Boligdetaljer
"Casale Canonica"
| | | |
| --- | --- | --- |
| COD. 6030 | Umbria - Todi (Perugia) | € EUR 495,000 |
| | | |
| --- | --- | --- |
| TYPE: Rustic farmhouses and Countryhouses | BOLIG AREAL: 228.05 kvm | TOMTE AREAL: 0.92 ha |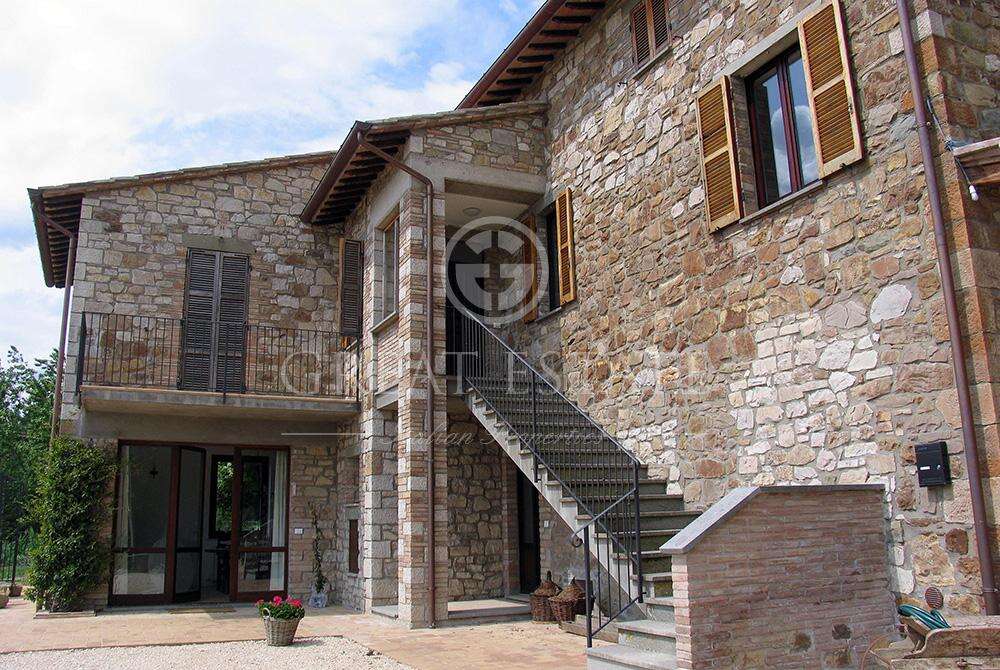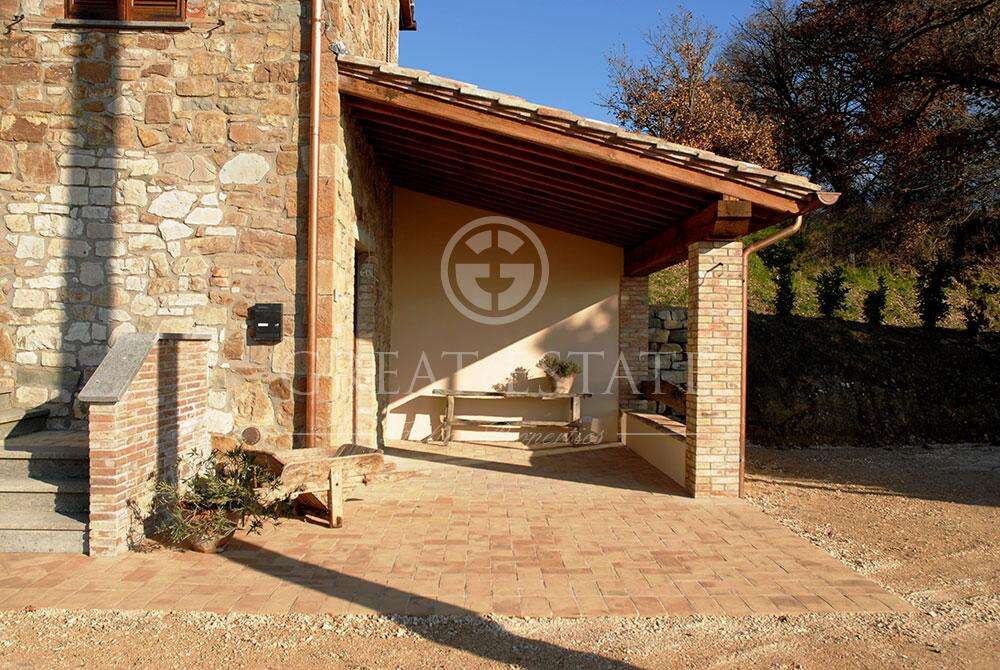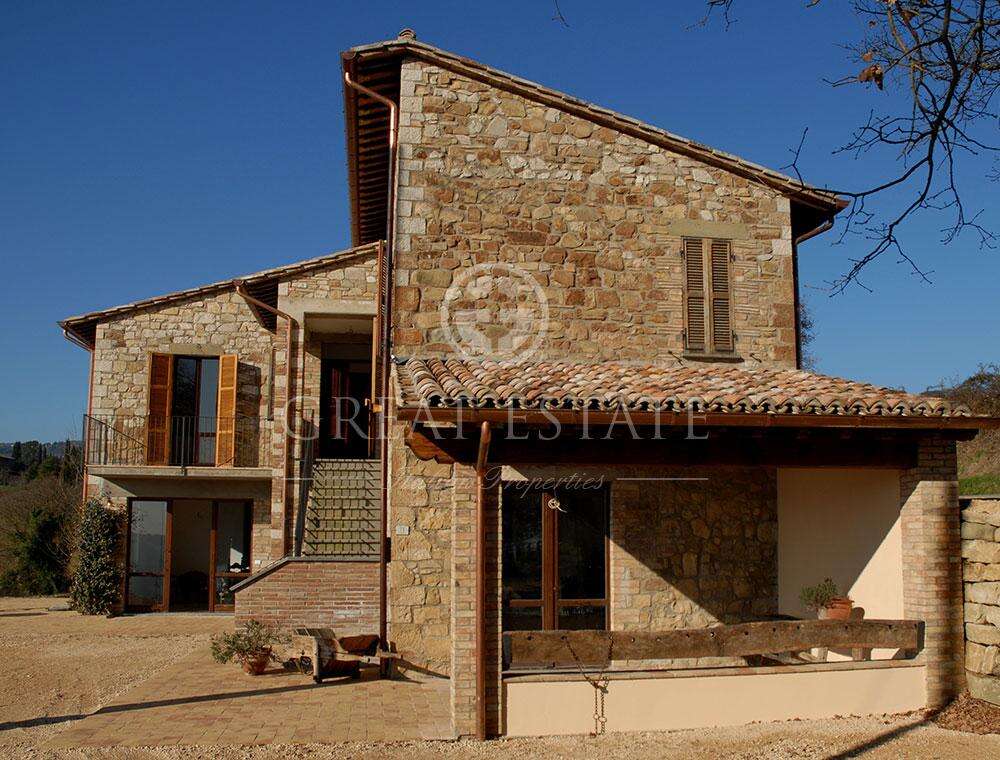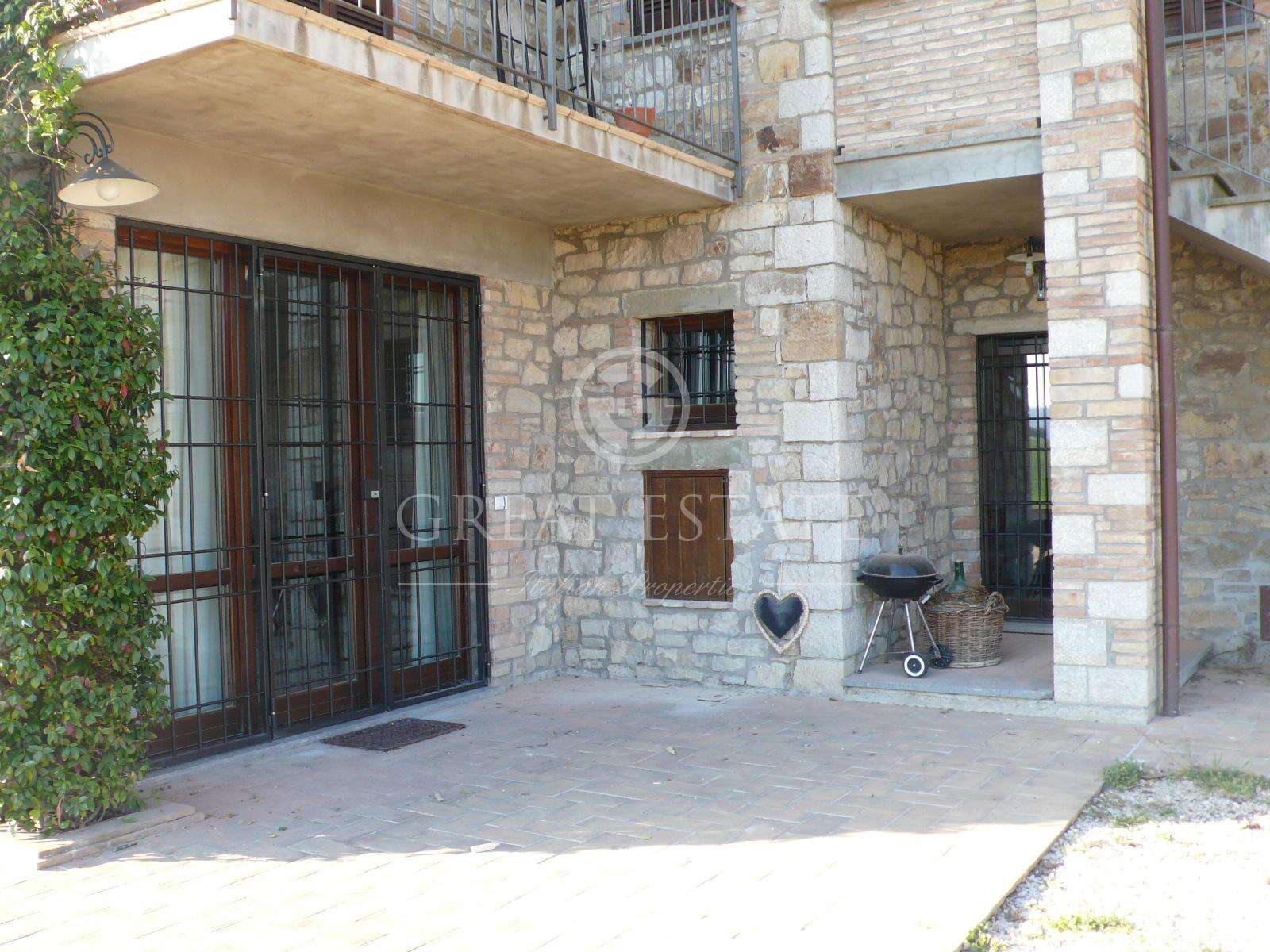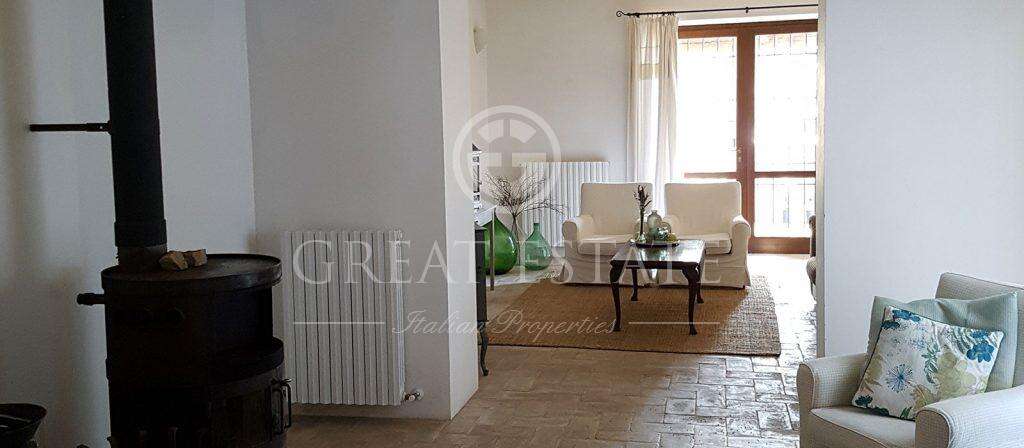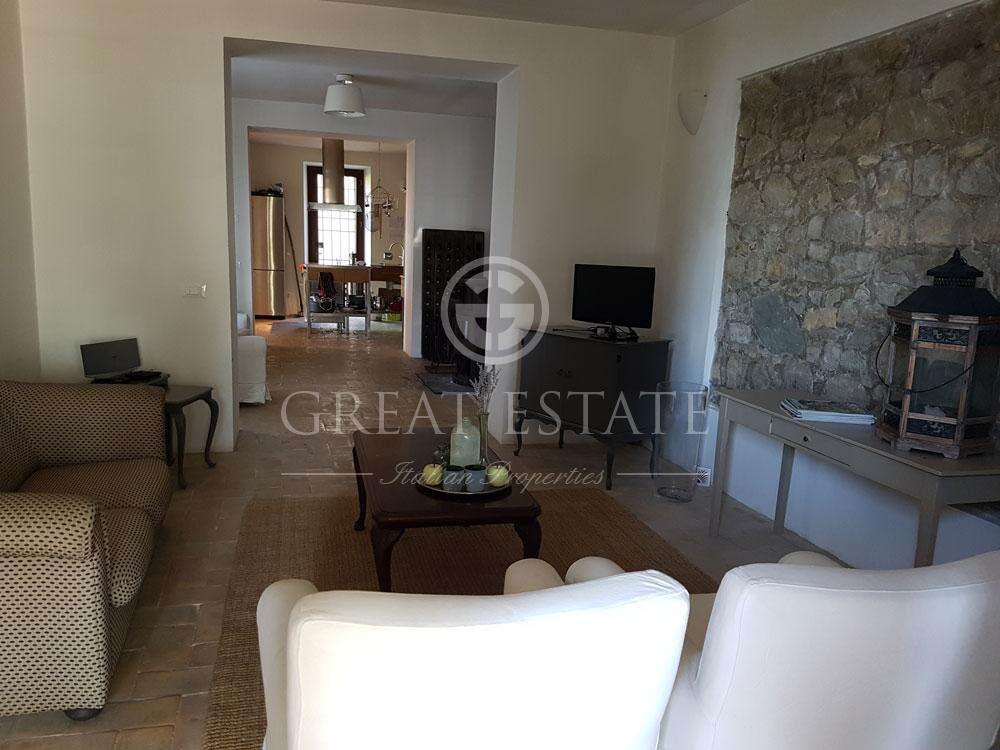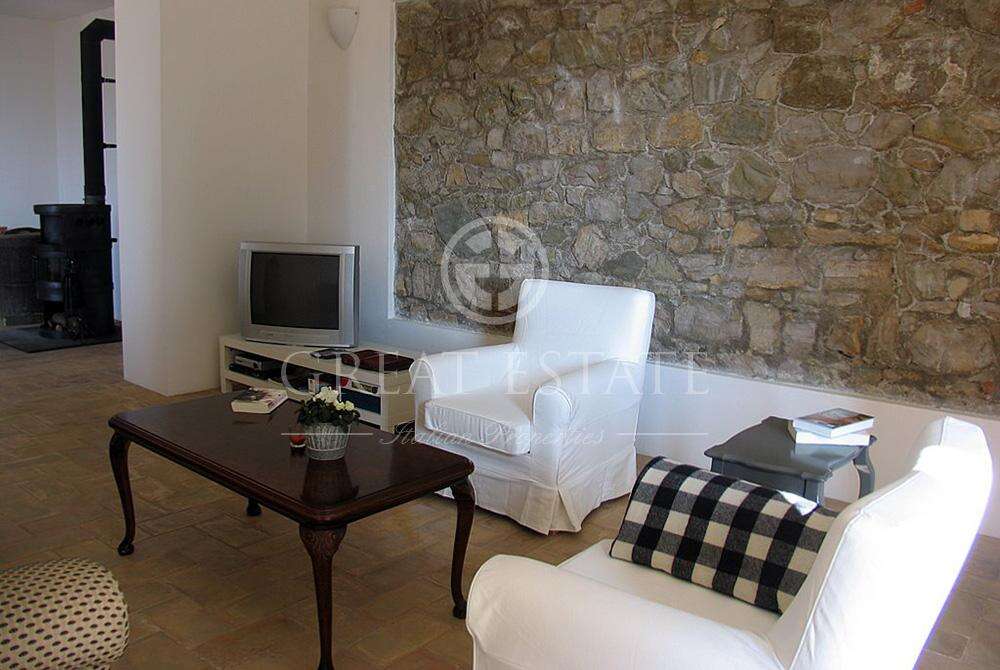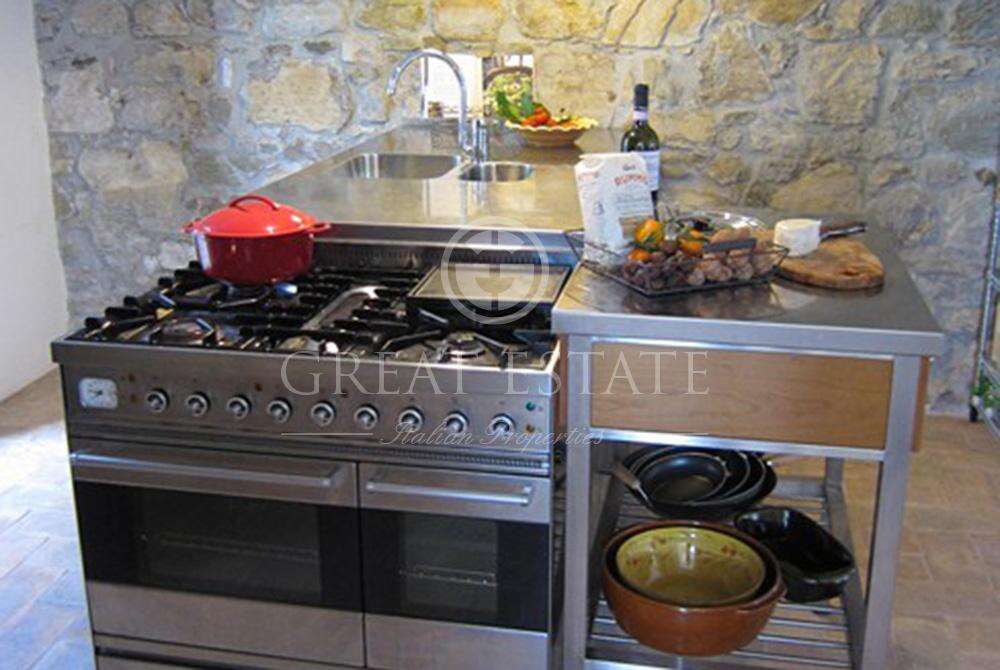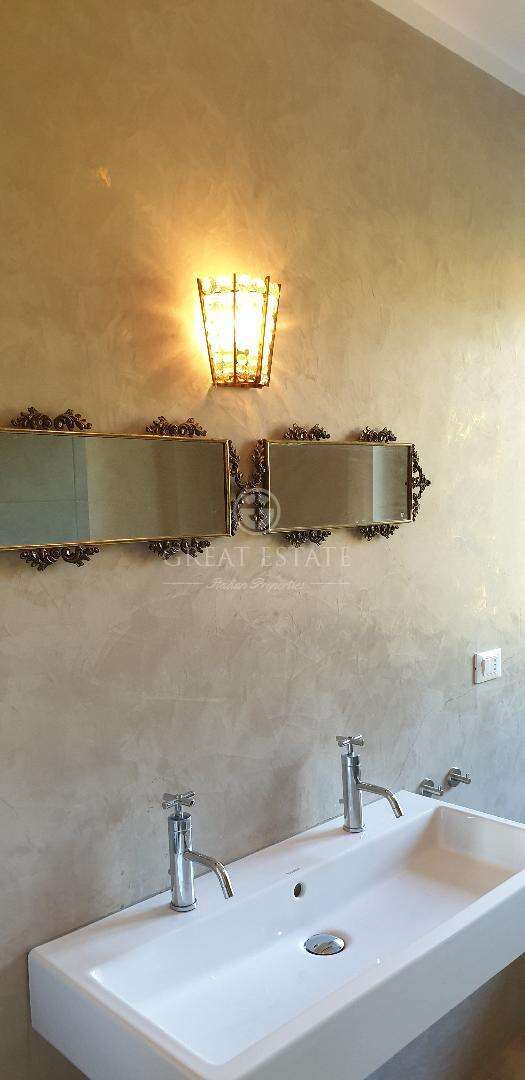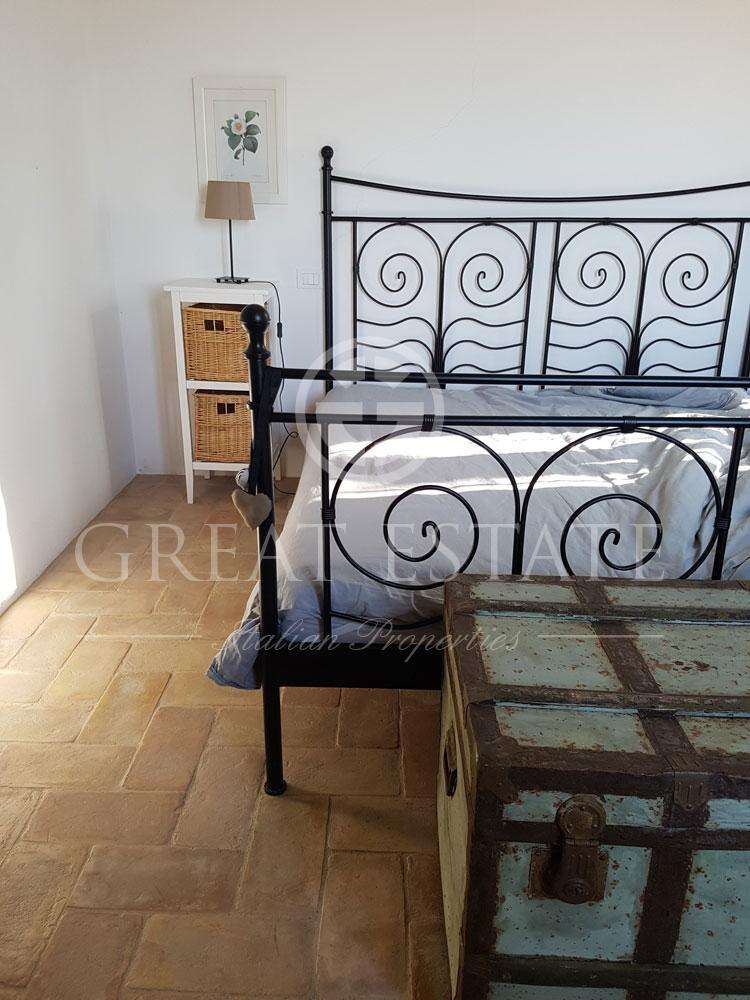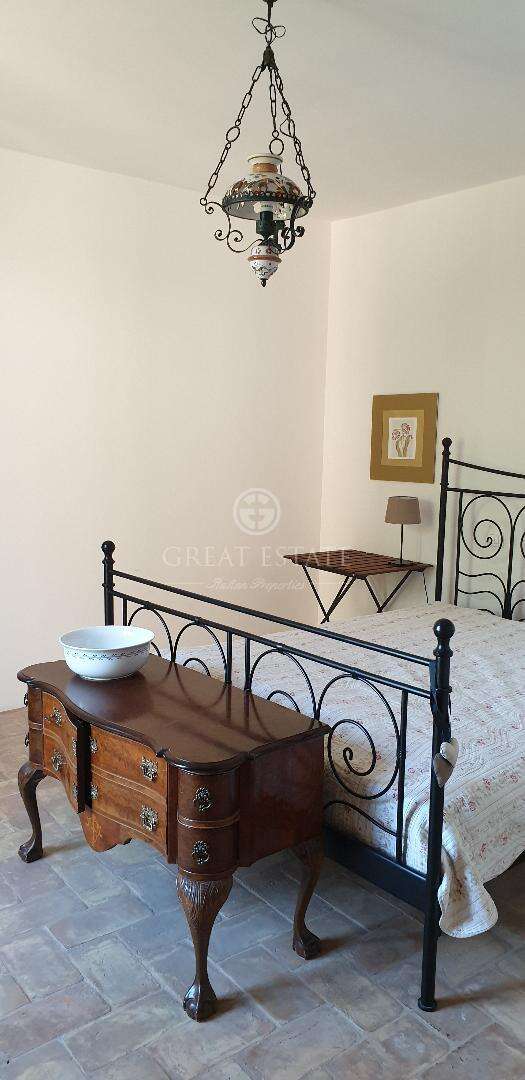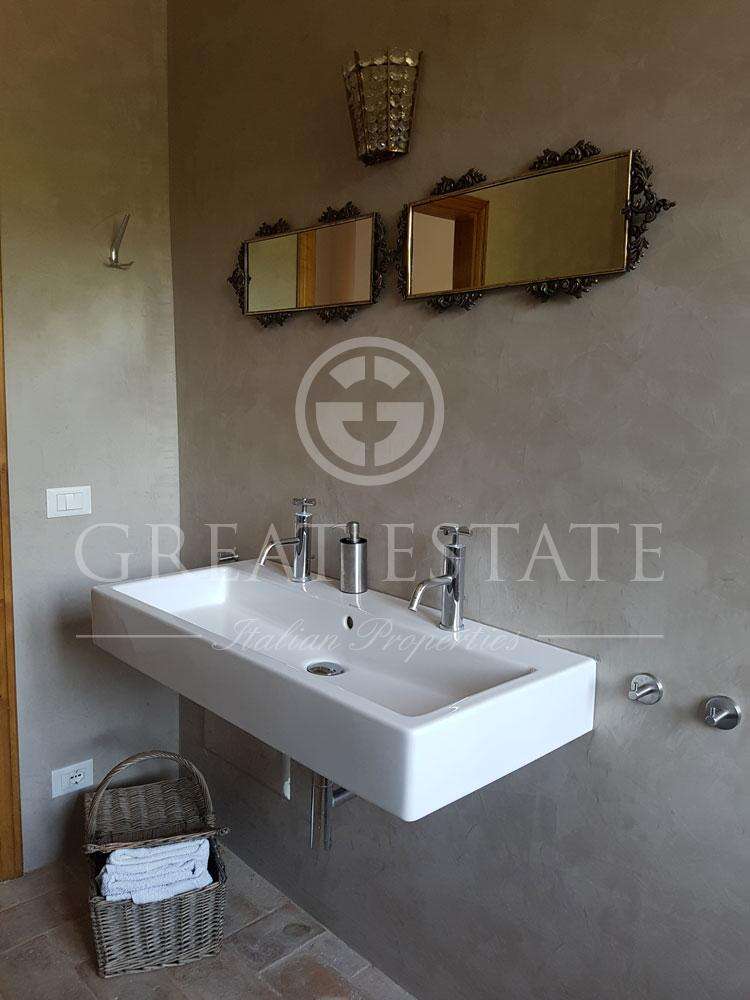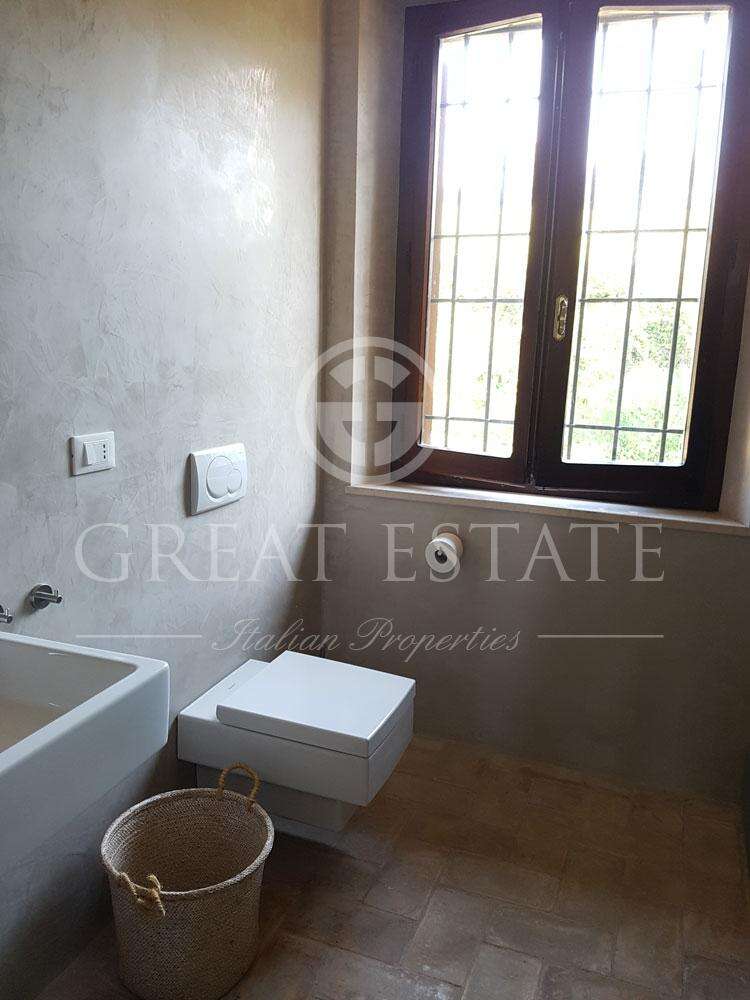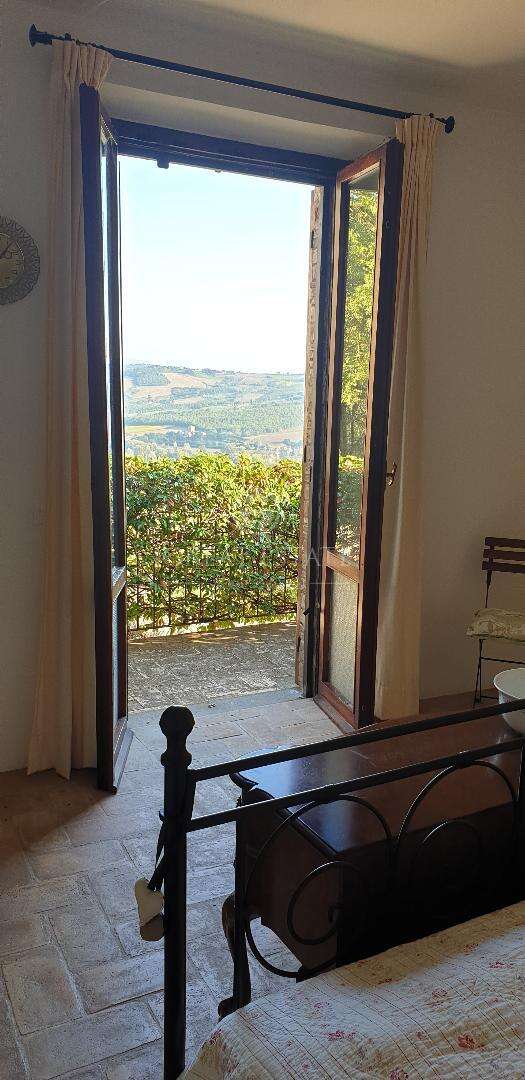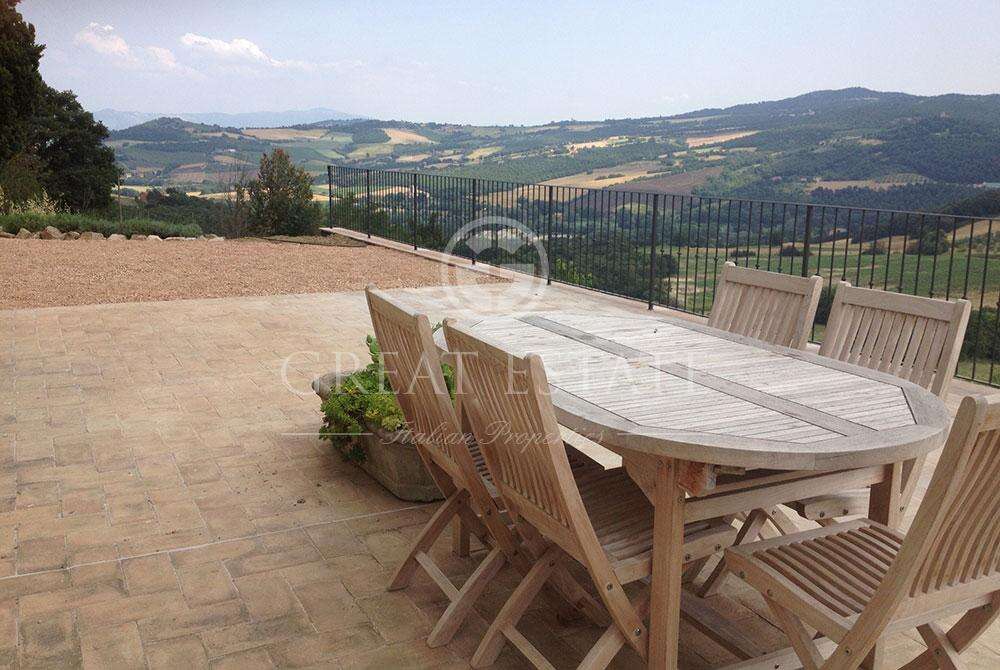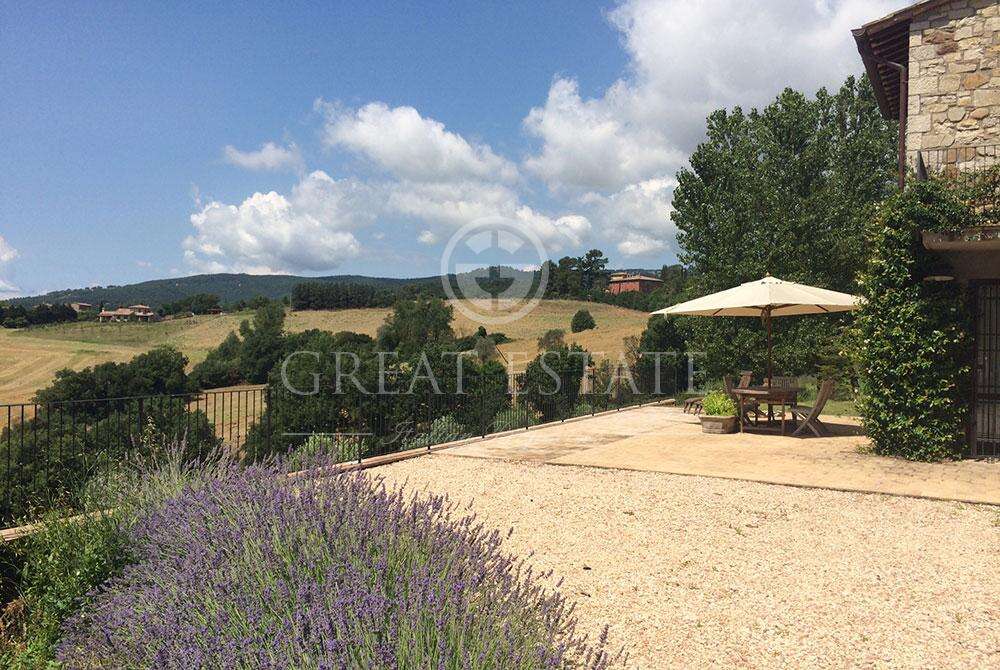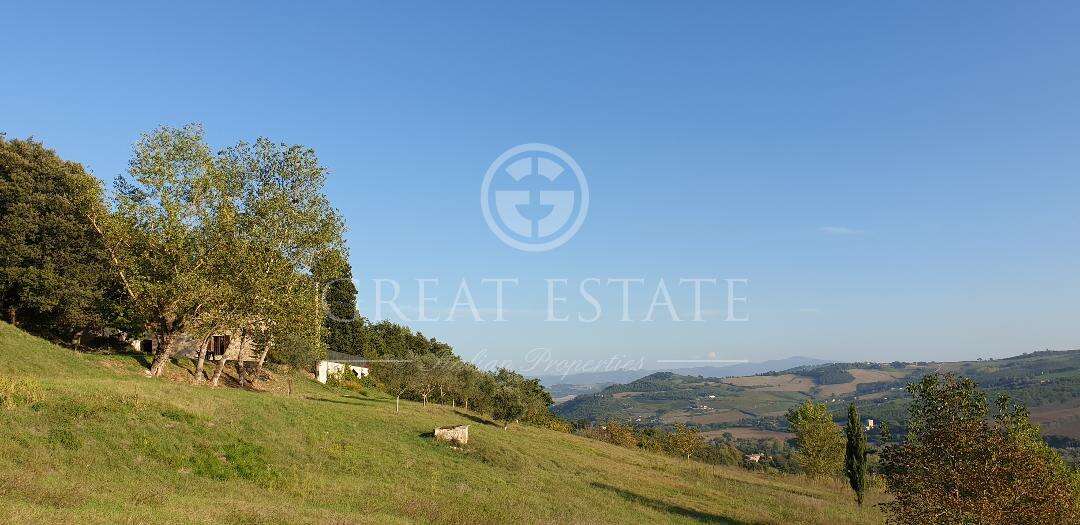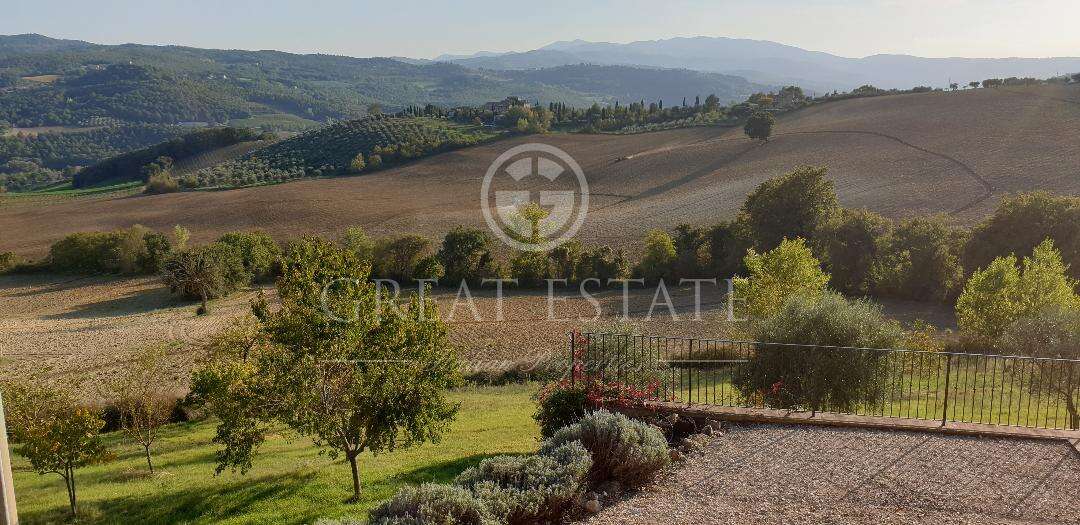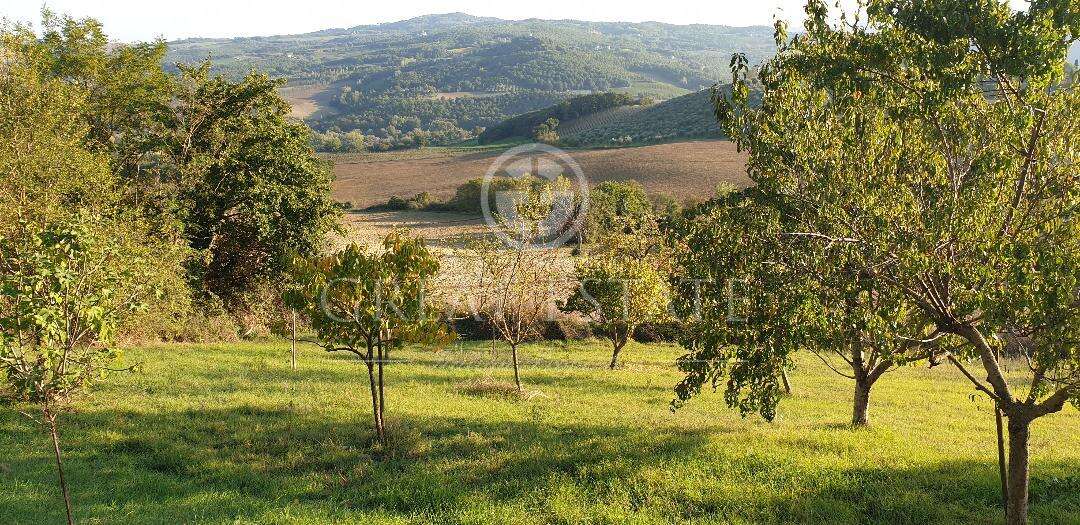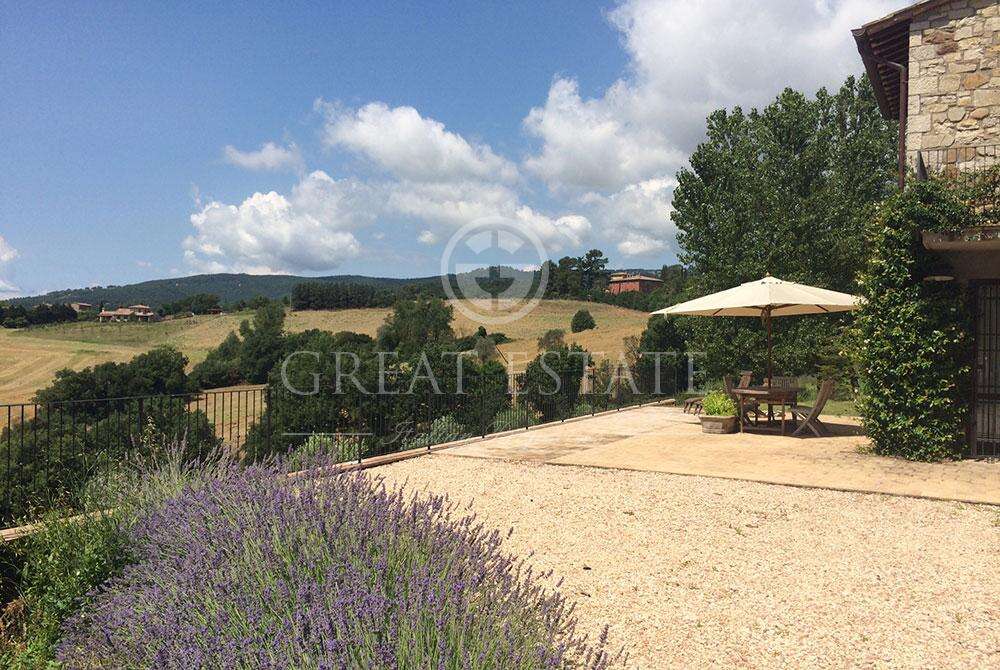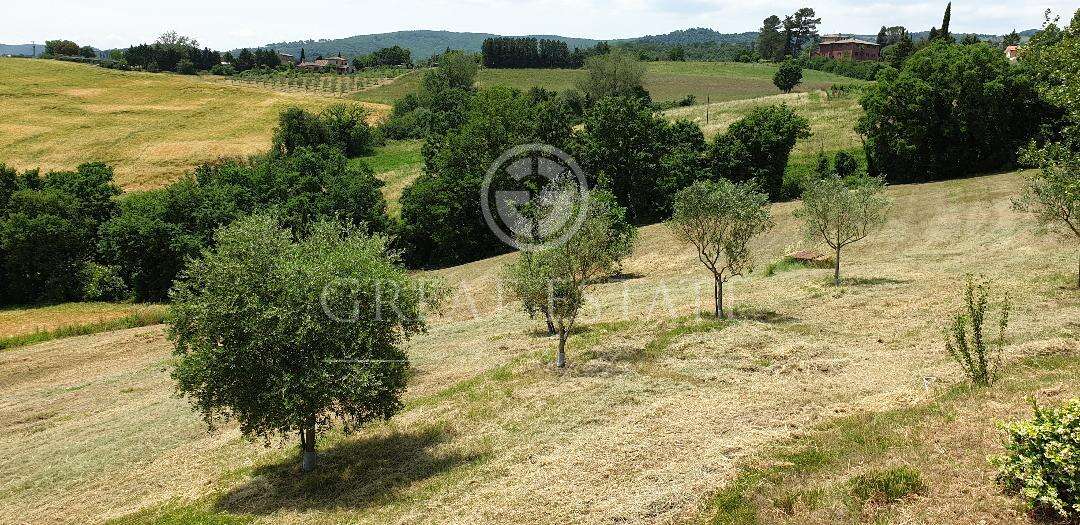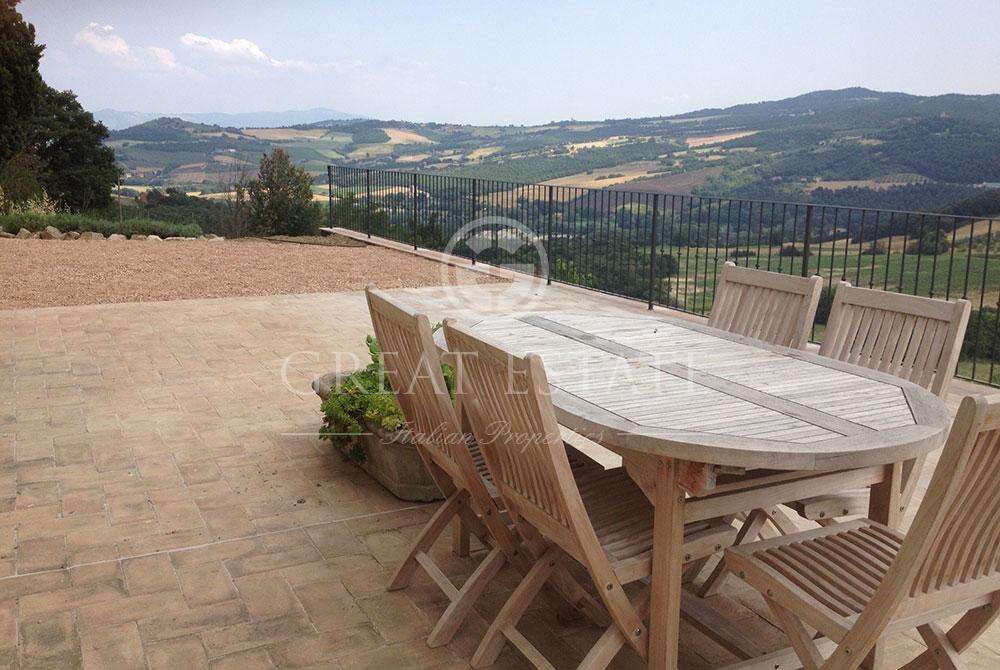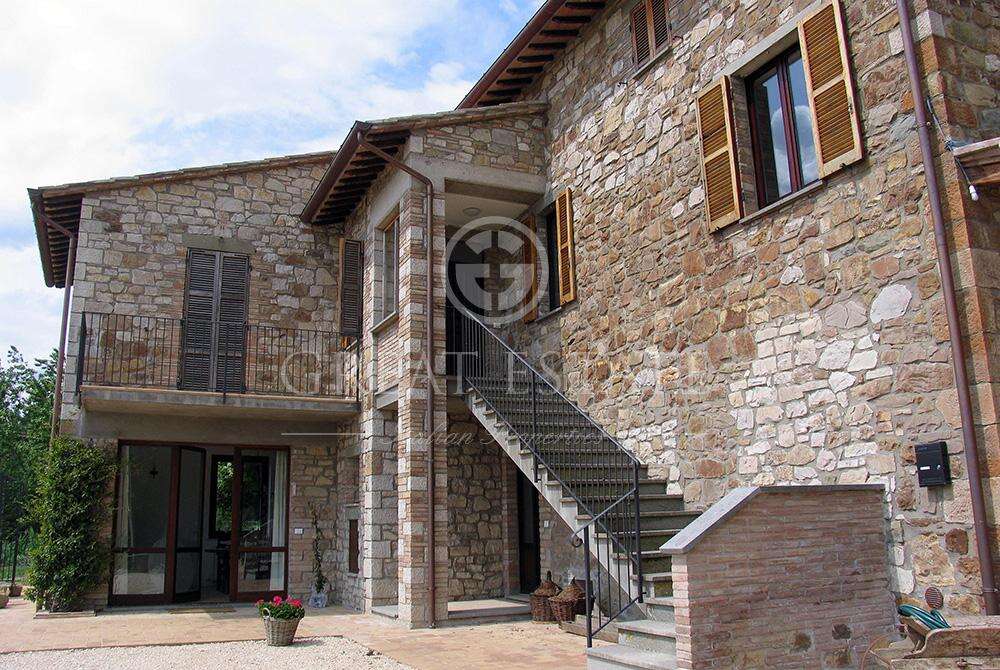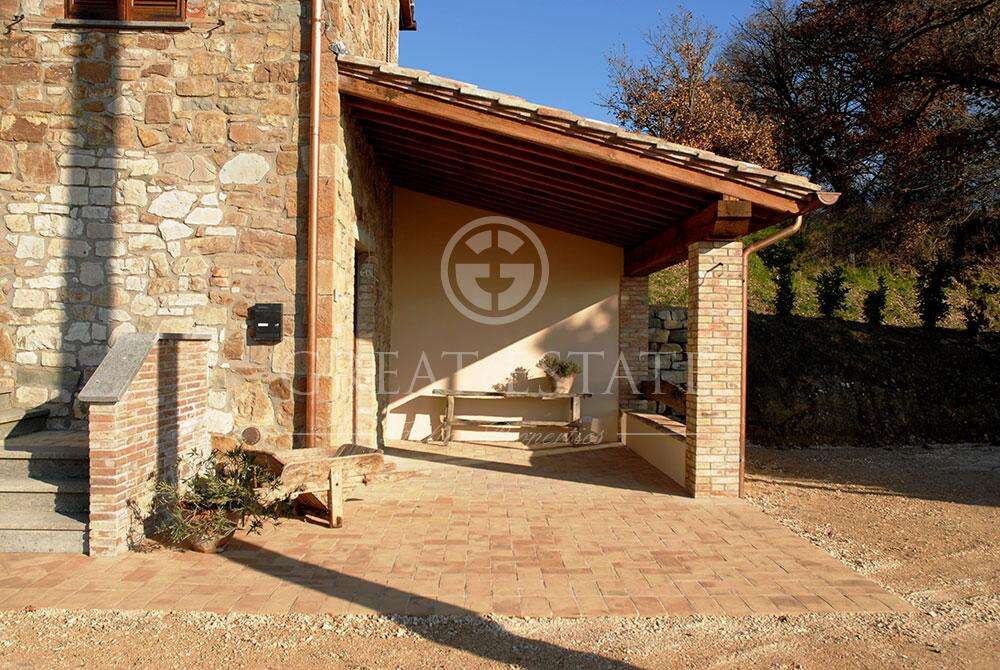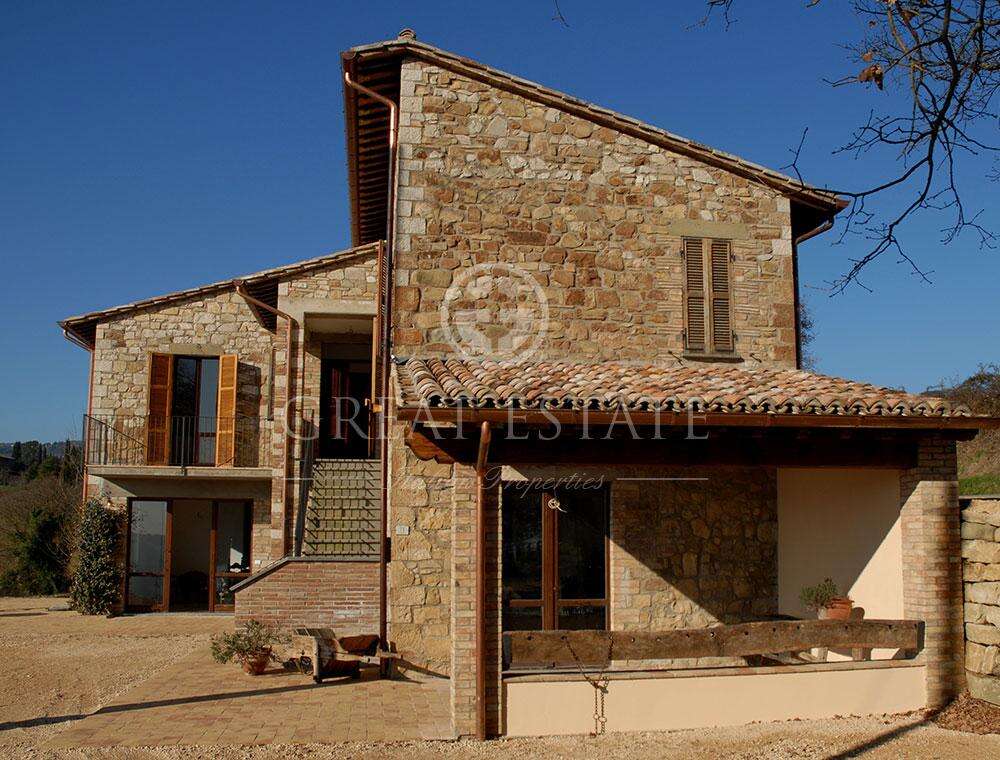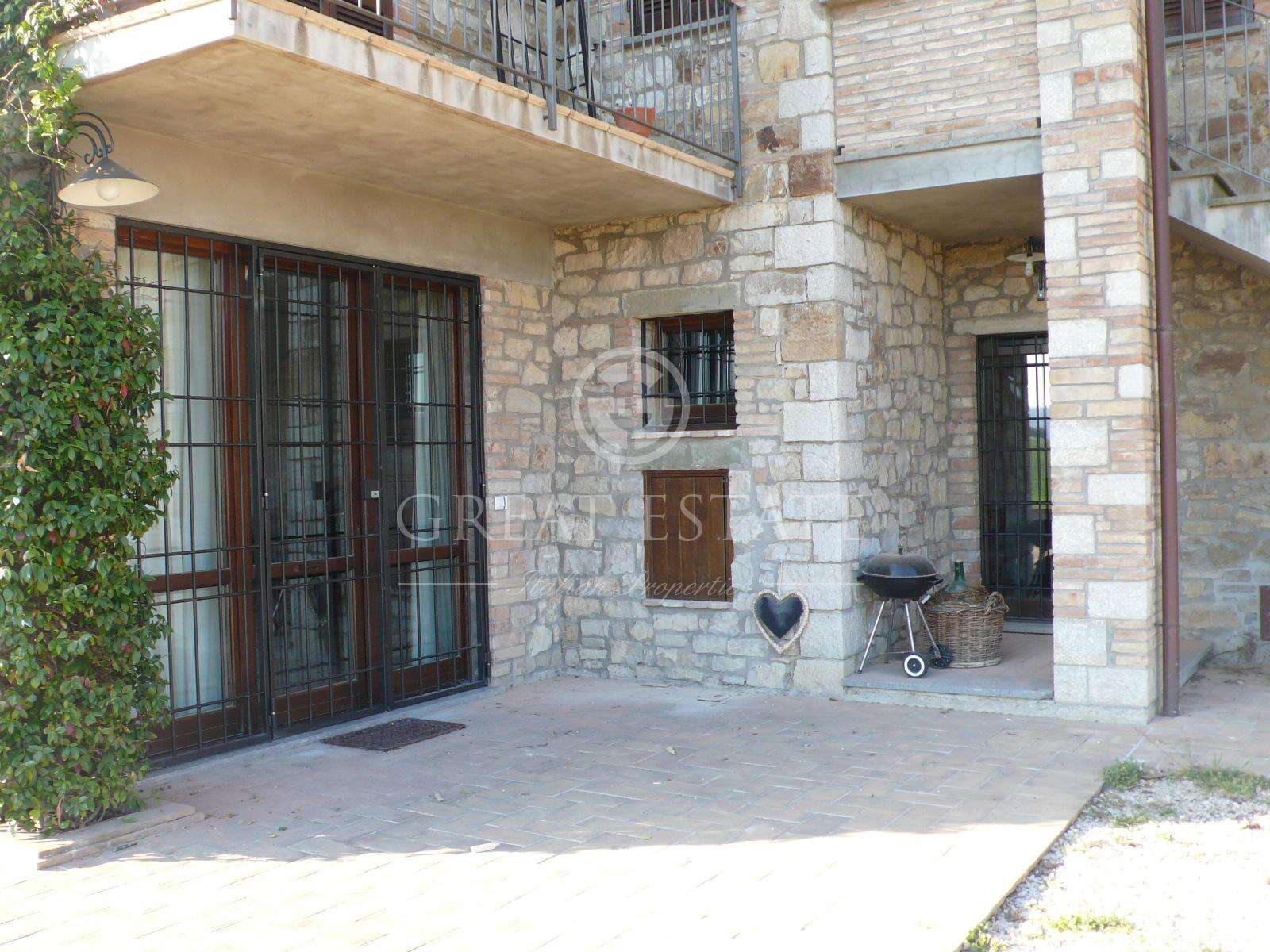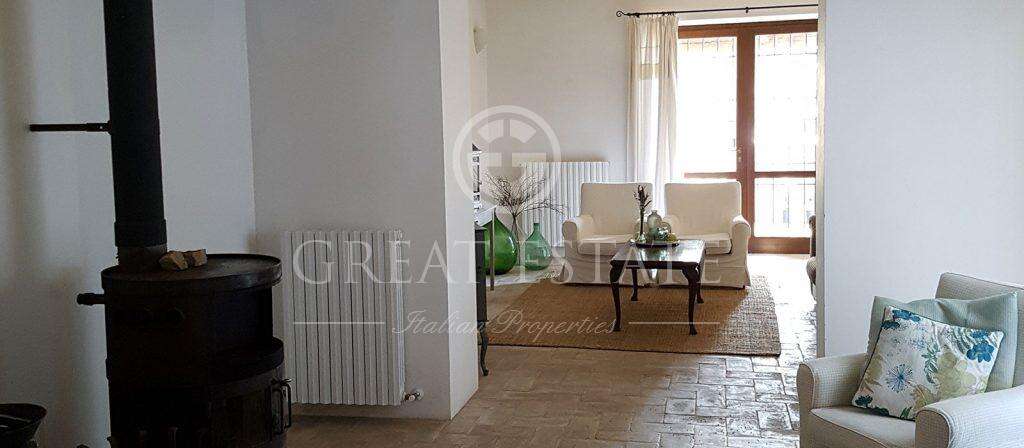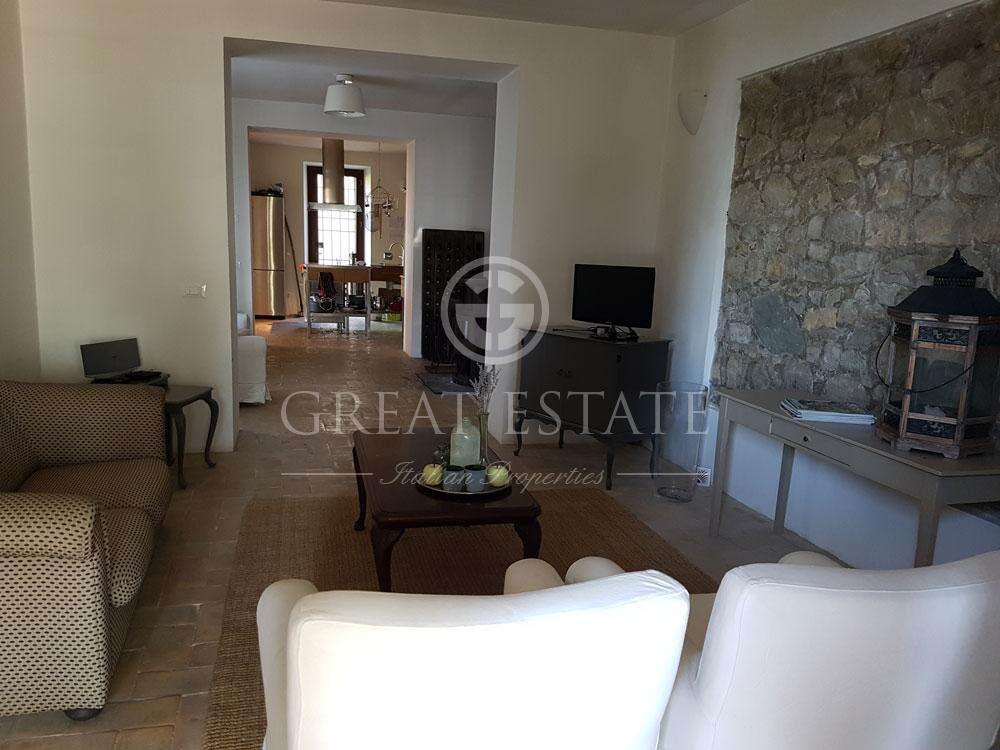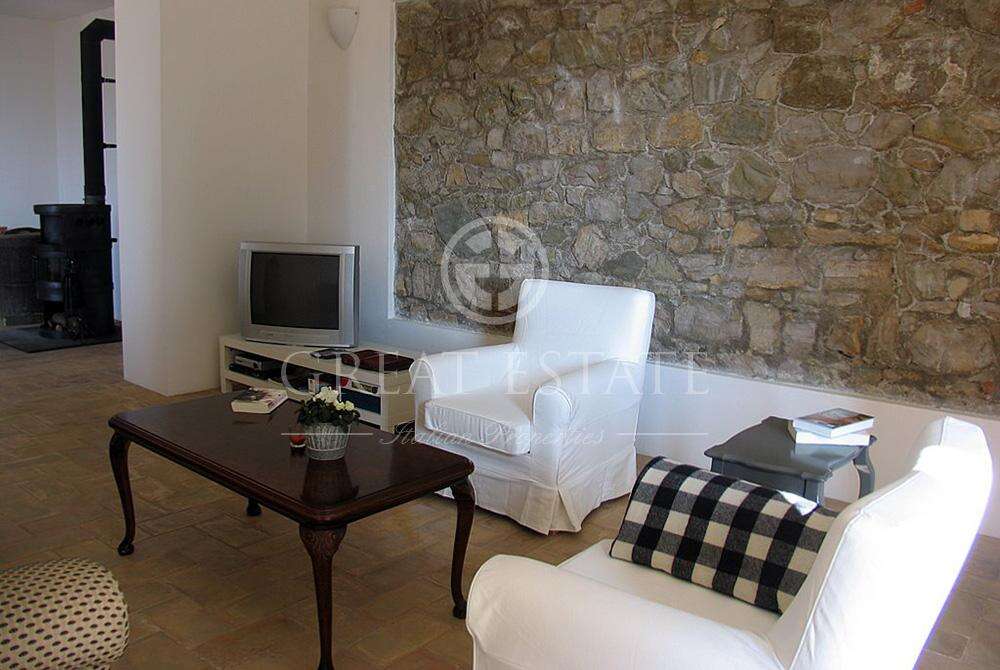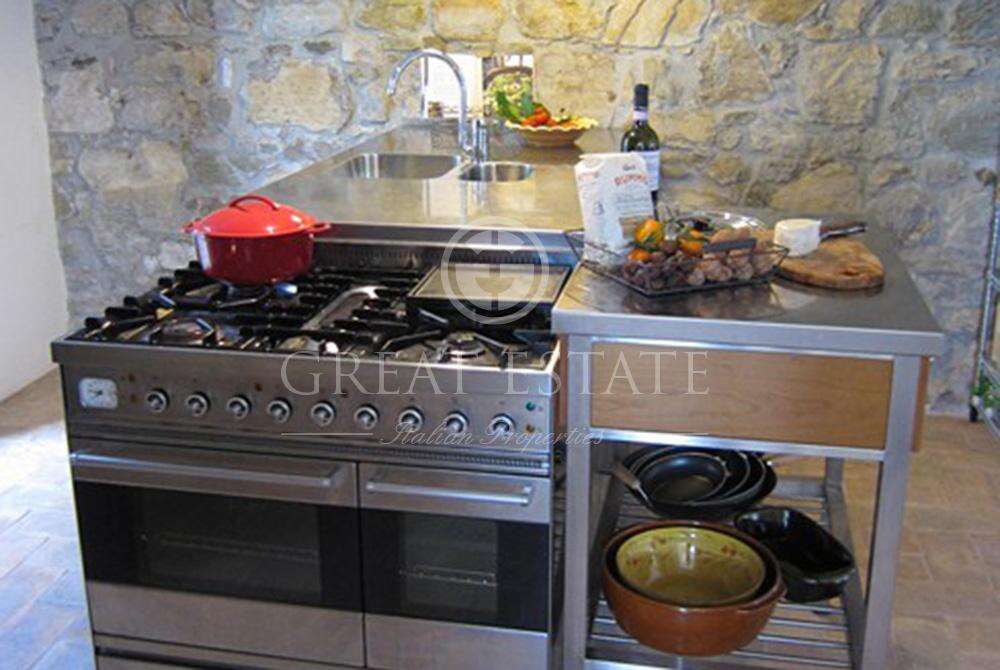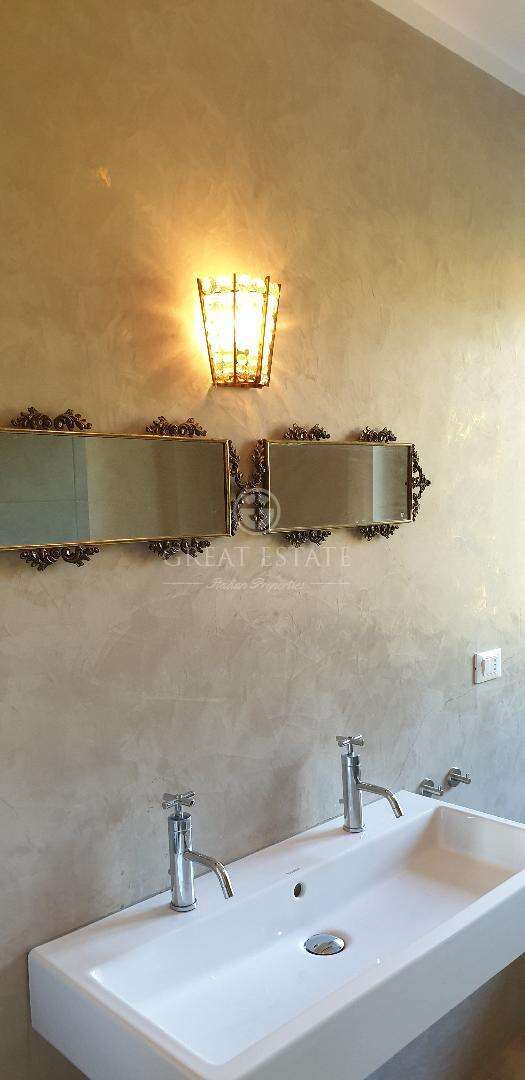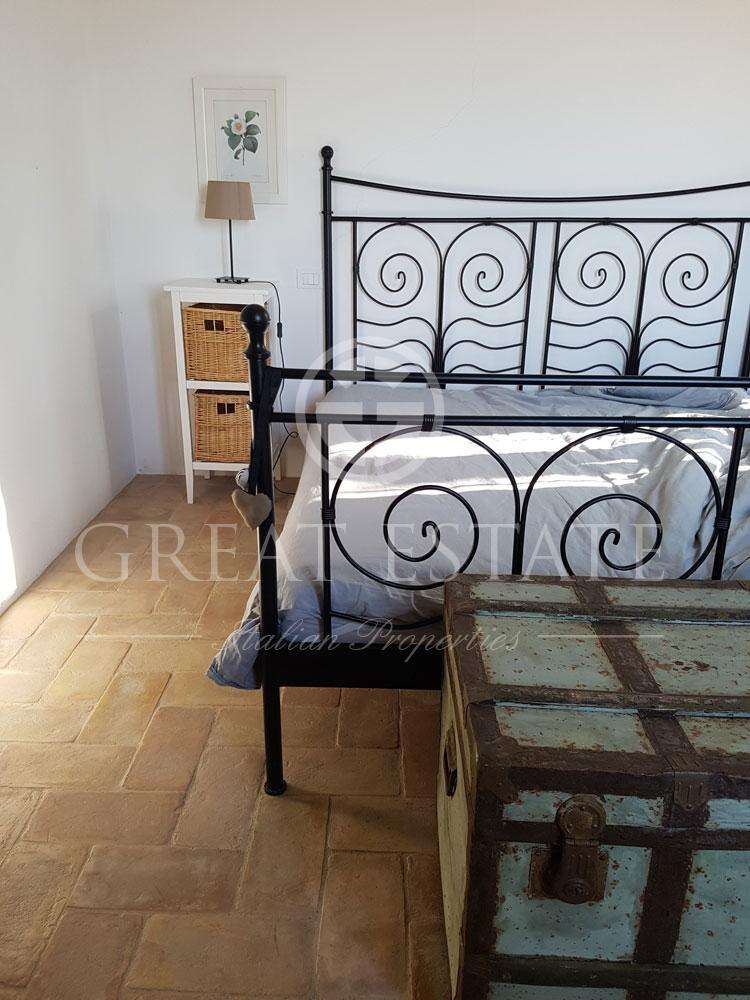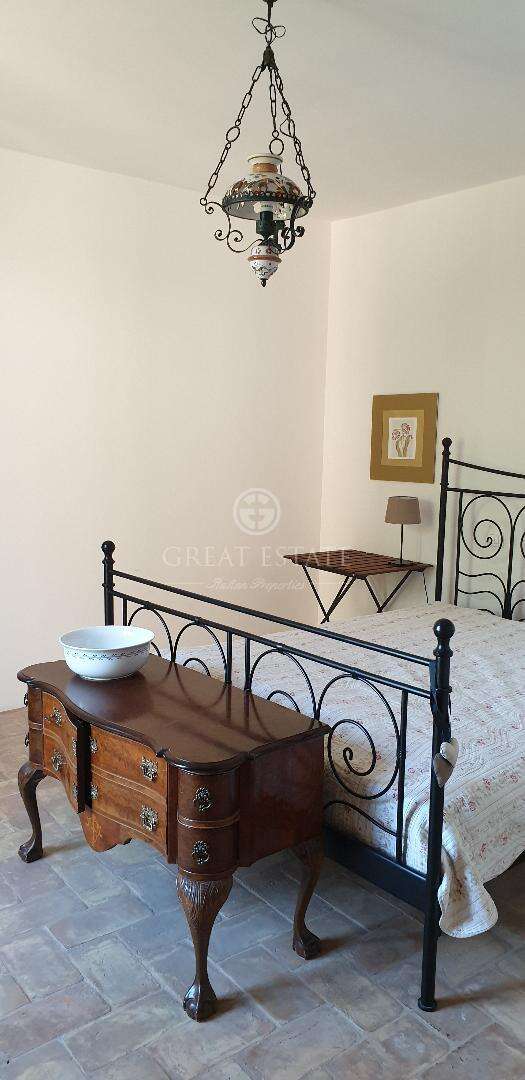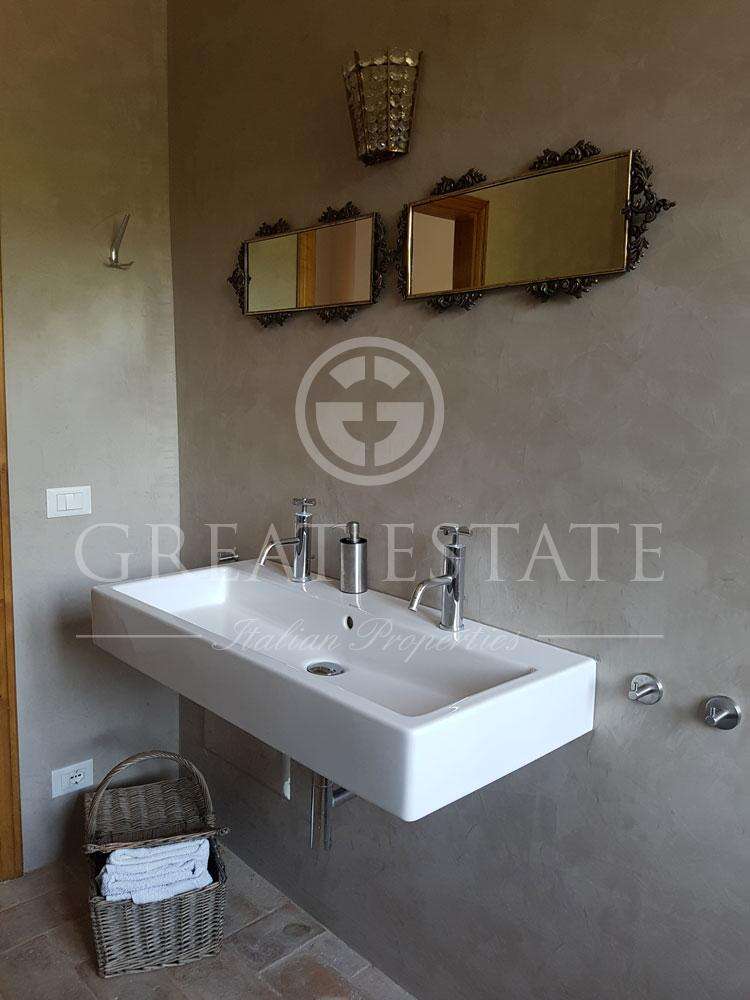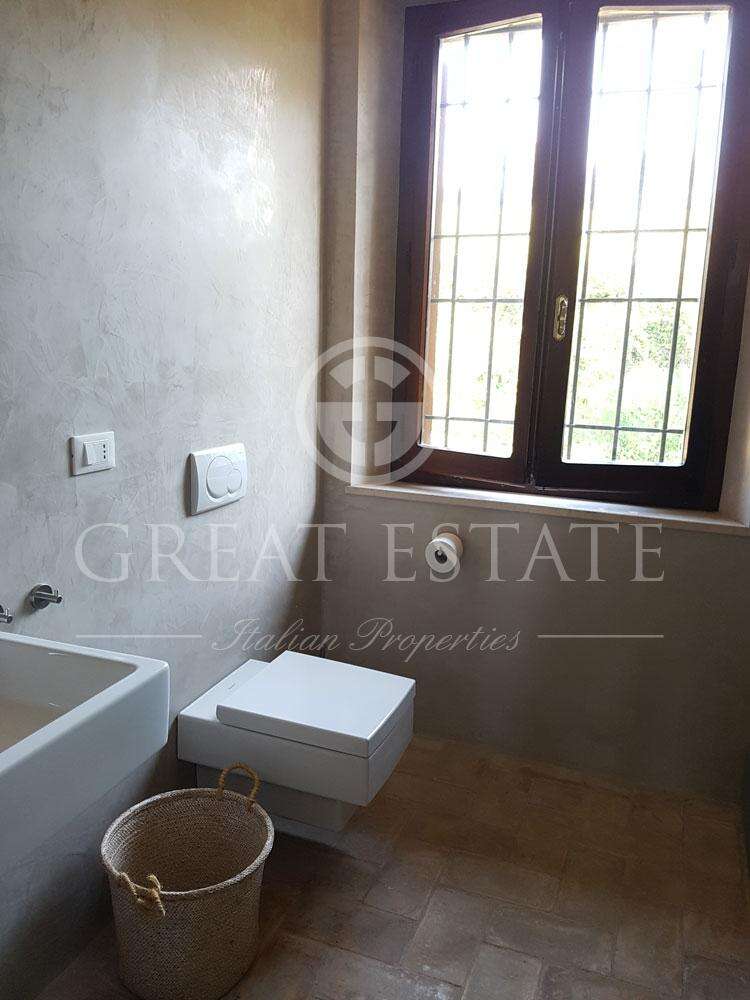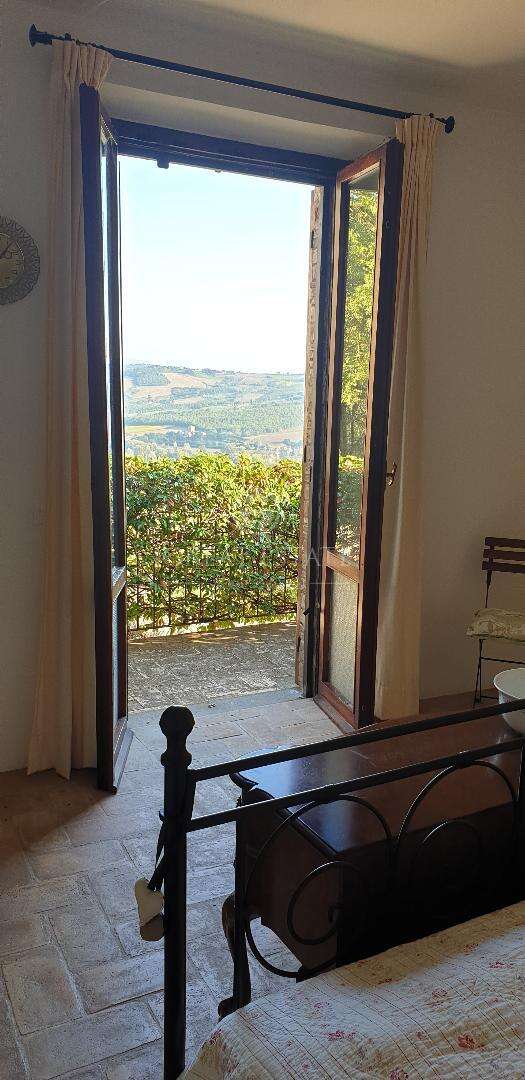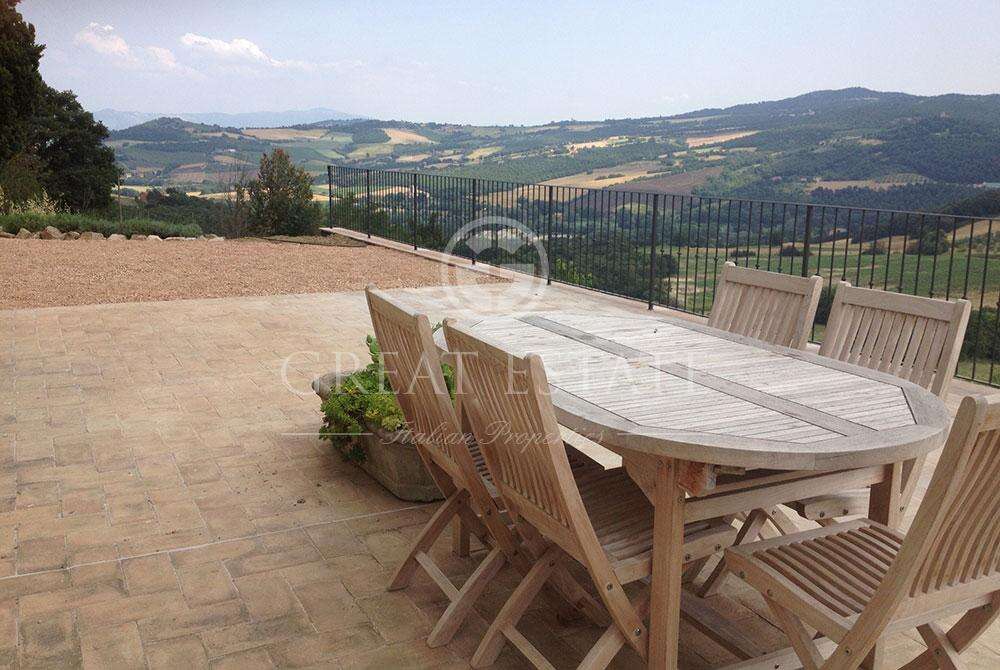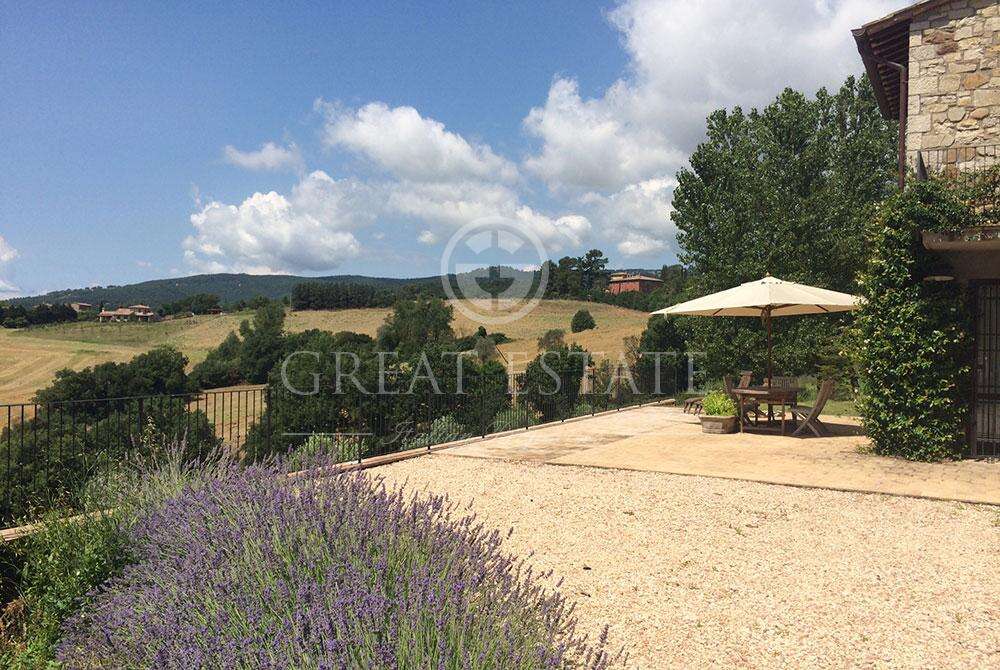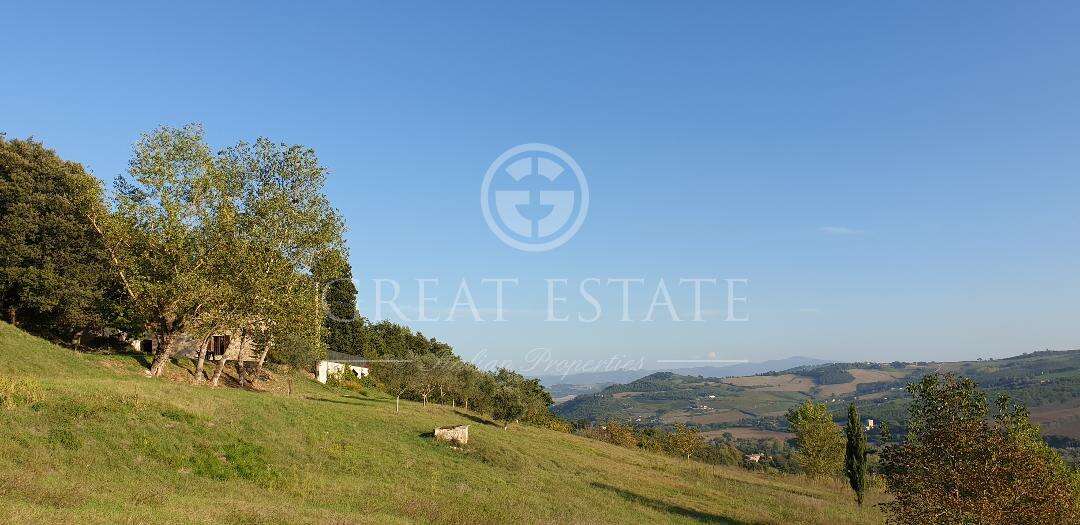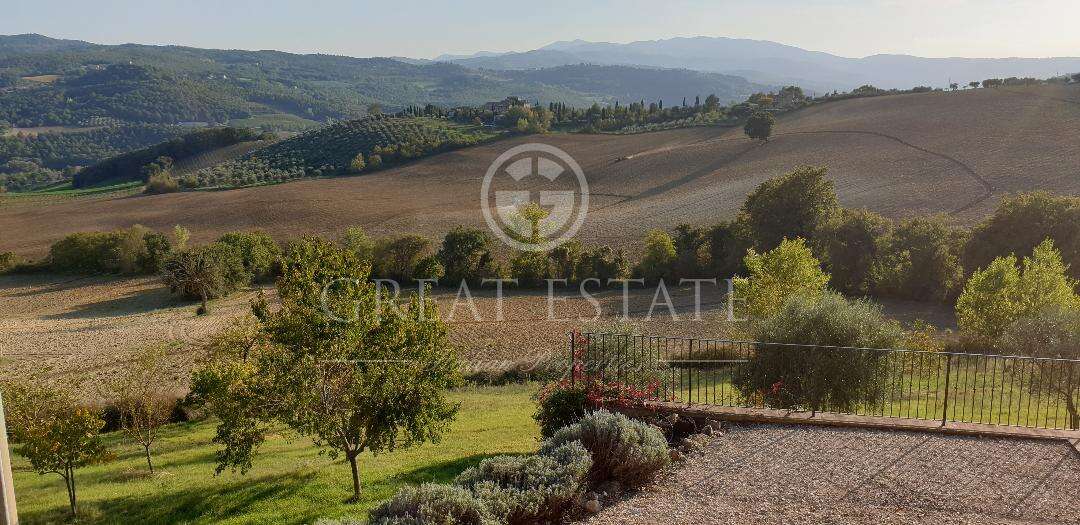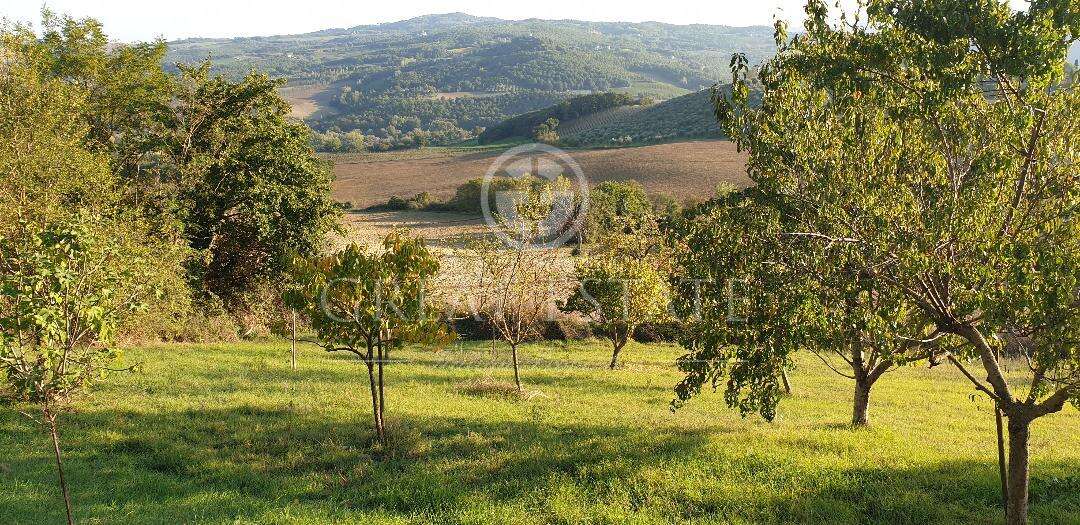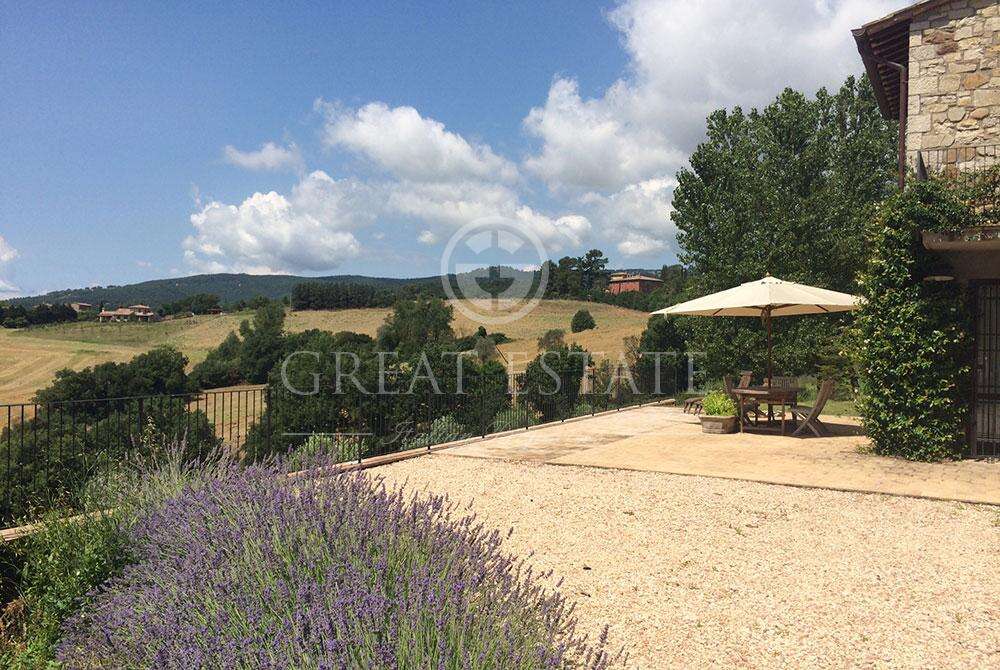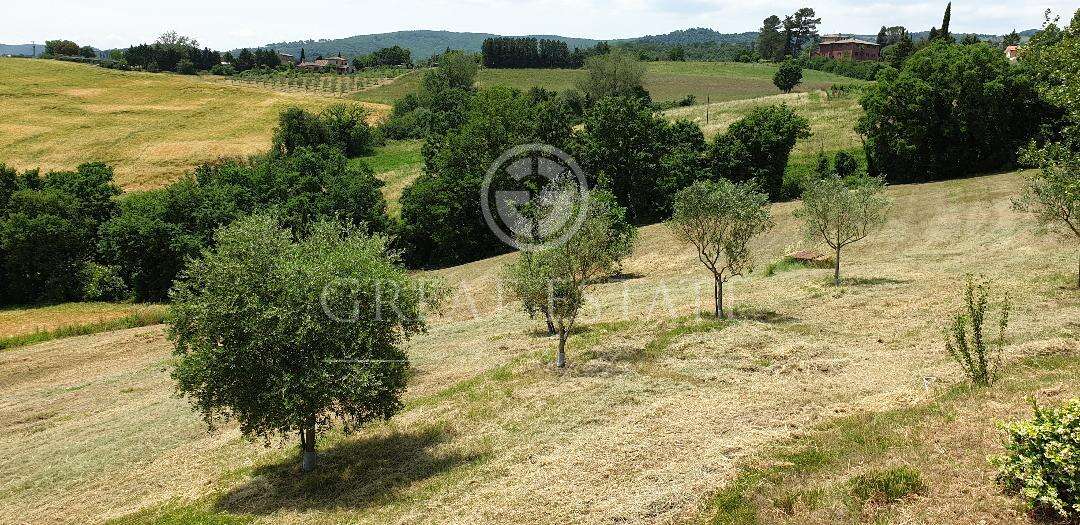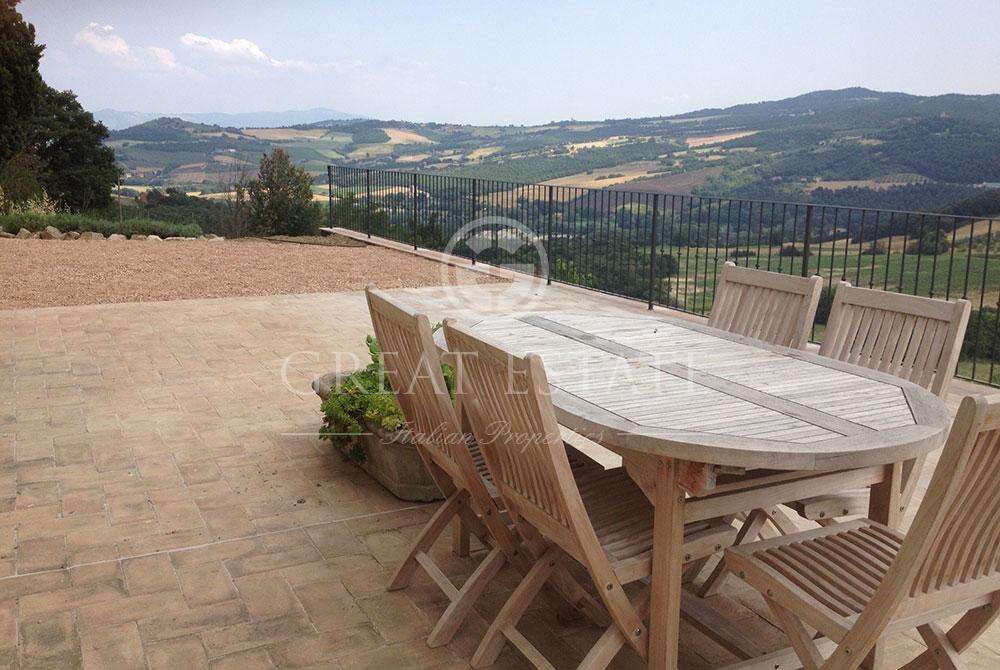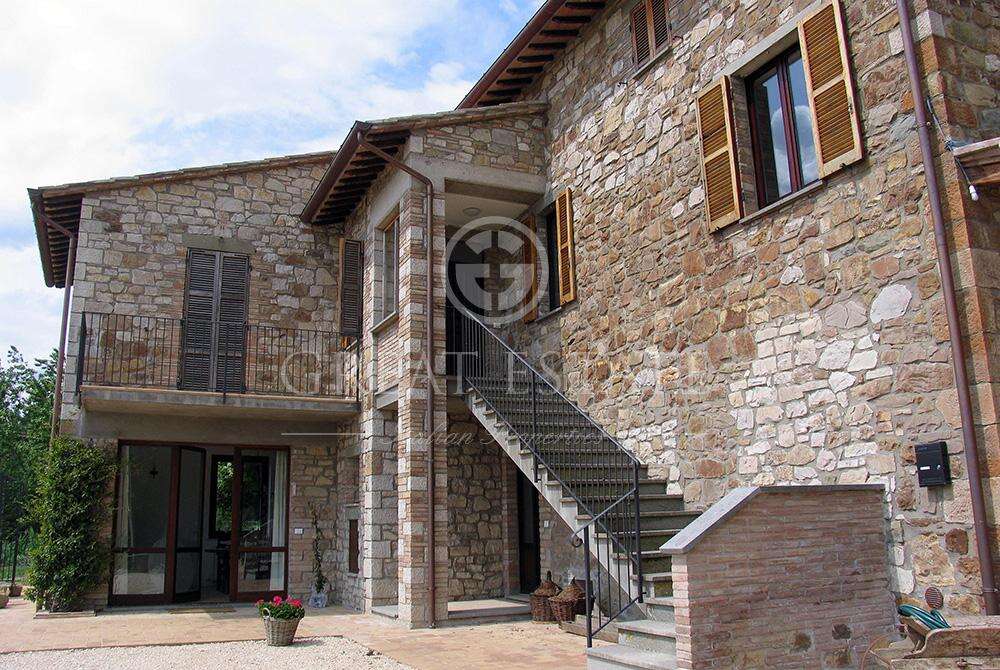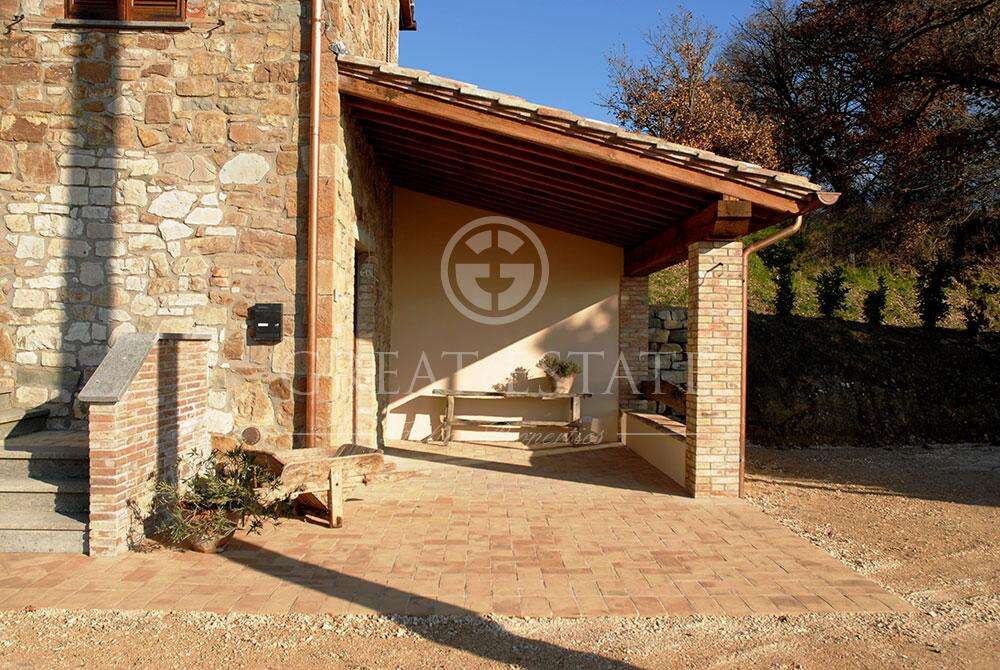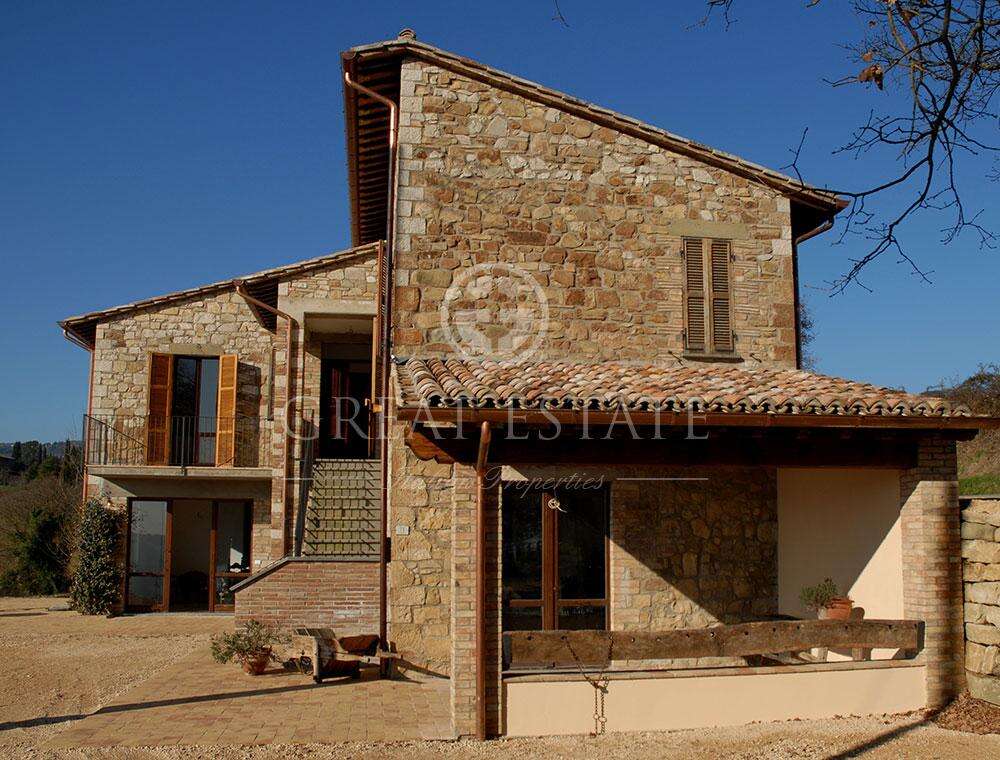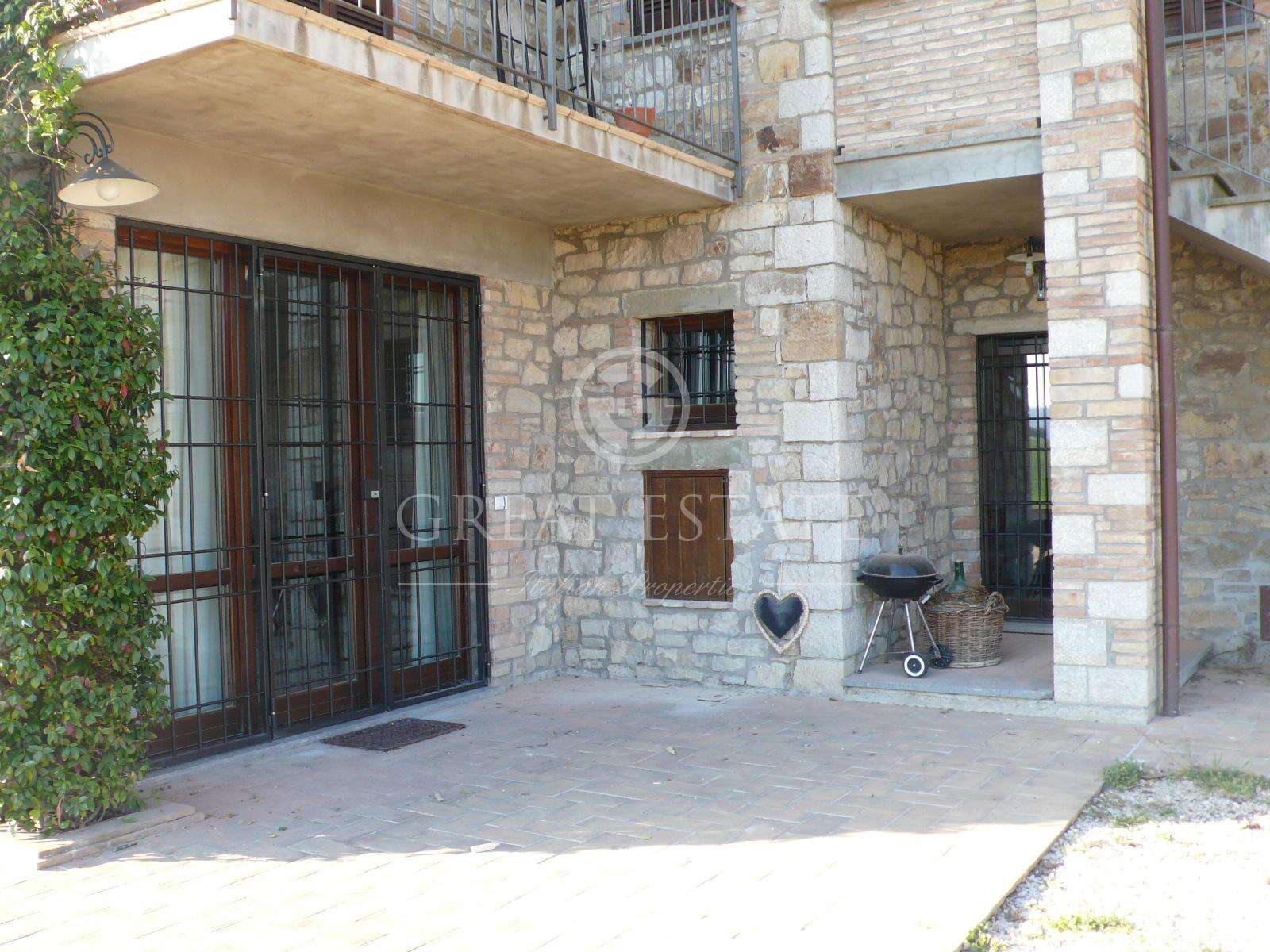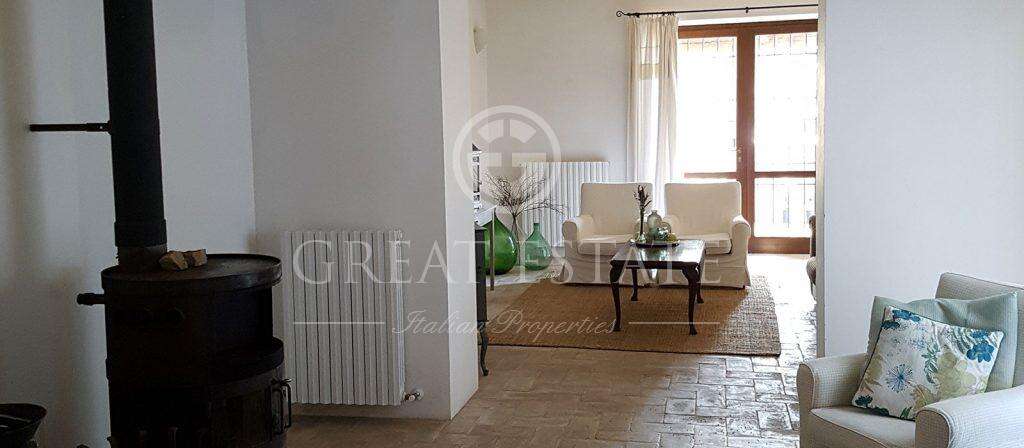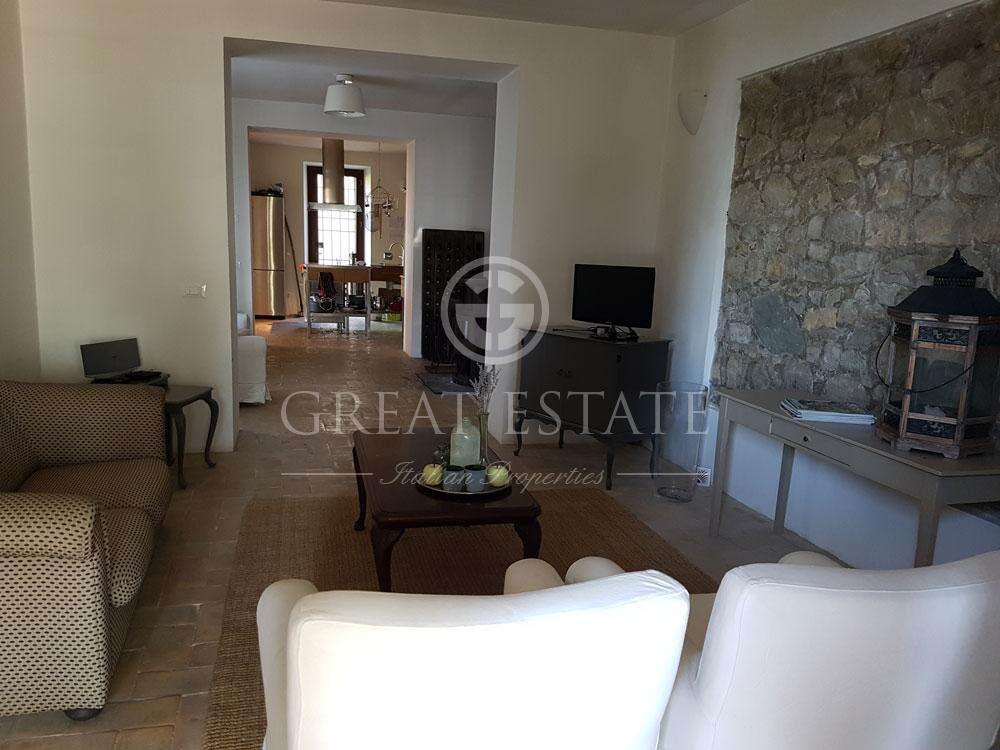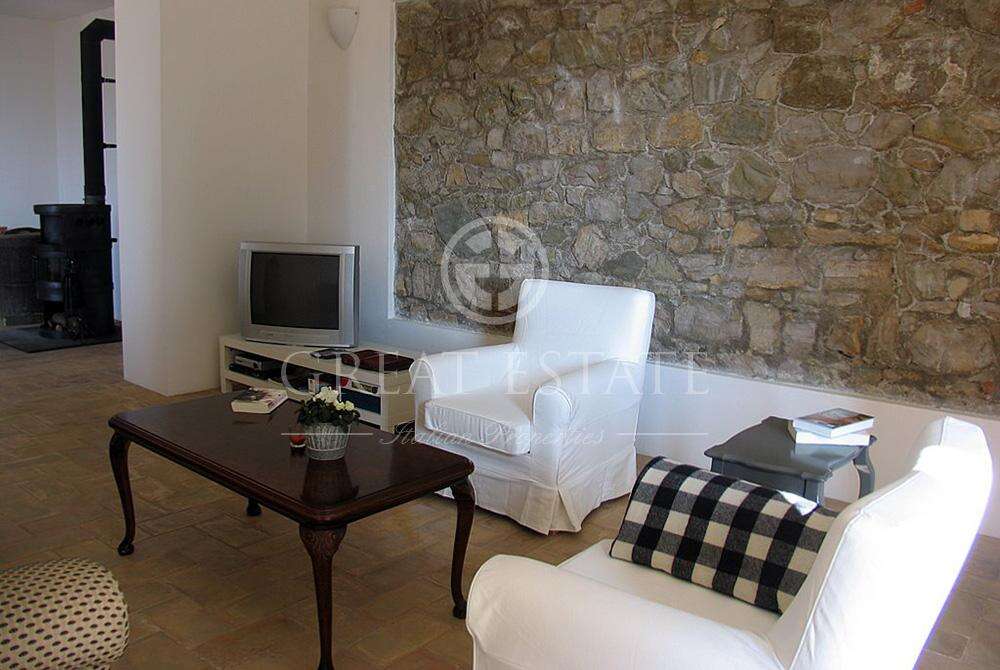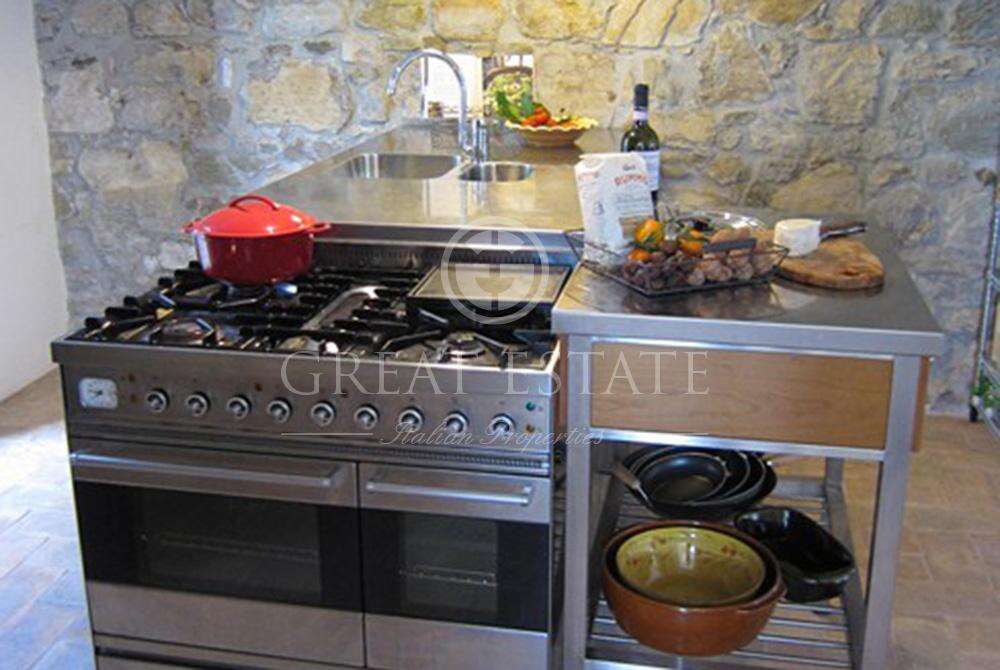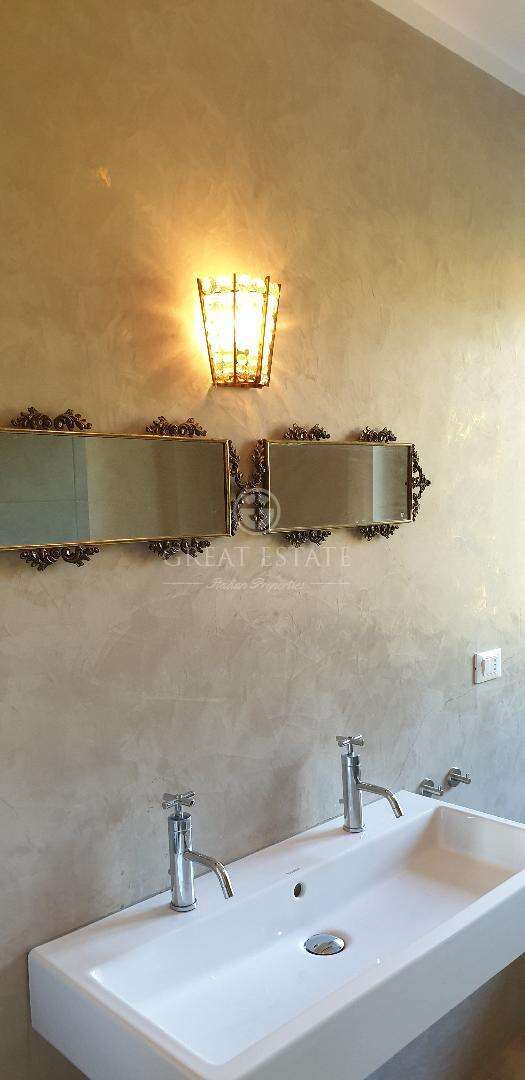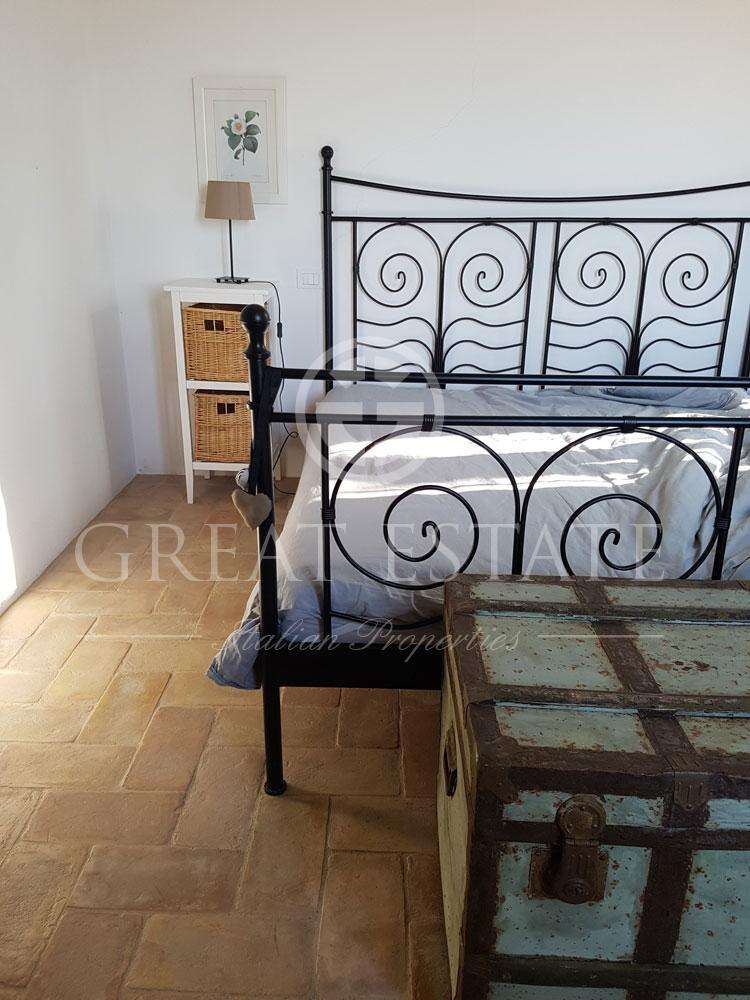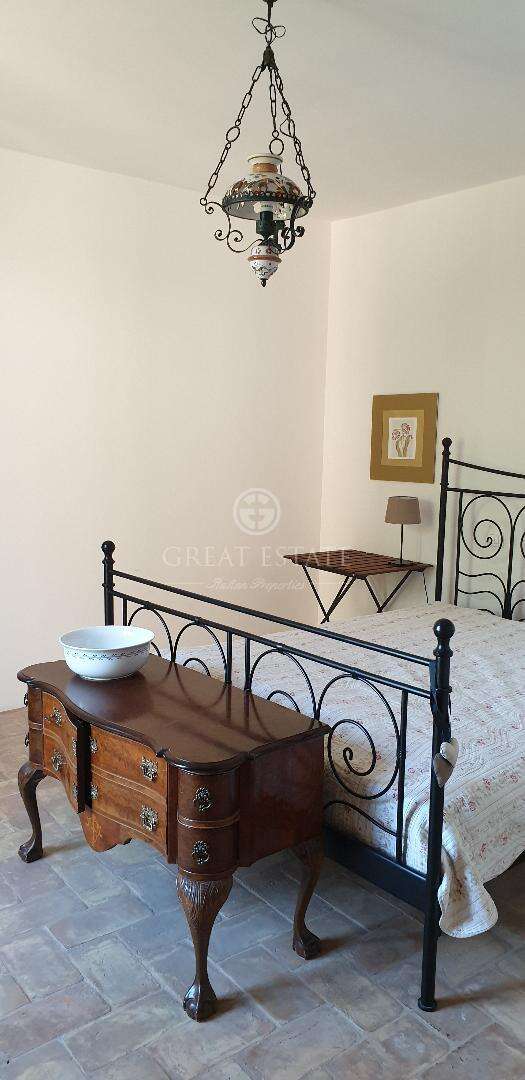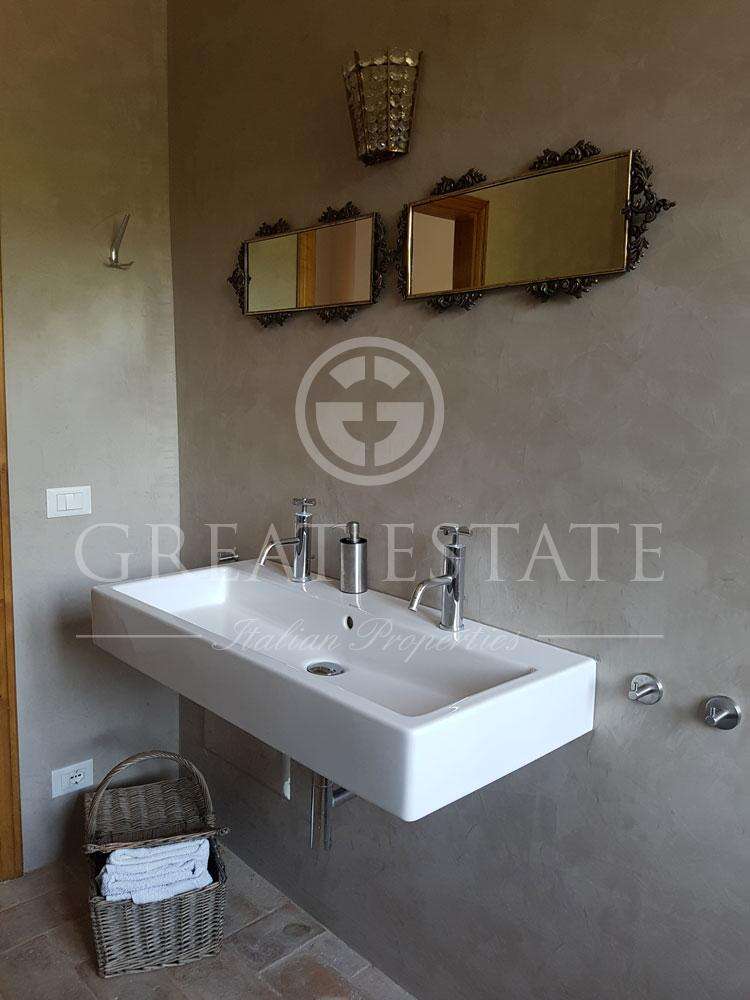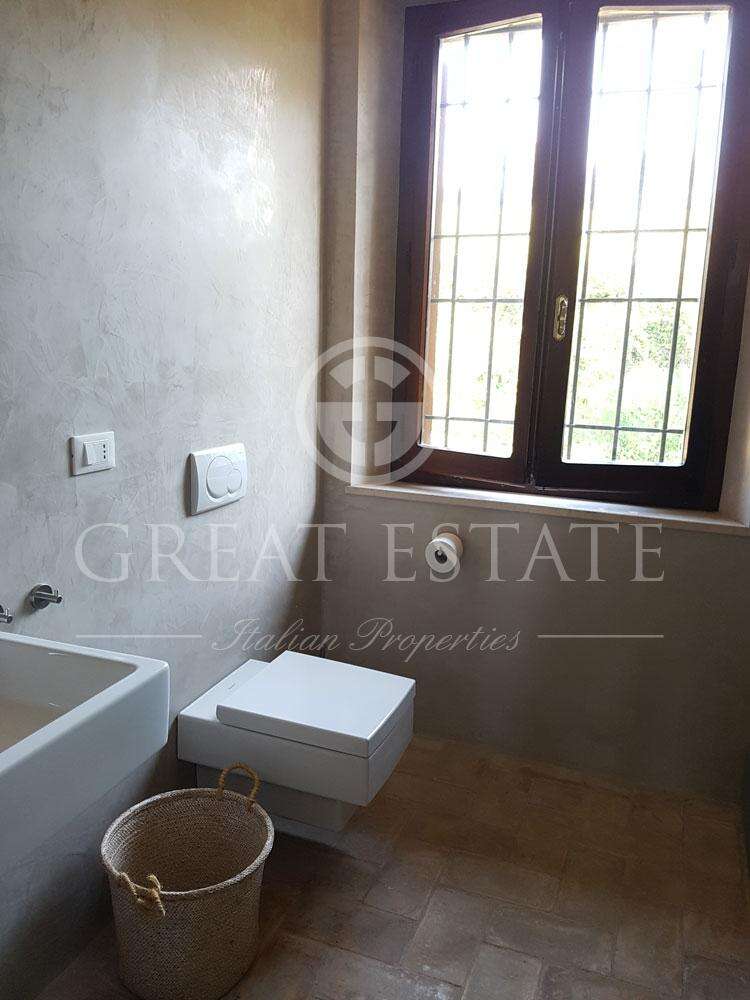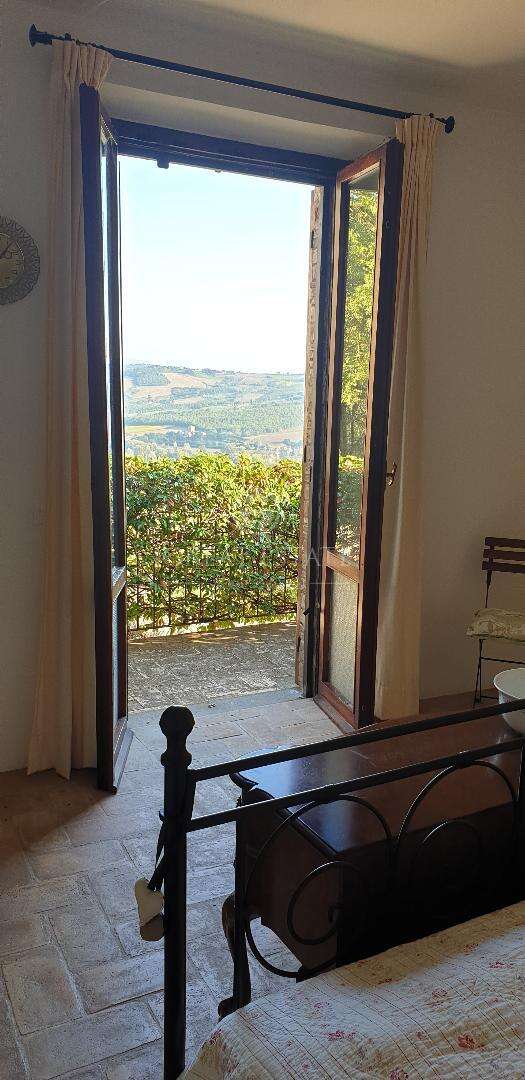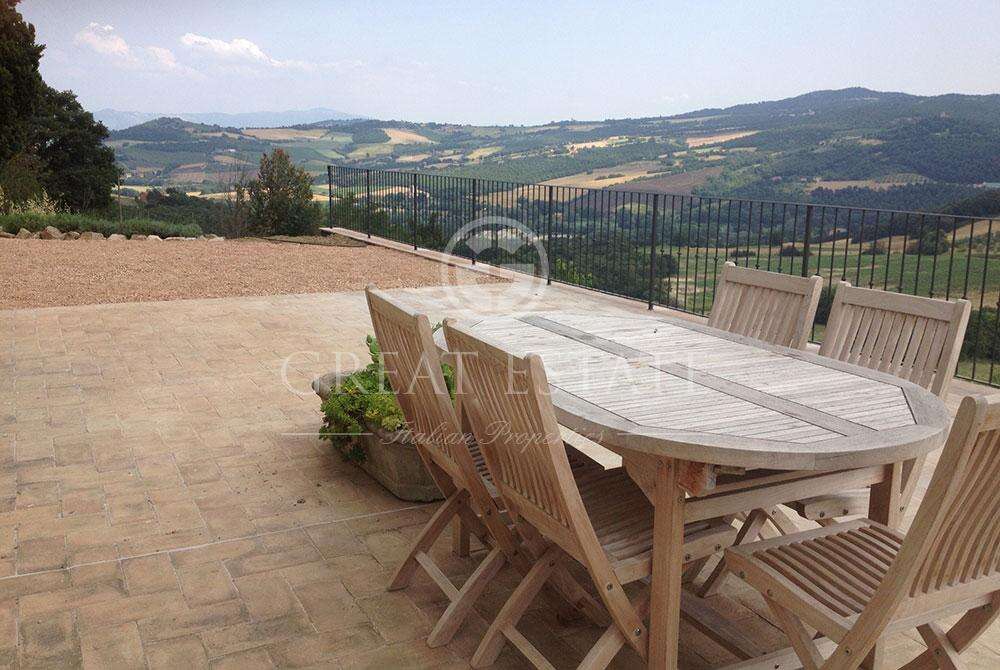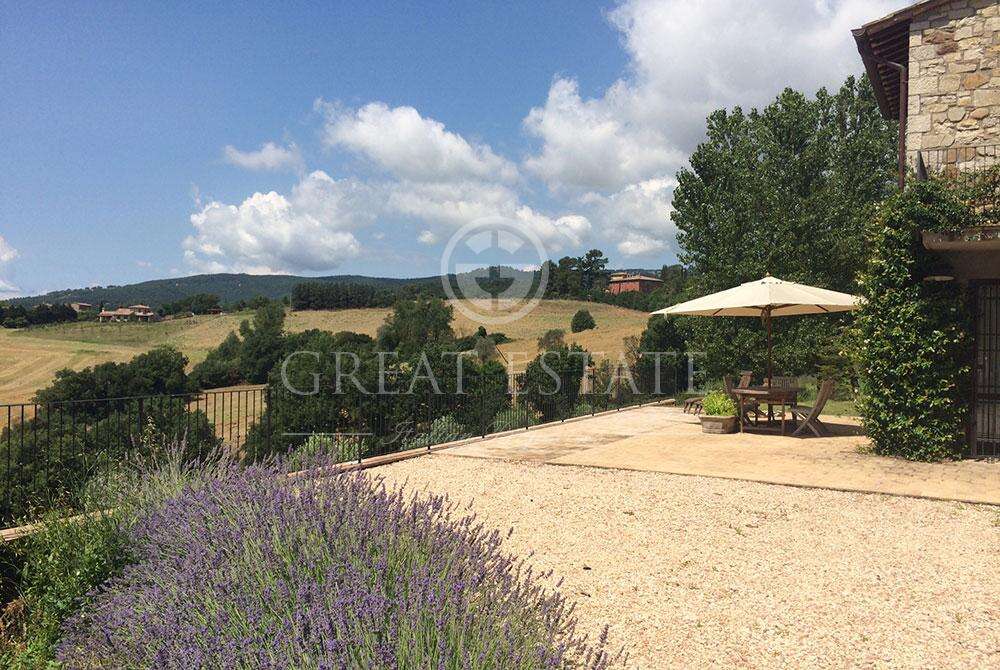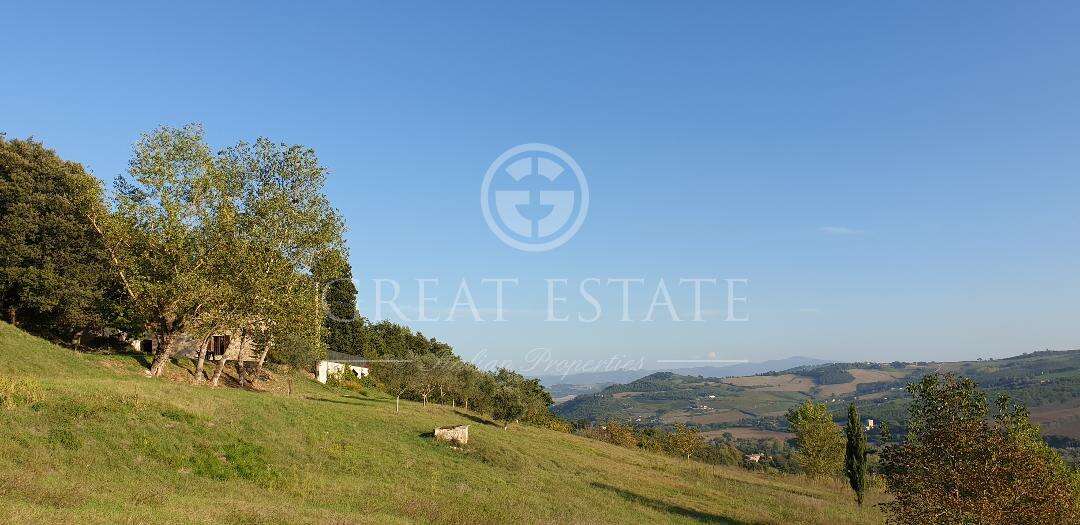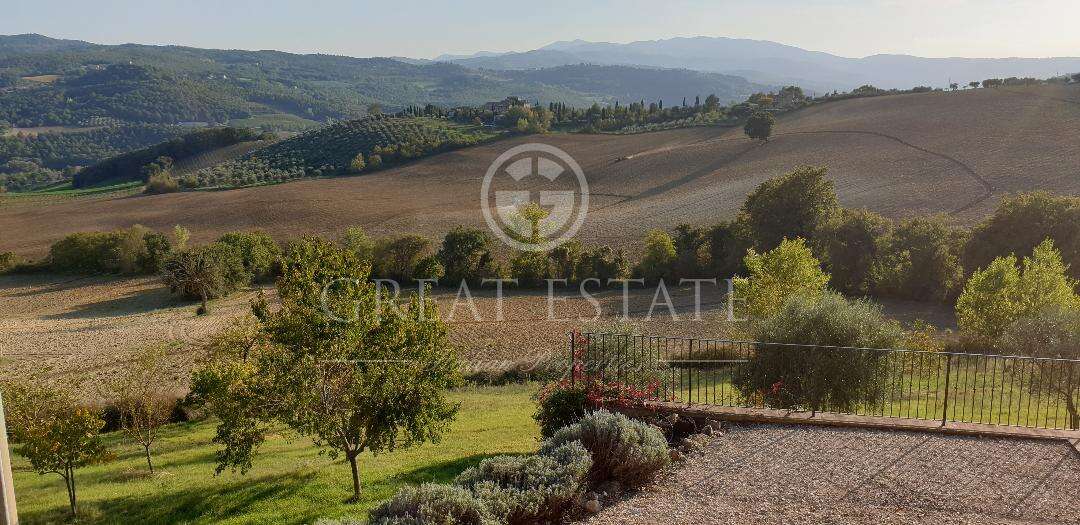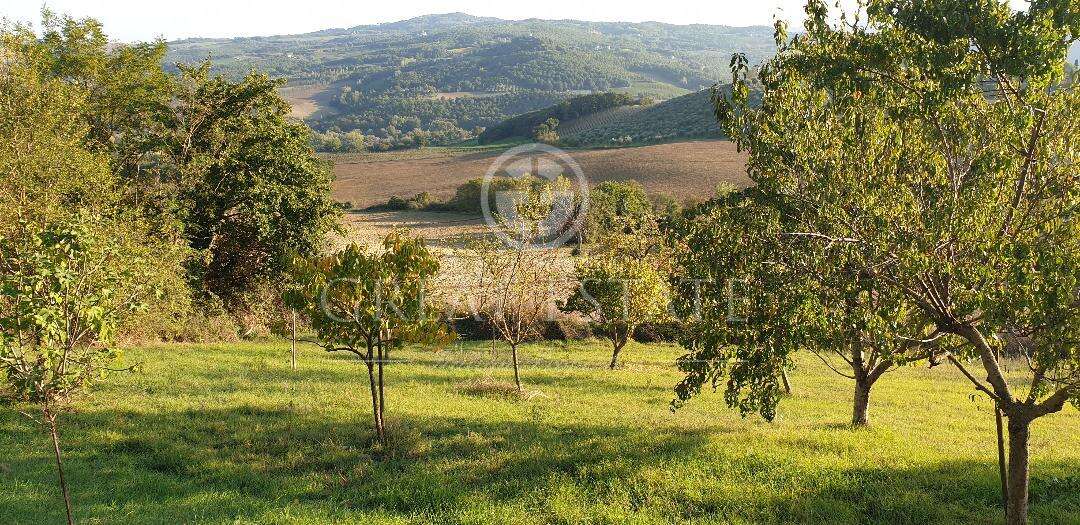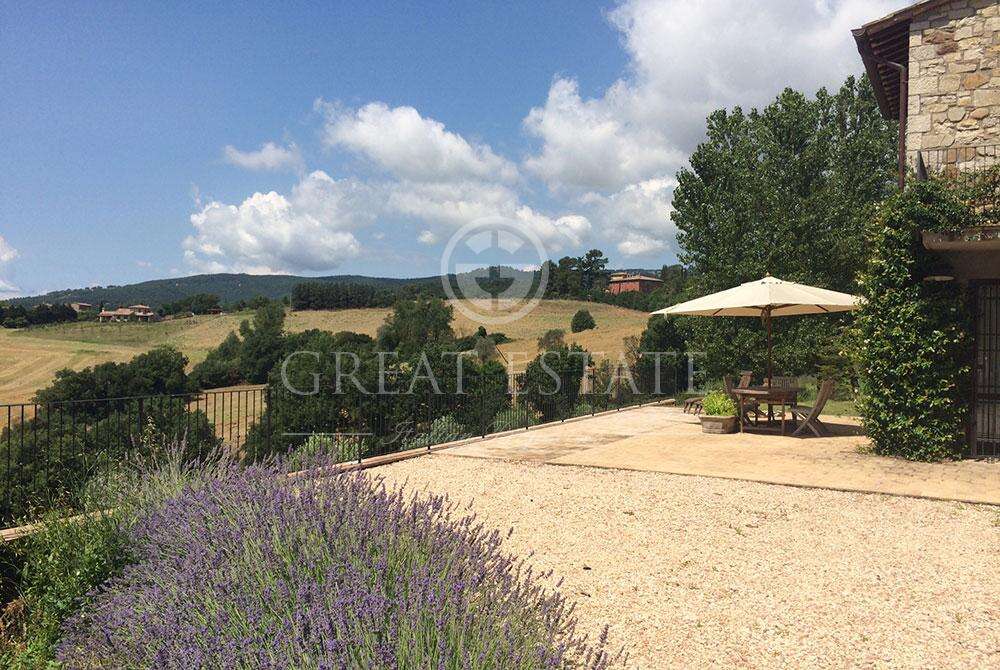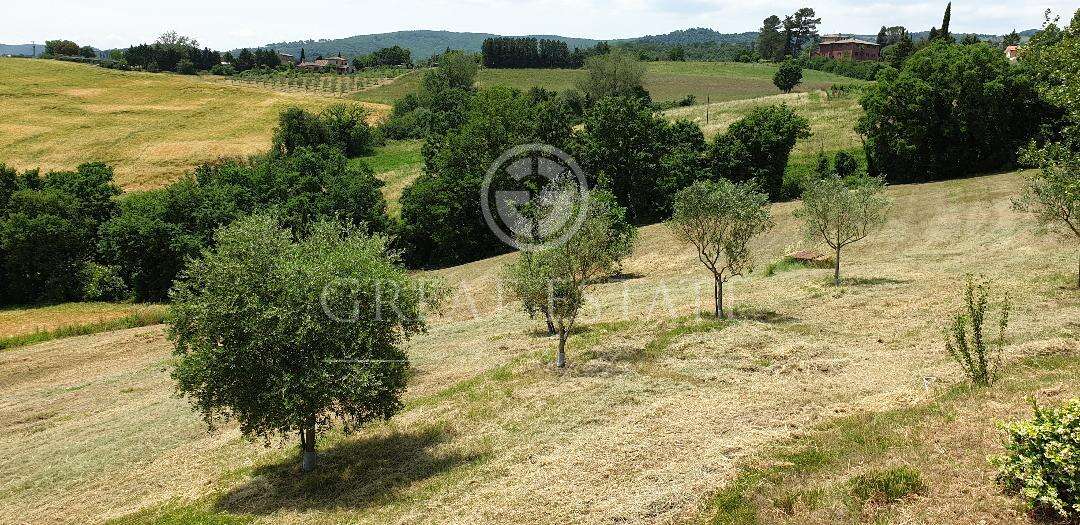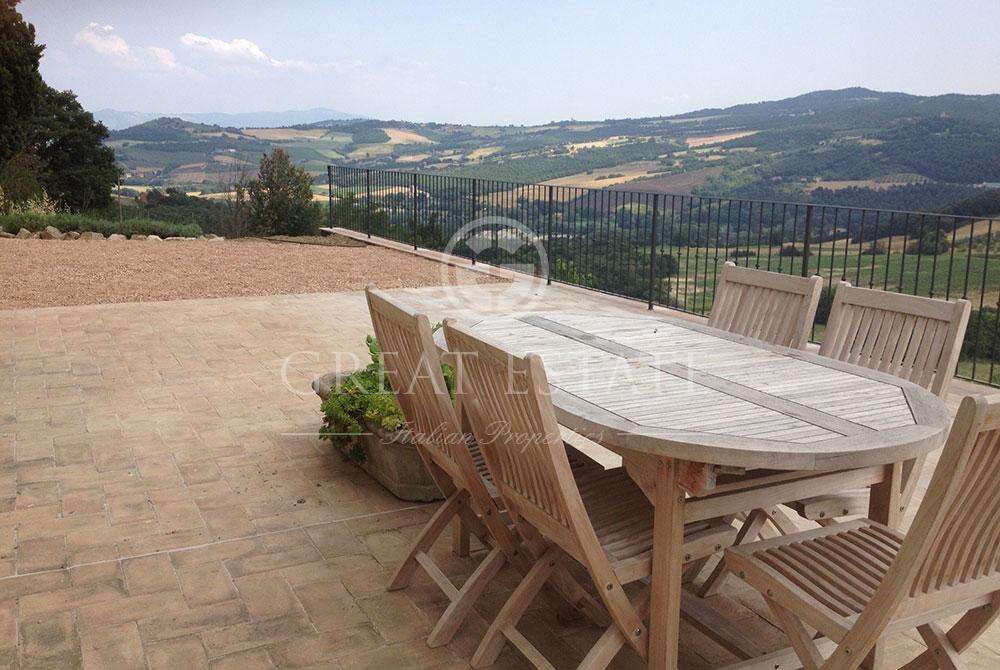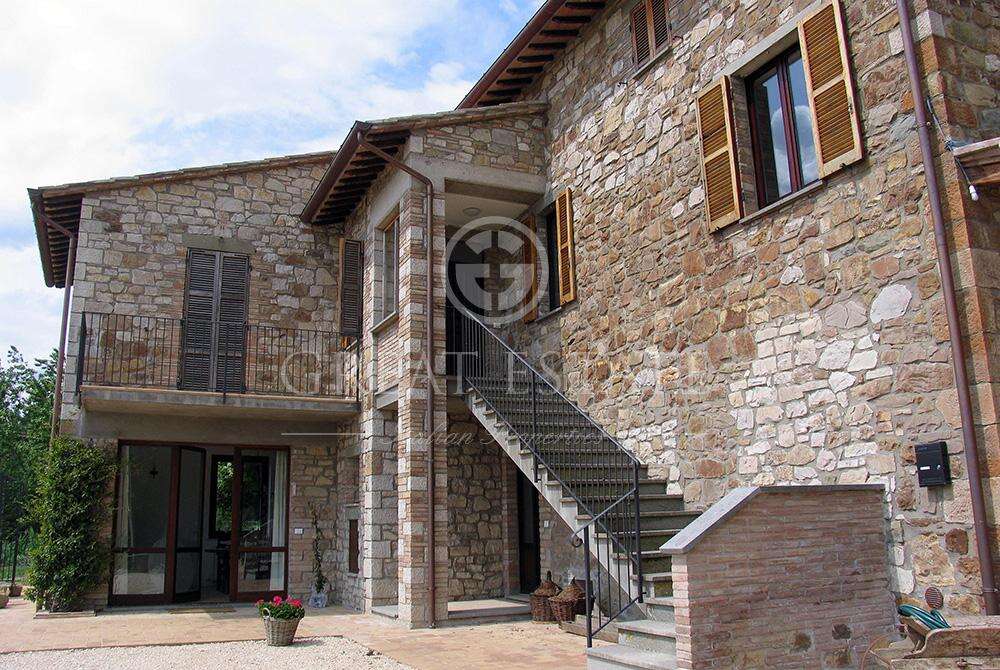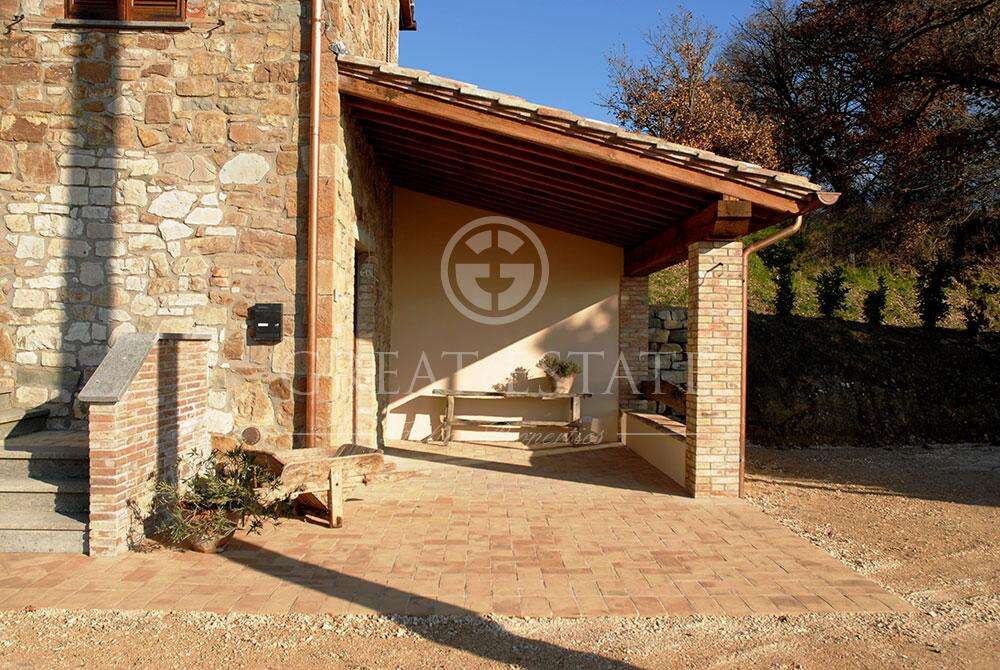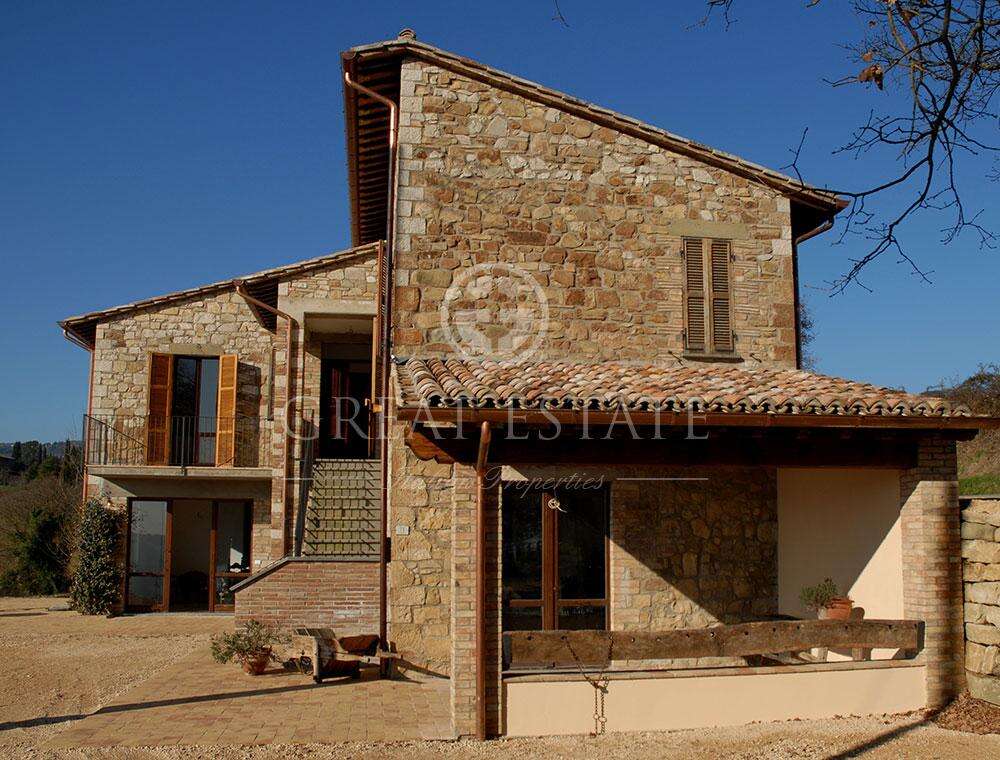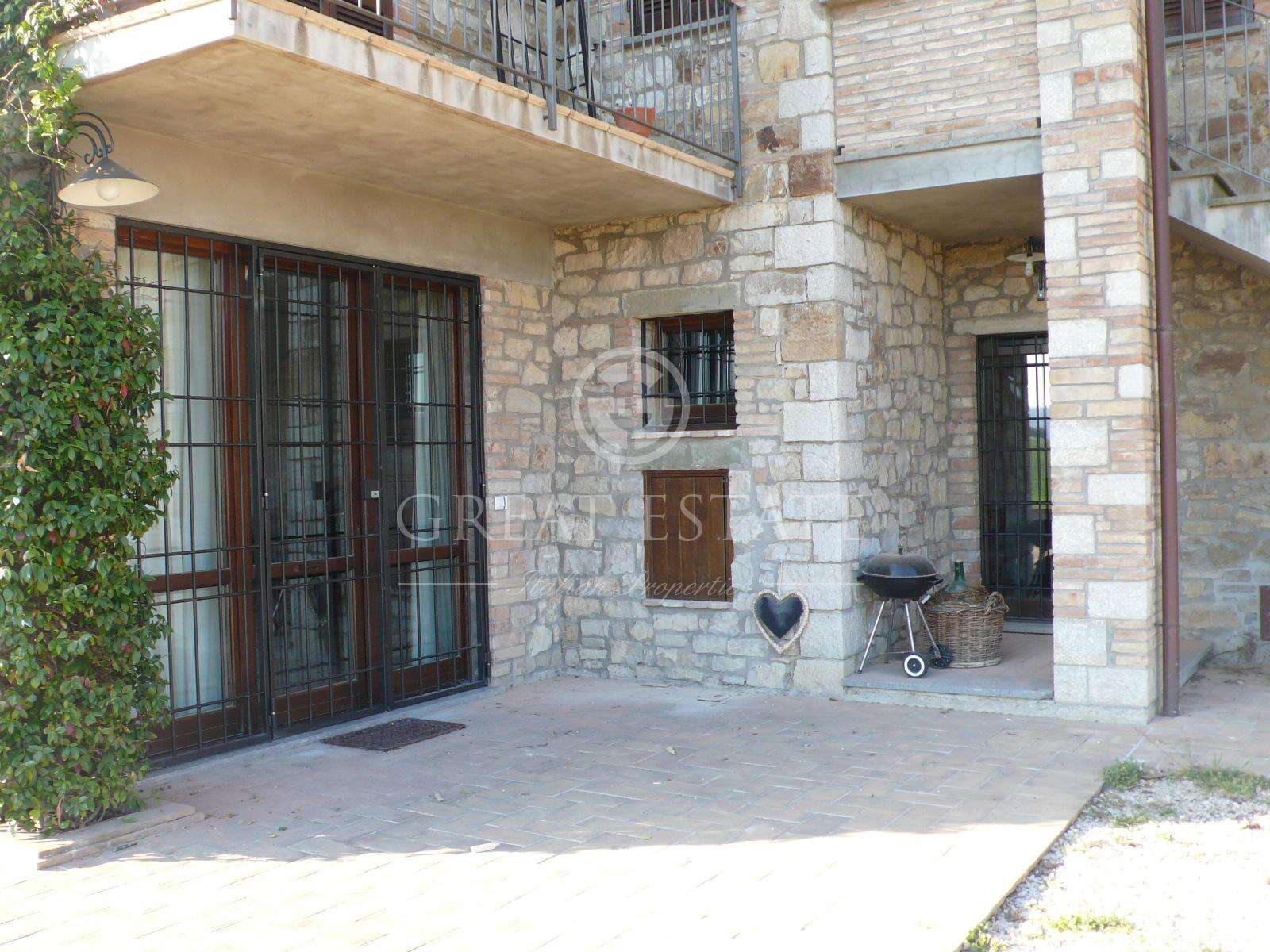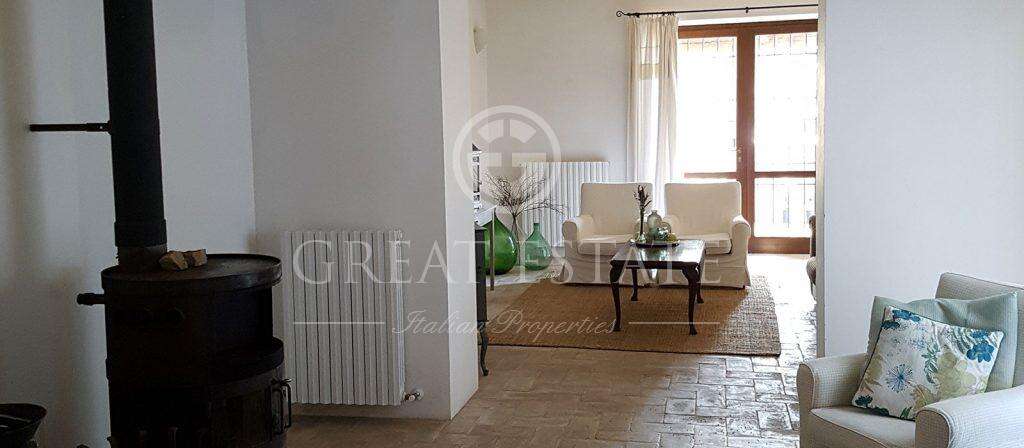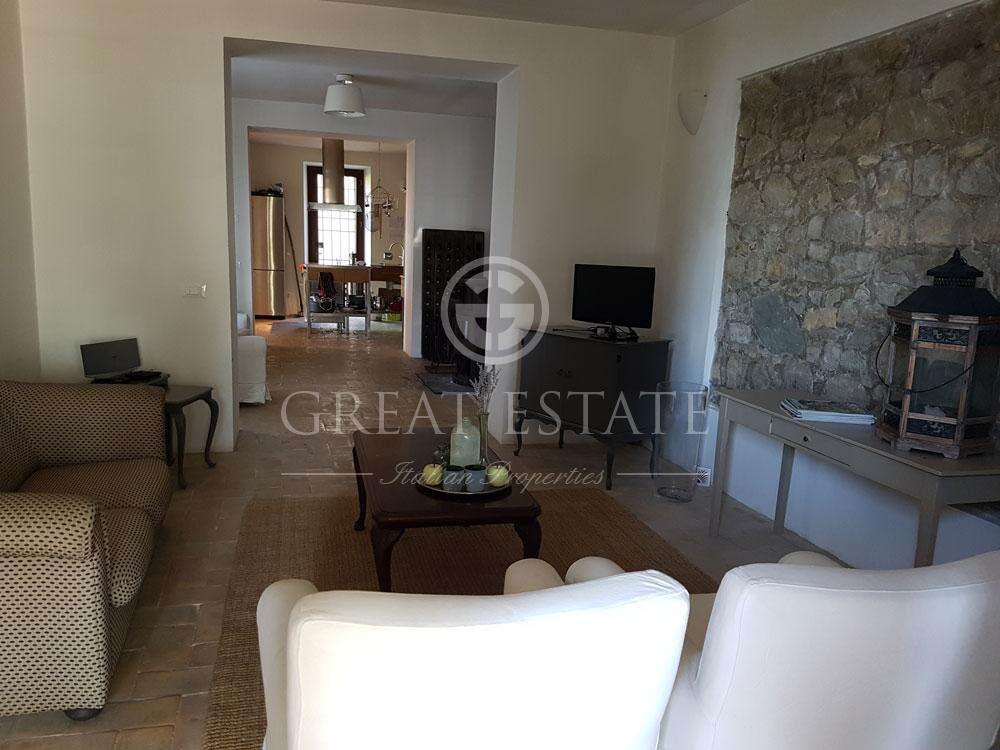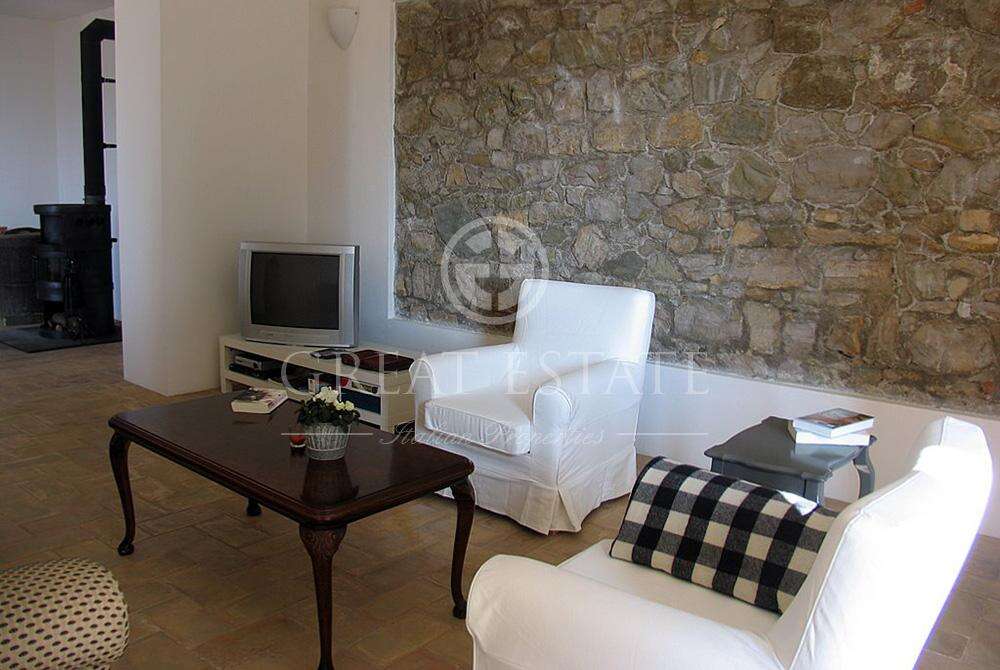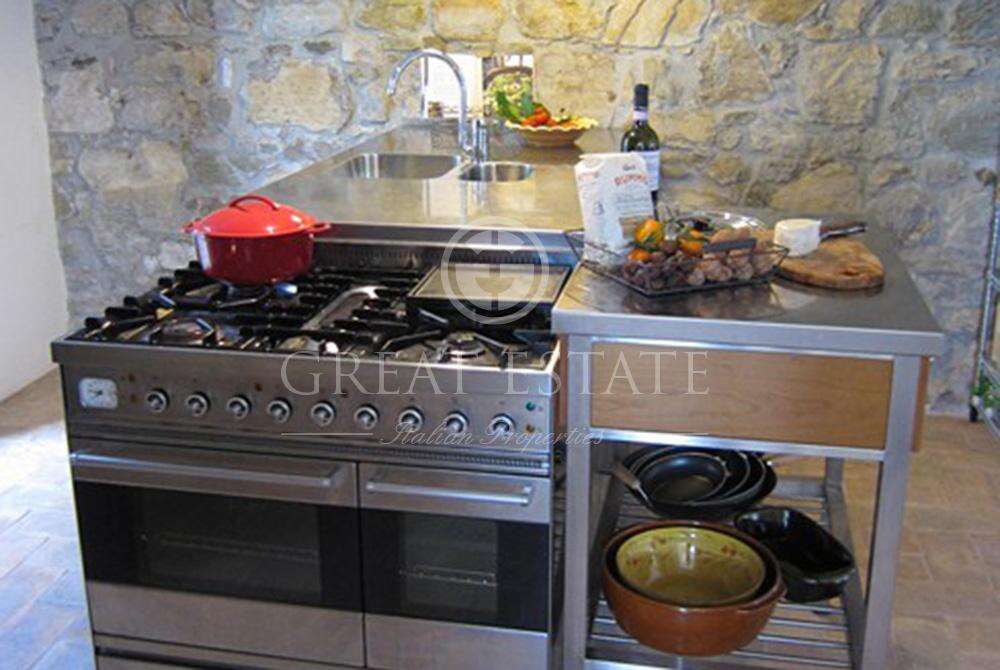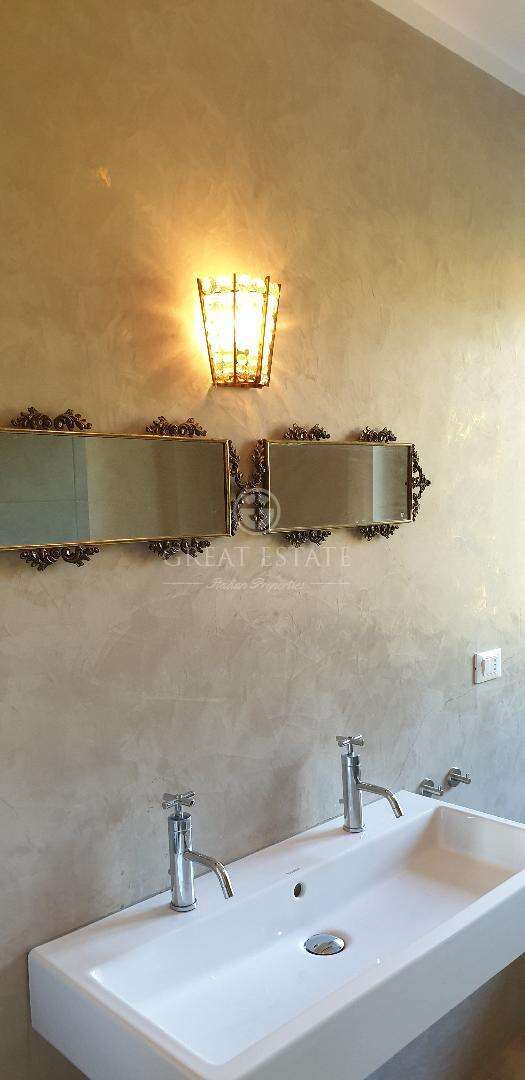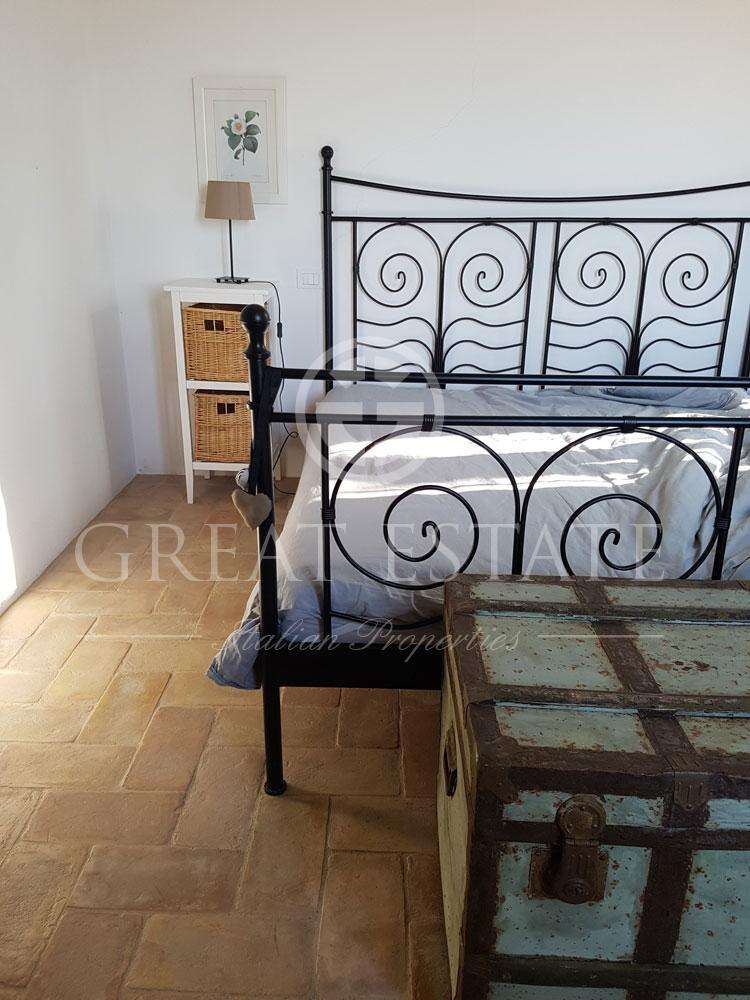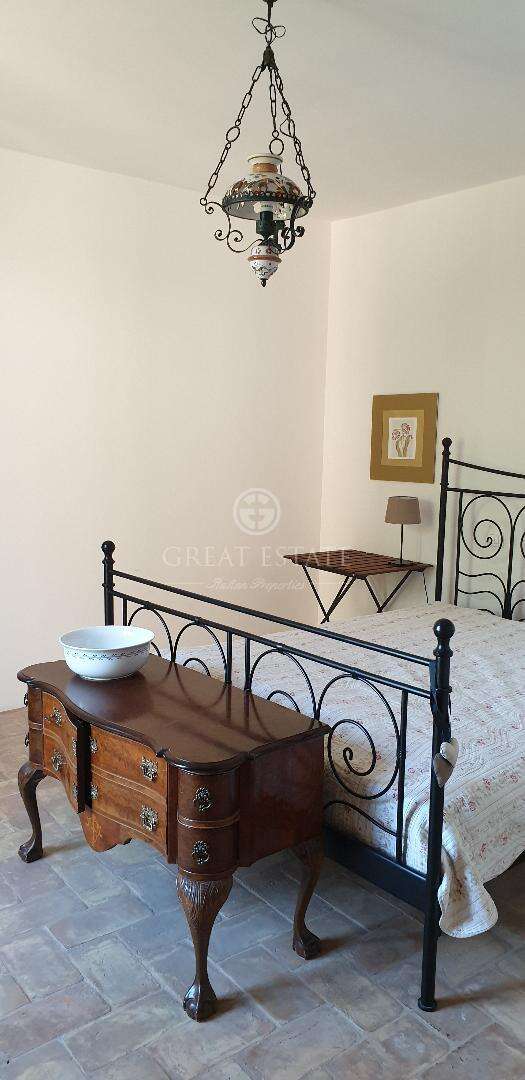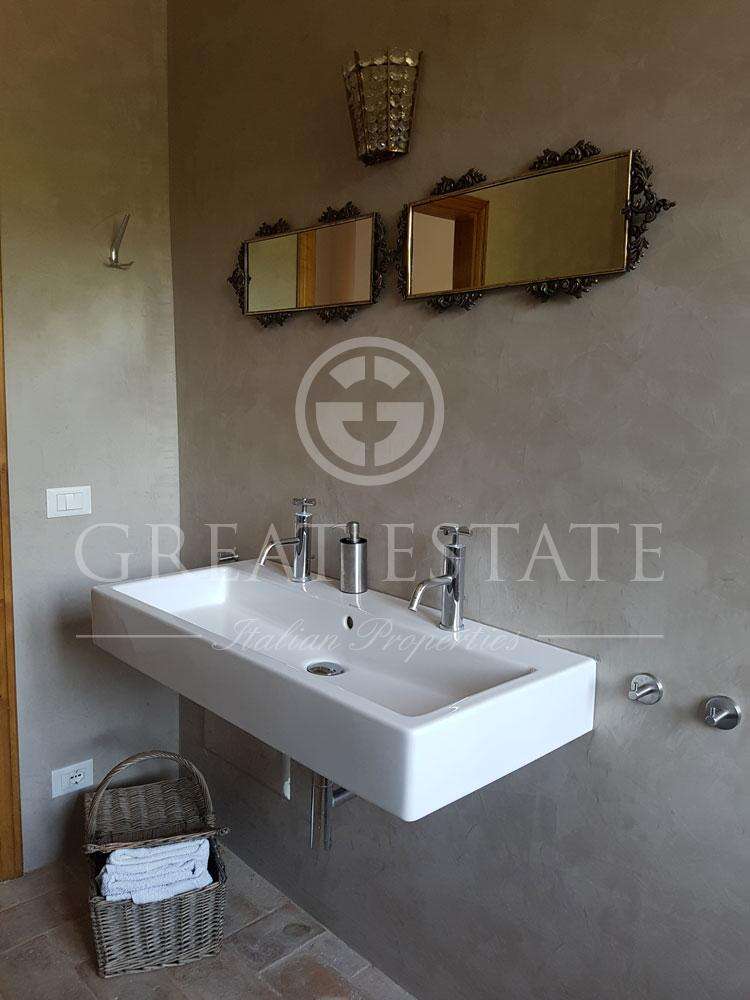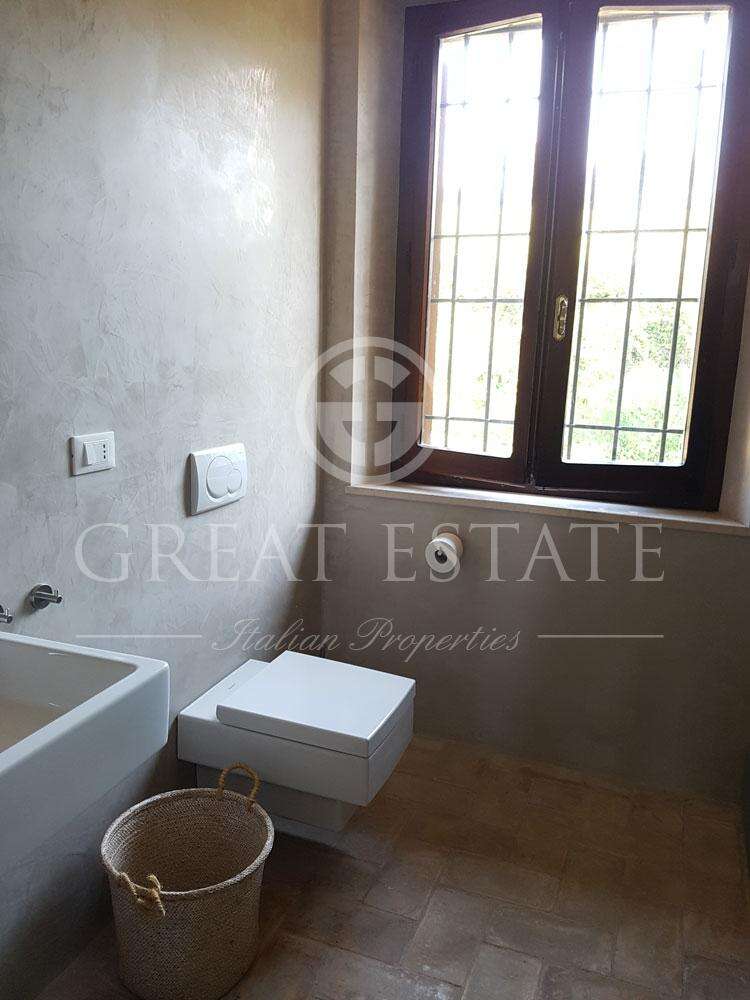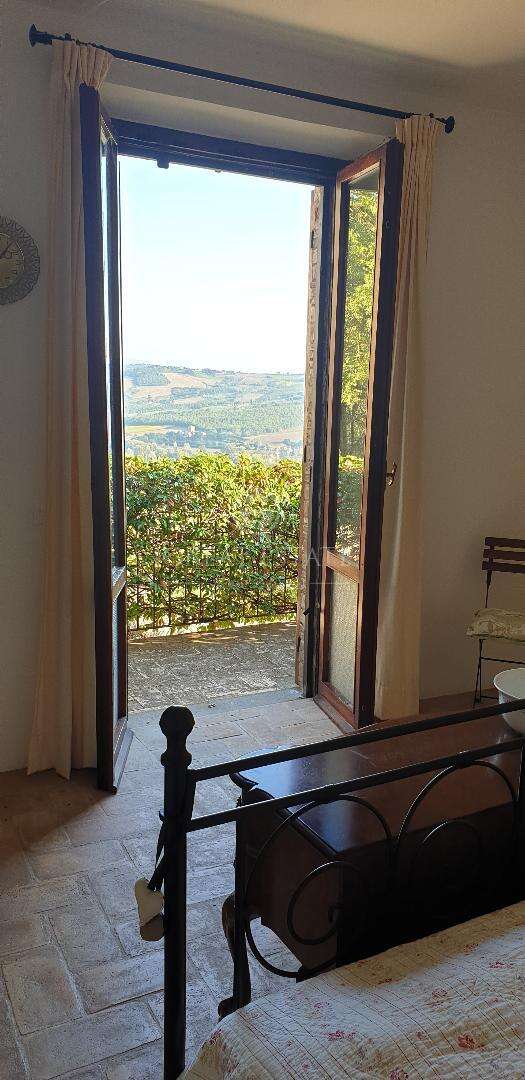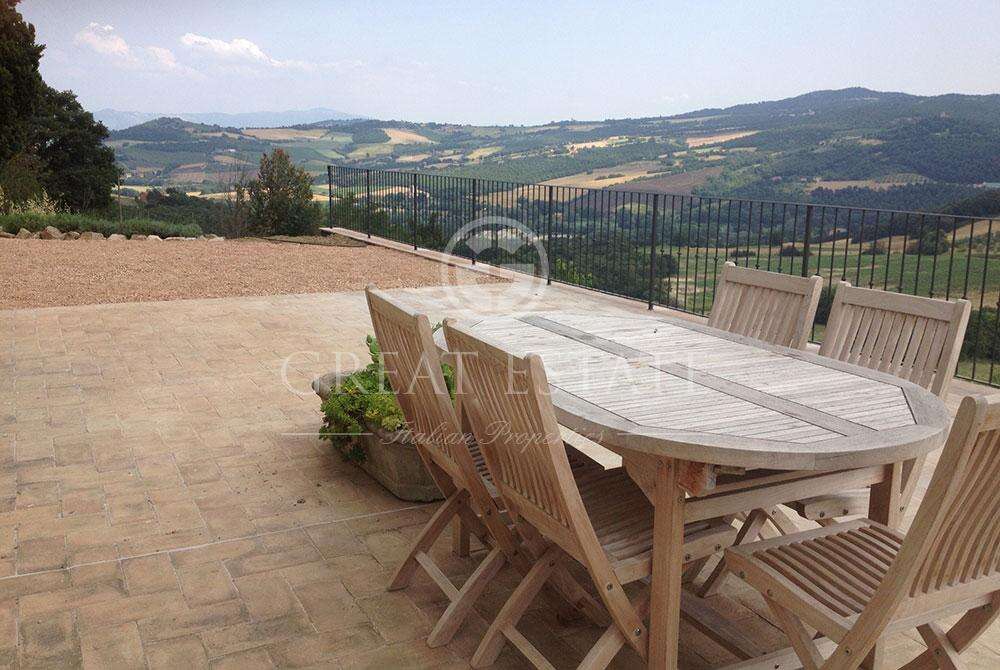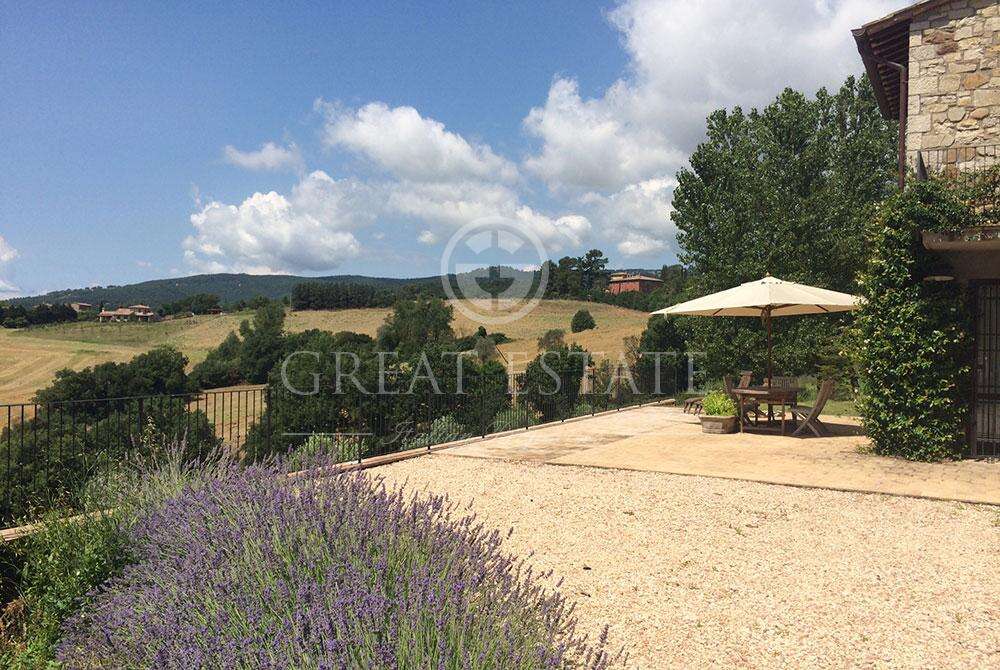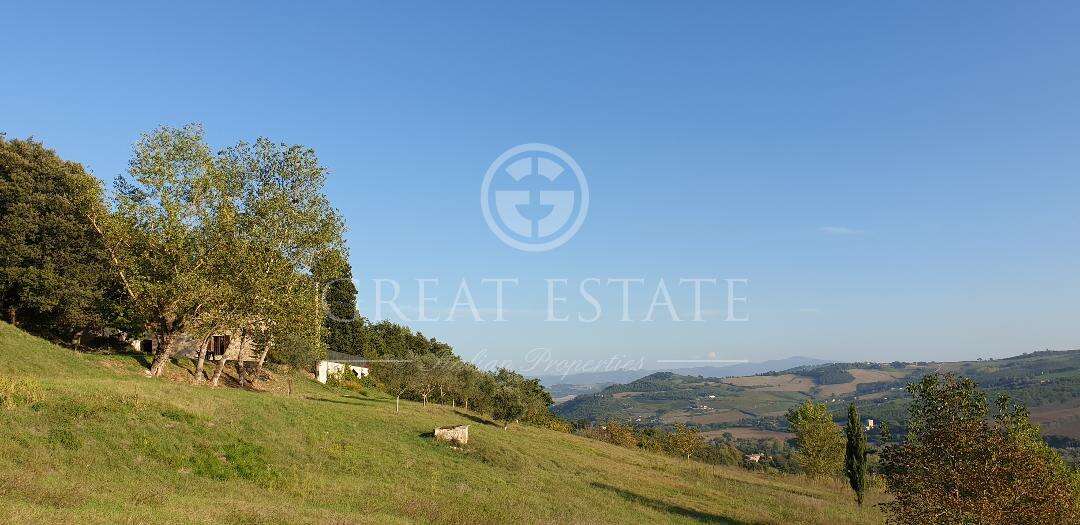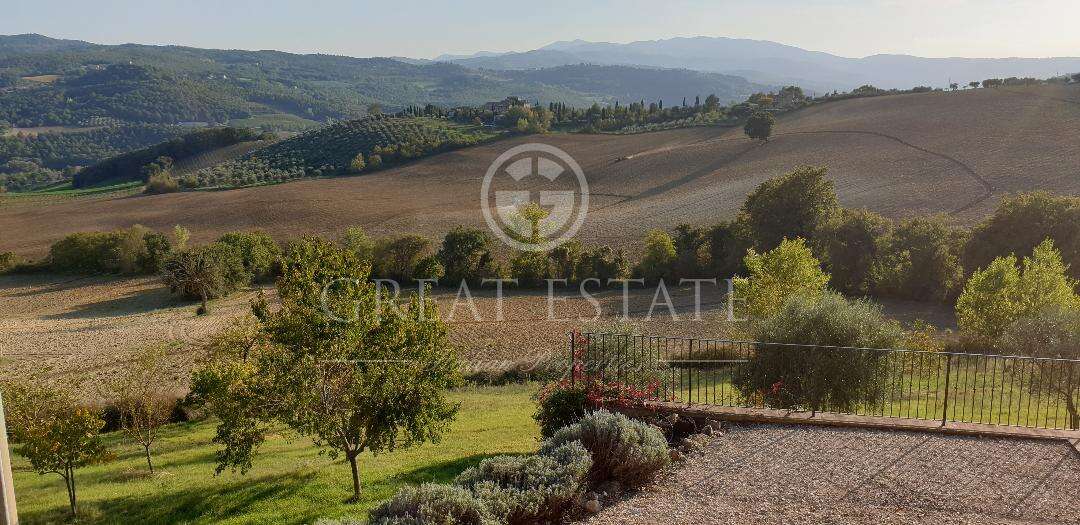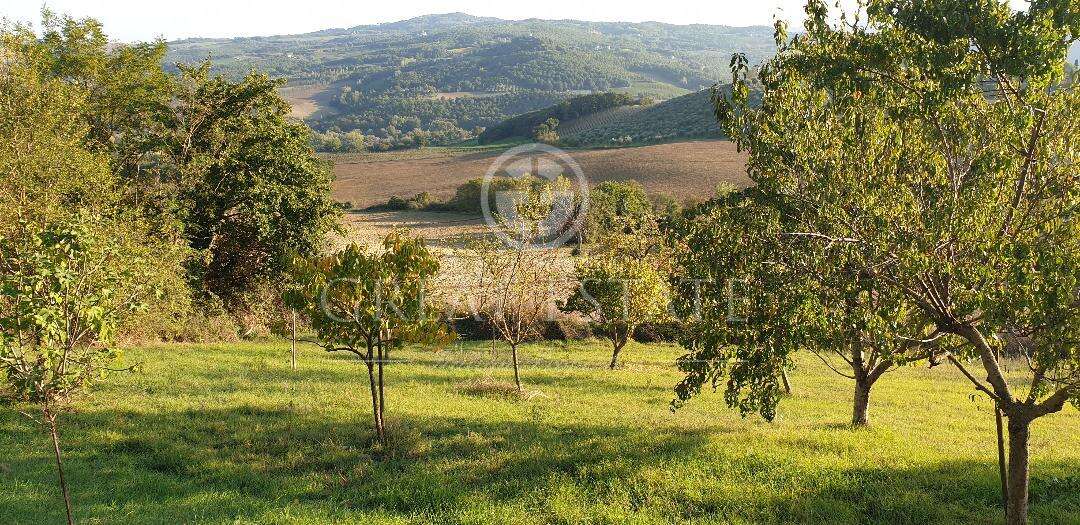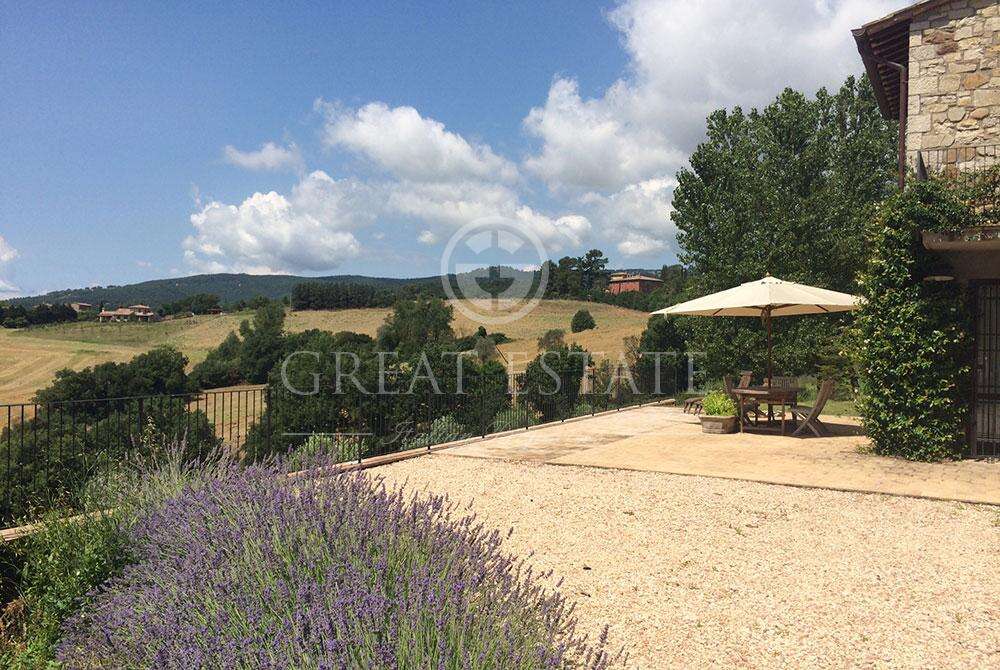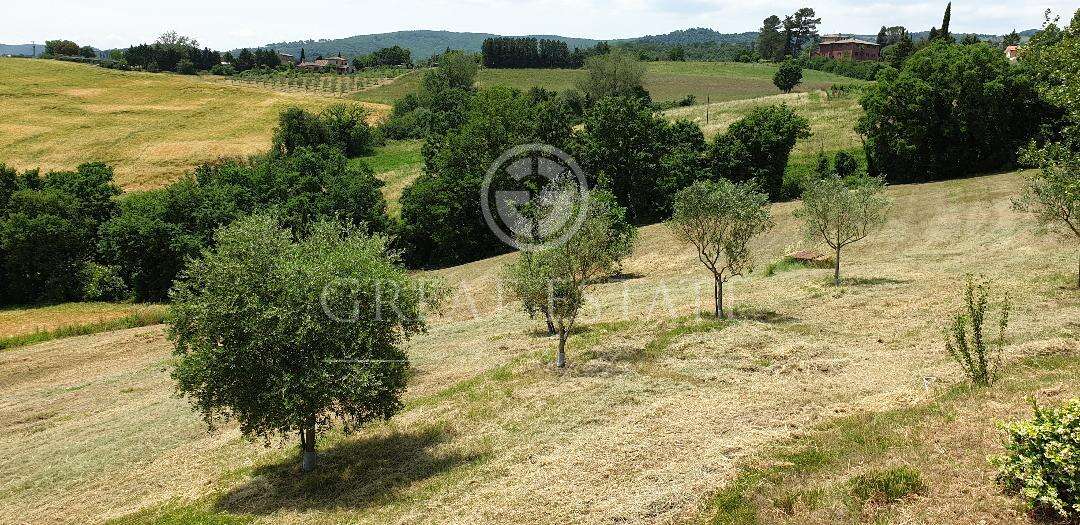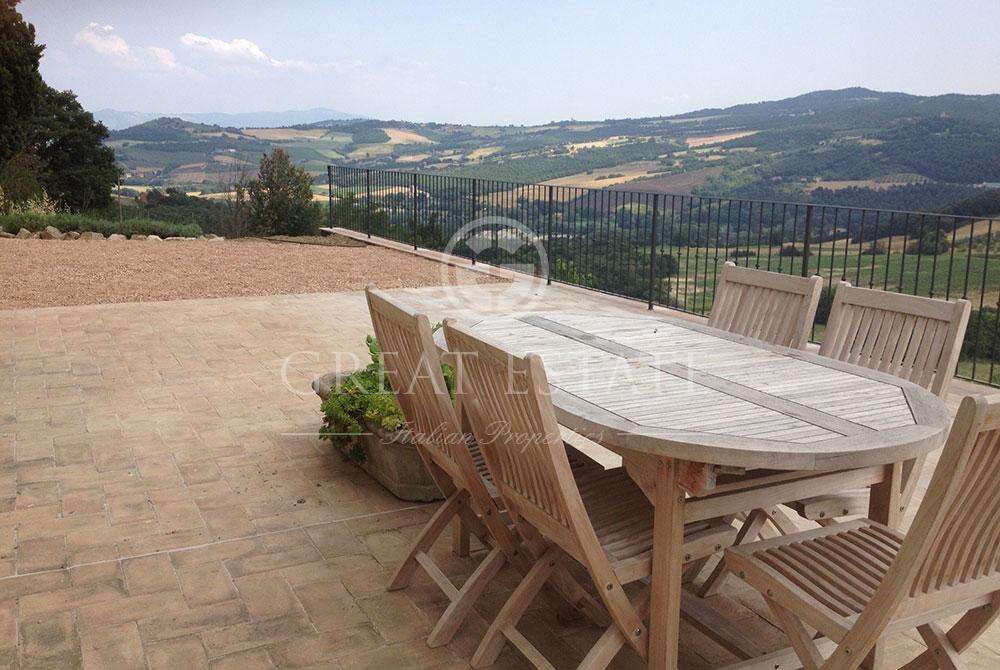 Sted
Il casale è ubicato nel comune di Todi ed è facilmente raggiungibile senza effettuare strade bianche.
Beskrivelse
After seeing a lot of provinces in Italy, we chose Umbria. This region is the "greenest" and the beautiful valleys give a beautiful image to the landscape. There are many beautiful places to visit such as Perugia, Assisi, Orvieto, but our hearts were captured by Todi.When we found the house, there was storage and storage facilities for the animals on the groundfloor. Upstairs were the living room, tiny kitchen, bathroom and bedrooms. We started renovating rigorous in 2005 and have really tackled everything. From roof, to installations, floors, bathrooms / toilet, new shed, terrace and garden room, etc. Later we also had a new wall on the valley side and the driveway / drain made by the contractor. All renovations have been done with permits and the drawings and documents are present. The house is cool in the summer due to the thick walls. We use the garden room to sit in the shade in the summer. All windows have shutters, and all doors and windows are fenced. In the shed is the central heating boiler, washing machine connection, a storage tank of 1000 liters for water (if there would be an interruption of water) and a salt filter. The tap water is drinkable. There is a septic tank on land; this works great and requires hardly any maintenance. There is a gas tank and a well. The house lies in a very quiet area but defintly not isolated The house is detached and you will not notice anything from neighbors. The house is easily accessible under all weather conditions because it is on the road. This road is a quiet road with only some commuter traffic in the morning and evening. There is sufficient parking space on site. In the garden there are many types of fruit trees, nut trees and olive trees. On the terrace you have sun all day. Downstairs you have a dining room, kitchen, lounge and living room. They are all open and yet each space has its own corners. There is a wood burning stove in the sitting room. There is also a toilet. The kitchen has a sturdy metal kitchen
Boligens tilstand
Restored
Faciliteter
Il casale ha tutte le utenze funzionananti e sono allecciate all'acquedotto comunale. C'è anche un pozzo poco utilizzato con una cisterna avente una capacità di circa 10.000 litri.
Skødedetaljer
Il gruppo Great Estate su ogni immobile acquisito effettua, tramite il tecnico del cliente venditore, una due diligence tecnica che ci permette di conoscere dettagliatamente la situazione urbanistica e catastale di ogni proprietà. Tale due diligence potrà essere richiesta dal cliente al momento di un reale interesse sulla proprietà.
Ejerdetaljer/Kontraktsmæssige forhold
La proprietà è intestata a persone fiche e non ci sono vincoli.
Mulig arealudnyttelse
Il casale potrebbe essere utilizzato sia come prima casa per la vicinanza alla città di Todi che come seconda casa. Dati i numerosi punti di forza di questa proprietà, la stessa potrebbe benissimo essere mantenuta anche come attività ricettiva.
Kontakt os vedr. denne ejendom: