Property Details
"La torre medievale"
| | | |
| --- | --- | --- |
| COD. 3890 | Marche - Urbino (Pesaro E Urbino) | € EUR 295,000 |
TYPE: Rustic farmhouses and Countryhouses

BUILDING SIZE: 351.45 sqm
PLOT SIZE

: 9.73 ha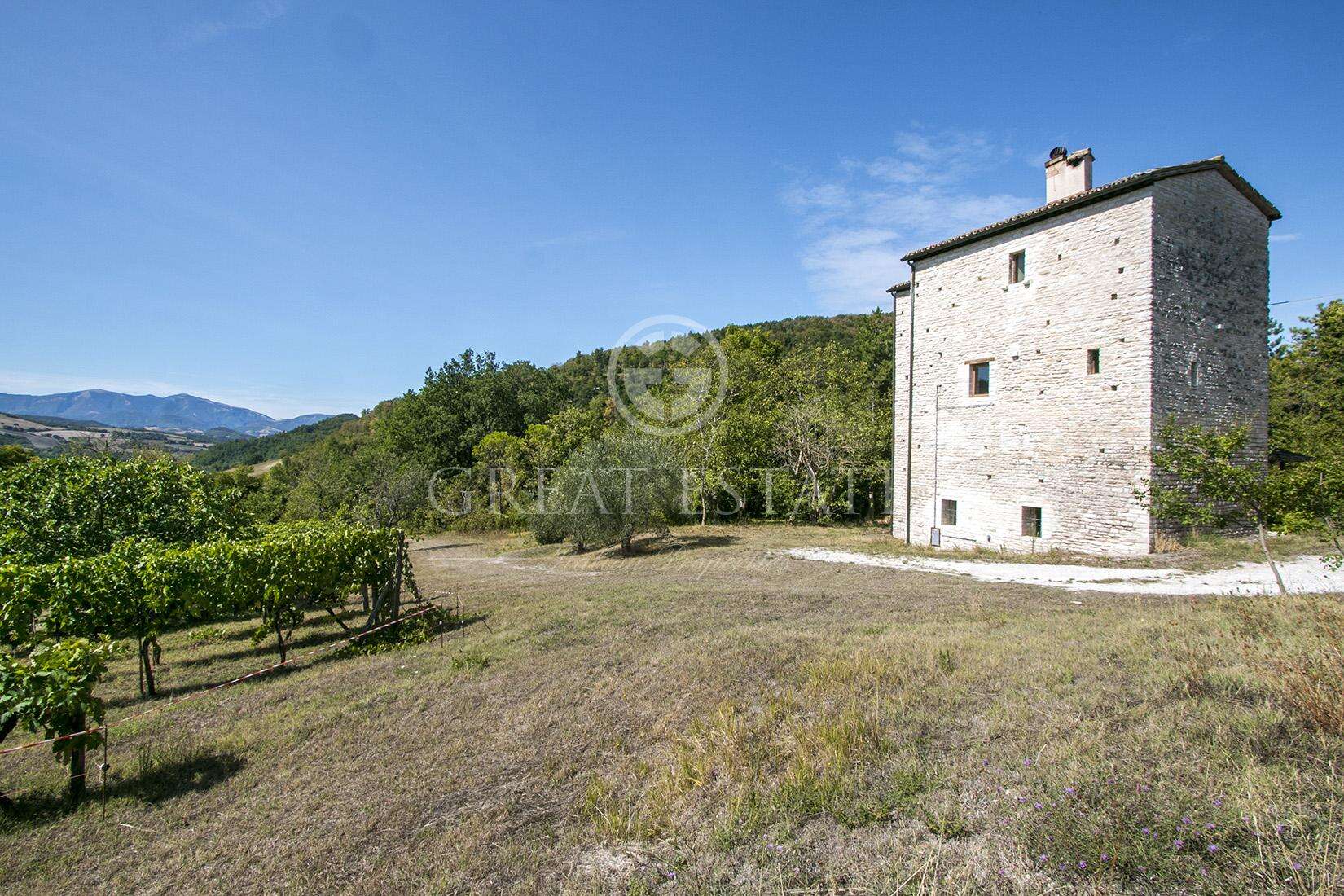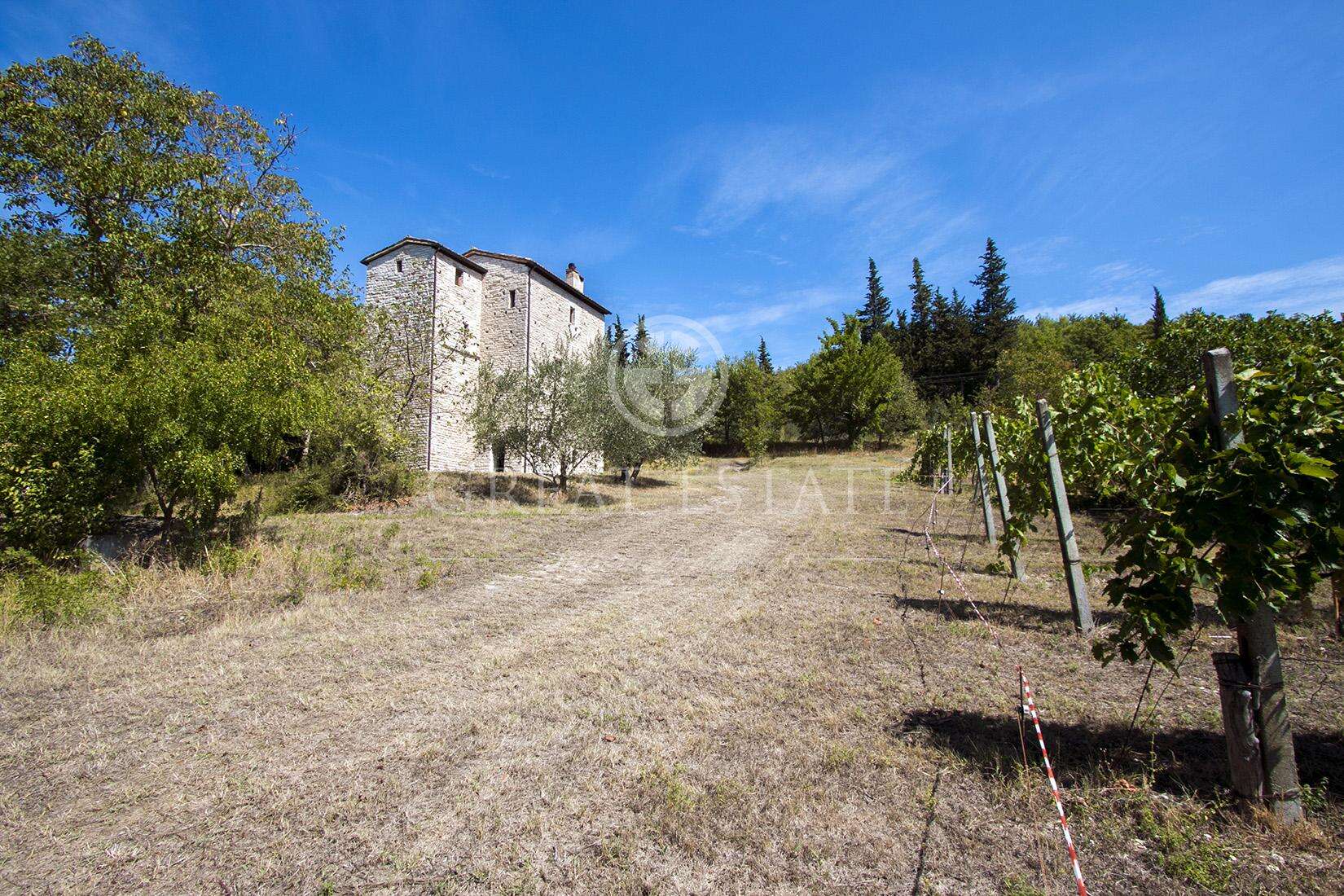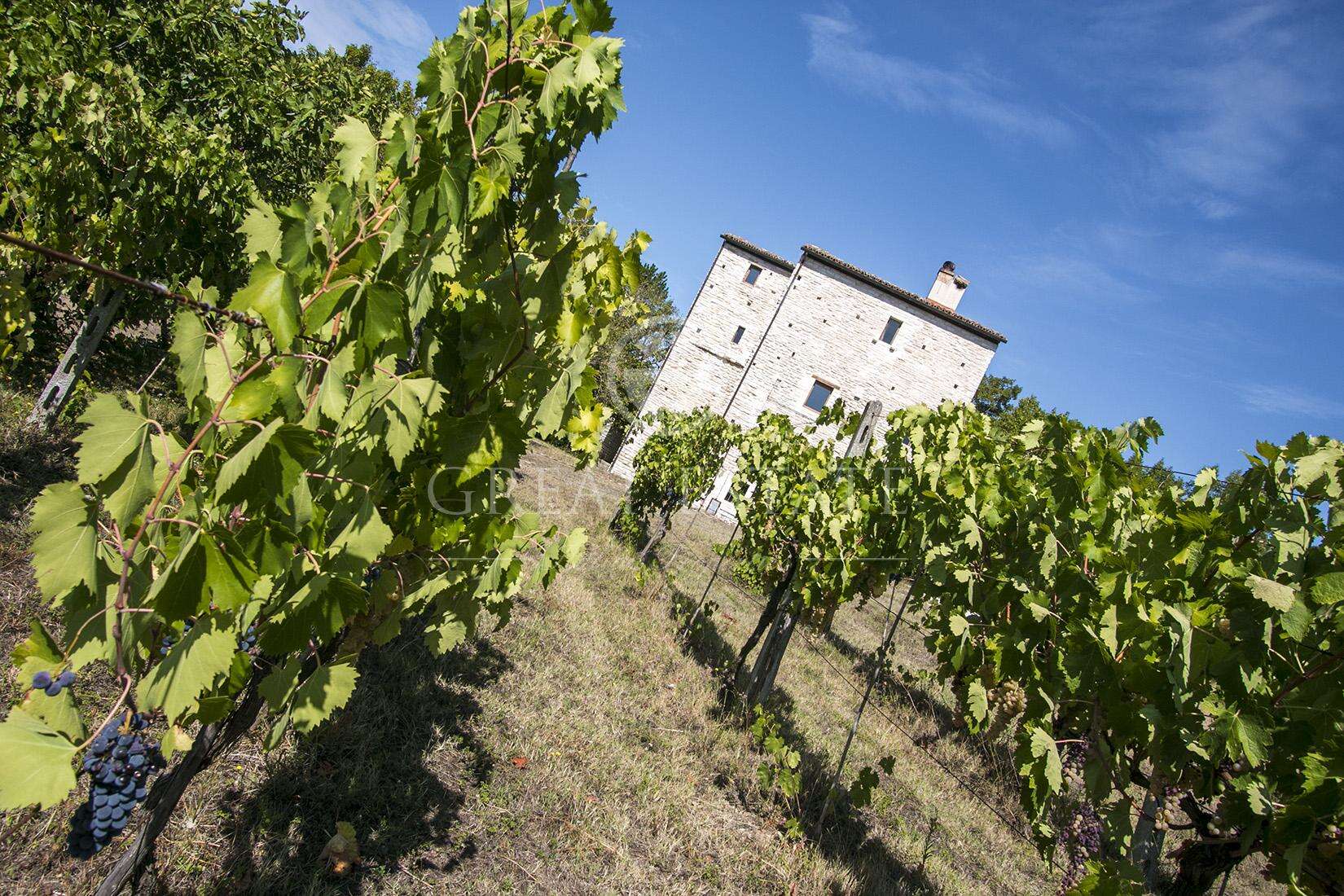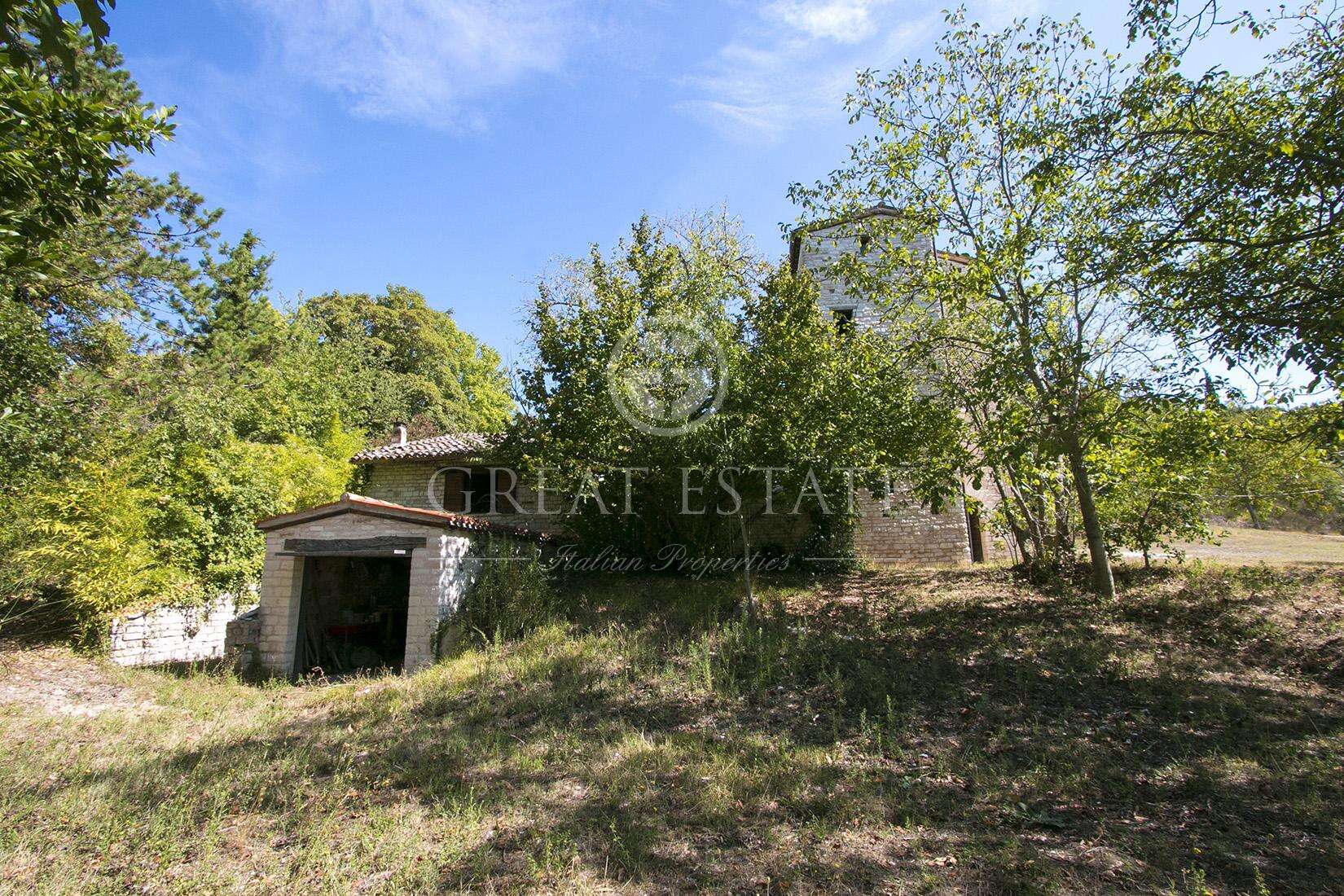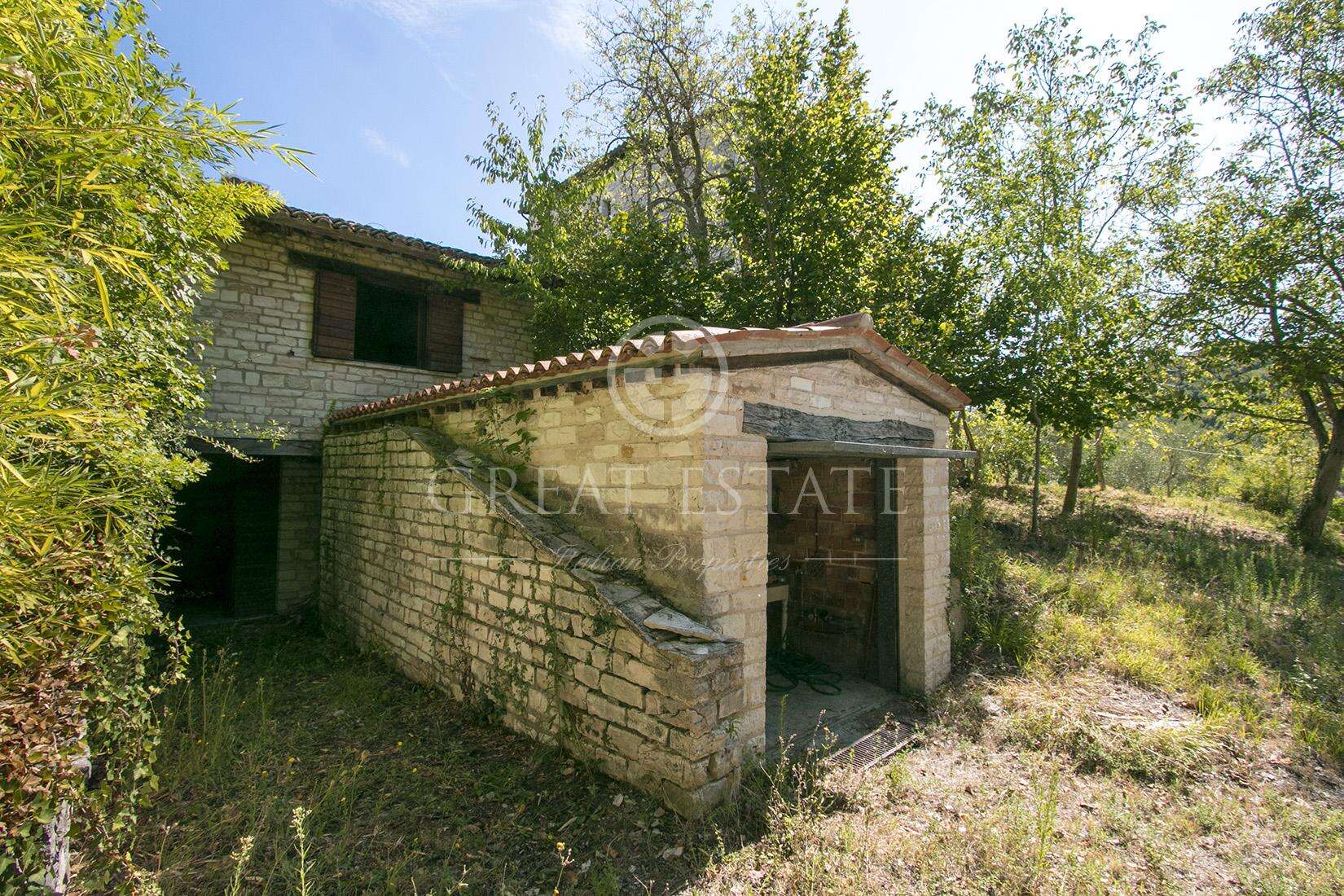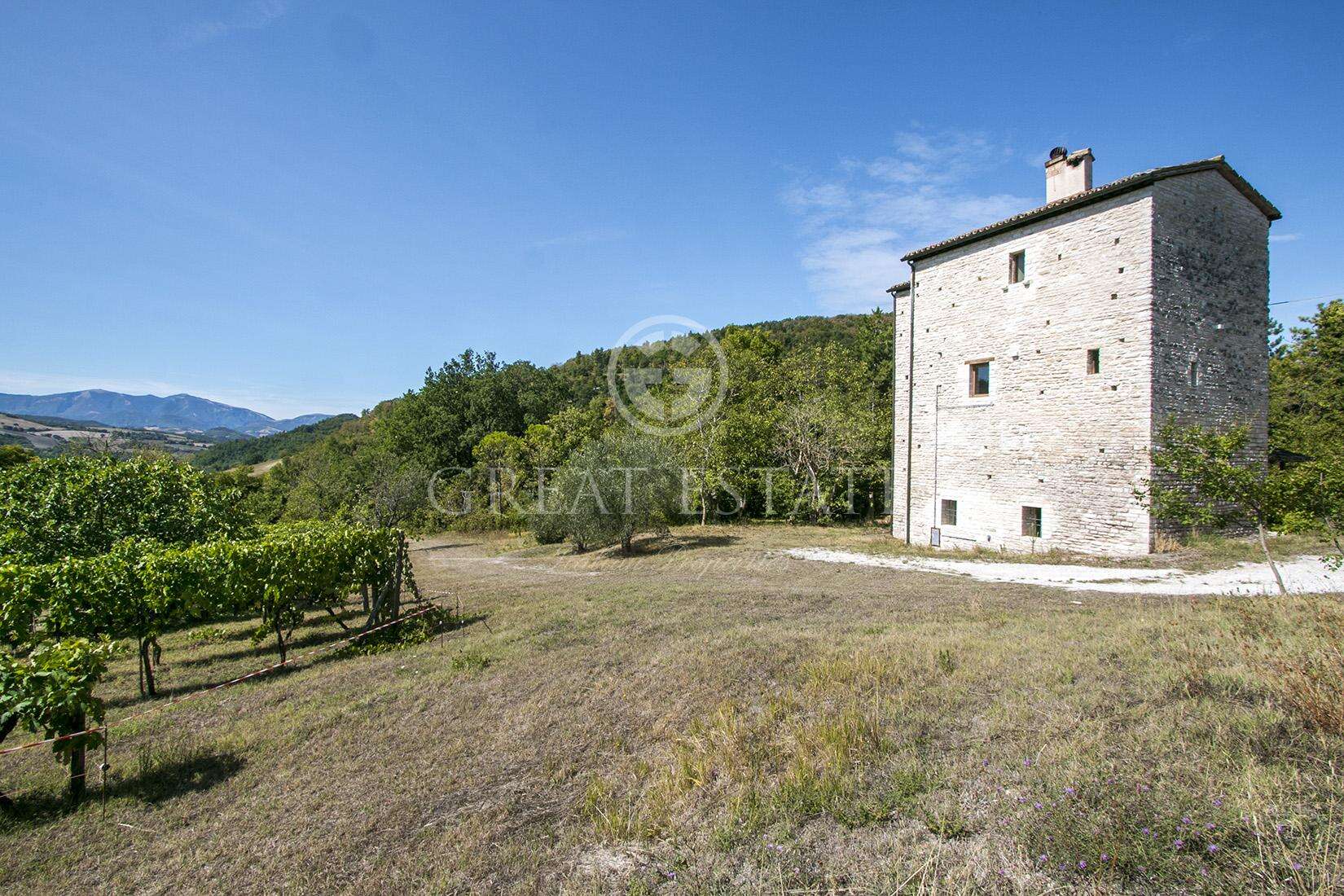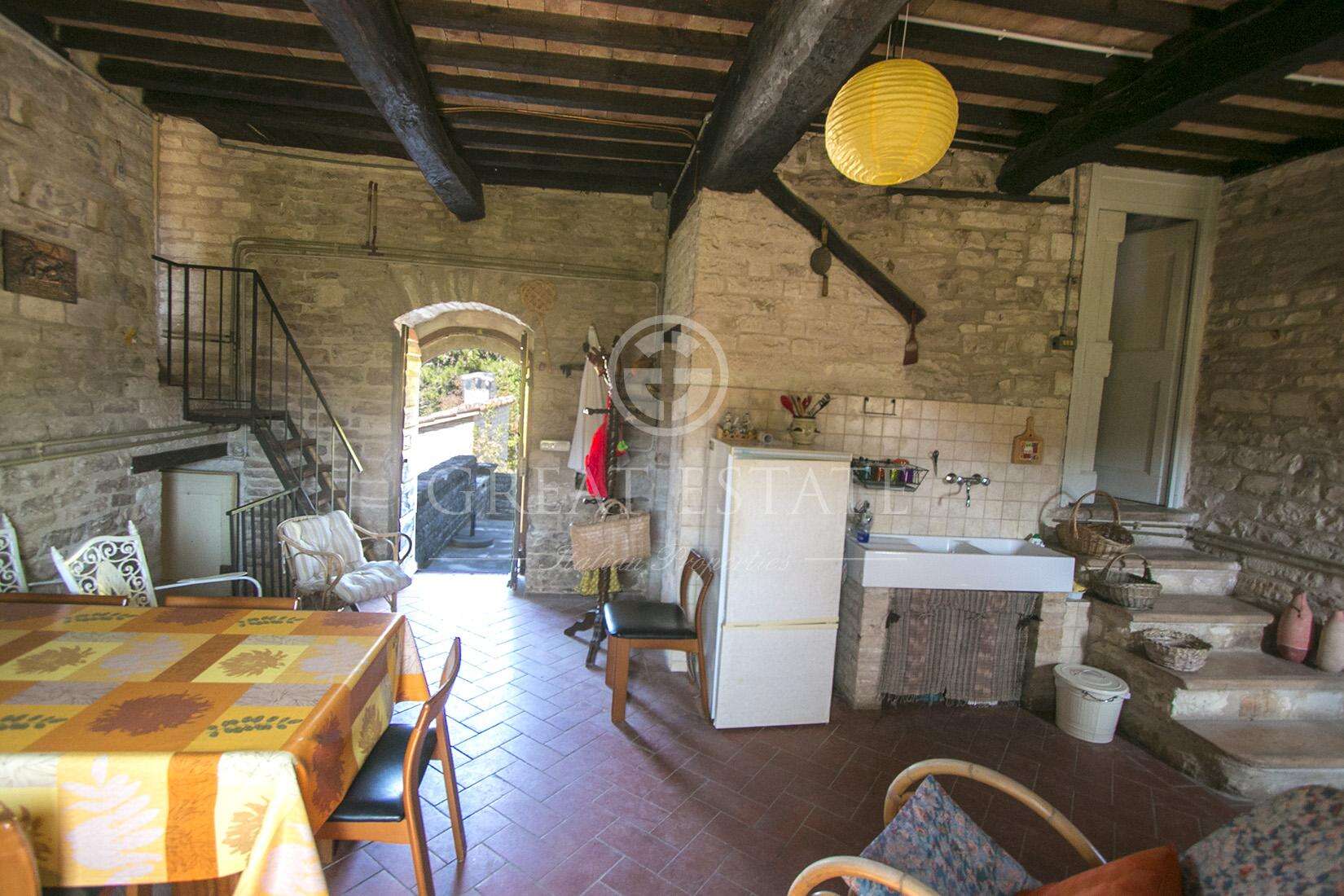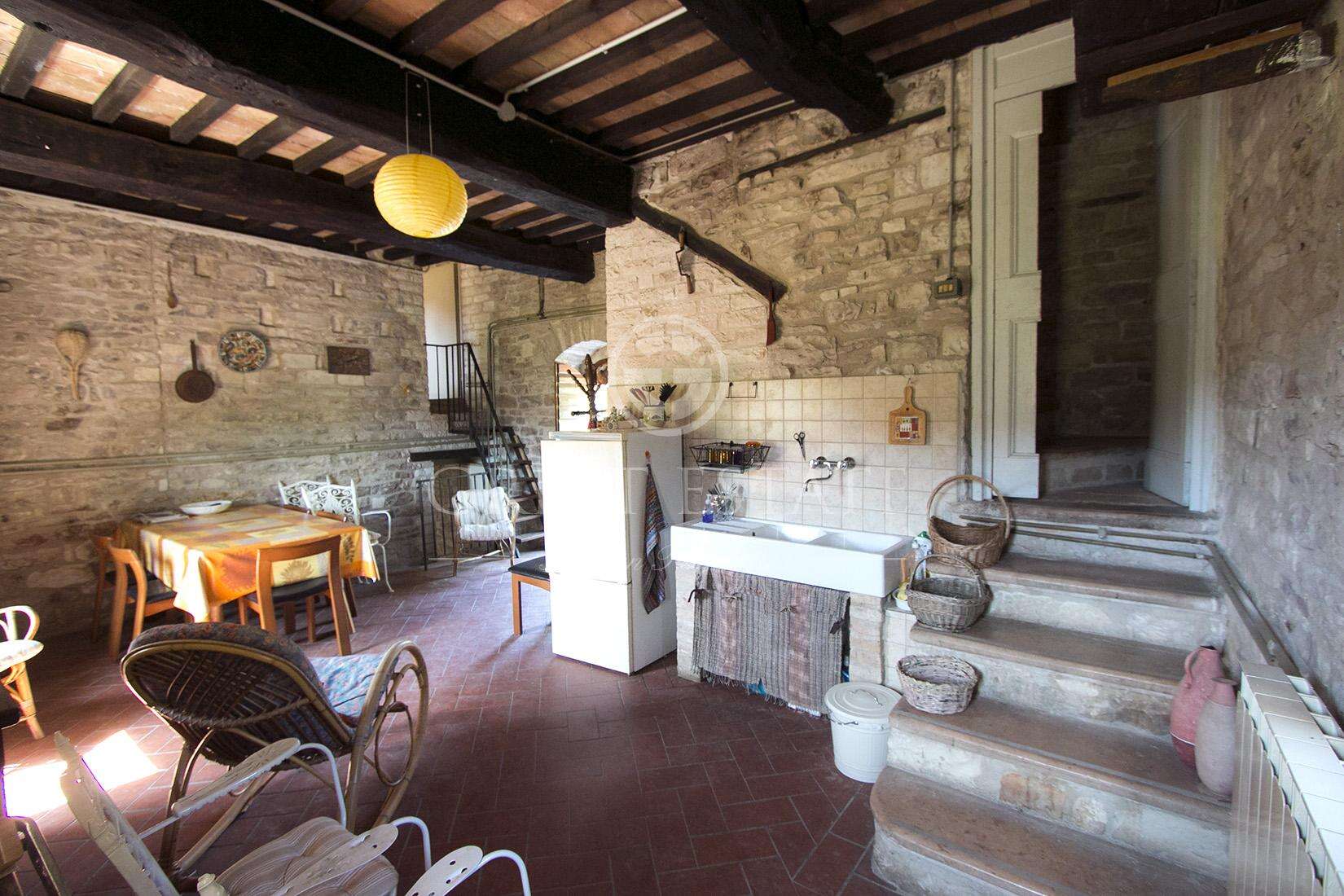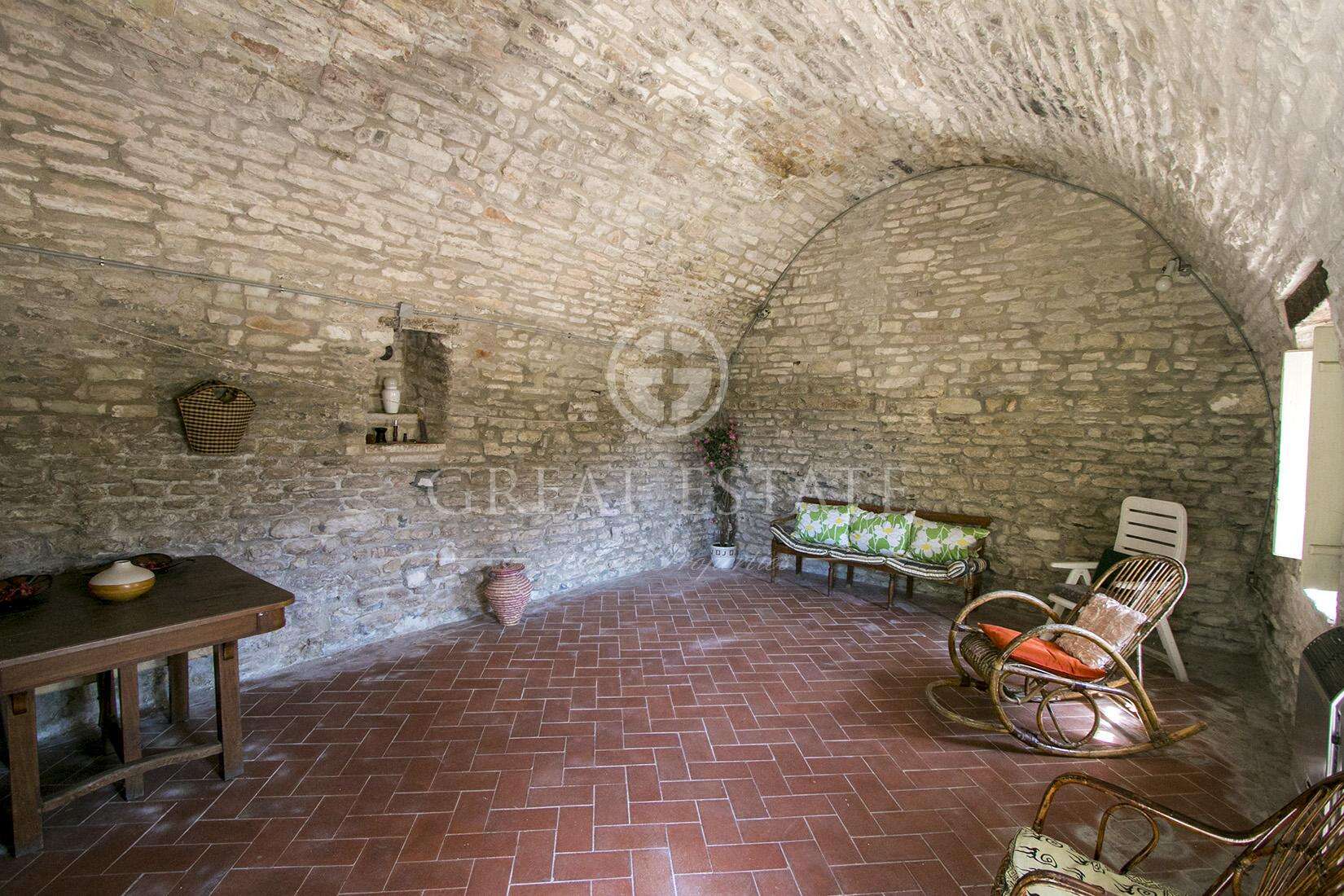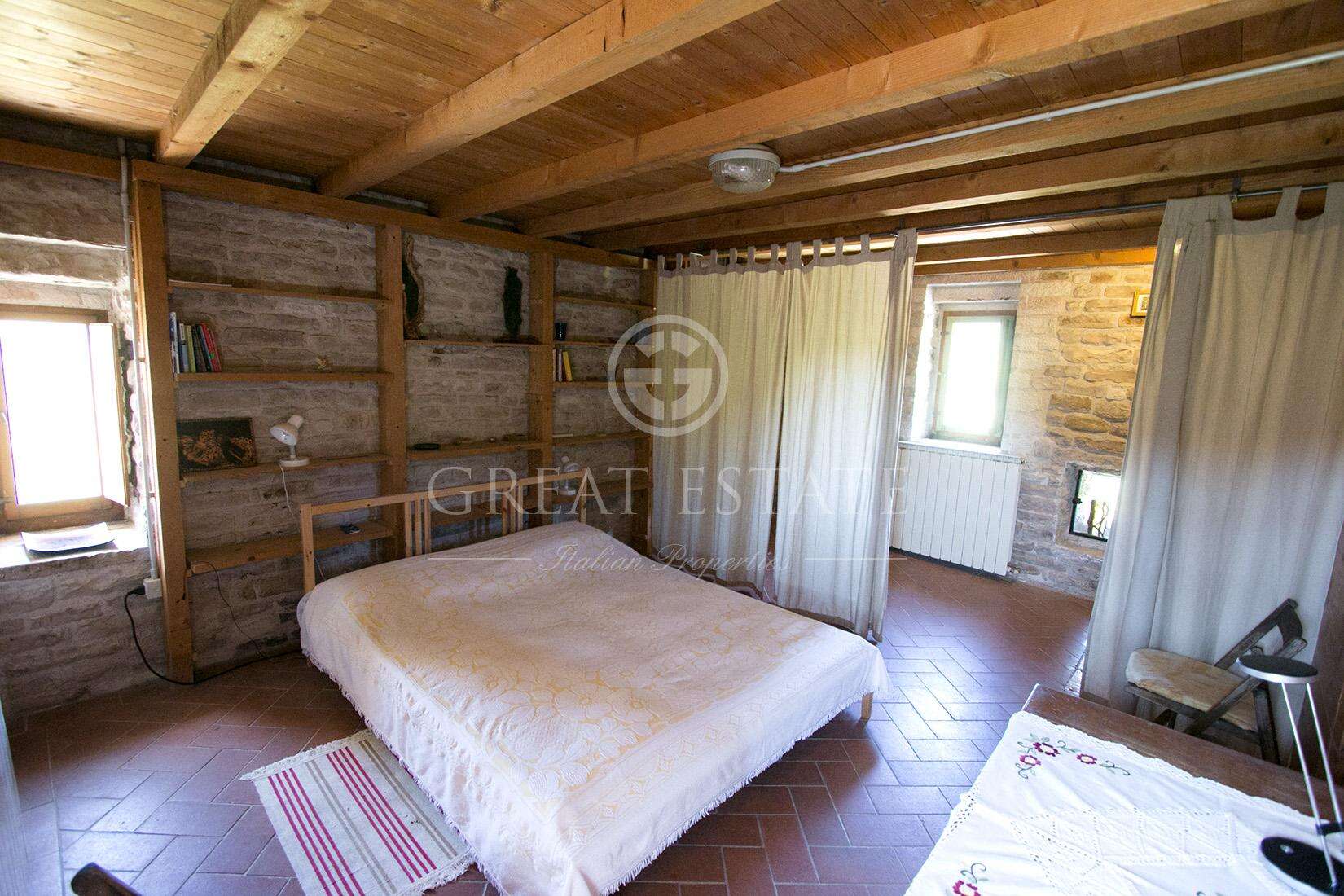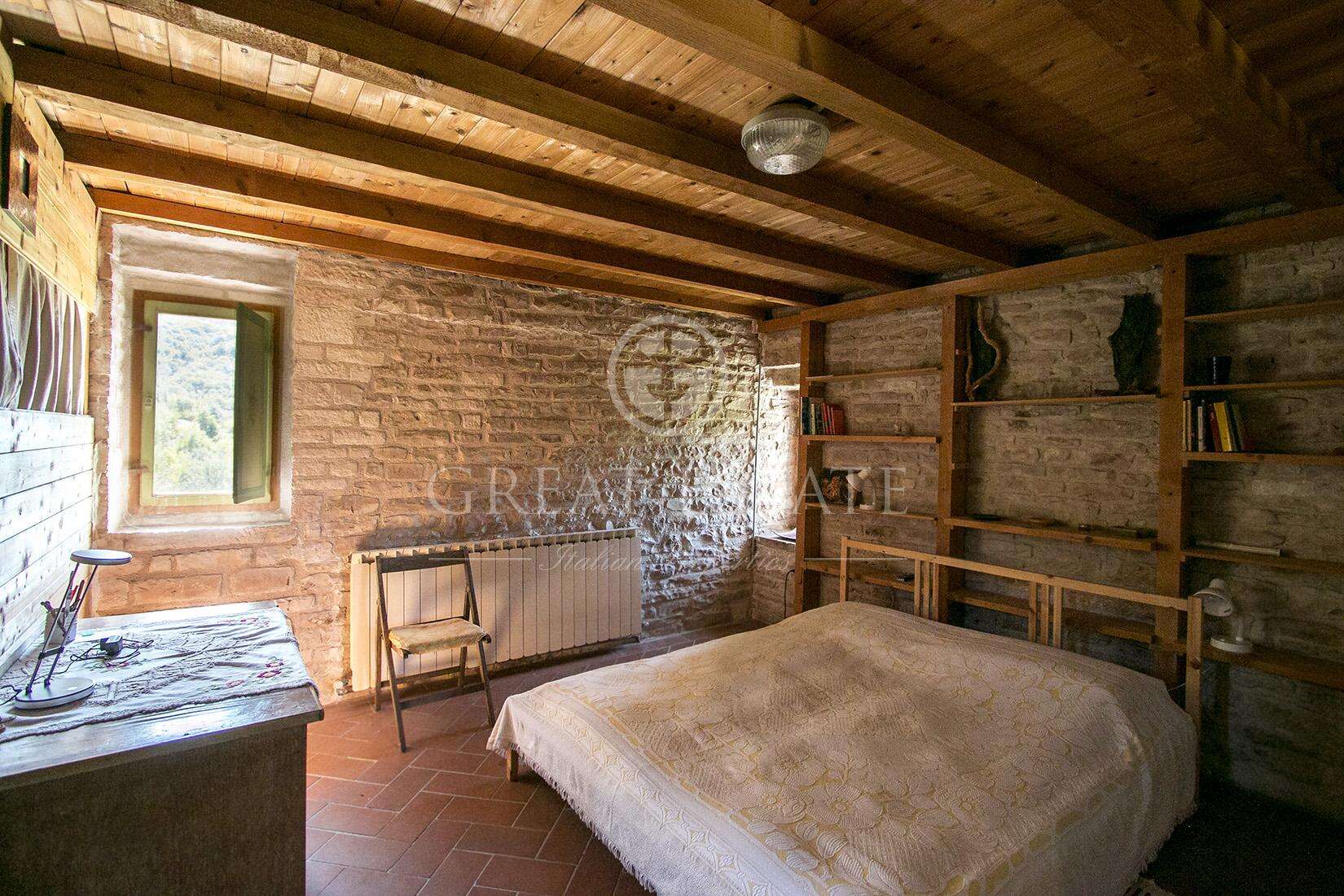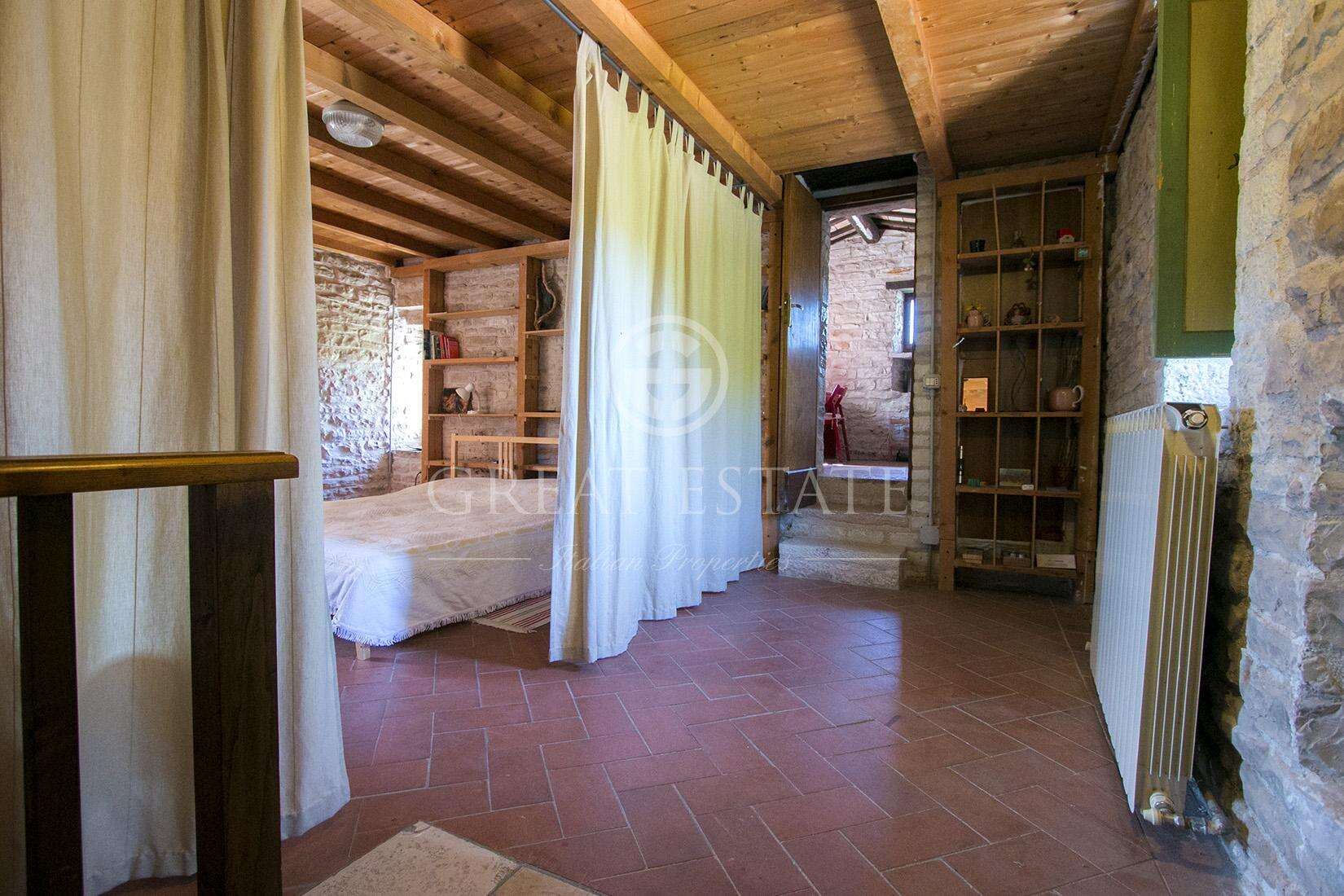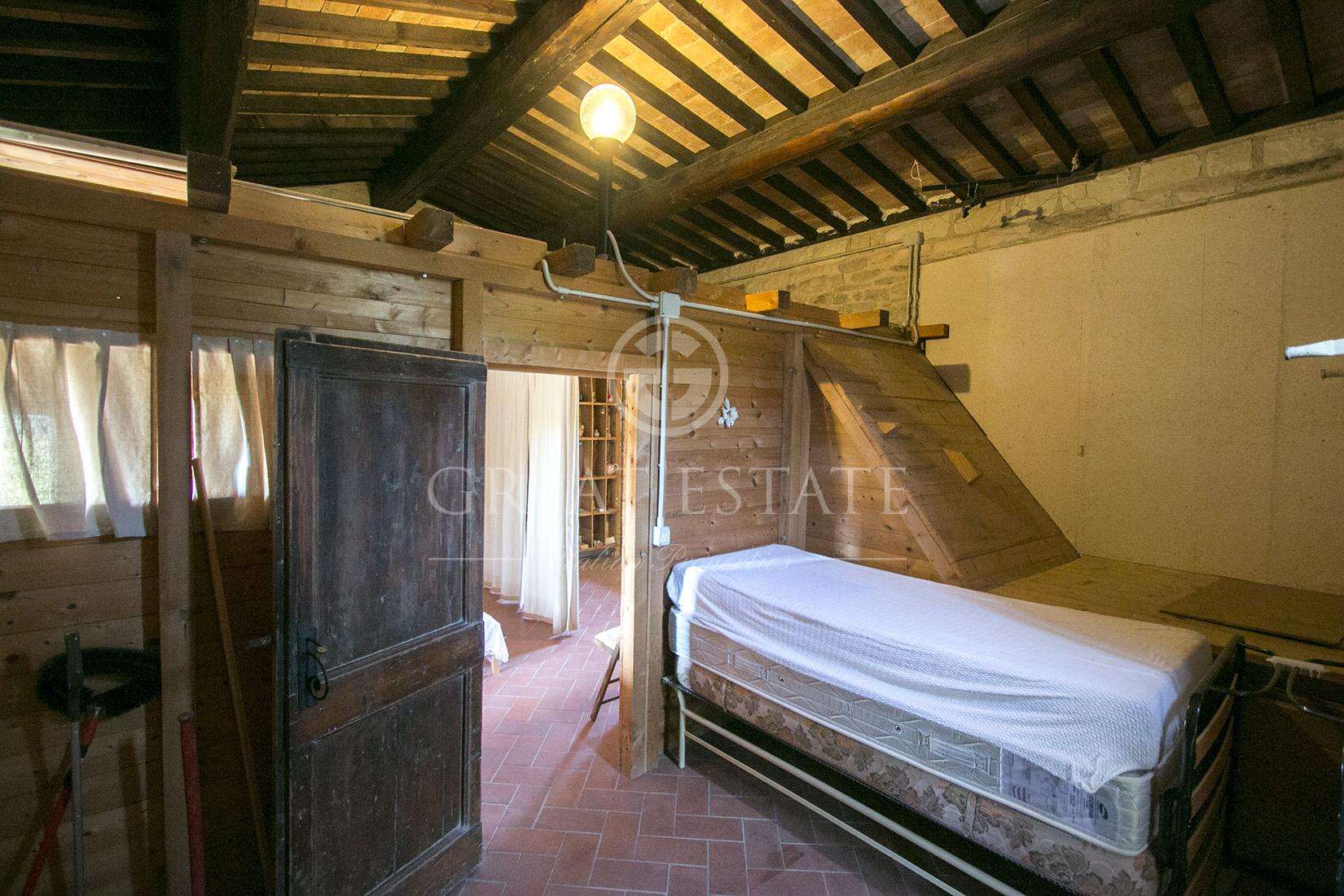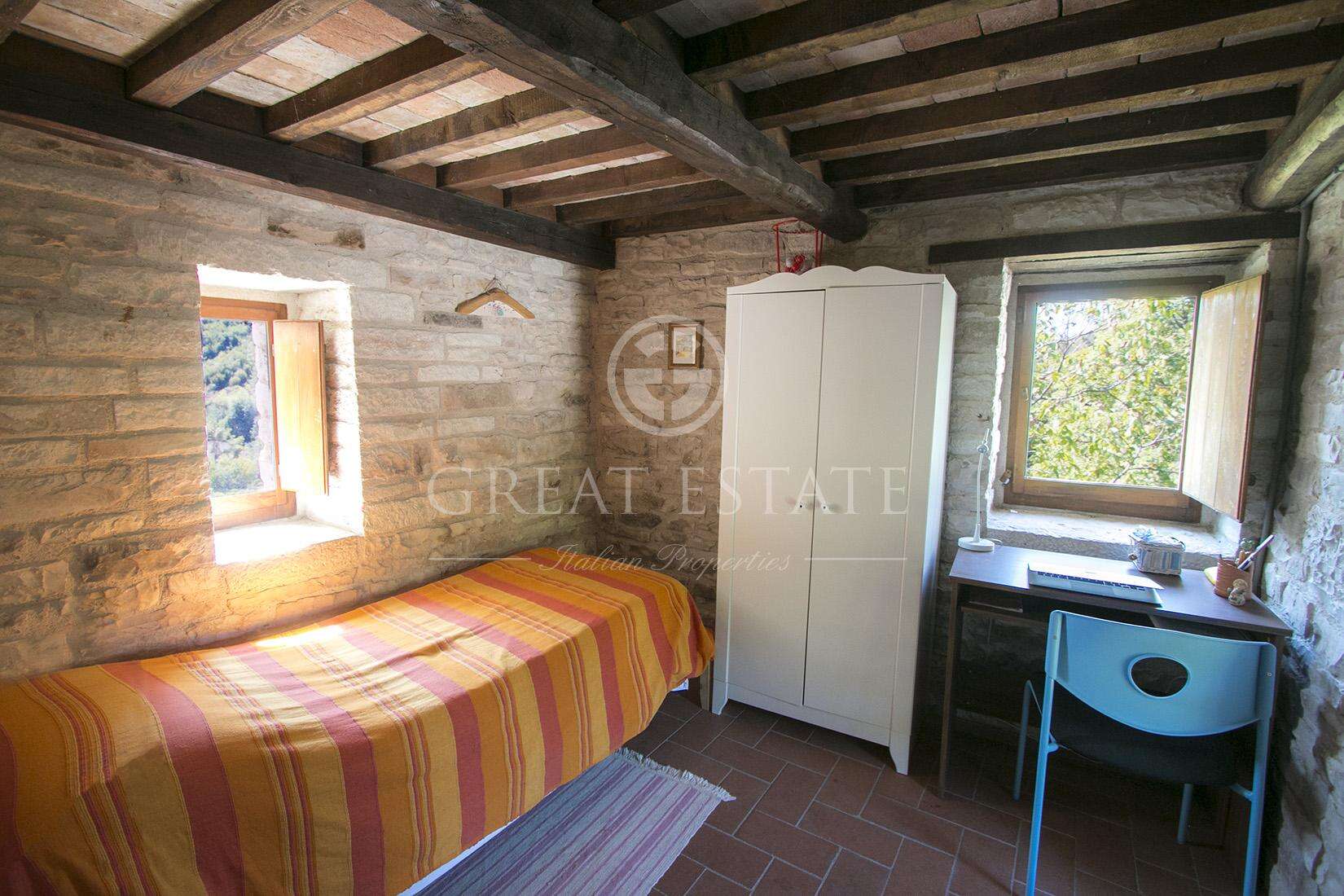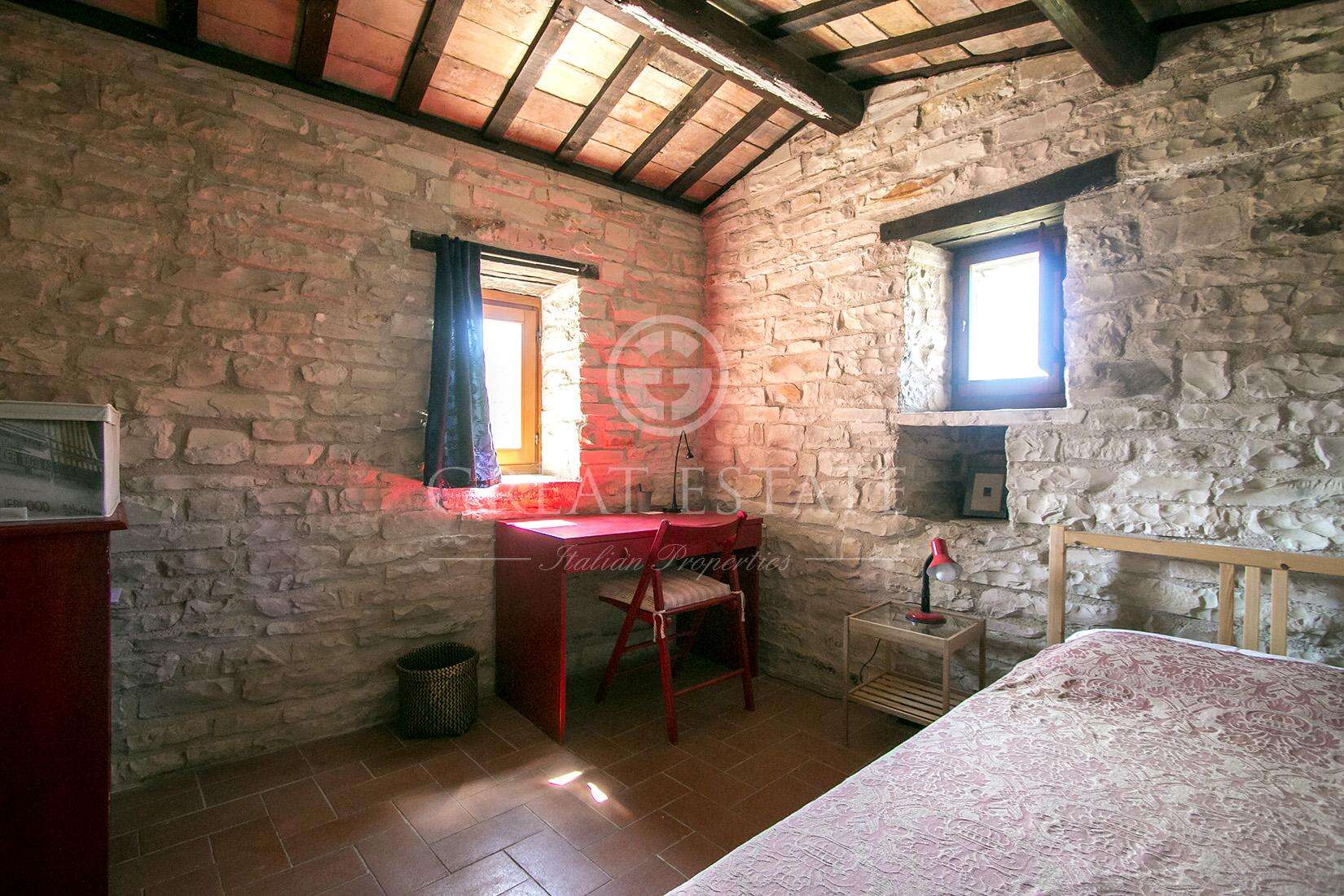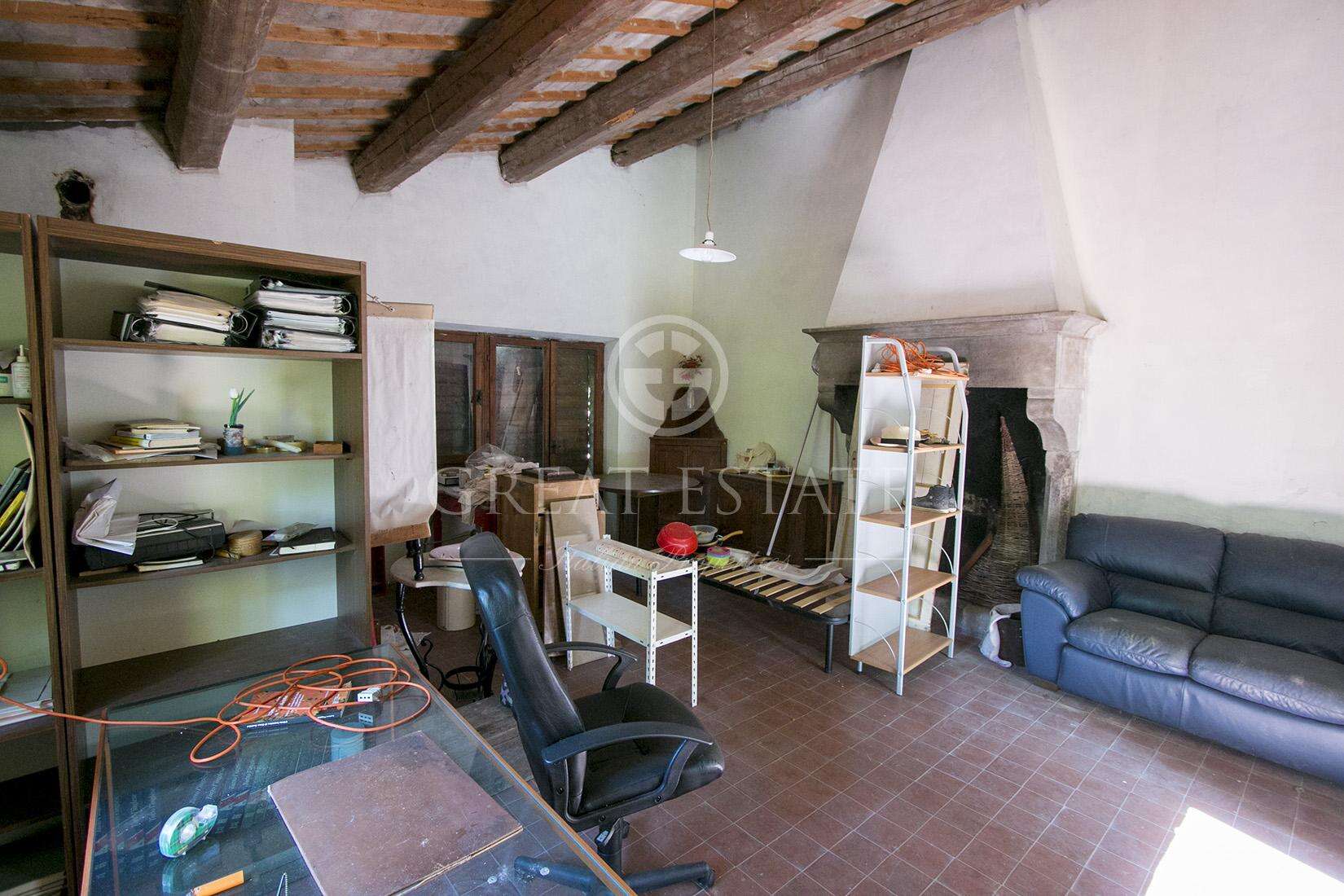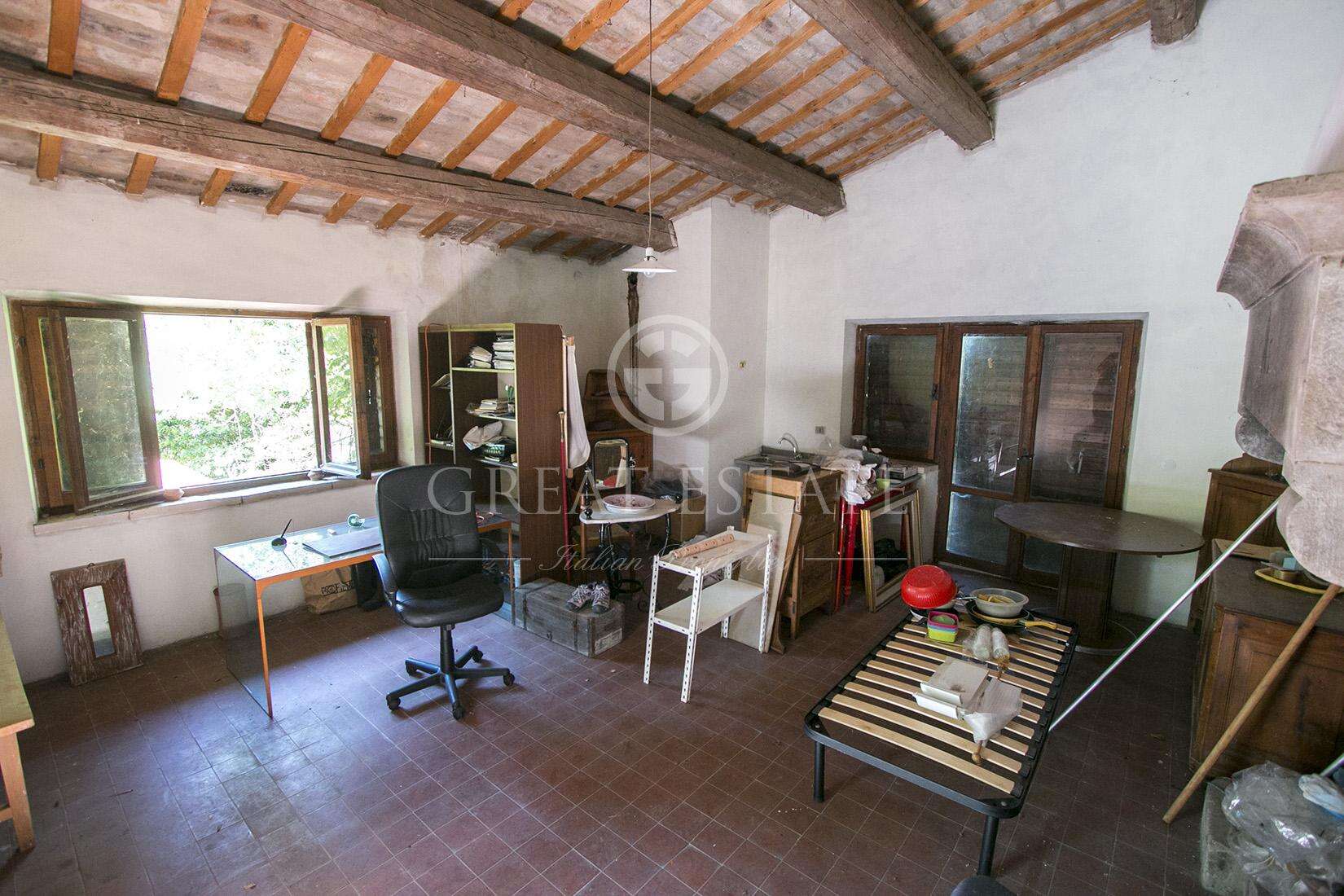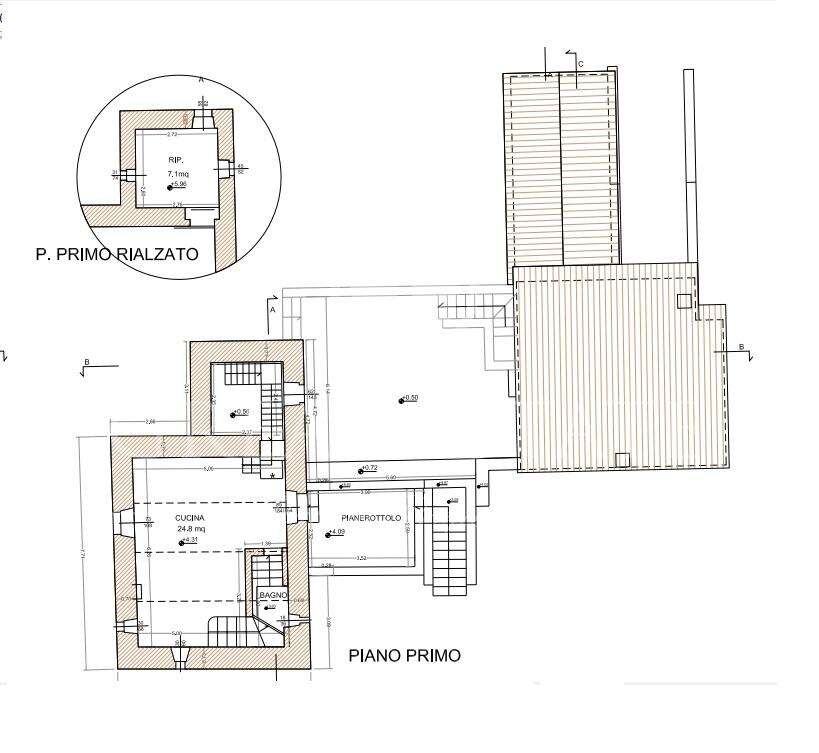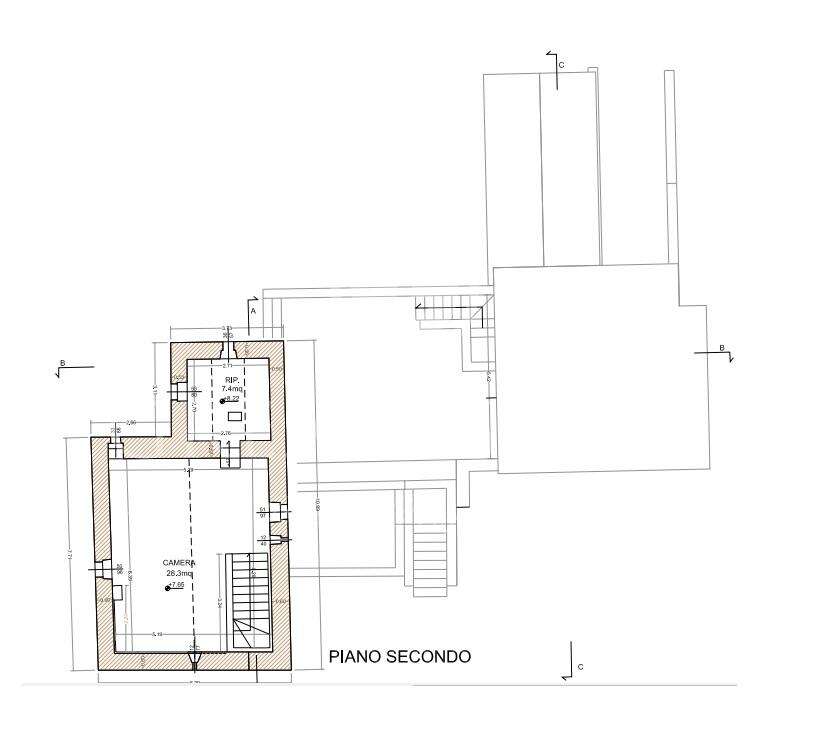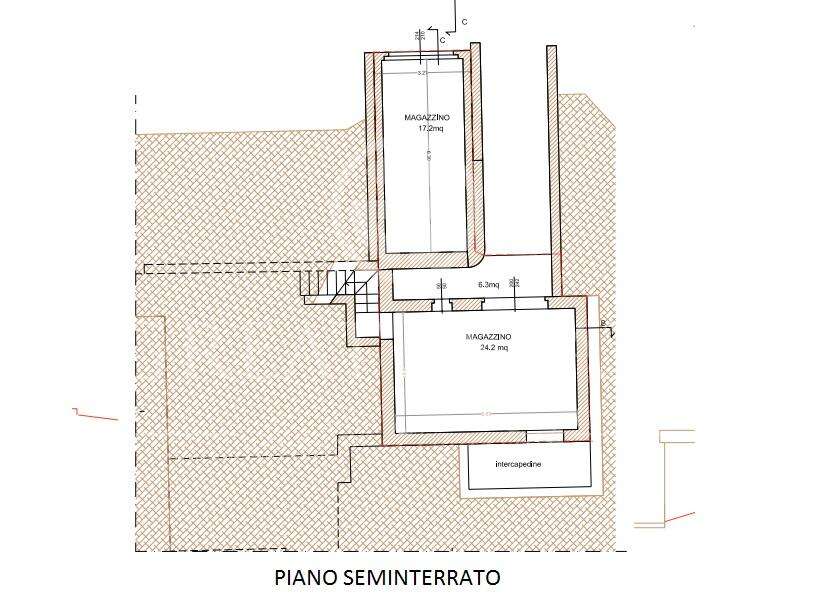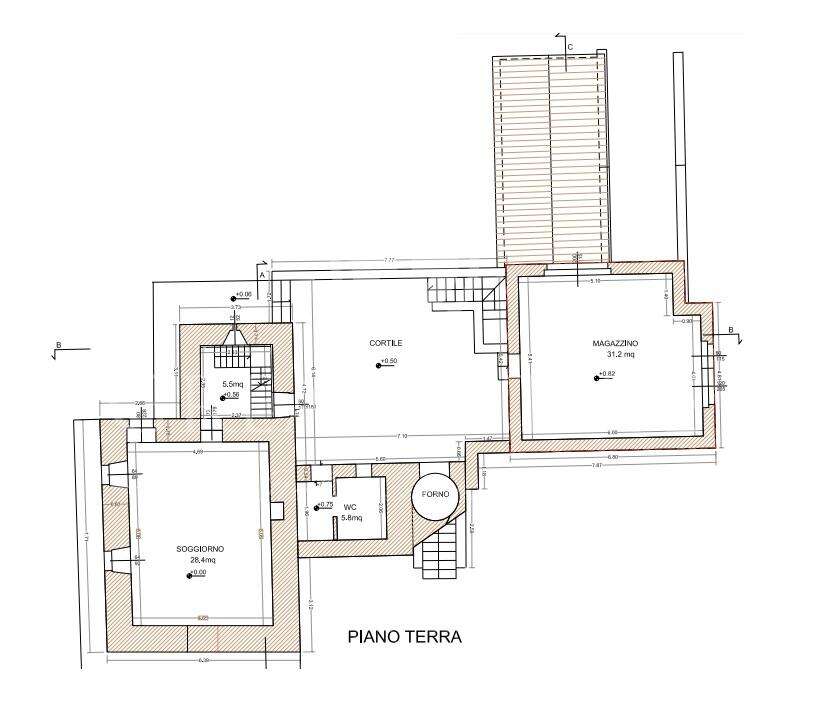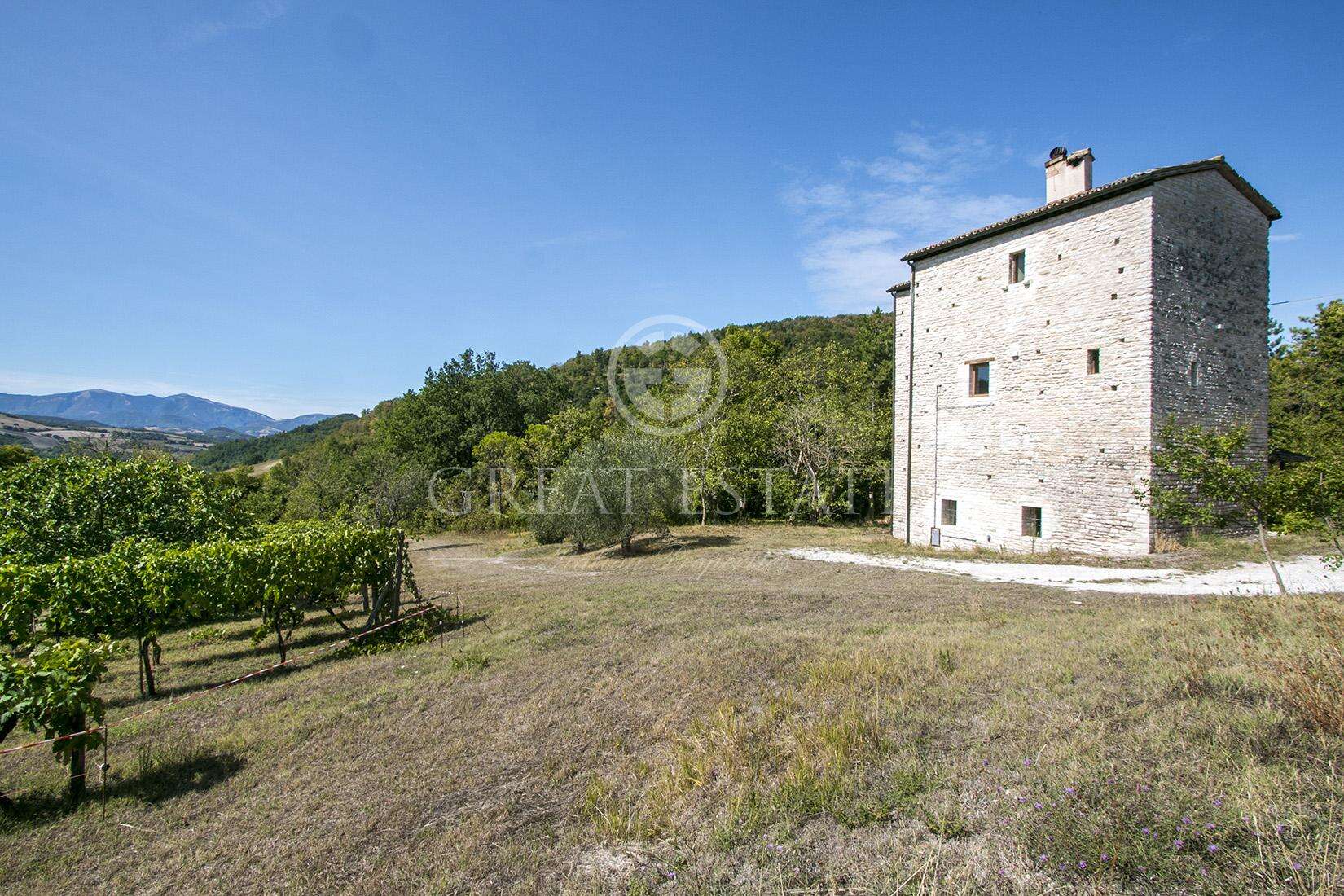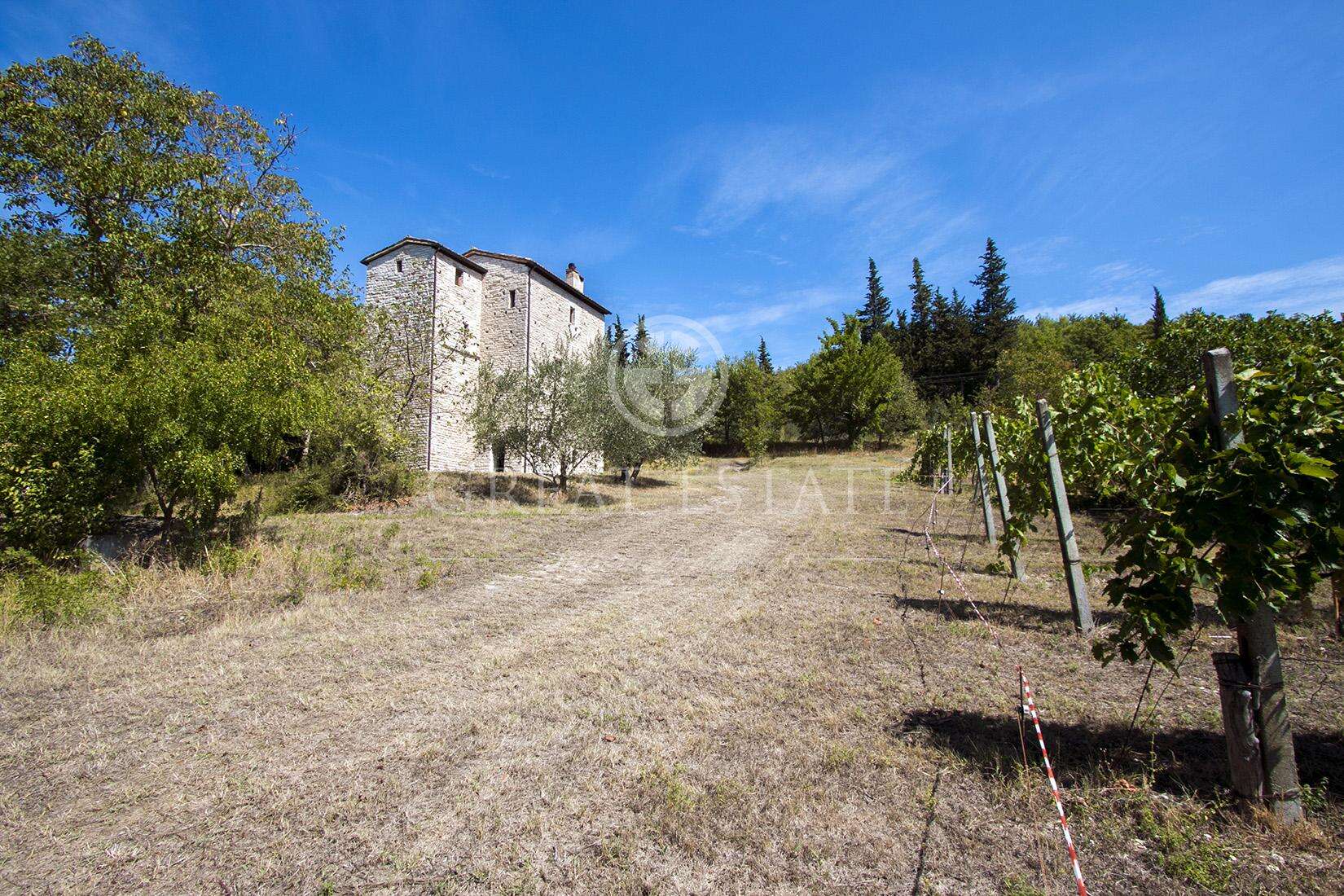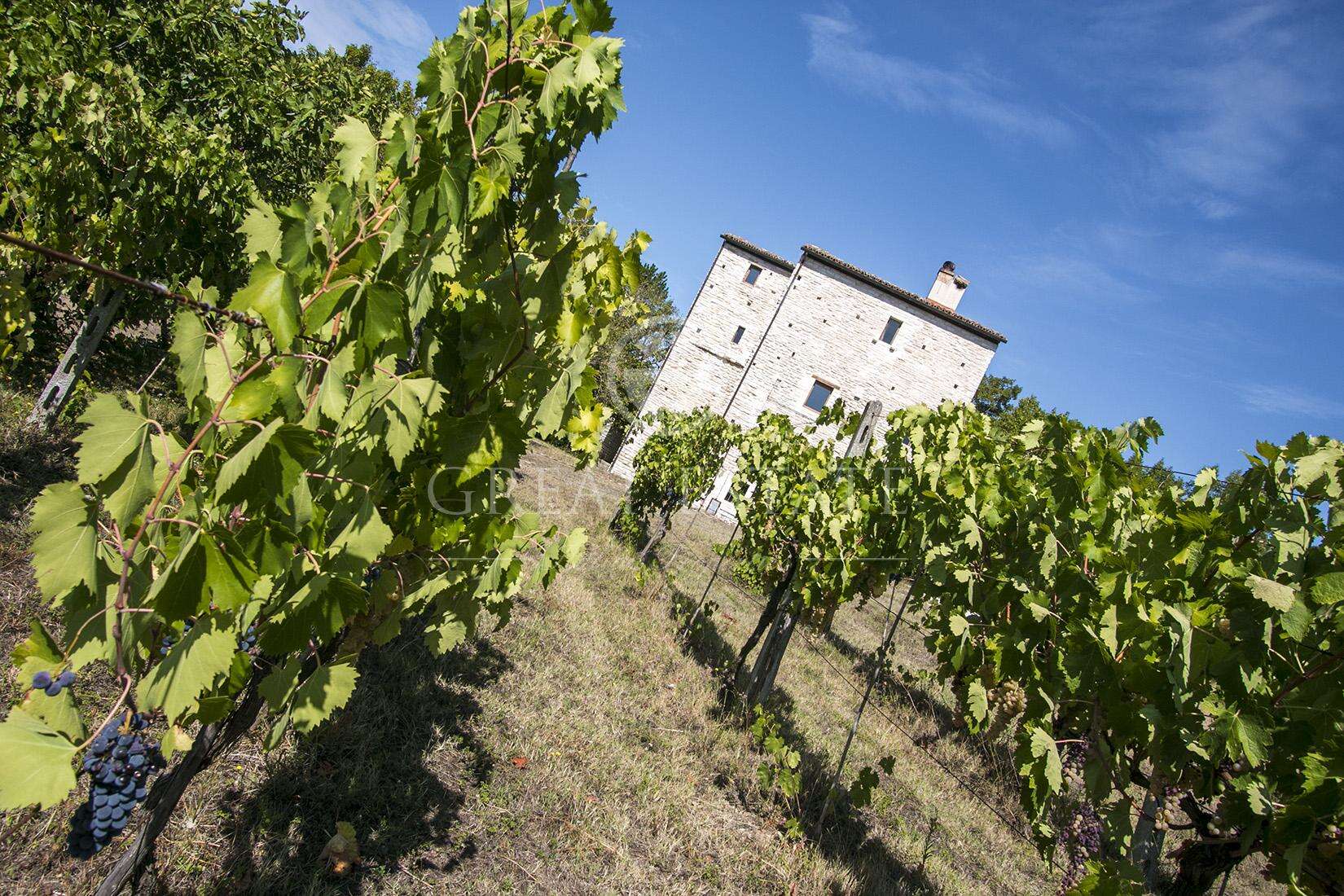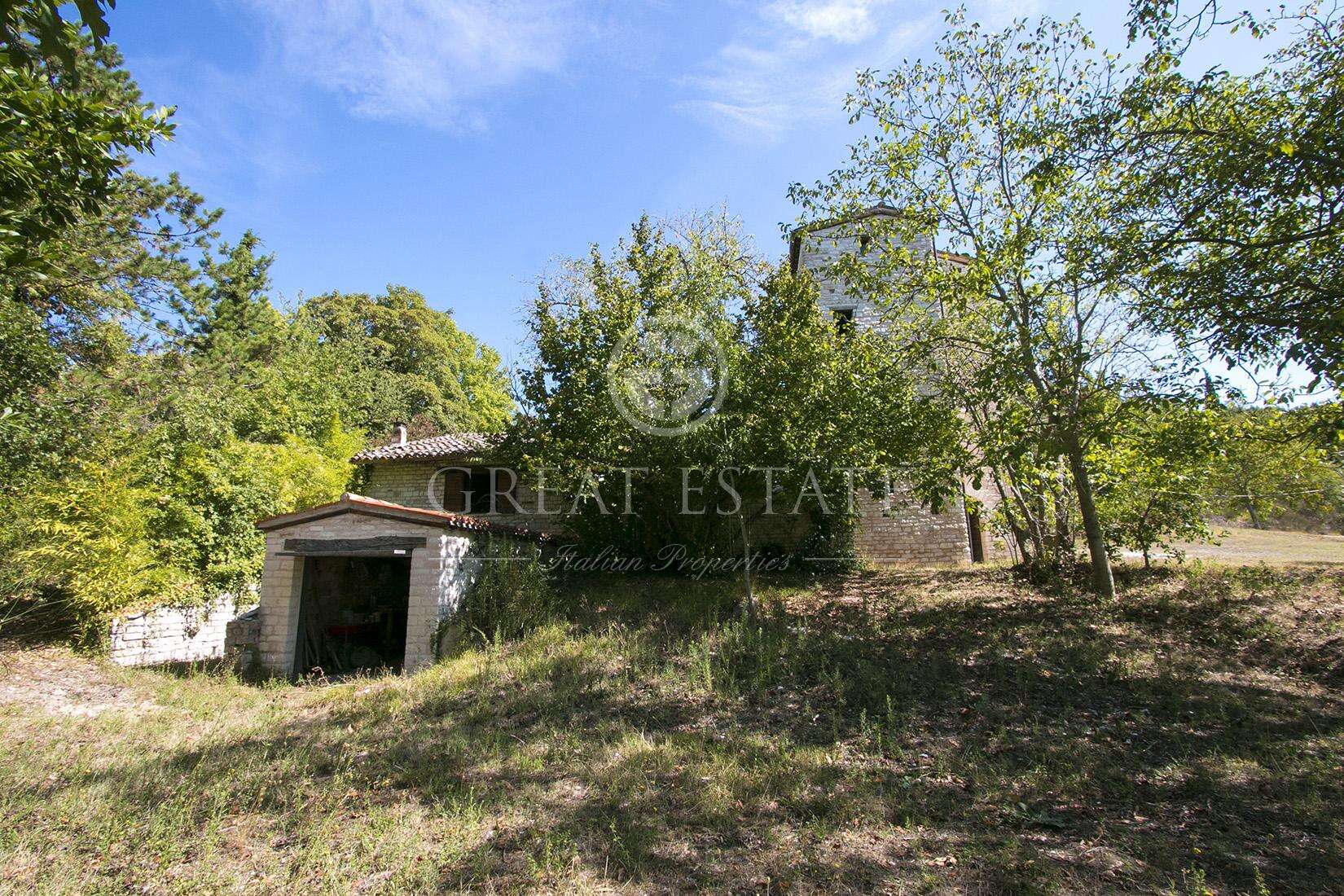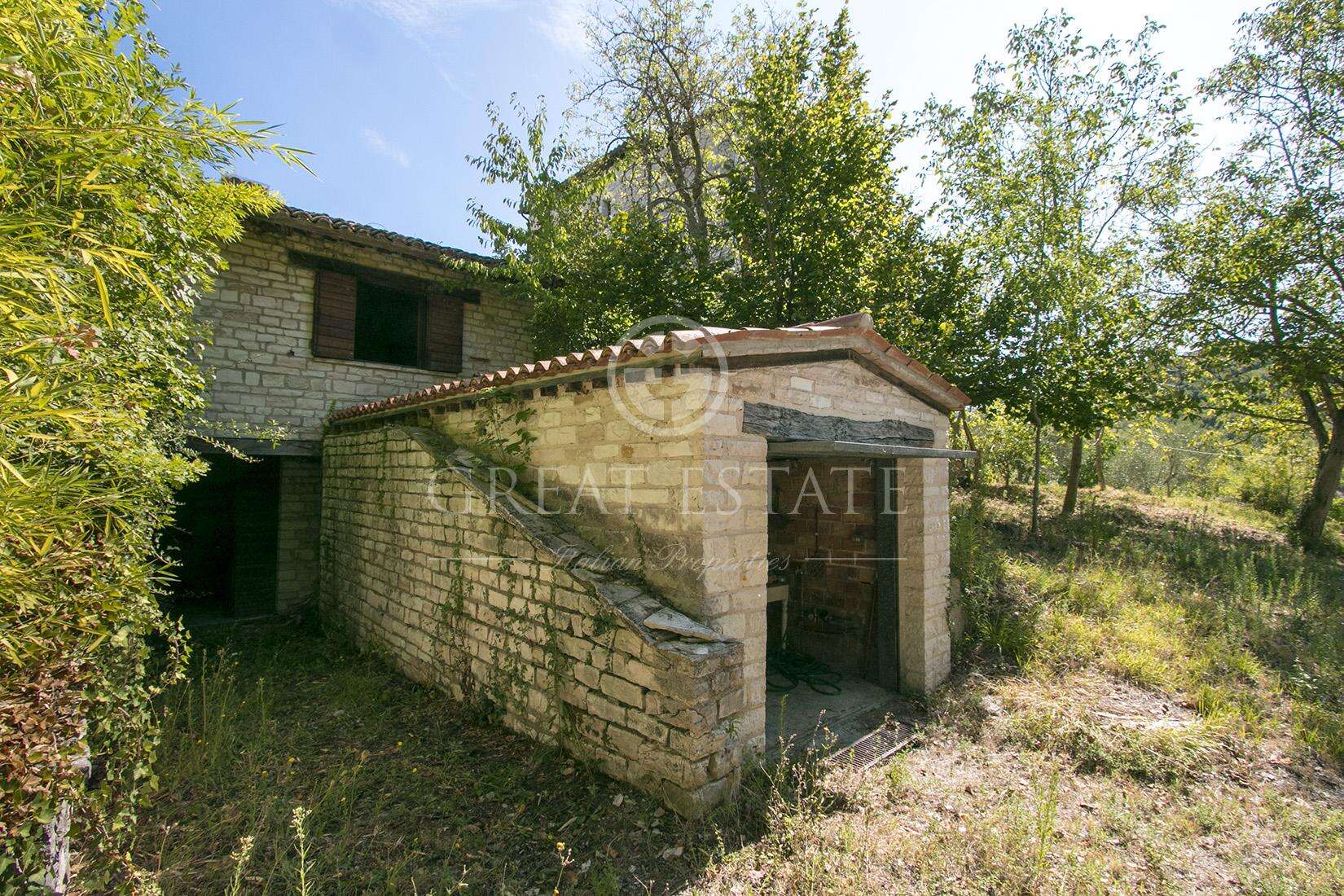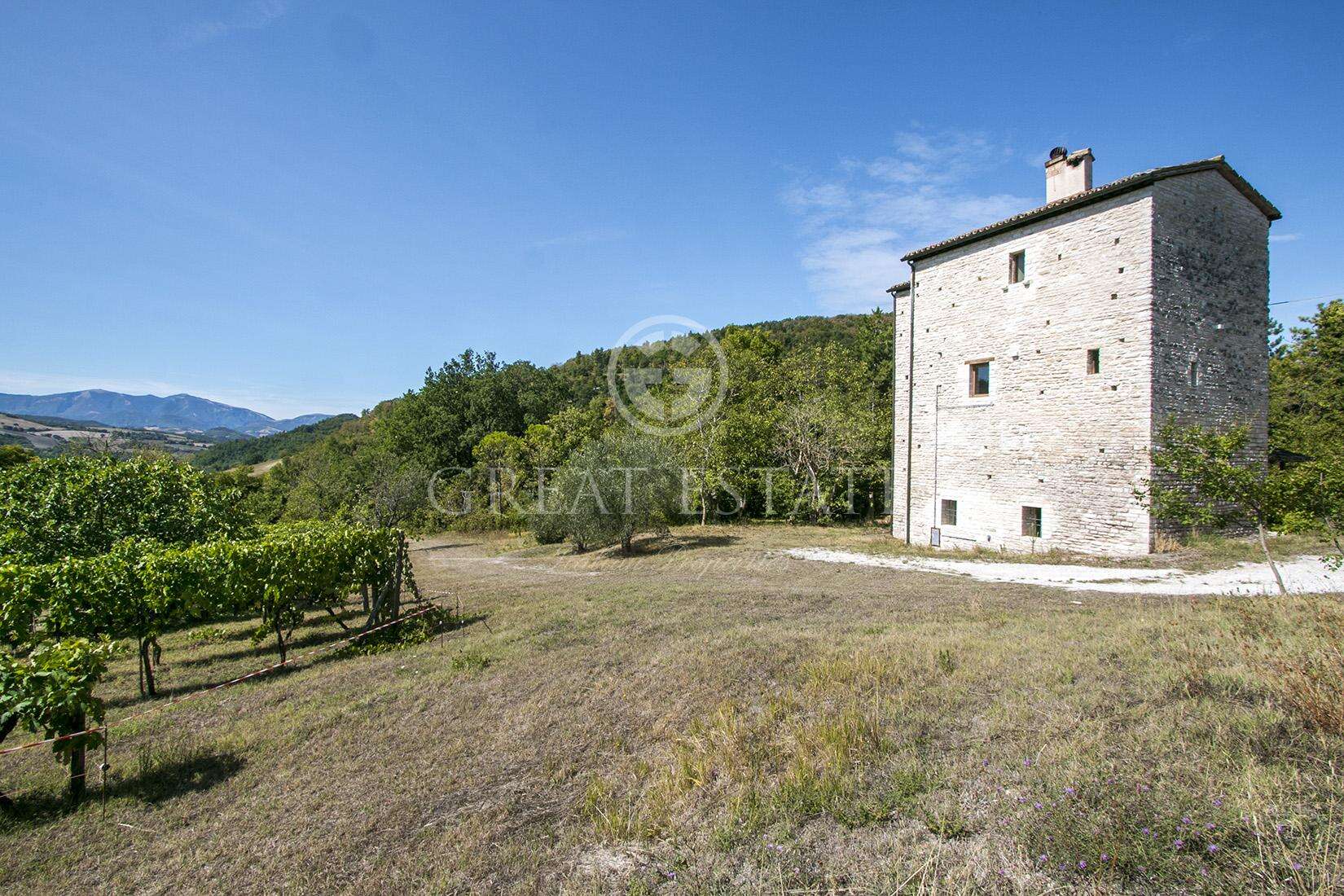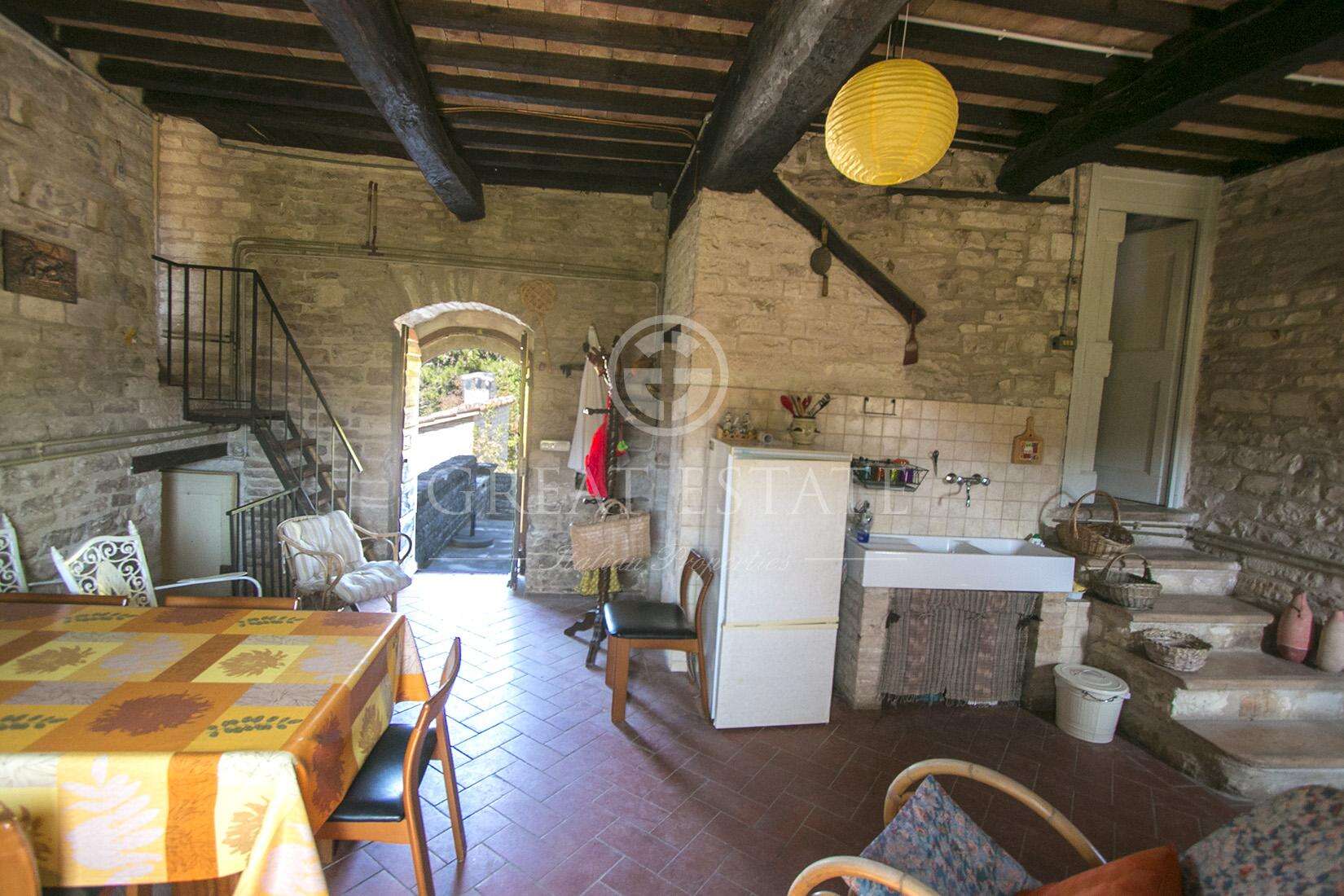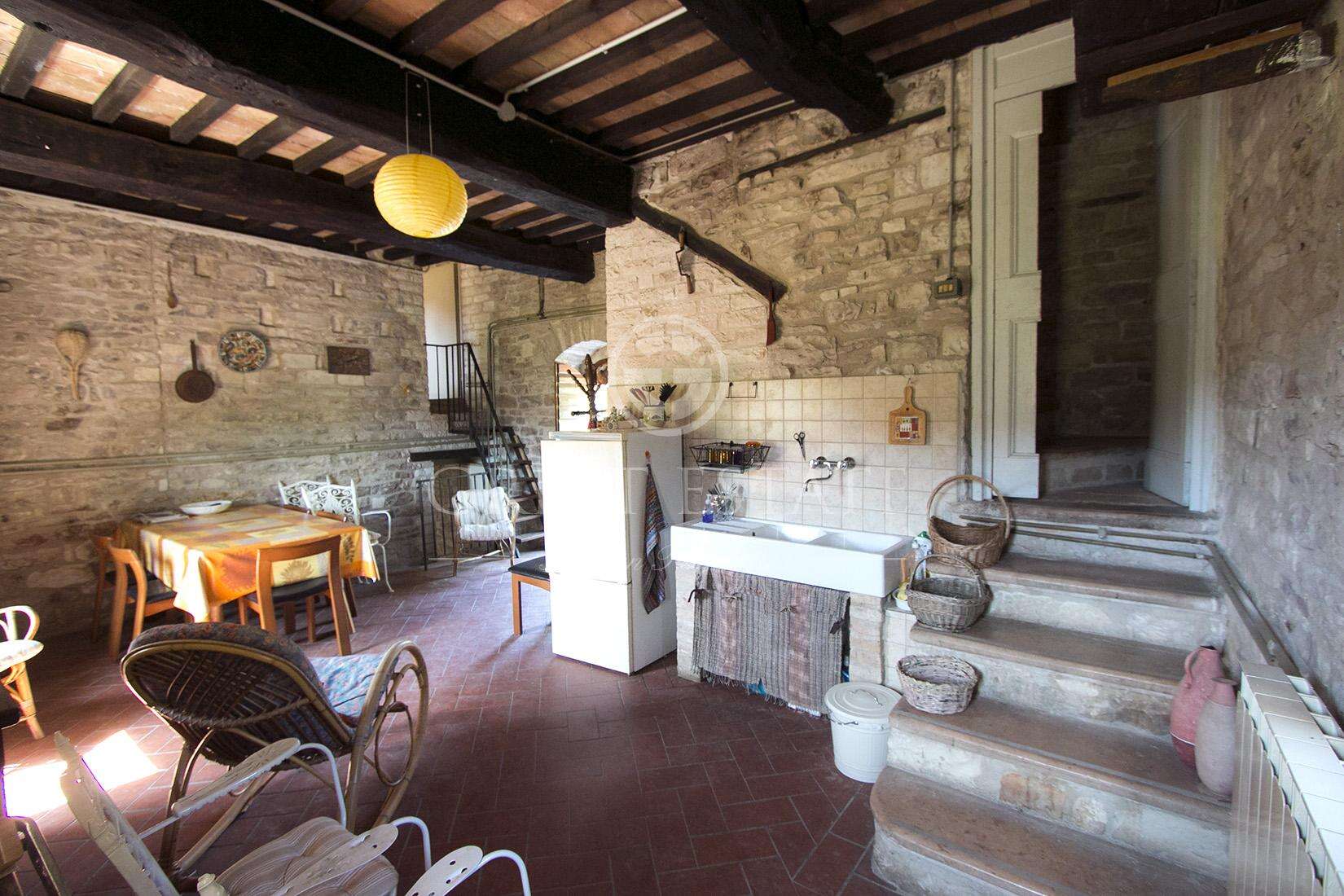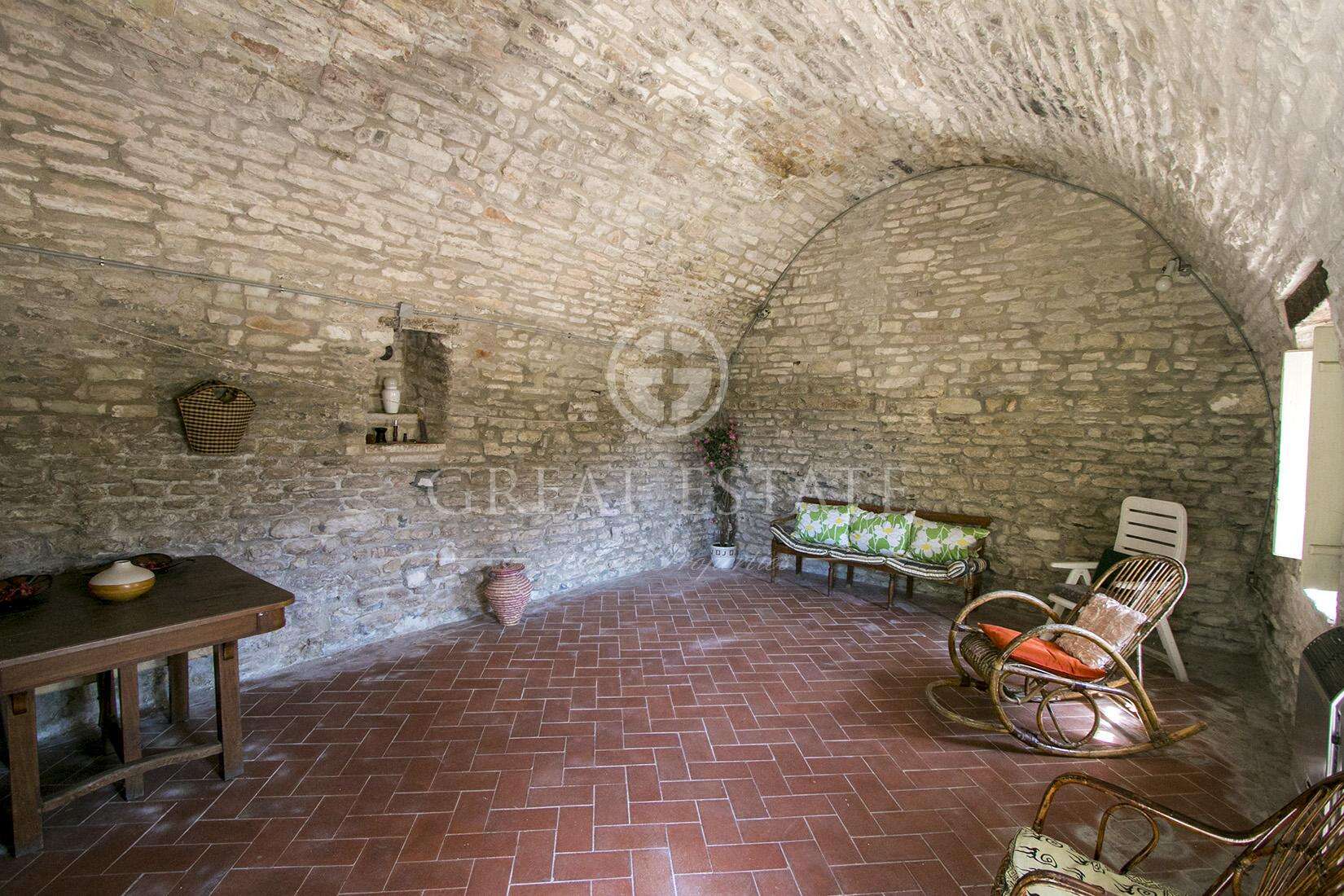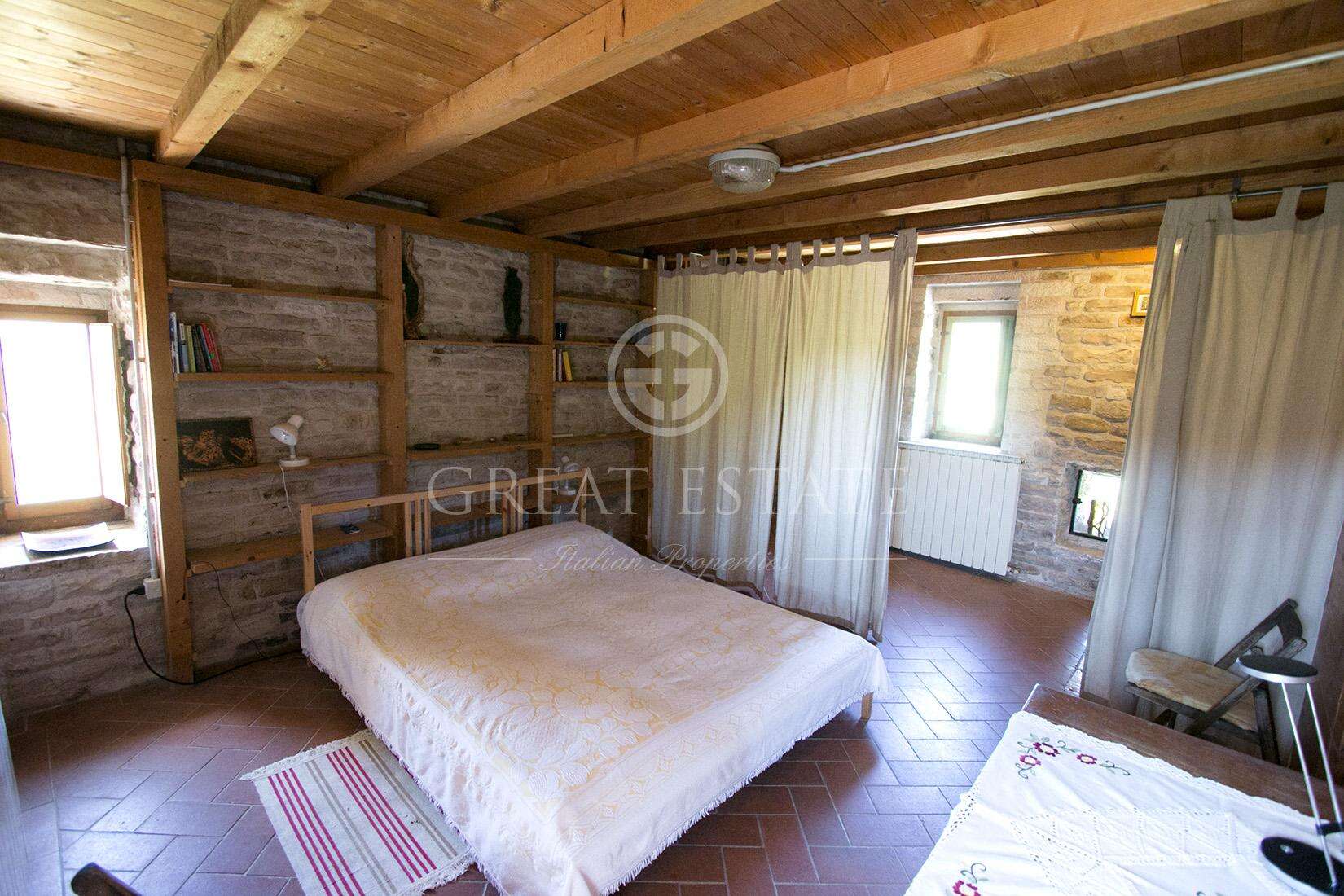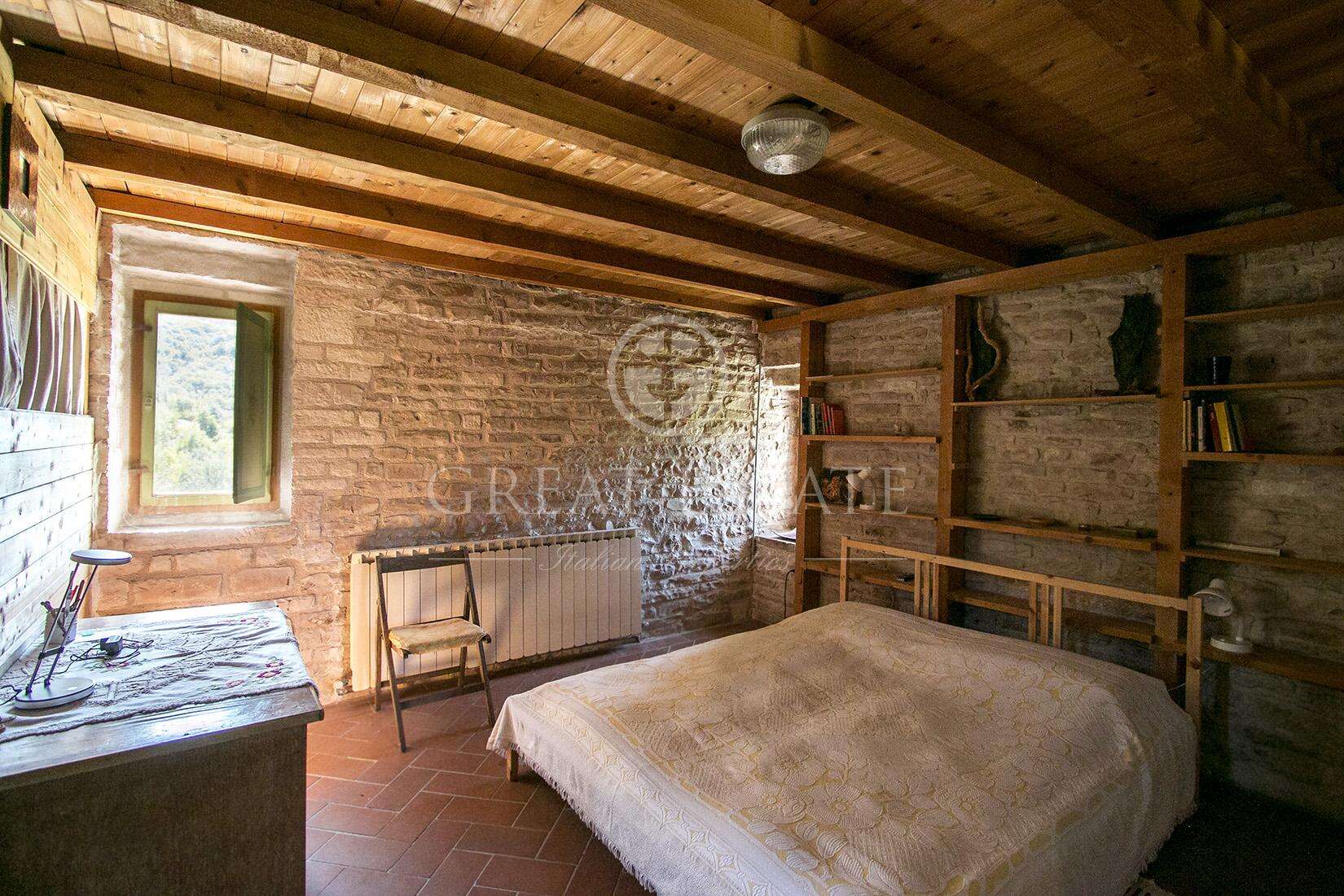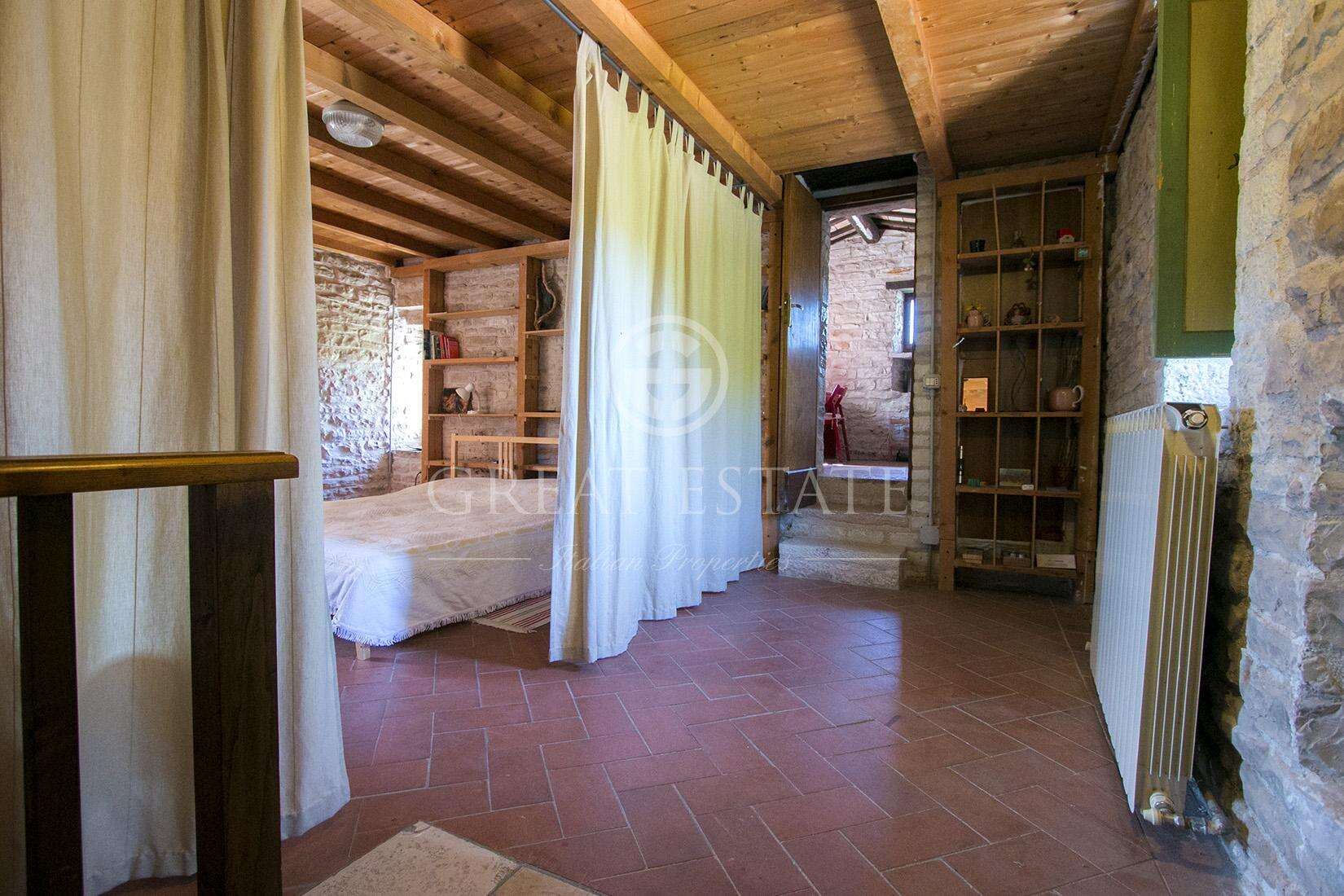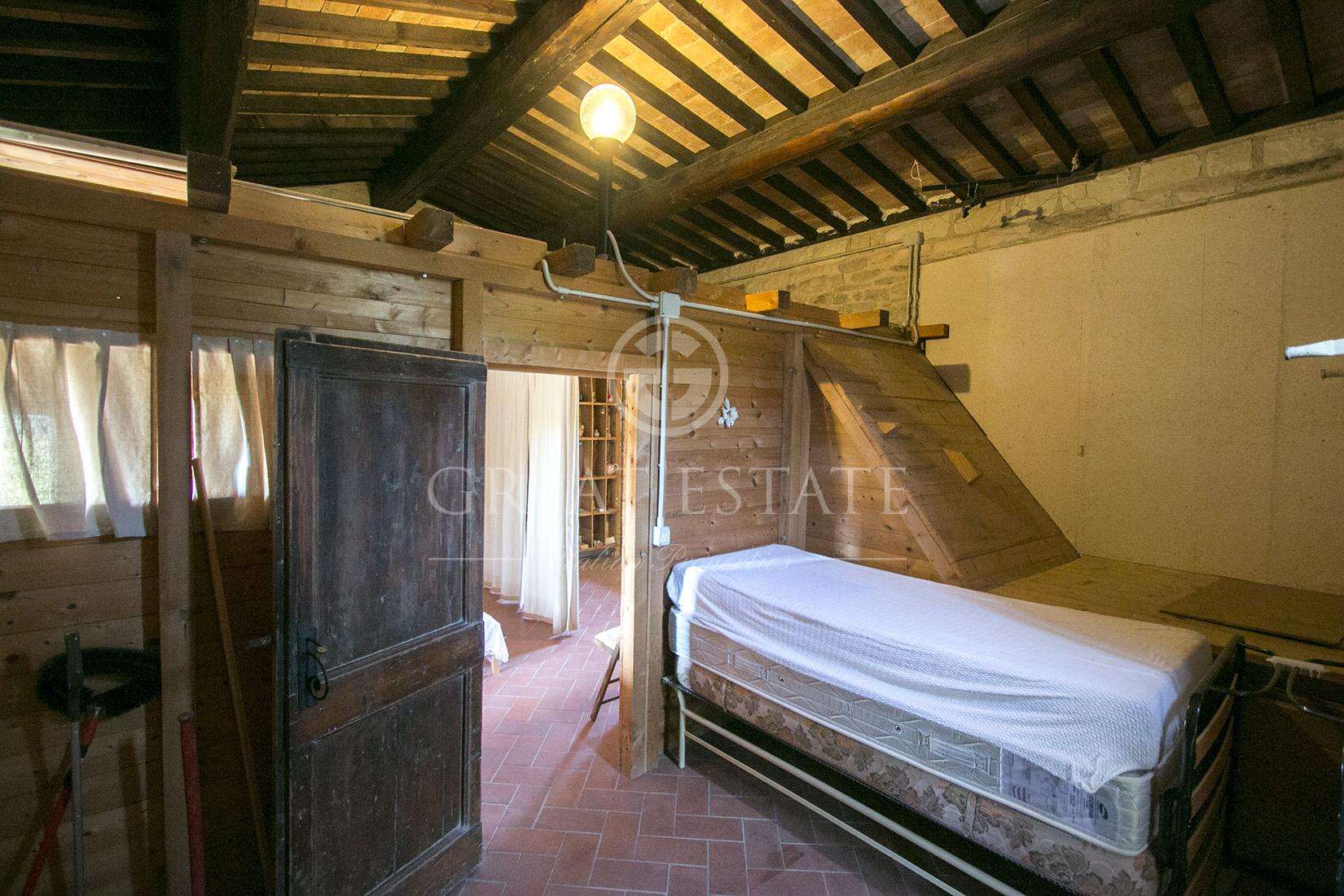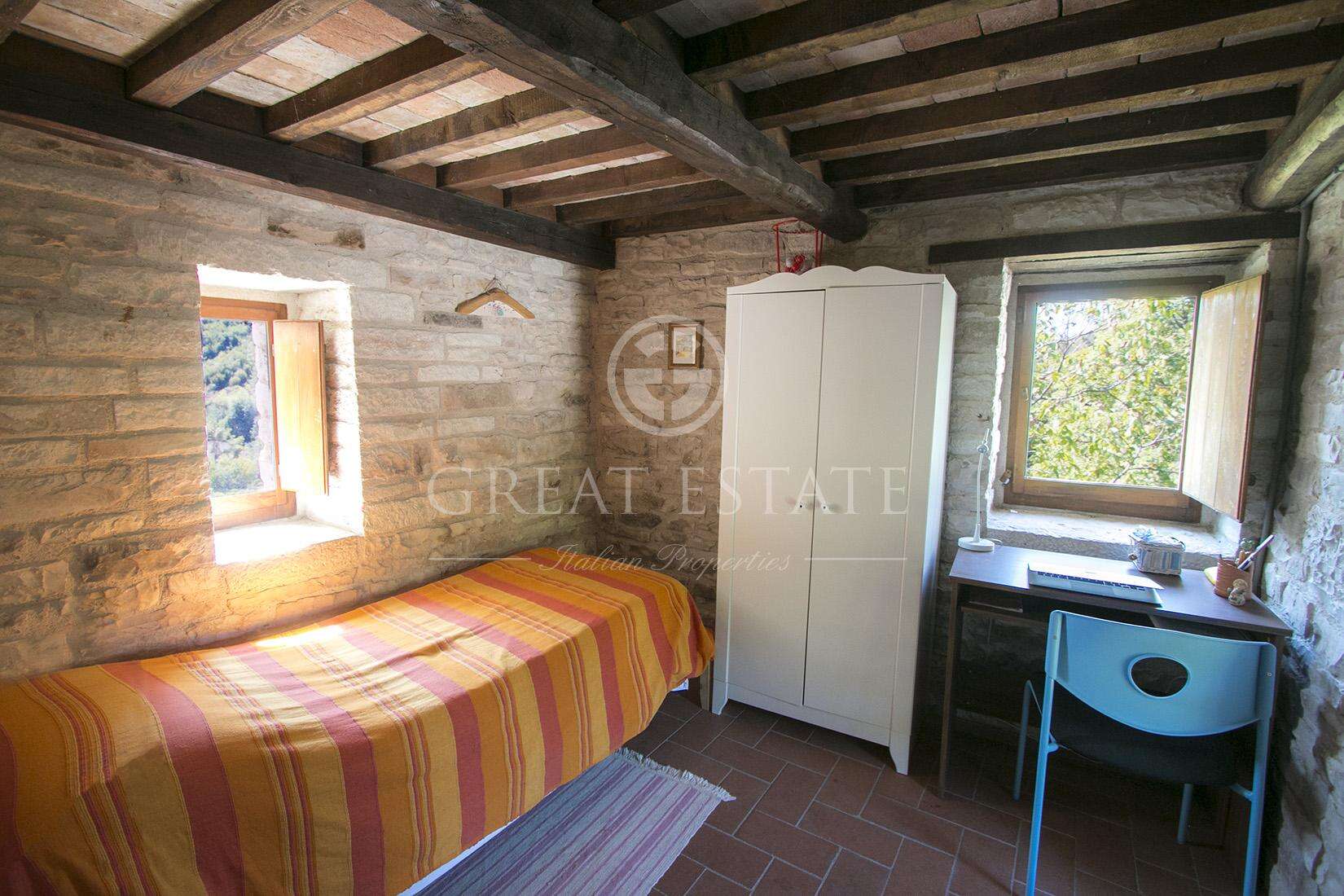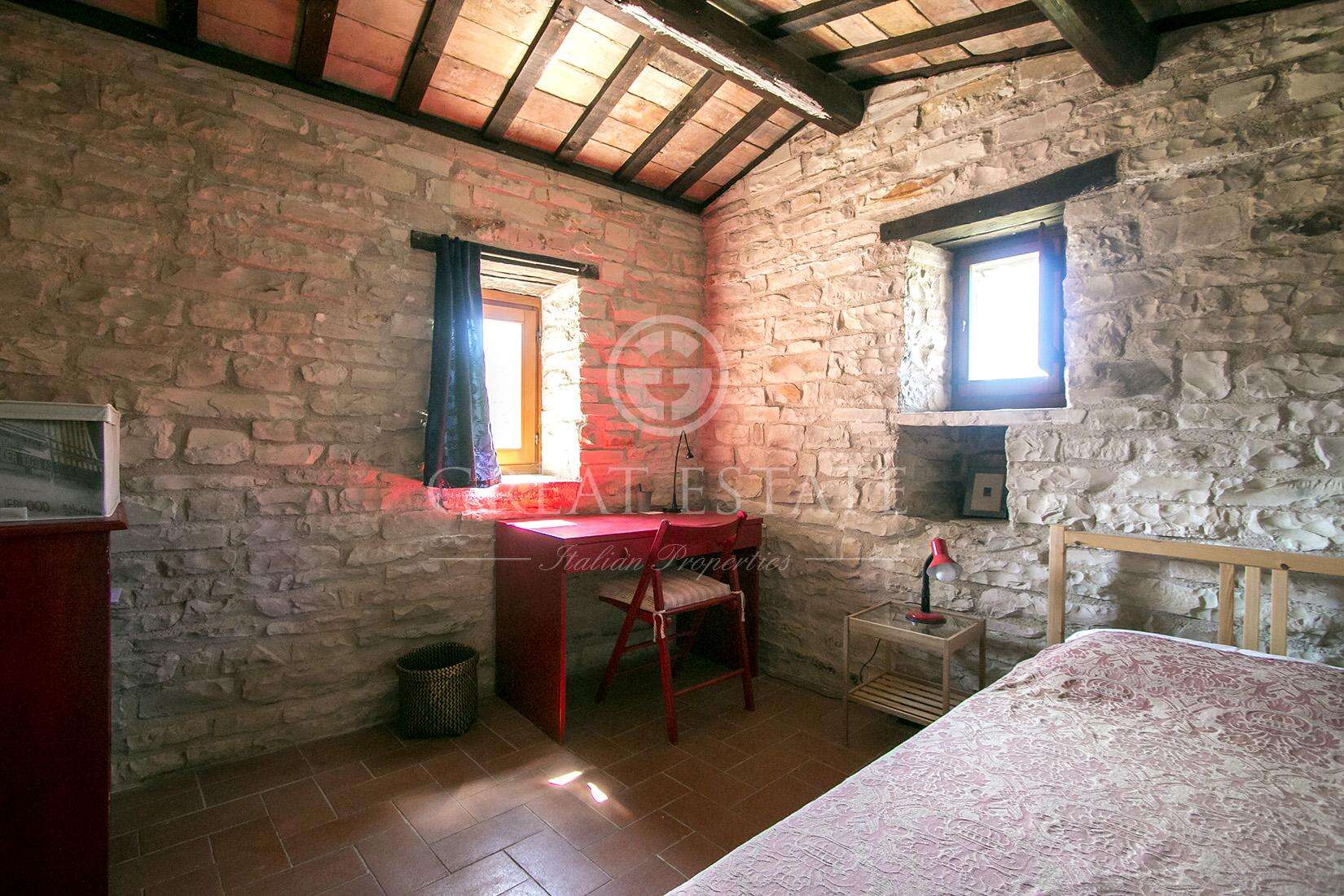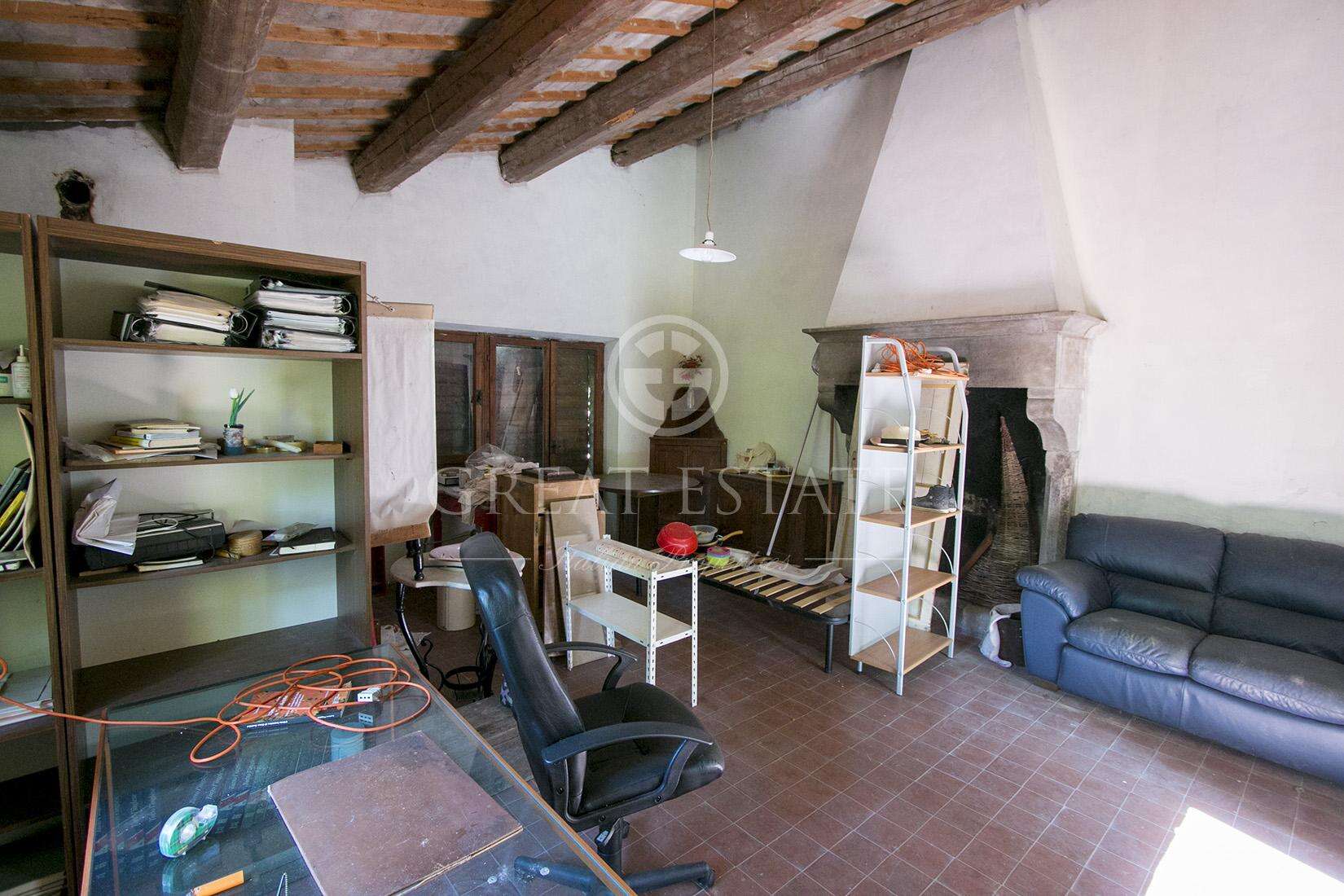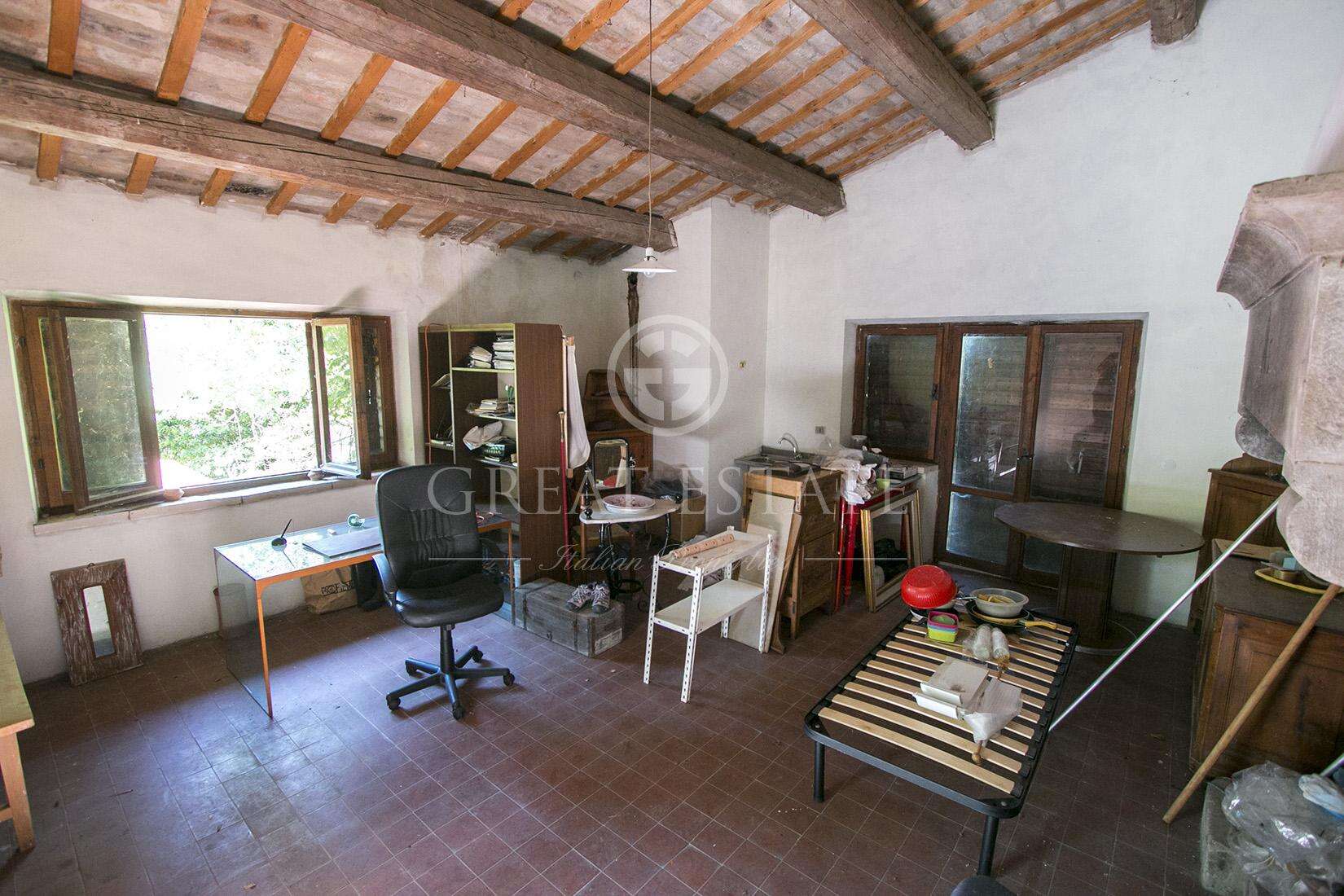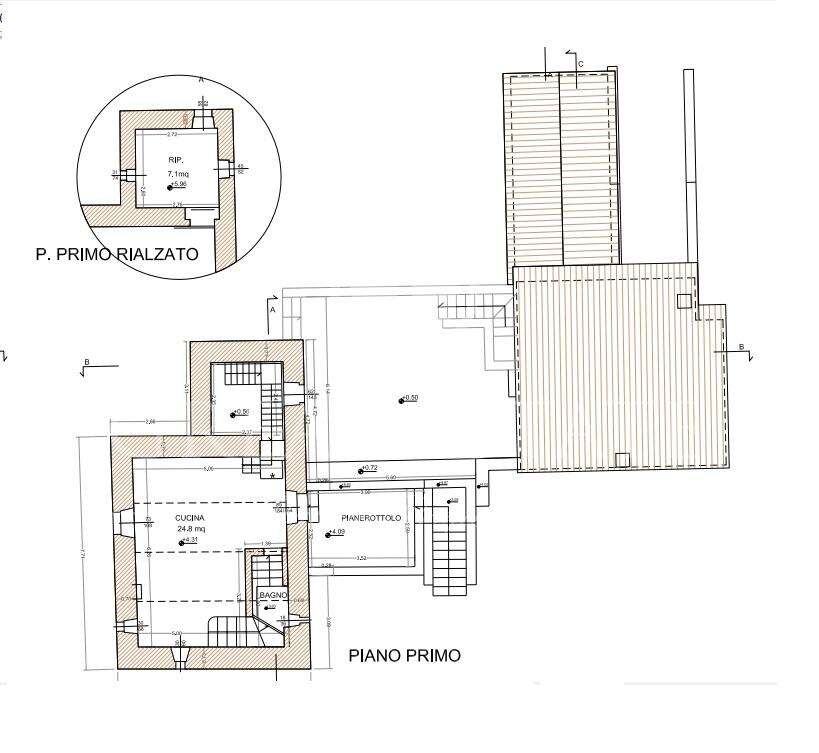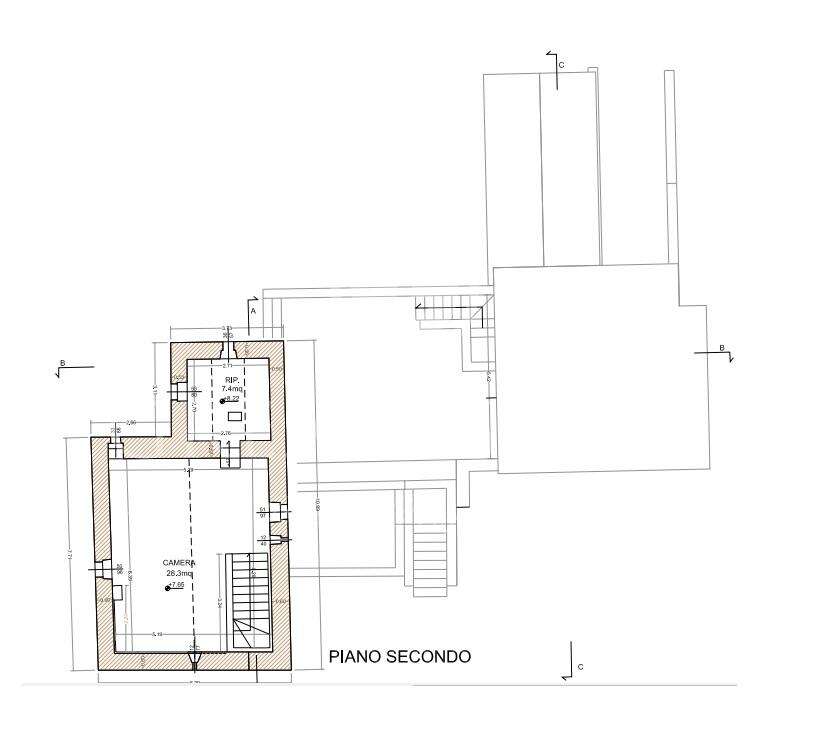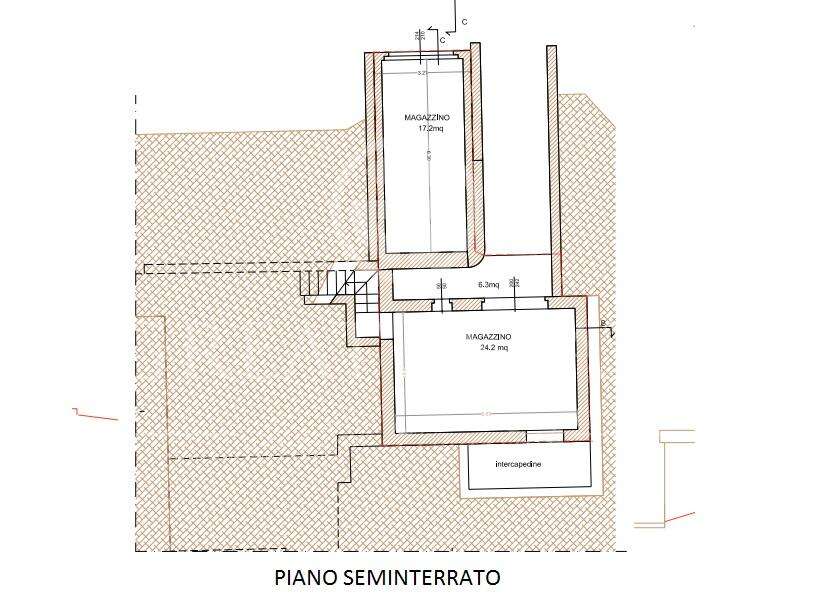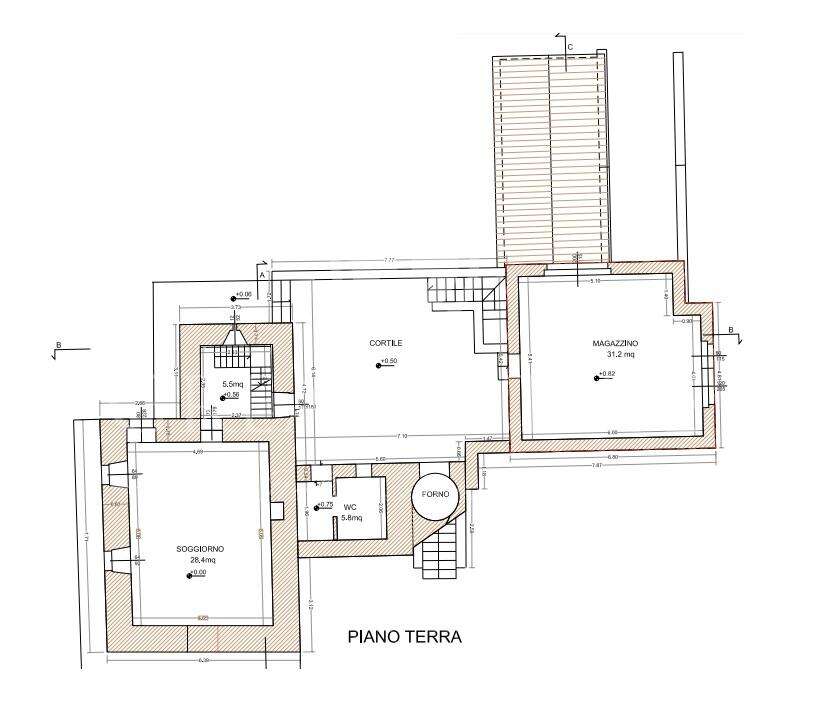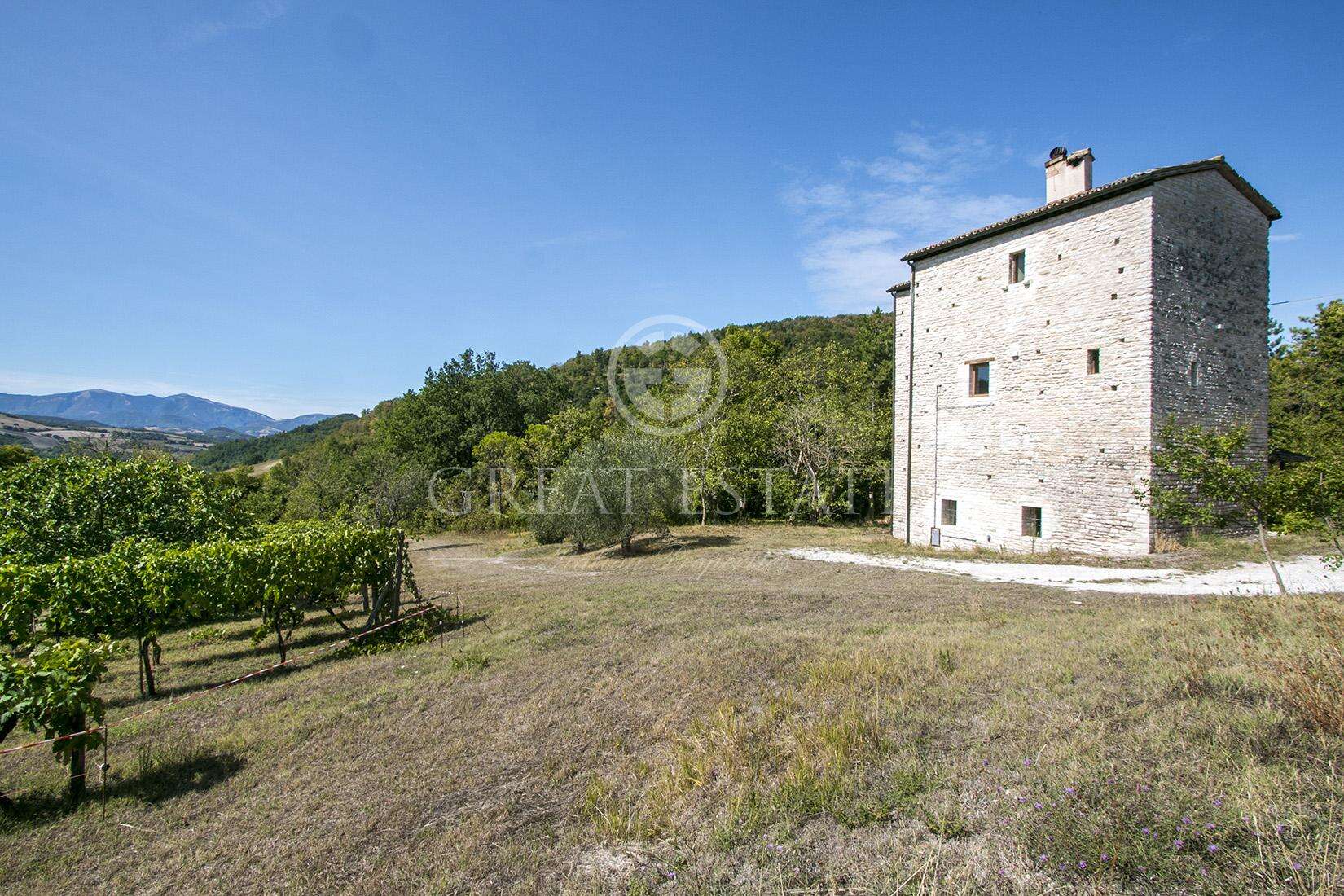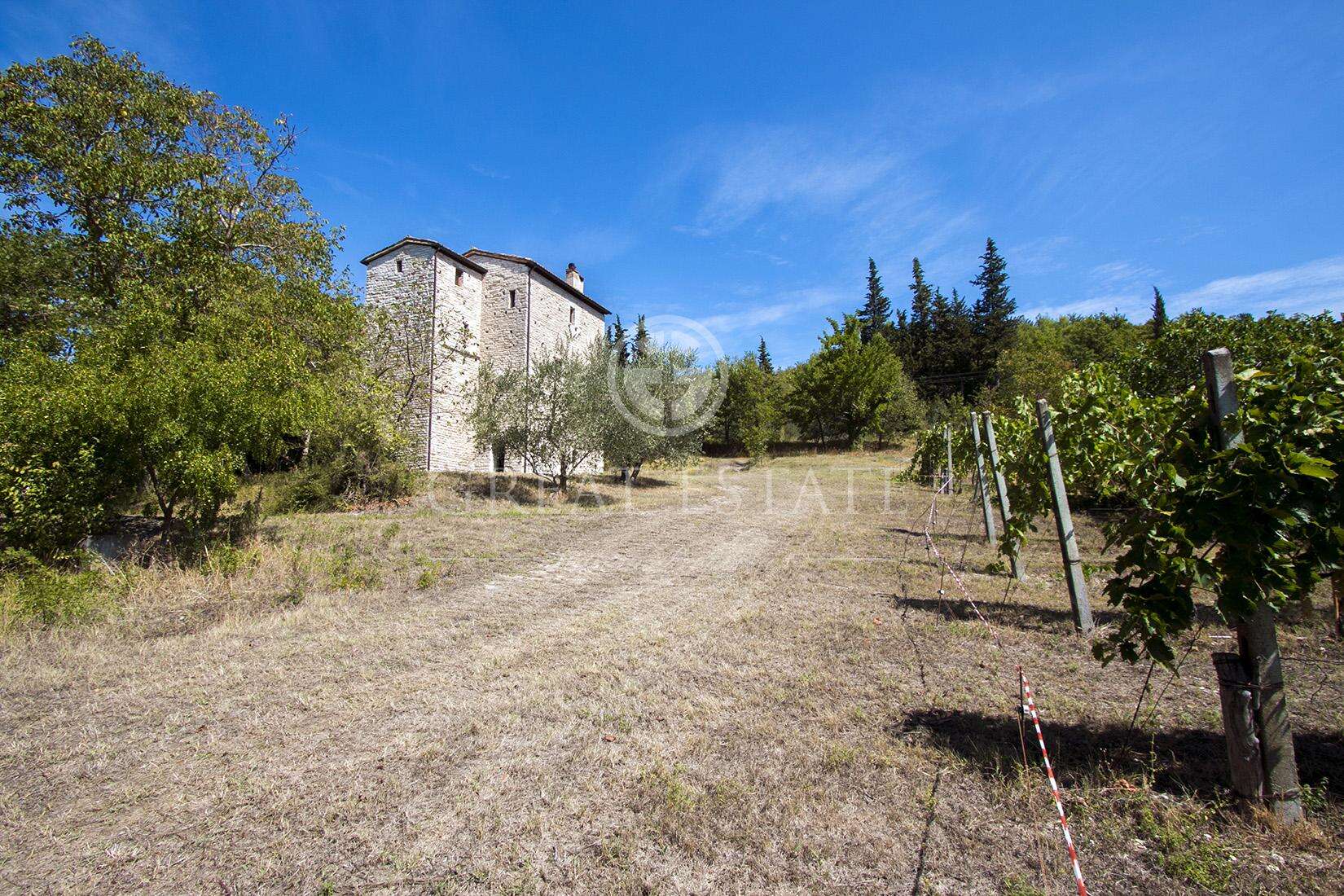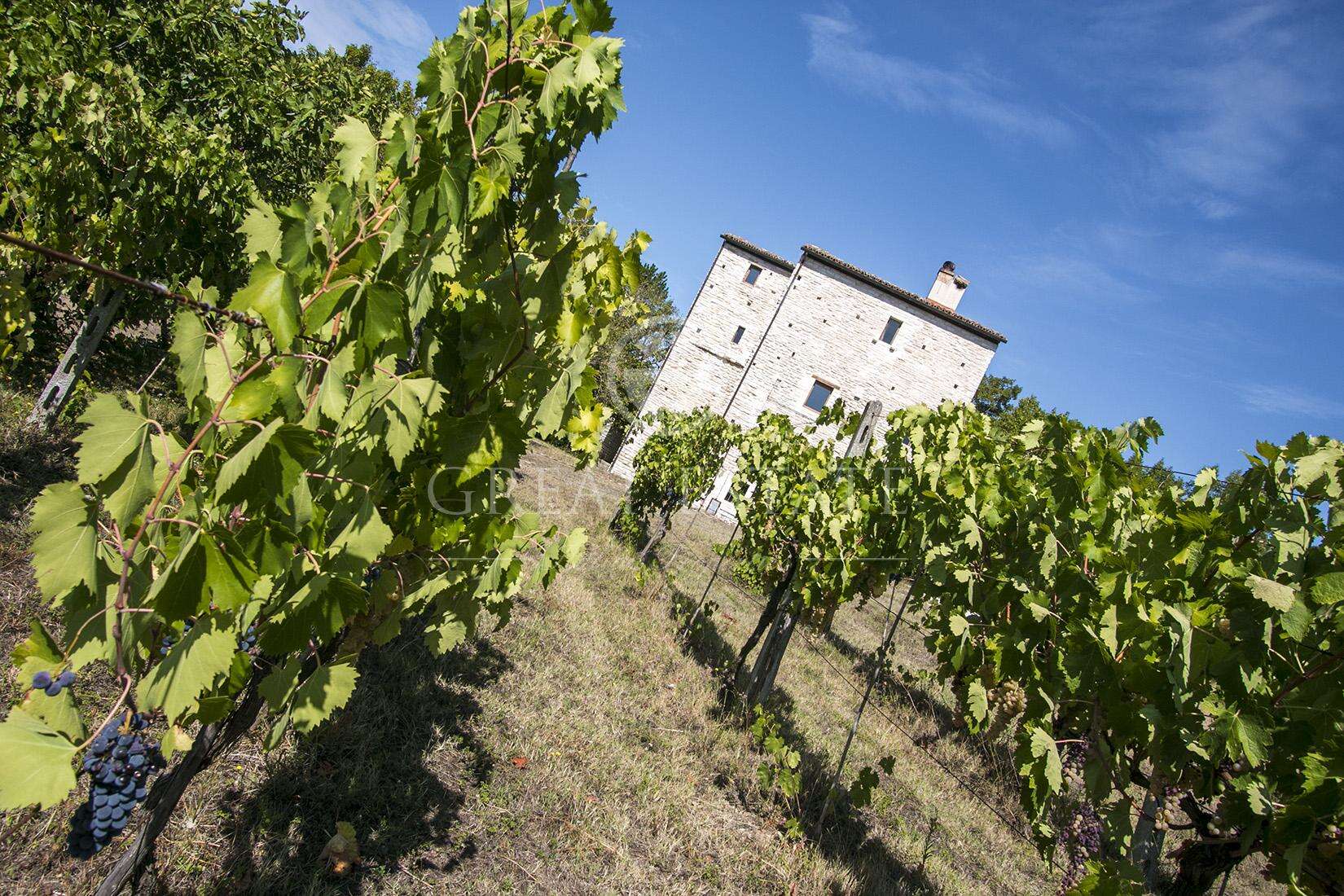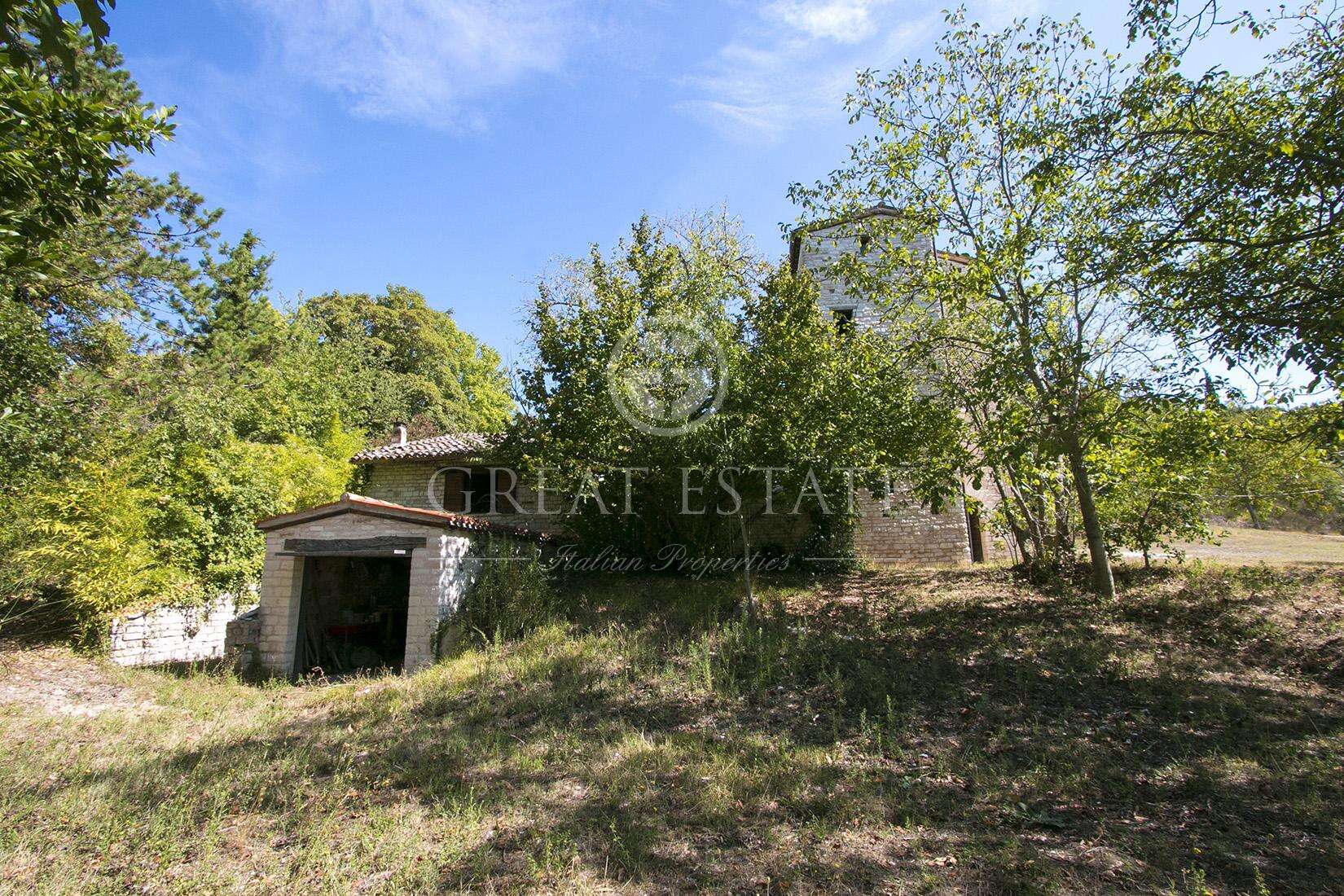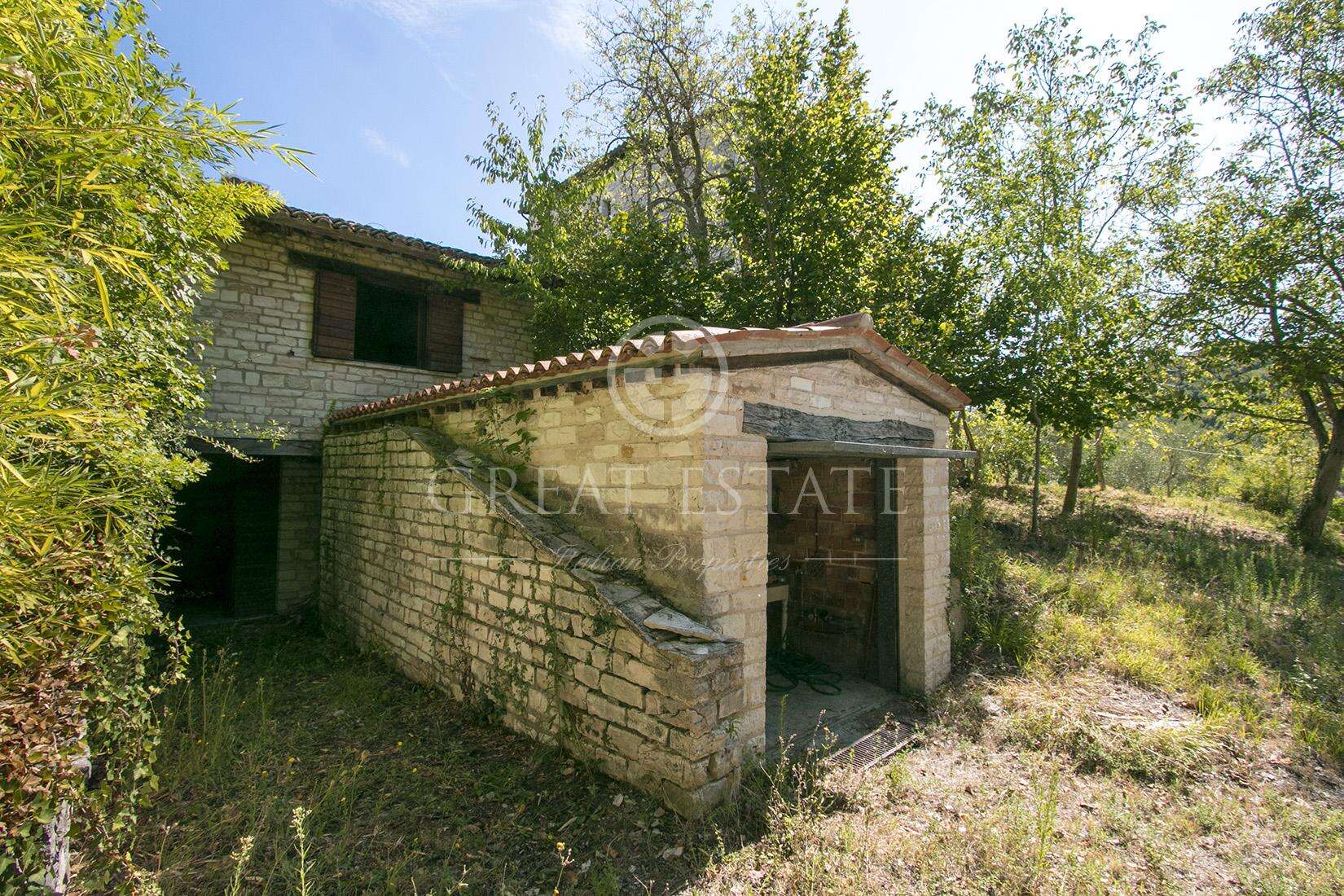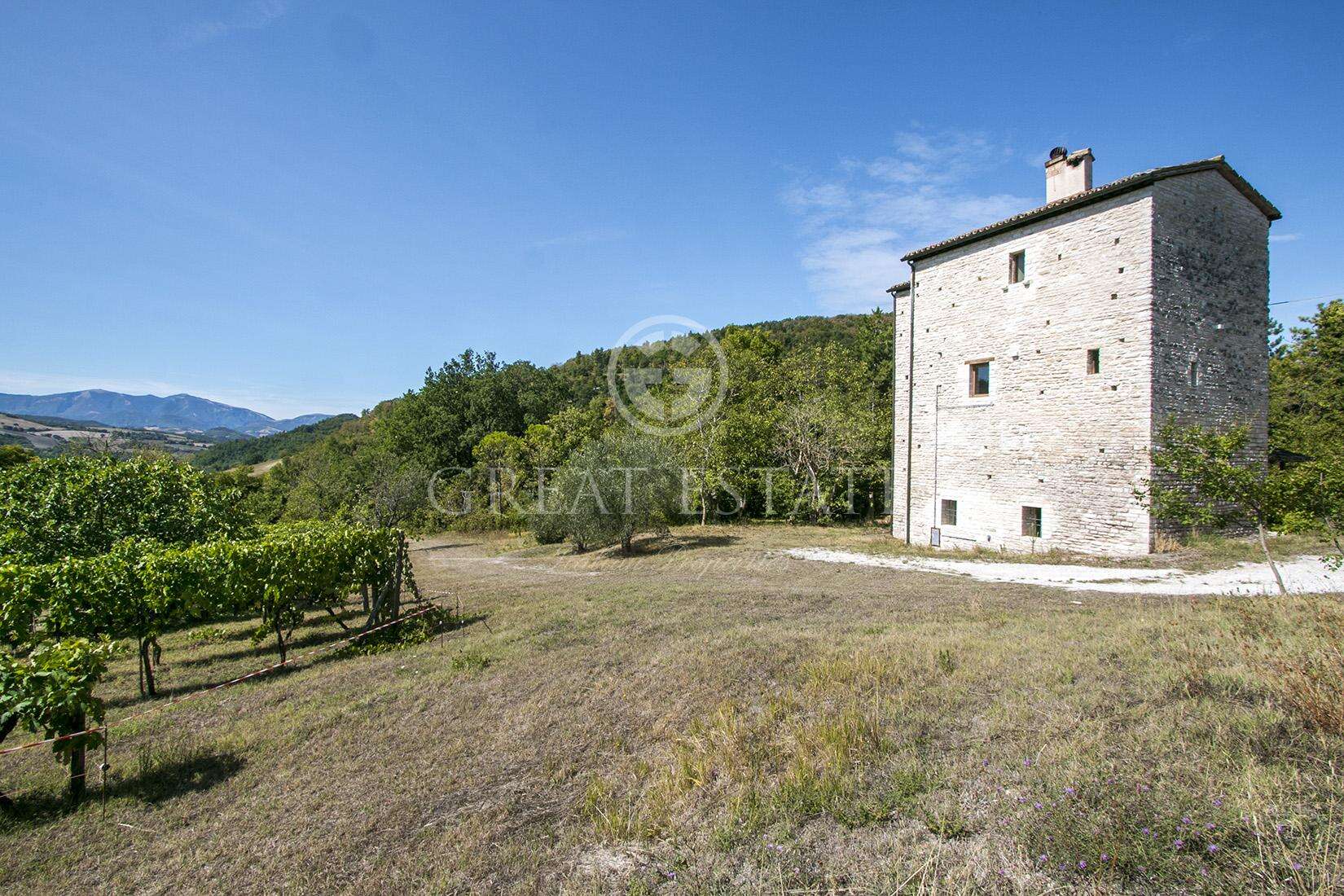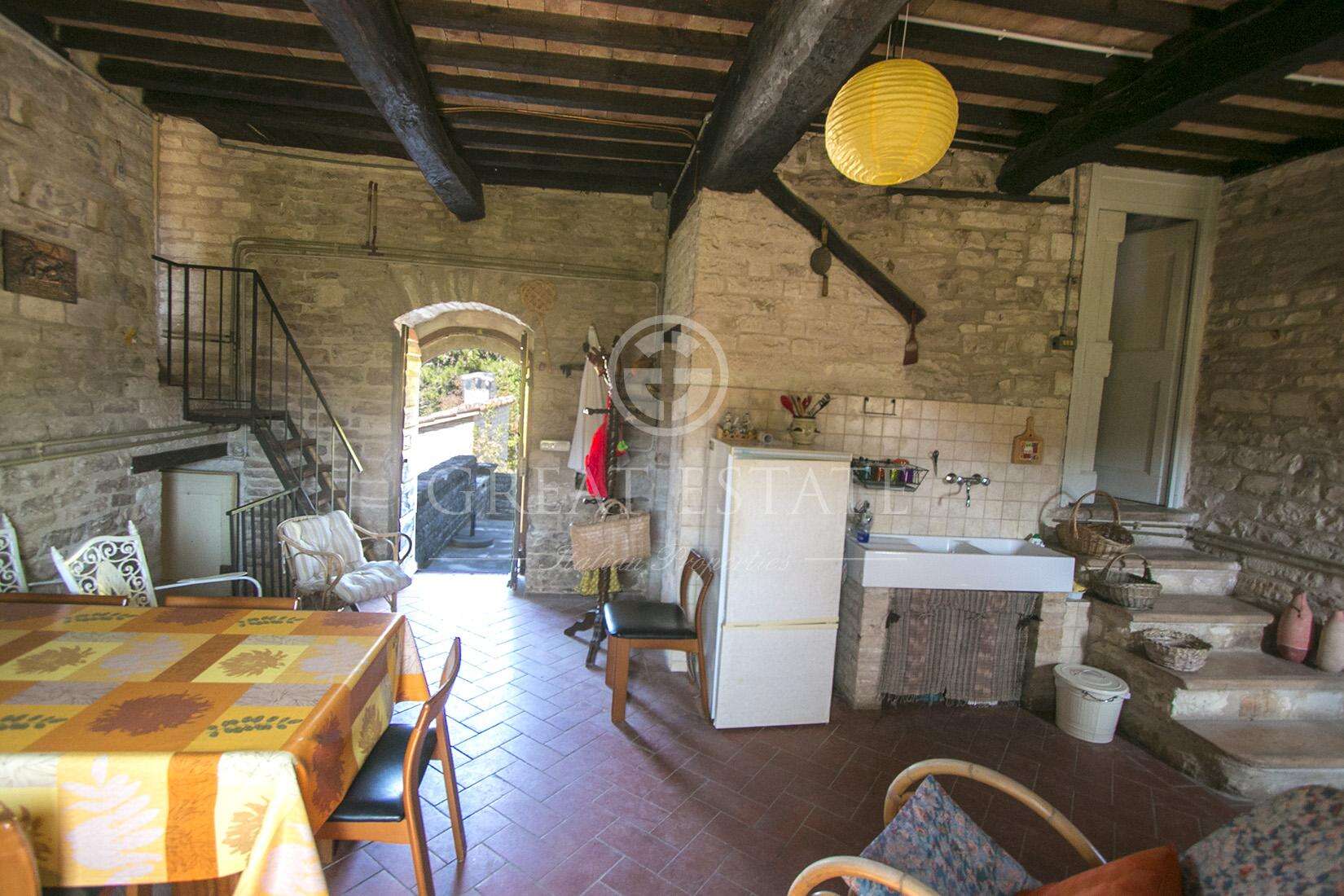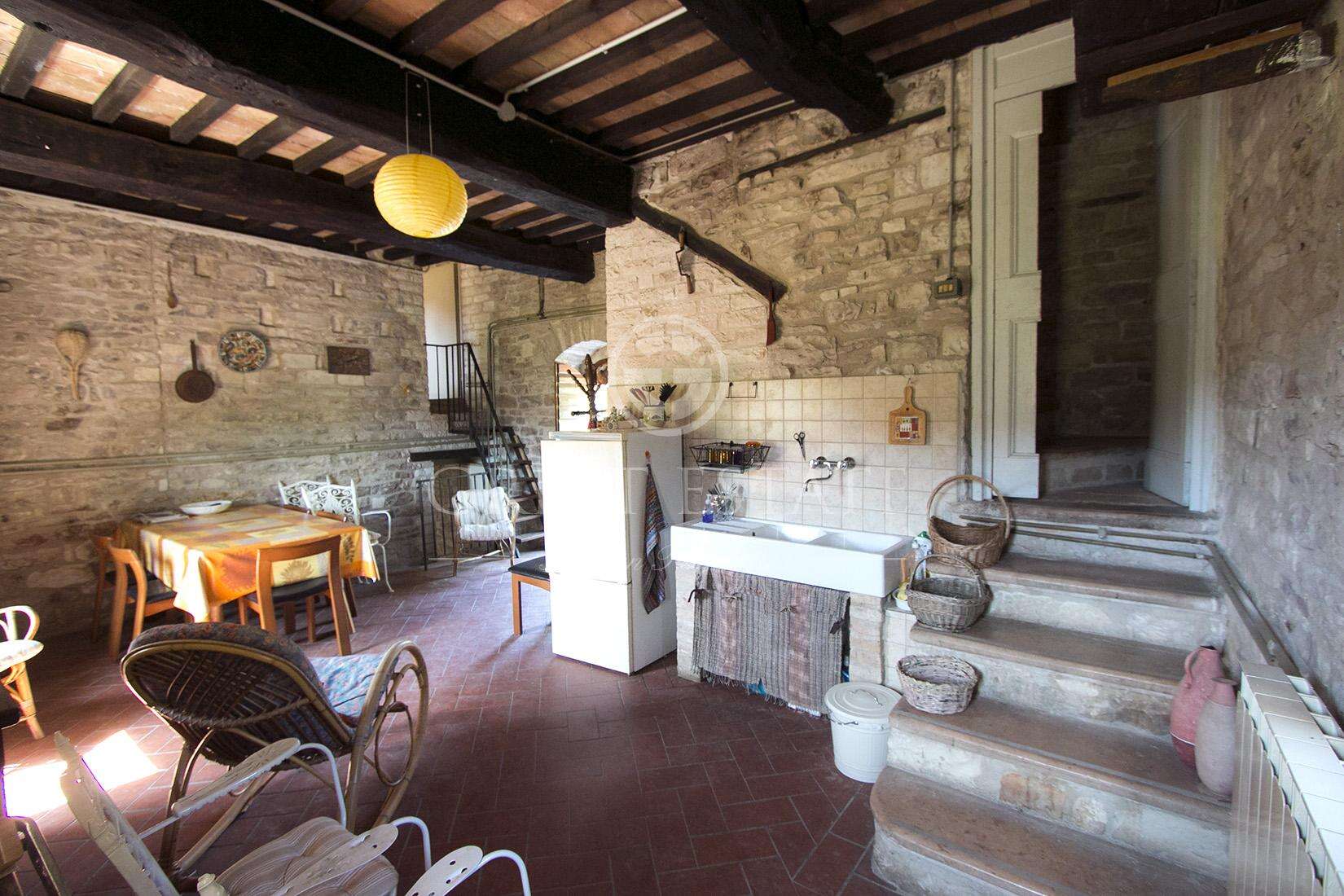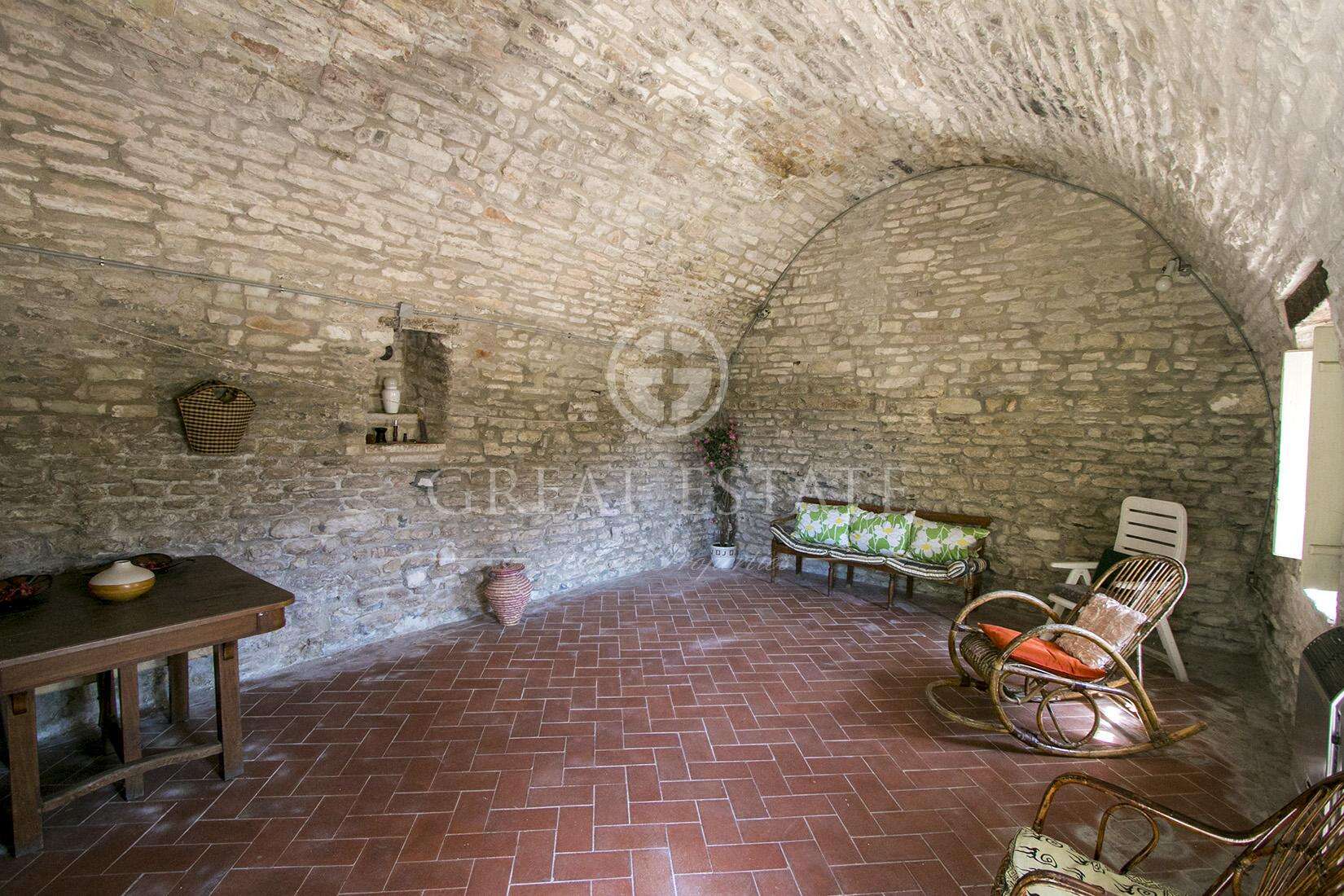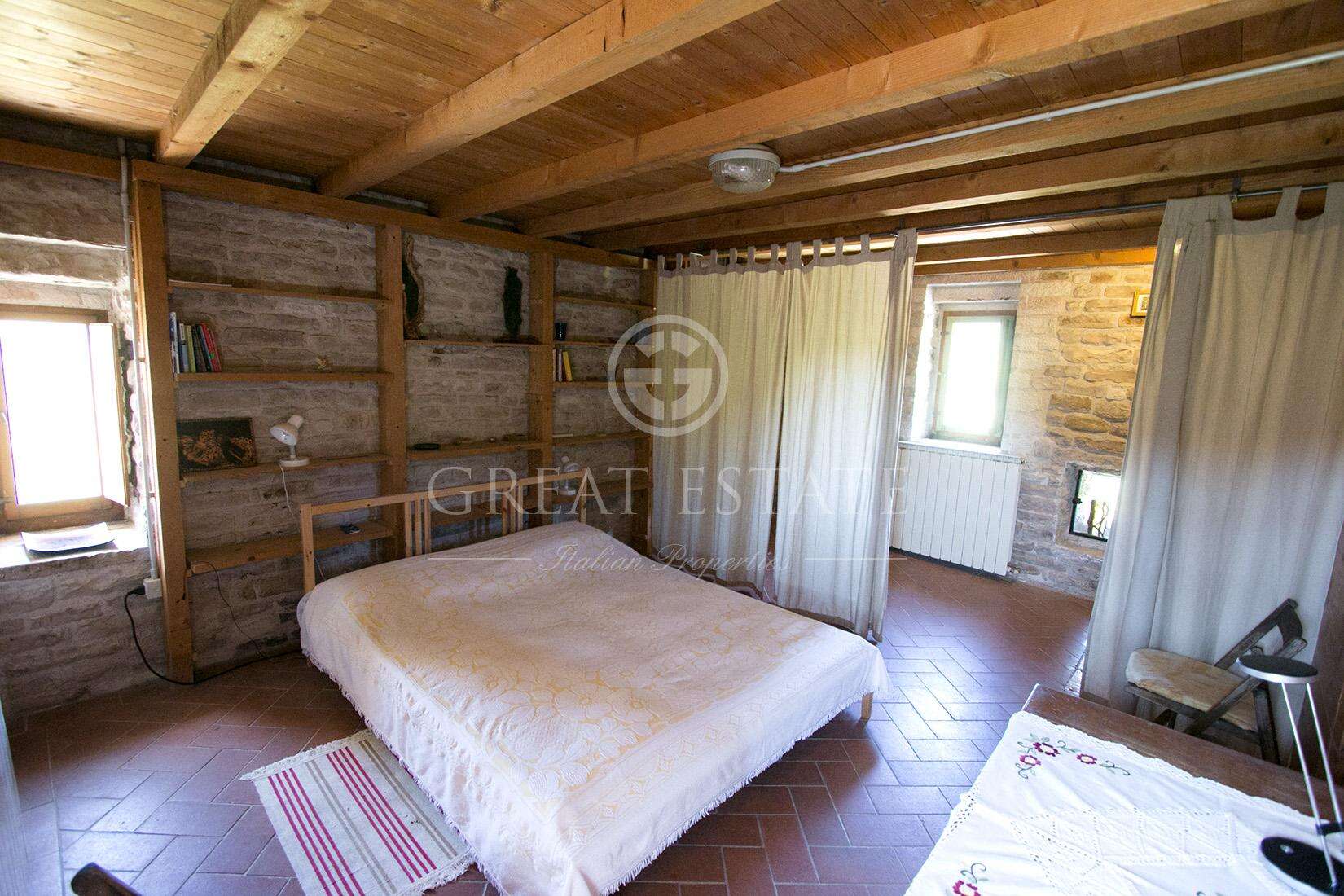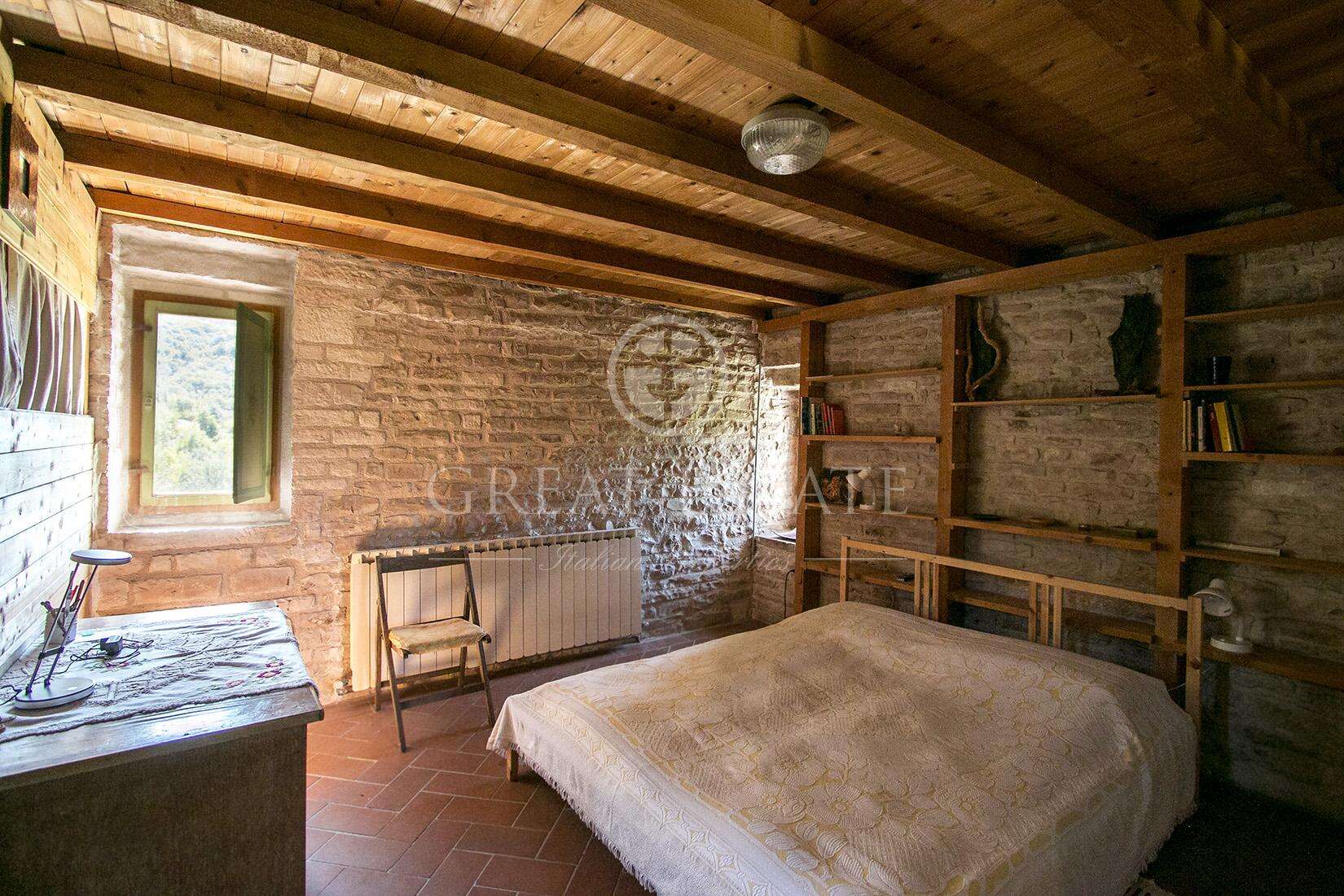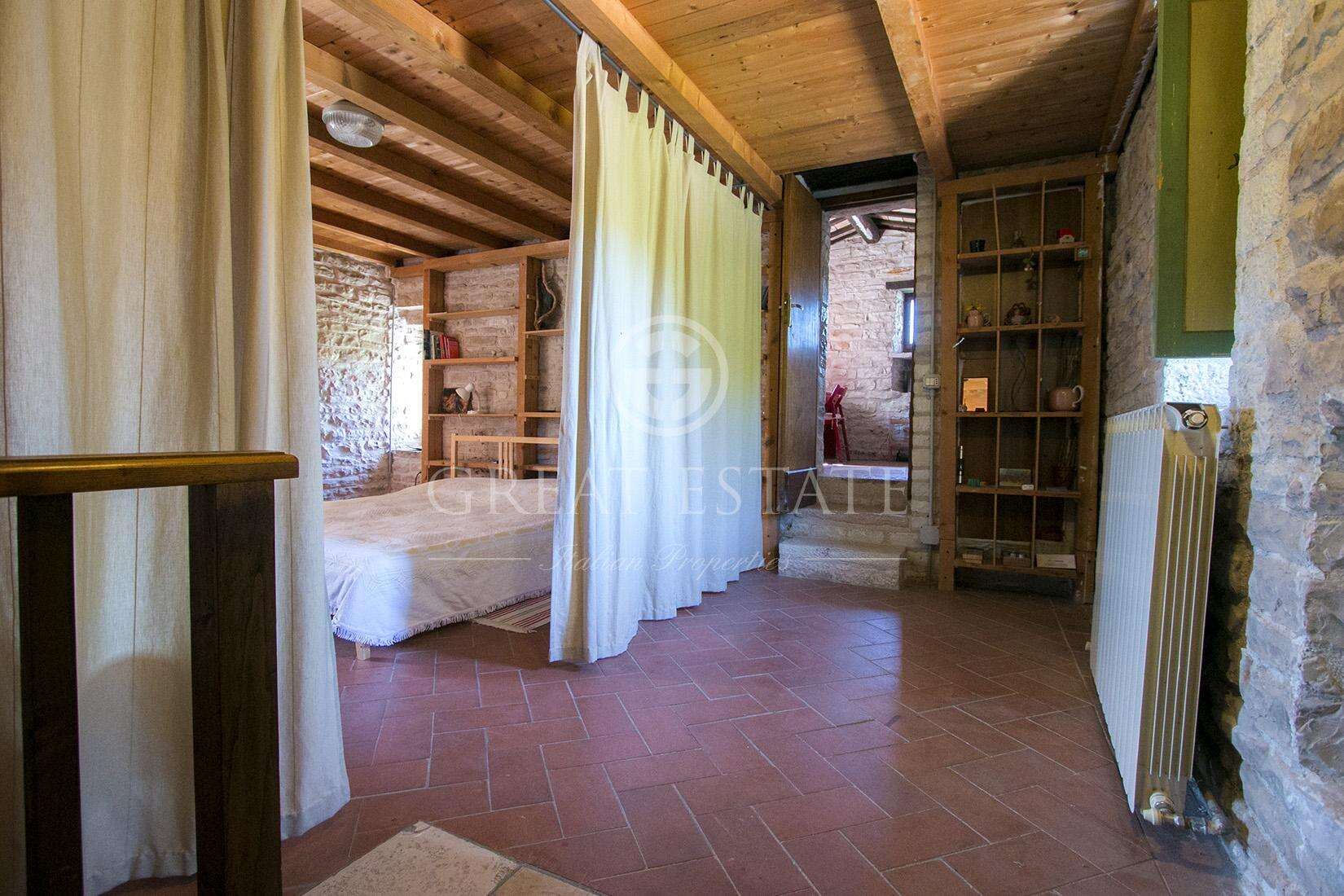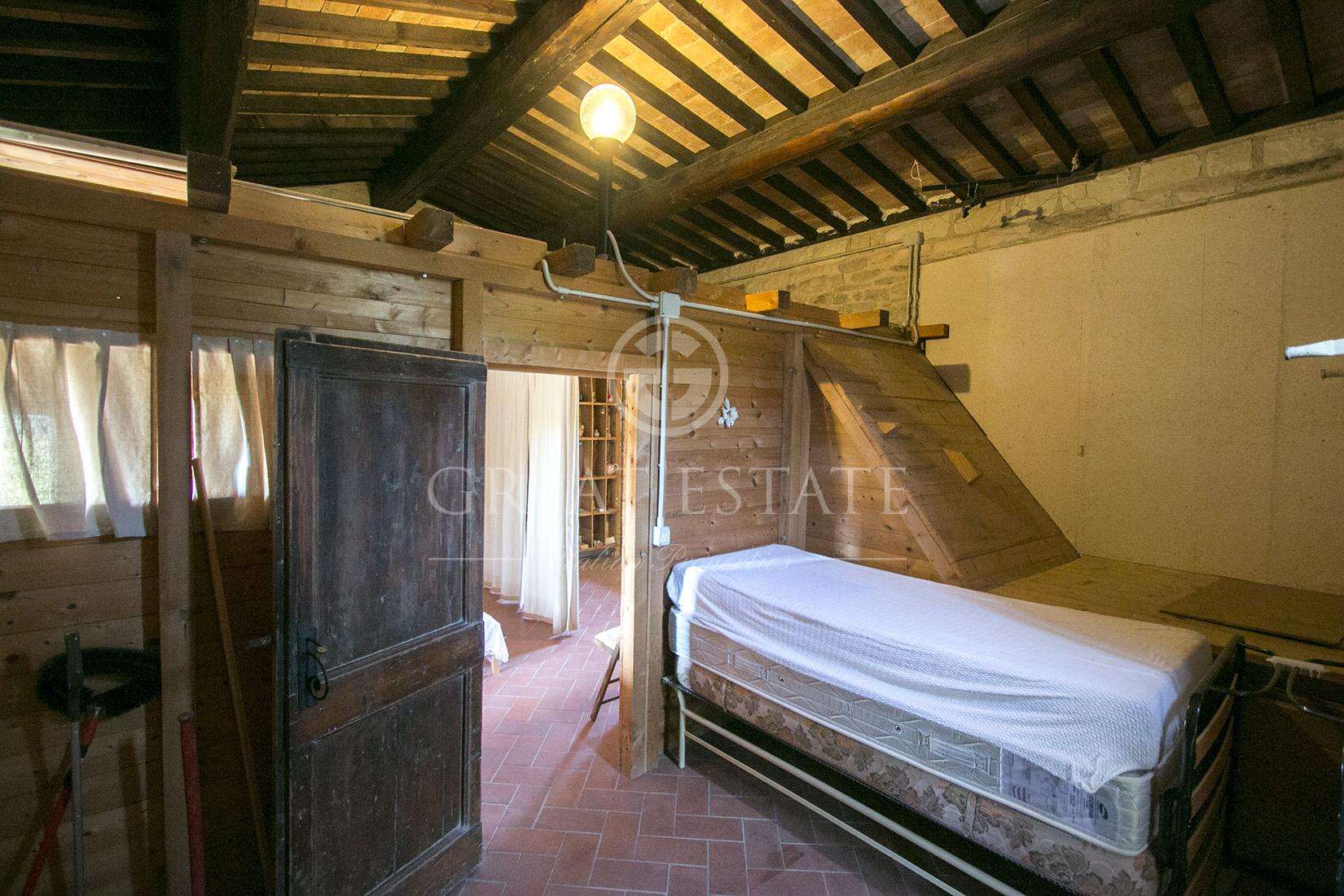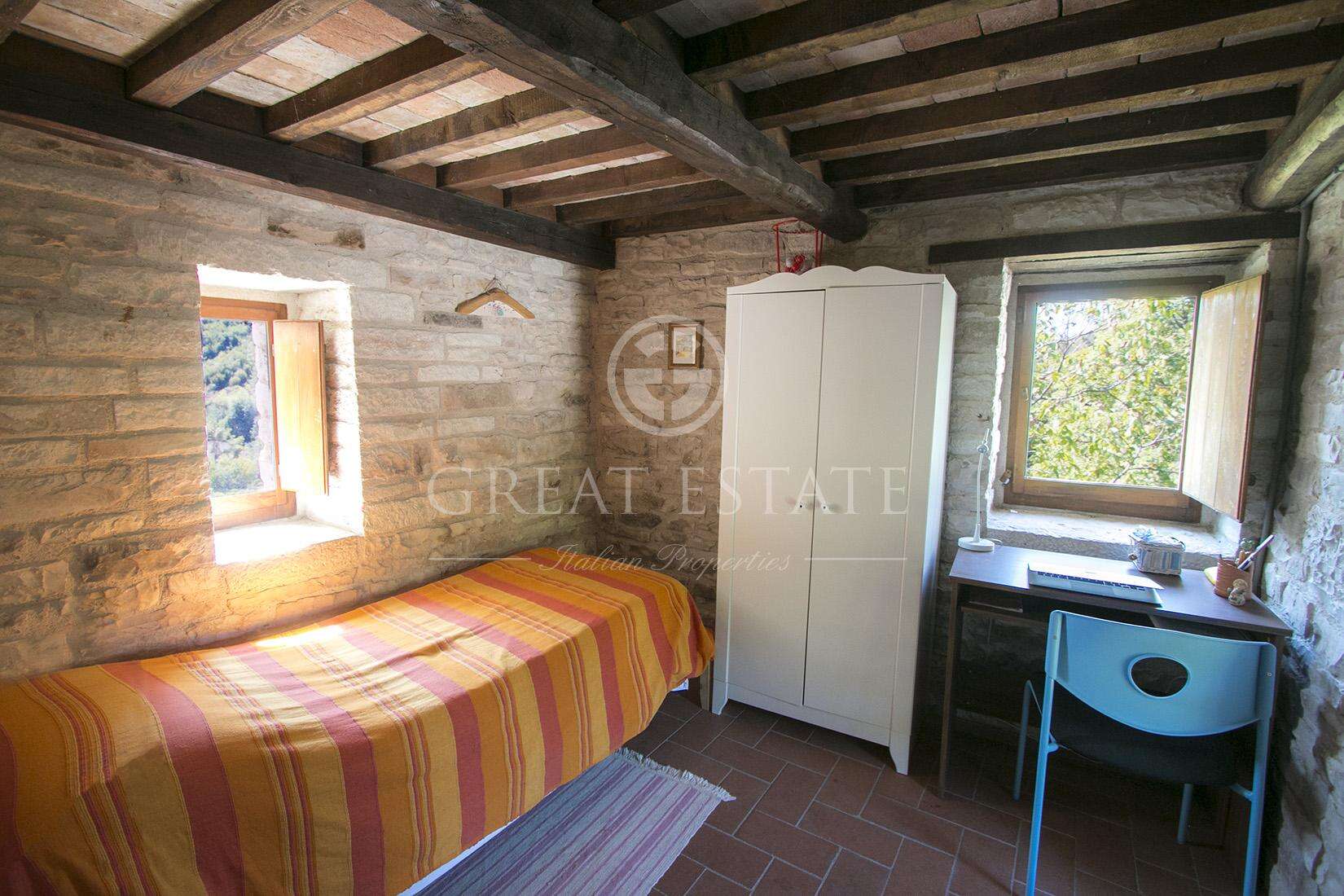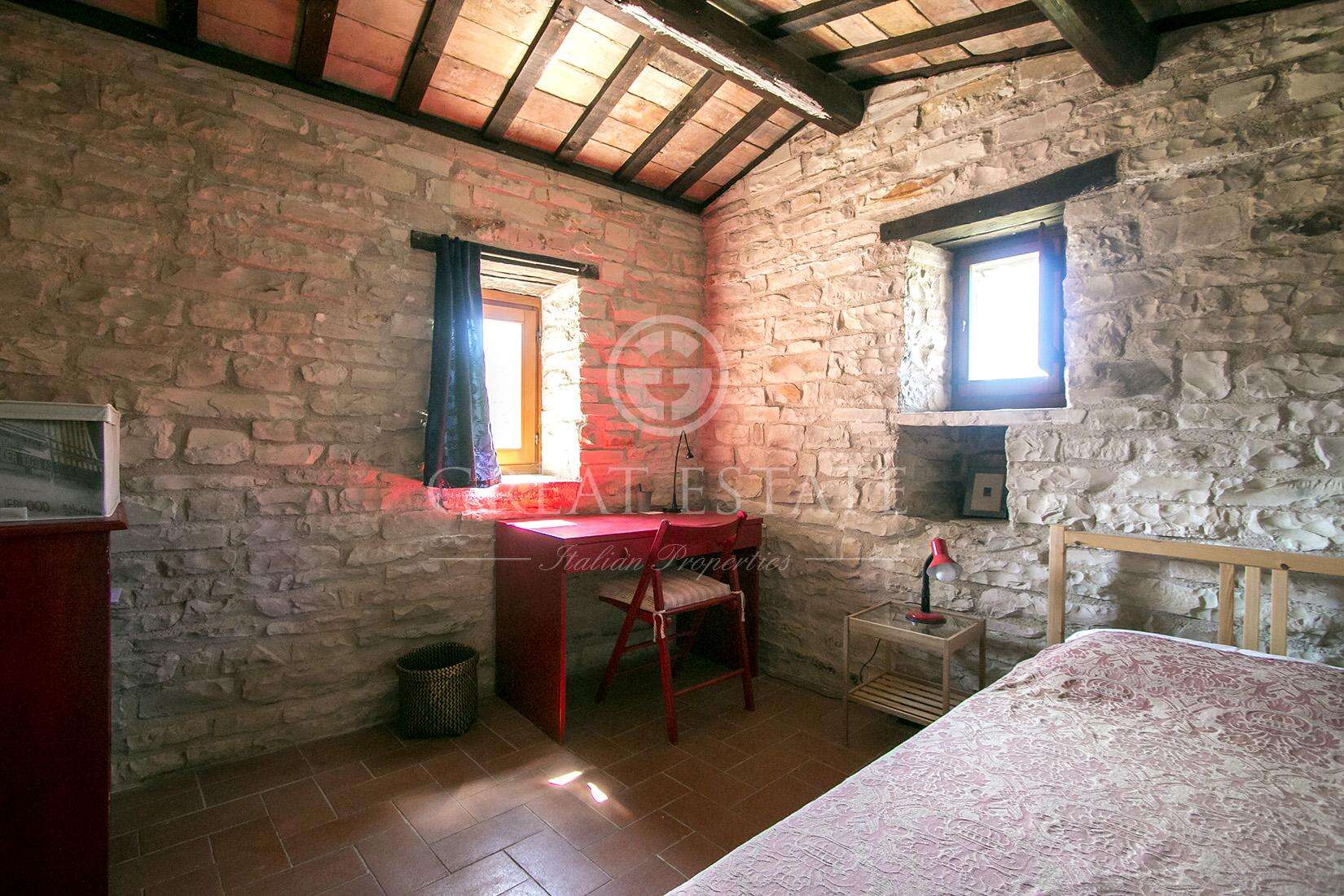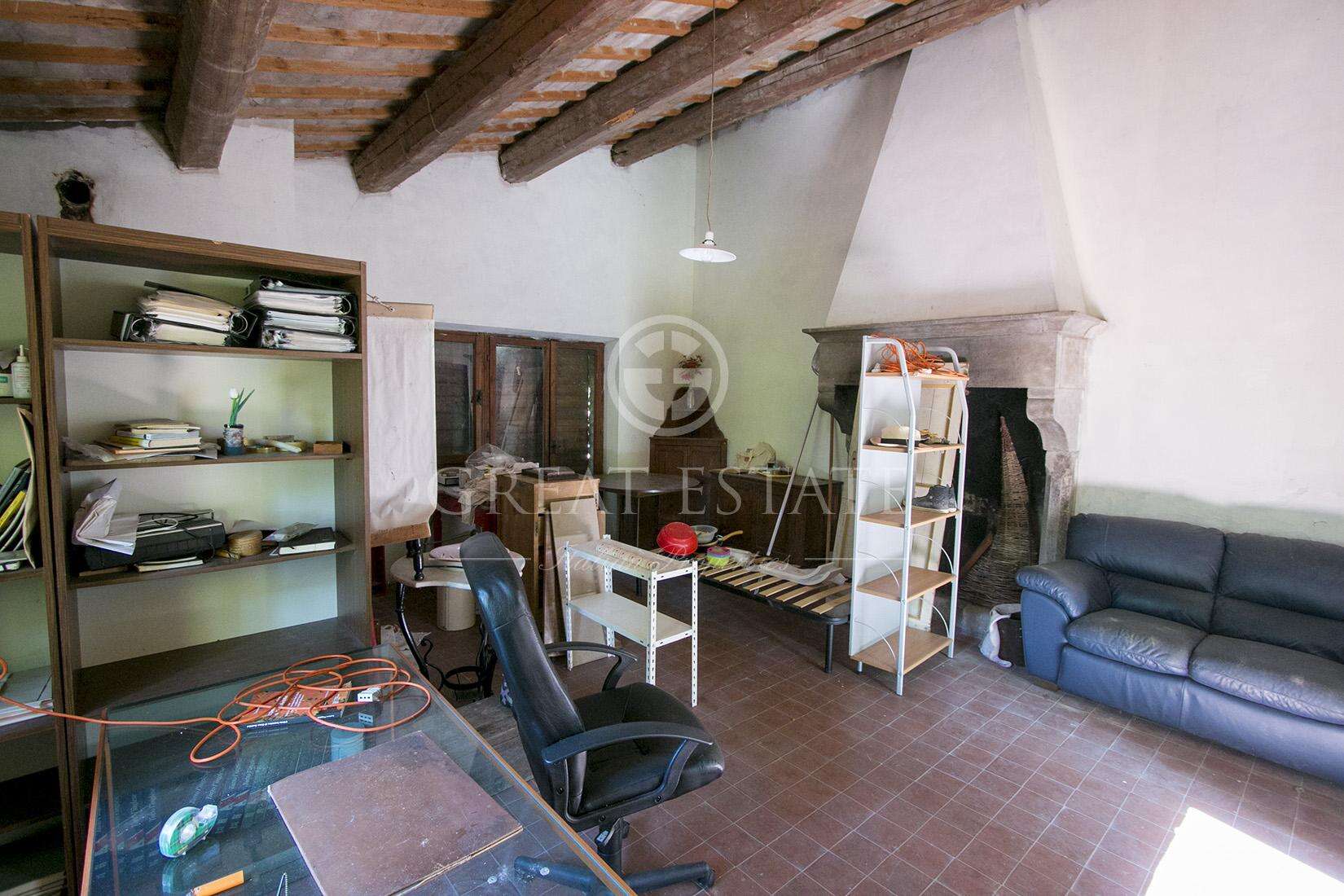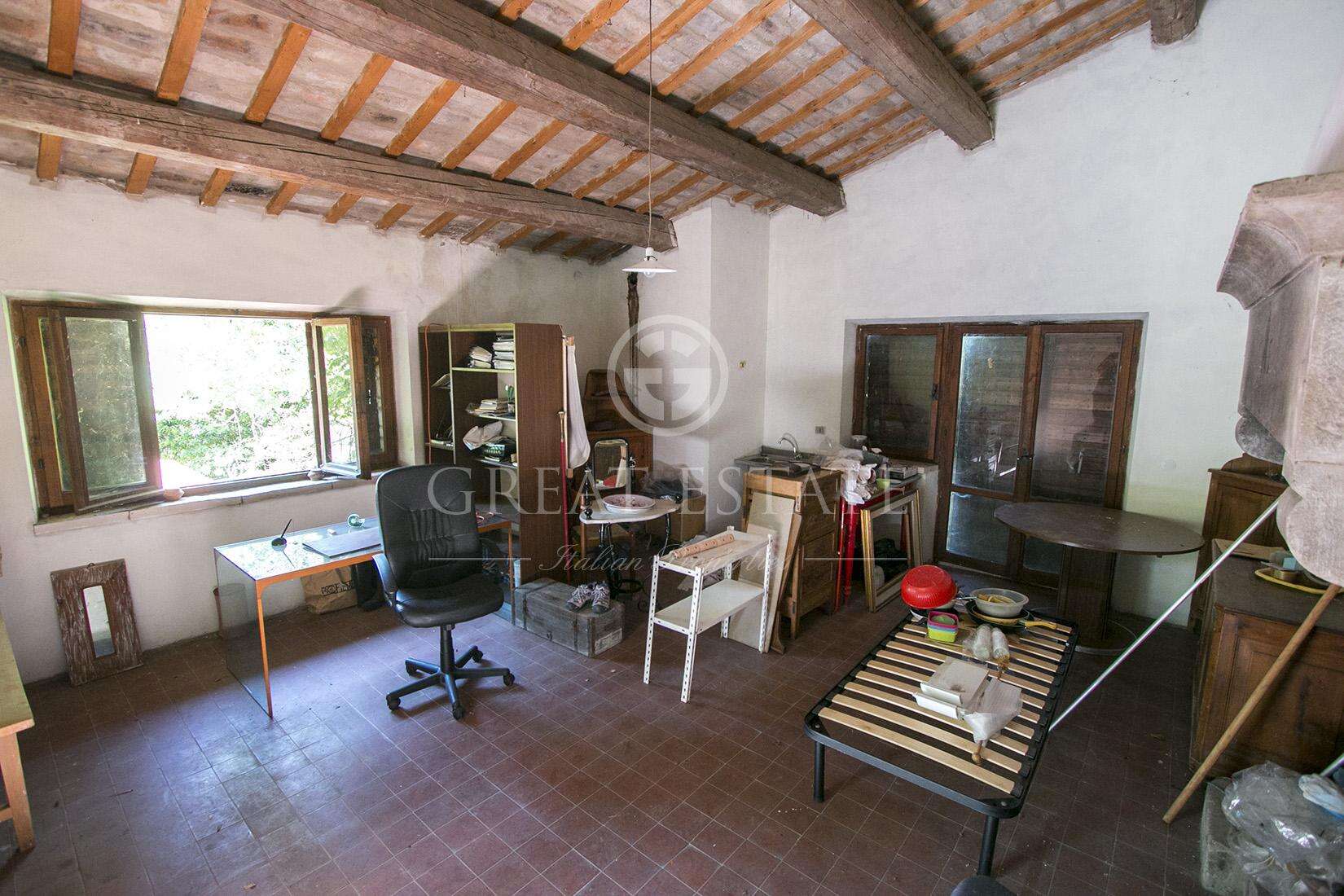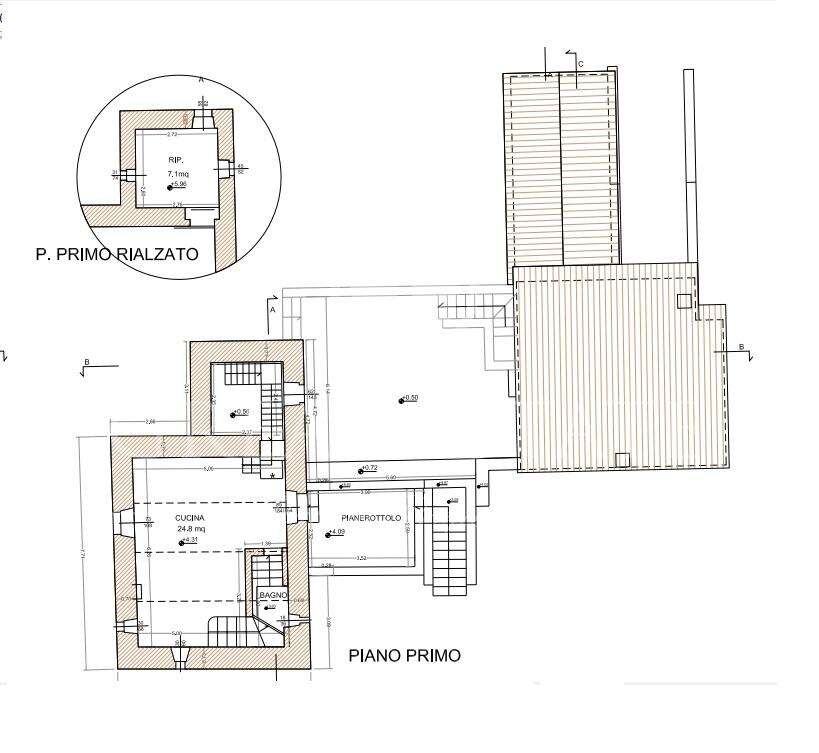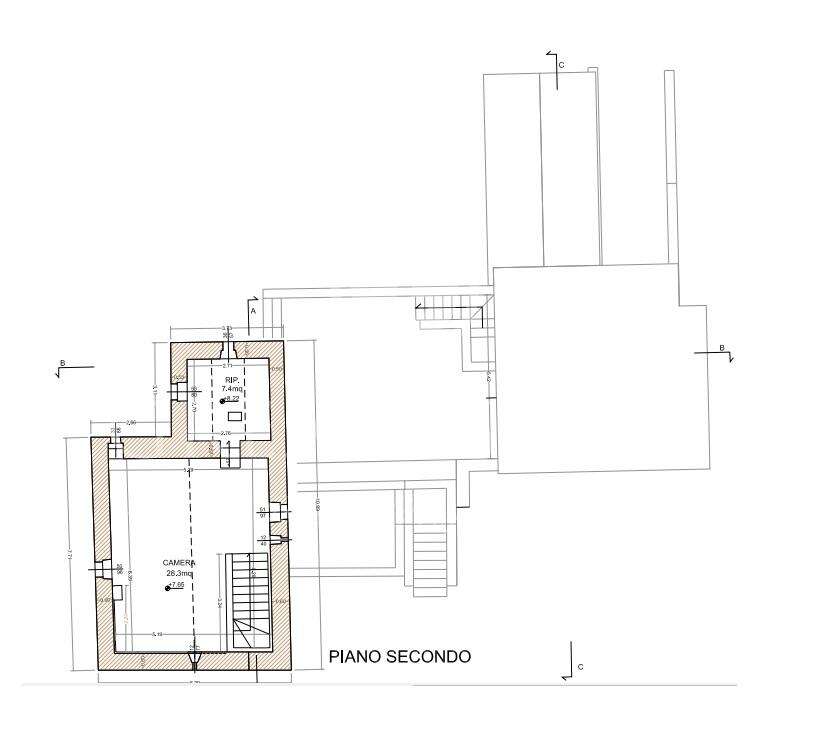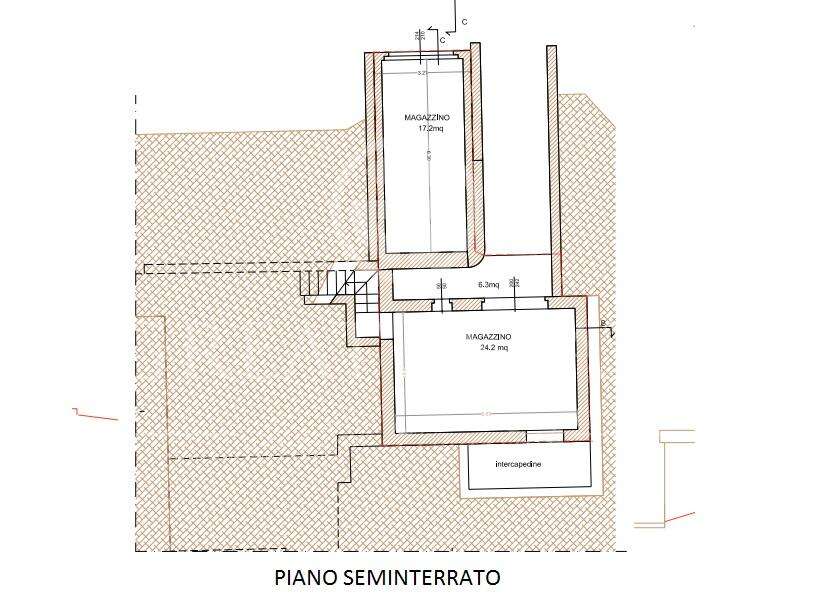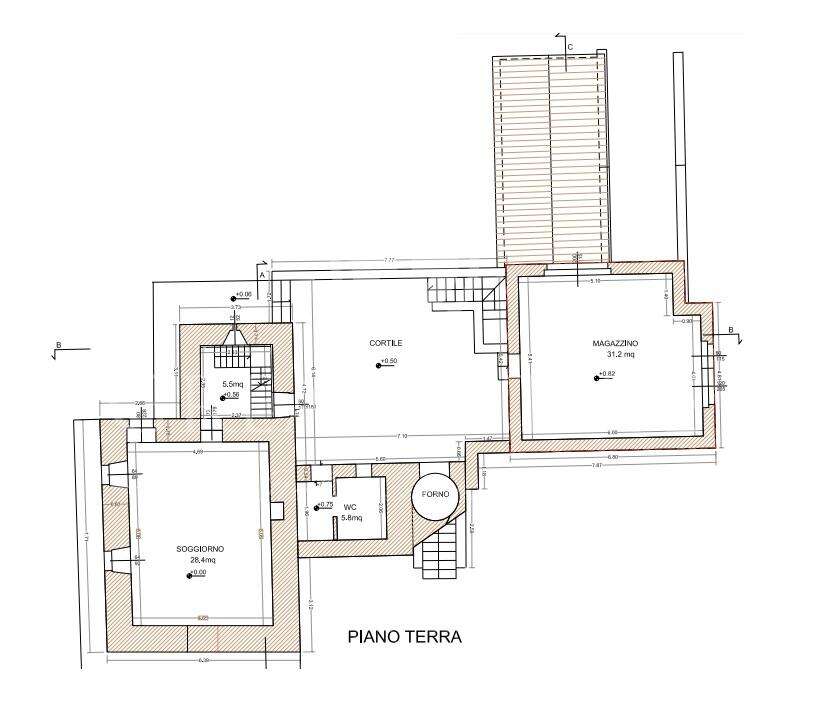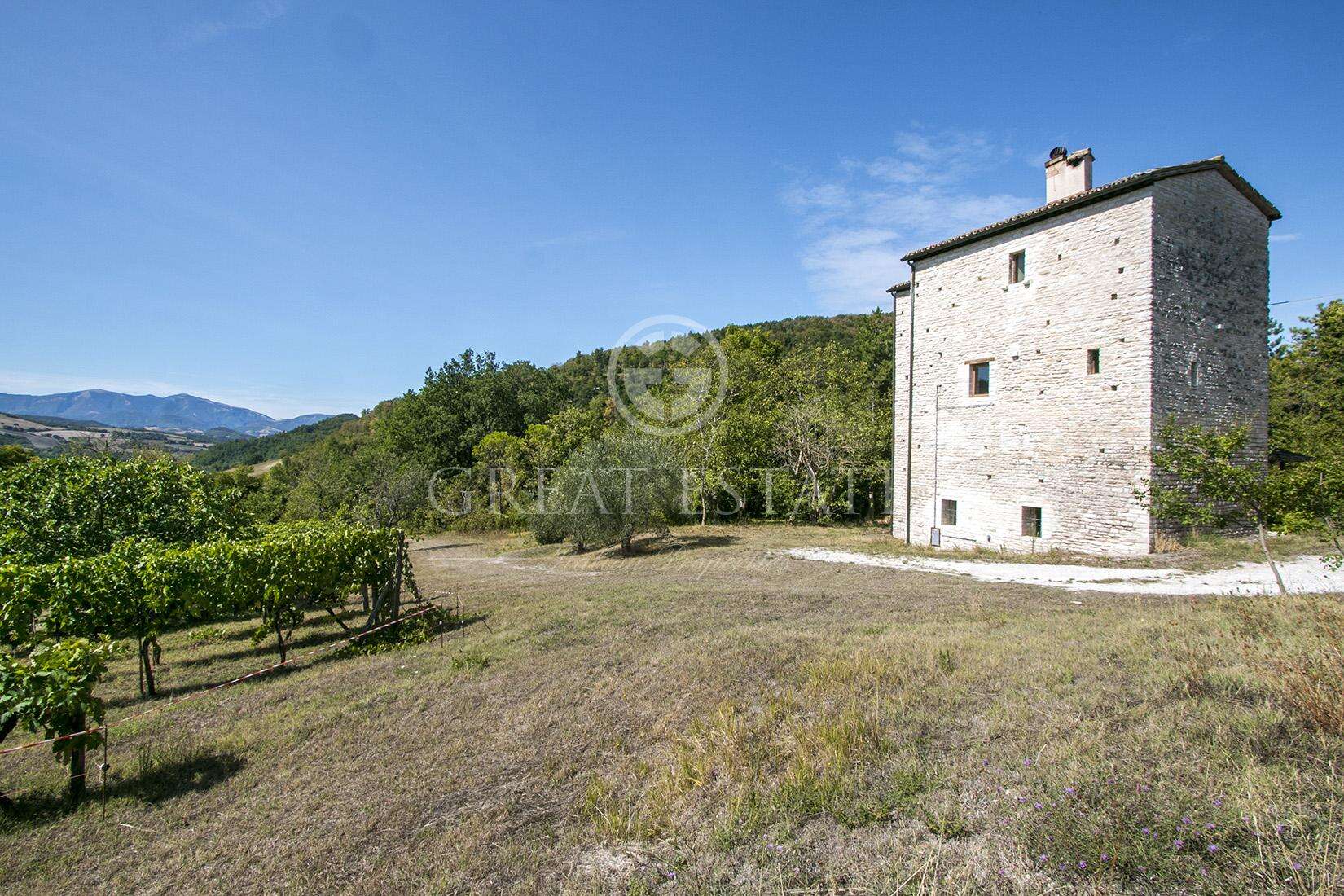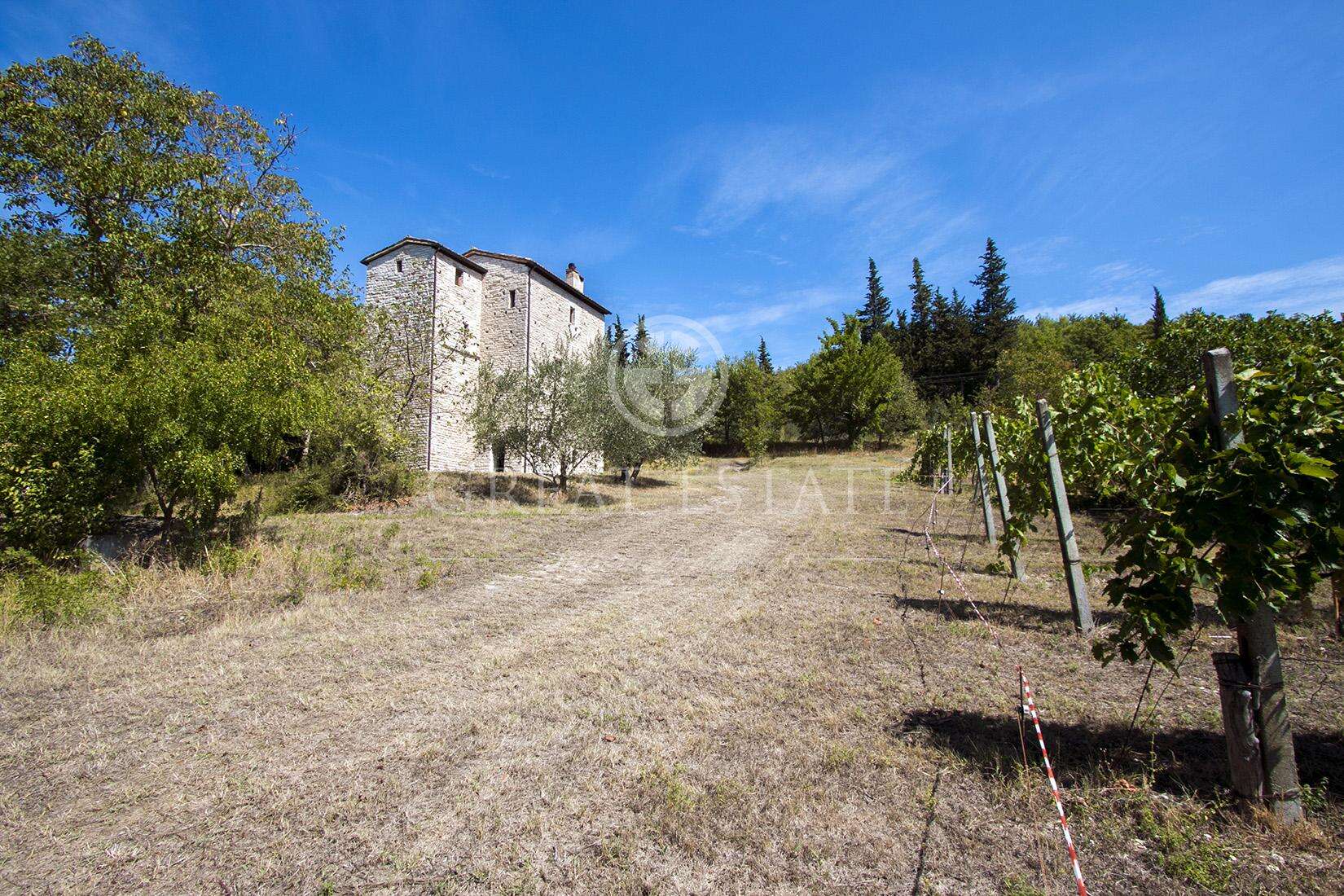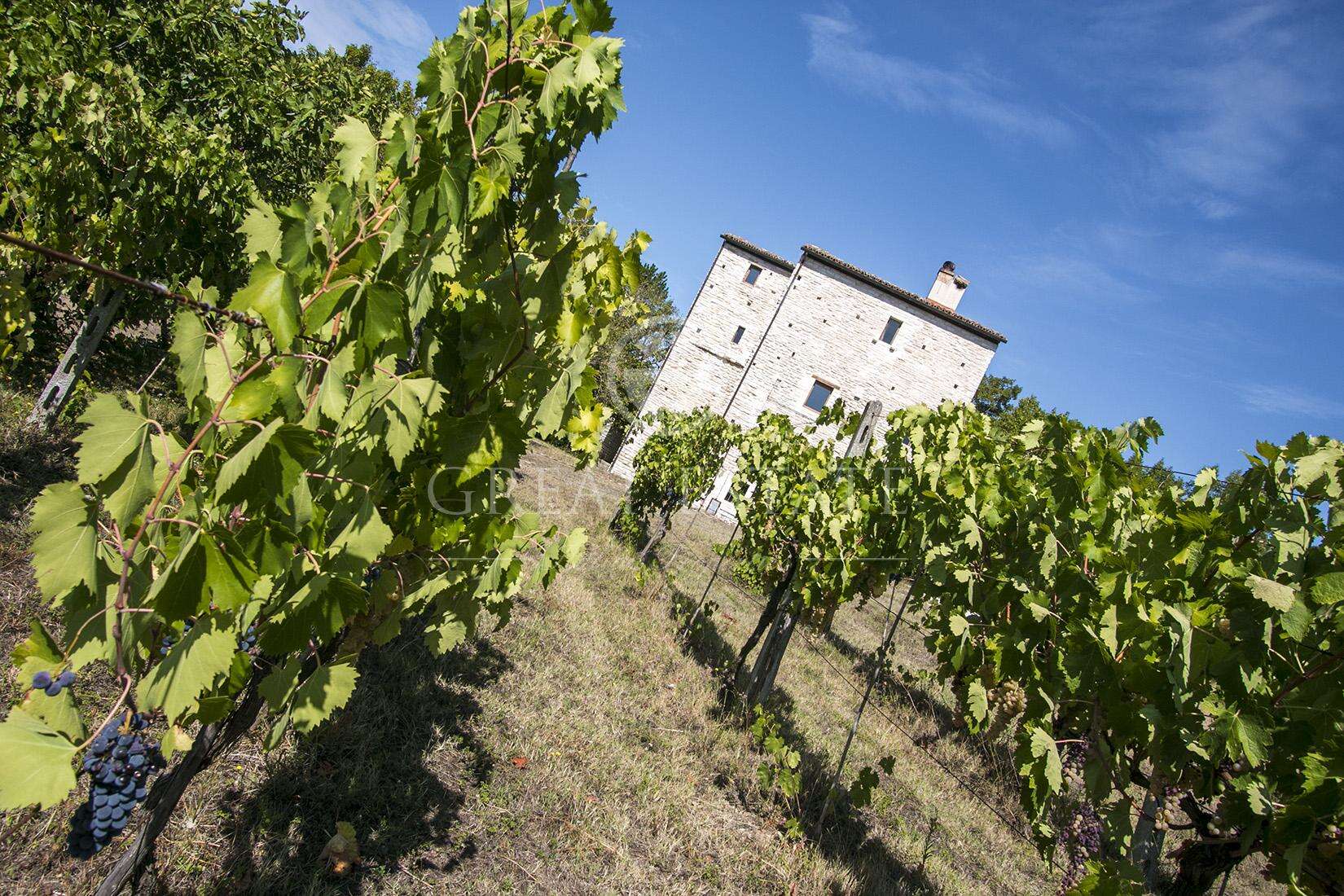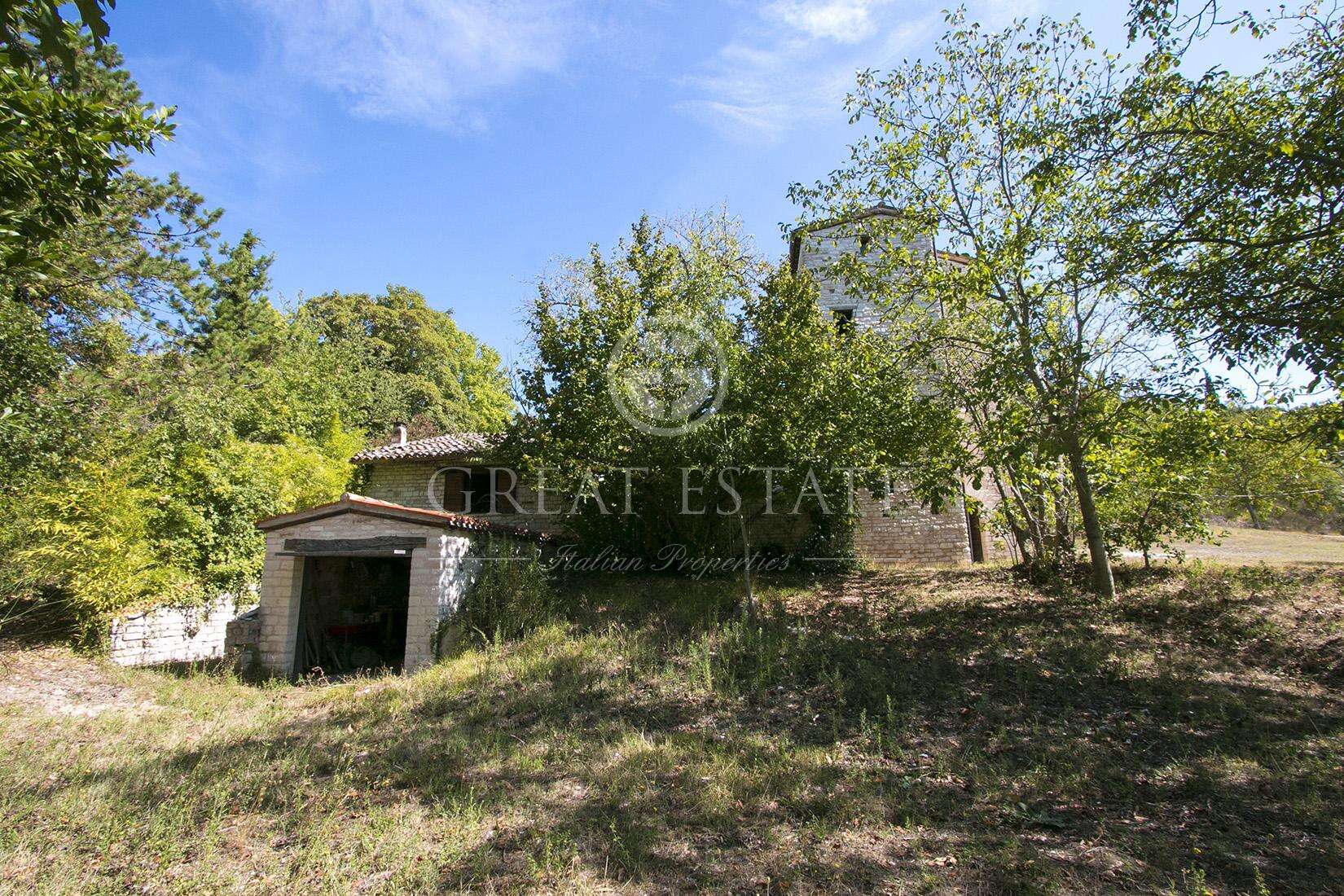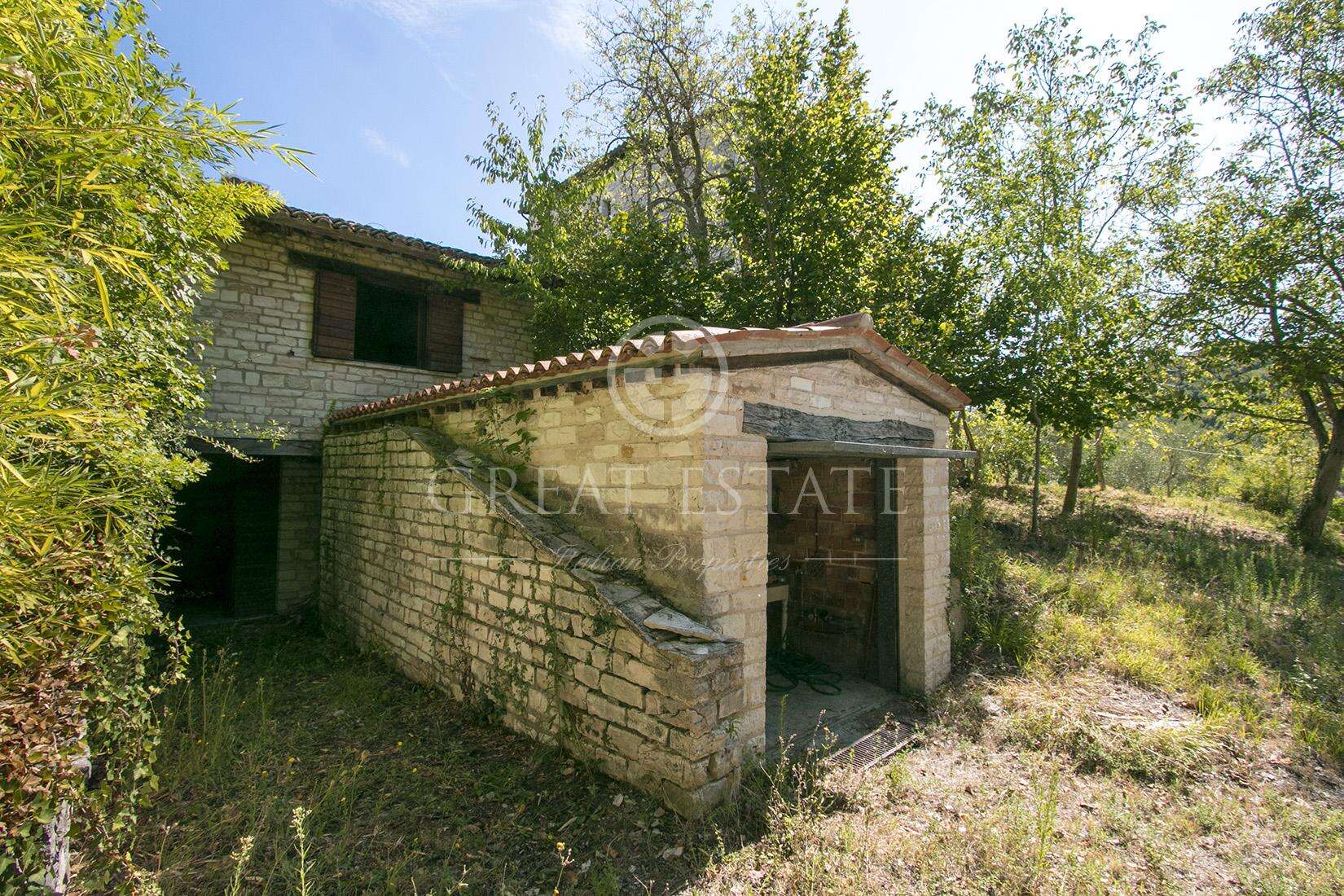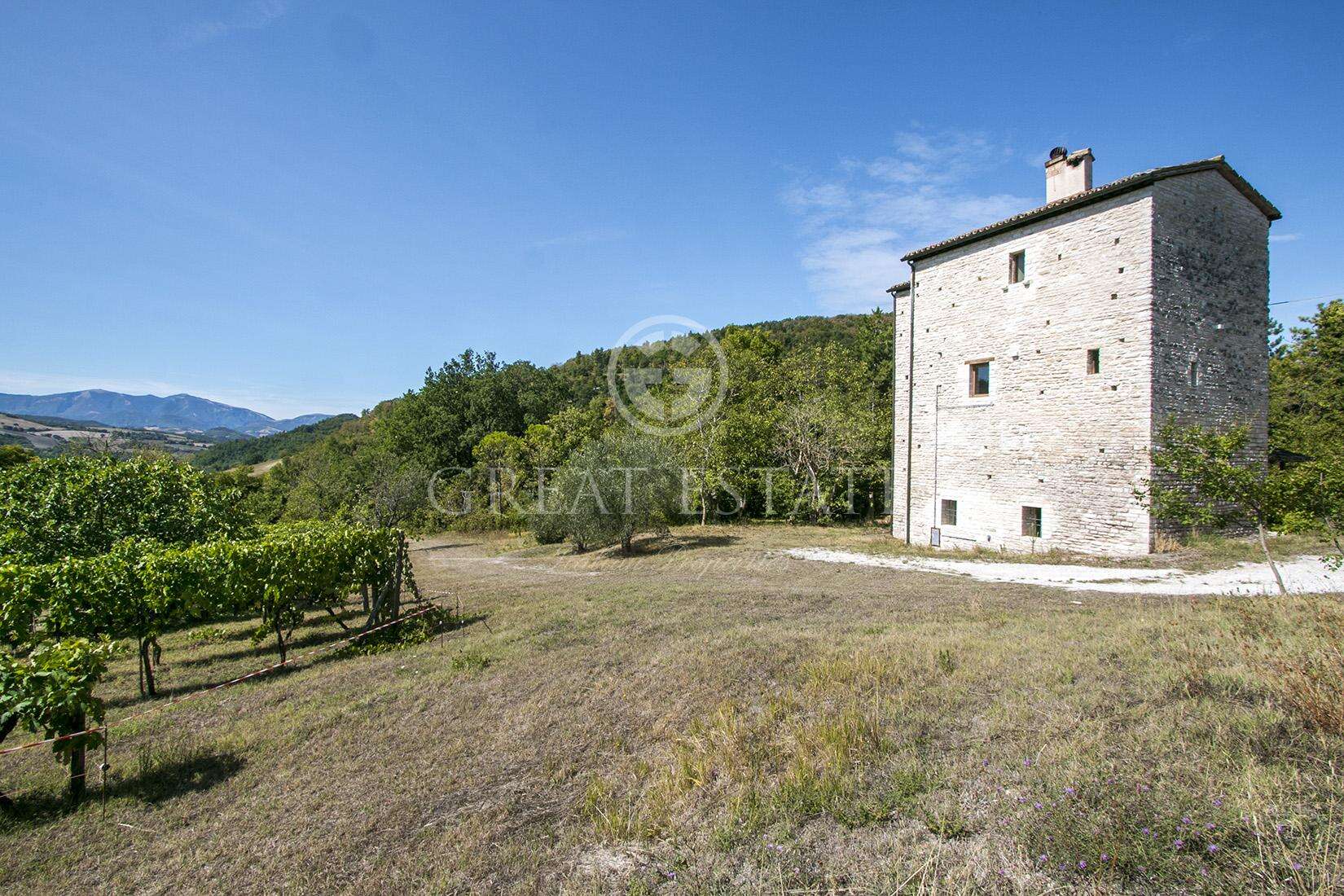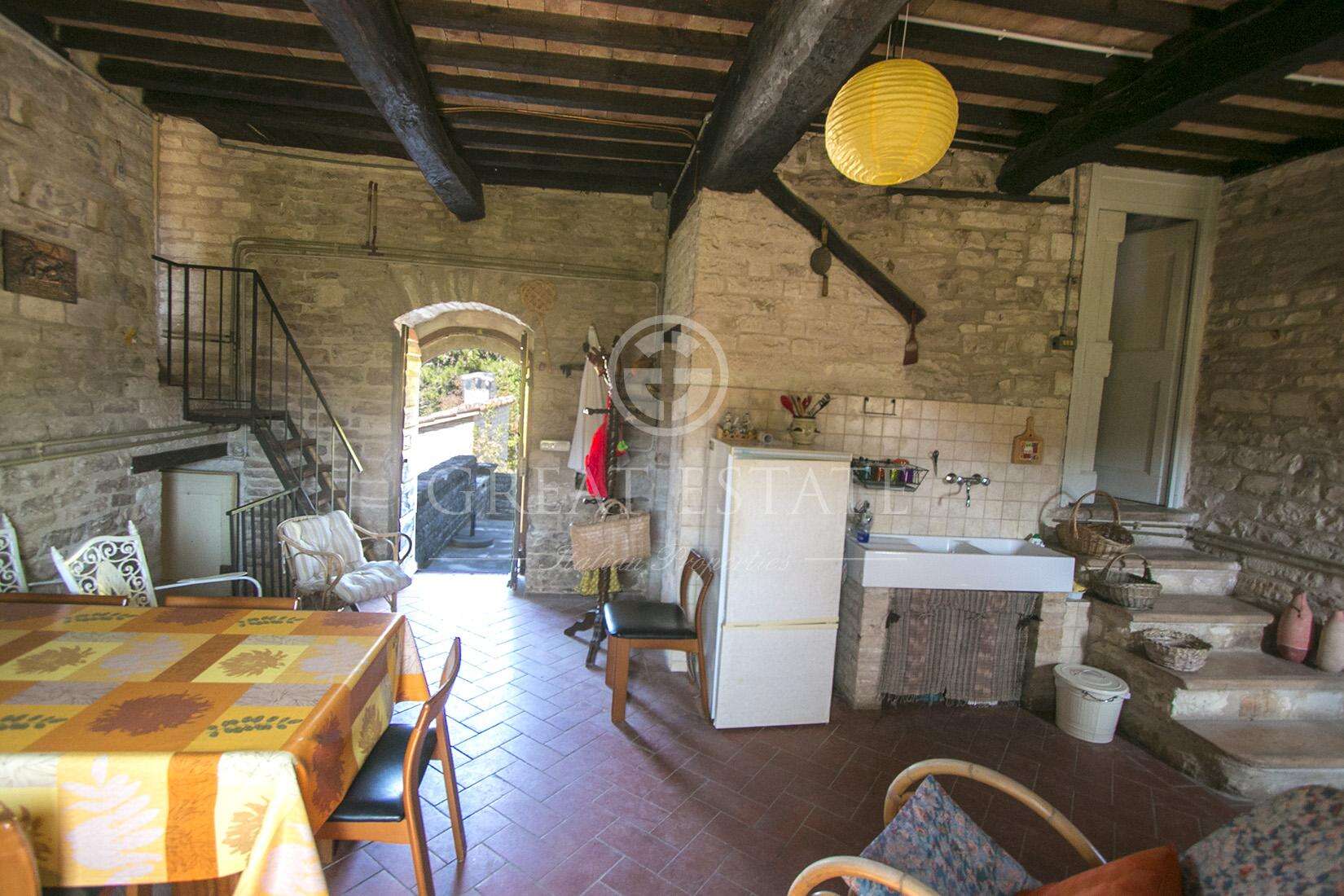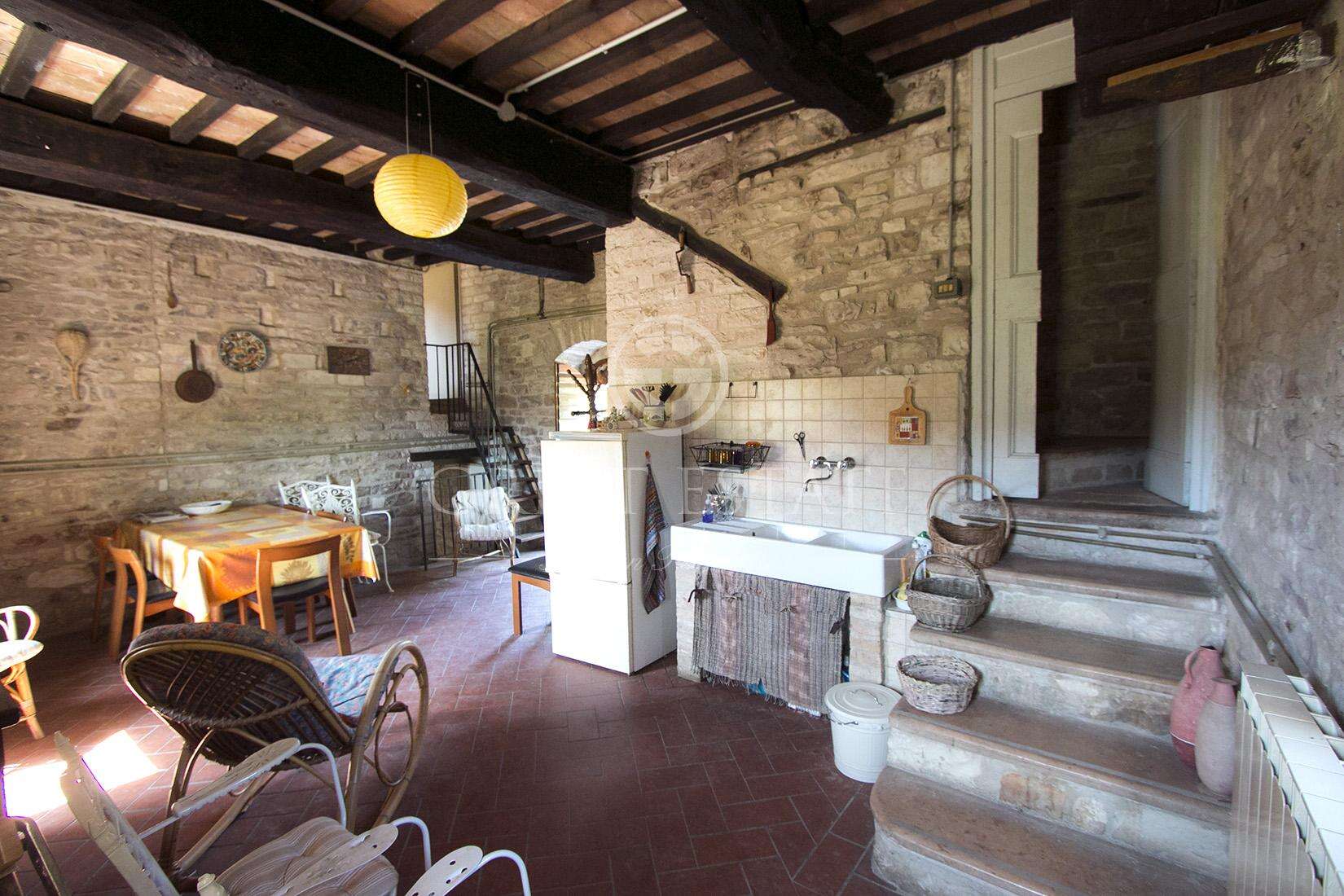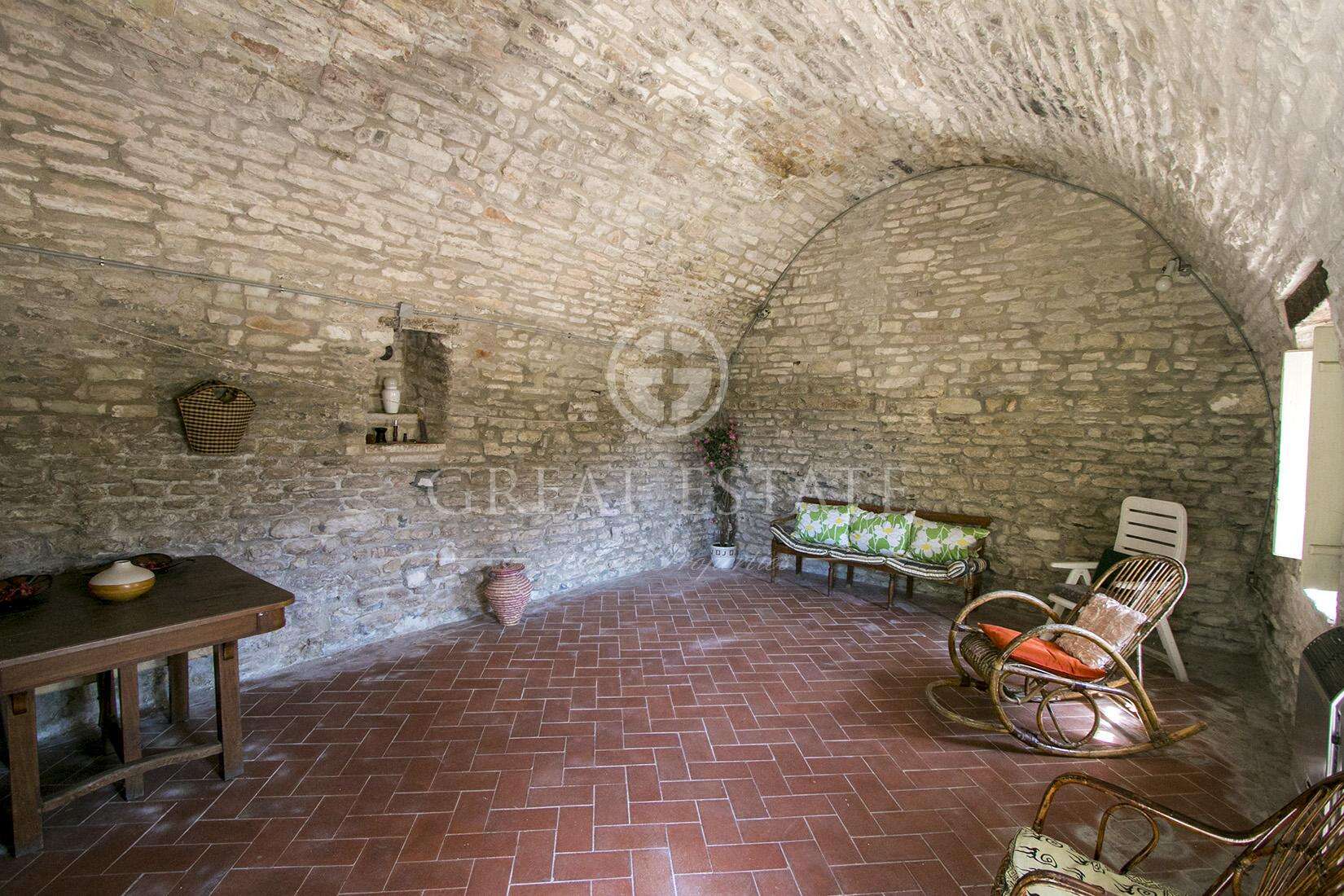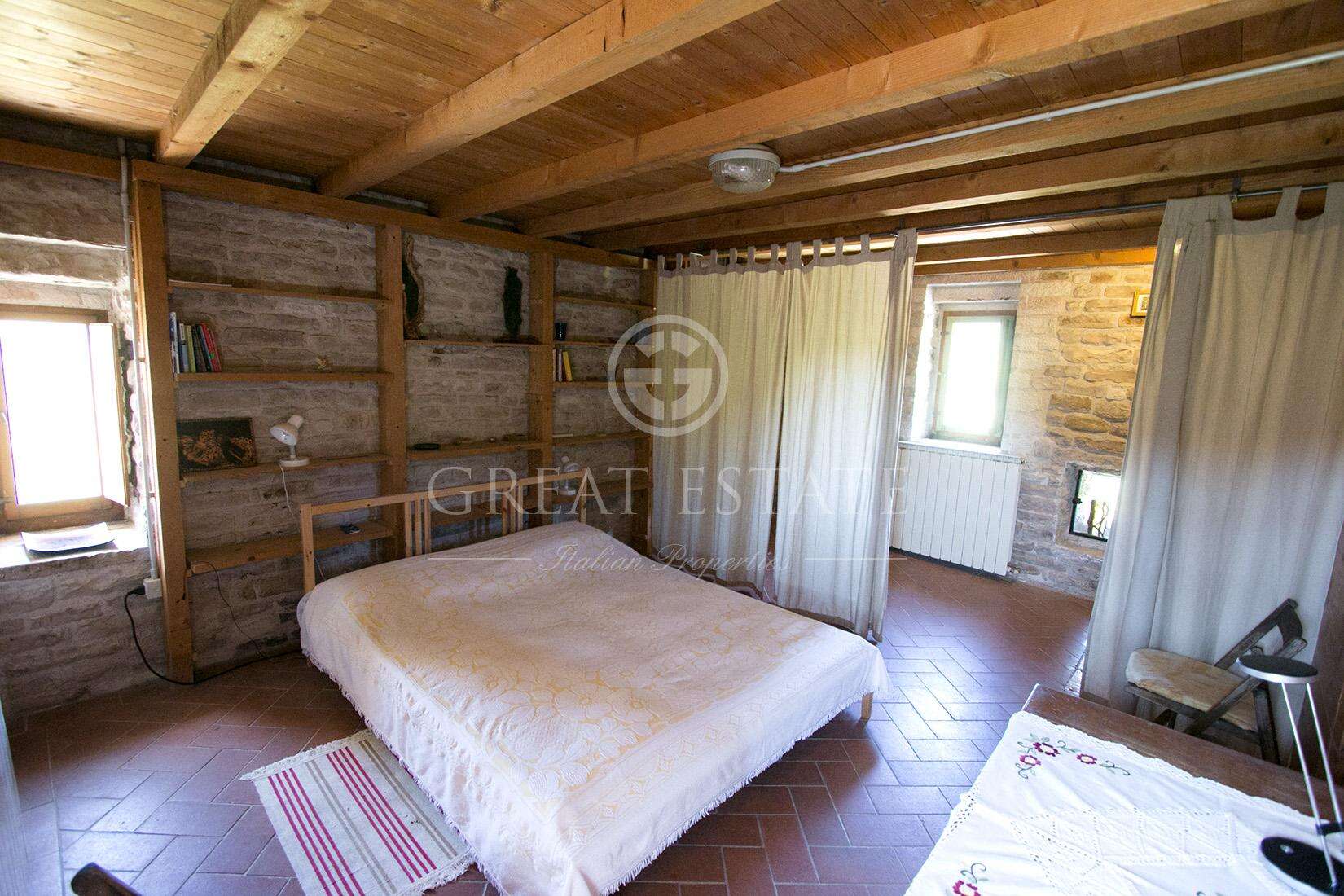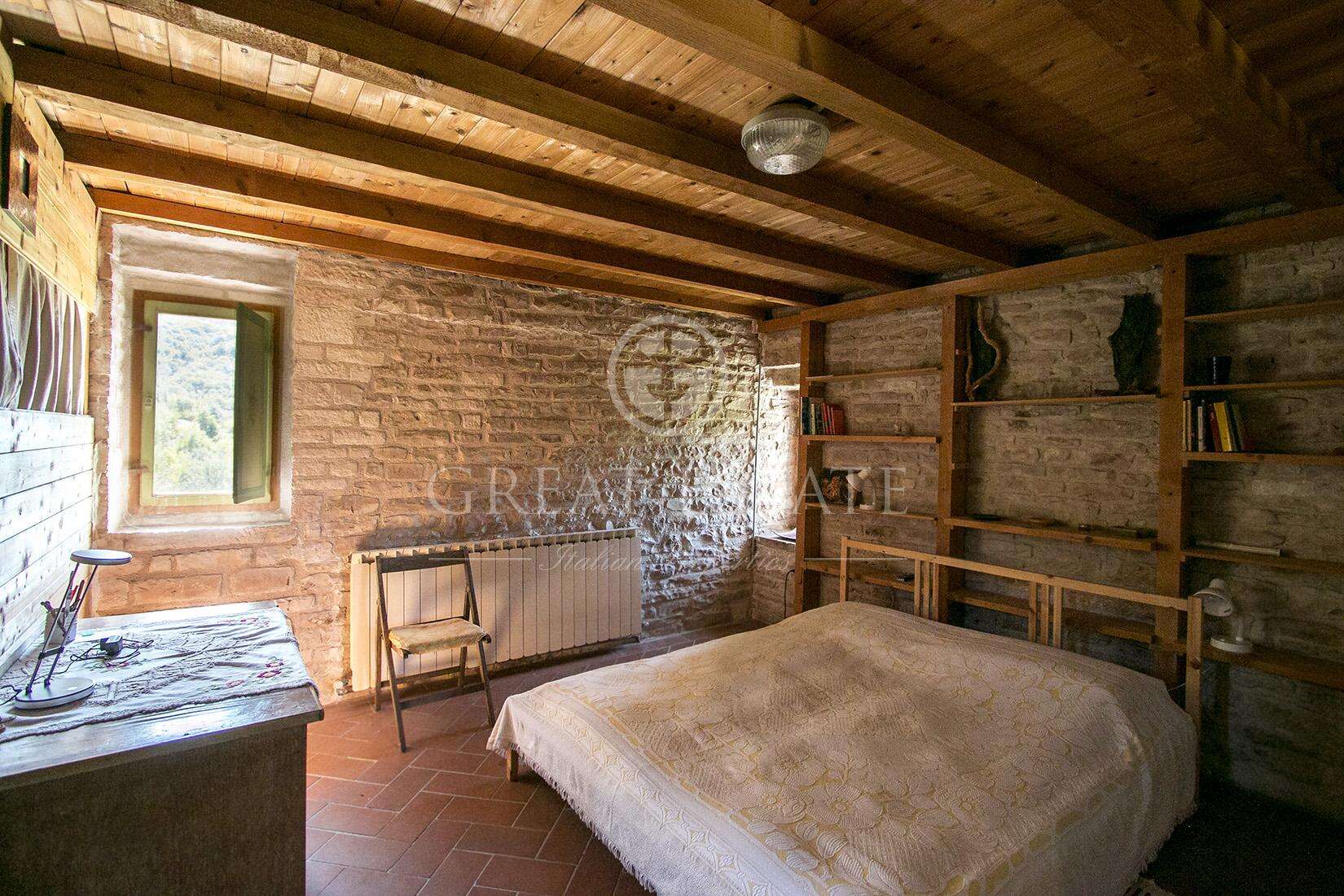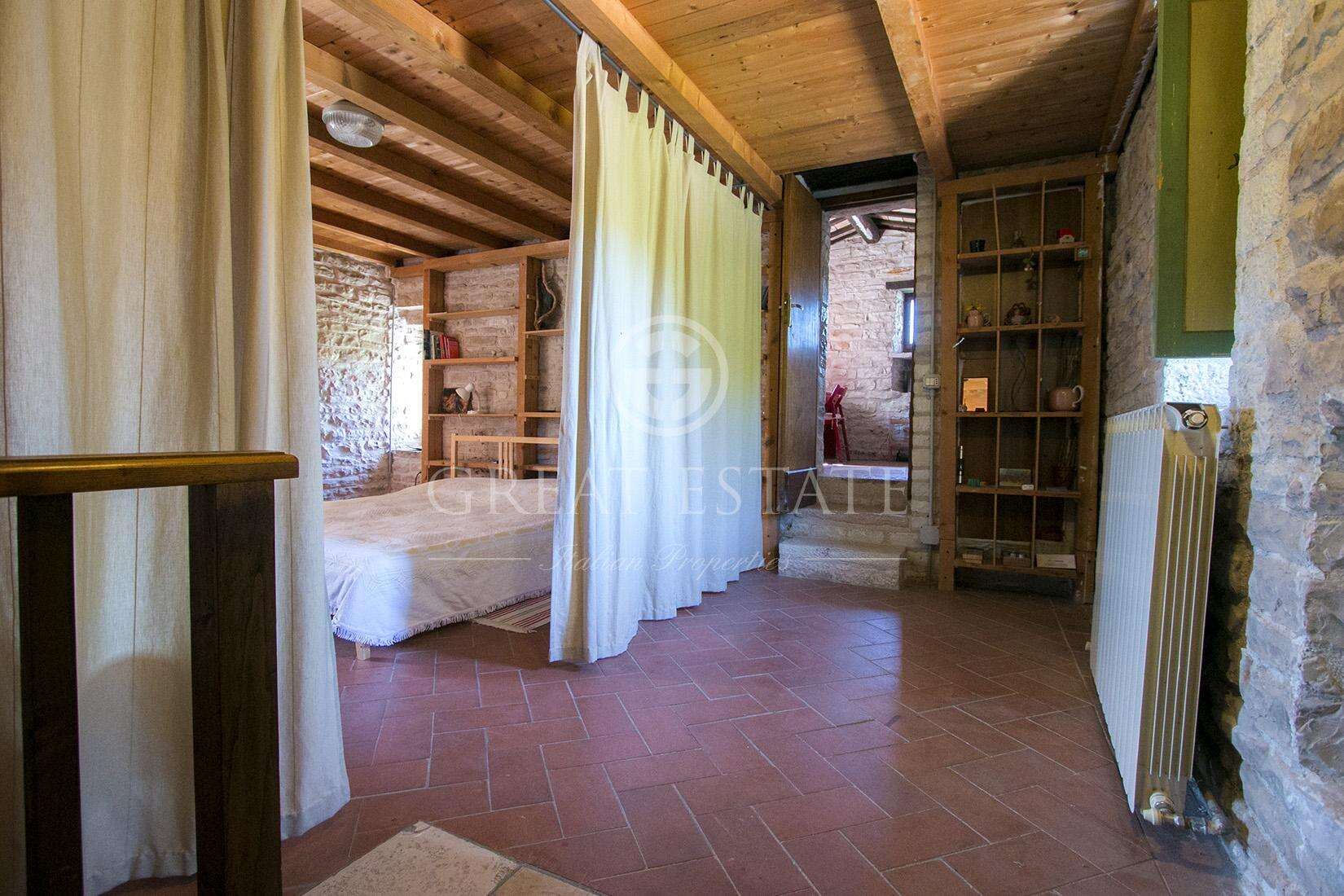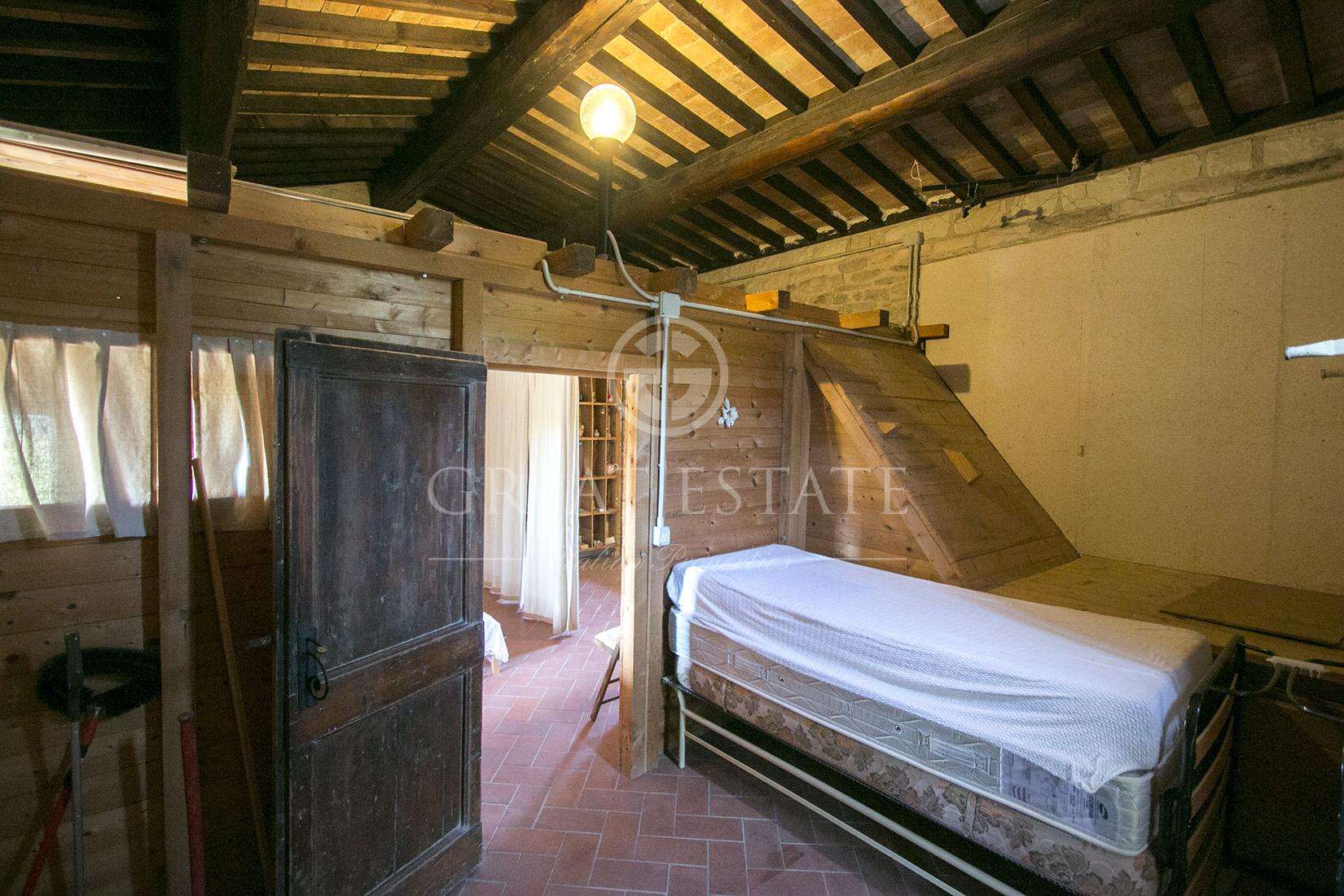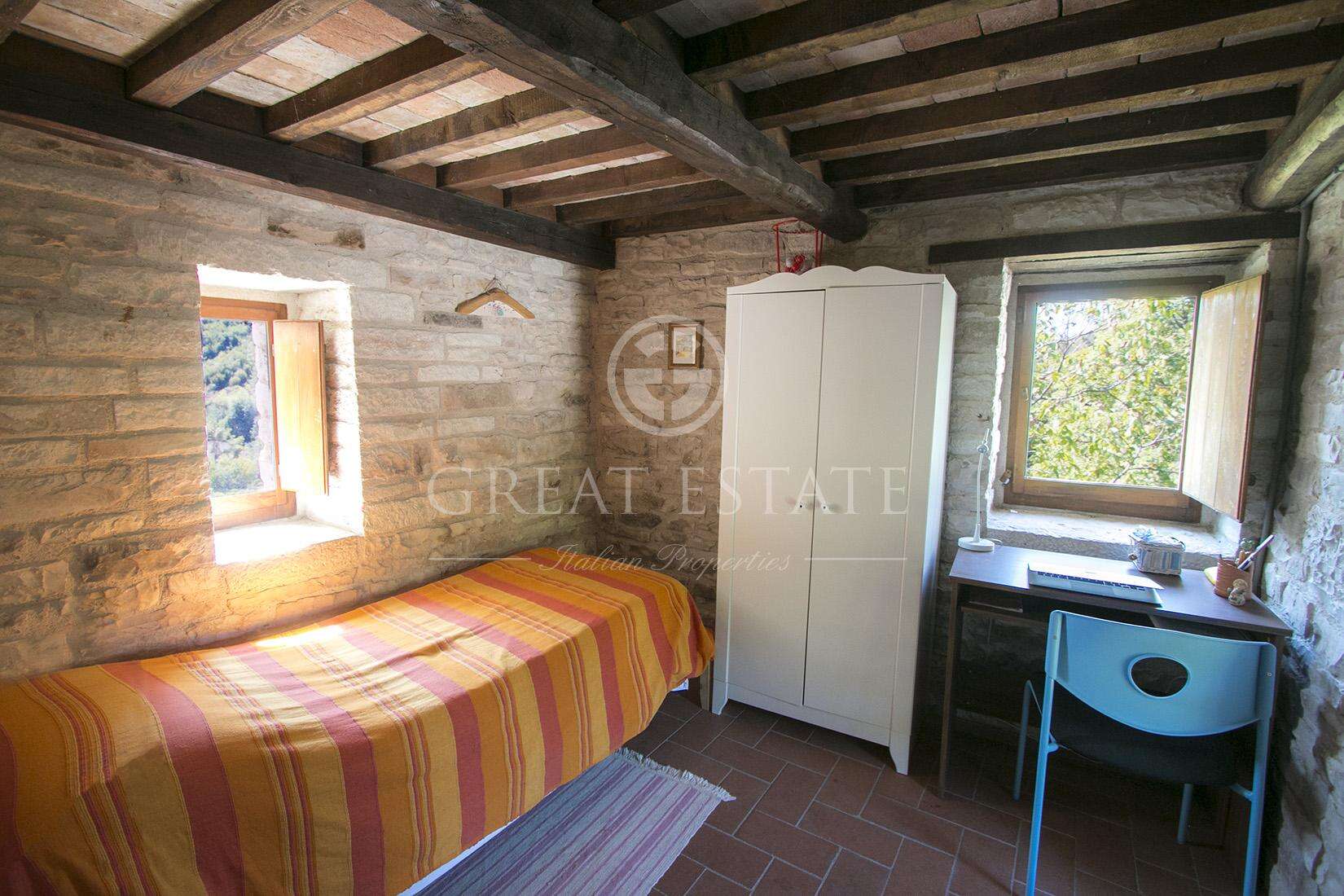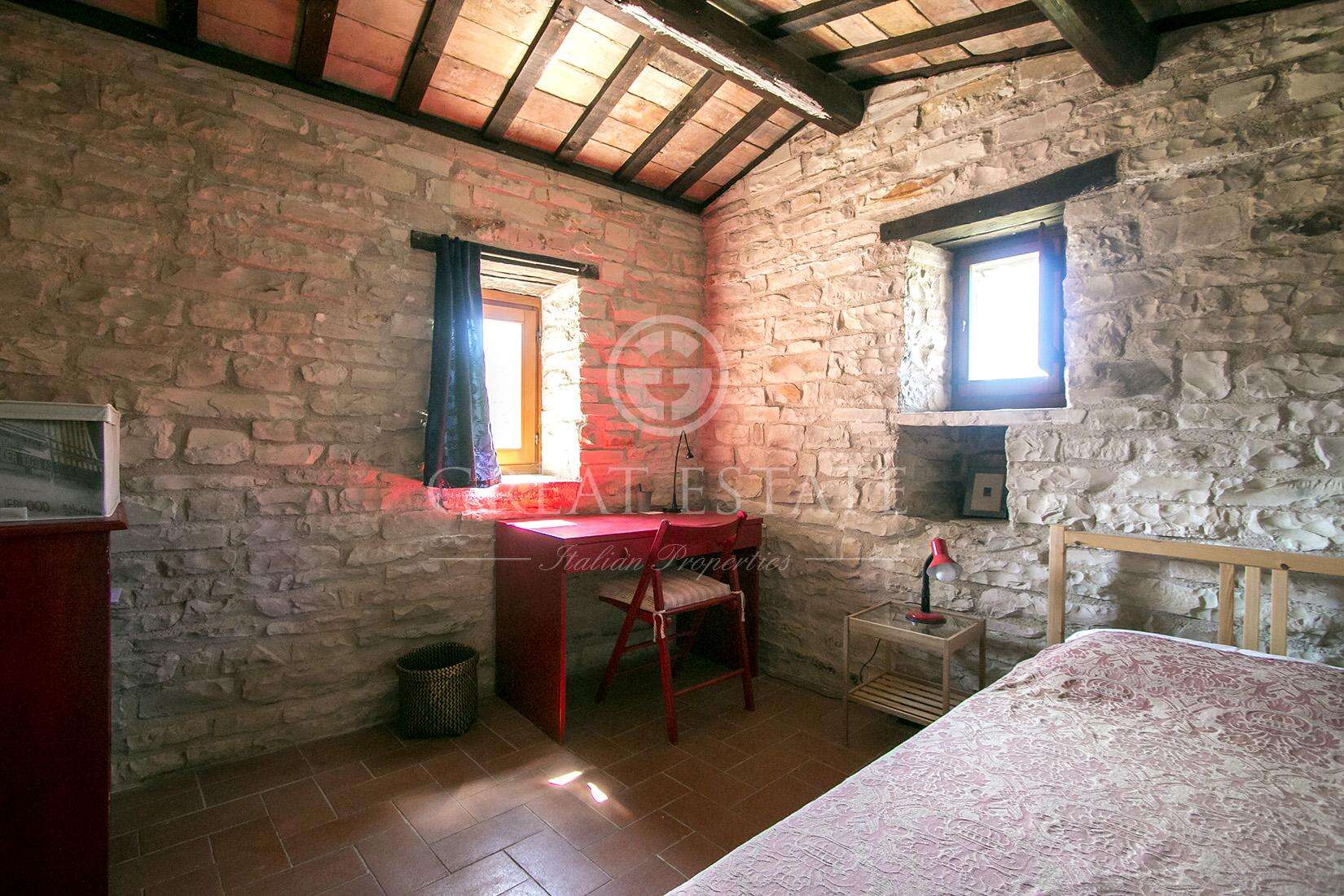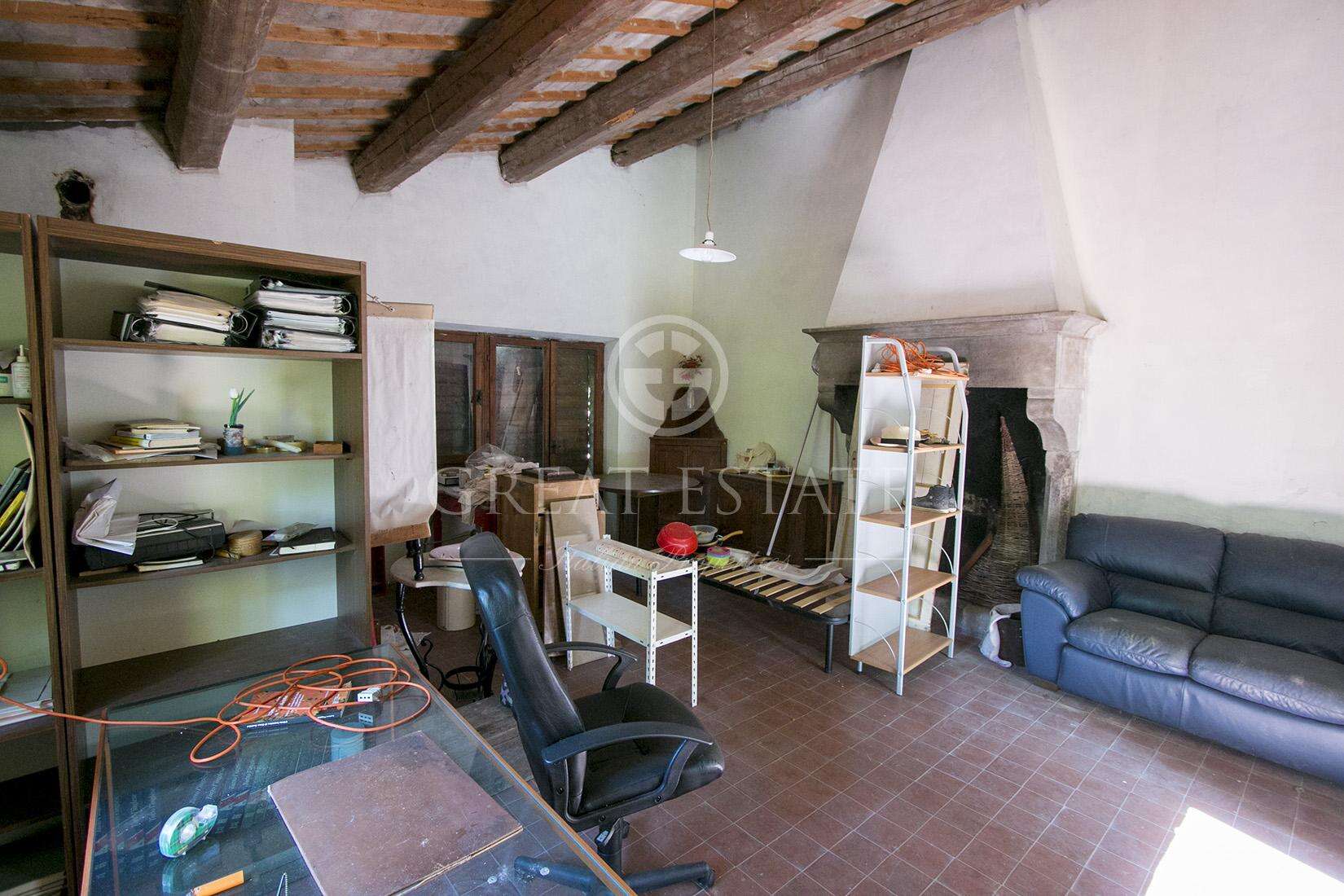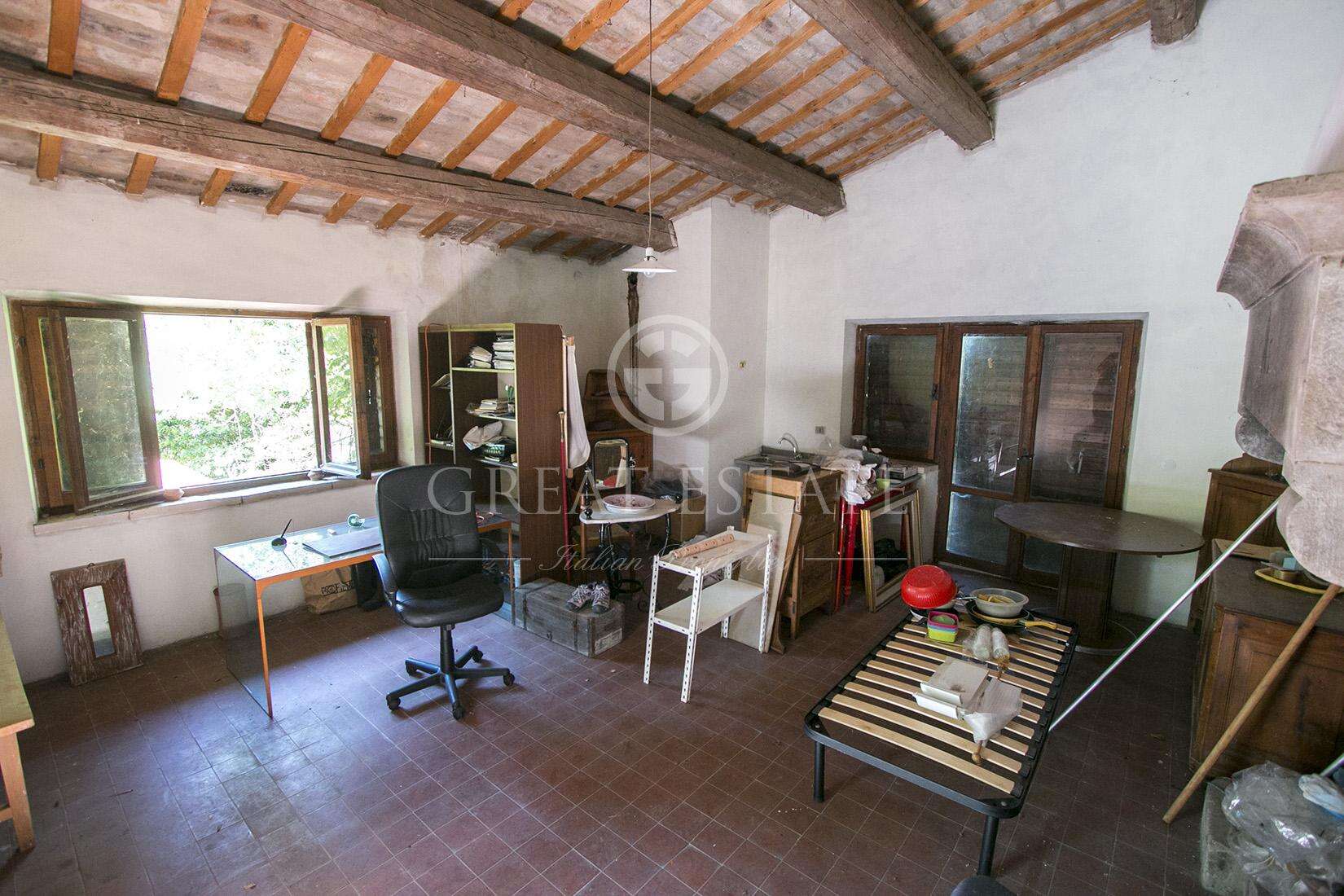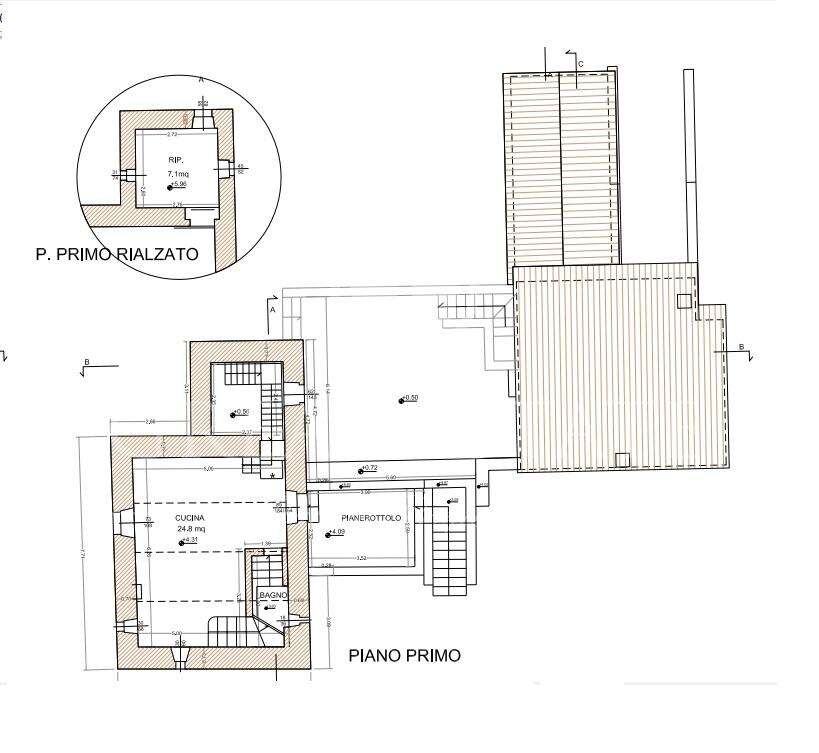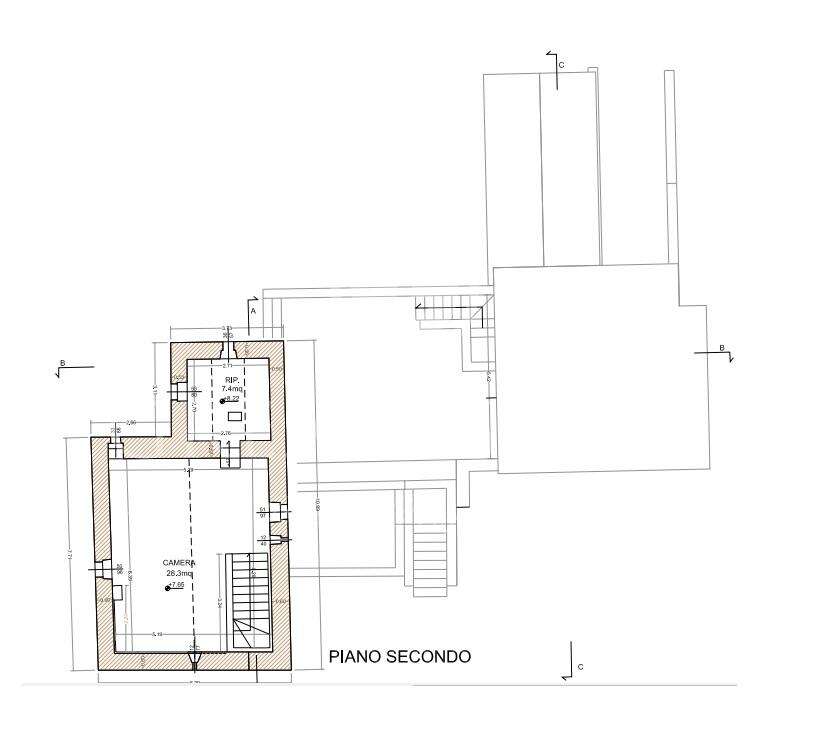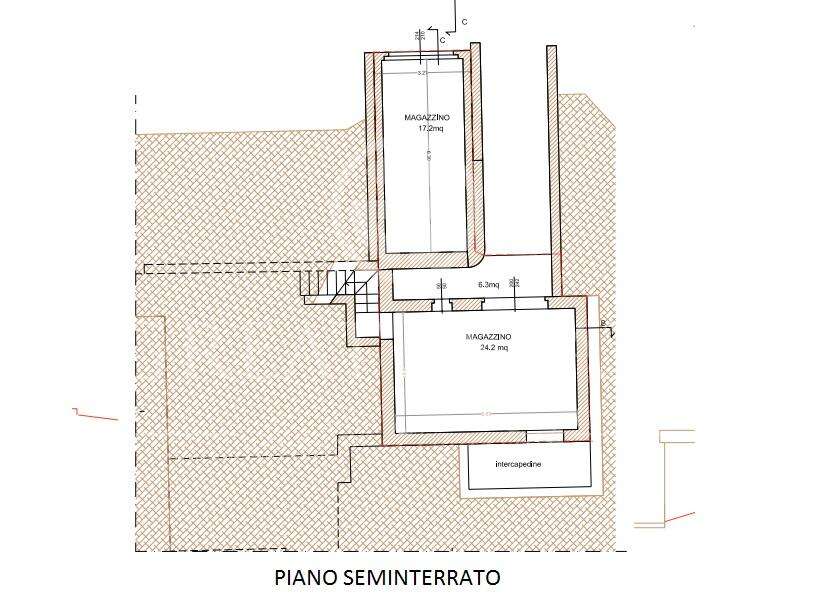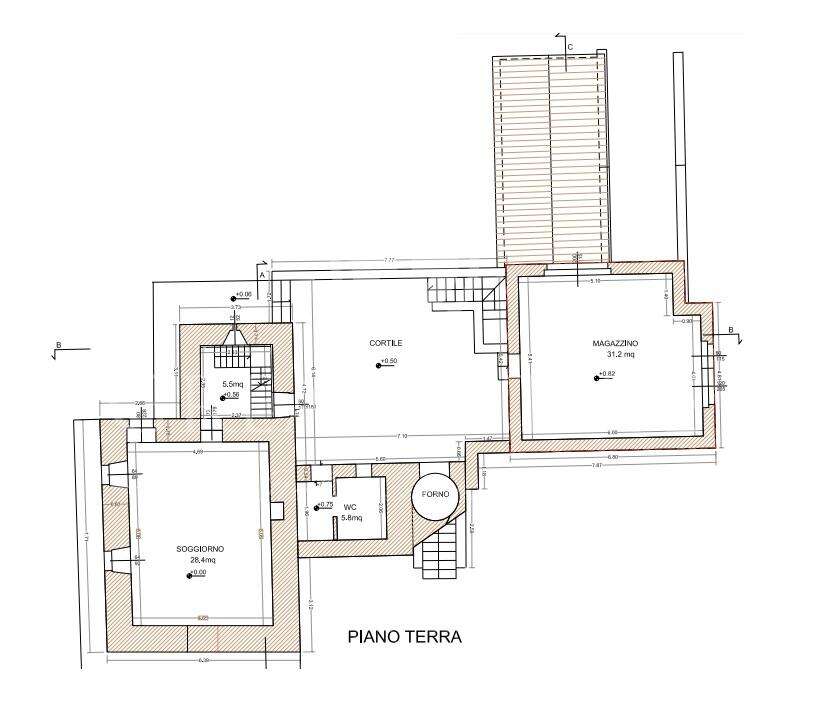 Location
The renovated medieval tower is located in a panoramic and logistic position: about 5 km from Urbino, one of the most important centers of the Italian Renaissance, and since 1998 its historical center is a UNESCO World Heritage Site, its "Carlo Bo" , founded in 1506 is one of the oldest and most important in Europe, the Adriatic coast is about 35 km and the Federico Fellini airport 60 km (Rimini). The road leading to the farmhouse is white in good condition, managed and maintained by the Municipality of Urbino.
Description
The building is spread over five floors and comprises on the first floor below ground level, two cellars, particularly suitable for keeping wine and oil, and a garage. On the ground floor, a living room with a with bare brick vaulted ceiling, bathroom, warehouse with old fireplace, paved courtyard and wood oven. The first floor, kitchen, bathroom and terrace. On the second floor, a bedroom. The third floor, a large bedroom and a small bedroom. The structure externally and internally is in excellent condition has been entirely made of stone, the ceilings for the most part, and the roof, have ancient wooden beams and planks, while some of the ceilings are made of old bricks. The floors are in terracotta and window frames are made of wood. The building and the annexes are surrounded by a courtyard of 1,180 sqm. The rural part of the property includes a total of 97,314 sqm of land, of which 2000 sqm are productive vineyards, 3000 sqm meadows, and 92,314 sqm mainly mixed forest with mature plants that do not require special maintenance. The condition of the property is good and allows for immediate residential use, only the living room on the ground floor needs work to counter humidity from the east wall.
Repair State
Restored
Amenities
Qualità impianto elettrico: realizzato da più di 10 anni e meno di 20 anni . Qualità impianto di riscaldamento: realizzato da più di 10 anni e meno di 20 anni . Qualità impianto di raffreddamento: realizzato da più di 10 anni e meno di 20 anni . Qualità sistema fognario: realizzato da più di 10 anni e meno di 20 anni . Qualità impianto idrico: realizzato da più di 10 anni e meno di 20 anni .
Land Registry Details
Il gruppo Great Estate su ogni immobile acquisito effettua, tramite il tecnico del cliente venditore, una due diligence tecnica che ci permette di conoscere dettagliatamente la situazione urbanistica e catastale di ogni proprietà. Tale due diligence potrà essere richiesta dal cliente al momento di un reale interesse sulla proprietà.
Ownership Details
L'immobile è intestato a persona/e fisica/e e la vendita sarà soggetta a imposta di registro secondo le normative vigenti (vedi costi di acquisto da privato).
Potential Land Use
Casa vacanze, affitti estivi.
Contact us regarding this property: