Property Details
"Borgo Caramello"
| | | |
| --- | --- | --- |
| COD. 5990 | Piedmont - Roccaverano (Asti) | € EUR 590,000 |
TYPE: Rustic farmhouses and Countryhouses

BUILDING SIZE: 493.95 sqm
PLOT SIZE

: 11.39 ha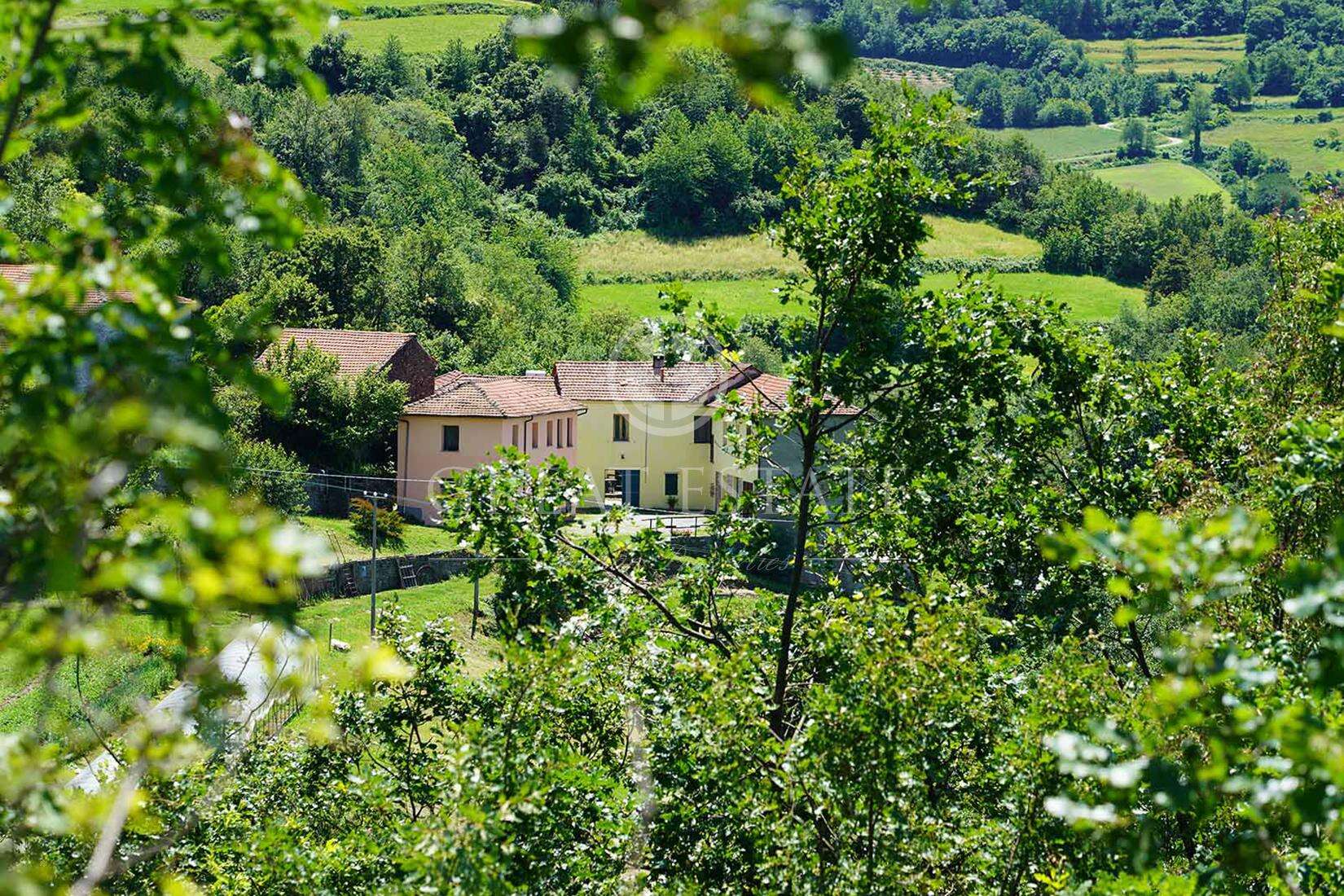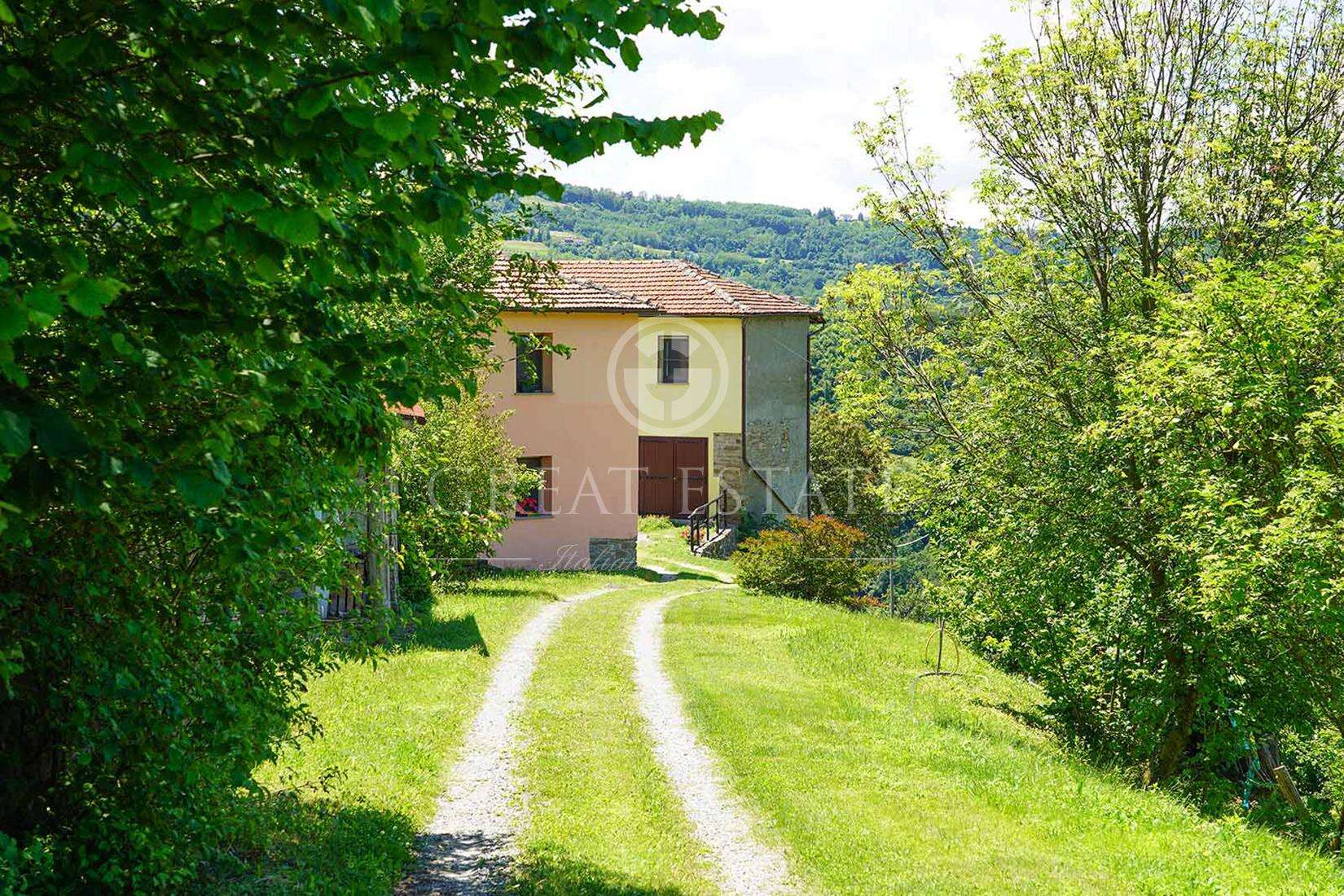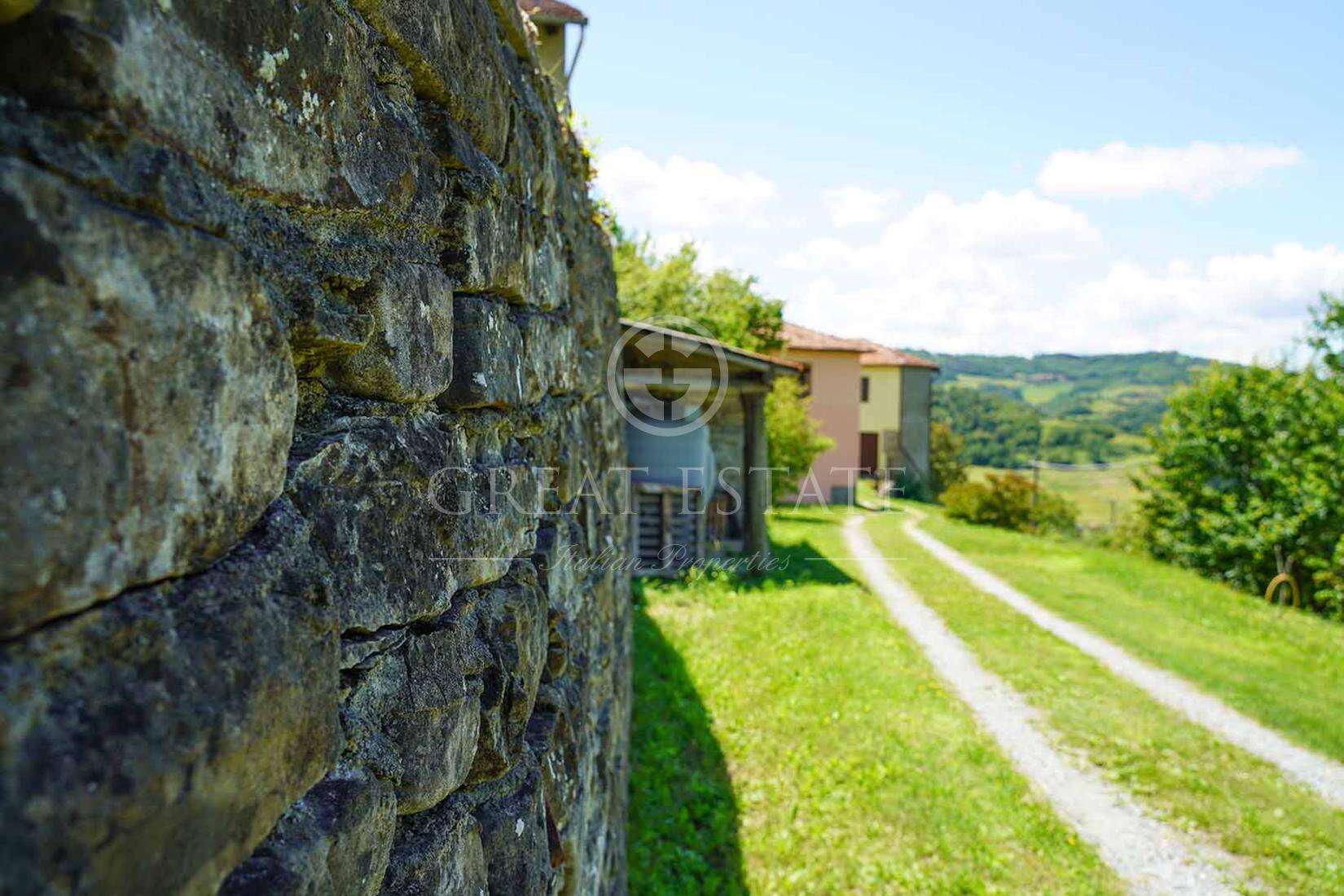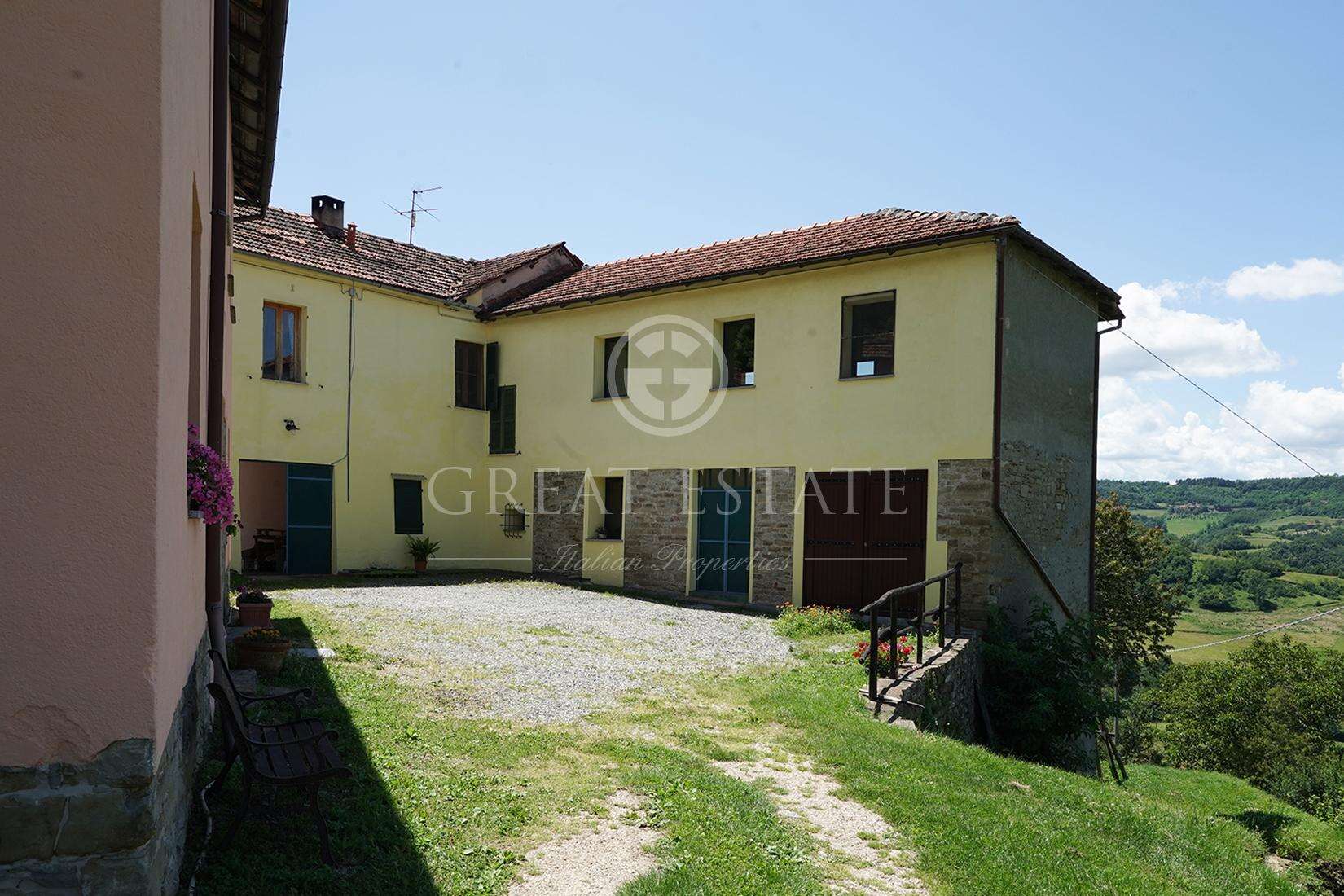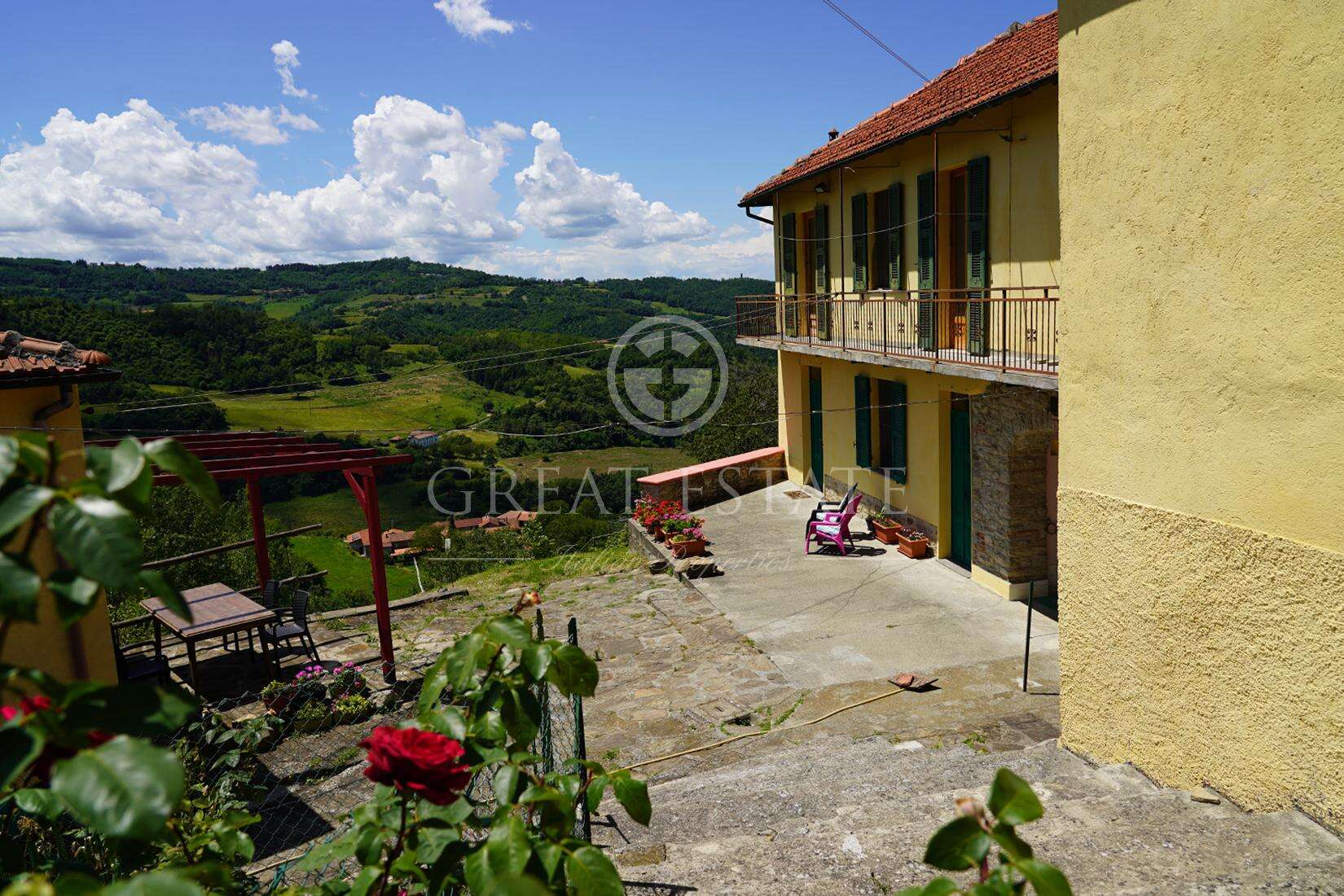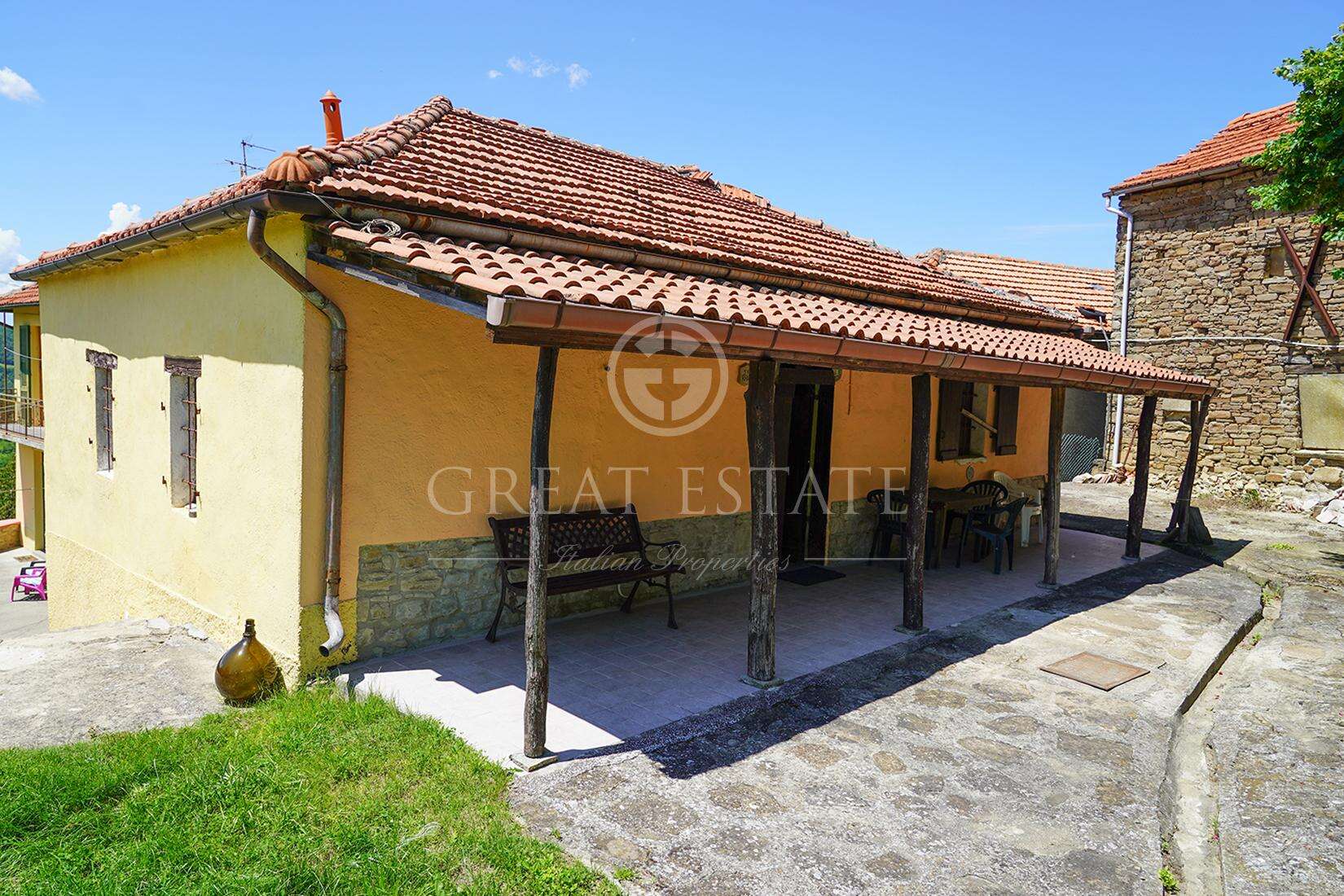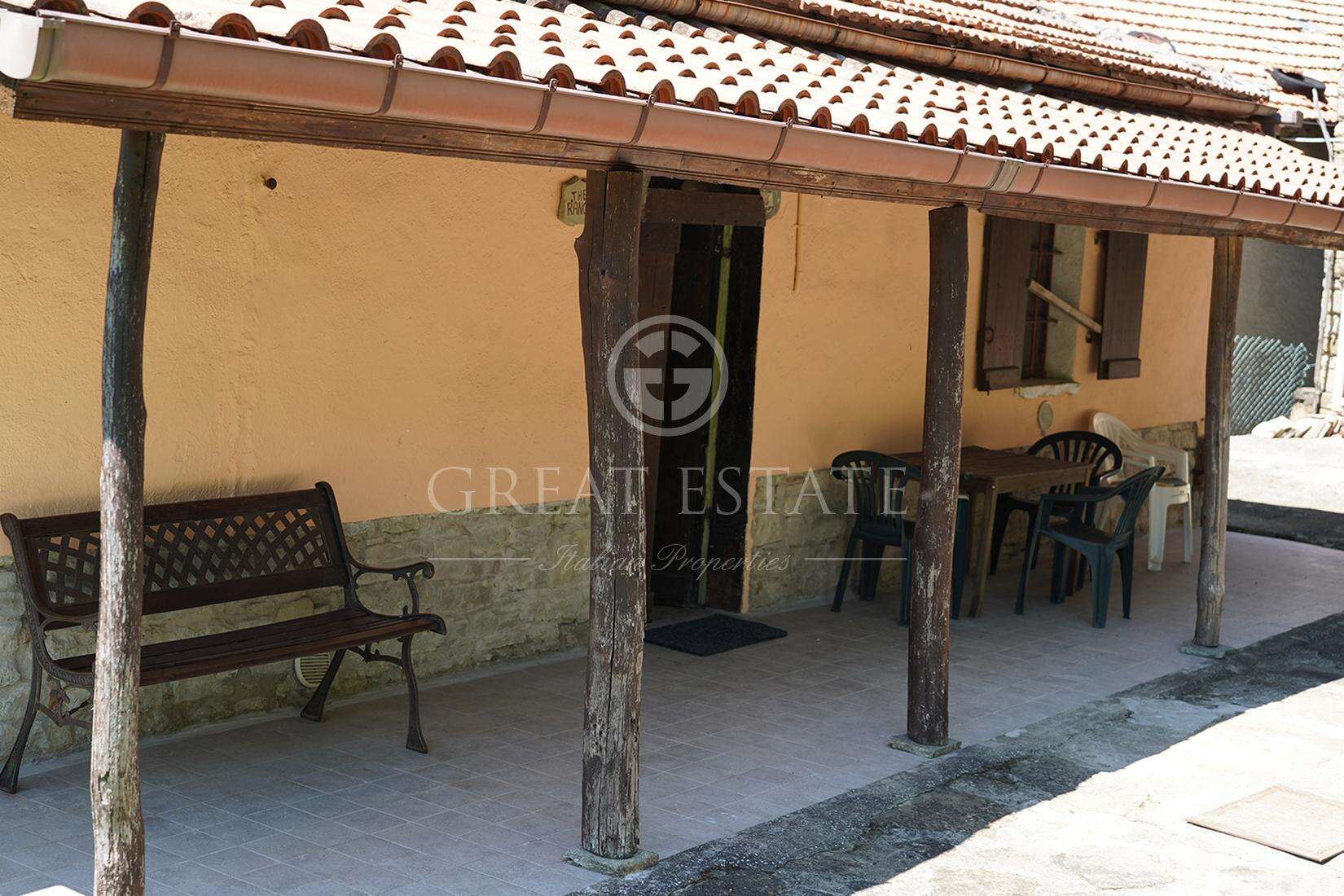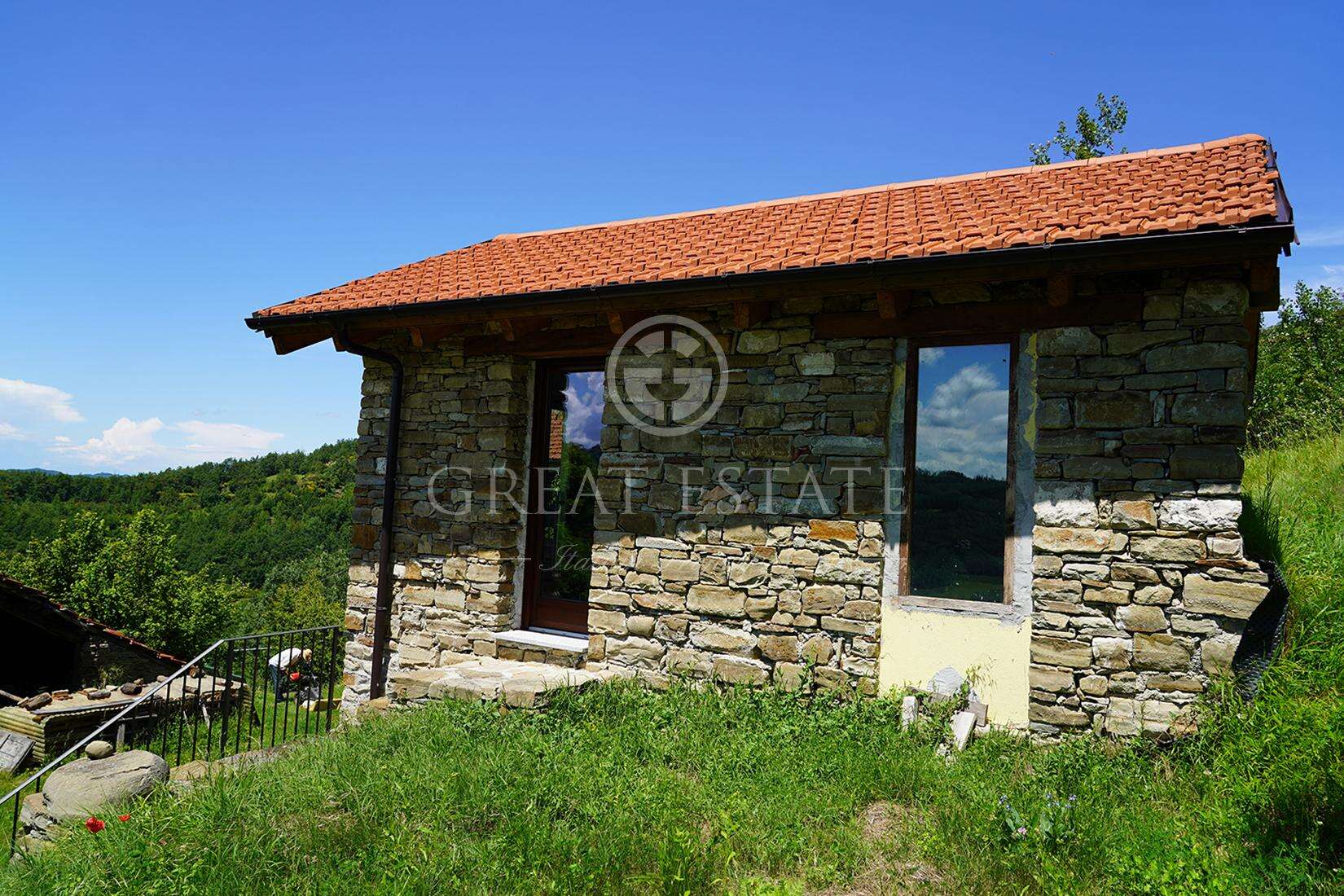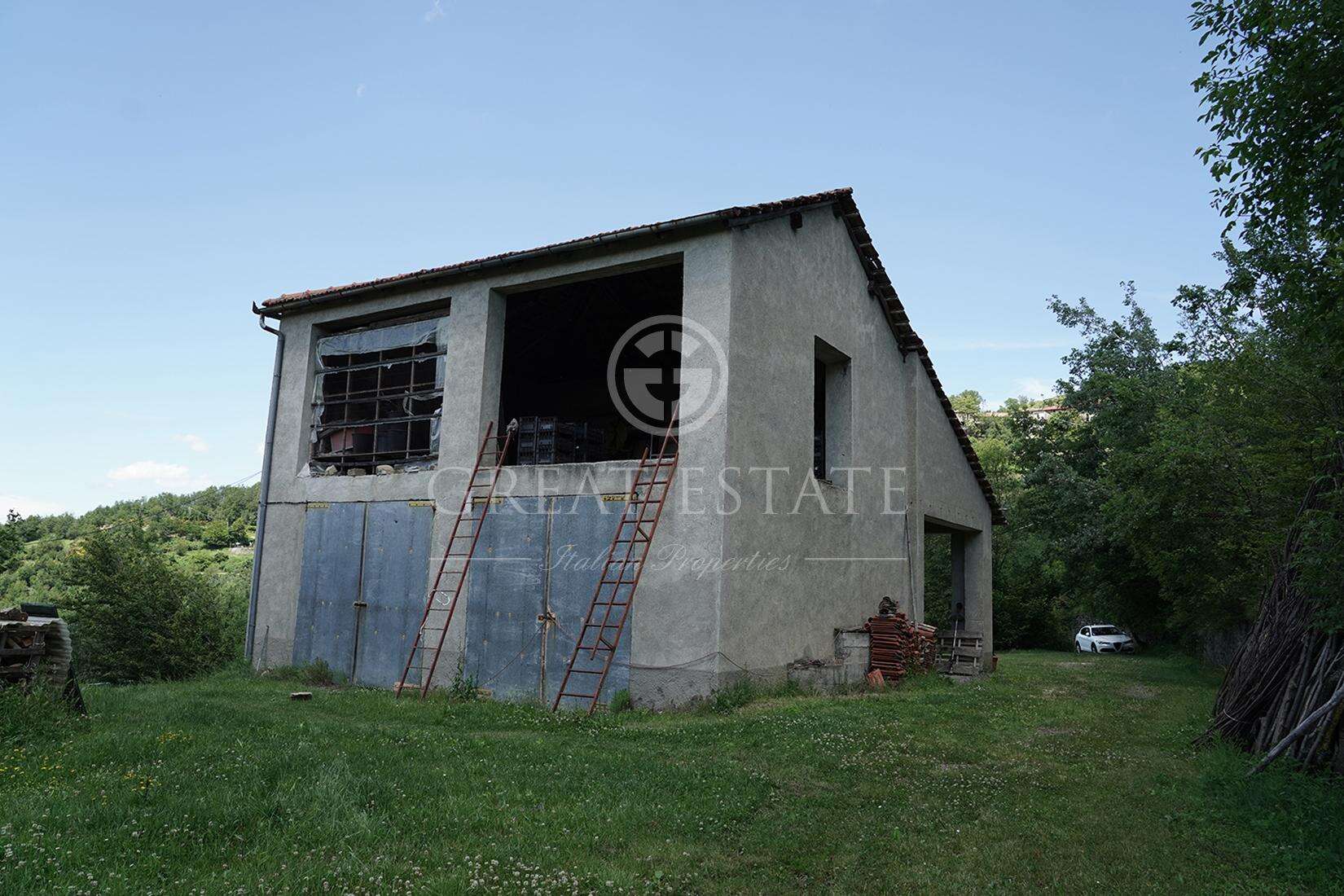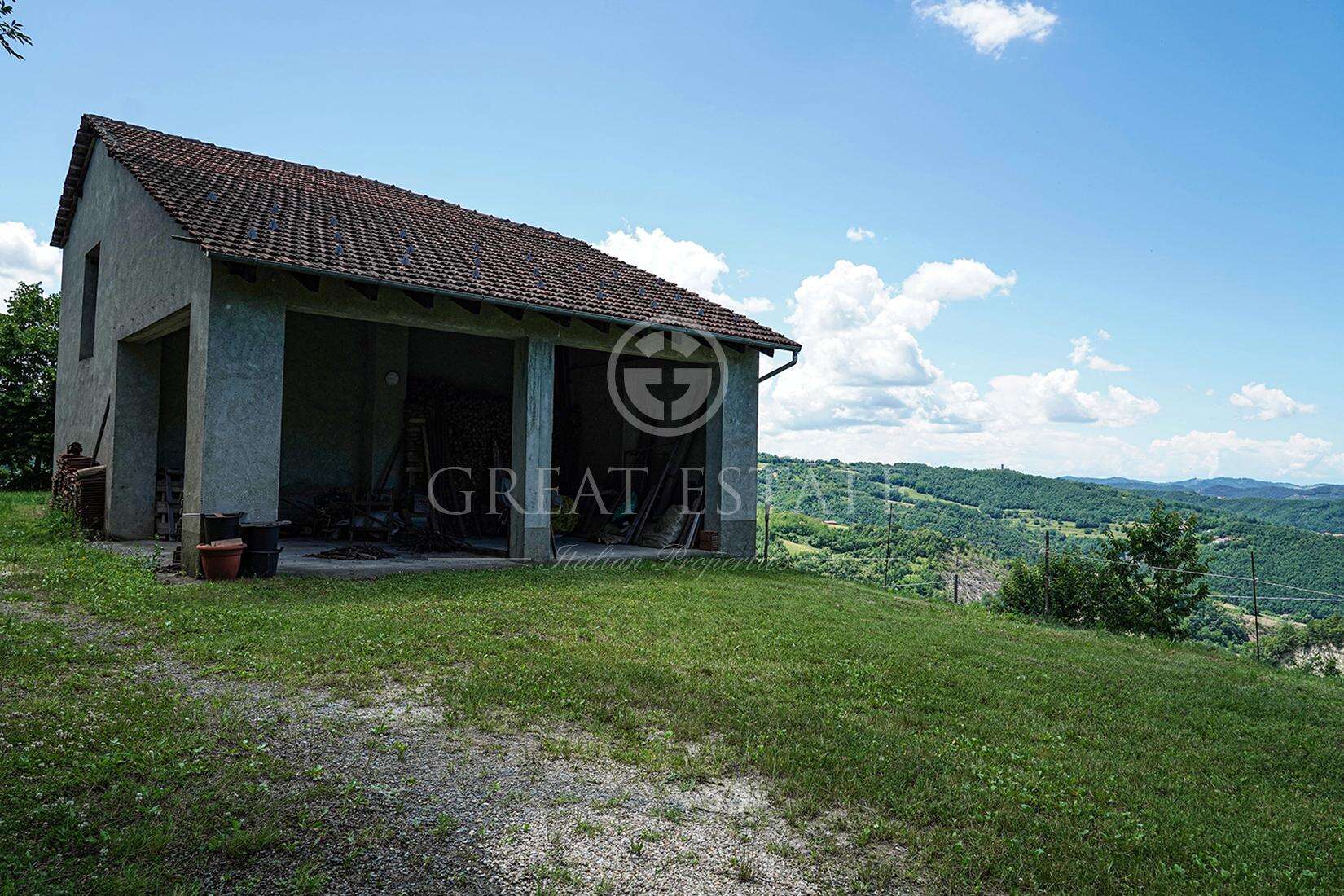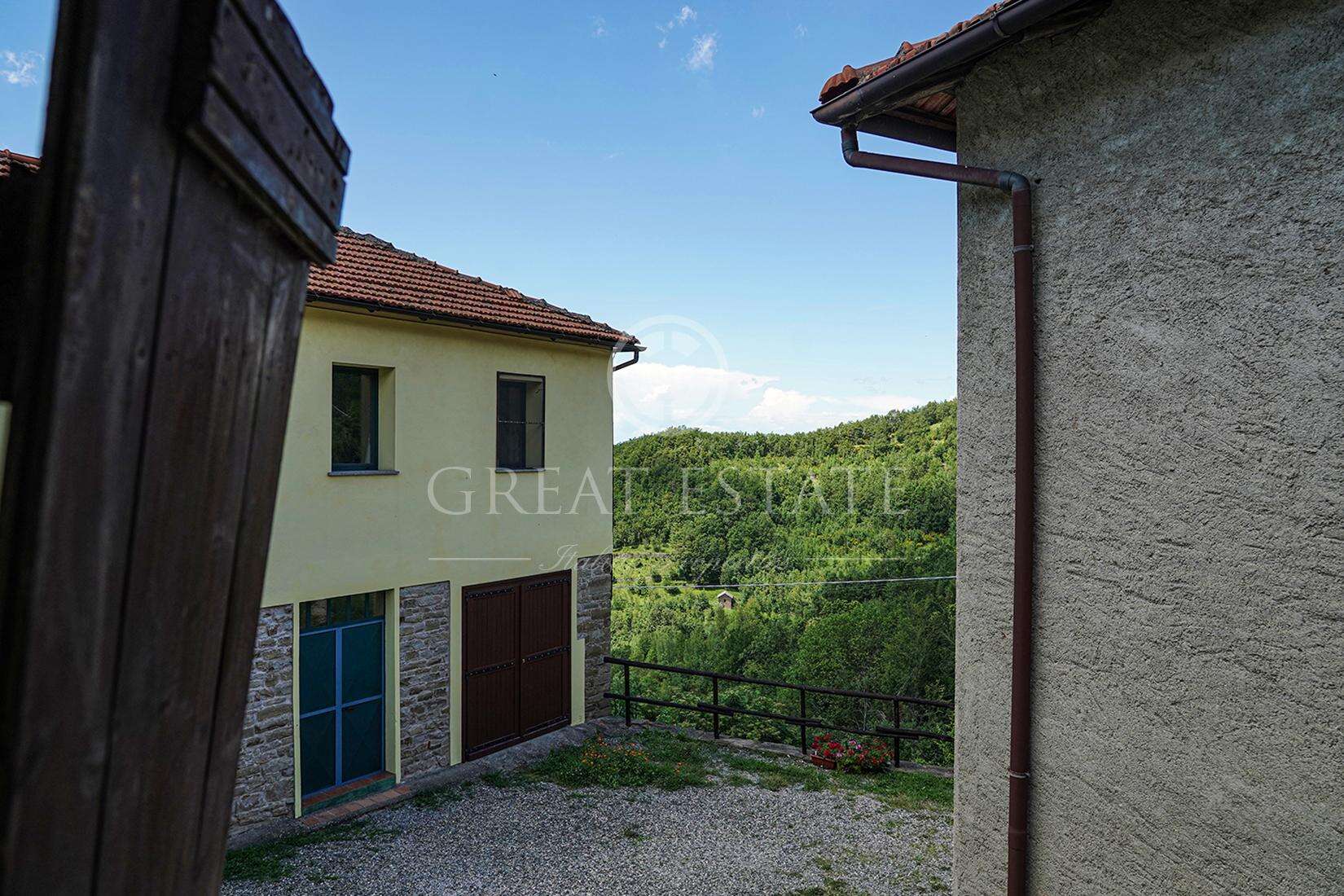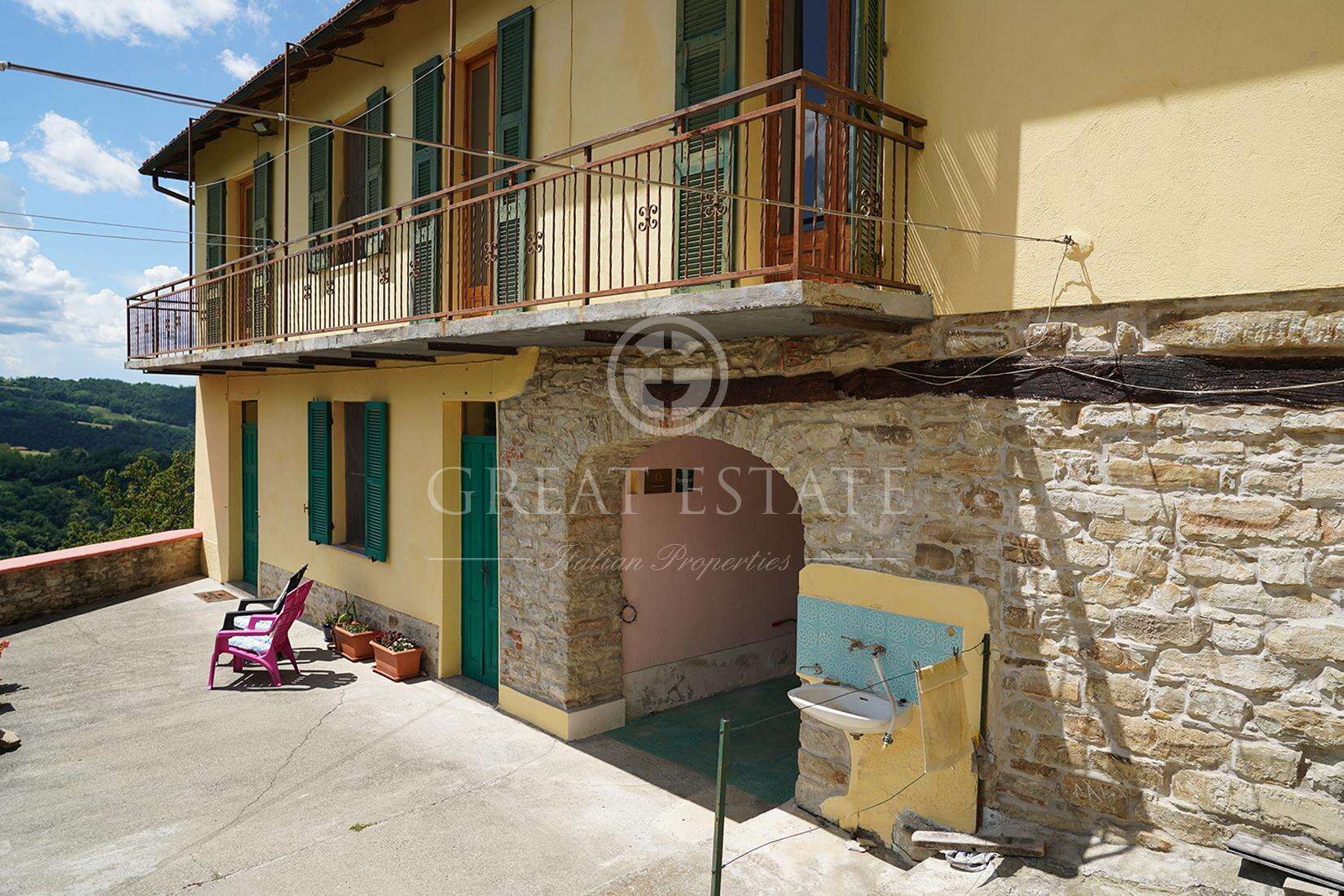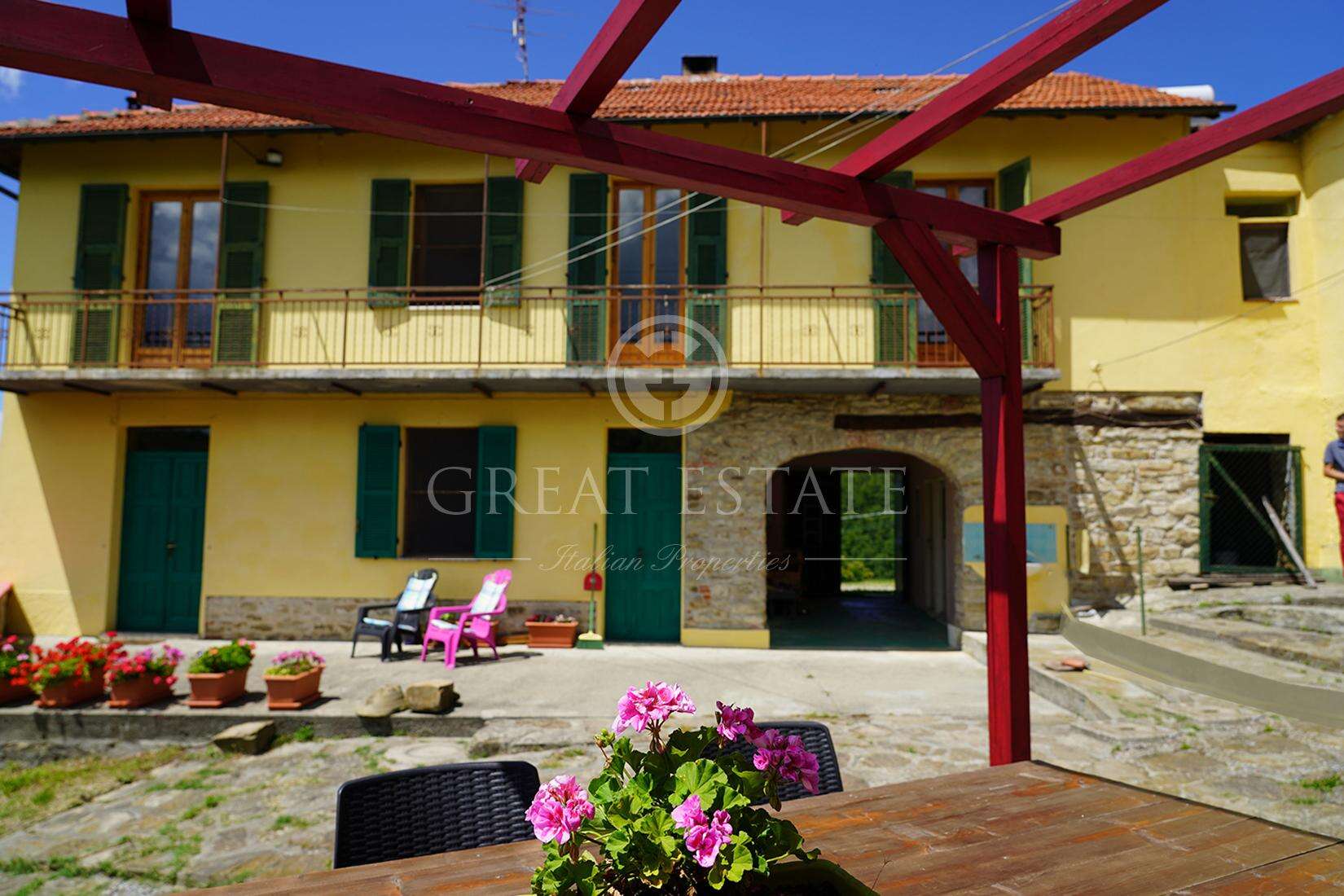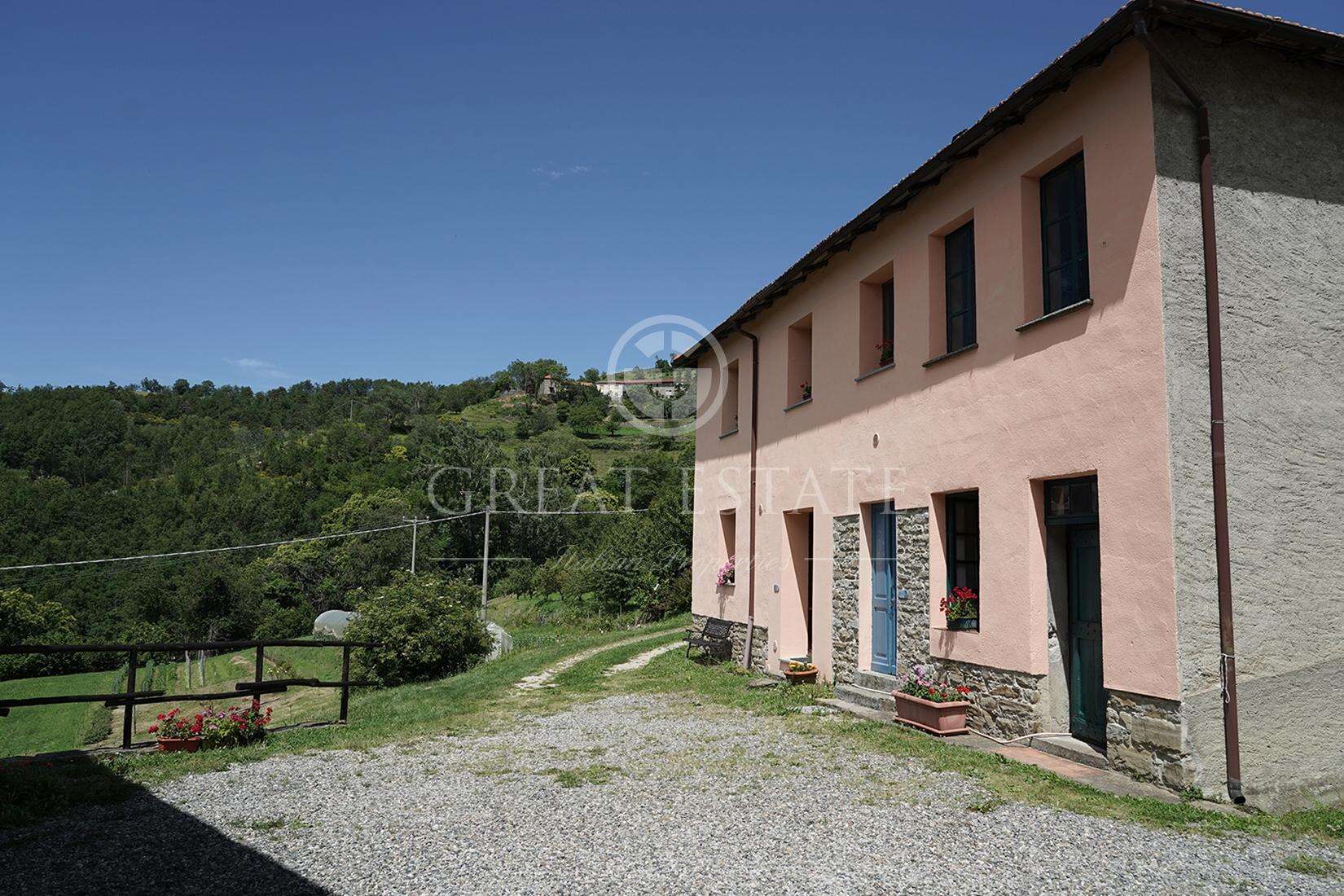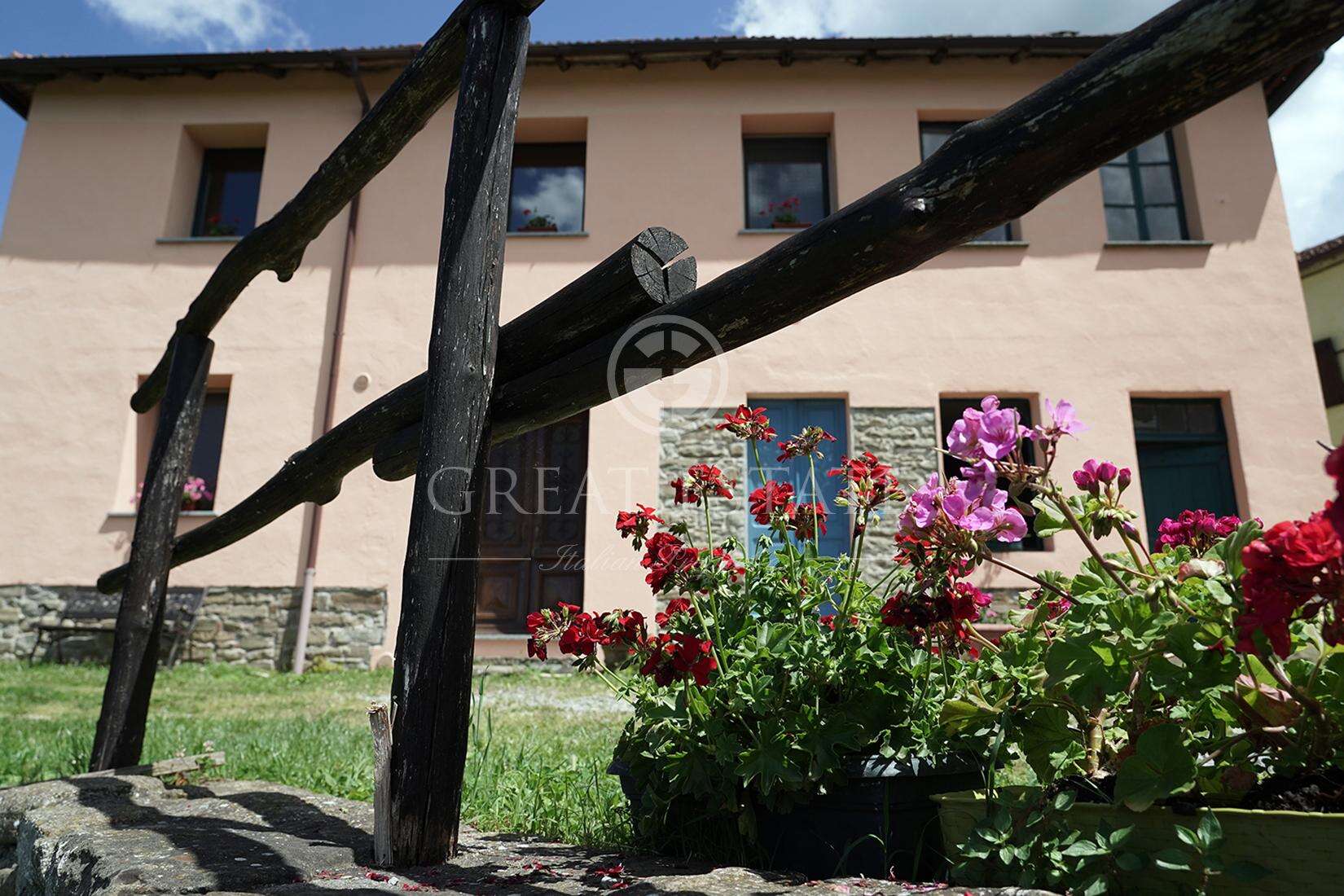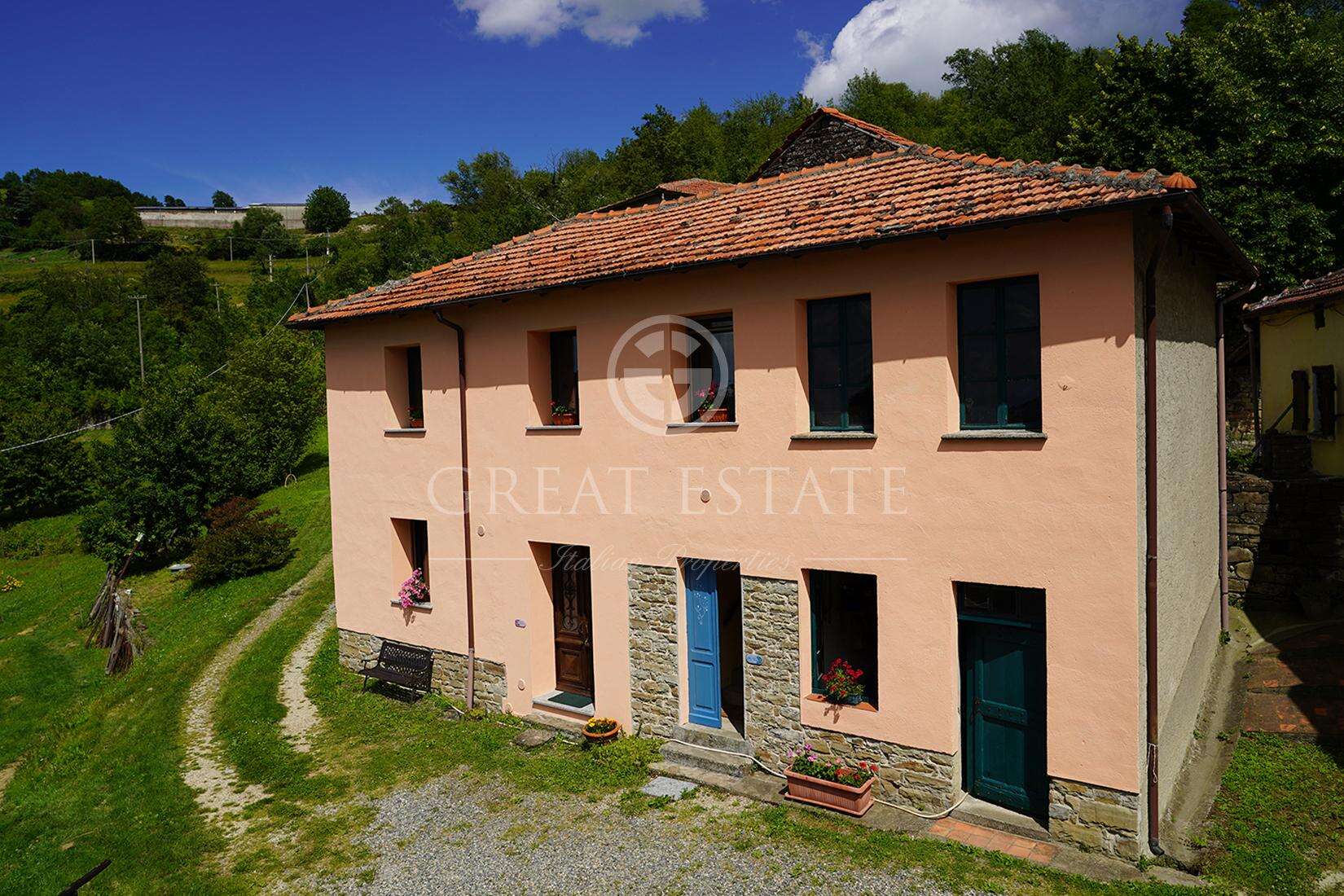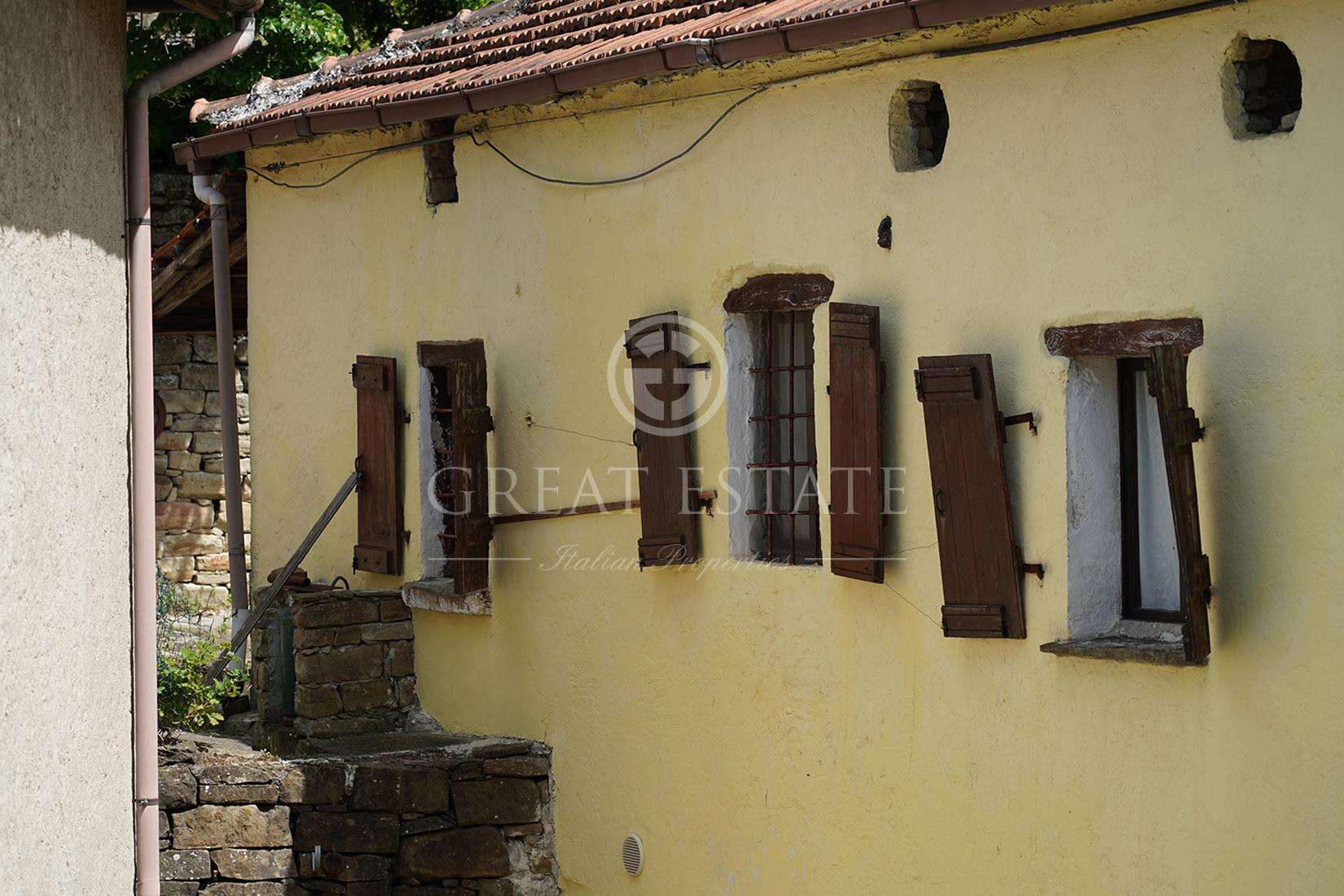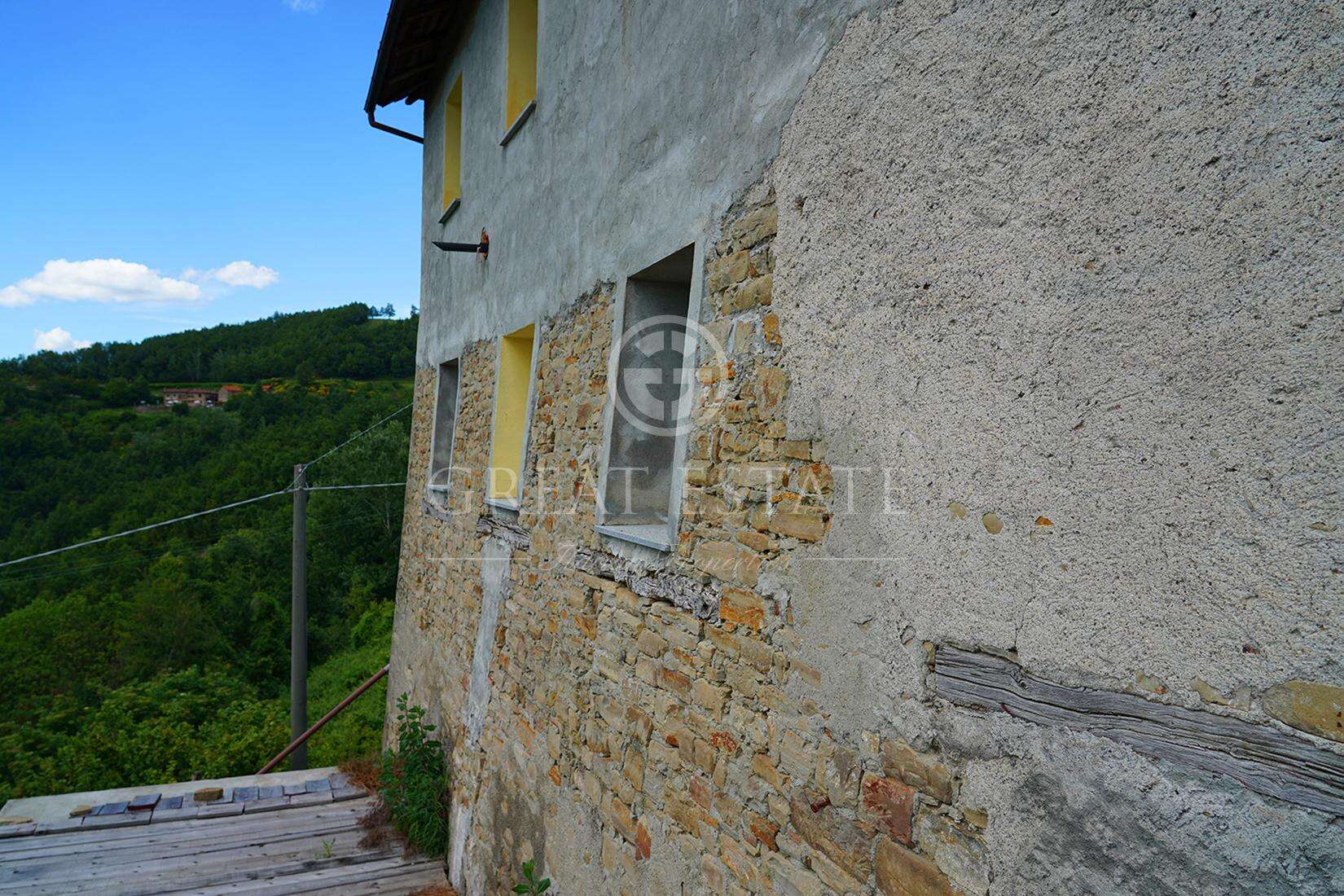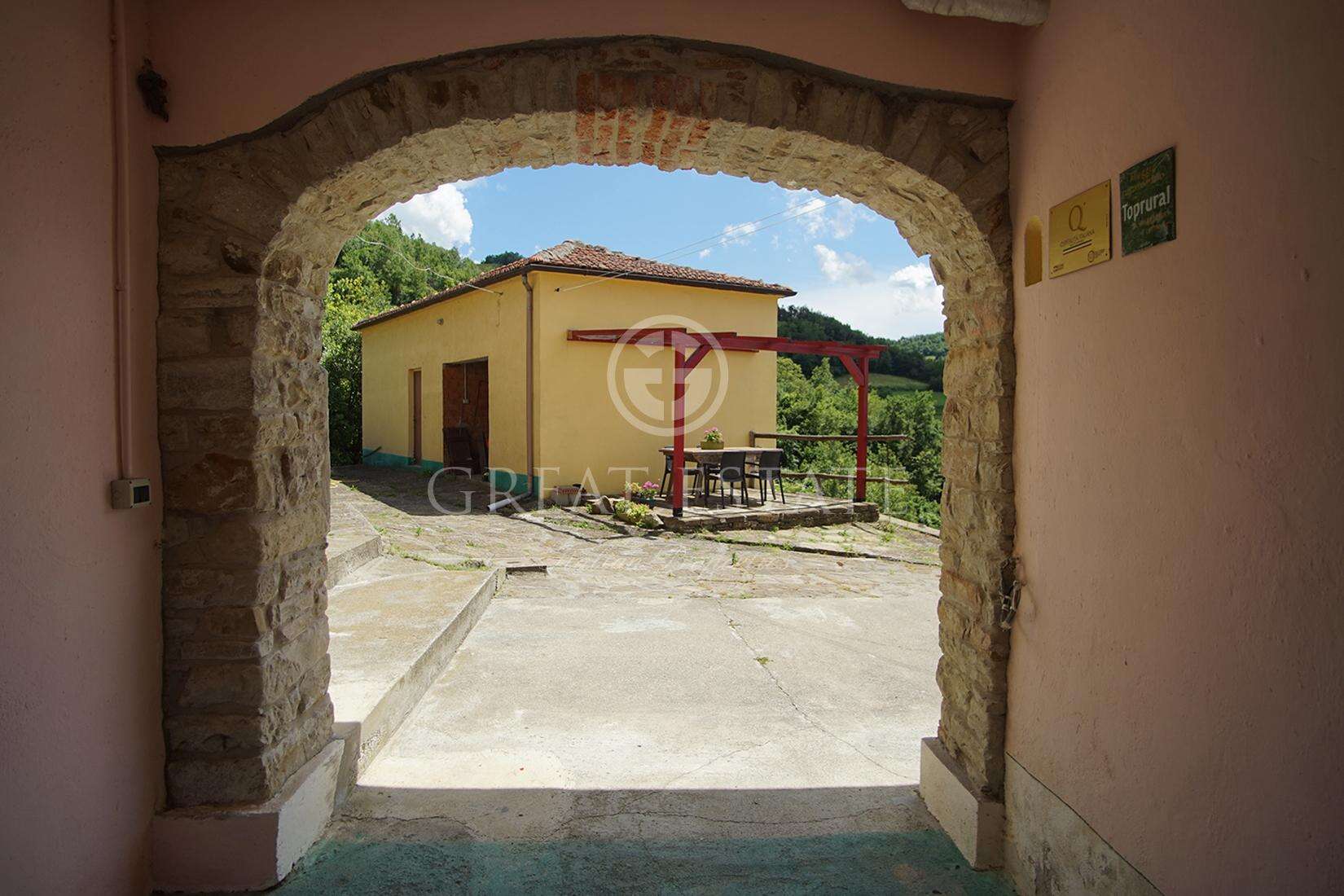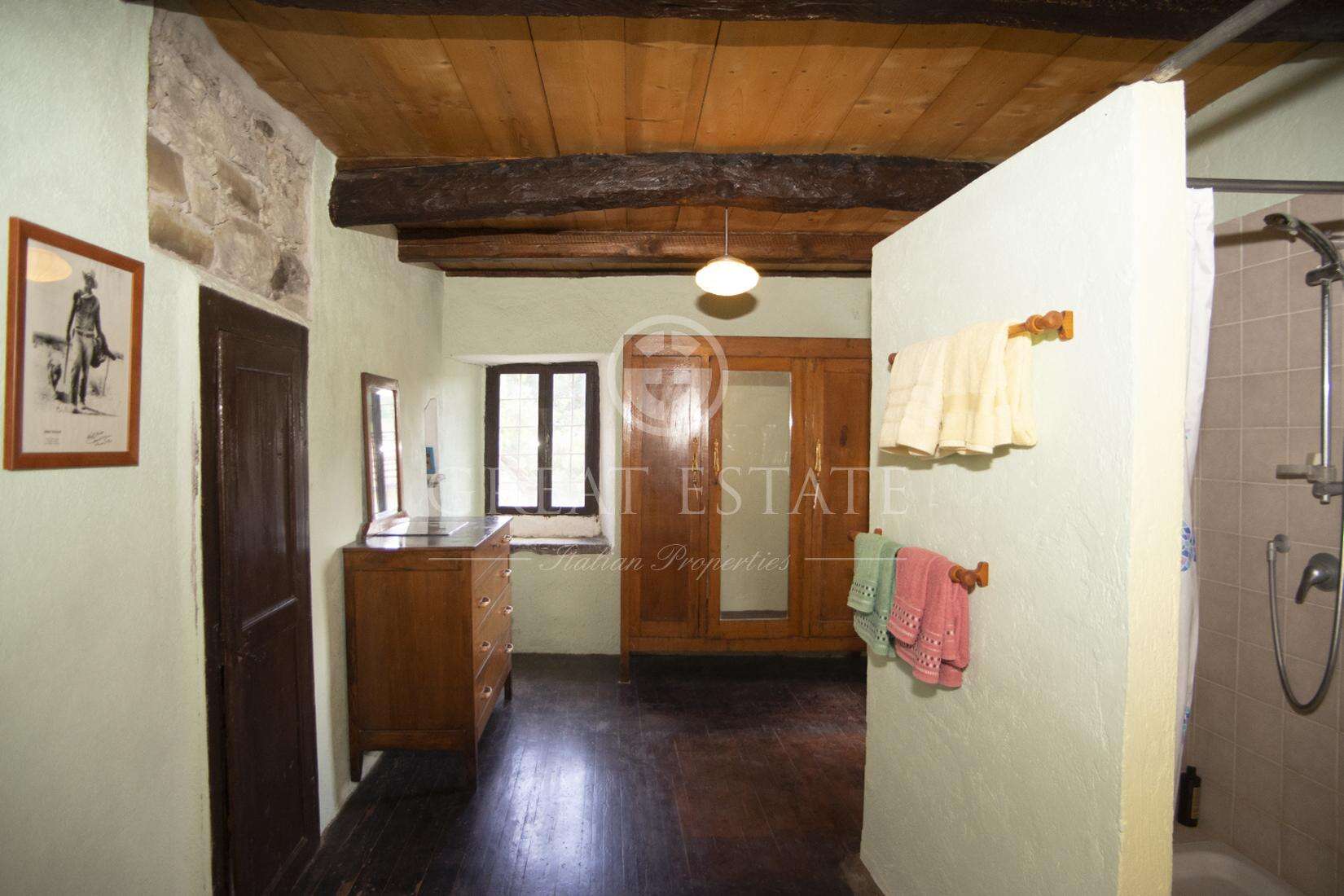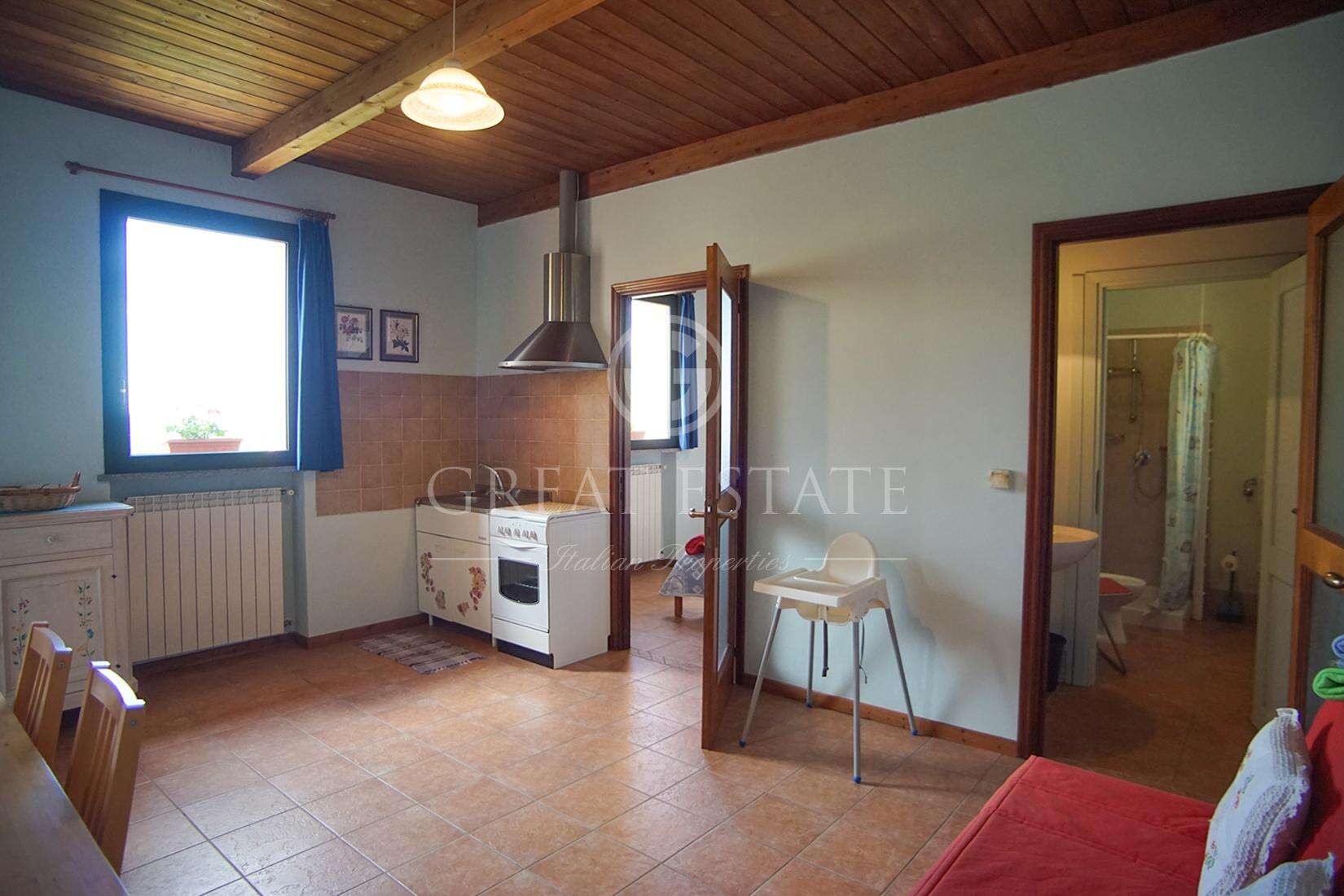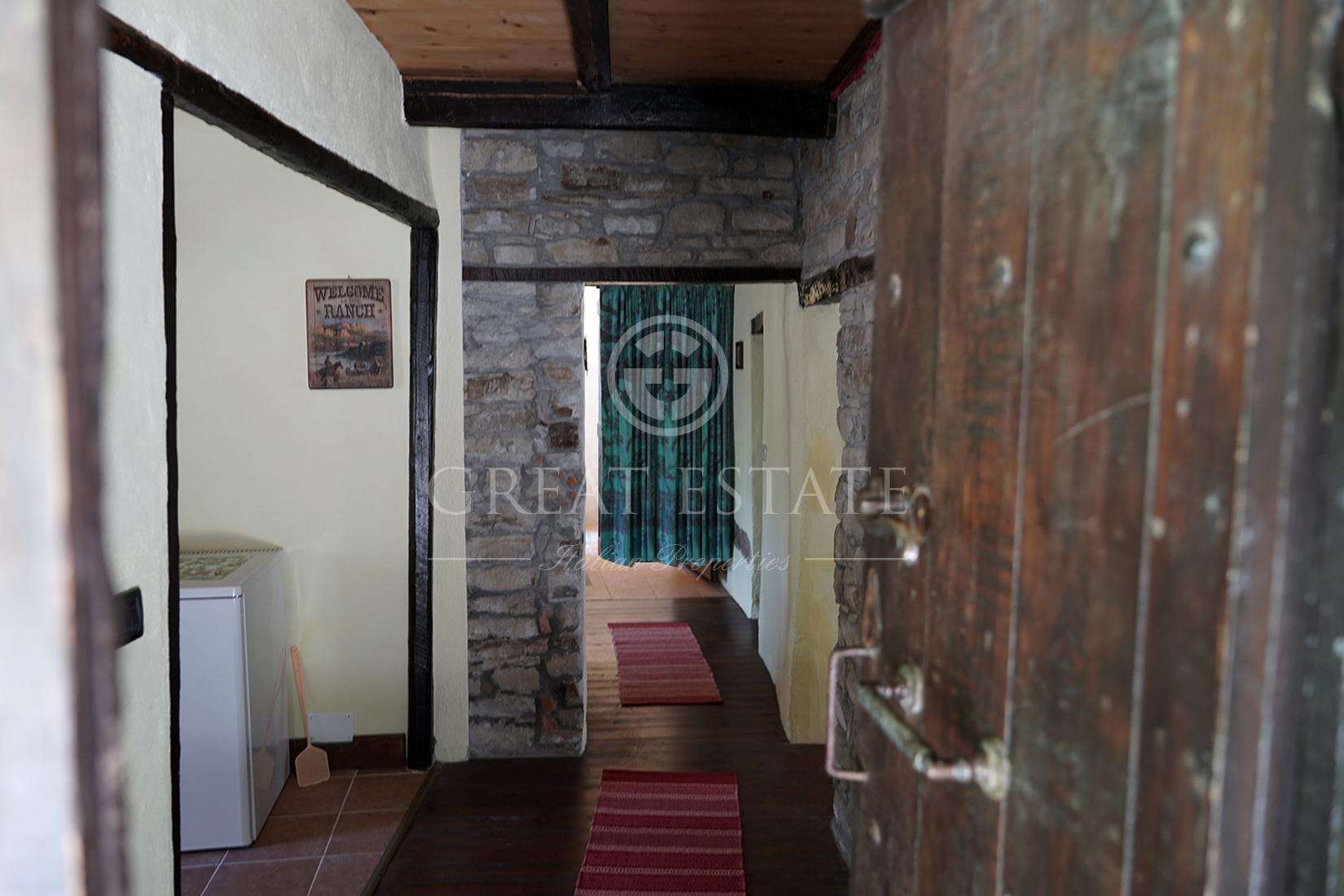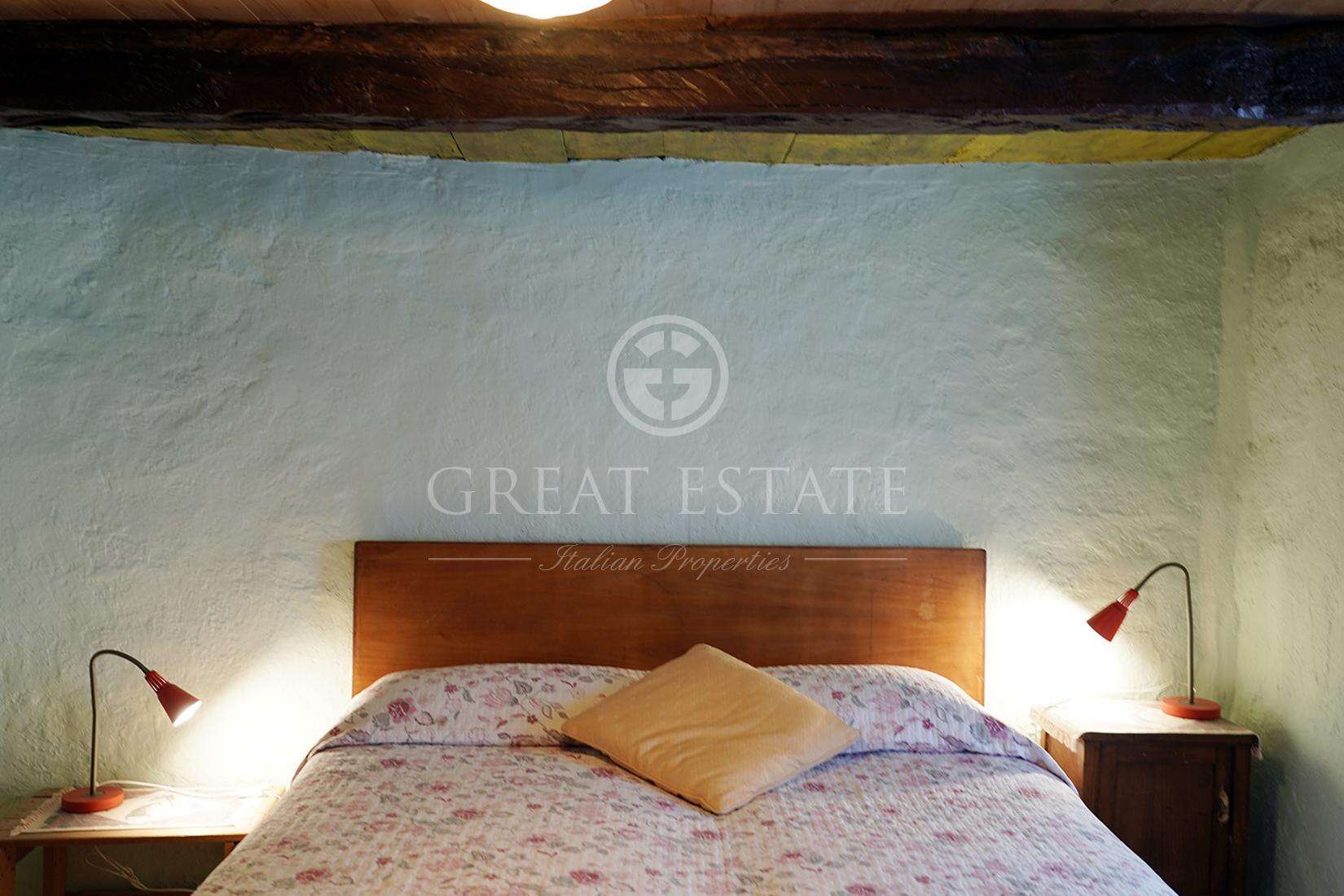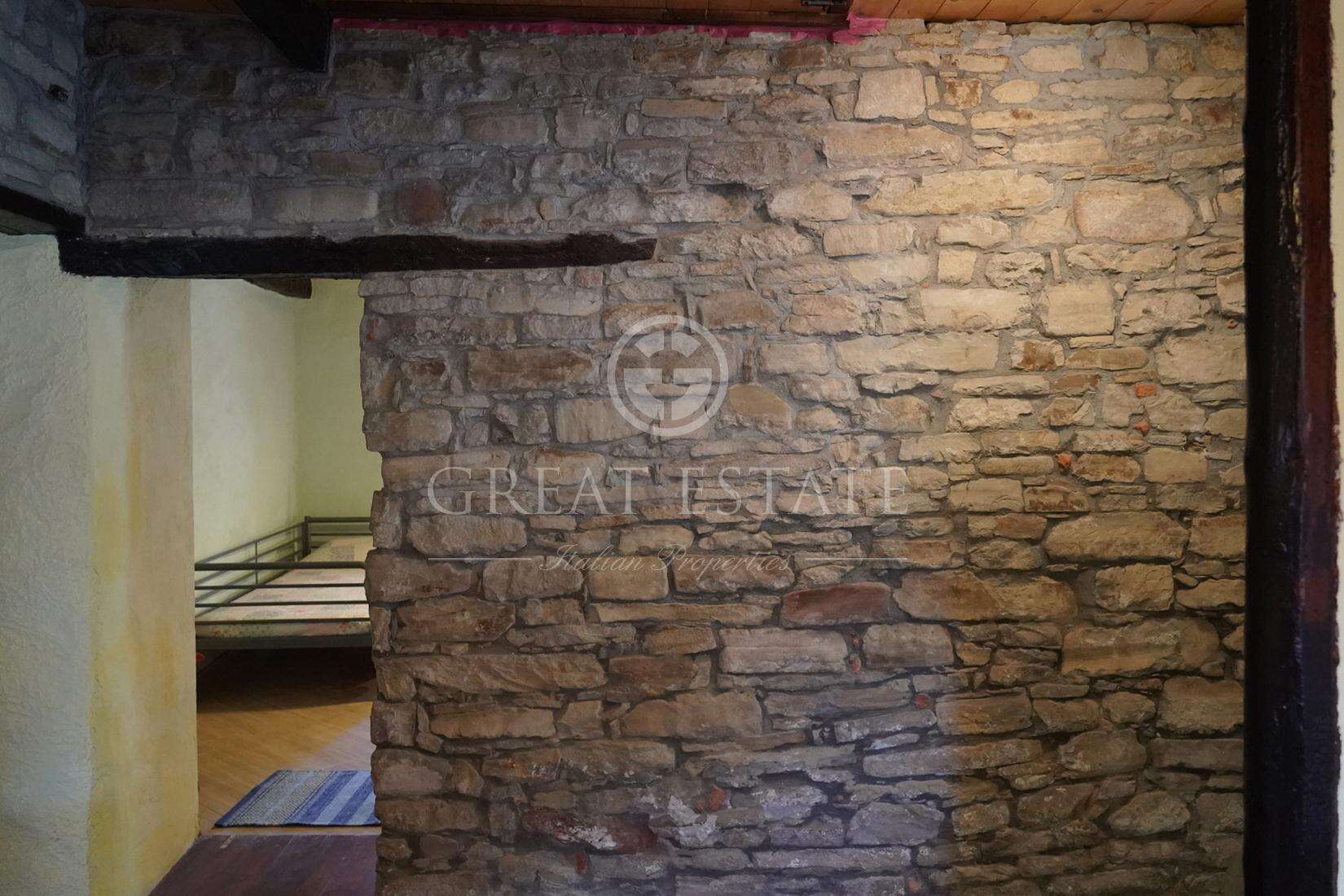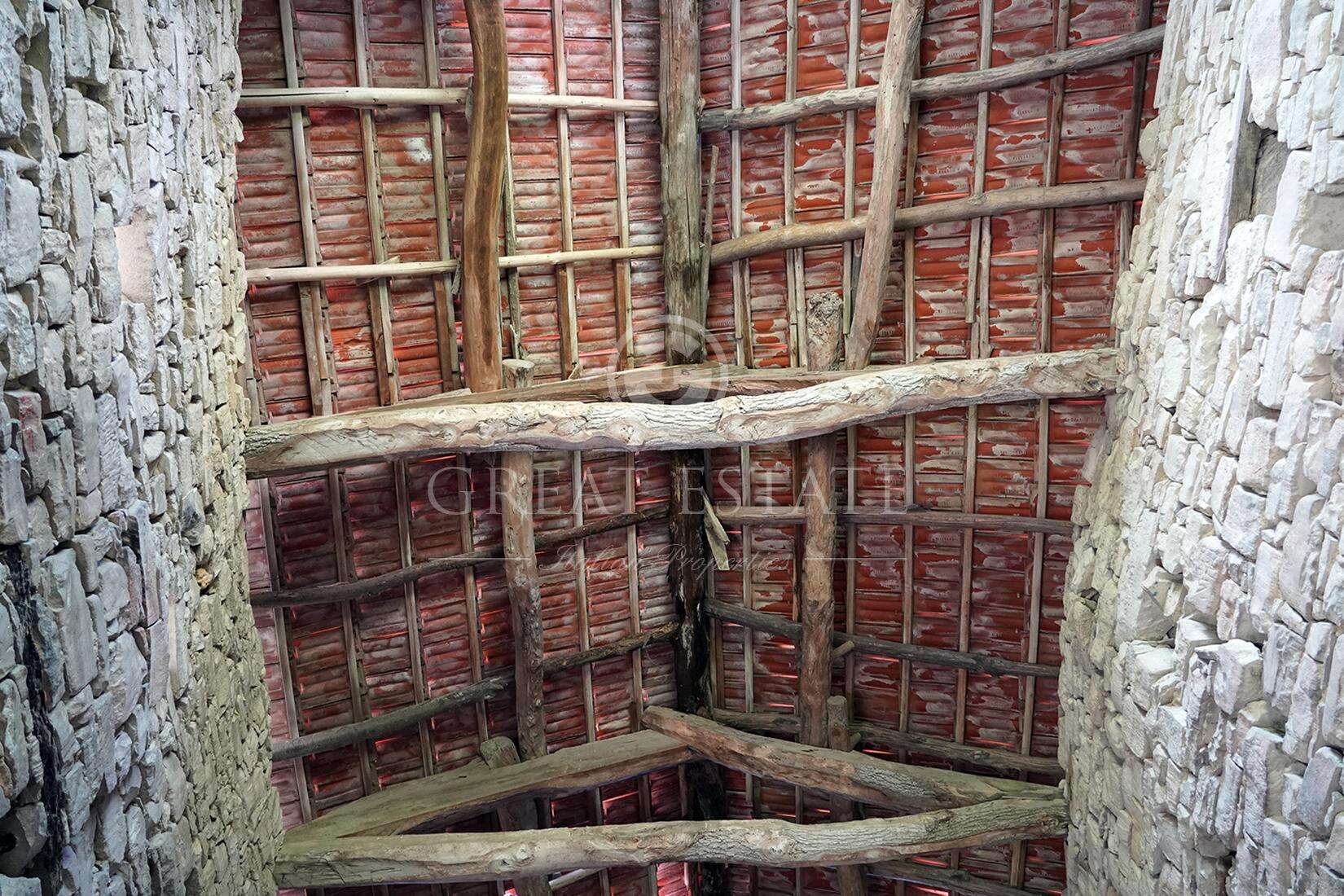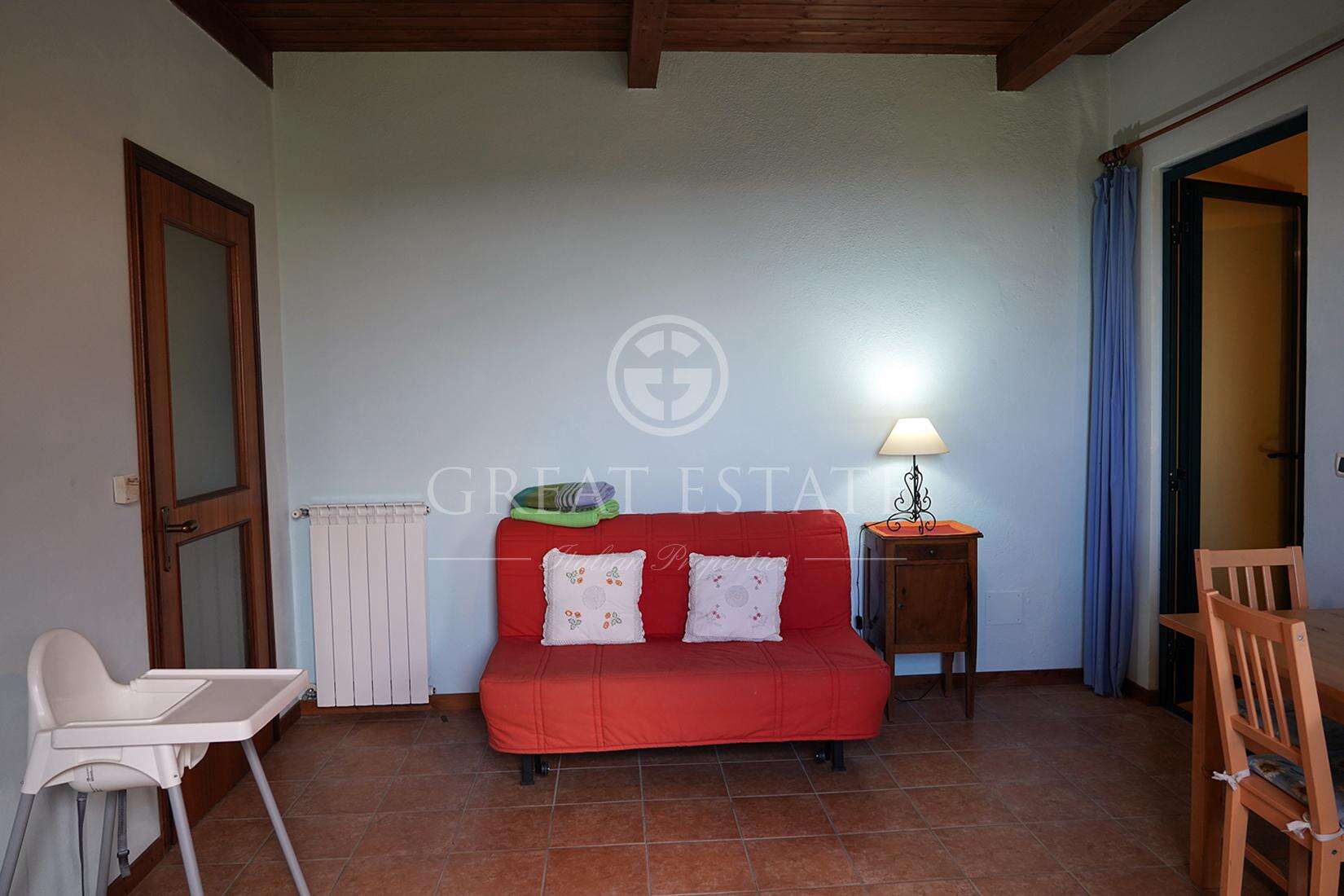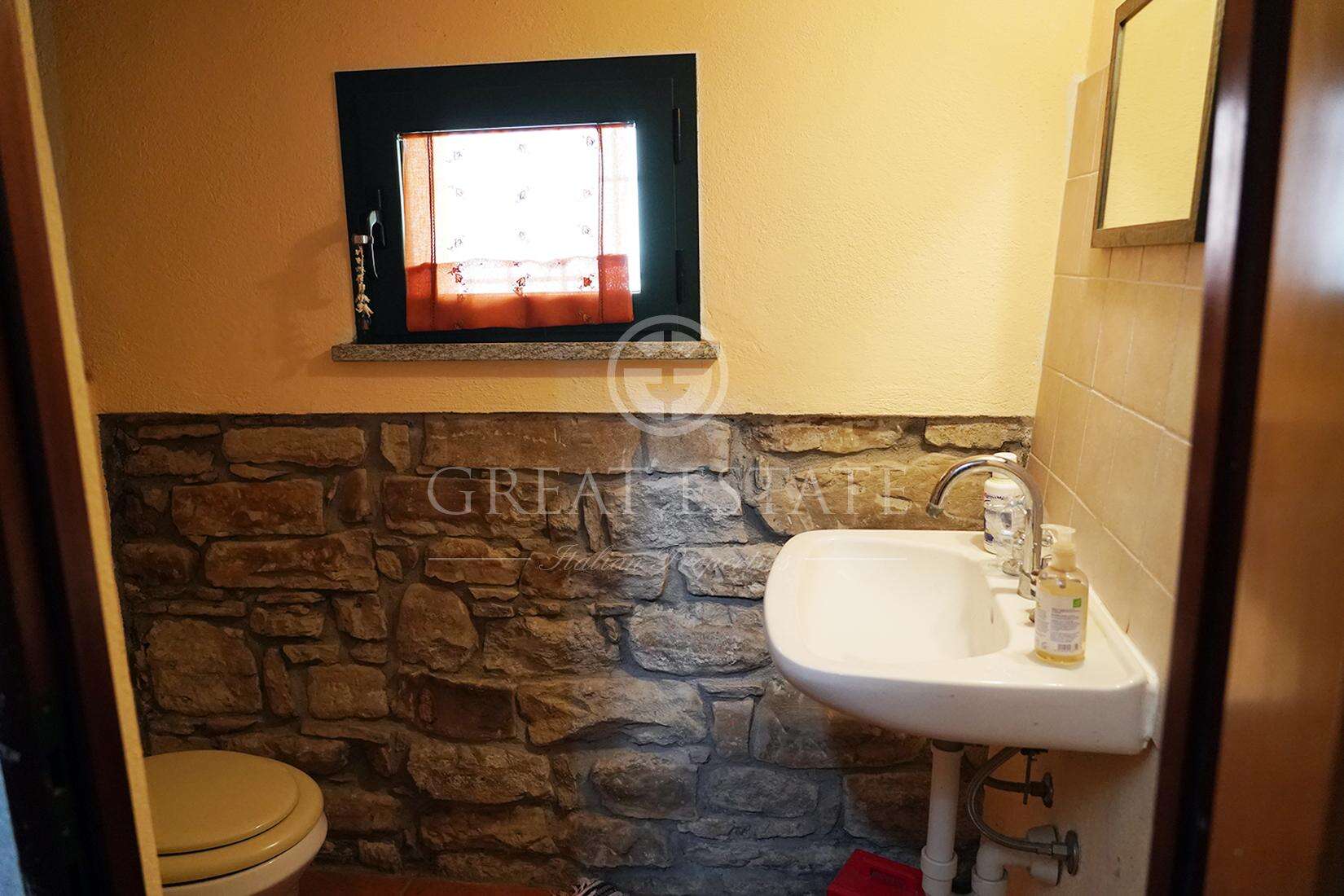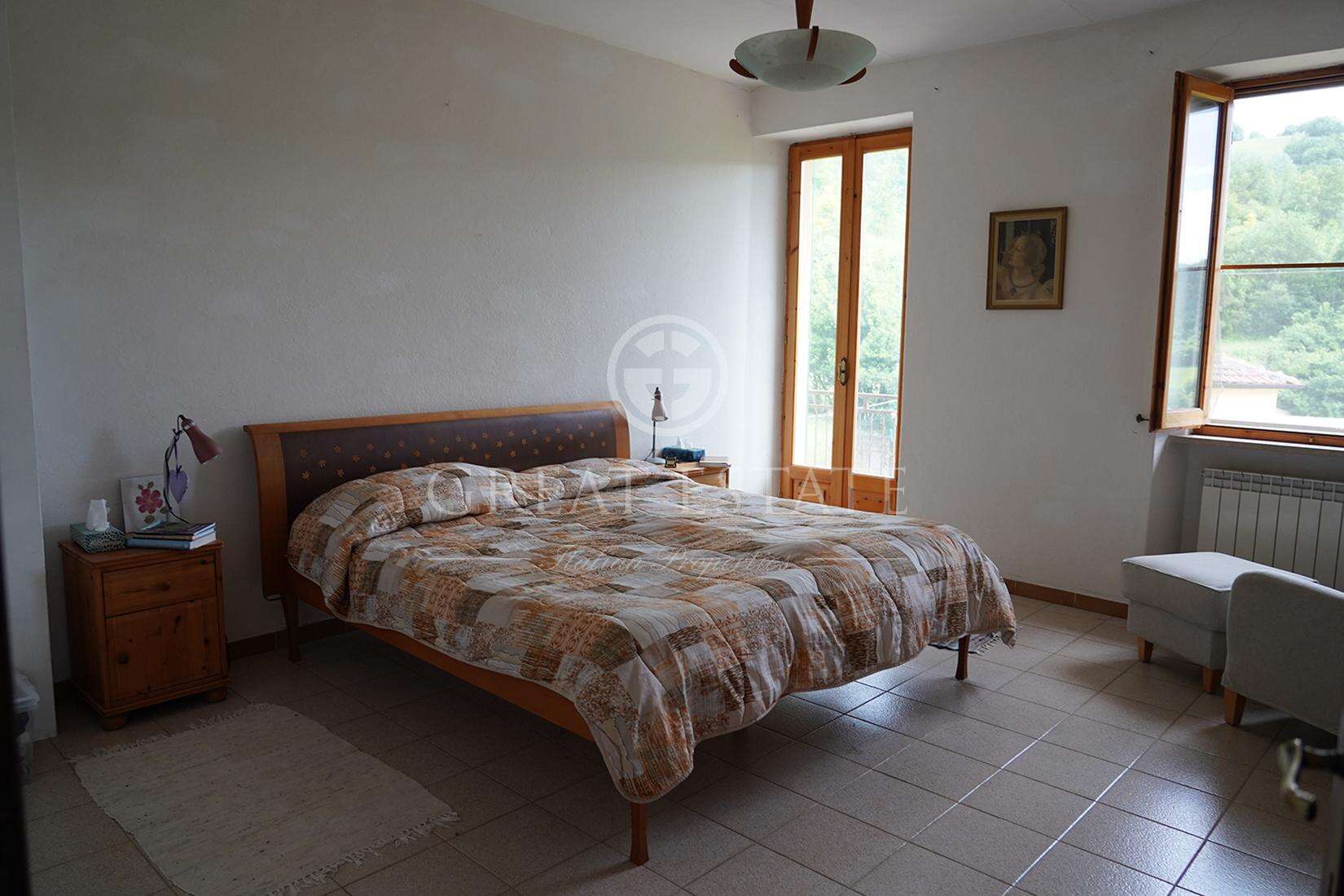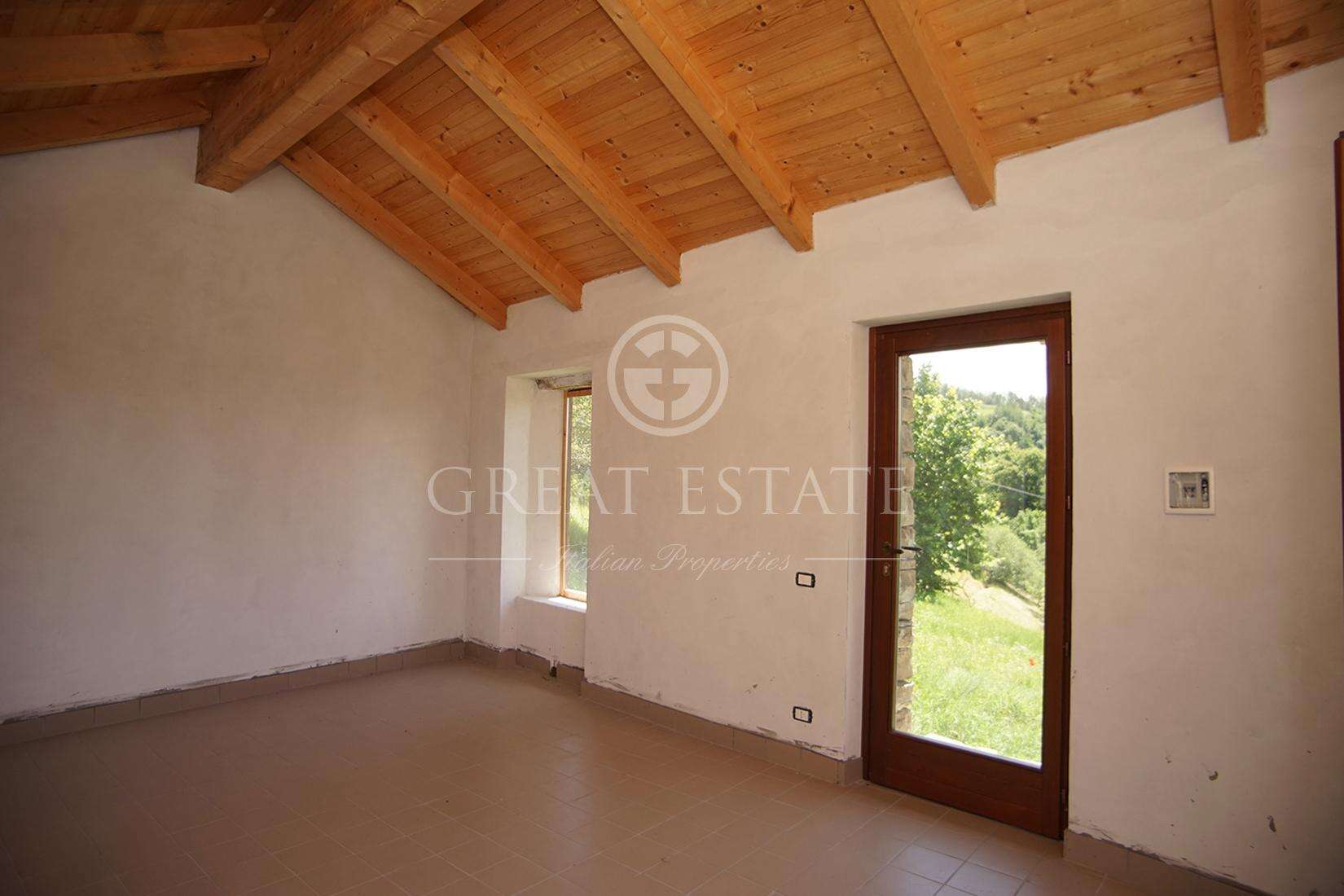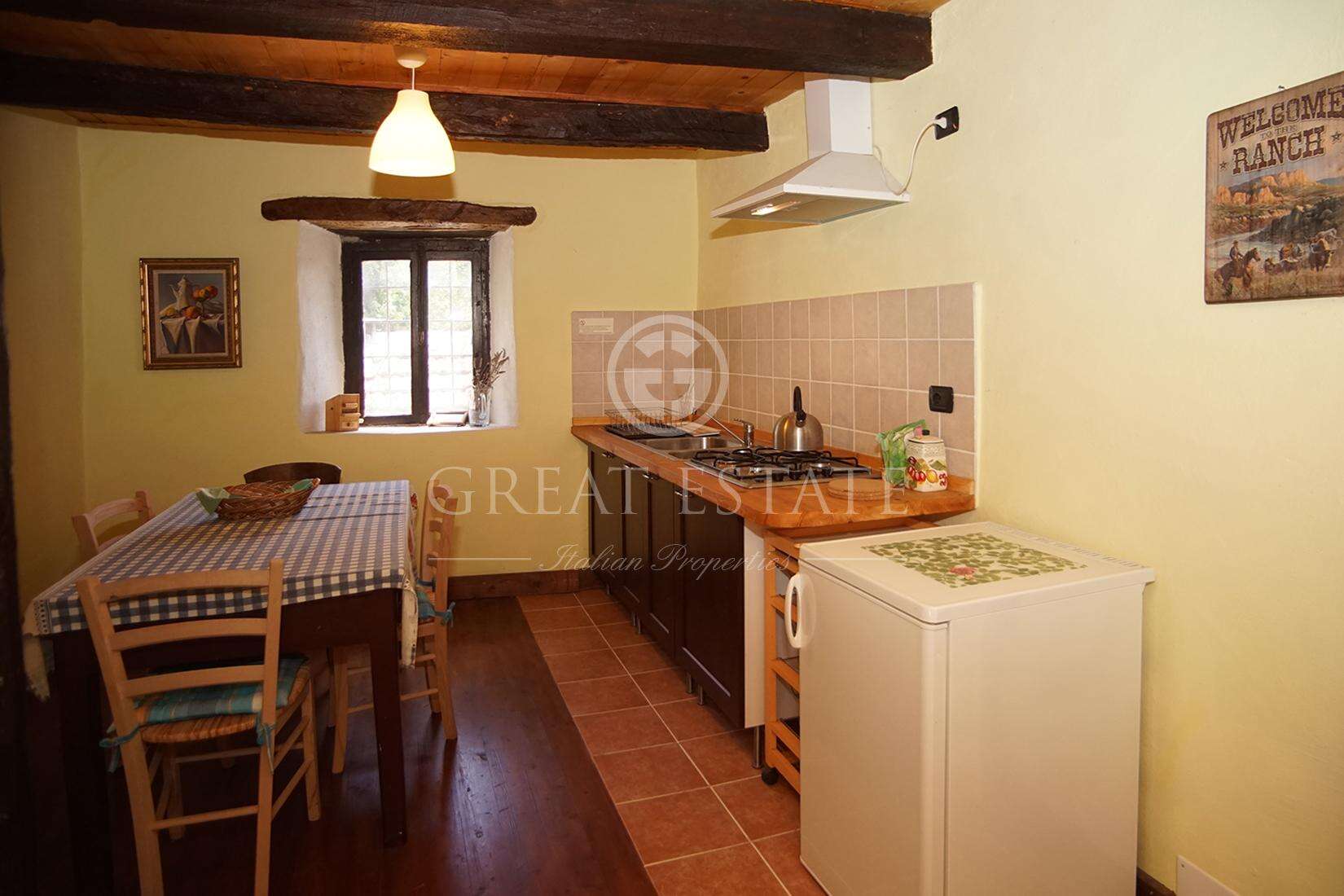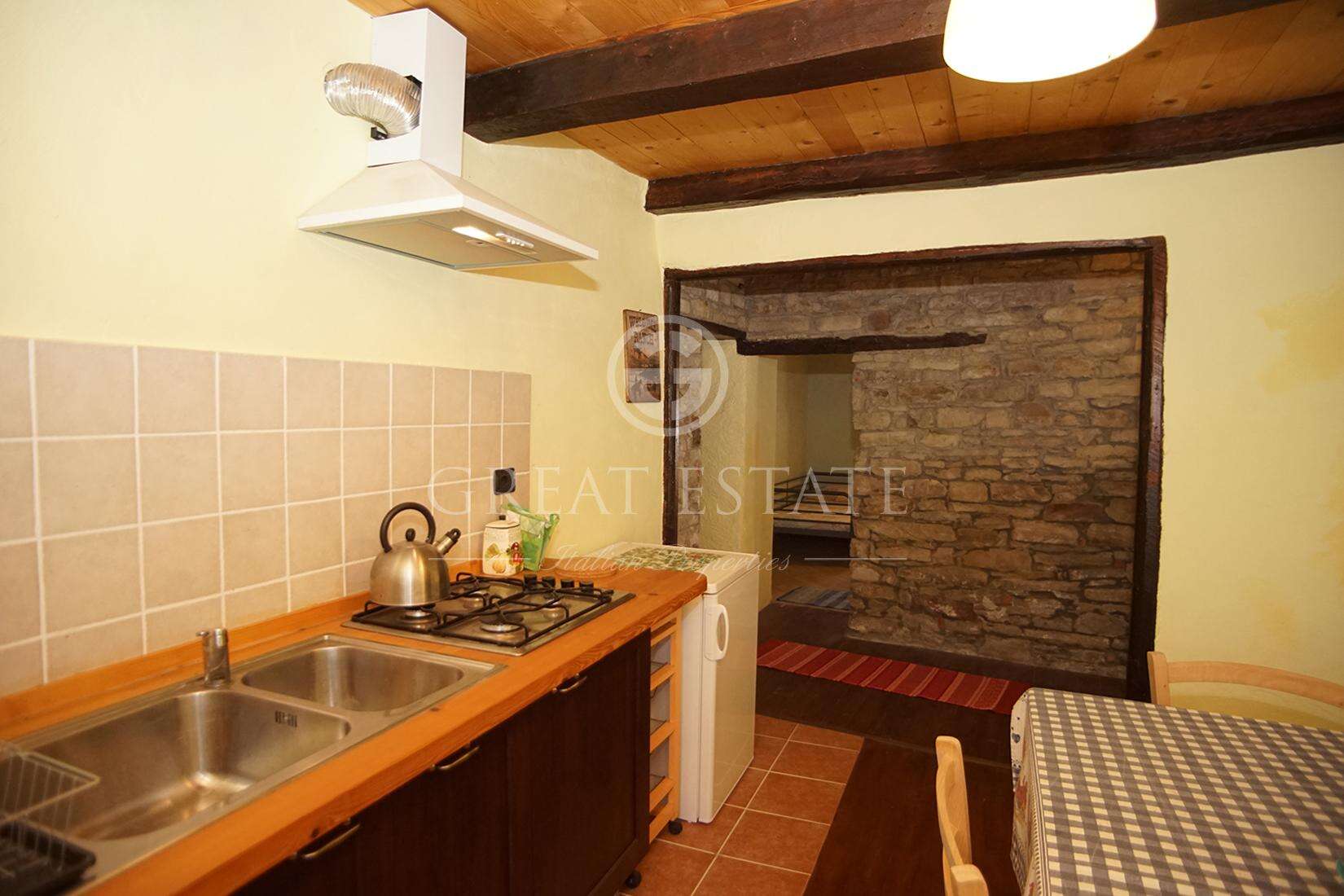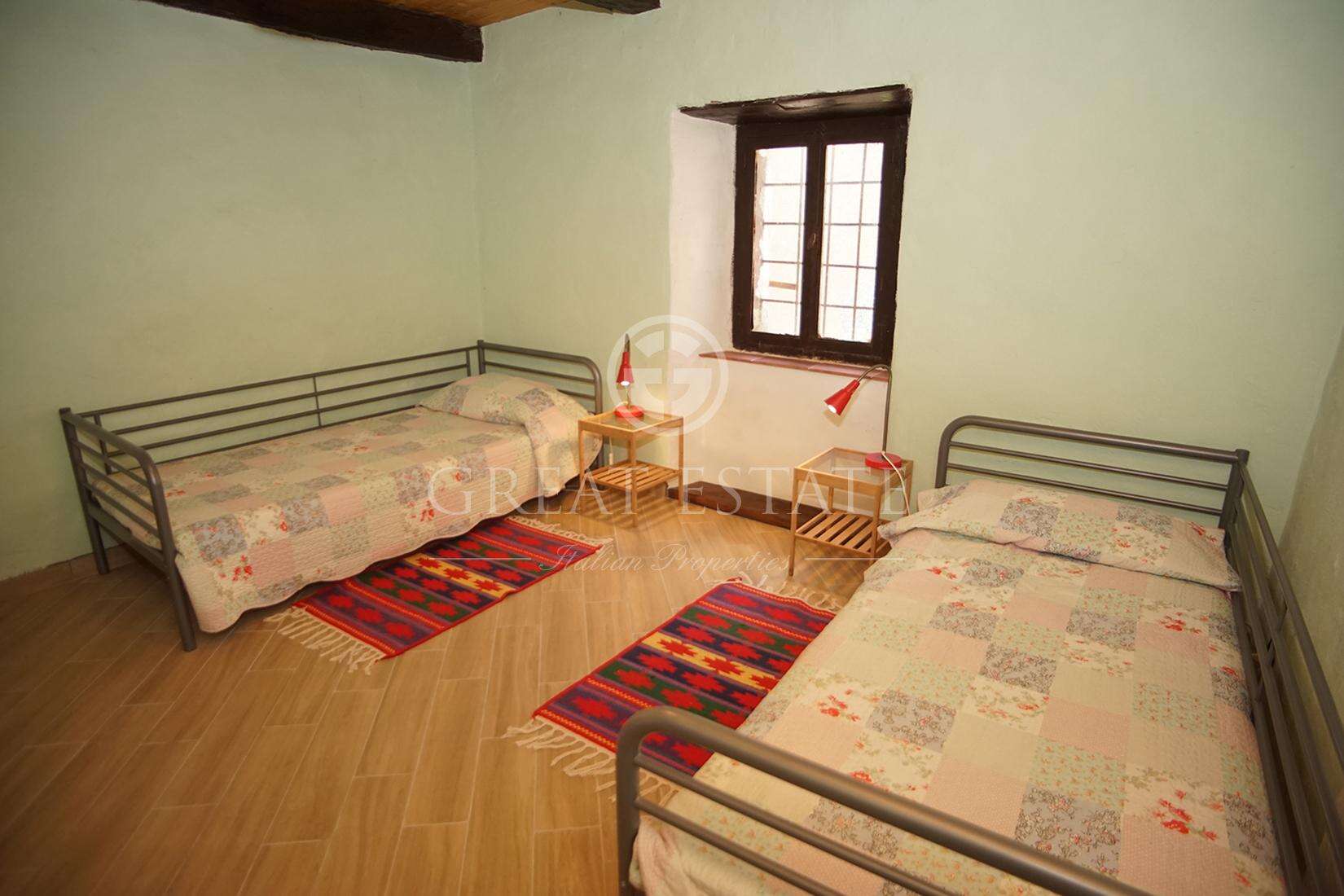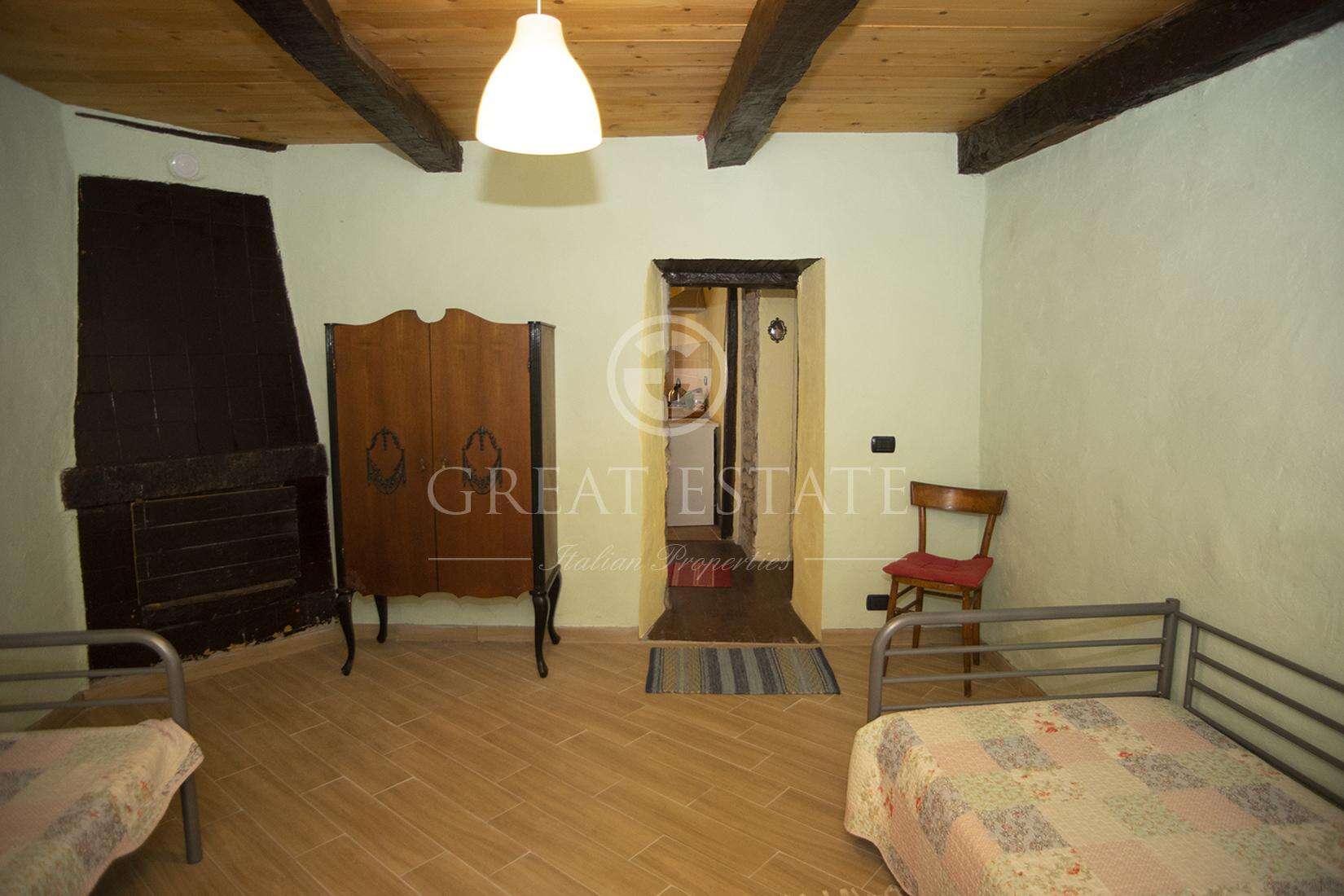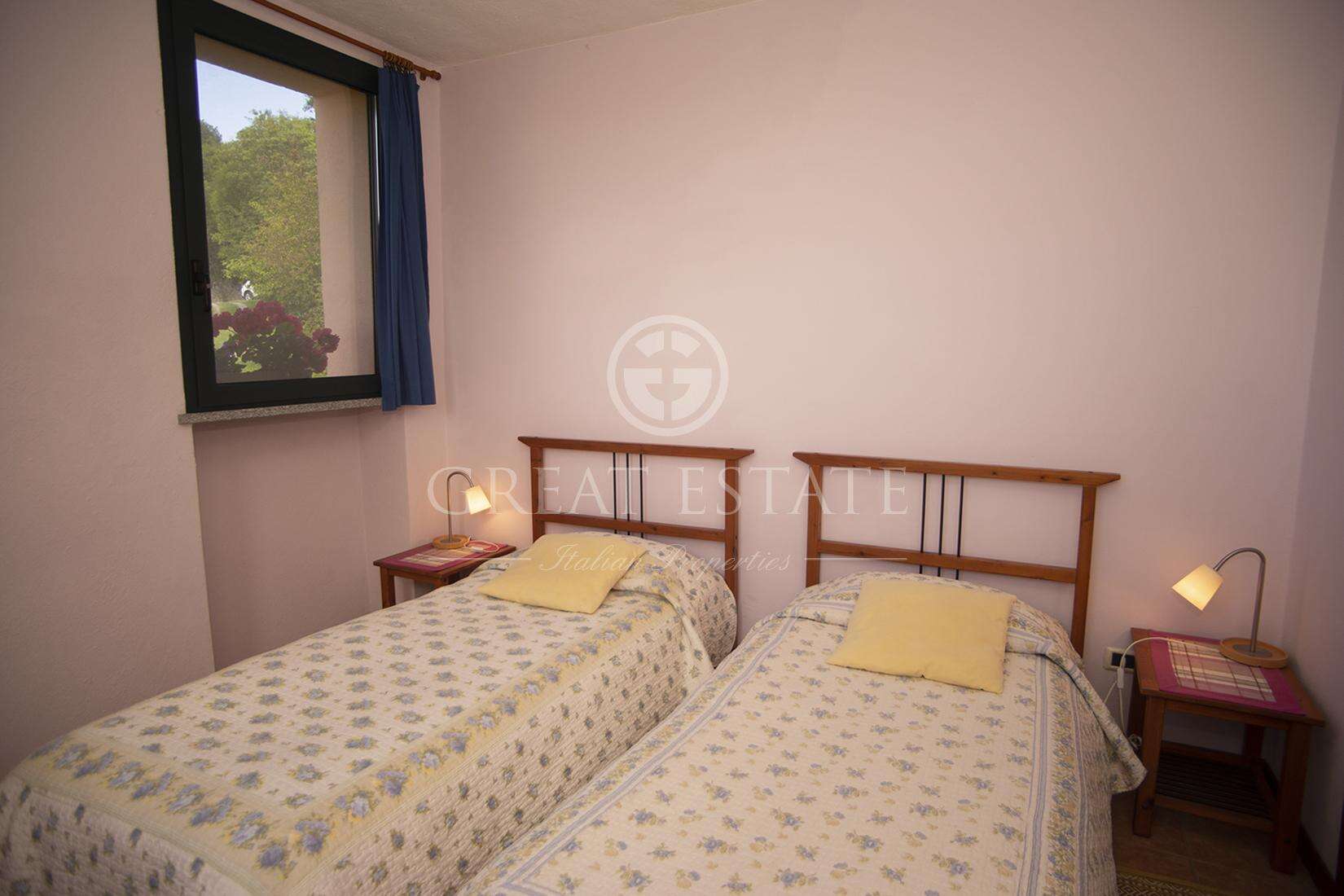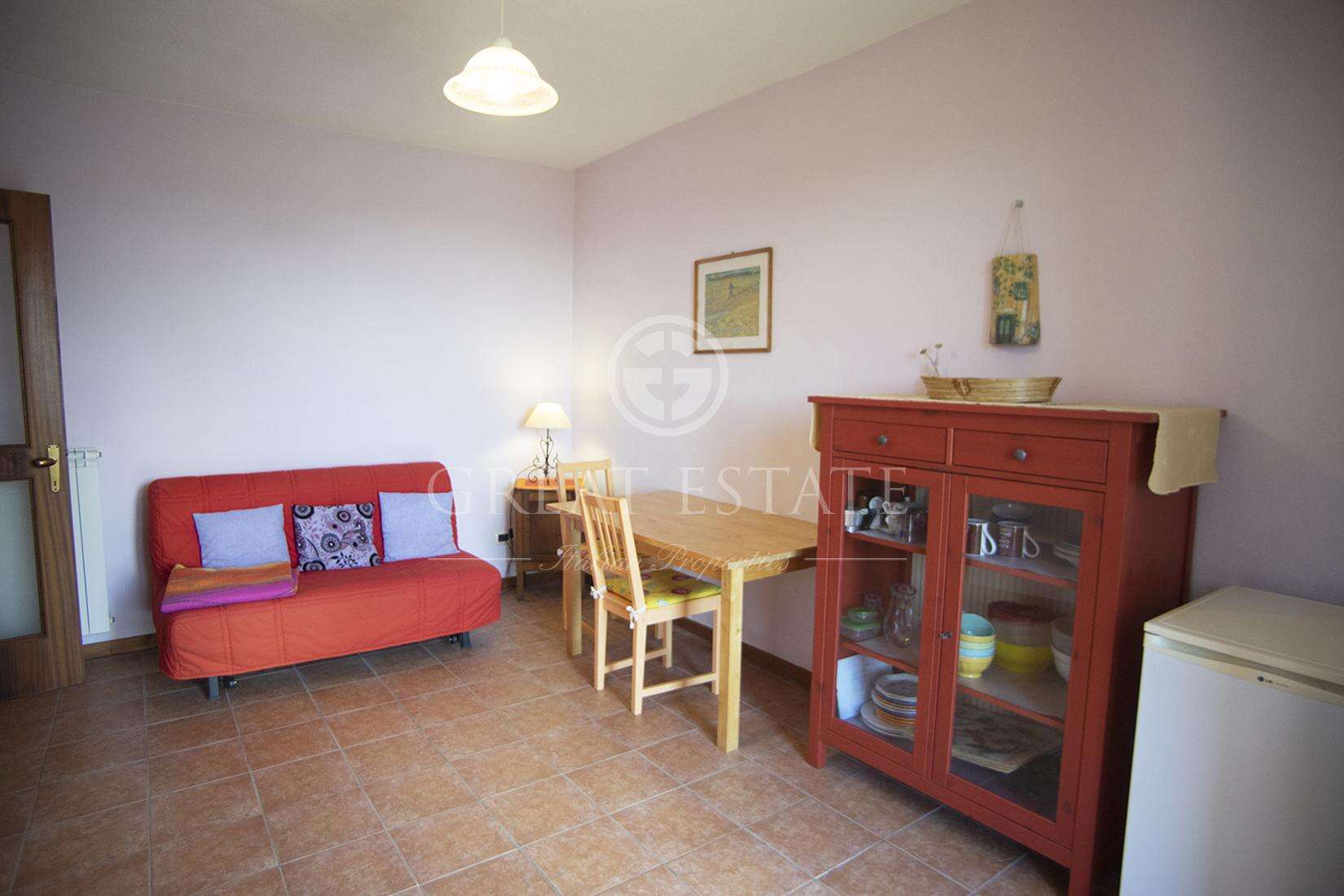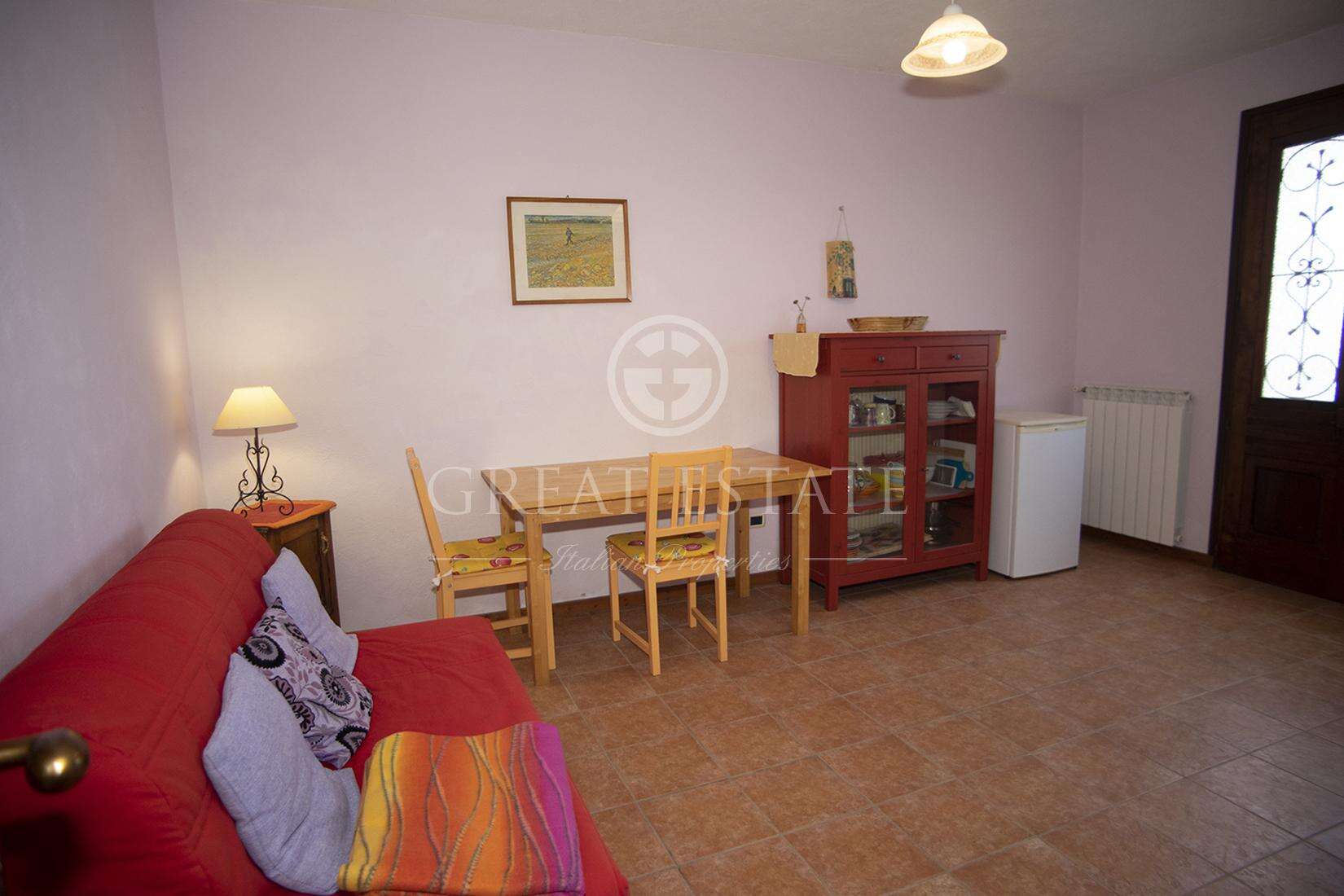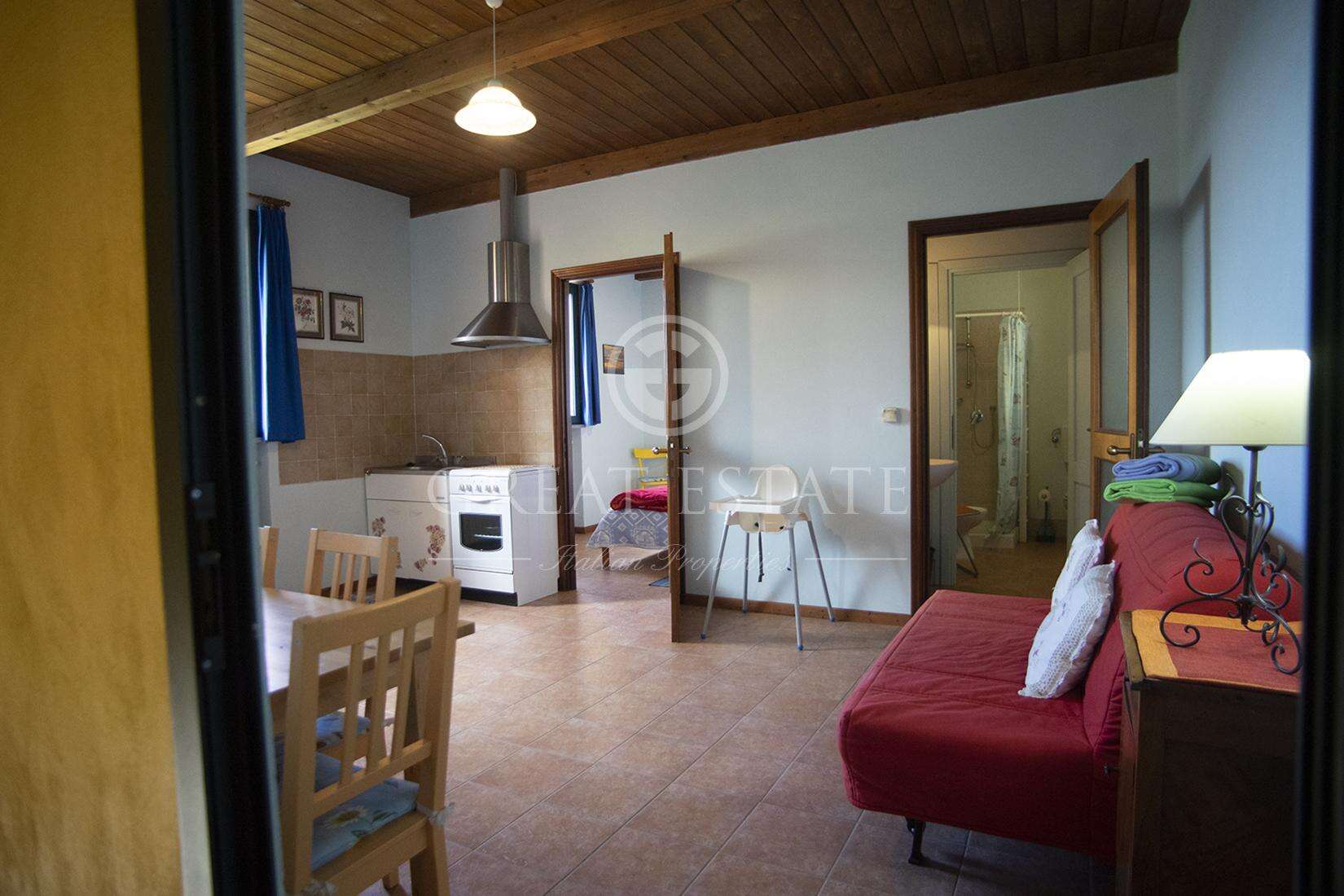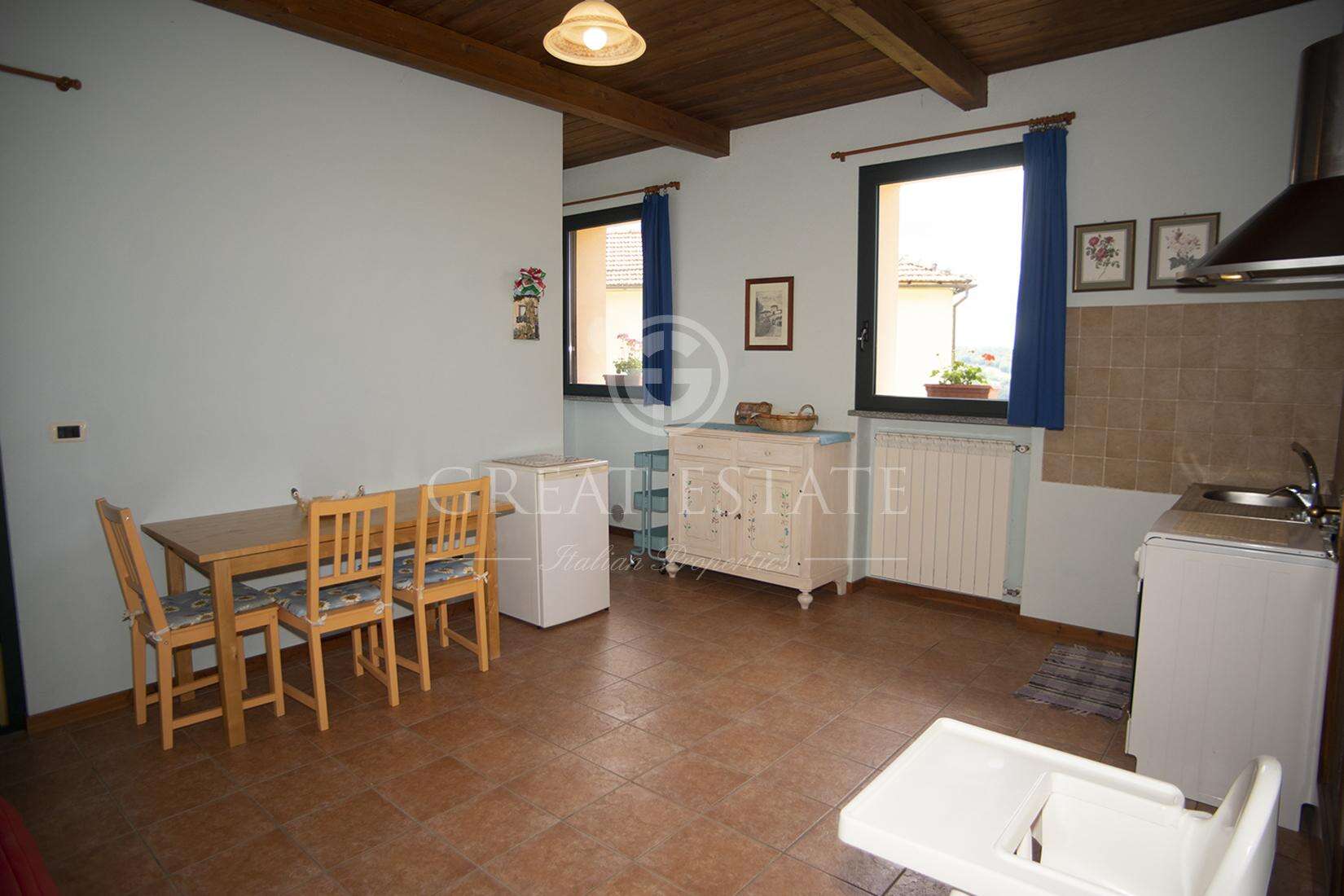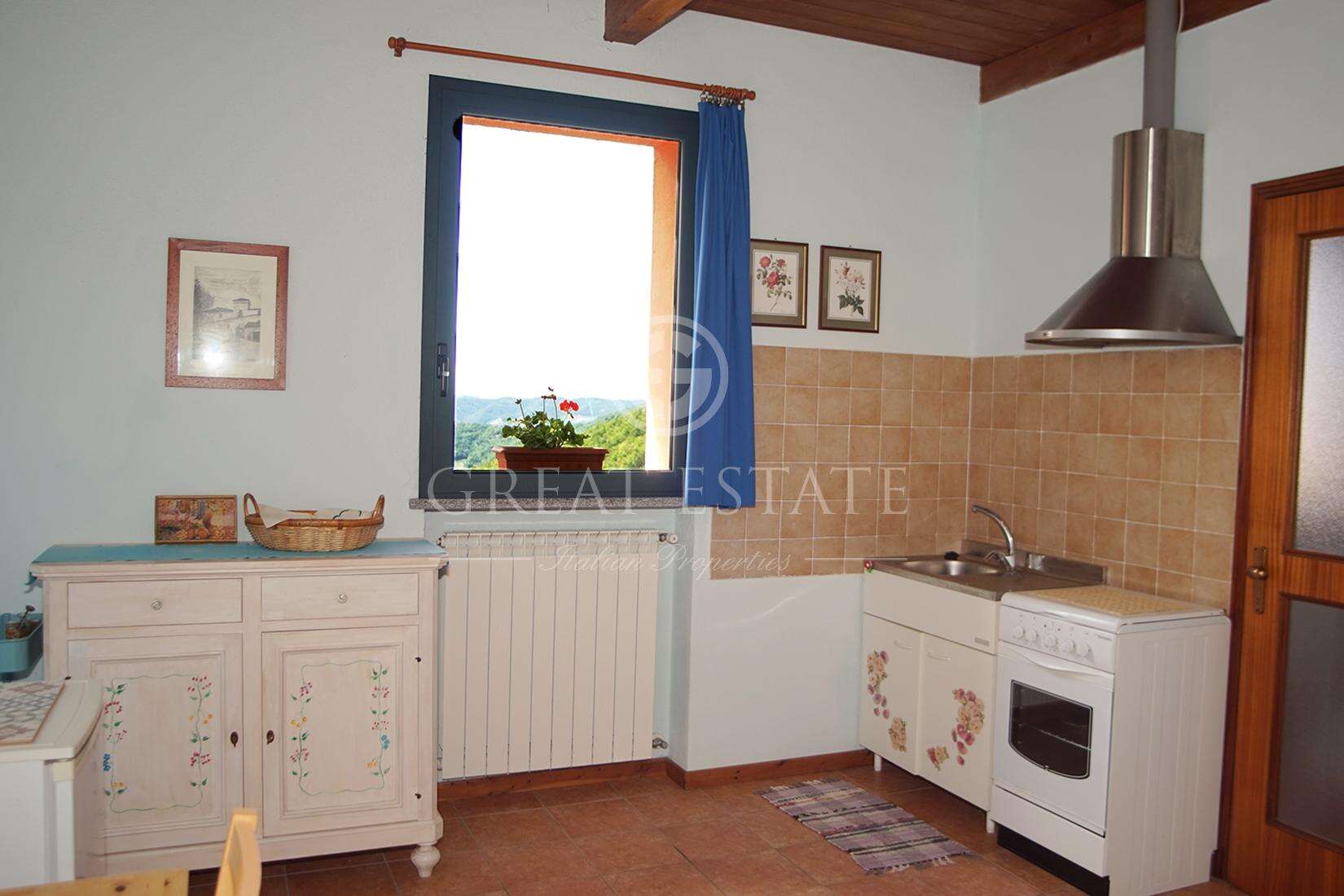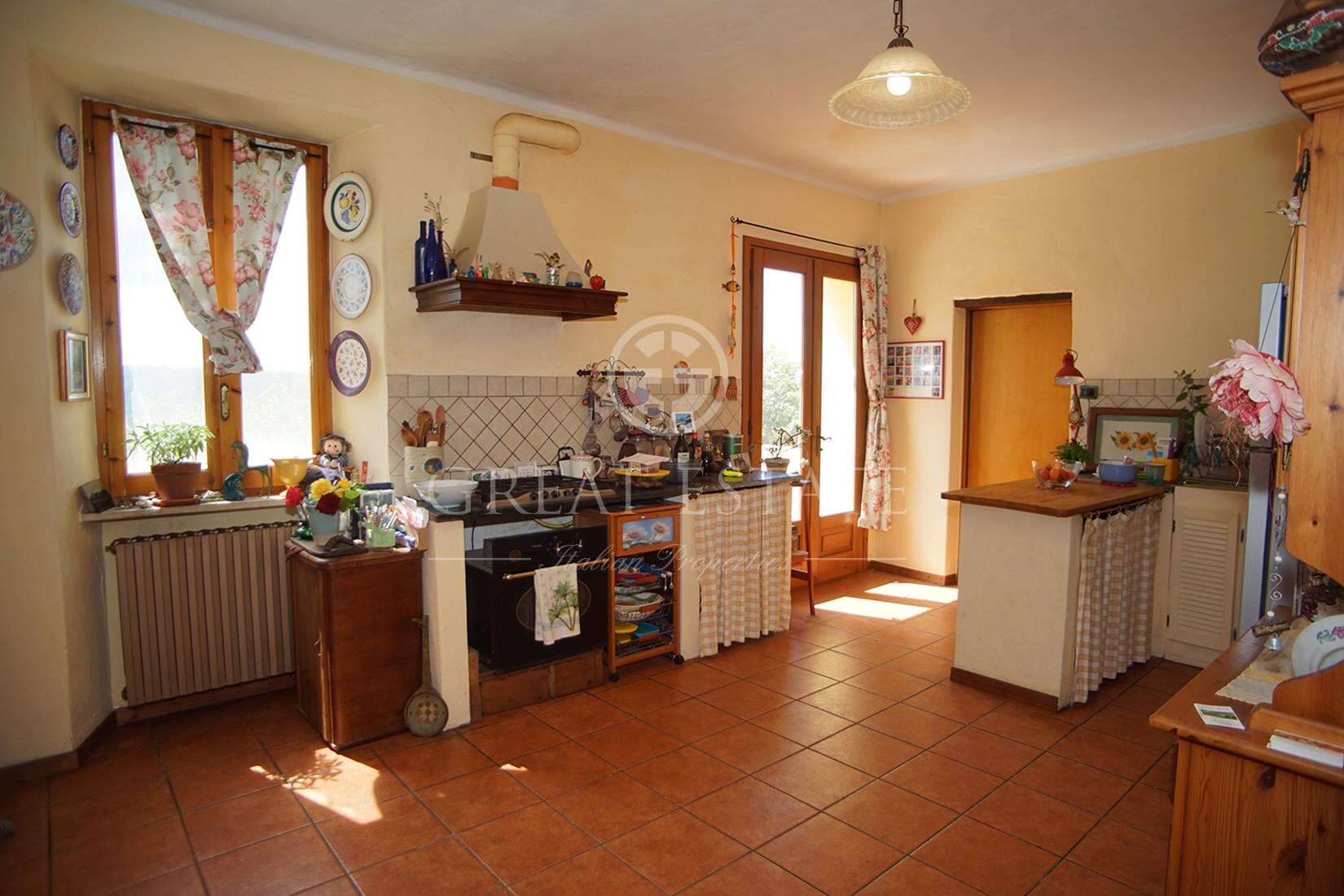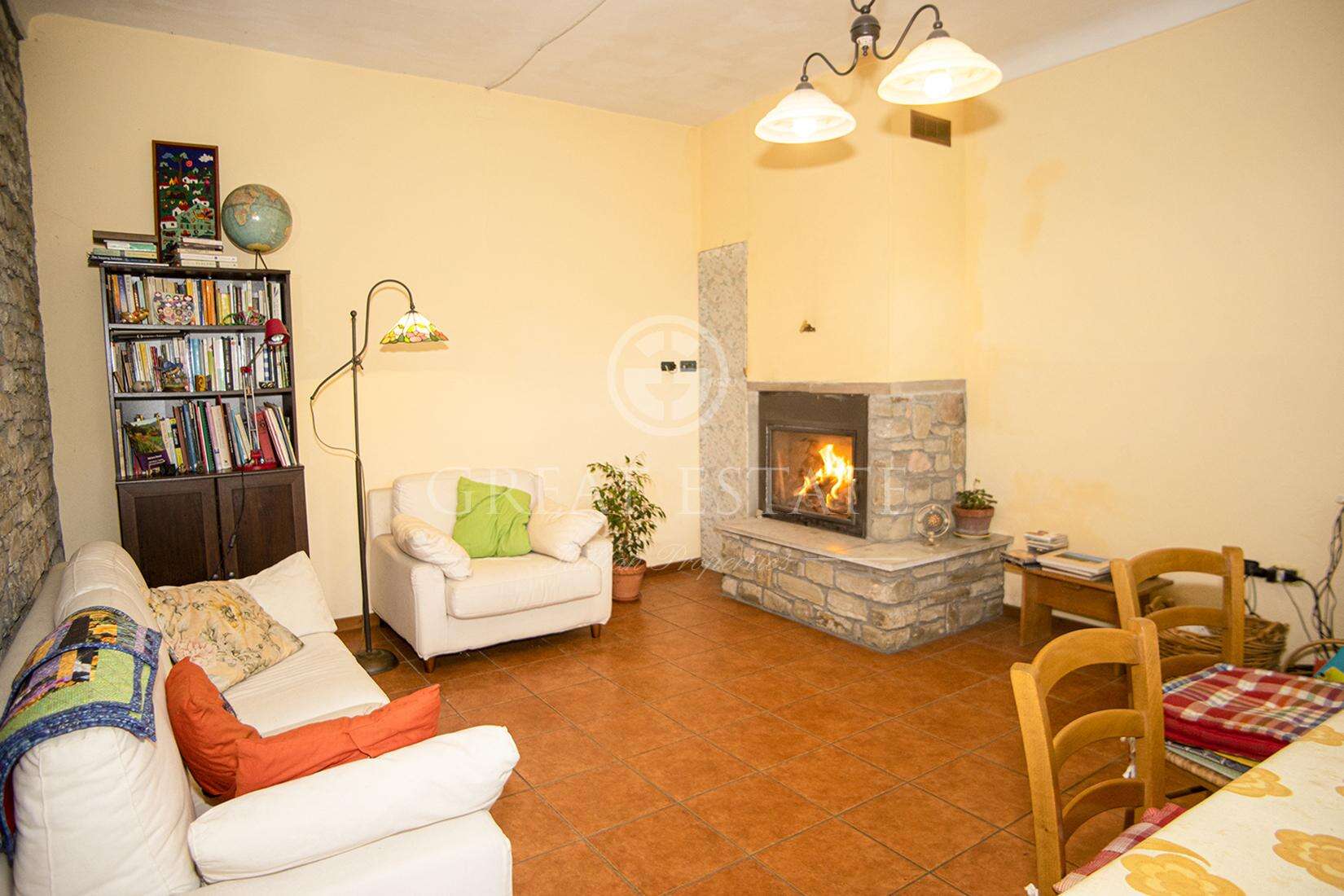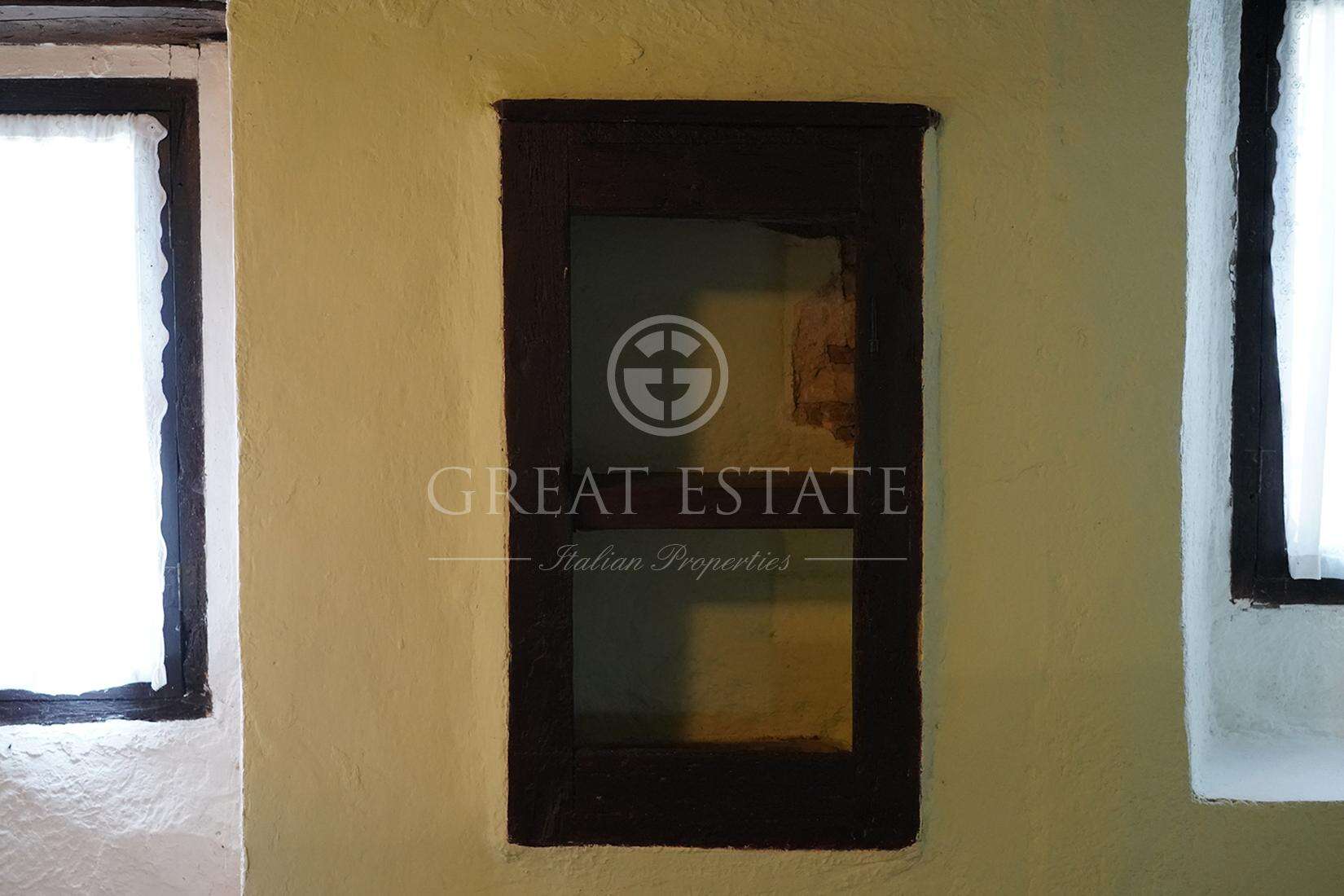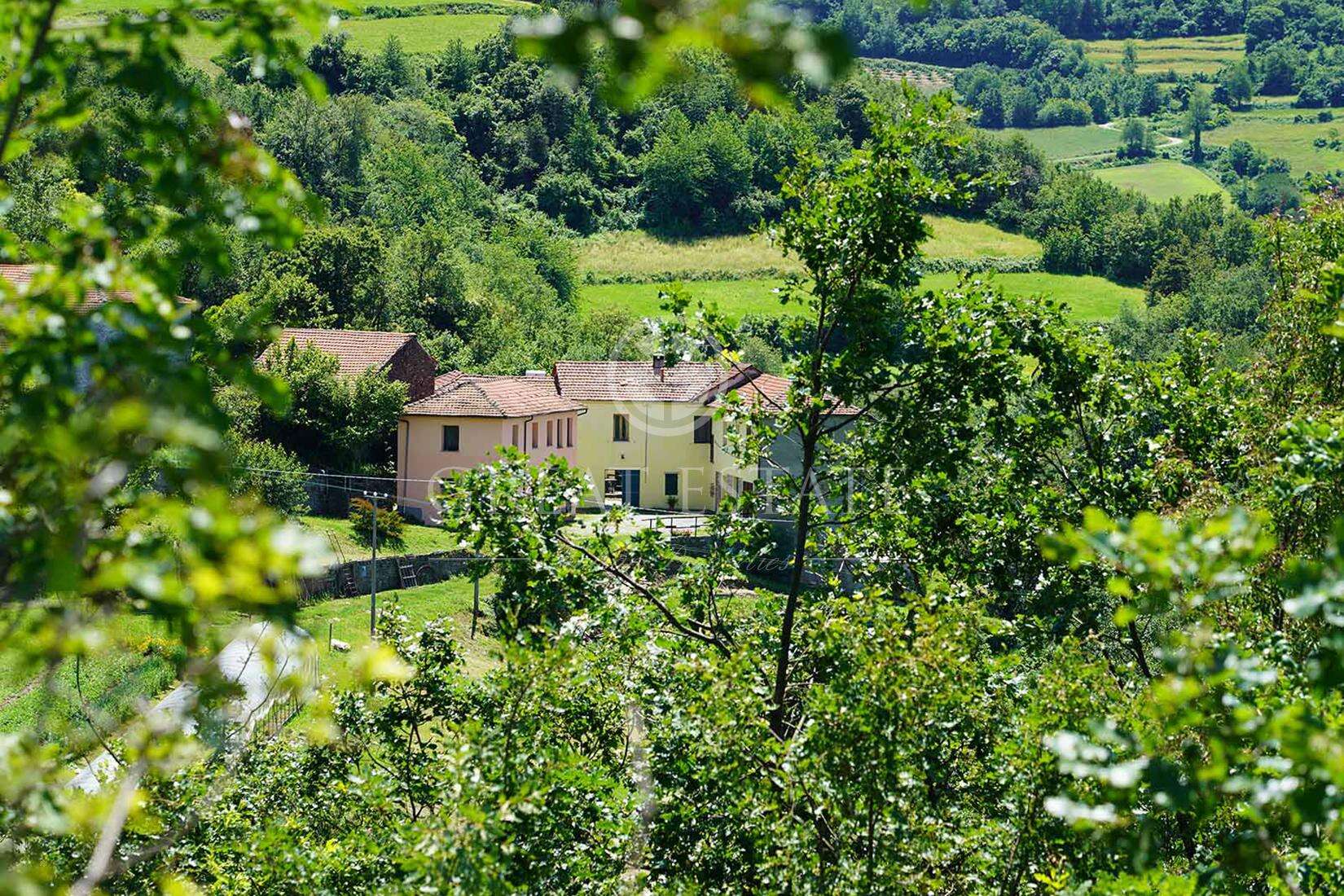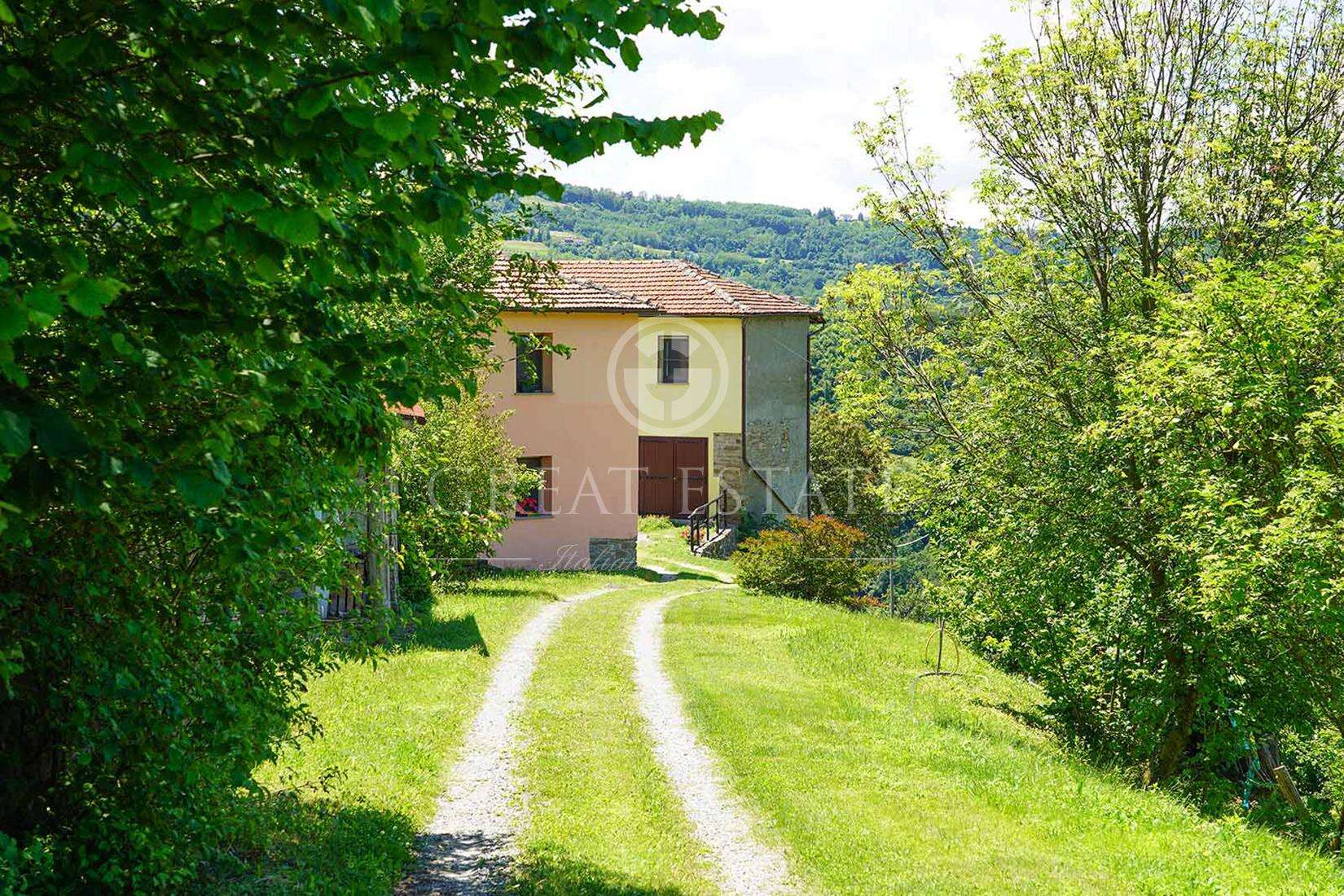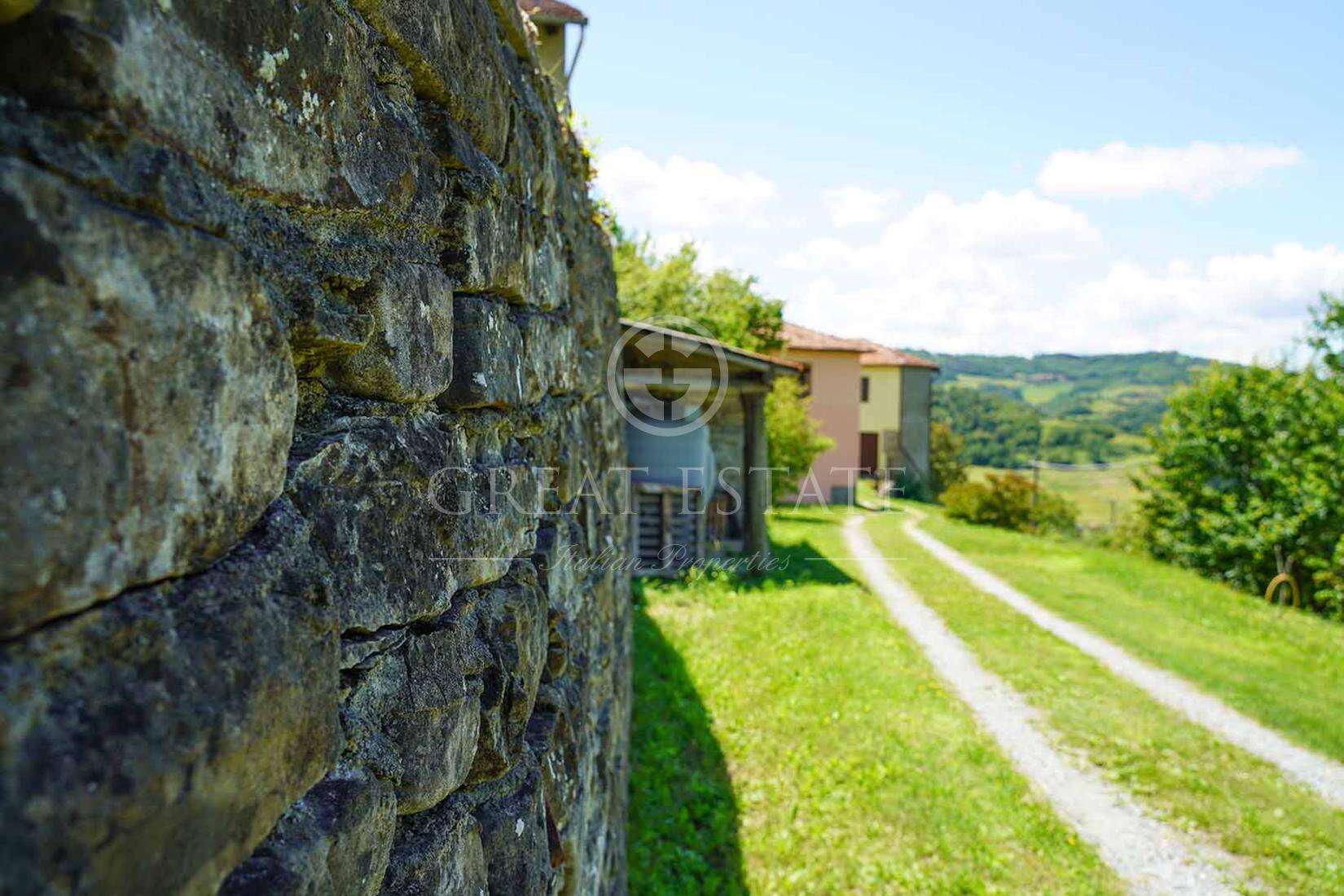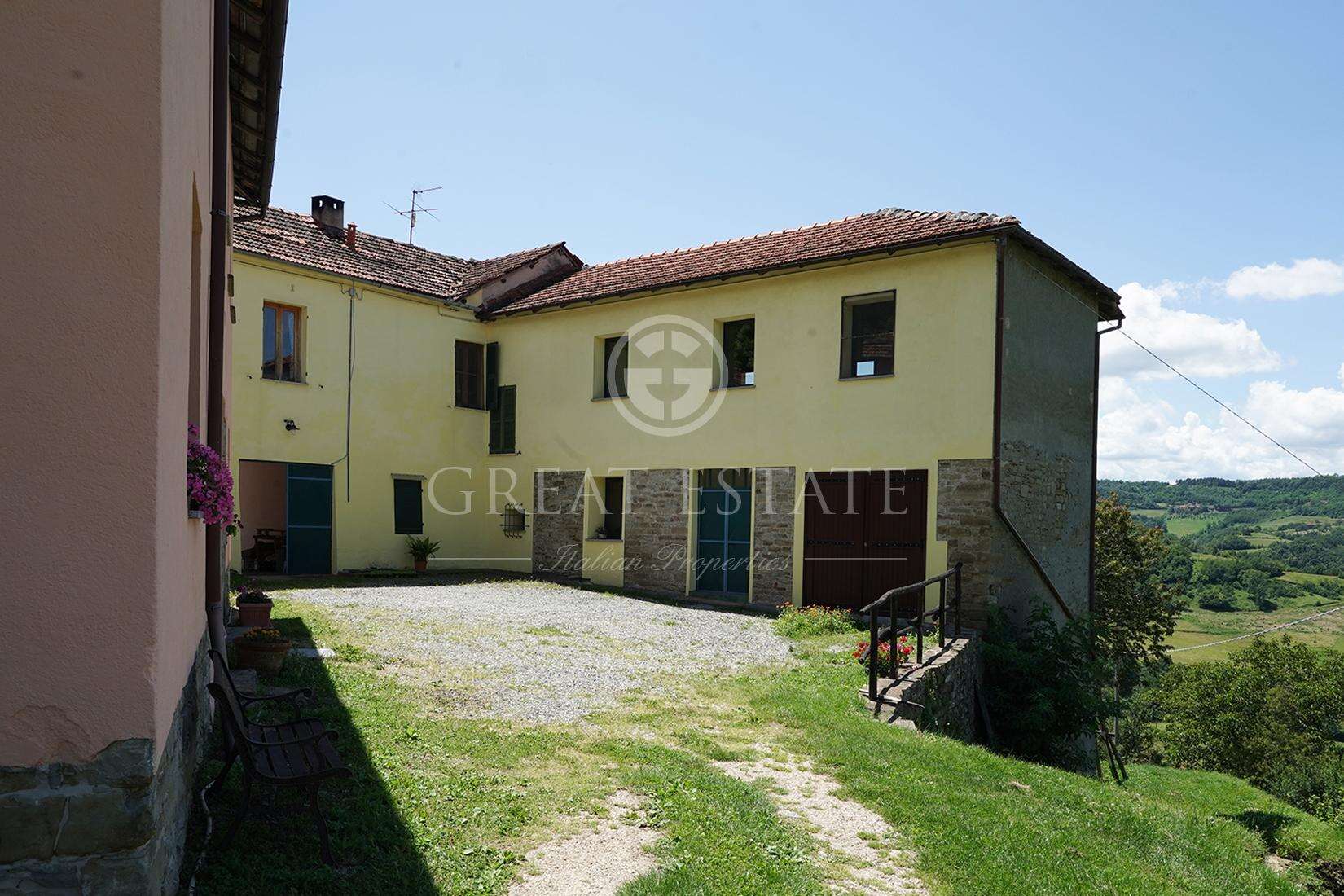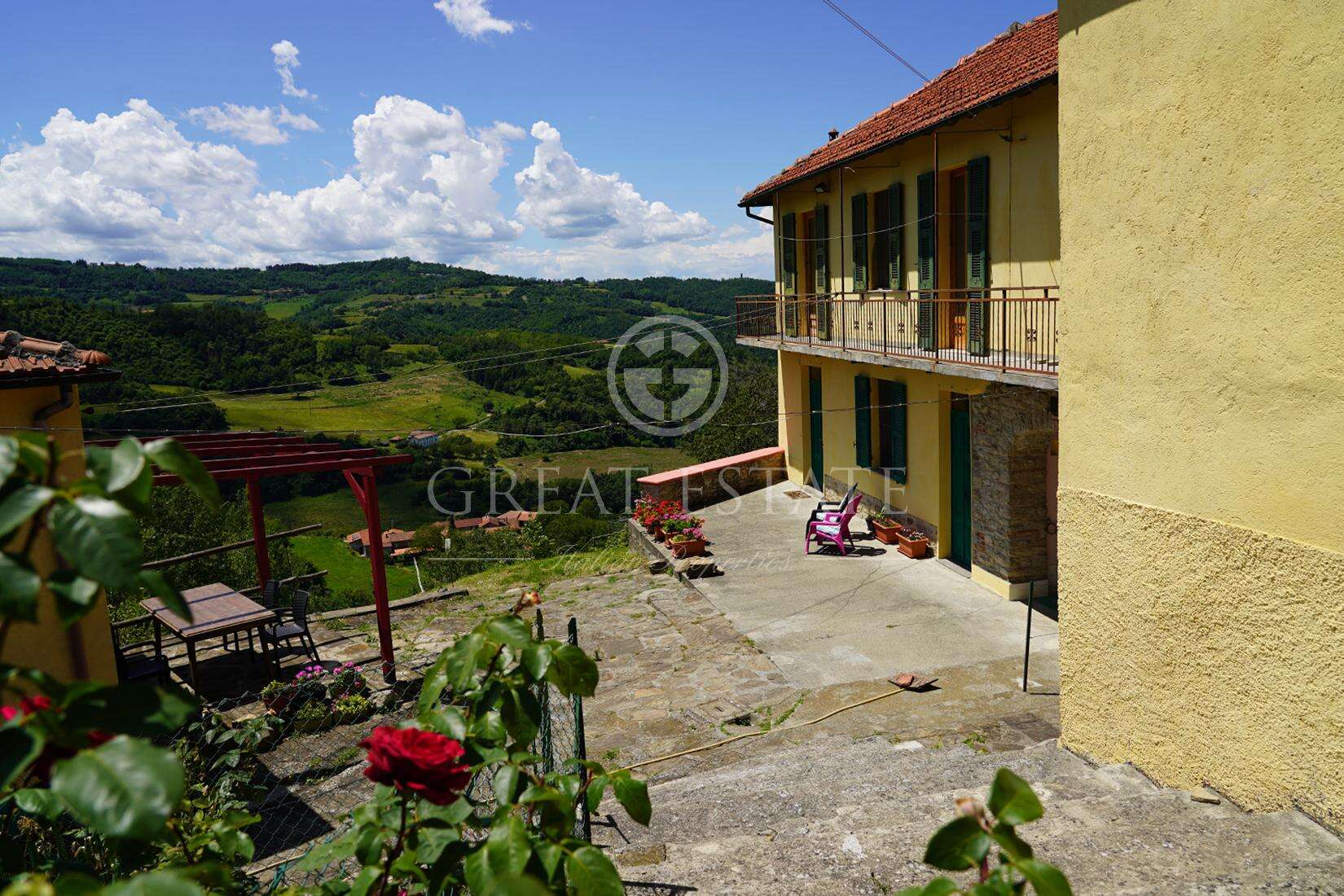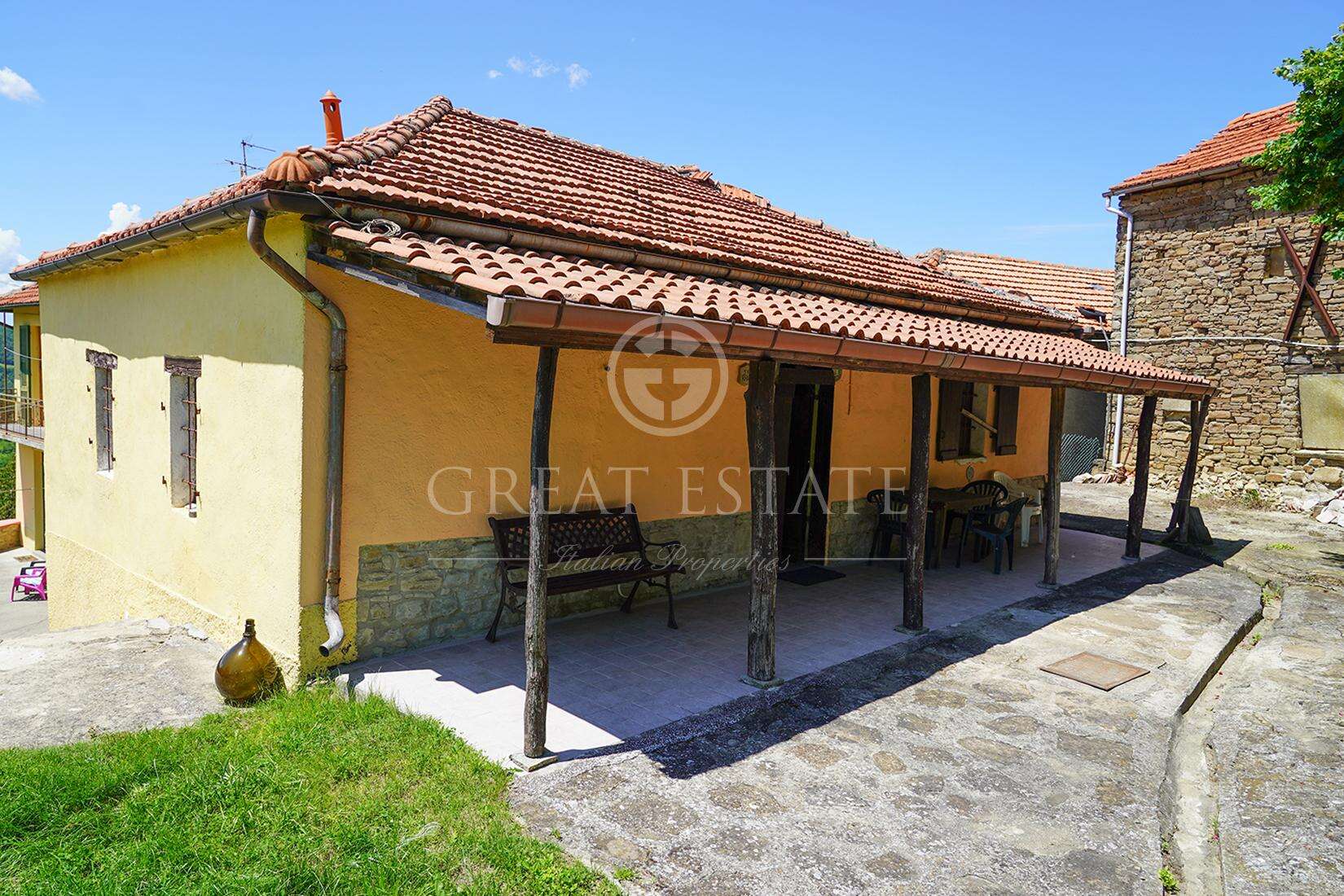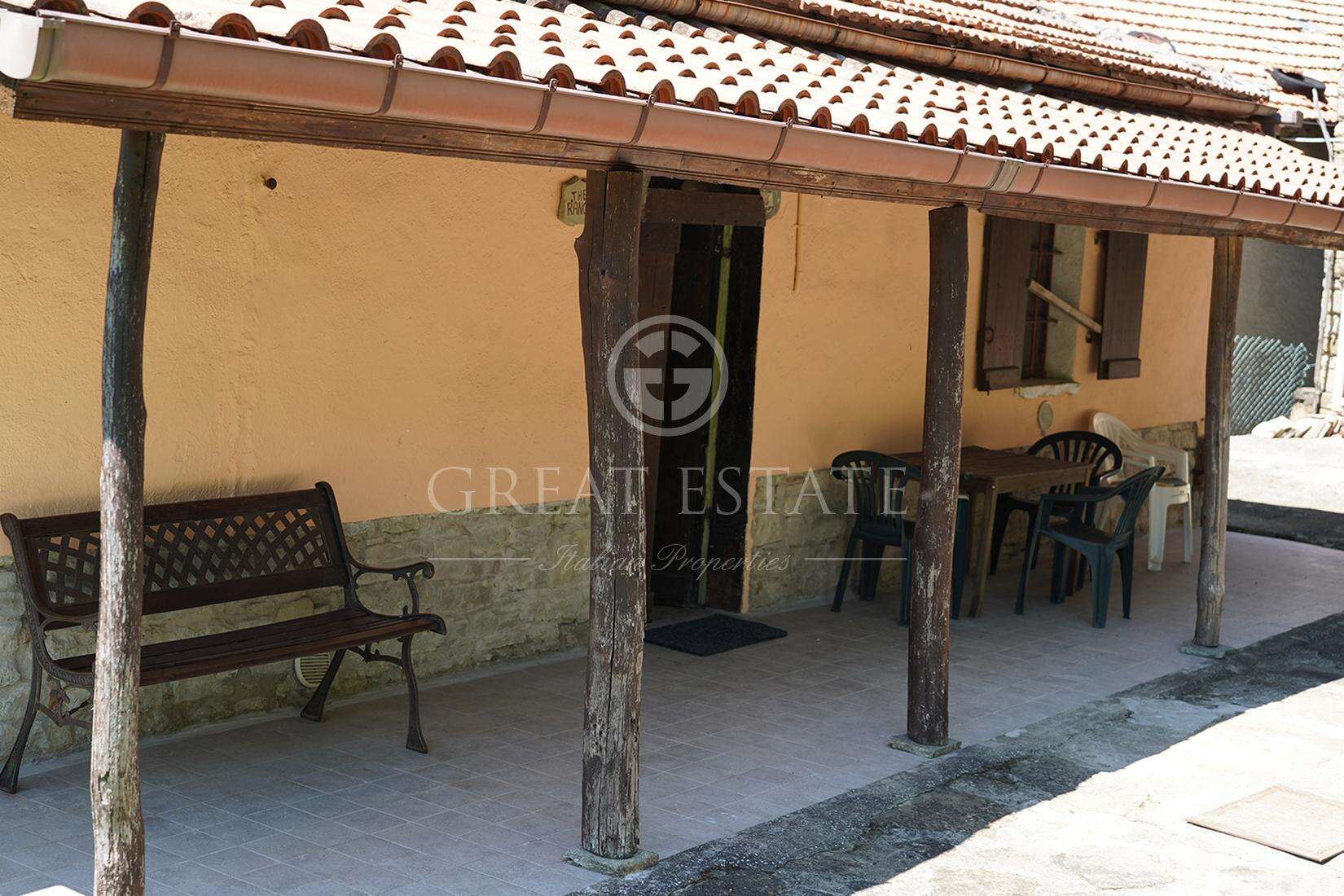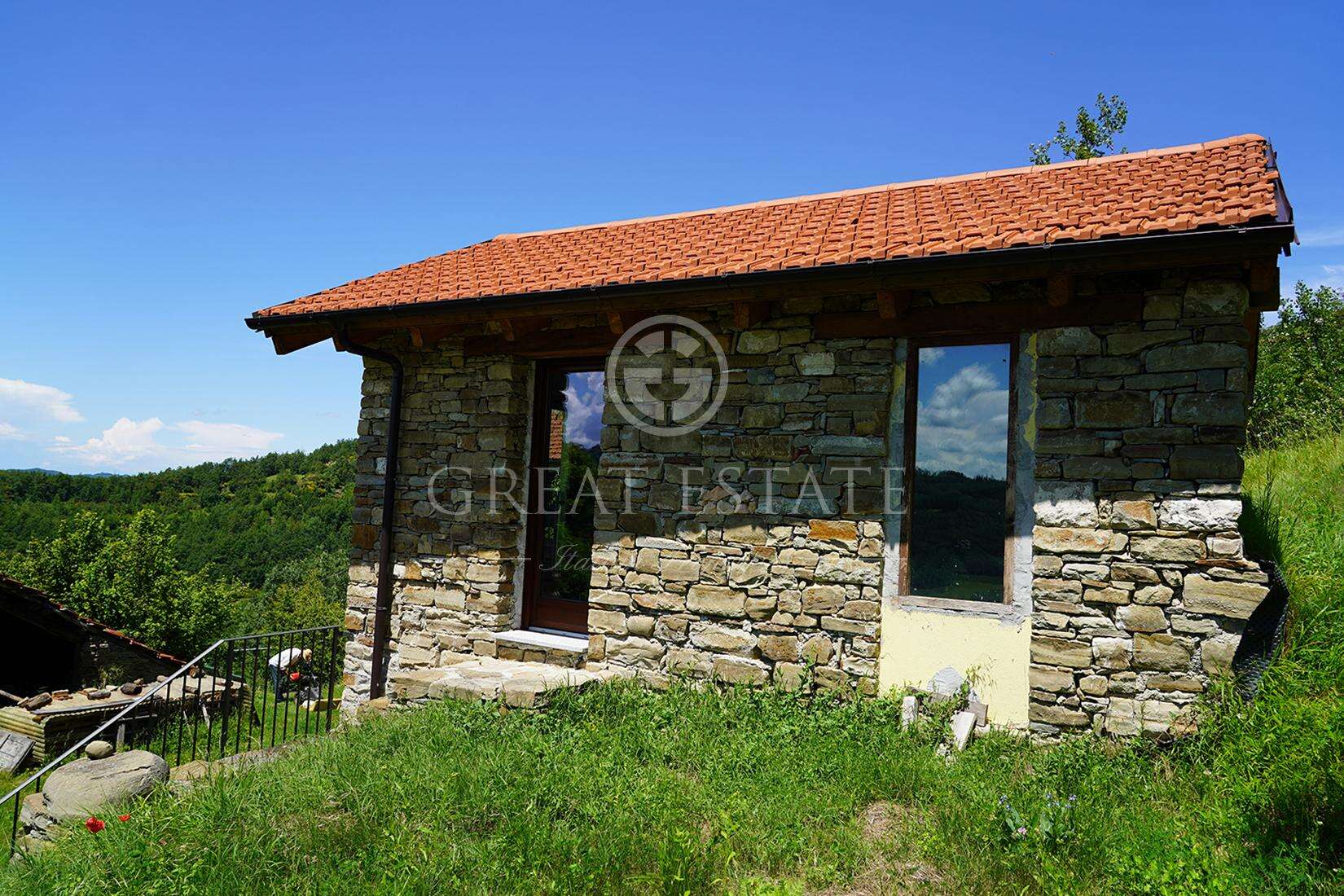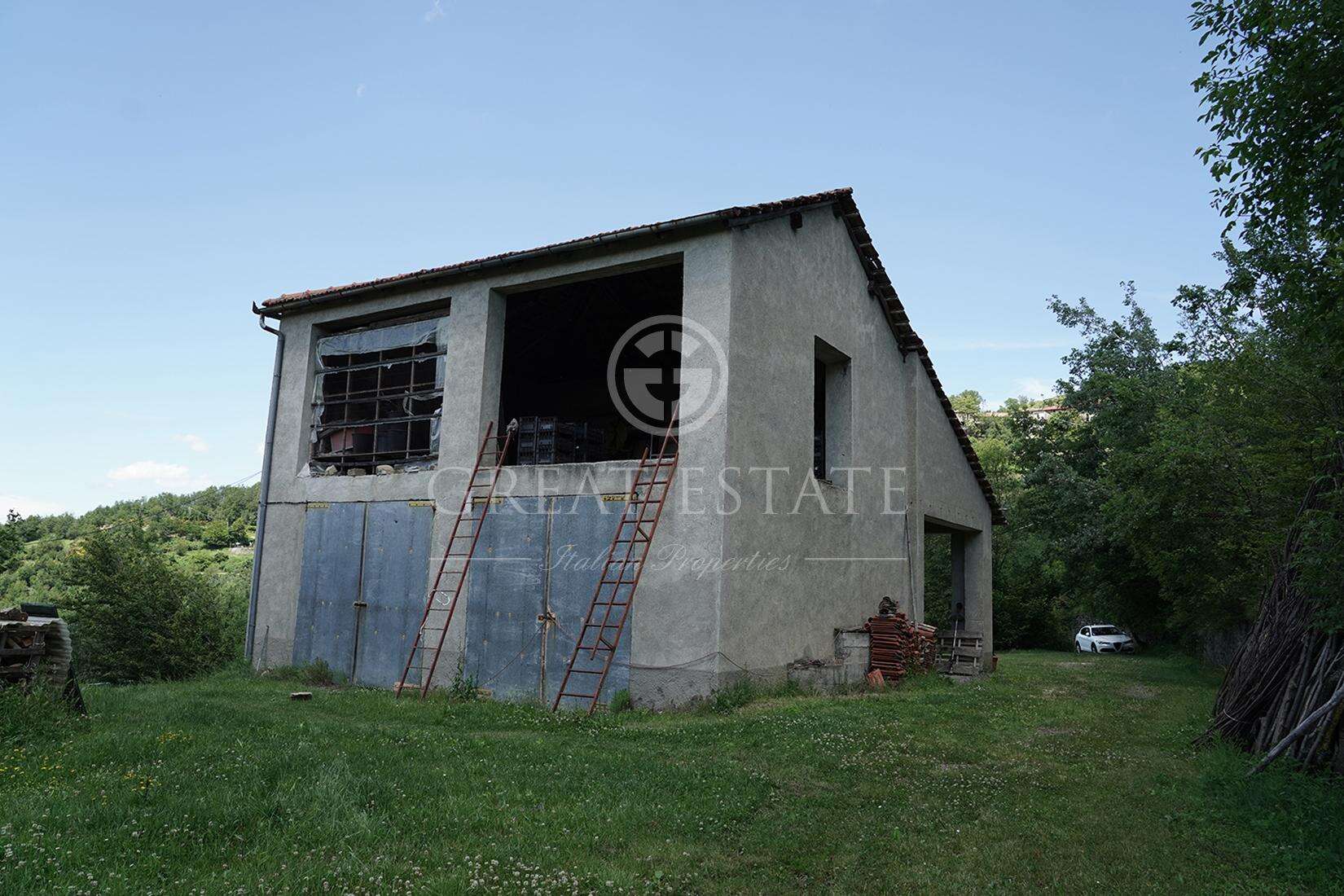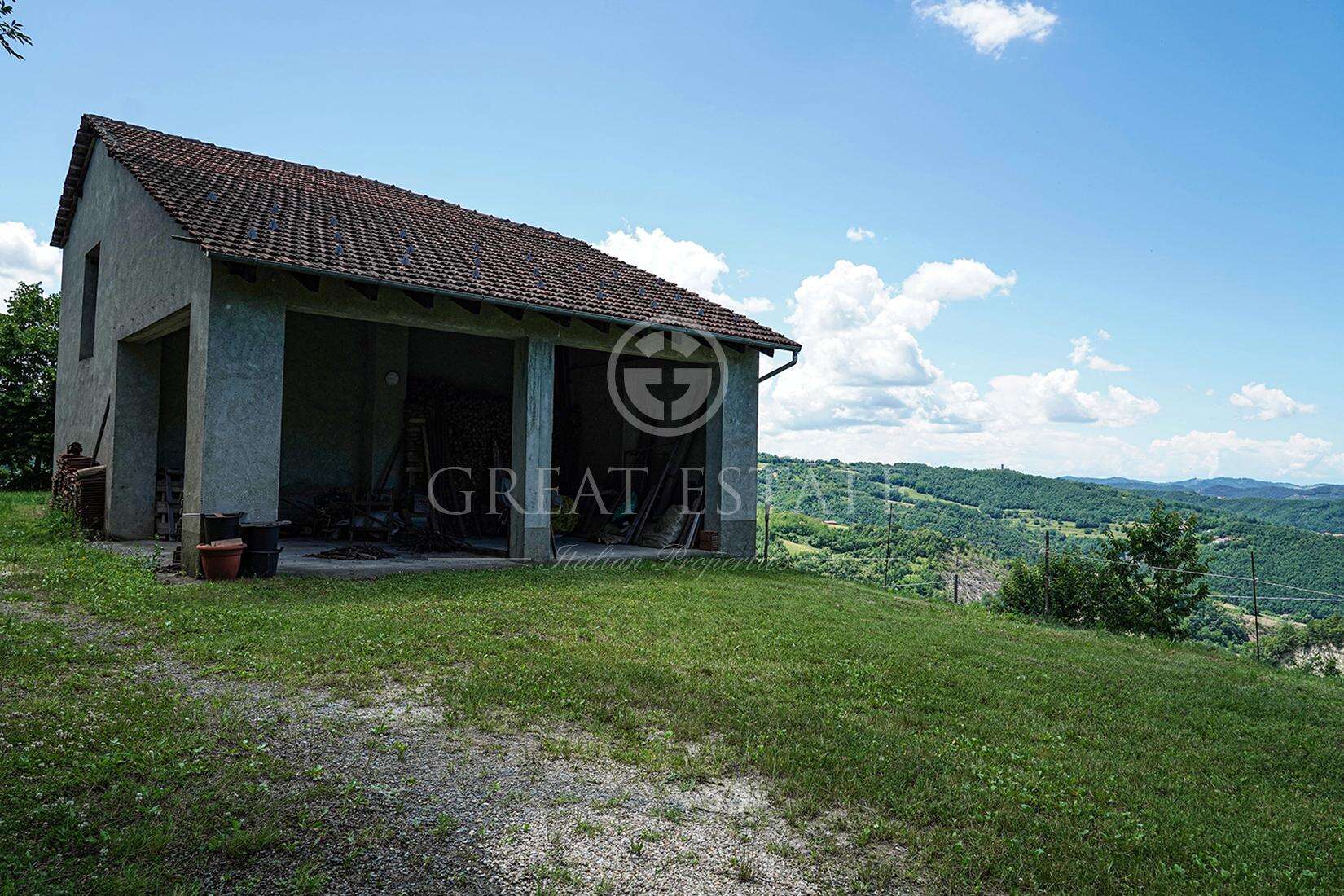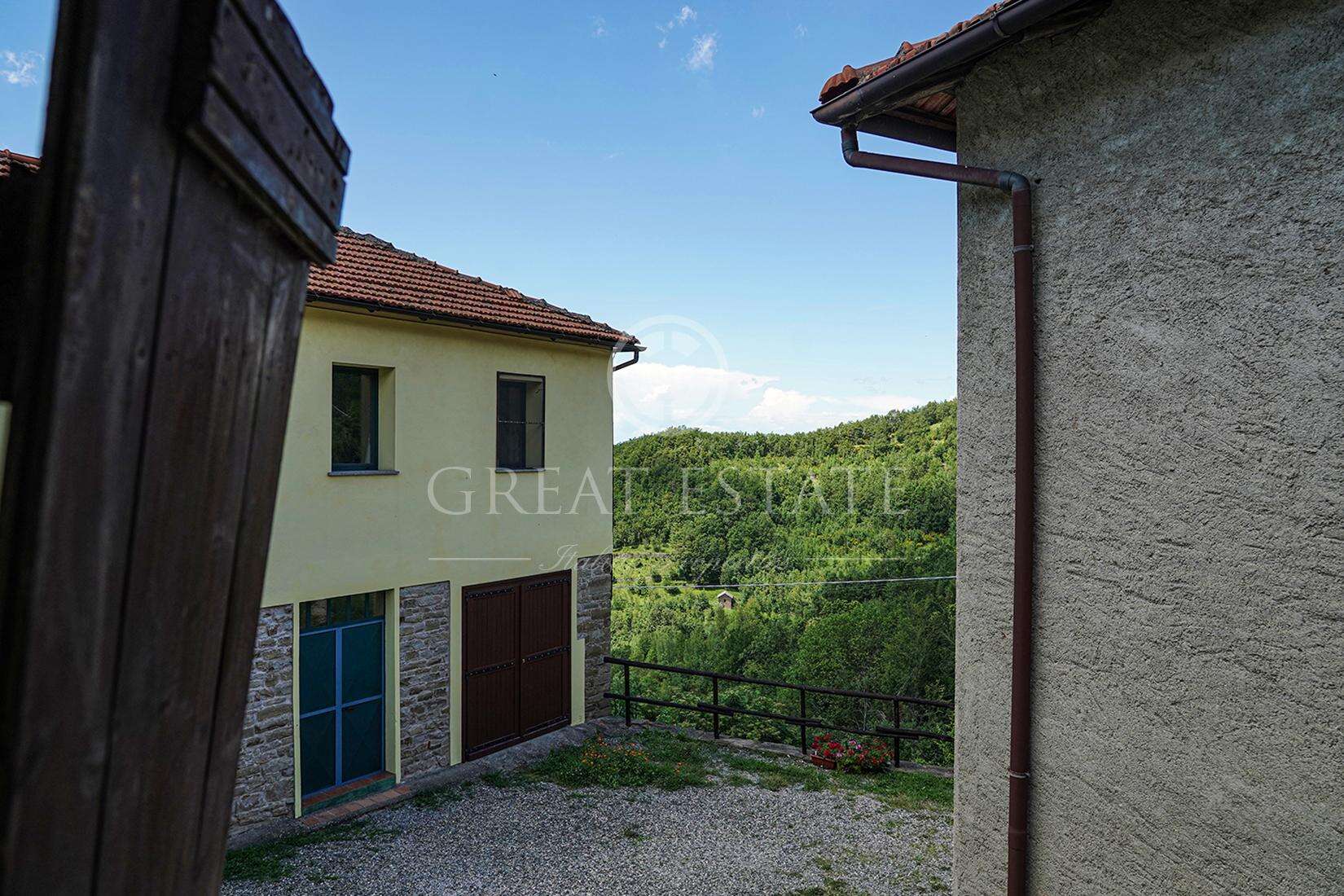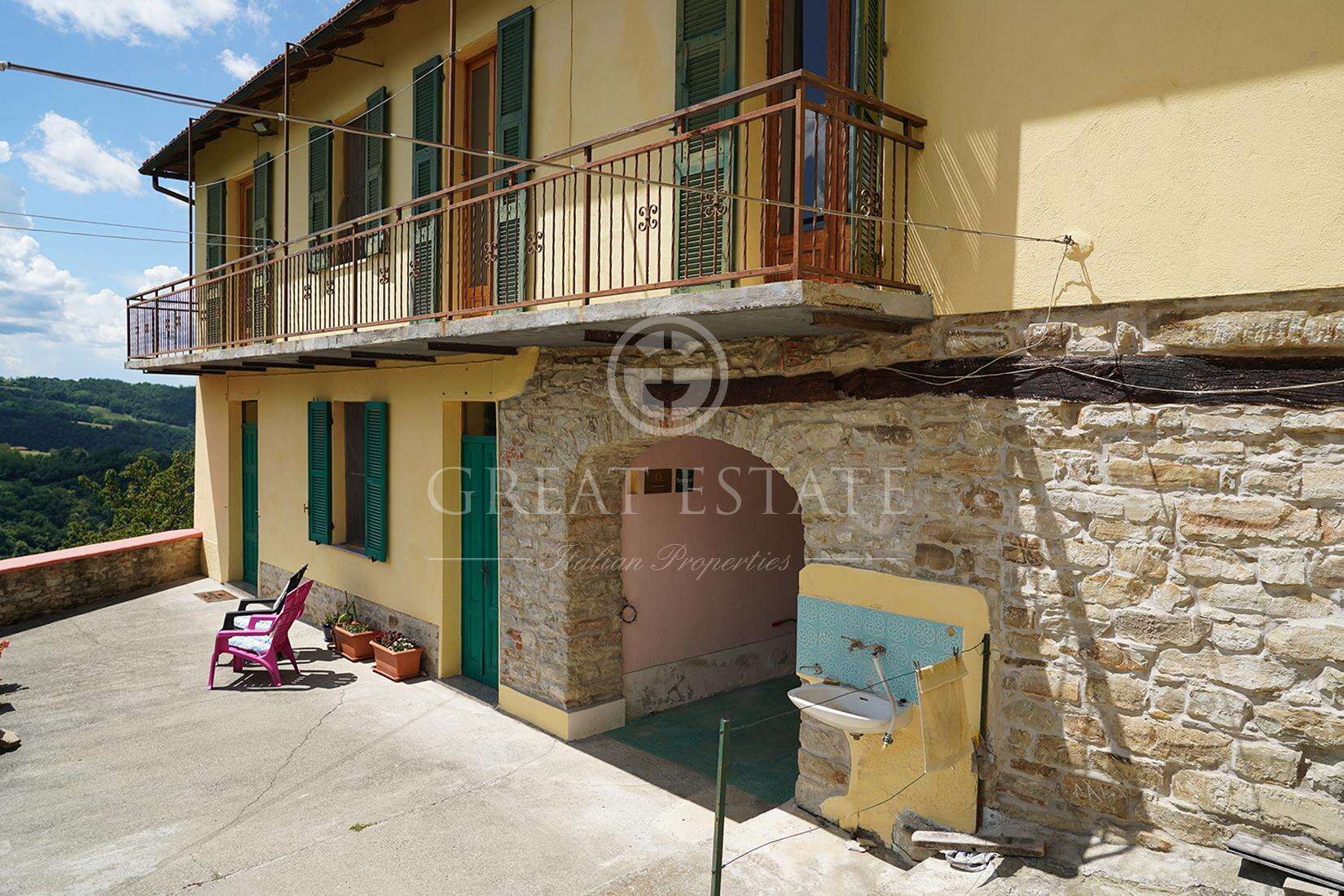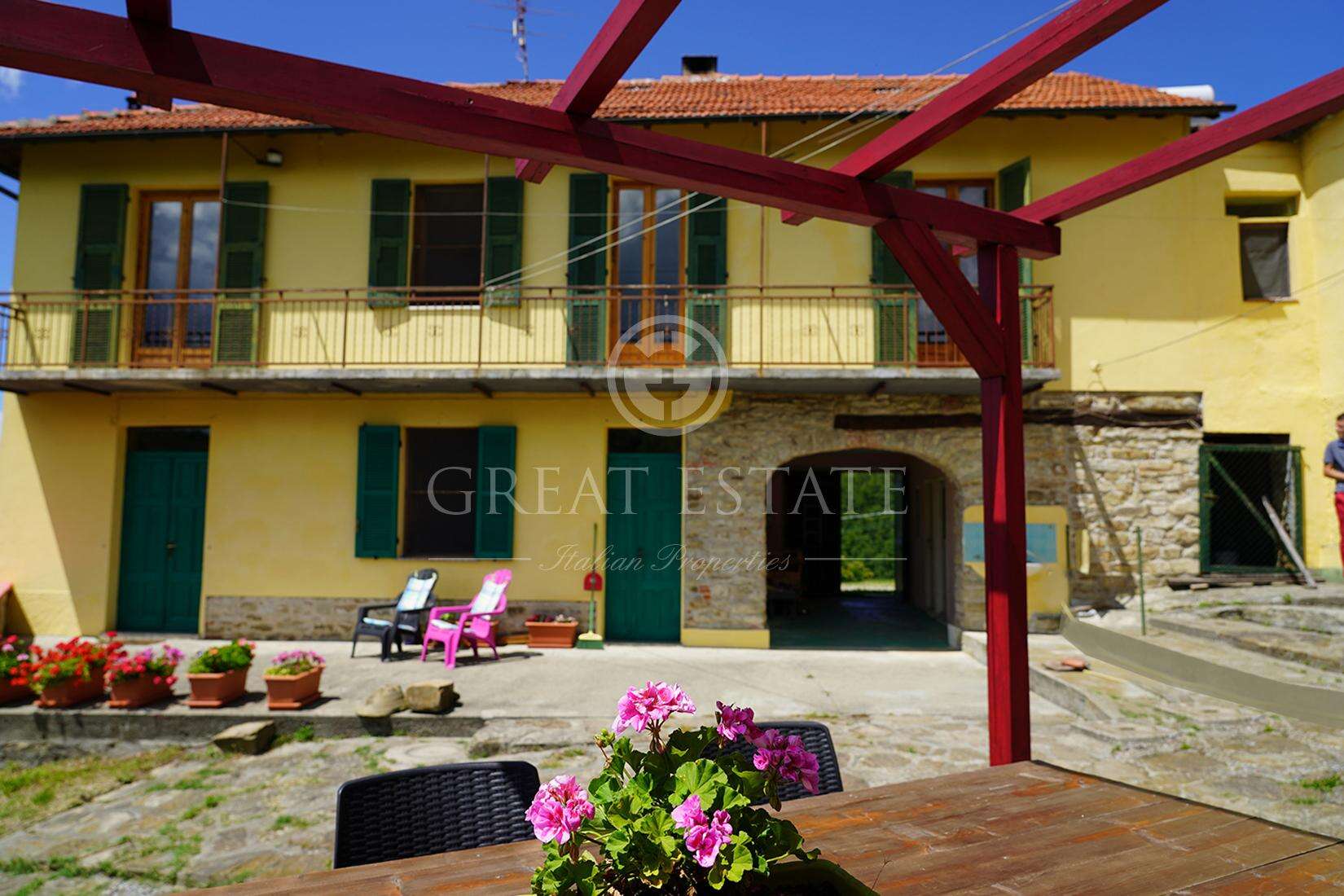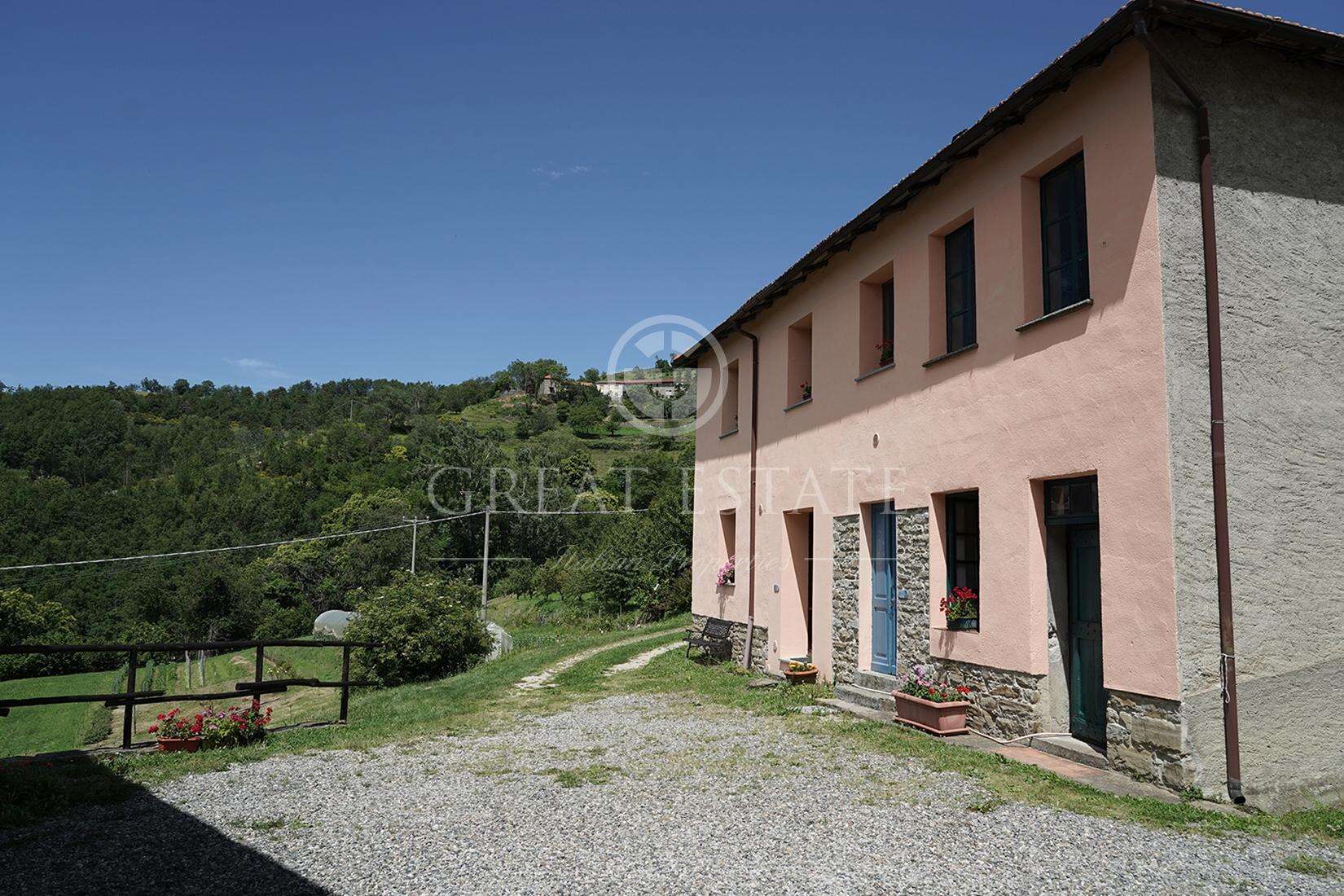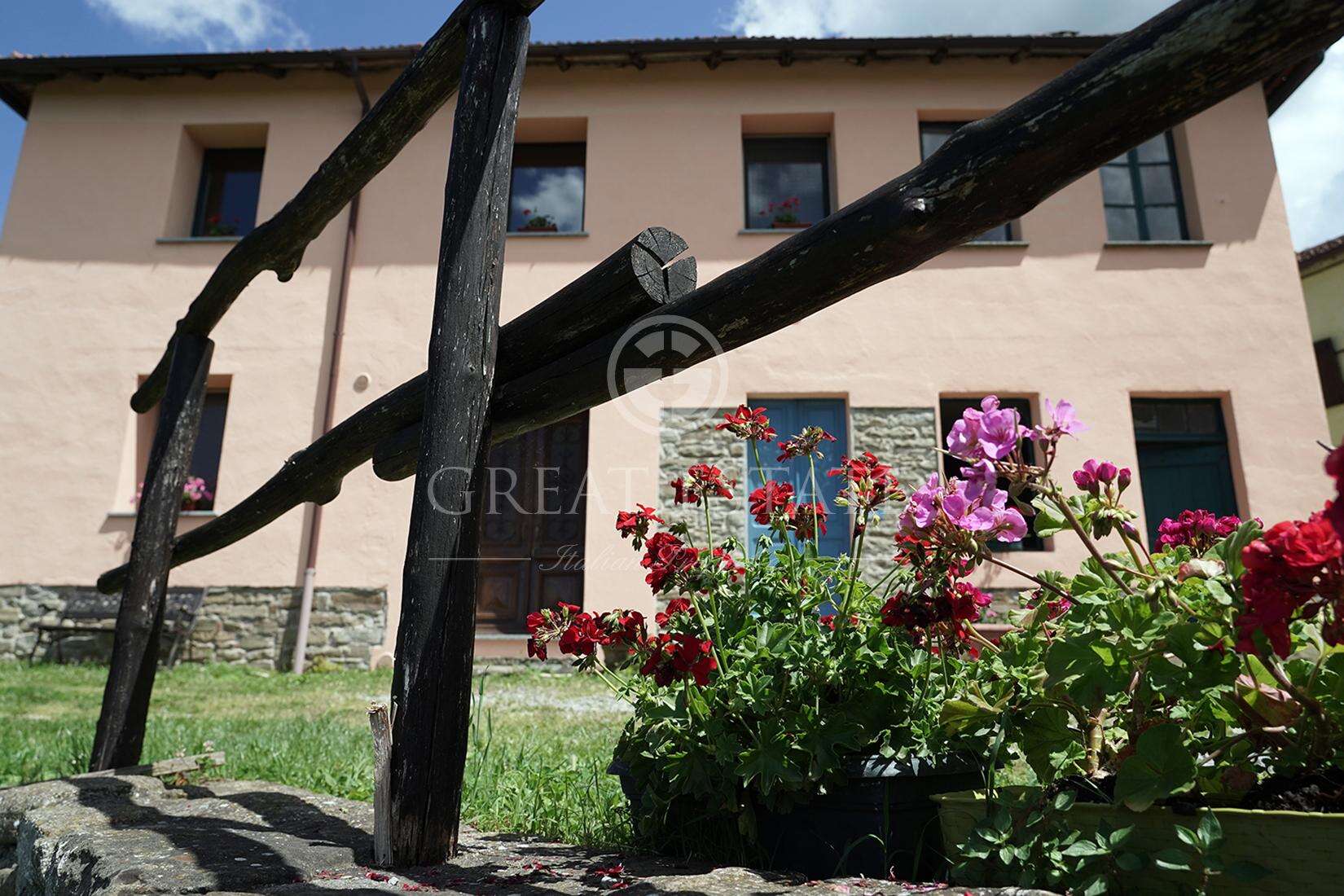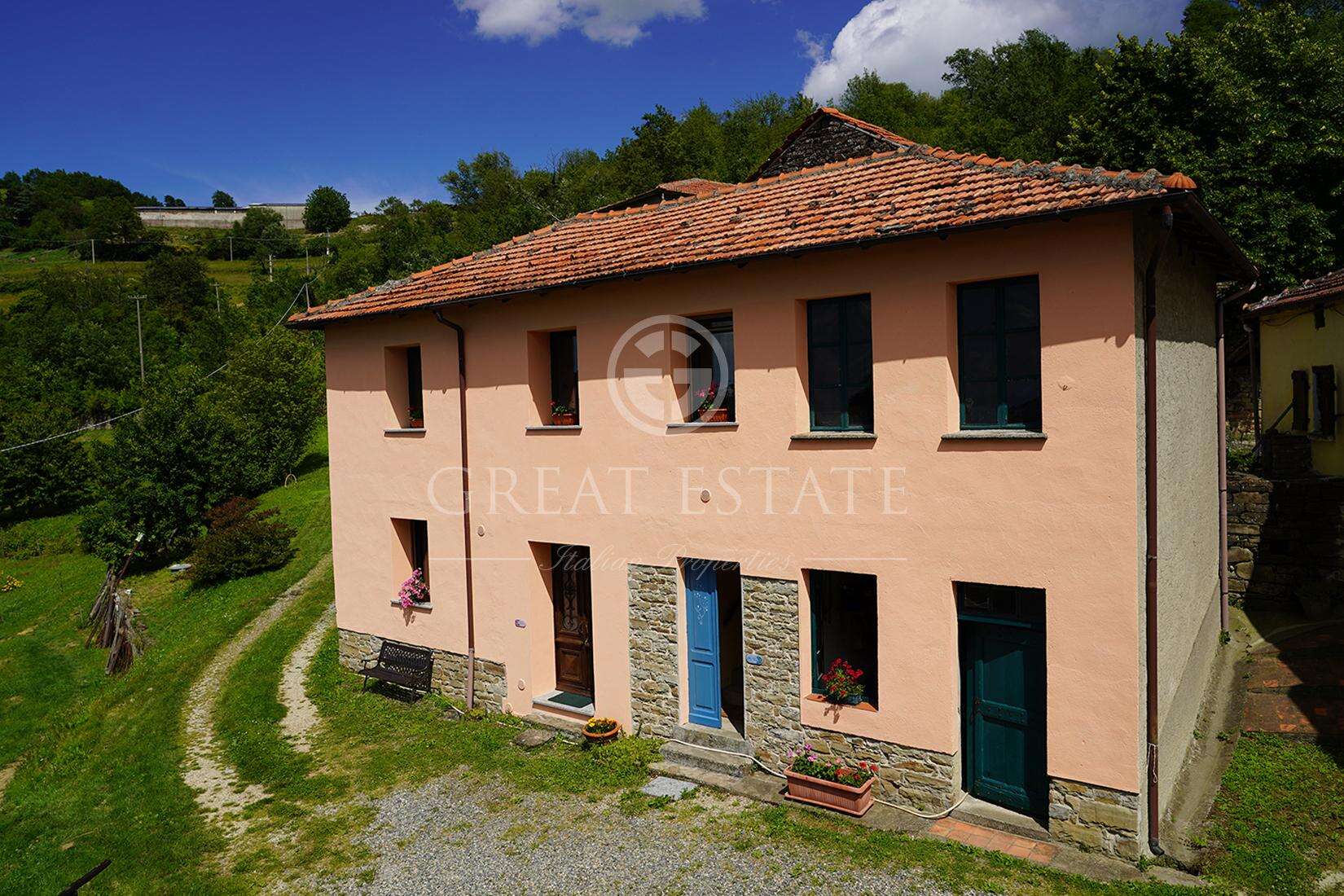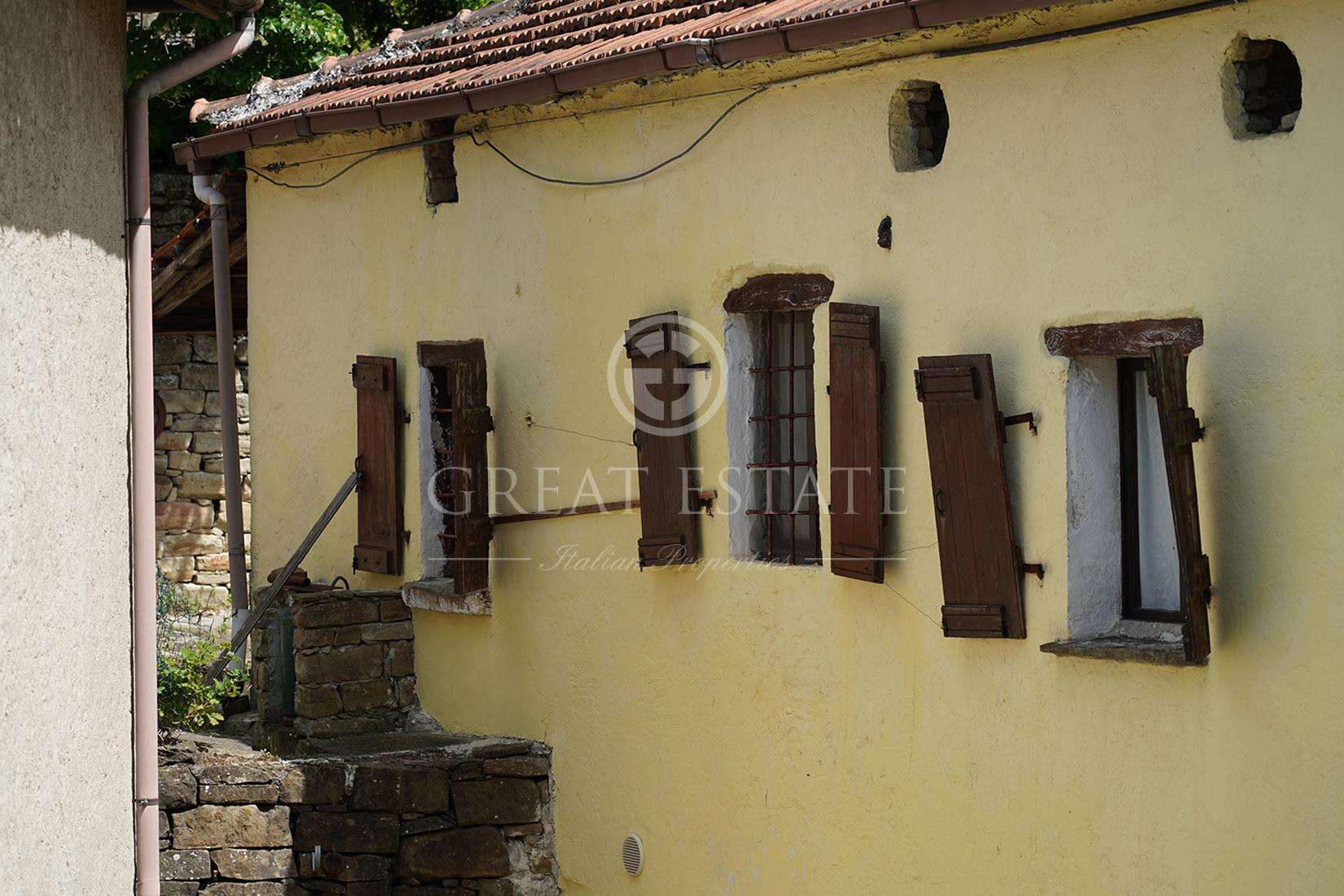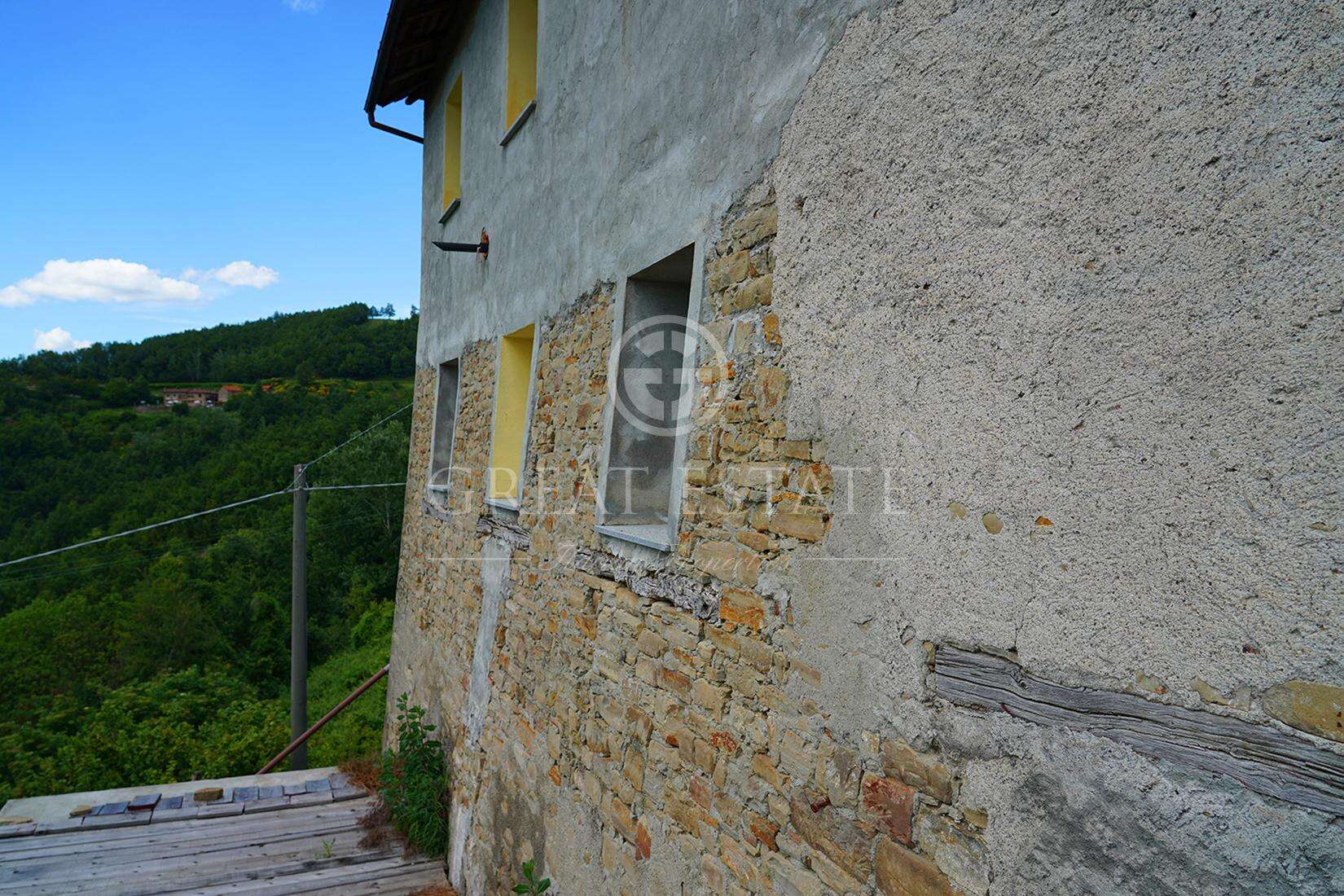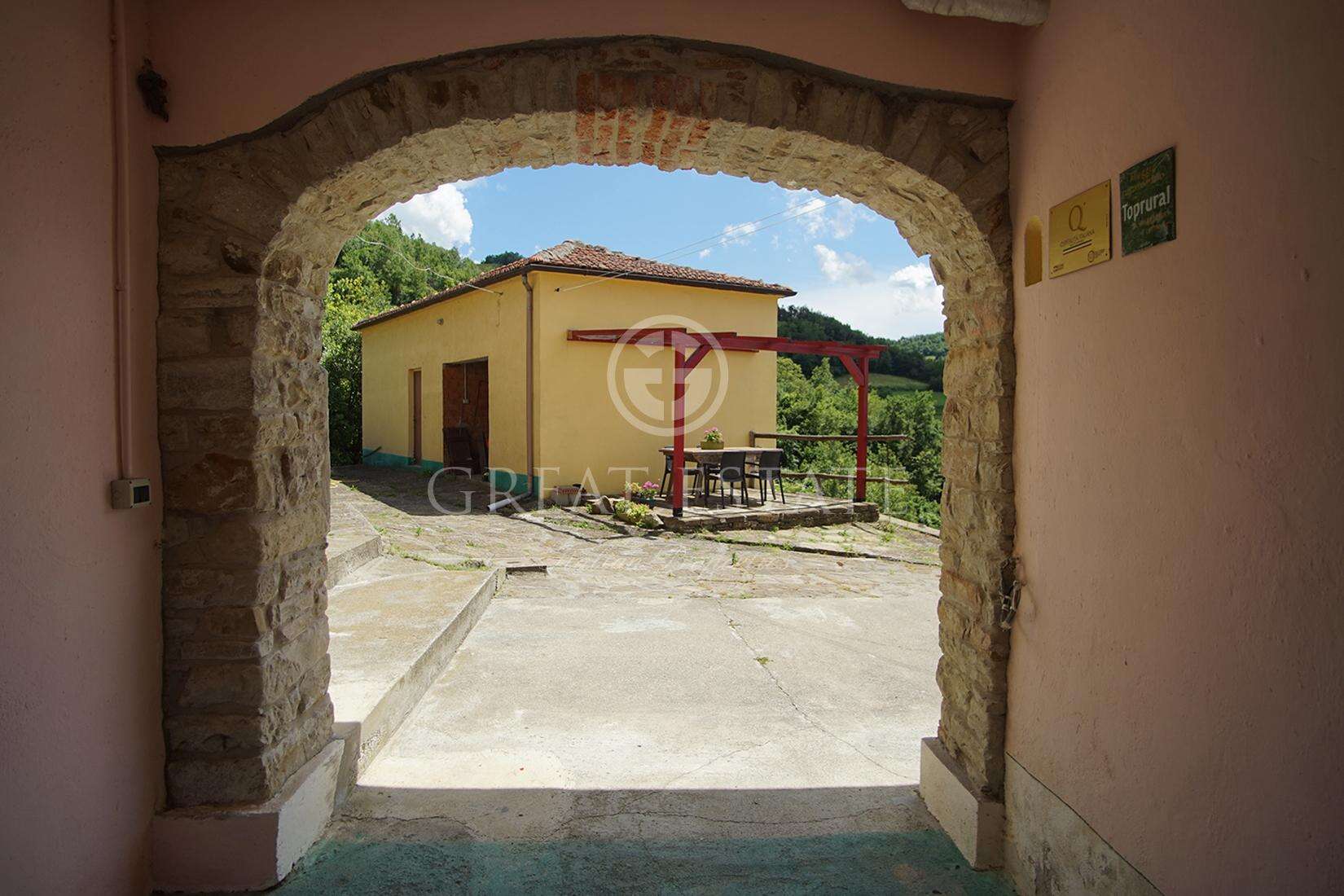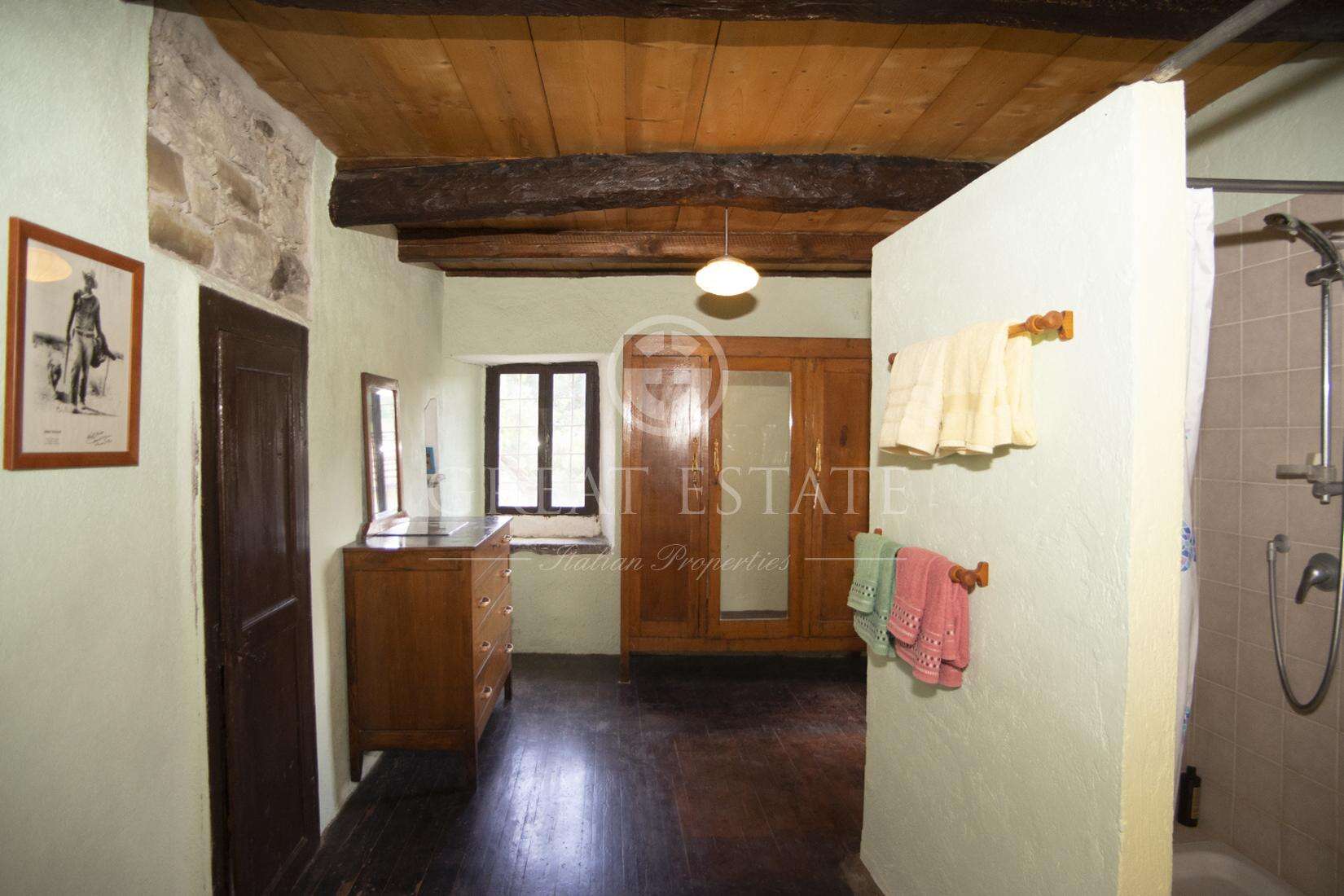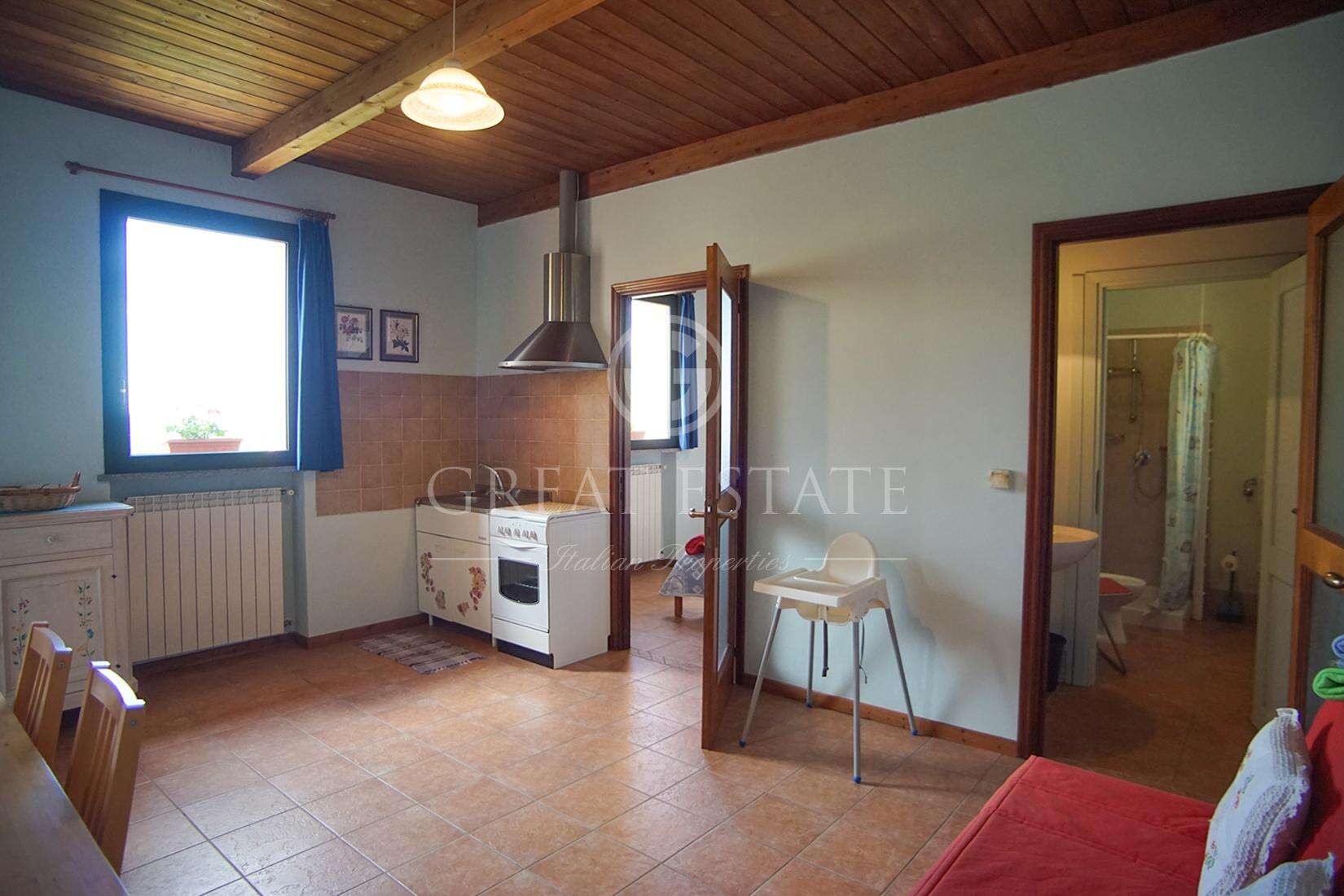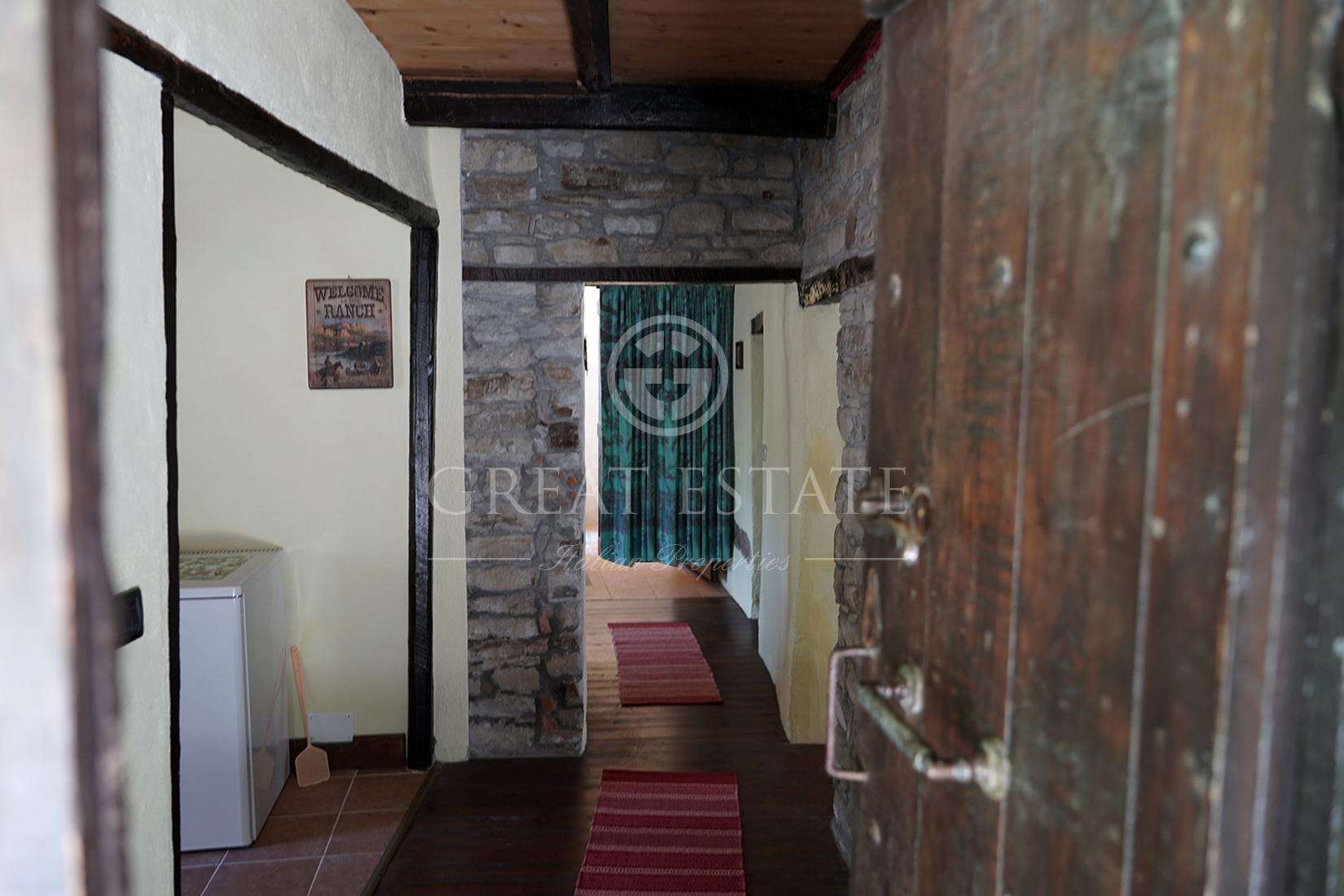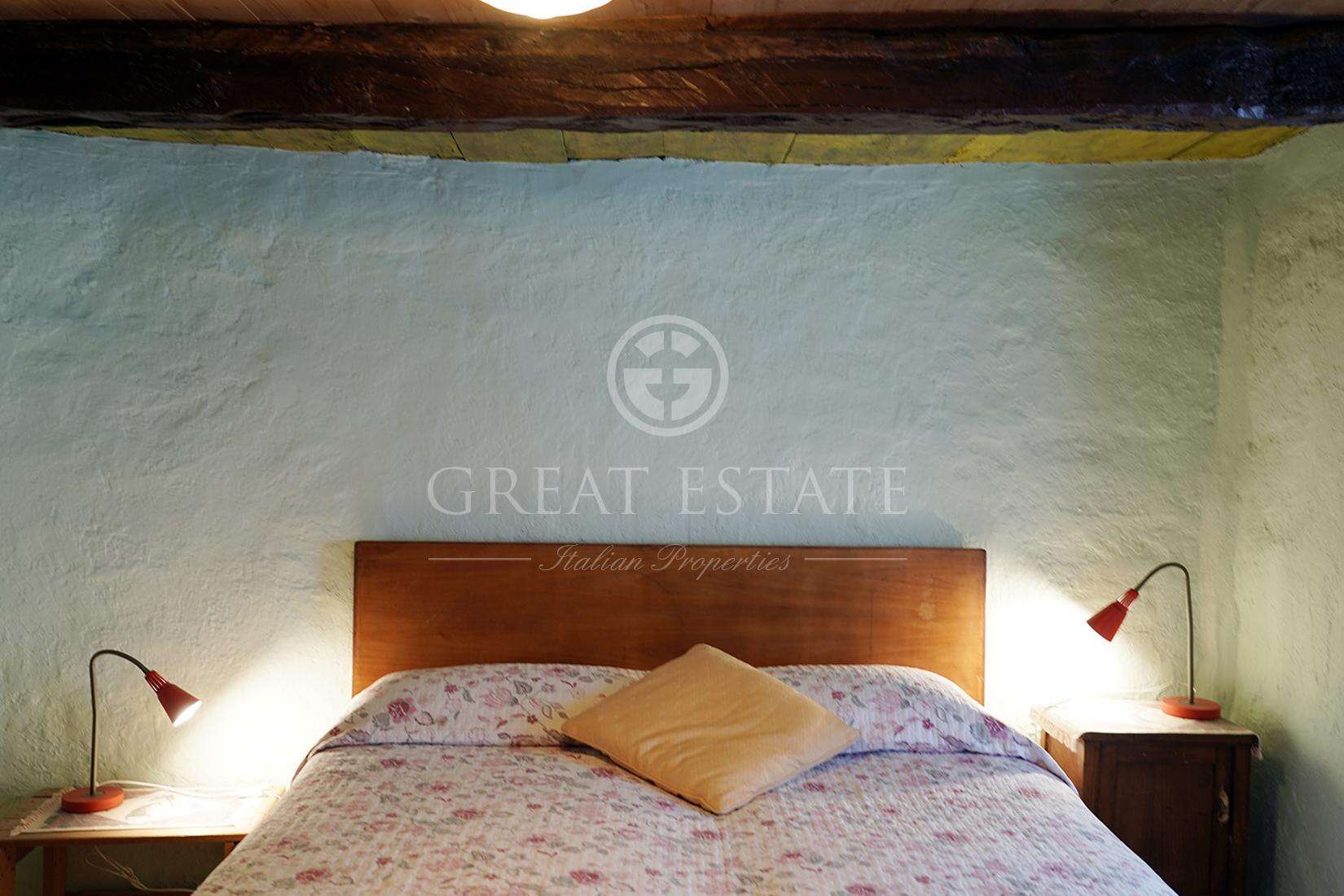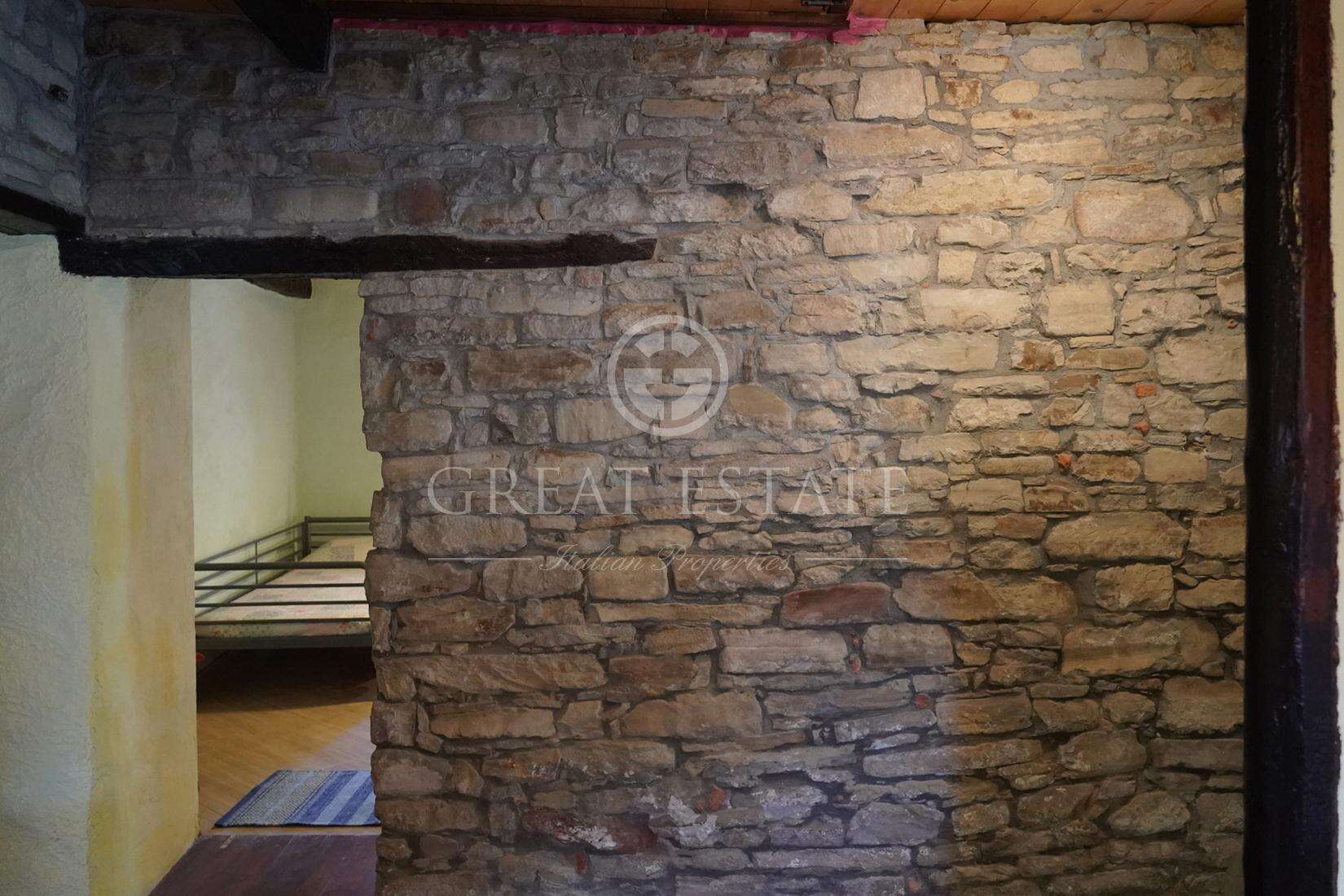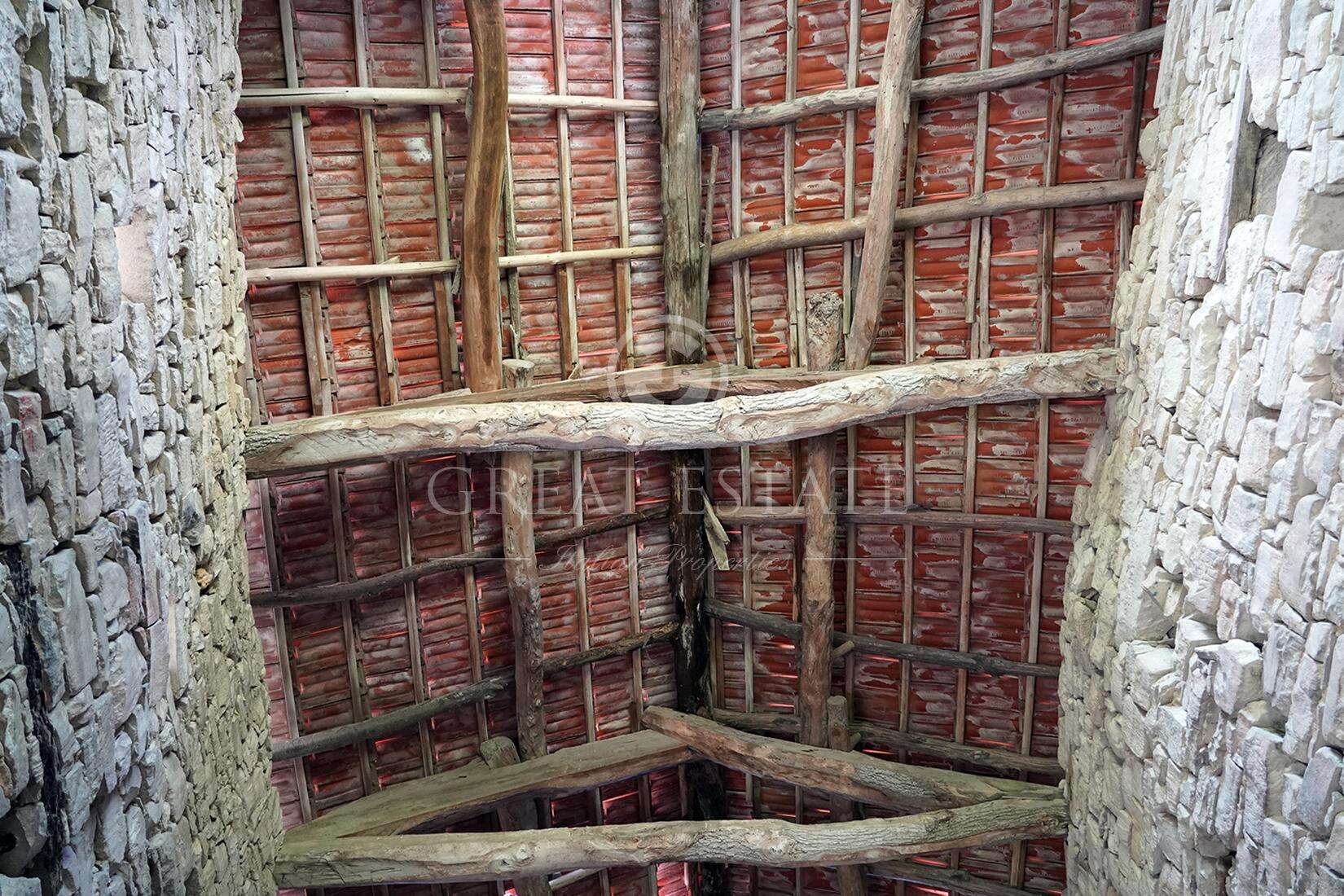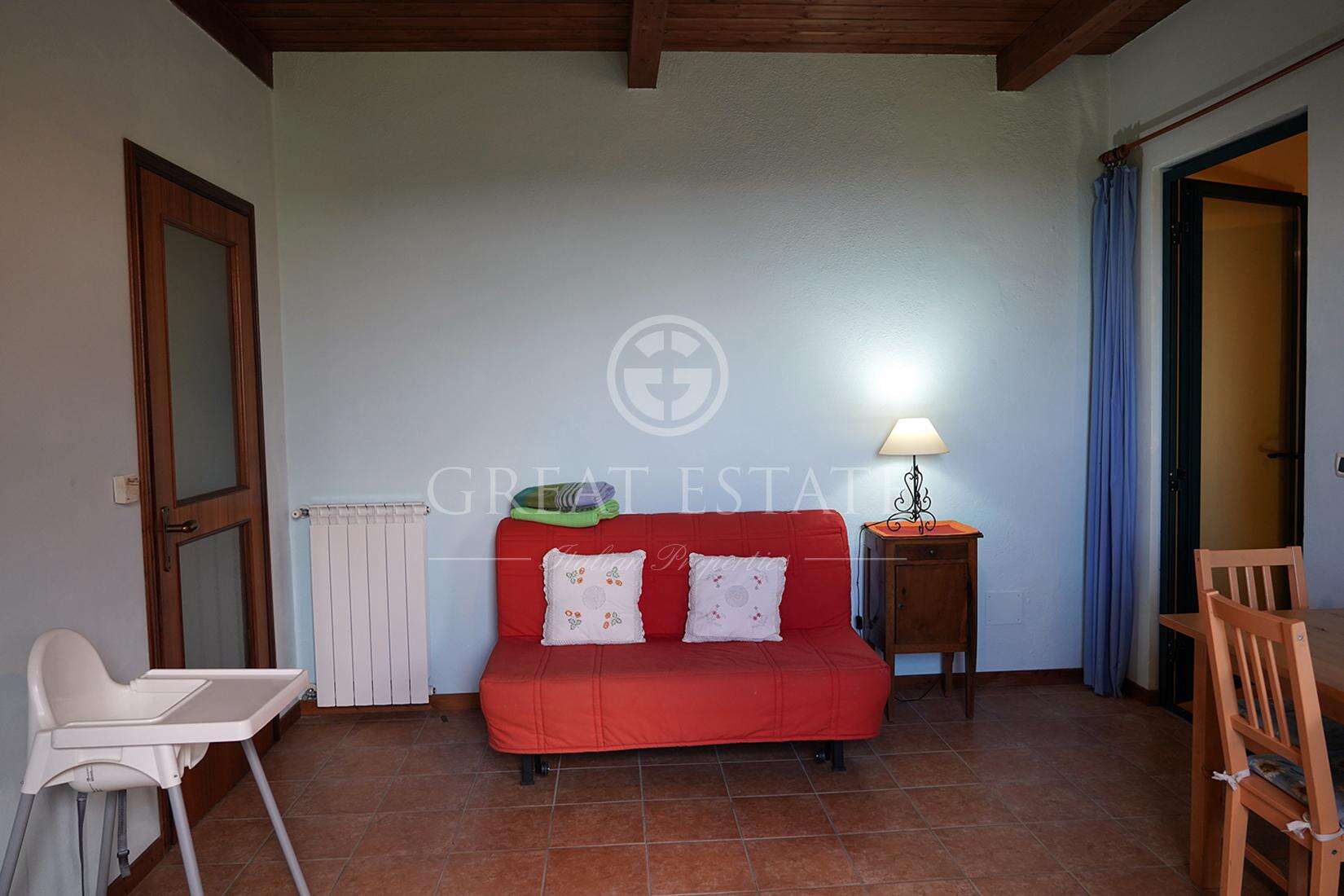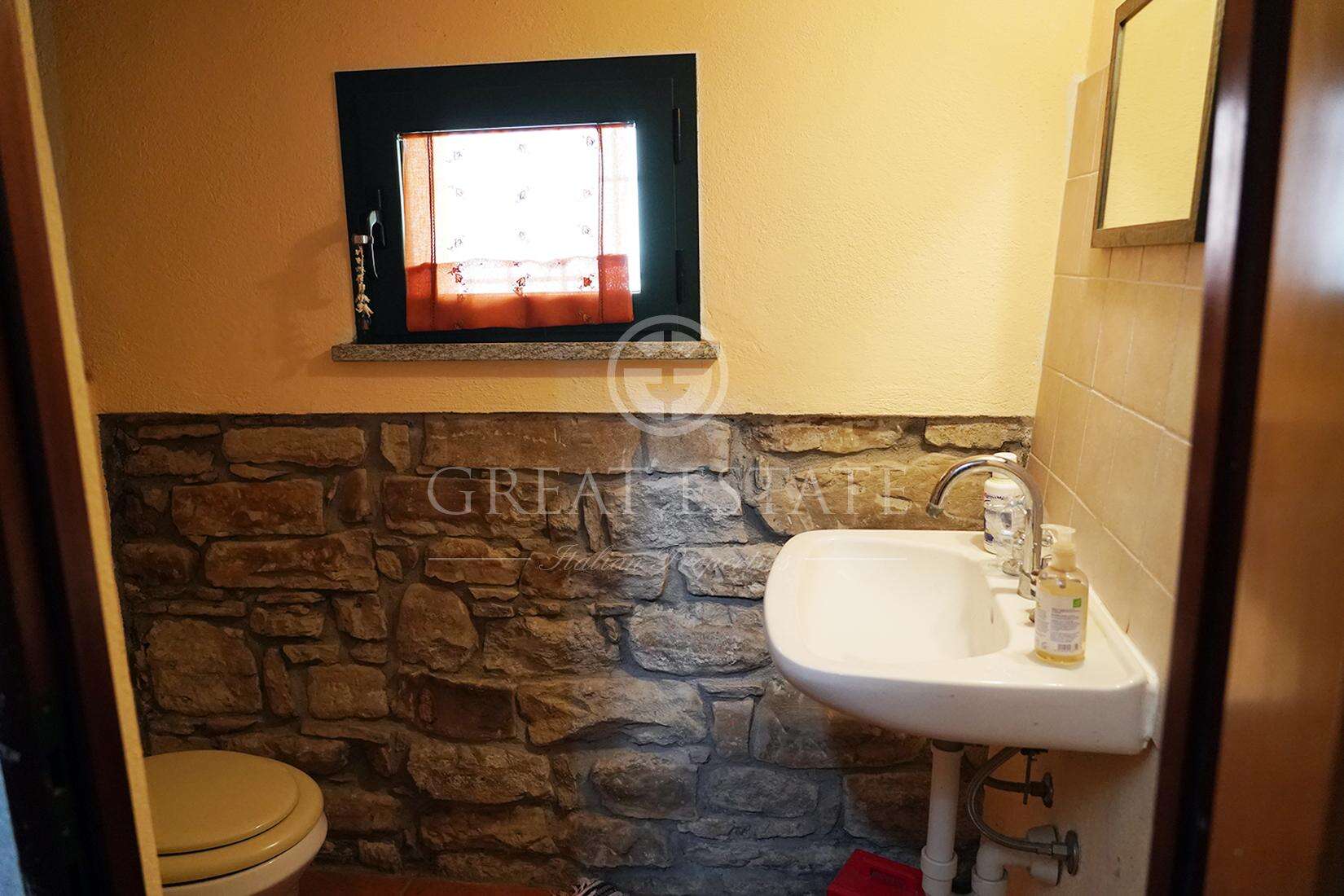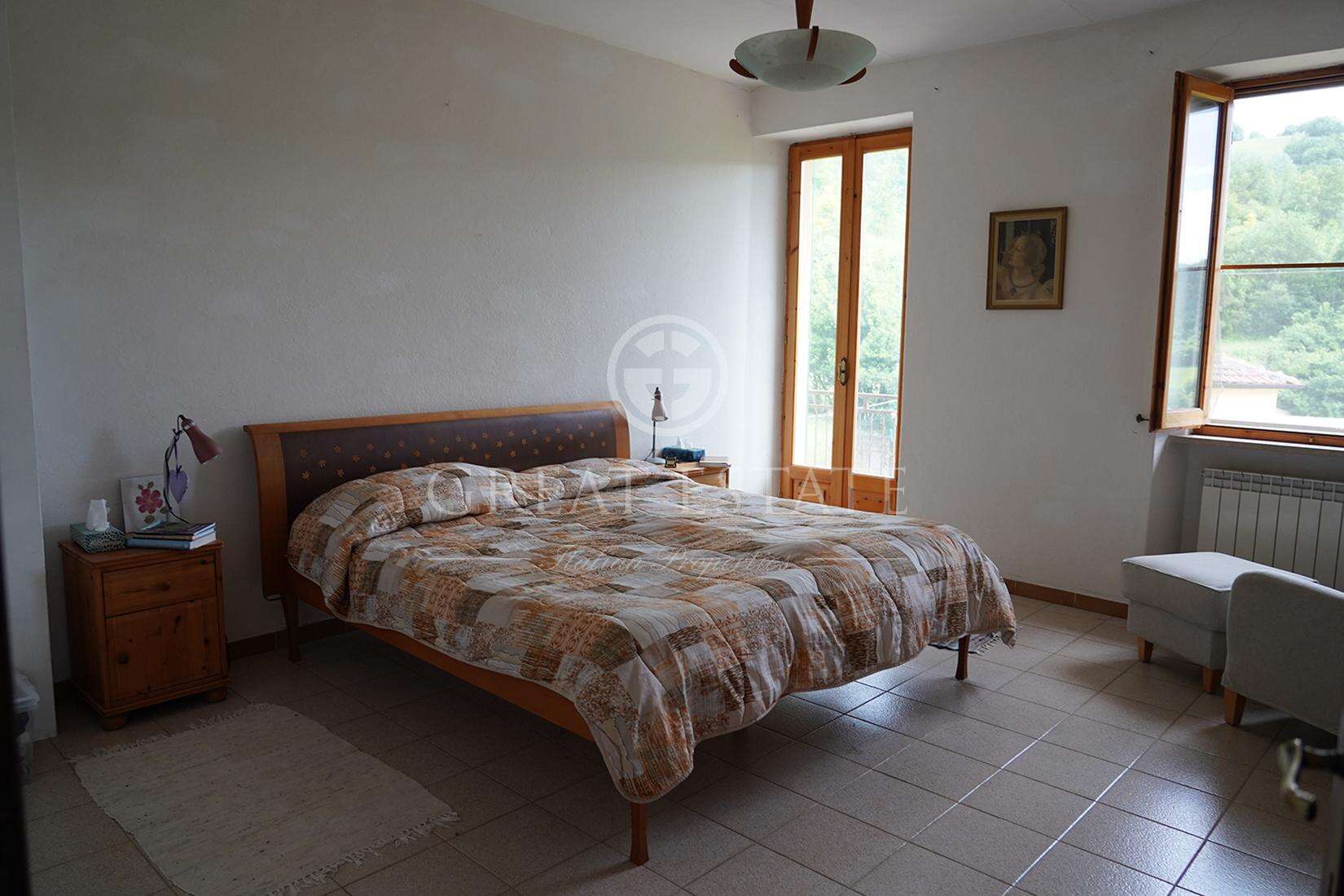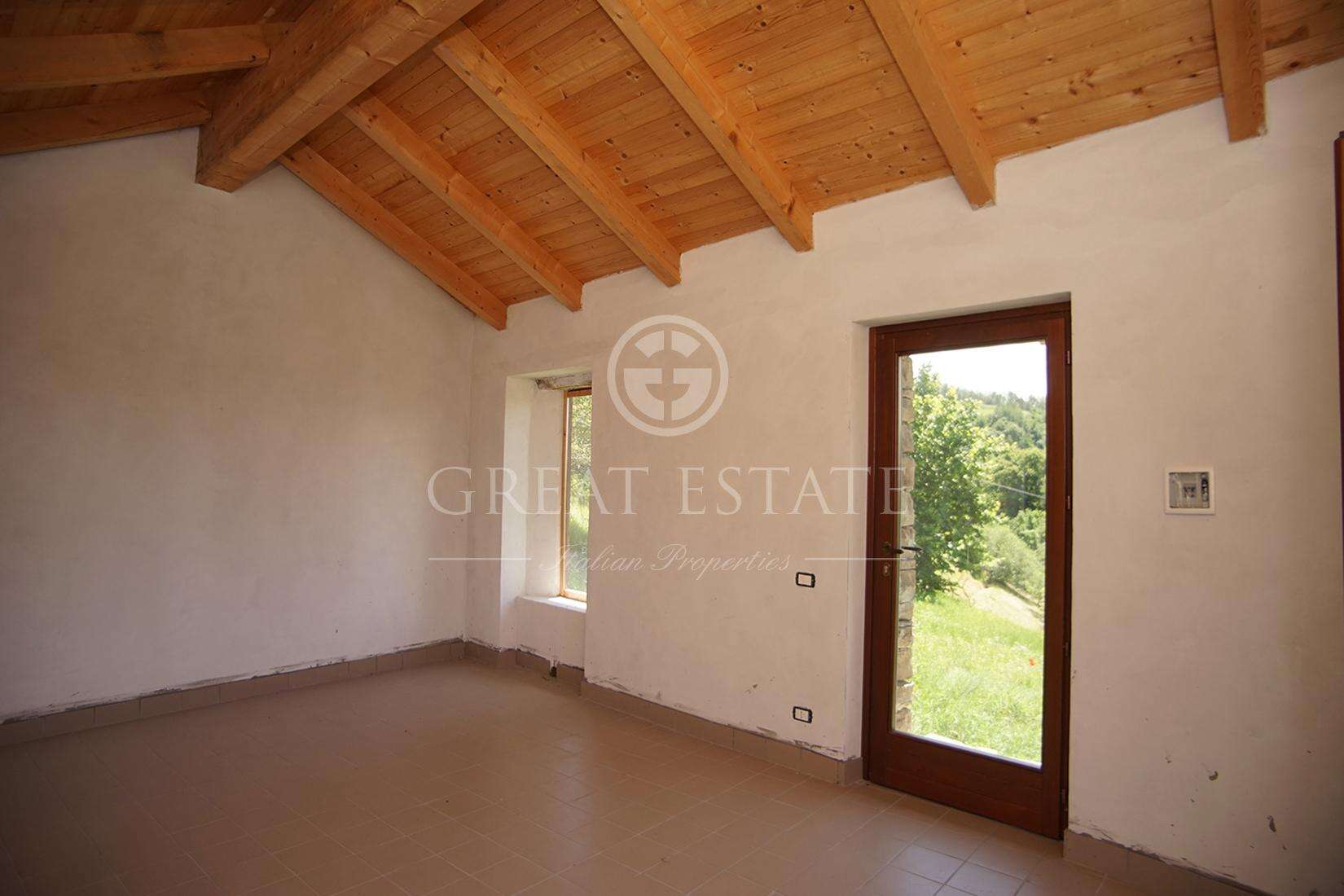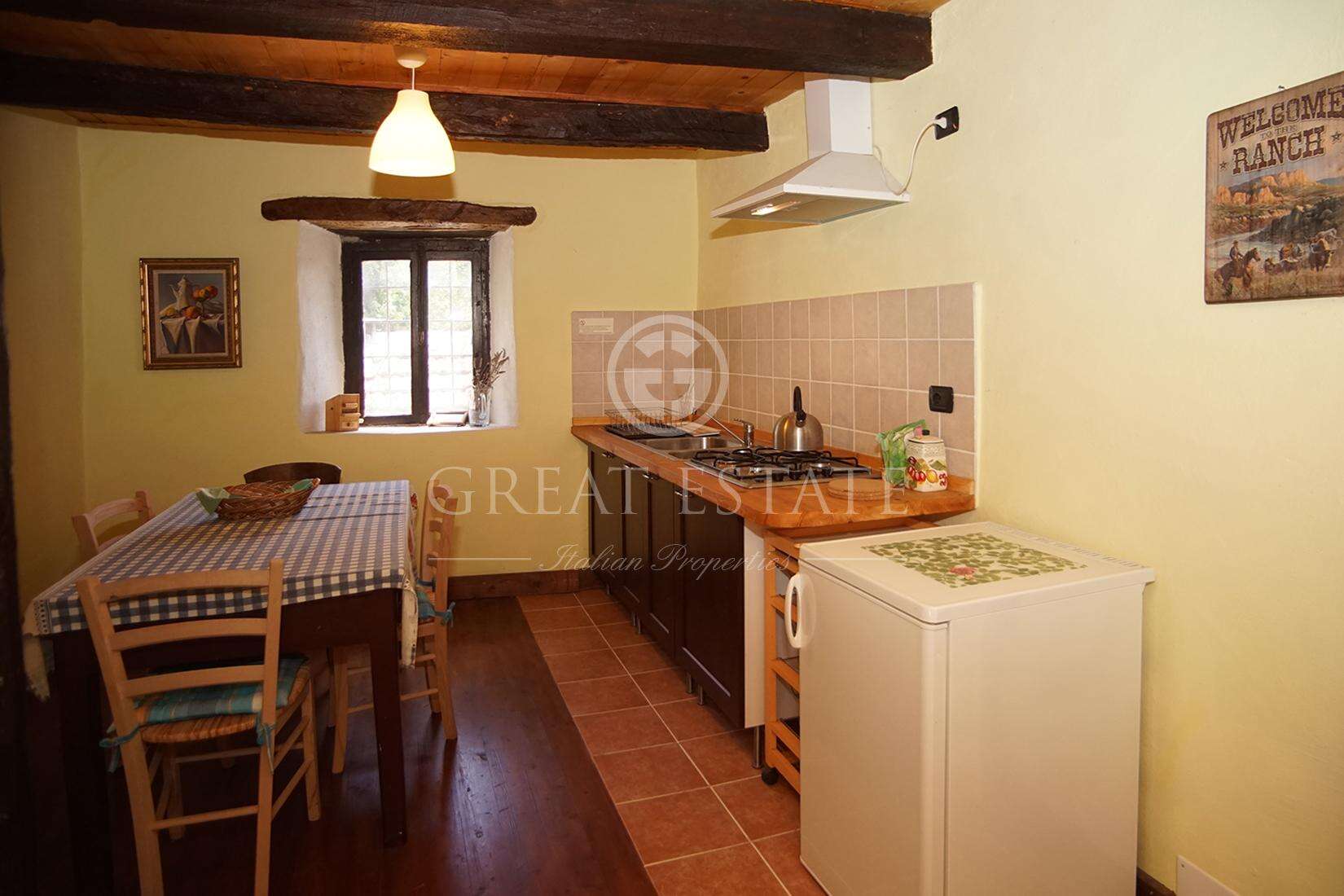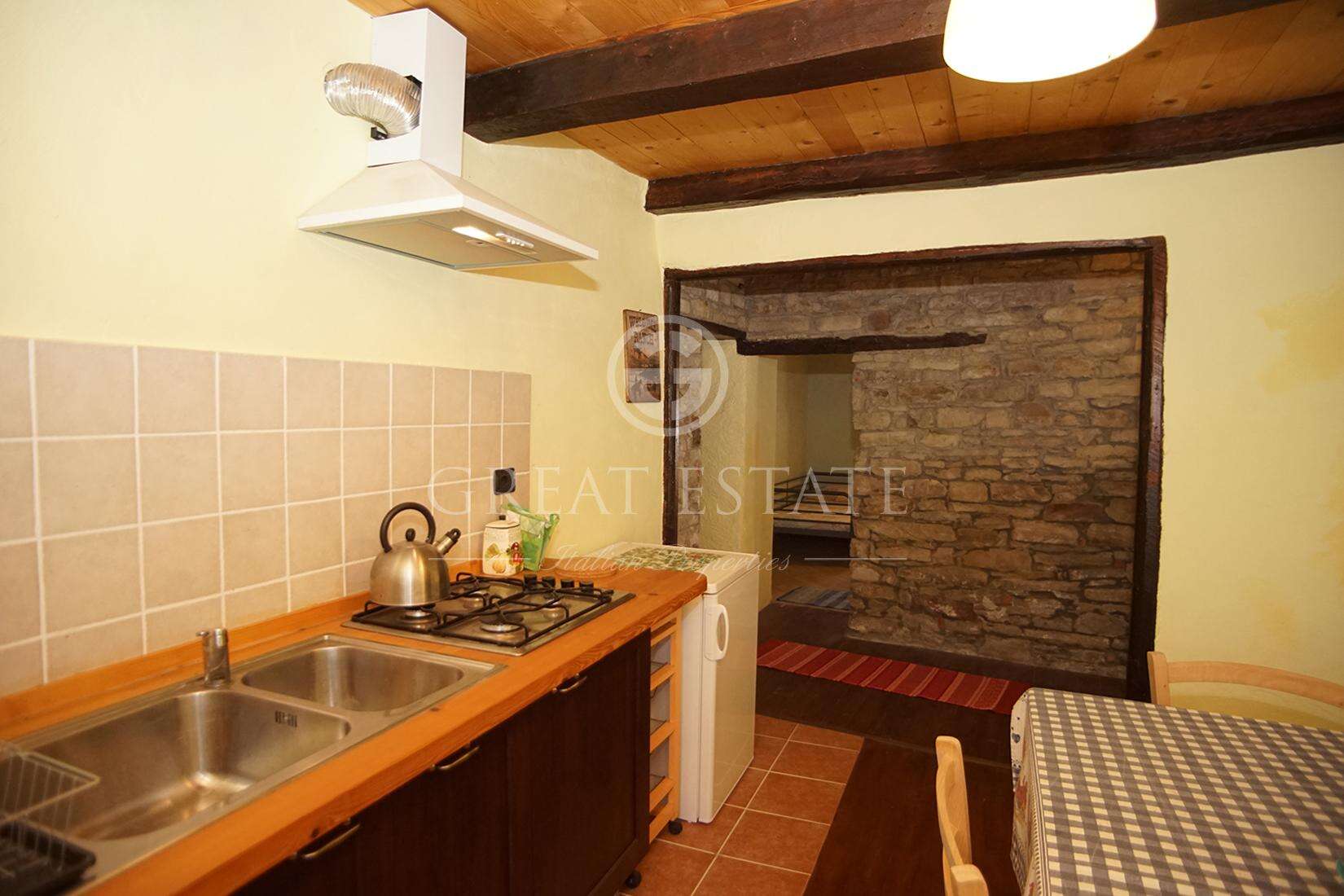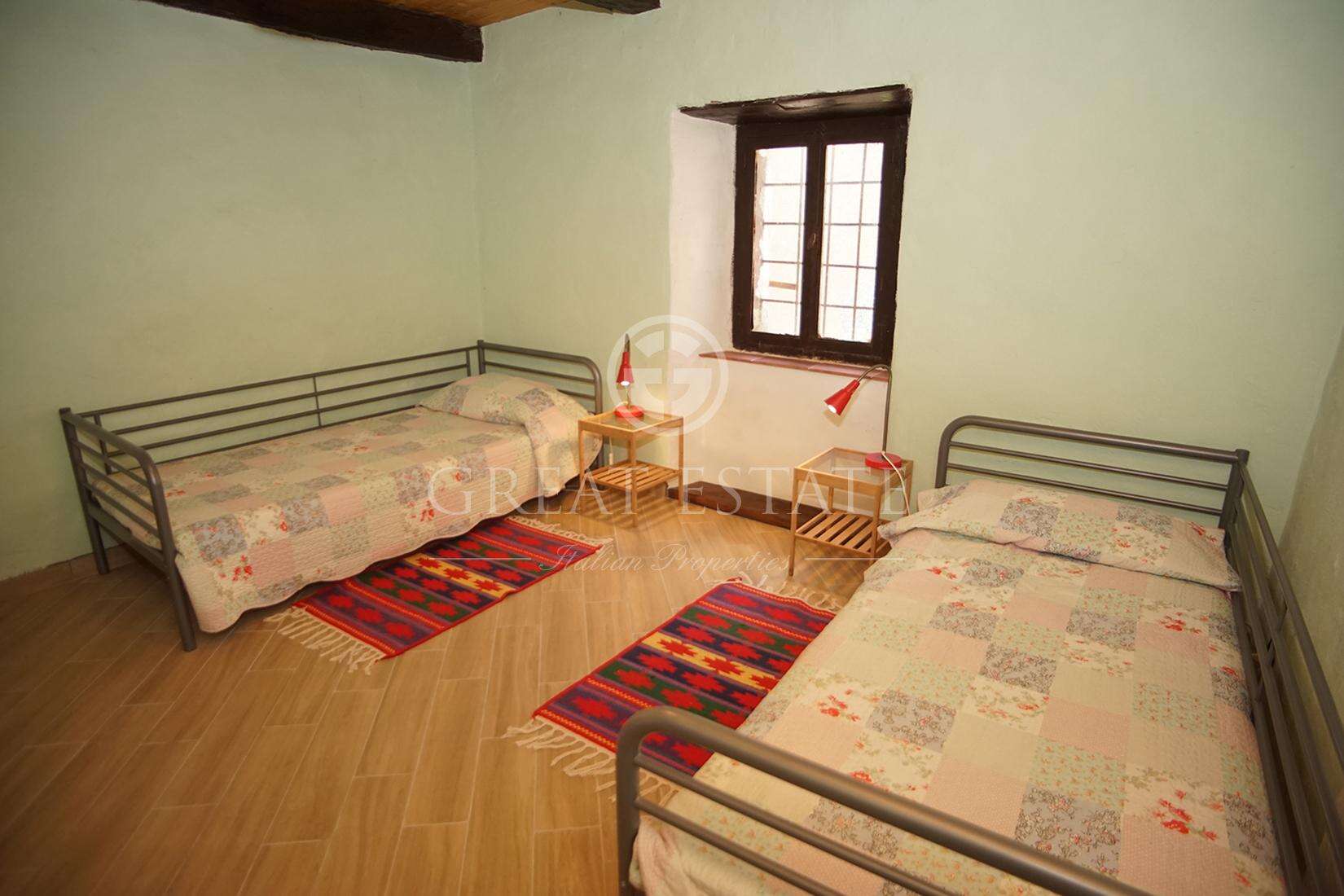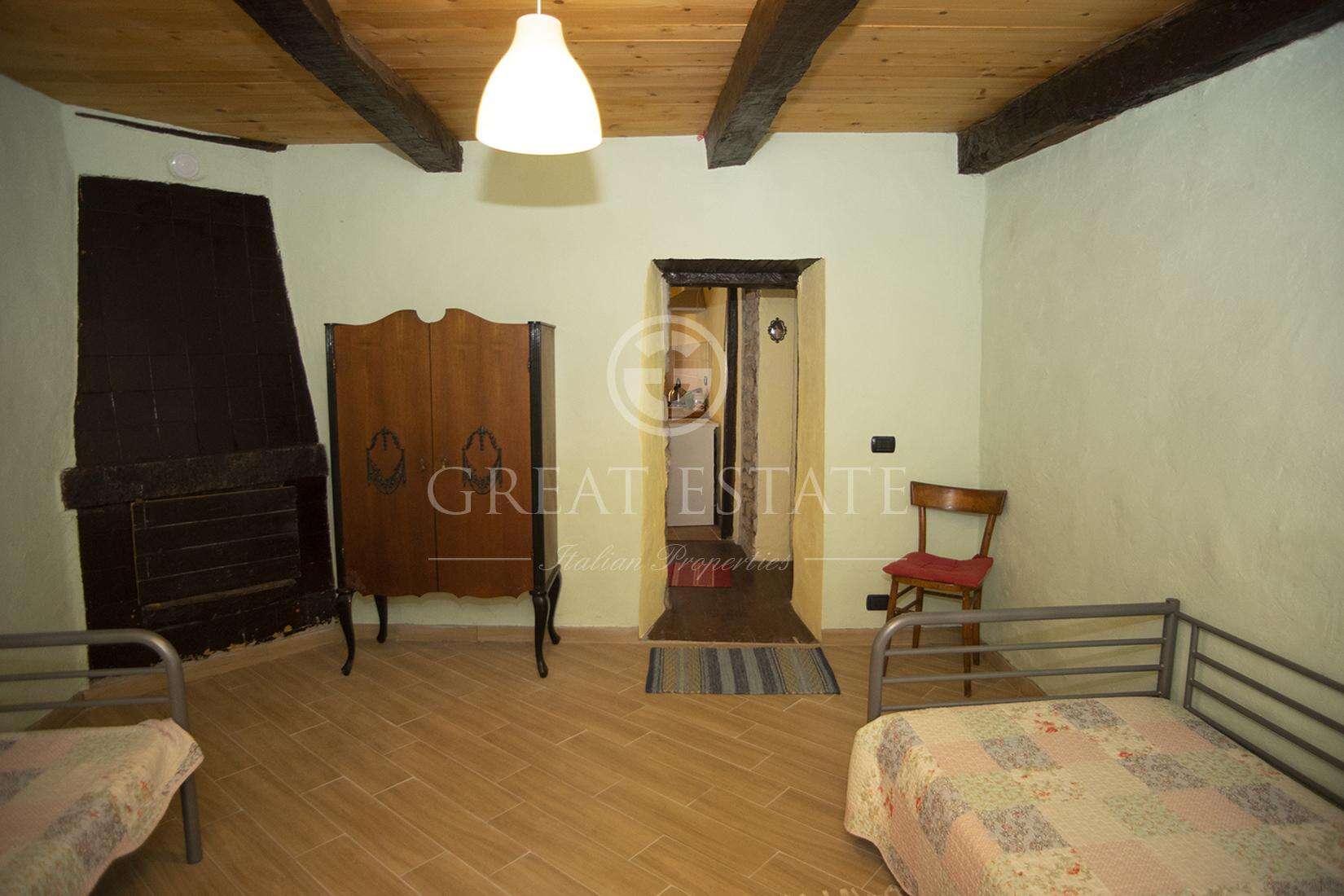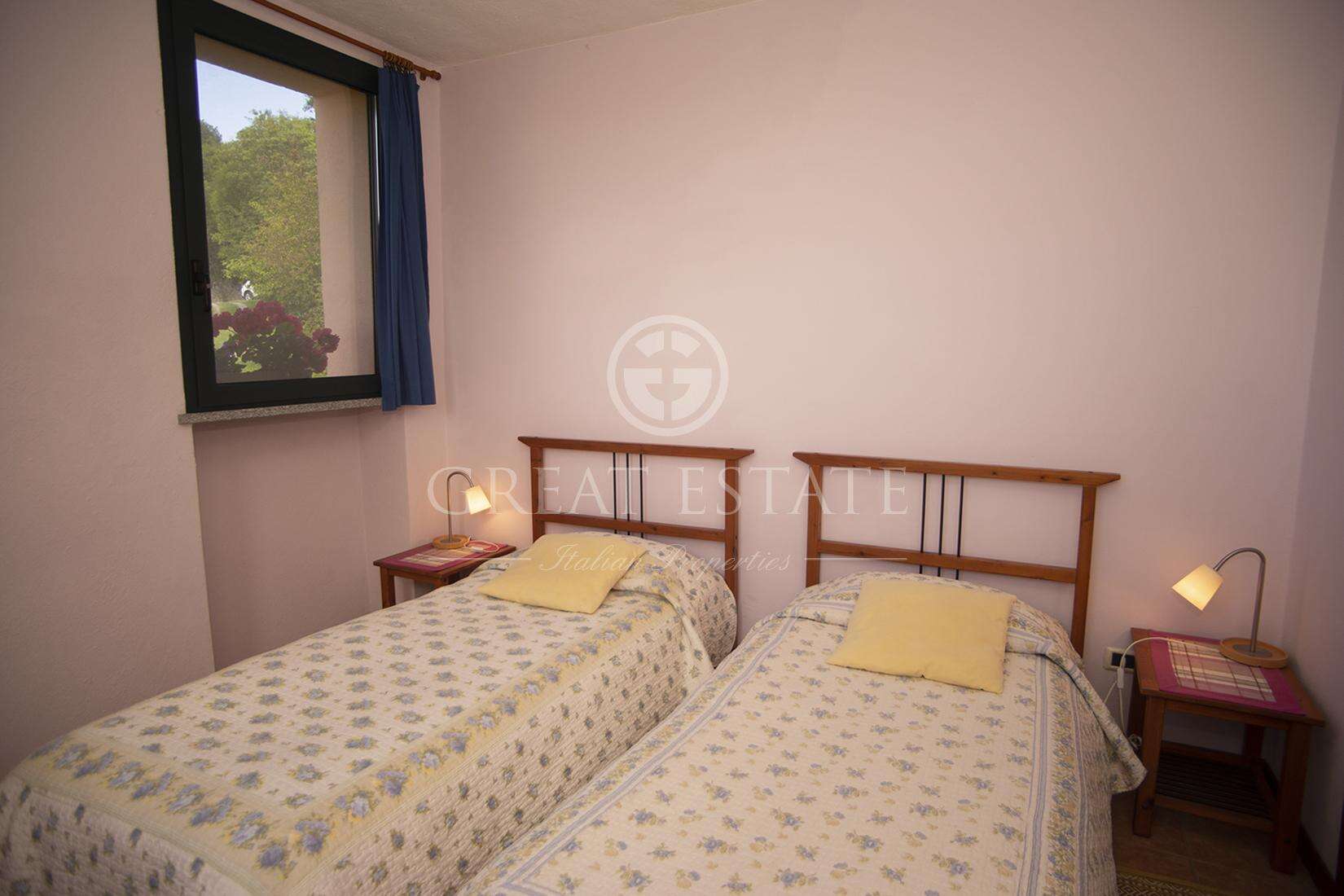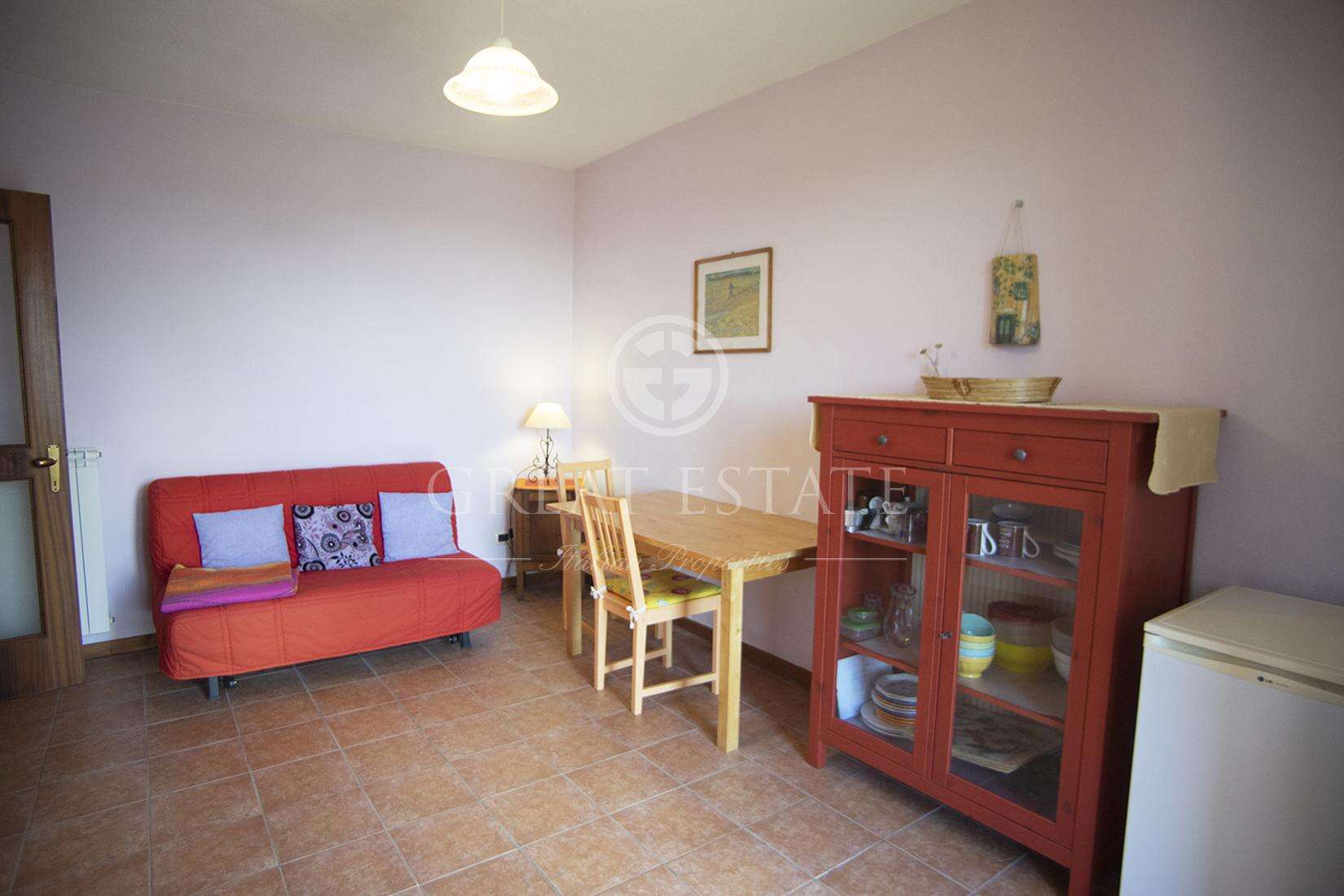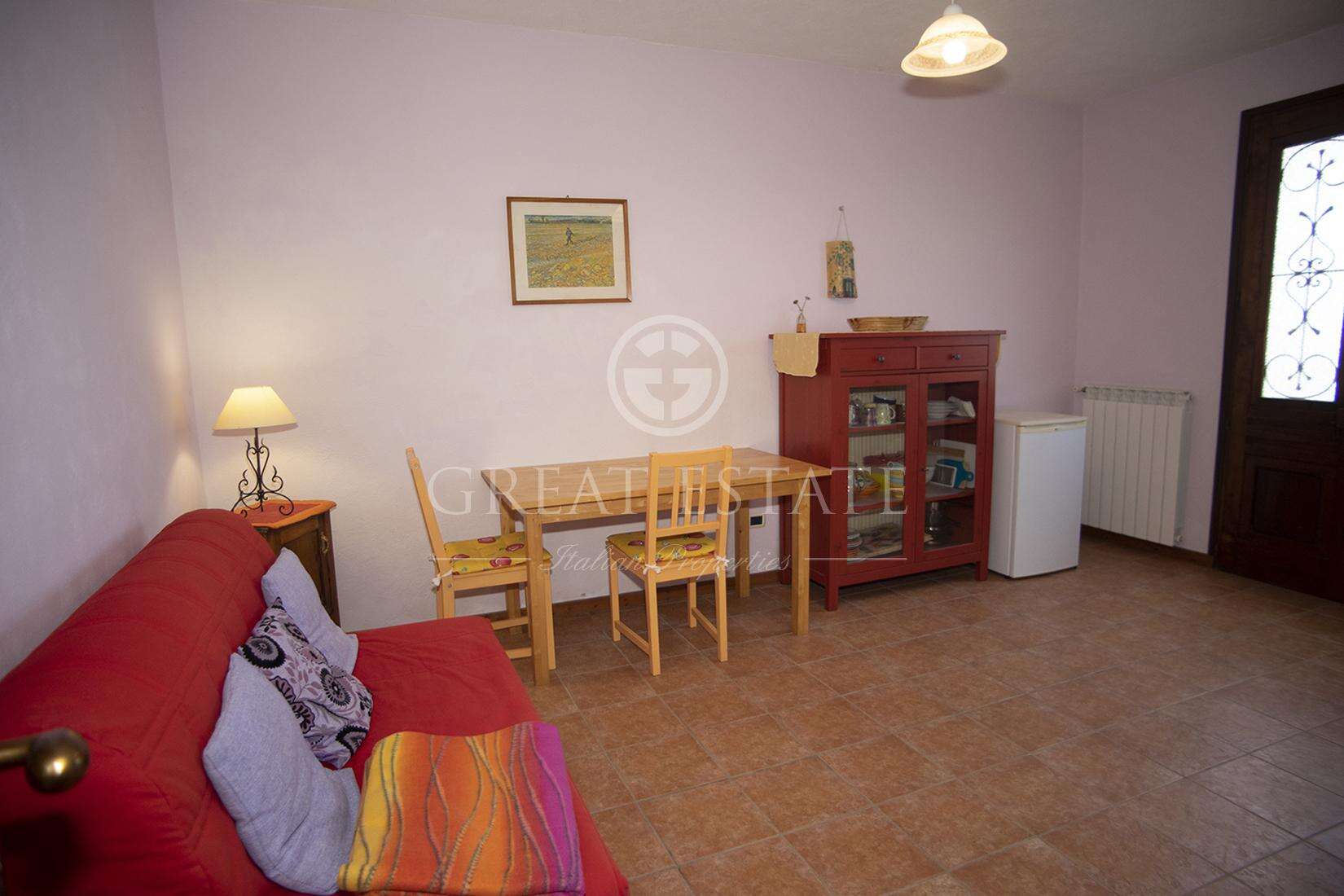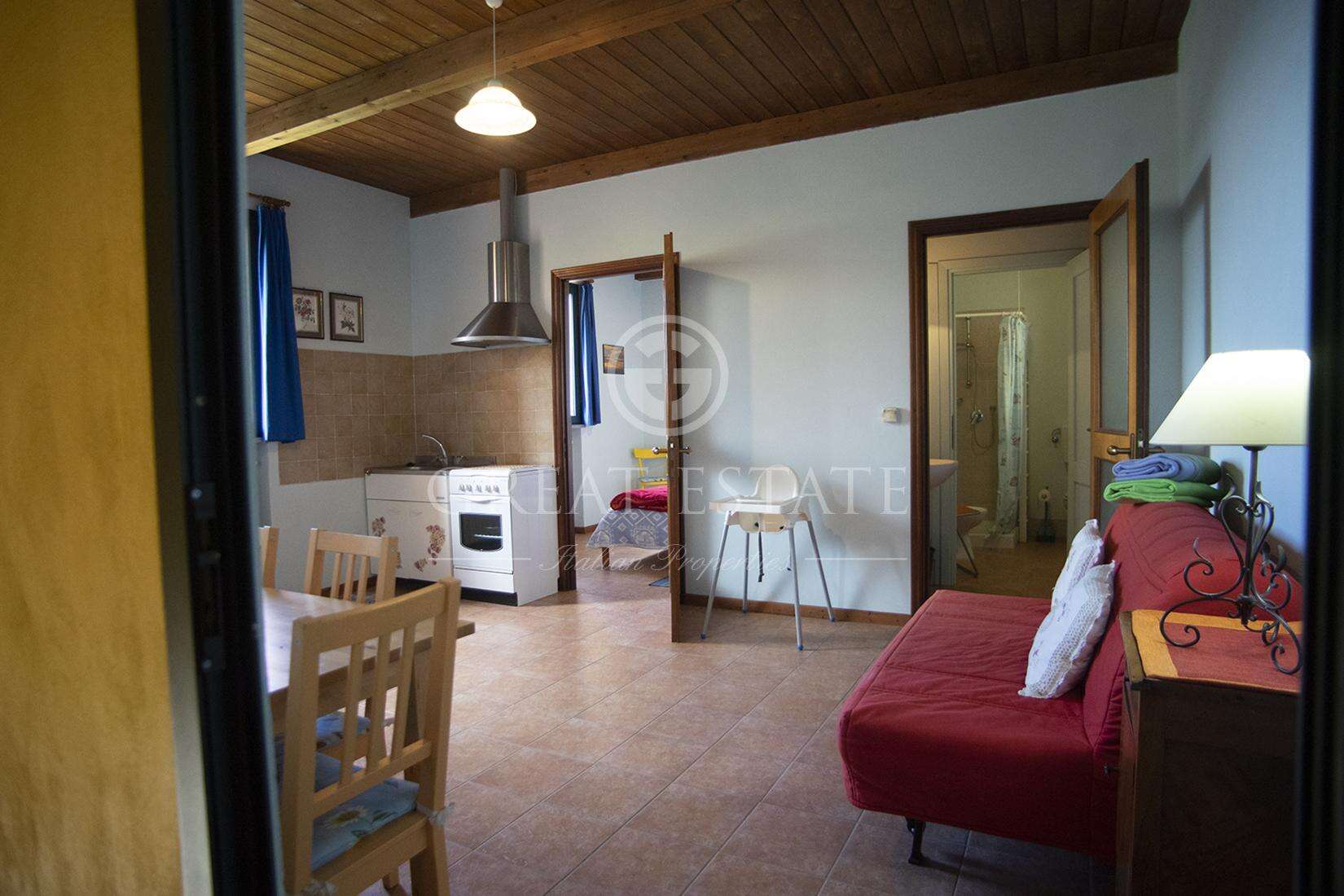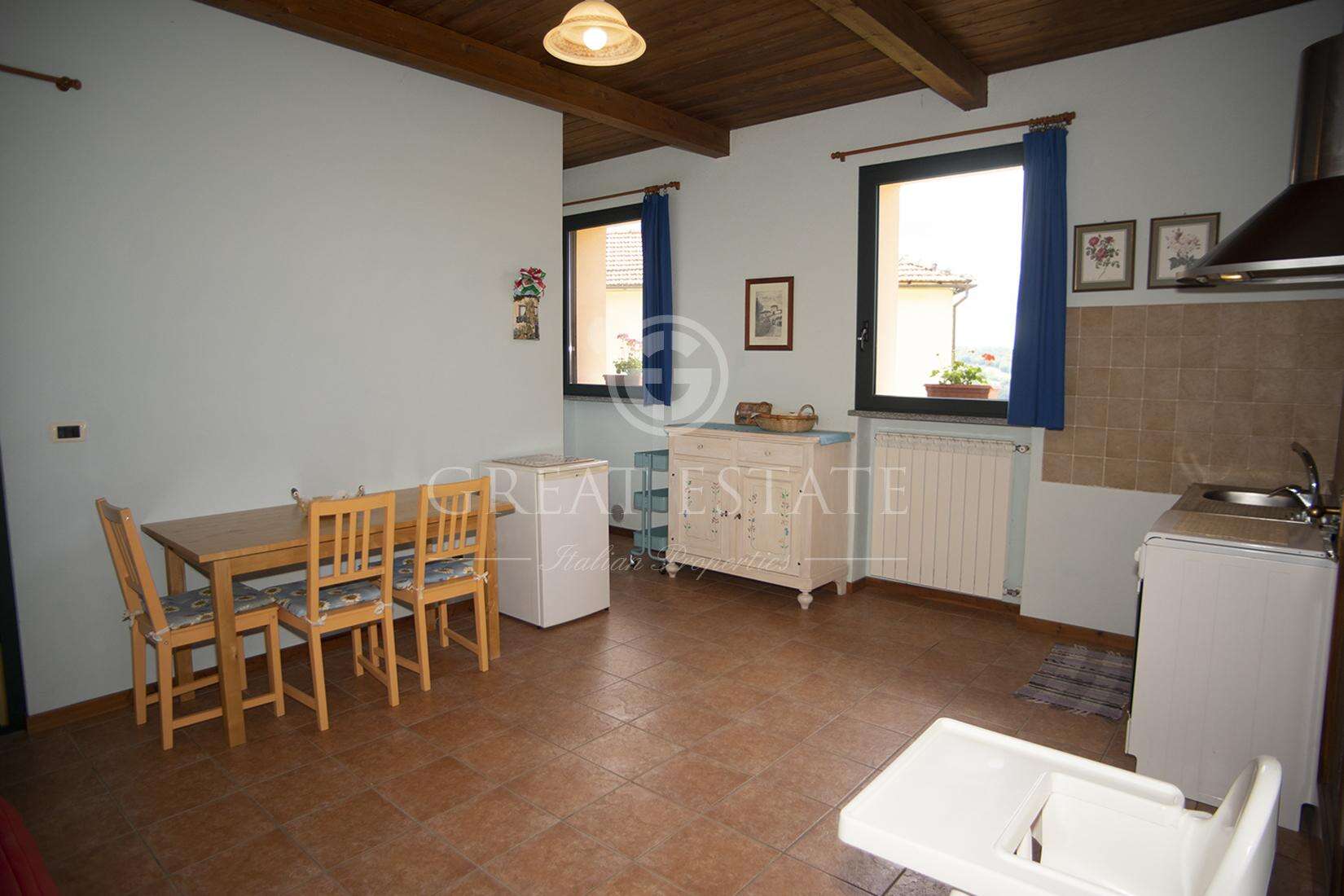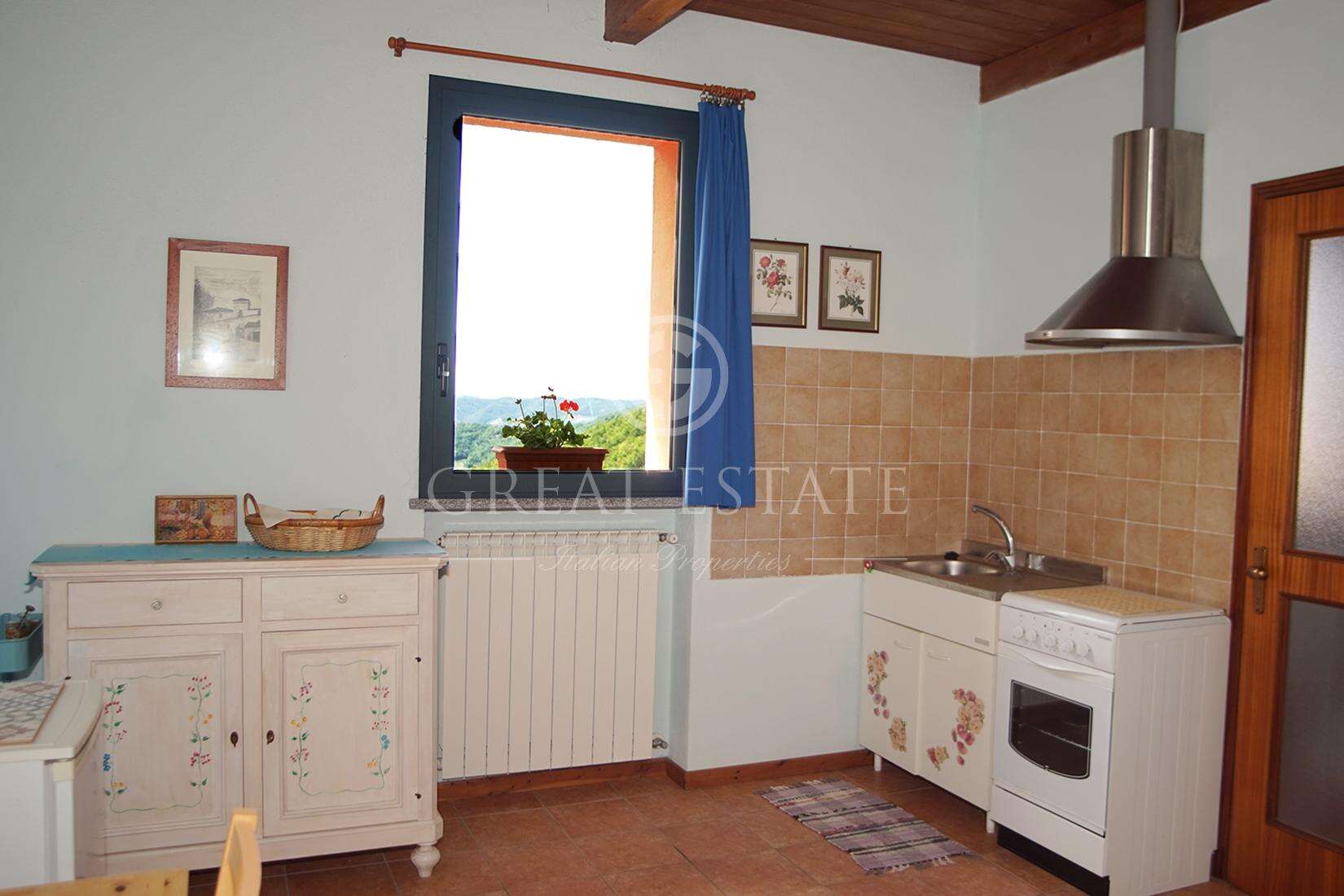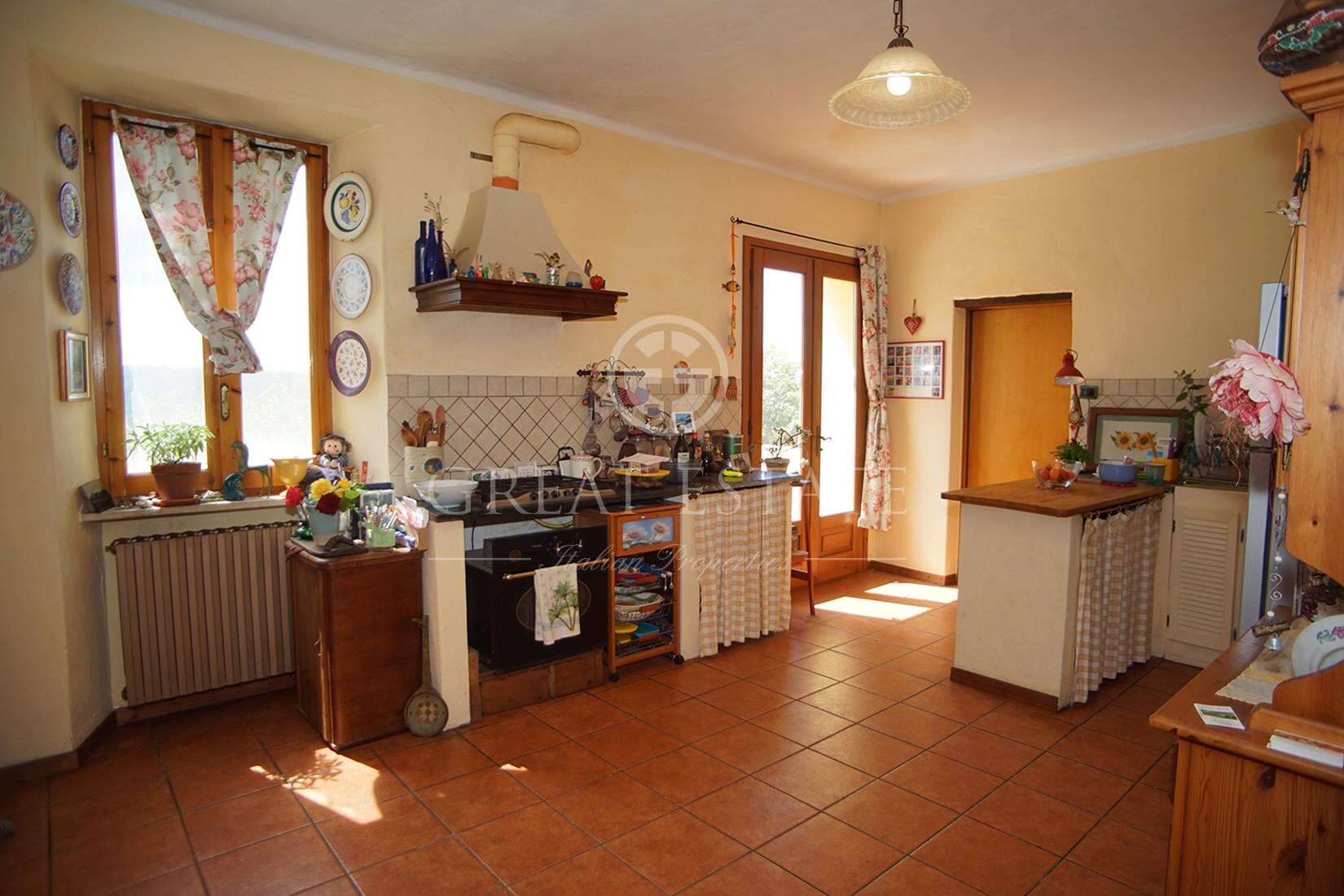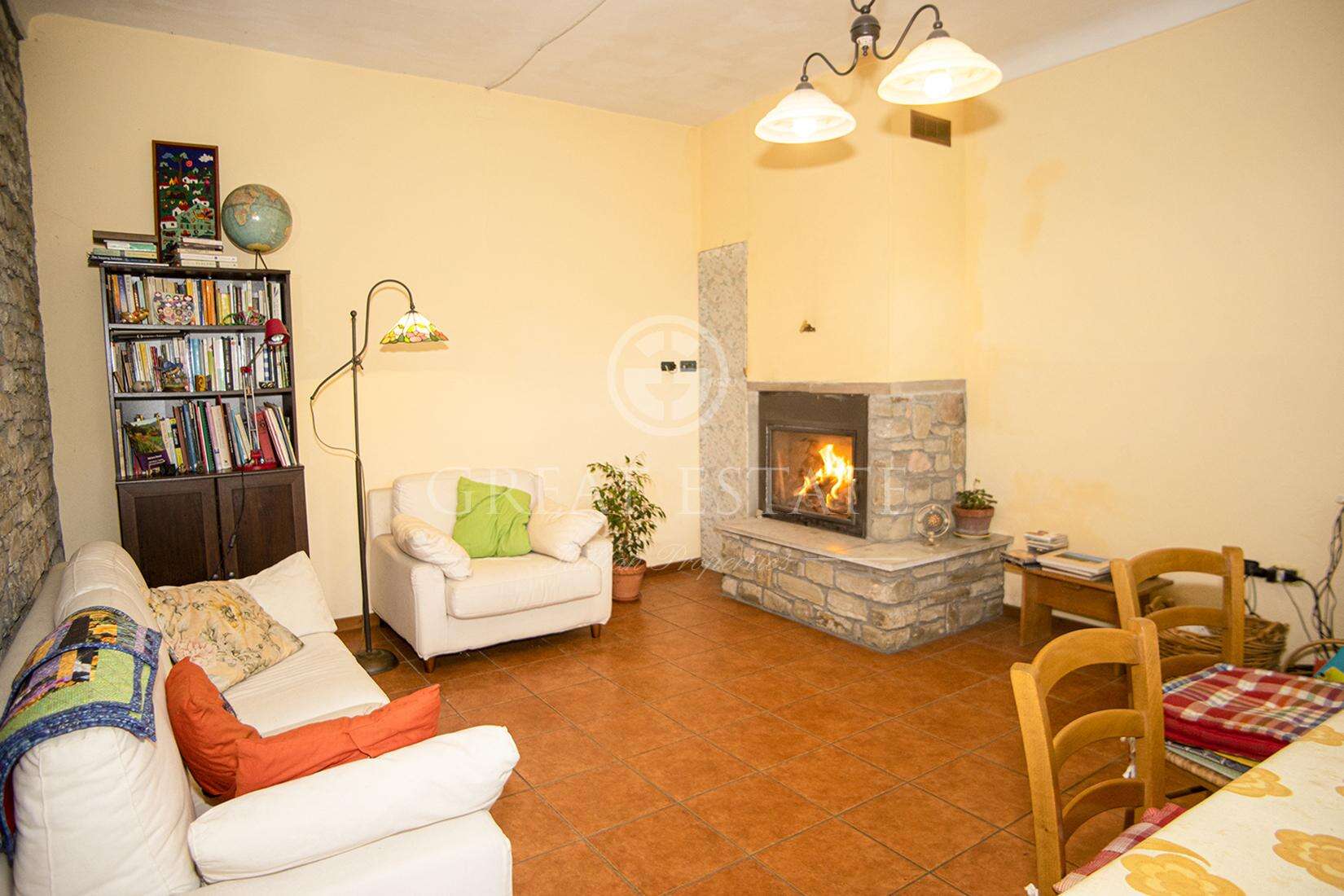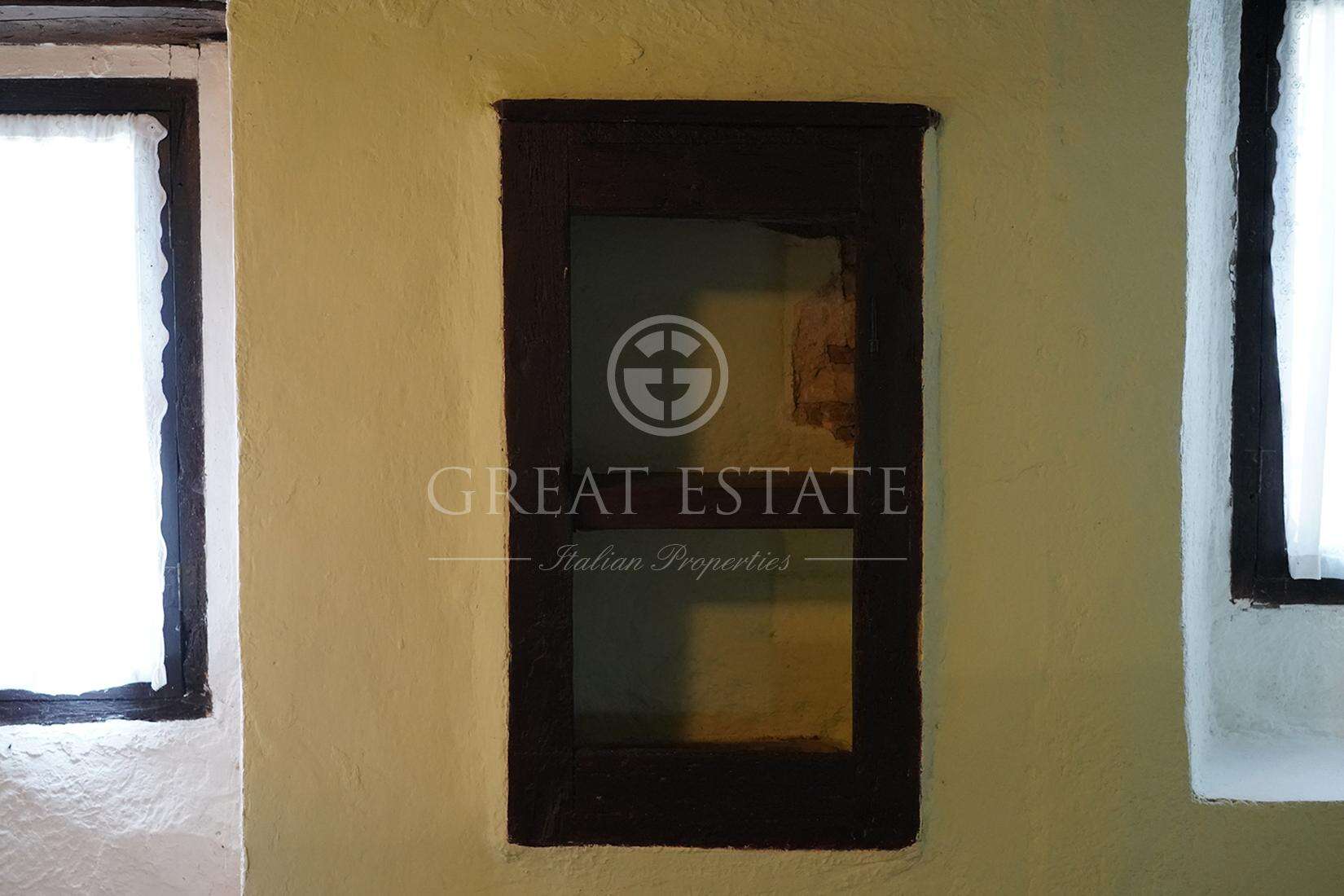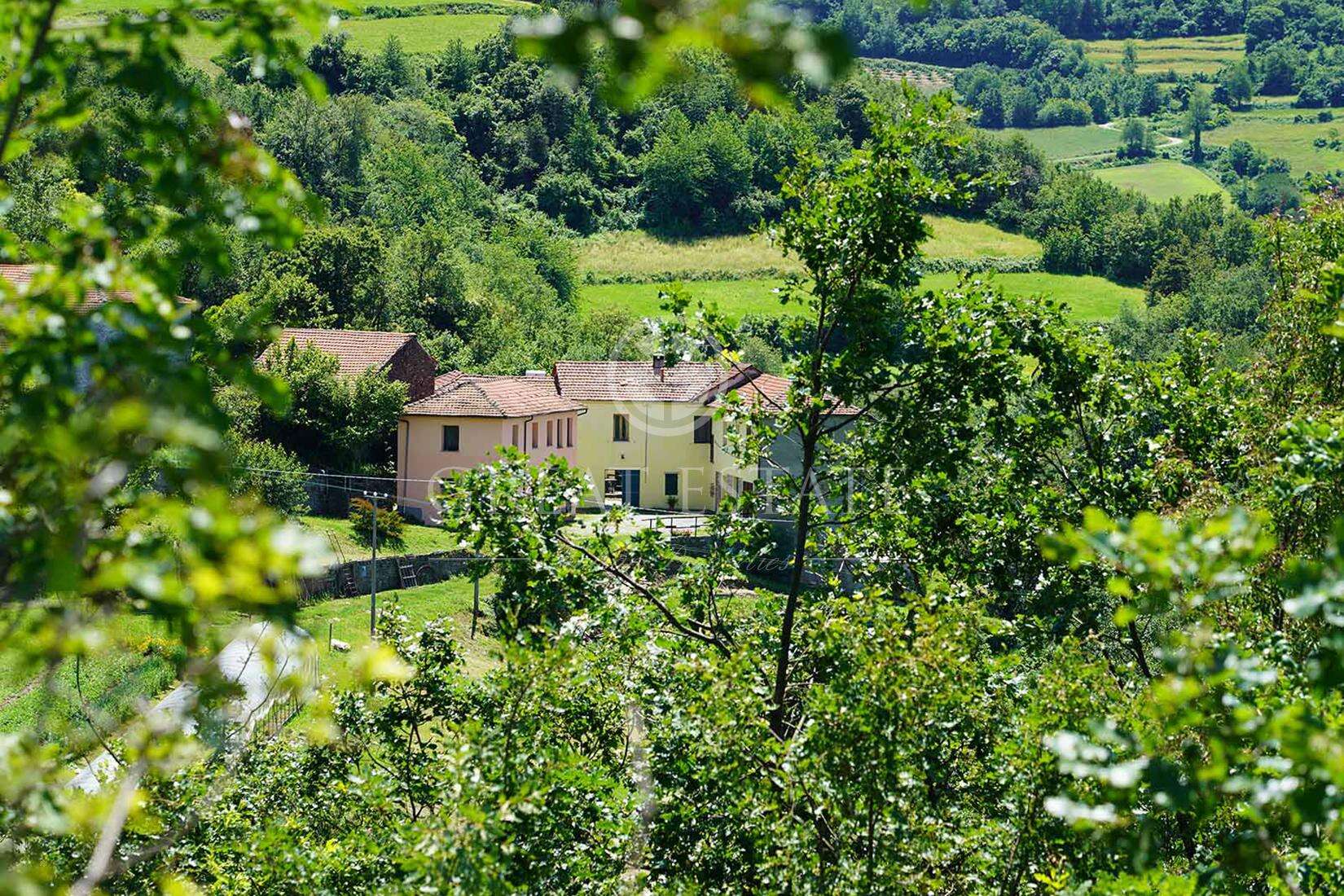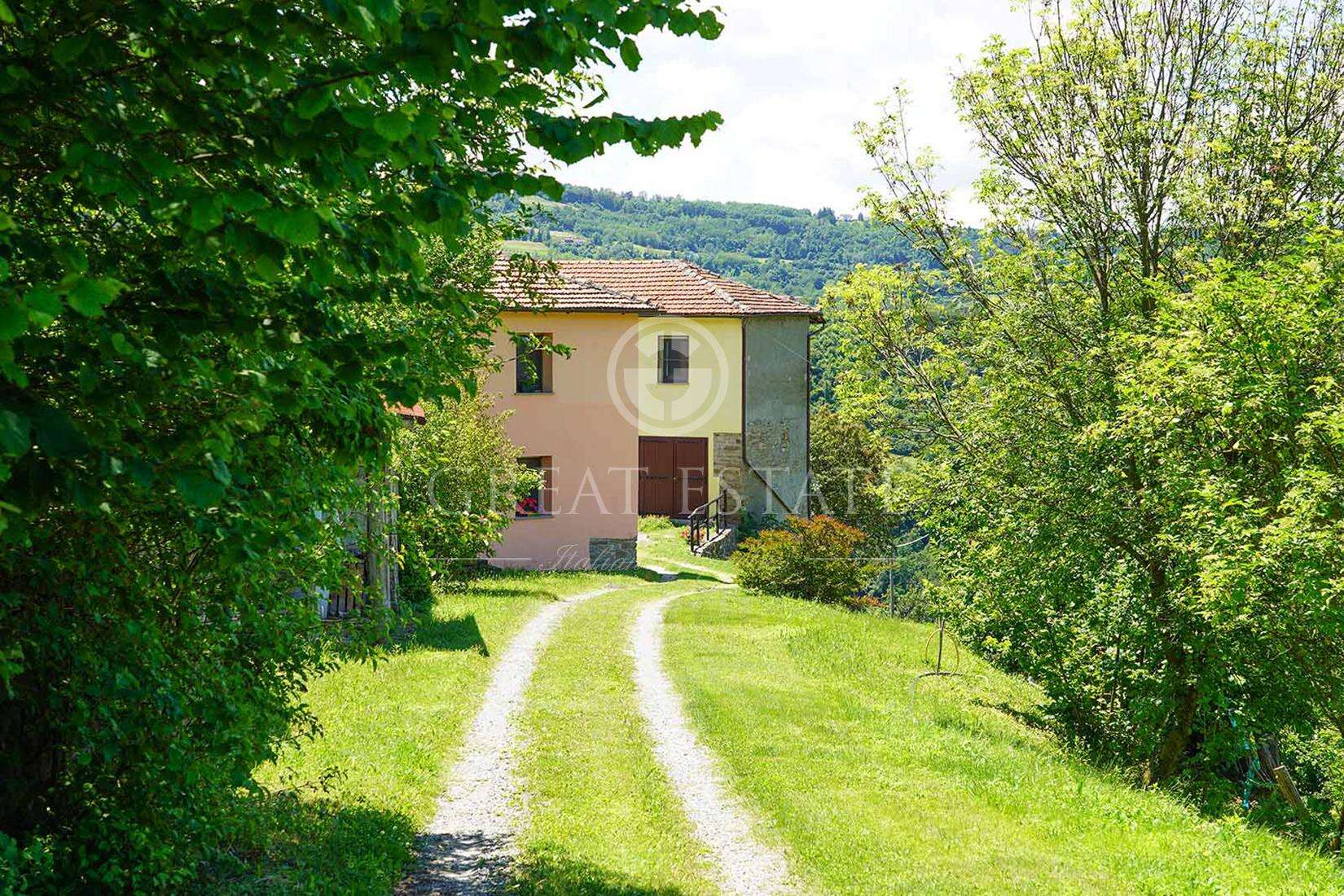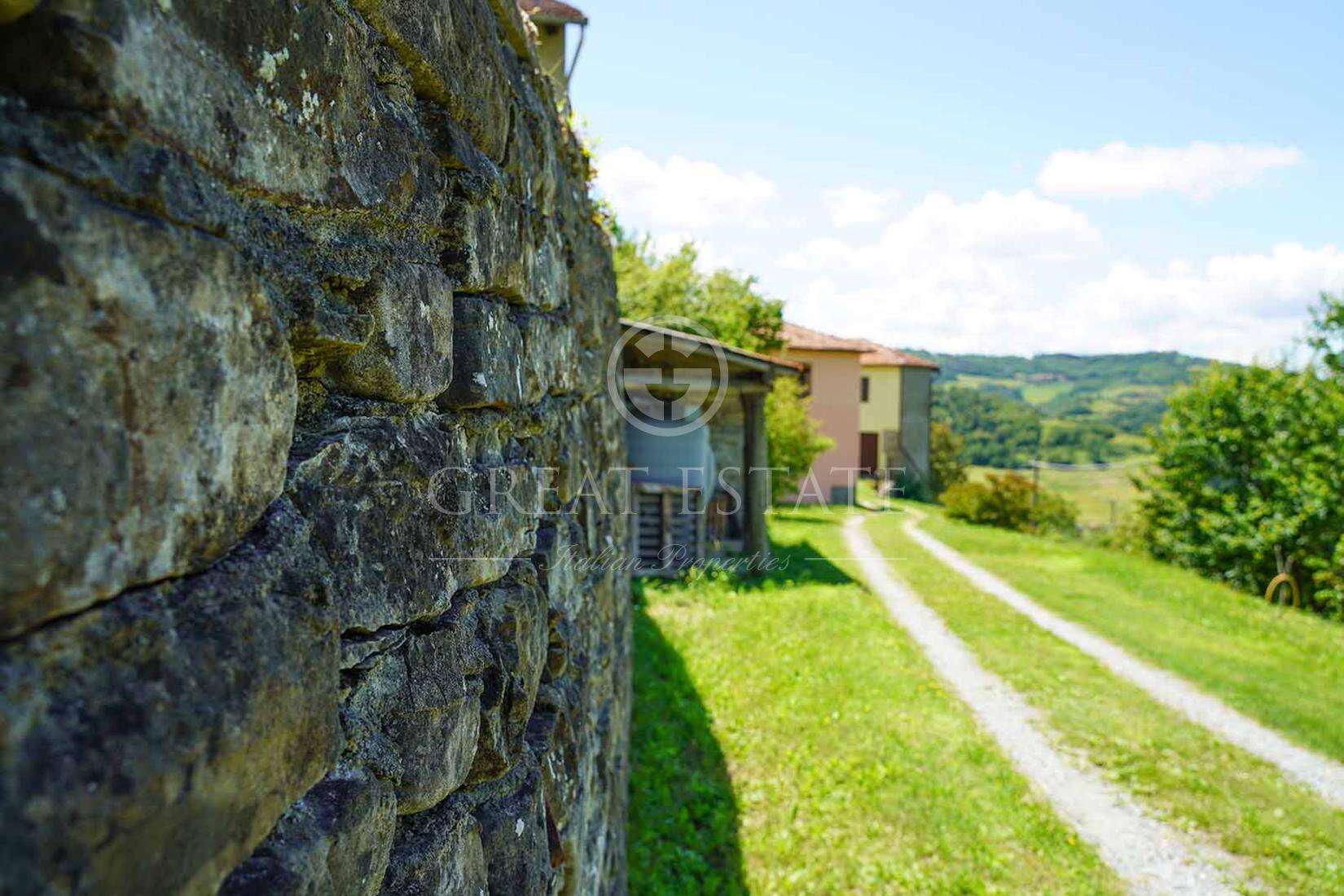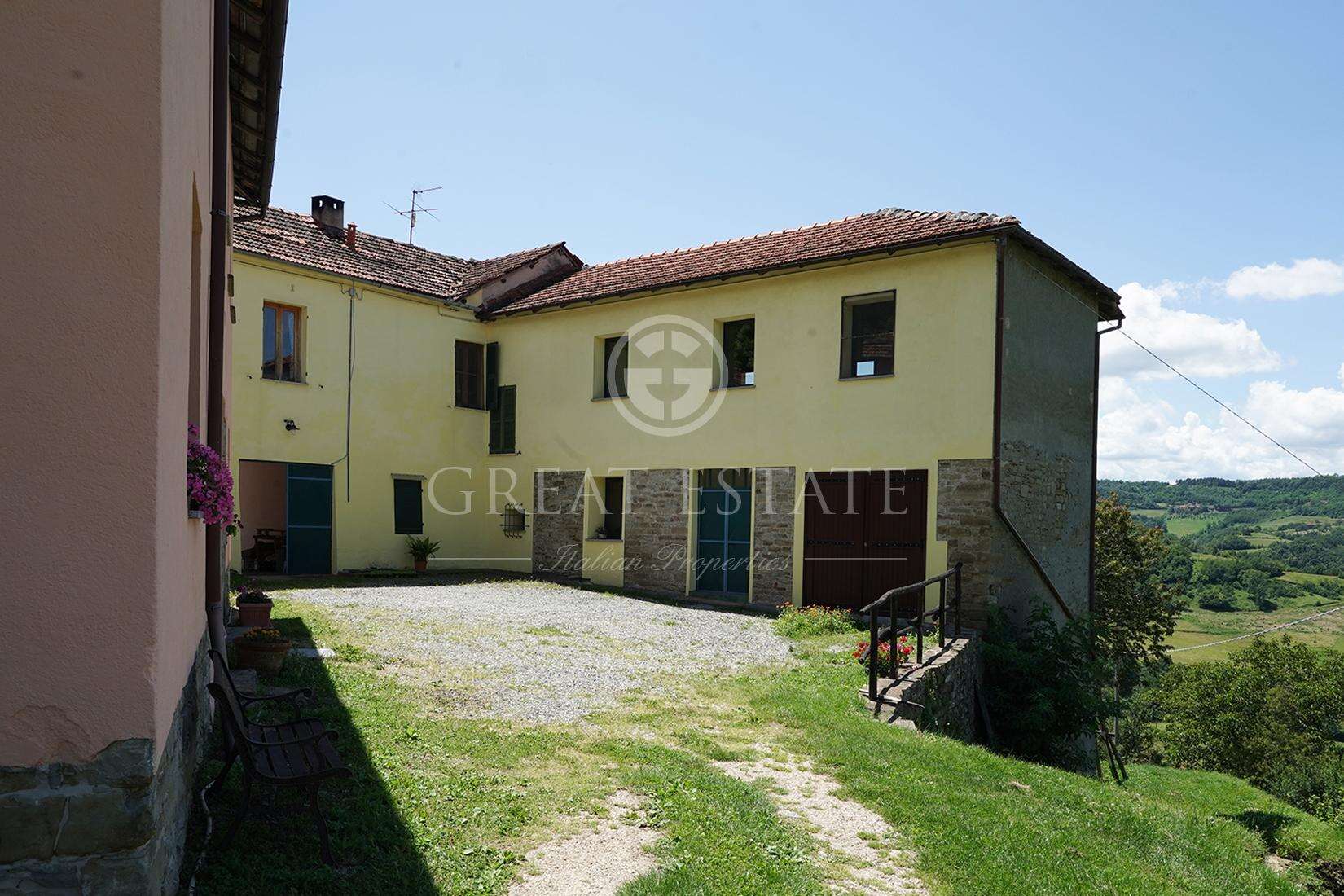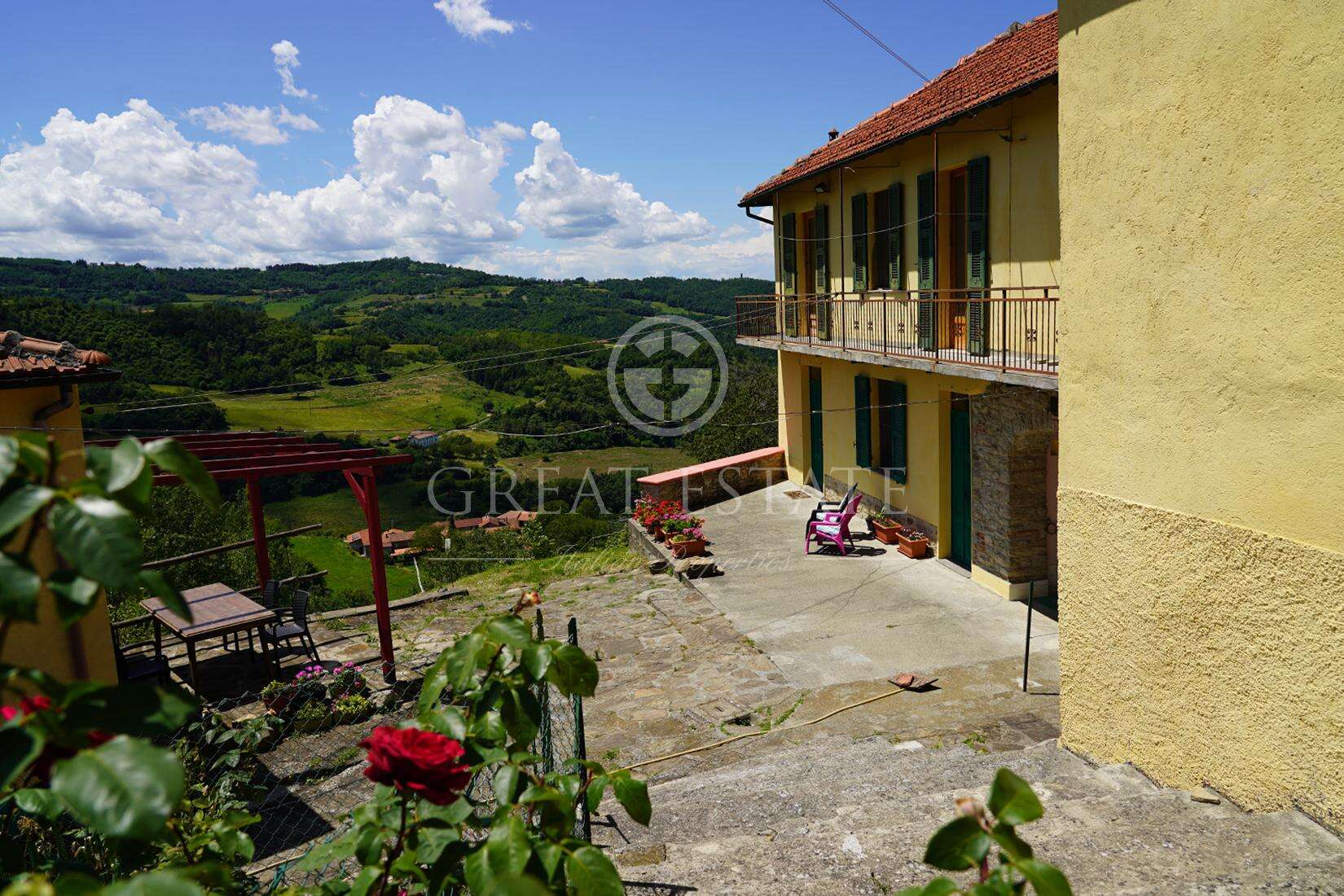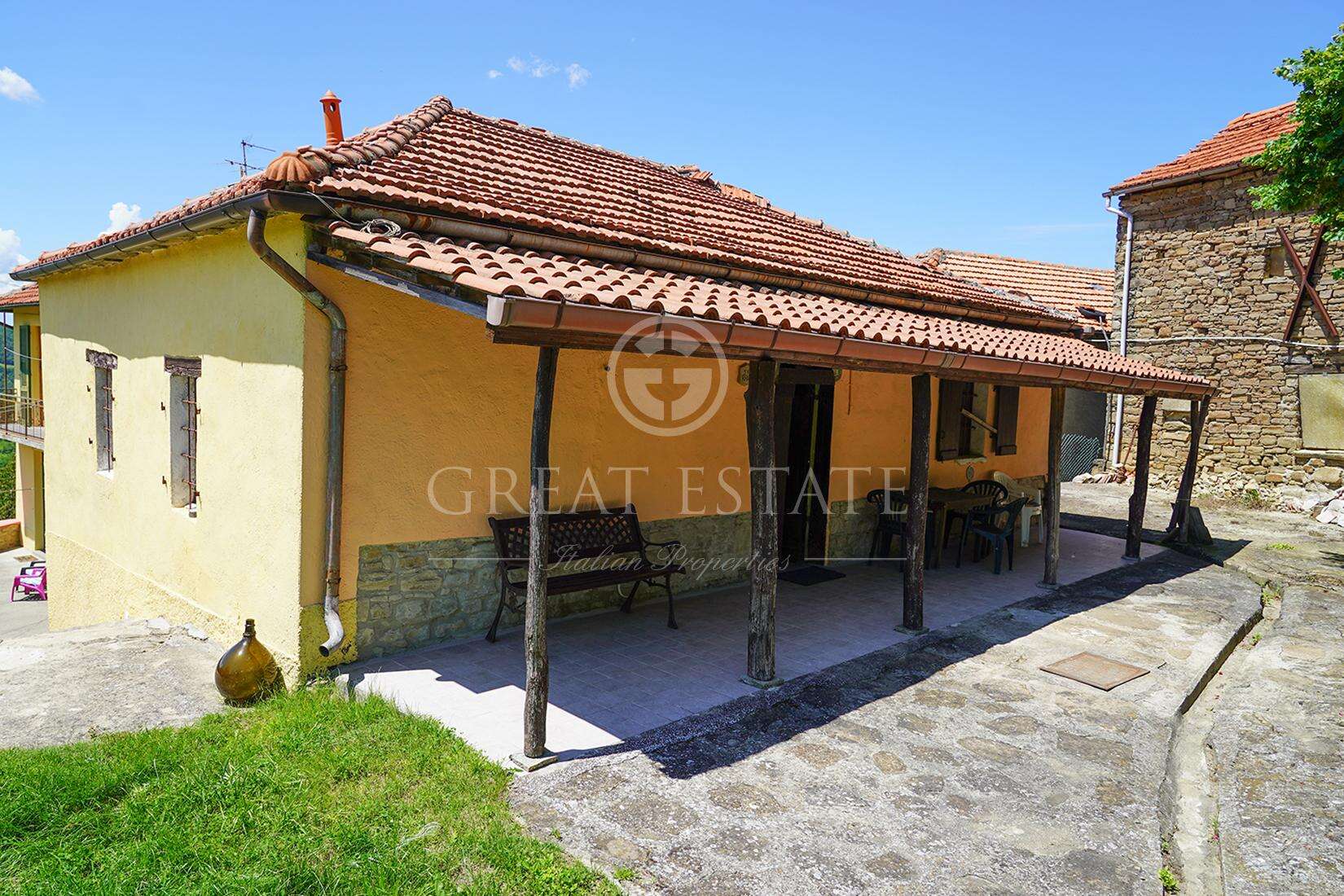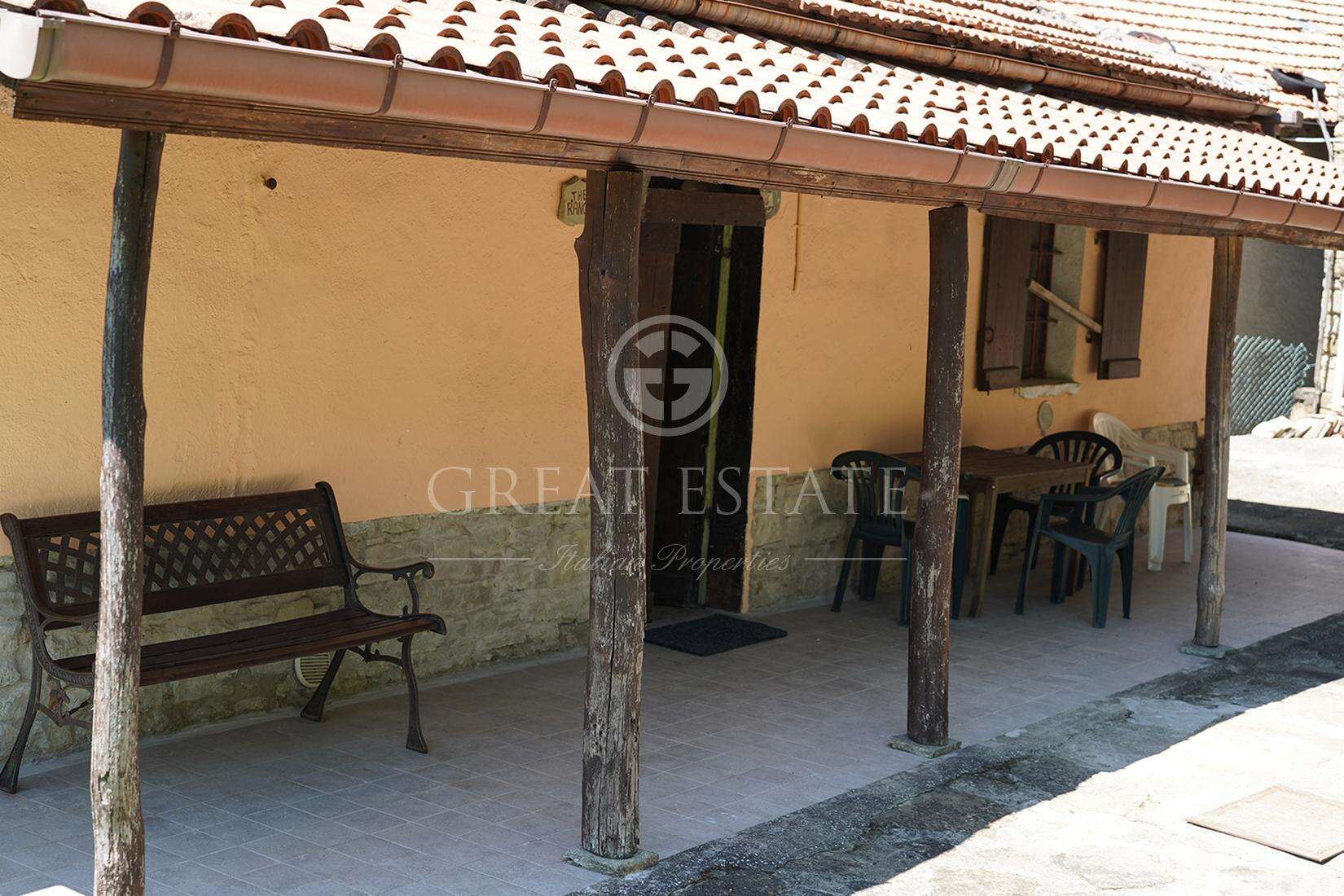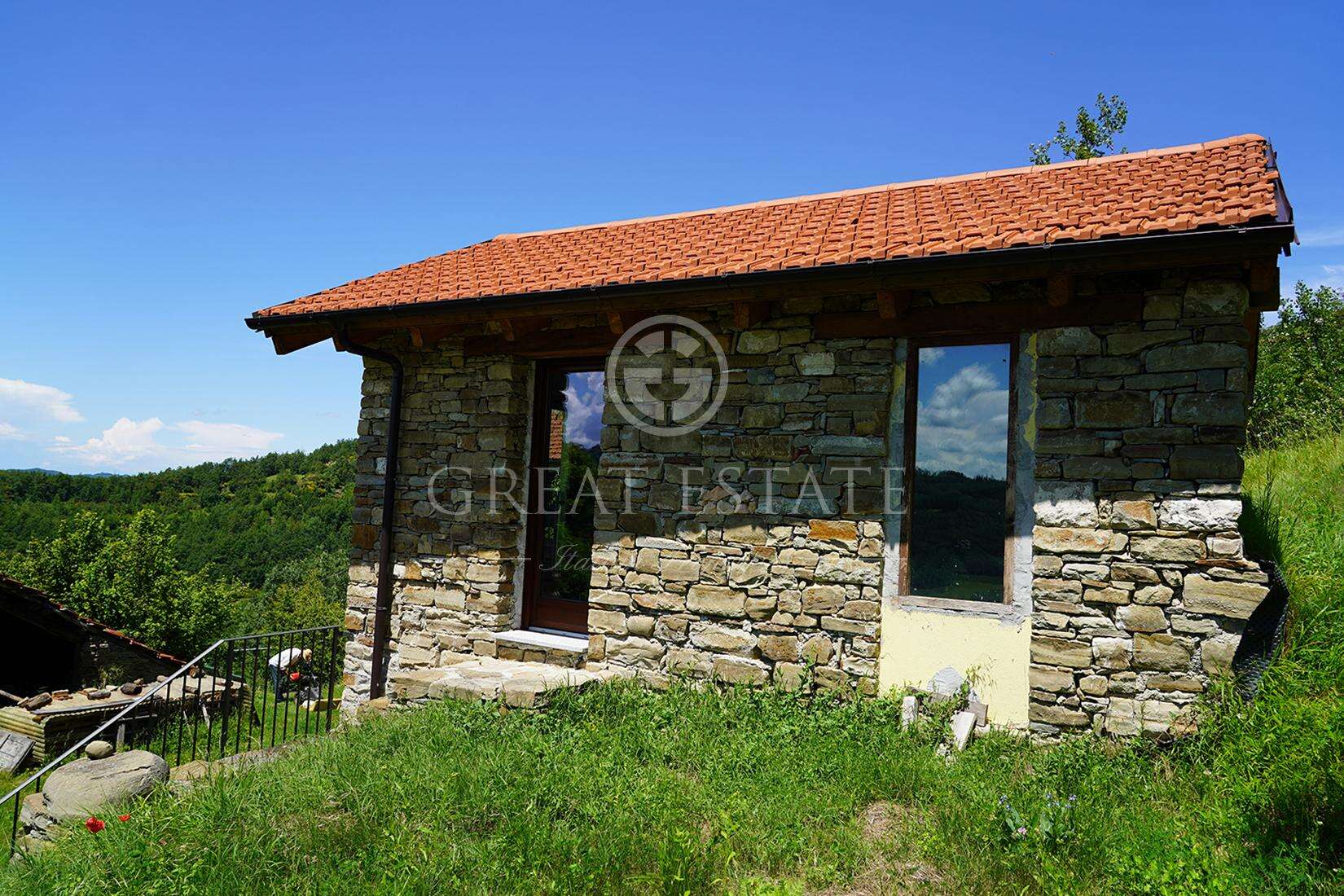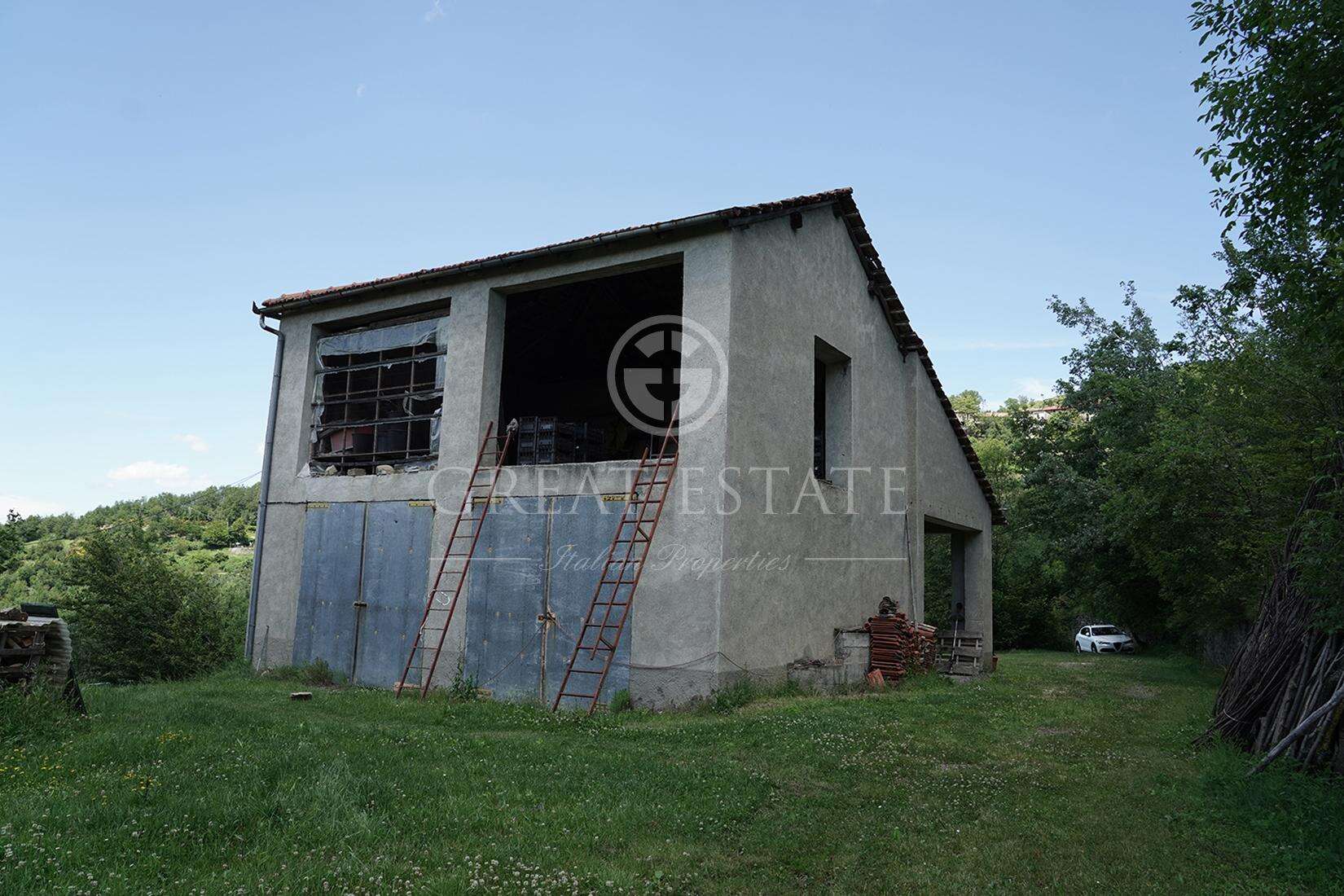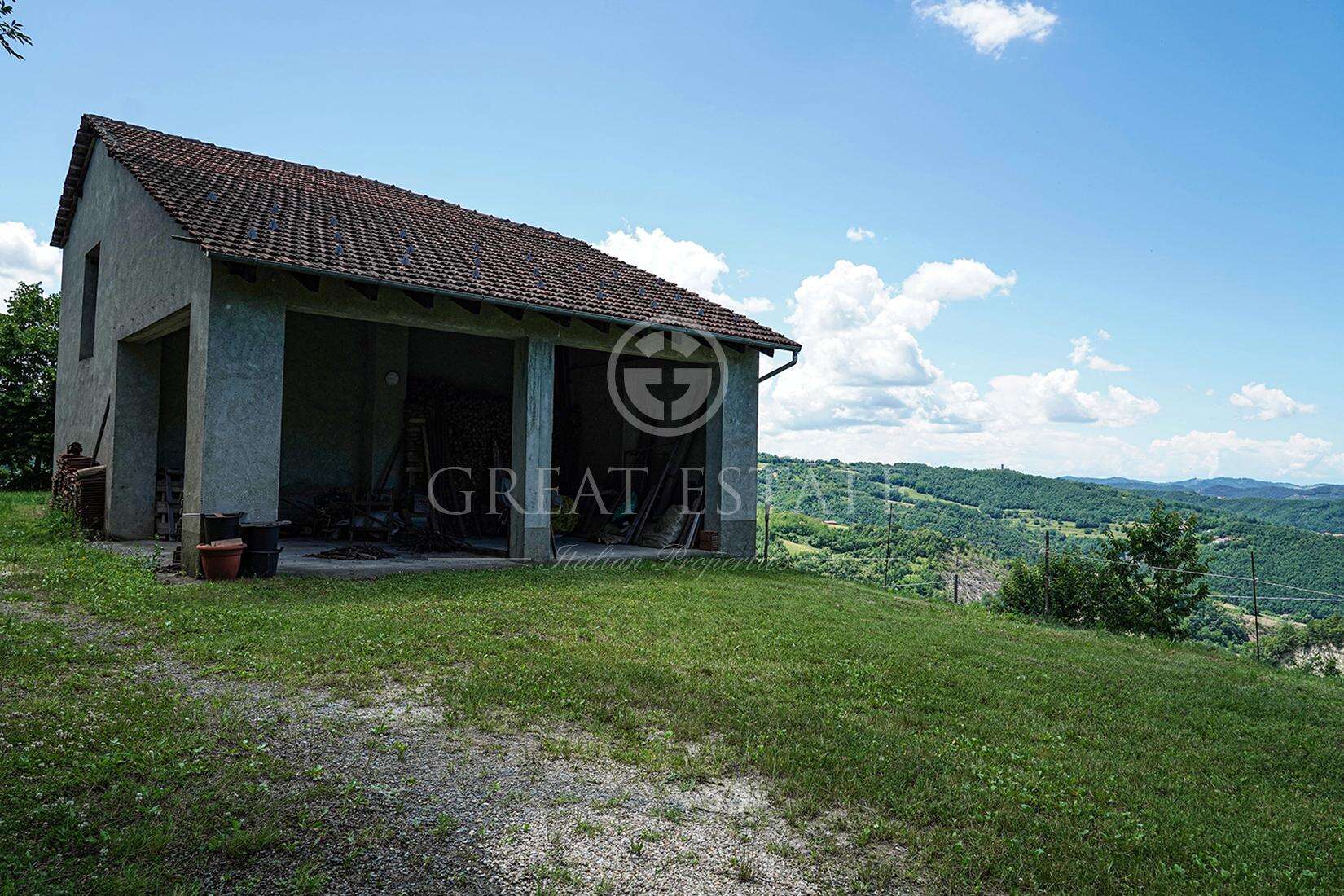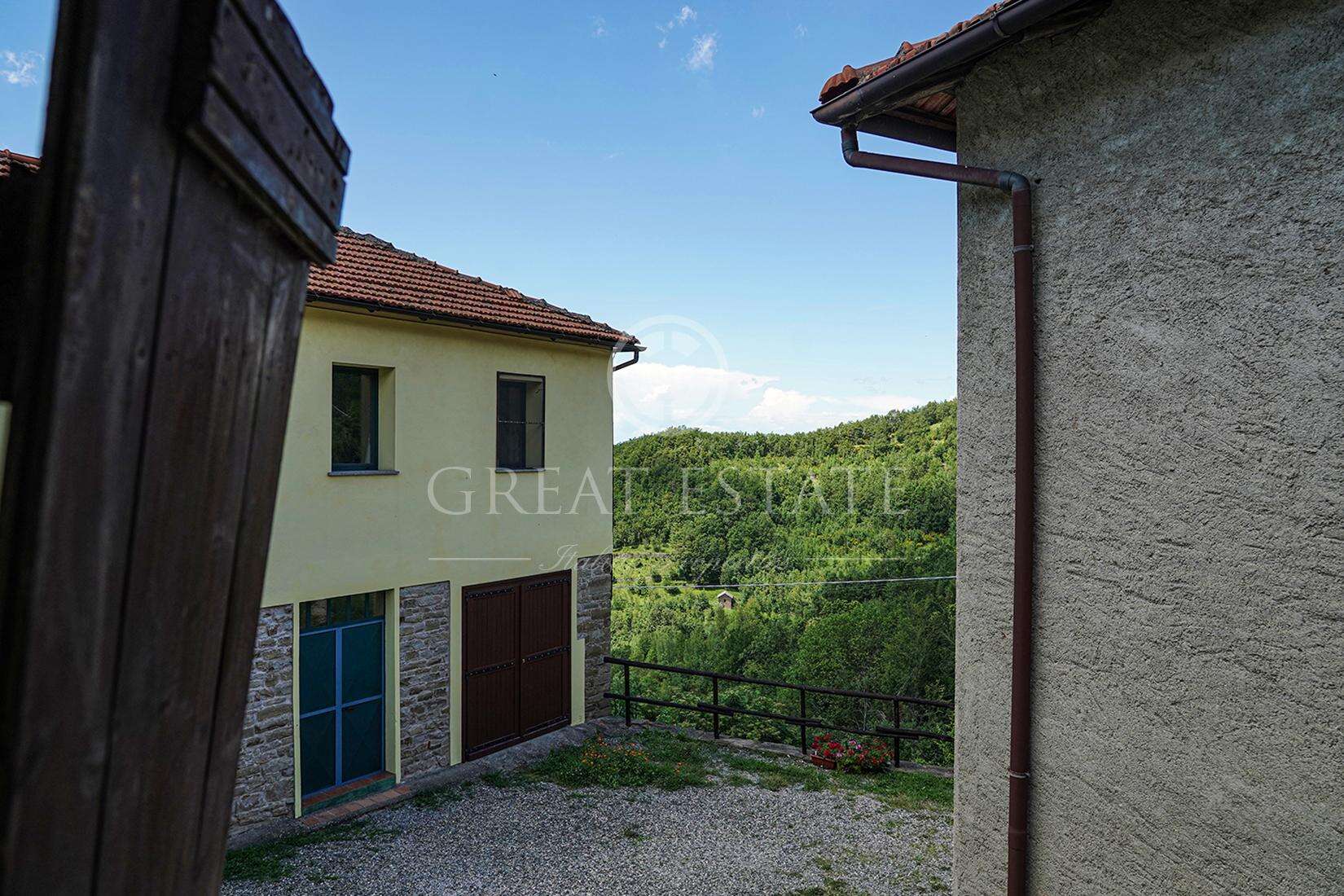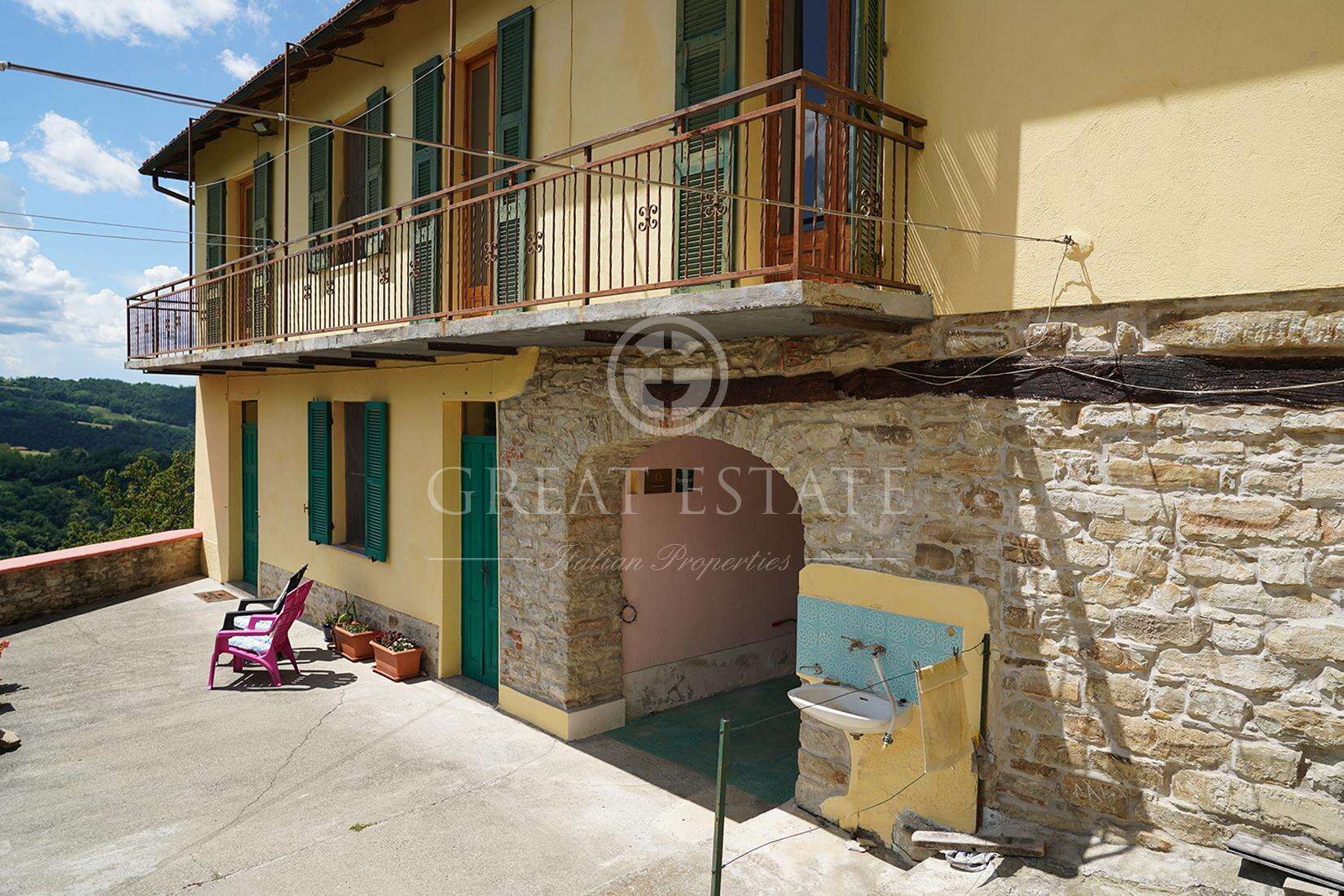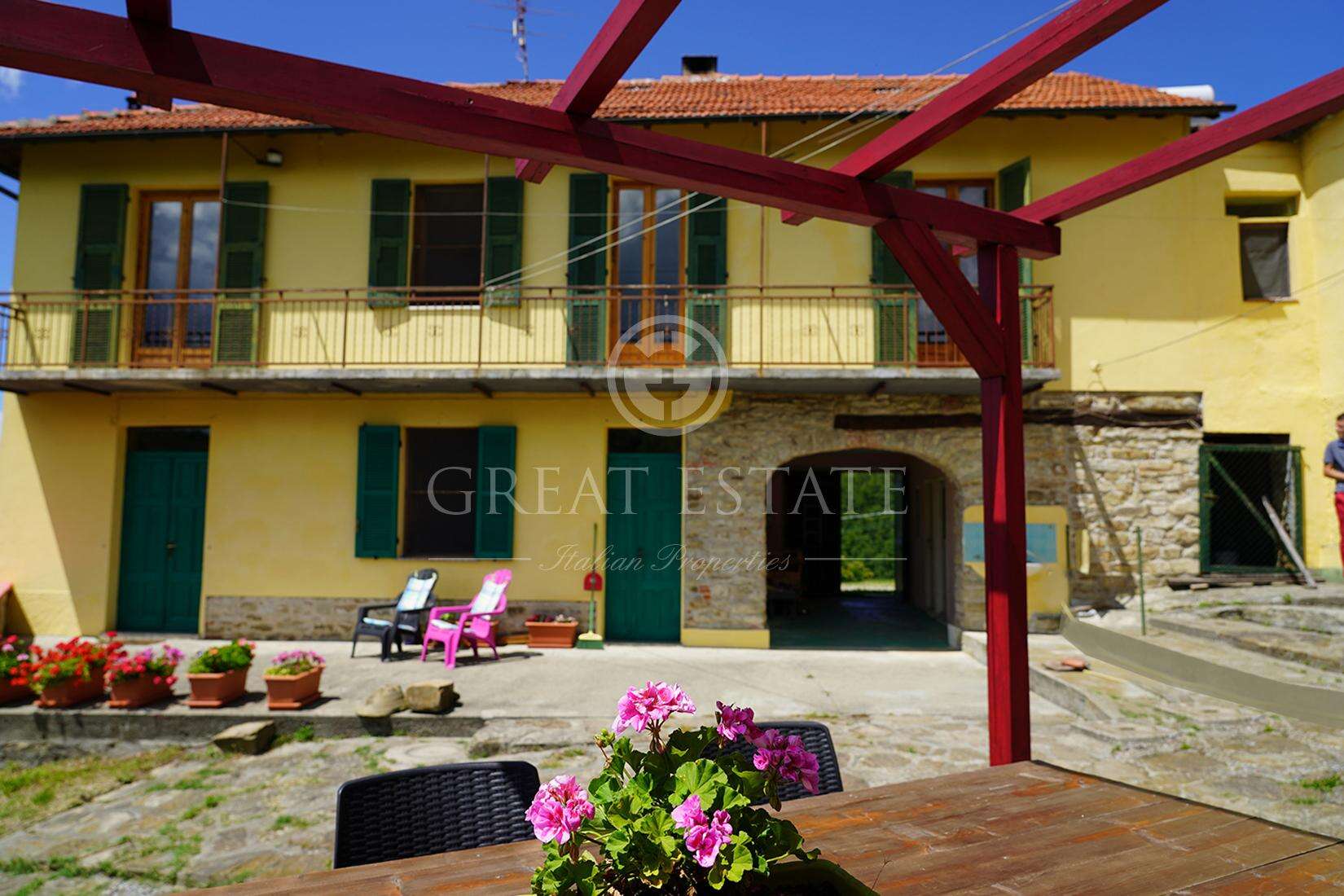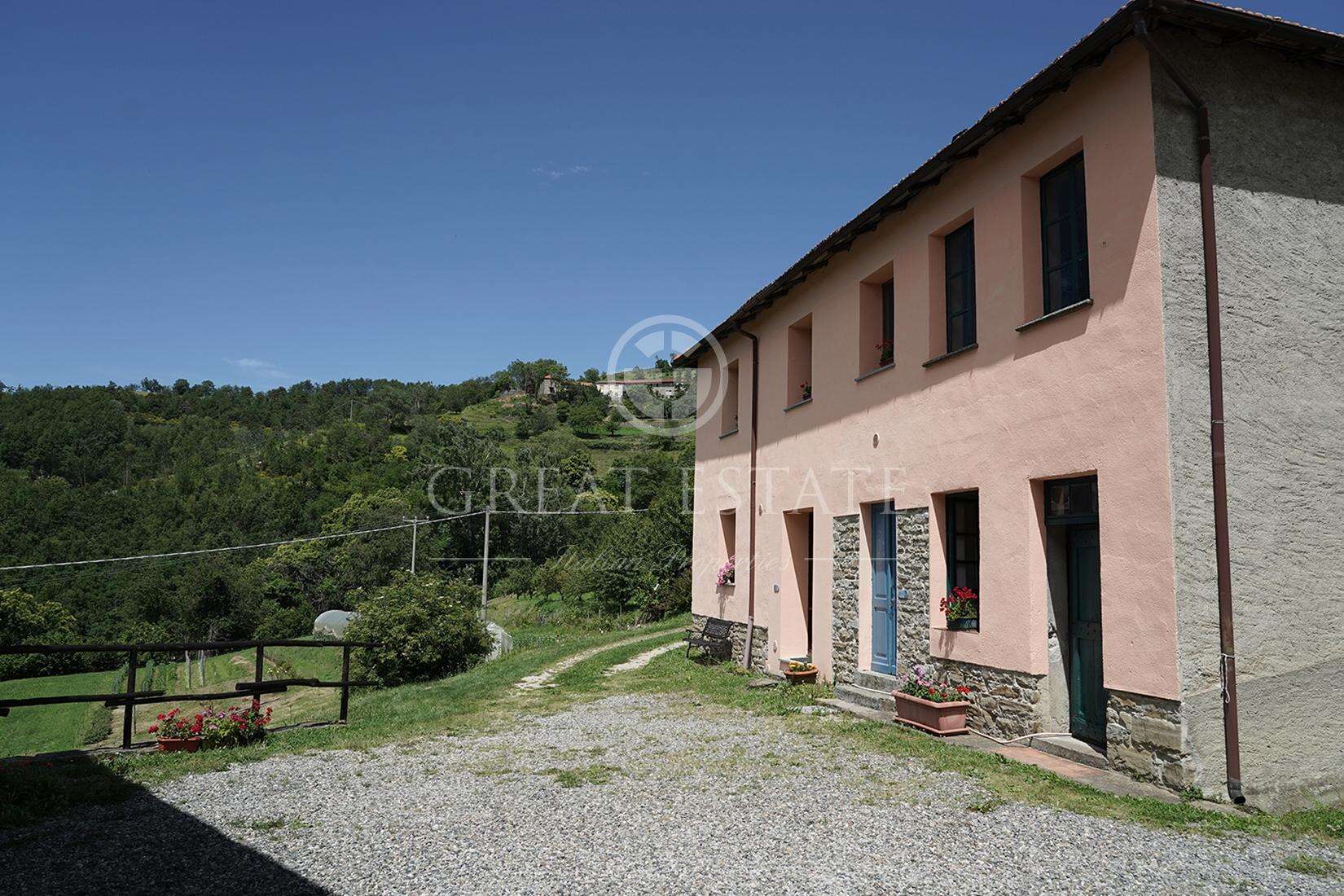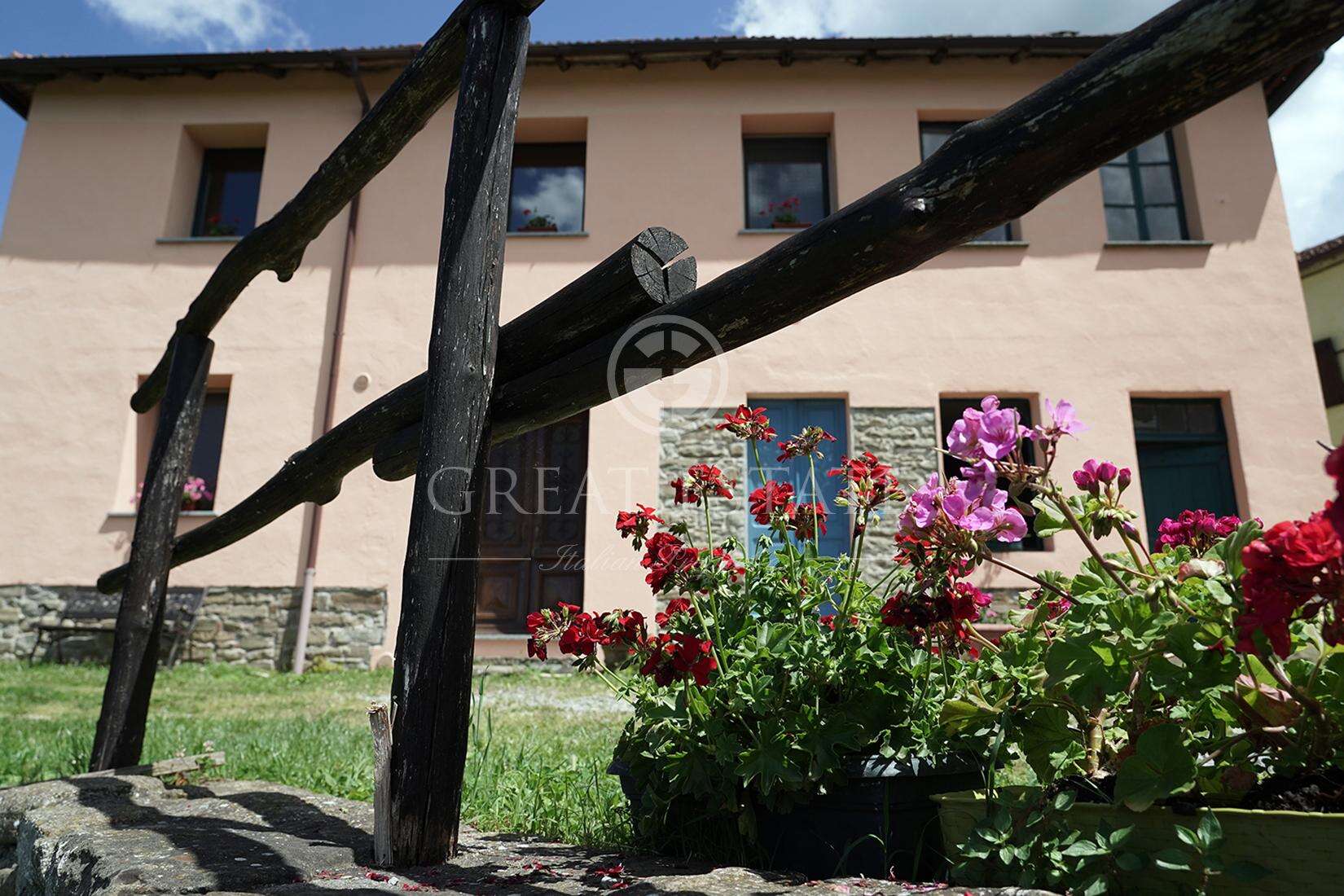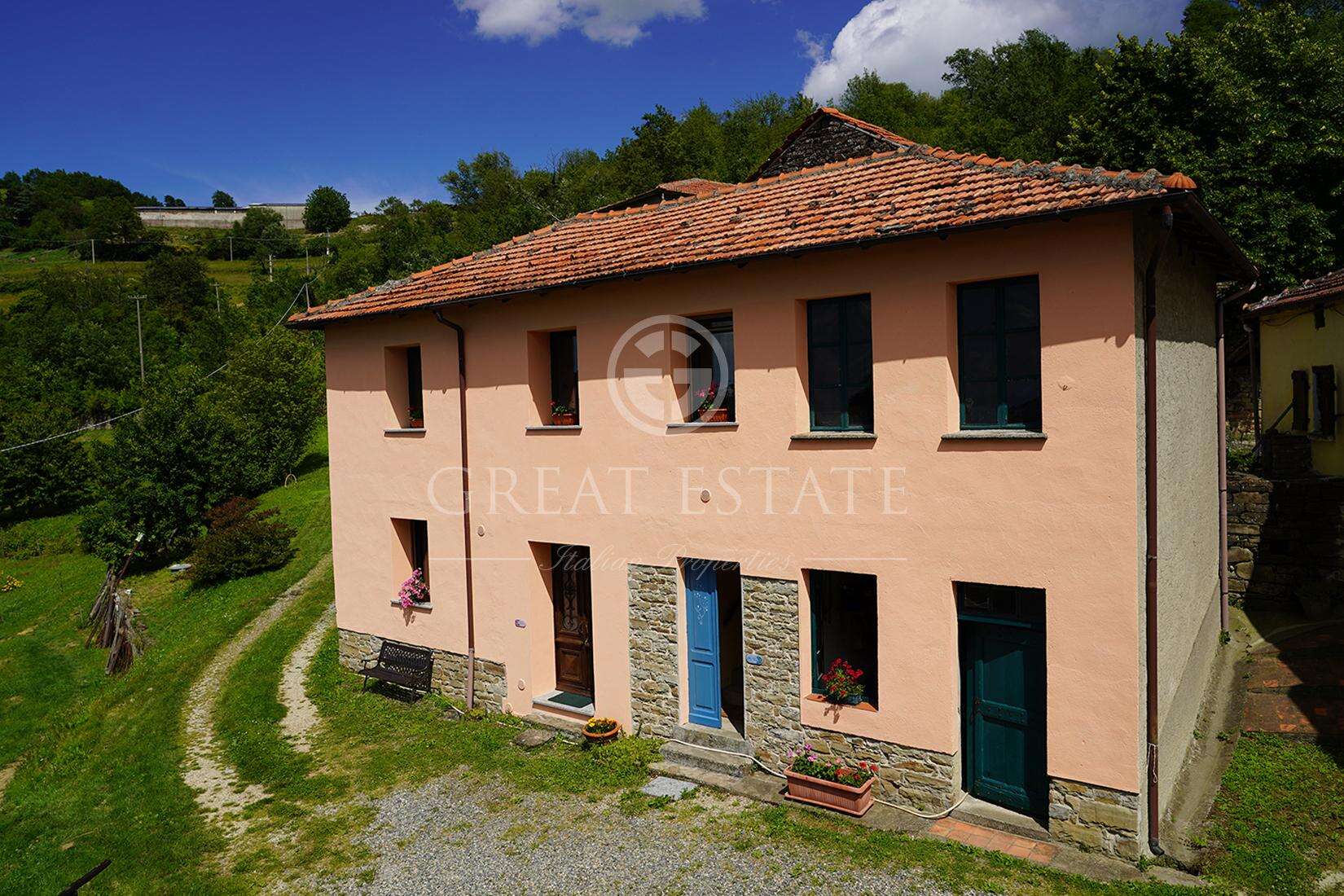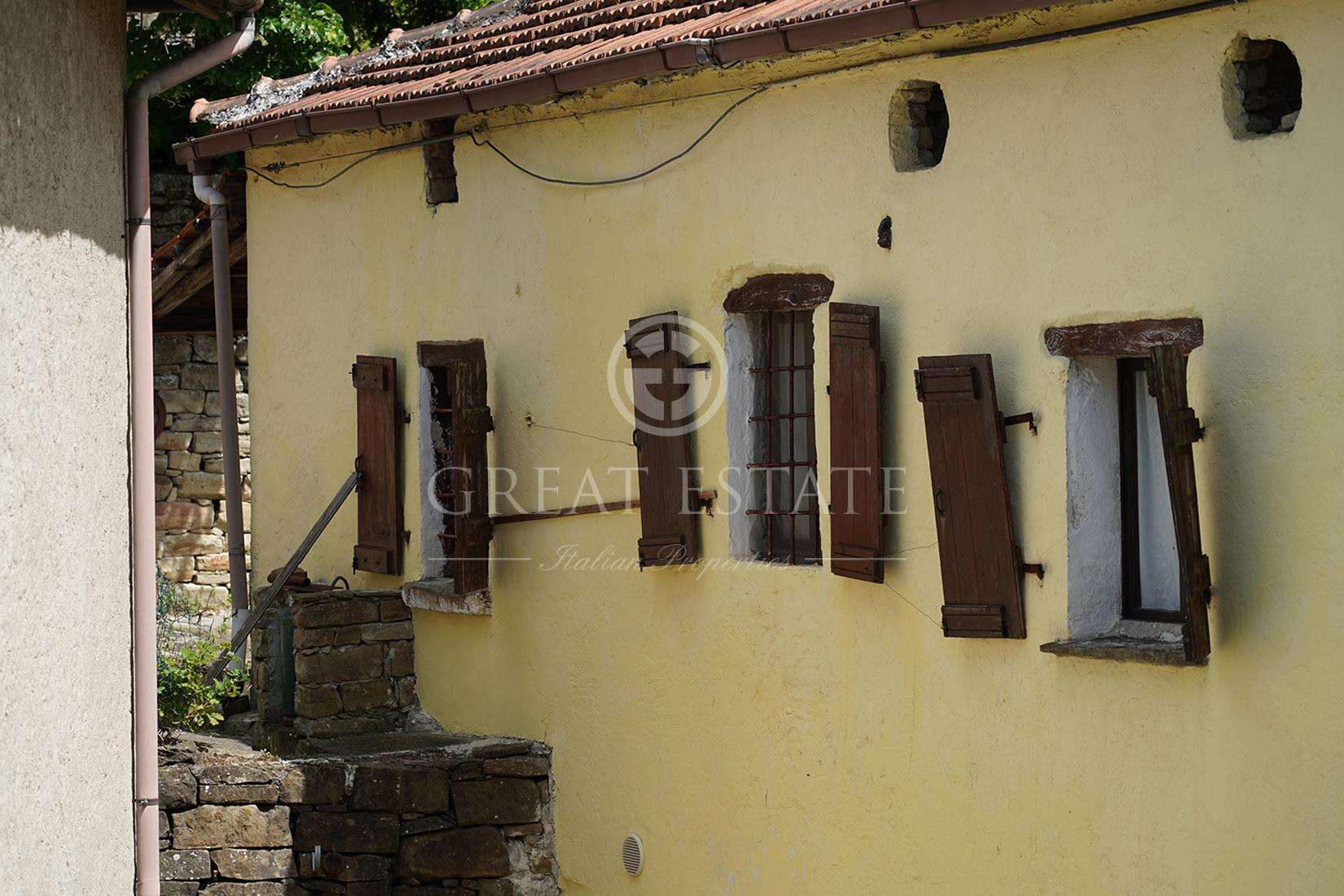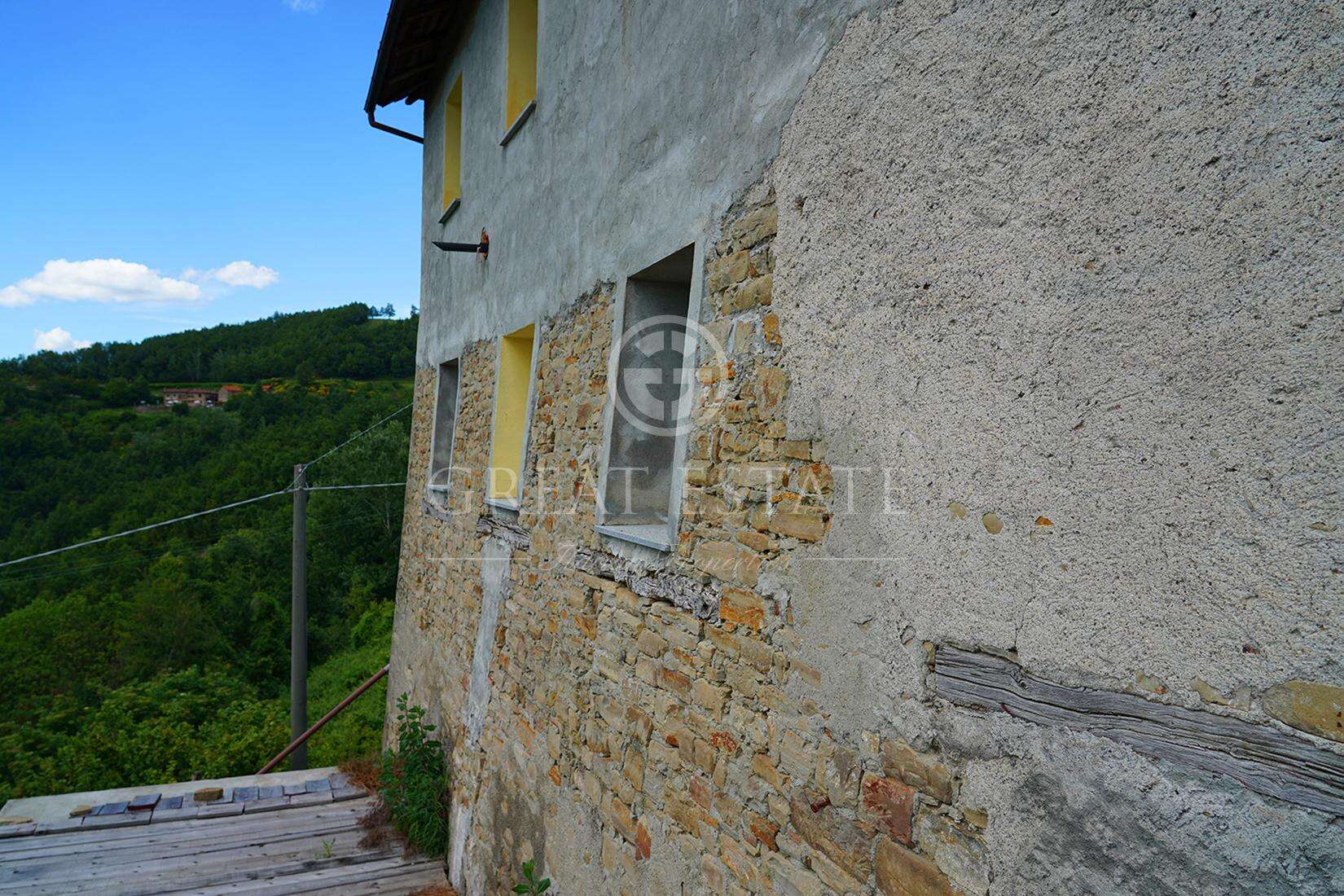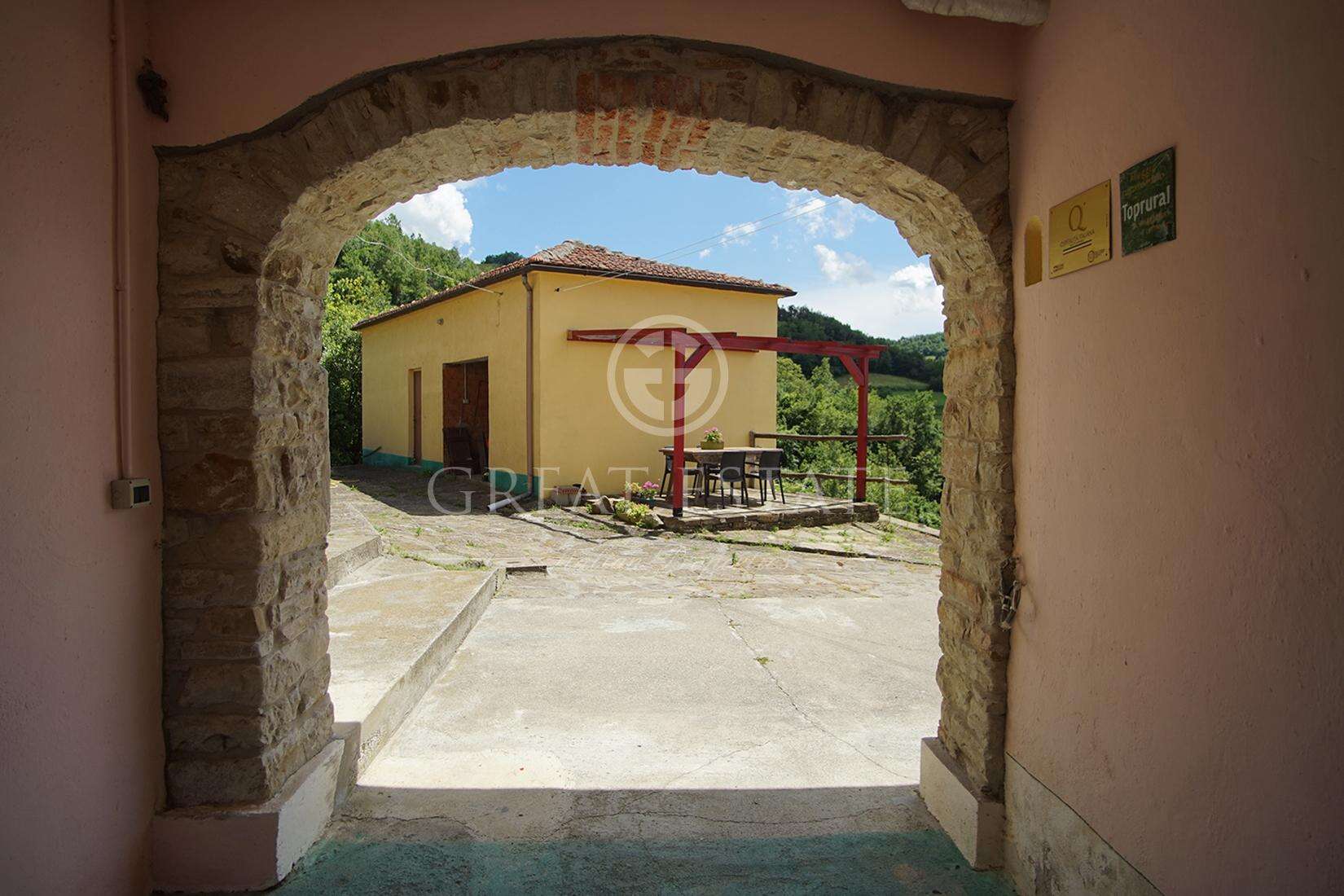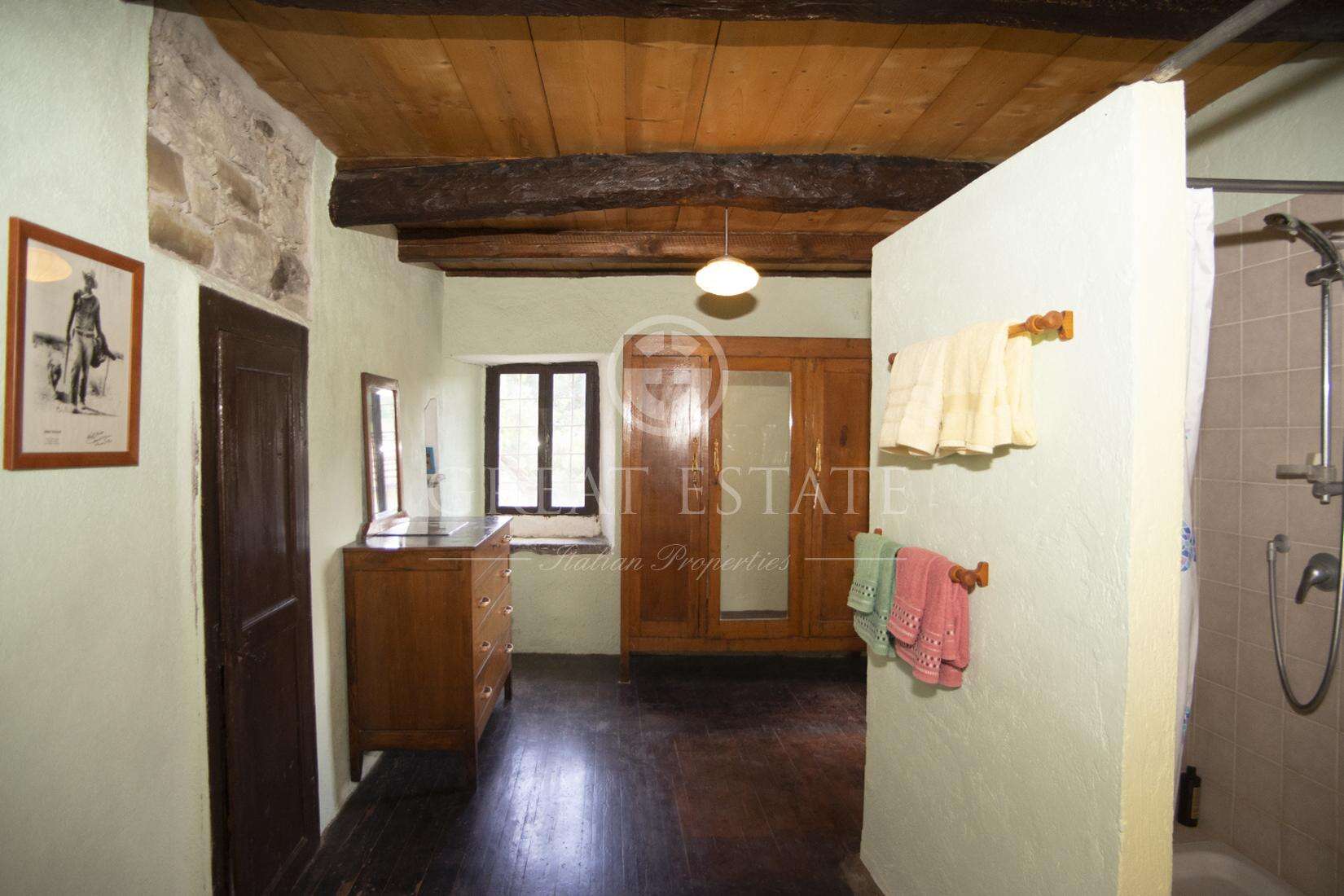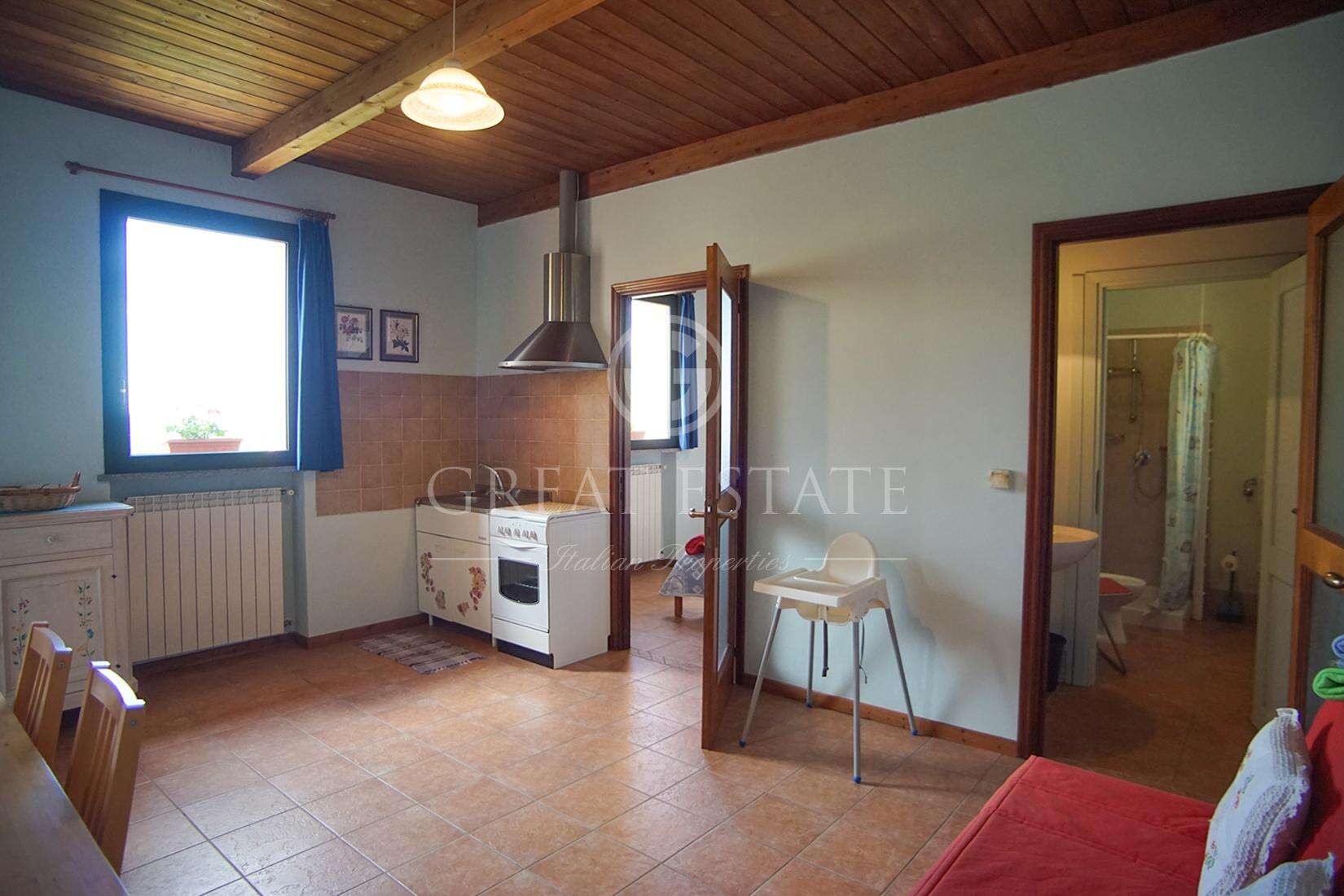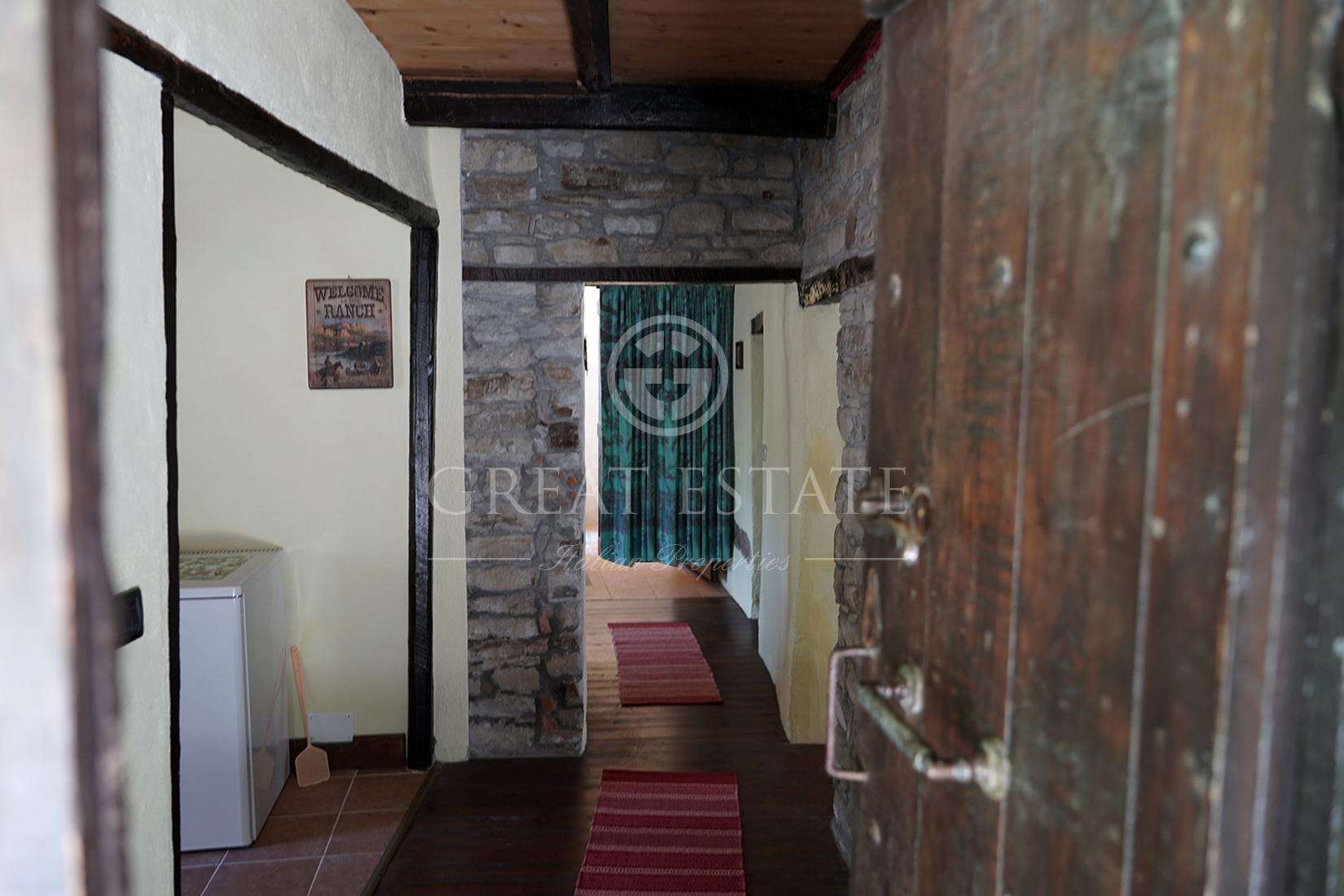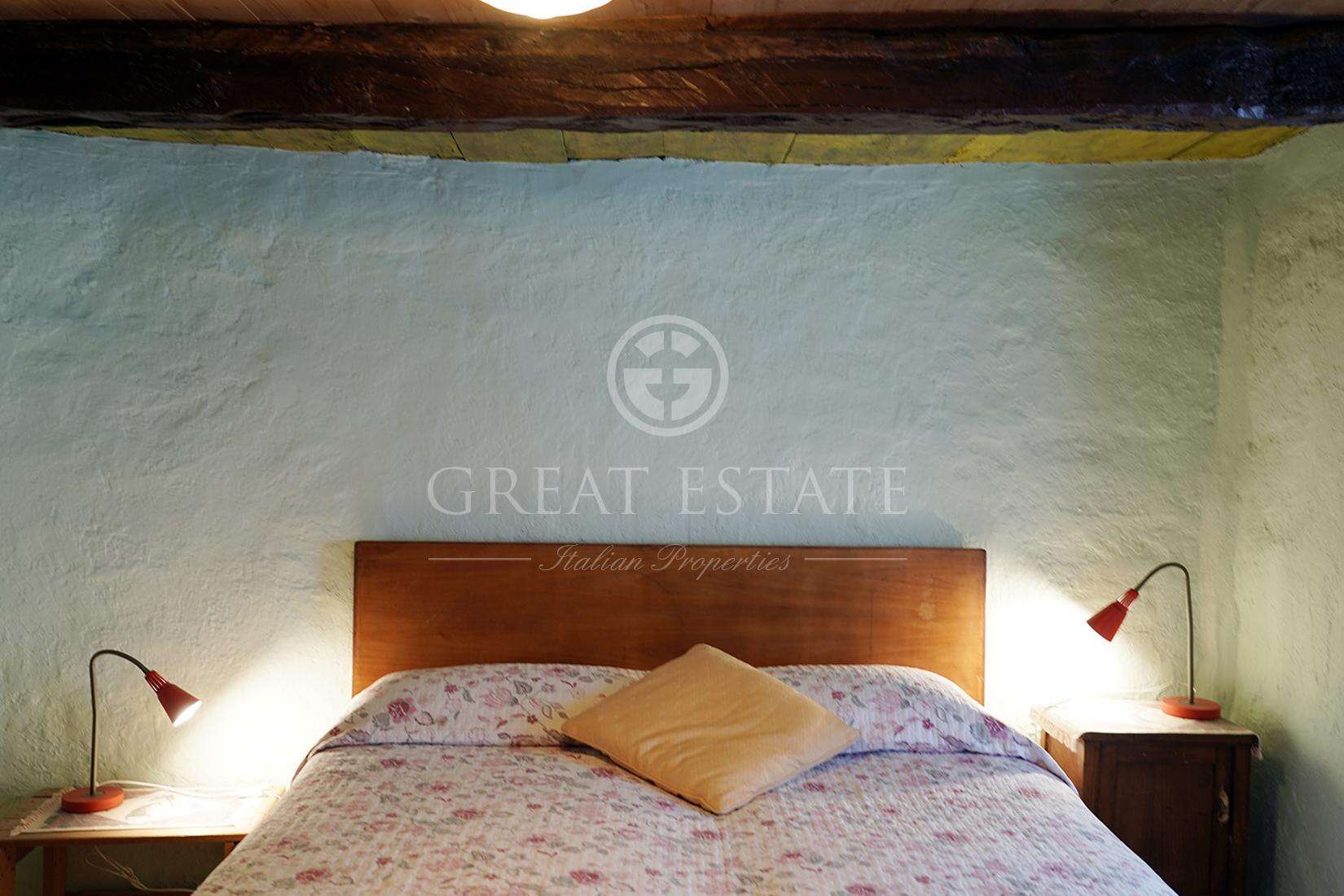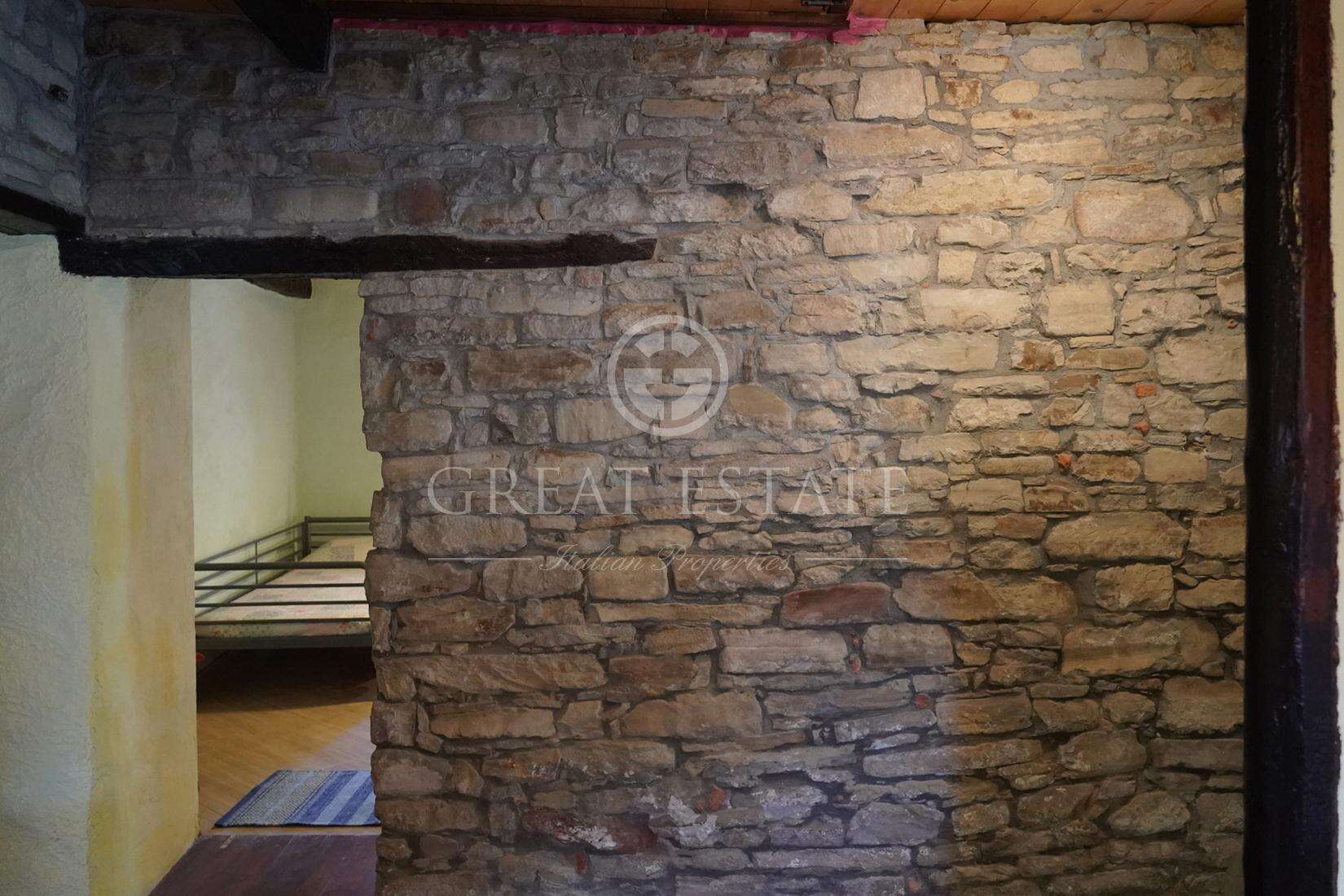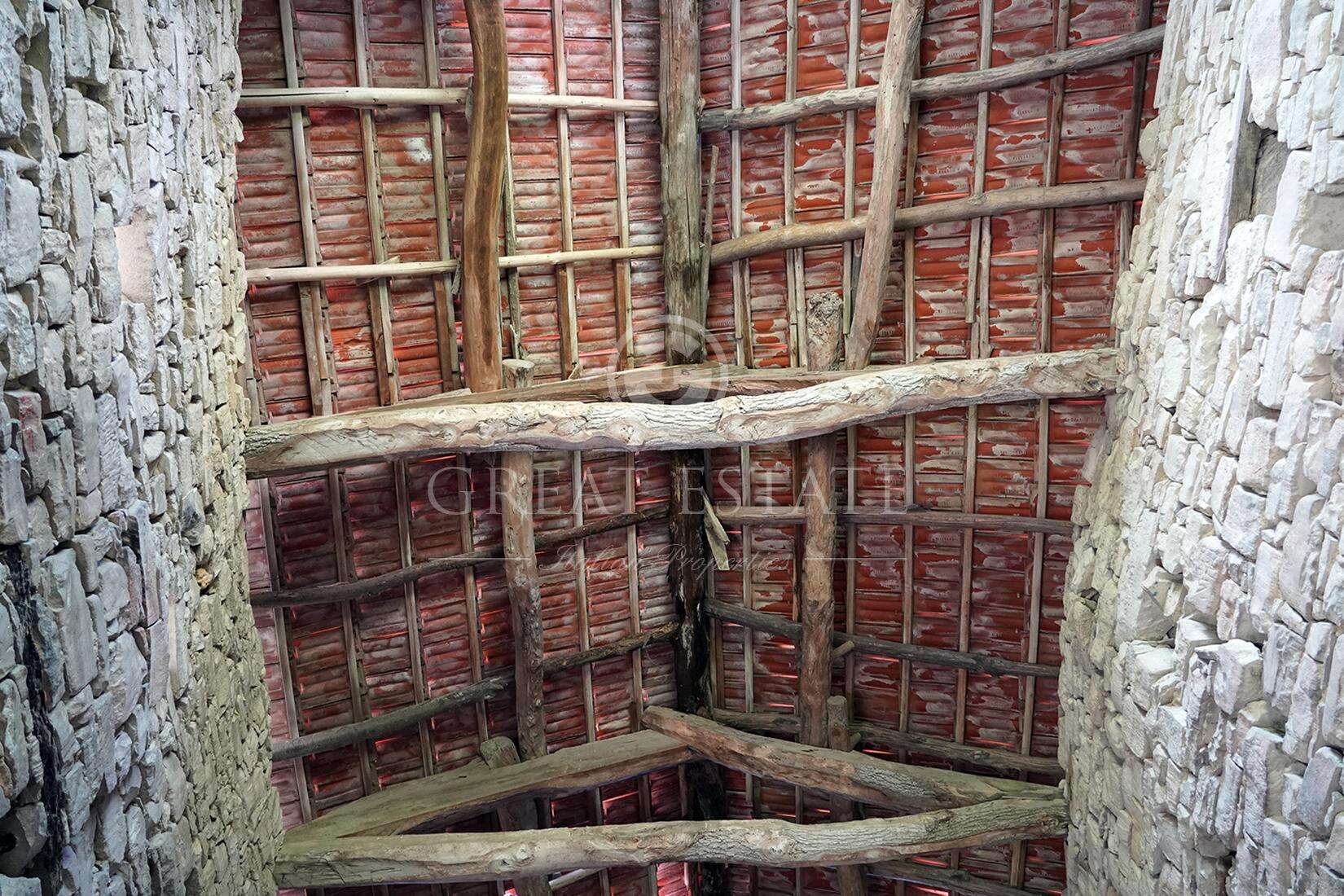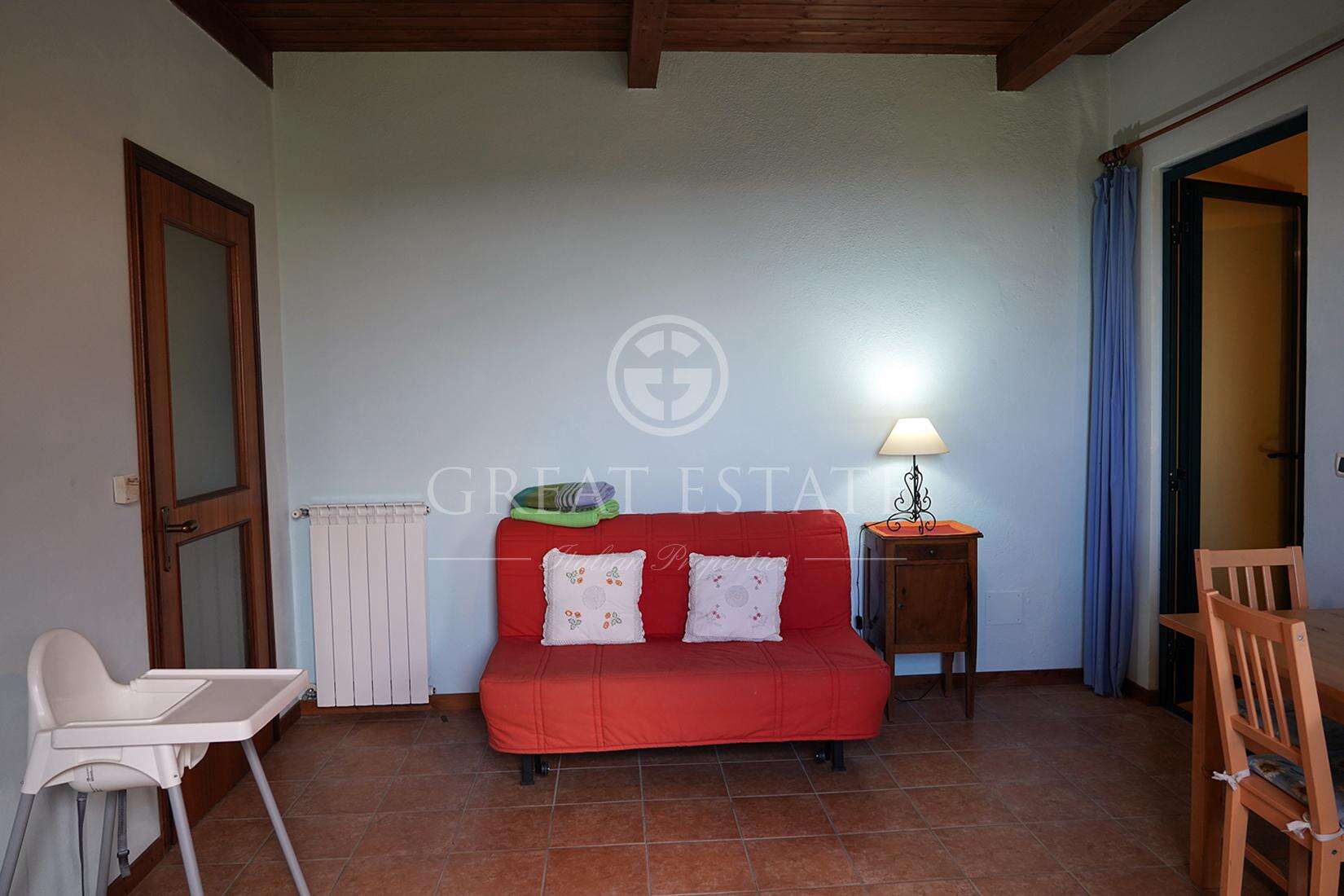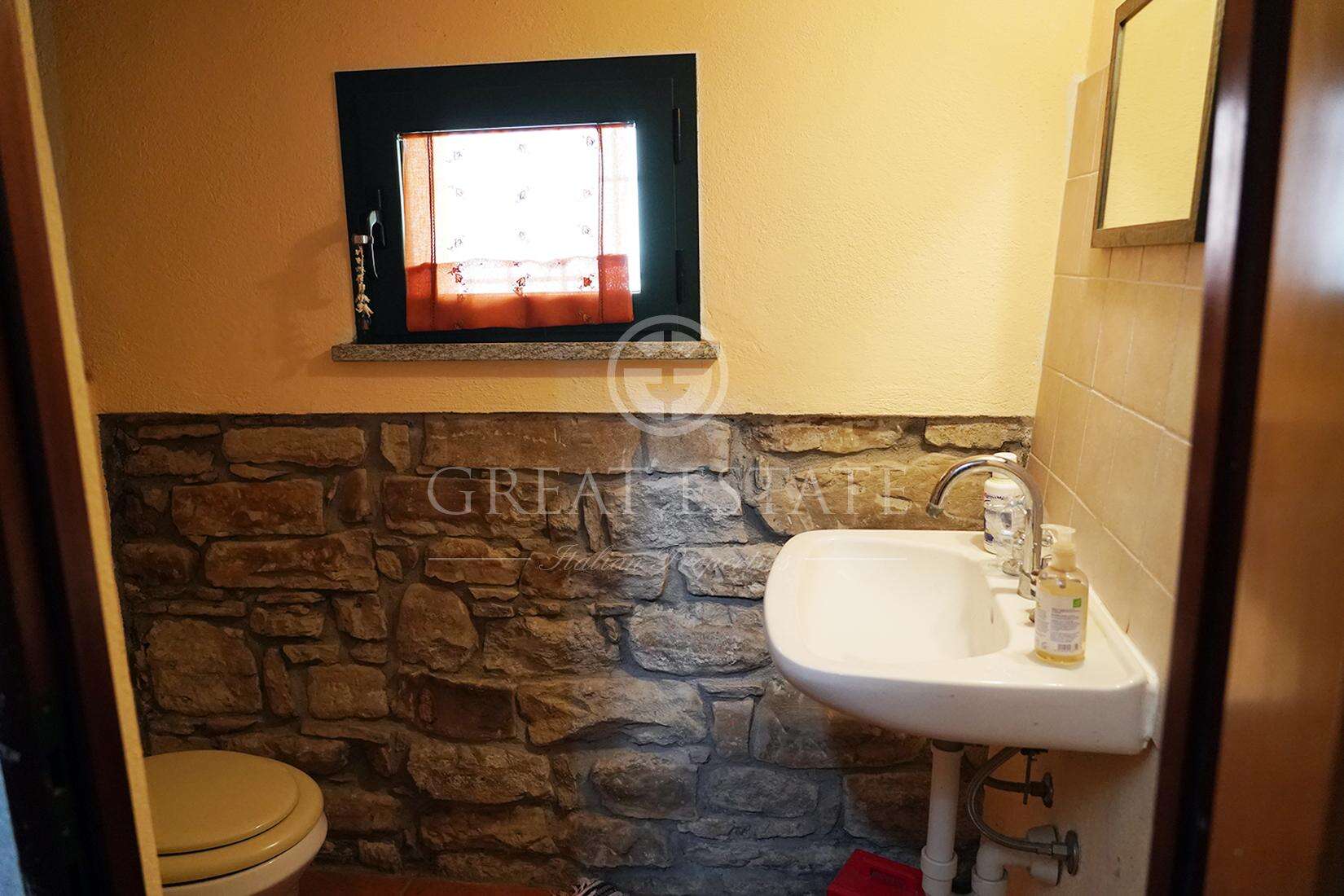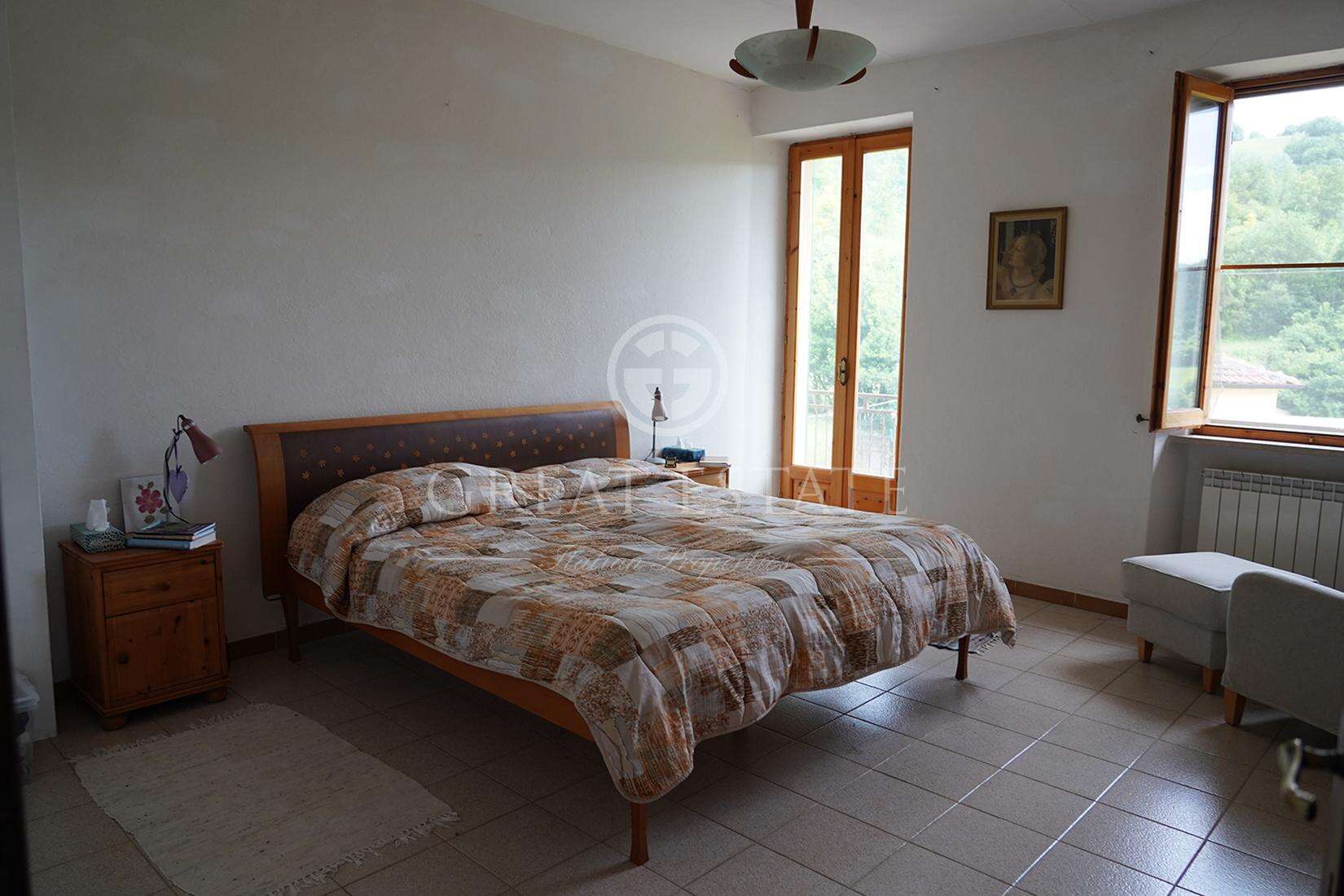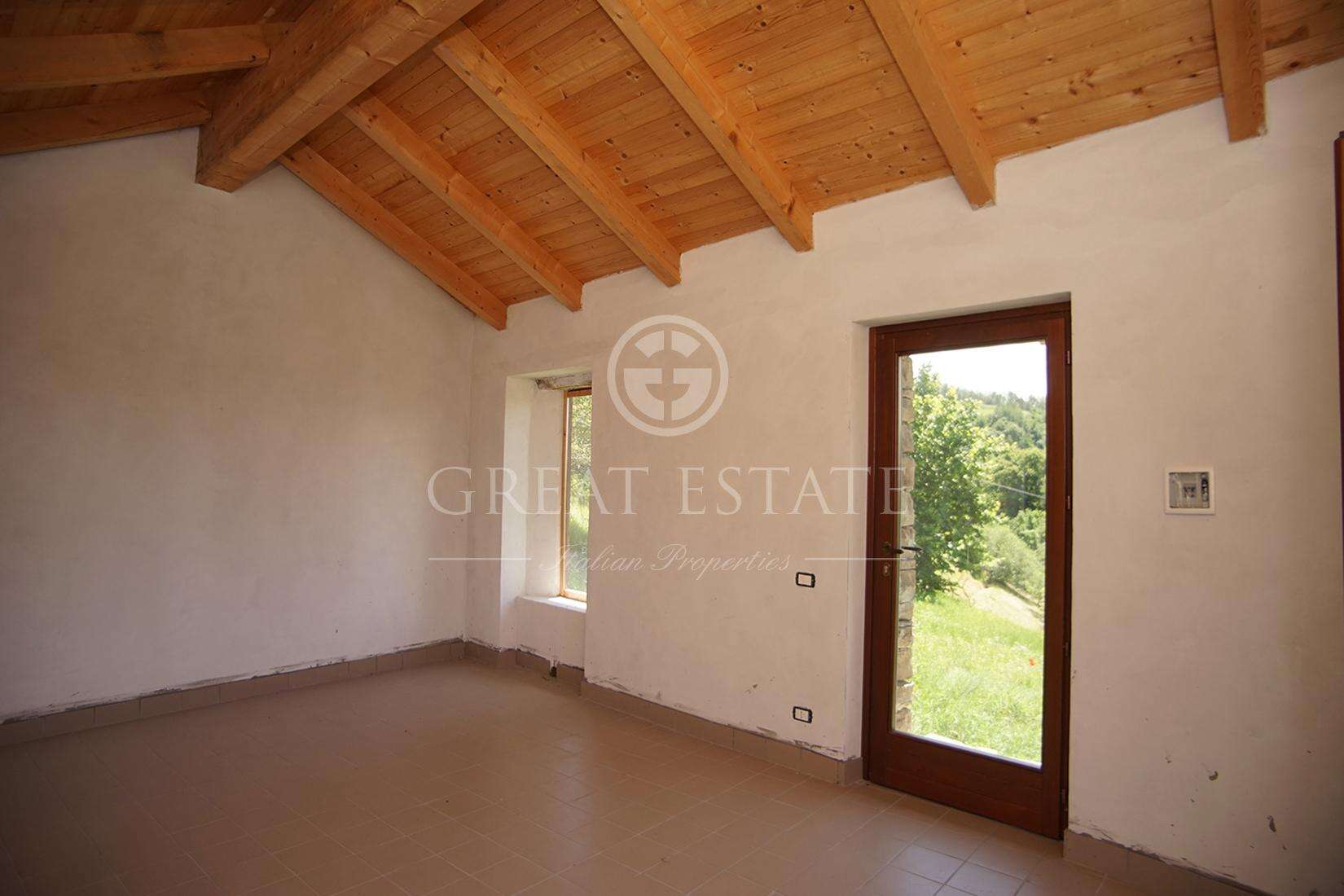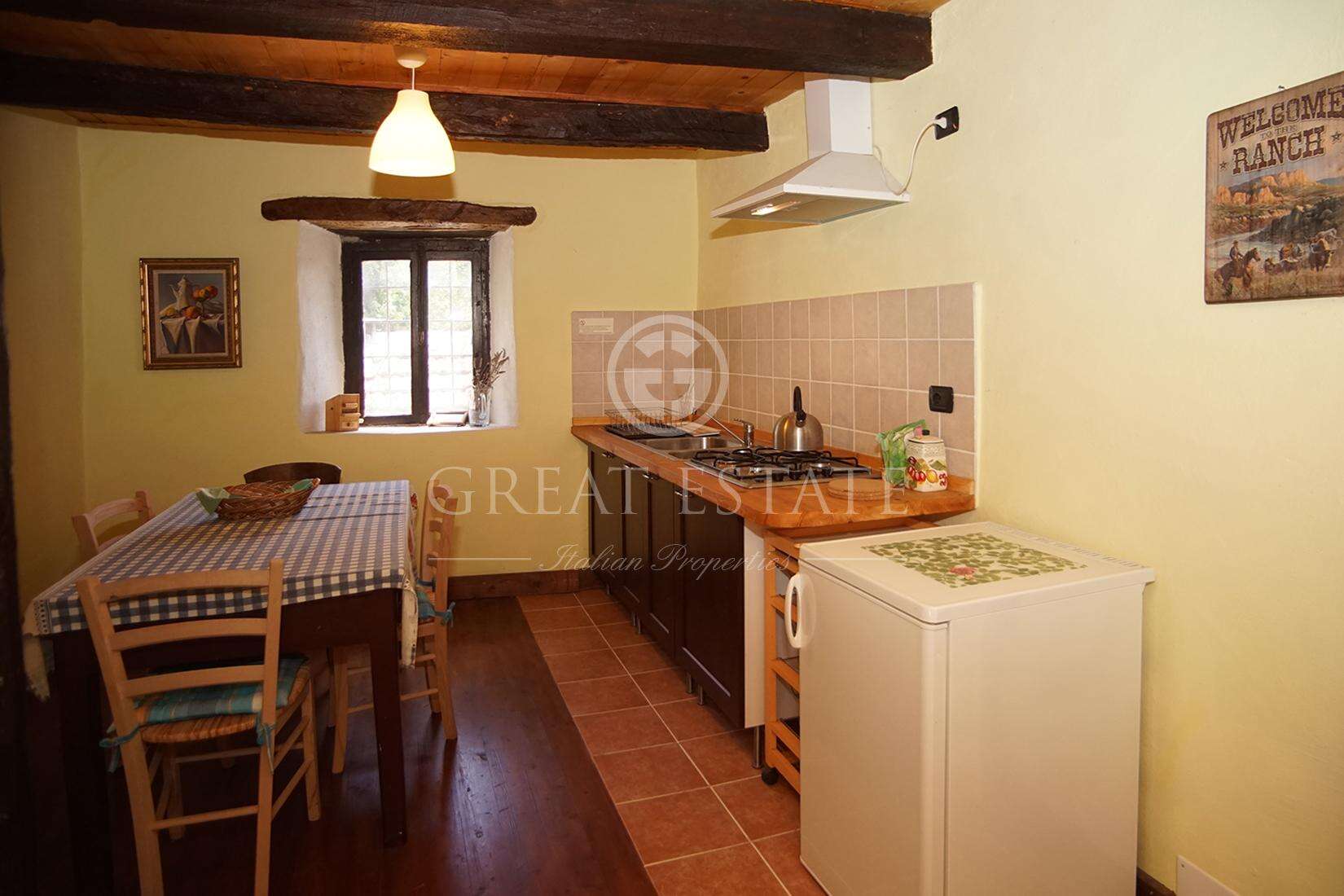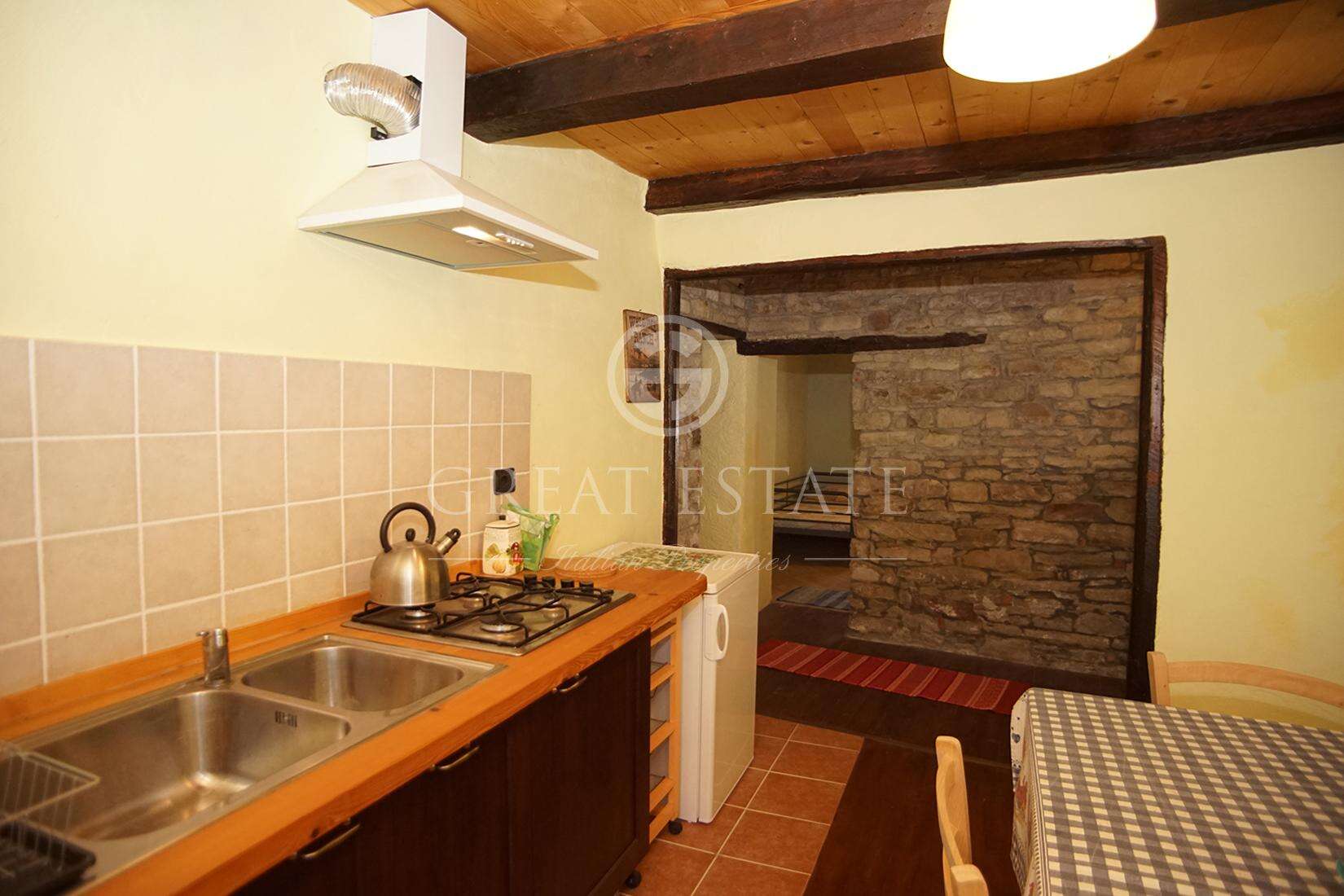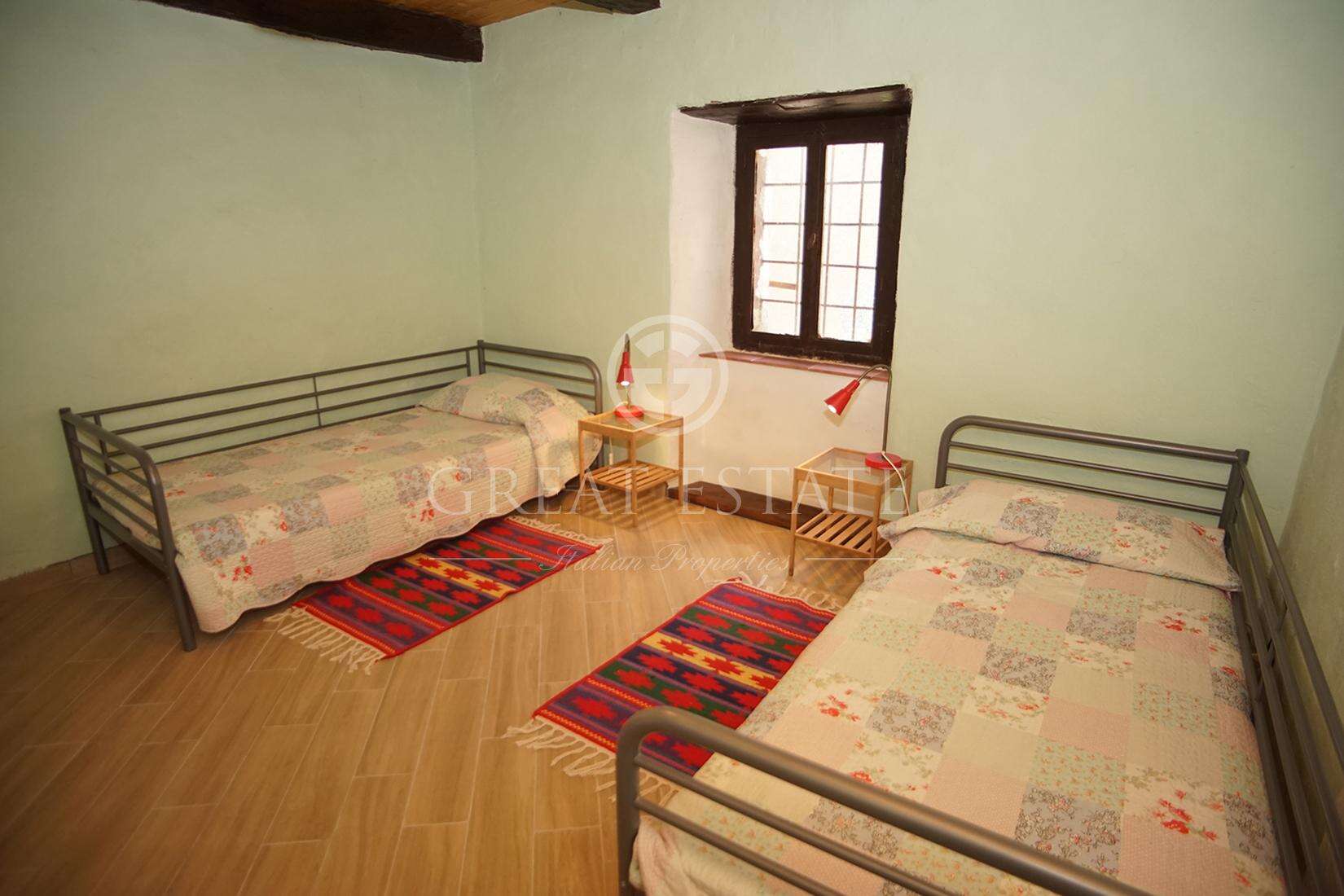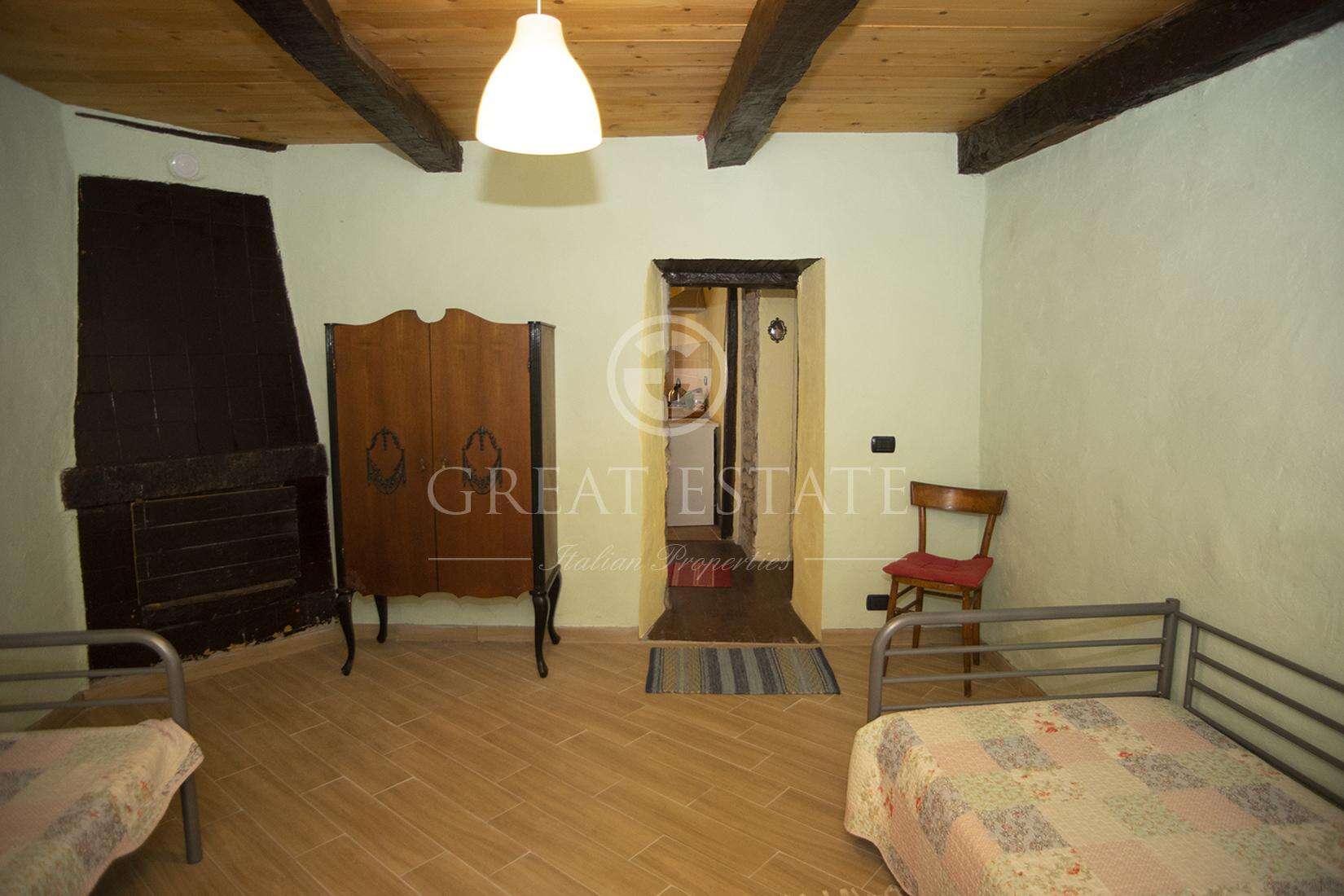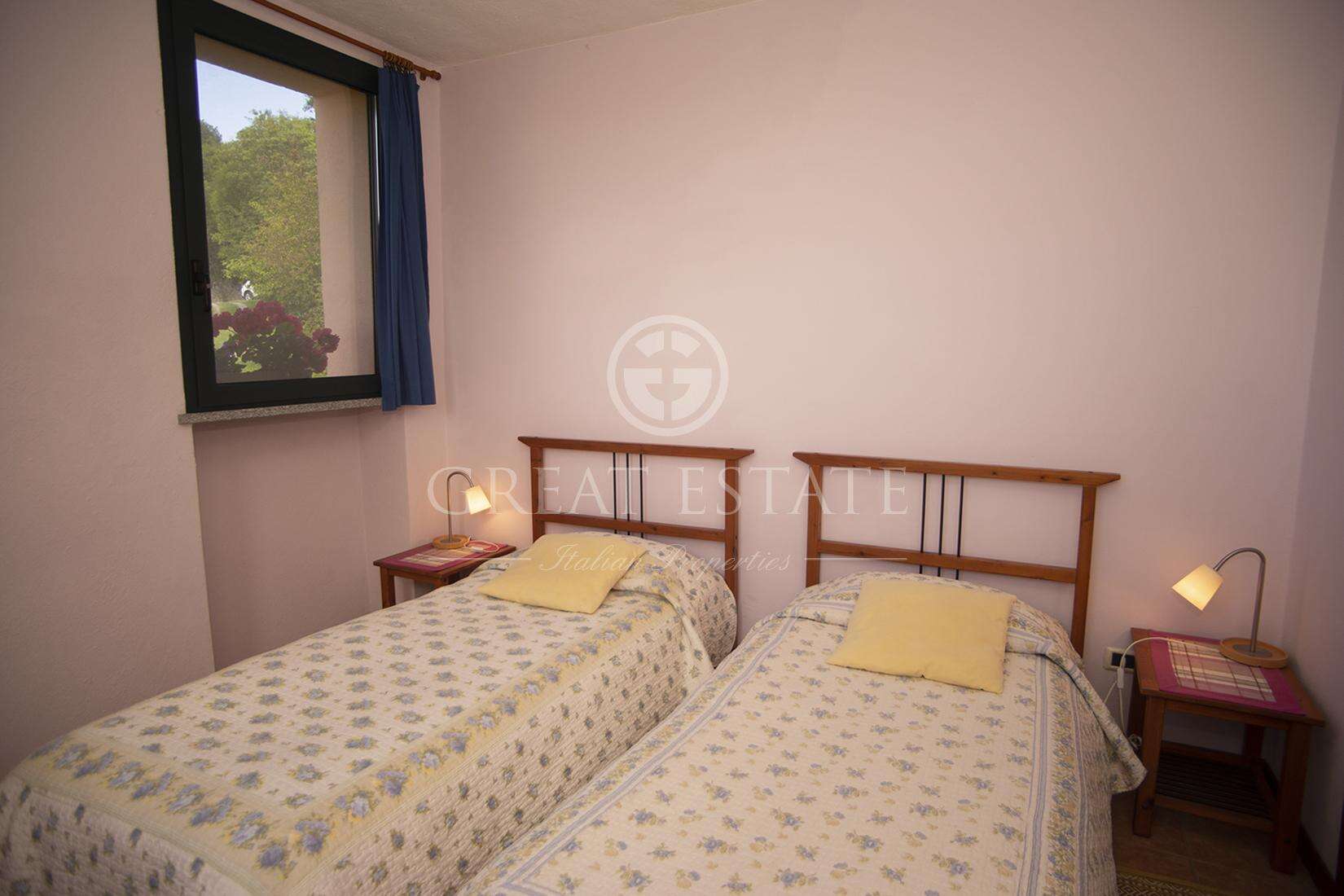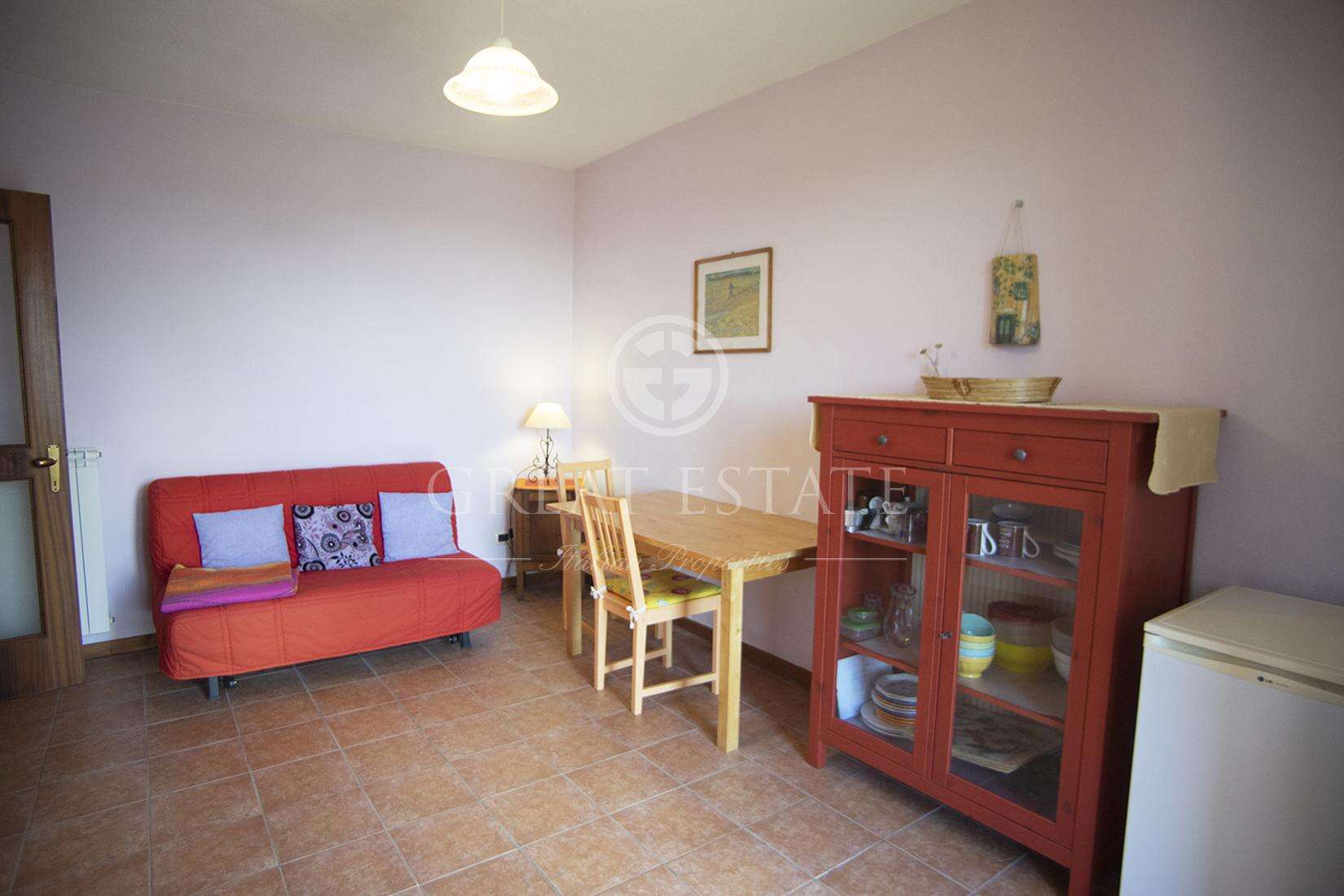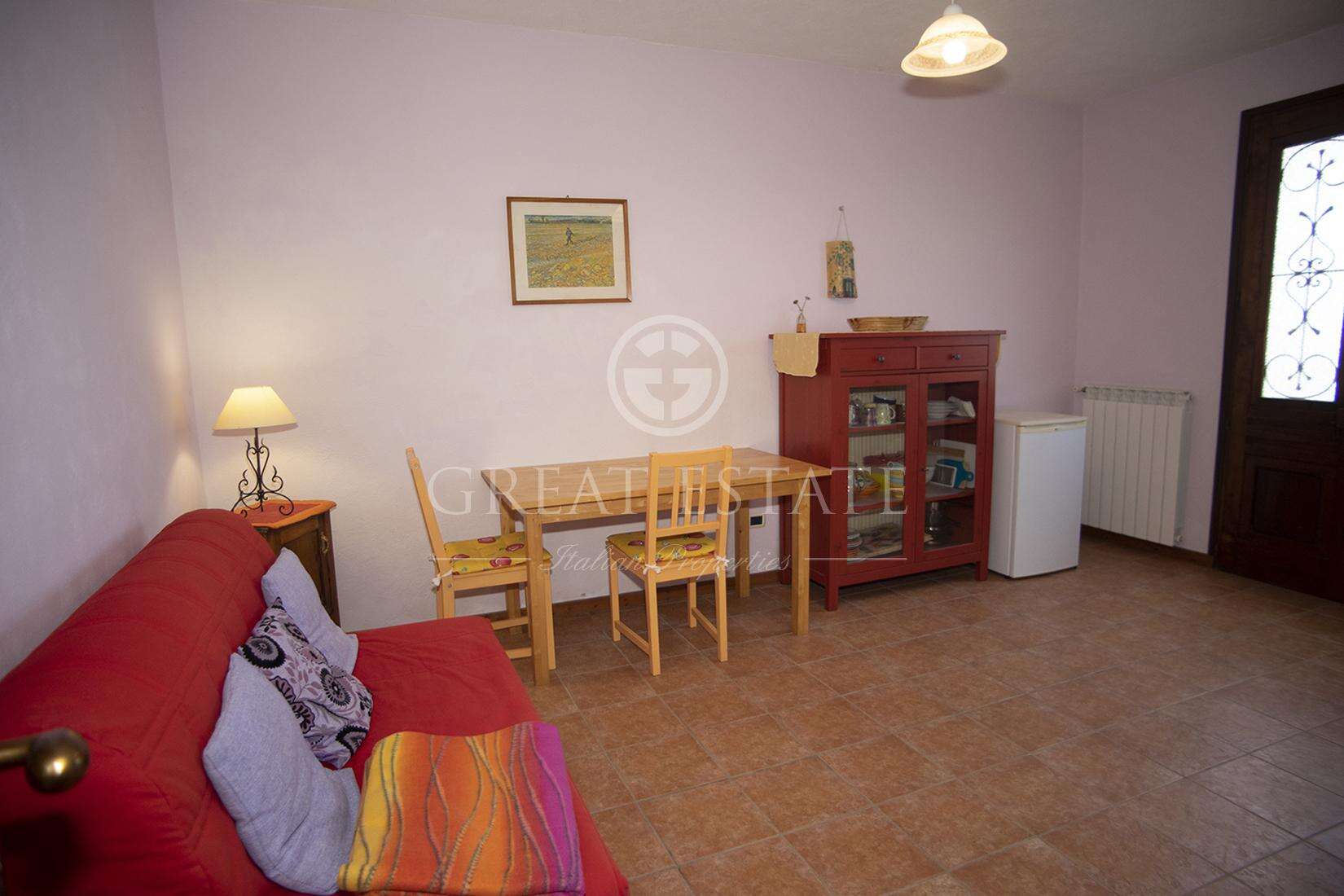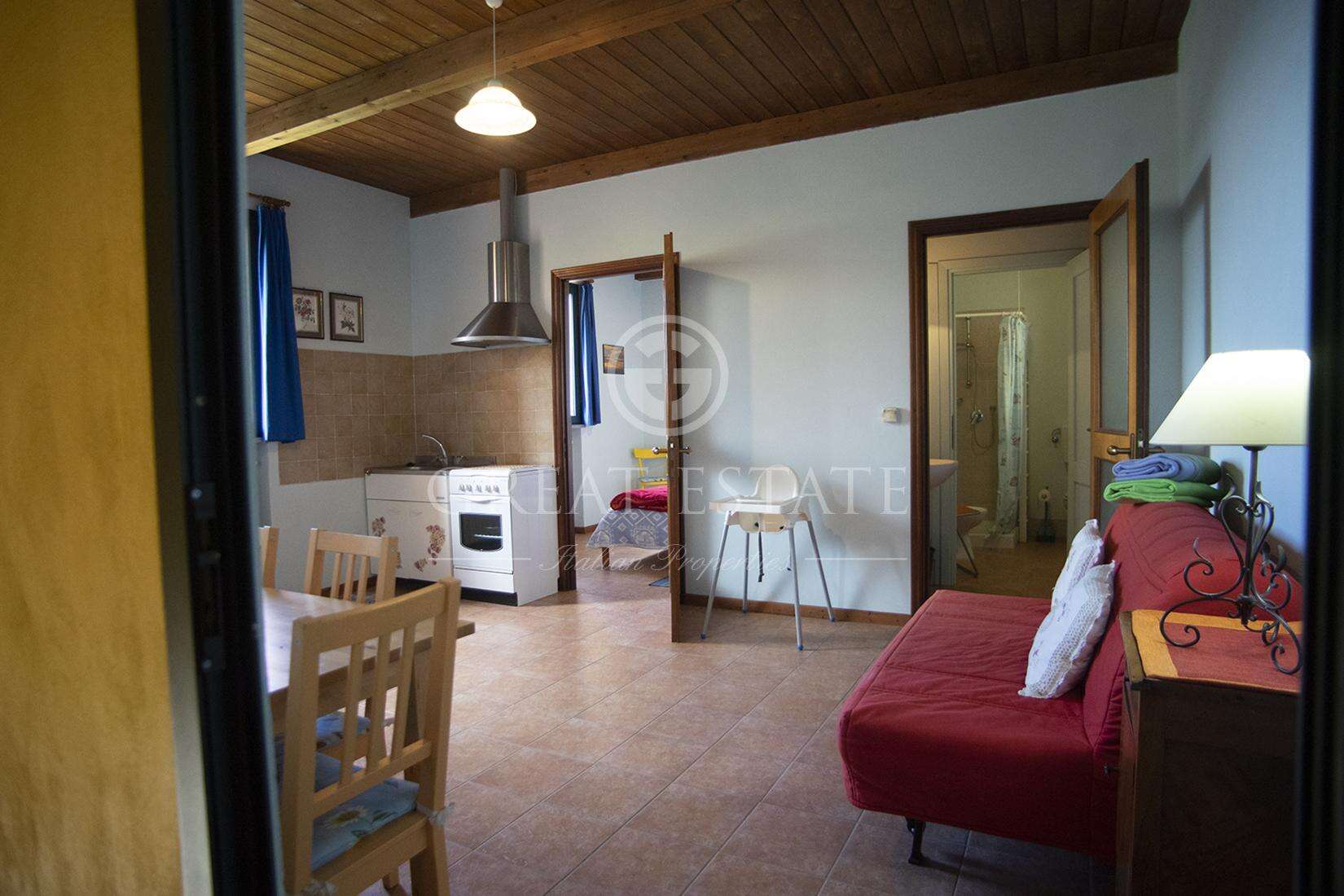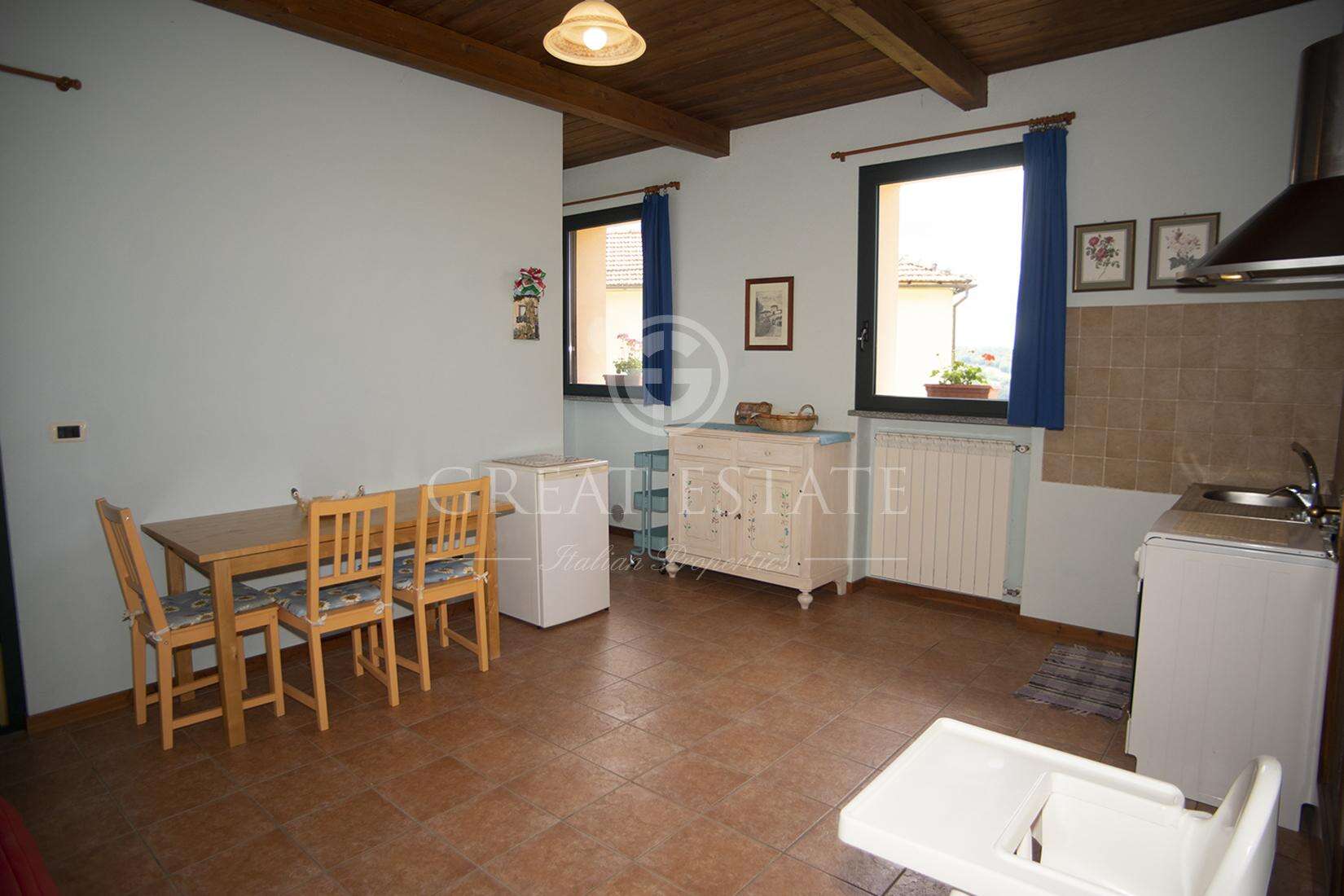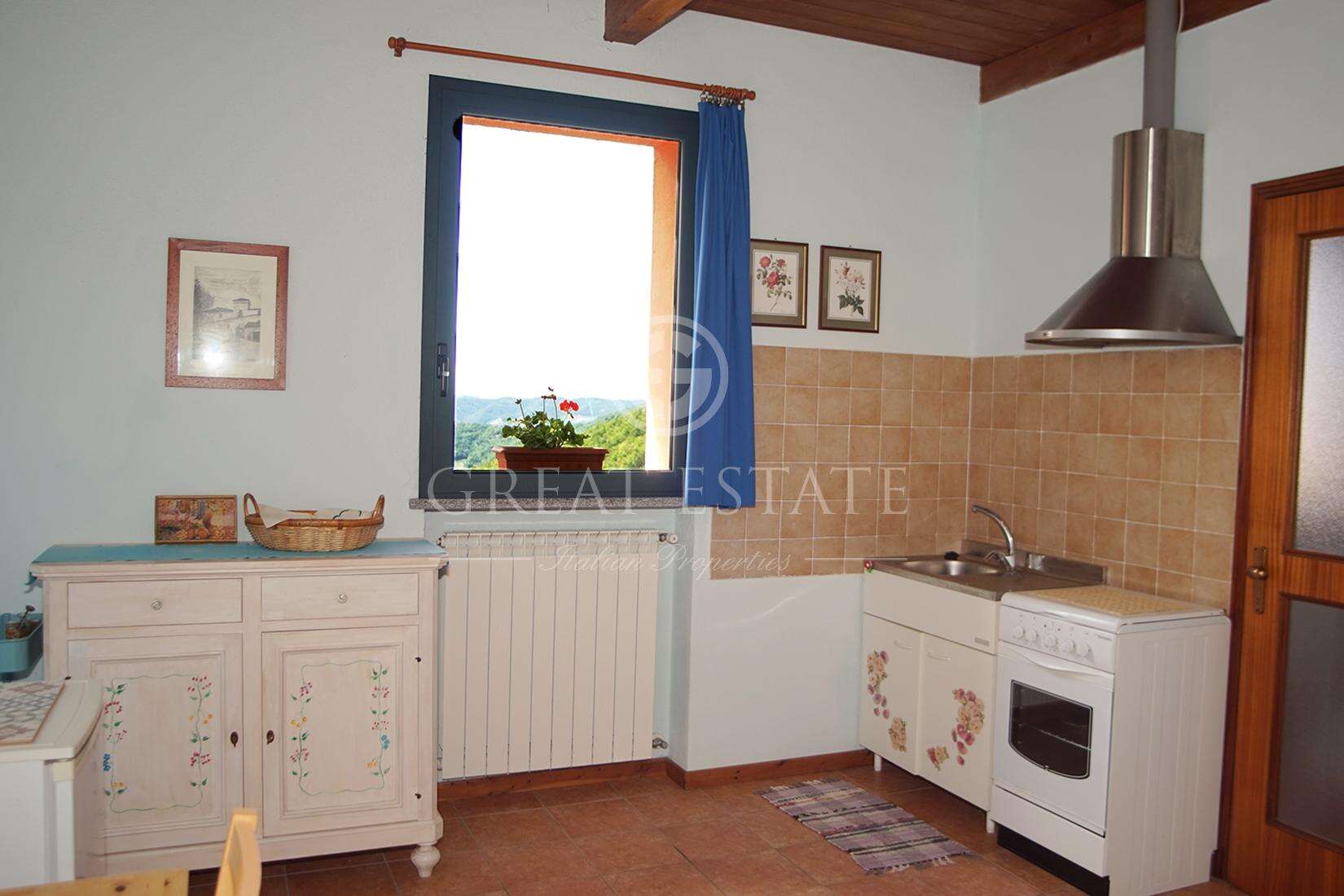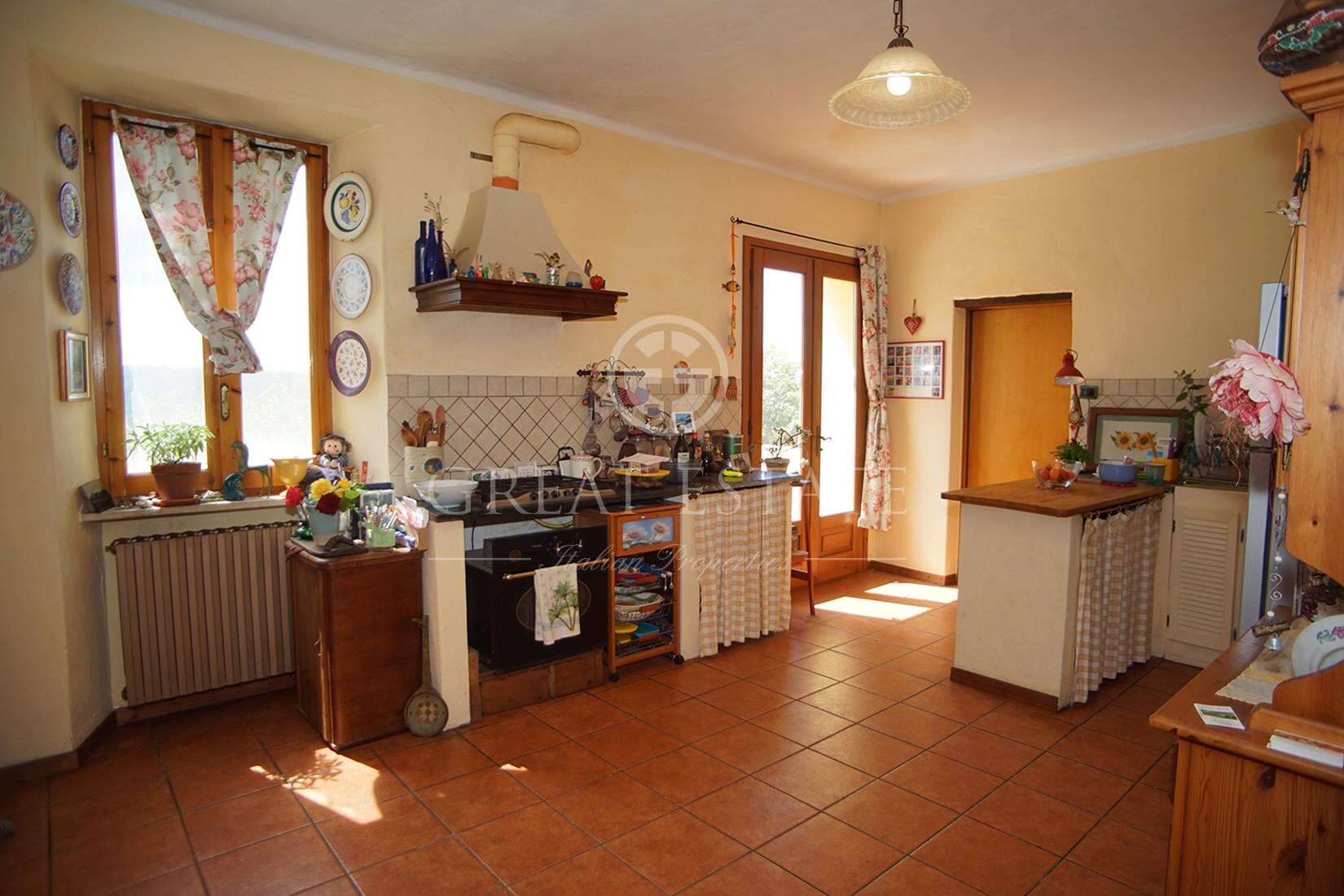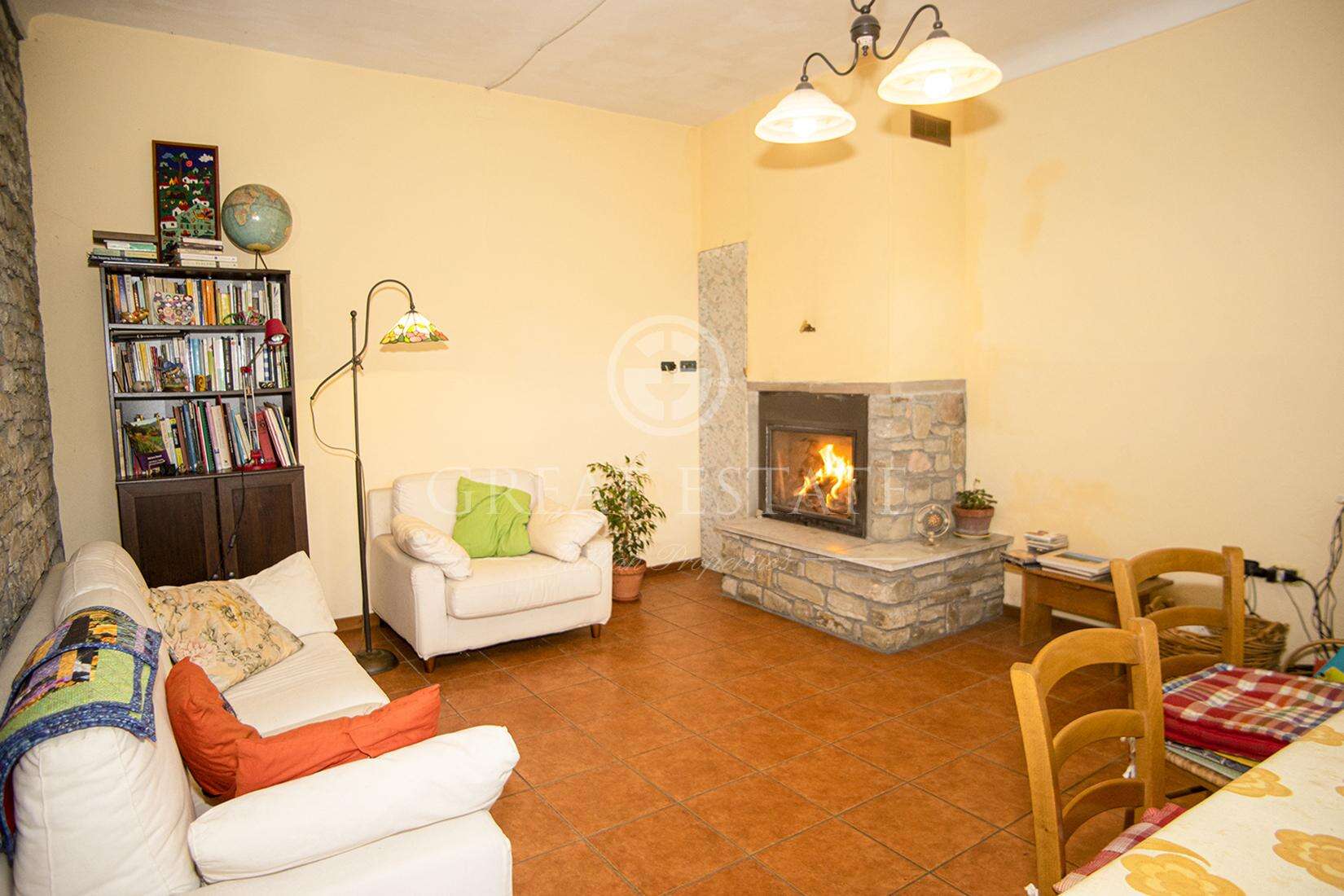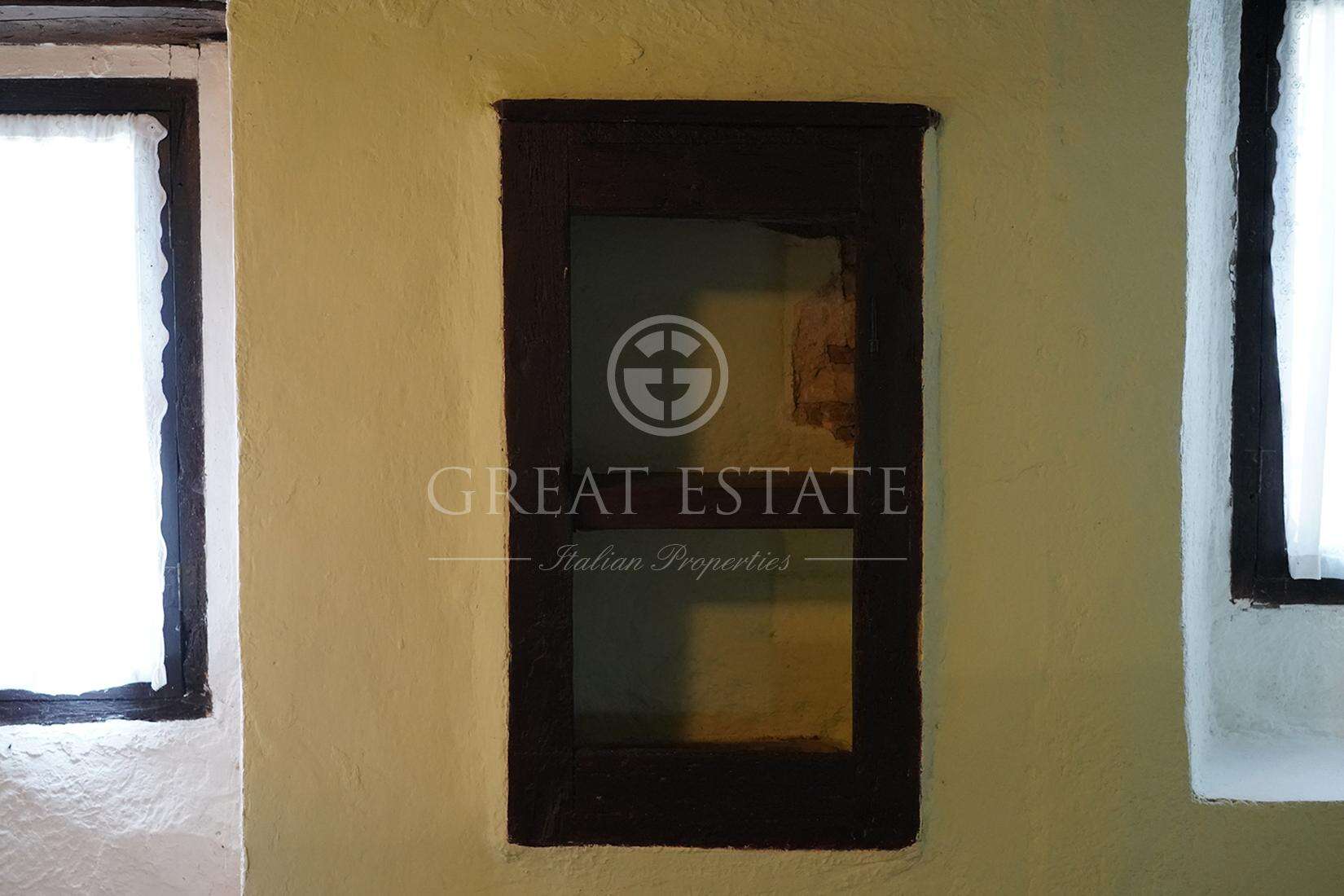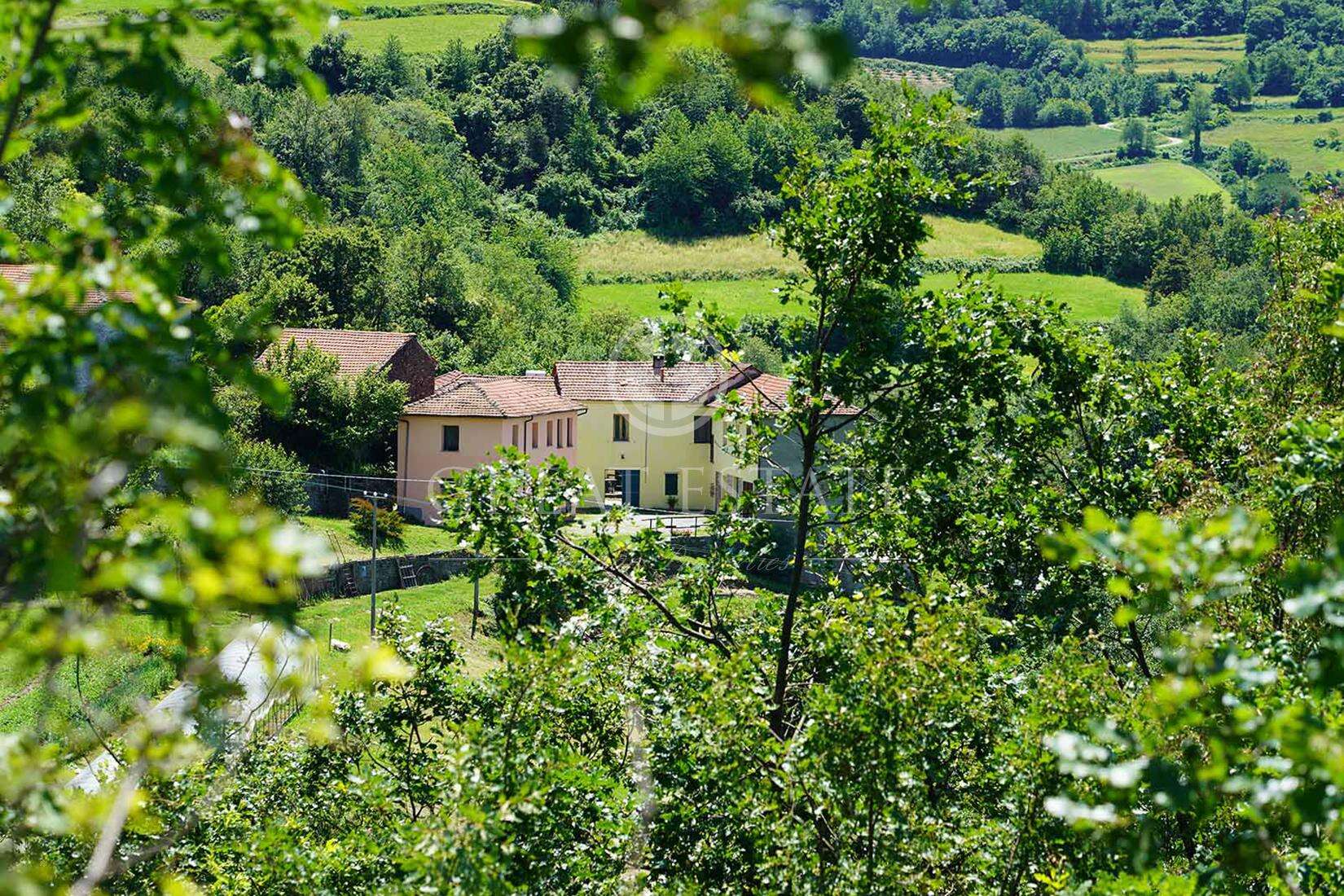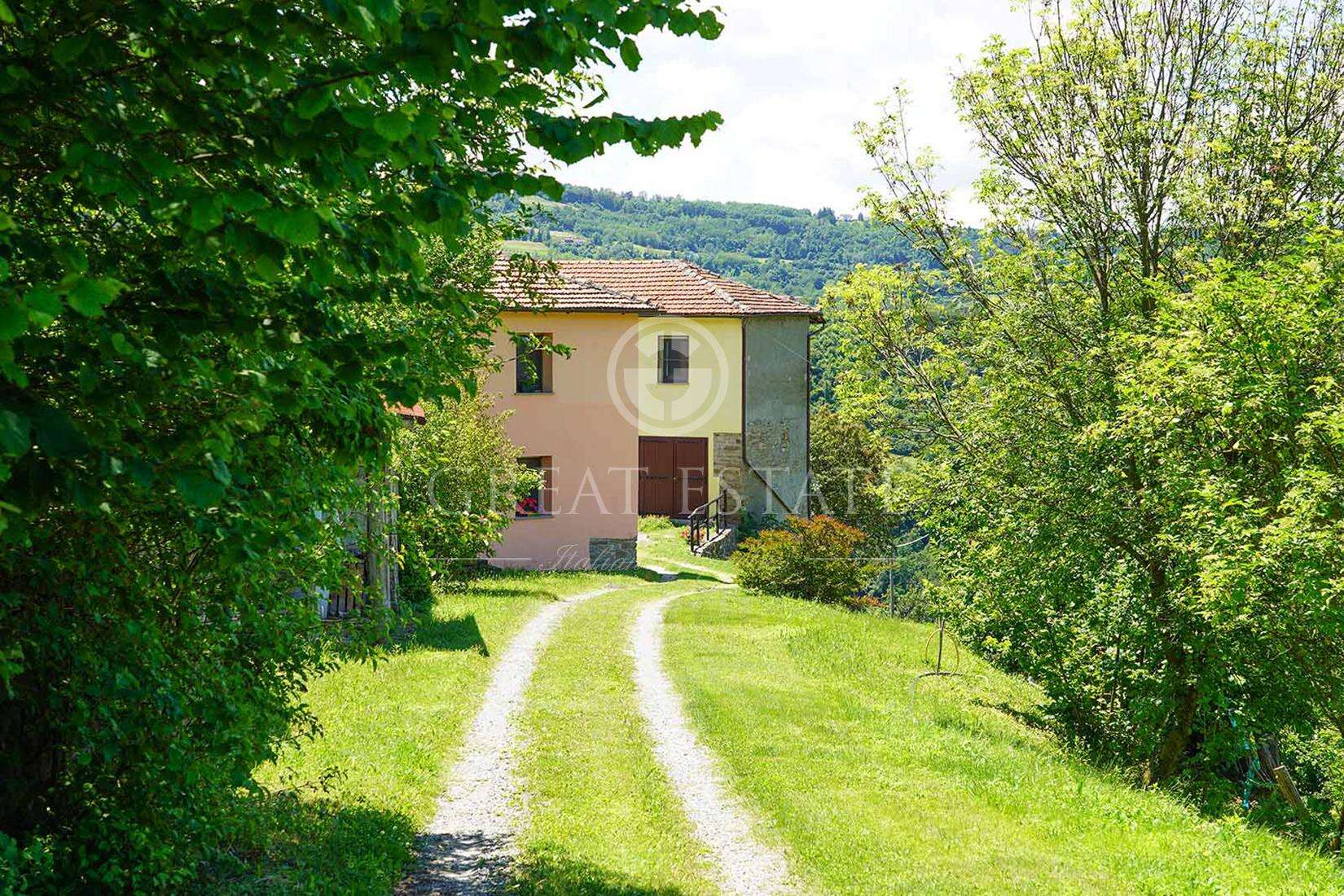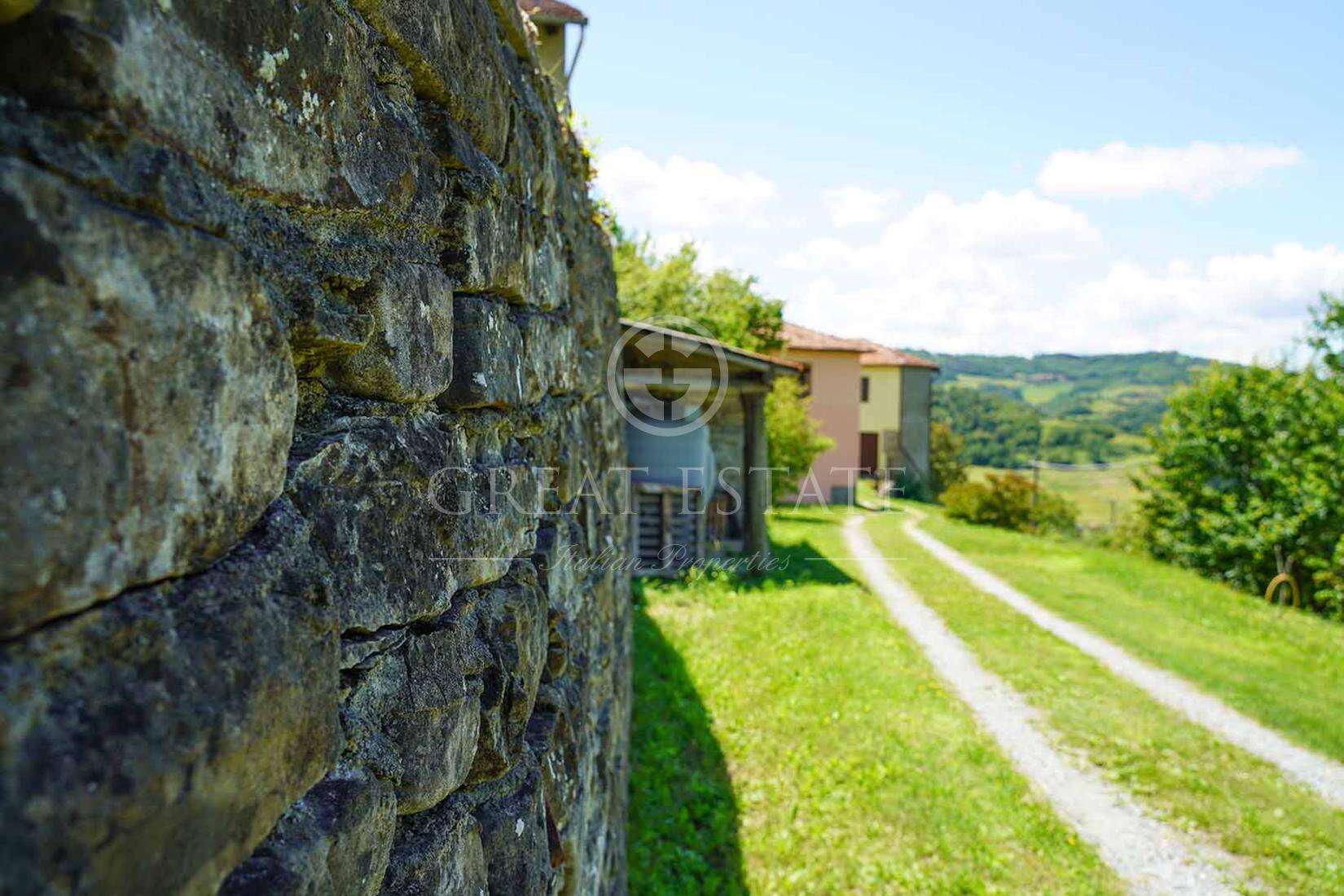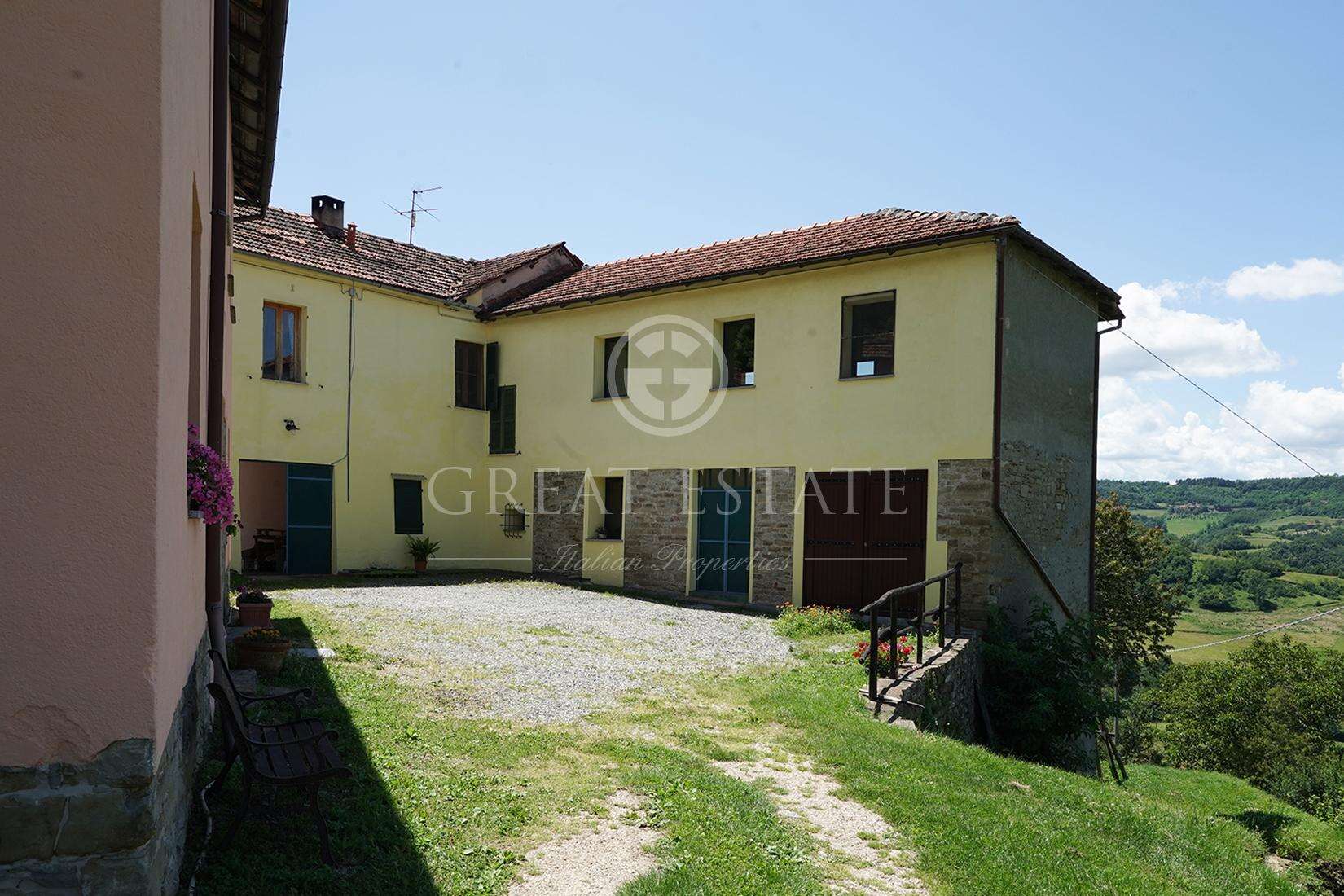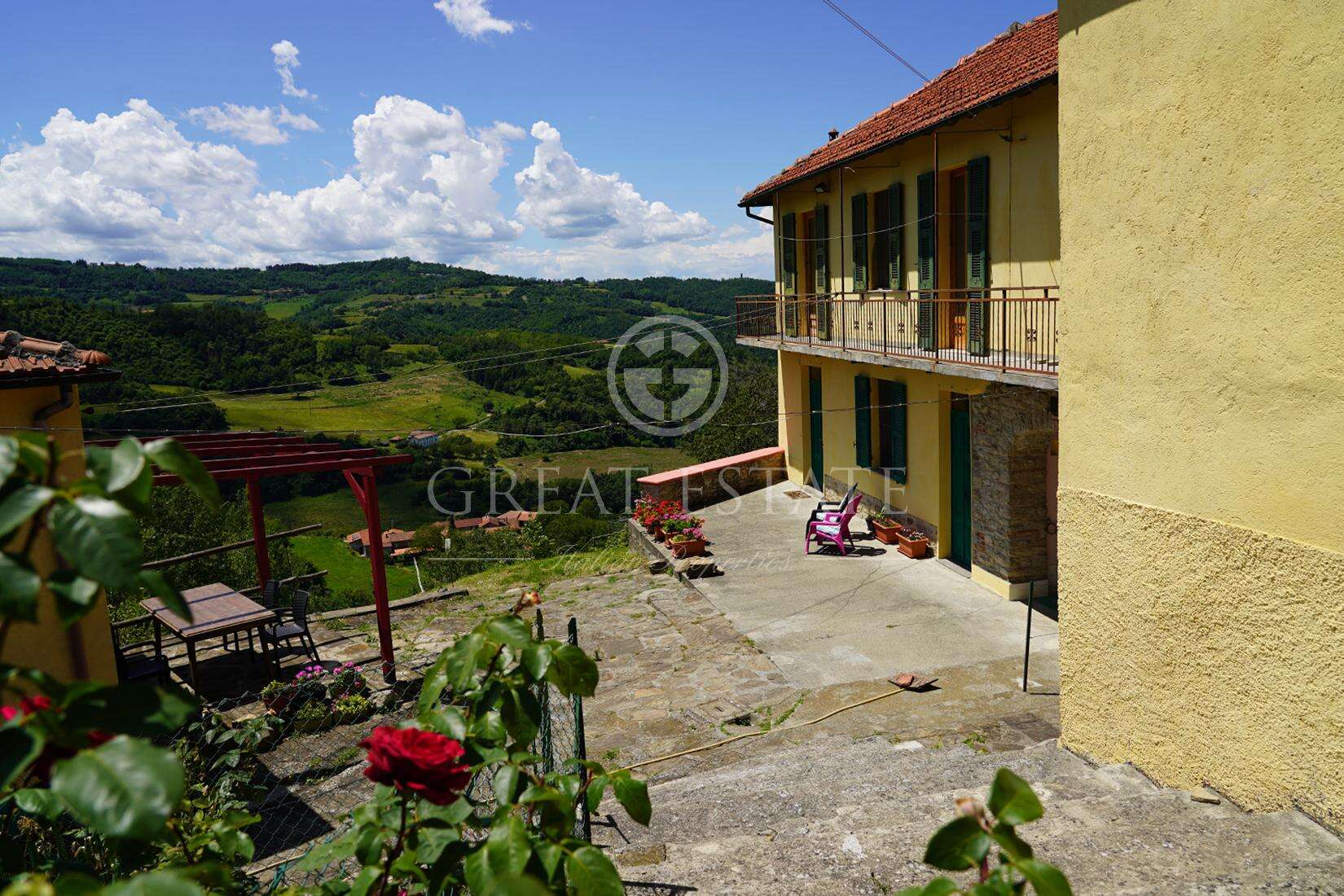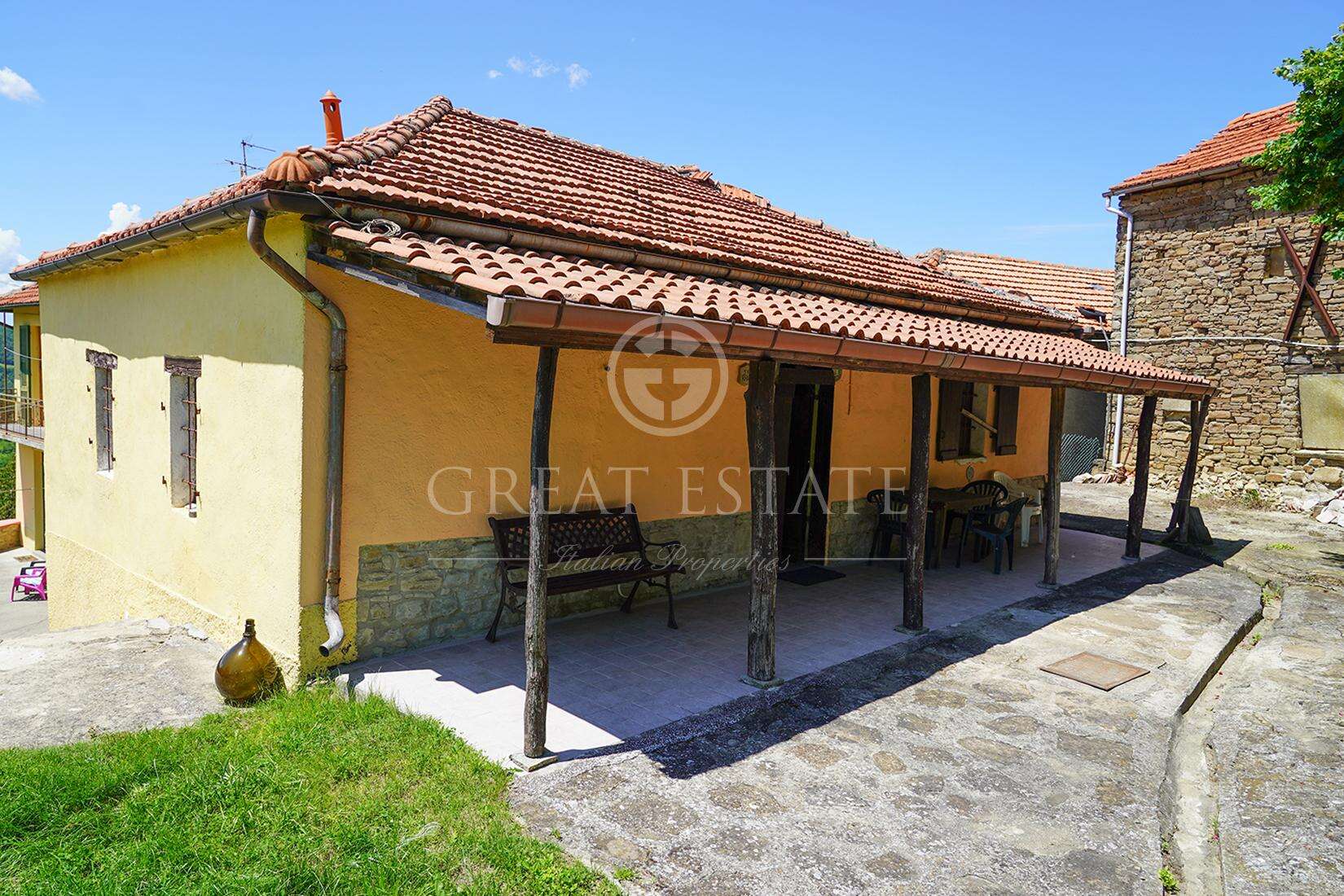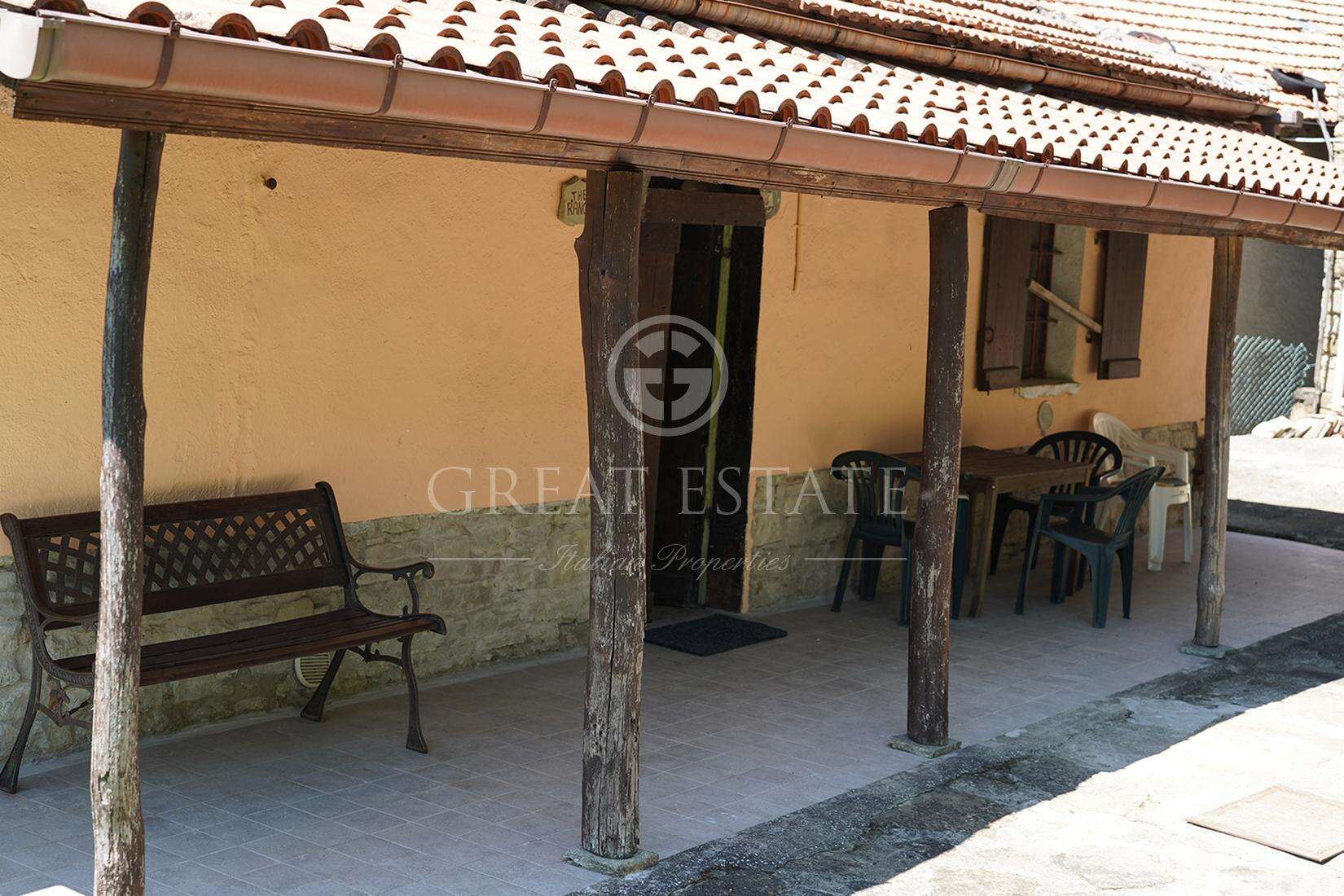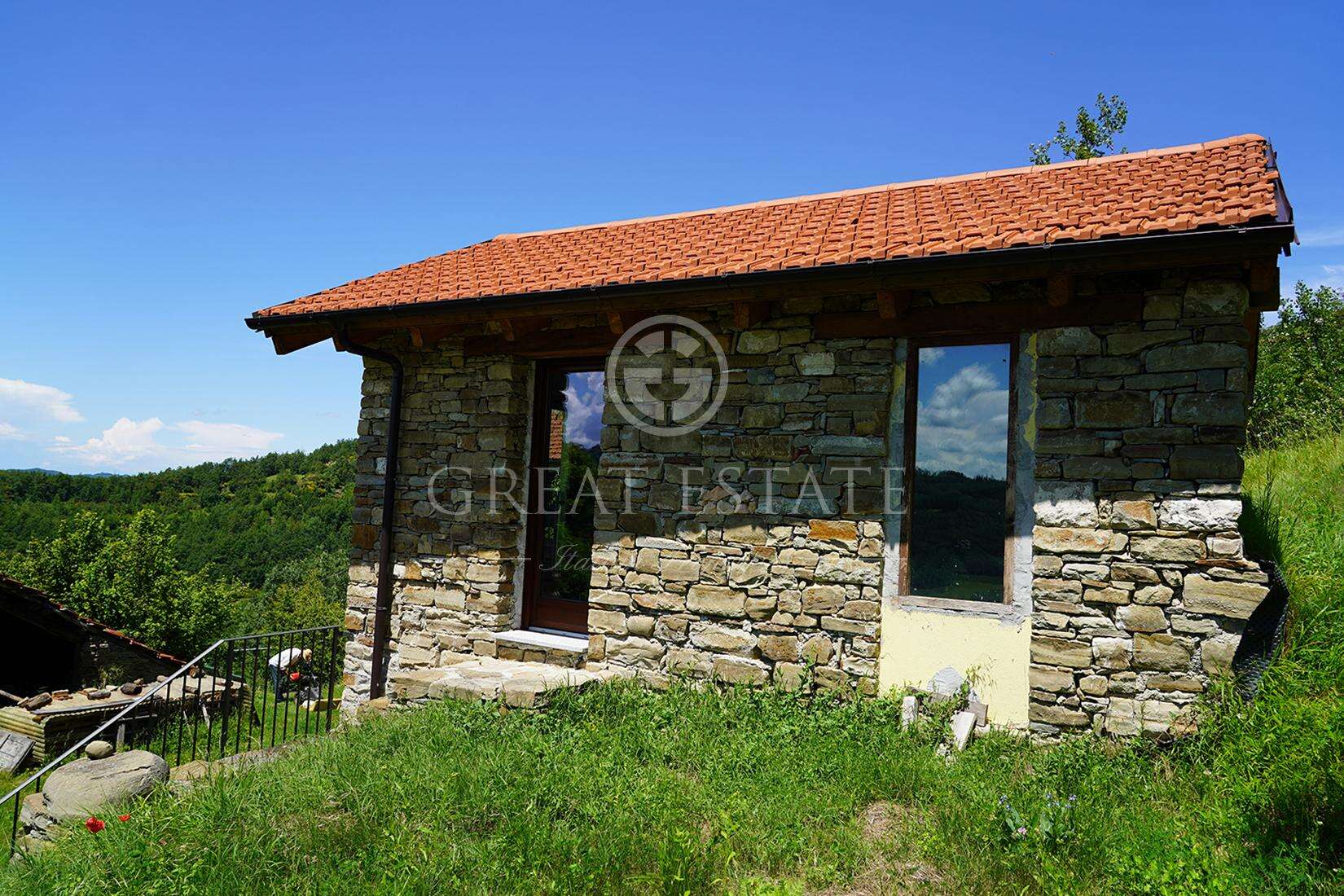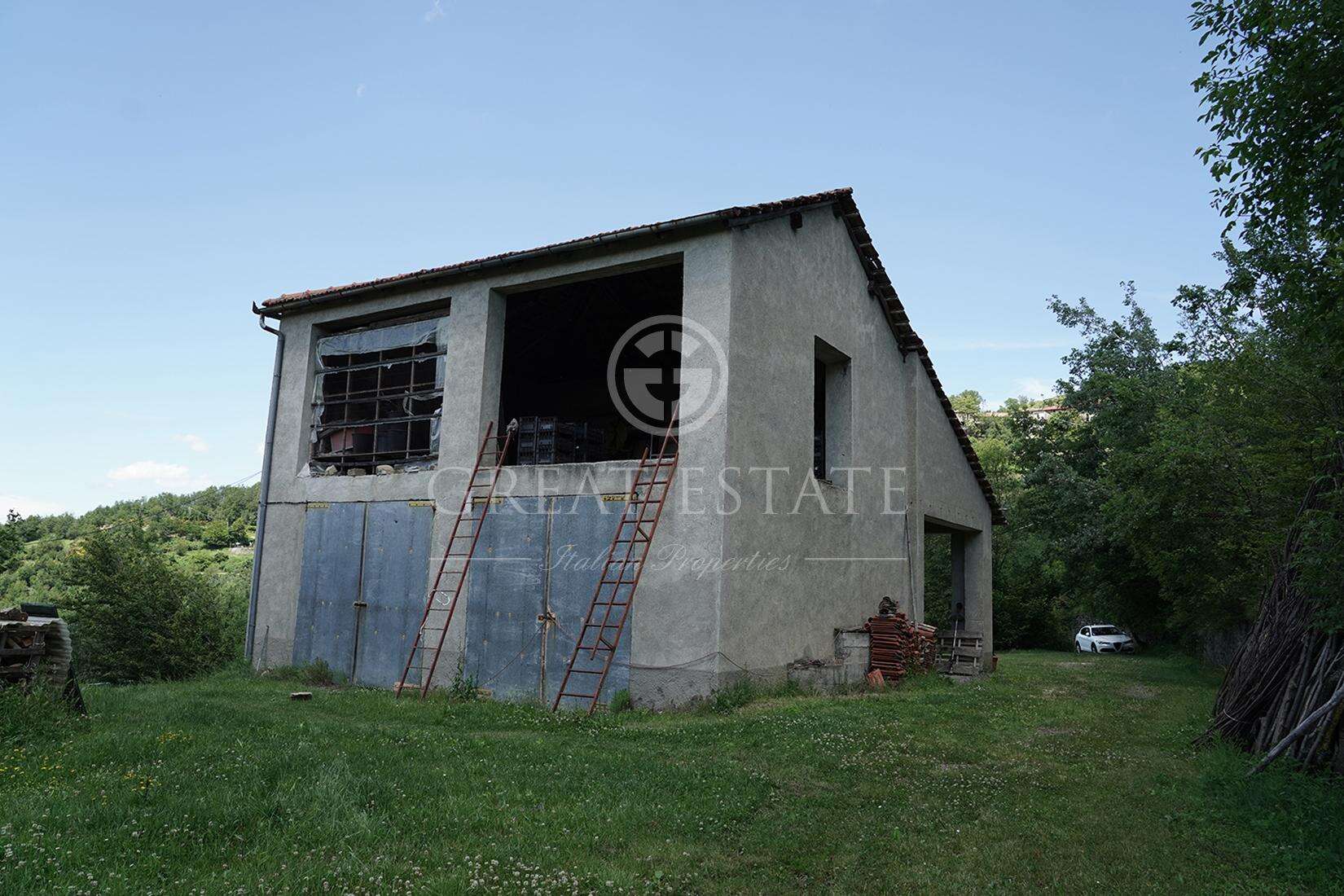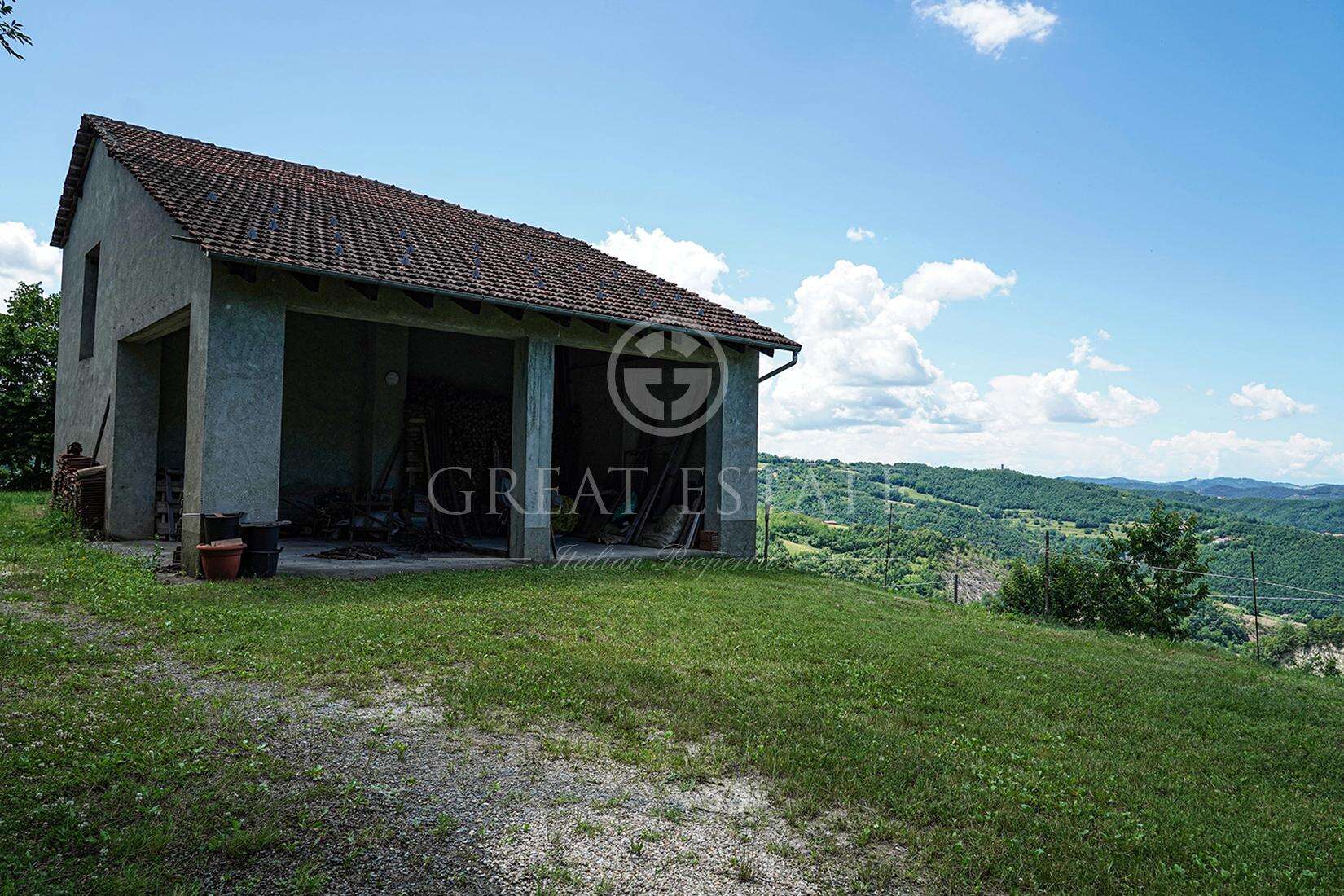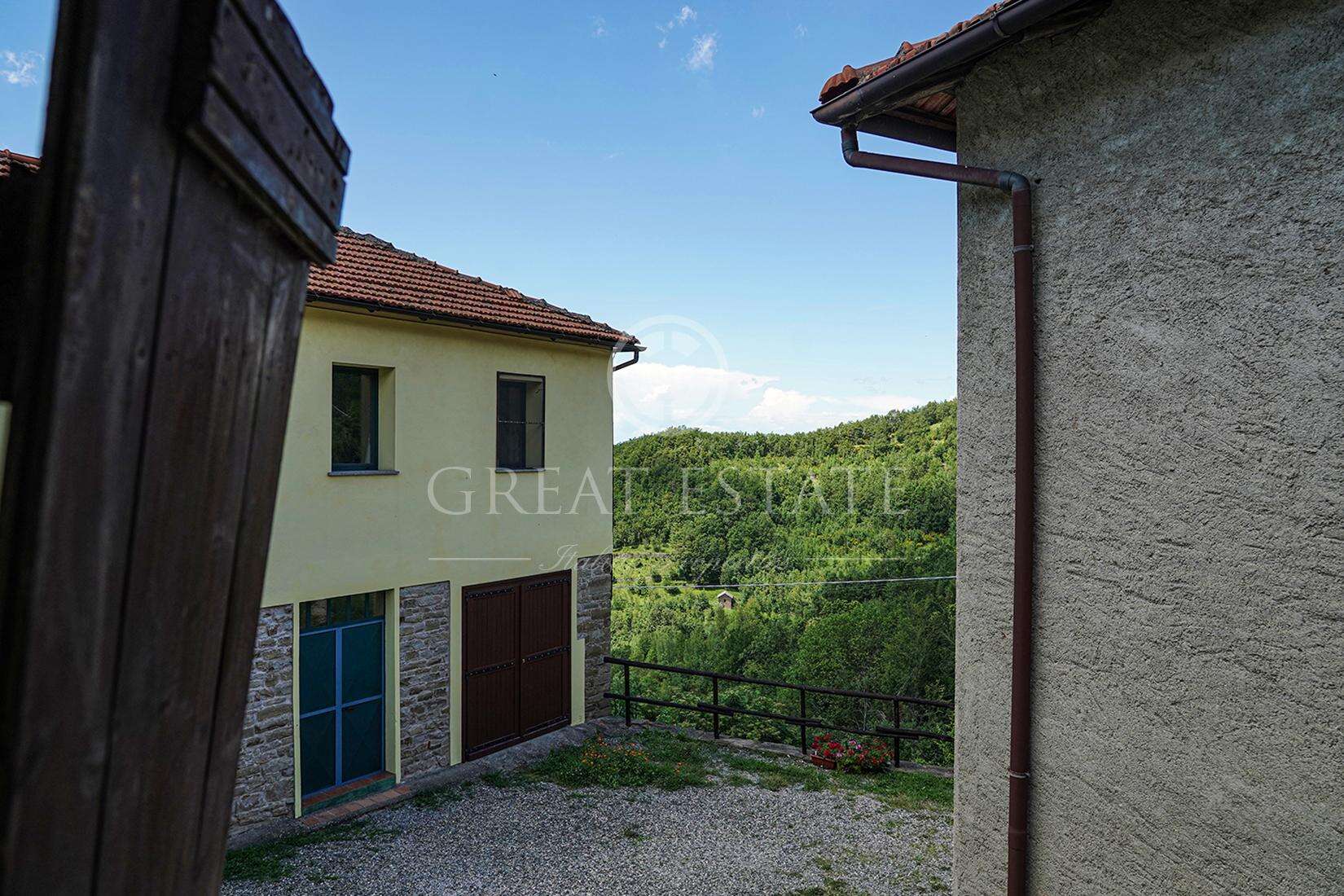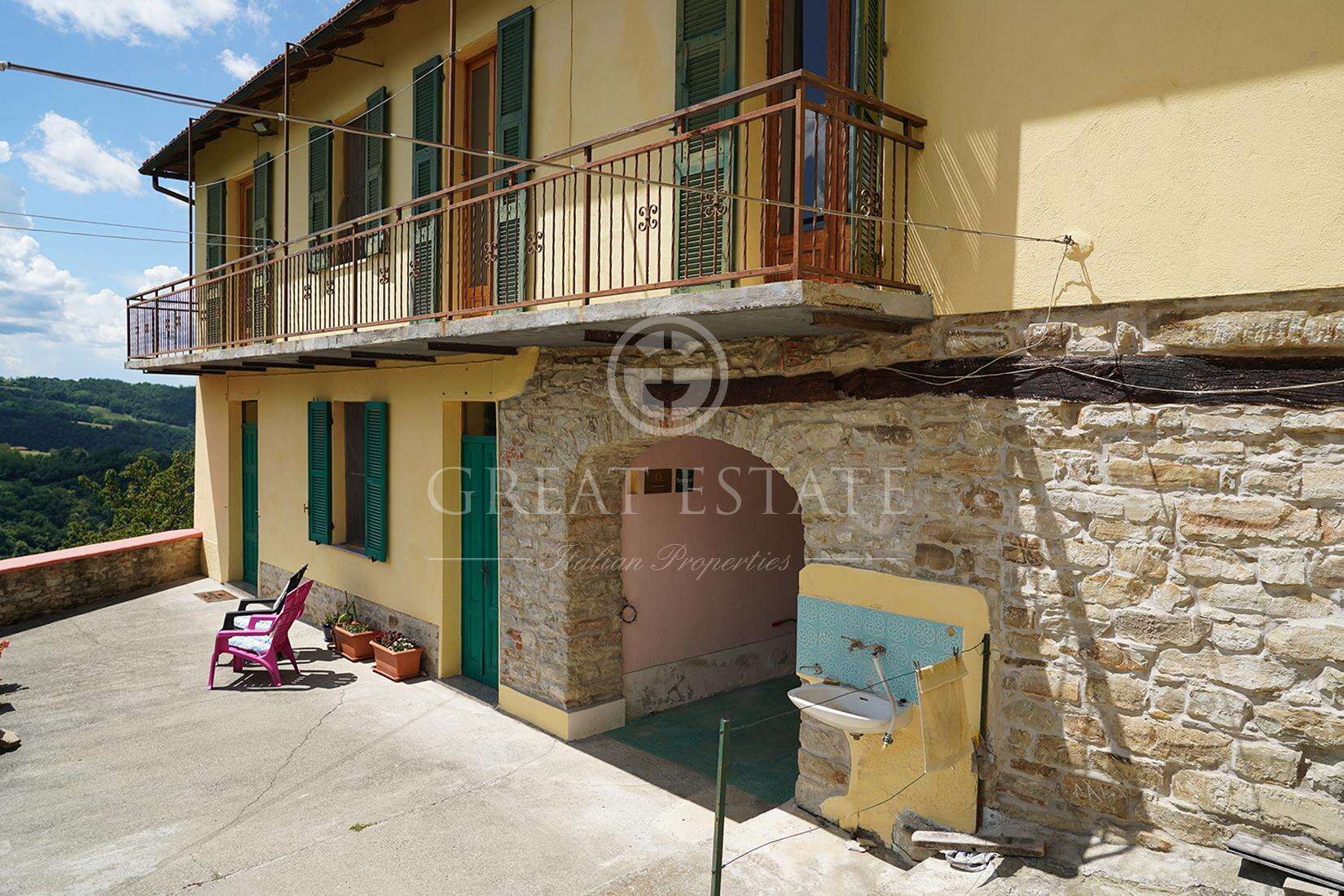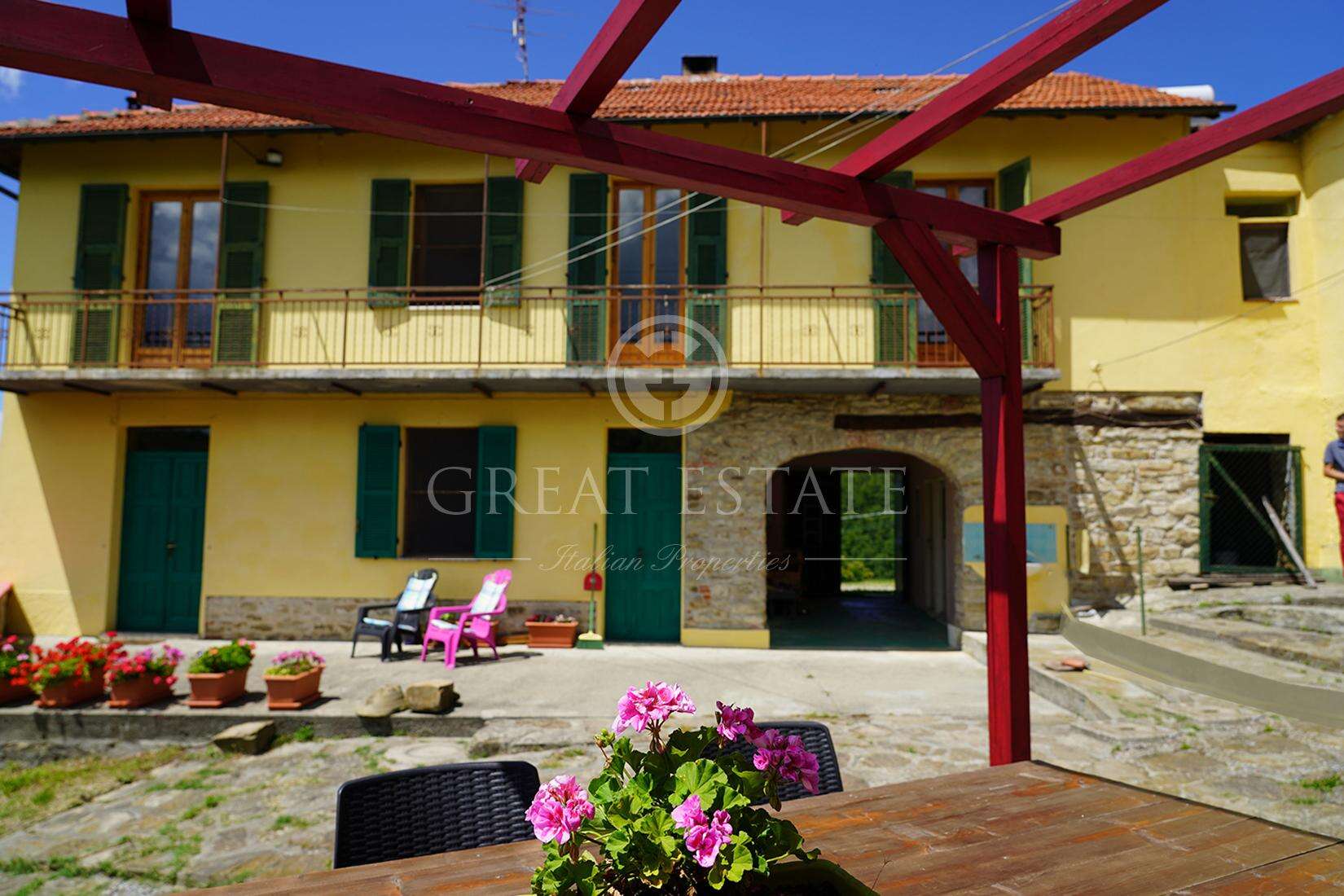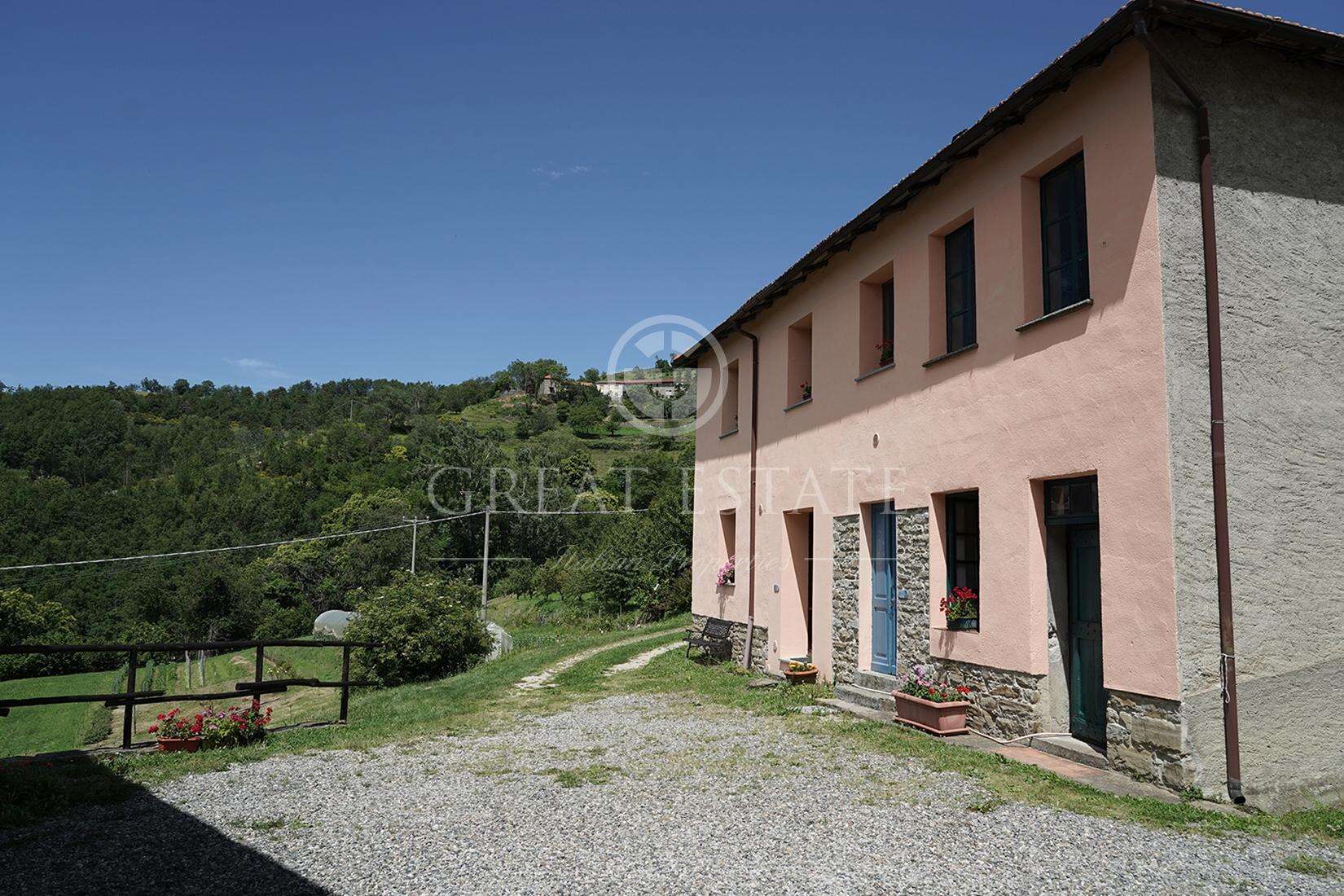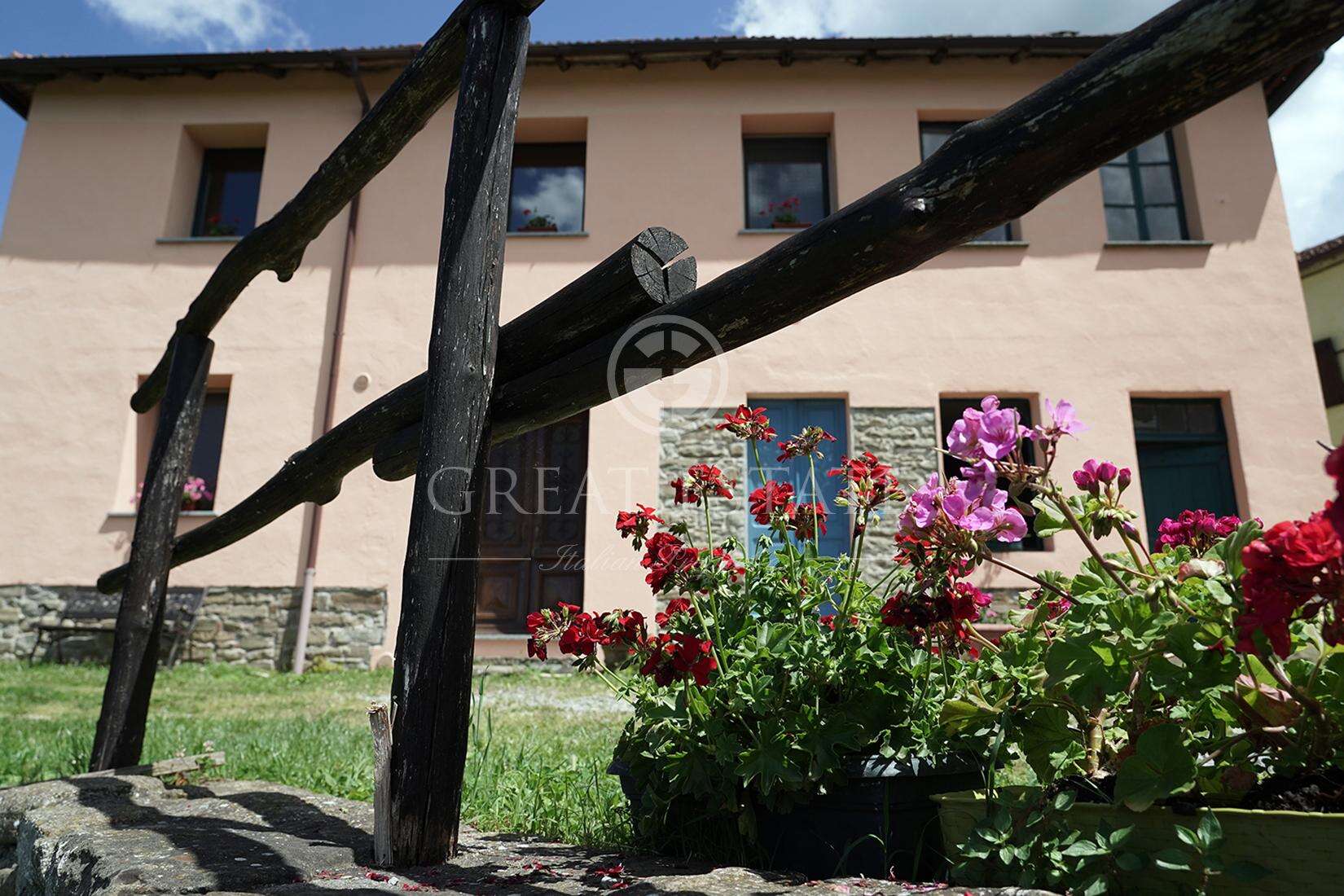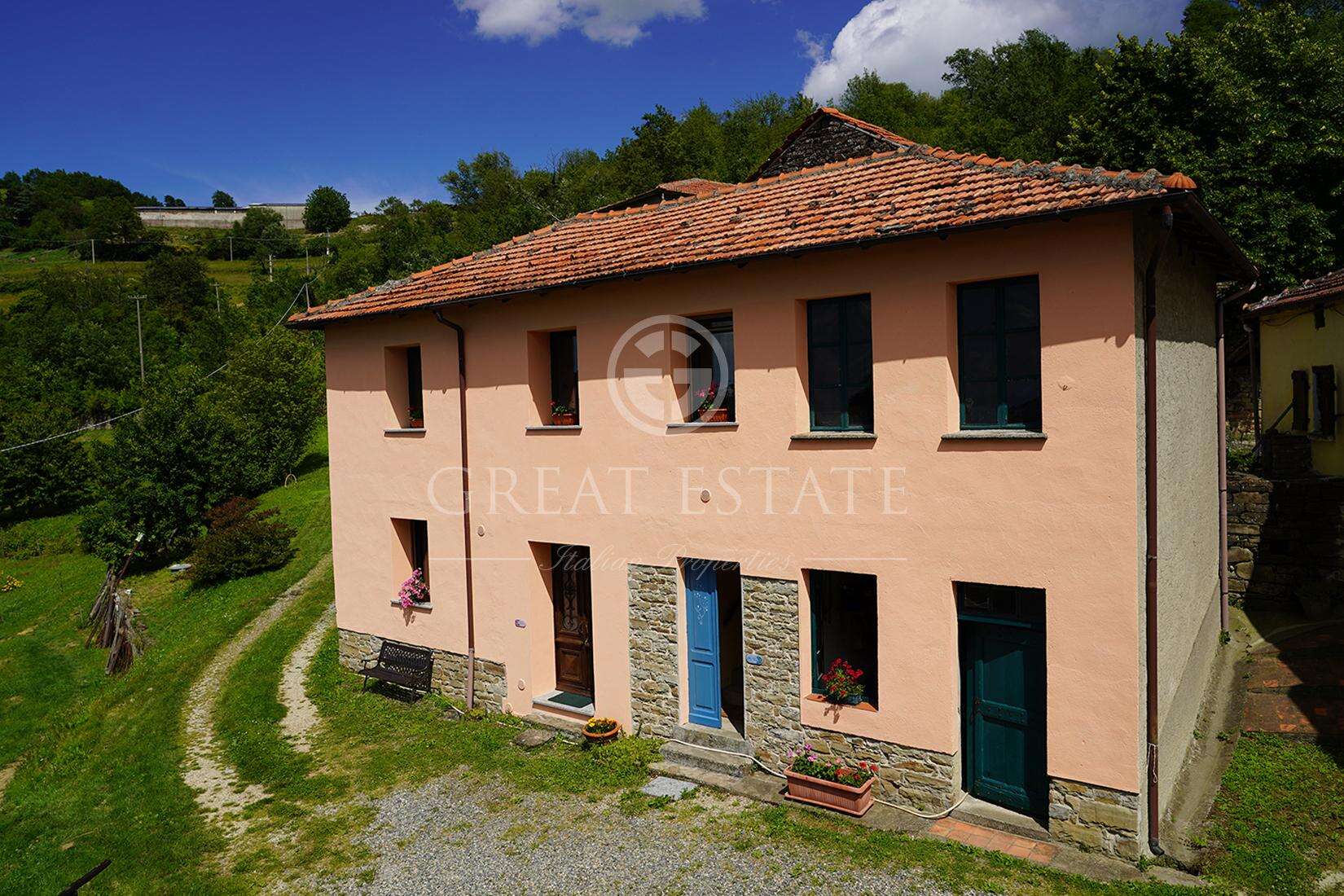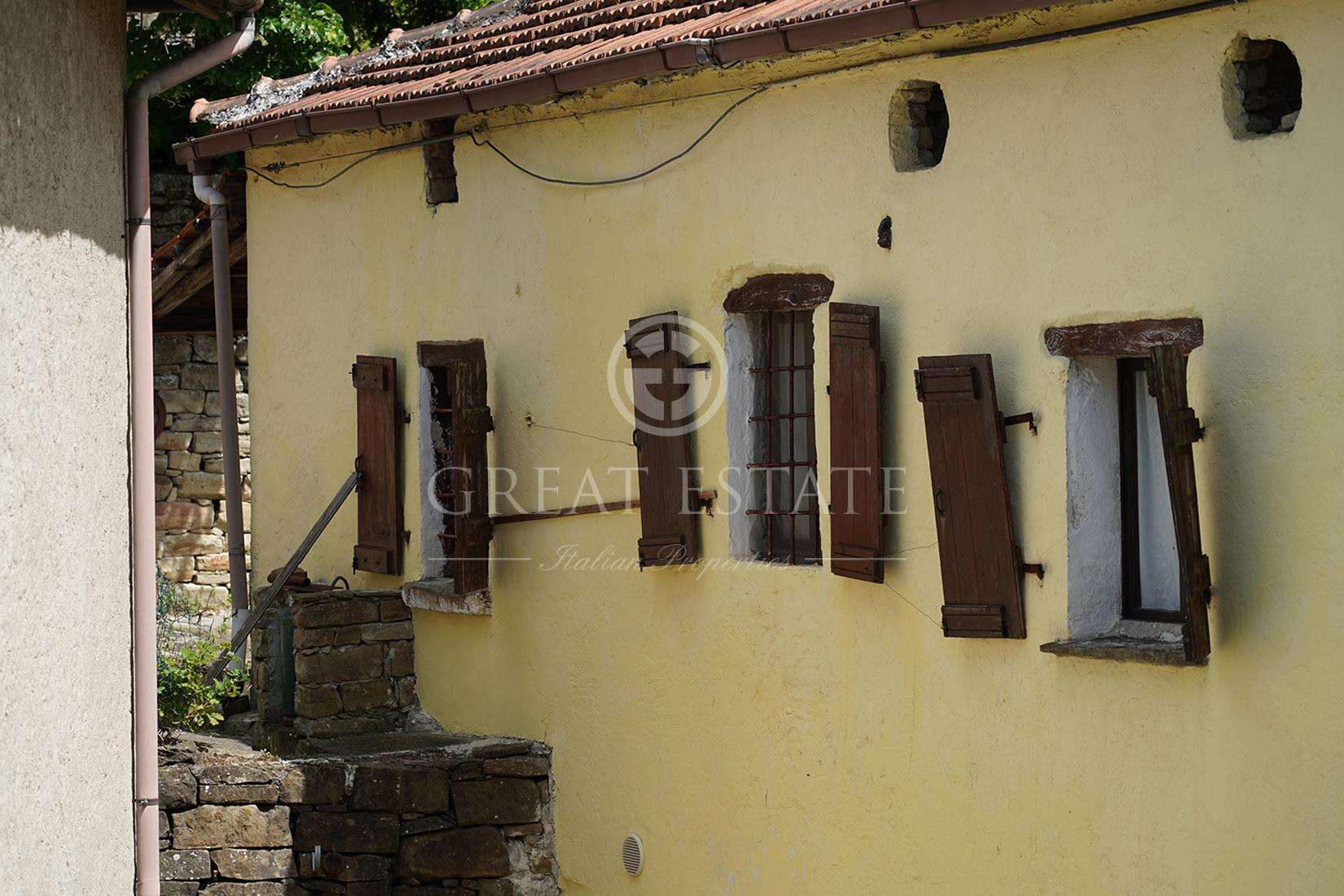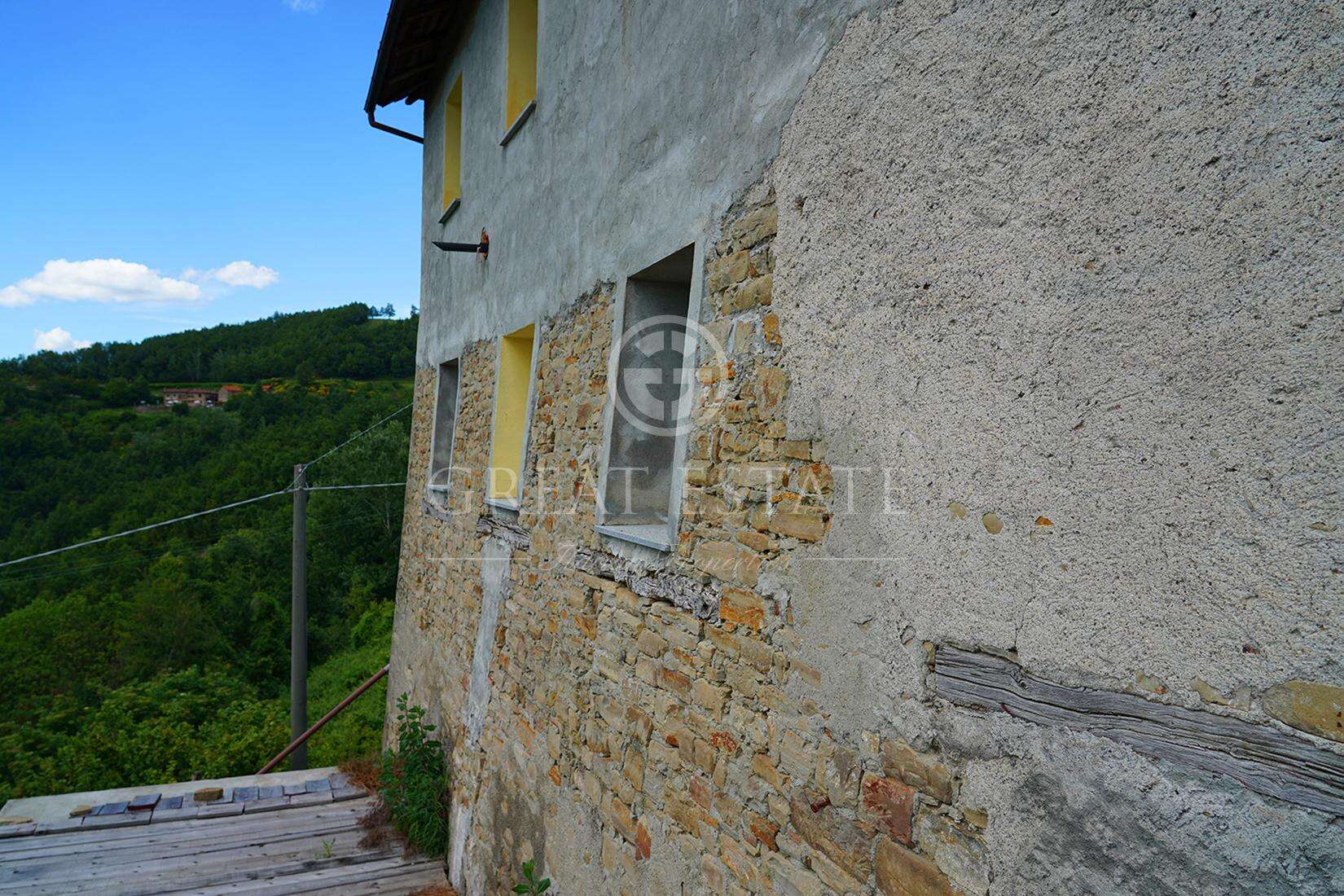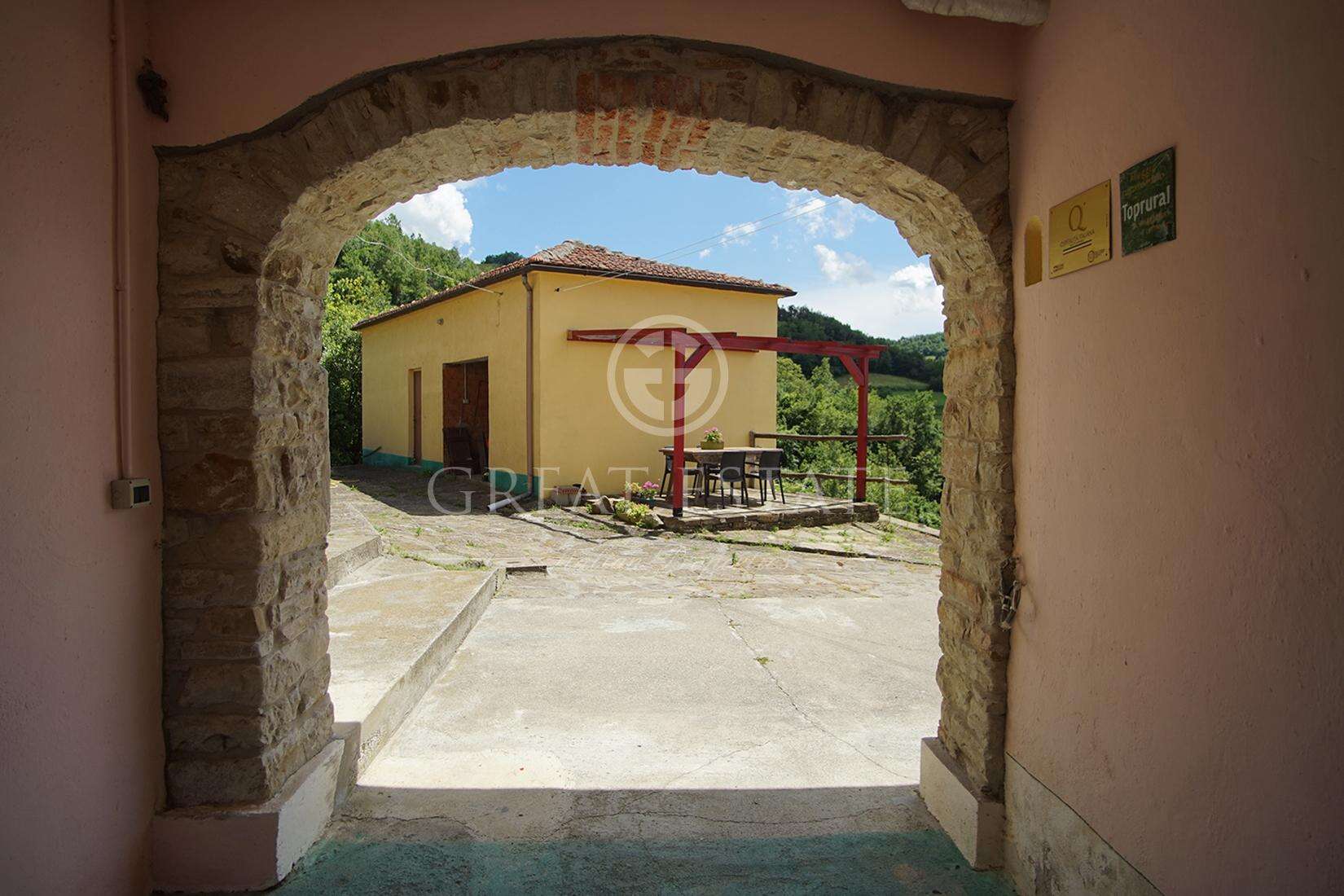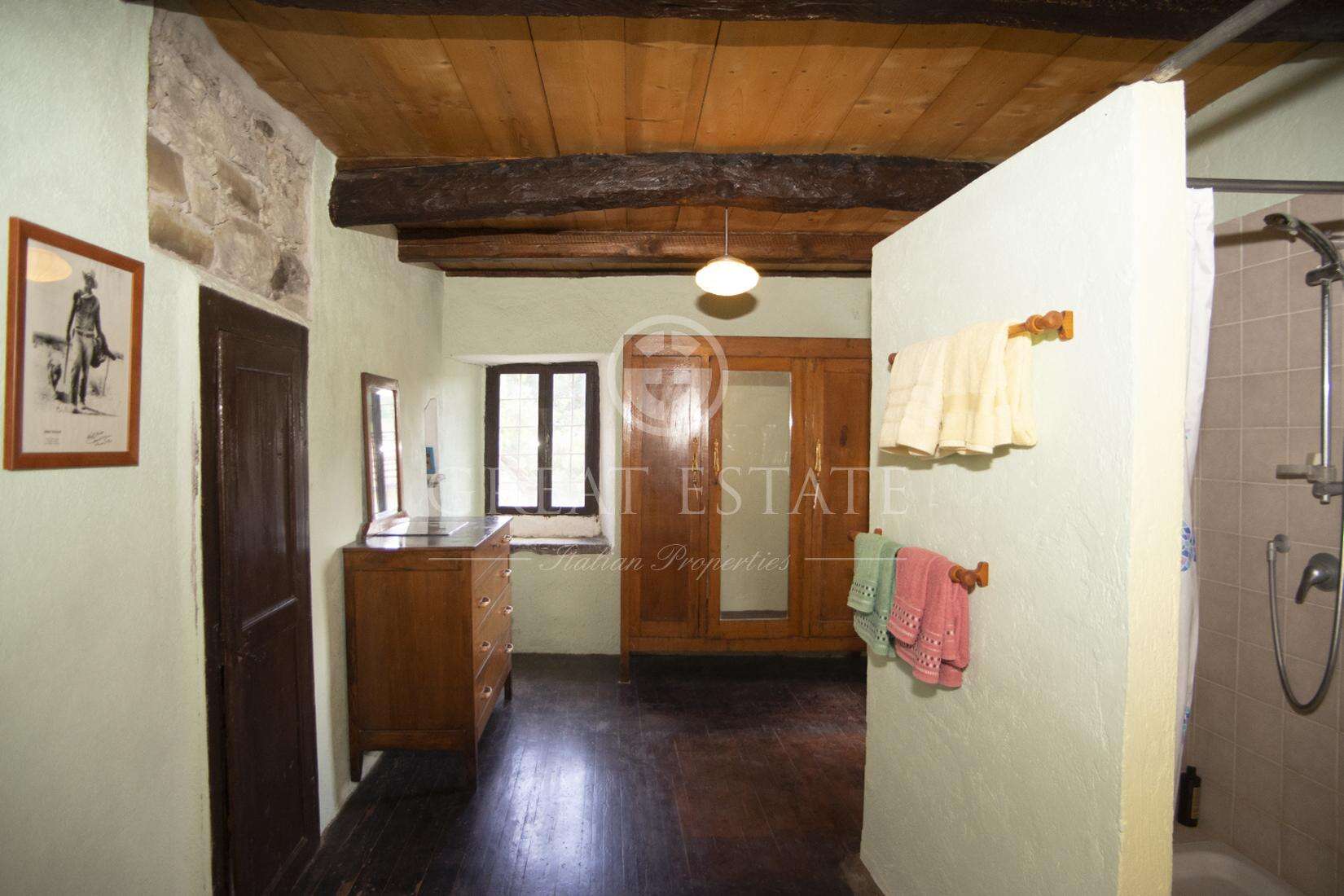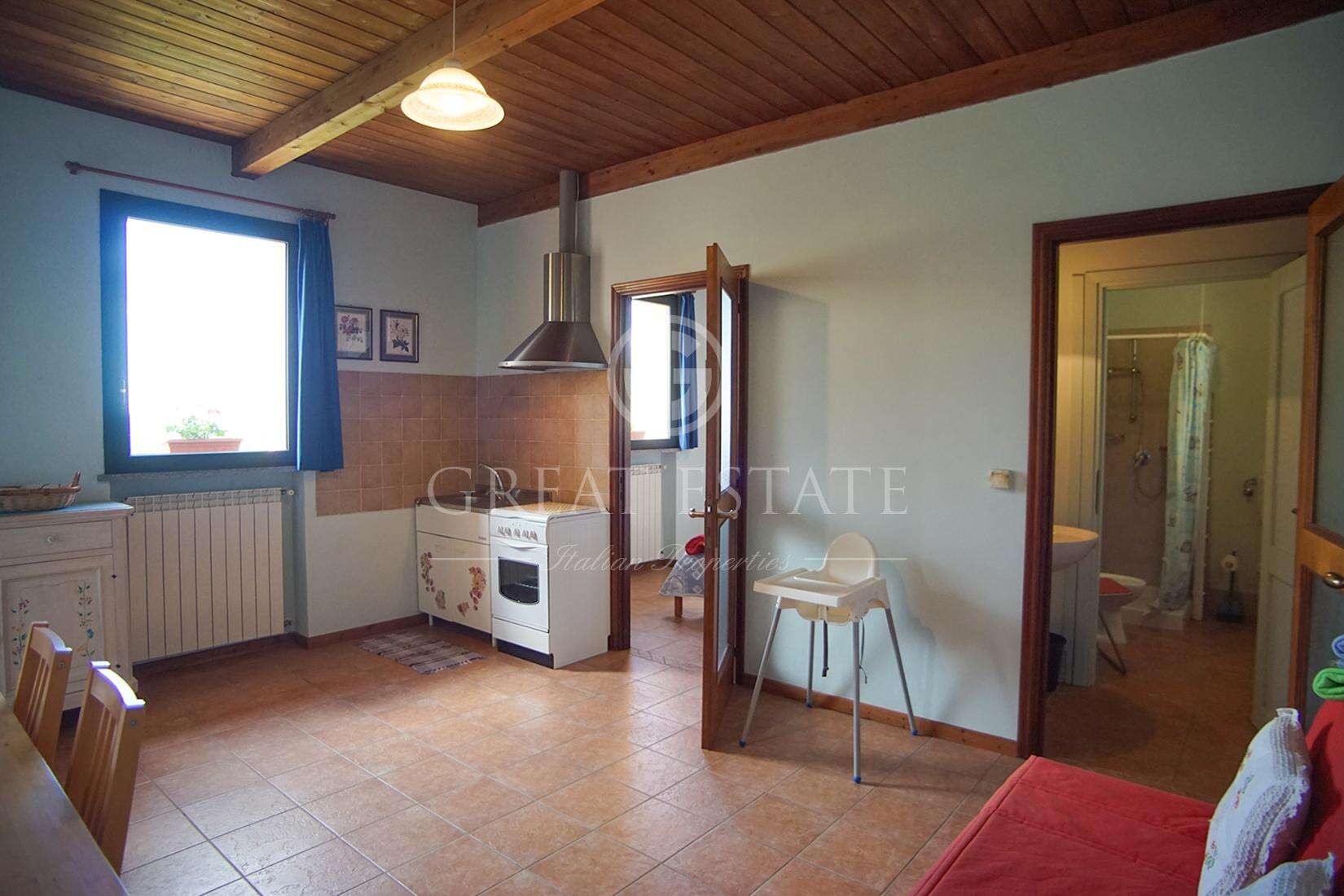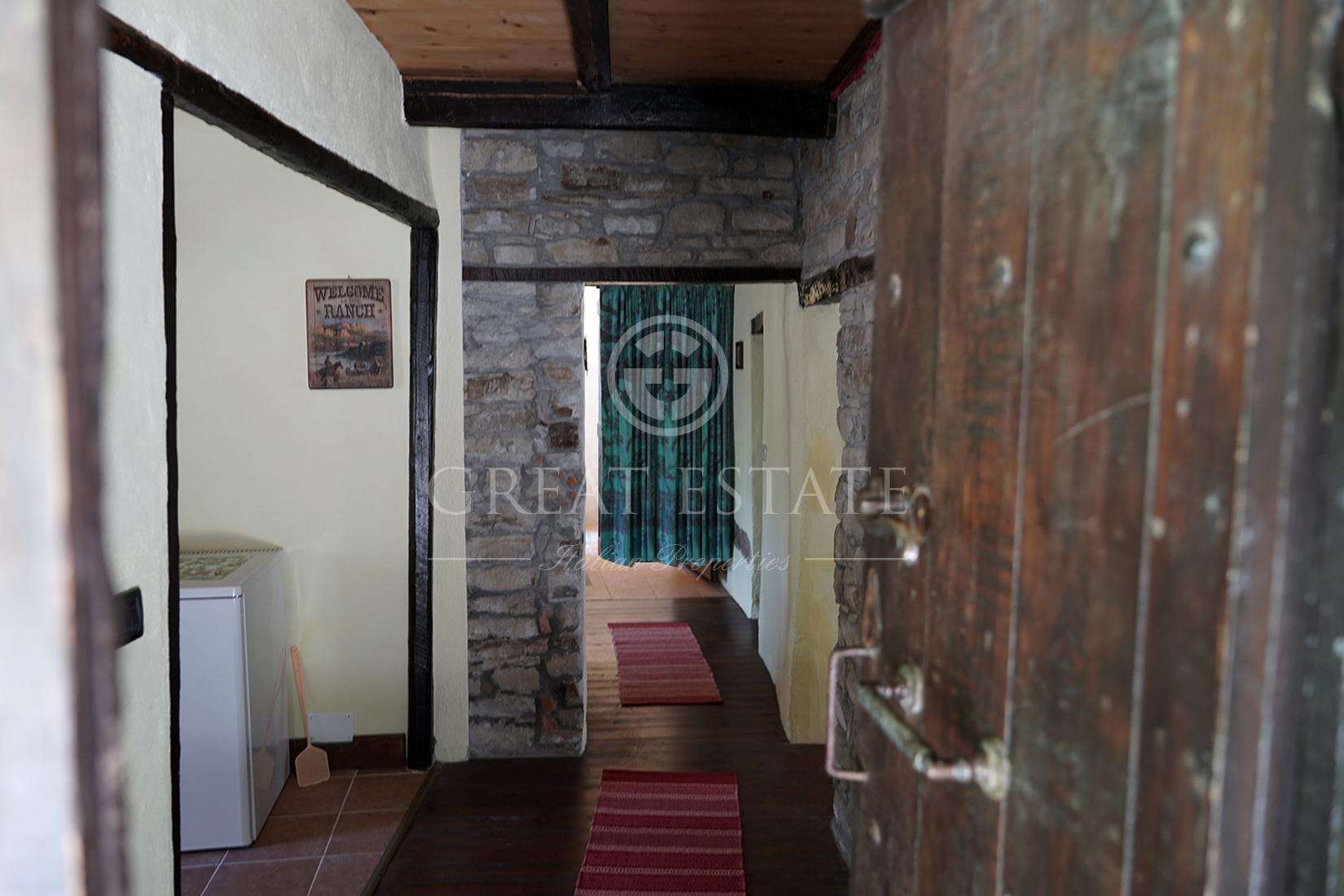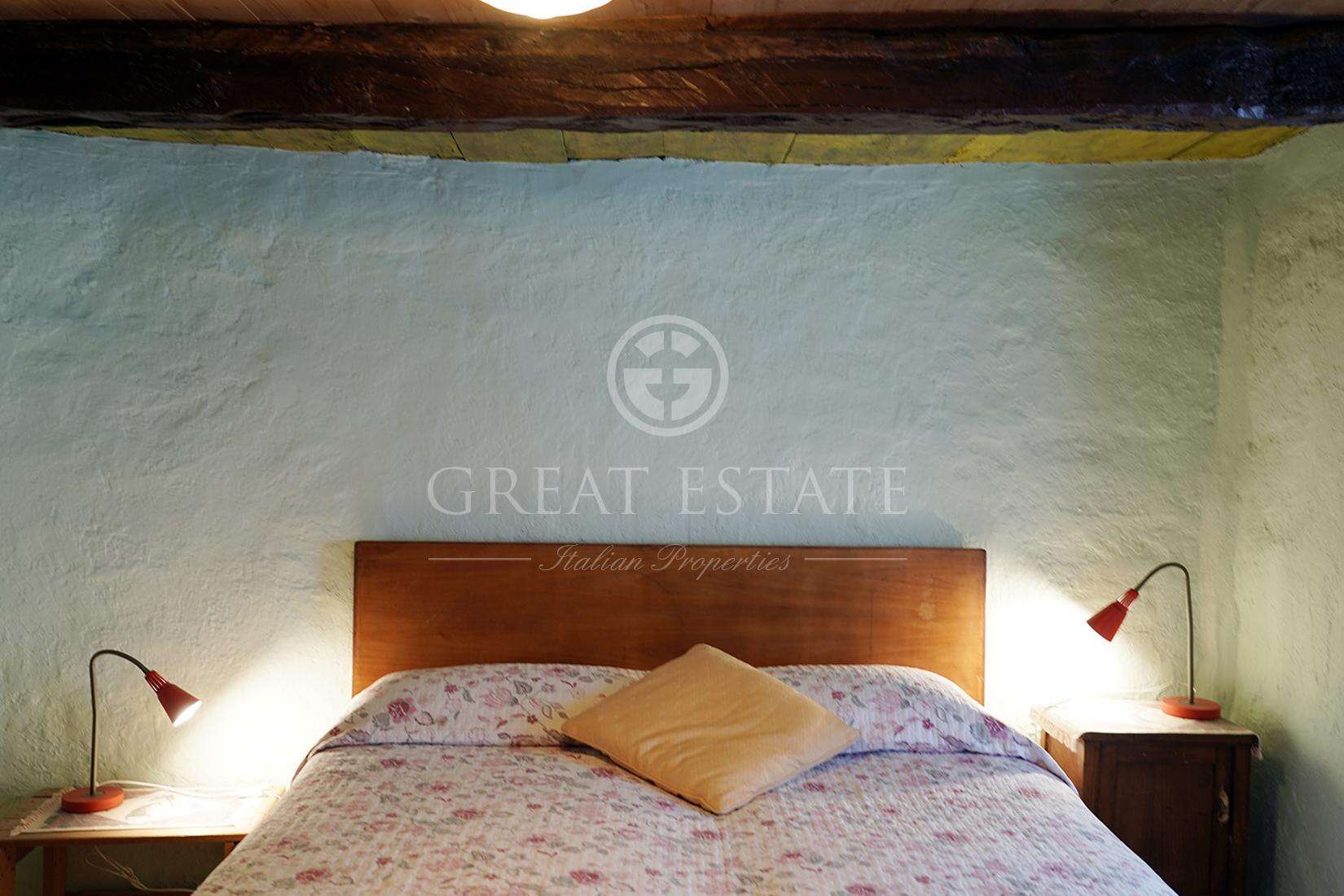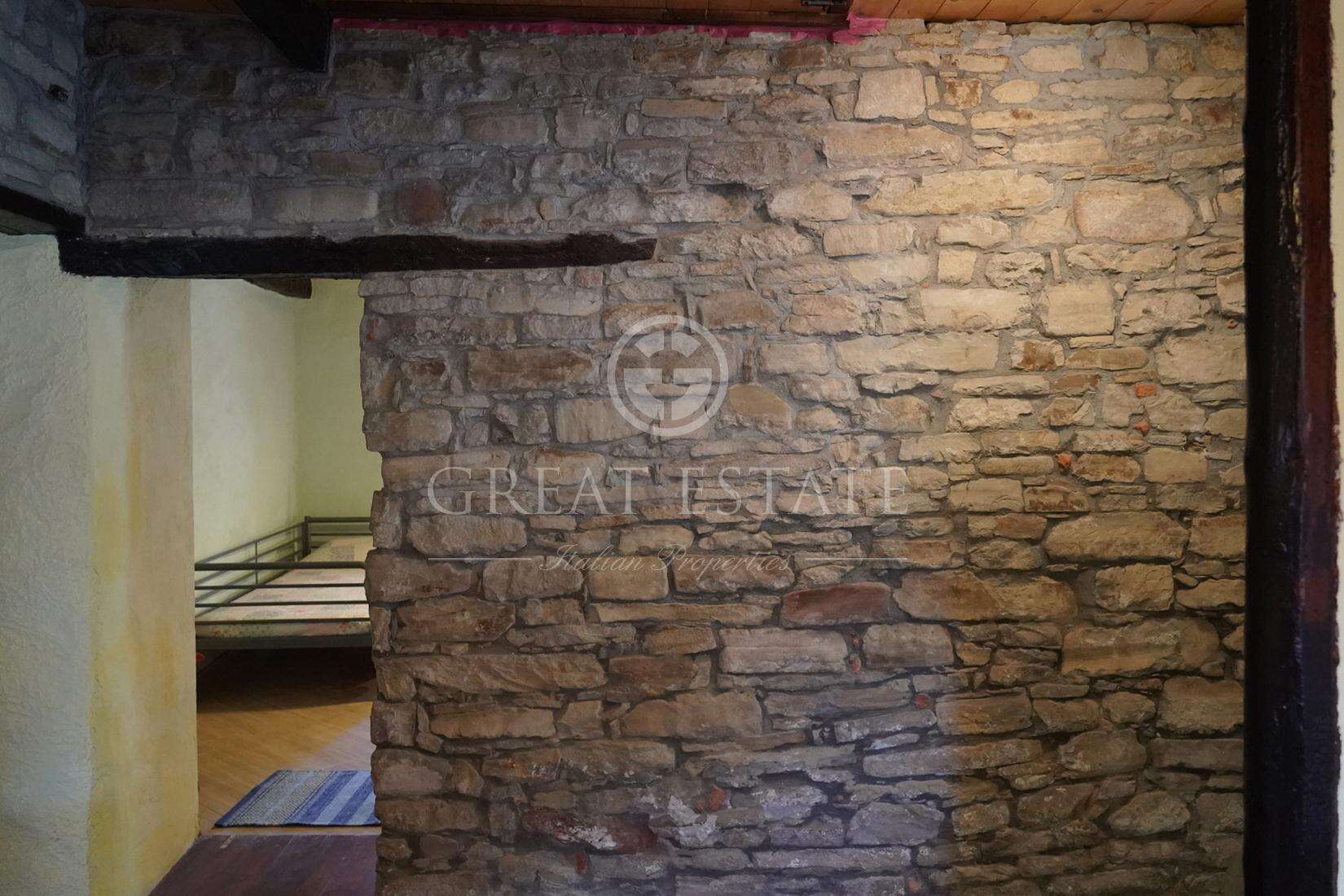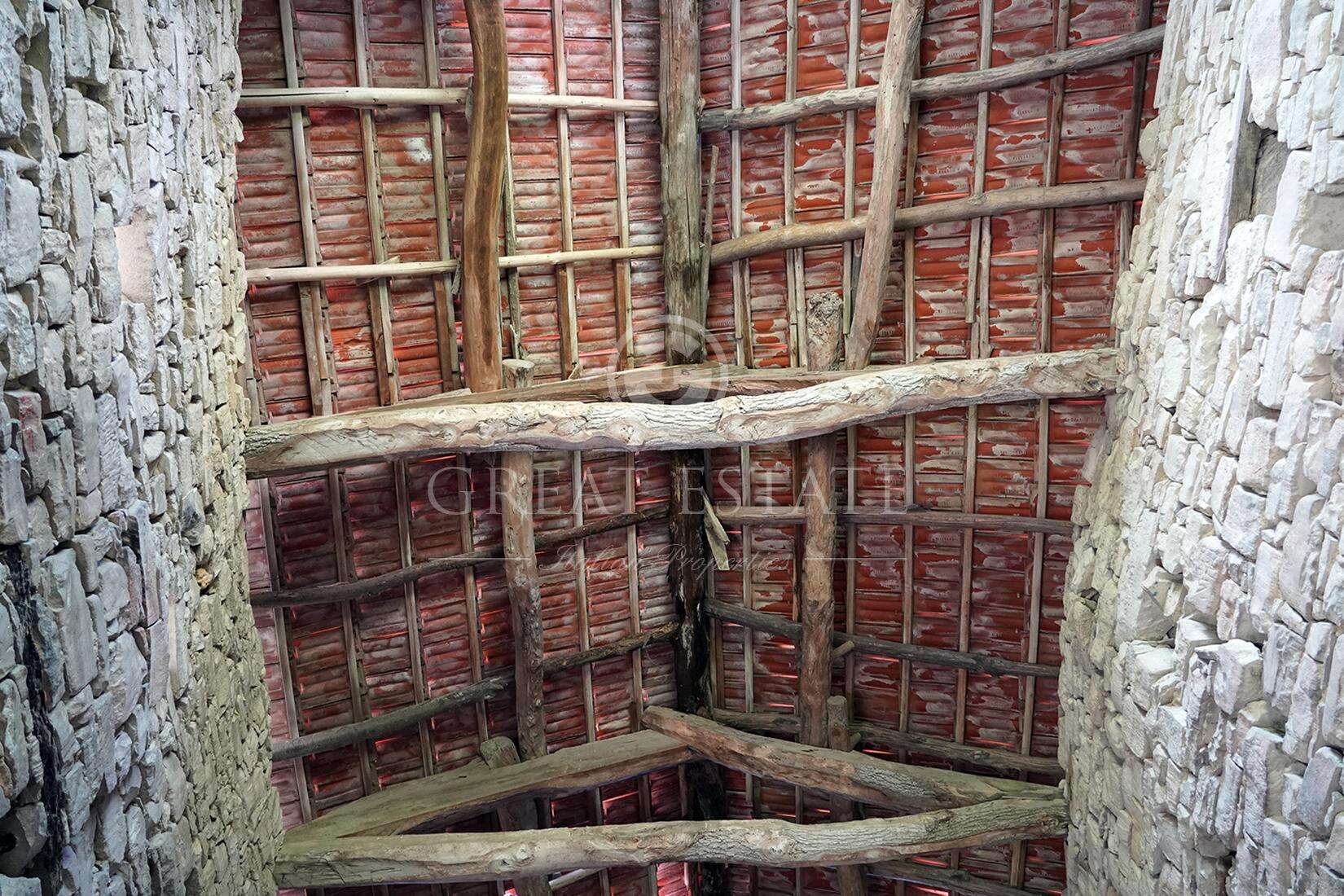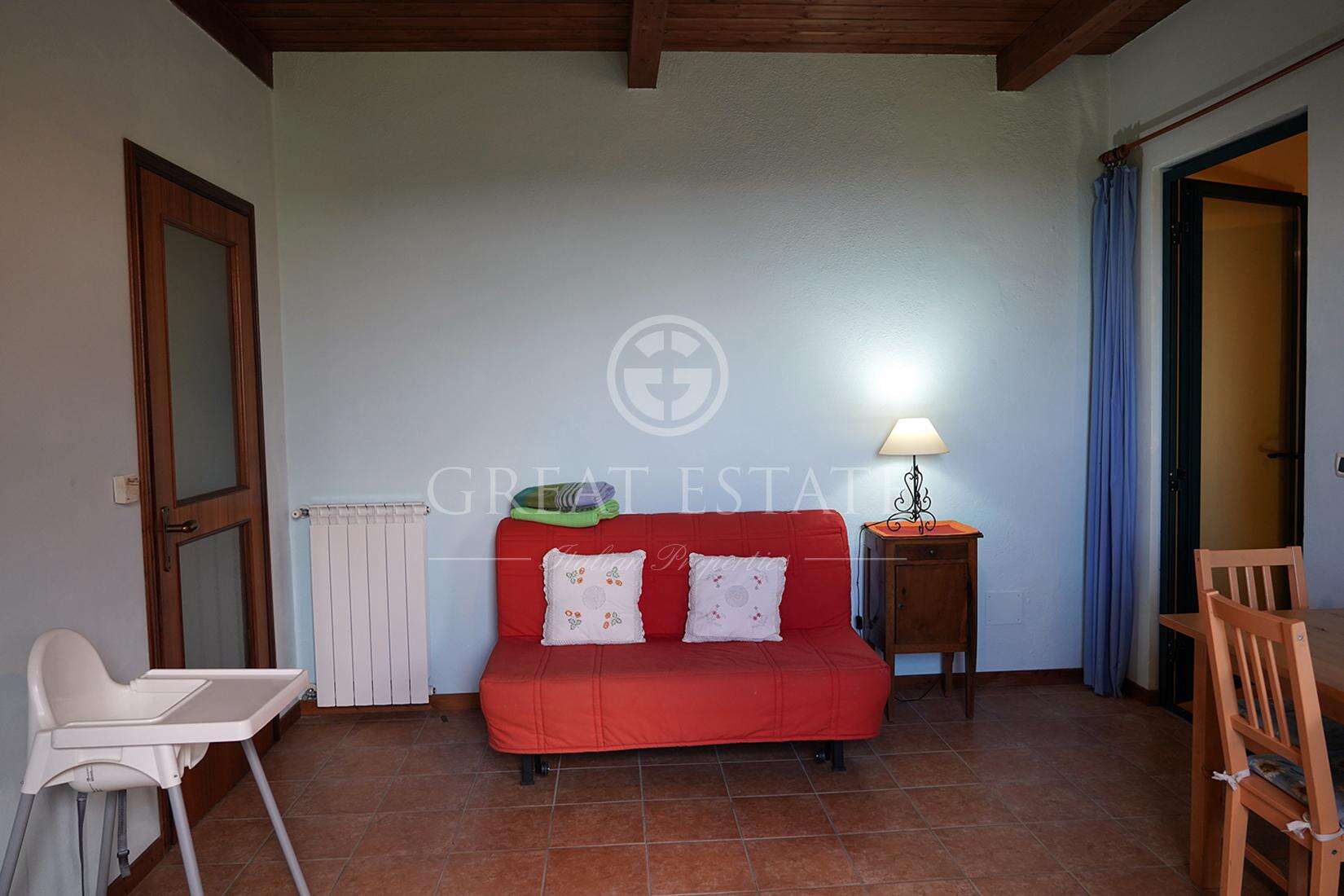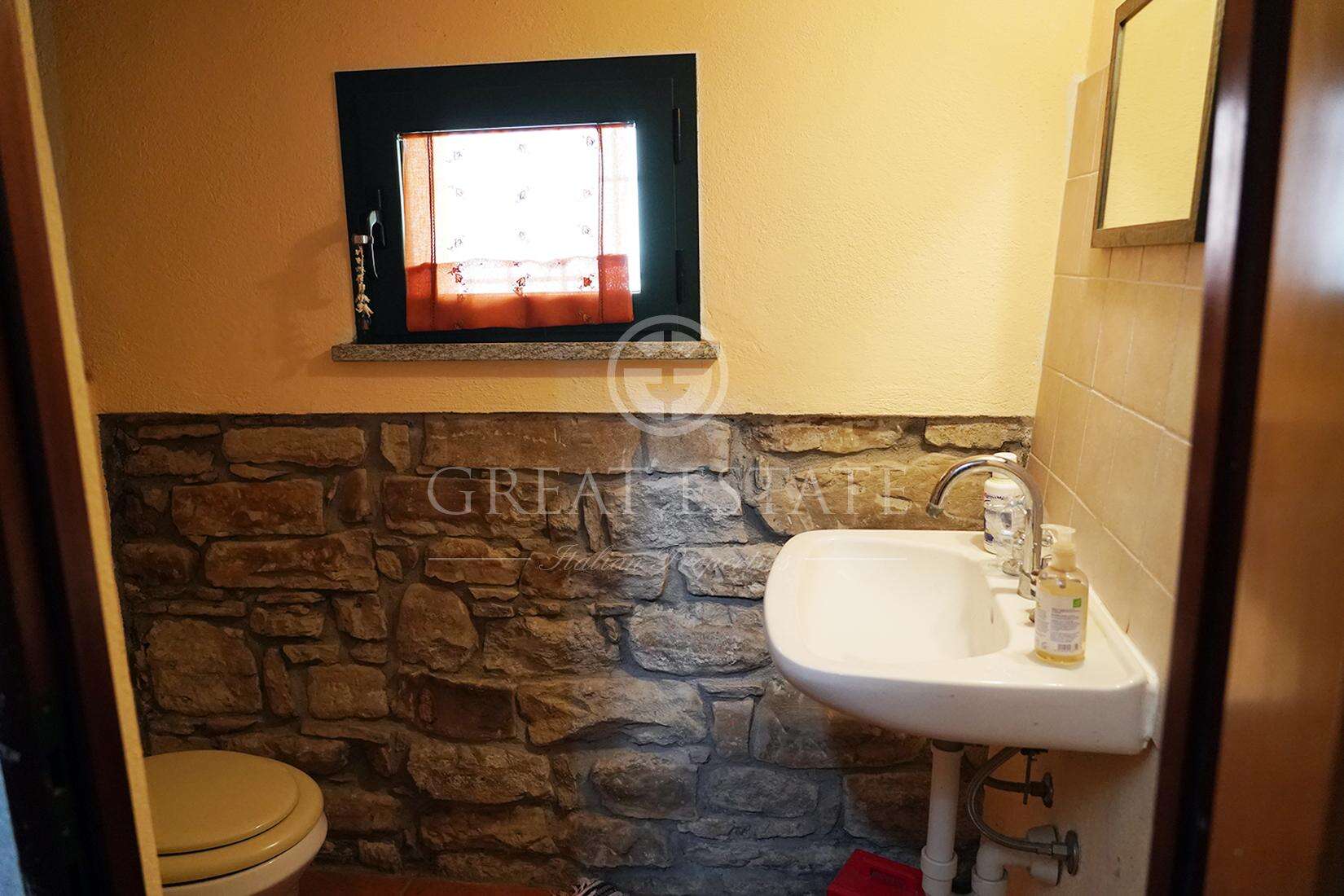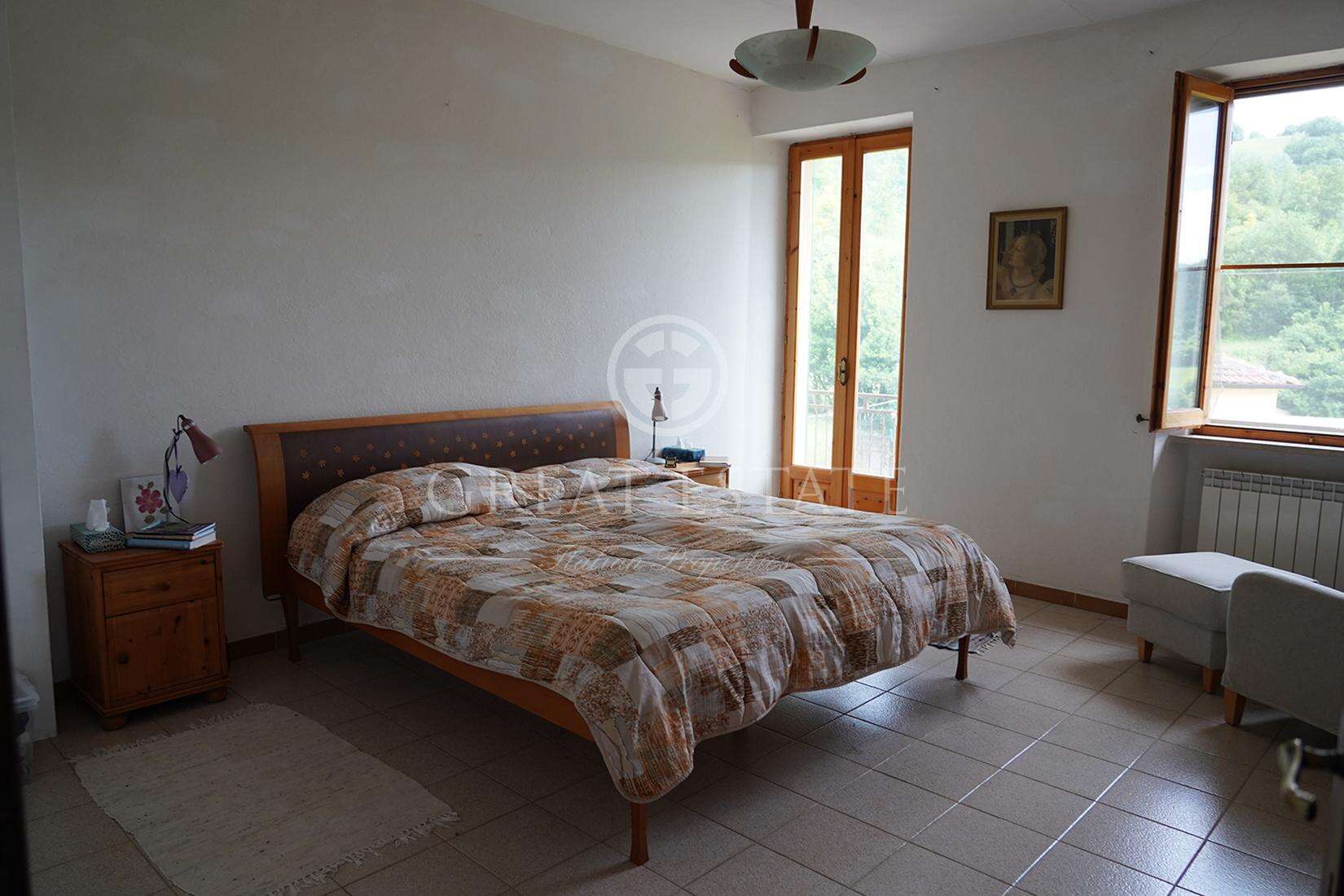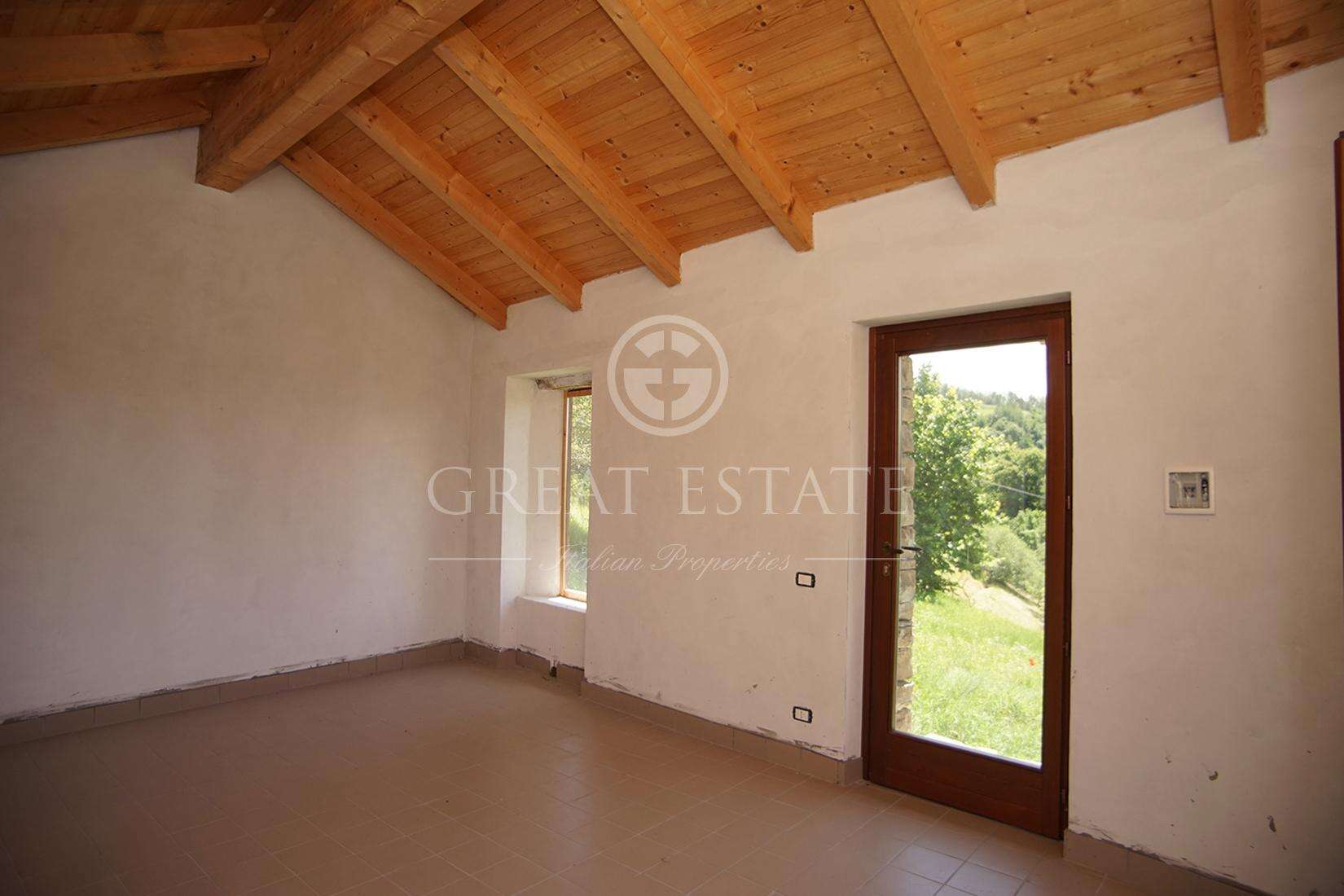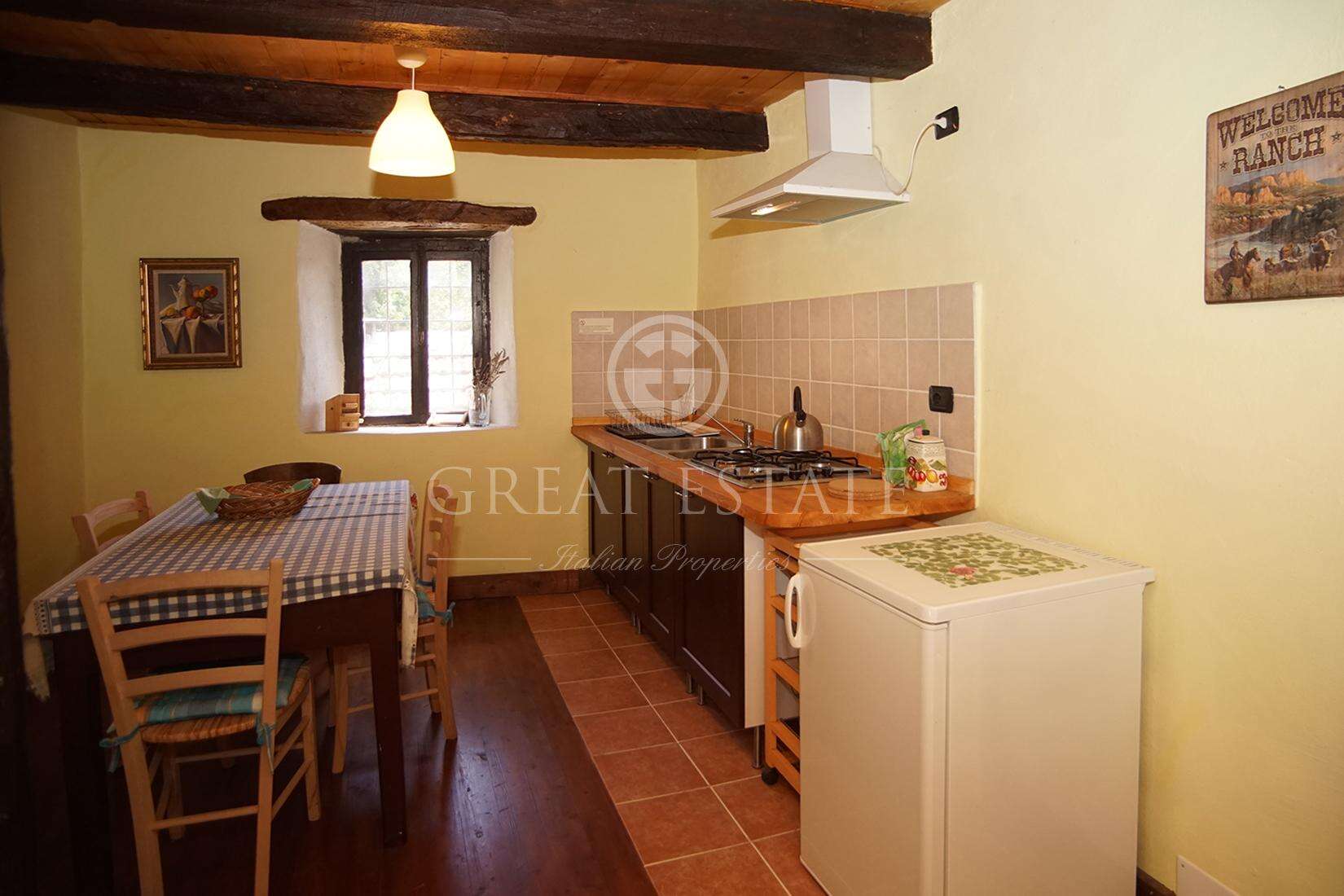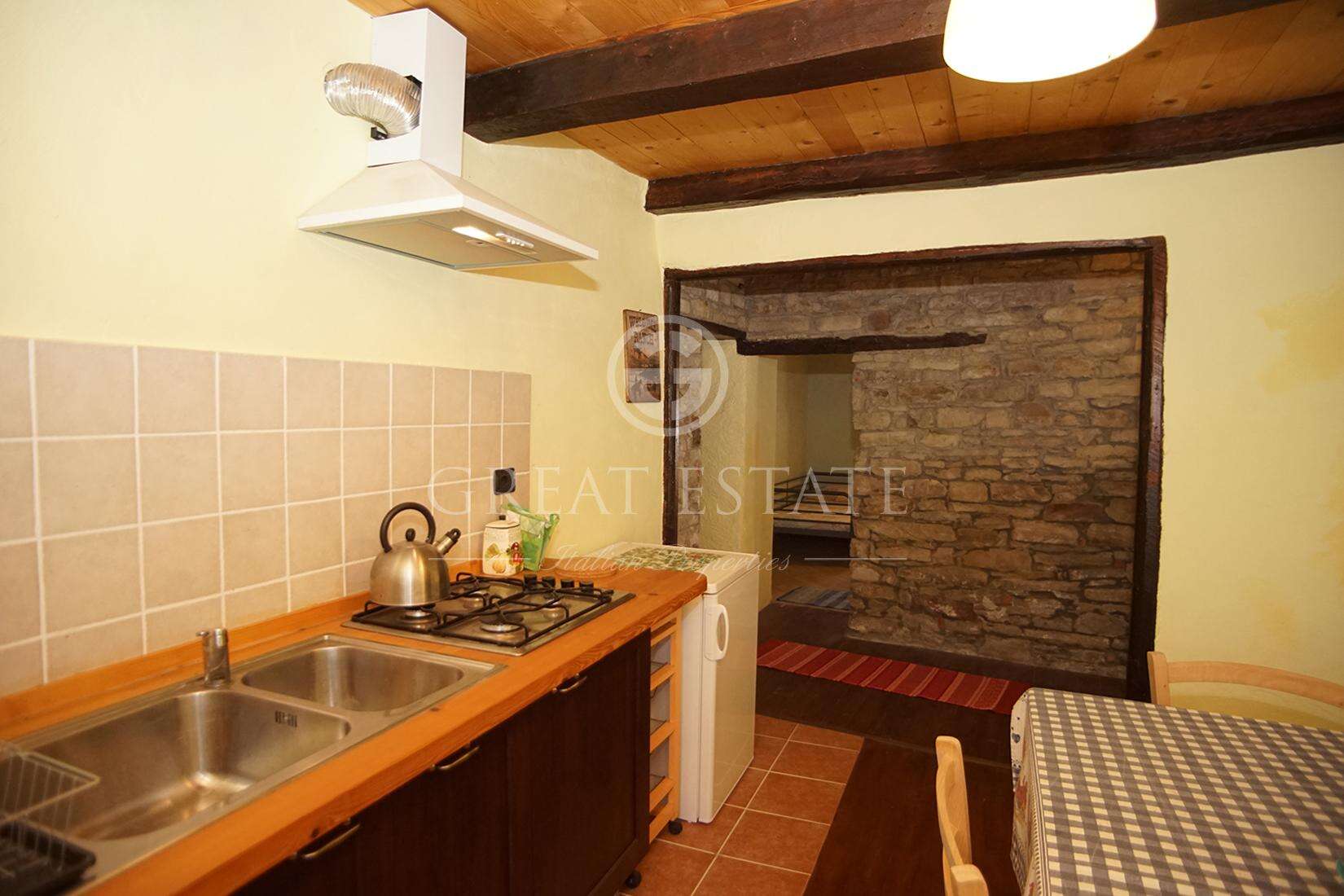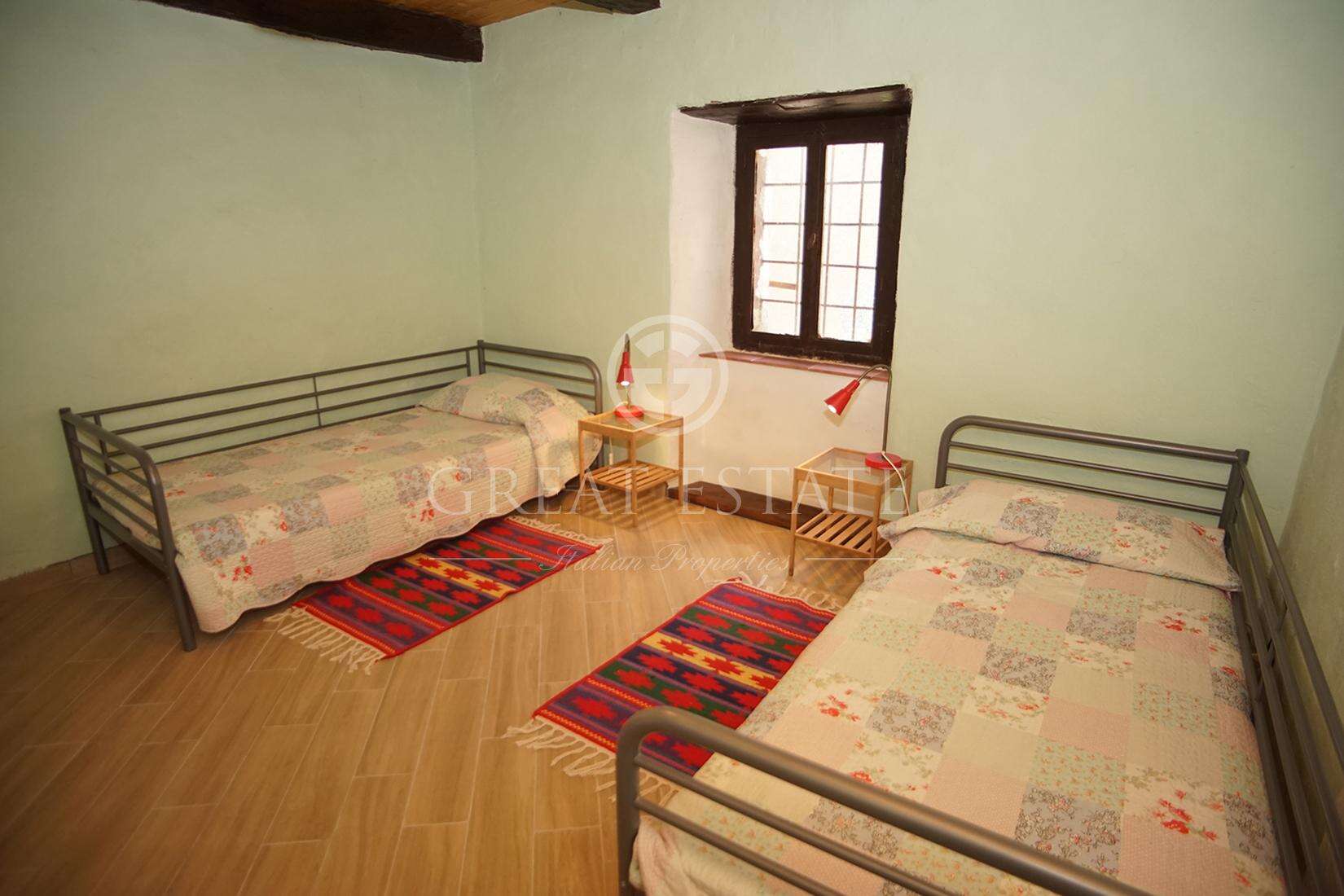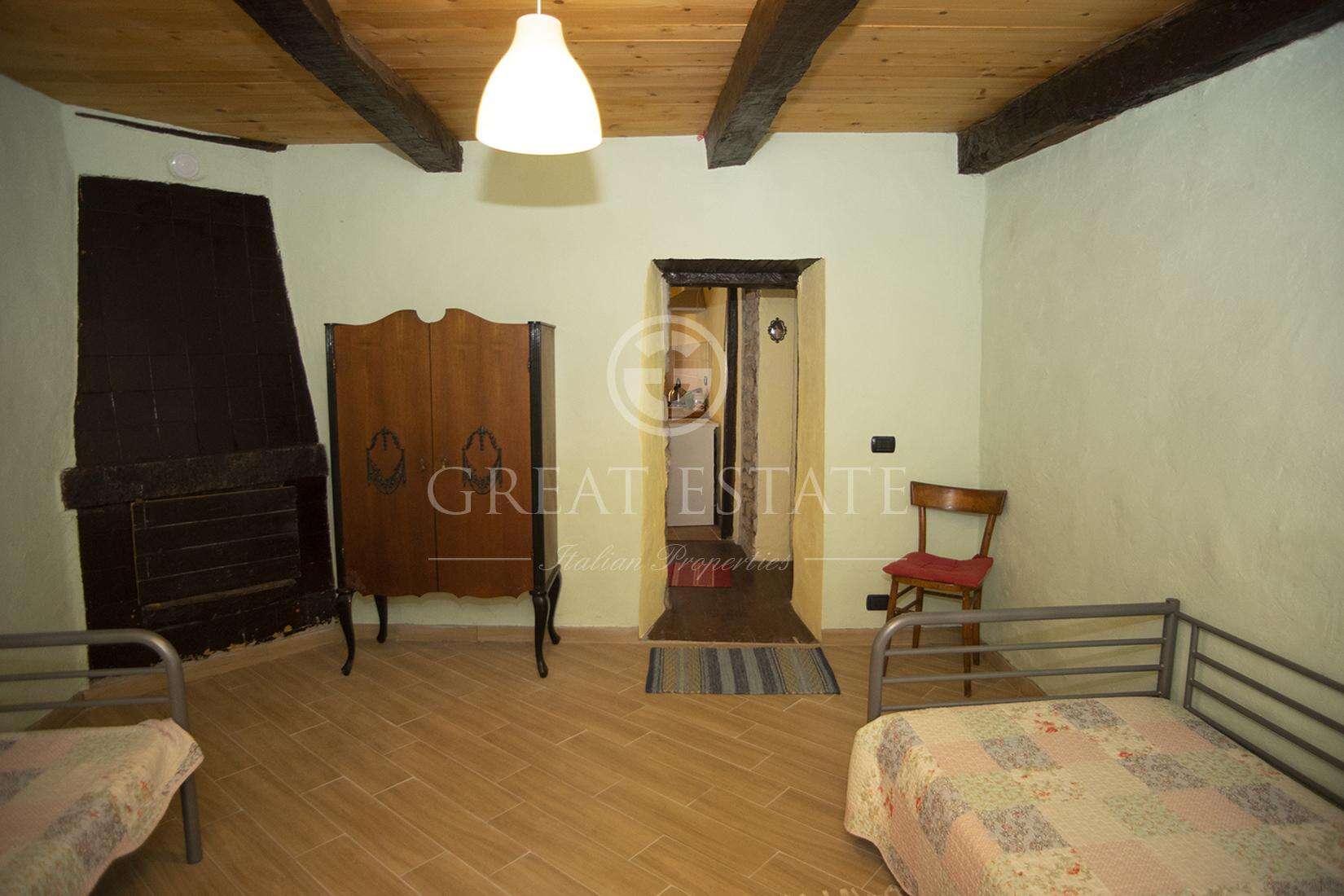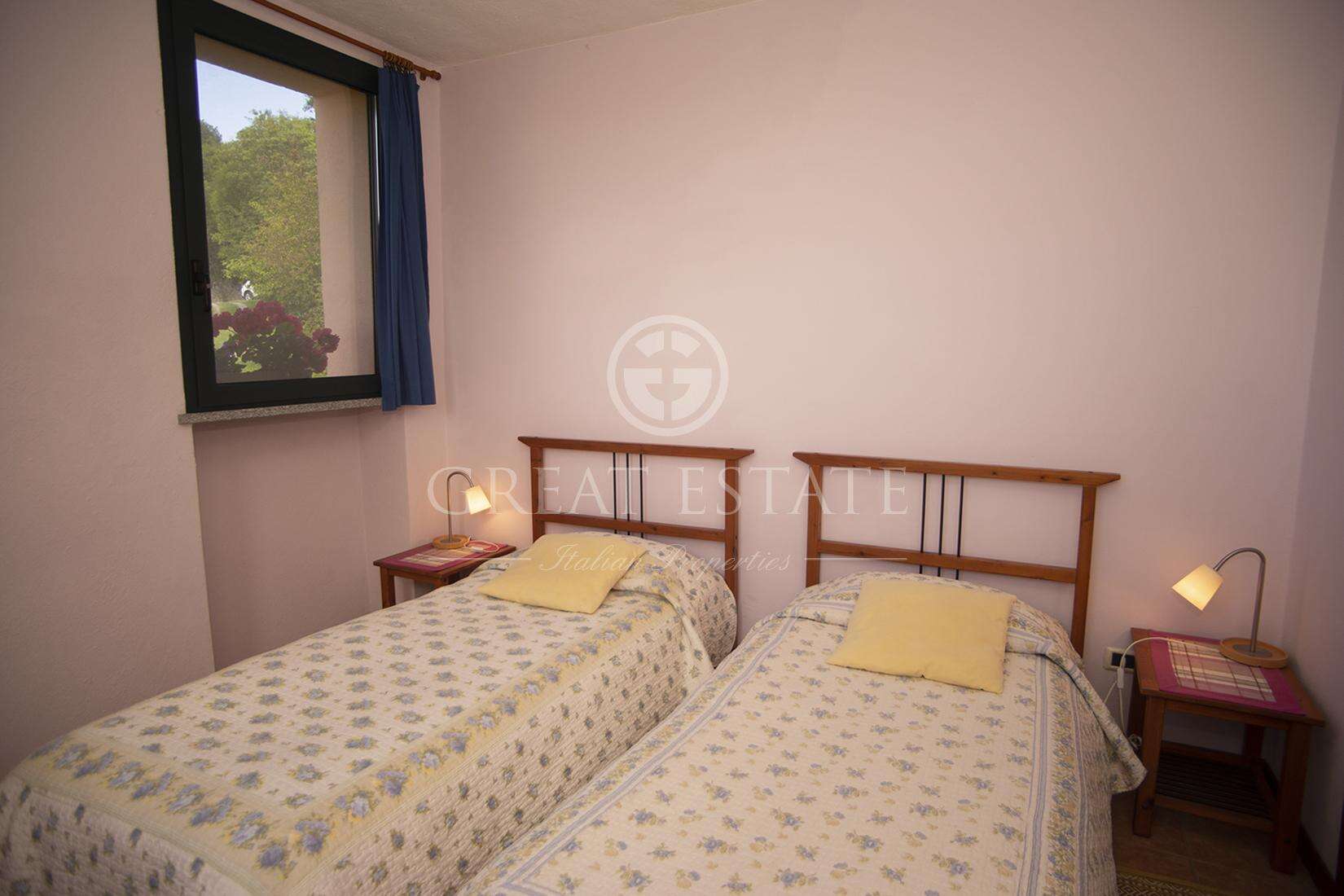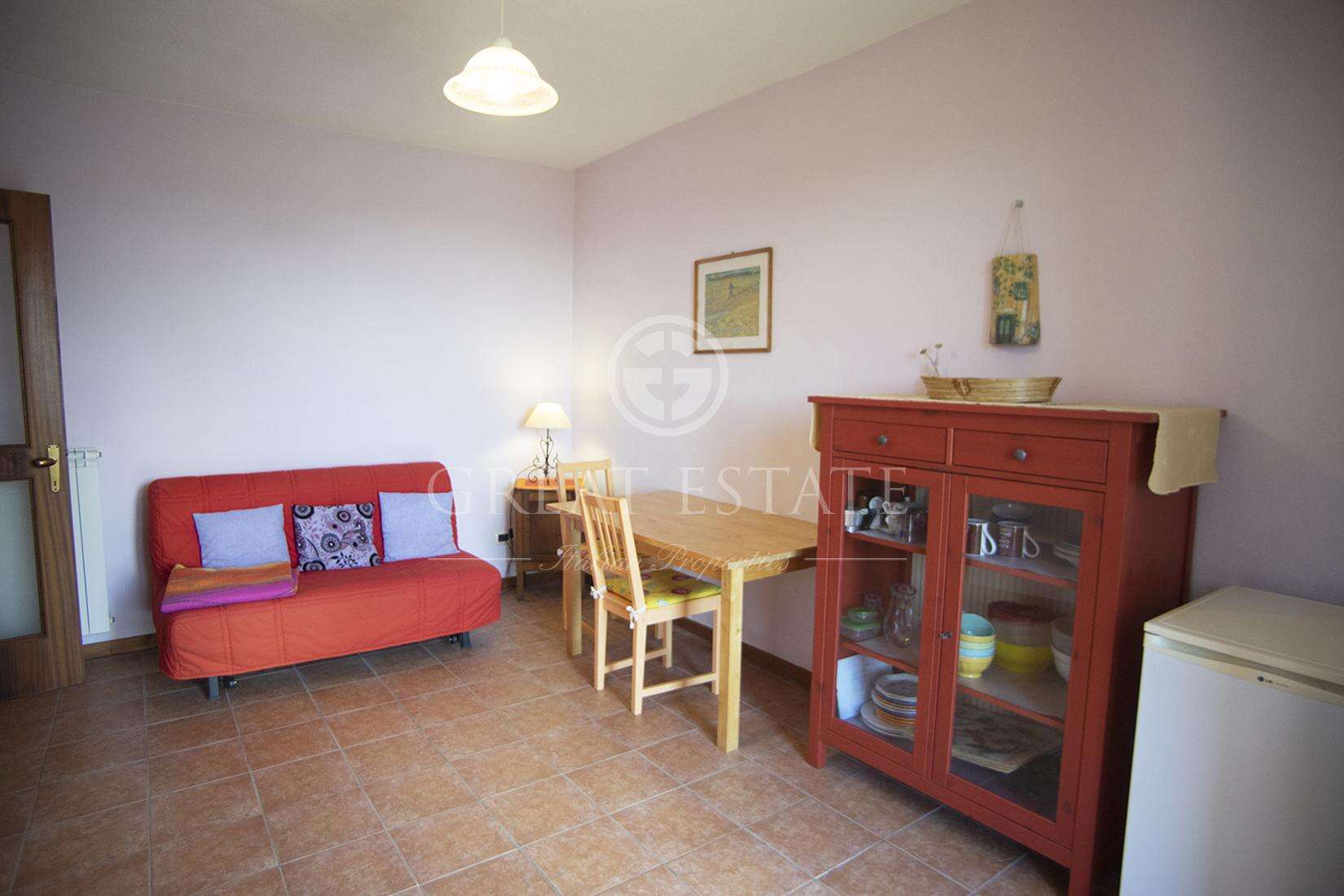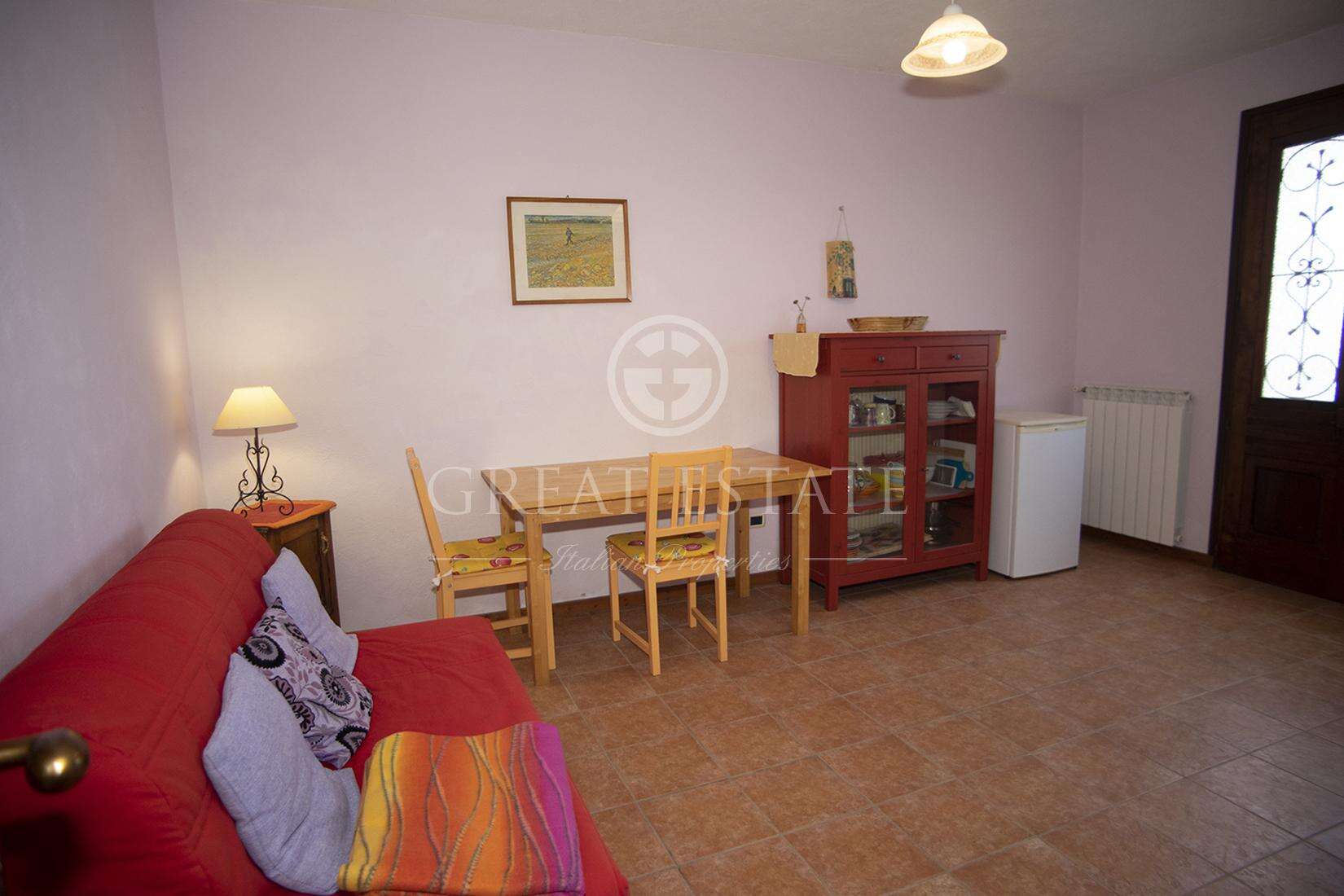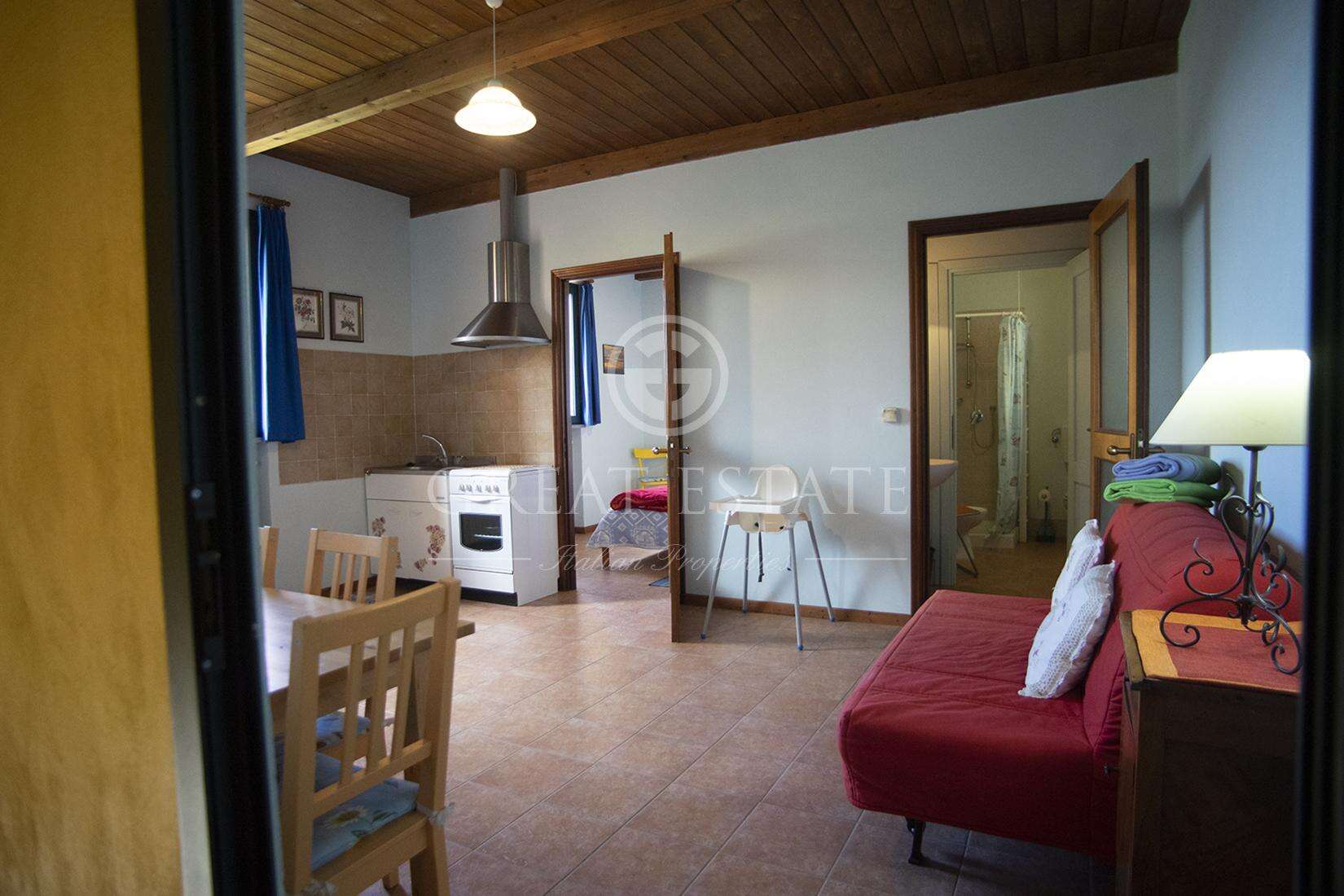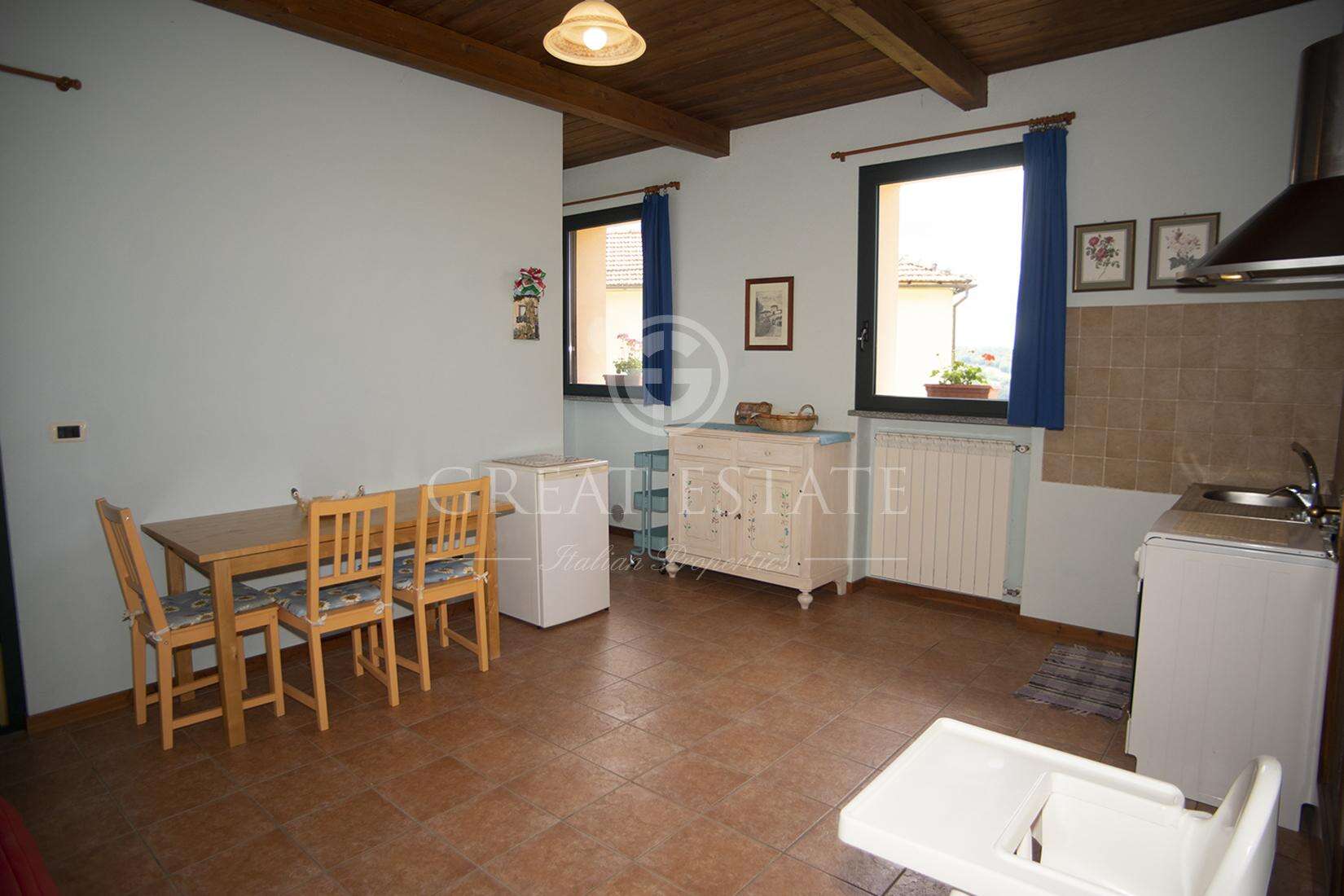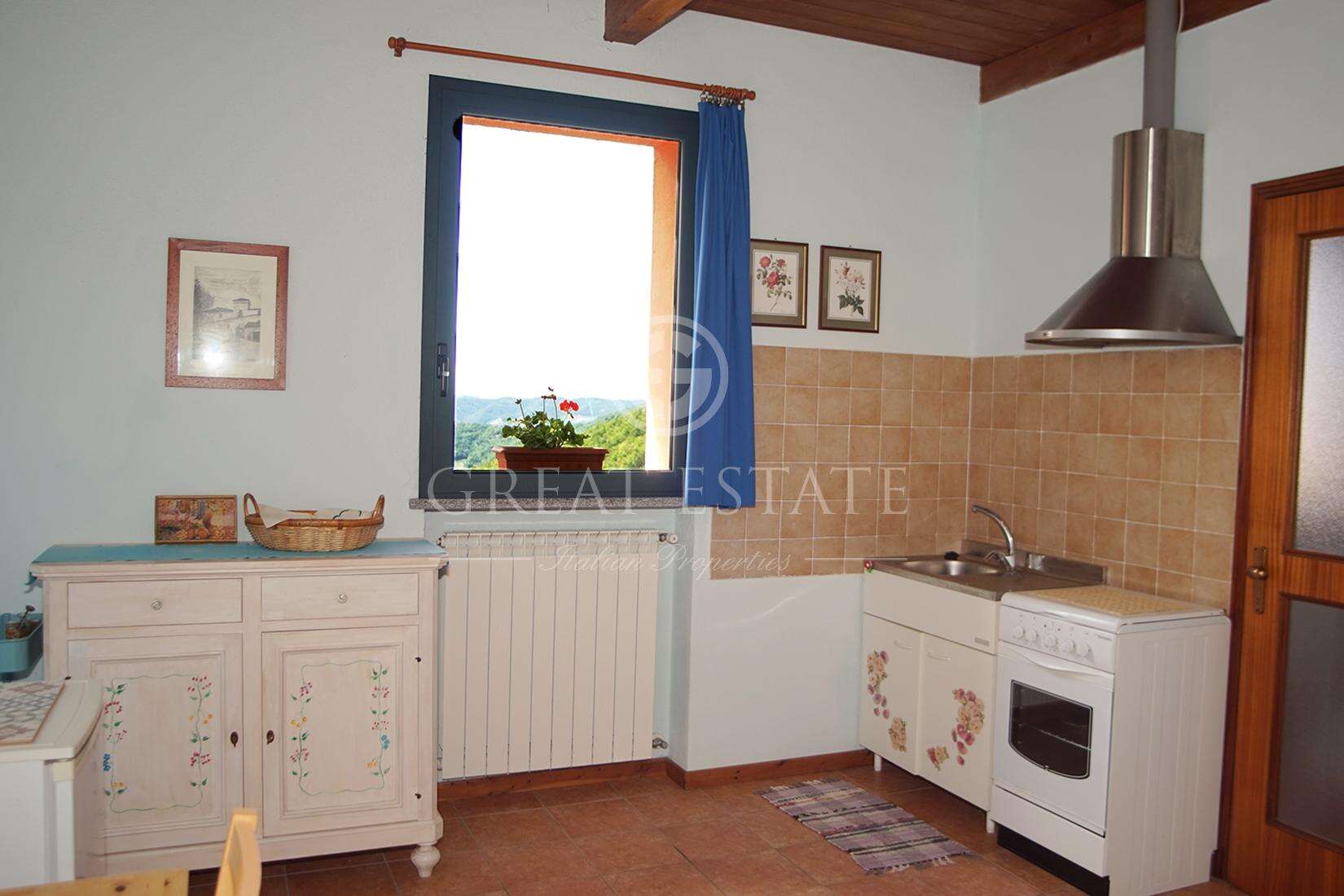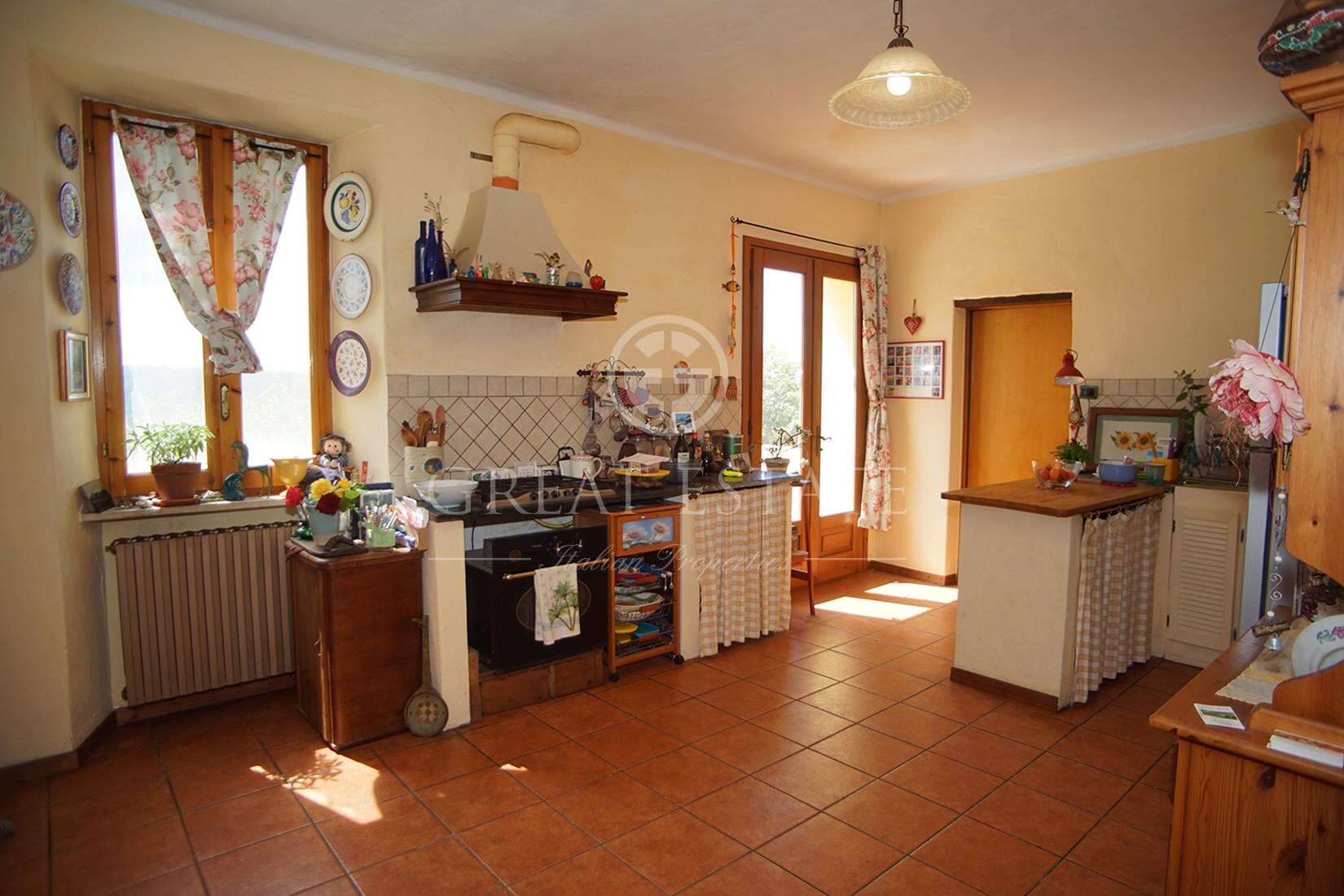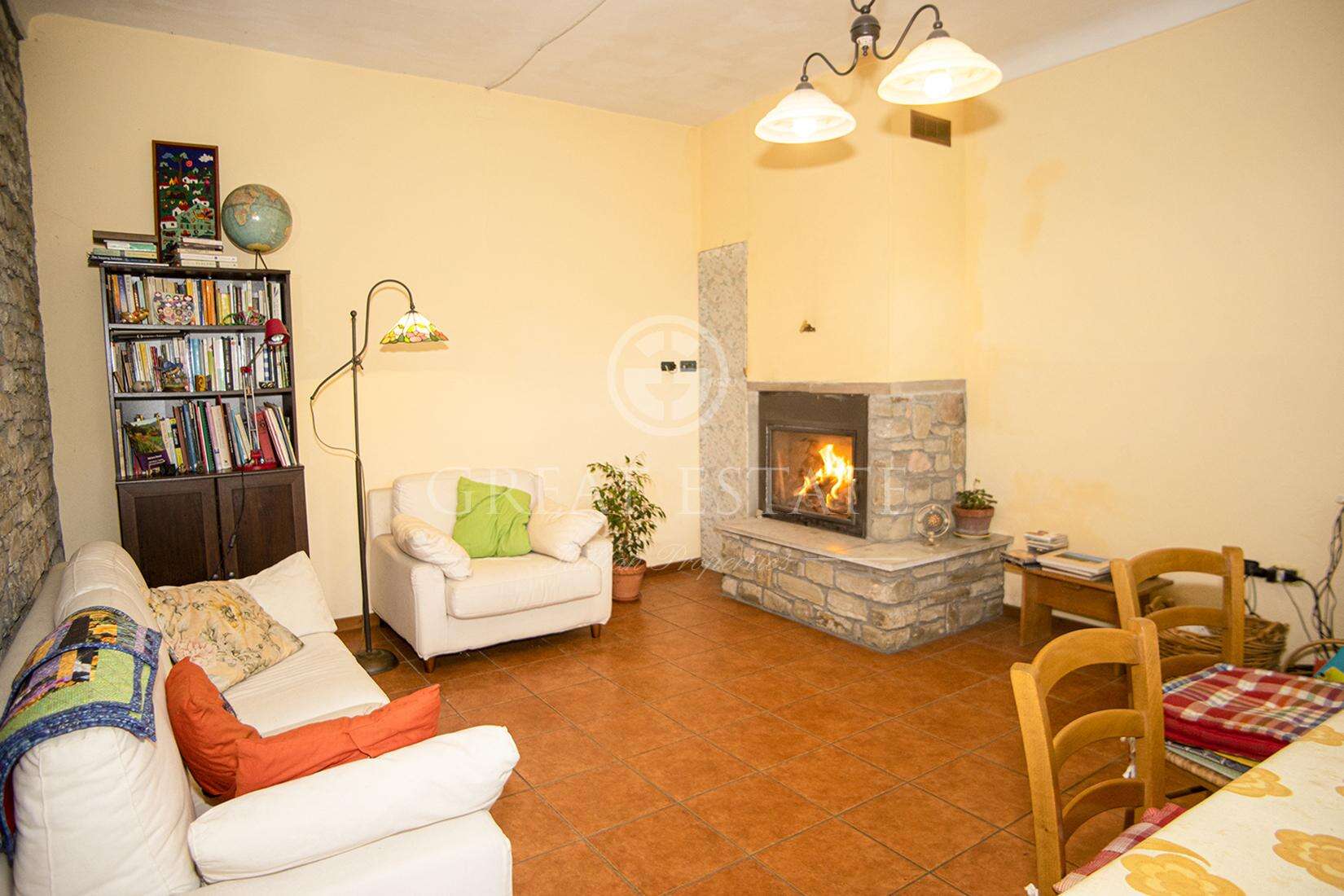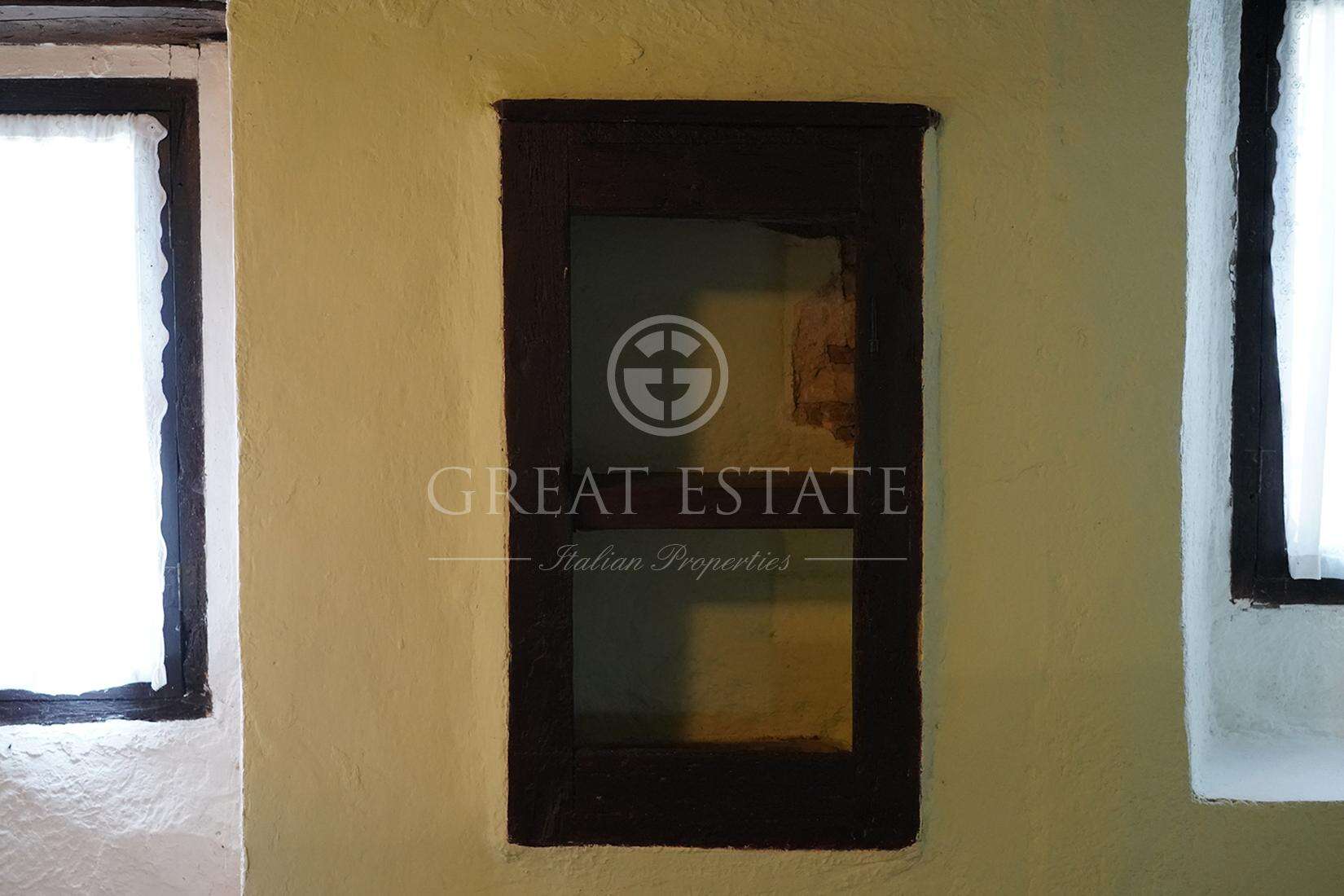 Location
Borgo Caramello is located on the top of a splendid hill, in the Piedmont Langhe area, close to the border between Langhe and Monferrato. Set 500 meters a.s.l., the property enjoys charming panoramic view of the surrounding hills, rich in vineyards, hazelnut groves and woods. Through 5km of perfectly maintained paved road, we get to the centre of an antique hamlet, where we find all the necessary amenities. This property is set in the heart of a hilly area full of history, food and beverage culture and places to visit.
Description
Borgo Caramello consists of a complex of Langa stone buildings, for a total area of 1.040sqm, 480sqm of which used as living units. The main building covers an area of 220sqm (180sqm habitable) on three levels and is composed as follows: at ground floor, kitchen/living room with loggia, hallway and bathroom; on the first floor, reachable through internal staircase, hallway, 3 bedrooms with loggia and bathroom; in the underground floor, cellar. Next to the main house, we find an entertainment room of 100sqm, with staircase that leads to the overlying living room currently used for events. There is a connecting portico with toilet, utility room of 35sqm and garage of 30sqm. The guest area that serves the agritourism covers a surface of 110sqm (80sqm habitable) and is composed of portico, entrance, kitchen, 3 bedrooms and bathroom on the raised floor, and cellars with exposed stone vaults in the underground floor. The second building is an independent farmhouse of 150sqm (100sqm habitable) on two levels, consisting of two 2-room apartments with bathroom and 2 multipurpose rooms. The third independent building covers an area of 100sqm on two levels, with woodshed and two former stables in the basement floor. The property includes a building of 65sqm on two levels to be restored, an annex of 150sqm on two levels used as storage with overlying barn and canopy, a small annex of 20sqm with exposed roof used as reading room and a tower-shaped stone farmhouse of about 60sqm on three levels. The buildings are surrounded by 11,7ha of land, partly terraced, including lawn, wood and 1,9ha dedicated to the production: vegetable garden, green houses, orchards, arable land, with many season vegetables, organic fruit, raspberries, Siberian blueberries, etc.
Repair State
Restored
Amenities
The property is provided with four freshwater springs: one of them is used for the house and the agritourism (with ASL check every year). It is also provided with a 150-liter tank with solar panel used for the guest area, electricity and heating system with tank fuelled by LPG.
Land Registry Details
Great Estate Group, through the owner's specialist, draws up a due diligence on each property, which allows to perfectly know the urbanistic and cadastral situation of every property. The due diligence can be required in case of real interest in the property.
Ownership Details
L'immobile è intestato a persona/e fisica/e e la vendita sarà soggetta a imposta di registro secondo le normative vigenti (vedi costi di acquisto da privato).
Potential Land Use
The property is currently used partly as main residence and partly as touristic facility. This complex is the perfect solution for those who want to improve the quality of their lives escaping the chaos of the city.
Contact us regarding this property: