Boligdetaljer
"SienaHotel"
| | | |
| --- | --- | --- |
| COD. 2237 | Tuscany - Siena (Siena) | € EUR 1,700,000 |
| | | |
| --- | --- | --- |
| TYPE: Hotels and B&B | BOLIG AREAL: 978.55 kvm | TOMTE AREAL: 0.00 ha |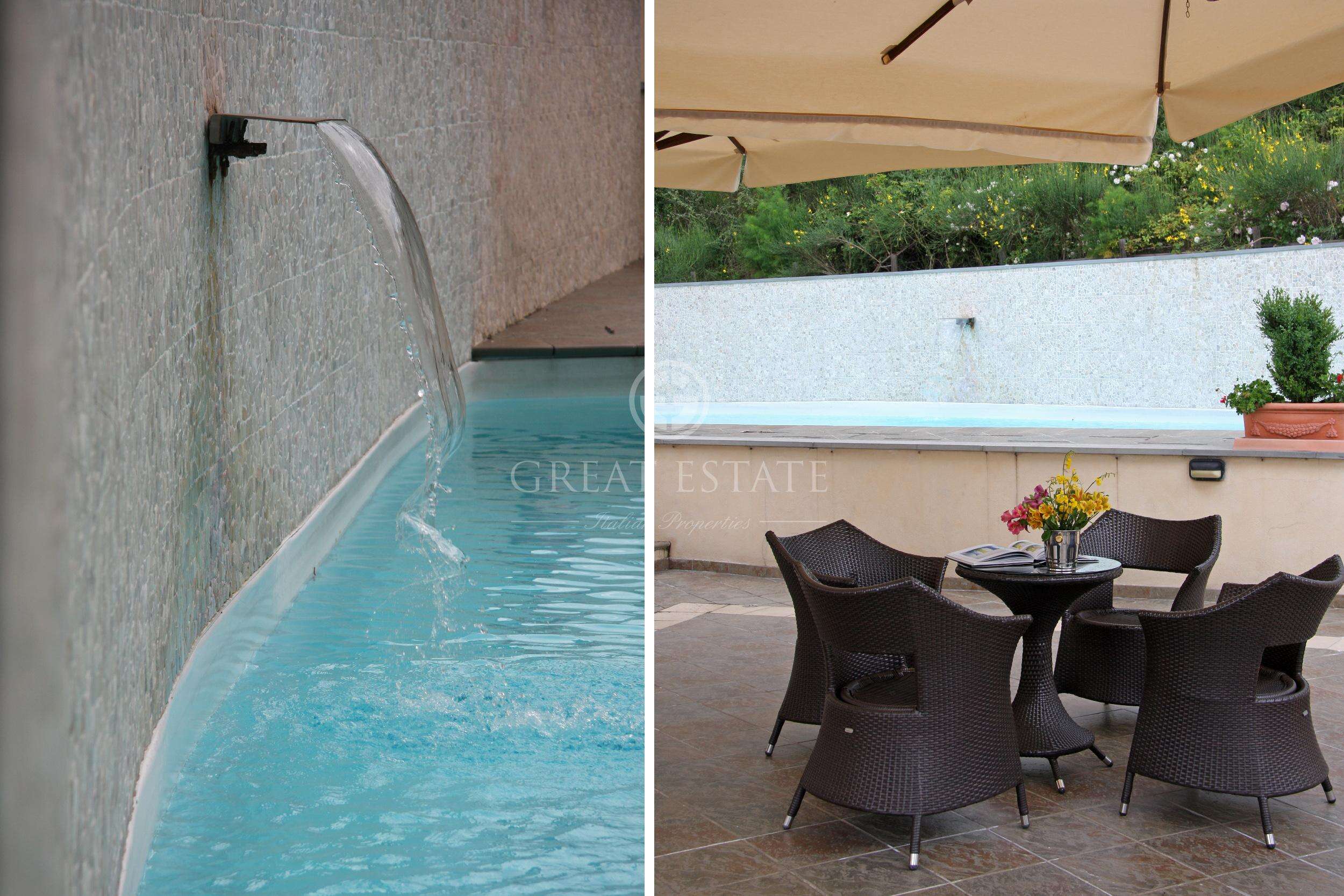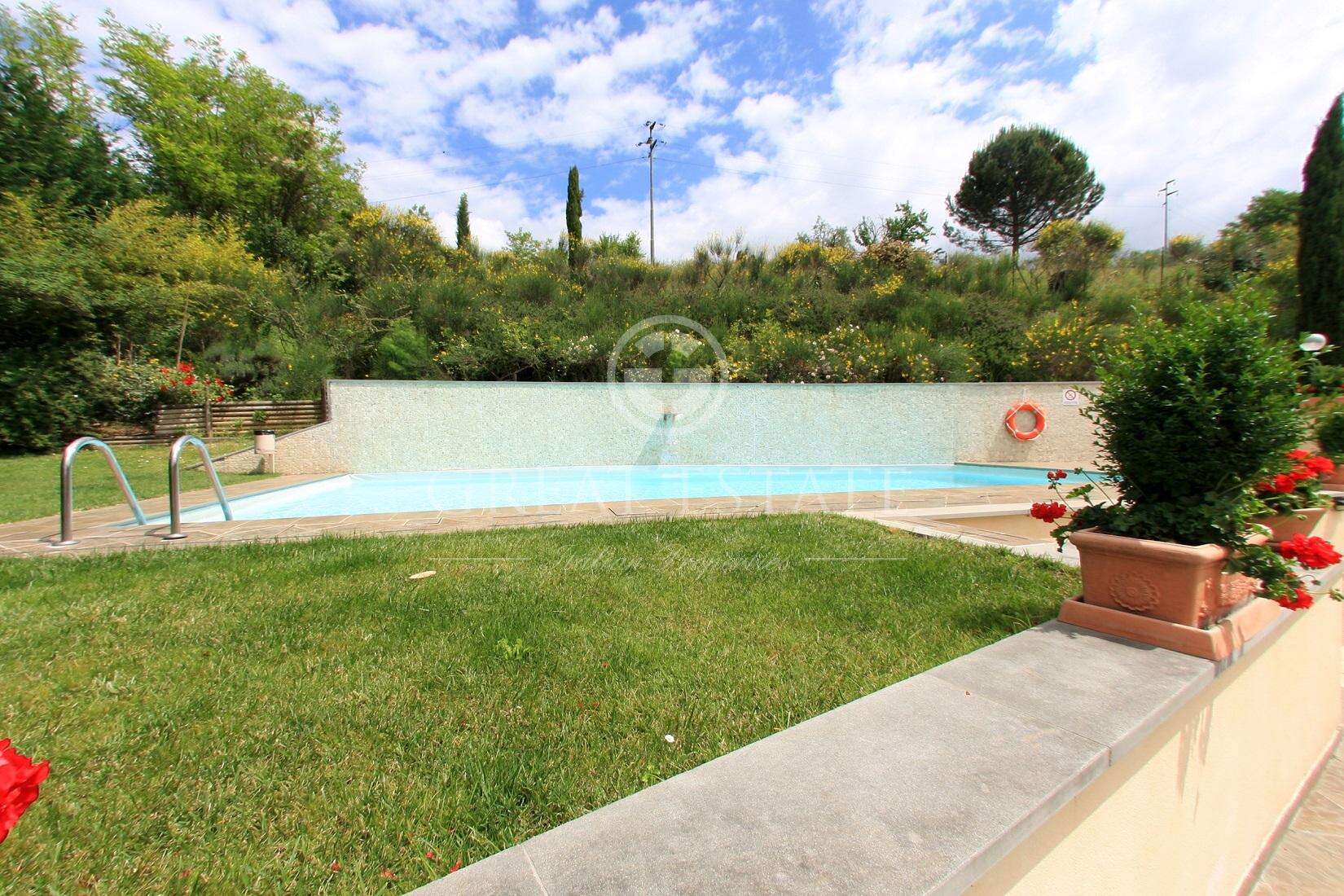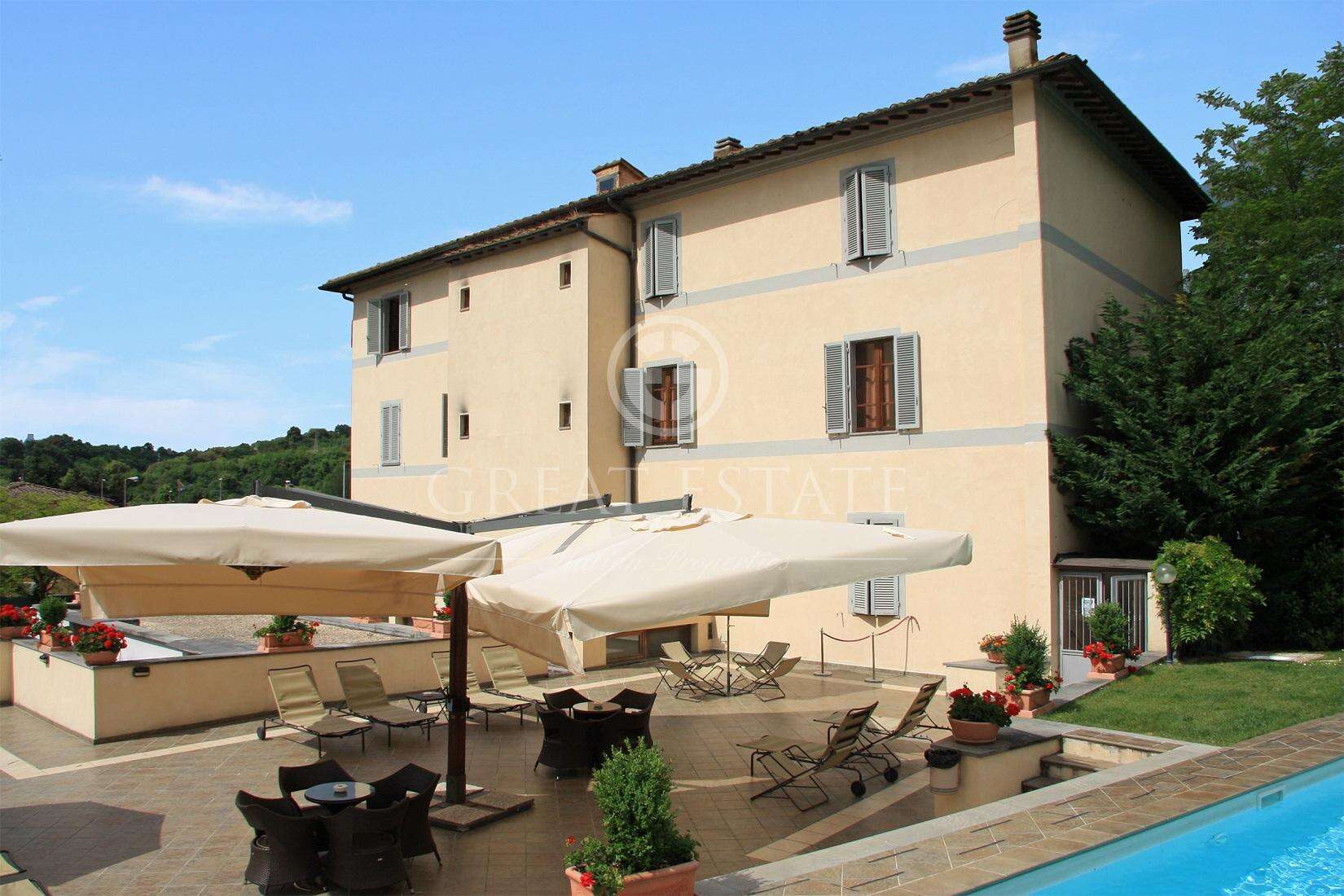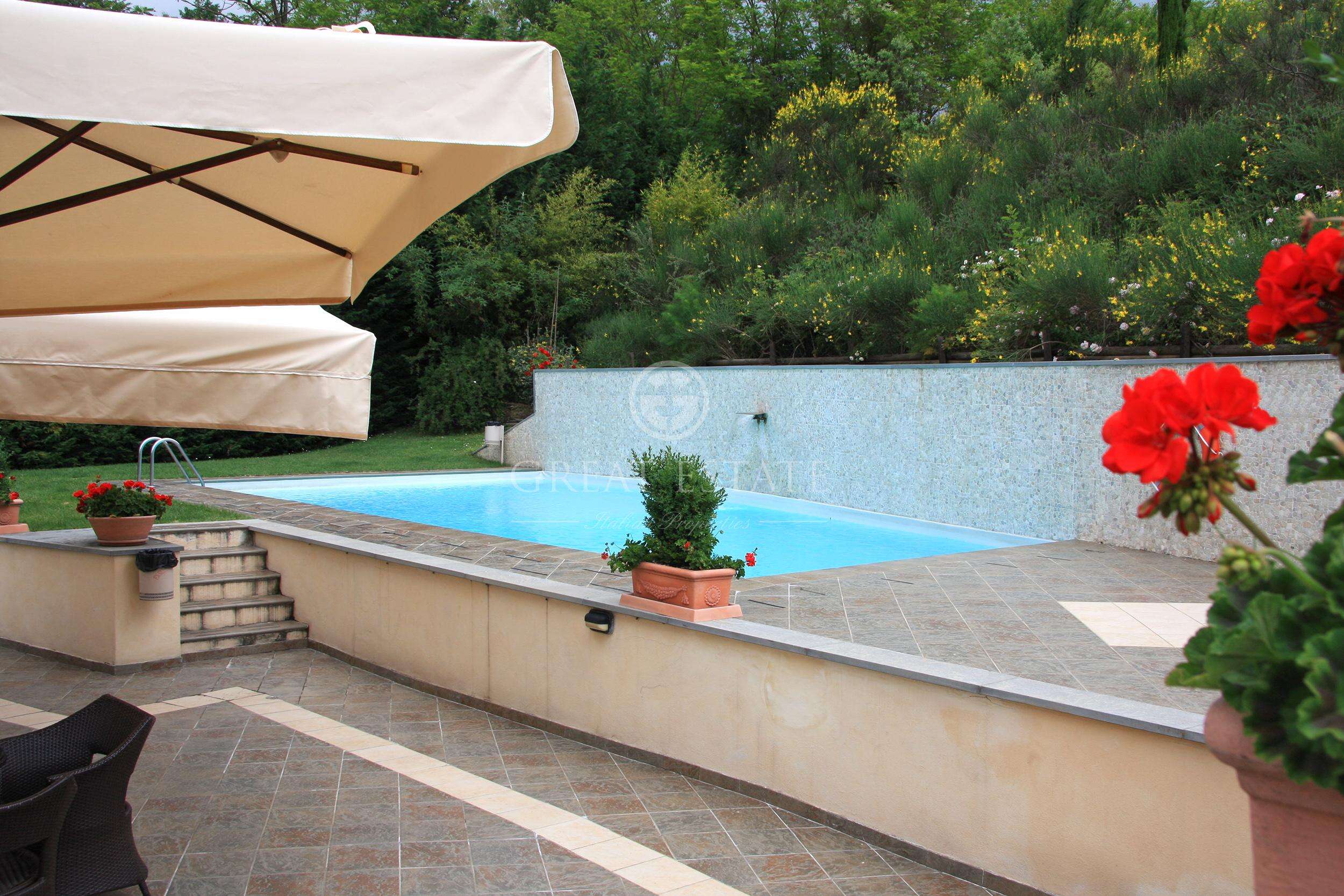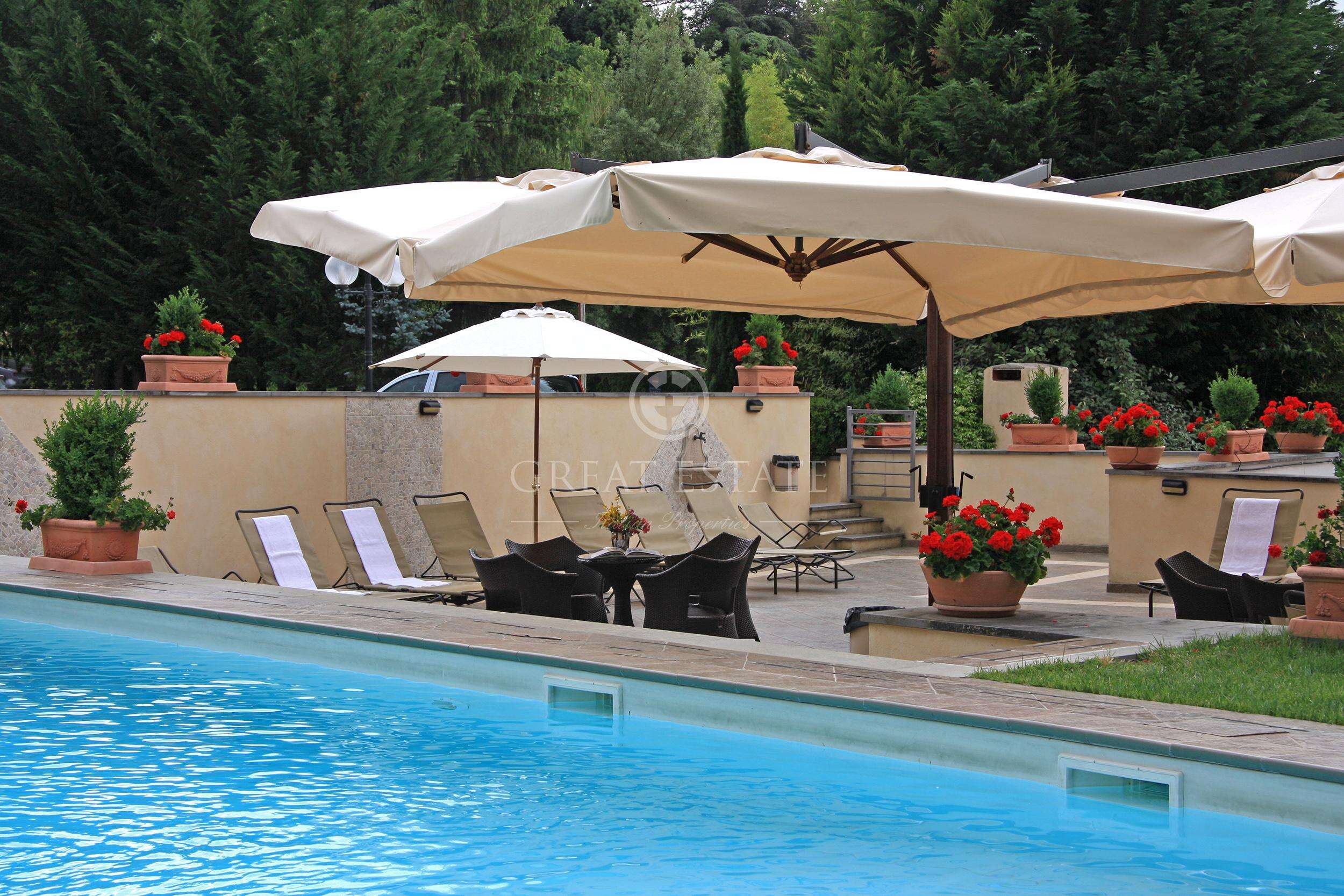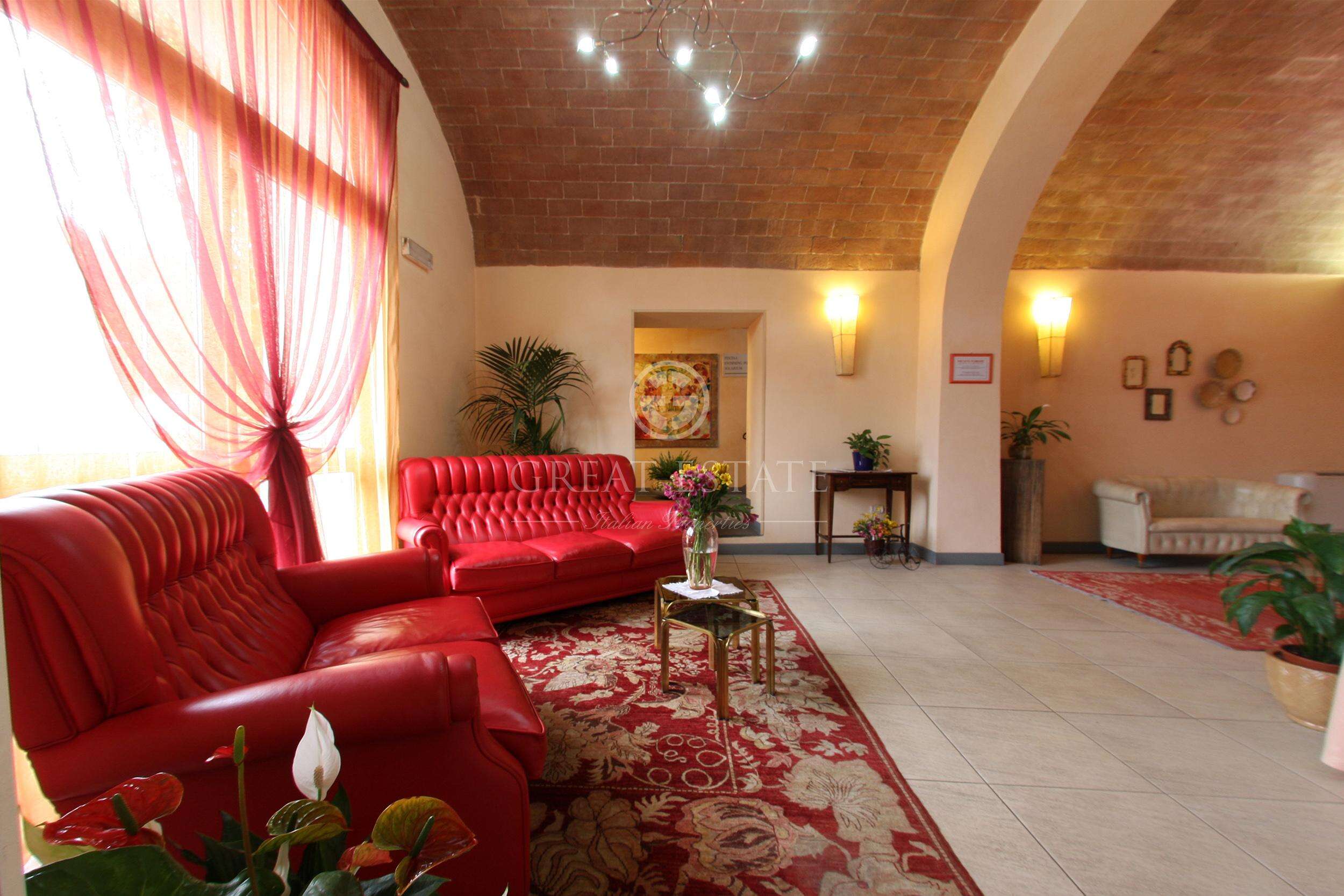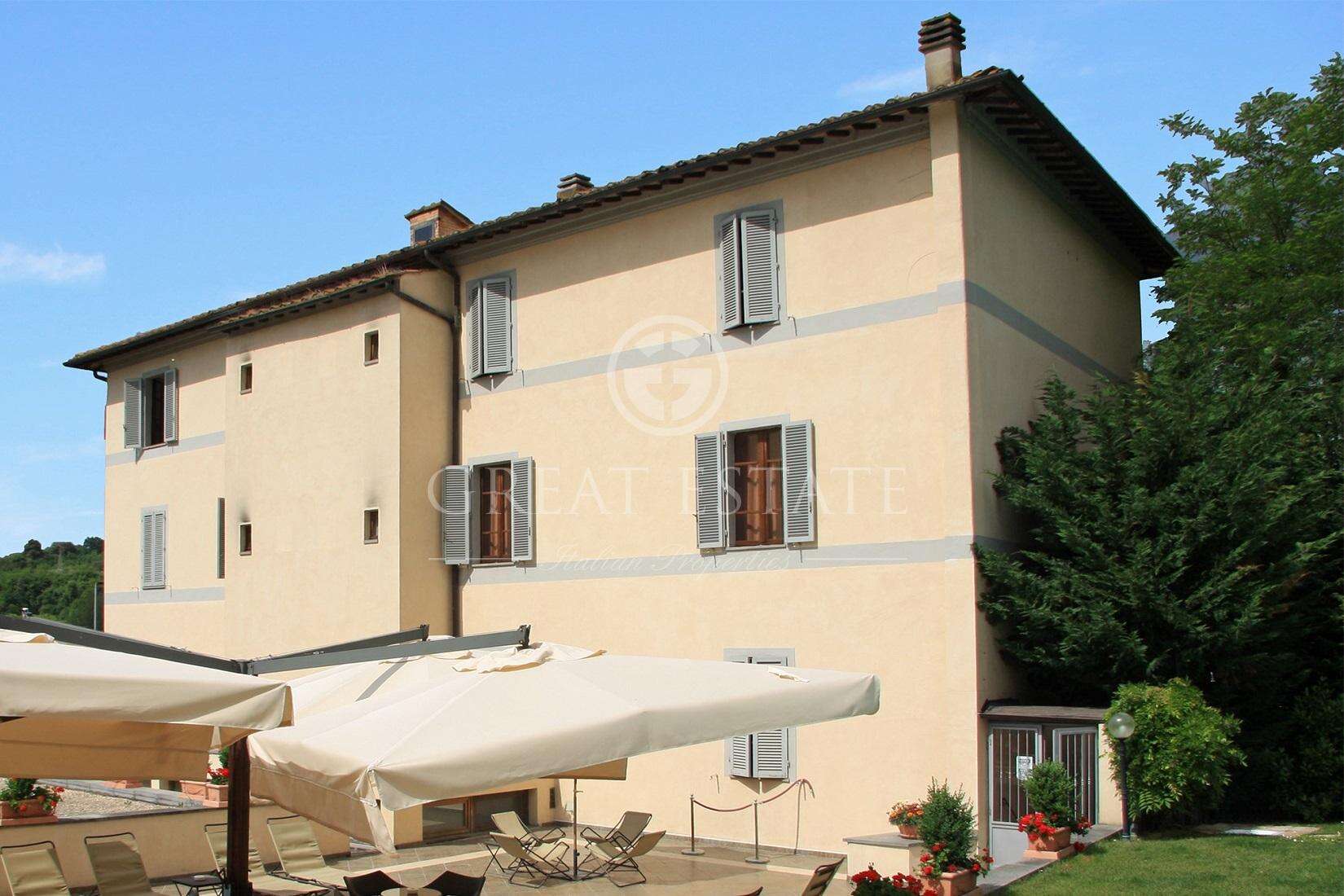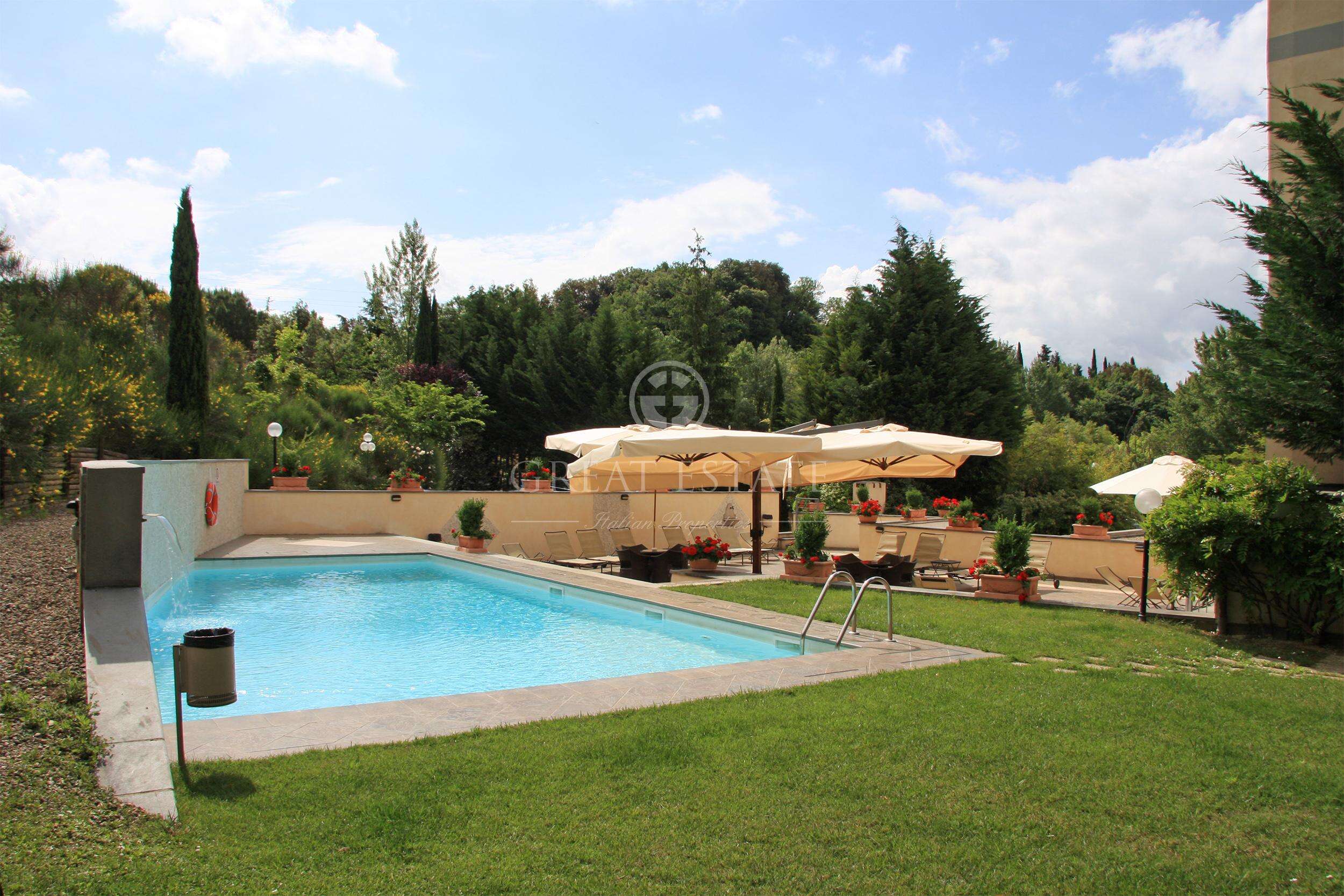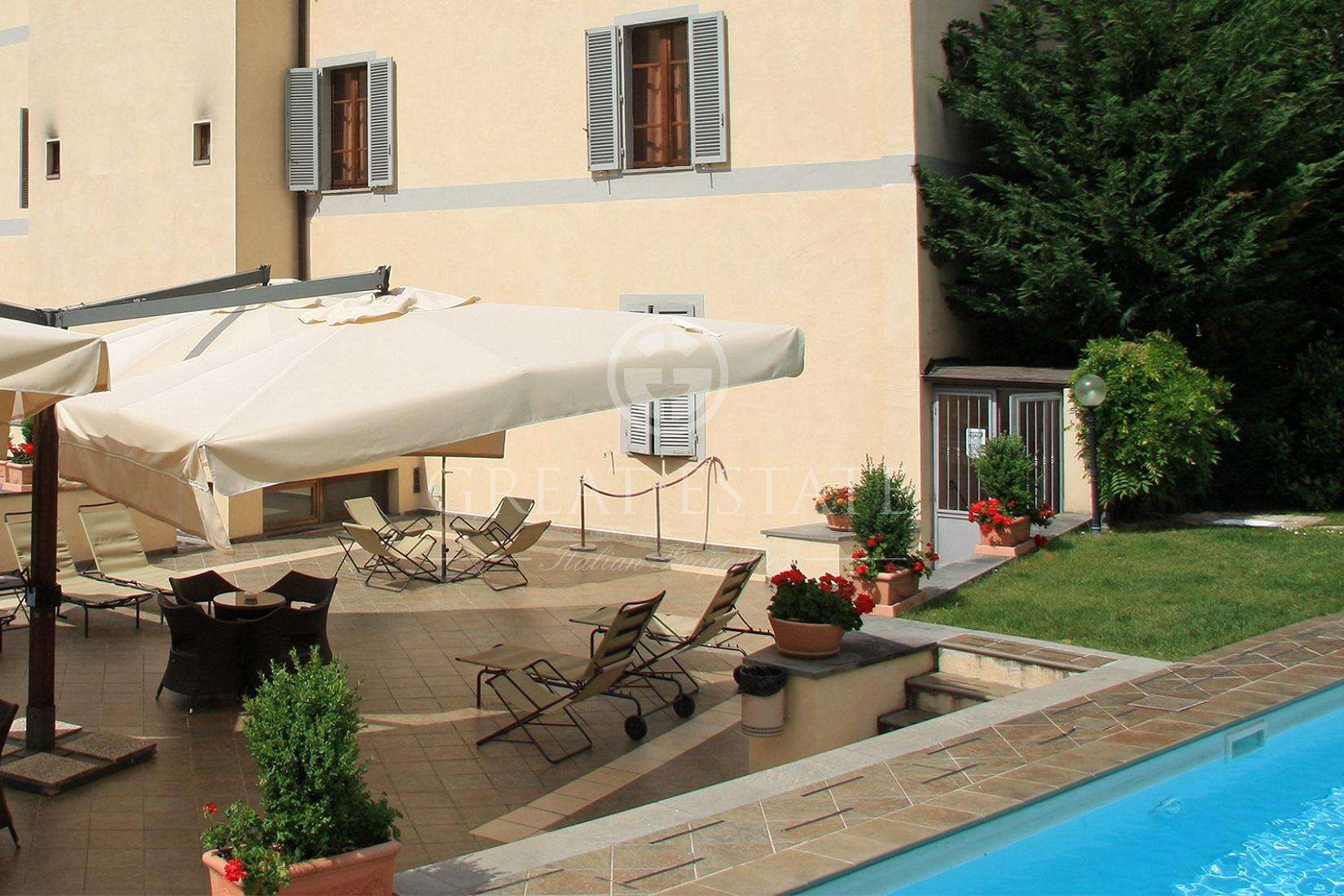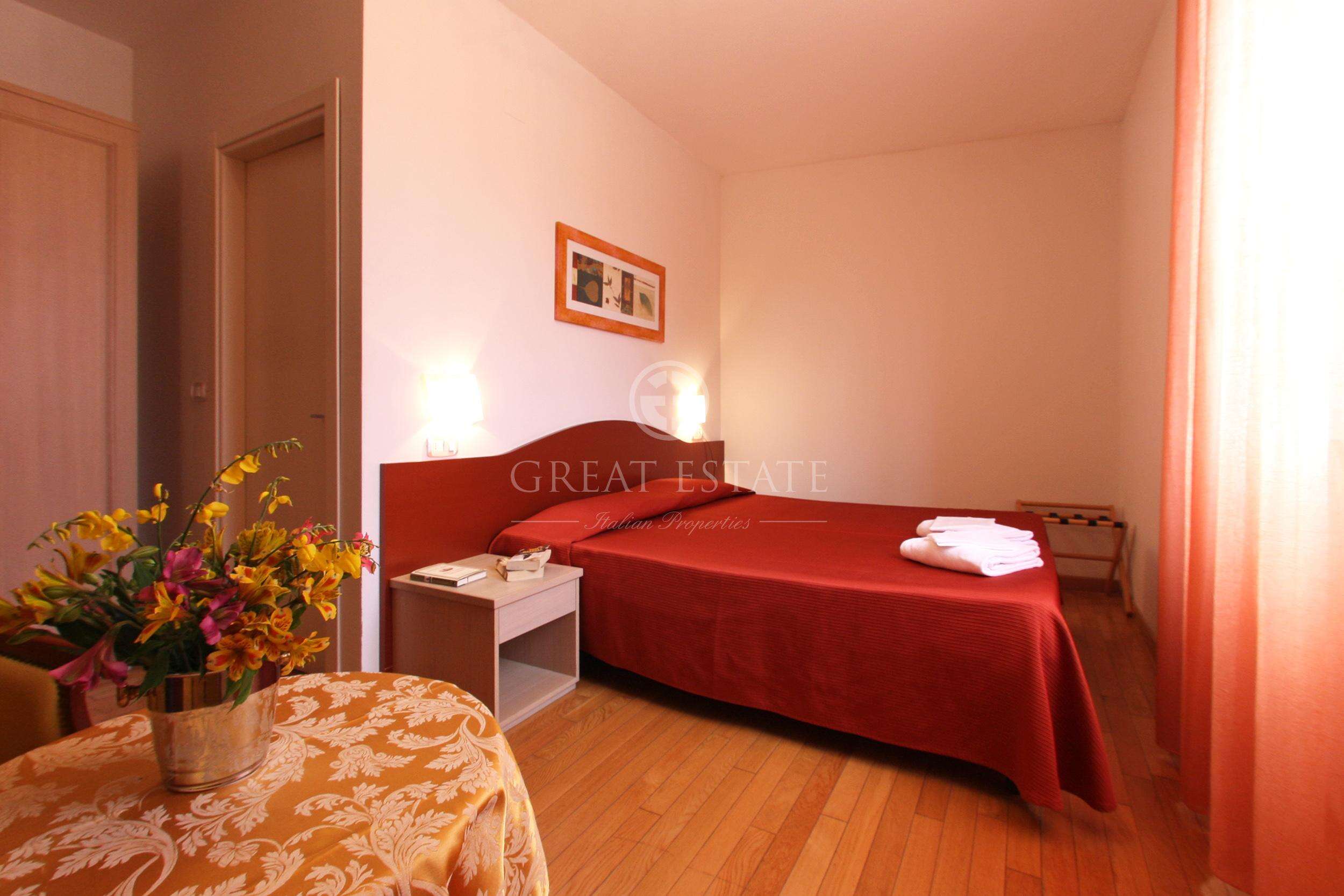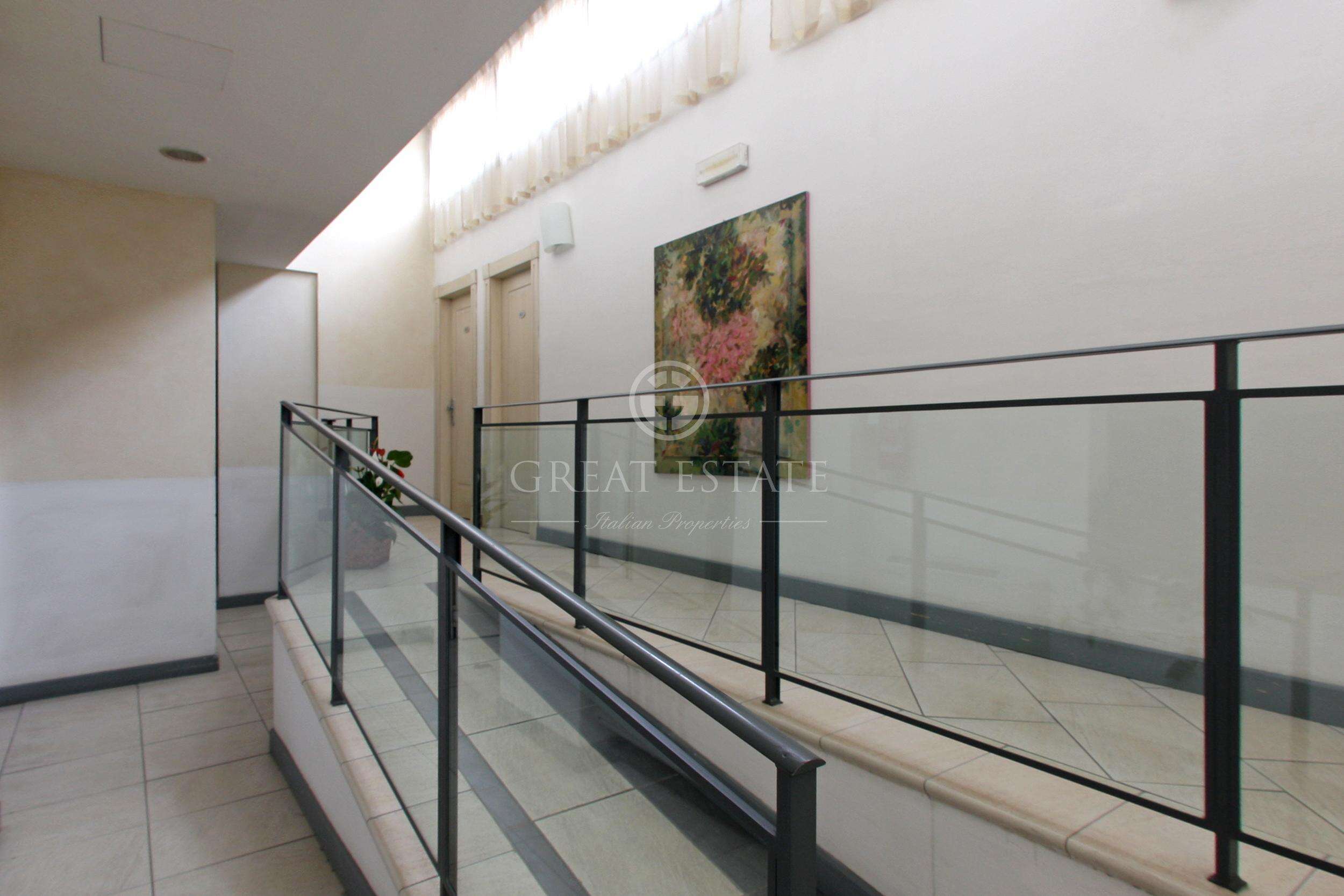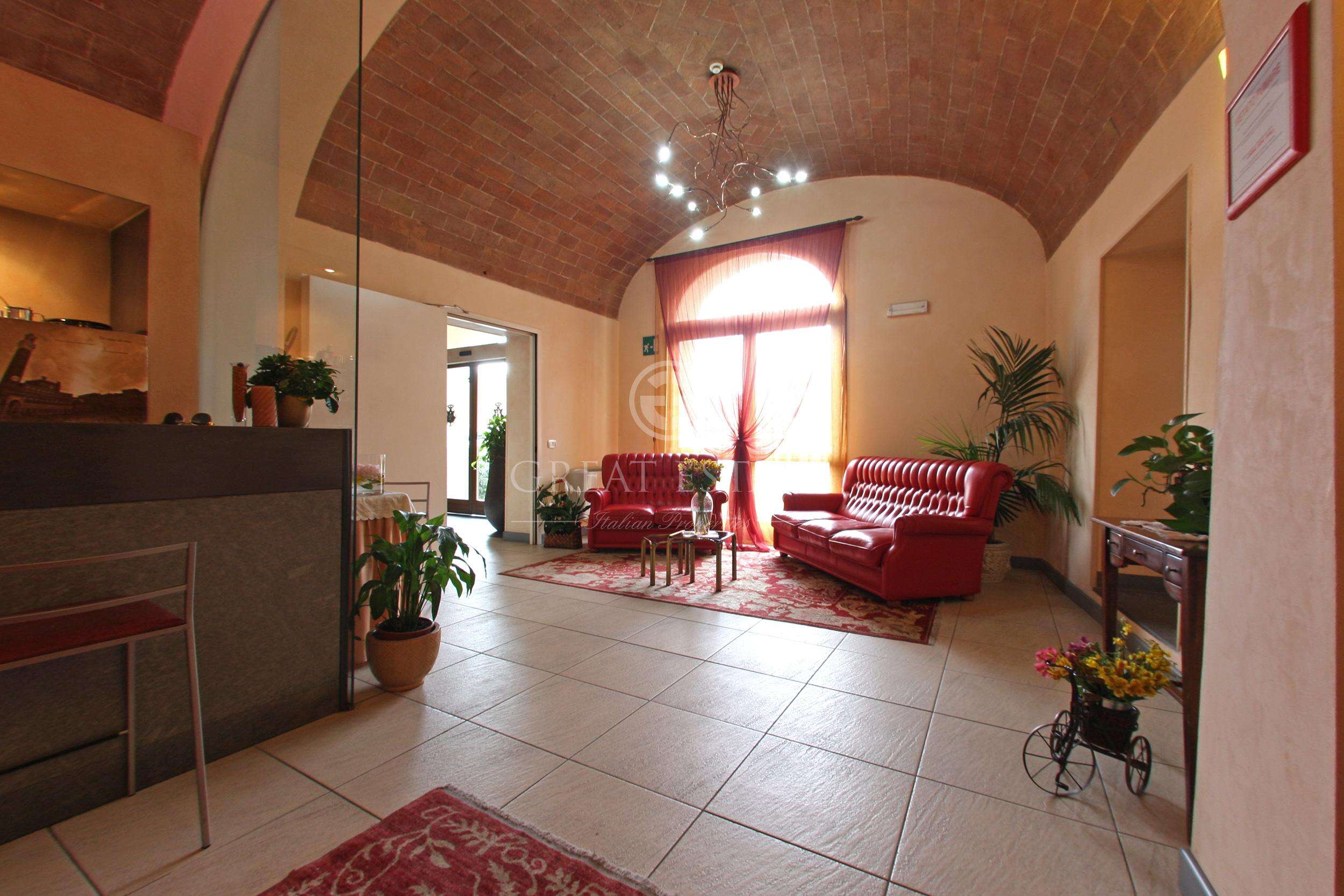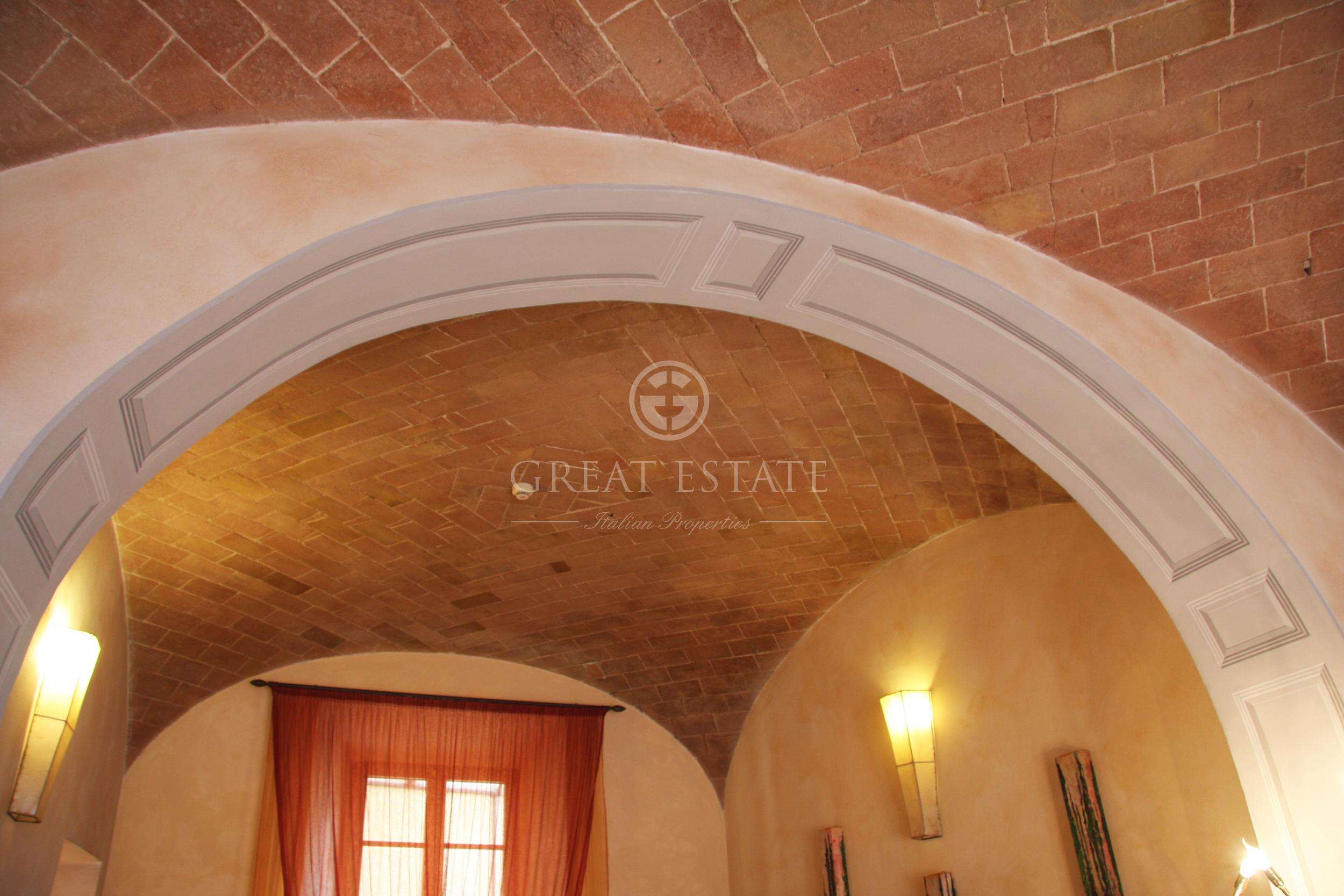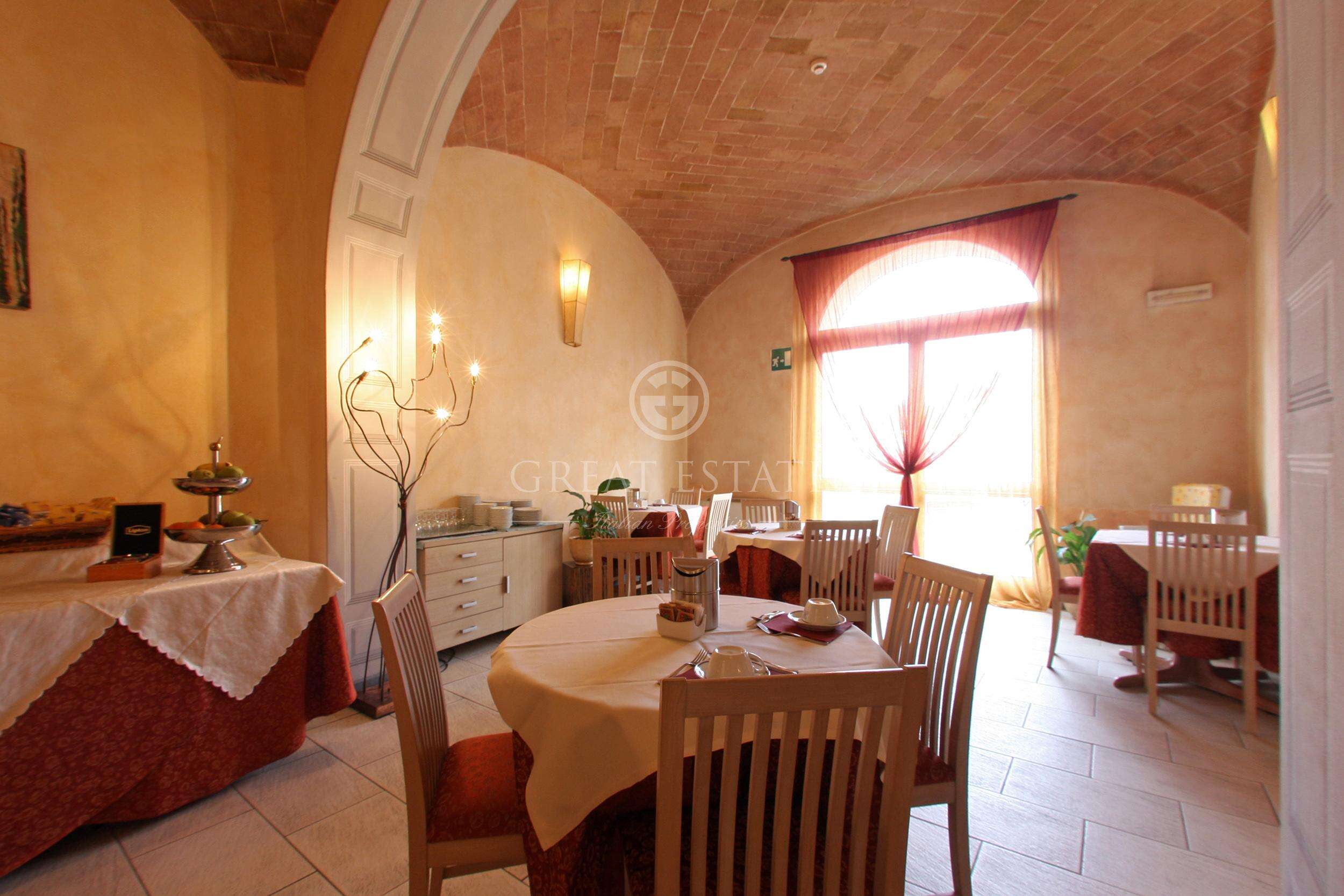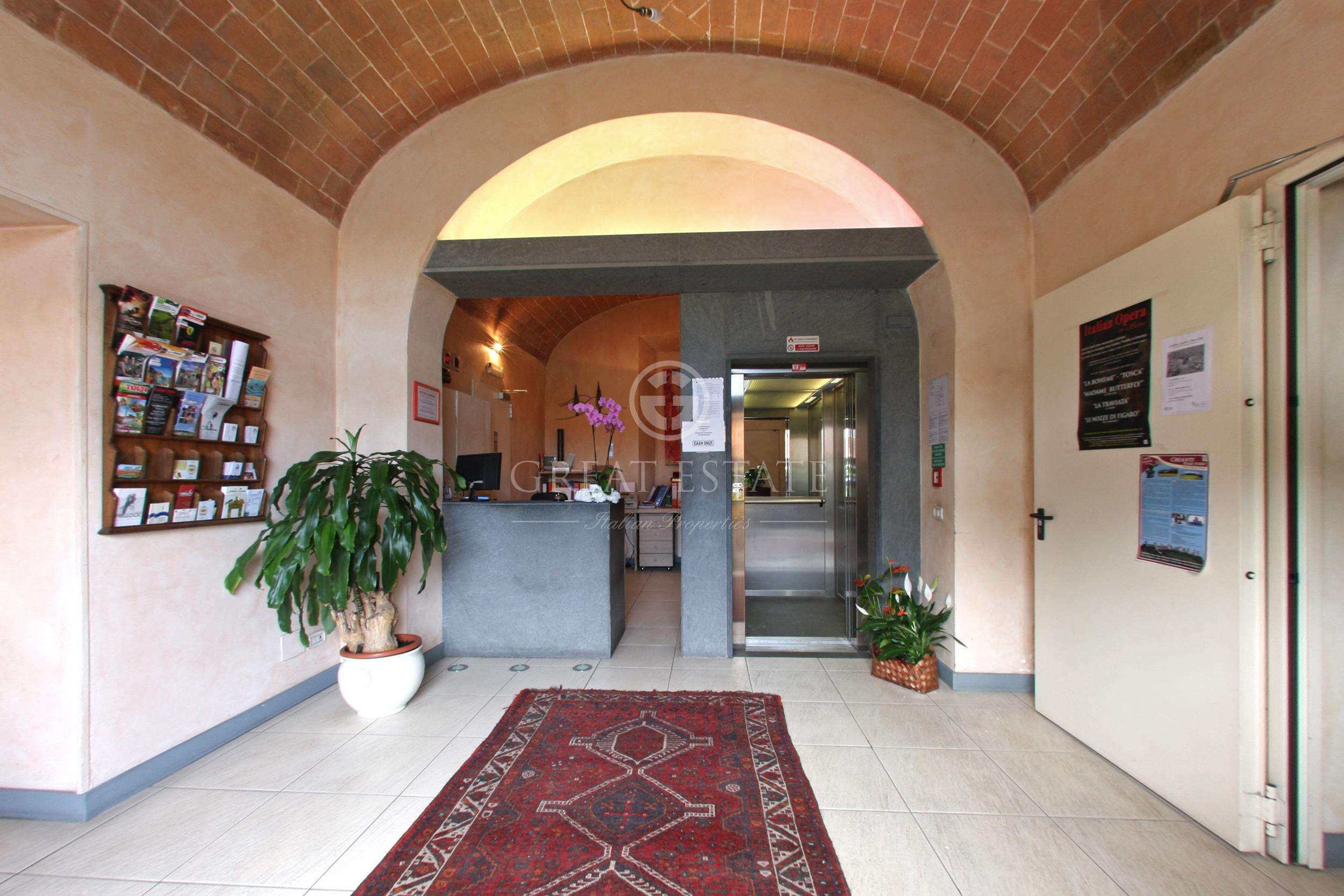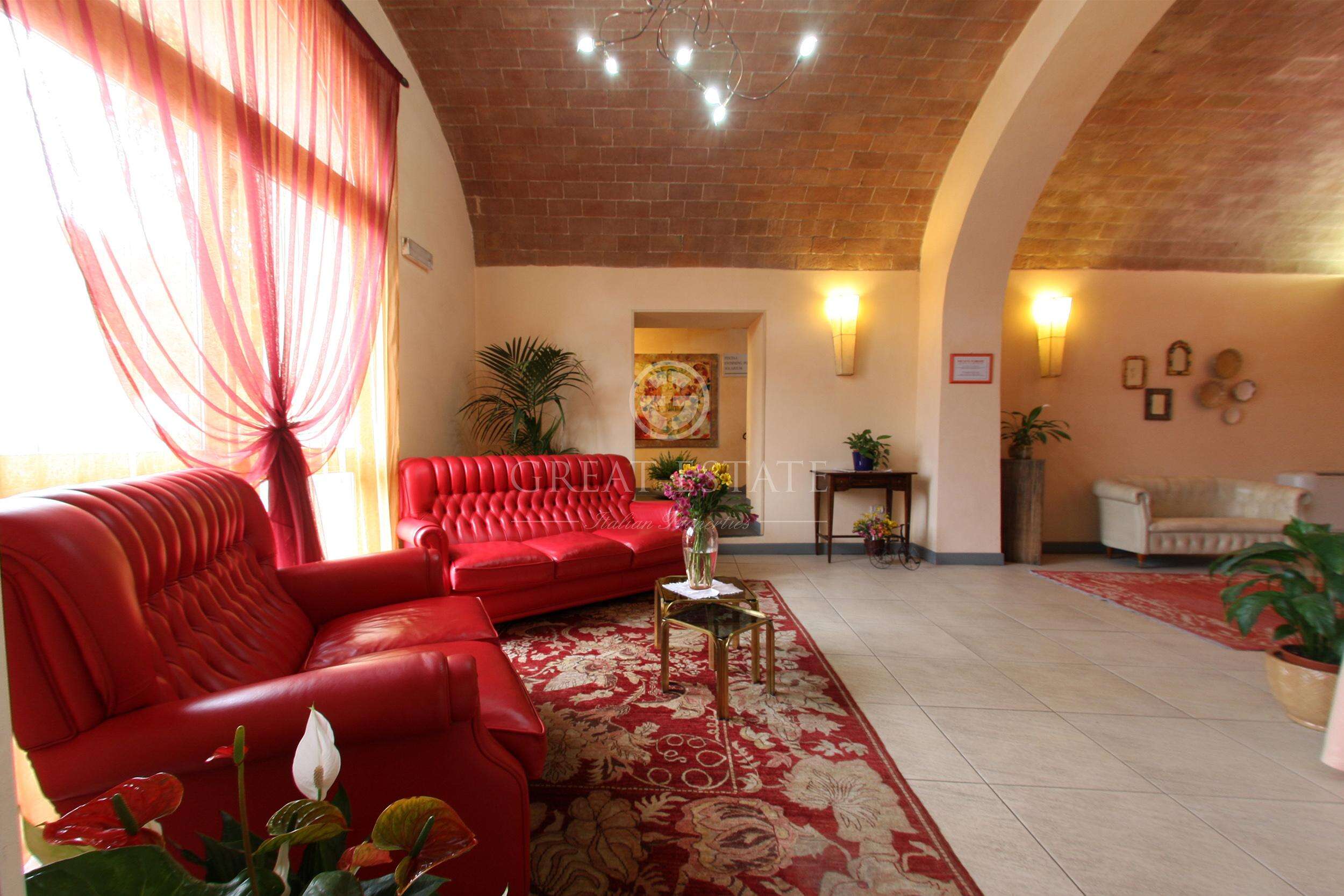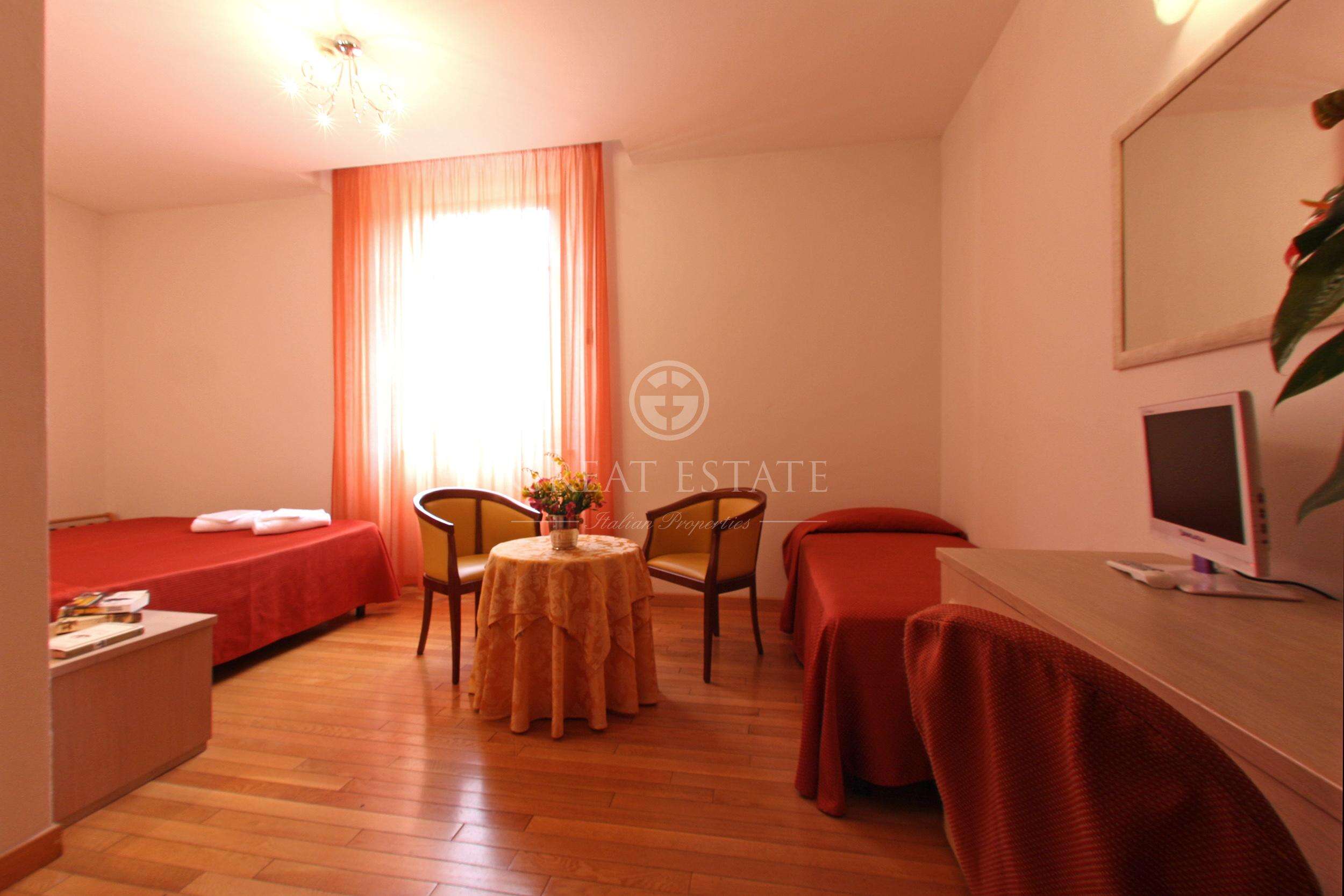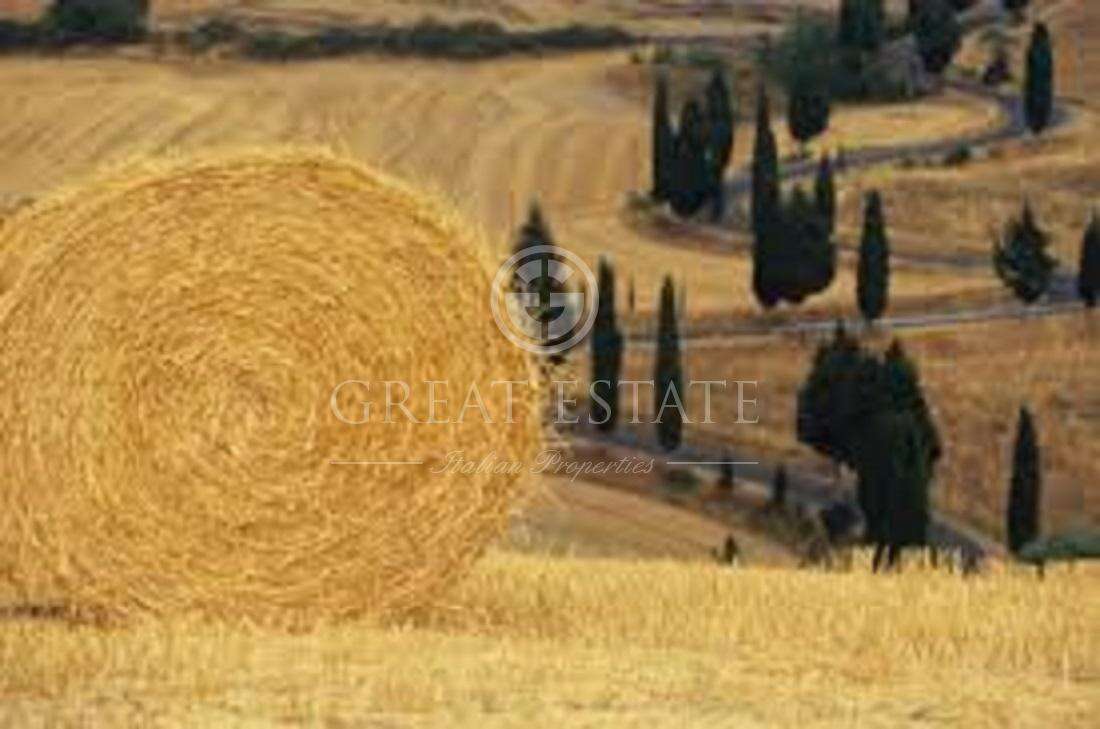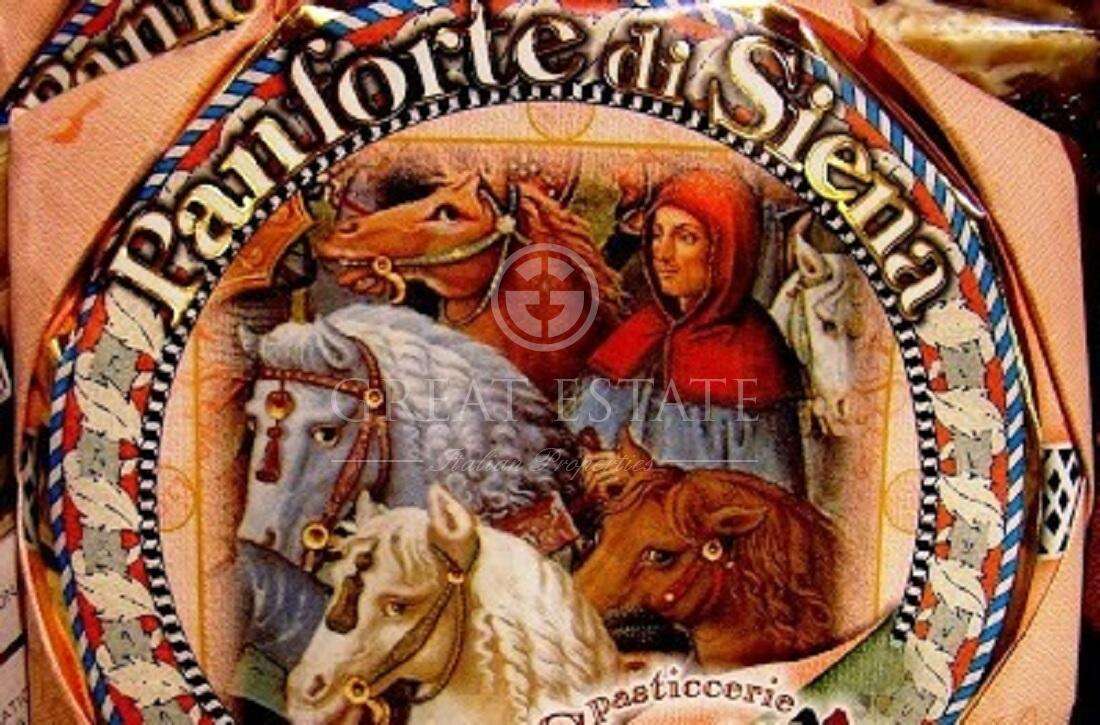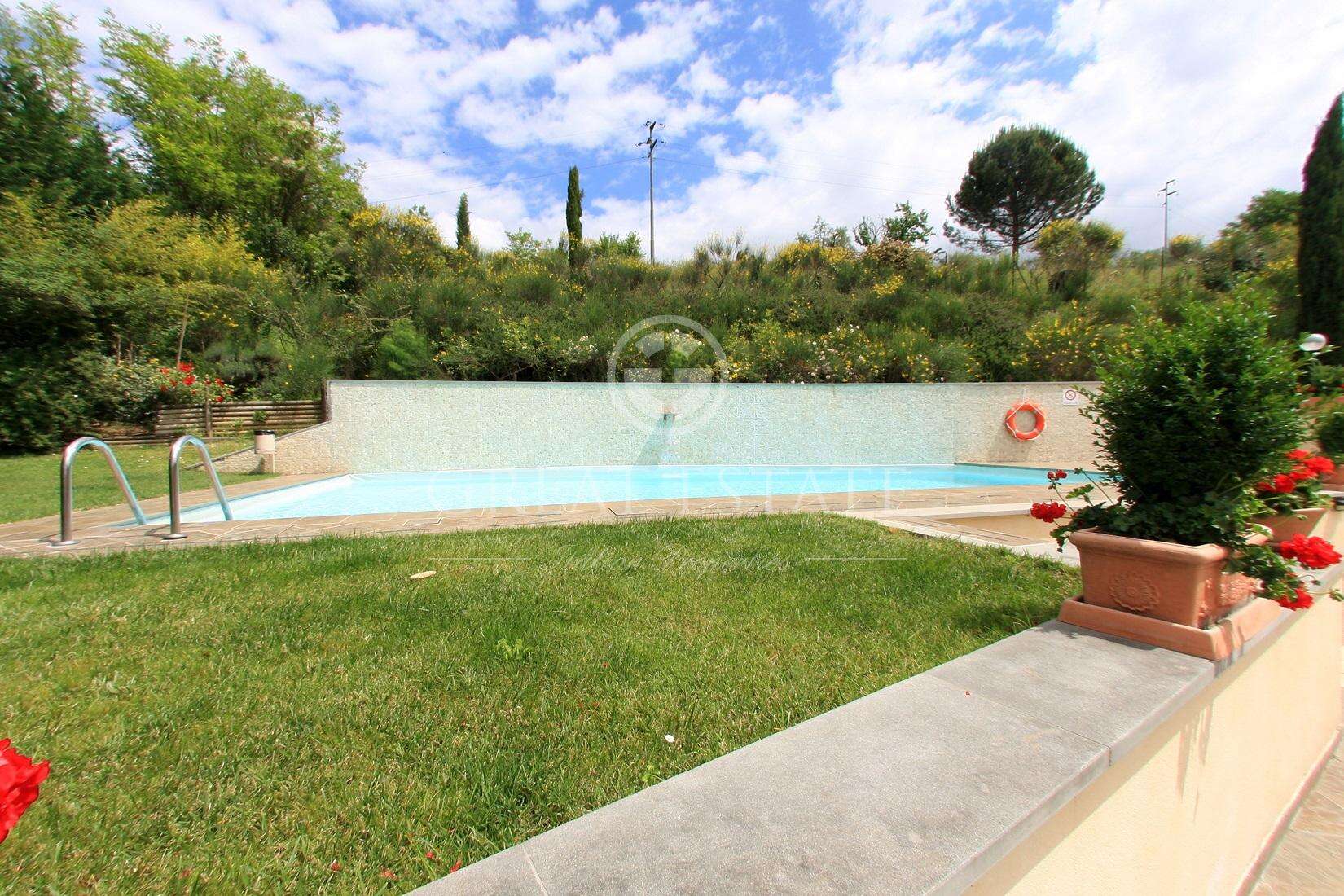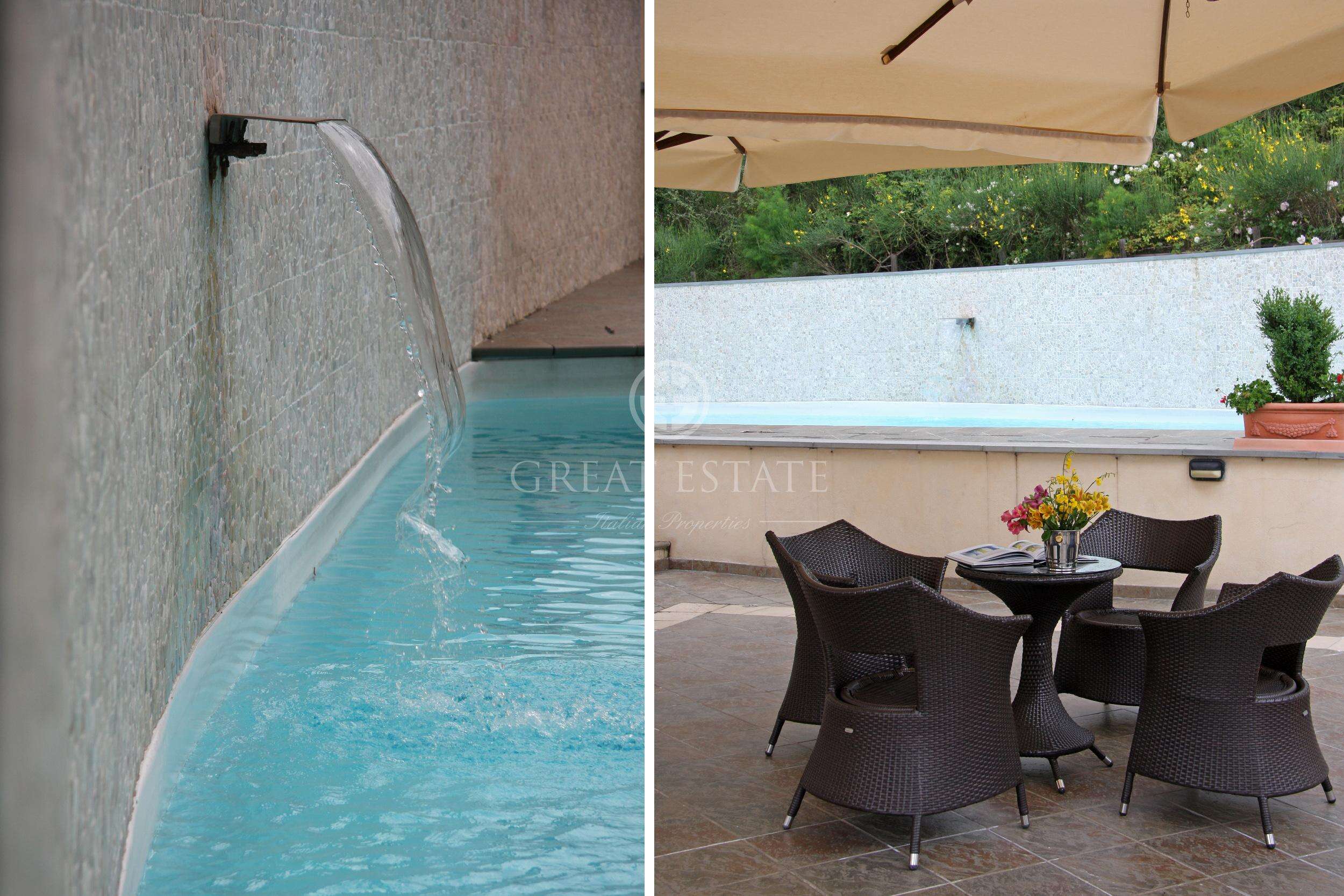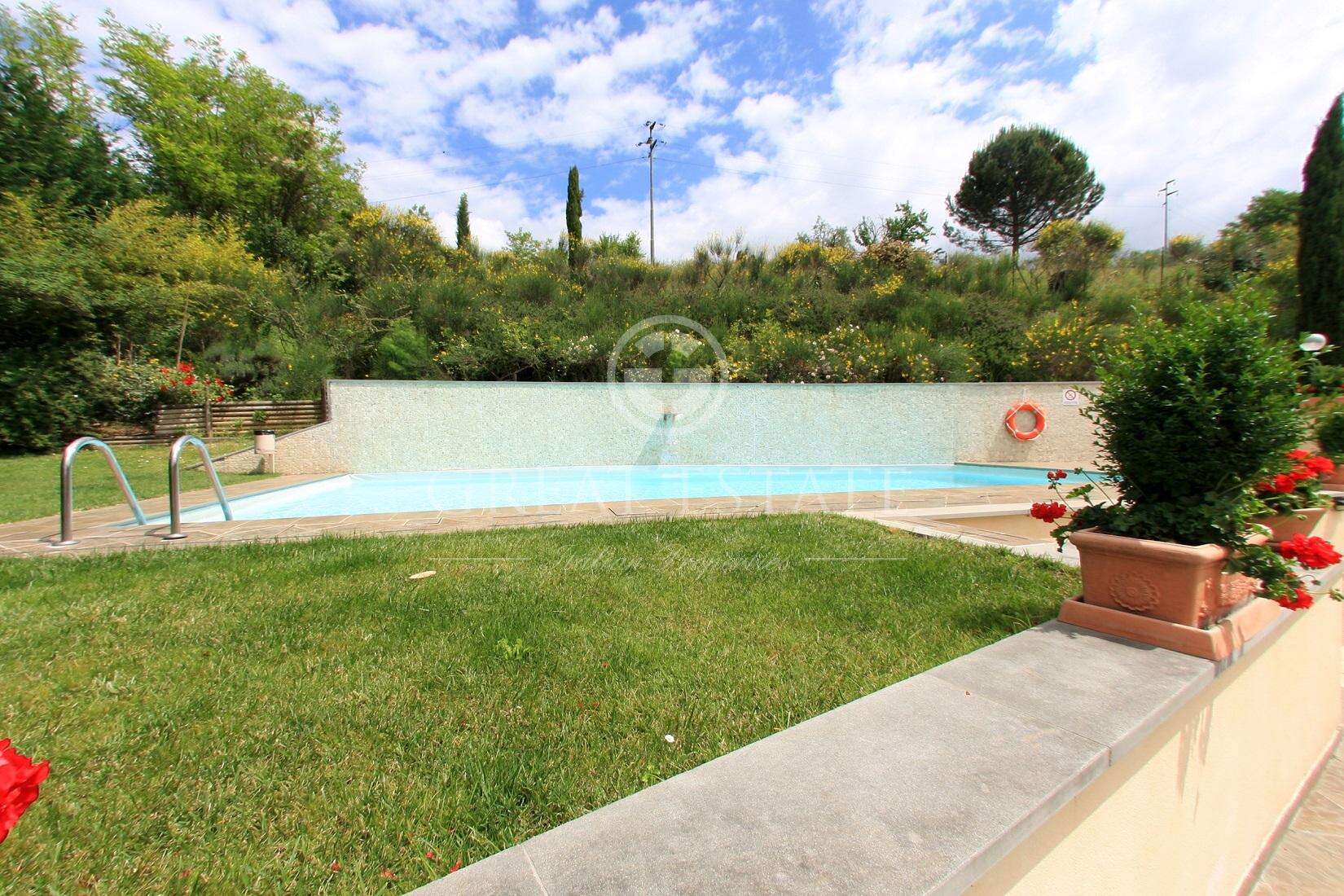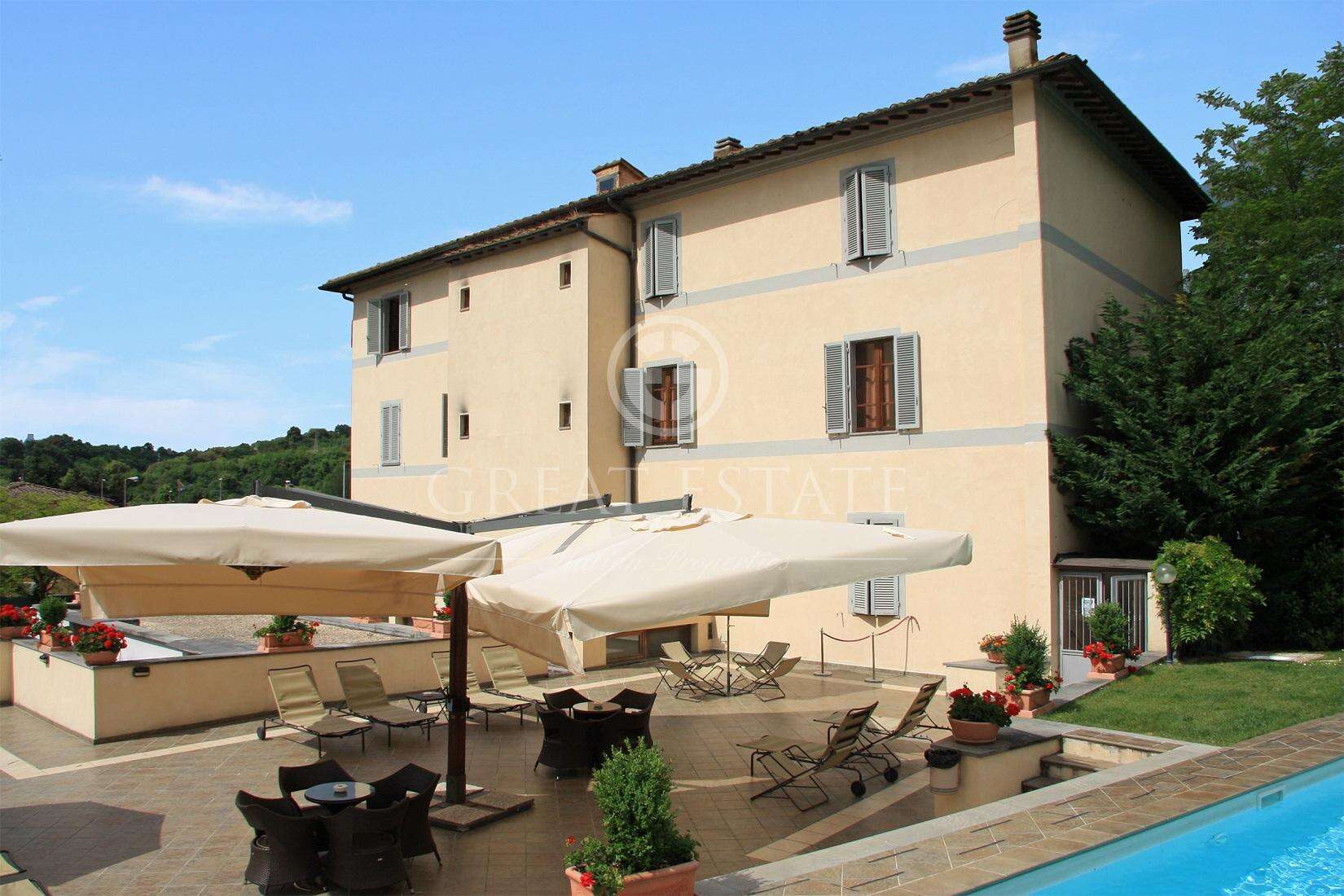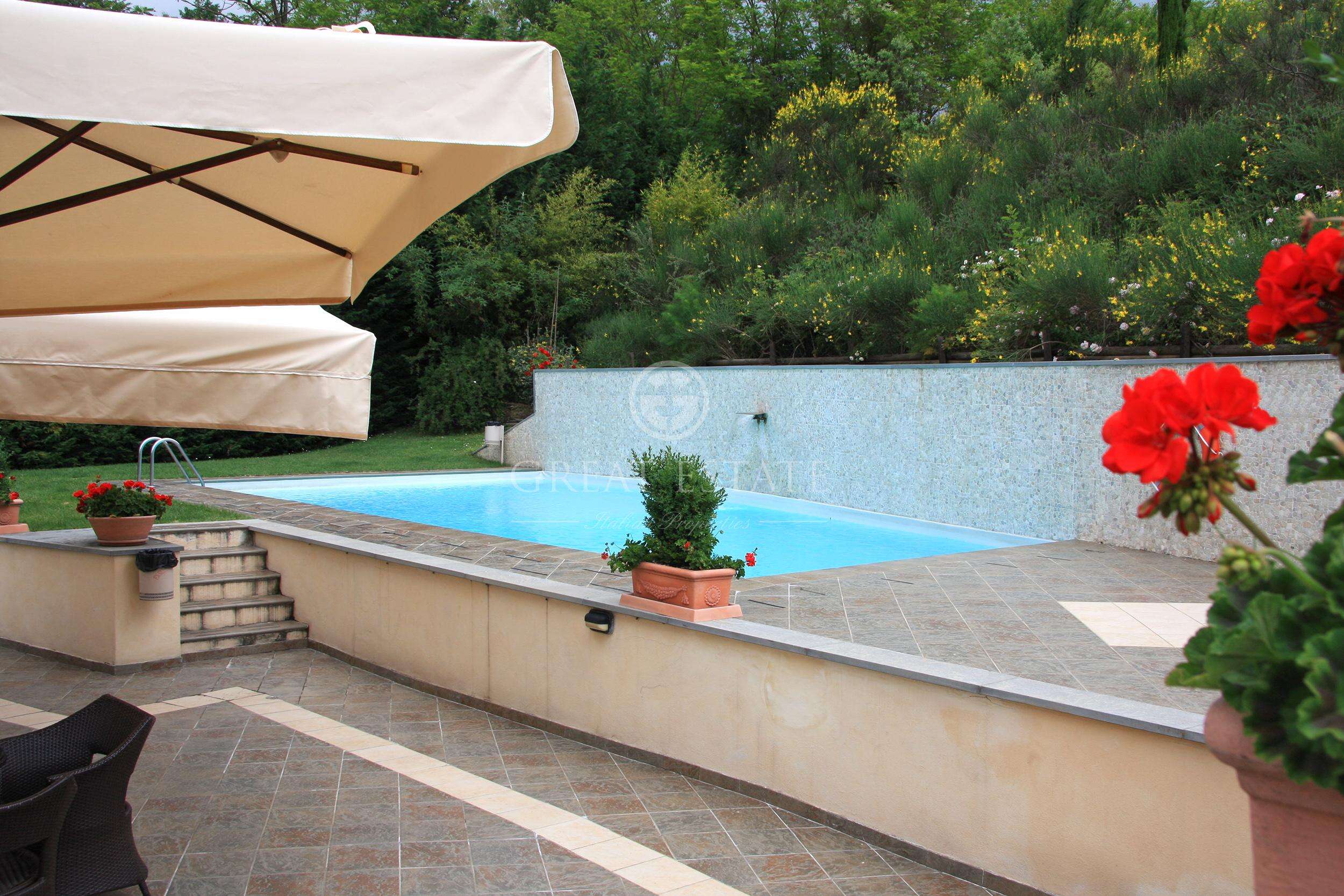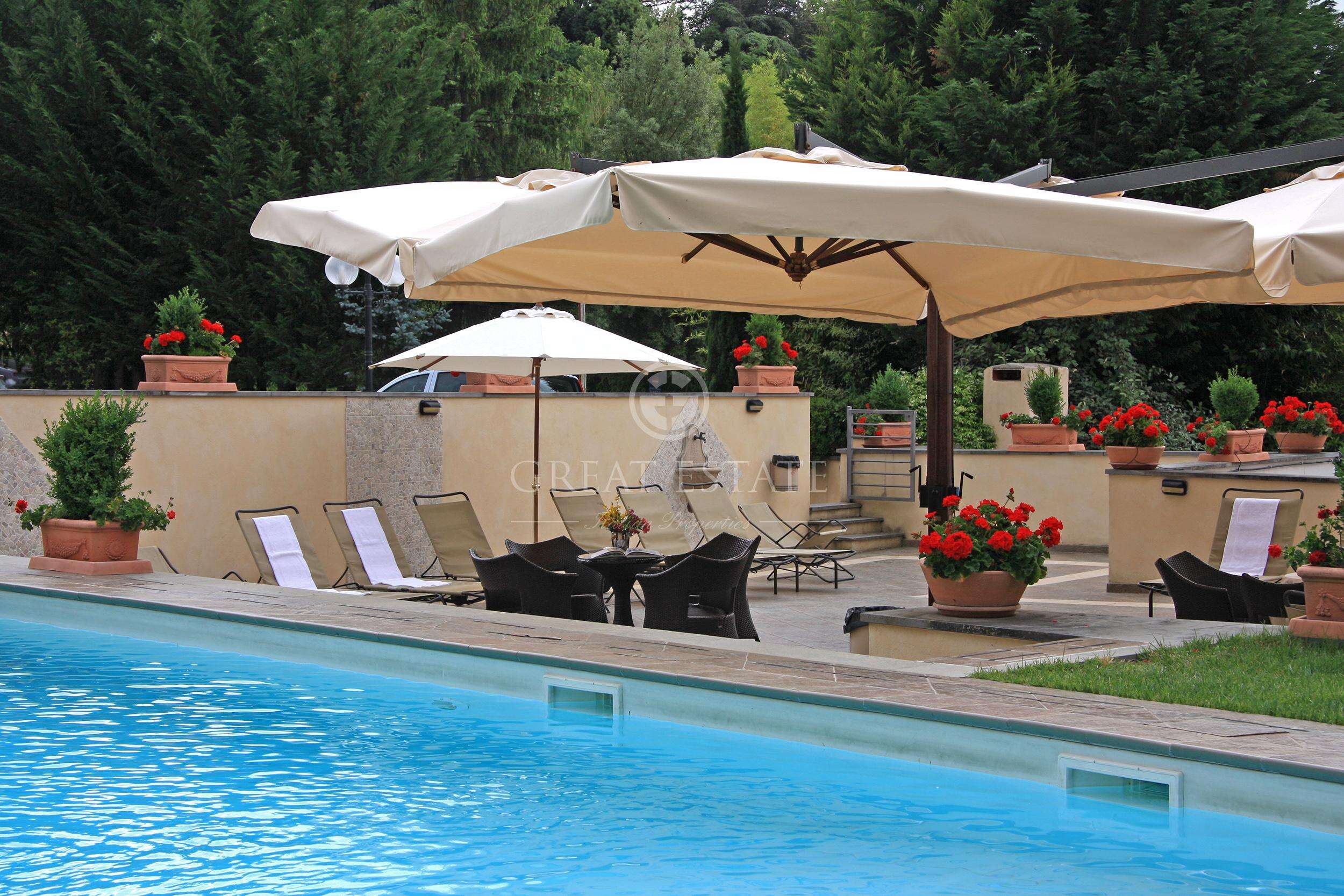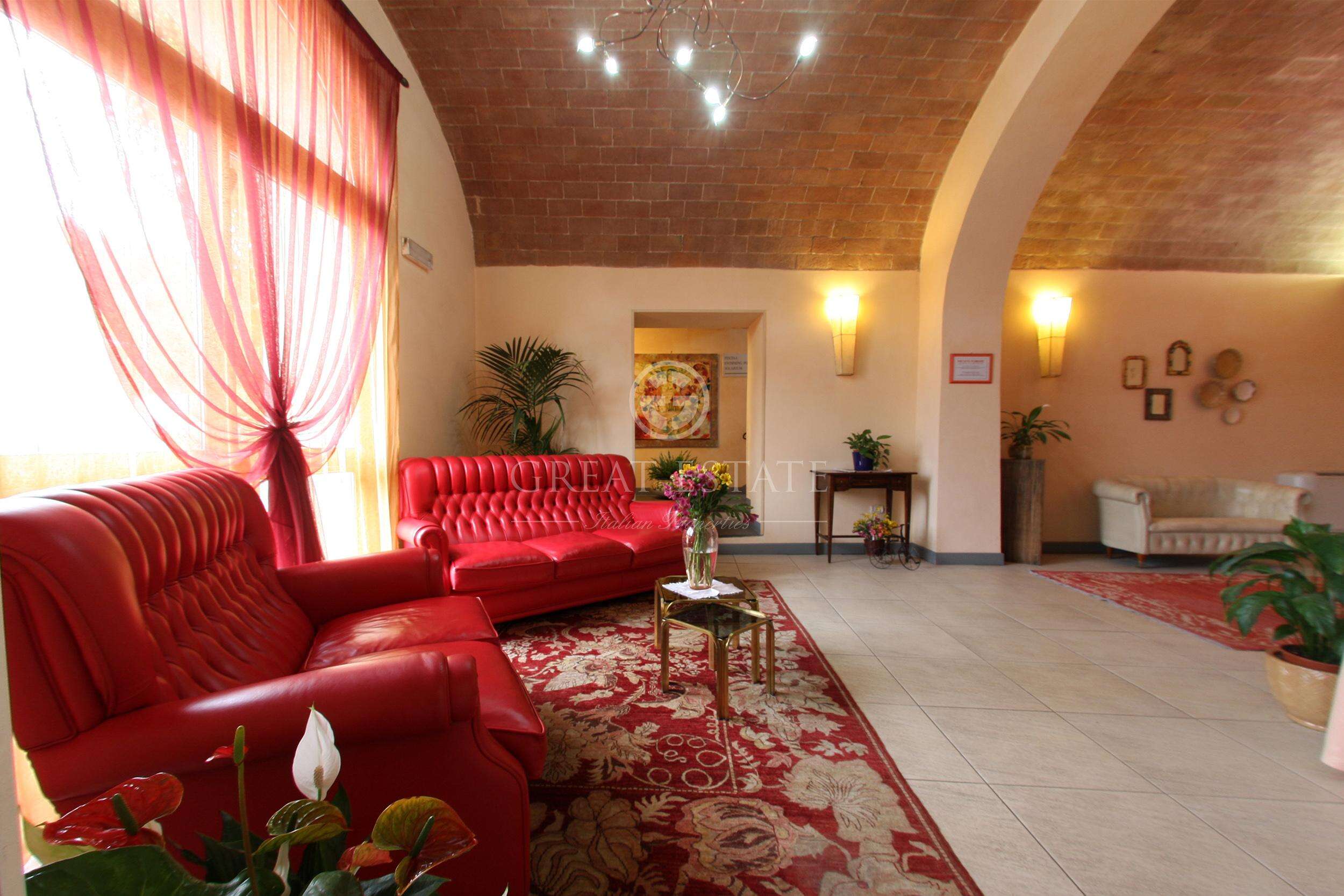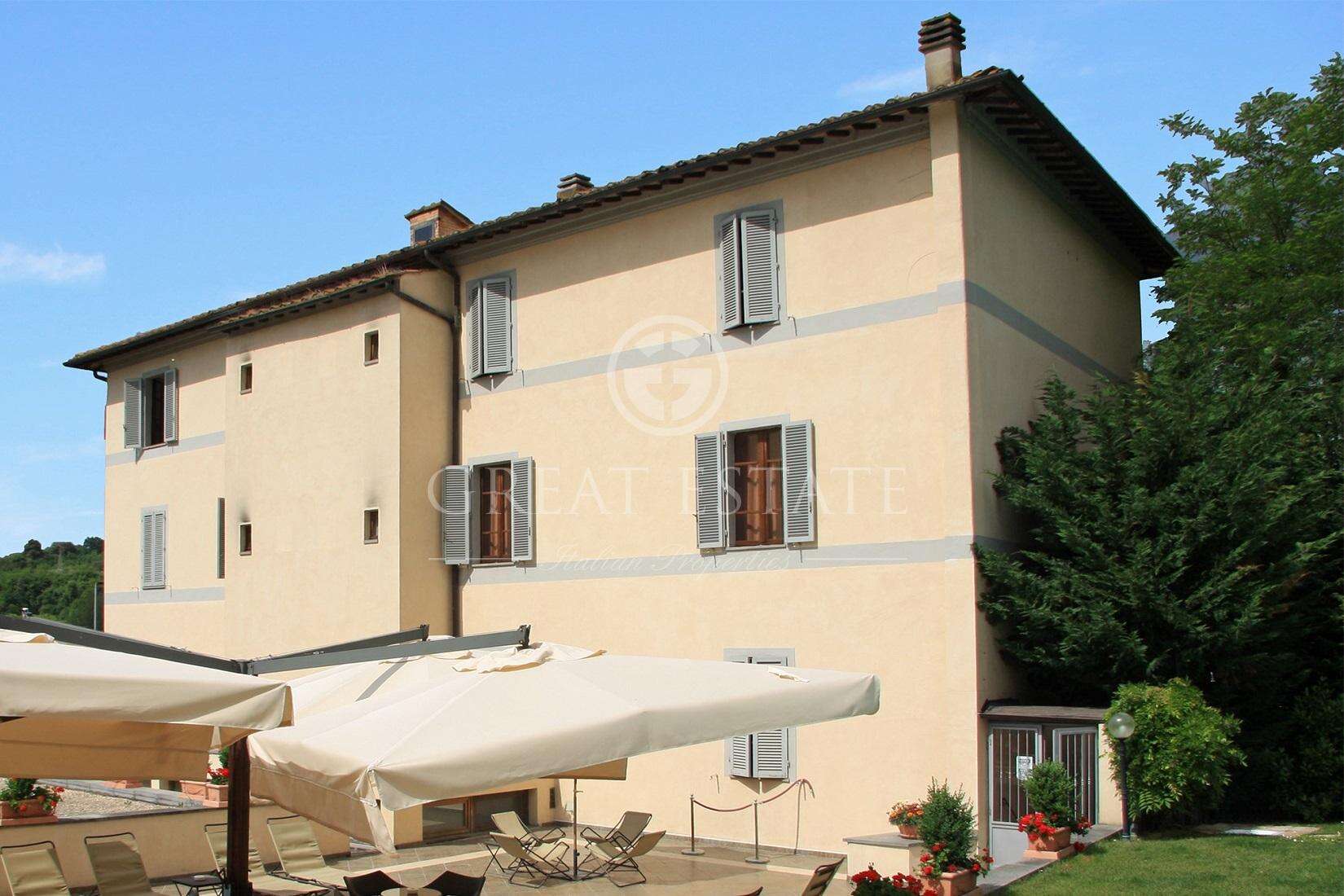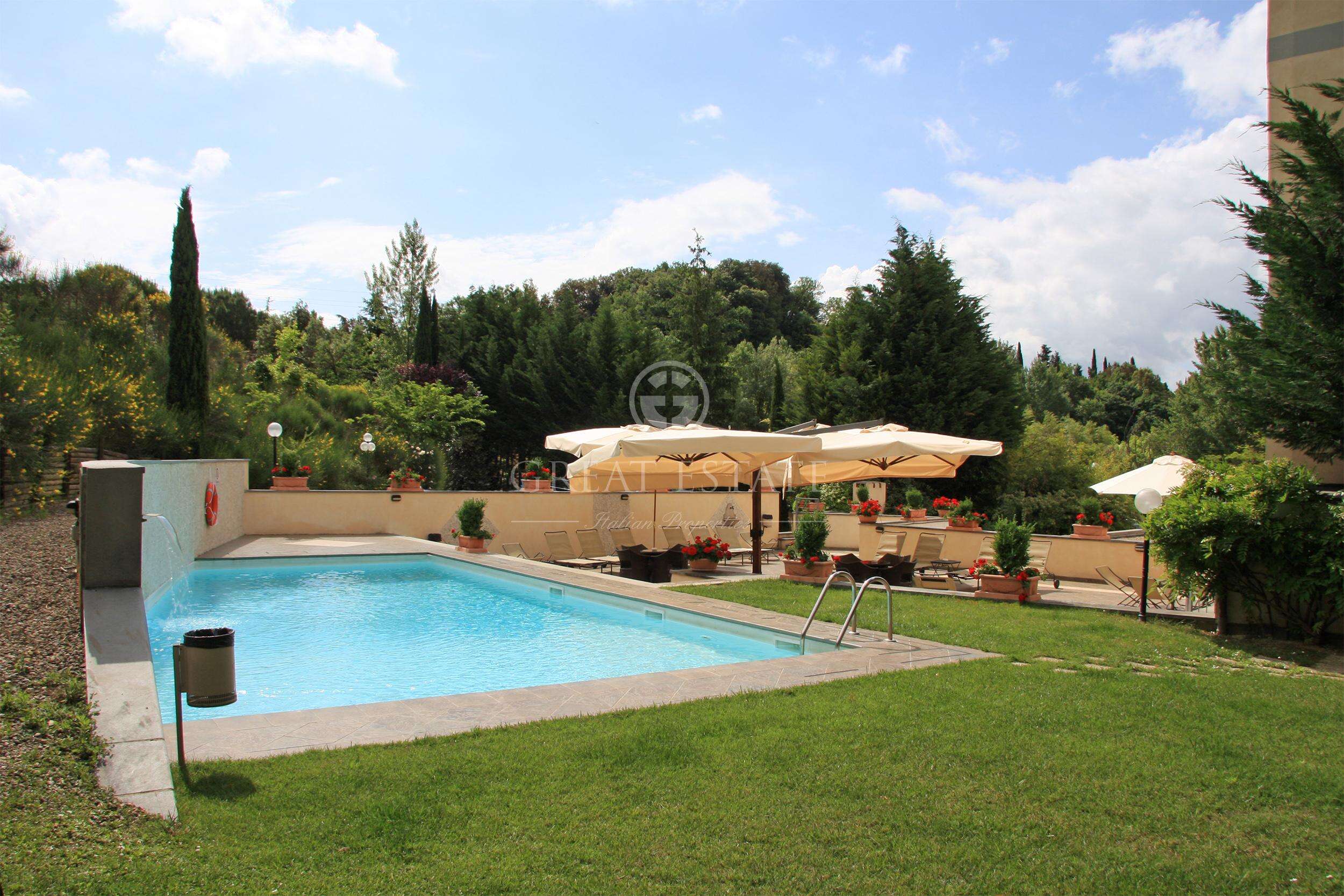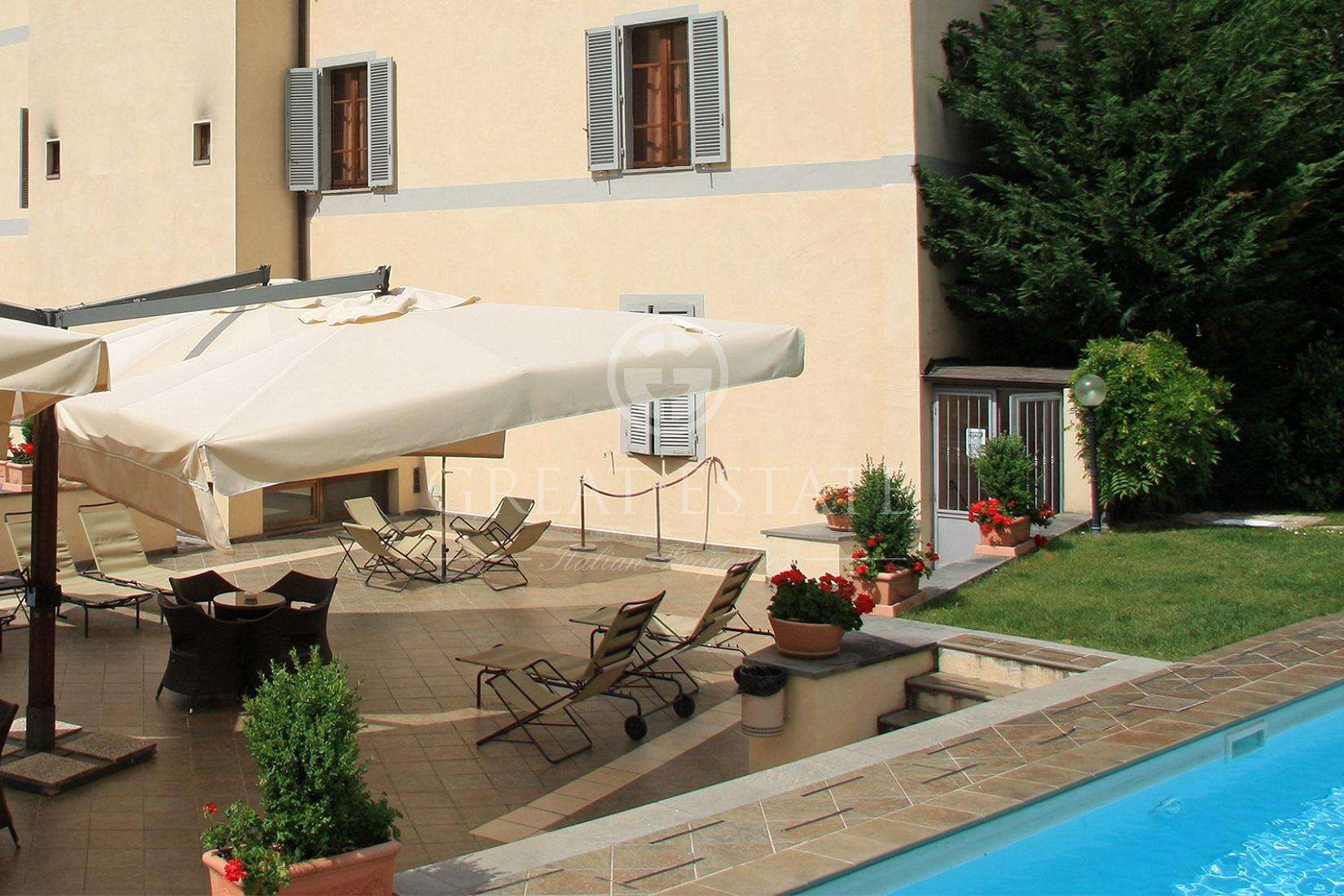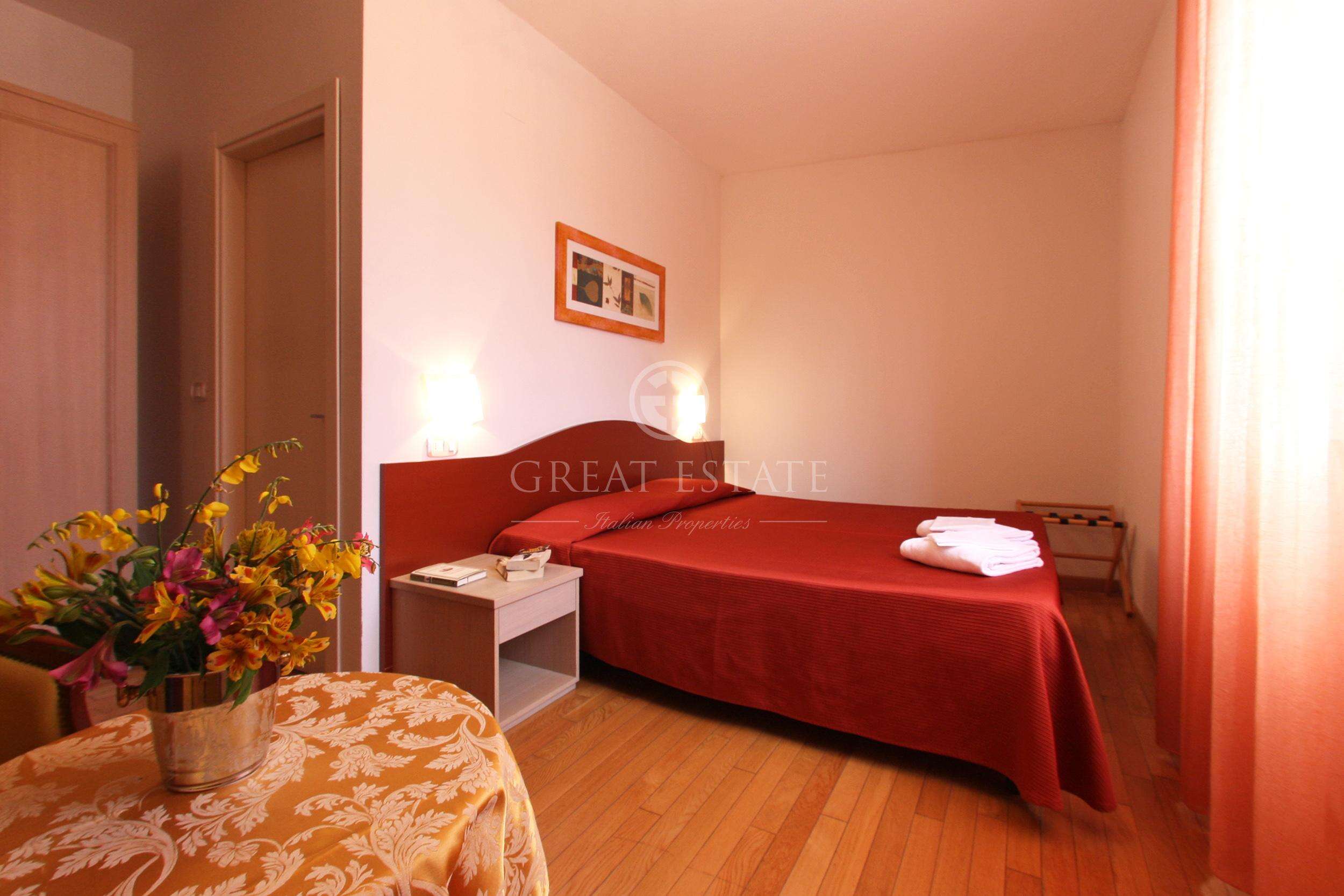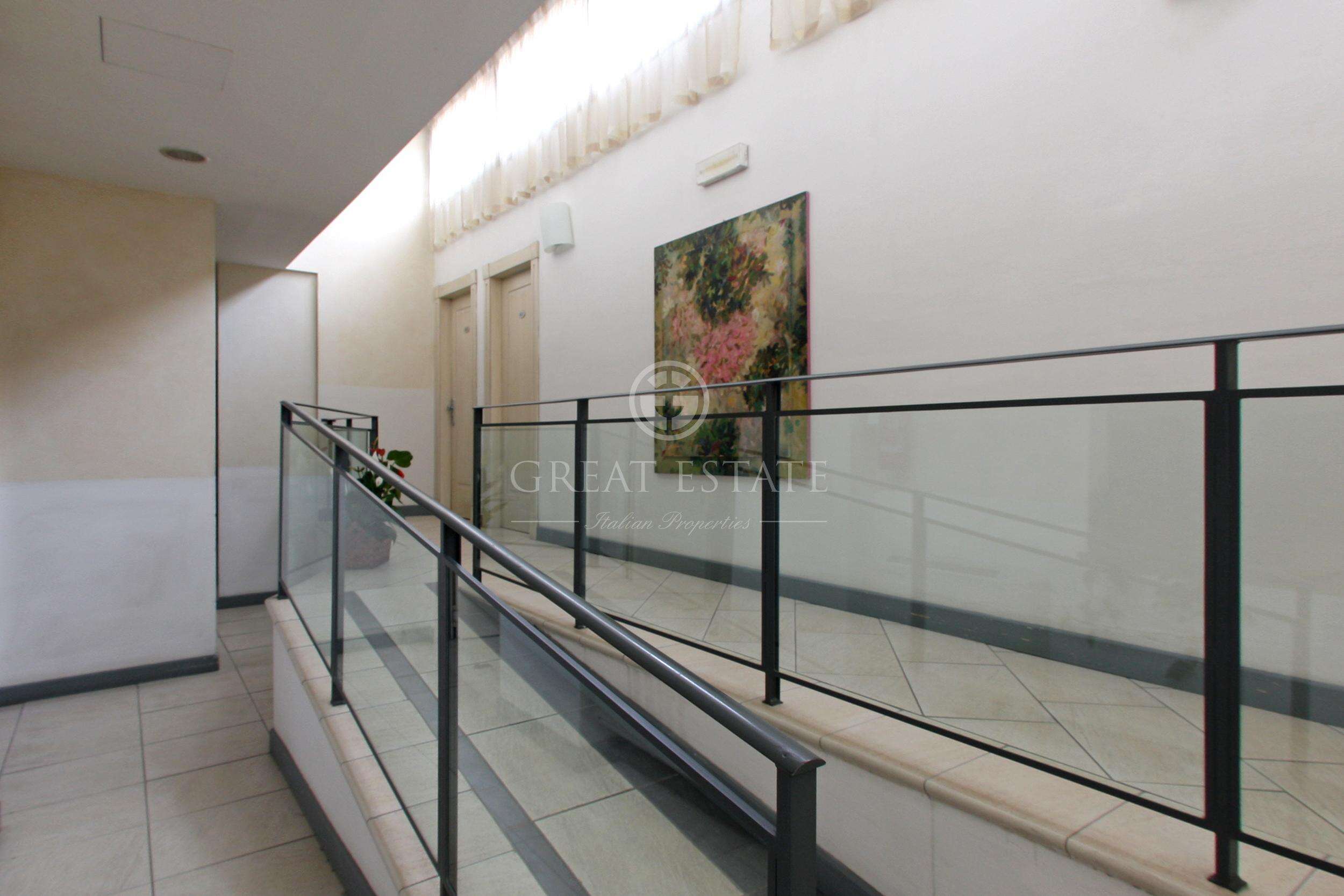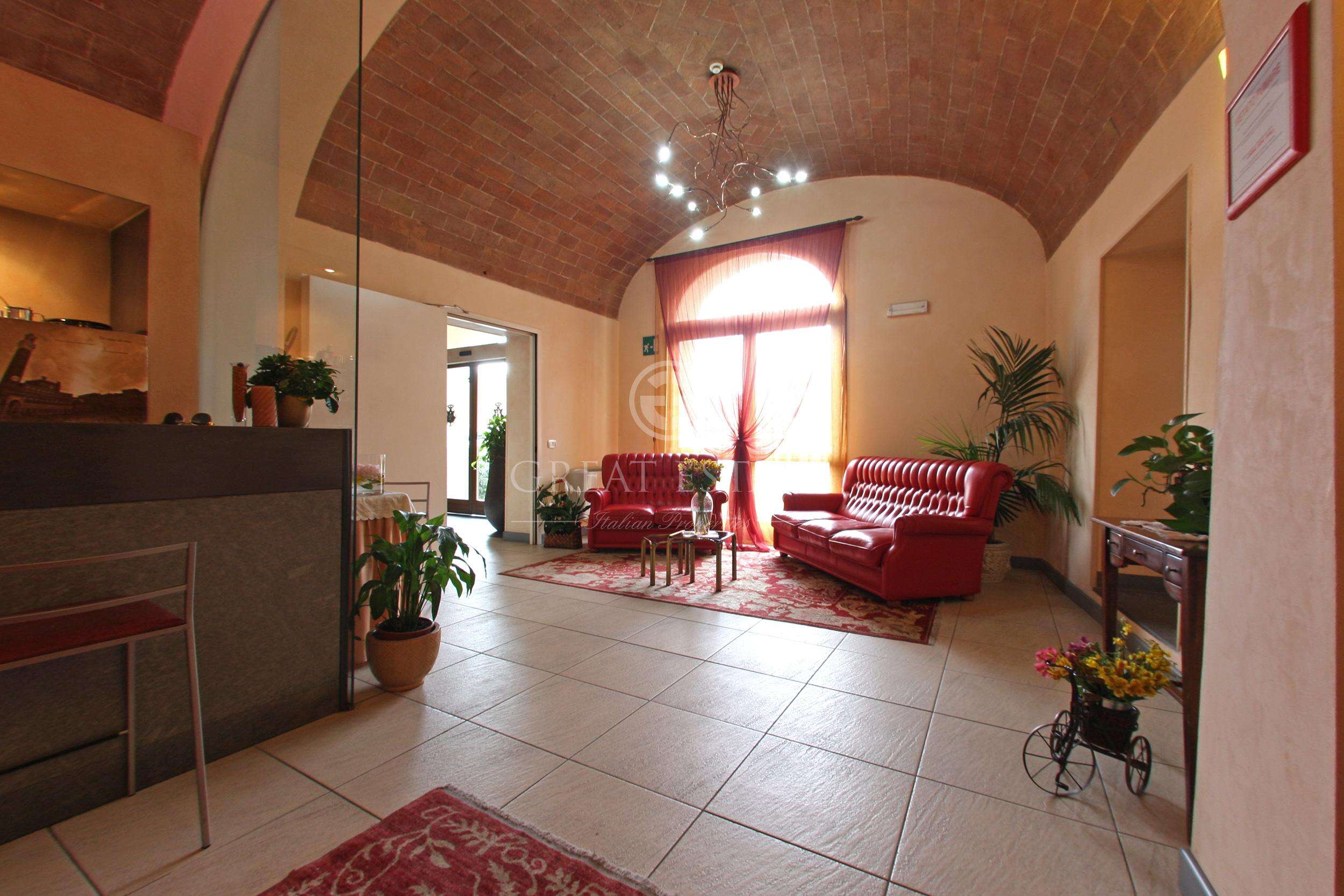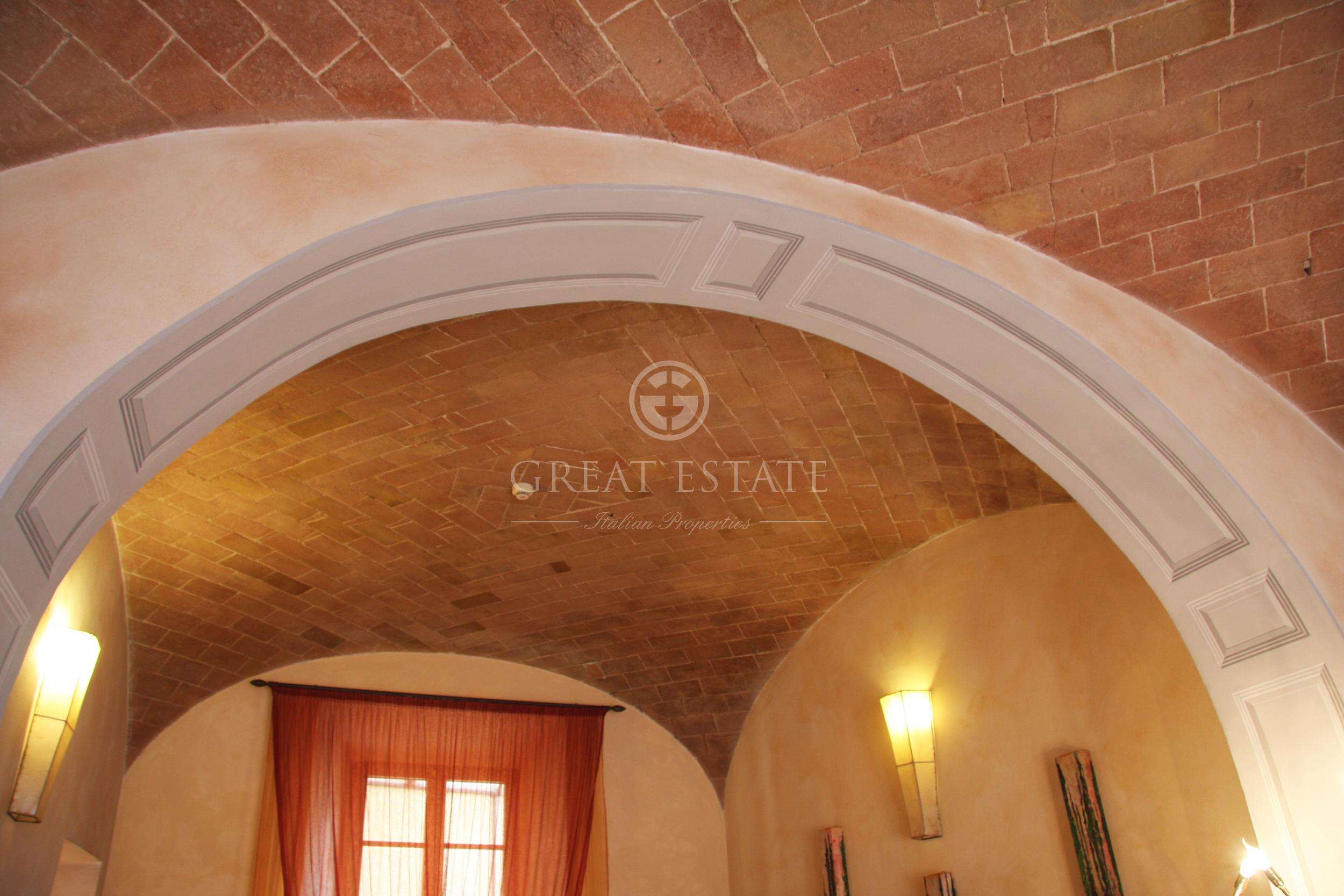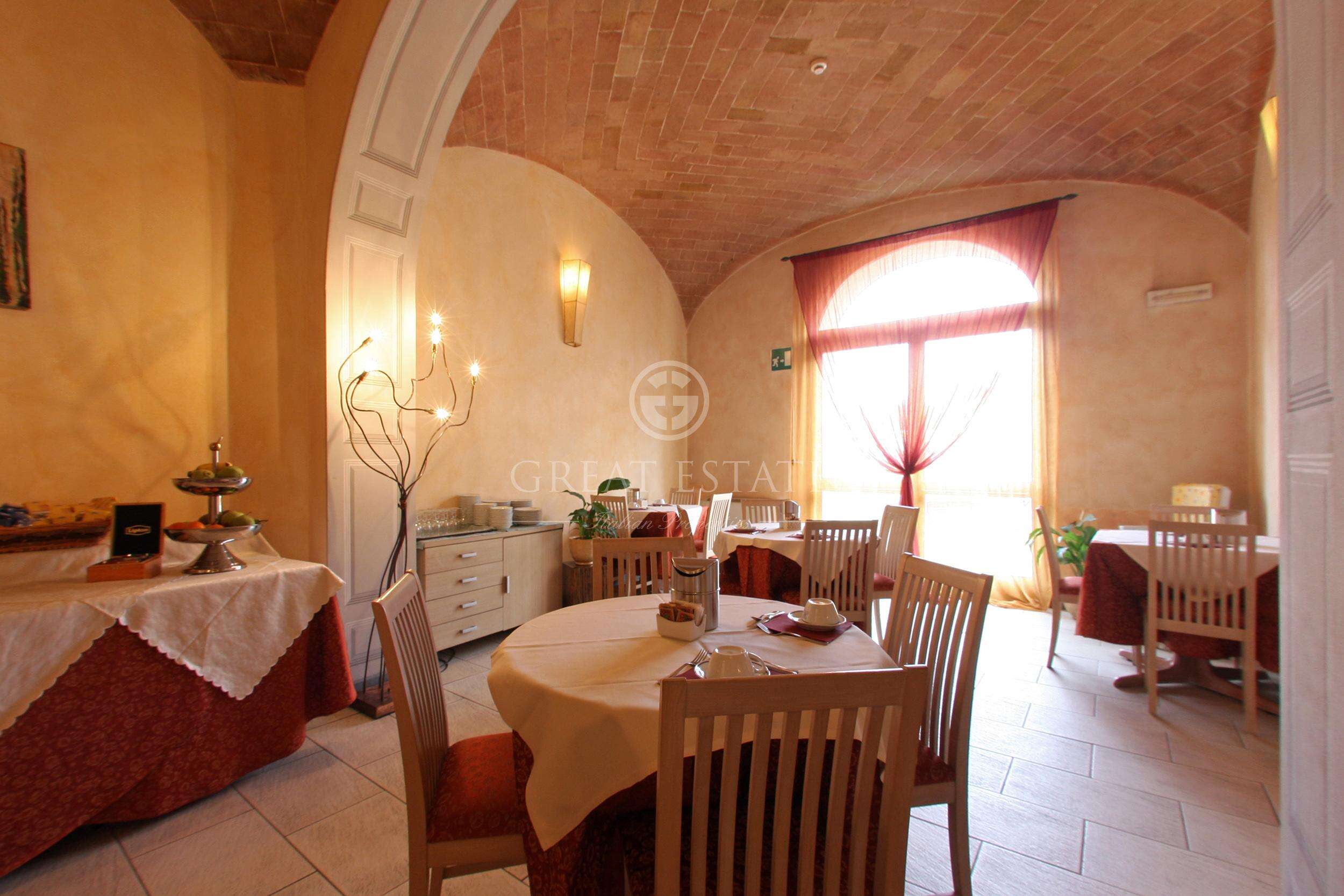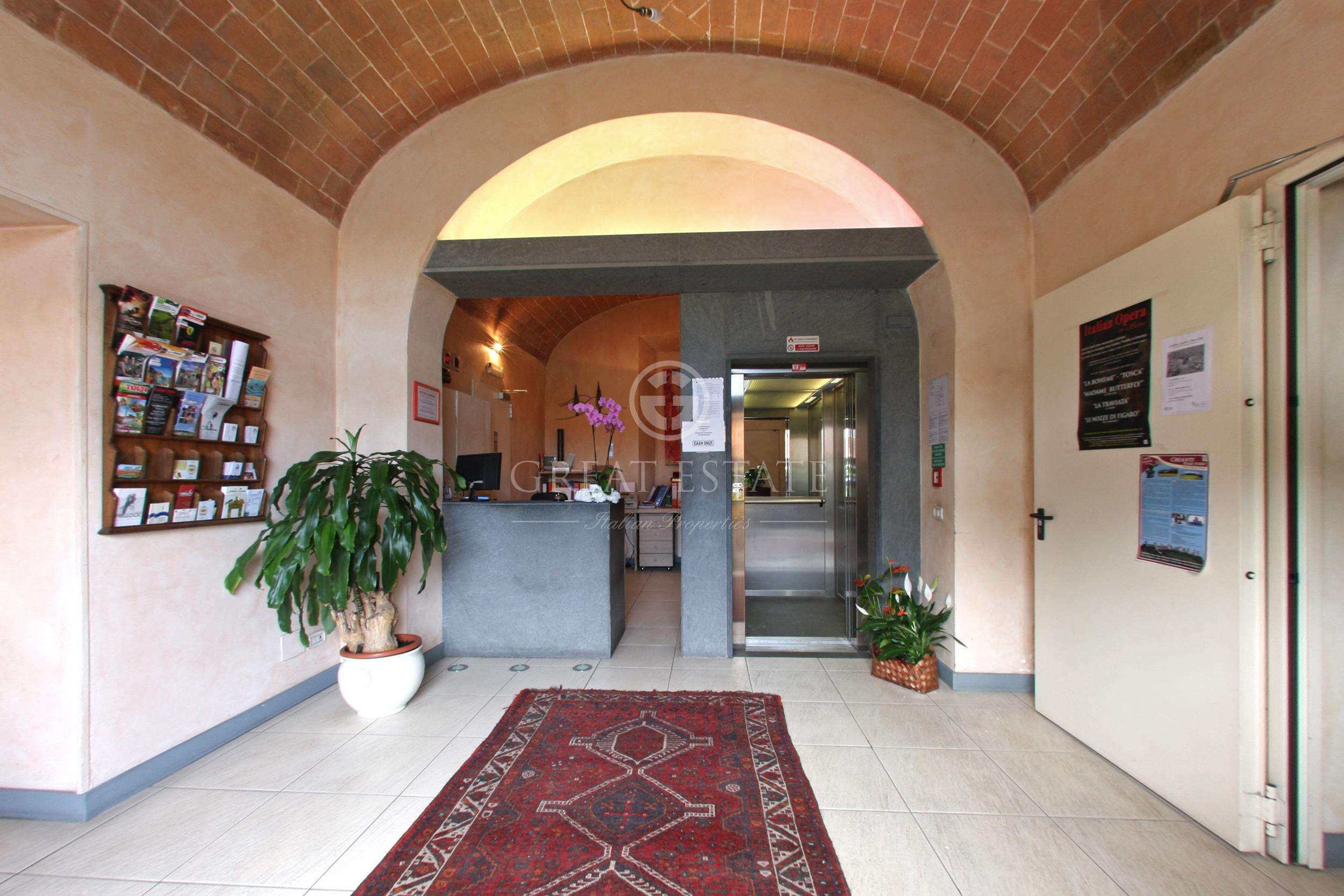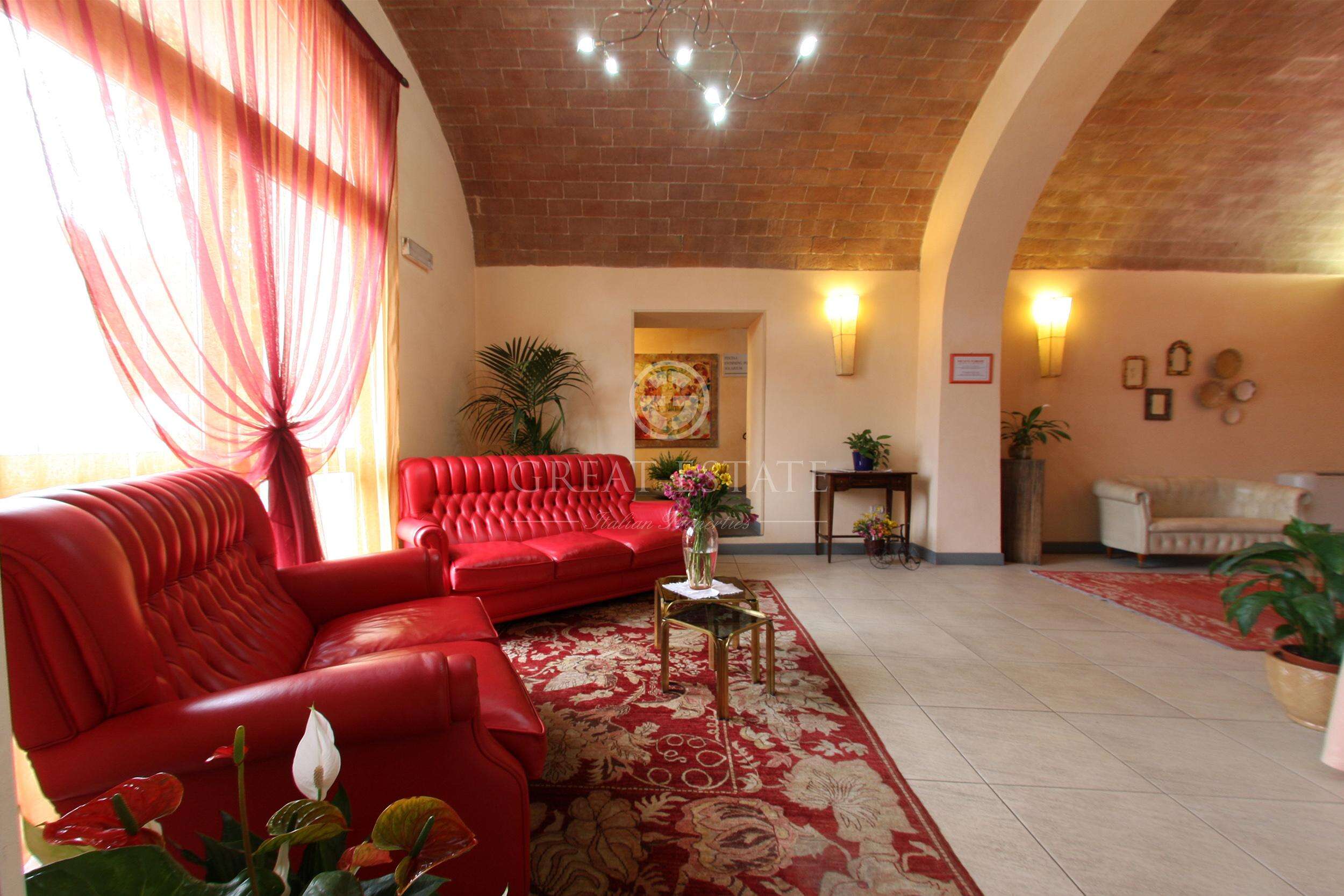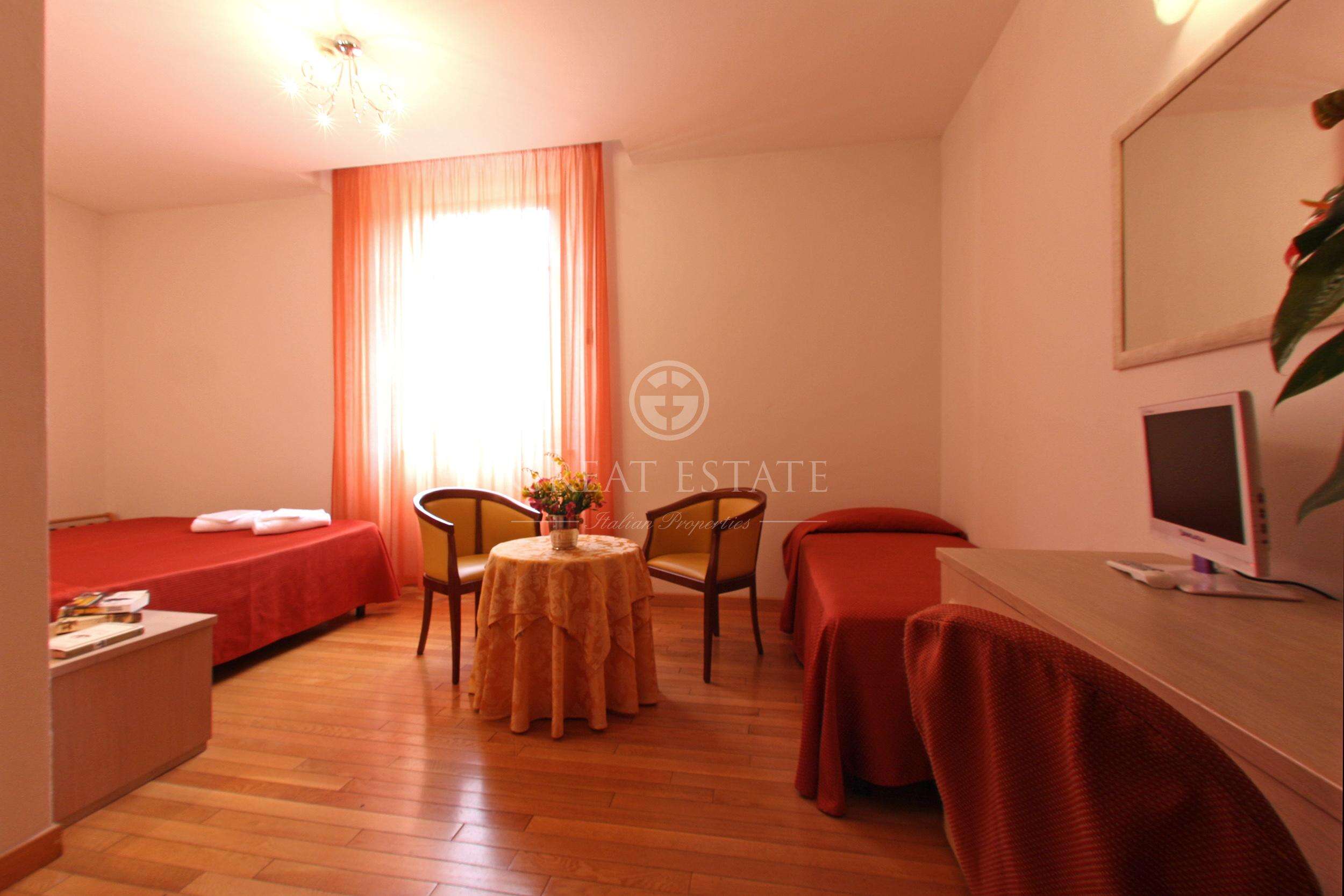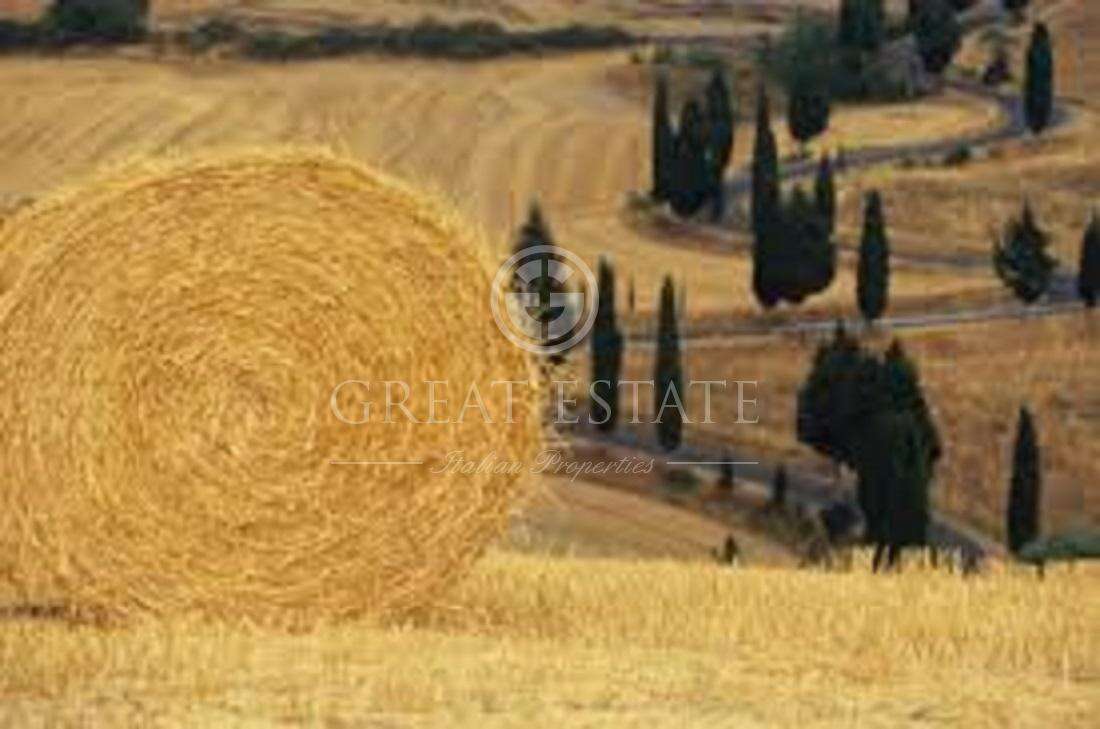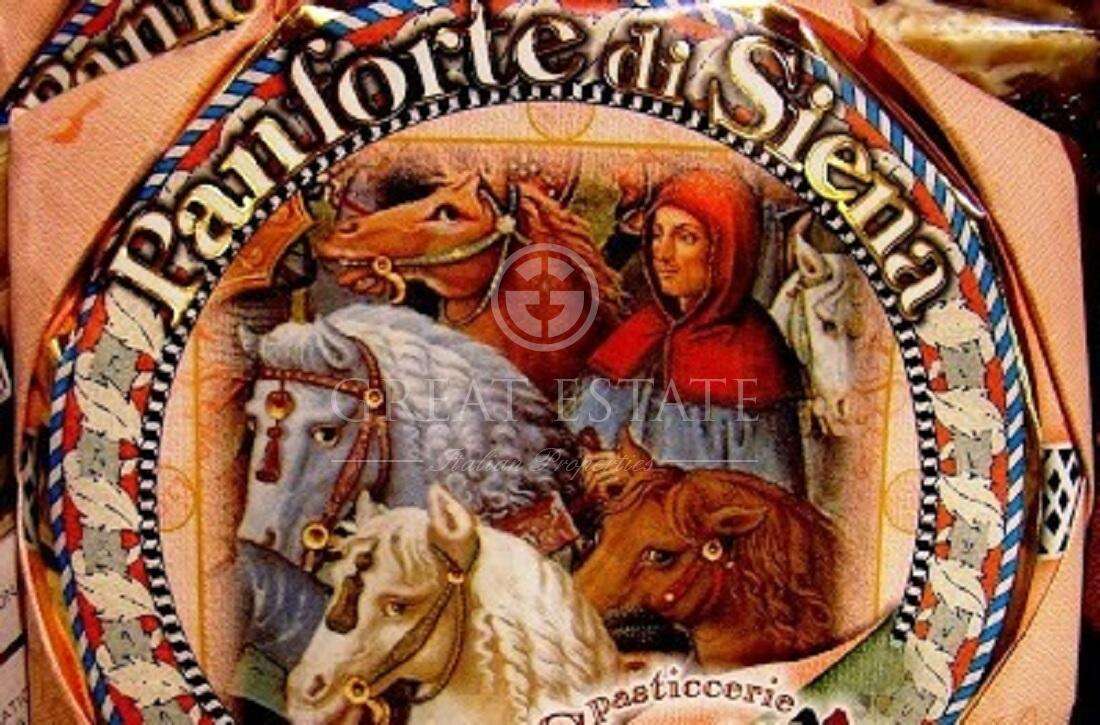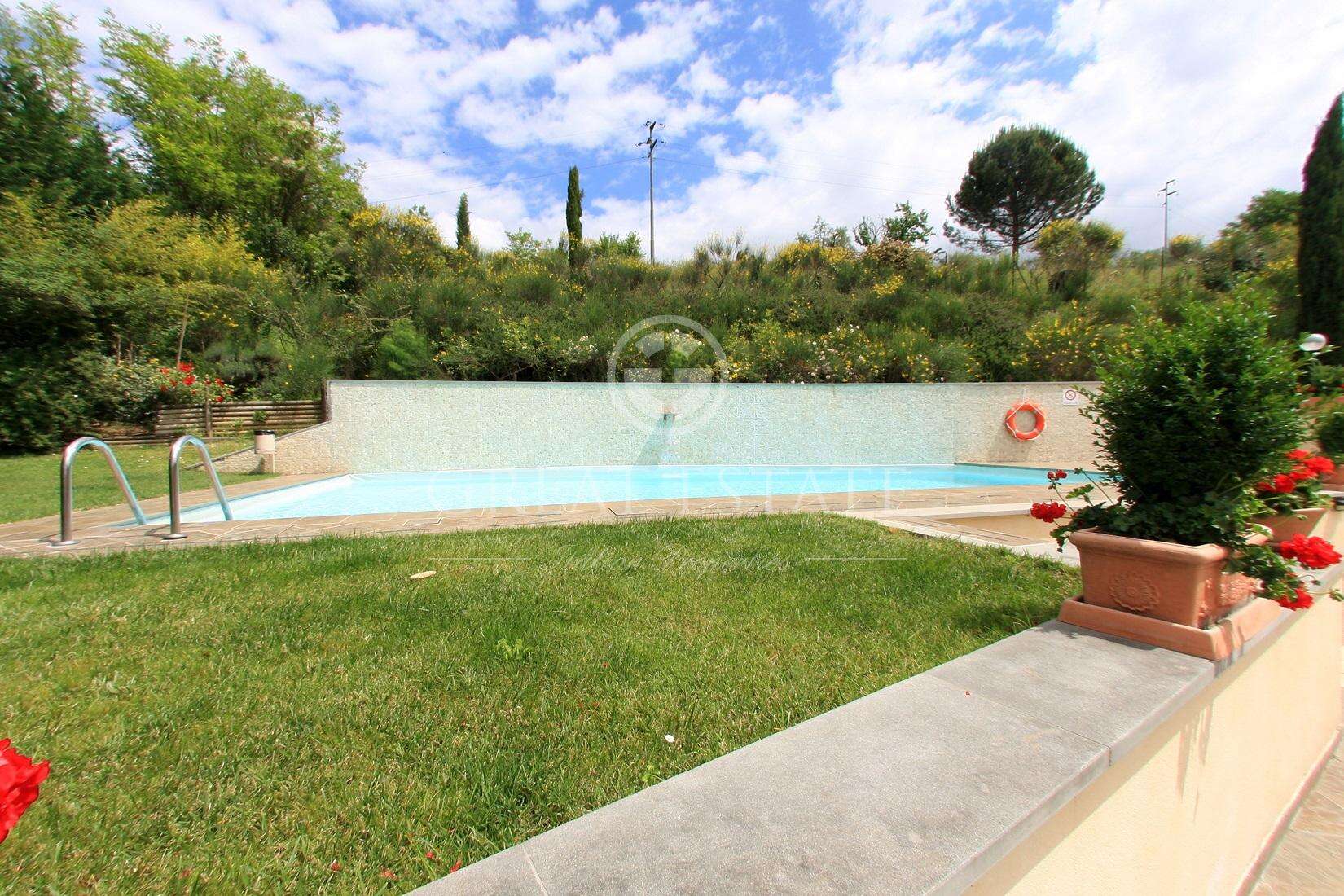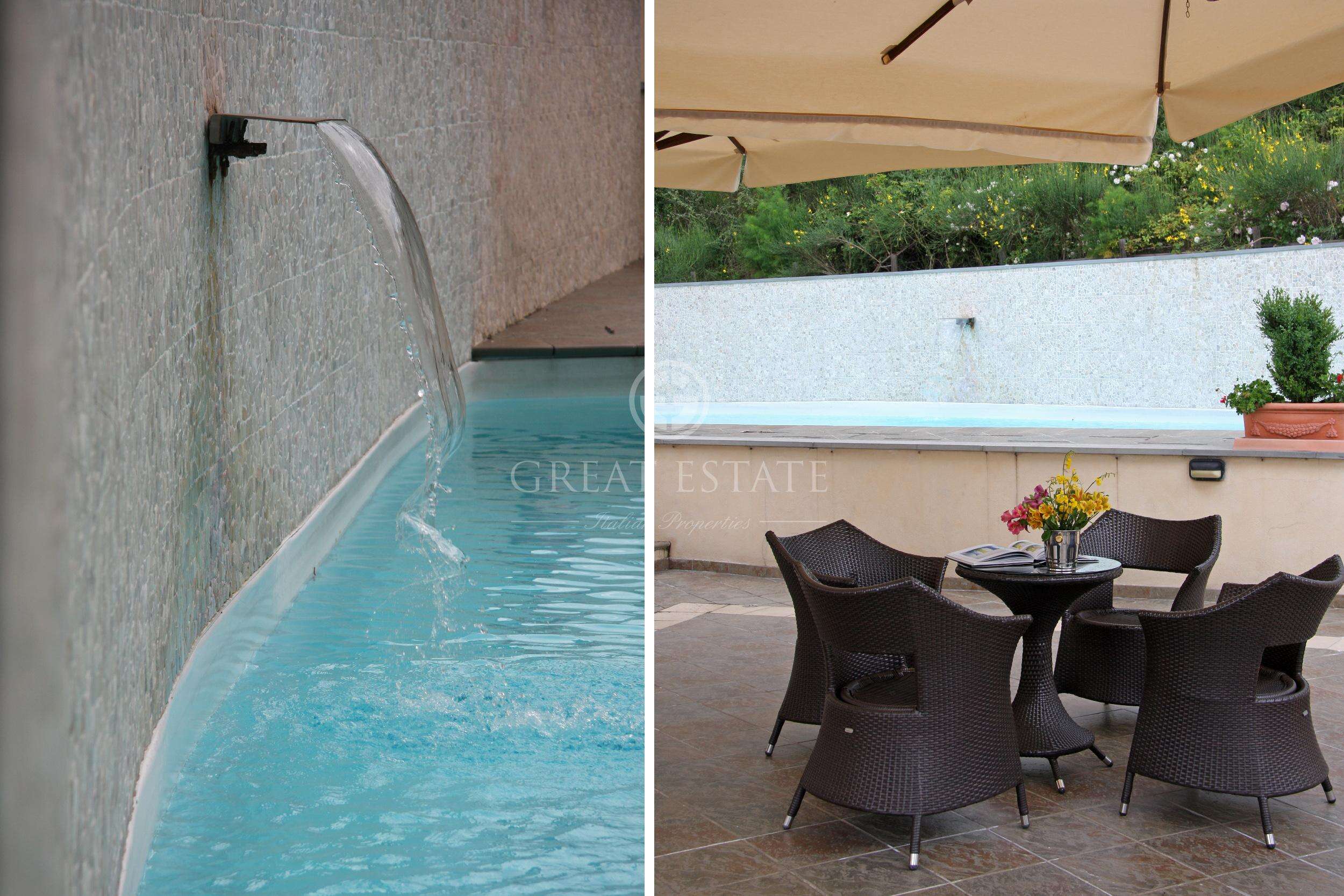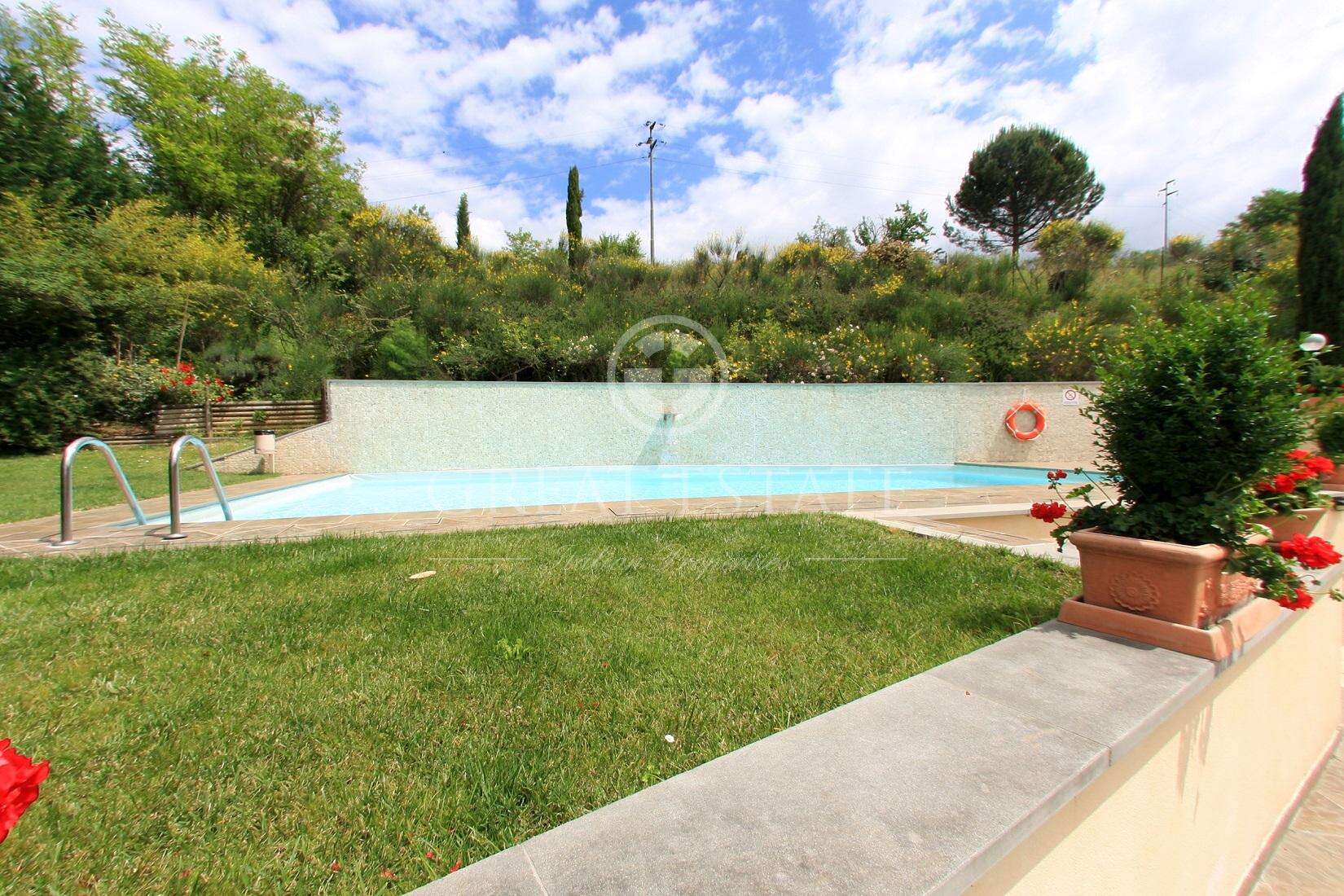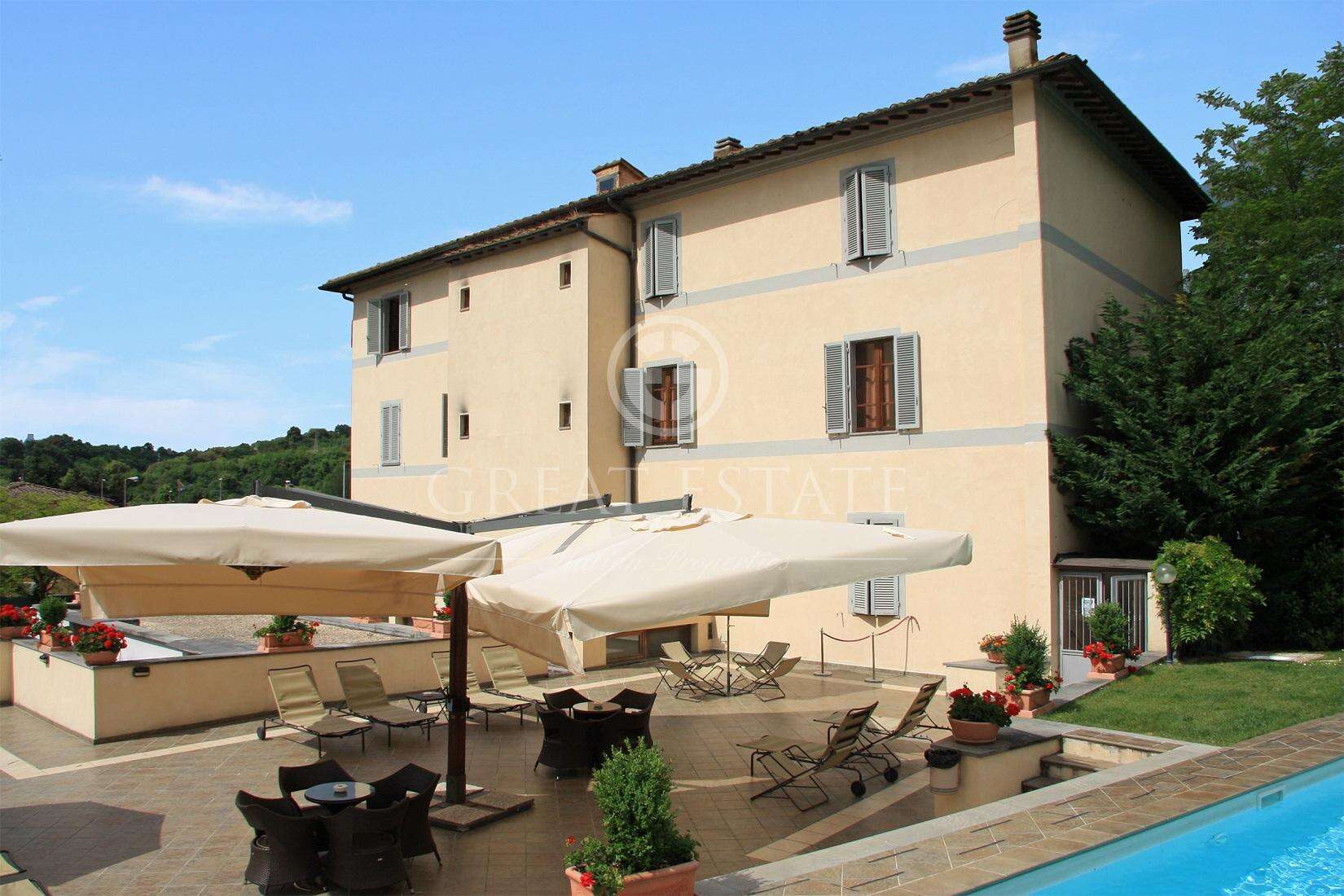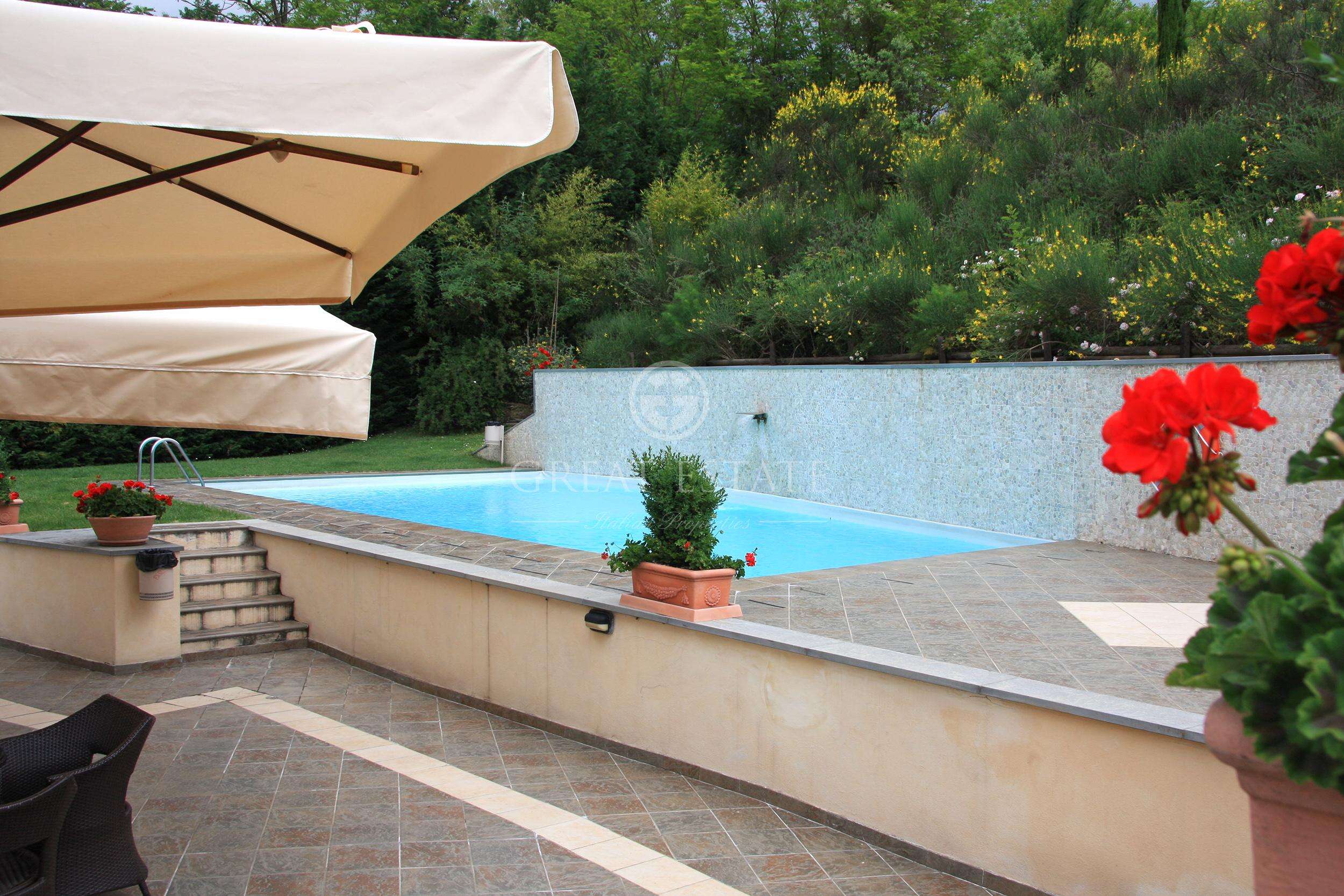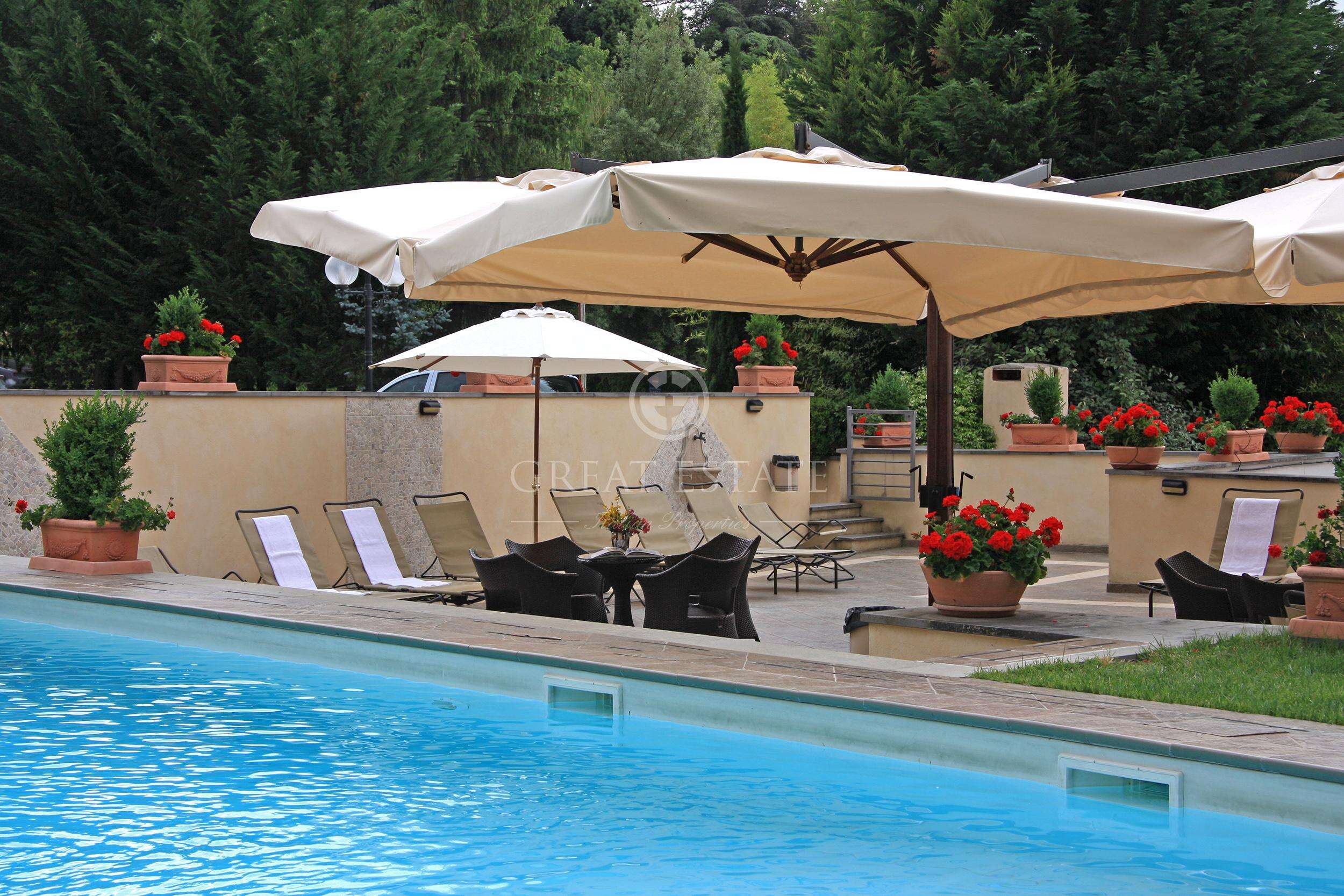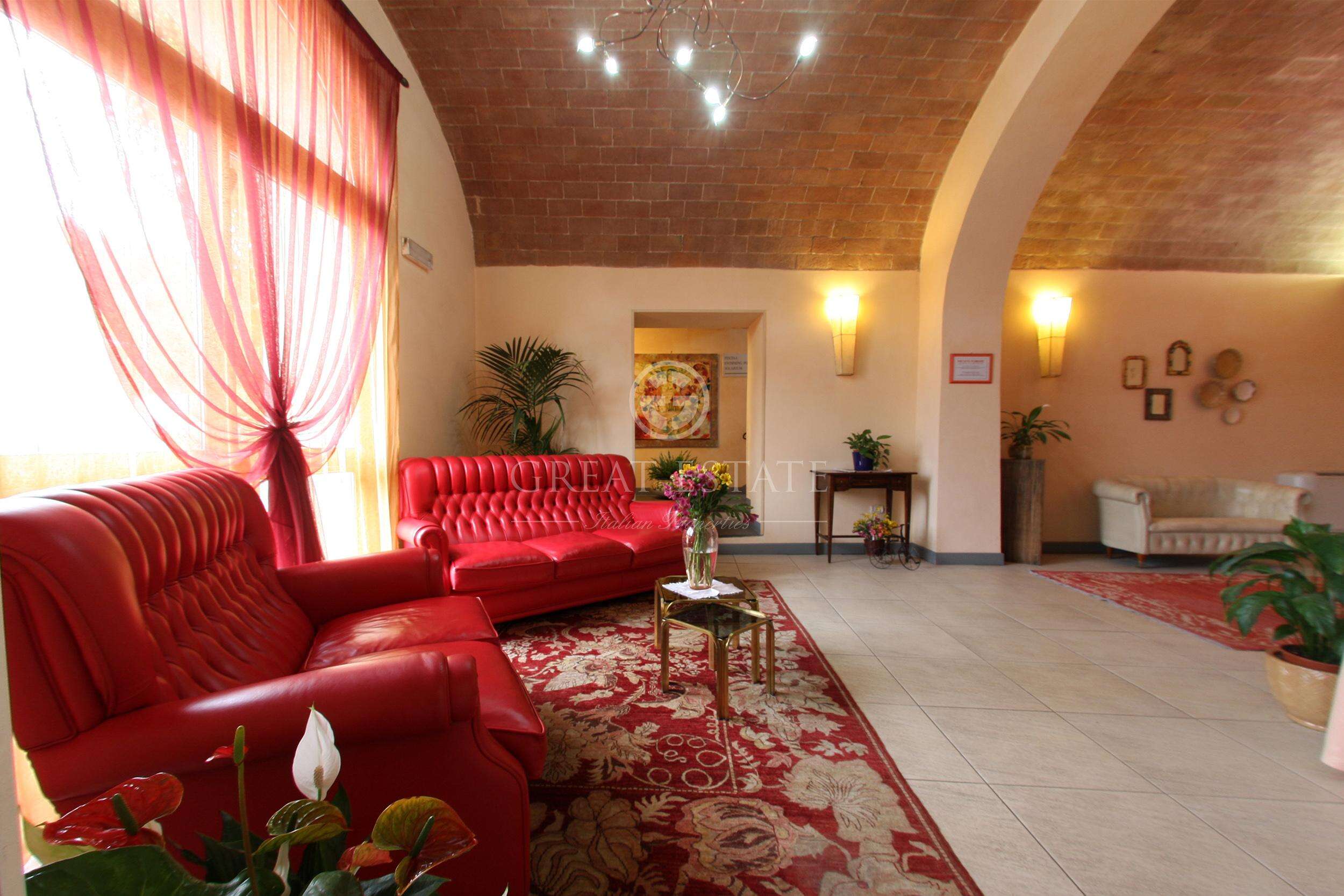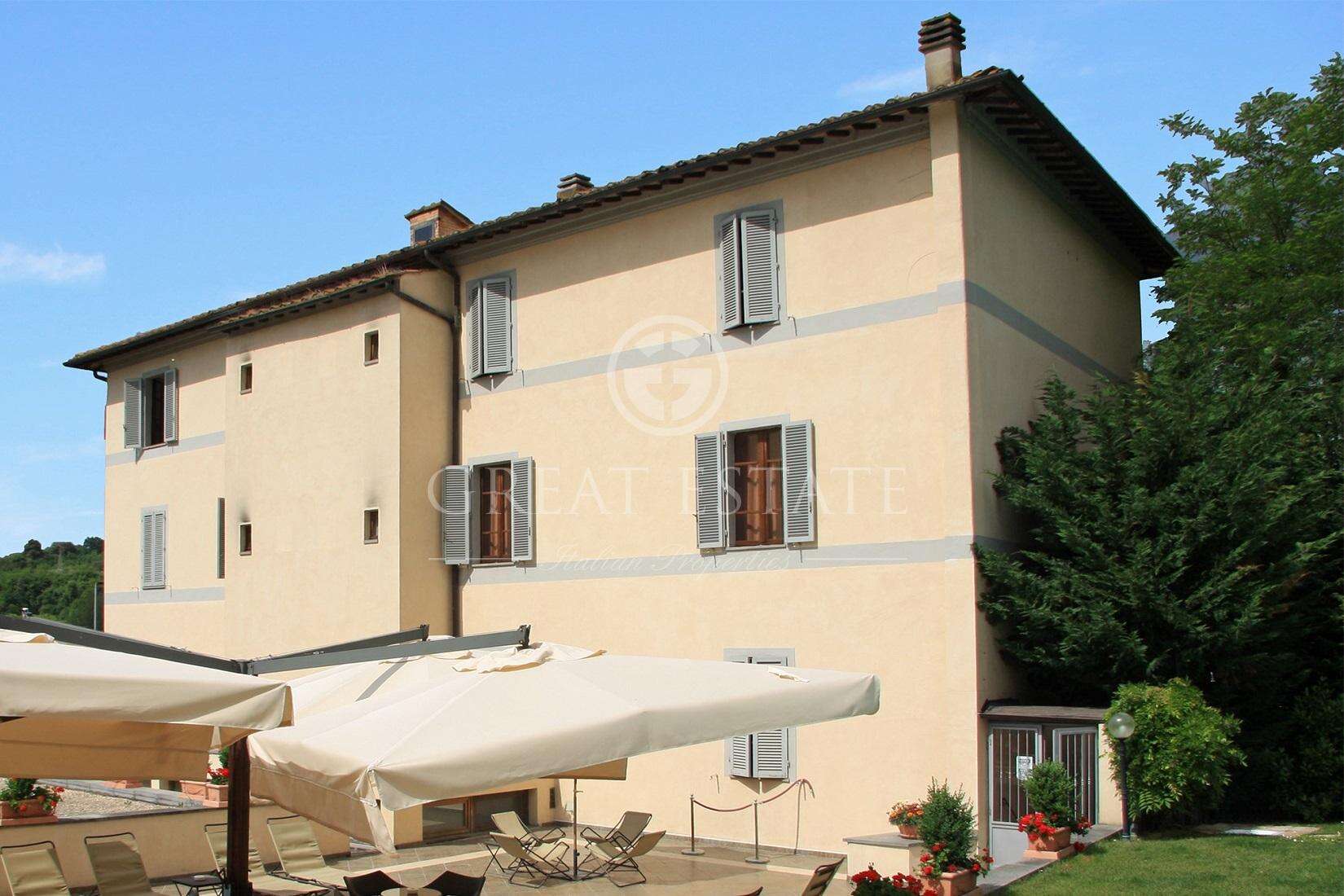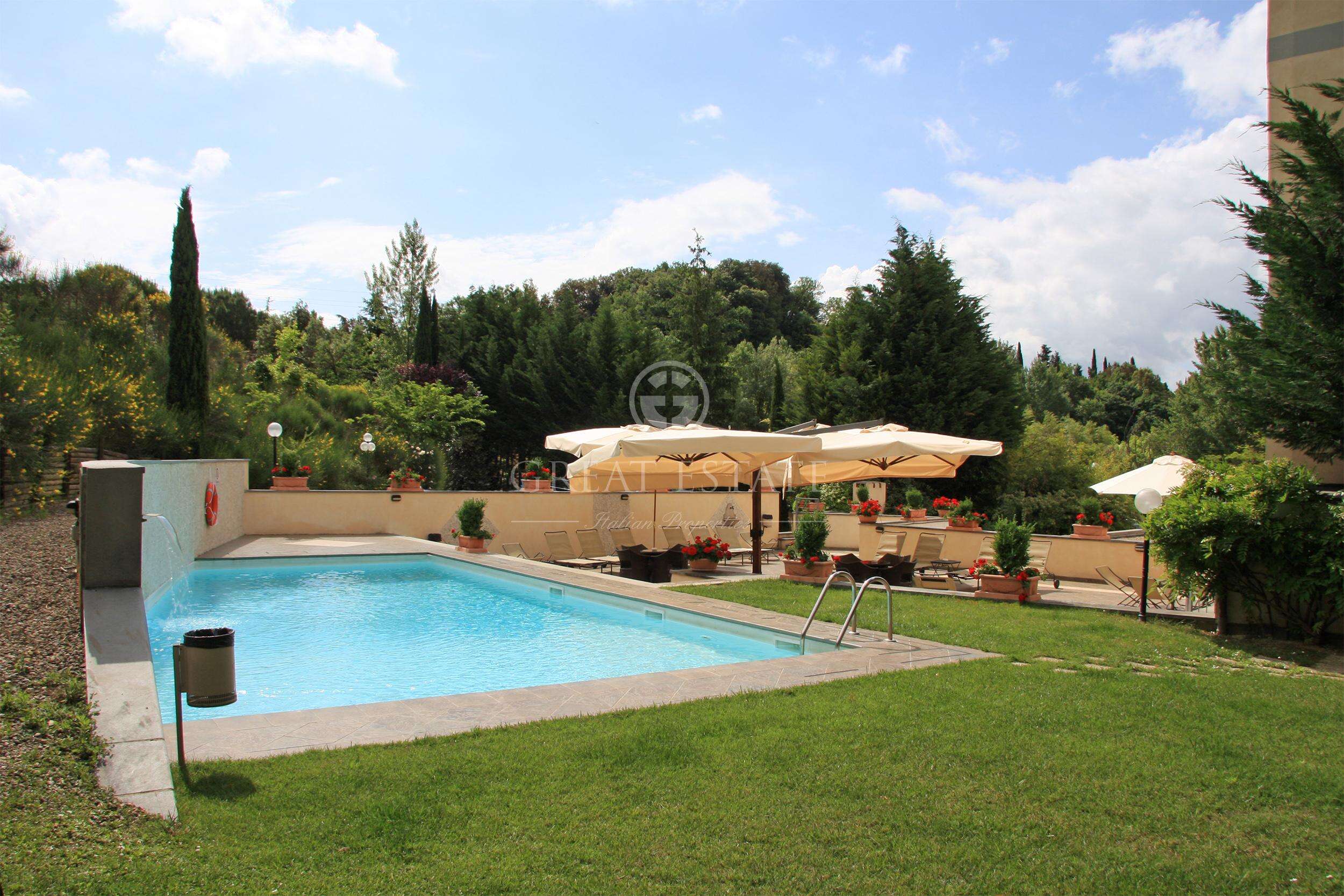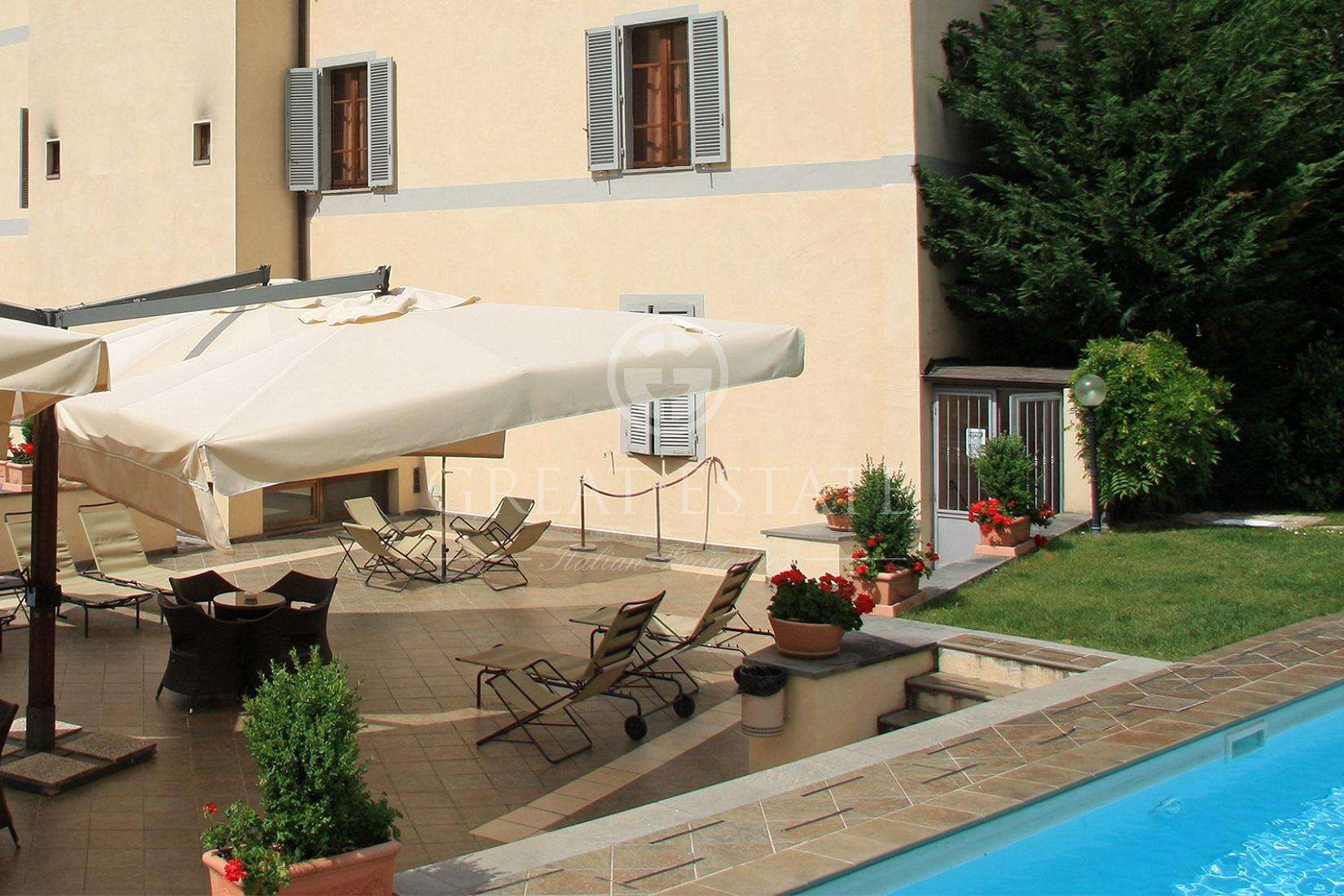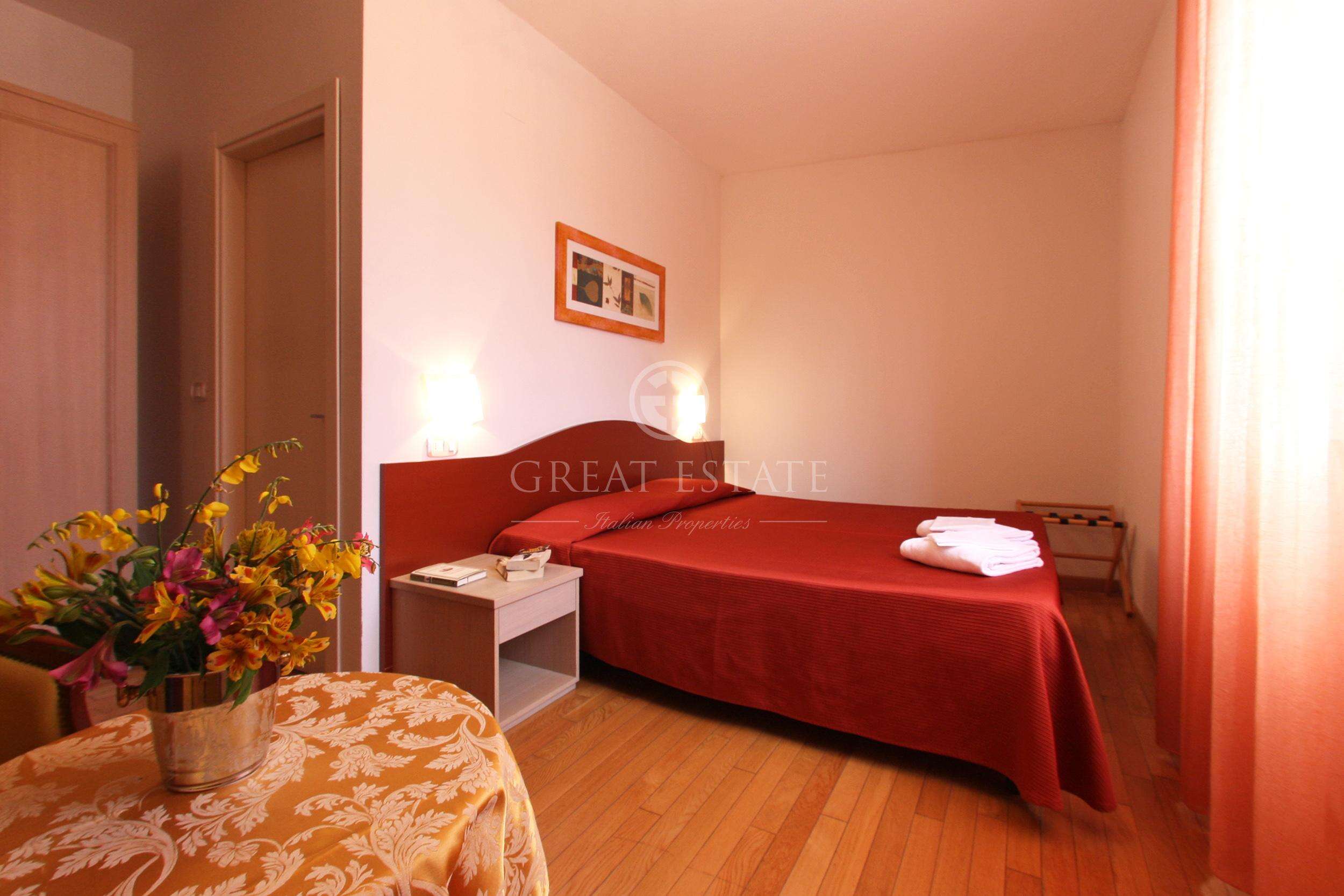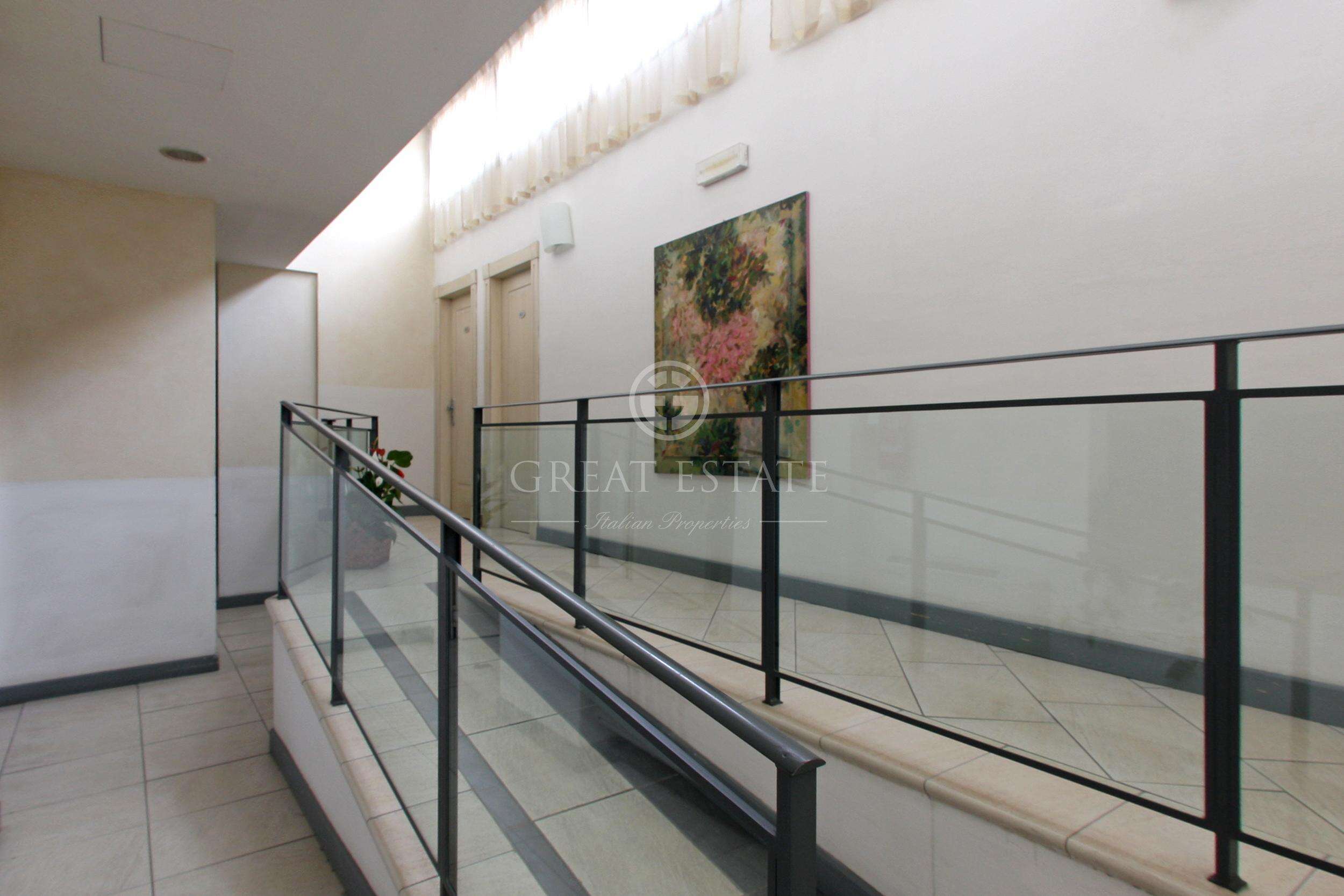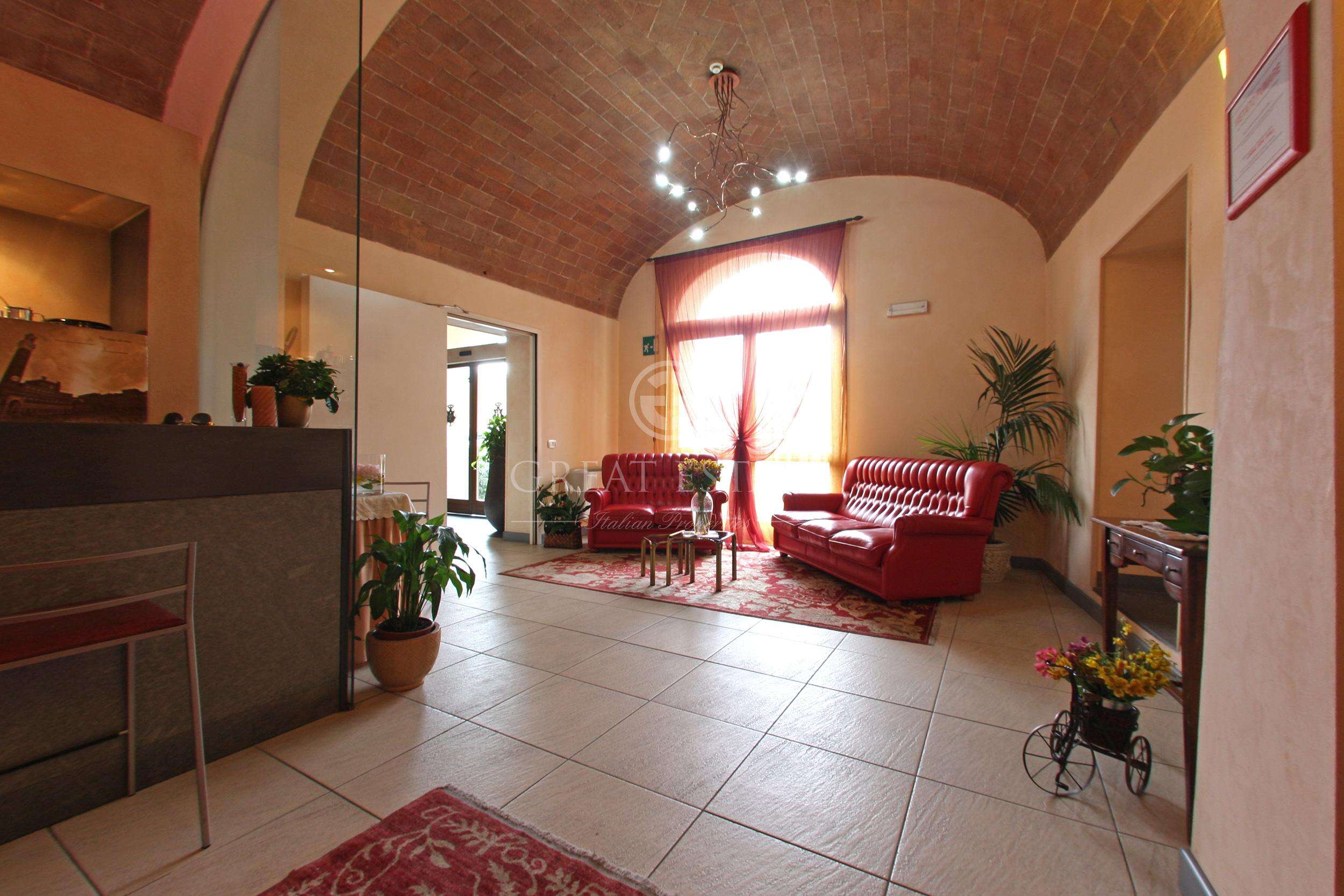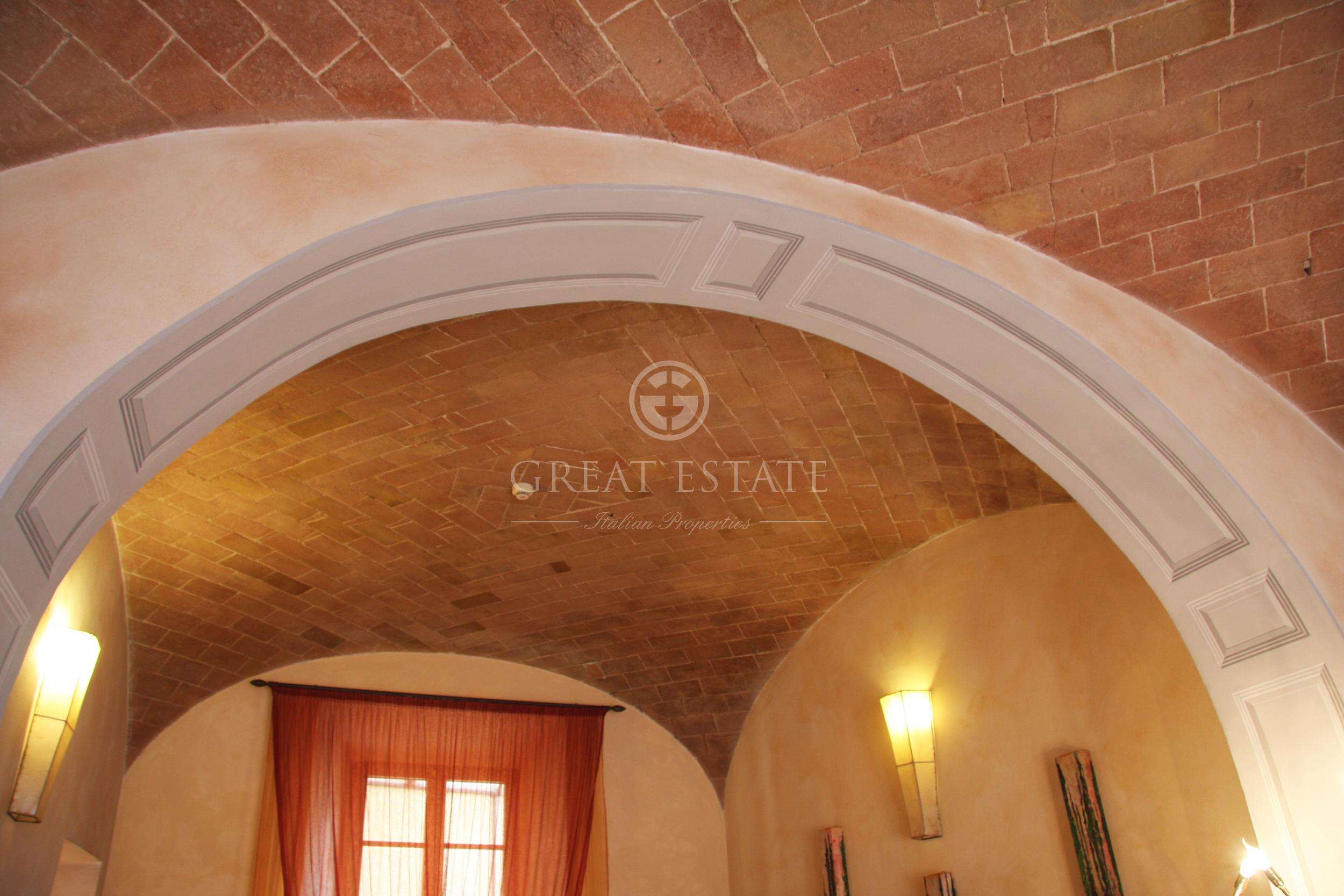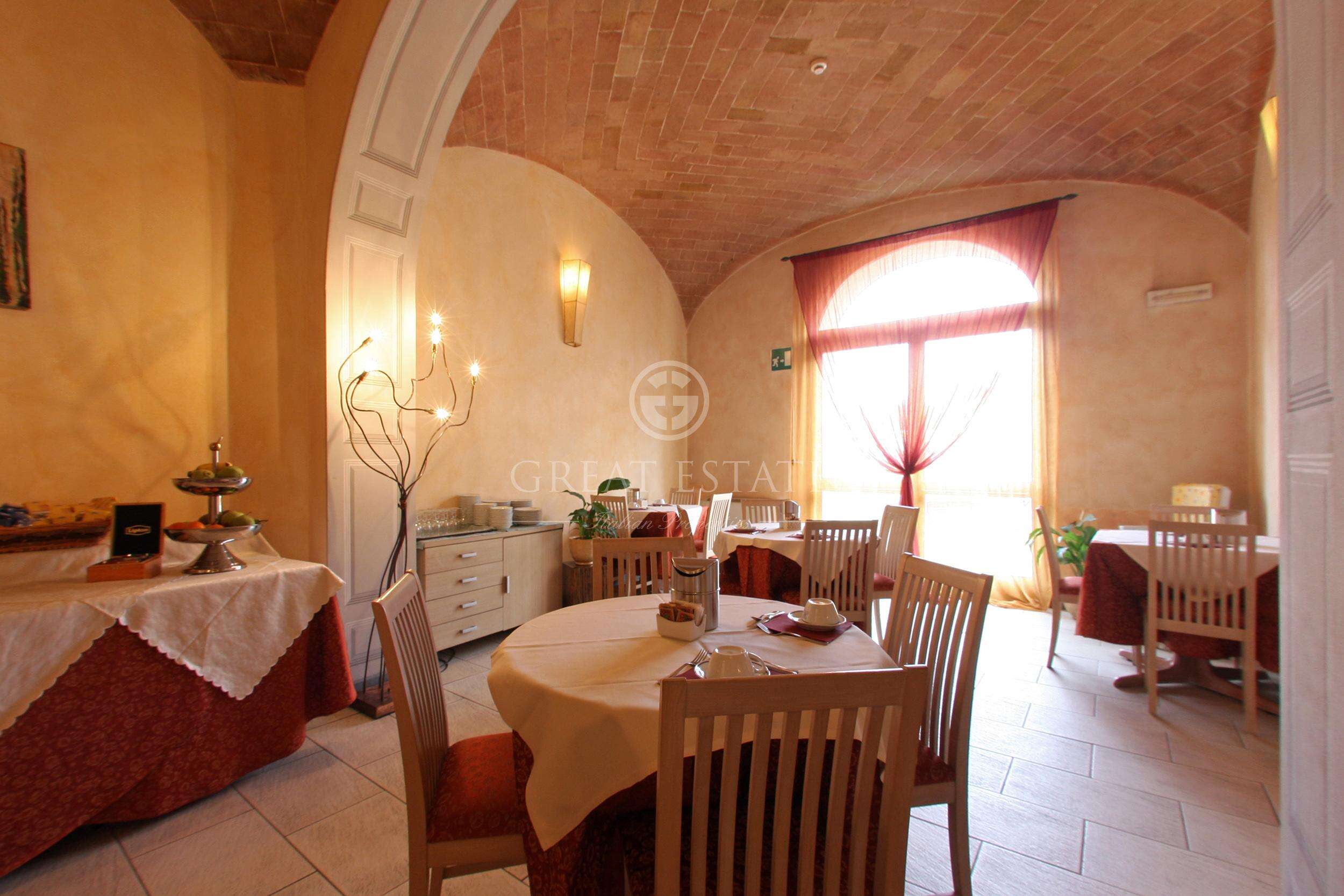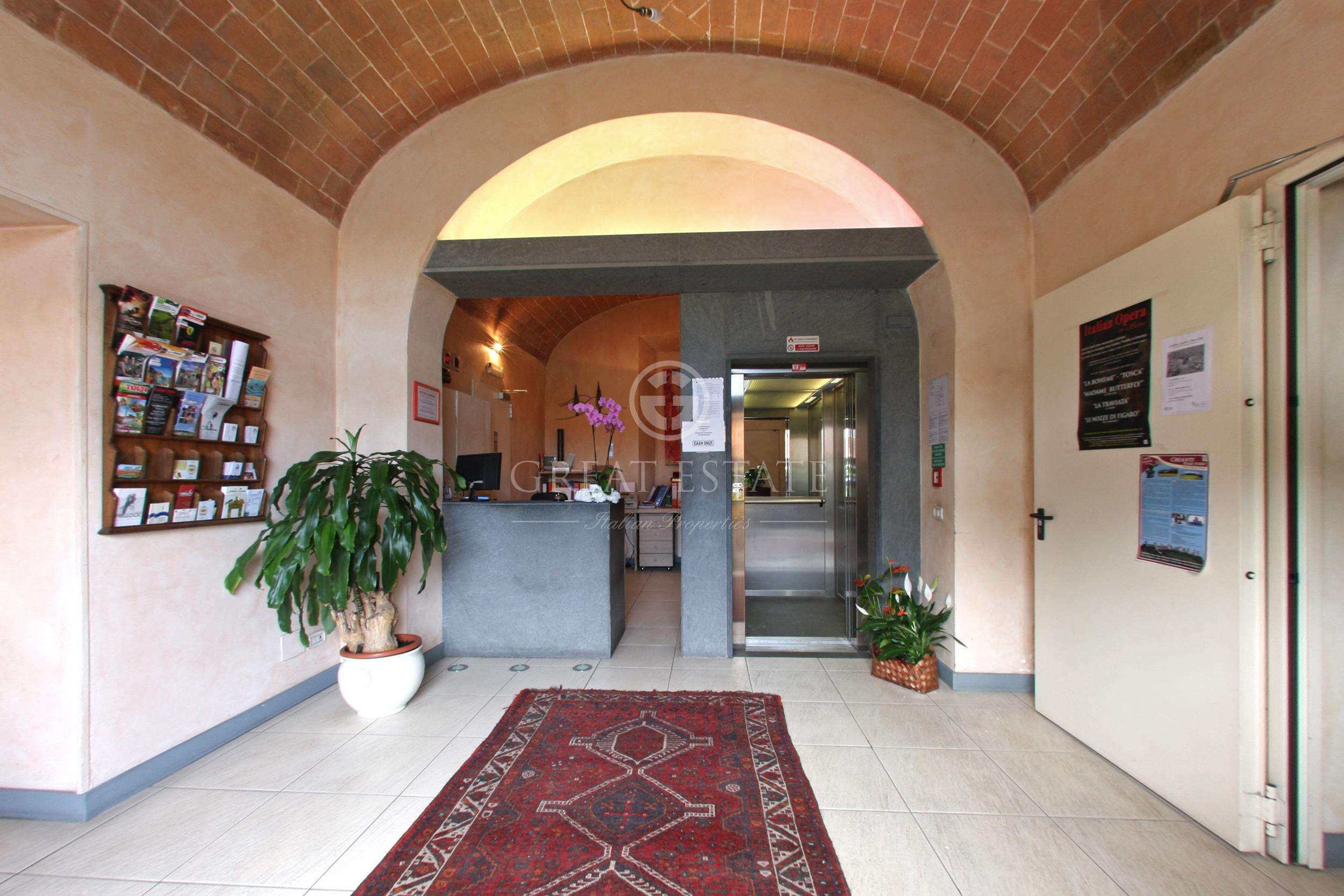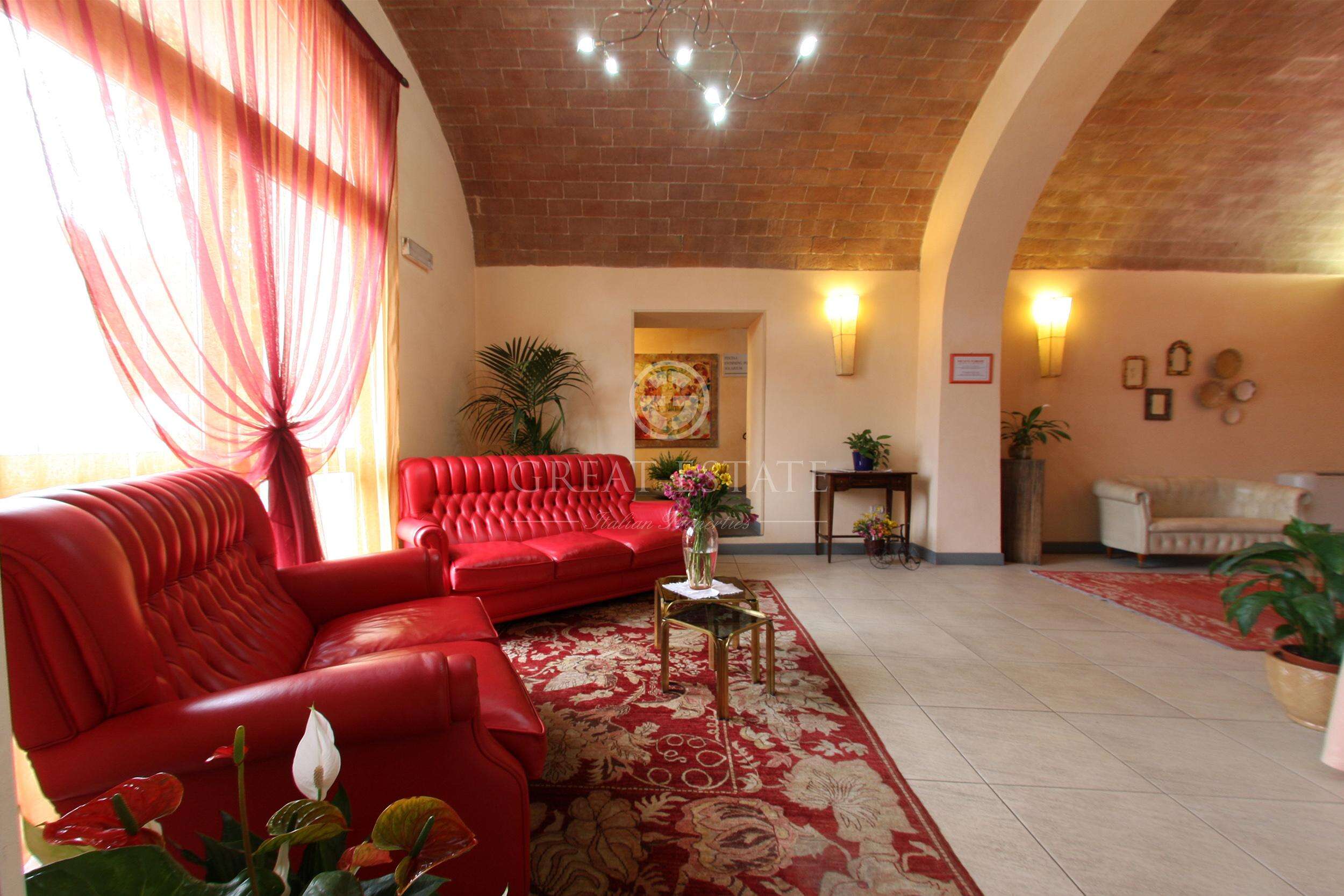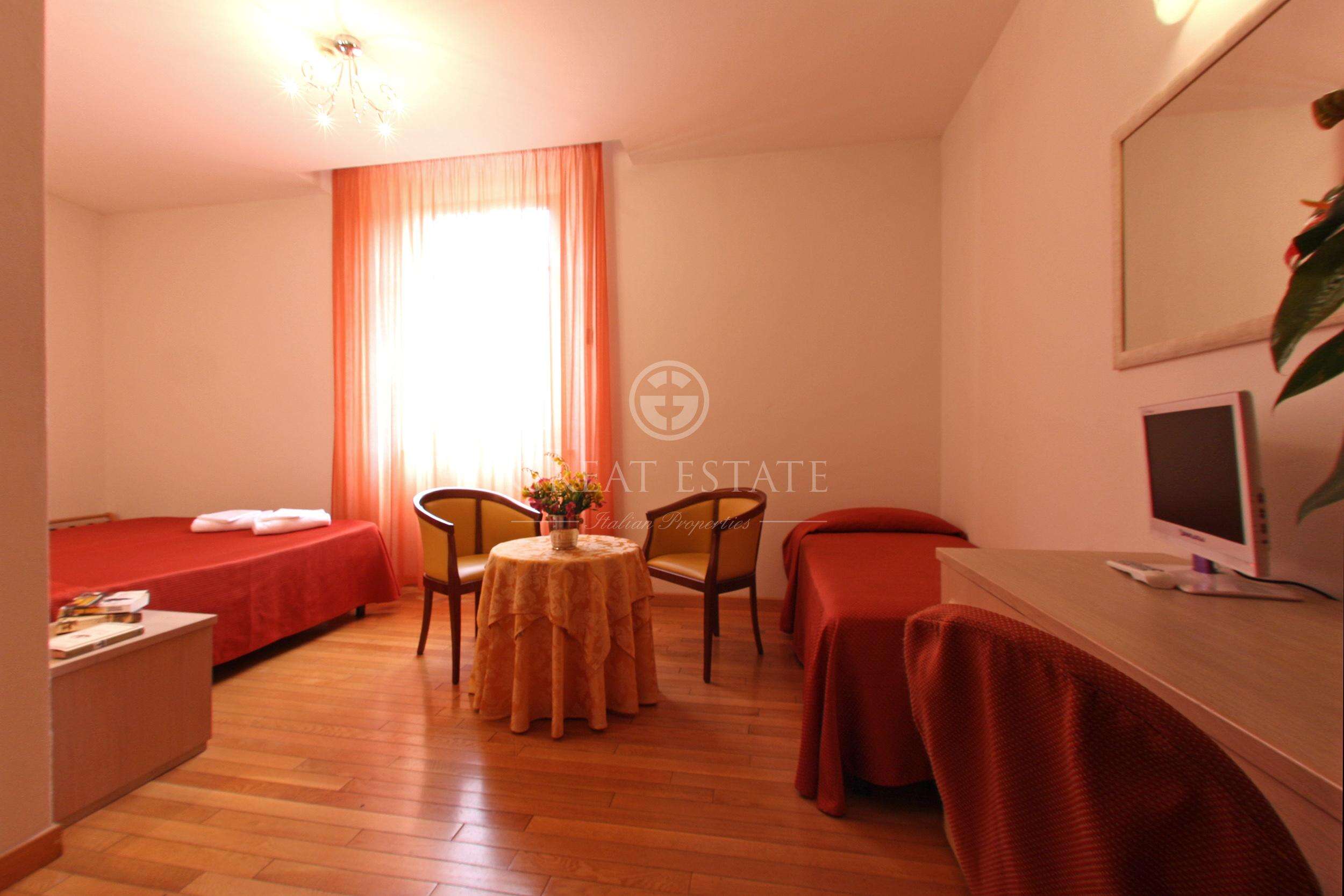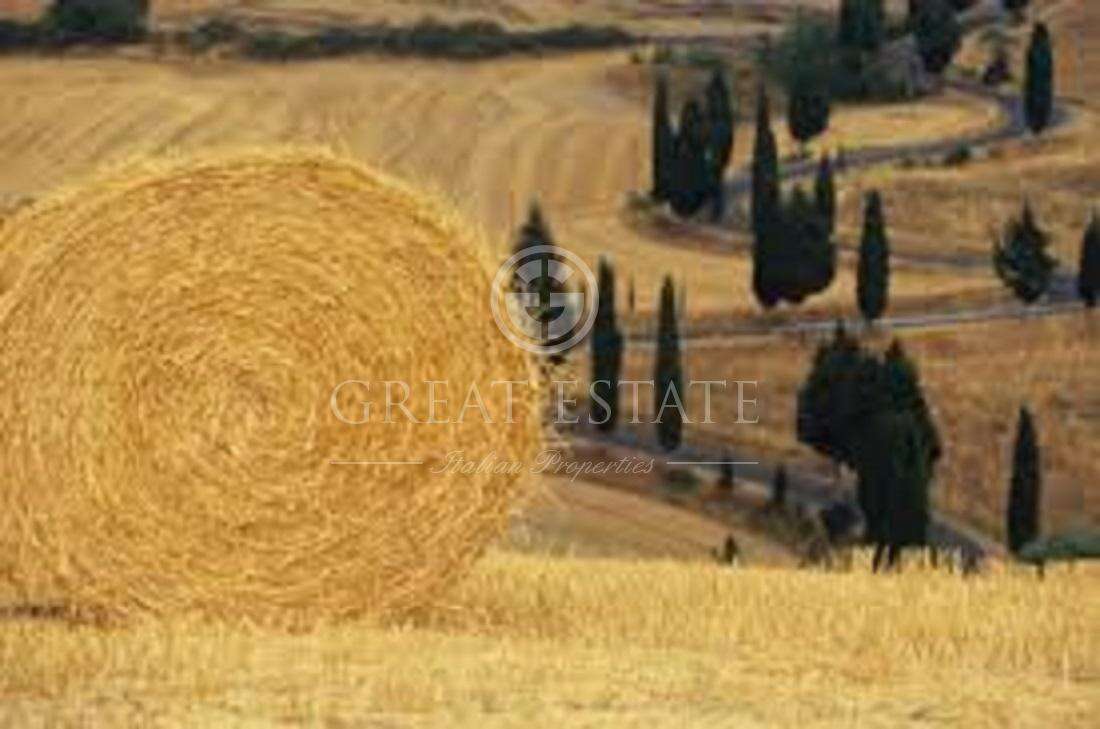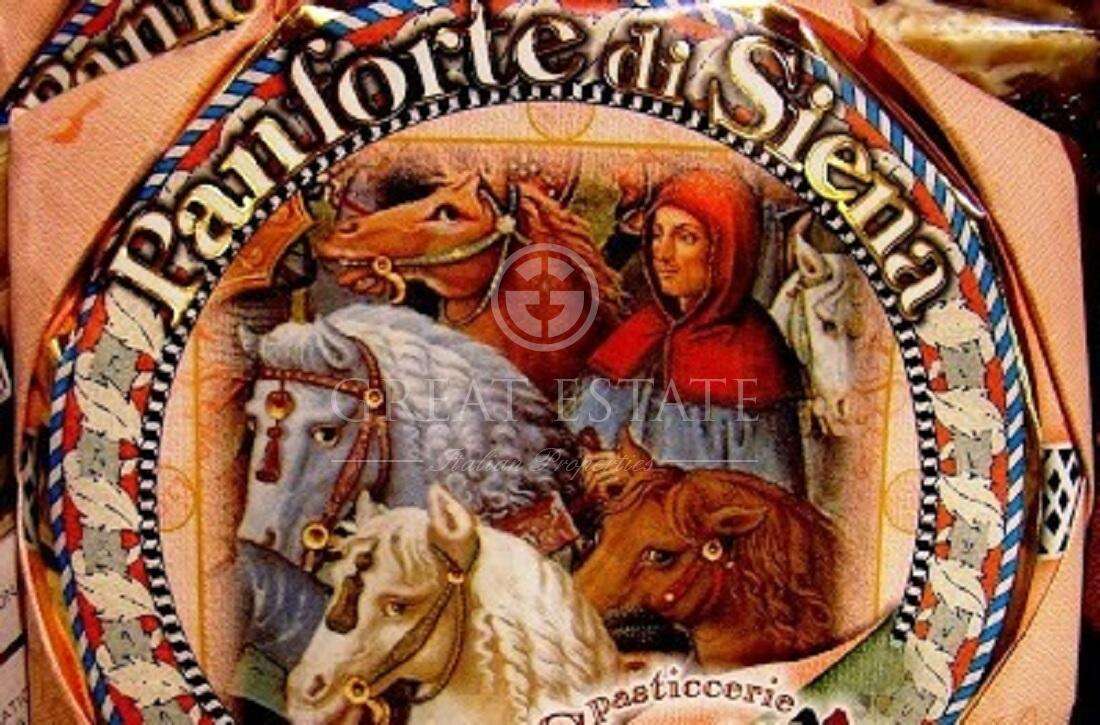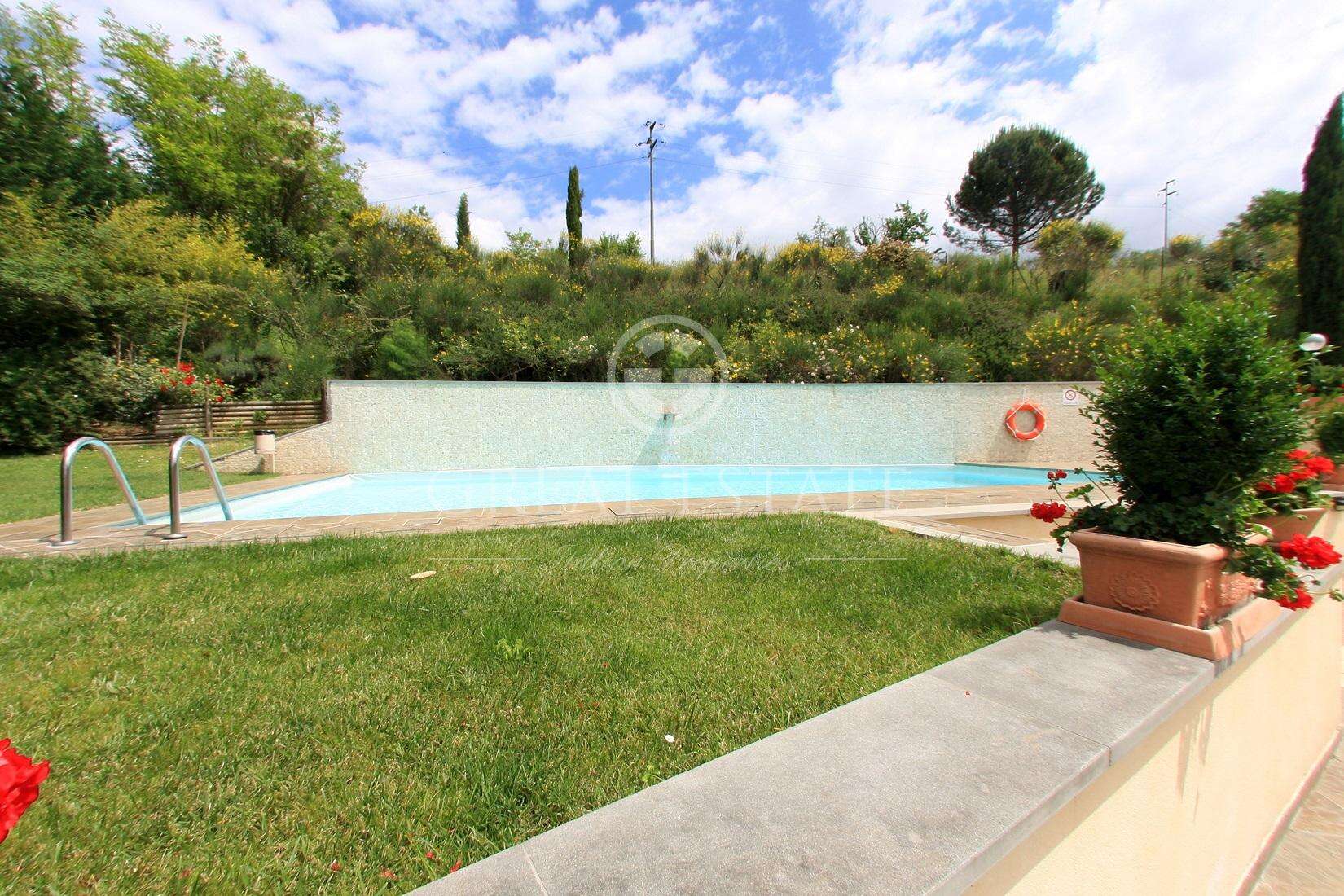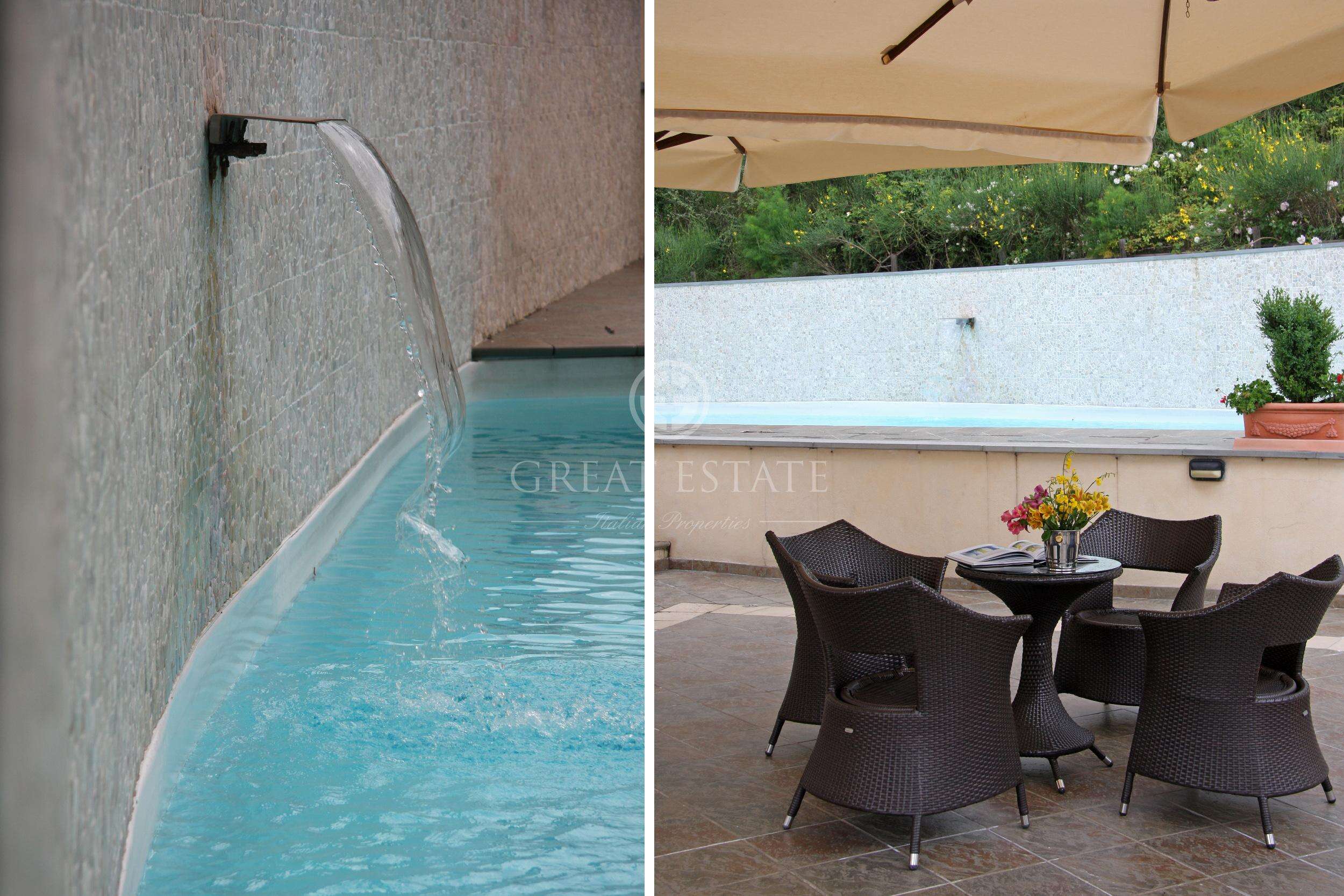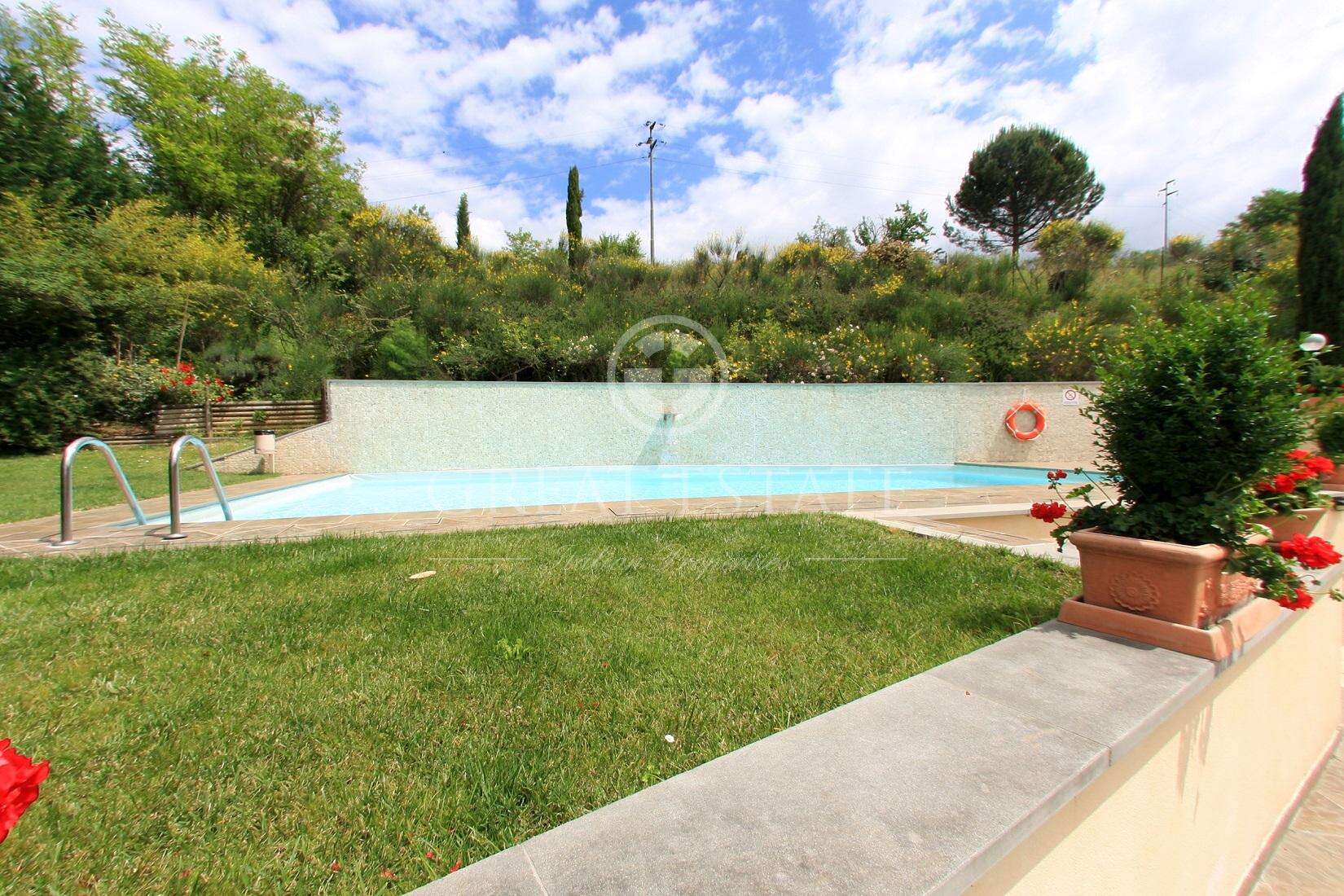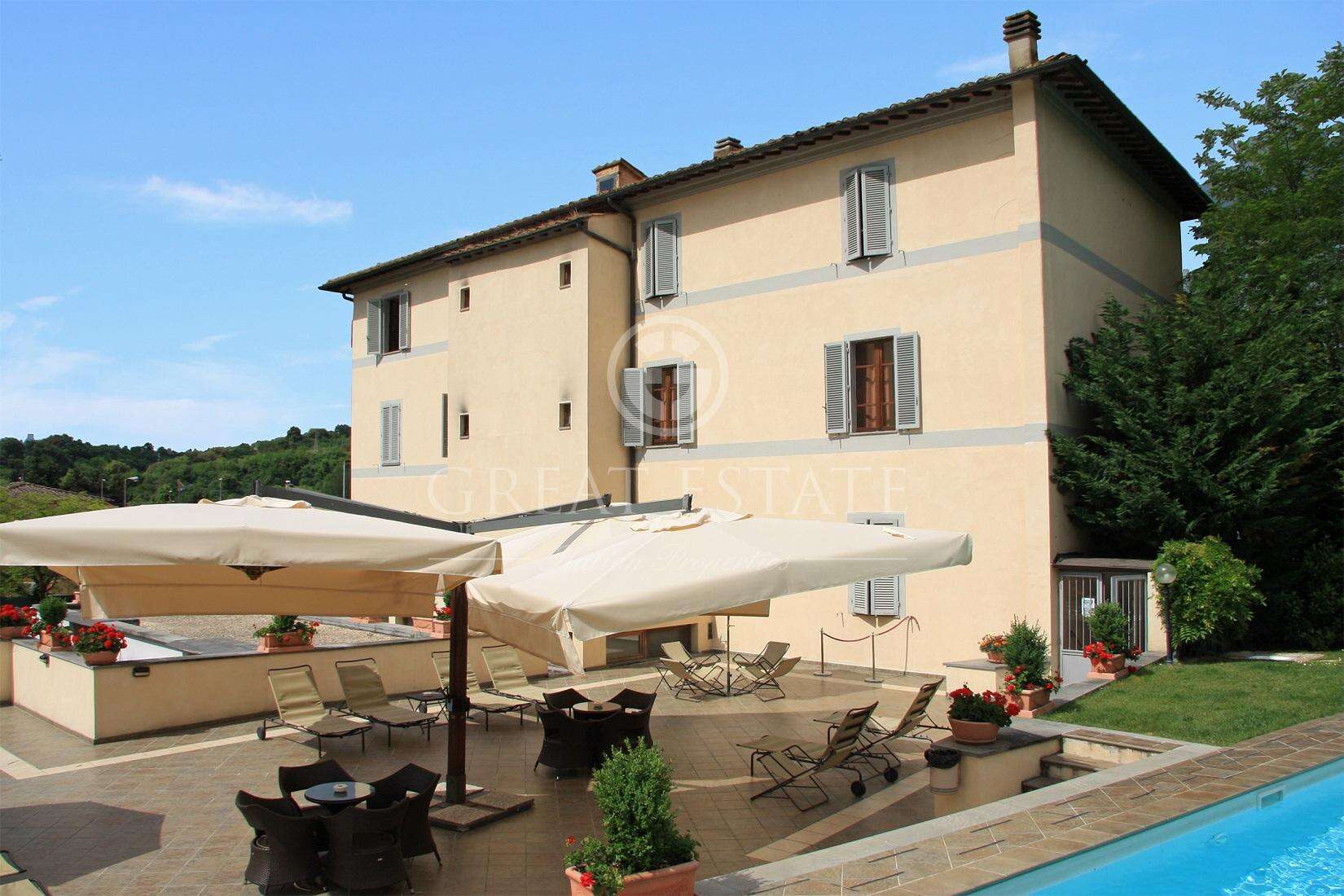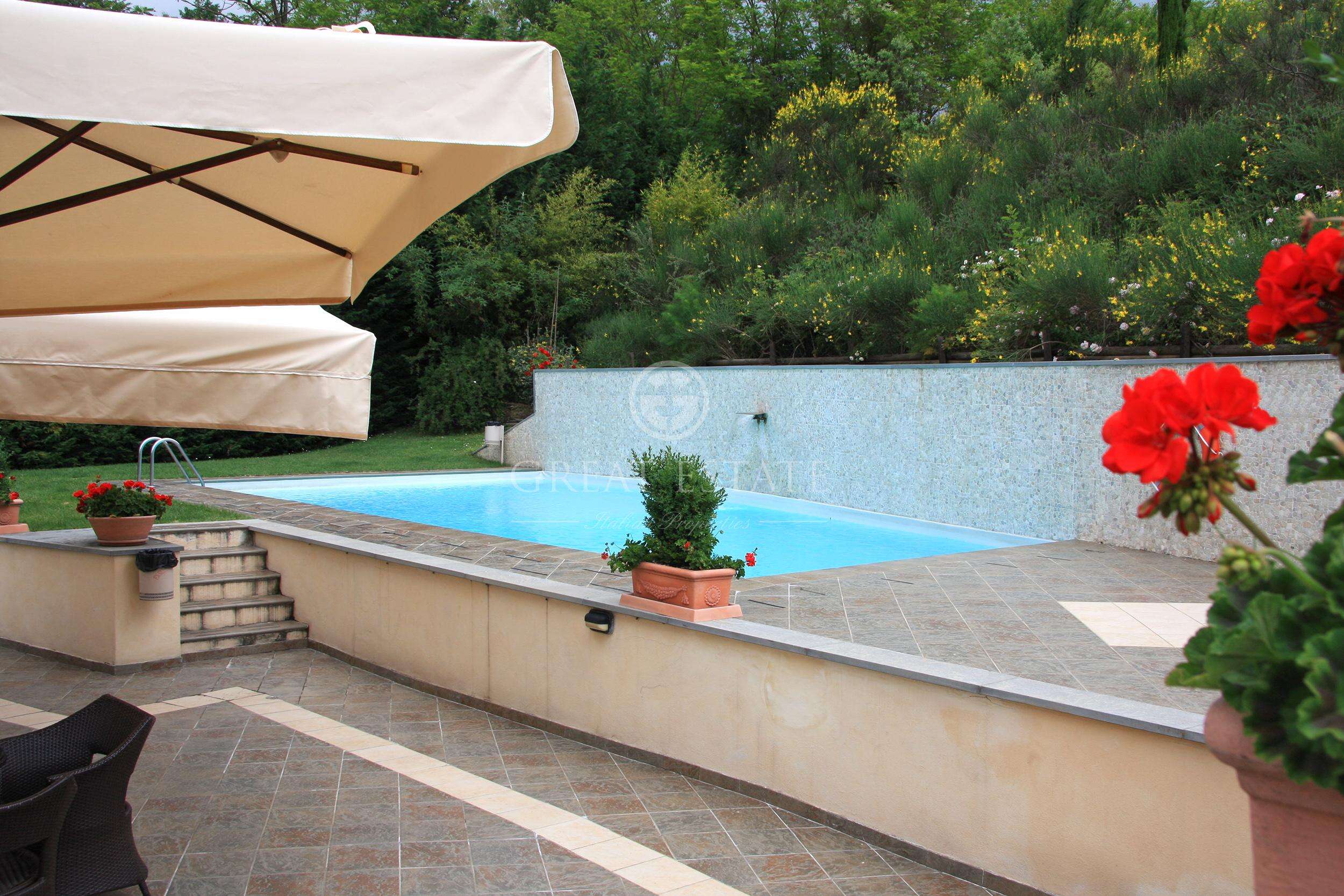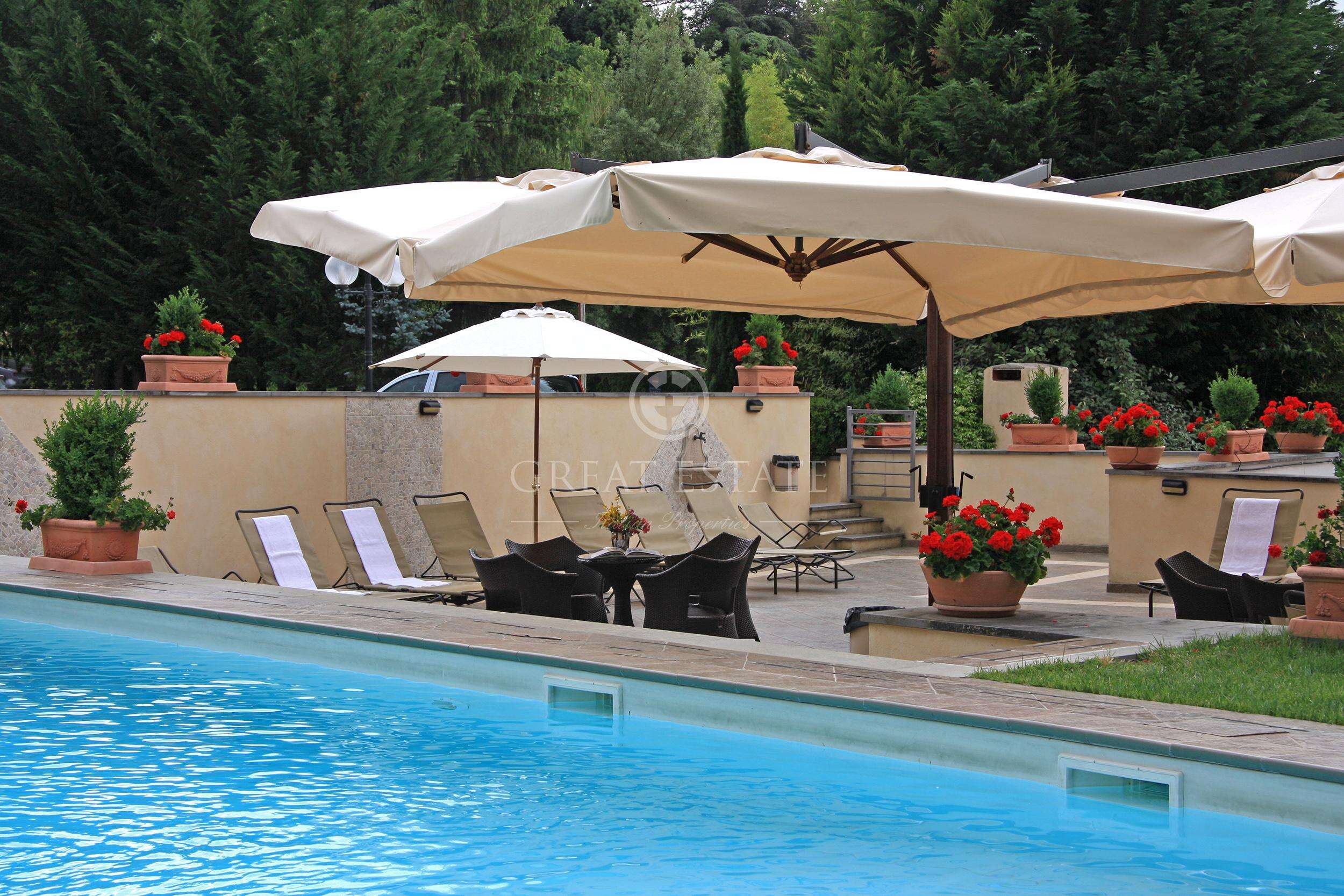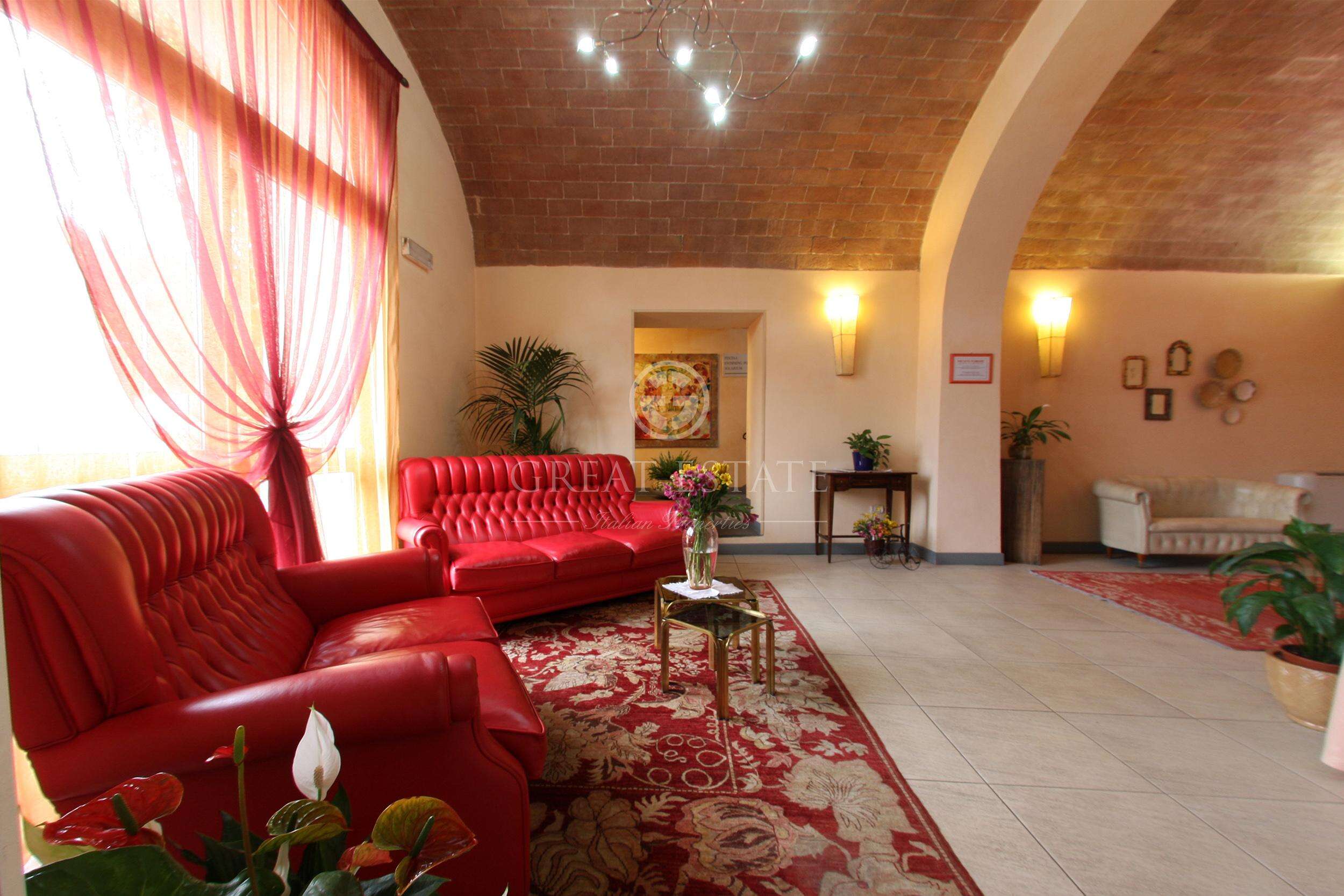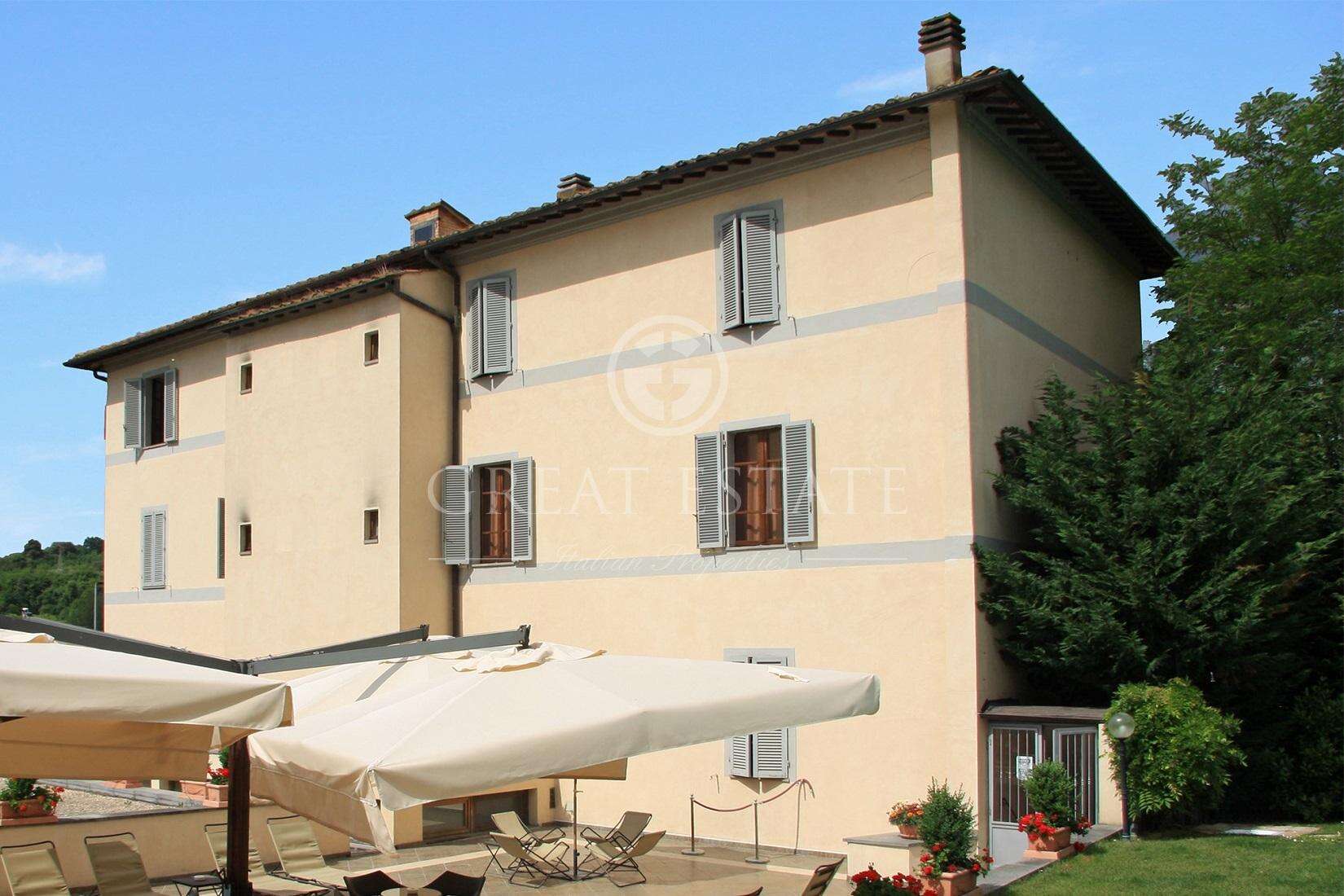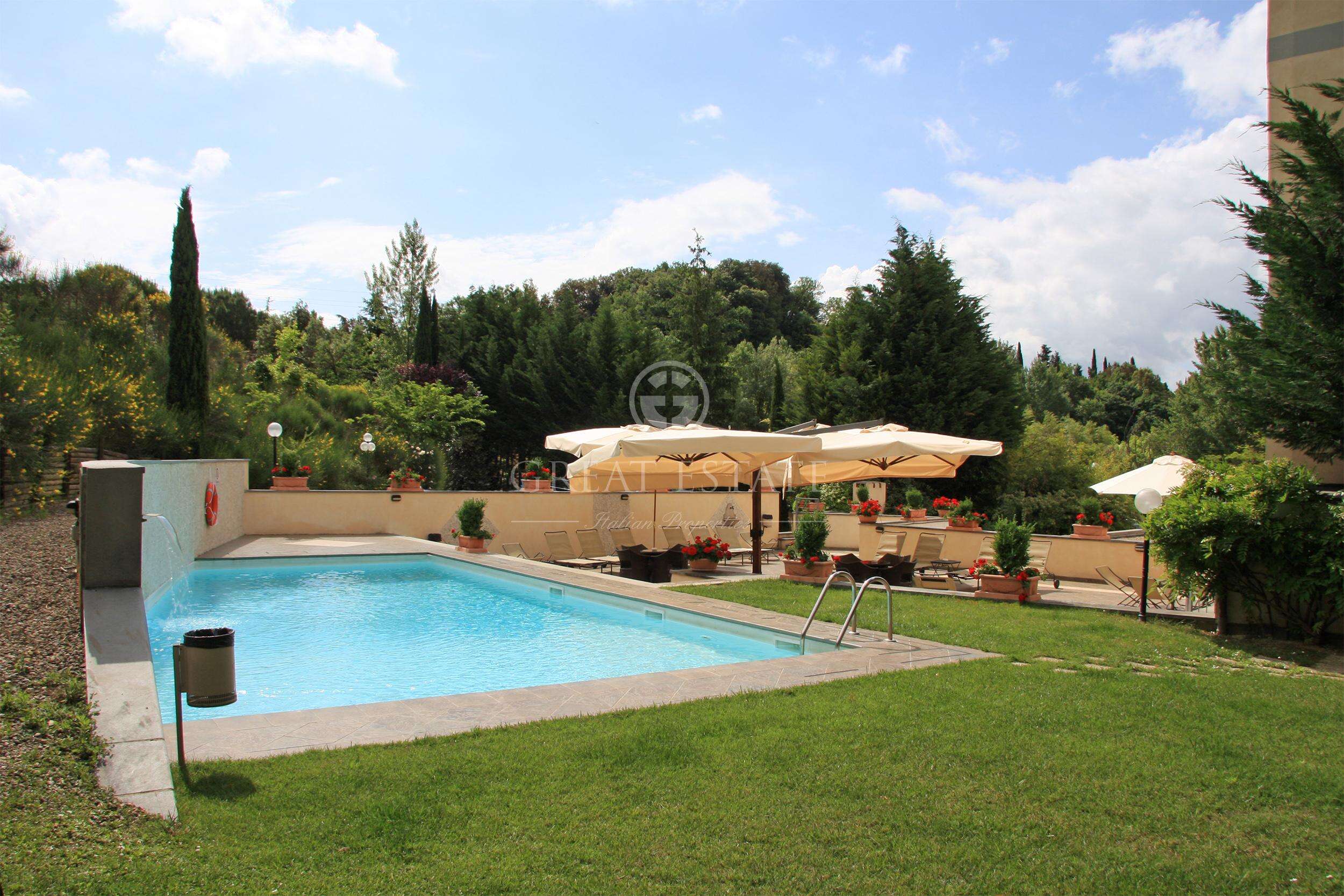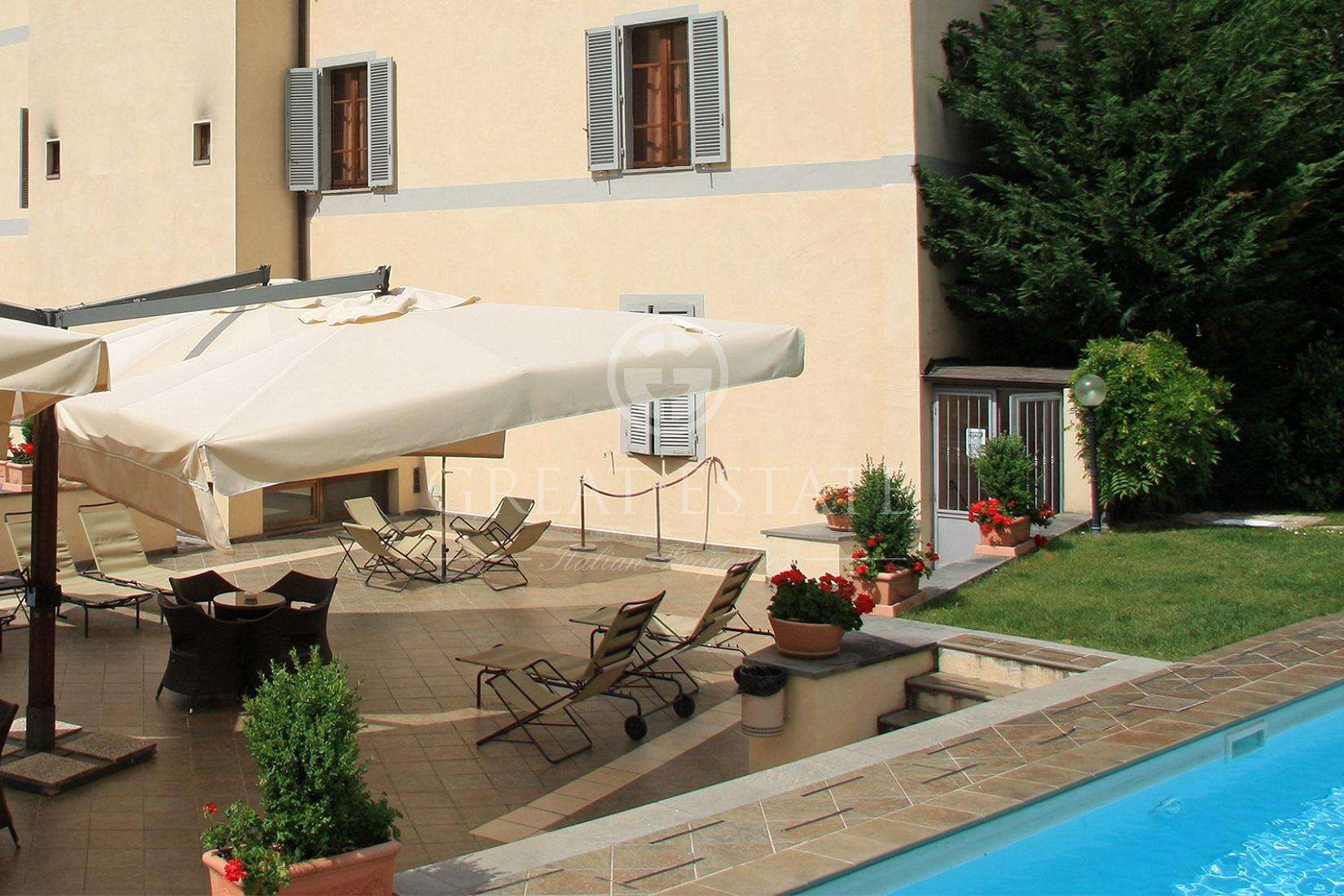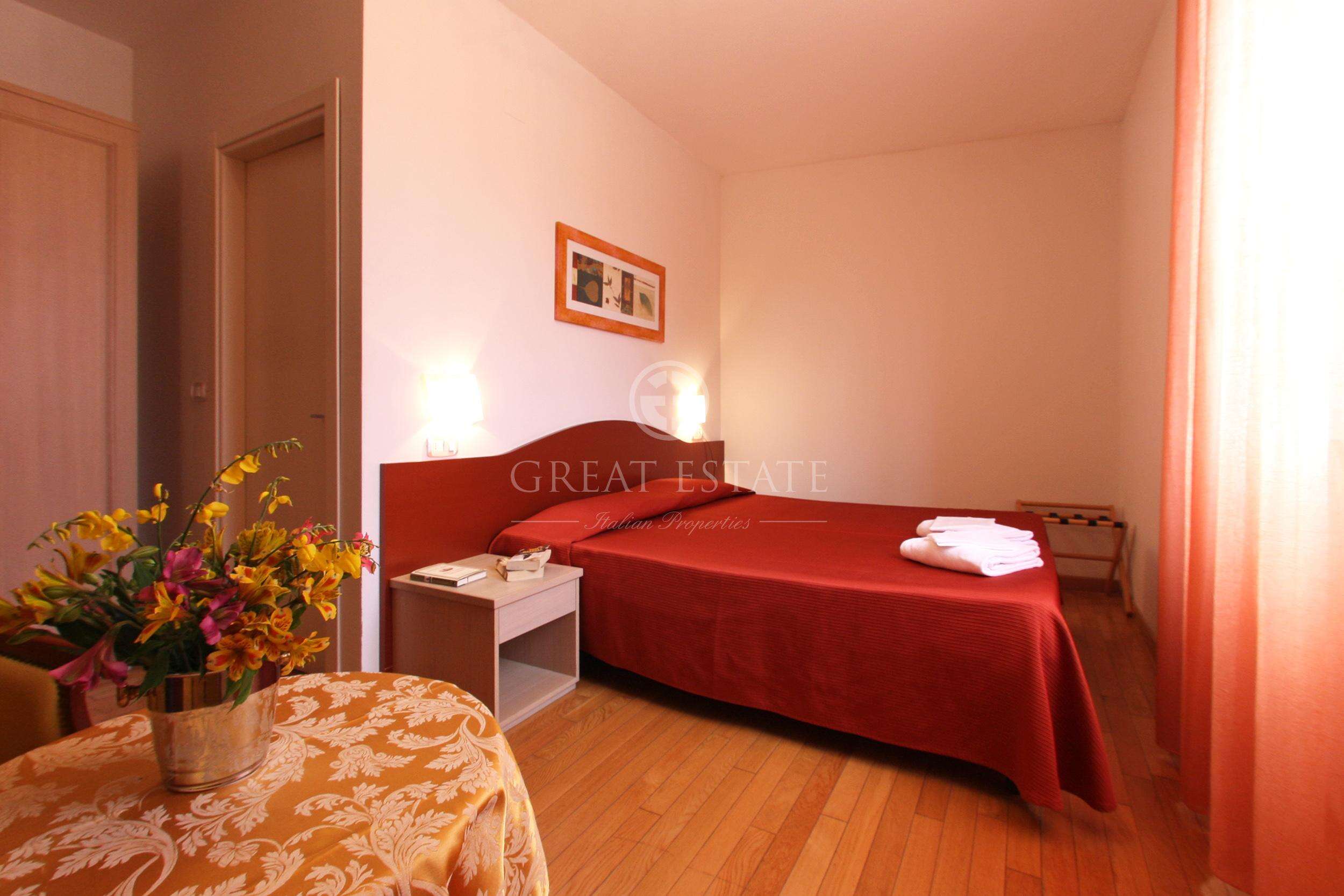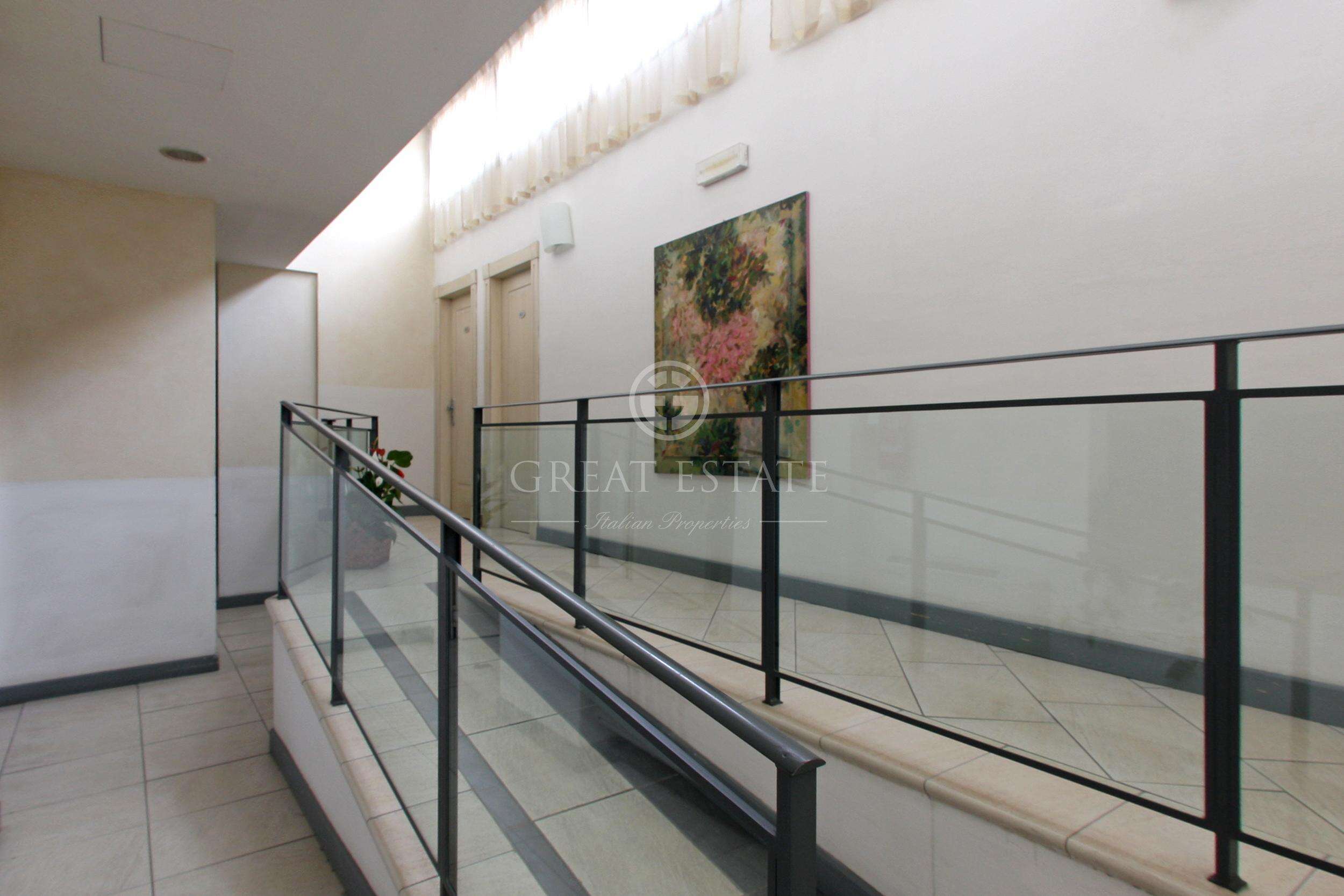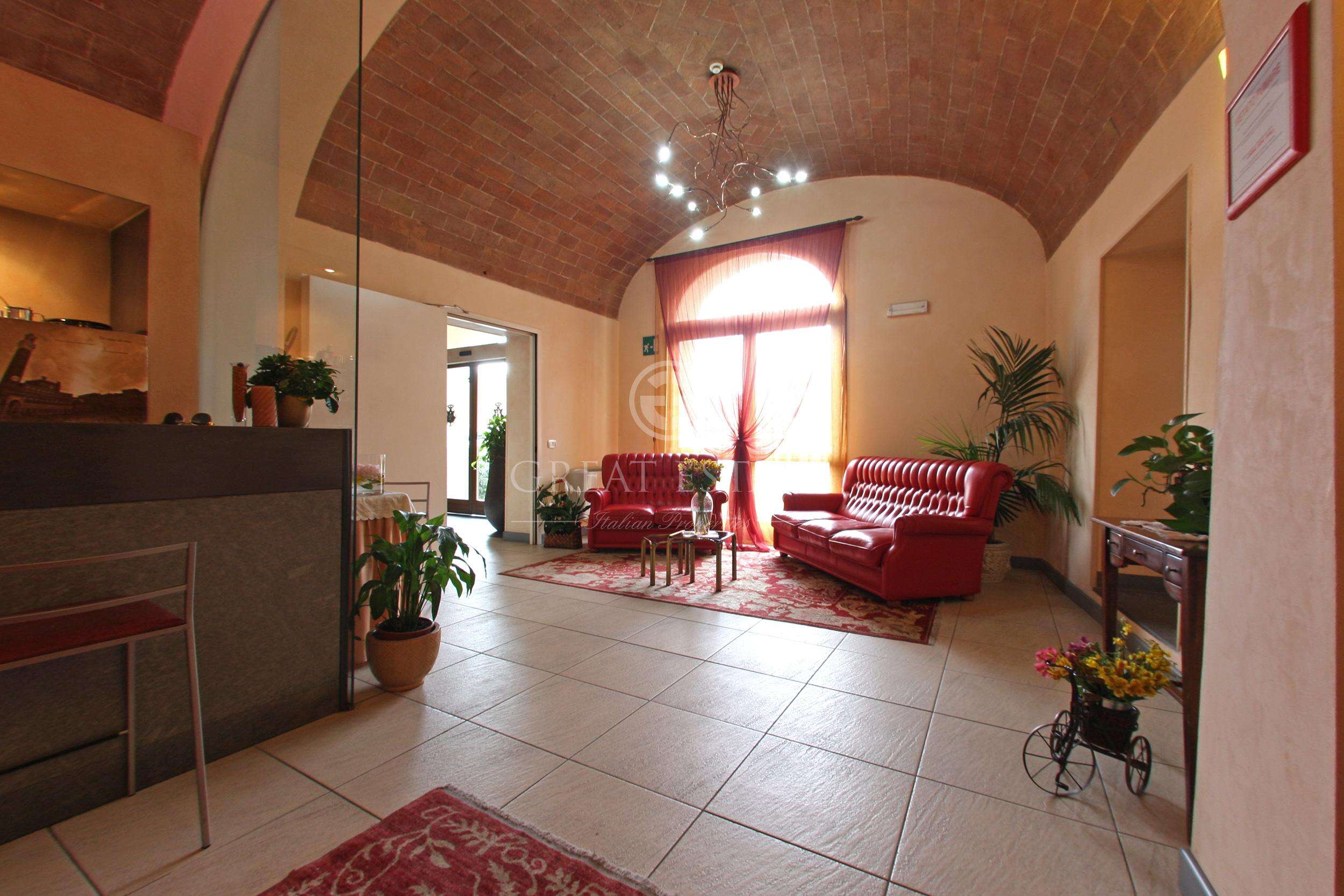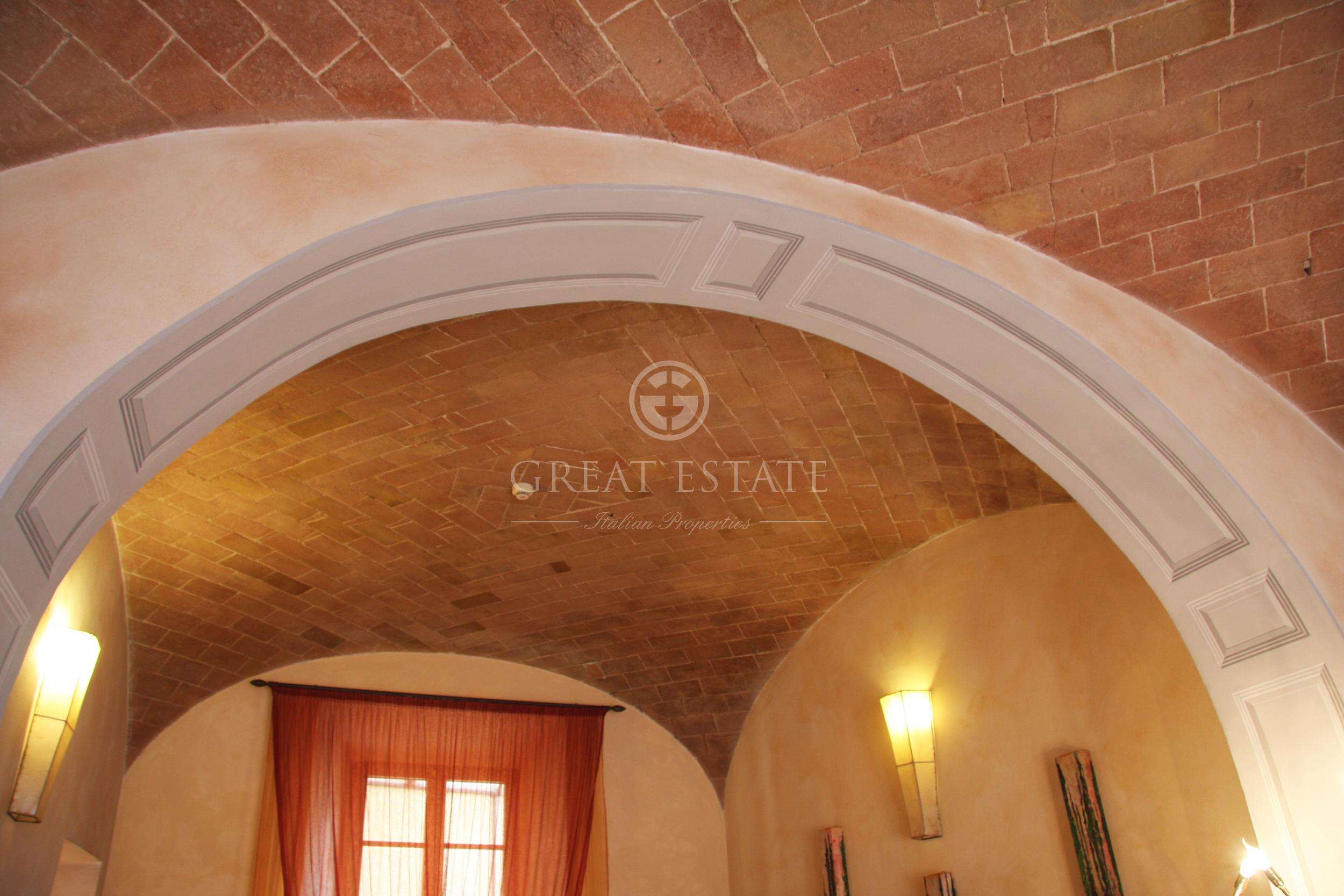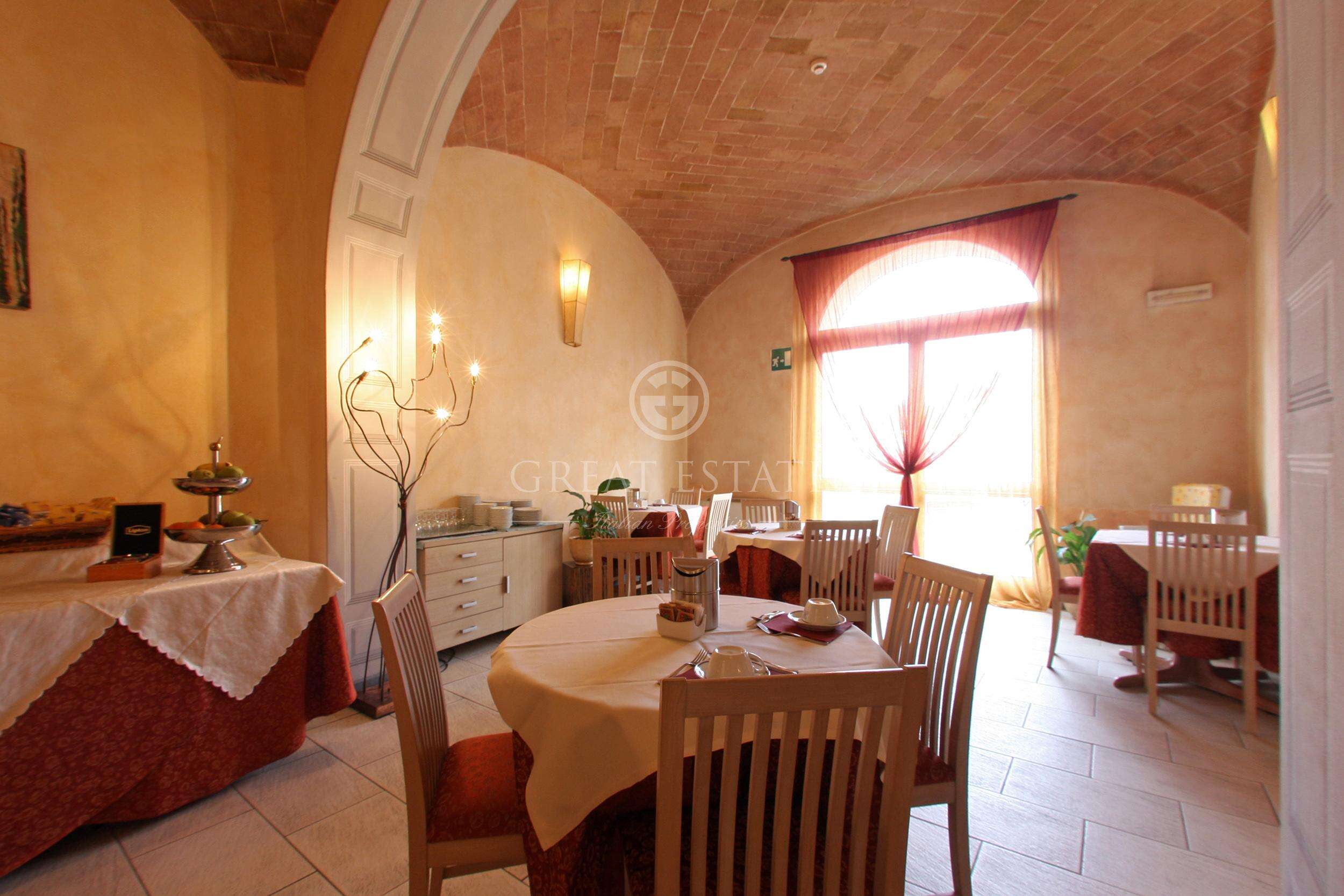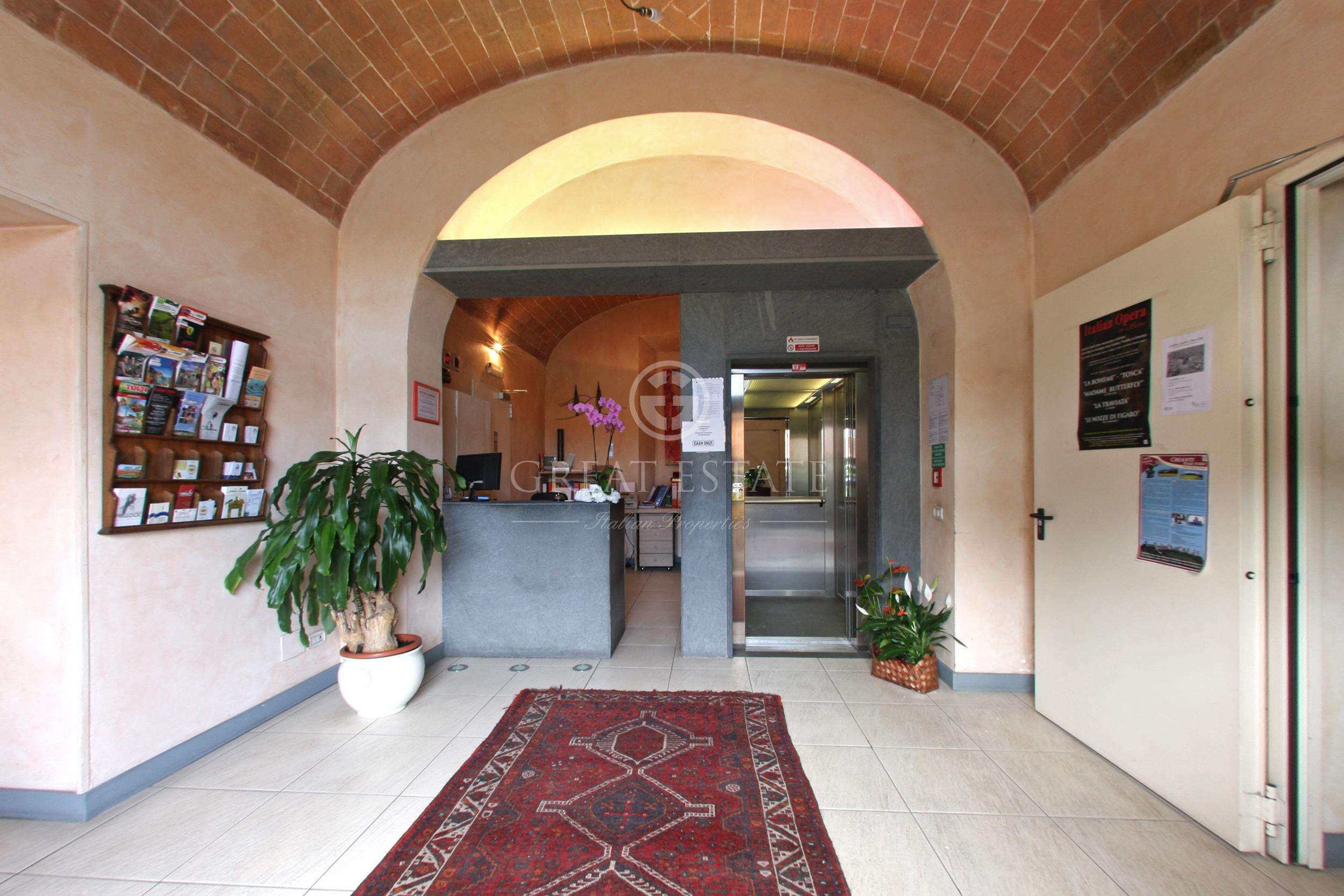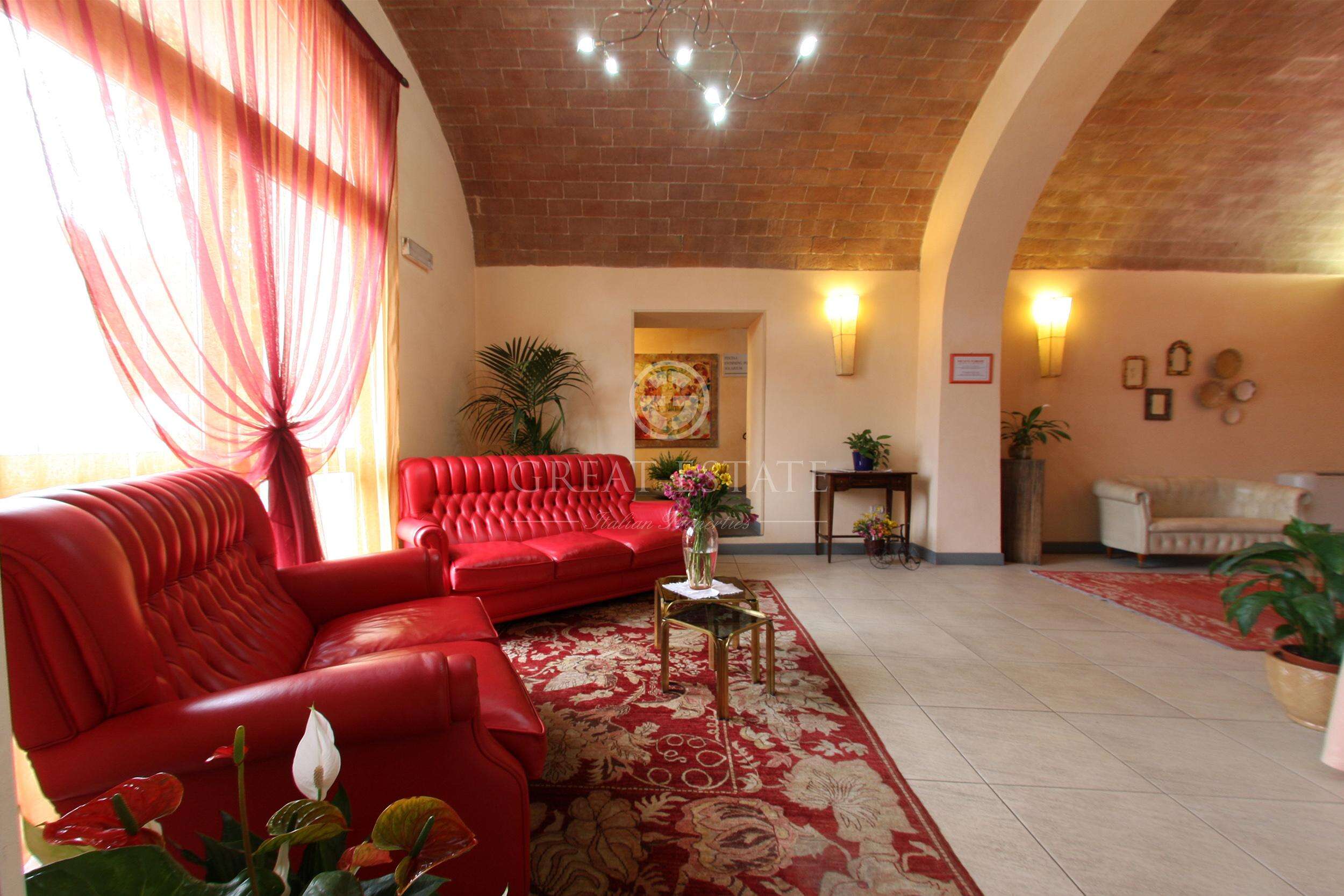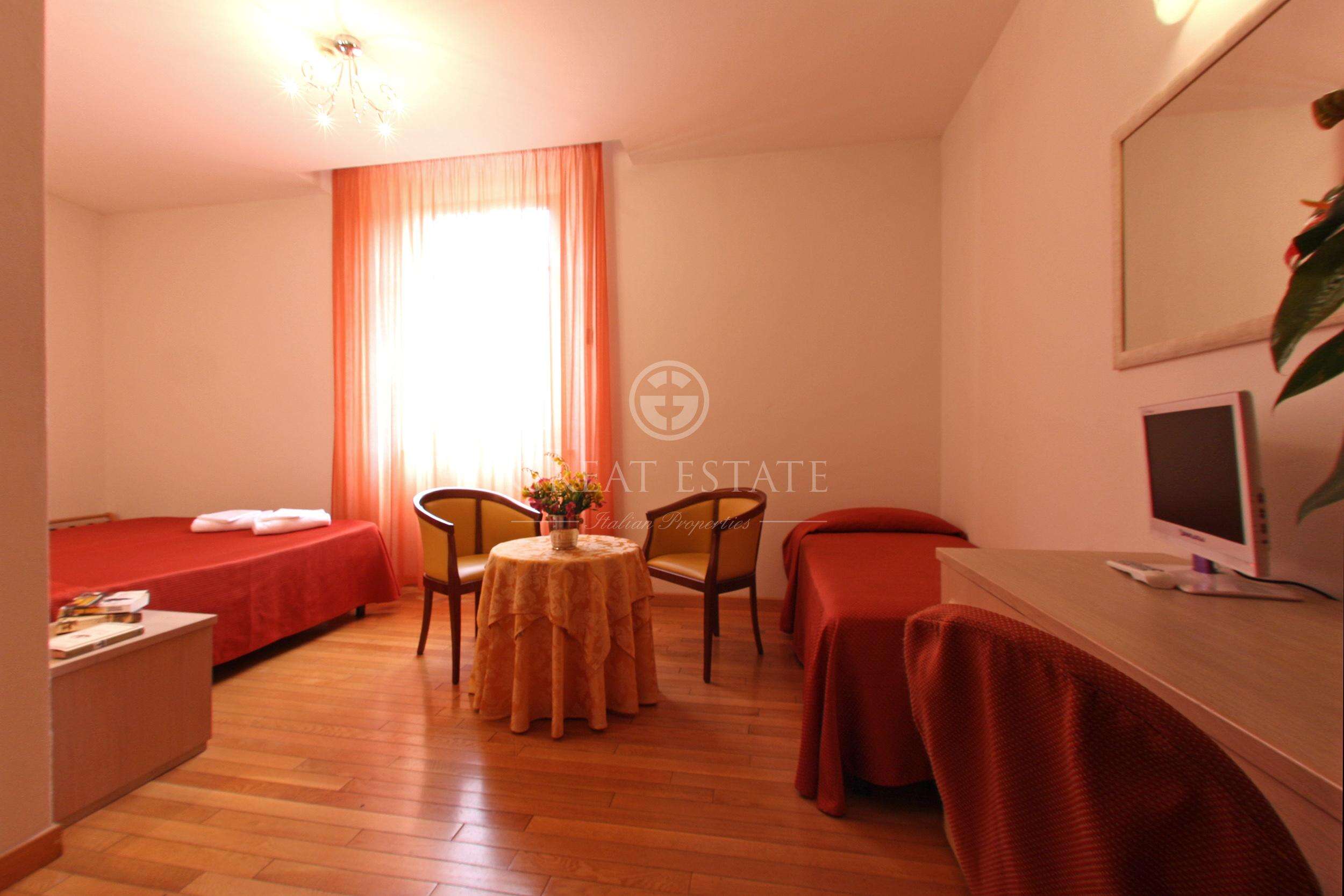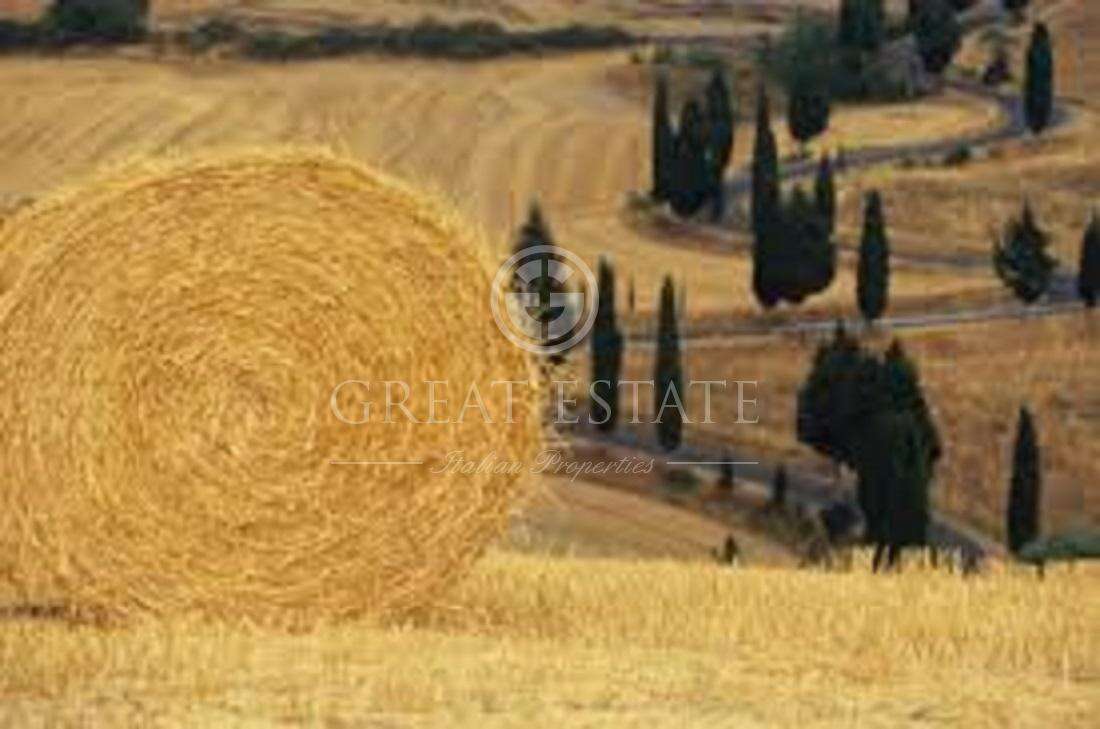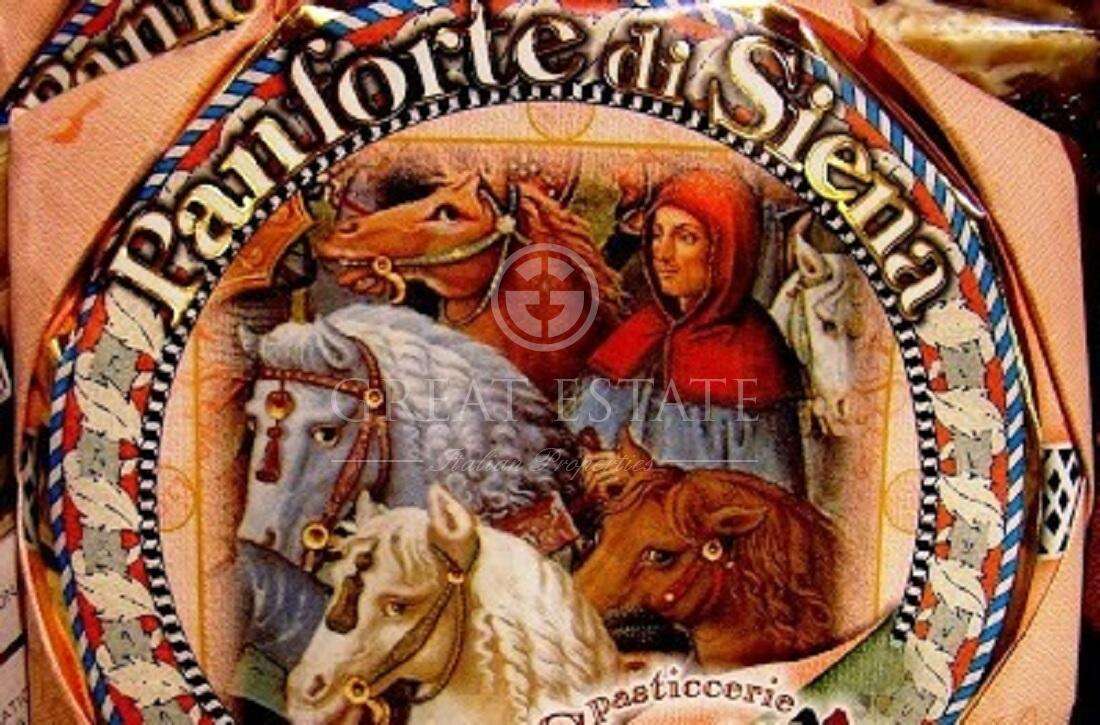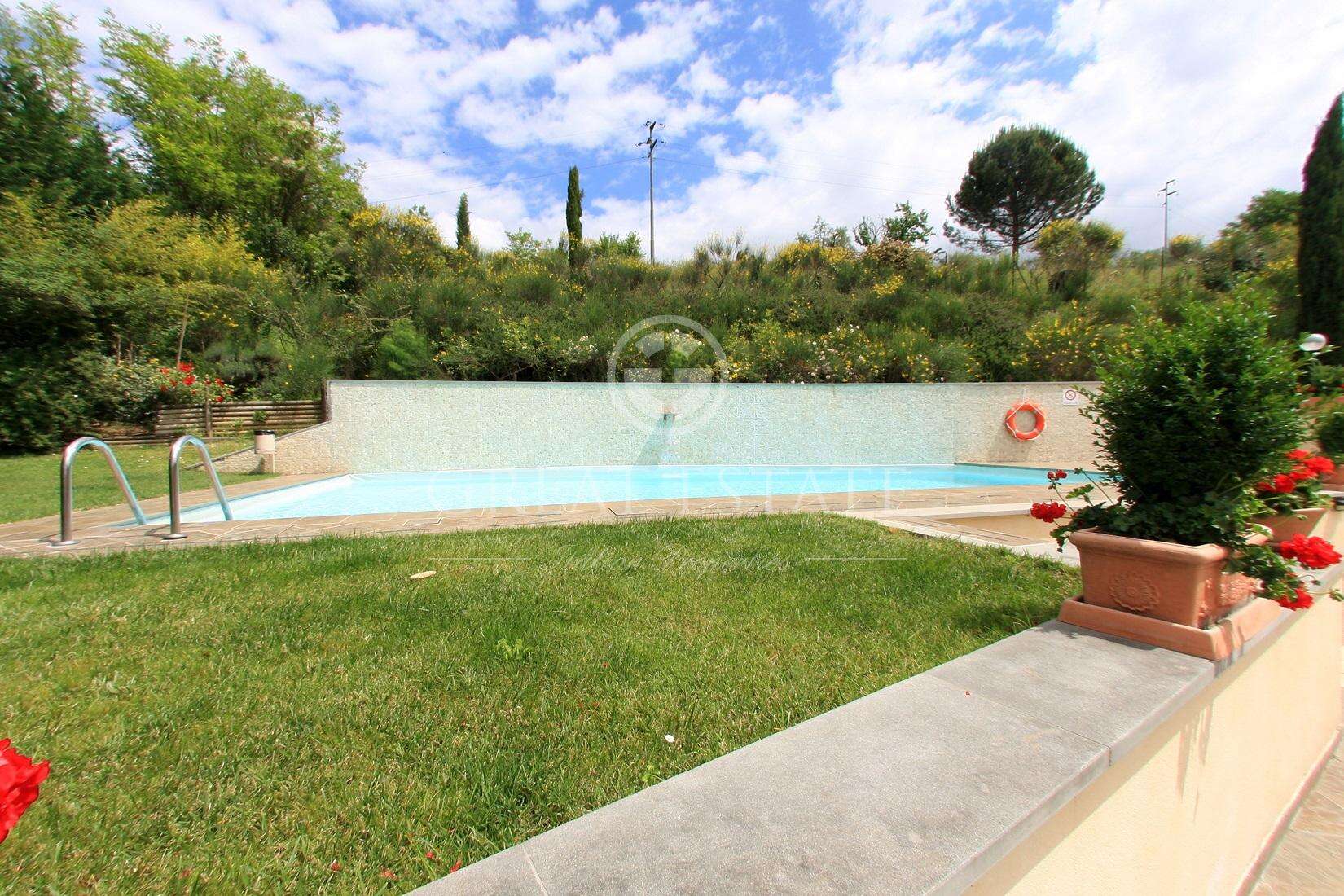 Sted
The prestigious villa for sale in Tuscany, in the city of Siena, is located on the edge of the historic center (2 km) with a road source that offers excellent visibility from the road leading to the city and a rear overlooking the open countryside. From Rome there are many connections in about three hours with a change in Chiusi or Grosseto. From Florence there are various direct trips that last 1.5-2 hours, in other cases with change in Empoli. Florence's "Amerigo Vespucci" (FLR) airport makes scheduled connections to all major Italian and non-Italian airports.
Beskrivelse
Hotel in a prestigious villa in Tuscany "SienaHotel" which inside preserves beautiful arches and brick vaults with a modernized historical flavor. Currently, it is an accommodation facility for sale in Siena, a prestigious 3-star hotel located in a very convenient position with a terraced garden, swimming pool and parking. It enjoys a quiet position on the mountain side, convenient and visible from the front side of the road that accesses the city and communication routes with public transport connections towards the historic center of Siena. The hotel is able to satisfy the most demanding business clientele, as well as tourist groups, by offering quality comforts. It has 28 double rooms with bathroom, two of which are equipped to accommodate disabled guests and 2 are single. All the functional and recently renovated rooms are furnished in a minimal style, but equipped with all comforts. The property for a total of approx. 1,200 sqm is served by a lift and divided as follows: On the ground floor, slightly raised, served by some steps and a ramp regularly functioning as a path for the disabled and wheelchair, we find the main entrance with a large hall having: reception, living room with bar service, breakfast room and 4 comfortable bedrooms with bathrooms for the disabled. Secondary accesses with car ramp, we find an adjacent area where there are: garage, toilets, staff changing rooms, warehouse, technical rooms, meeting room, kitchen and a multipurpose room. On the first floor 8 bedrooms with bathroom as well as on the second floor and third + bathroom, closet with wardrobe for staff. The outdoor area with a large terrace furnished with gazebos and umbrellas for customers and catering is beautiful and functional. There is currently no restaurant, but one can be built. Possible purchase of other hotels always belonging to the selling company for those wishing to make a large investment in the most beautiful villages of Tuscany.
Boligens tilstand
Restored
Fasiliteter
All utilities are present and functioning at this prestigious villa for sale in Siena. There is air conditioning in all the rooms as well as free internet access in all the bedrooms with your own PC.
Skjøte detaljer
The accommodation facility for sale in Tuscany is a prestigious hotel, which was built before 1967, with town planning regulations; it has been subsequently modified/restored through the appropriate building permits and issuance of a habitability certificate. The property is registered with the land registry of the relevant municipality.
Eier detaljer/Kontraktuelle krav
The luxury villa for sale in Tuscany and a hotel in the name of a company, for the purchase, all fiscal and possible aspects and any concessions, will be examined by an expert in the sector during the negotiation phase.
Mulig tomtebenyttelse
This prestigious villa, with swimming pool and garden, is very versatile and could be used or destined to various types of accommodation or private. The prestigious villa is suitable for various destinations, such as a class B&B with swimming pool on the outskirts of splendid Siena. By transforming it, it can become in whole or in part a large private residence with a garden; which can possibly also be extended by purchasing neighboring land.
Kontakt oss vedr. denne eiendommen: