Boligdetaljer
"Casale Il Bianco"
| | | |
| --- | --- | --- |
| COD. 6052 | Umbria - Ficulle (Terni) | € EUR 390,000 |
| | | |
| --- | --- | --- |
| TYPE: Rustic farmhouses and Countryhouses | BOLIG AREAL: 223.60 kvm | TOMTE AREAL: 3.70 ha |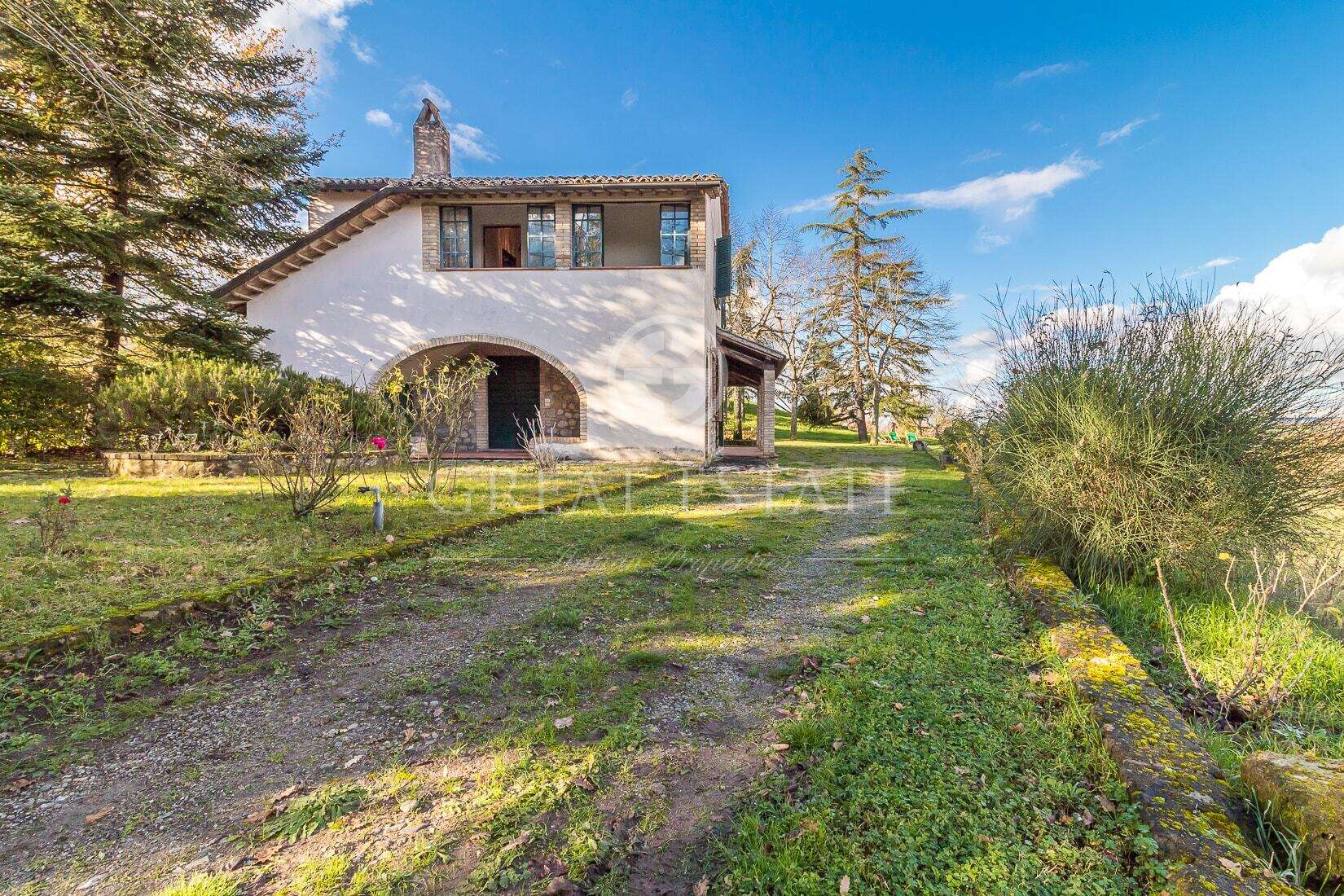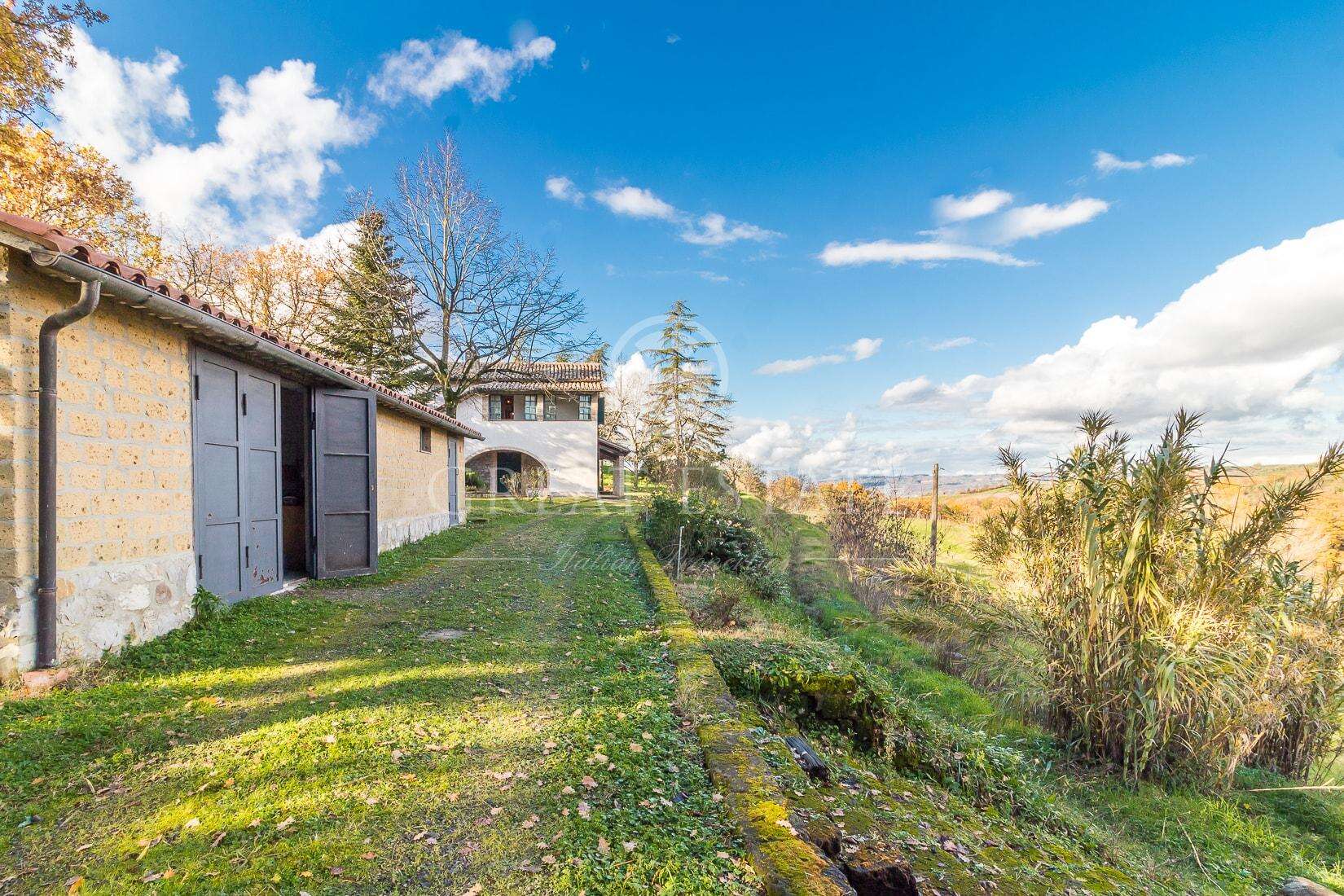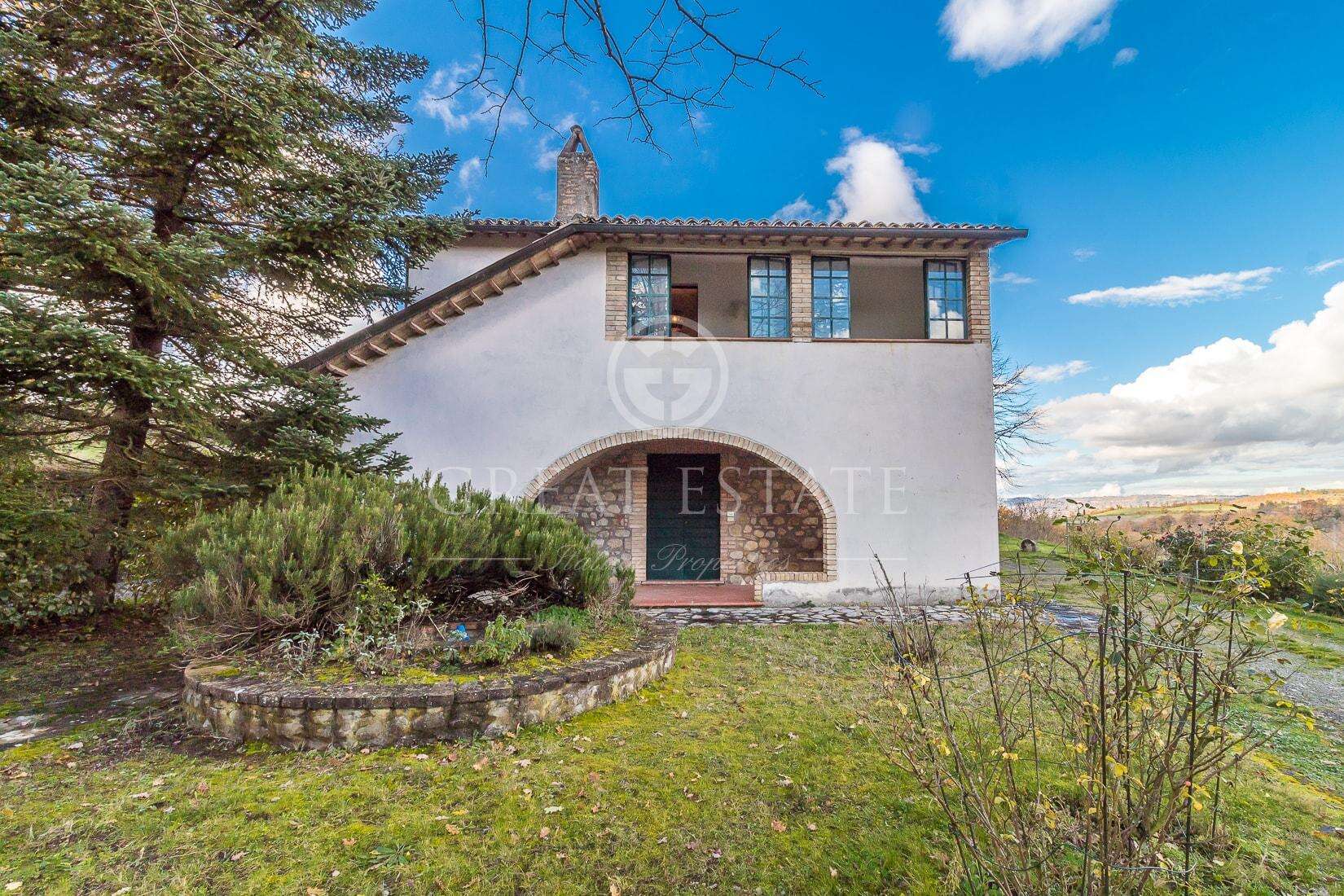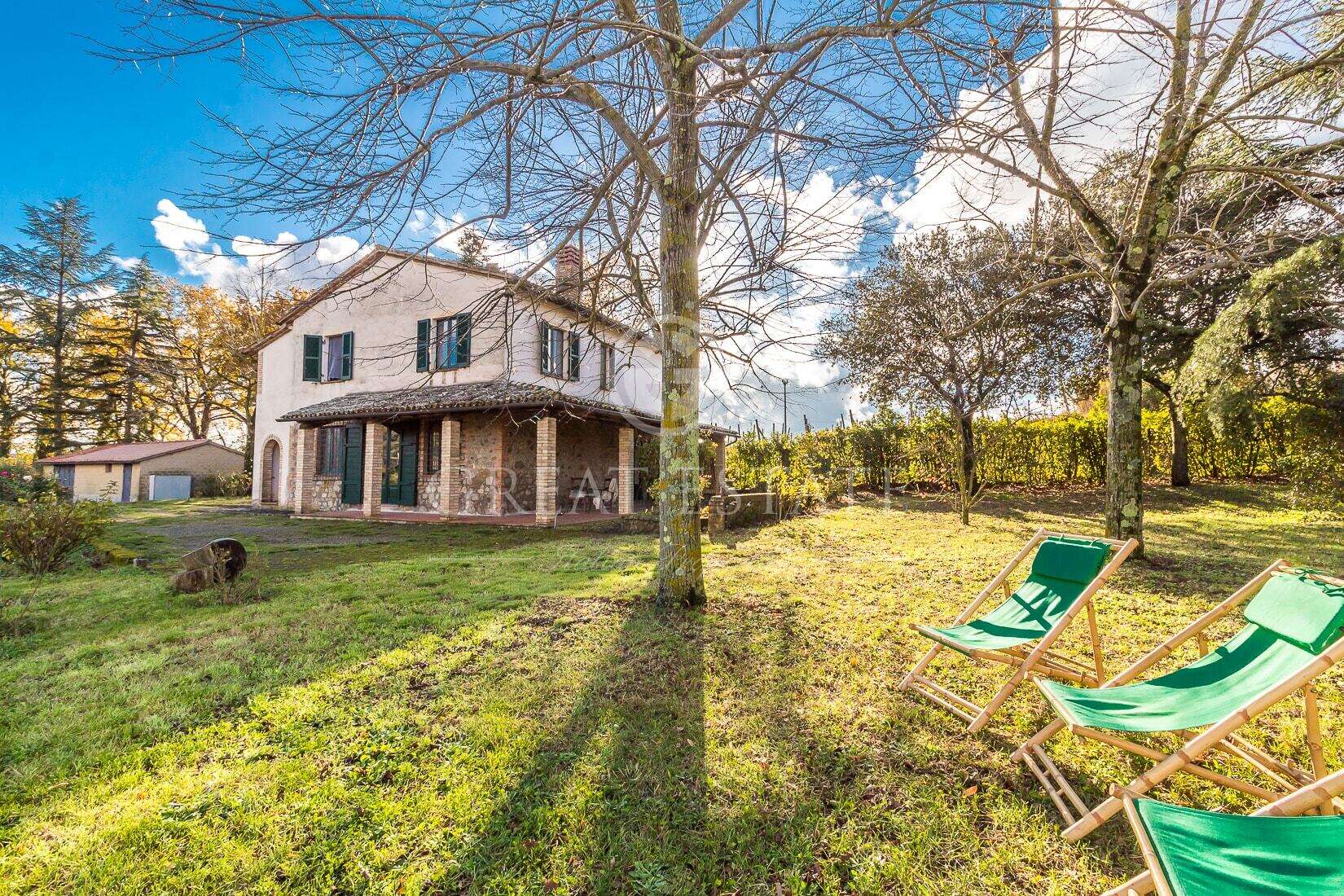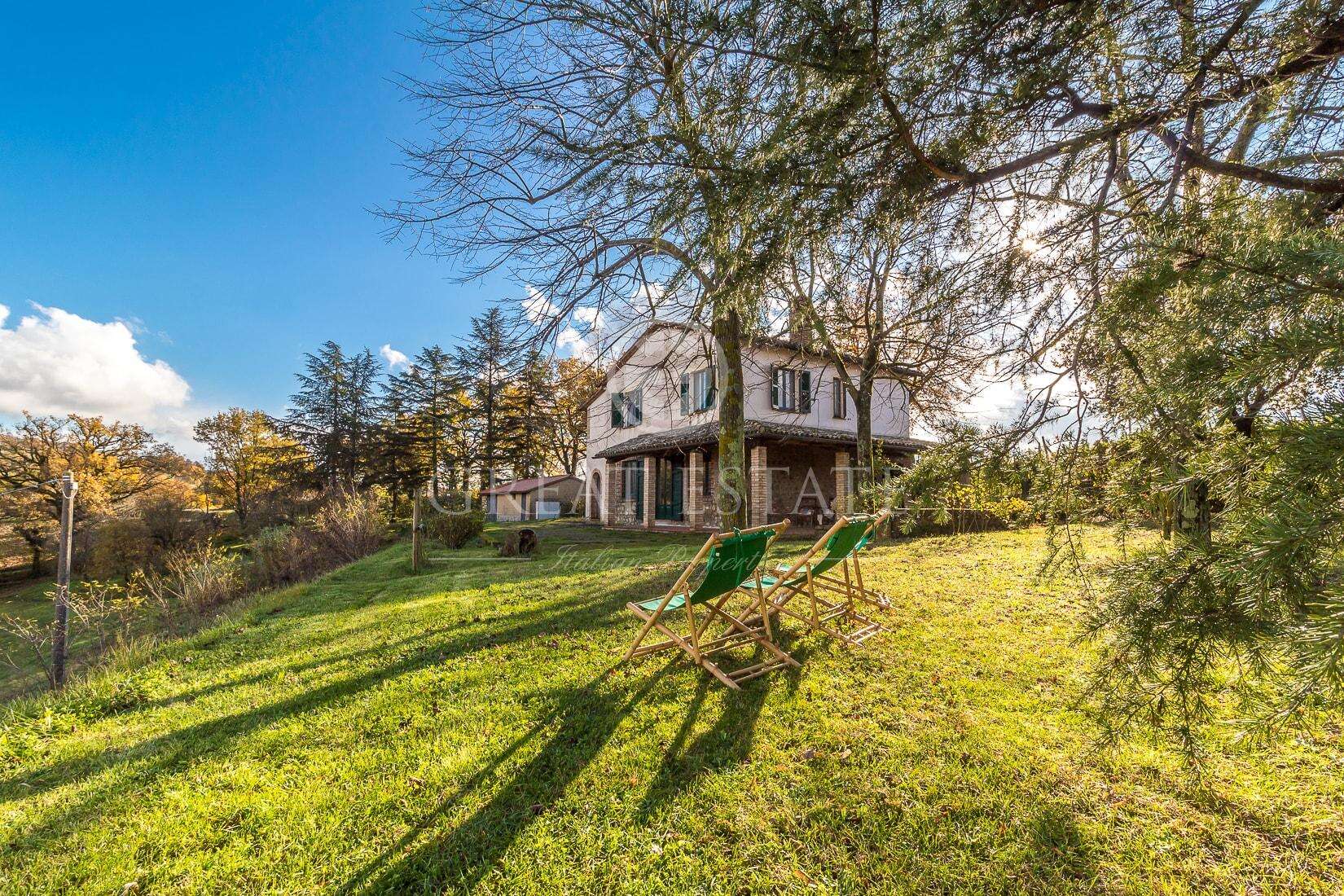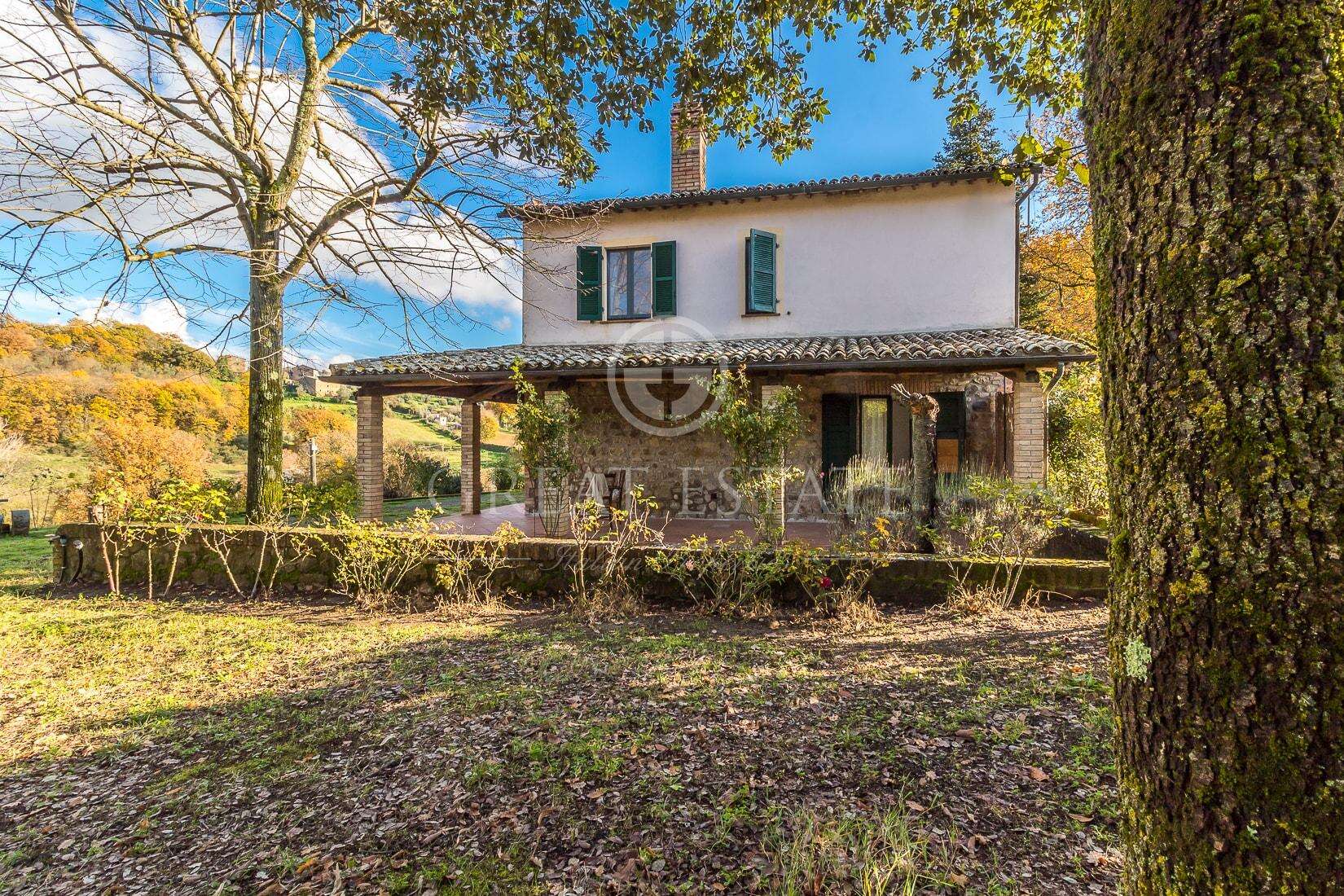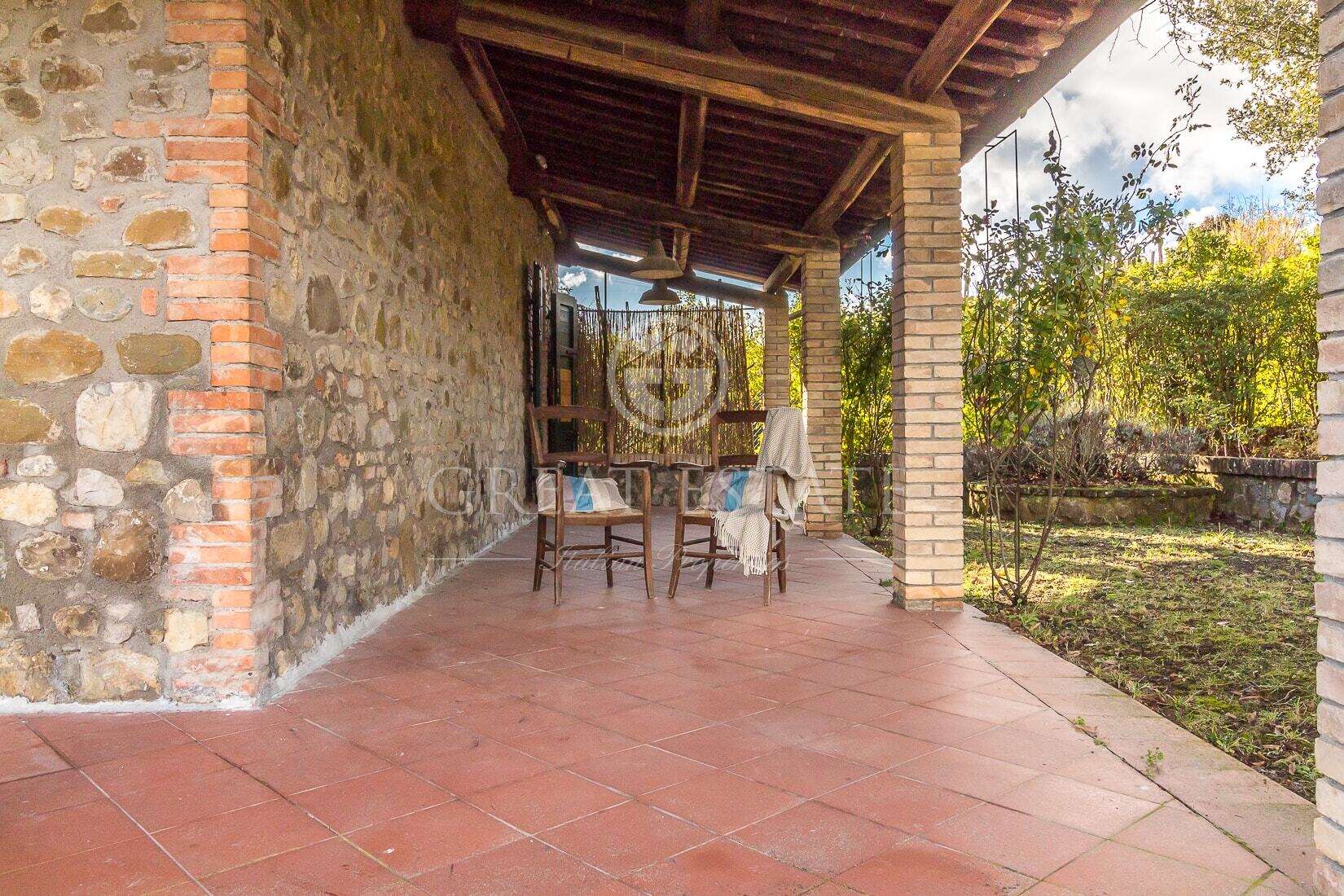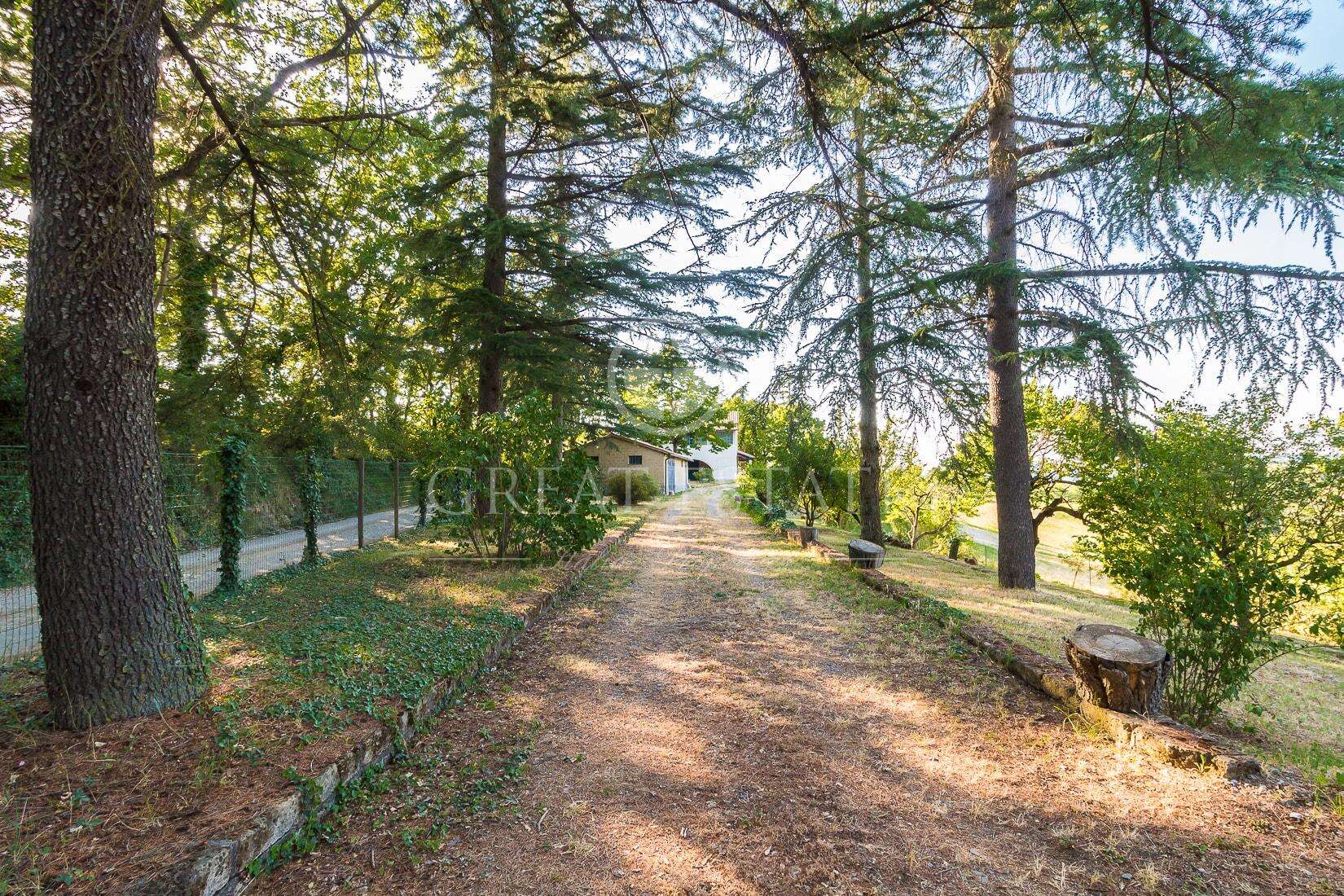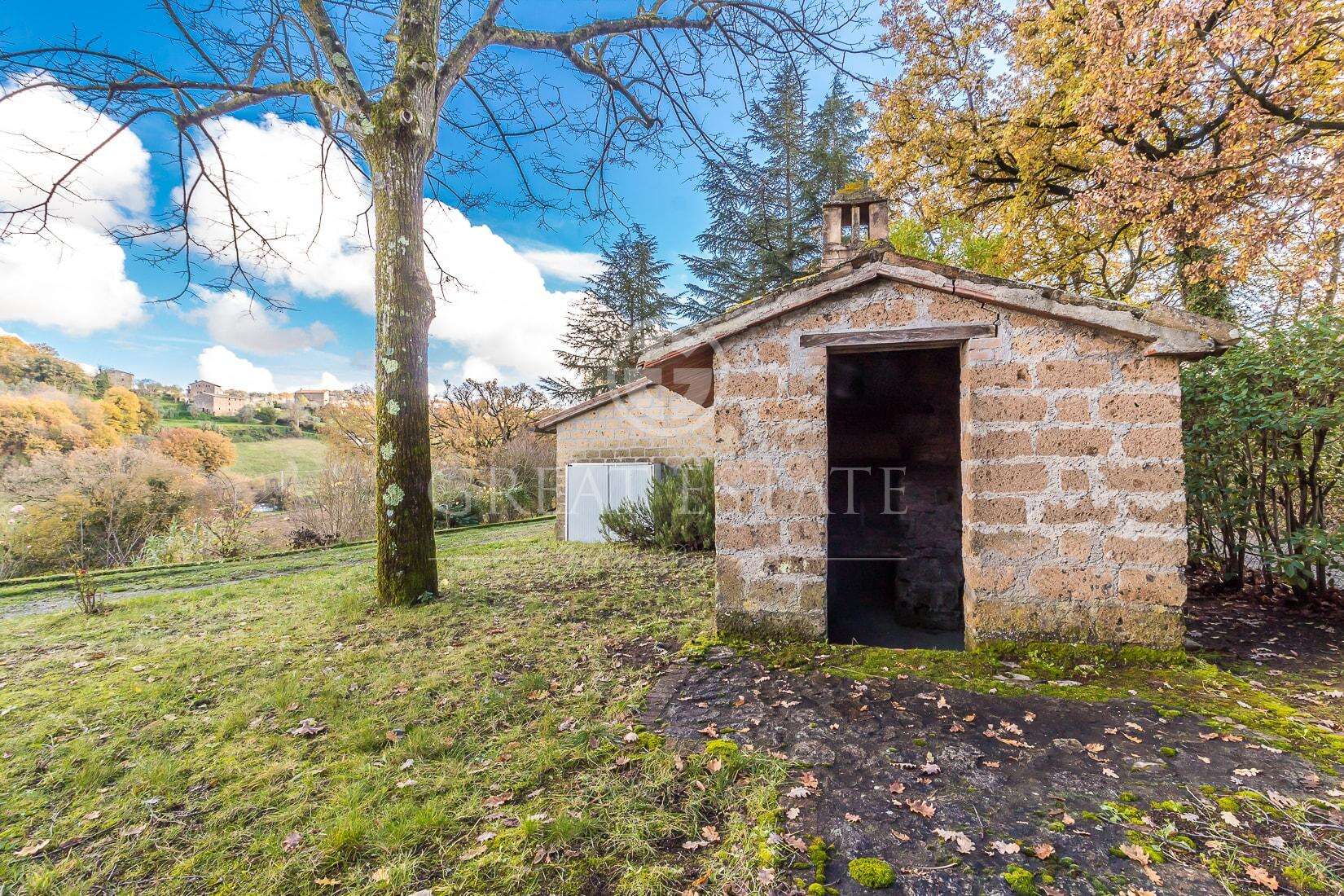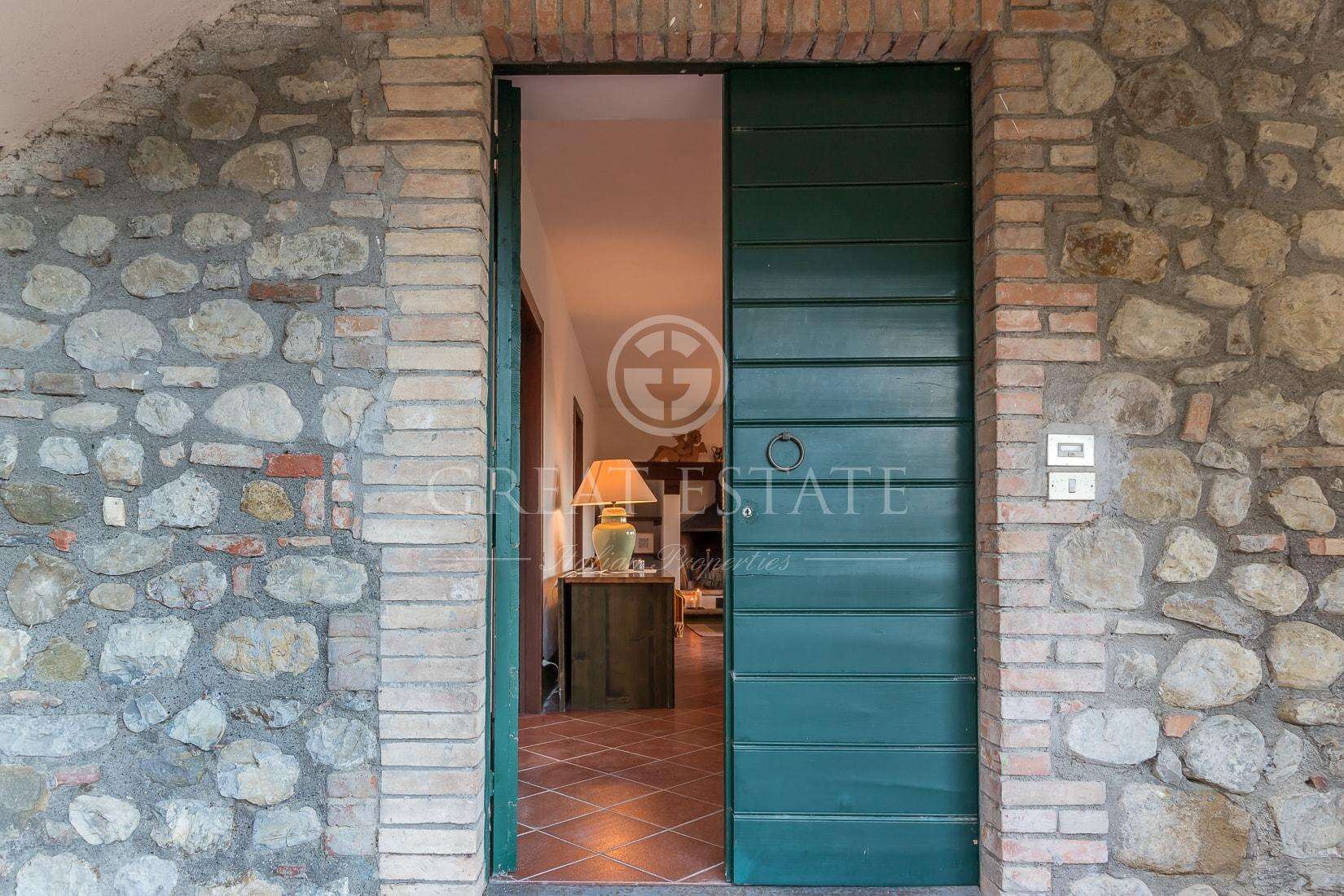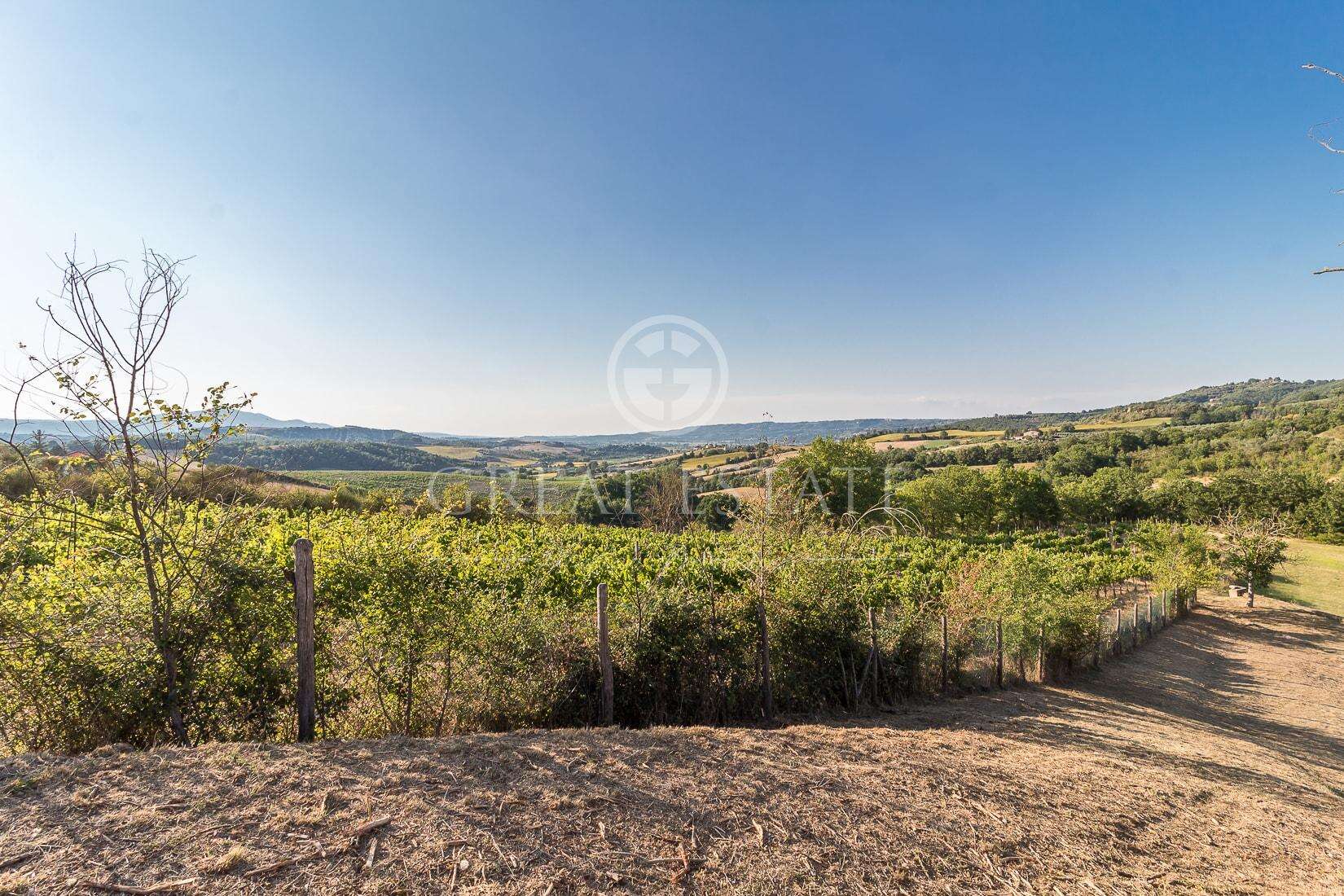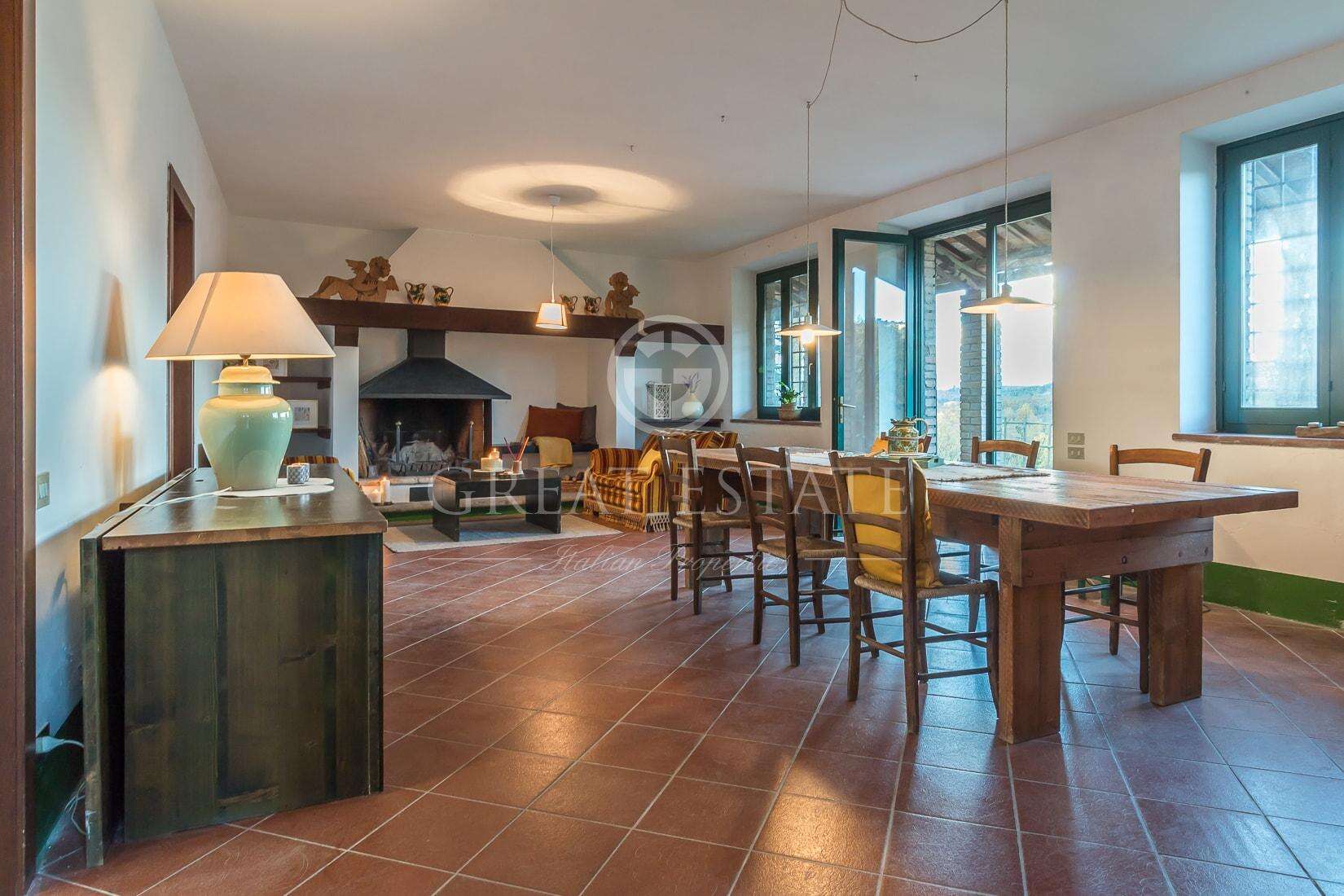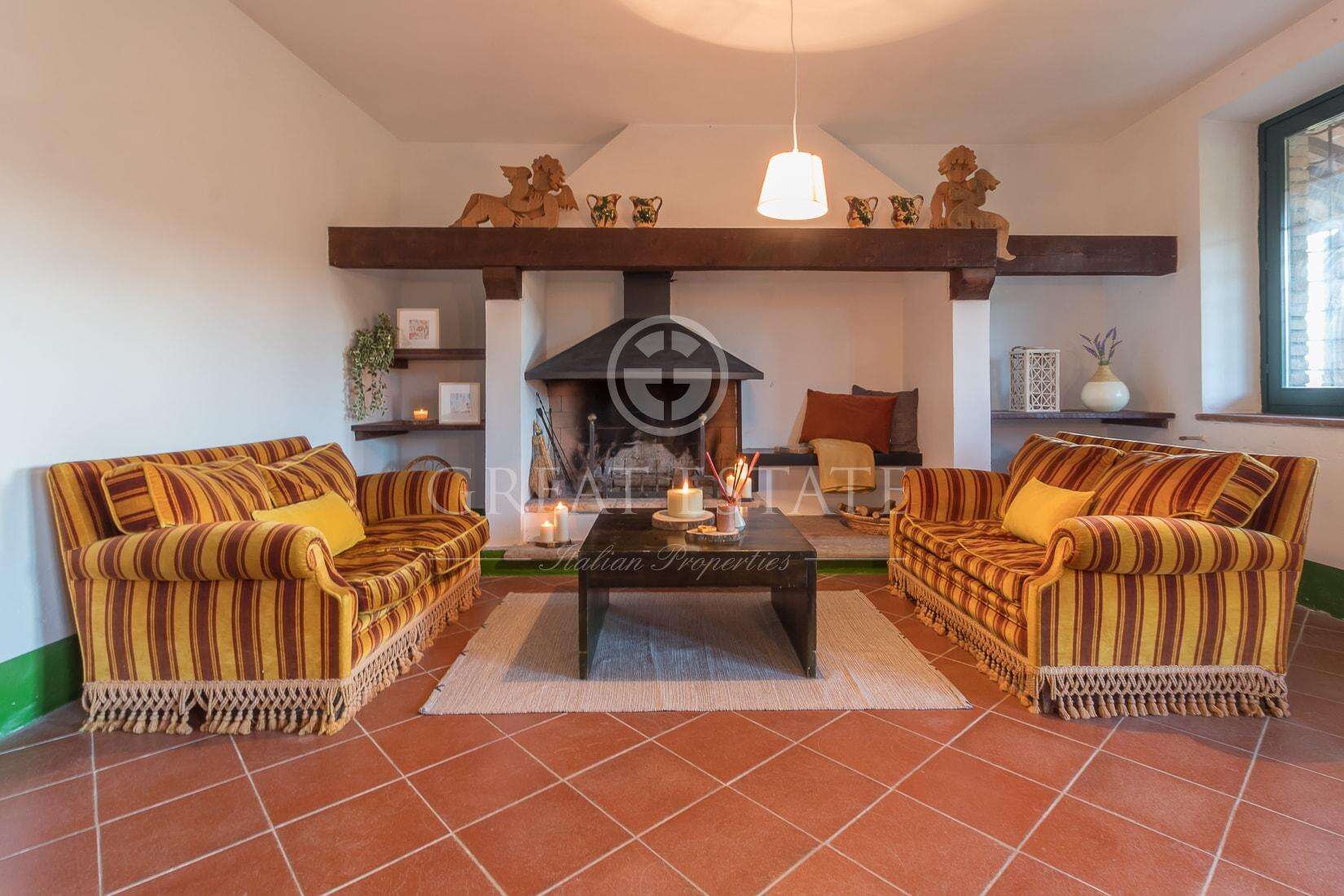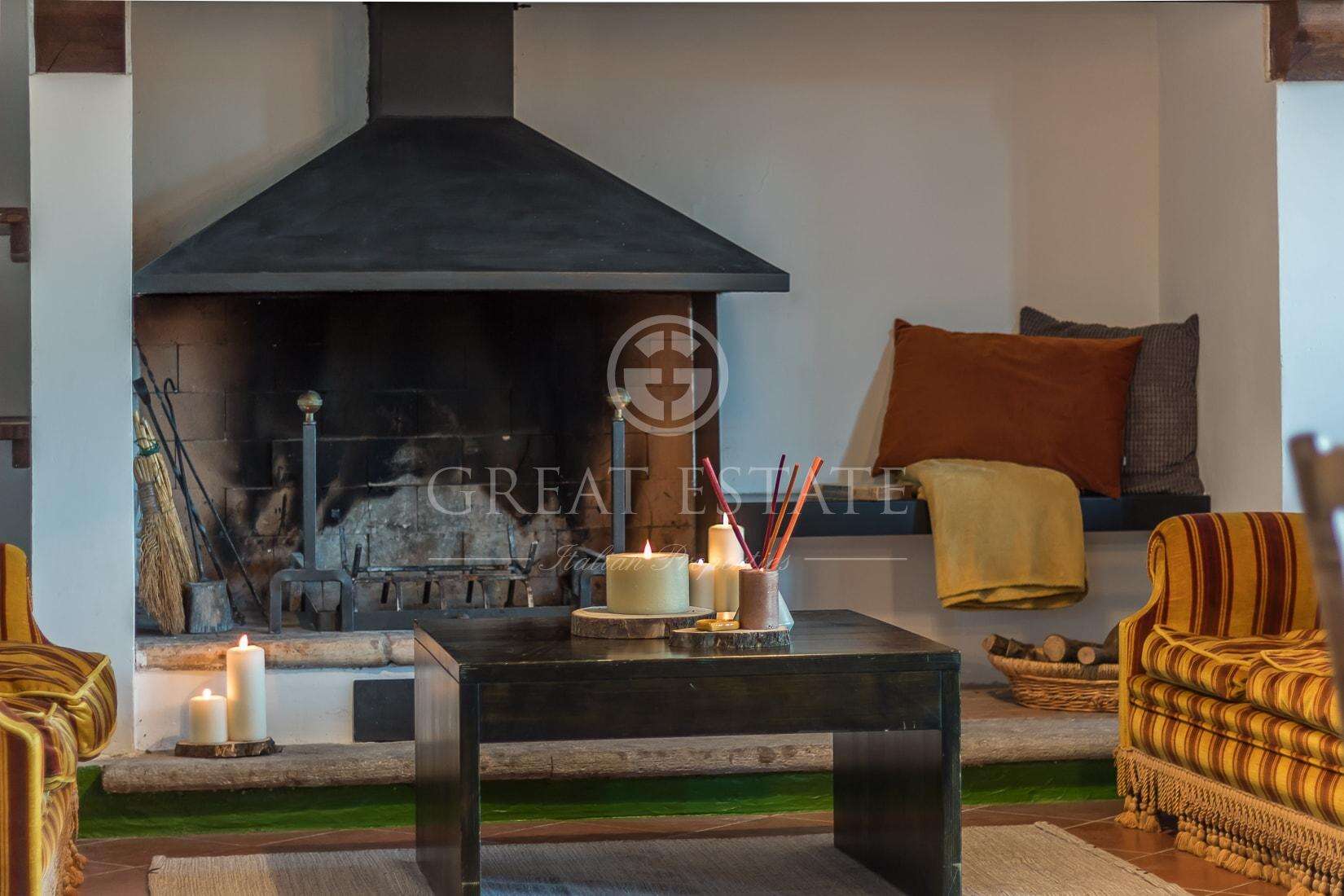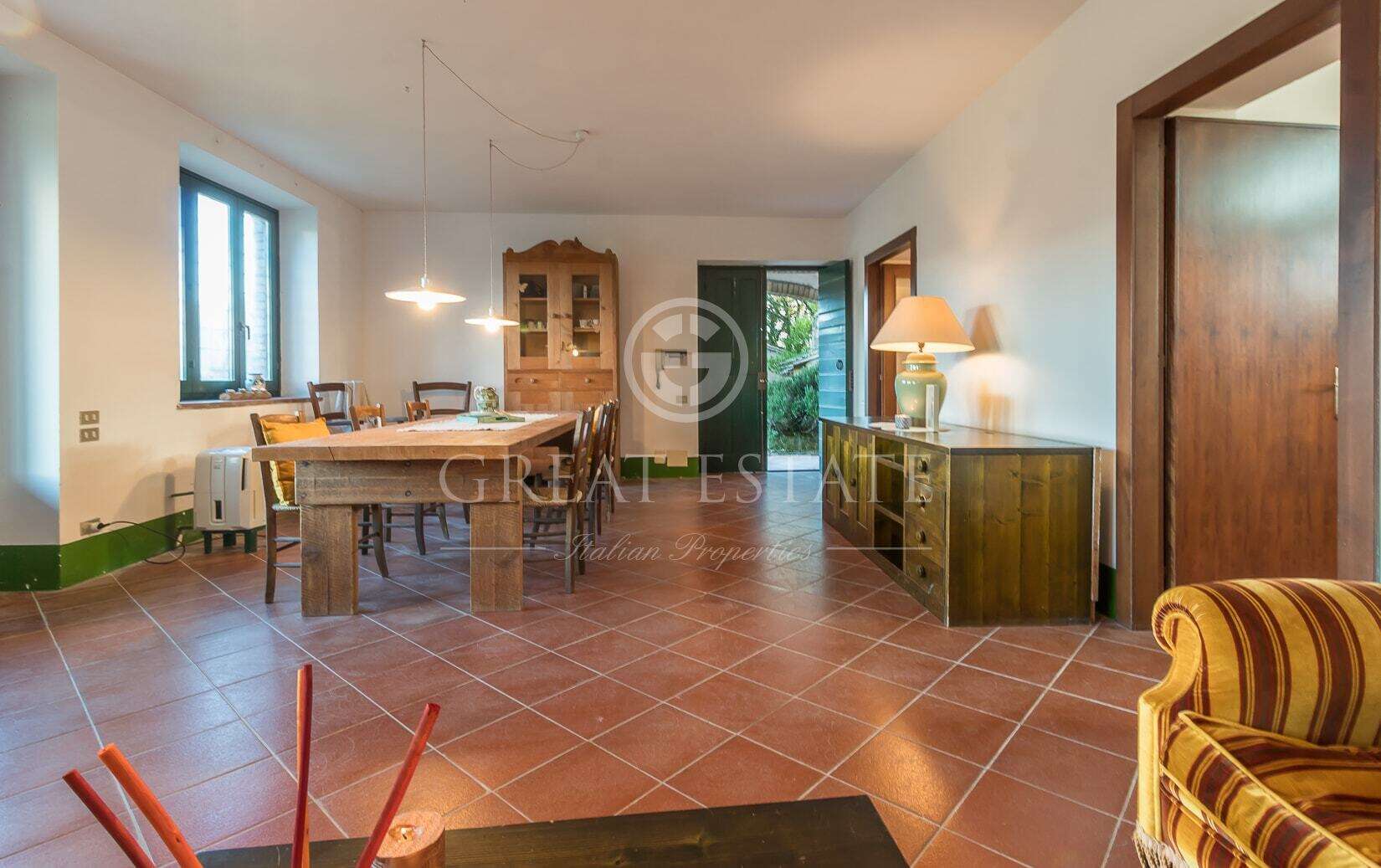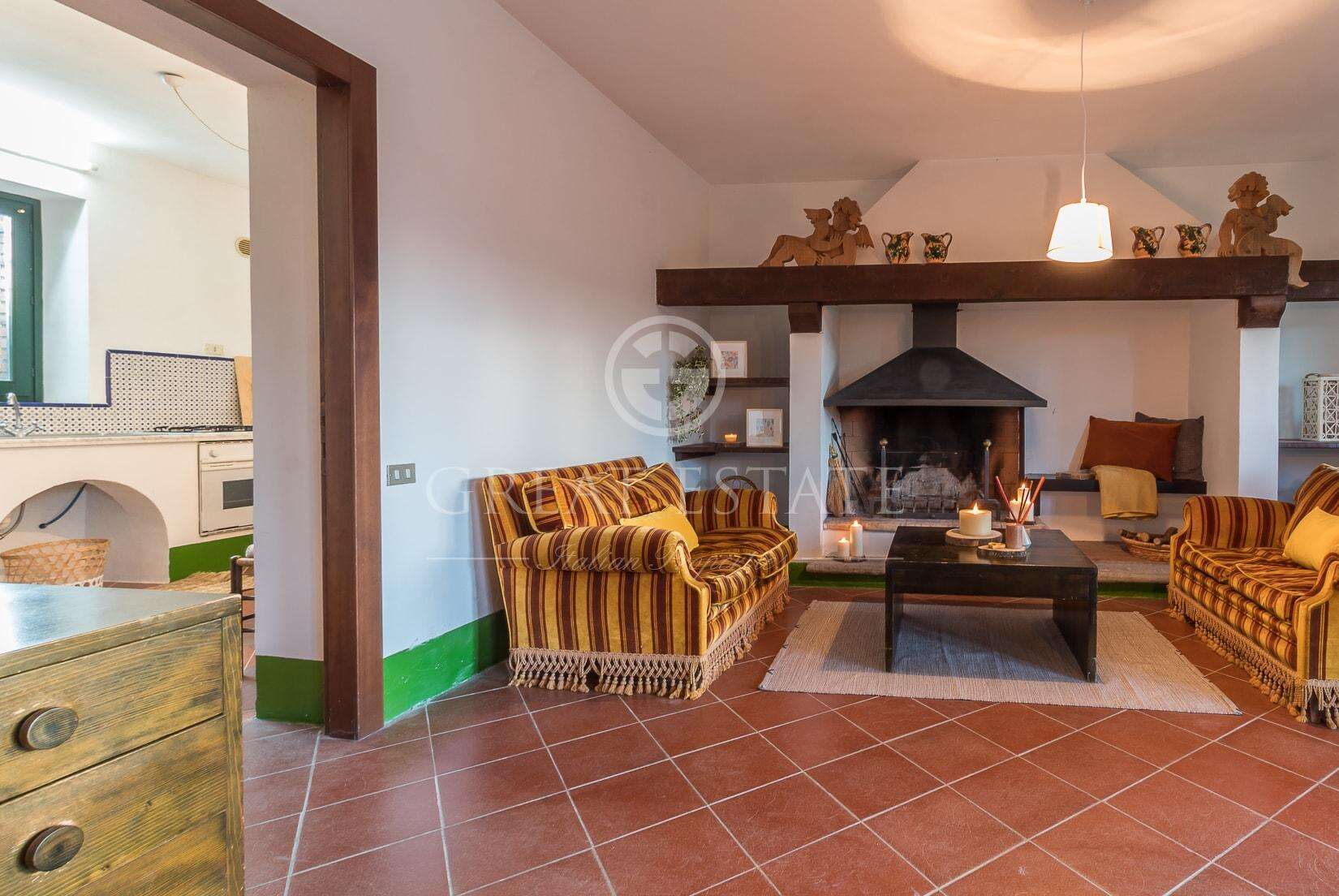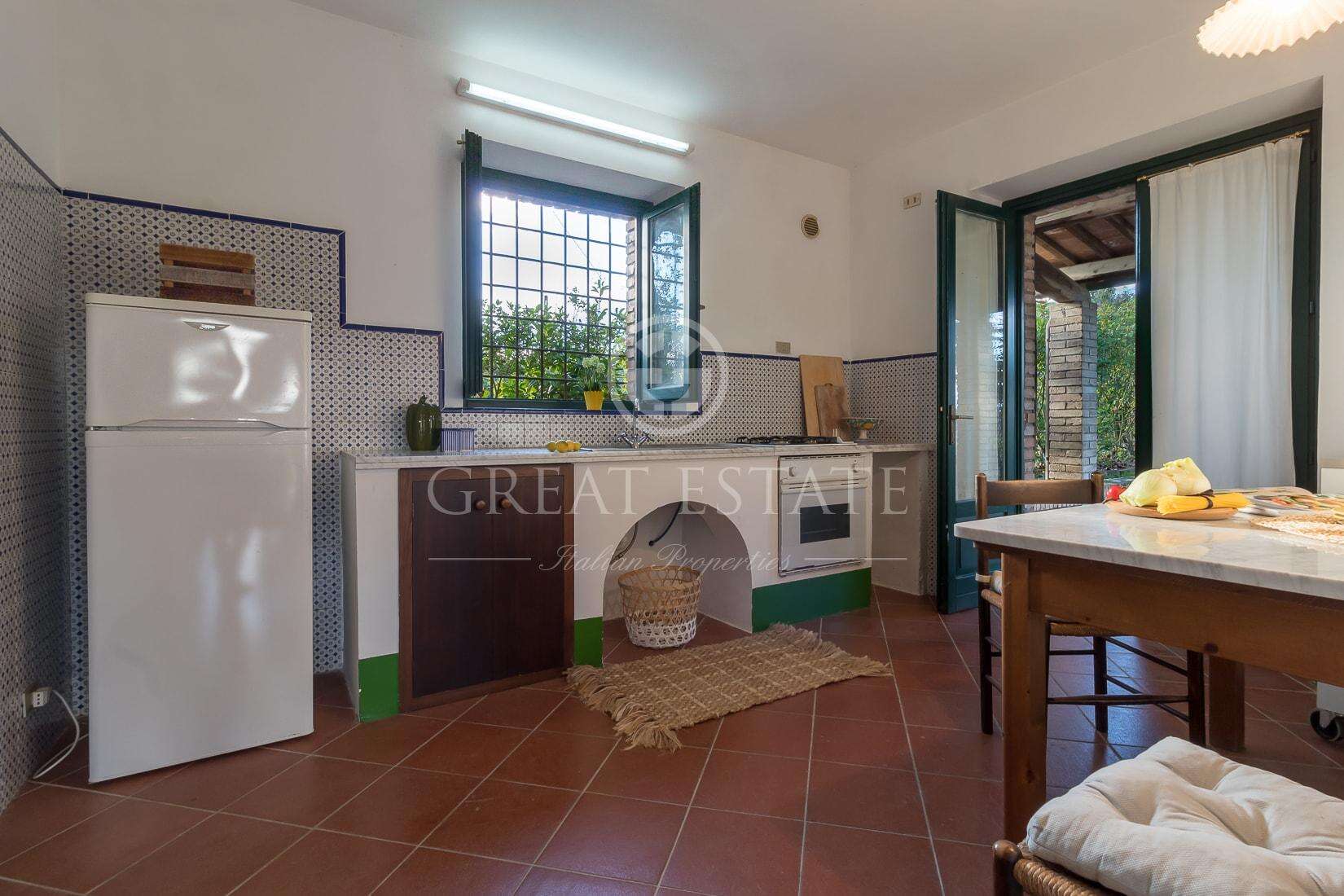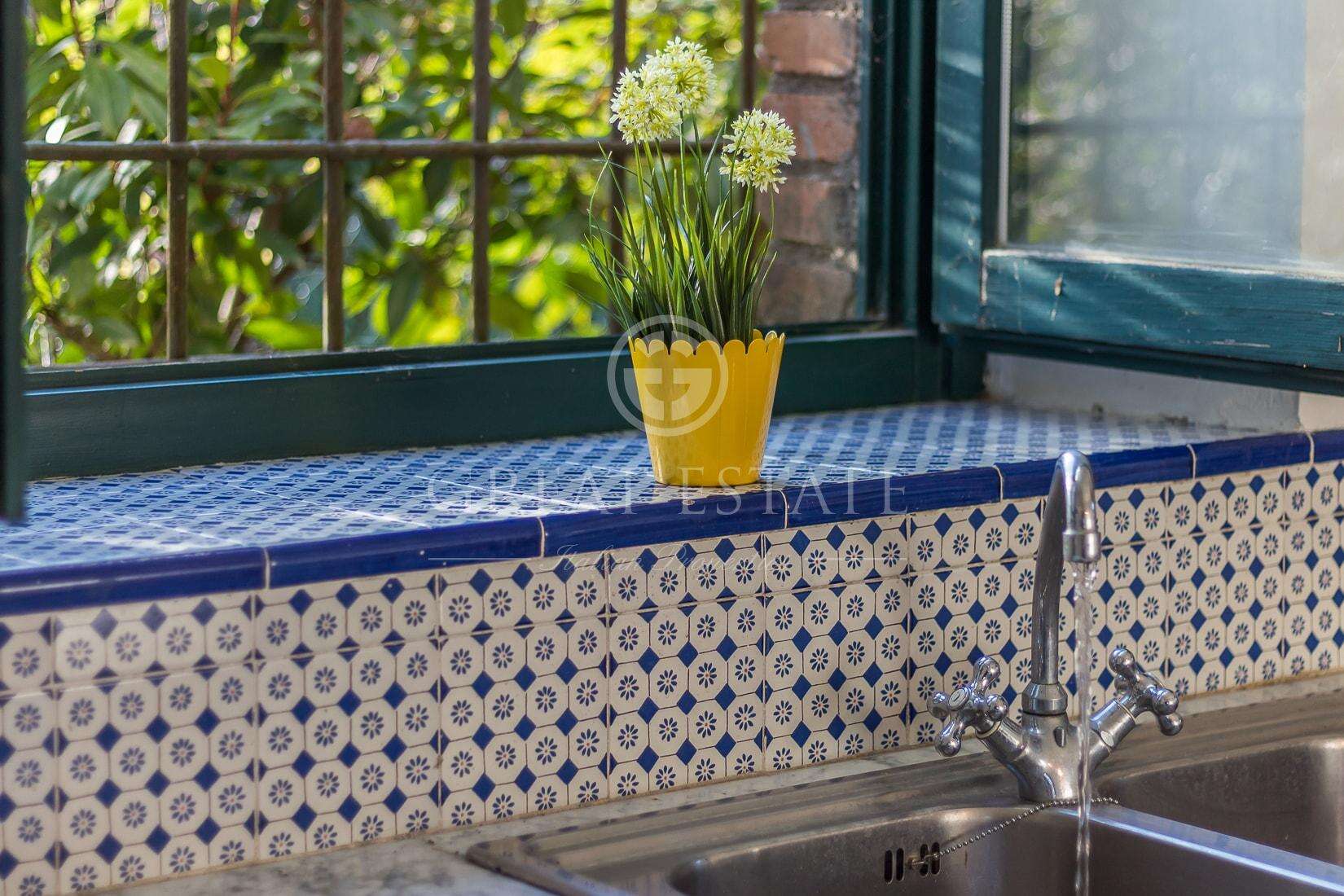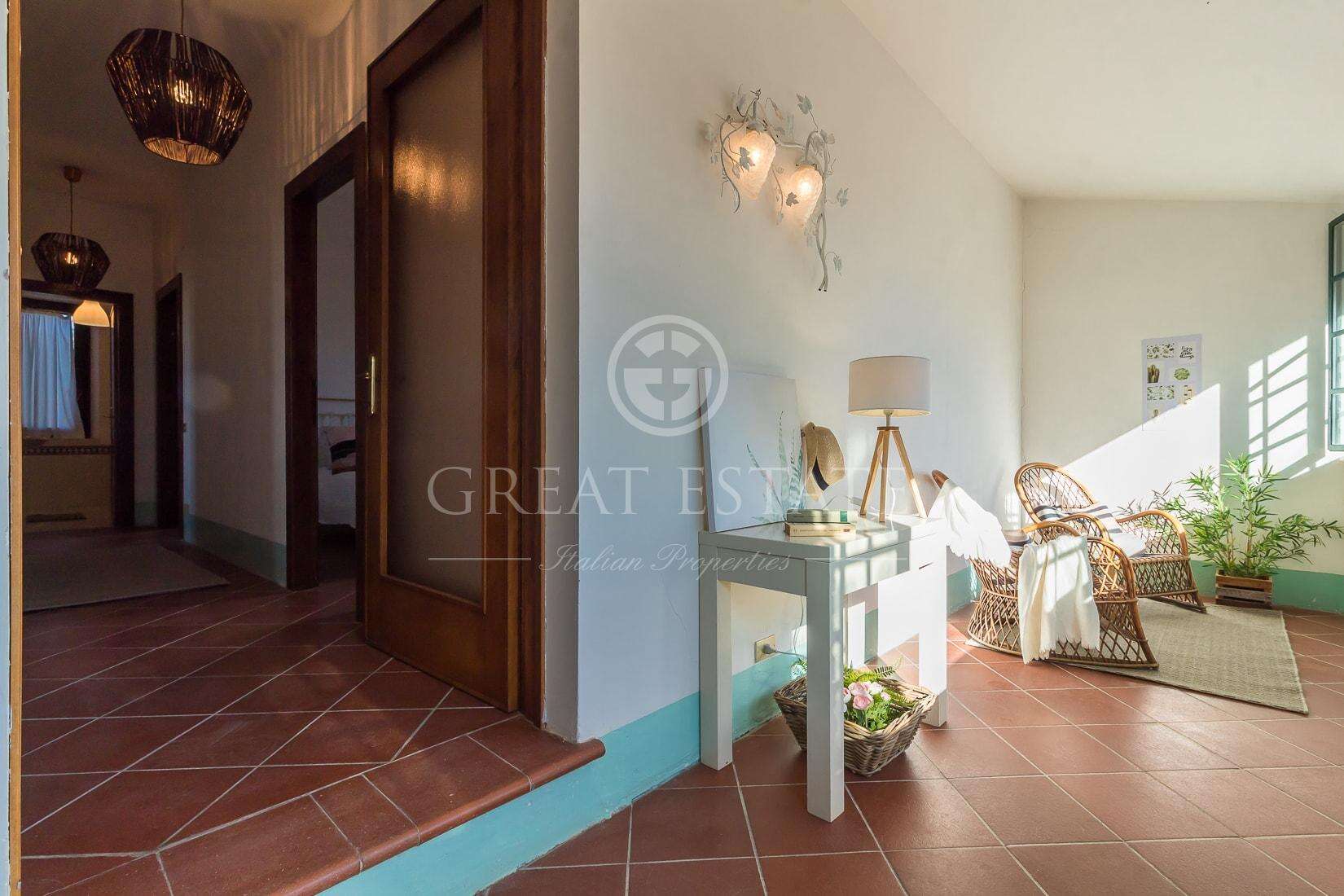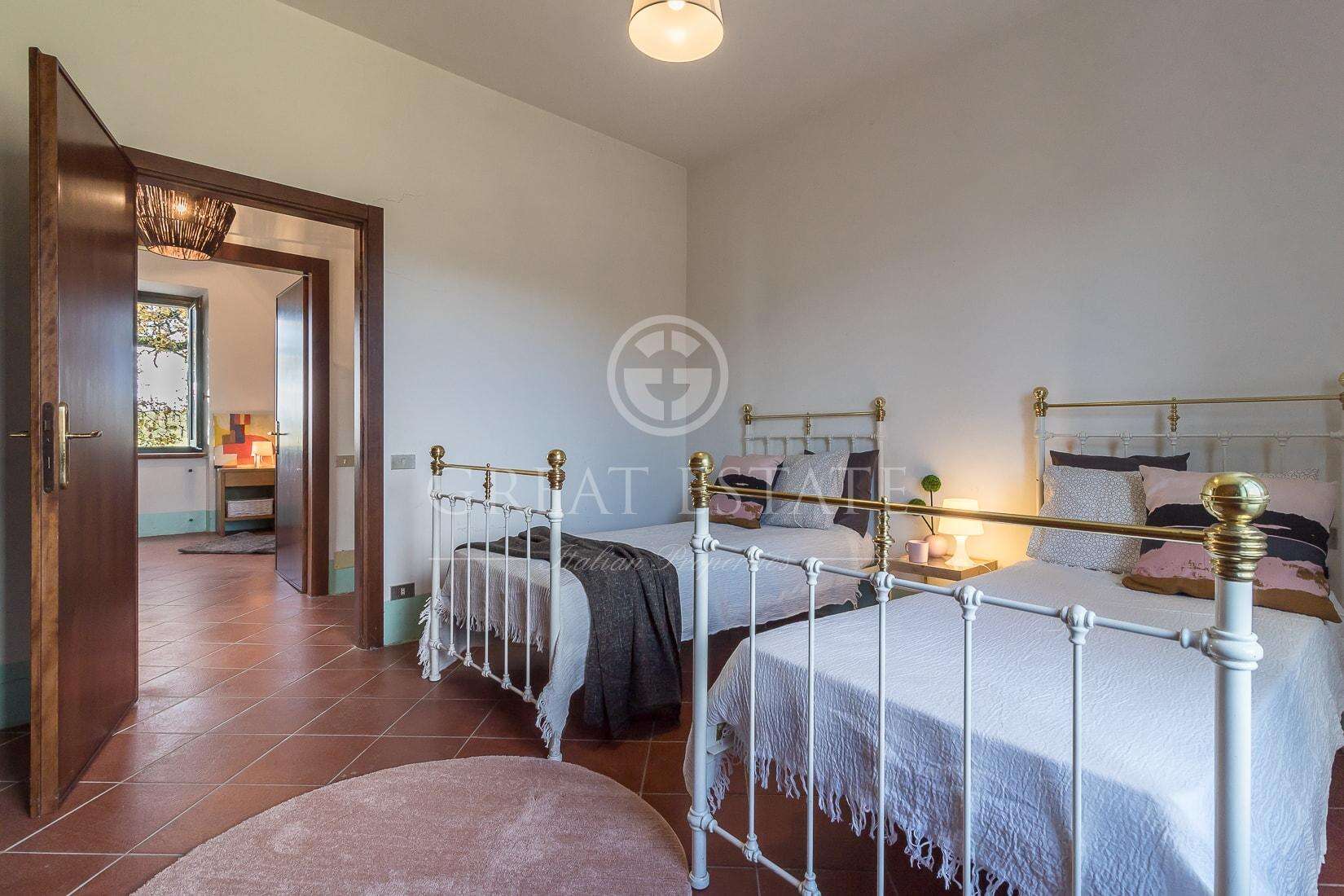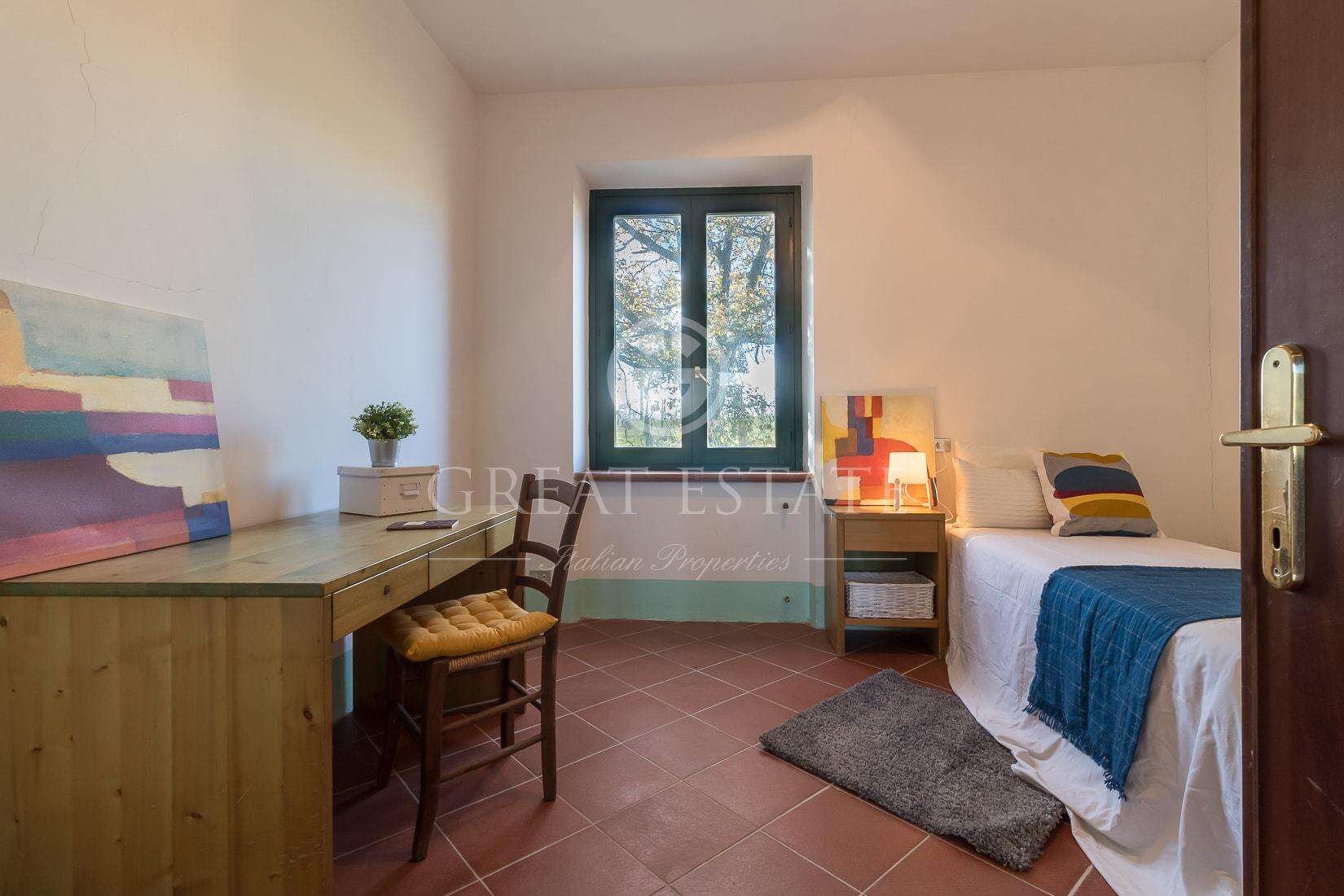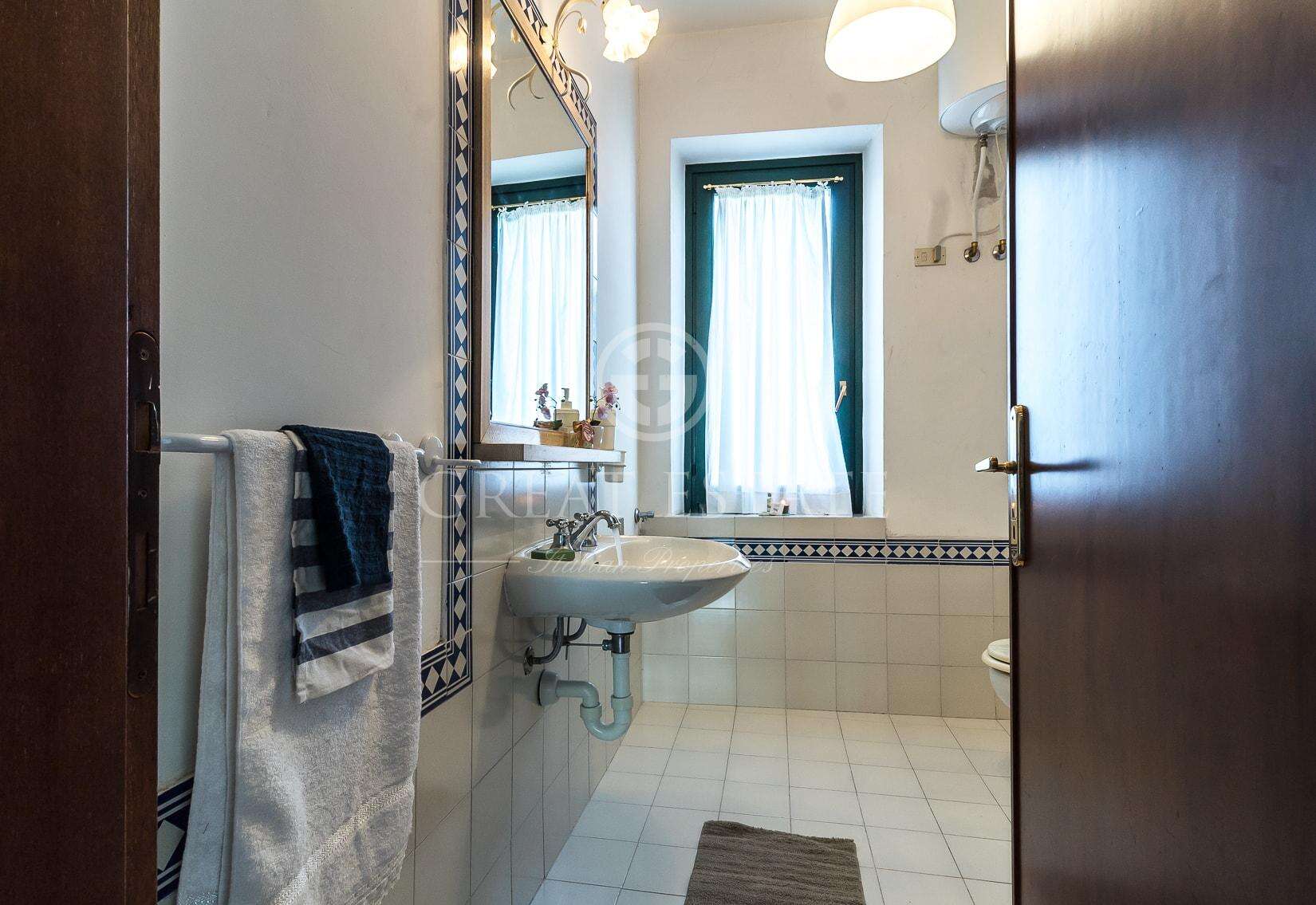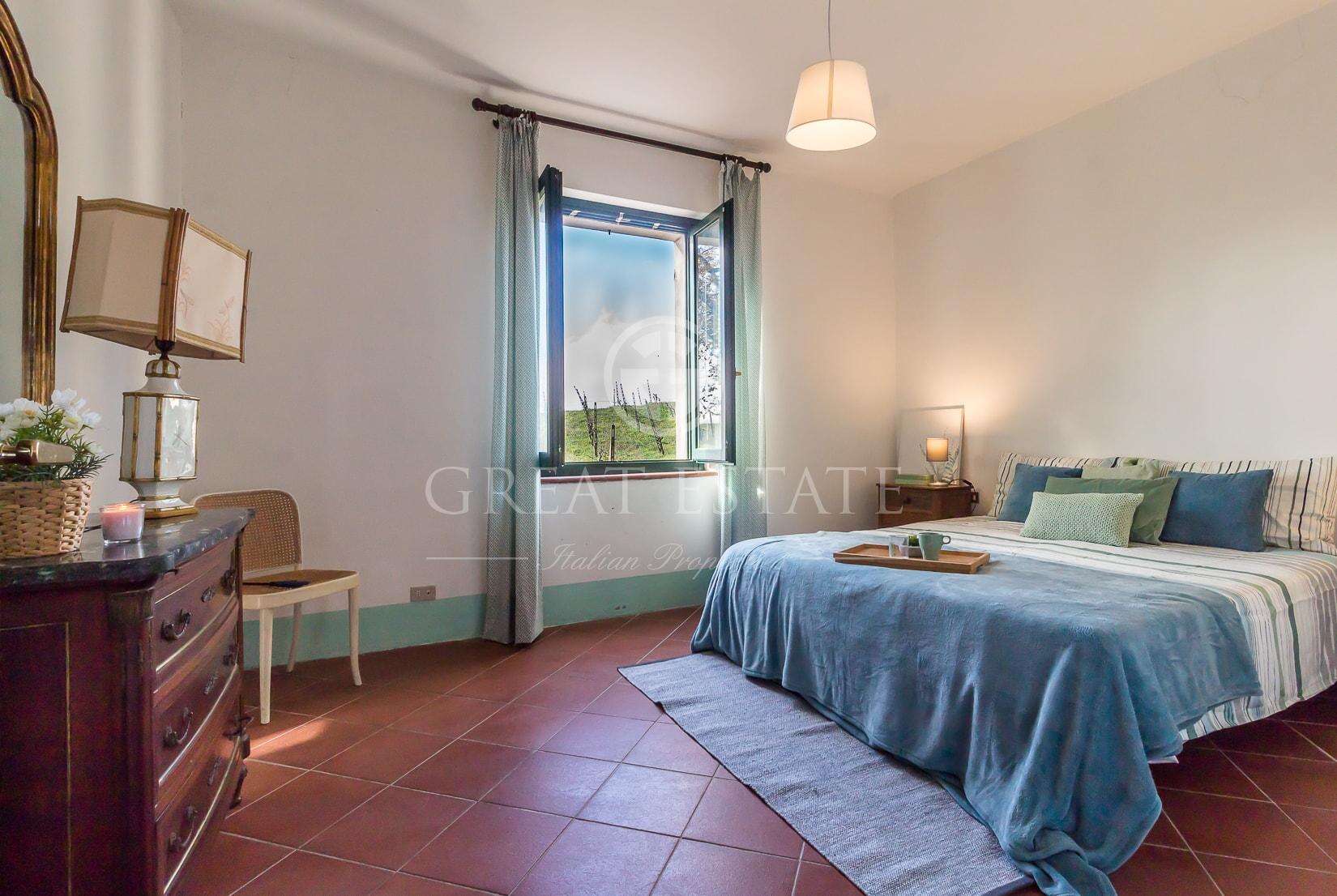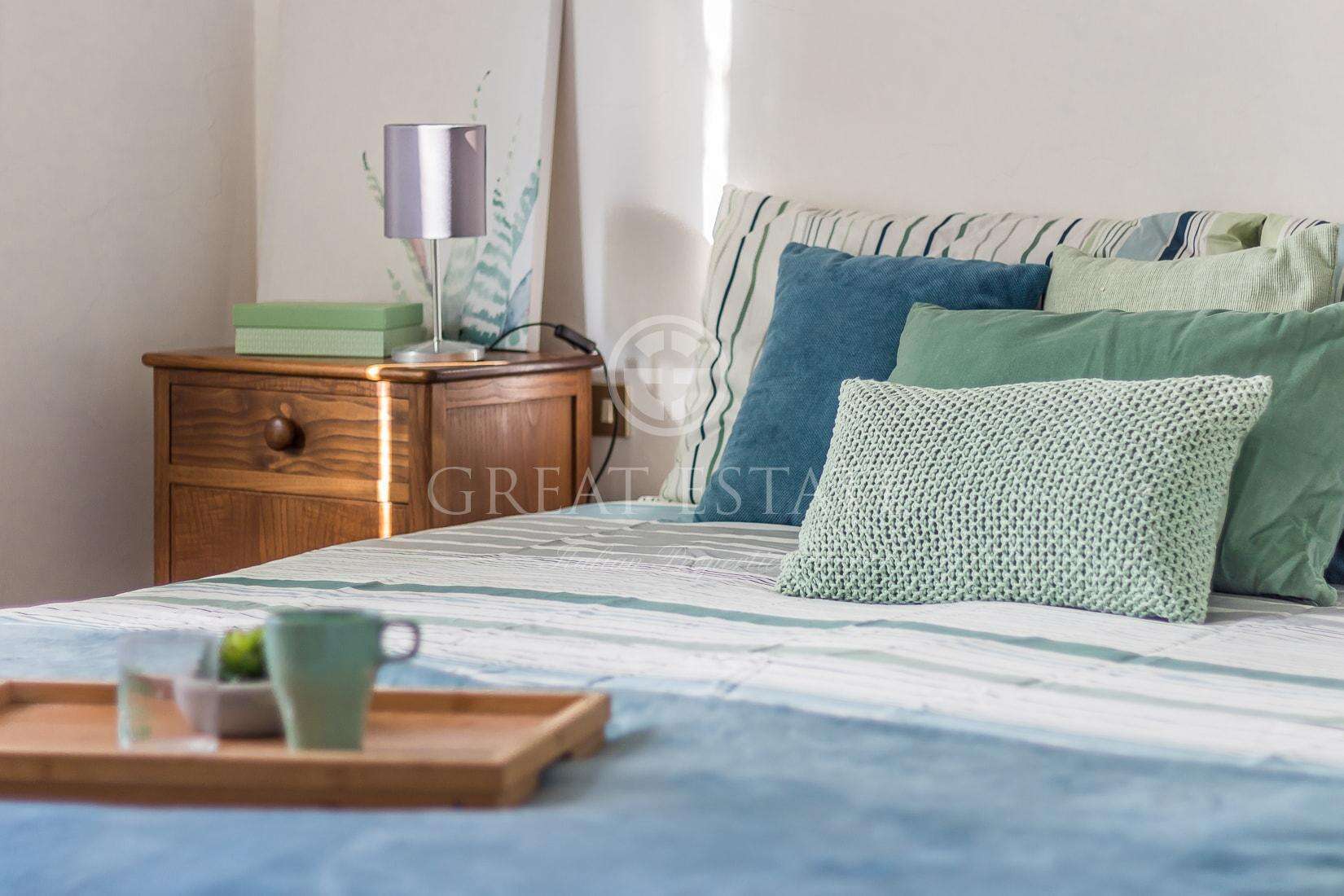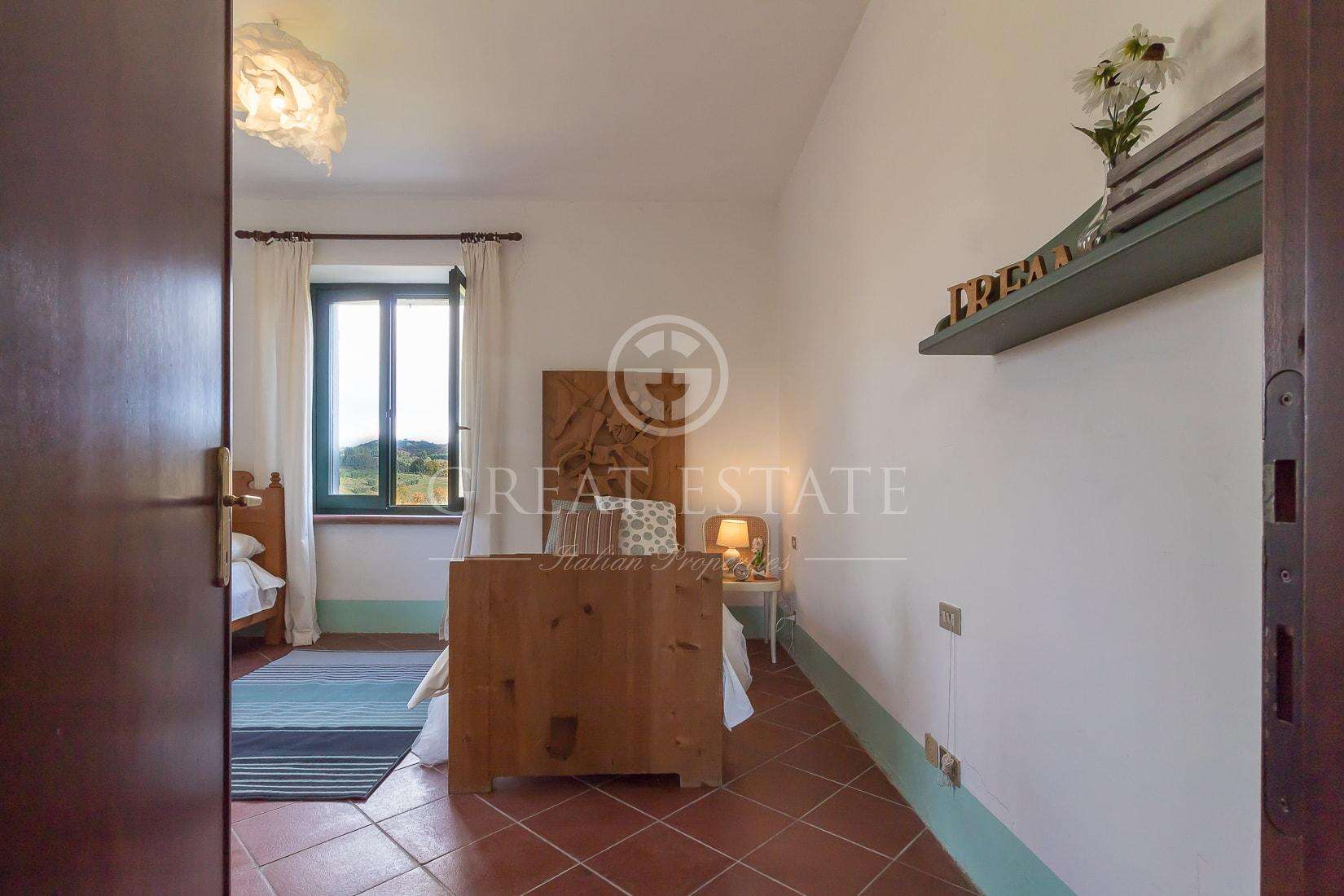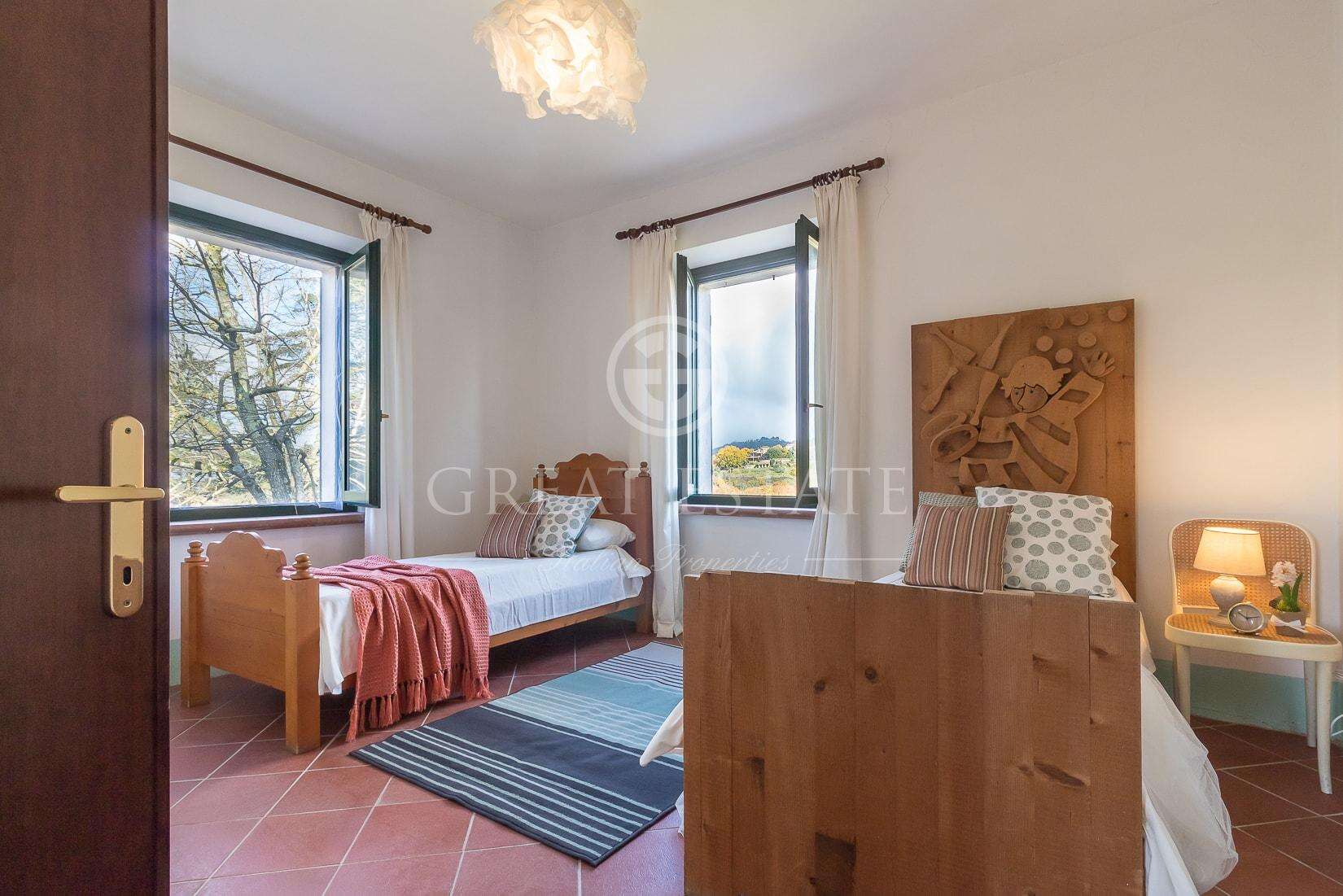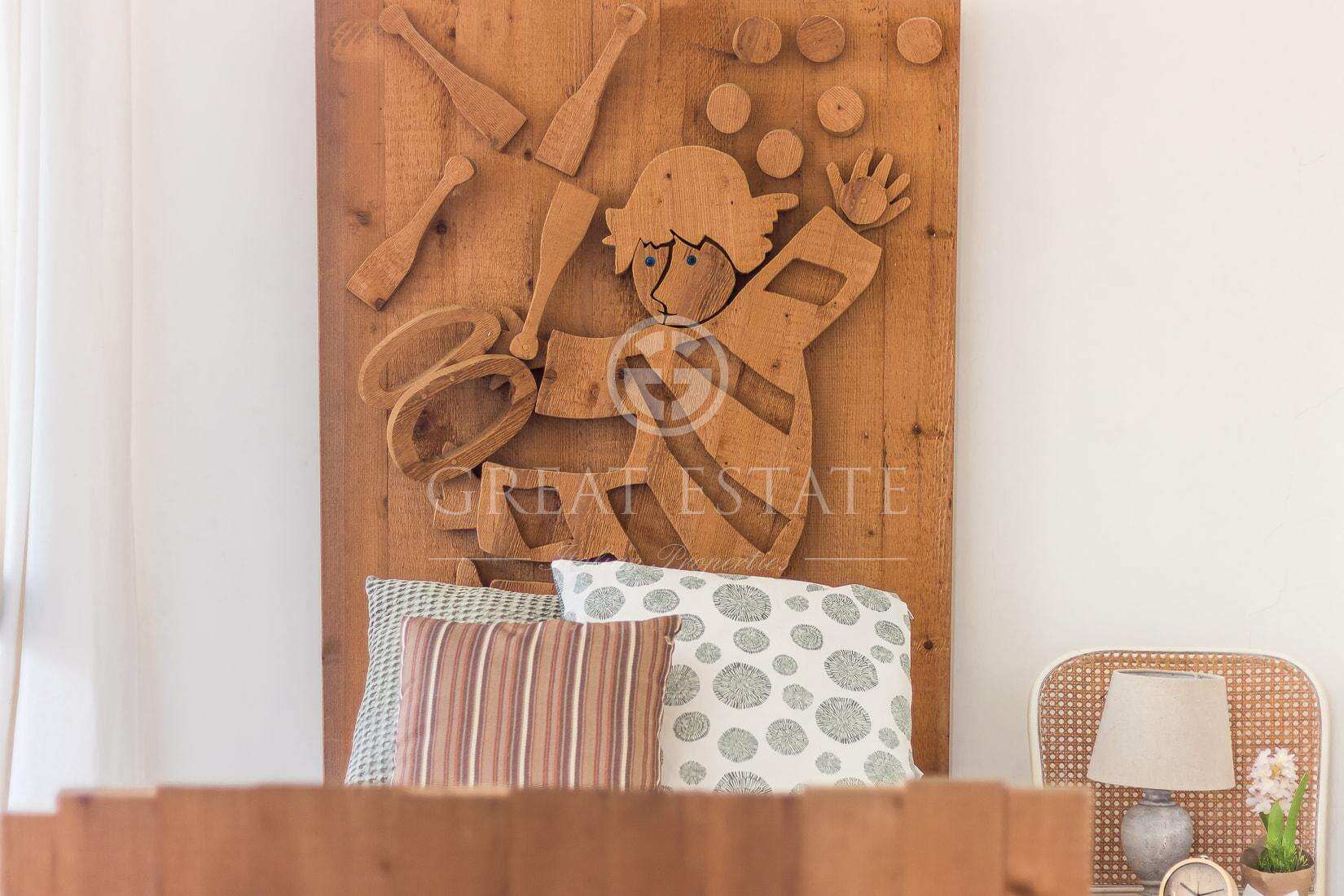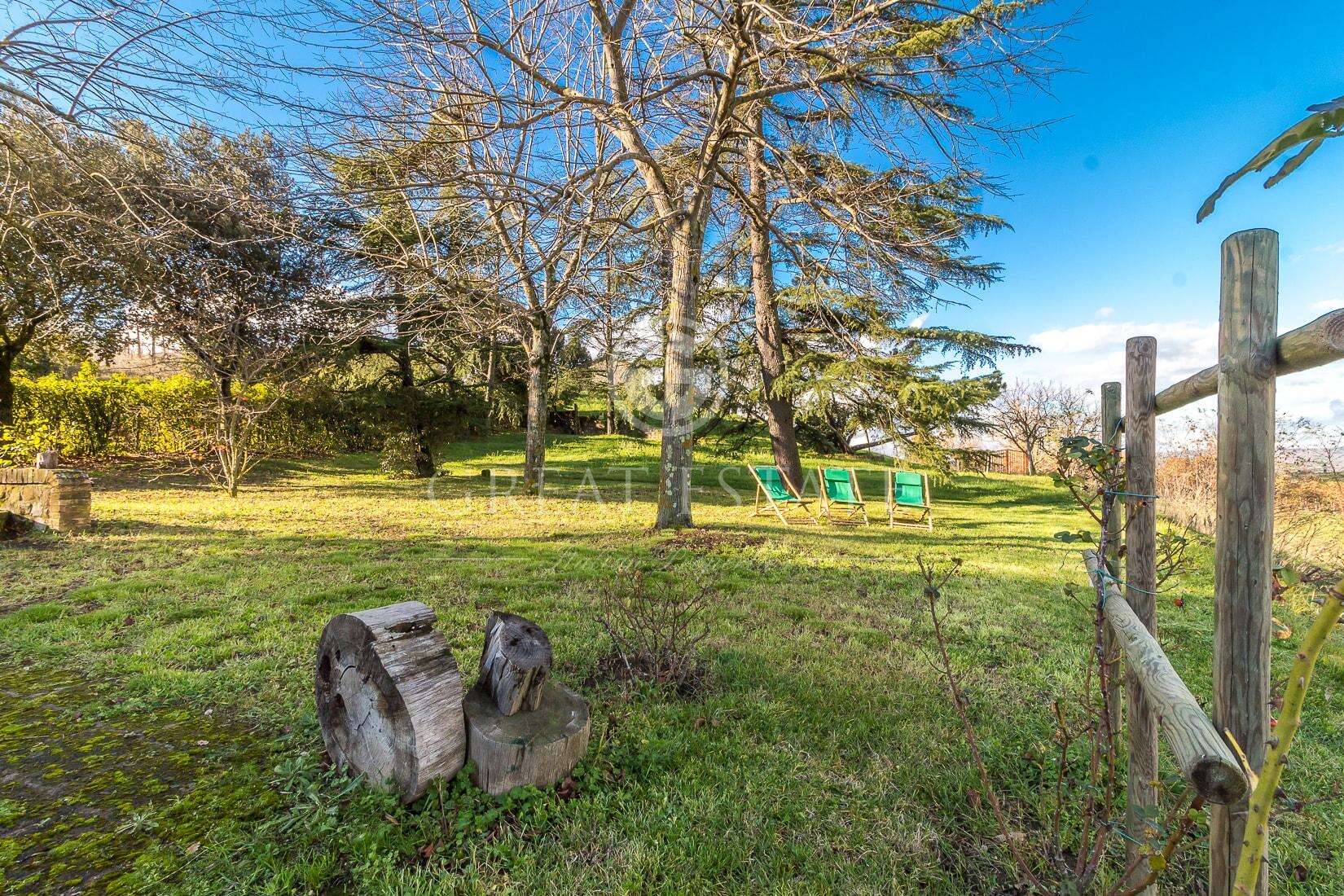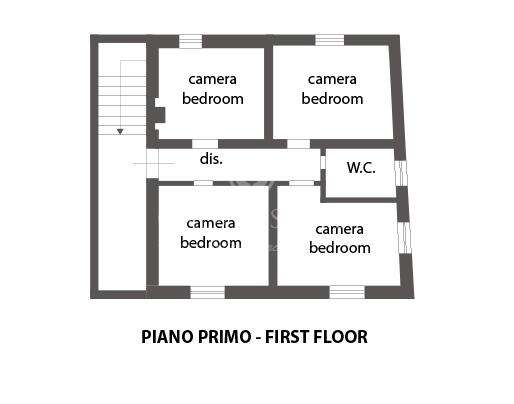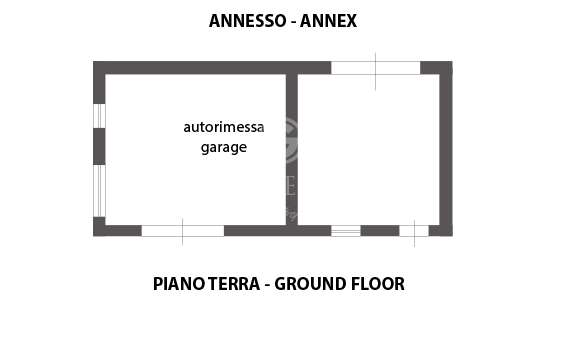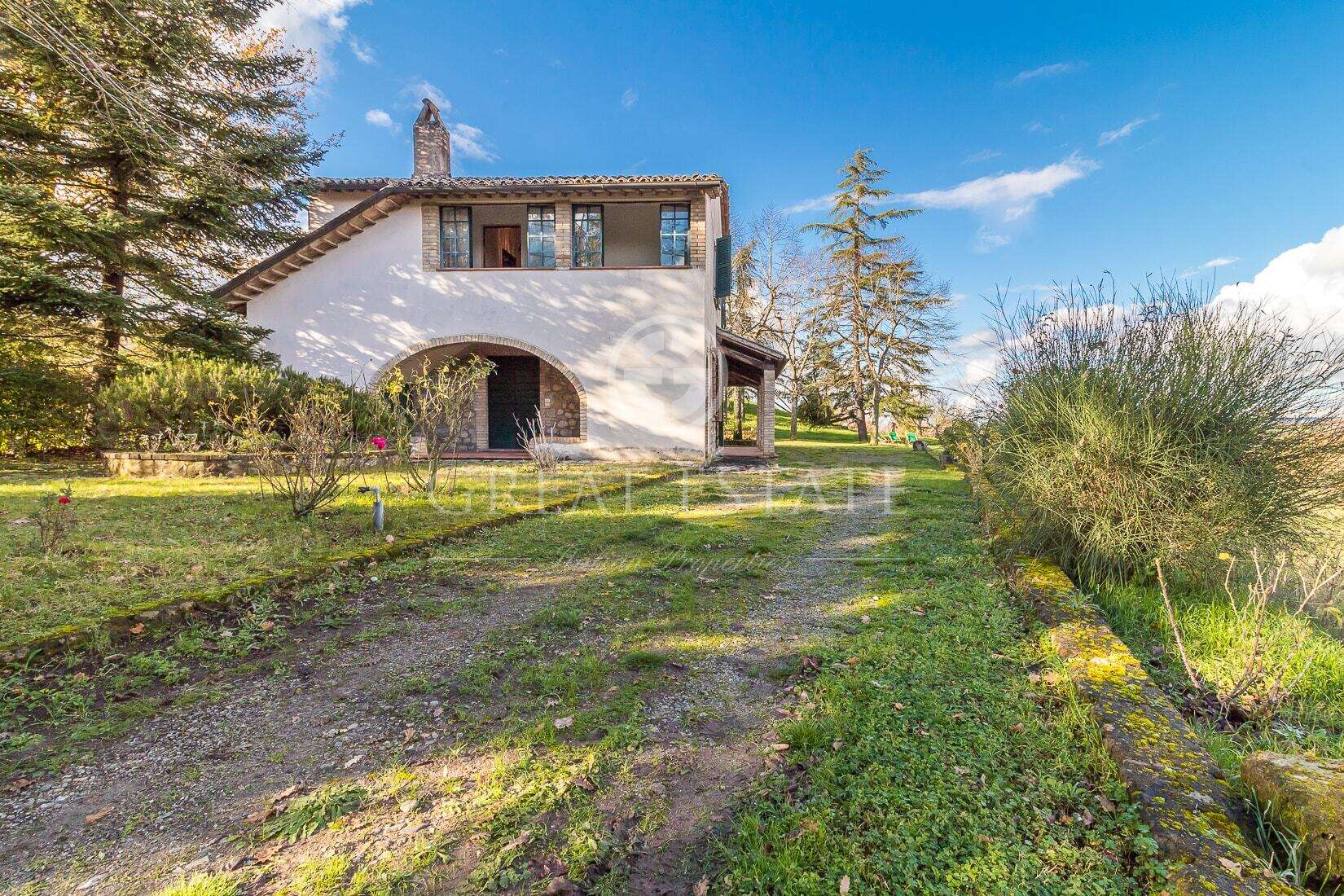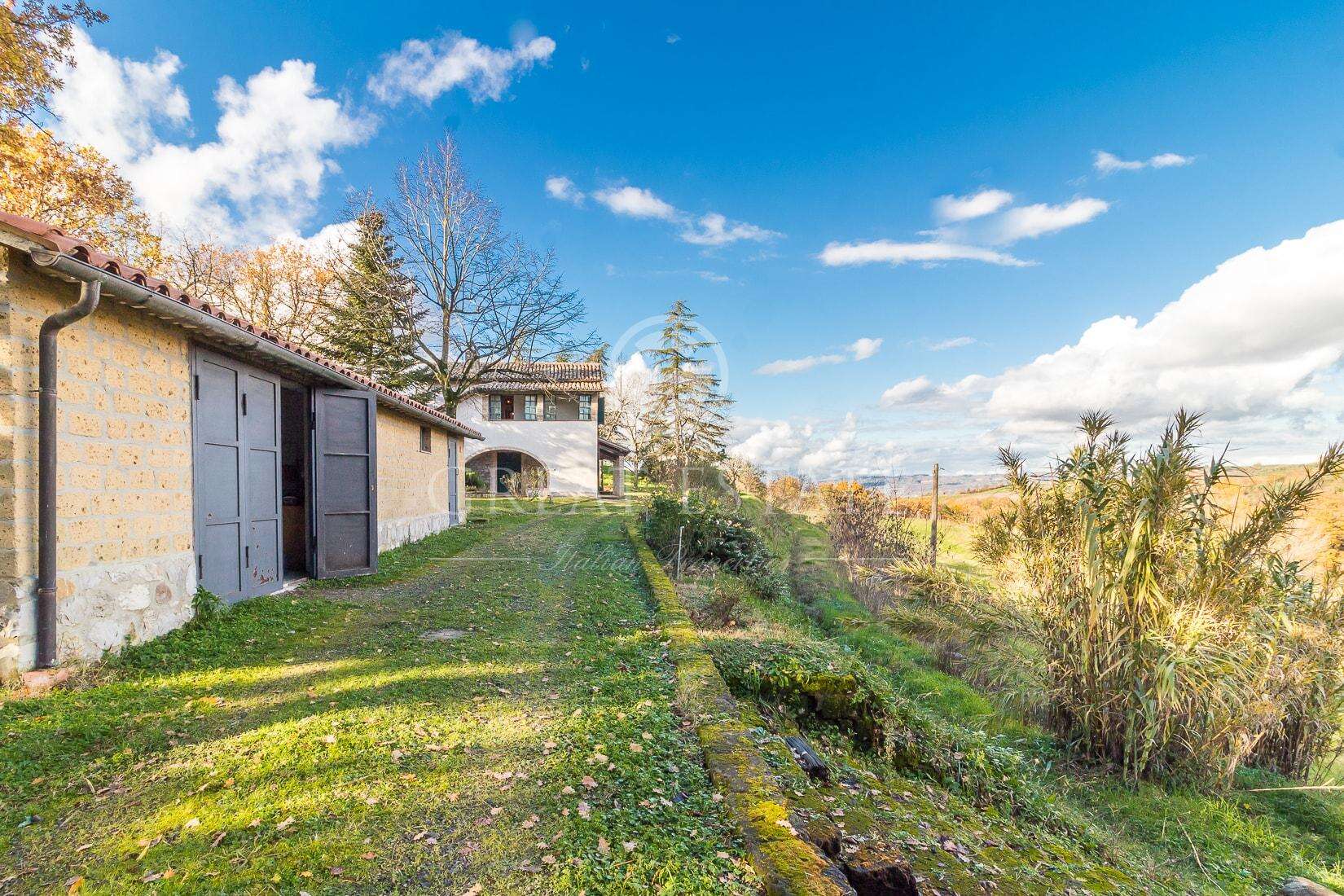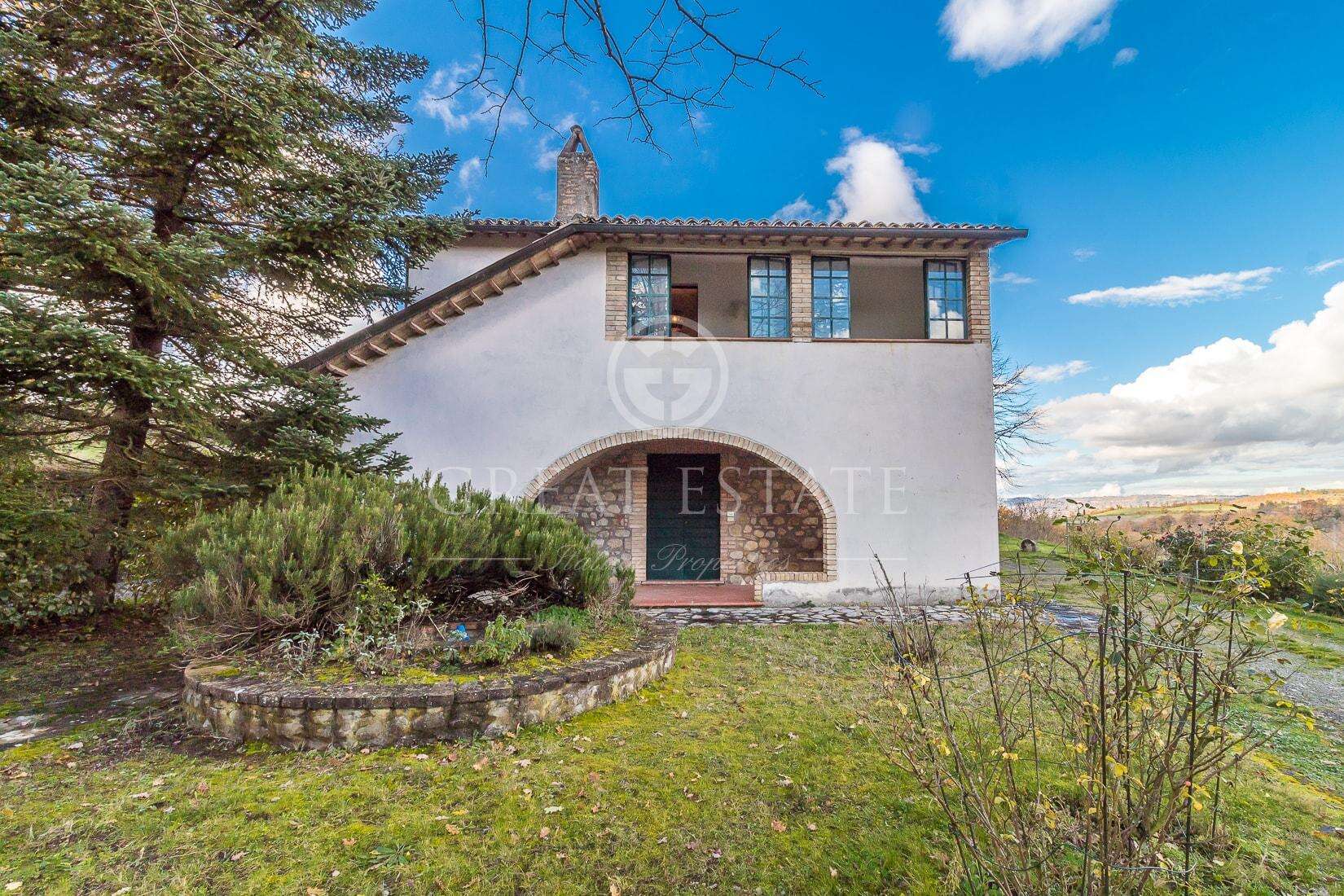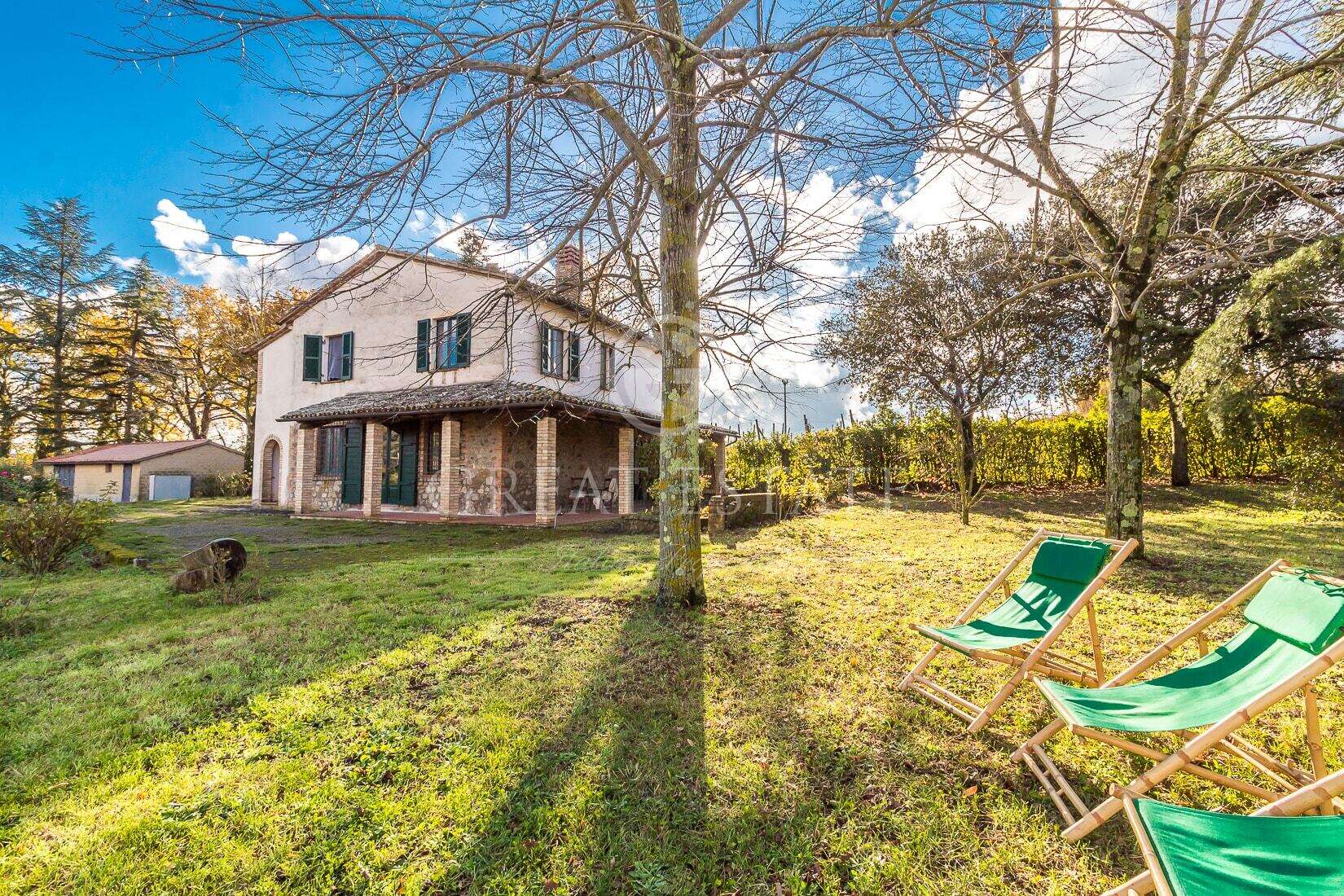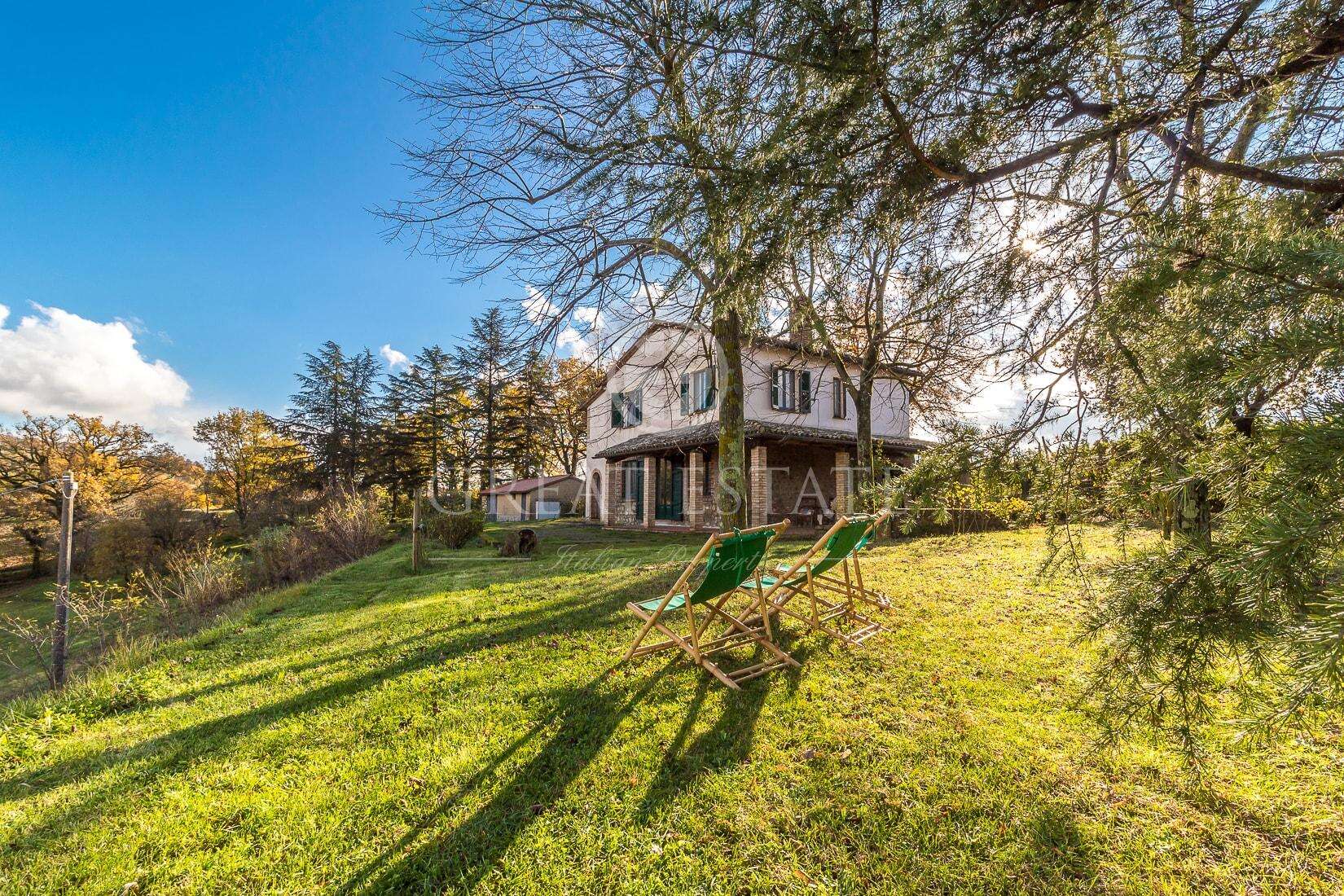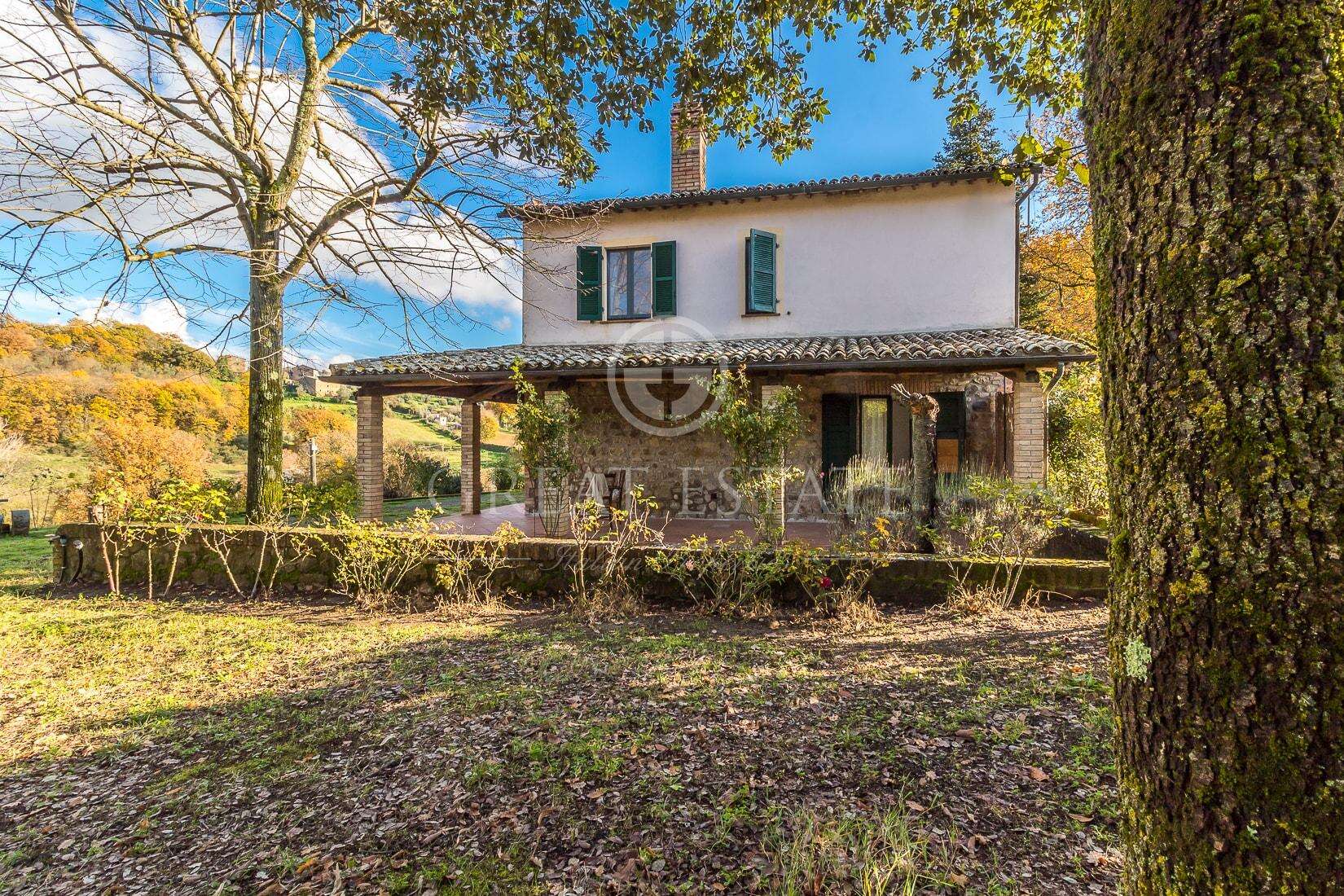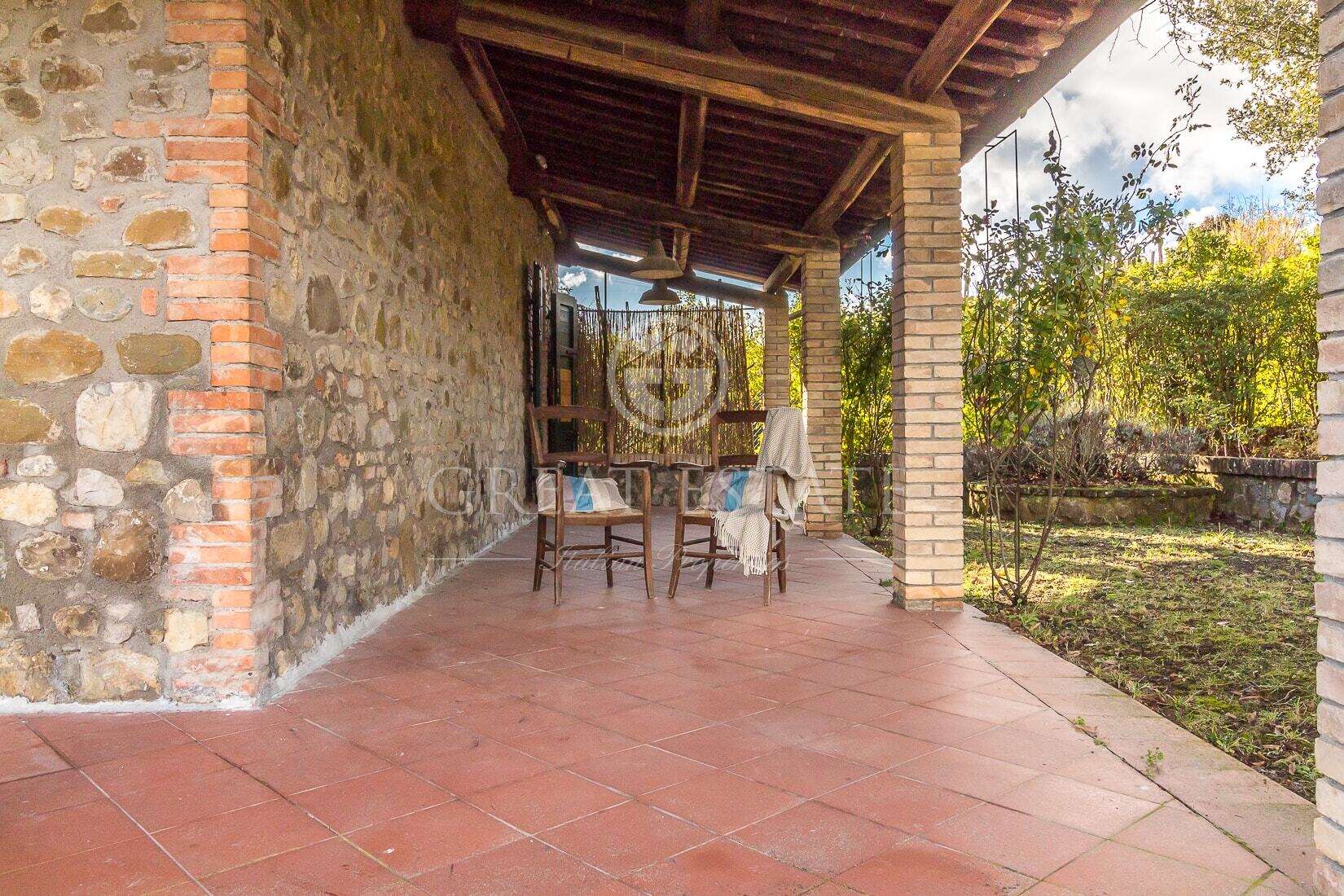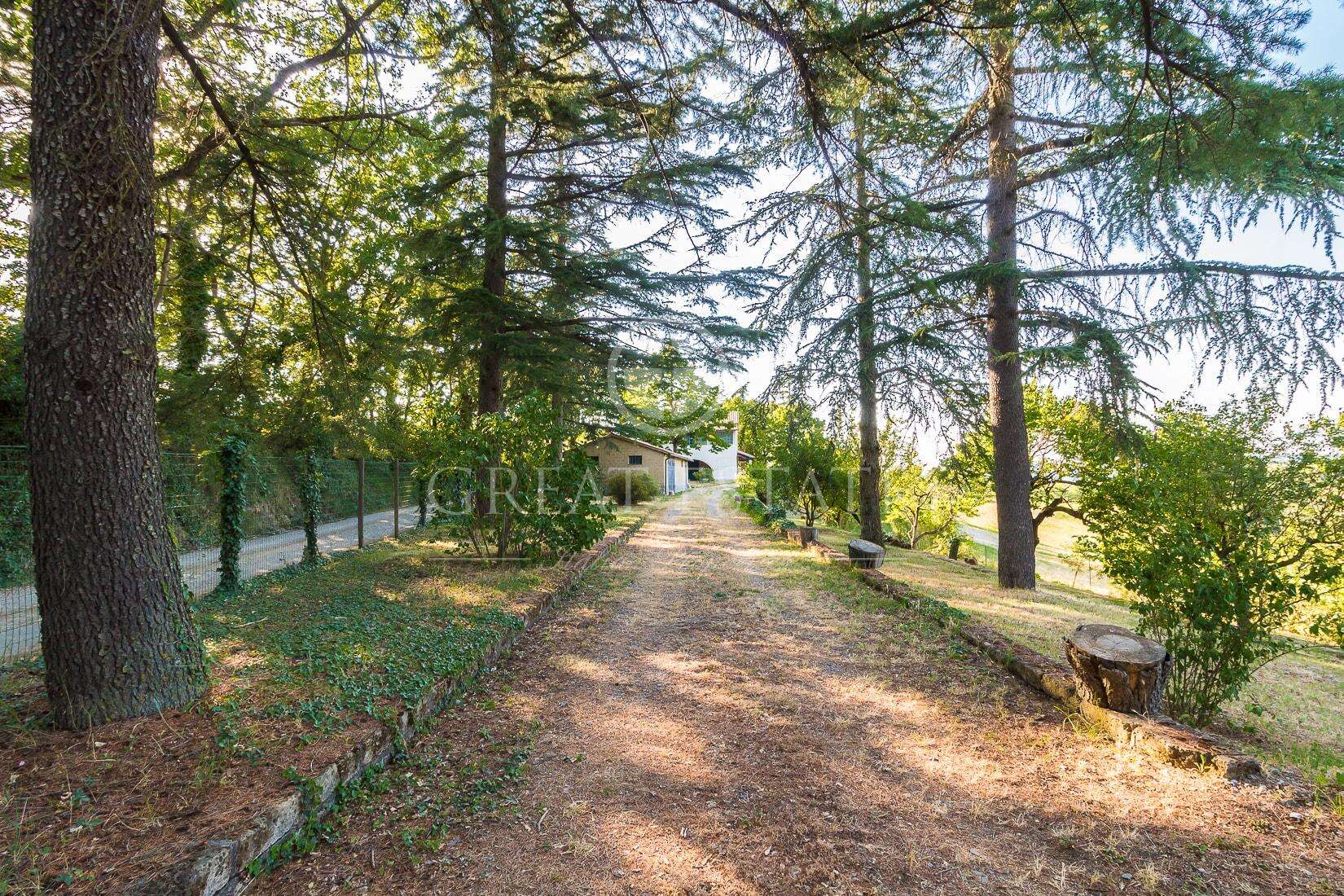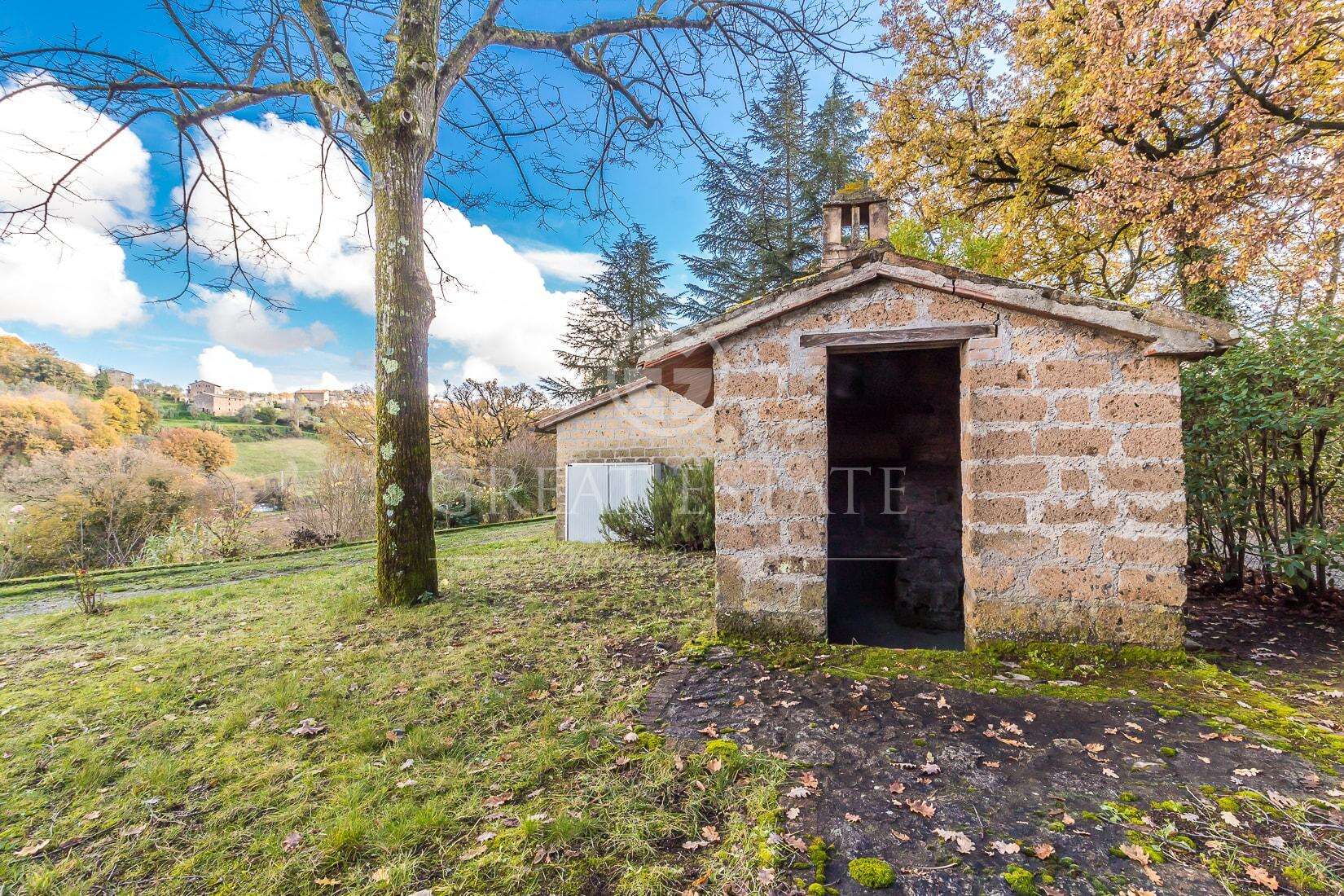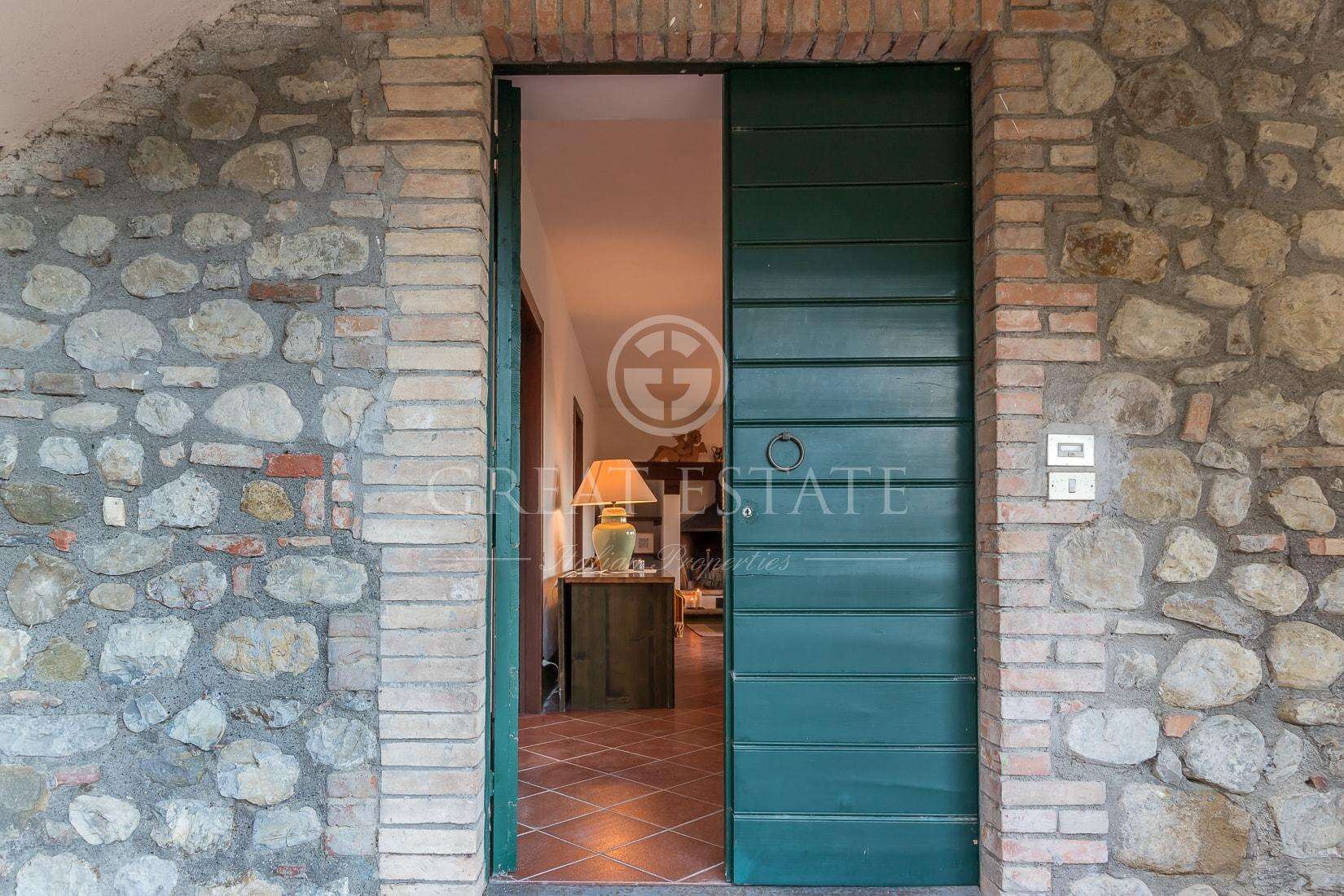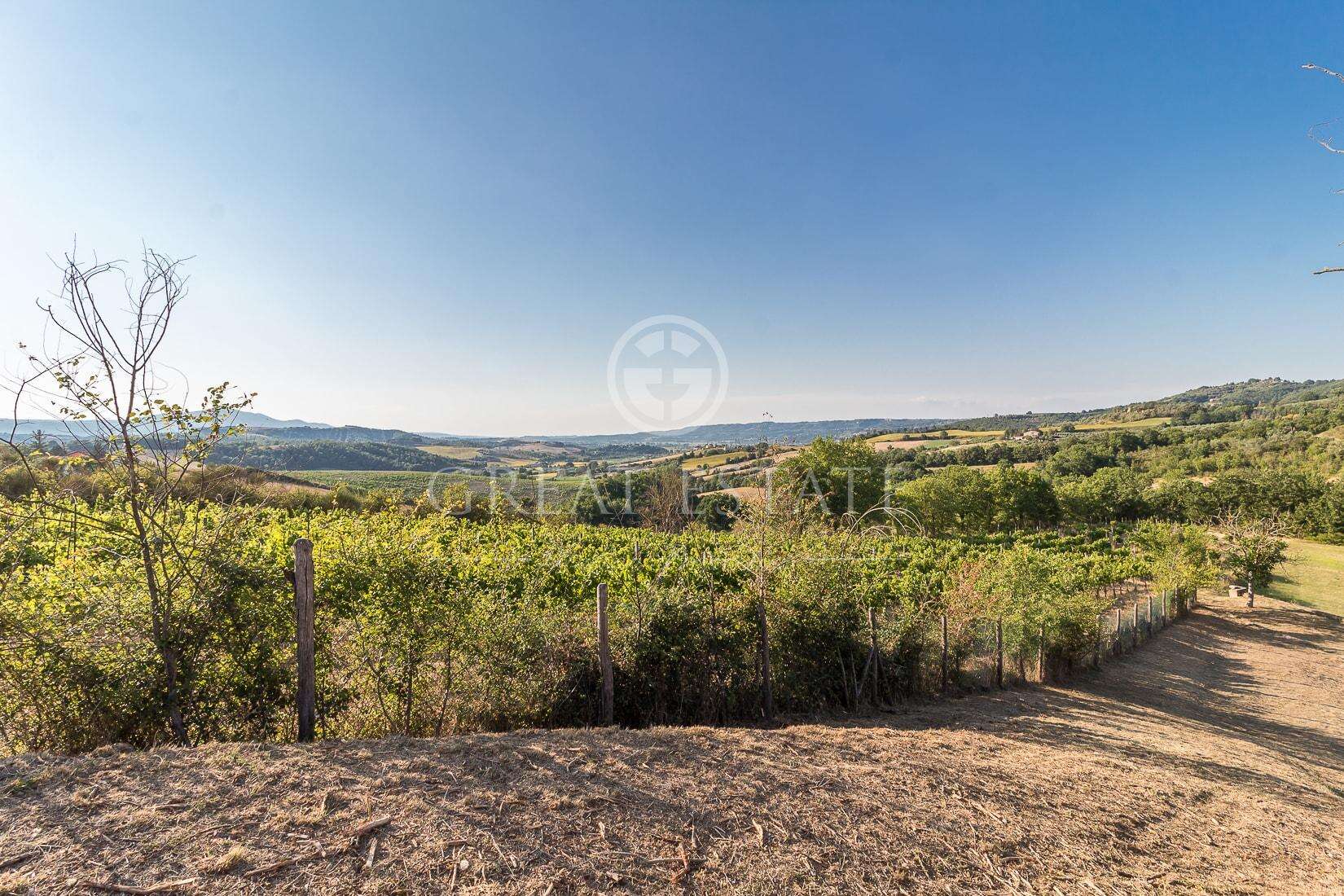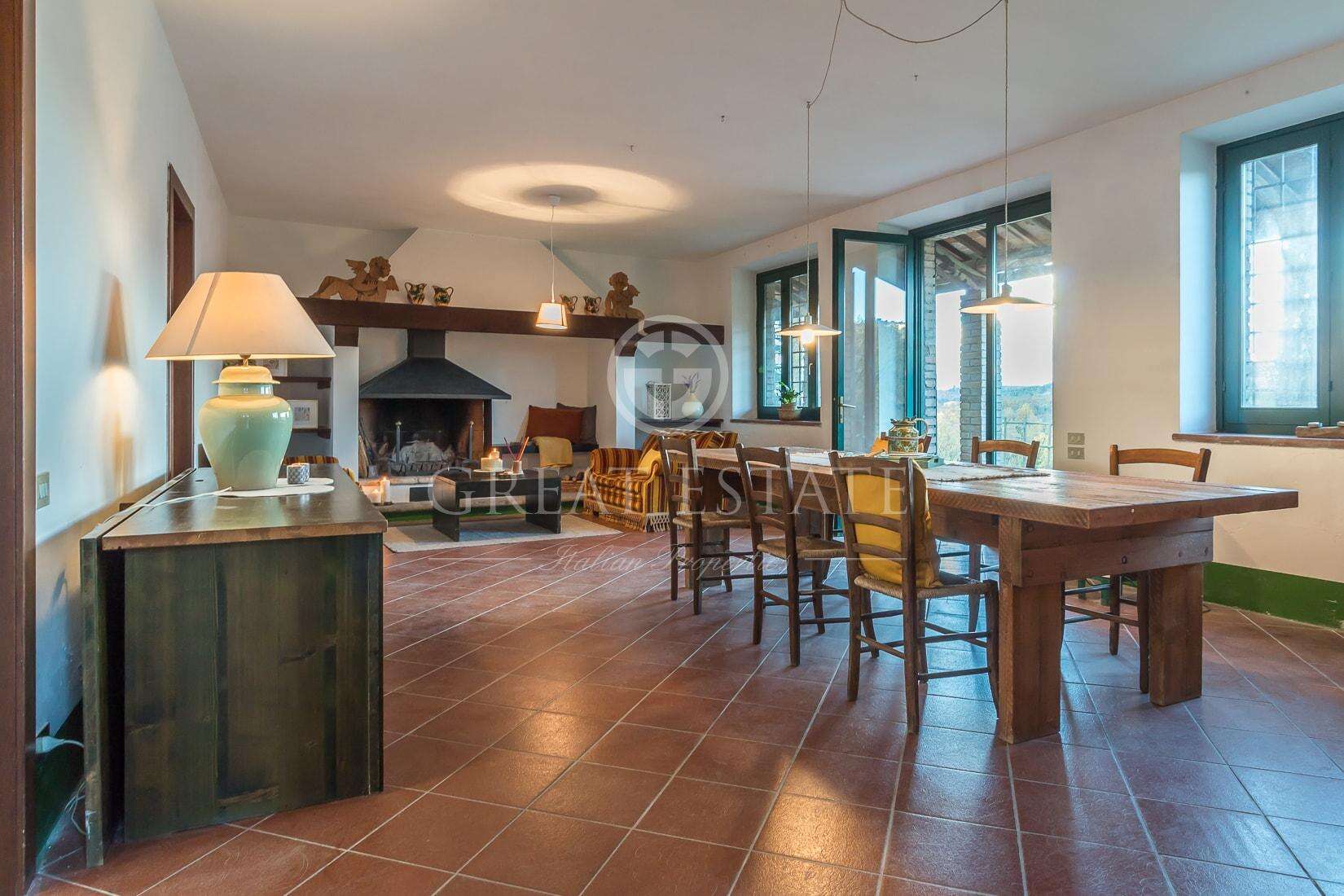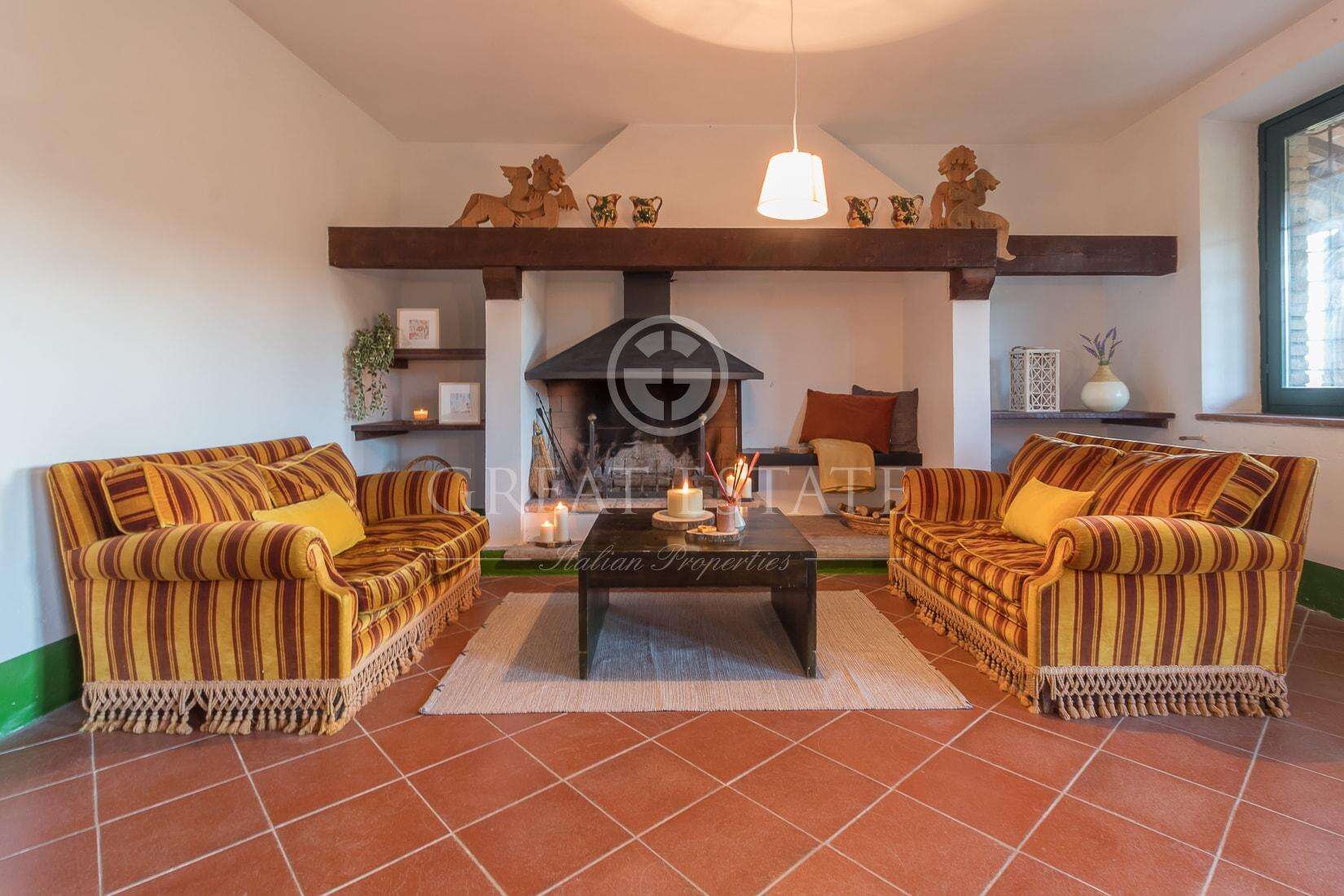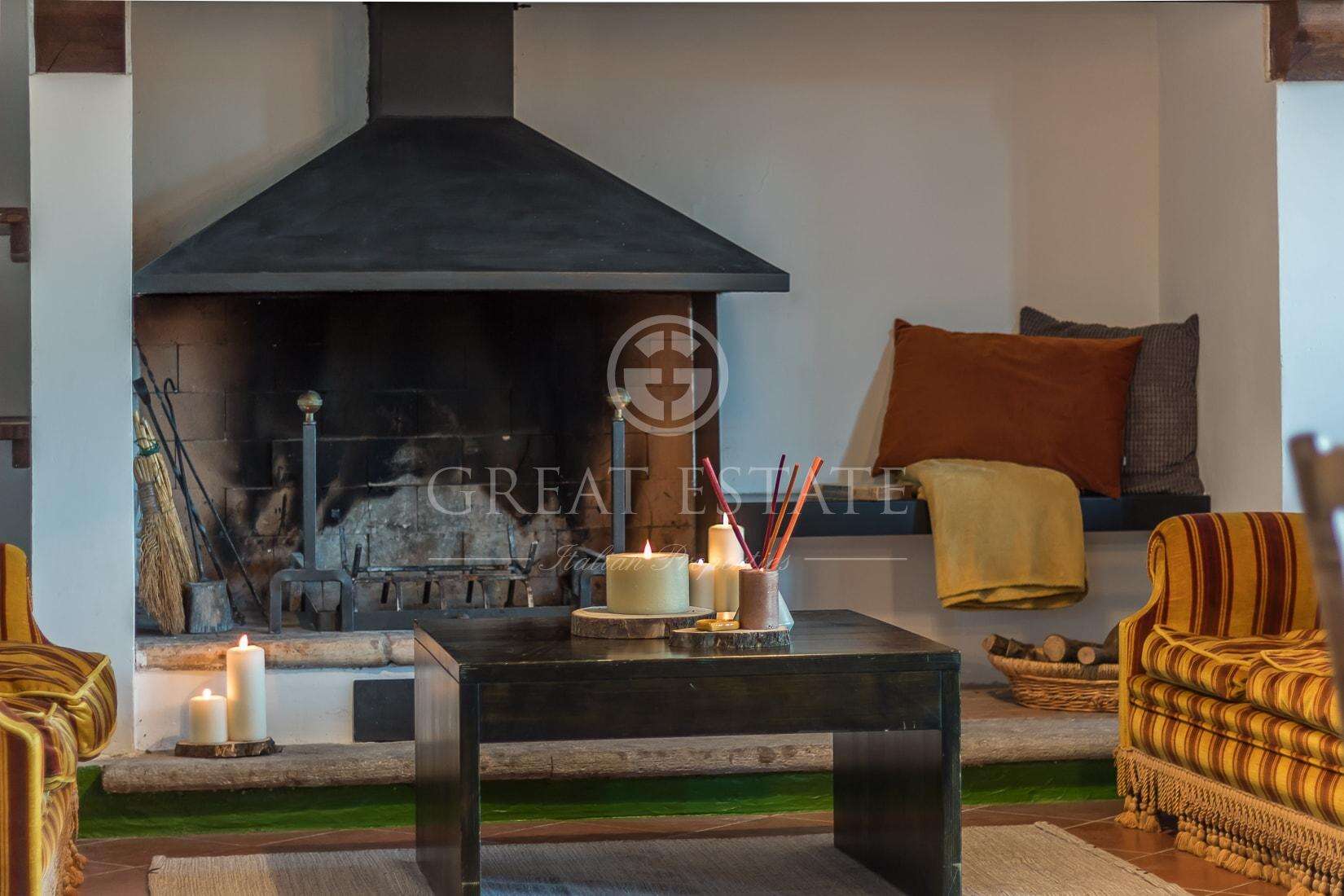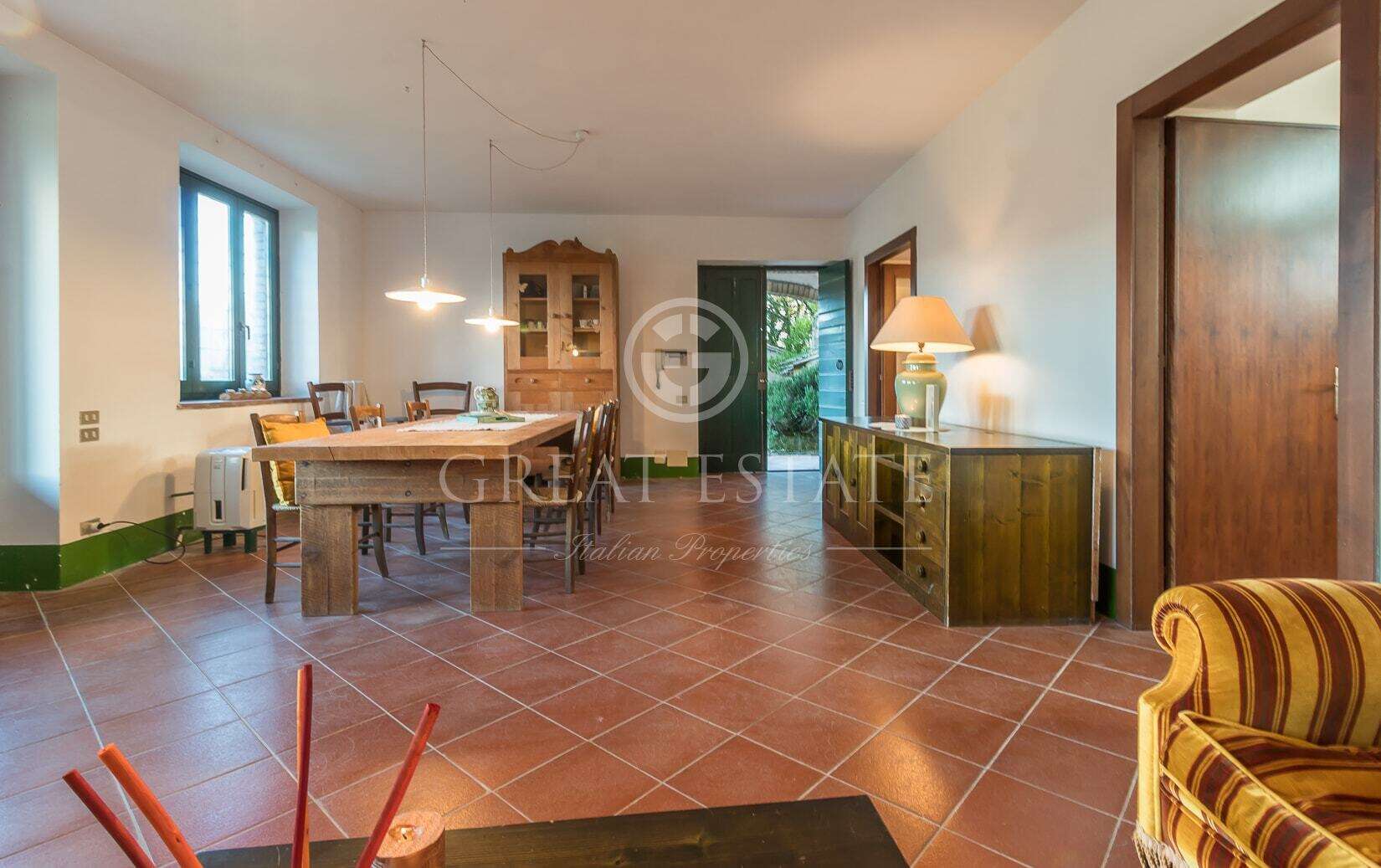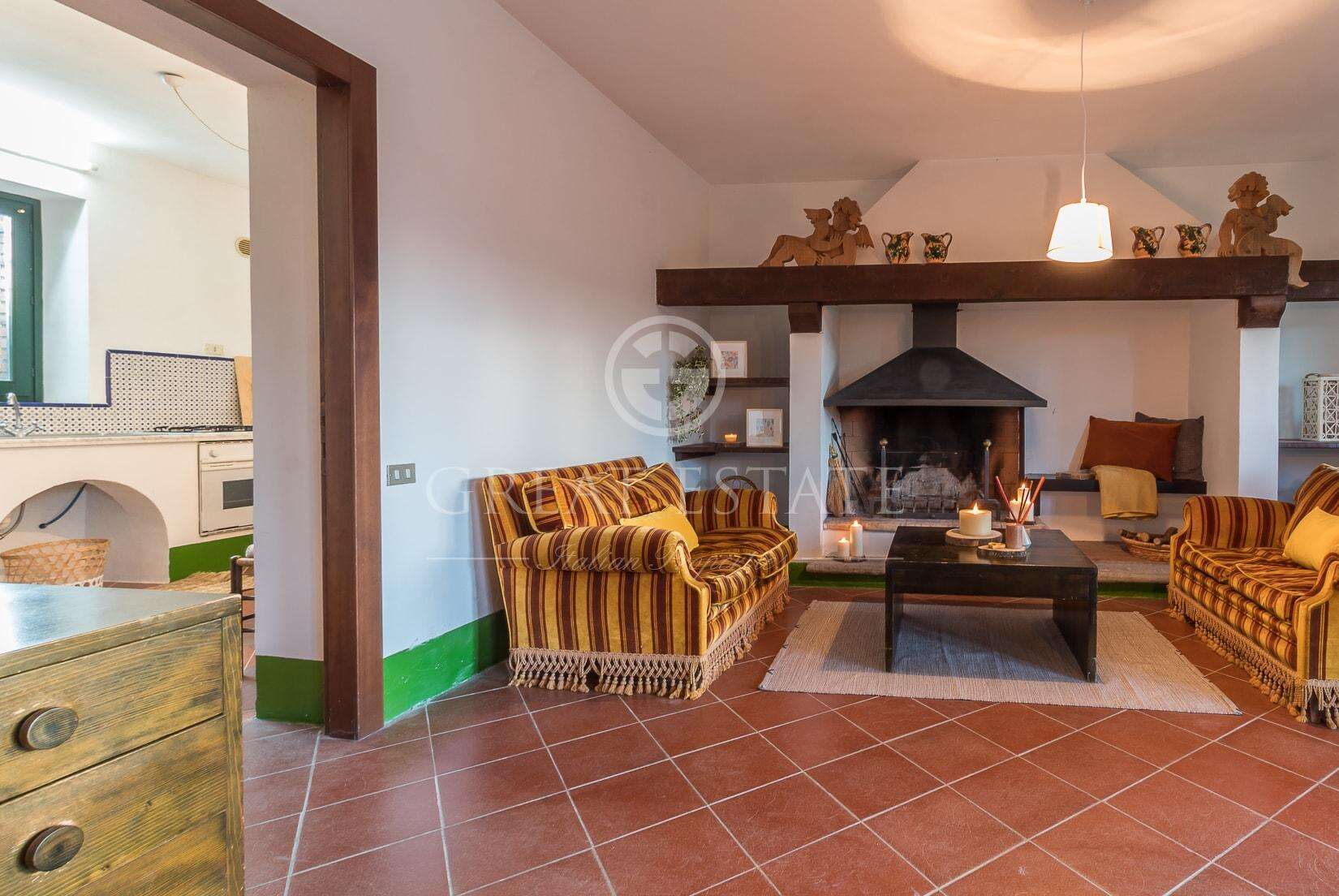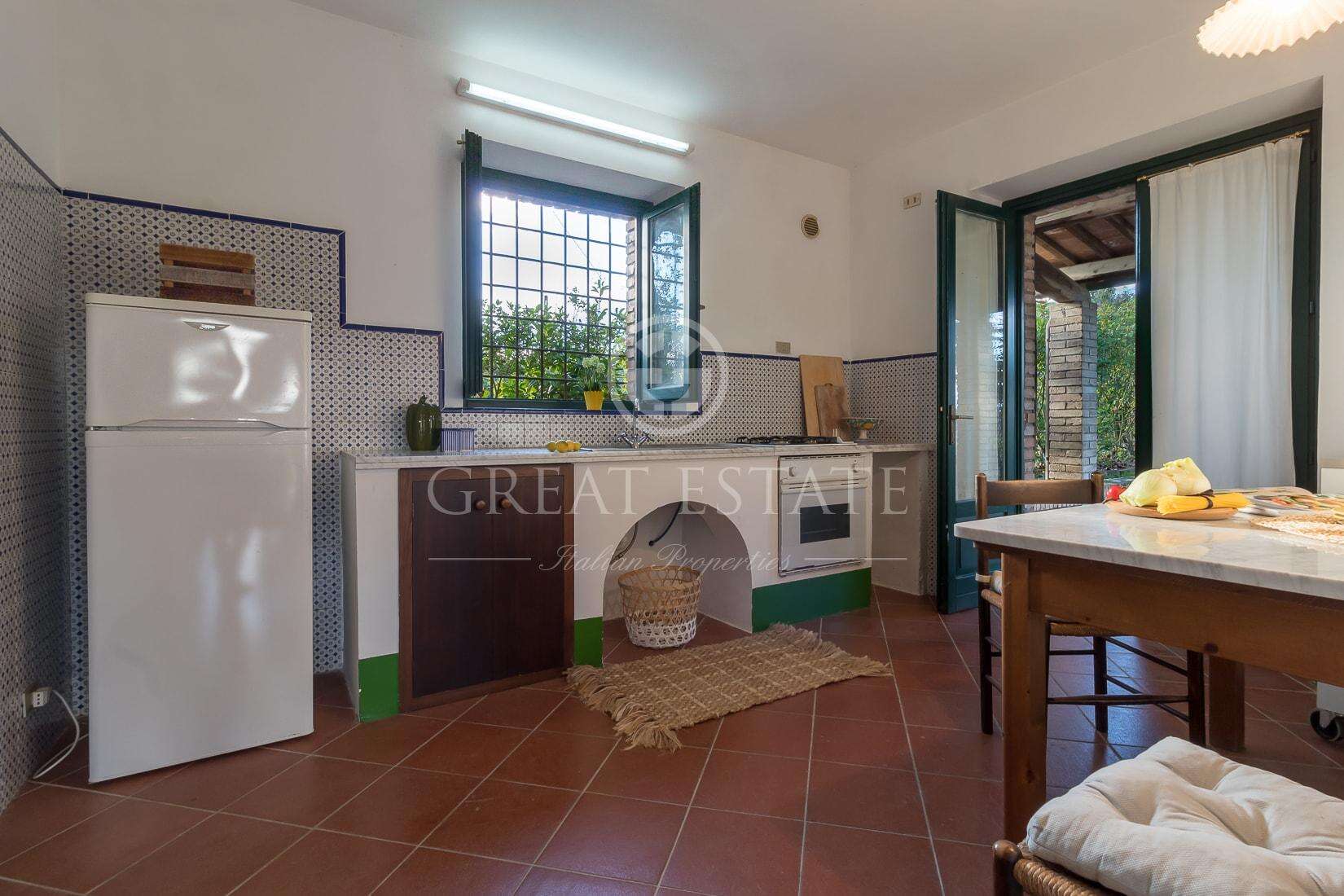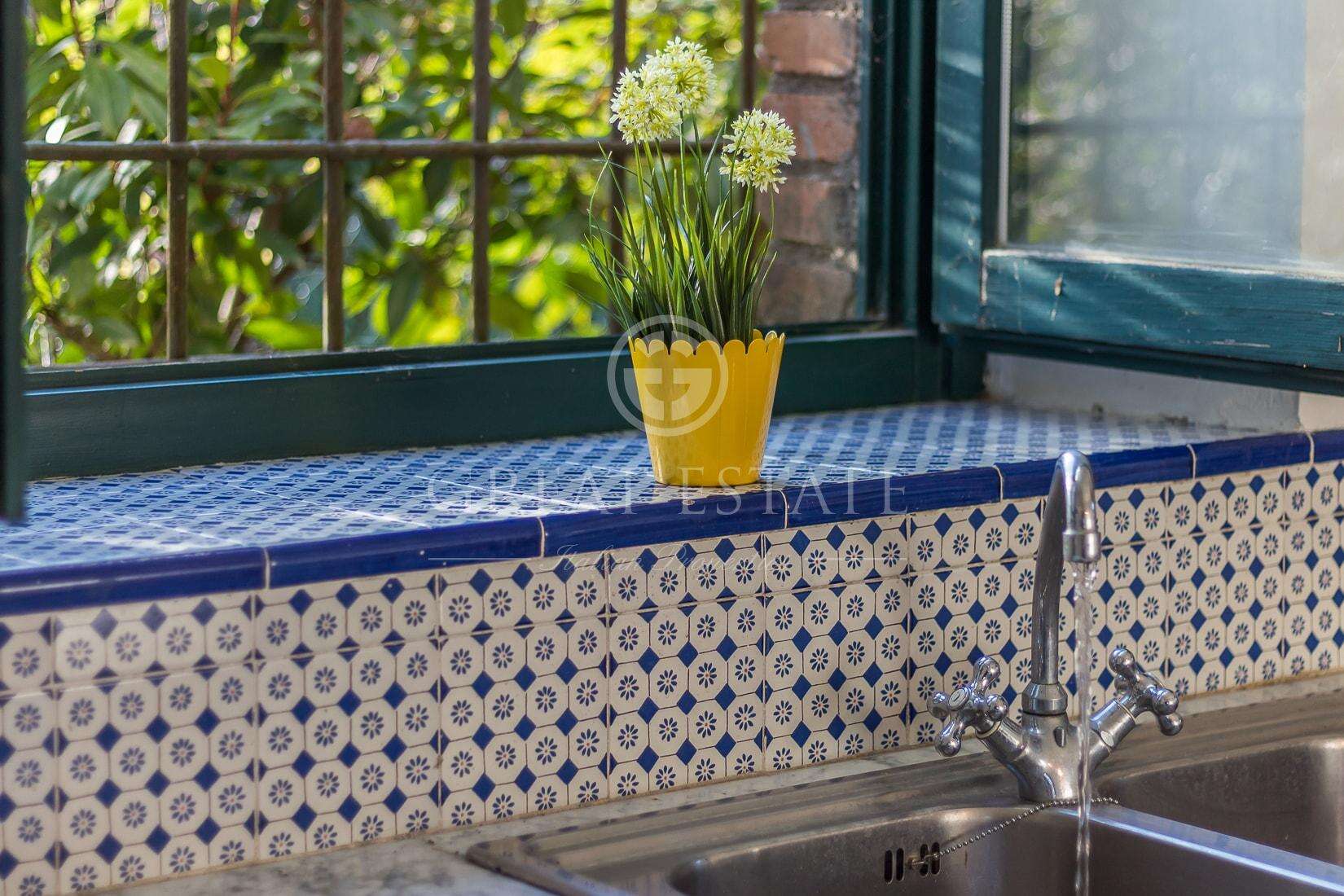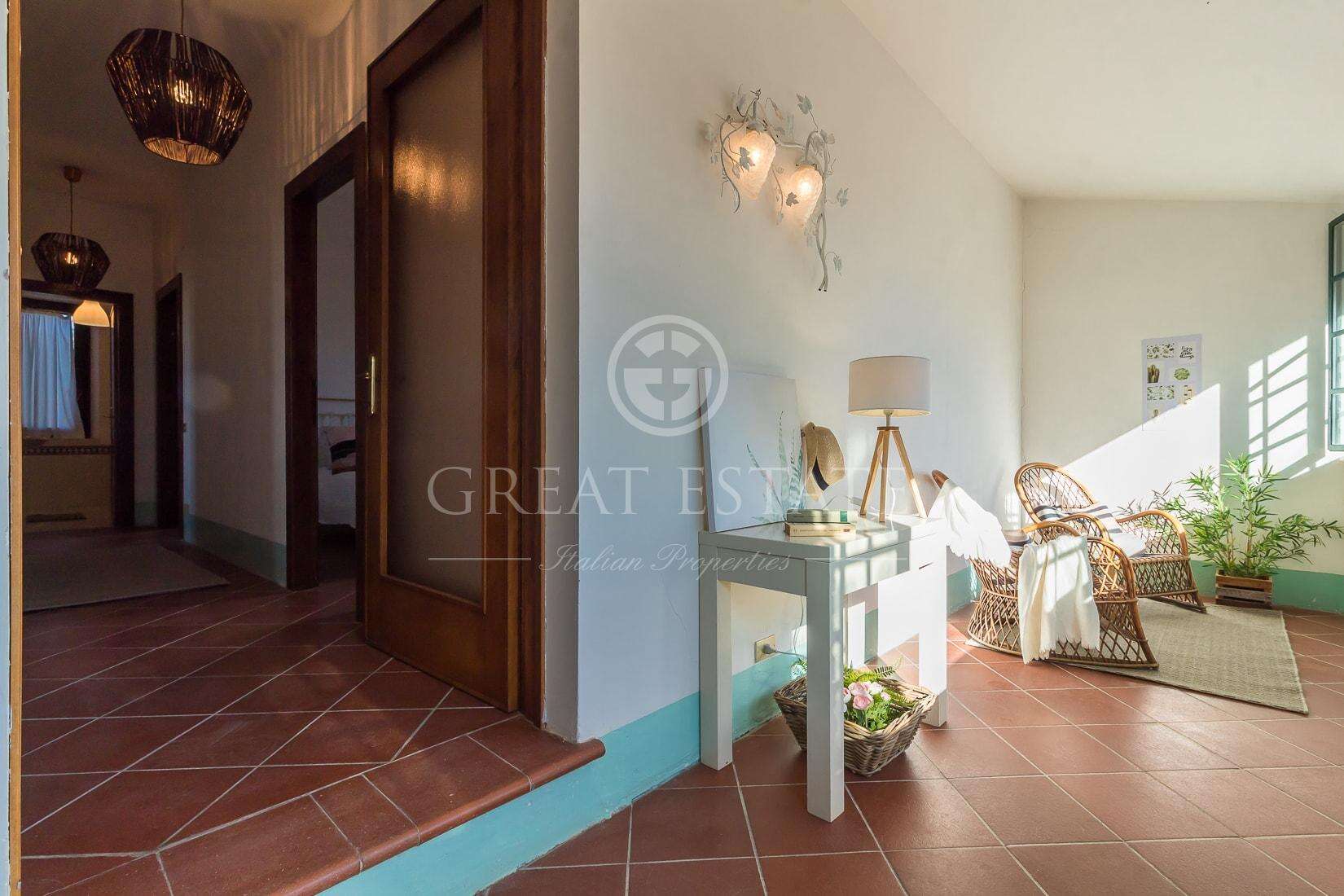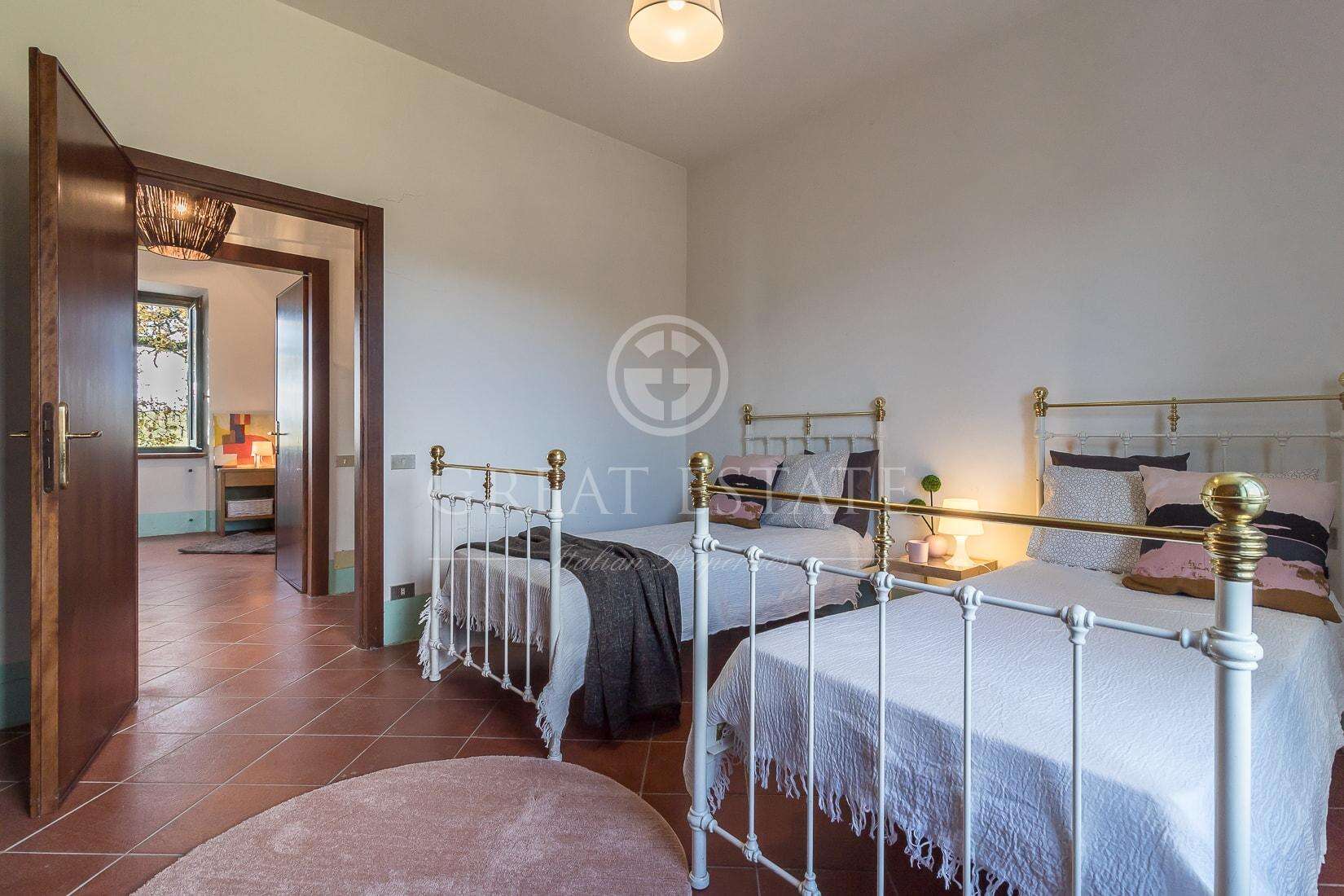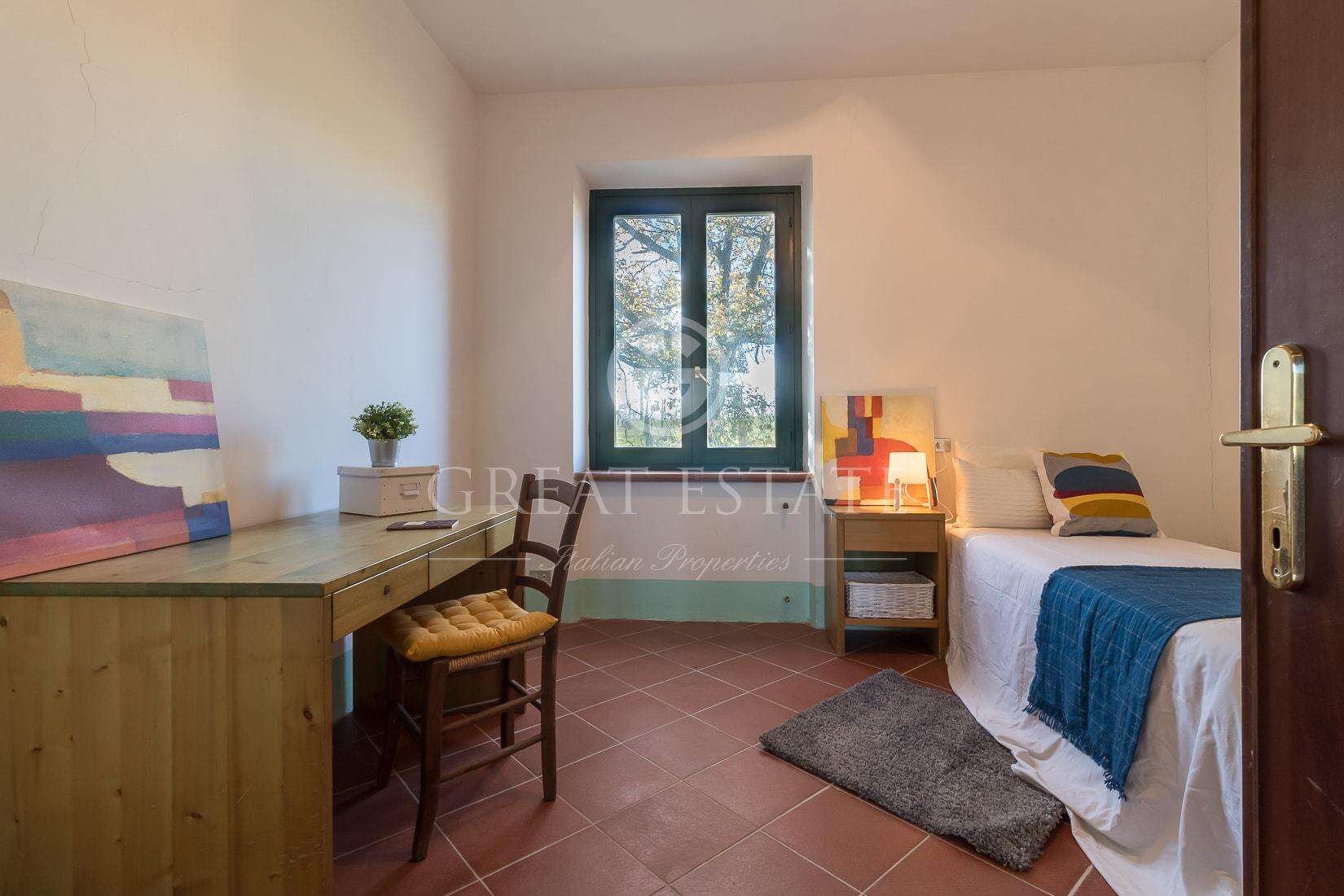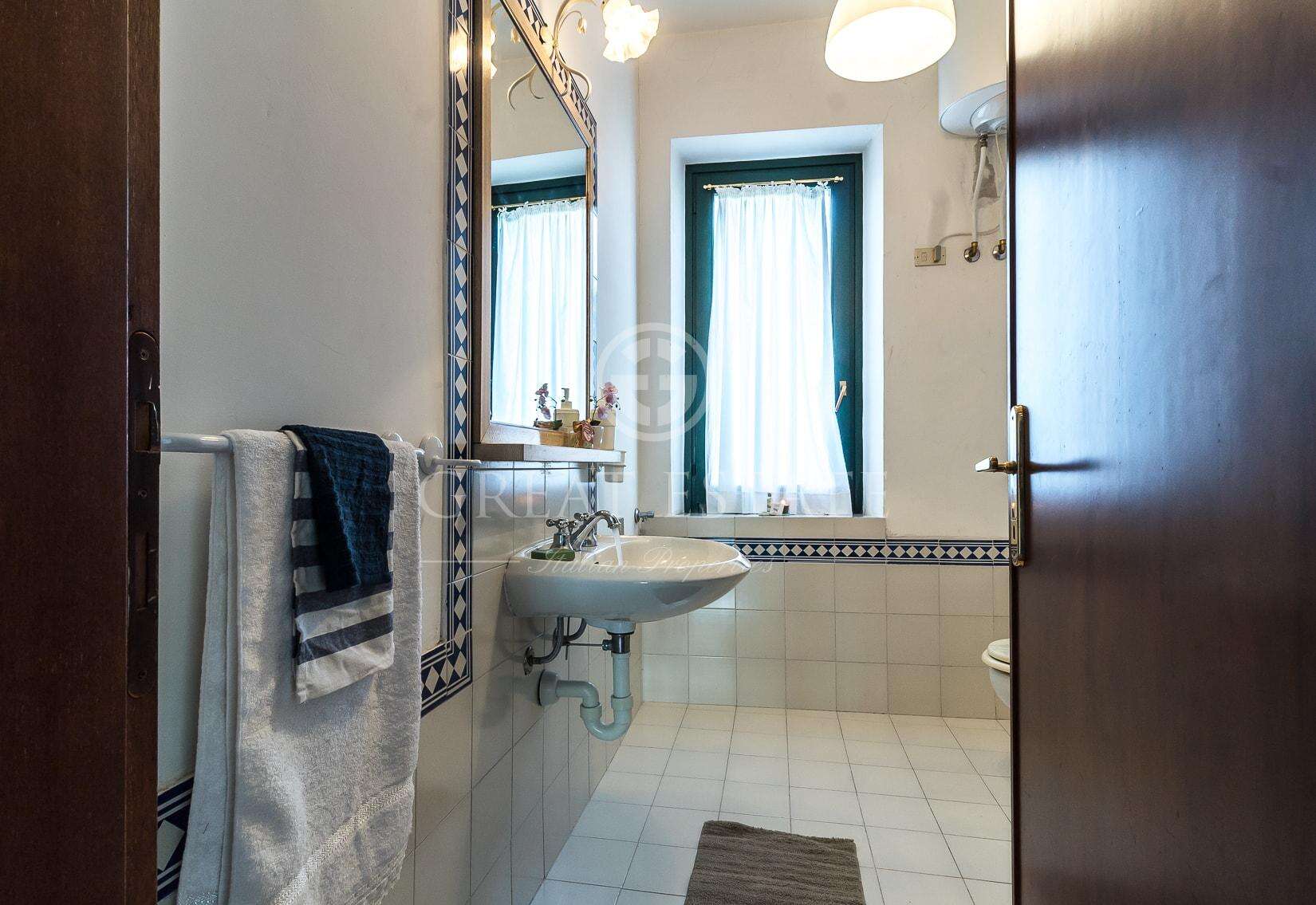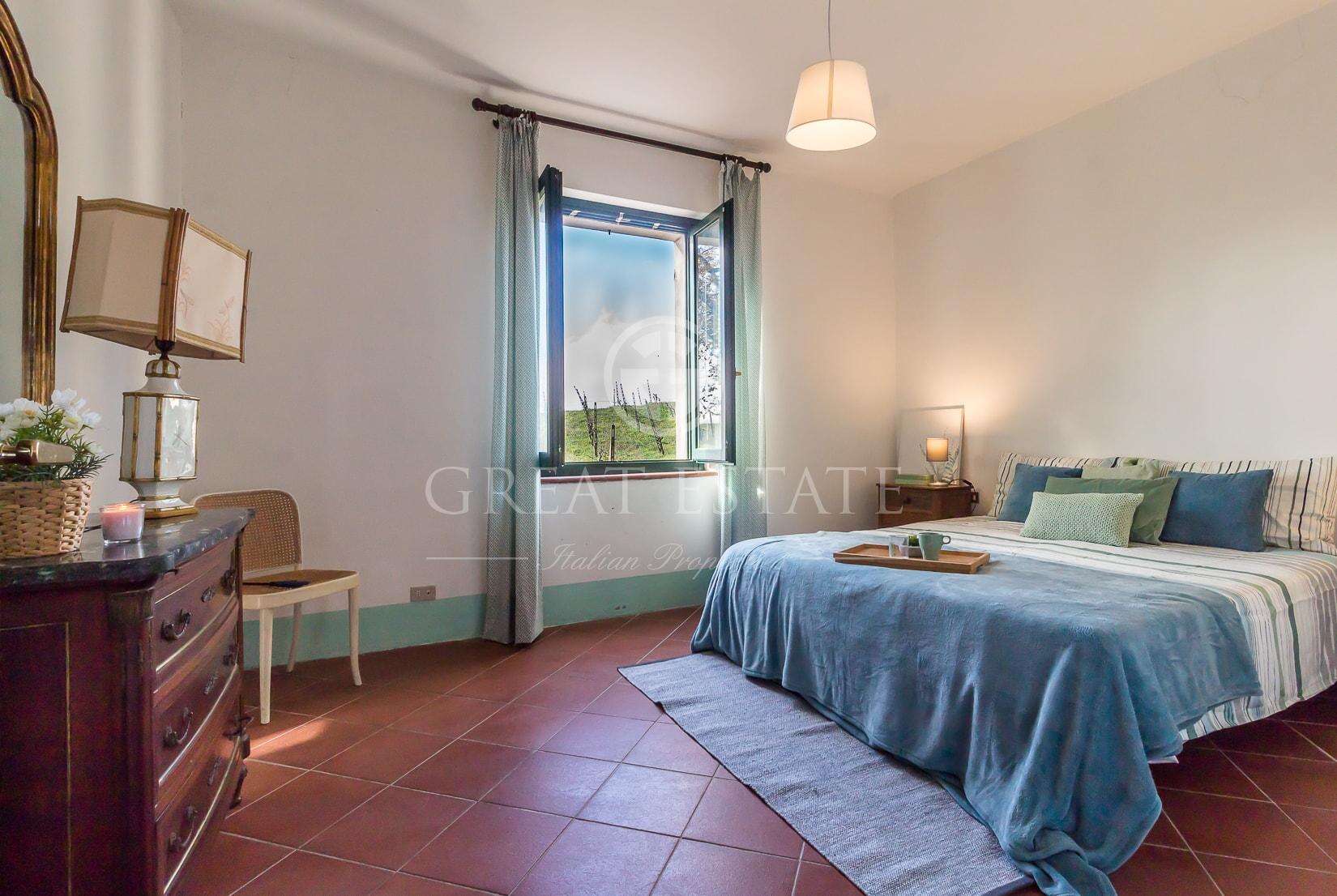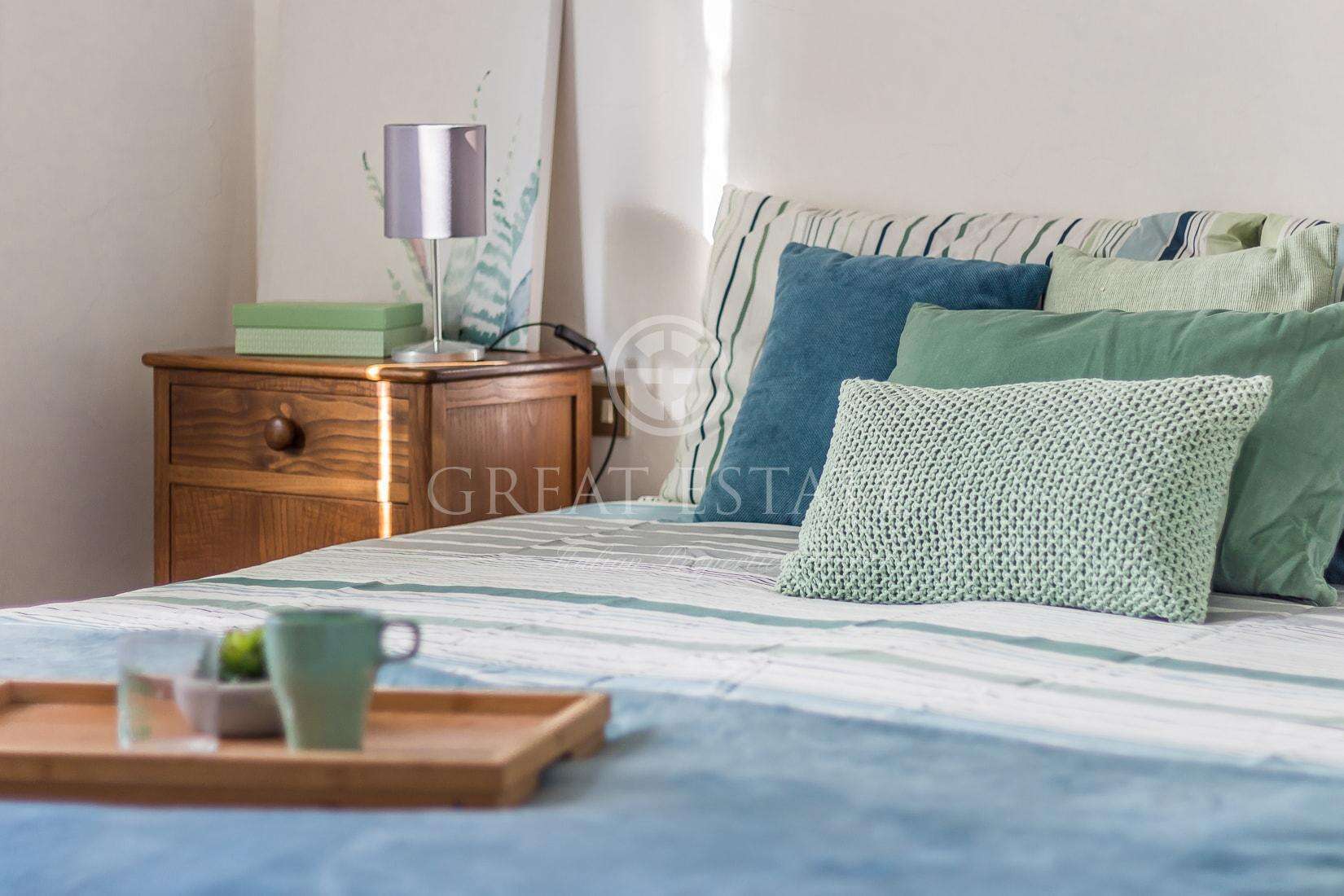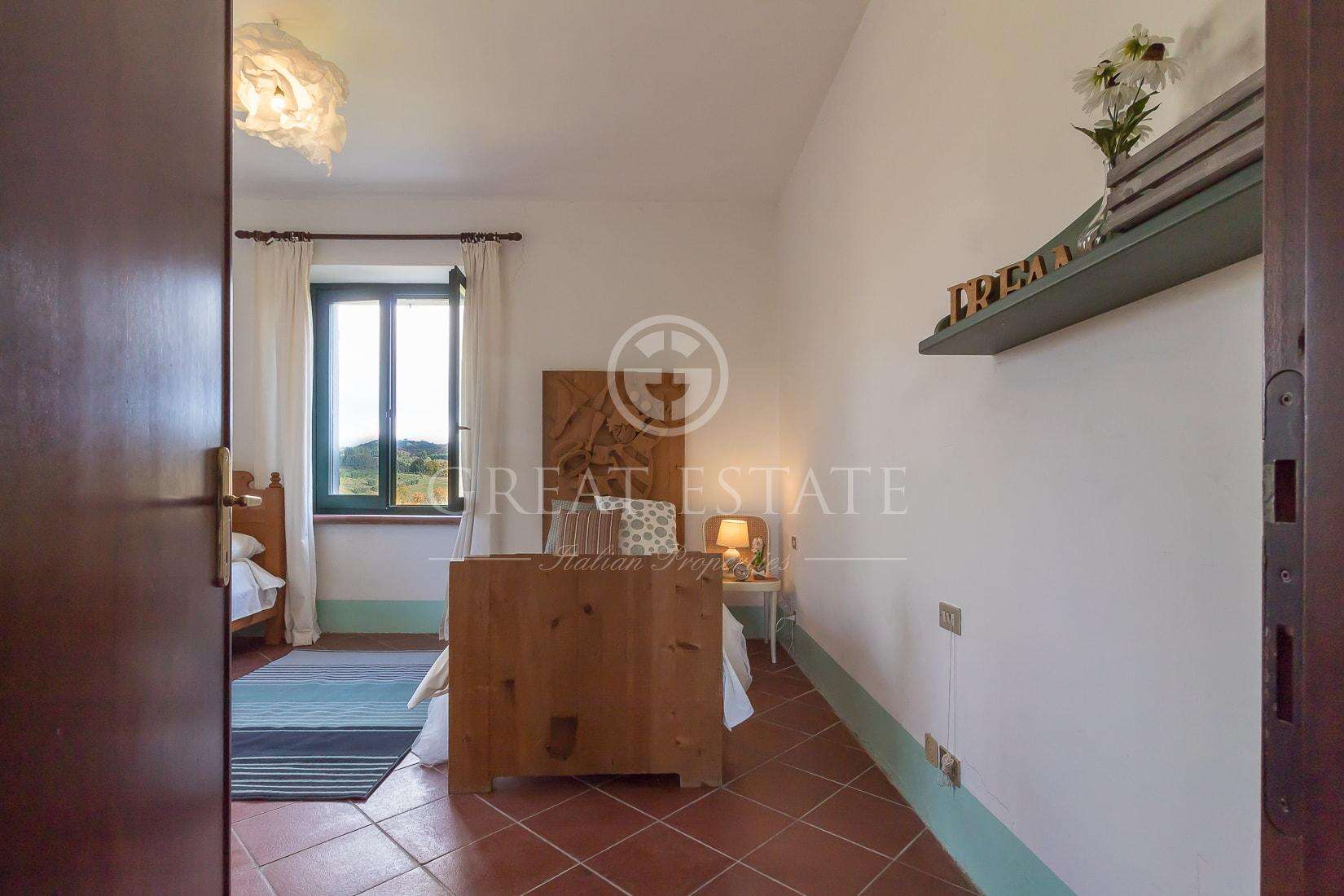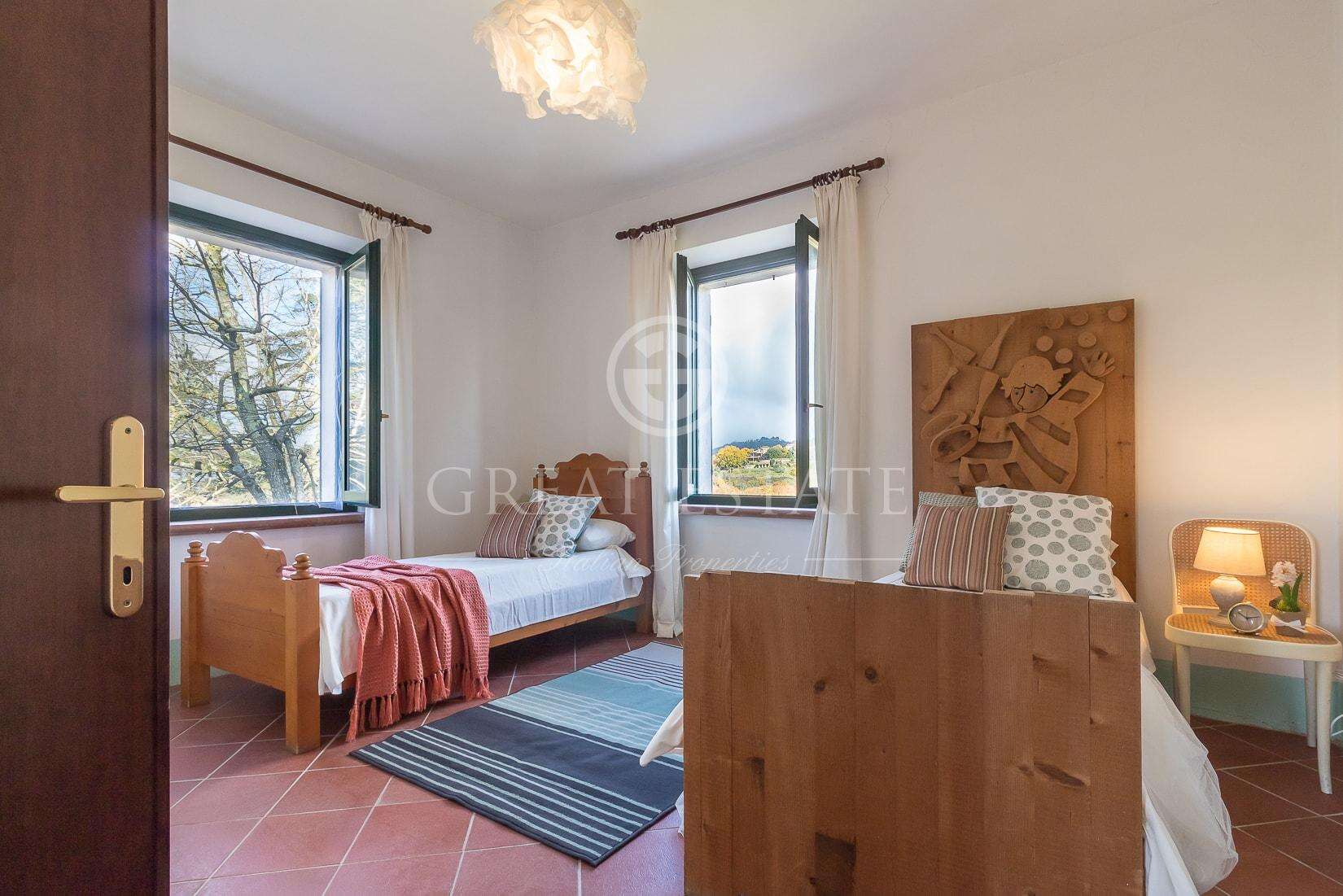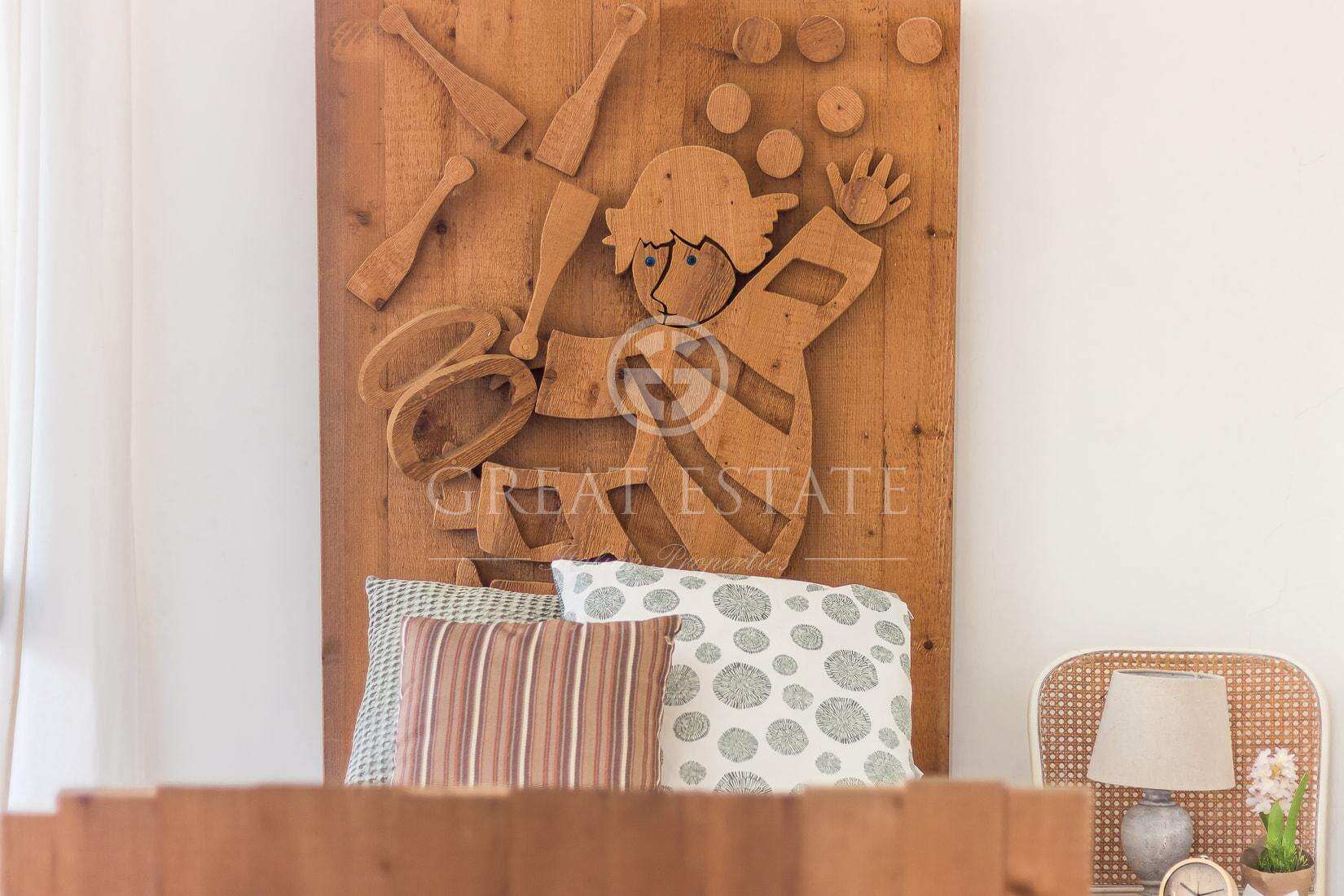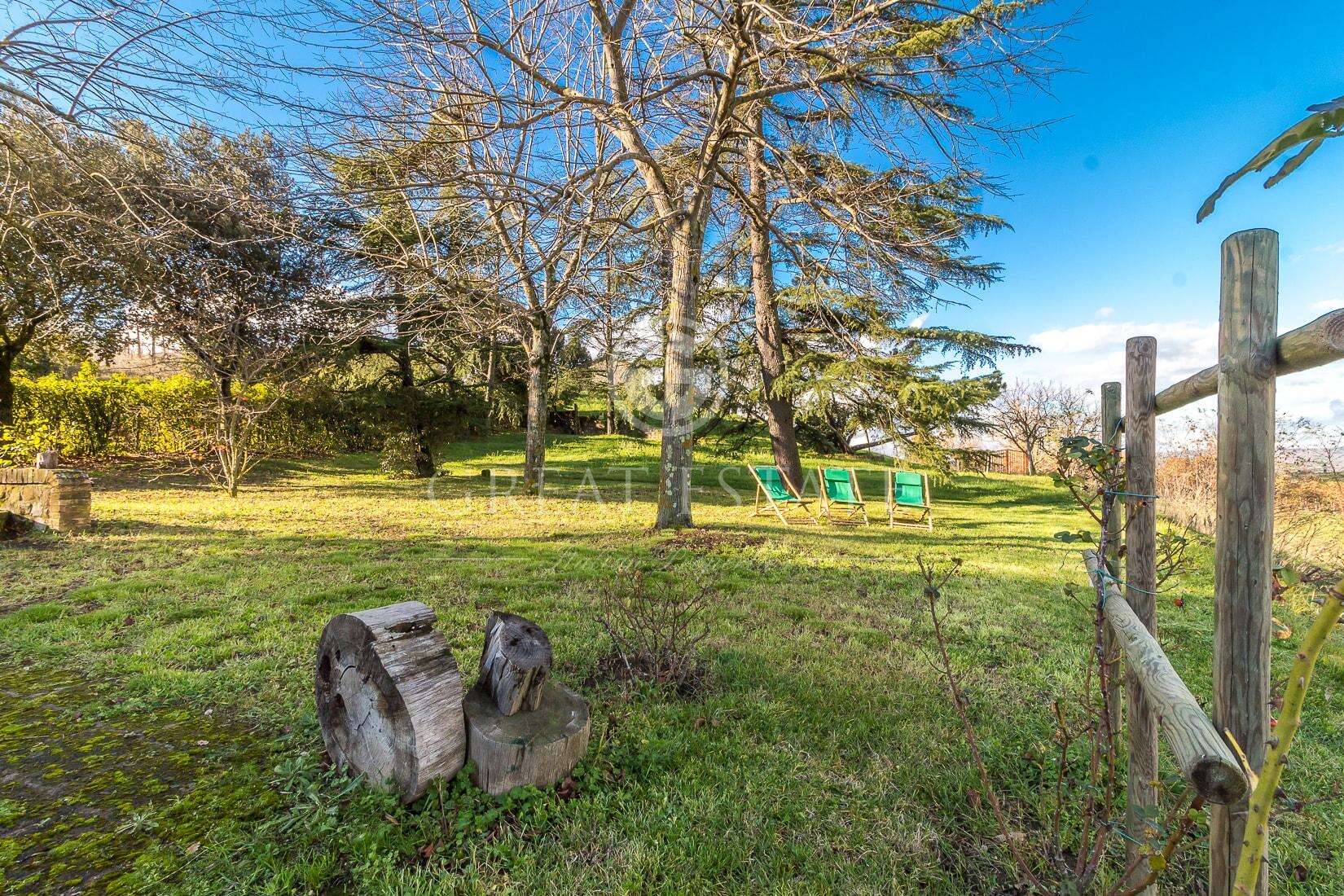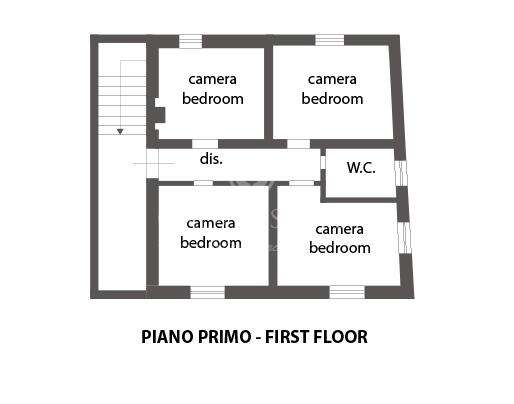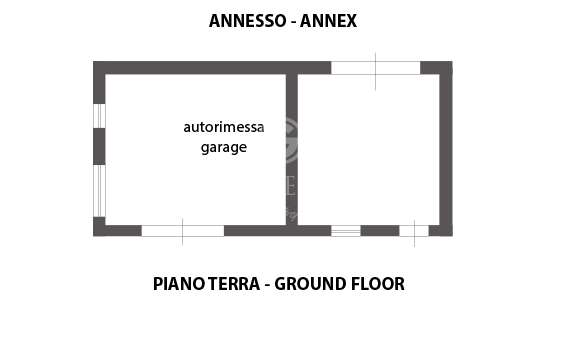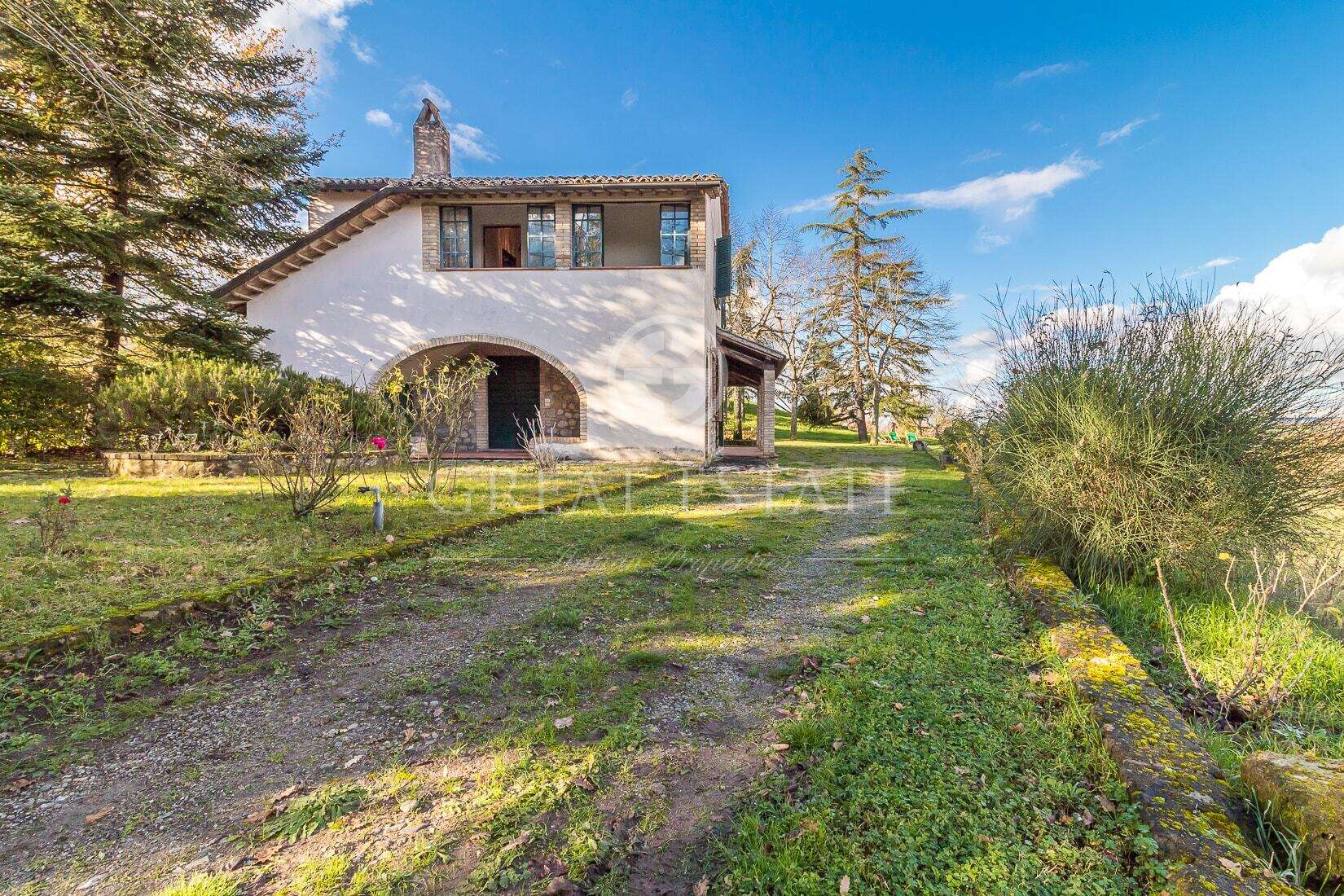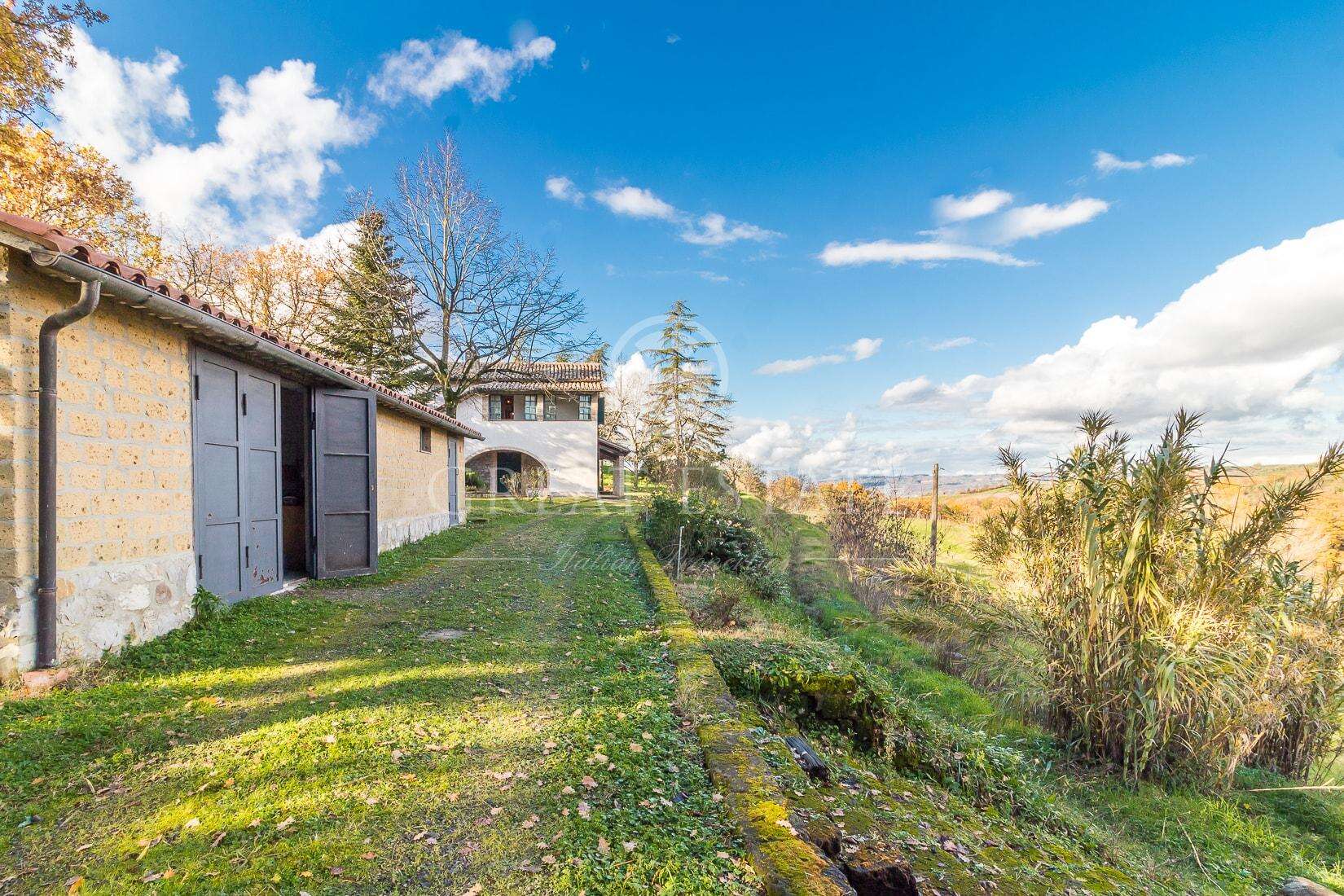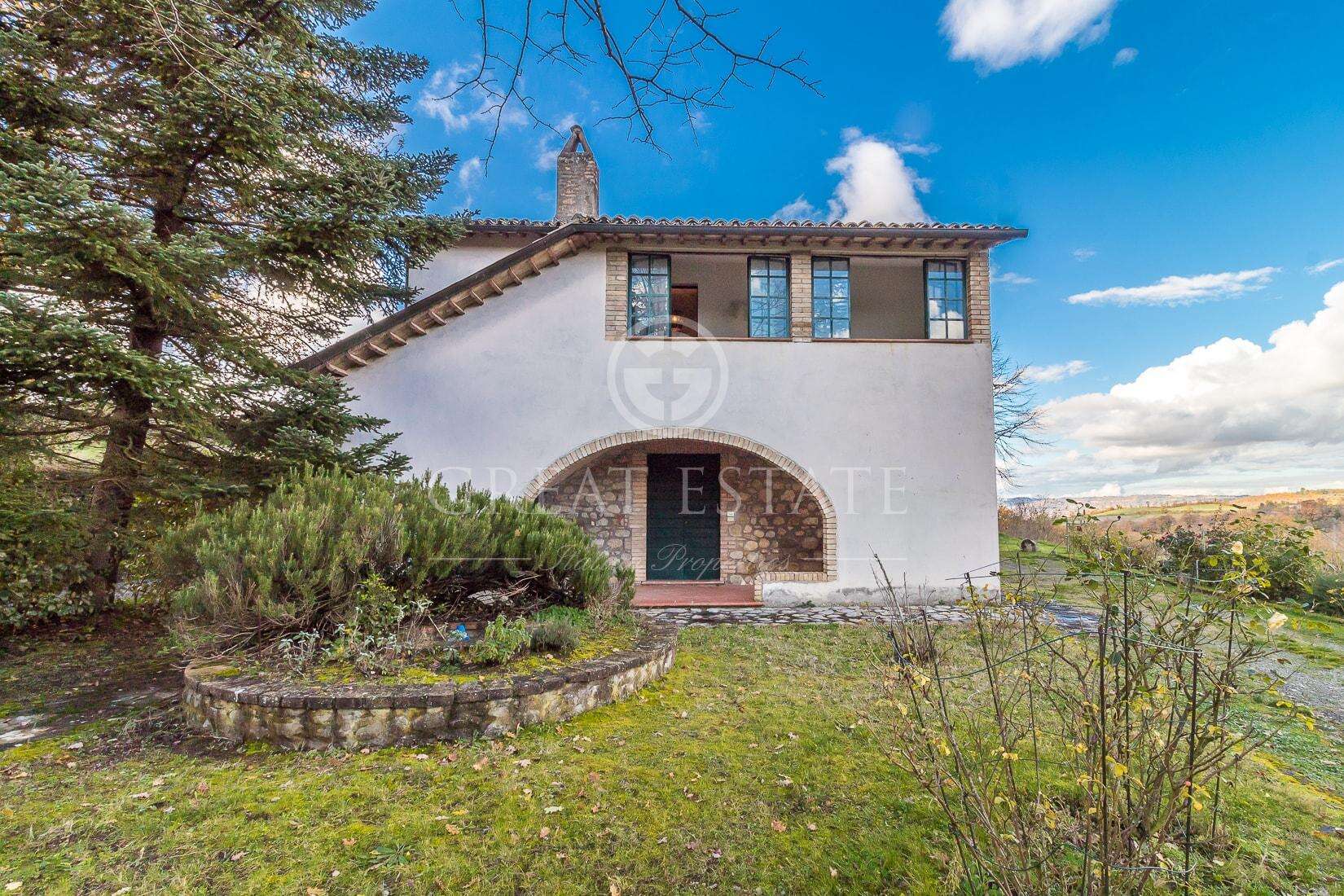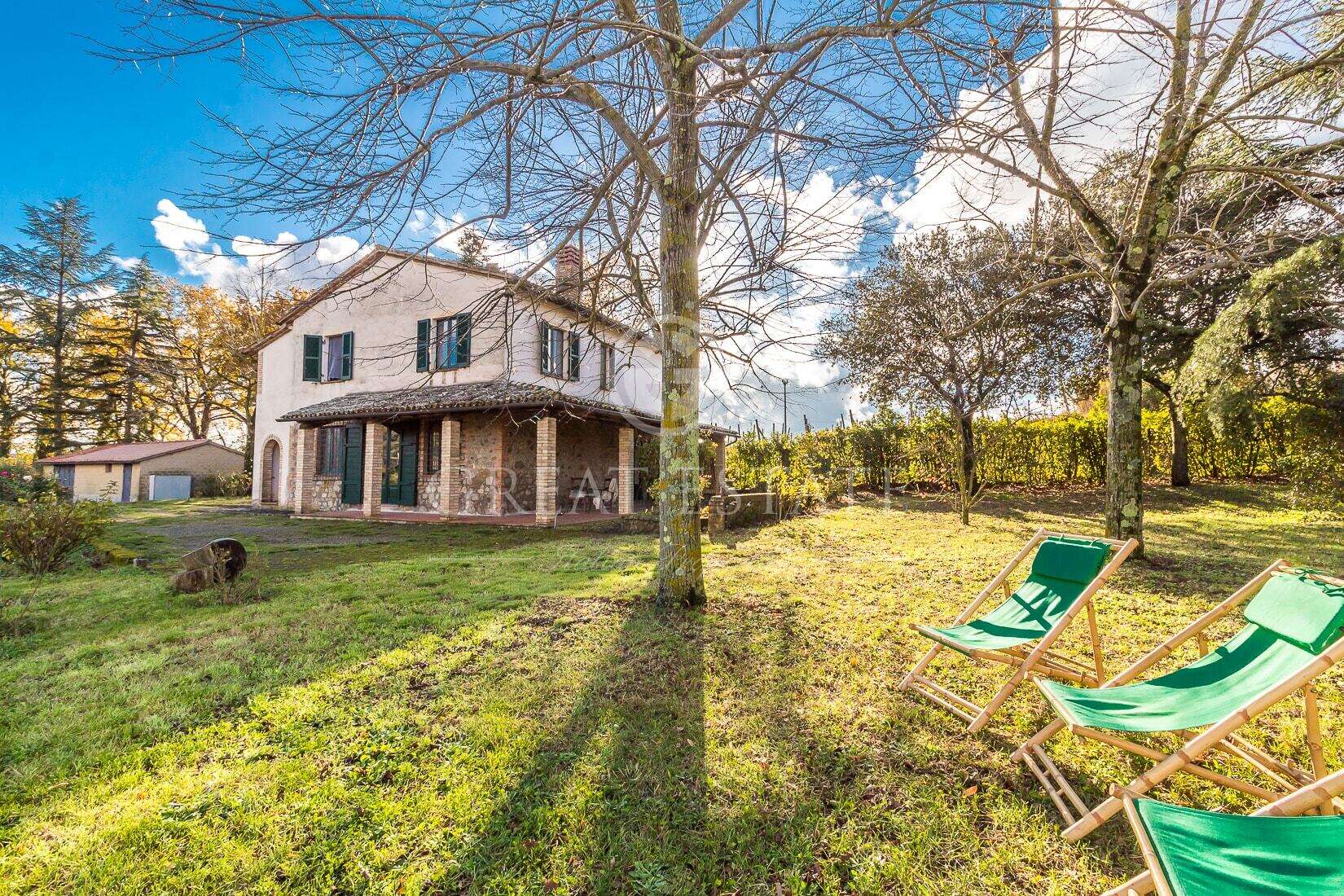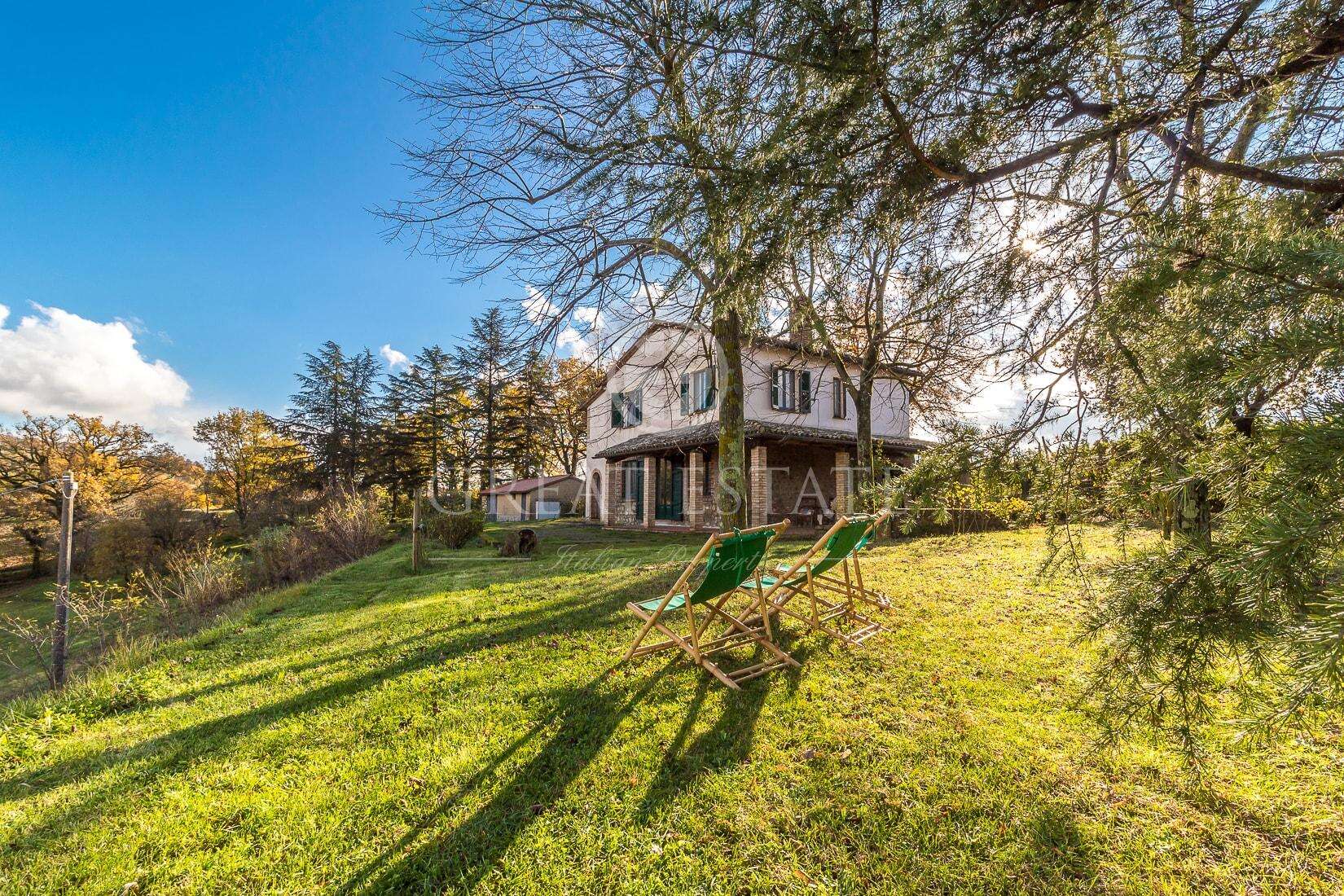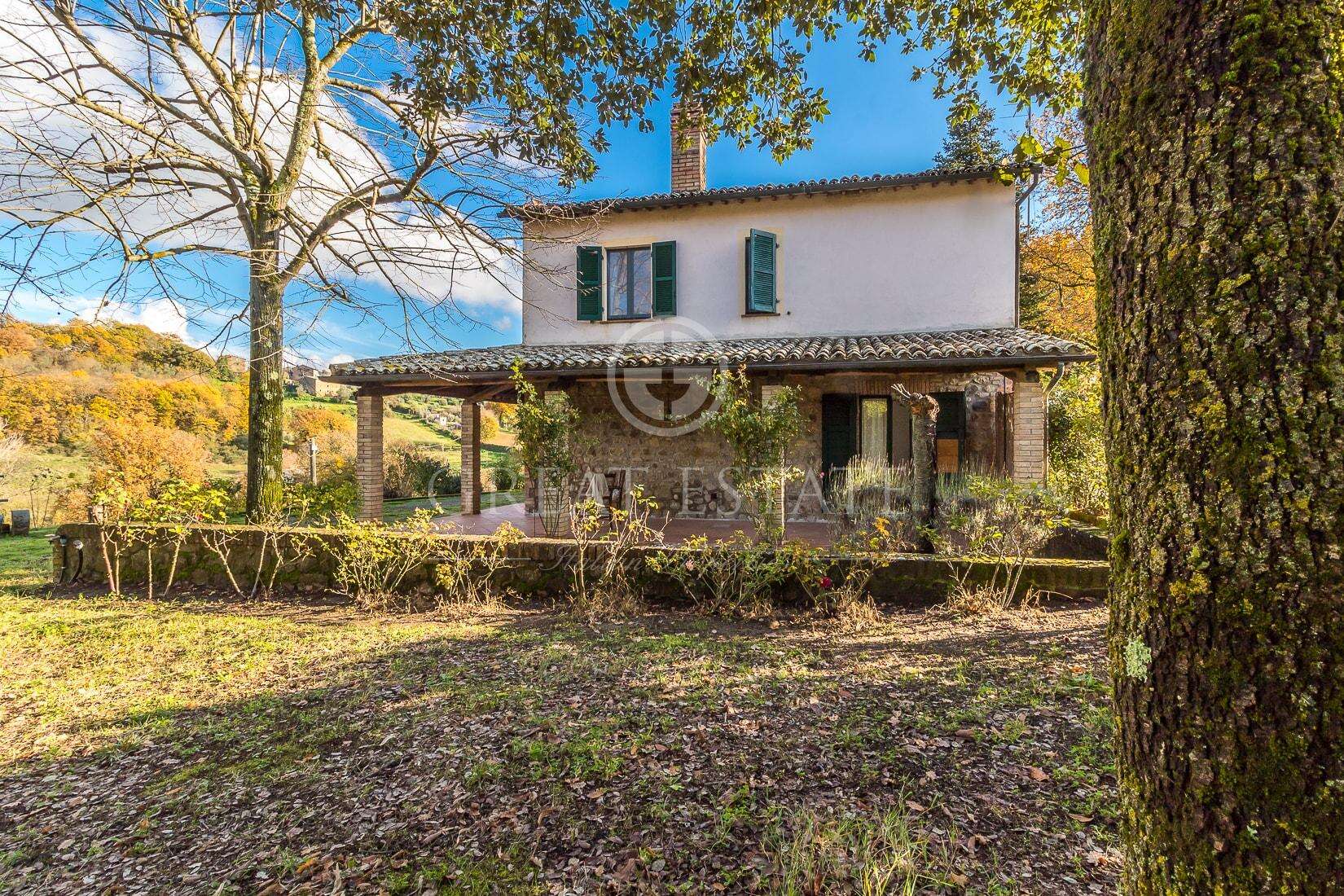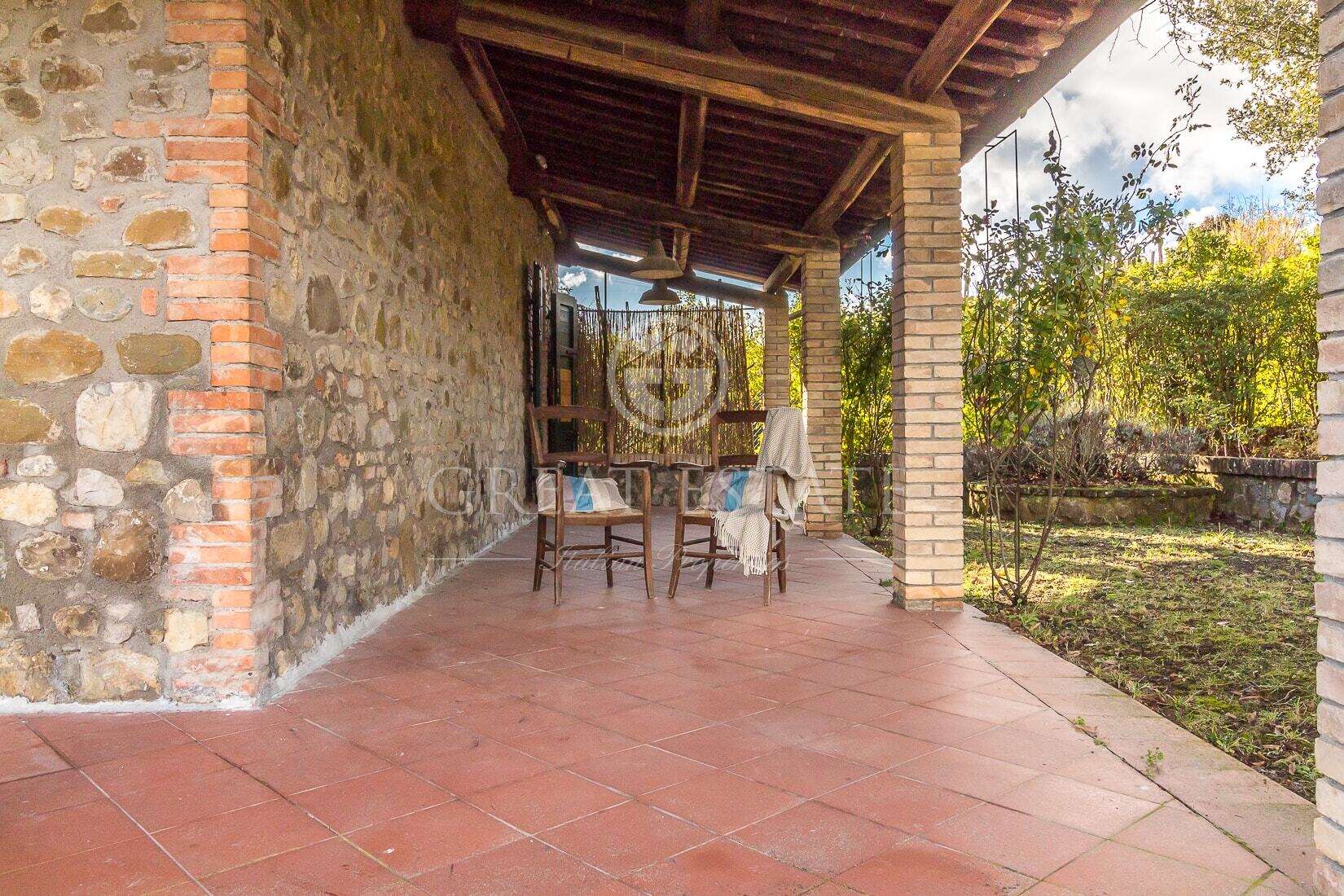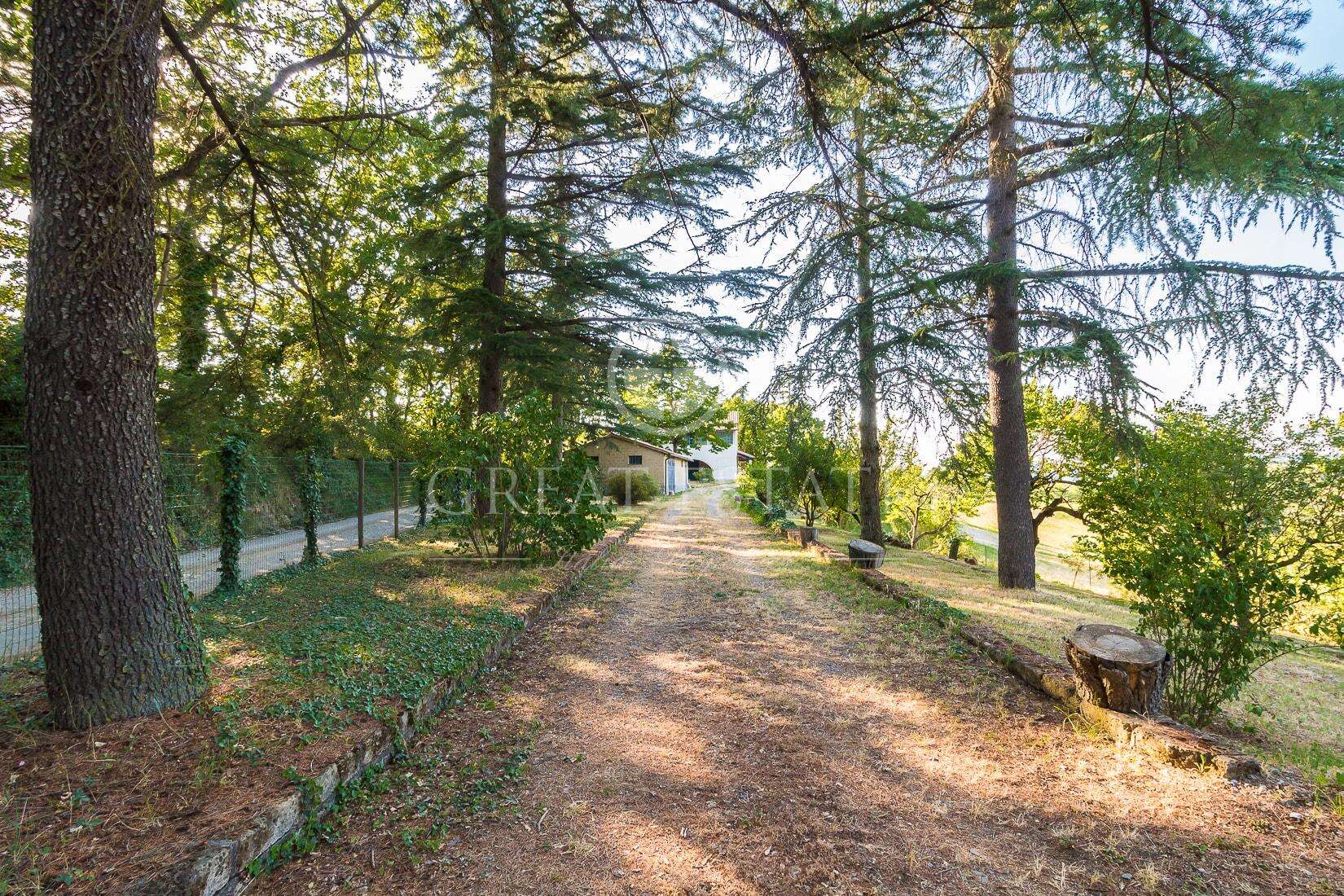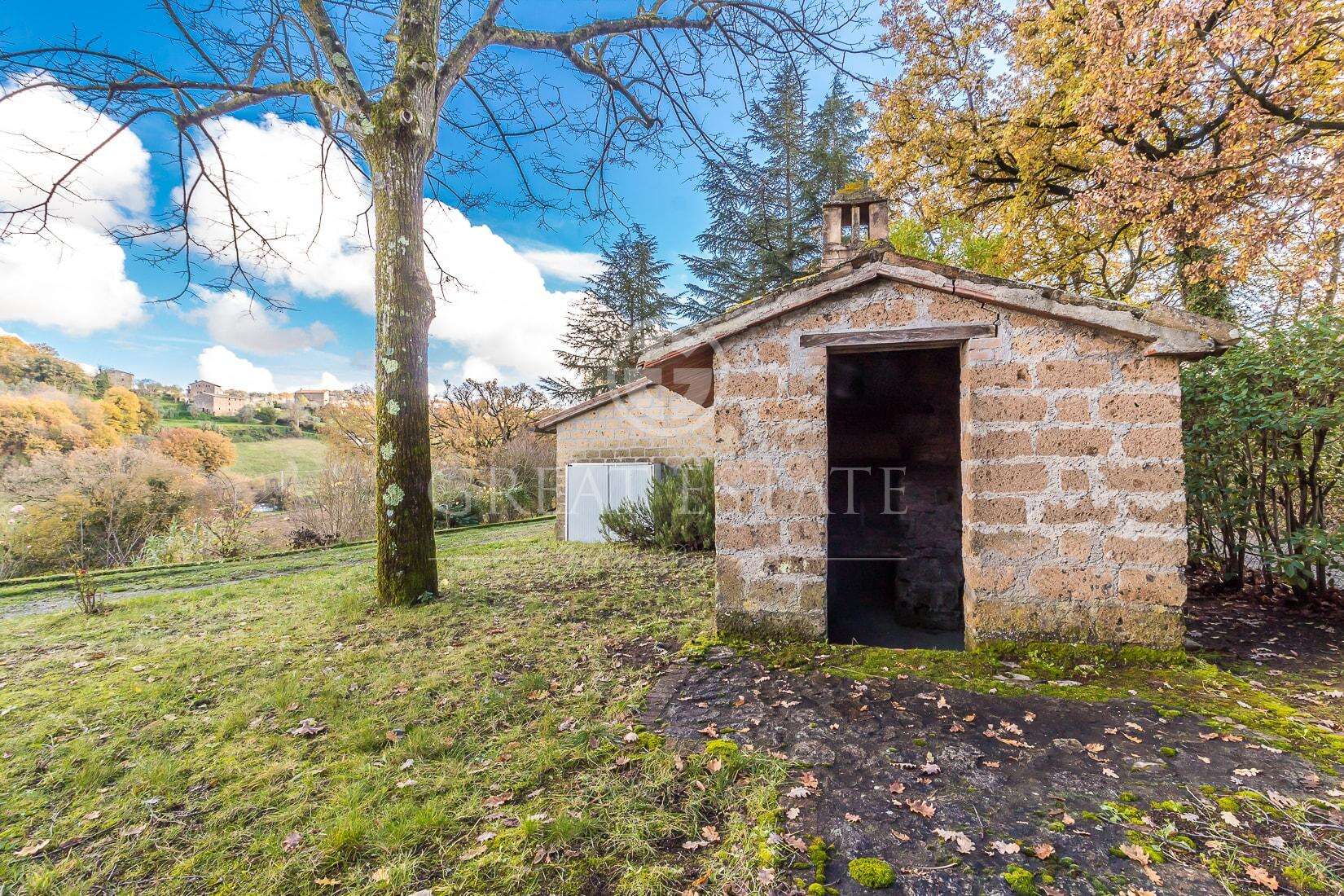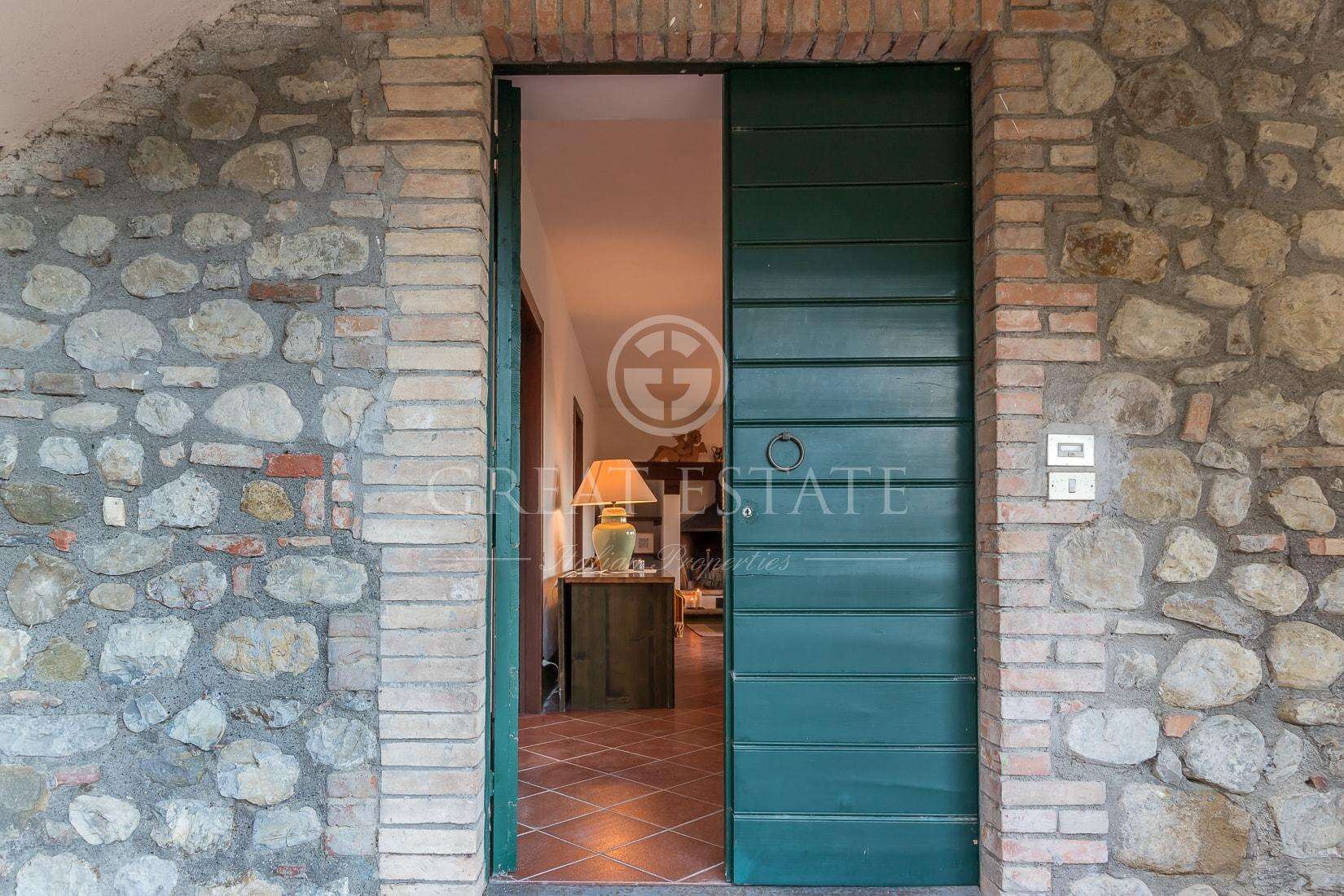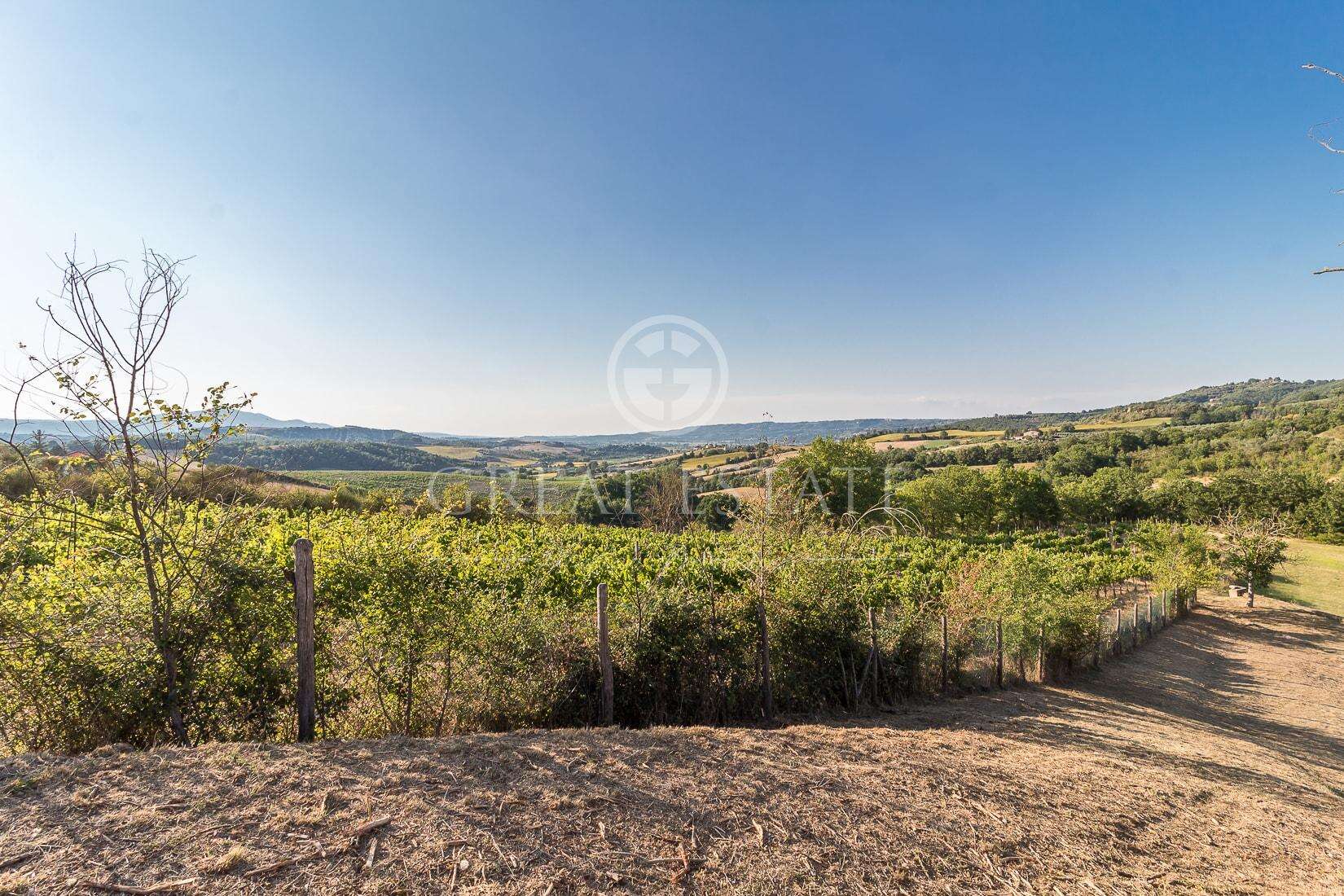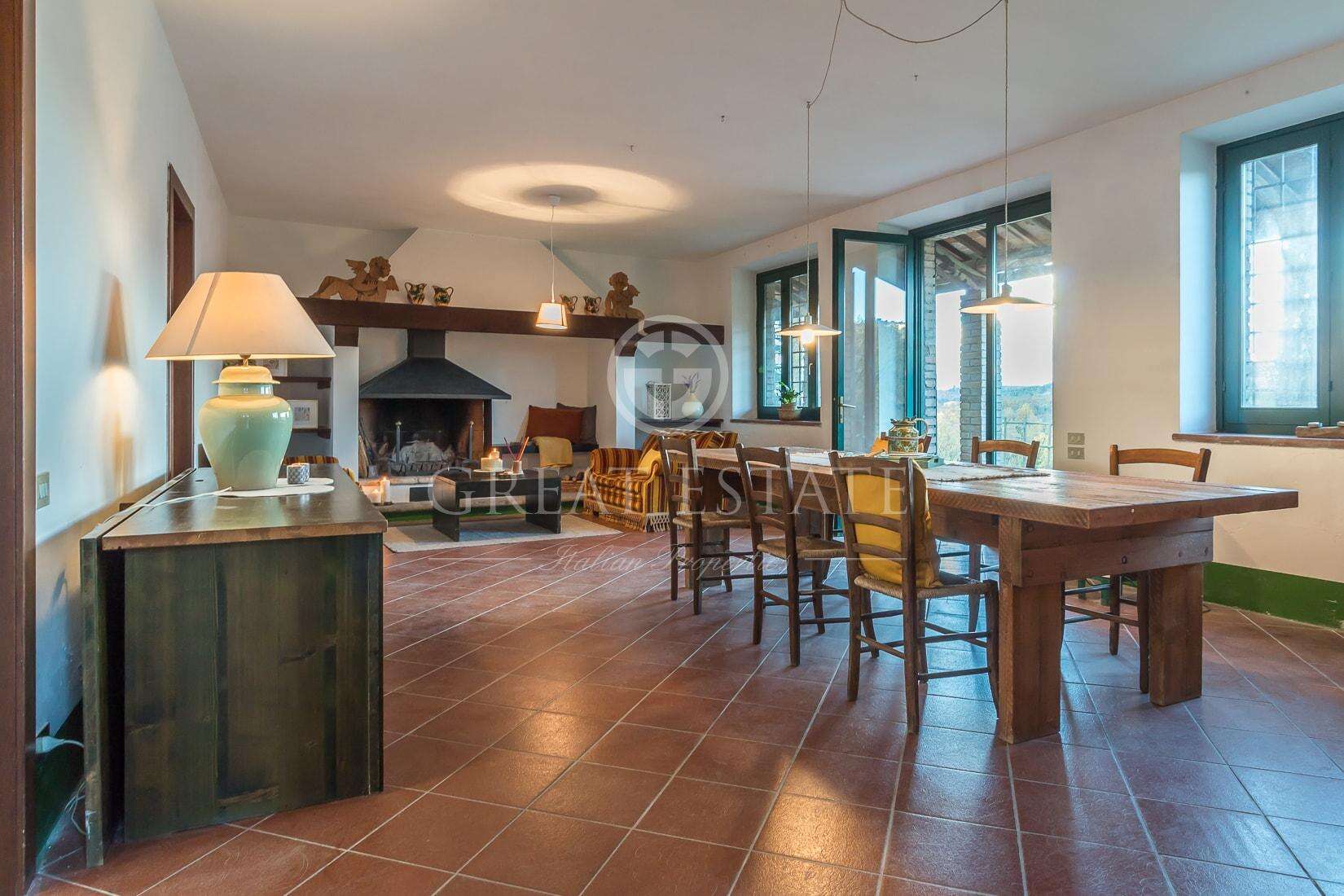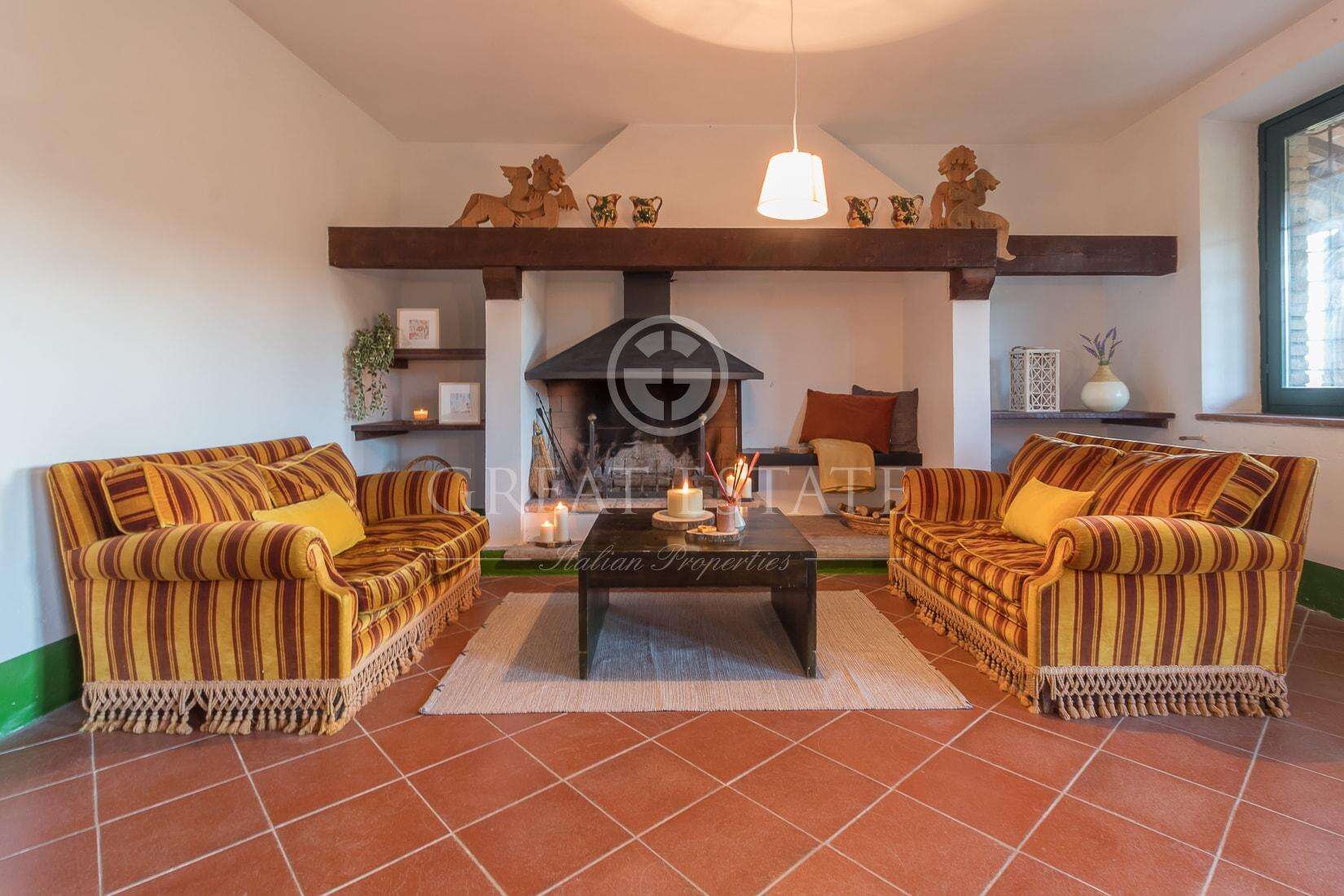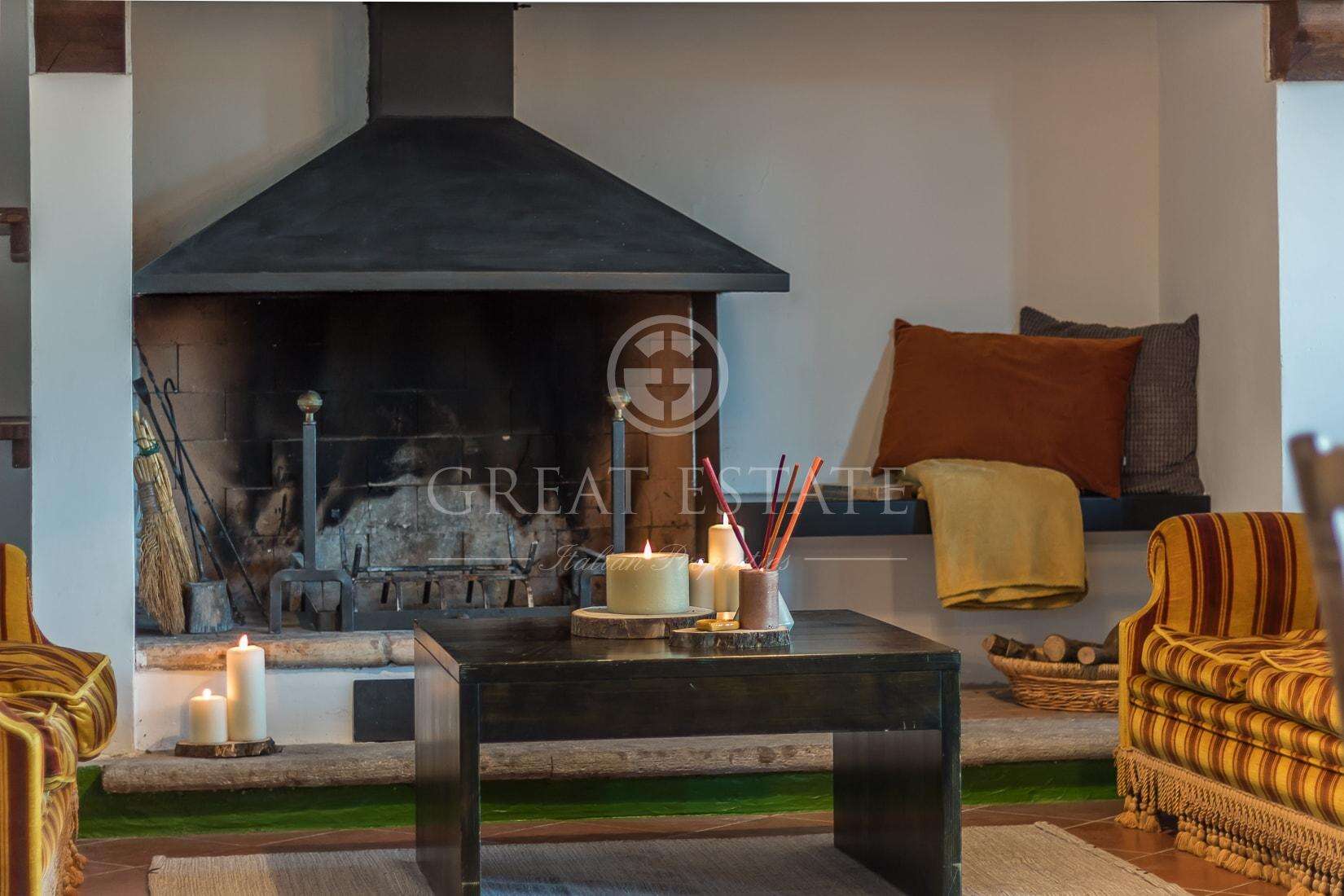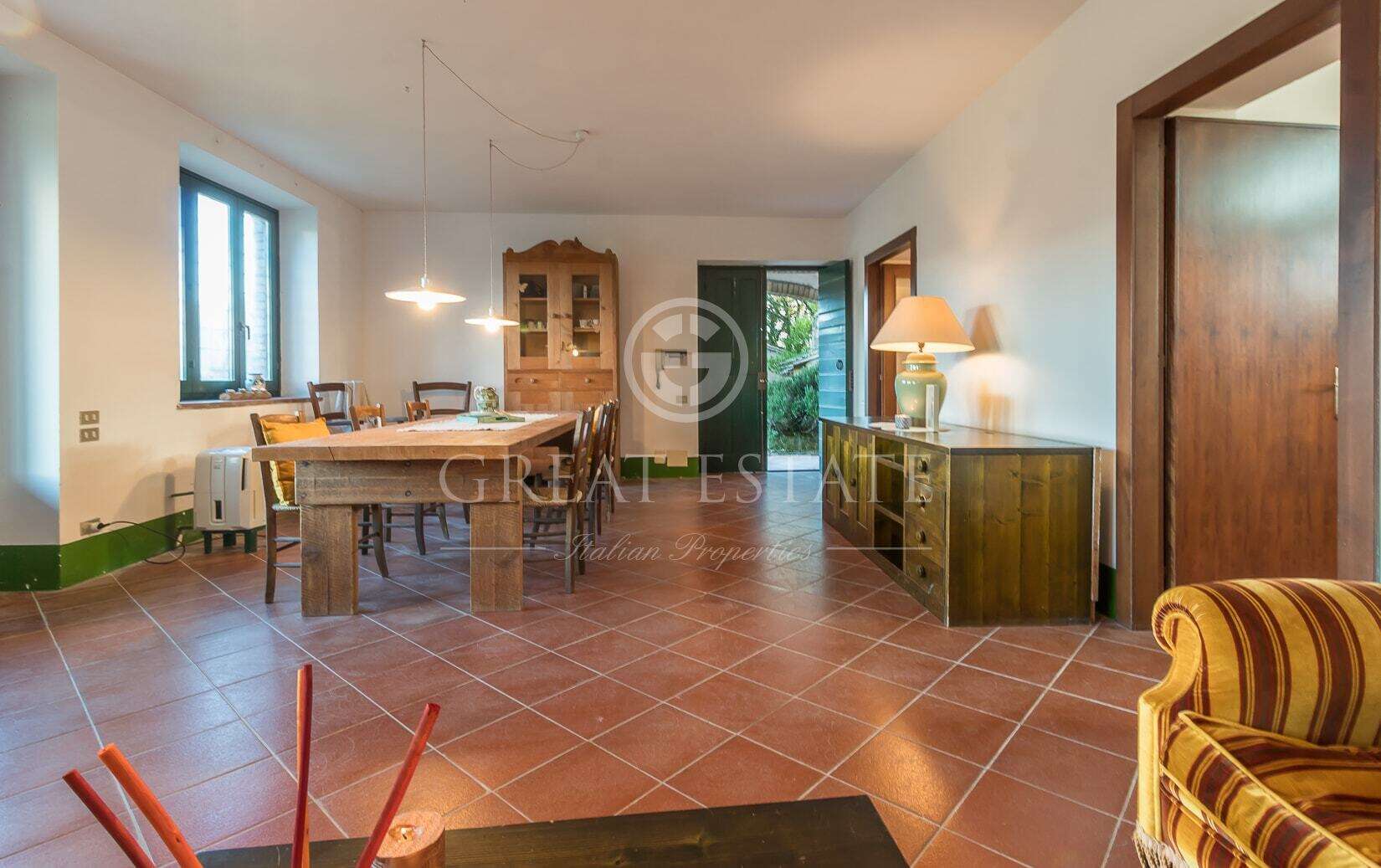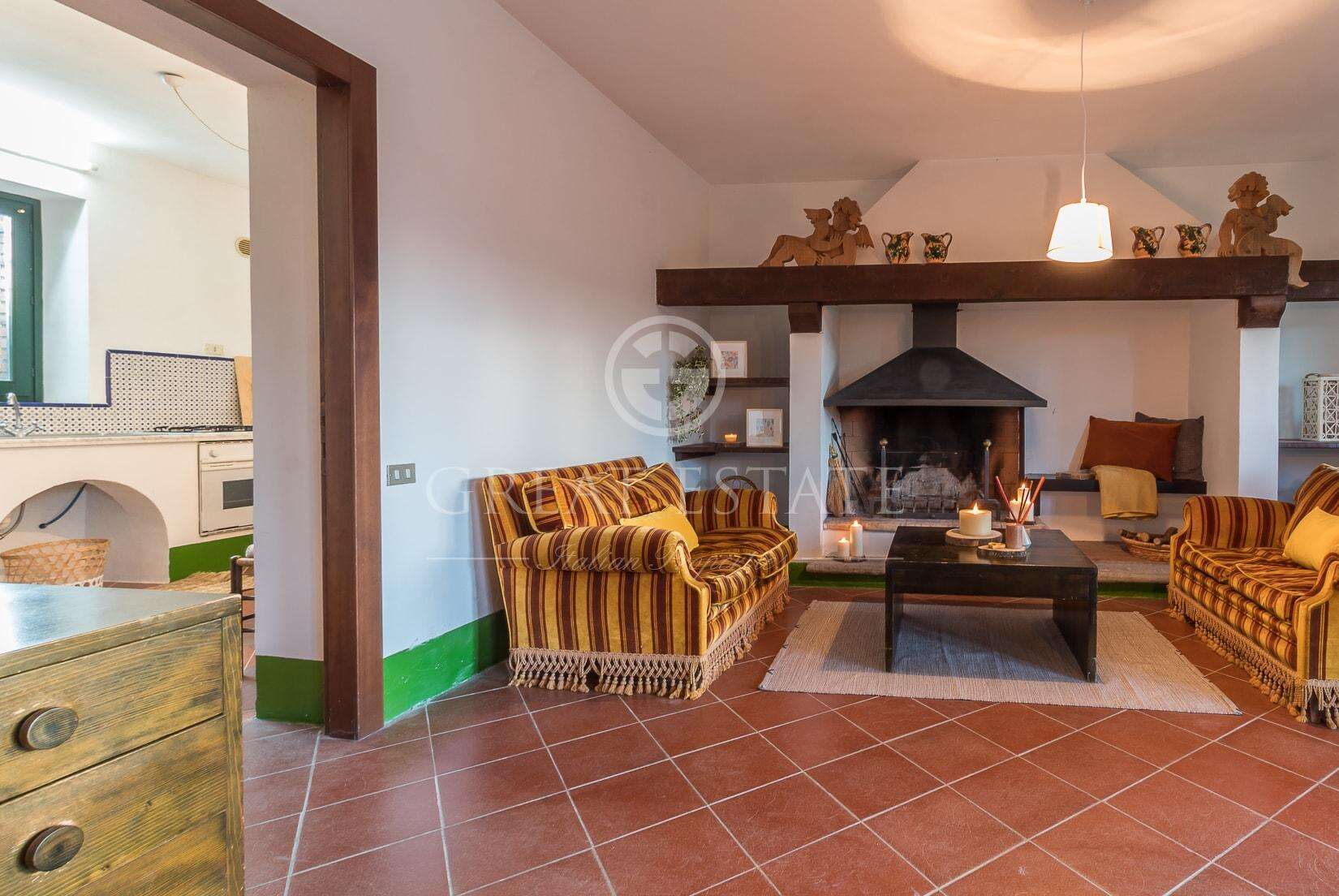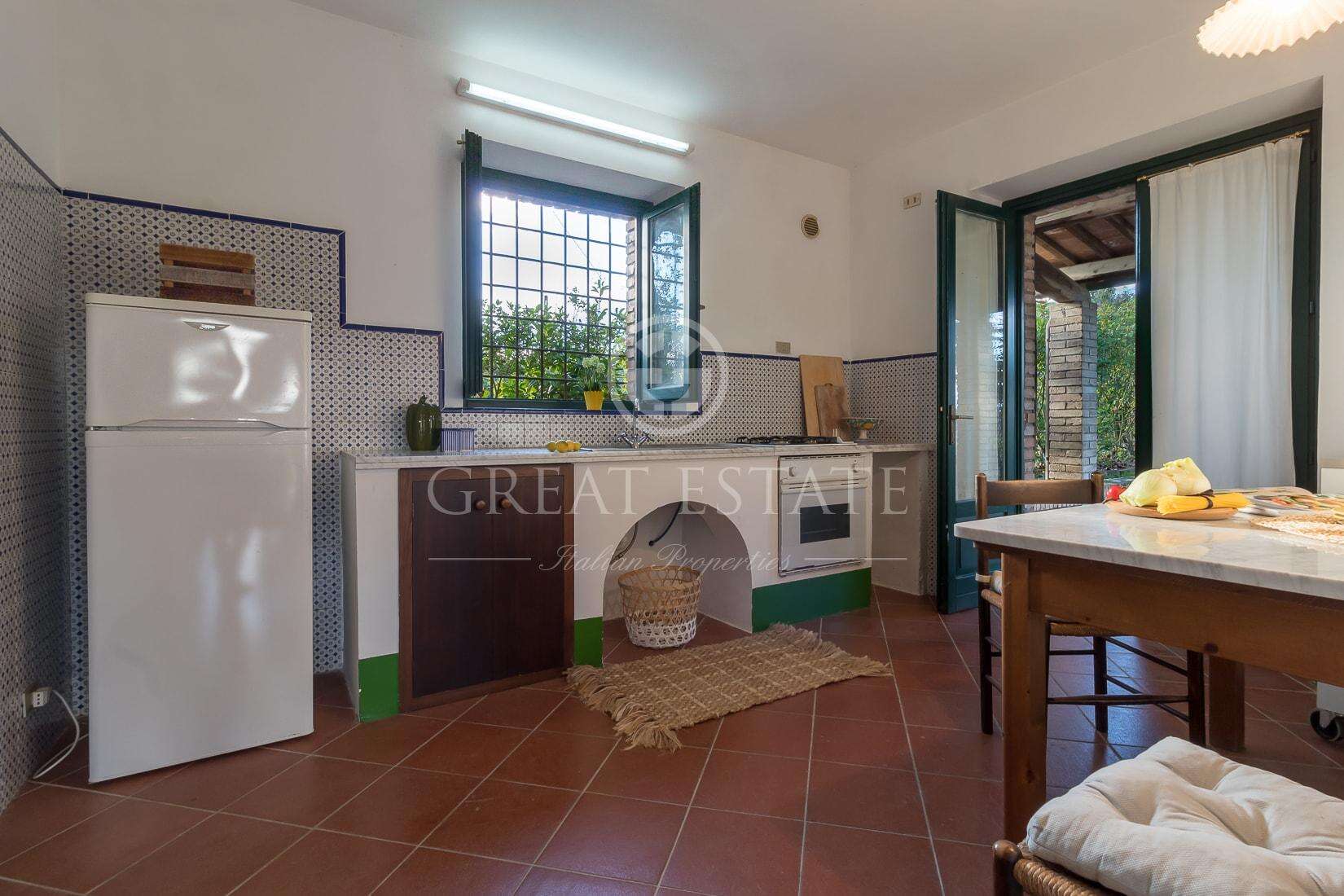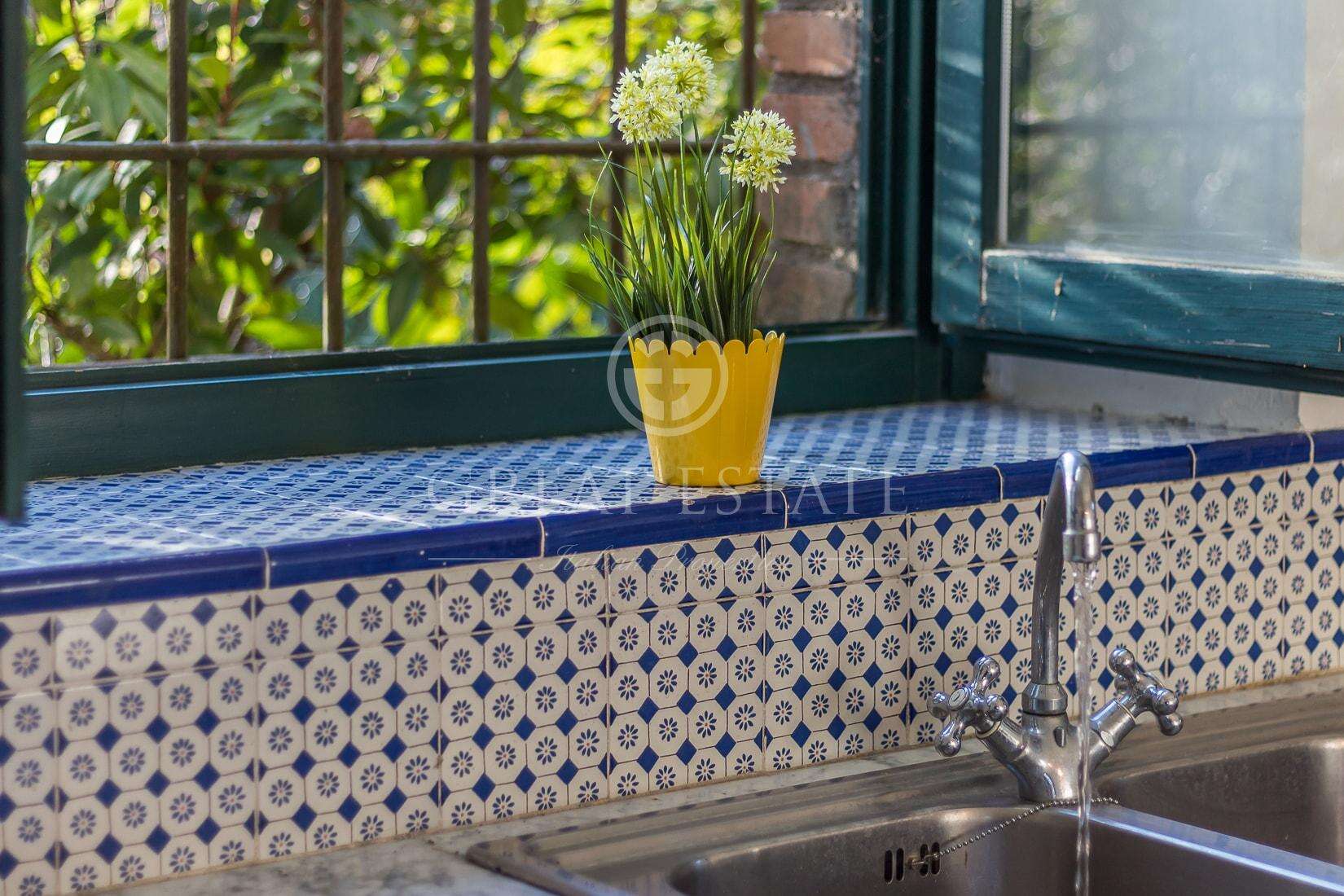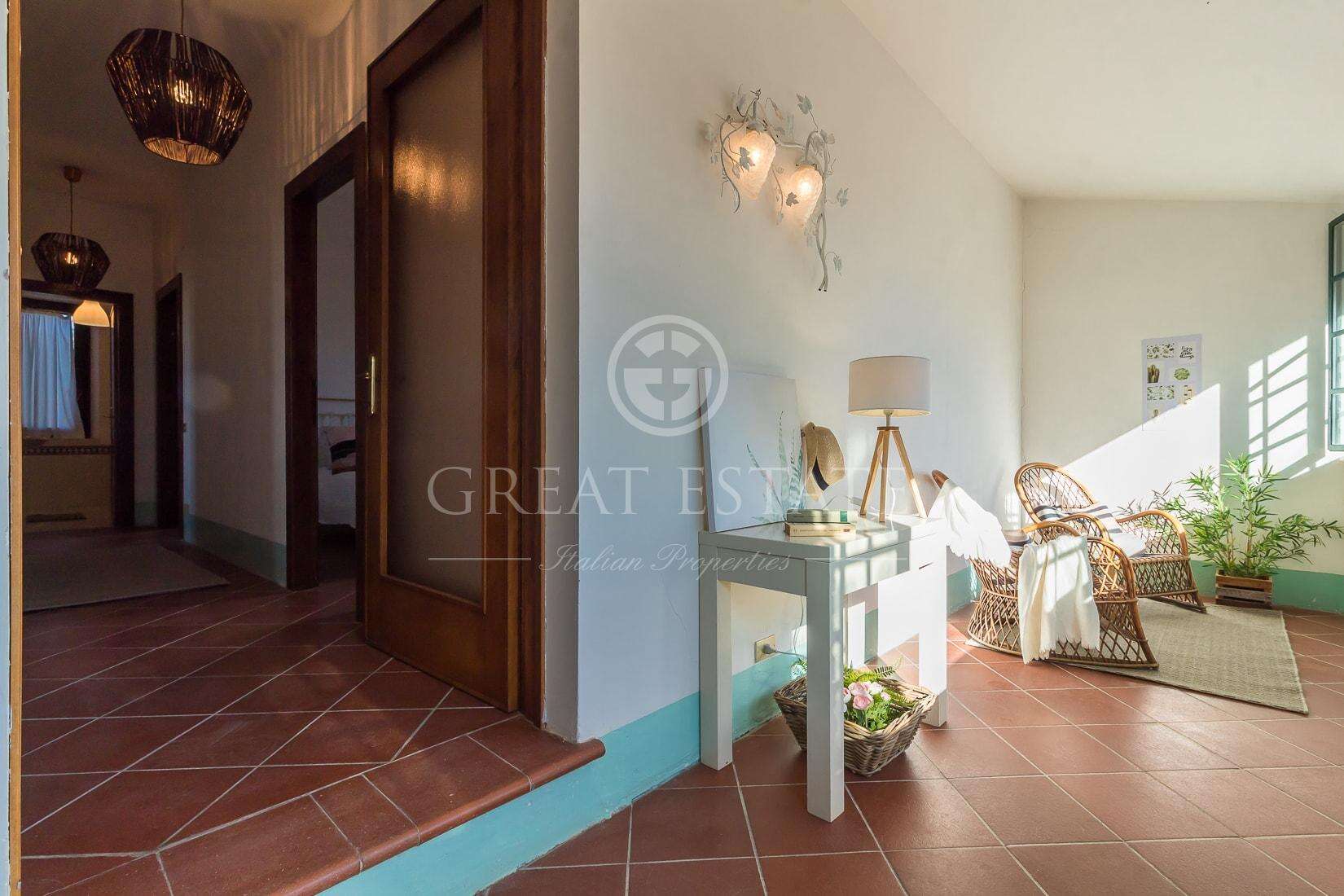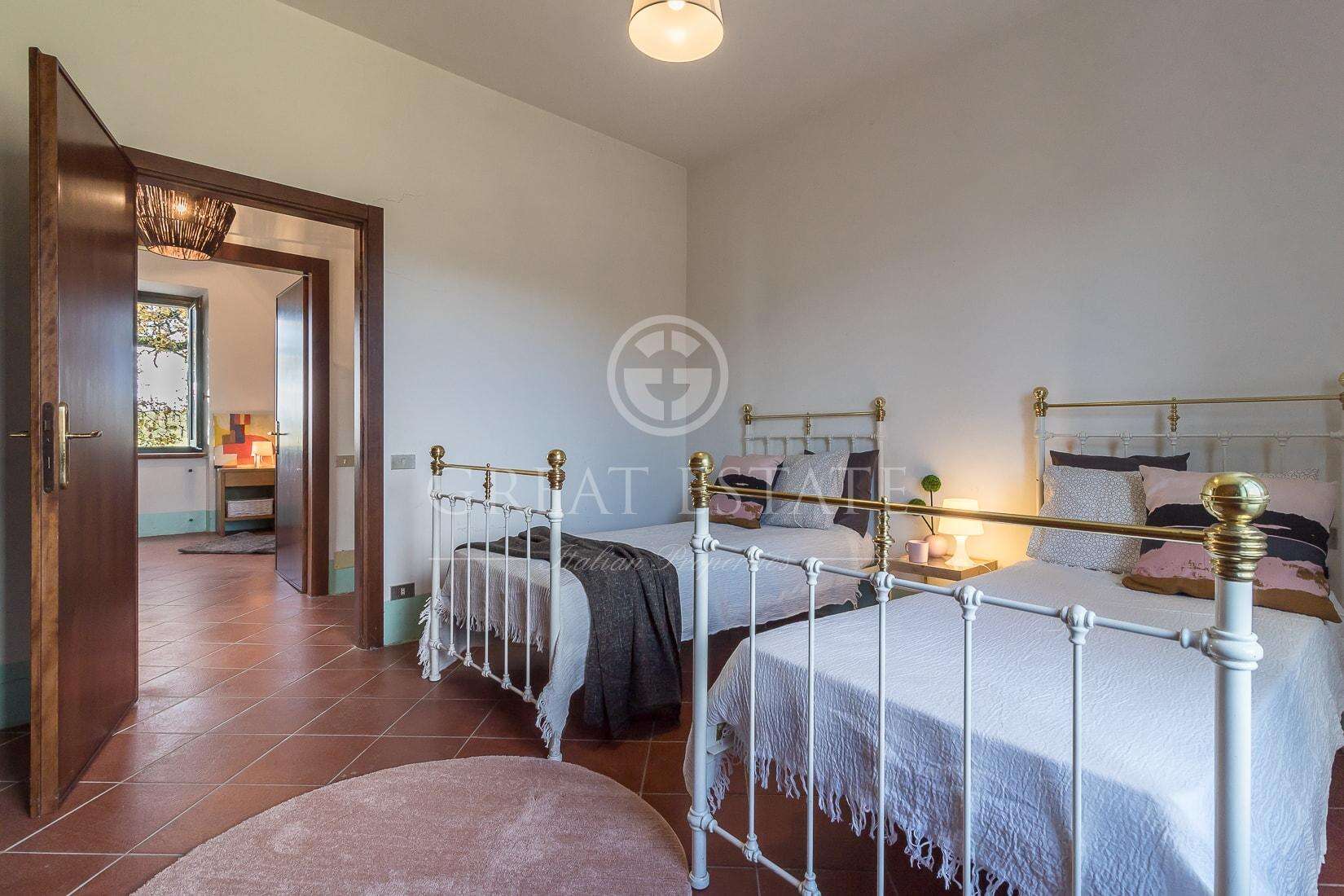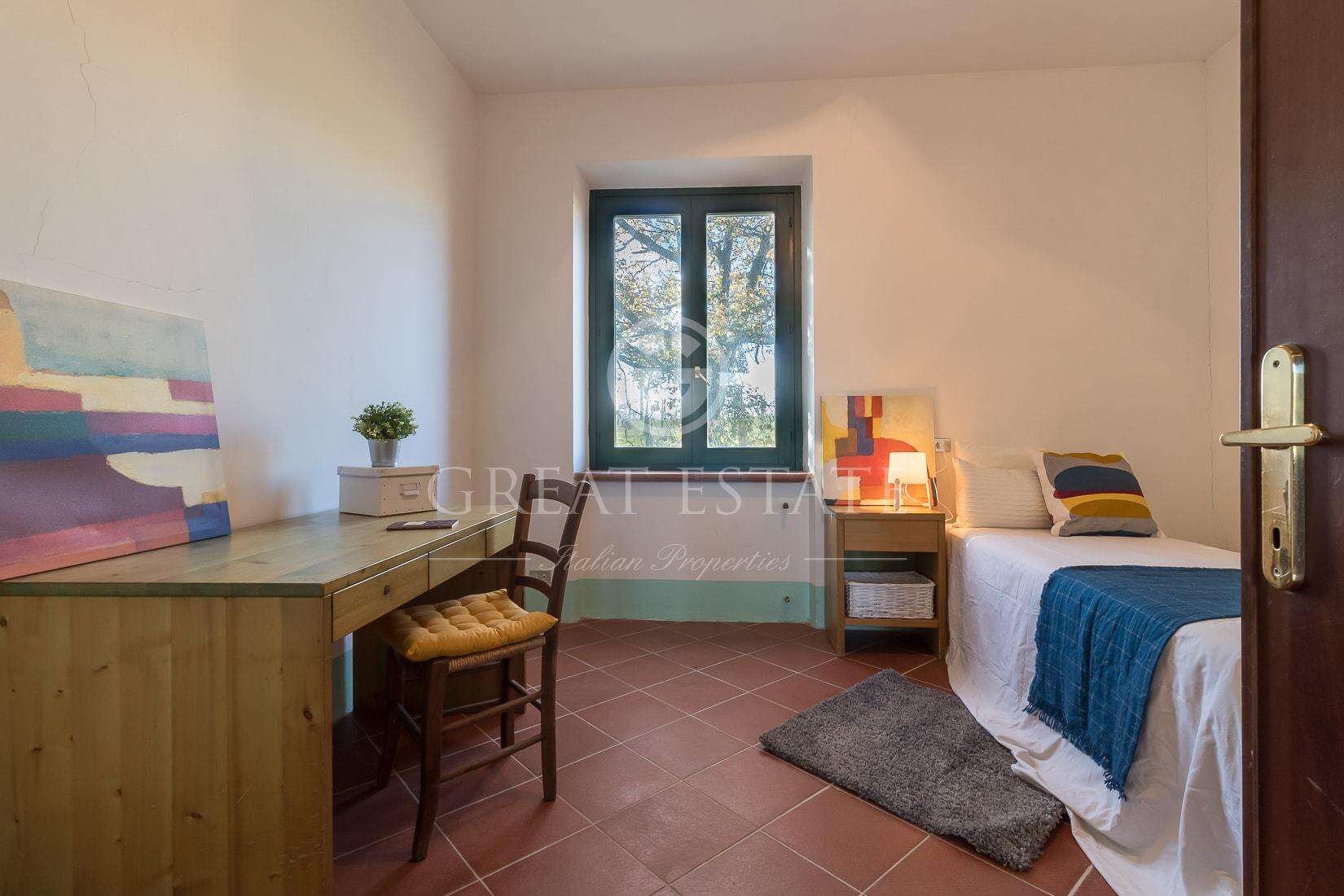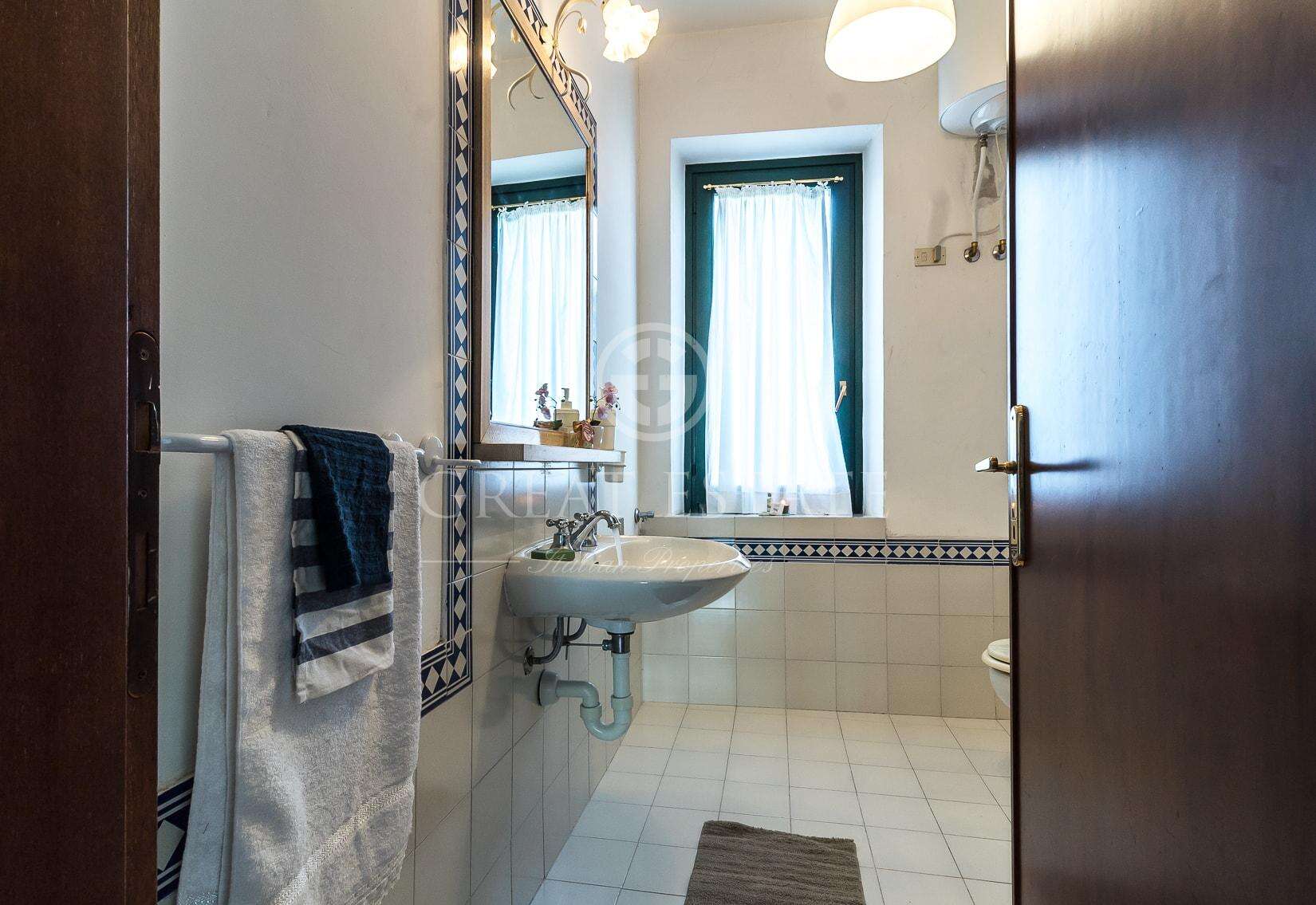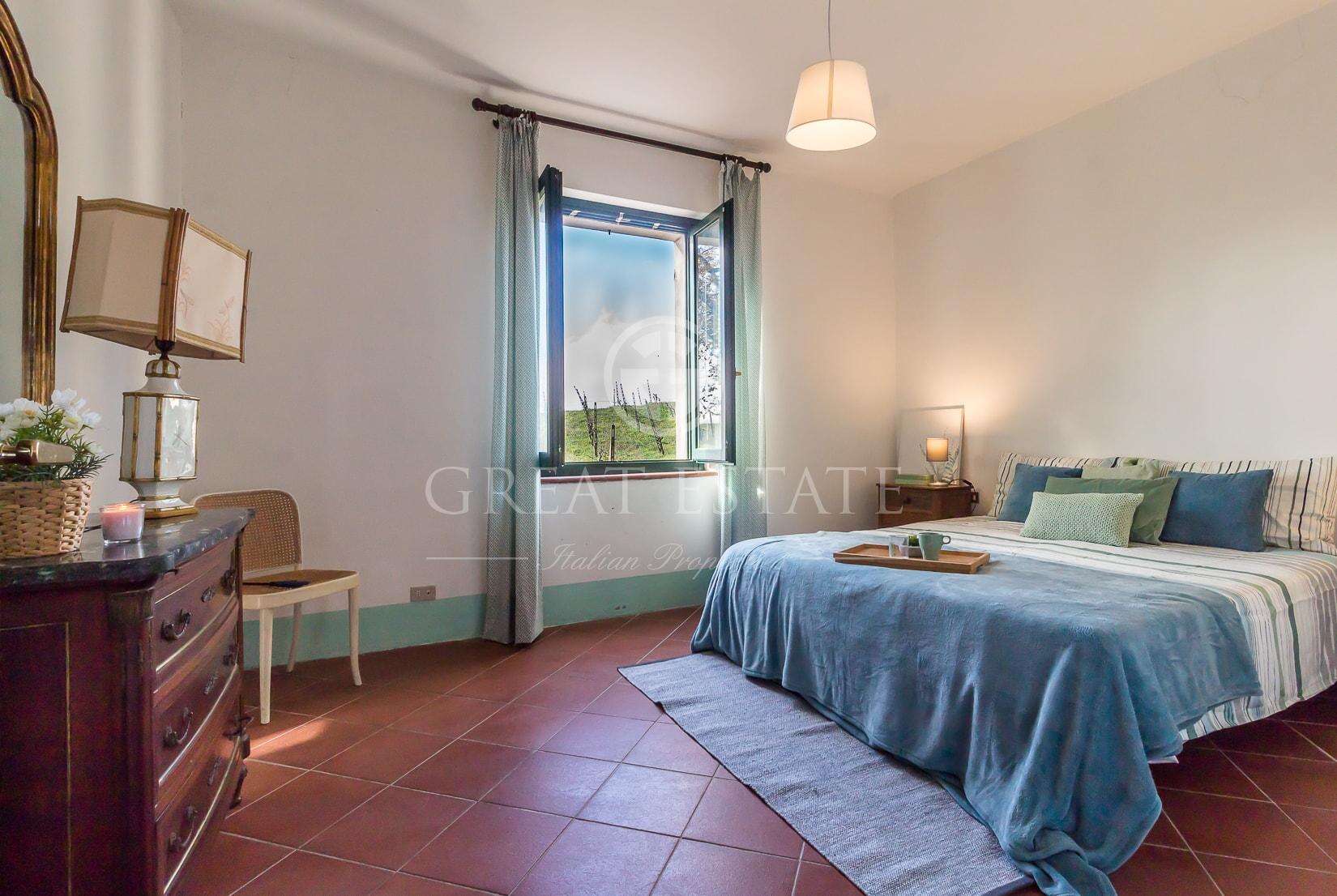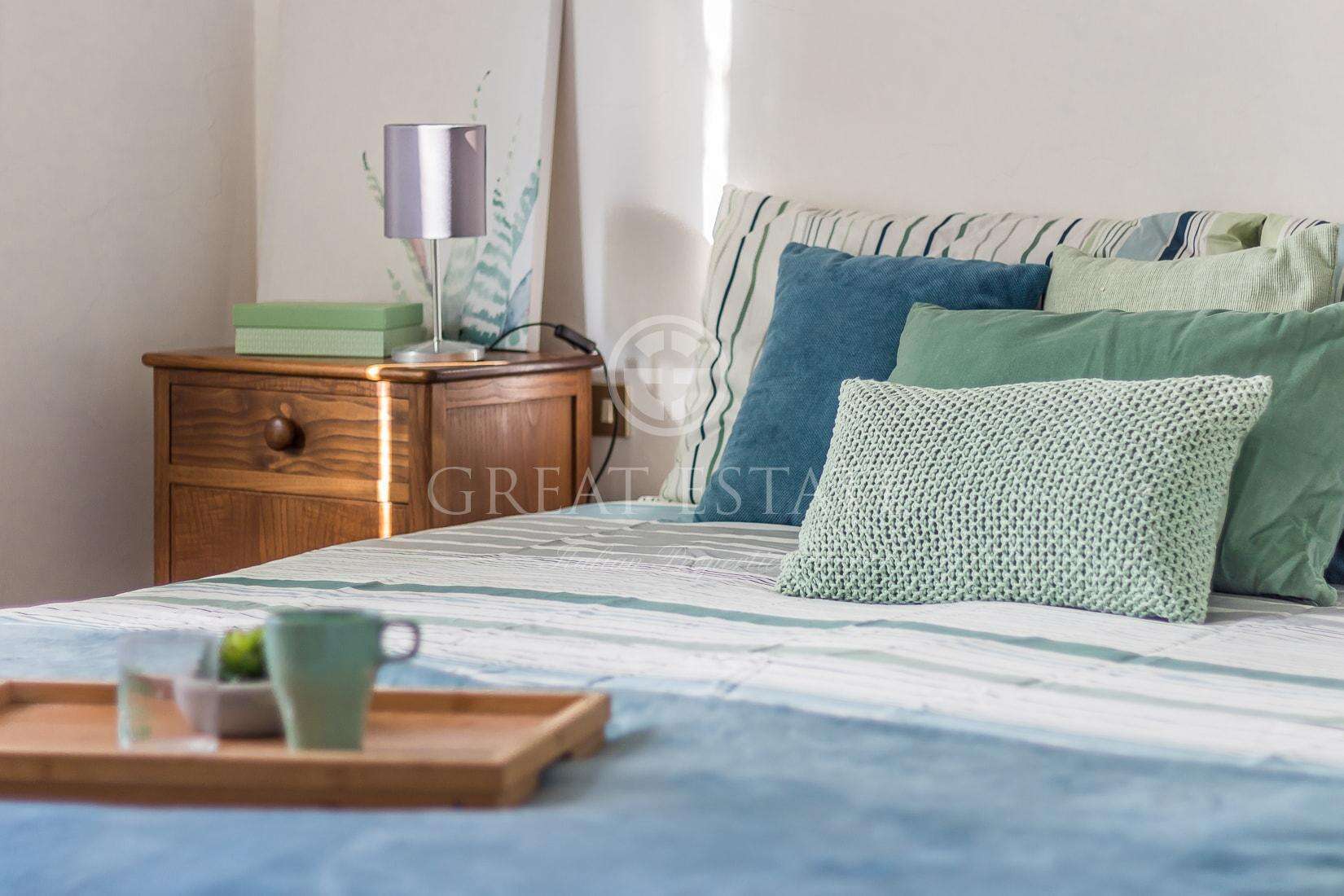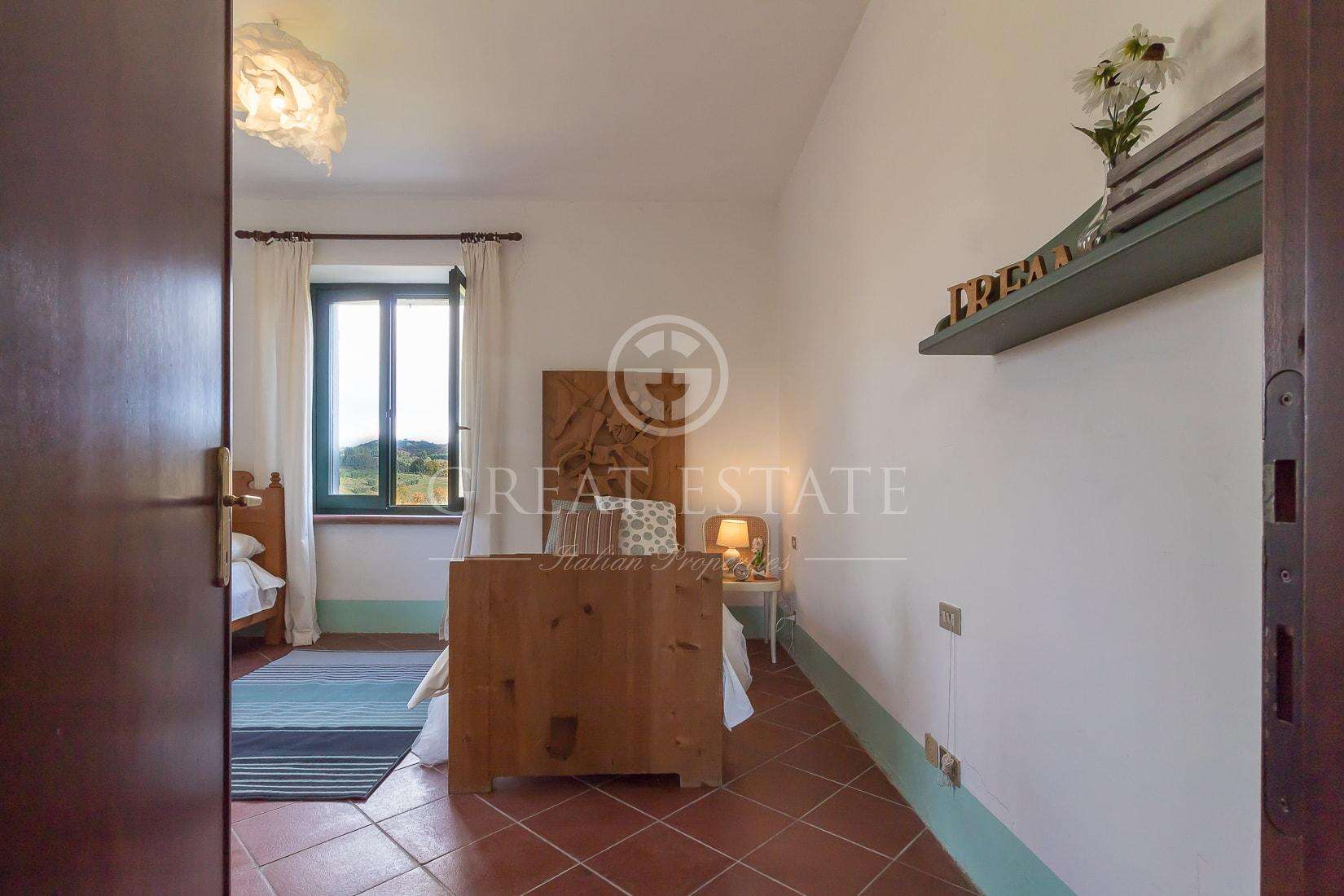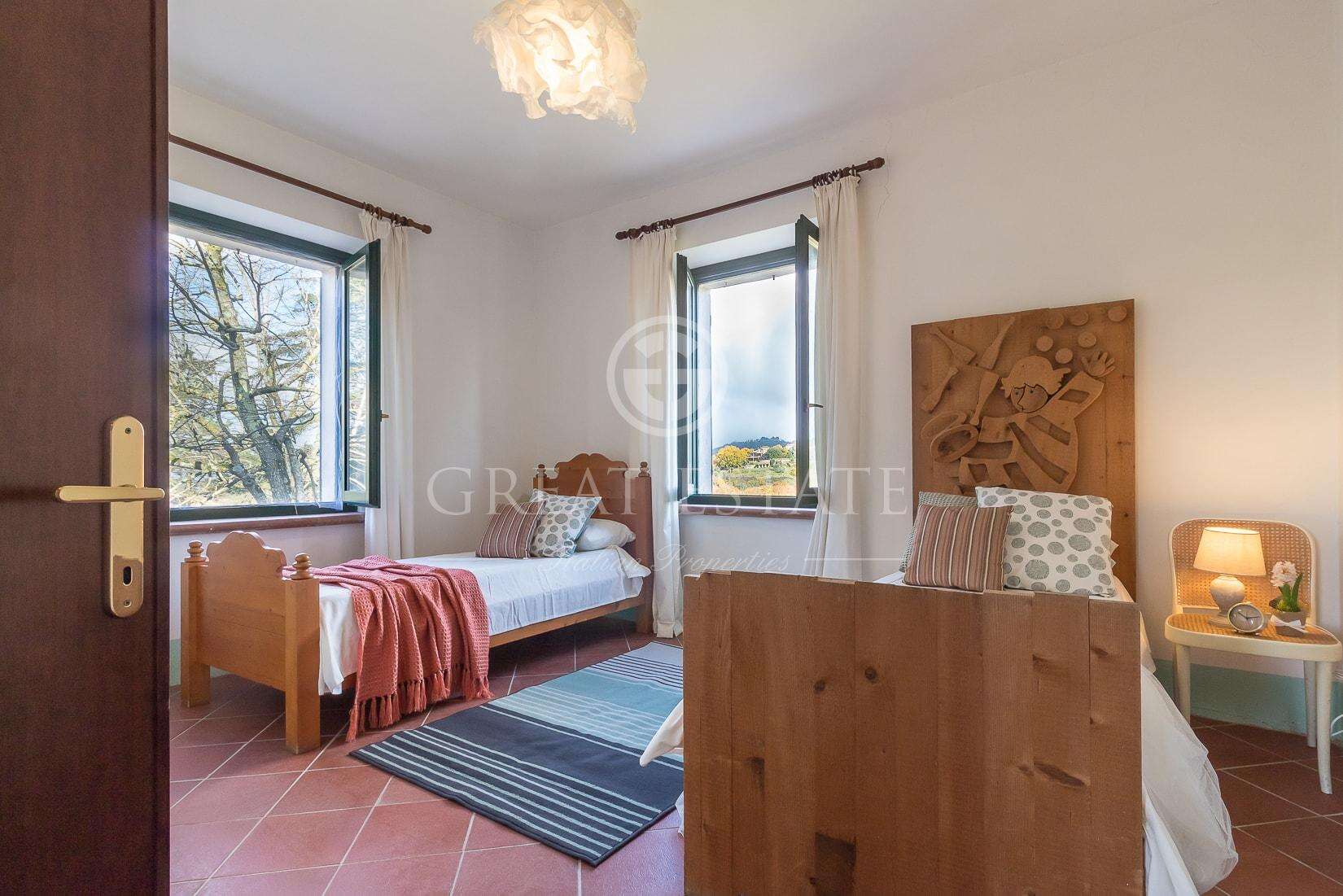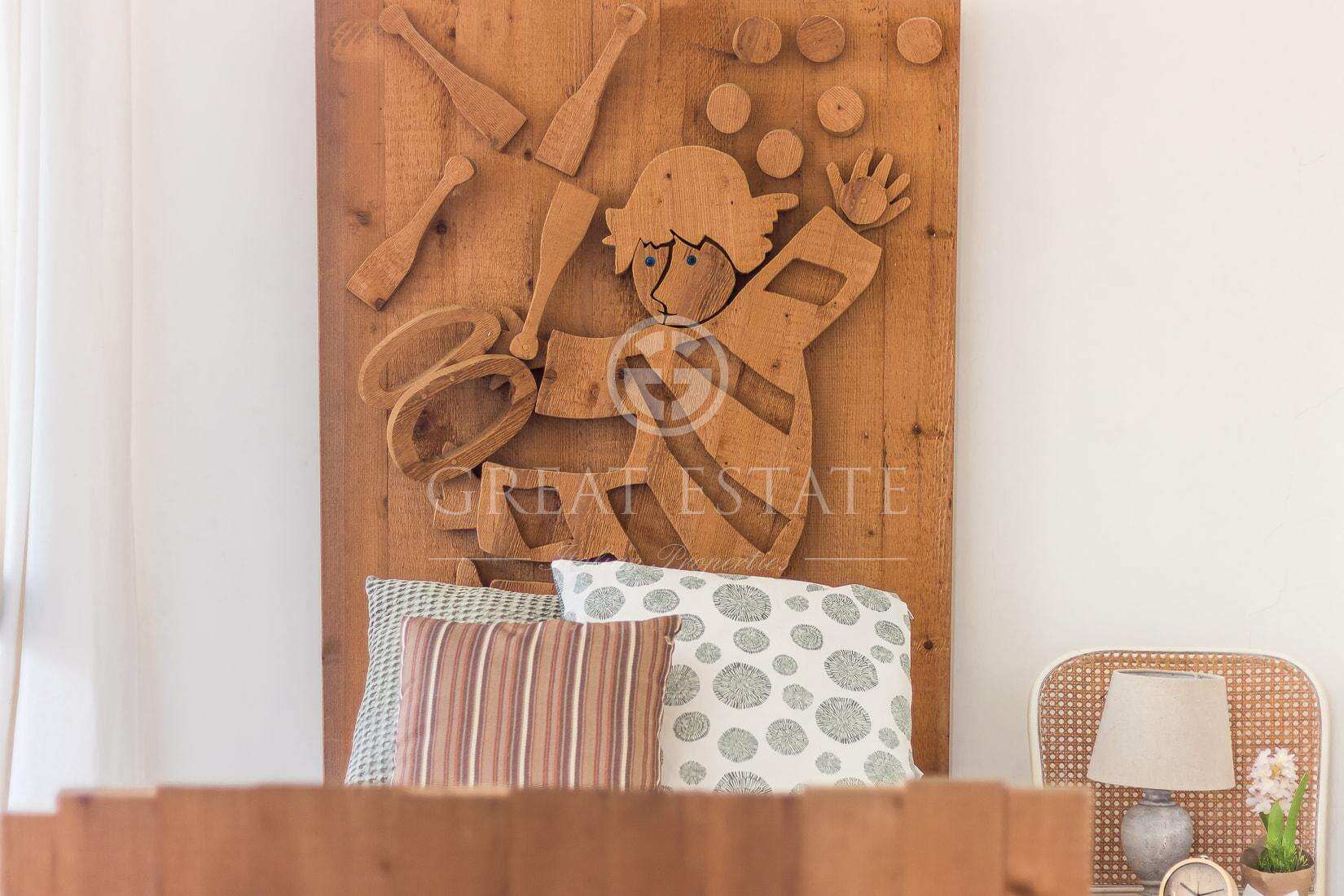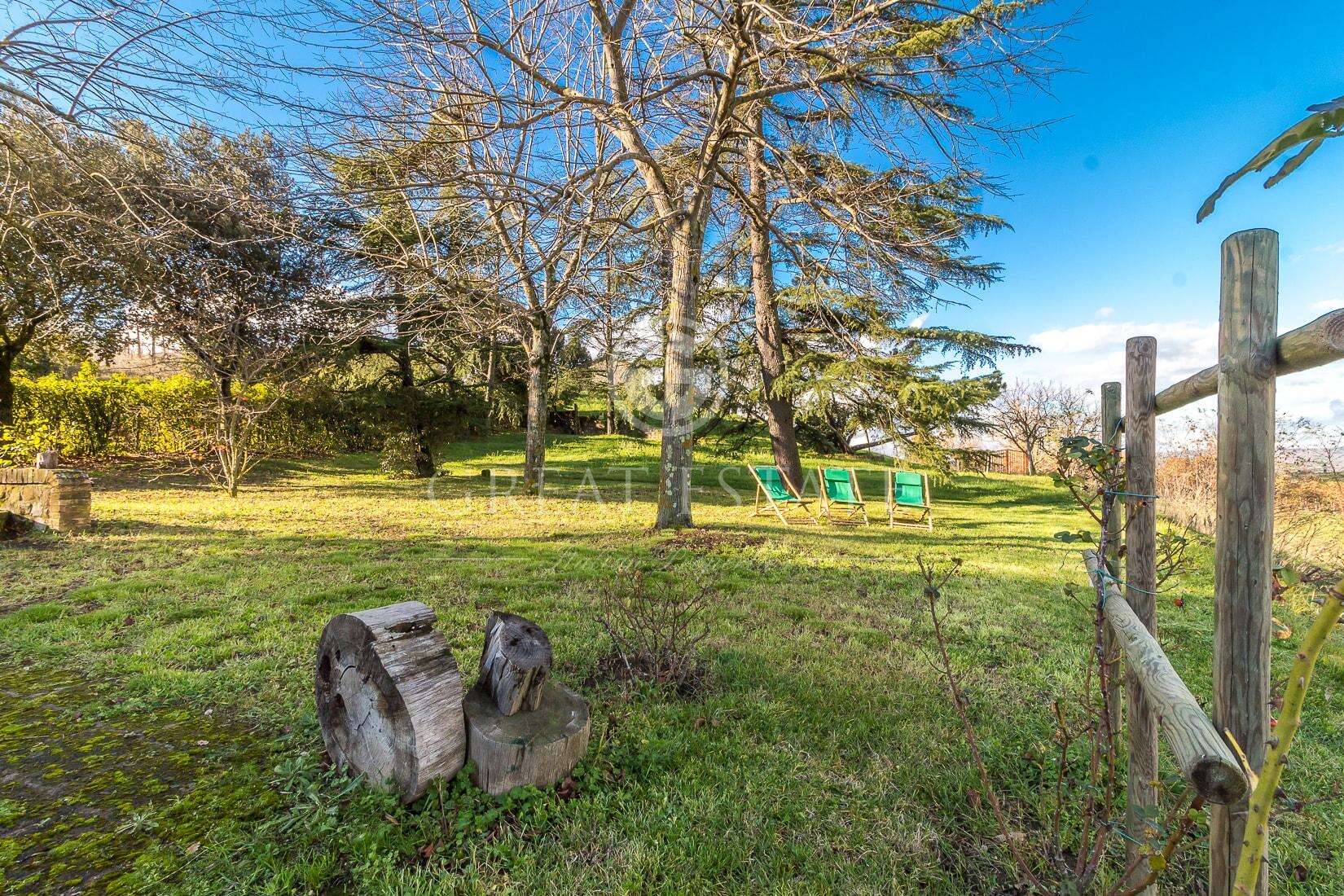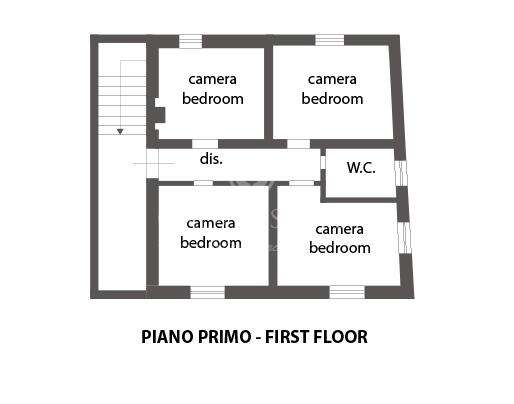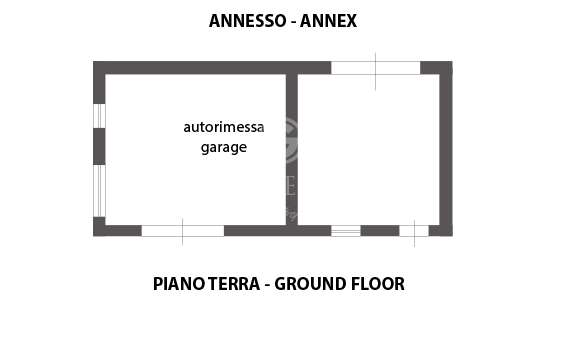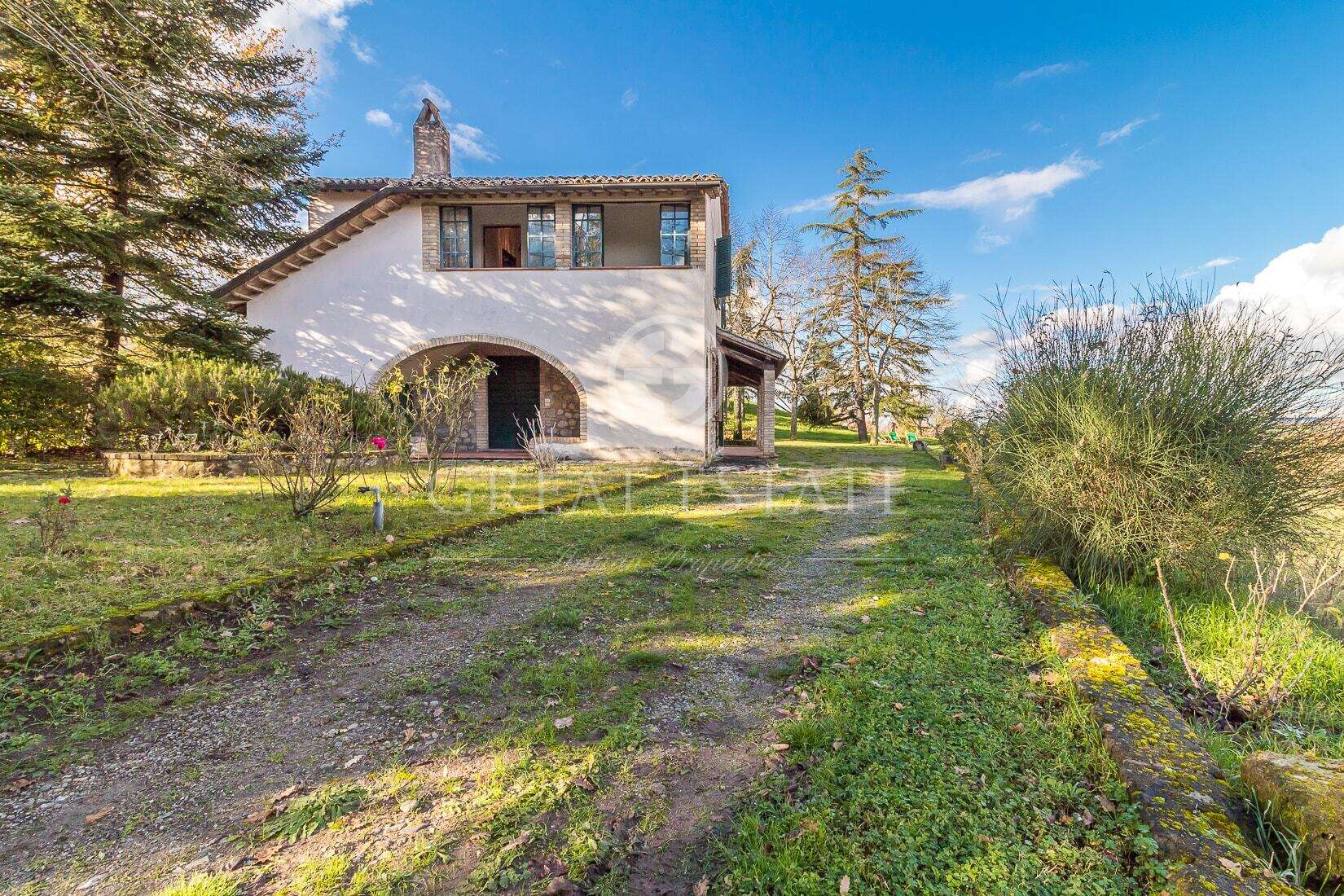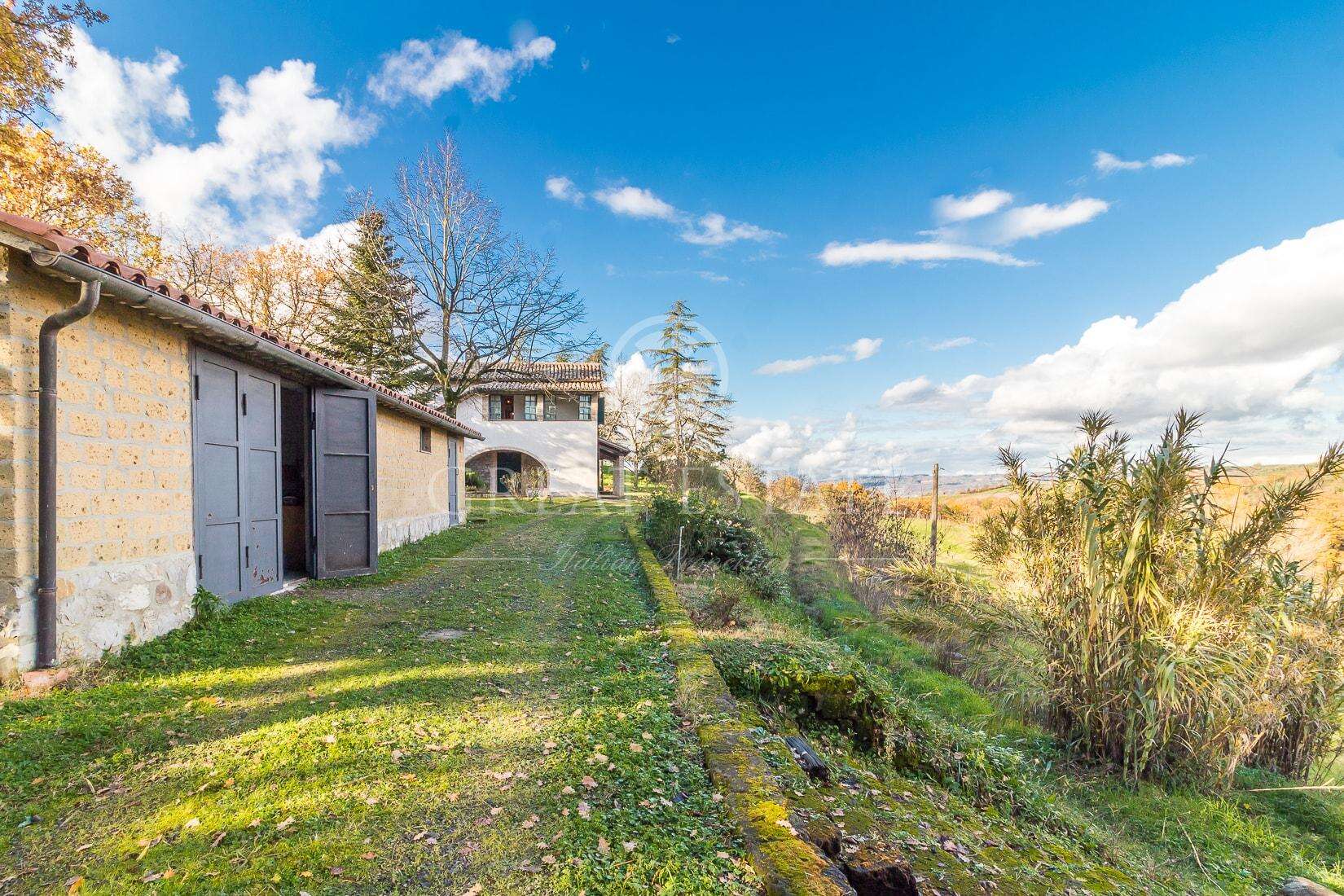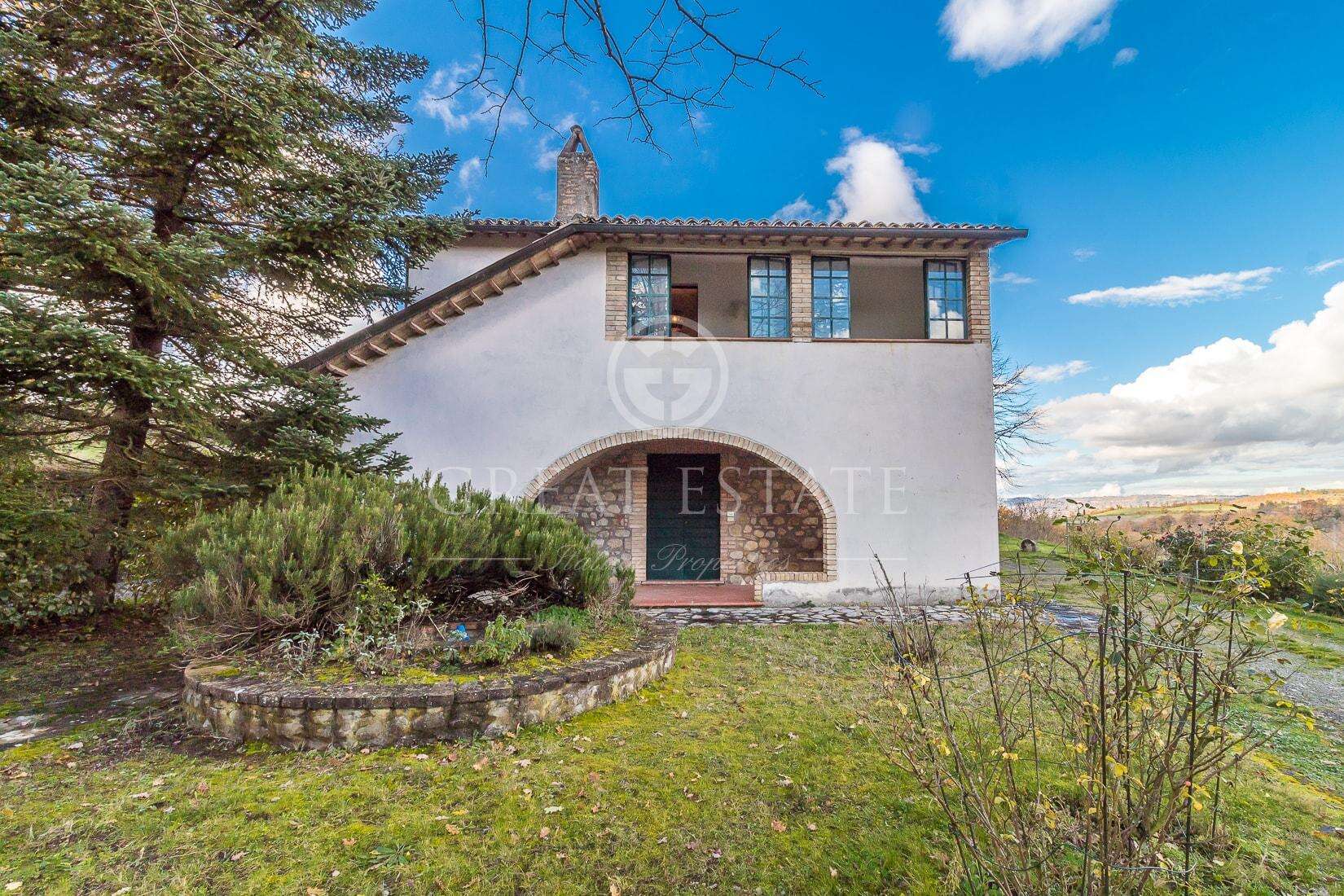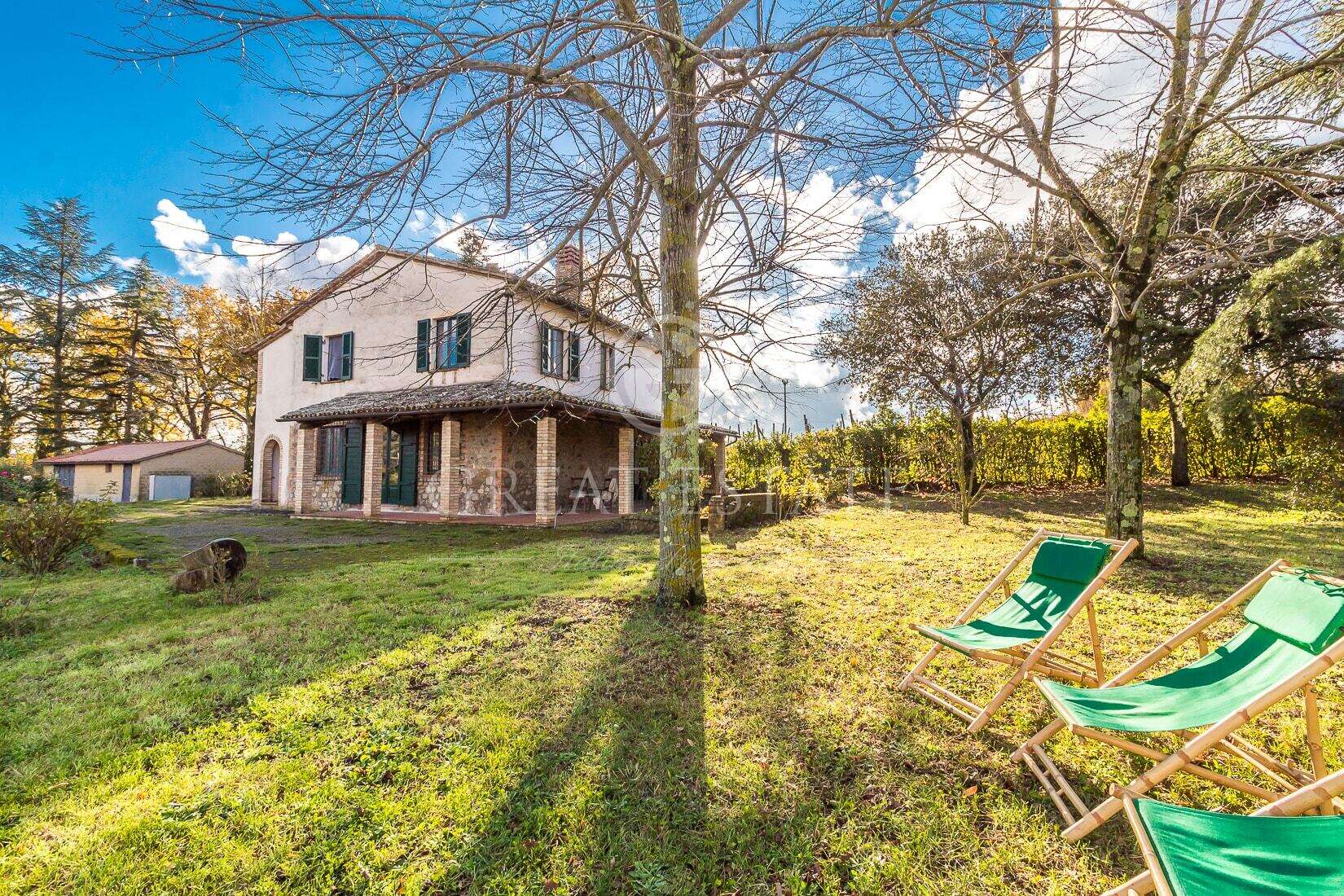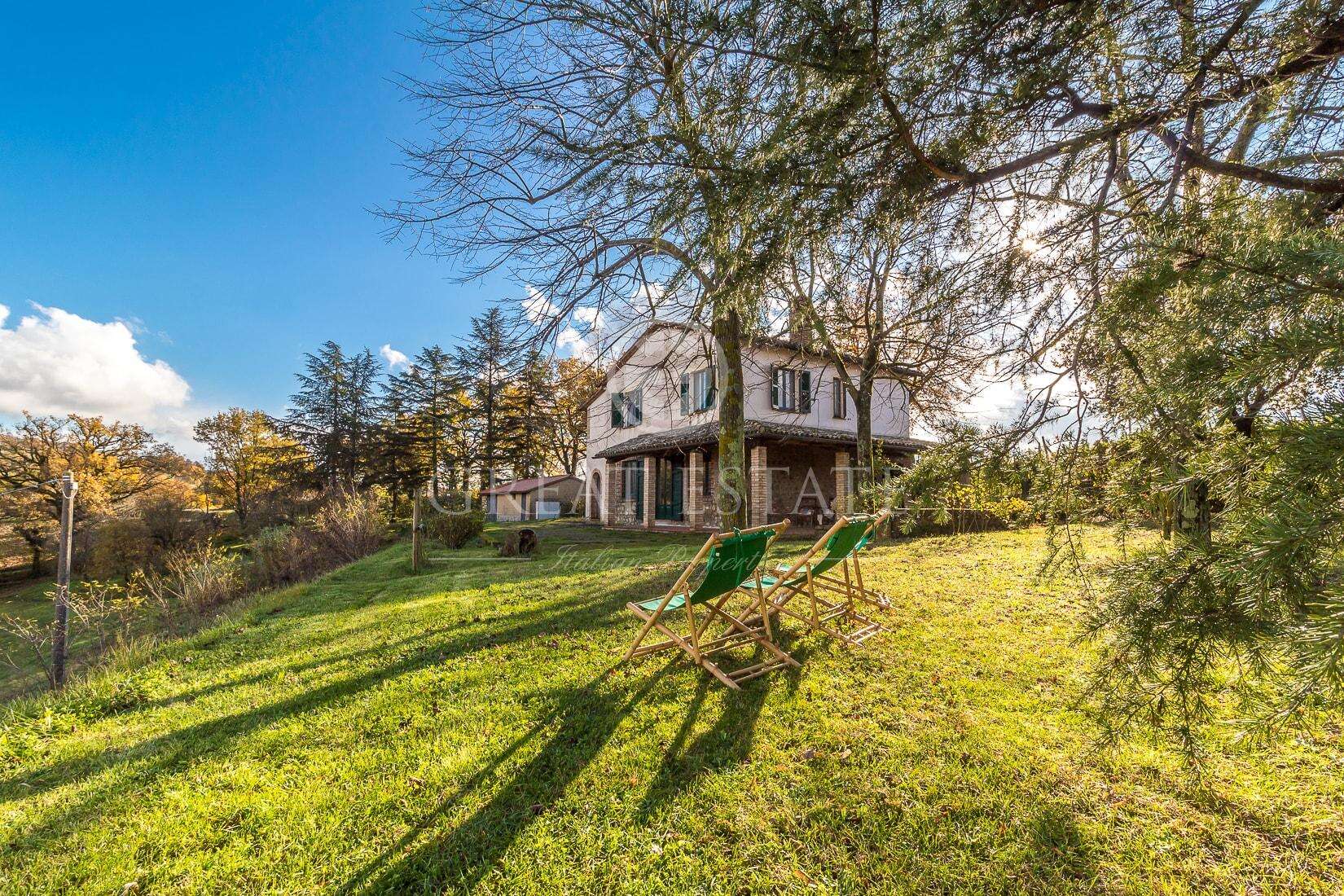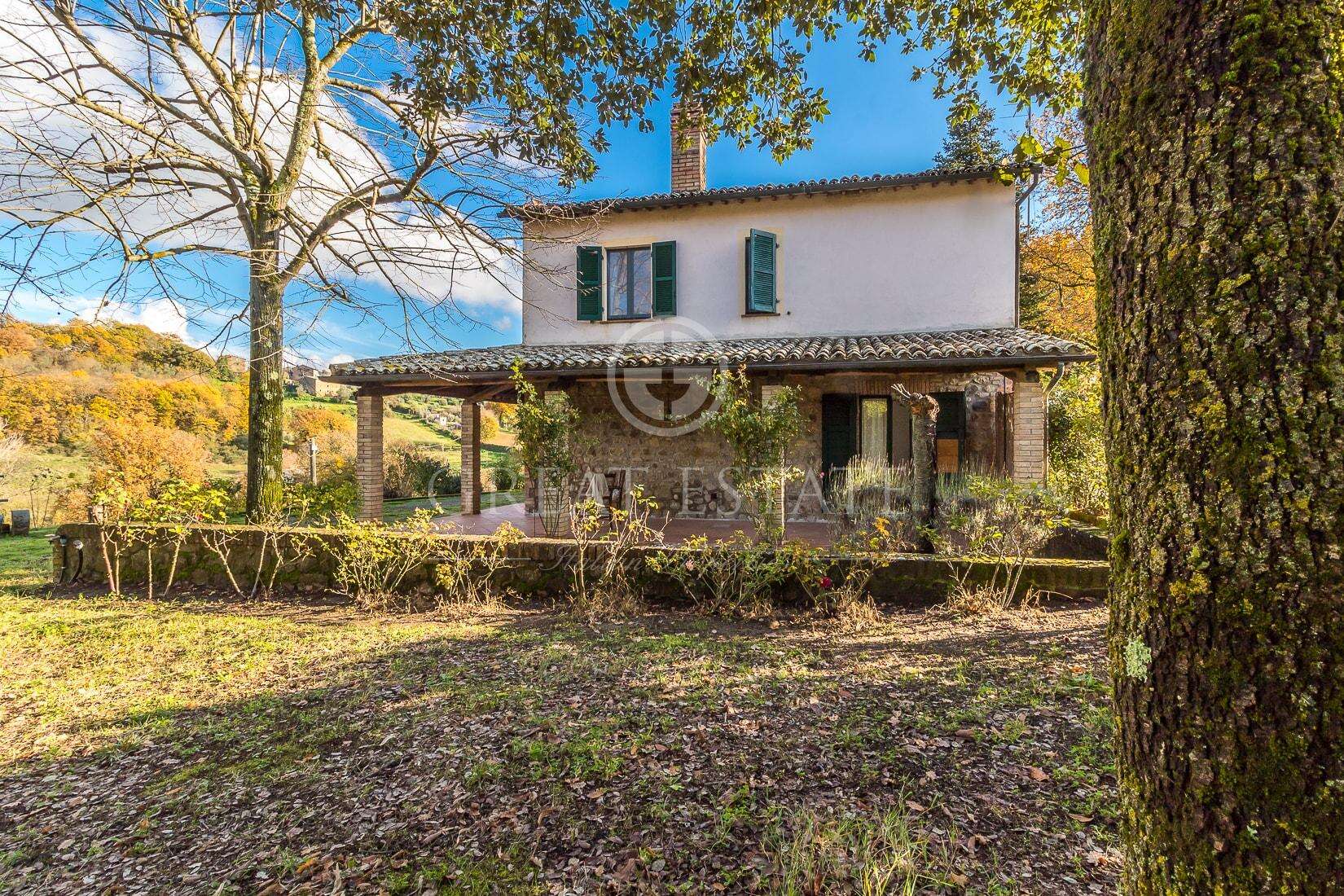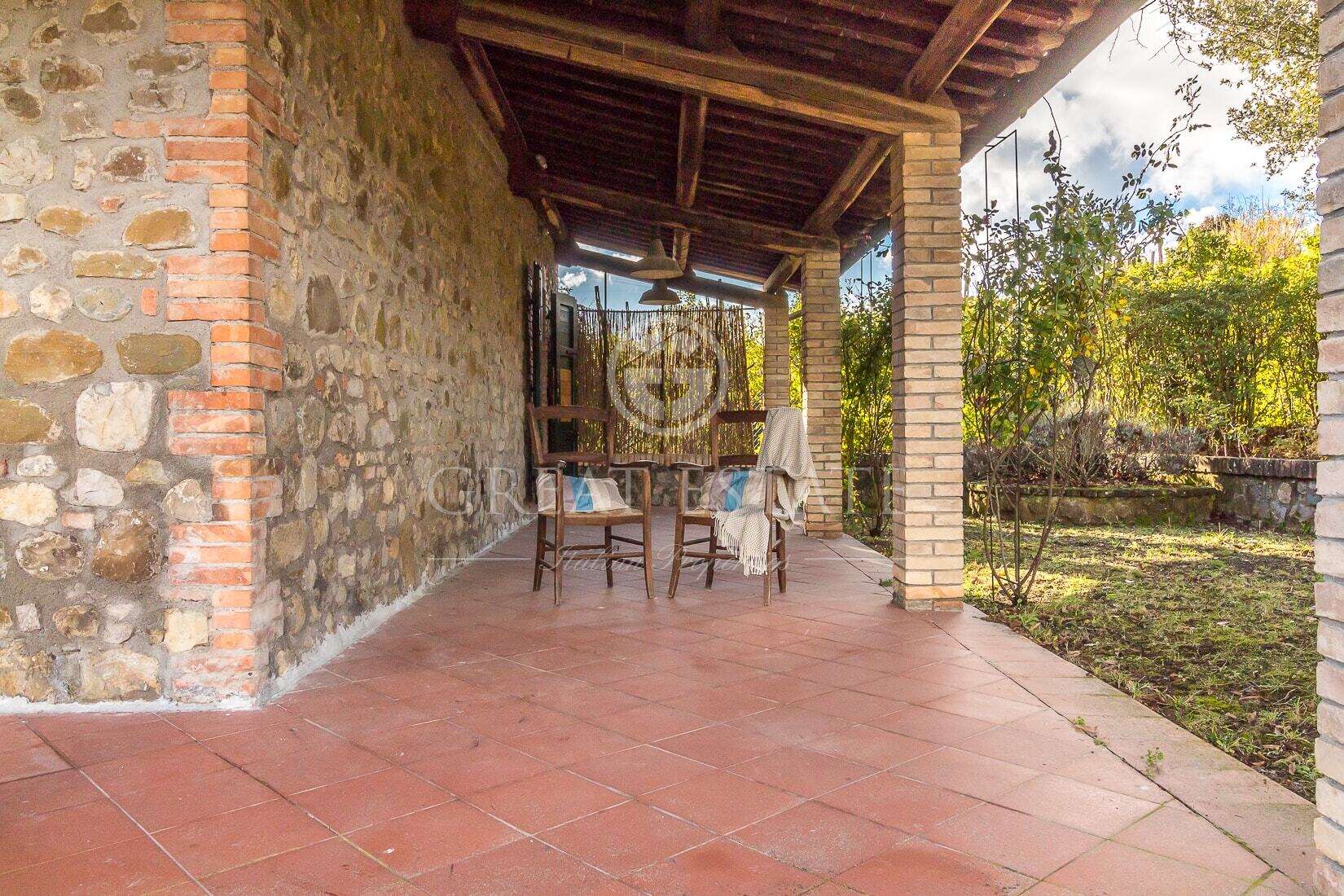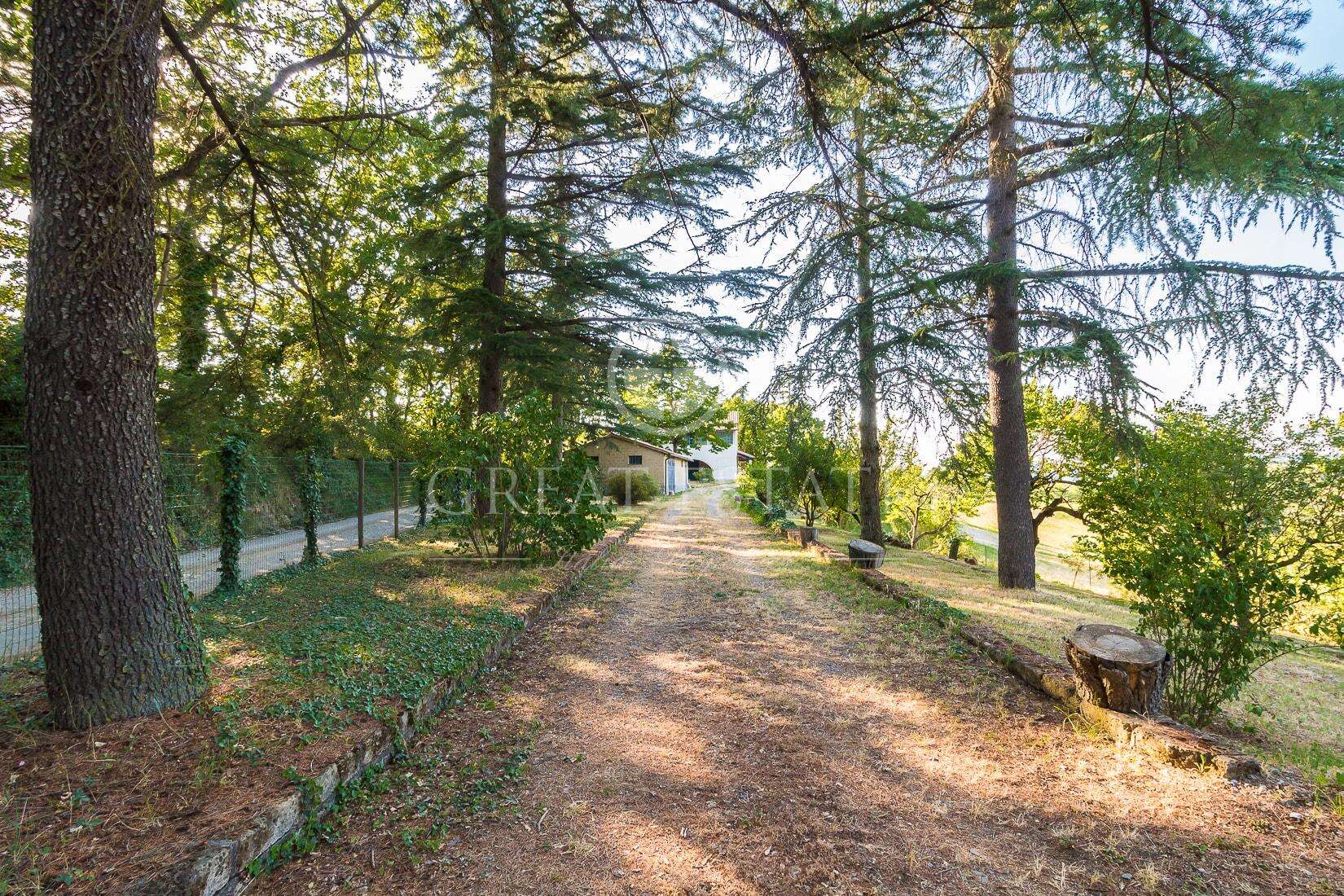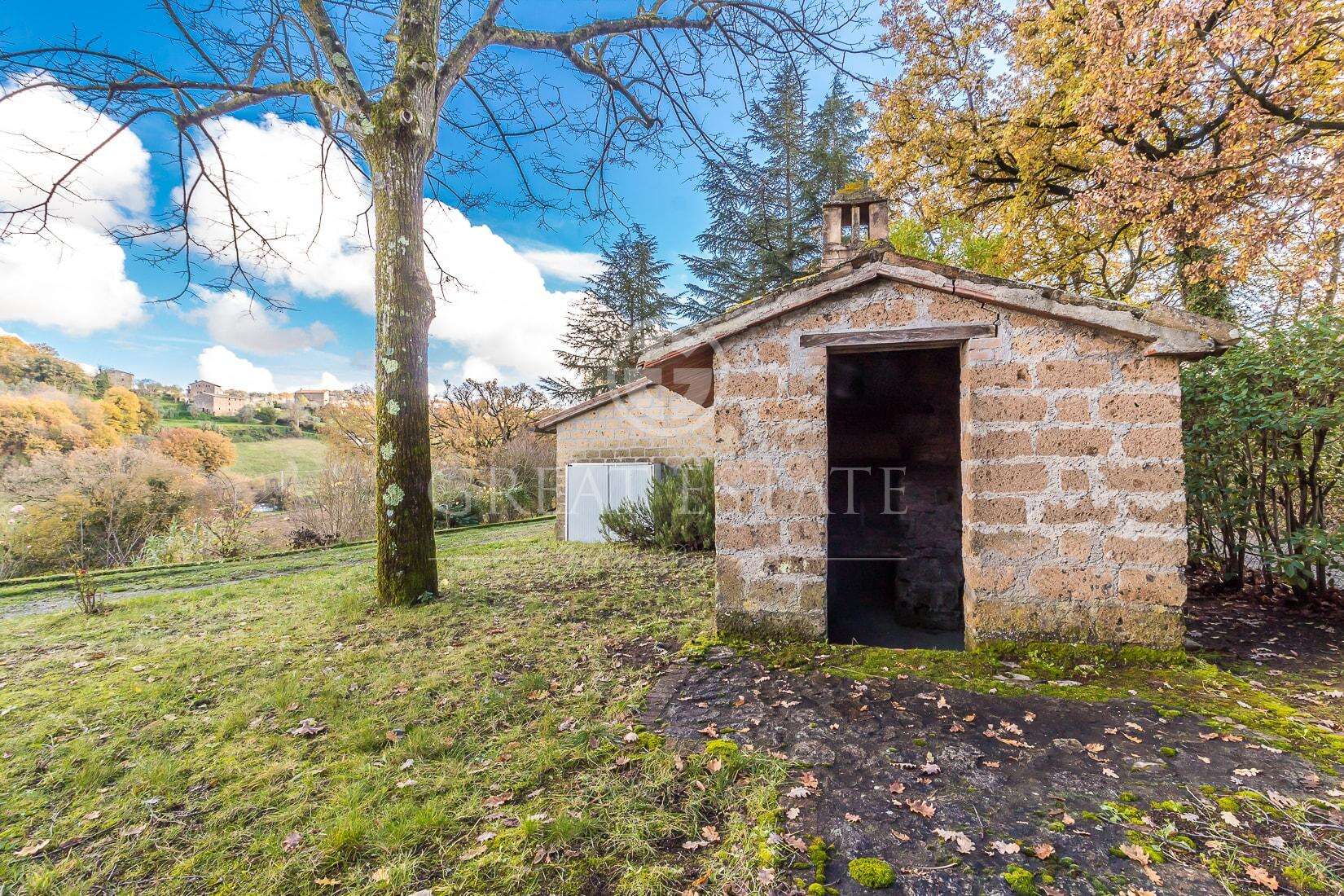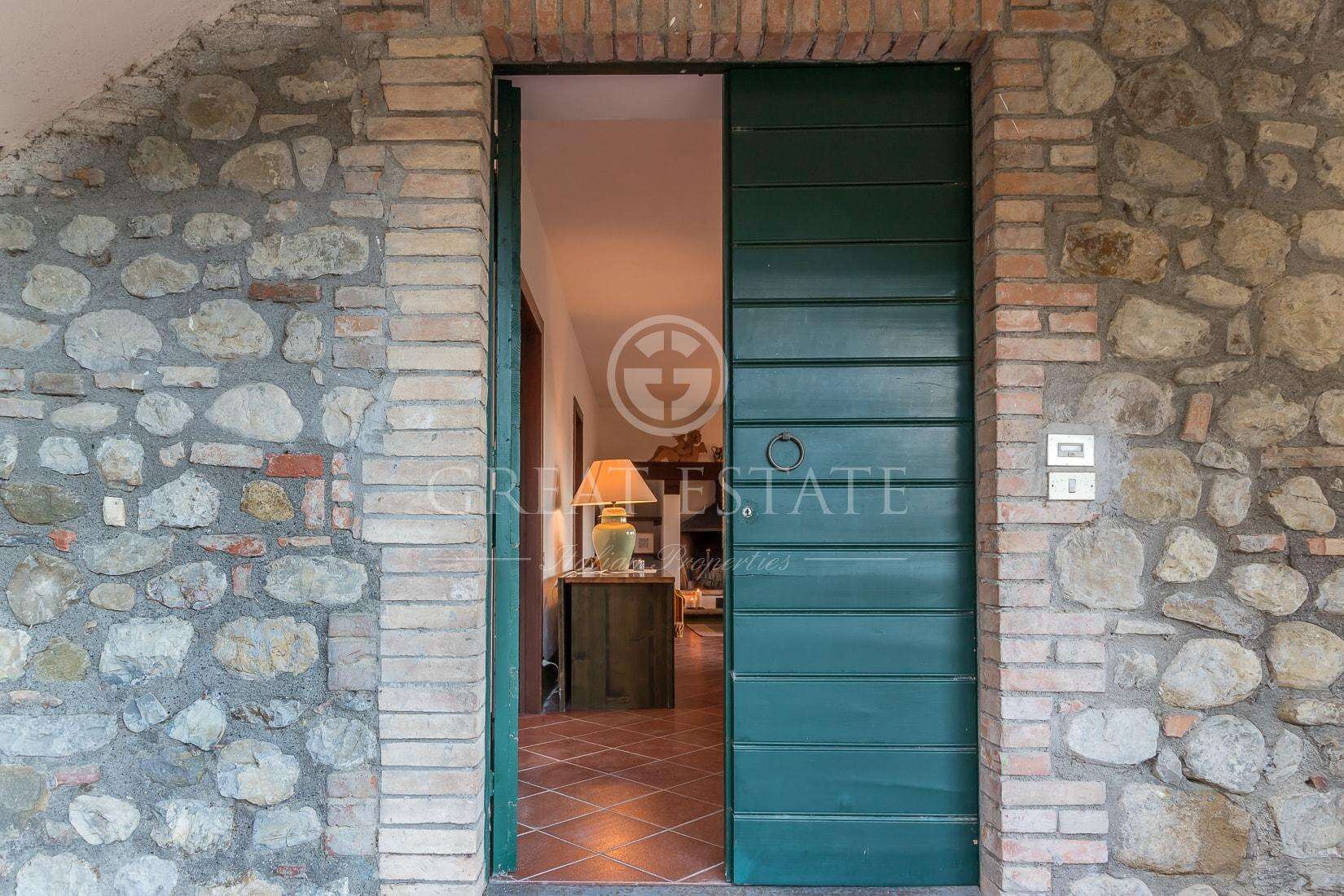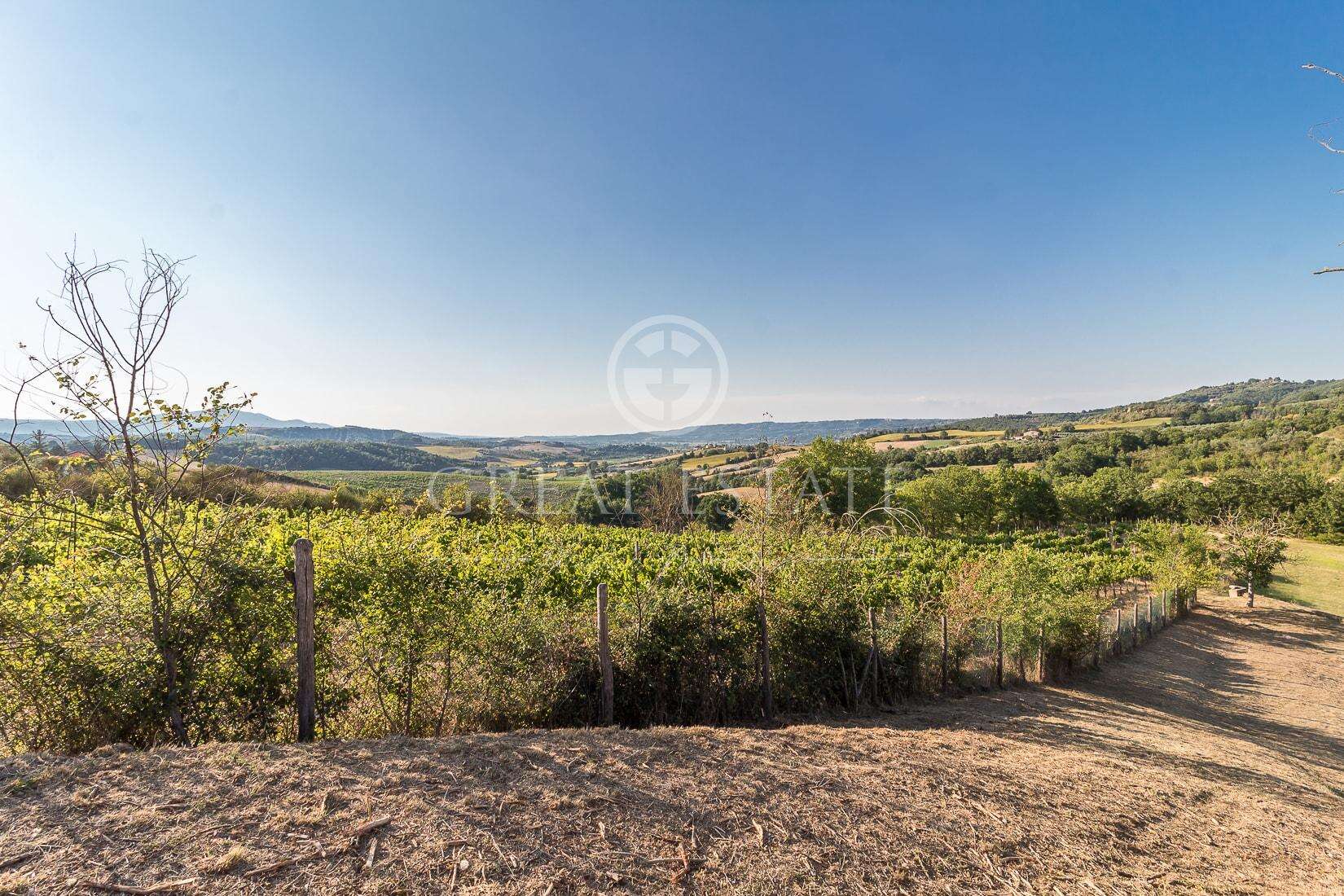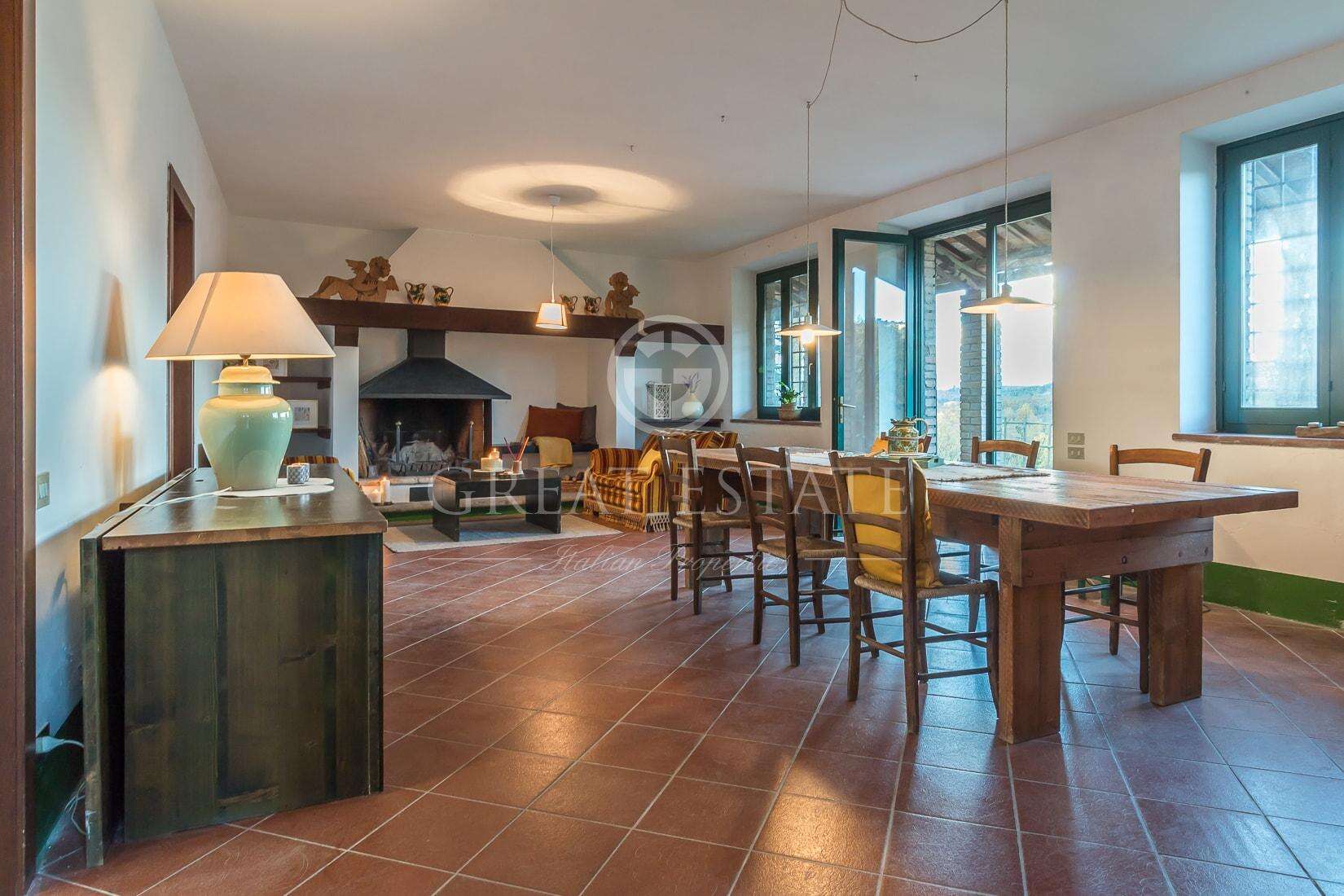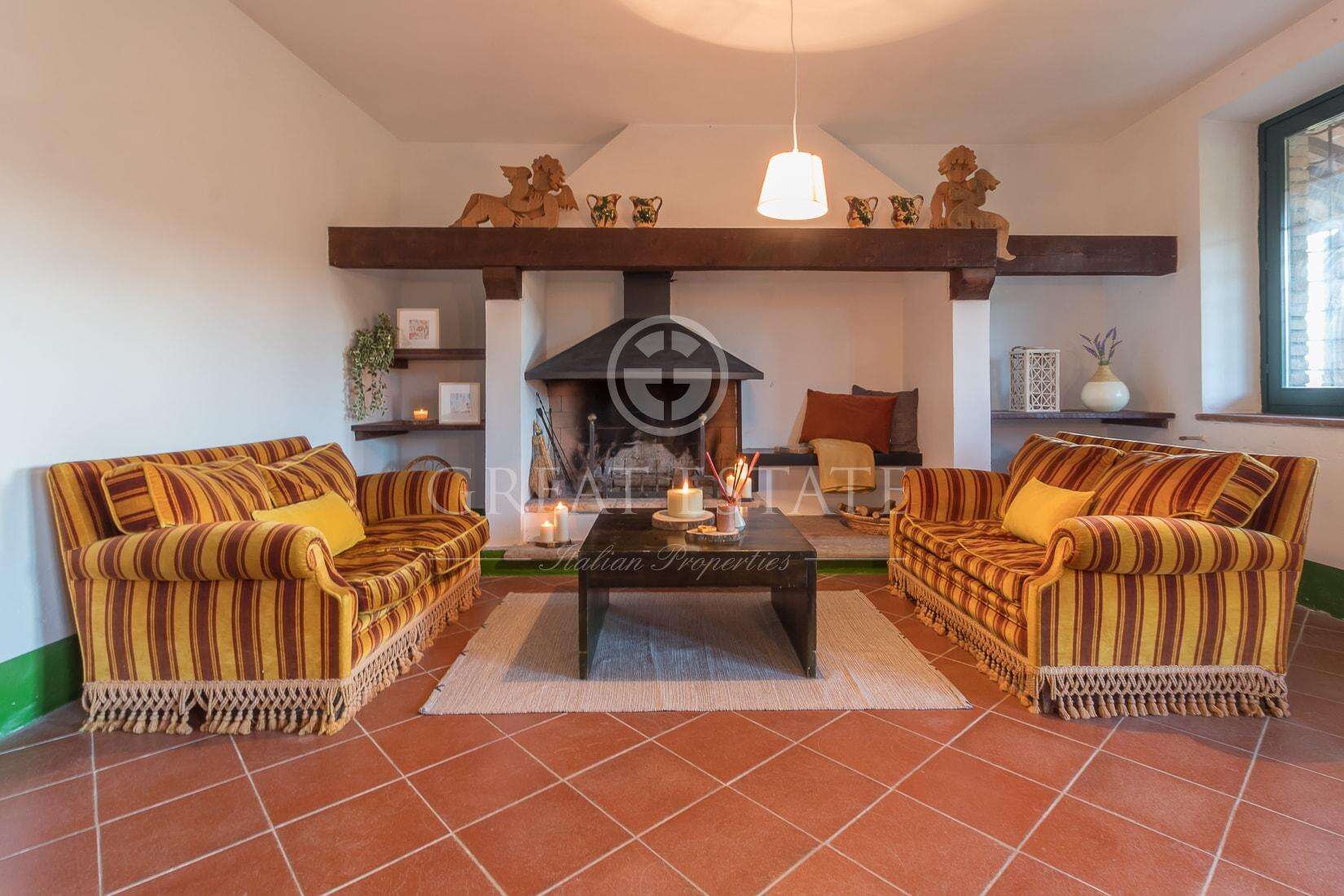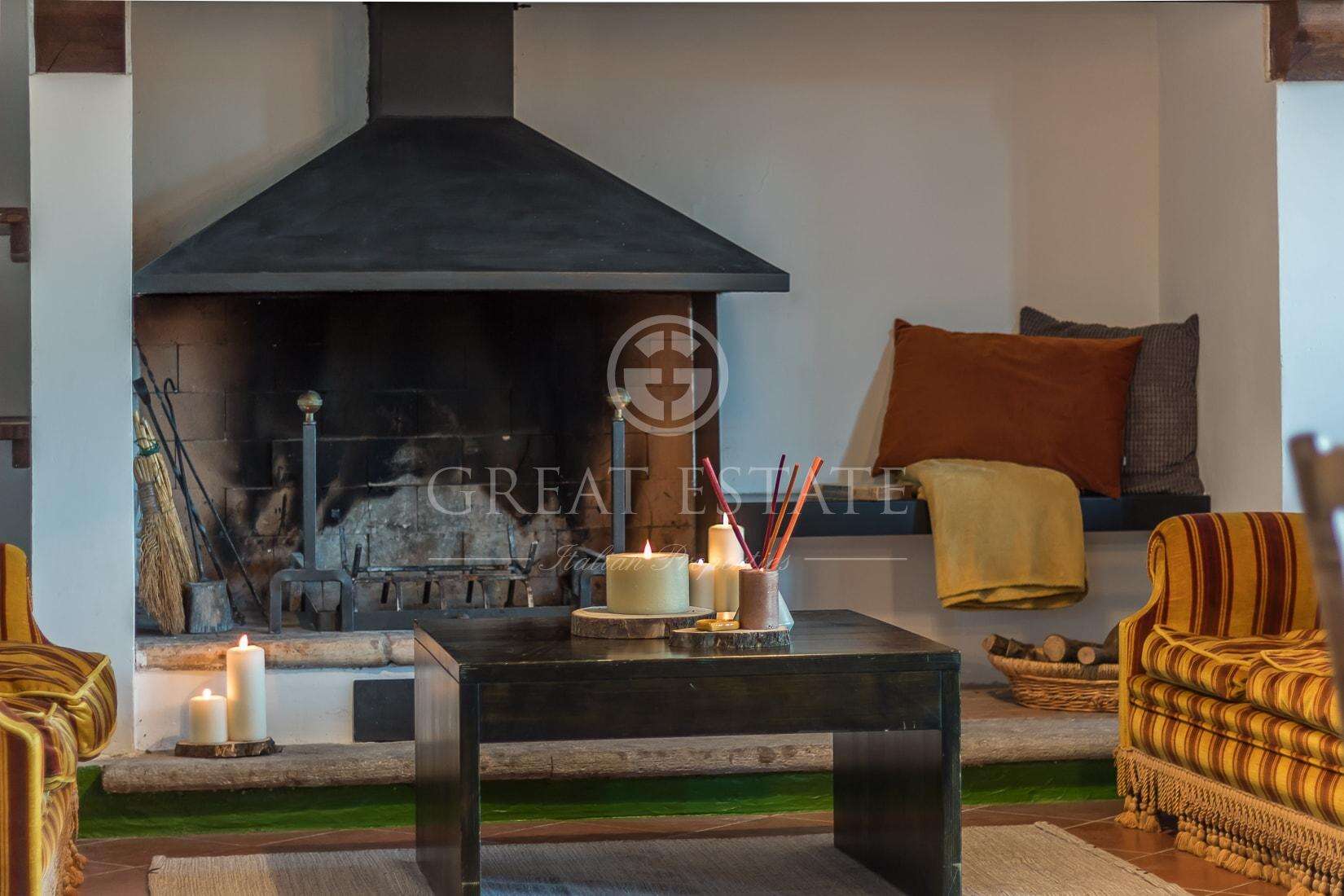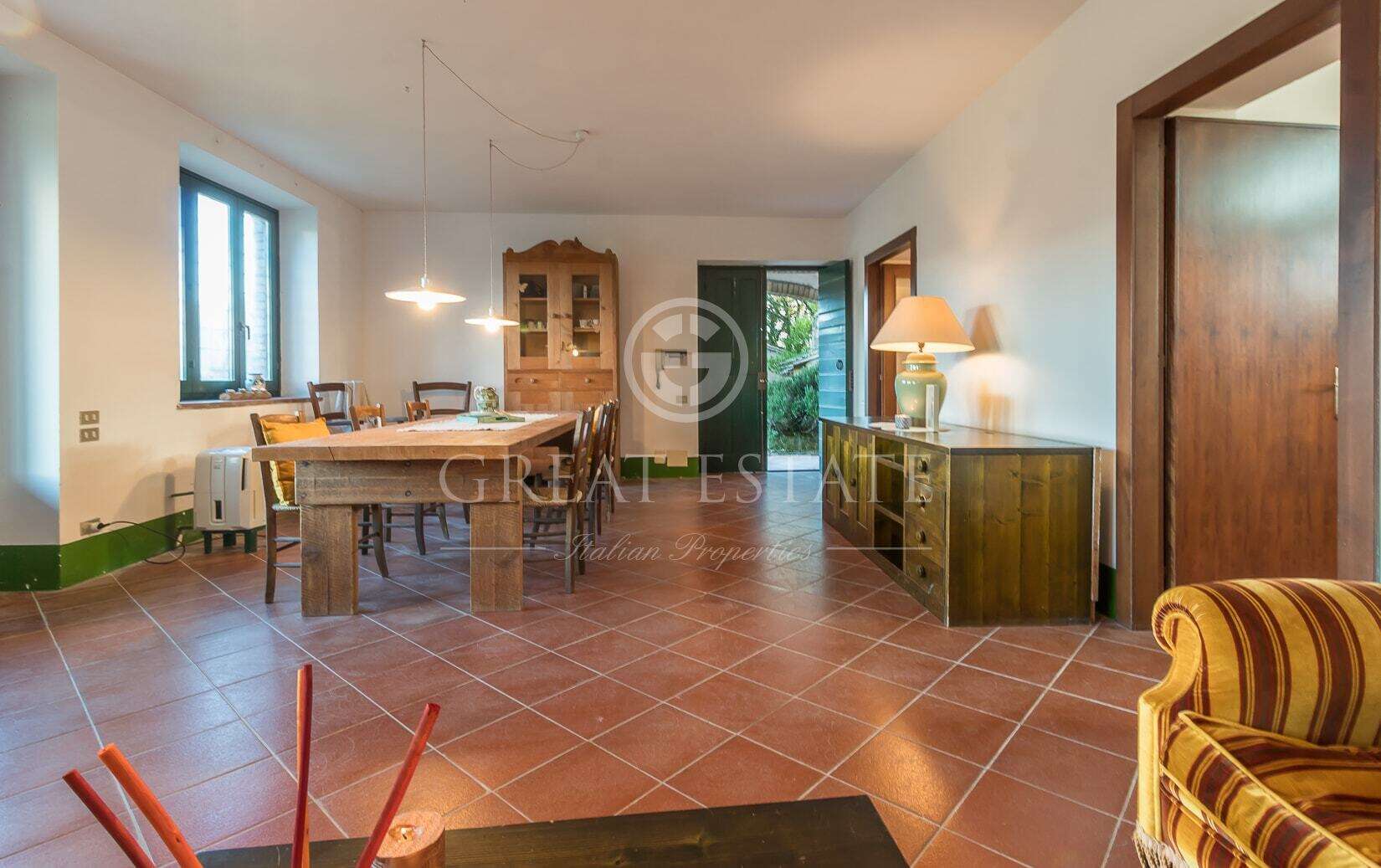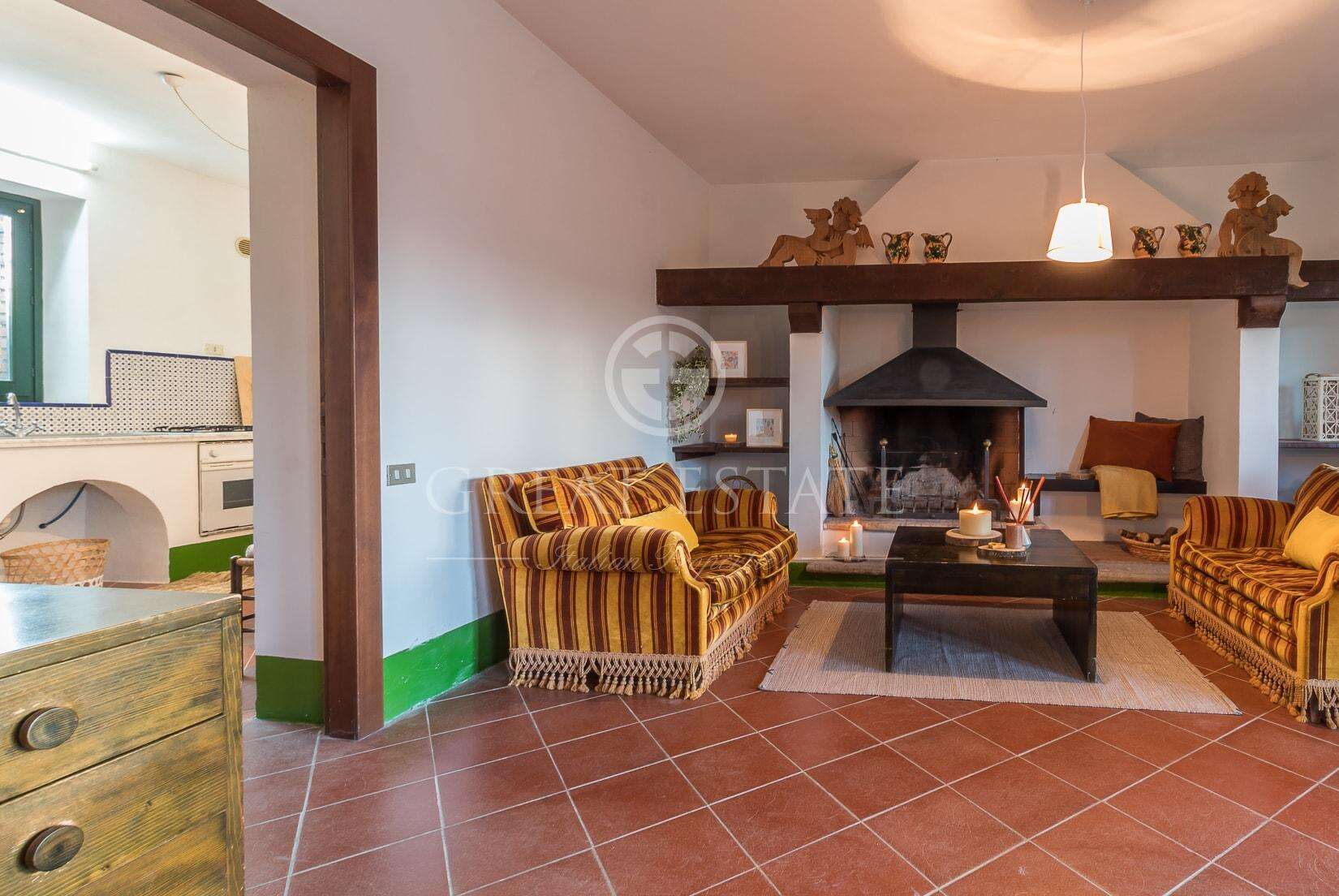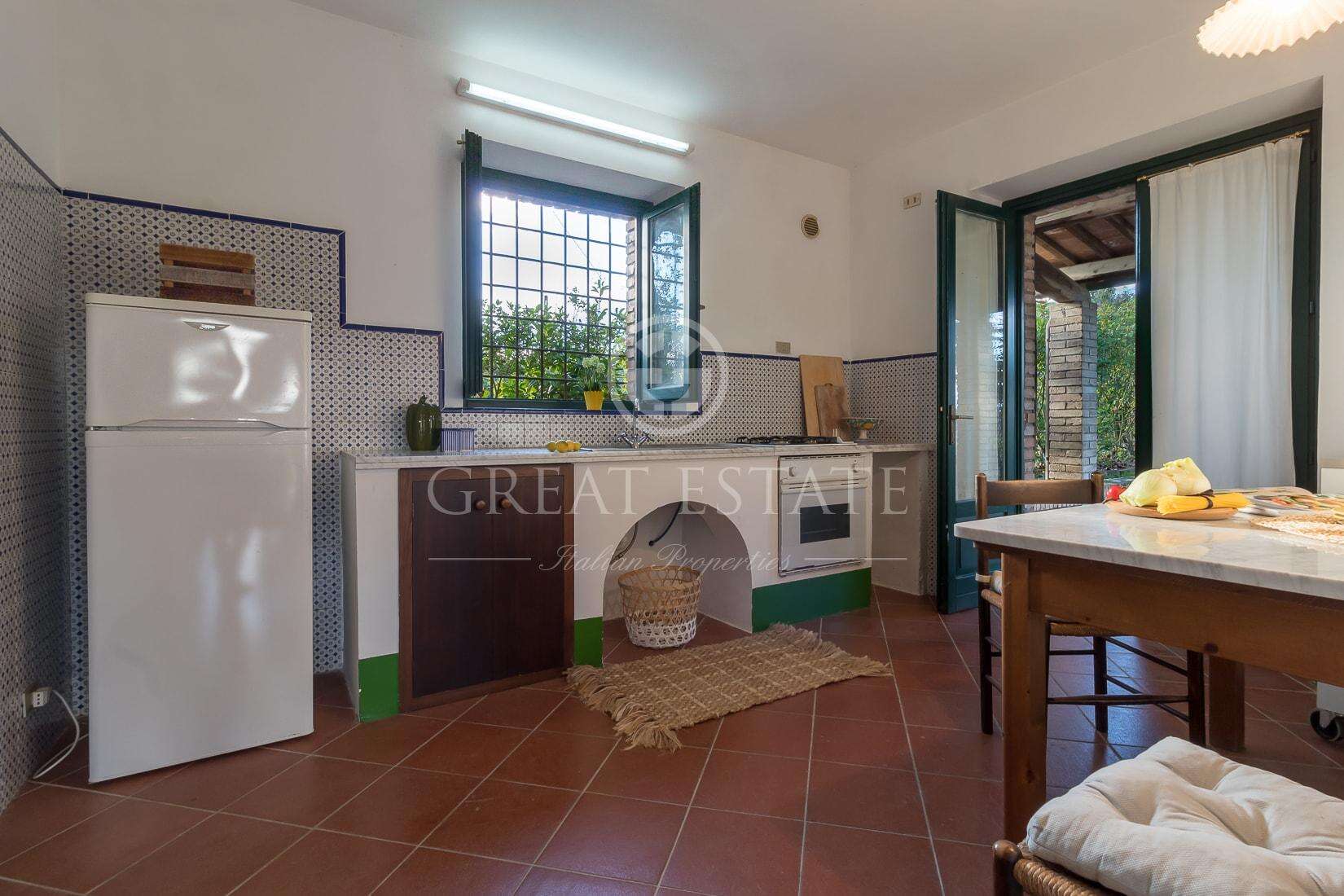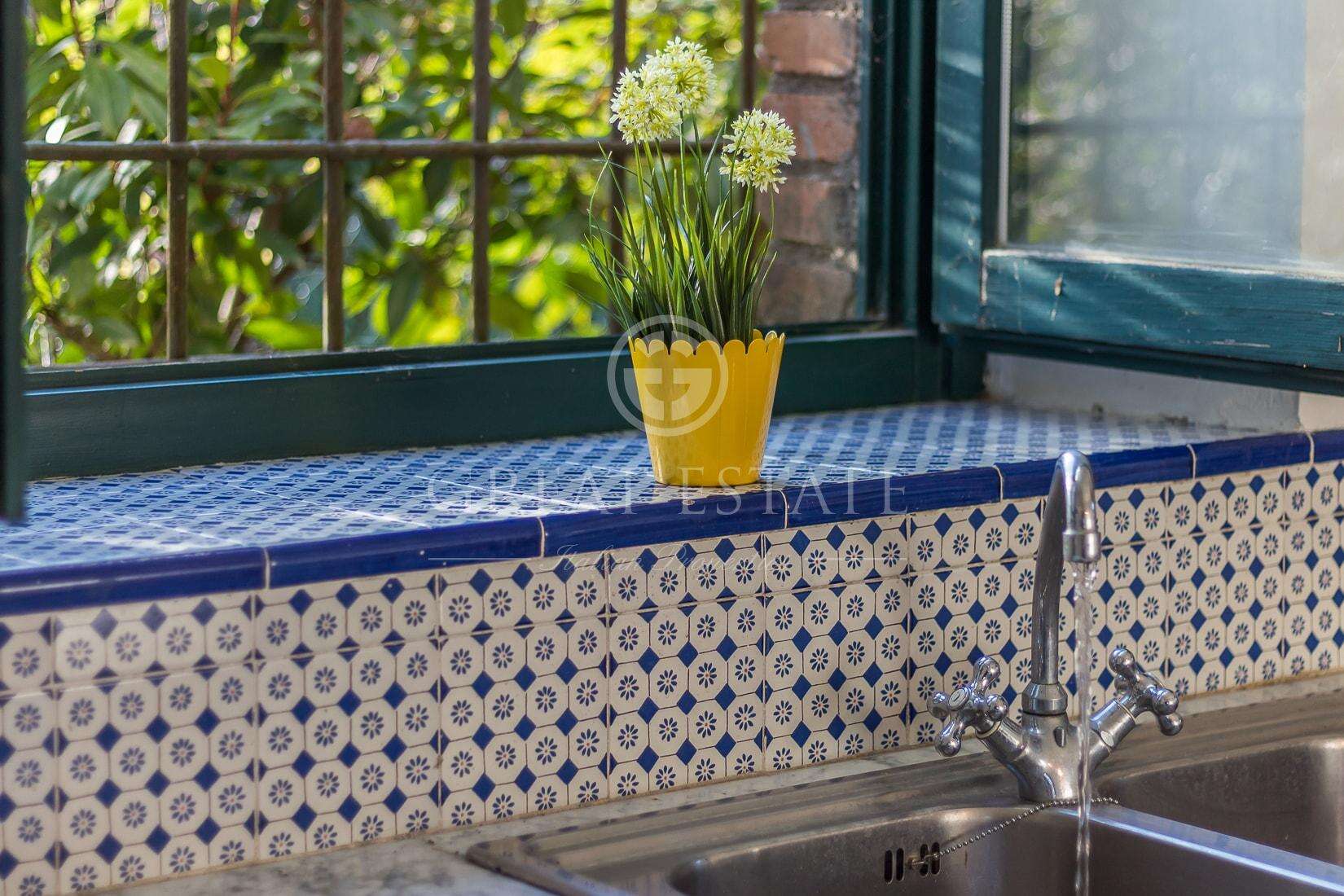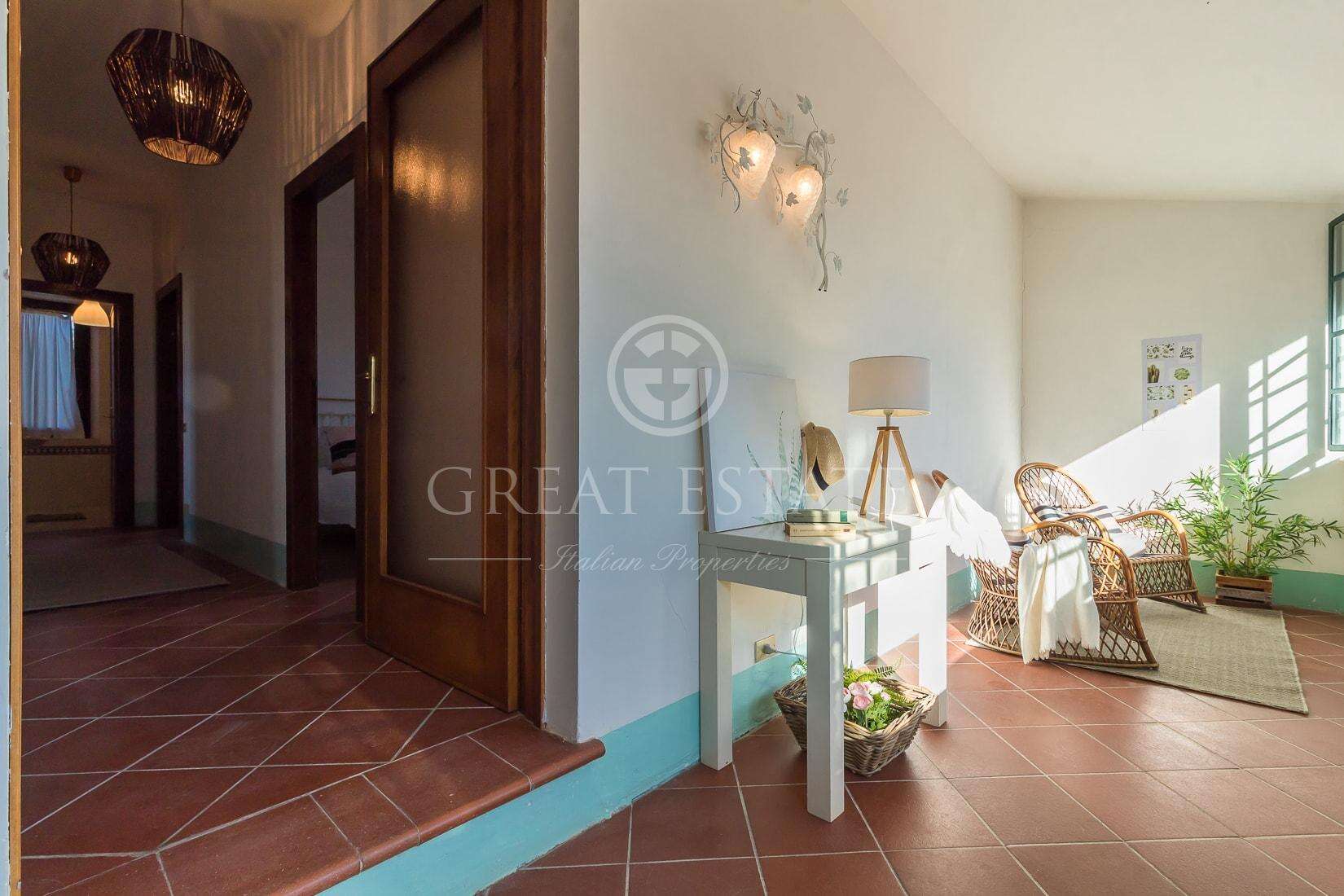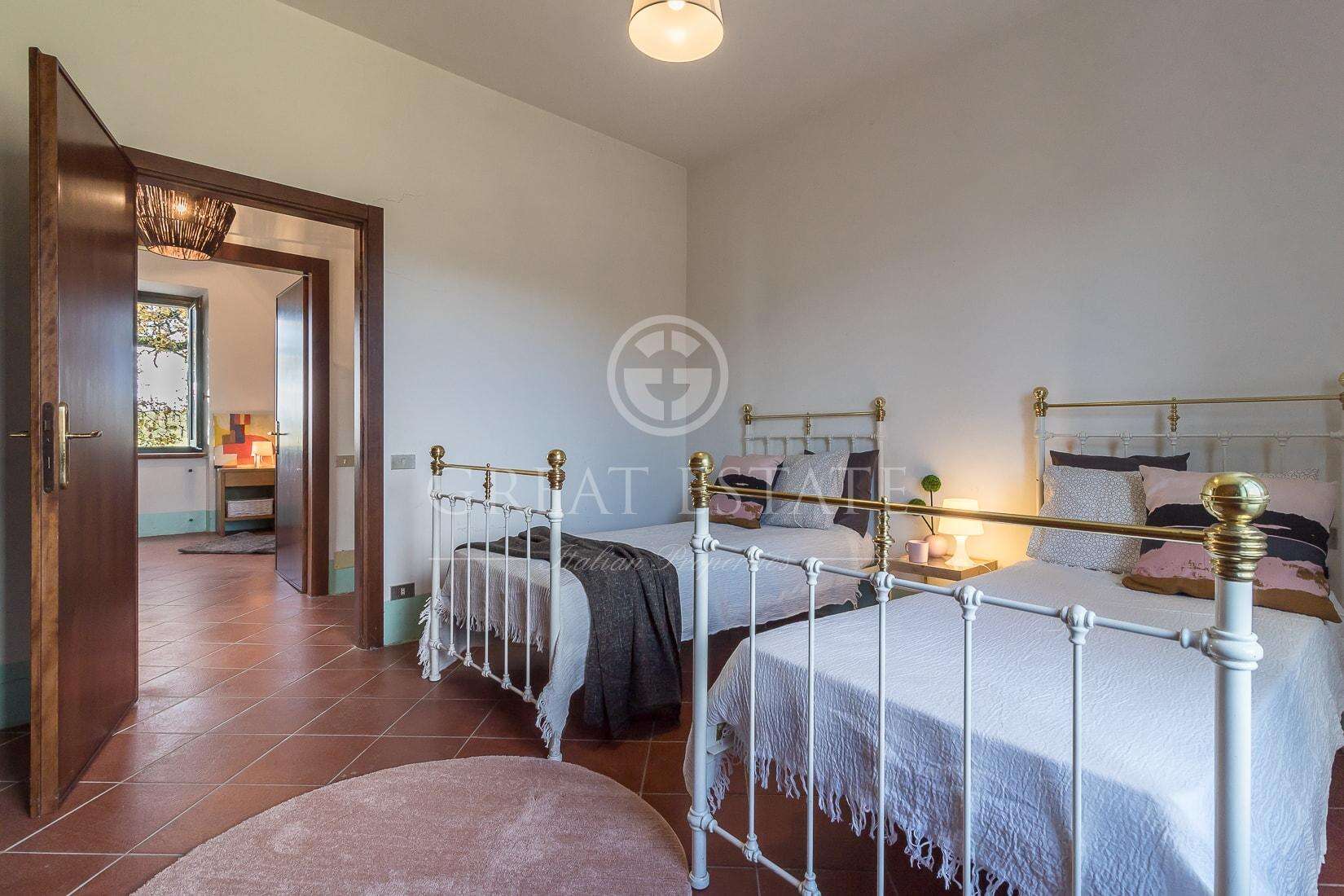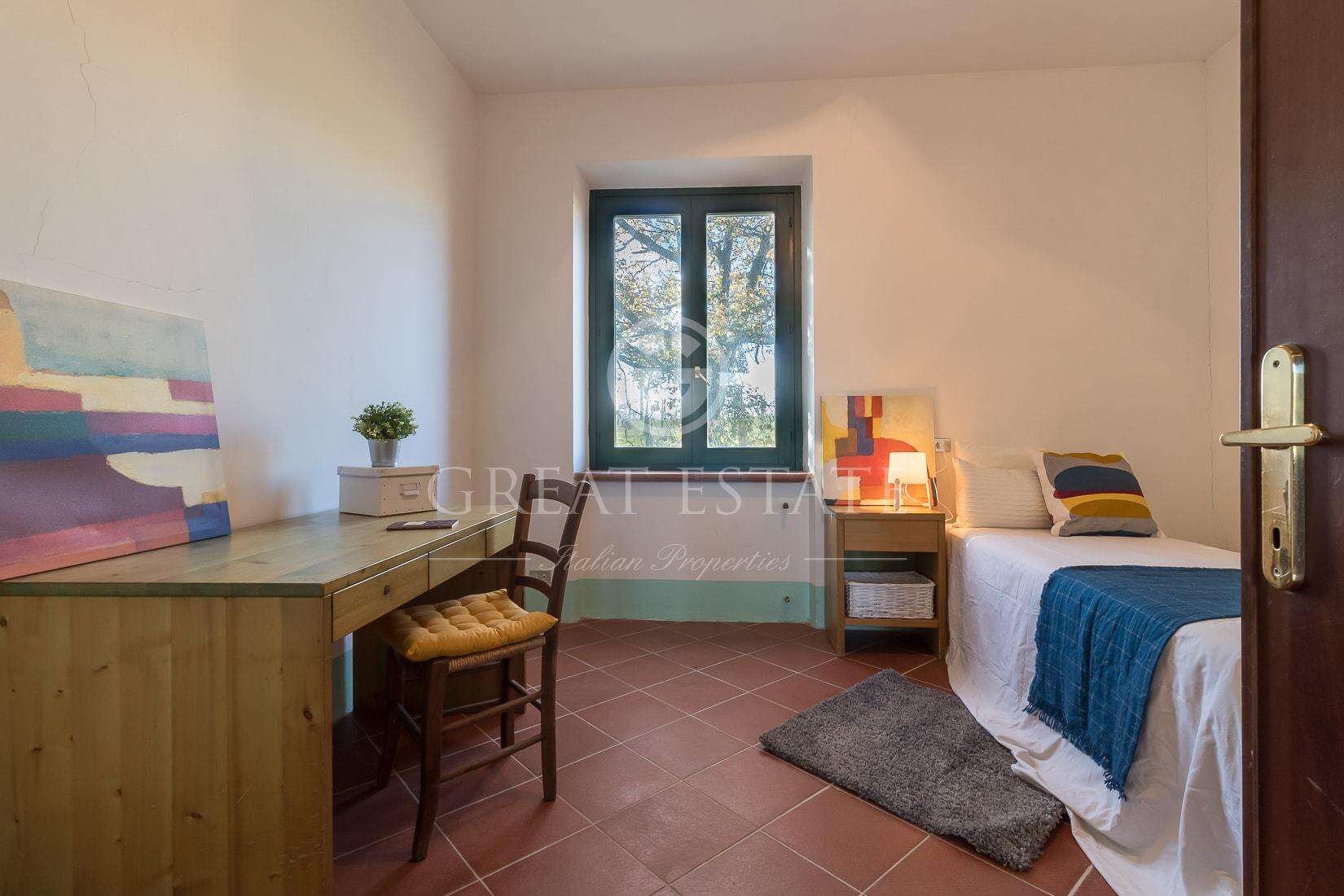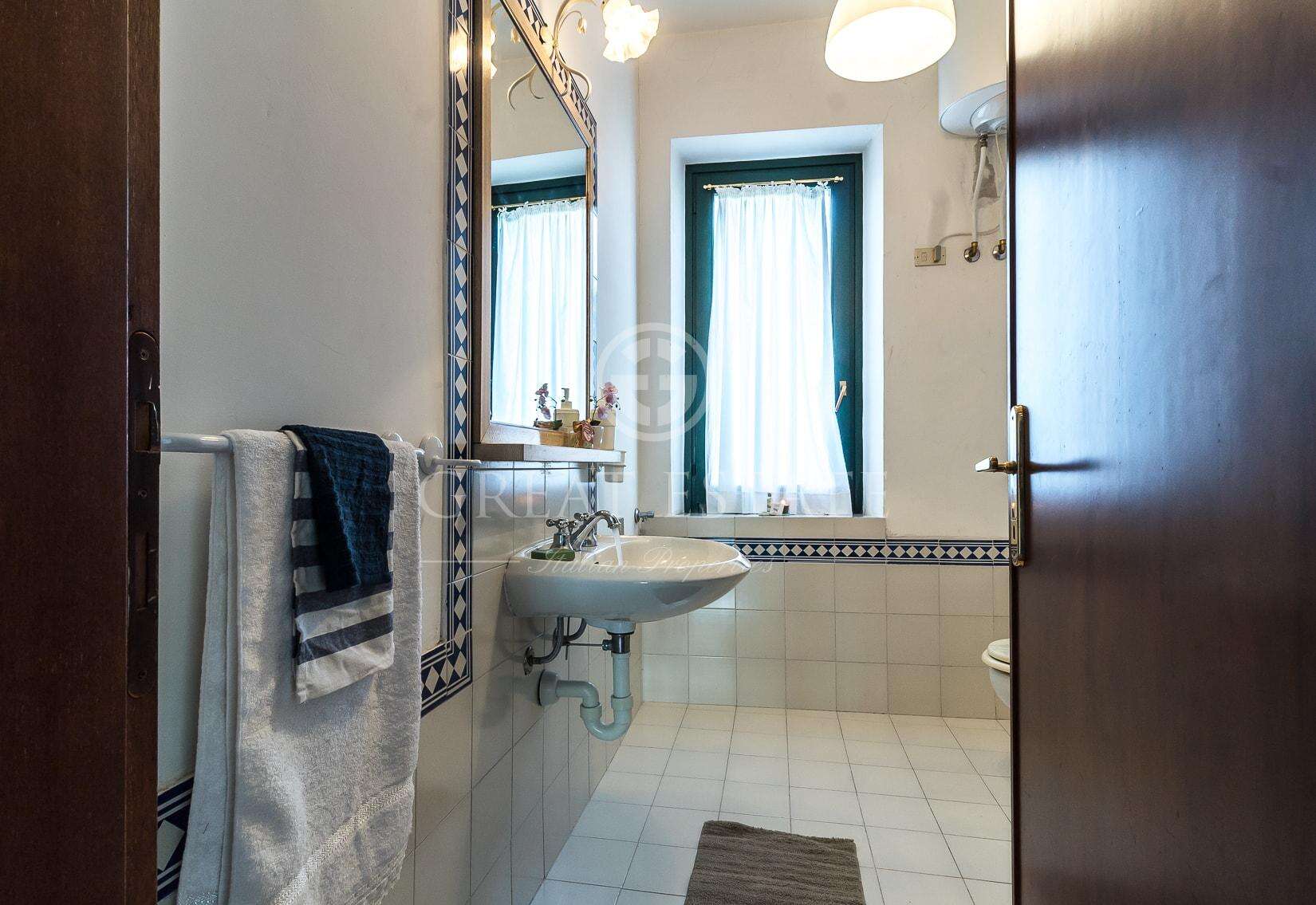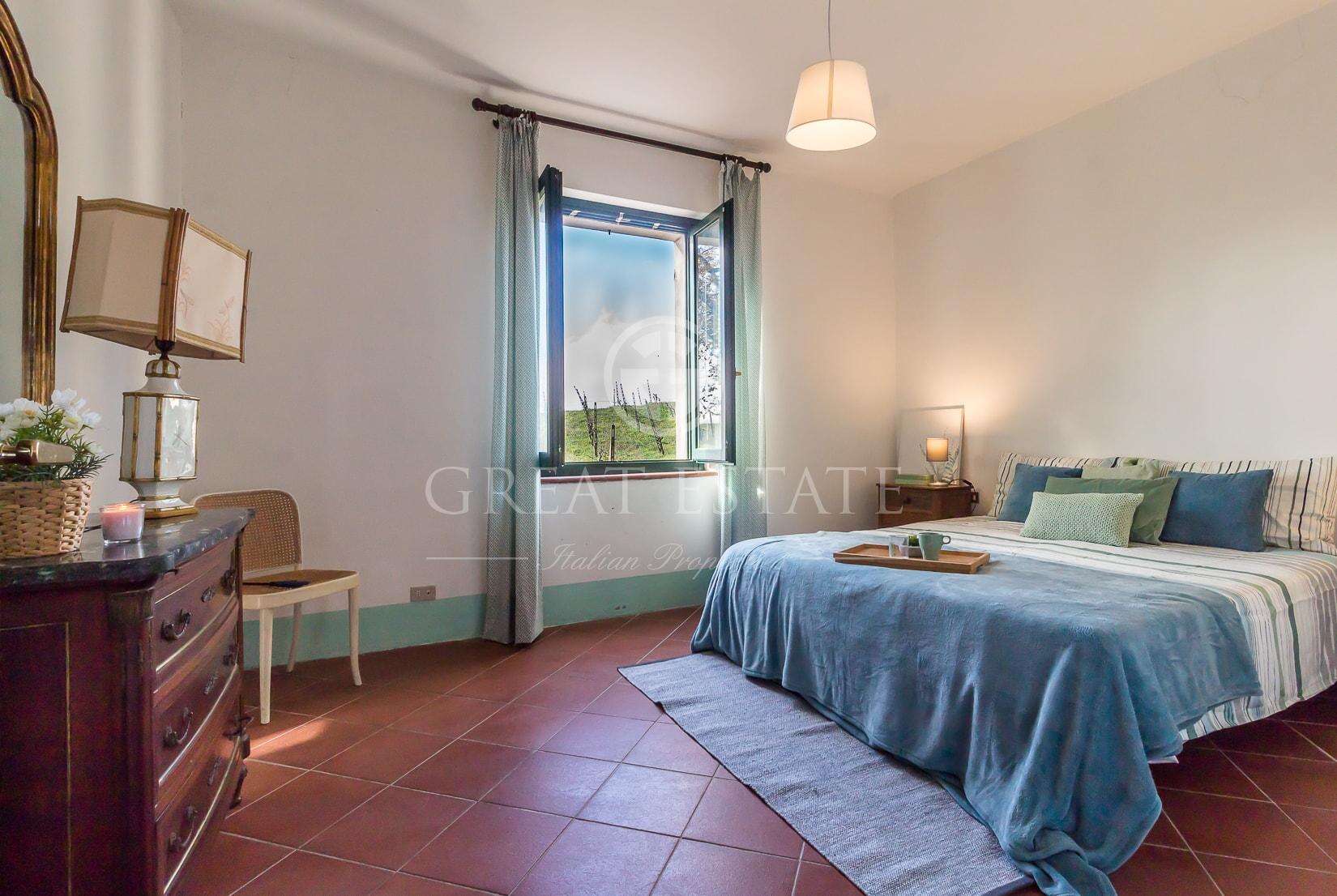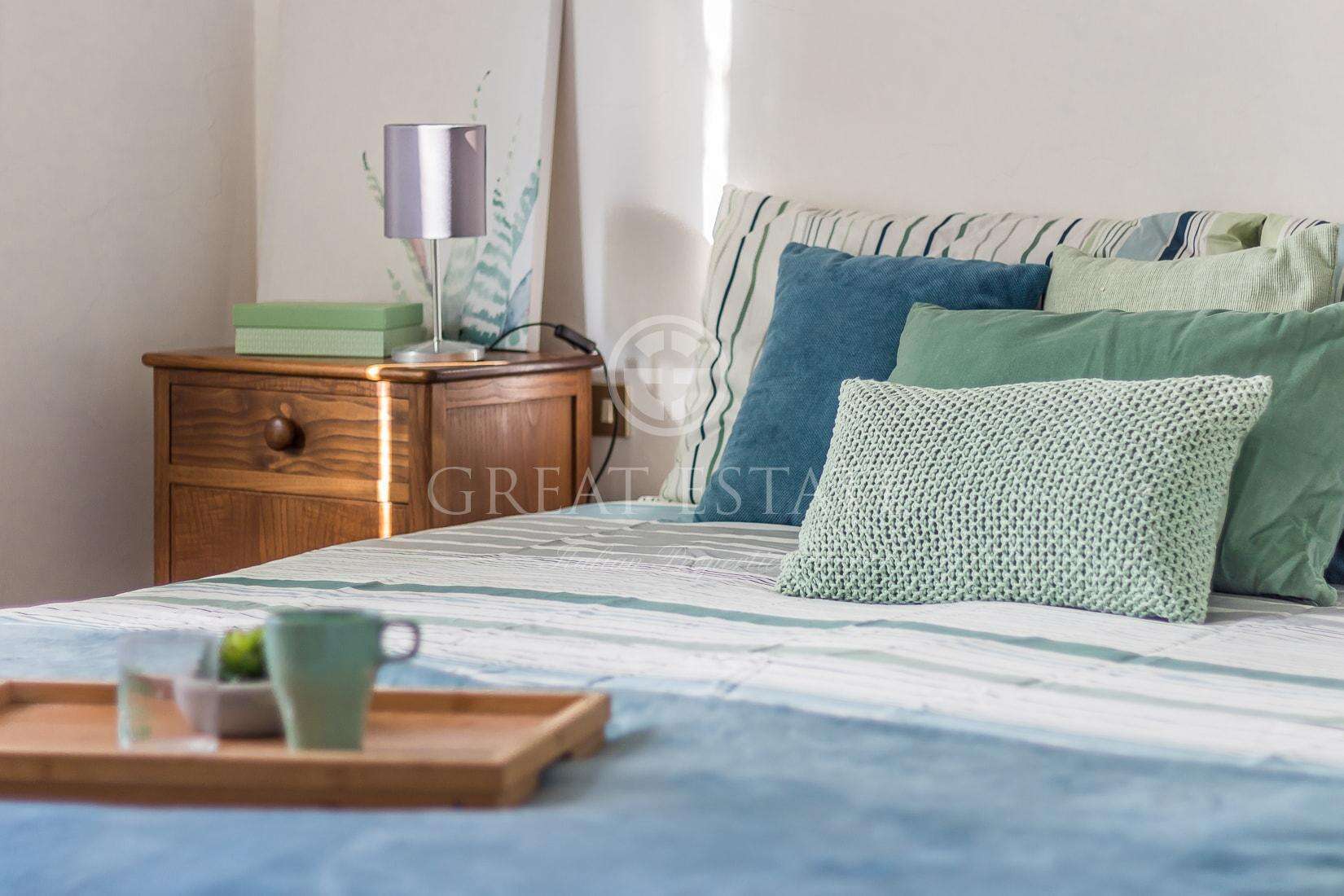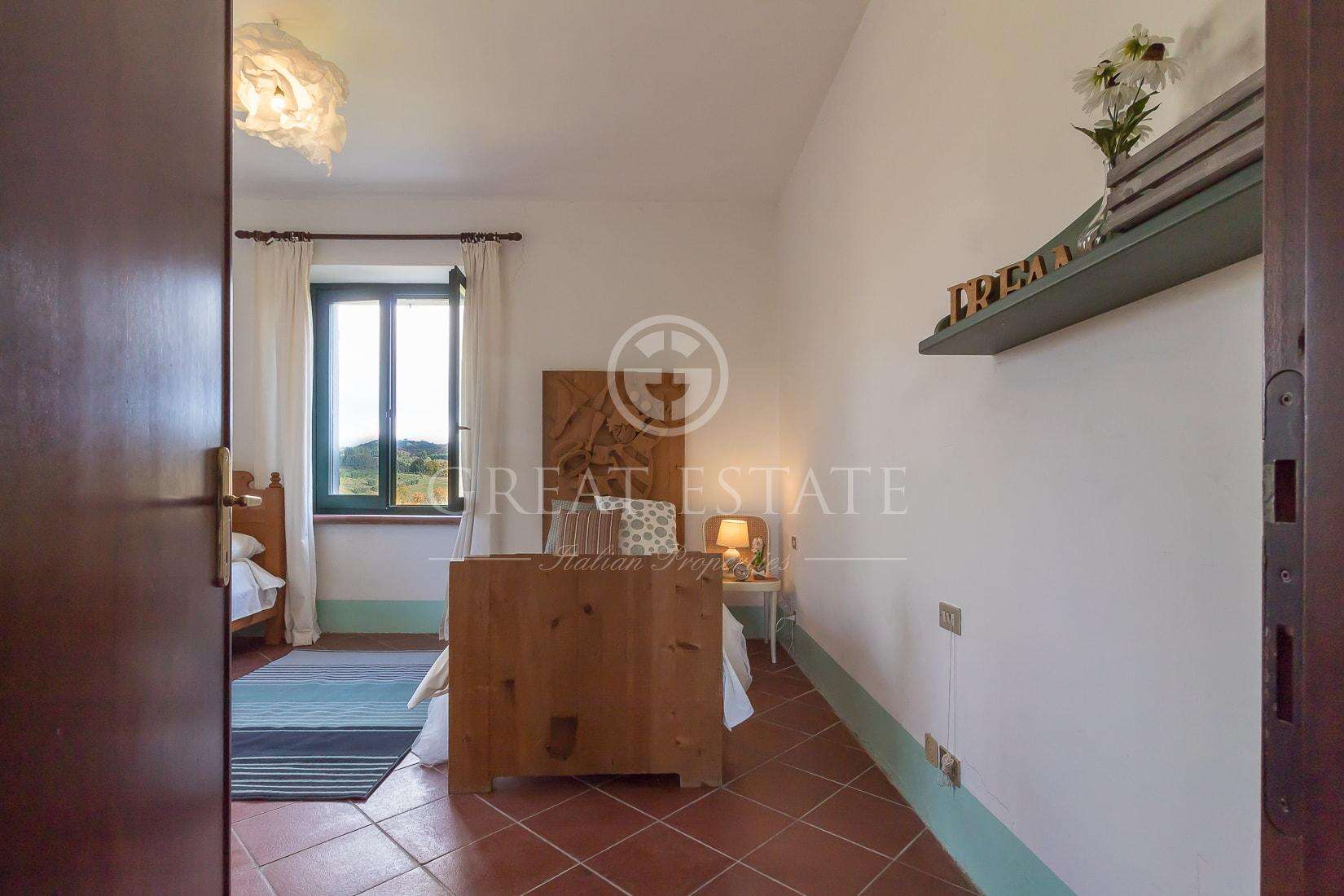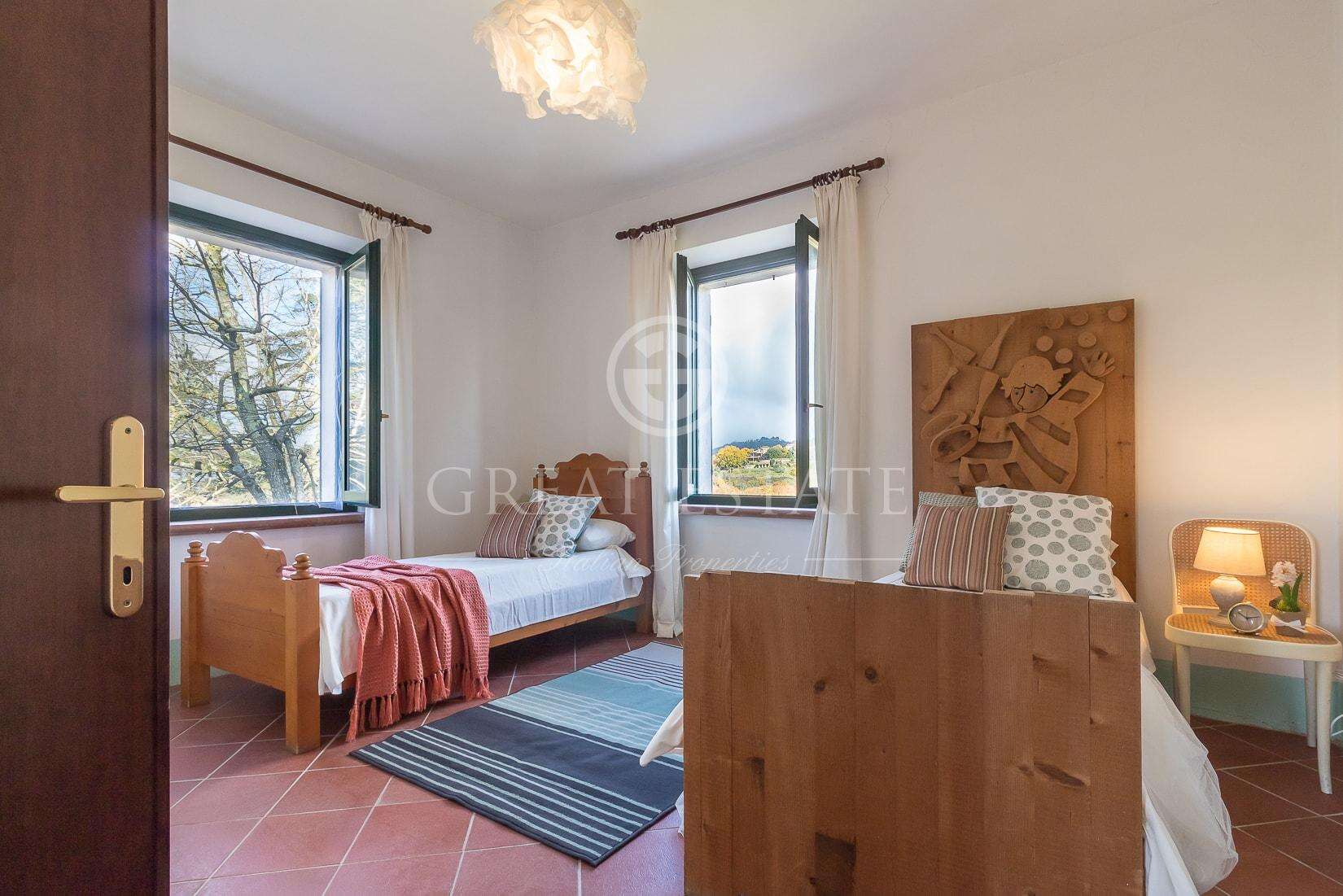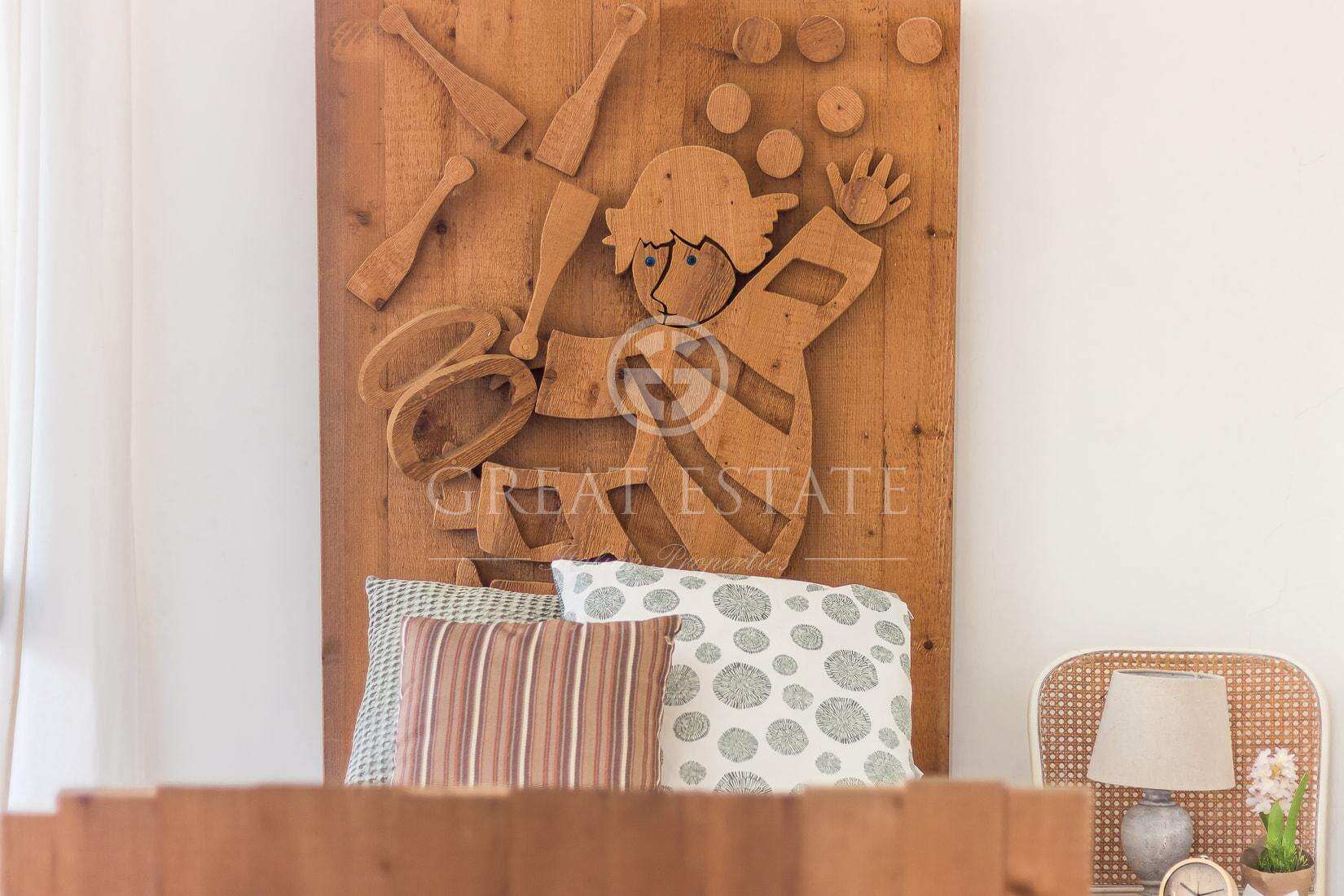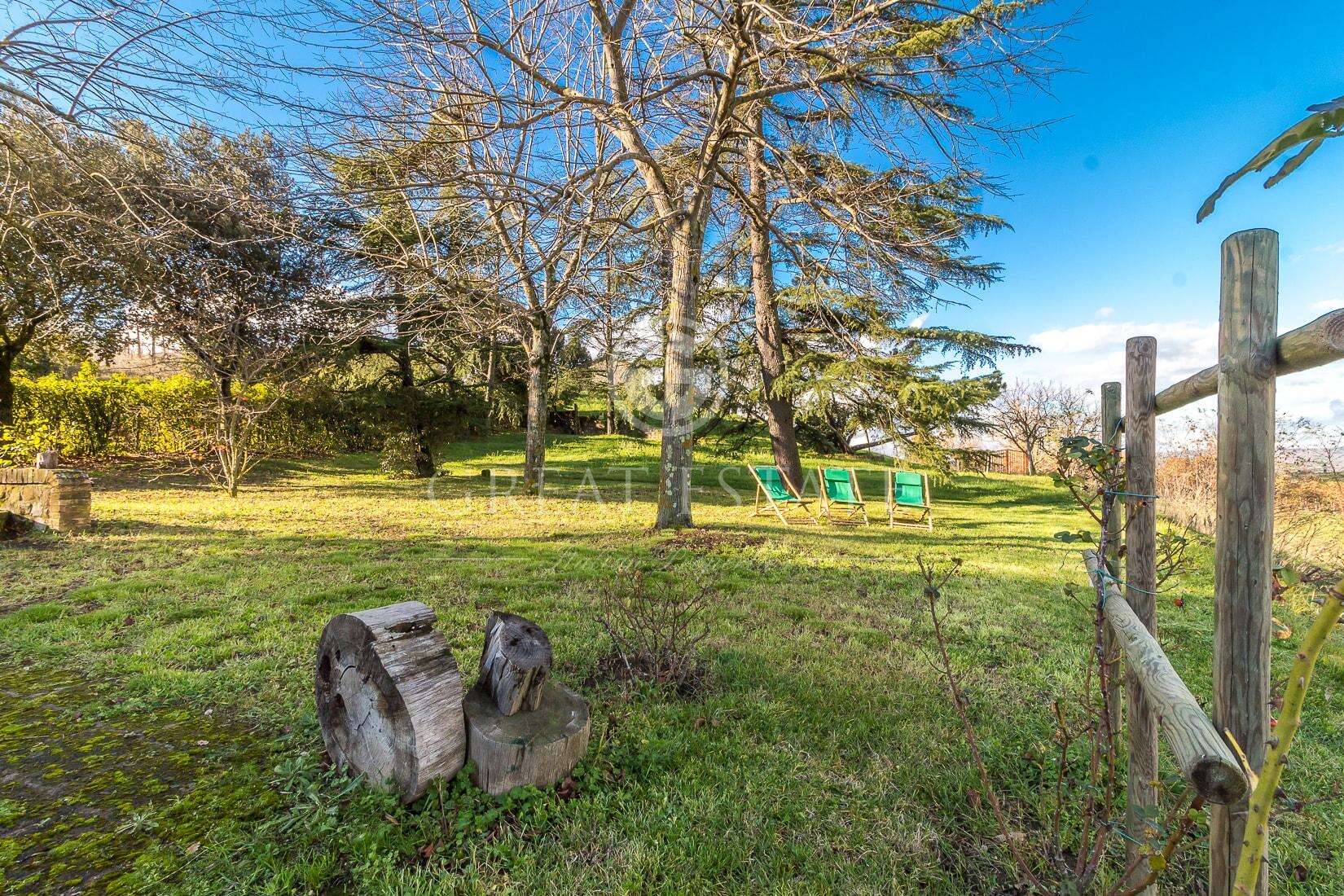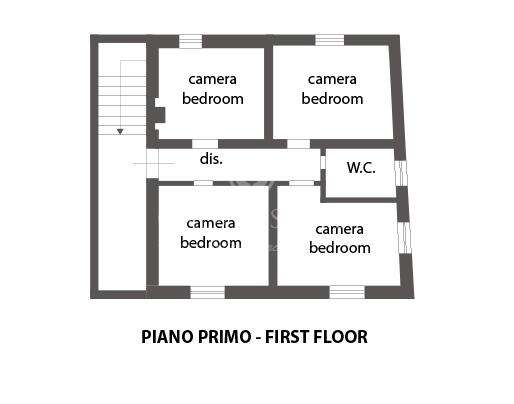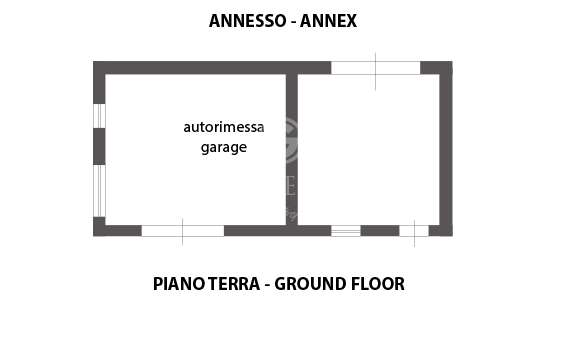 Sted
The farmhouse is located about 4km away from Fabro Scalo, about 23km from Orvieto and 135km from Rome. The closest airport is Perugia Sant'Egidio, which is 65km away. The farmhouse is 57km from Perugia, 20km from the border with Tuscany, 150km from Florence and about 100km from Siena.
Beskrivelse
"Casale Il Bianco" covers an area of about 330sqm on two levels. Walking along the large tree-lined entrance boulevard, on the right we find a 2-car garage, an annex usable as storage and a functioning wood oven. An L-shaped portico embraces the living area and the kitchen, making these rooms even more functional and enjoyable. As we enter, we find a large and bright living area with splendid fireplace, a masonry kitchen and a bathroom with shower. Going up the wide and particularly bright staircase we get to the first floor, where we have a marvellous veranda, to be enjoyed all year round. A corridor leads to 4 large bedrooms and a bathroom with shower. This charming Umbrian farmhouse is located in a splendid position, in the open countryside but not too isolated. It is reachable through an almost completely paved road; the small stretch of dirt road is in great conditions. The property is surrounded by about 11ha of private land, with vineyard in production and a wood in which the famous white truffle of Fabro, Umbrian excellence, grows. The property also includes some ruins, which represent a great development and customisation opportunity.
Boligens tilstand
Restored
Fasiliteter
The property is provided with functioning electric and water systems. The water supply is granted by the town aqueduct plus a rainwater collection tank. The hating system has been completed and is ready to be connected to the methane net. There is a dispersion septic tank and an irrigation system for the garden.
Skjøte detaljer
Great Estate Group, through the owner's specialist, draws up a due diligence on each property, which allows to perfectly know the urbanistic and cadastral situation of every property. The due diligence can be required in case of real interest in the property.
Eier detaljer/Kontraktuelle krav
The property is owned by private individuals and the purchase will be taxed according to the current laws.
Mulig tomtebenyttelse
The farmhouse "Il Bianco" is the perfect countryside haven for a family, as a second home to be lived anytime you wish. However, its proximity to the A1 motorway exit of Fabro and to the town of Ficulle makes it livable all year round. Thanks to the strategical position, "Il Bianco" allows to reach and visit the major centres of Umbria and Tuscany. The annex represents a great opportunity to enlarge the property and create a further point of strength.
Kontakt oss vedr. denne eiendommen: