Abruzzo
The region of Abruzzo is located on the eastern side of Italy, on the Adriatic coast and only two hours drive east of Rome. Abruzzo offers sun, sea, sandy beaches, snow, rugged mountains, rivers, lakes, ancient history, peacefulness, a lot of space and superb food and wine. Abruzzo borders the region of Marche to the north, Lazio to the west and south-west, Molise to the south-east, and the Adriatic Sea to the east. Abruzzo has some of Italy's best-preserved medieval and Renaissance towns. L'Aquila is Abruzzo's regional capital as well as the capital of the province of l'Aquila. Abruzzo's other provincial capitals are Pescara, which is Abruzzo's largest city ( population of 150,000 as of 2000), Teramo (population 52,000) and Chieti (population 56,000). Other large municipalities in Abruzzo include Avezzano (population 40,000), an industrial and high technology center, and Lanciano (population 36,000) another important industrial and tourism center.
From mountains high to sandy beaches
Despite being a fairly small region, Abruzzo can boast of a varied nature. On the west side of Abruzzo you find ragged mountains reaching nearly 3000 metres above sea level, and in the east the coast is made up of wide, endless beaches facing the Adriatic Sea. The difference in landscape also divides the region into two different climatic parts. The coast has mild winters and hot, humid summers, whereas the inland has cold winters and hot, dry summers. This climatic variation In Abruzzo allows for great skiing in the winter and a whole host of water activities in summer.
Quaint villages, breathtaking national parks and lively seaside resorts
Abruzzo offers quaint, historic towns like Pescara, L'Aquila, Teramo and Chieti, as well as many charming villages. The region also has several historic monasteries, some of them in the magnificent Aterno valley, some 12 km from L'Aquila. Inland, in the western part of Abruzzo we find several national parks and reserves with thick forest, meadows, barren mountain plateaus and snow-capped peaks. National parks like the Gran Sasso are very popular with hikers, climbers and others interested in the outdoors. Along the coast you find modern seaside resorts such as Vasto, Silvi Marina, Giulianova, Pineto and Martinsicuro.
Abruzzo – a true feeling of being in Italy
A part from the beaches and the splendid nature, one of the best traits with Abruzzo is probably the silence and the lack of crowds of tourists. In Abruzzo you really feel in Italy, and when the beaches fill up in summer, it is mainly by Italian families.
The fact that Abruzzo is only a two hour drive from Rome, has very competitive property prices, and has very good beaches, makes the region a very attractive place to buy property. But, do not wait too long, the secret is about to be revealed!
Use the search function to the left to look for properties in Abruzzo, be it farmhouses, apartments, villas or historic properties.
Casa Bel Sole - Your property finder in Italy!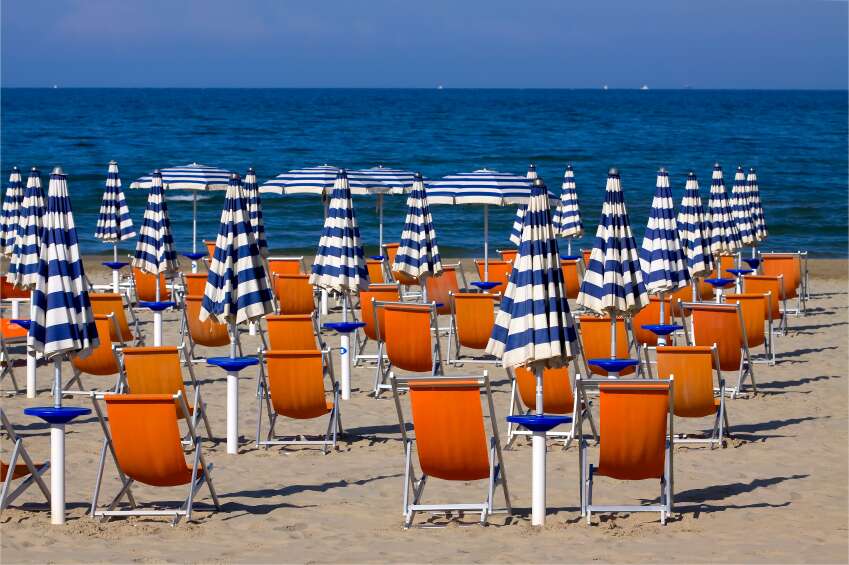 Seaside in Abruzzo