Boligdetaljer
"Podere Mimosa"
| | | |
| --- | --- | --- |
| COD. 5294 | Marche - Sassoferrato (Ancona) | € EUR 990,000 |
| | | |
| --- | --- | --- |
| TYPE: Rustic farmhouses and Countryhouses | BOLIG AREAL: 730.10 kvm | TOMTE AREAL: 5.16 ha |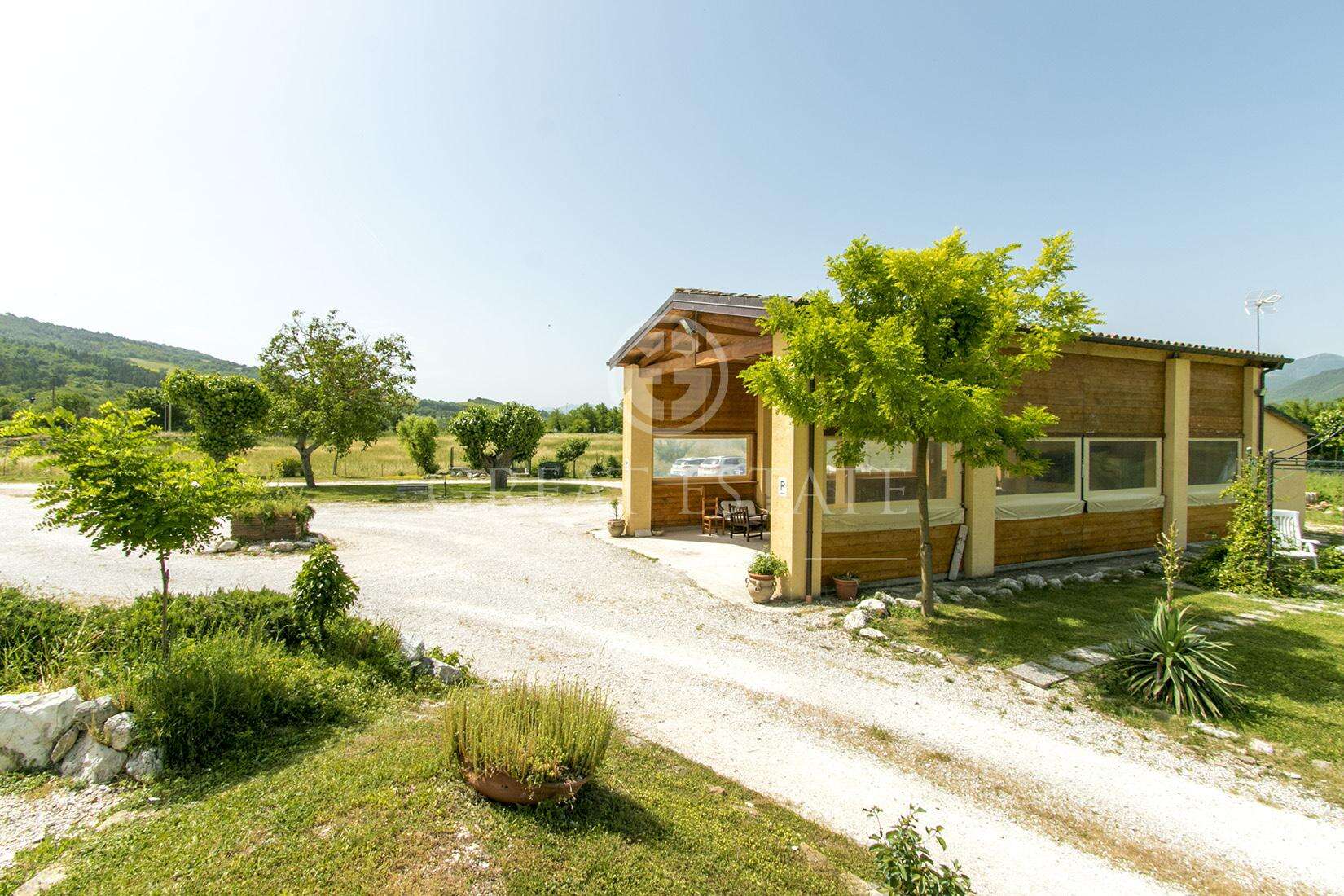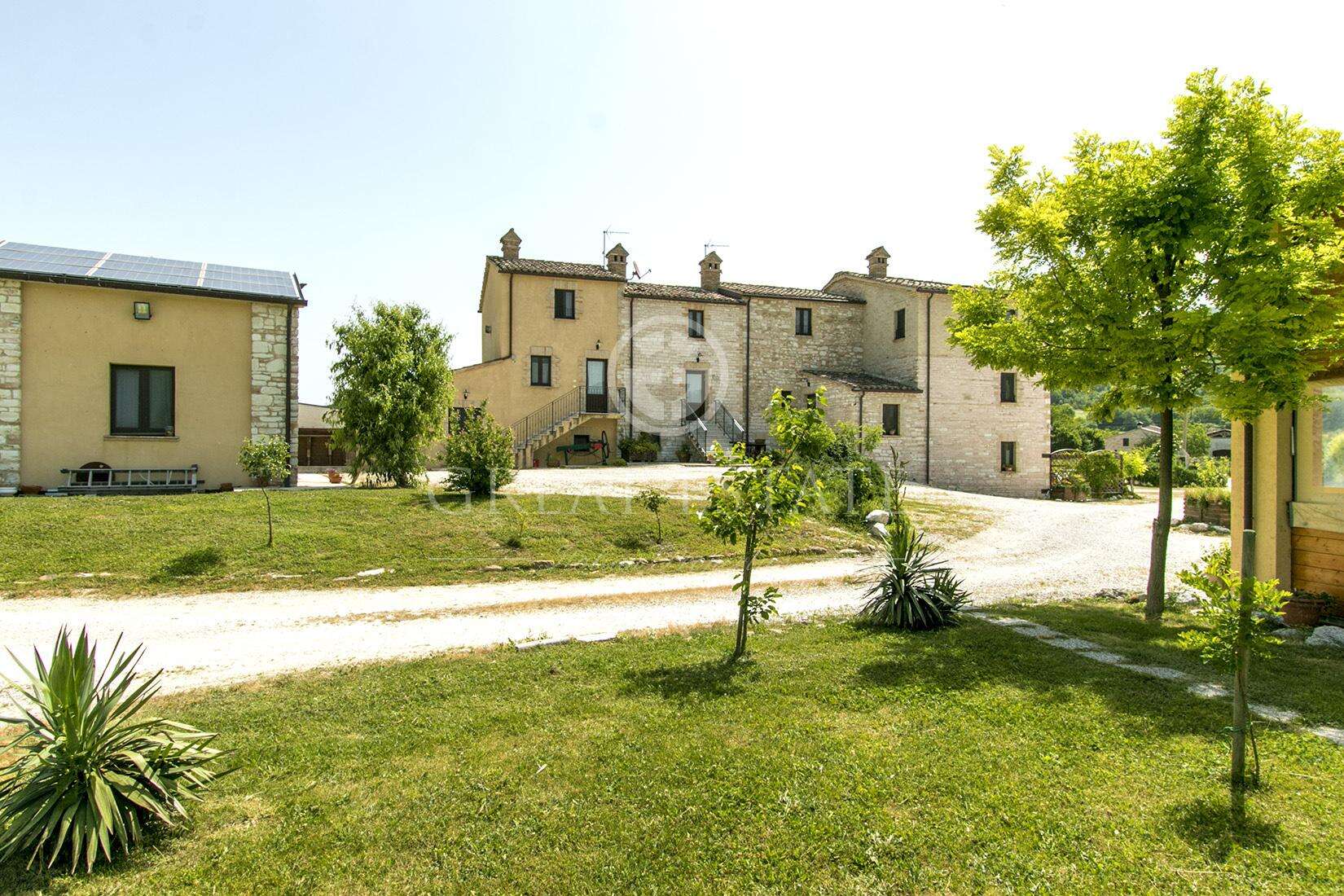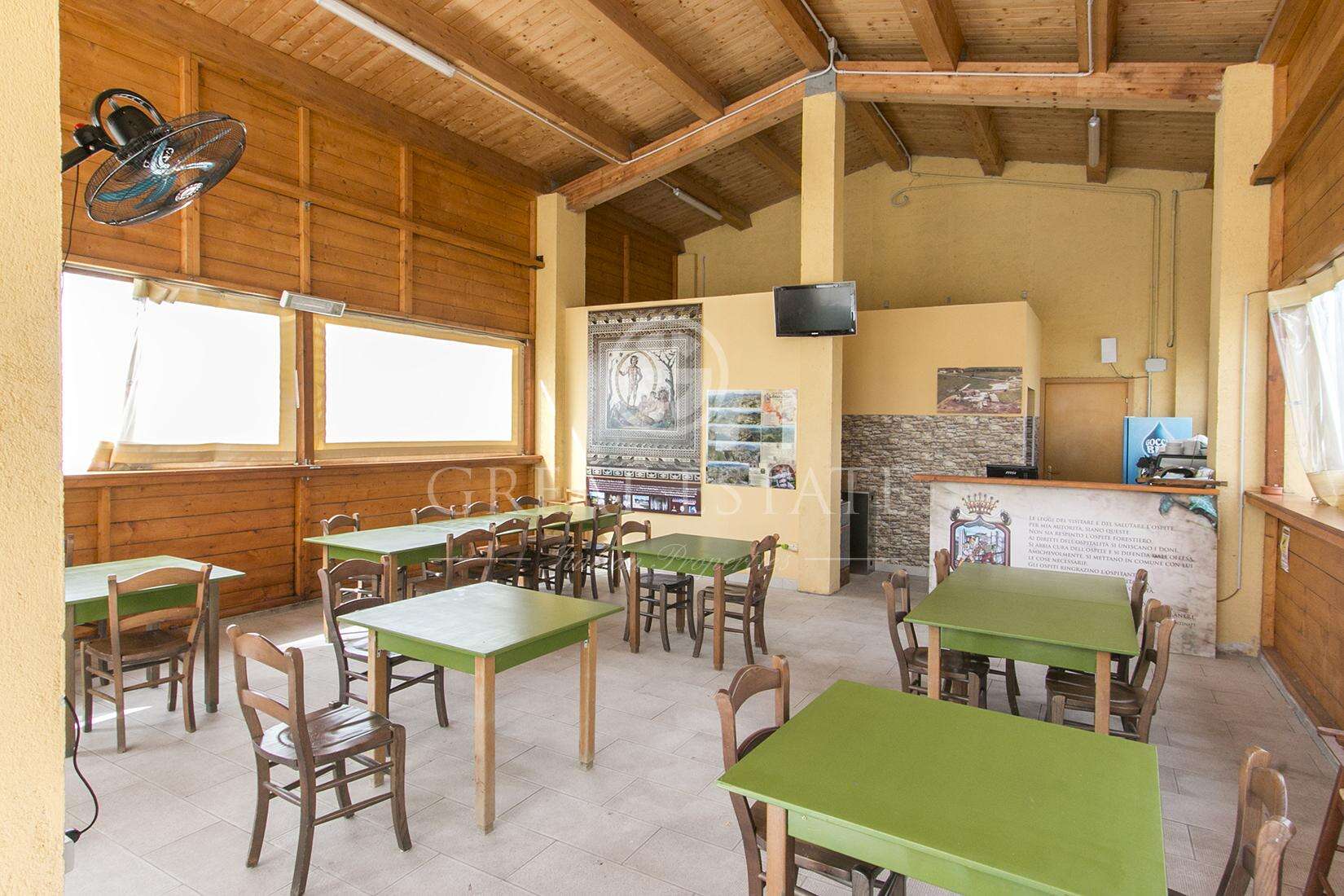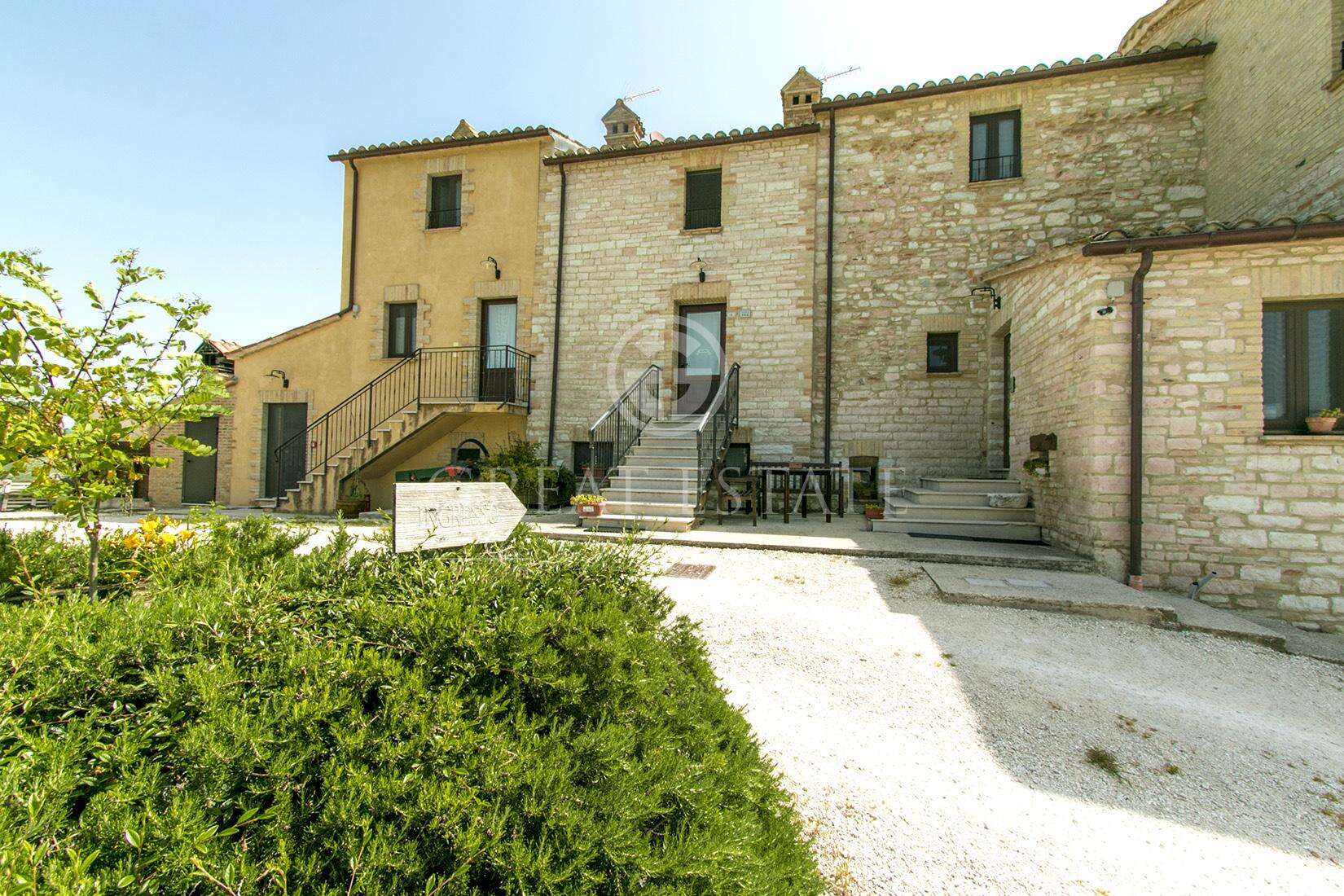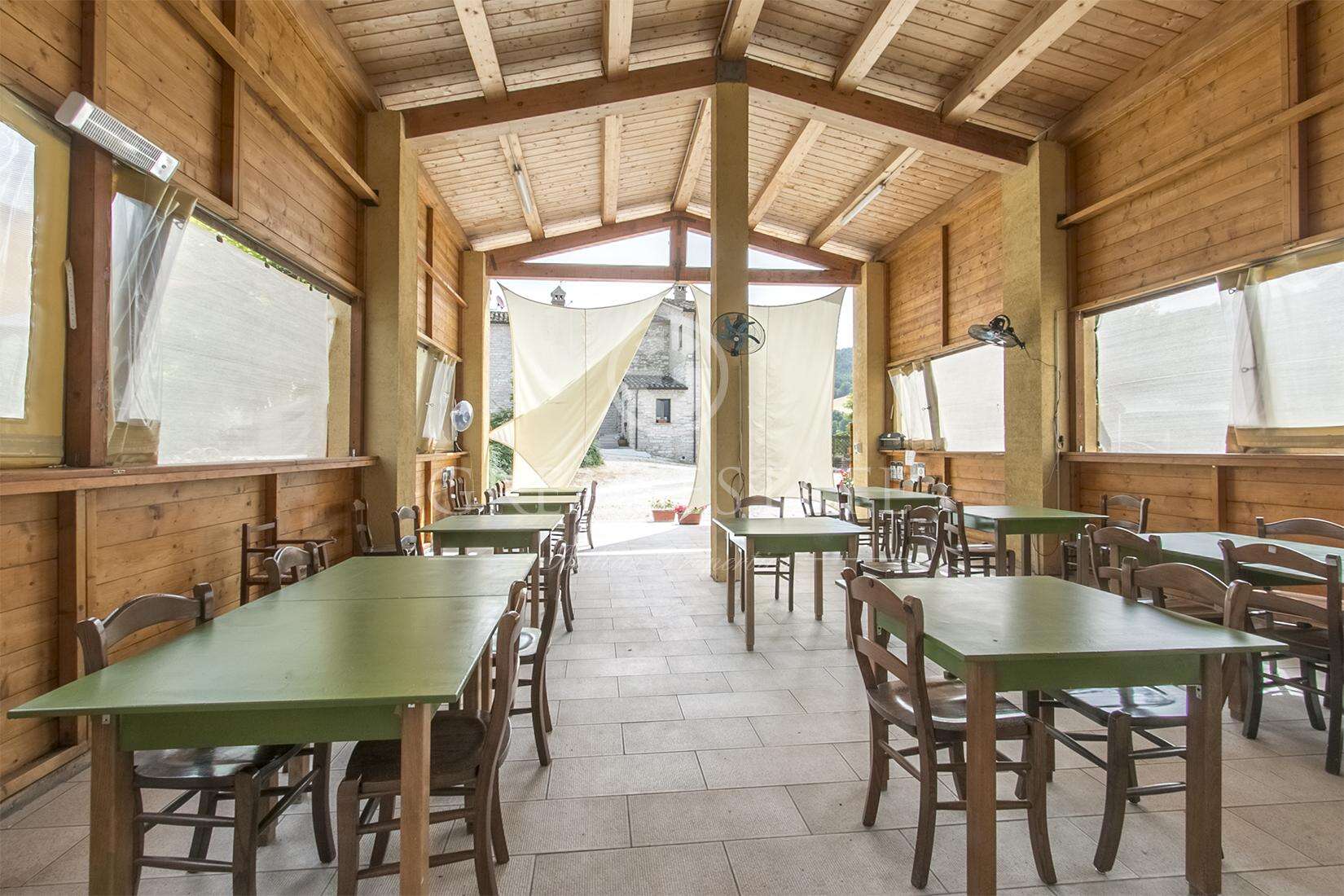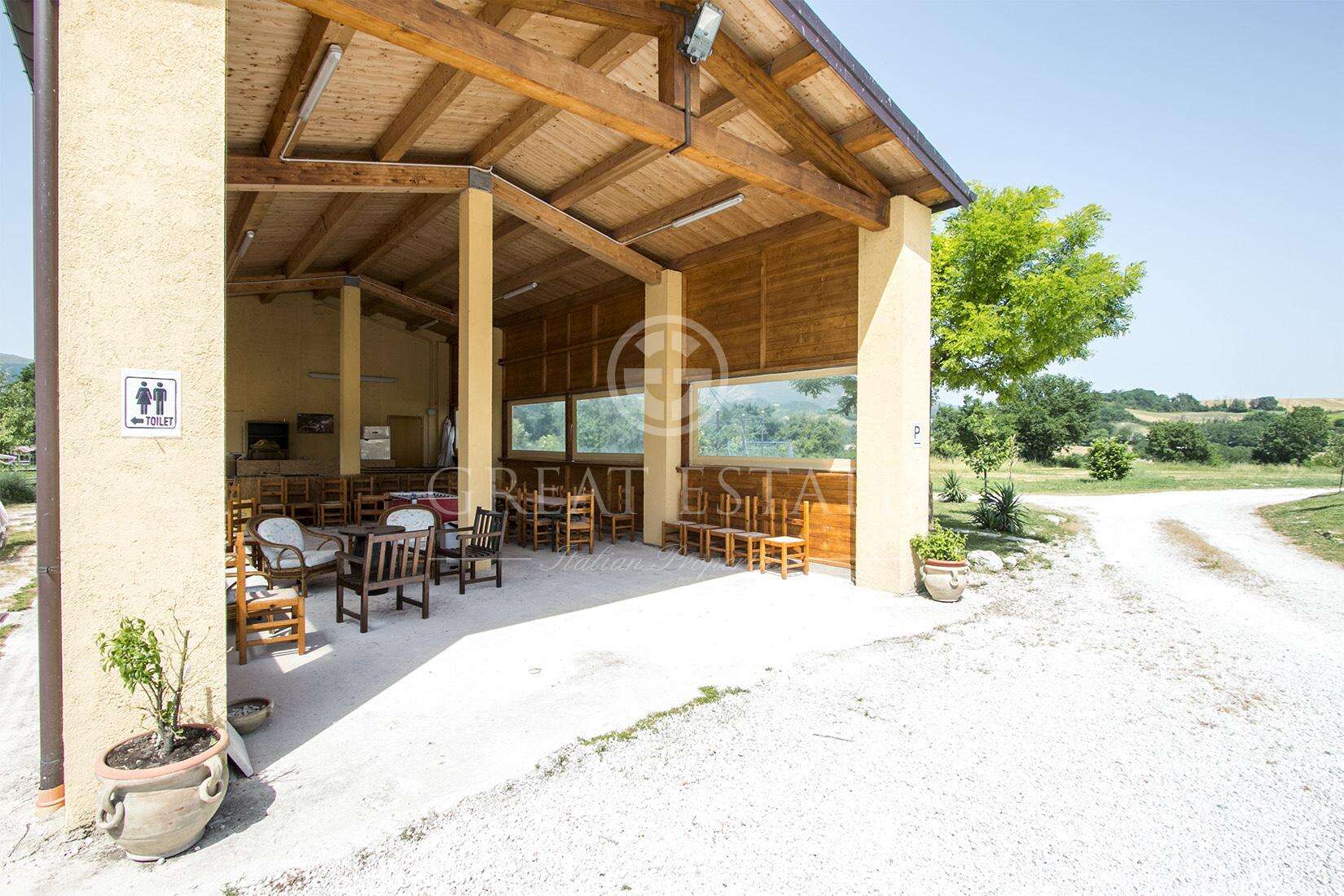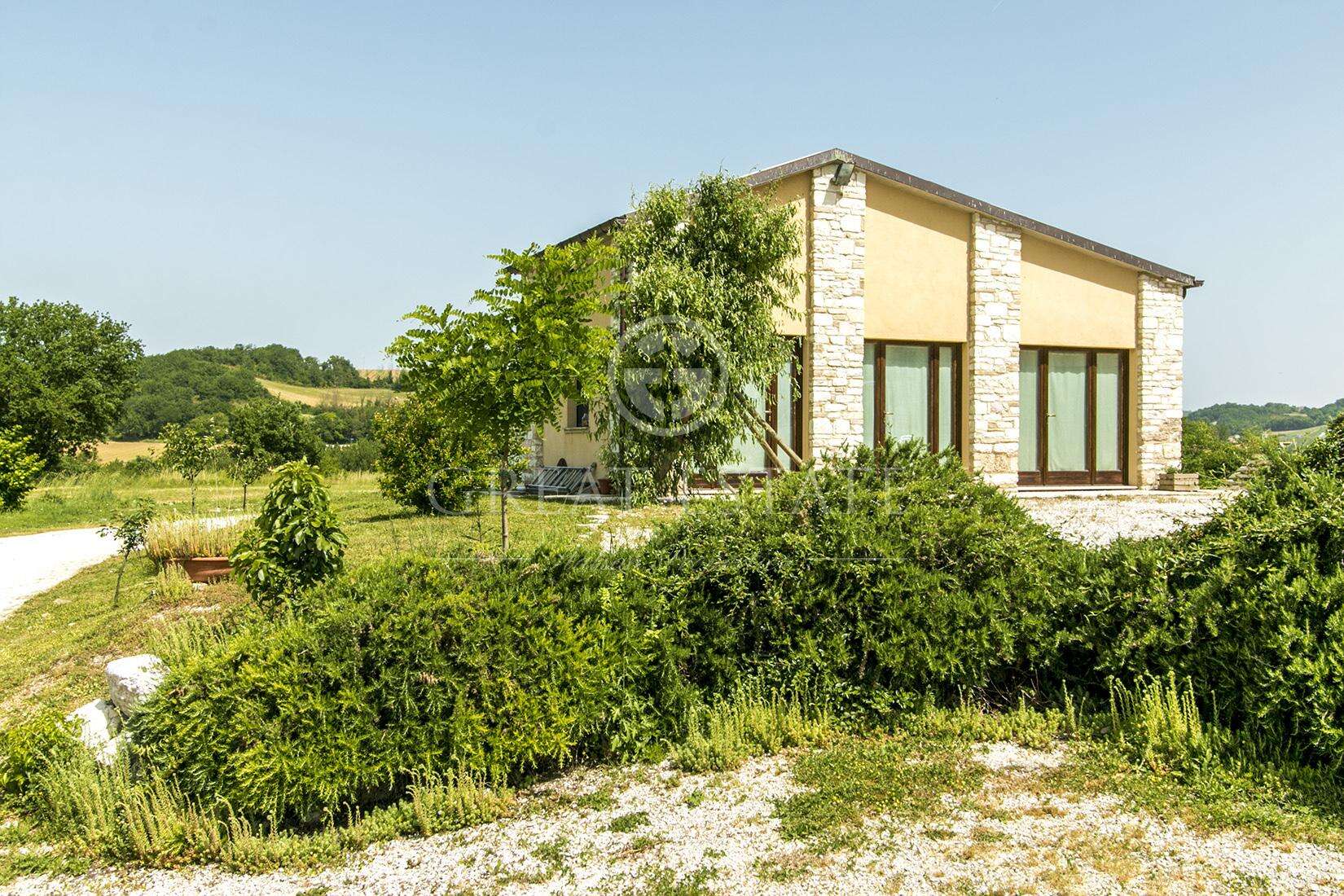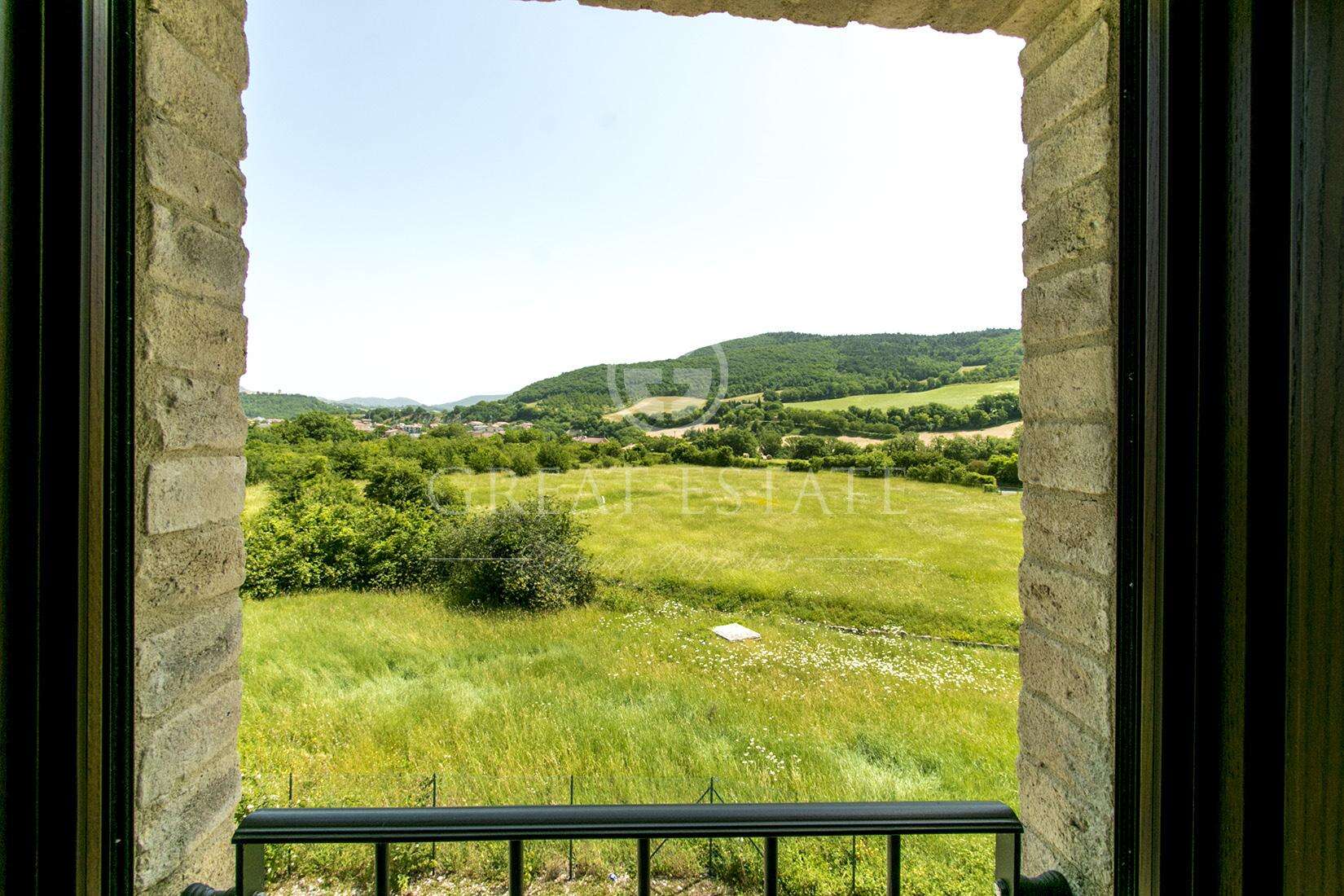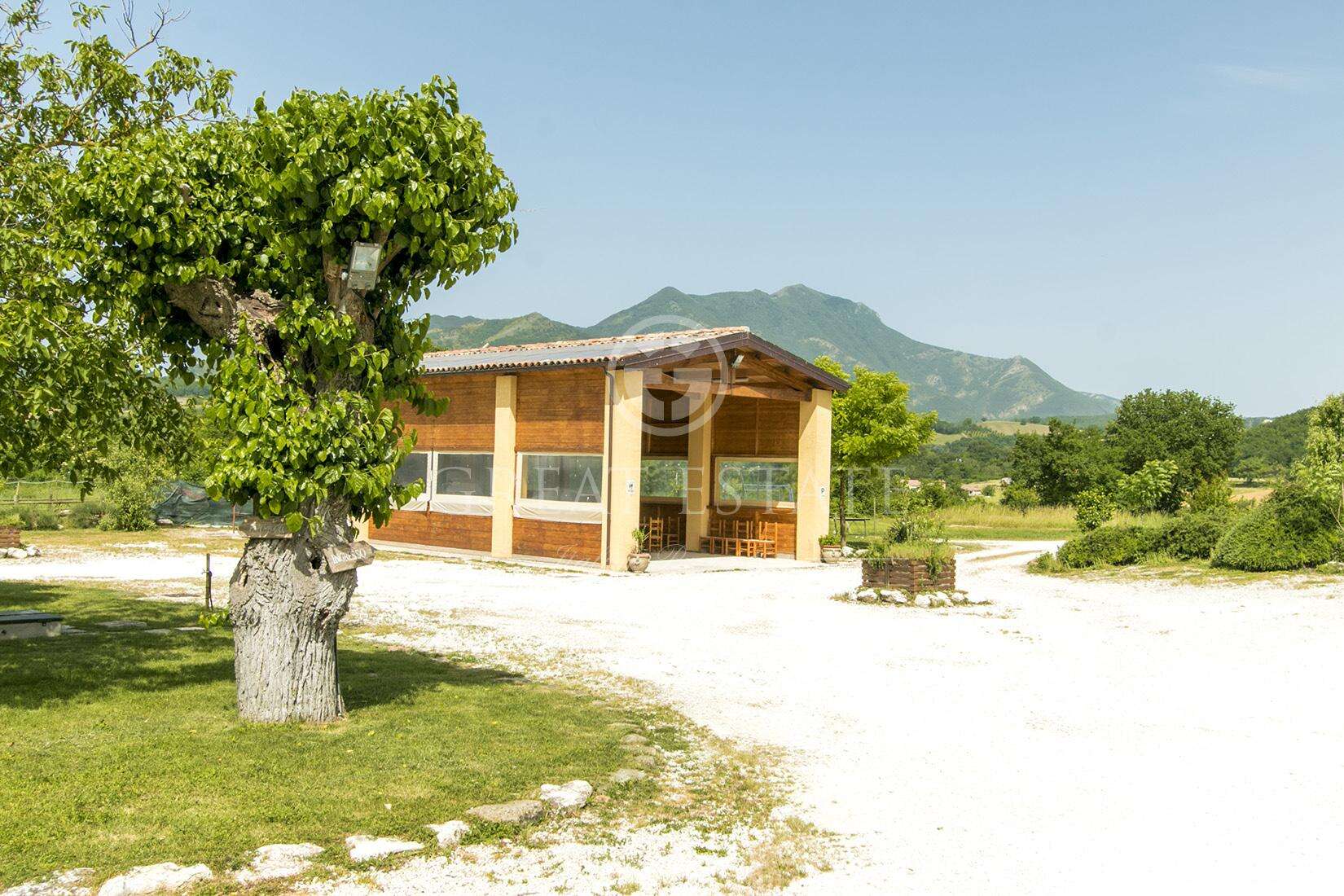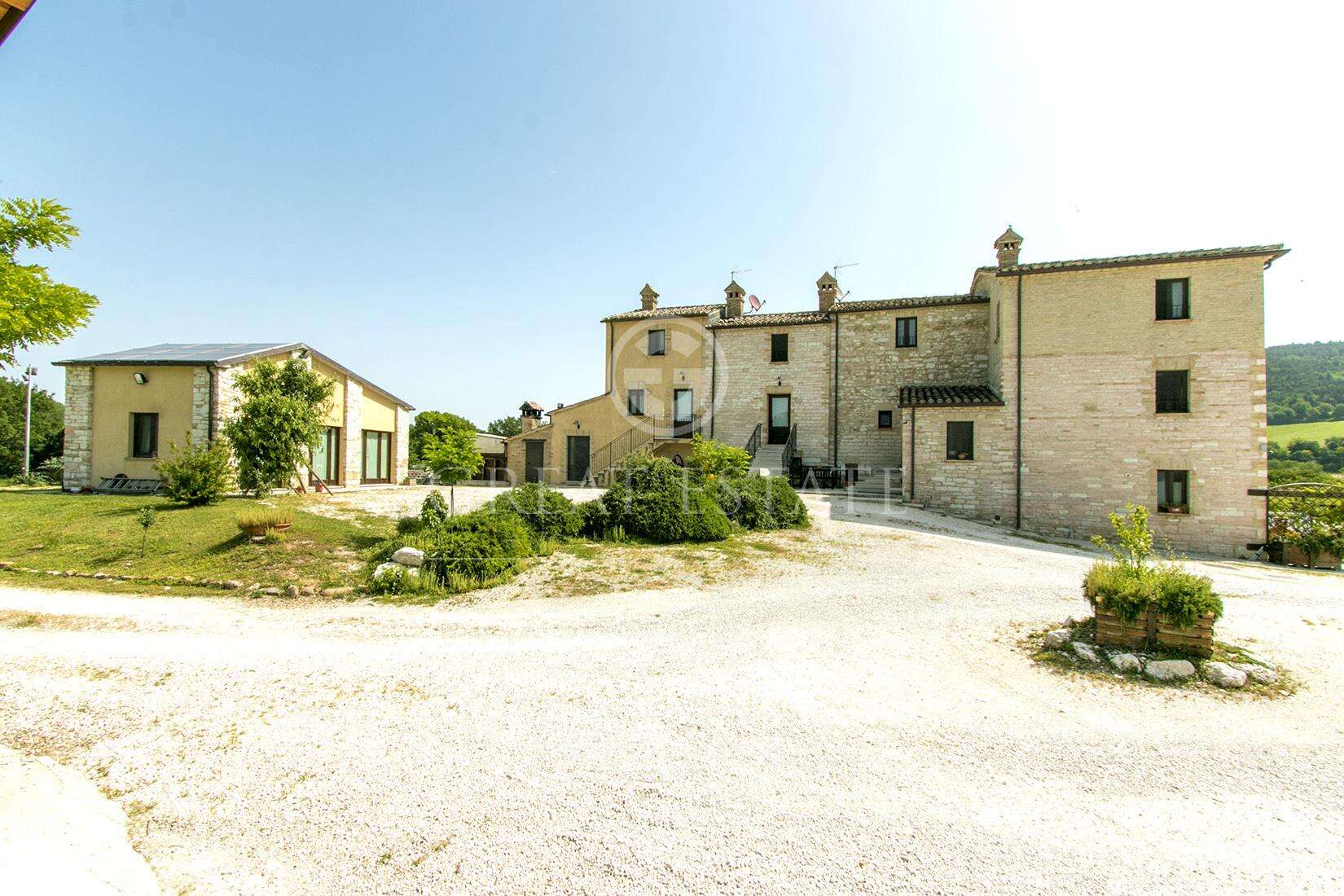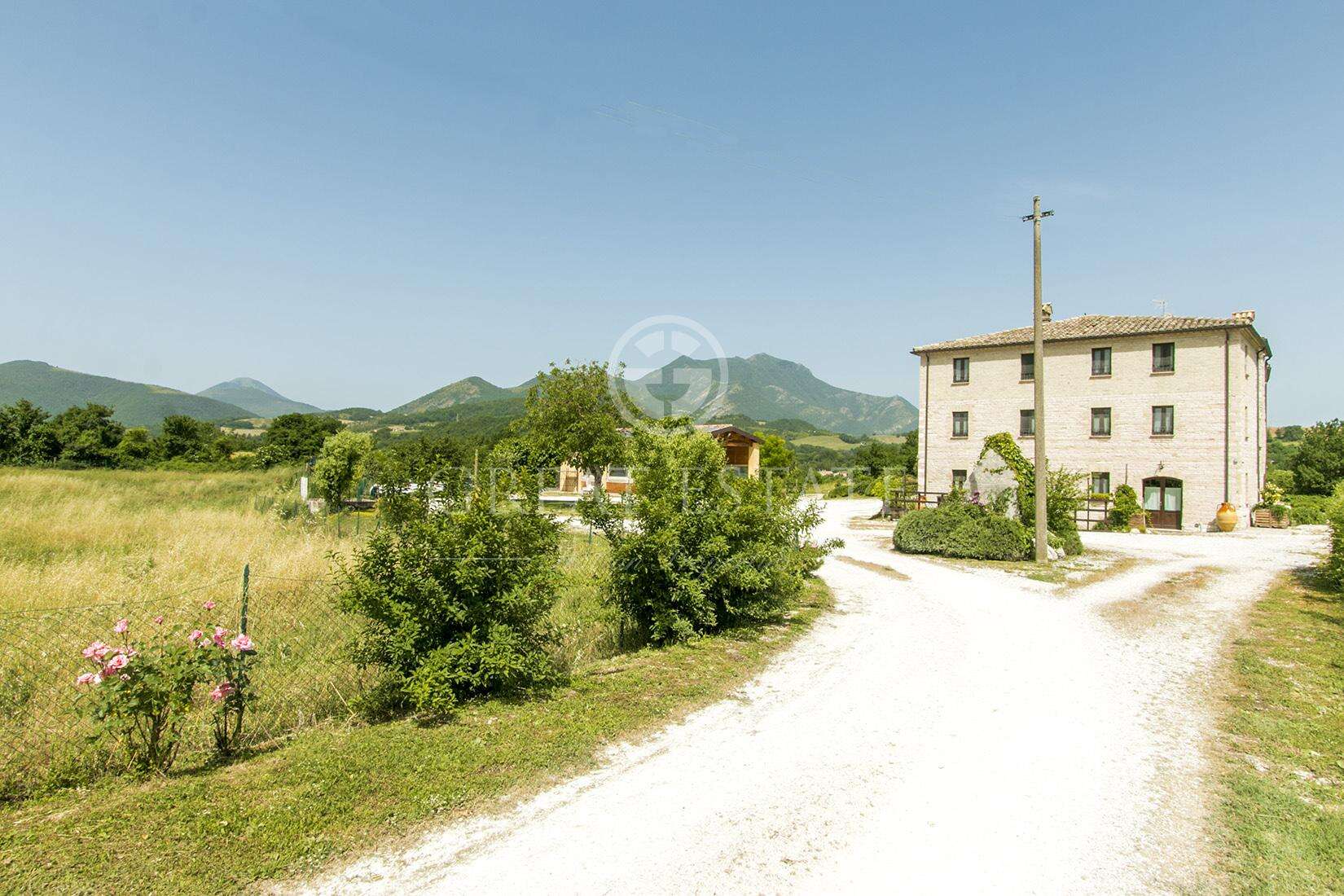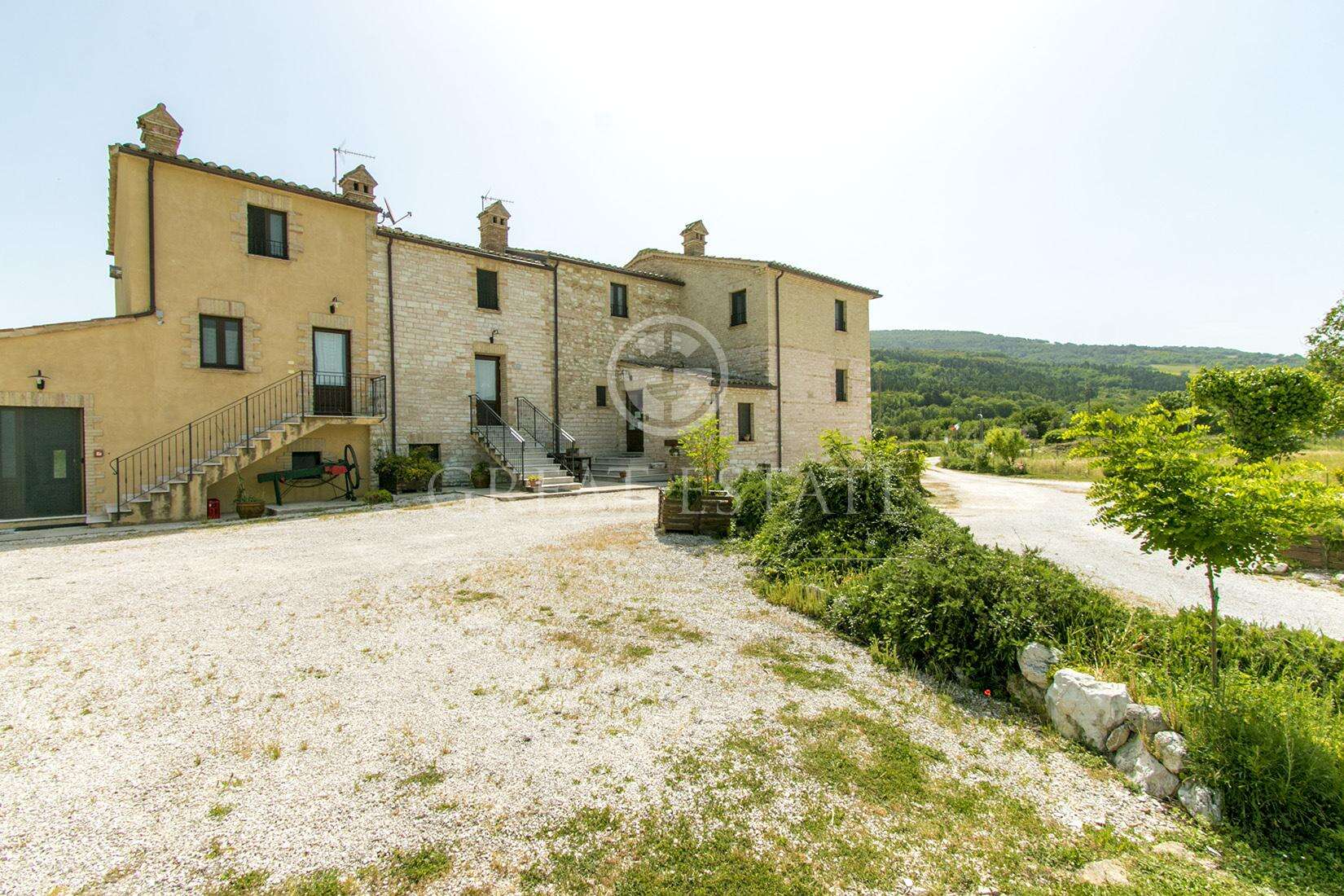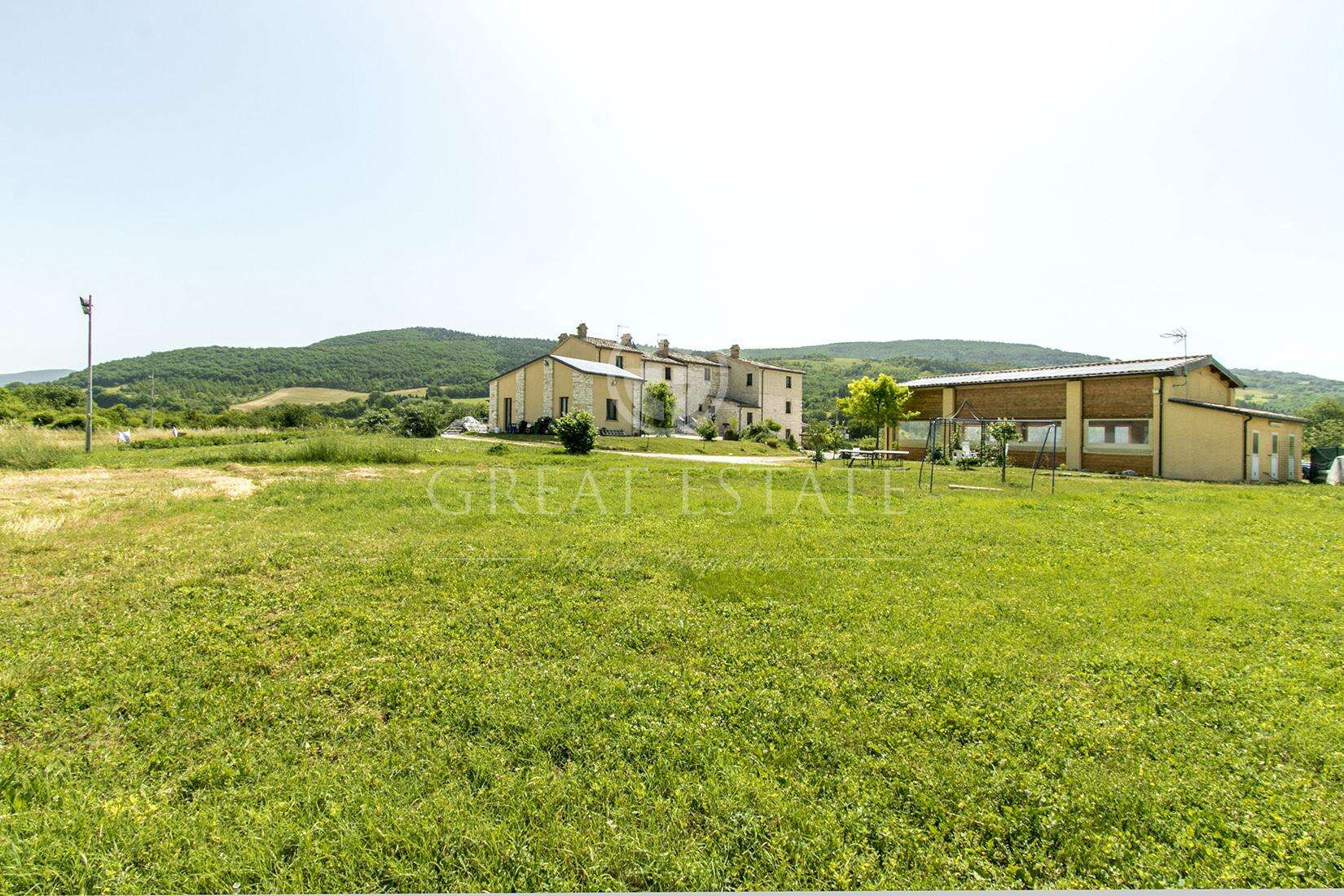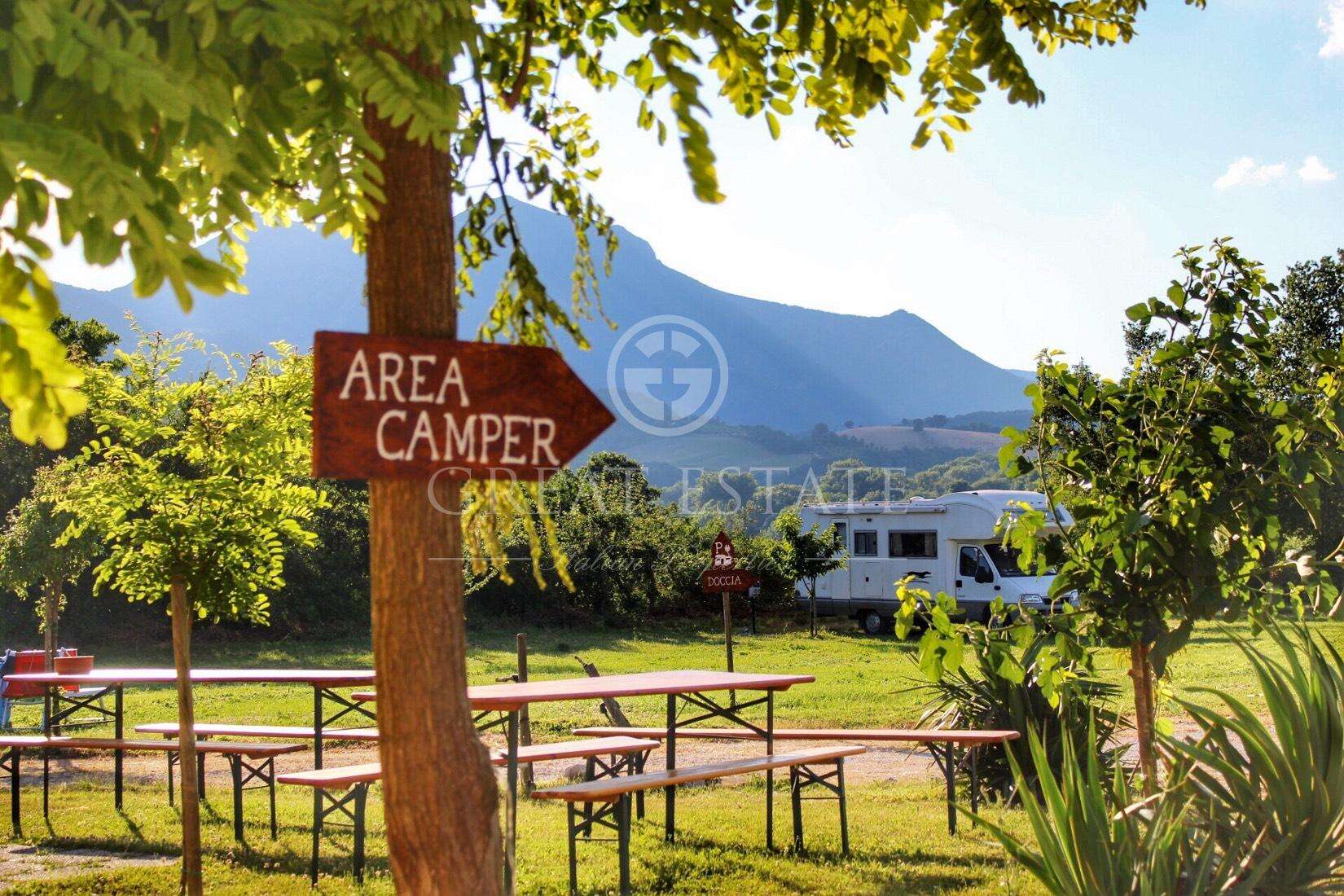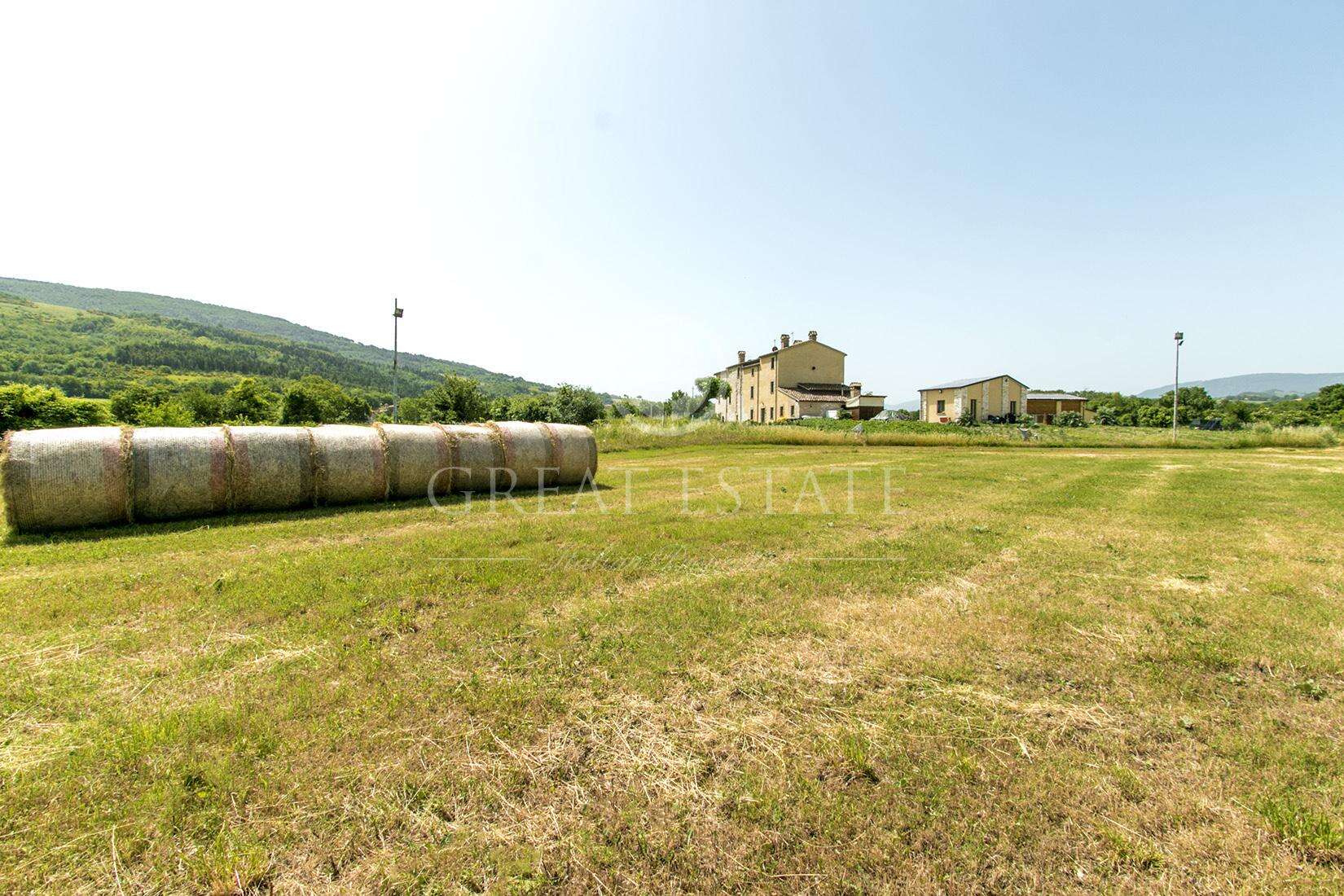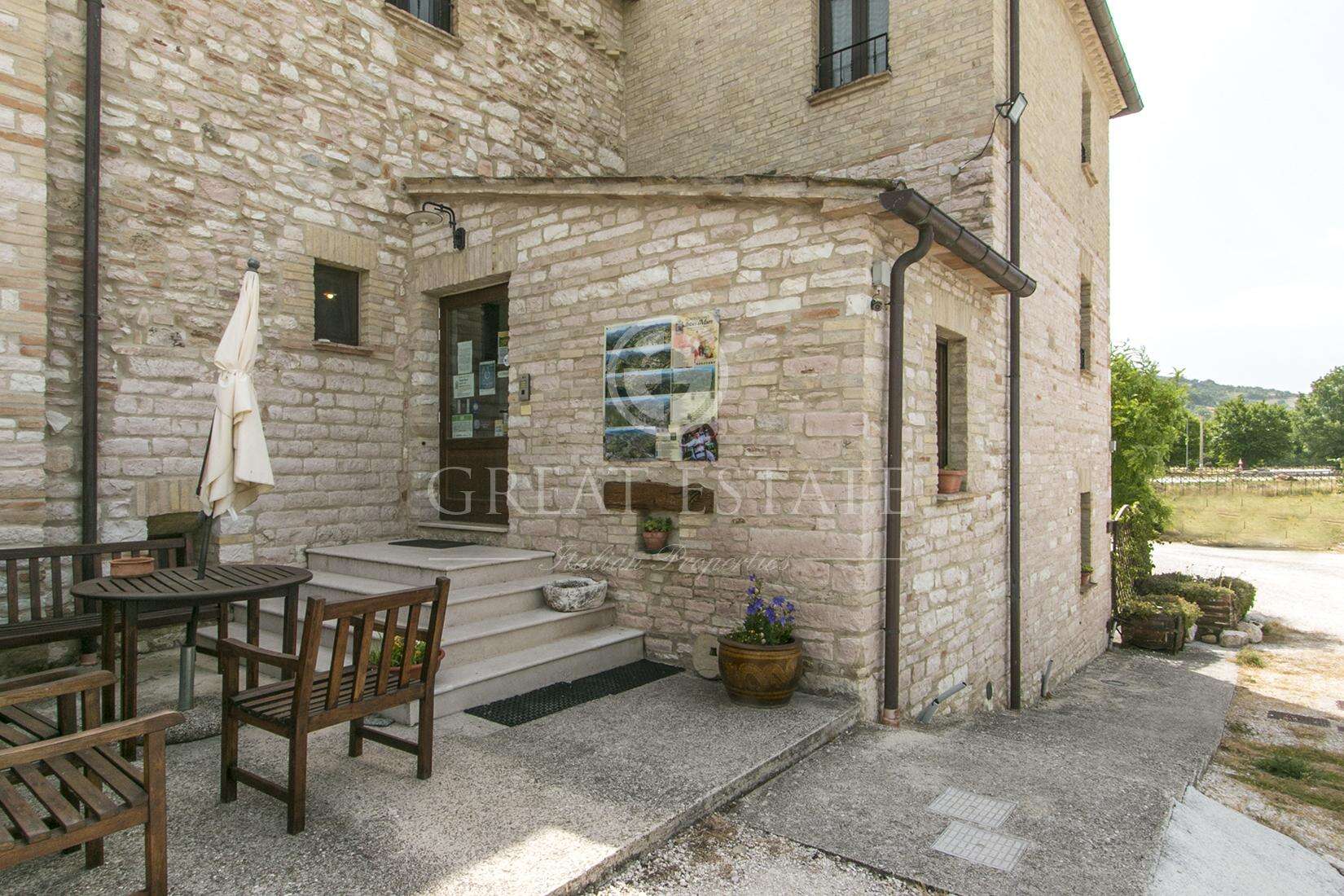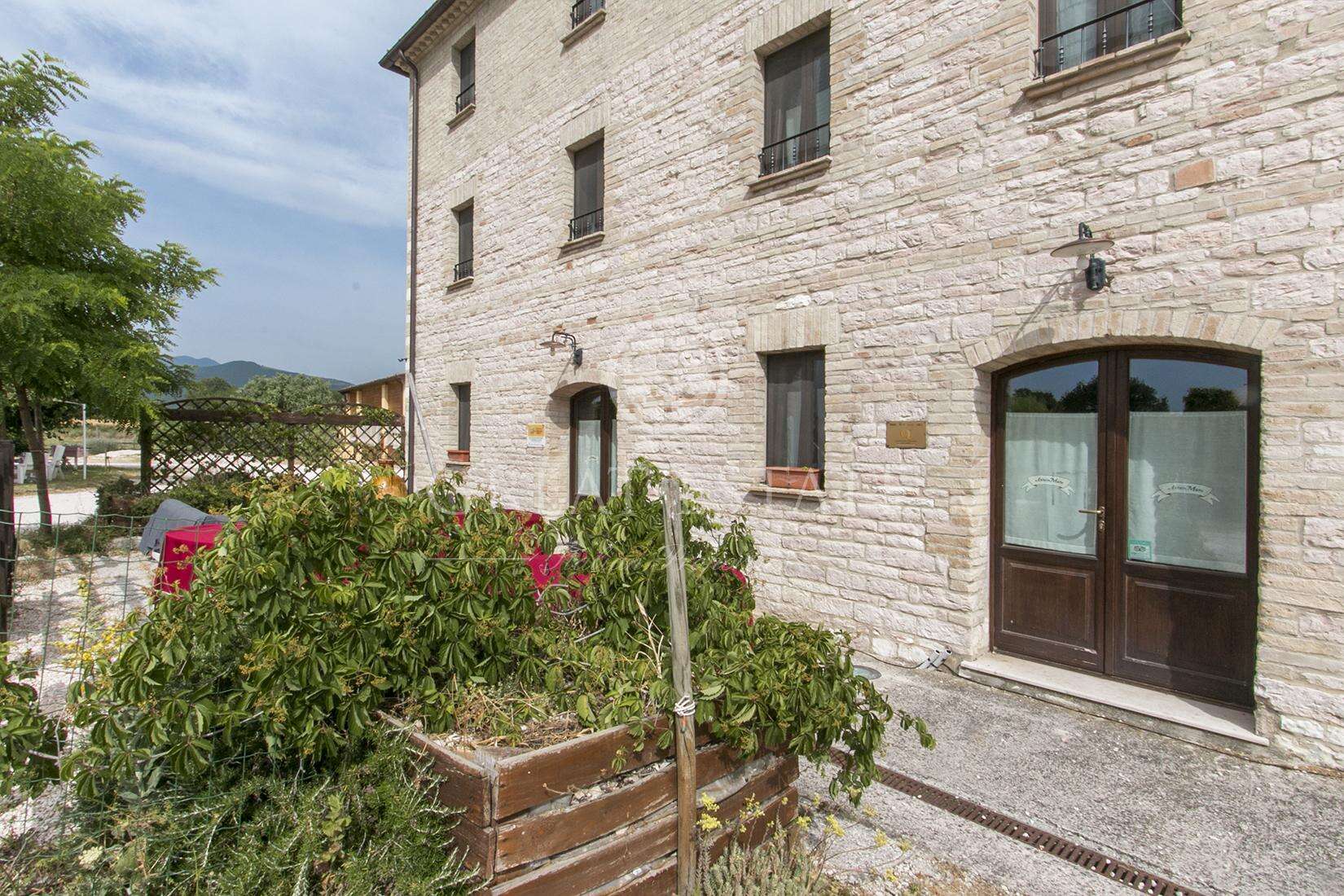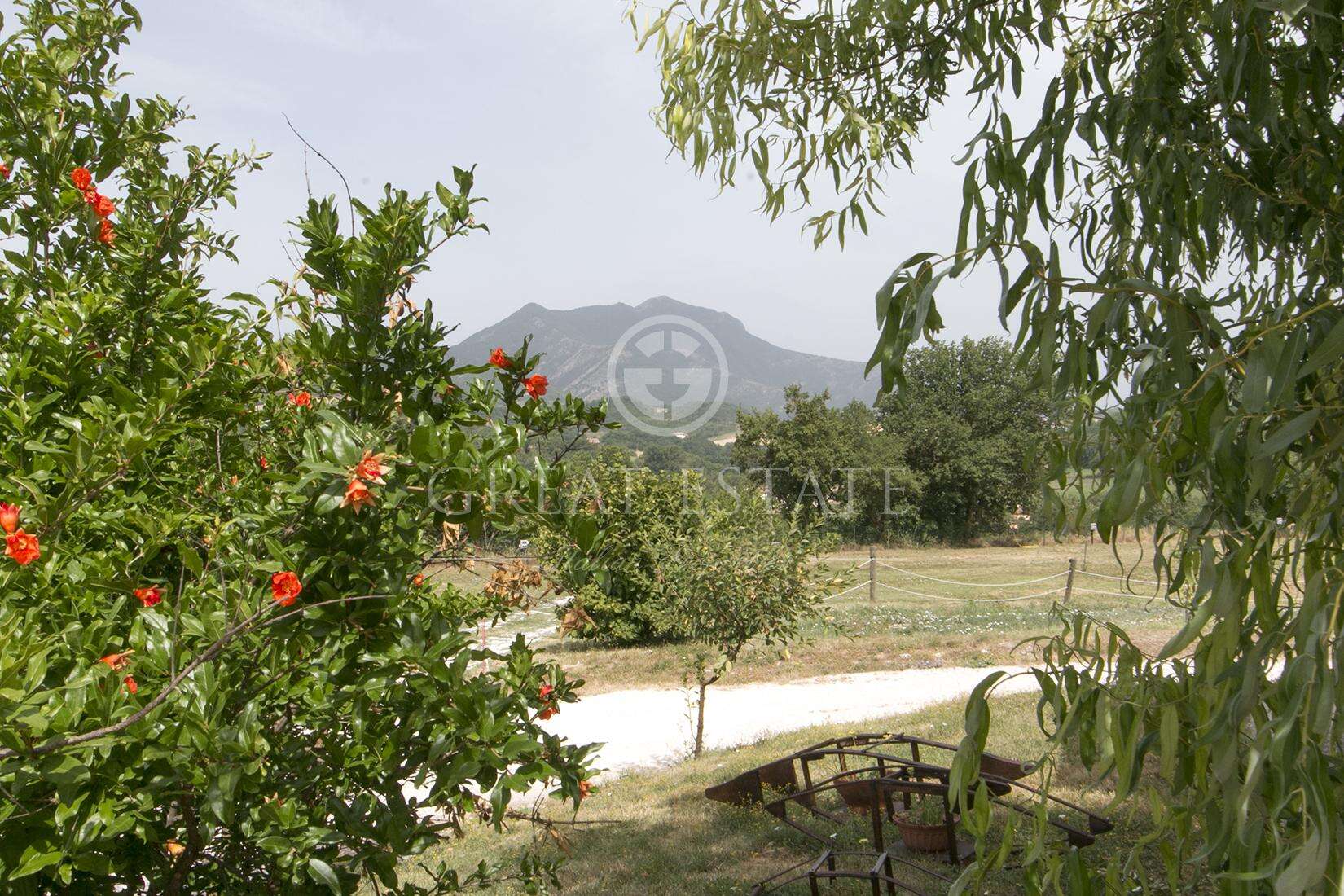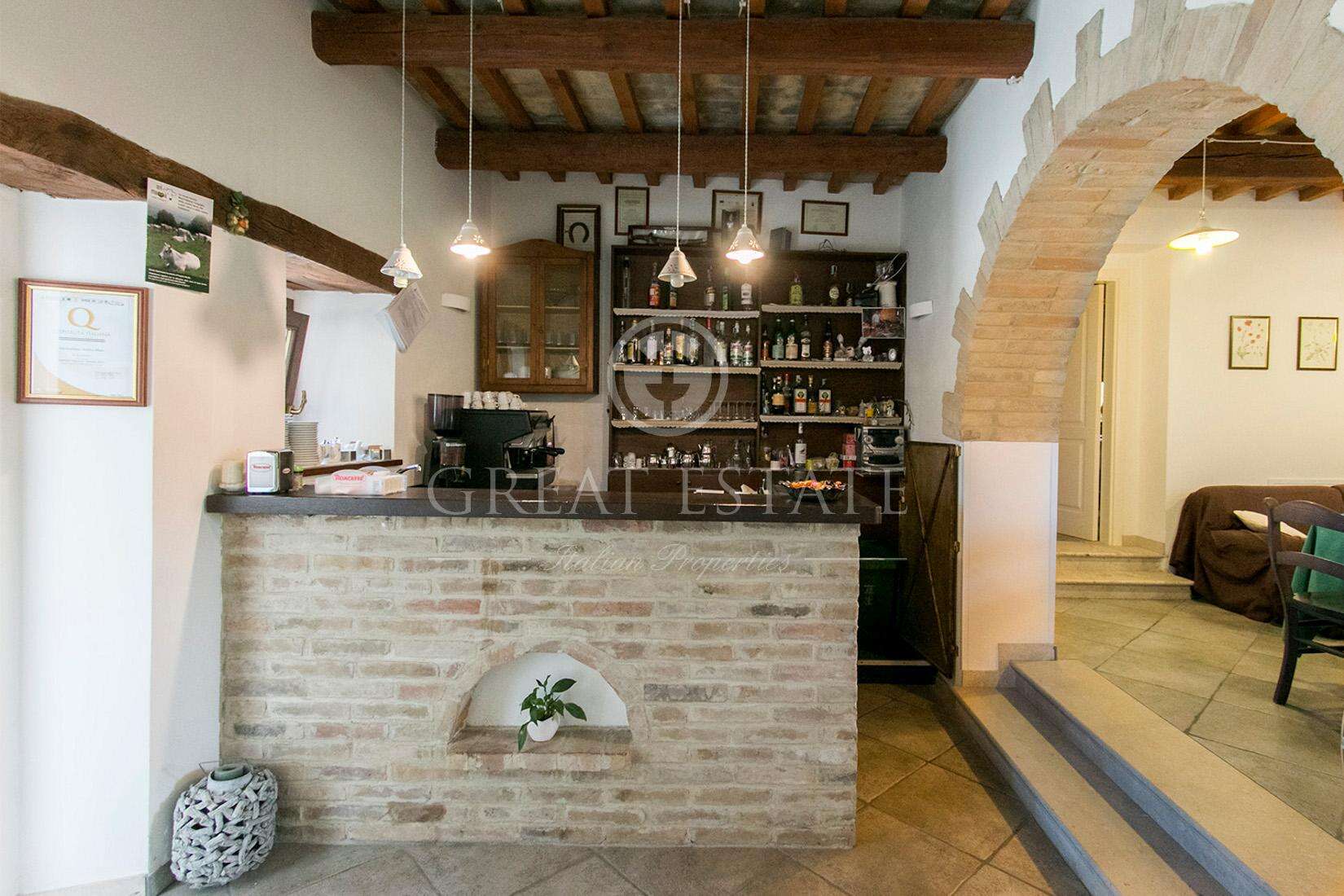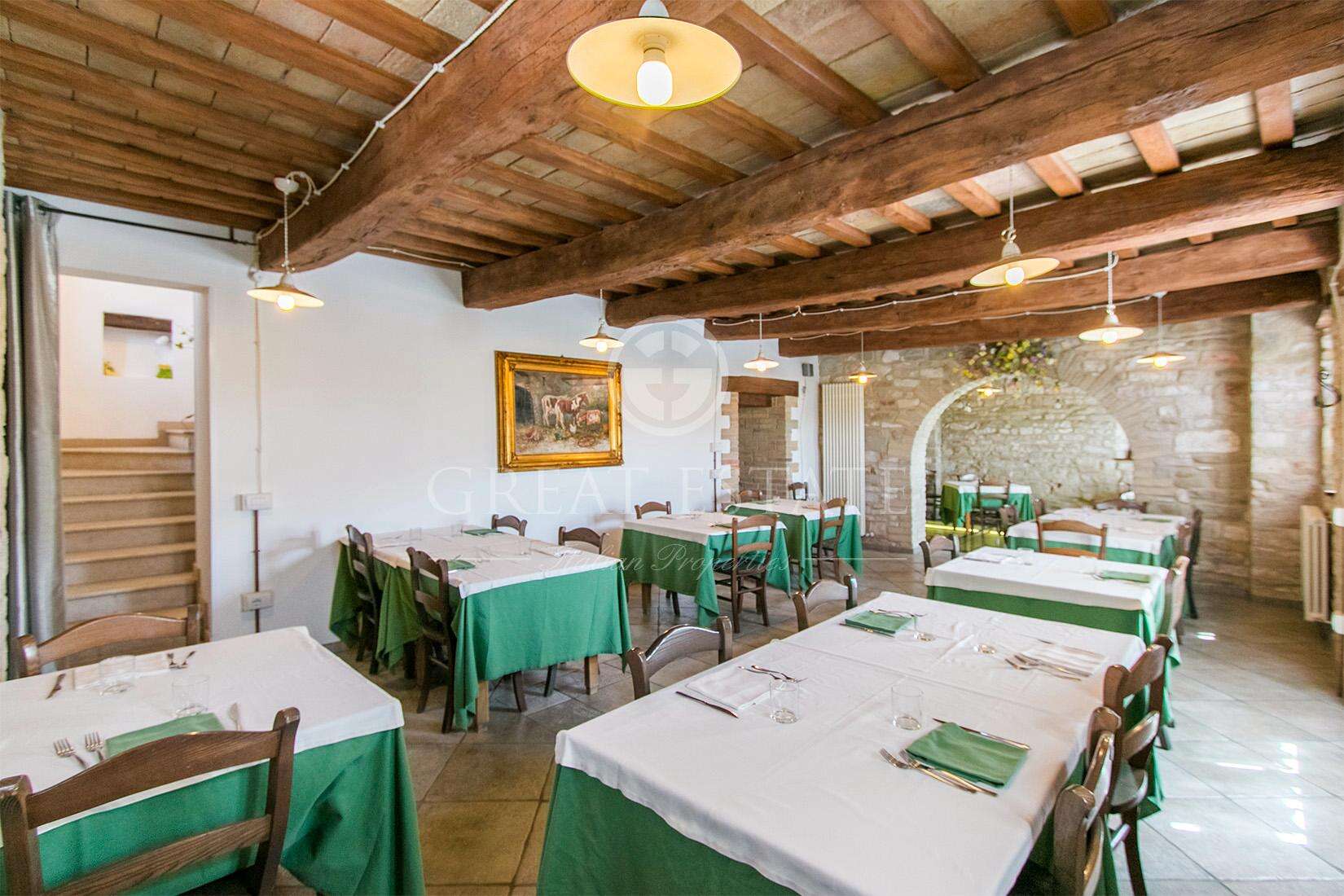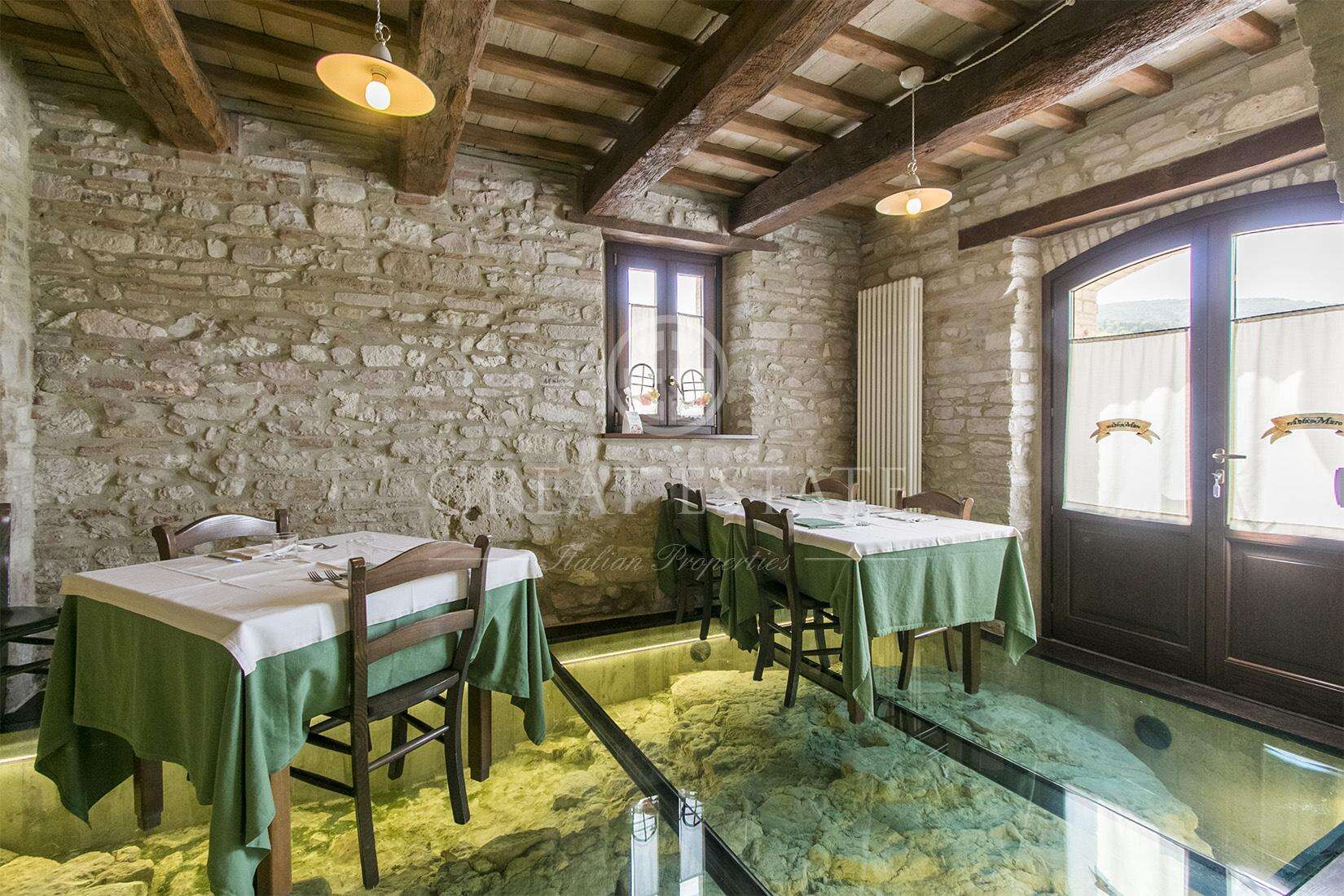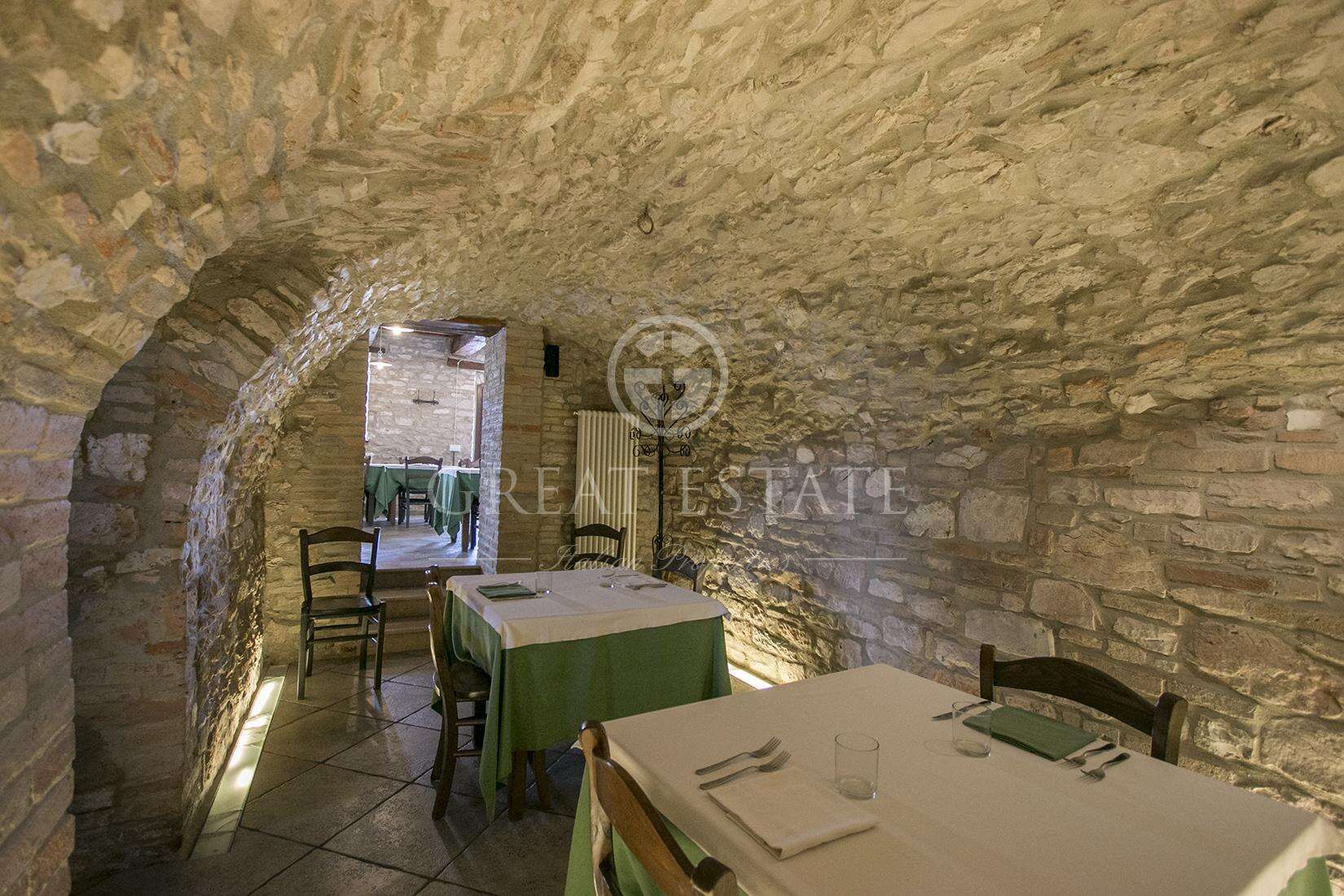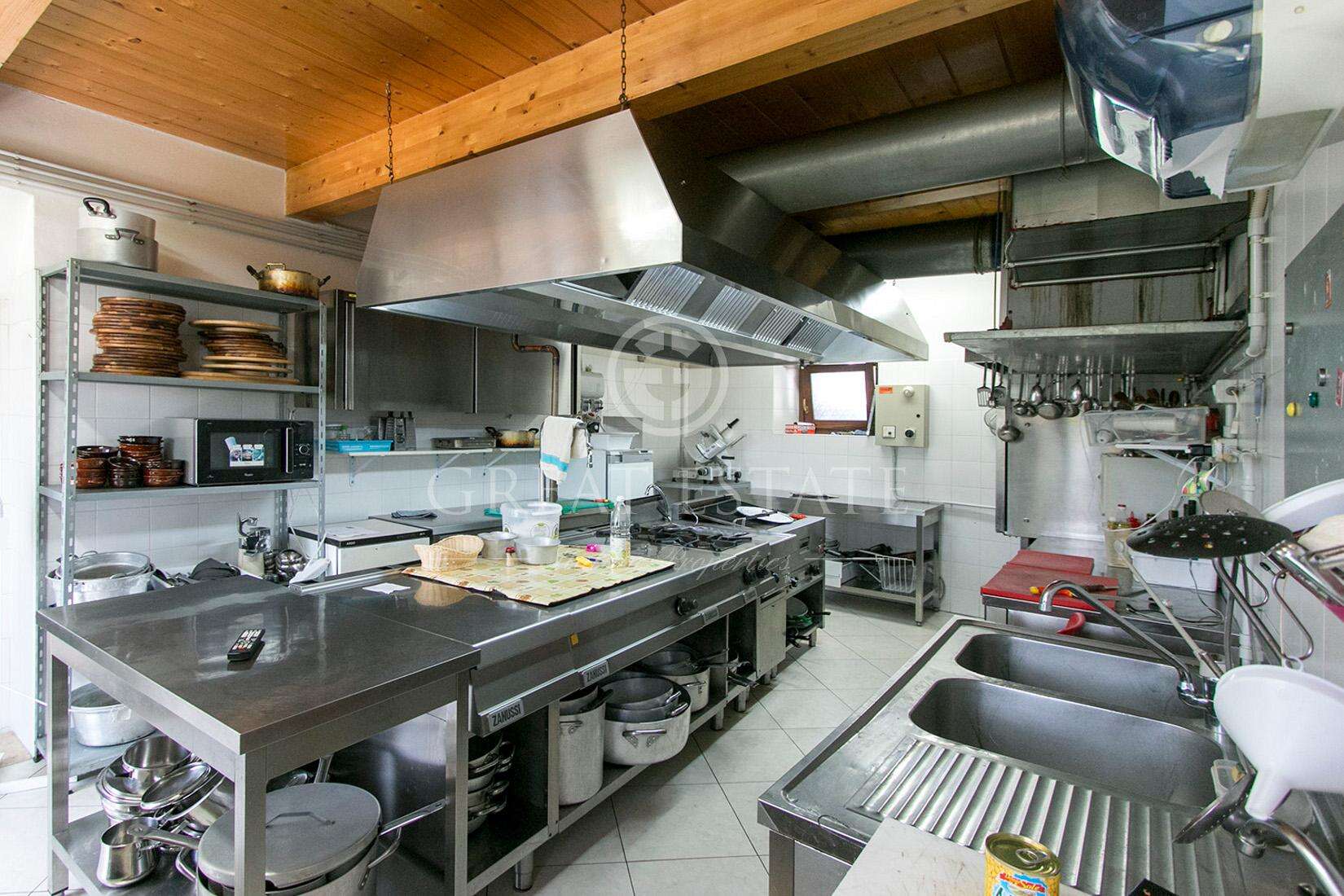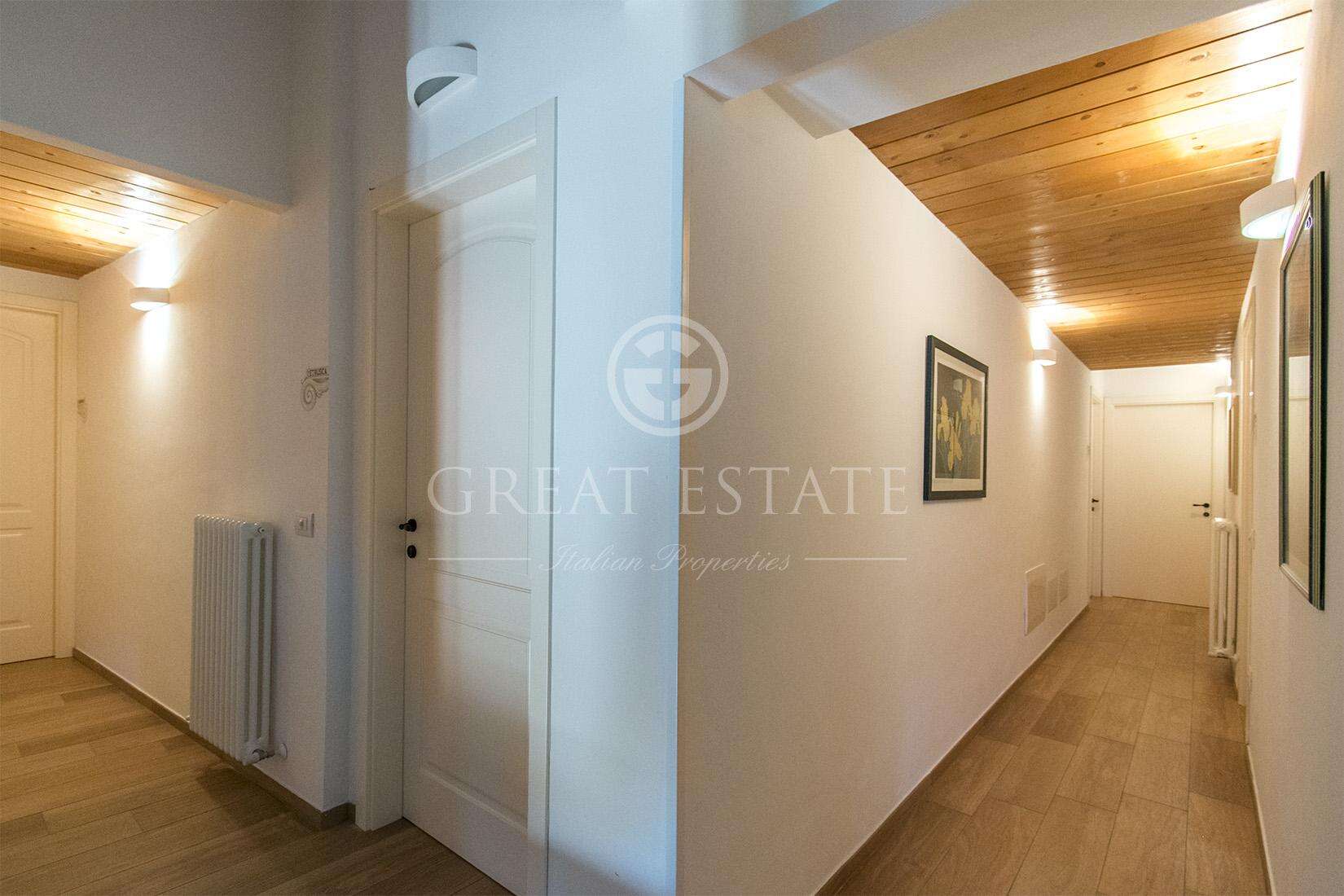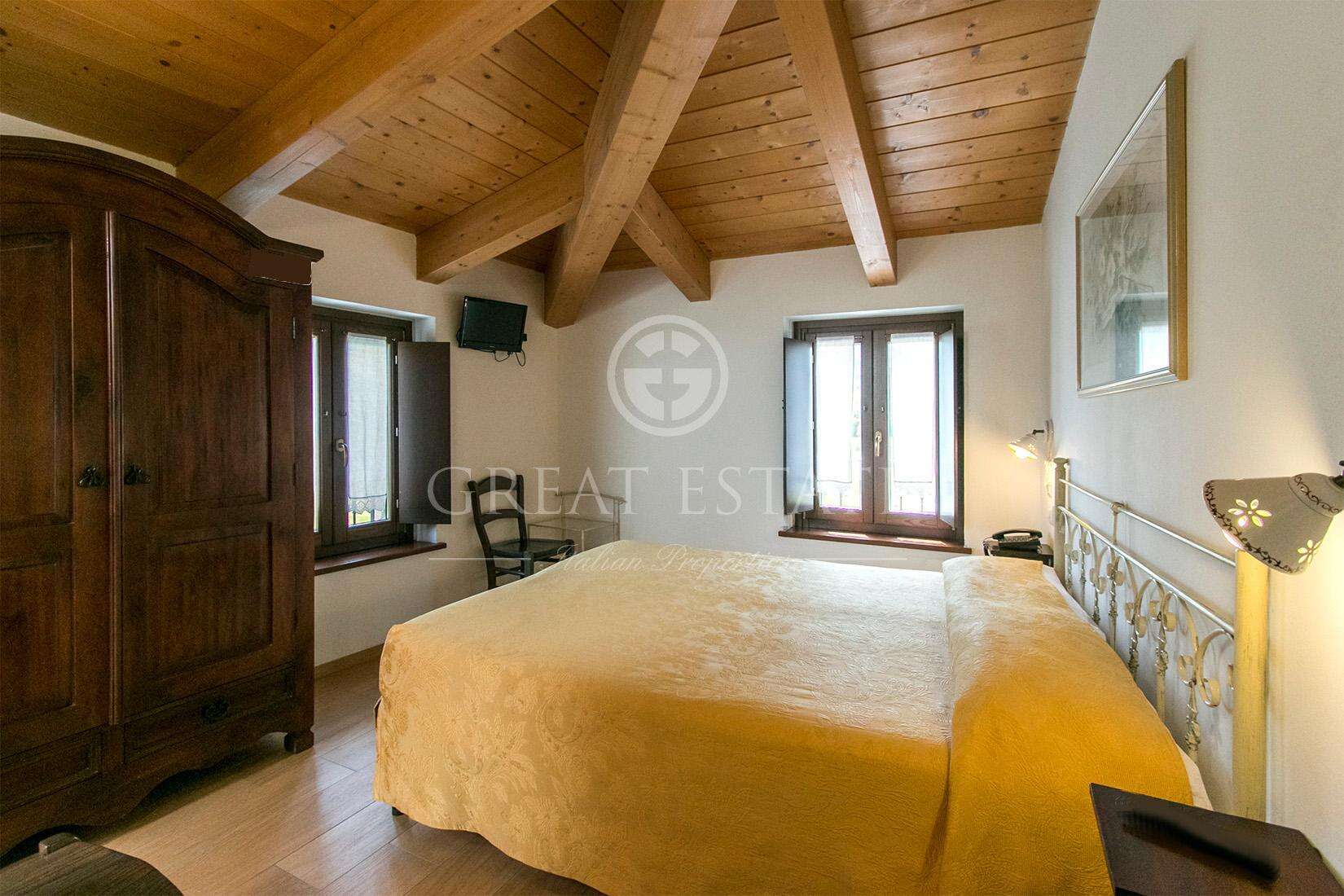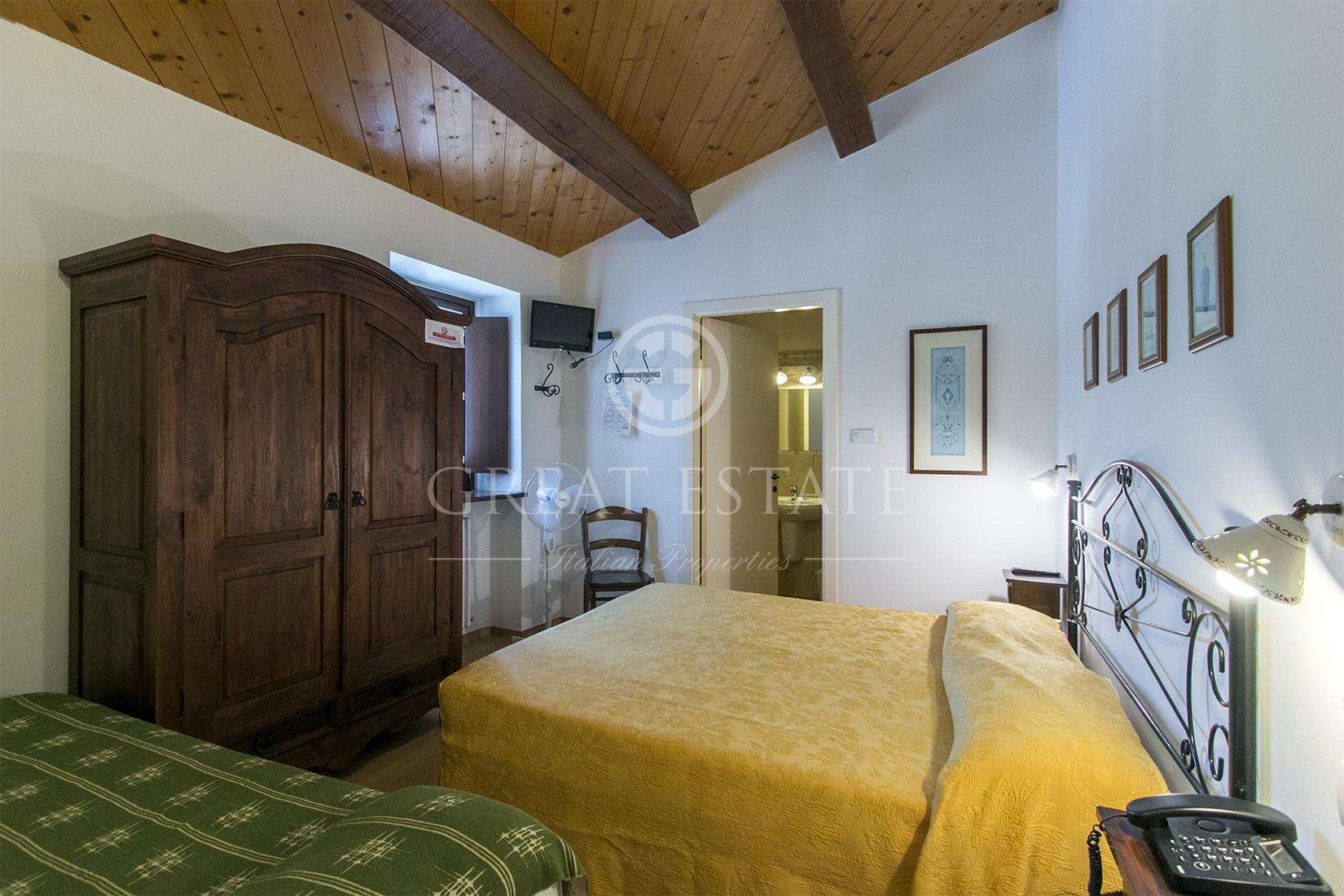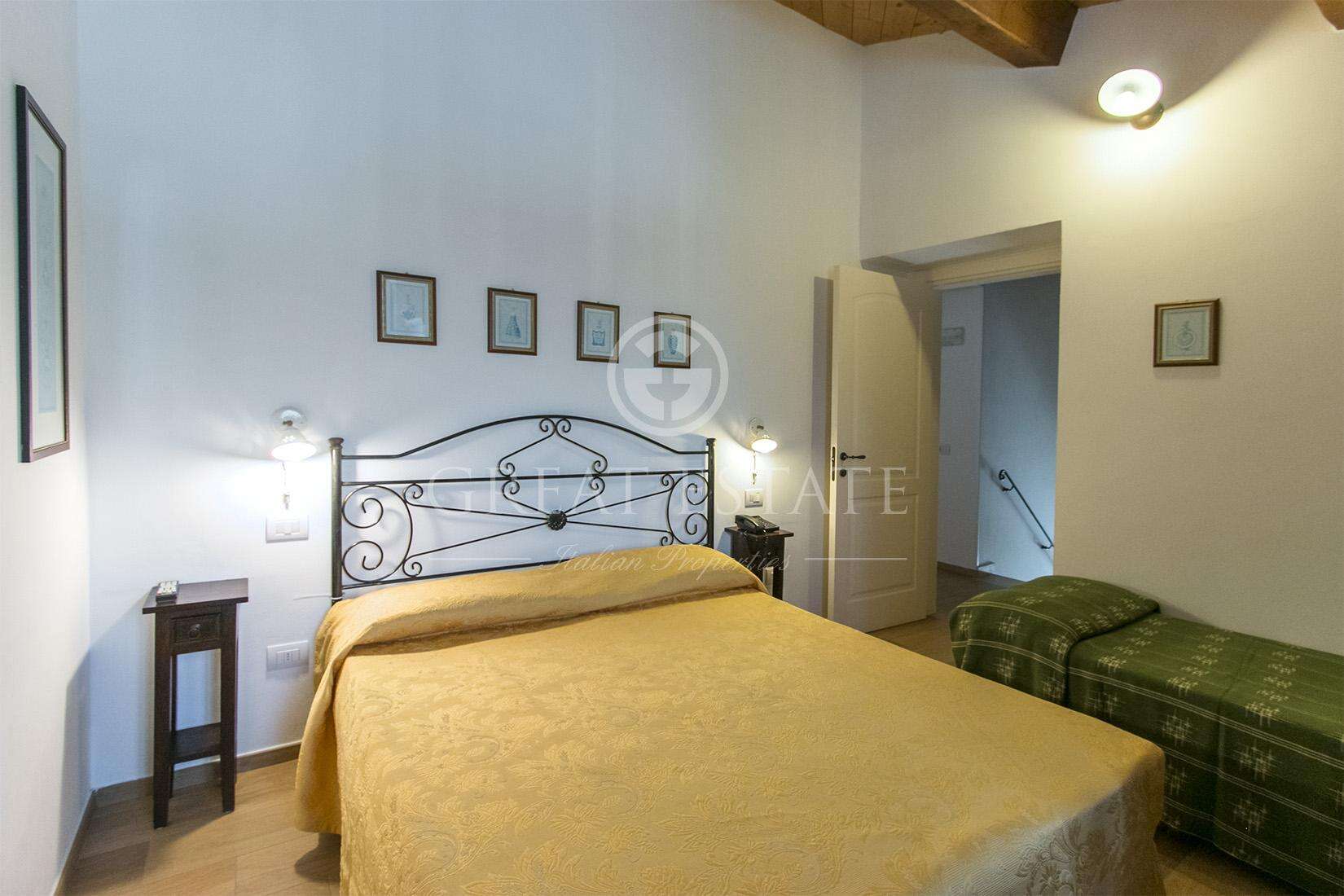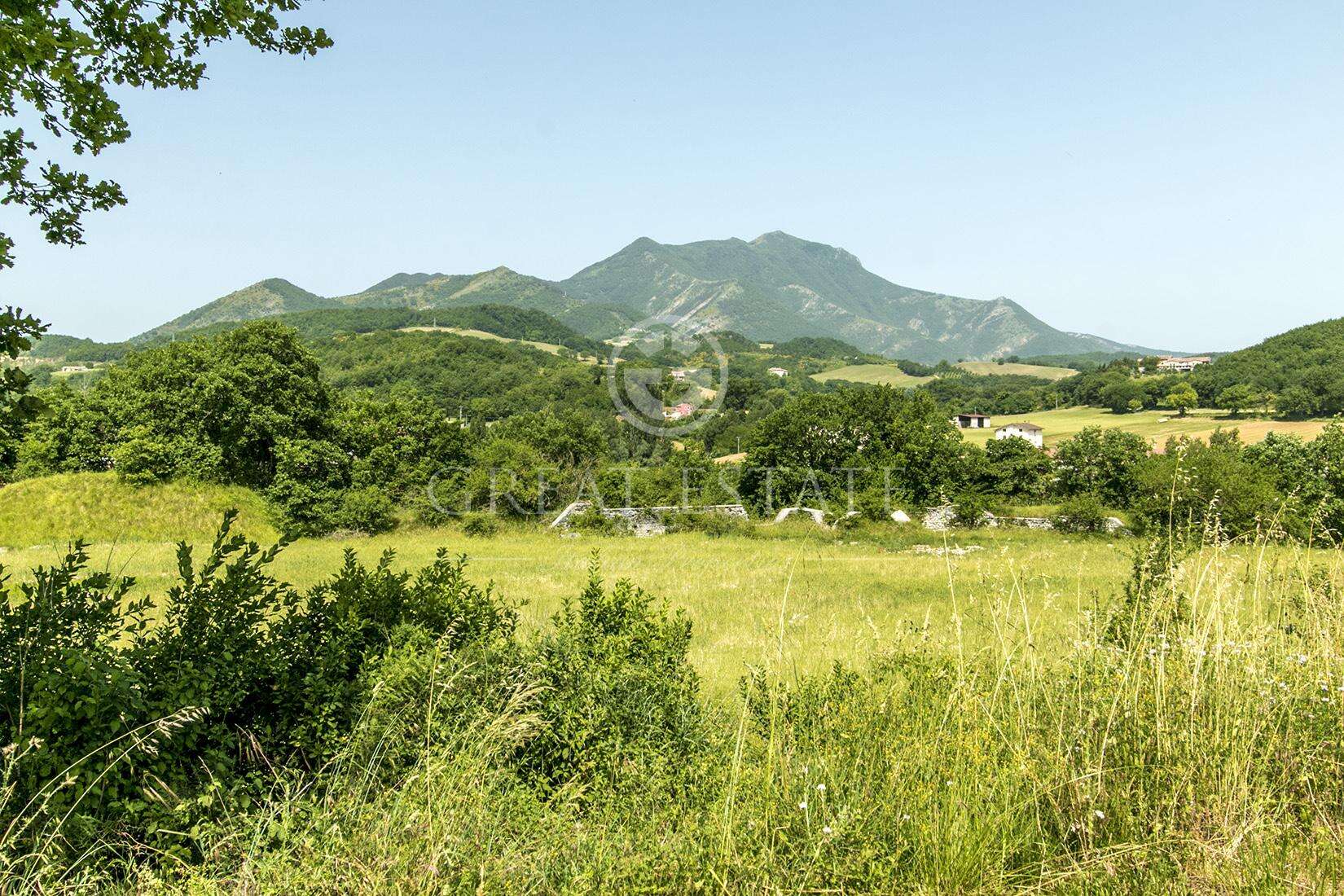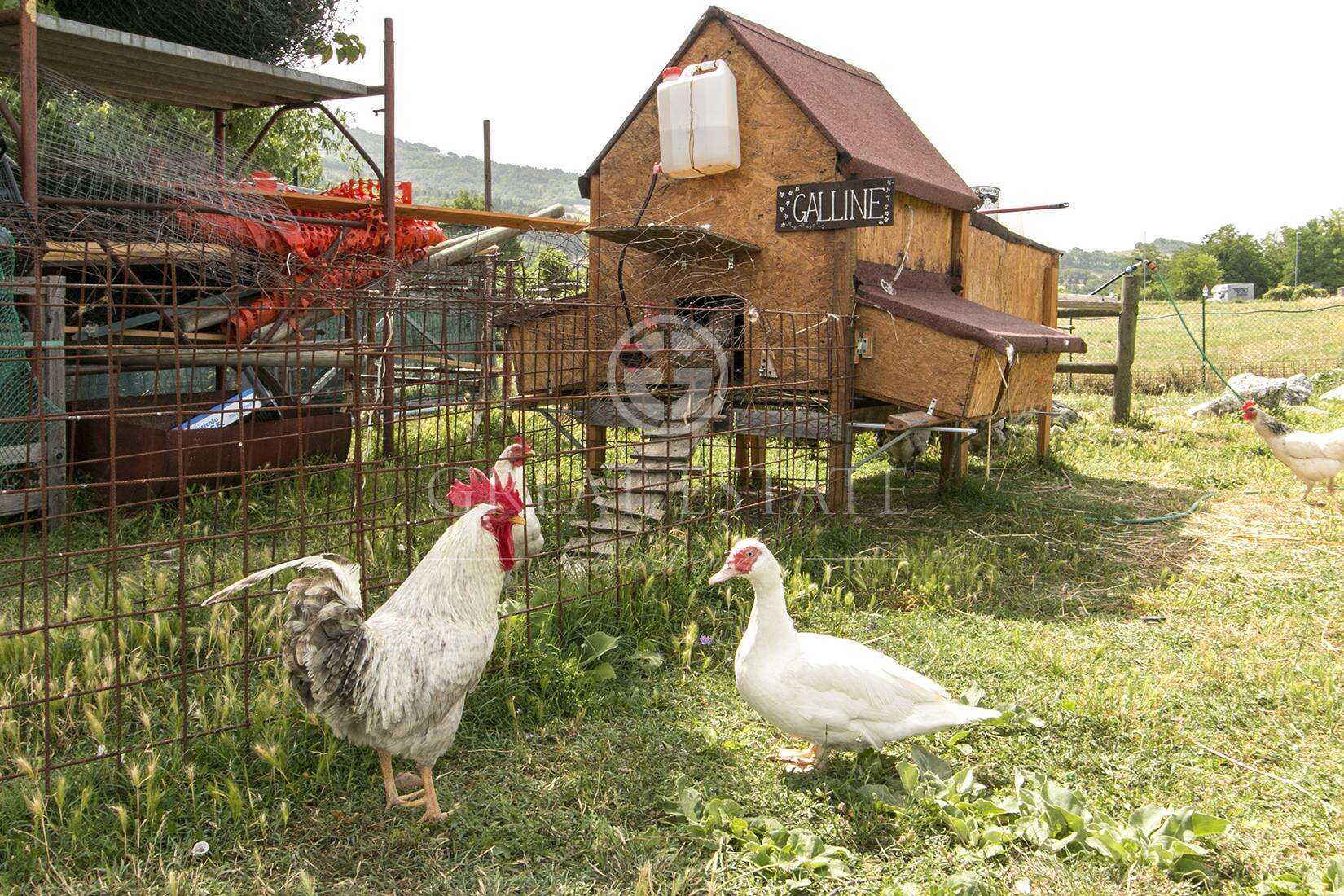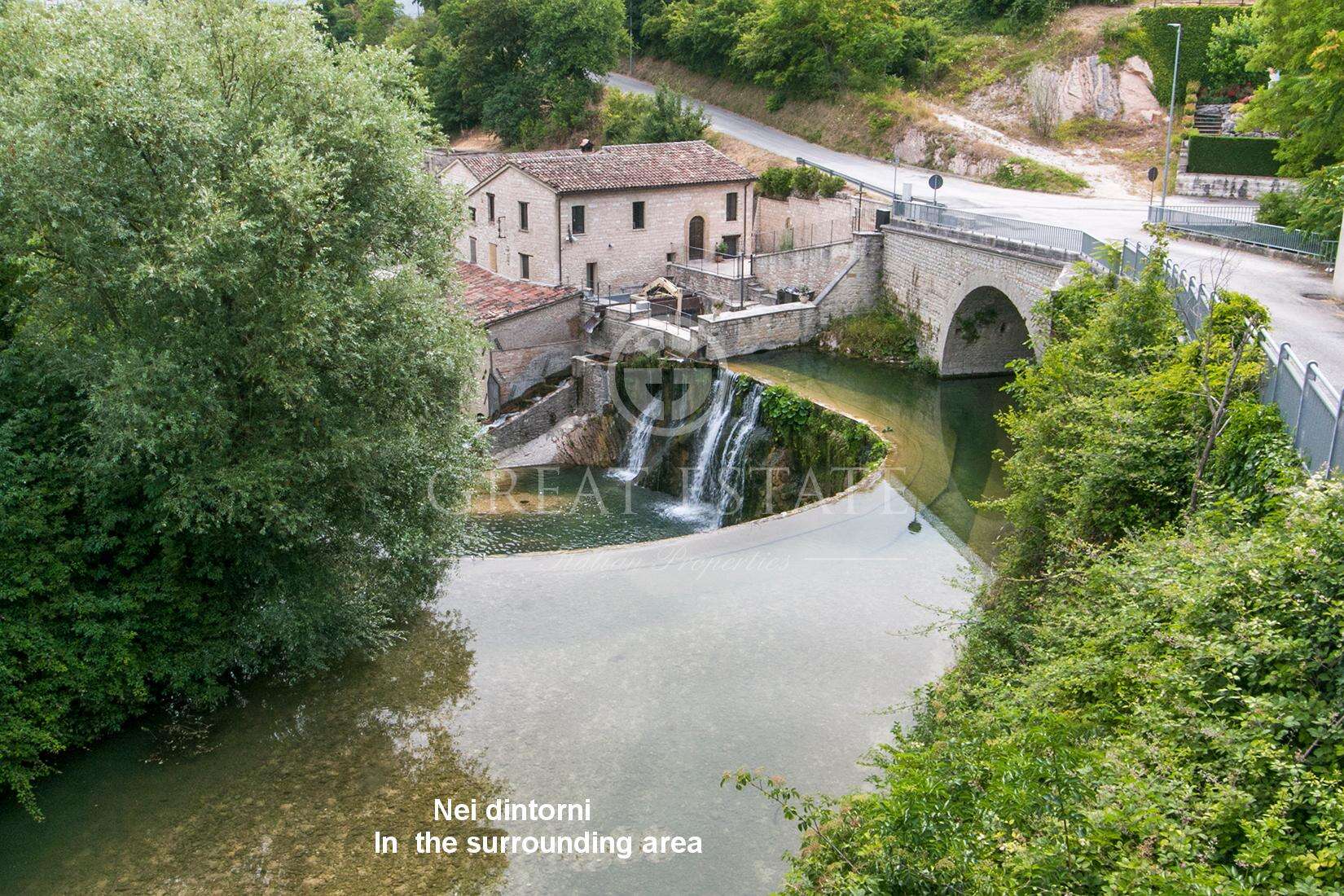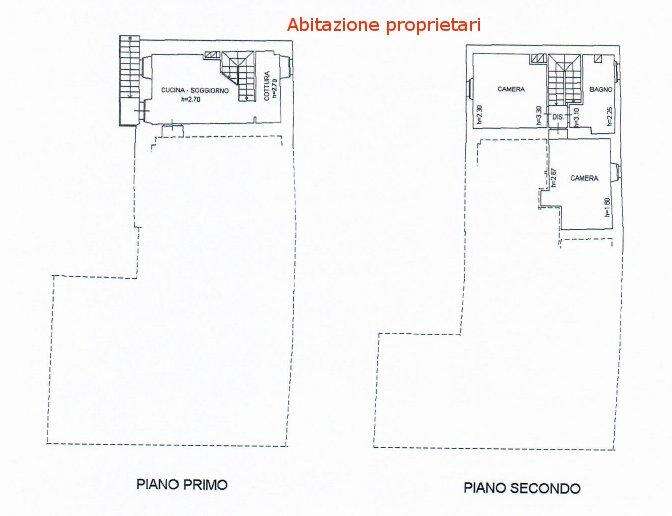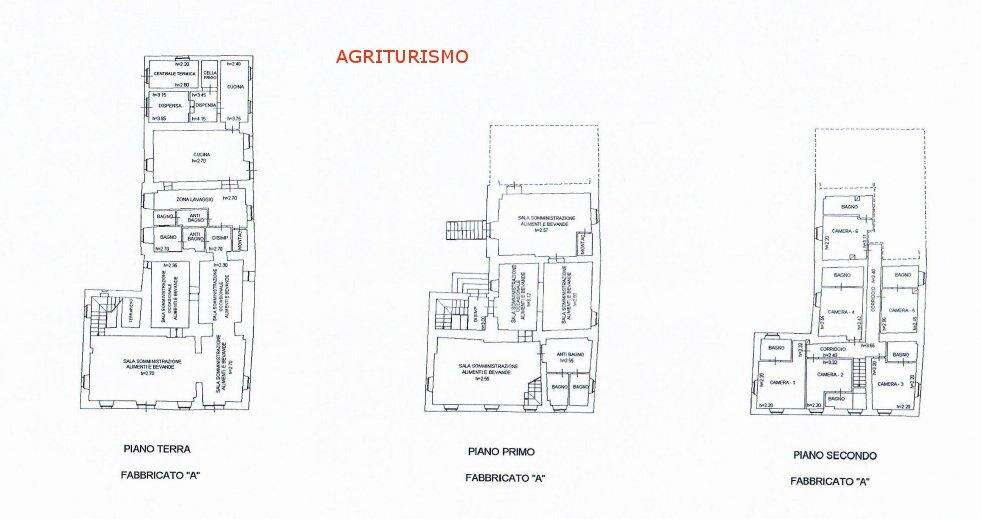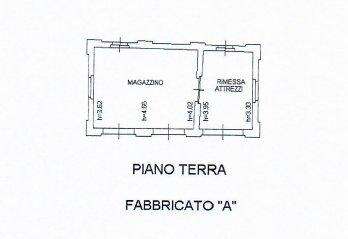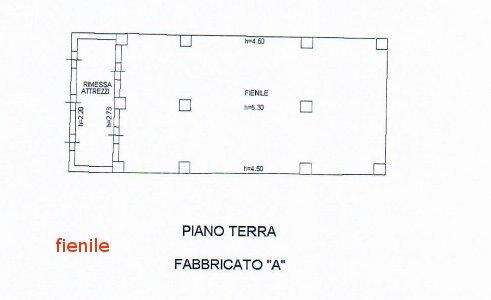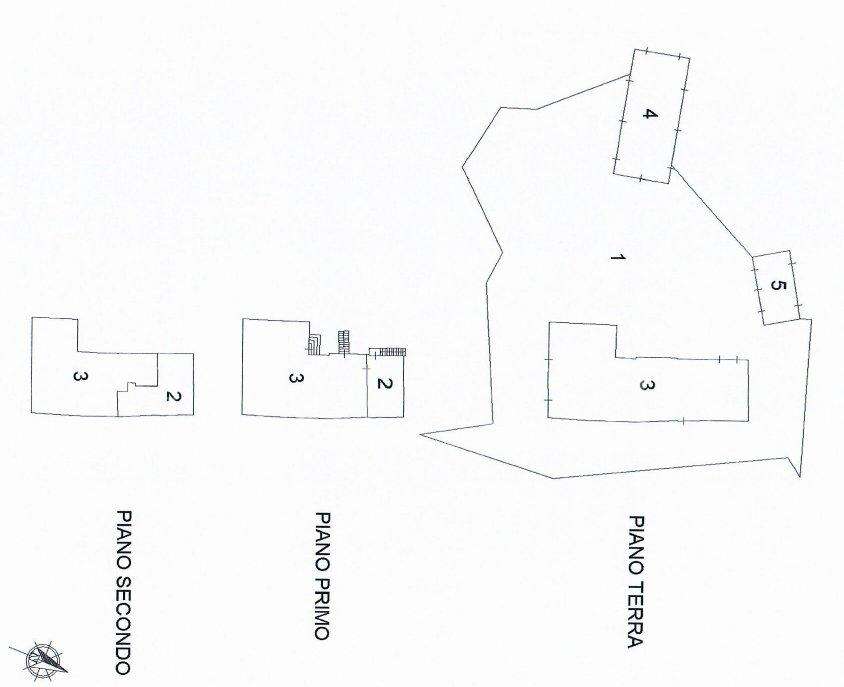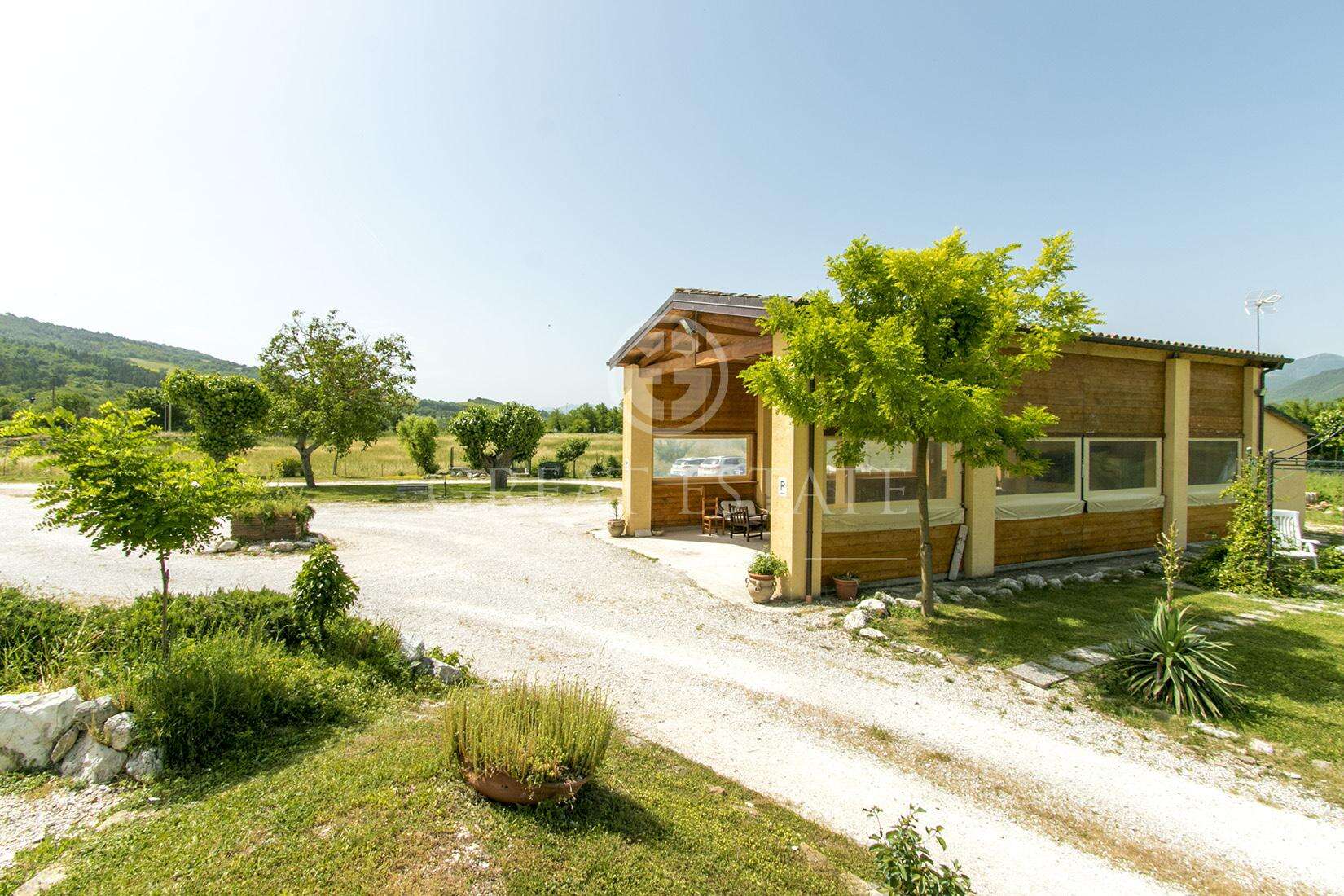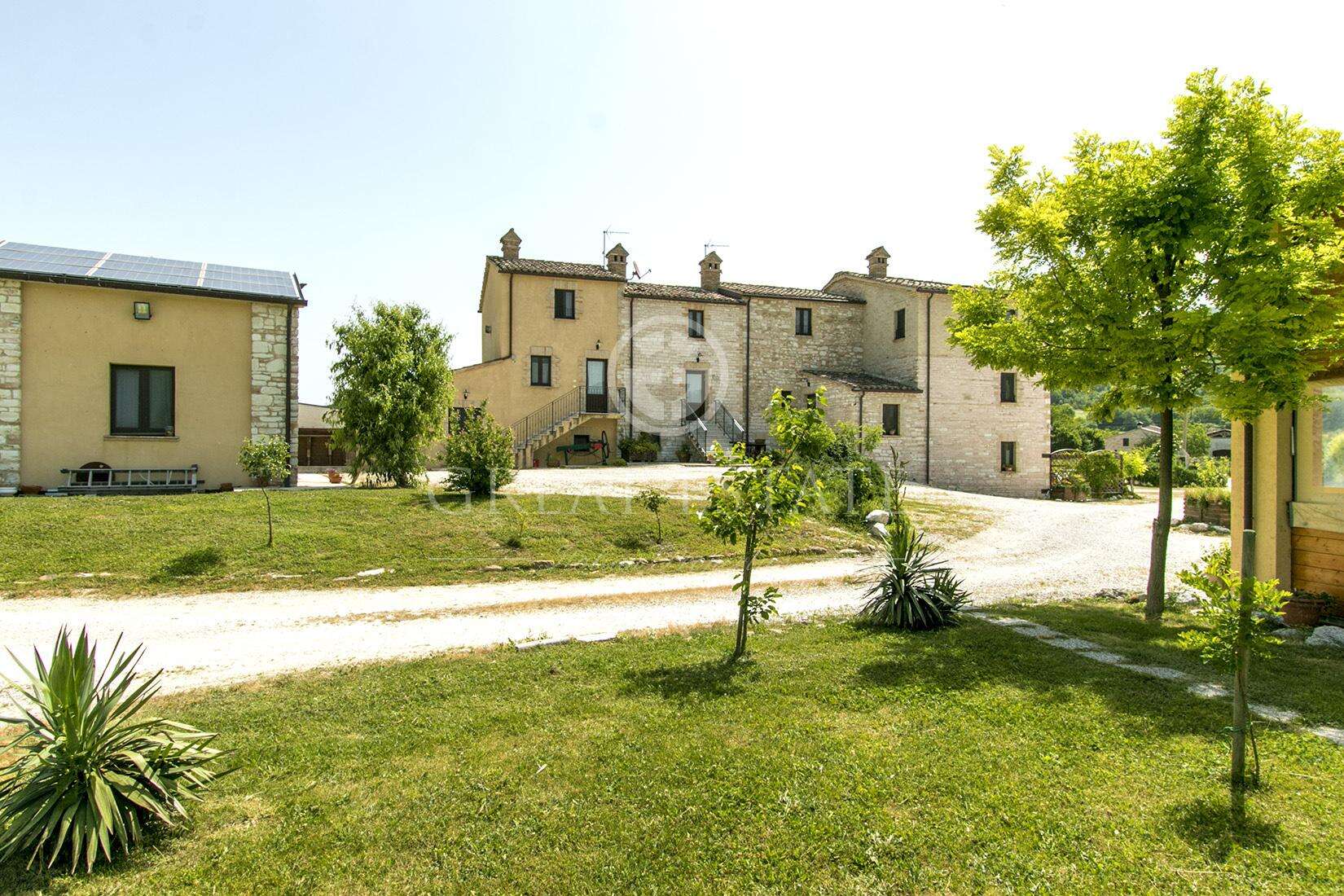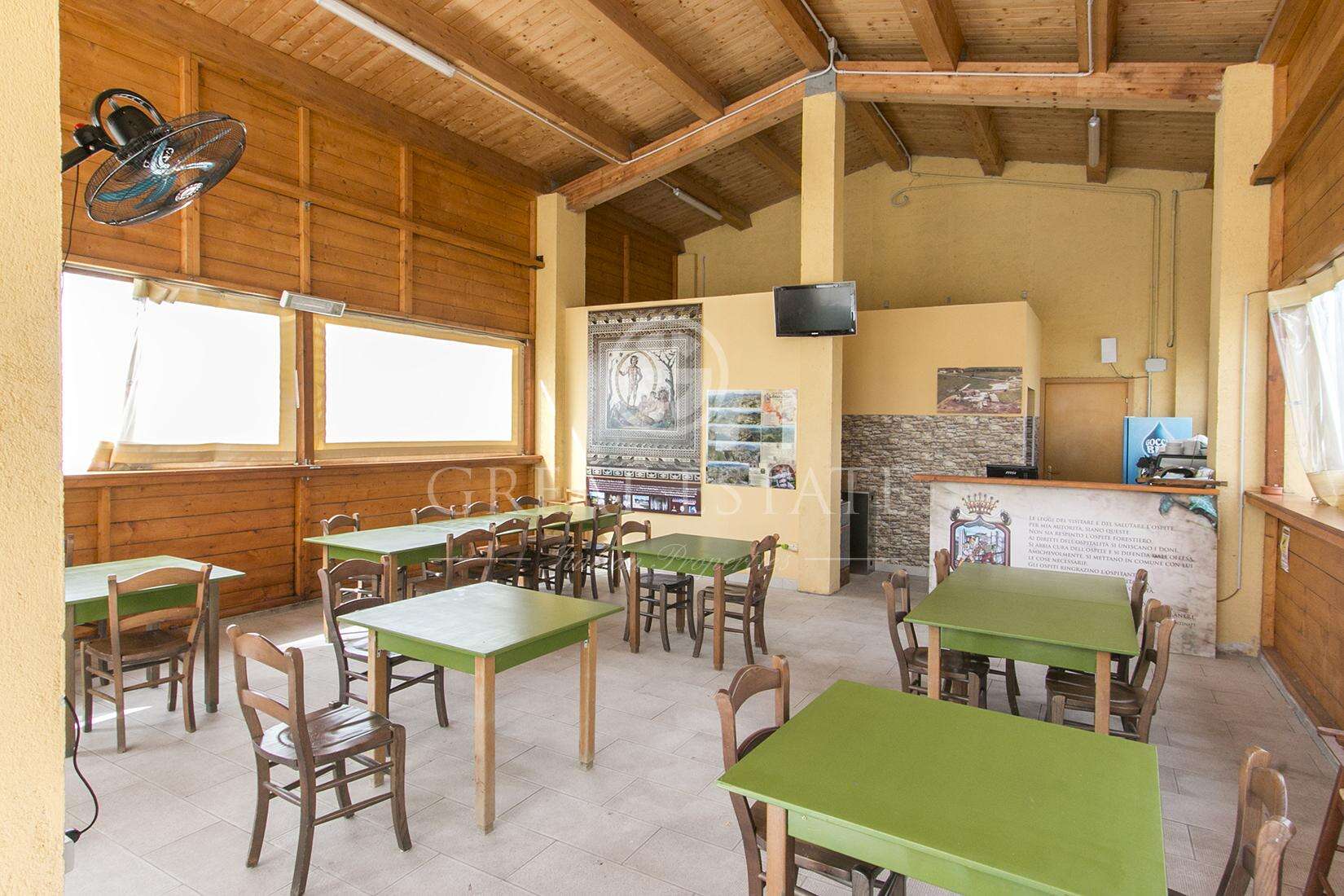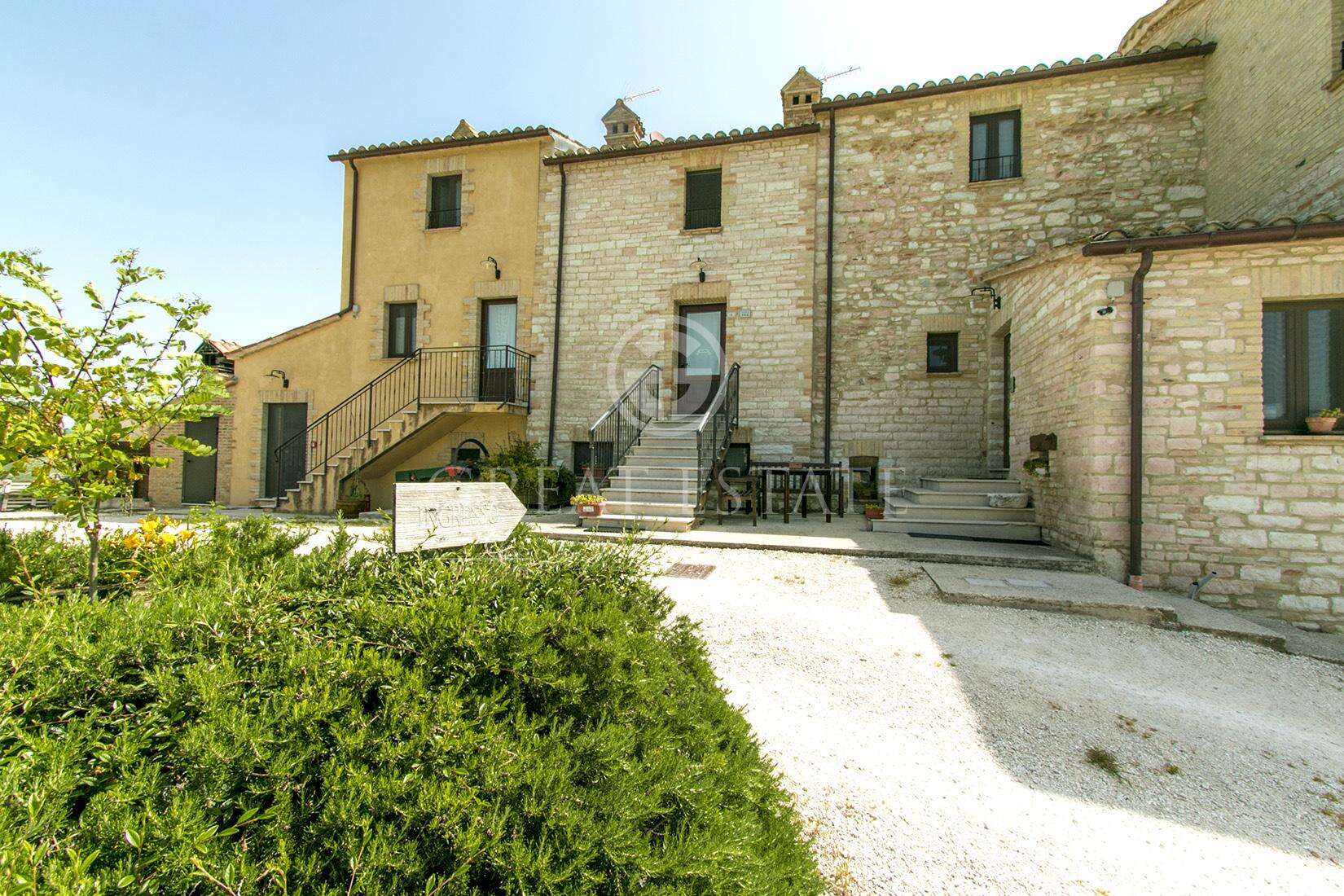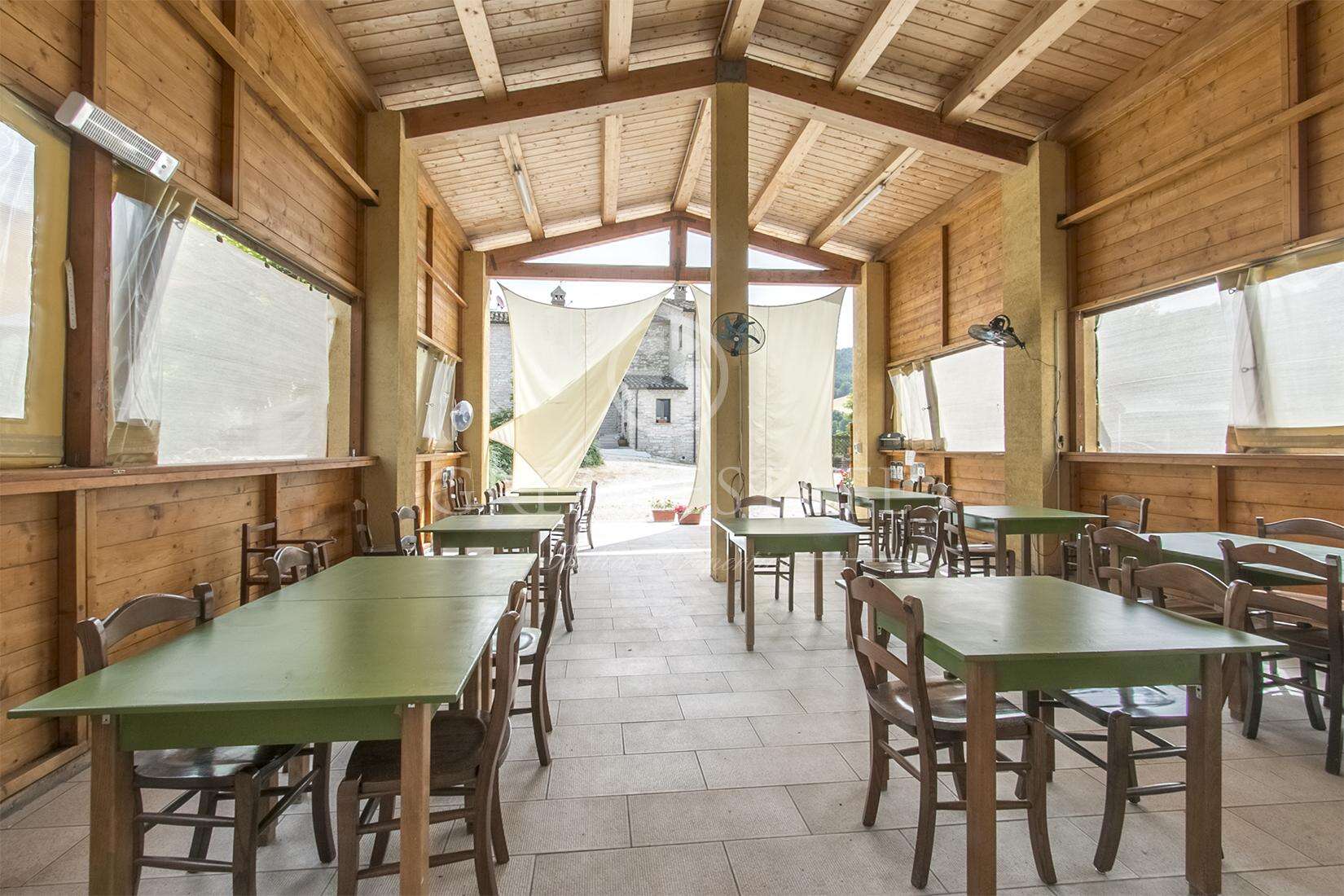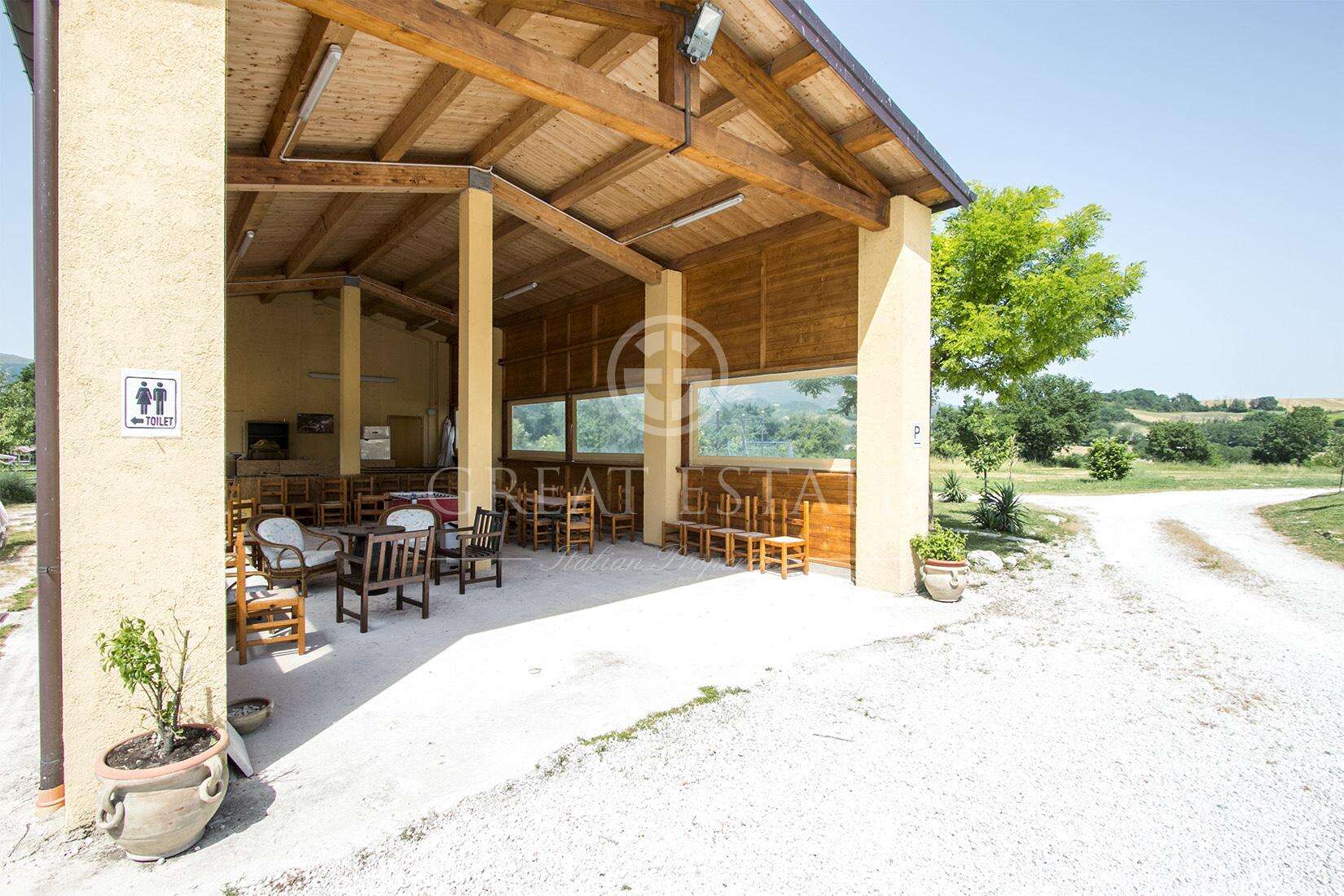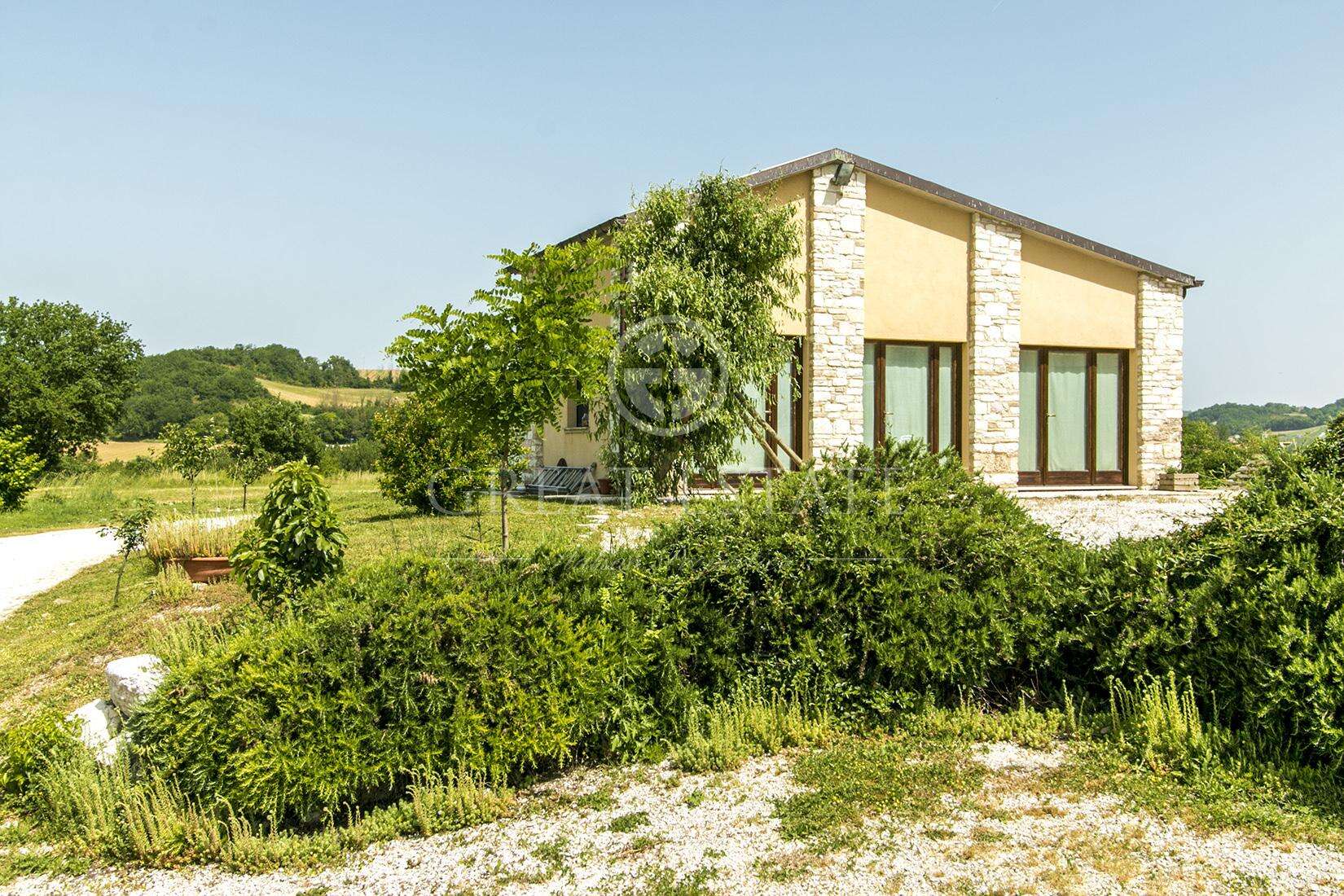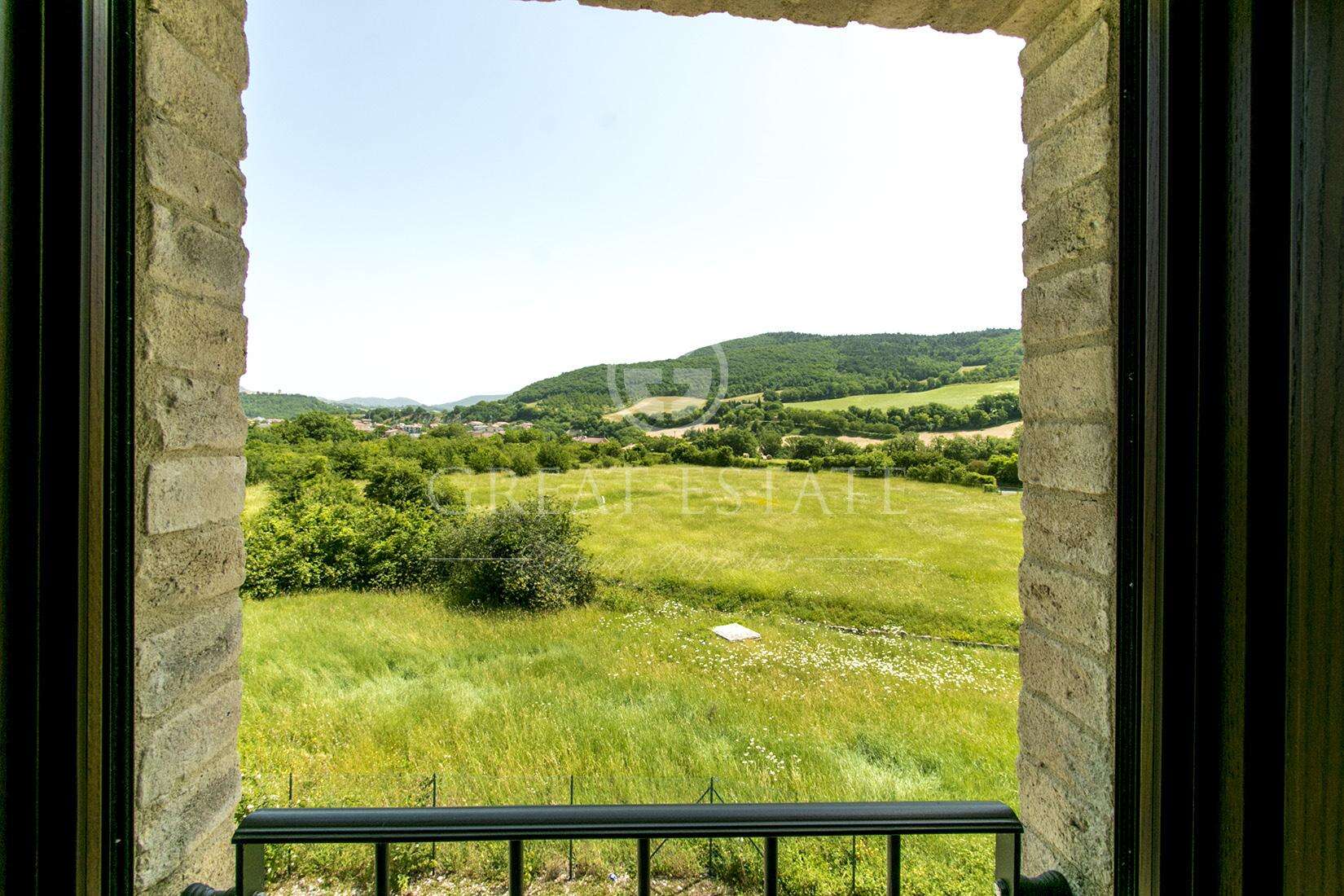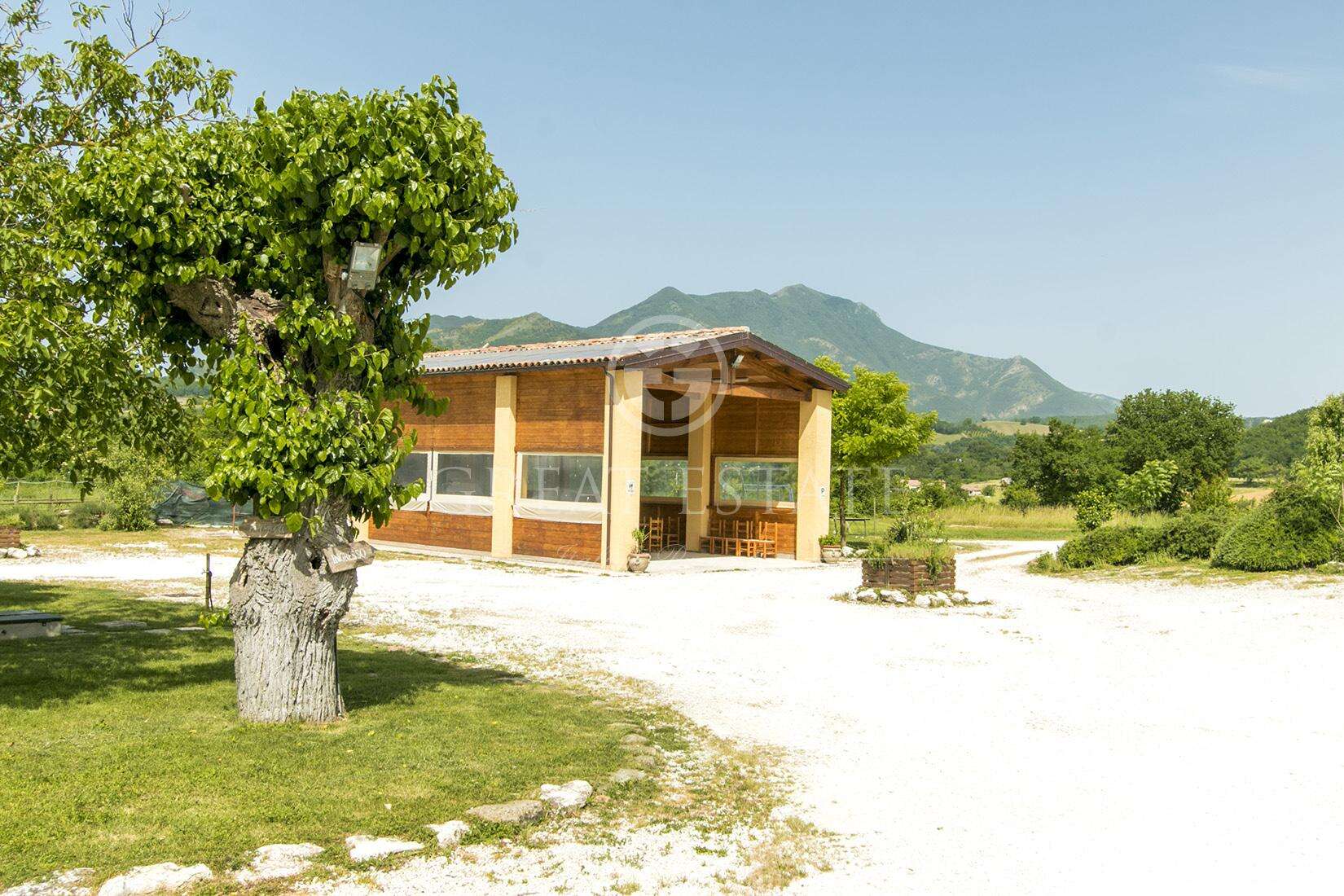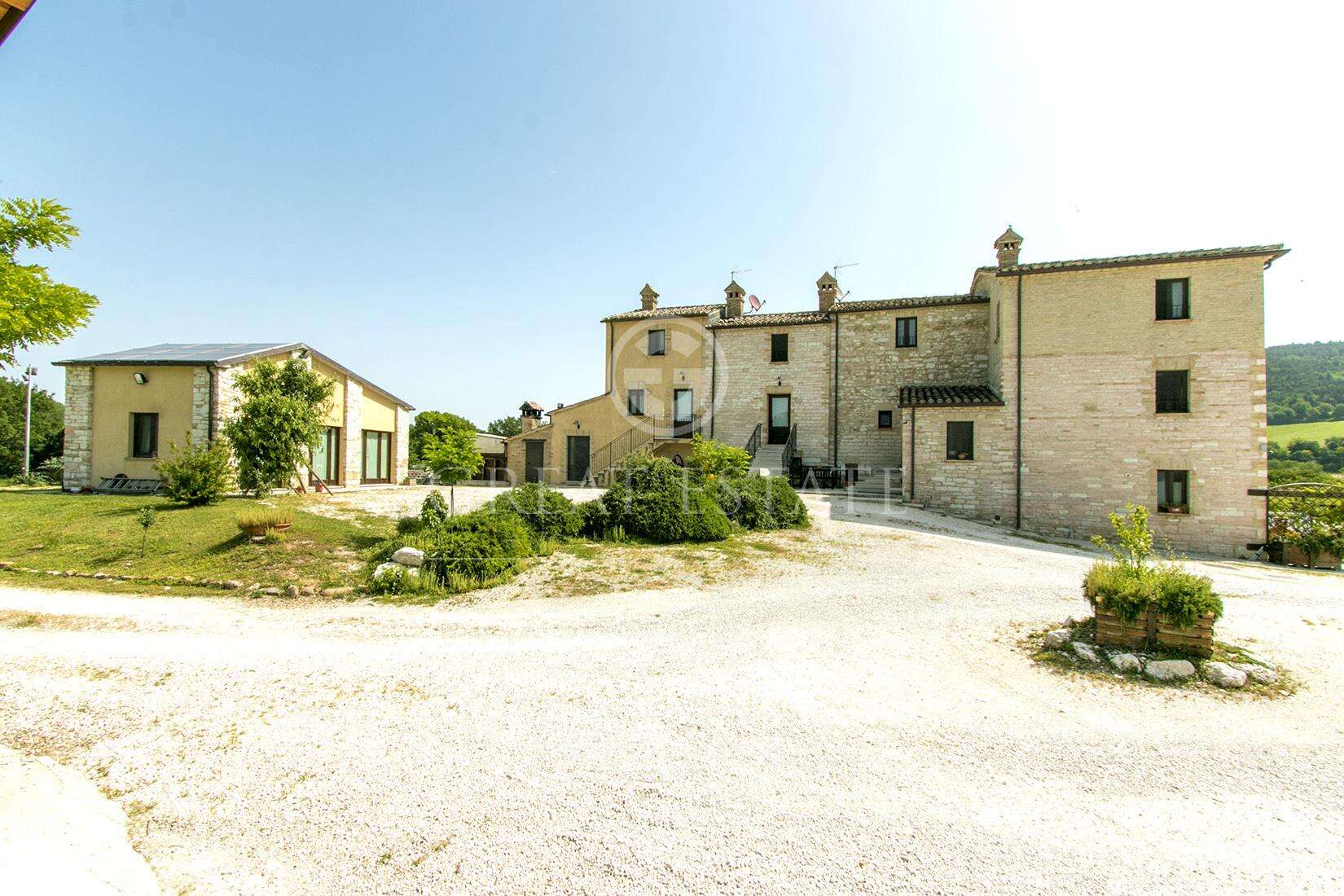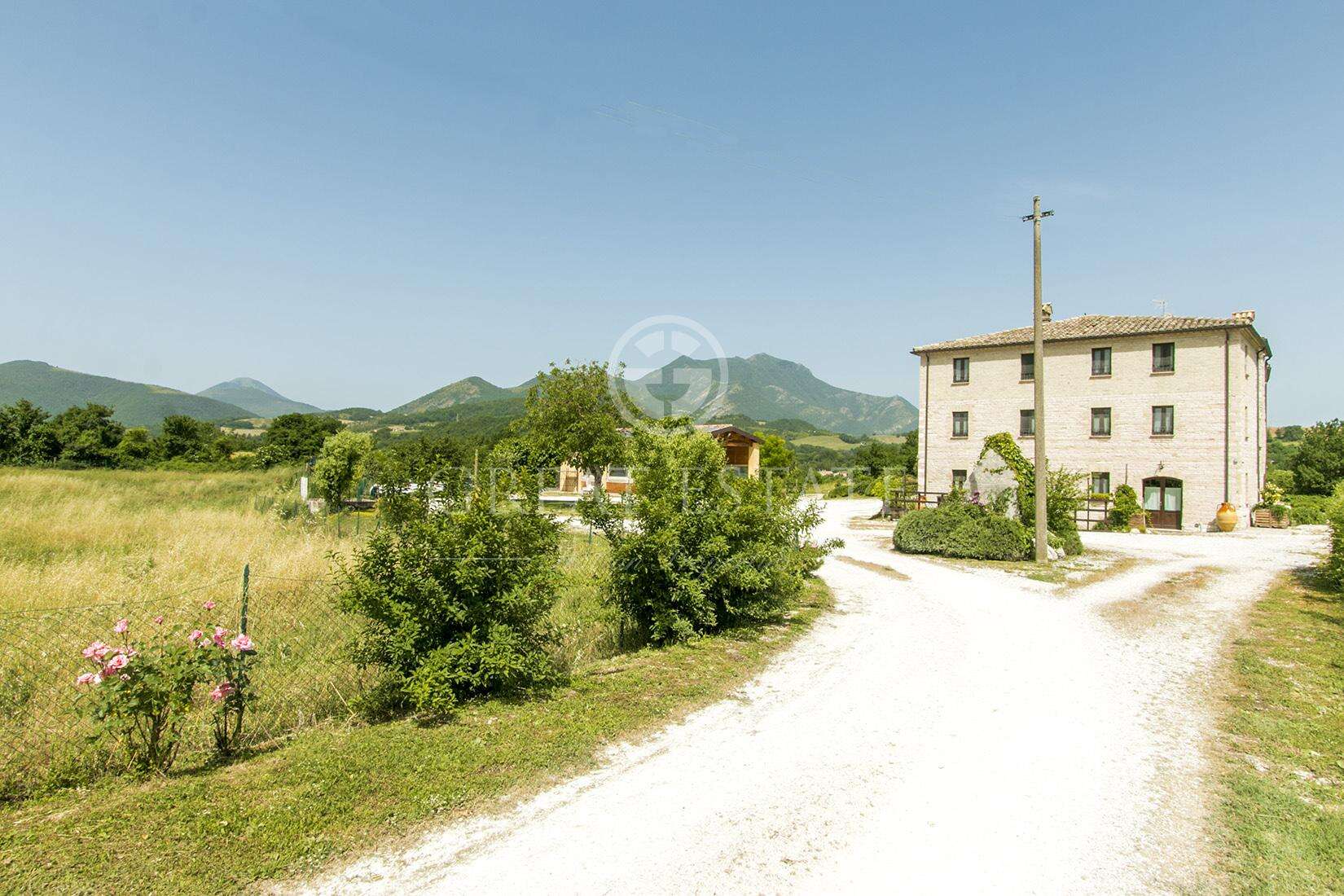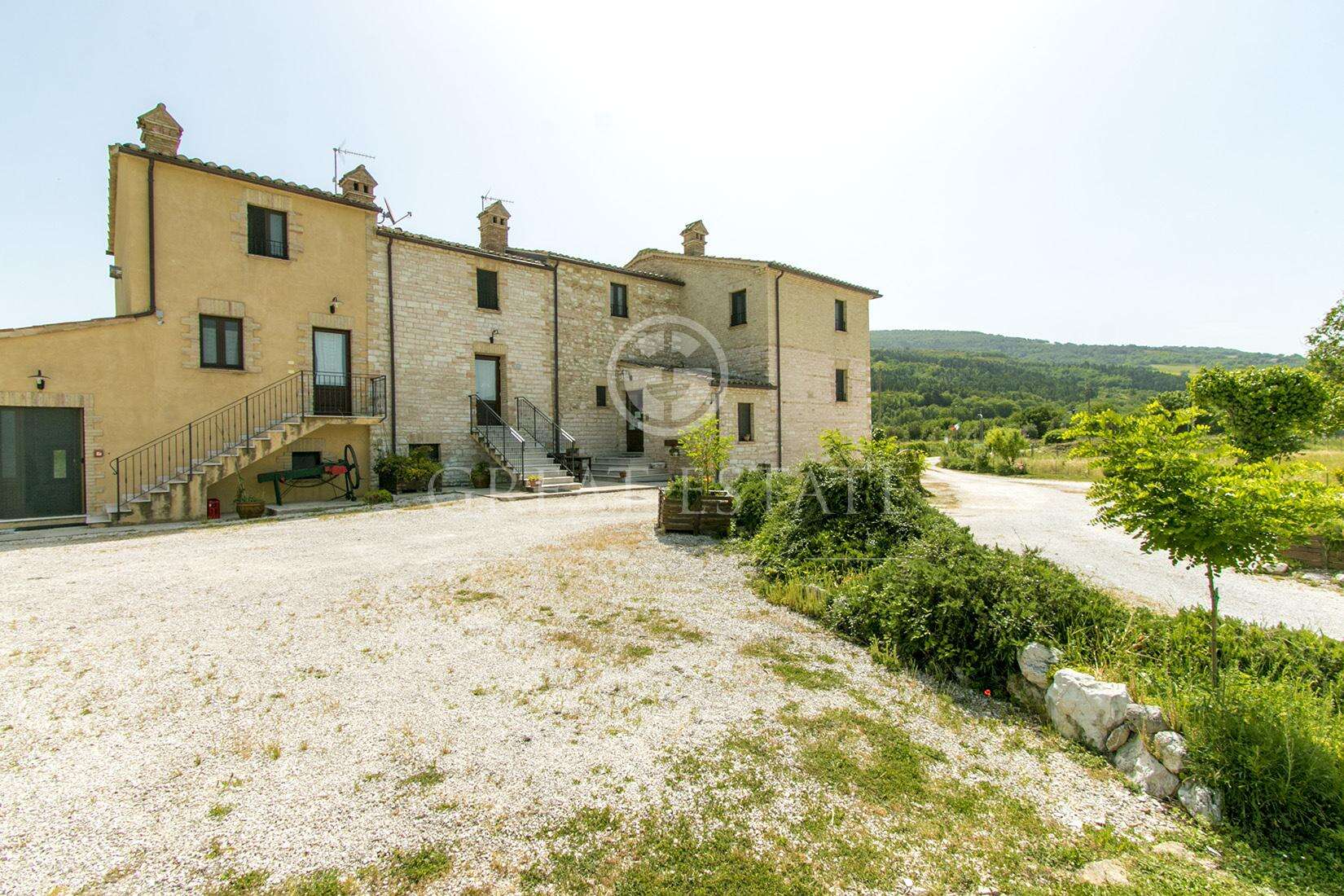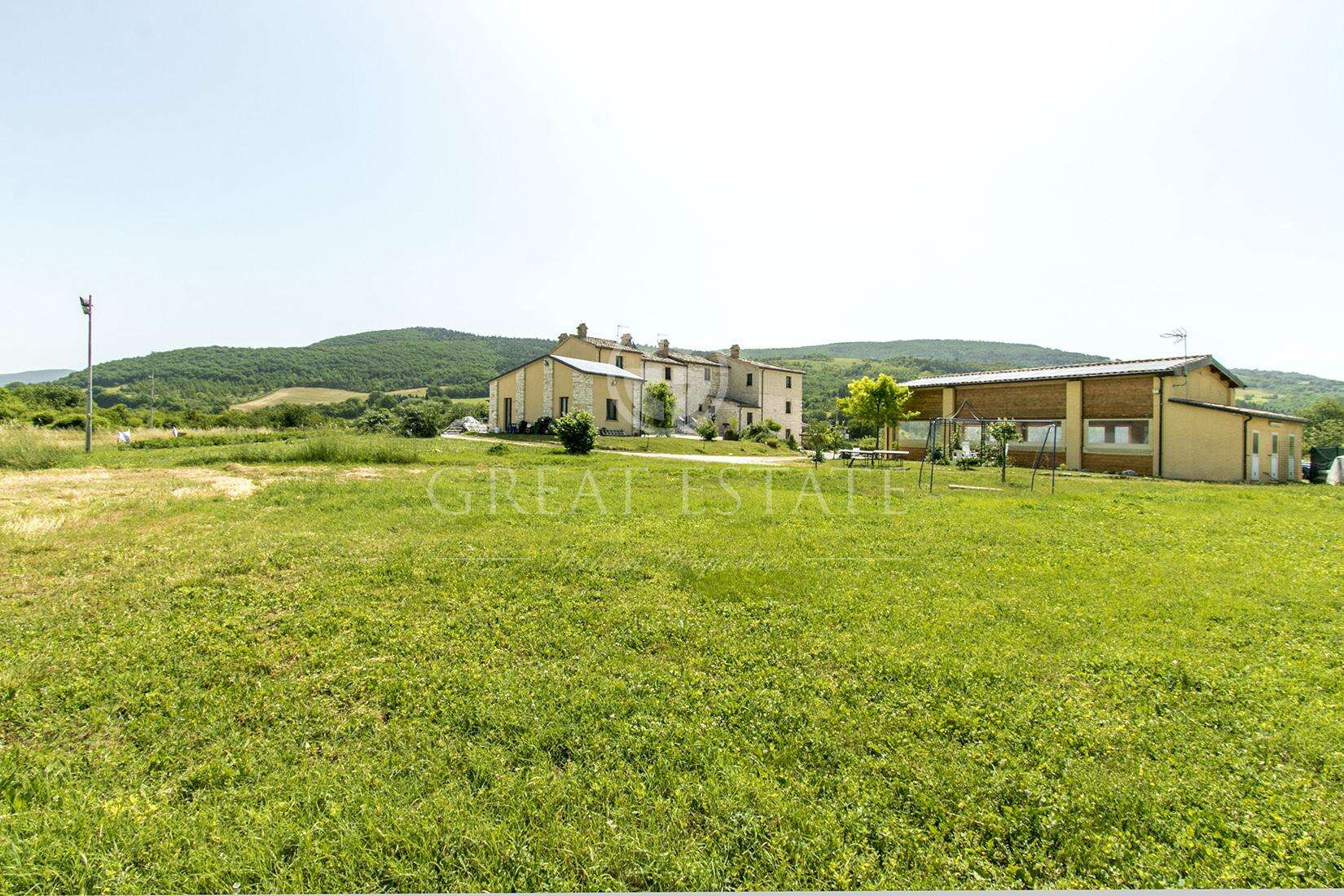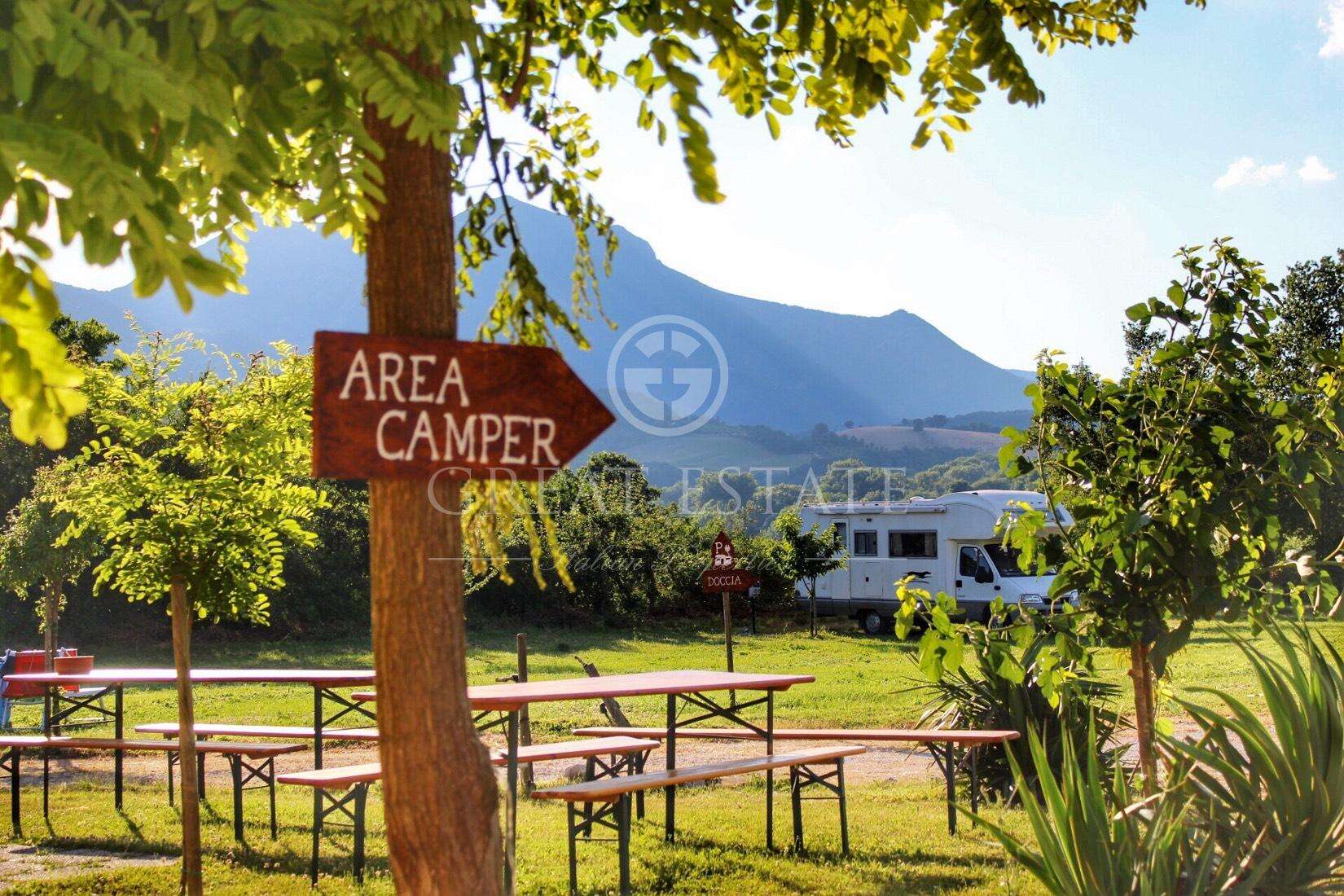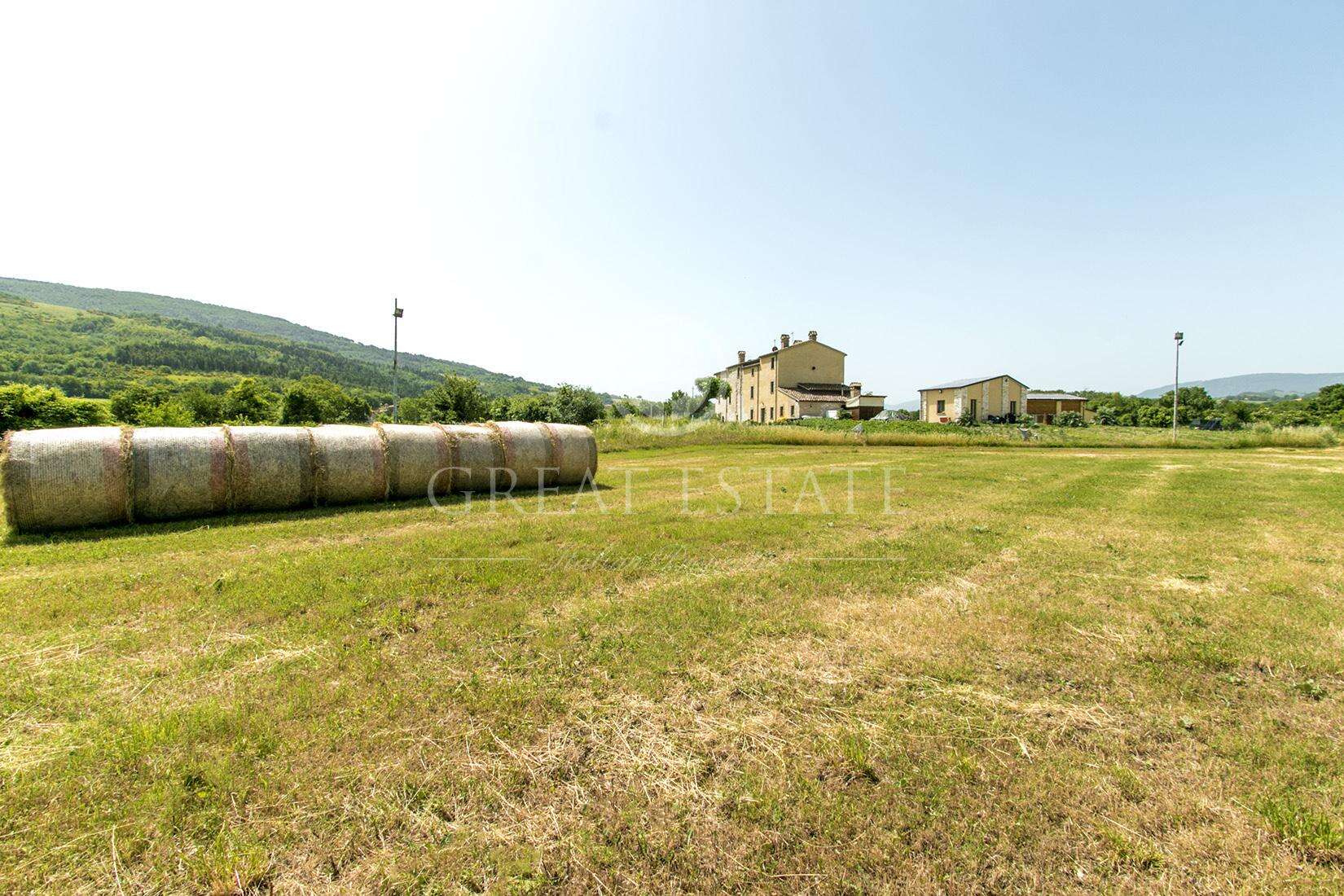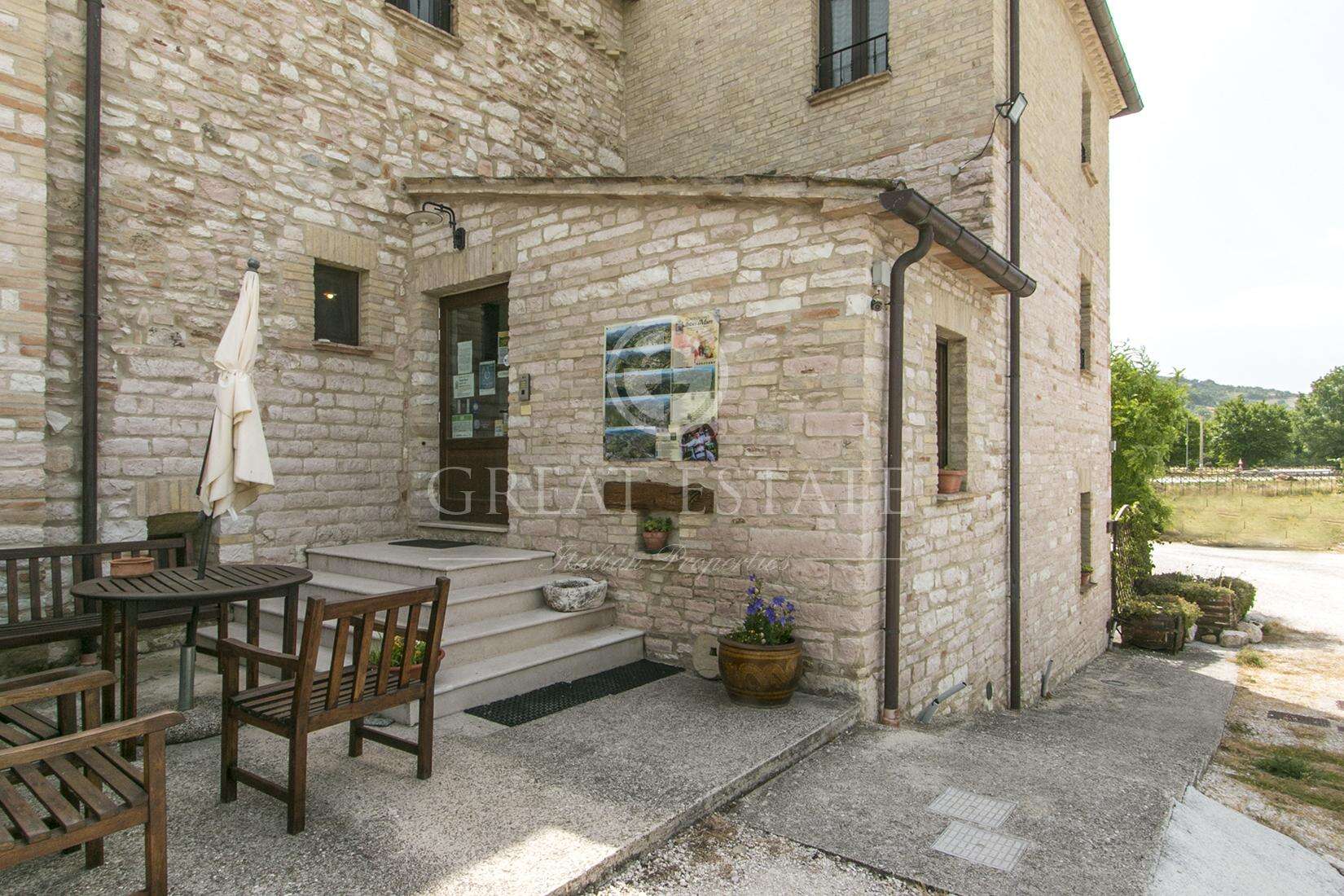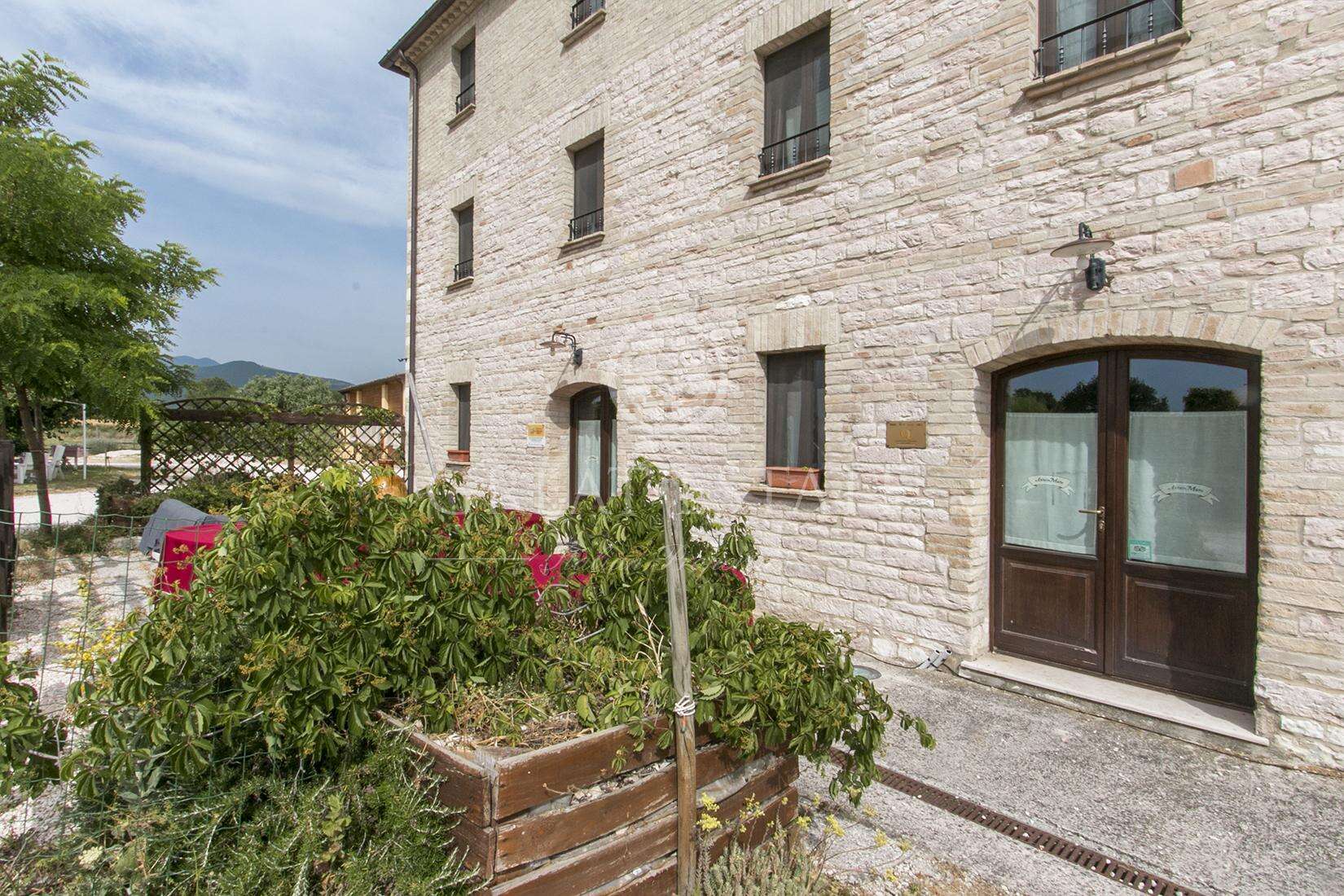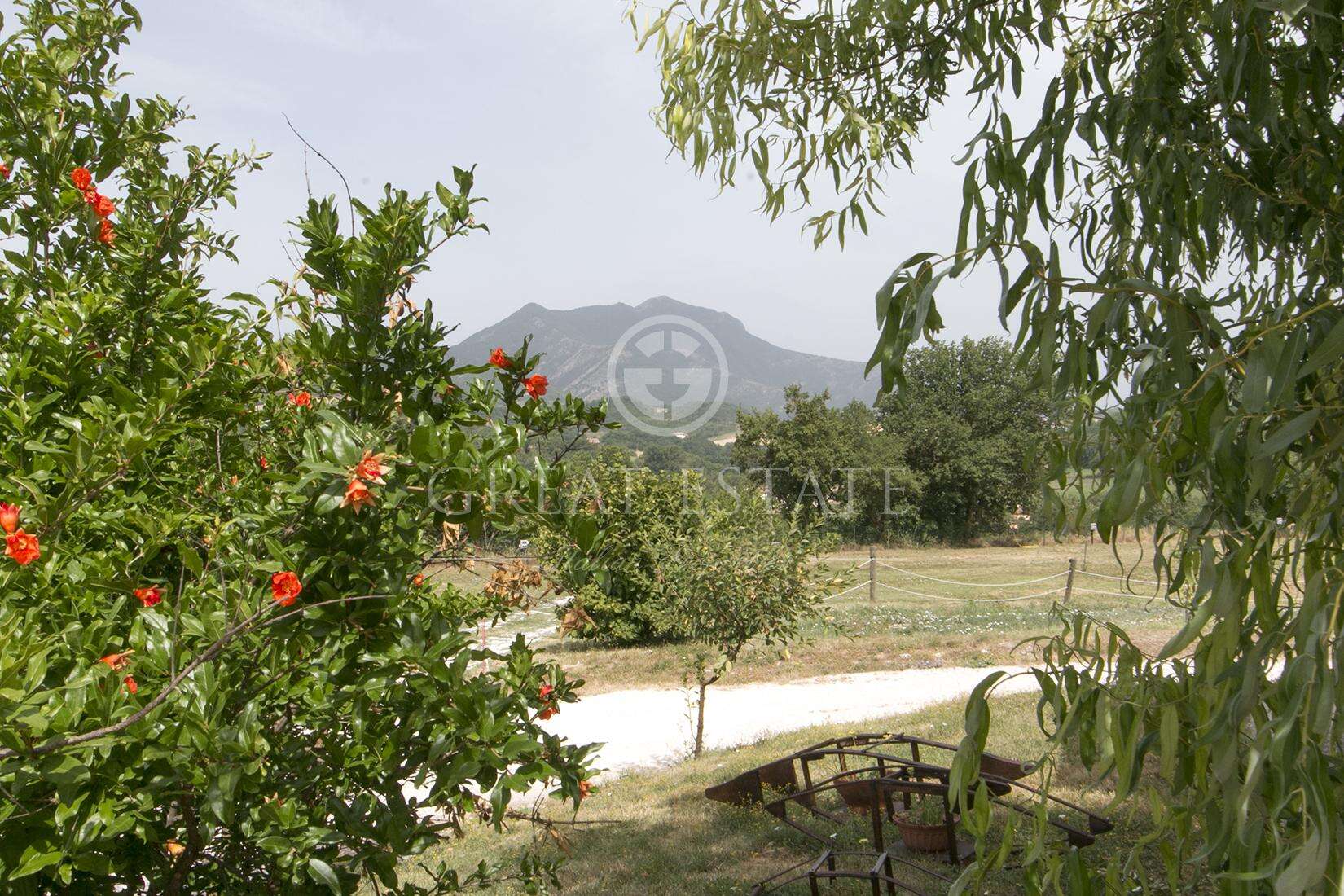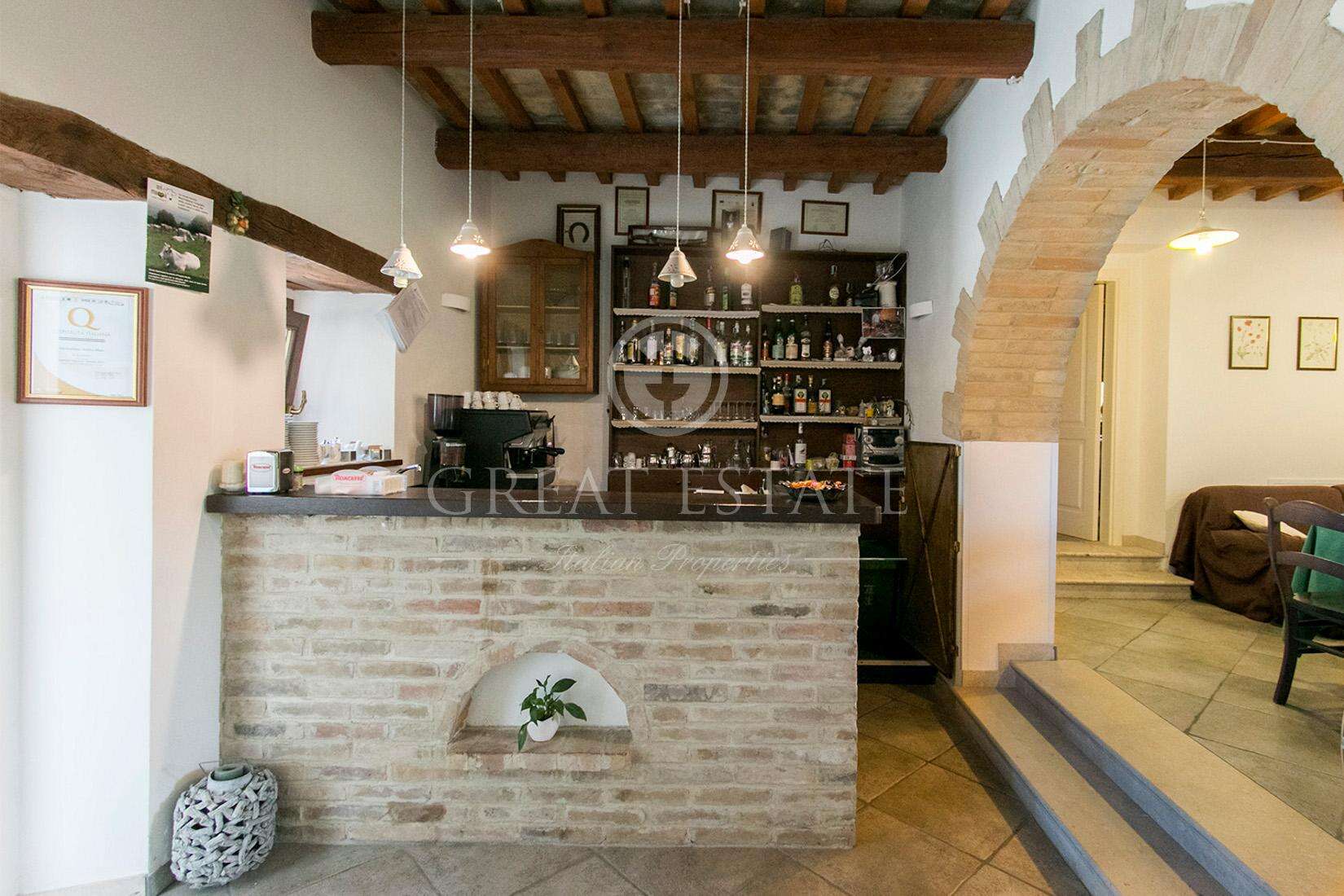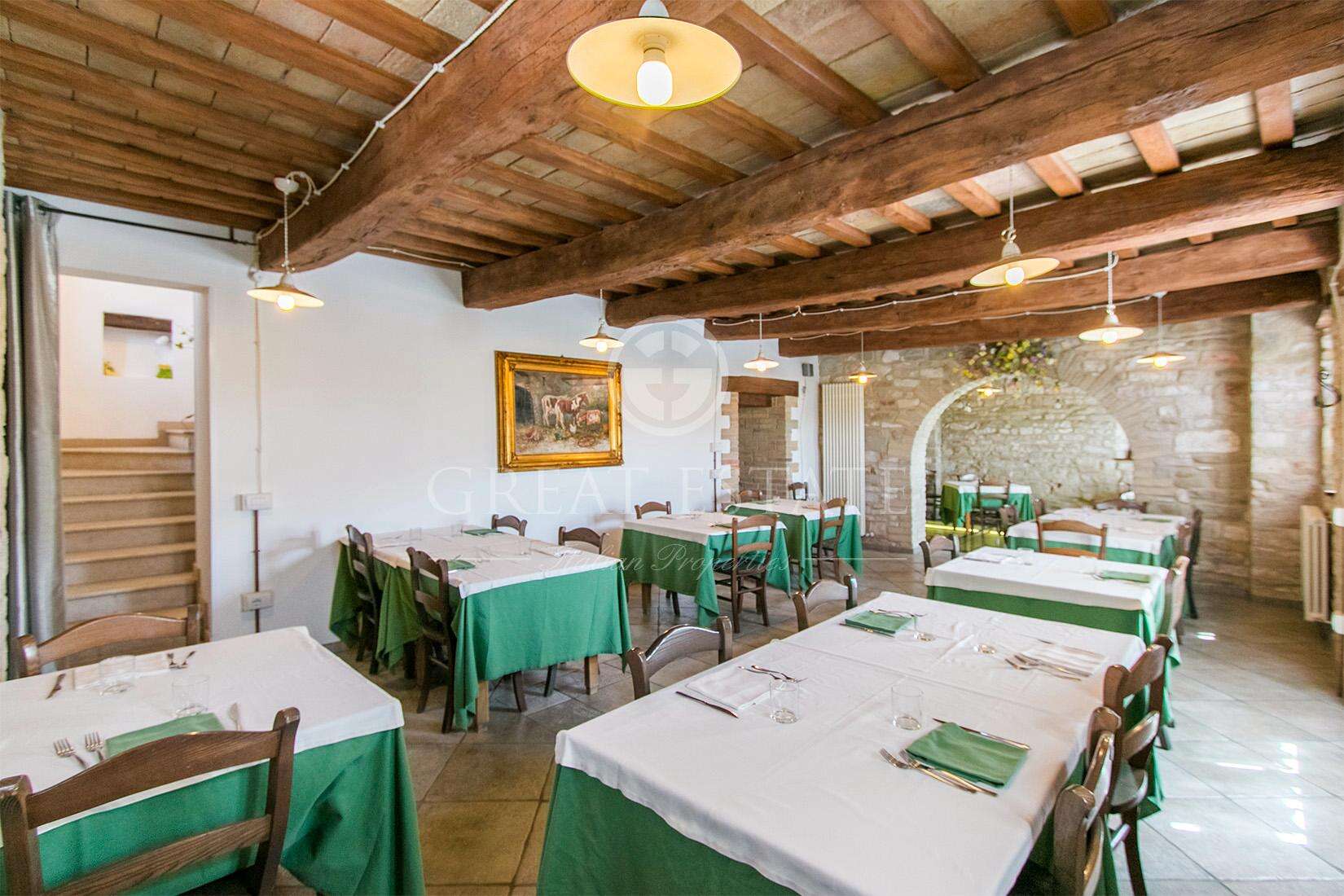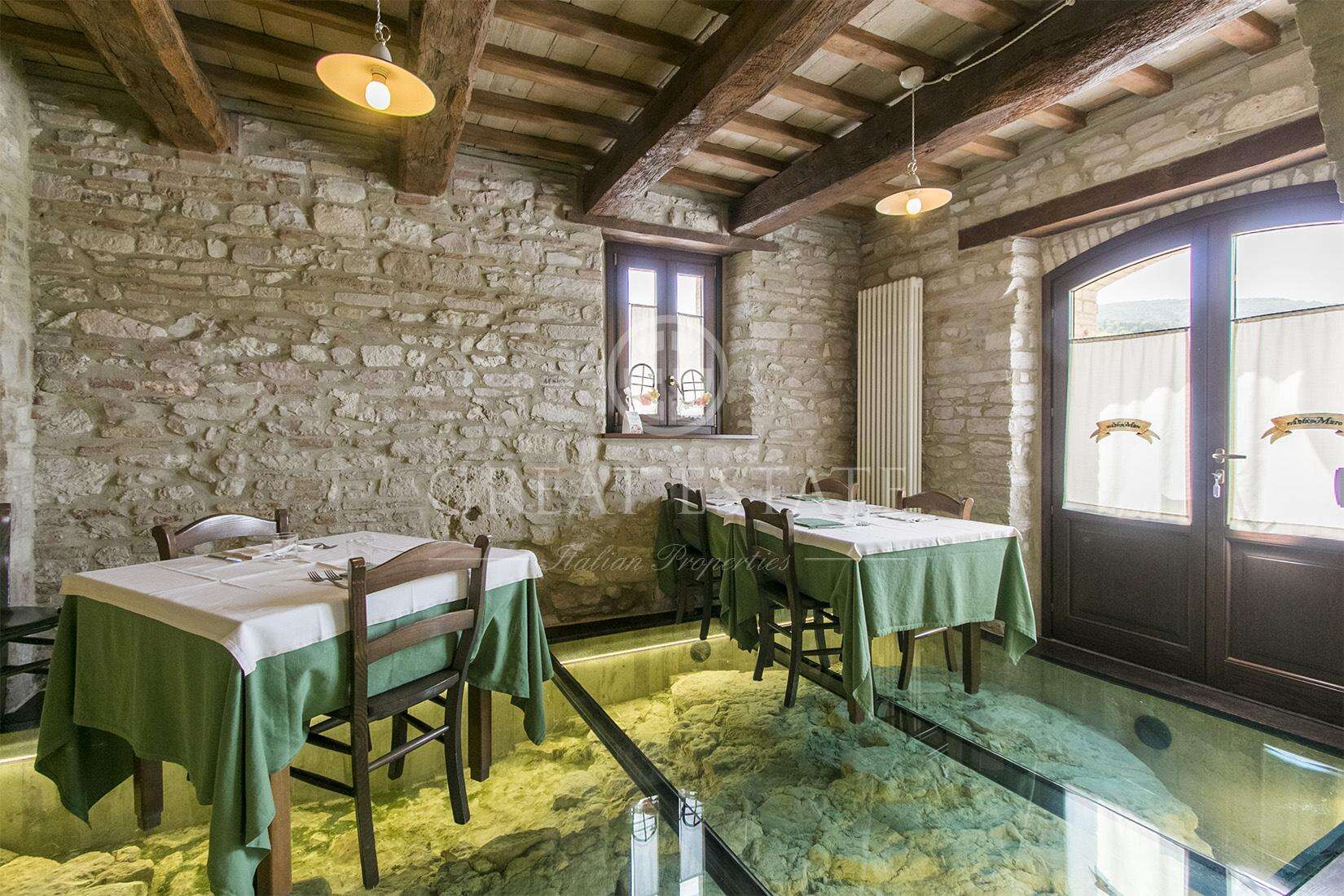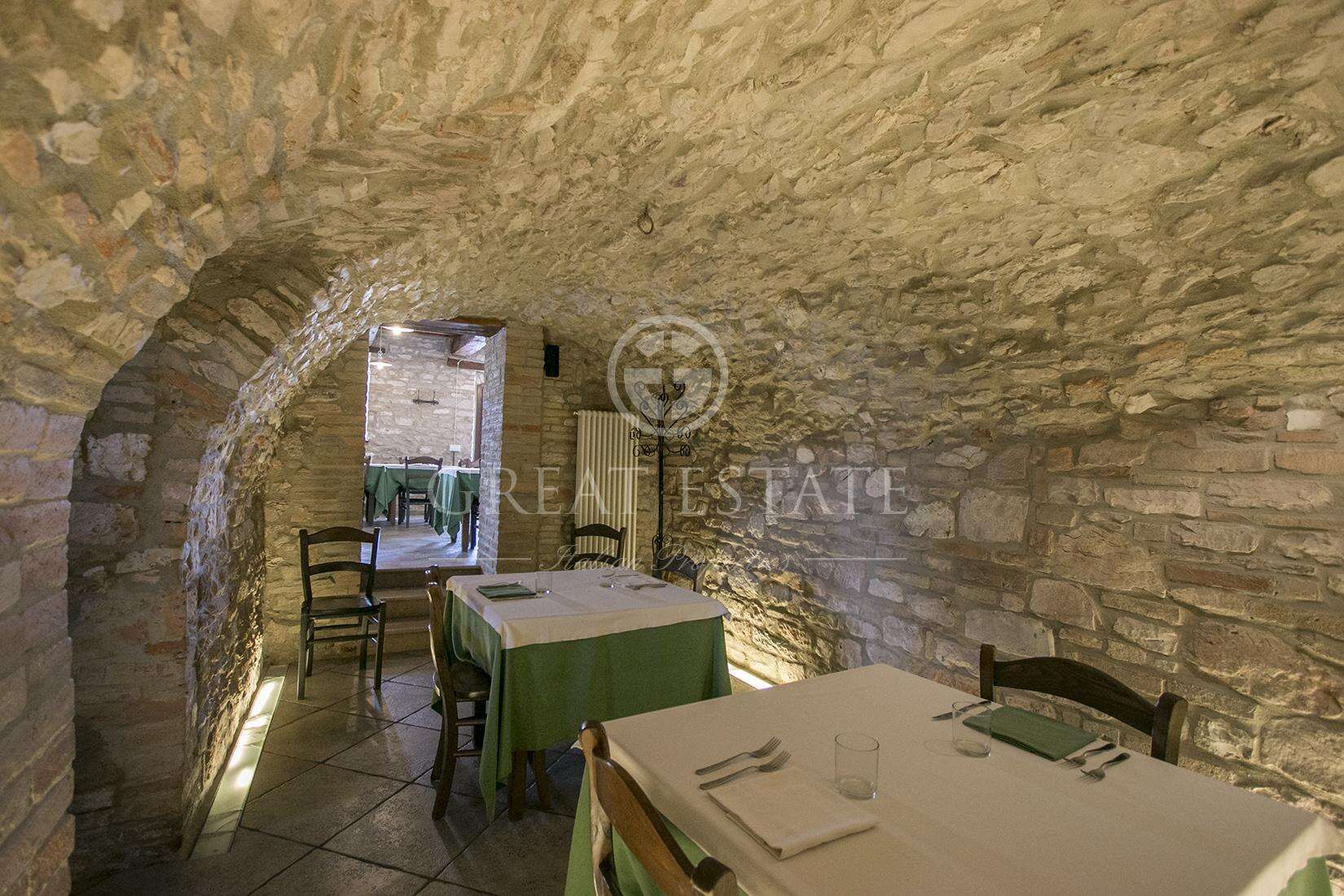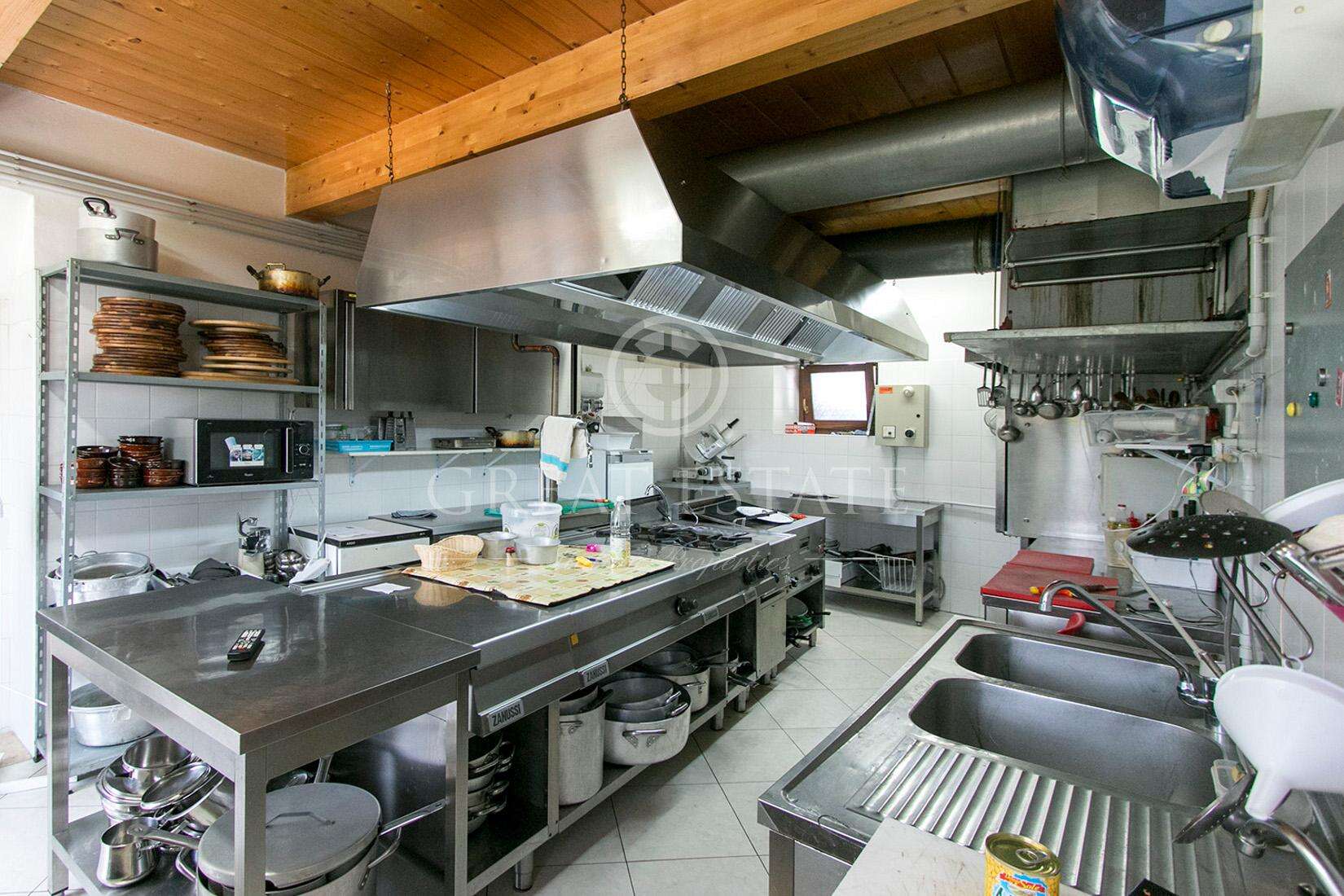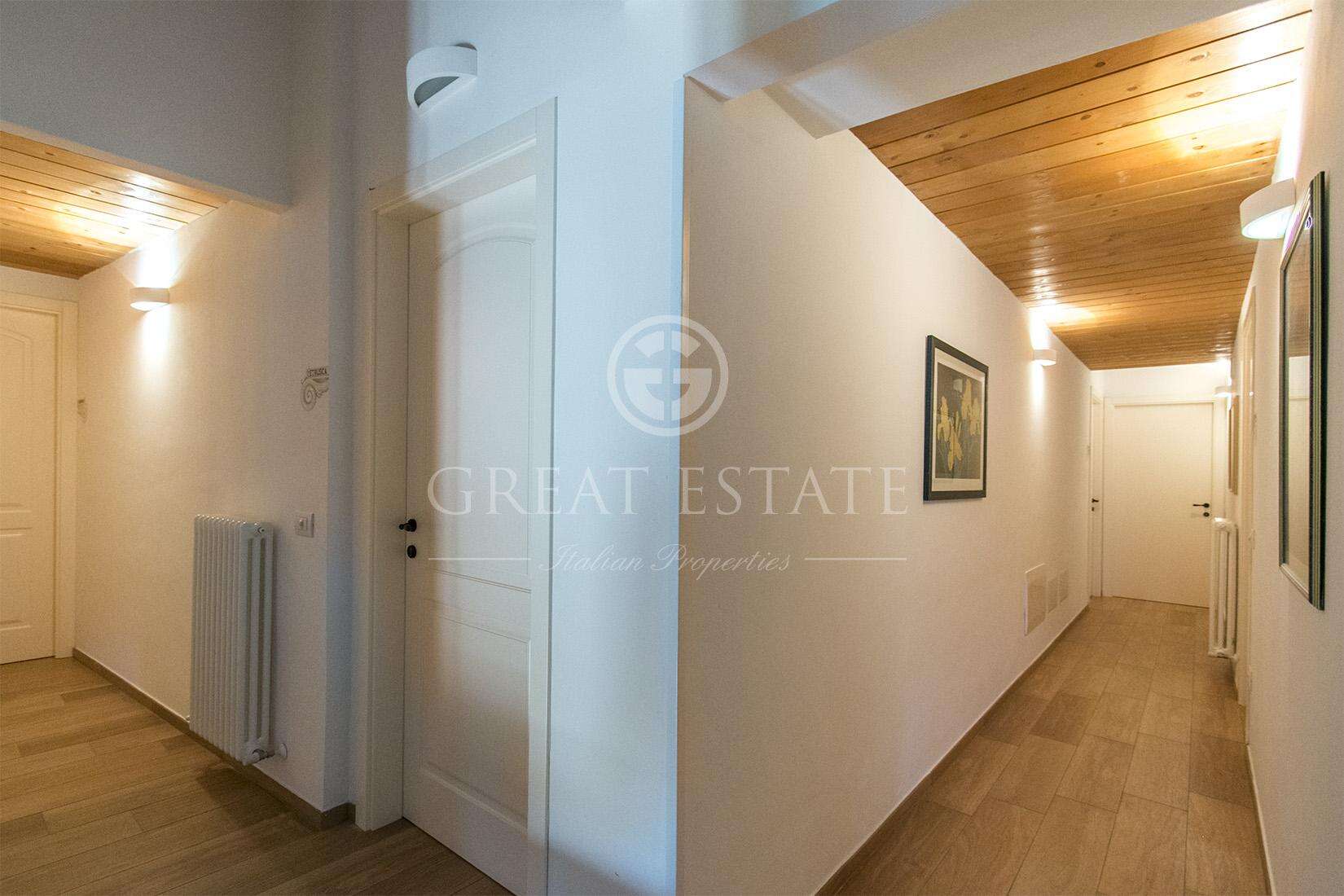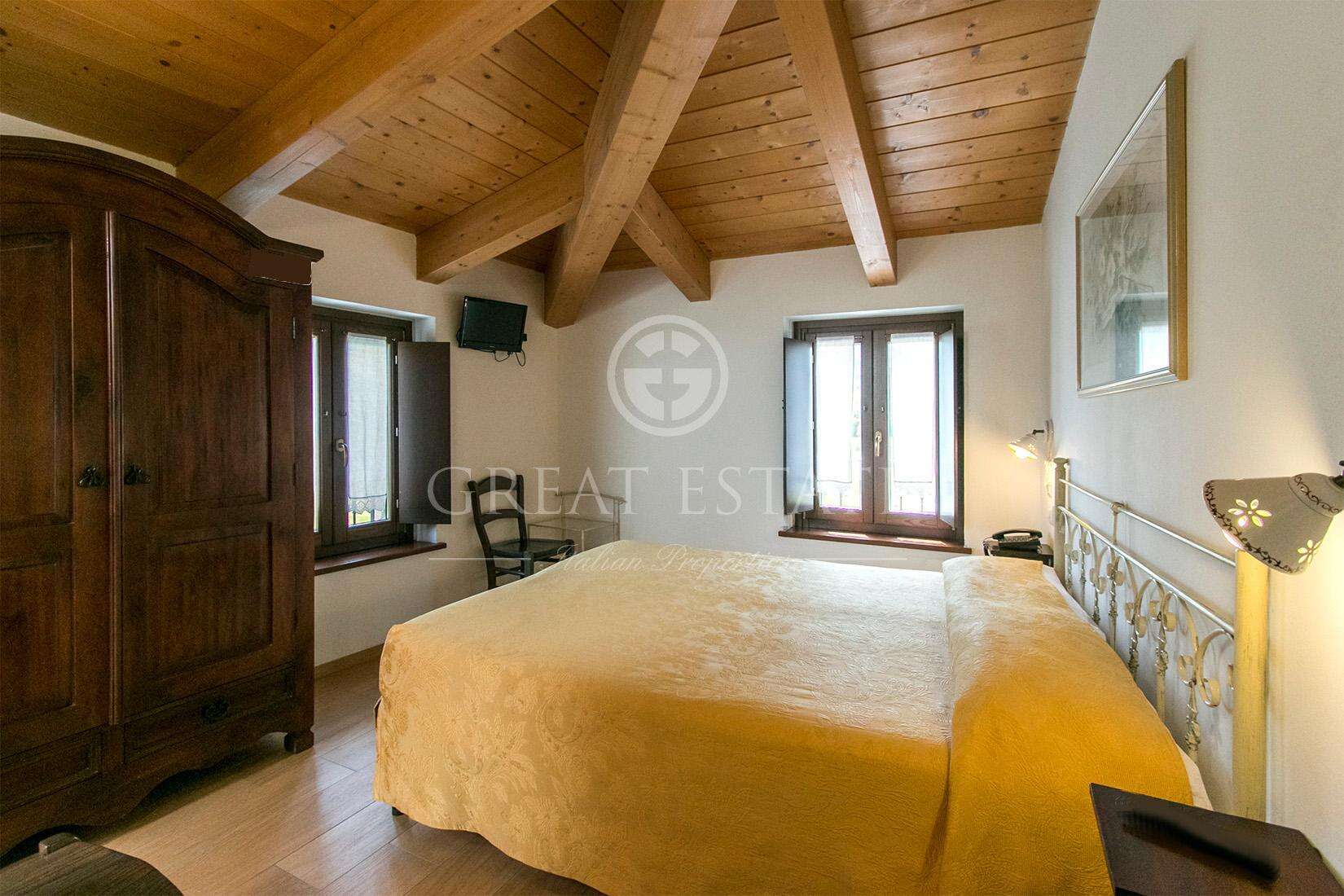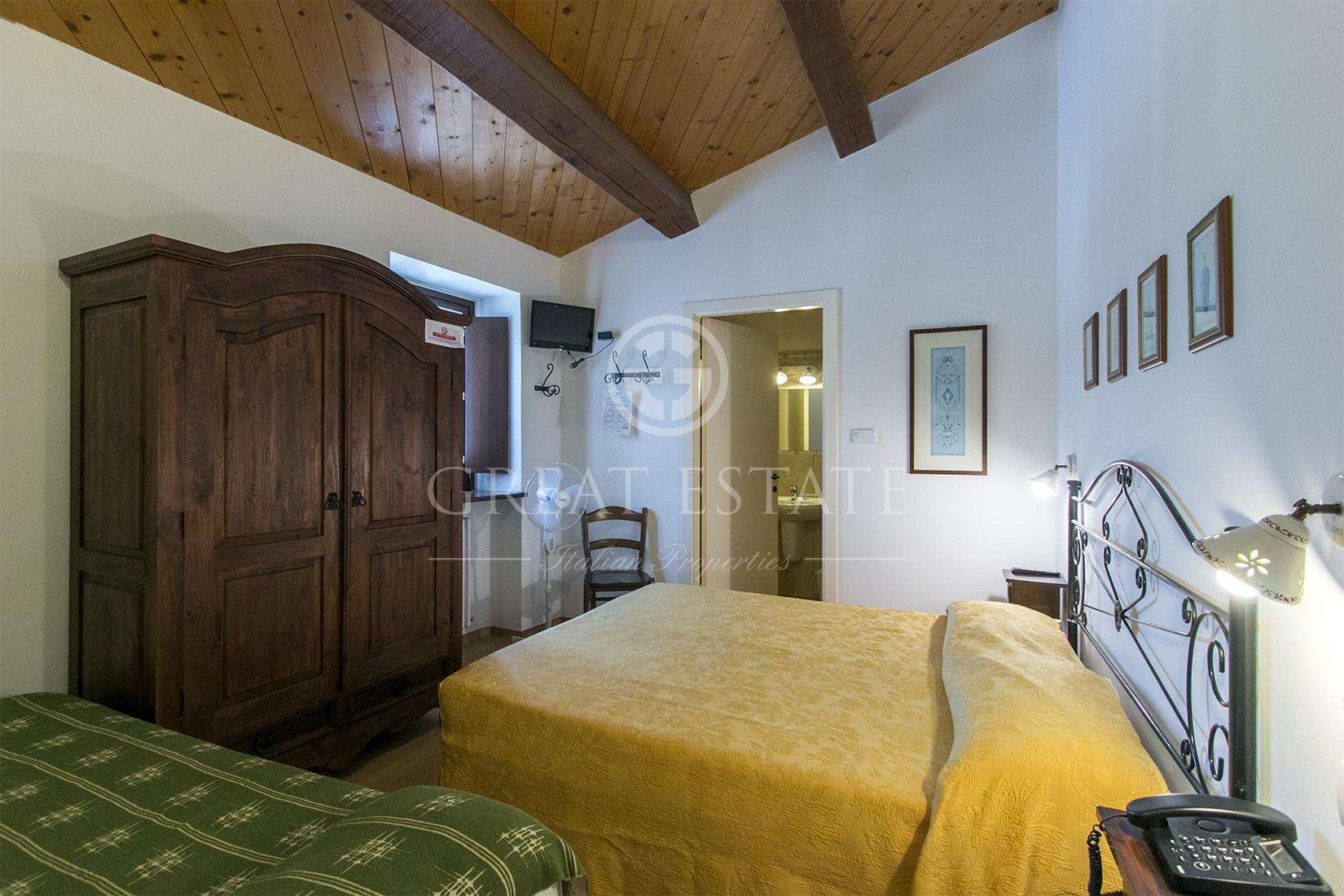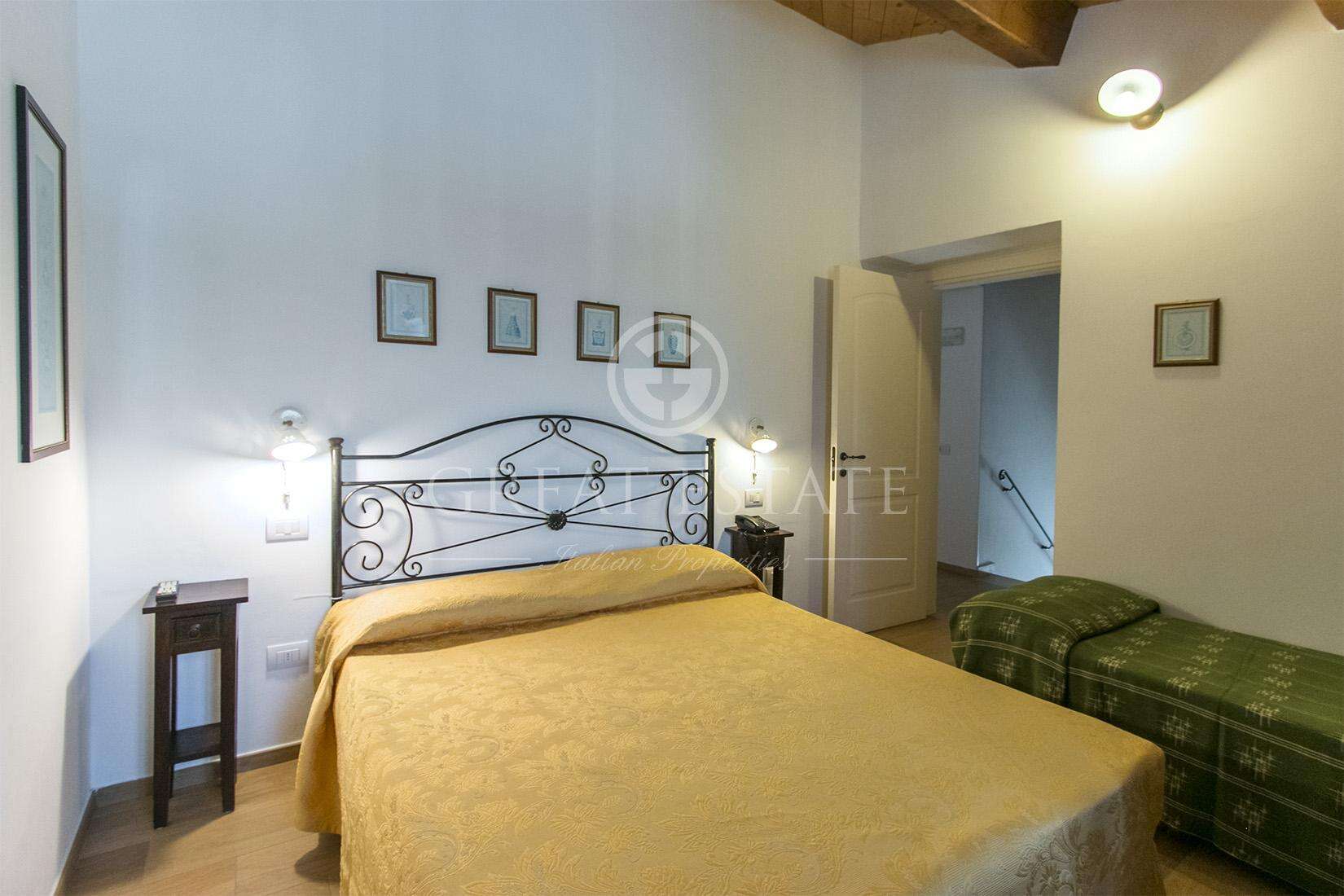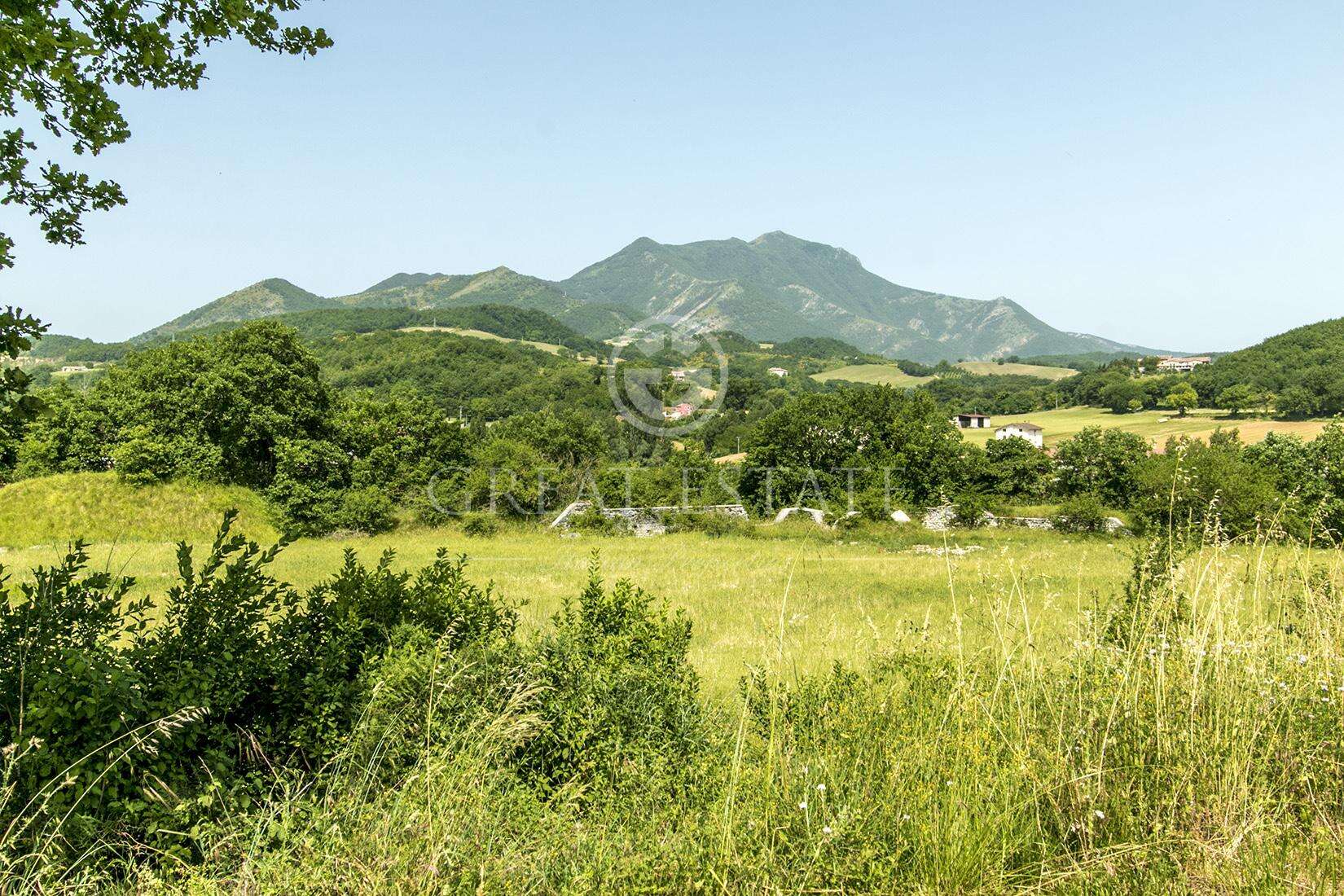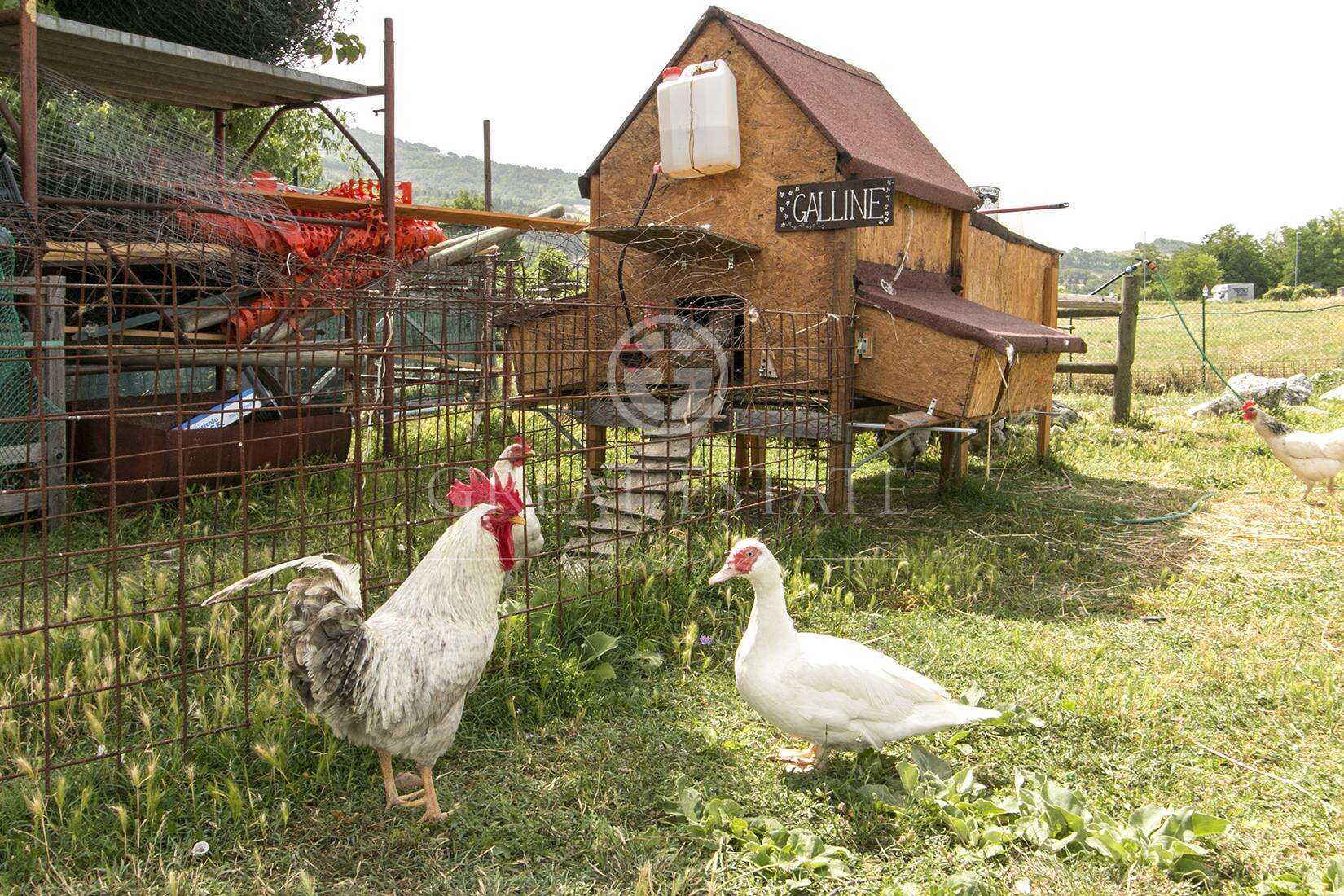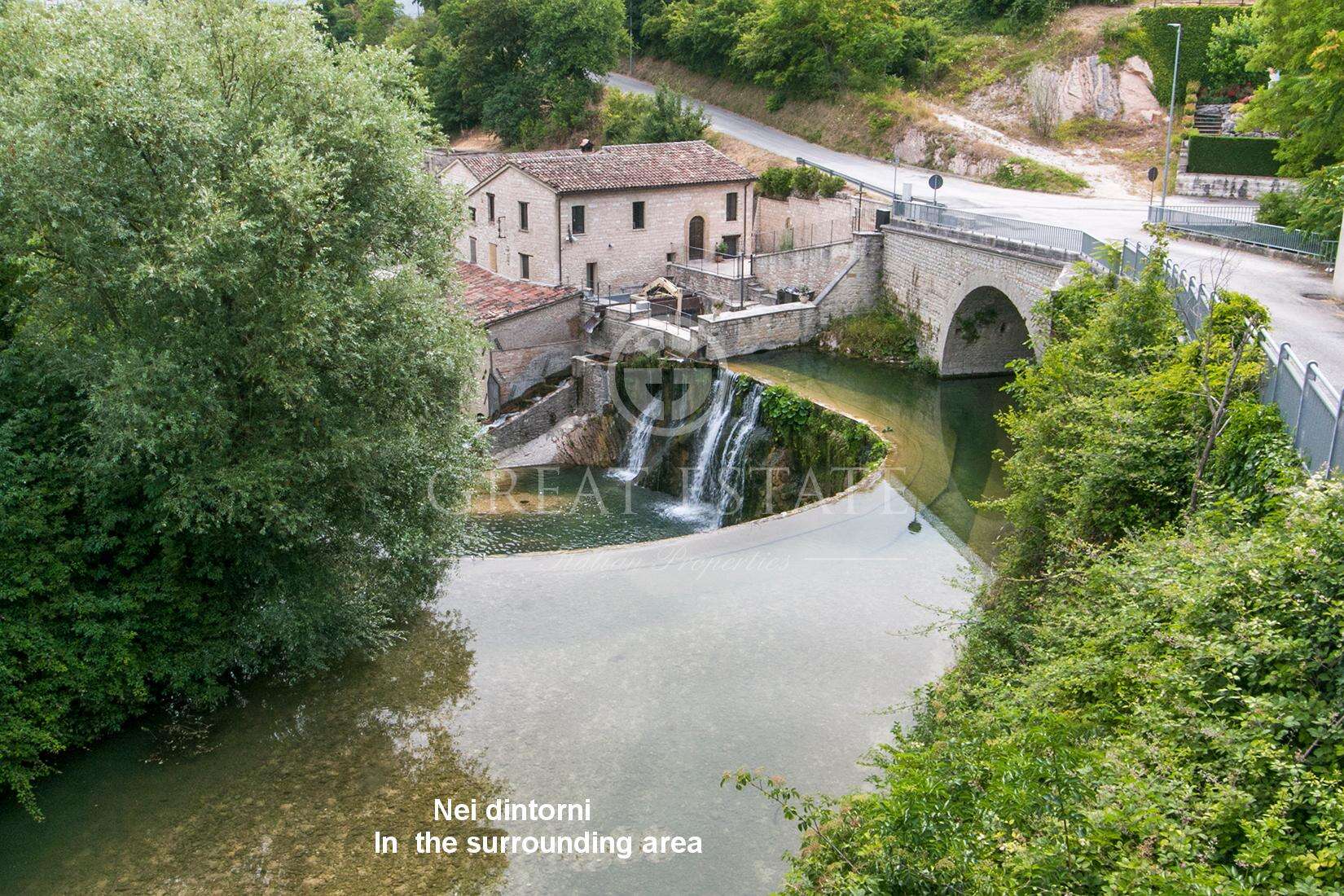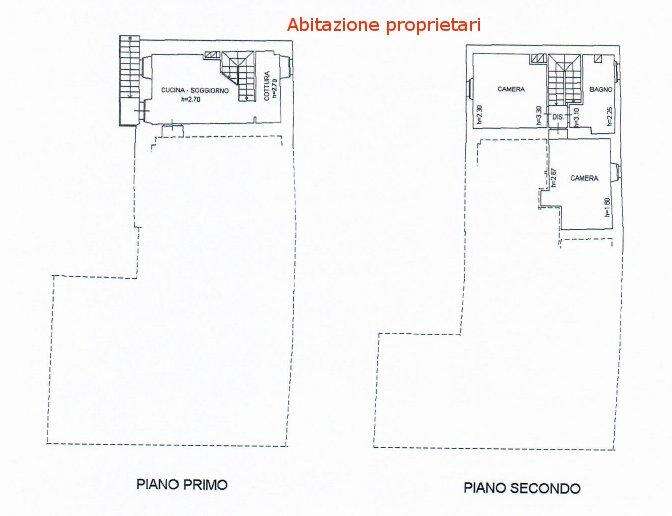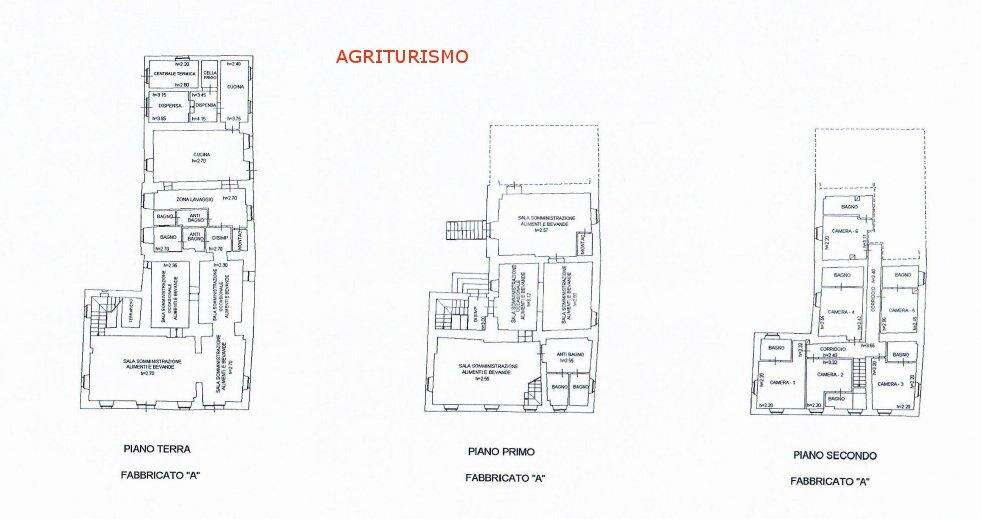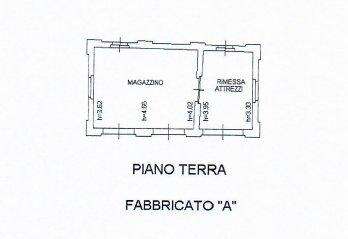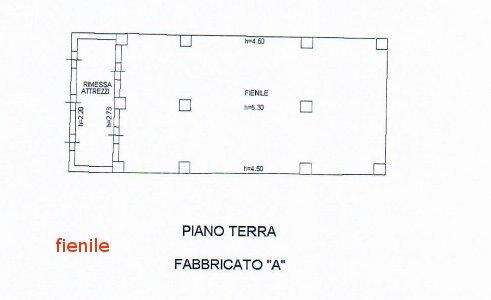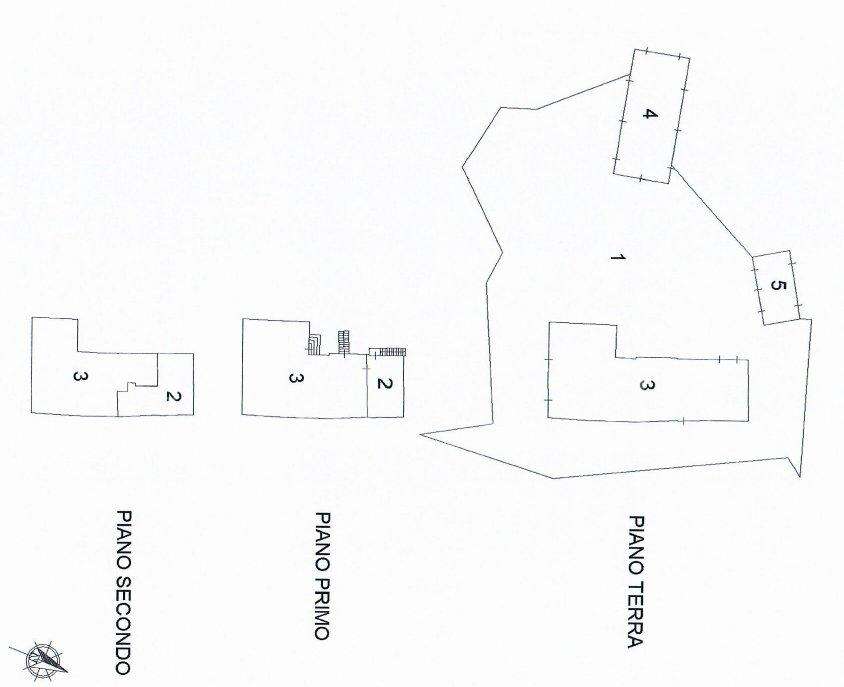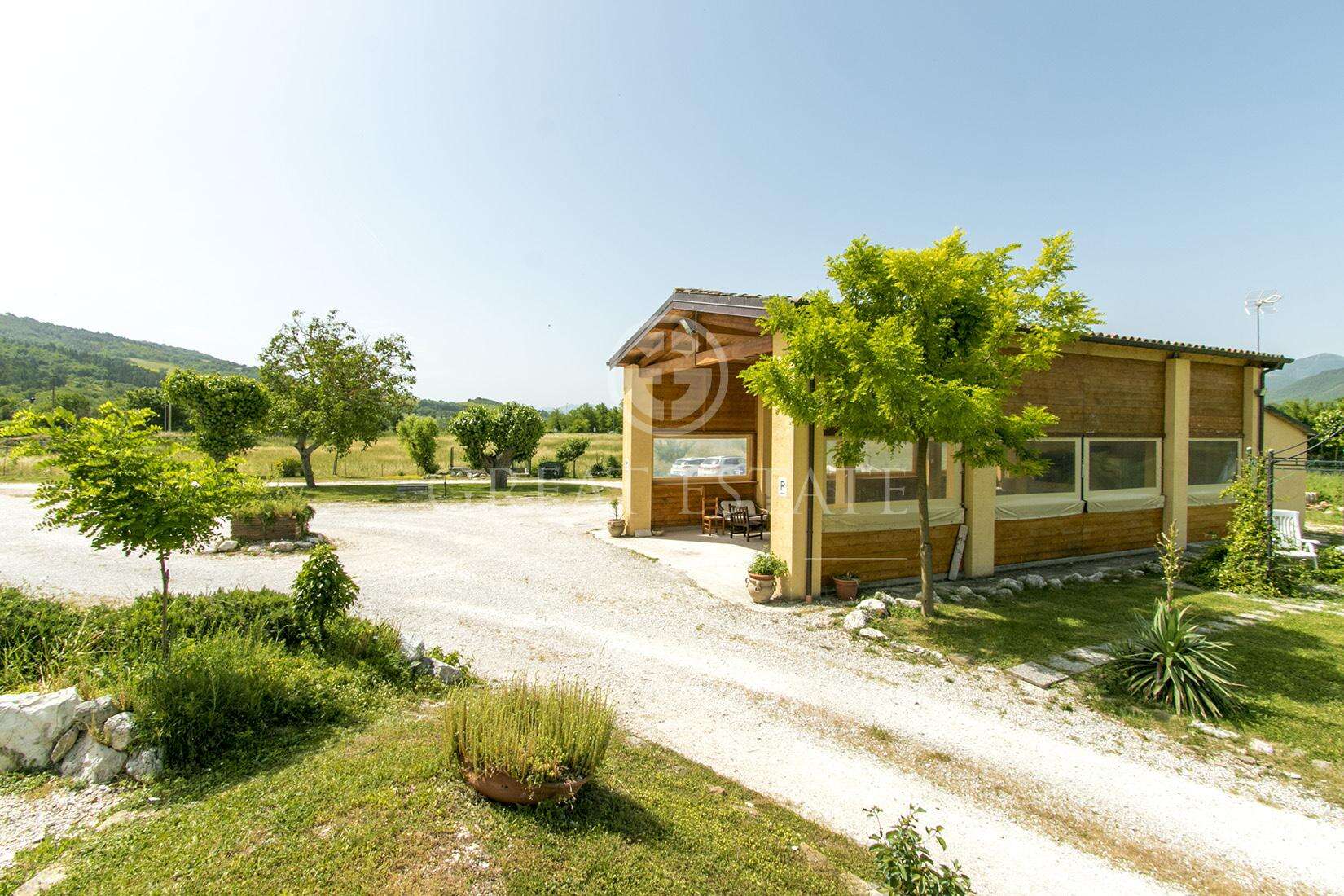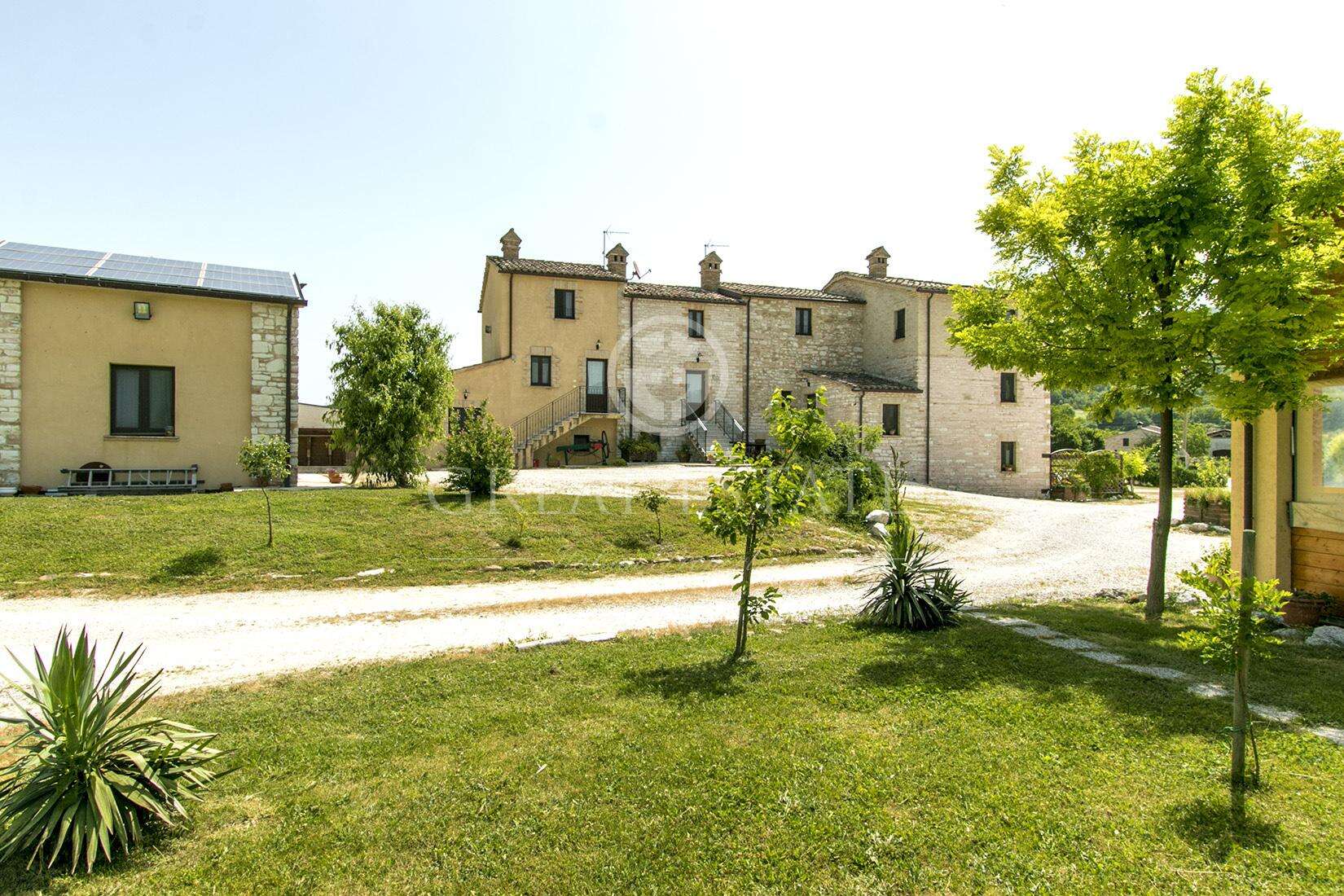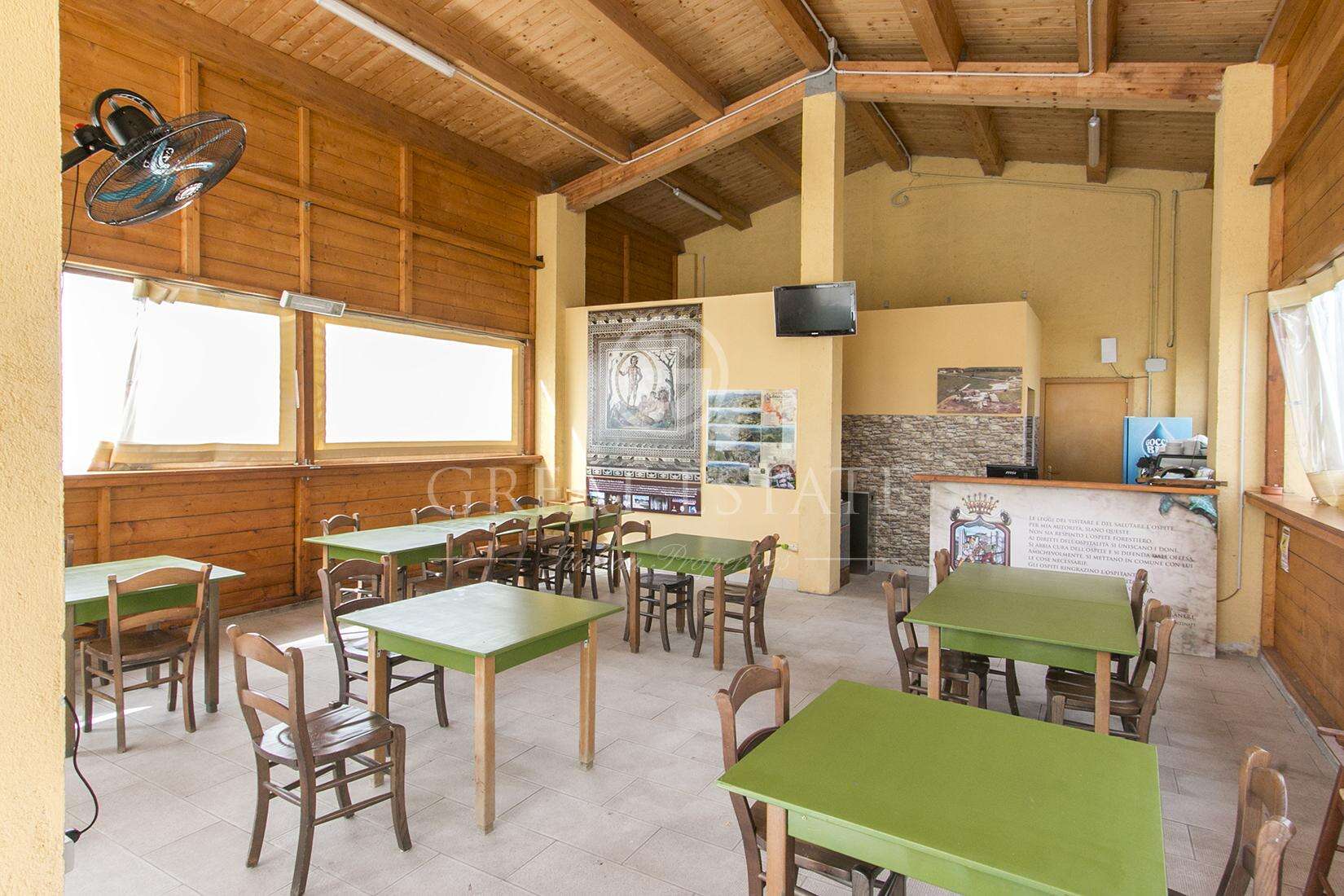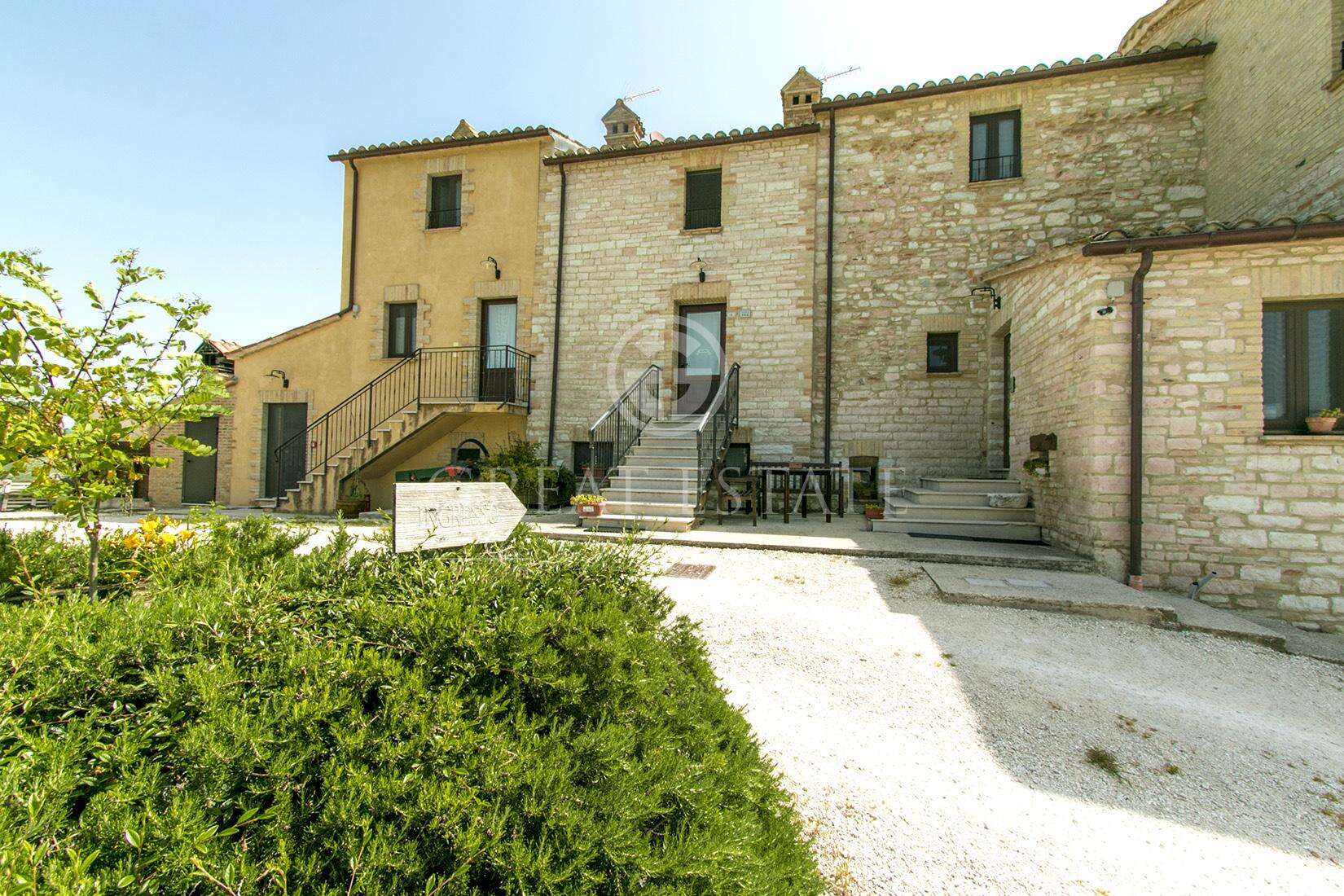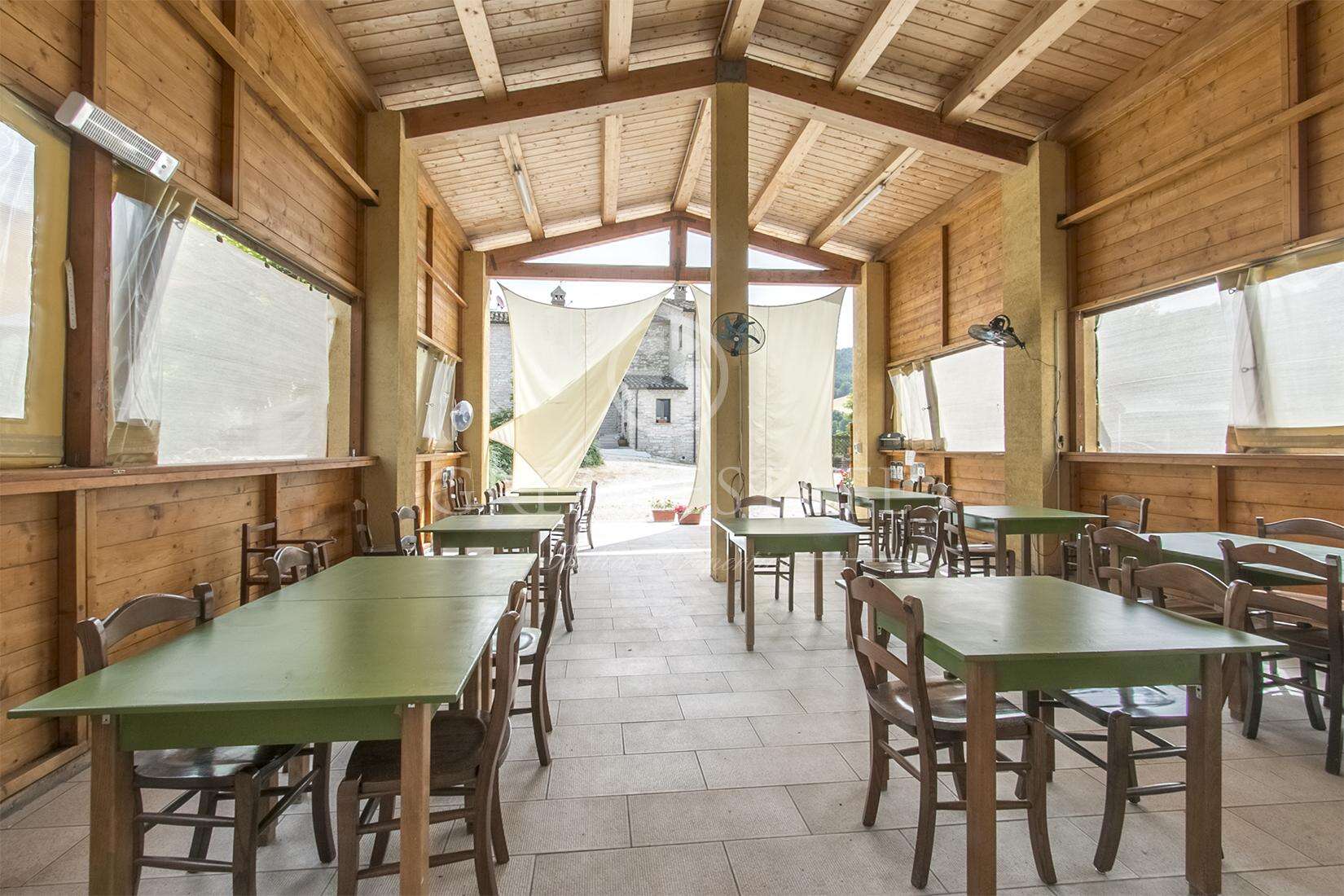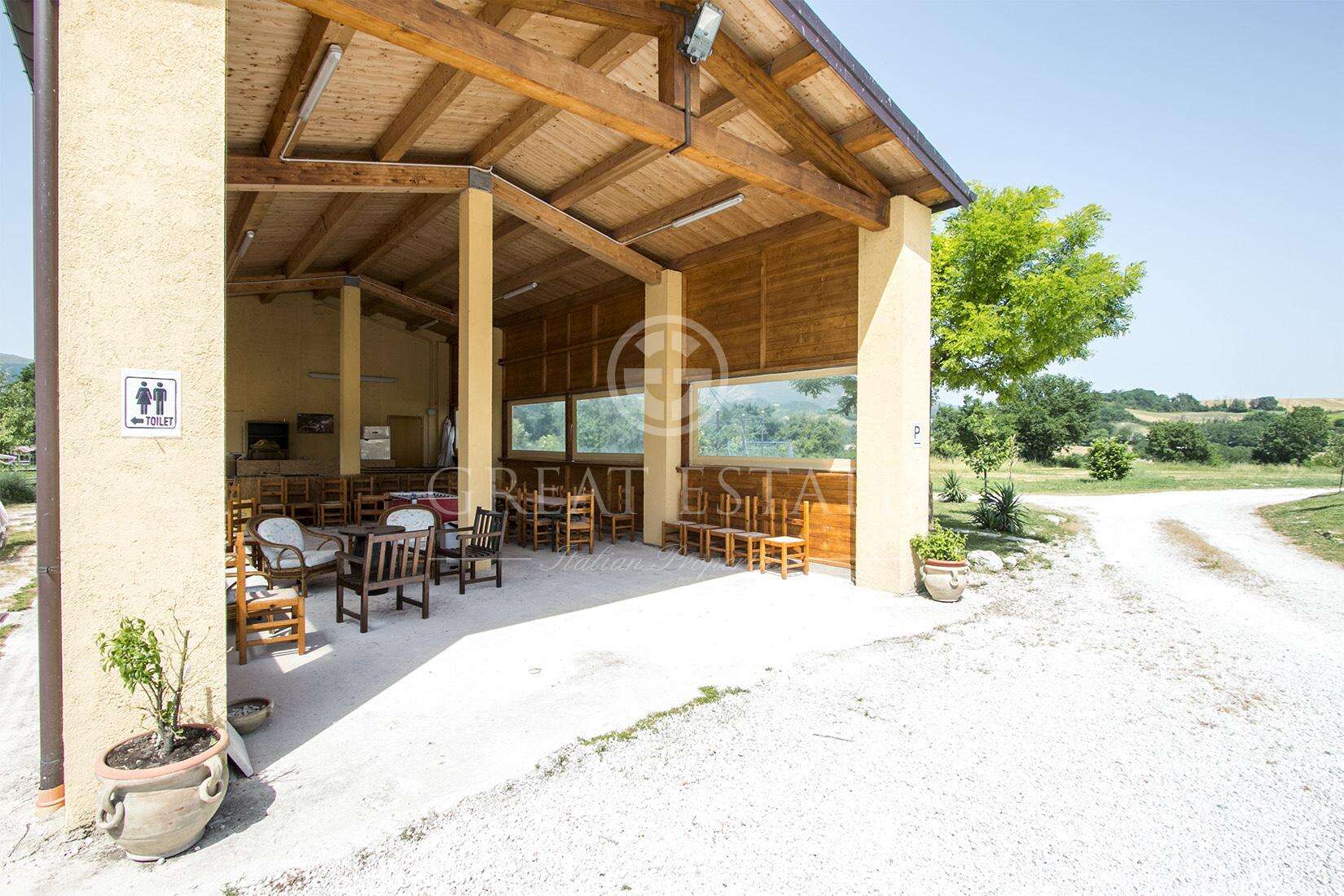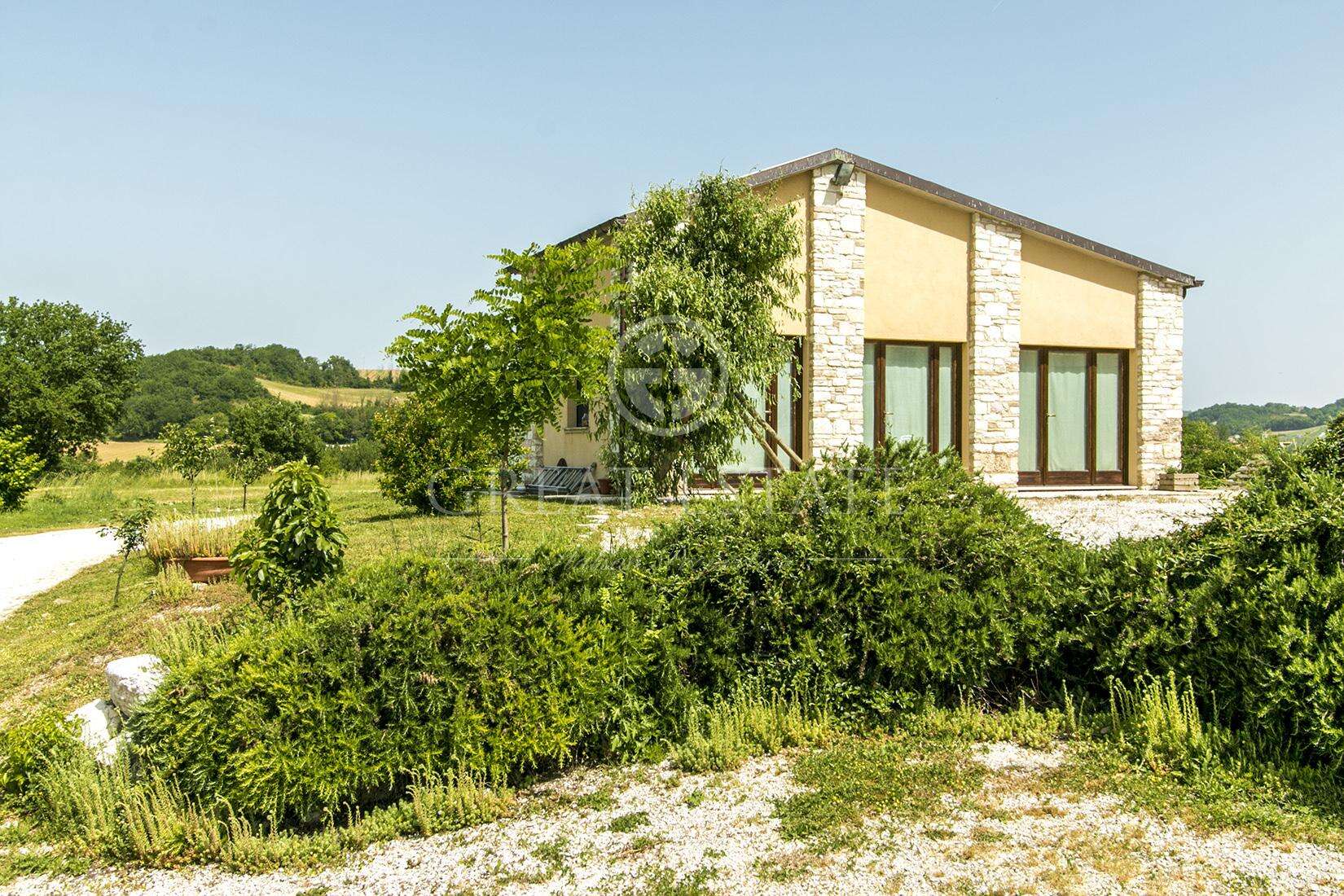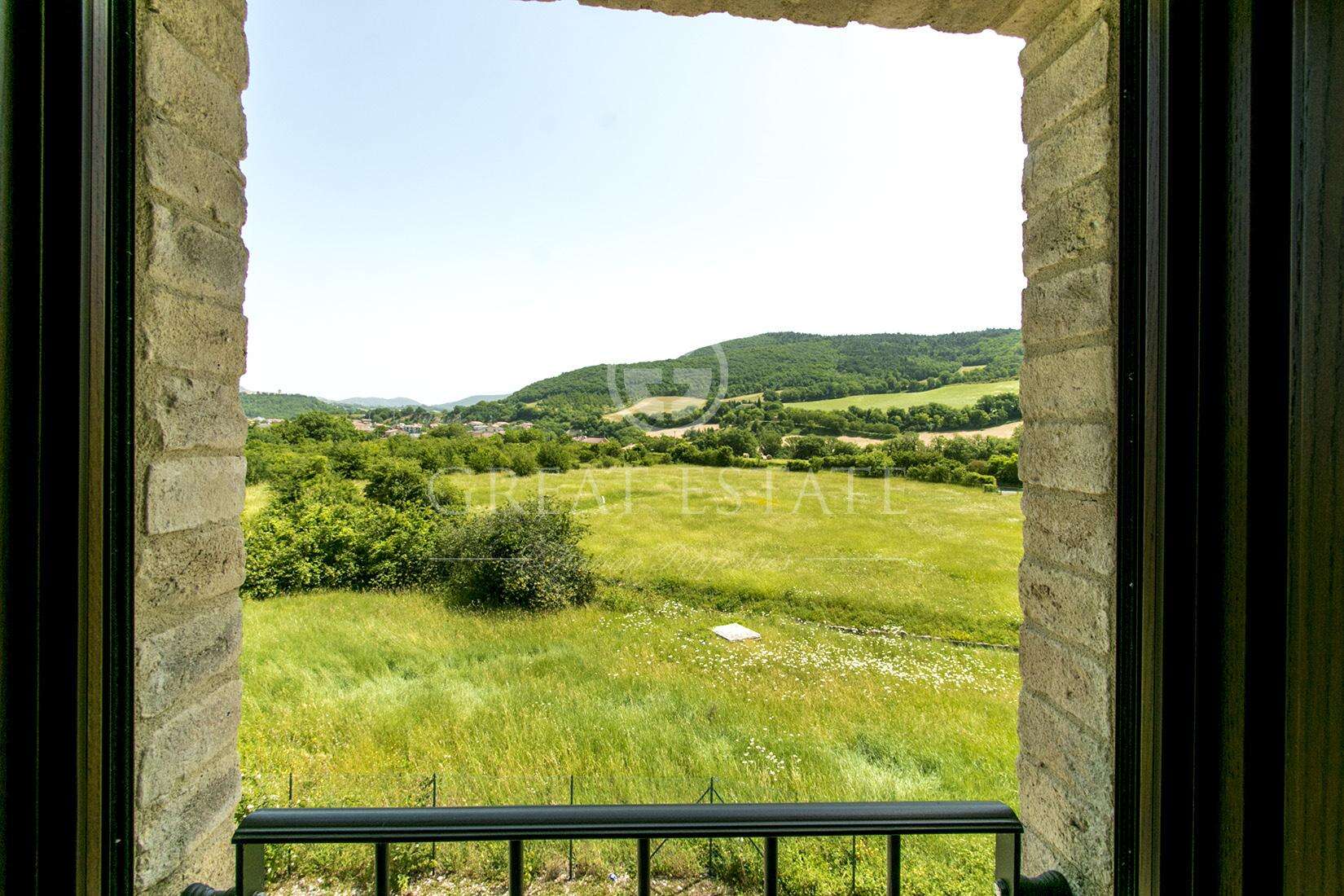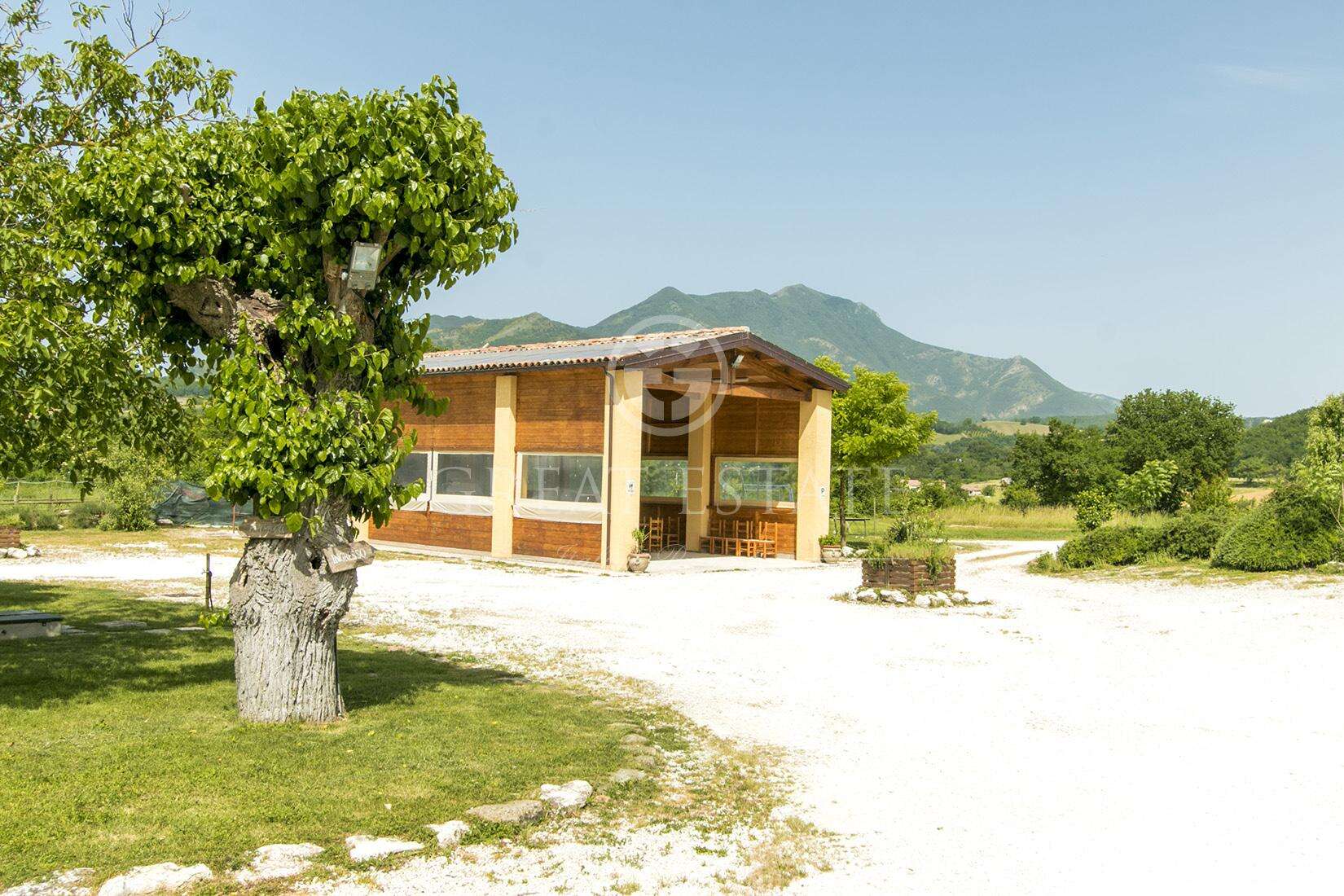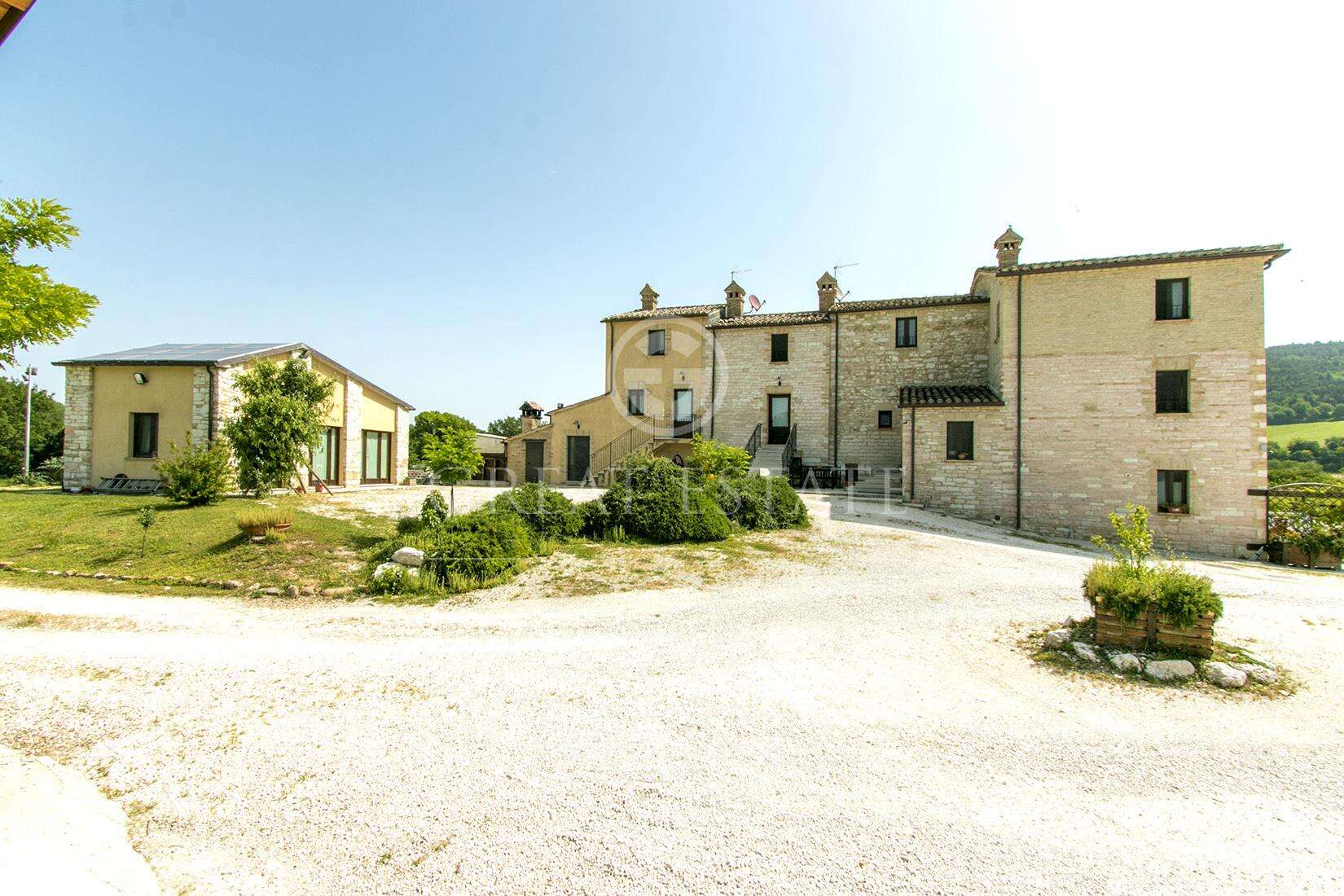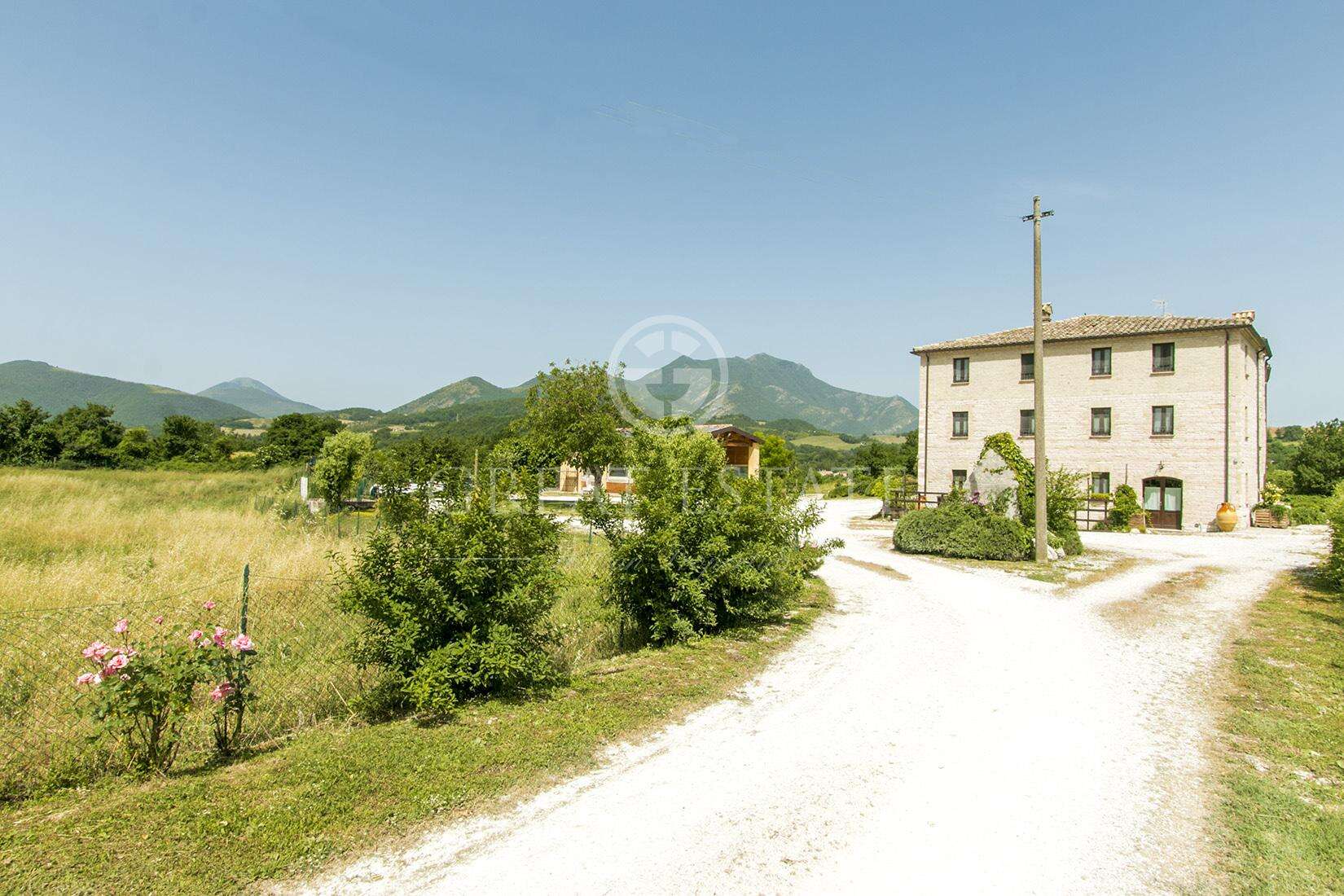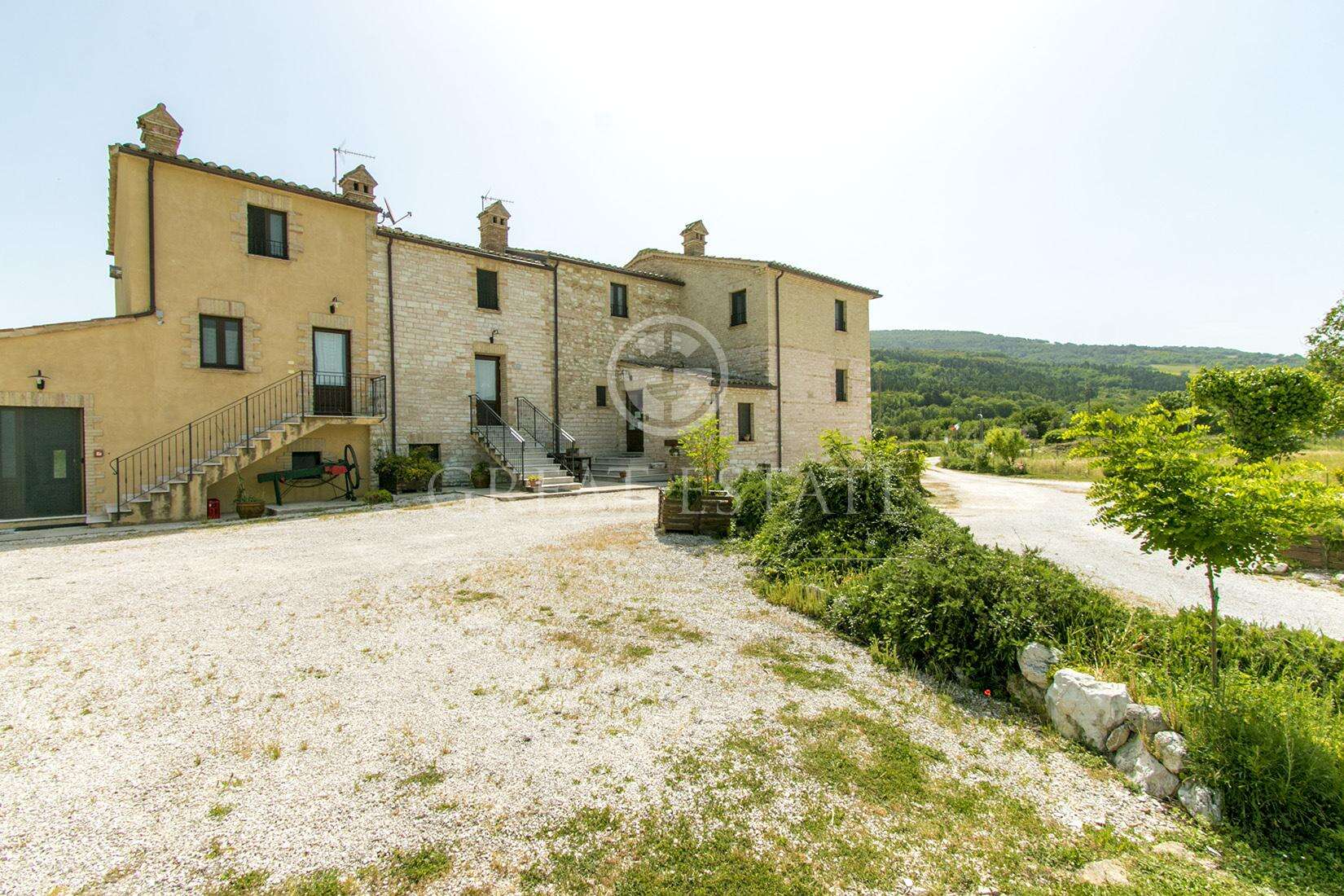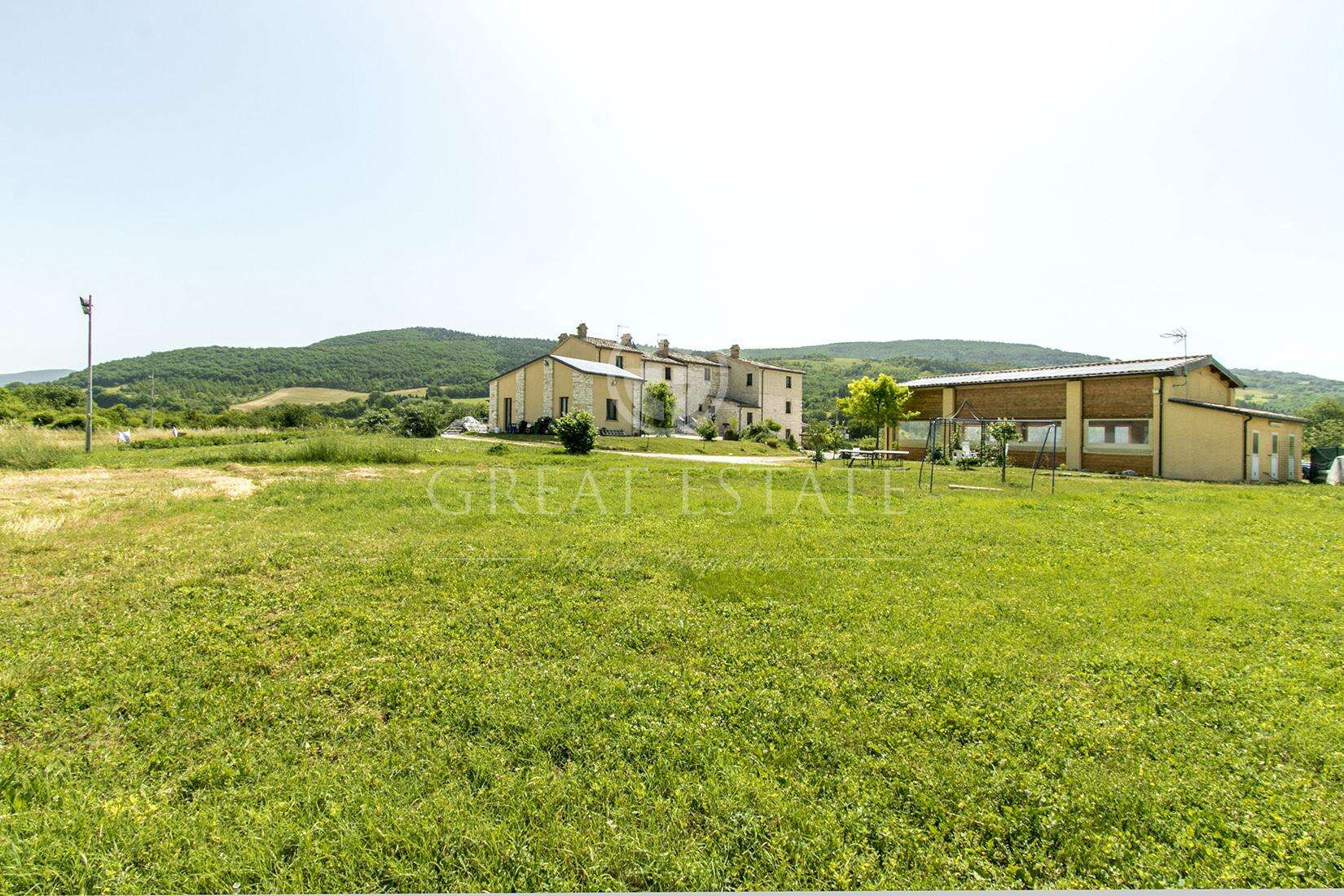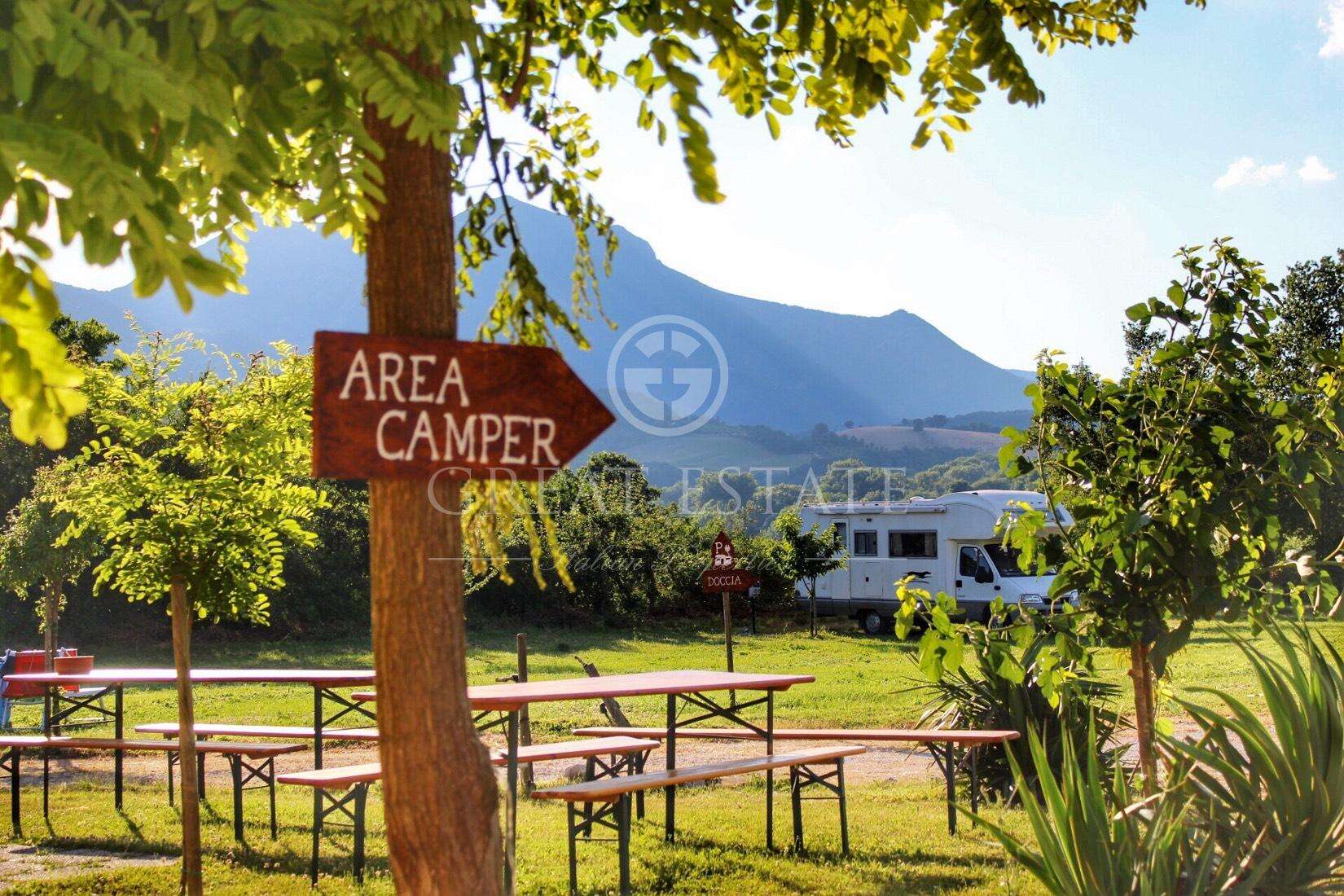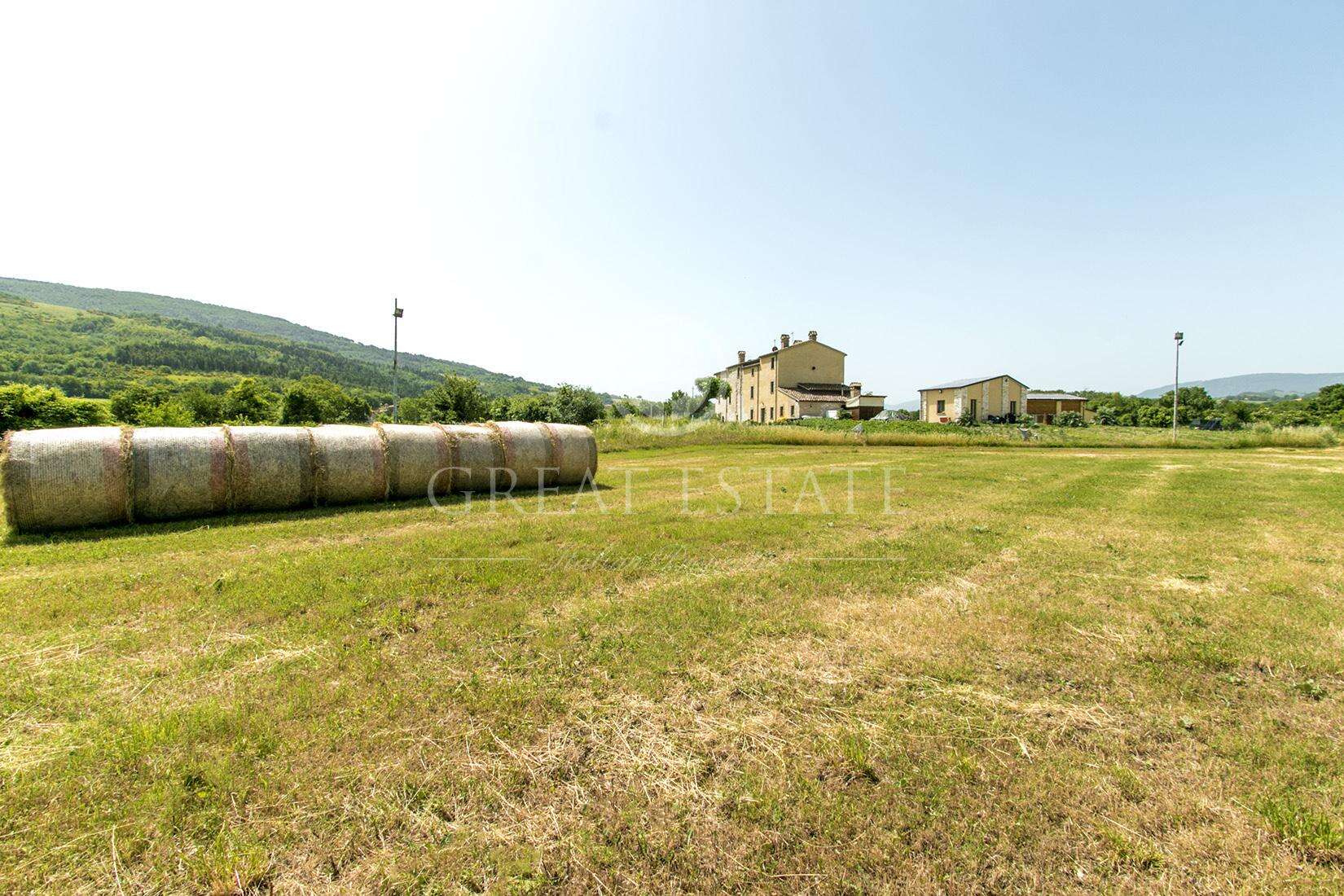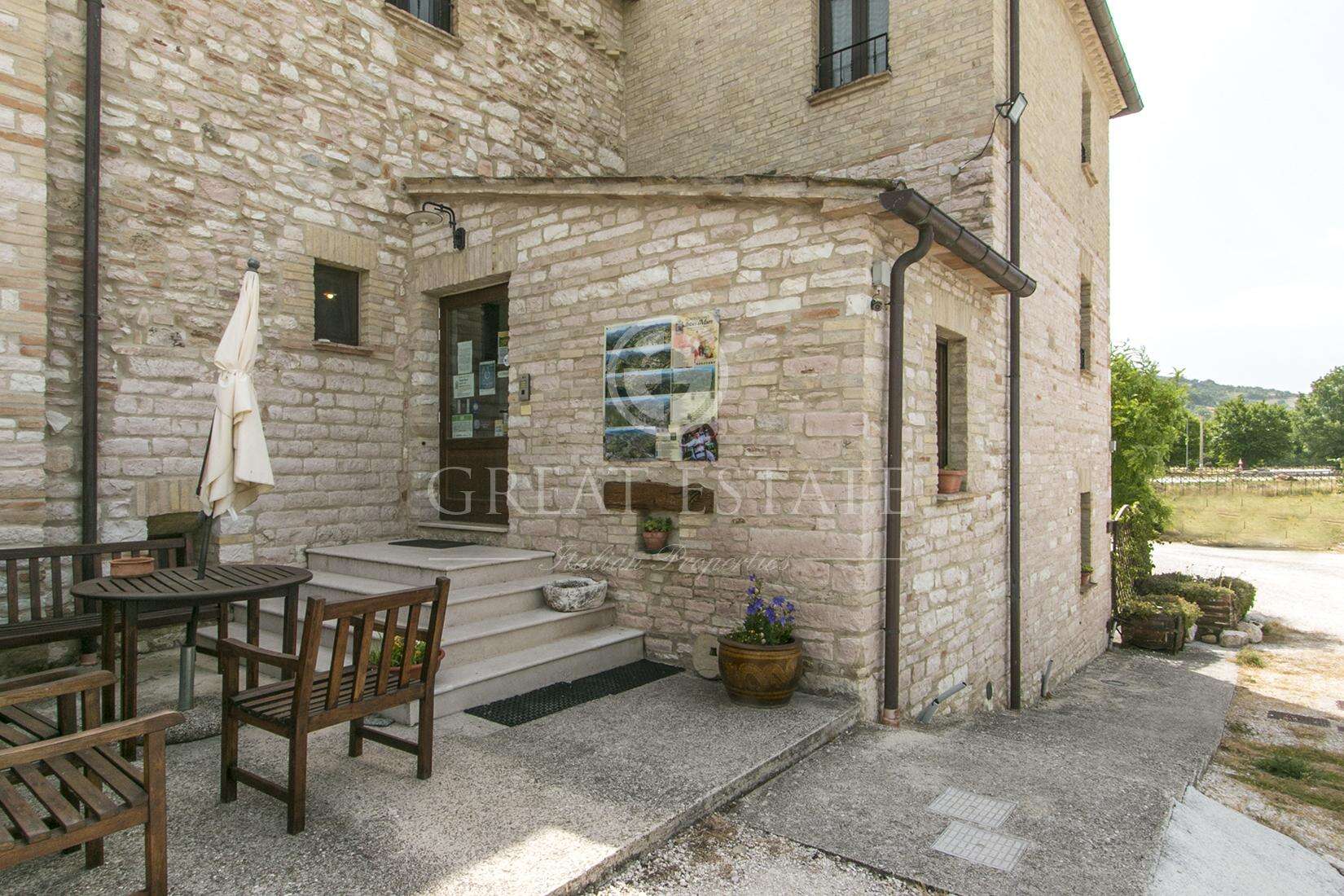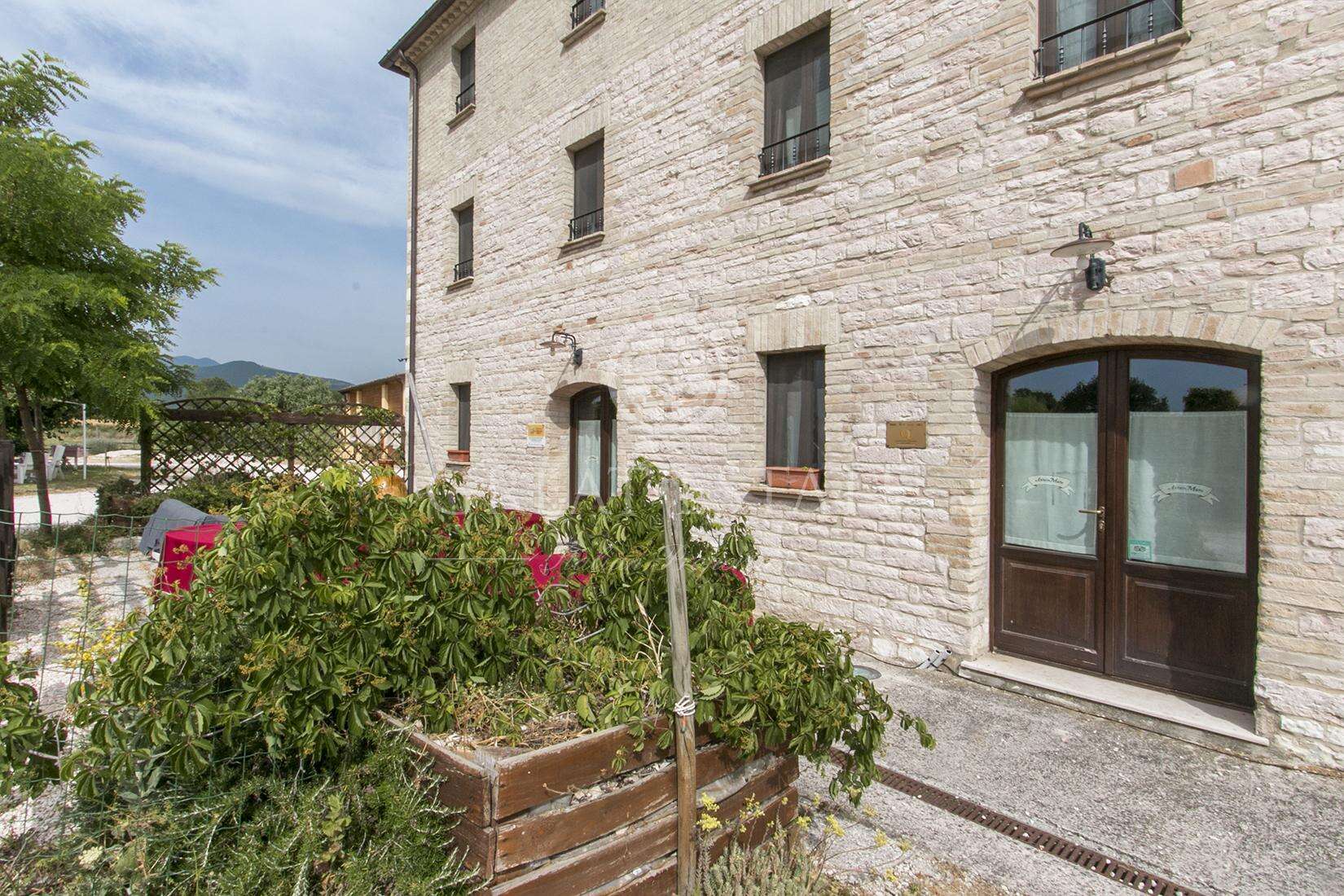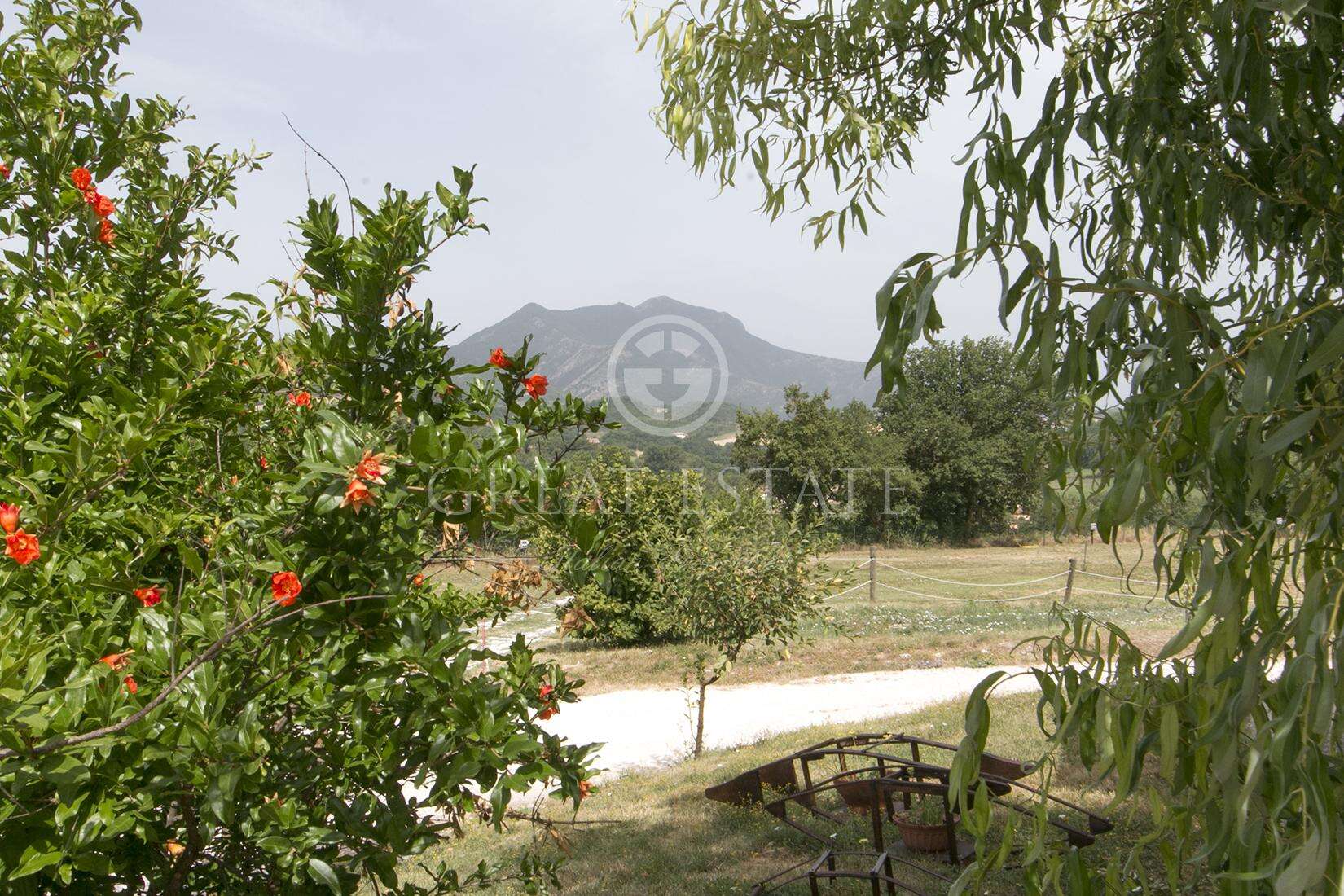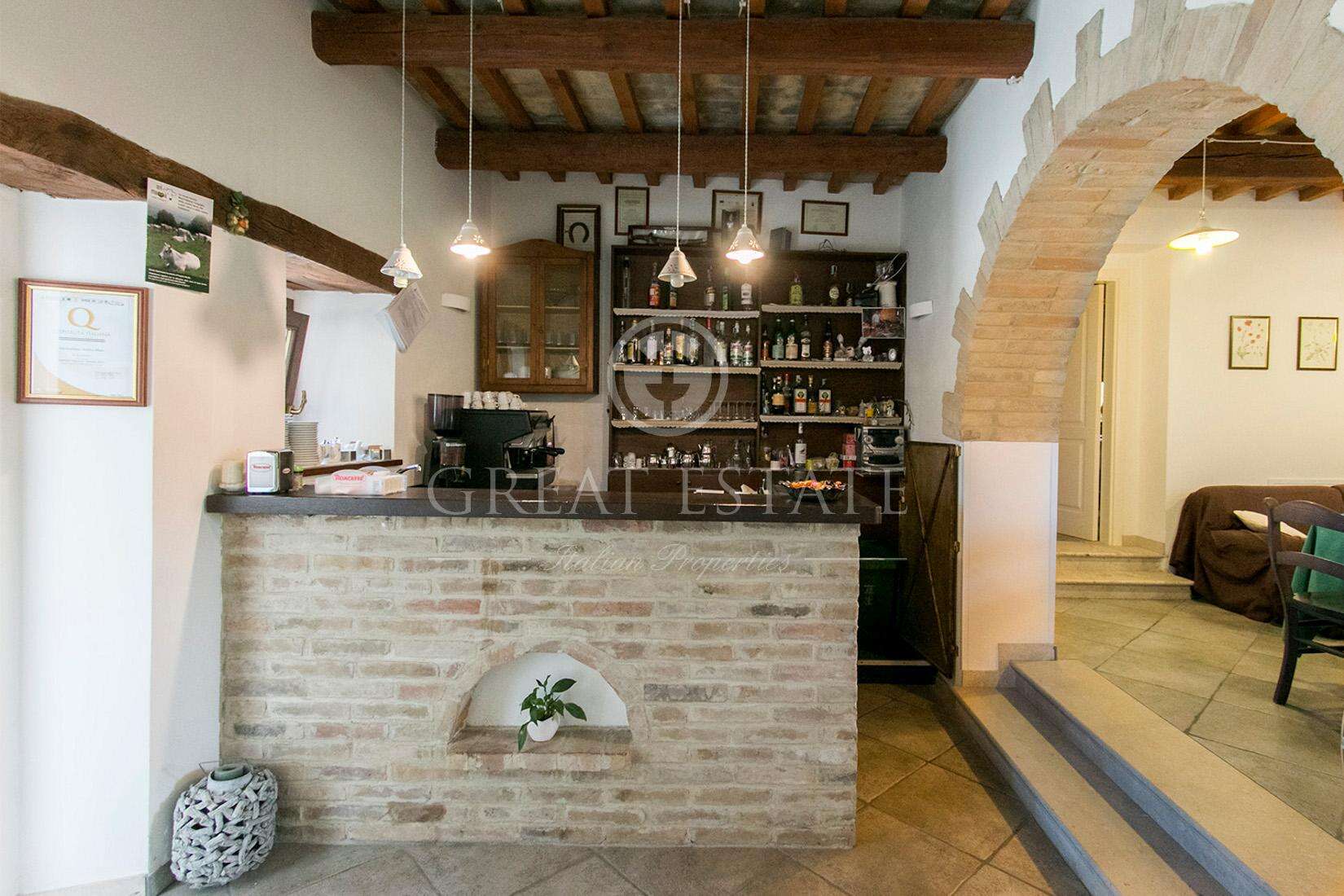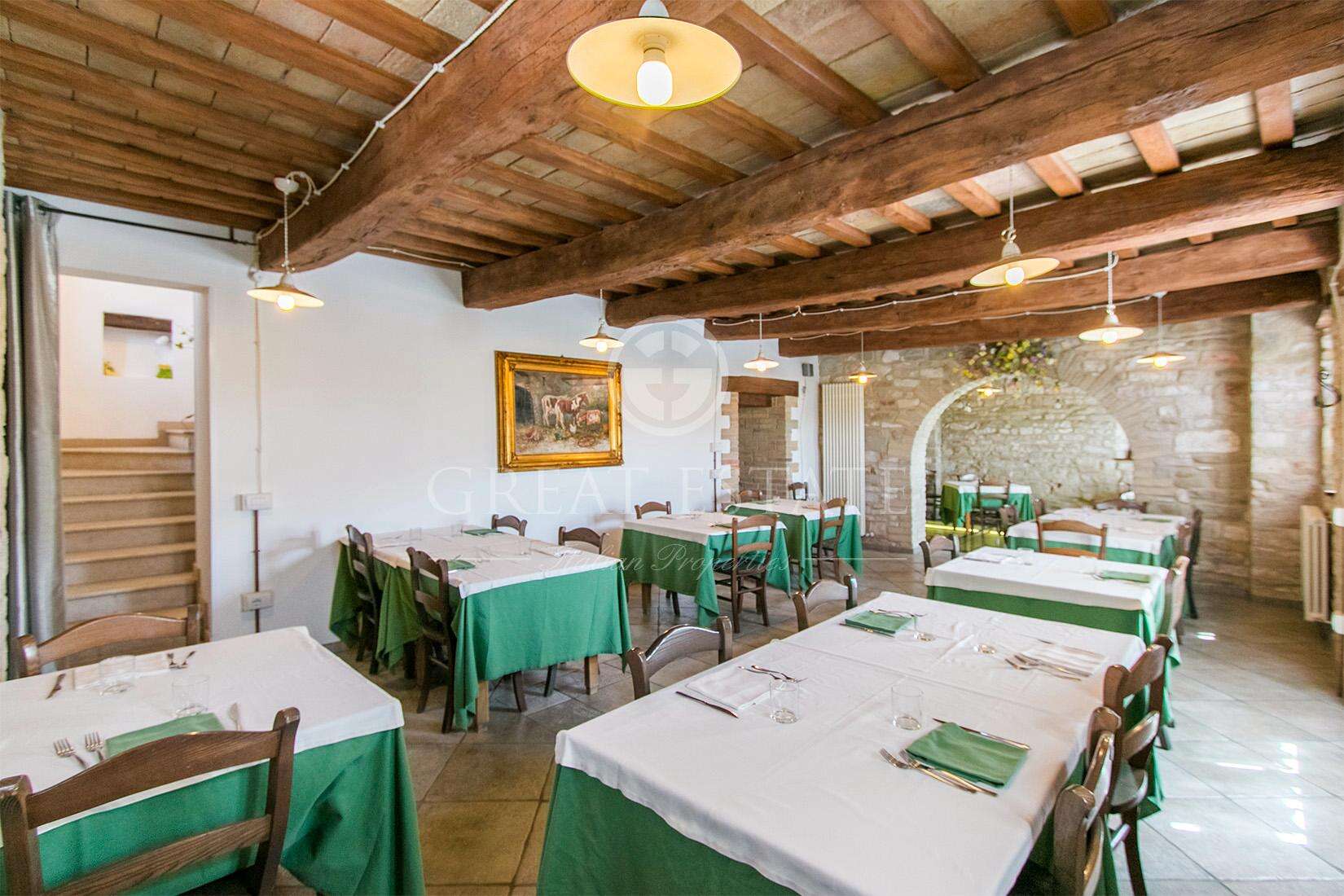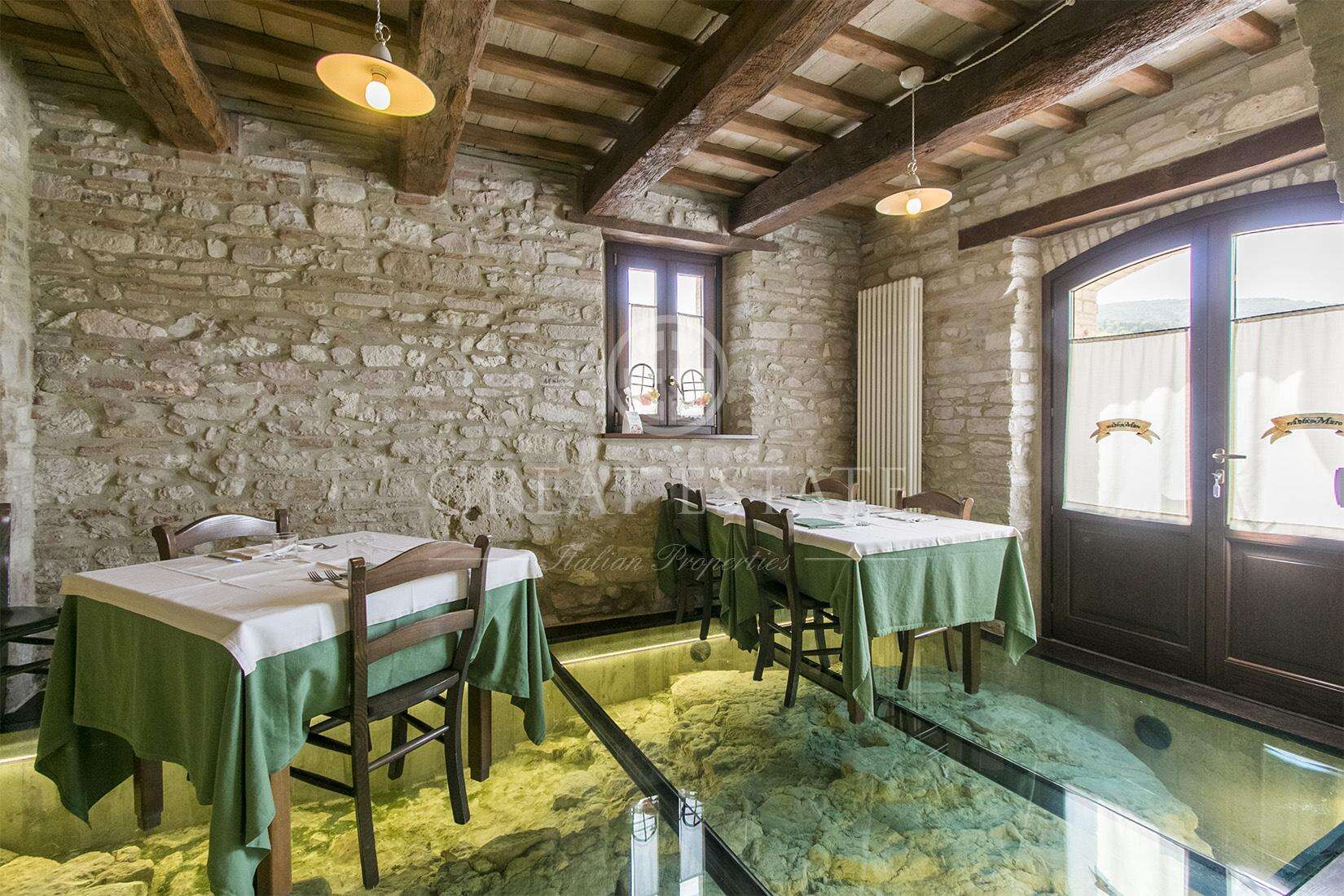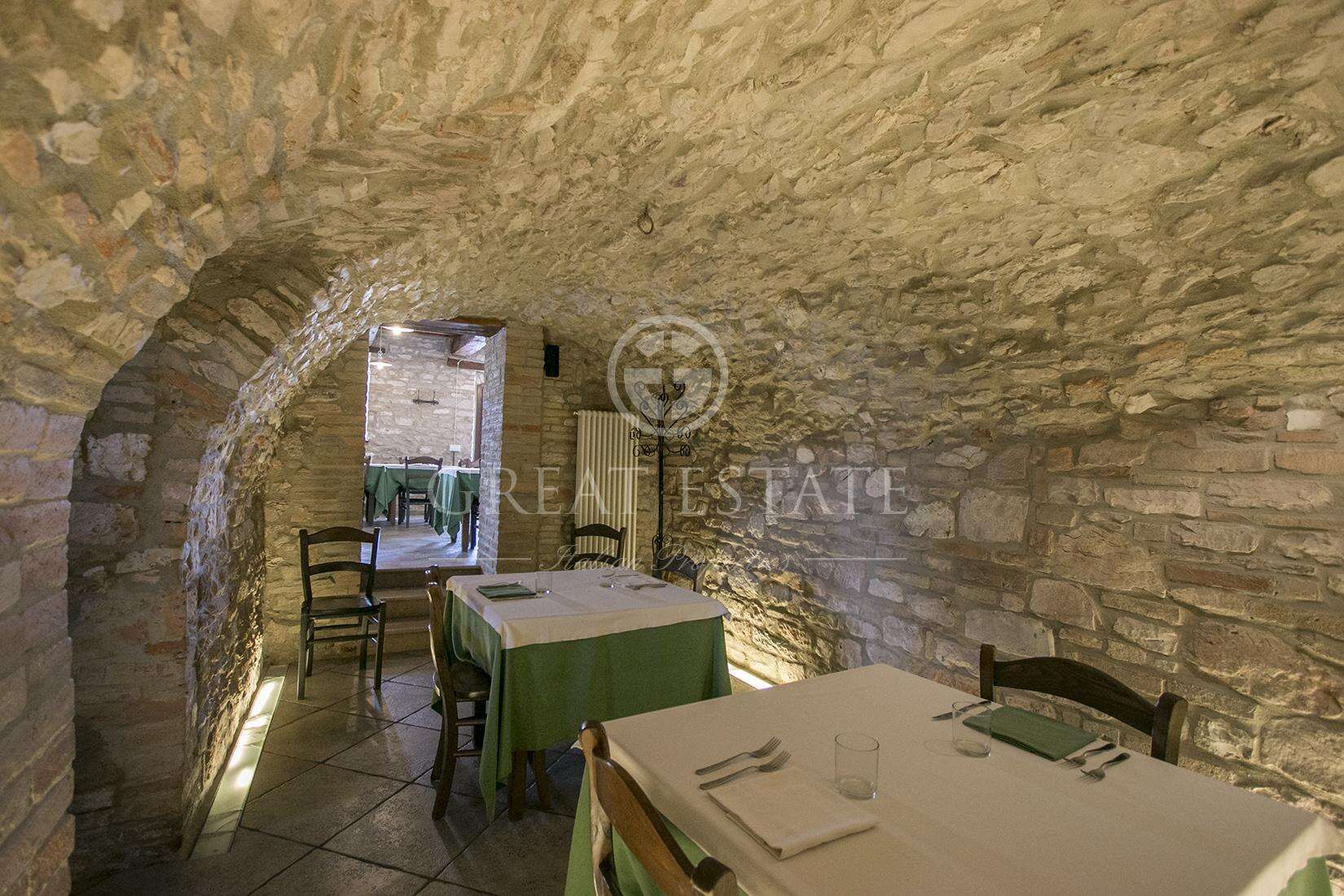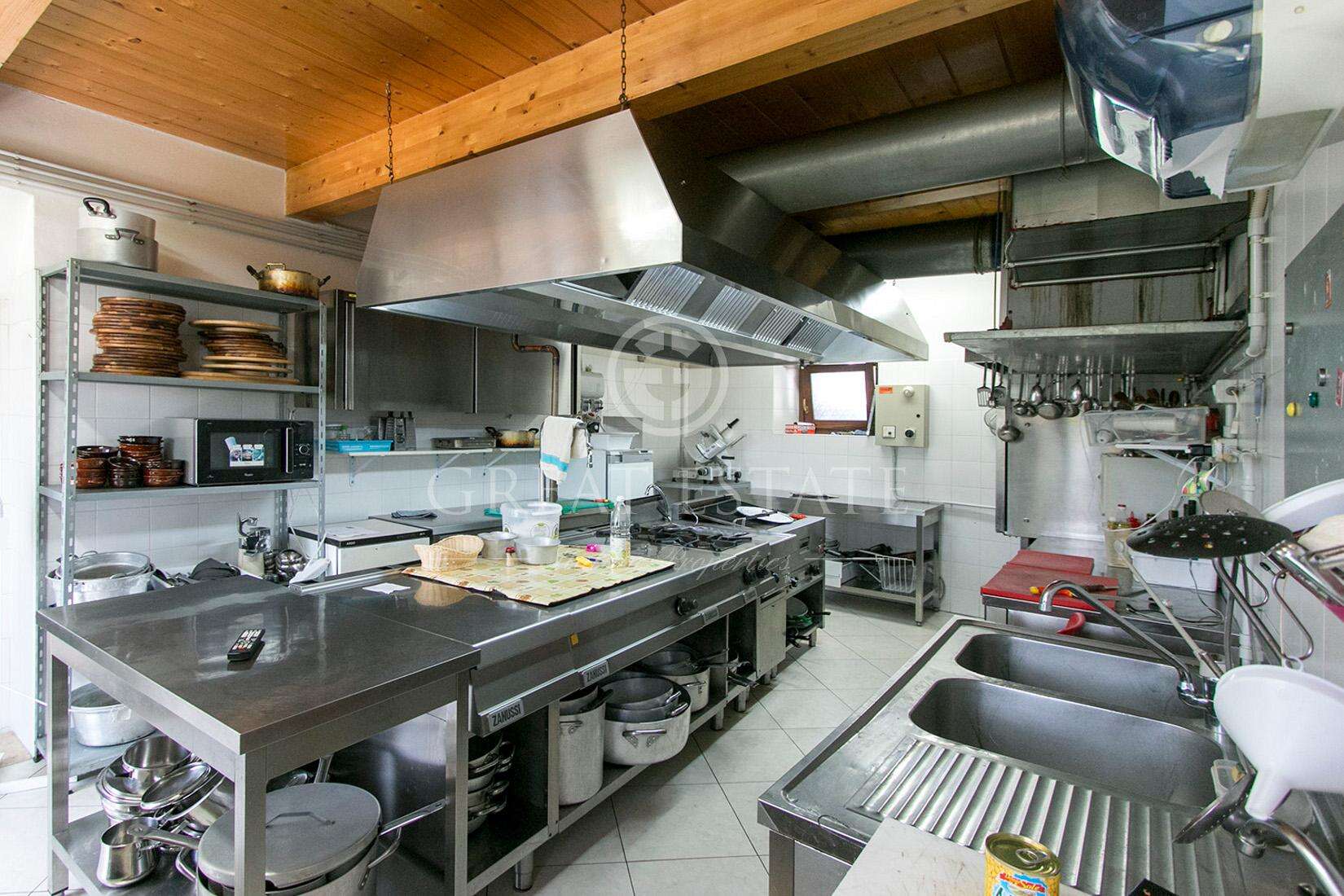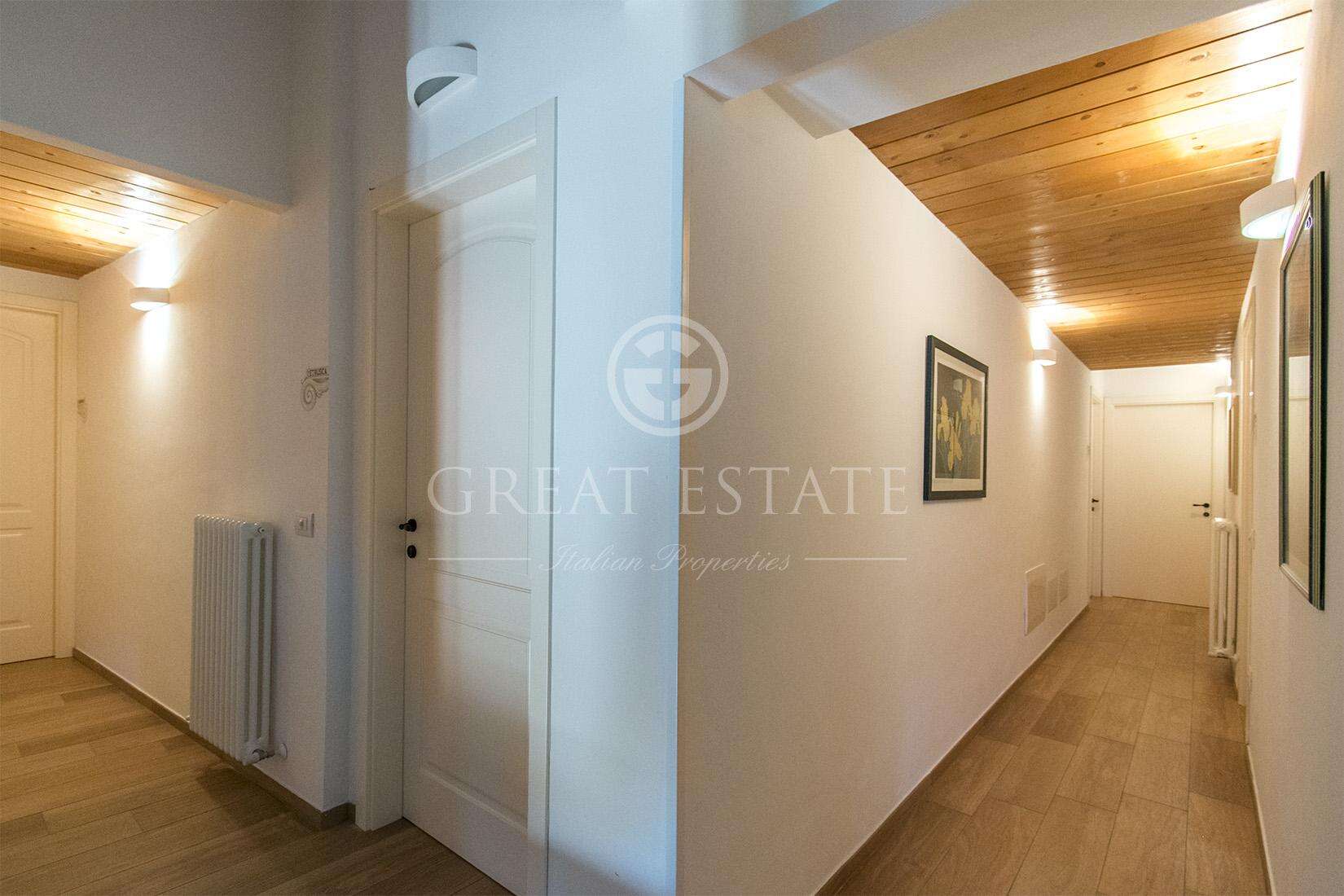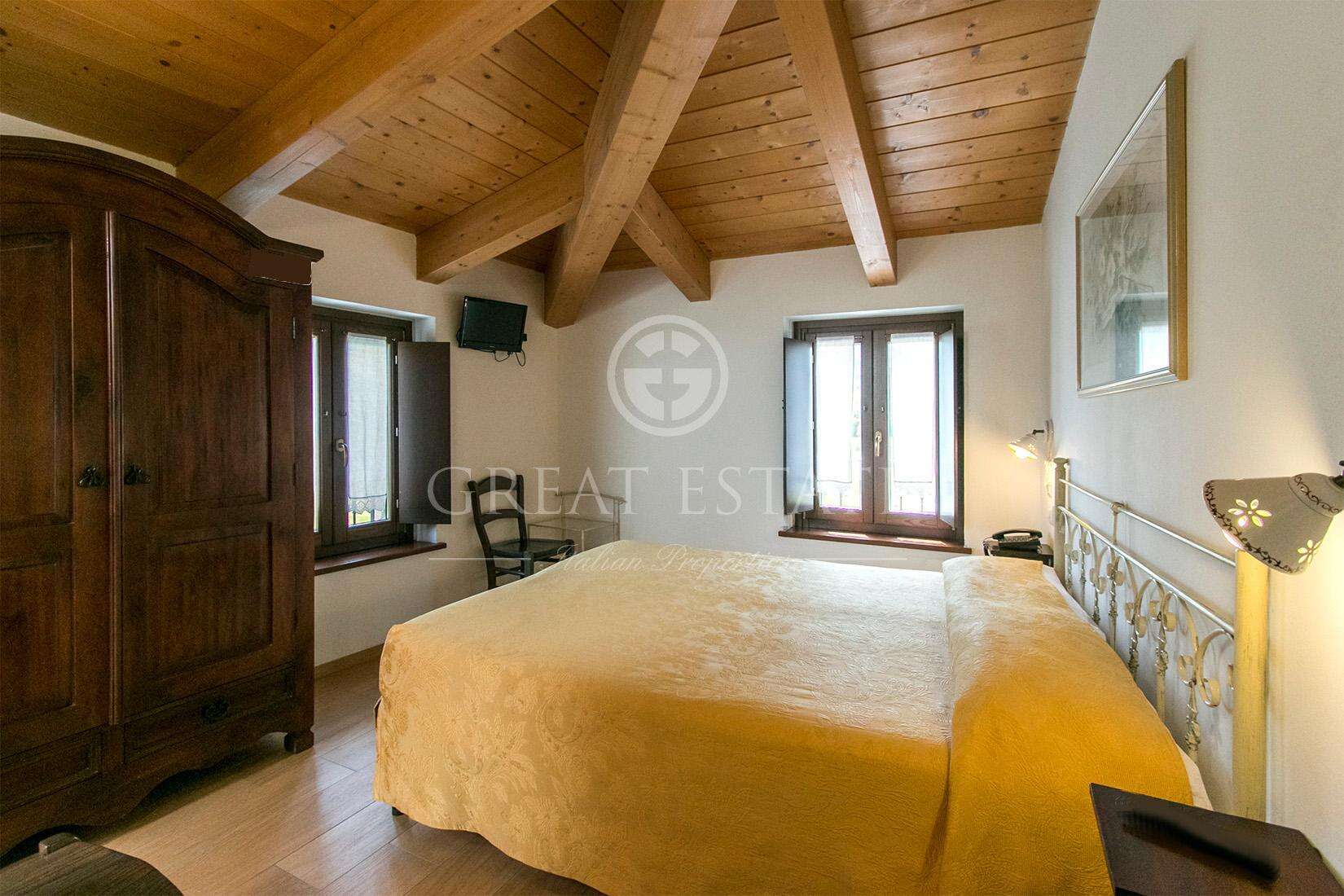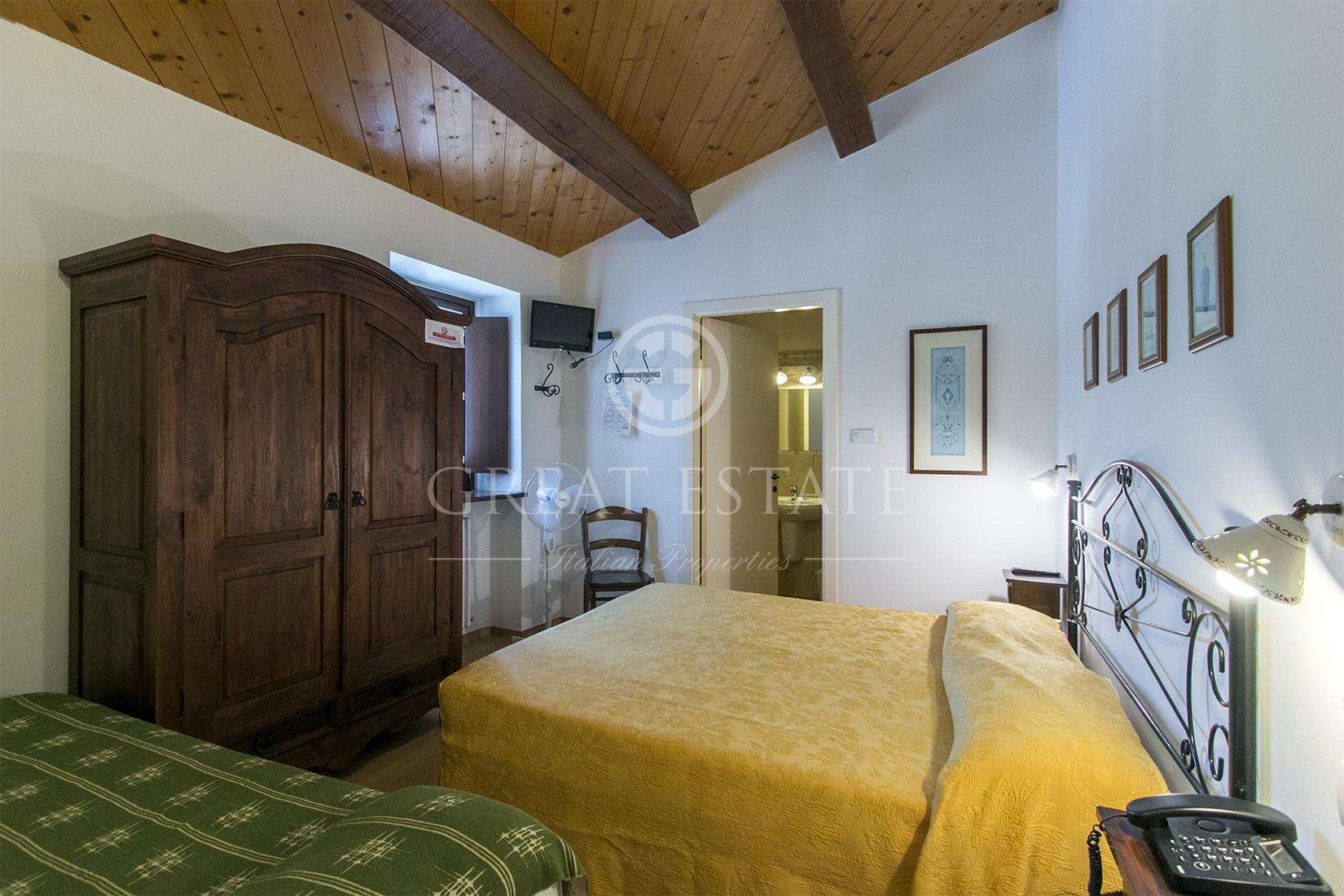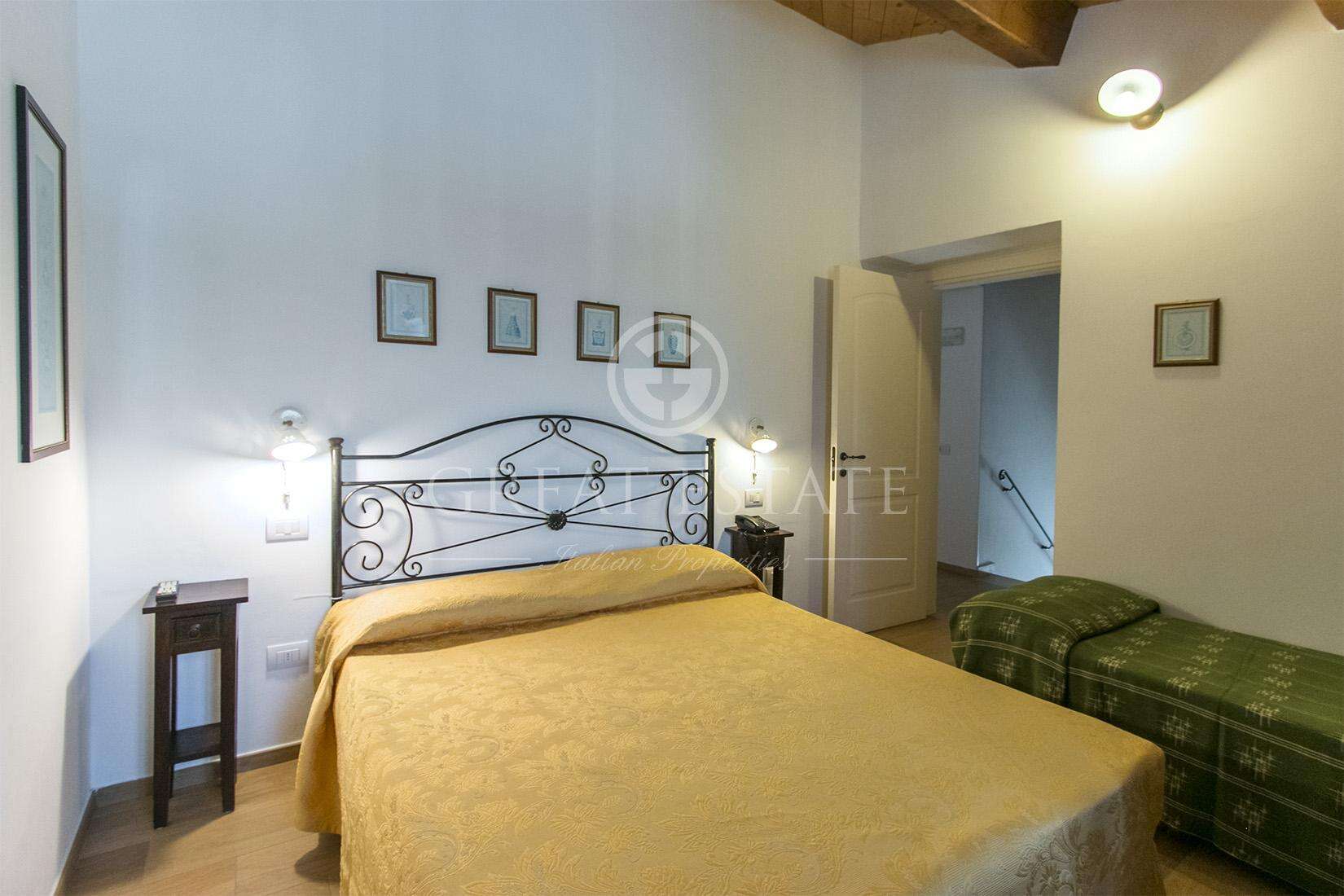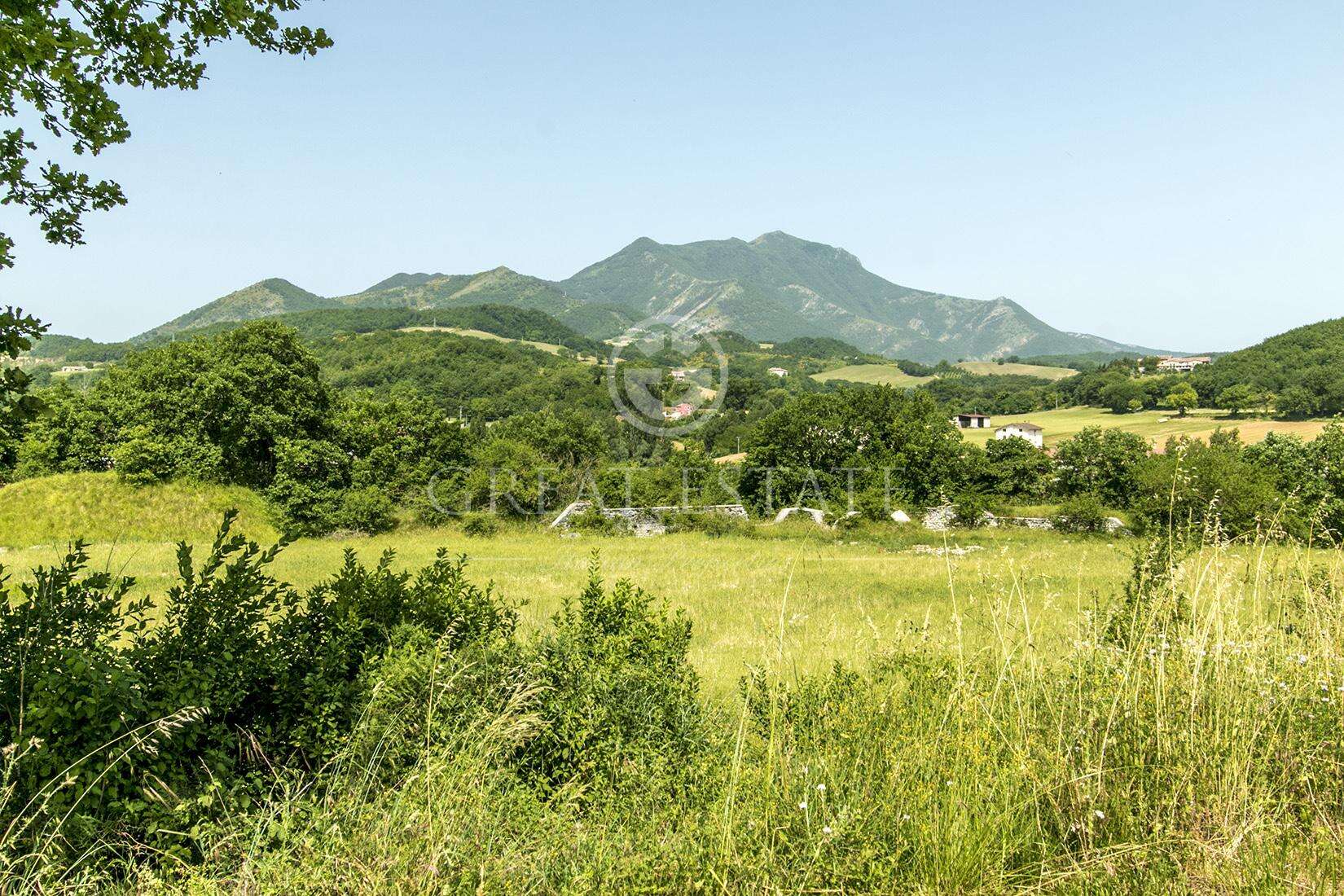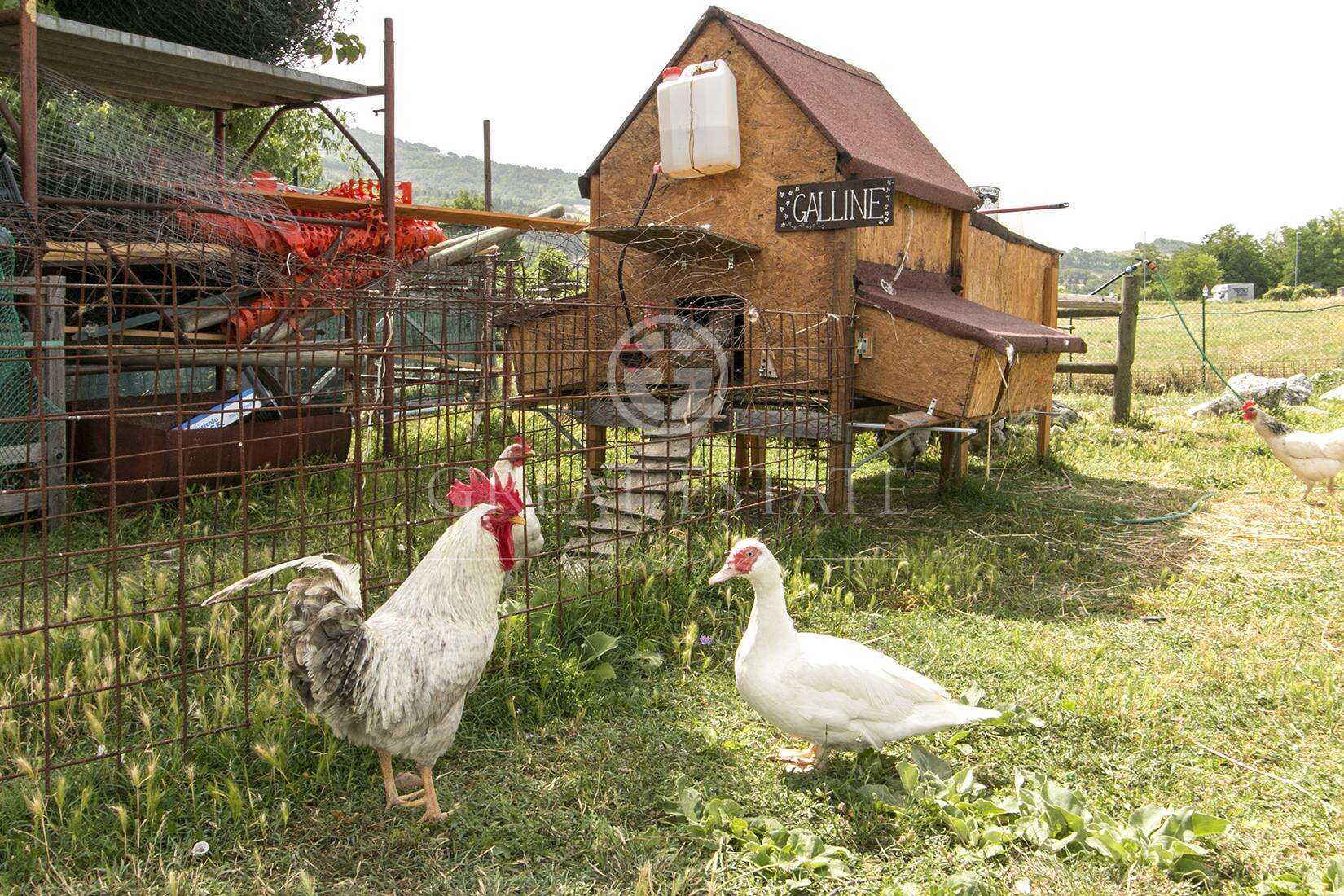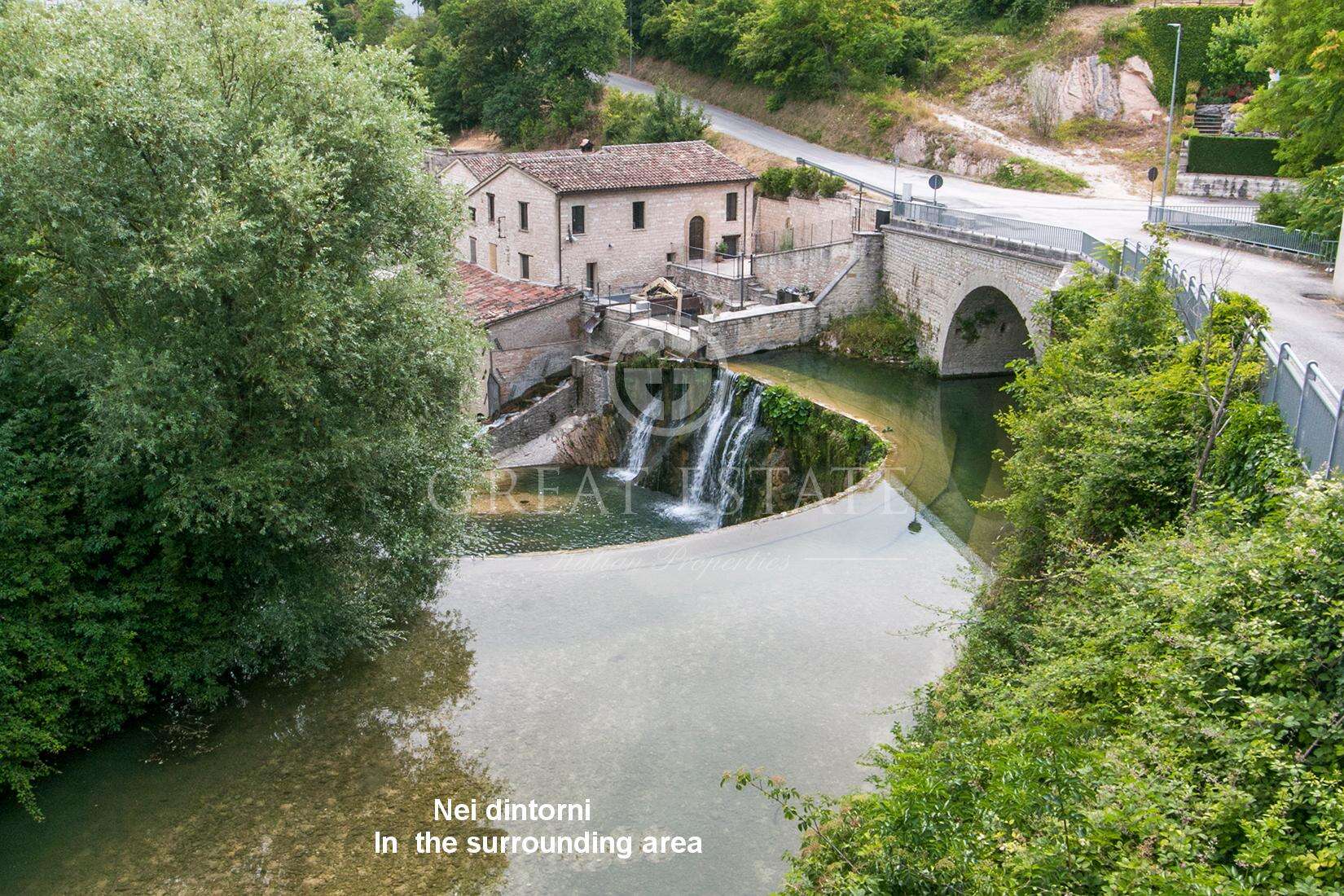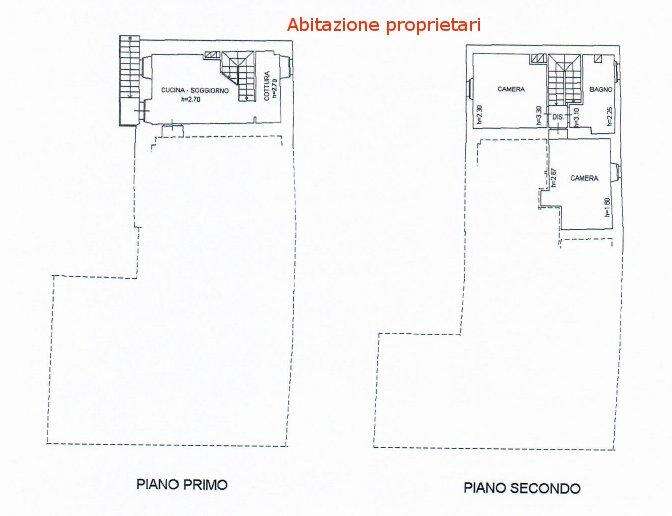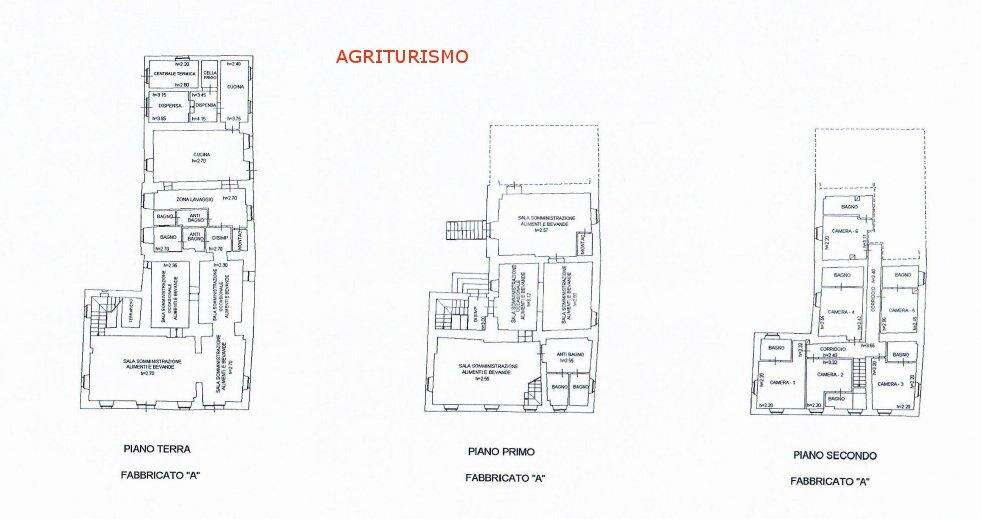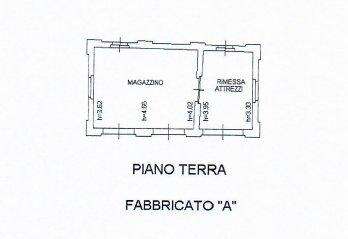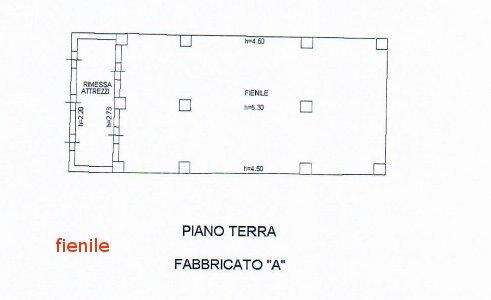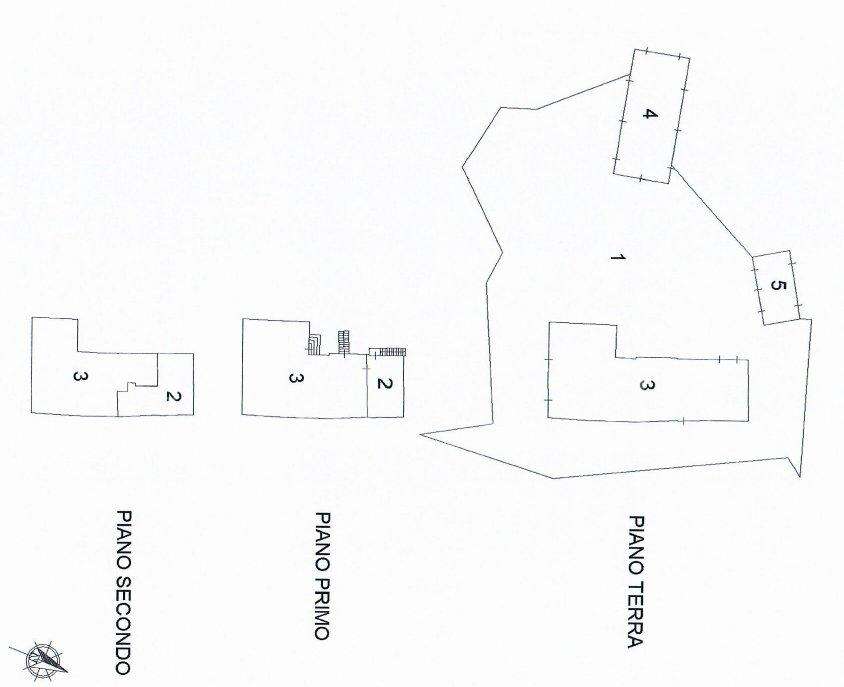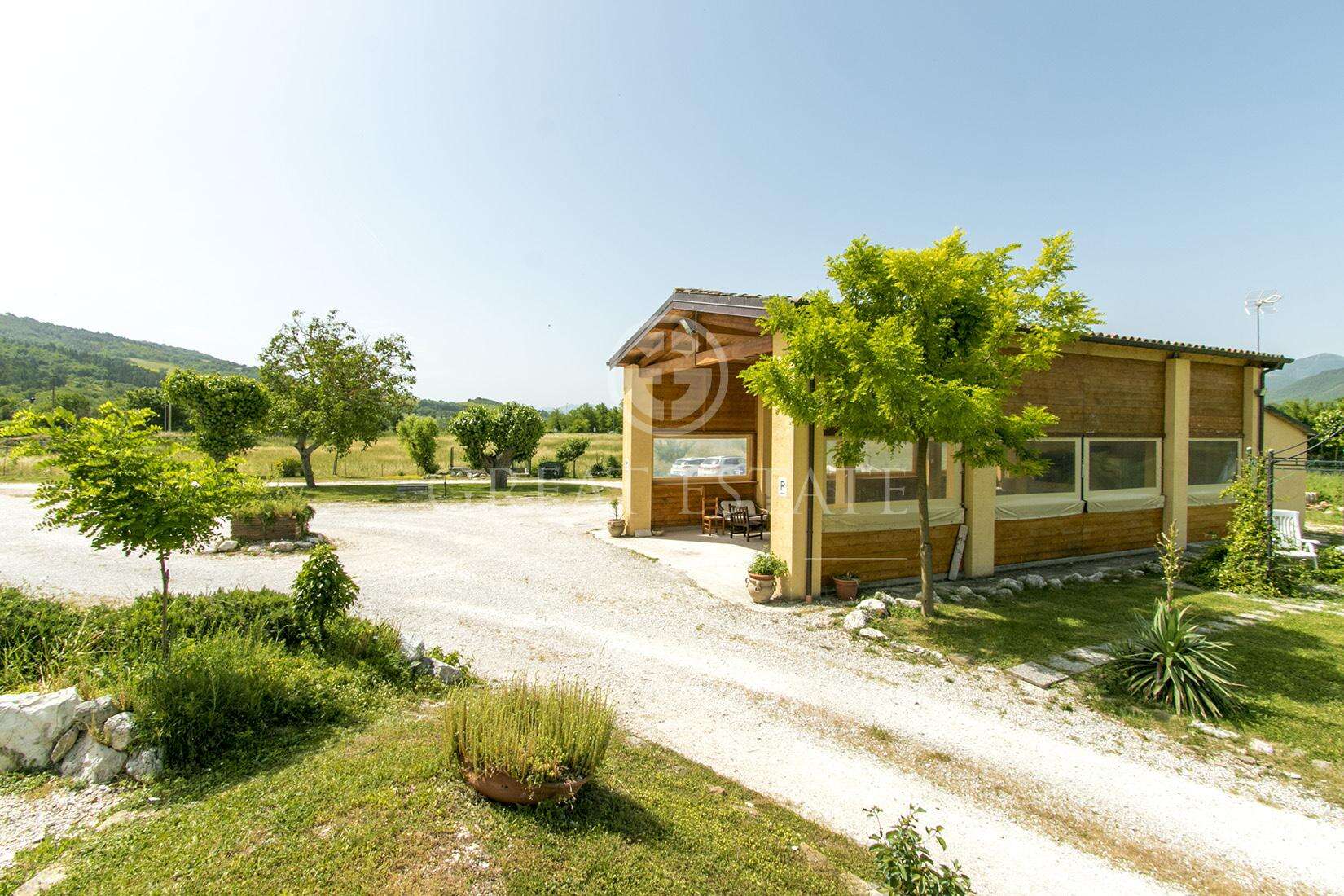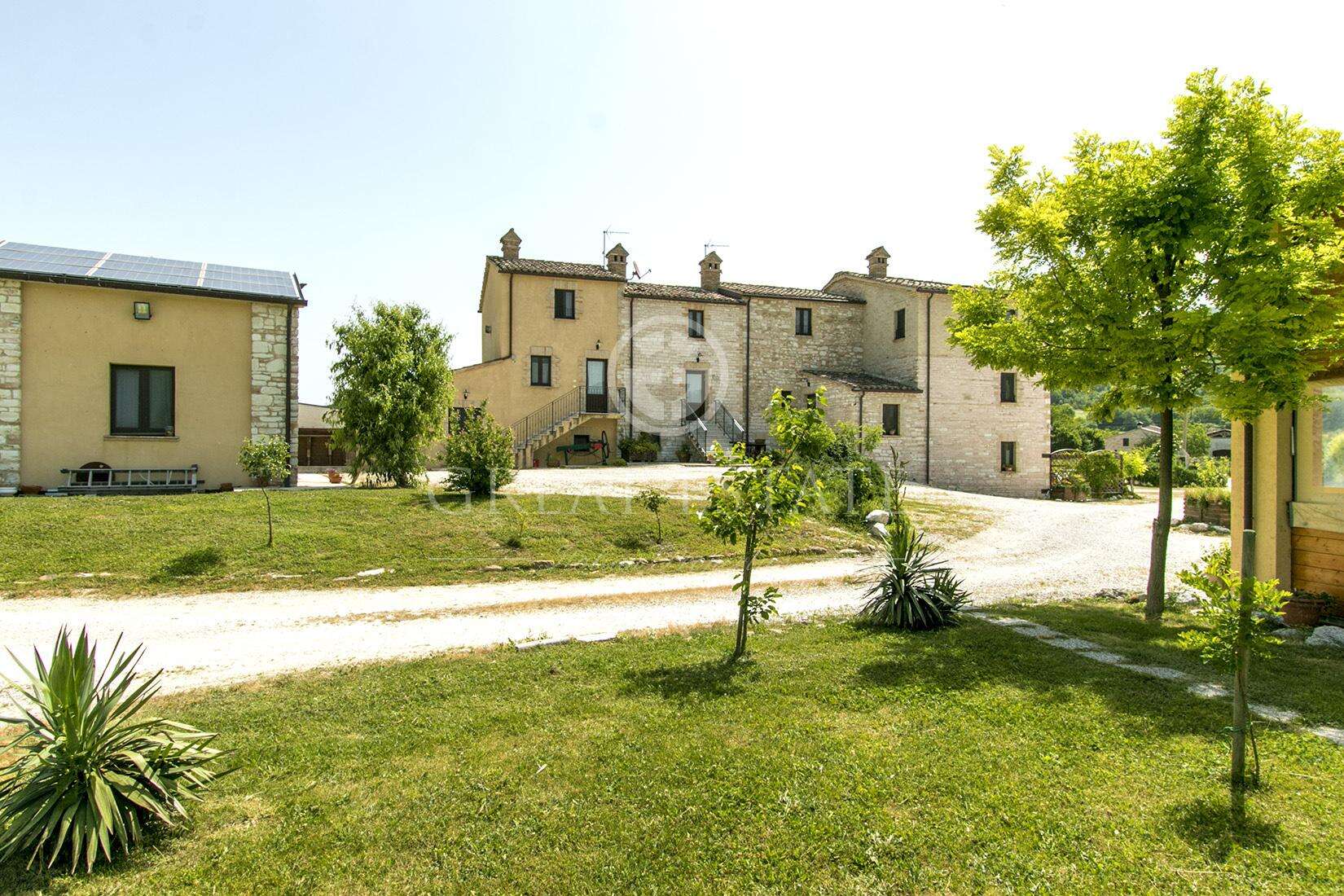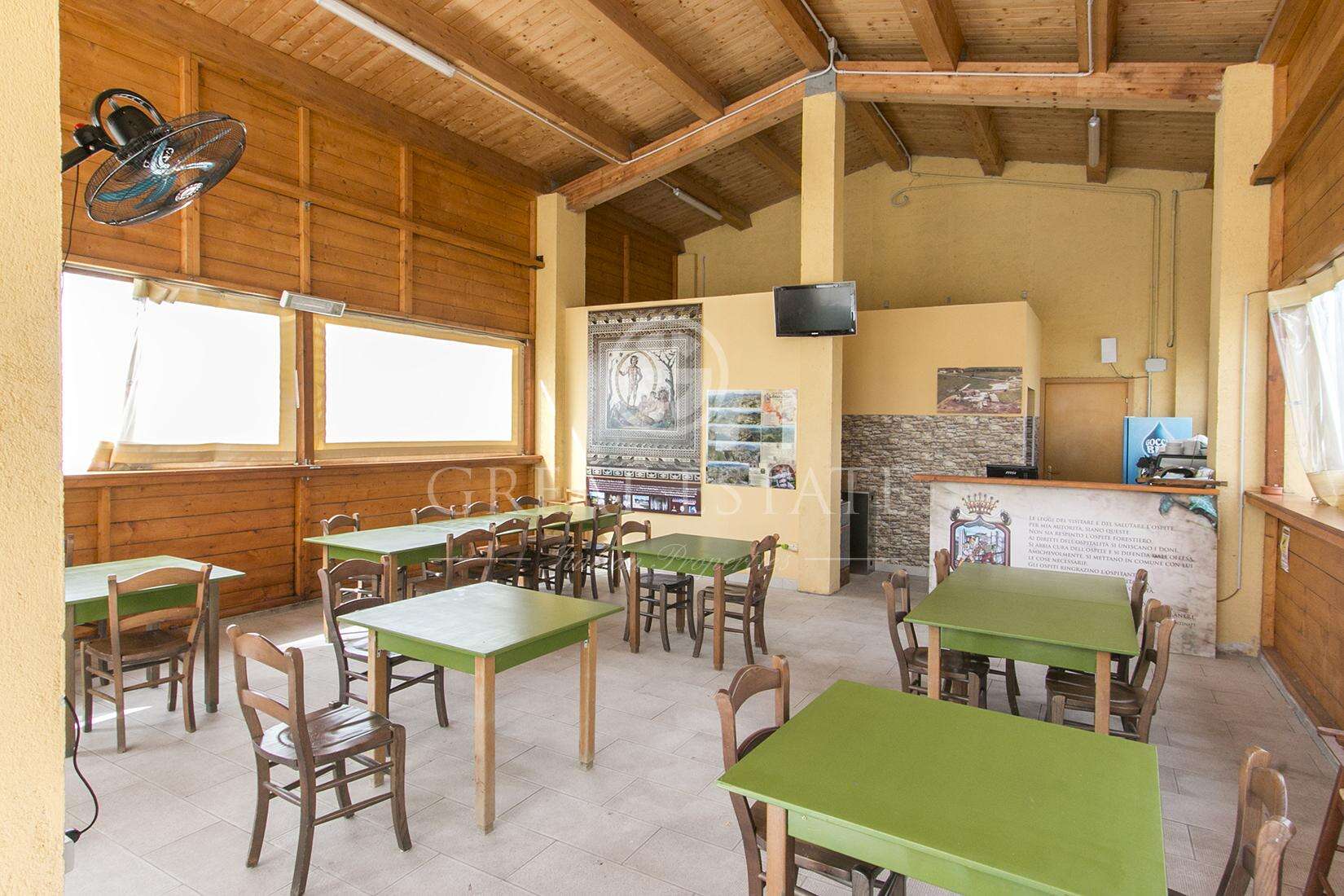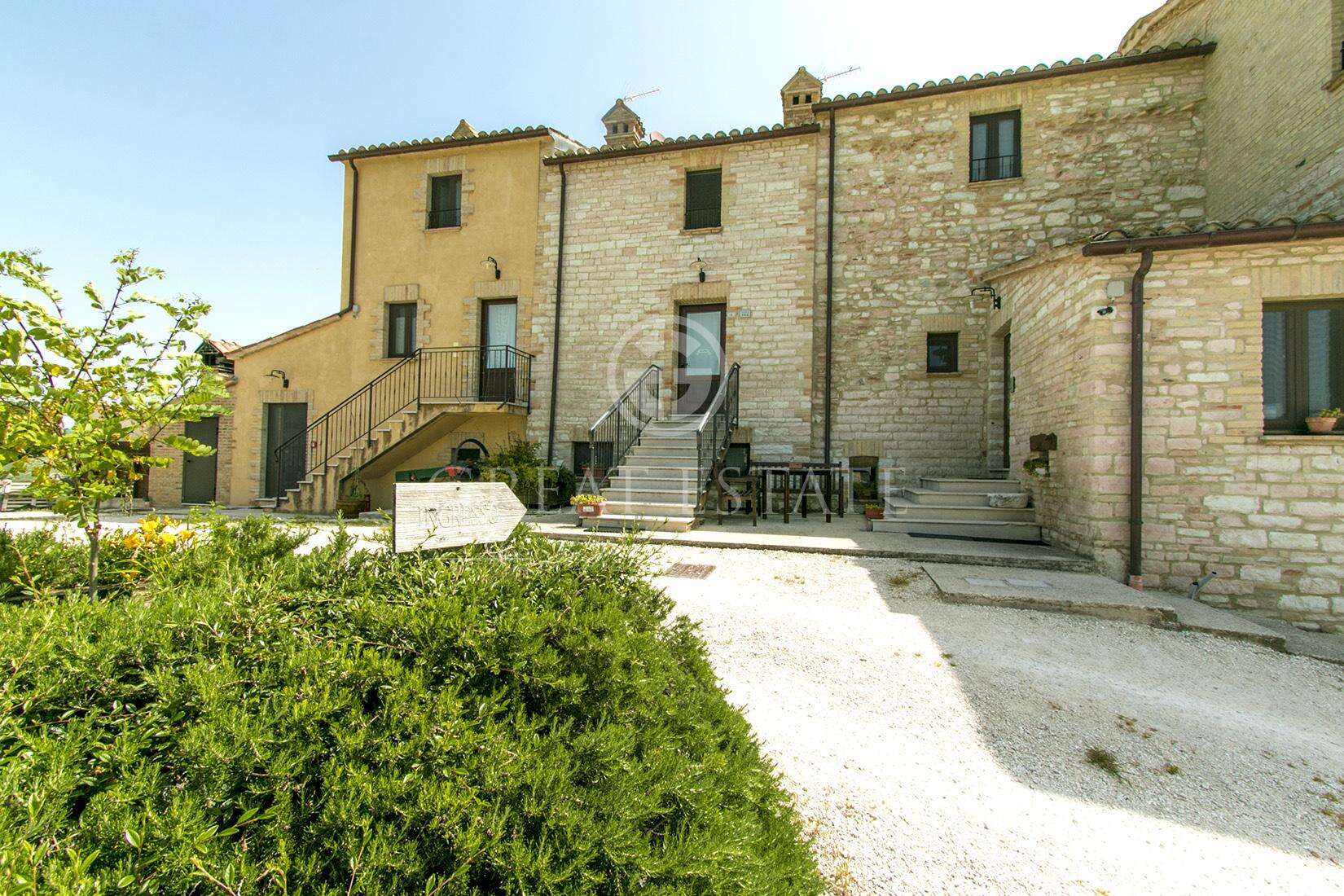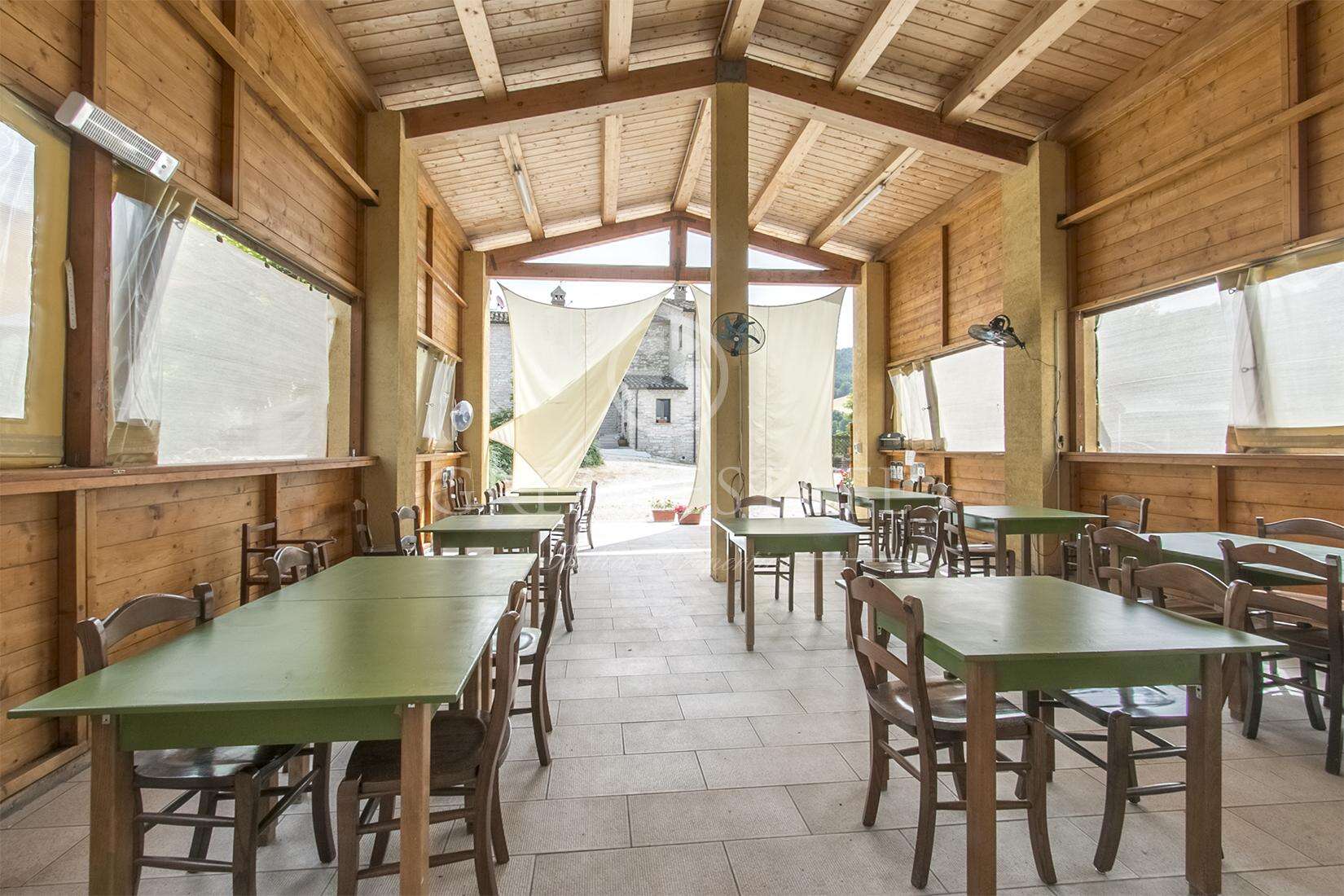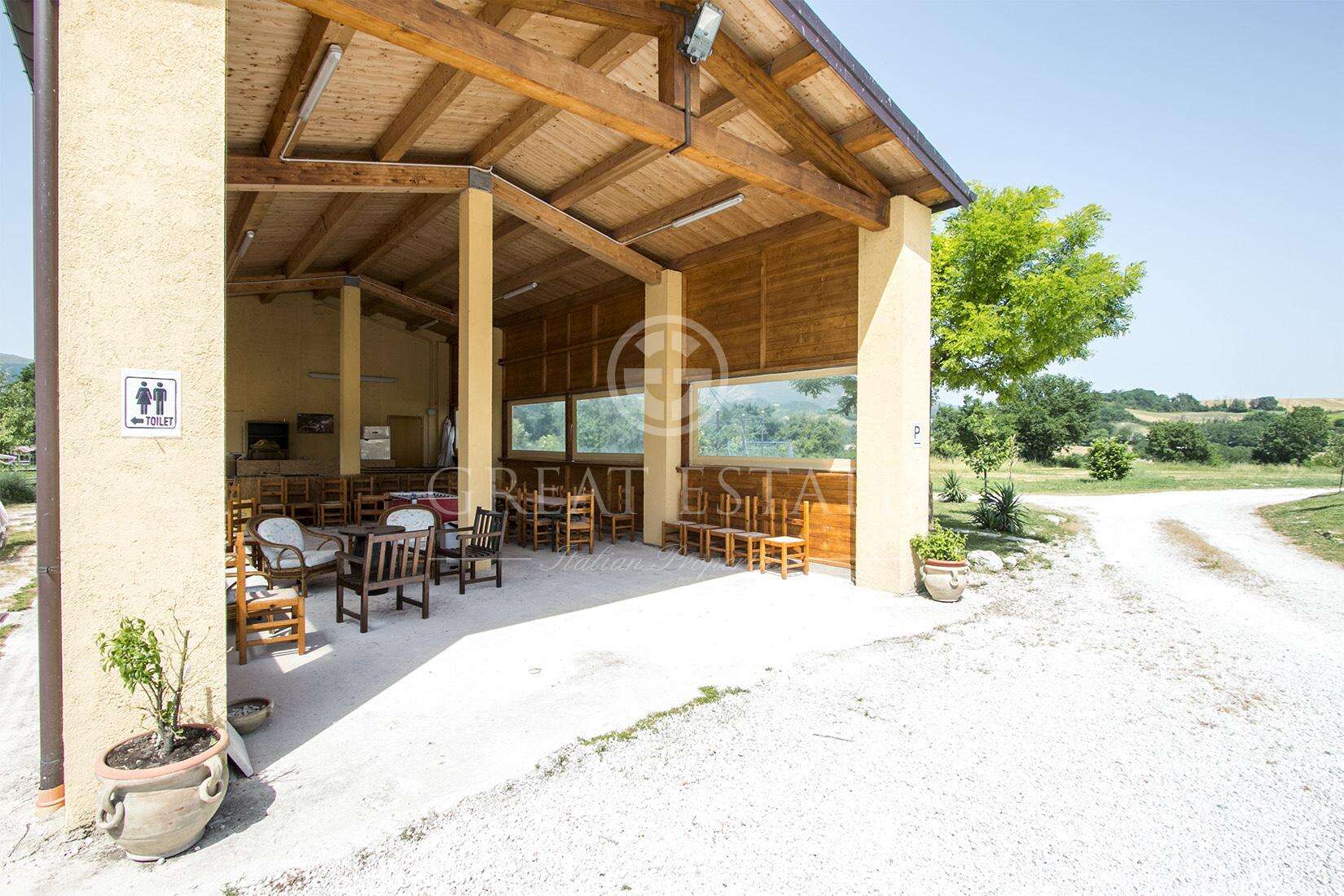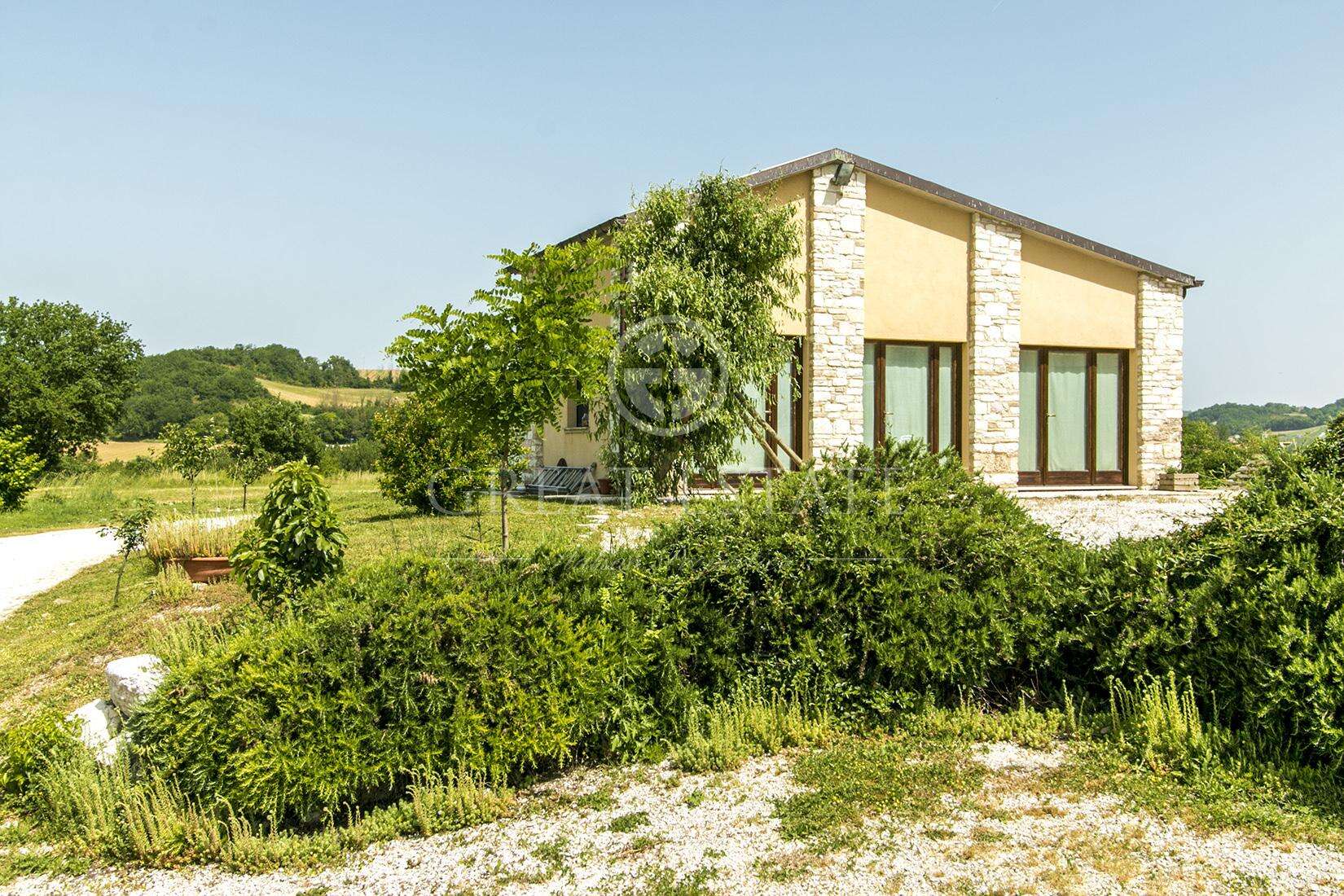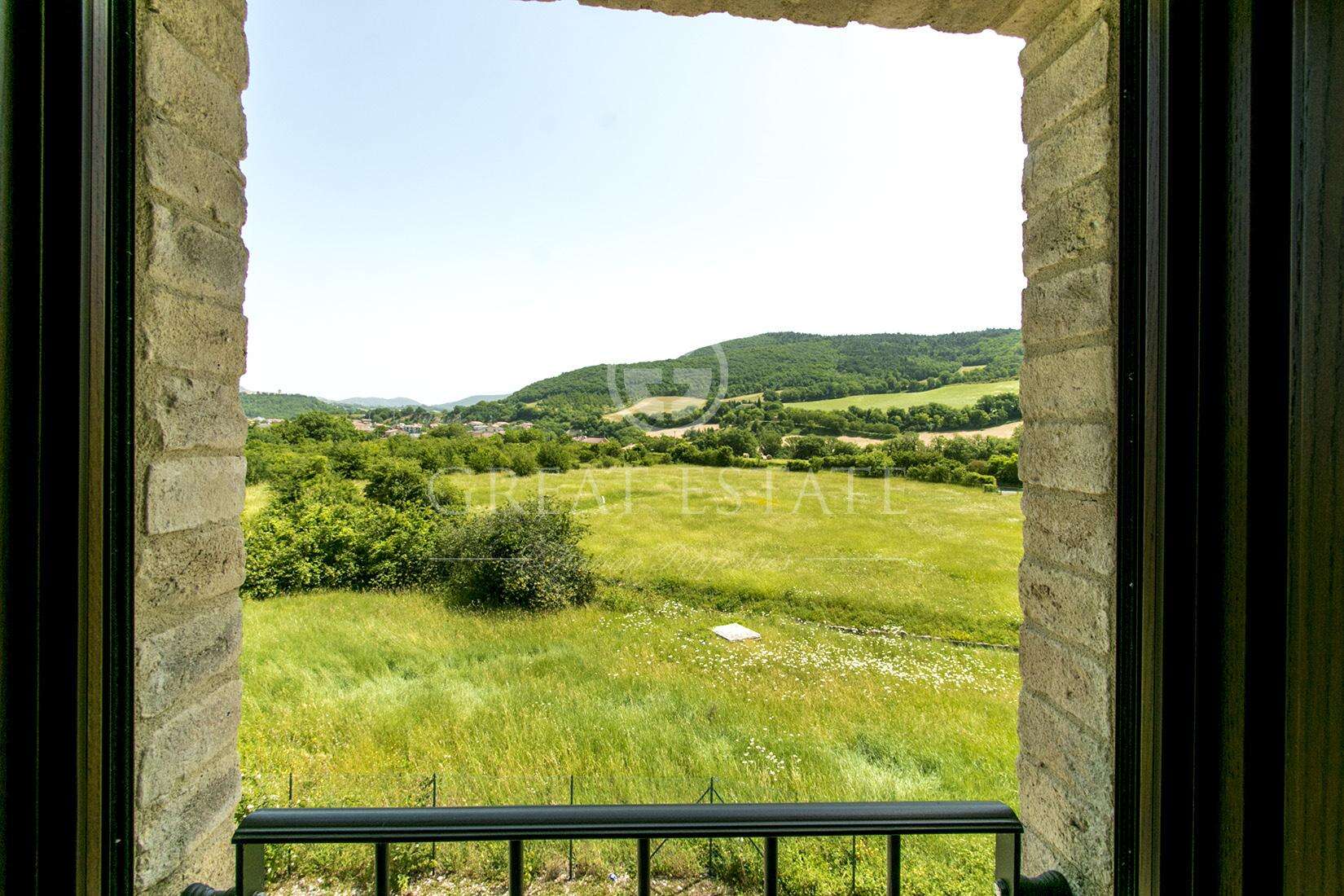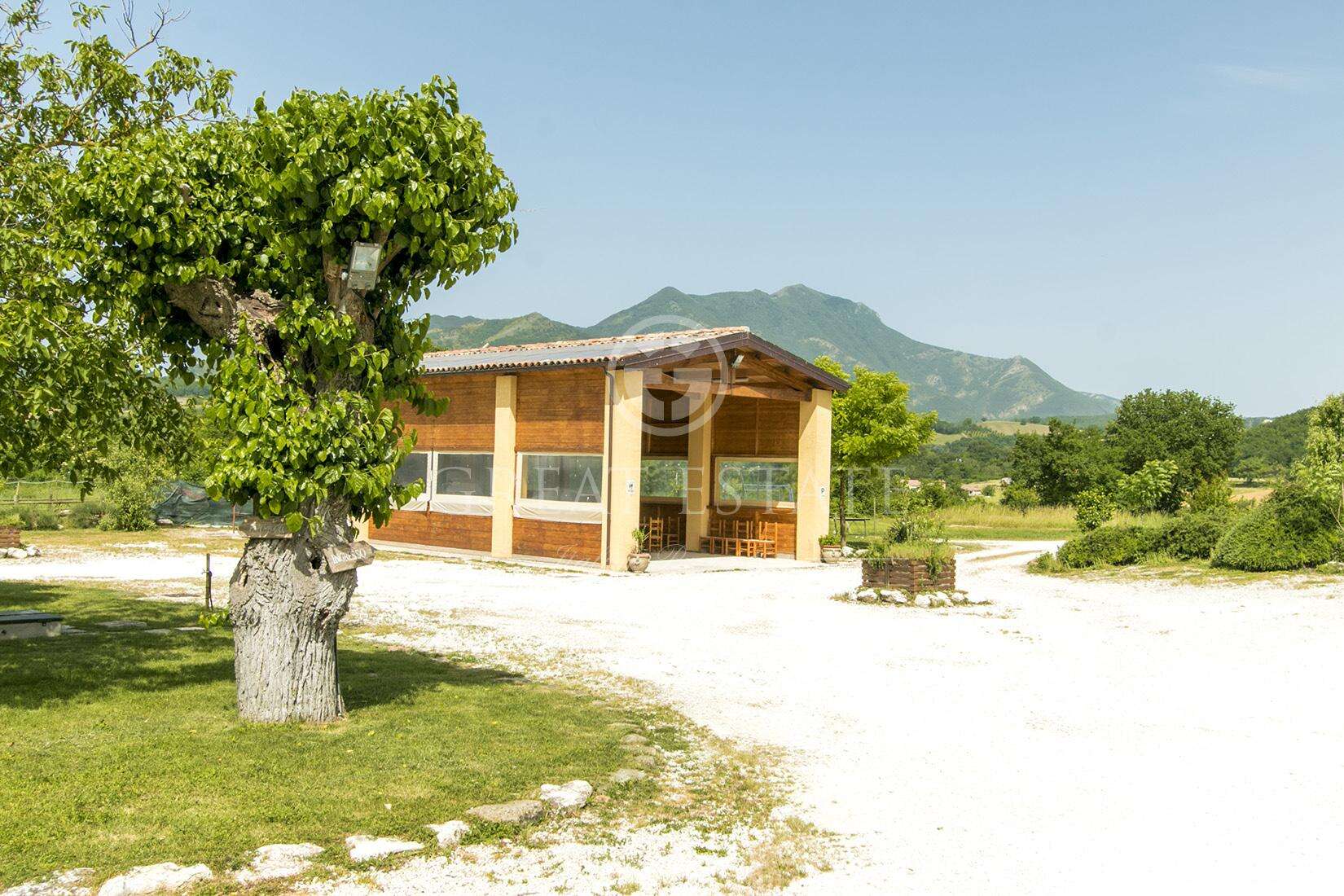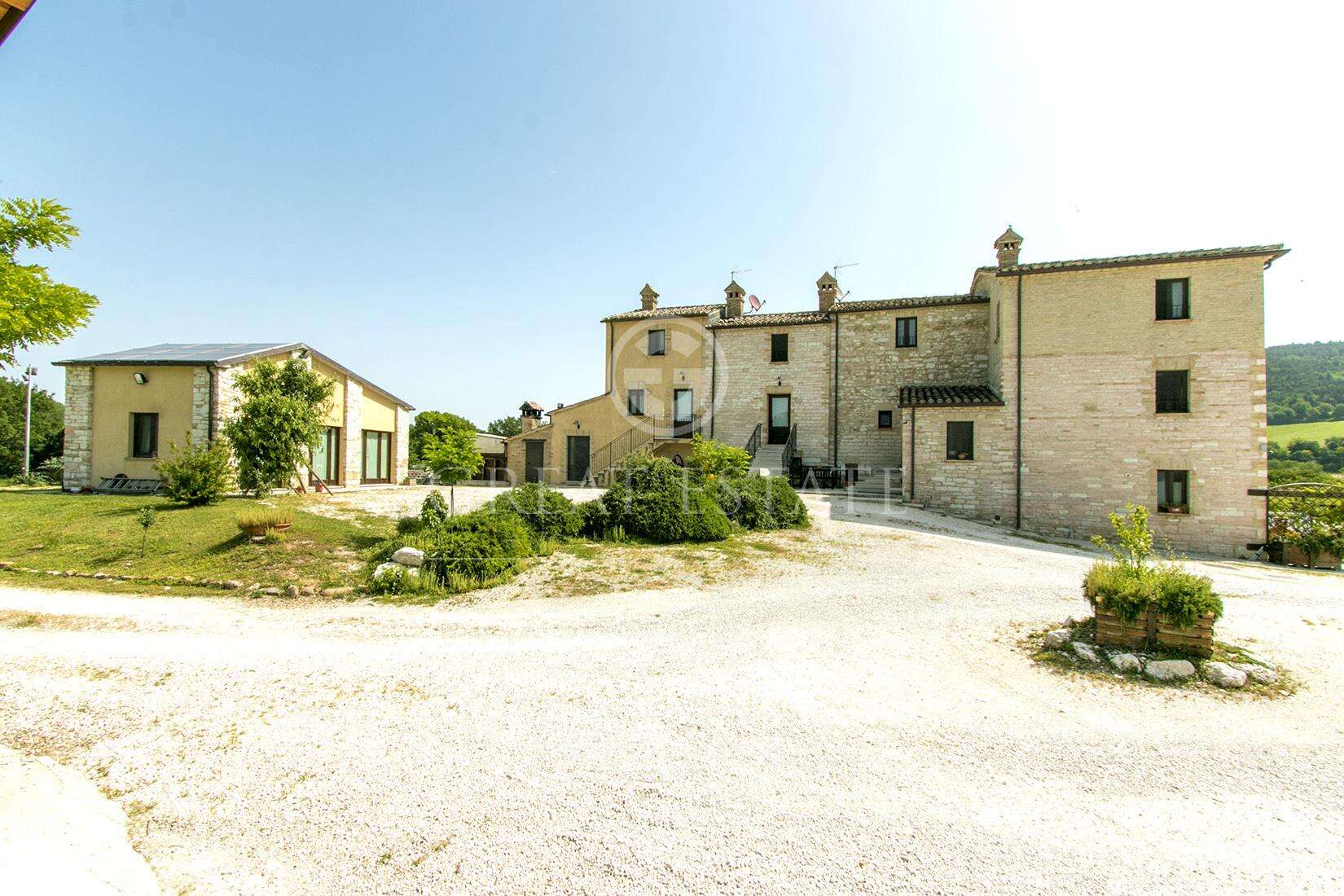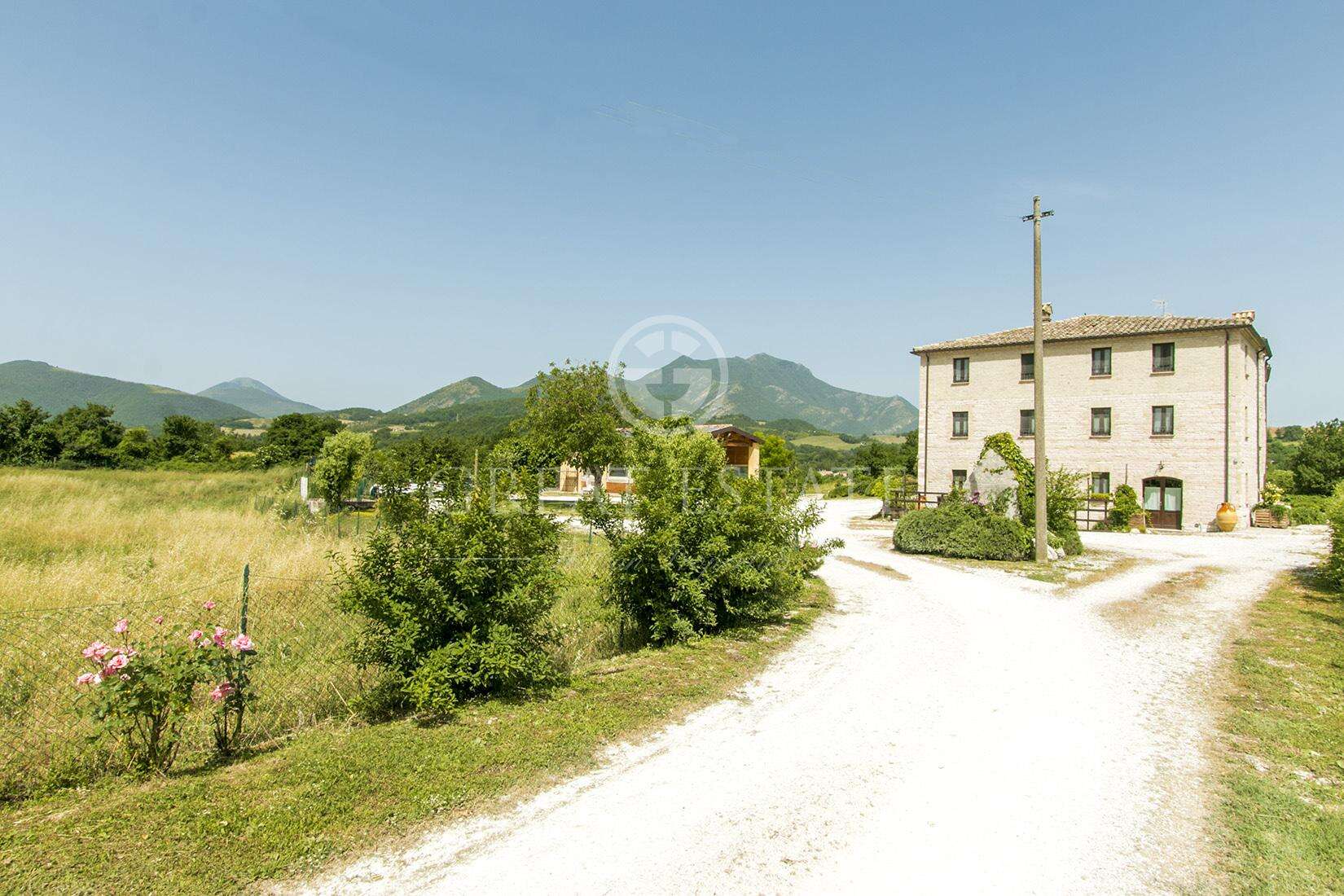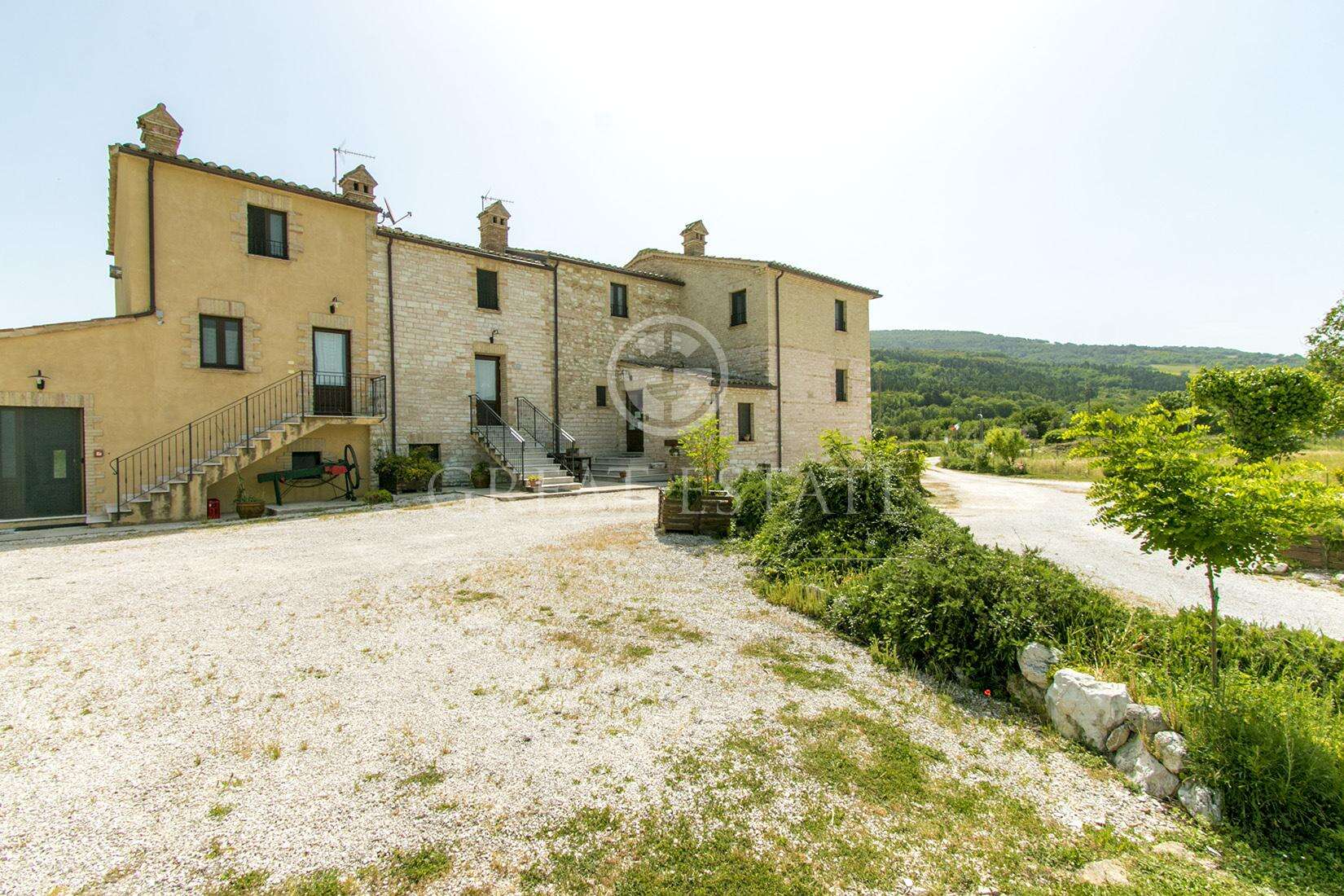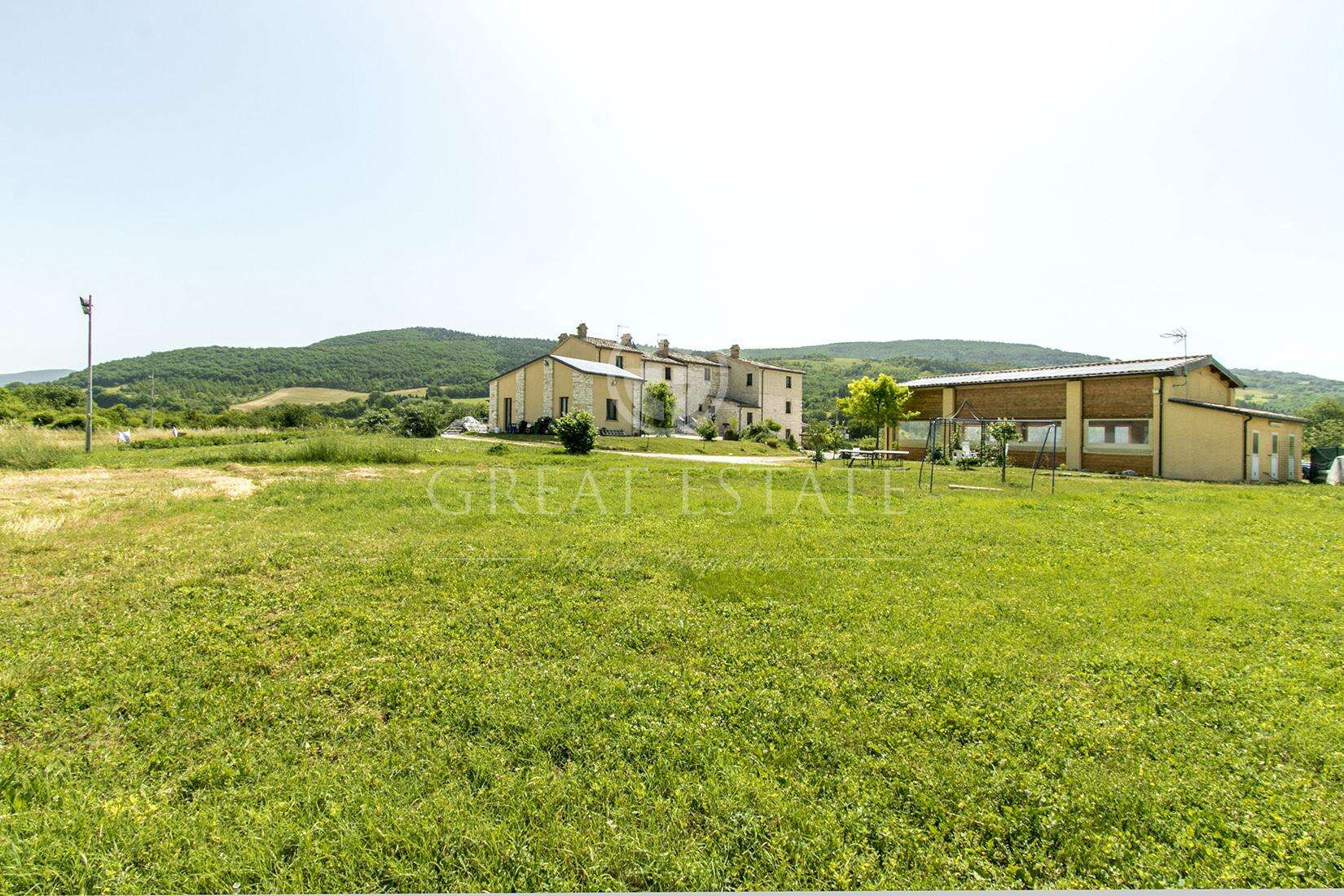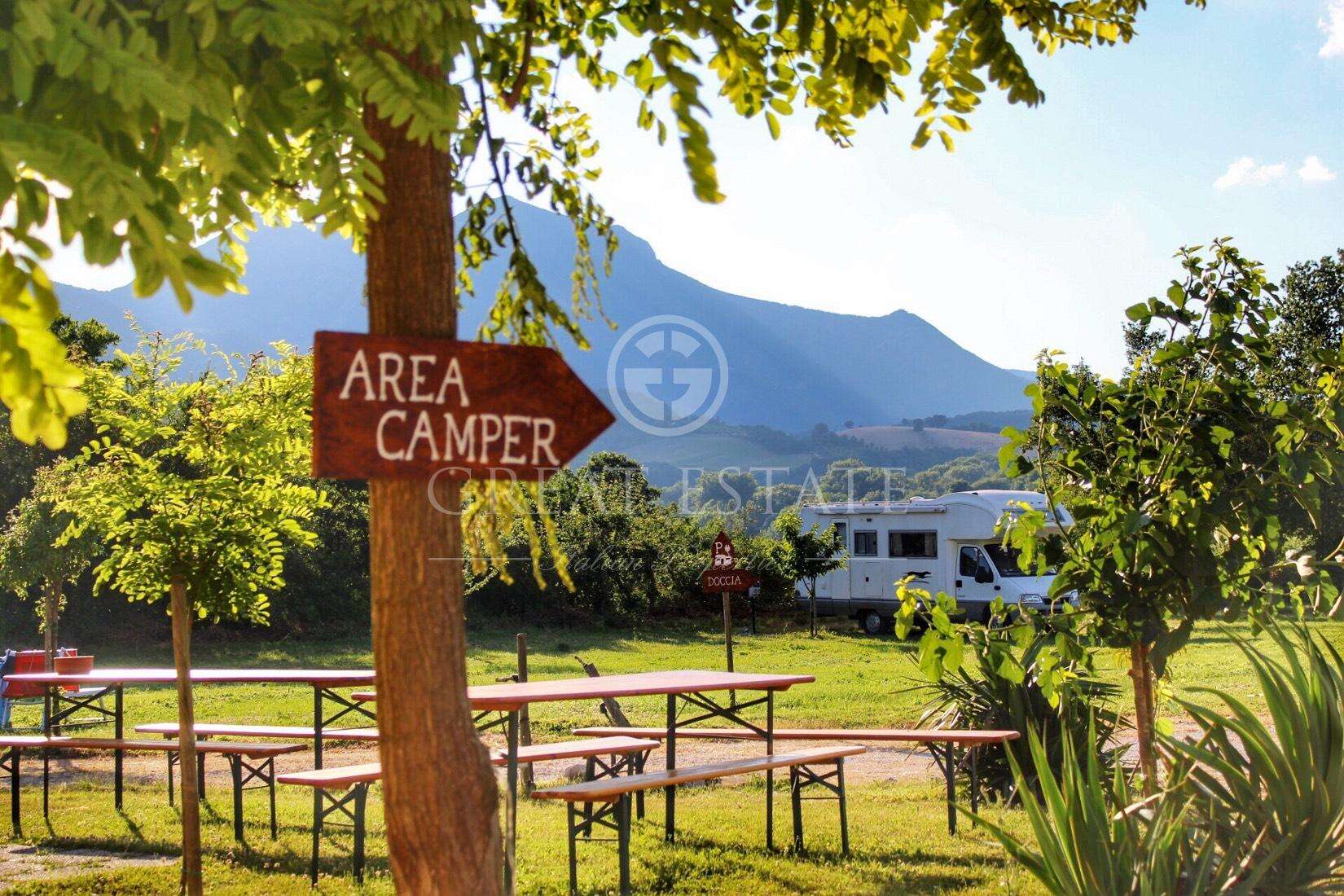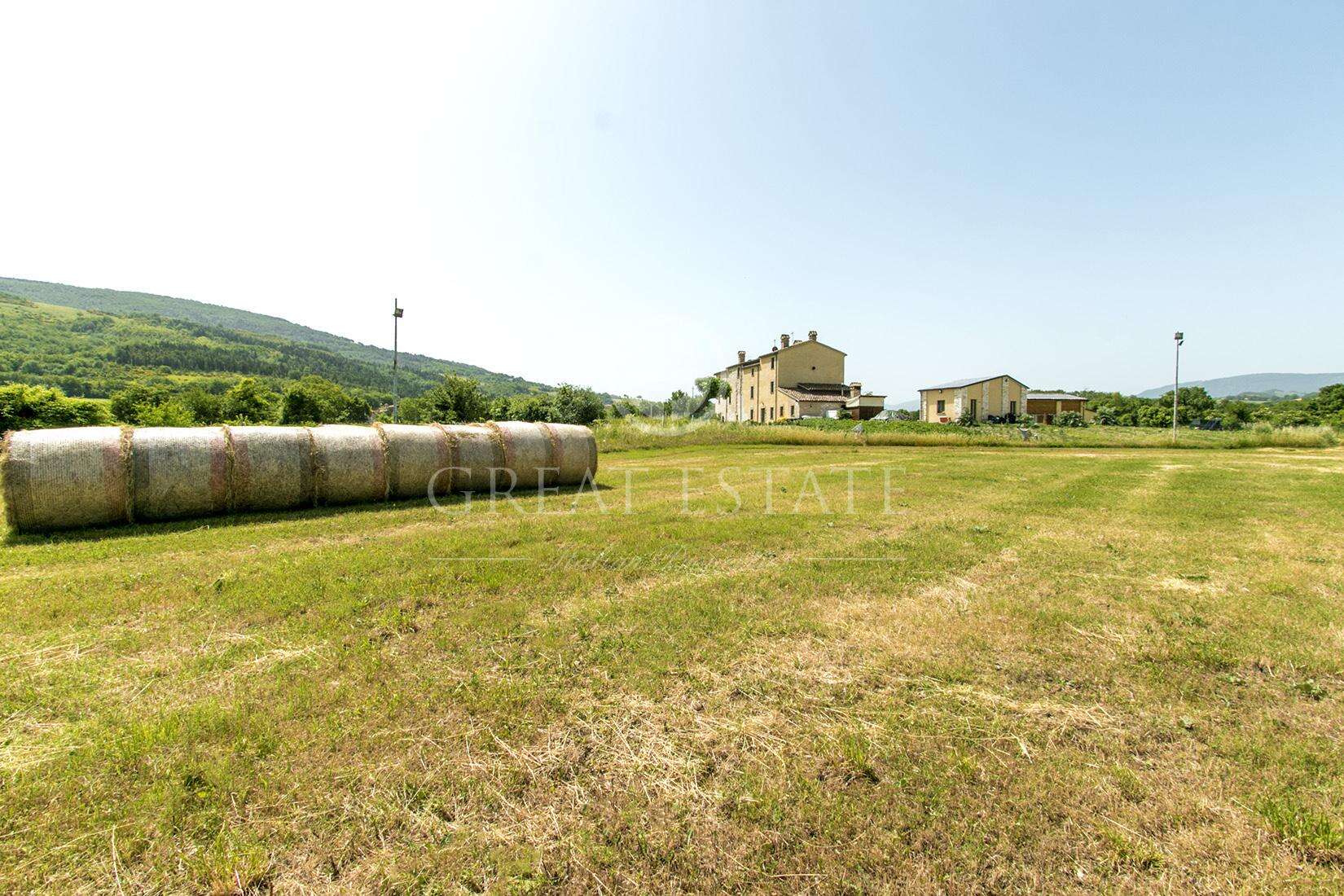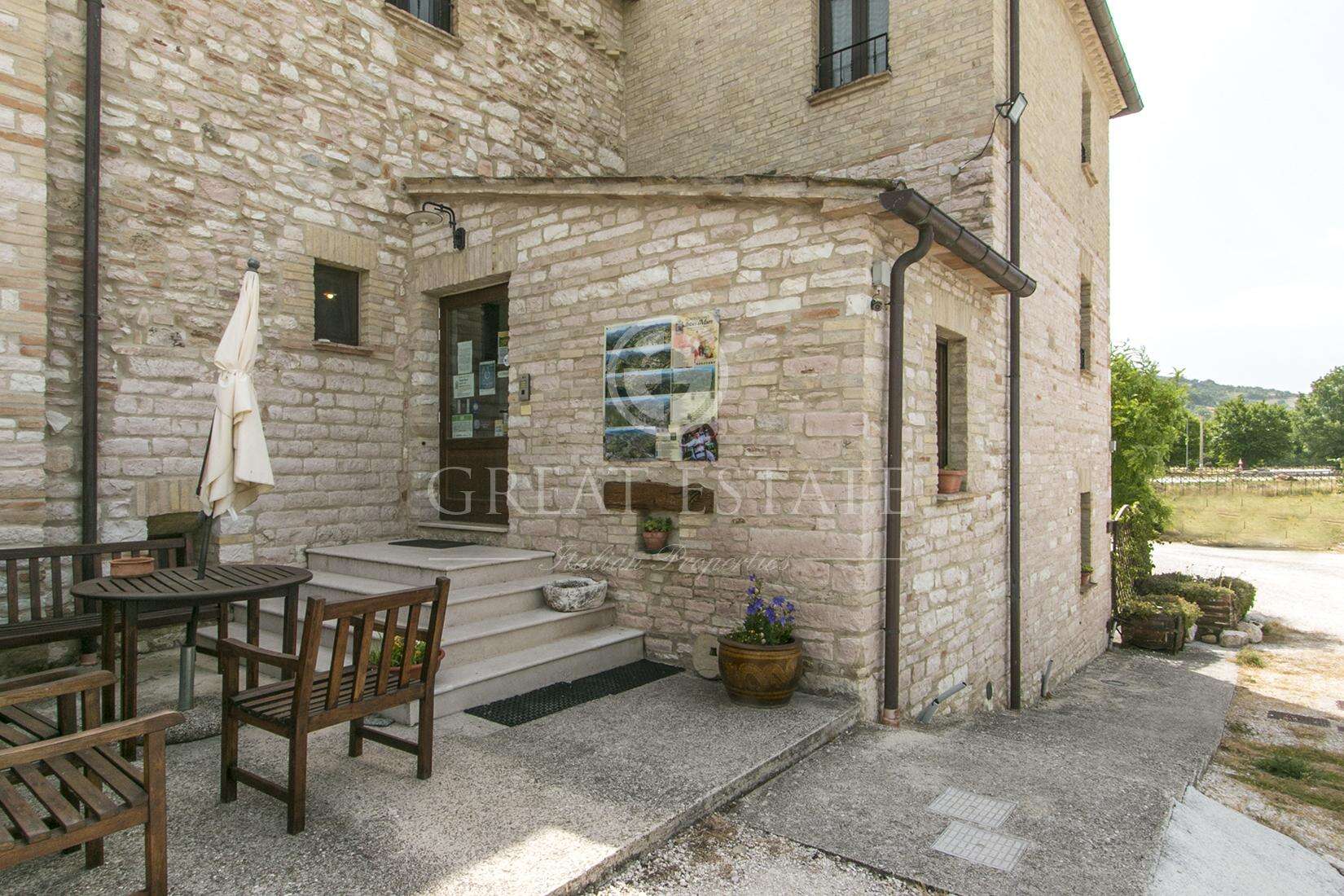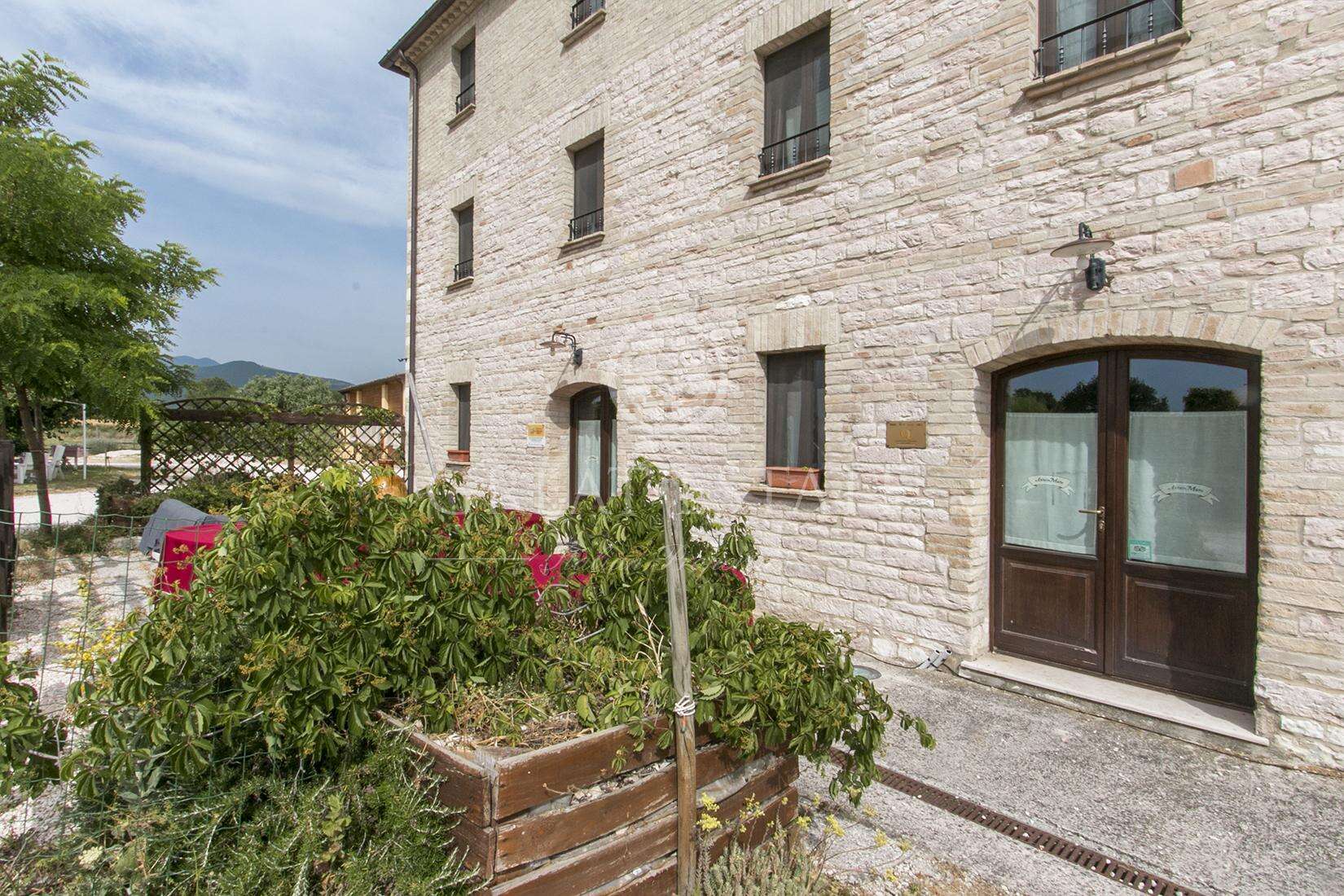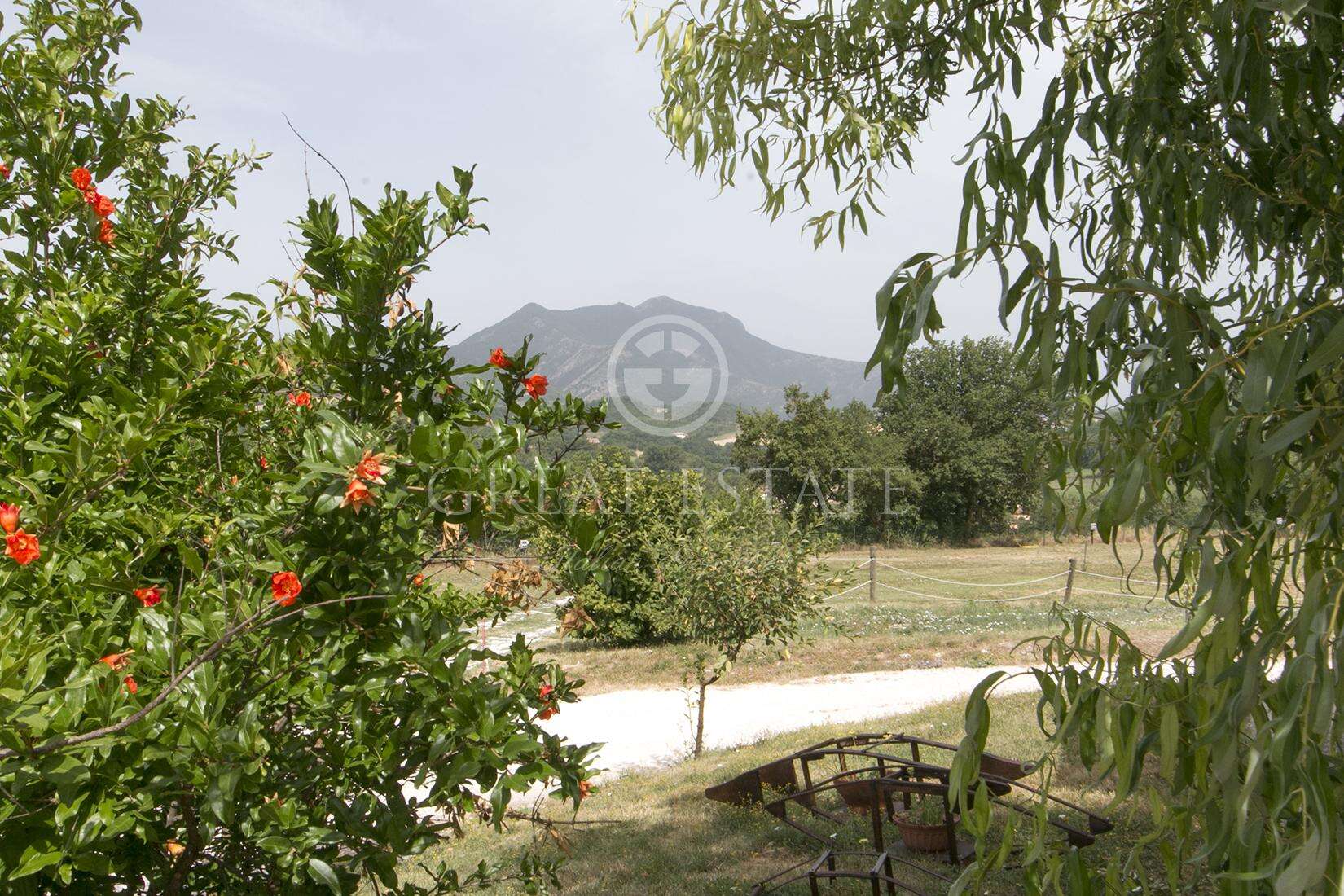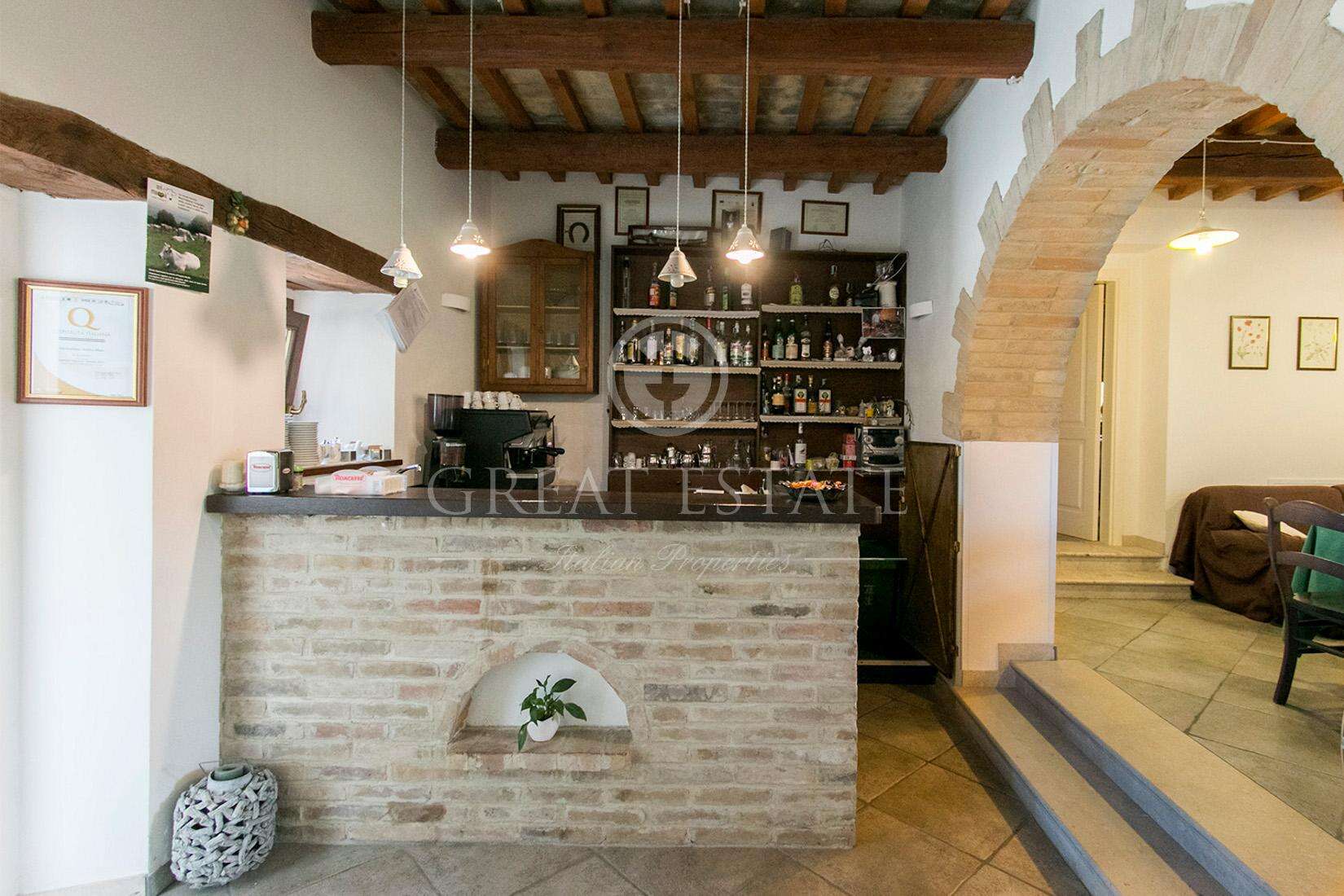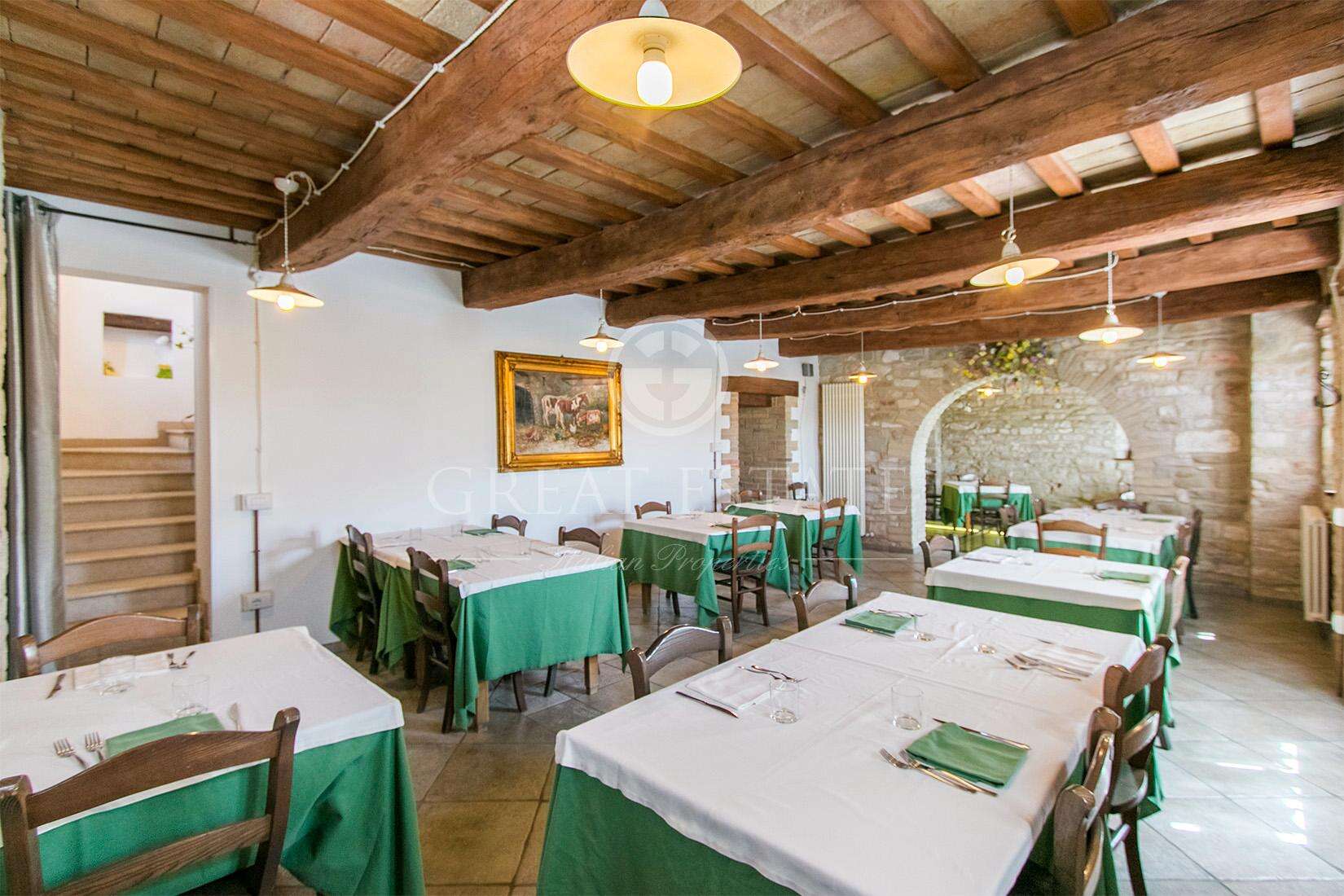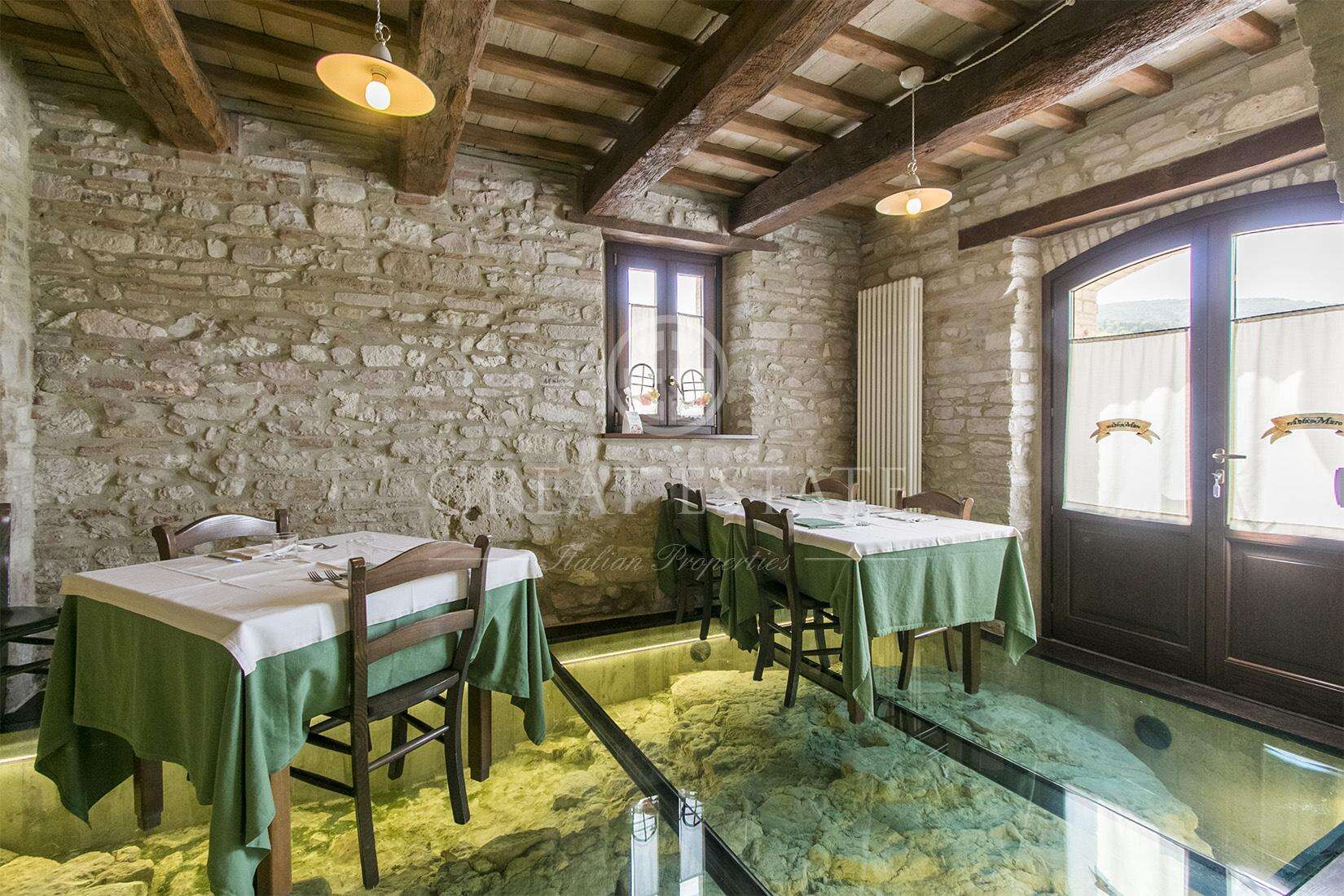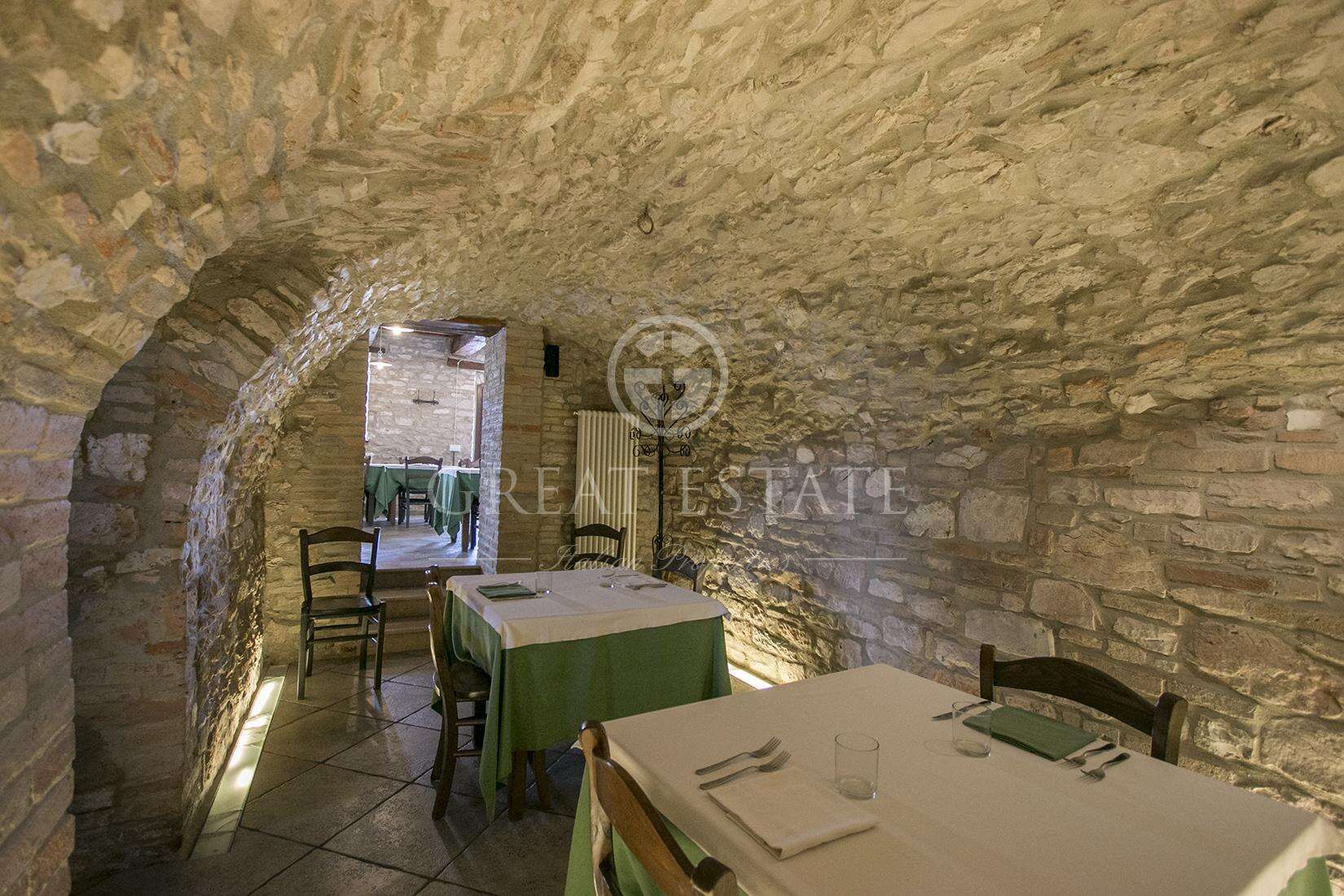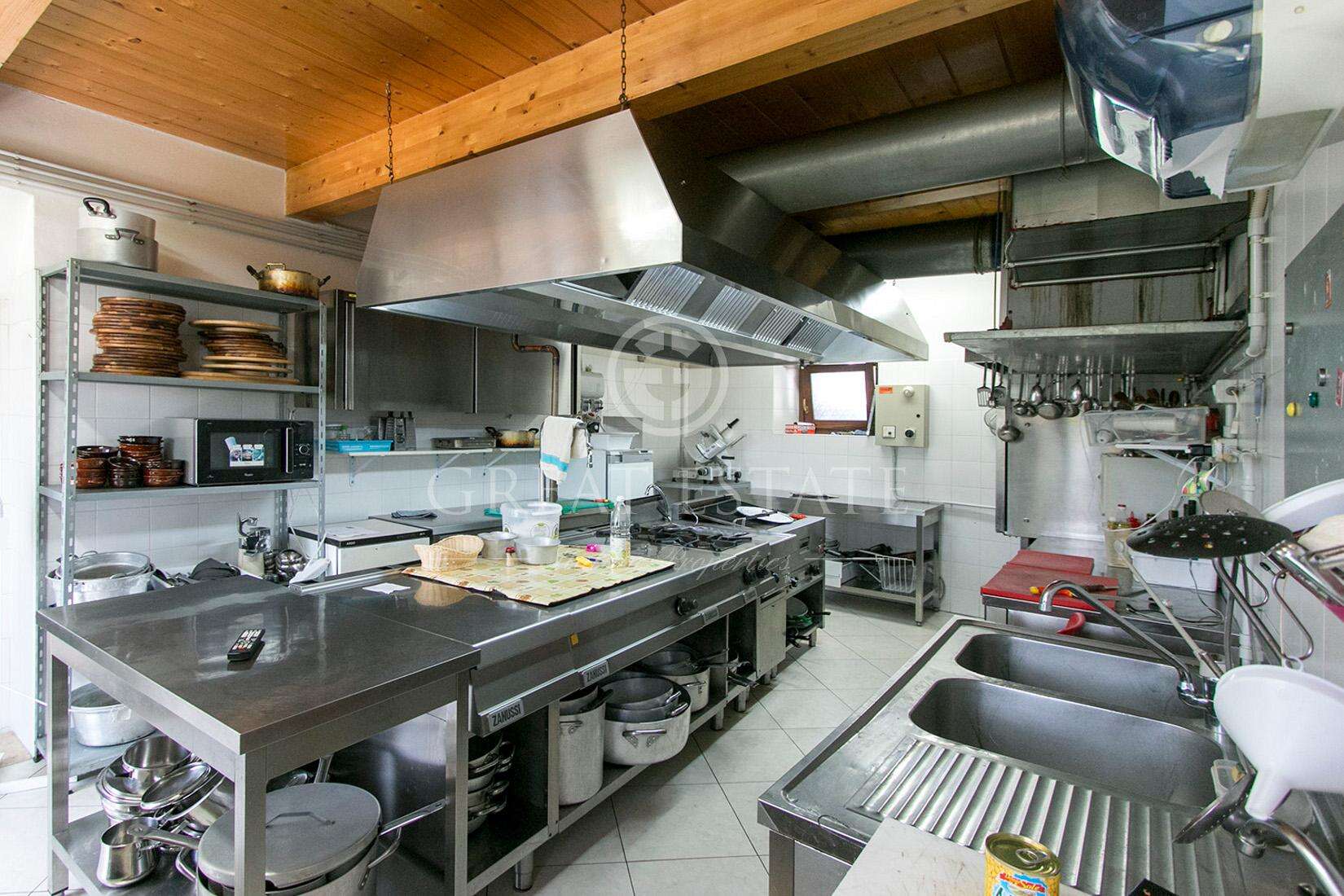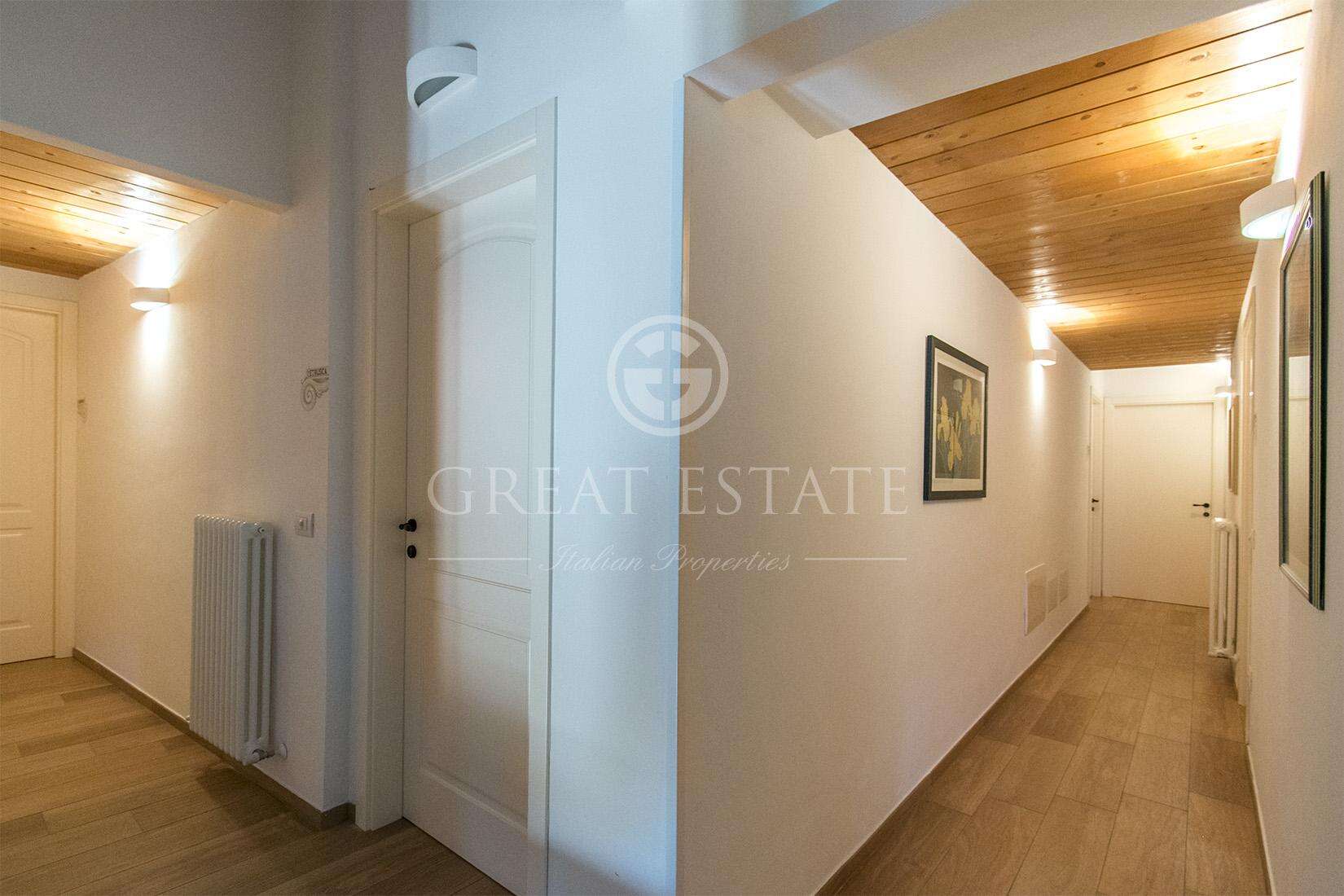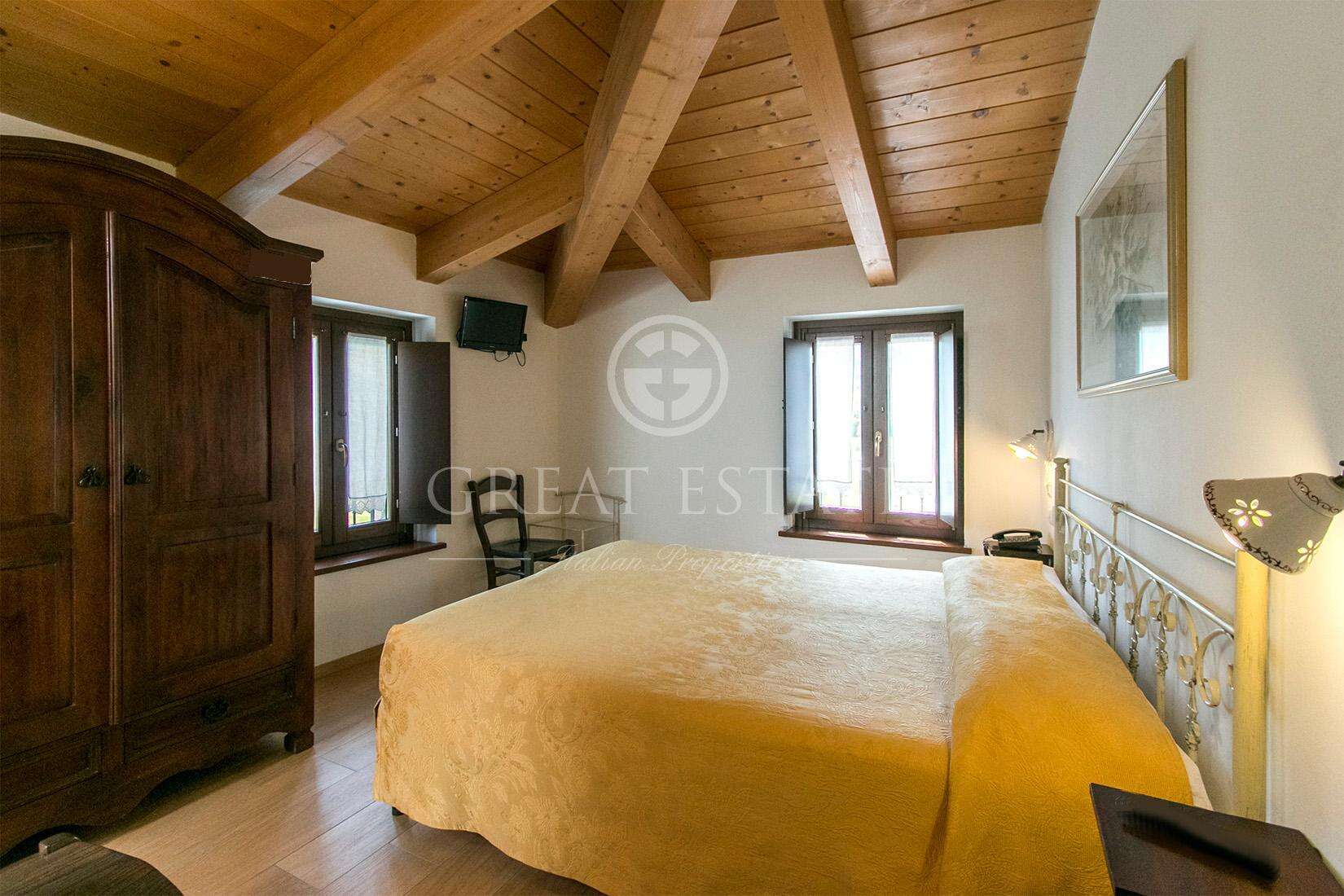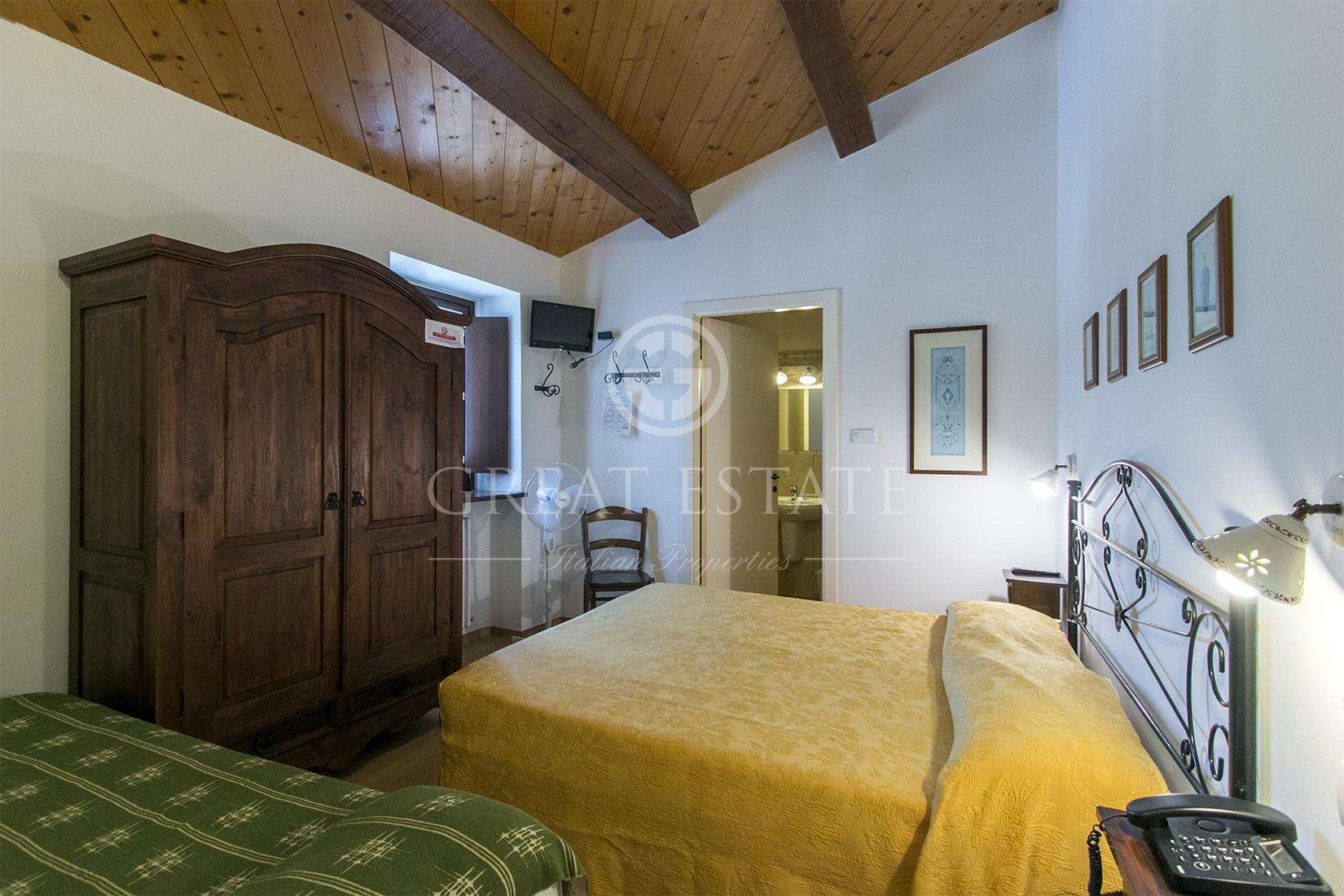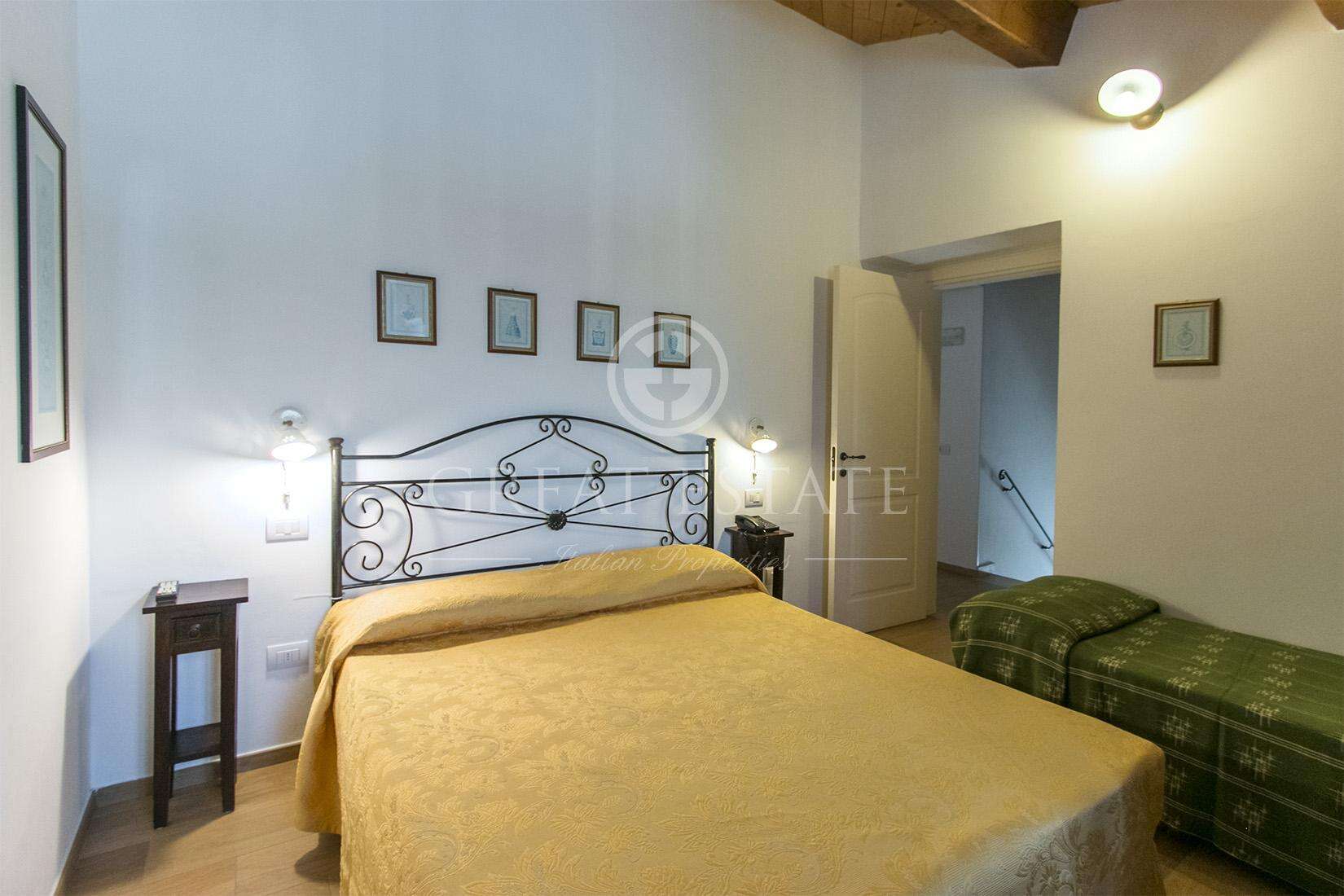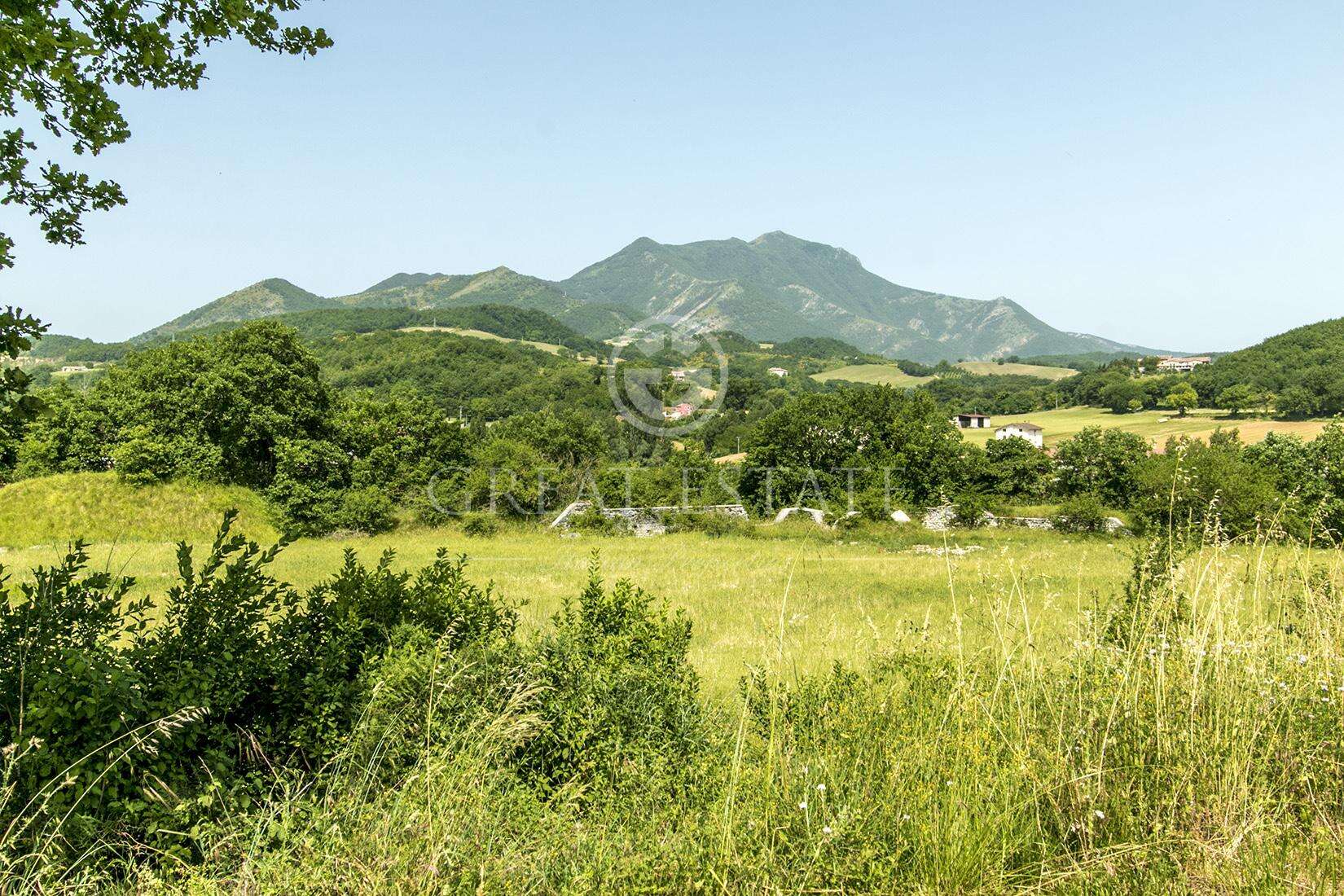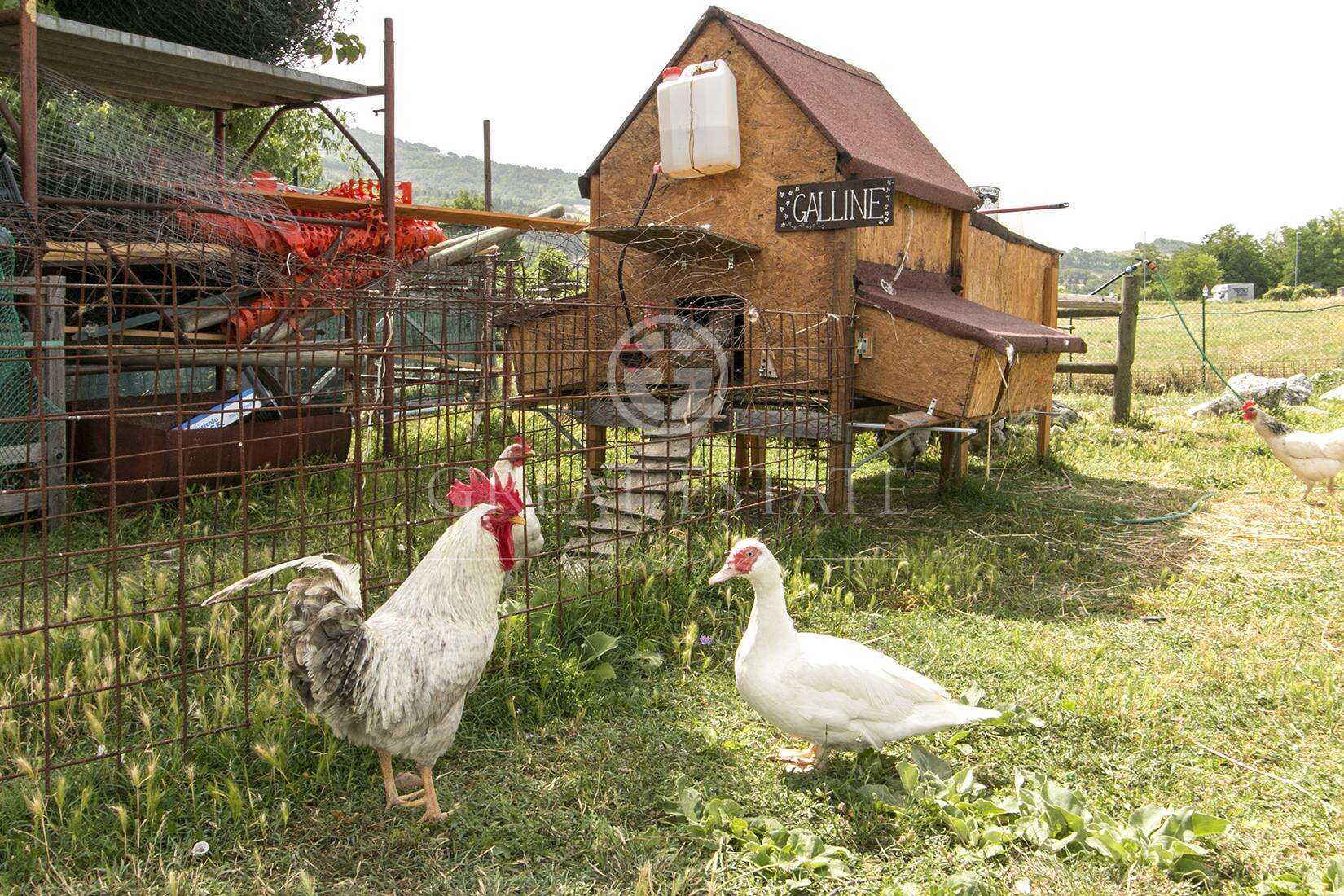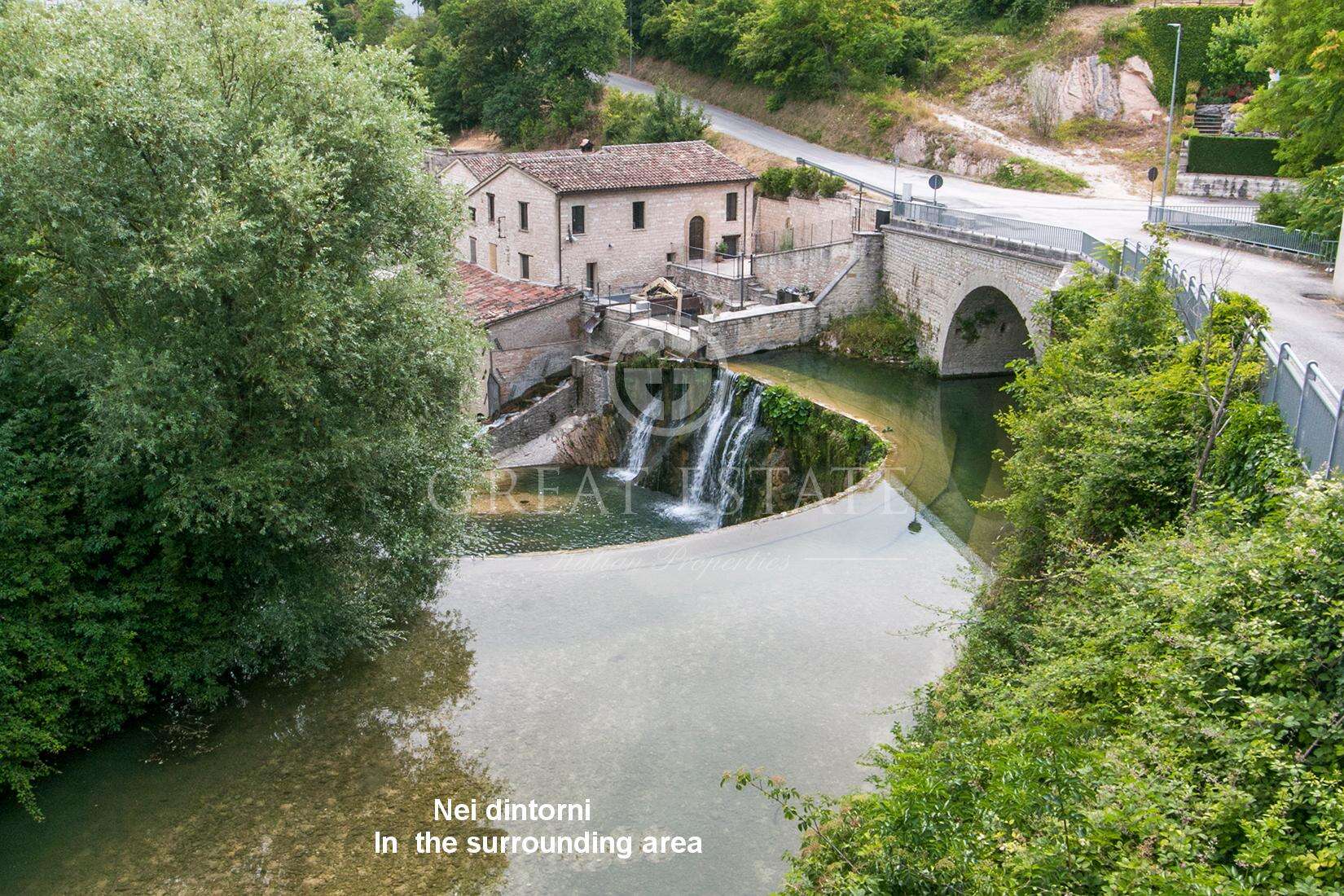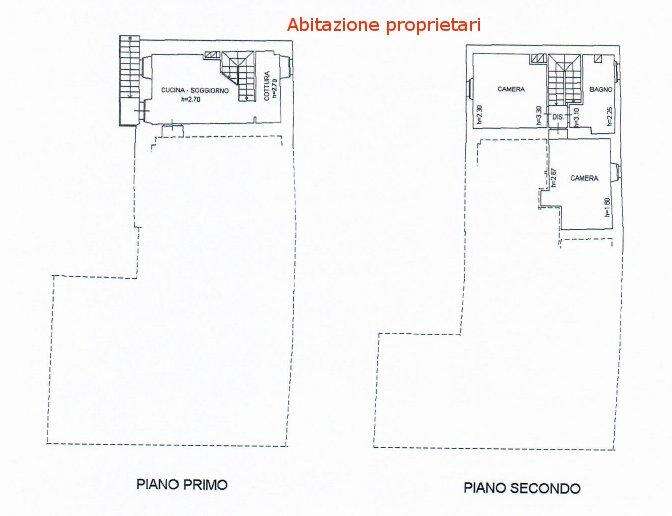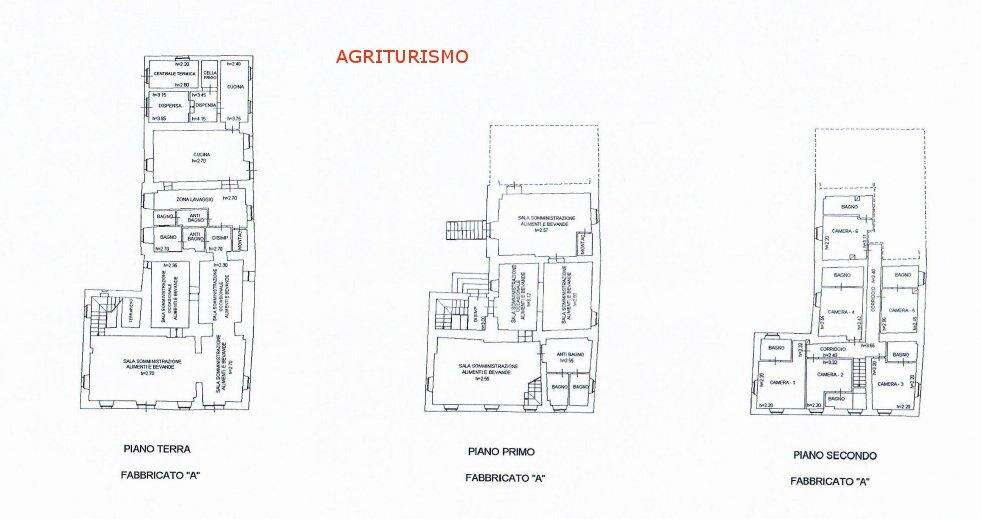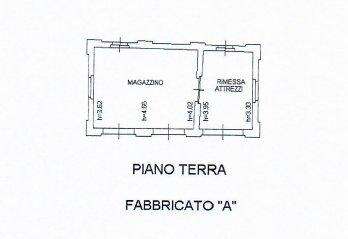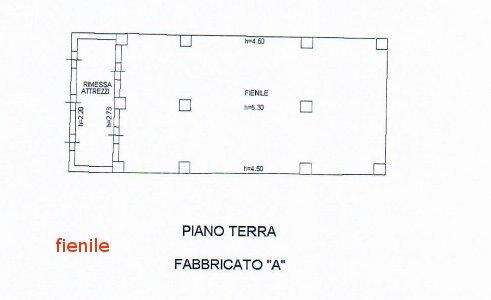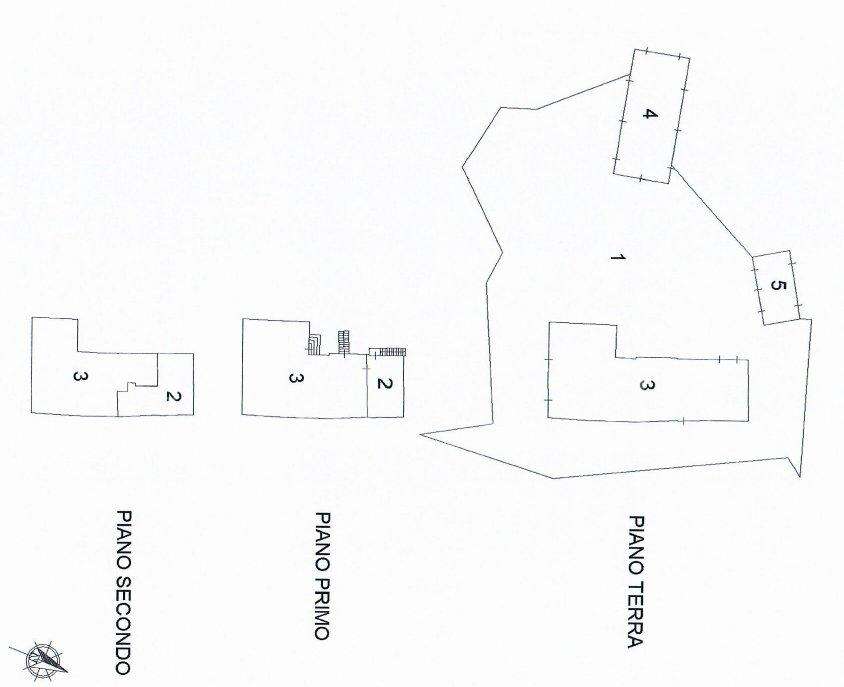 Sted
The Sentinum Archaeological Park, with the two main streets, the cardo and decumanus, the remains of a public spa, mosaic floors, granite columns, foundations, traces of floors, sewers, the remains of a tetrastyle temple of the Augustan age and those of other buildings in the urban center. The property is located near Sassoferrato (An) within the Sentinum Archaeological Park and is a • 60 km from the Marotta motorway; • 57 Km Marche Falconara M.ma Airport • 13 Km Frasassi Caves; • 12 Km Gola della Rossa Regional Park • about 16 Km Fabriano • 35 Km from Gubbio
Beskrivelse
Restored traditional 500 sqm farmhouse with an adjoining farm in the Sentinum Archaeological Park, one of the most significant archaeological sites in the Marche region. The farmhouse, completely renovated to antiseismic regulations, is composed of: 8 rooms of which 6 with en-suite bathrooms for 14/16 beds and two with shared bathroom; Entrance to the breakfast room / bar area dining / breakfast room 25 seats table (prepared for the creation of any rooms or mini apartment) Kitchen washing, local handling and pantry 3 bathrooms for the public 1 bathroom for personnel 1 boiler room An apartment of approx 25 sqm composed of a bedroom and a bathroom There are 2 annexes apart from the main building: - the "Capanna Grande" former 110 sqm Barn, consisting of a kitchenette and a bathroom, currently used for refreshments, ceremonies and events. The height allows for more housing, spa and other types of functional services to the farm. - the "Capanna Piccola" former 40 sqm warehouse used as a boiler room with a laundry and storage There is 5 Ha of land adjacent to the farmhouse Farm, 2 Km from the agriturismo is composed of: - Barn (98 sqm) with a courtyard of 720 sqm (with the right of surface area for 25 years, starting from 2013, granted to a company for the construction of a plant for the production of electricity). - 246 sqm barn shed with courtyard of about 1 hectare, this shed uses free hot water from the adjacent energy production plant. There is heated water (supplied free of charge) to make fruit and vegetable greenhouses. A camper area has recently been created to meet a need that is increasingly requested by tourists.
Boligens tilstand
Restored
Faciliteter
All utilities are in good working order. - Dispersion sewers - water well - rainwater collection tank 300 q. - 19 Kw photovoltaic system - LPG heating and wood chip / pellet boiler
Skødedetaljer
Il gruppo Great Estate su ogni immobile acquisito effettua, tramite il tecnico del cliente venditore, una due diligence tecnica che ci permette di conoscere dettagliatamente la situazione urbanistica e catastale di ogni proprietà. Tale due diligence potrà essere richiesta dal cliente al momento di un reale interesse sulla proprietà.
Mulig arealudnyttelse
The annexes to the main structure allow more accommodations, a spa and other types of functional services to the agriturismo. The surrounding land also makes it possible to set up a camping site and a swimming pool
Kontakt os vedr. denne ejendom: