Boligdetaljer
"Cascina San Remigio"
| | | |
| --- | --- | --- |
| COD. 6117 | Piedmont - Rivalta Bormida (Alessandria) | € EUR 150,000 |
| | | |
| --- | --- | --- |
| TYPE: Rustic farmhouses and Countryhouses | BOLIG AREAL: 450.00 kvm | TOMTE AREAL: 4.95 ha |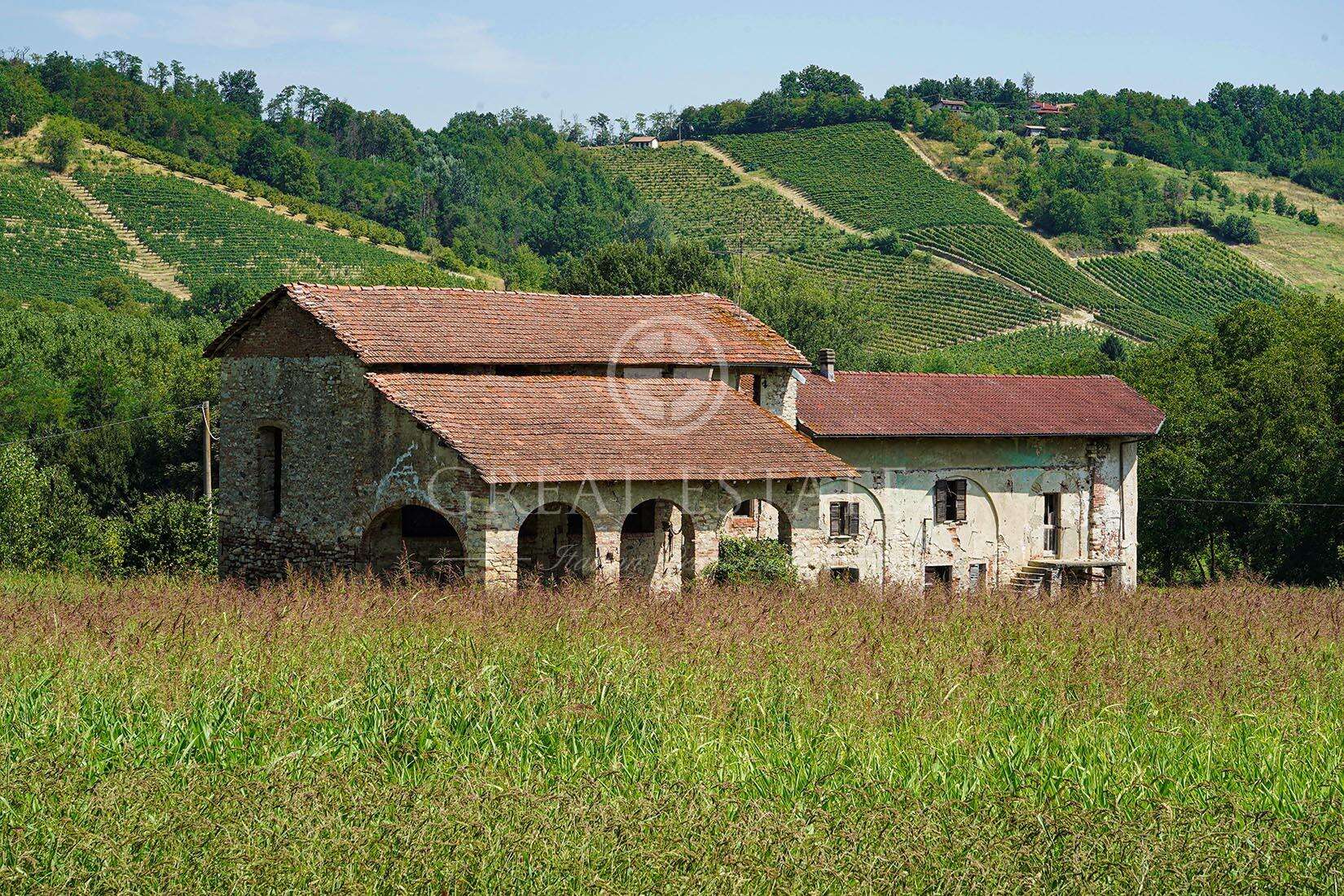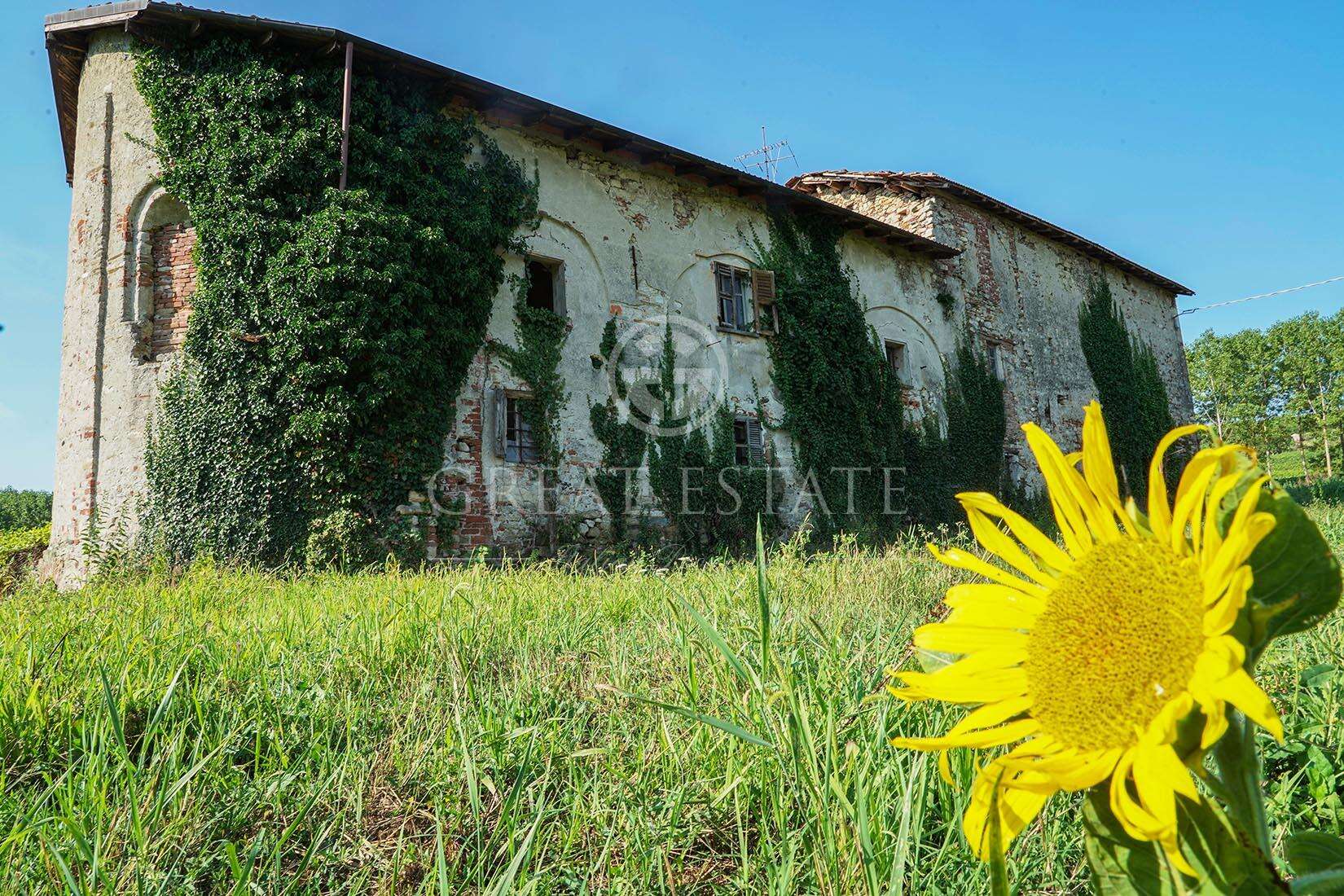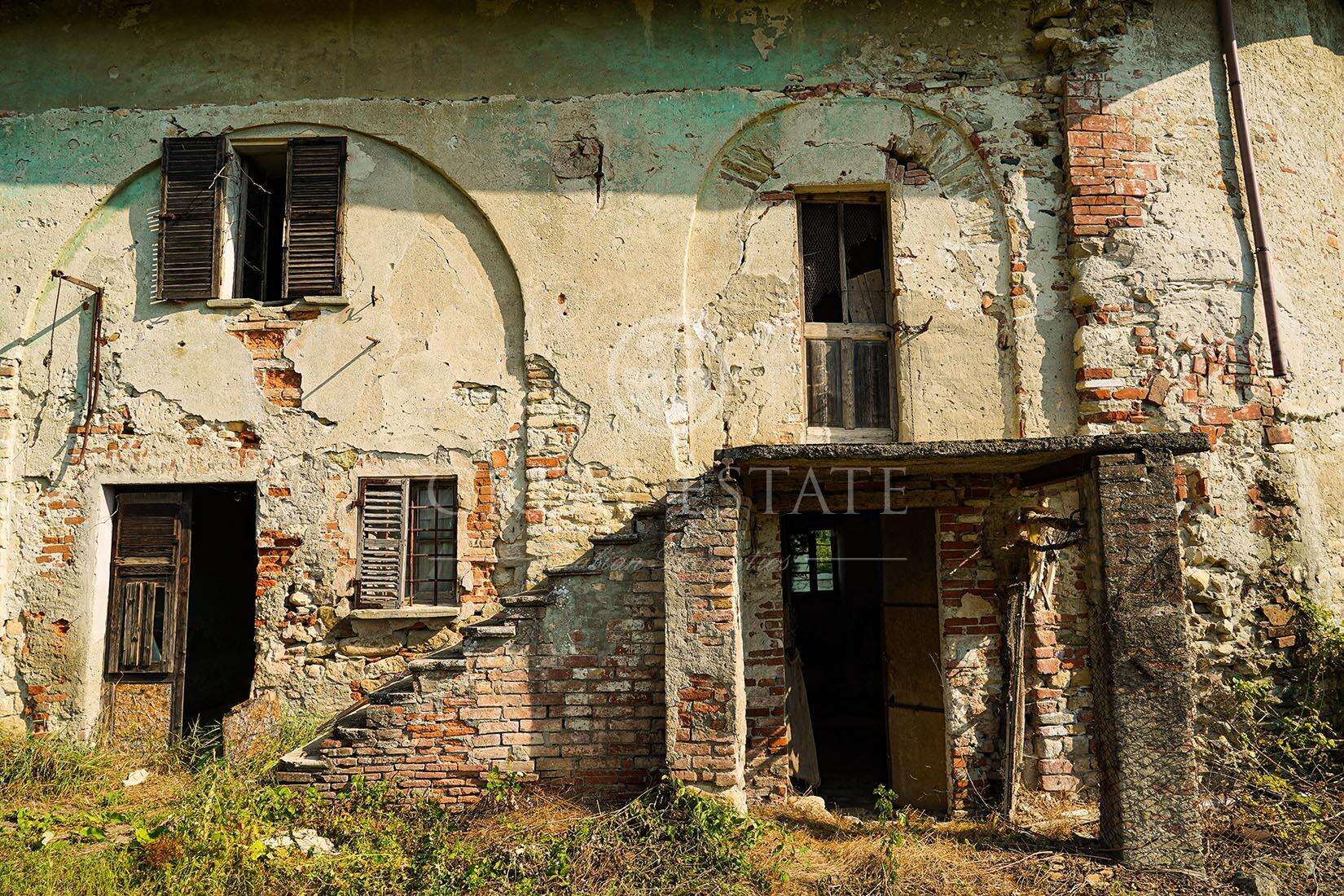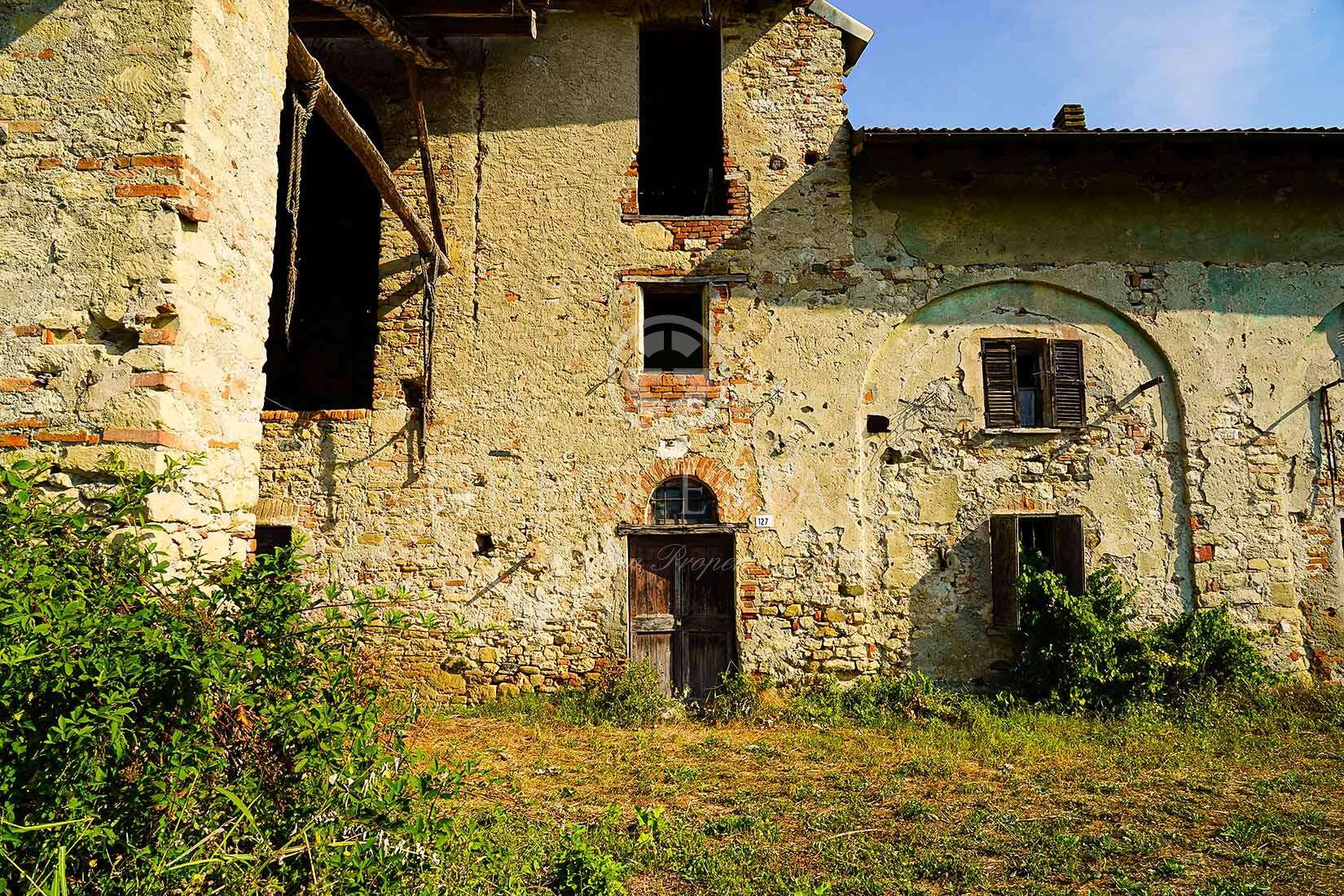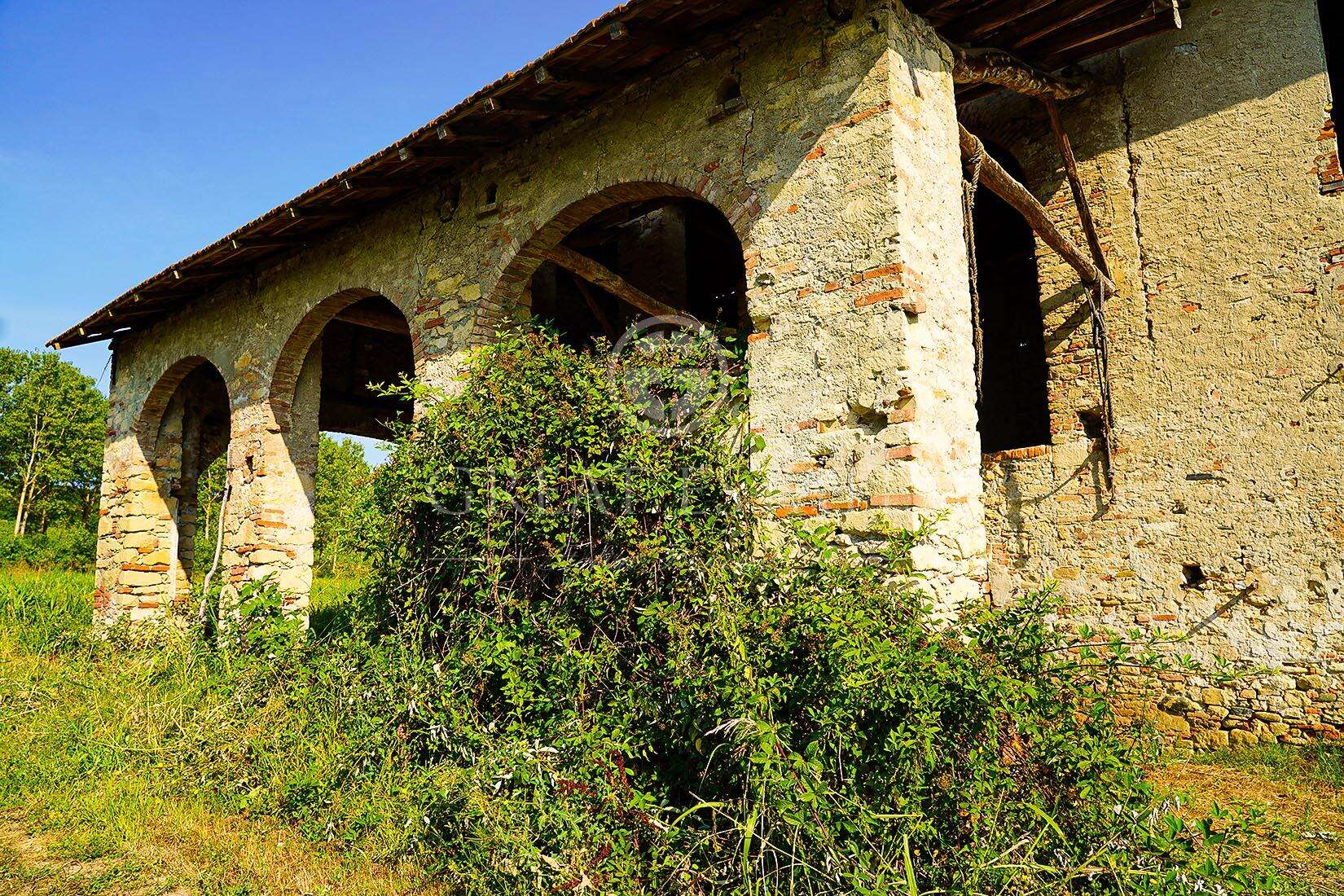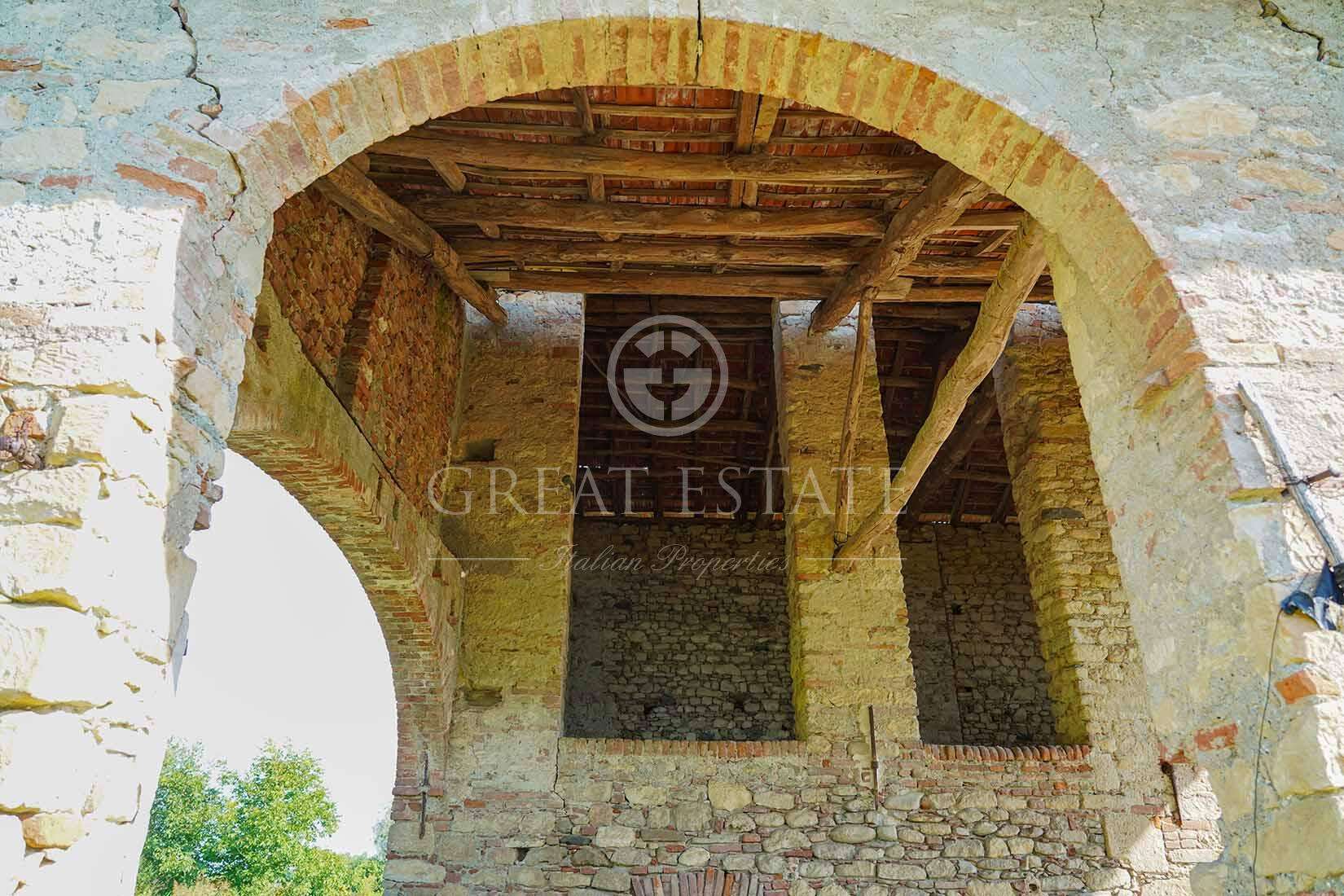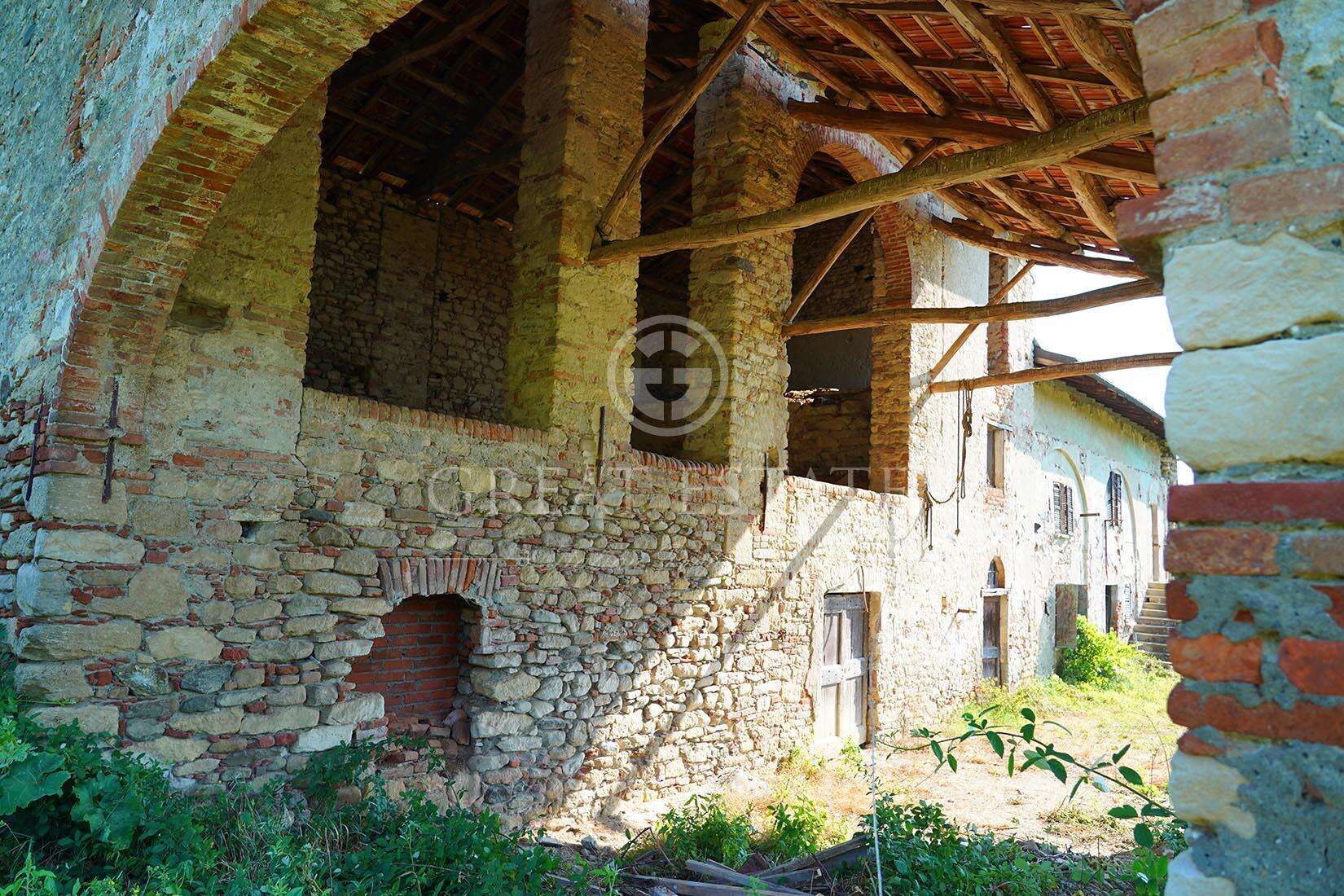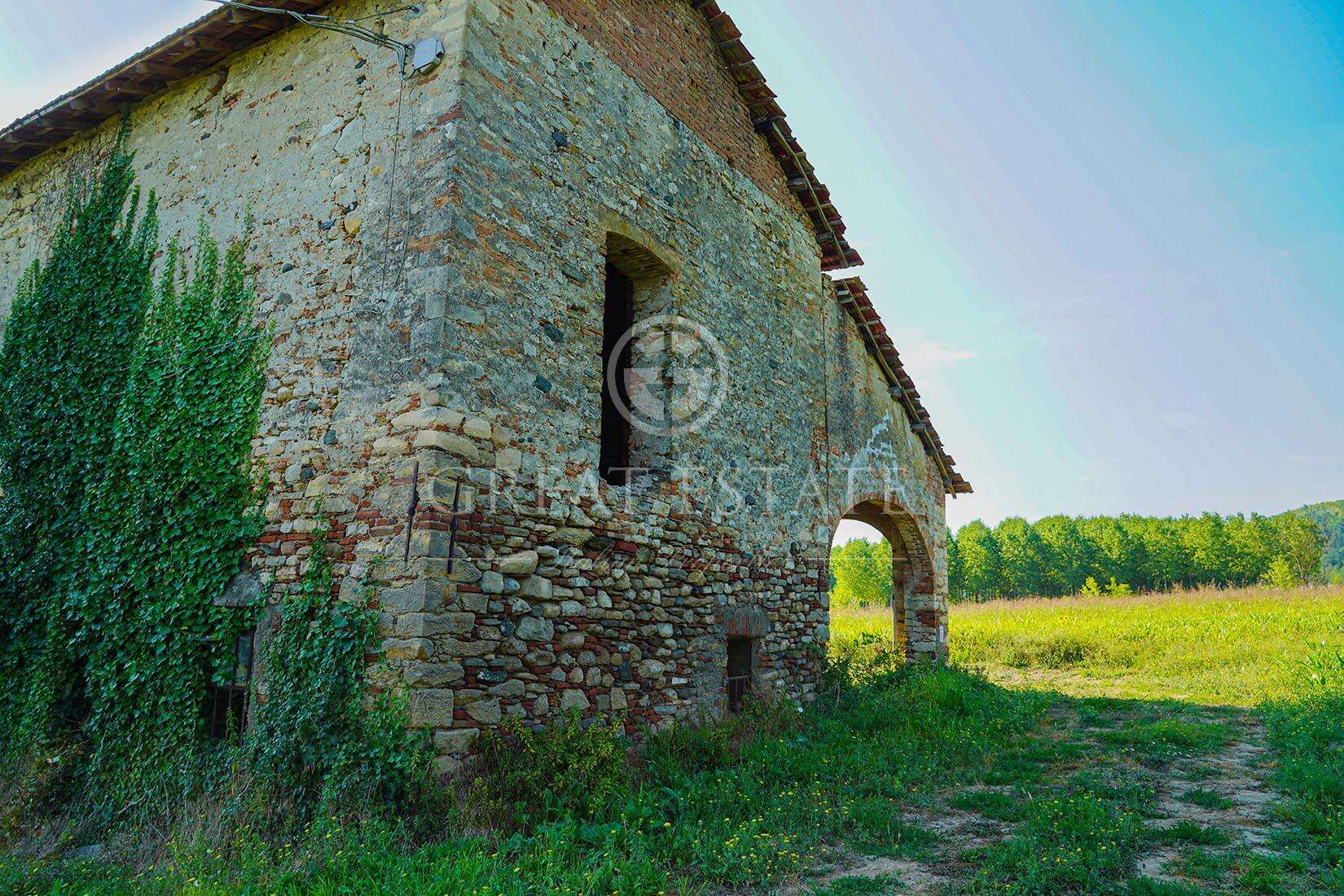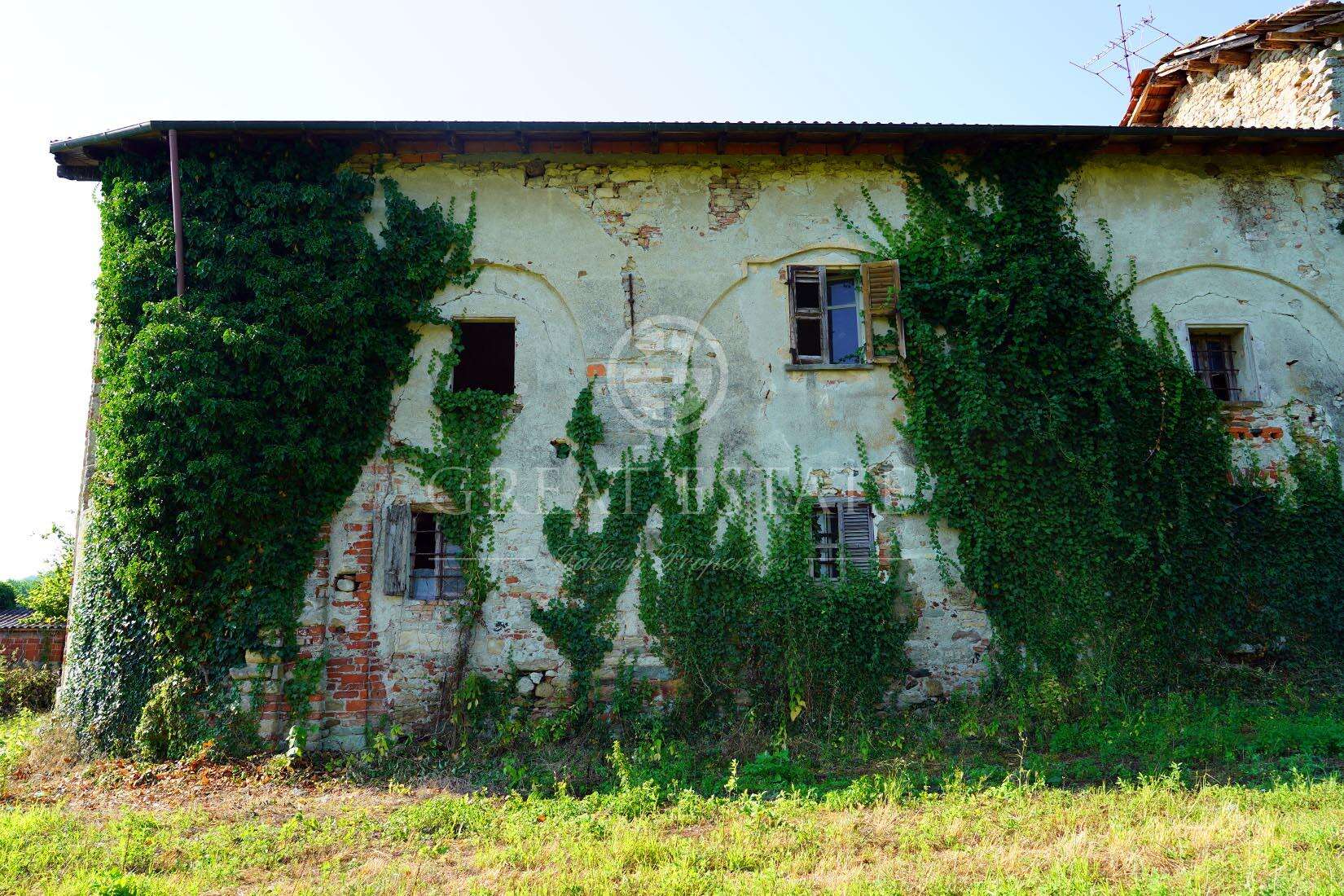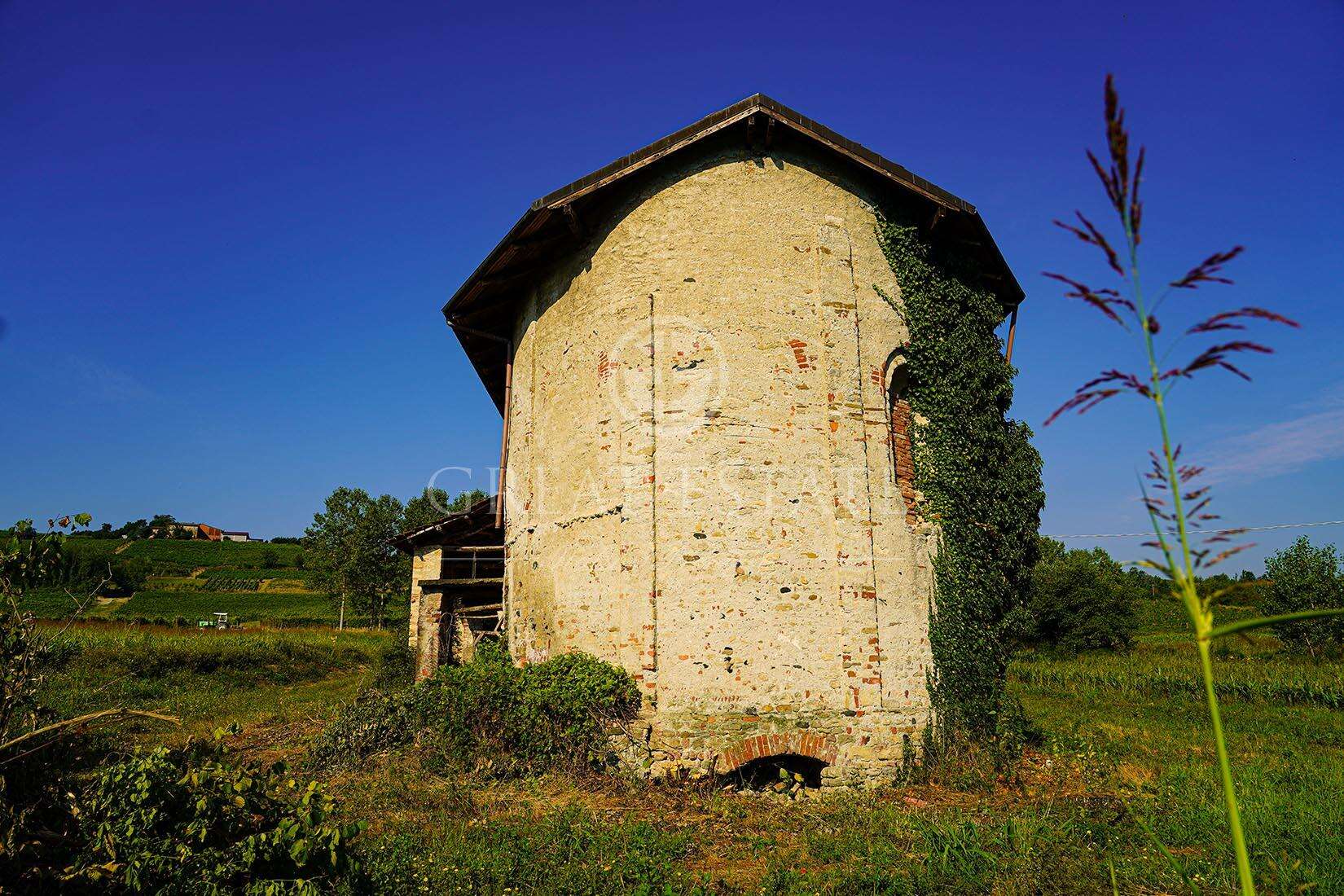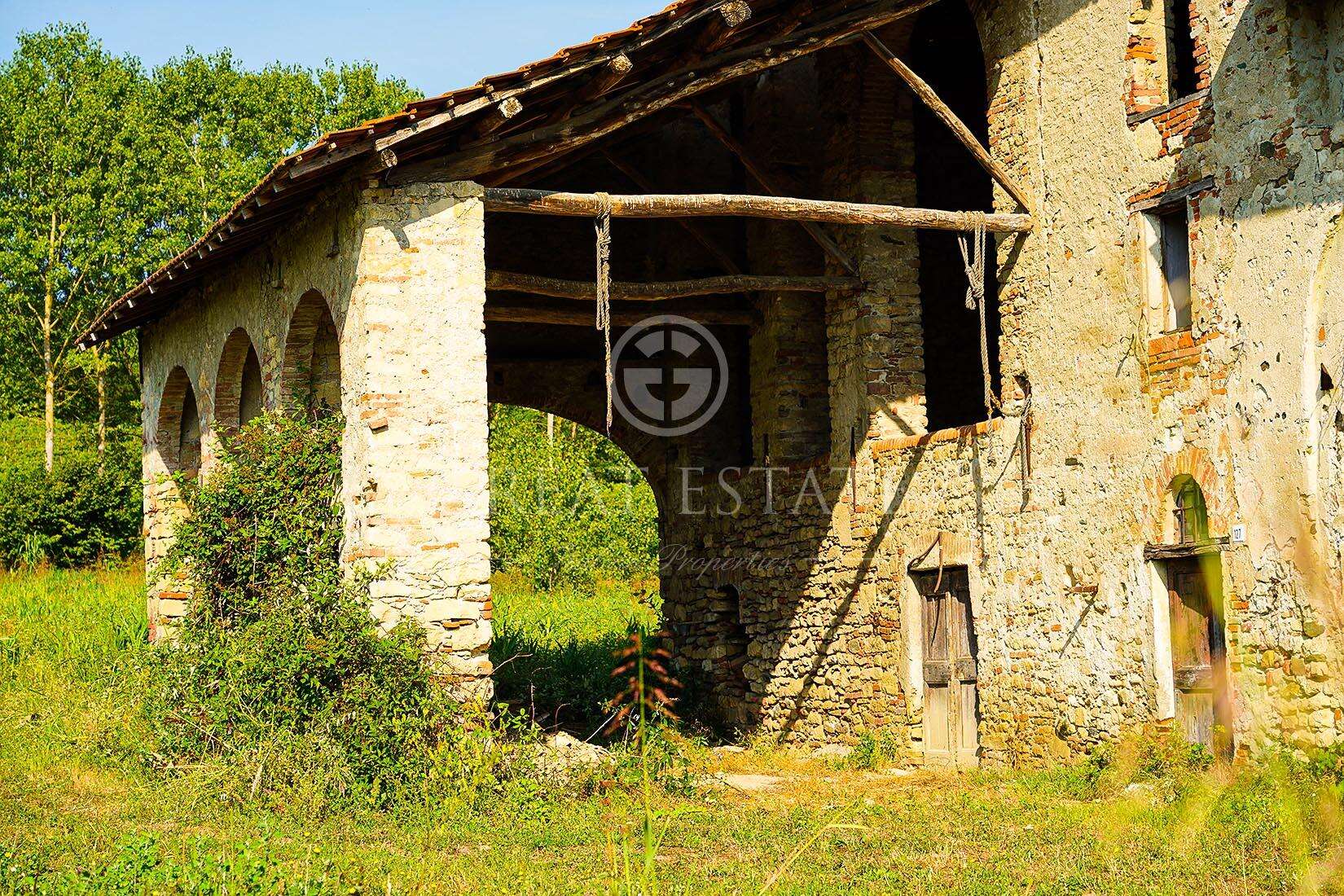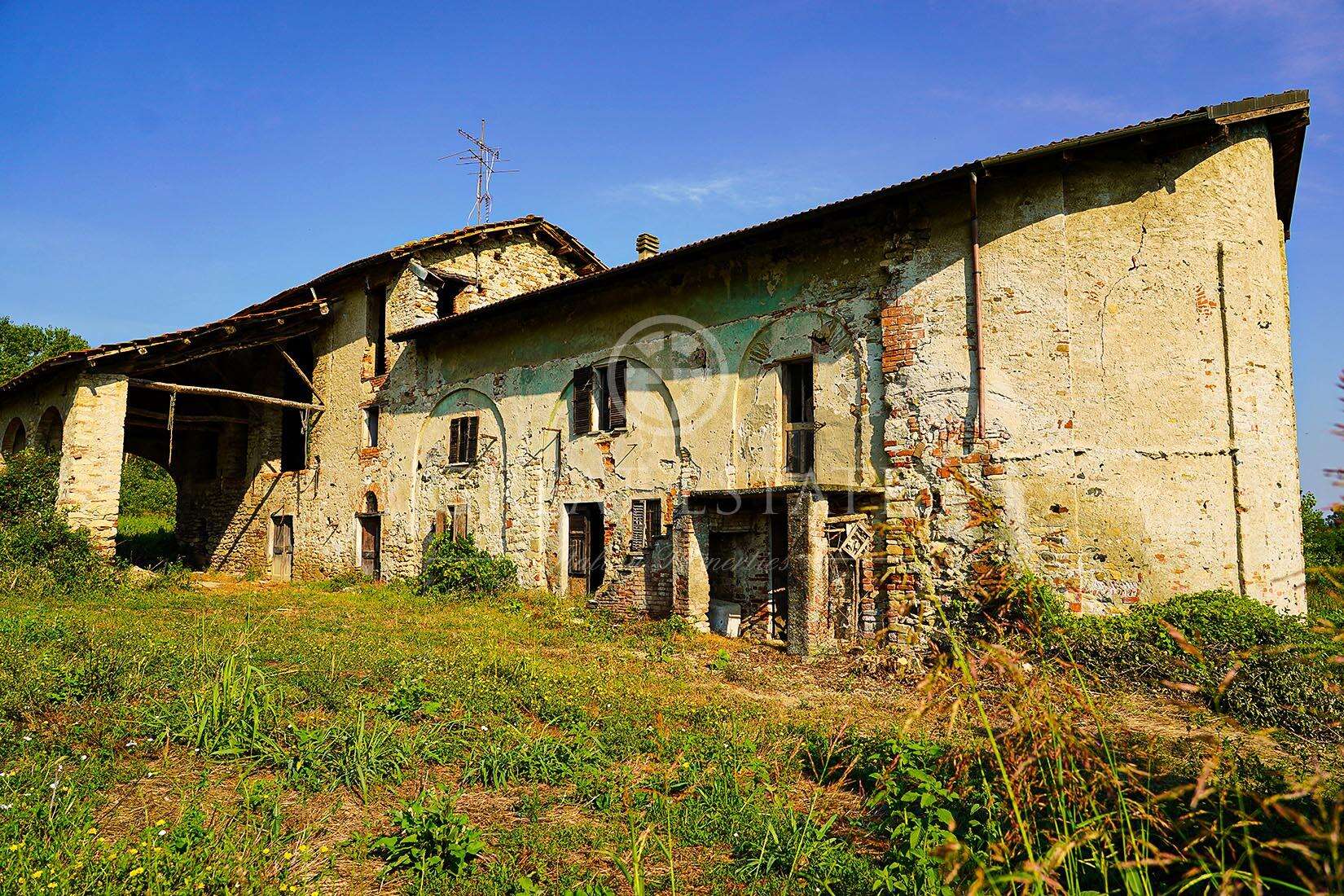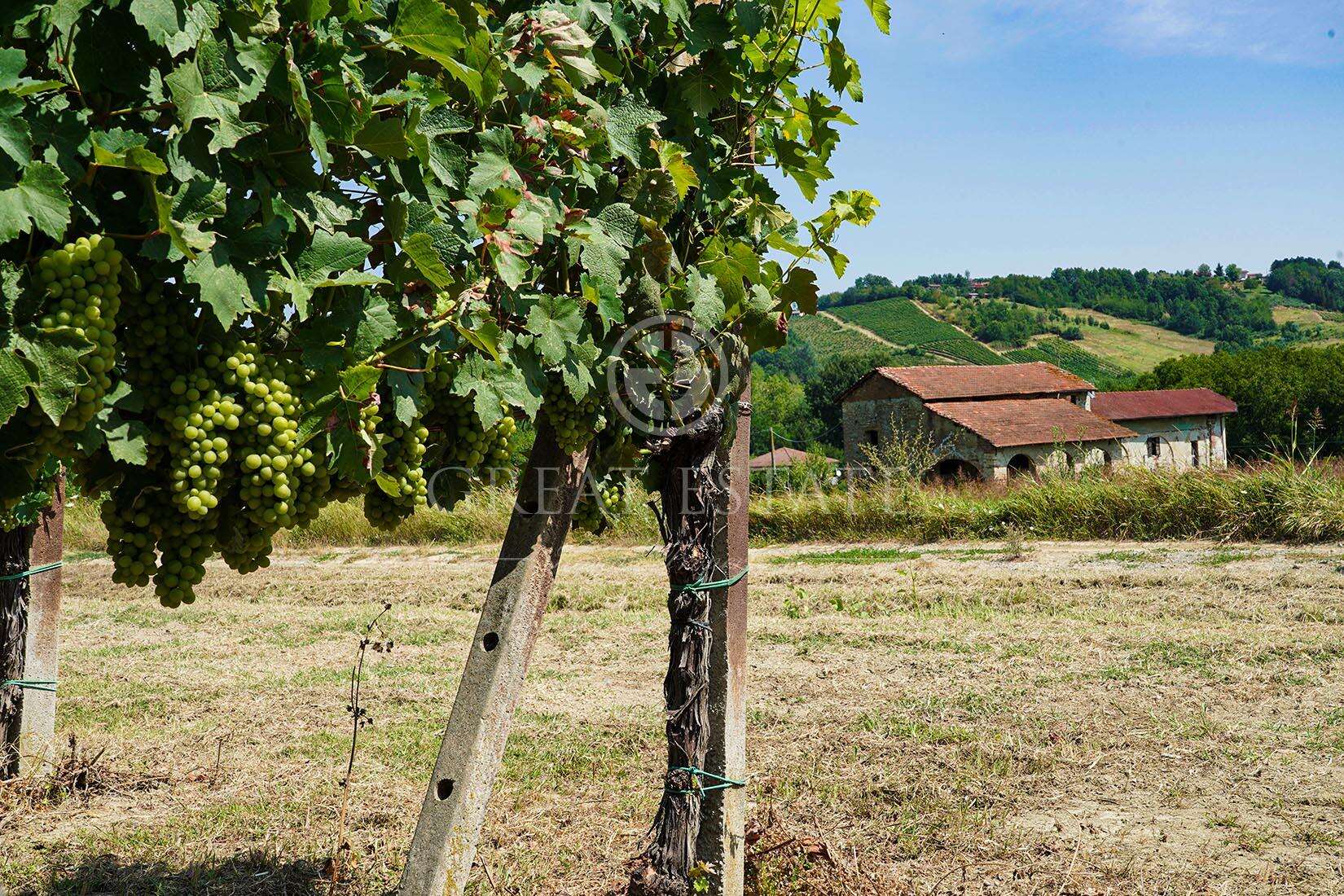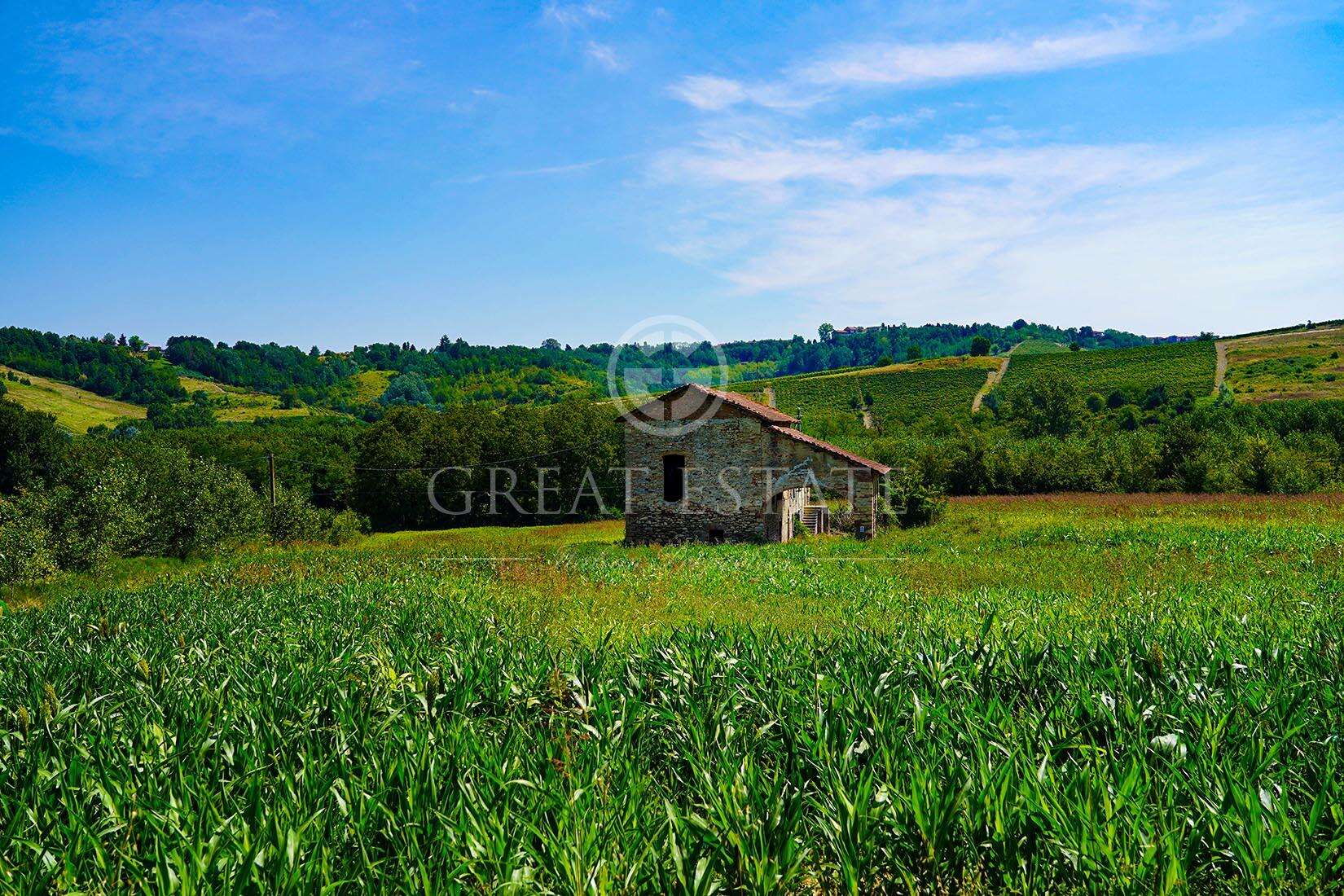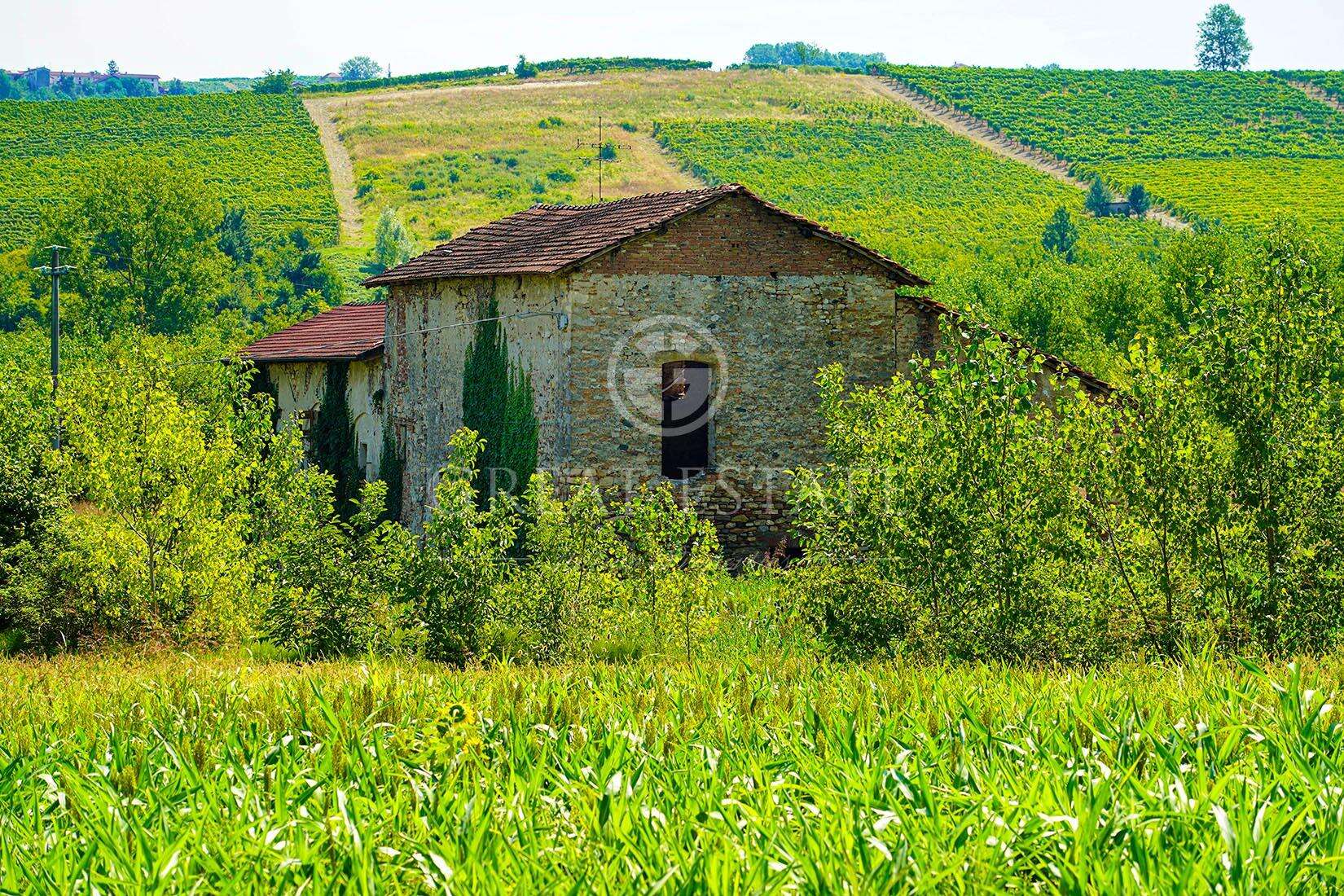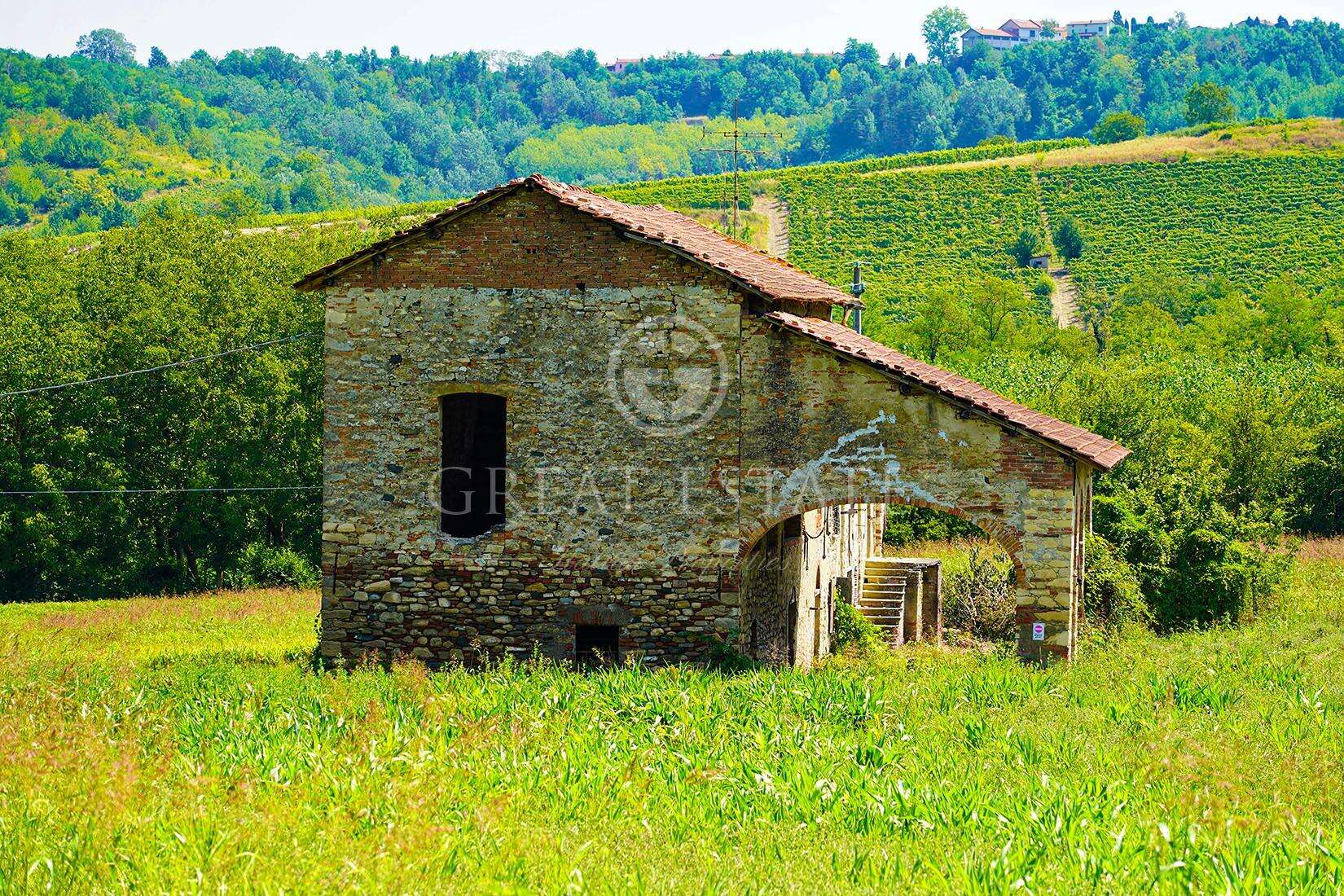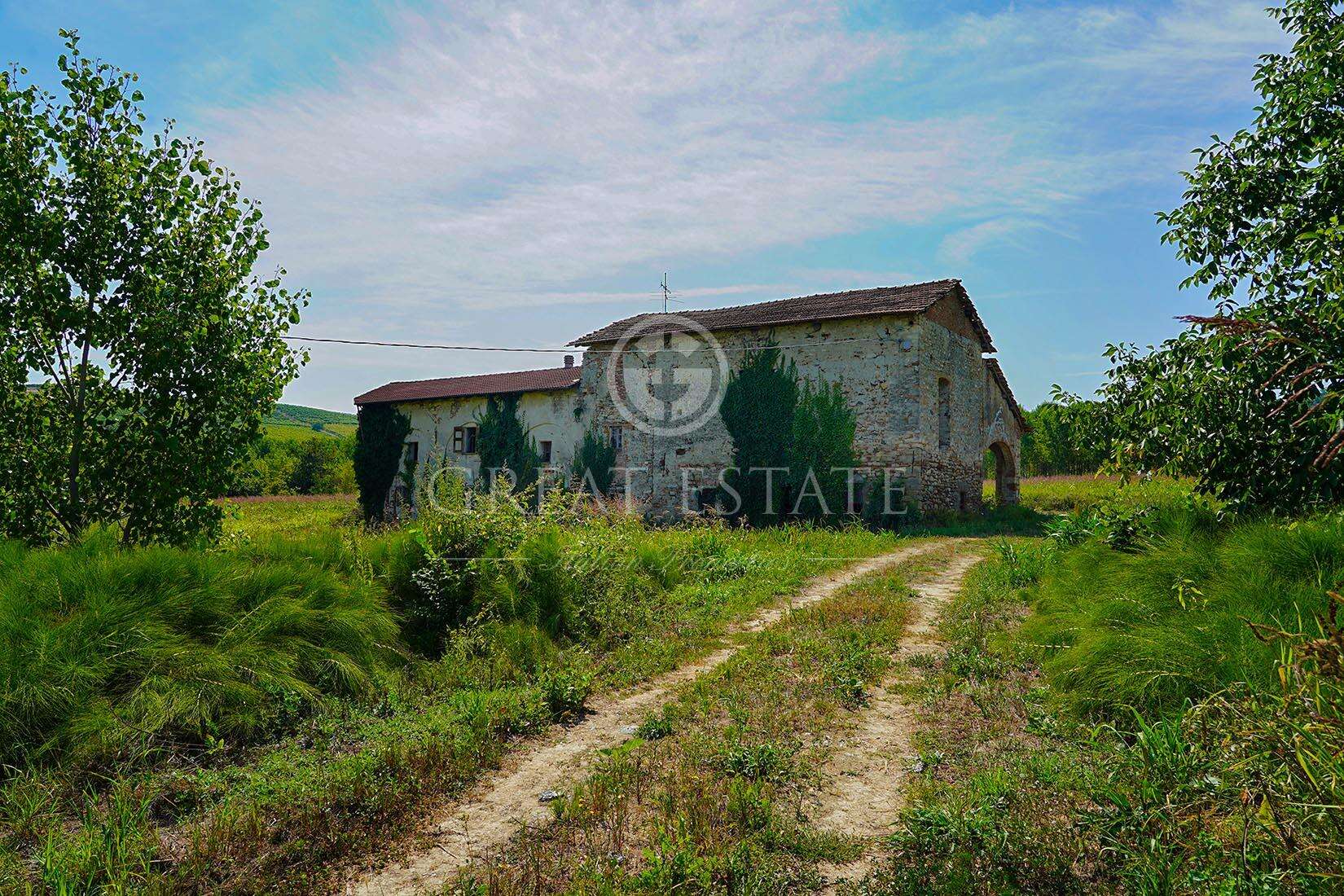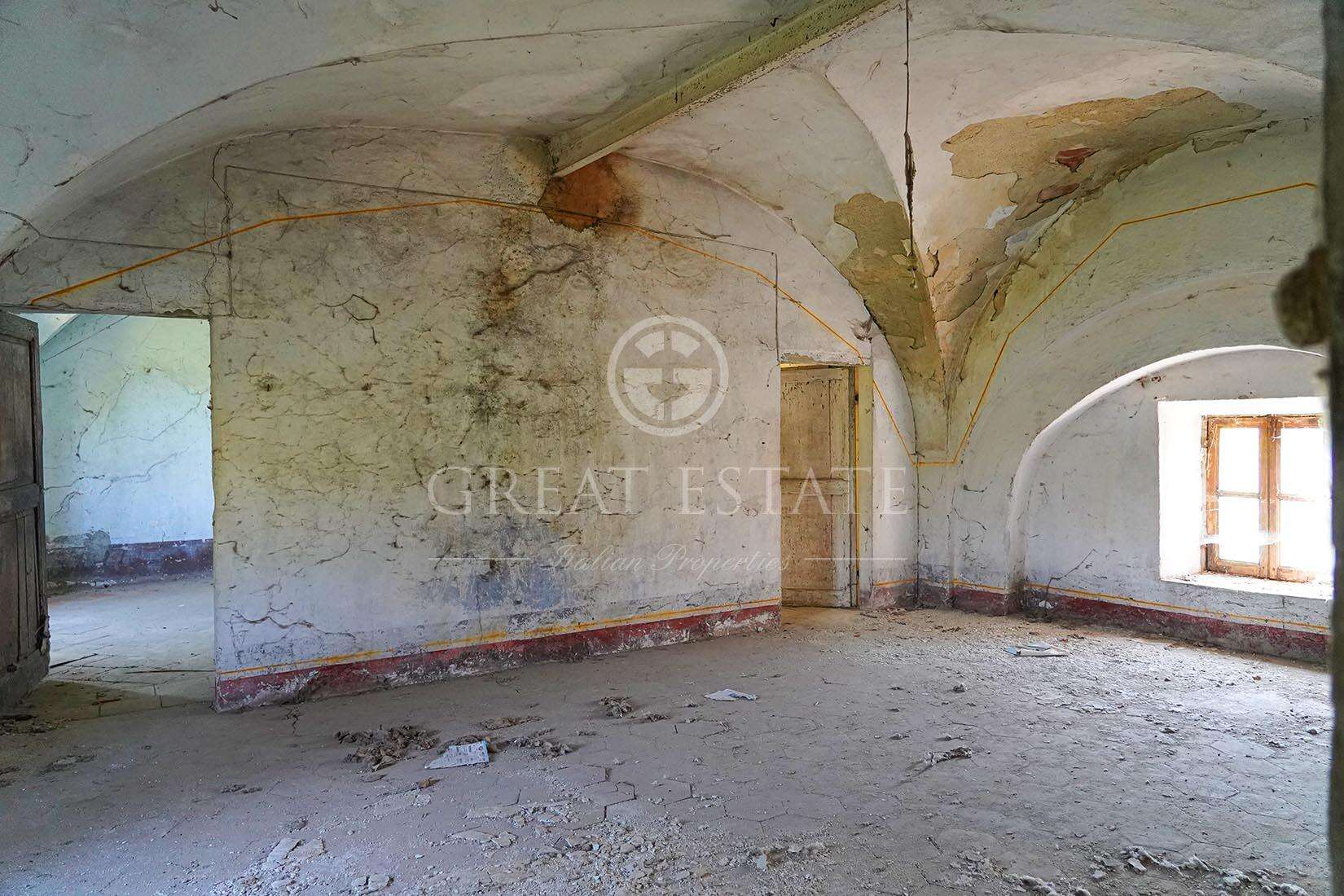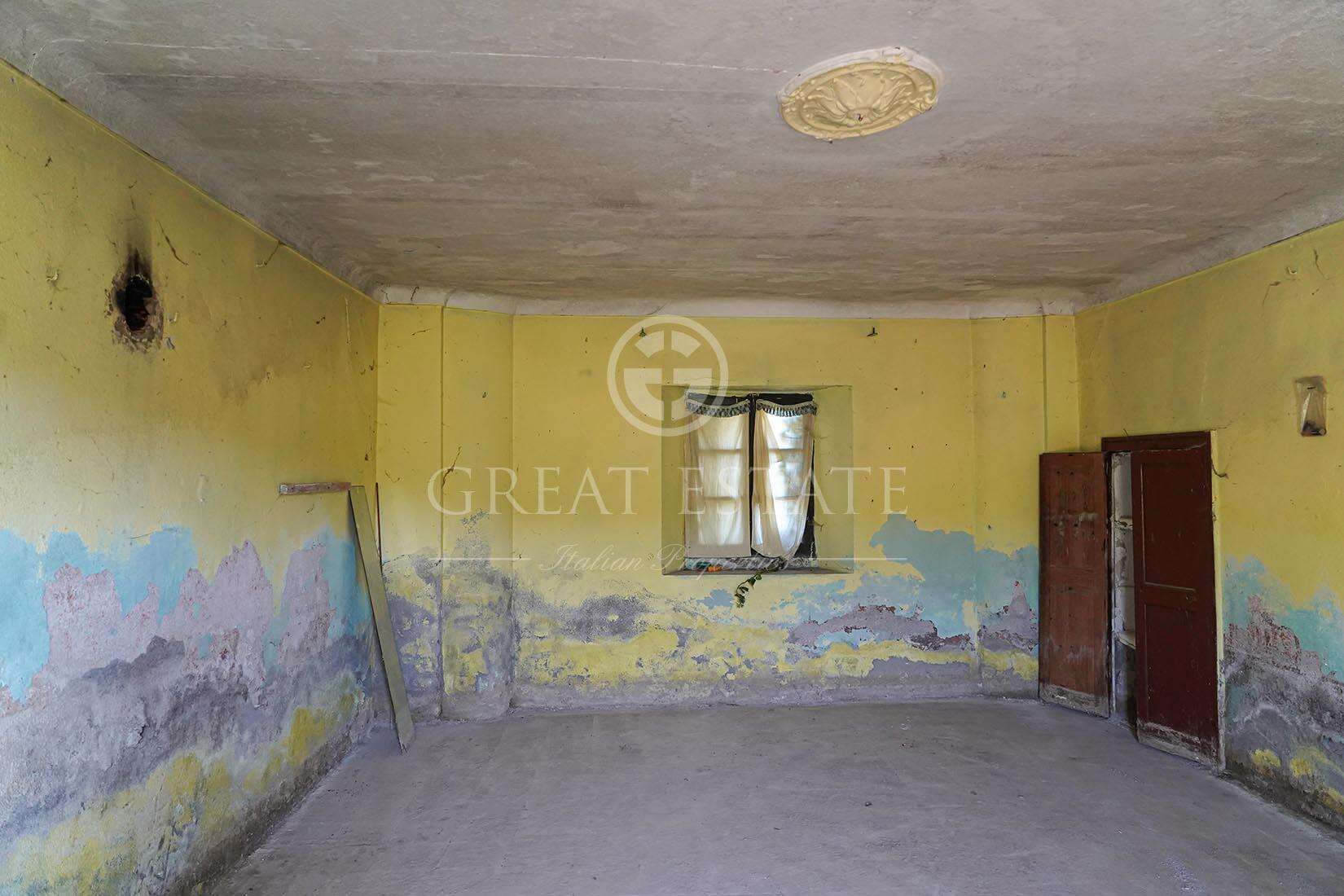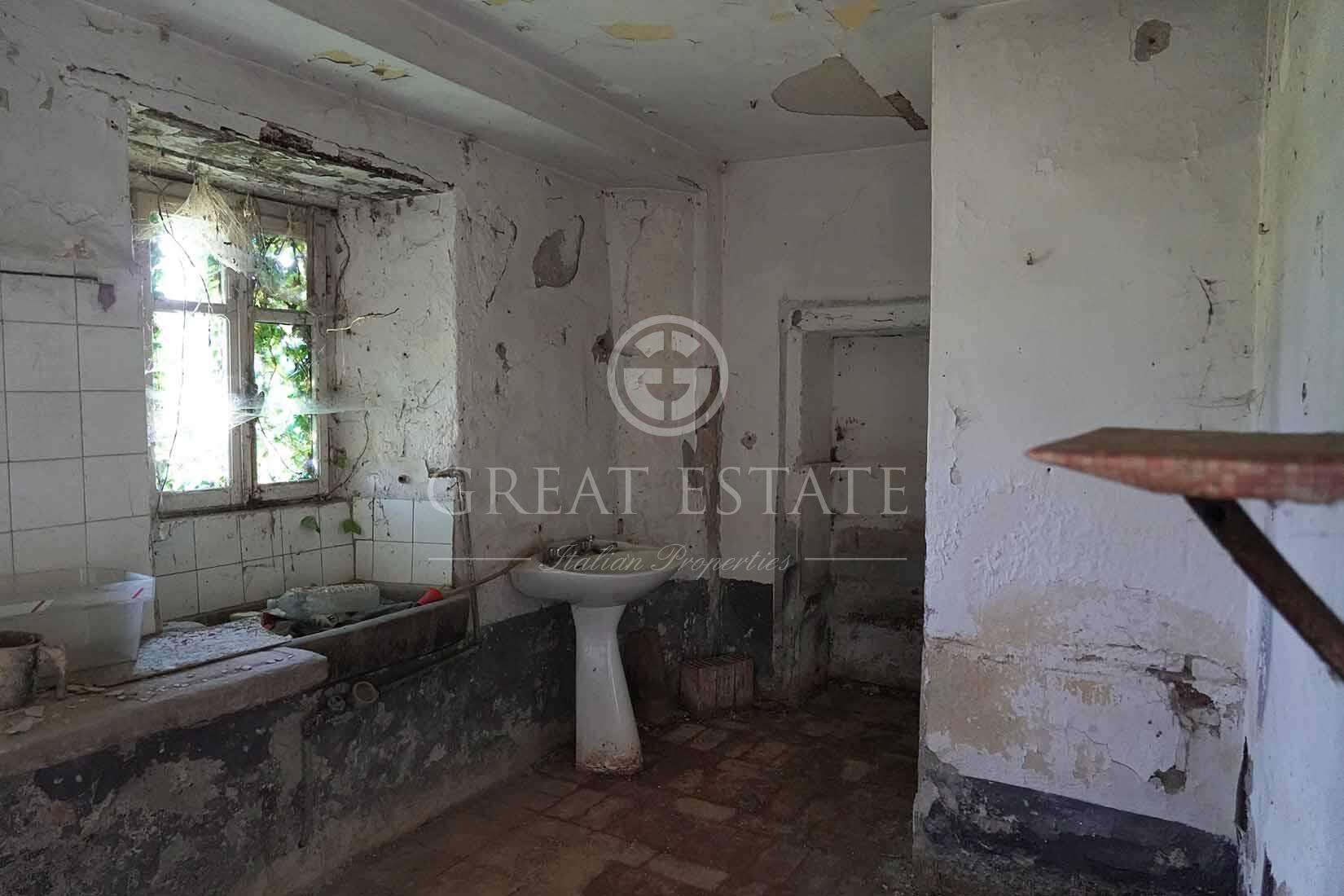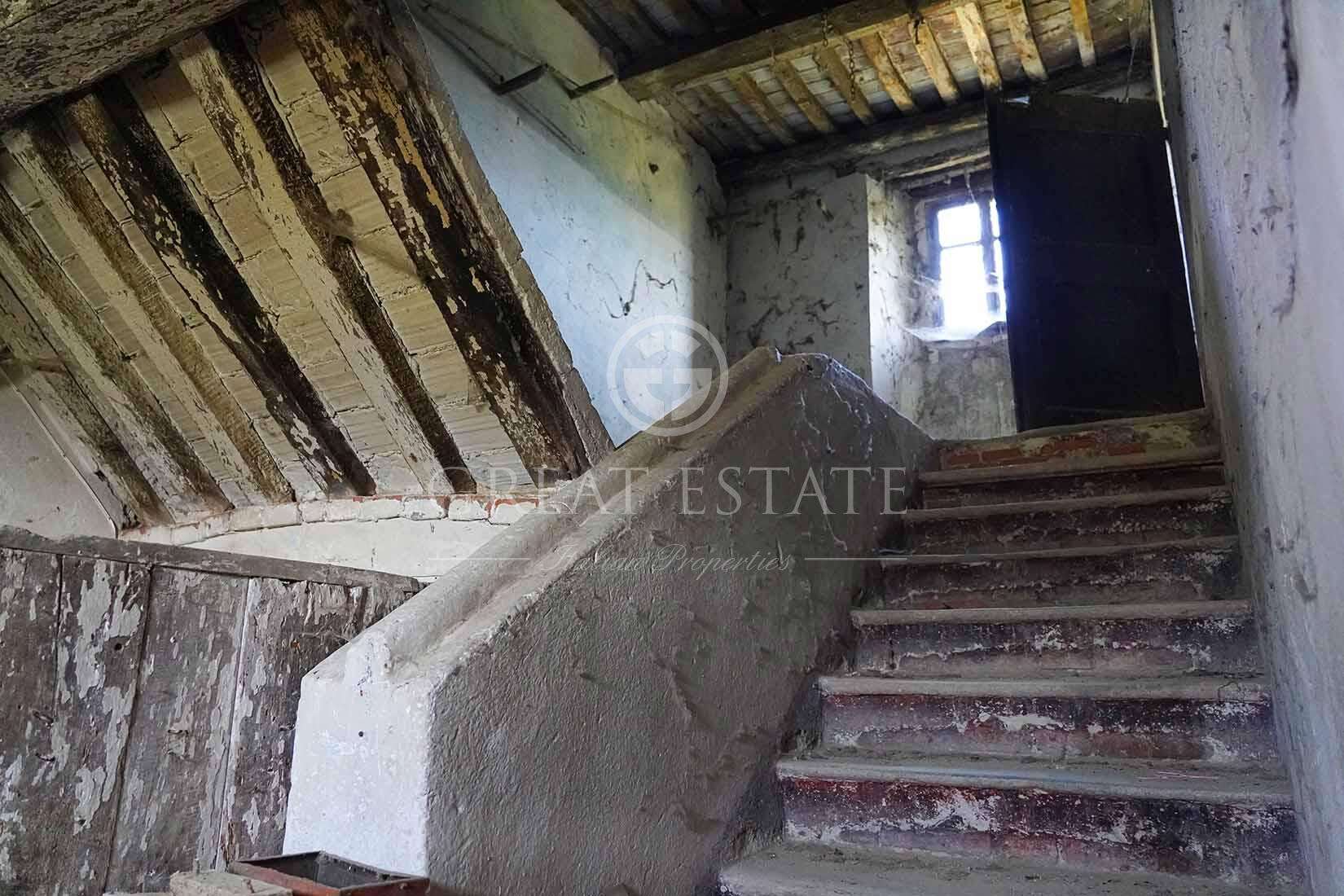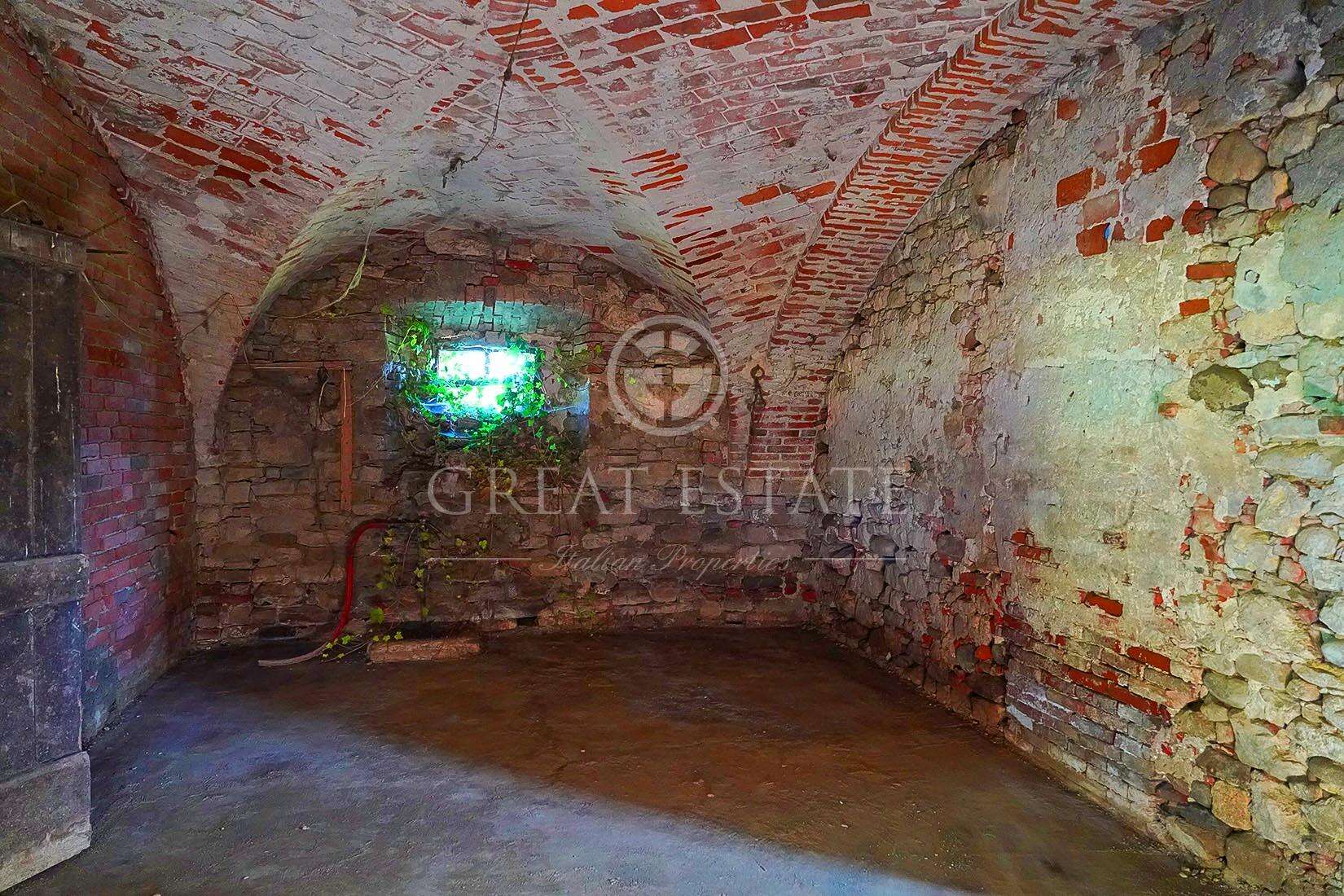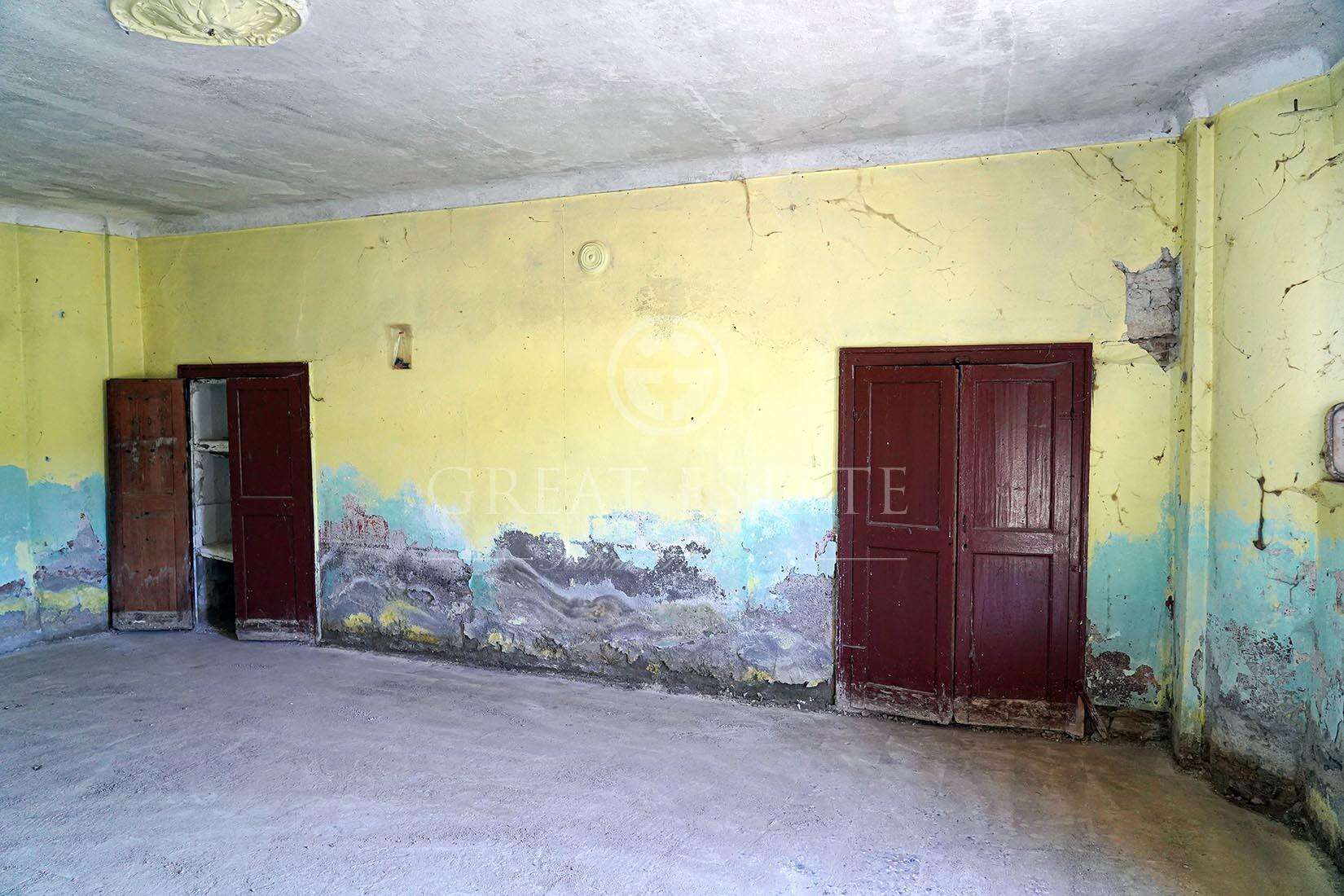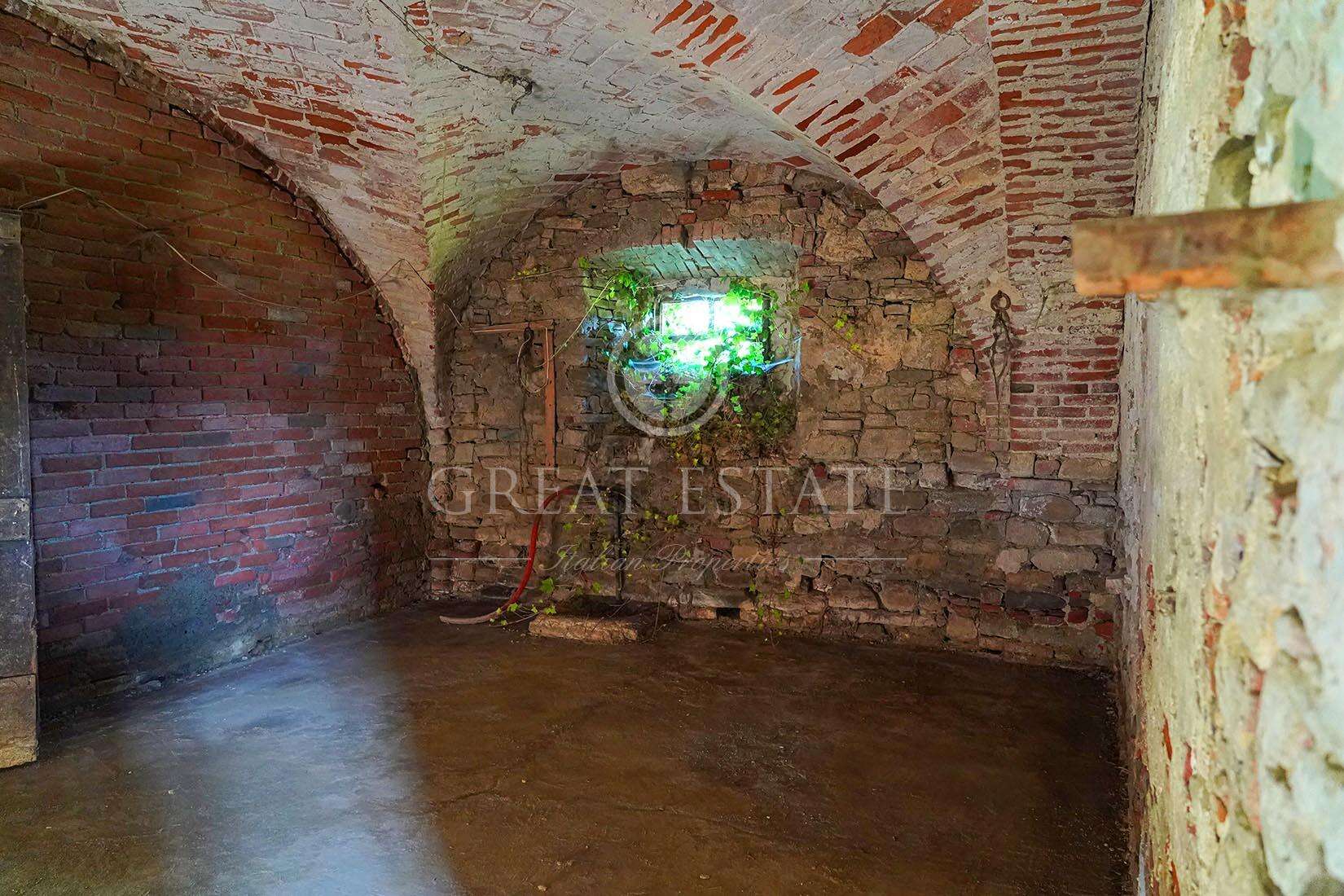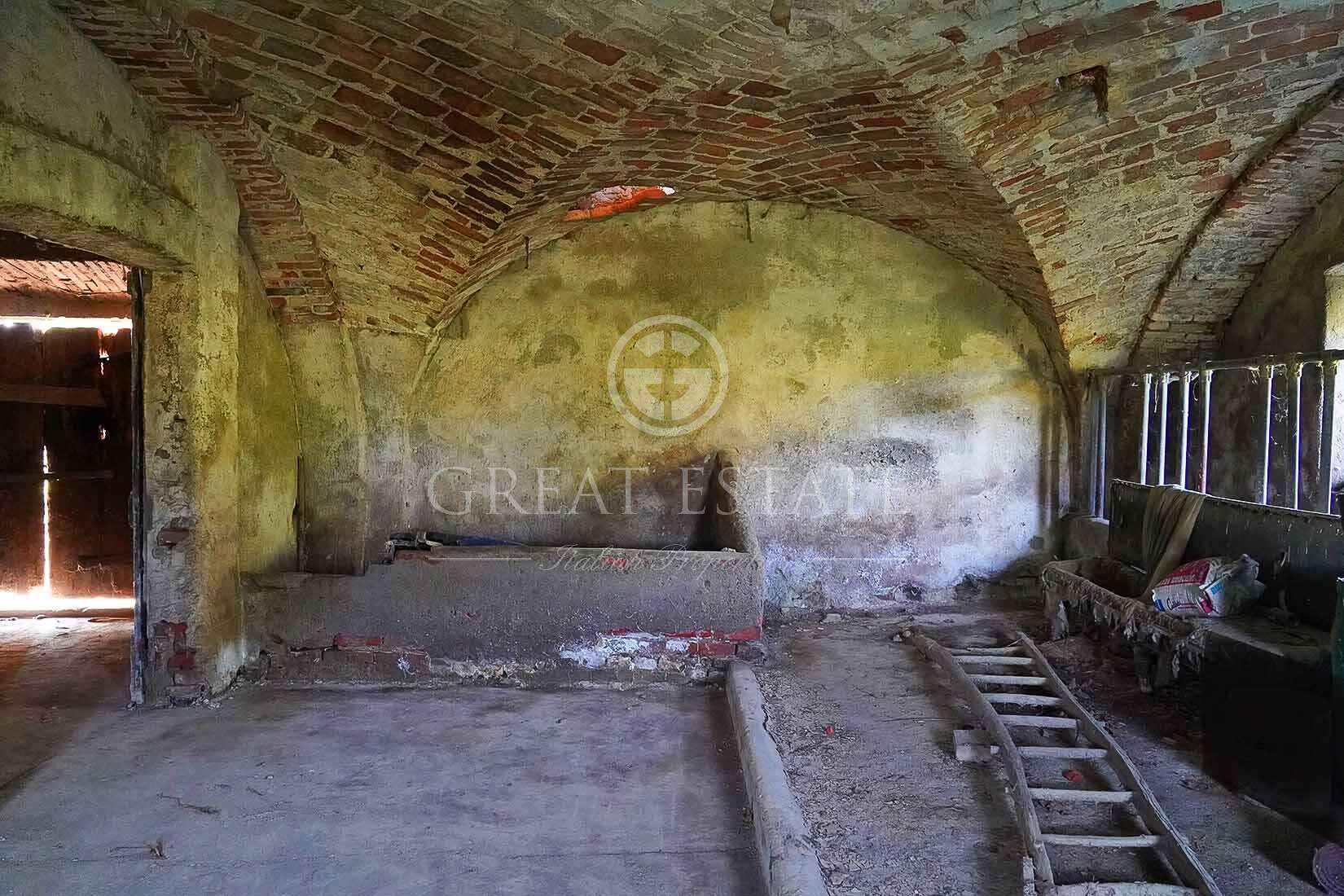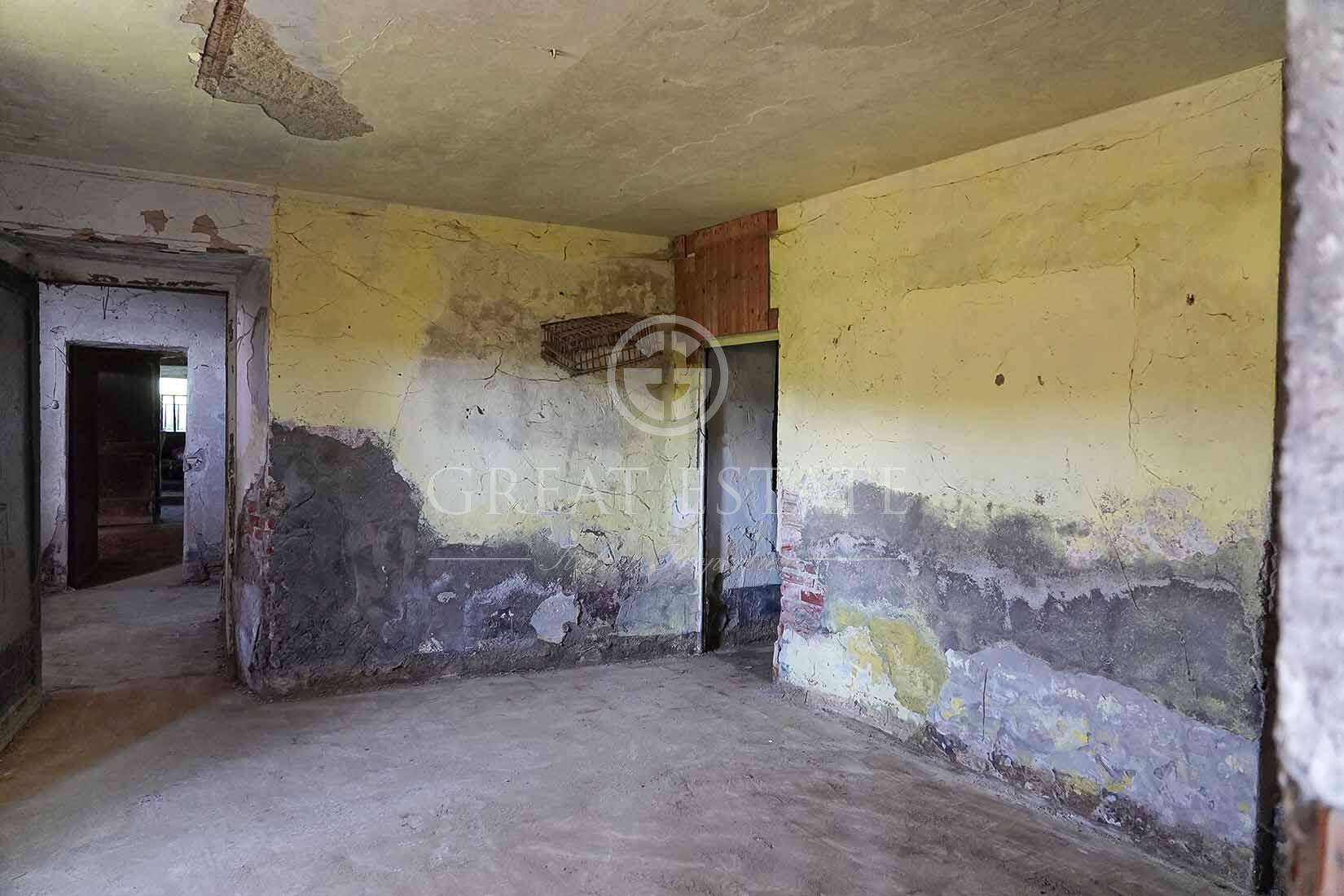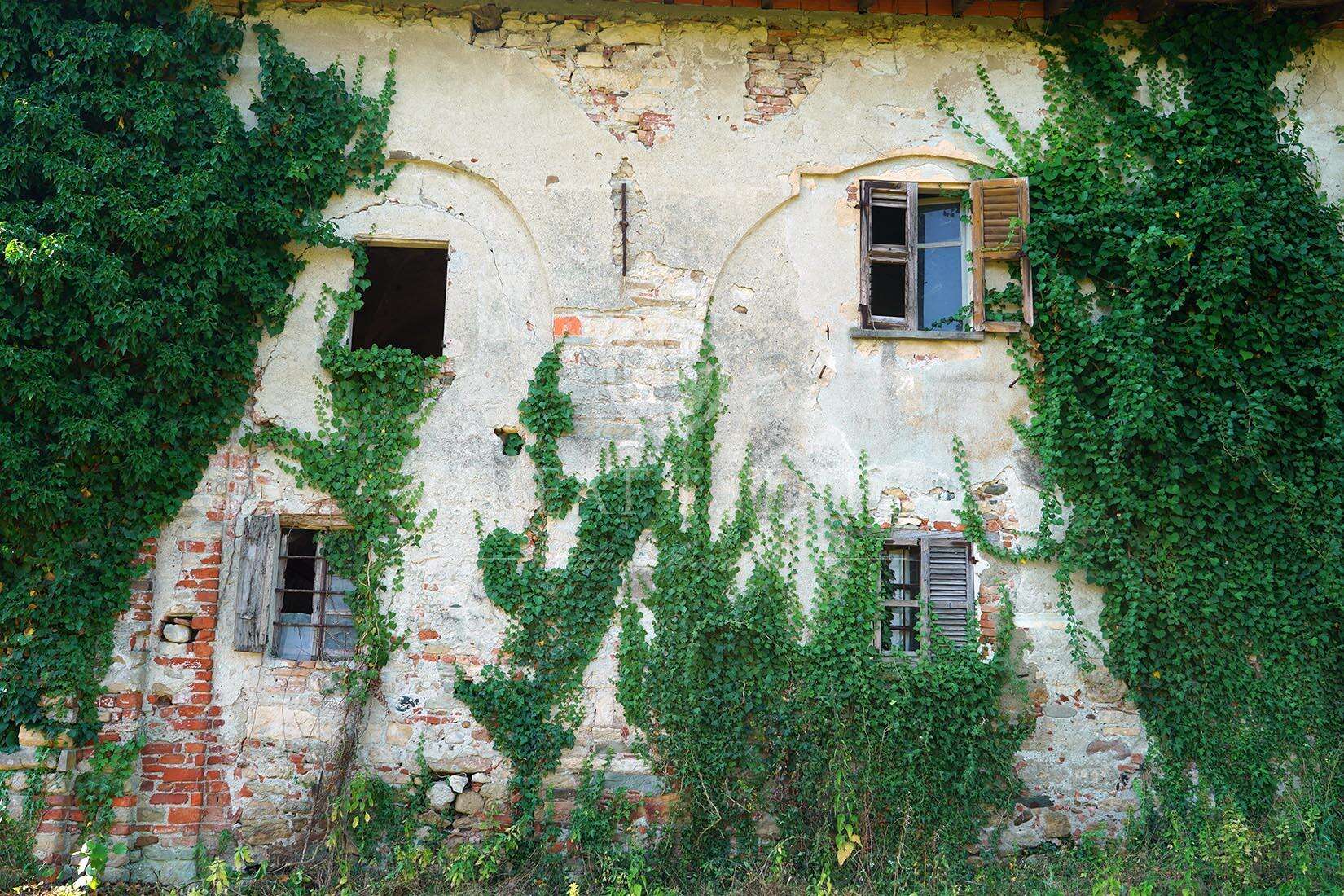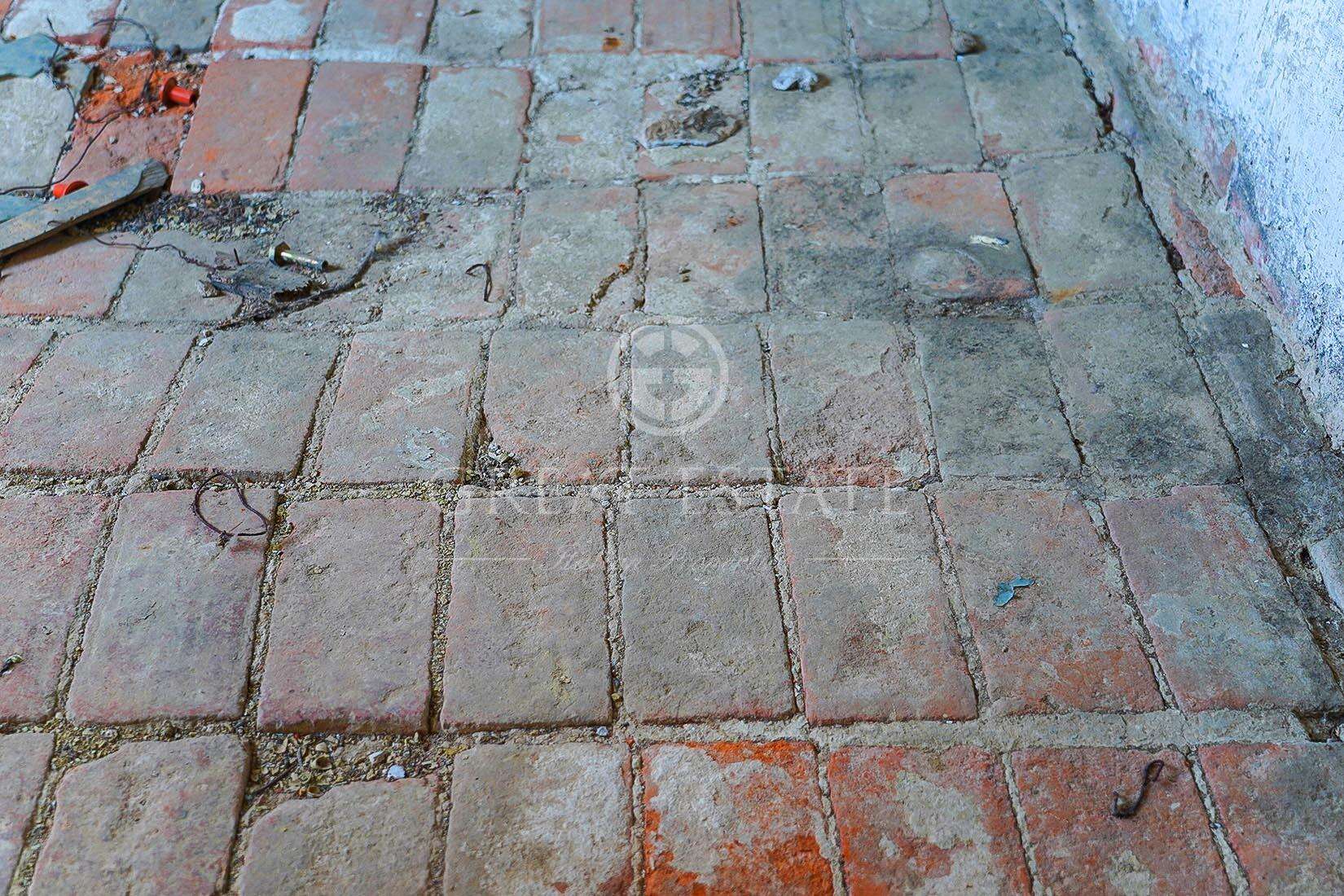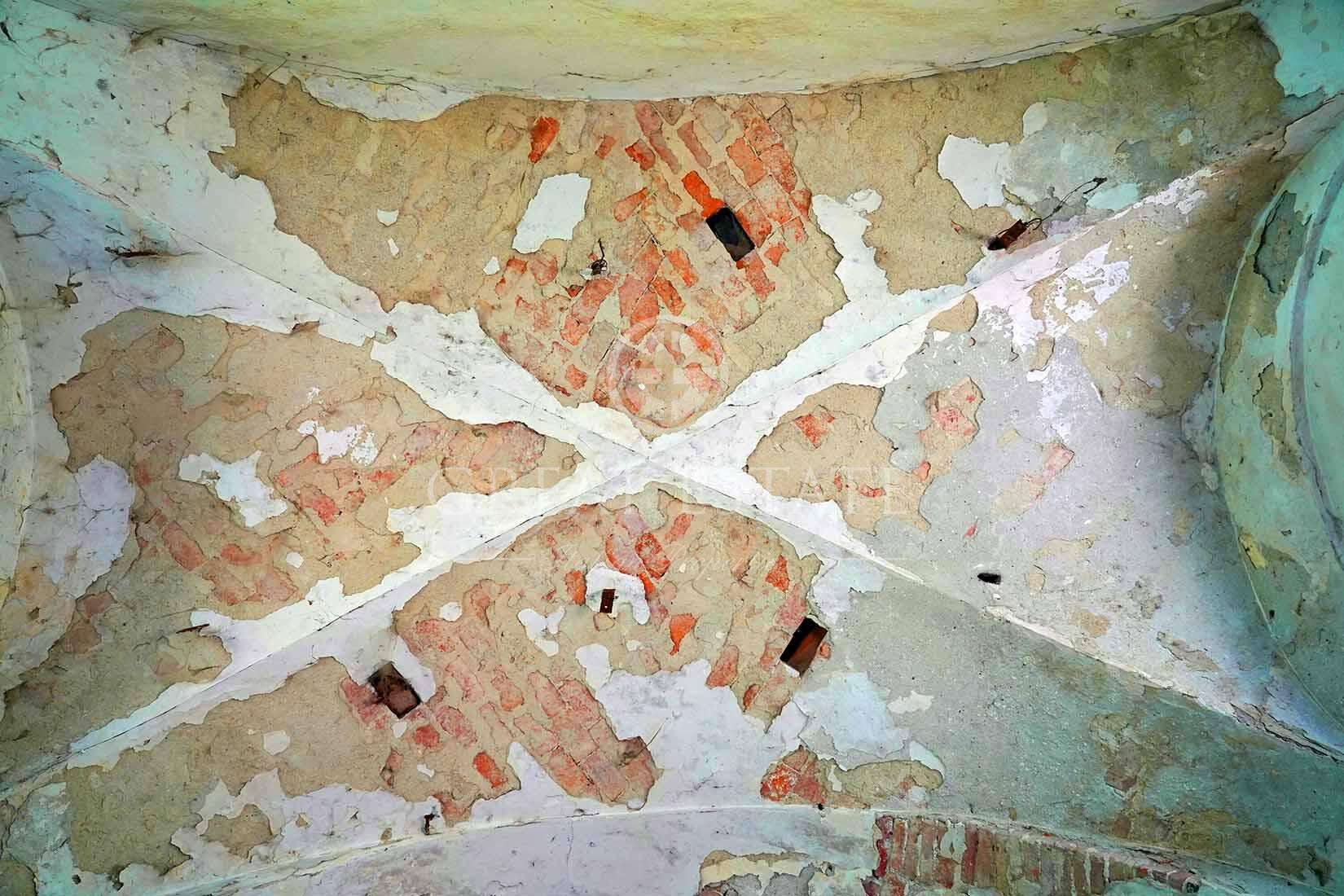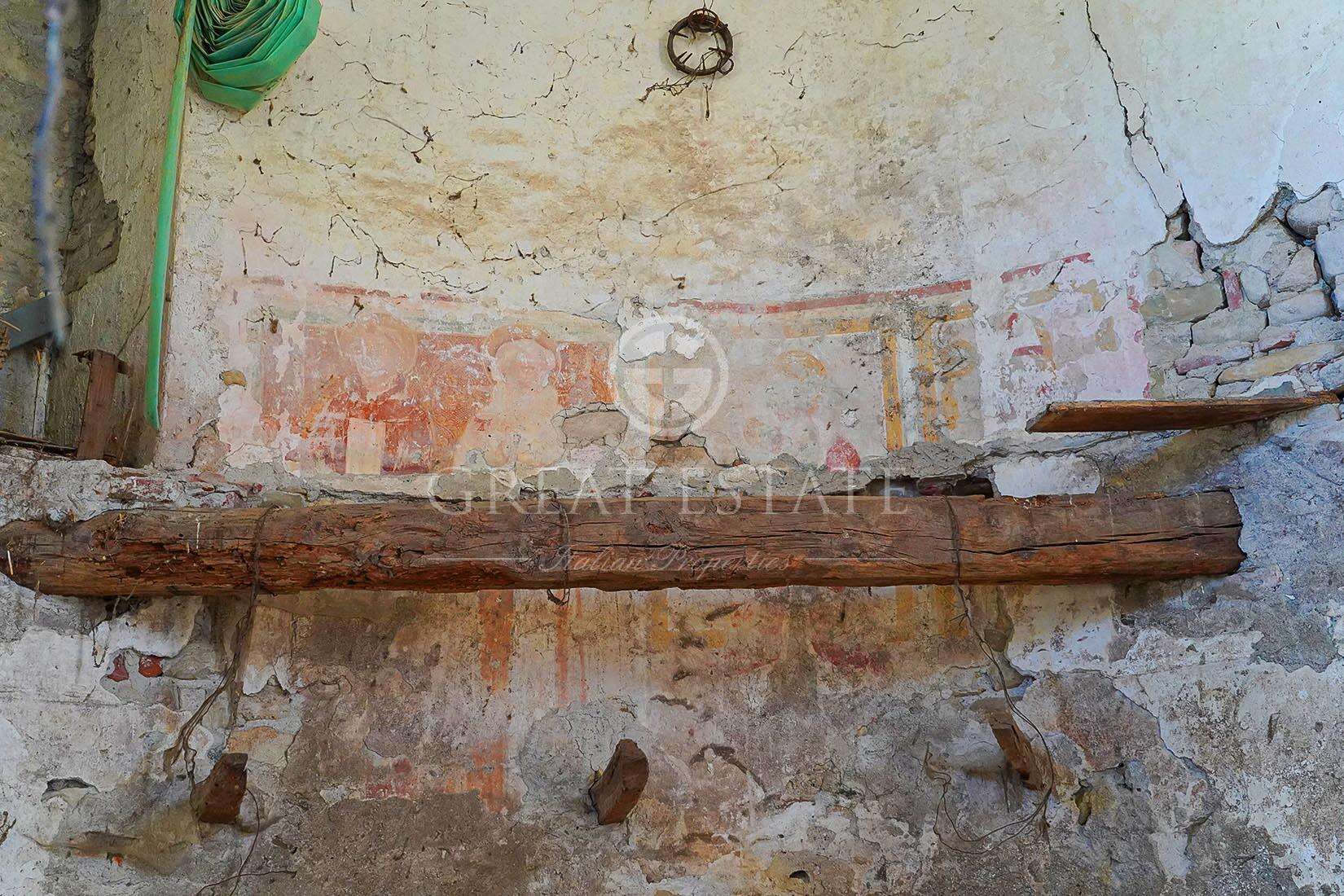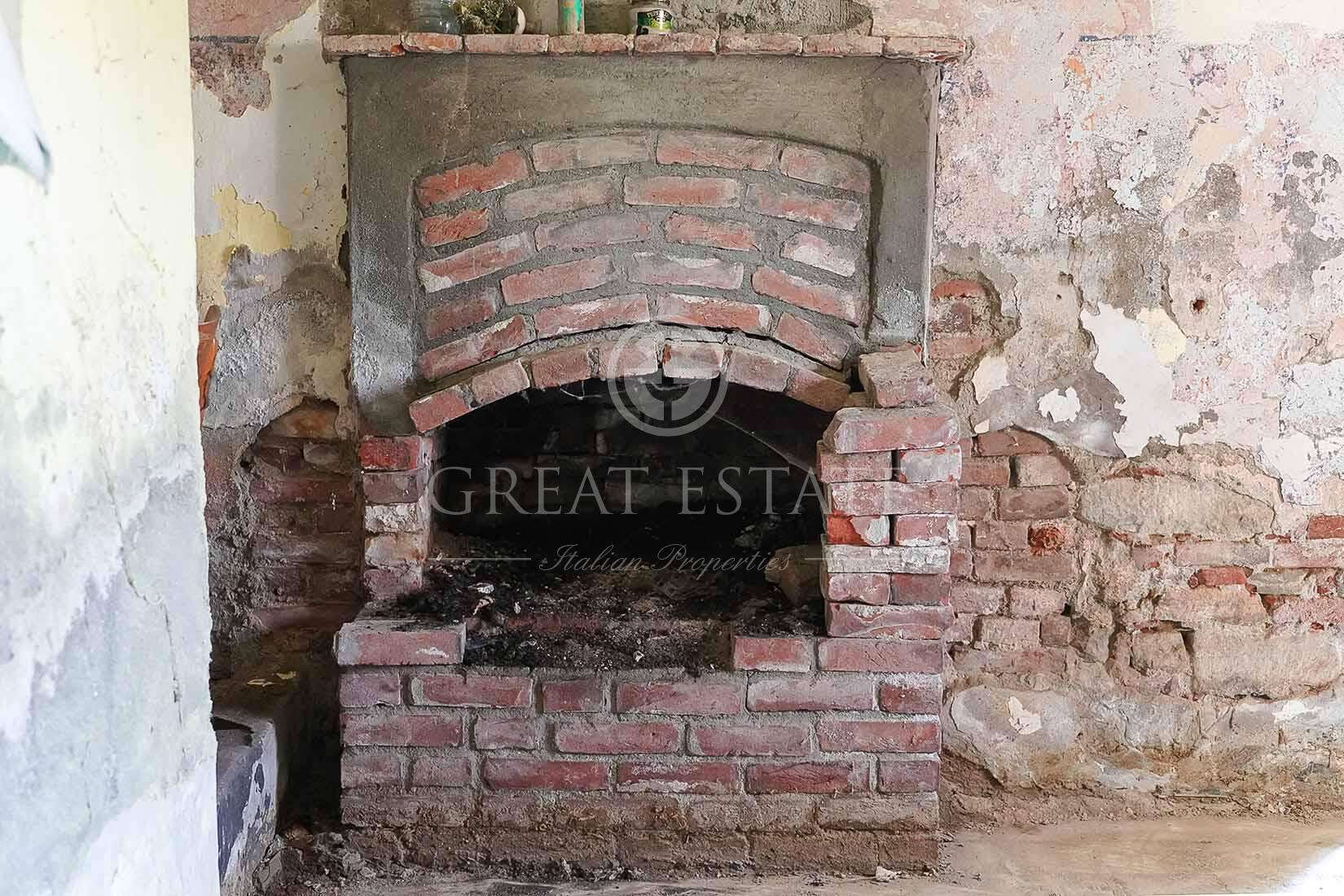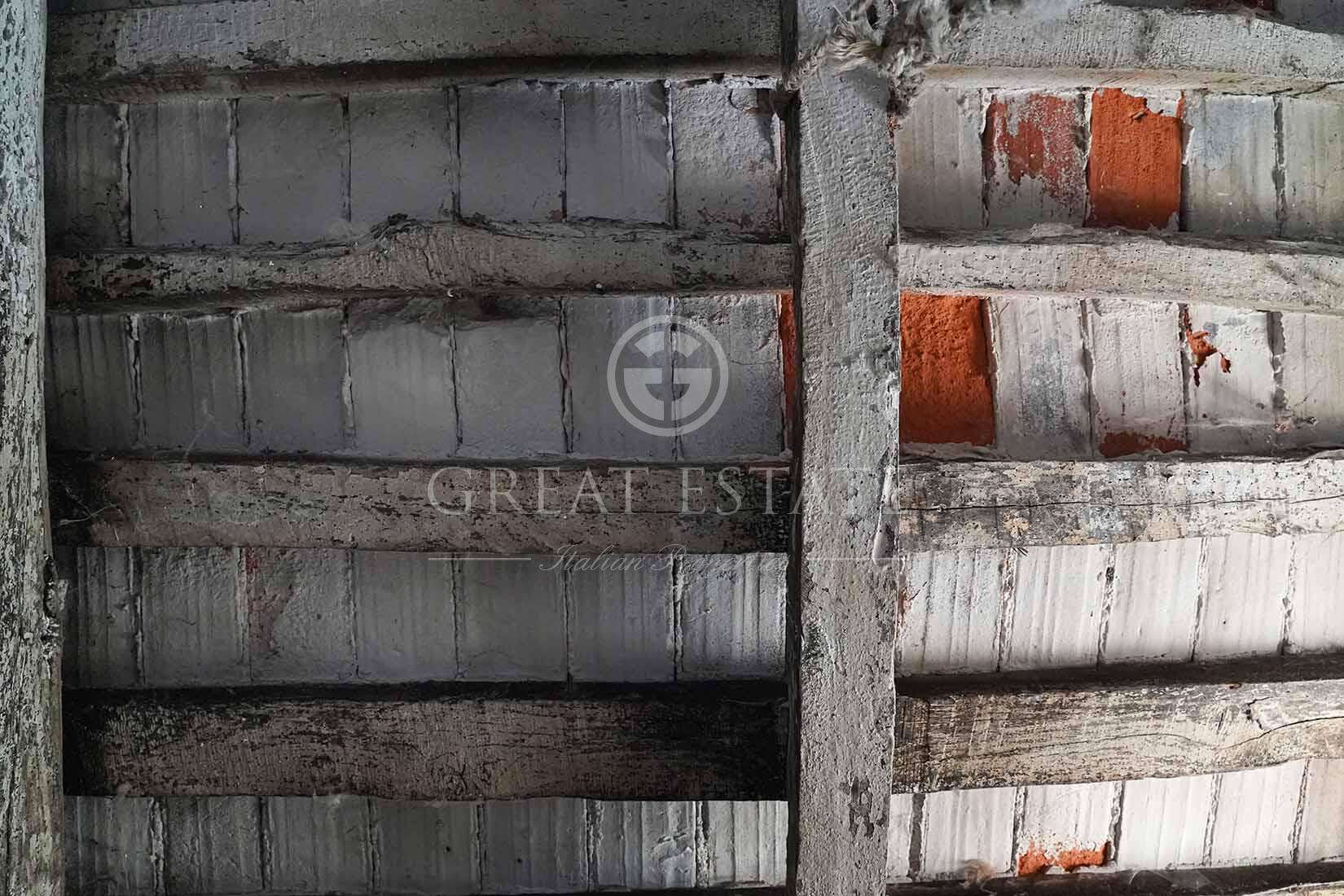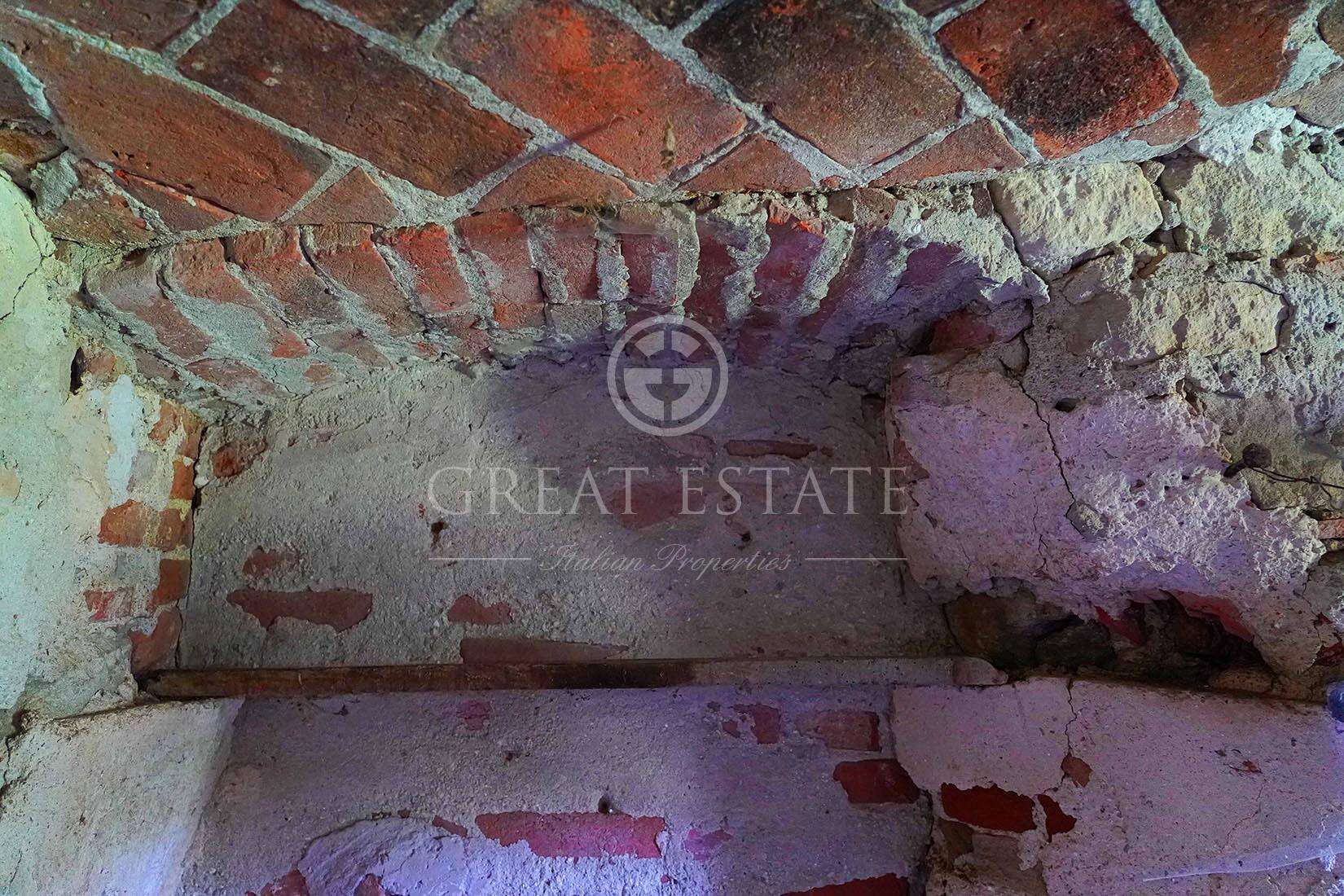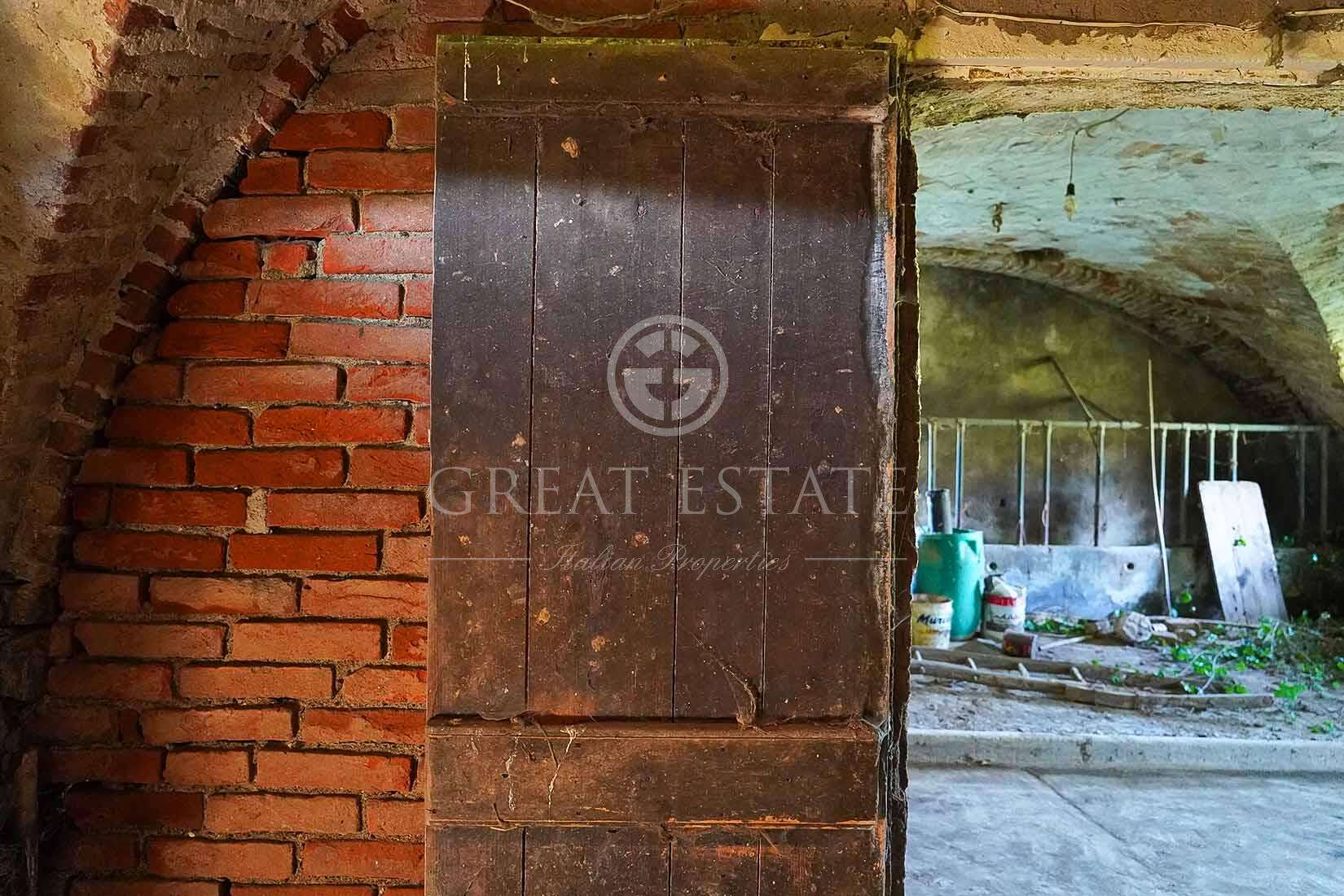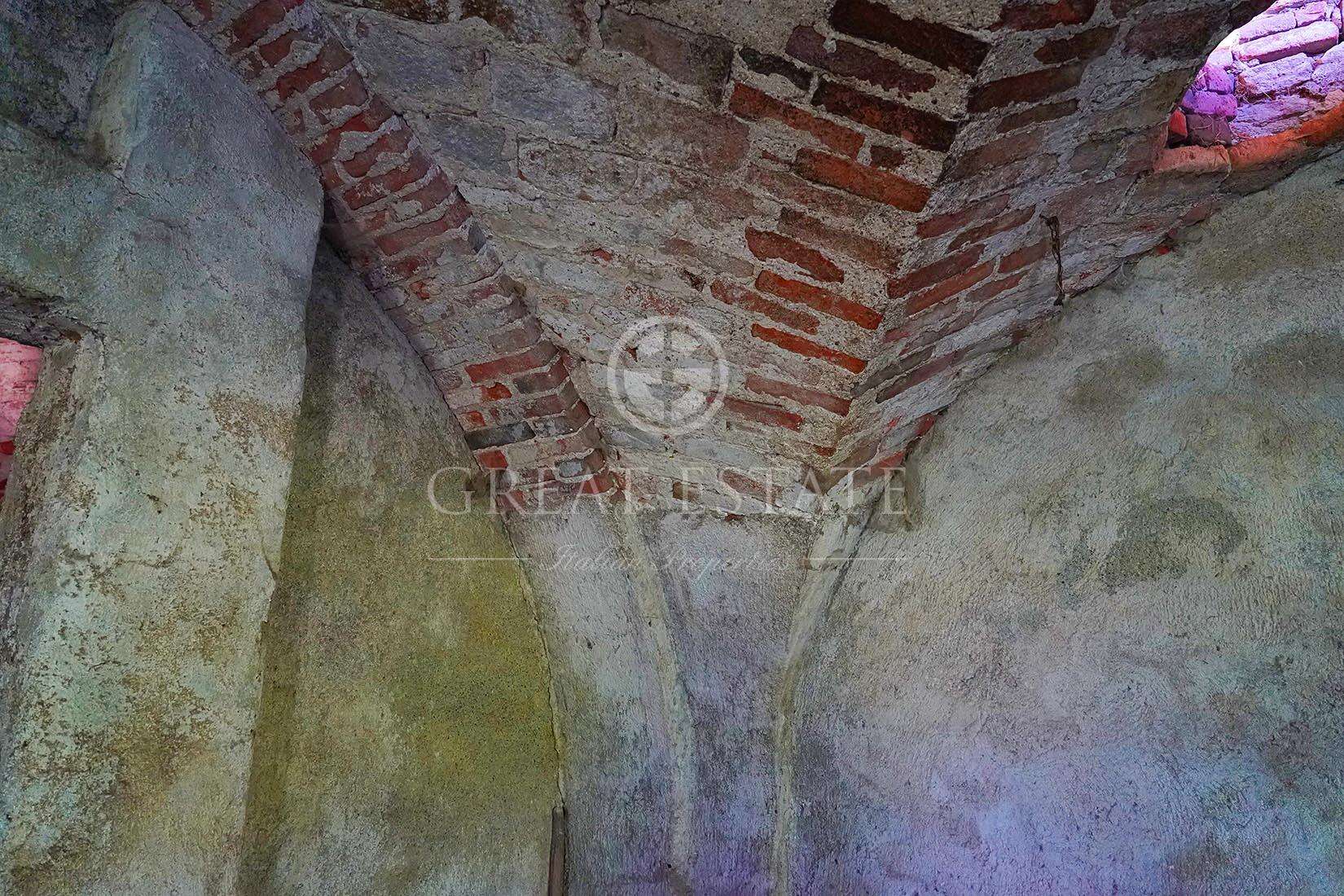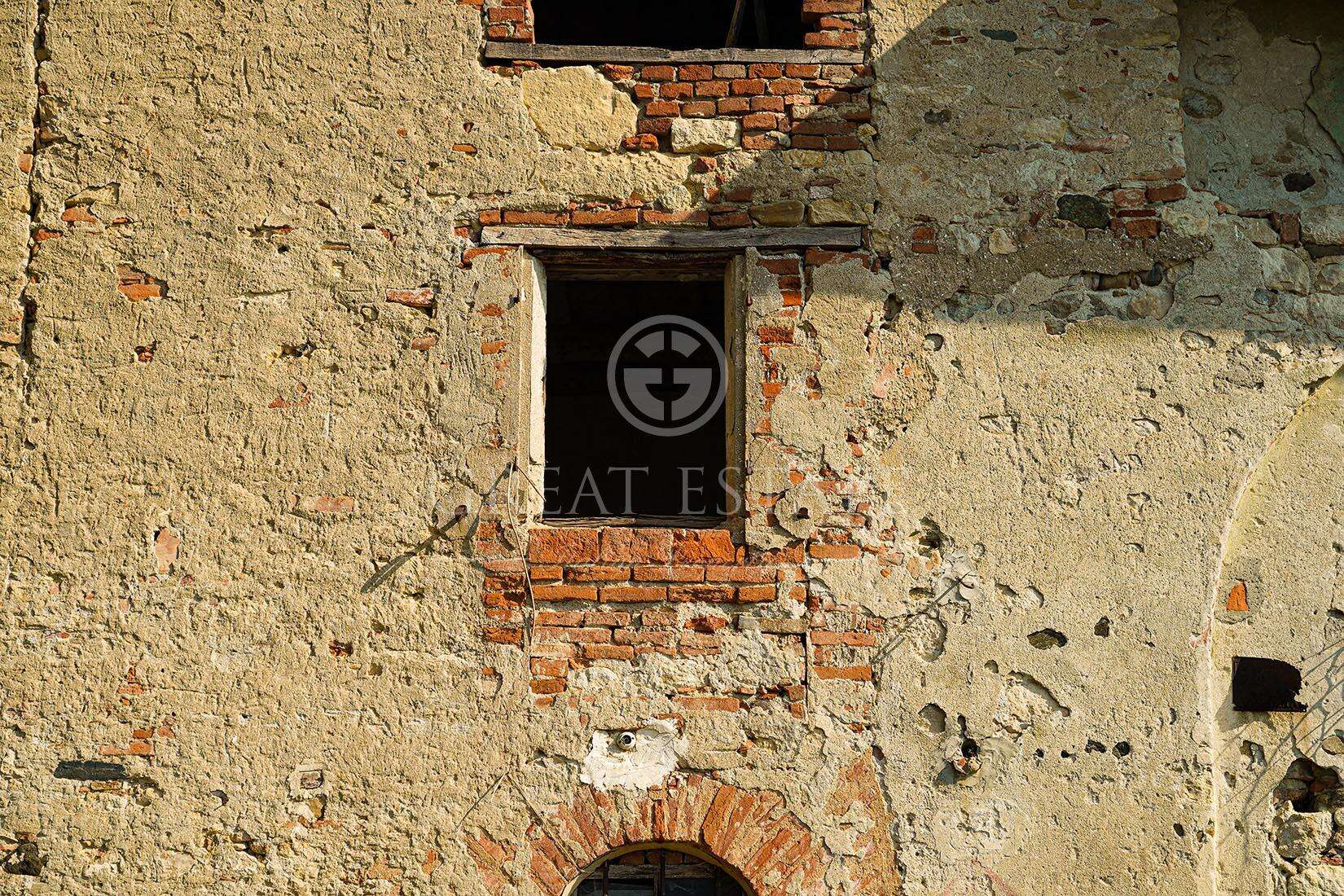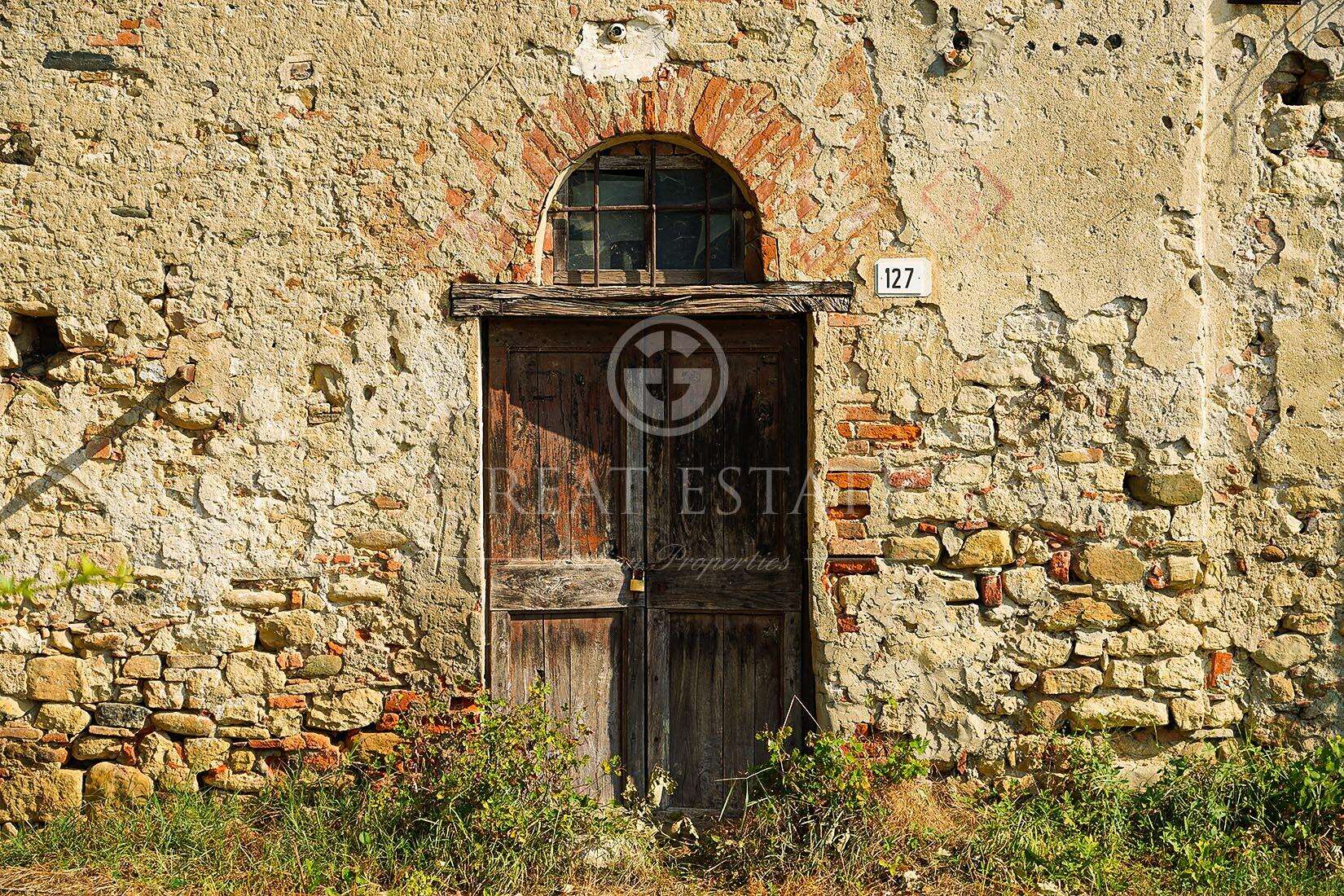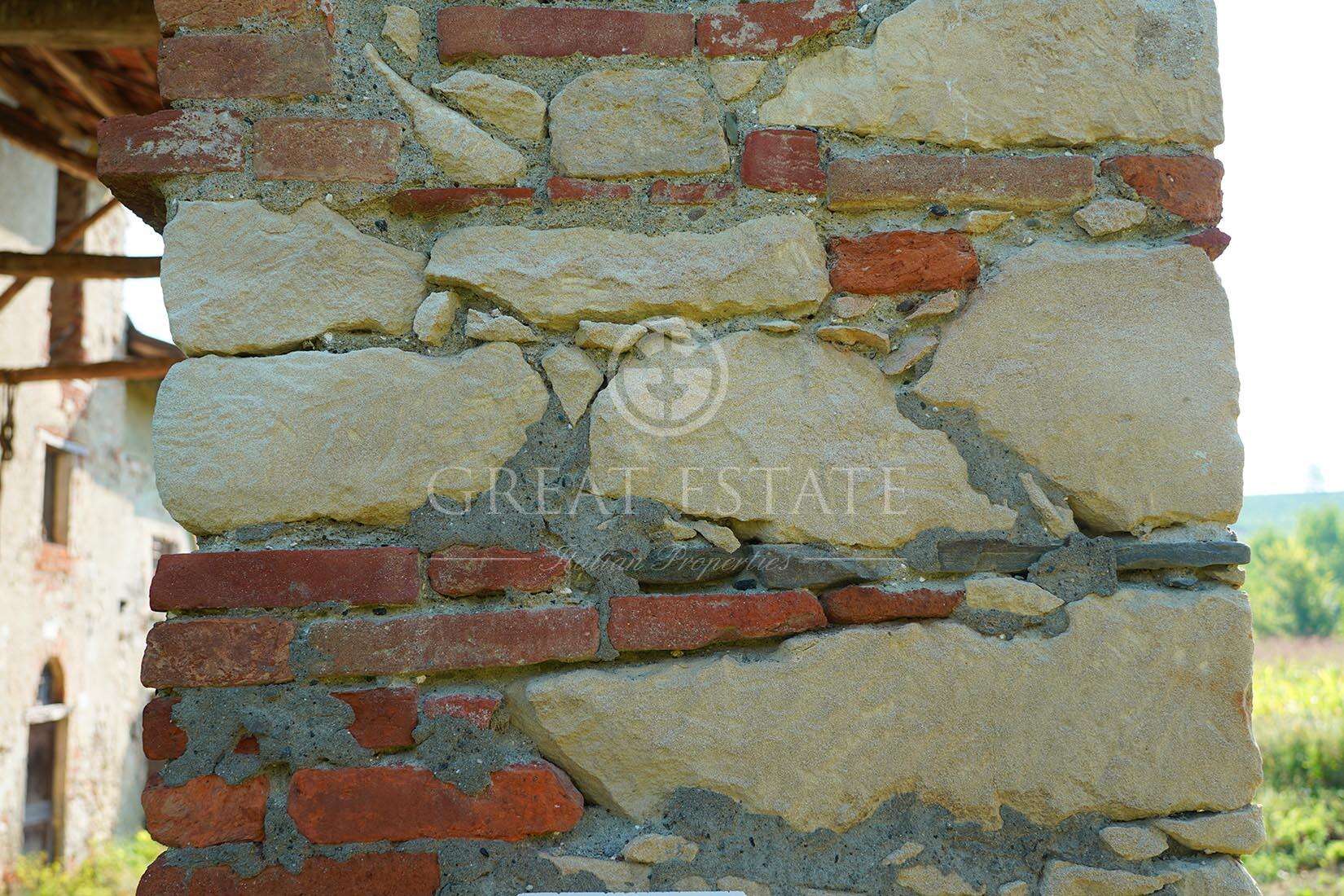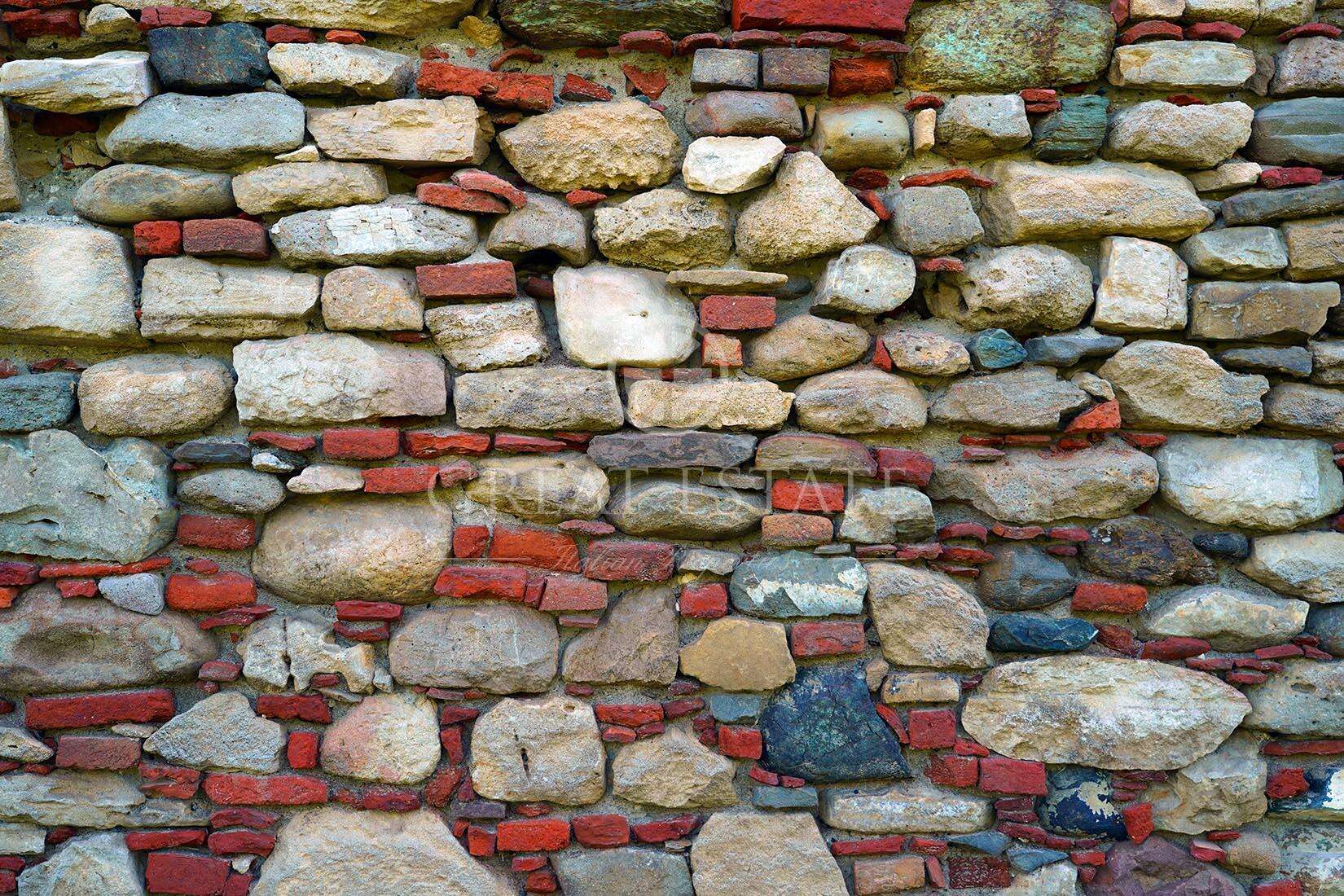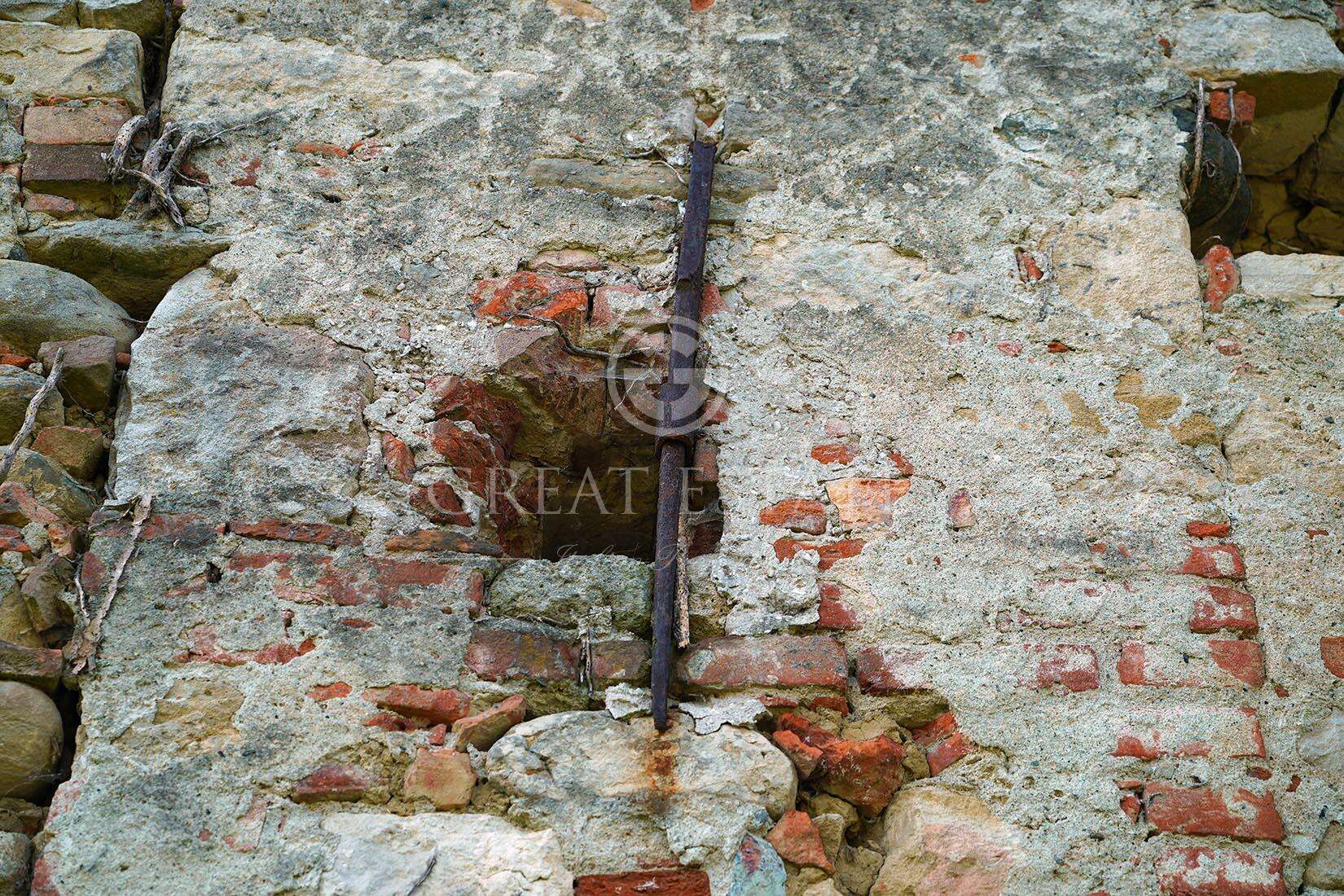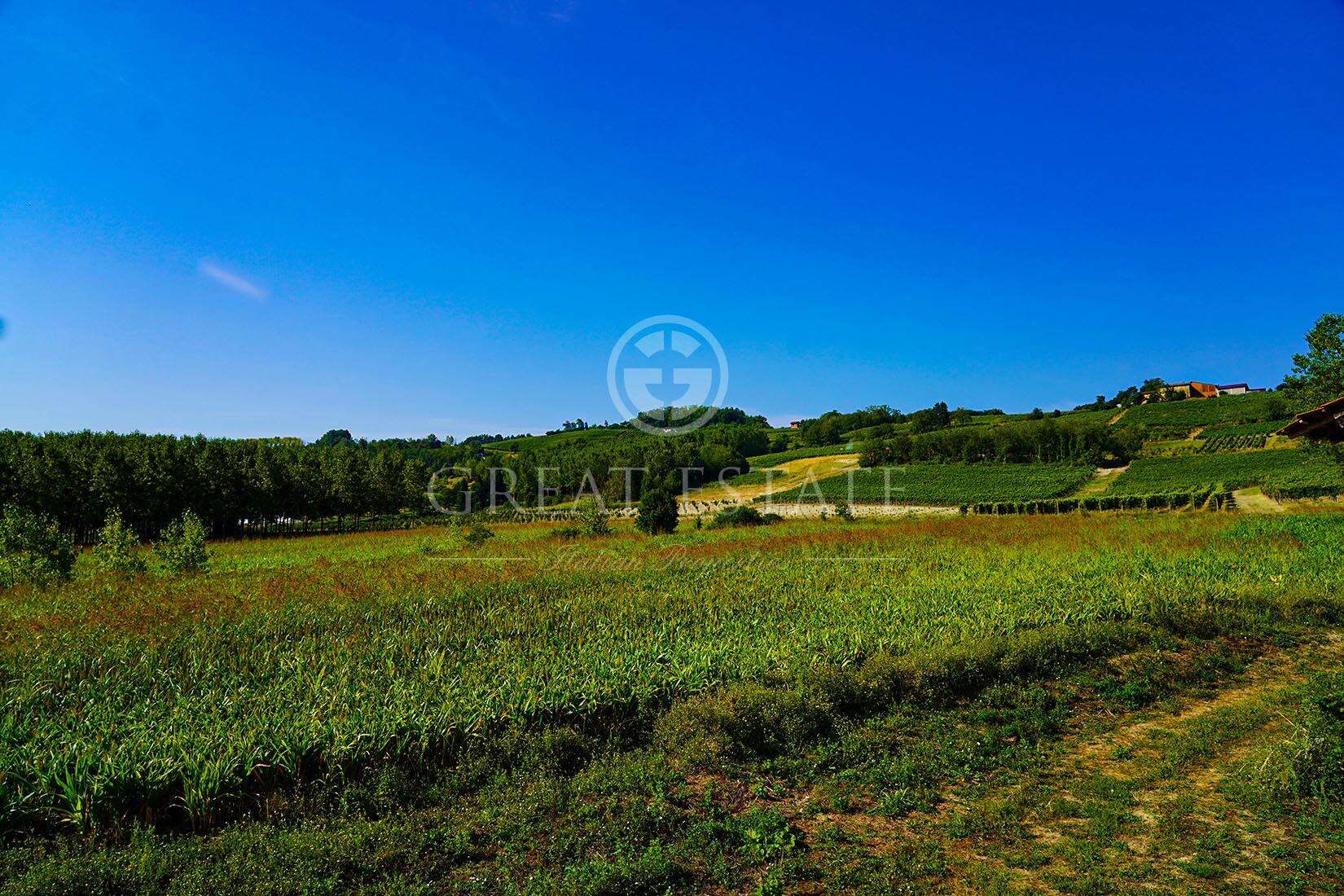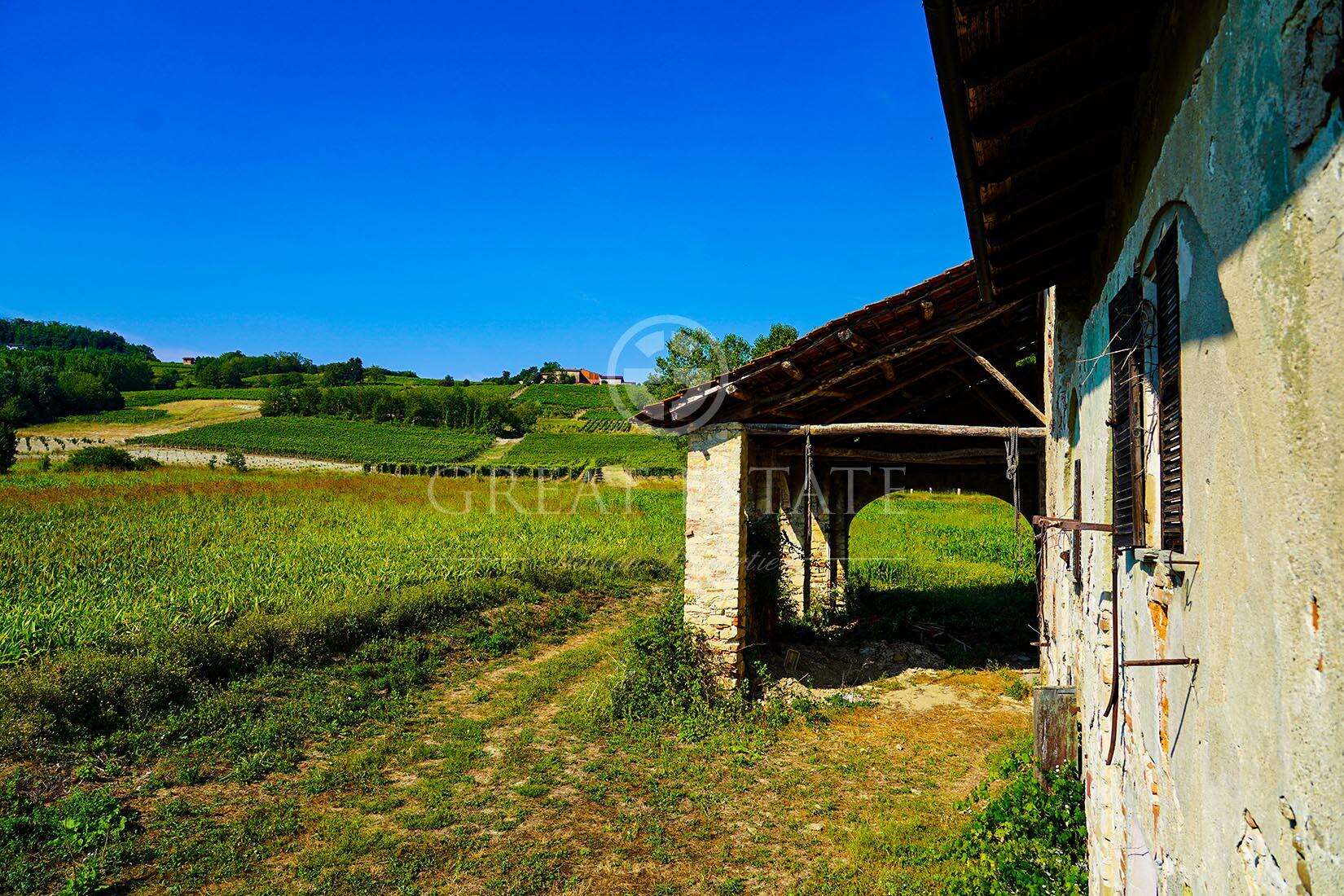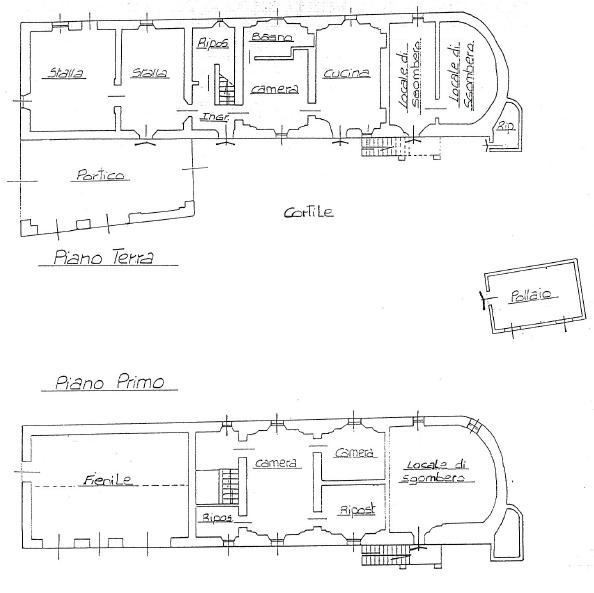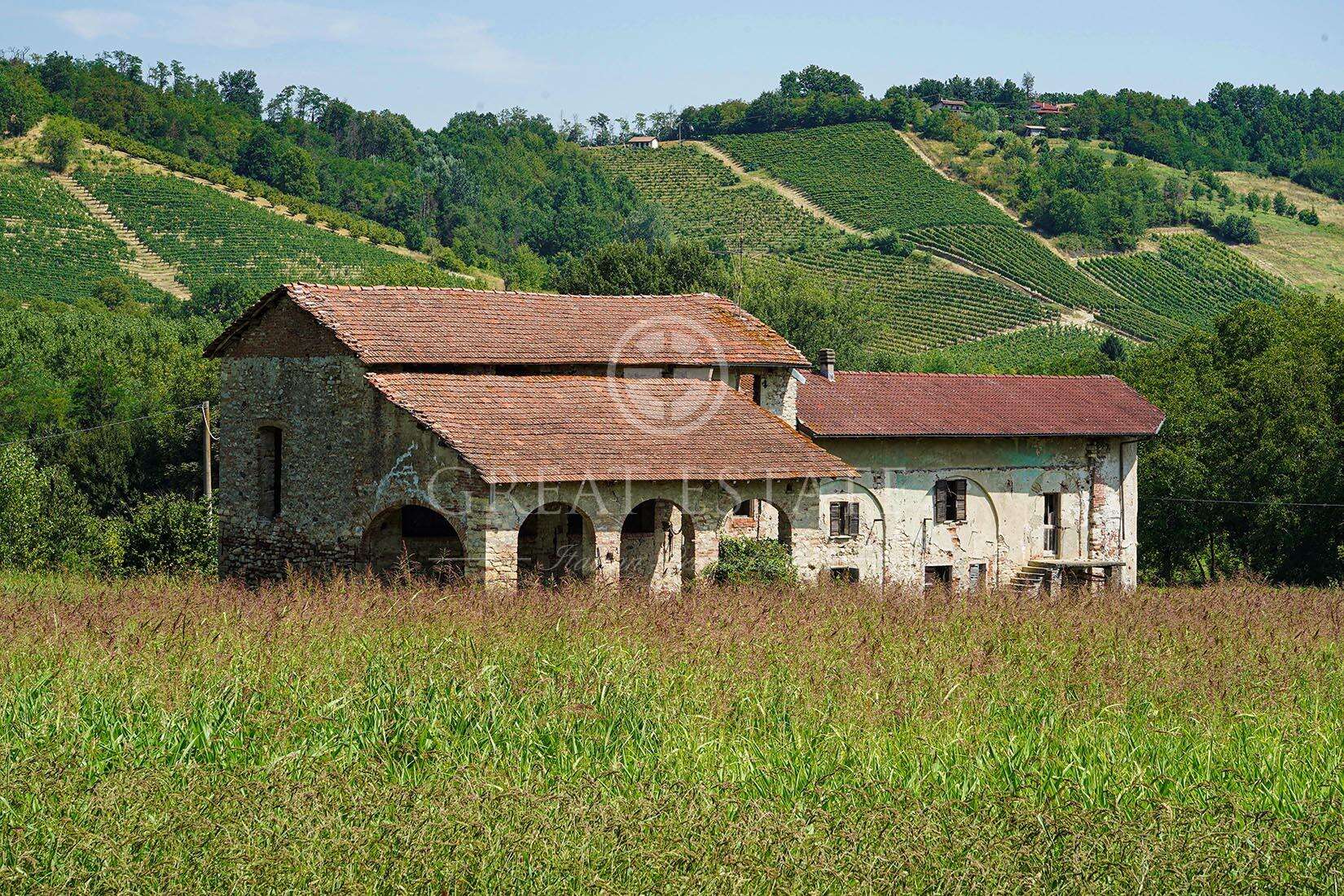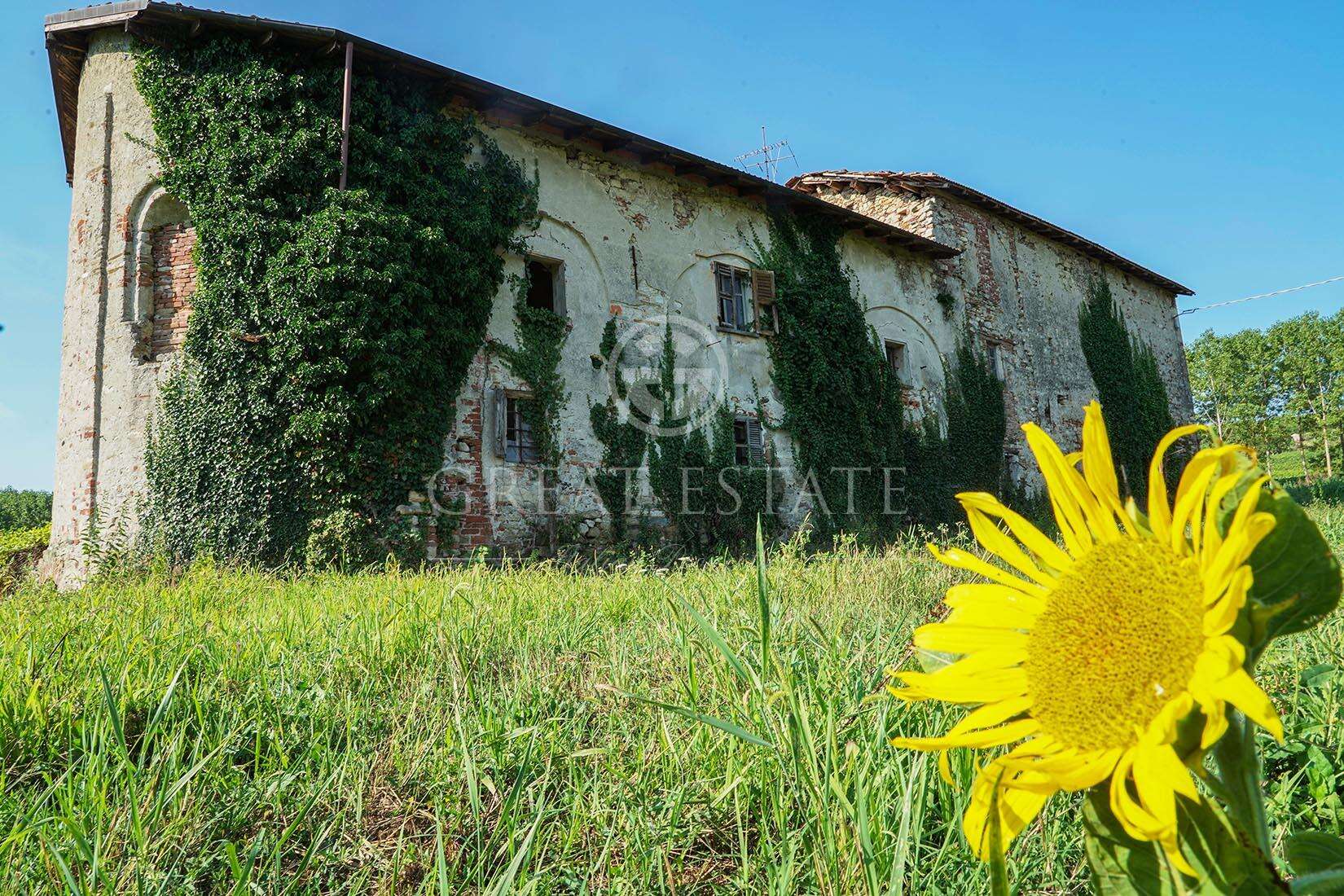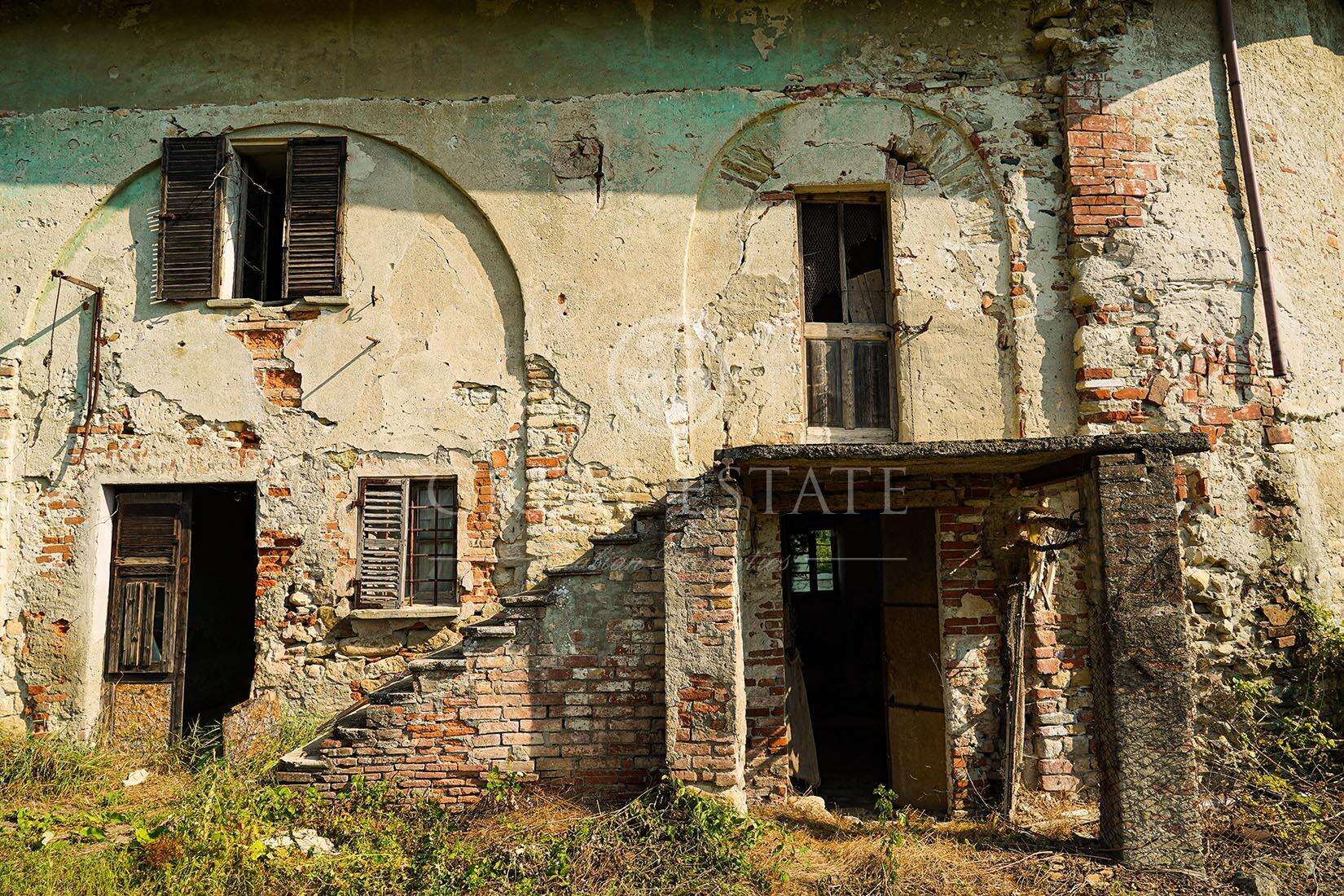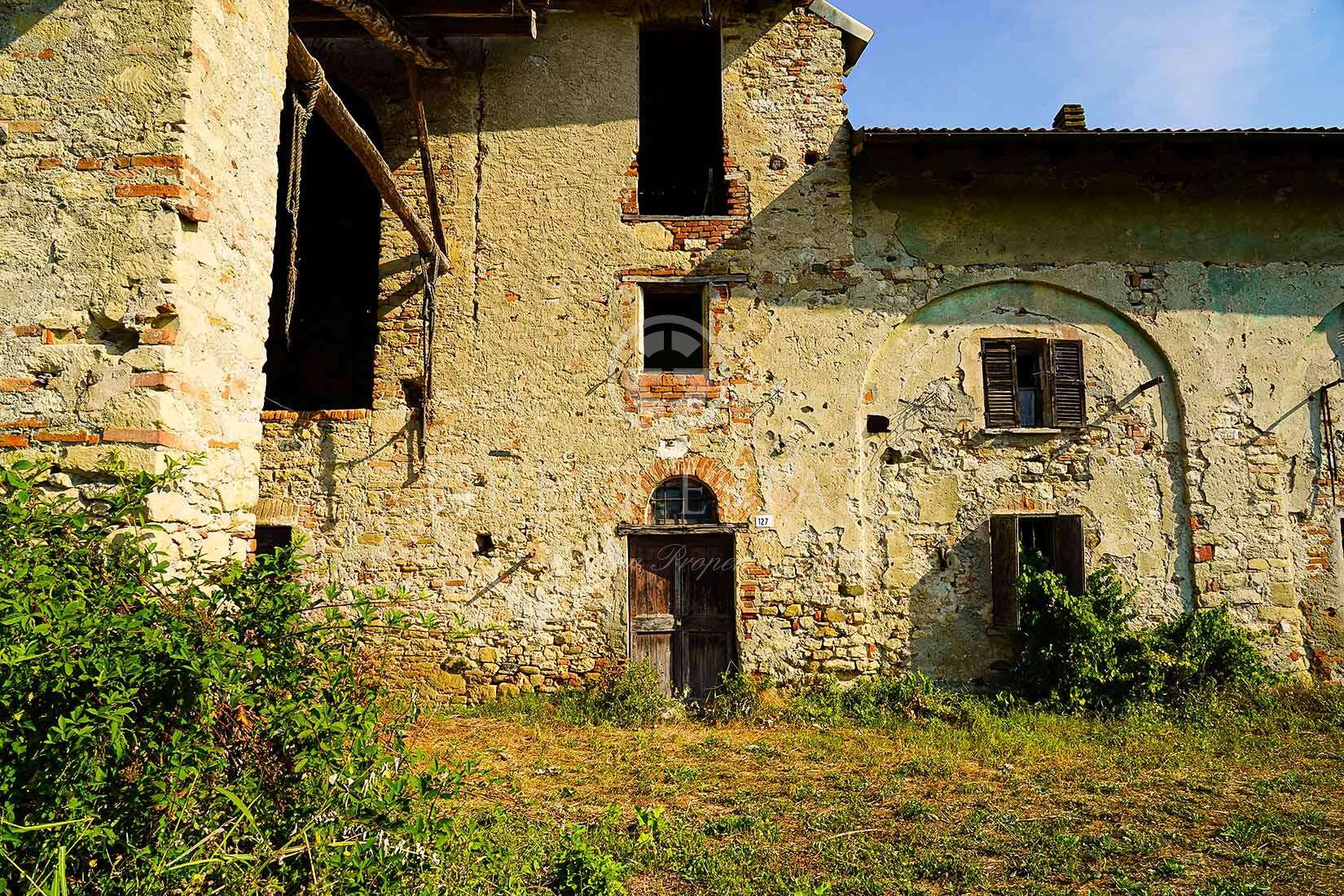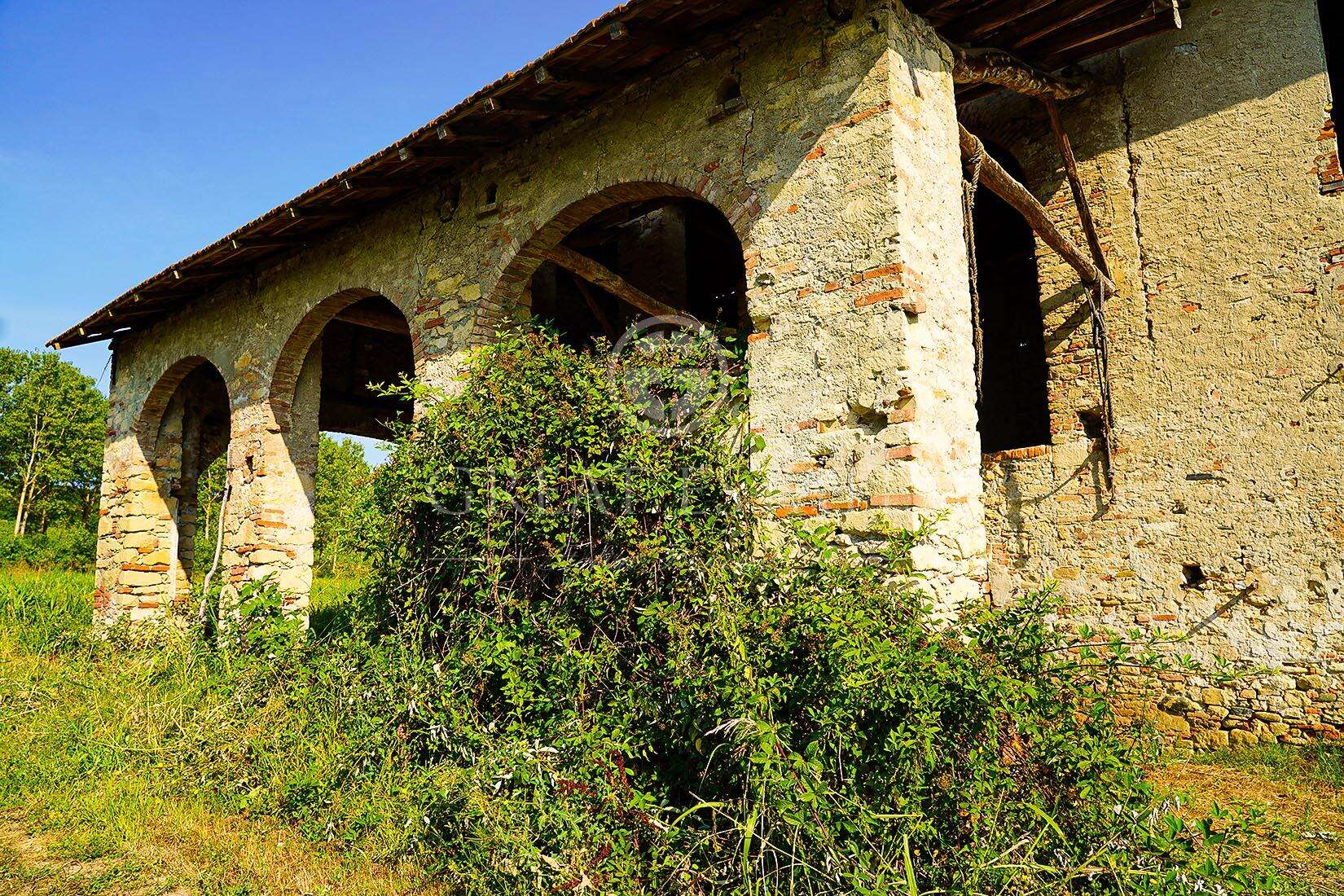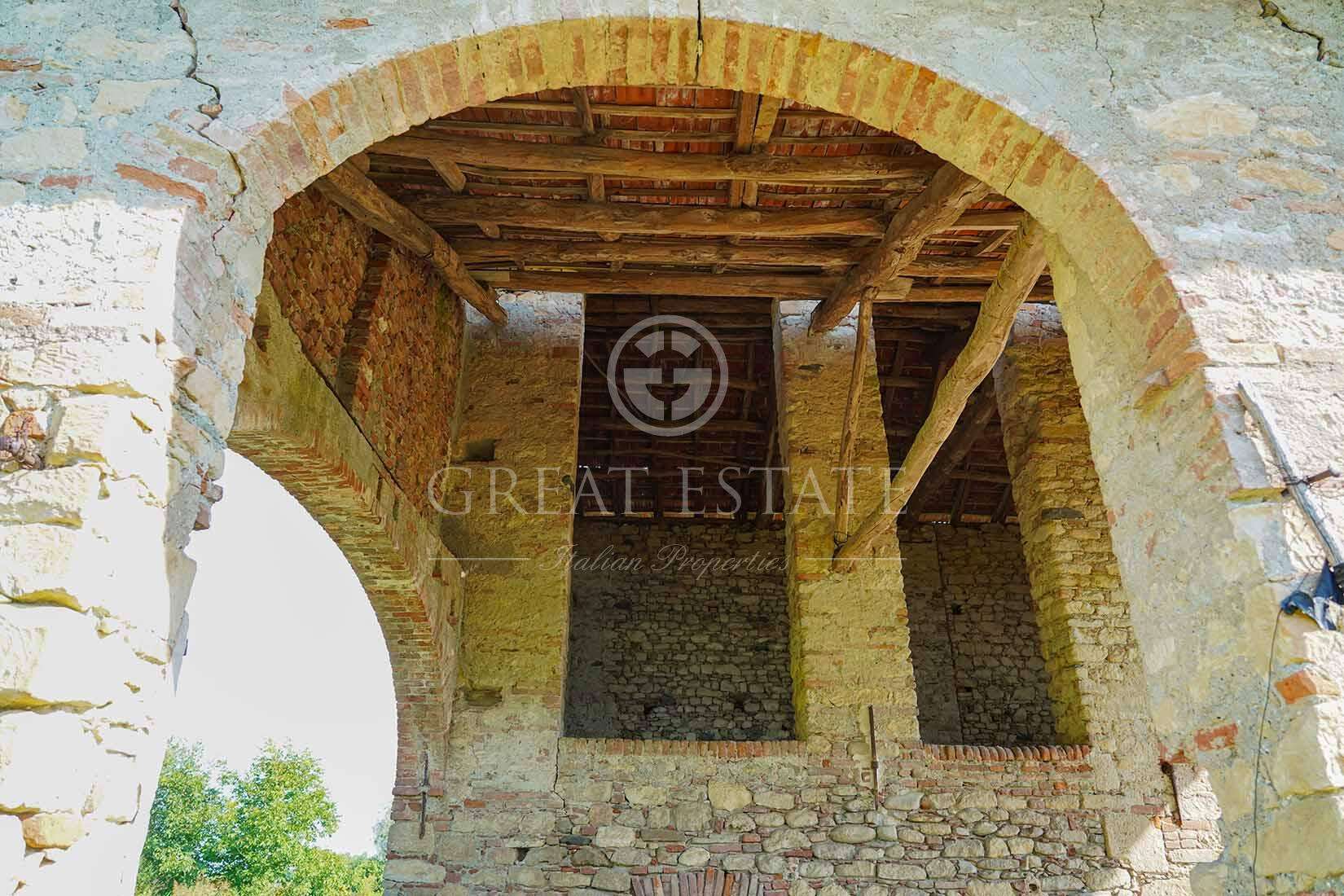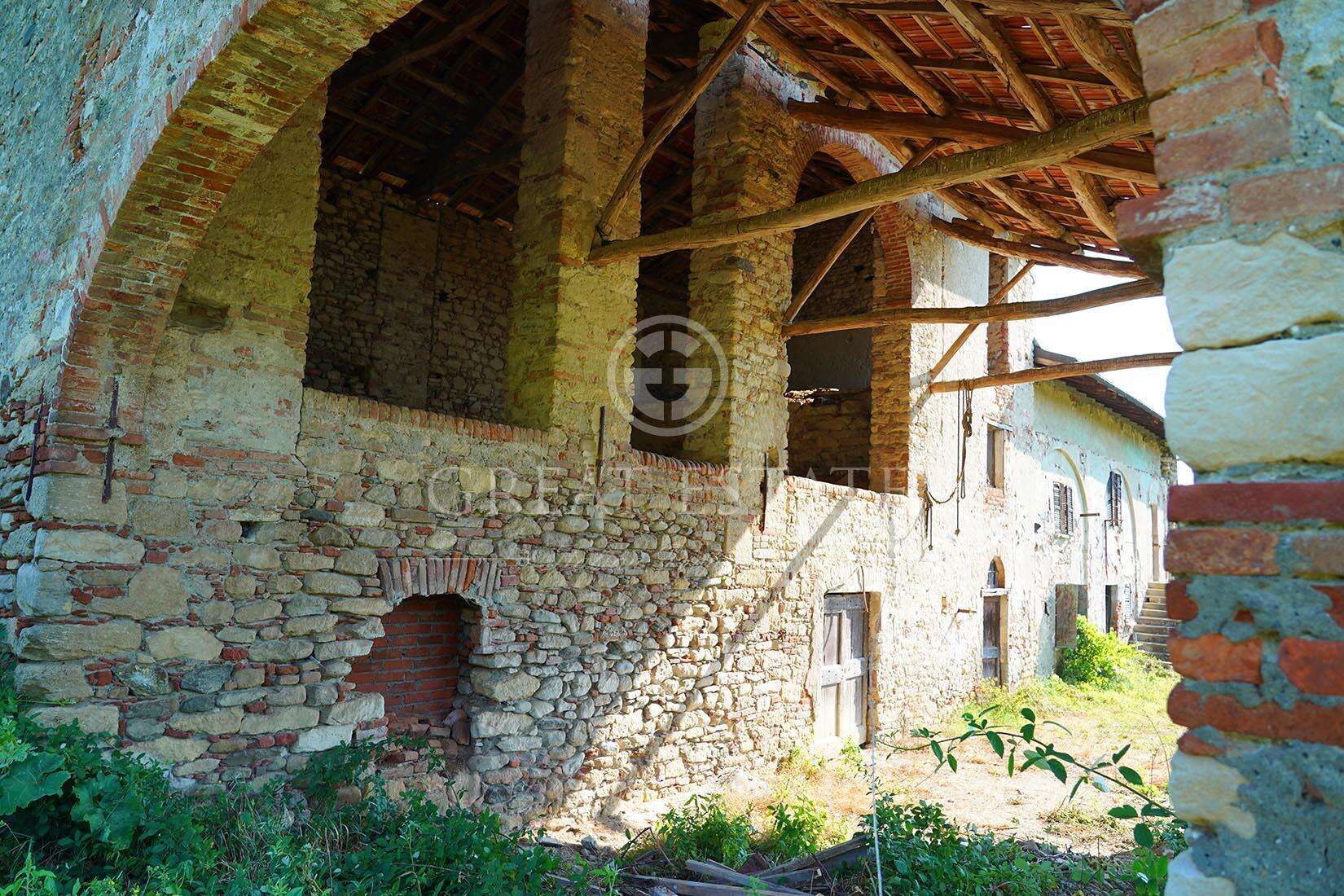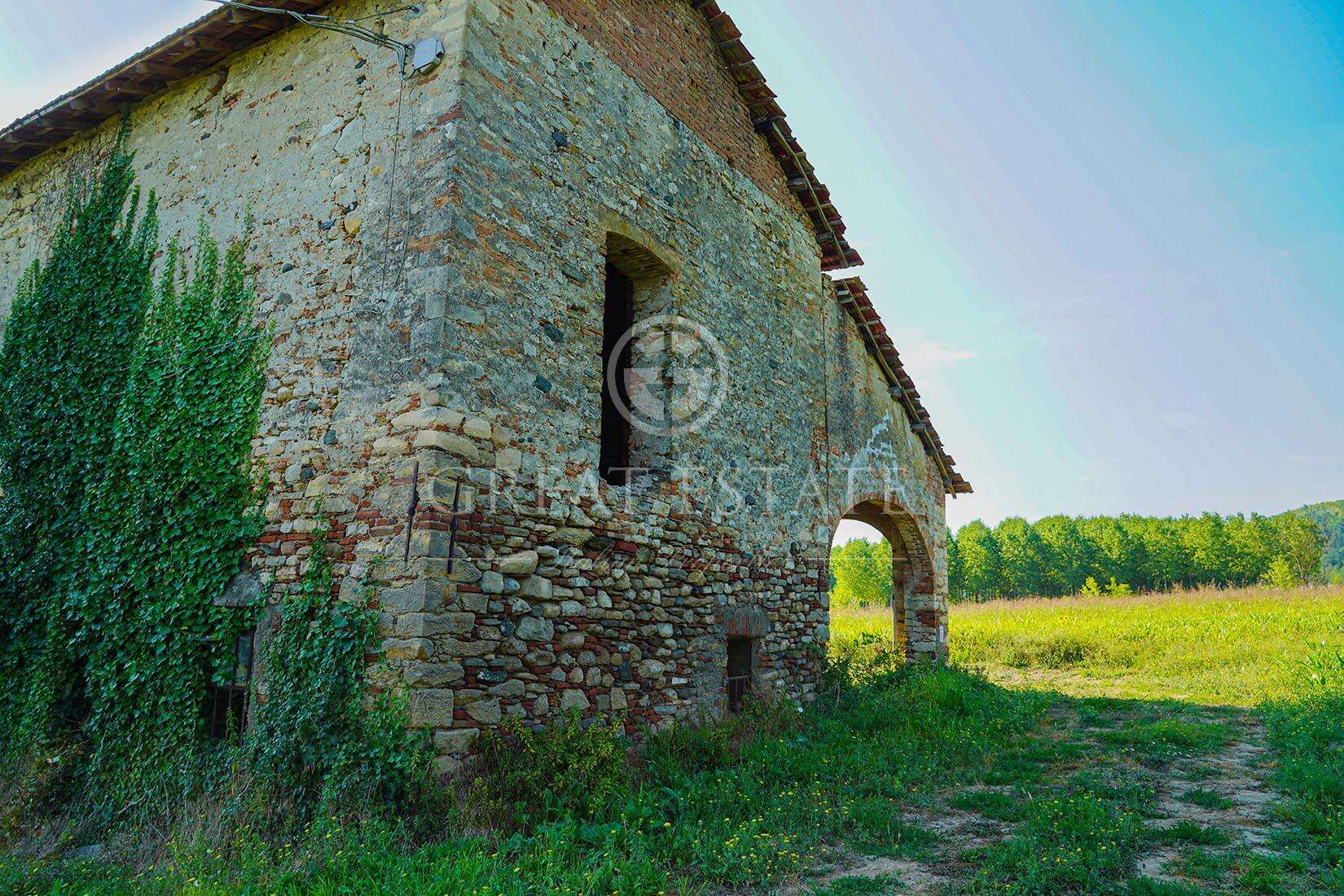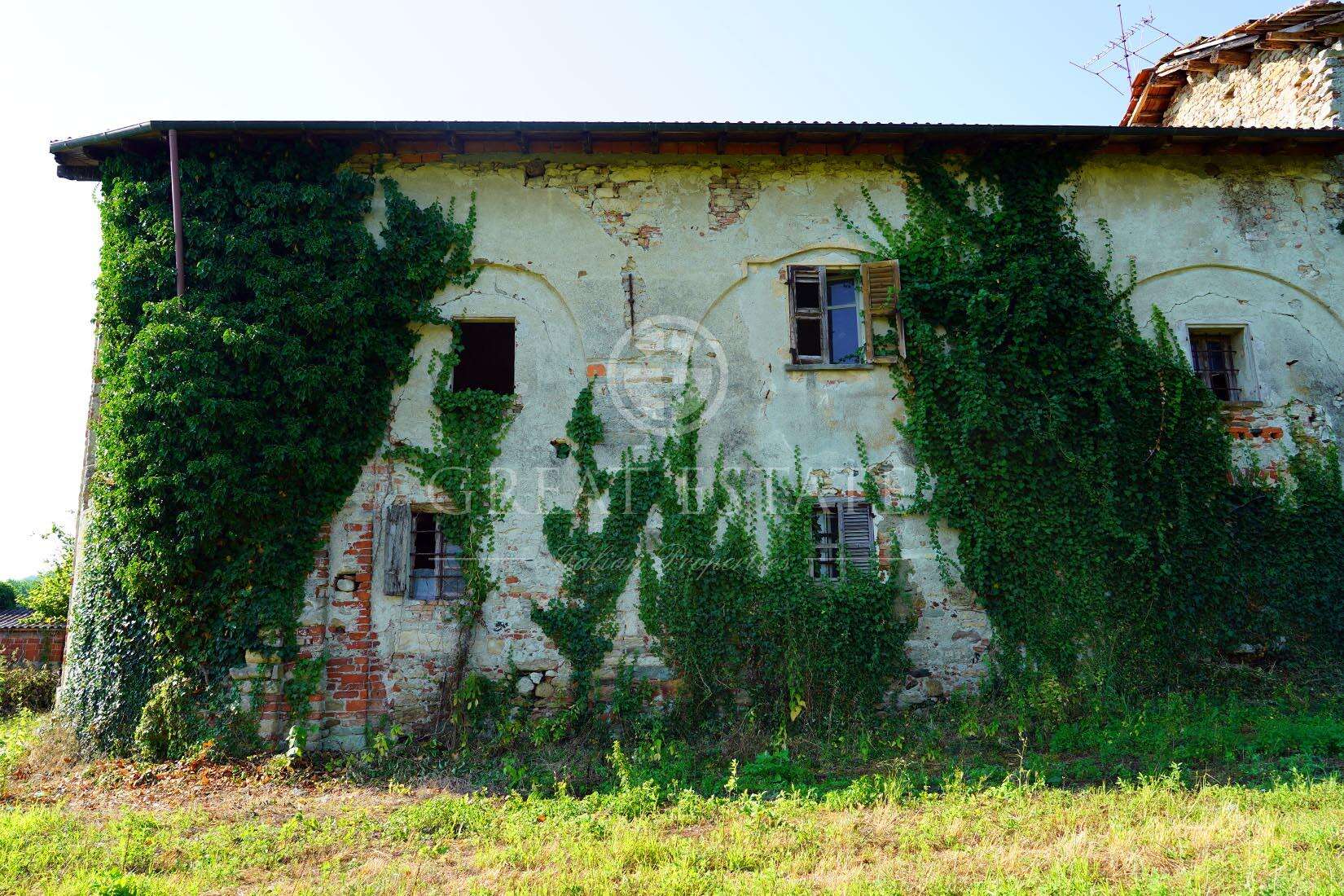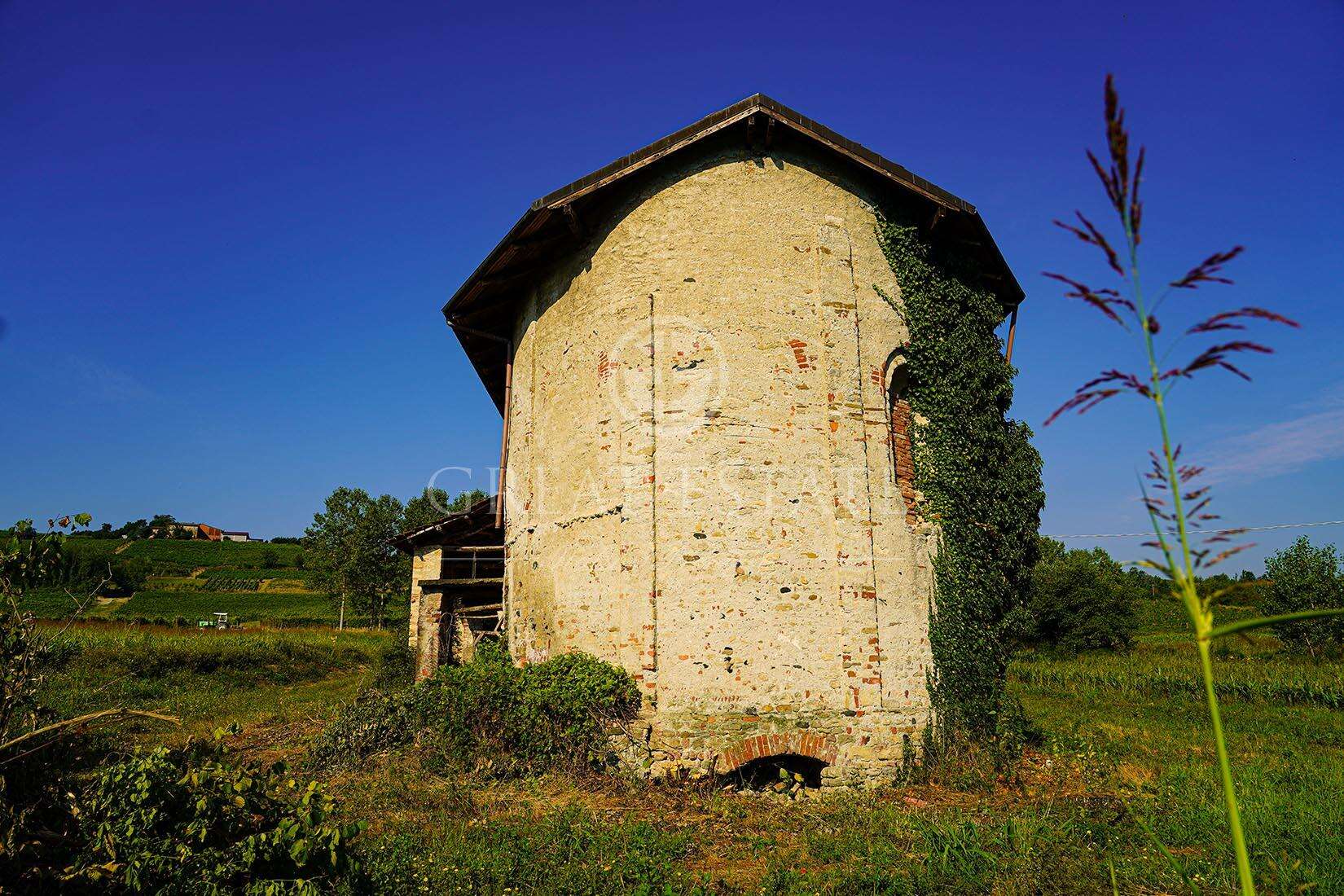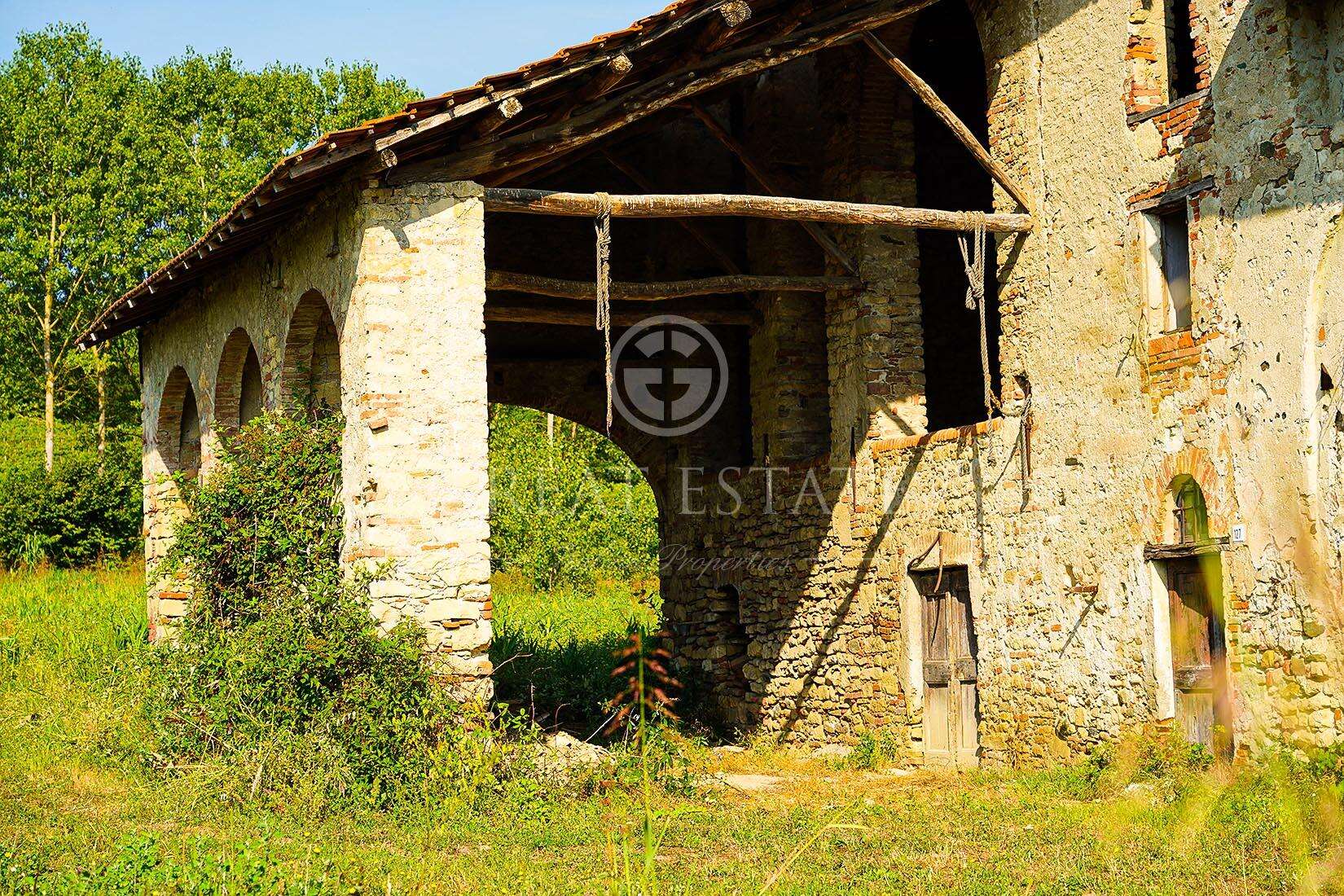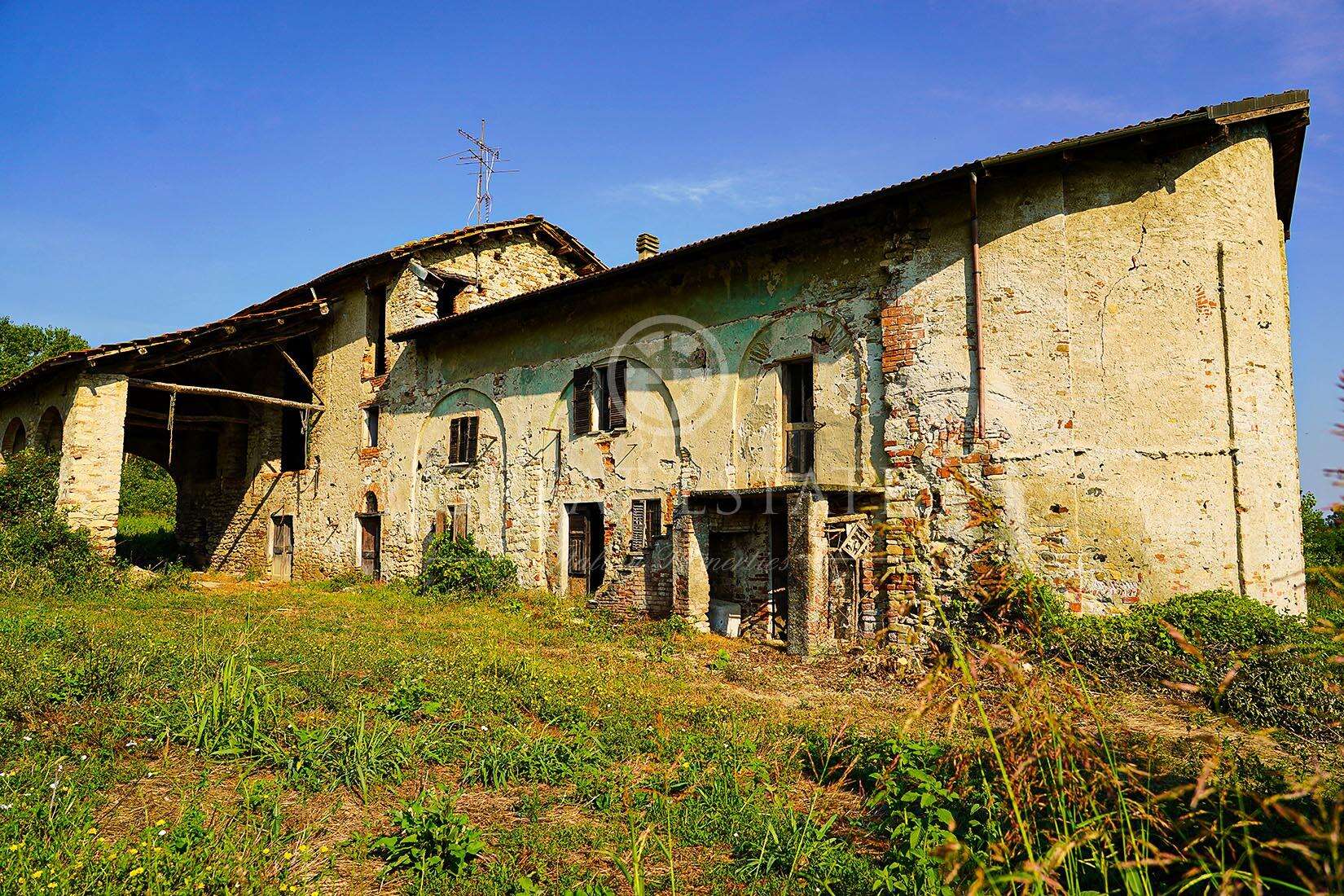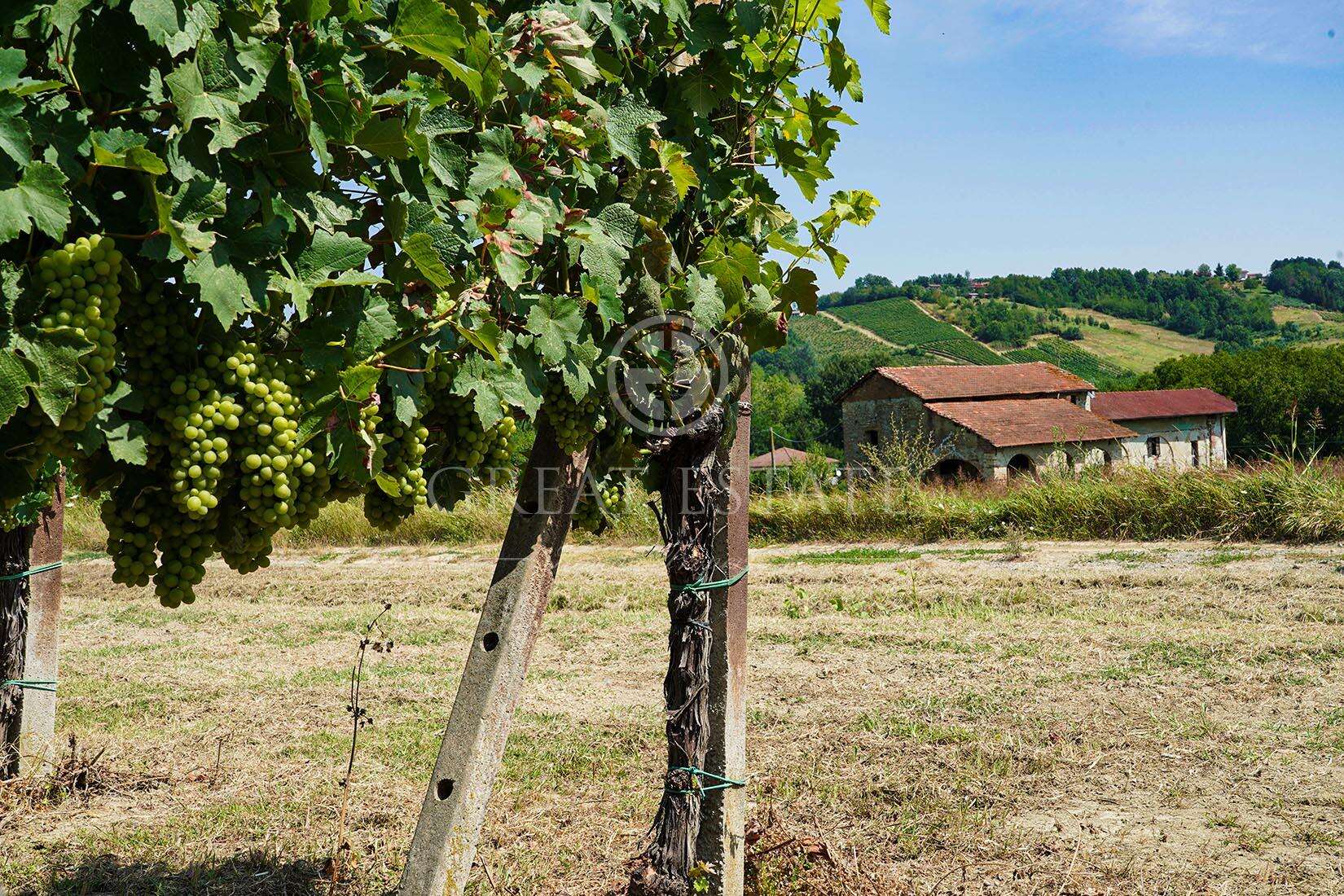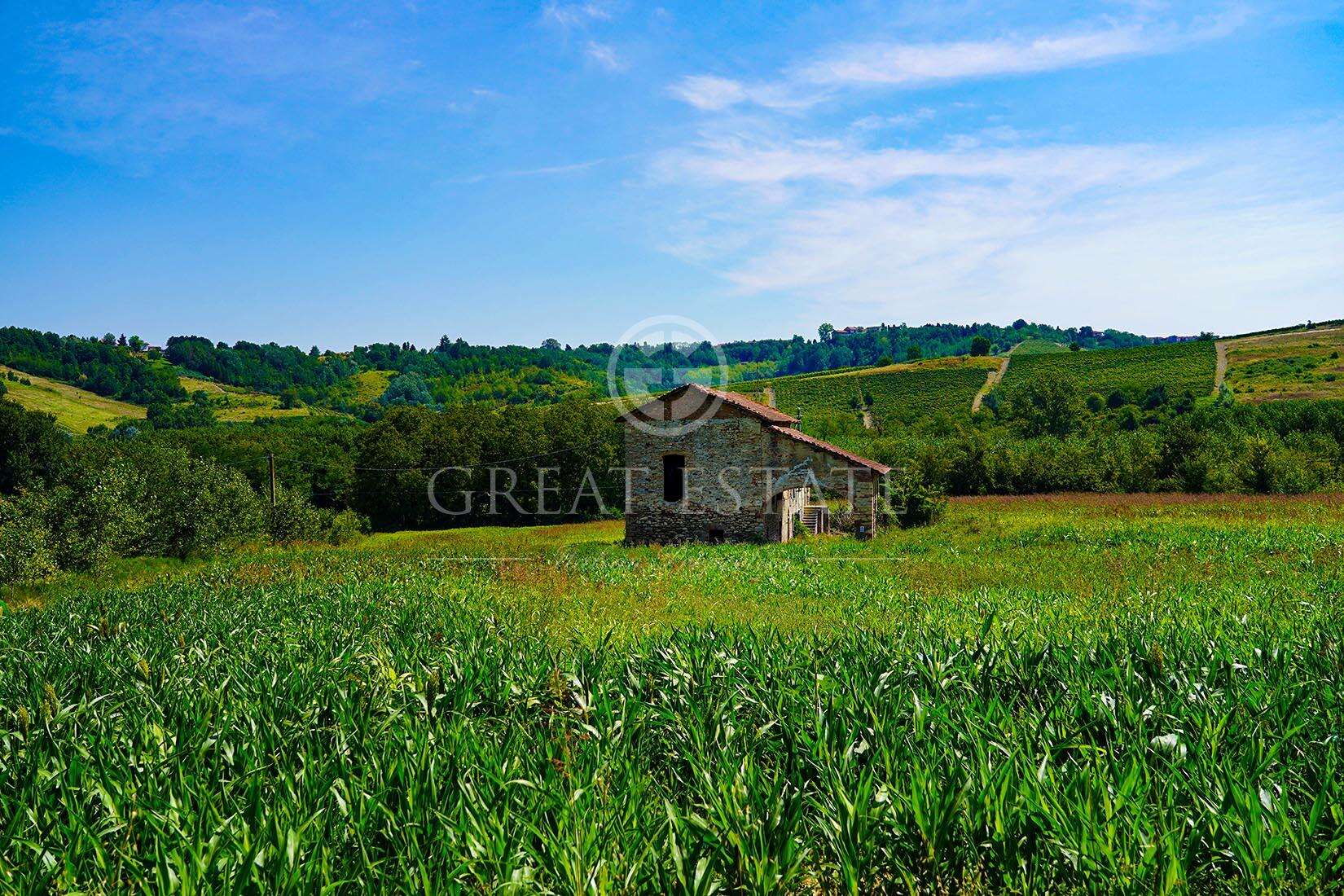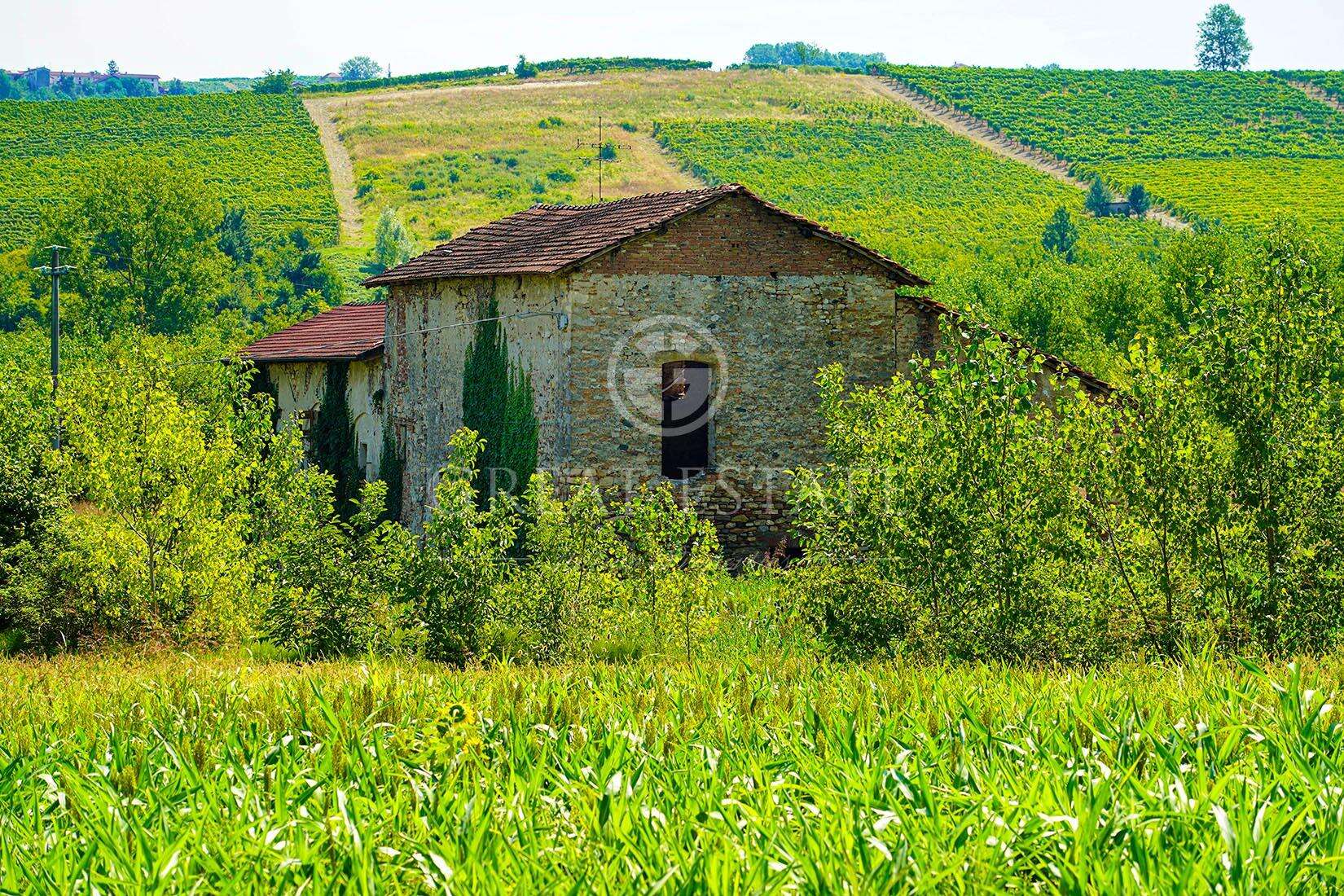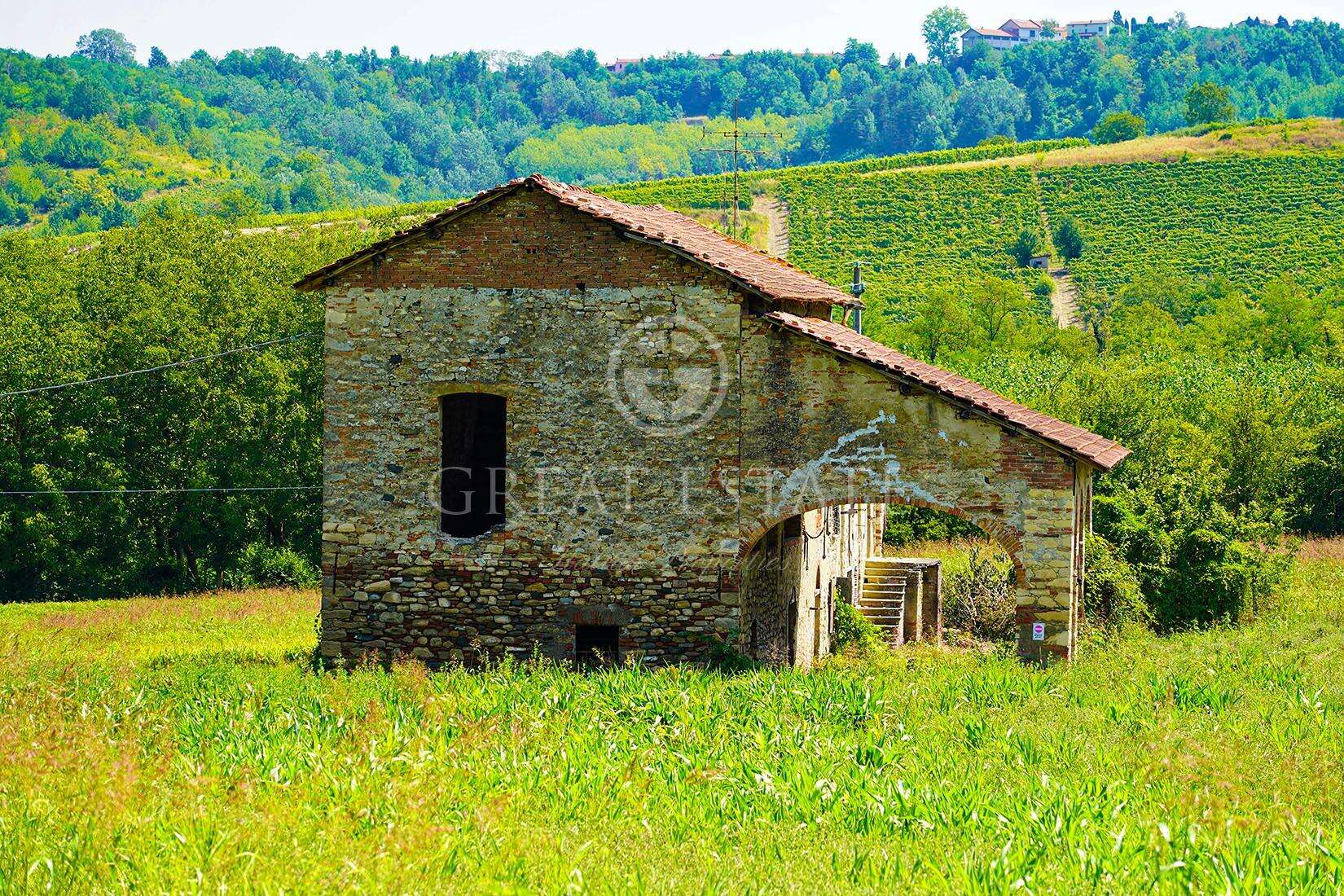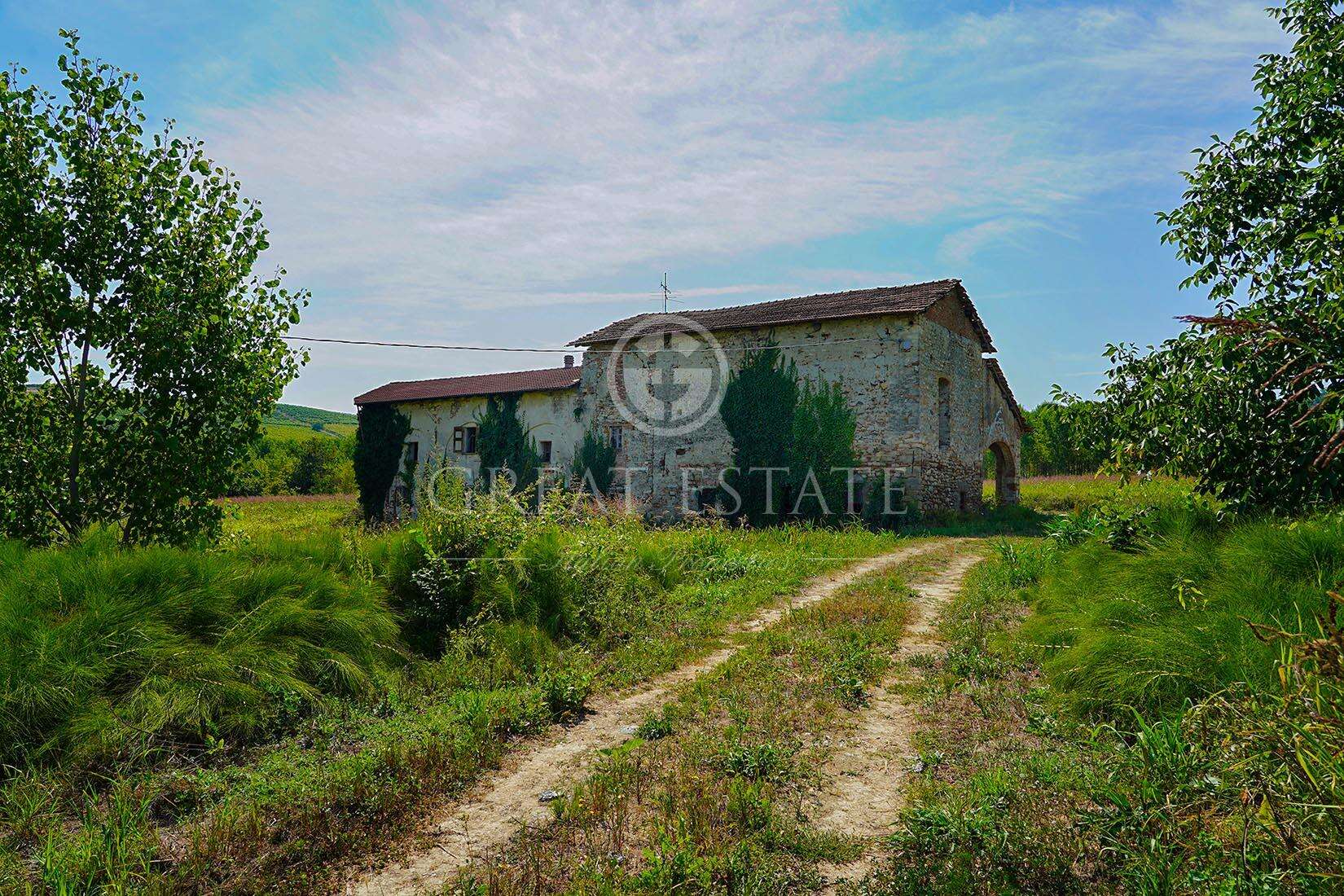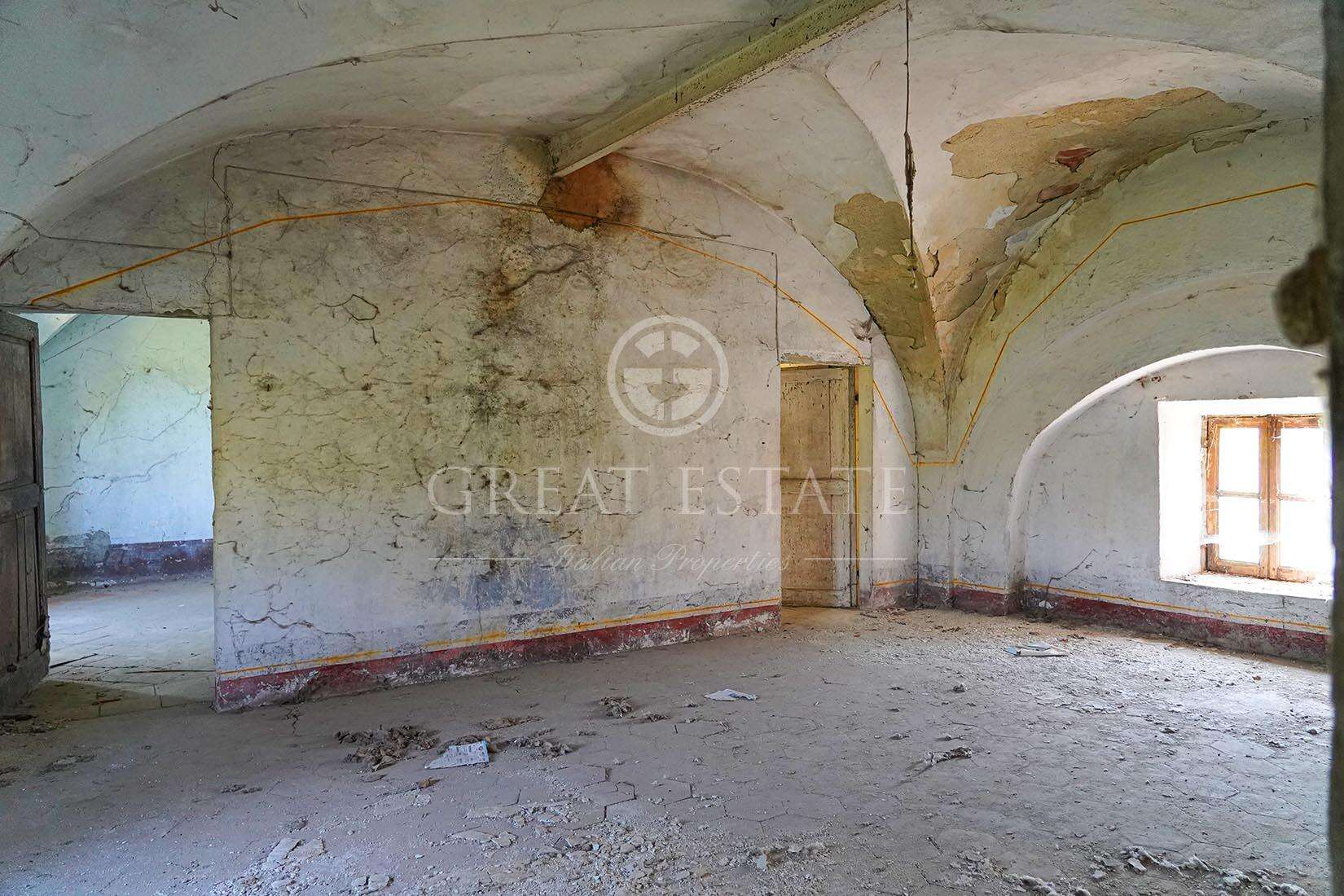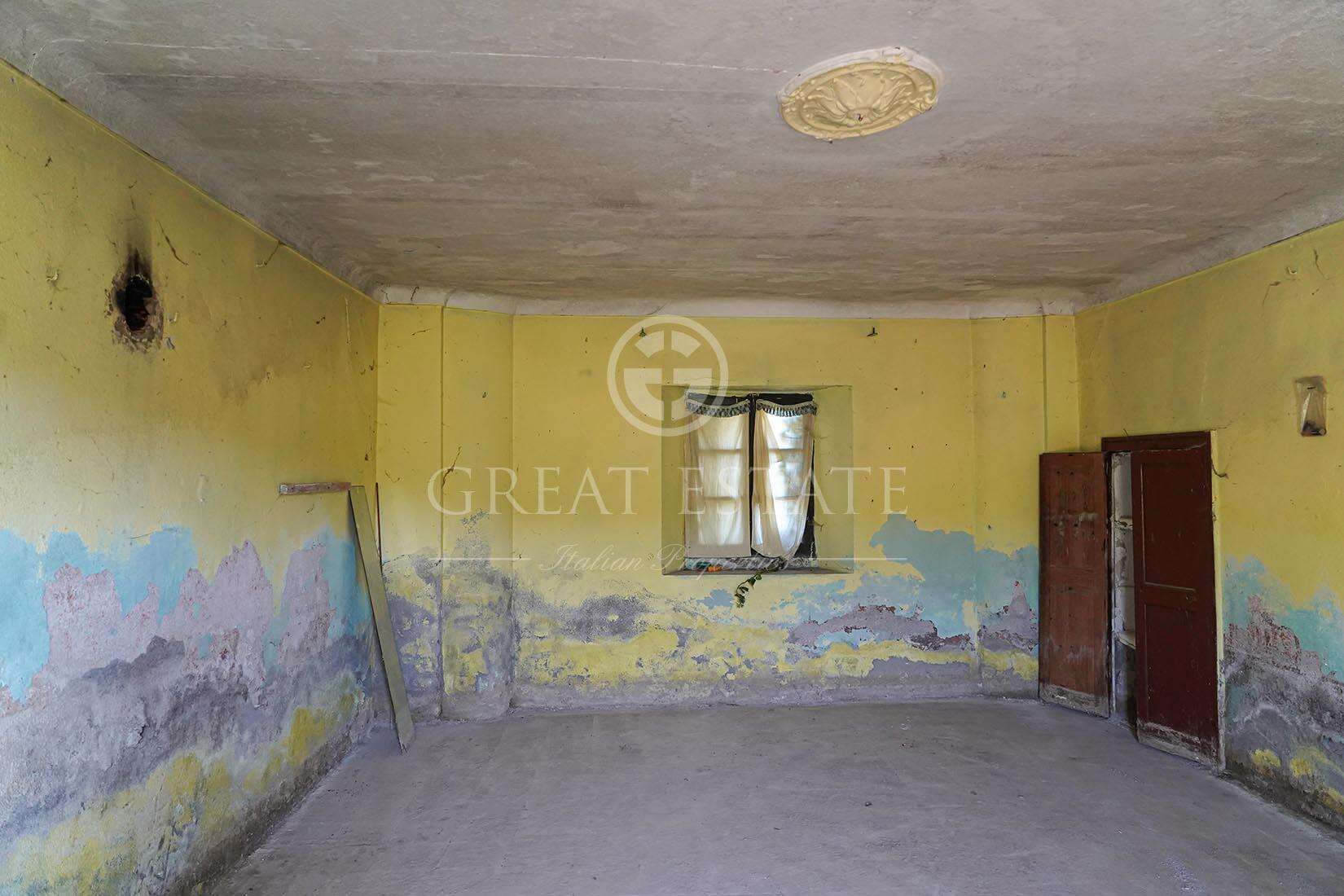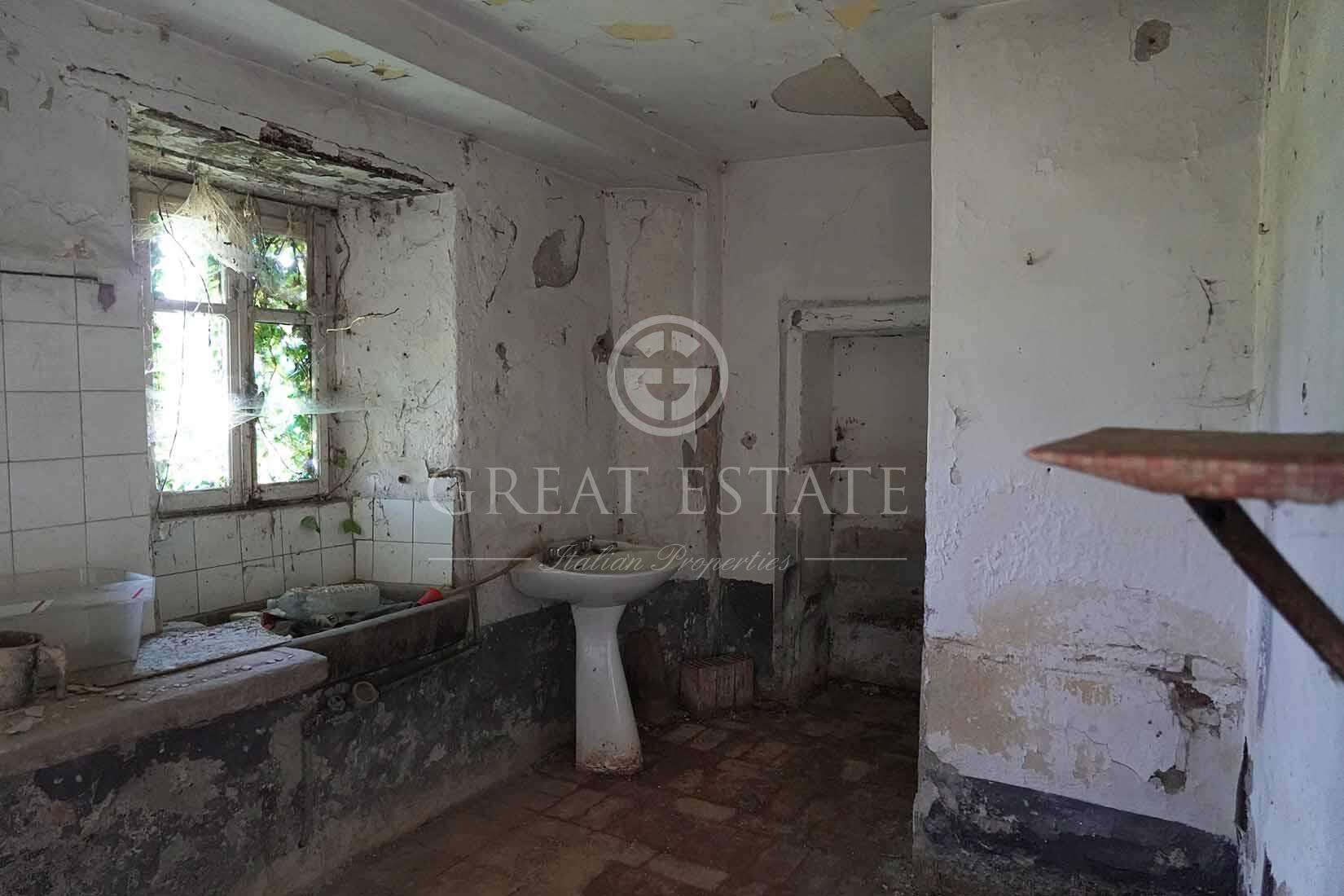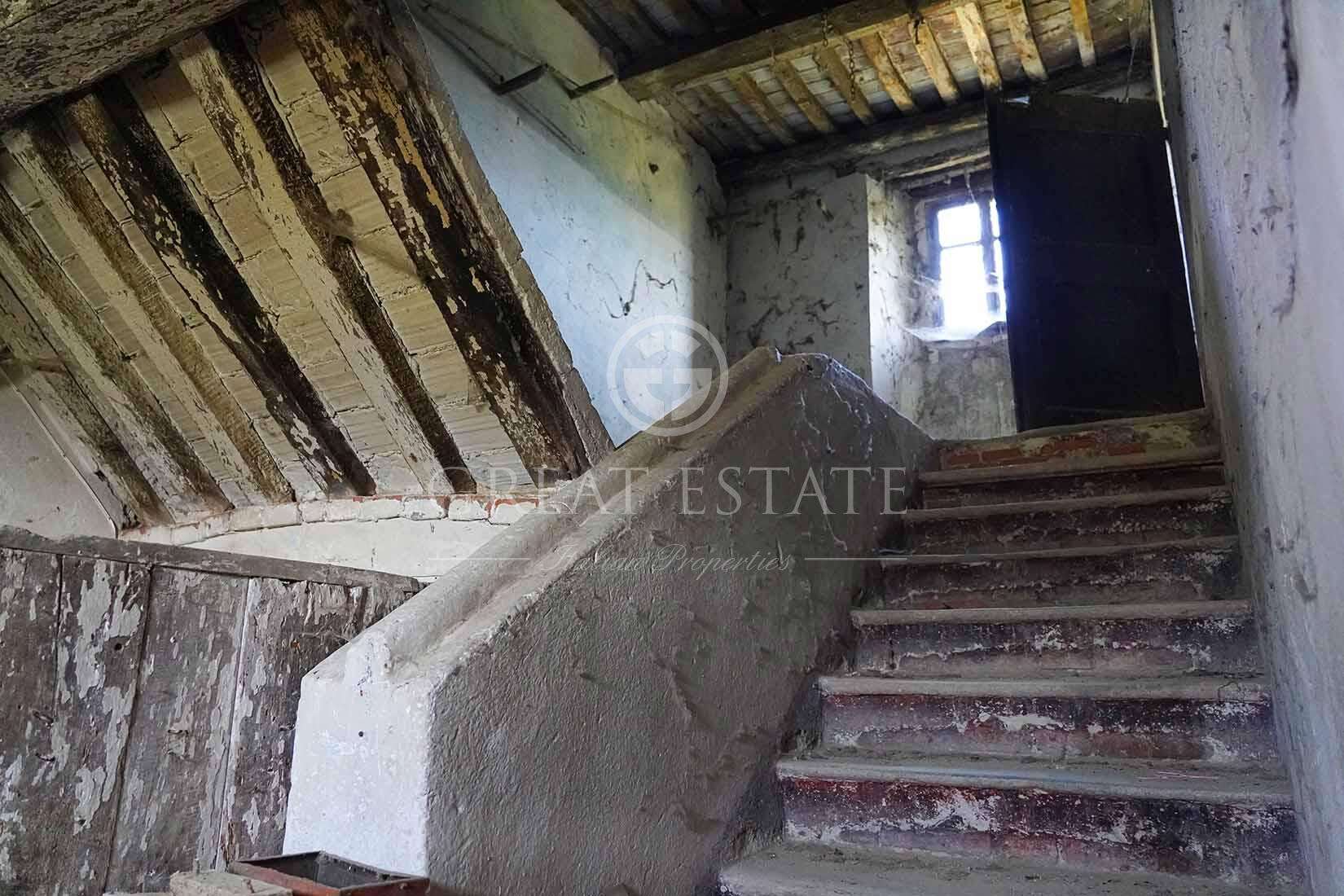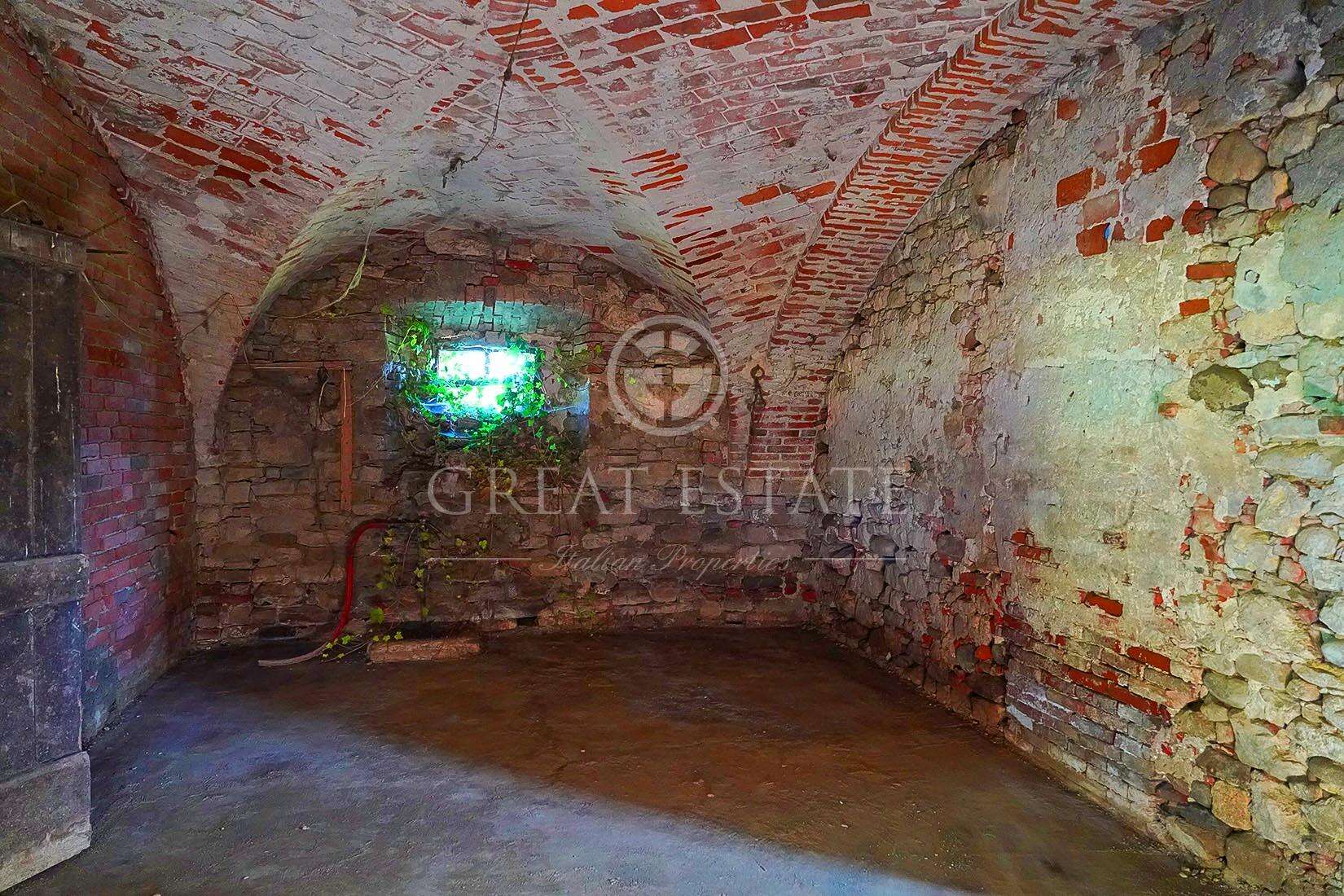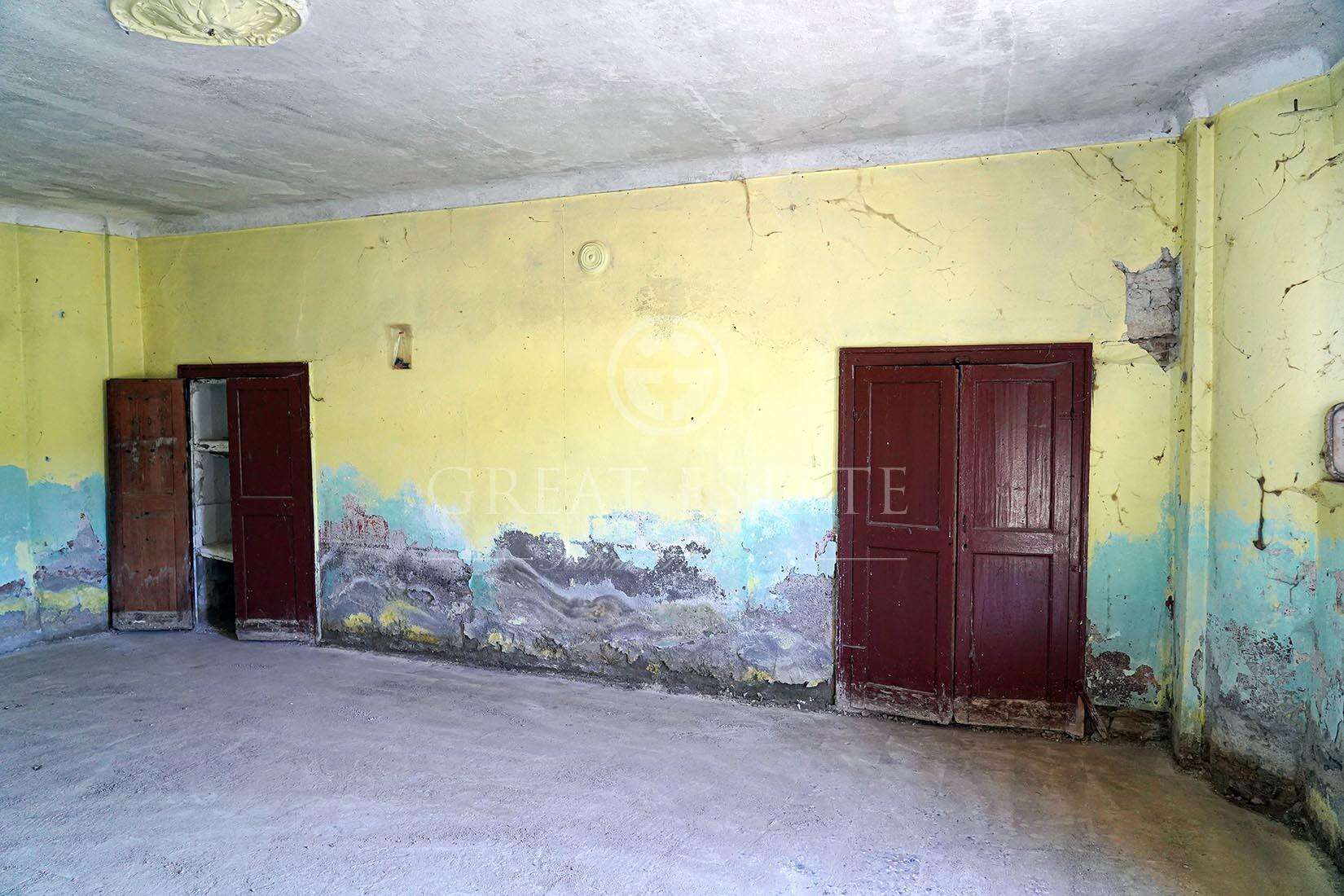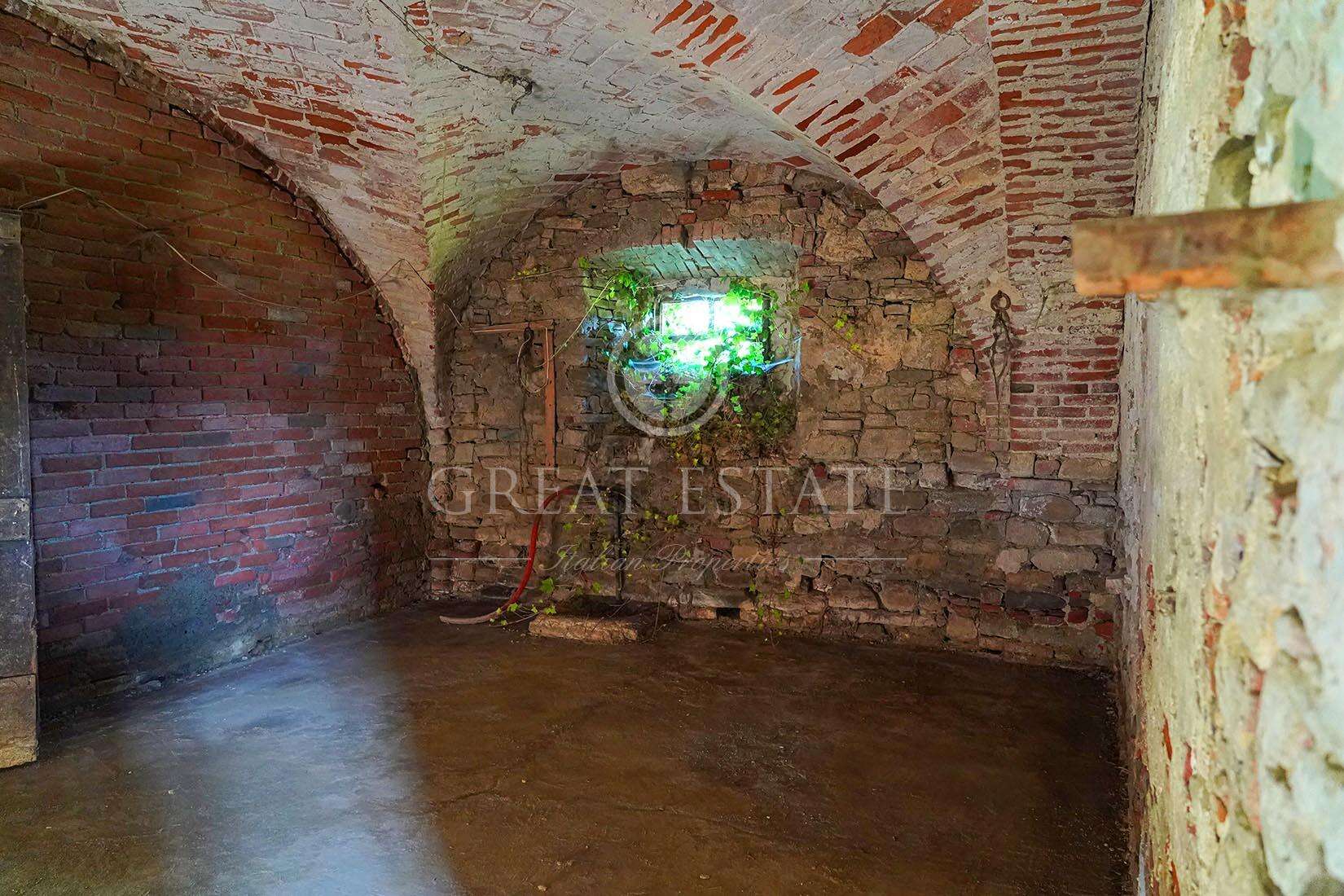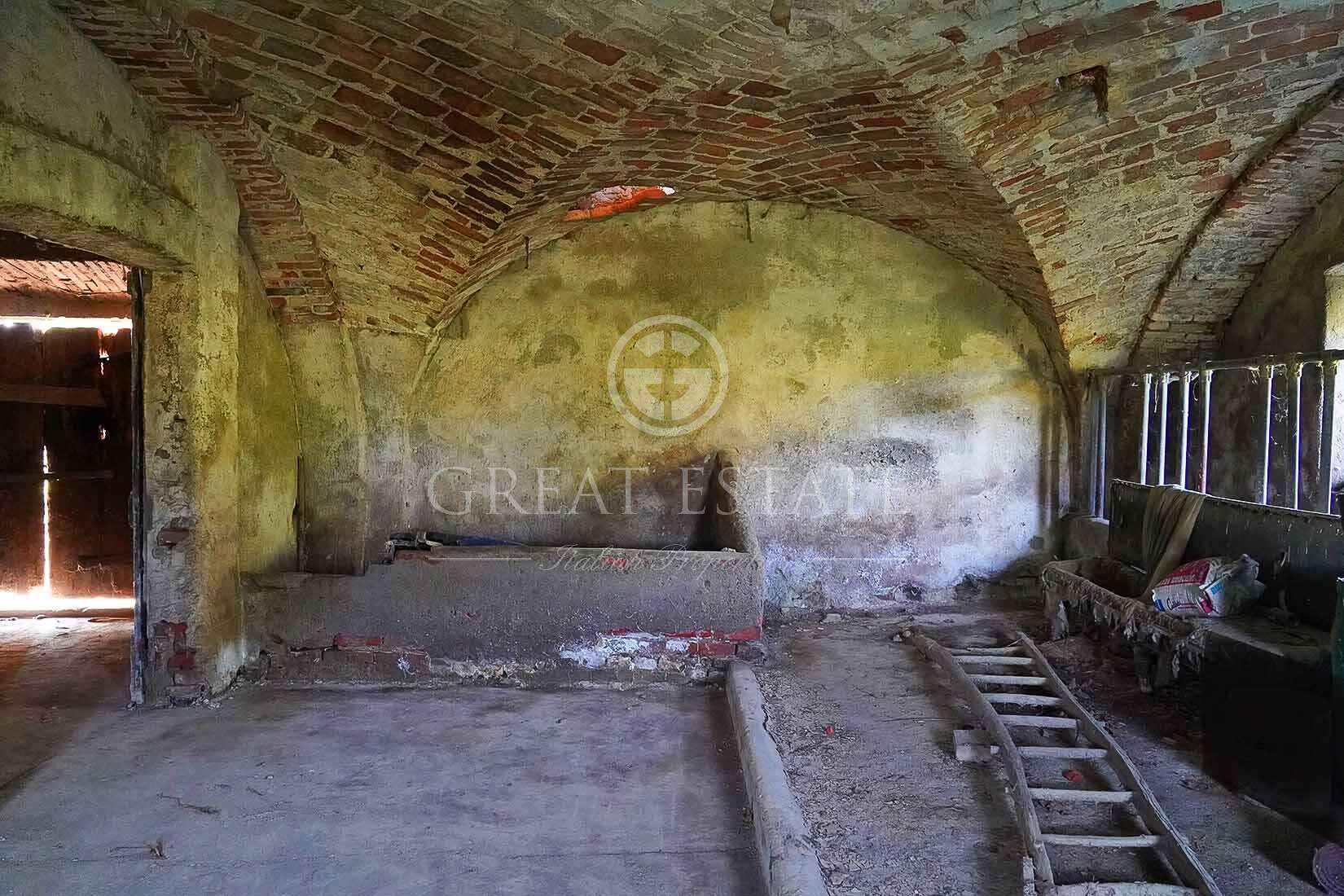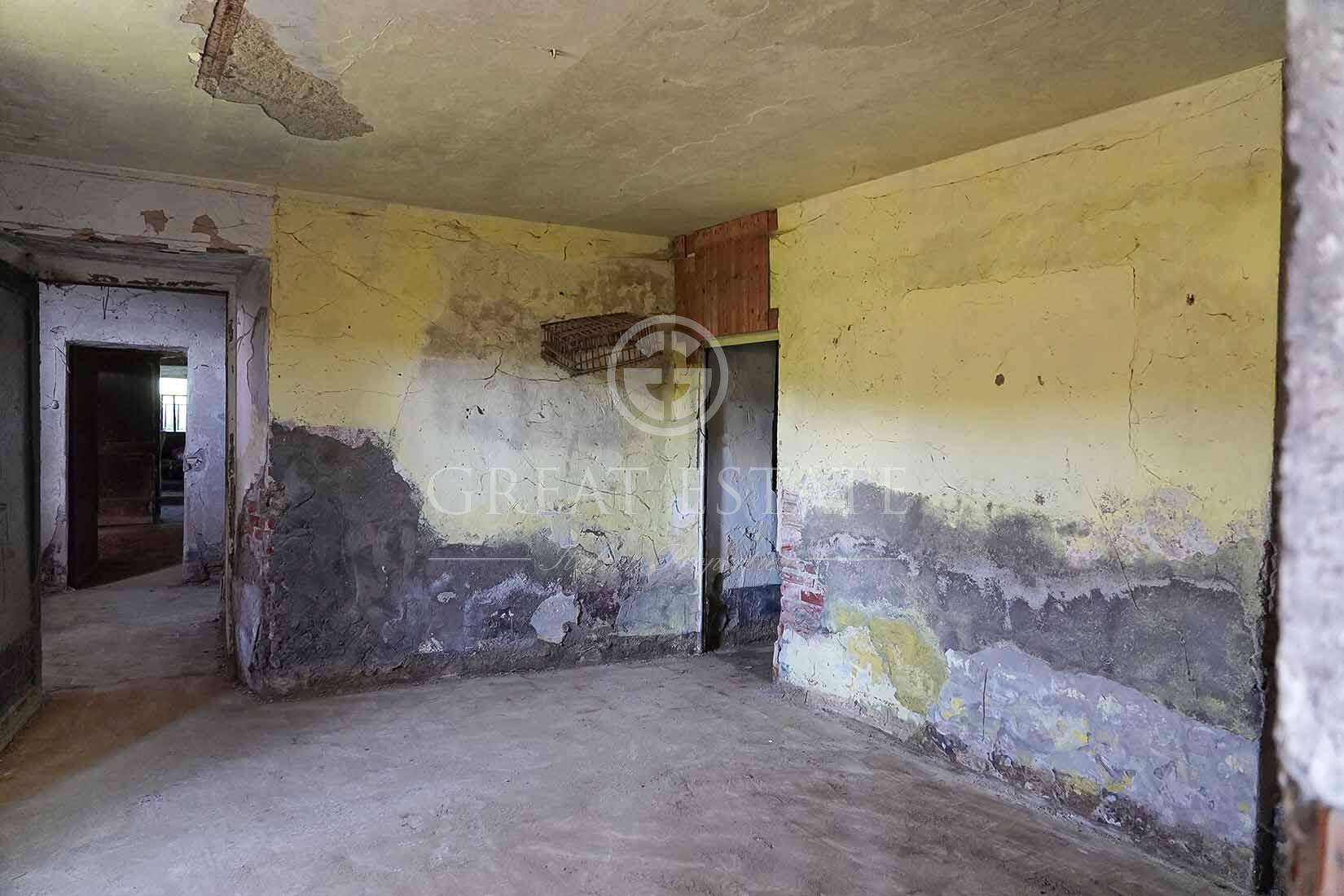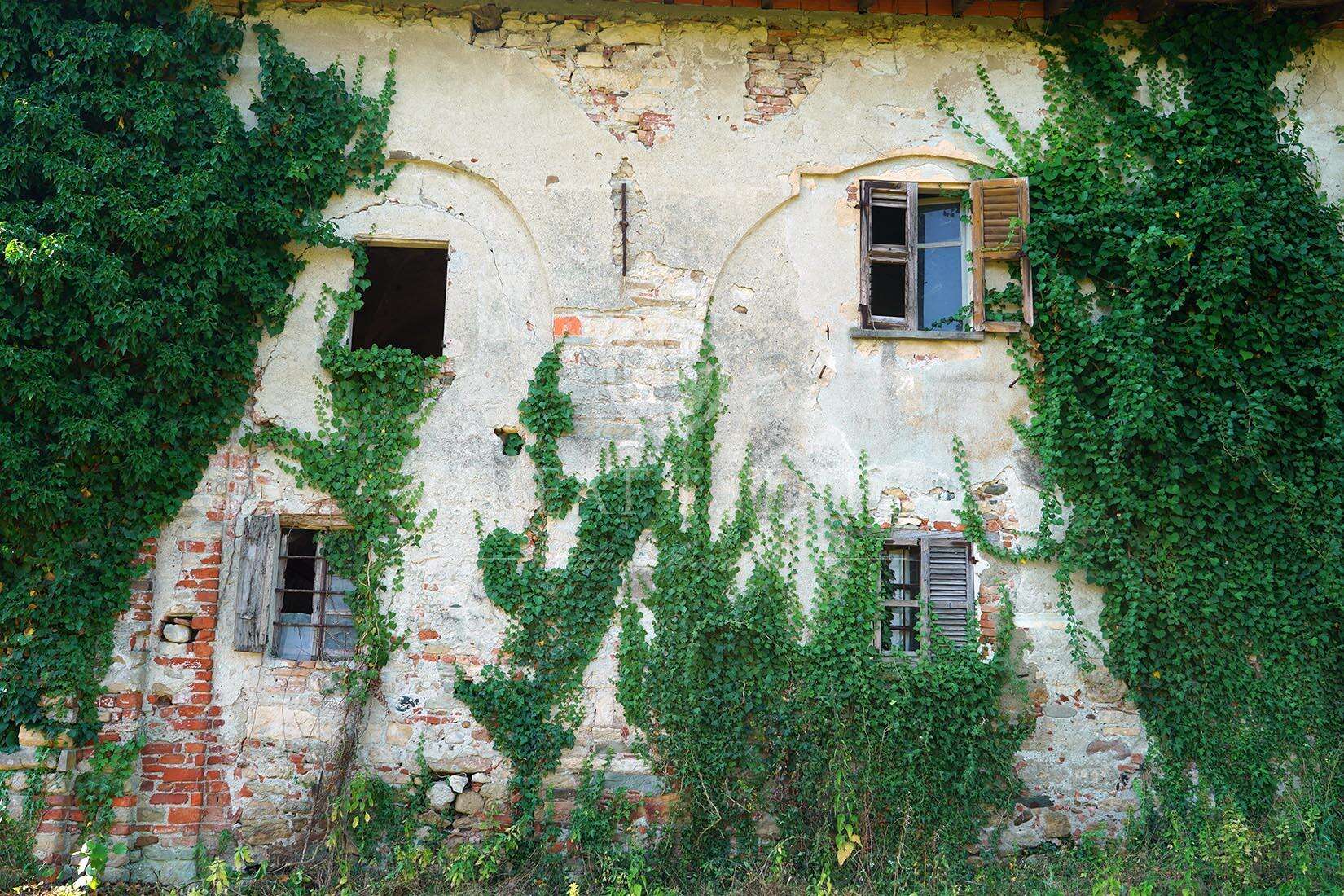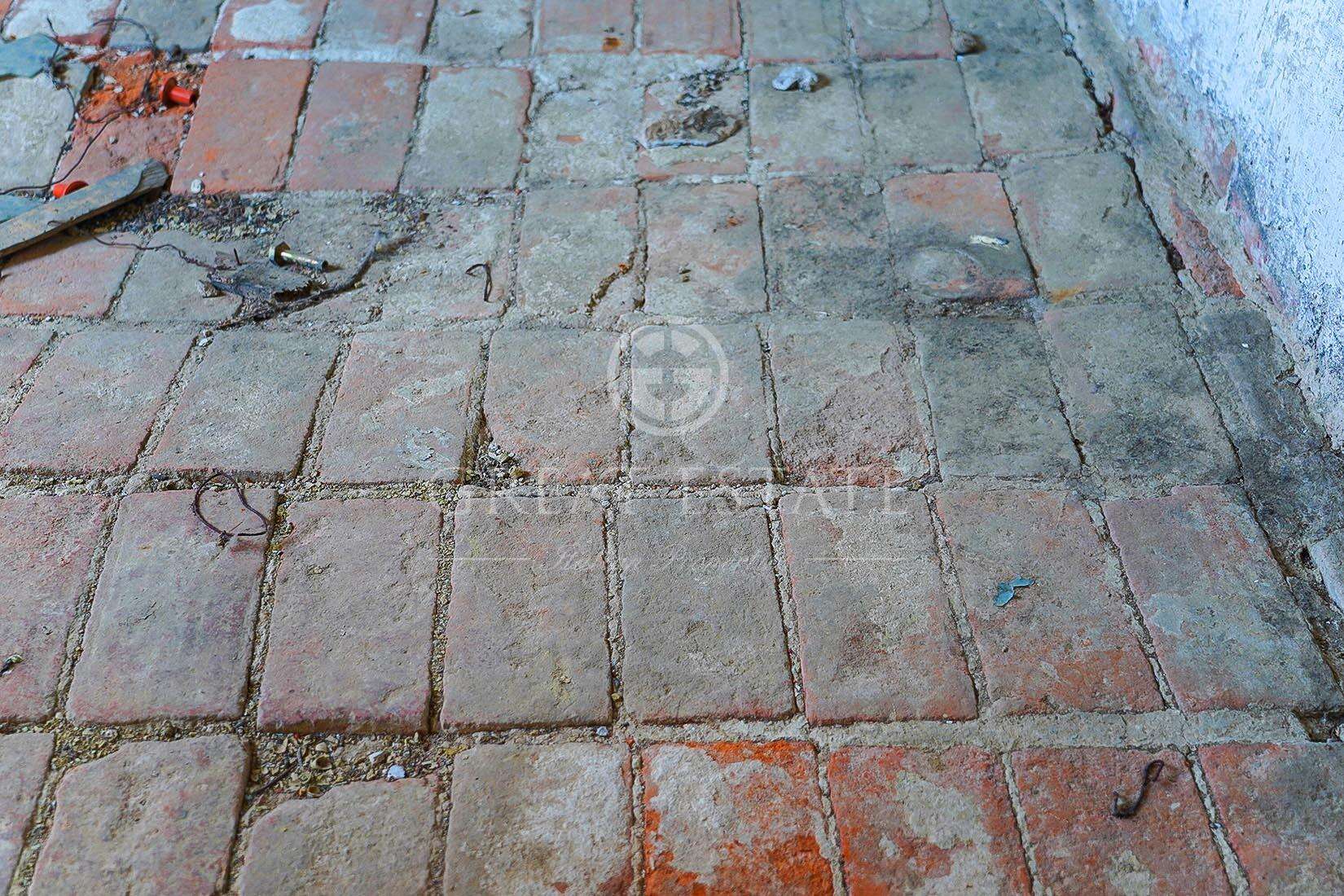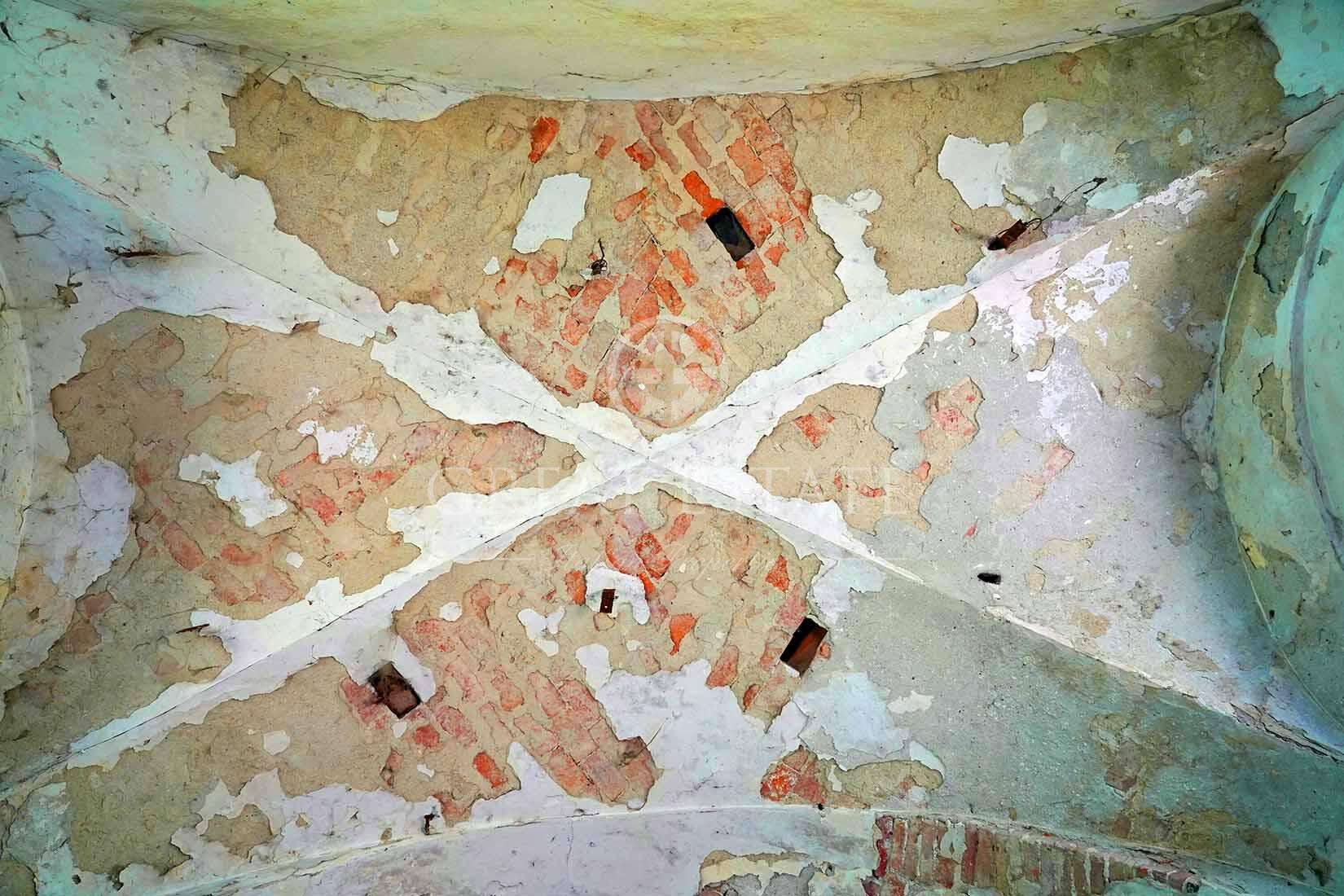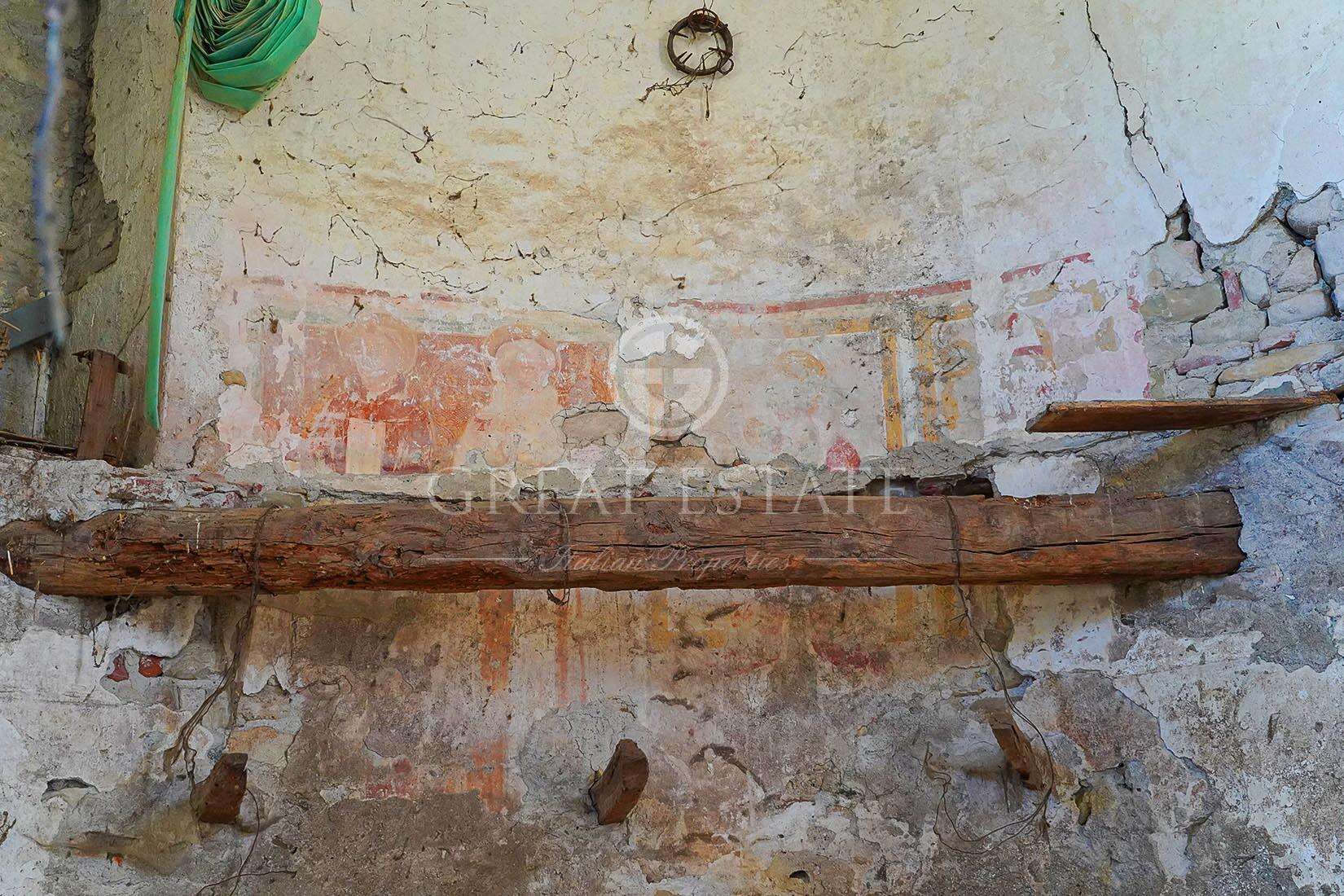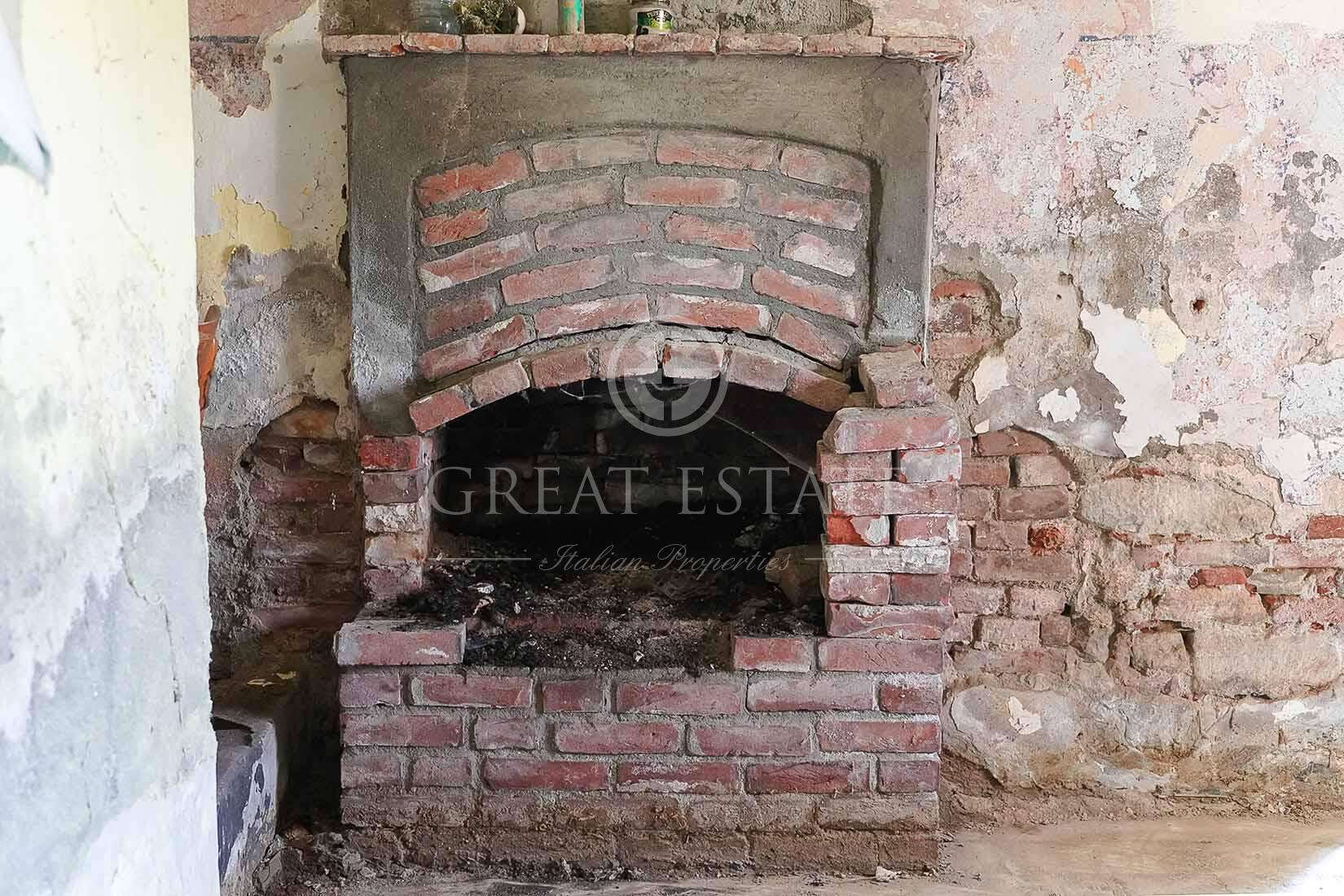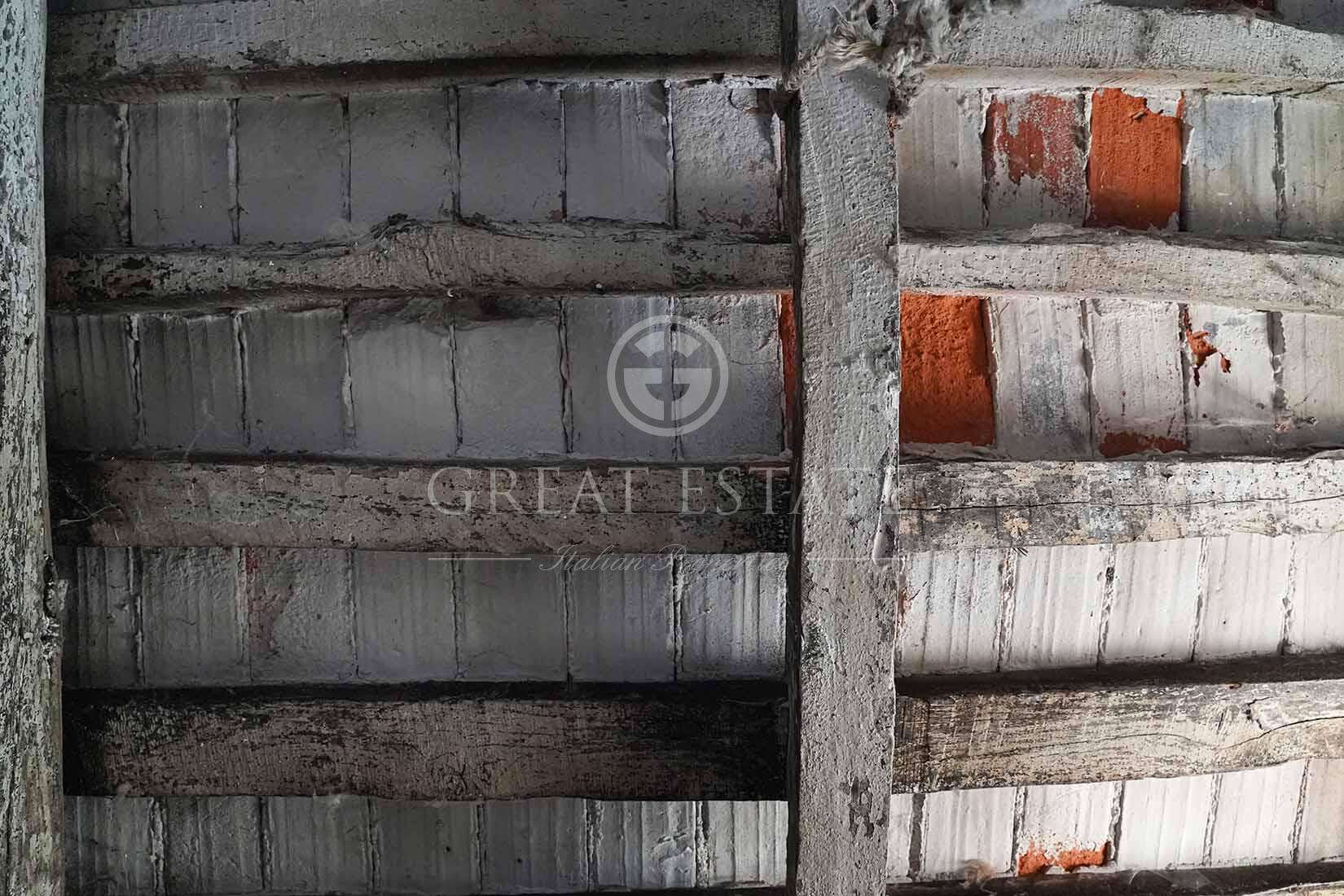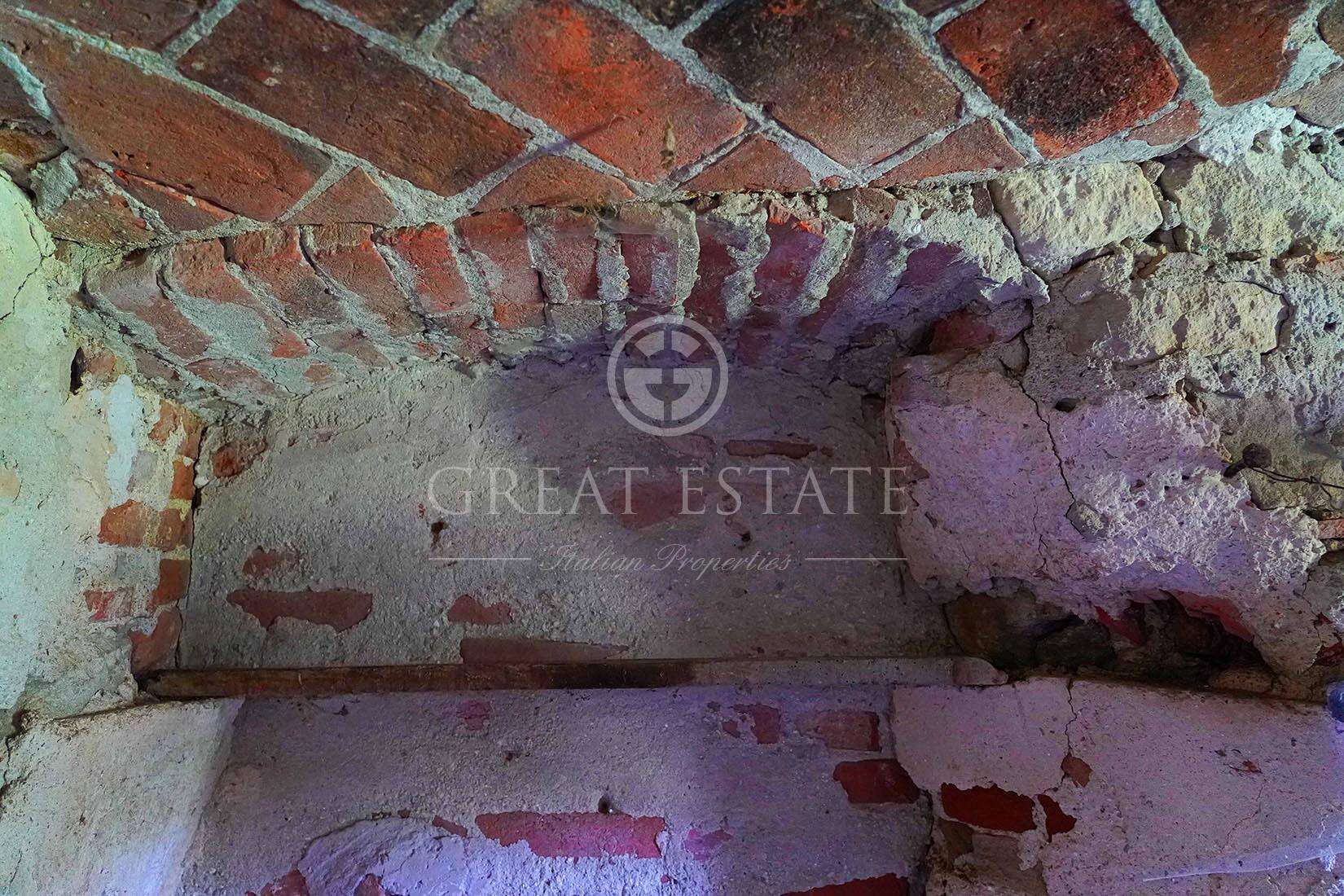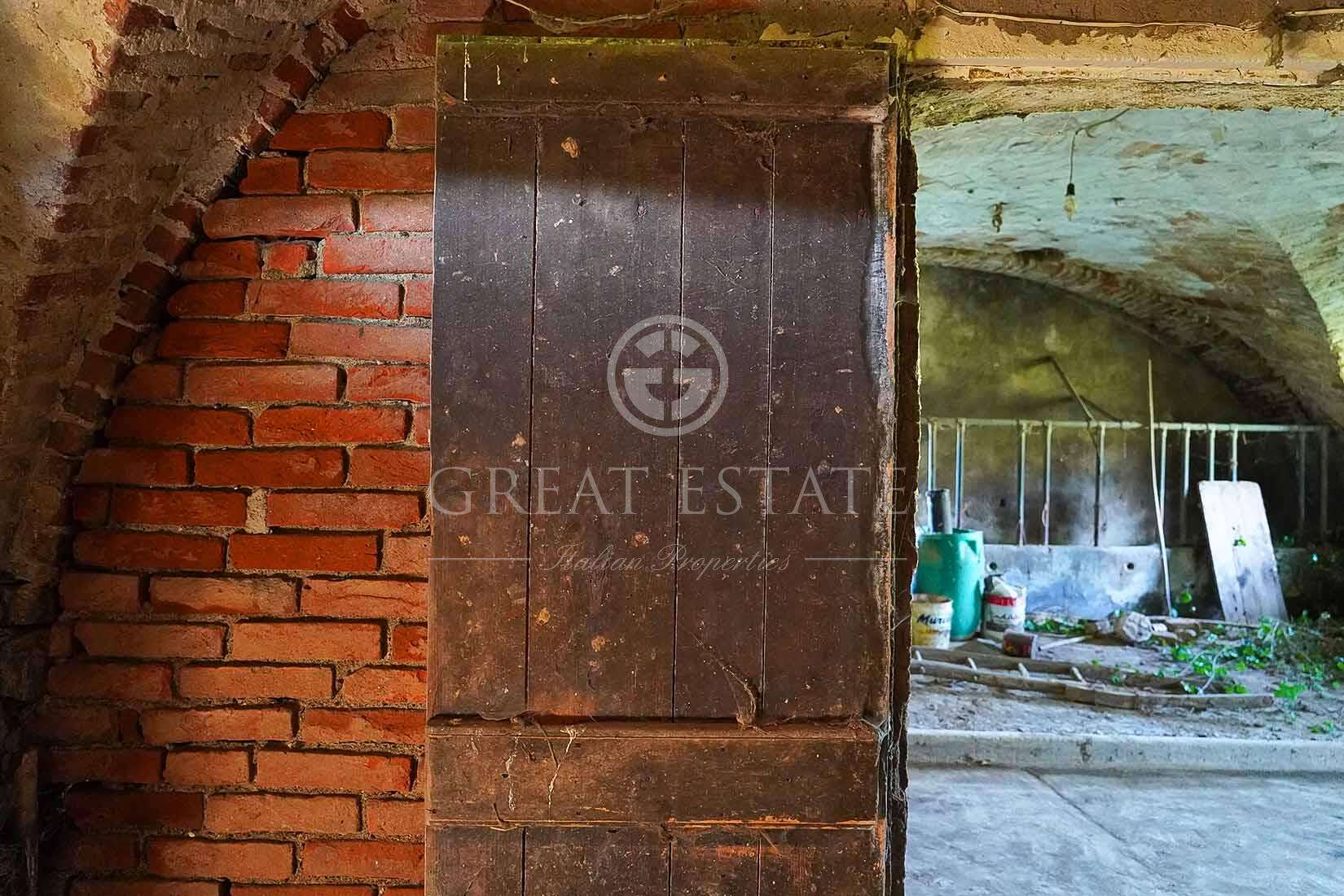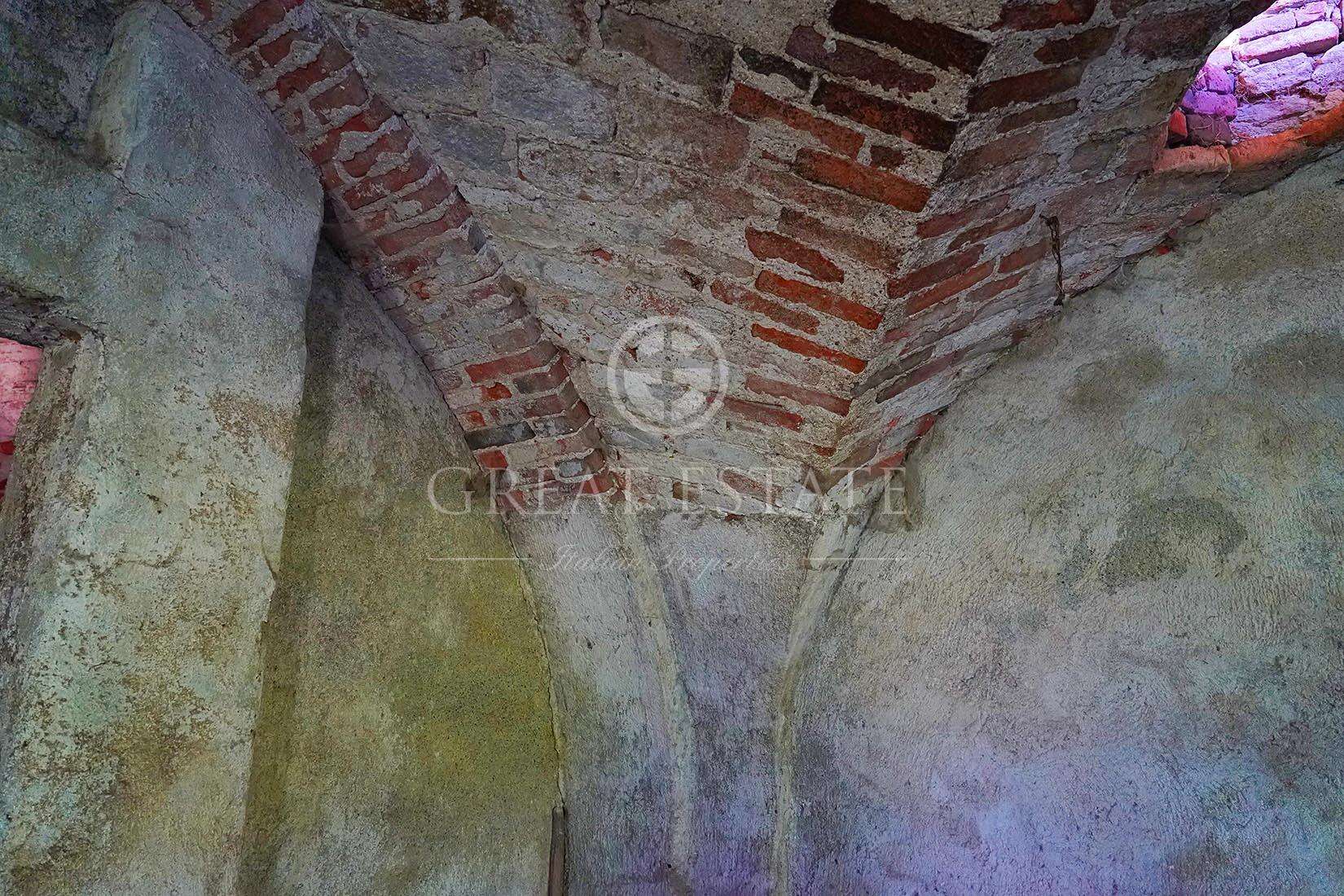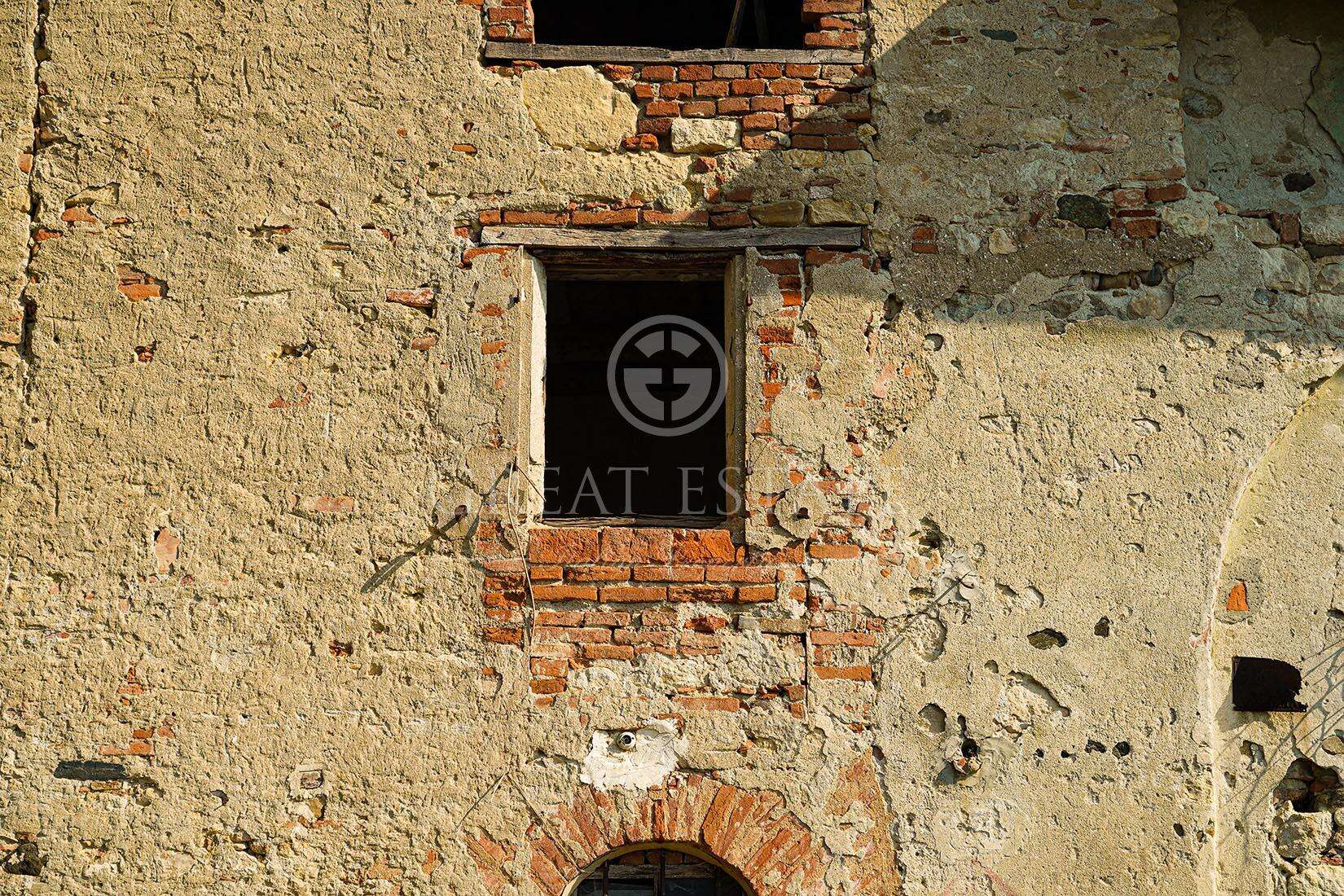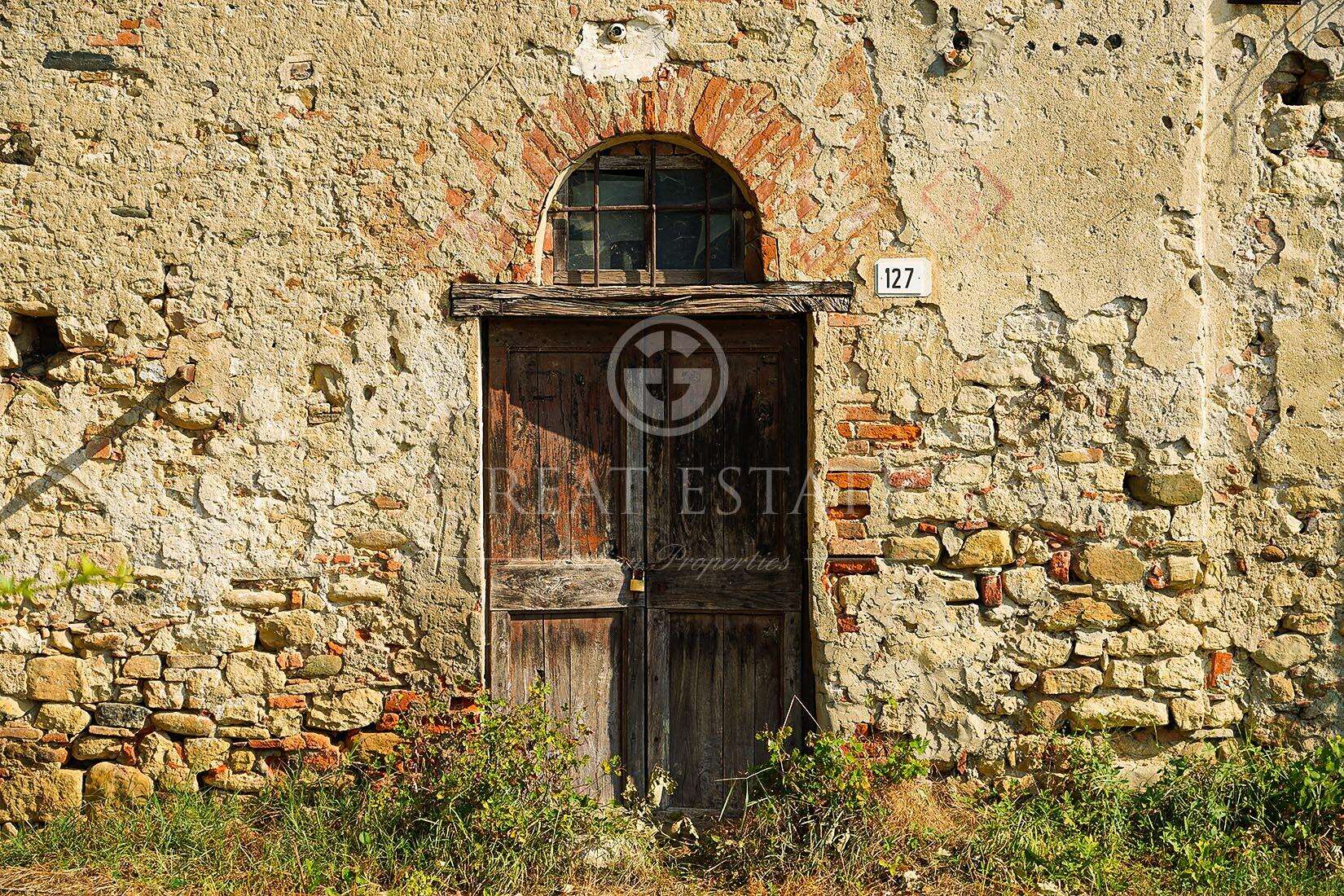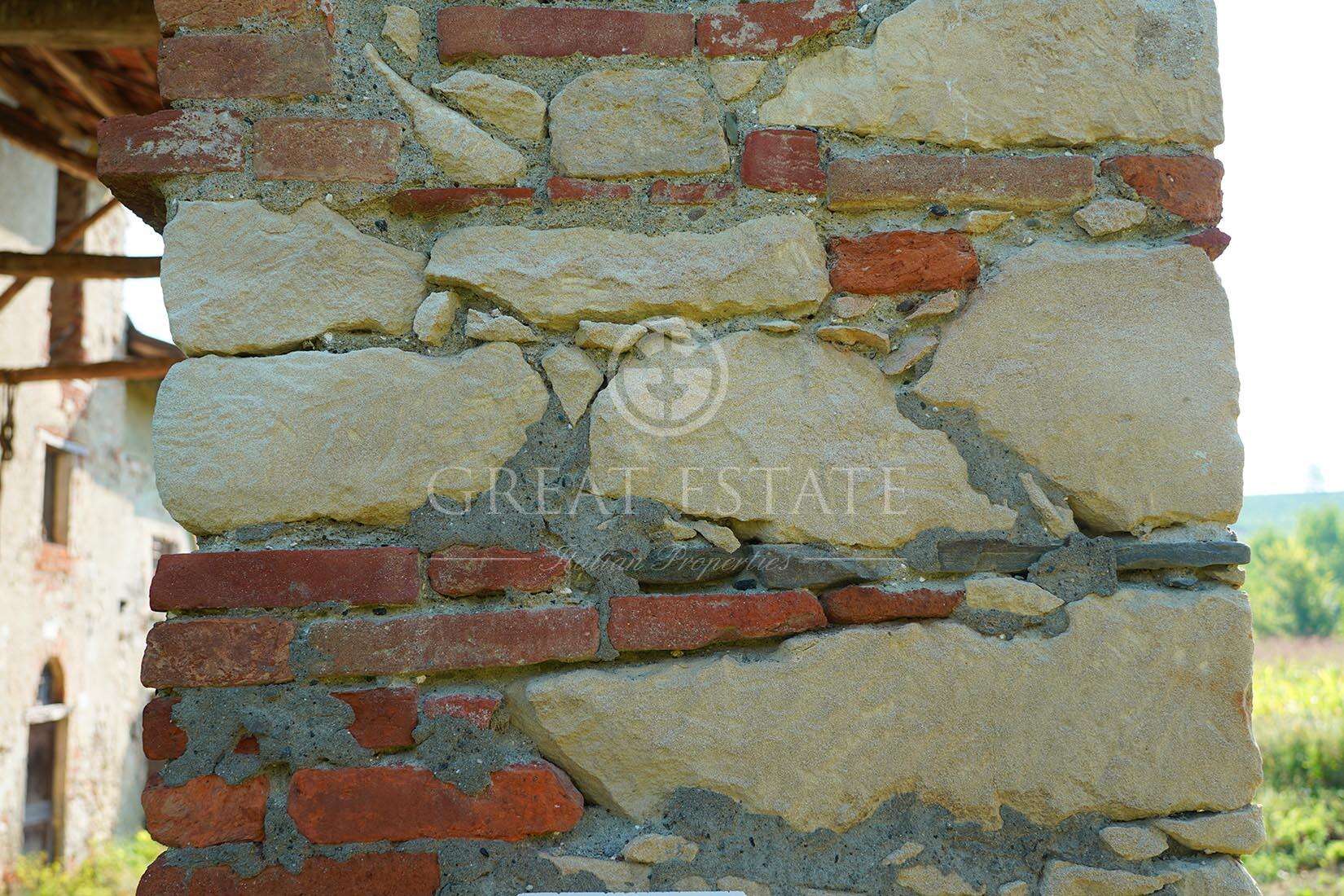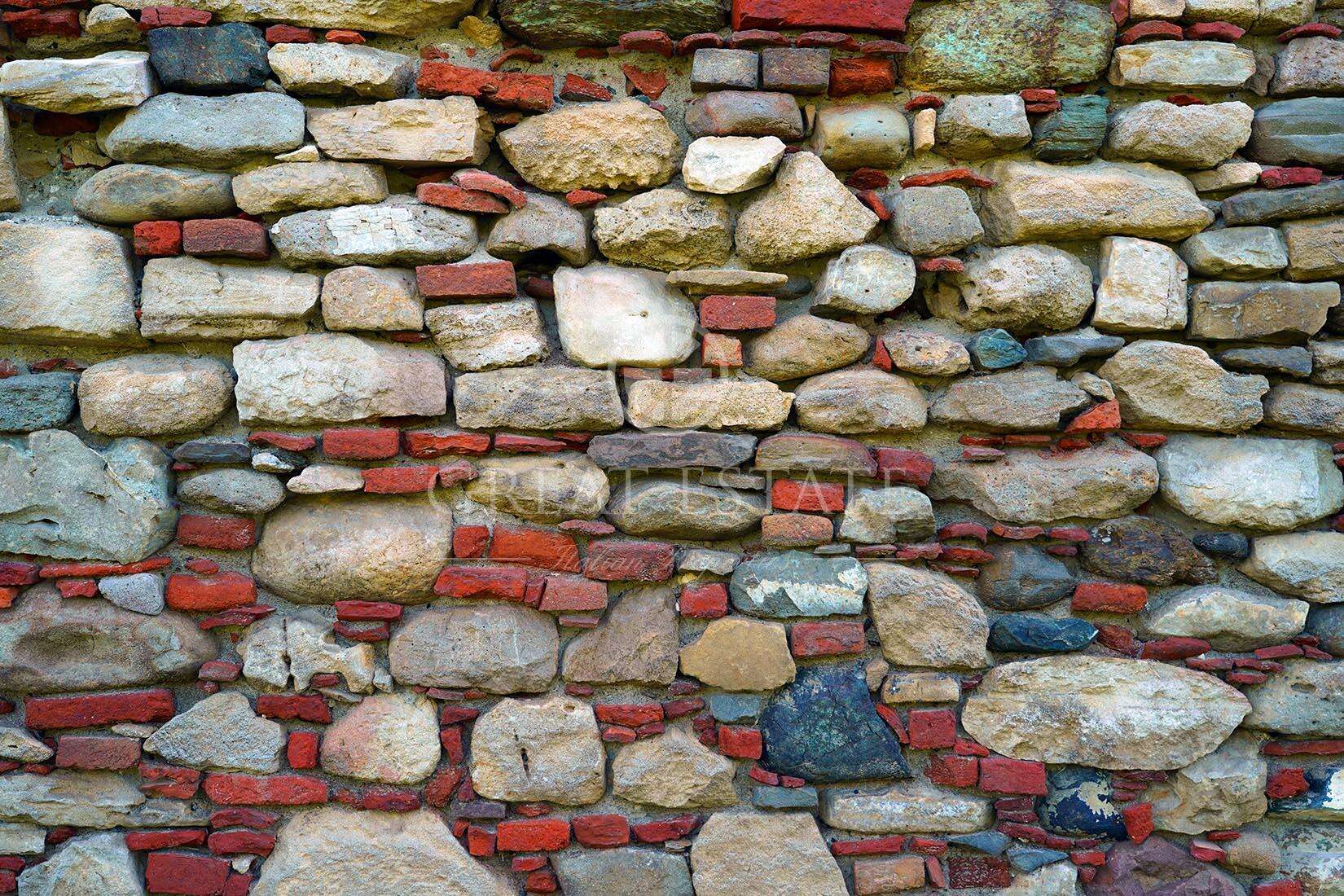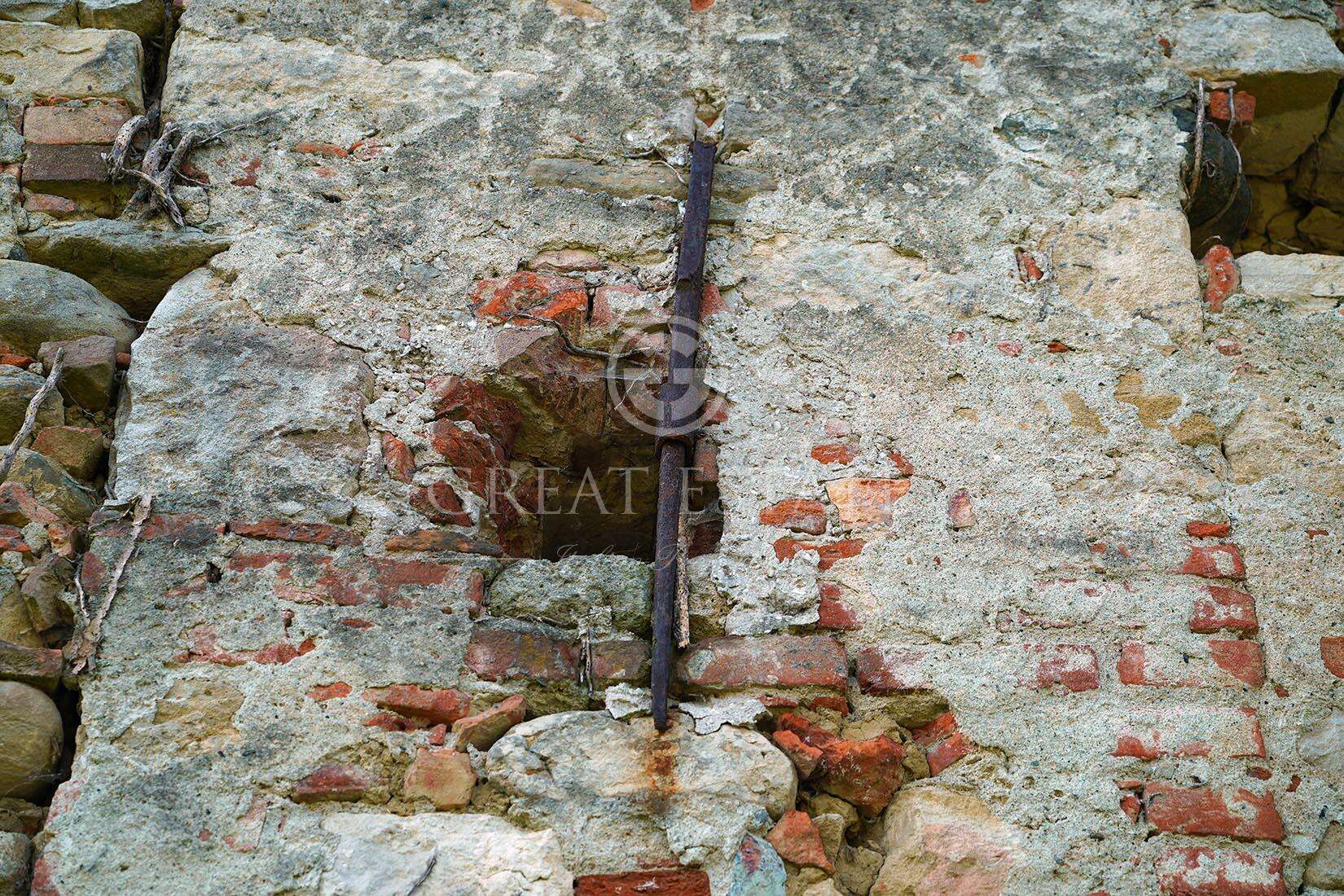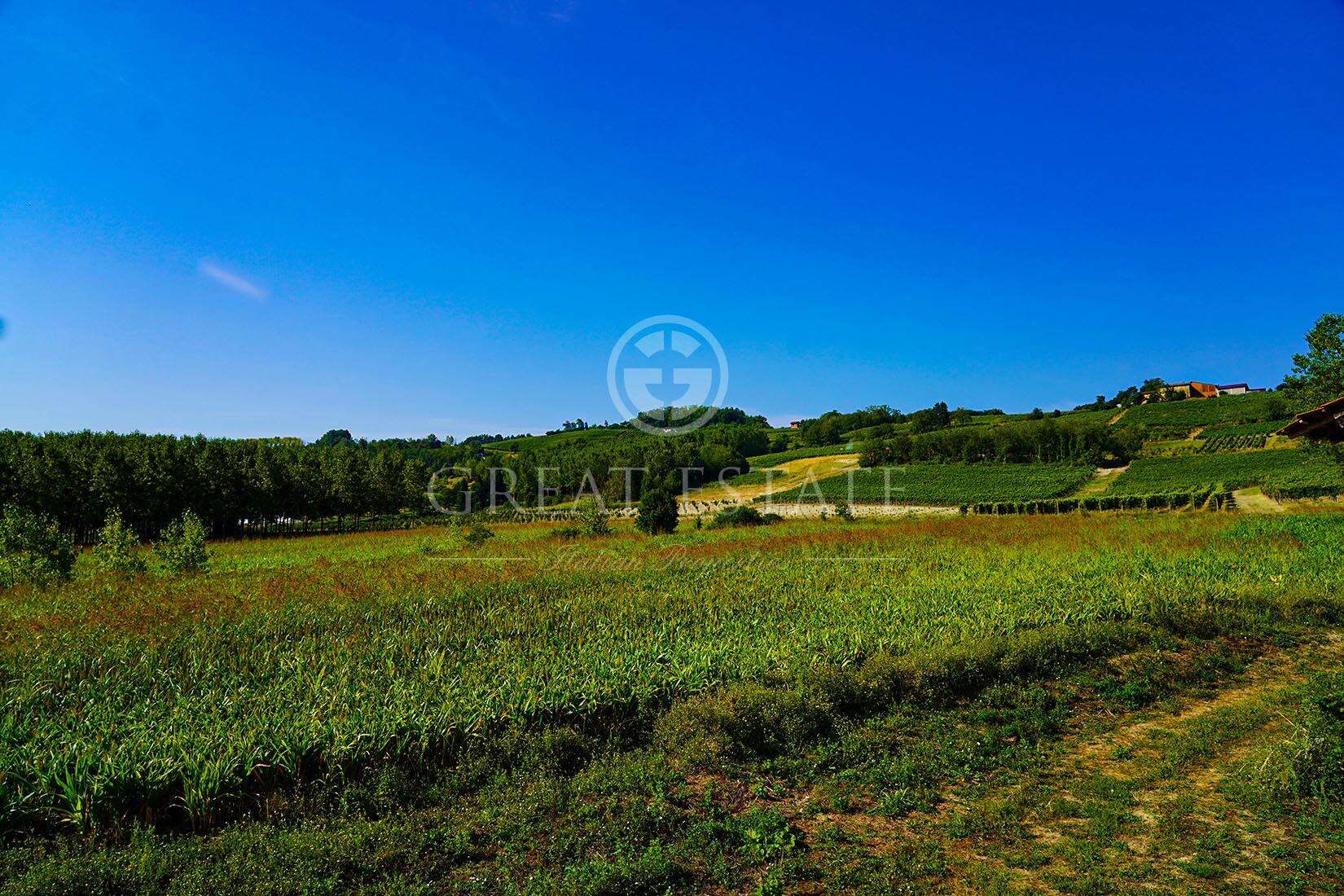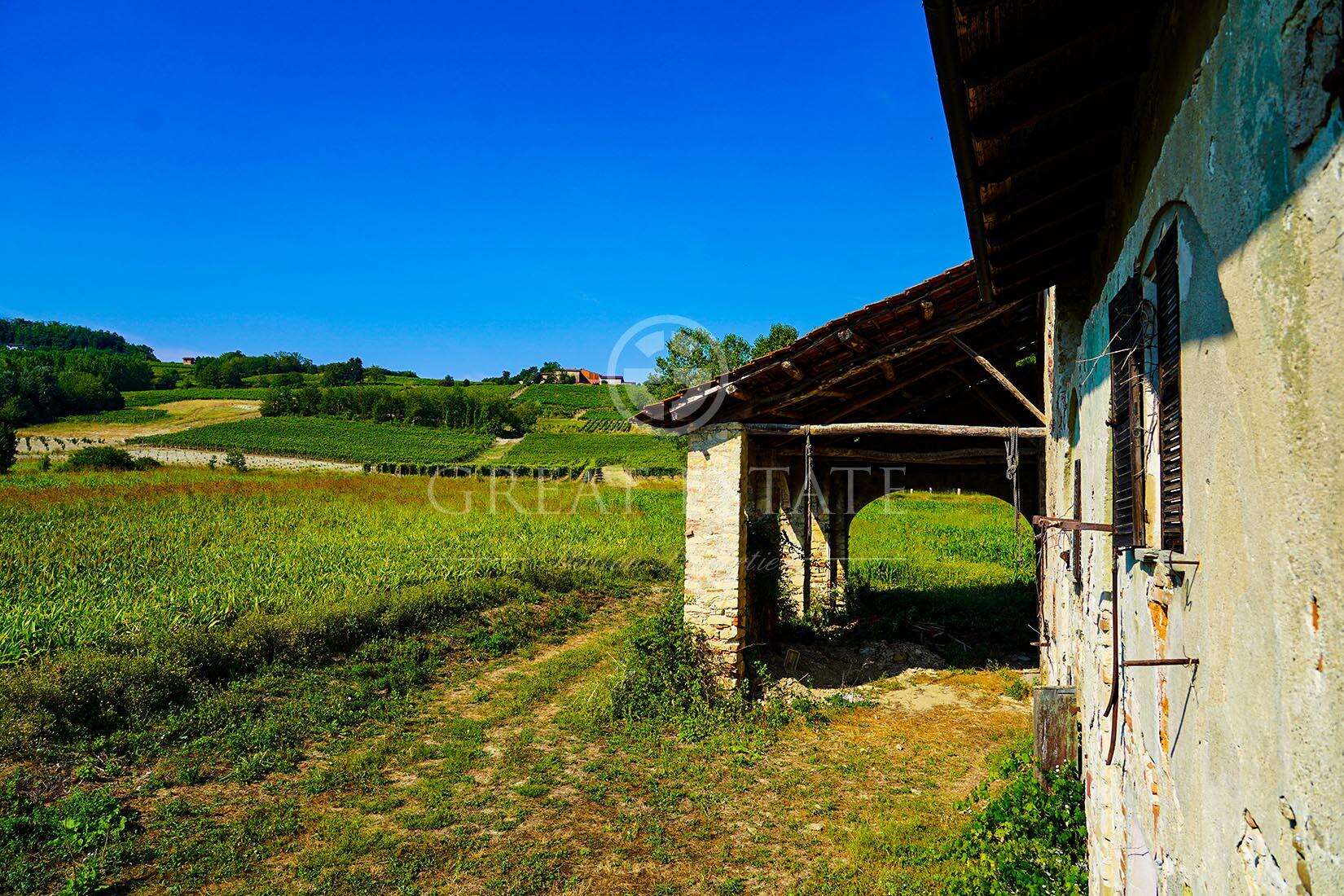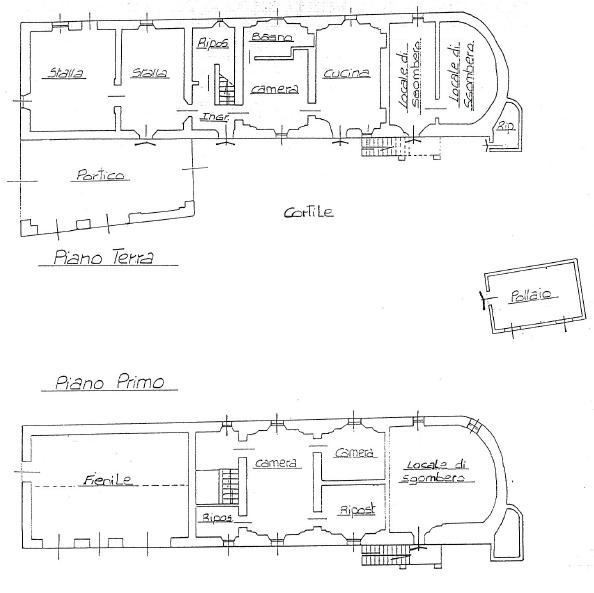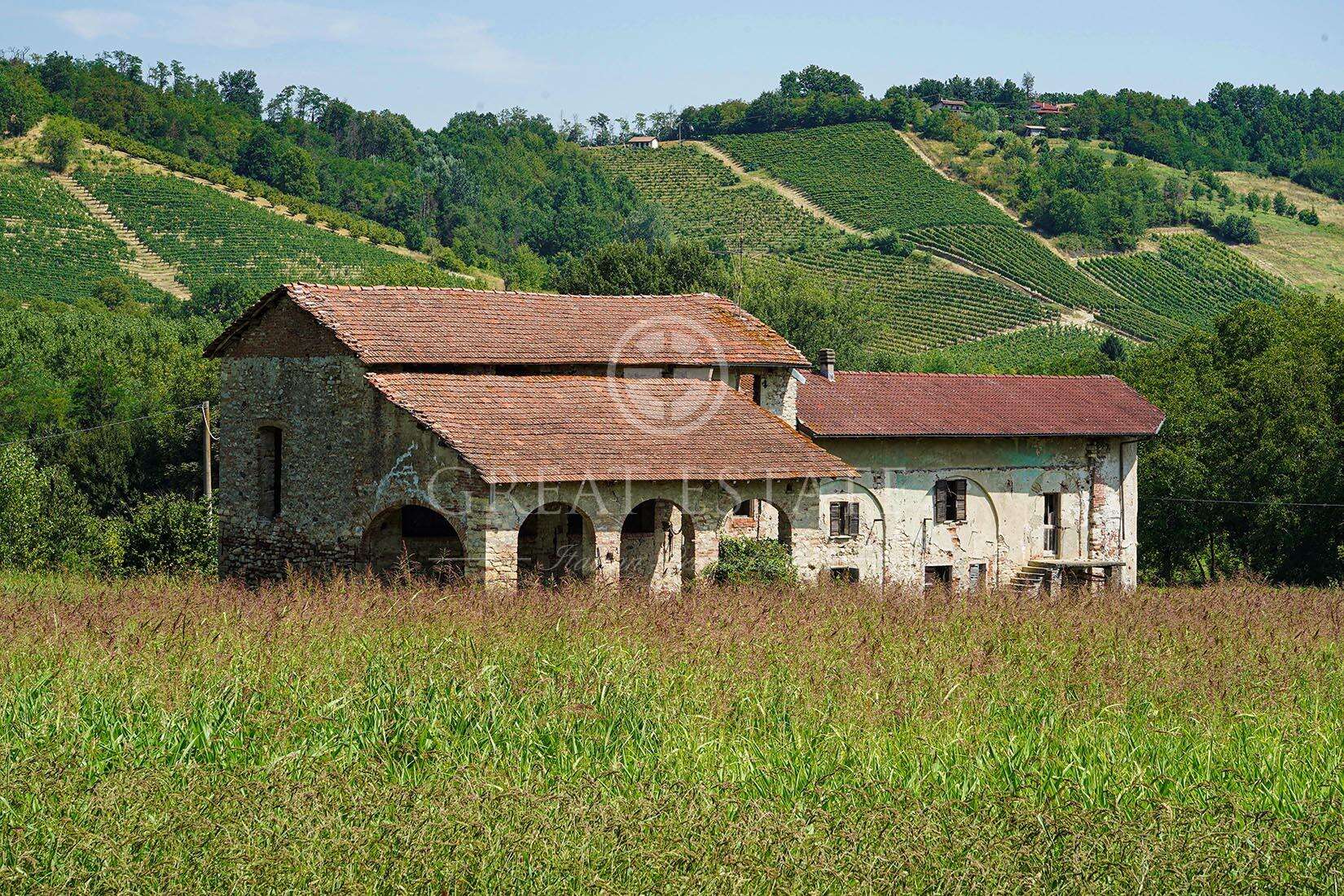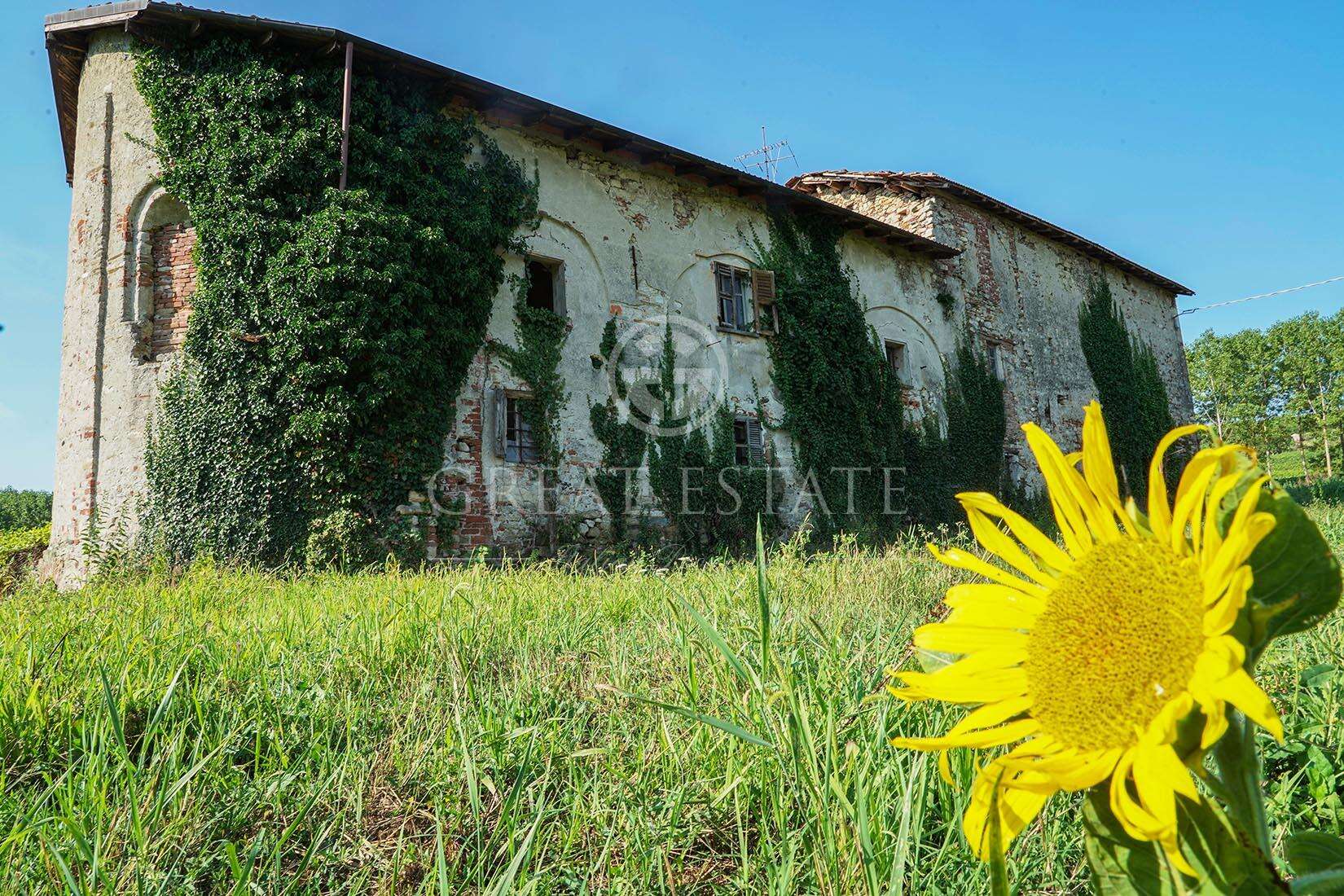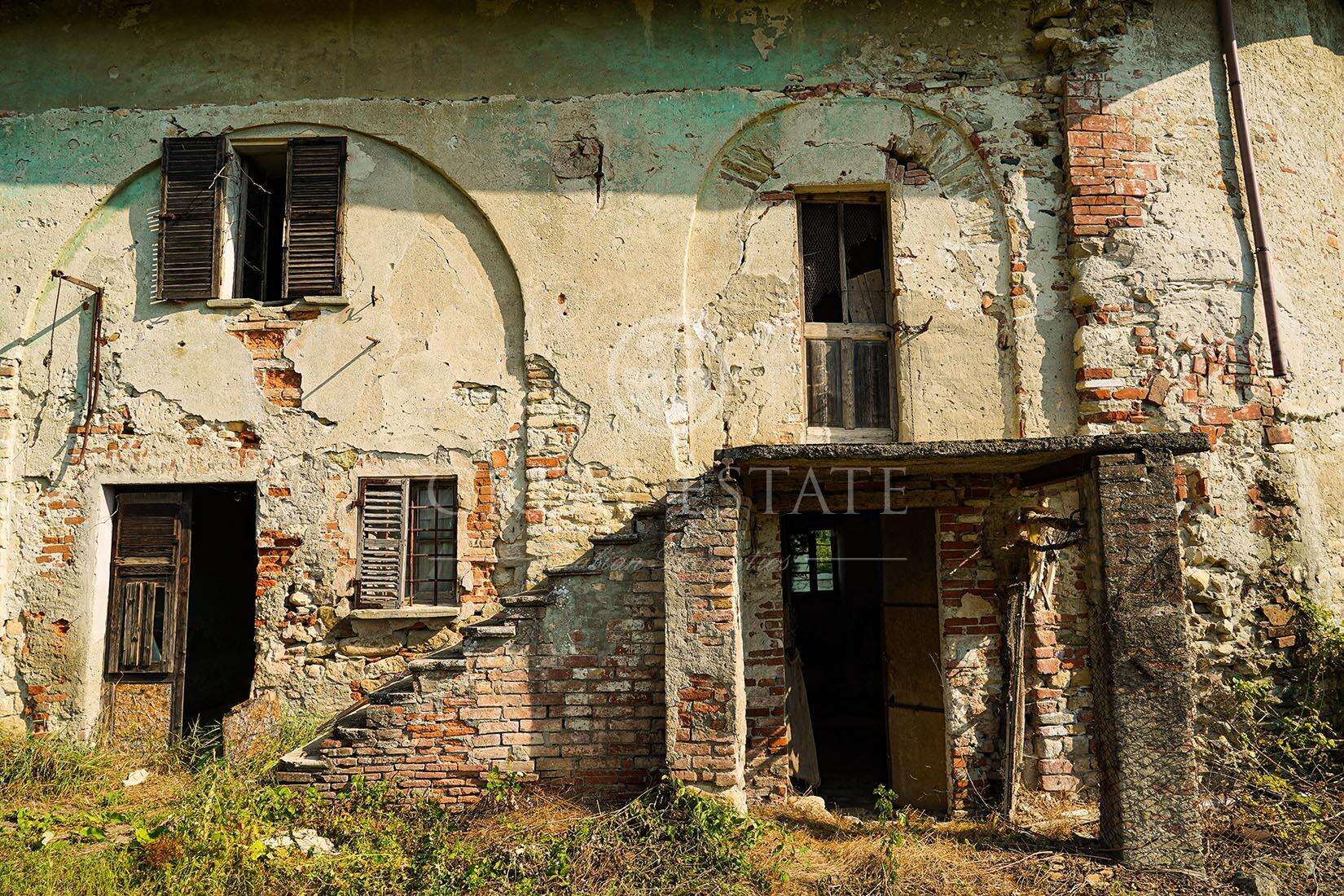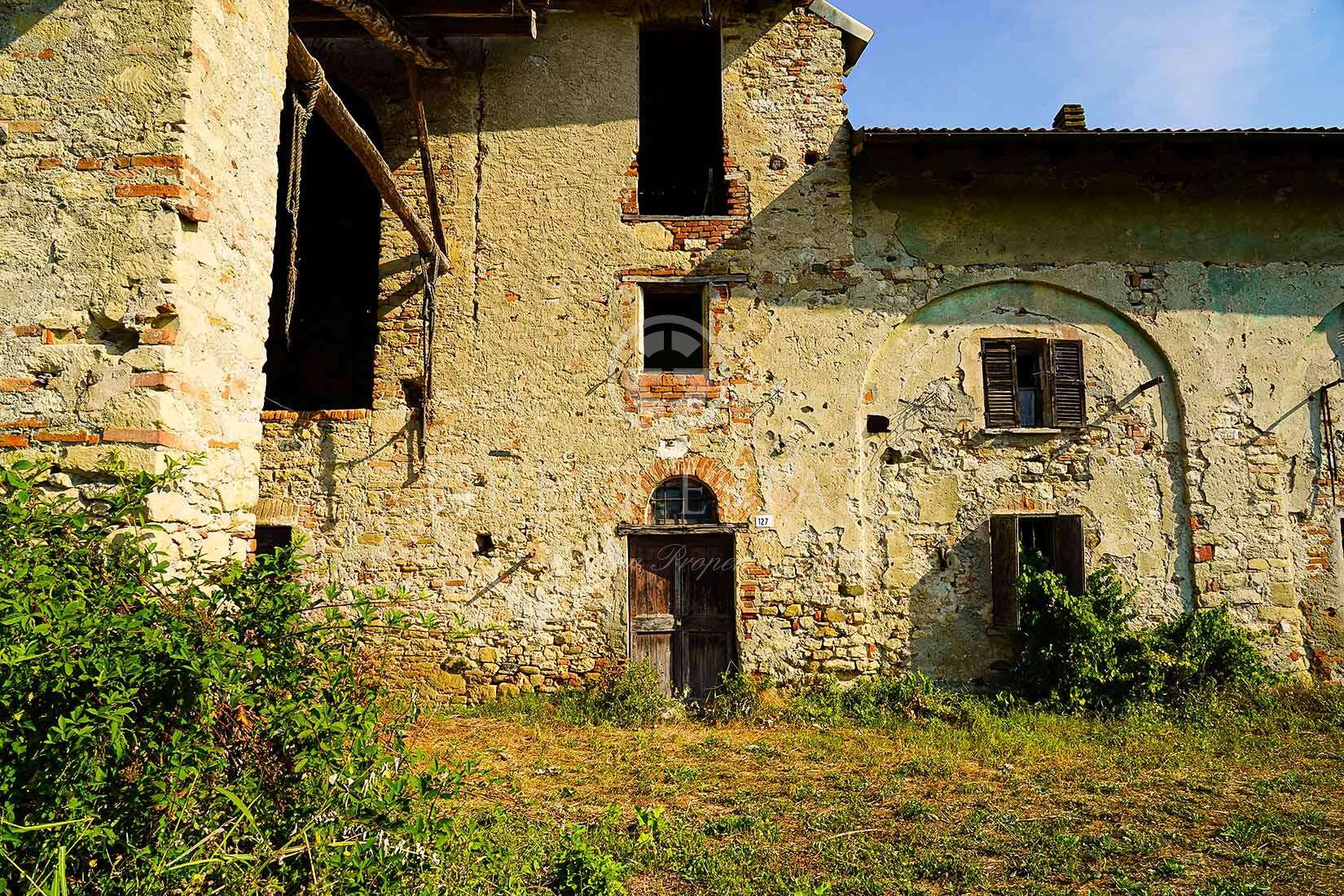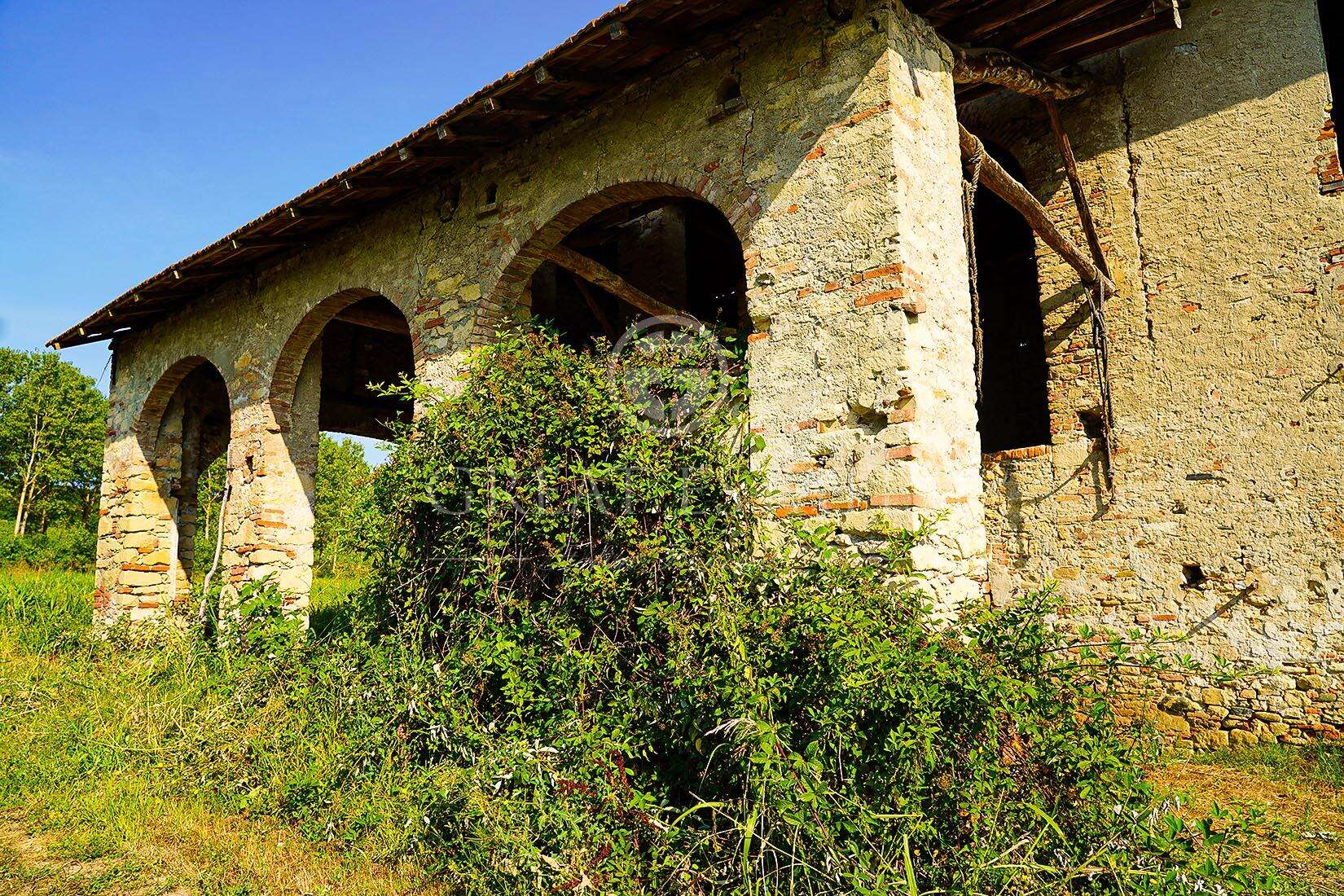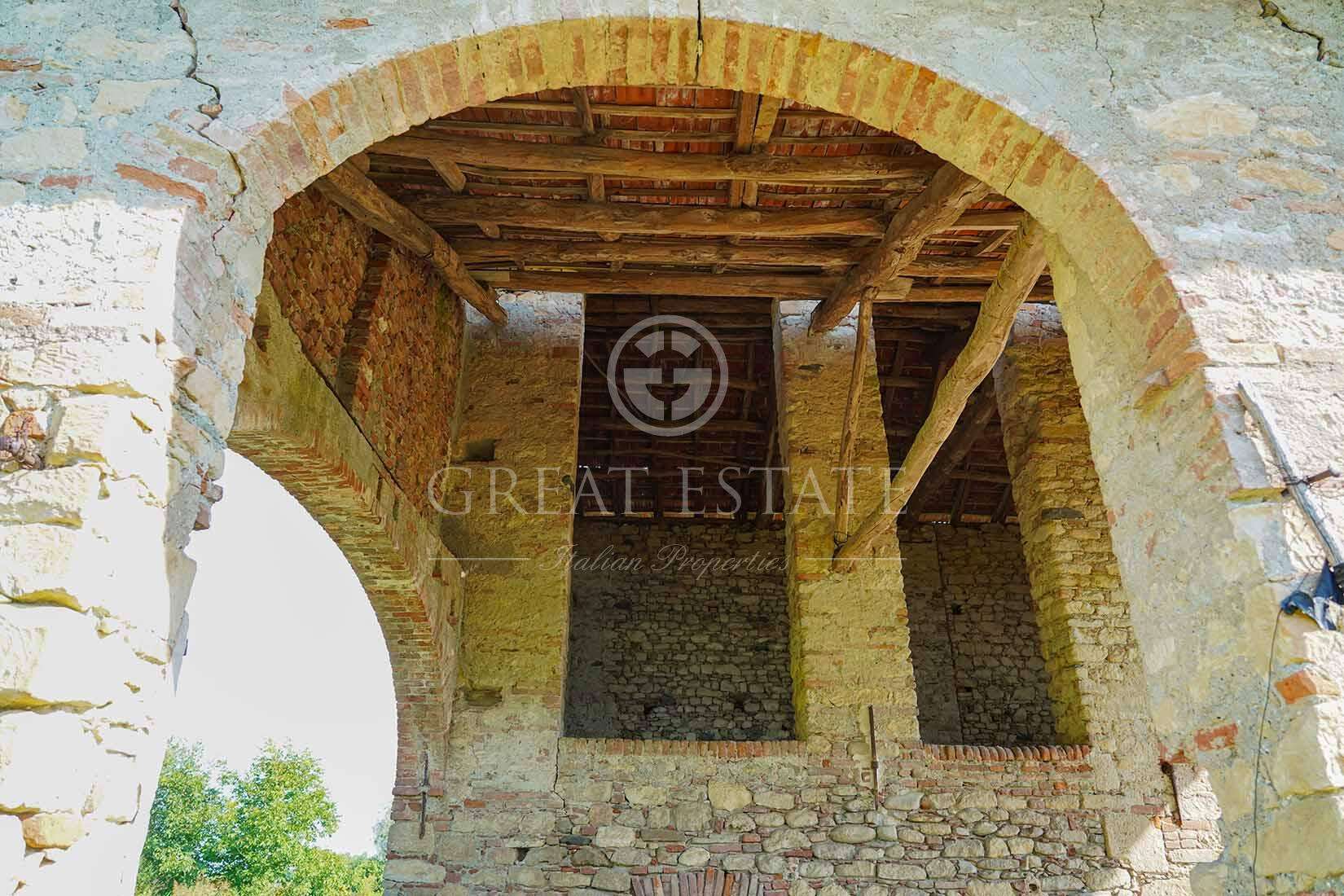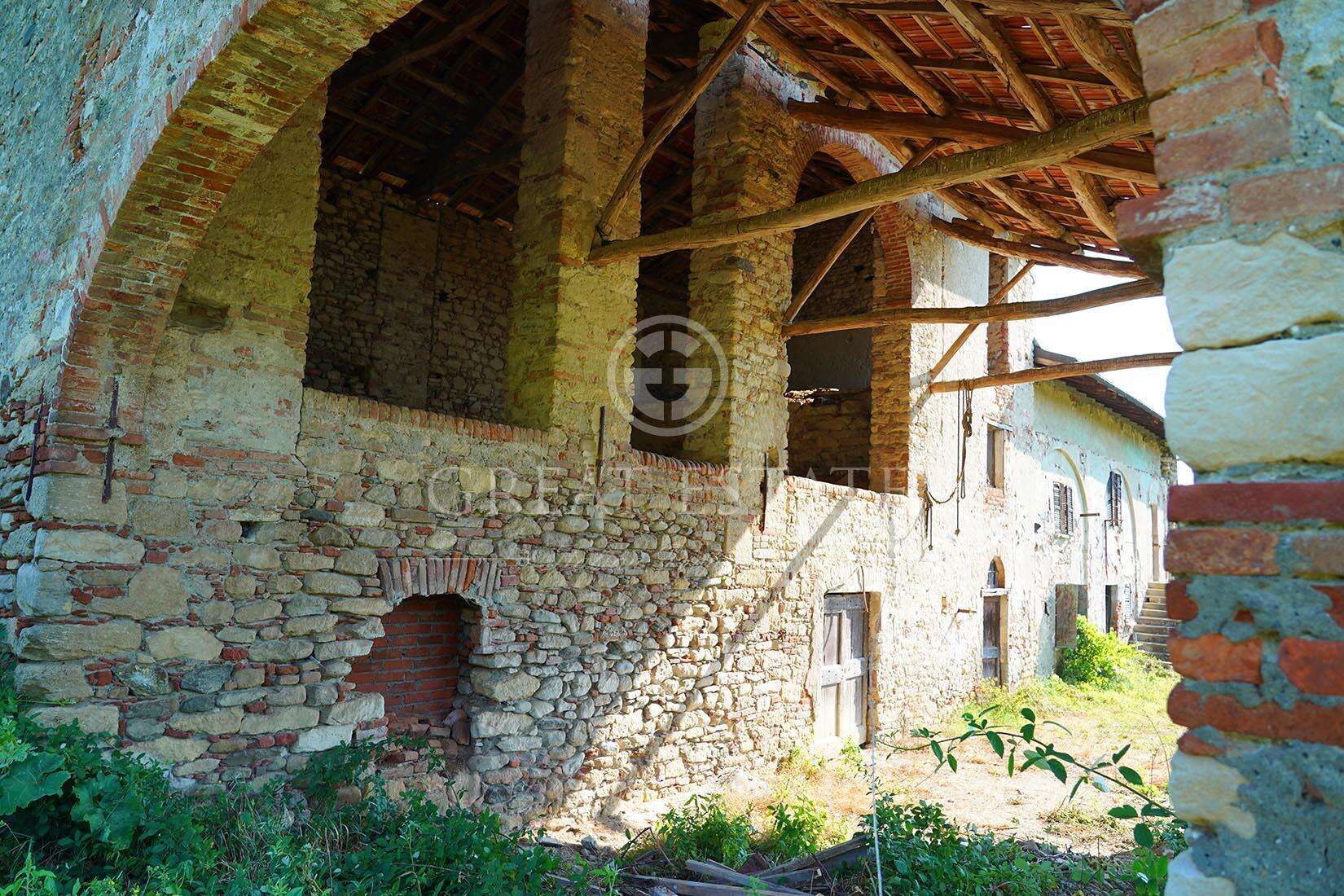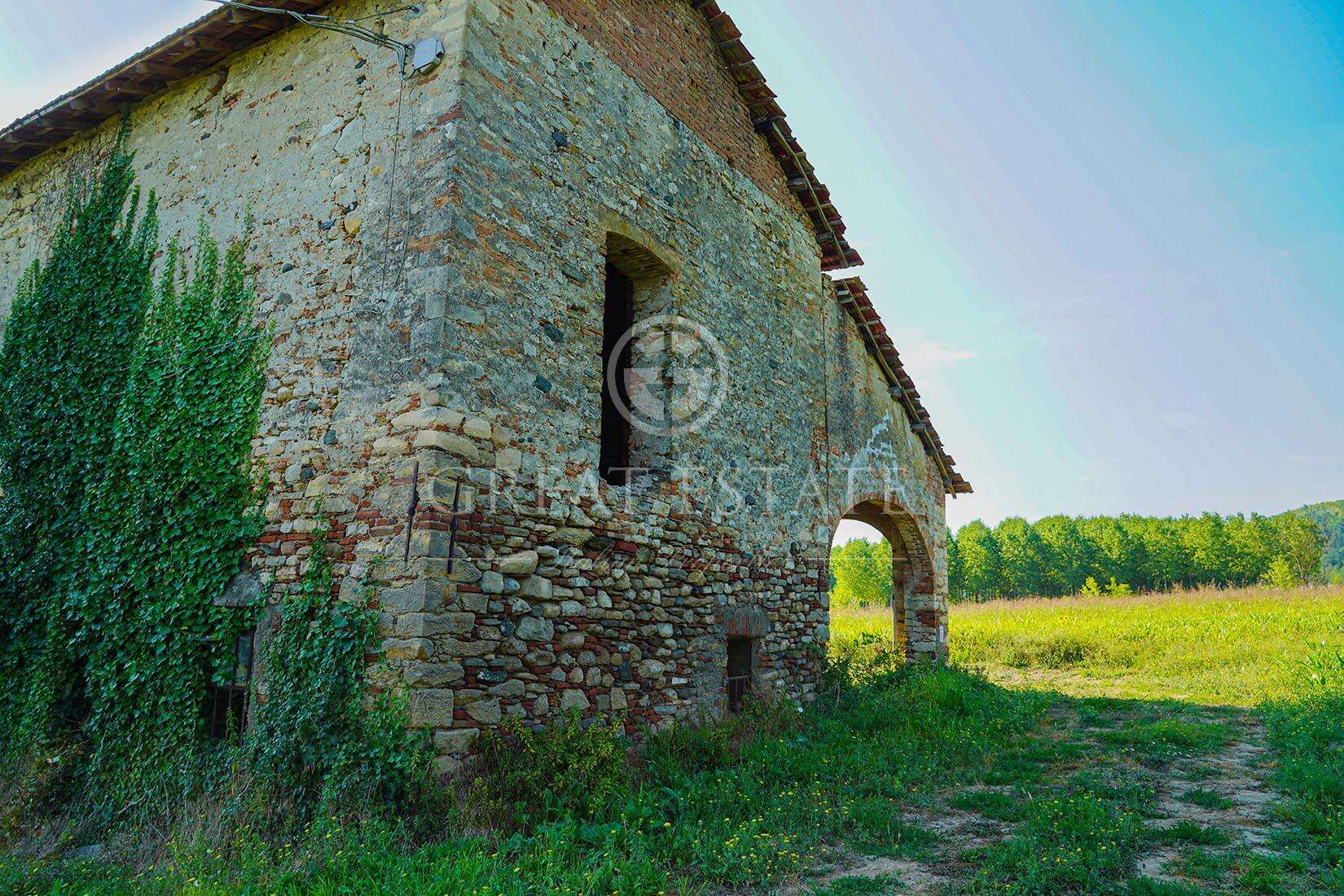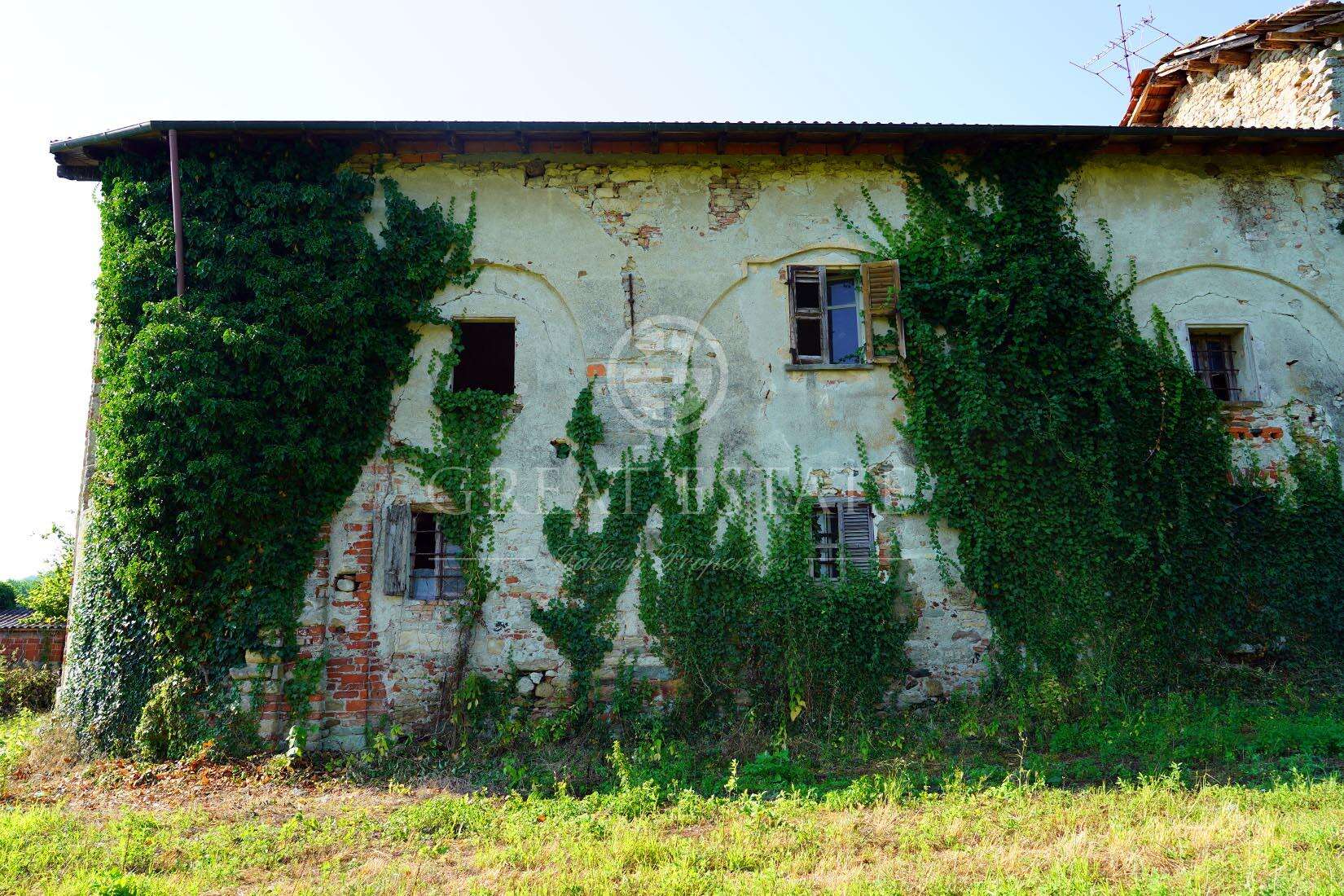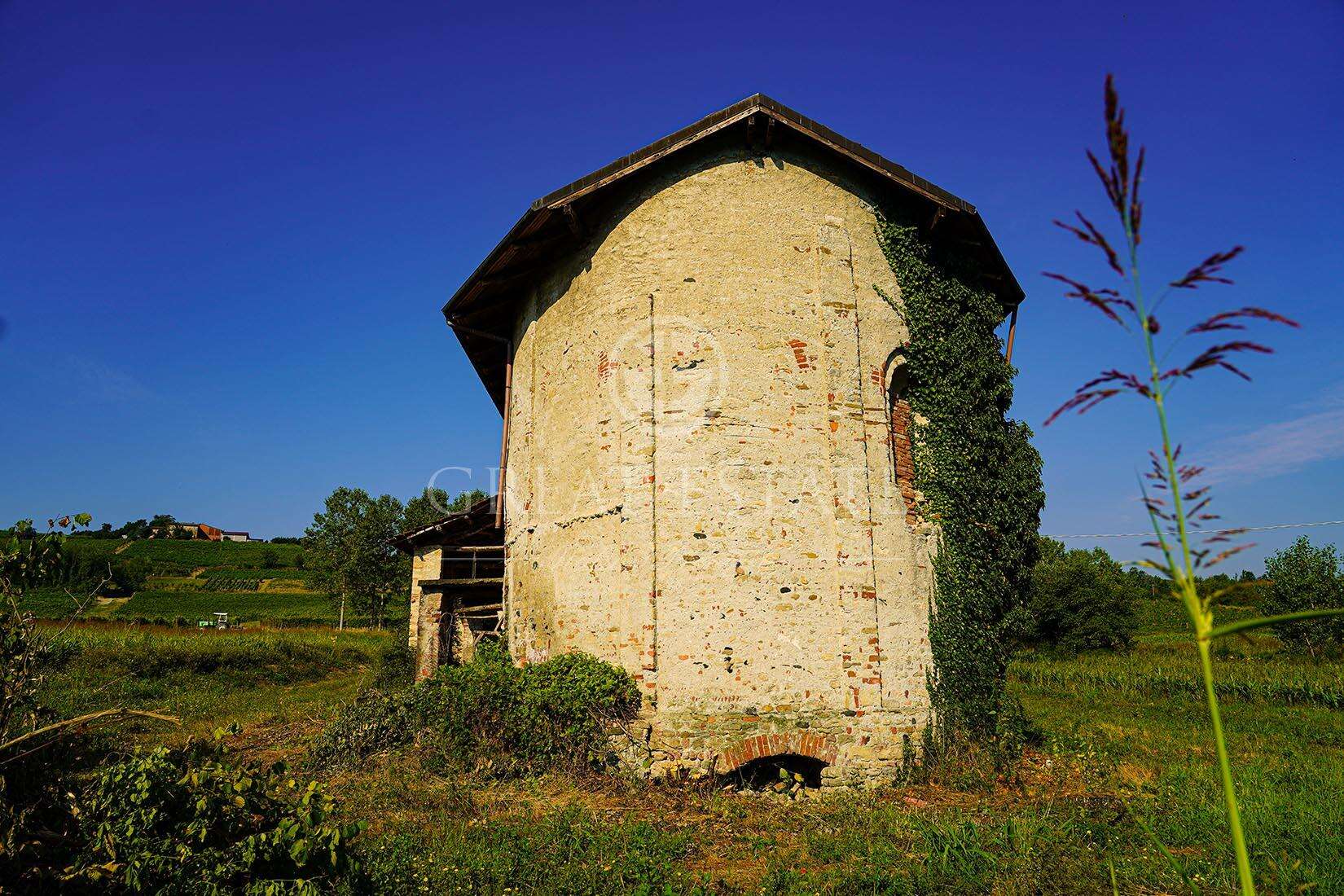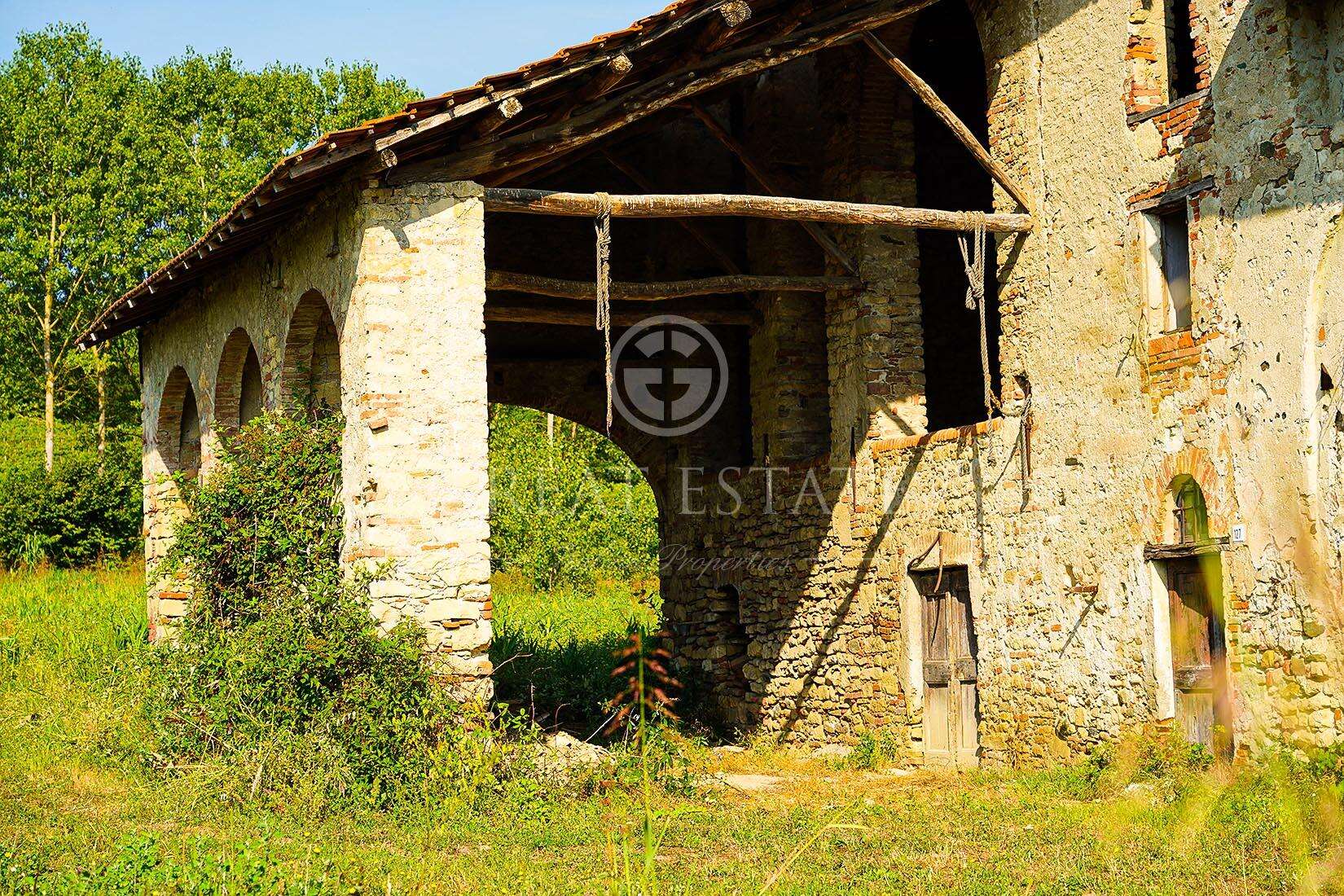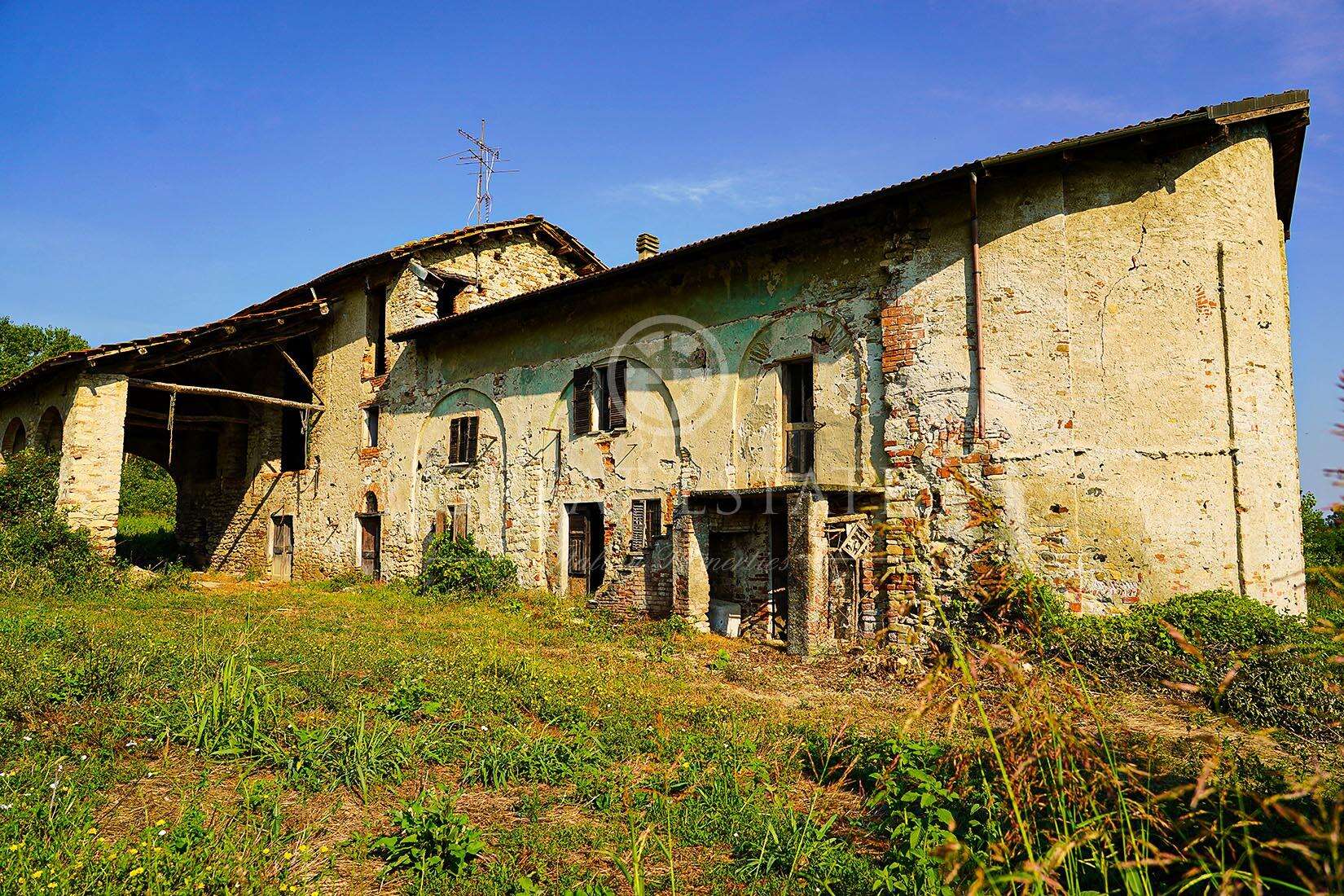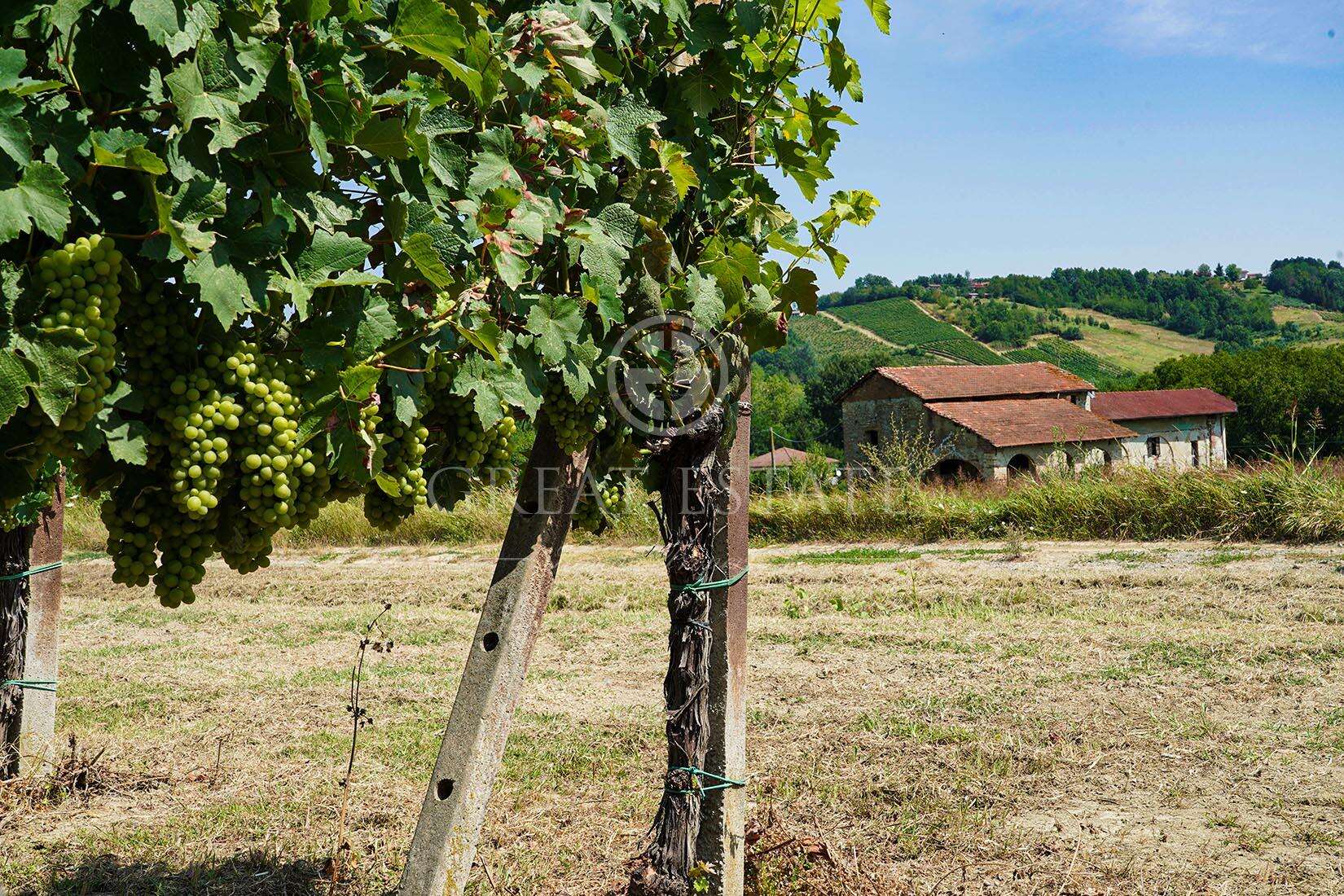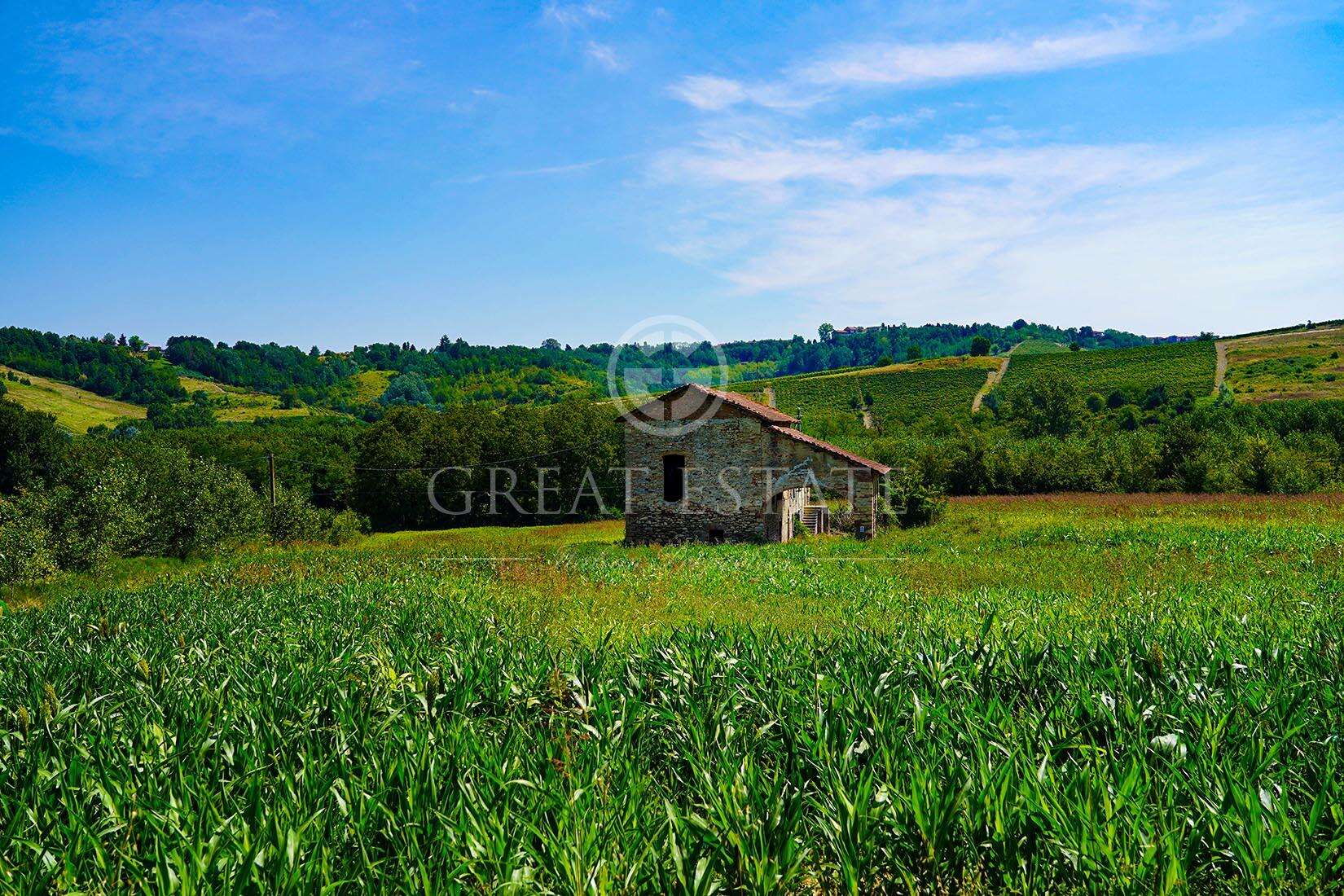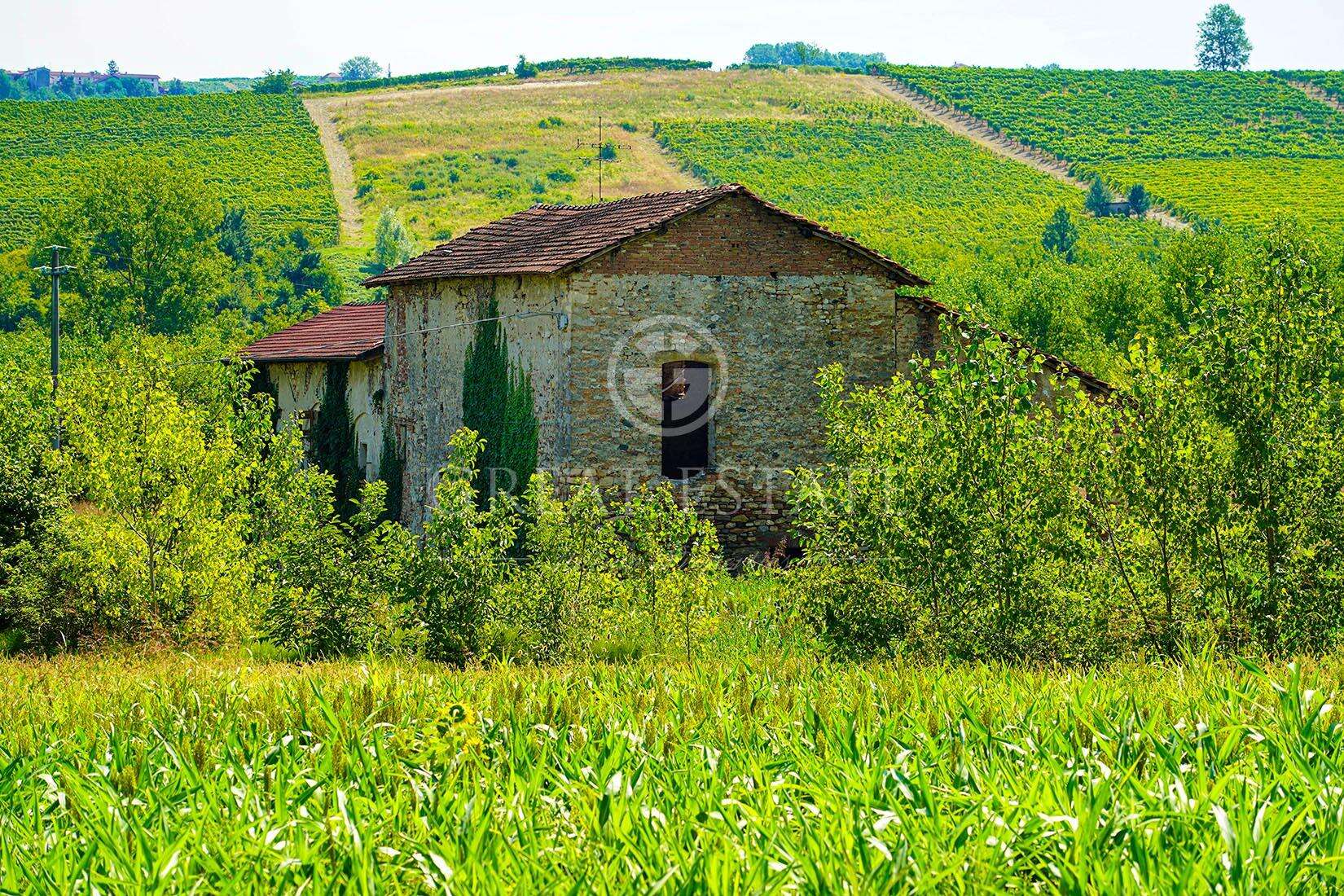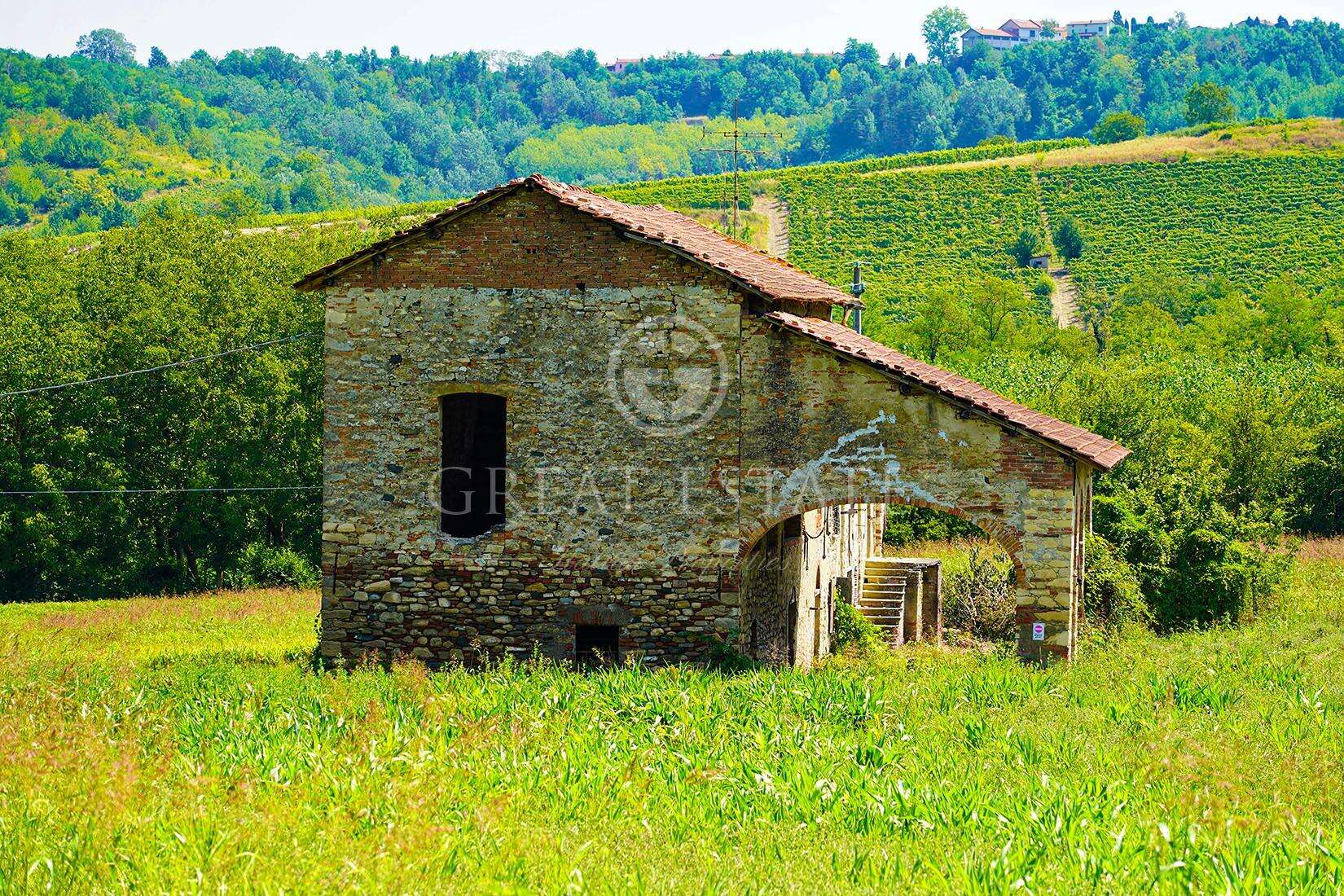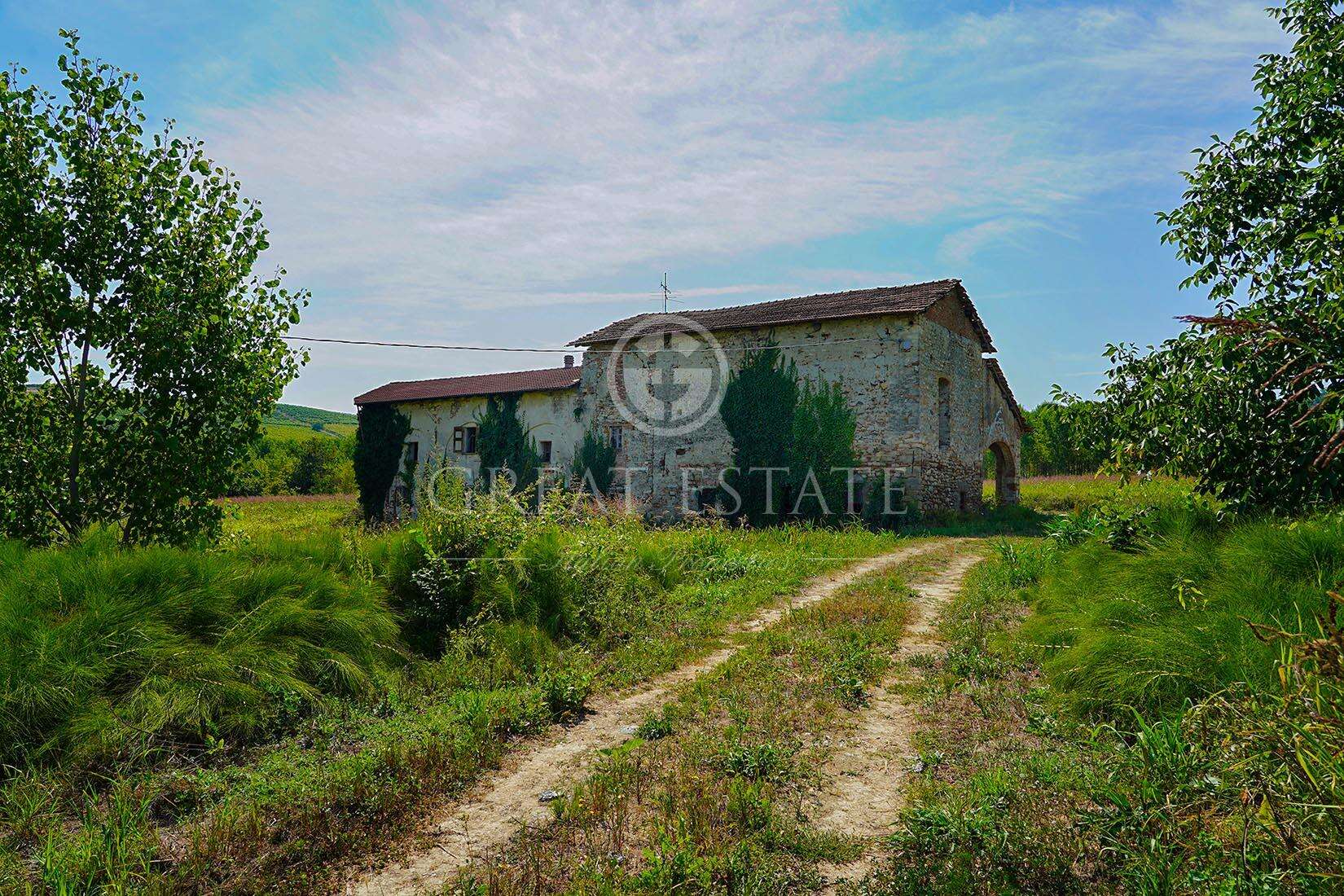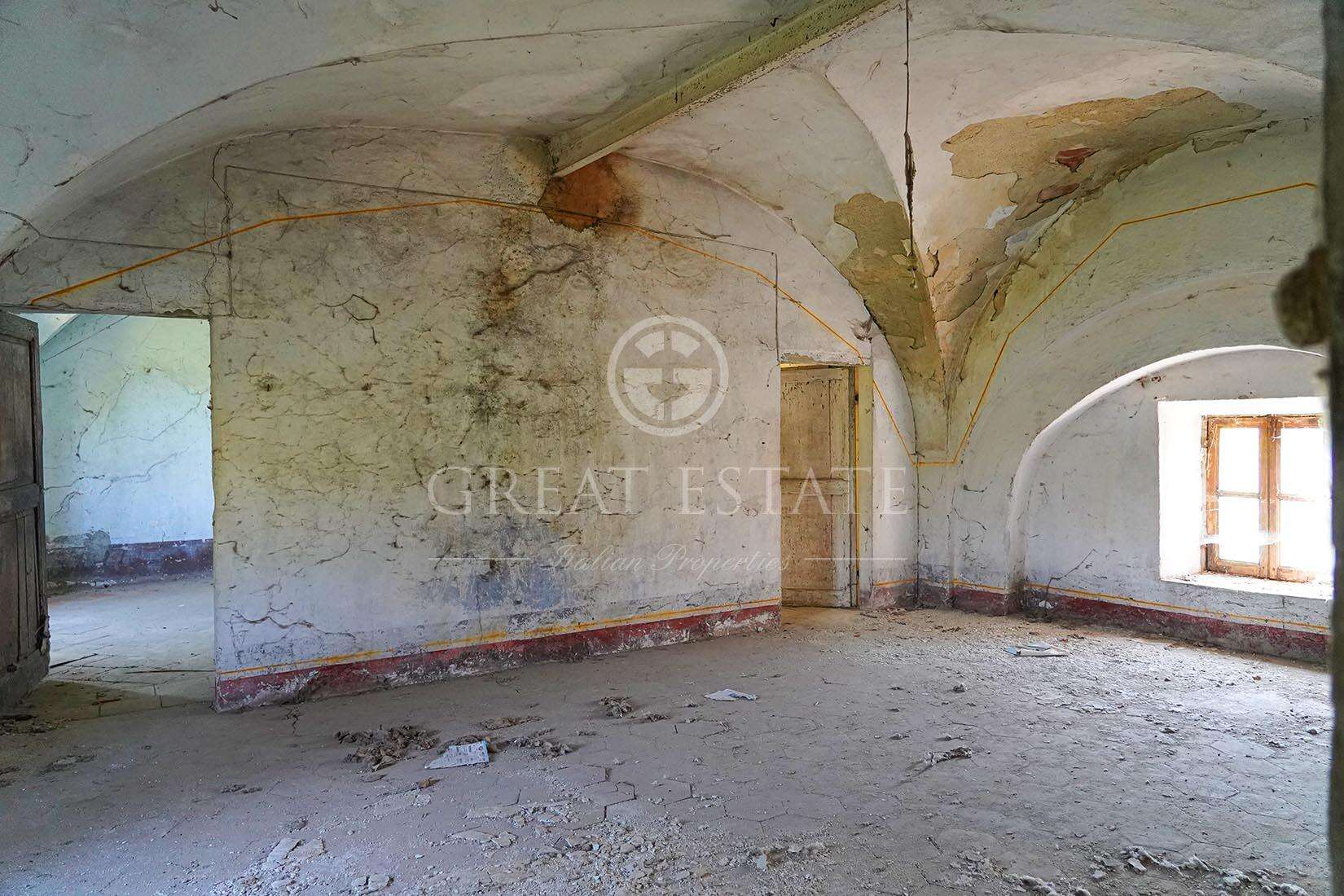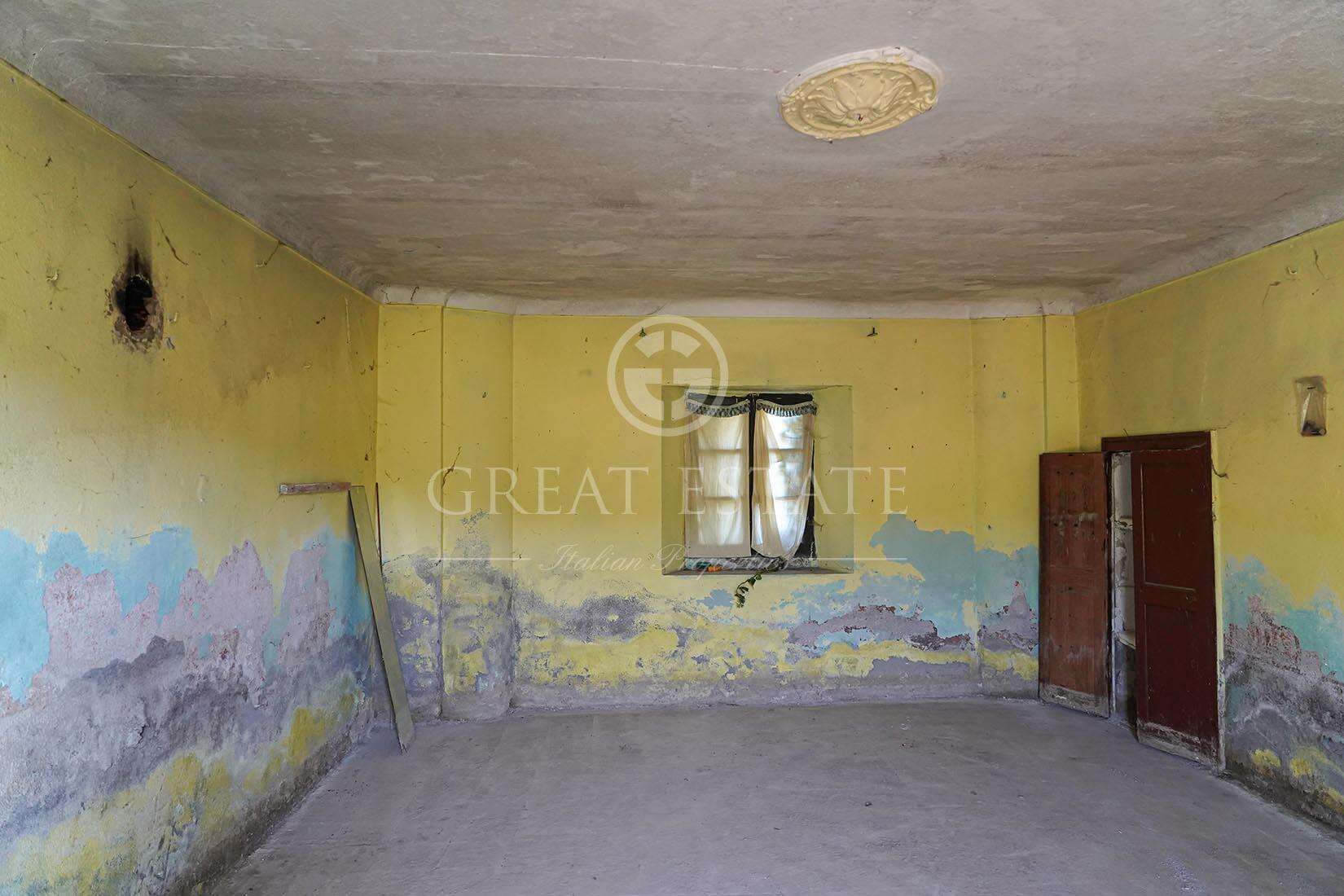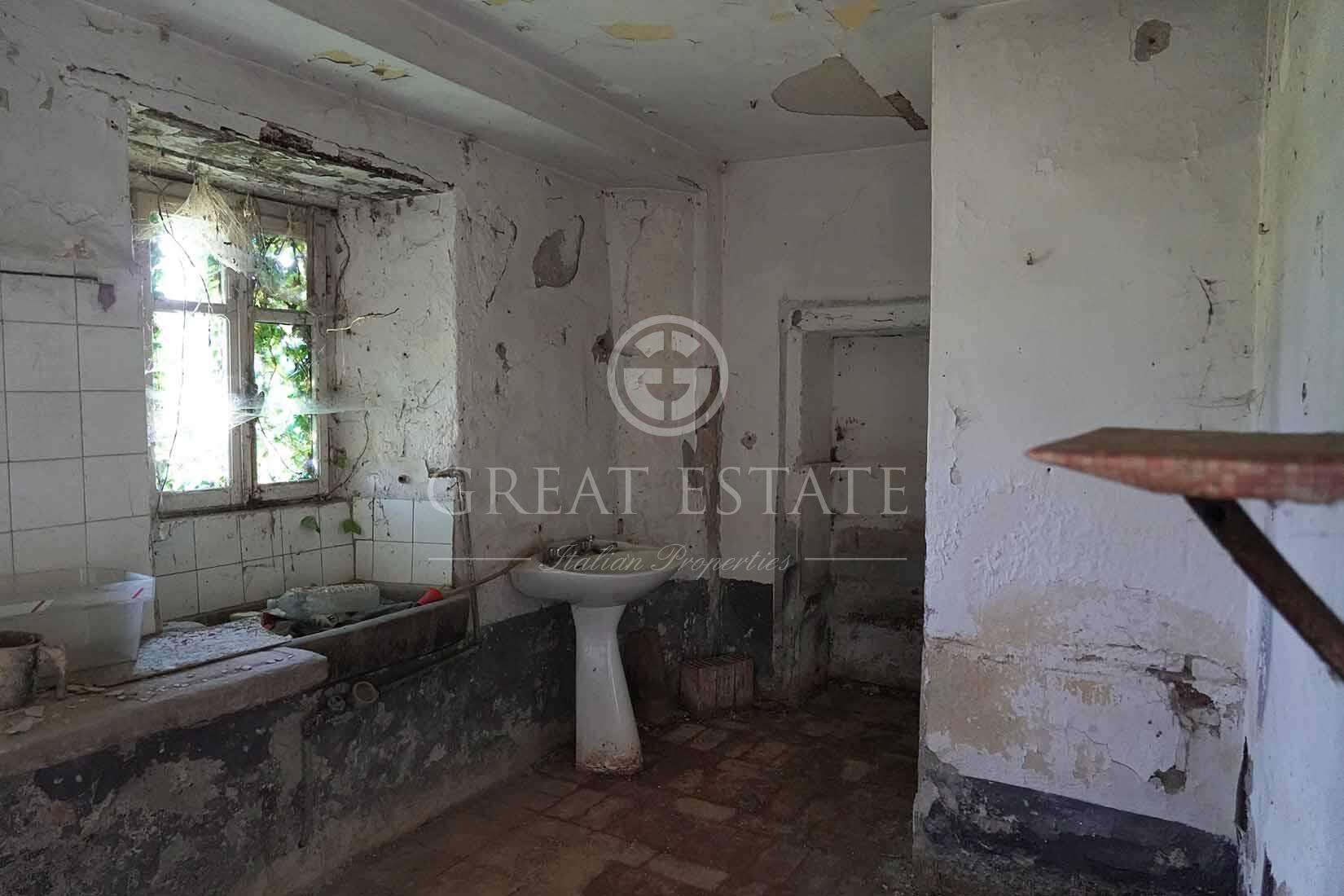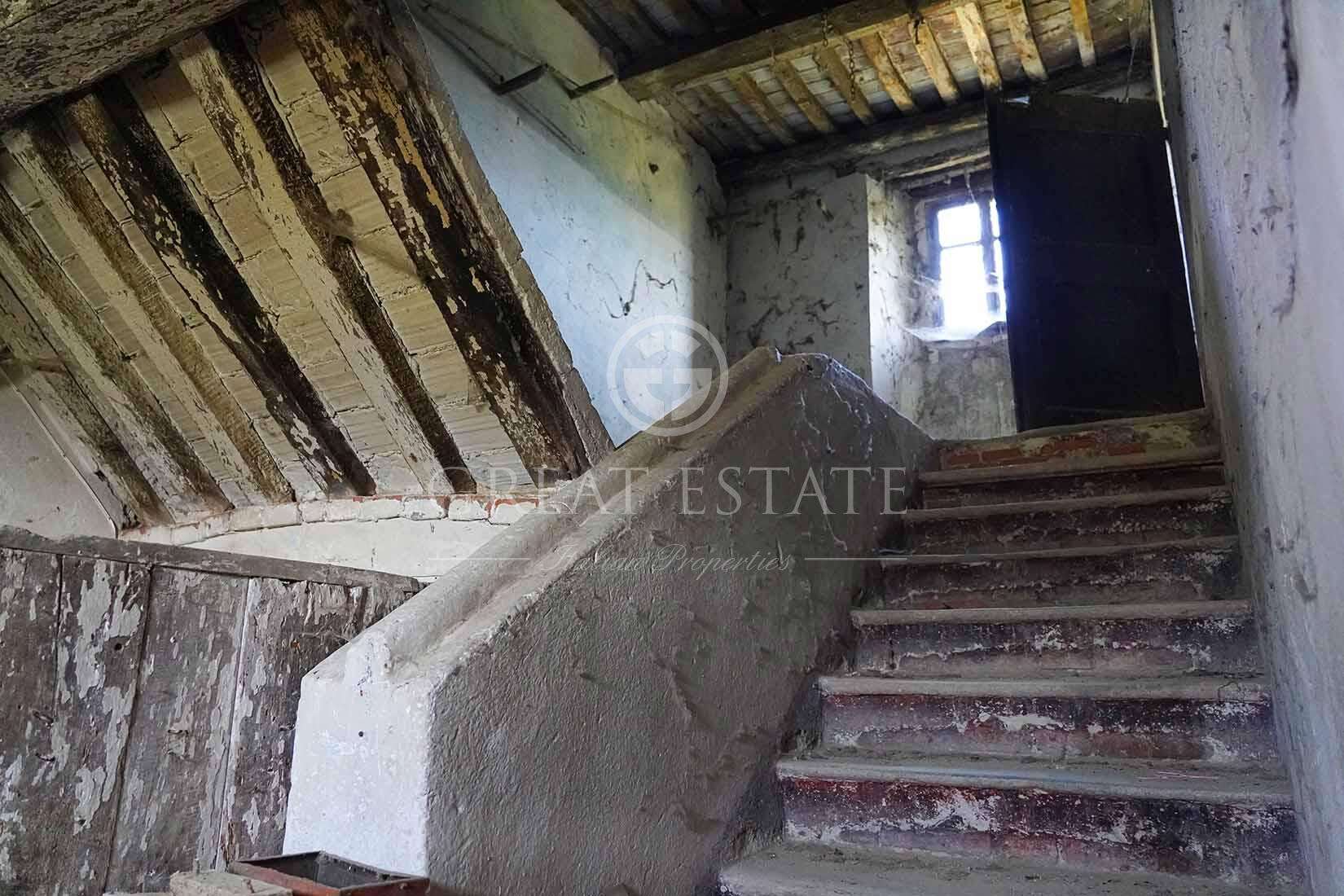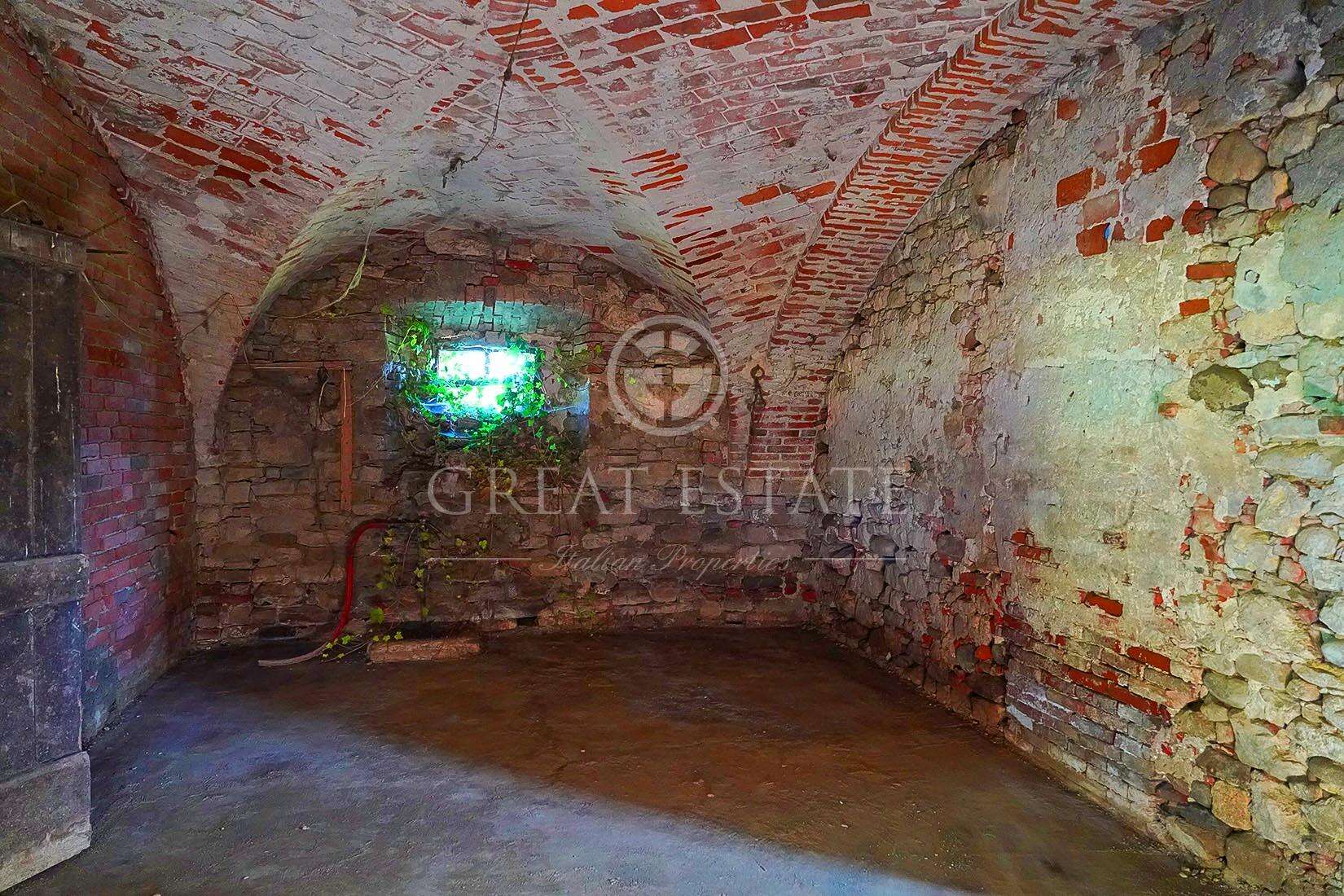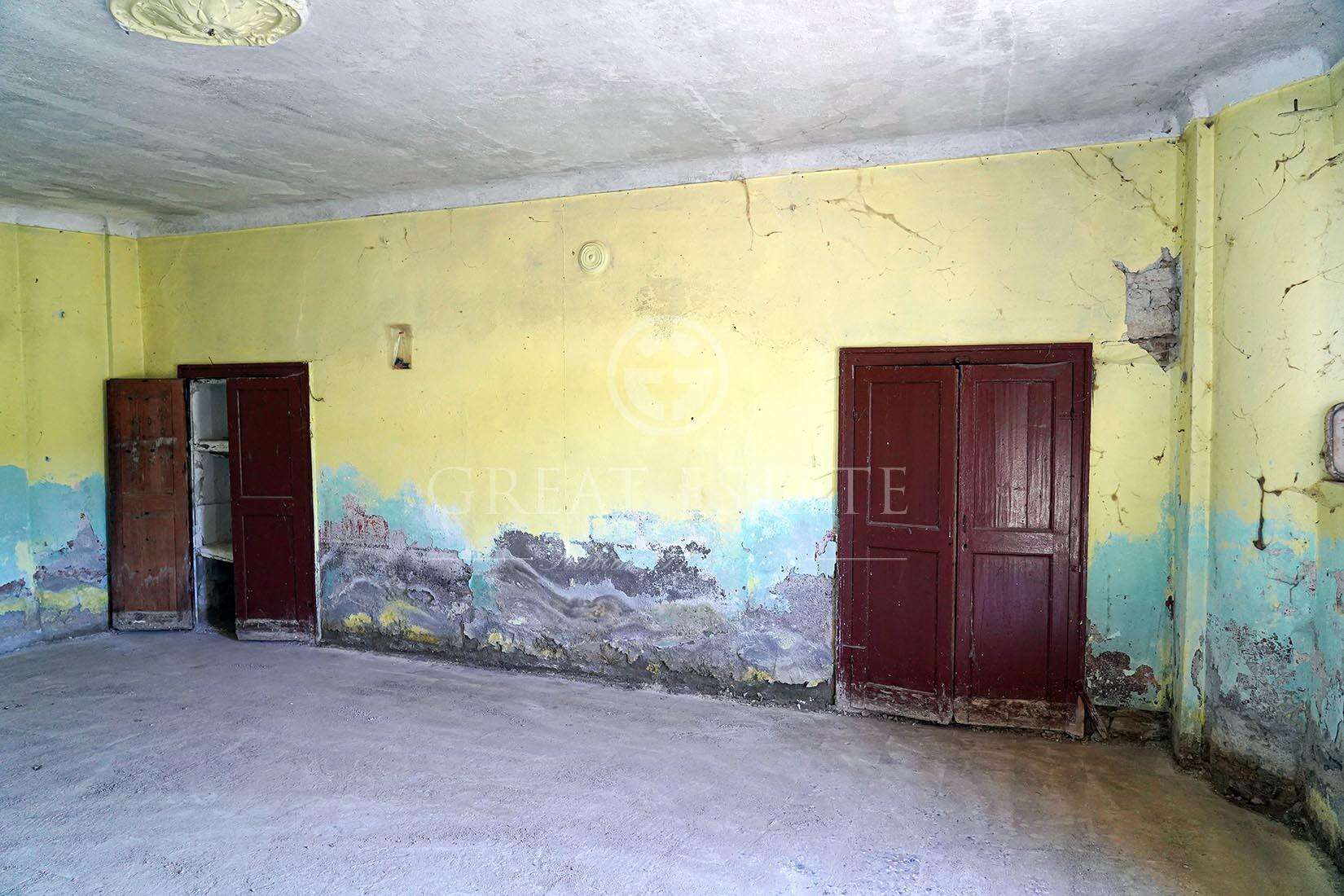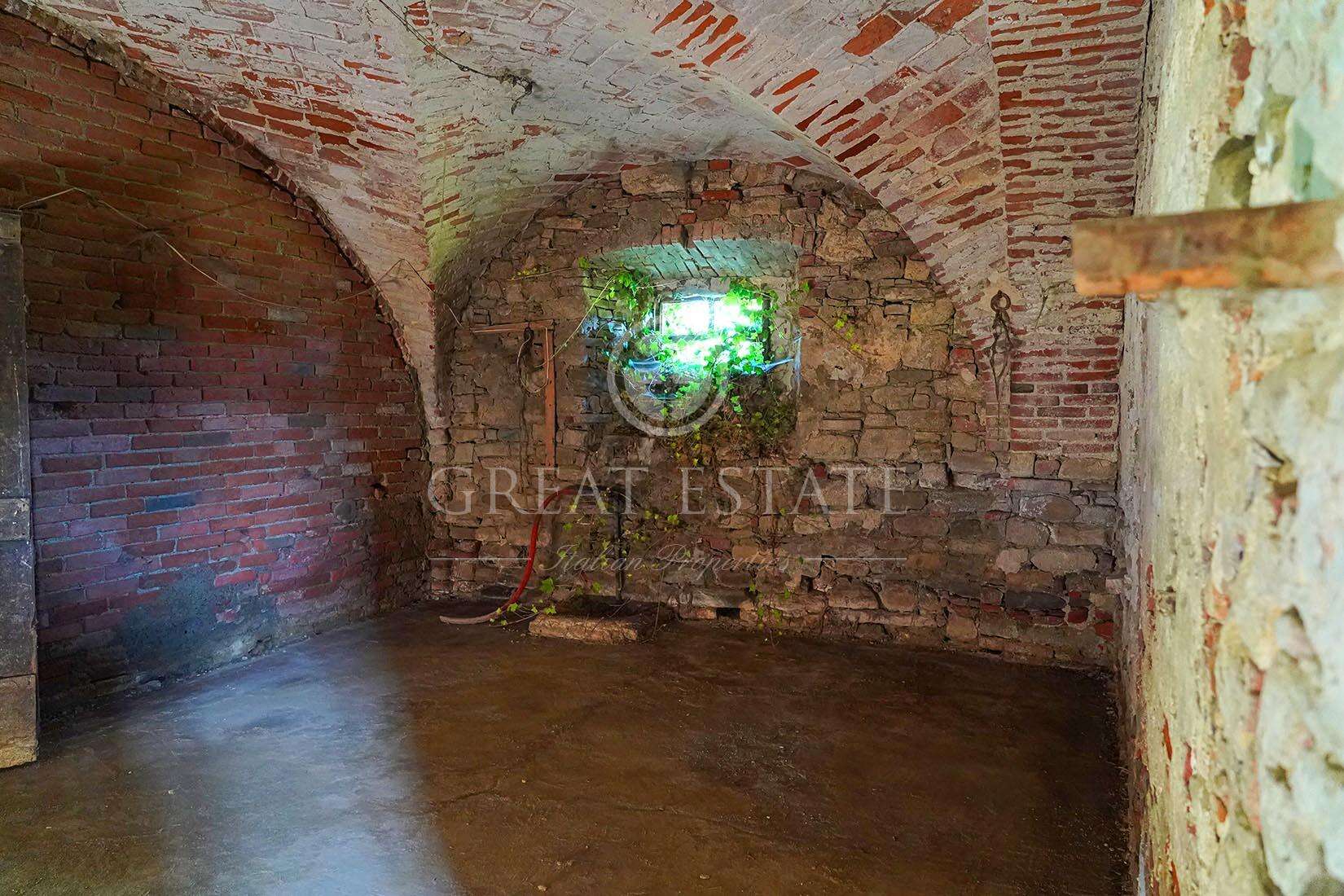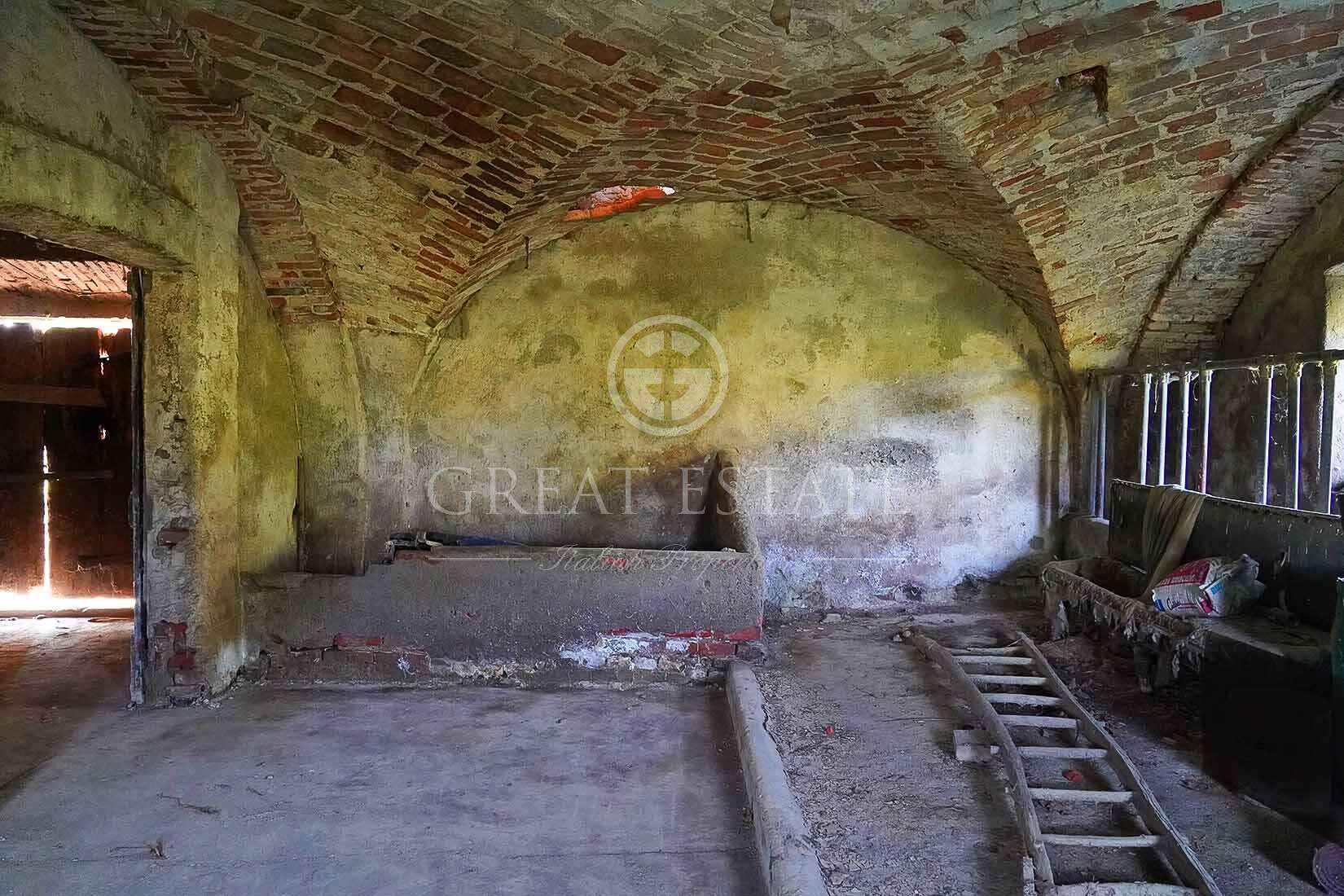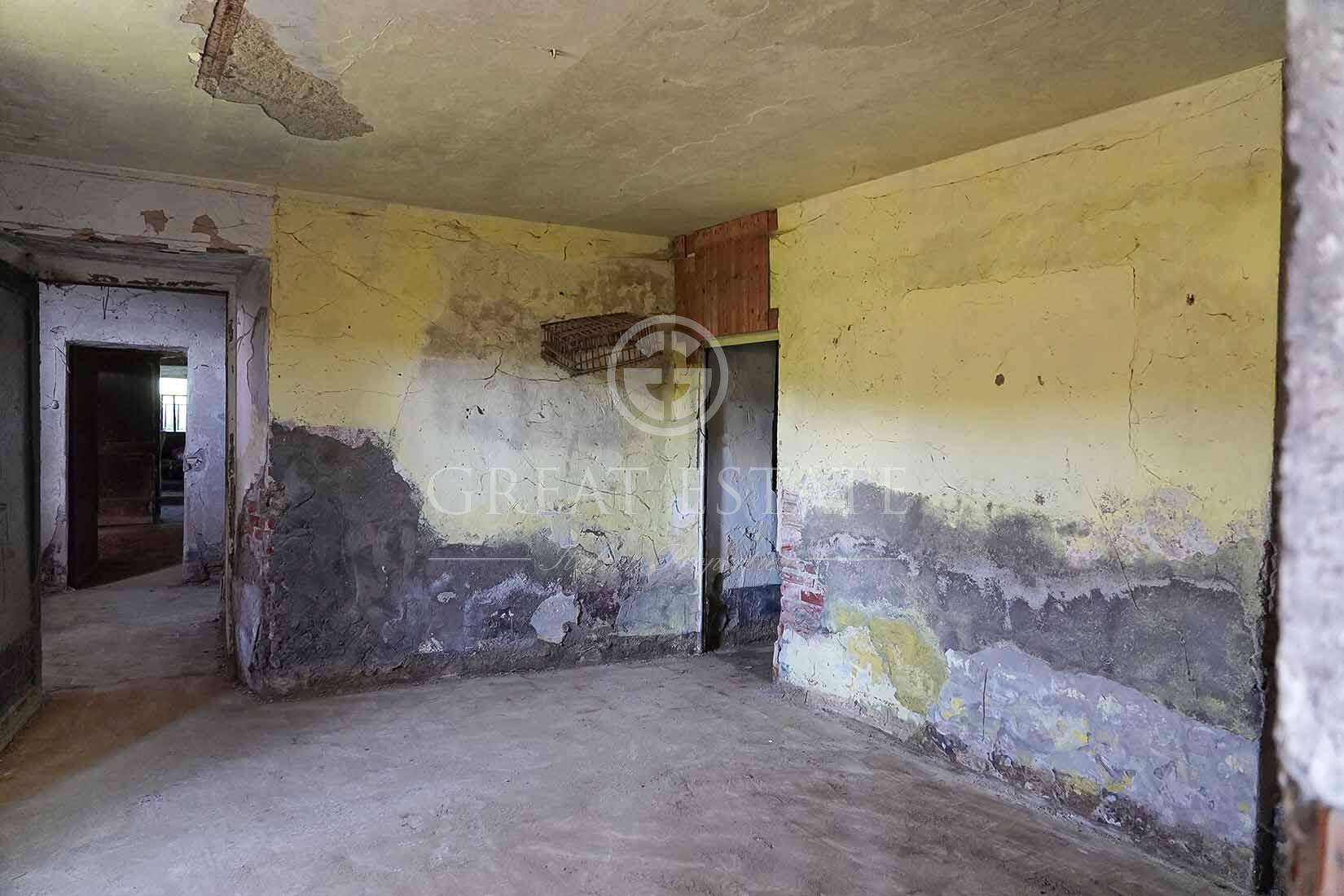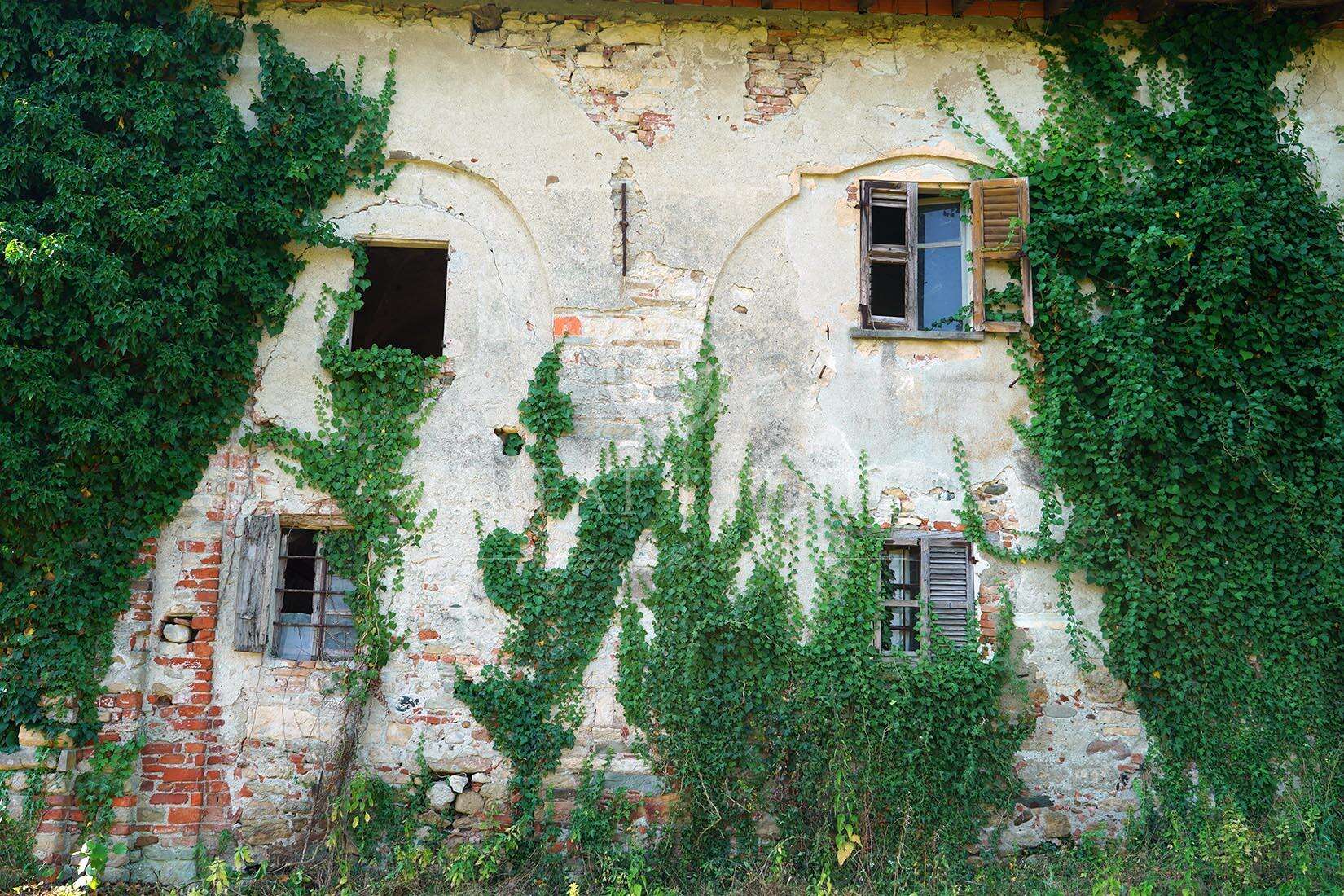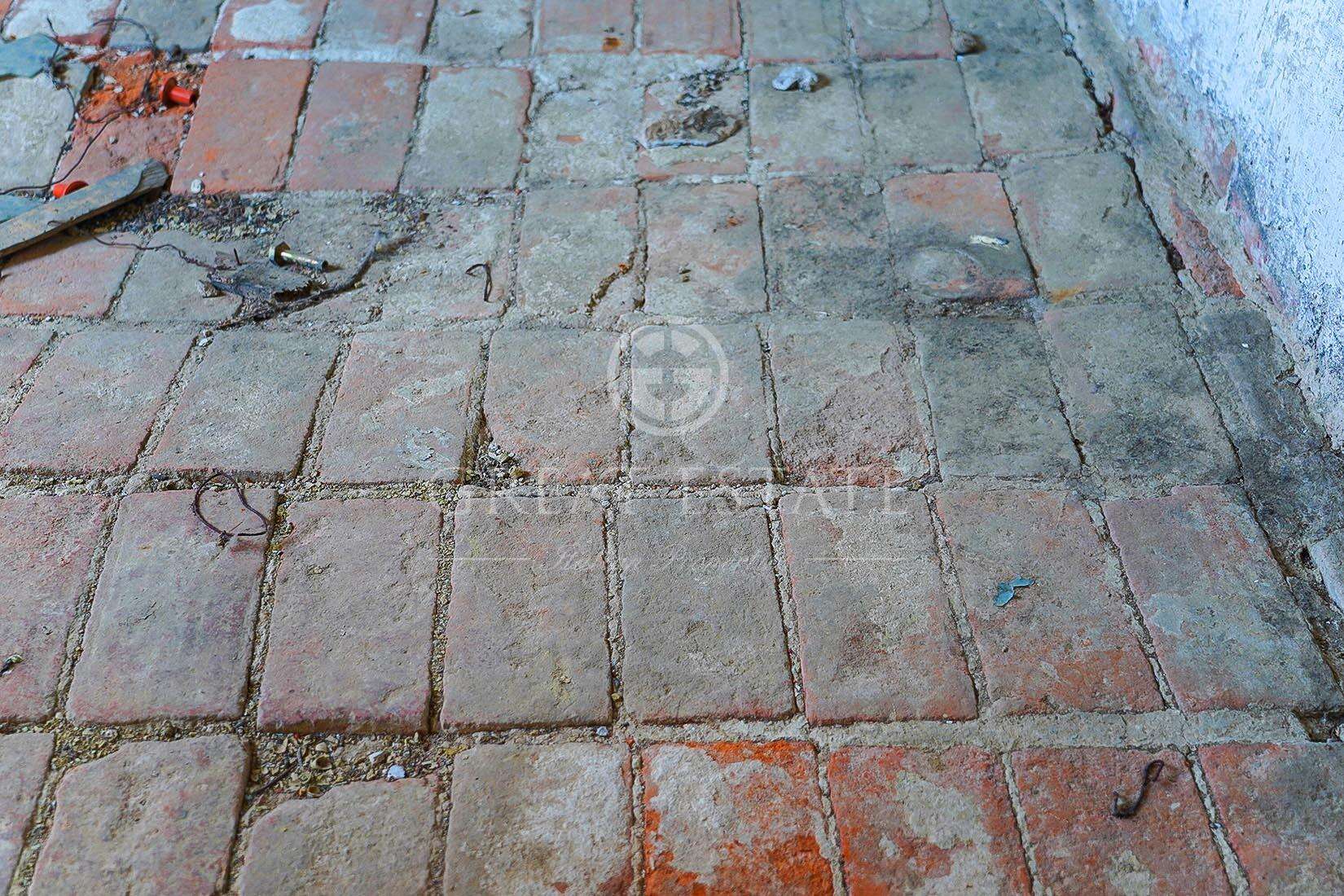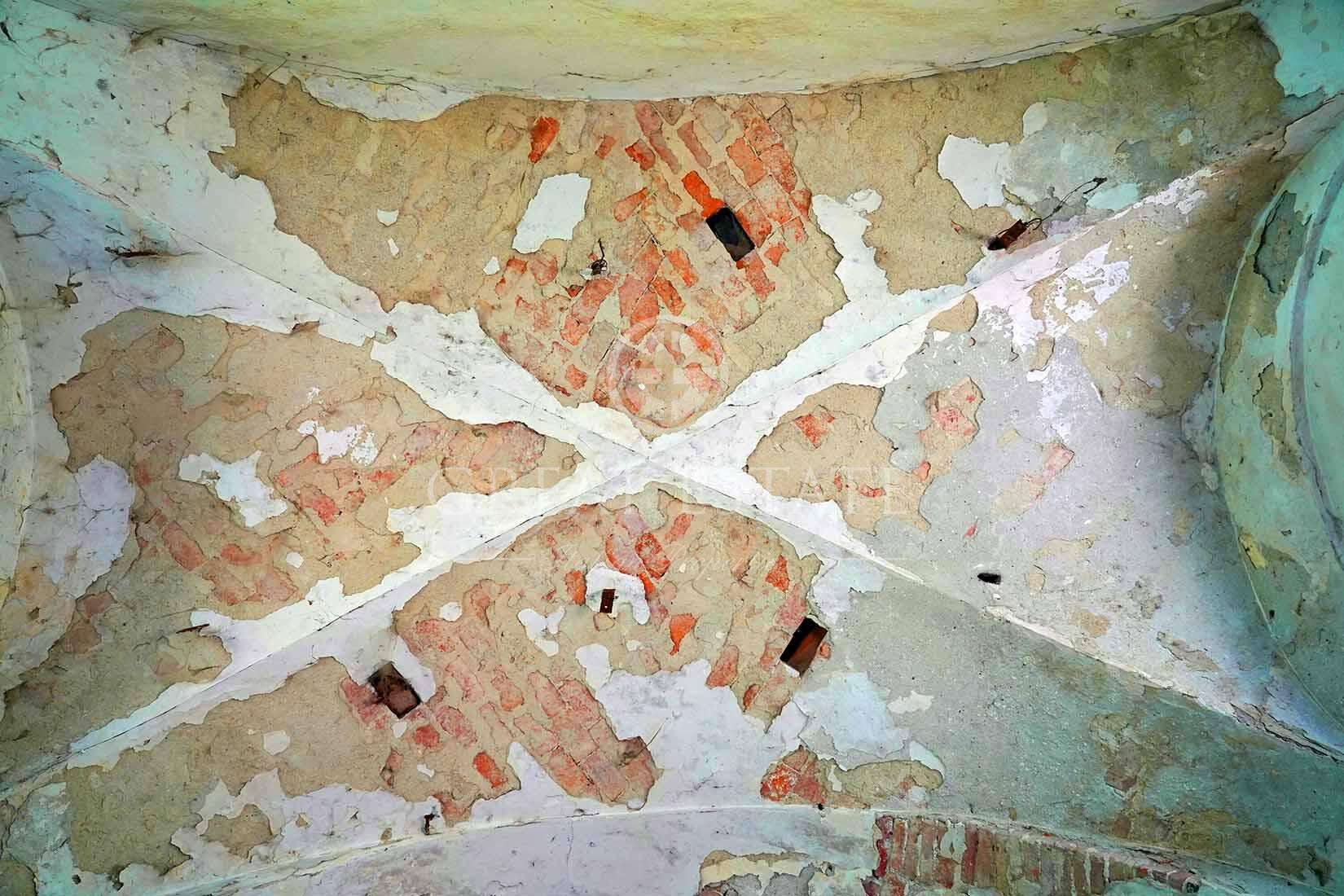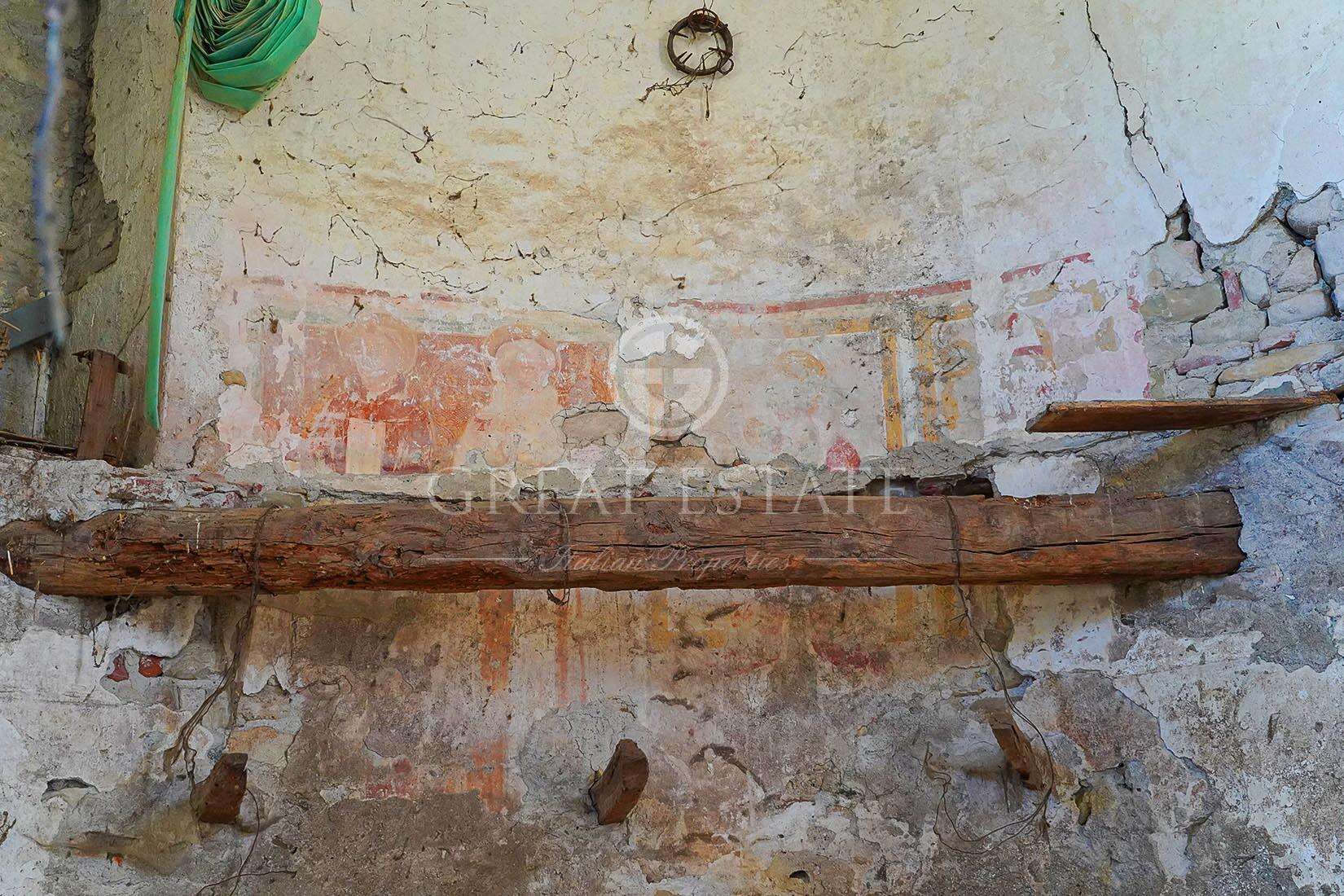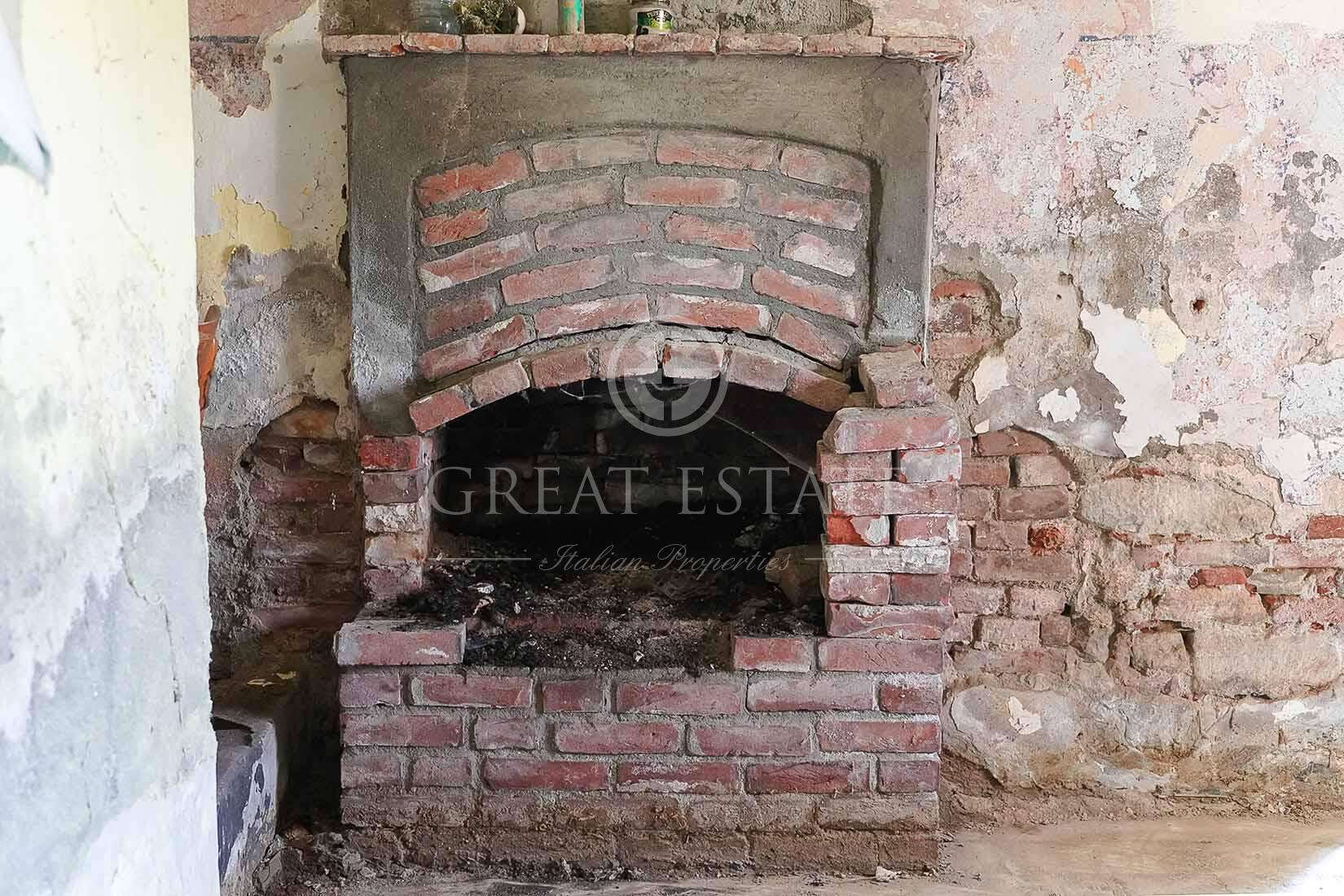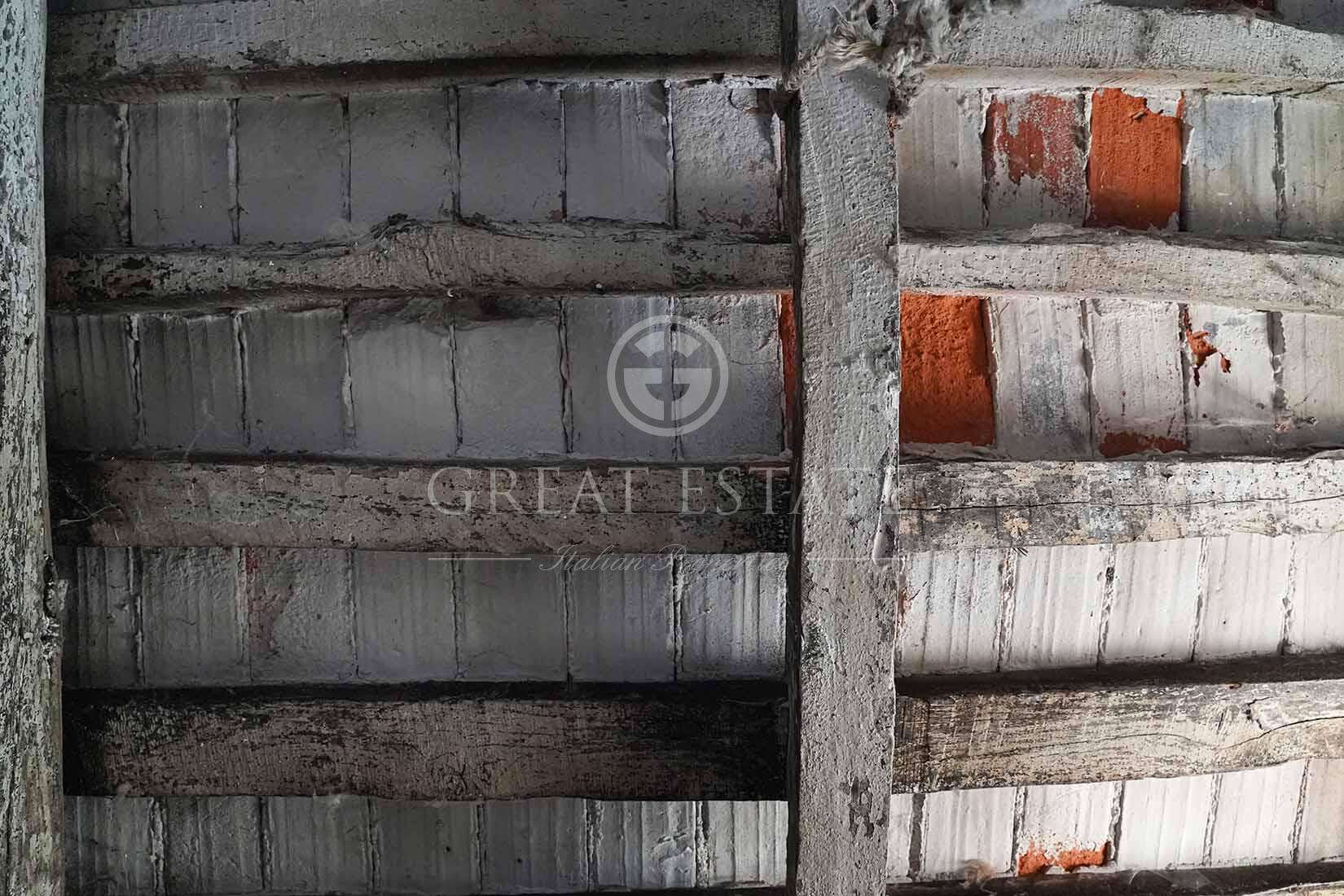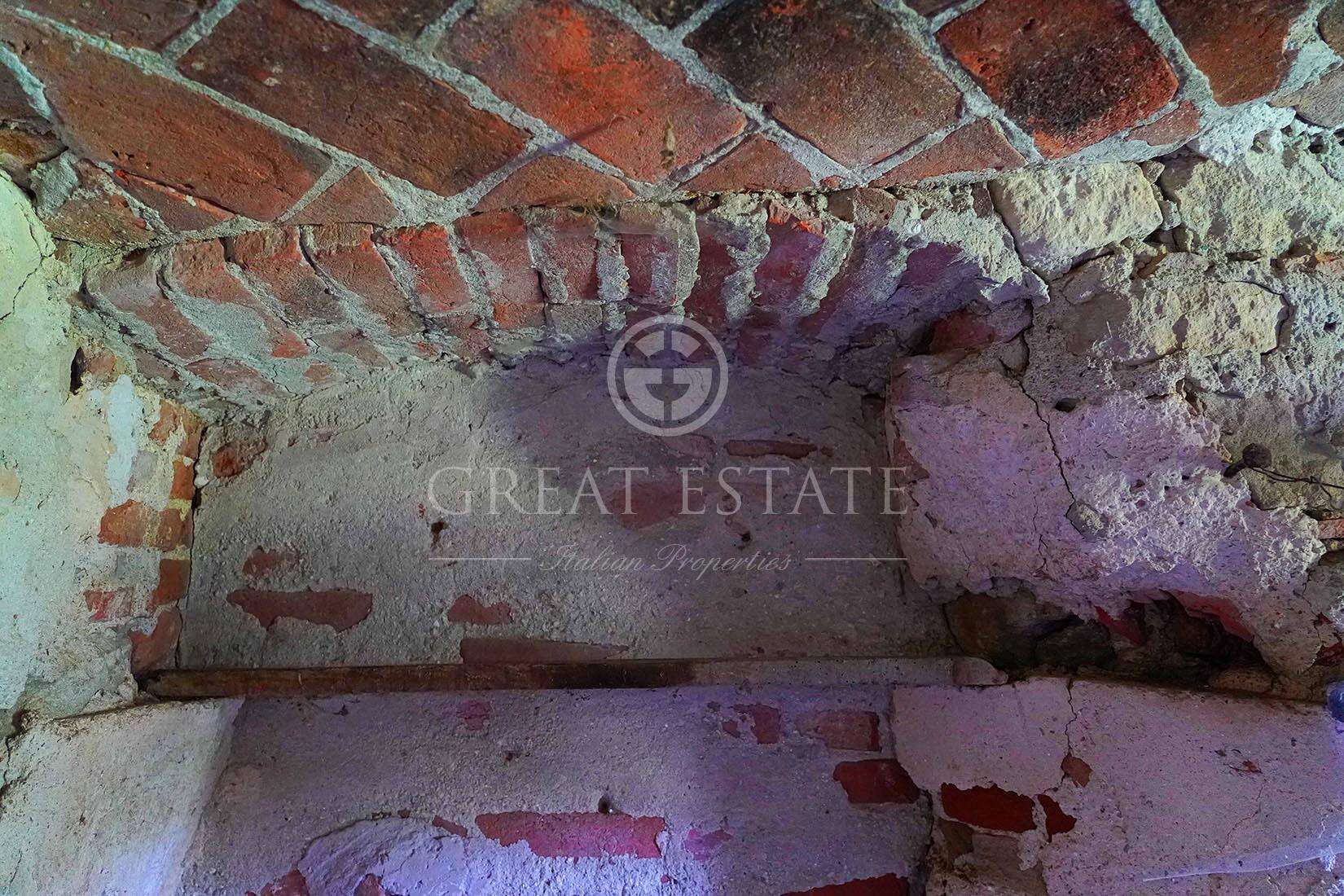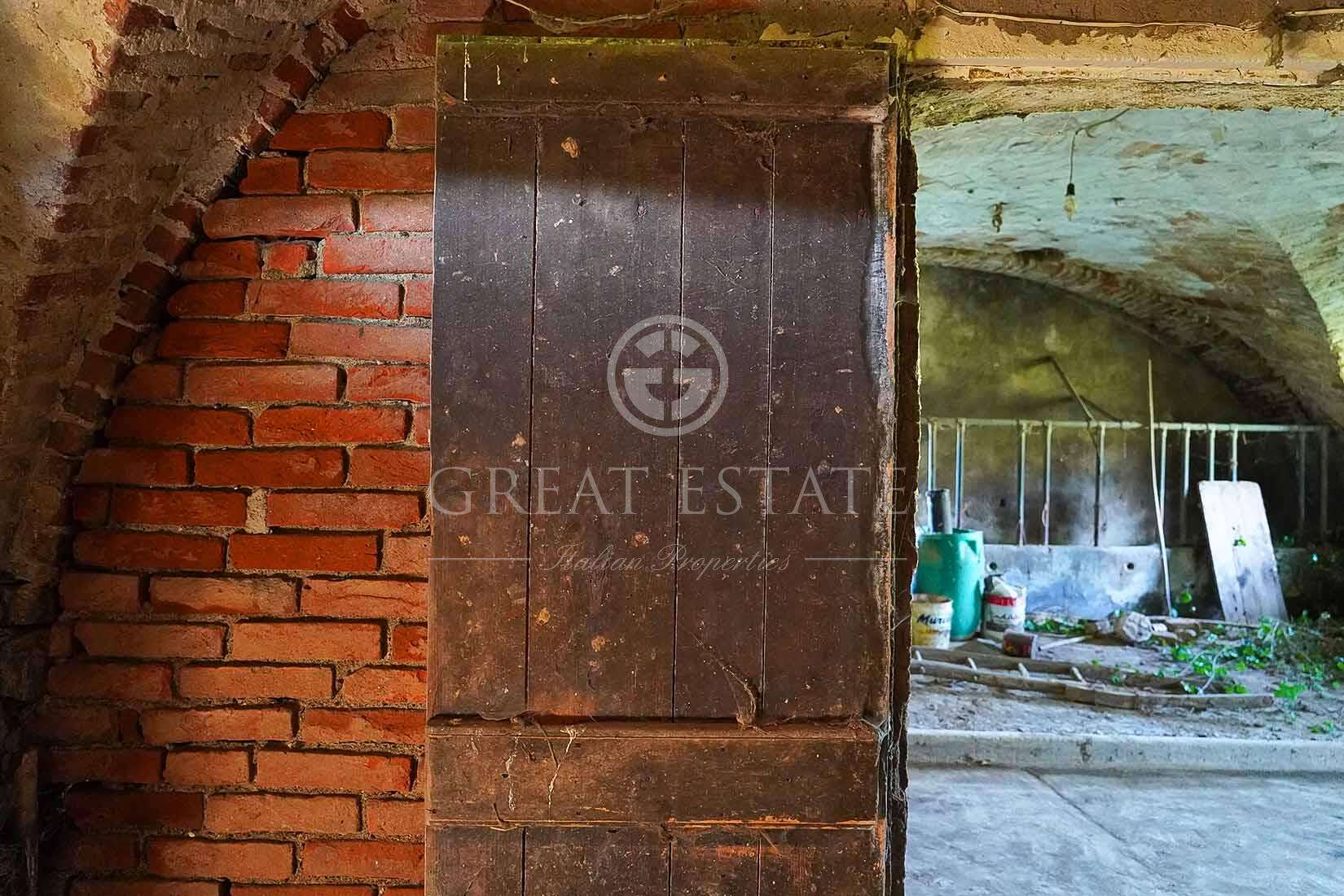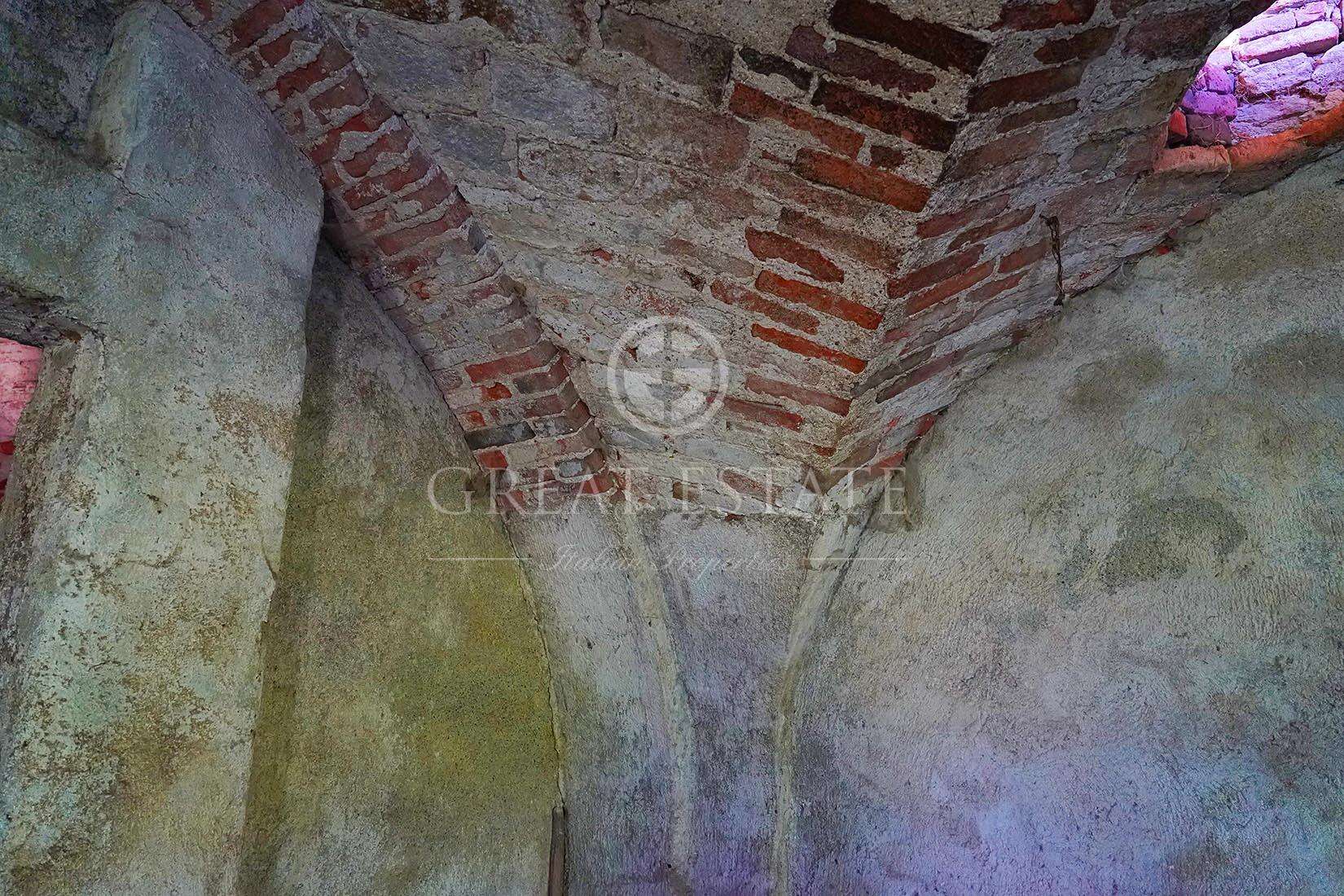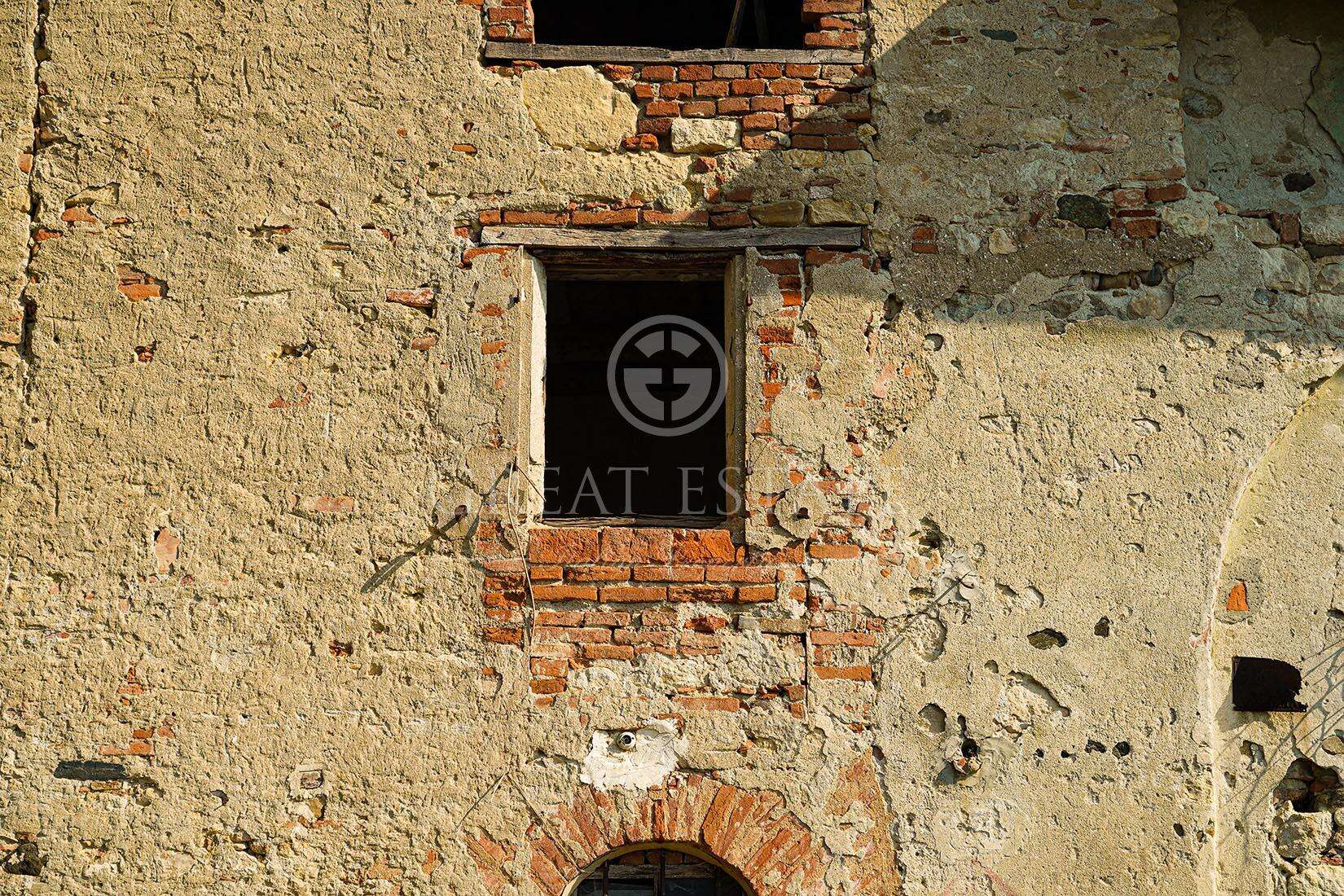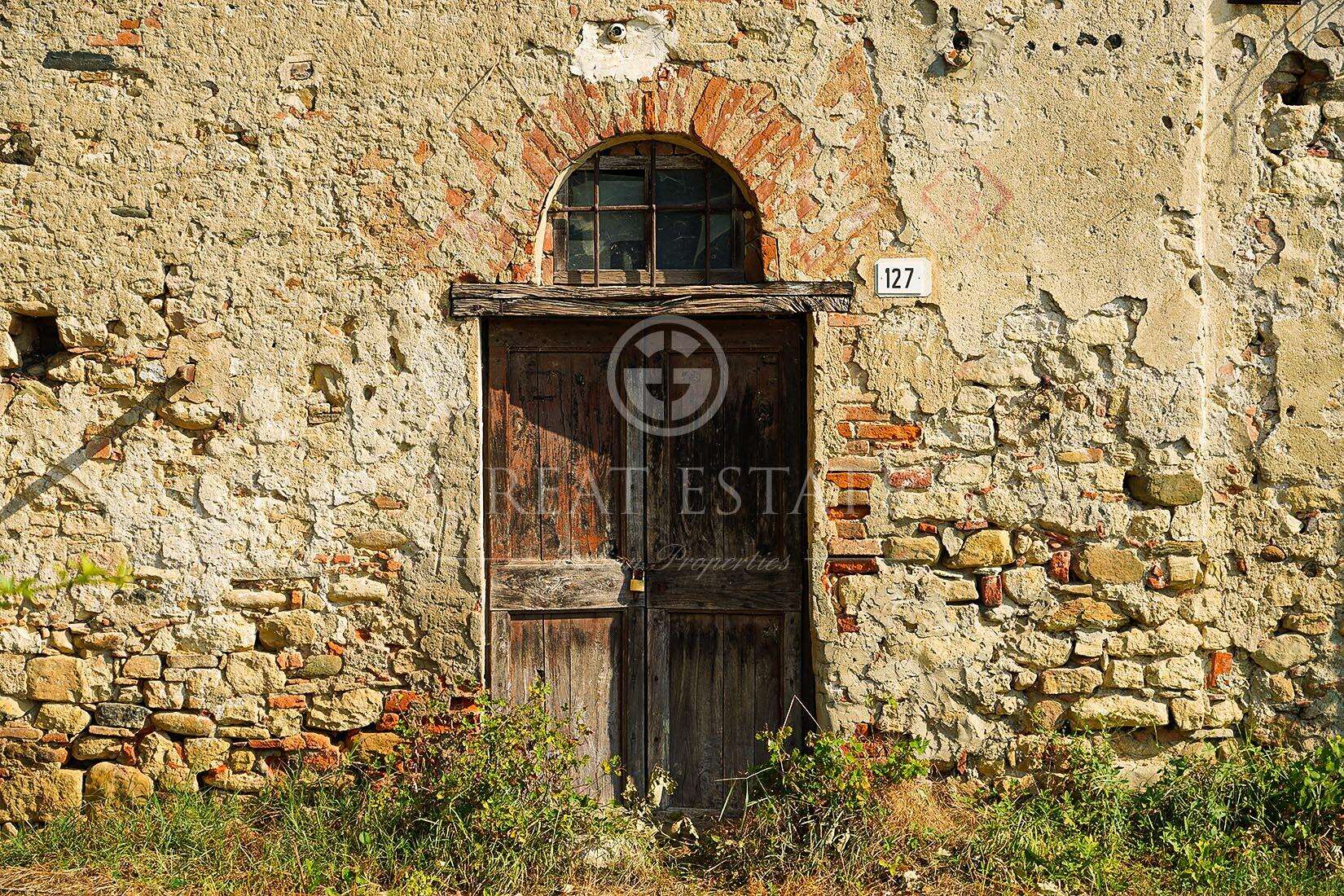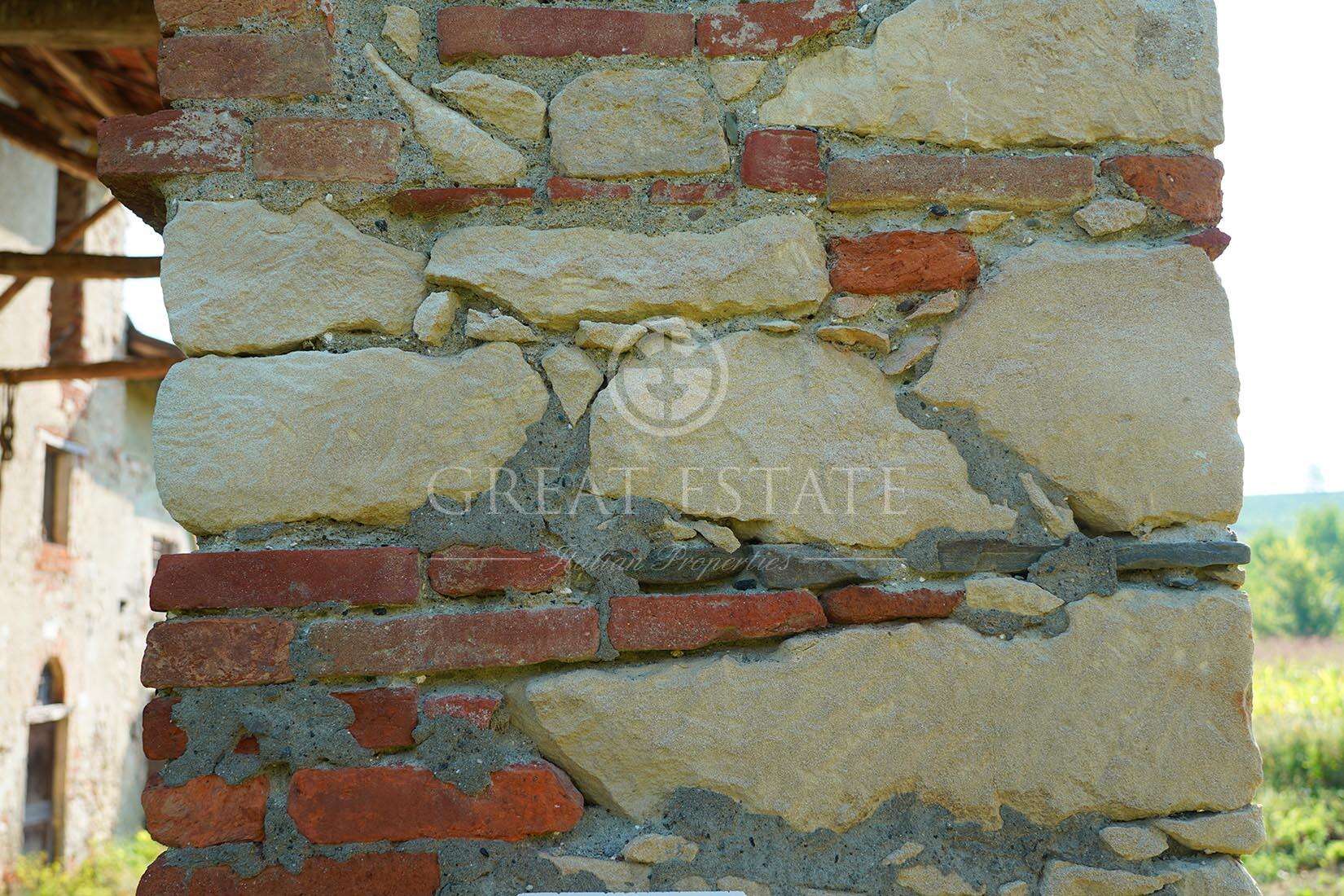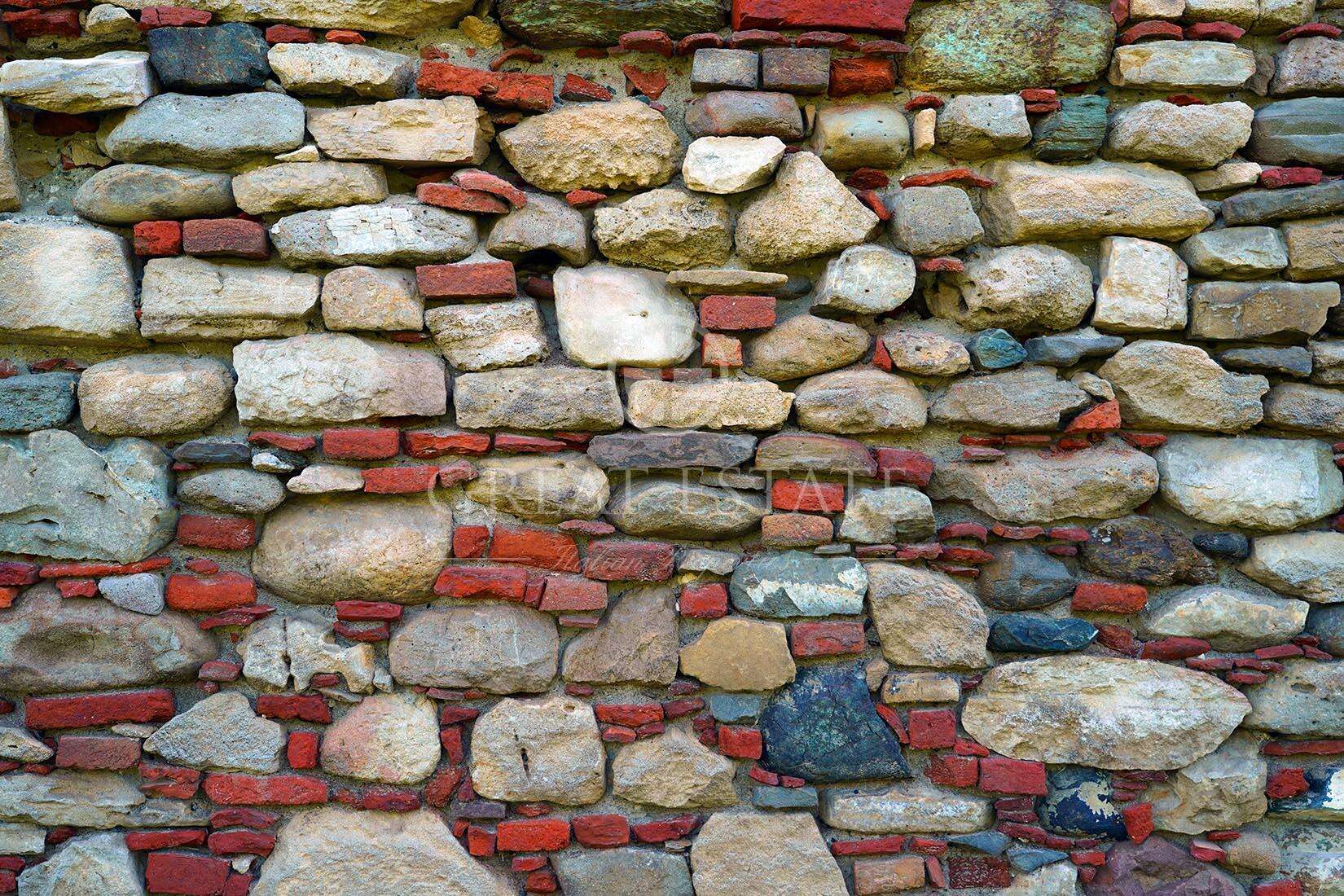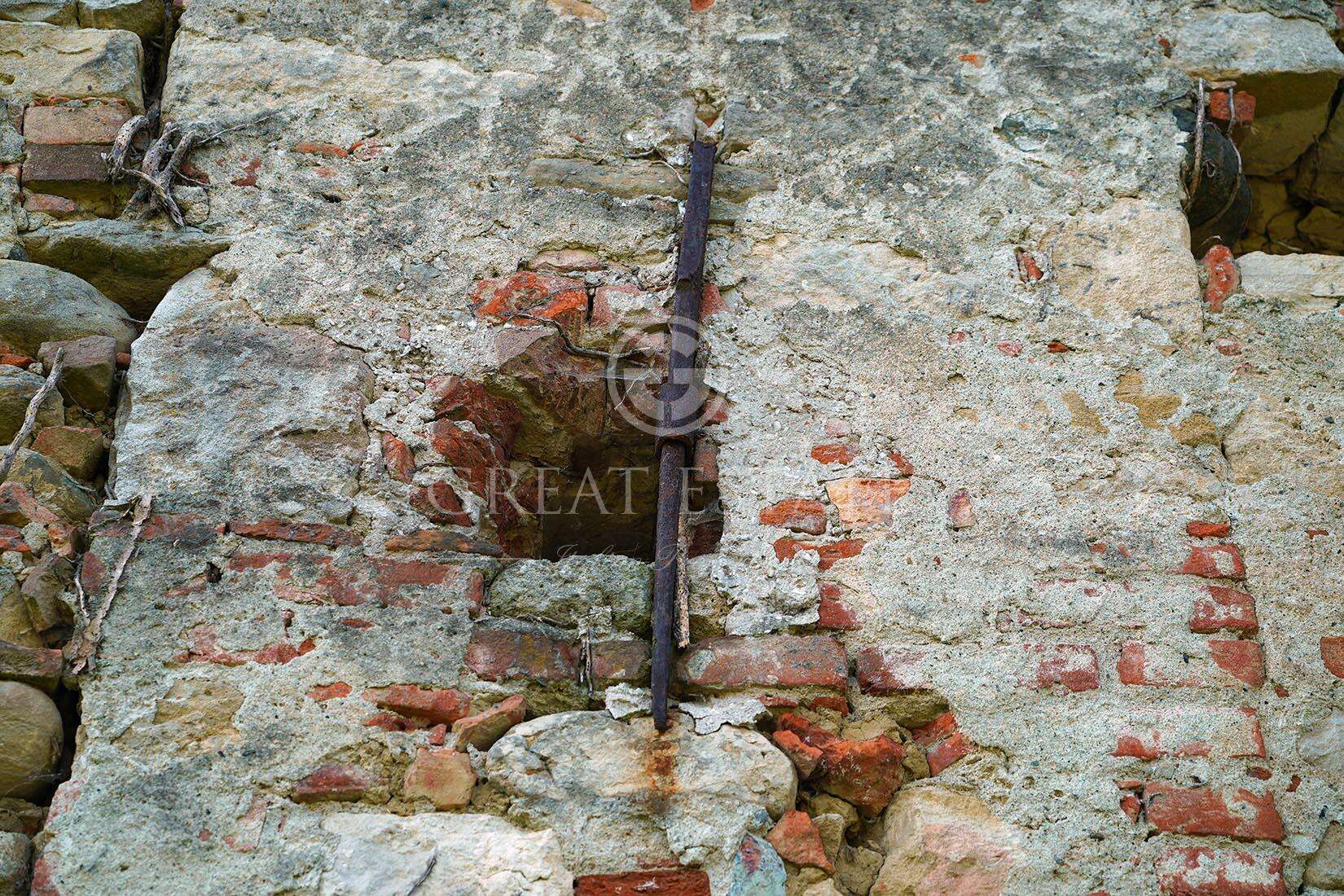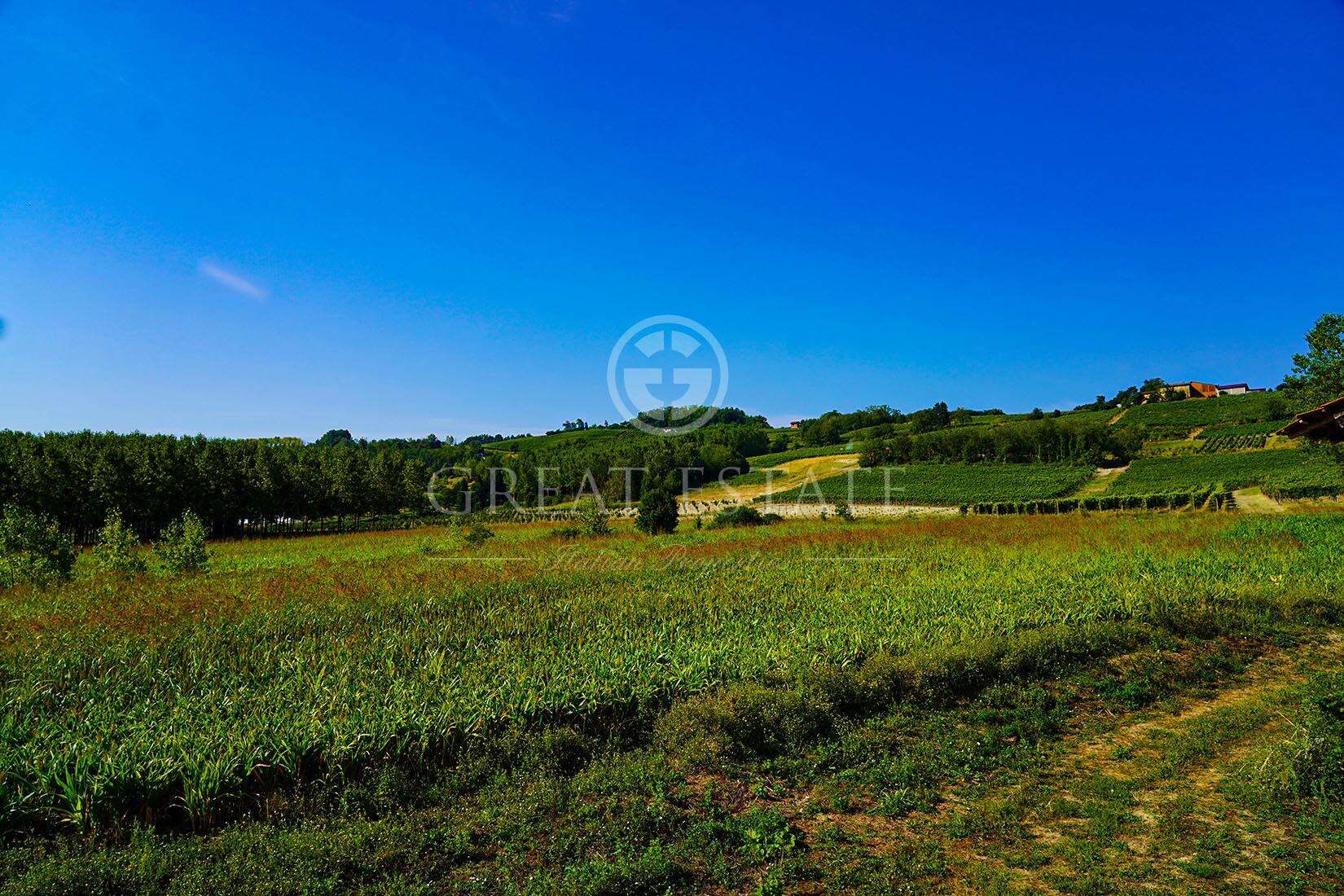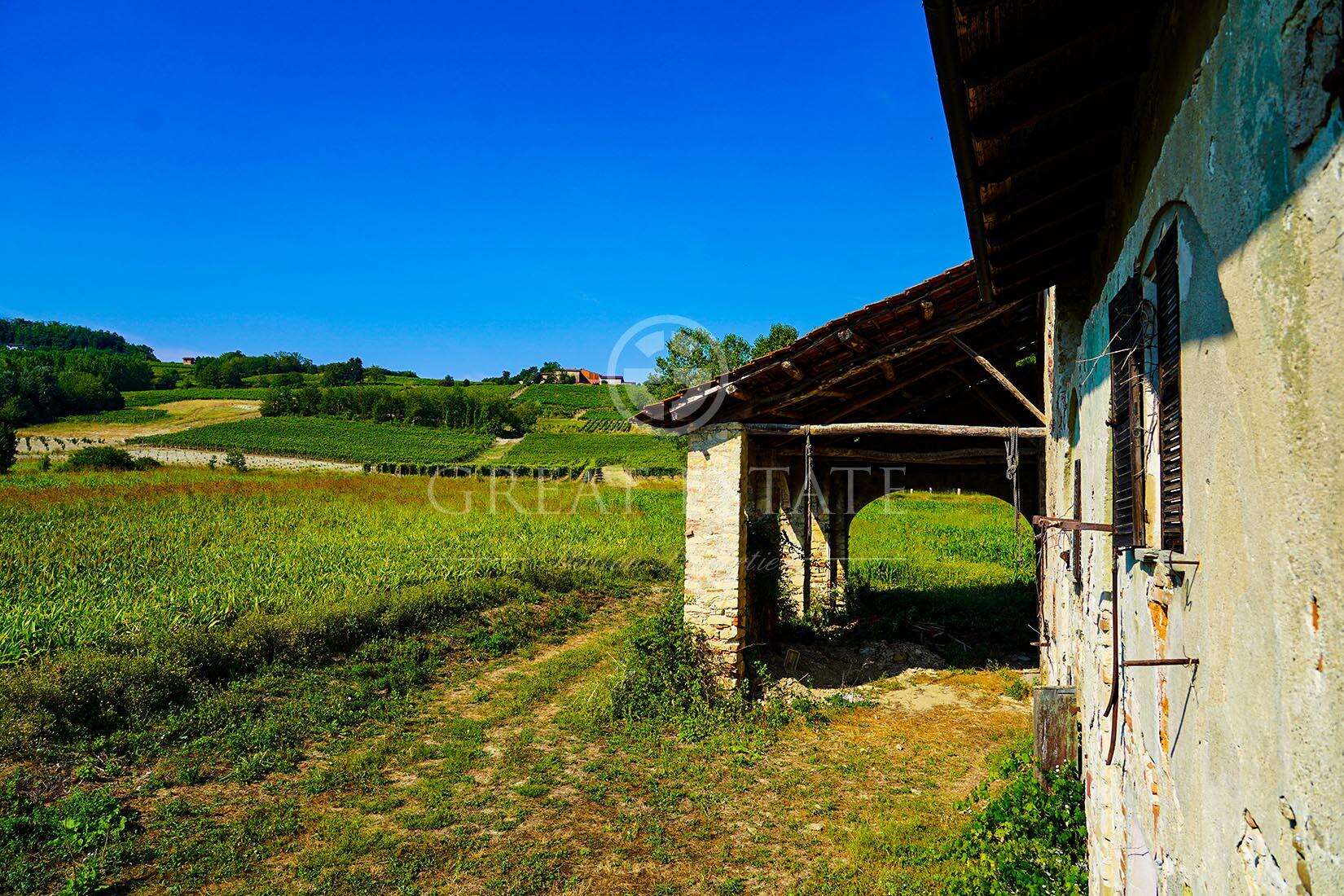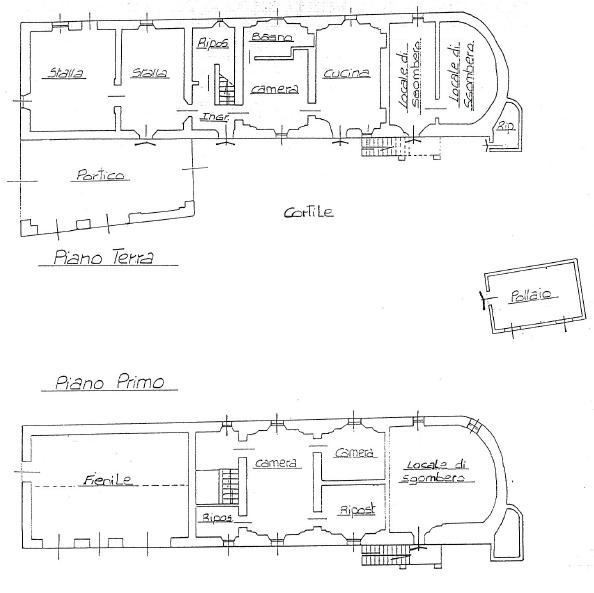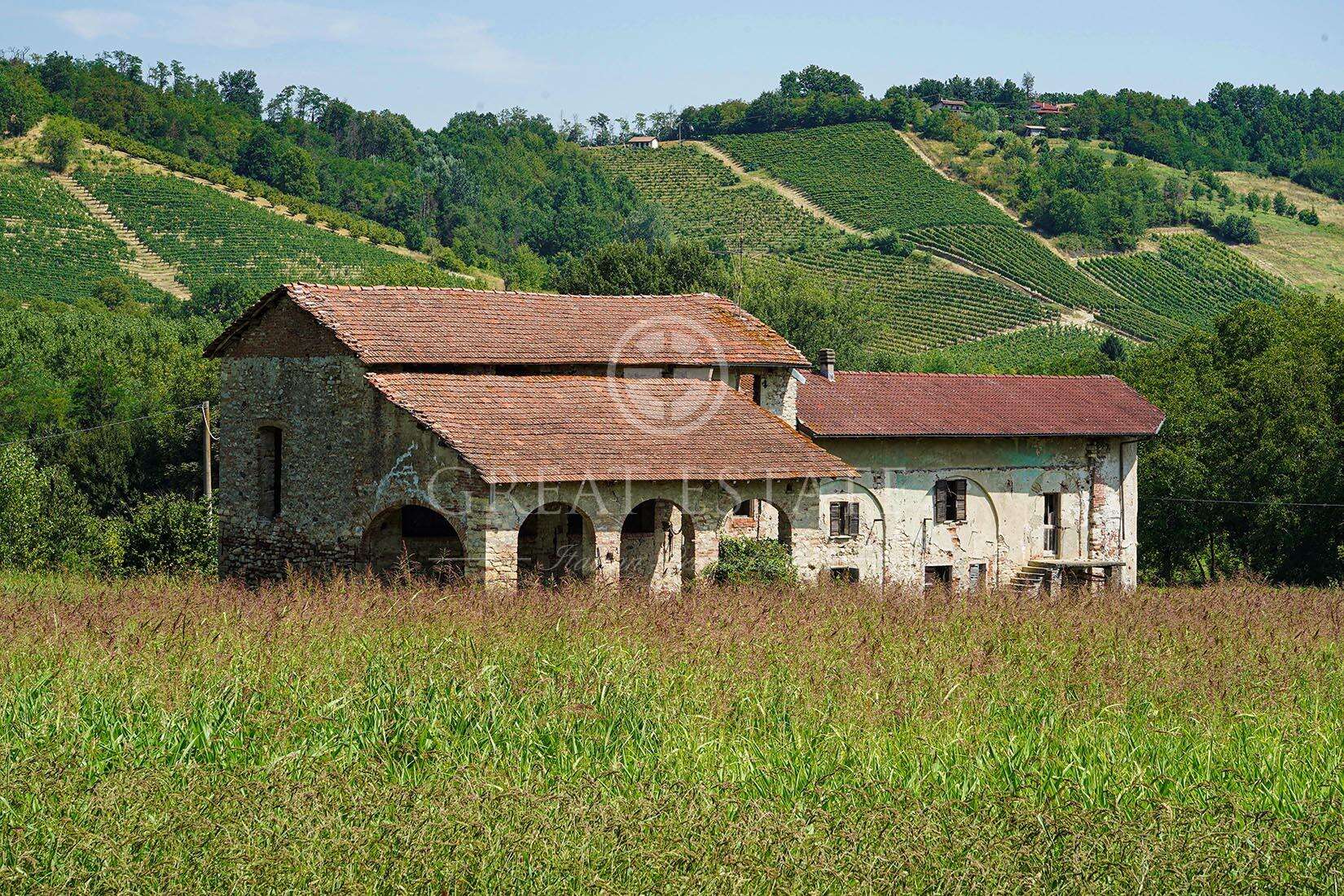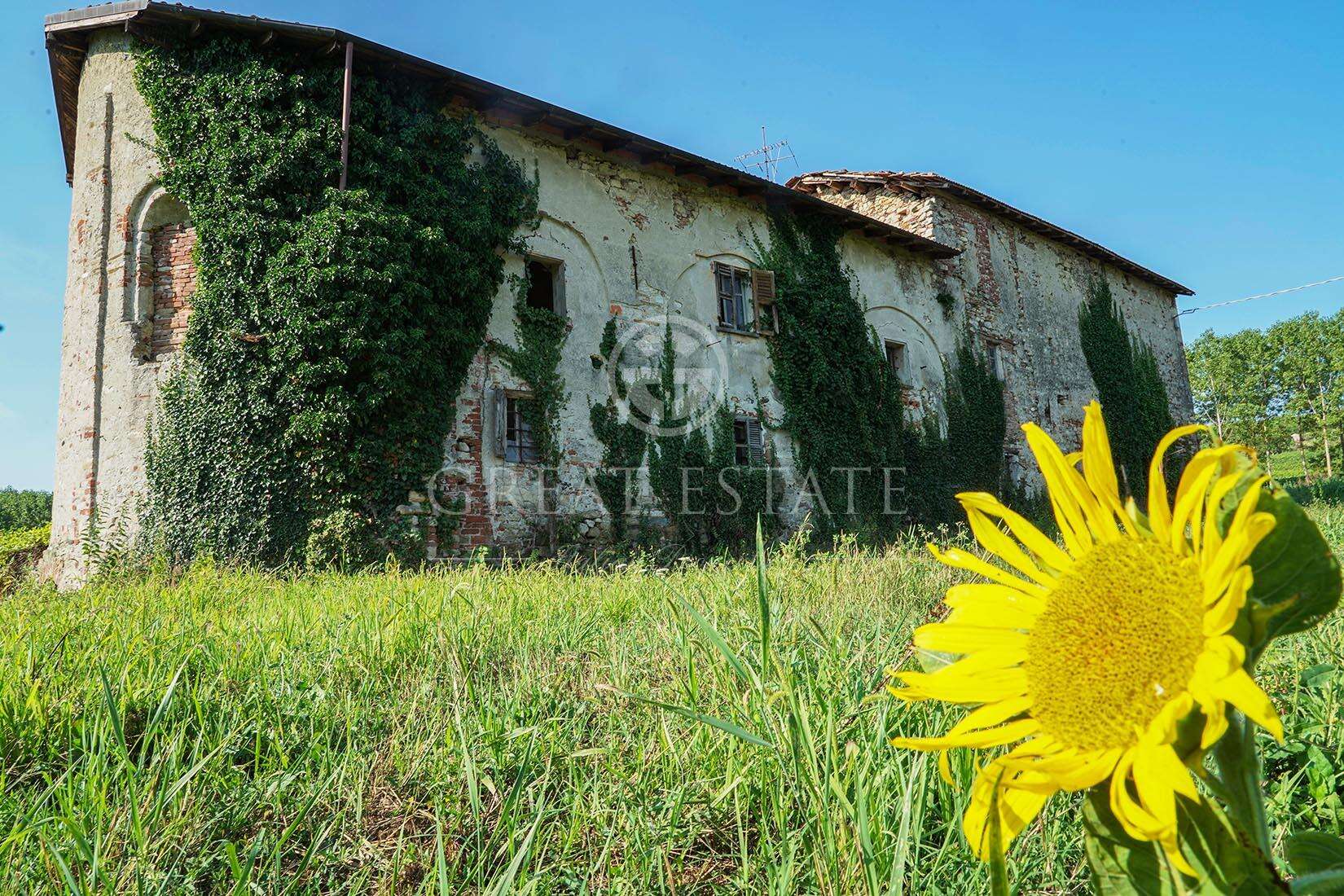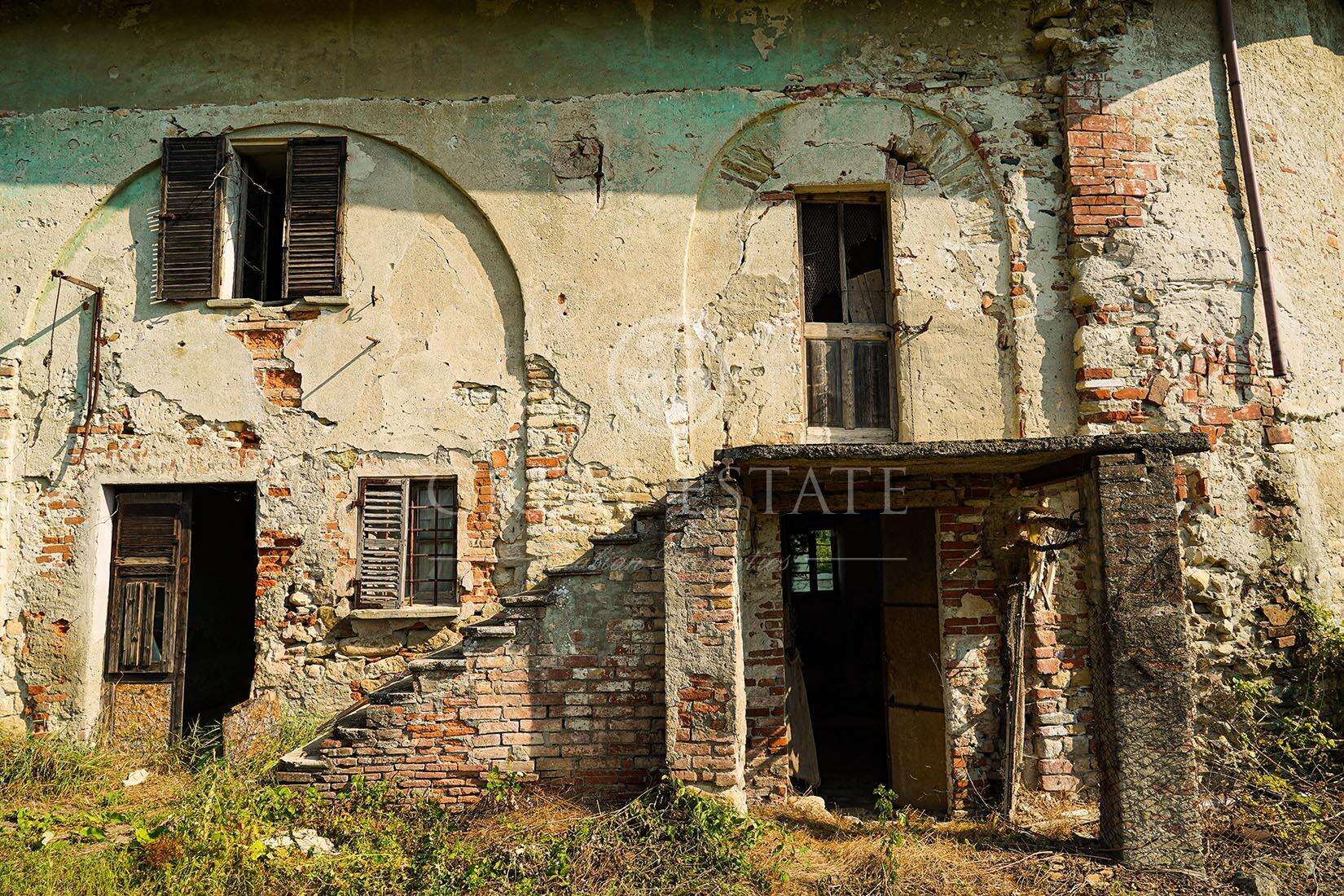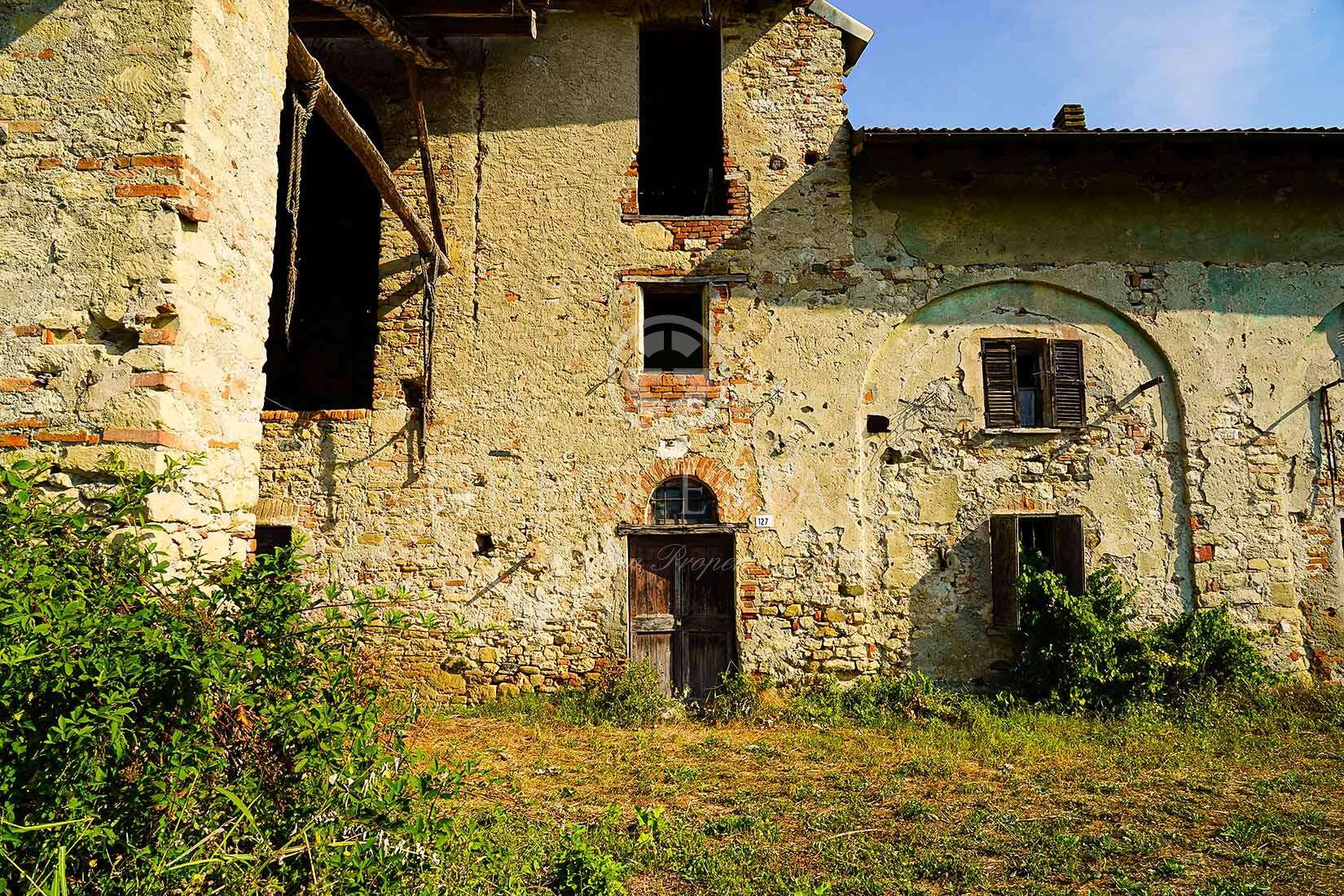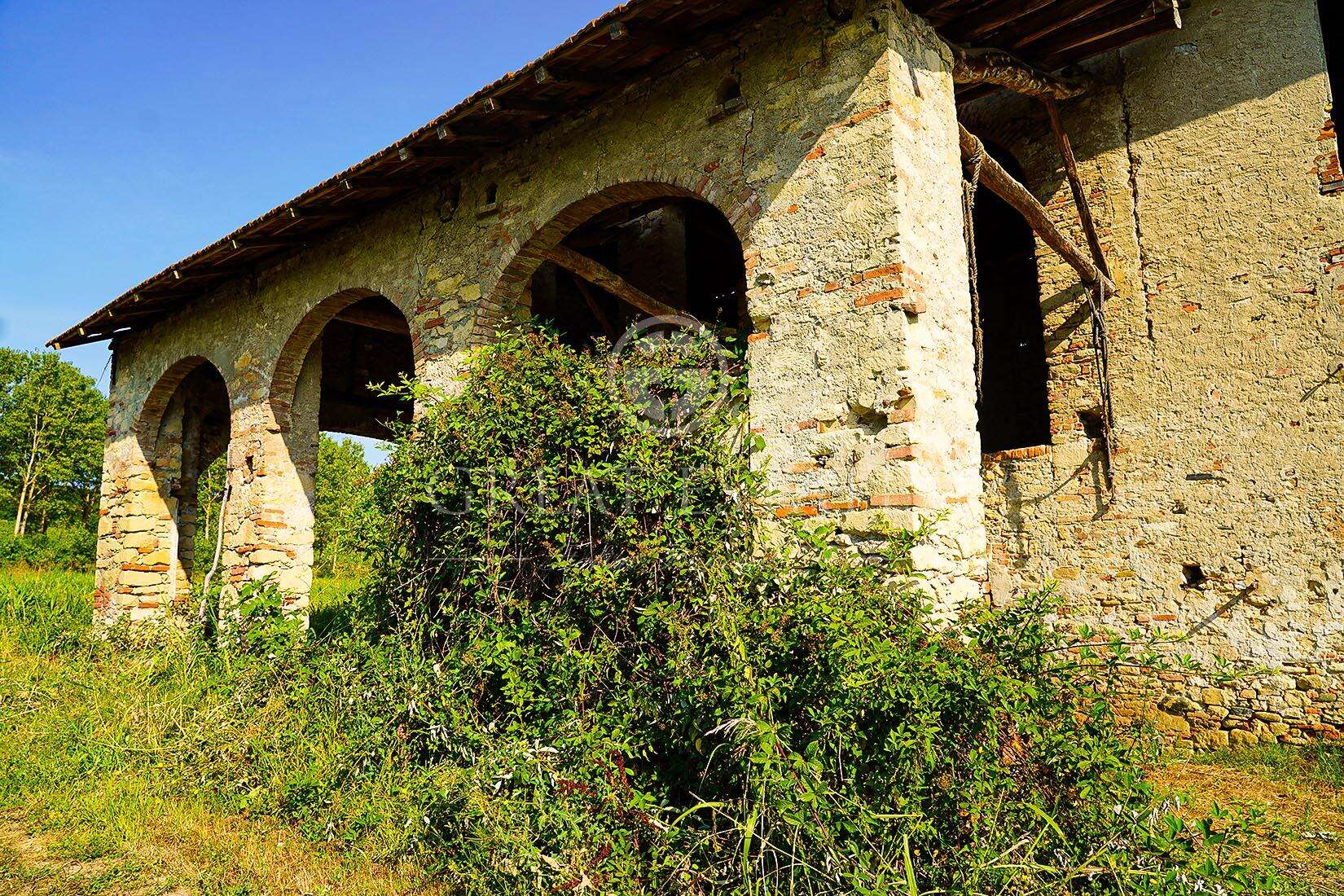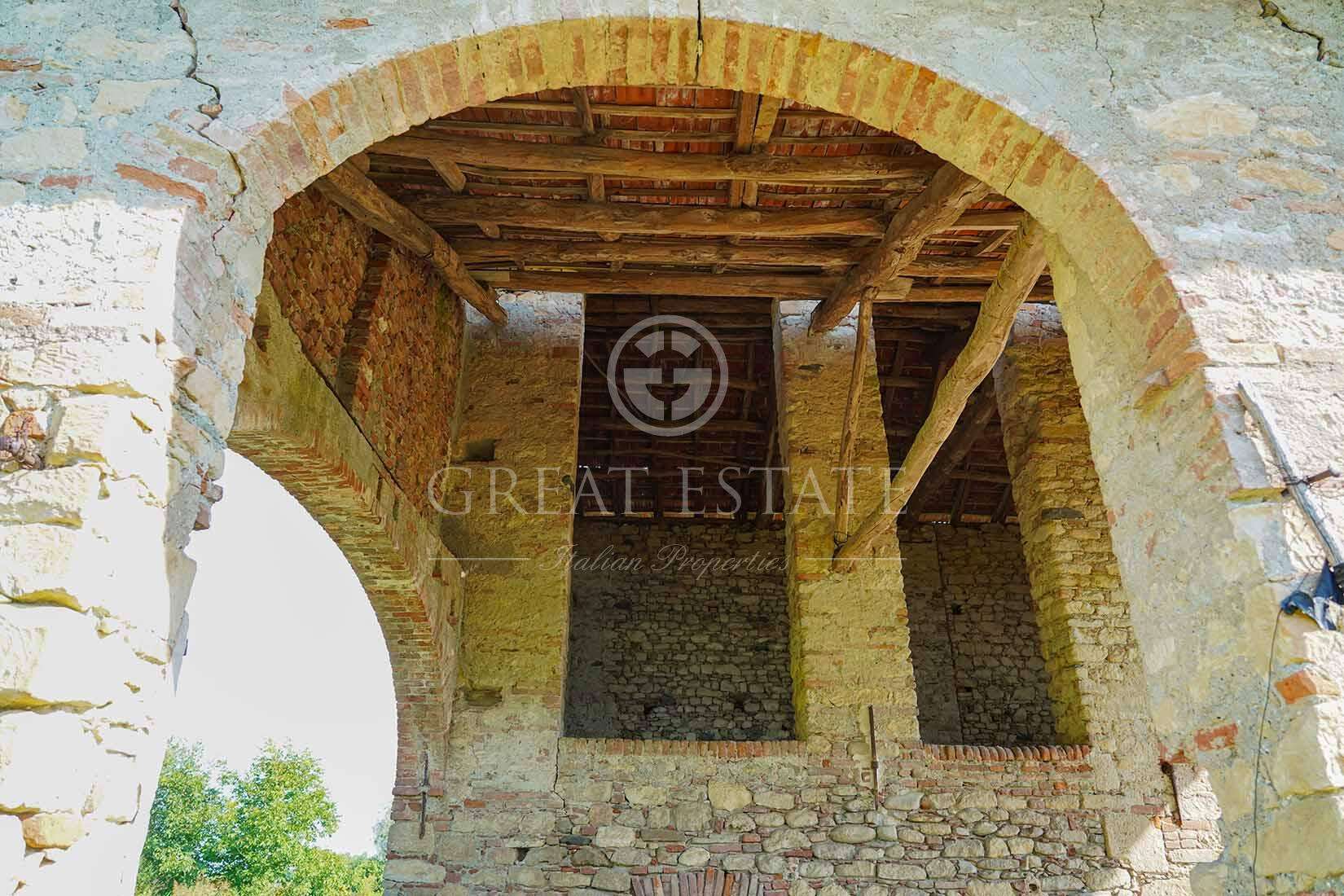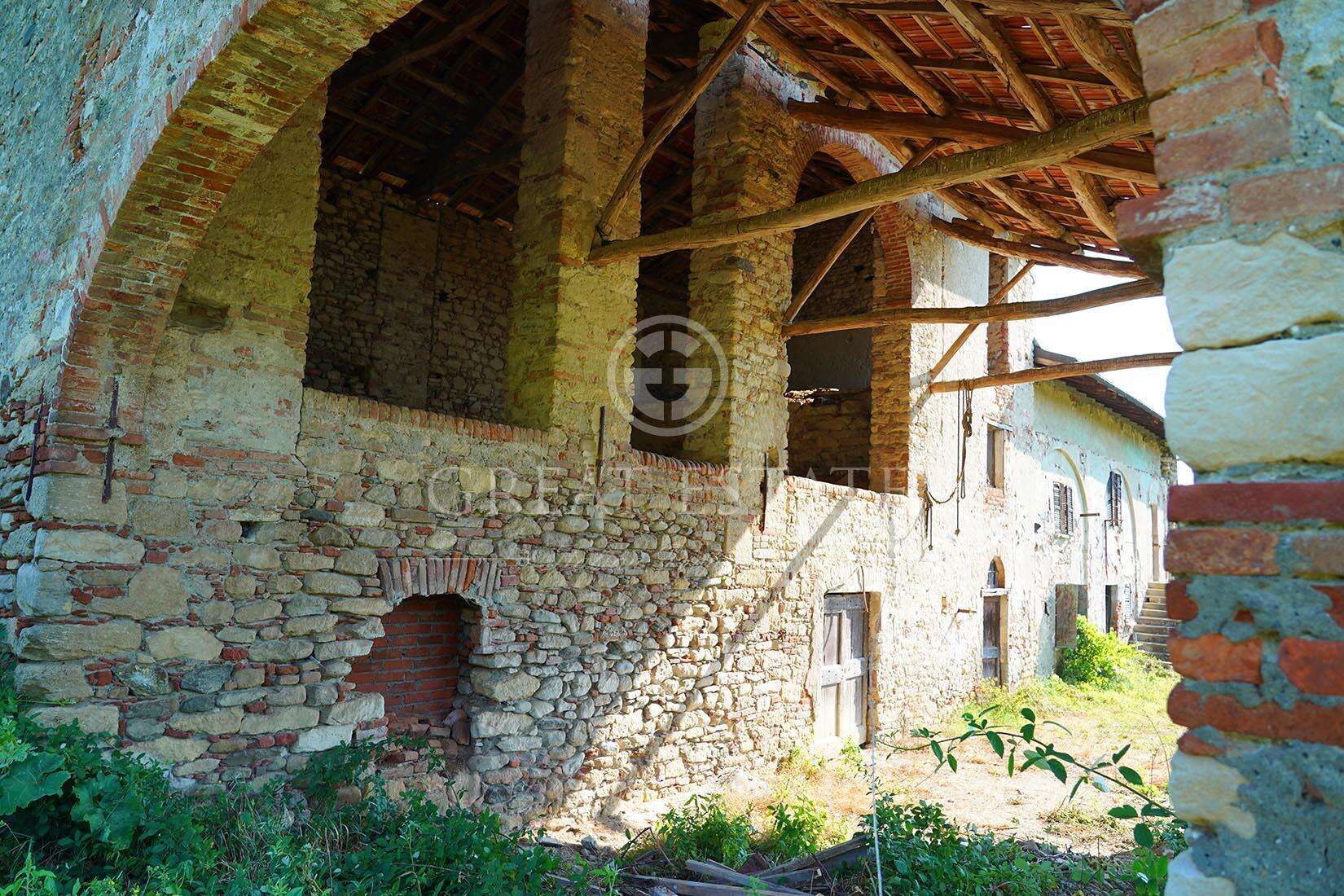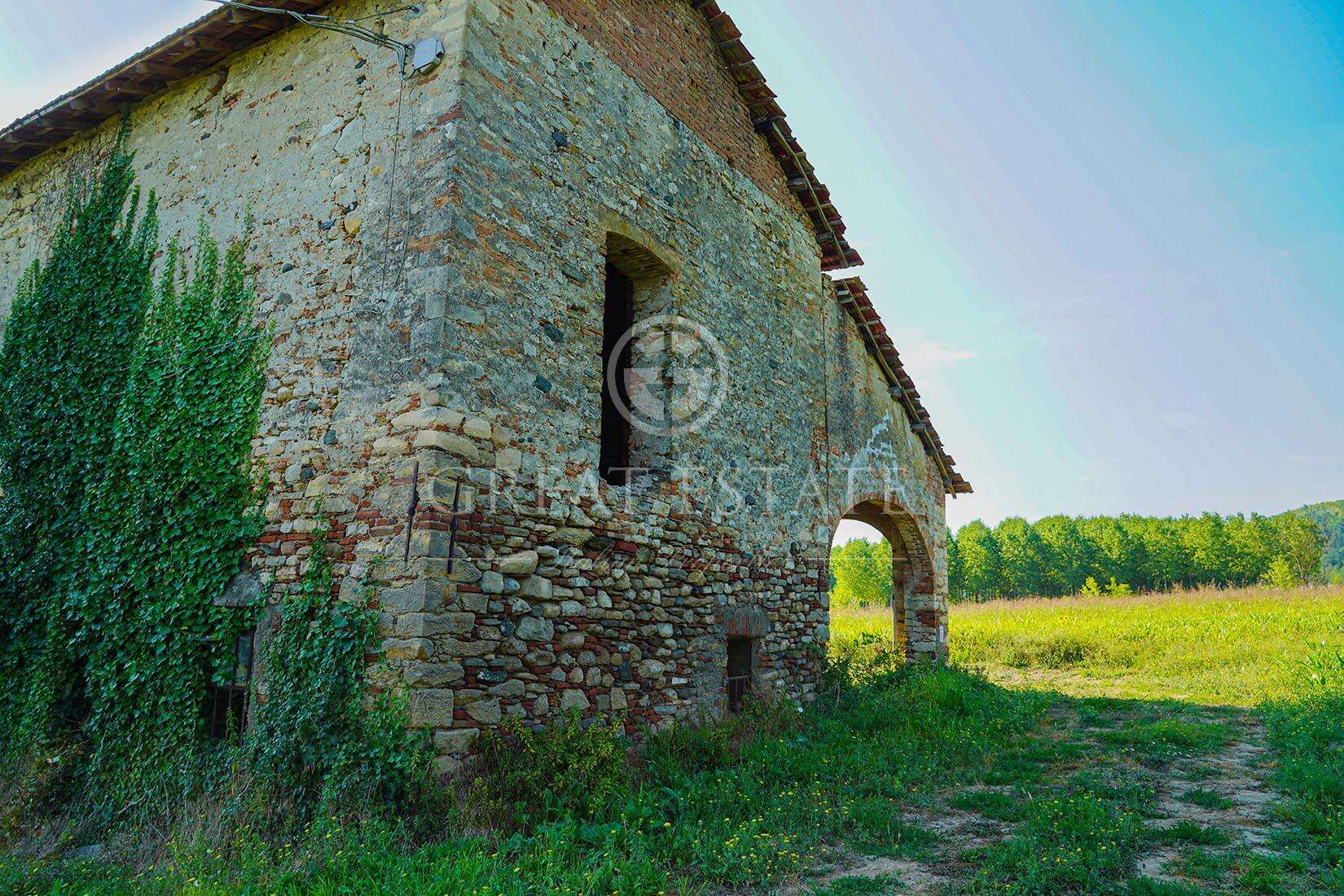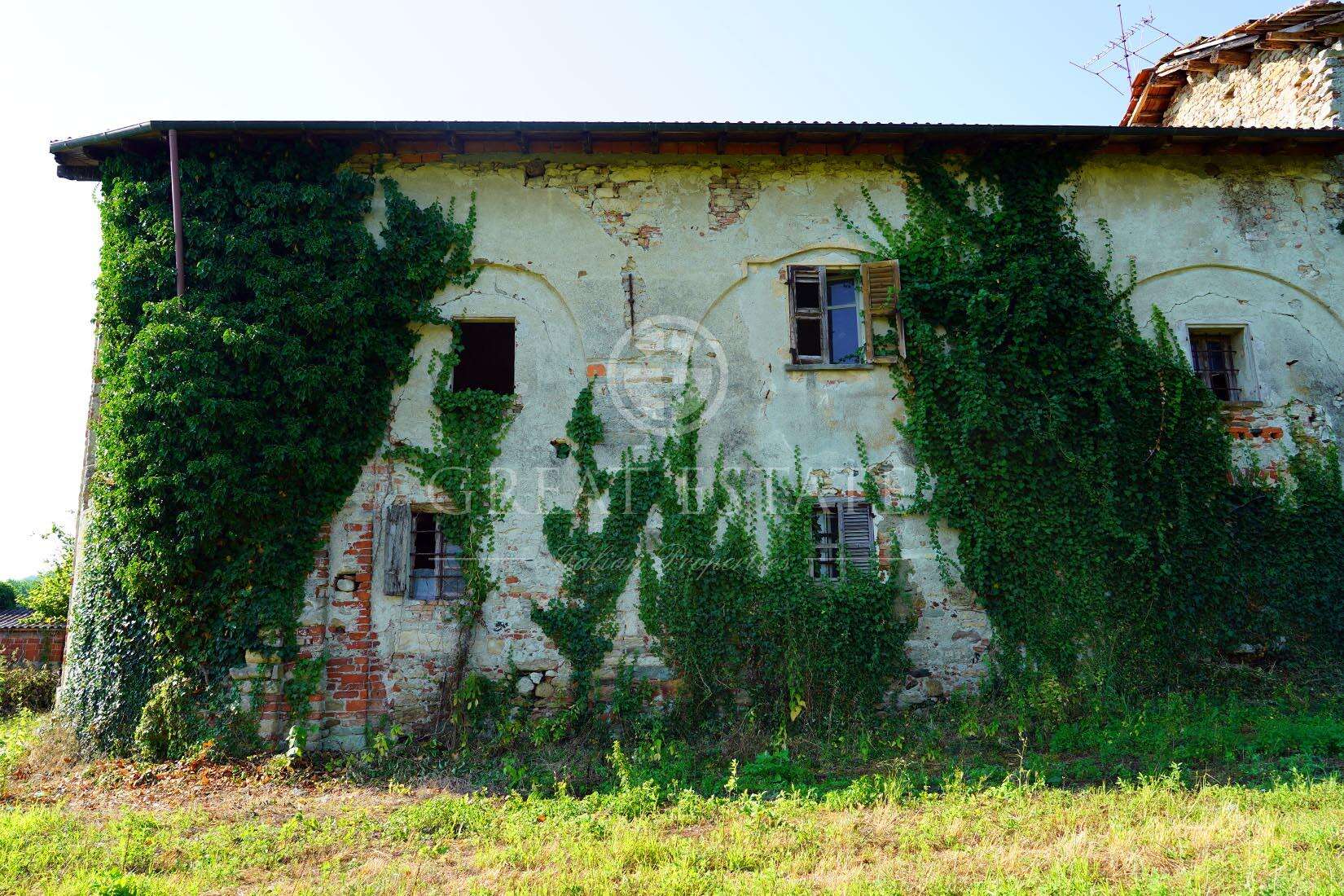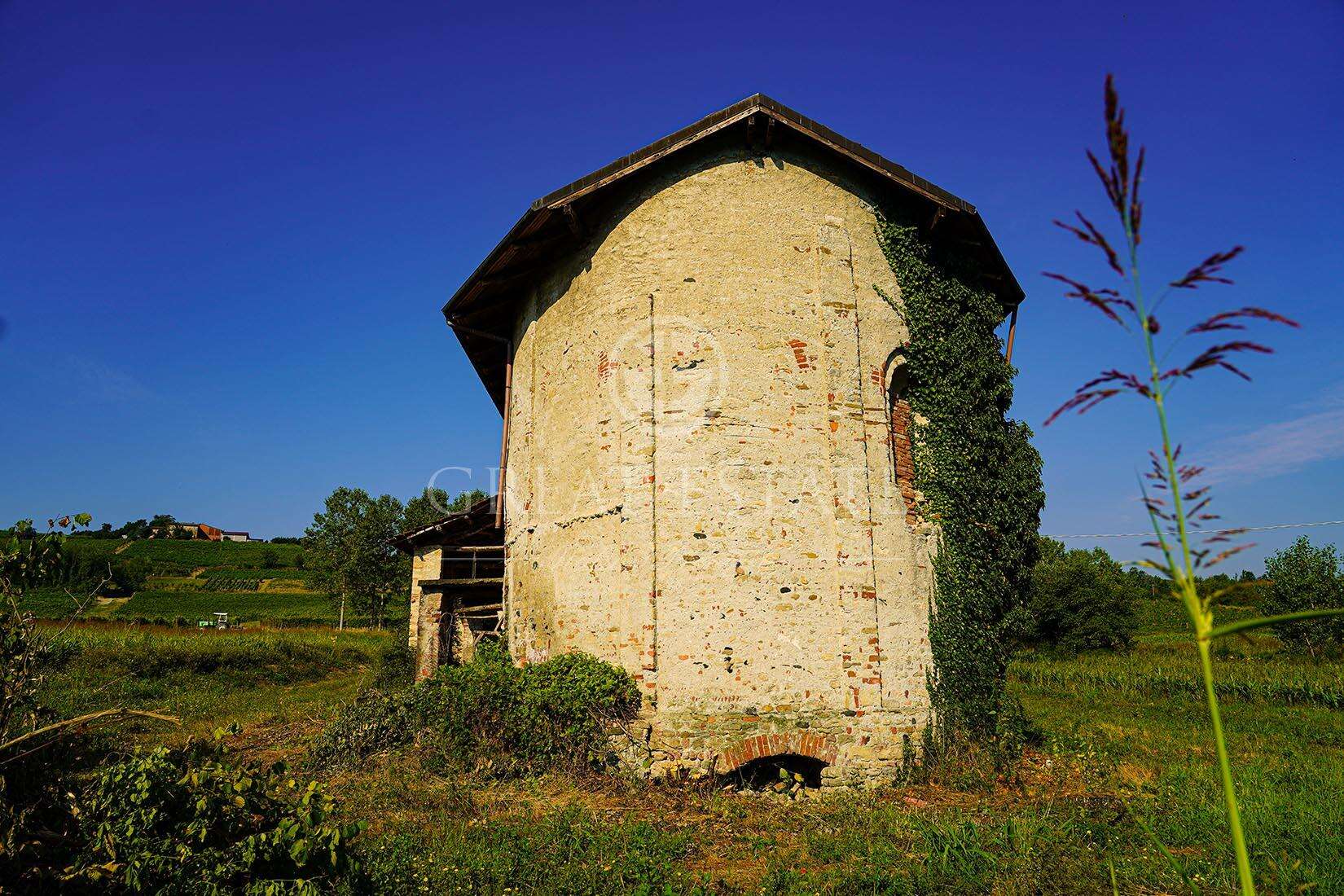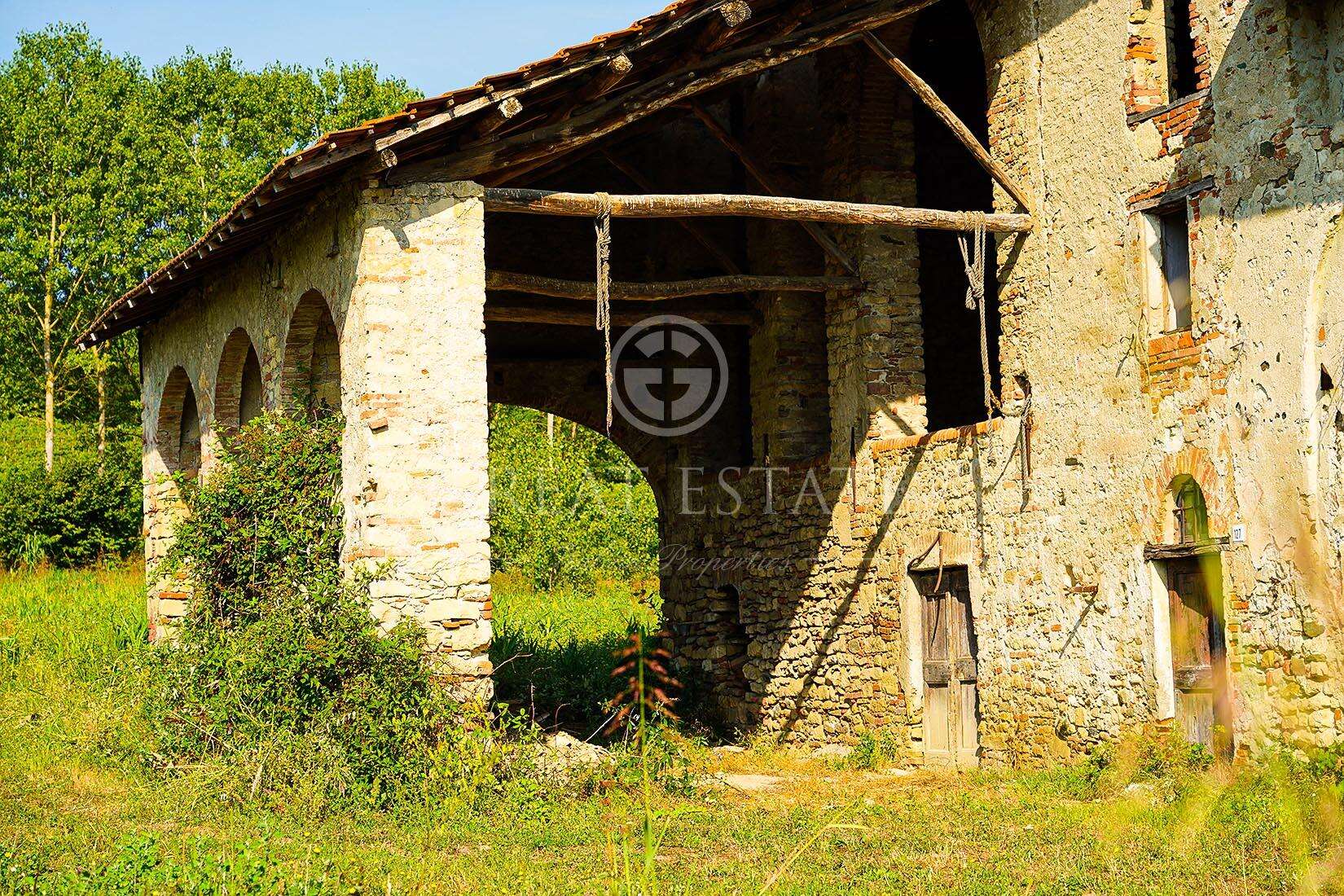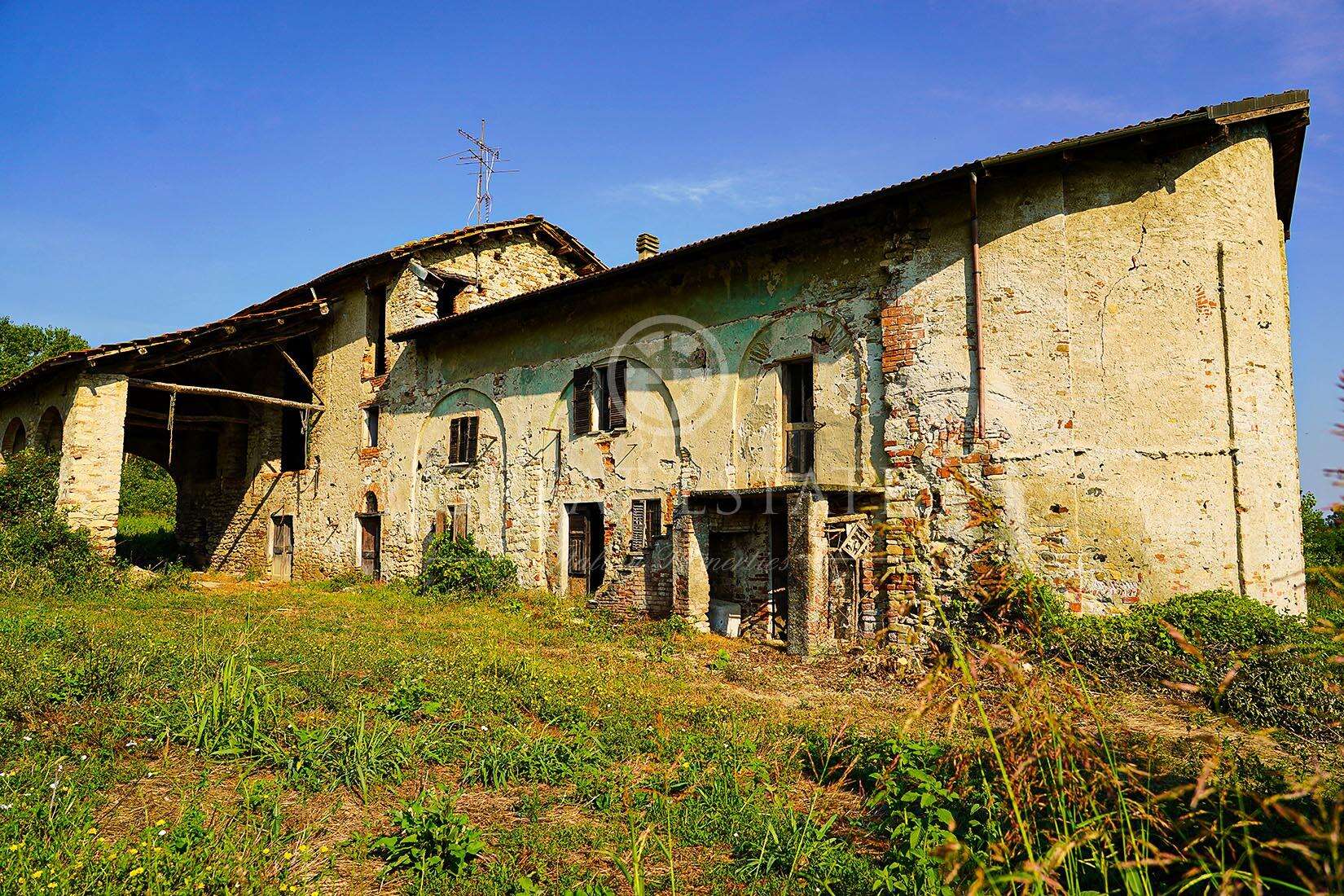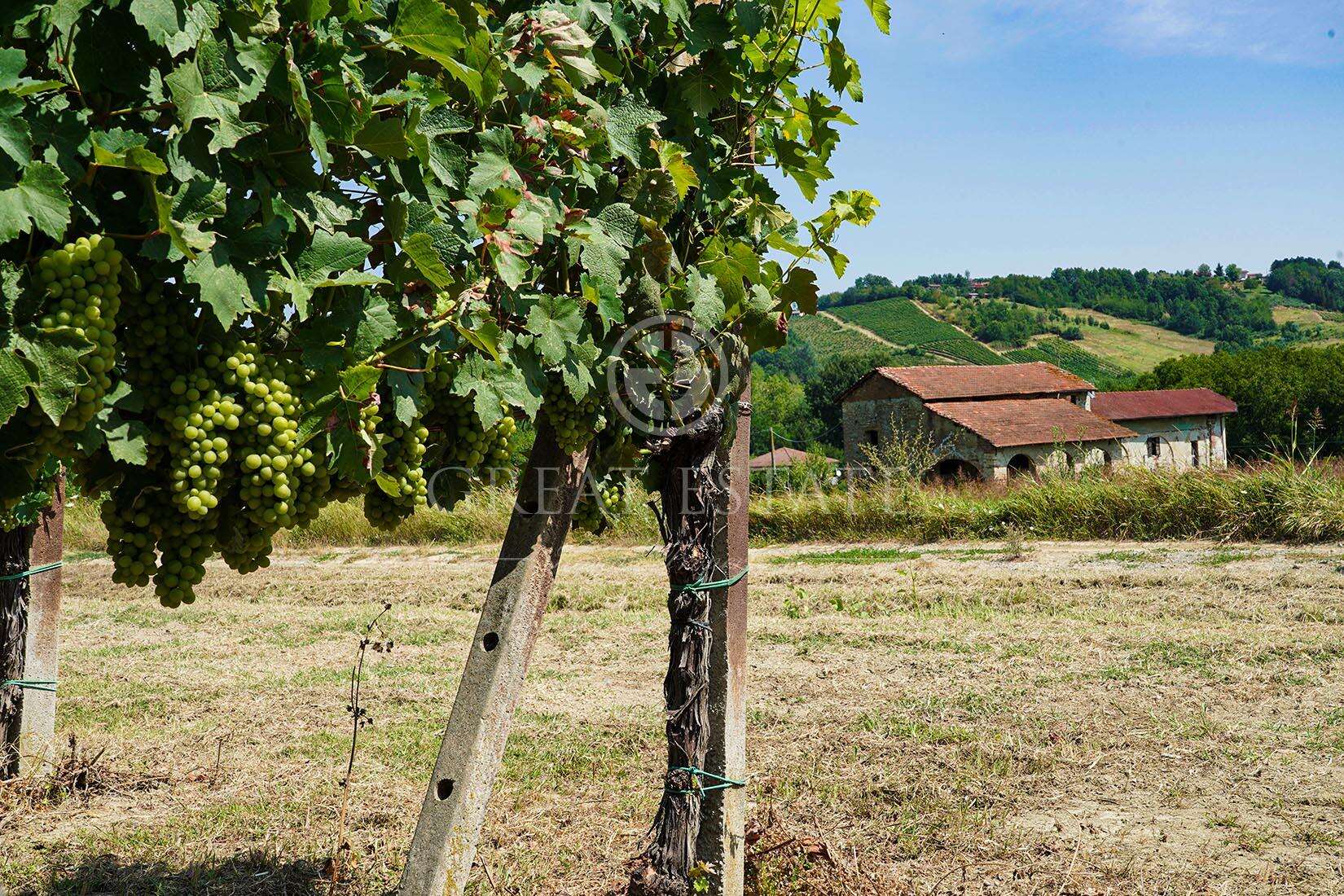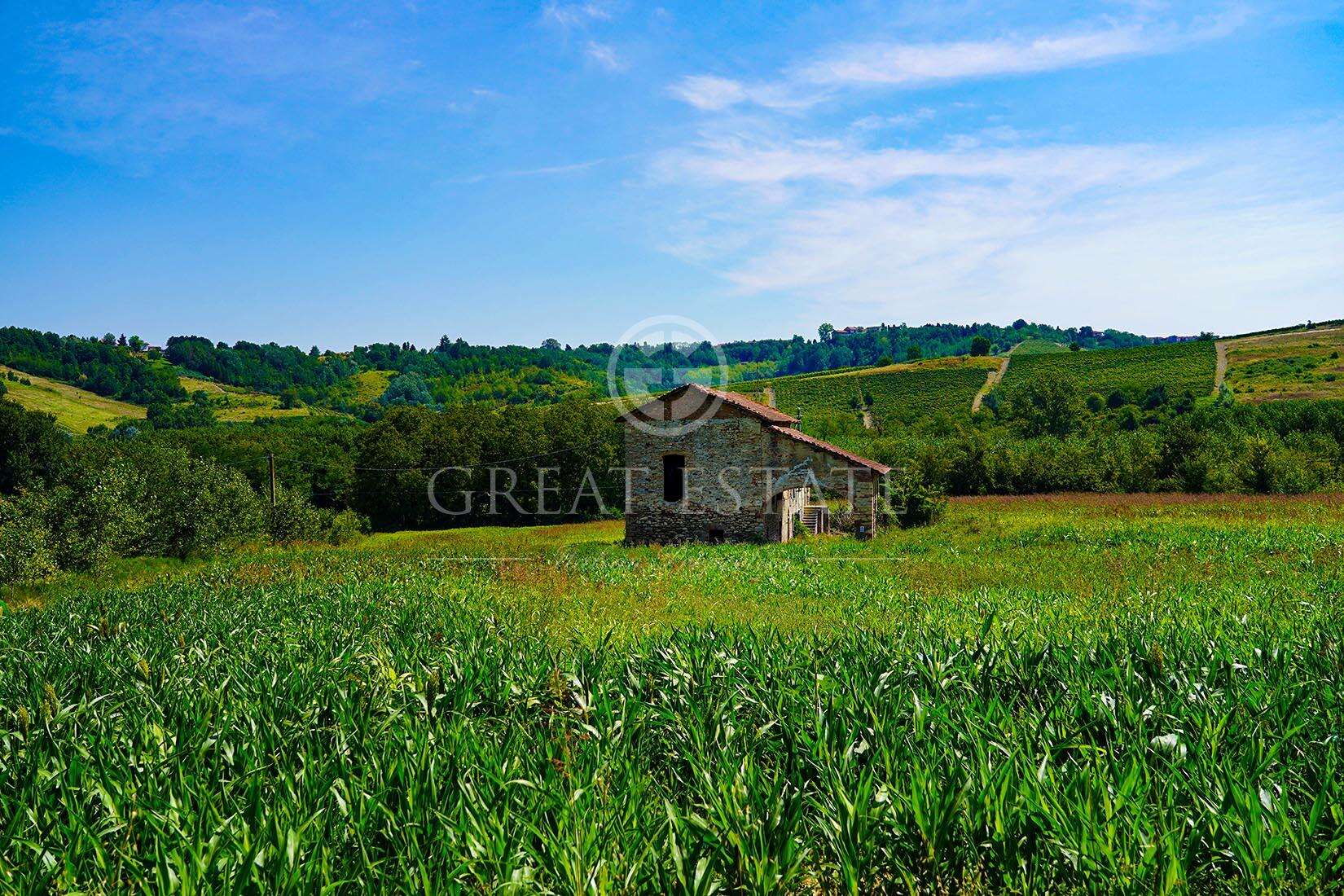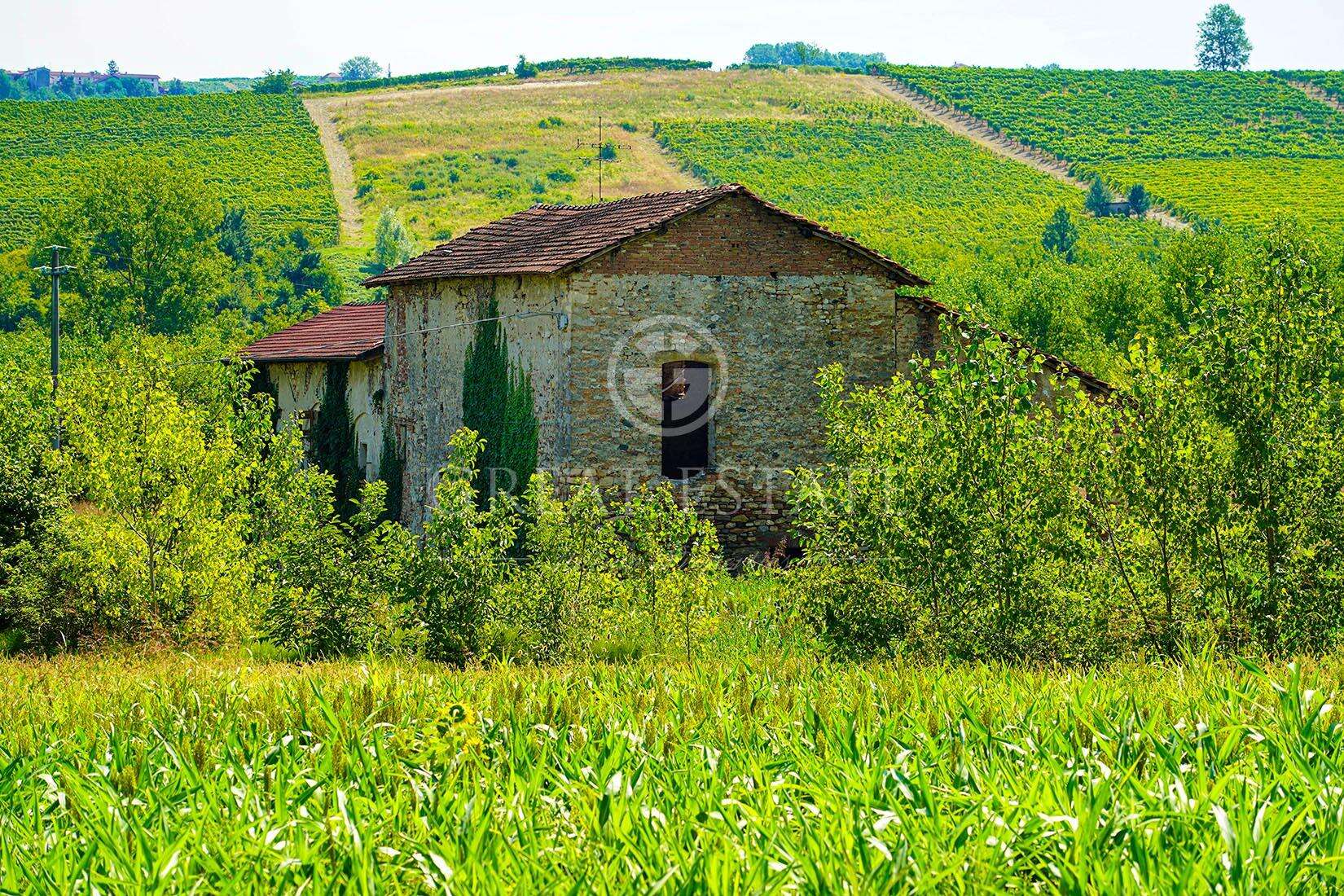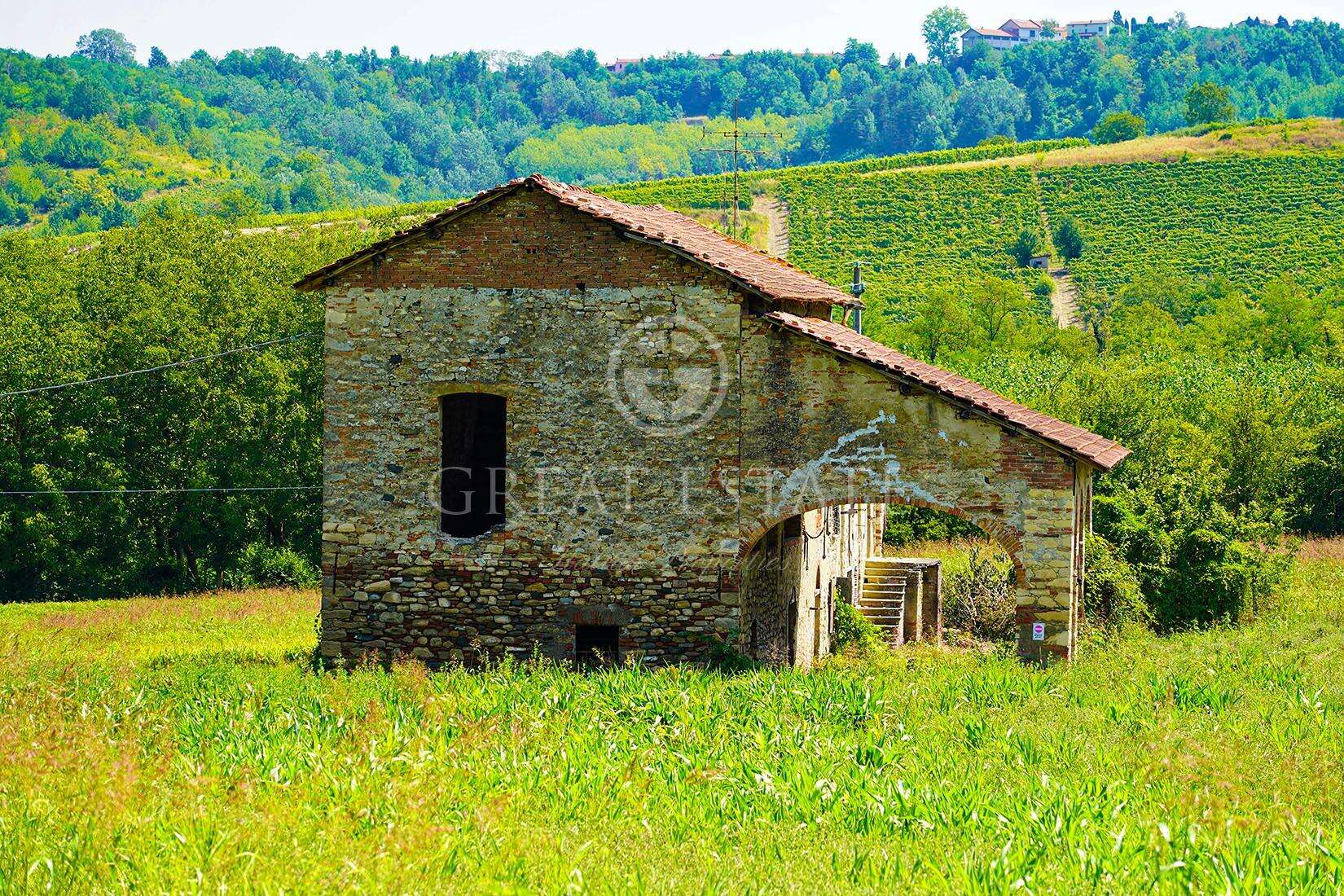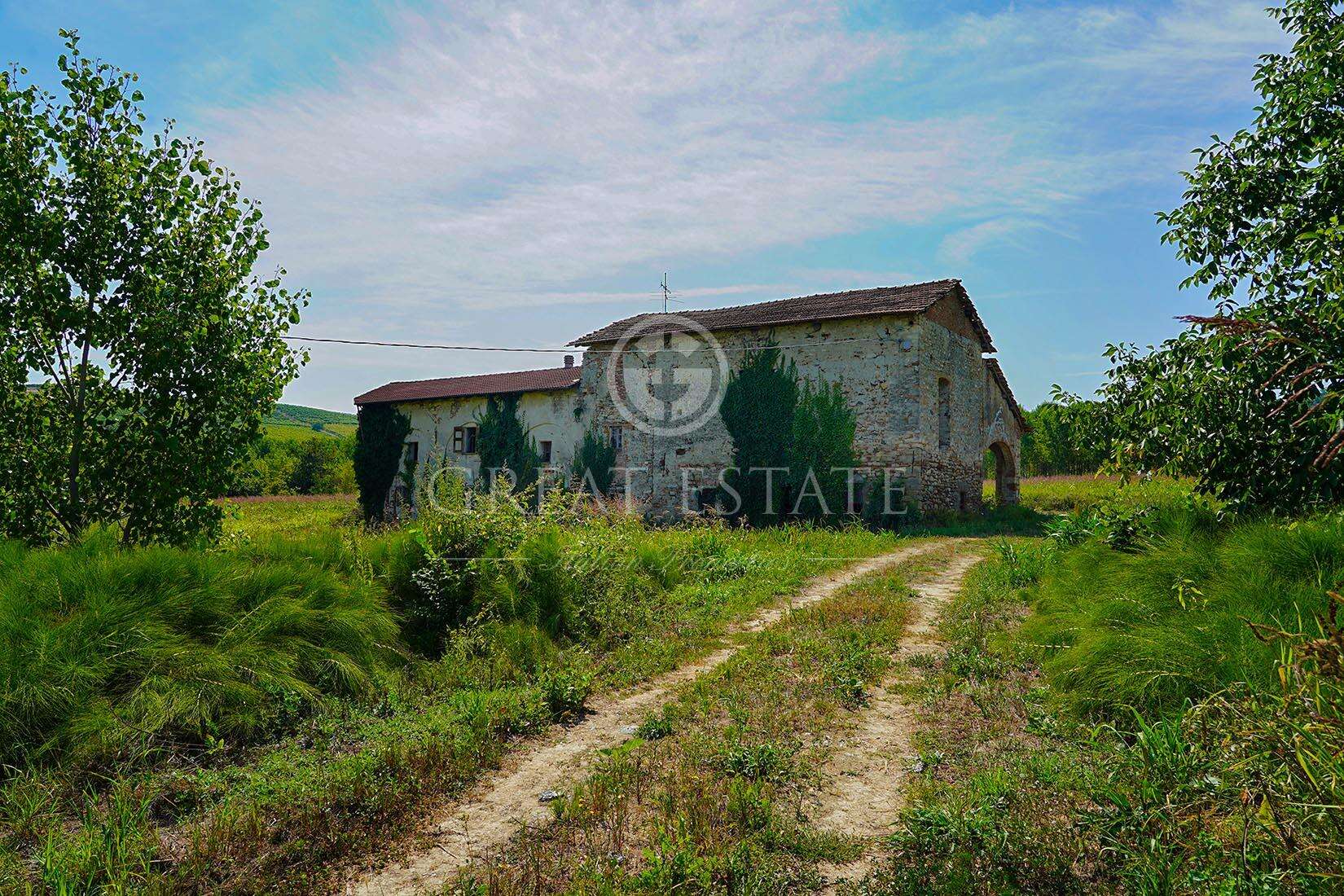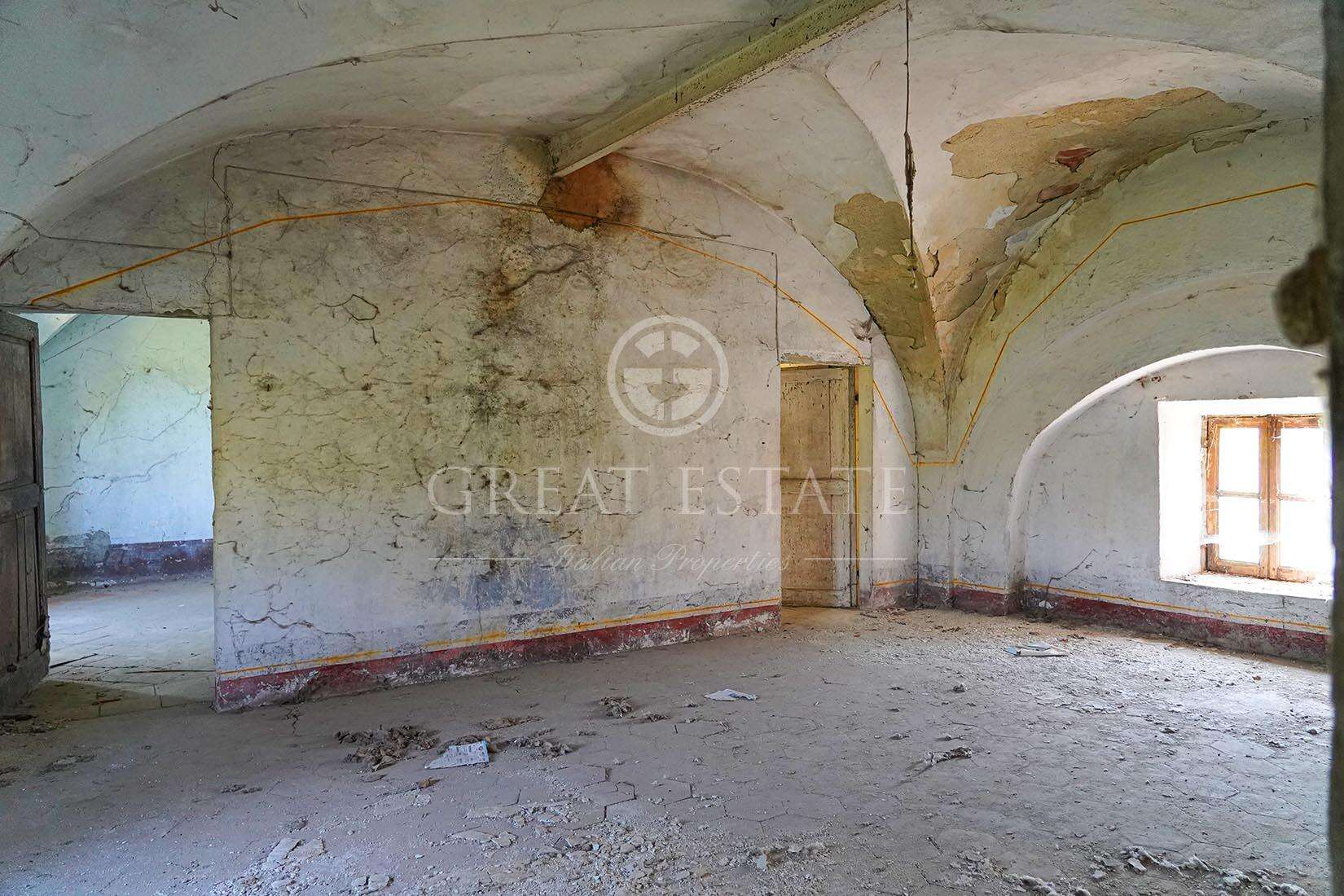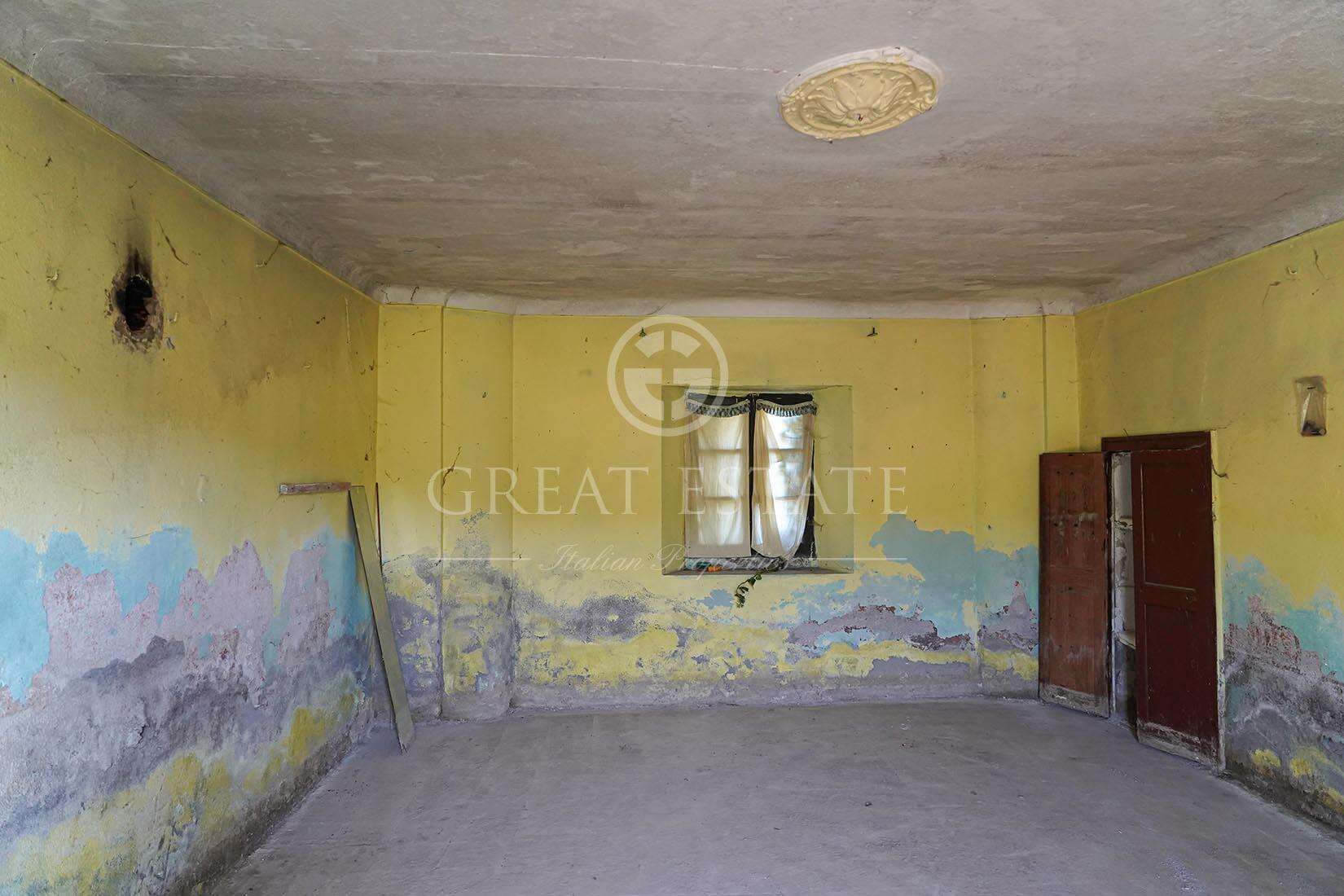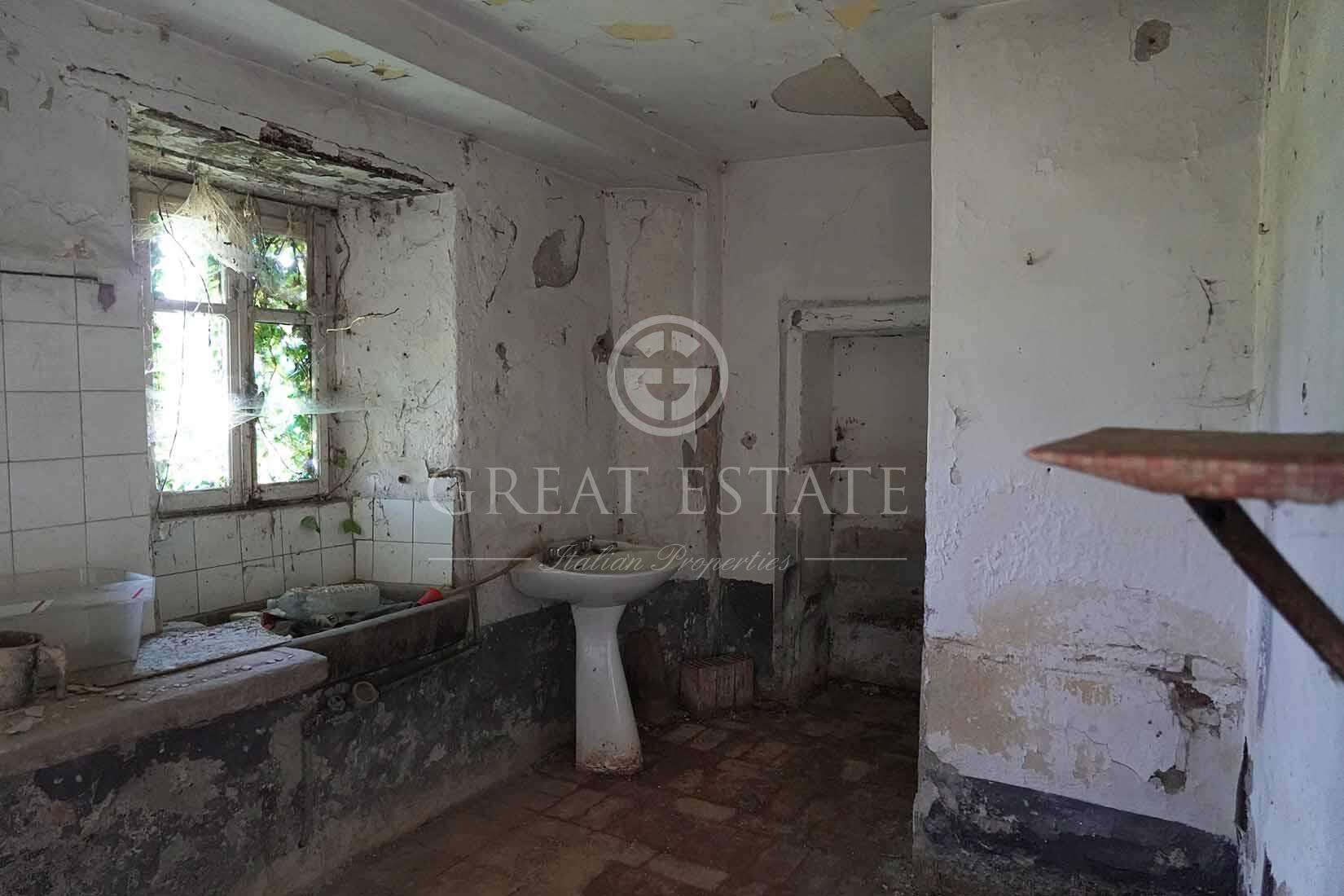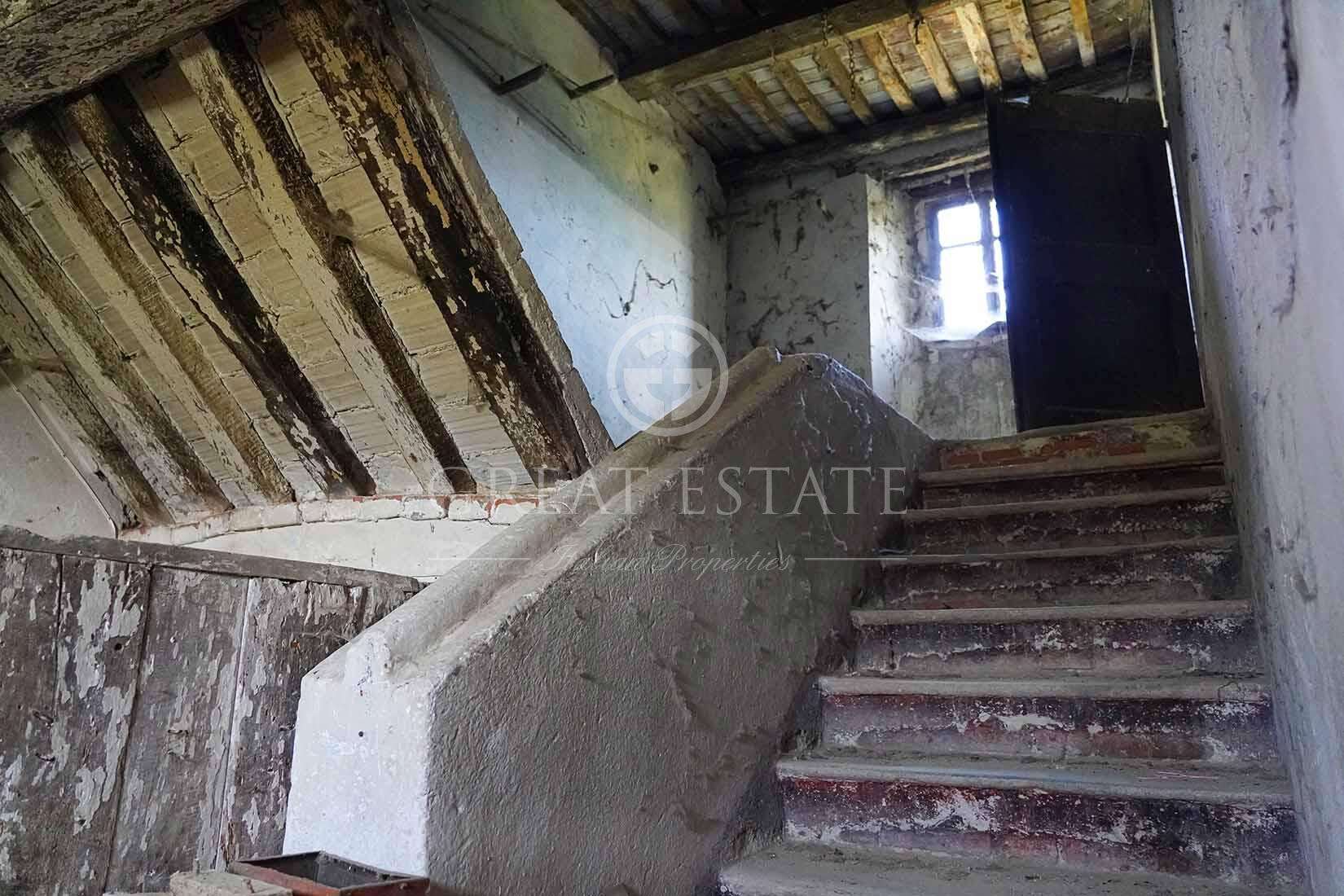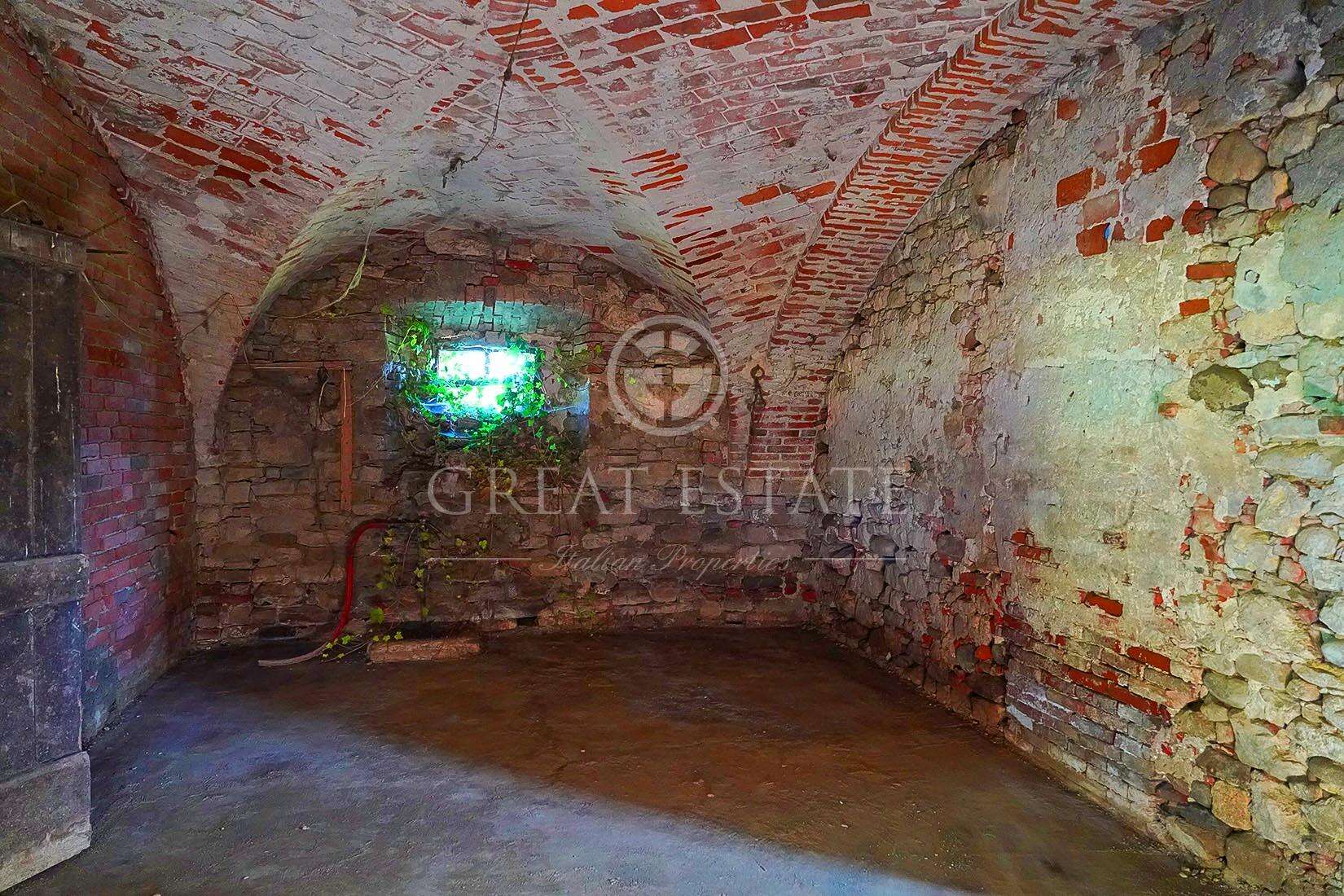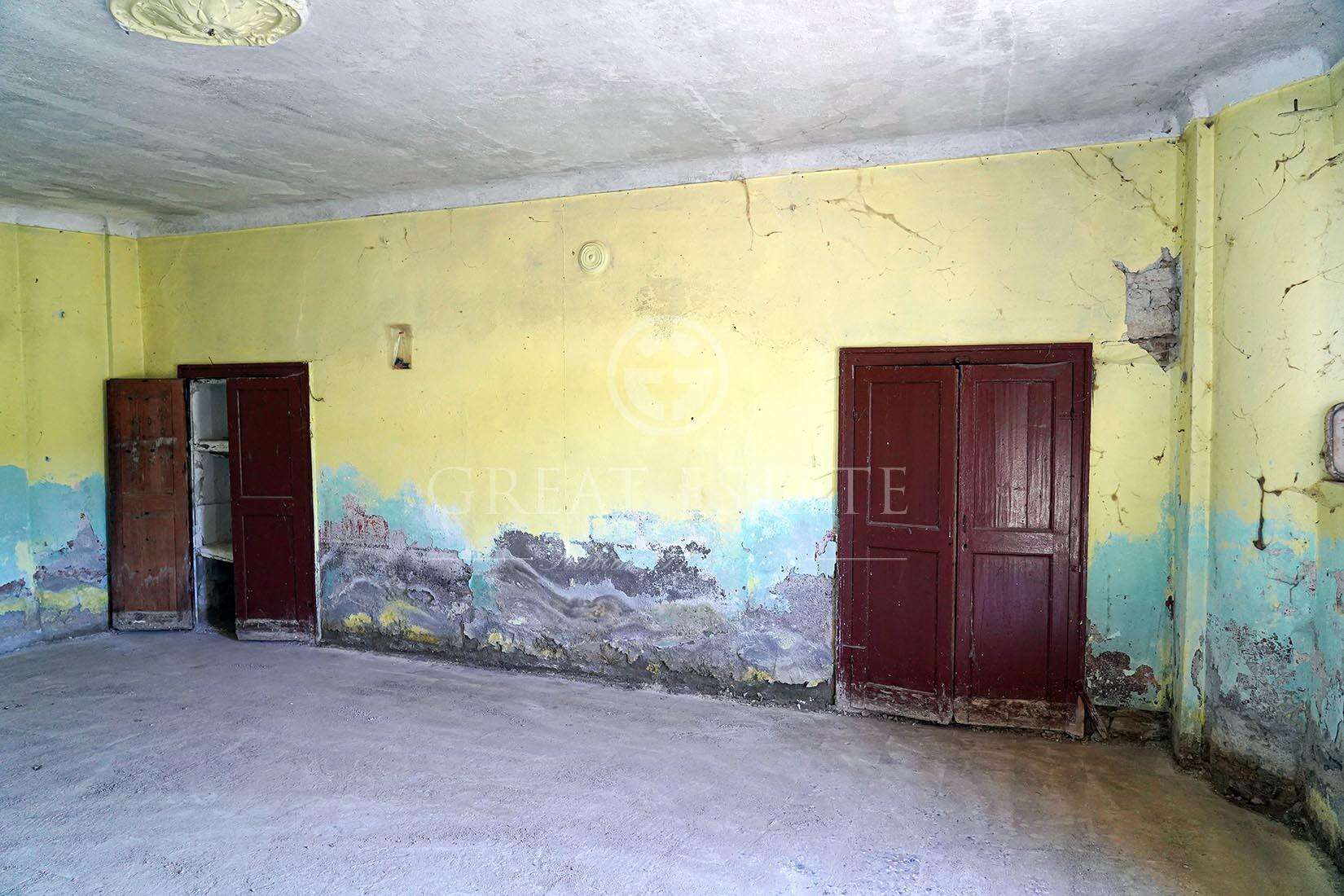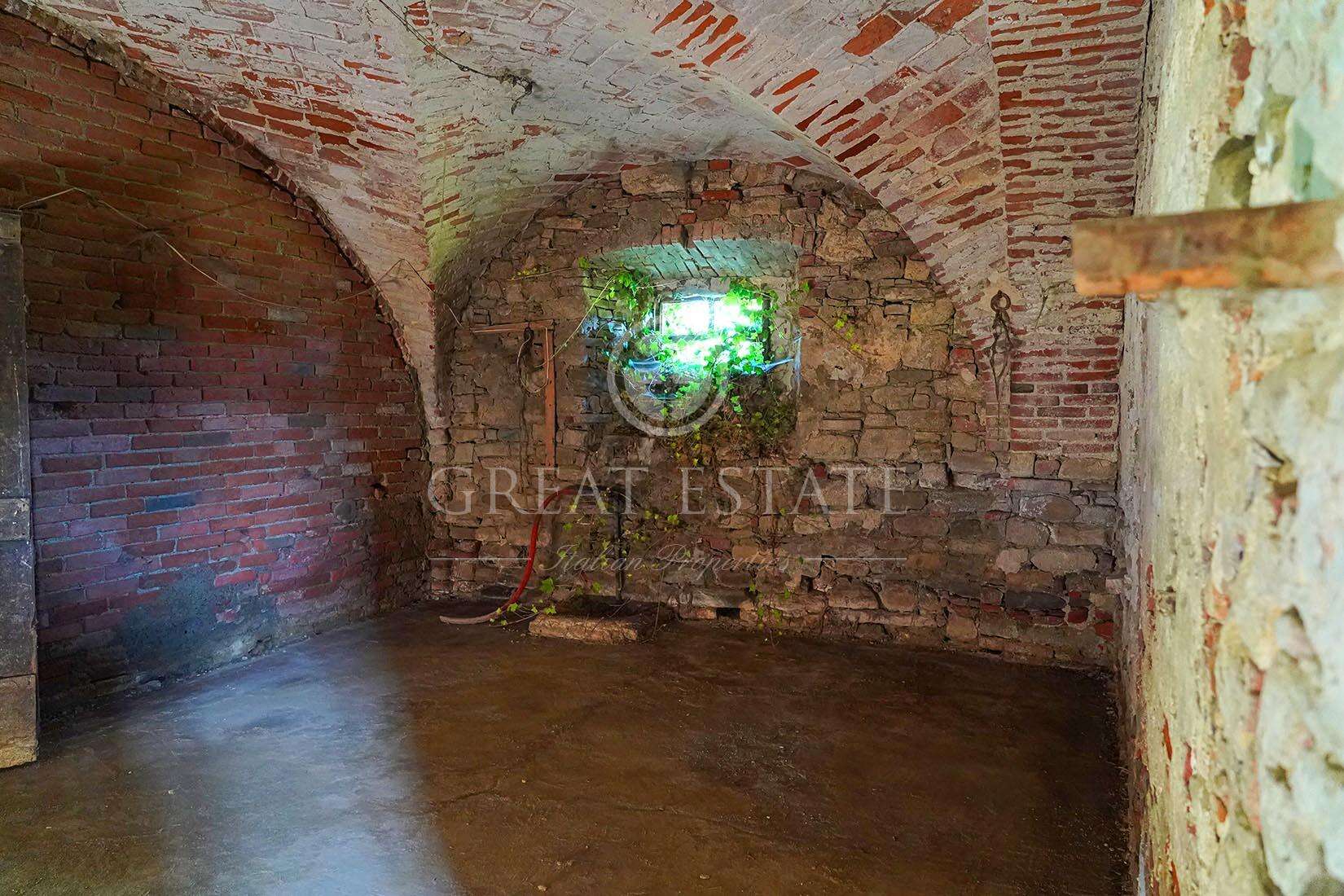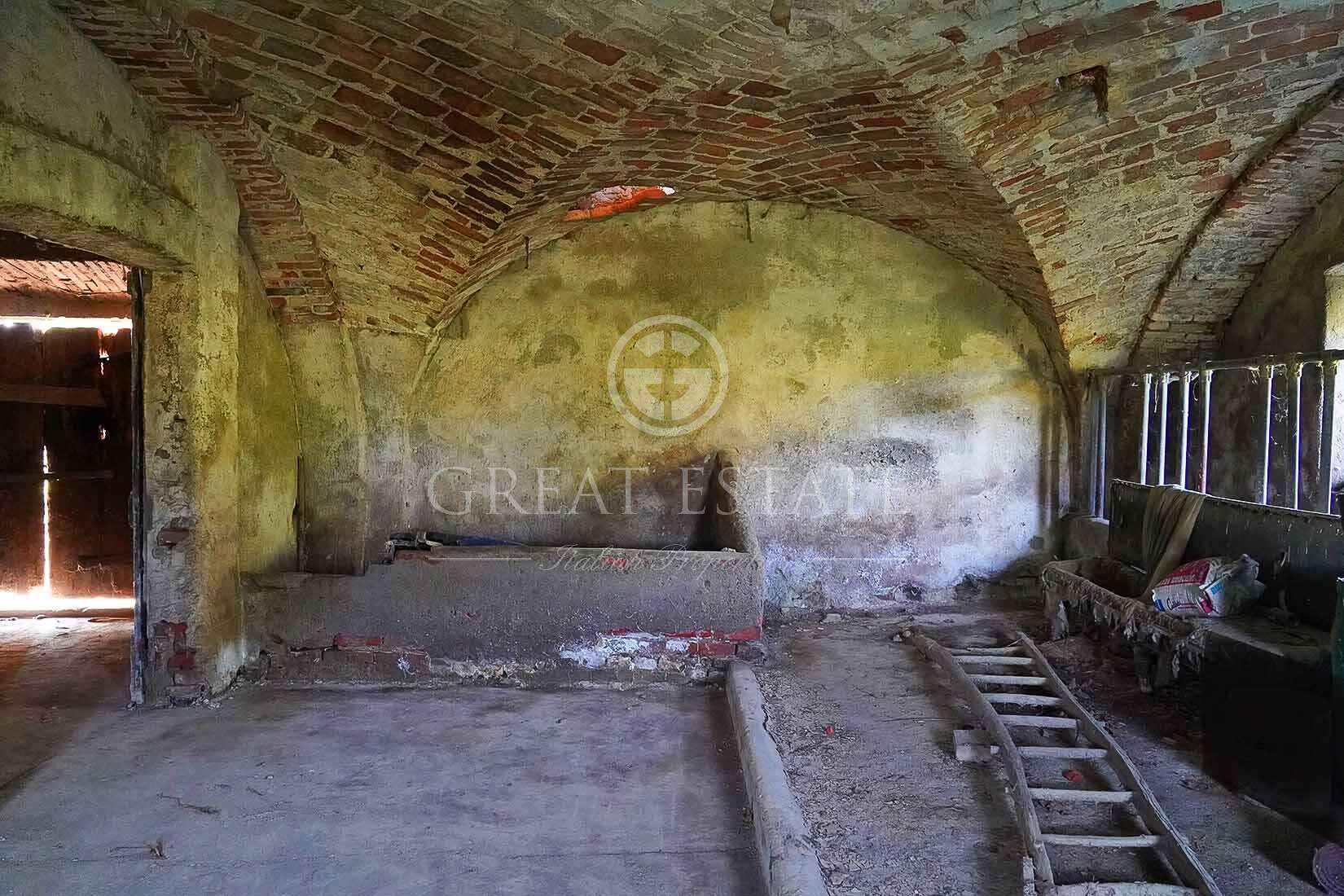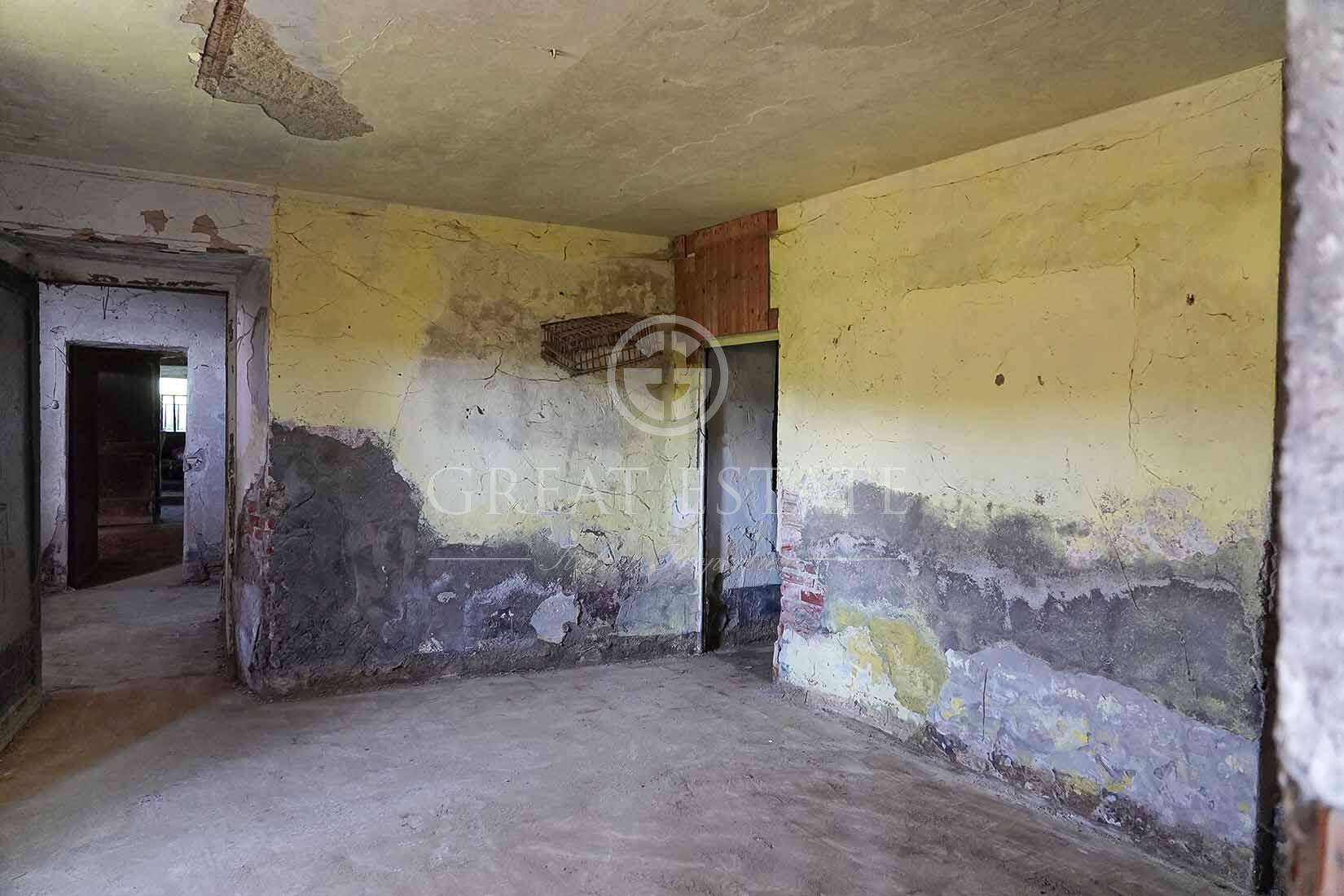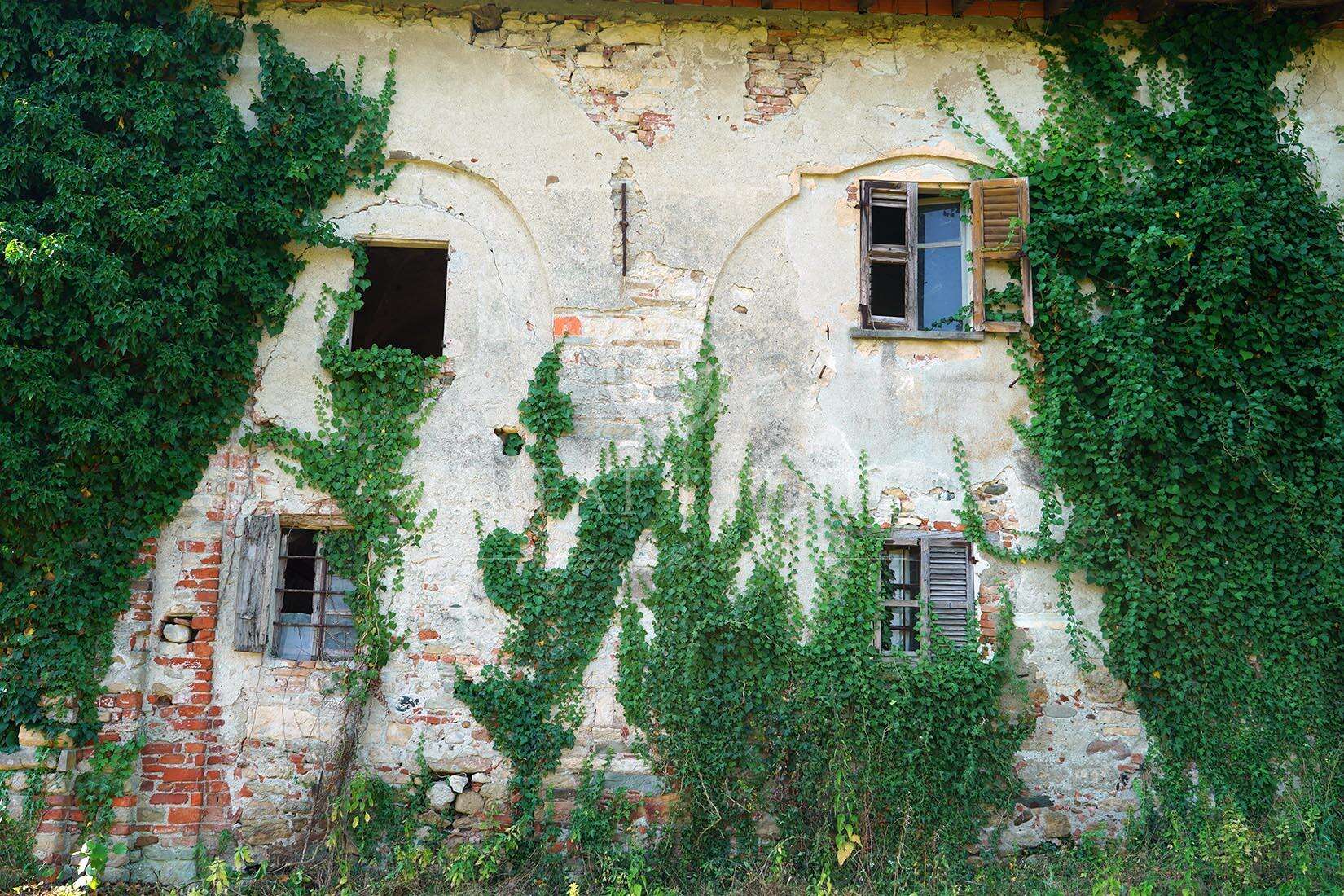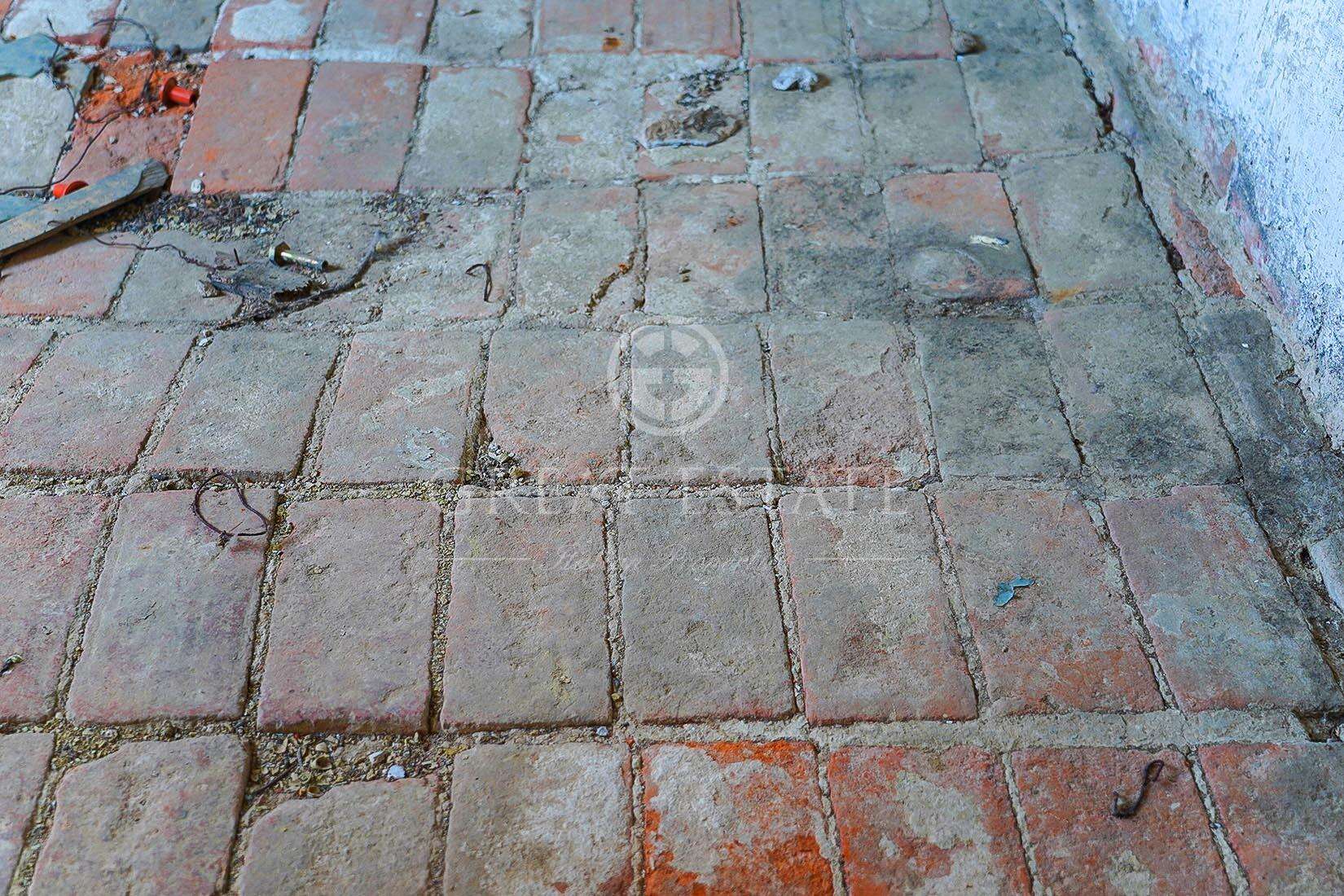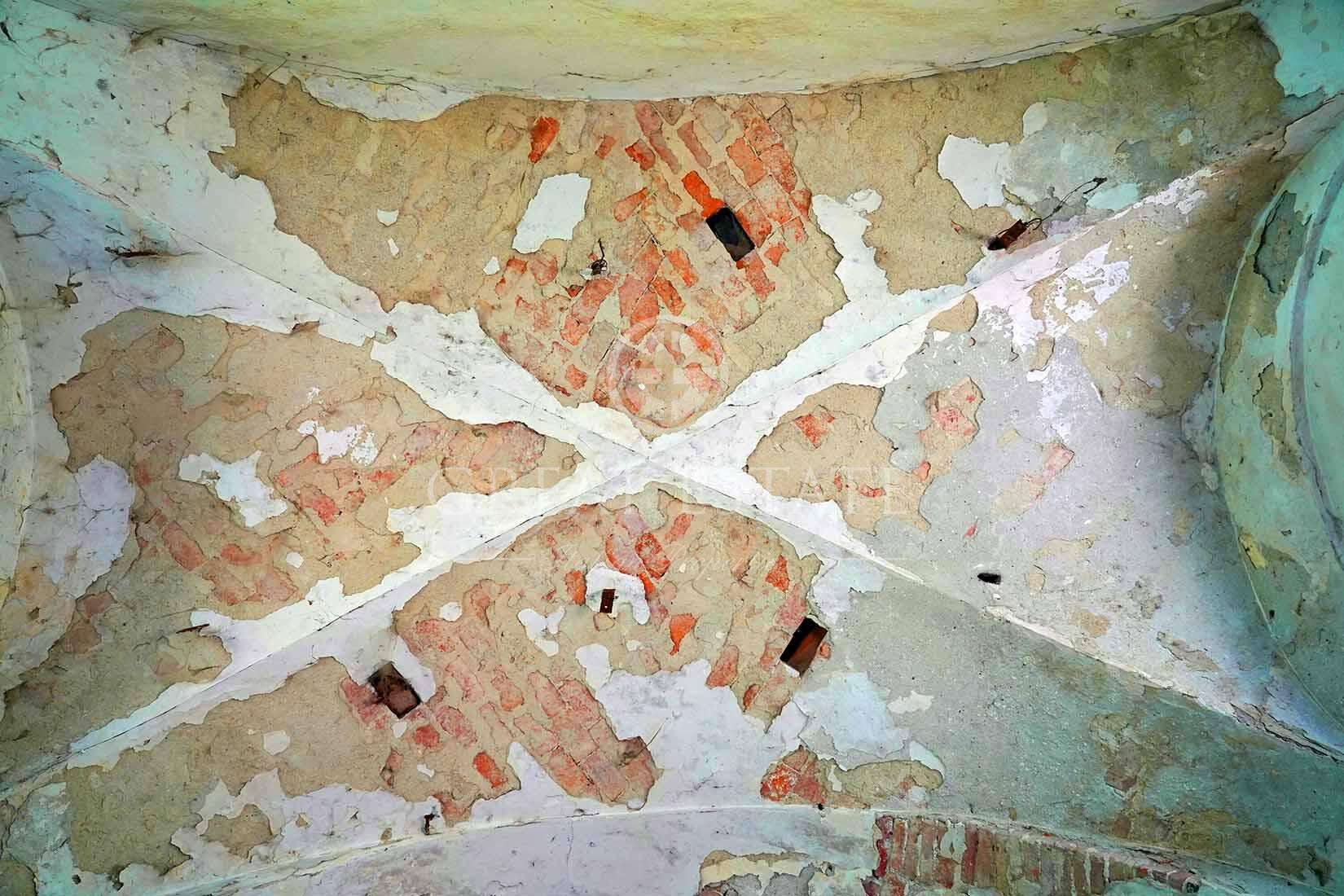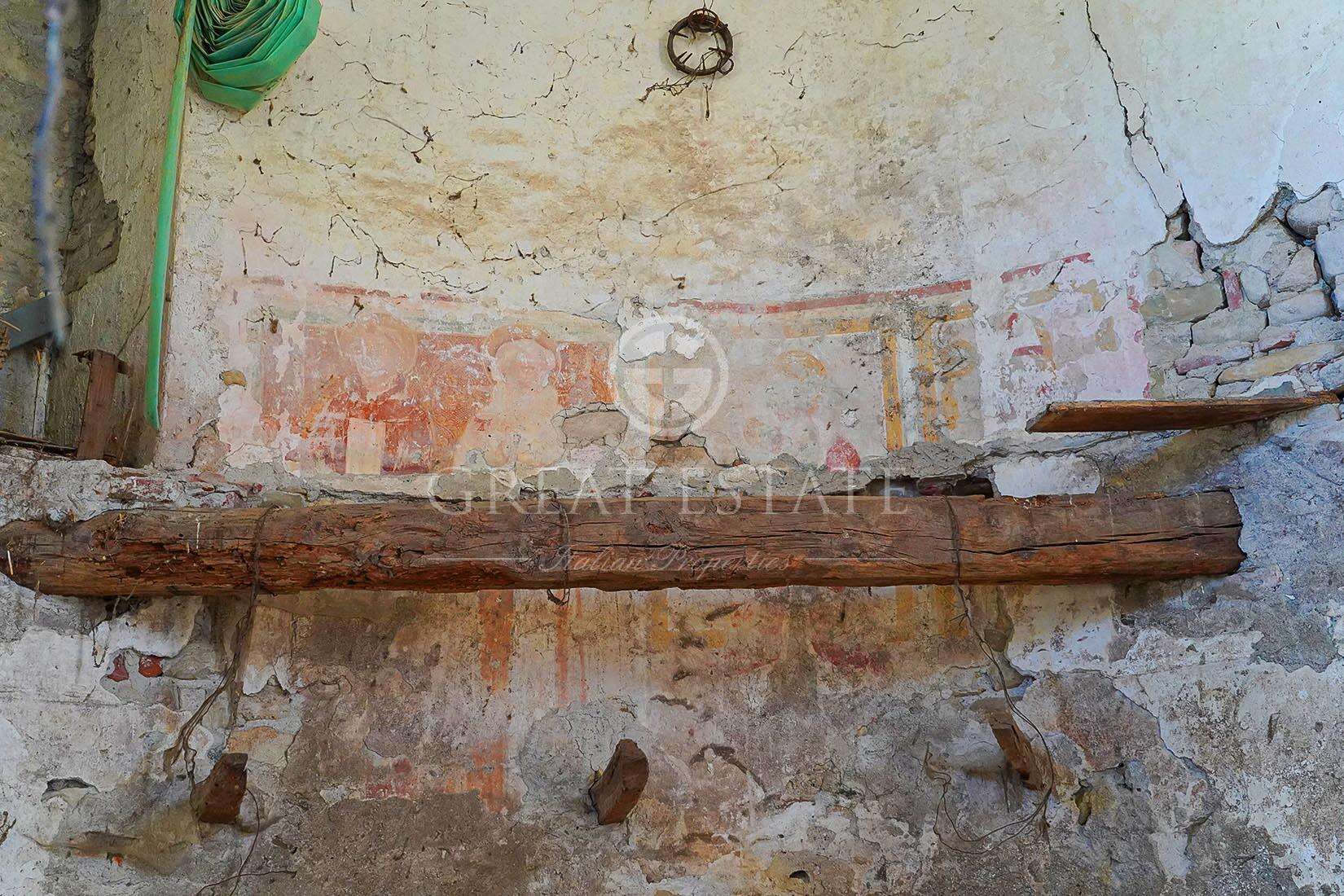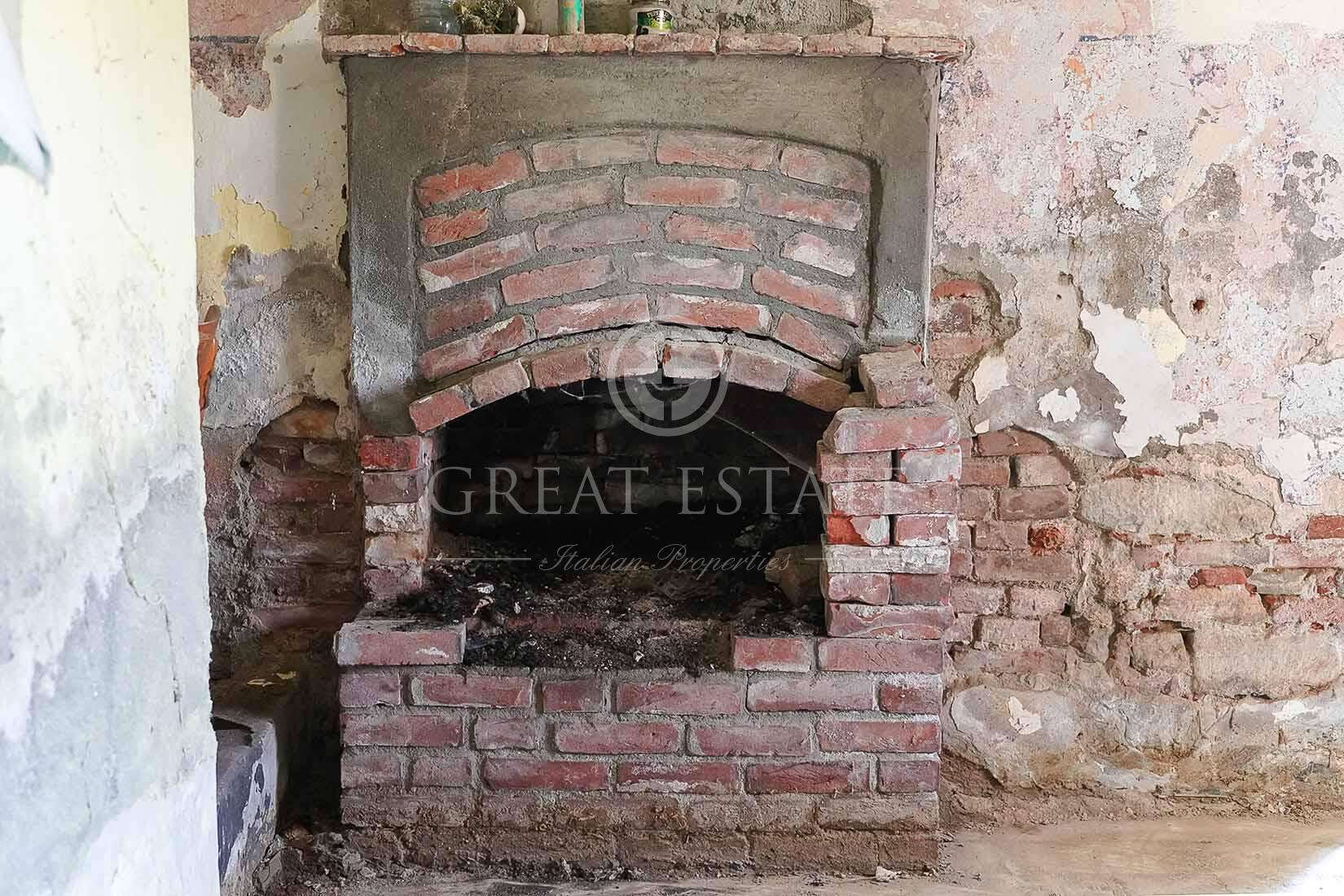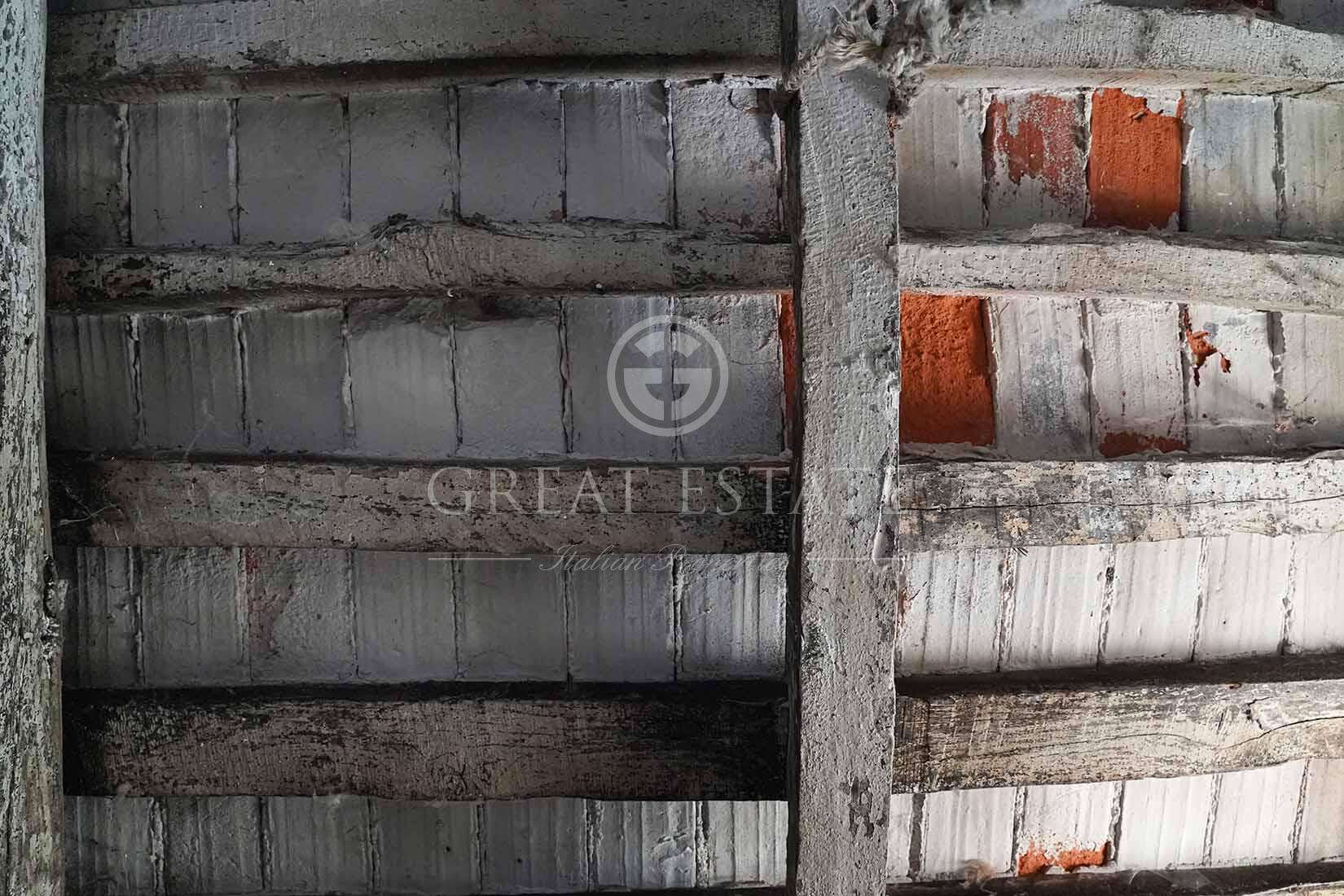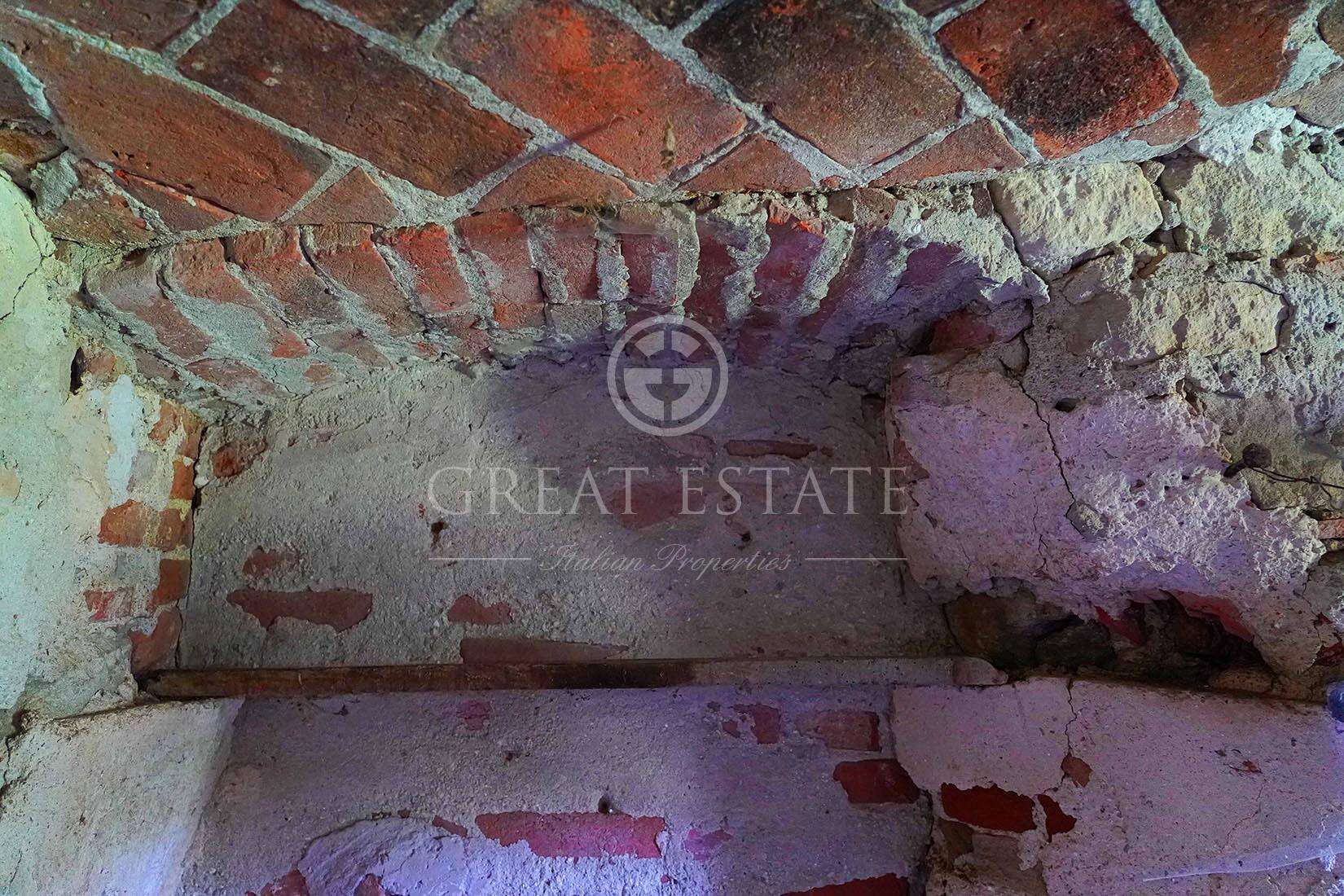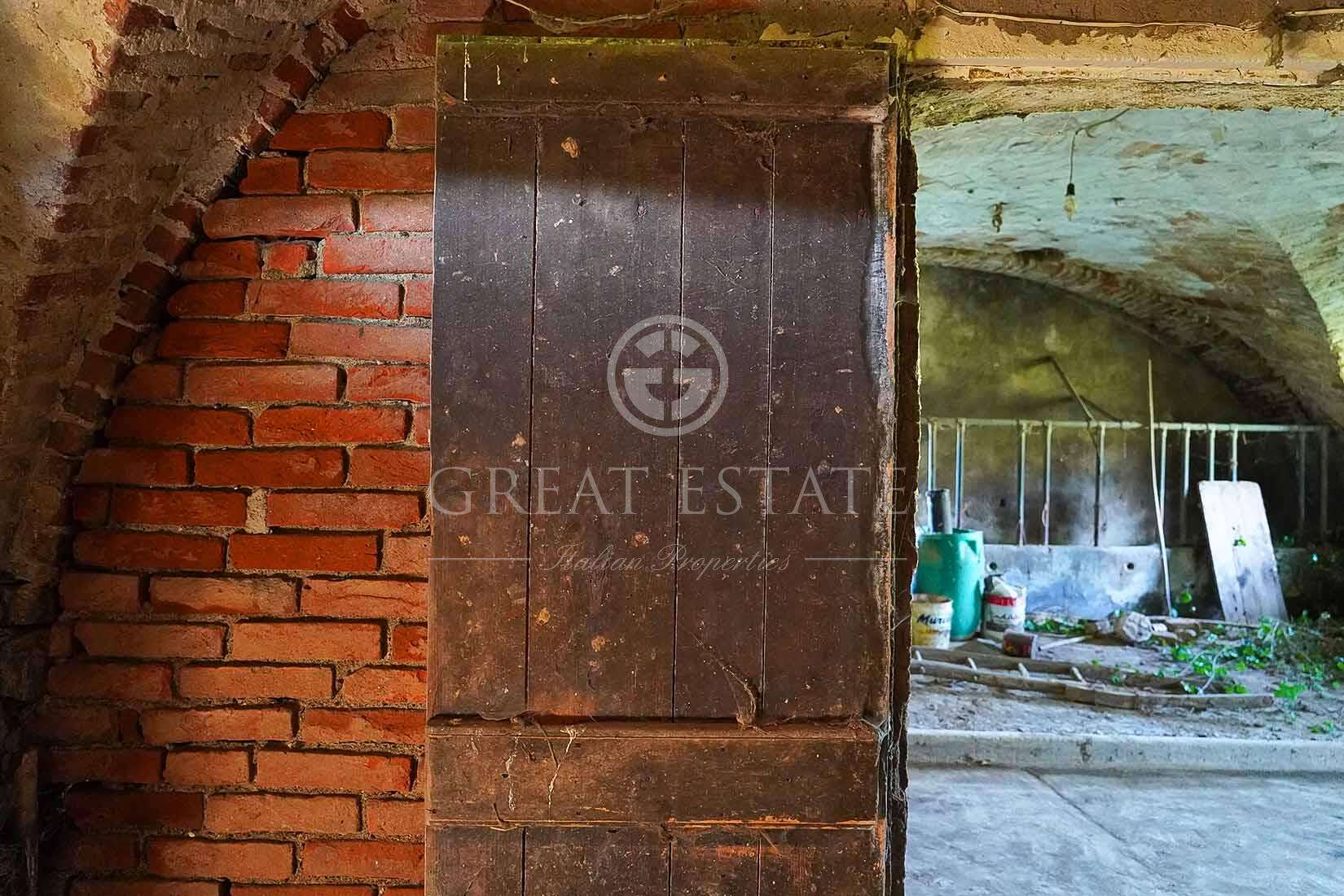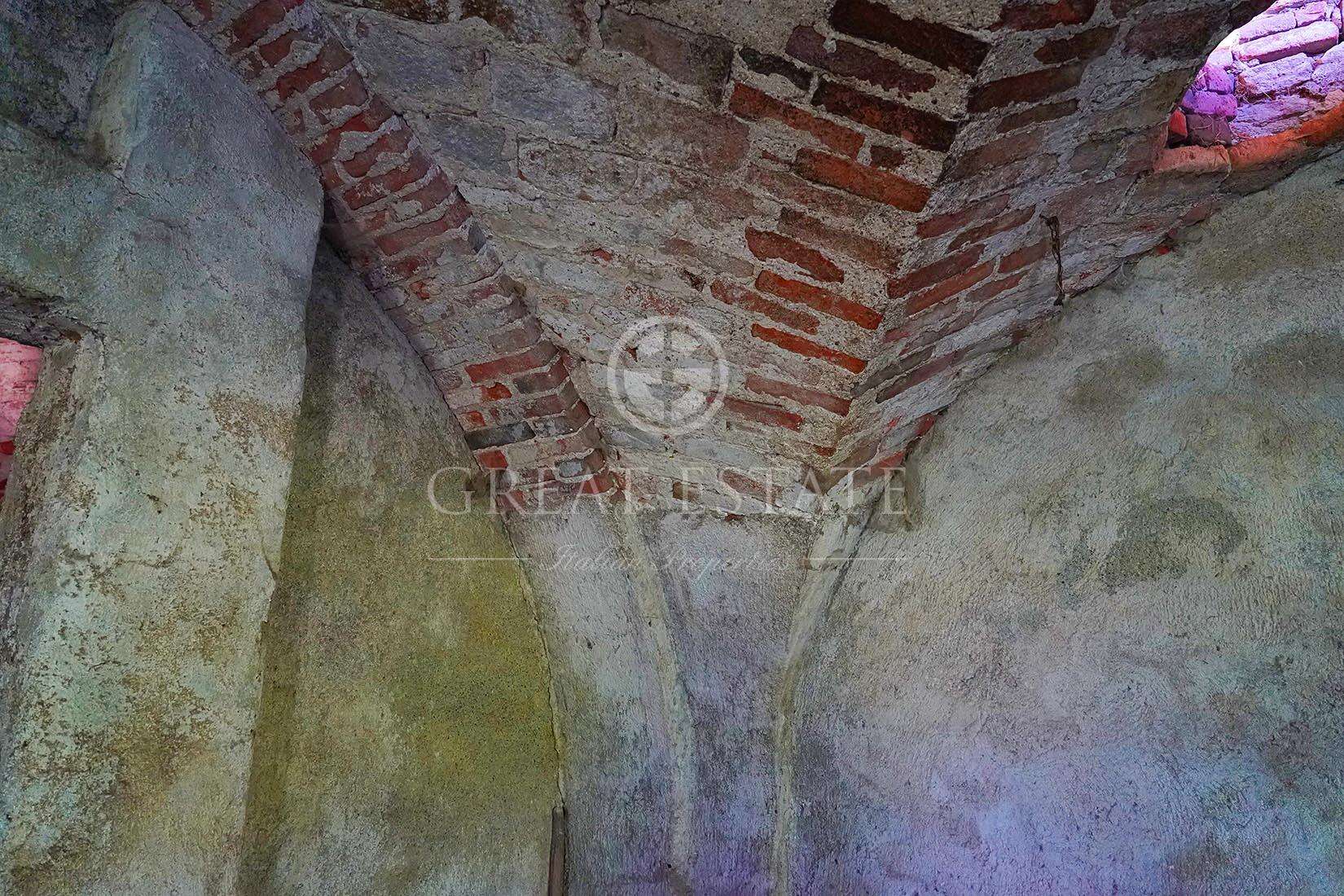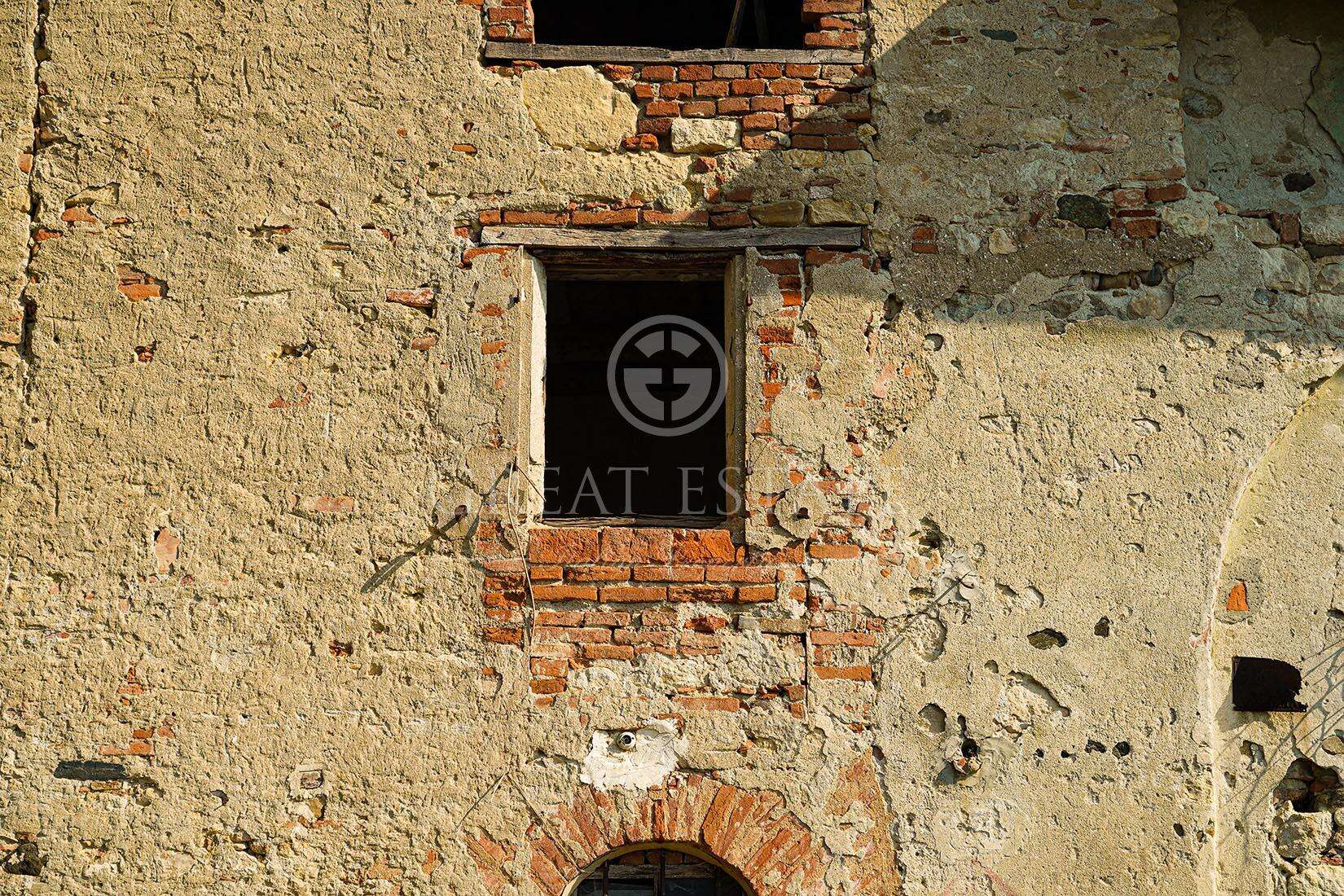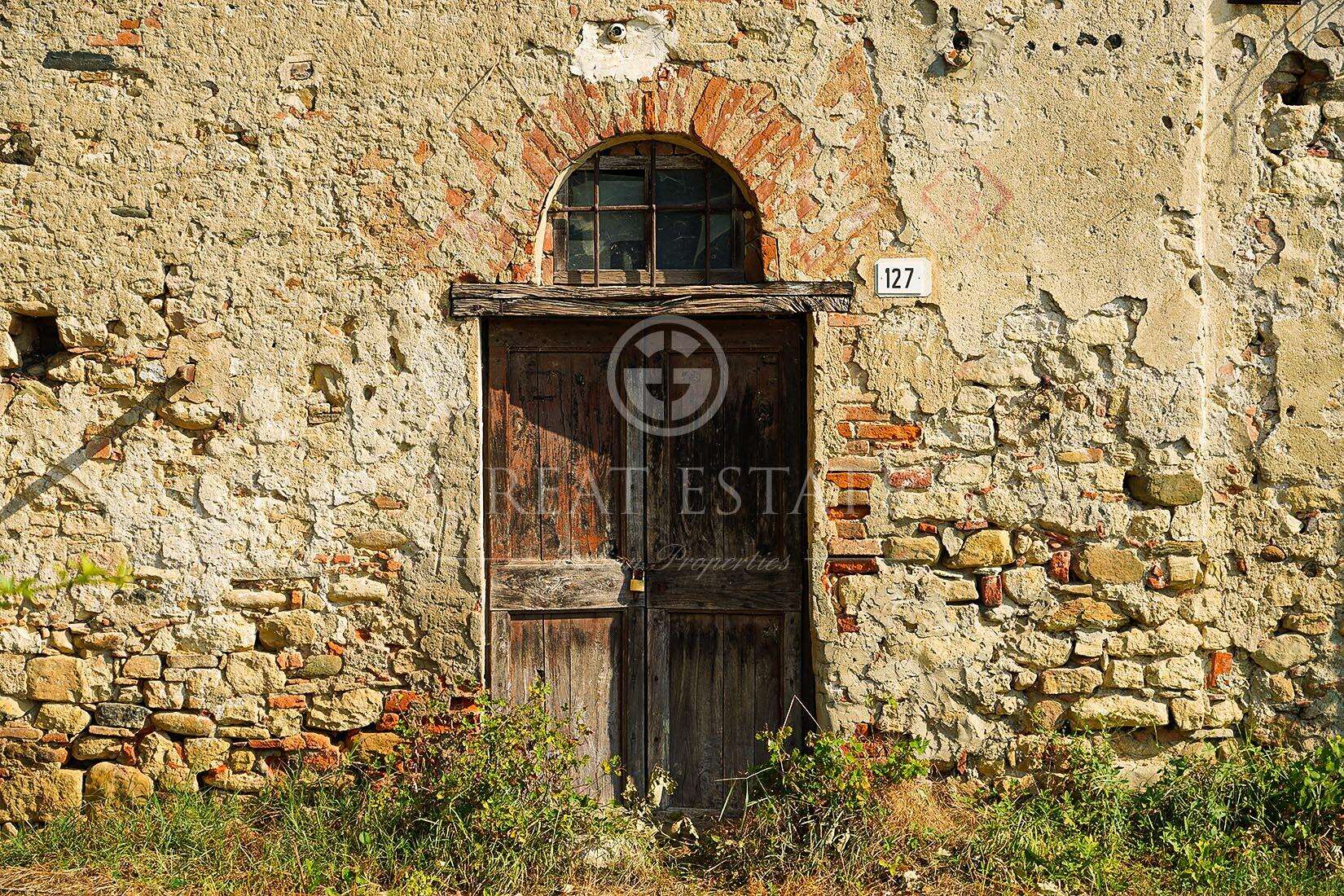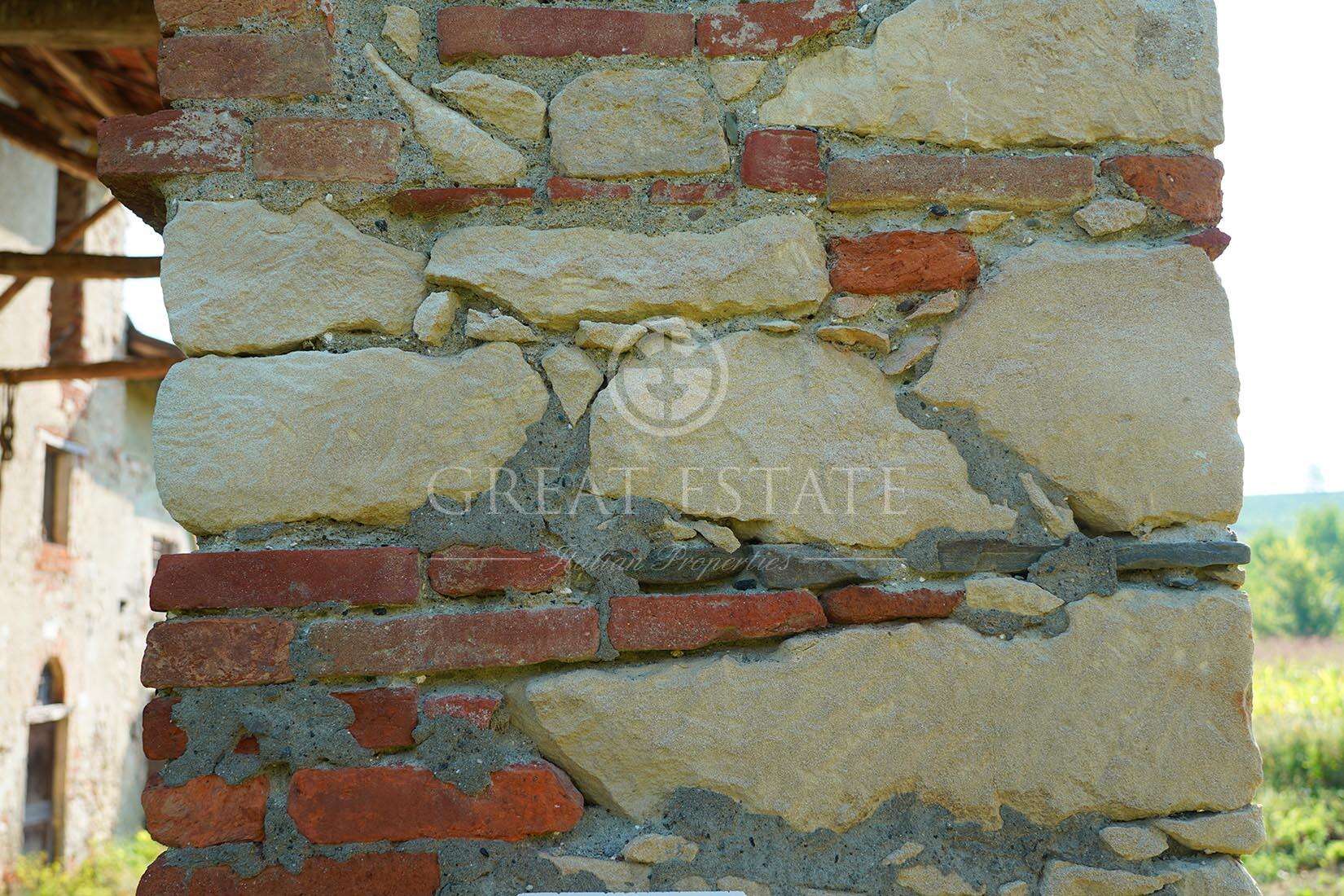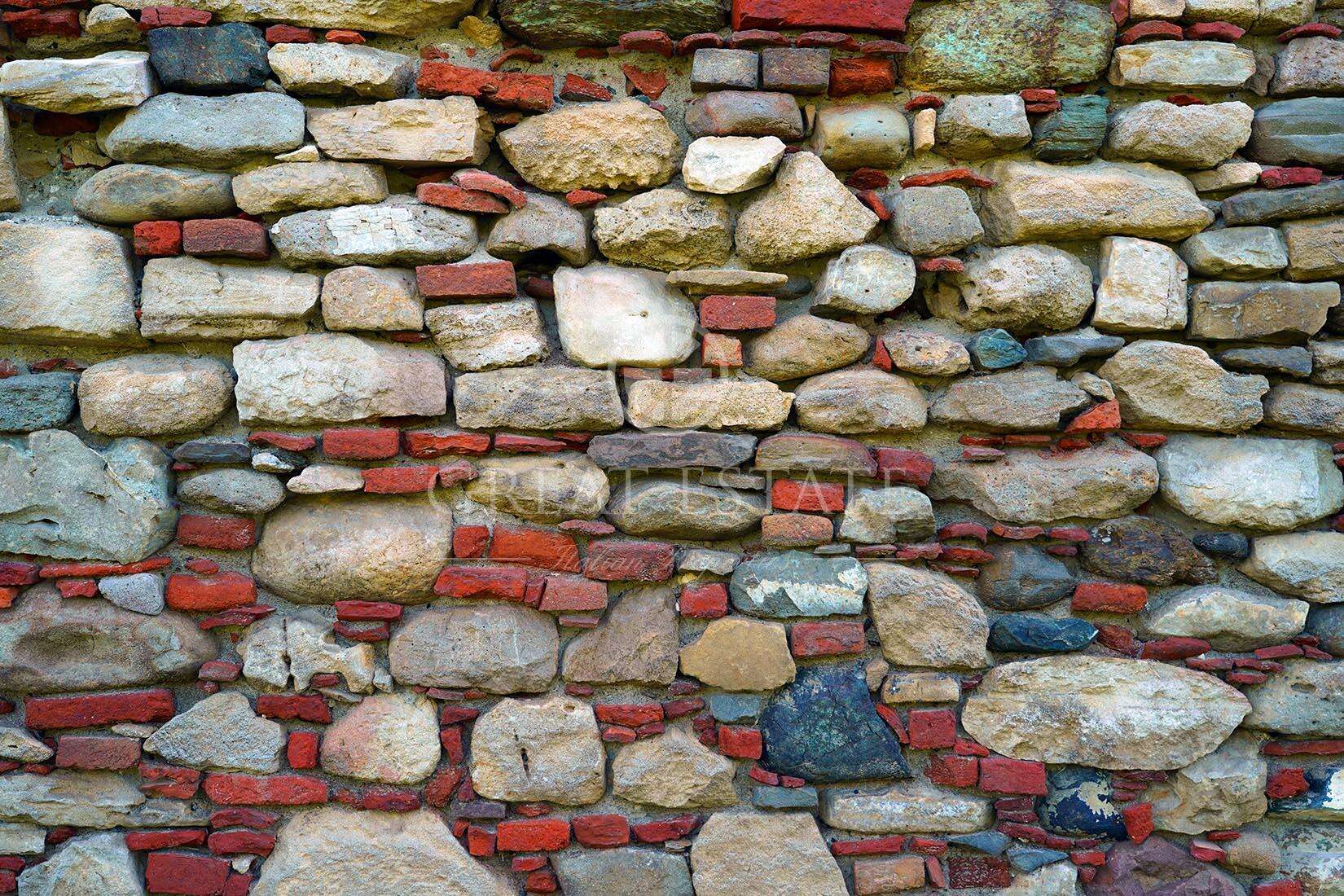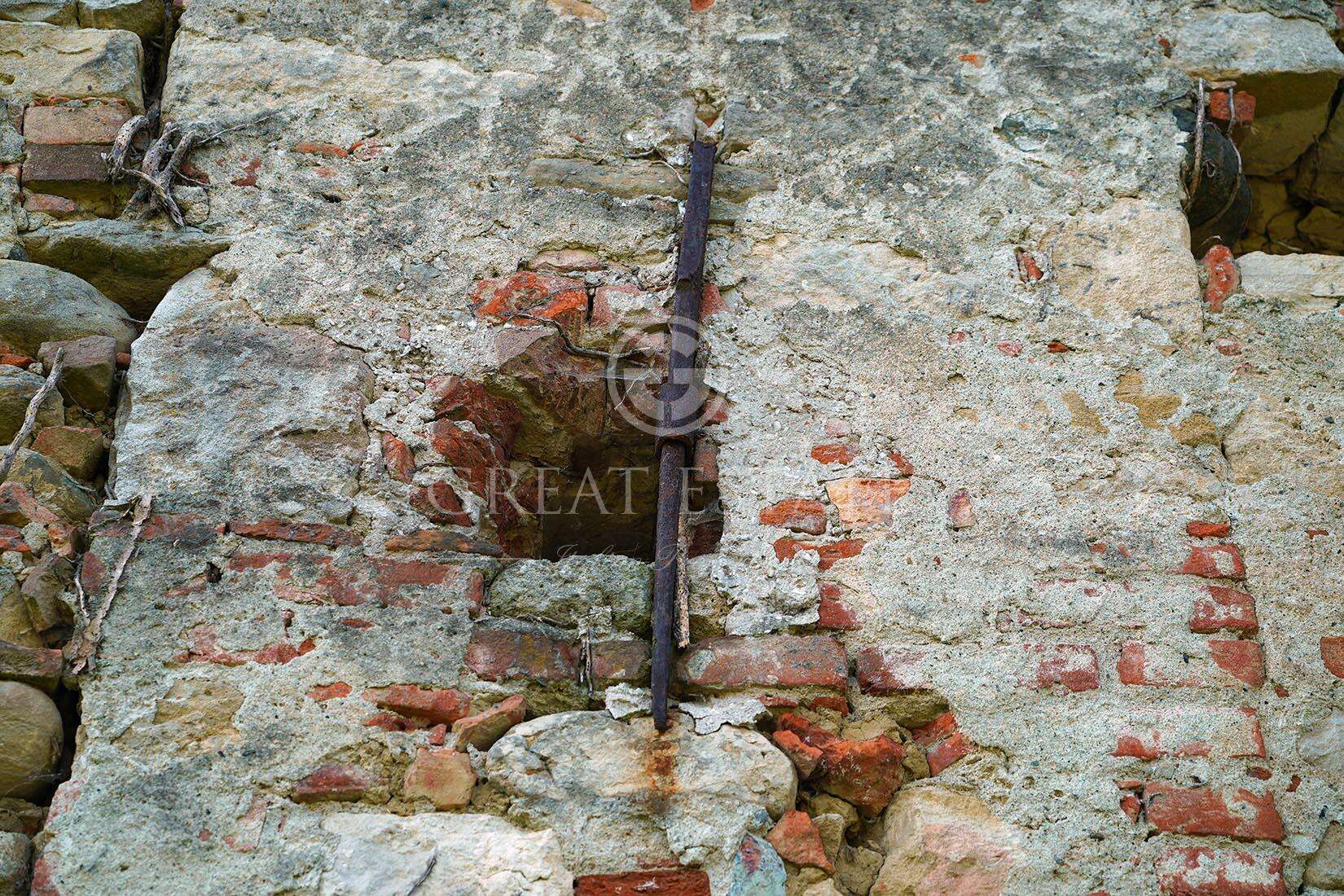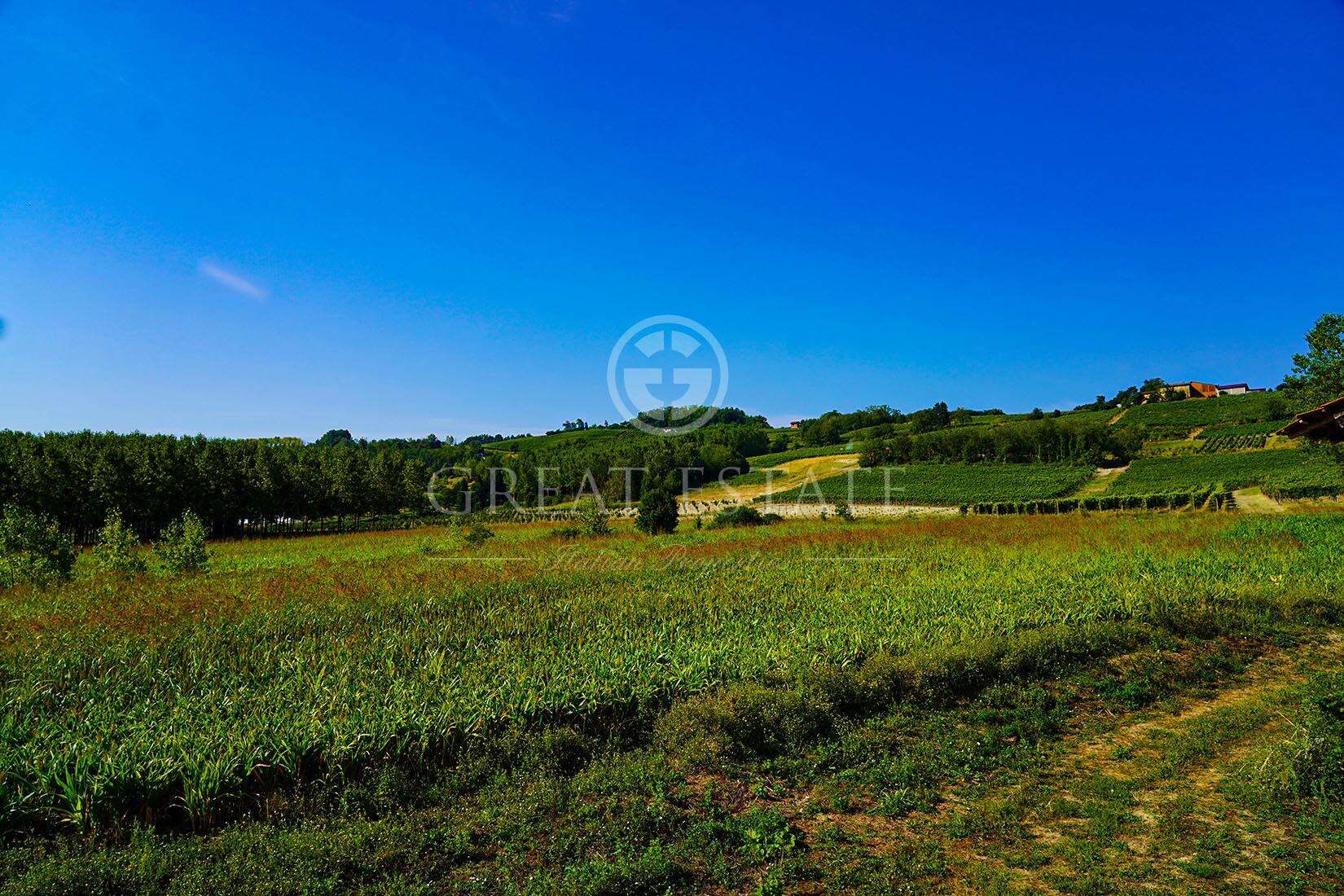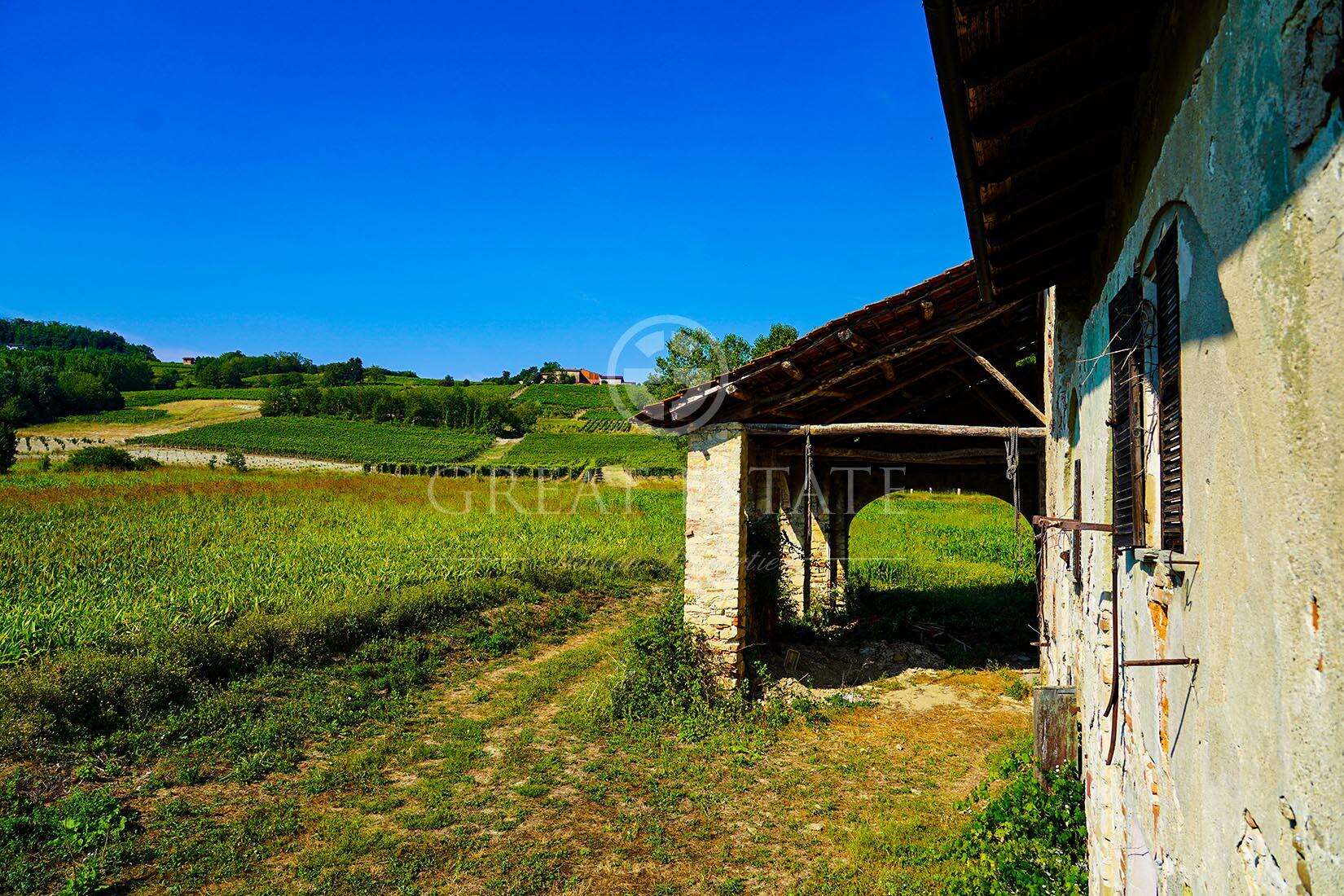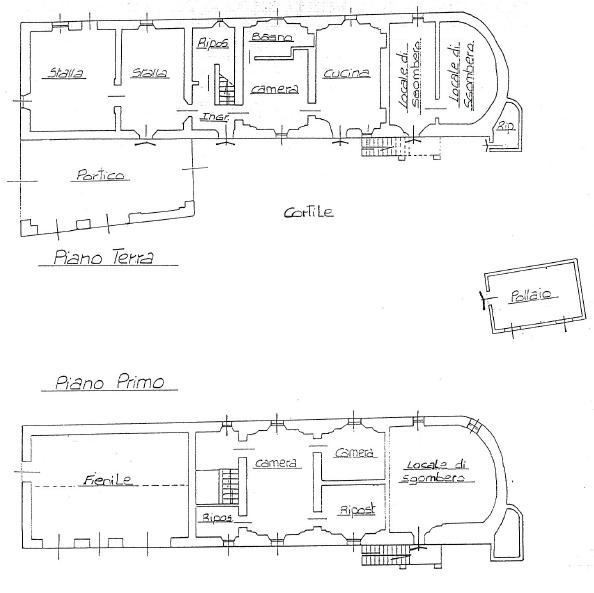 Sted
This prestigious farmhouse is located in the province of Alessandria, surrounded by the well known Piedmont hills, homeland of famous D.O.C. and D.O.C.G. wines and white truffles, and listed among the UNESCO World Heritage Sites since 2014. It is located only 11km away from Acqui Terme, very well-known for its thermal water, and 20km from Alessandria.
Beskrivelse
The first papers regarding the Priory date back to 1200, but the building was turned into living unit after 1728, due to its decay that led to the collapse of the lateral aisles. A stable with above barn and large portico of 55sqm were added to the central body and probably built with the use of recovered materials from the collapsed aisles. The entire building covers an area of about 450sqm on 2 levels and is almost entirely used as living unit, exception made for the presbytery and the apsis, which were turned into annexes (storage and stable). At ground floor, we find ceilings with antique brick vaults, dating back to 1800, while on the first floor the rib vaults, similar to the ones in the apsis, have been substituted with plain ceilings. In the centre of the apsis, there are still the remains of a late fifteenth century fresco. In the current structure it is possible to glimpse the antique pillars with rounded capitals and double ring arches, where the windows have been installed. Outside the apsis, we can see a large breach, which probably led to an underground cave. The property includes about 45.000sqm of land, currently rented out.
Boligens tilstand
Not restored
Faciliteter
The property is currently provided with electricity and a spring water well. On the municipal road, about 22m away from the building, there is a private well, to which it would be possible to connect.
Skødedetaljer
Great Estate Group, through the owner's specialist, draws up a due diligence on each property, which allows to perfectly know the urbanistic and cadastral situation of every property. The due diligence can be required in case of real interest in the property.
Ejerdetaljer/Kontraktsmæssige forhold
The property is owned by private individuals and the purchase will be taxed according to the current laws.
Mulig arealudnyttelse
This property would be perfect as both main residence and holiday home.
Kontakt os vedr. denne ejendom: