Boligdetaljer
"L'Attico dei Medici"
| | | |
| --- | --- | --- |
| COD. 7029 | Tuscany - Cortona (Arezzo) | € EUR 520,000 |
| | | |
| --- | --- | --- |
| TYPE: Apartments | BOLIG AREAL: 282.00 kvm | TOMTE AREAL: 0.00 ha |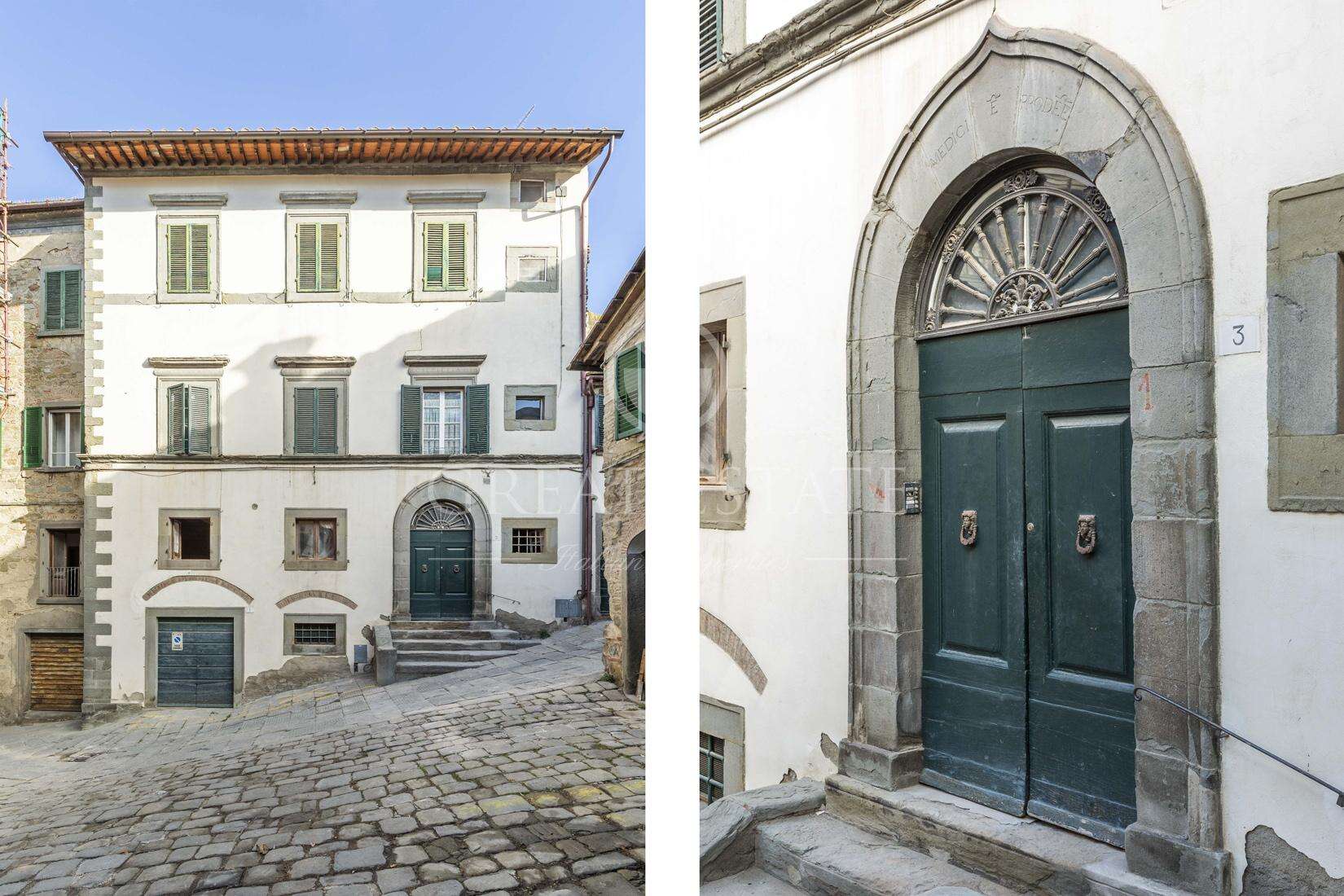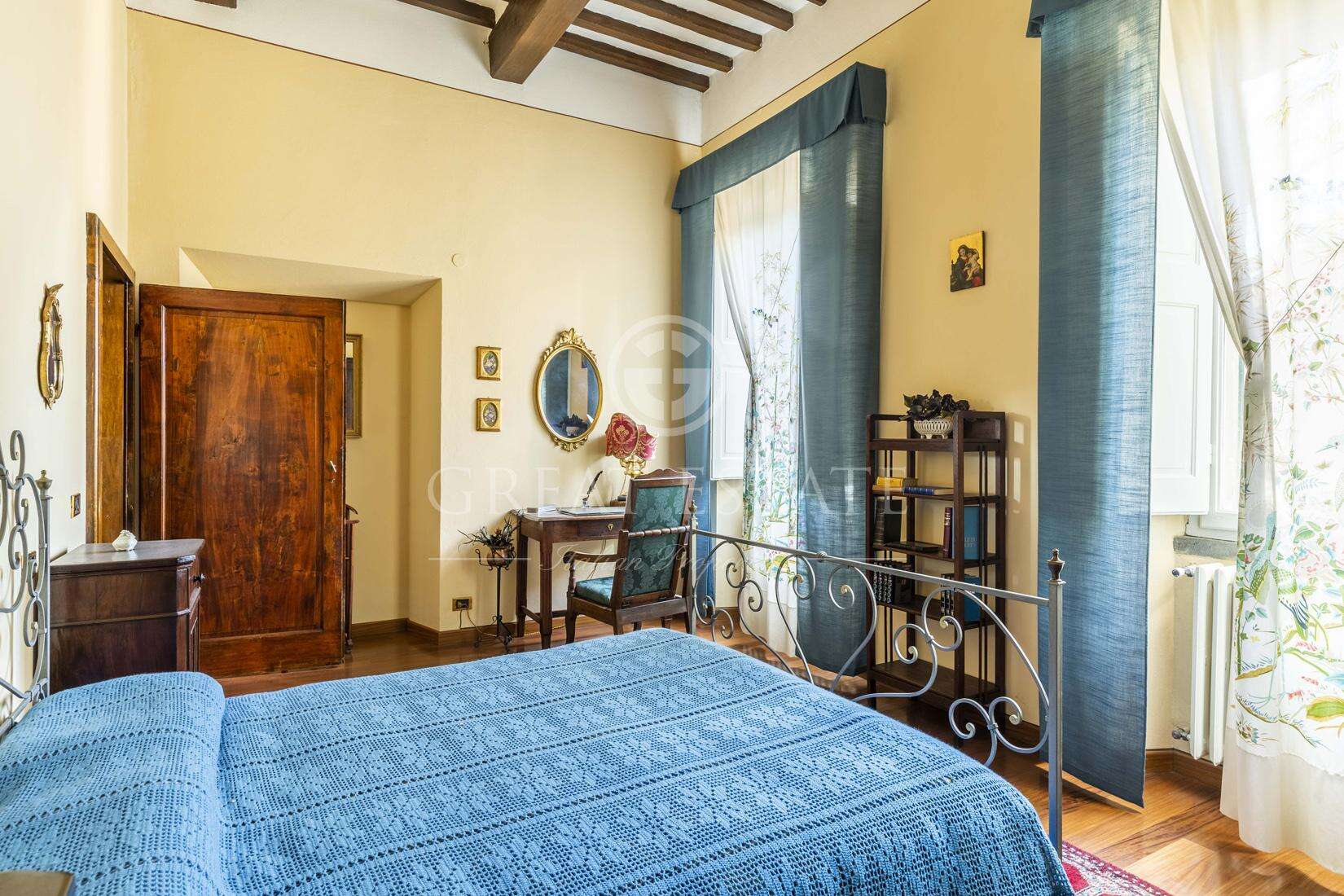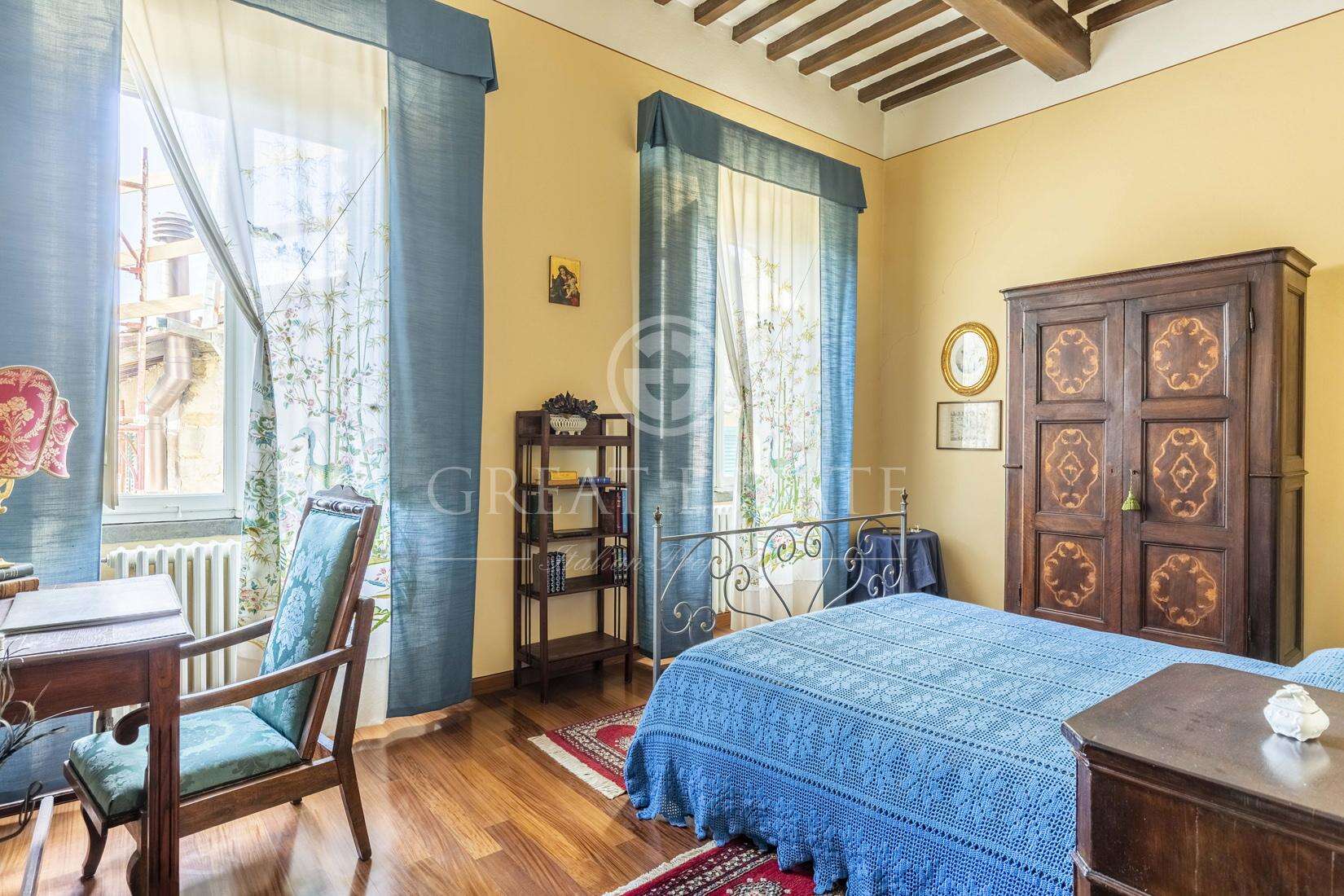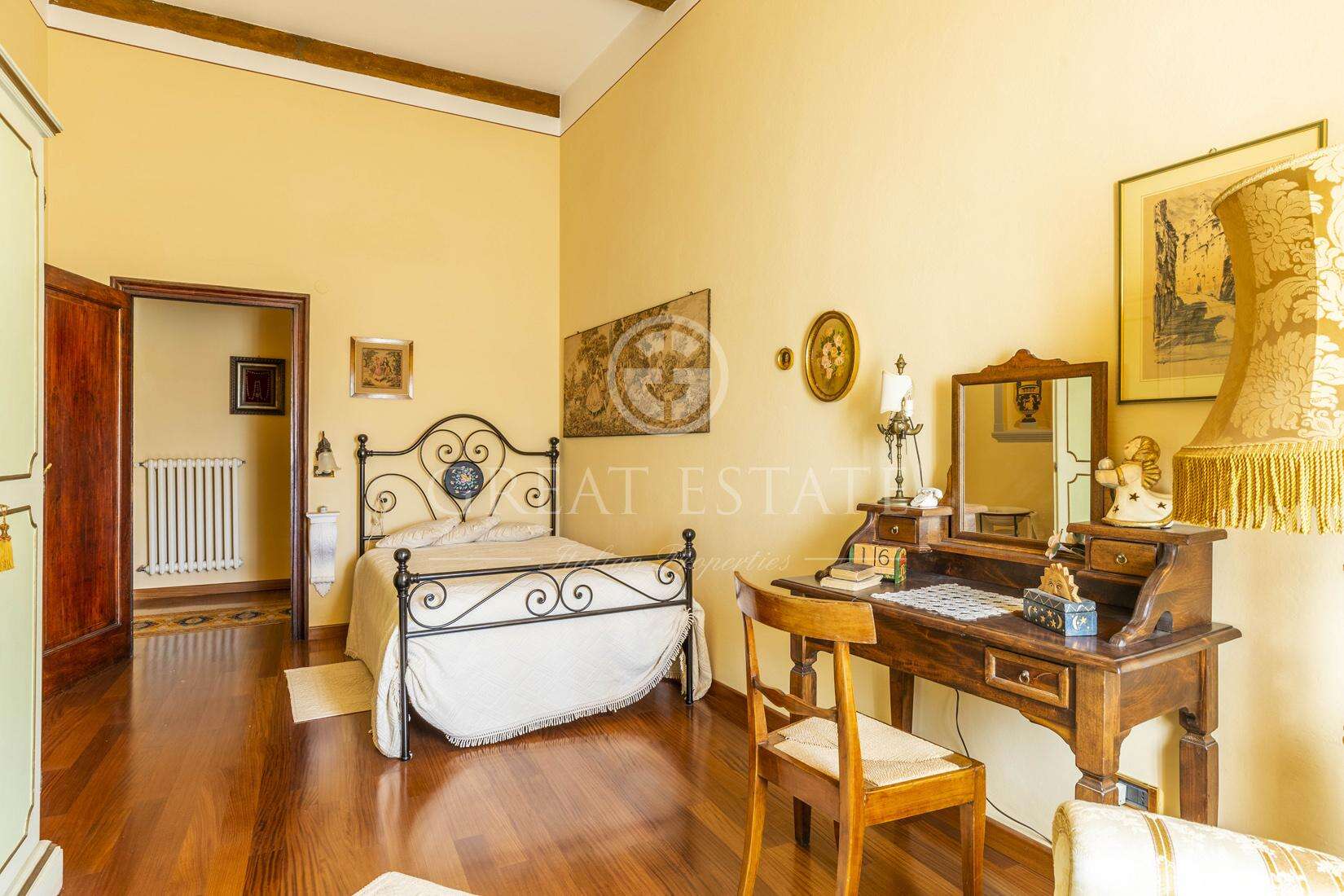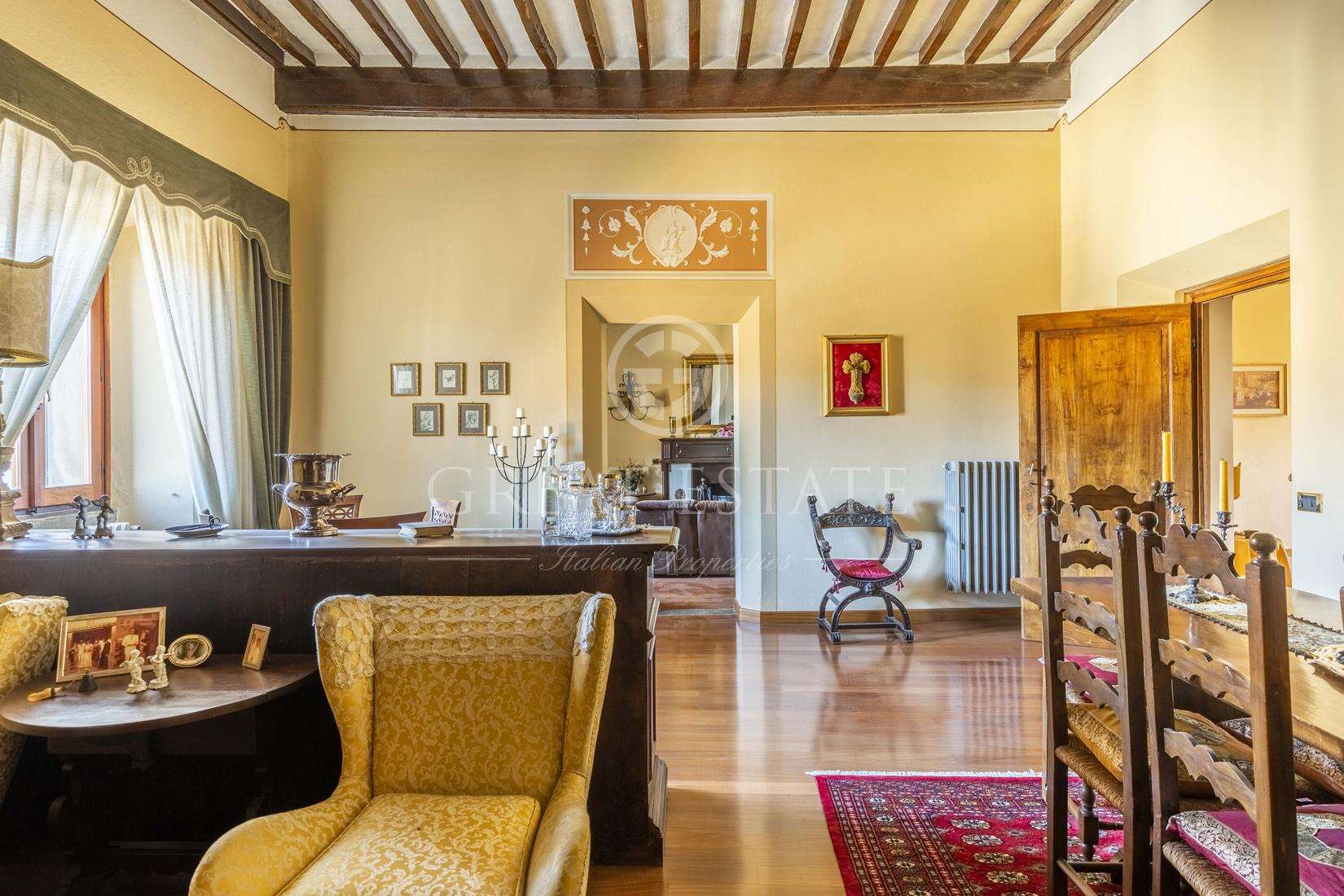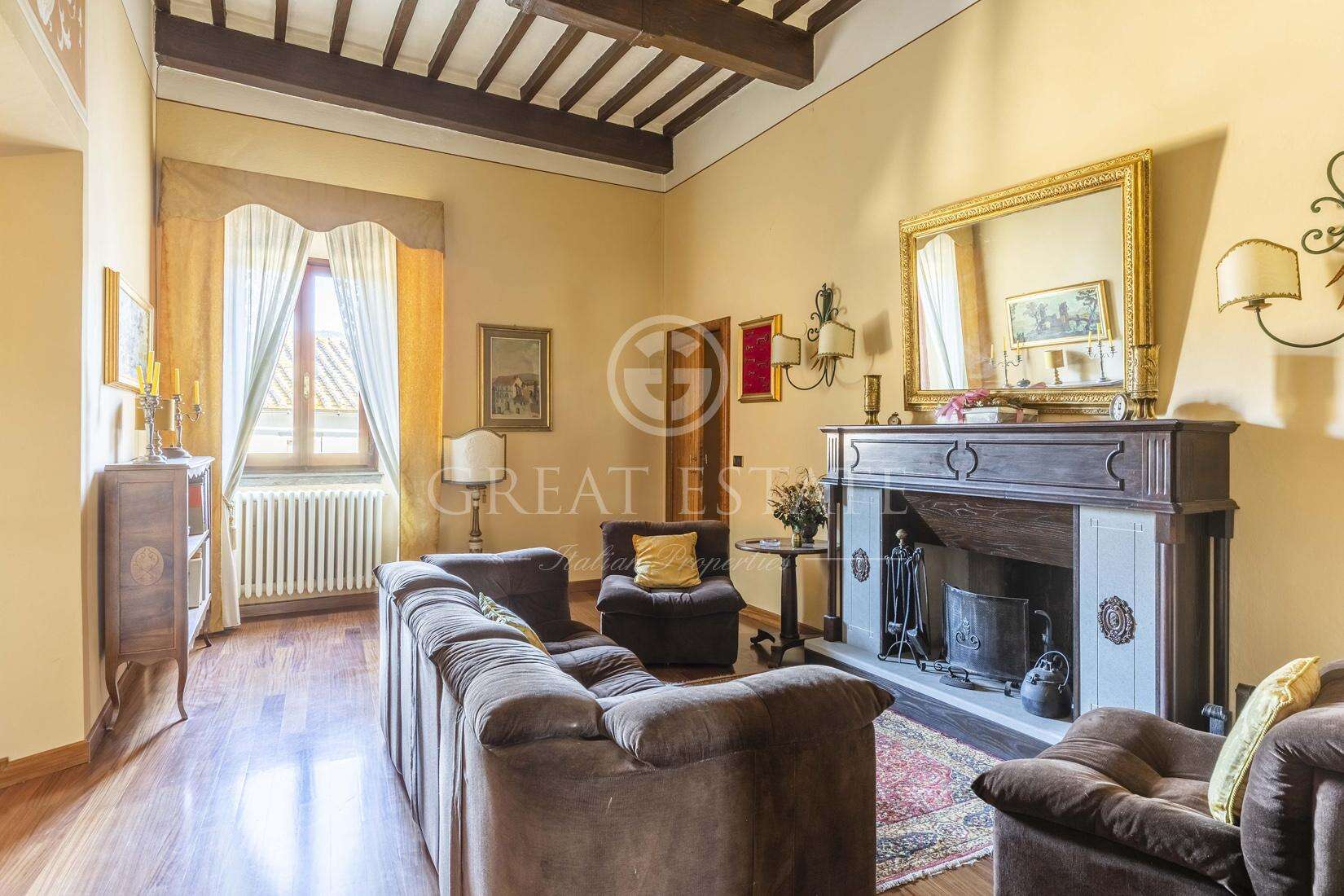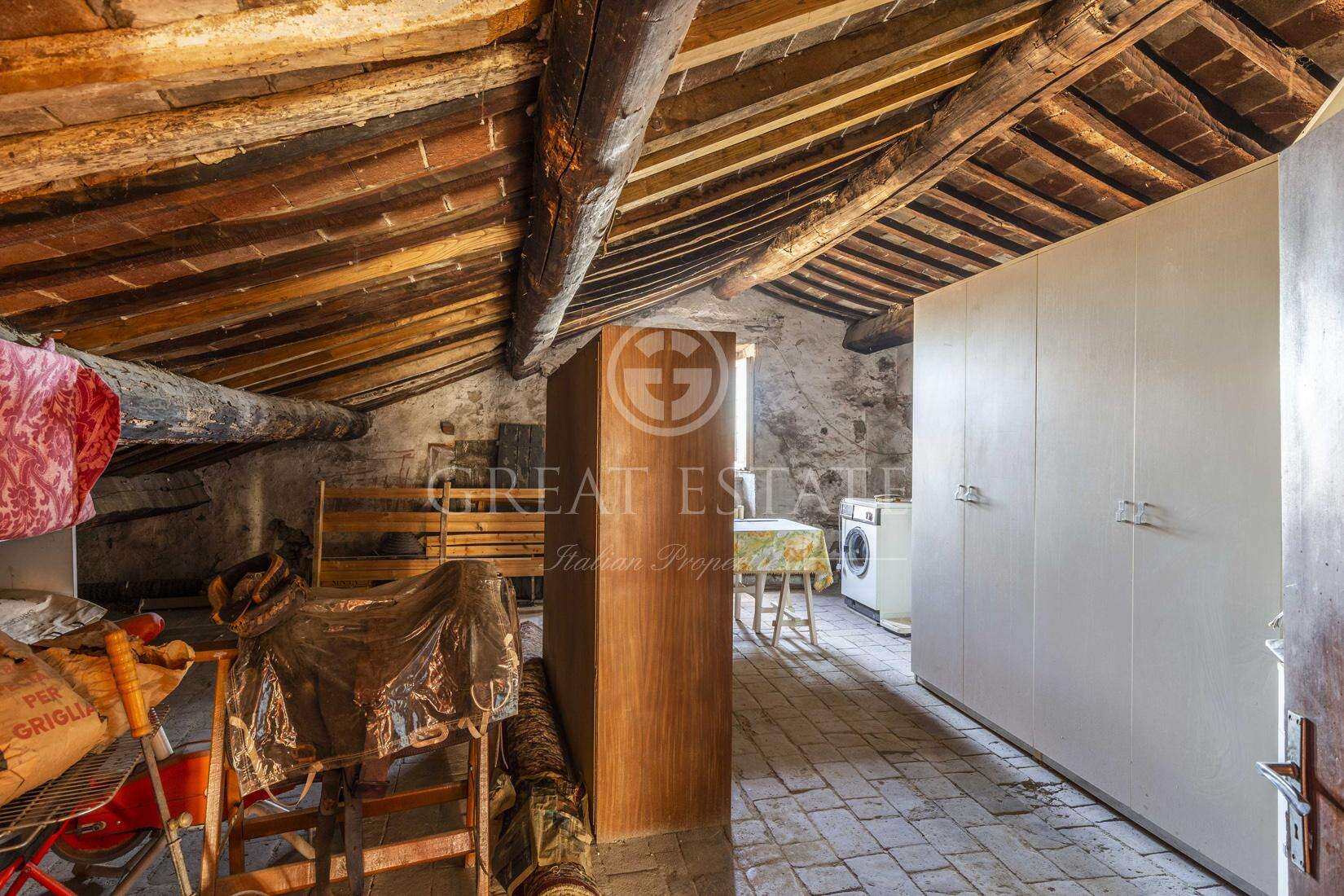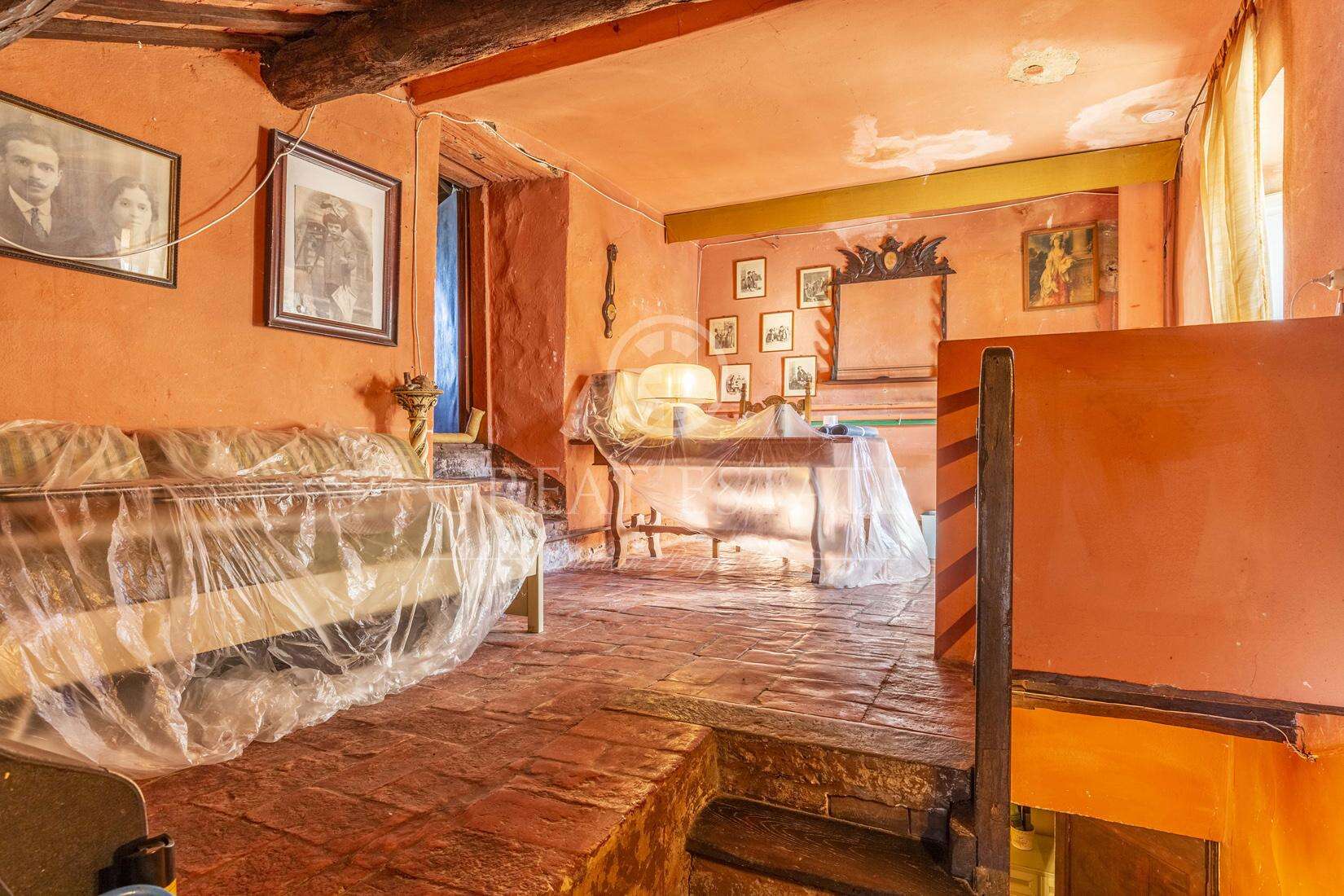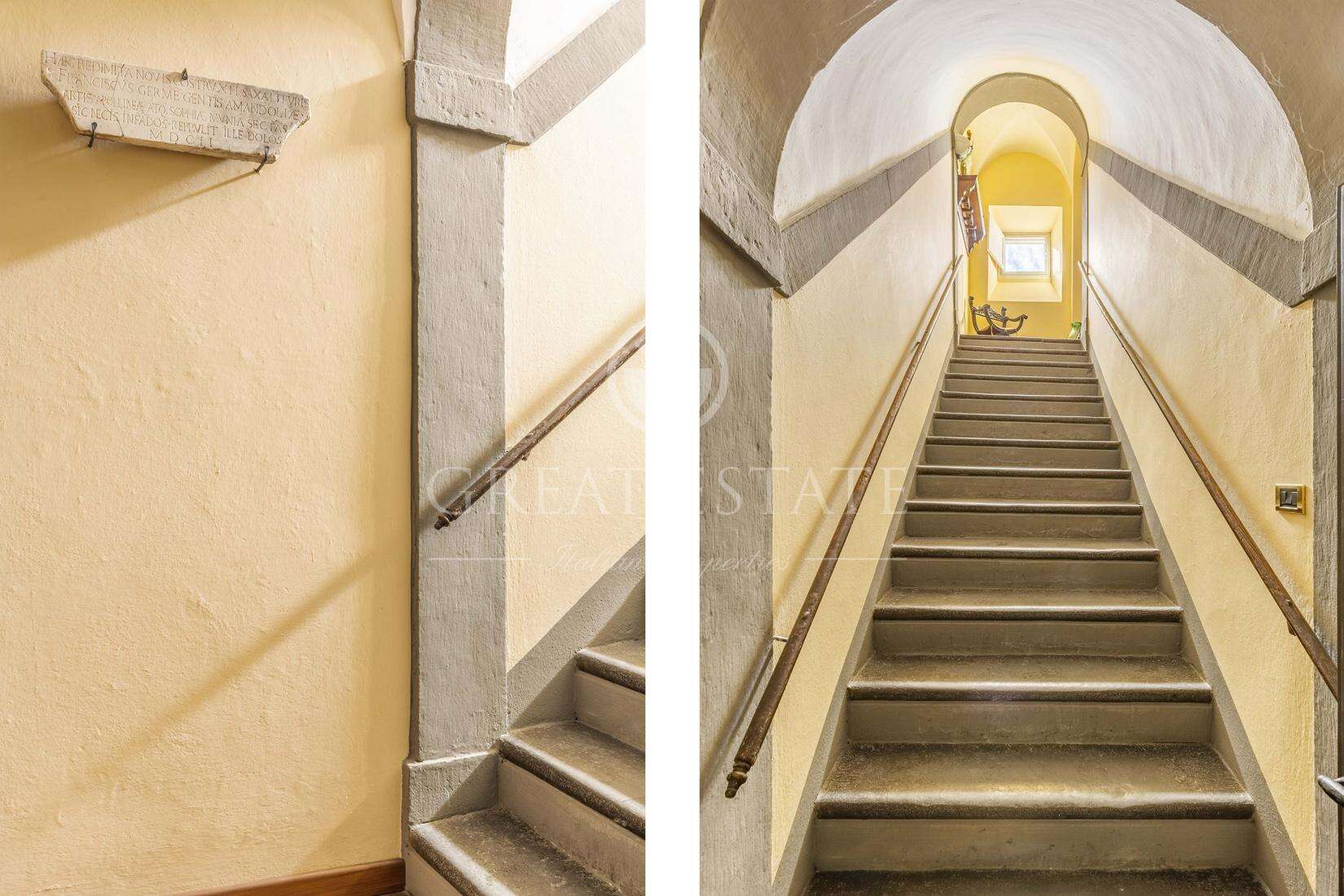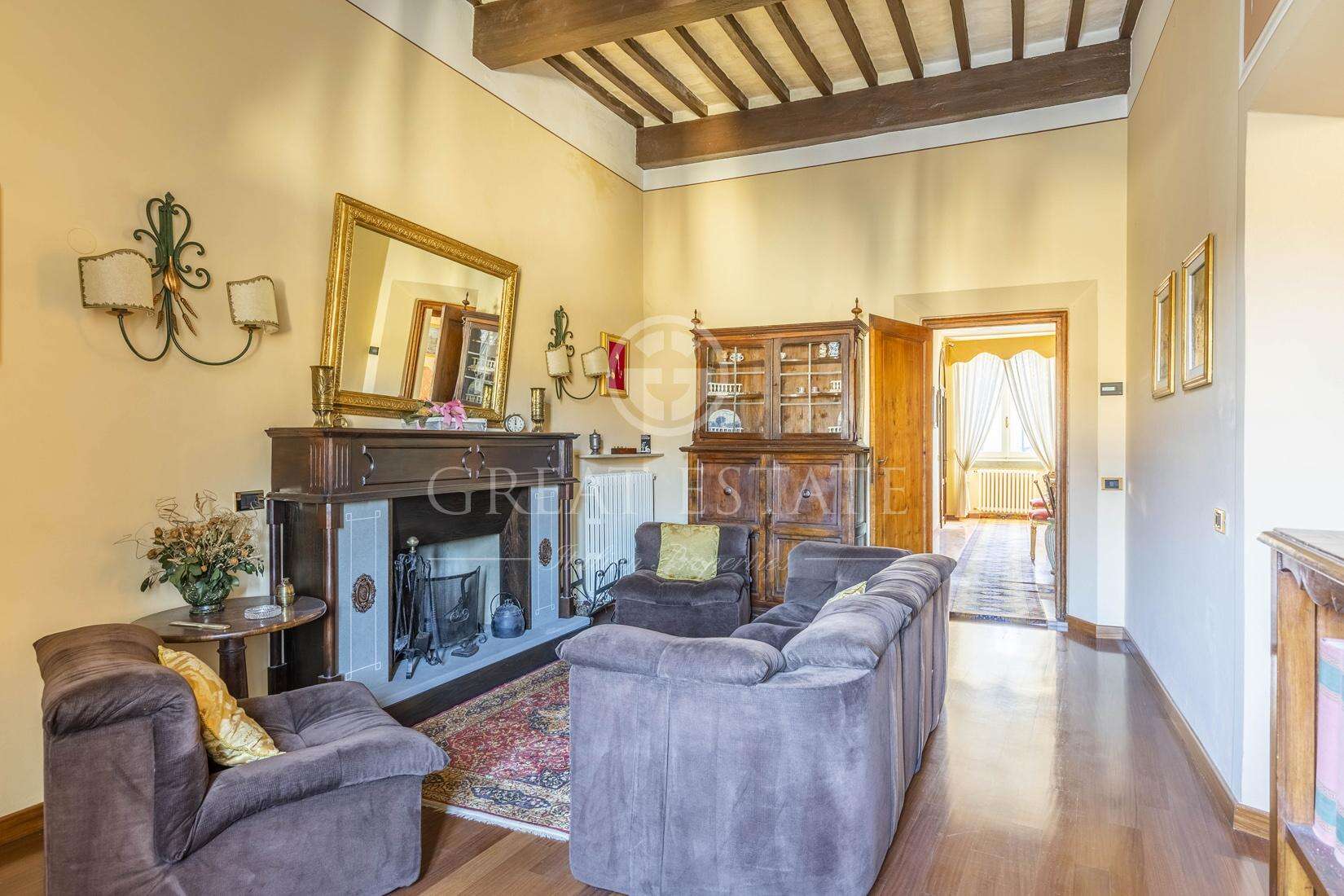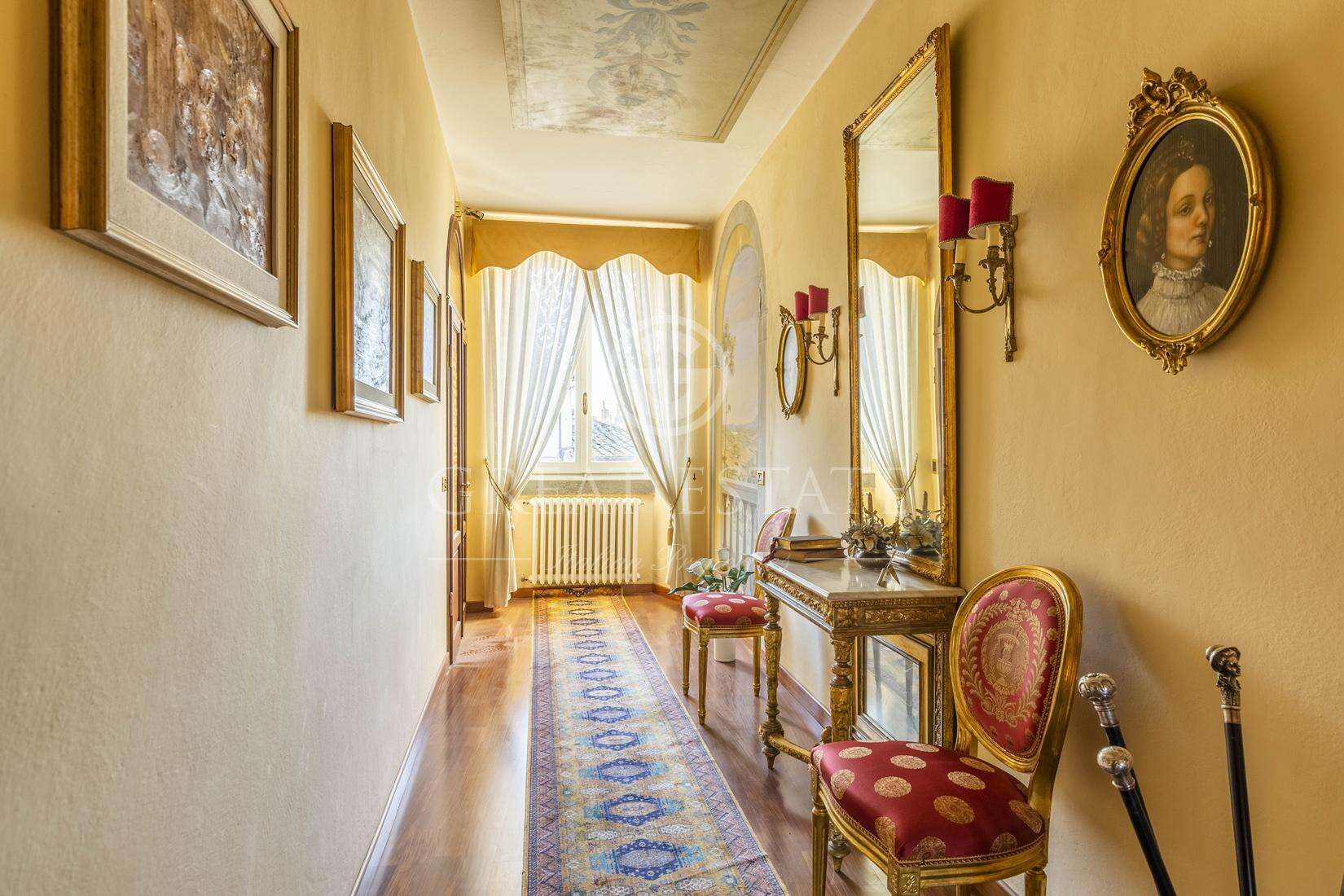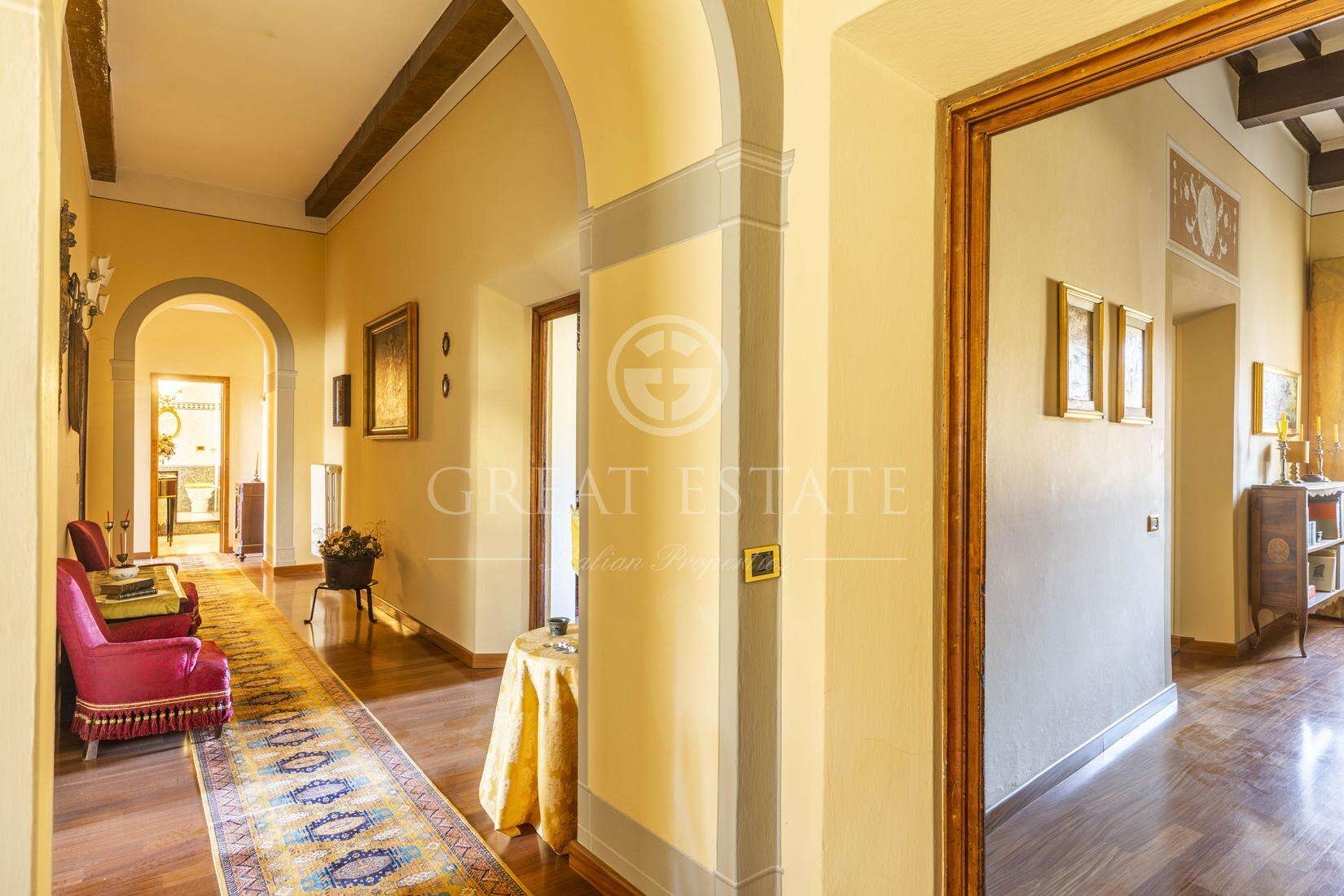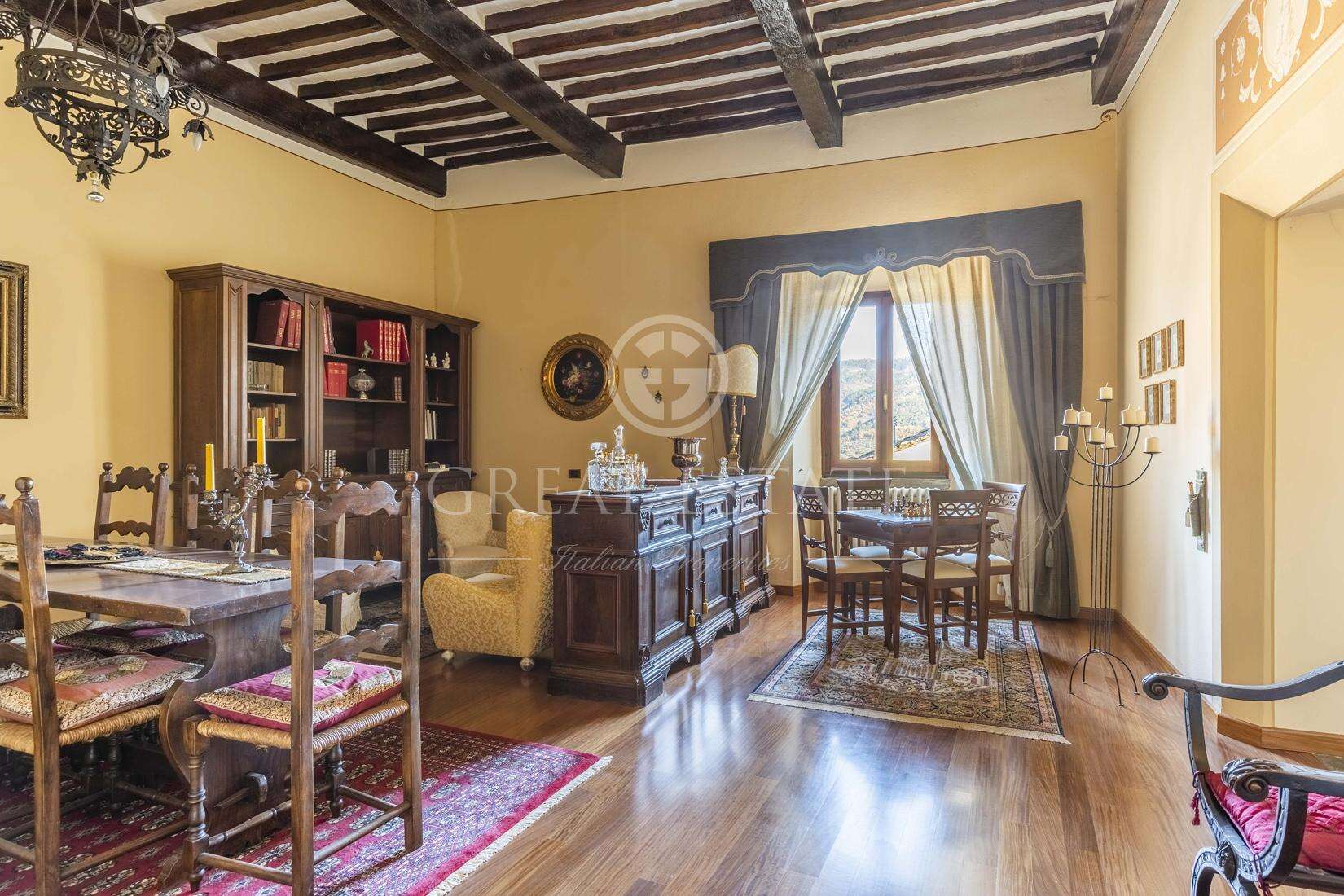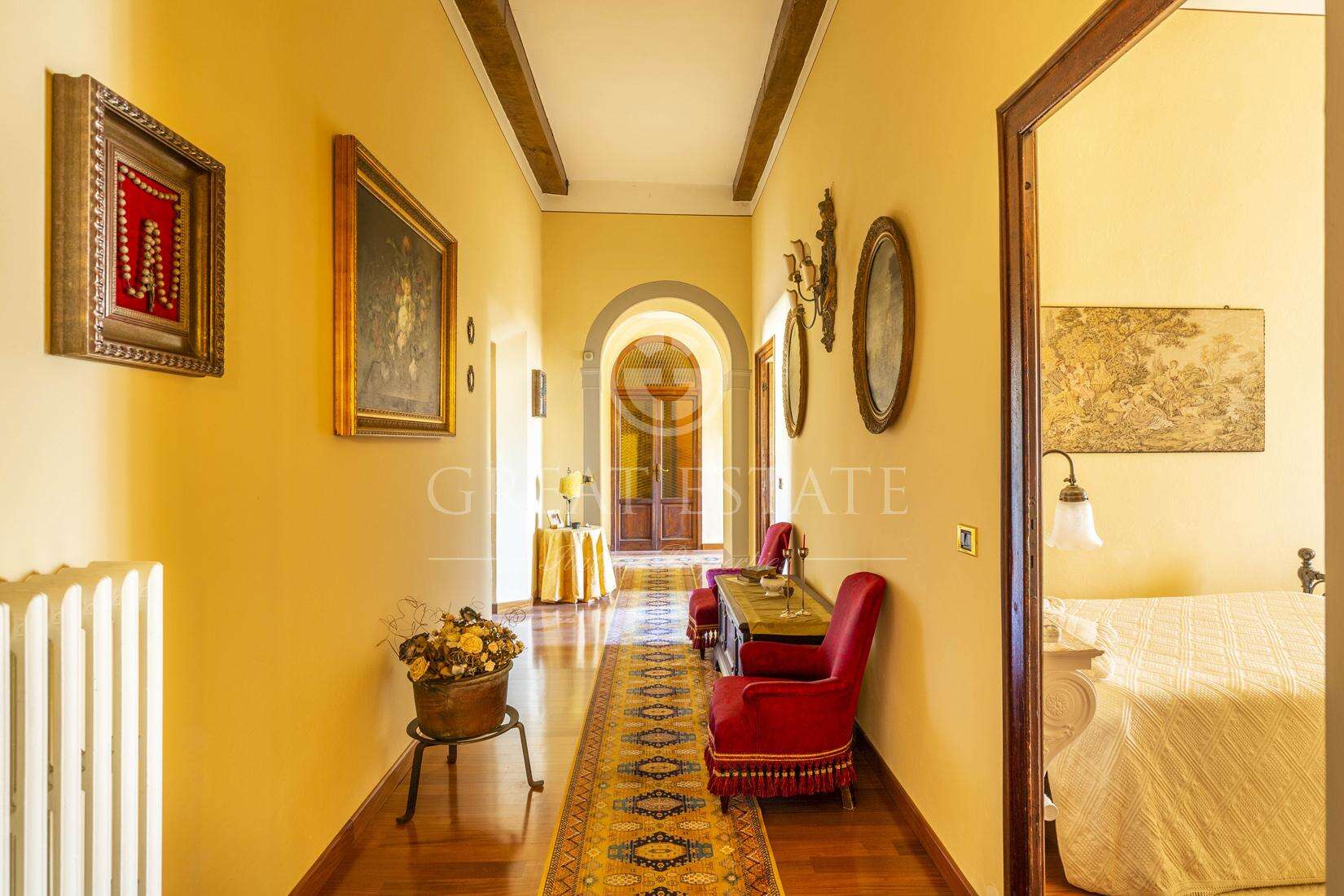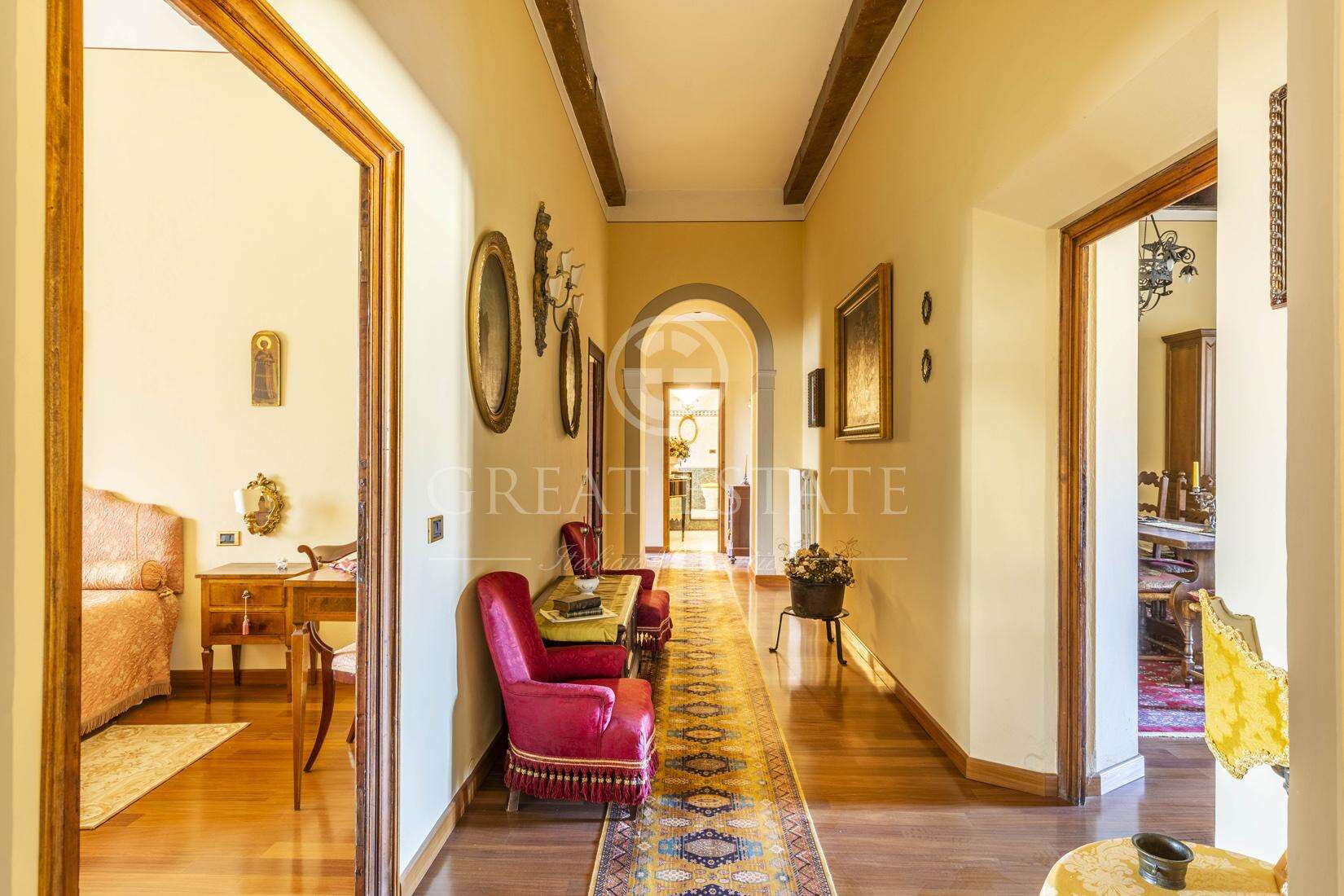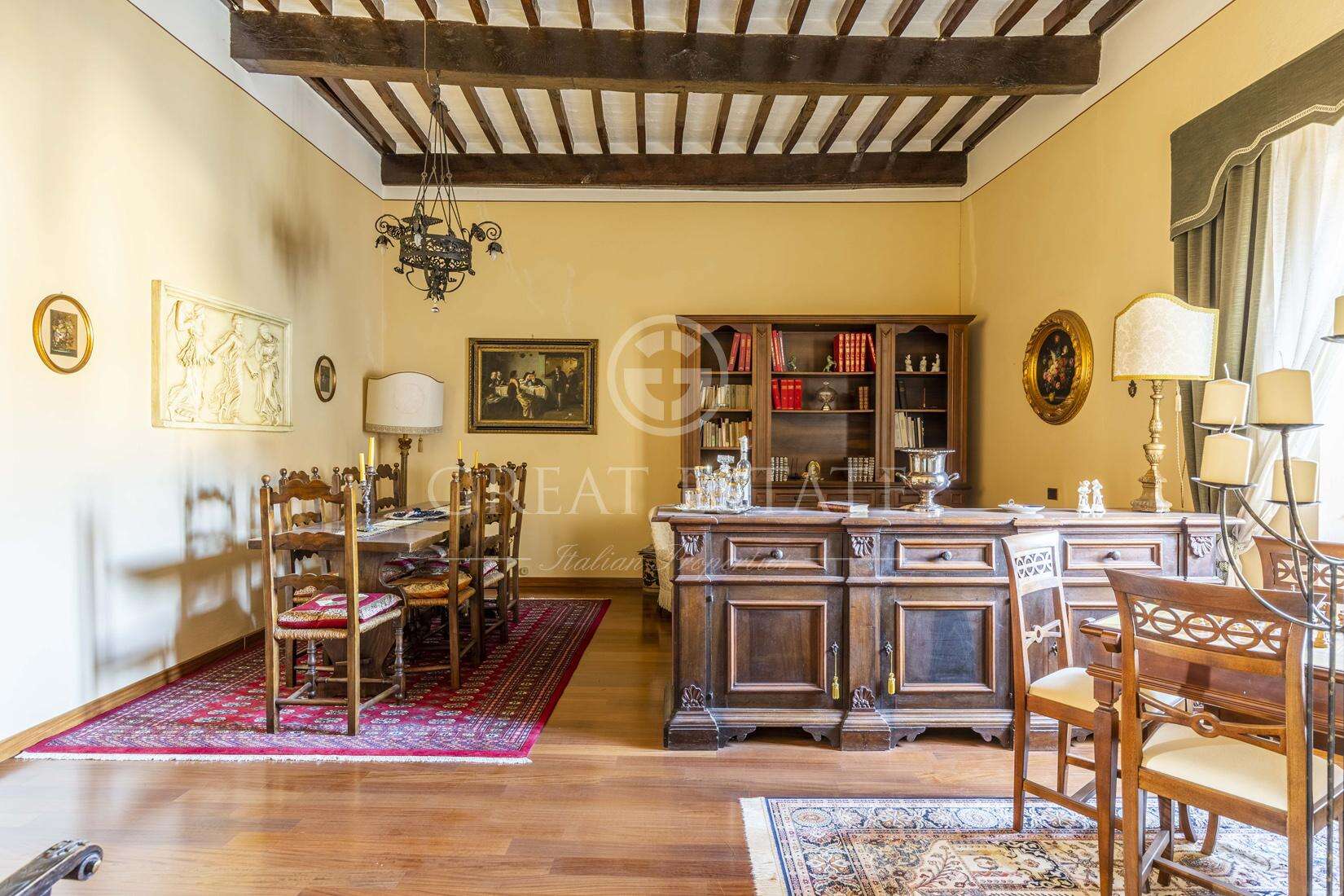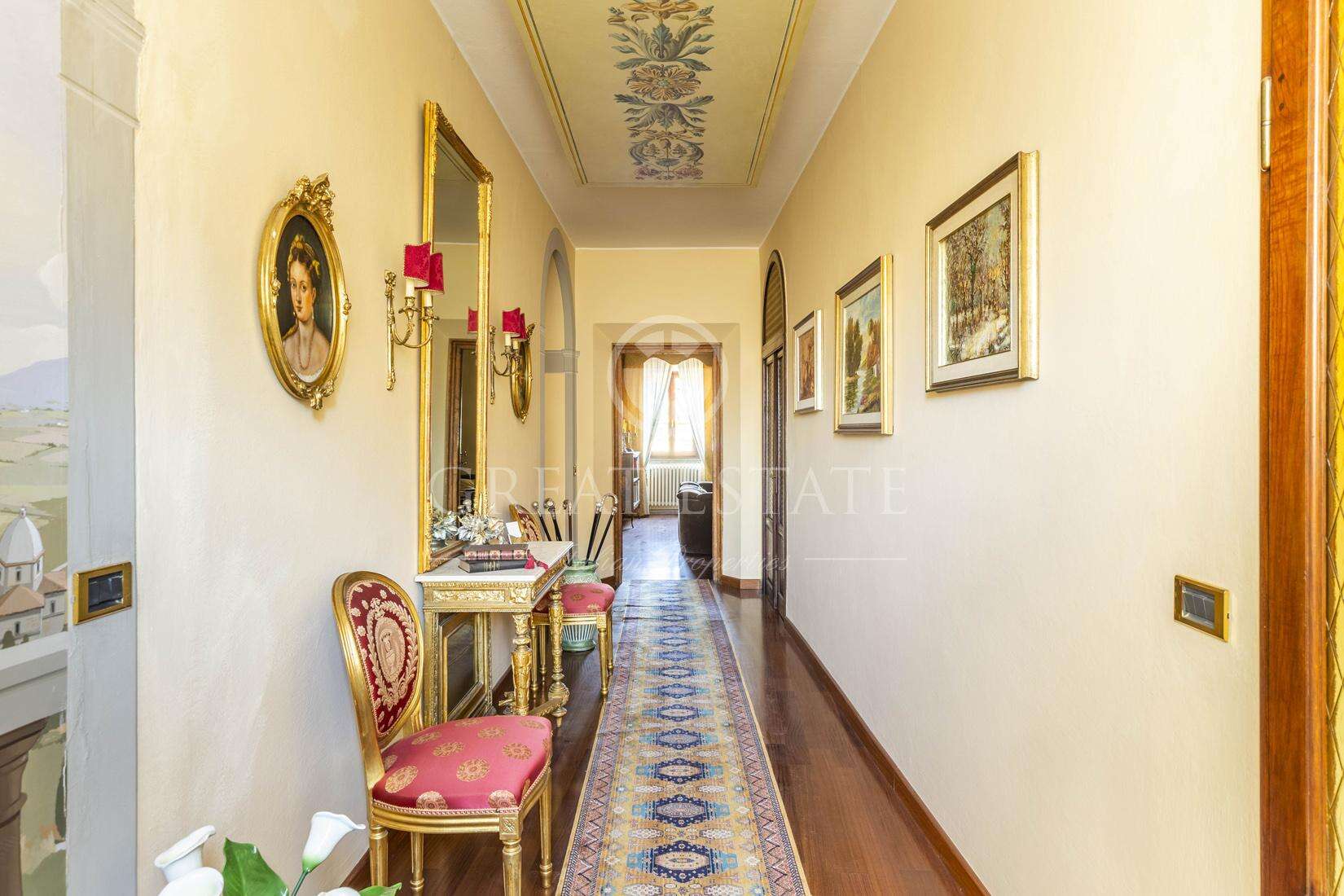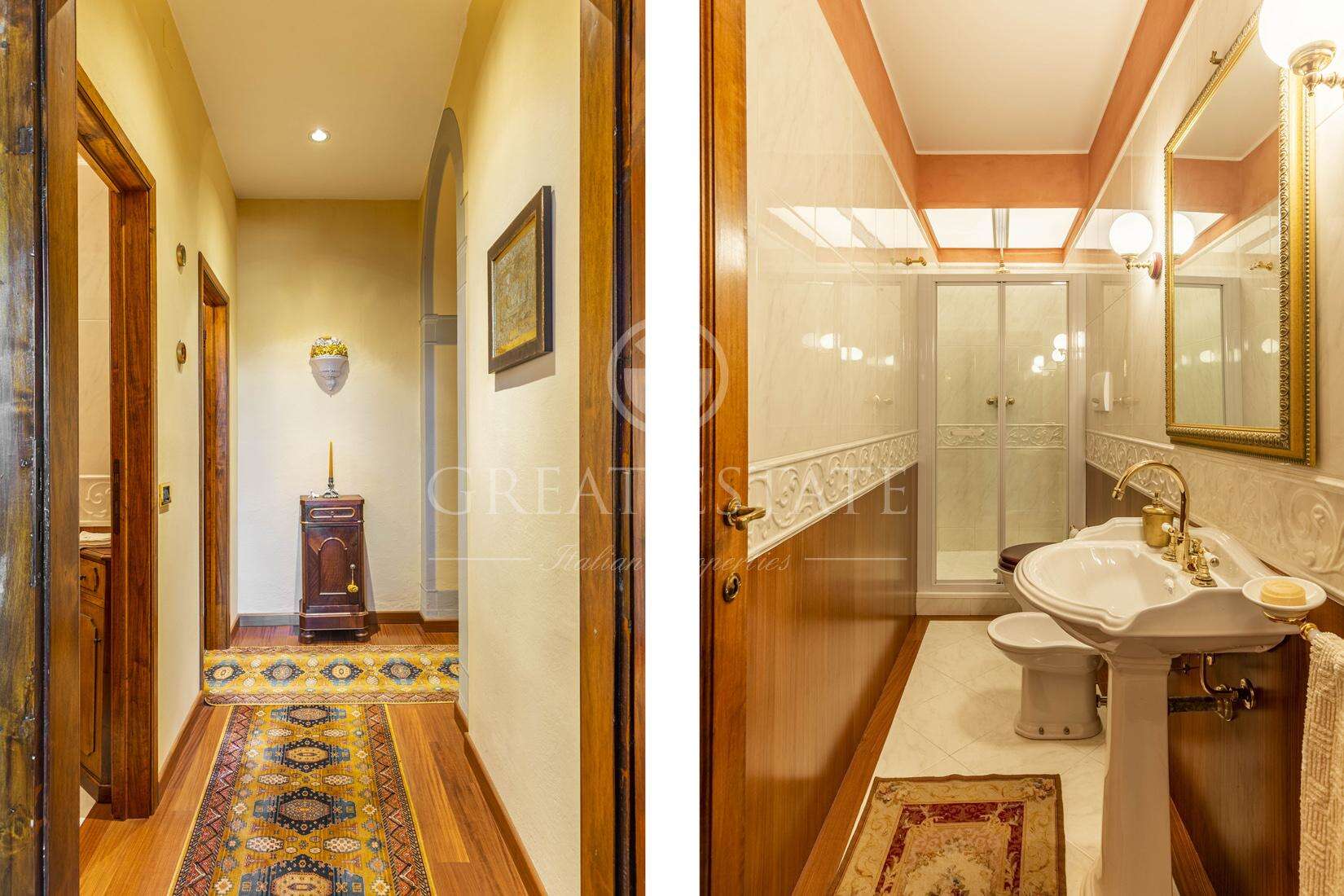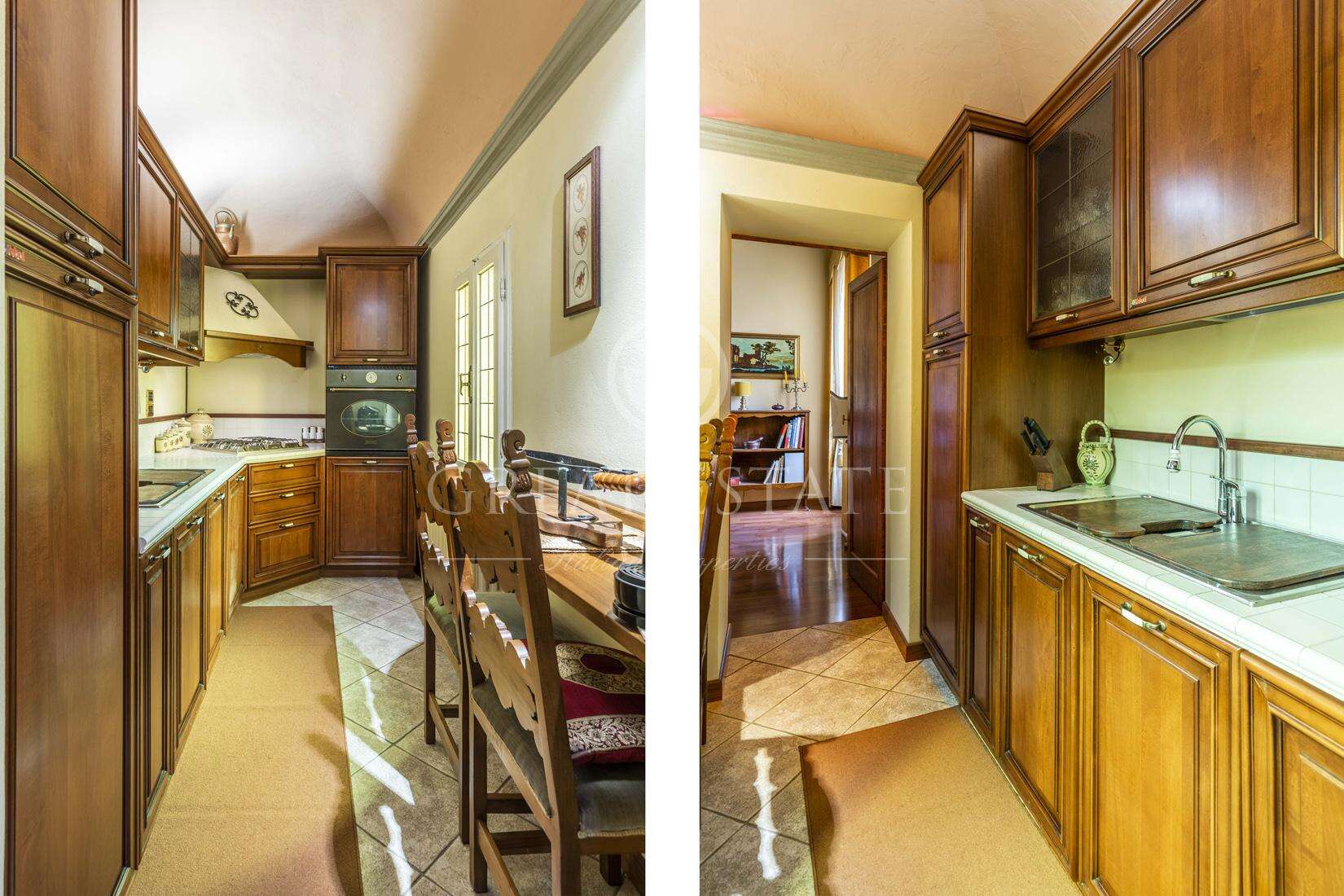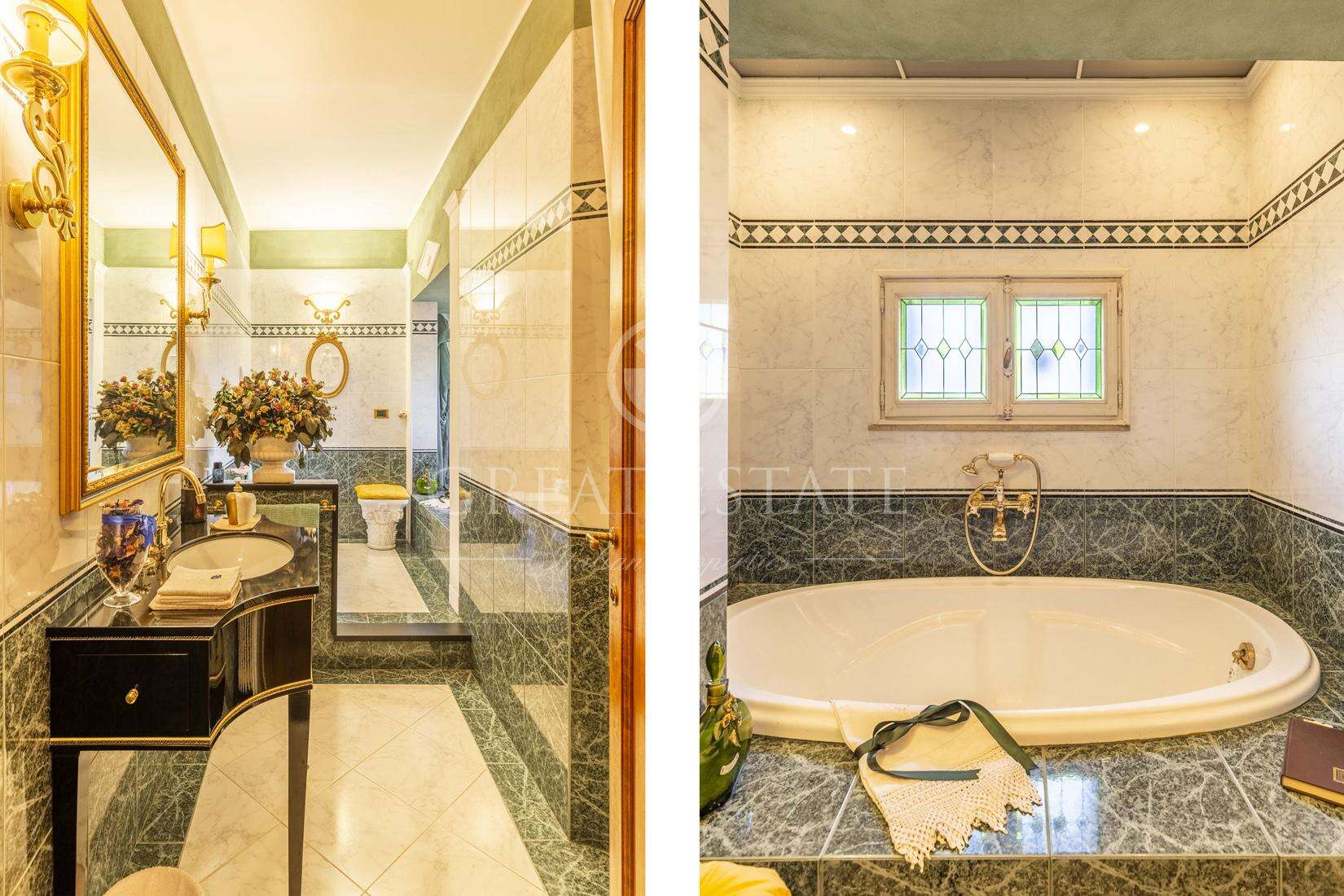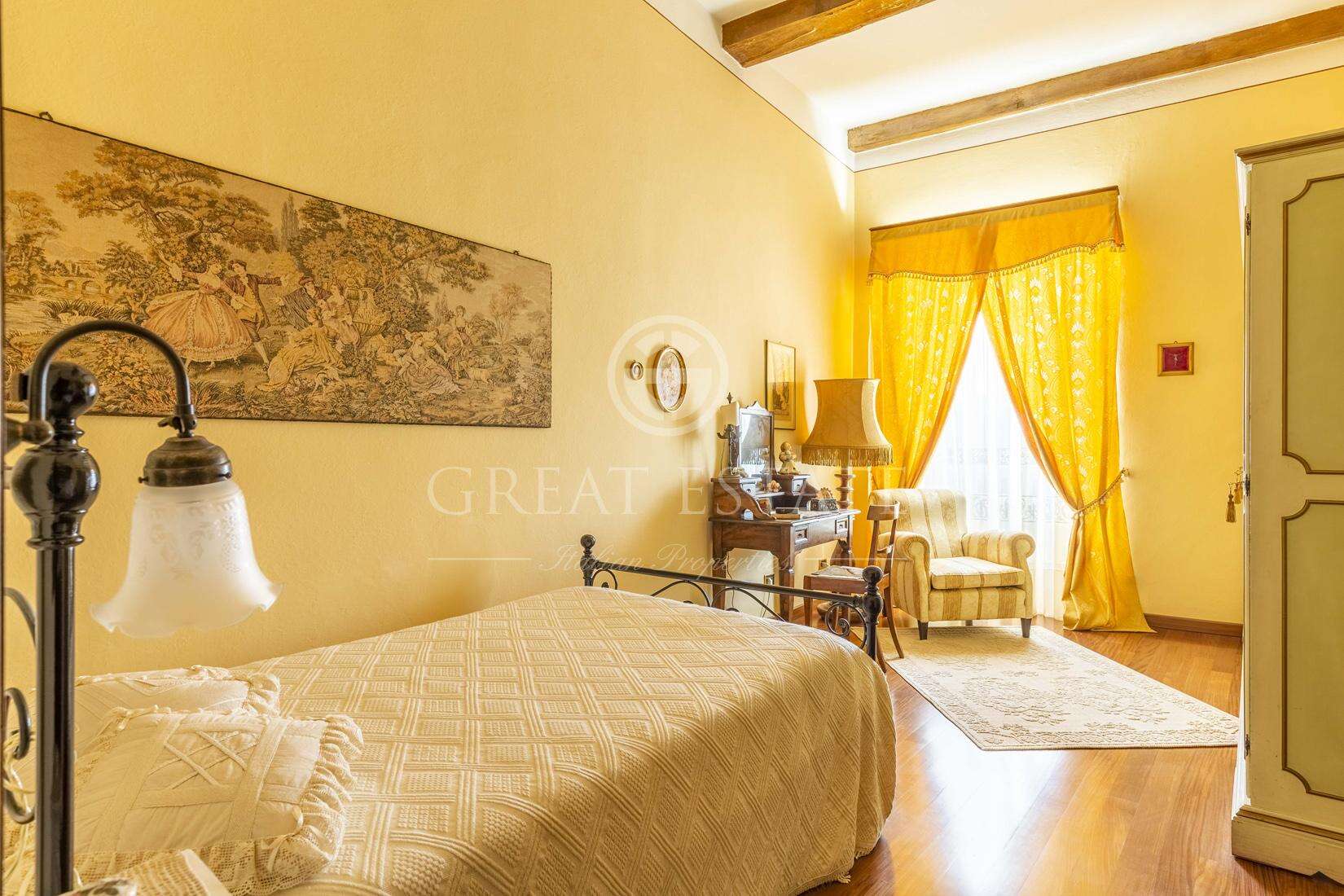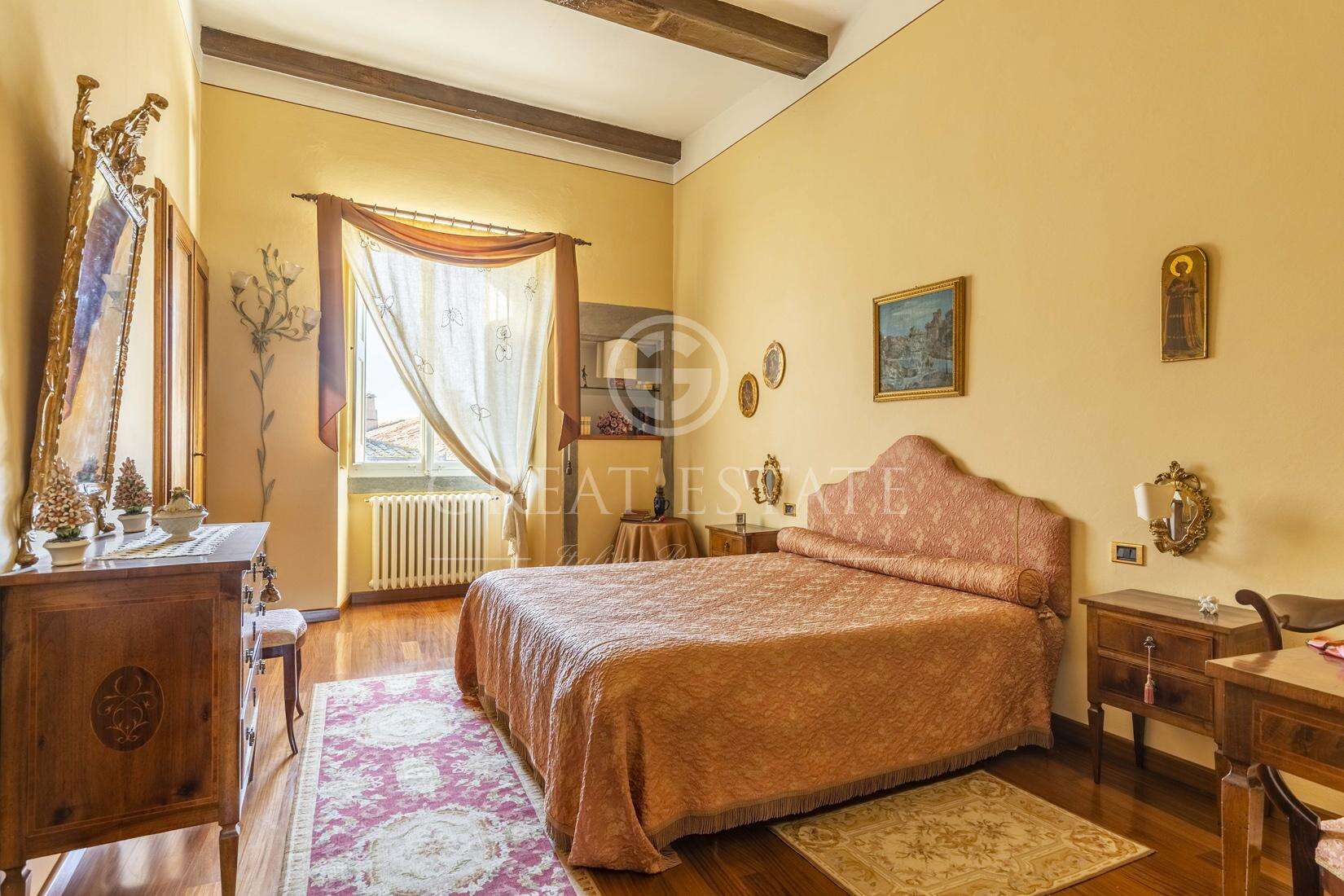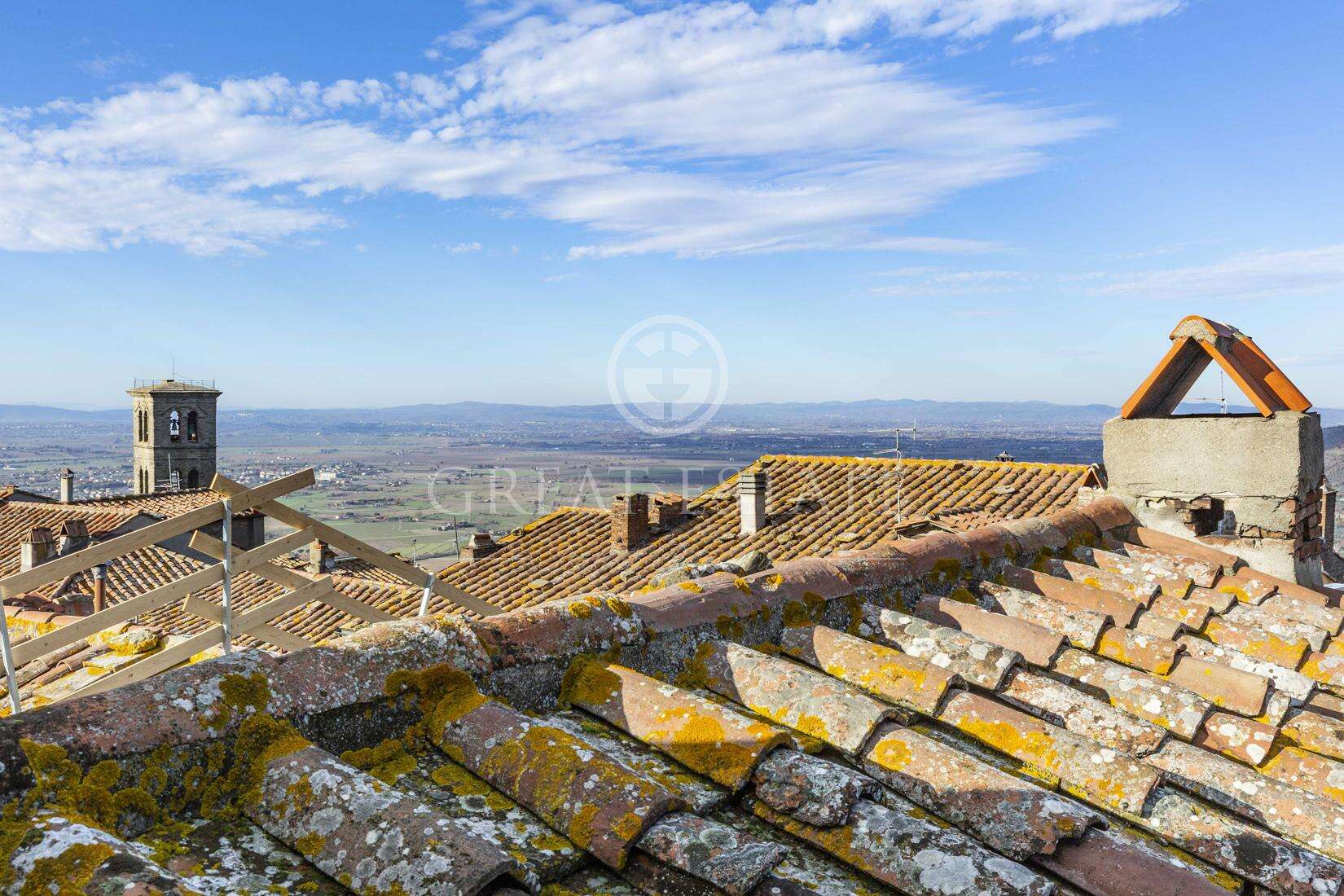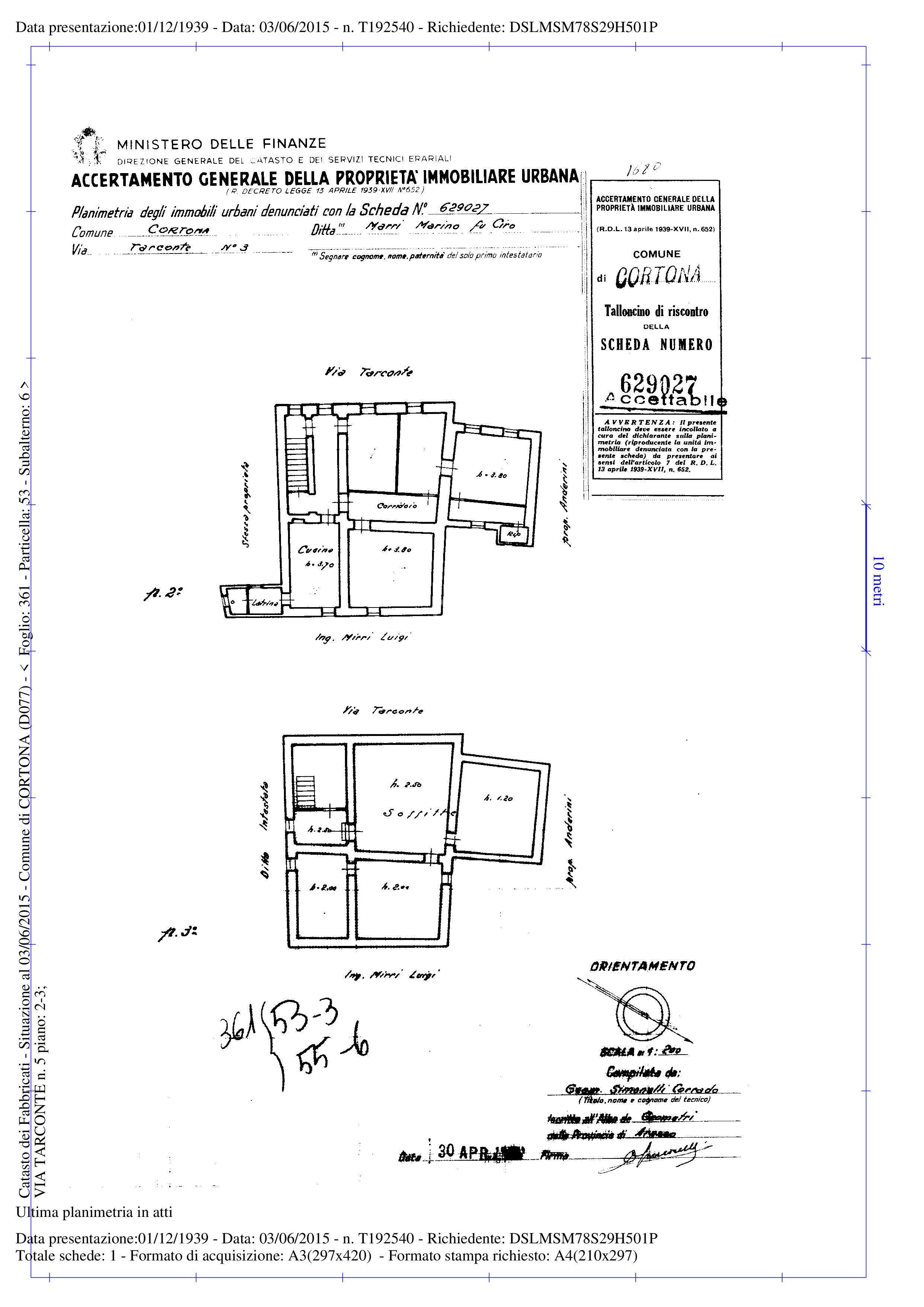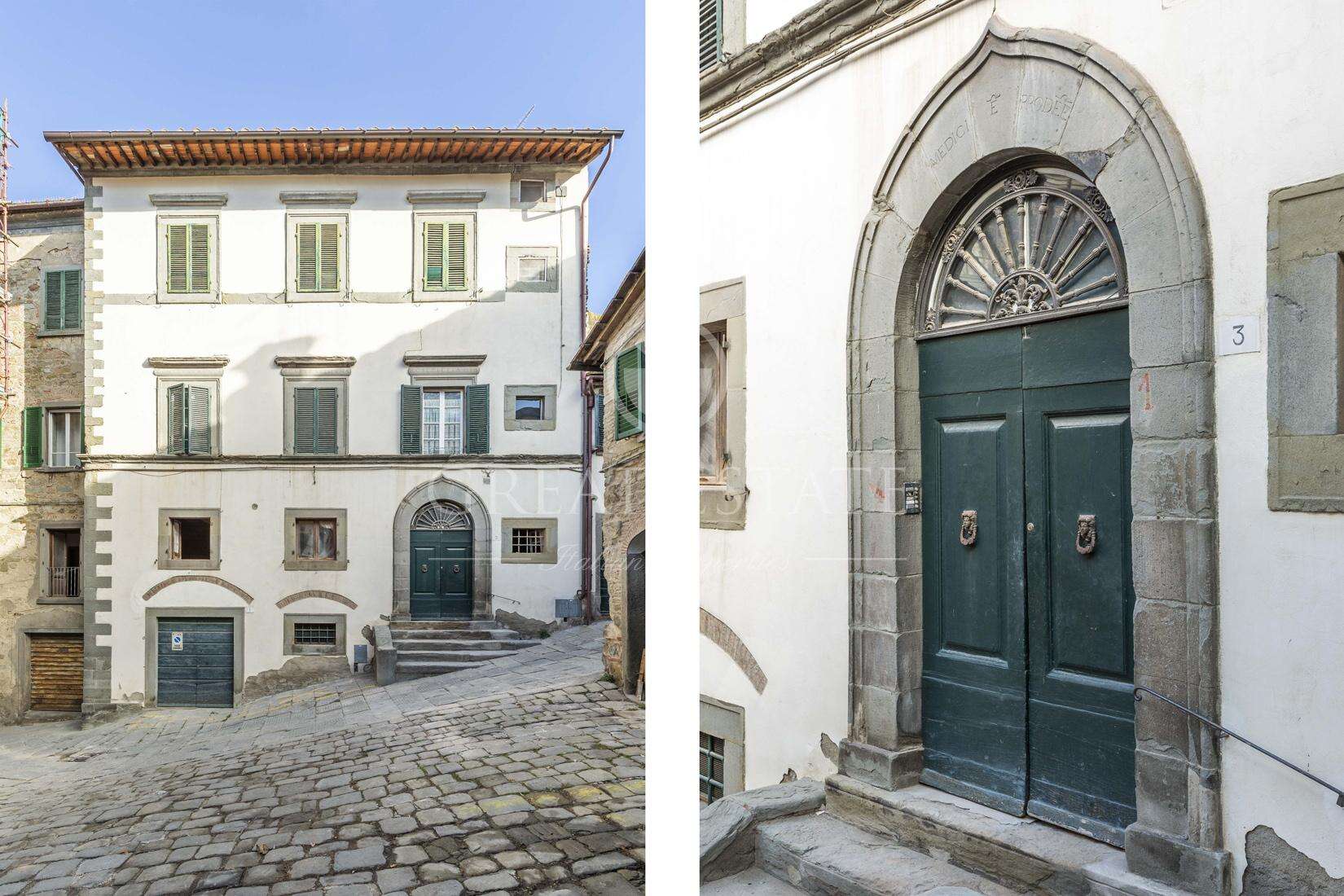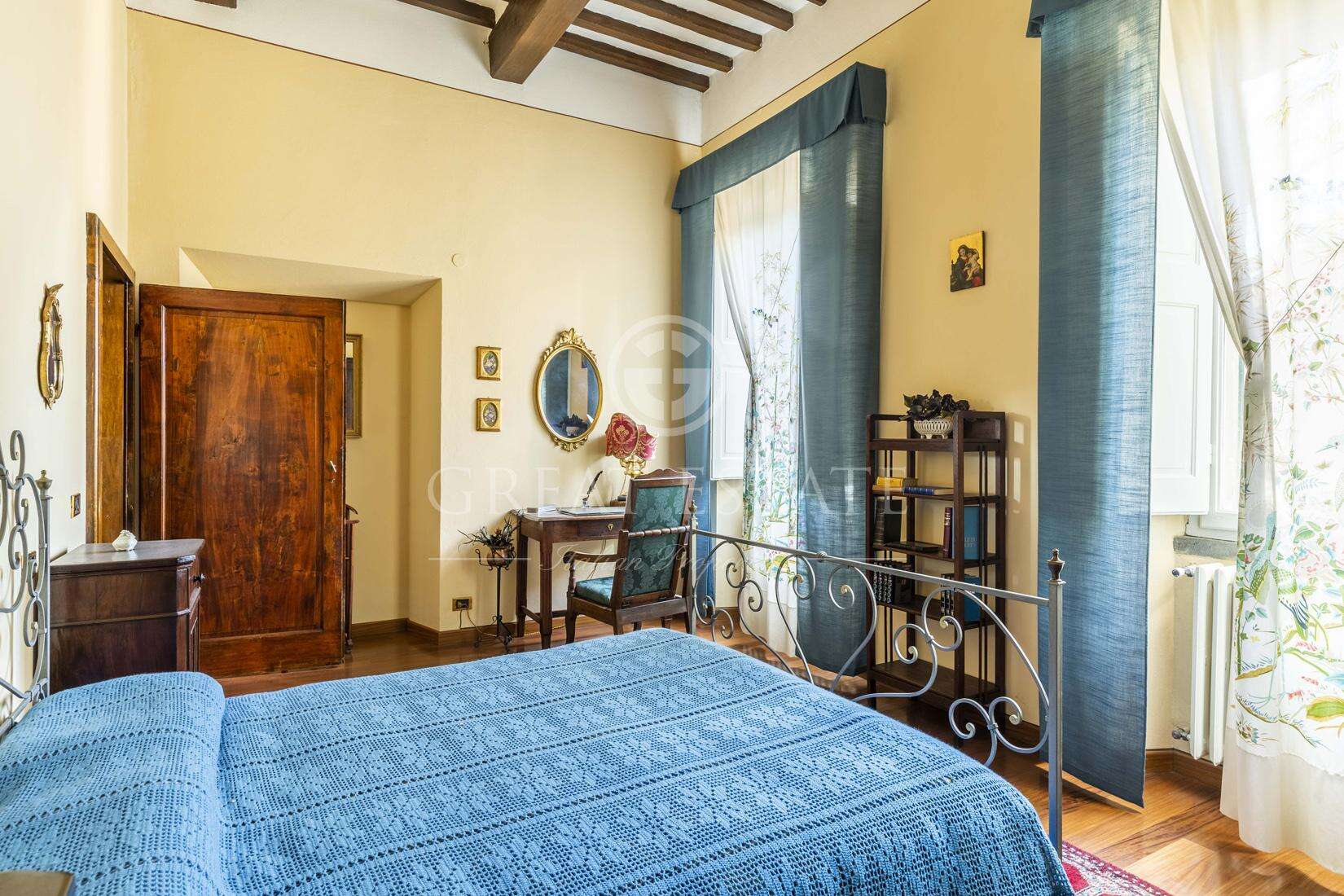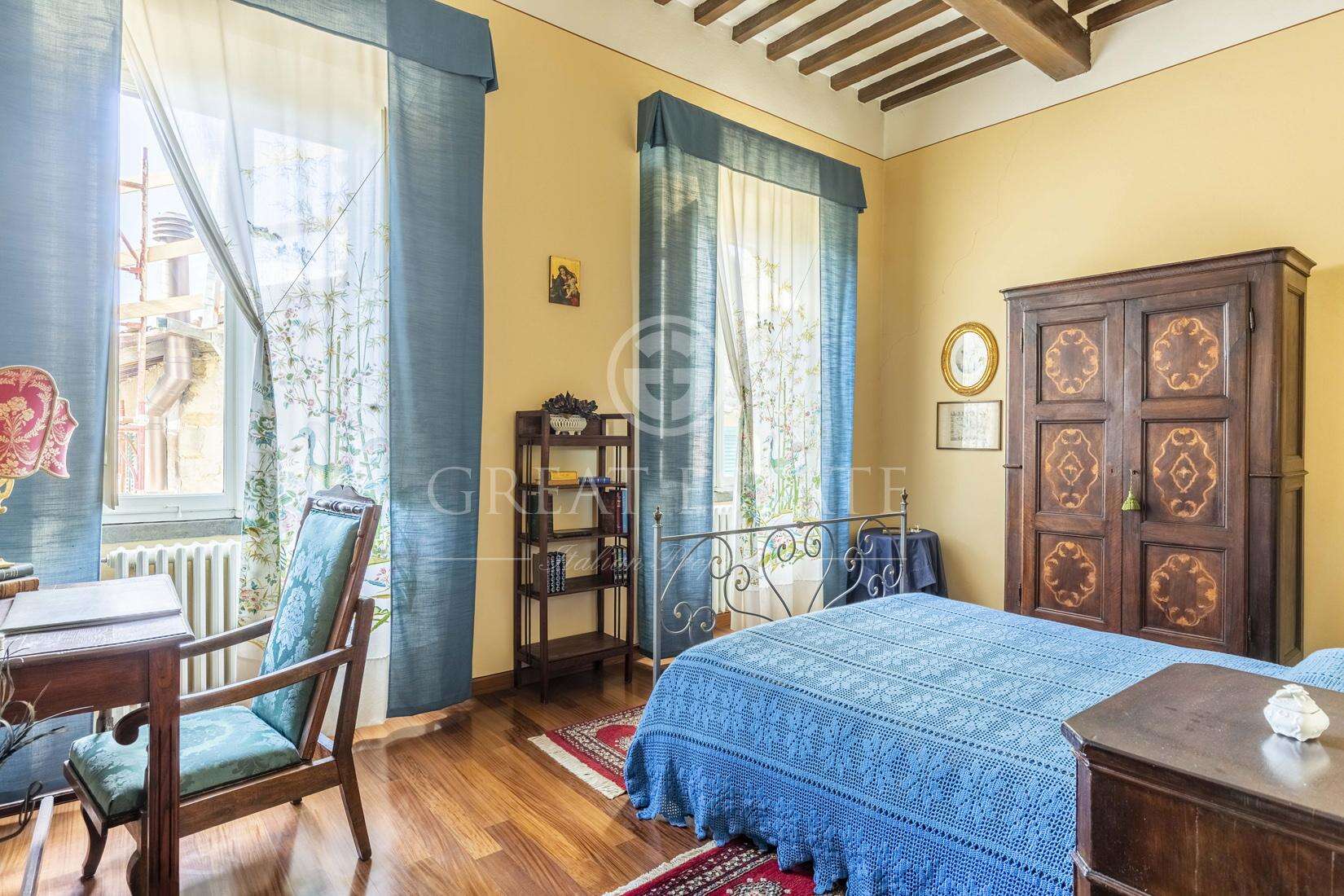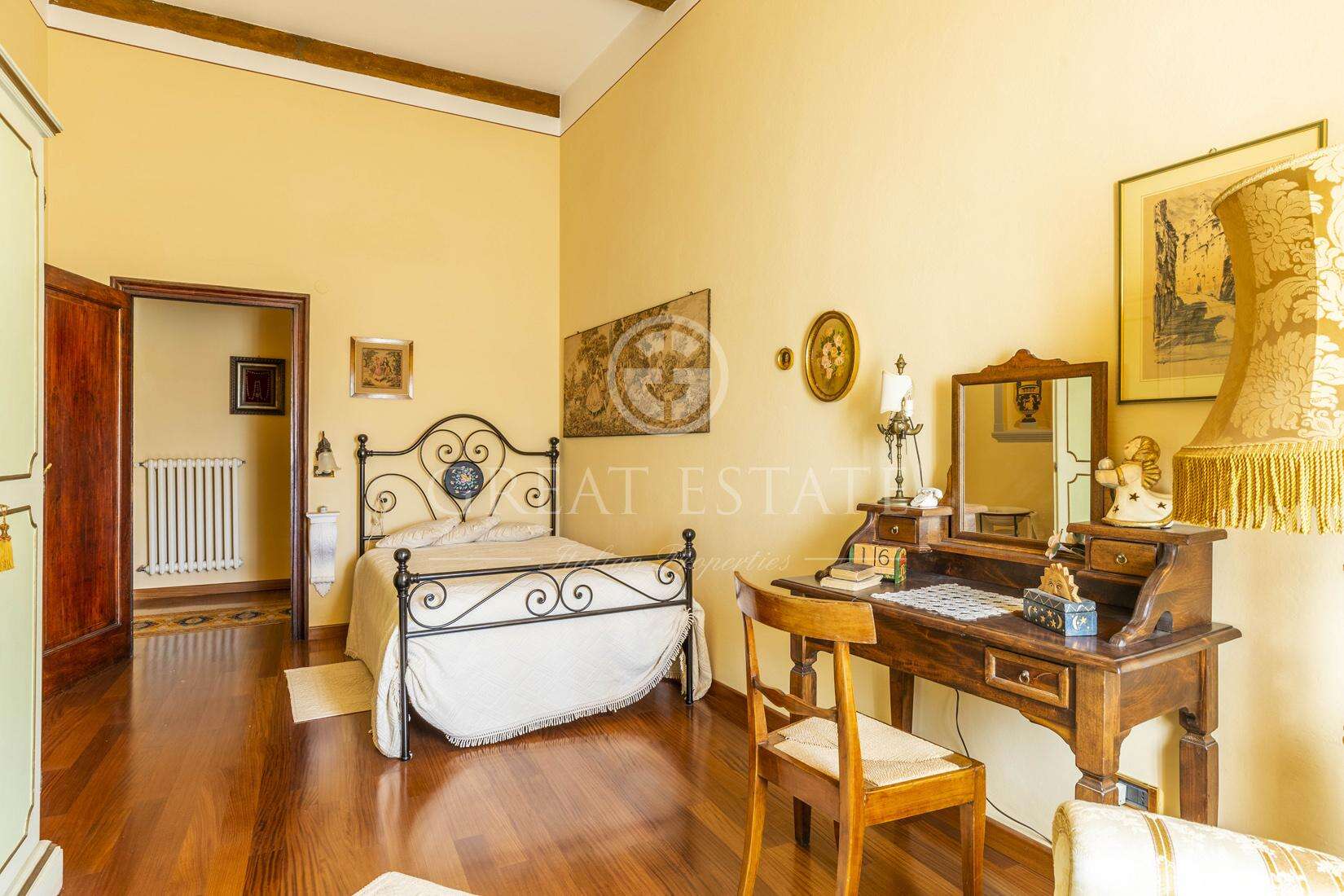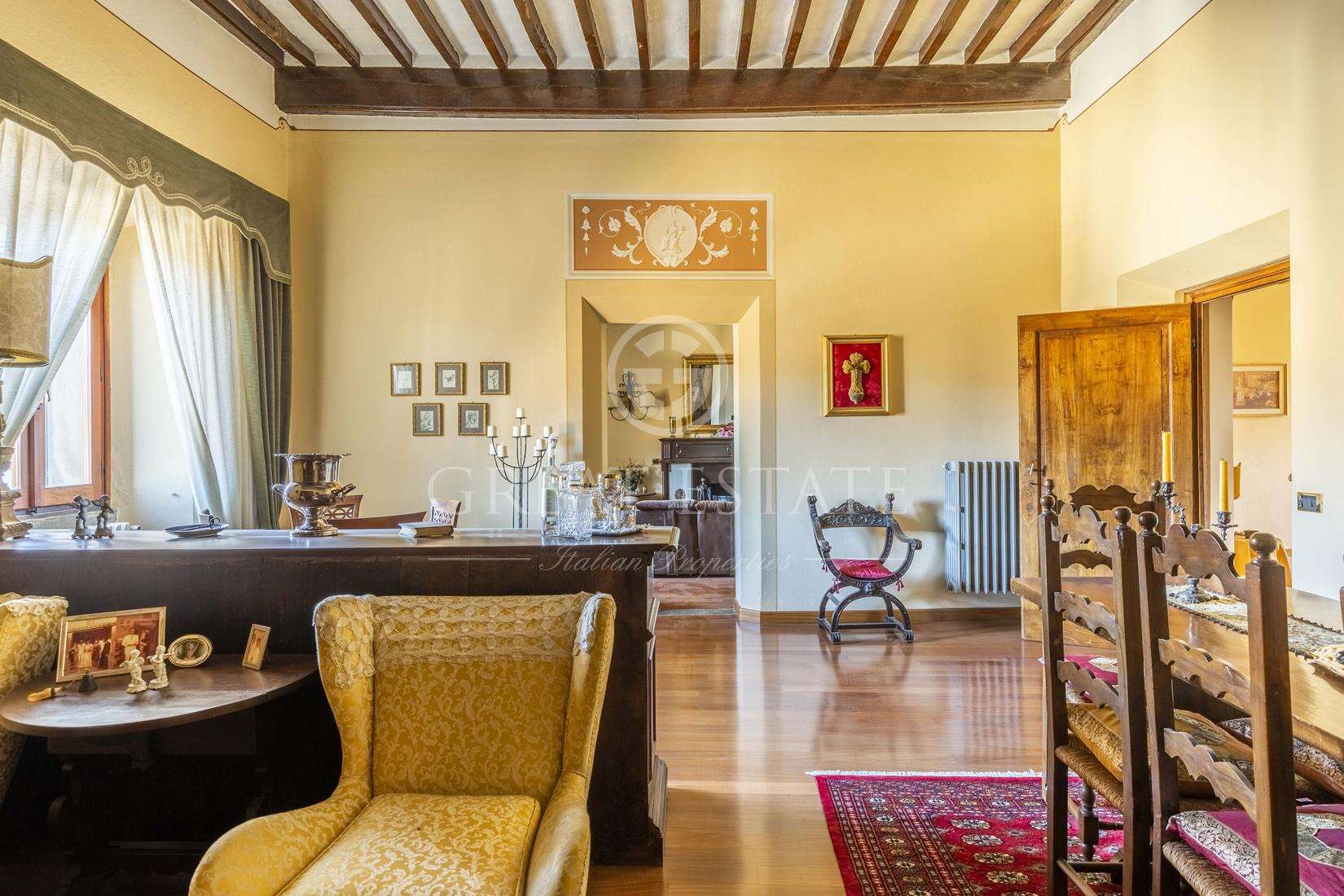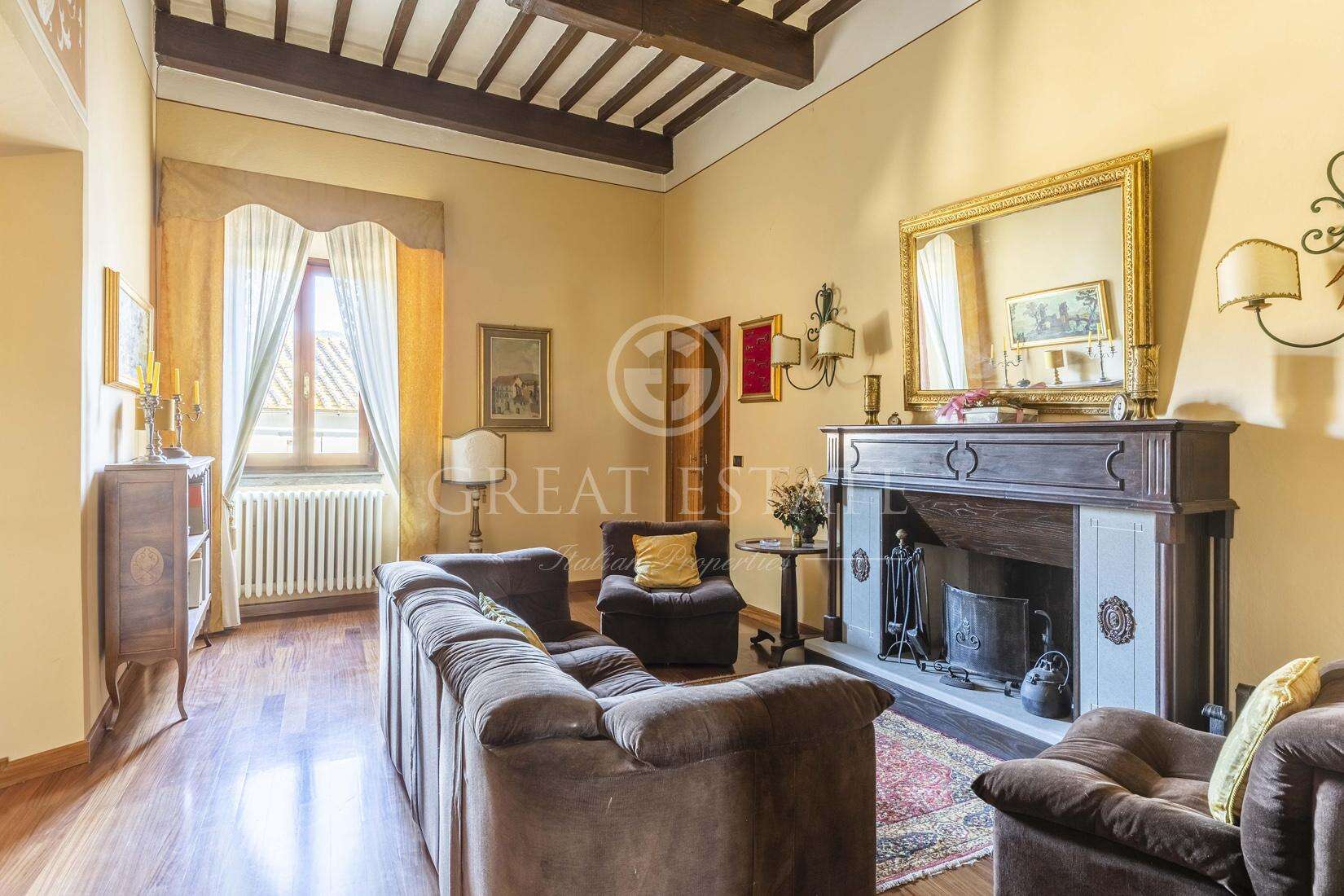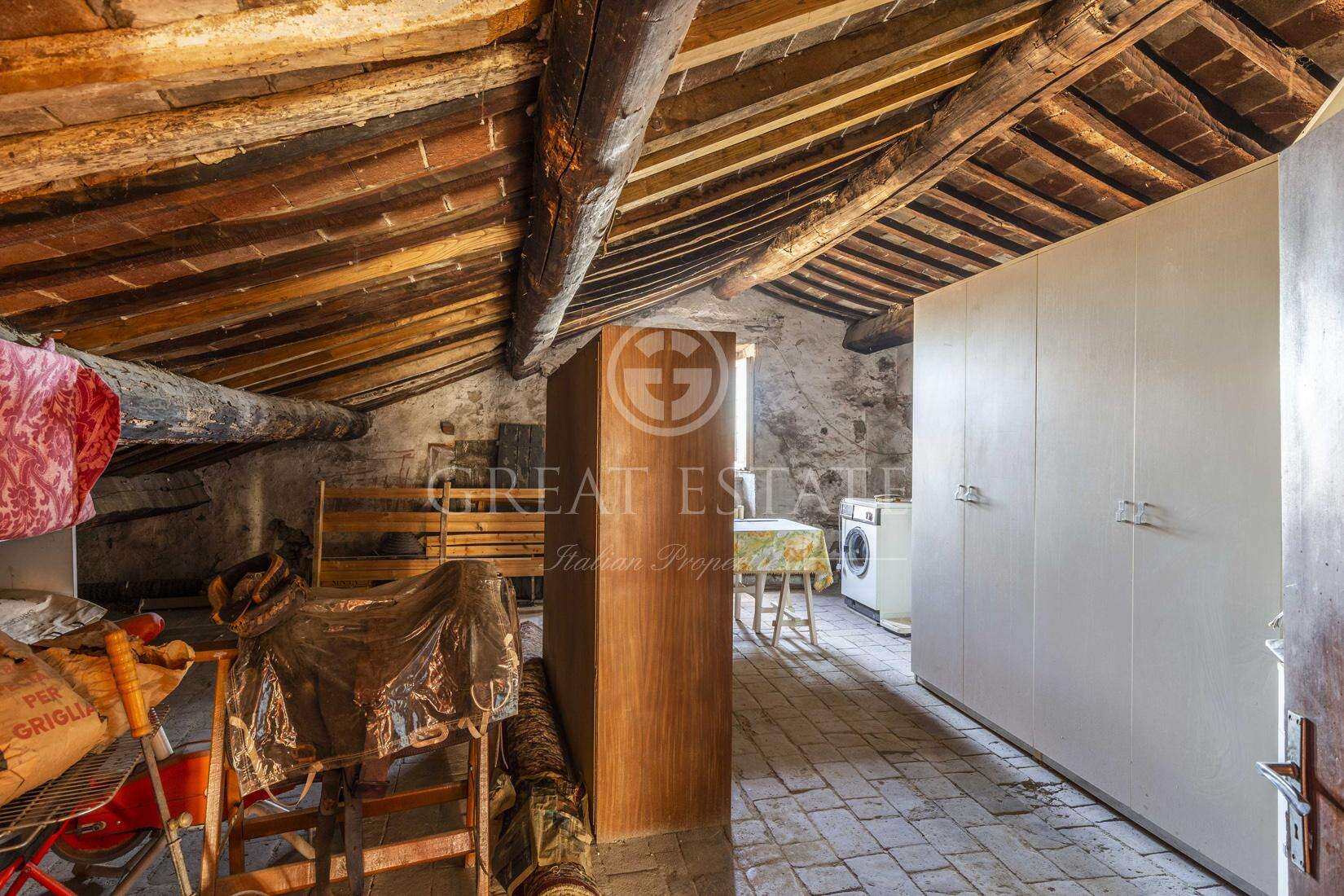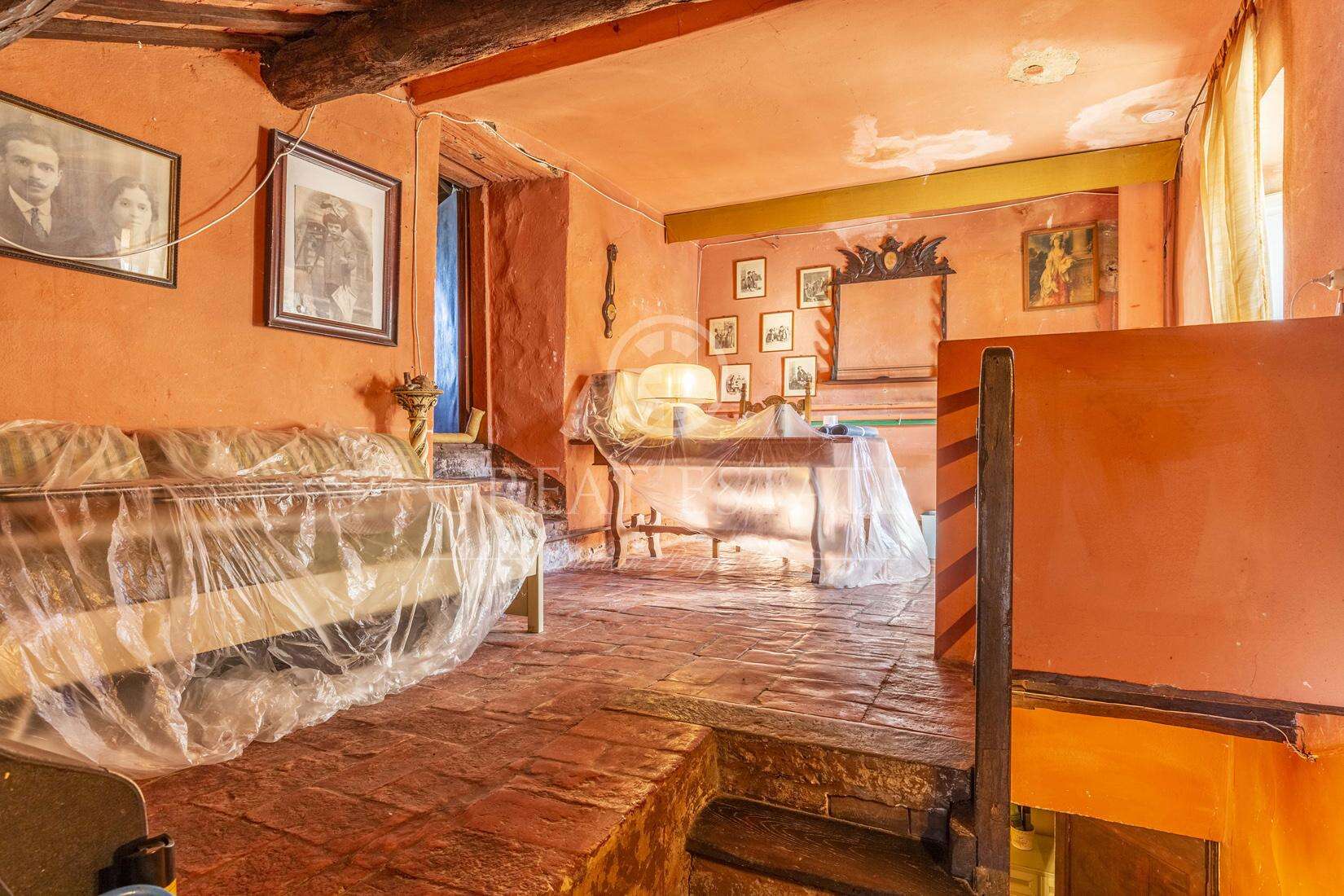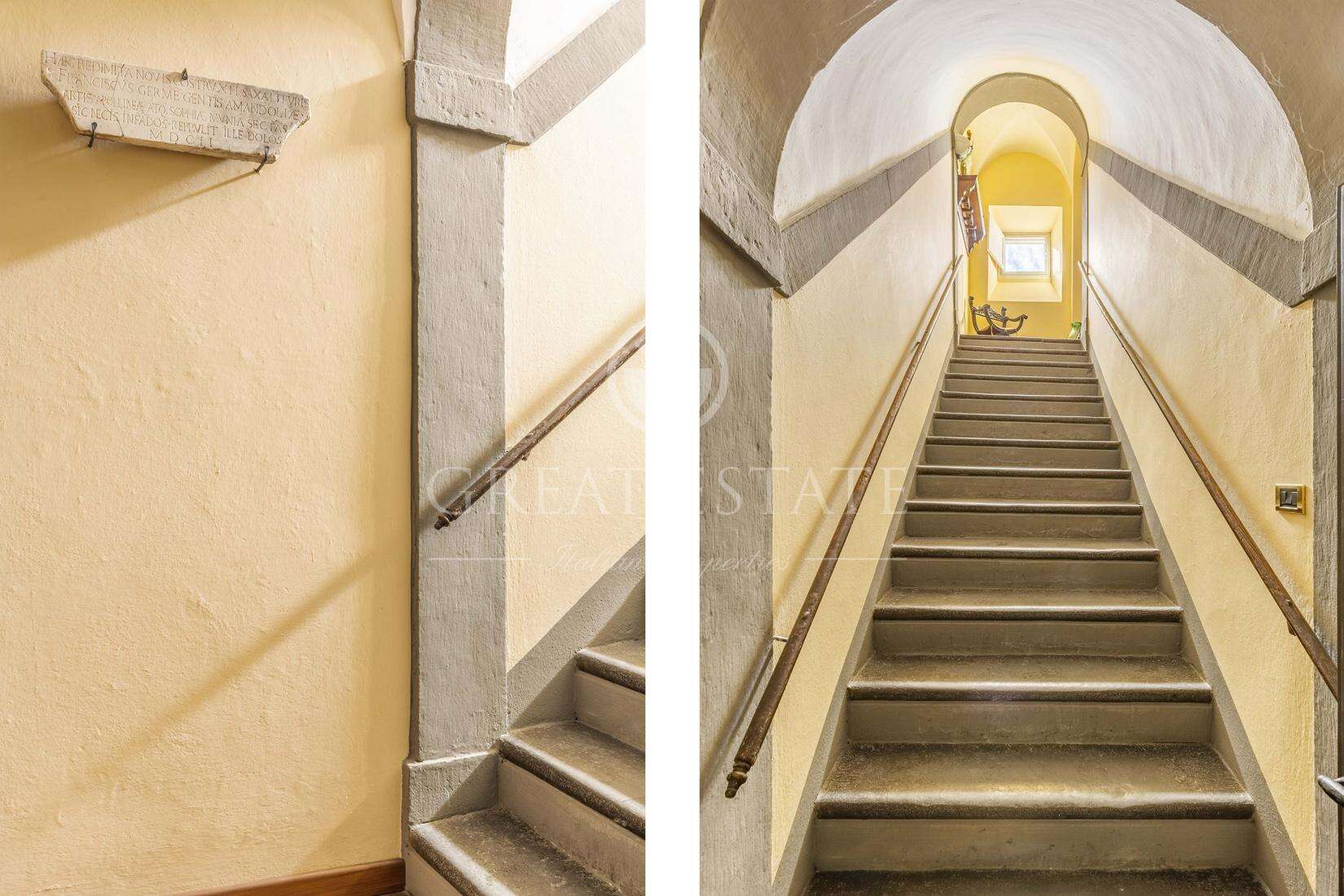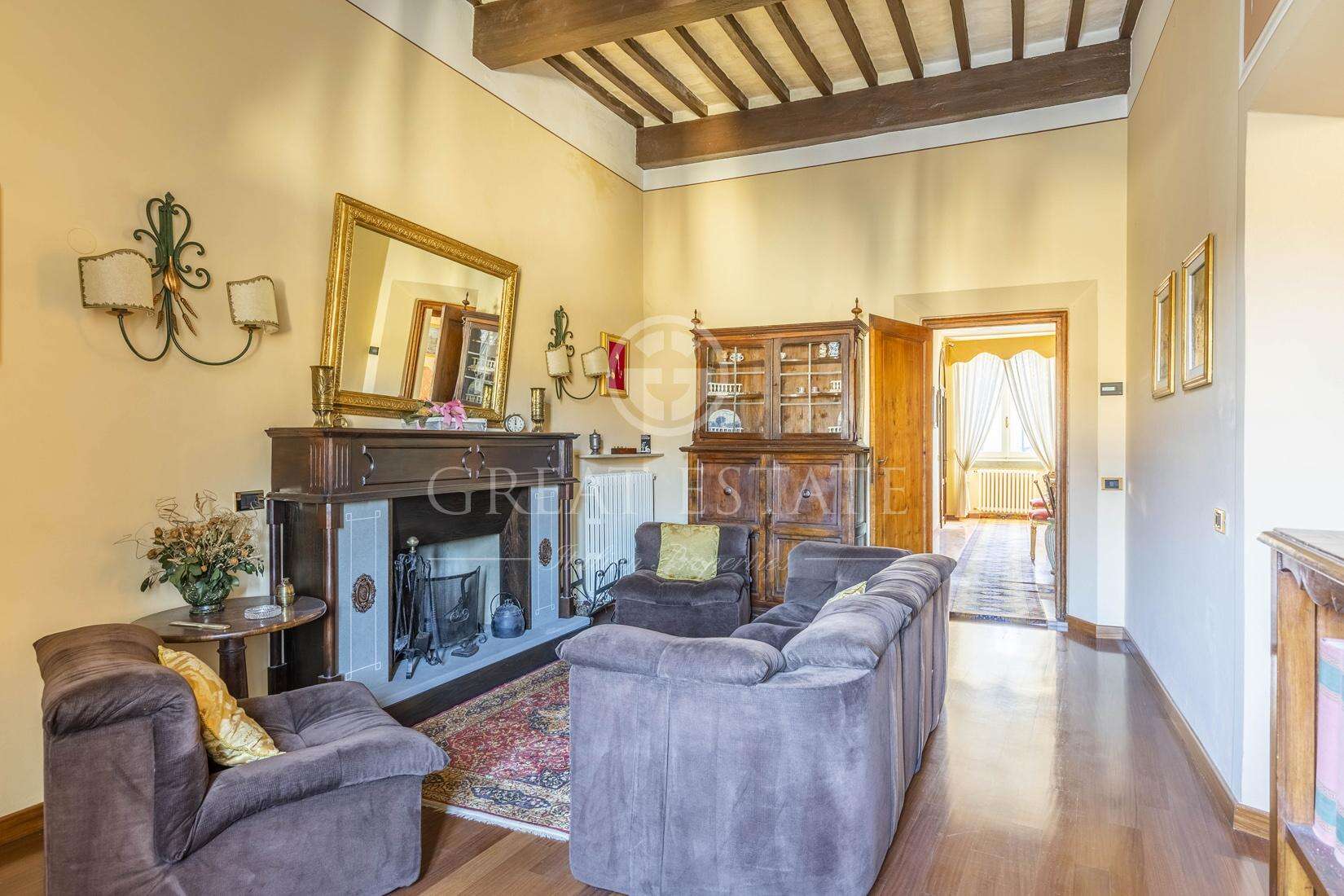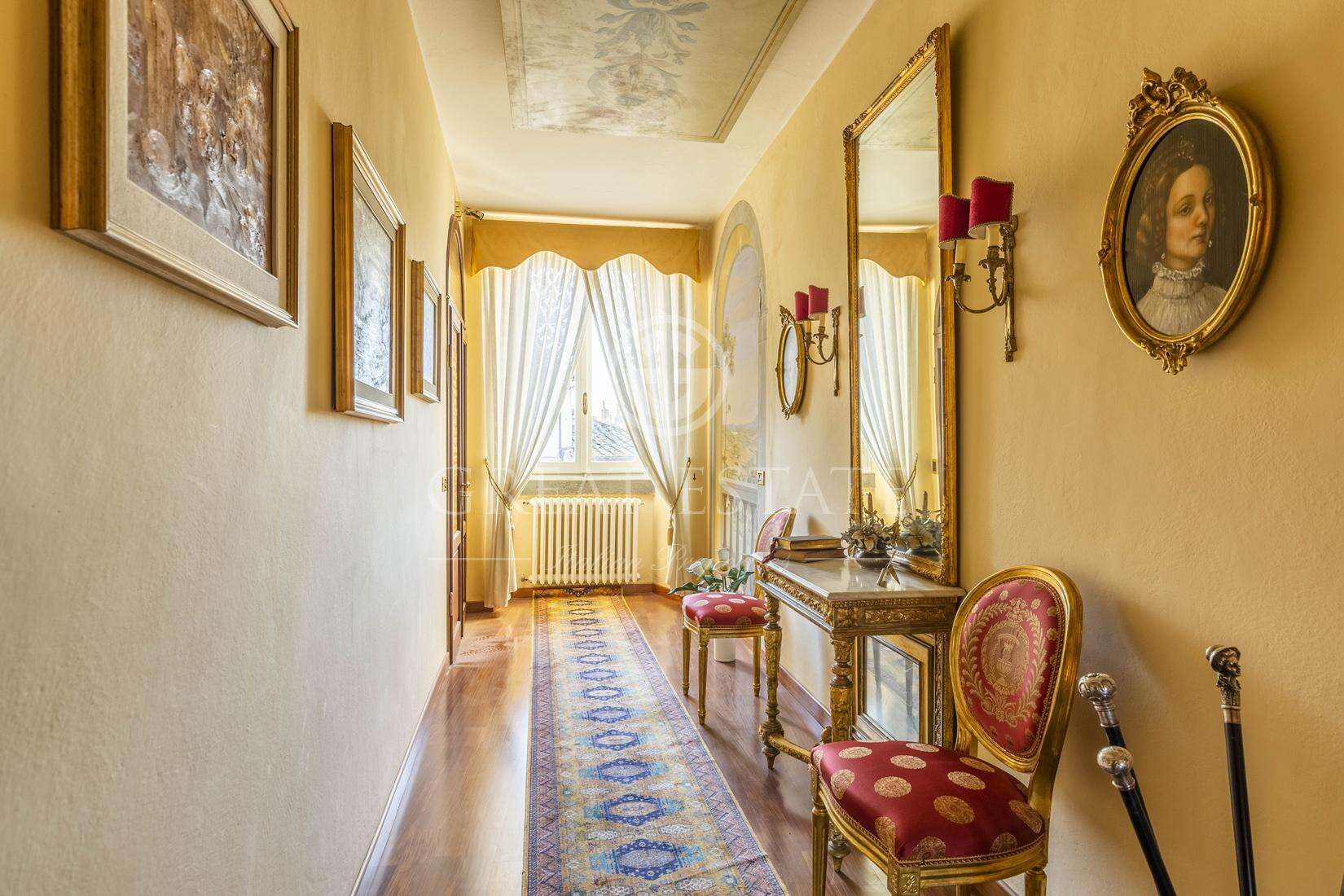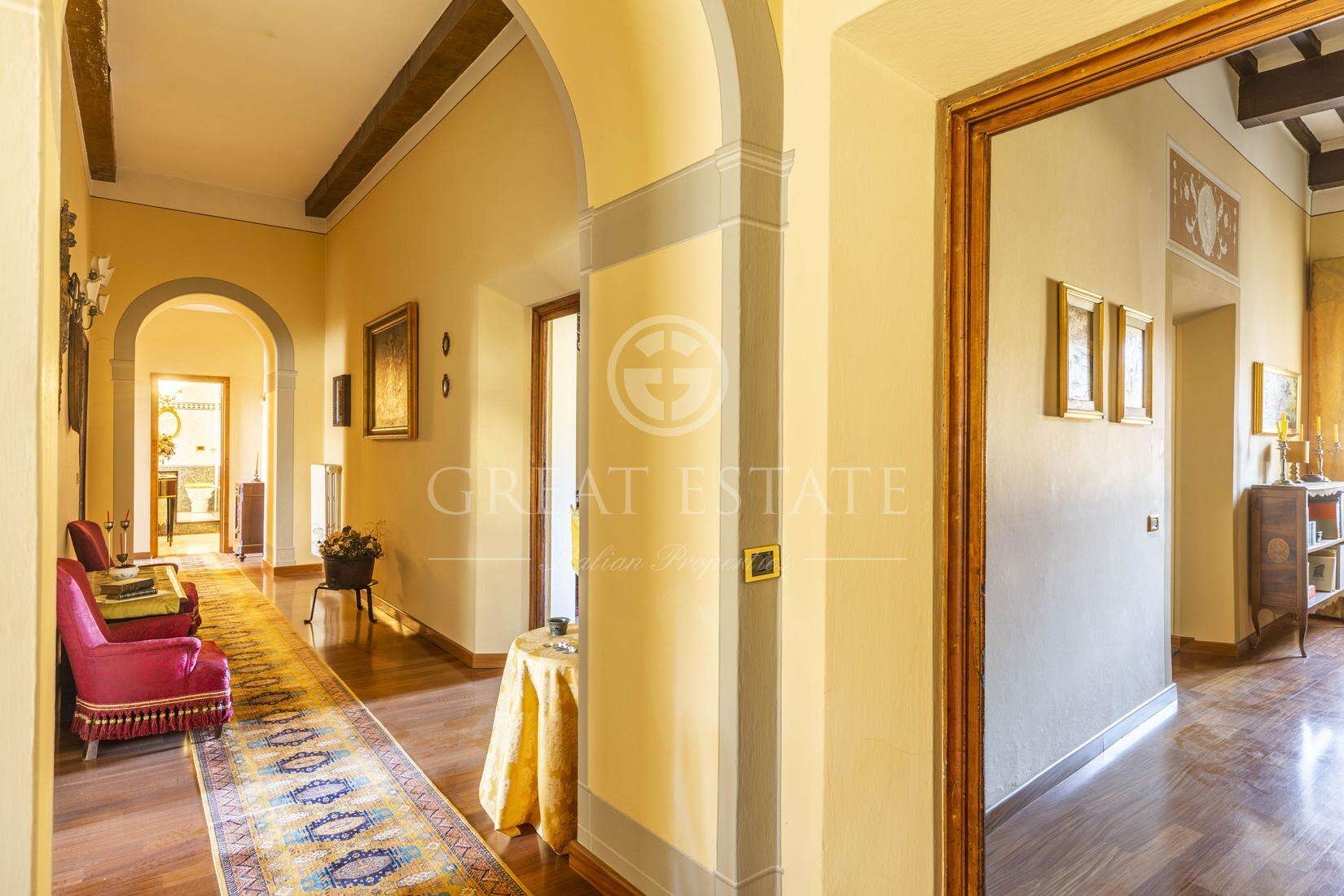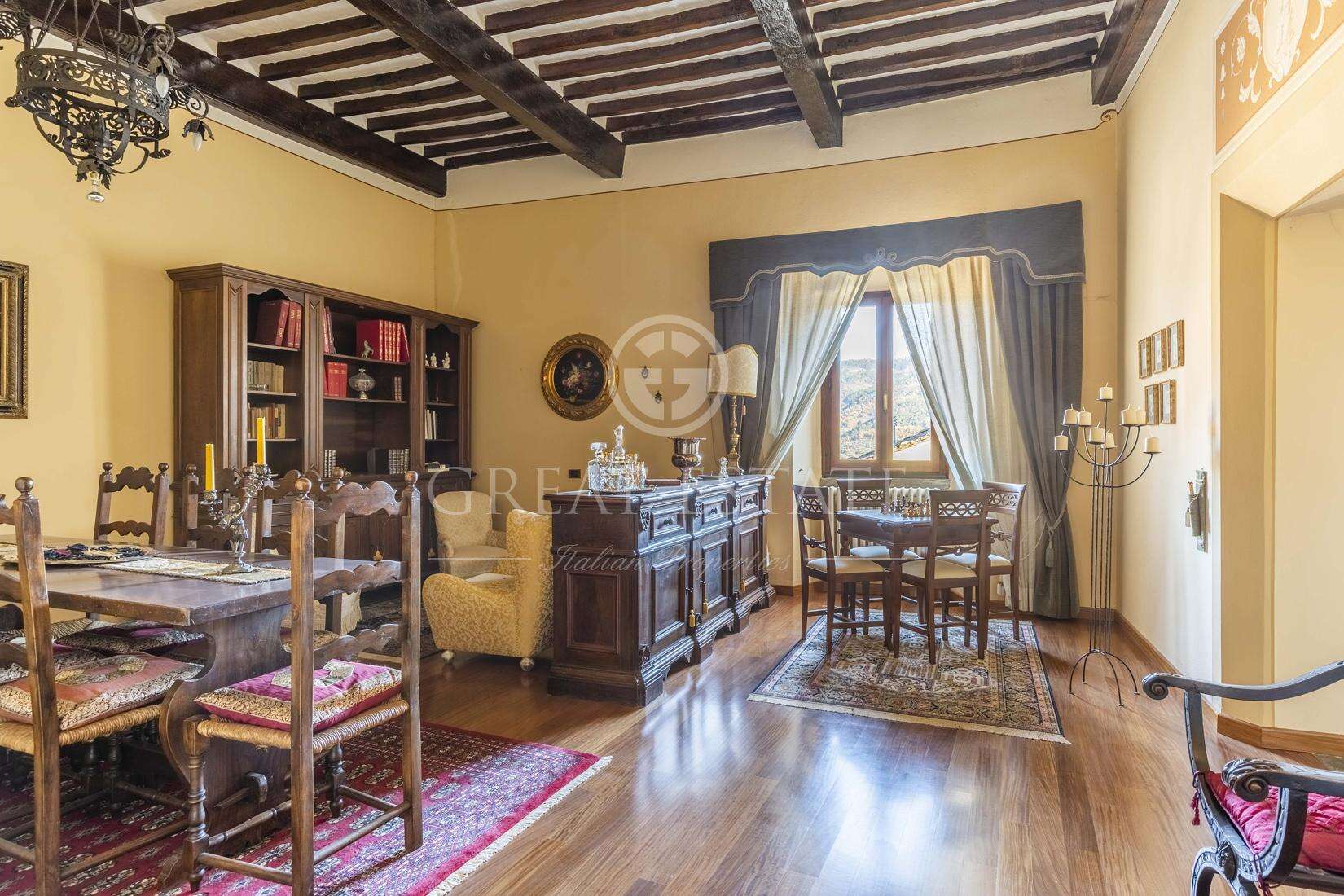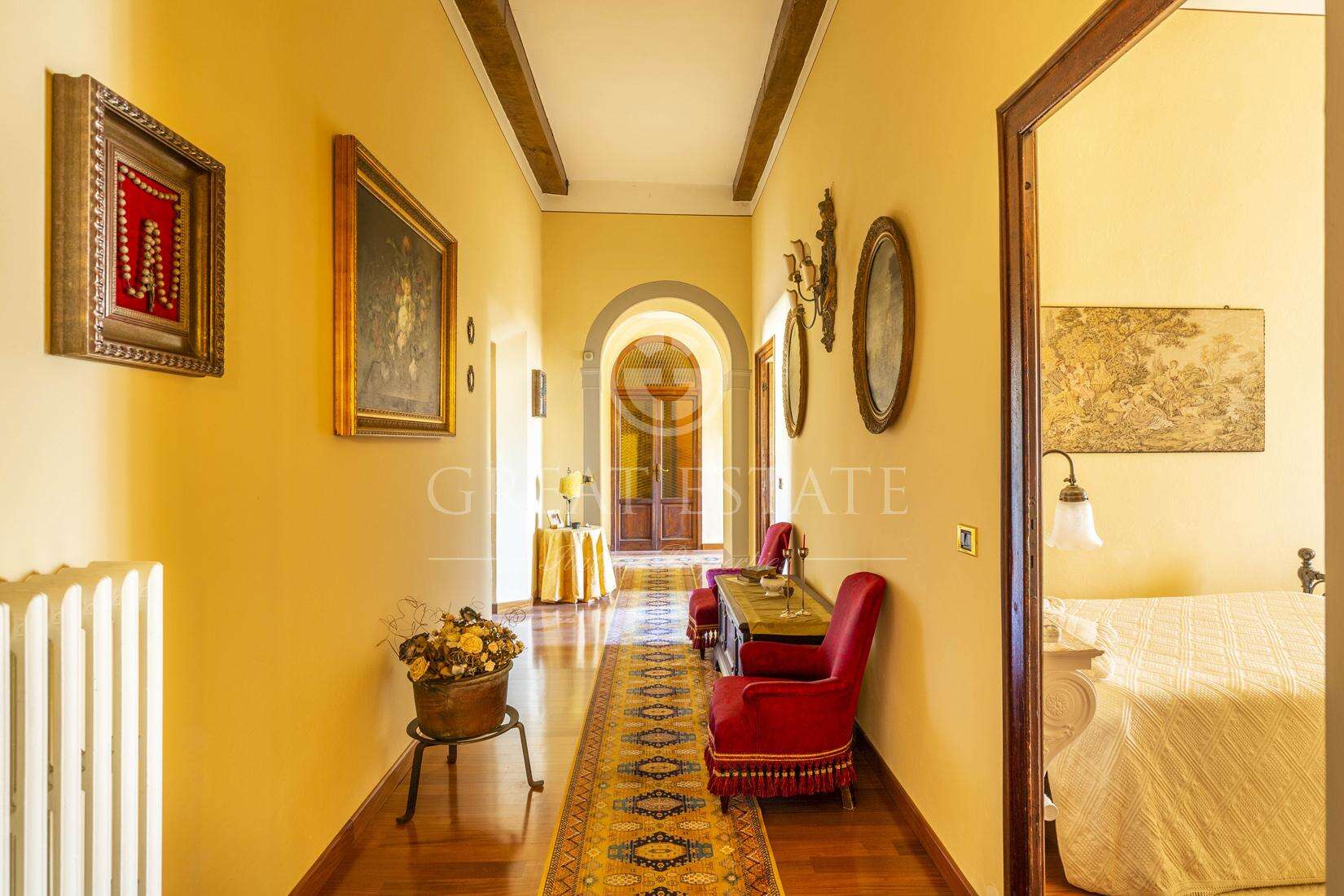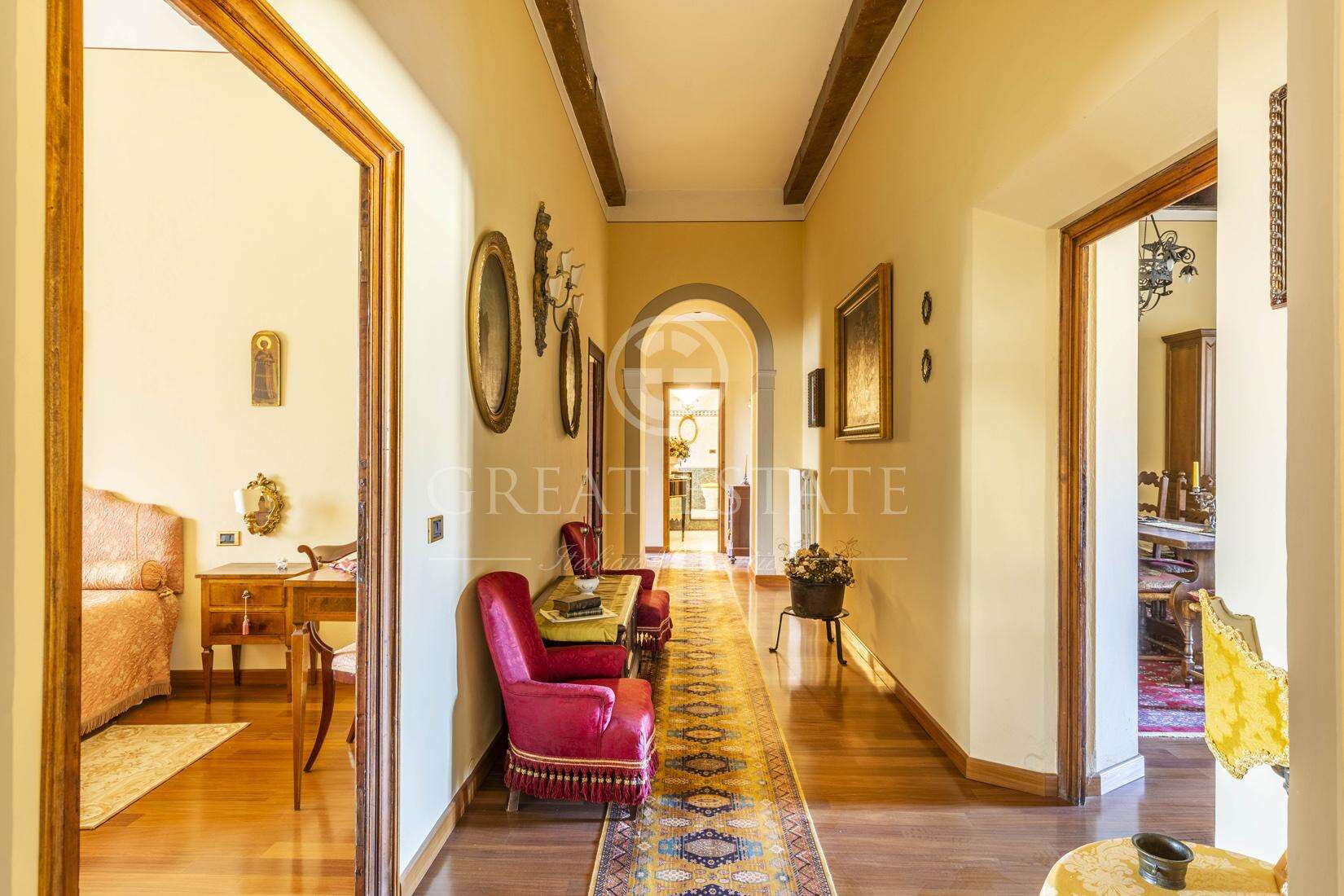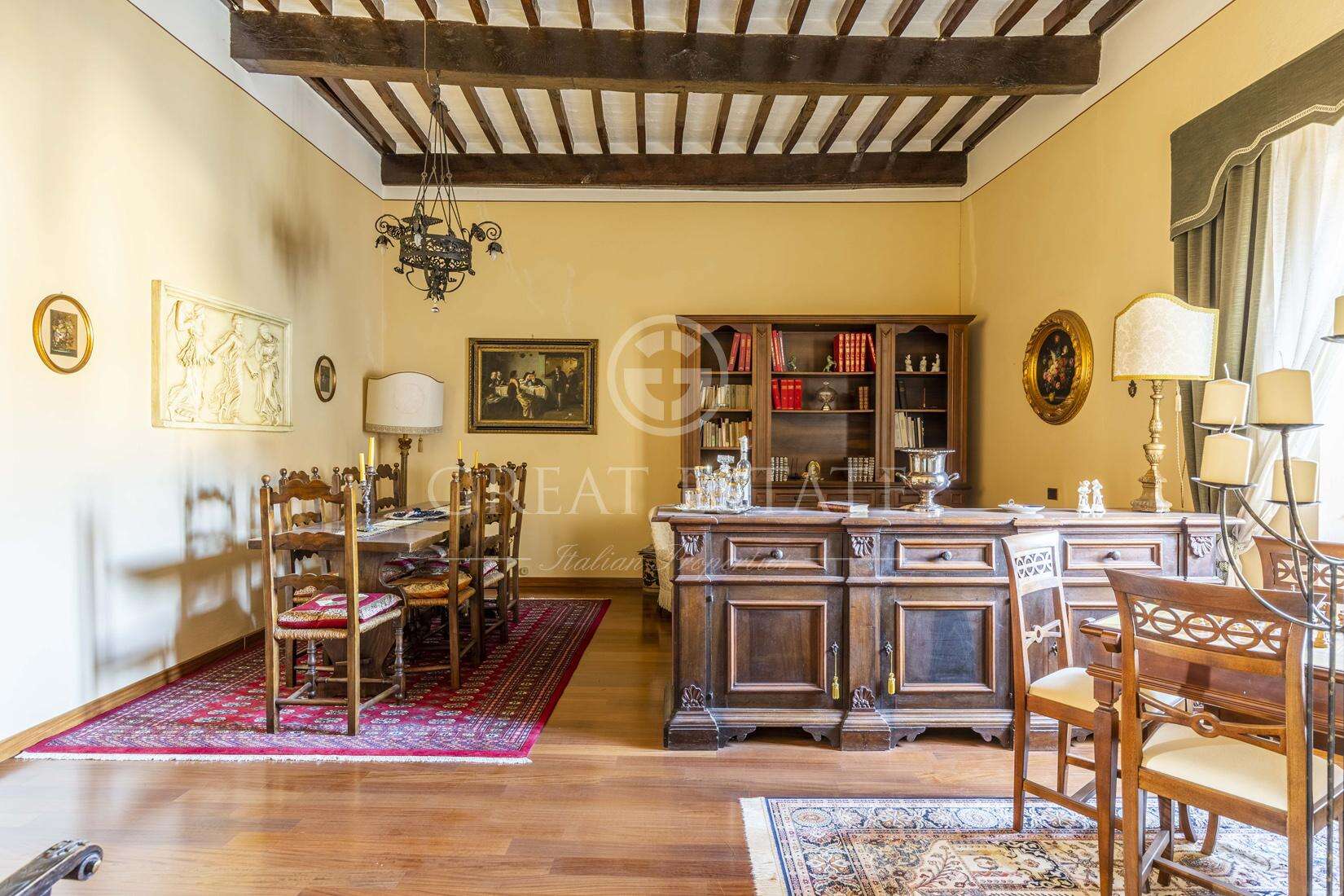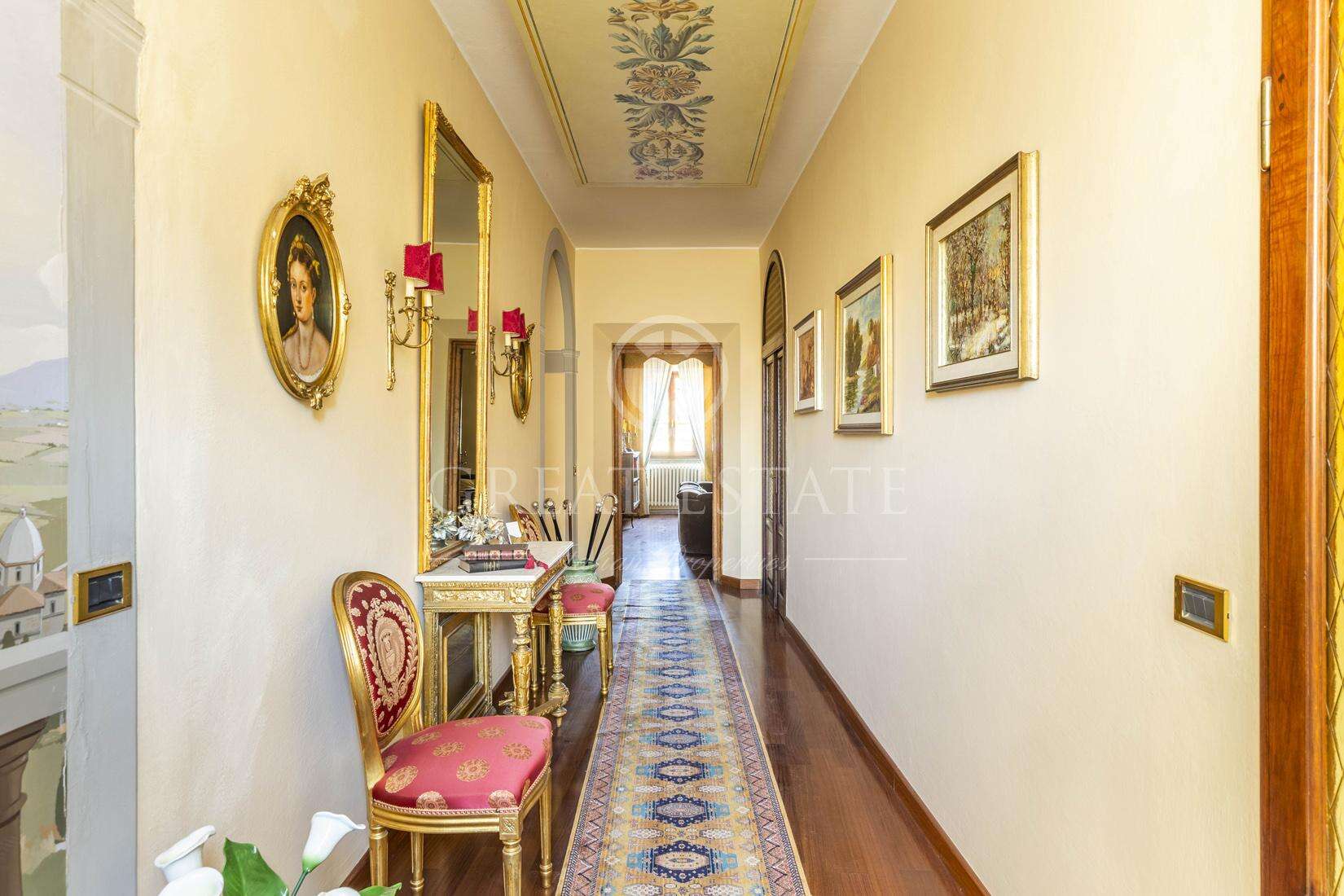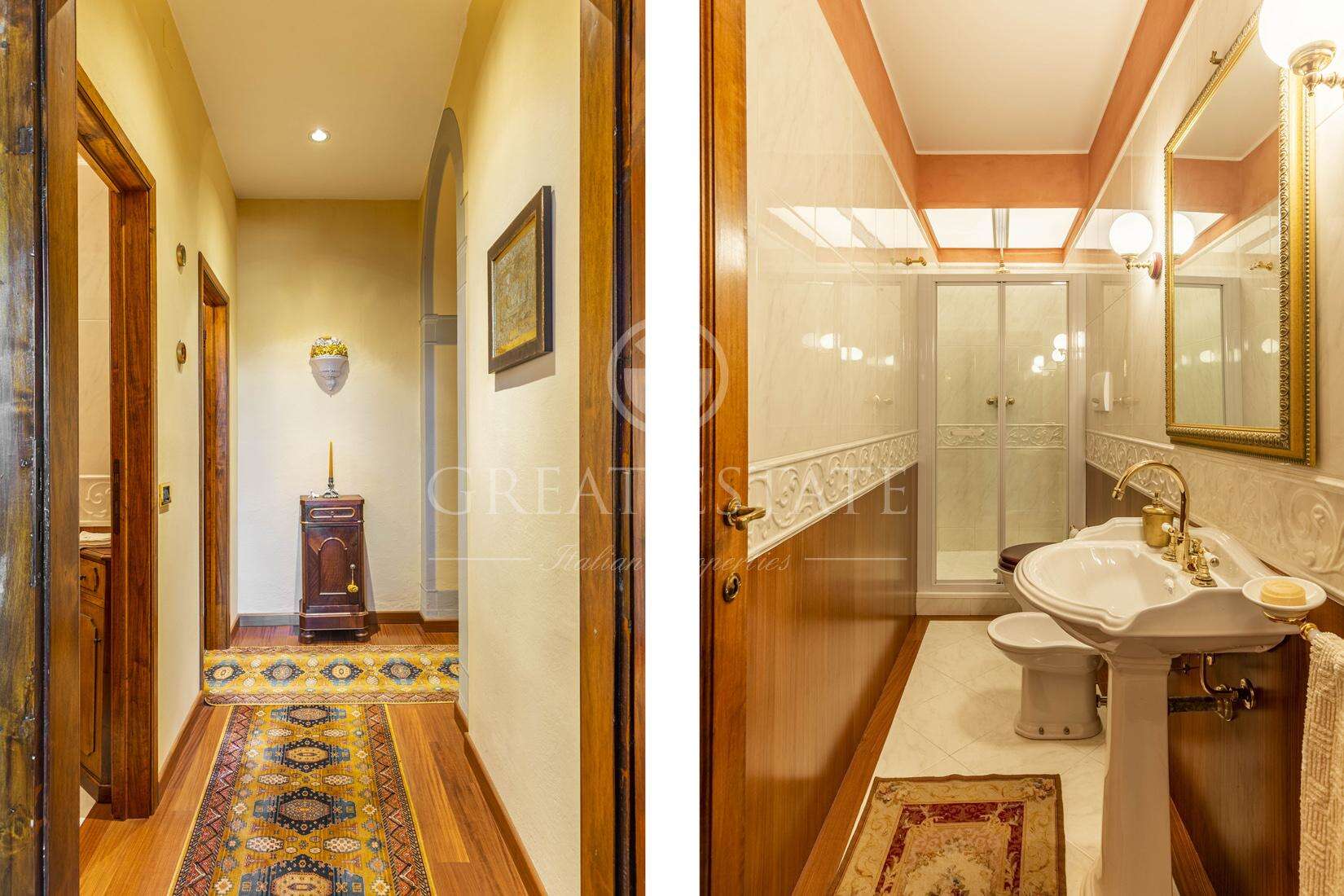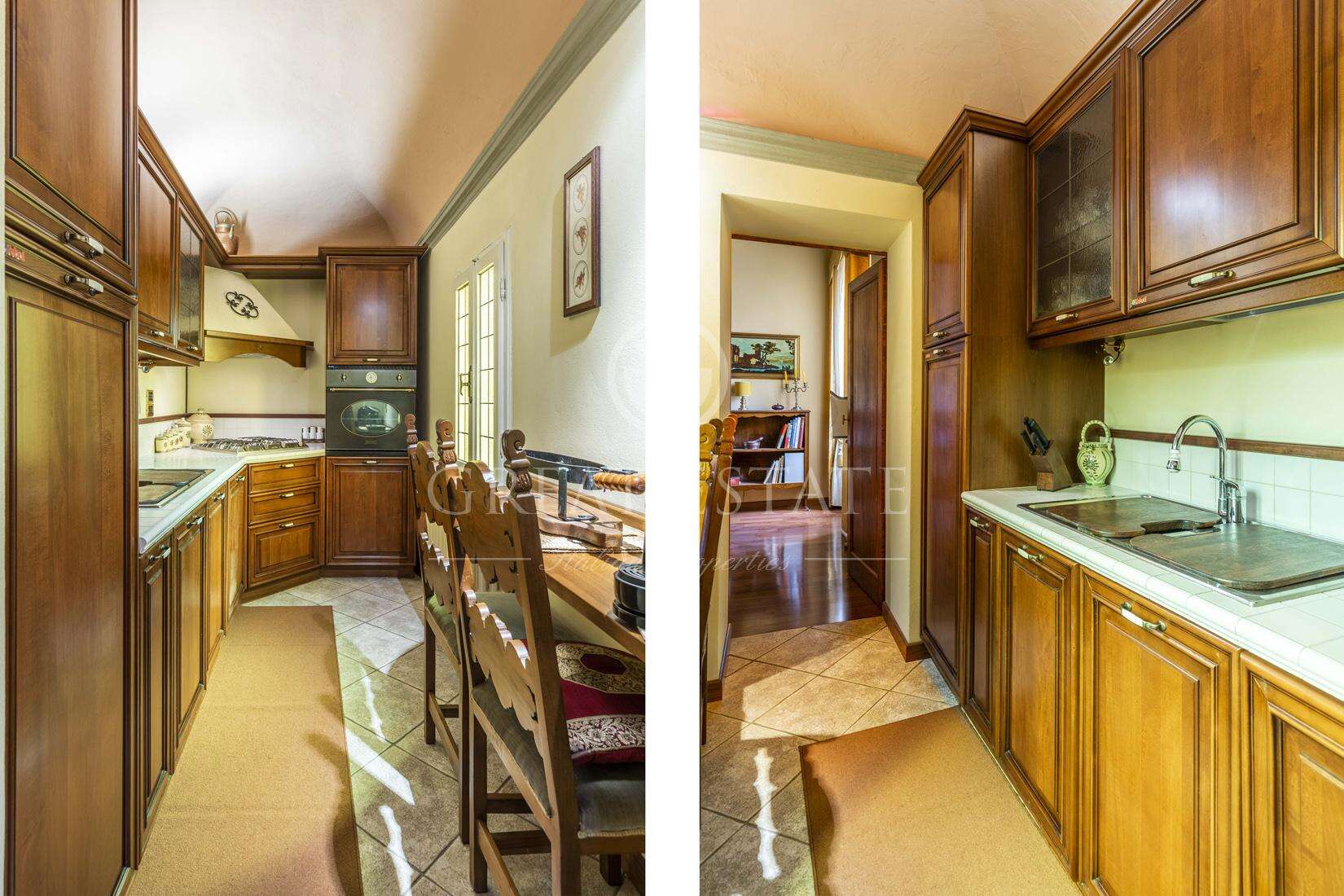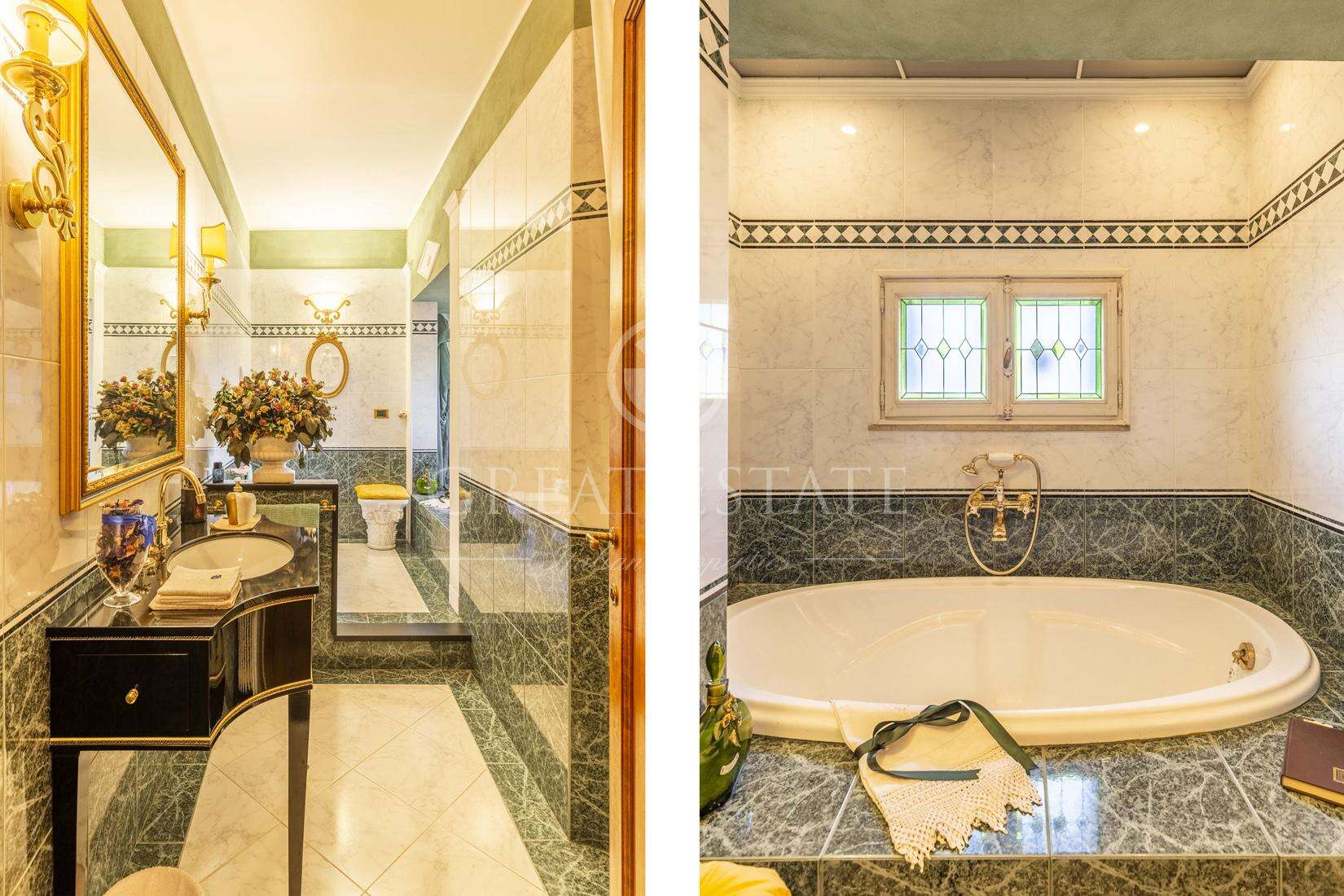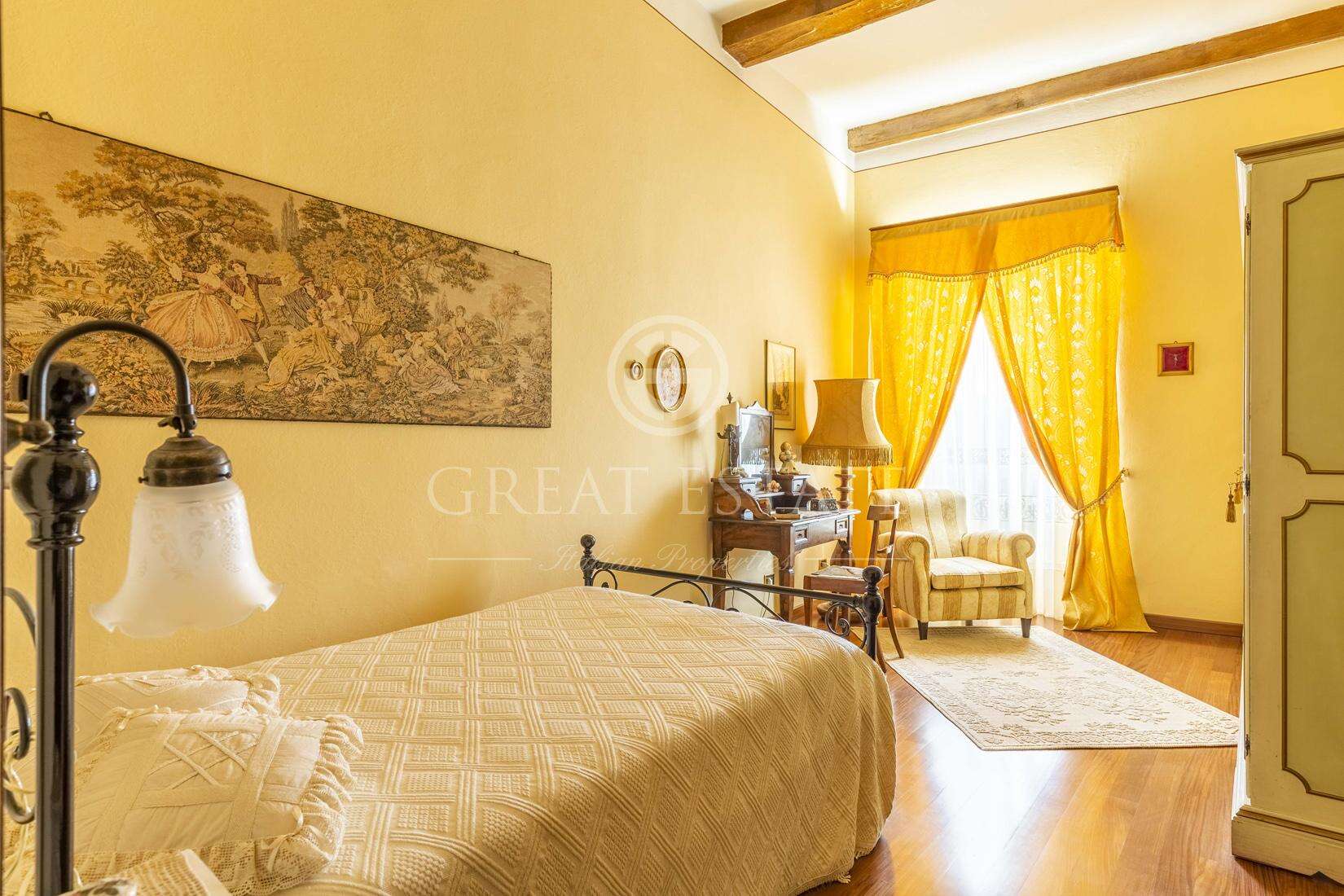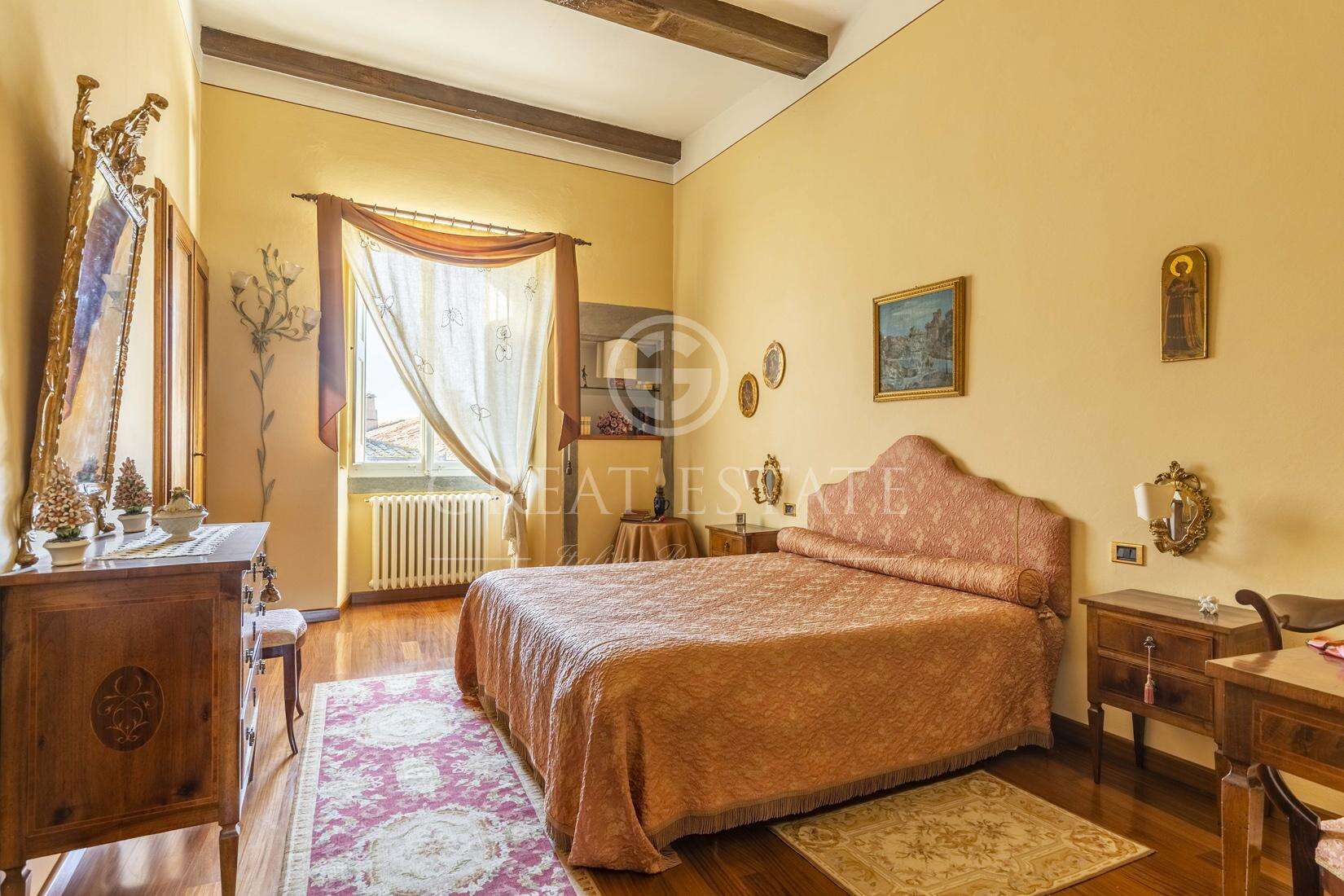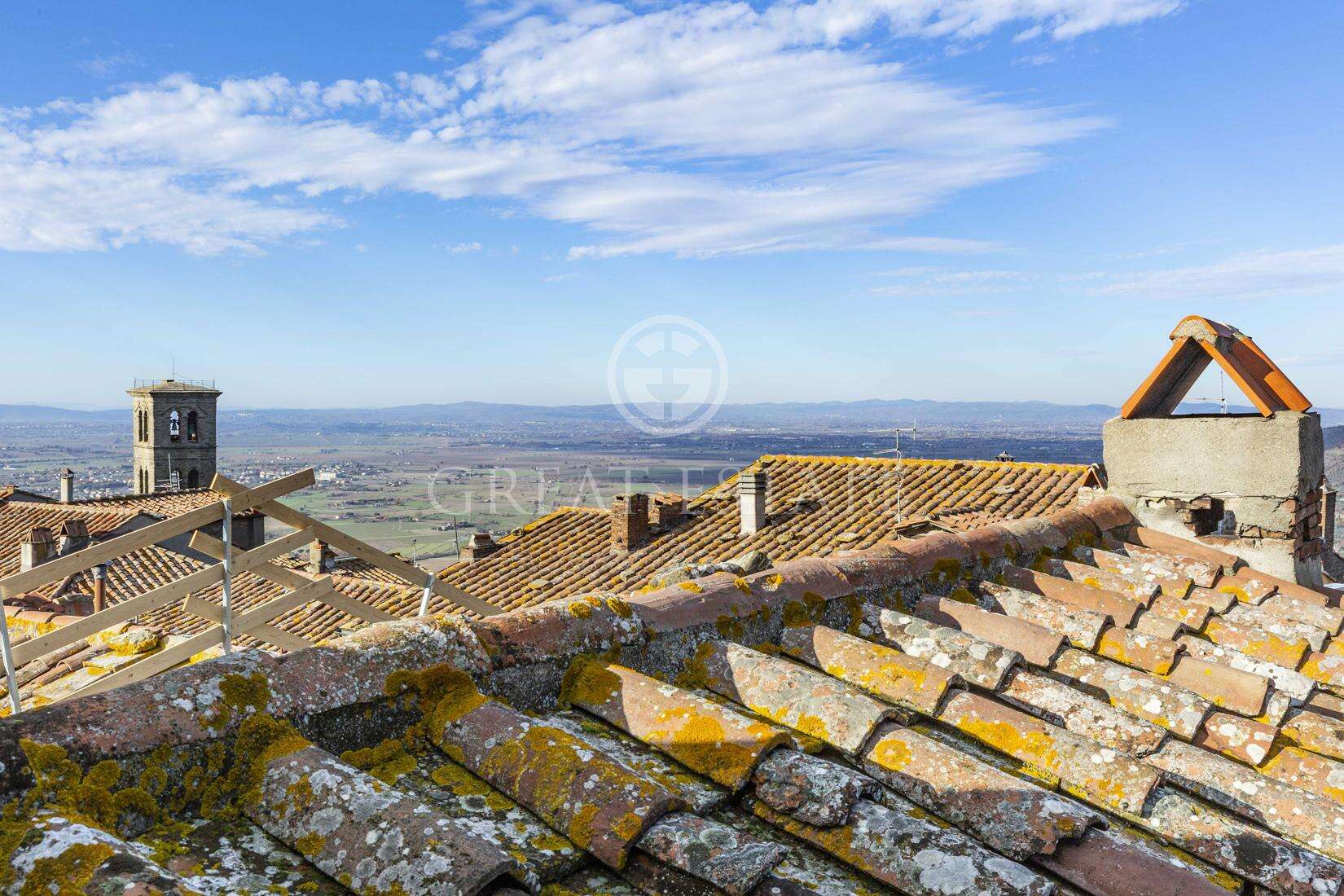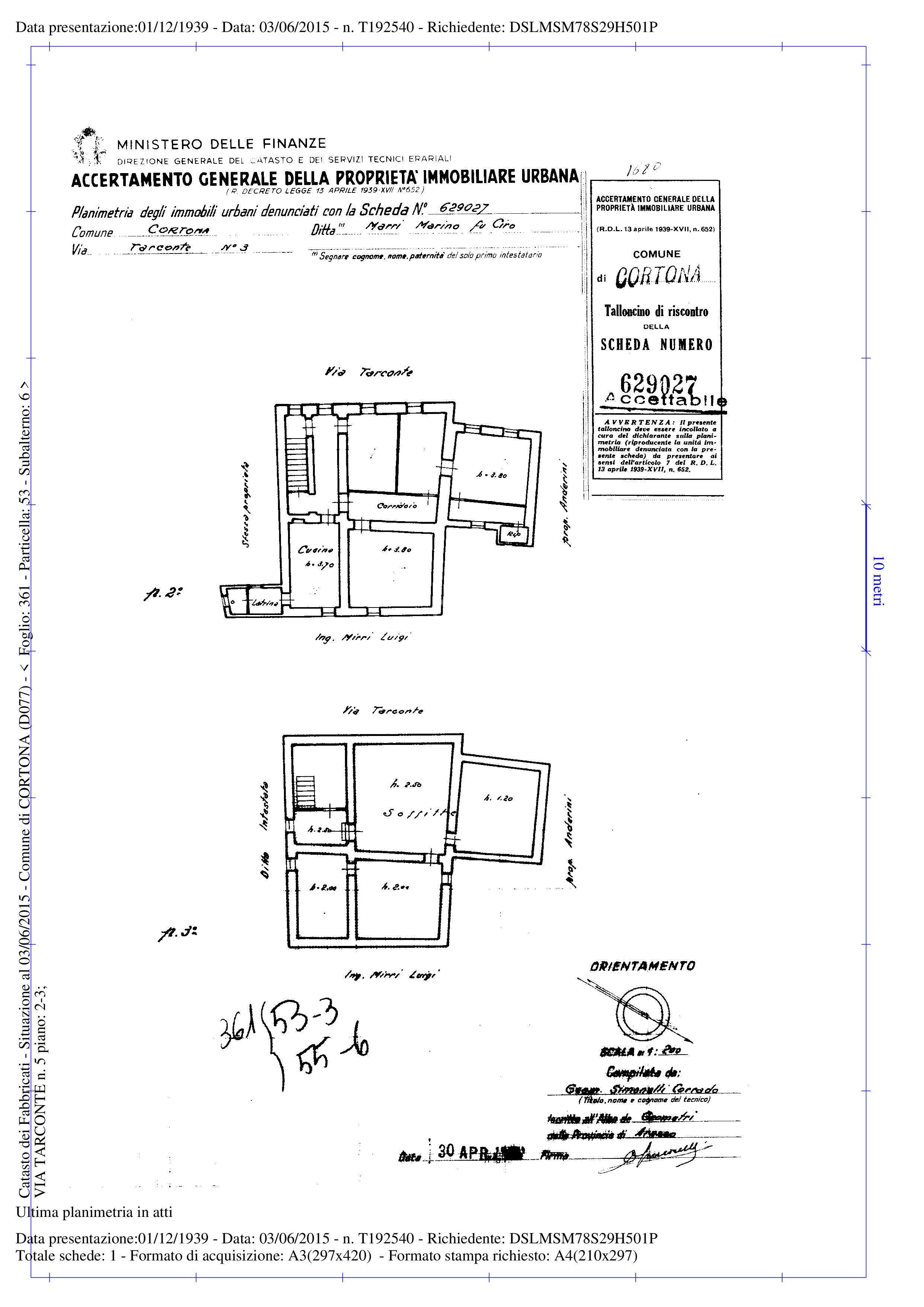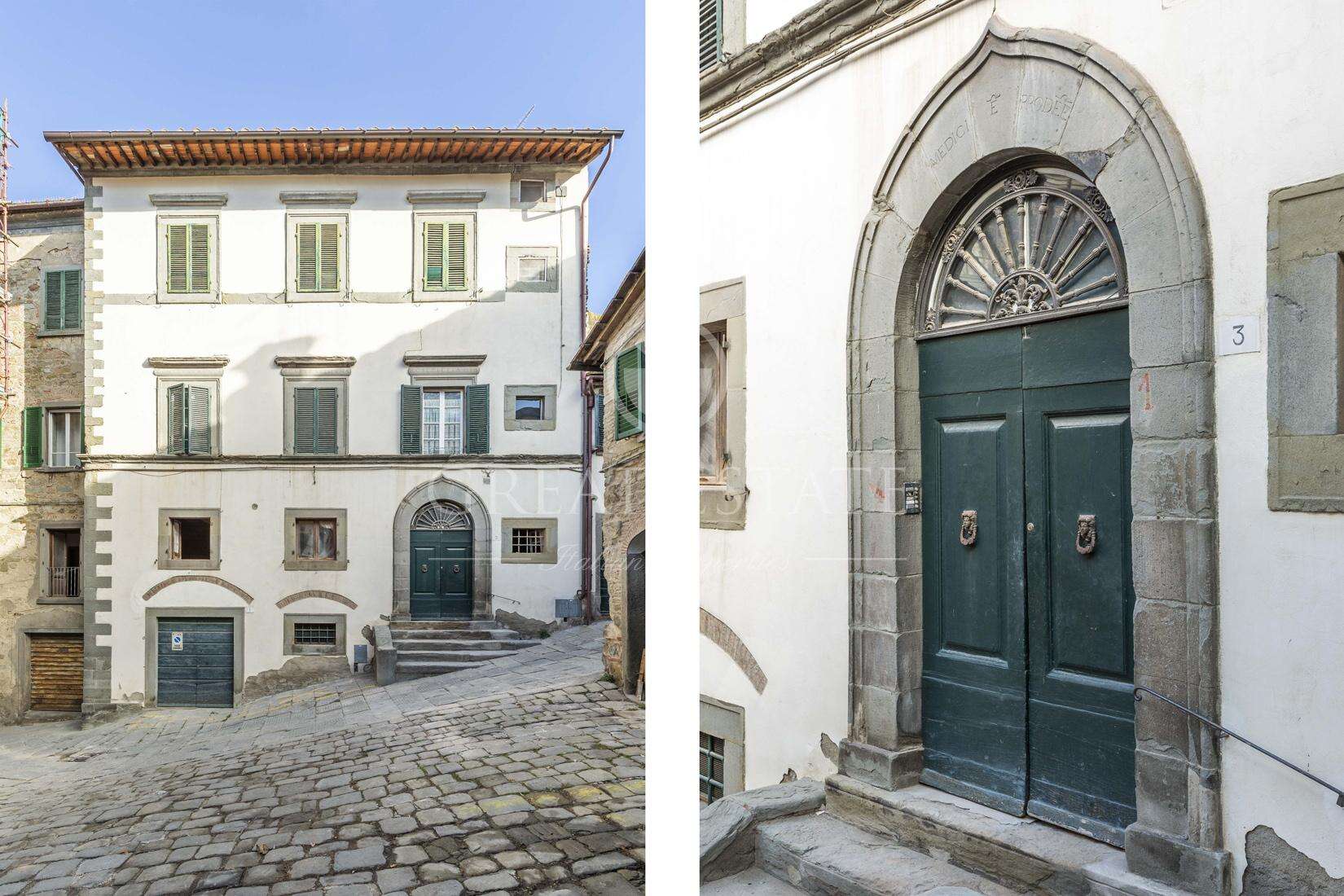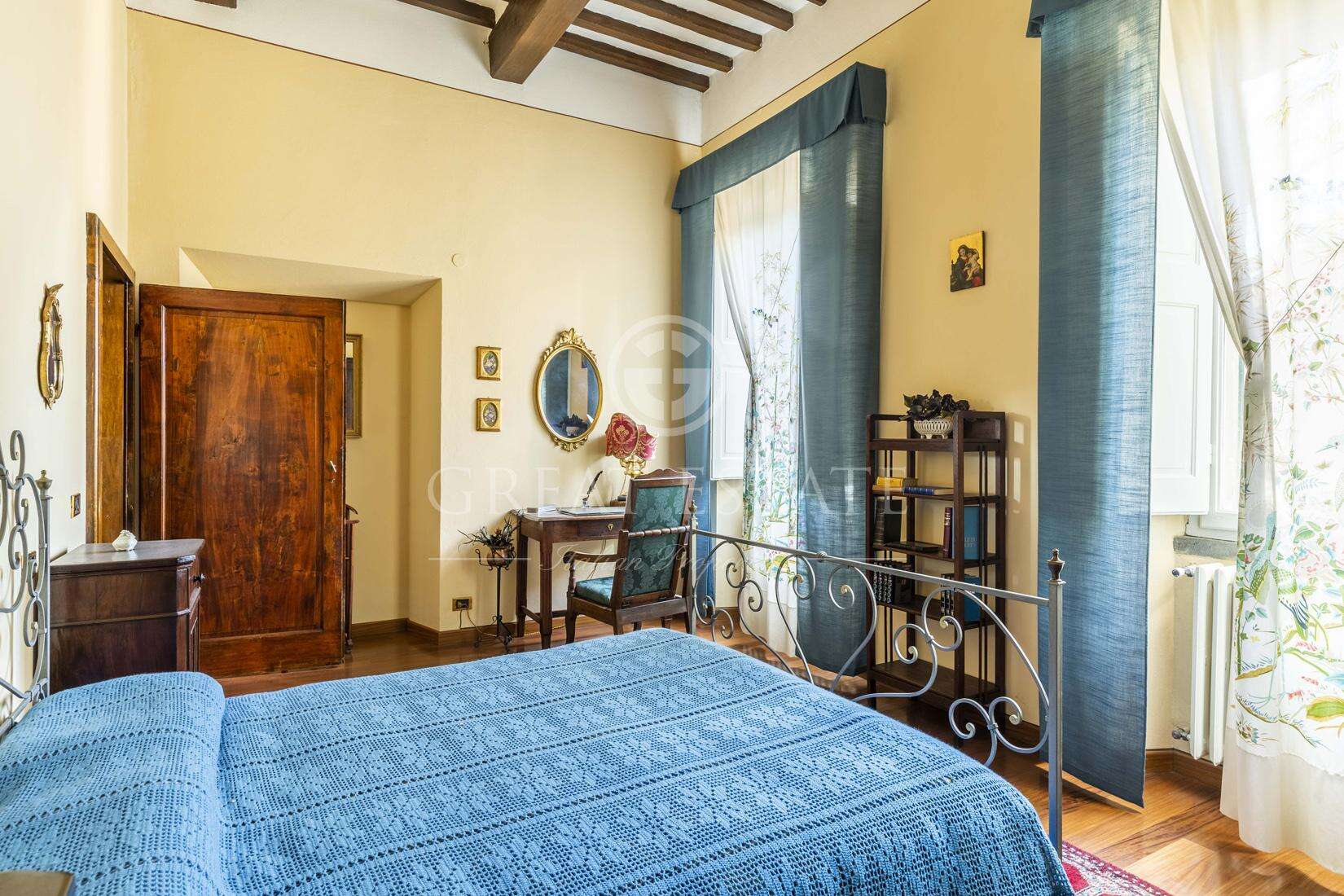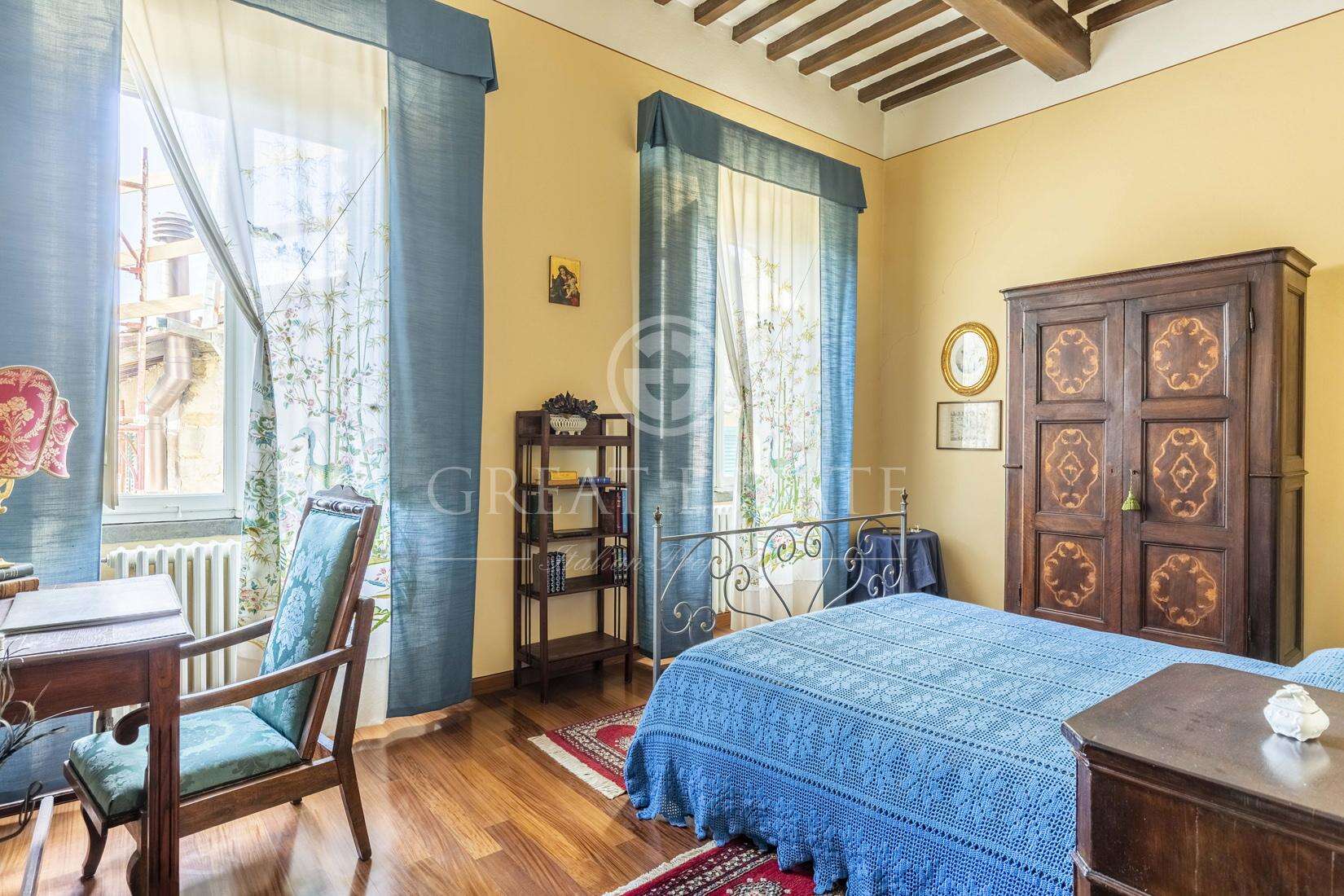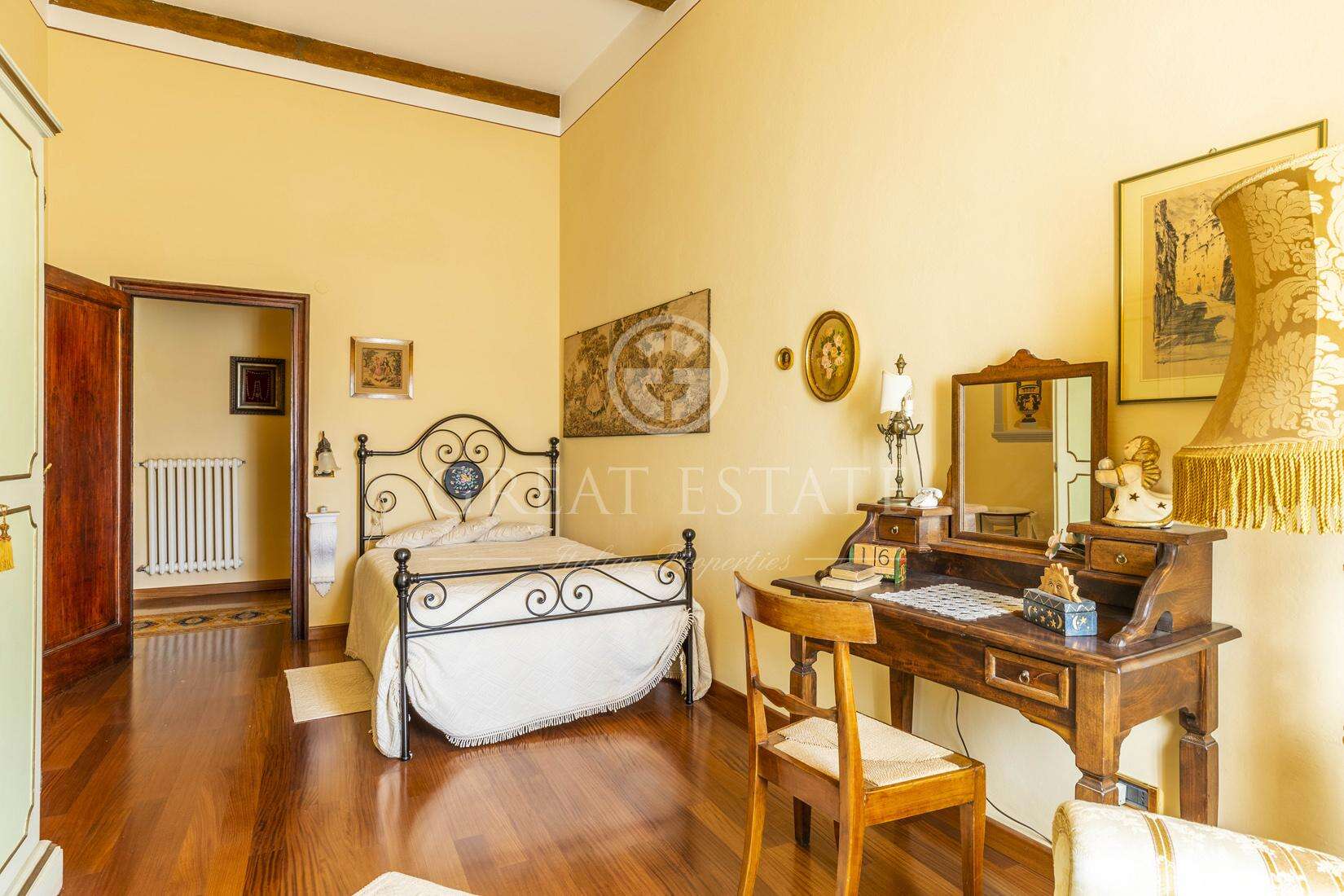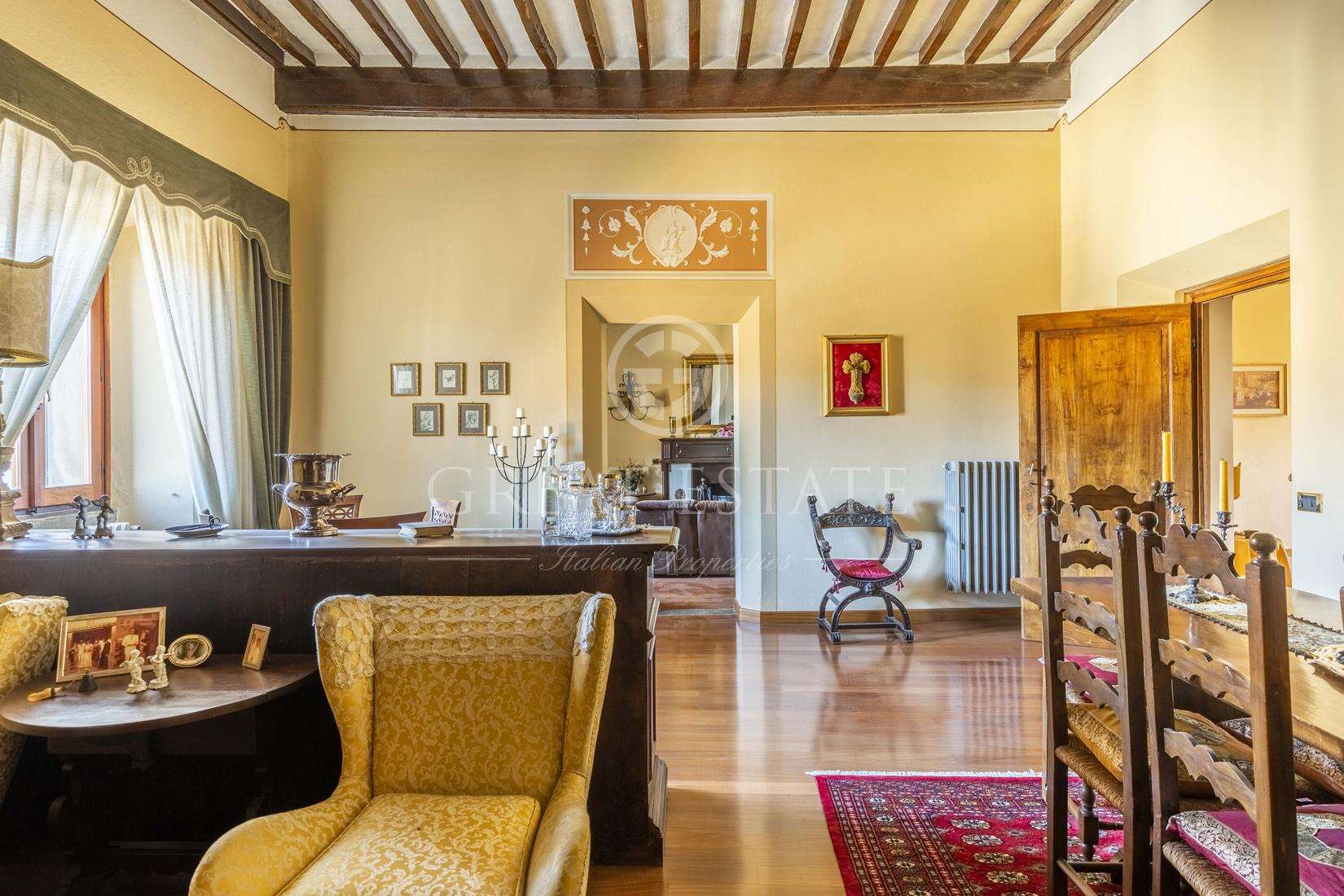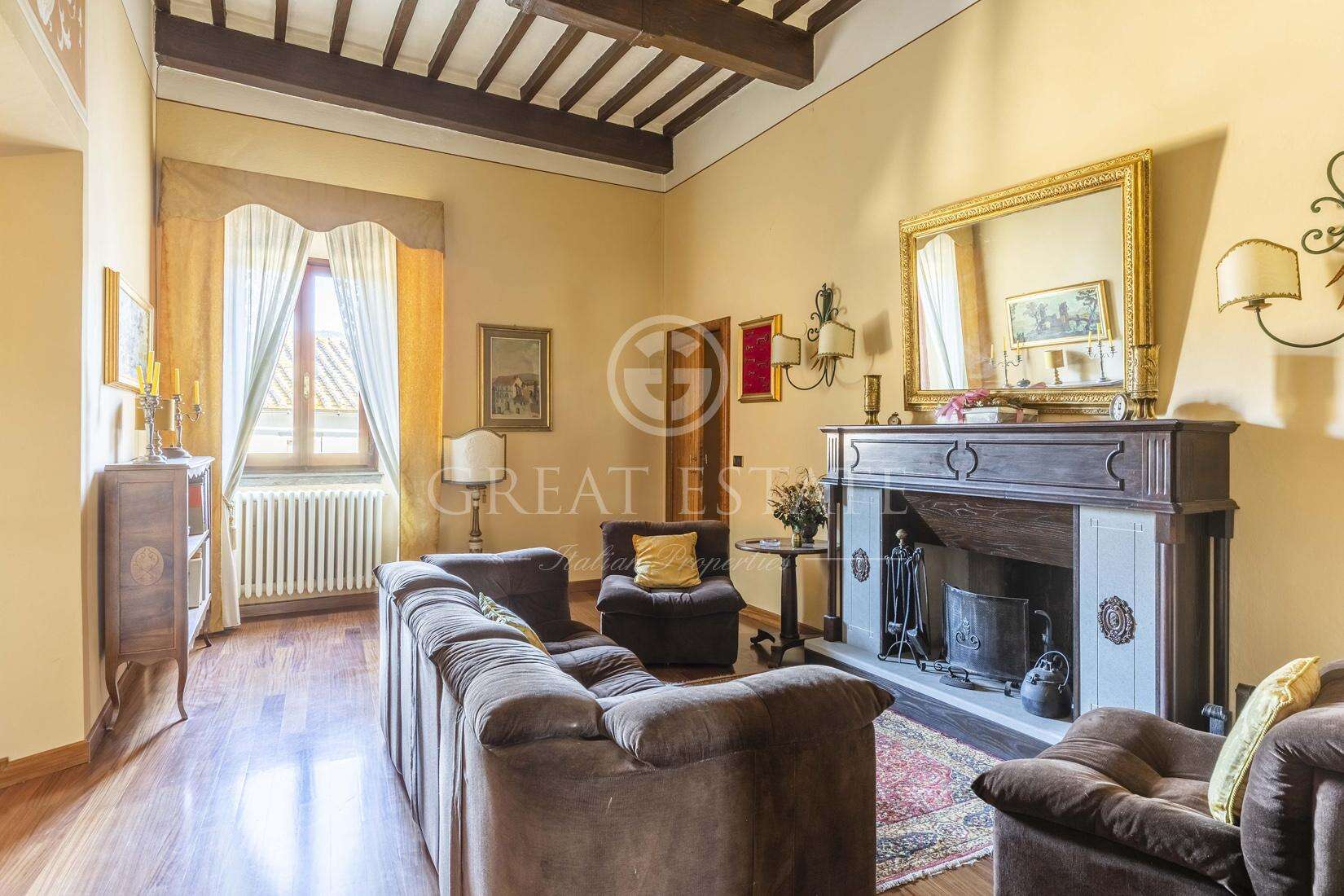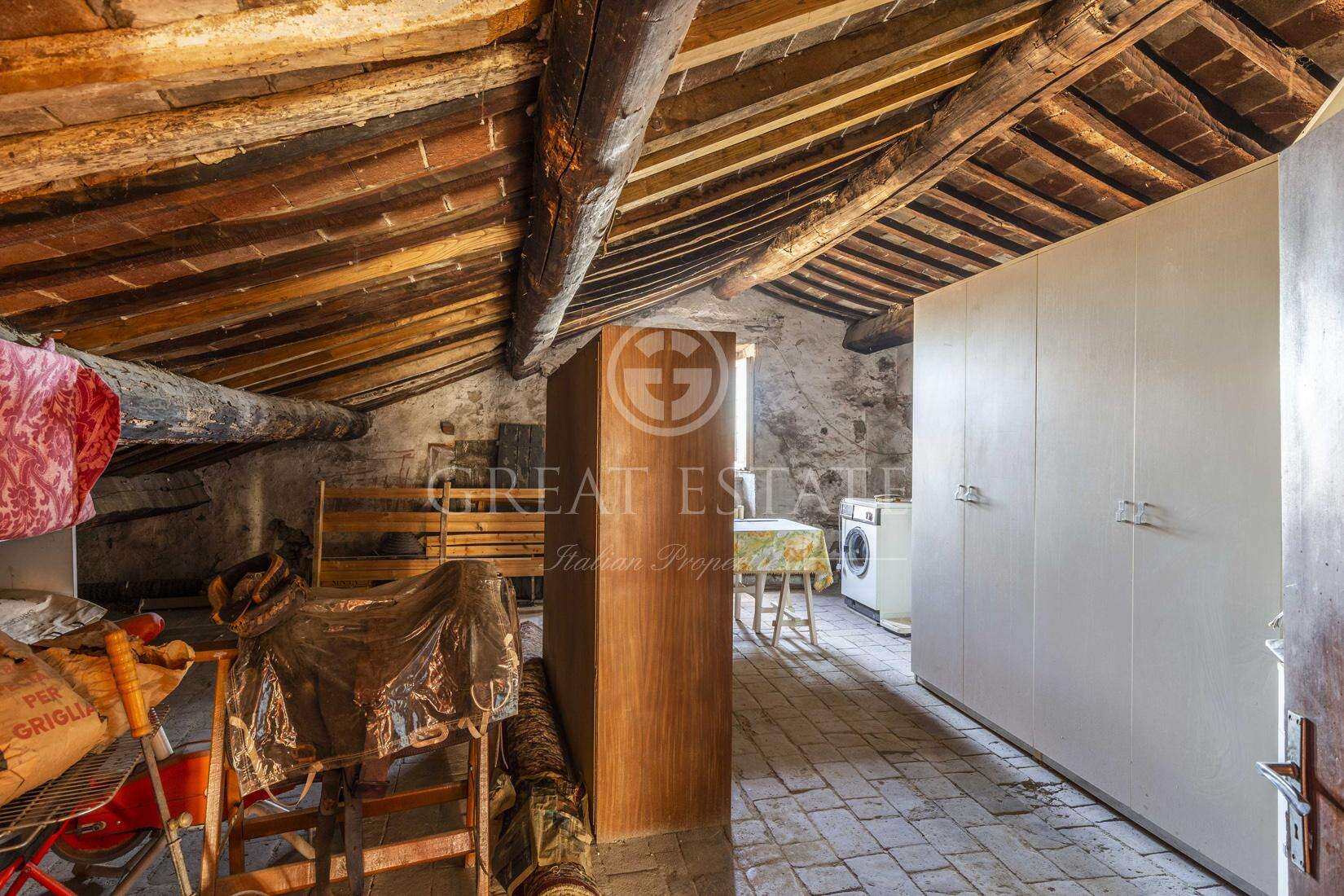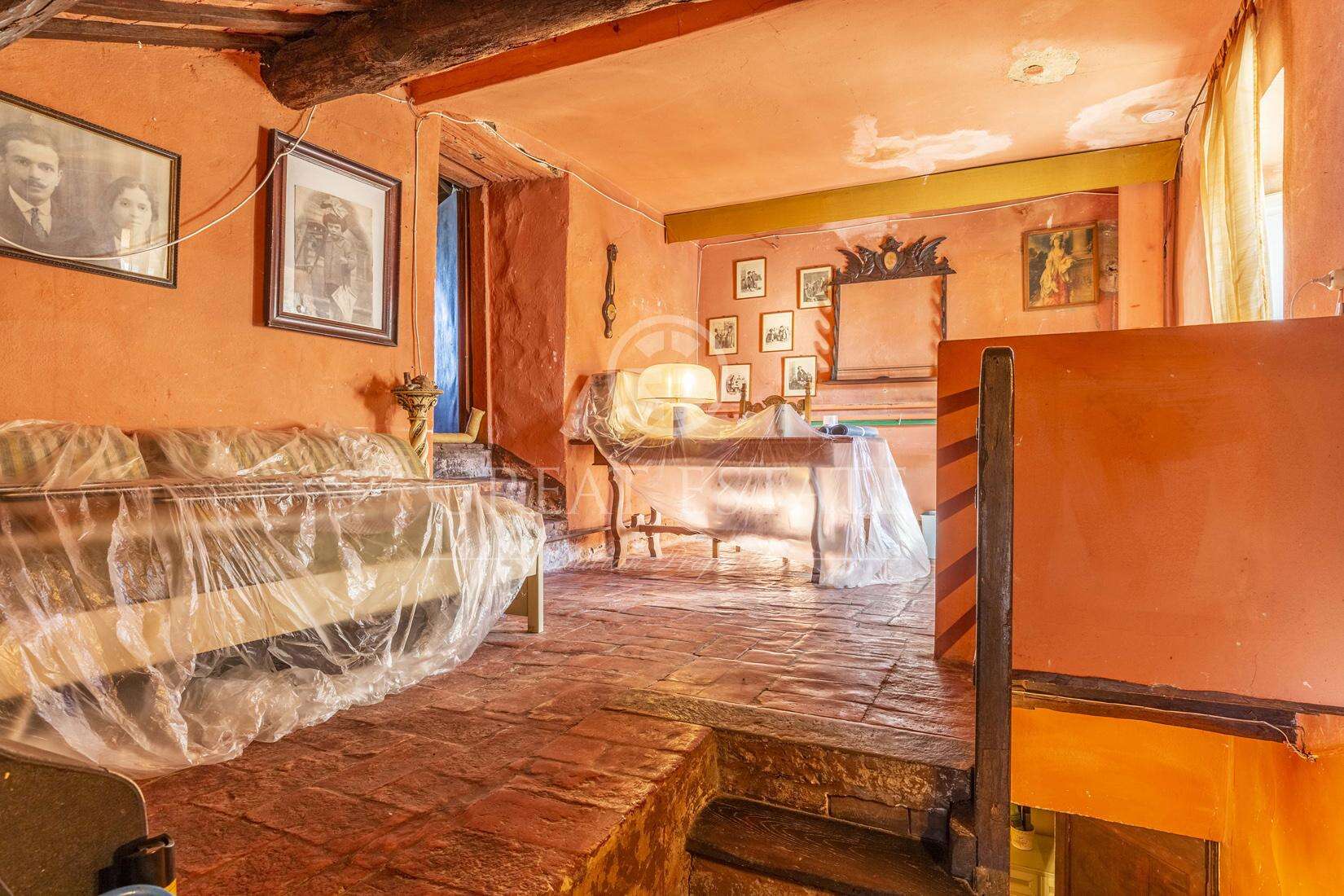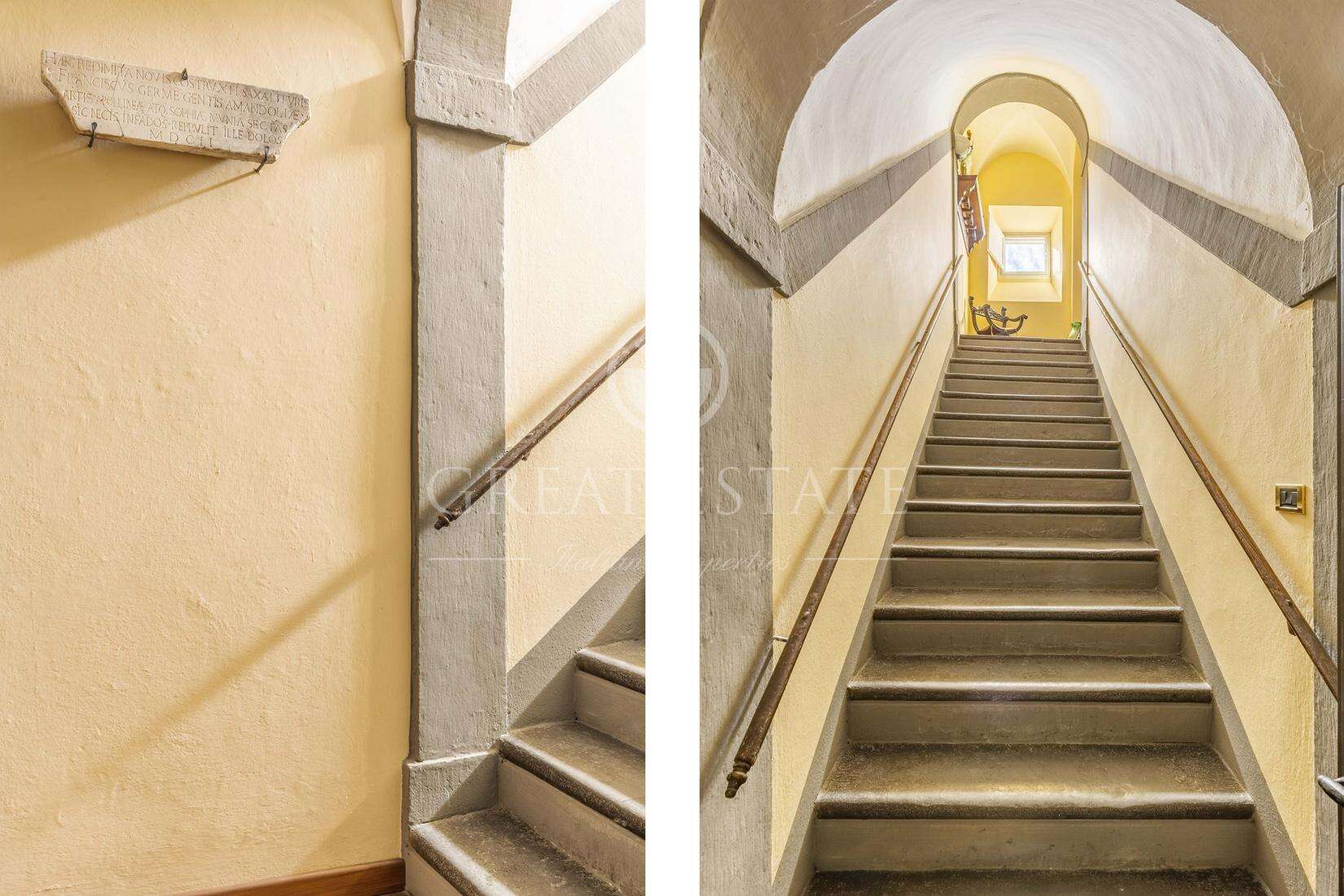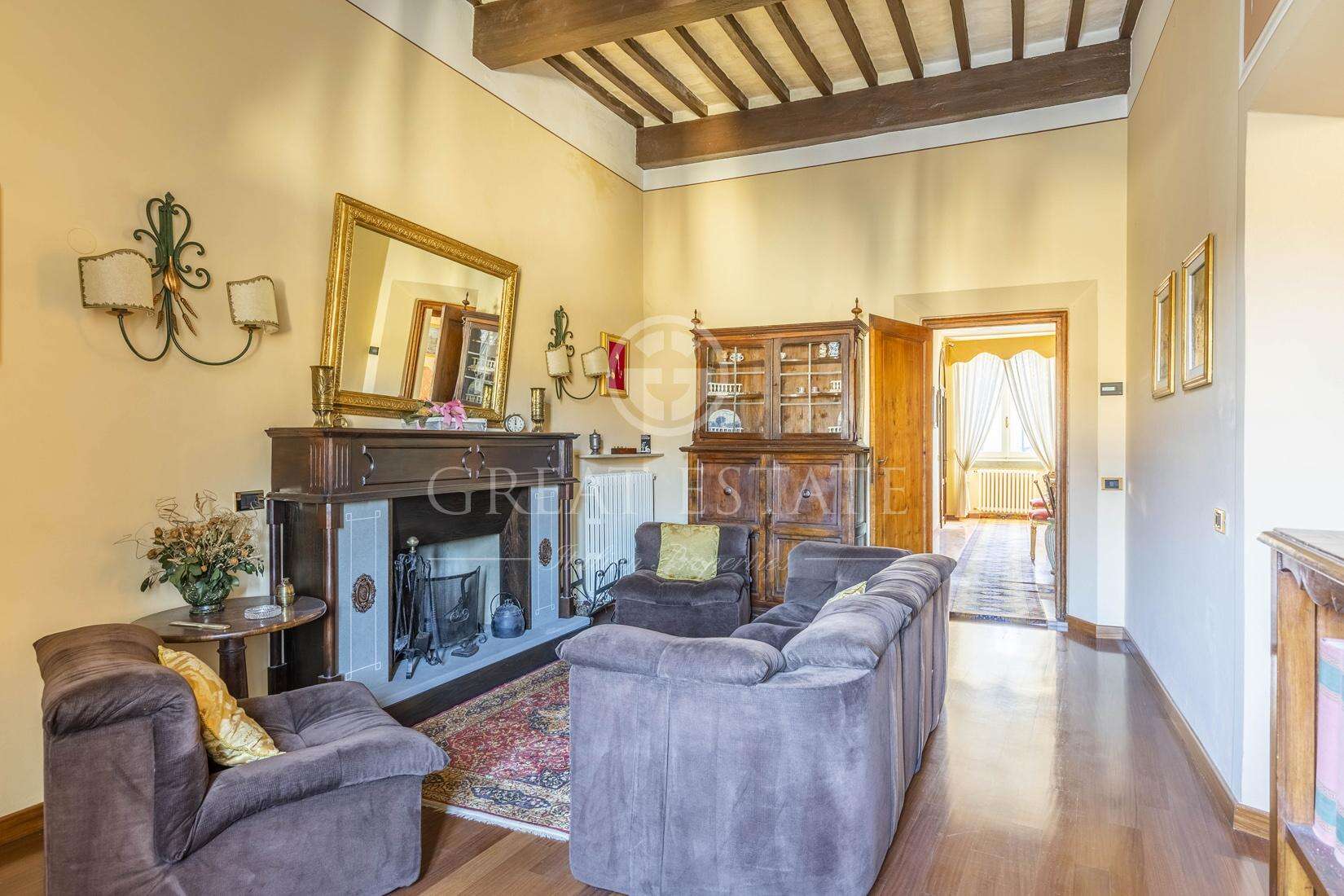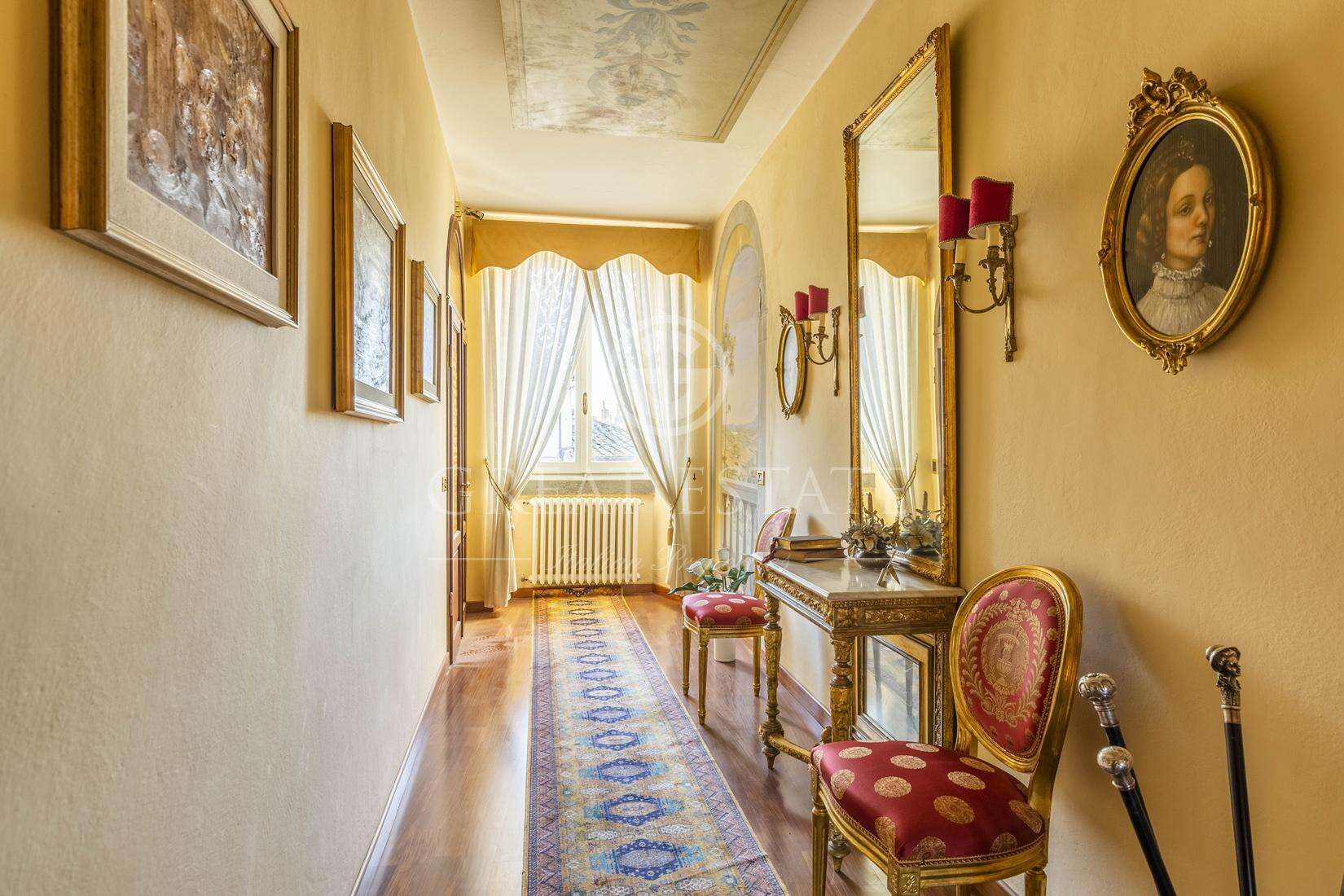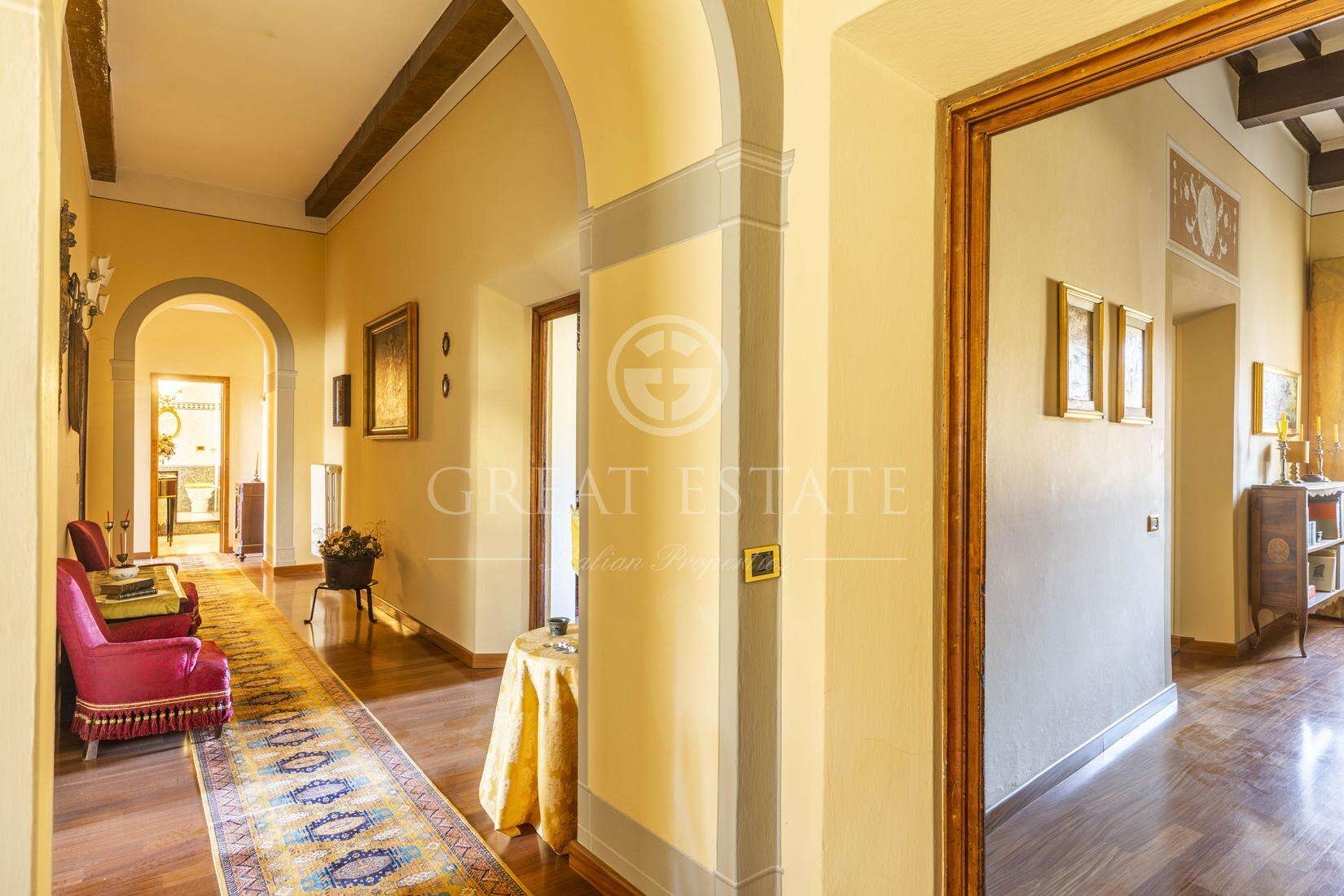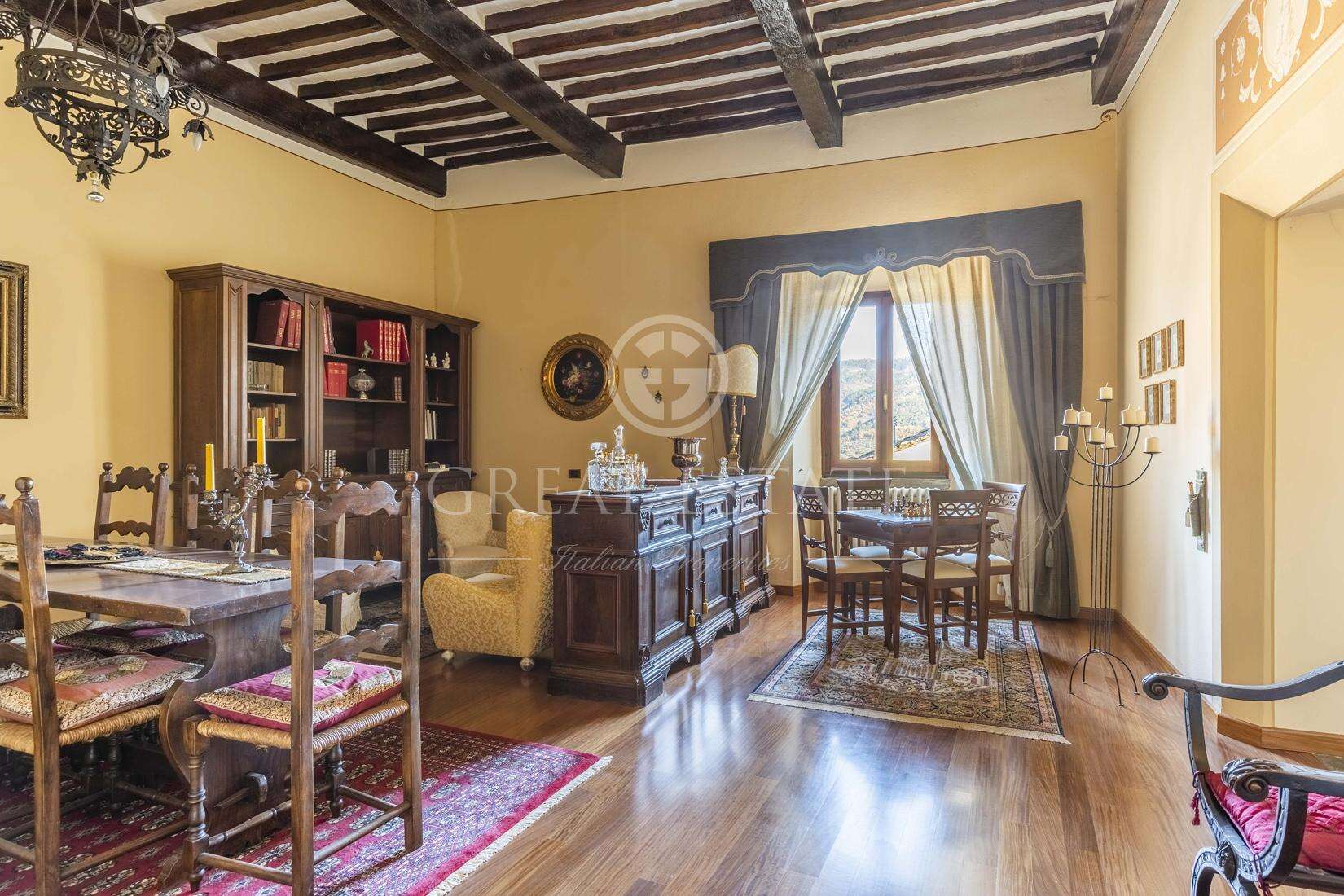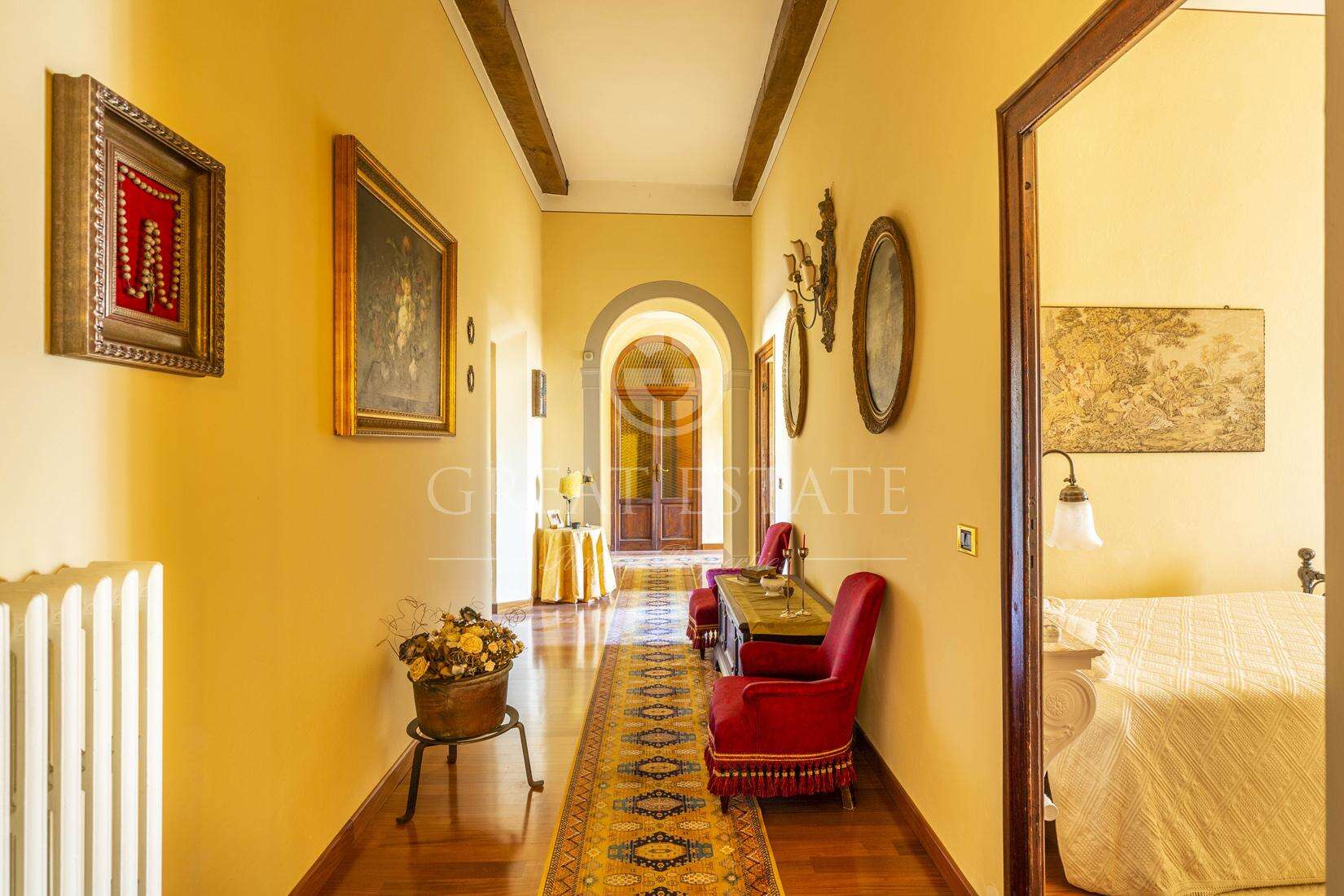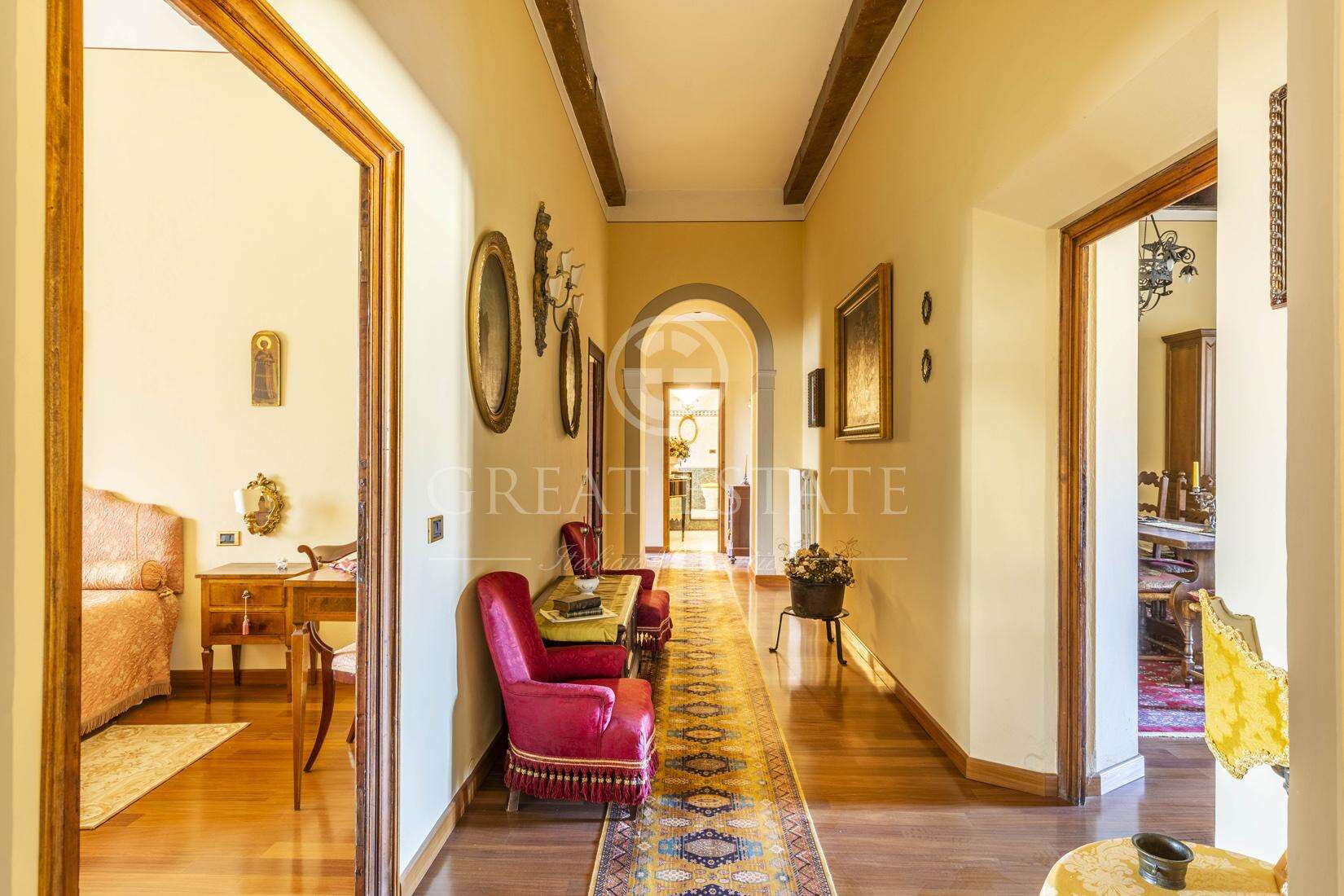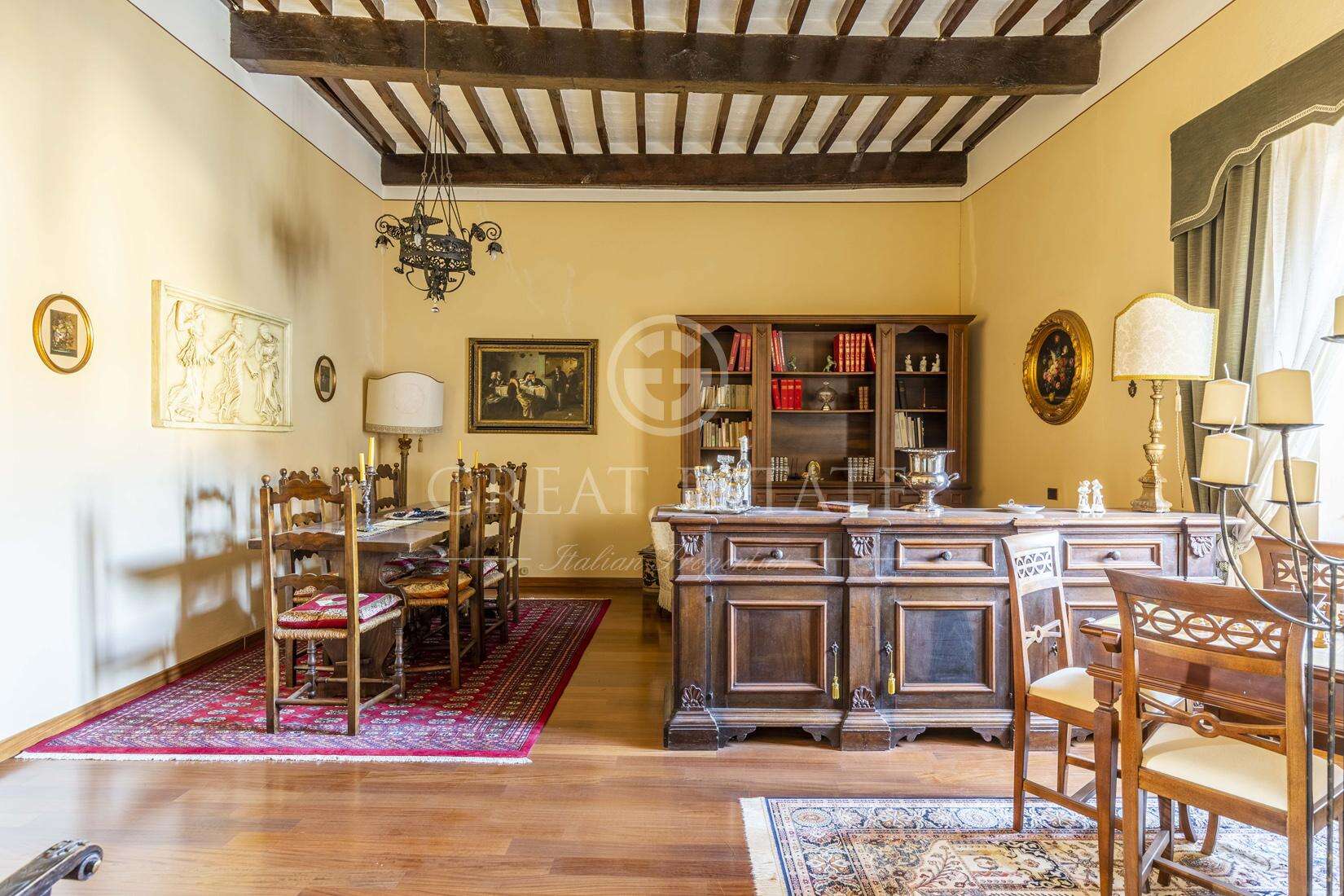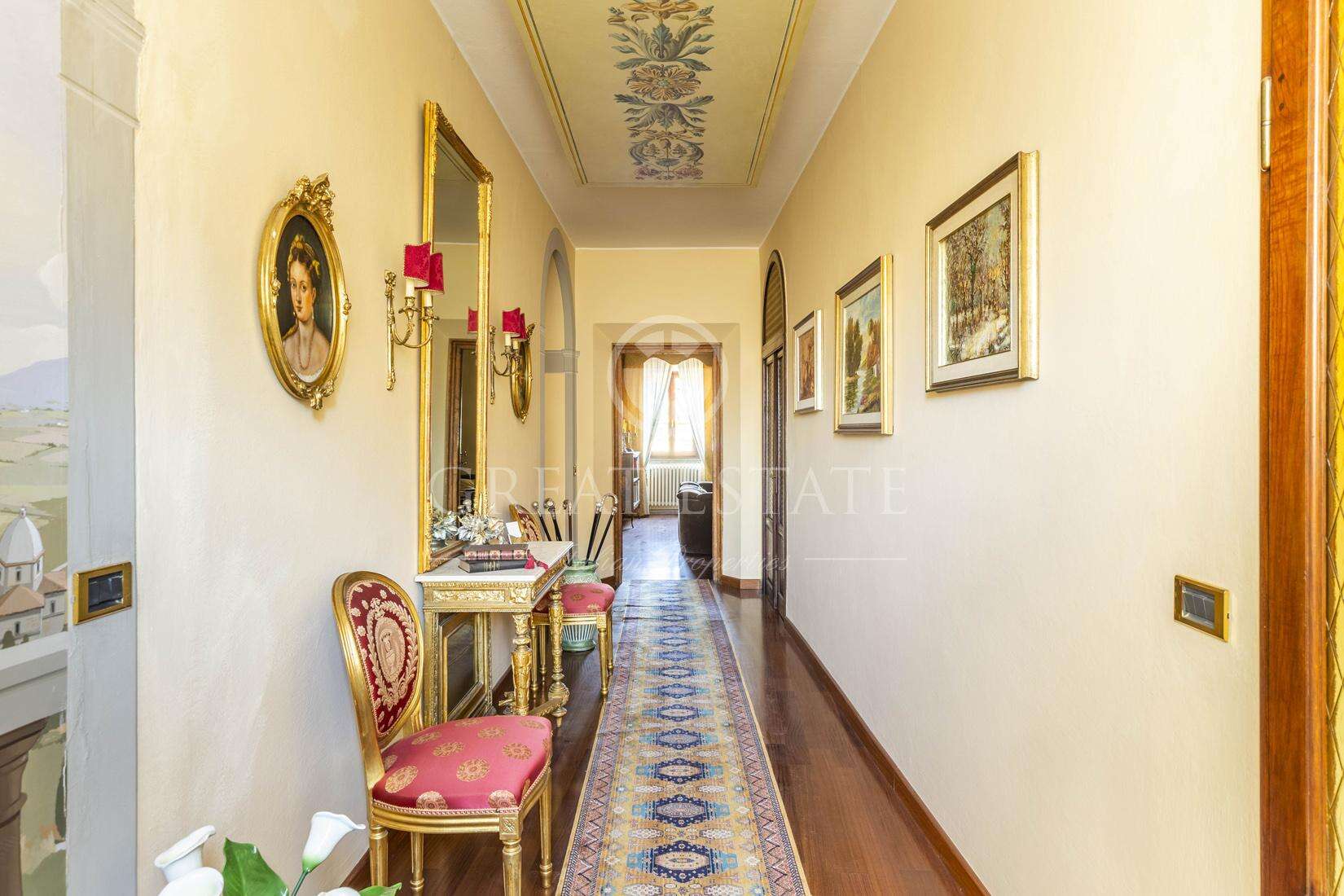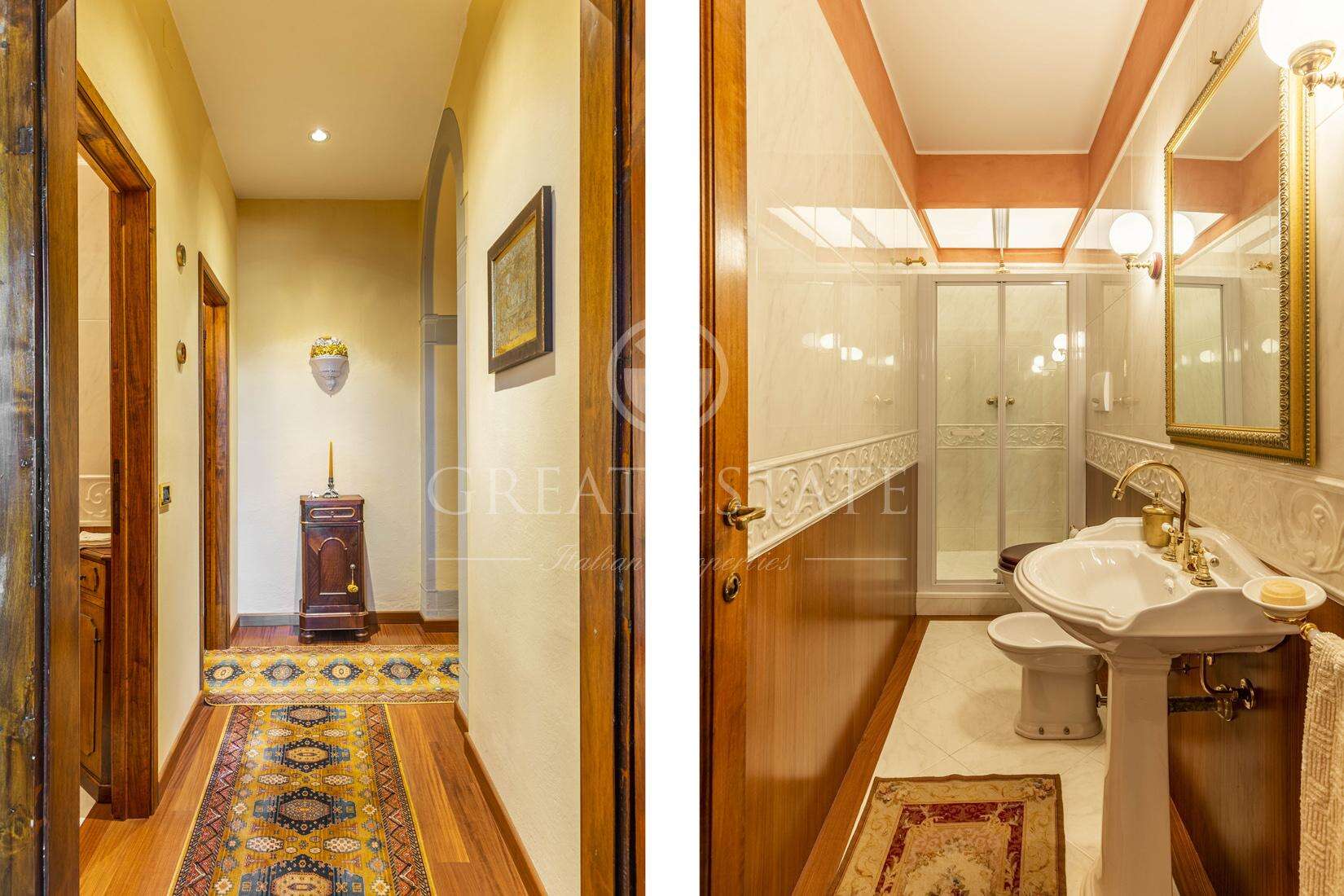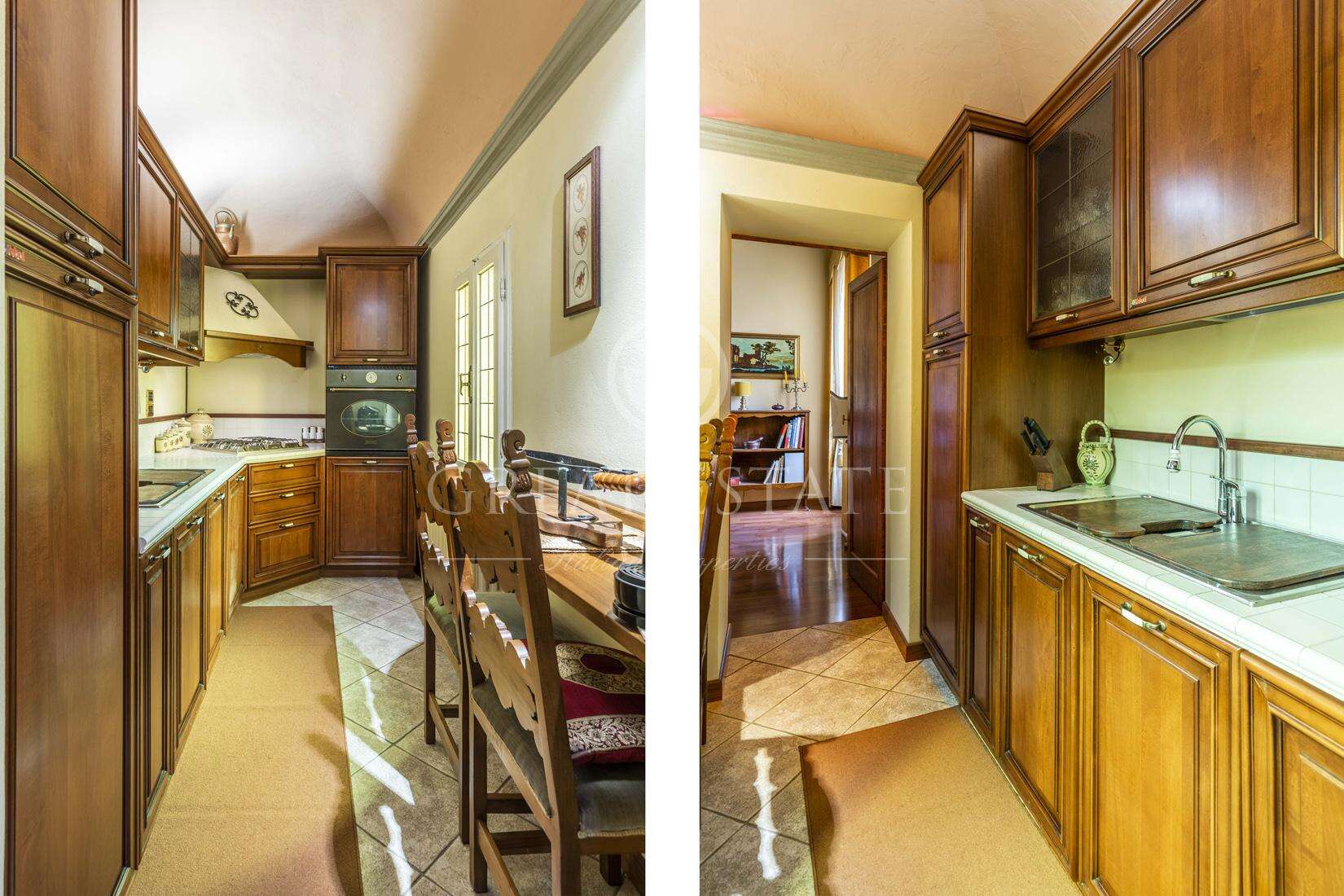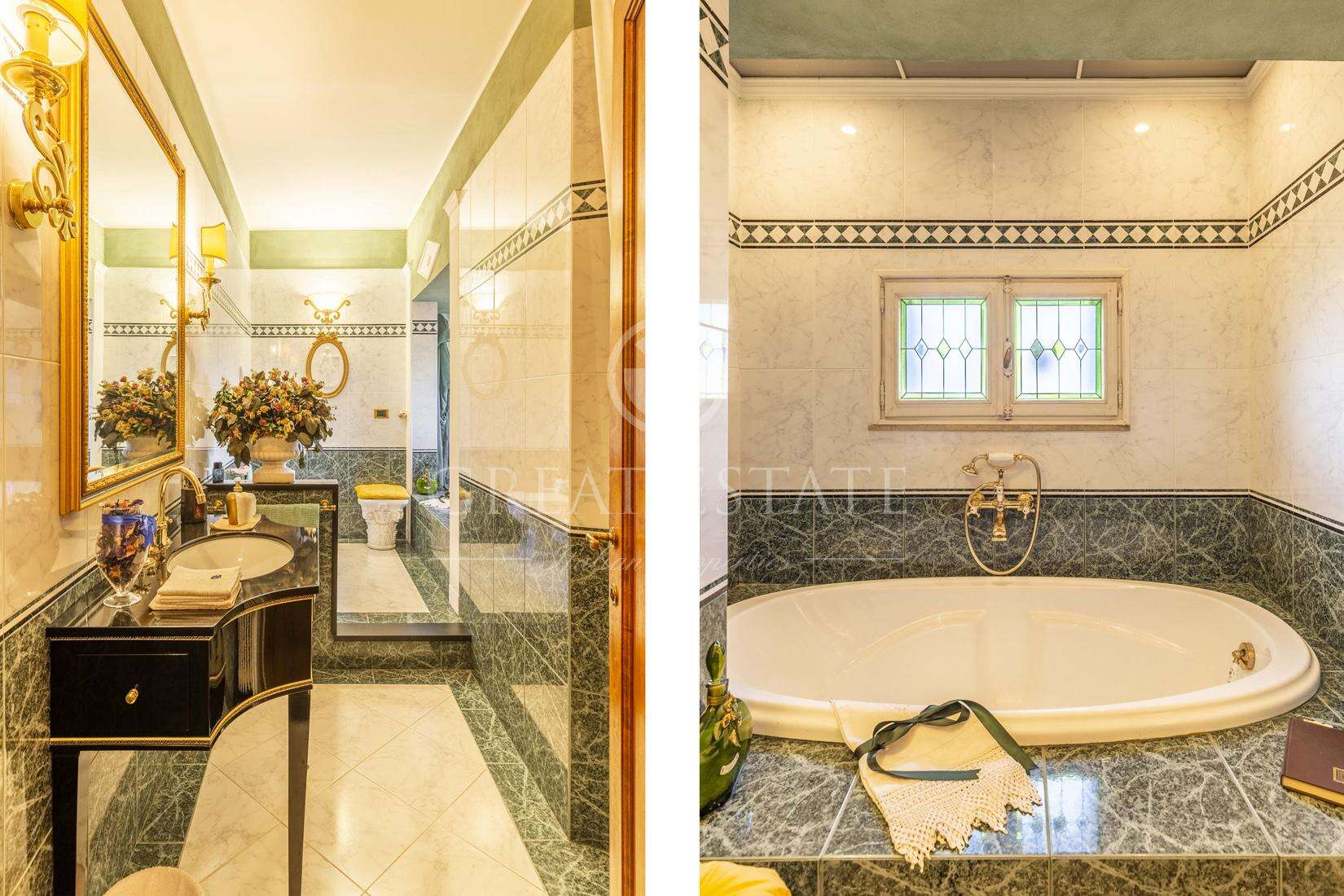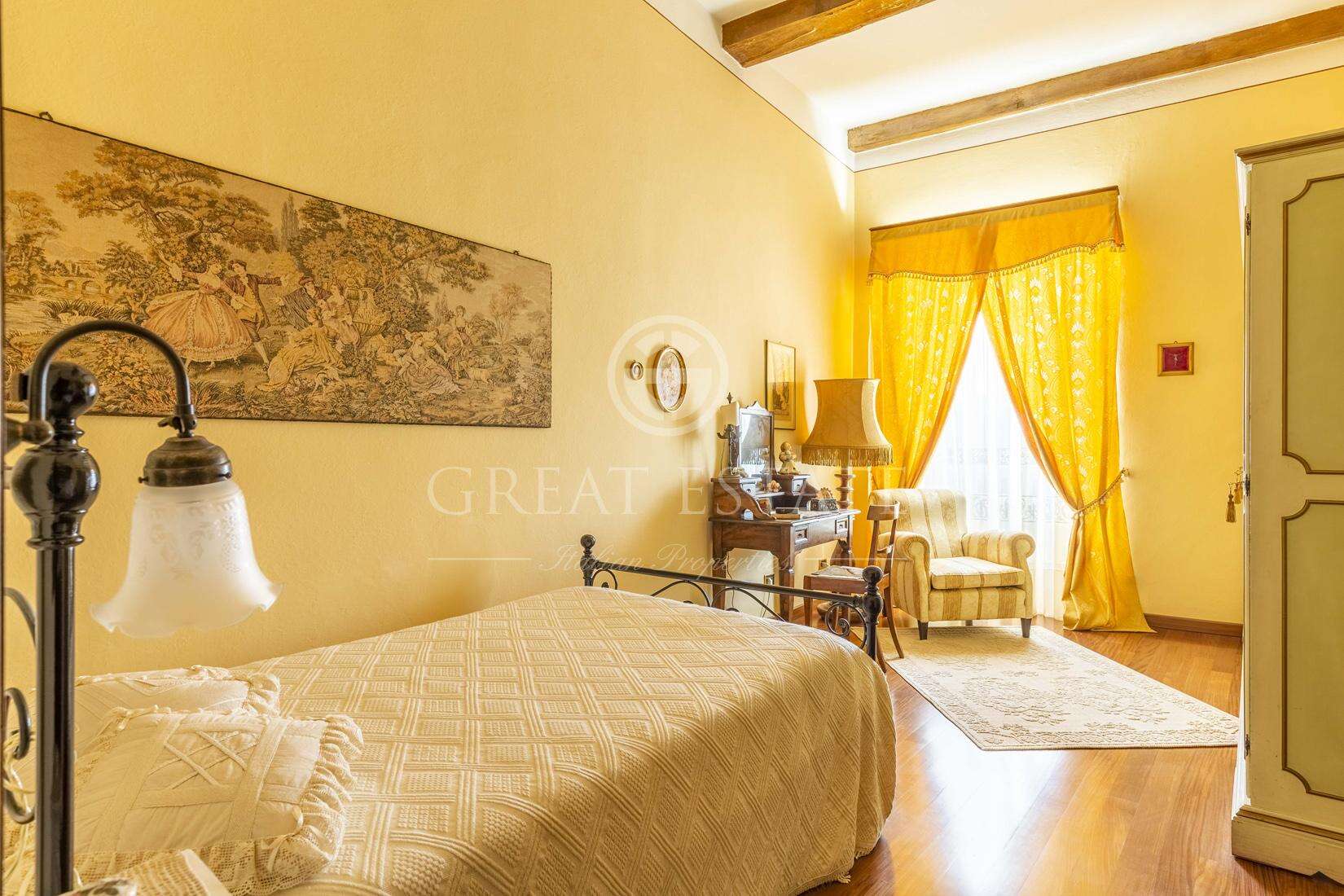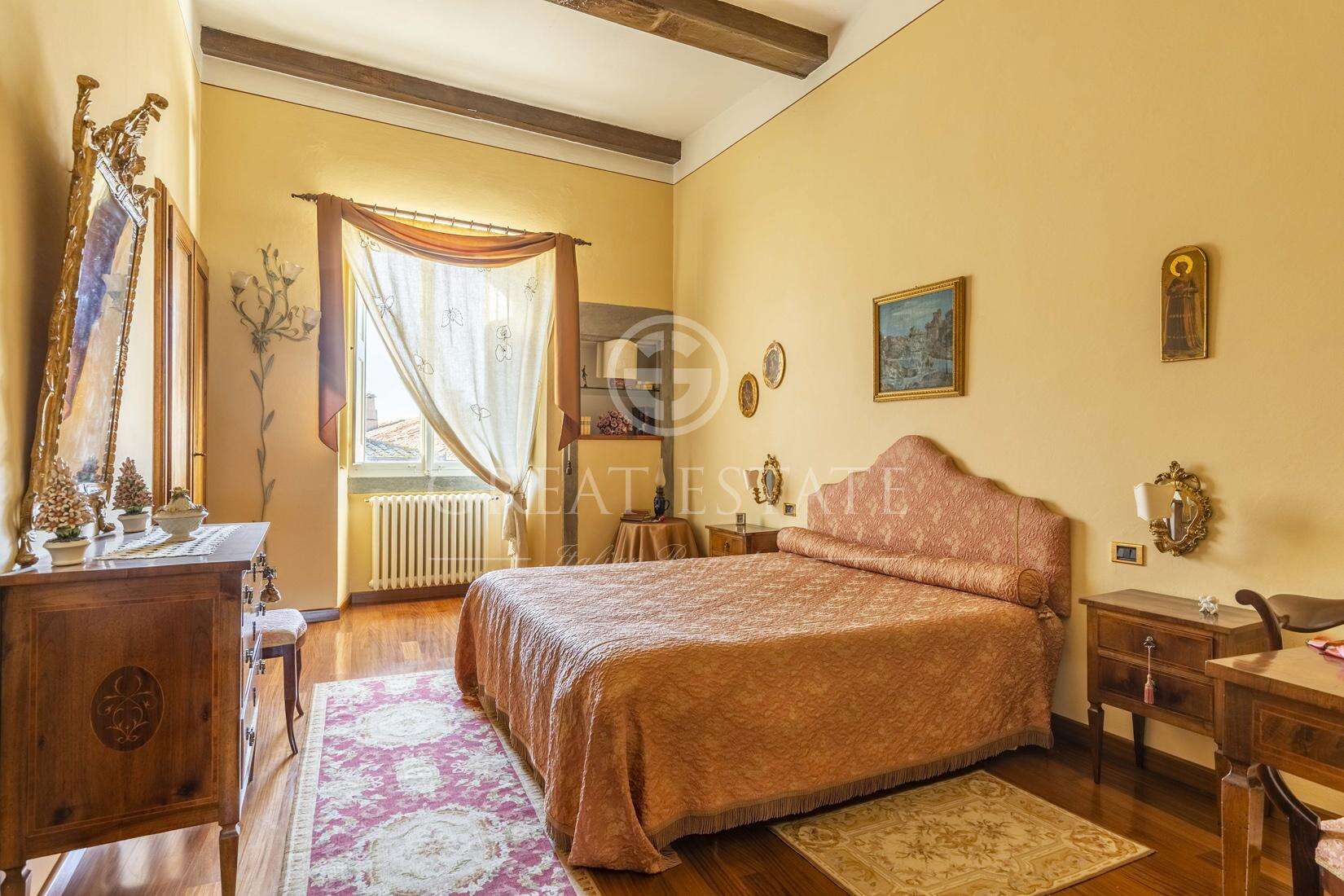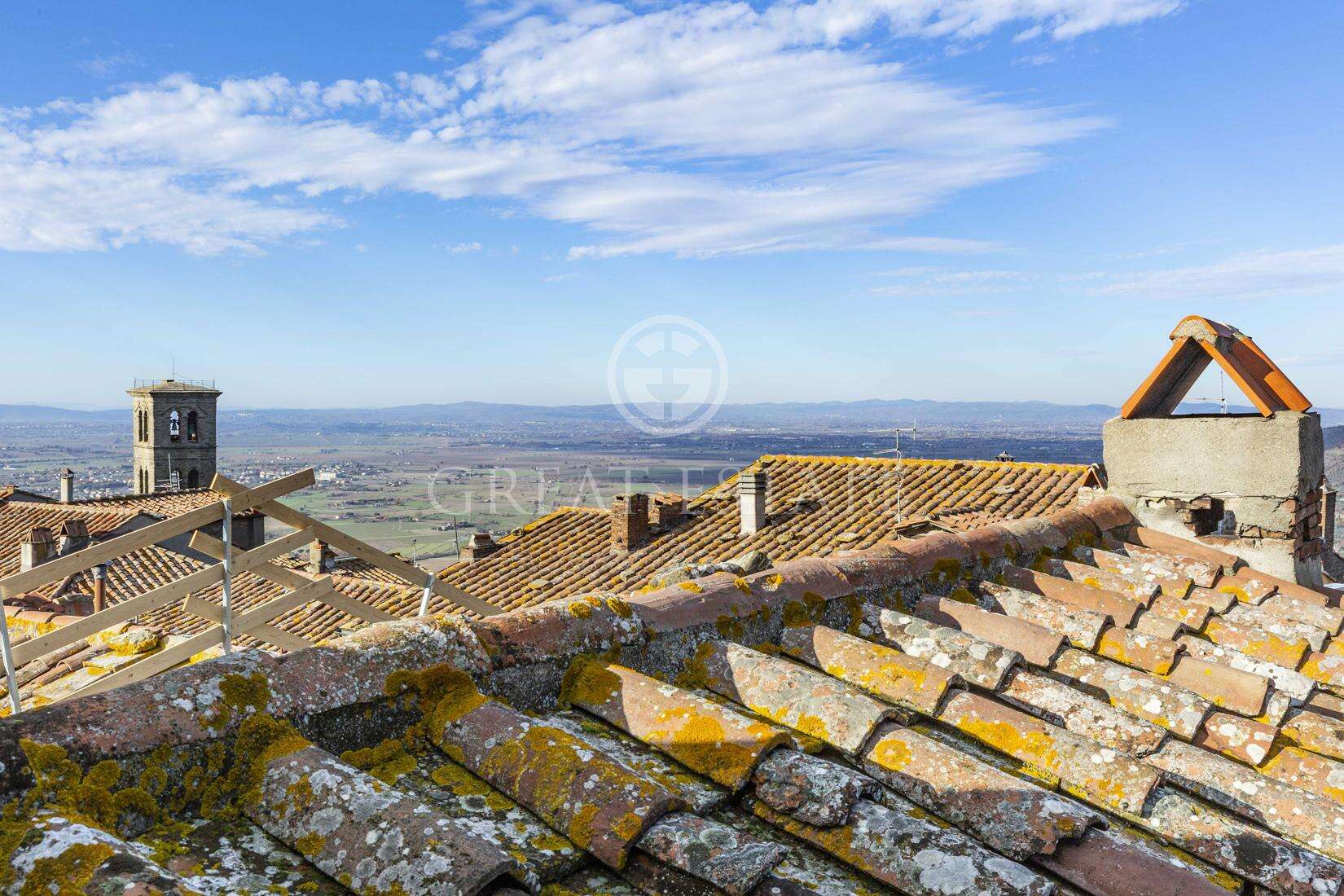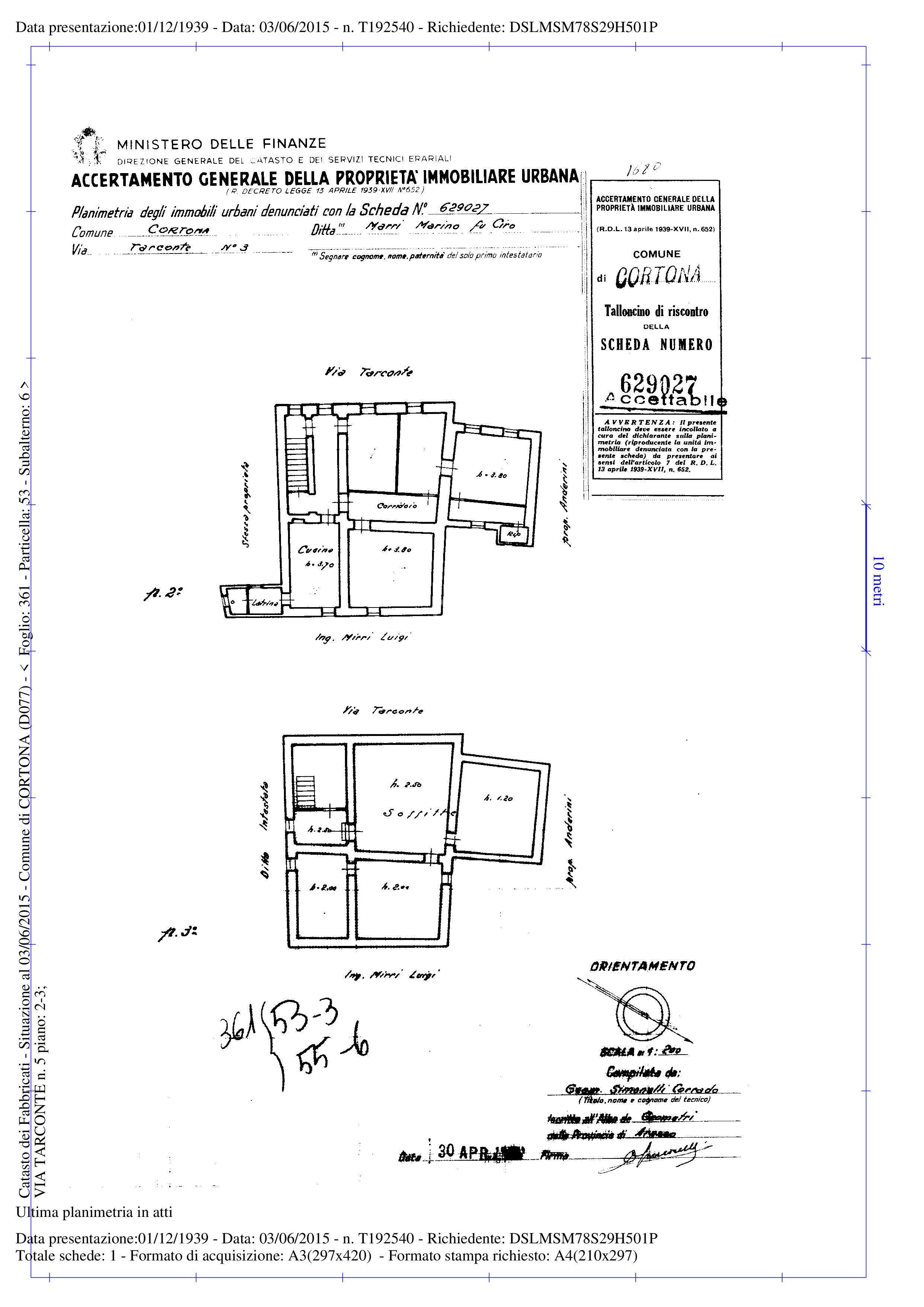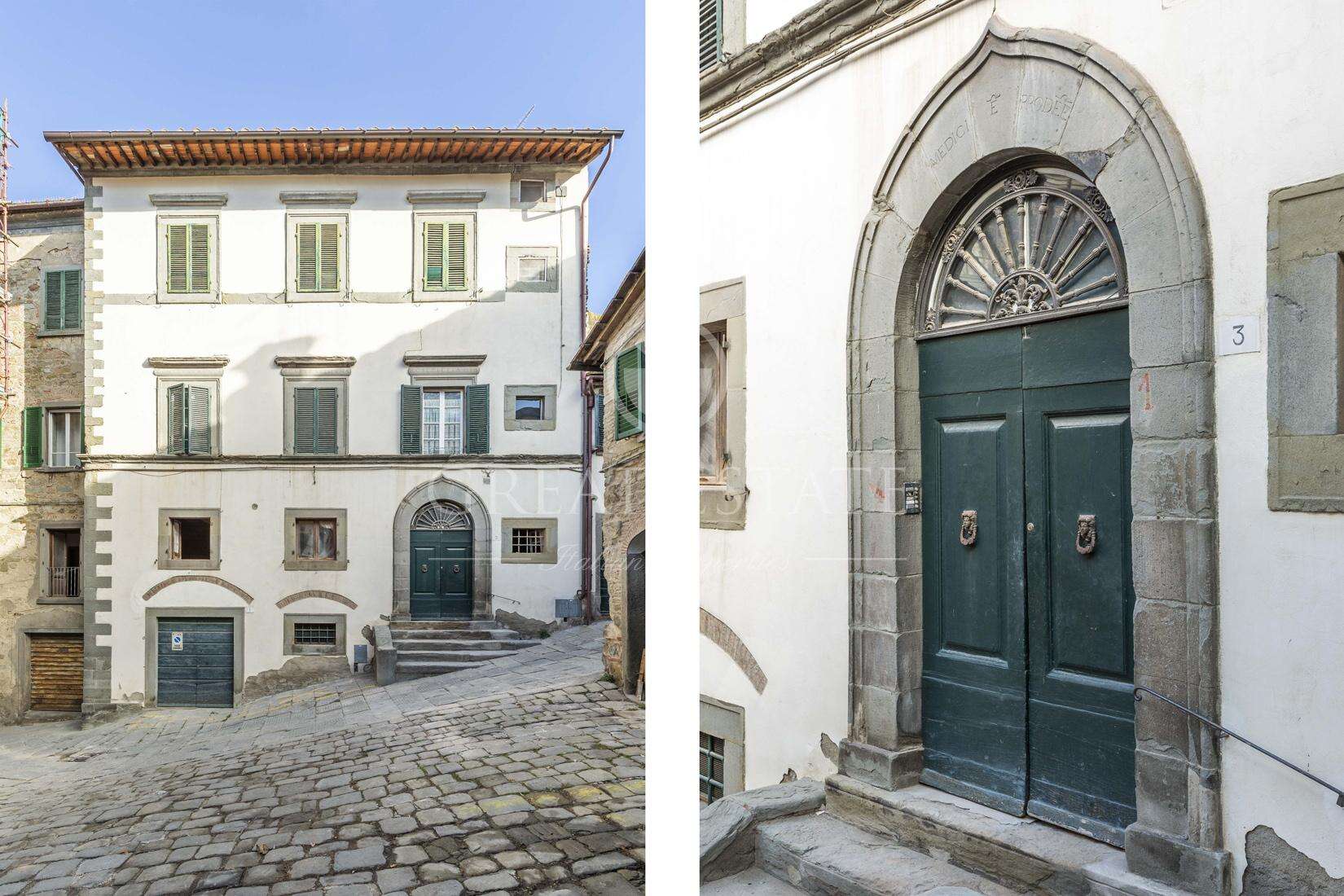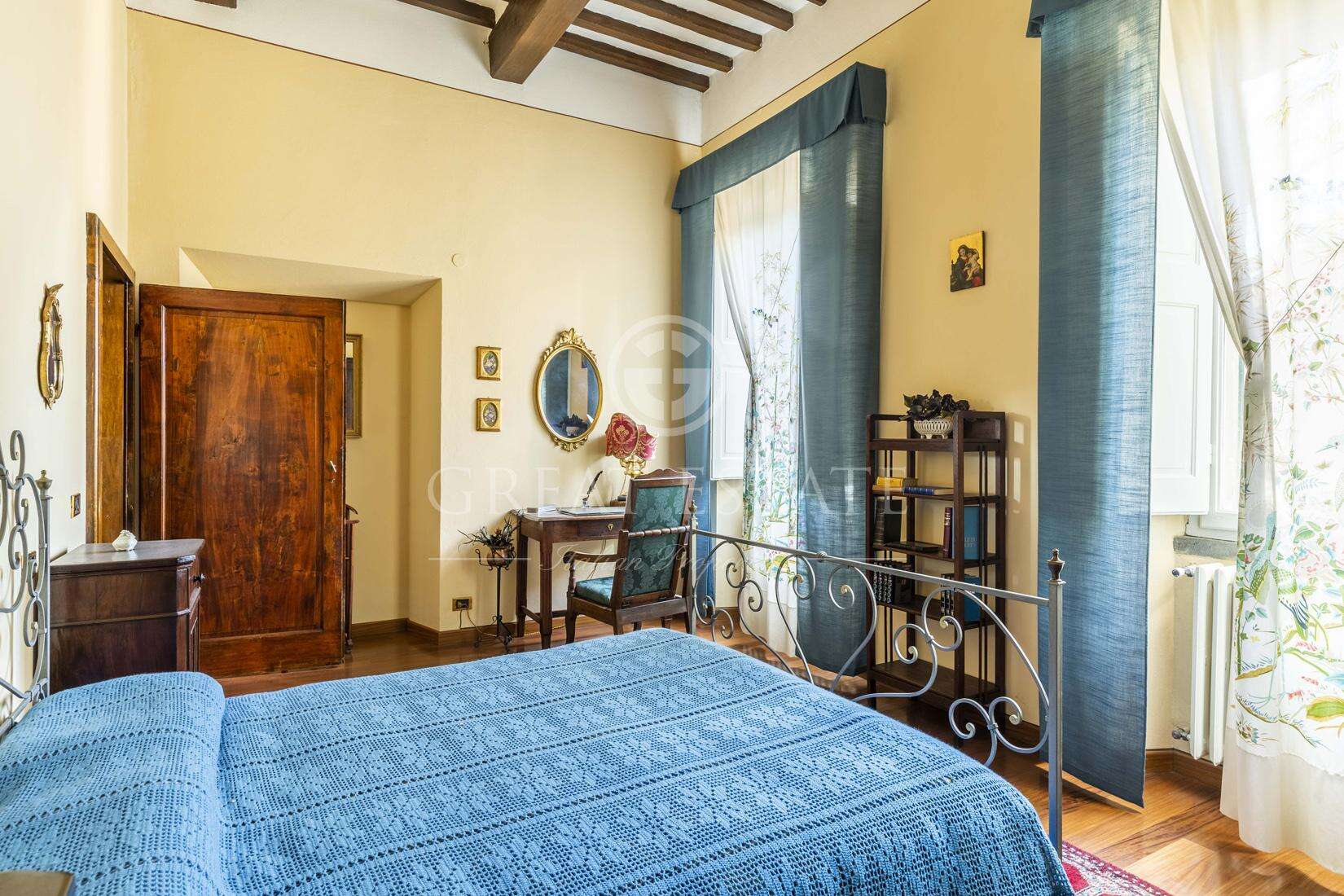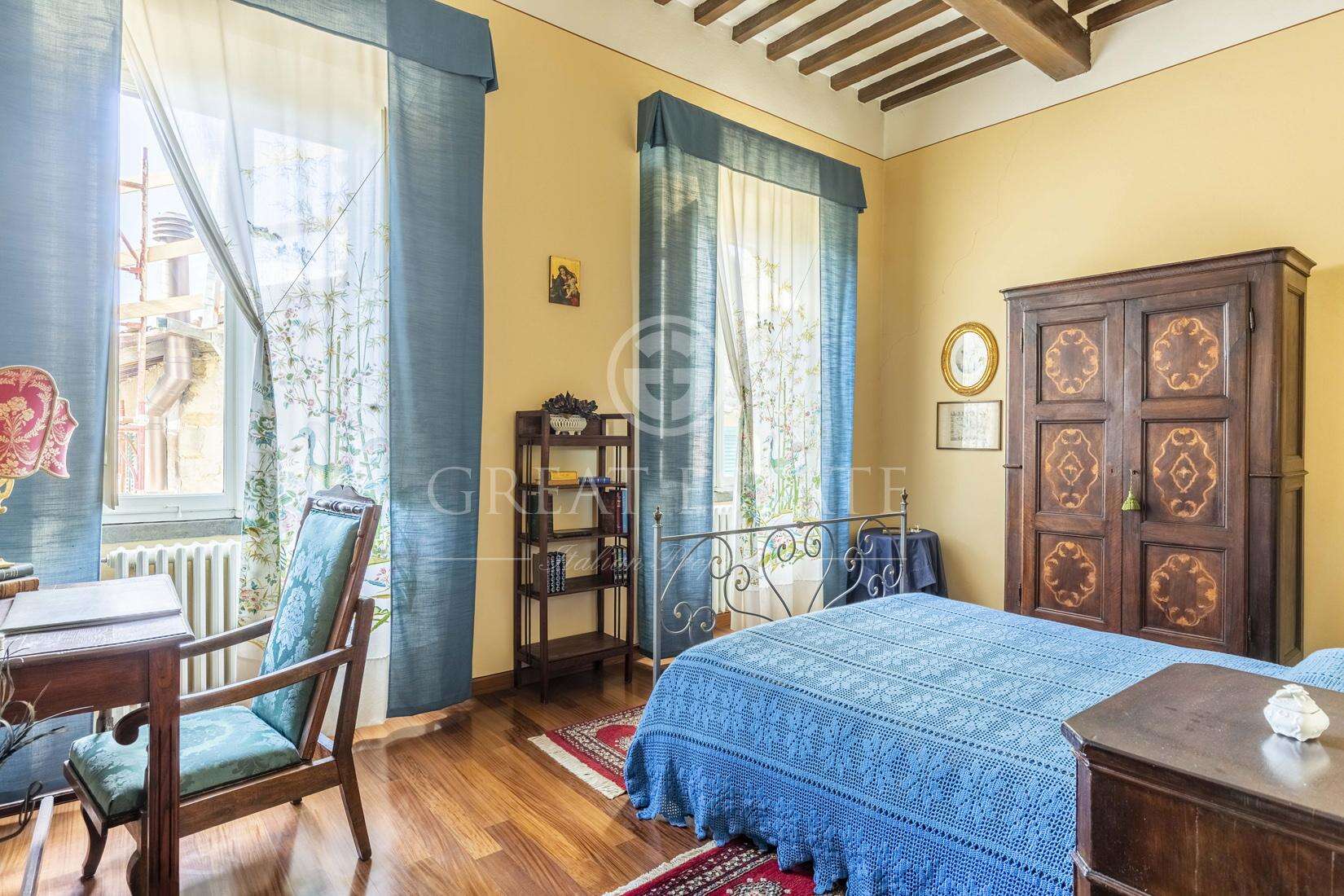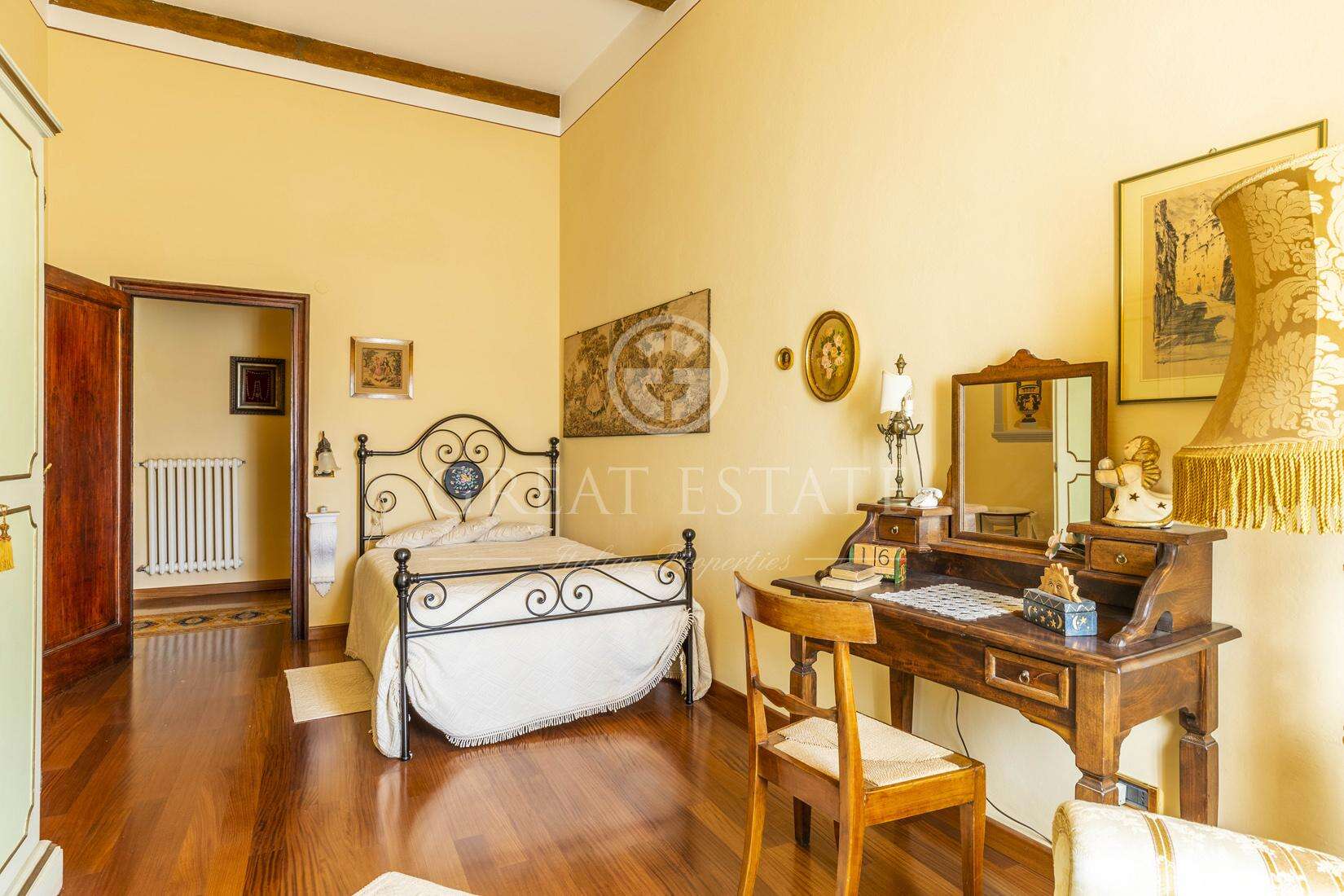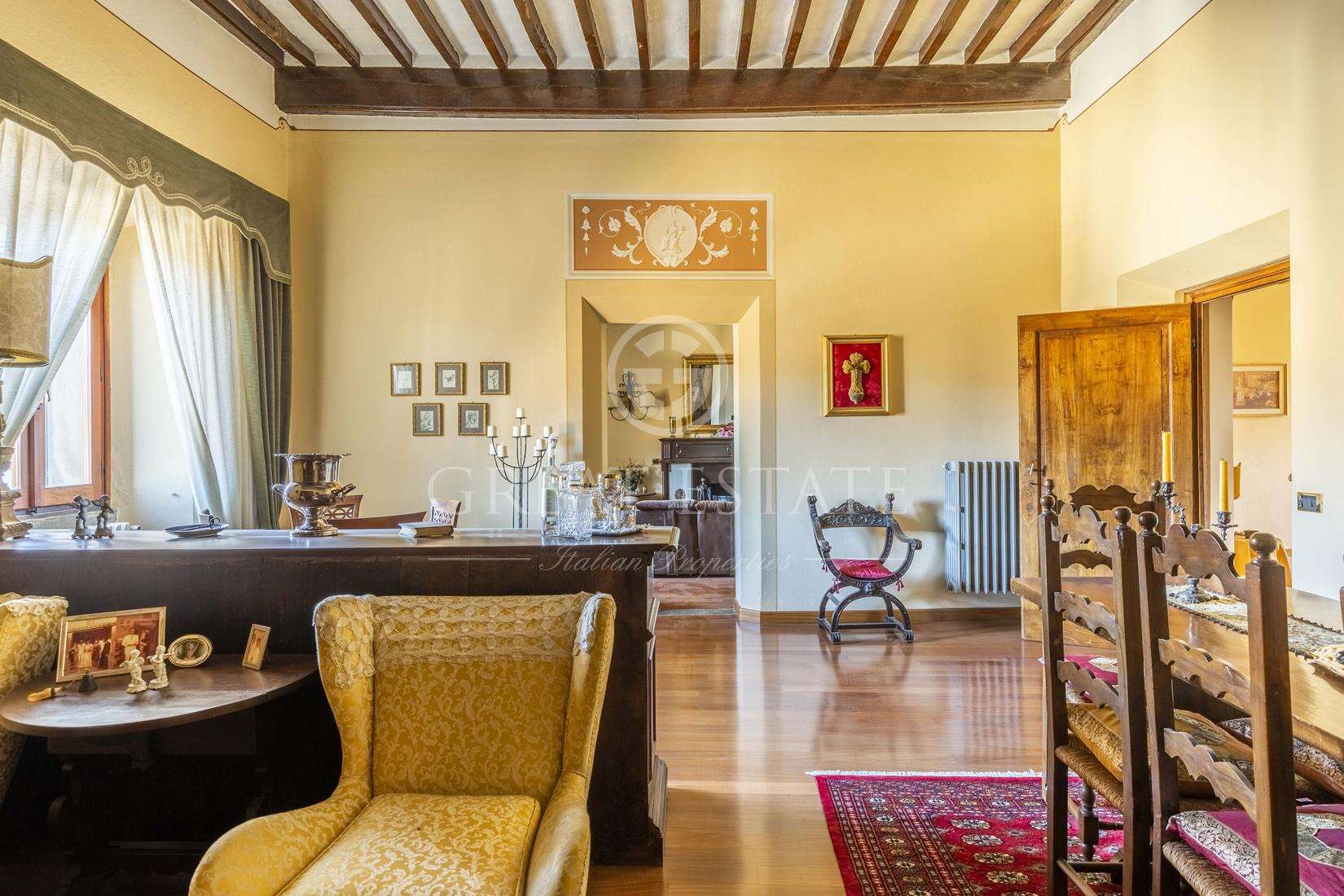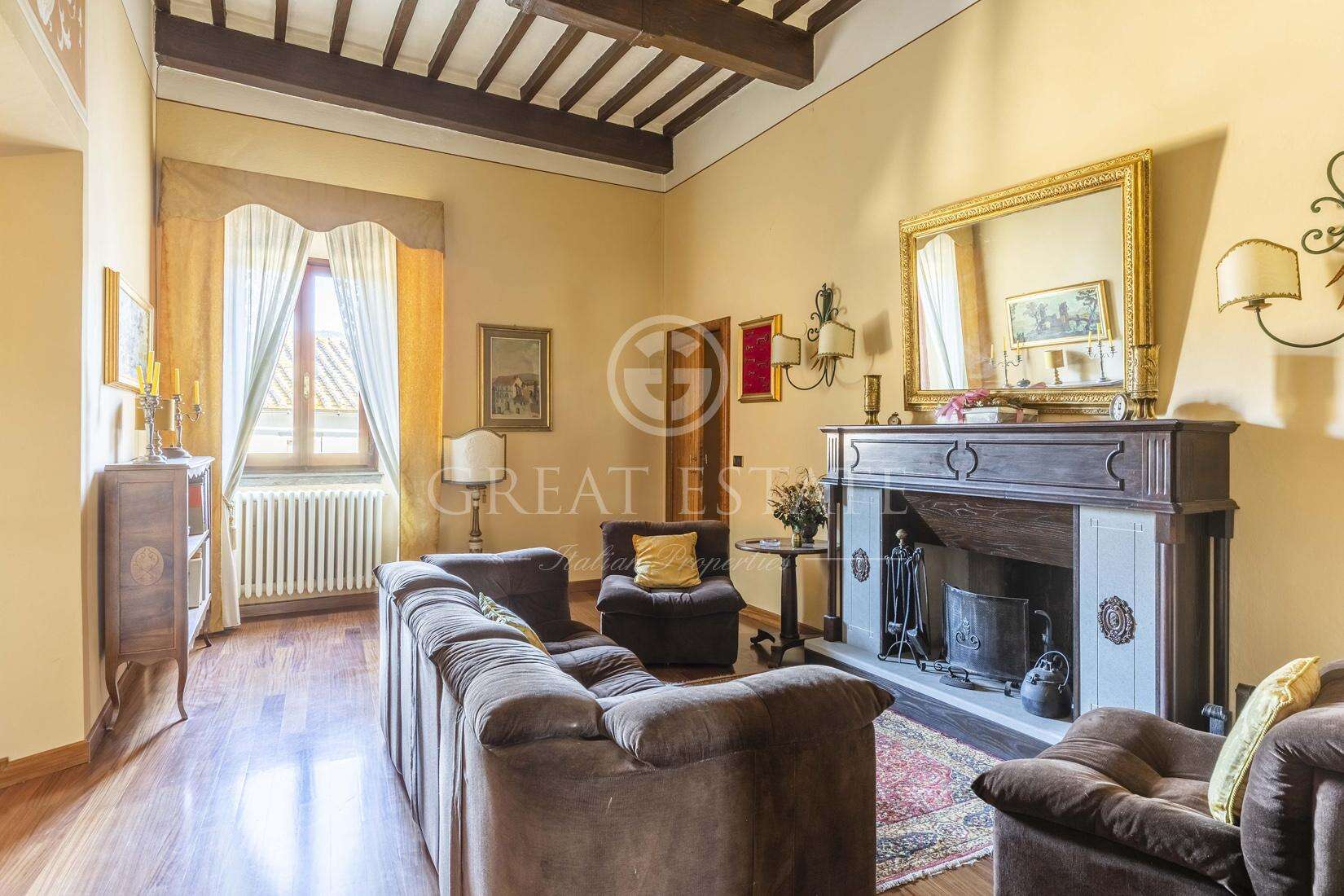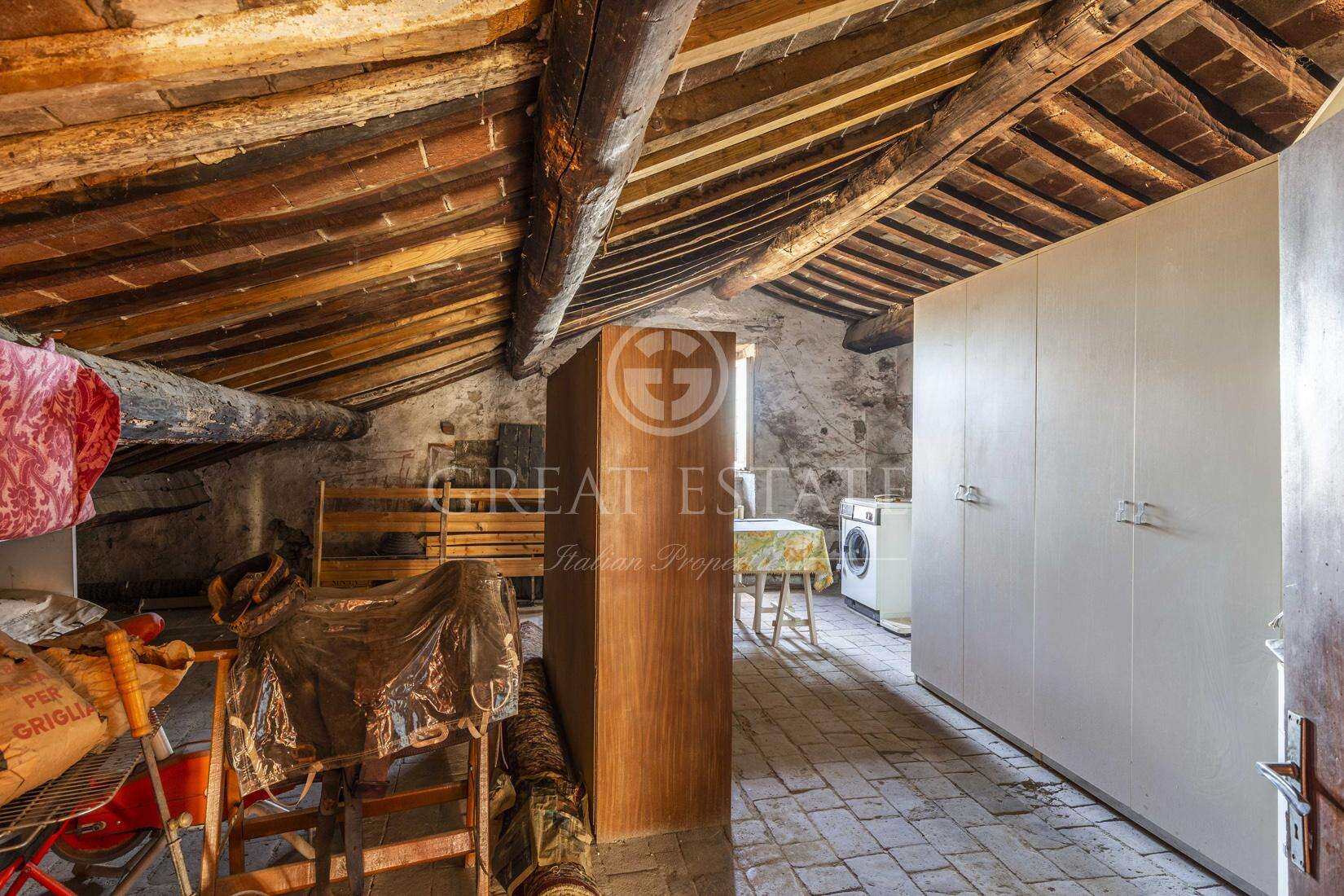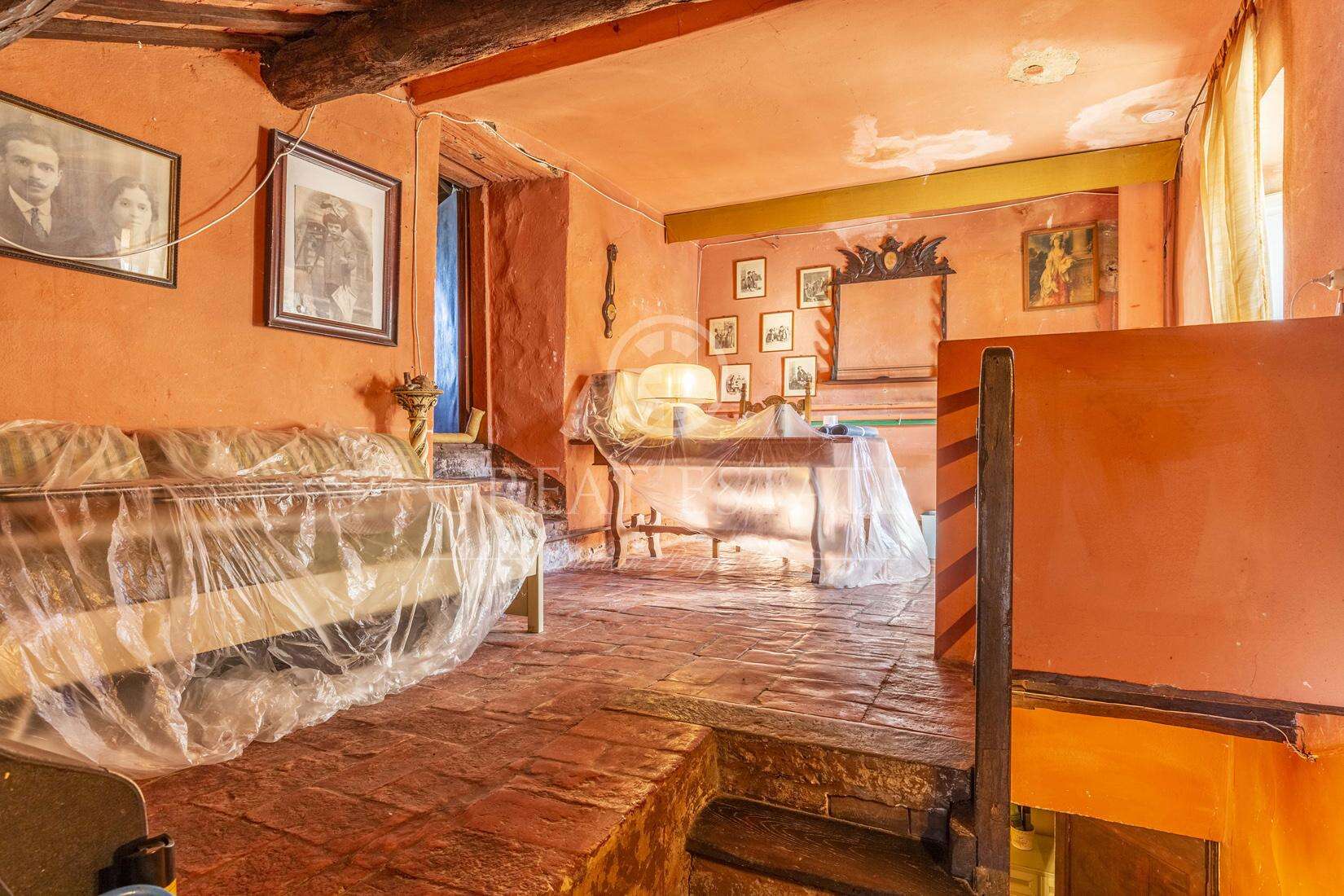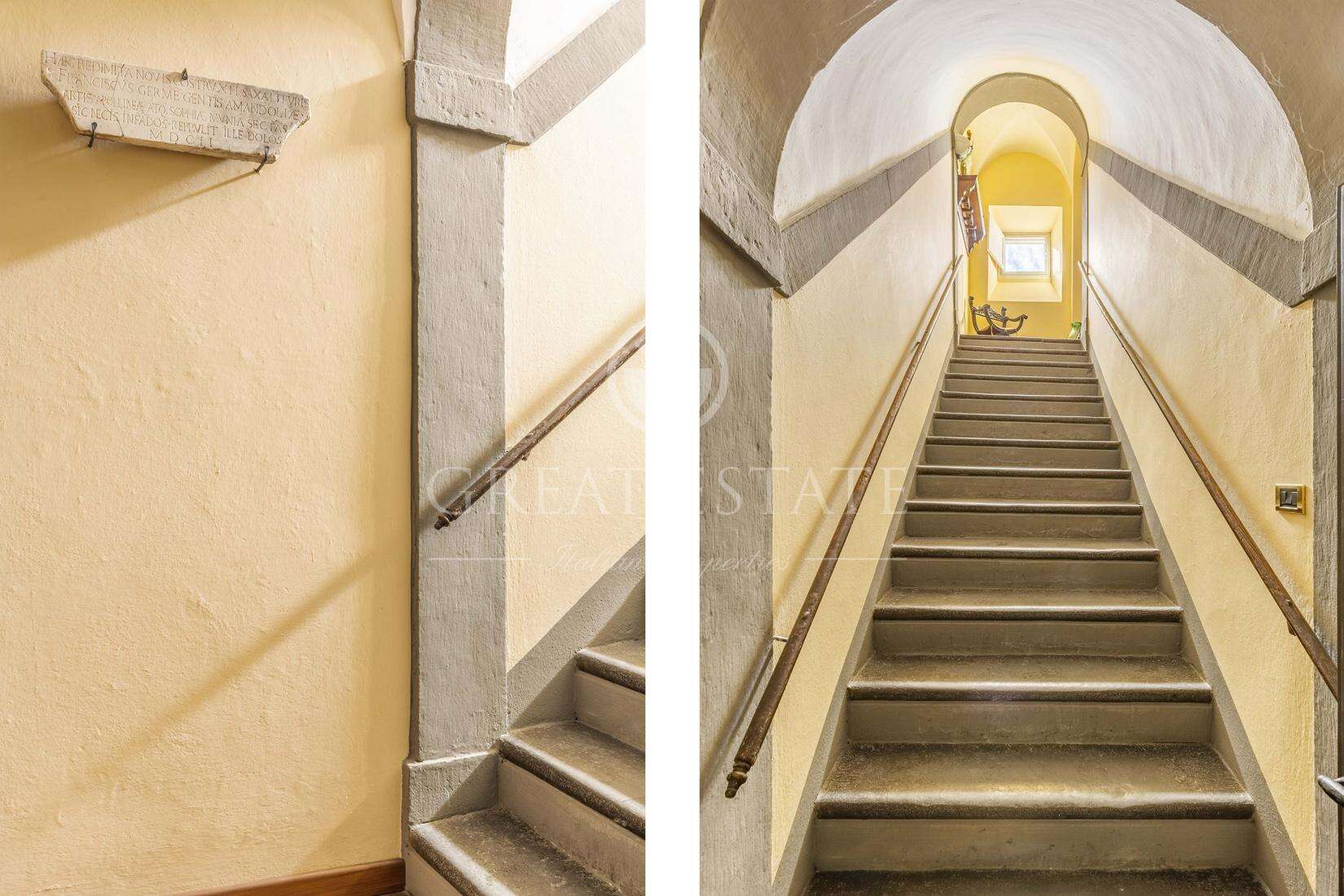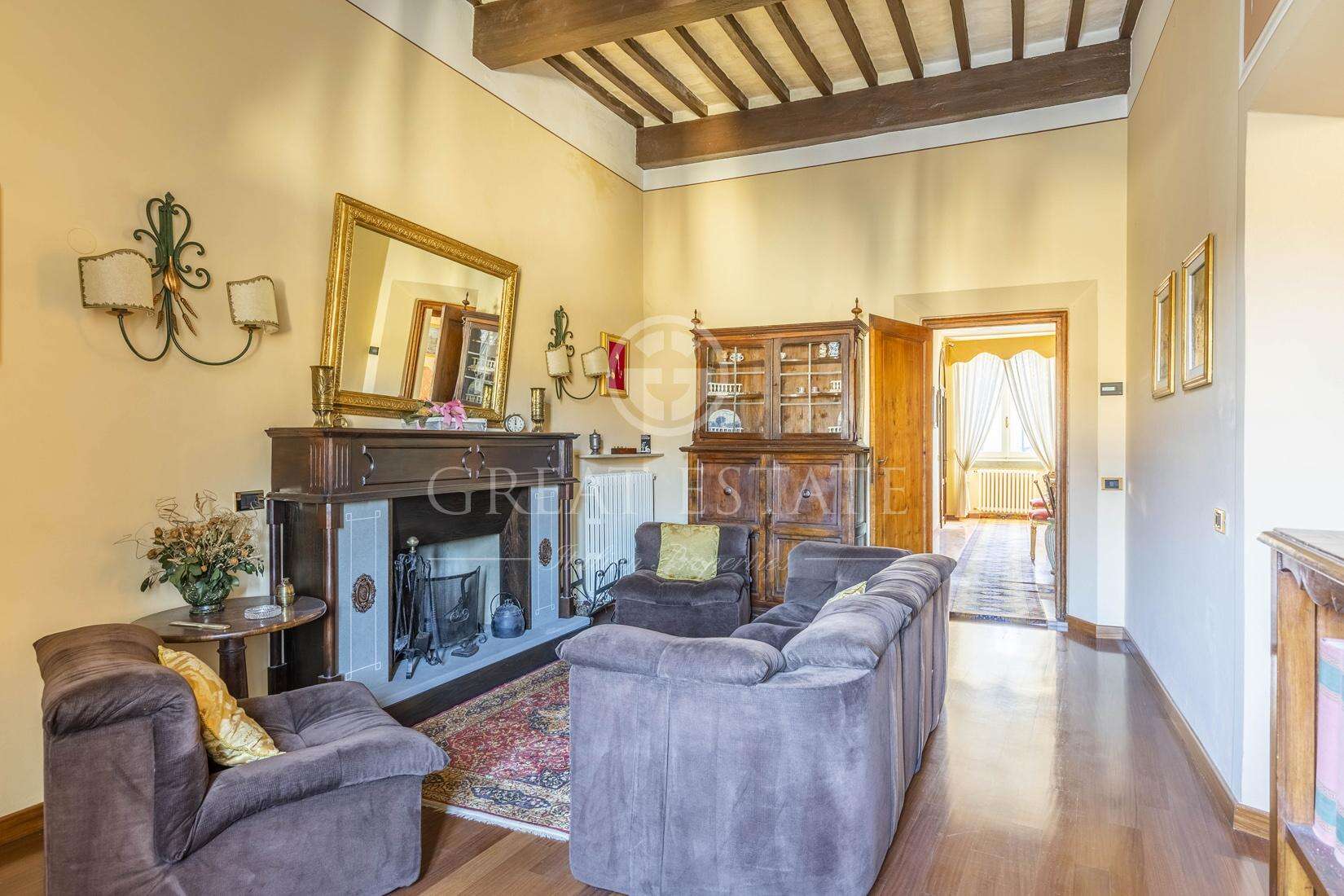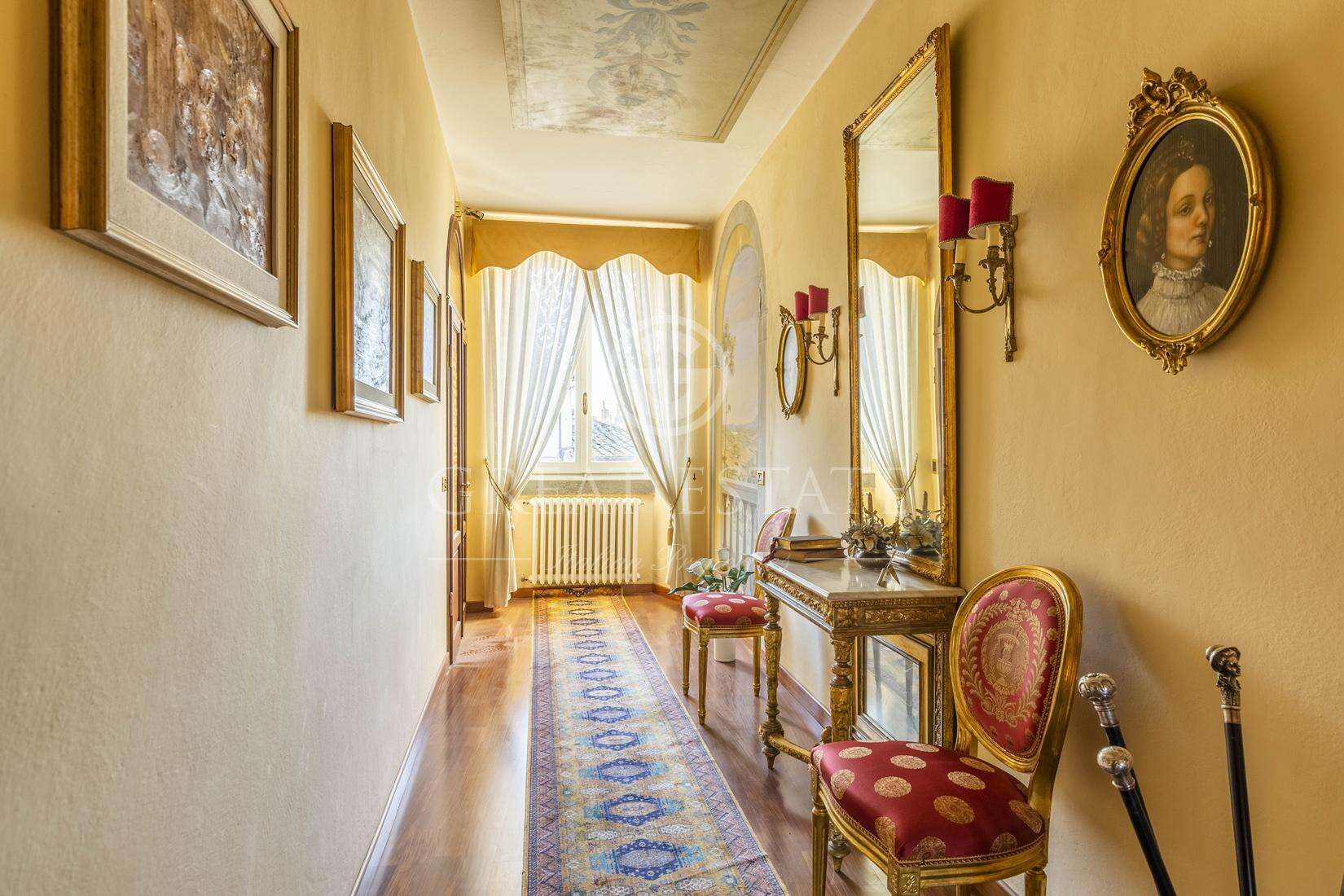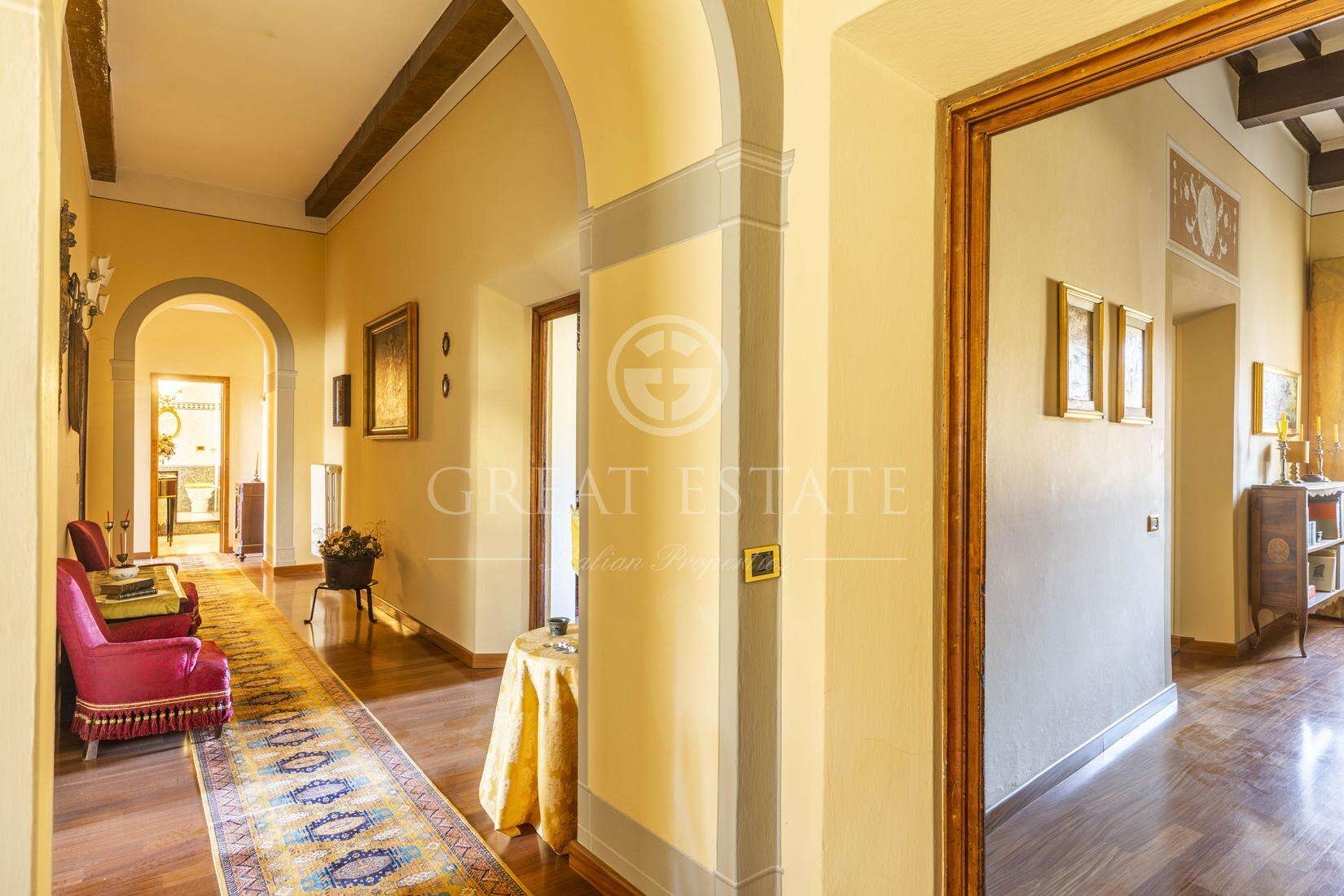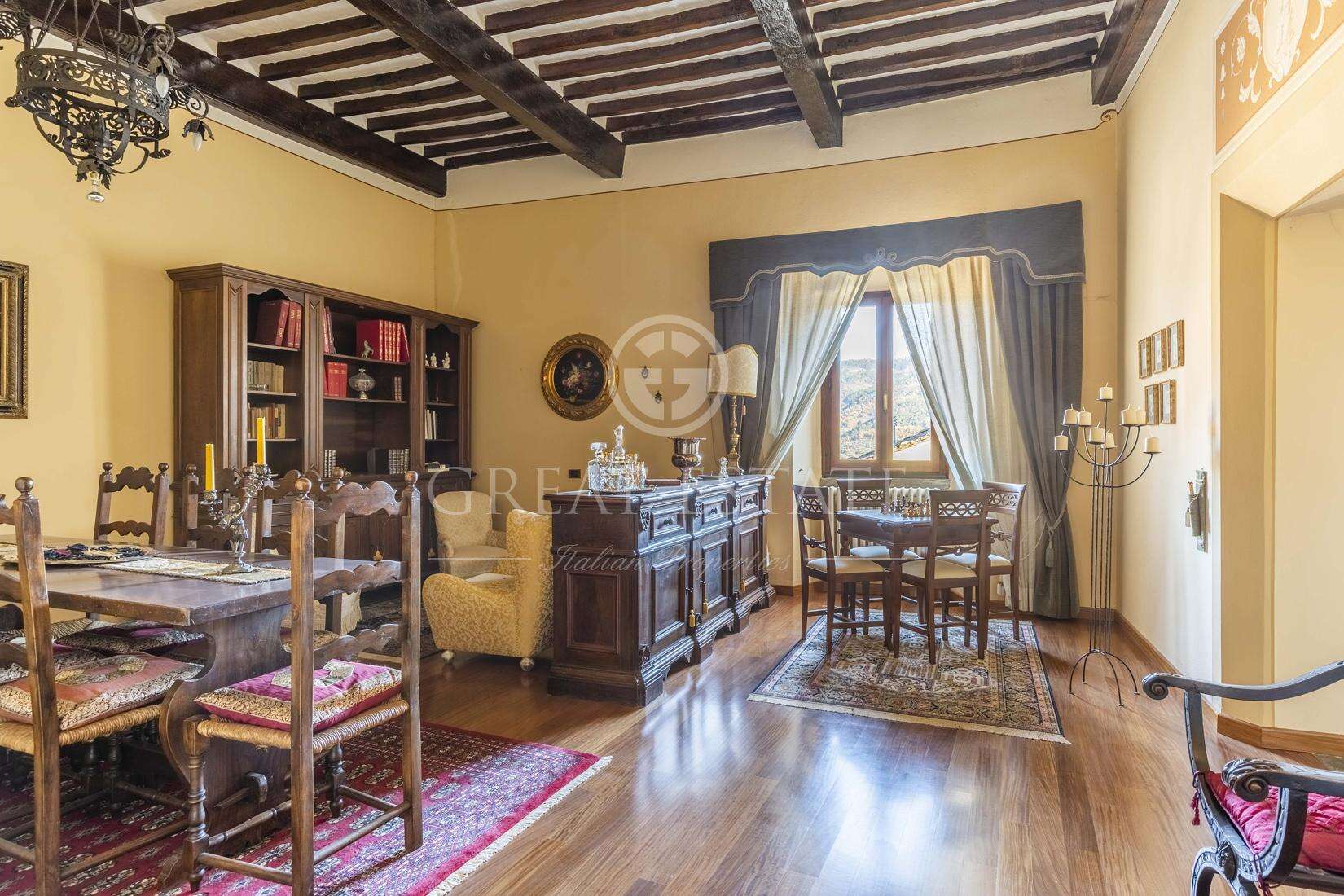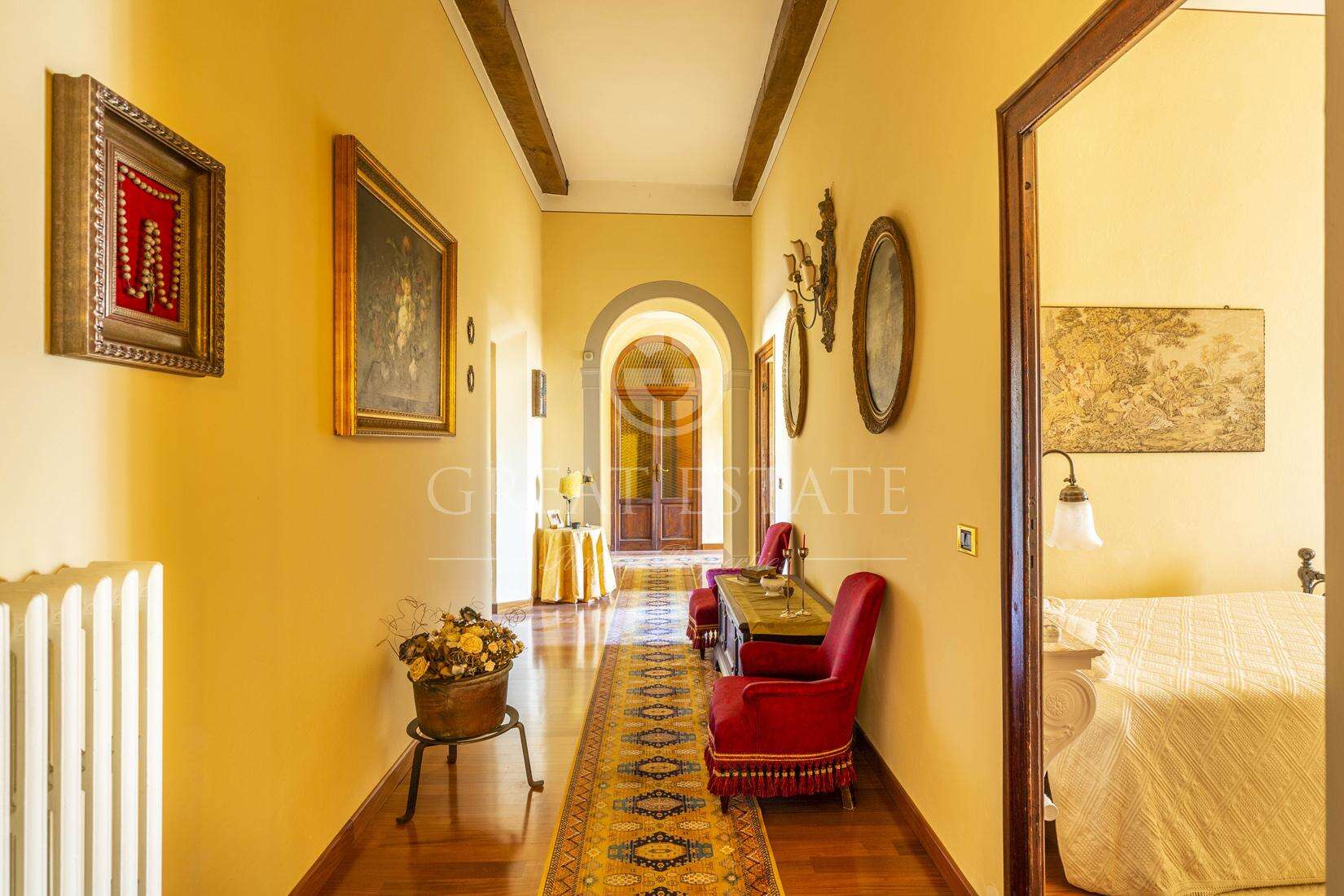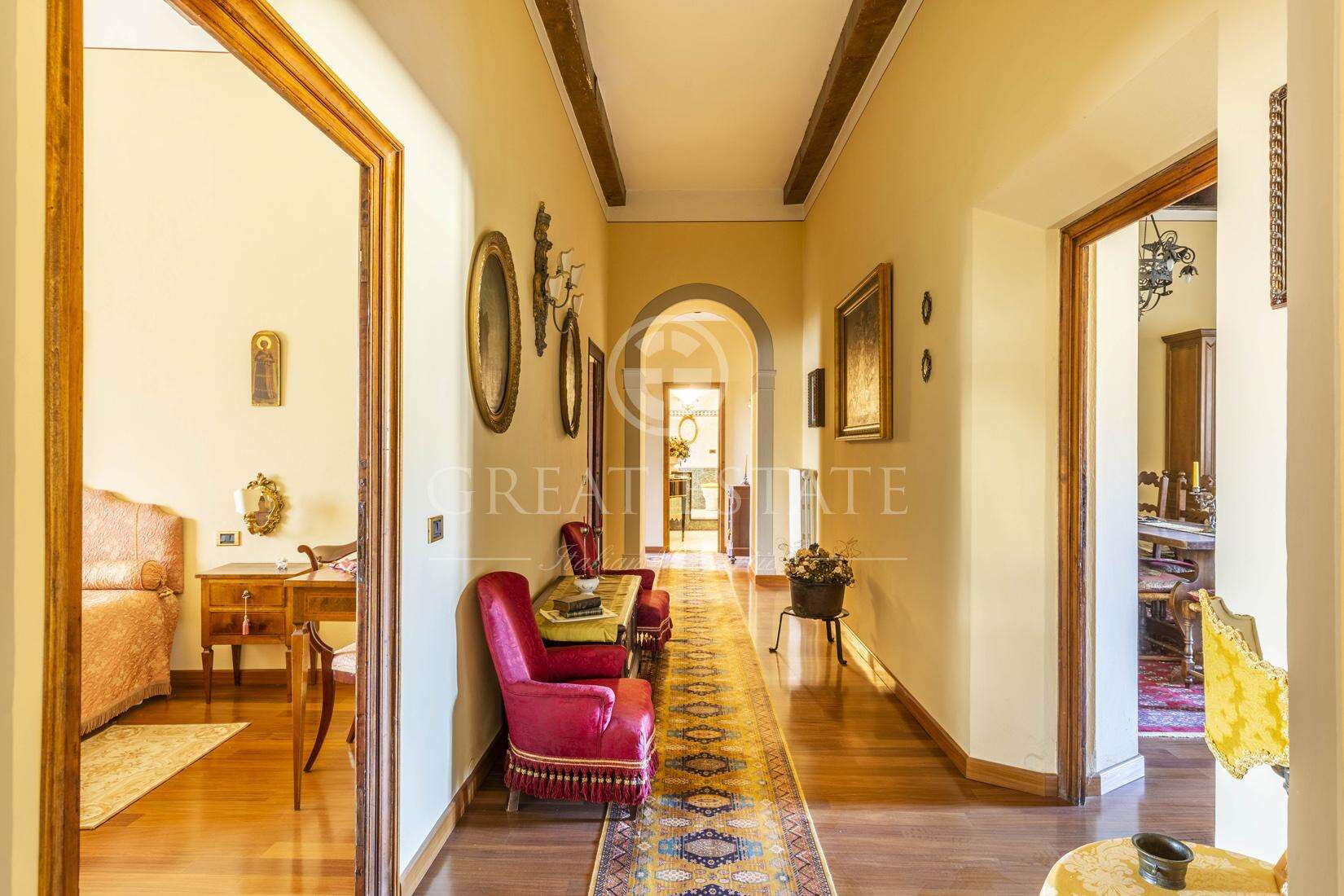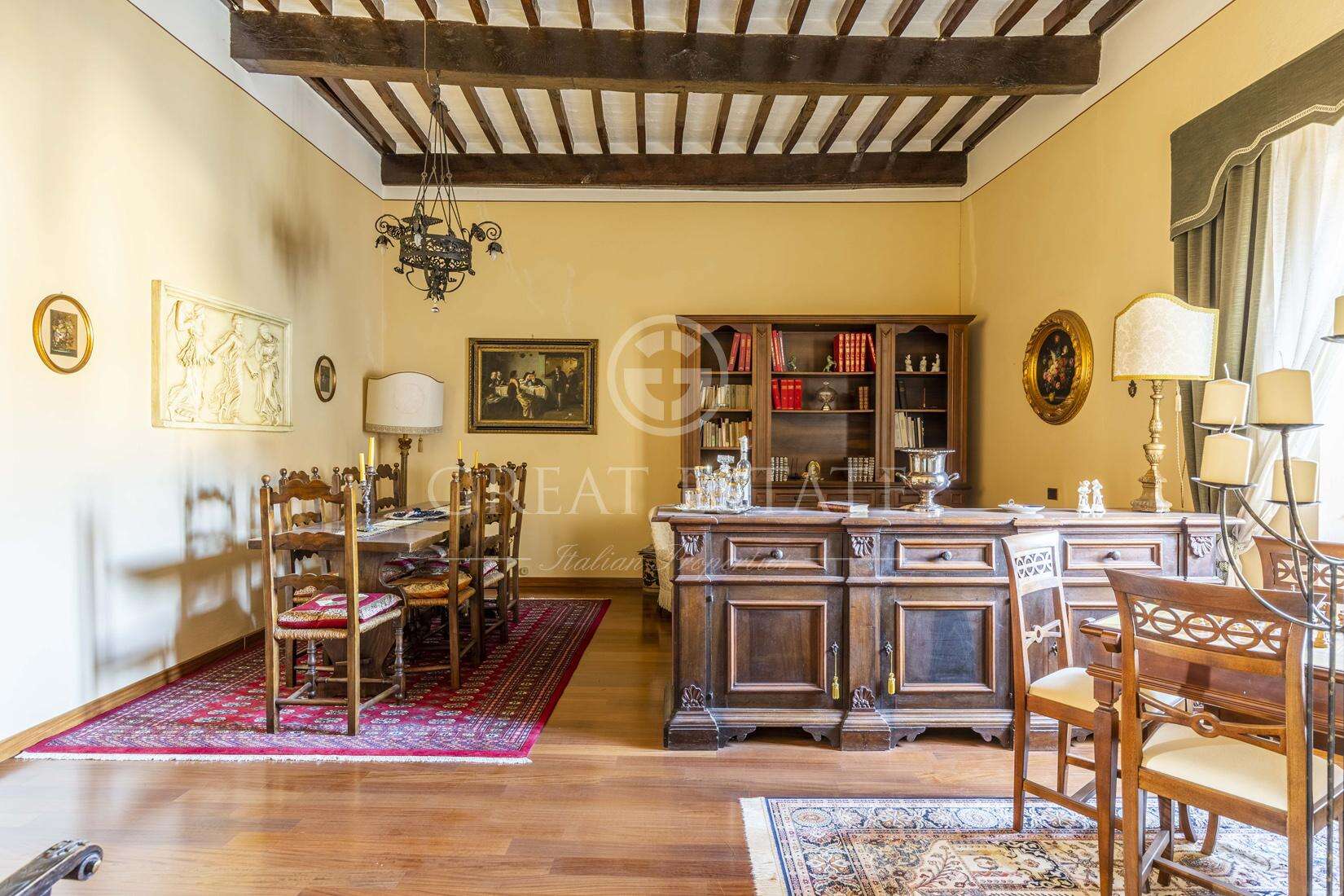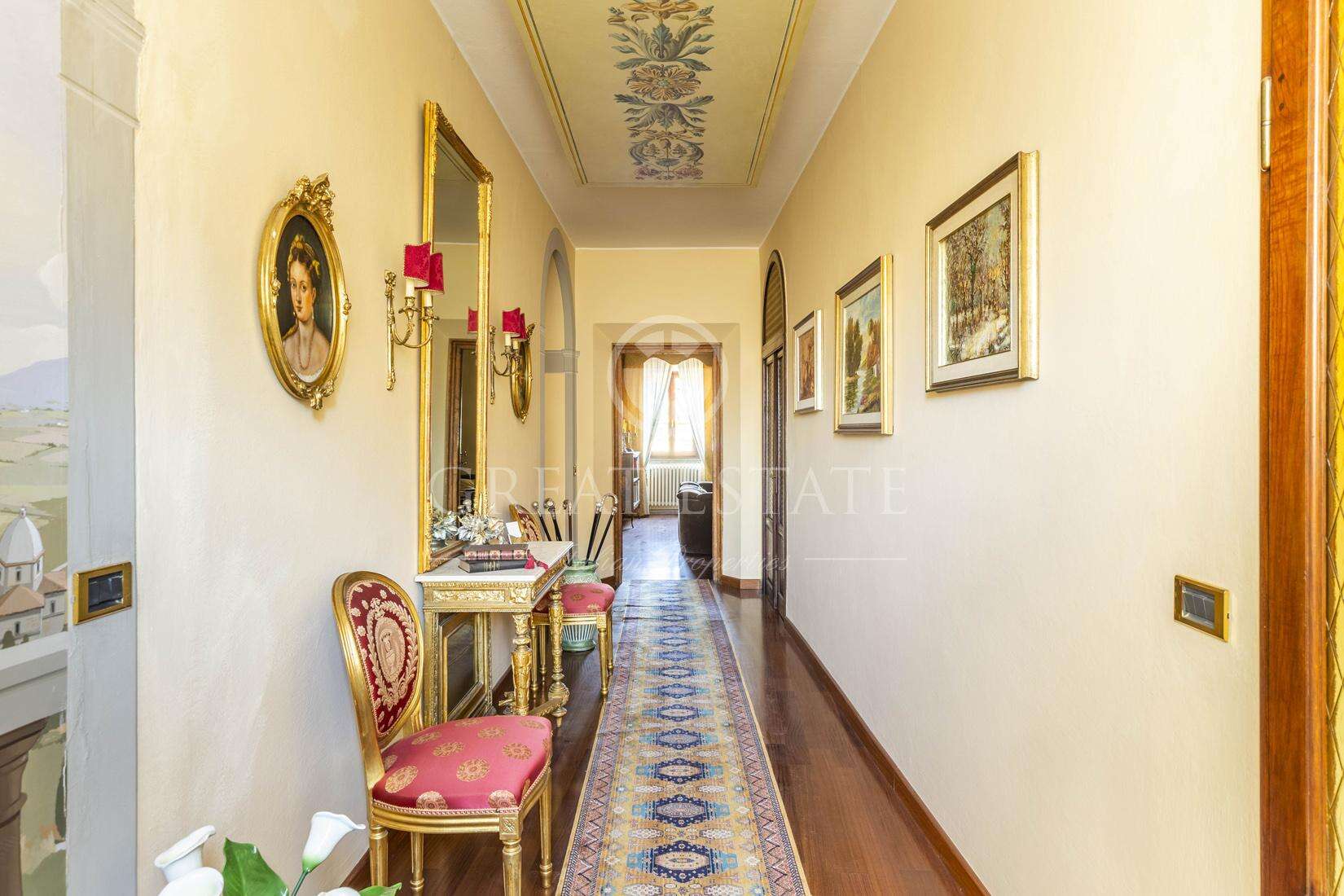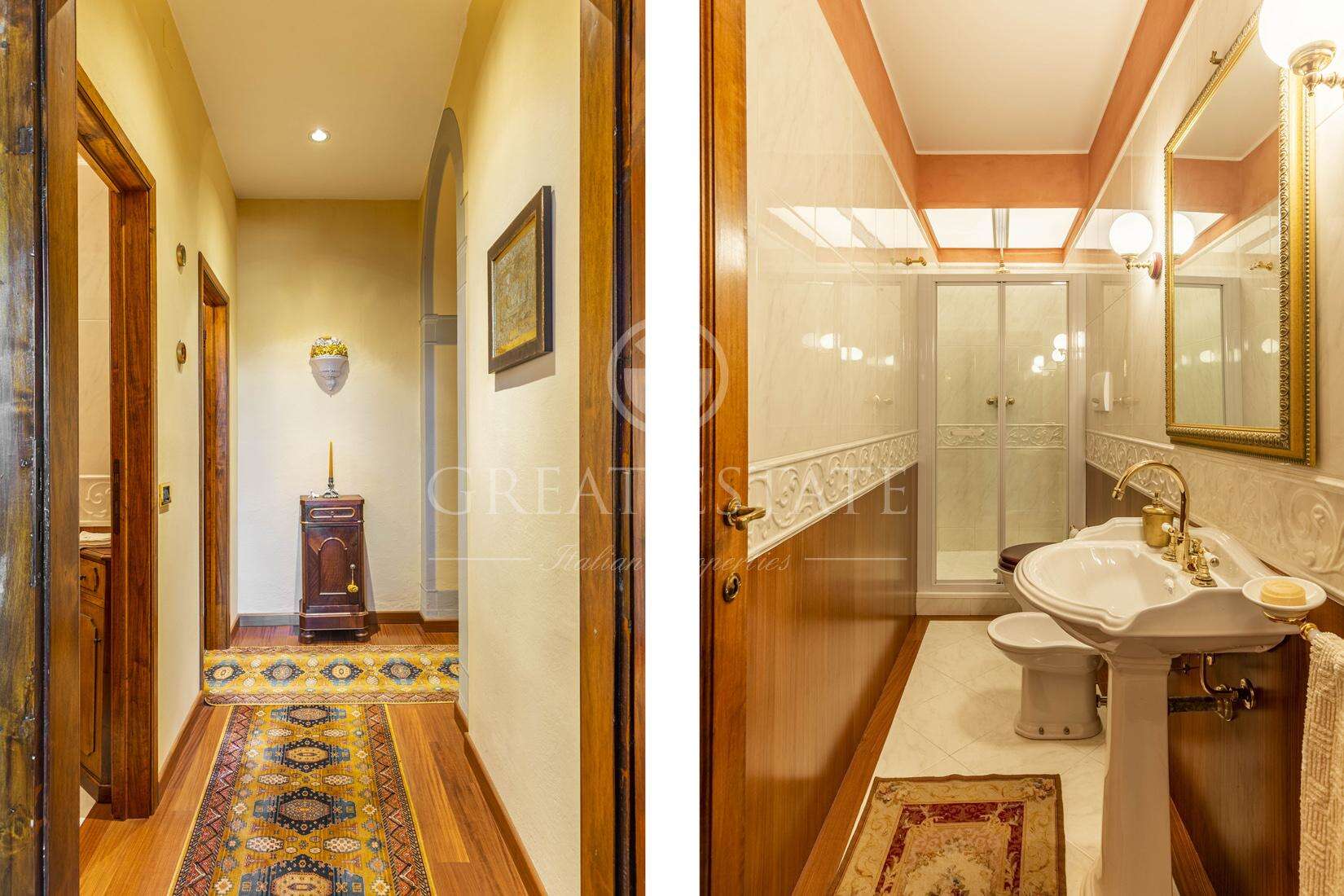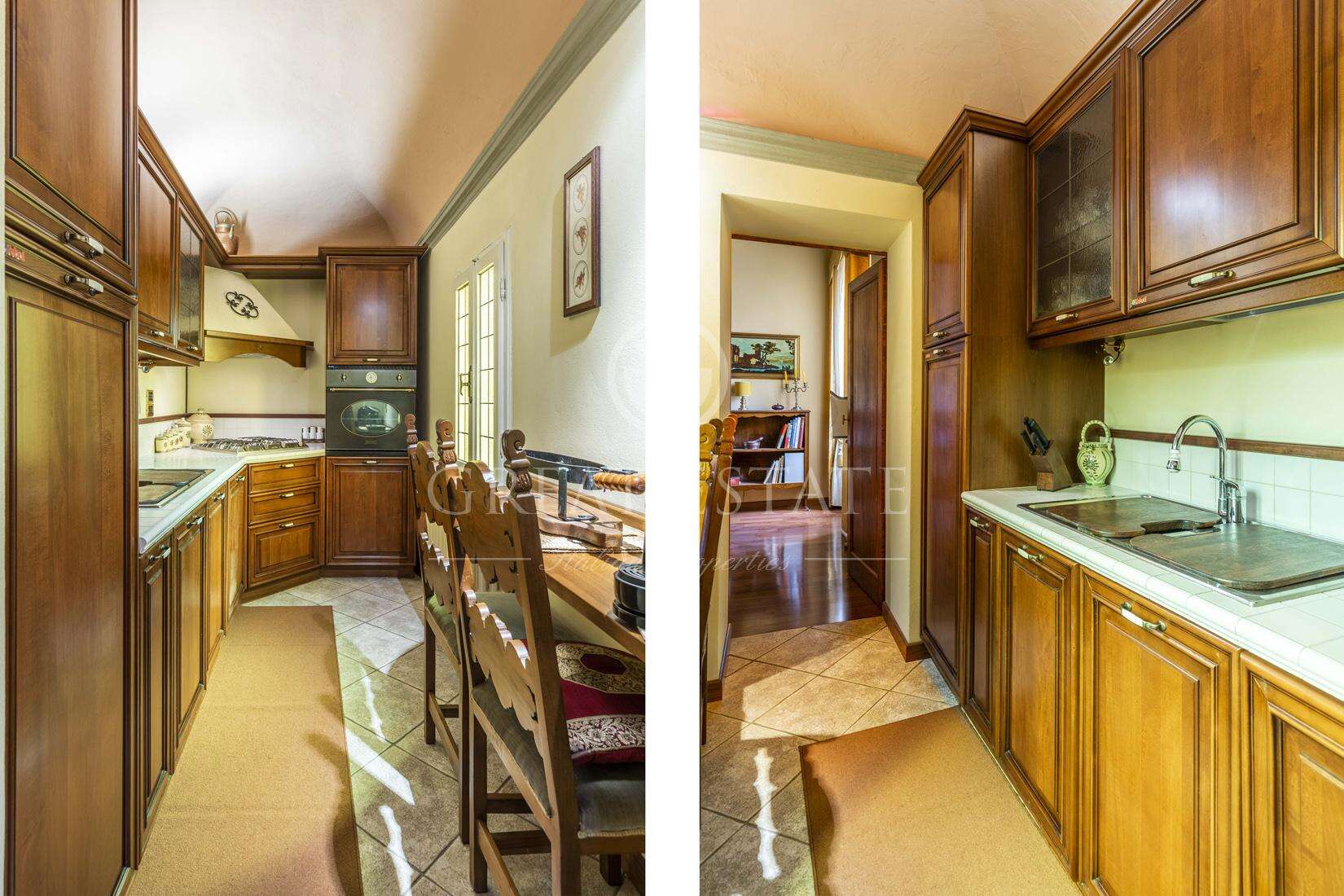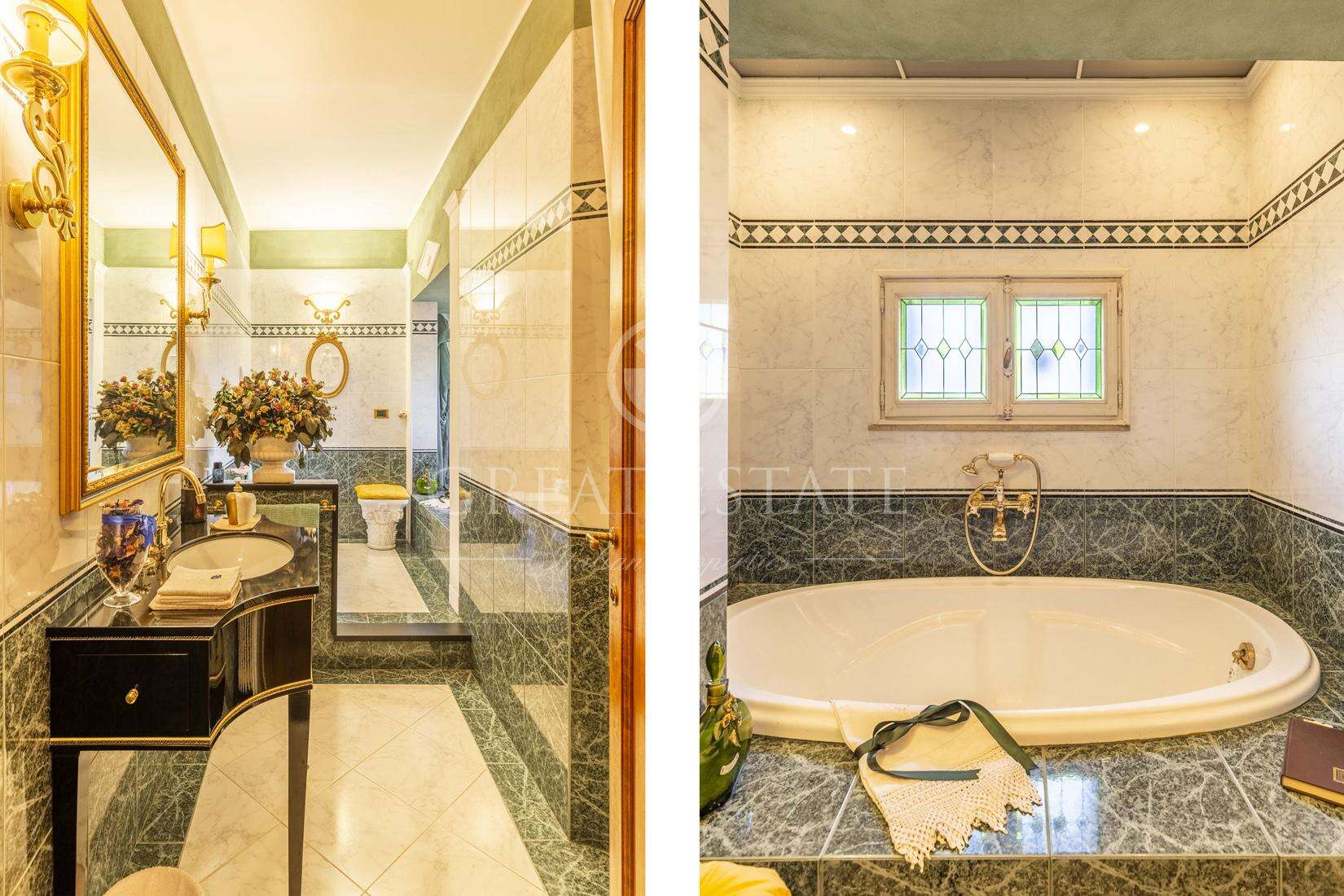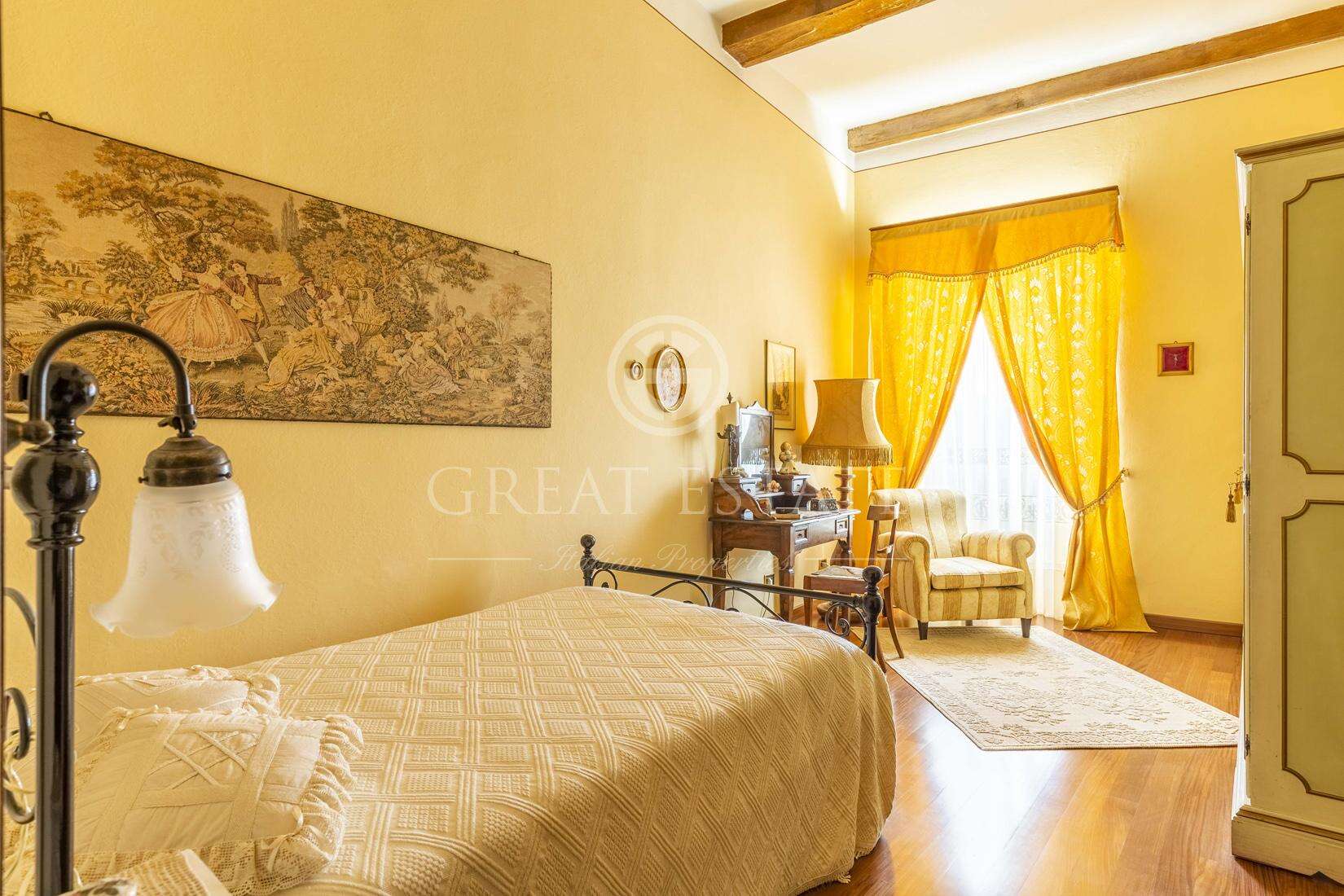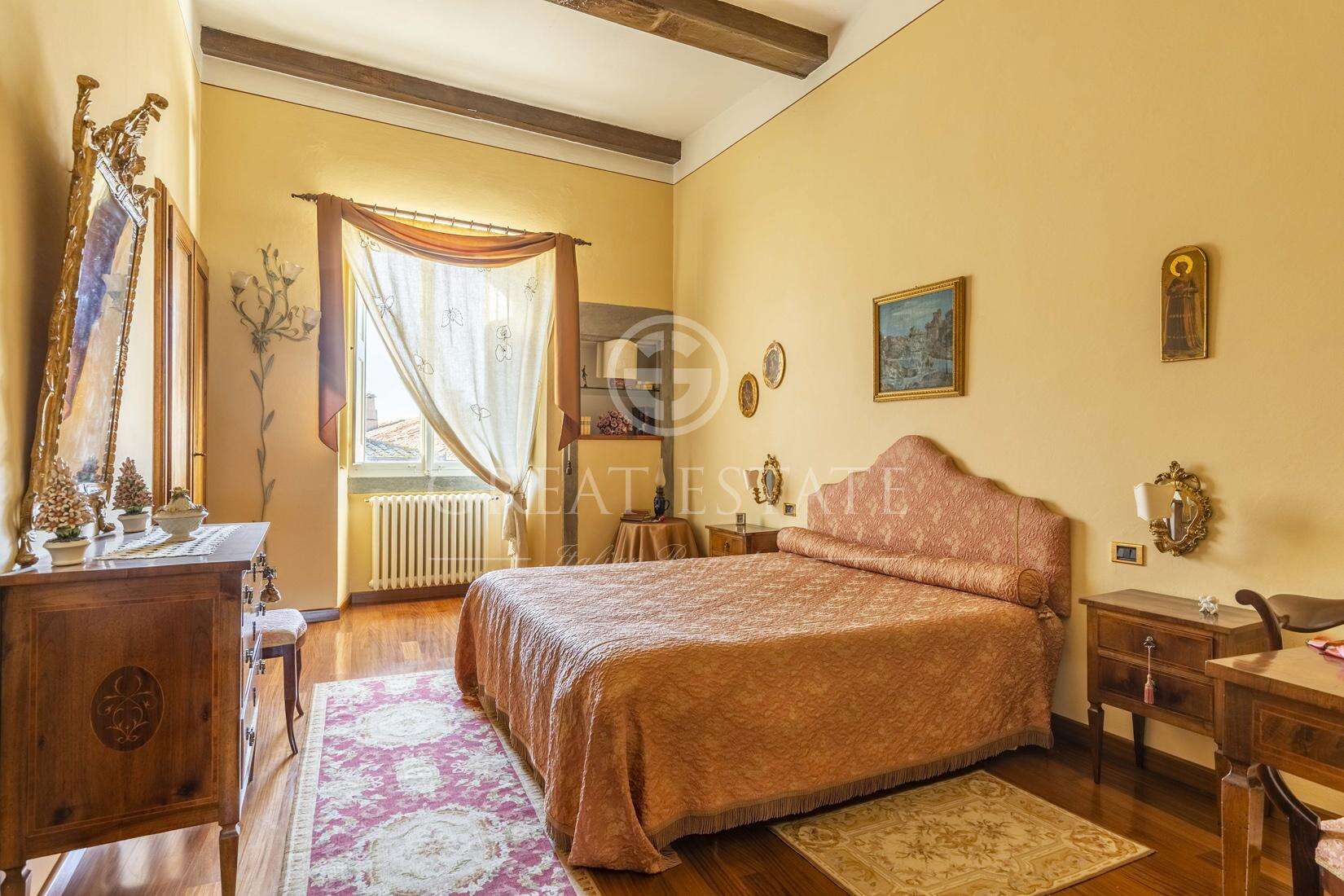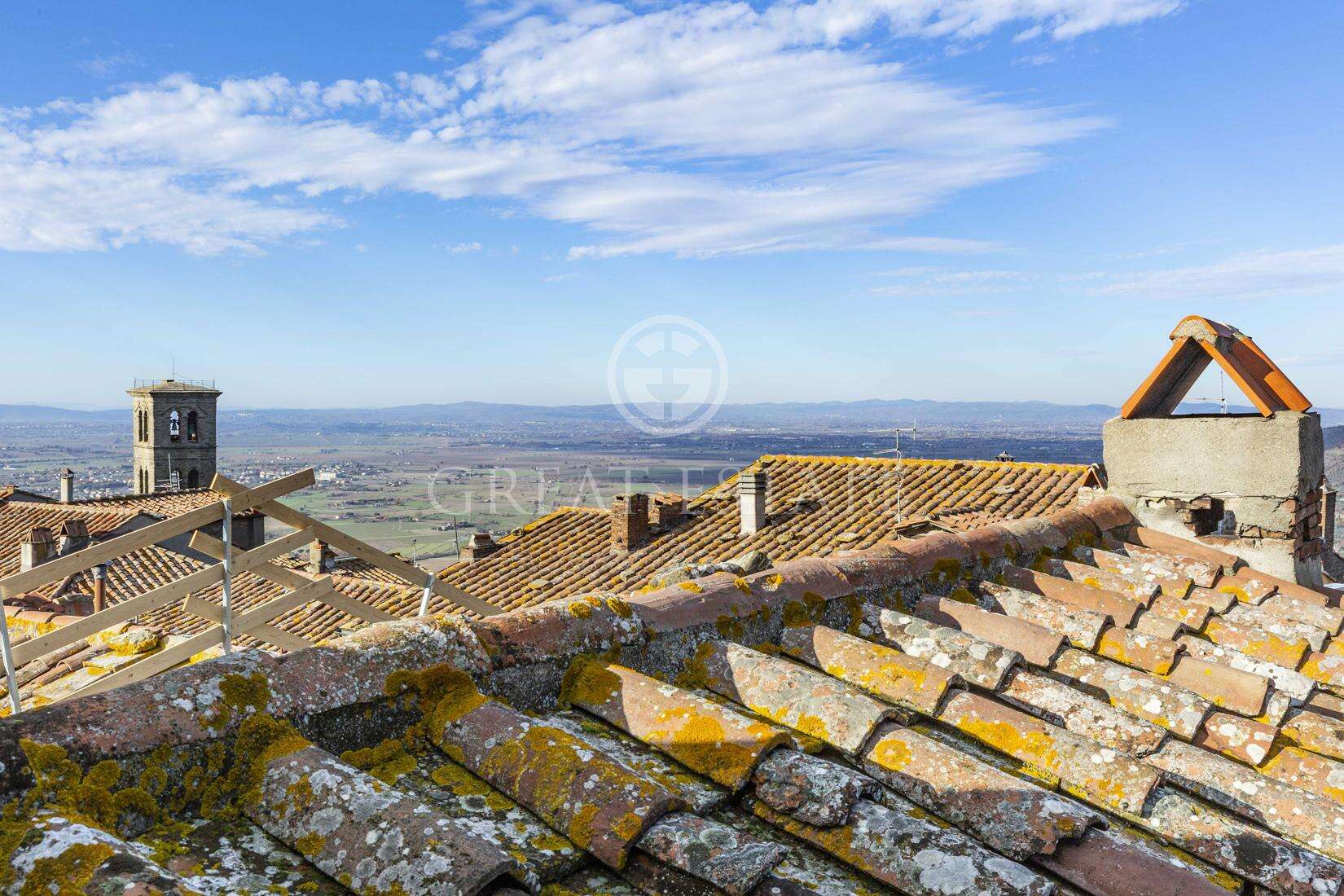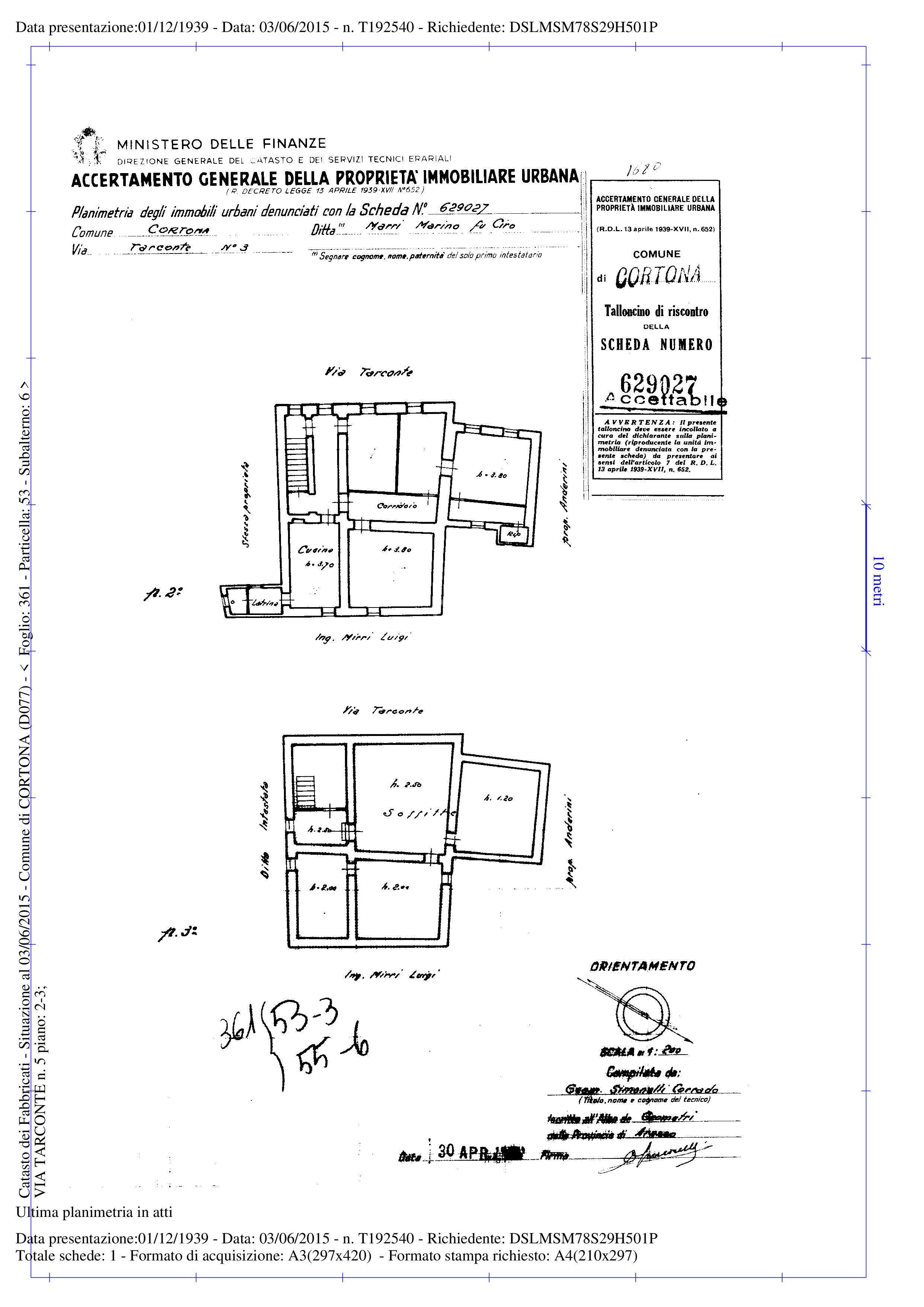 Sted
The property is located in the heart of the historic center of Cortona, a beautiful village in Tuscany where you can find all services (bars, restaurants, schools, etc.).
Beskrivelse
The property is located within a condominium for residential use only, and can be found on the second and third floor. The second floor has a gross area of approximately 220 square meters, and is the main living space of the unit, consisting of three bedrooms, two bathrooms, a living room and a kitchen. The overlying third floor, made up of the attic of the entire building, for an area of 80 square meters with characteristics of substantial habitability, was intended for servitude, as evidenced by the windows in all rooms, traces of a small altar frescoed on the wall, and the presence of a niche with drainage on the ground, still free, where evidently there was a toilet for the same servitude.
Boligens tilstand
Restored
Faciliteter
The unit is equipped with an independent heating system, with cast iron radiators controlled by an electronic chronothermostat, and for the combined production of hot water, with a methane-fired boiler, also used for kitchen service, derived from the same dedicated street meter. There is also a cold water system for sanitary and kitchen uses, also derived from a dedicated street meter. There is also a complete electrical system for lighting and electromotive force with lighting fixtures on the second floor of particular value.
Skødedetaljer
The Great Estate Group performs a technical due diligence on each property acquired, through the seller's technician, which allows us to know in detail the urban and cadastral status of the property. This due diligence can be requested by the client at the moment of real interest in the property.
Ejerdetaljer/Kontraktsmæssige forhold
This property is in the name of a natural person (s) and the sale will be subject to registration tax according to the regulations in force (see purchase costs from the private individual).
Mulig arealudnyttelse
A property of rare charm located in the heart of the countryside, extremely livable and functional for a family that wants to live there all year round.
Kontakt os vedr. denne ejendom: