Boligdetaljer
"La Dimora dei Romani"
| | | |
| --- | --- | --- |
| COD. 1362 | Tuscany - Sarteano (Siena) | € EUR 990,000 |
| | | |
| --- | --- | --- |
| TYPE: Rustic farmhouses and Countryhouses | BOLIG AREAL: 622.00 kvm | TOMTE AREAL: 2.30 ha |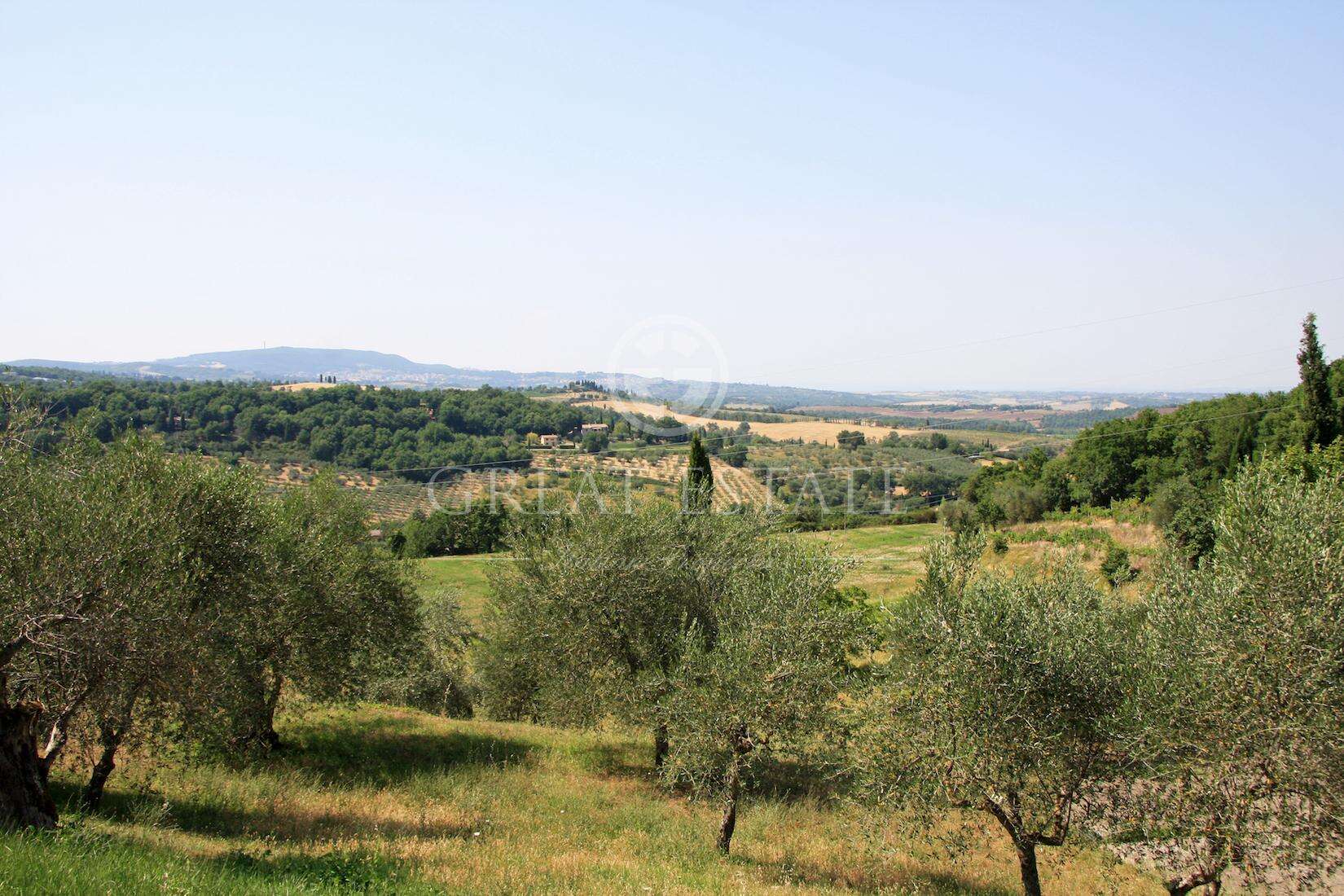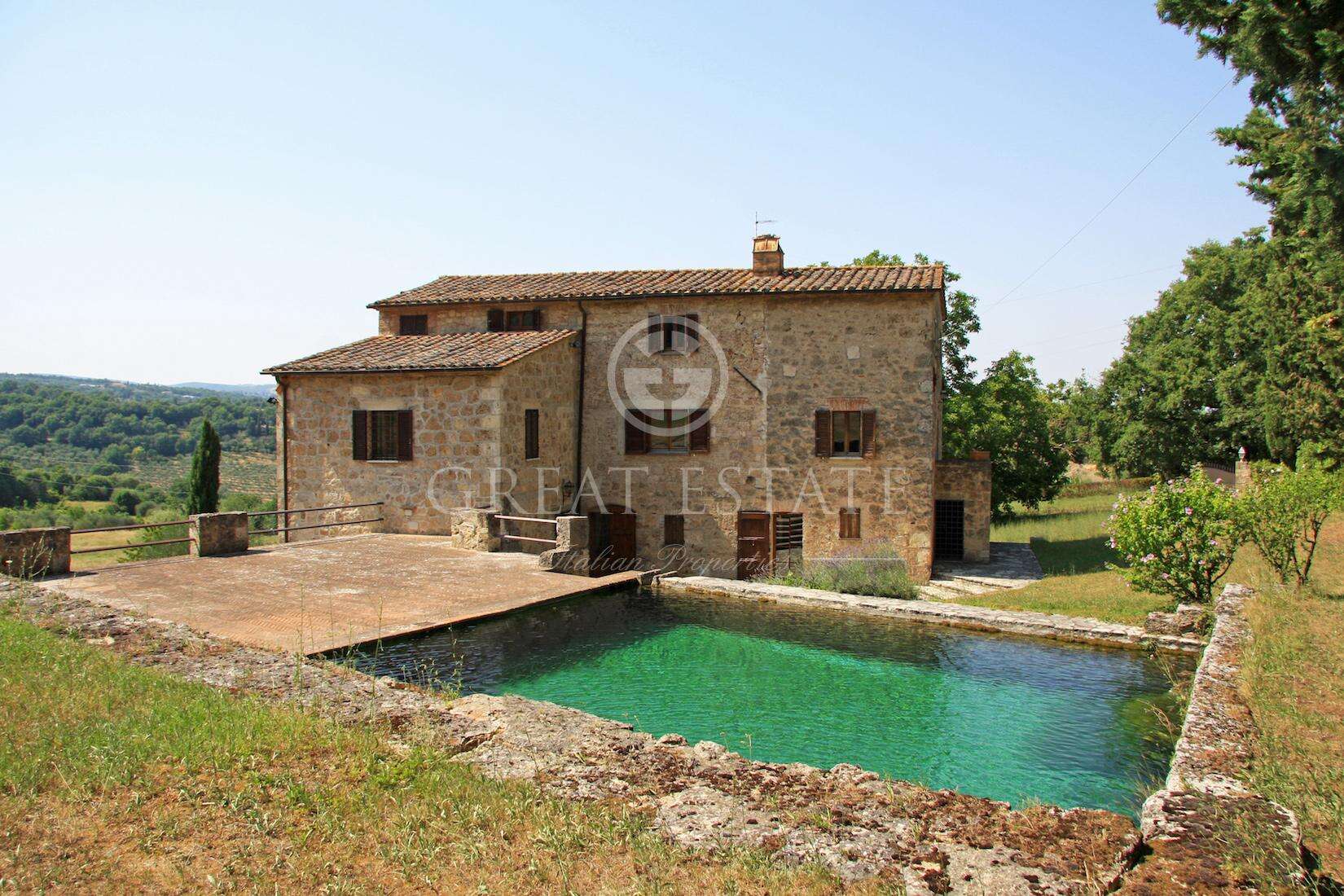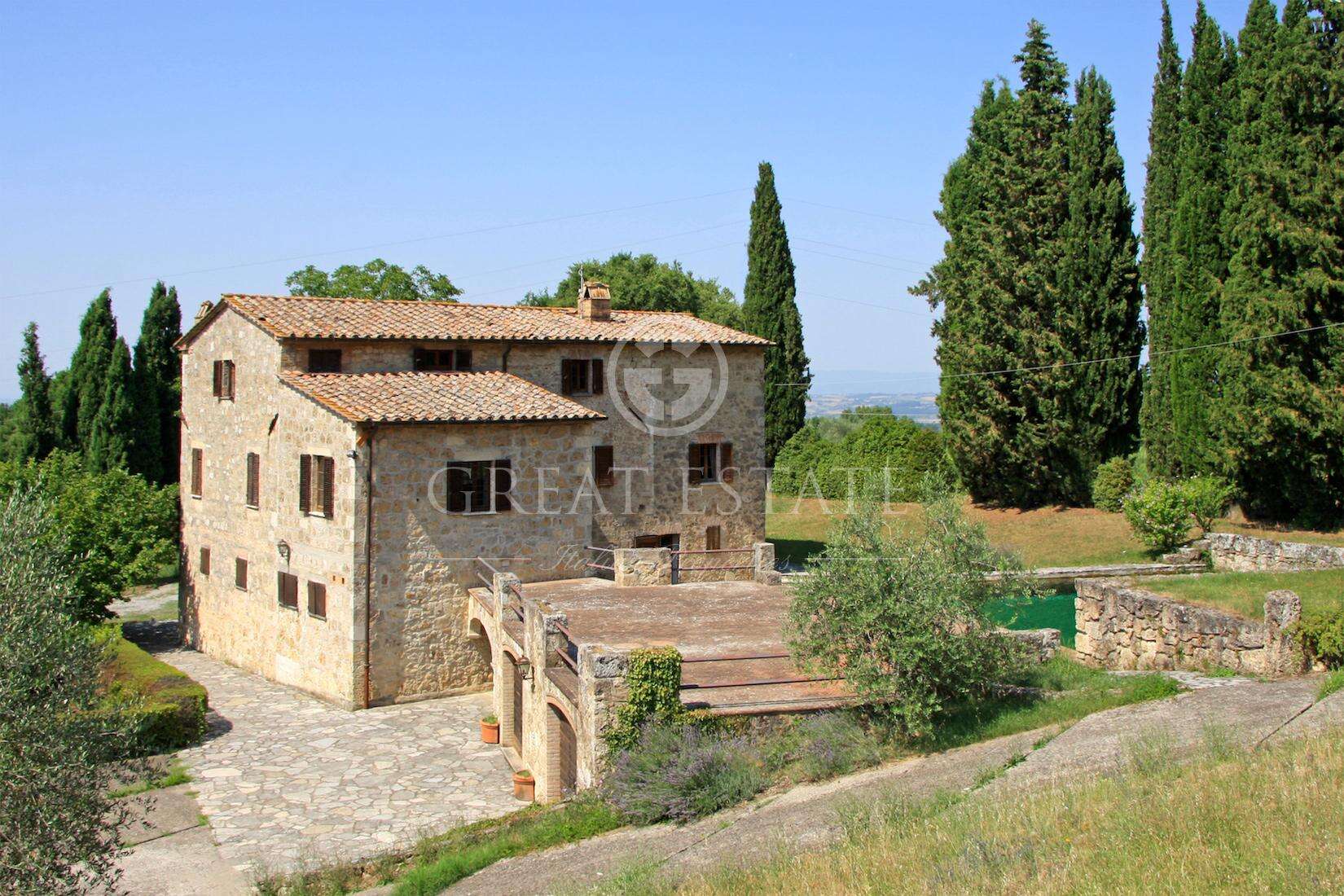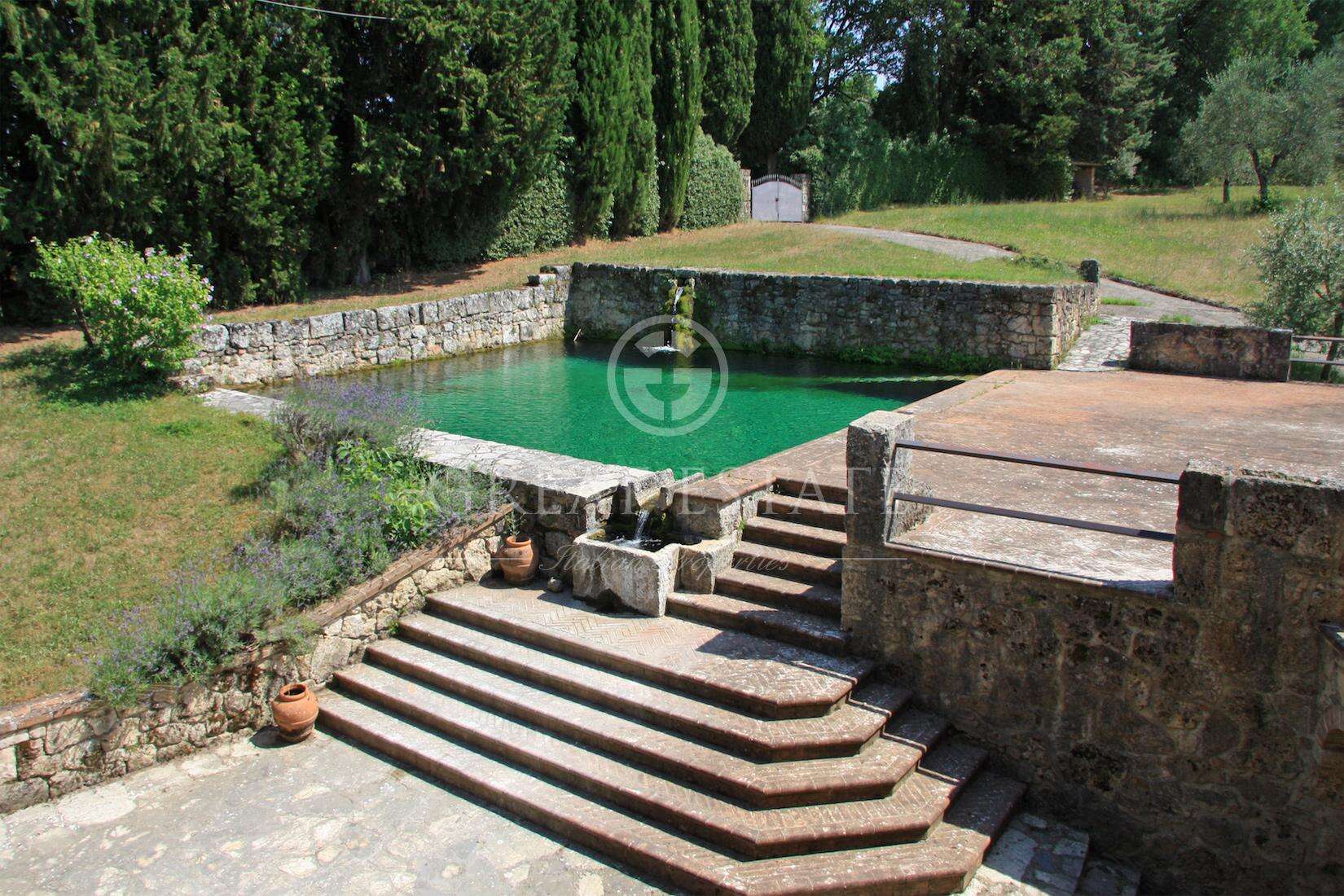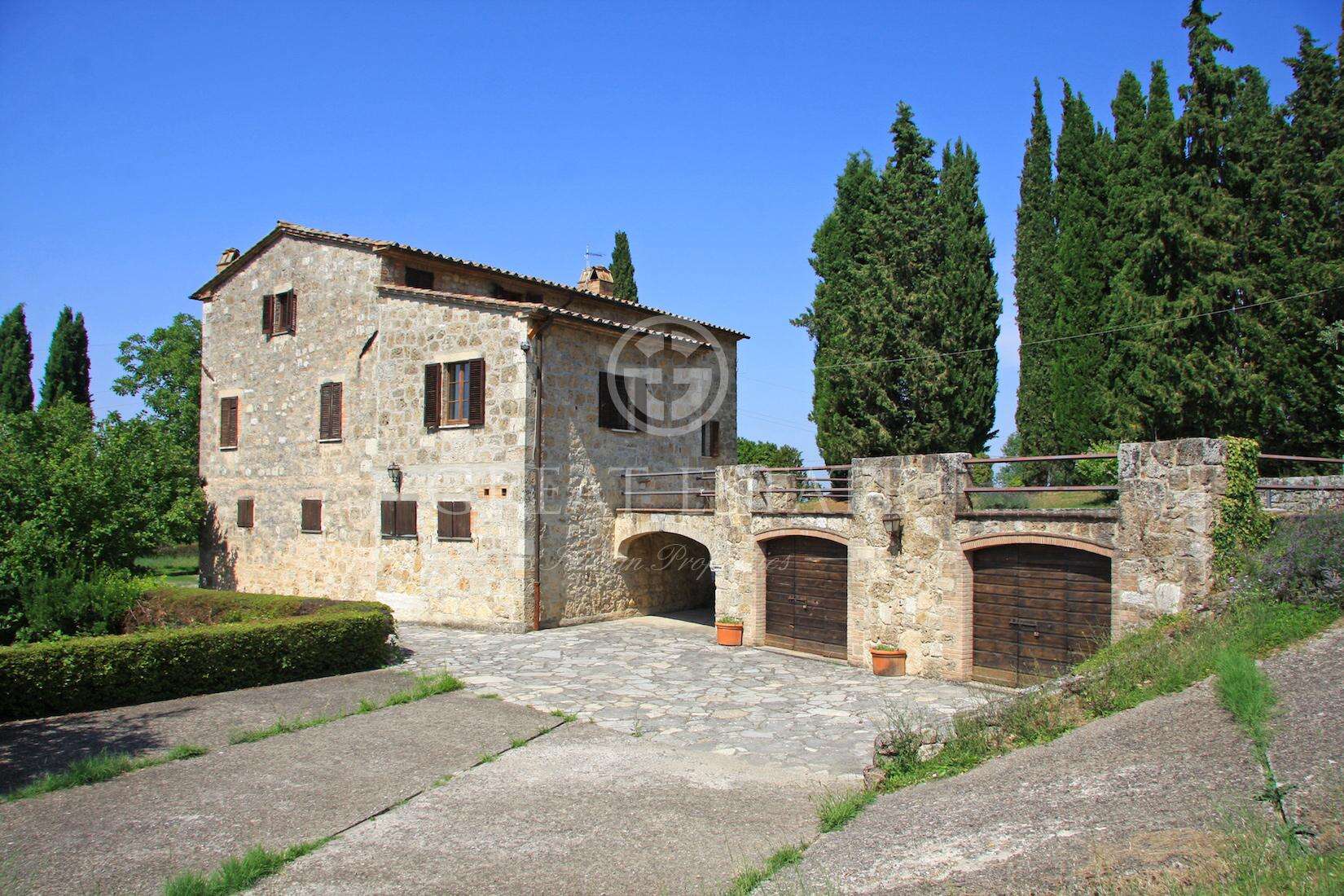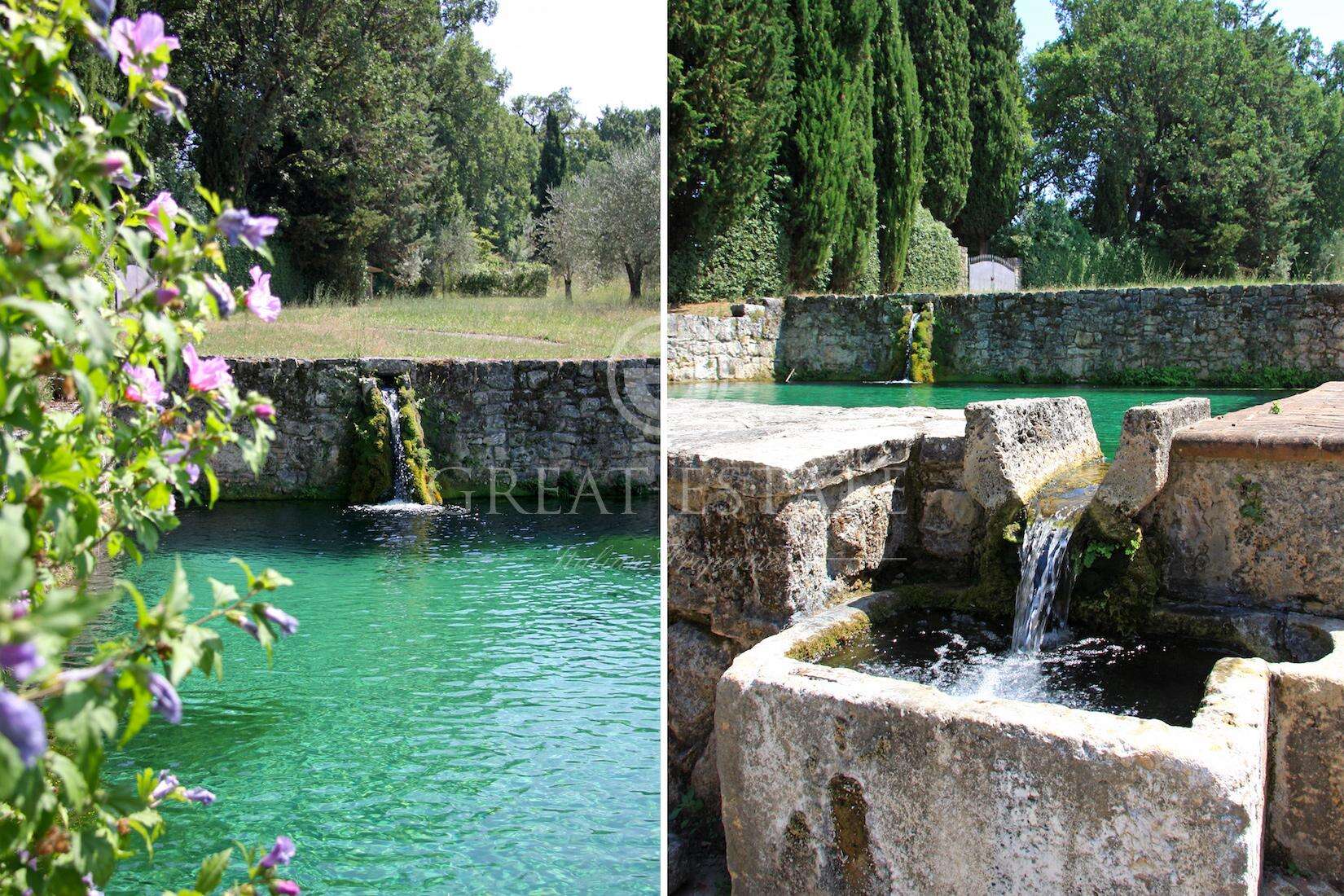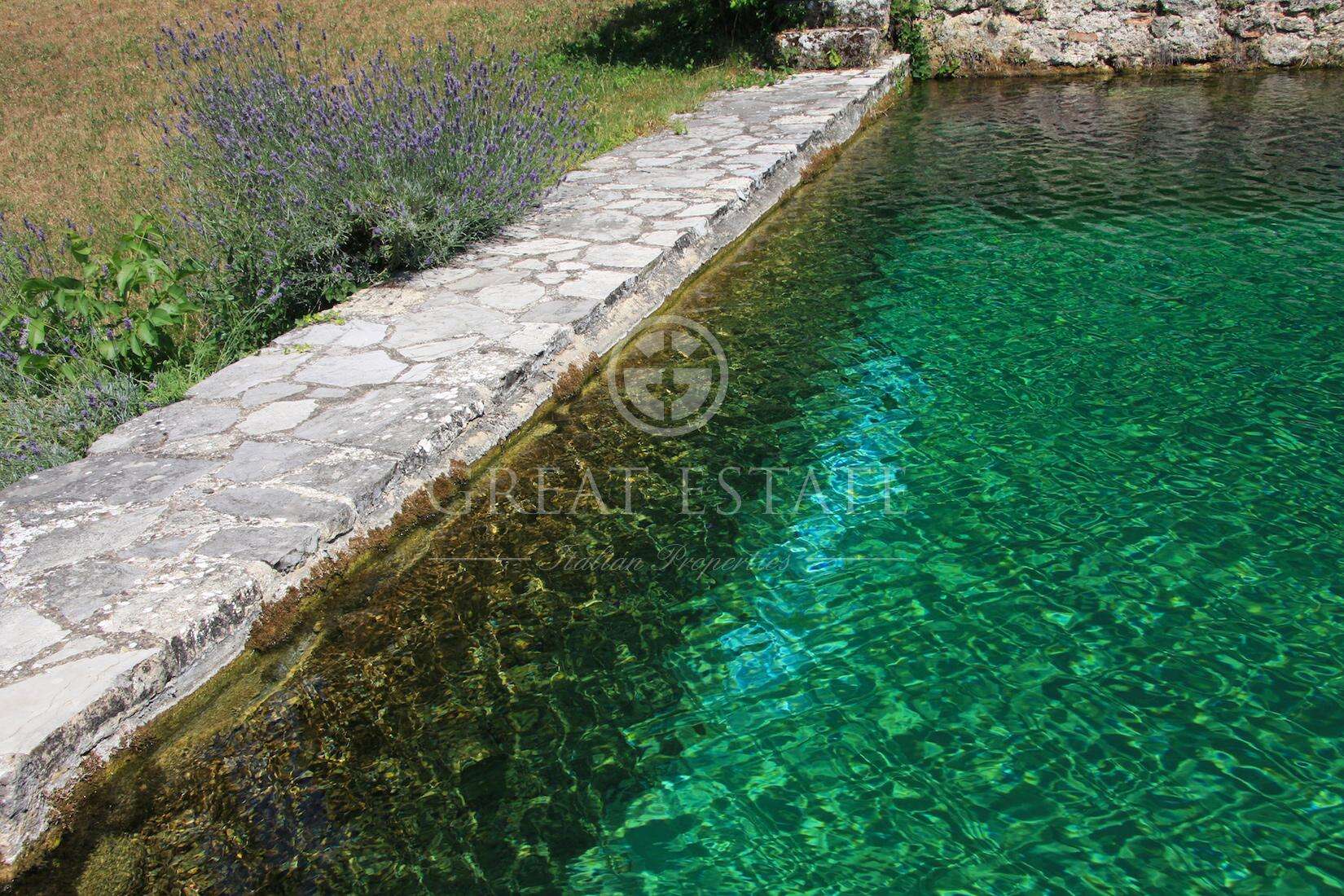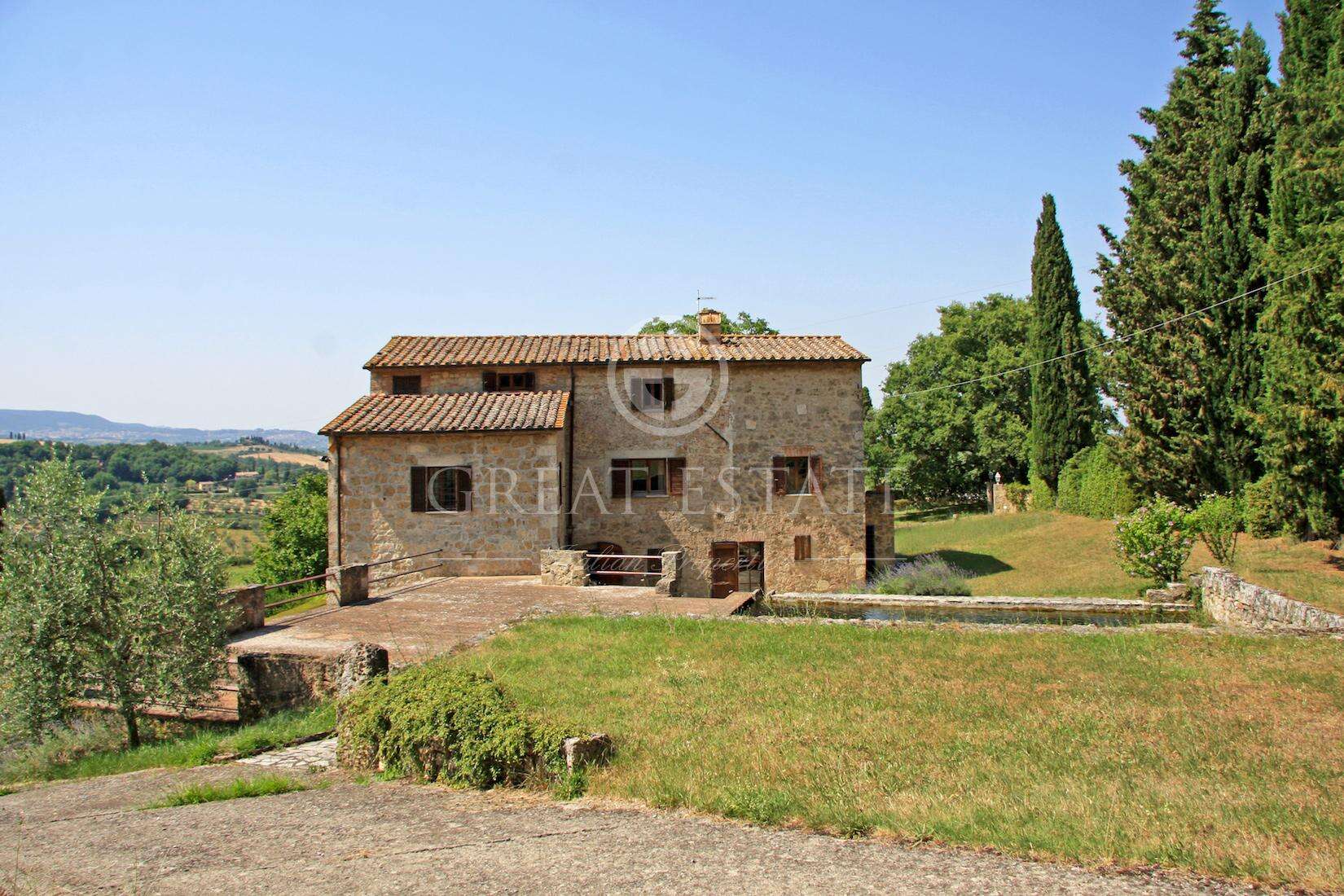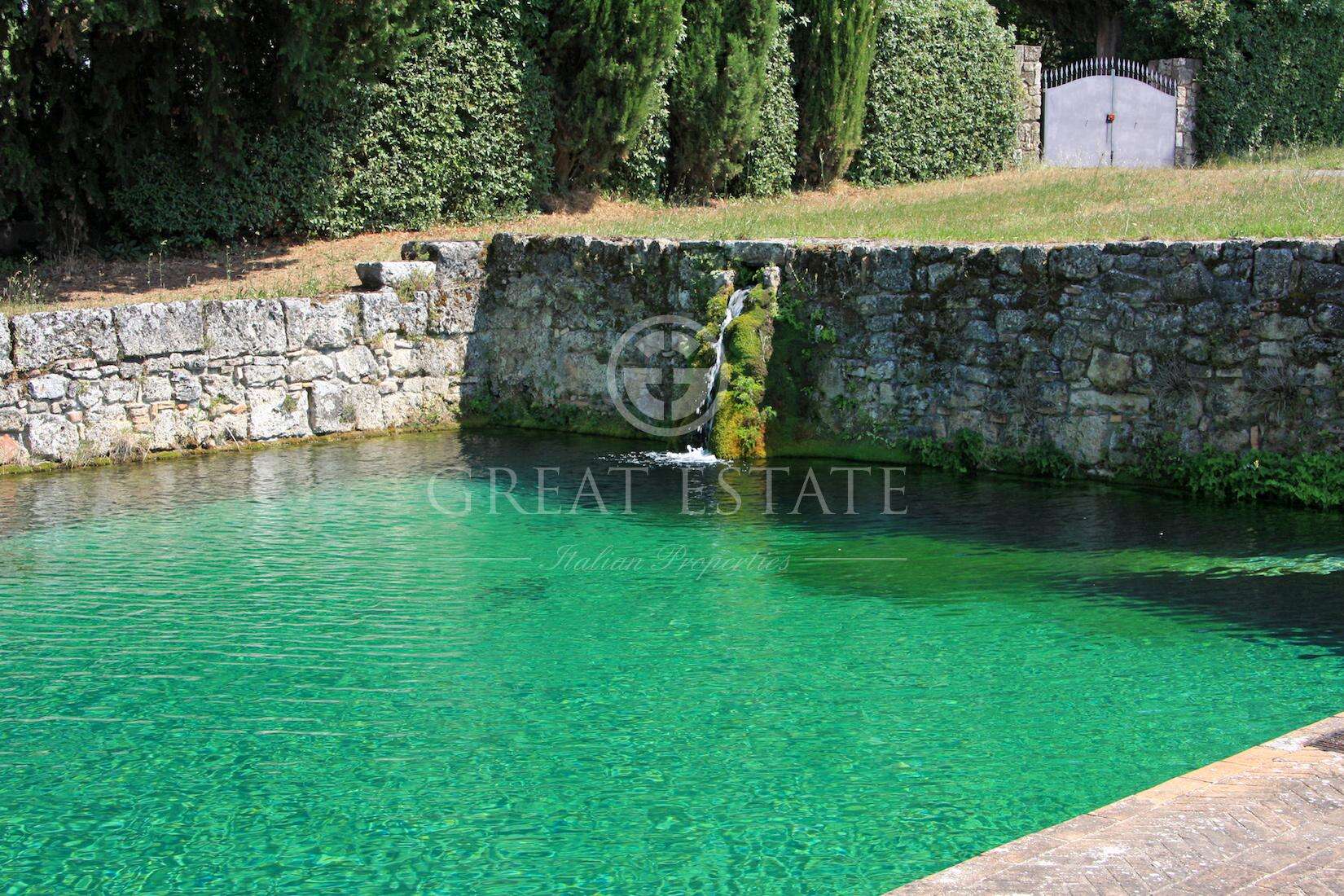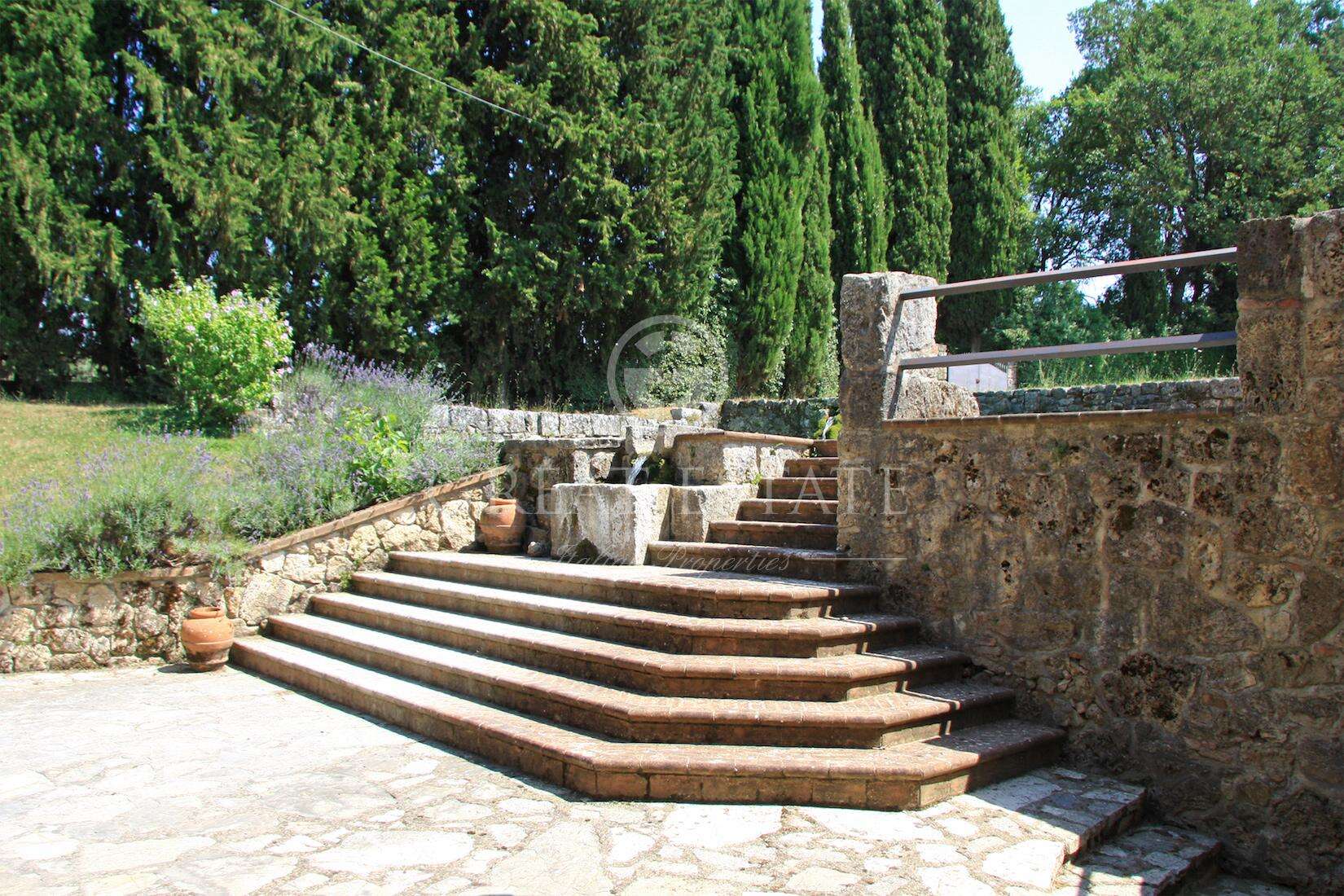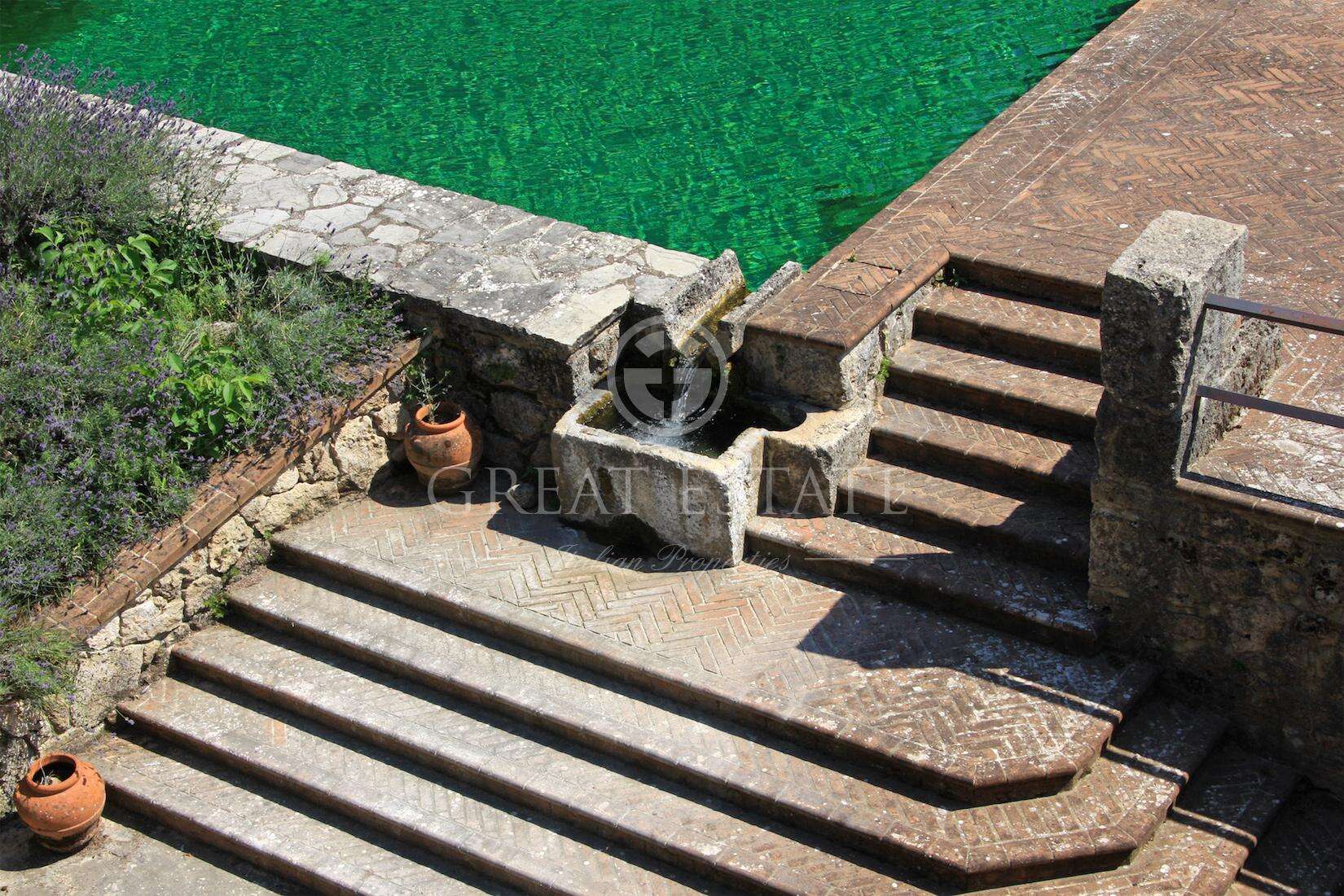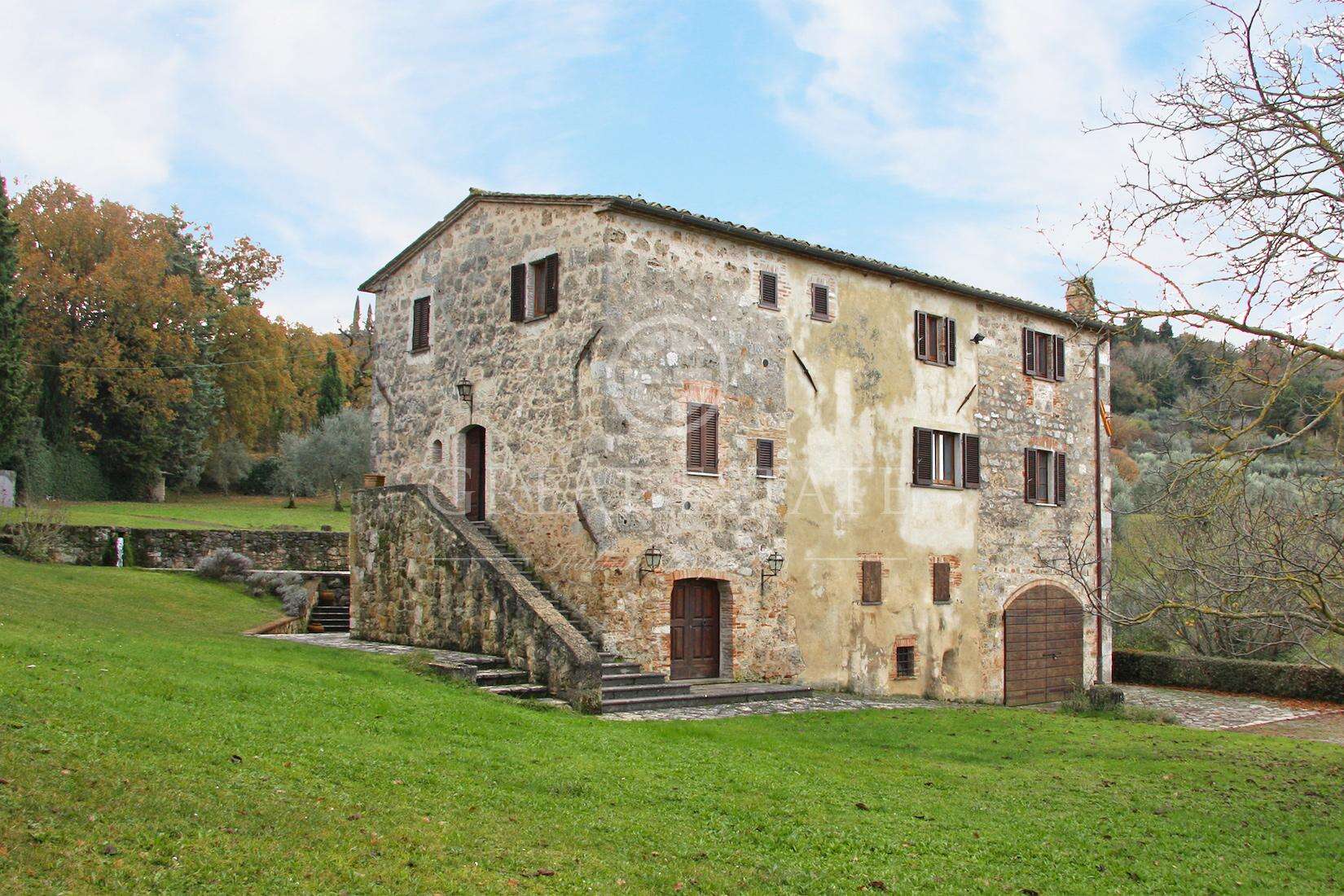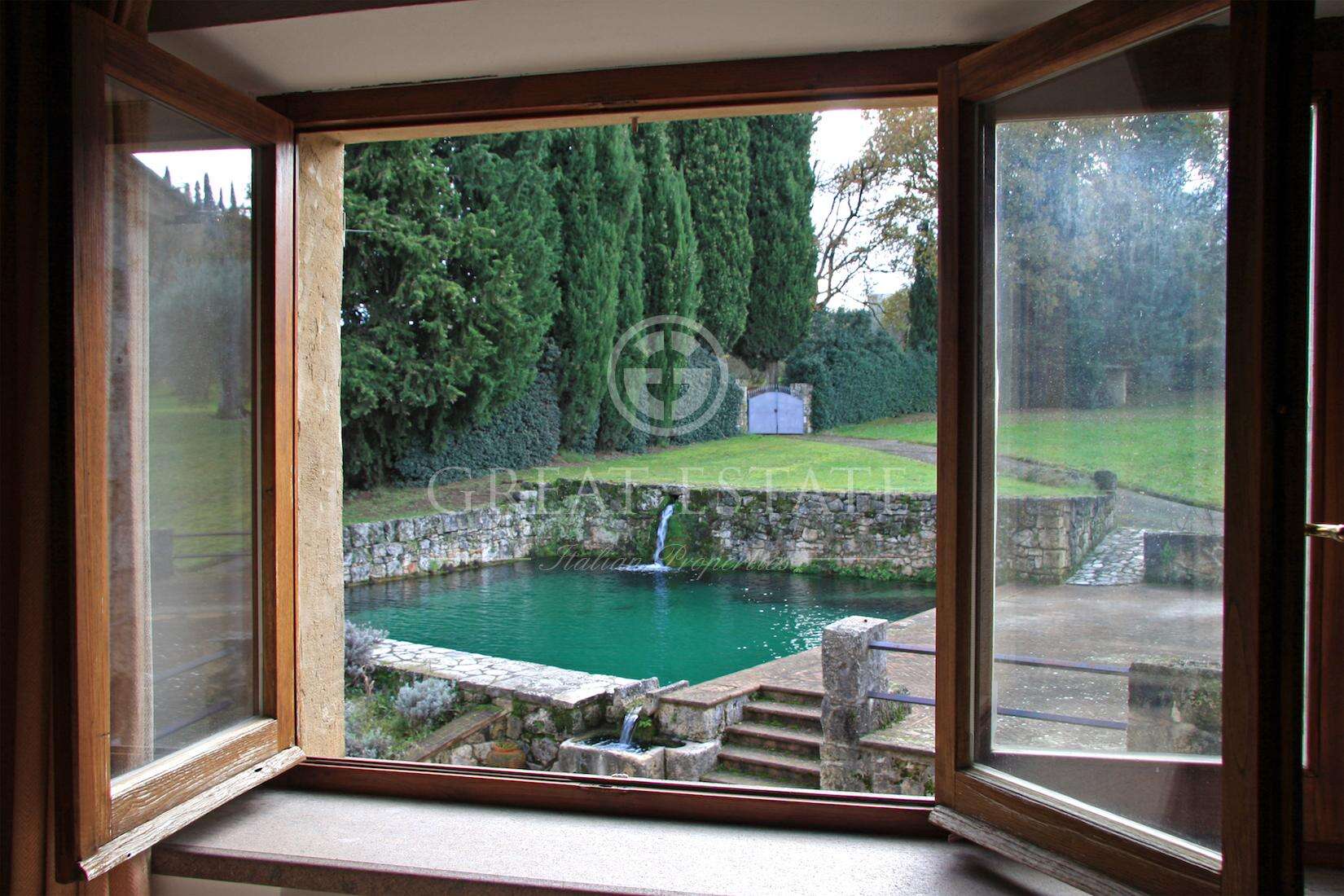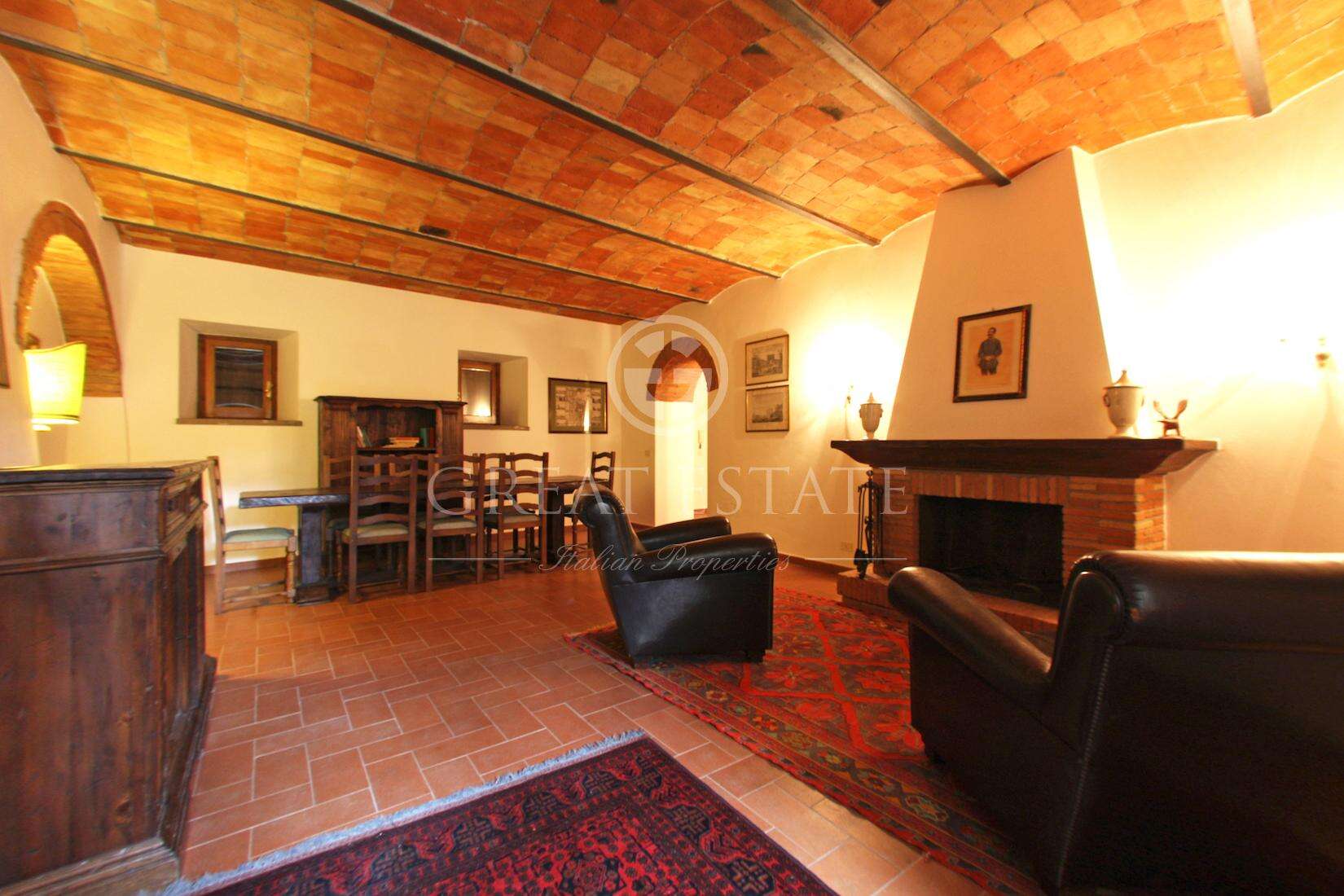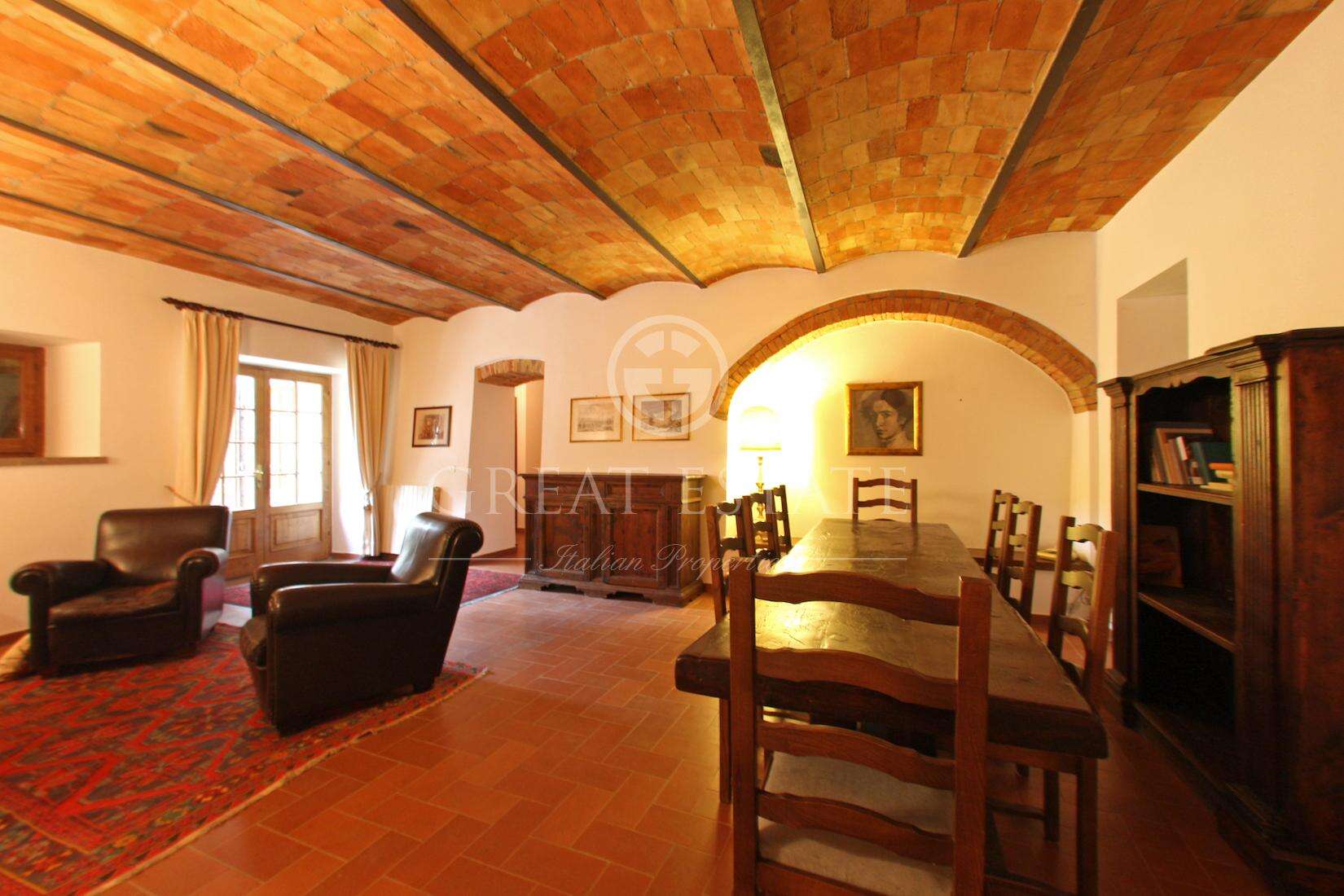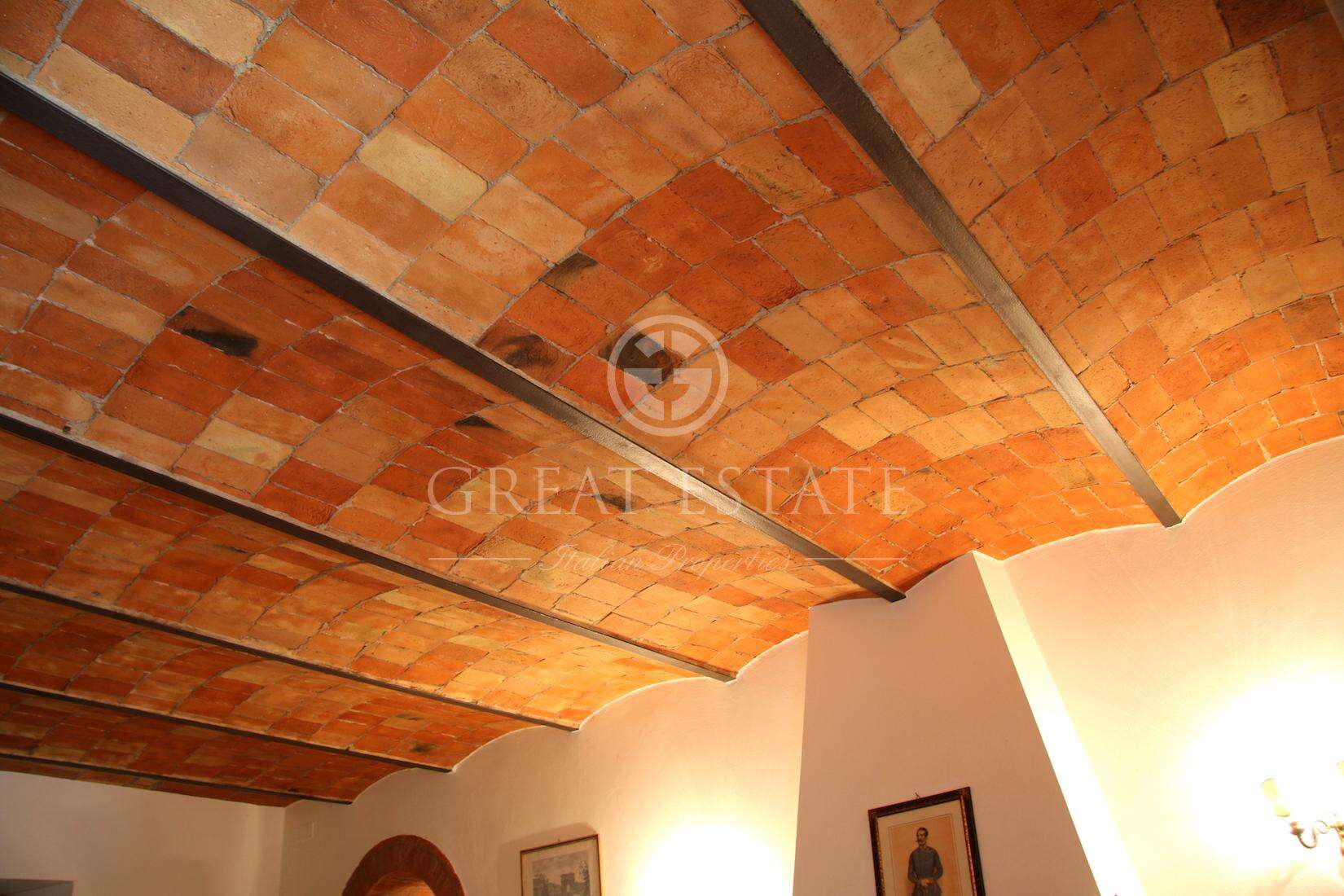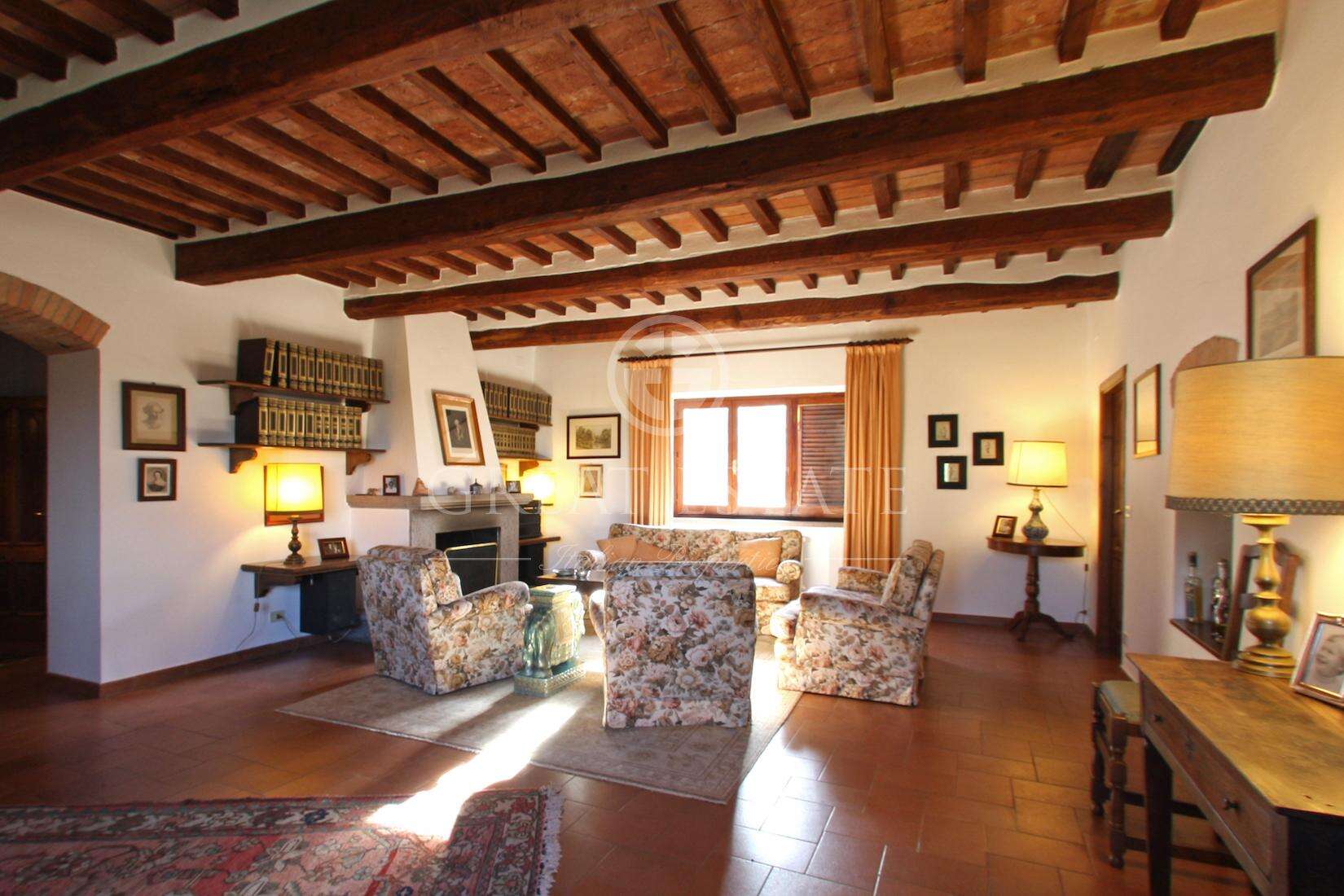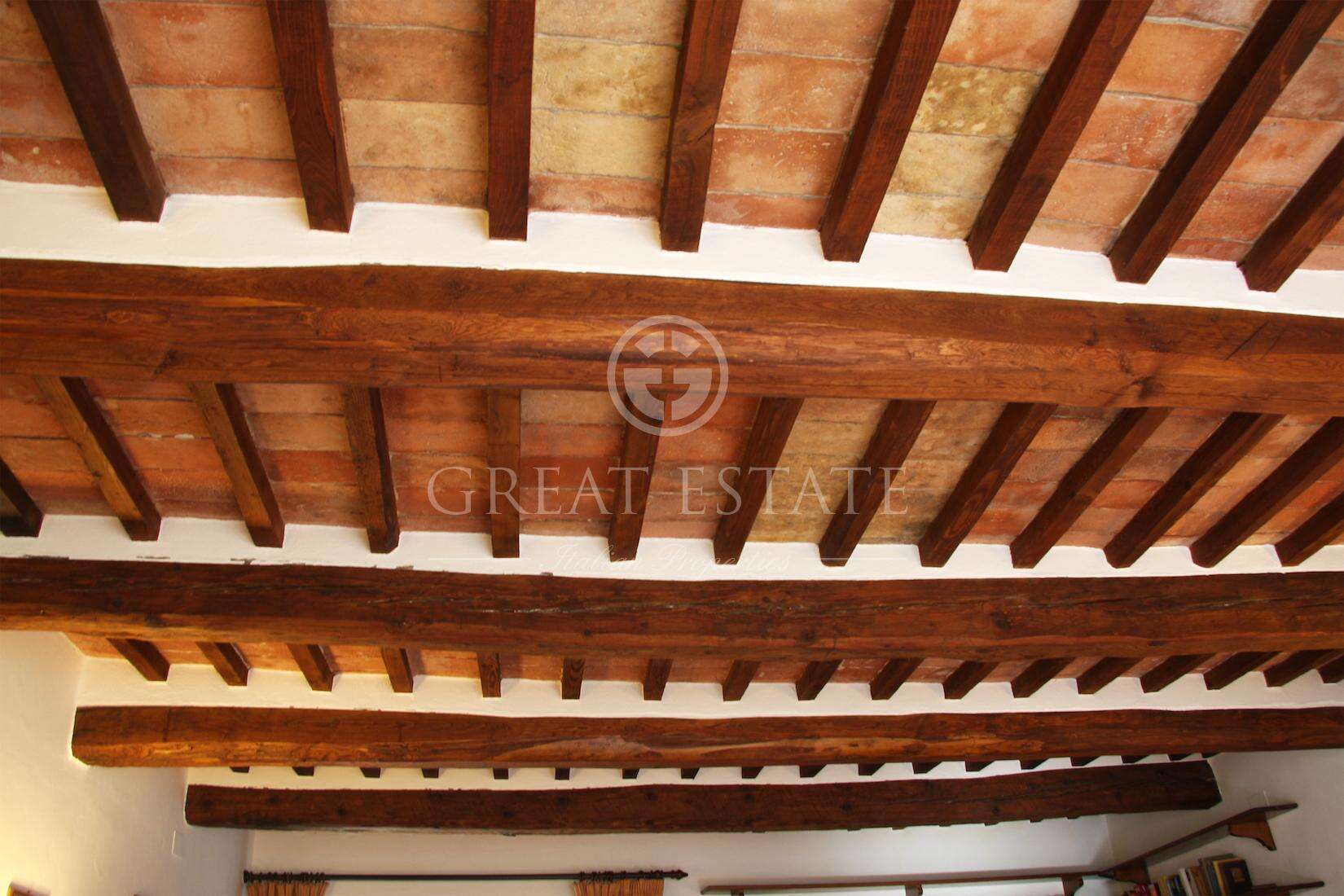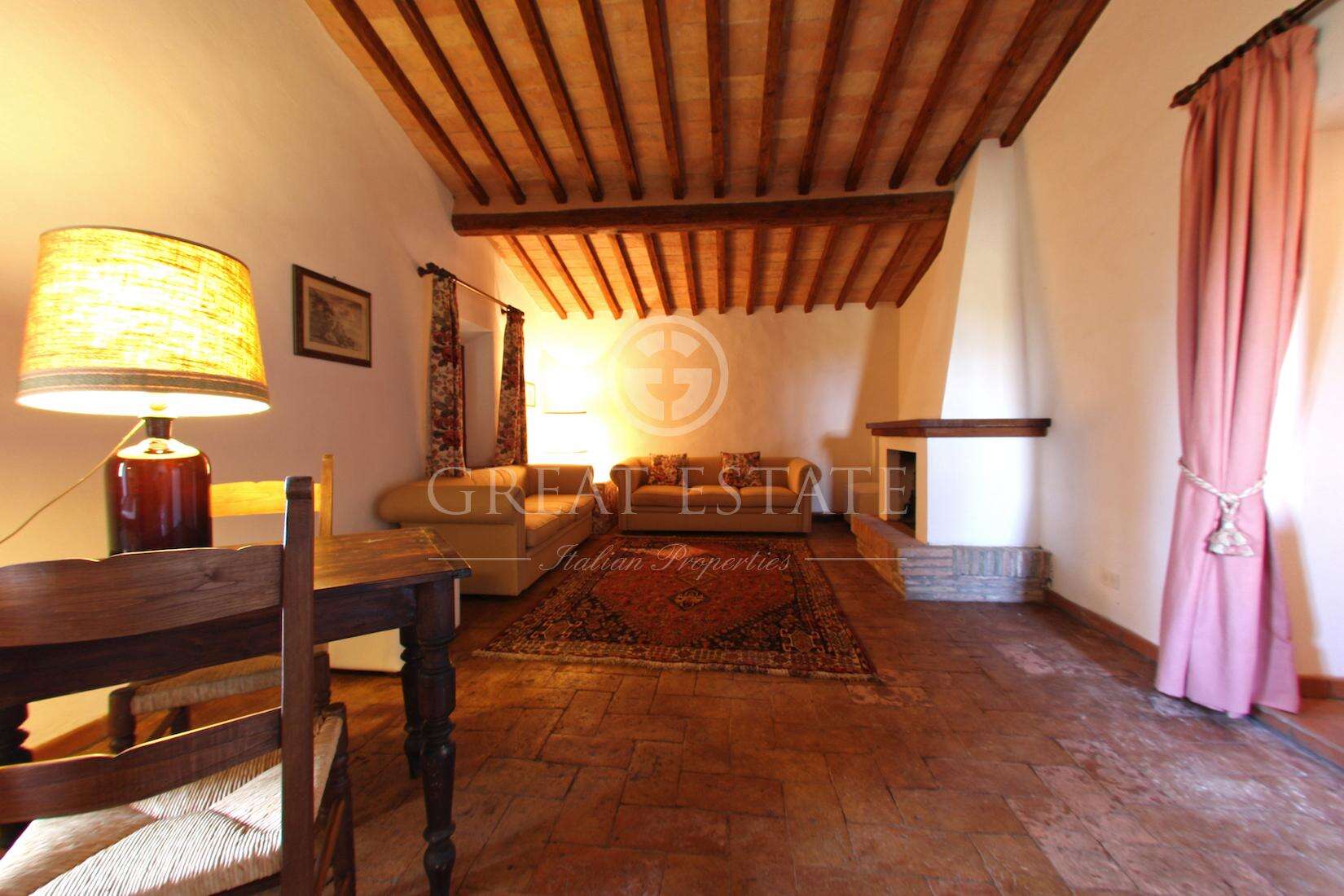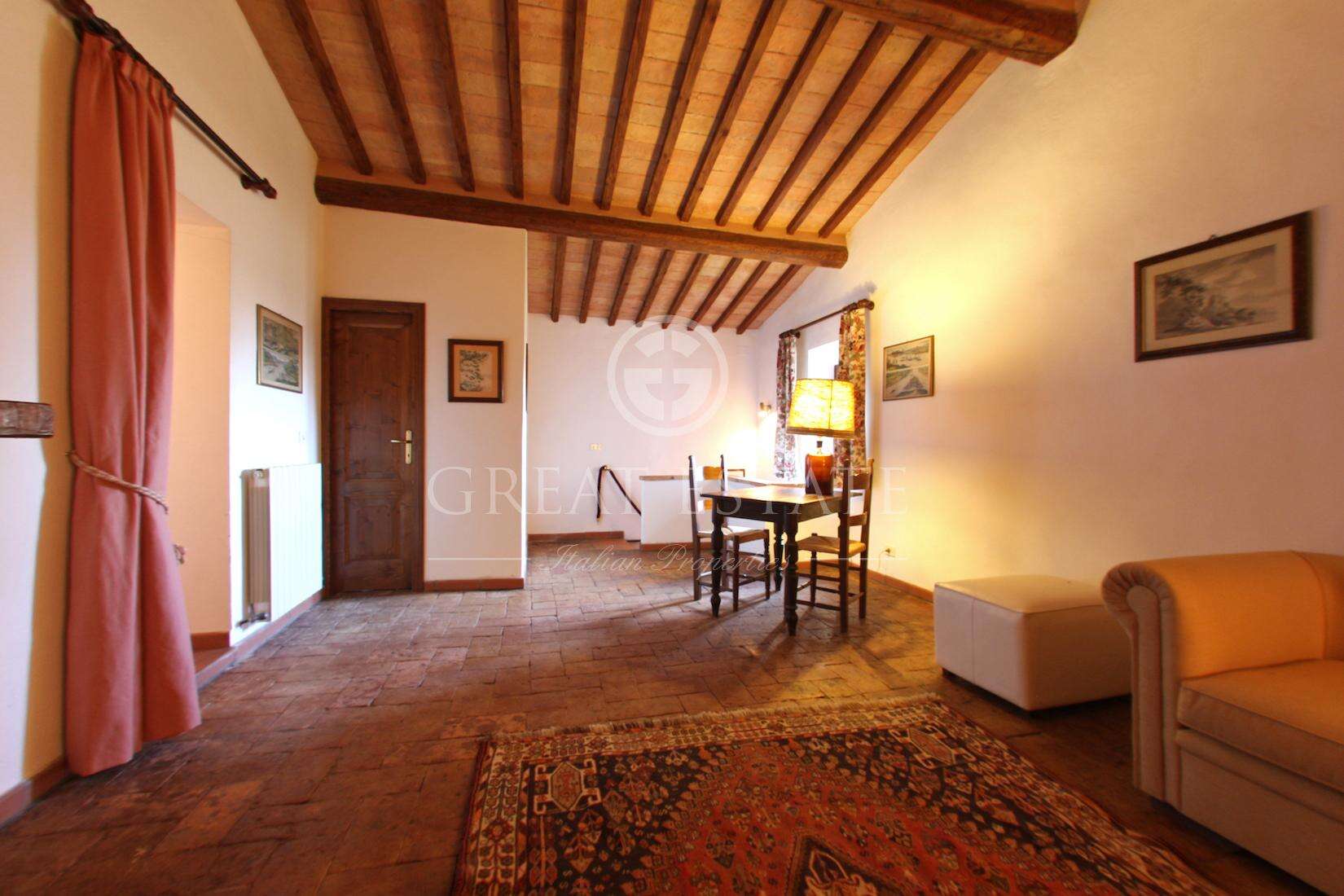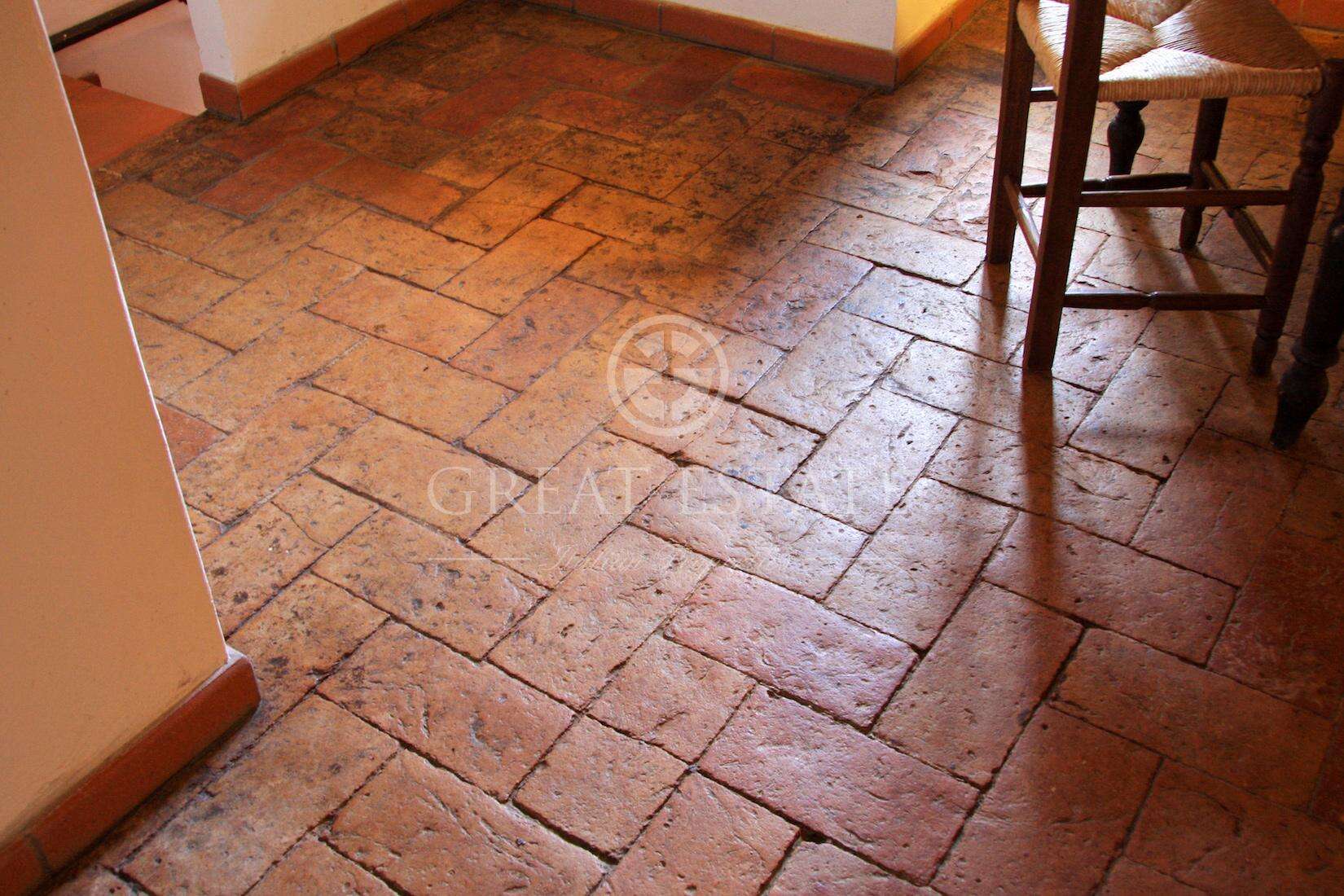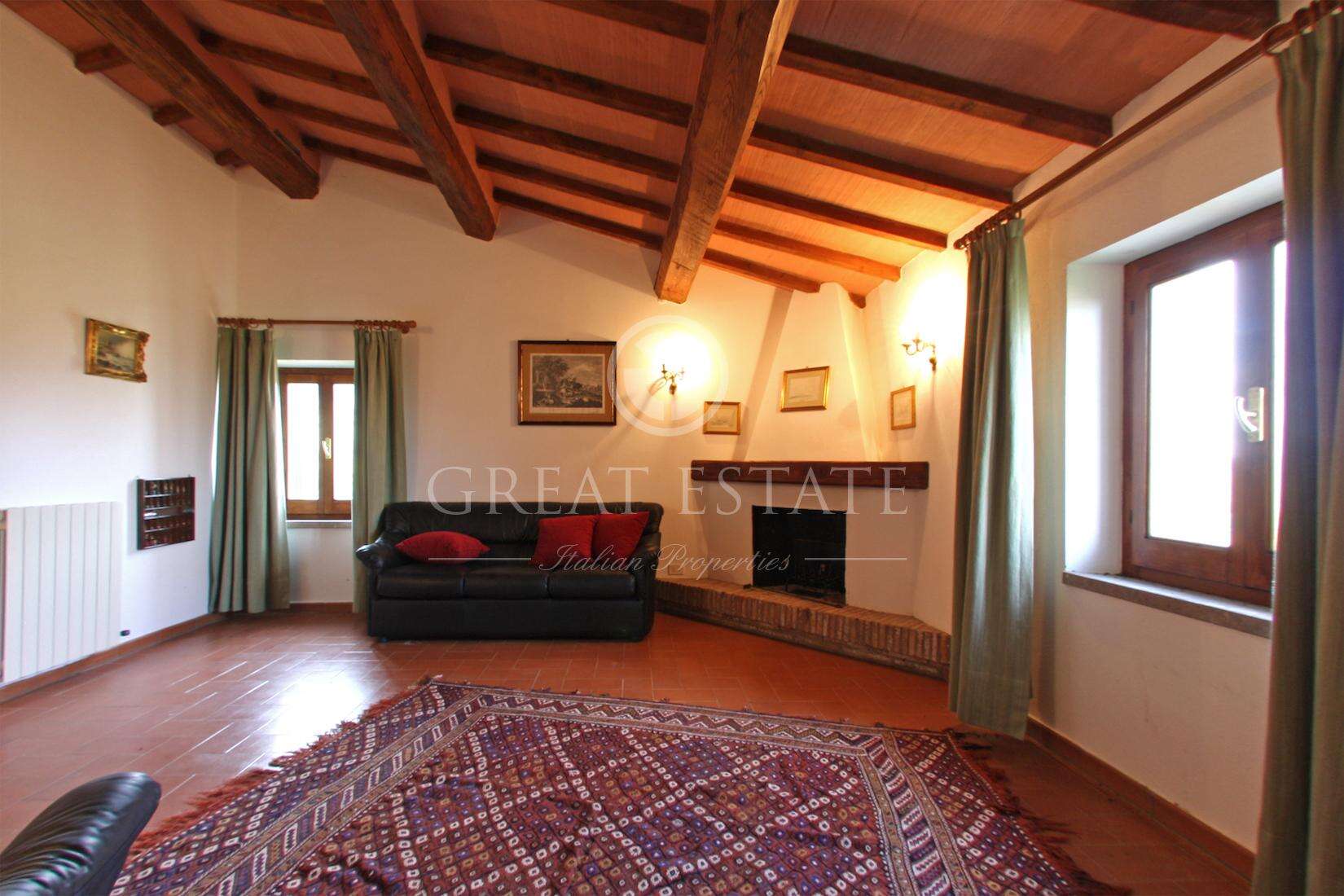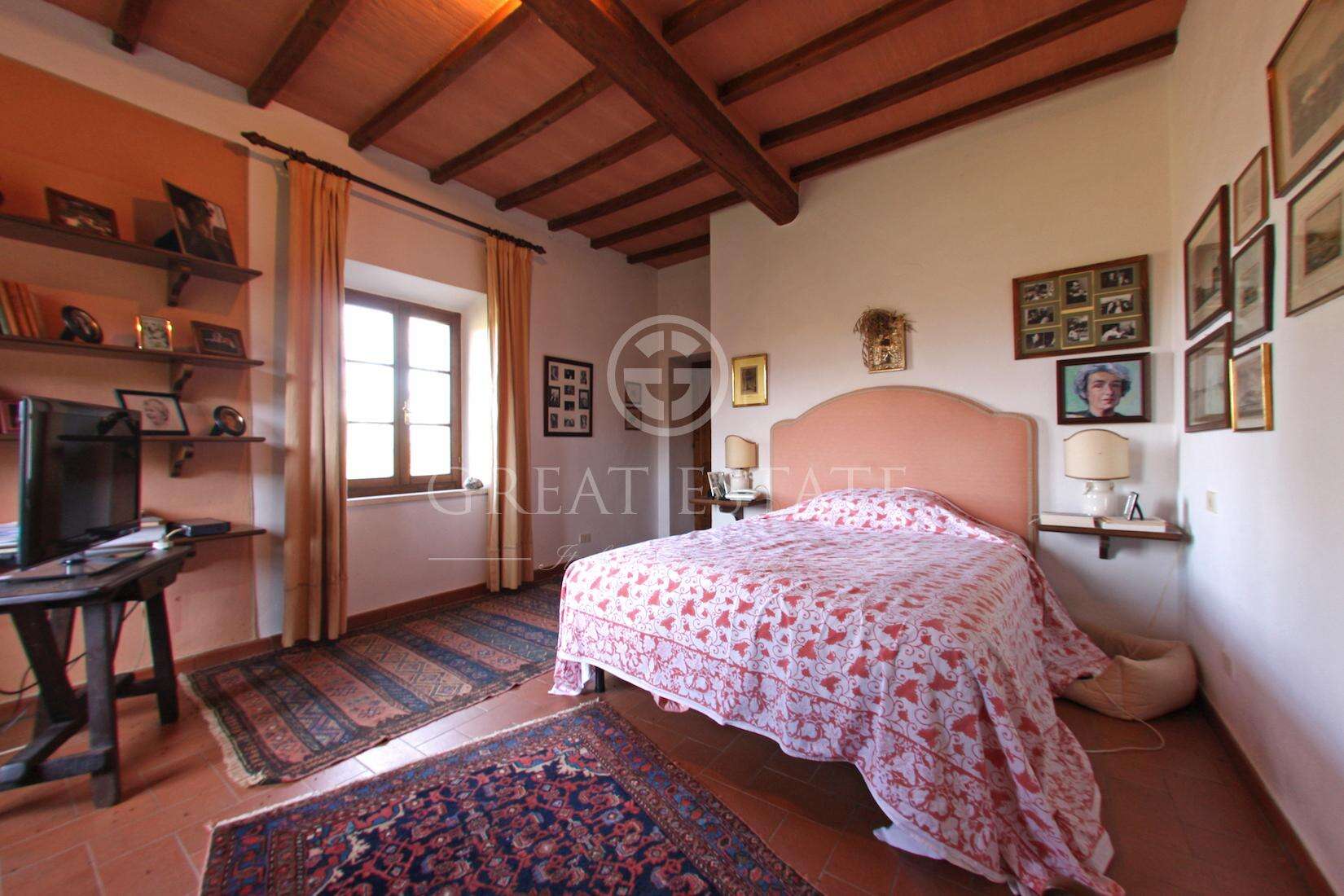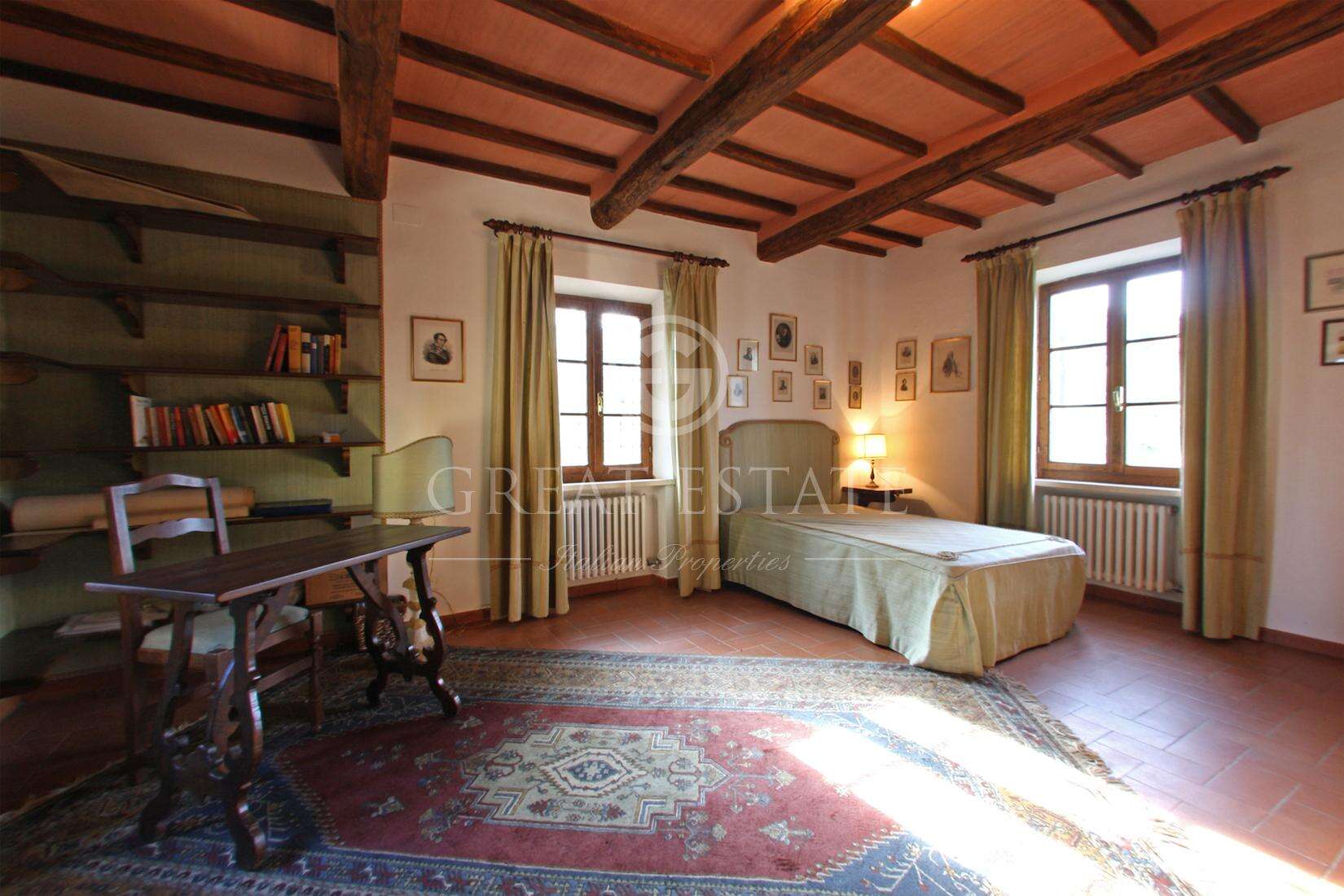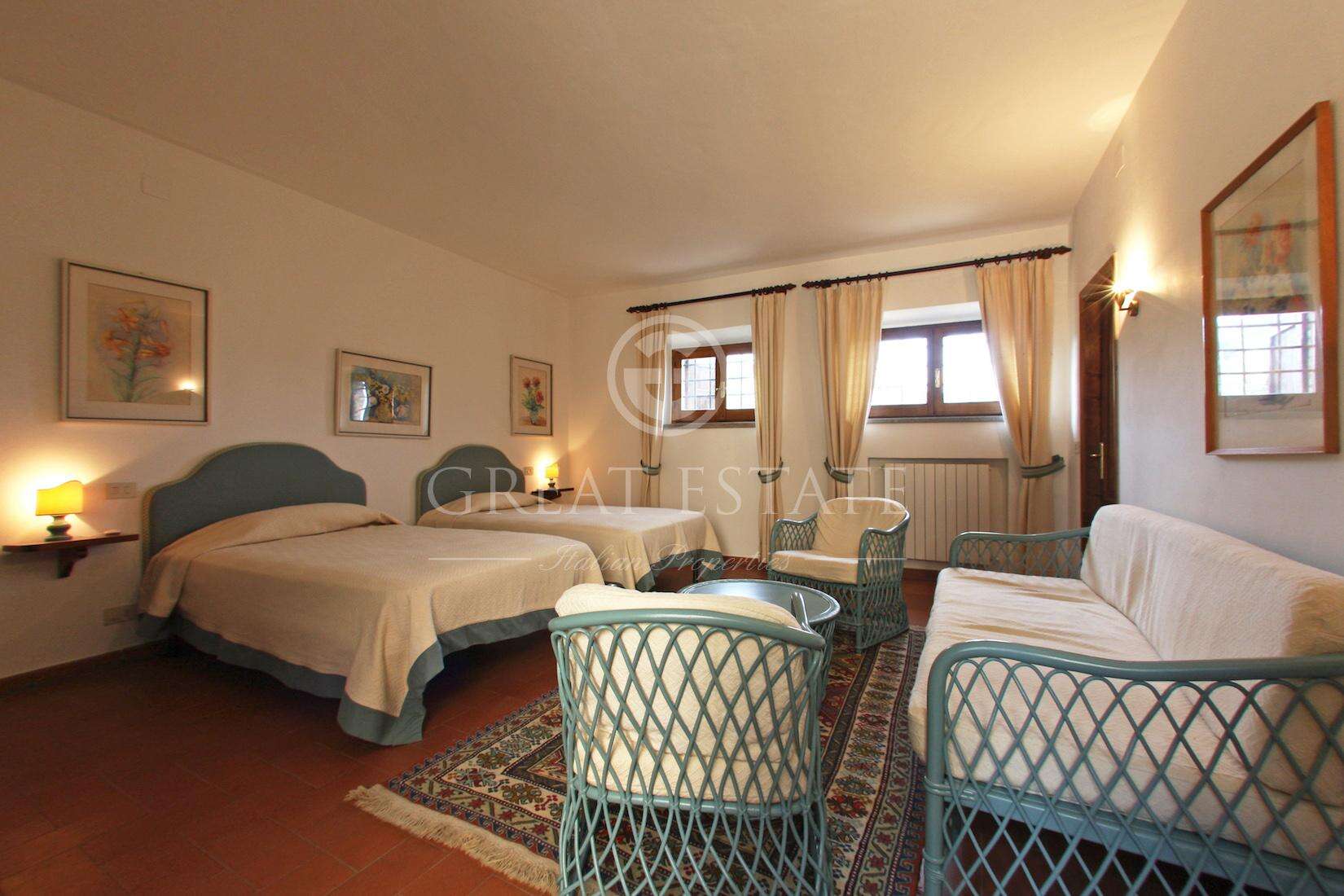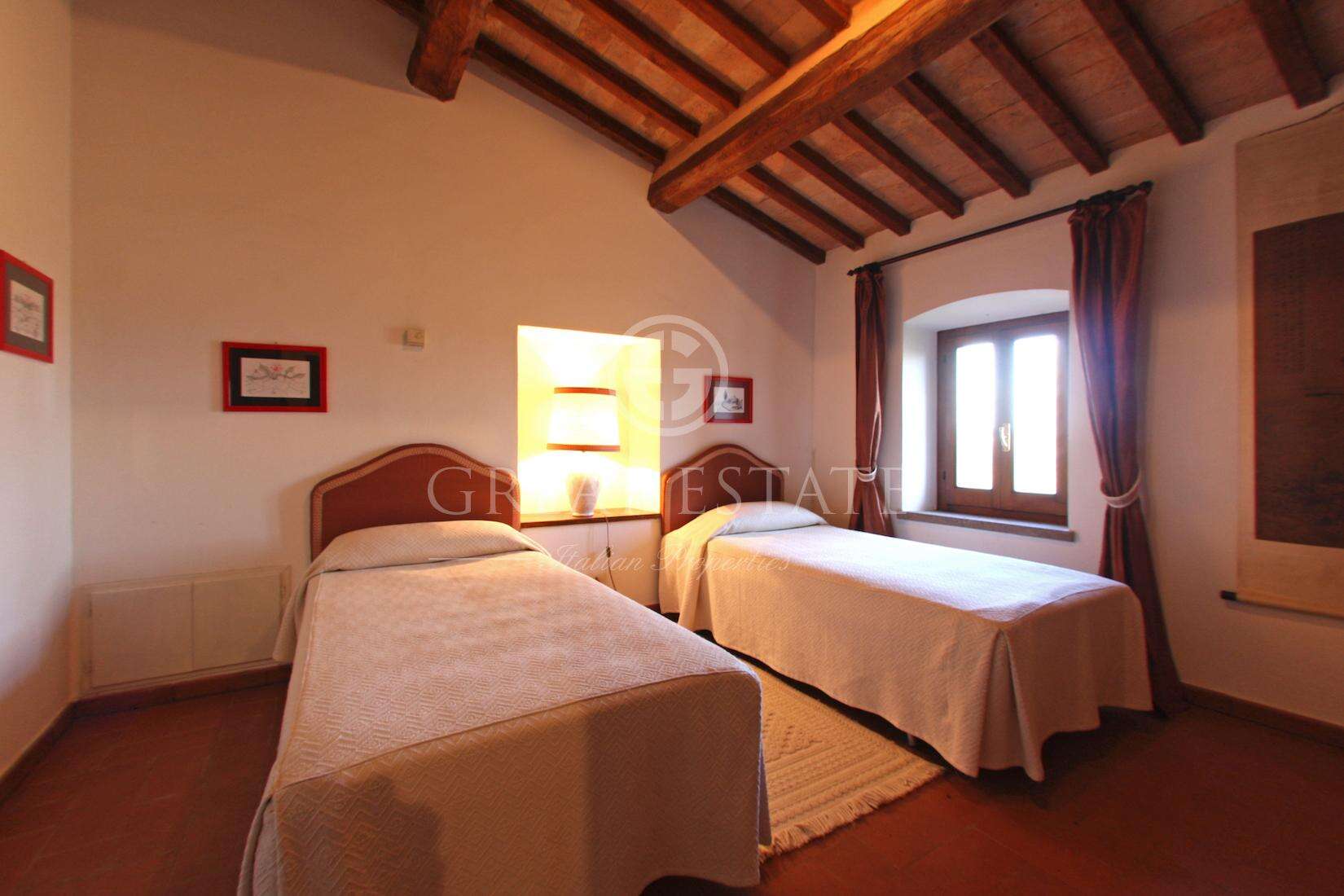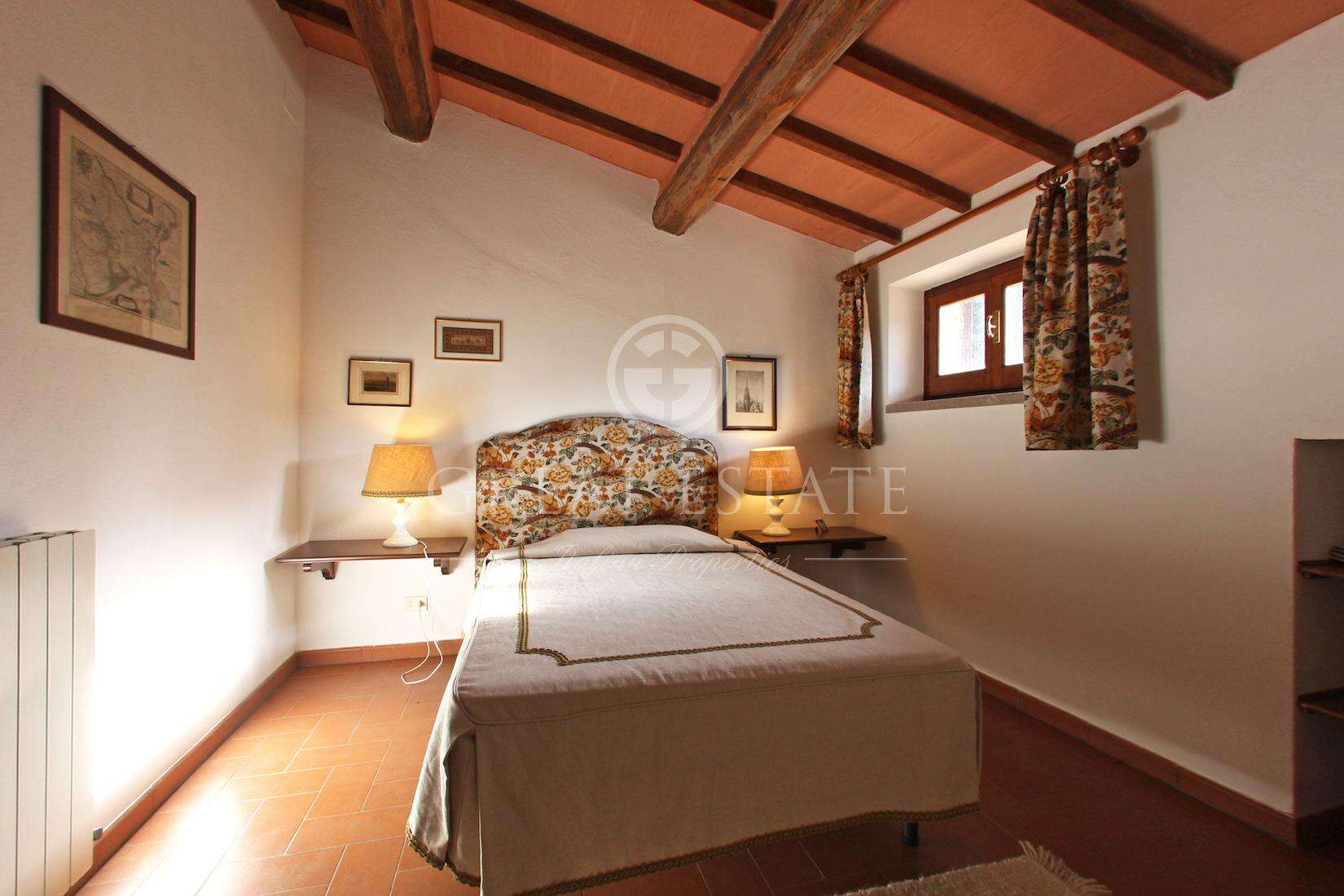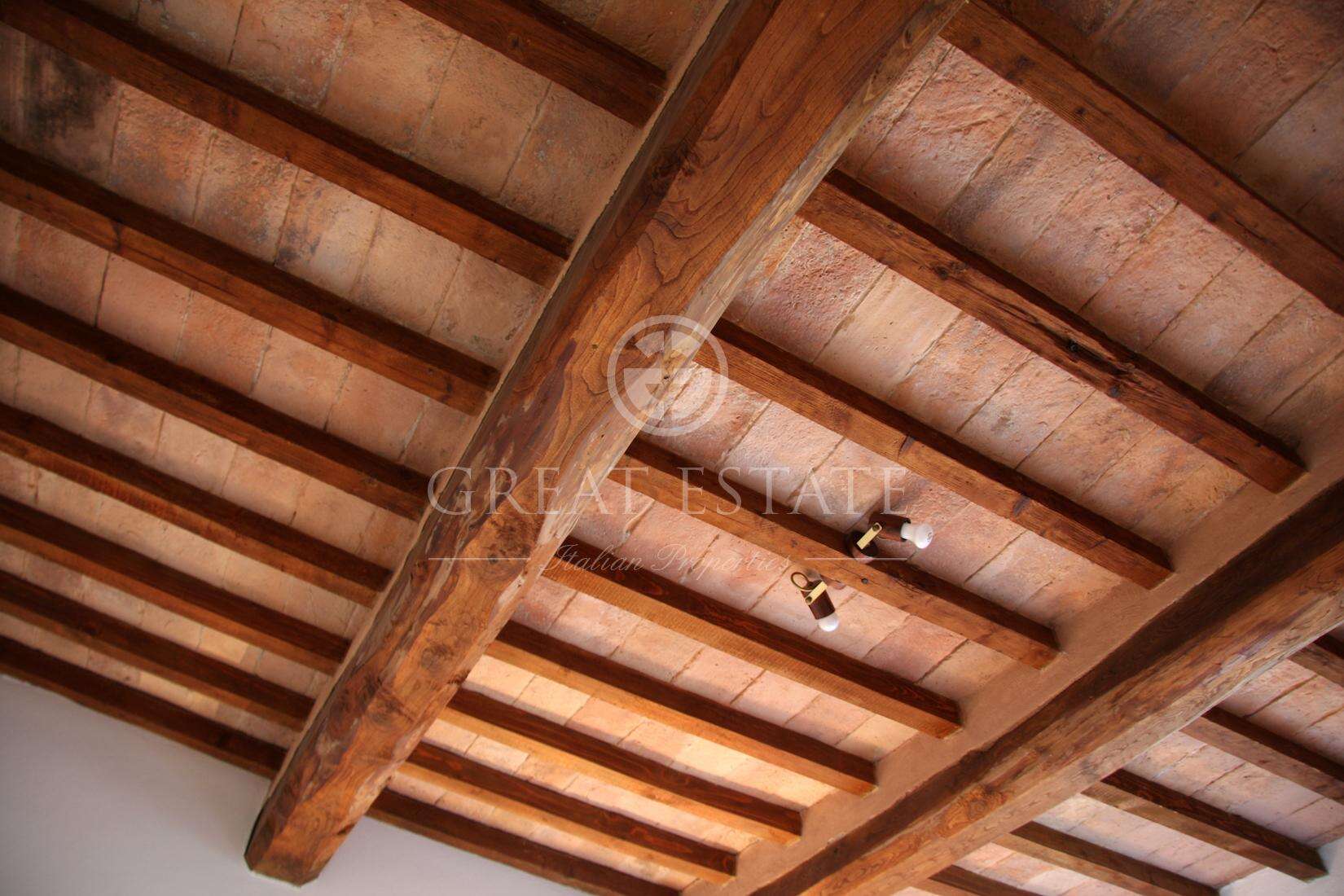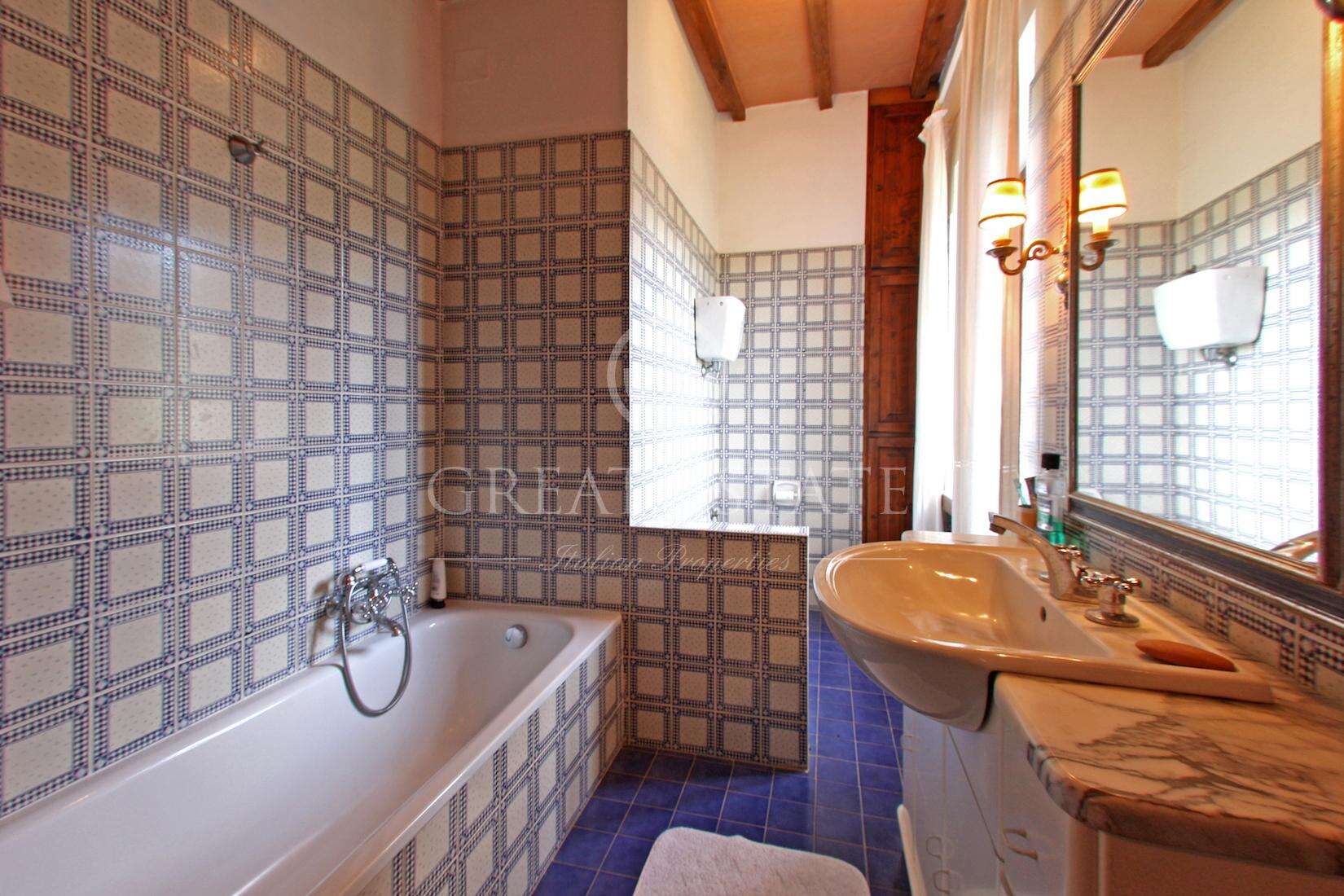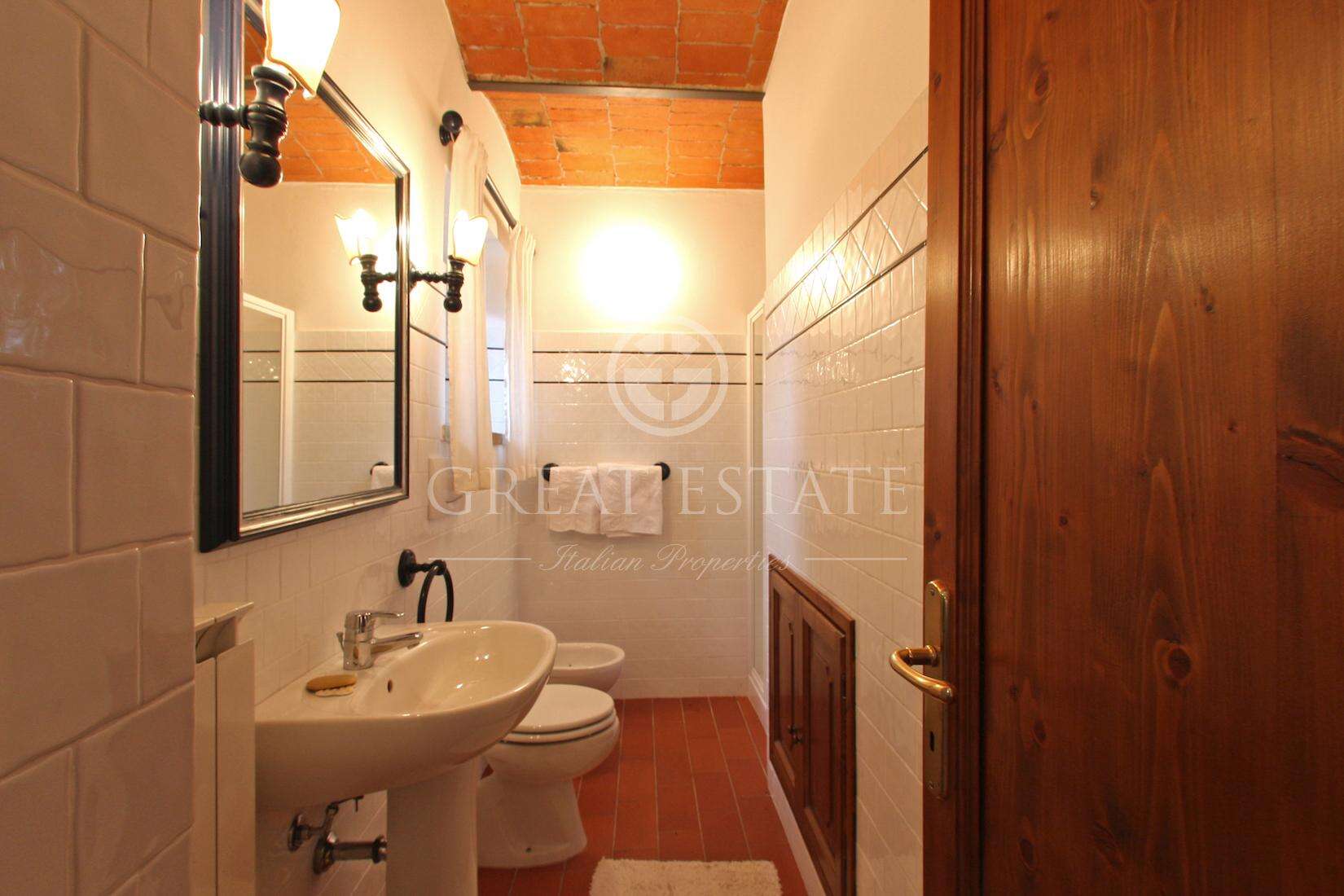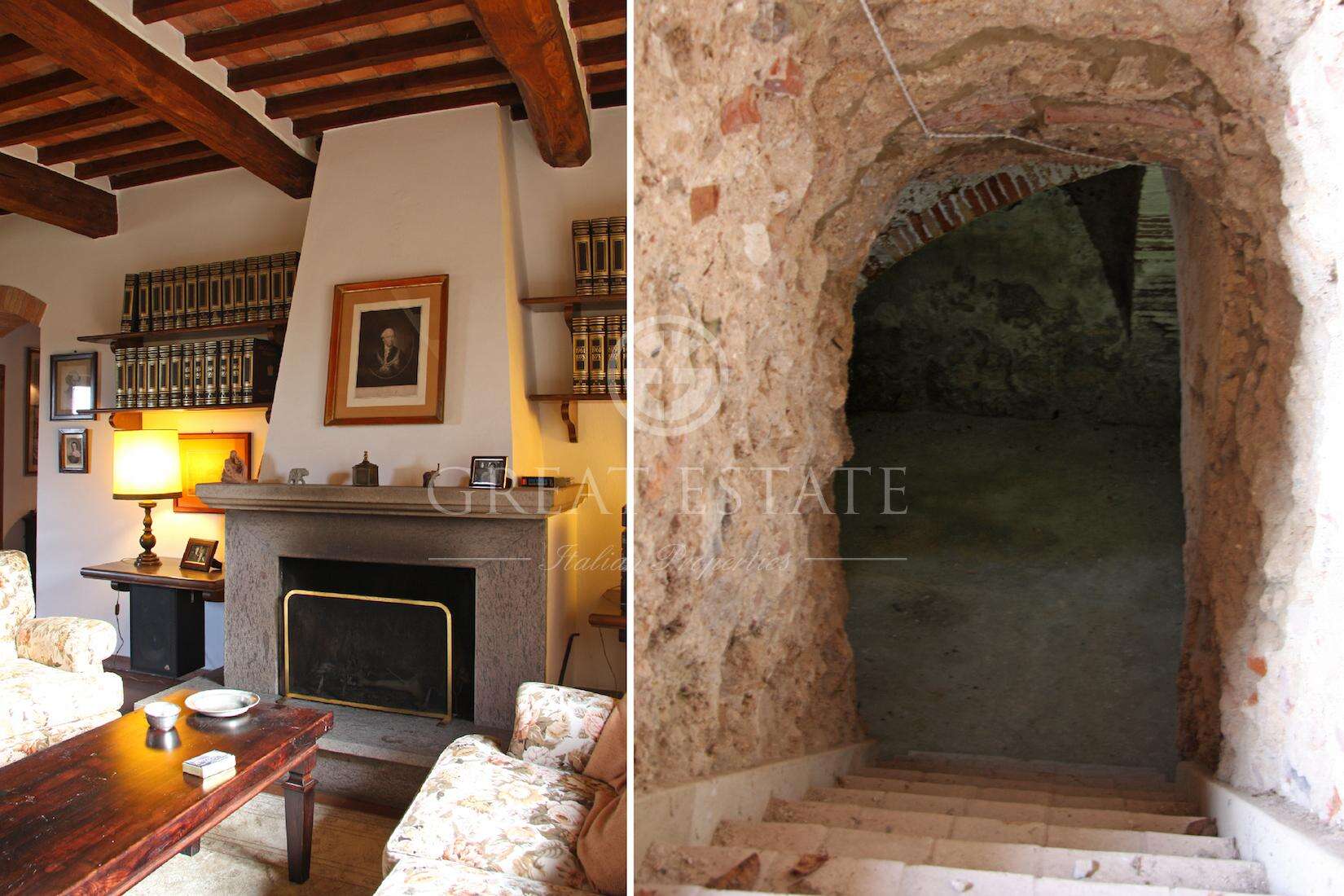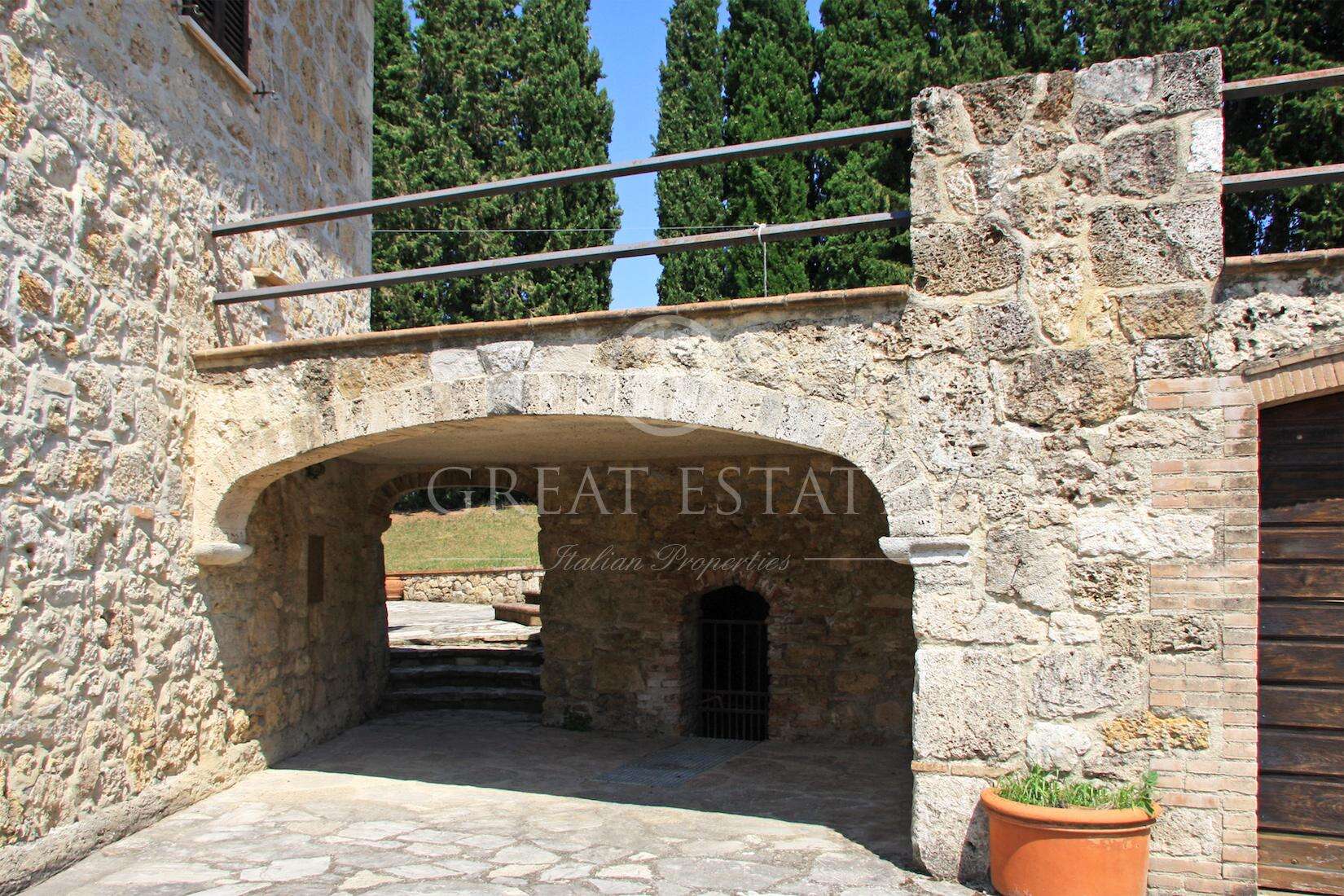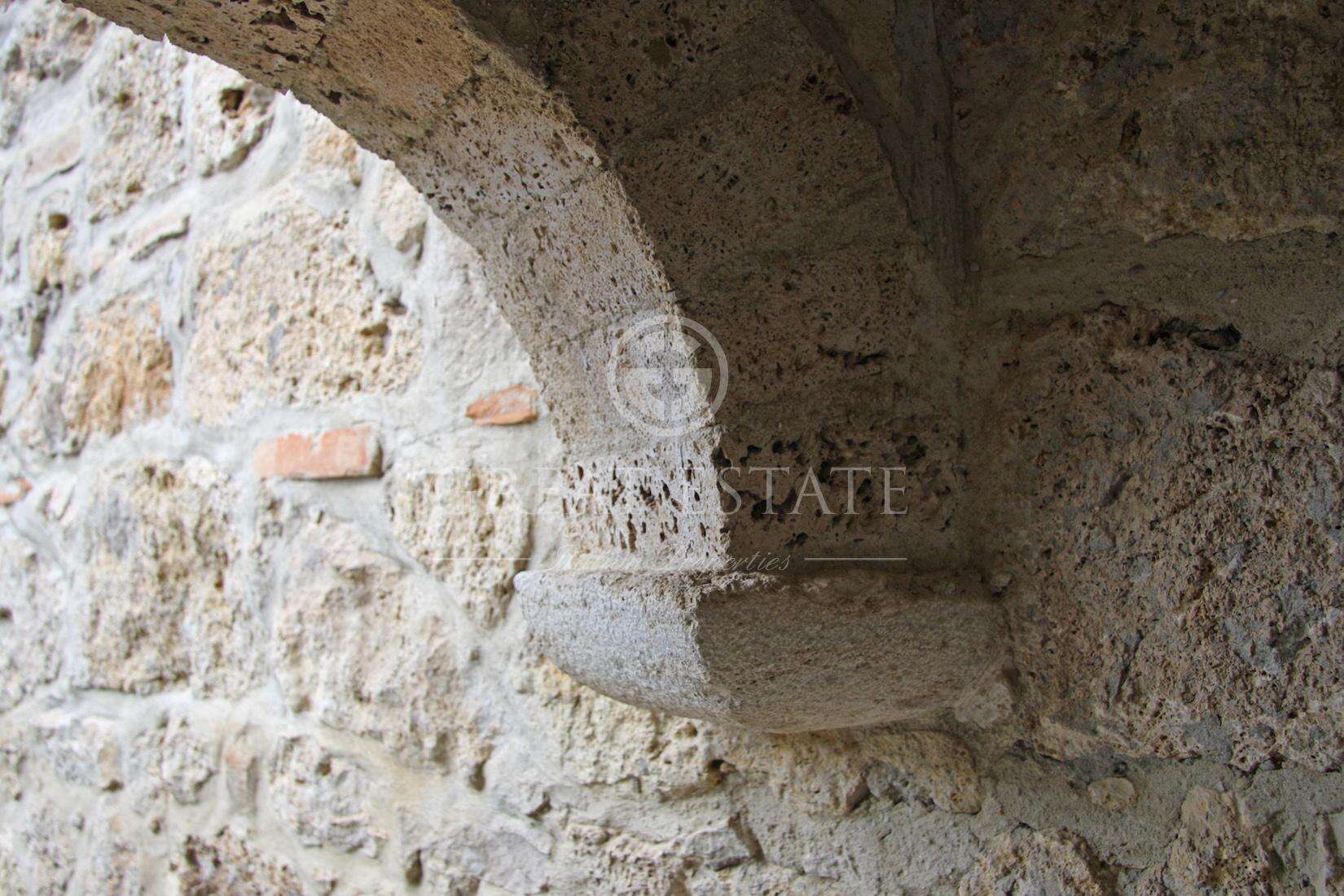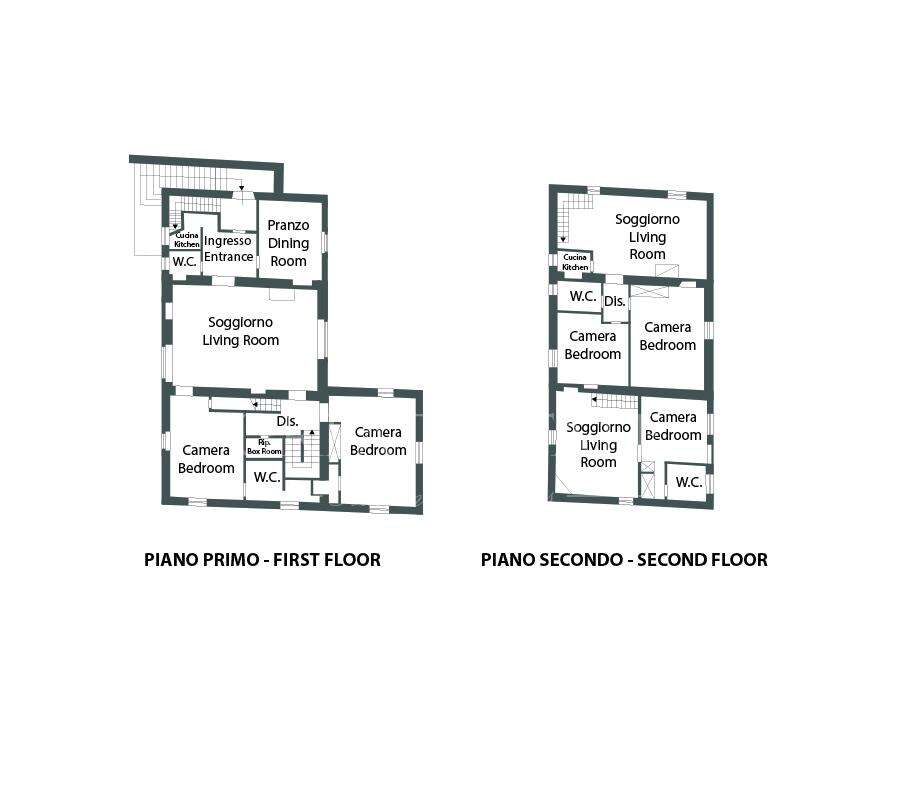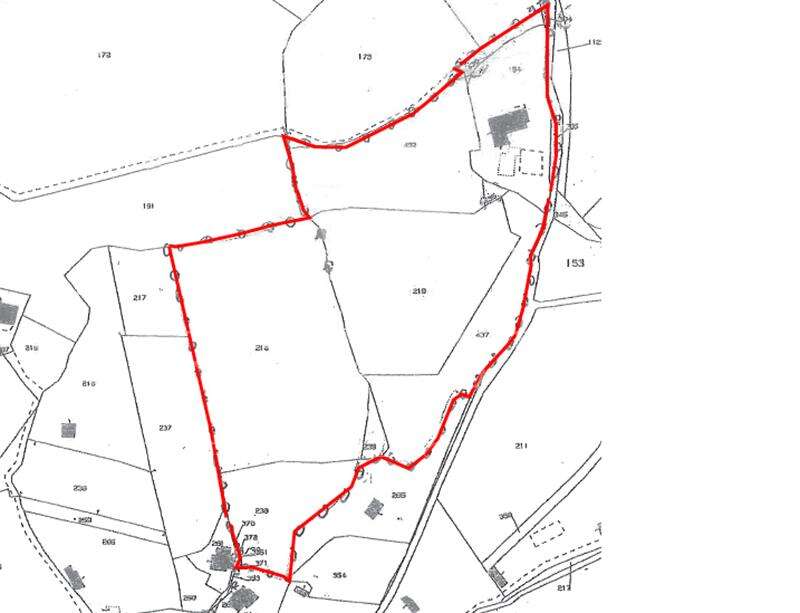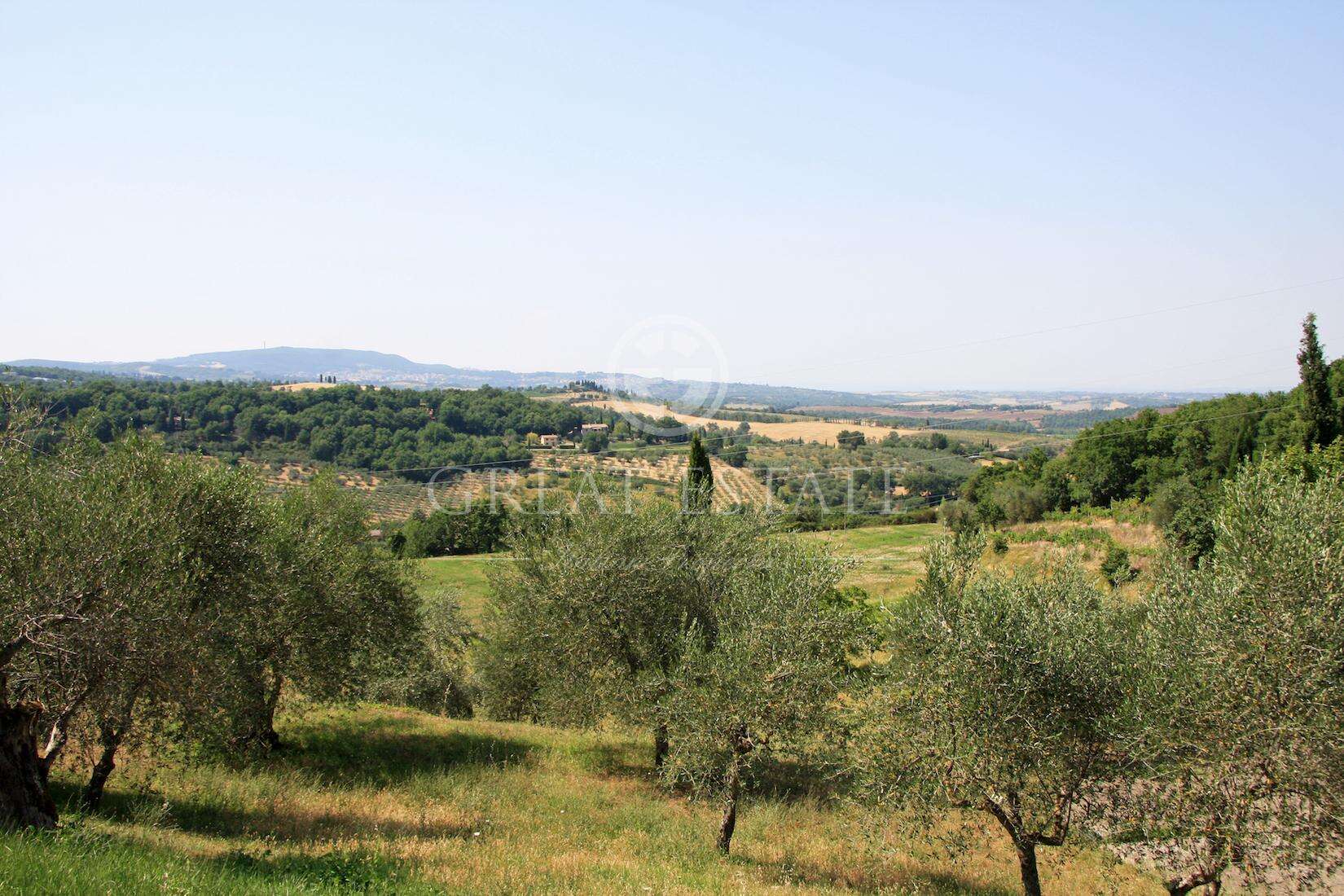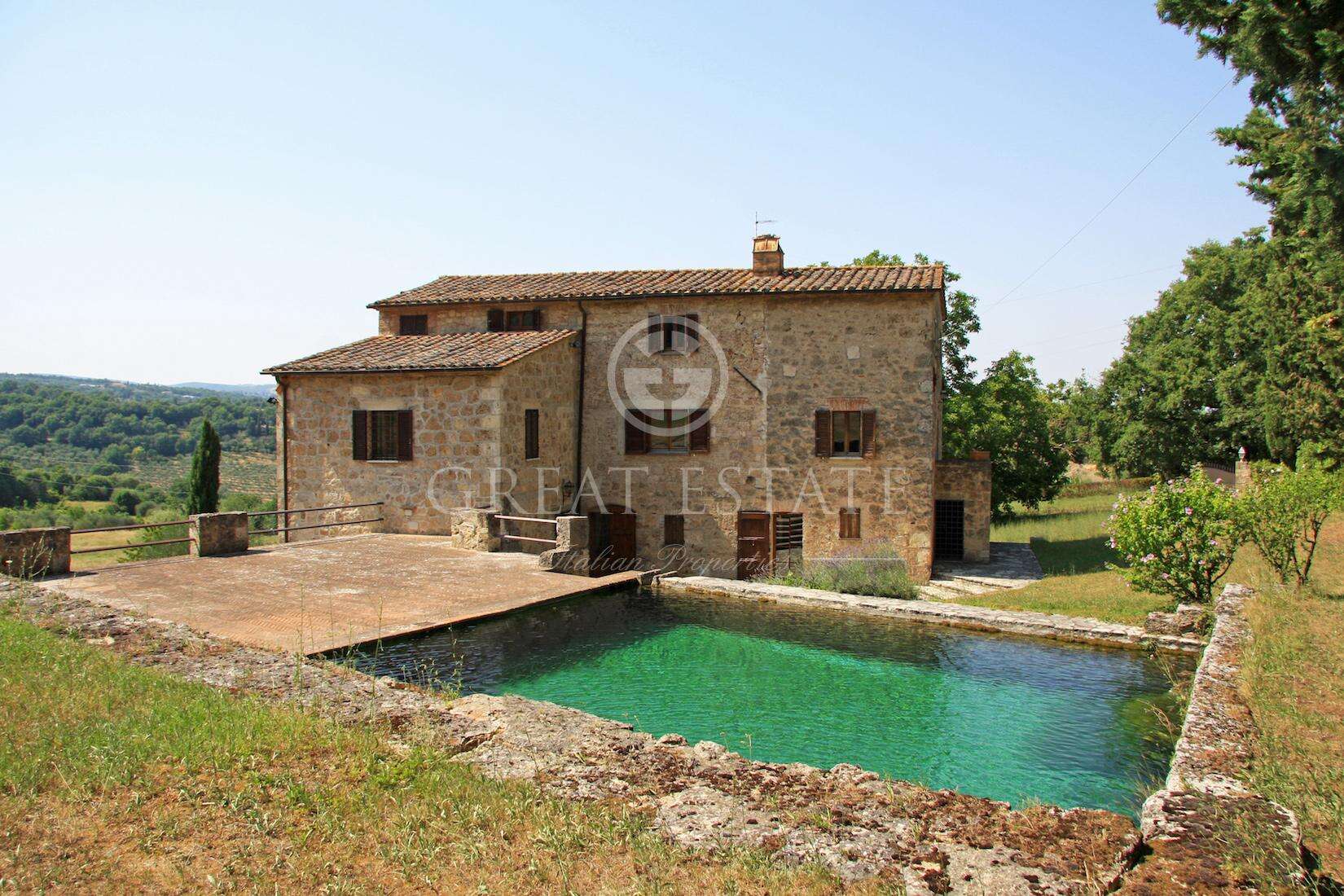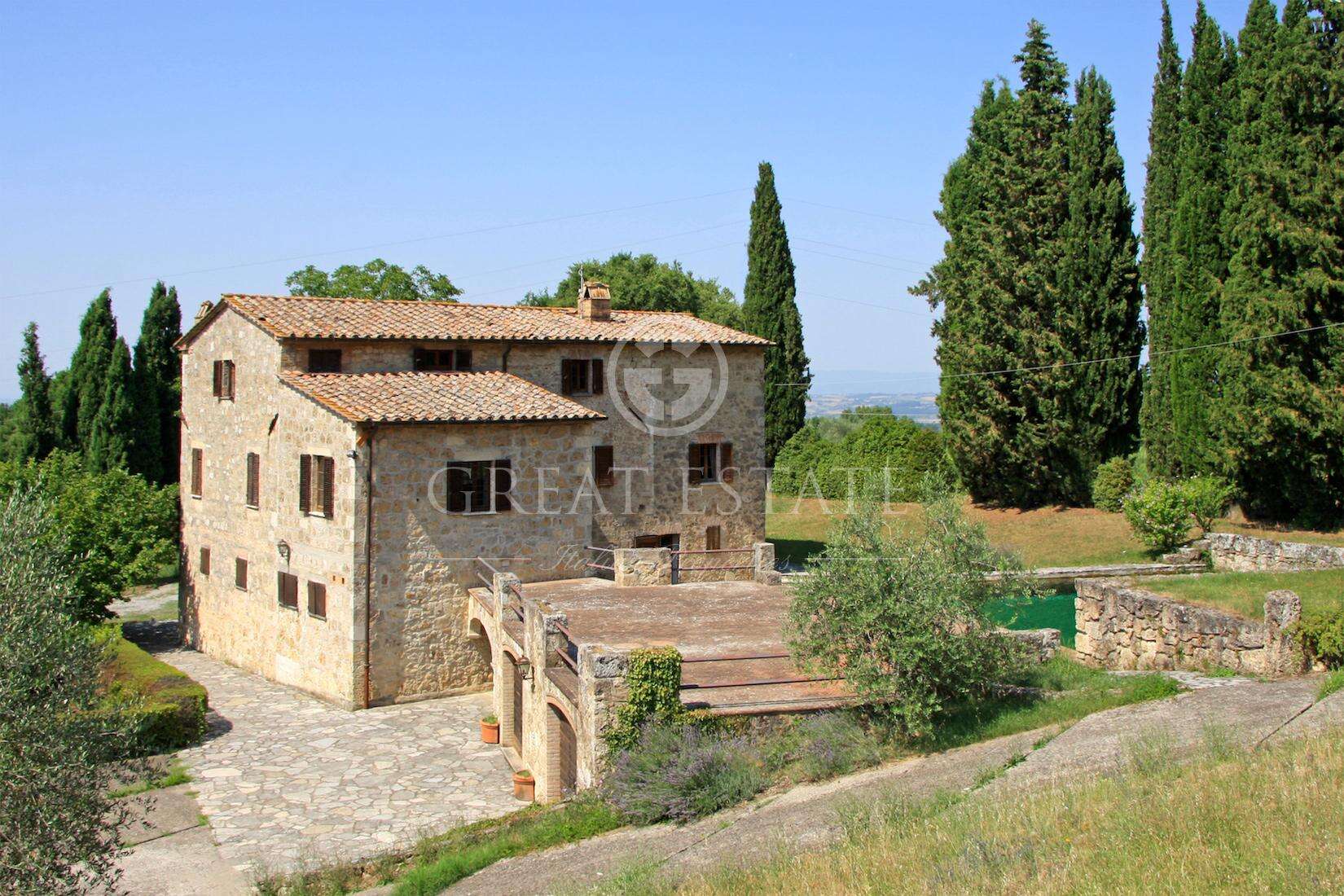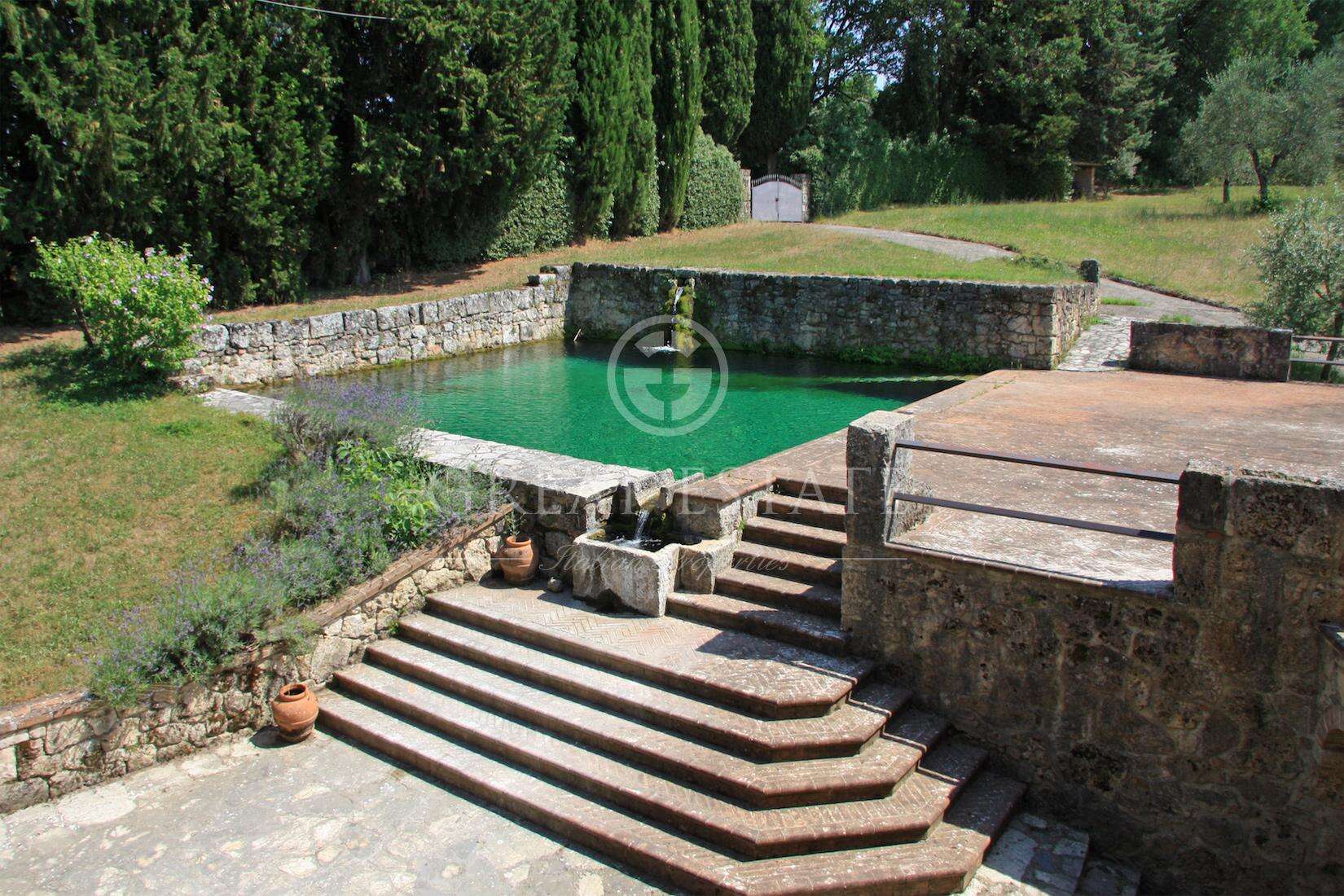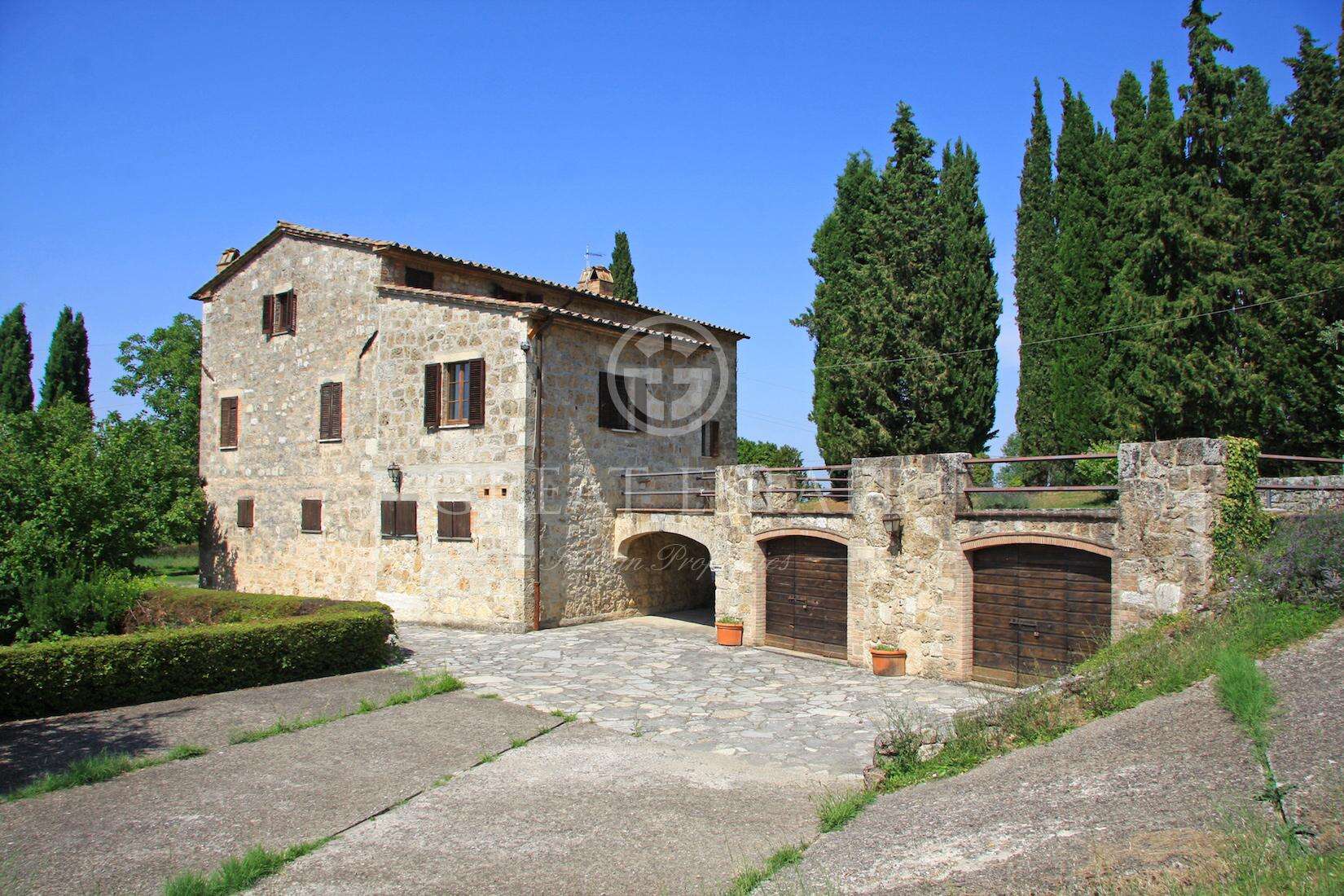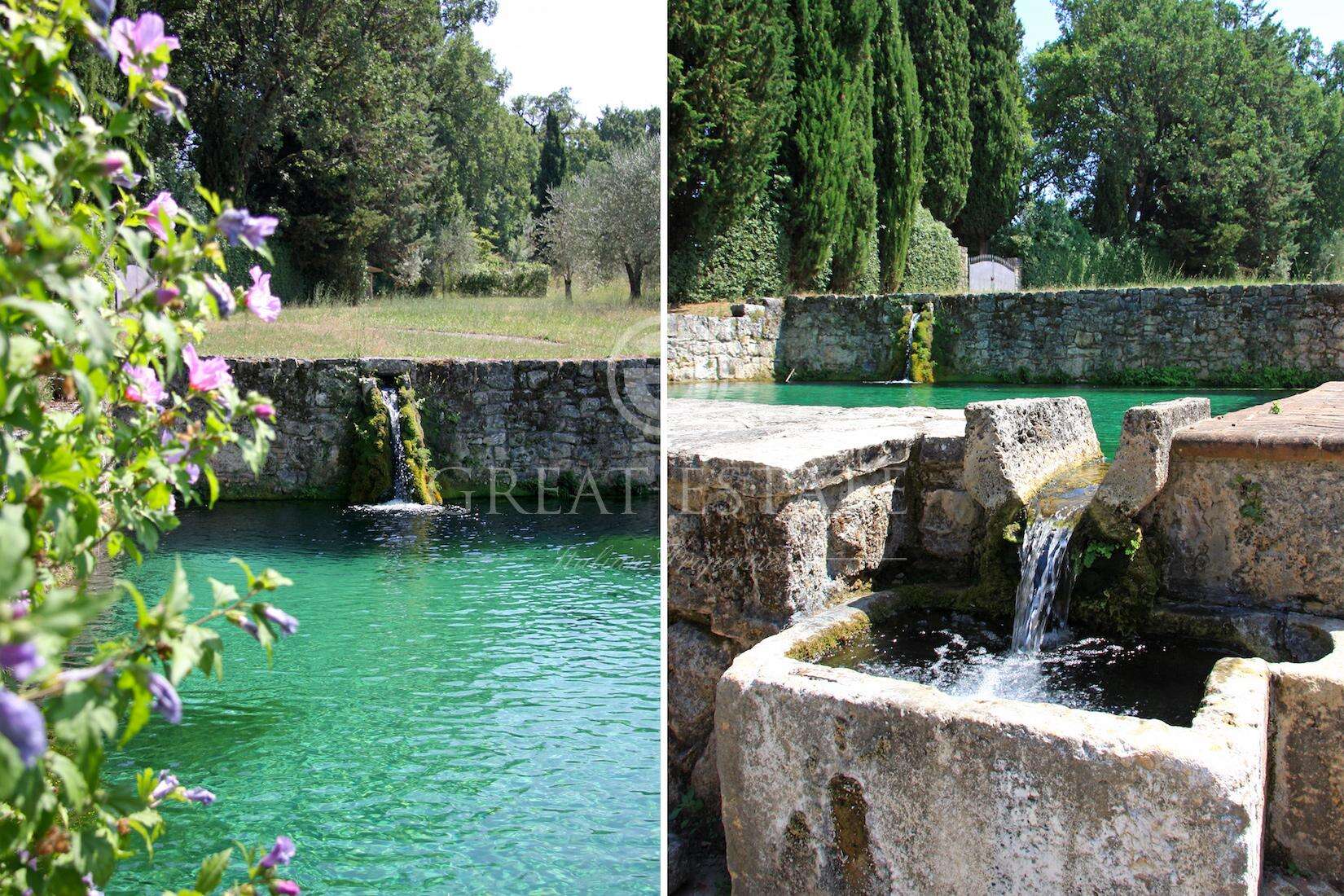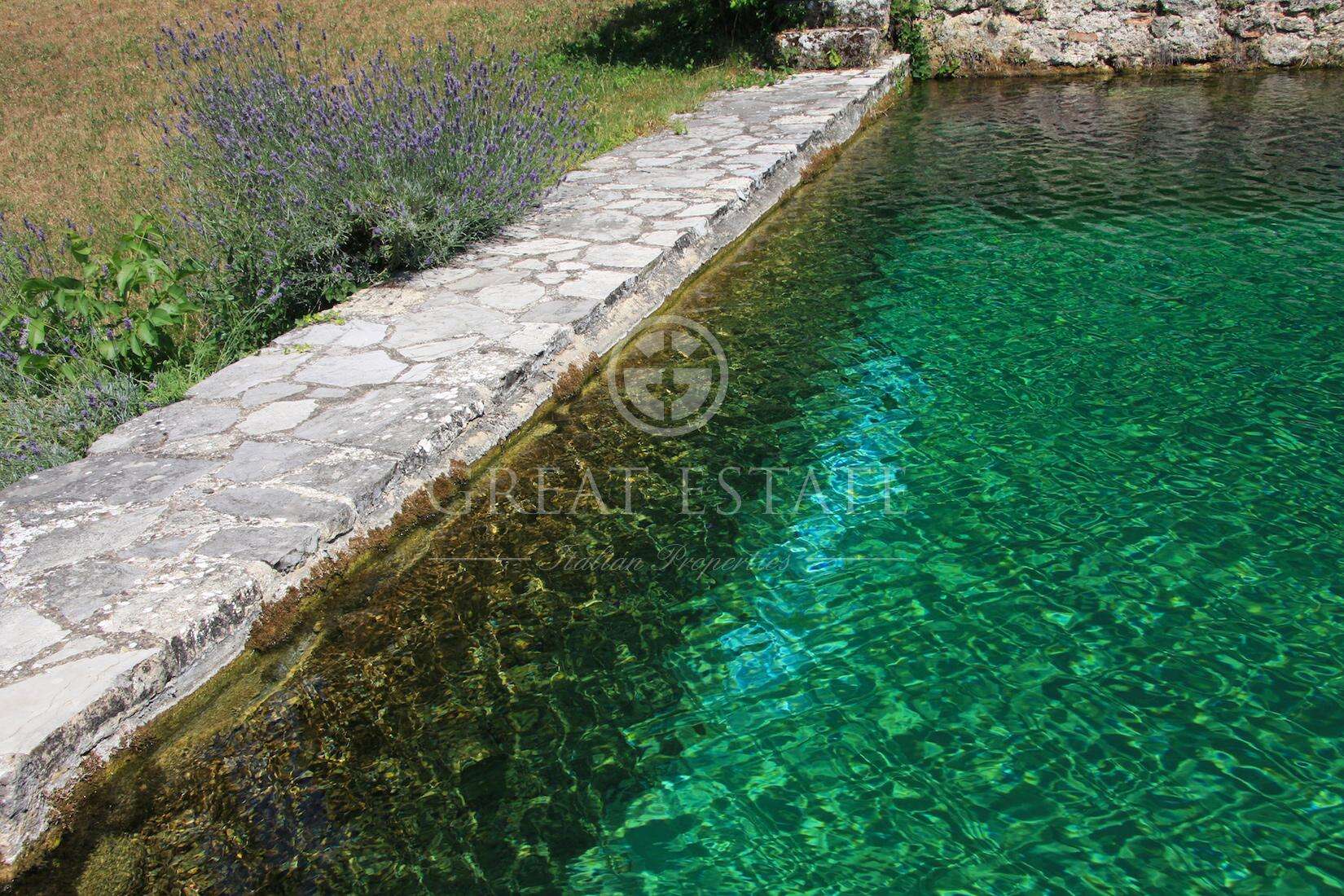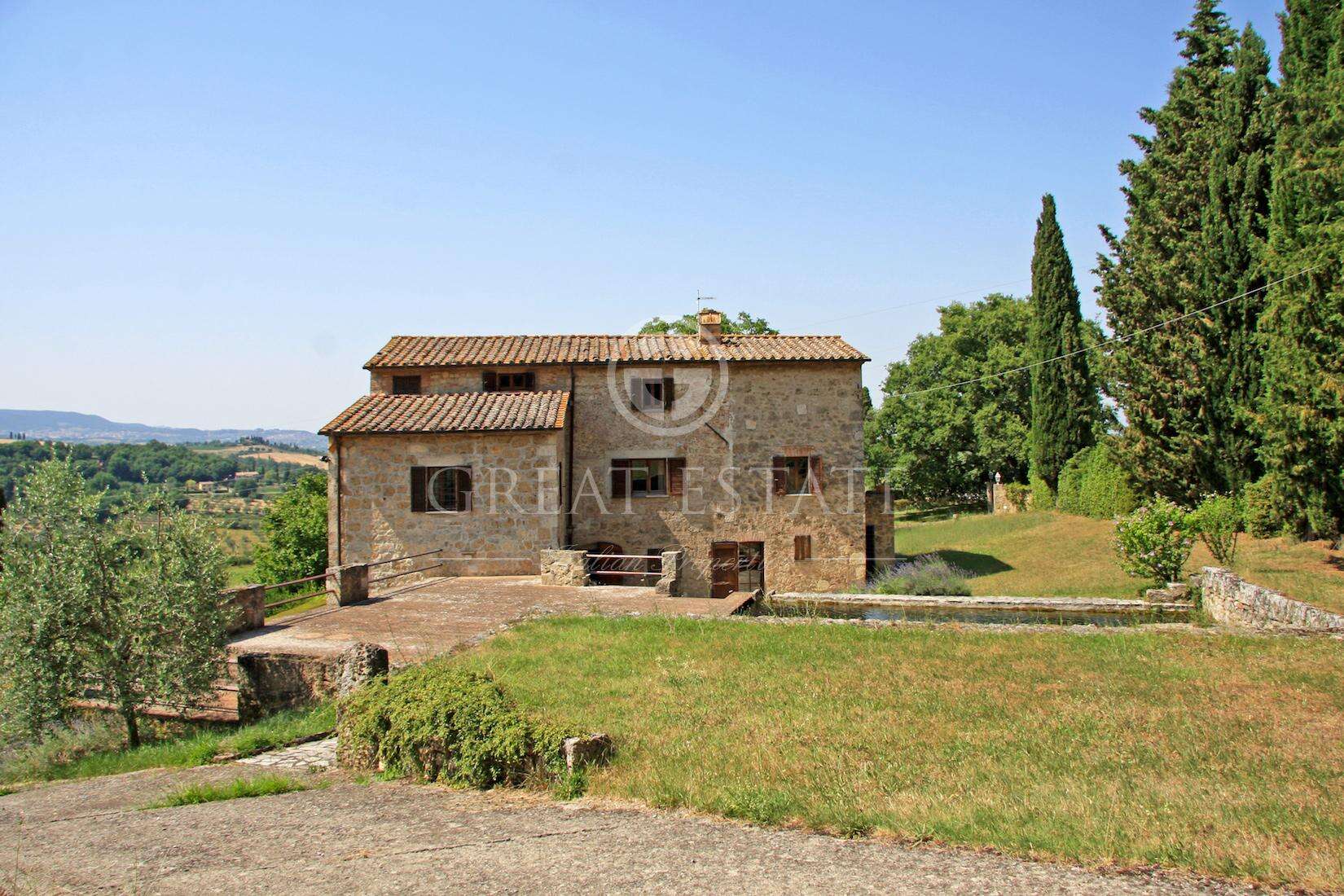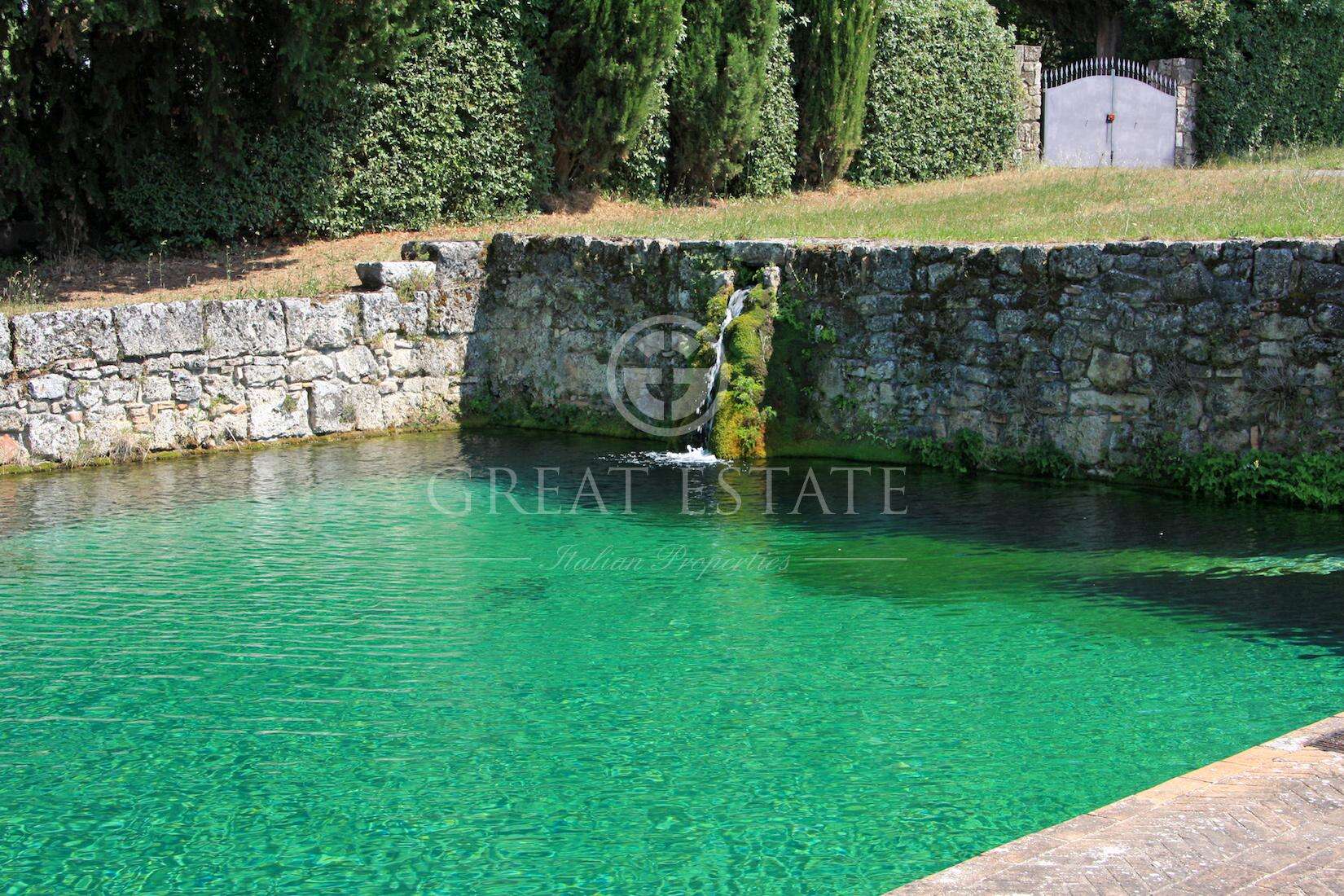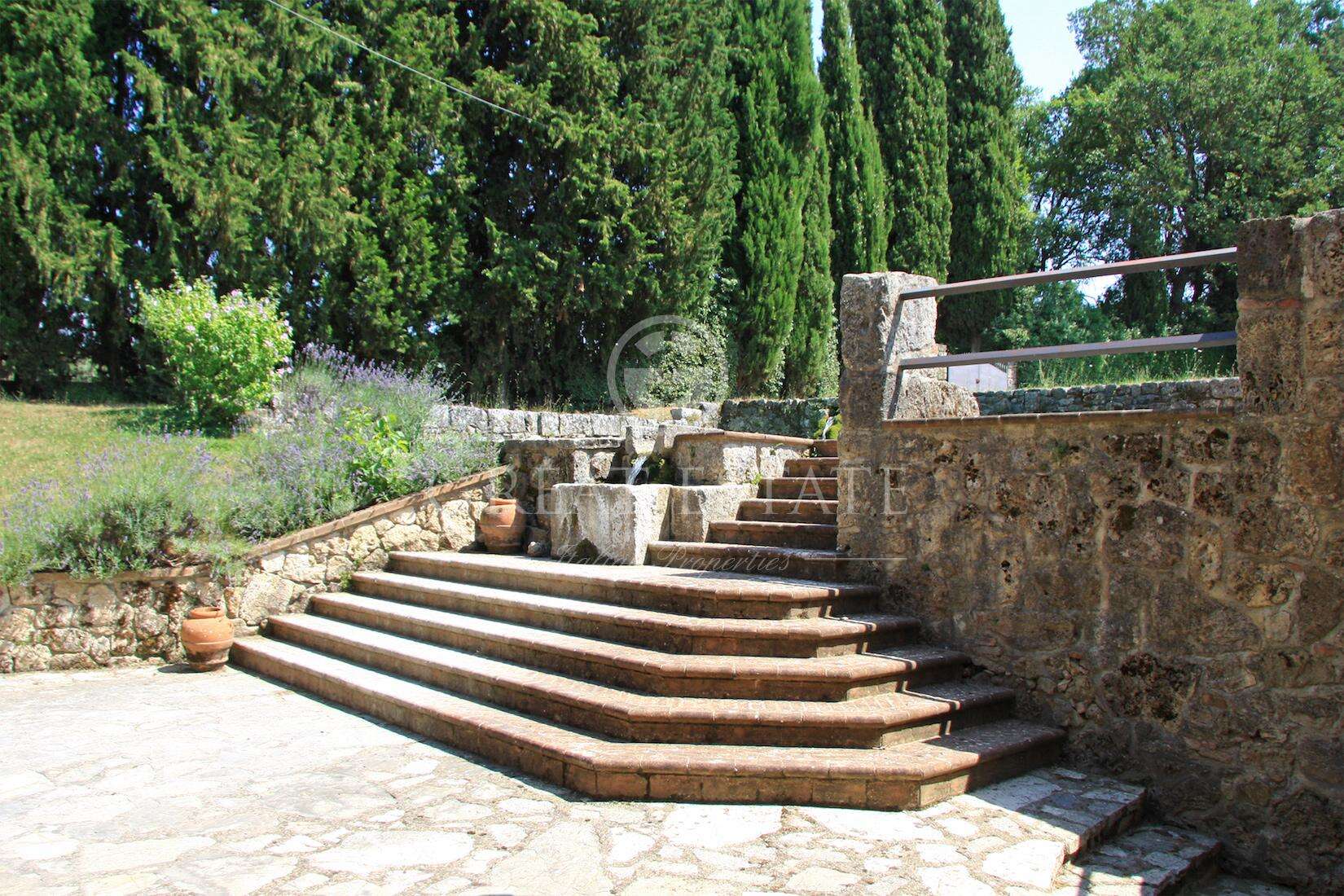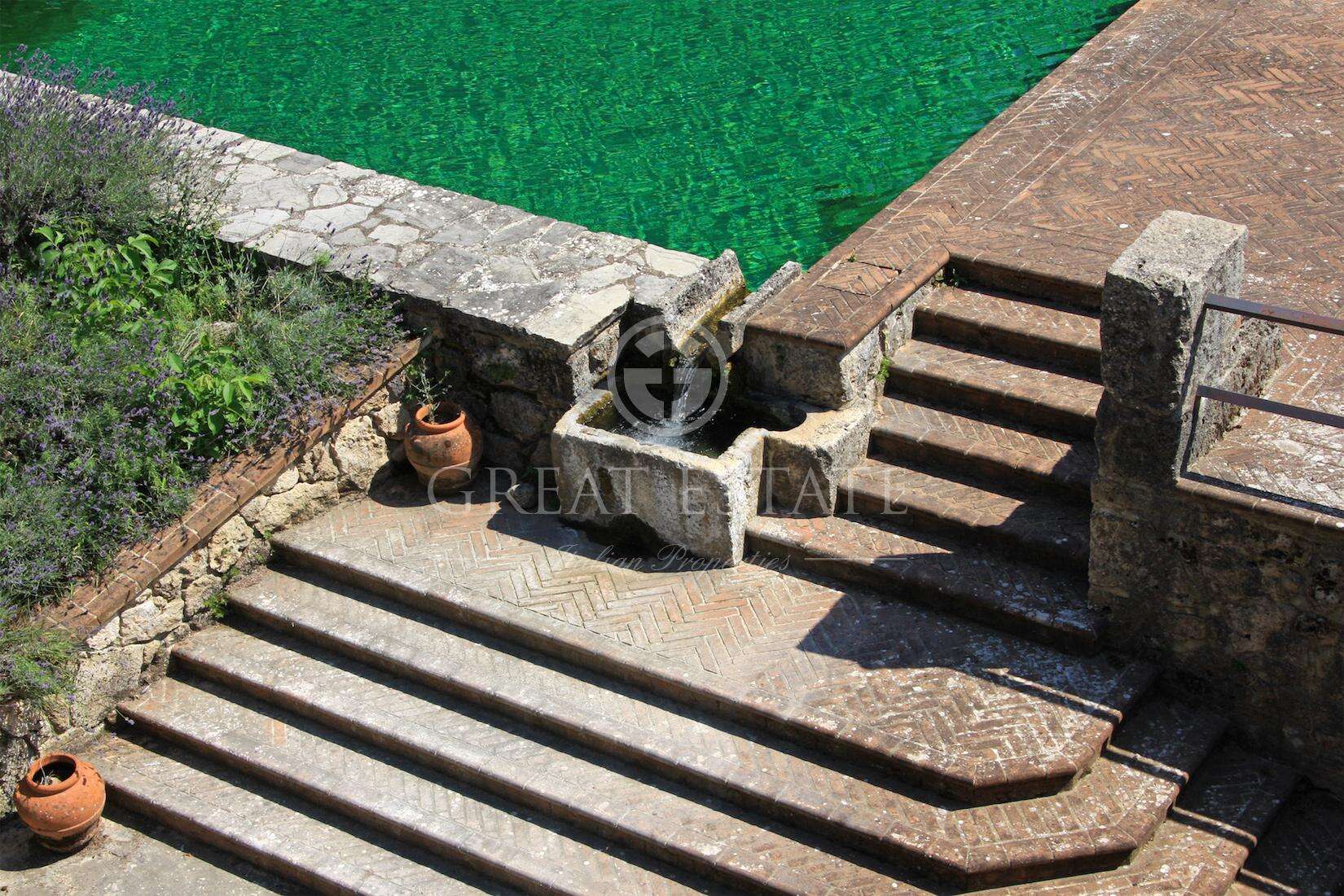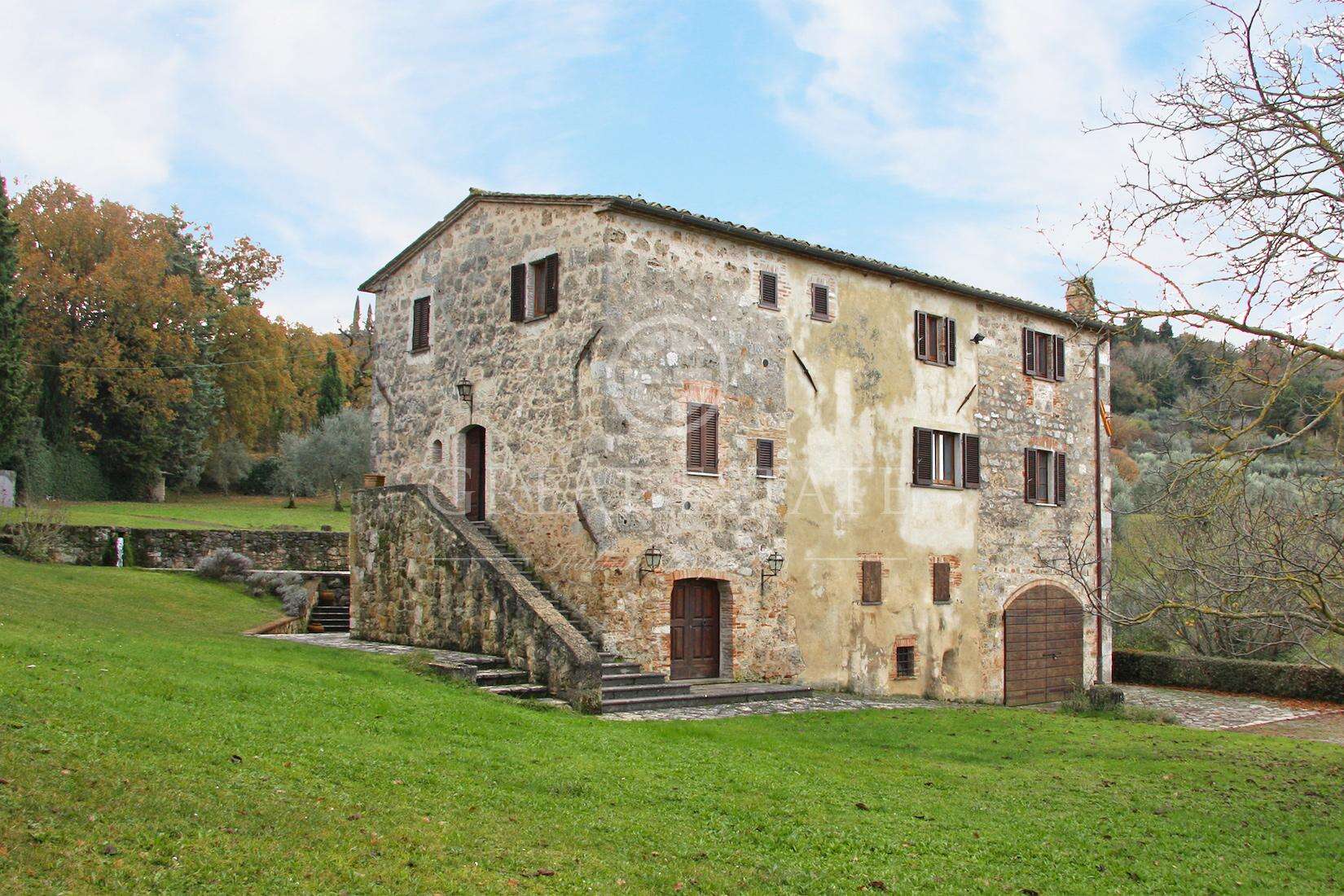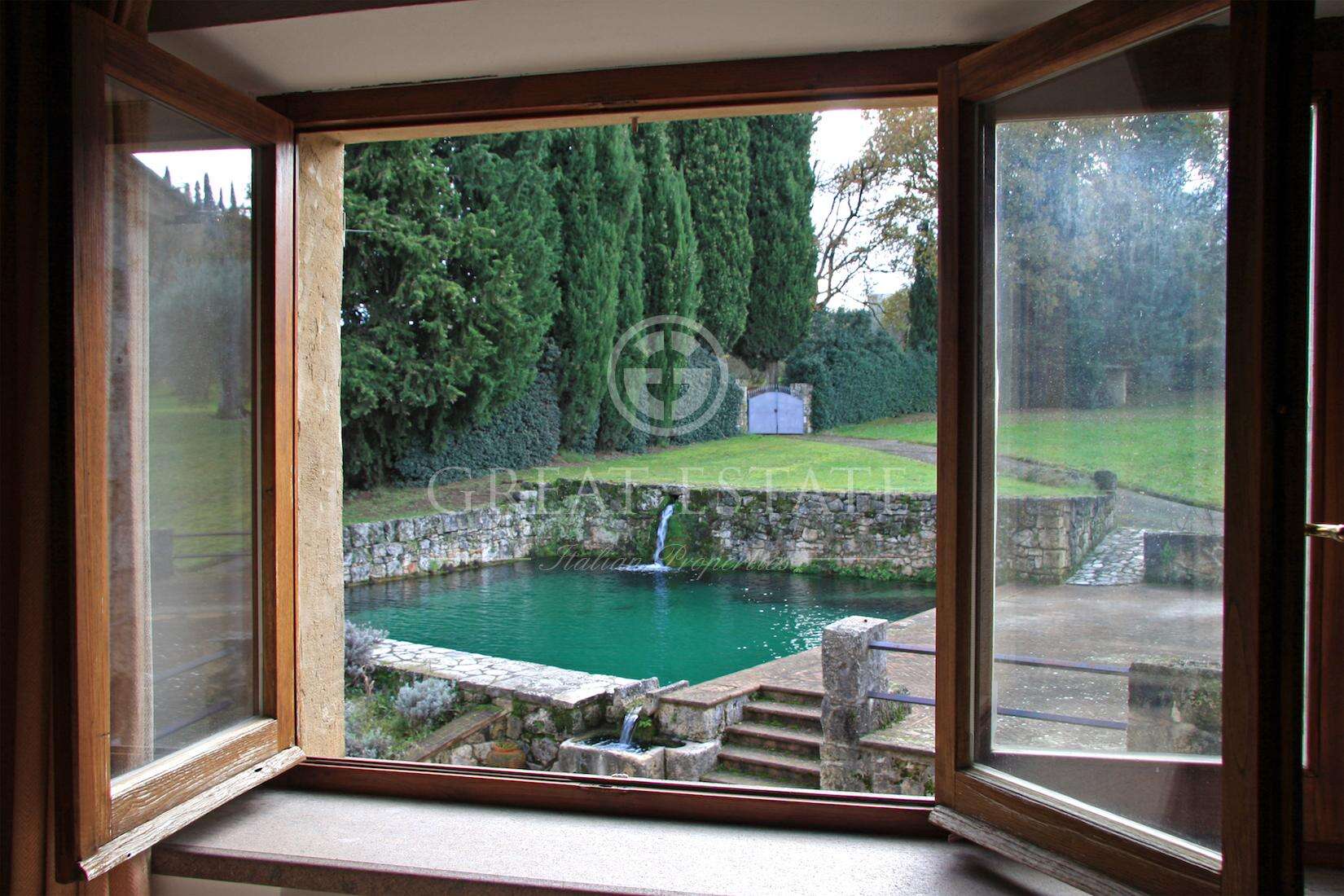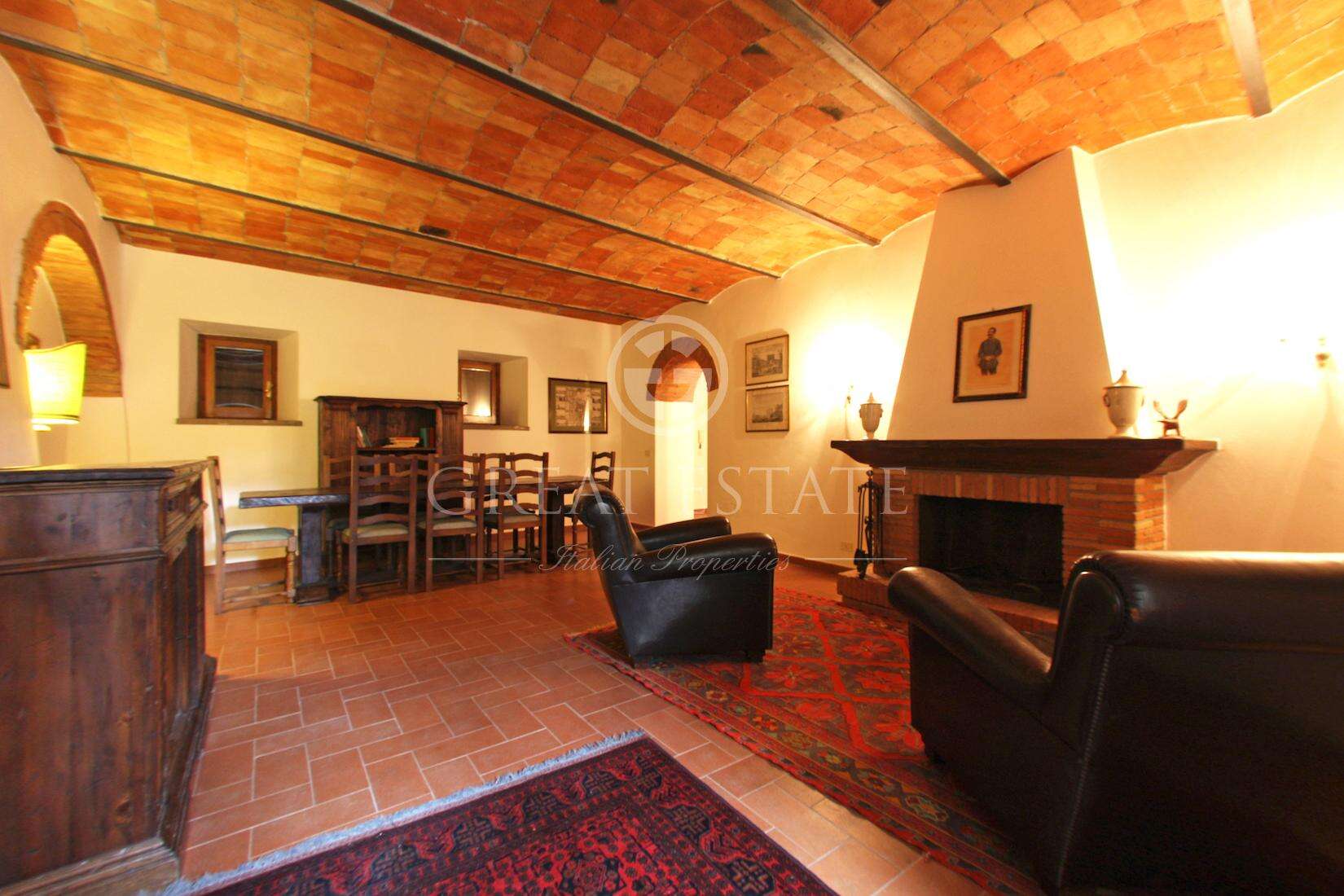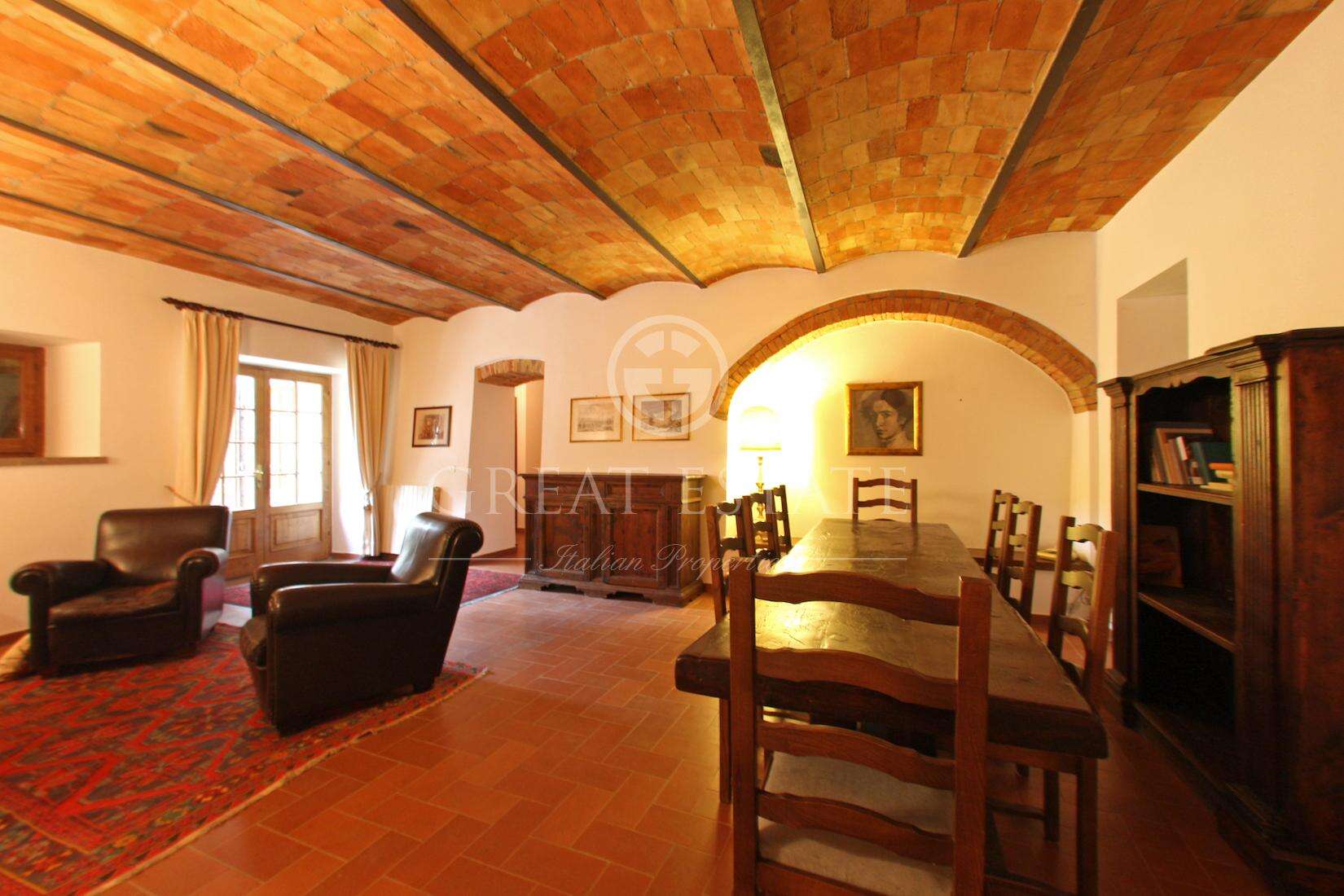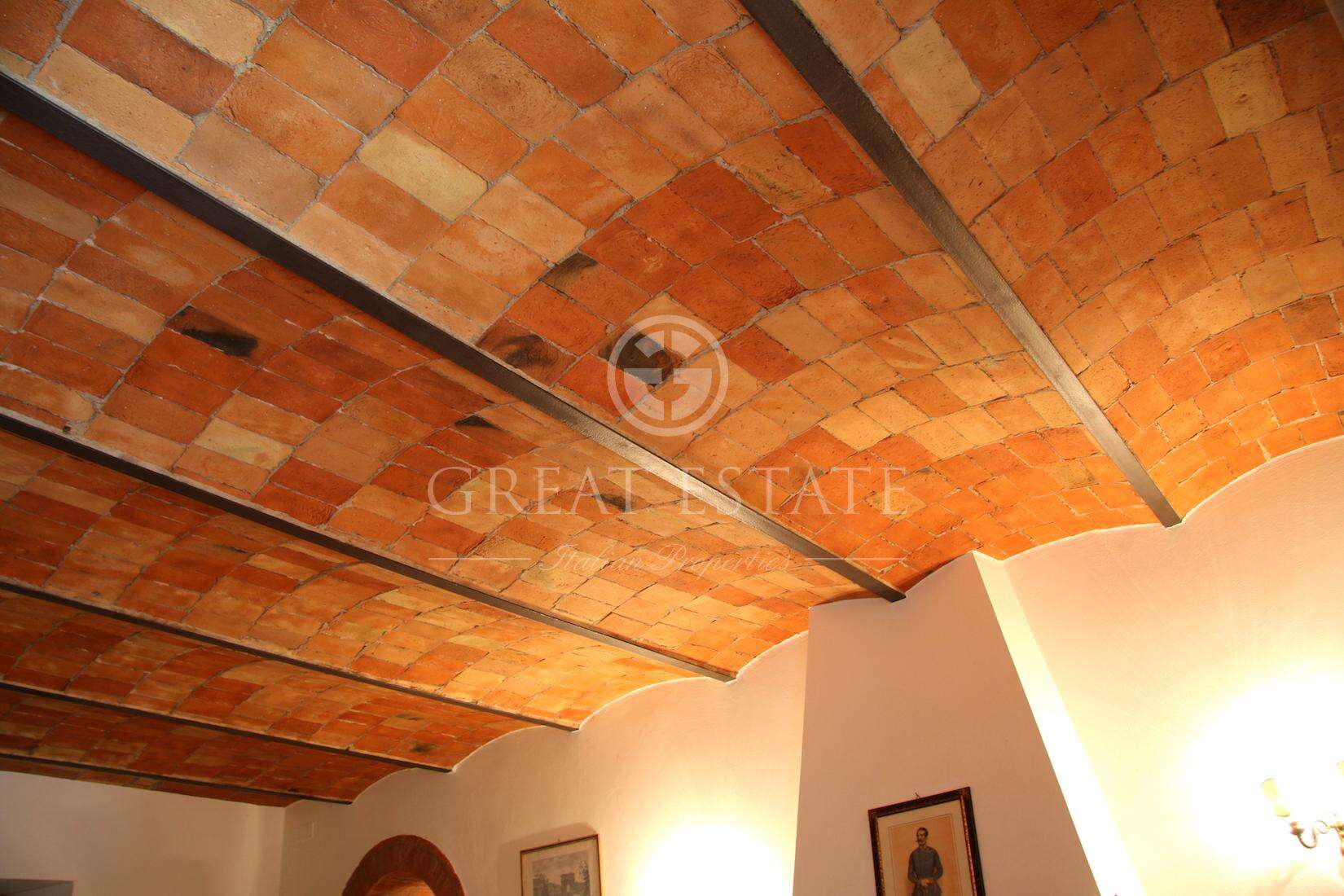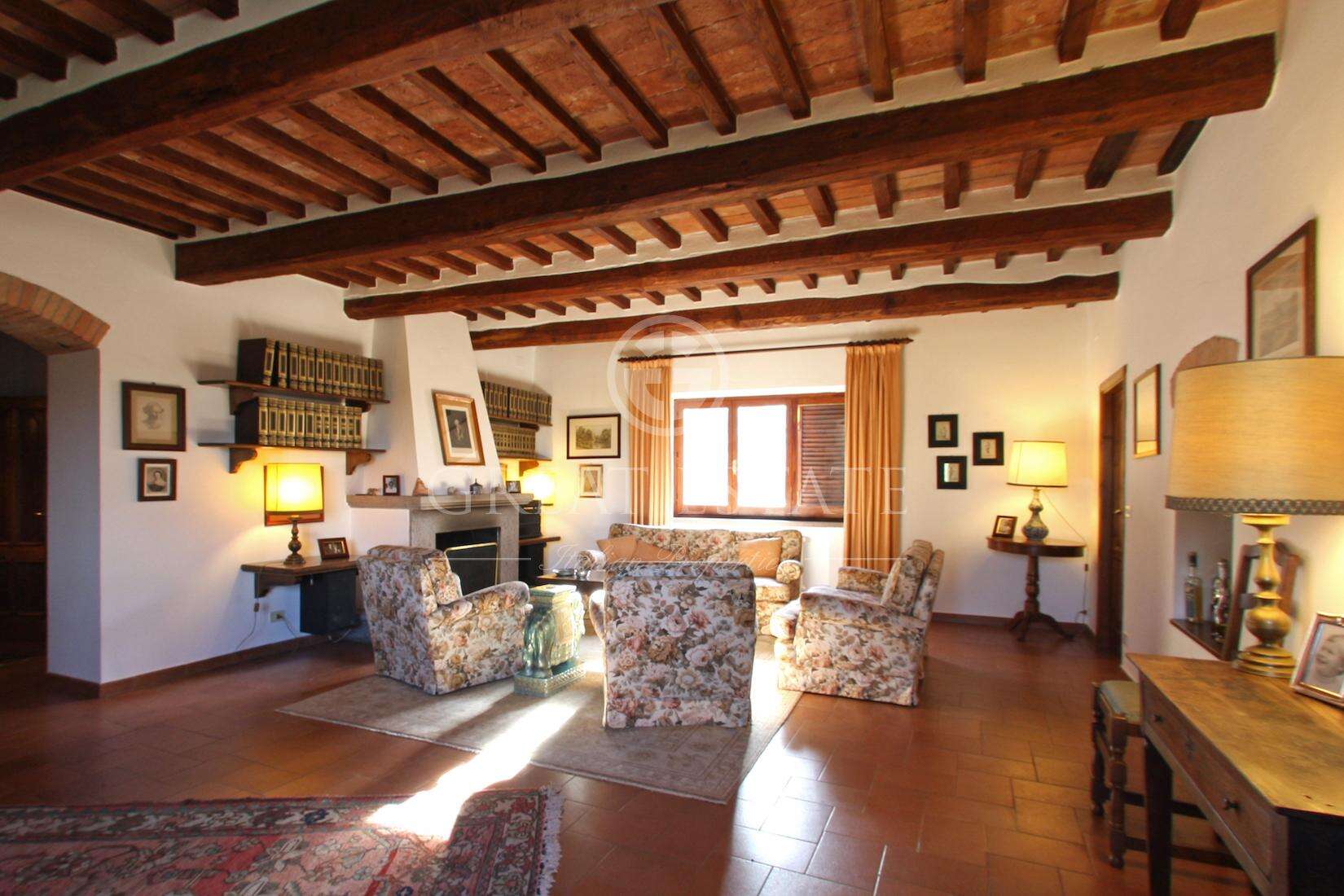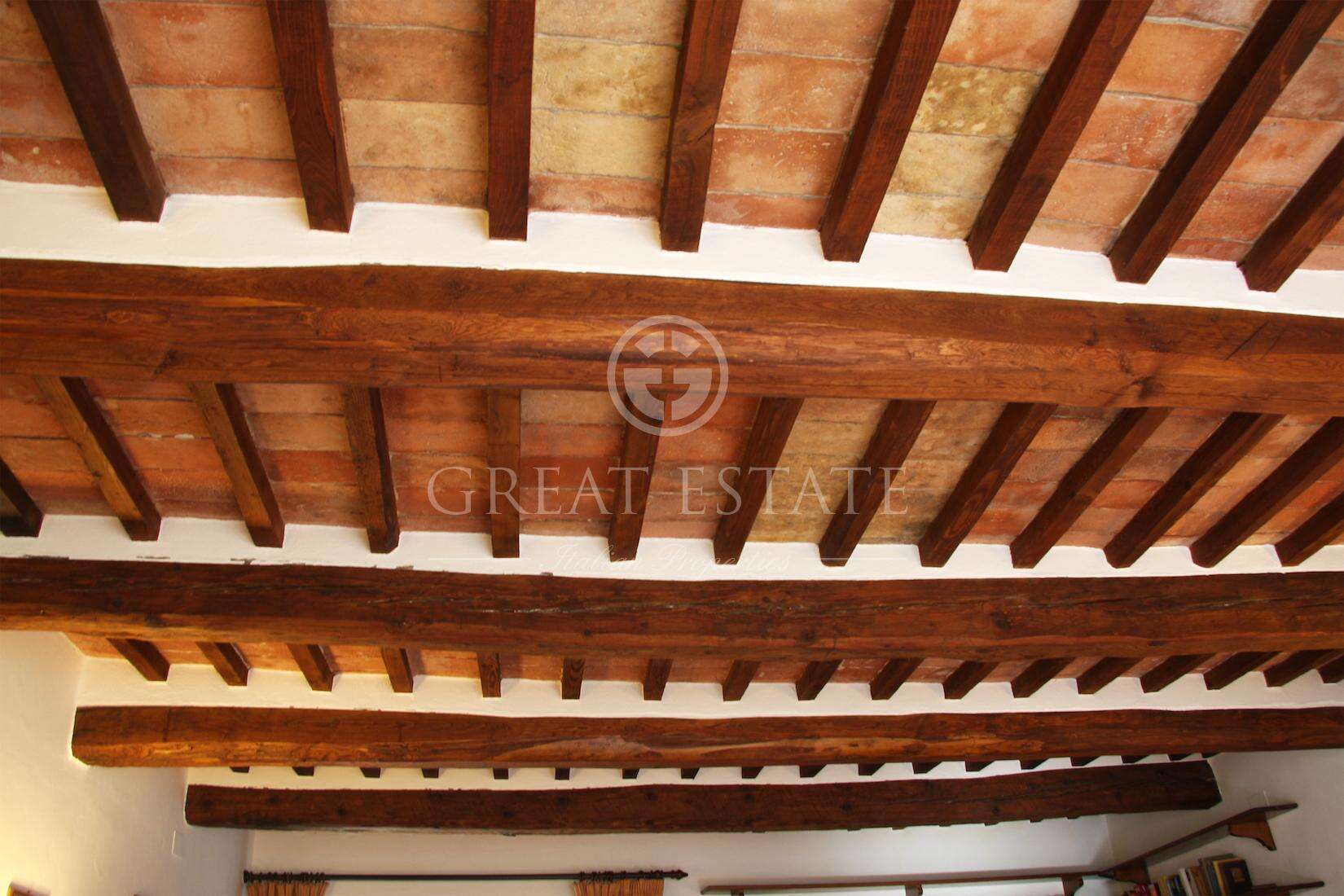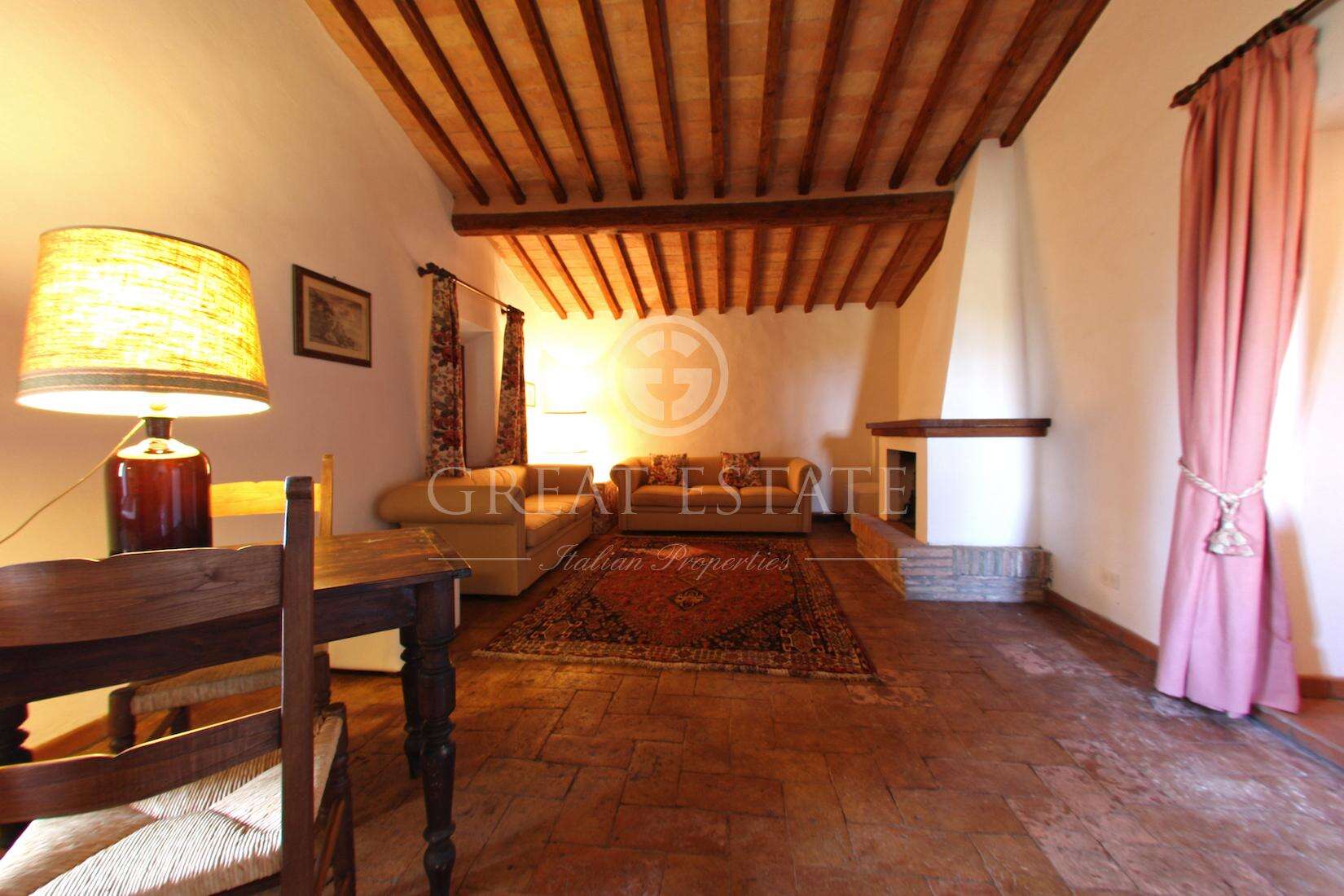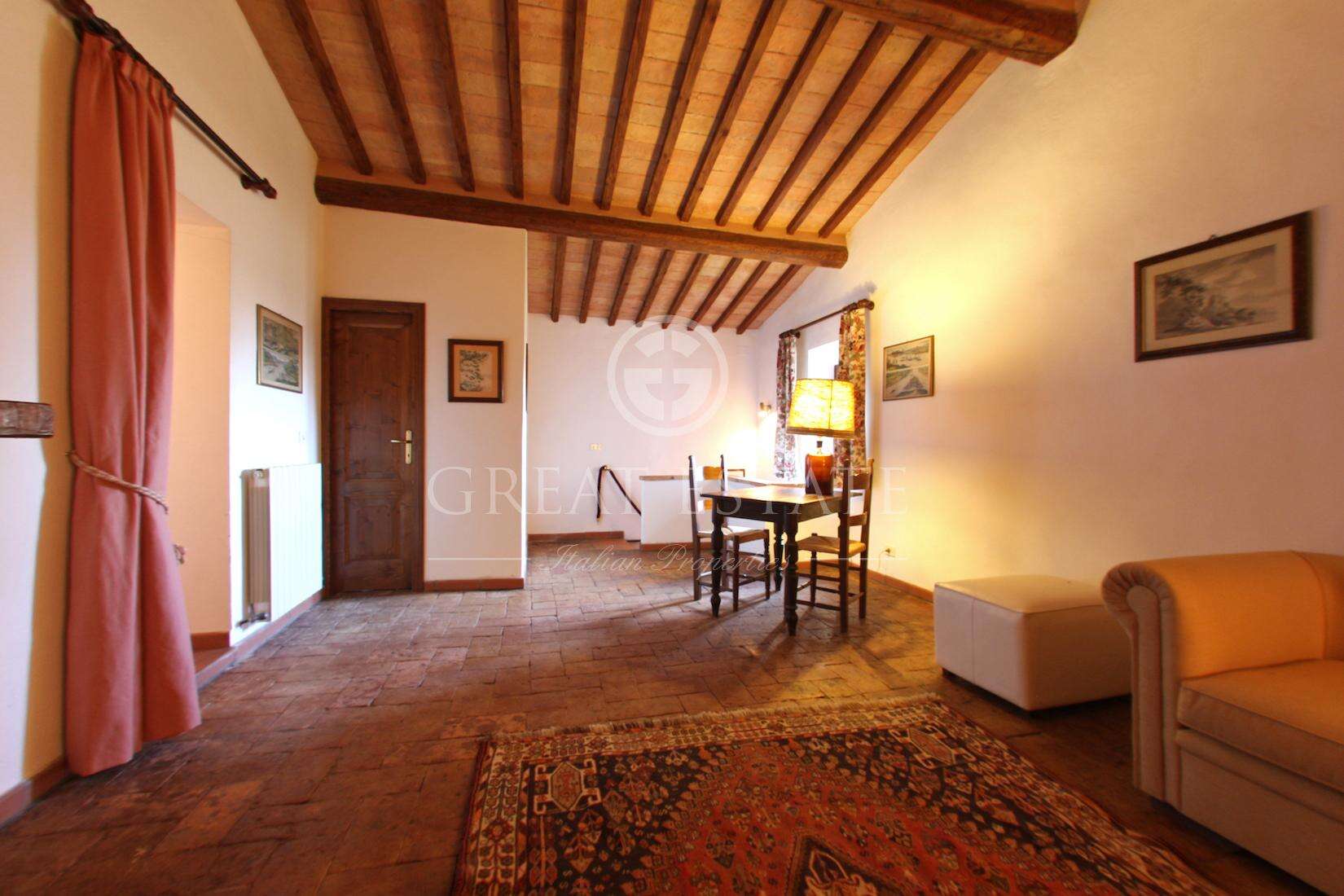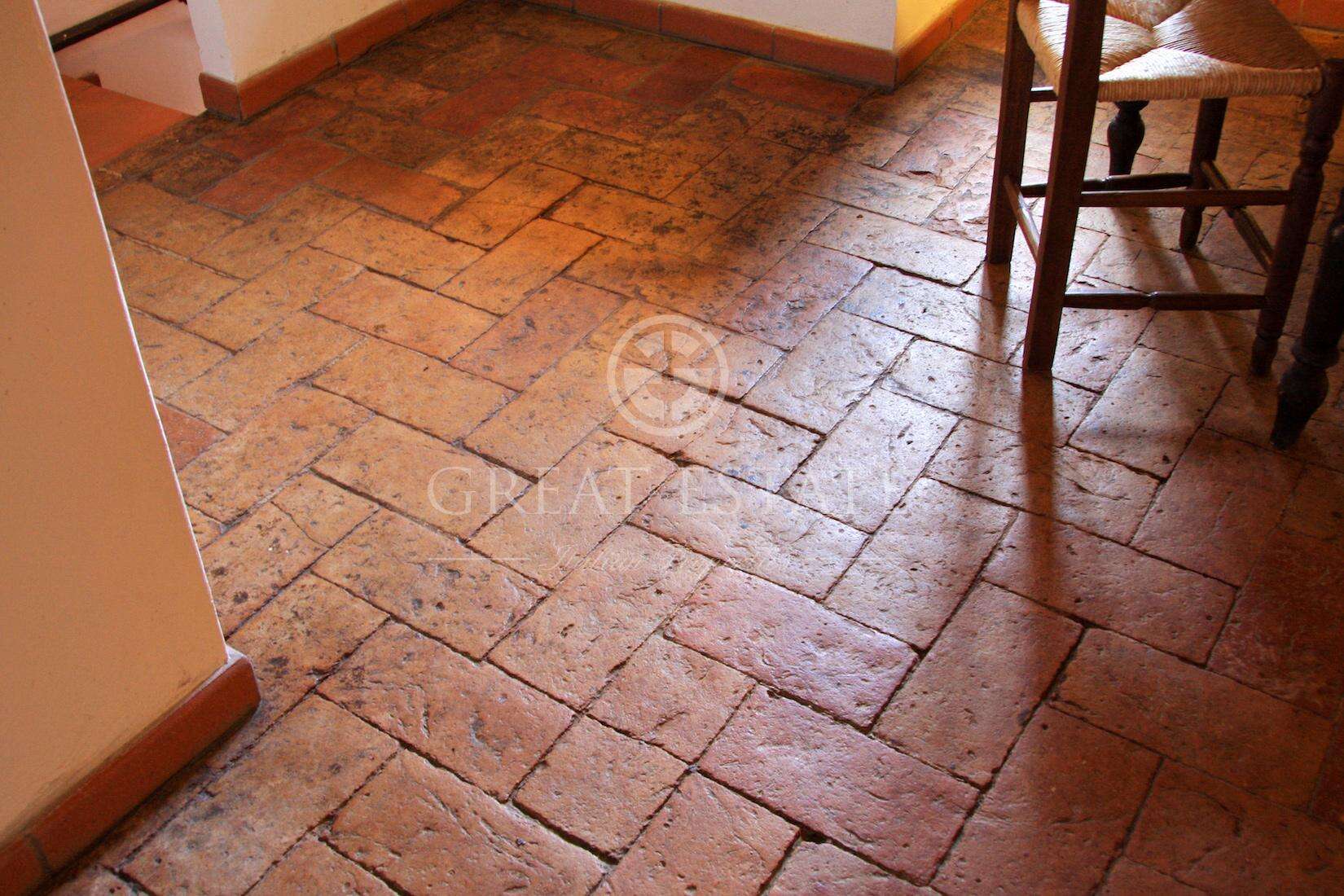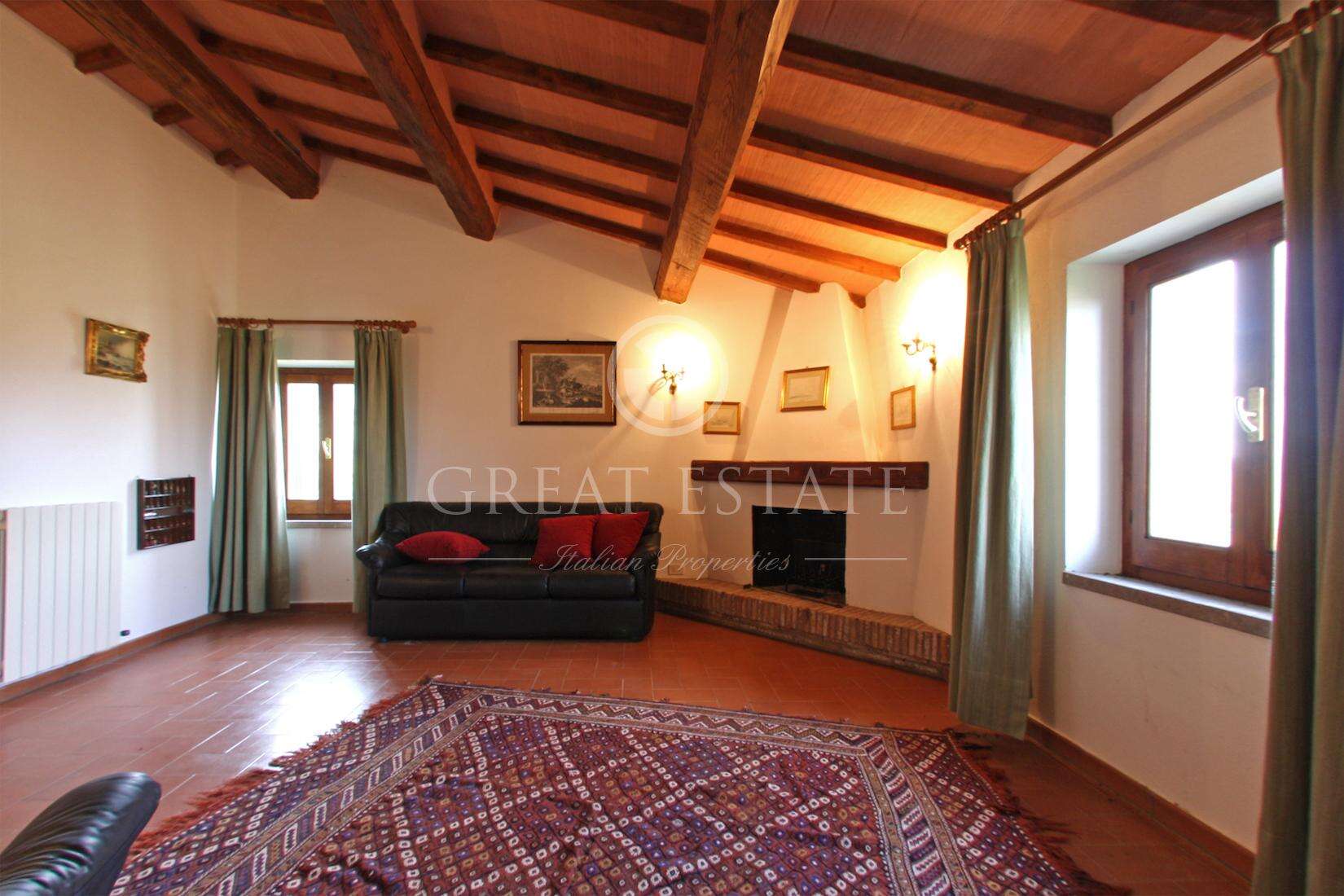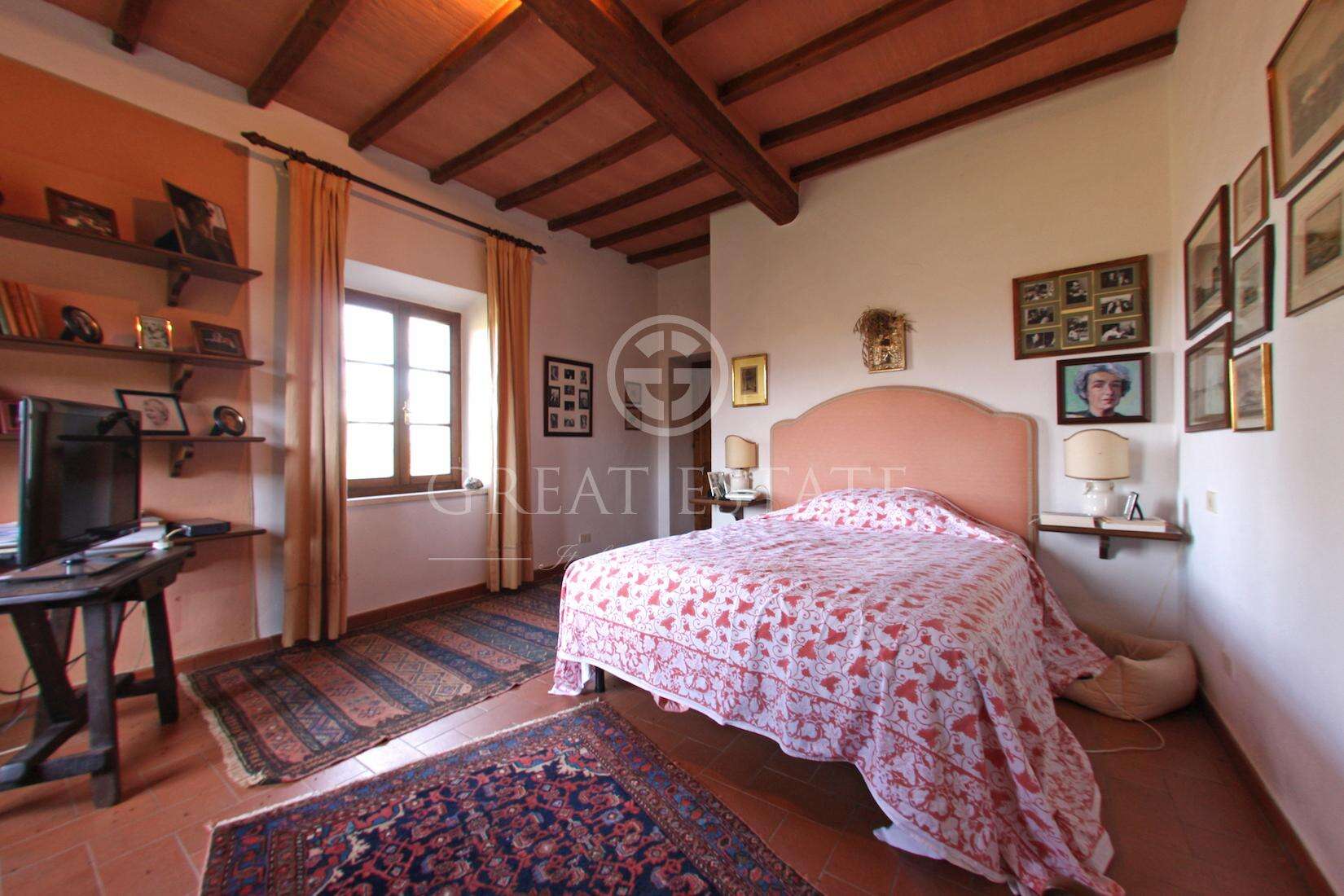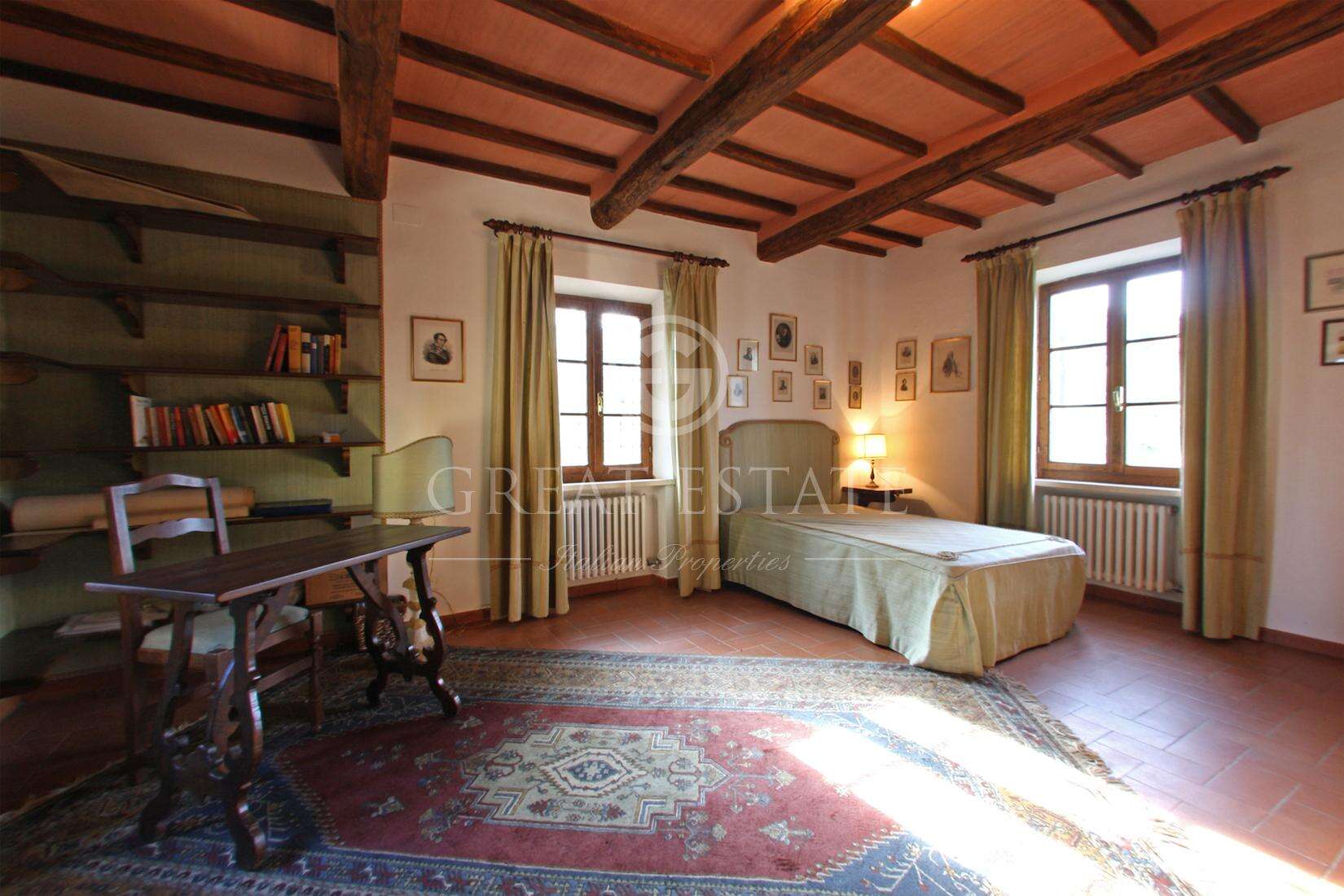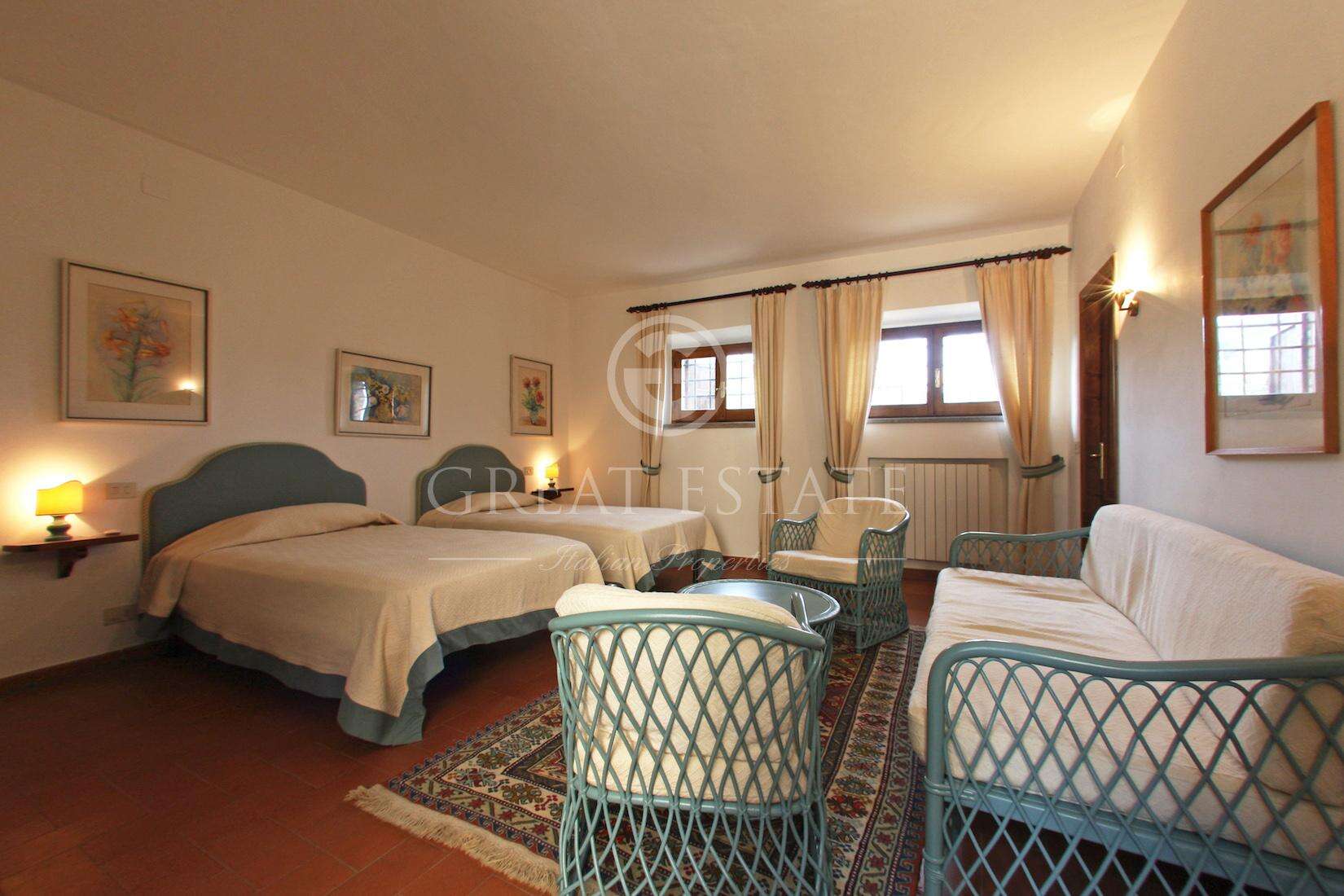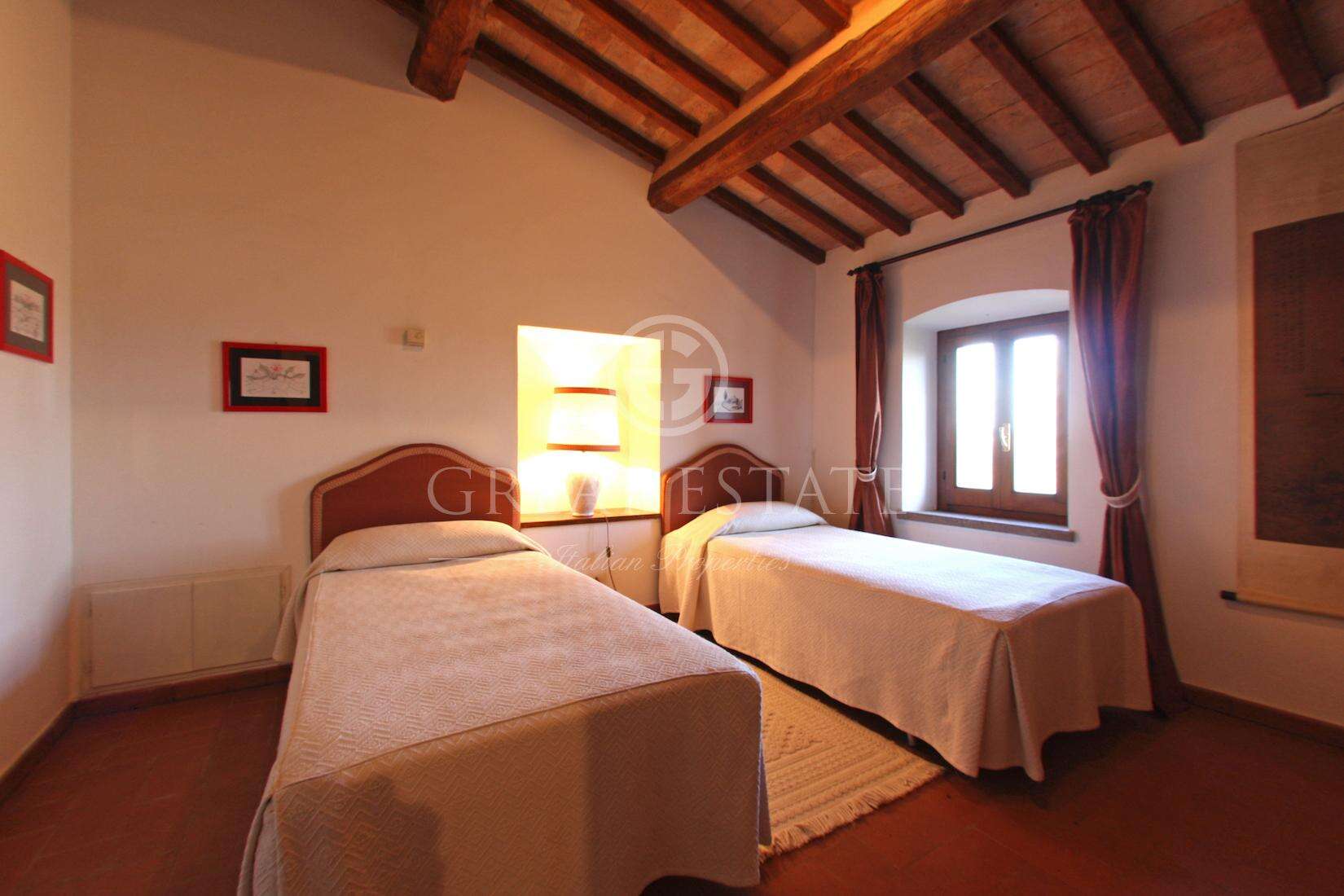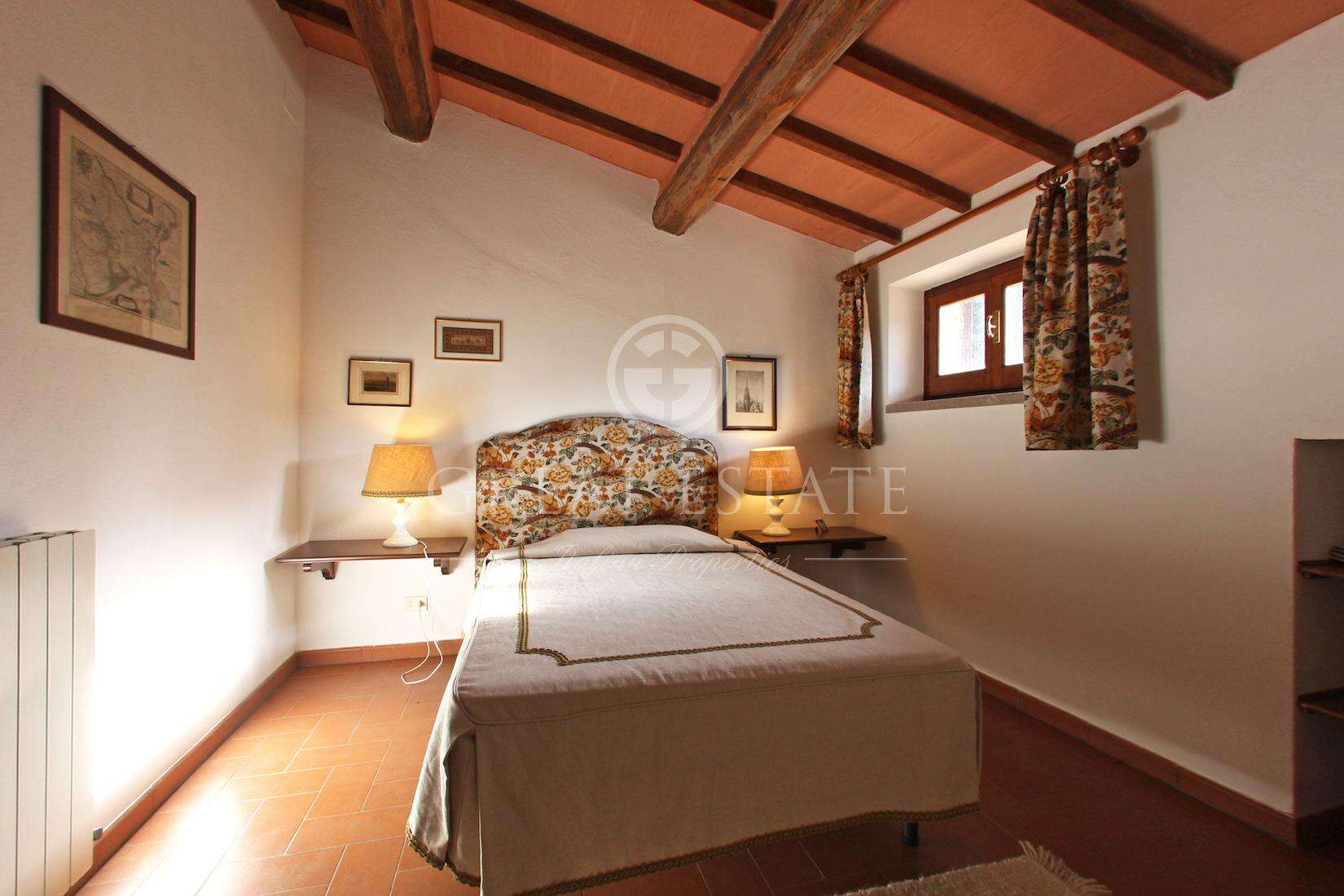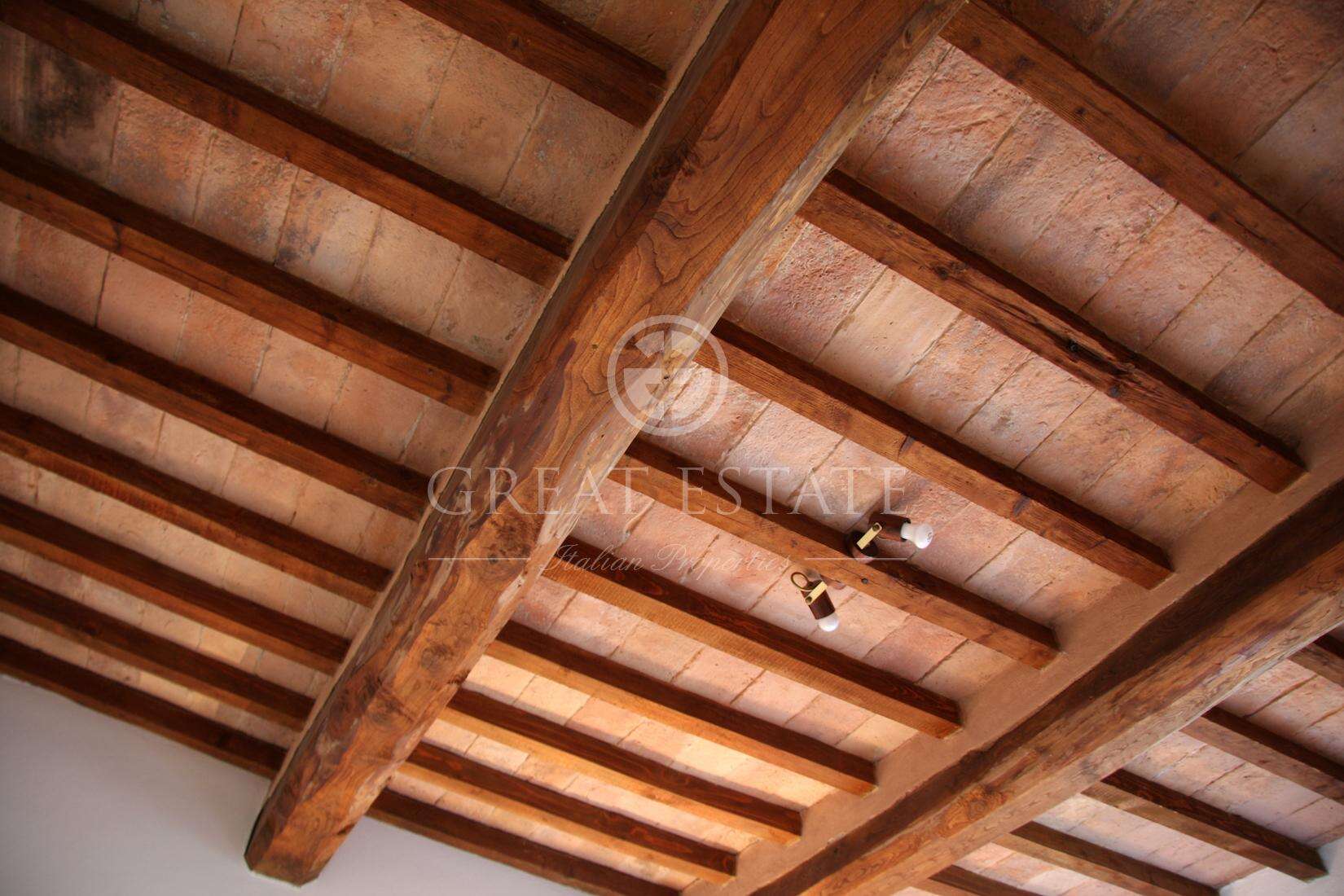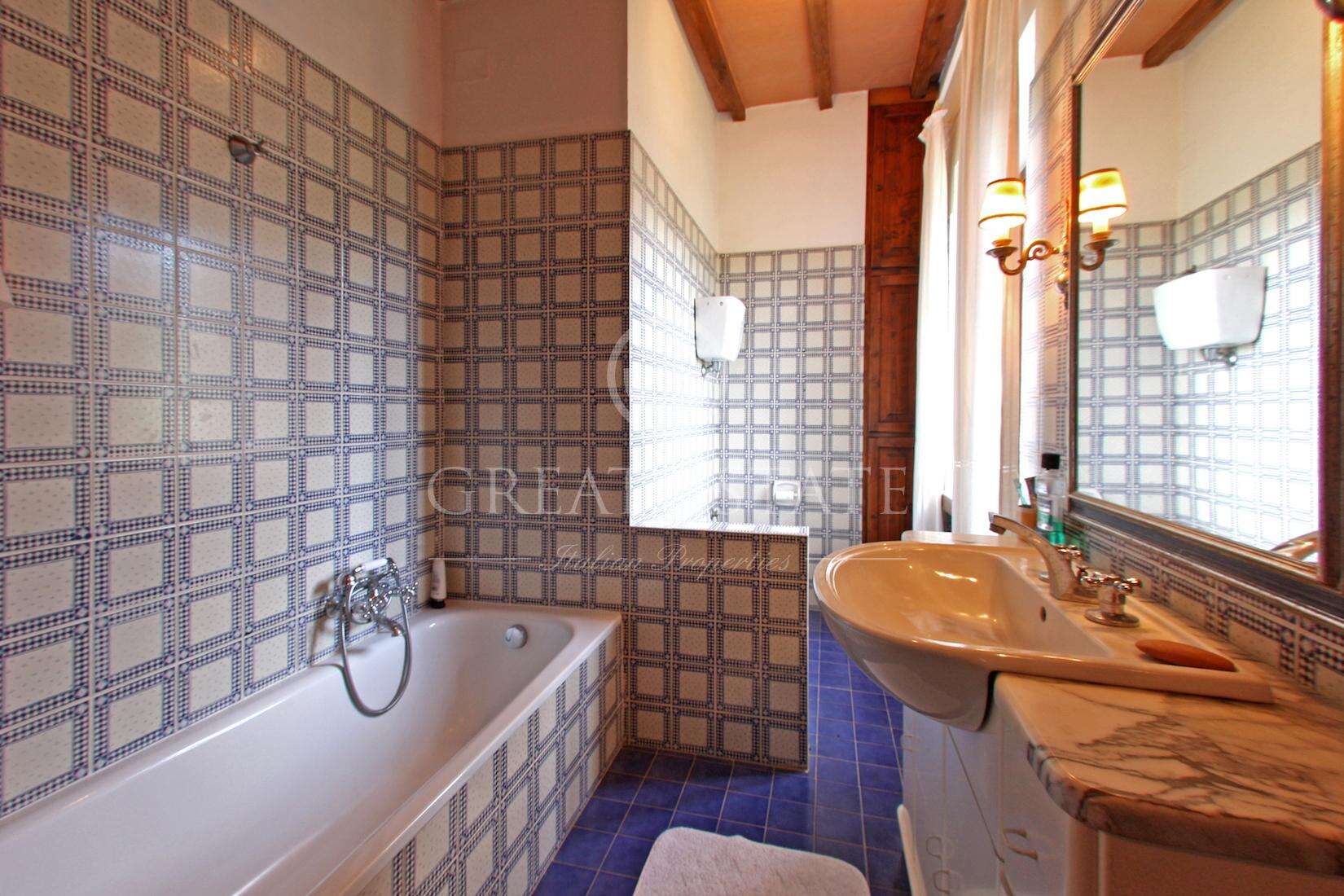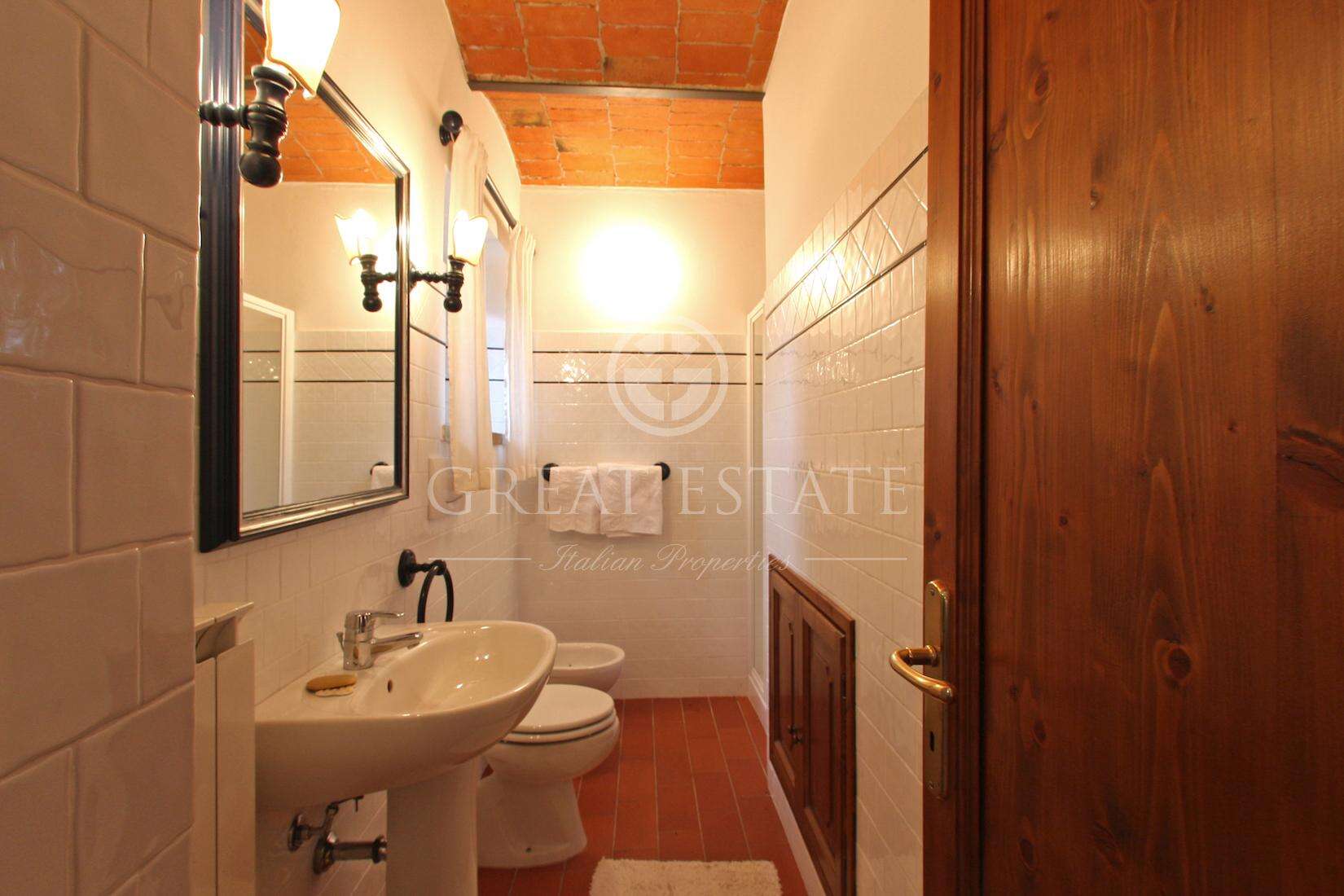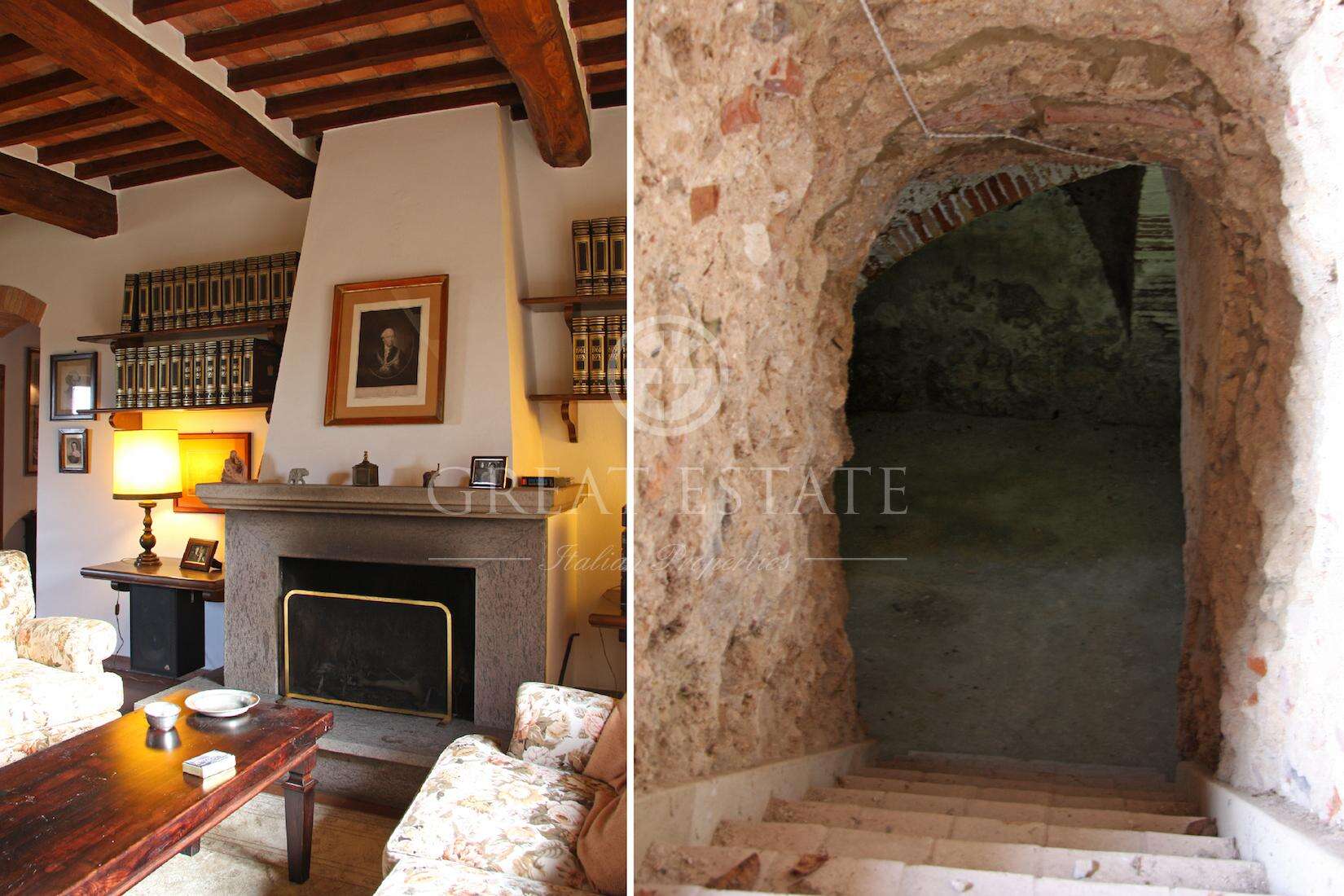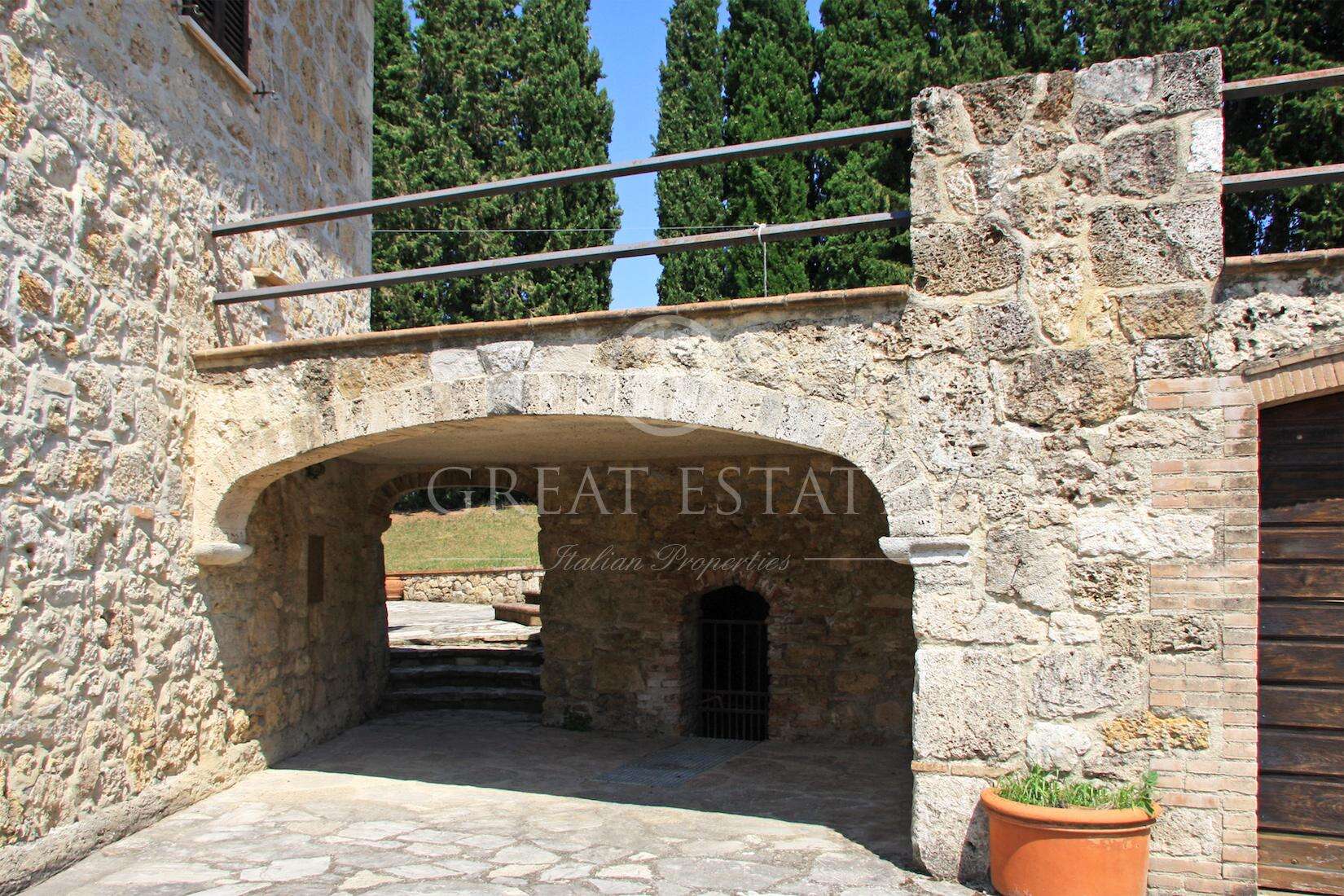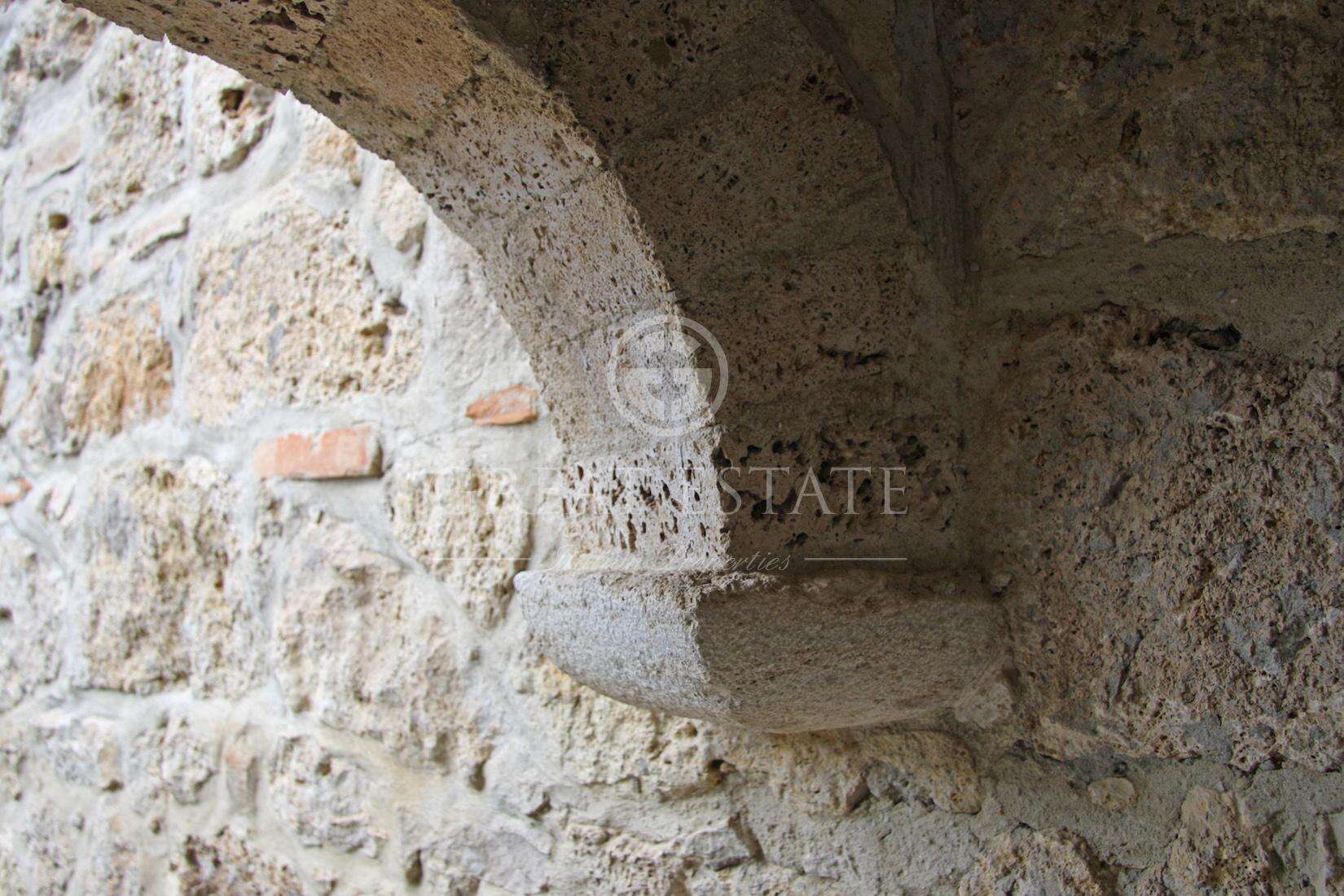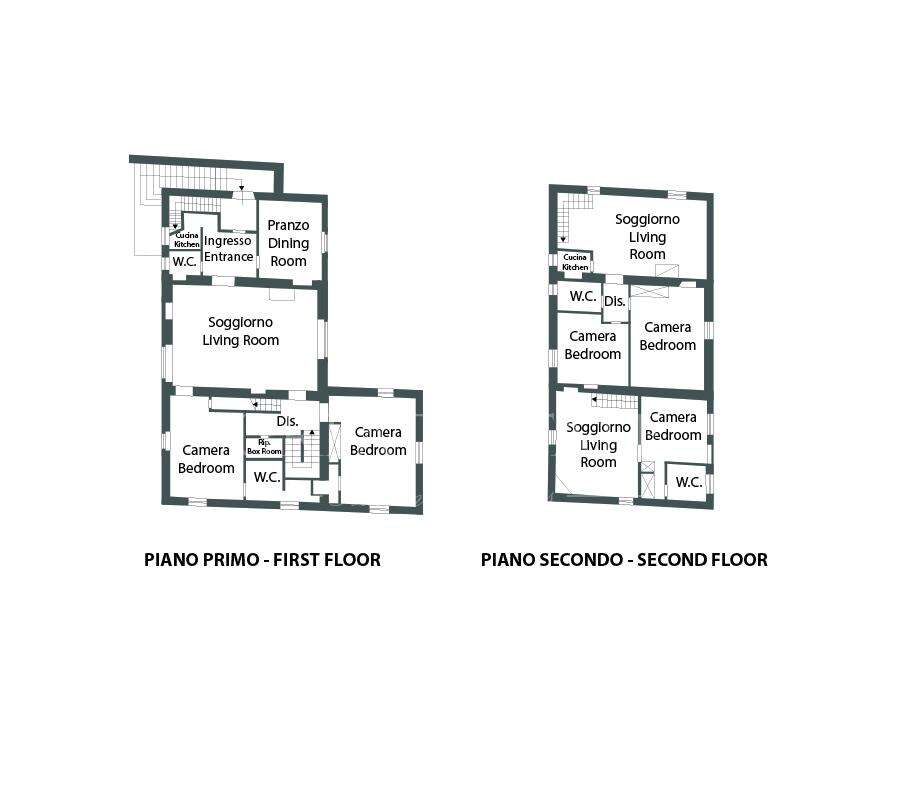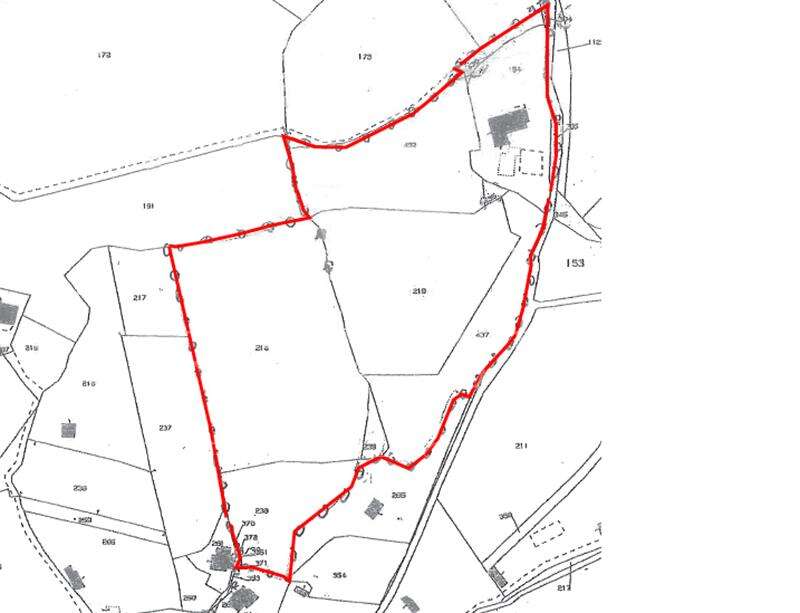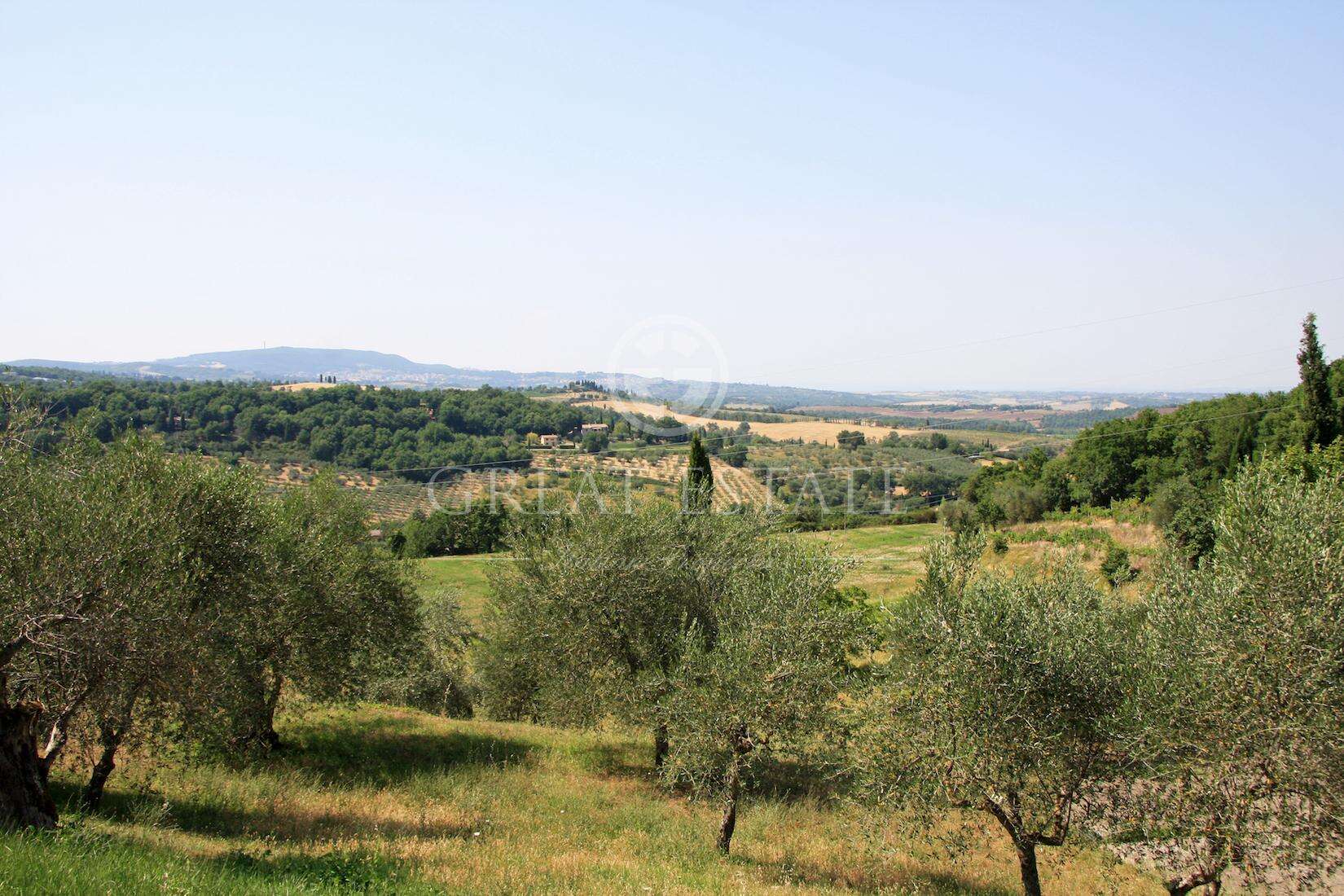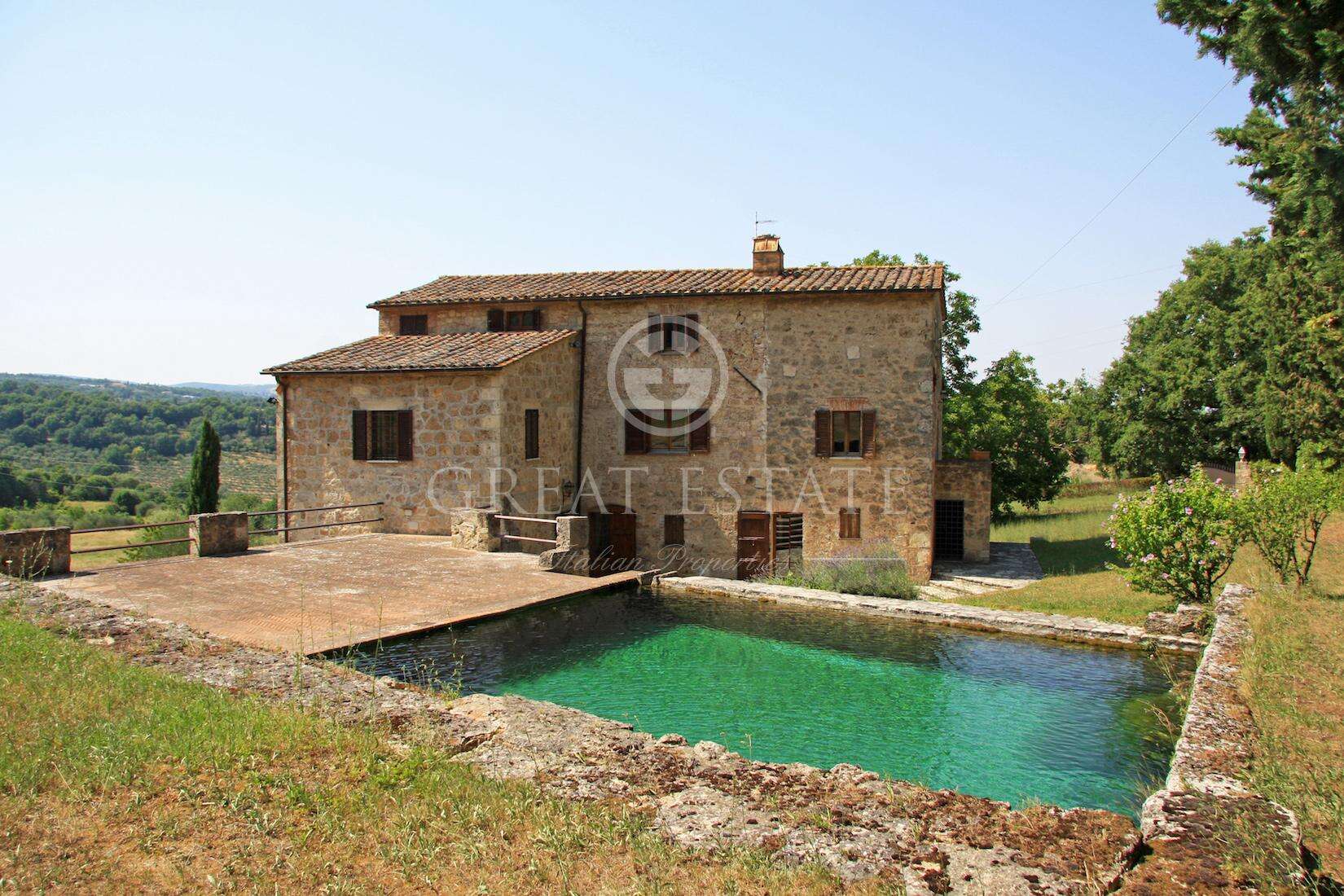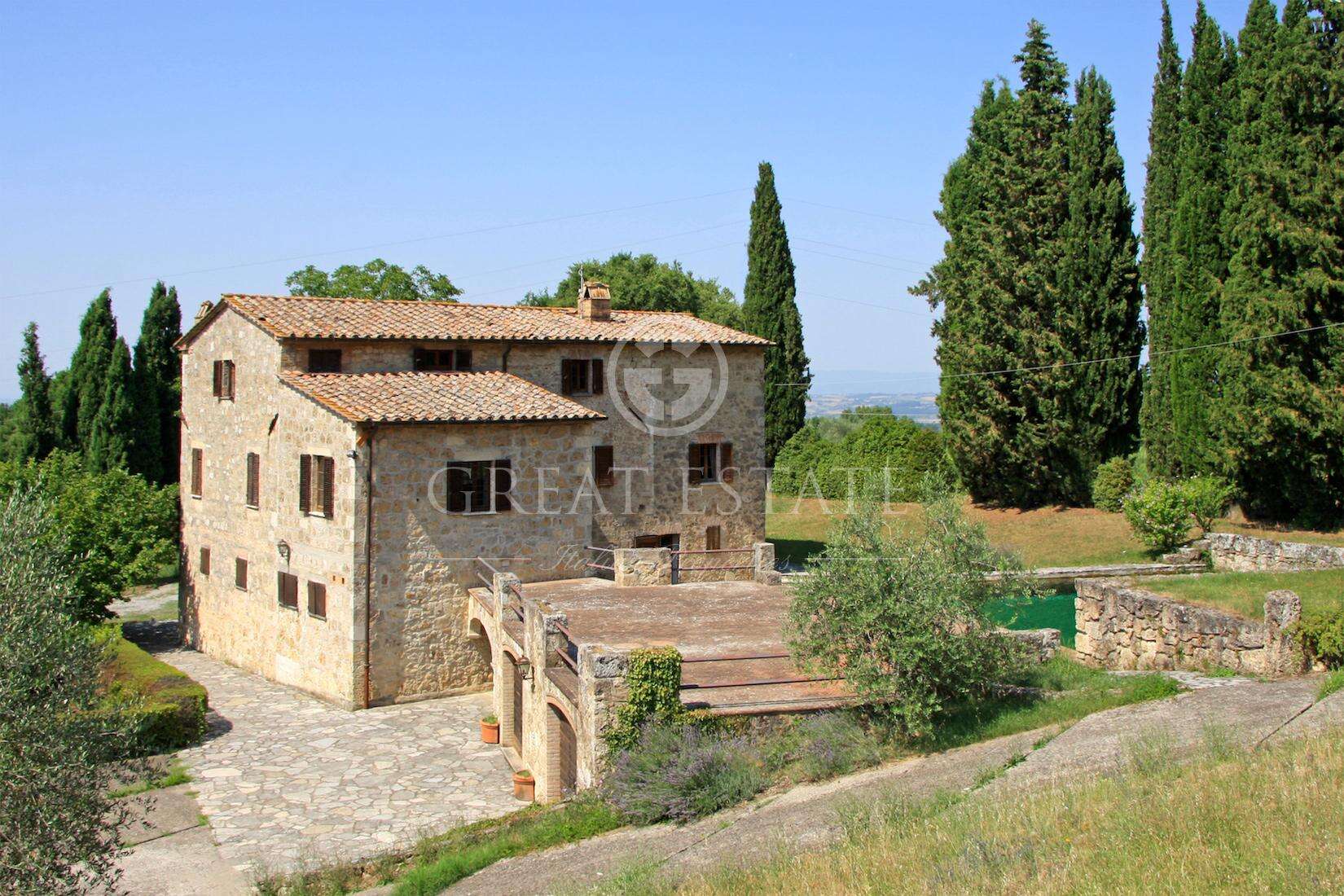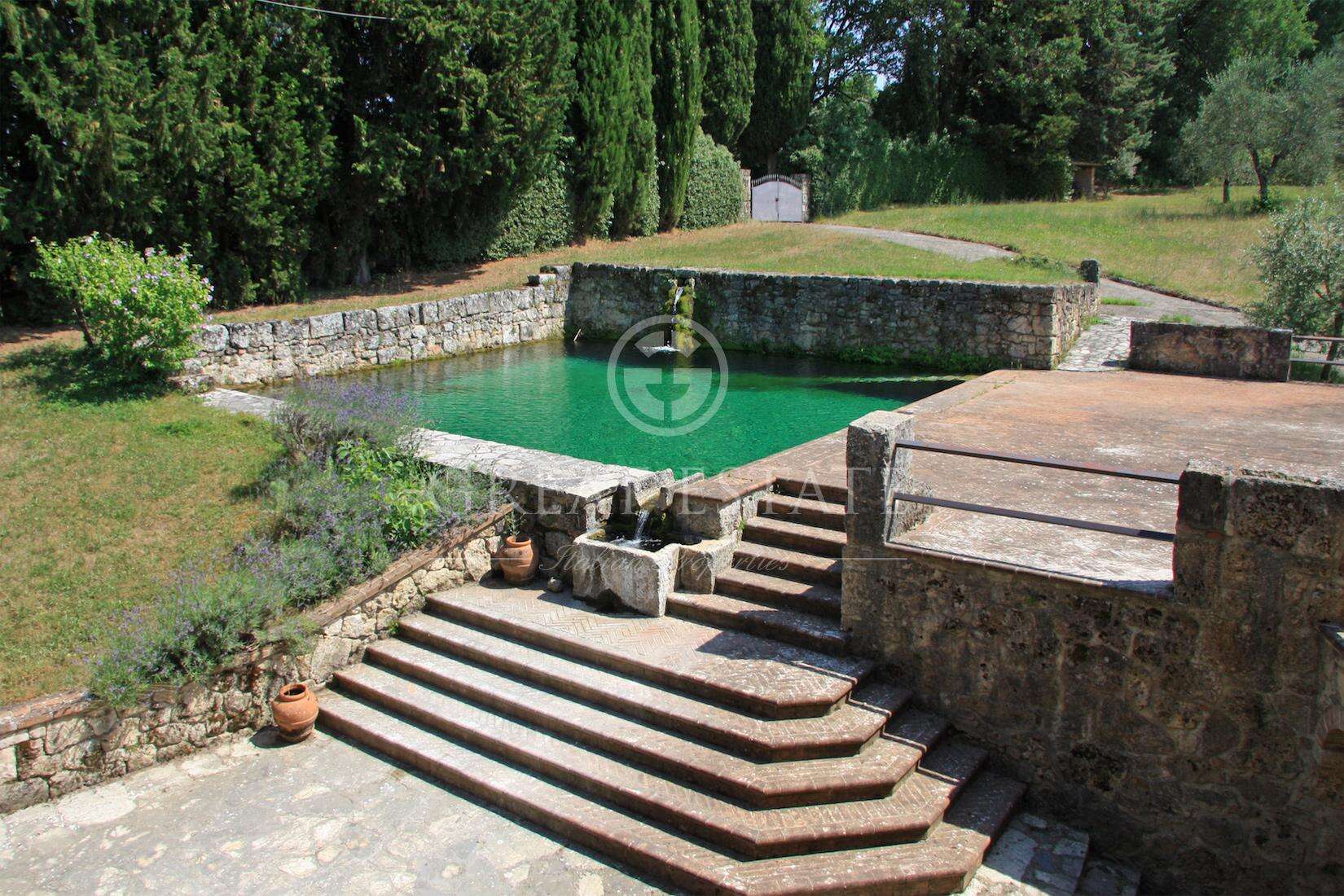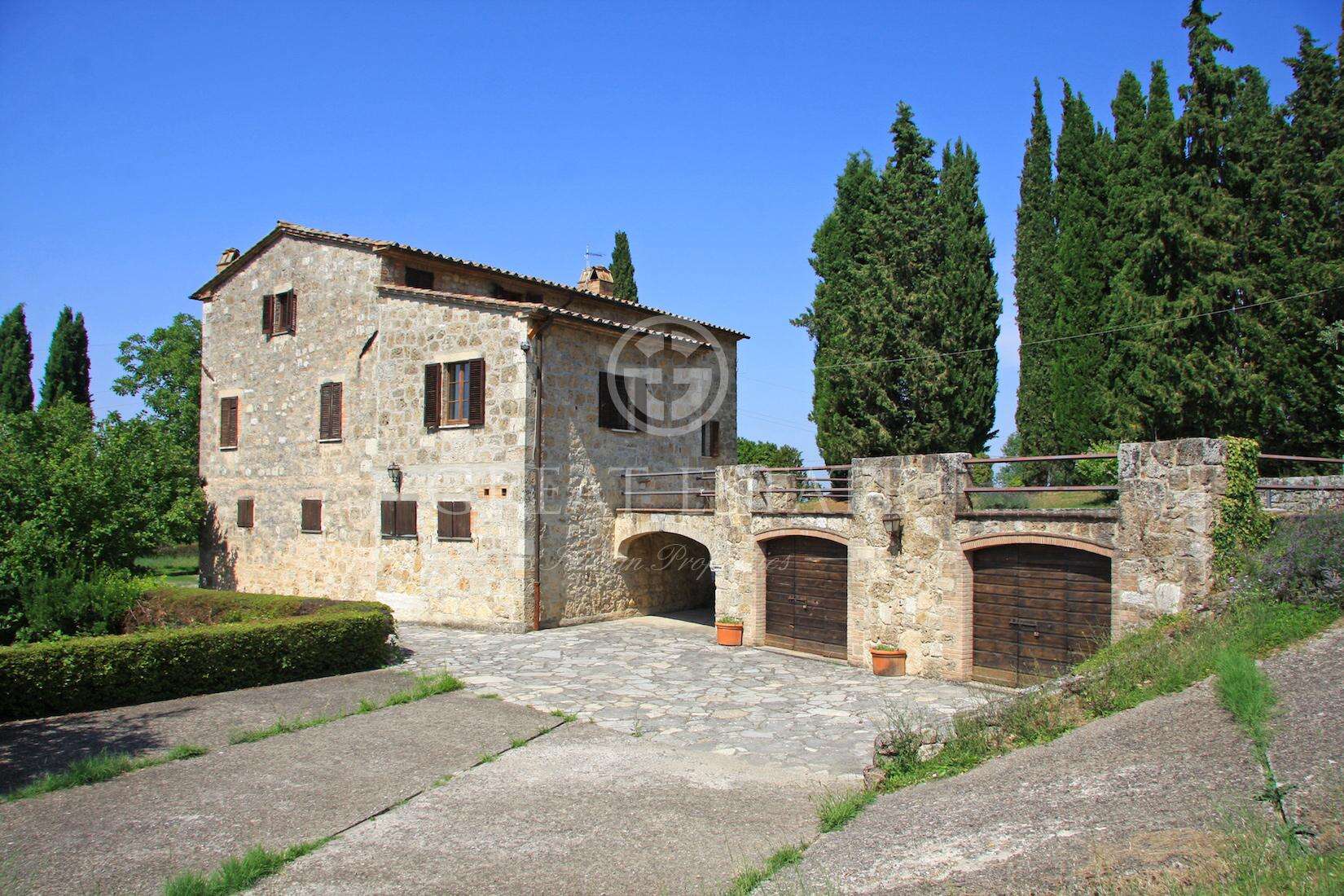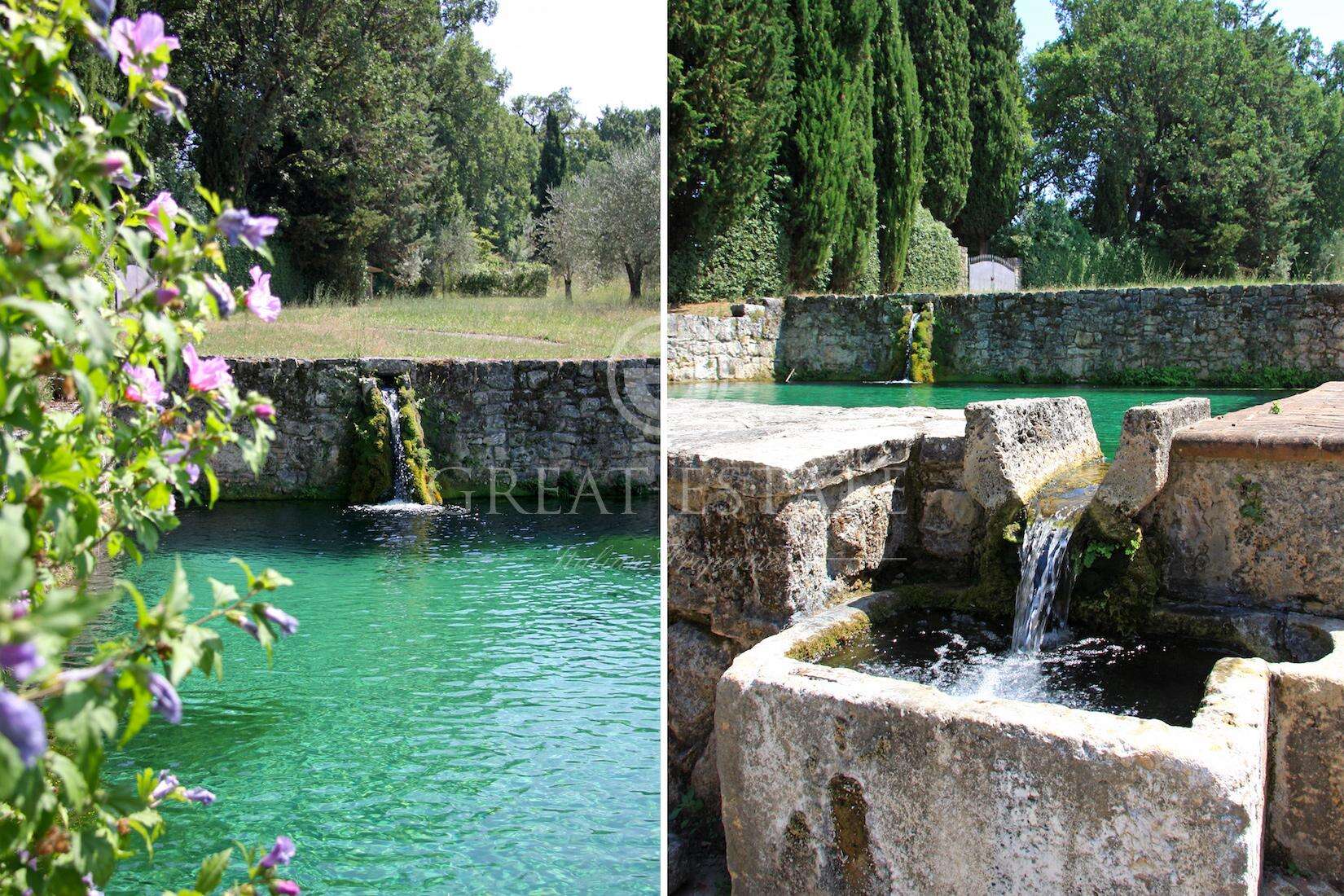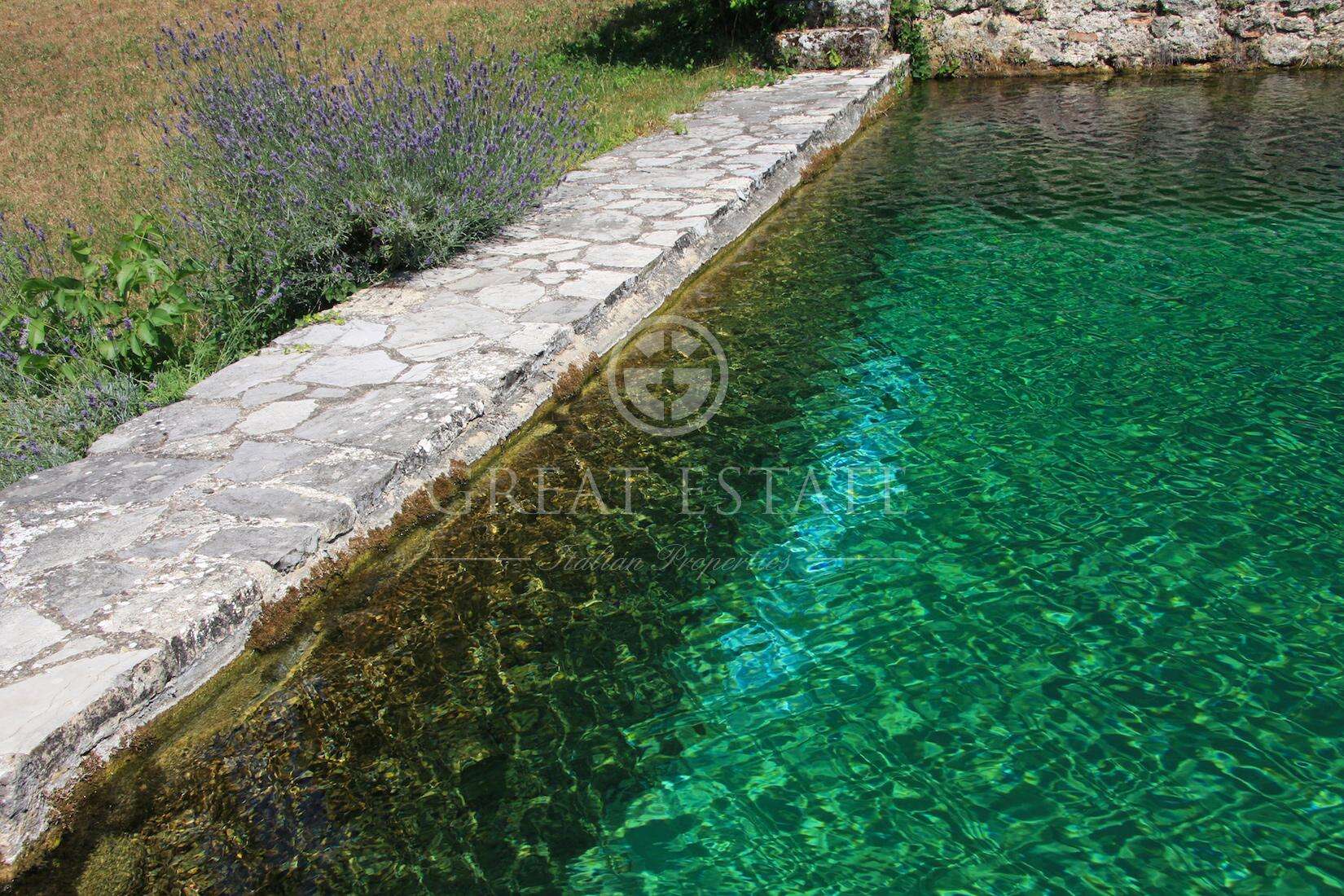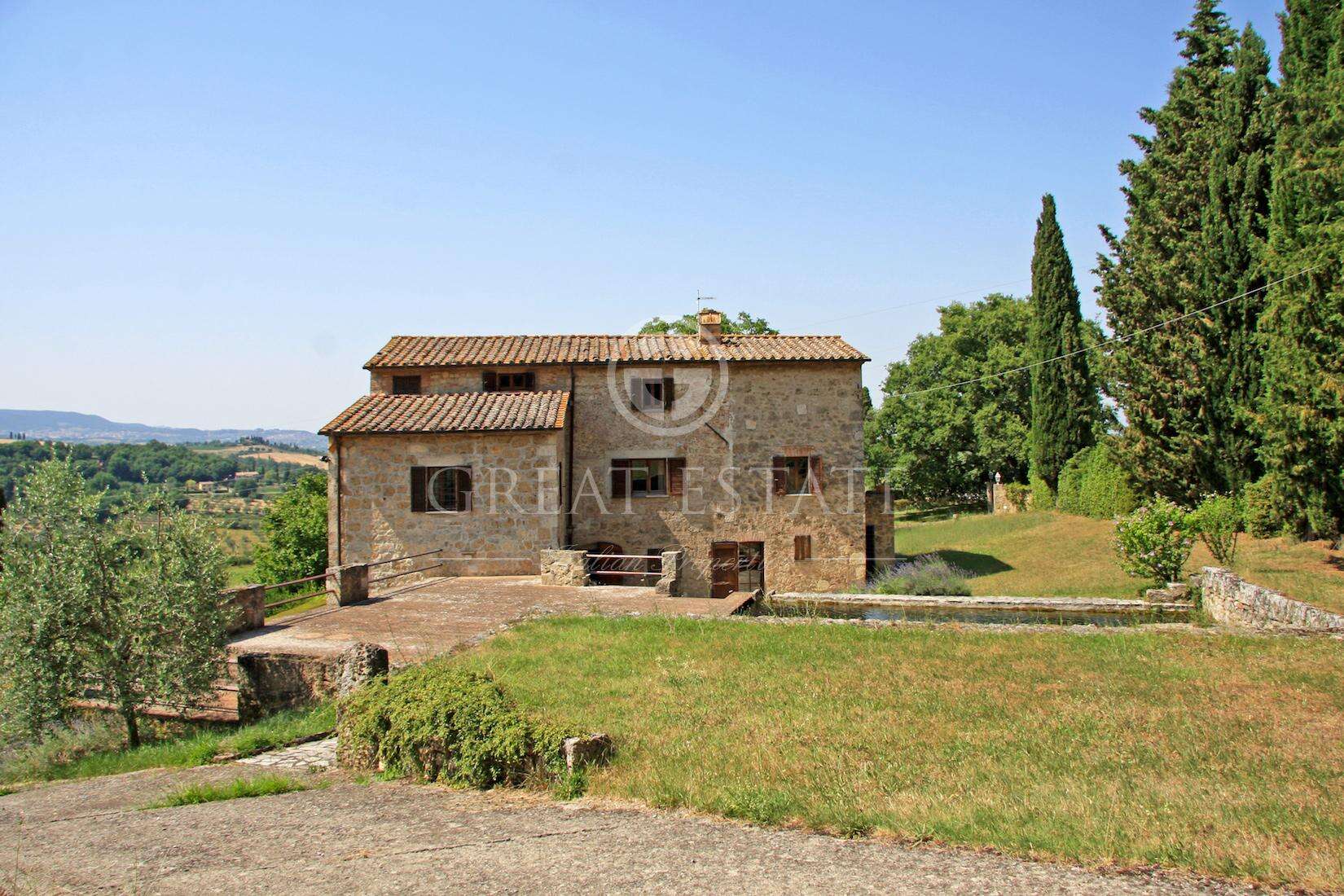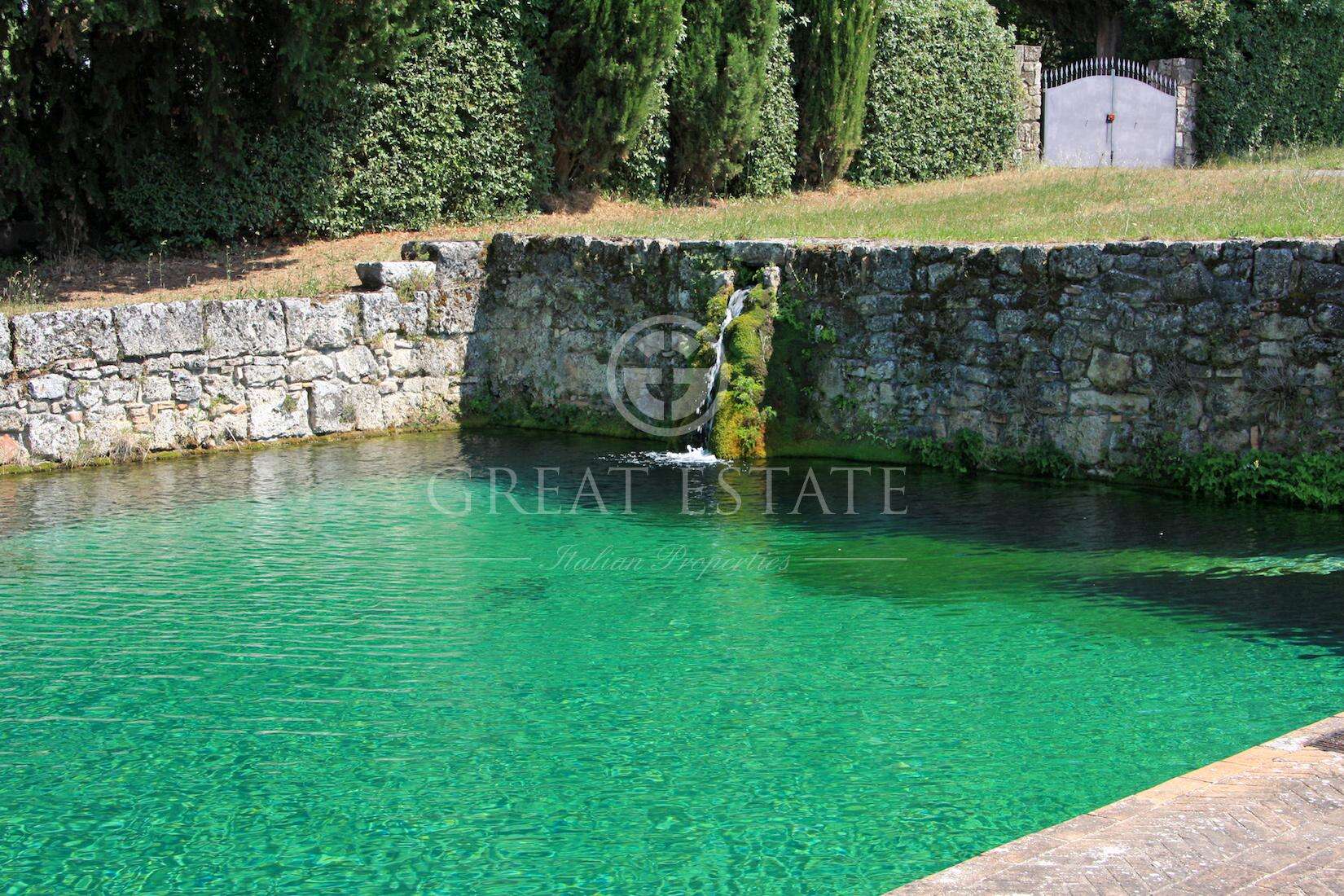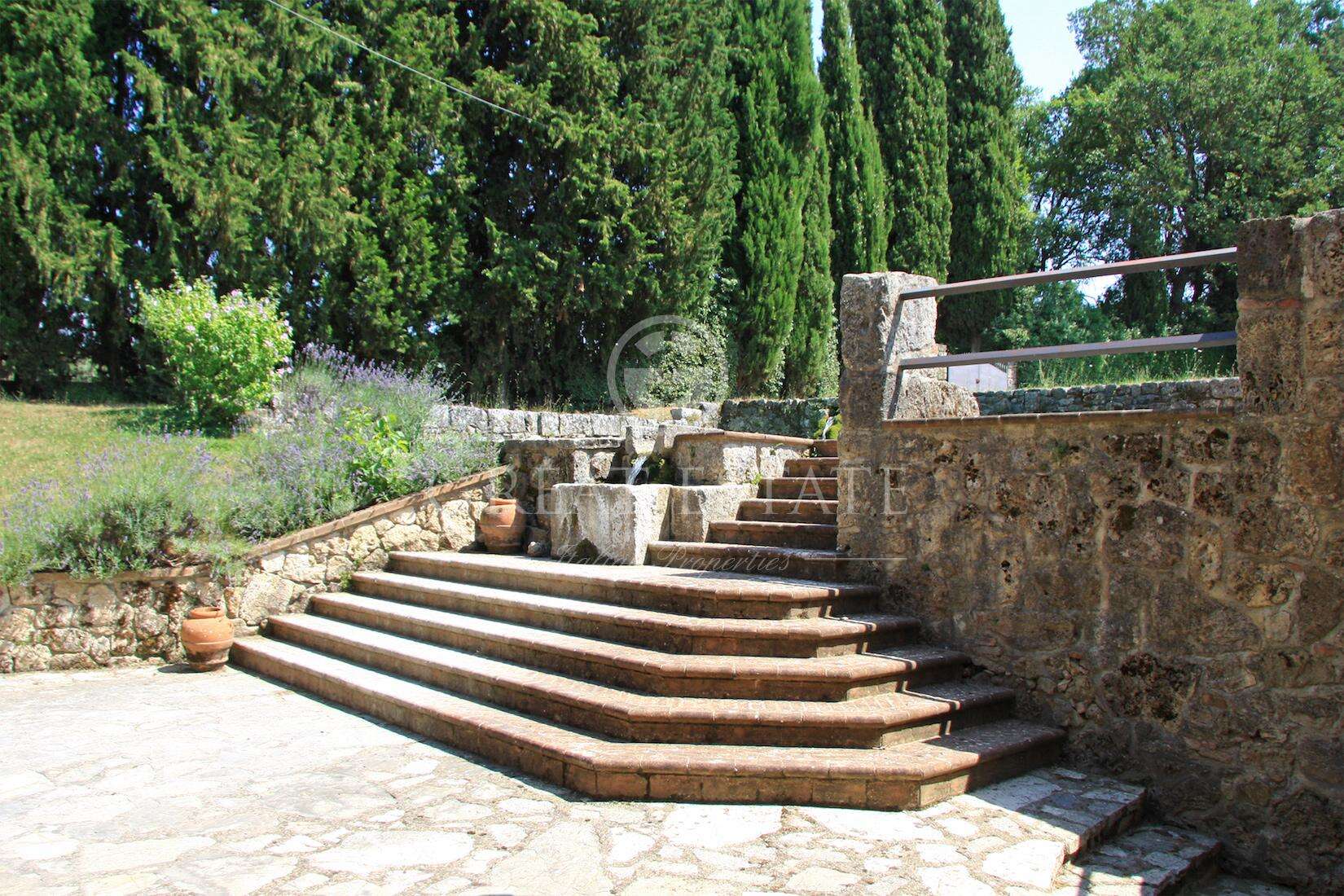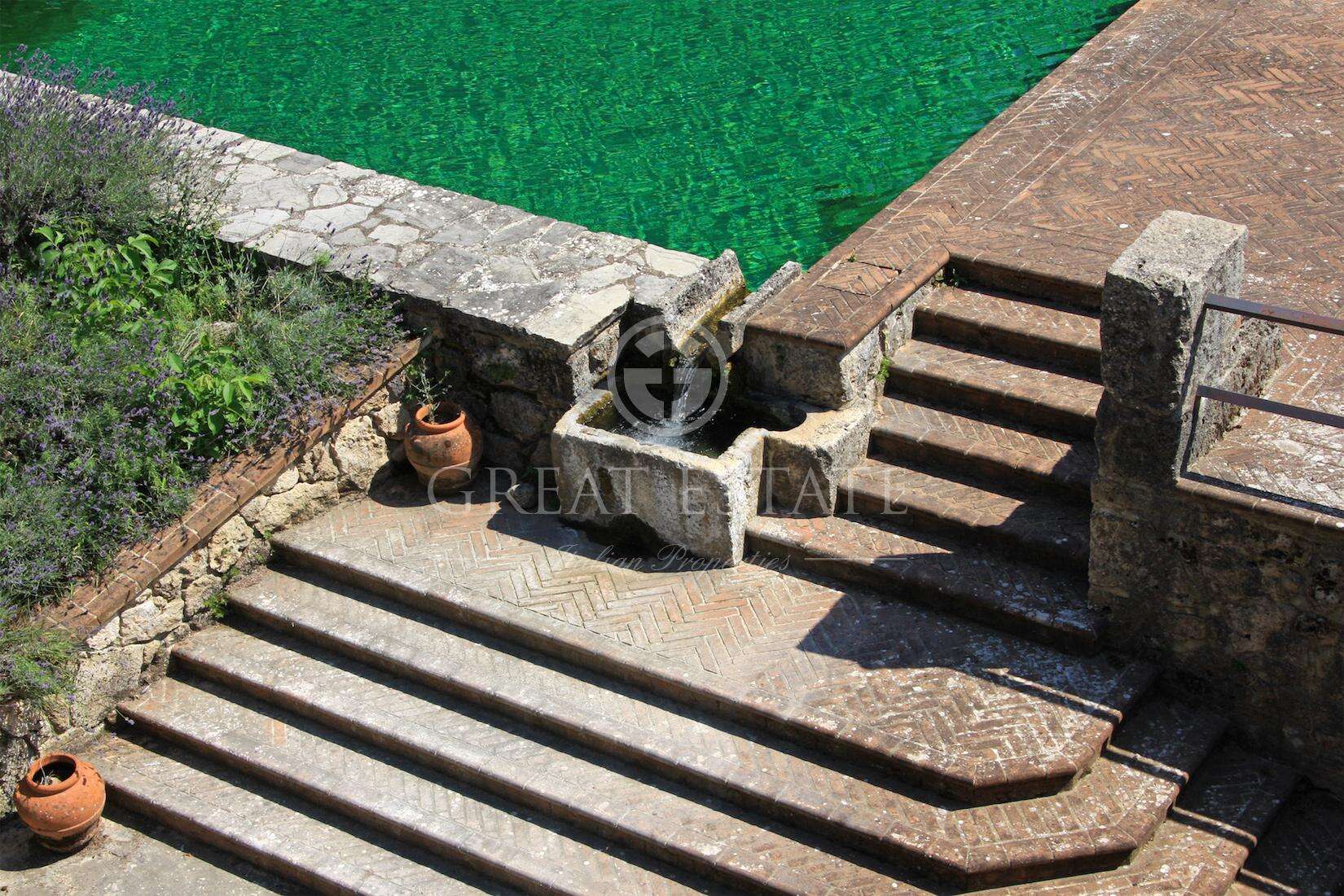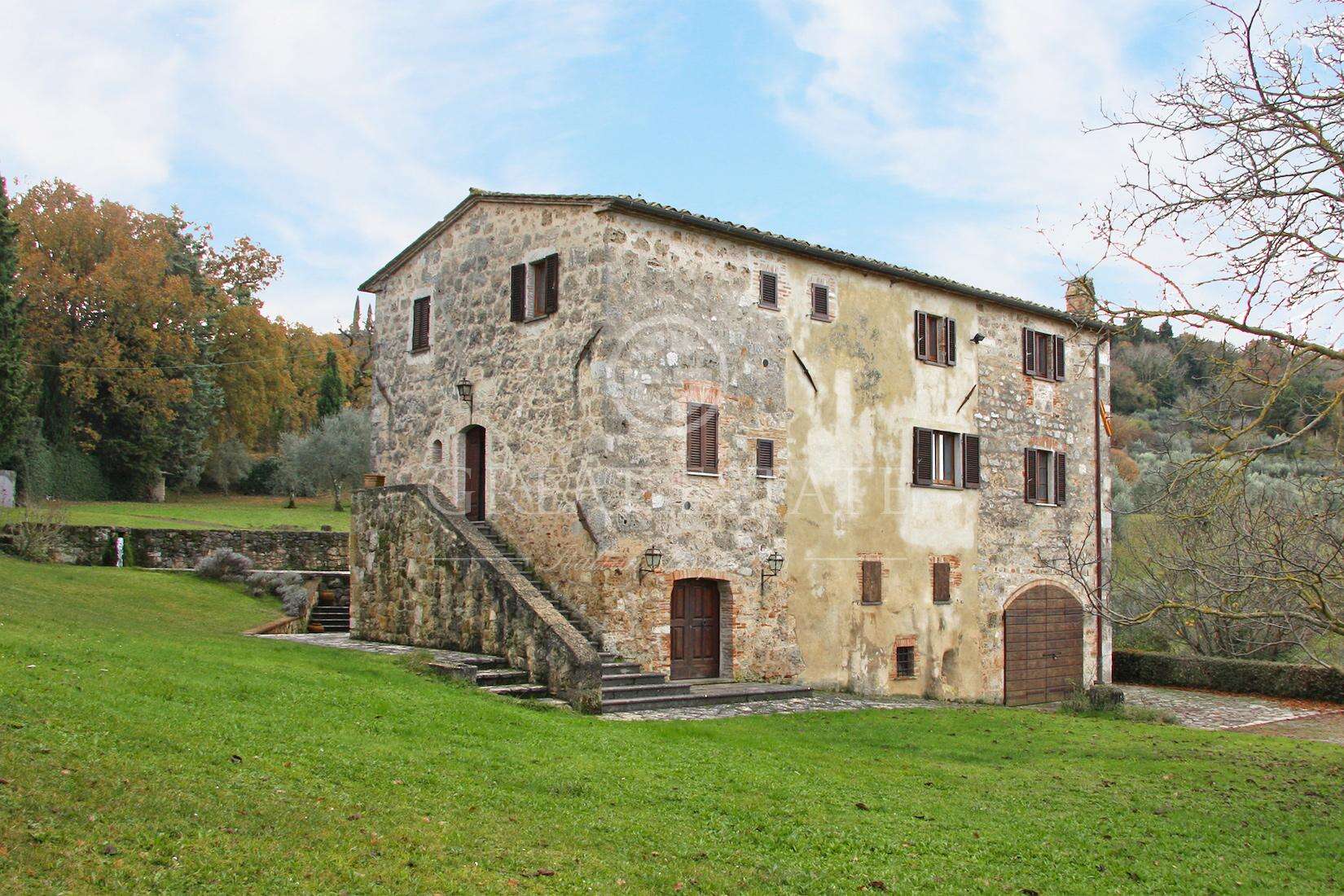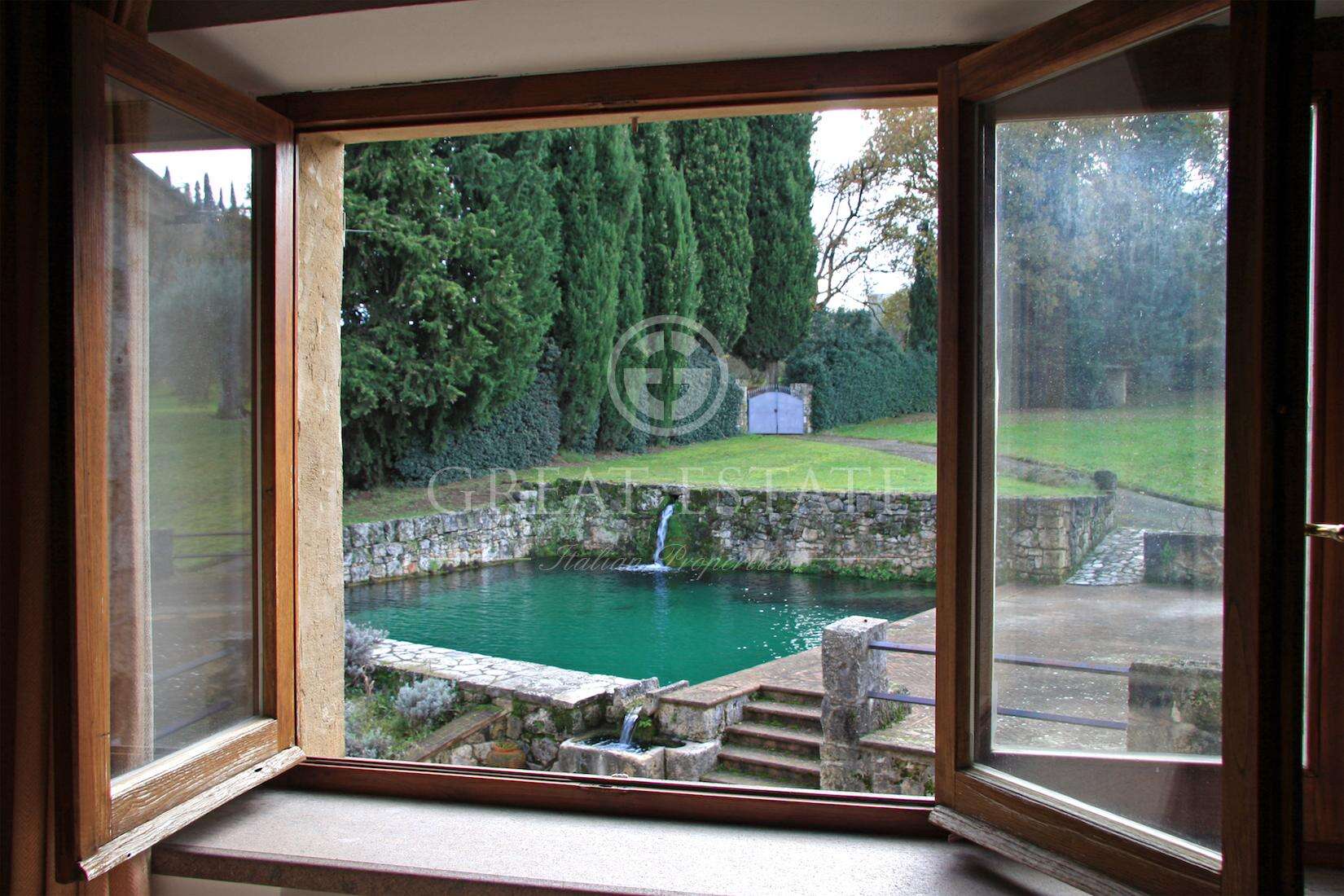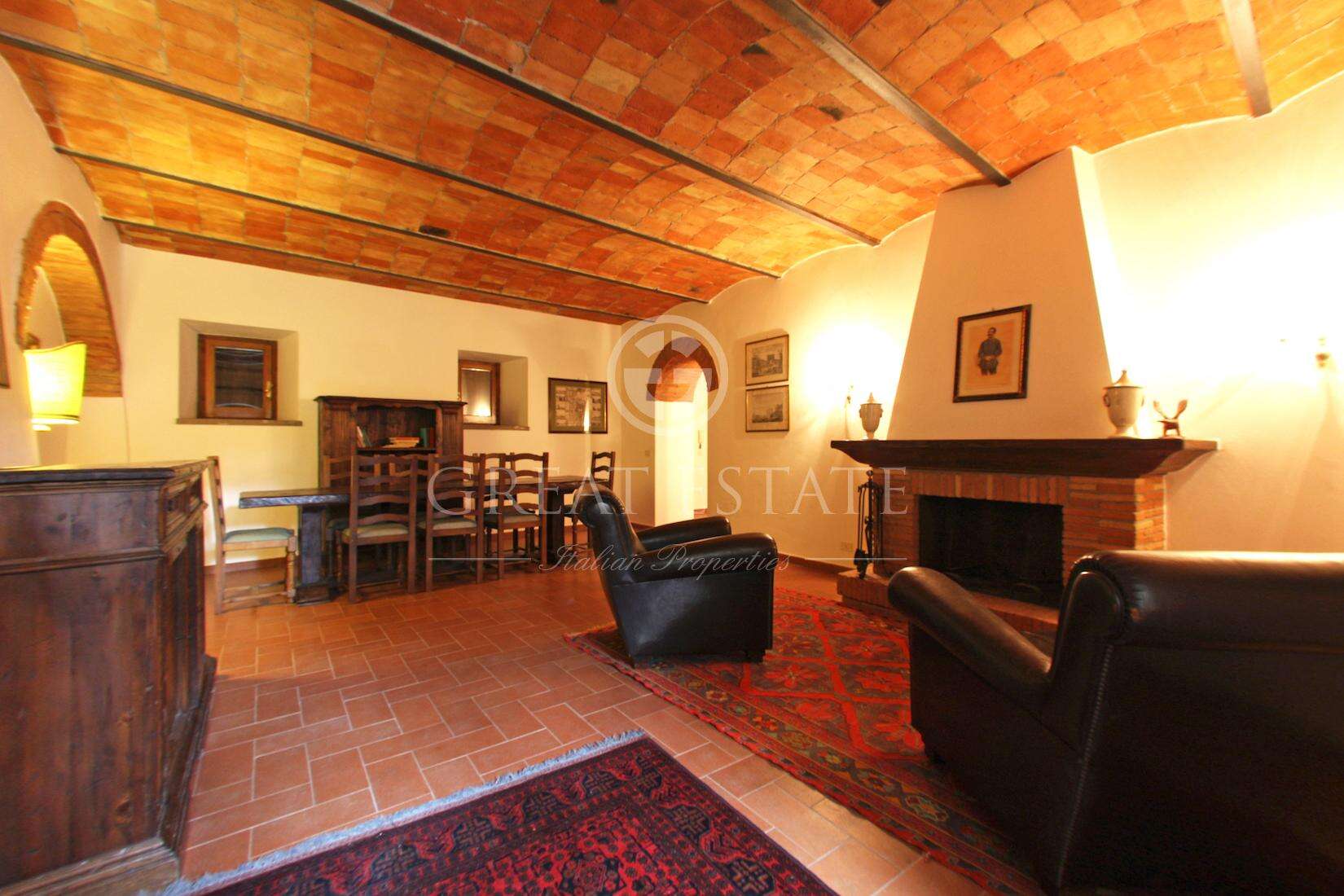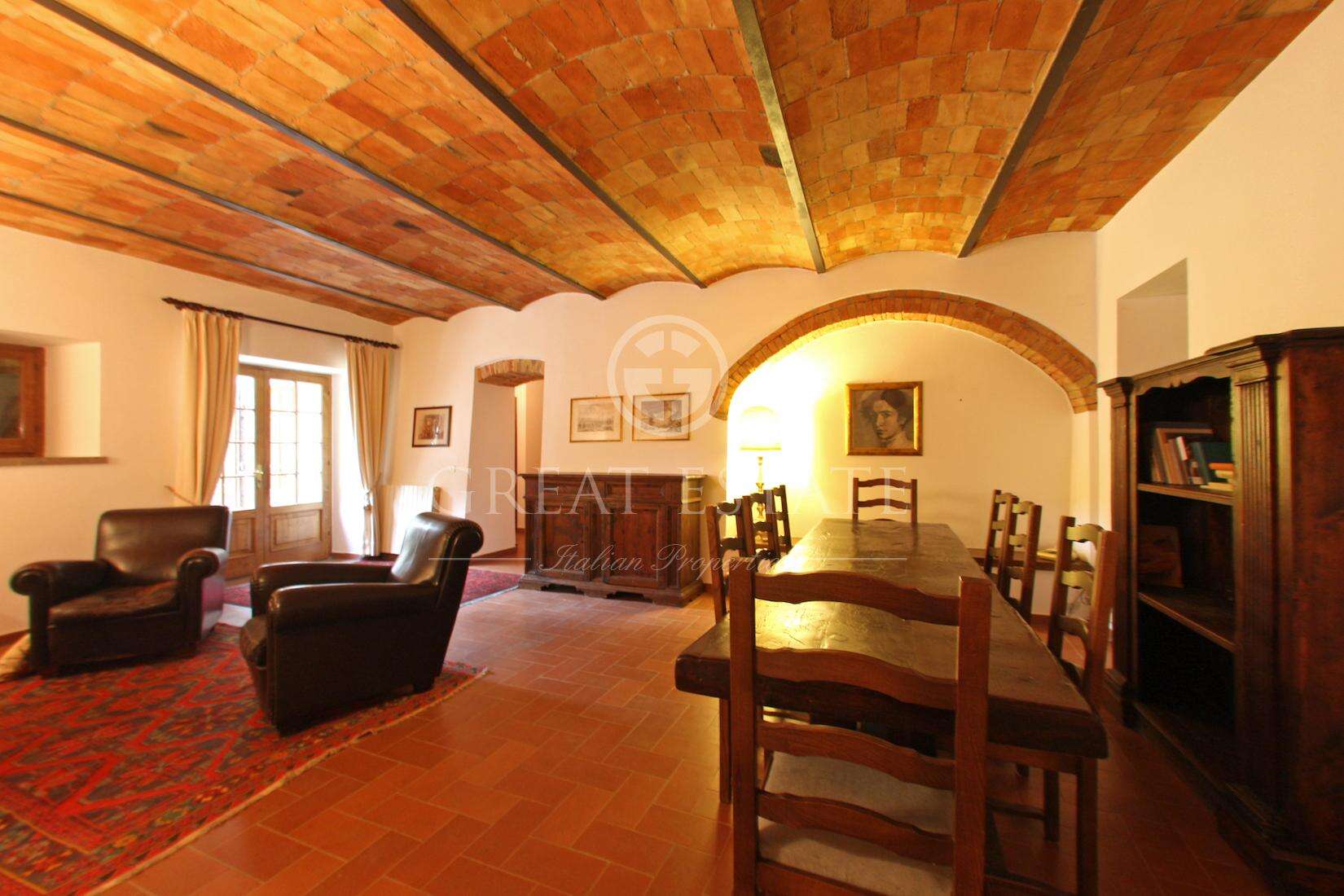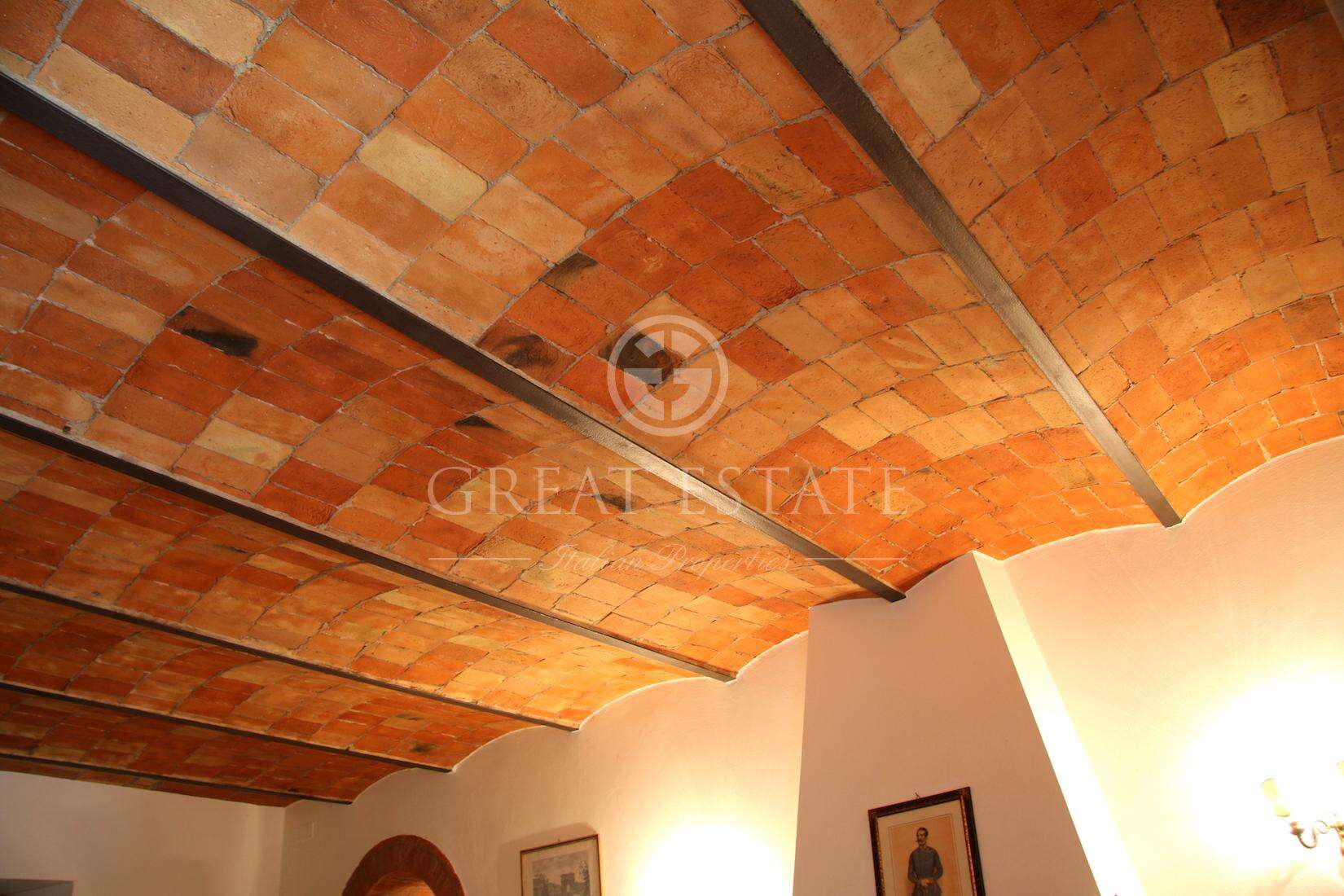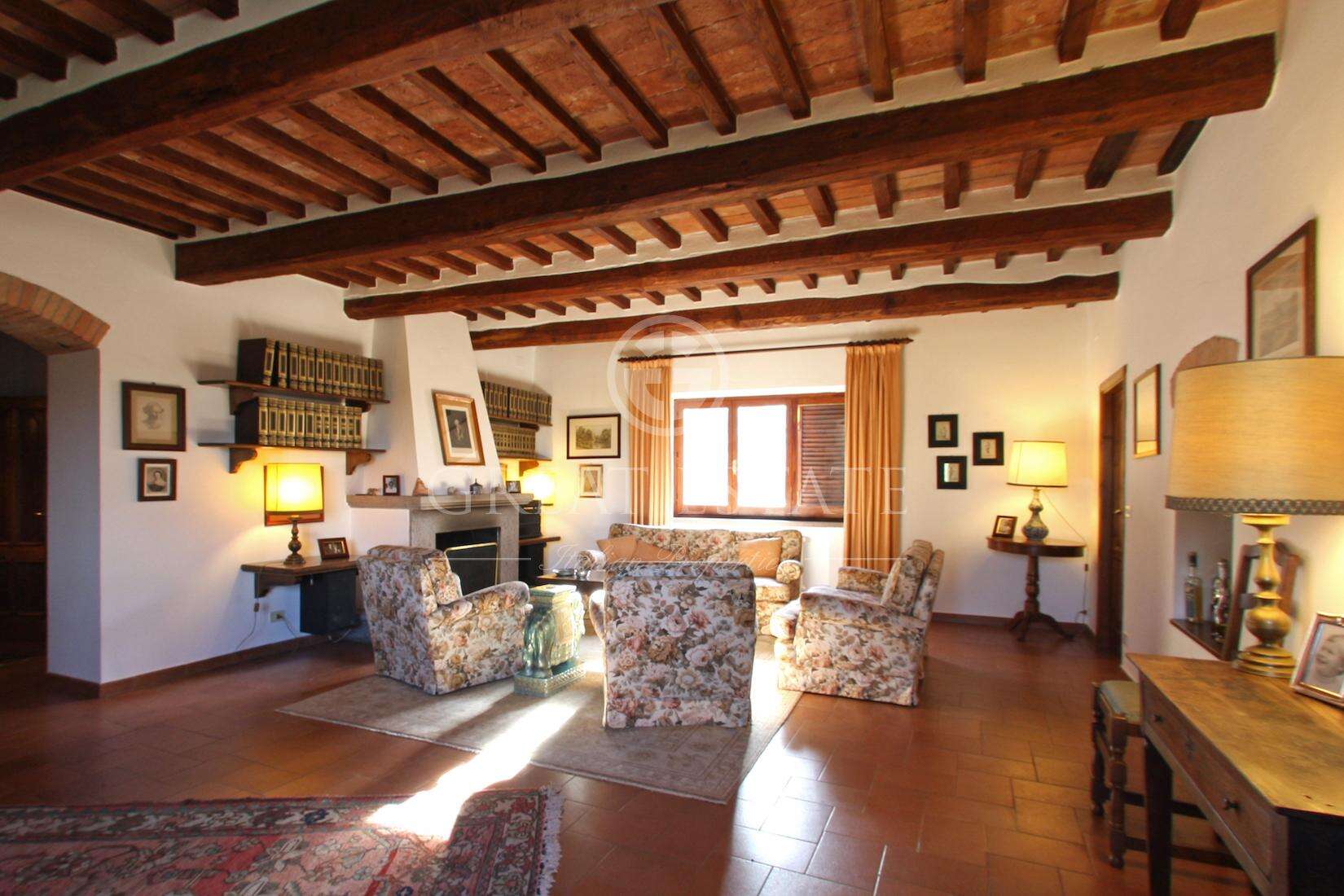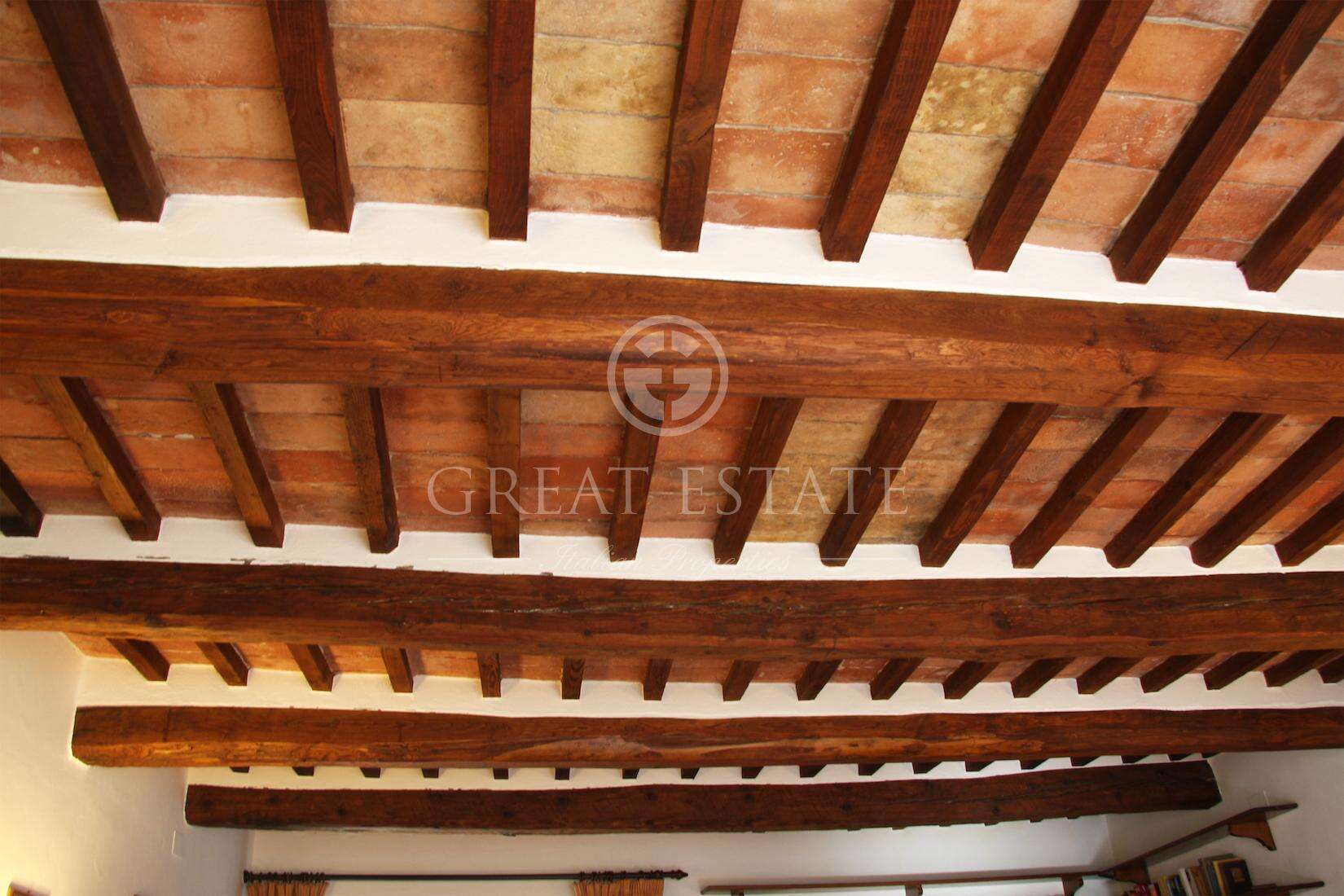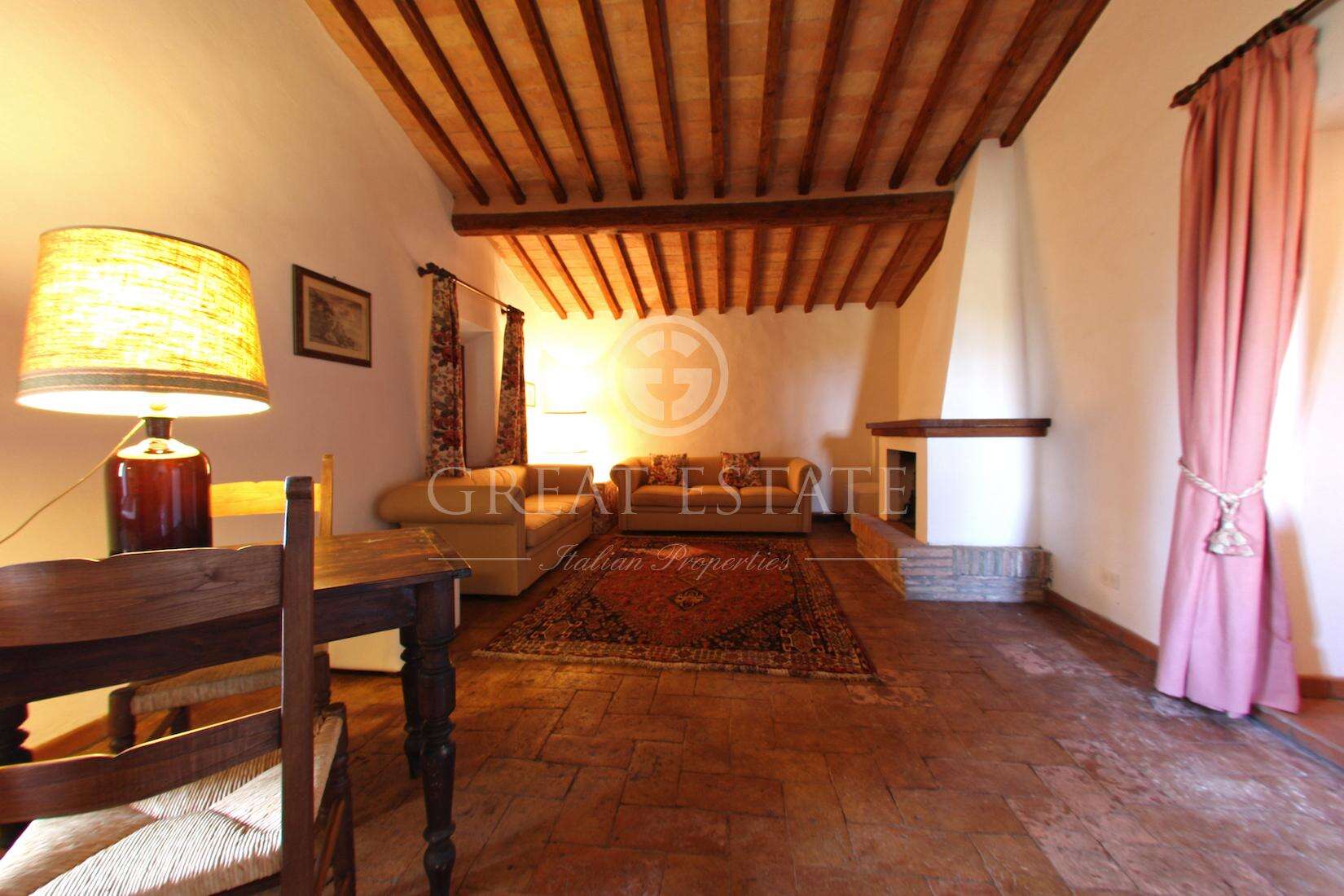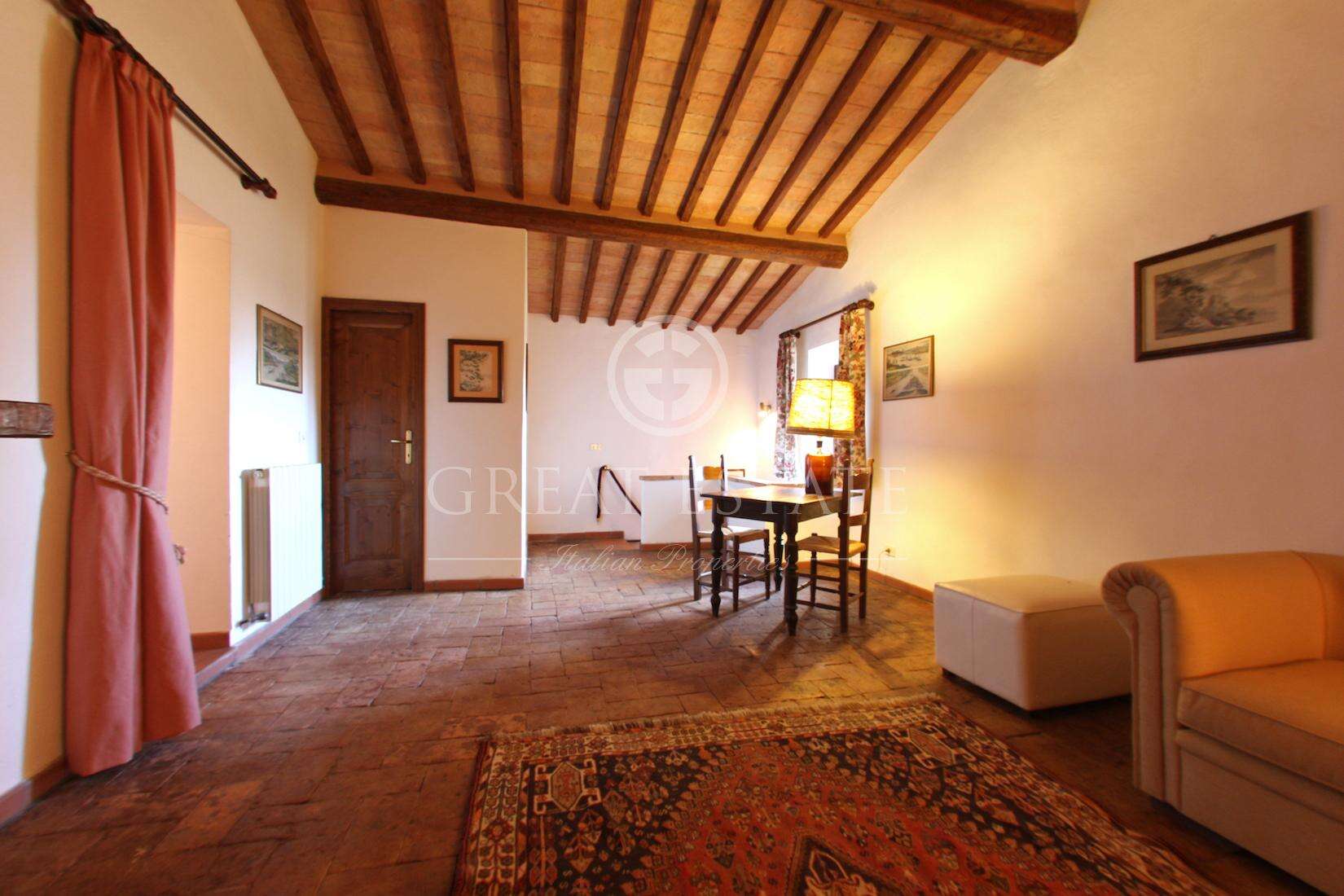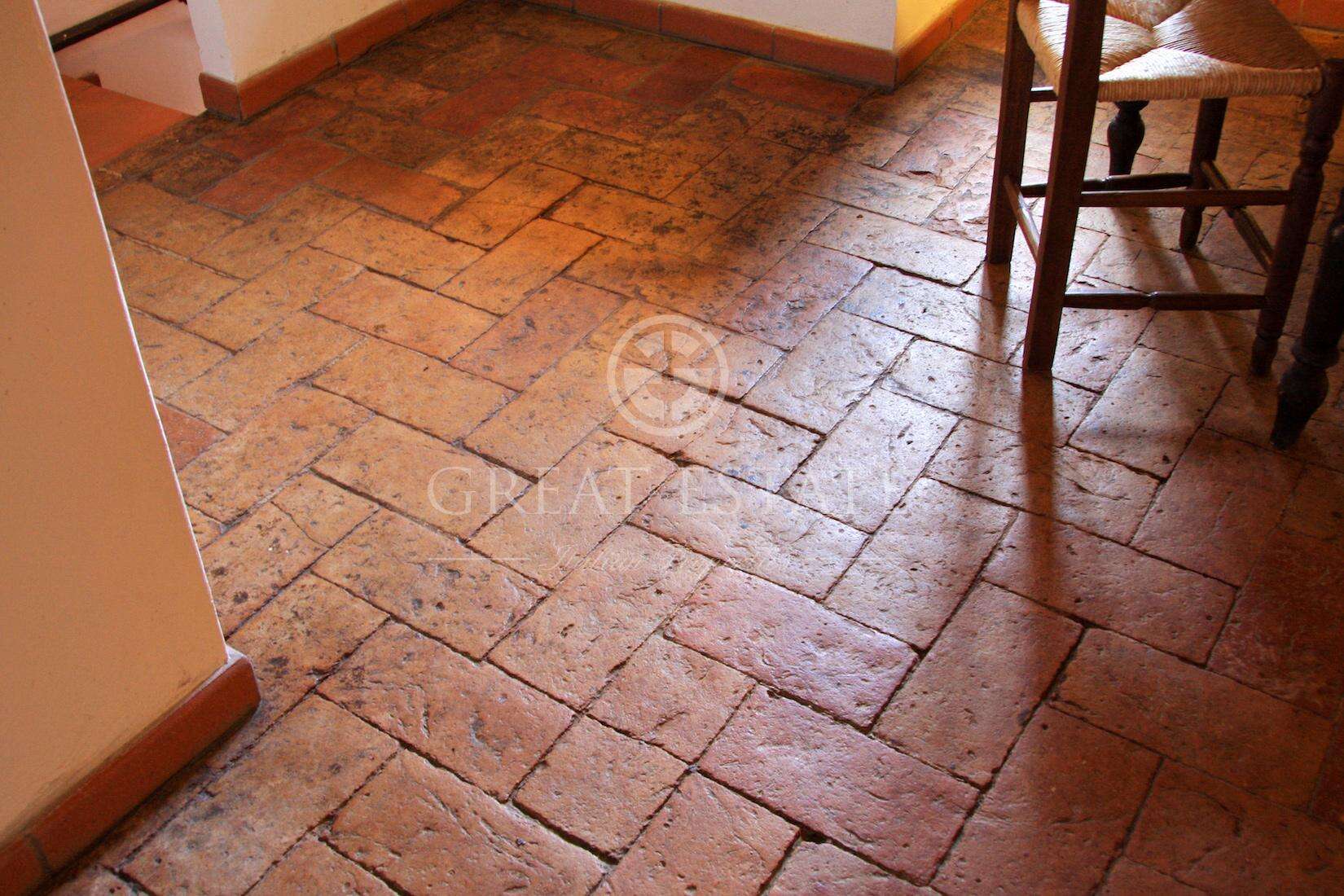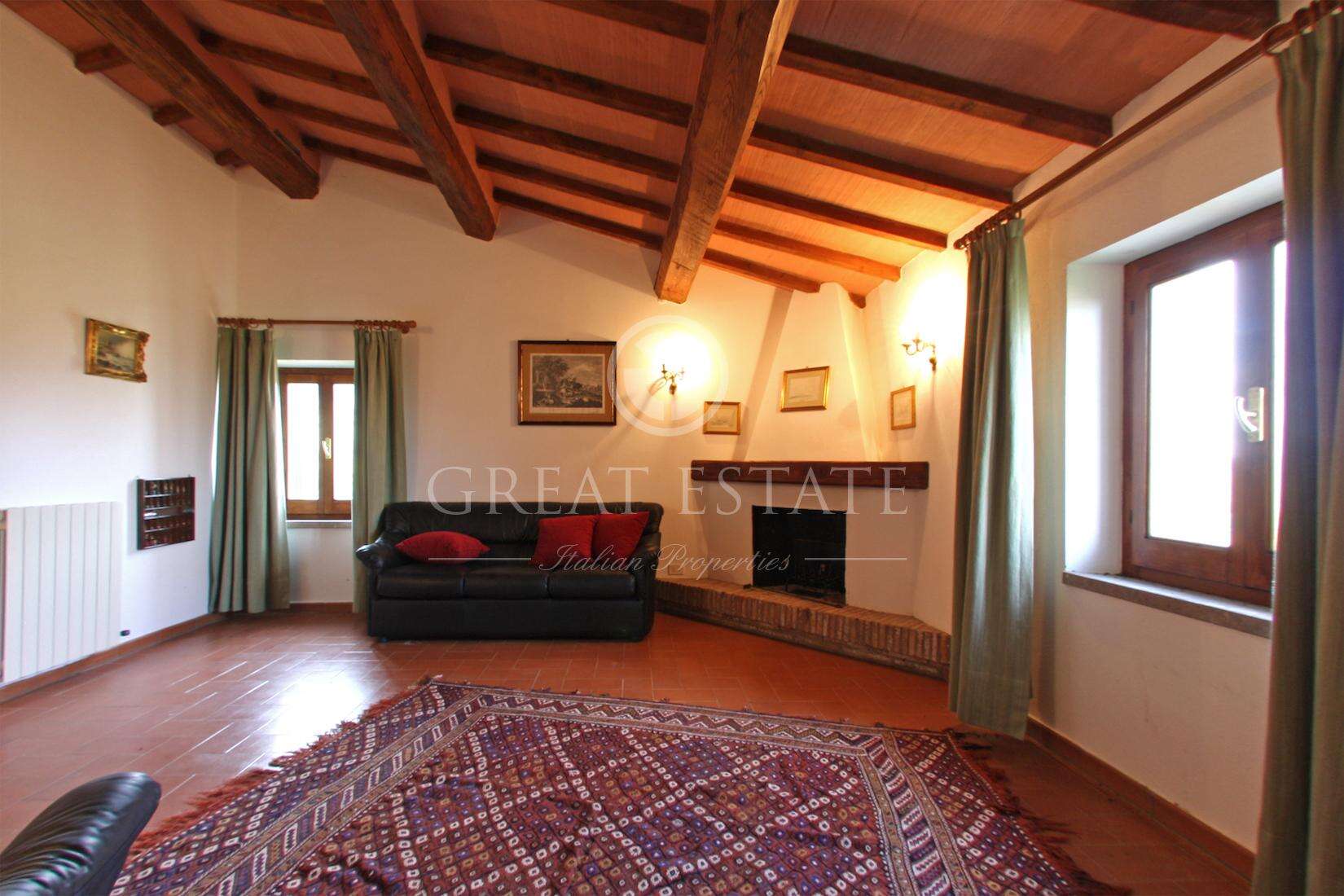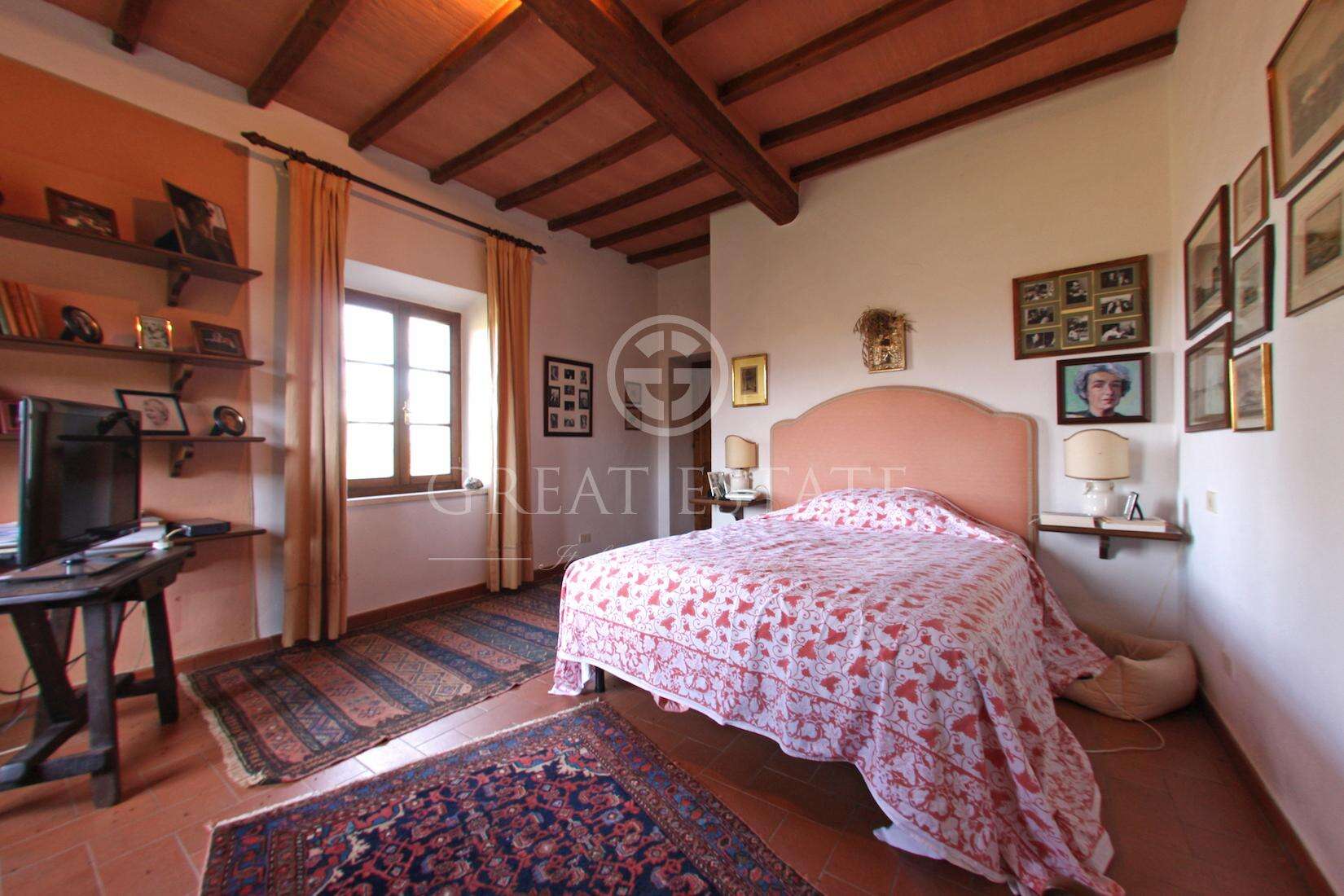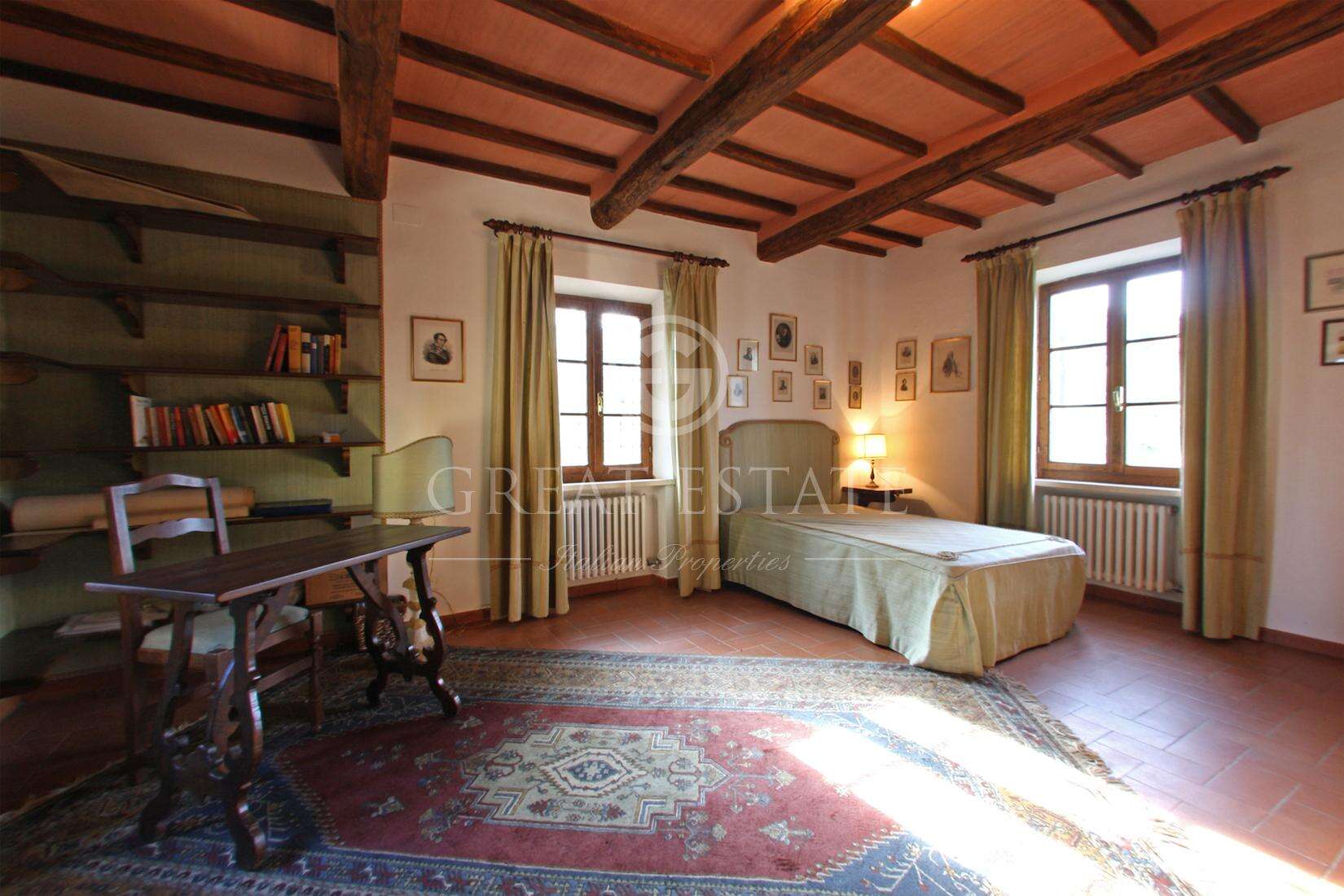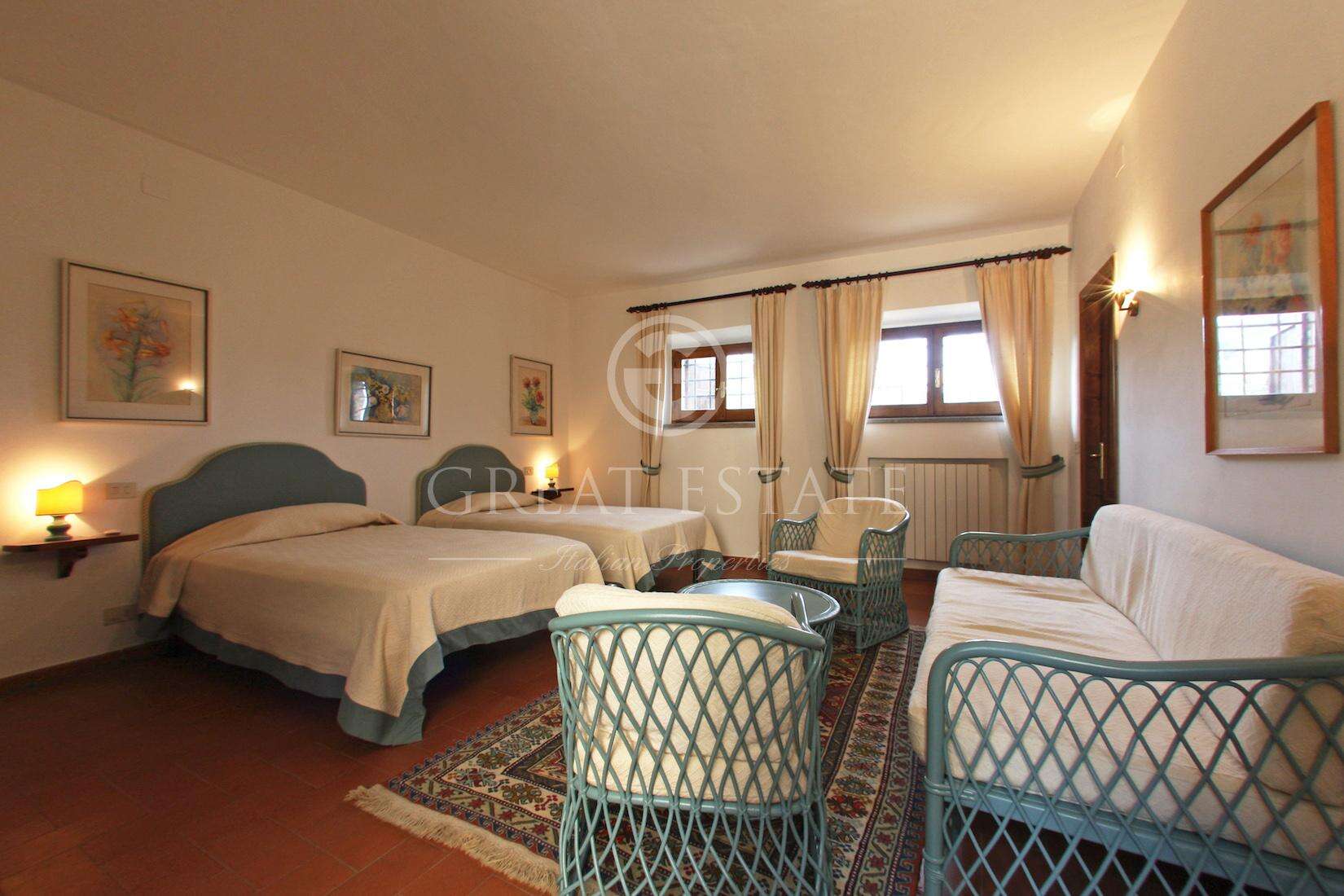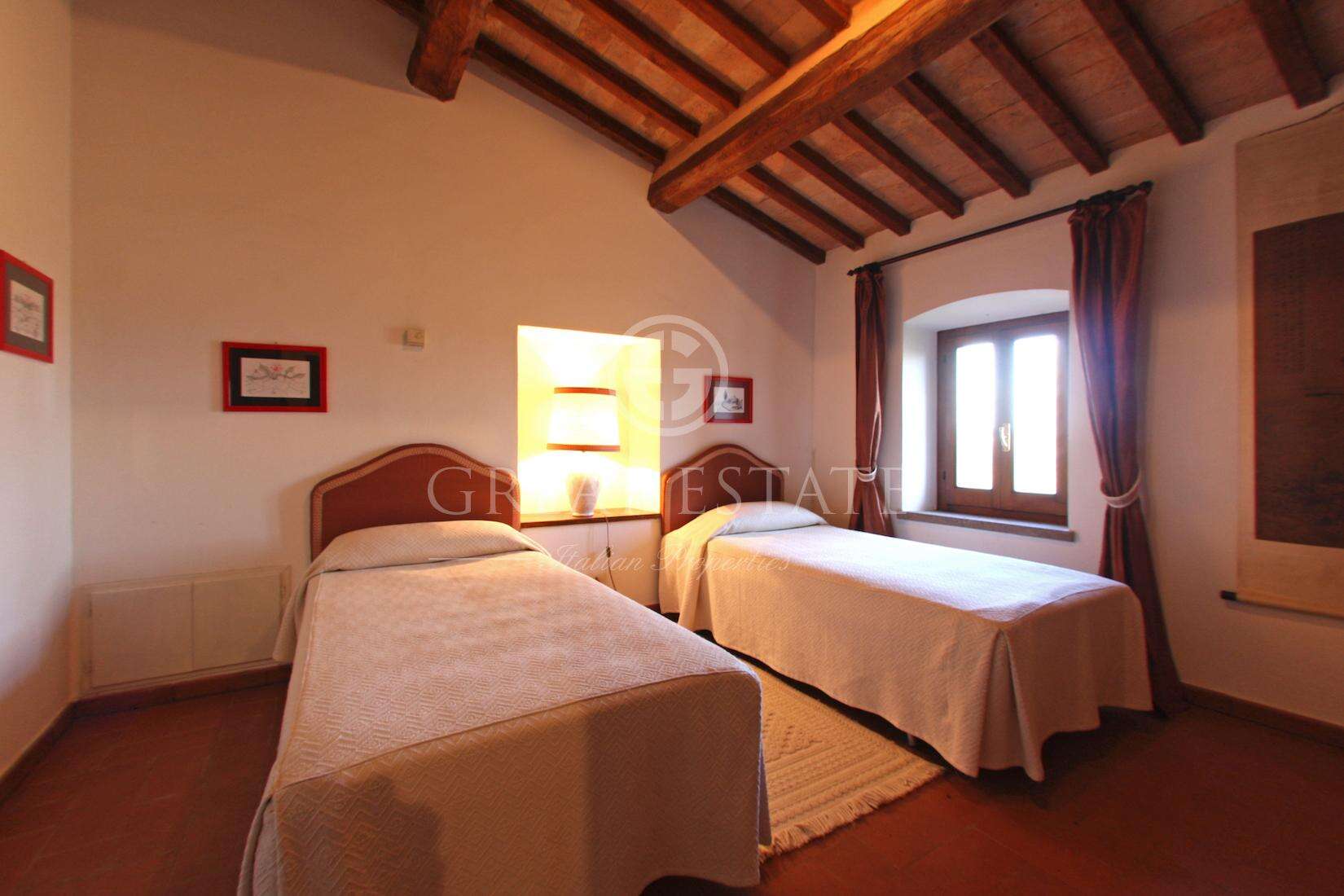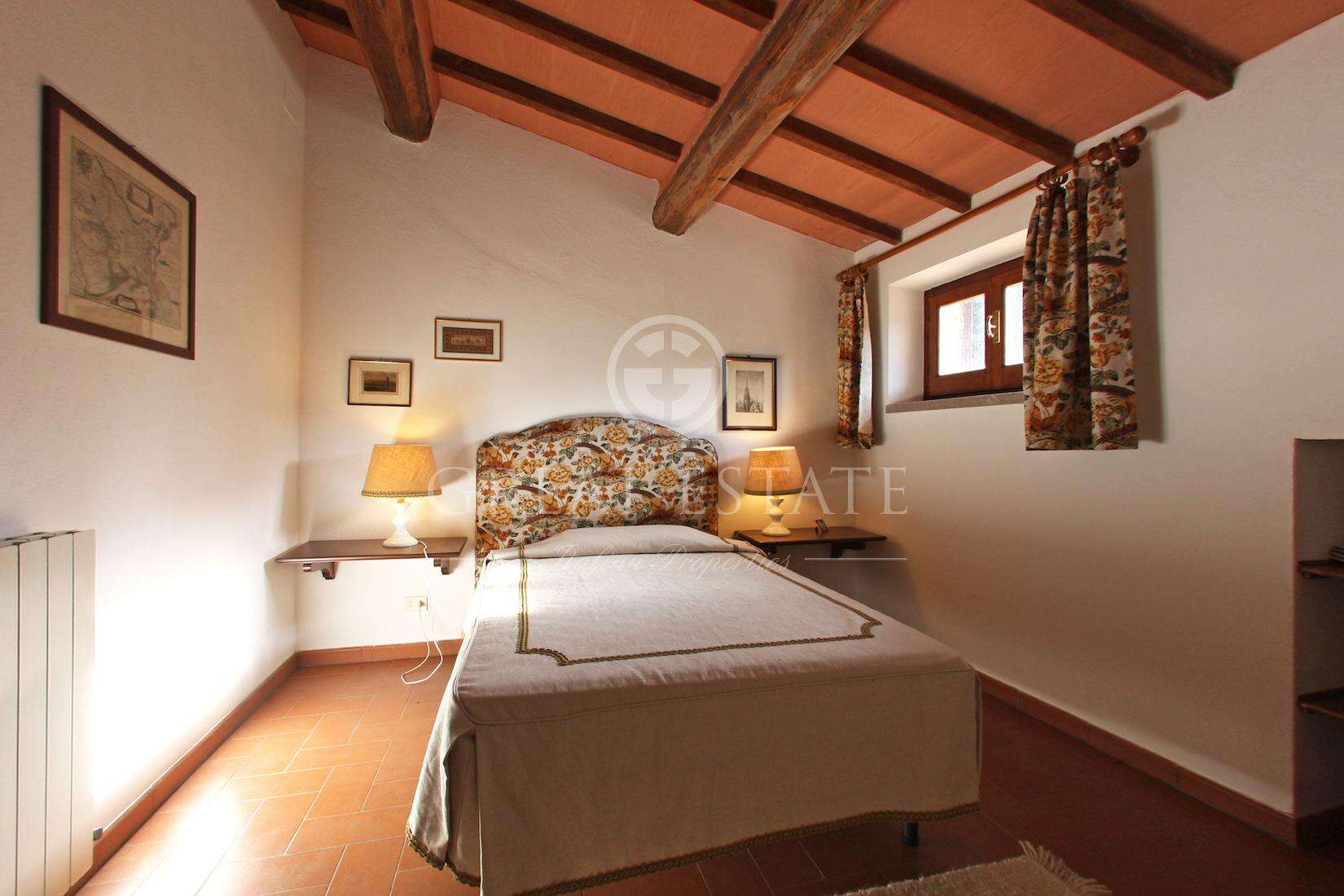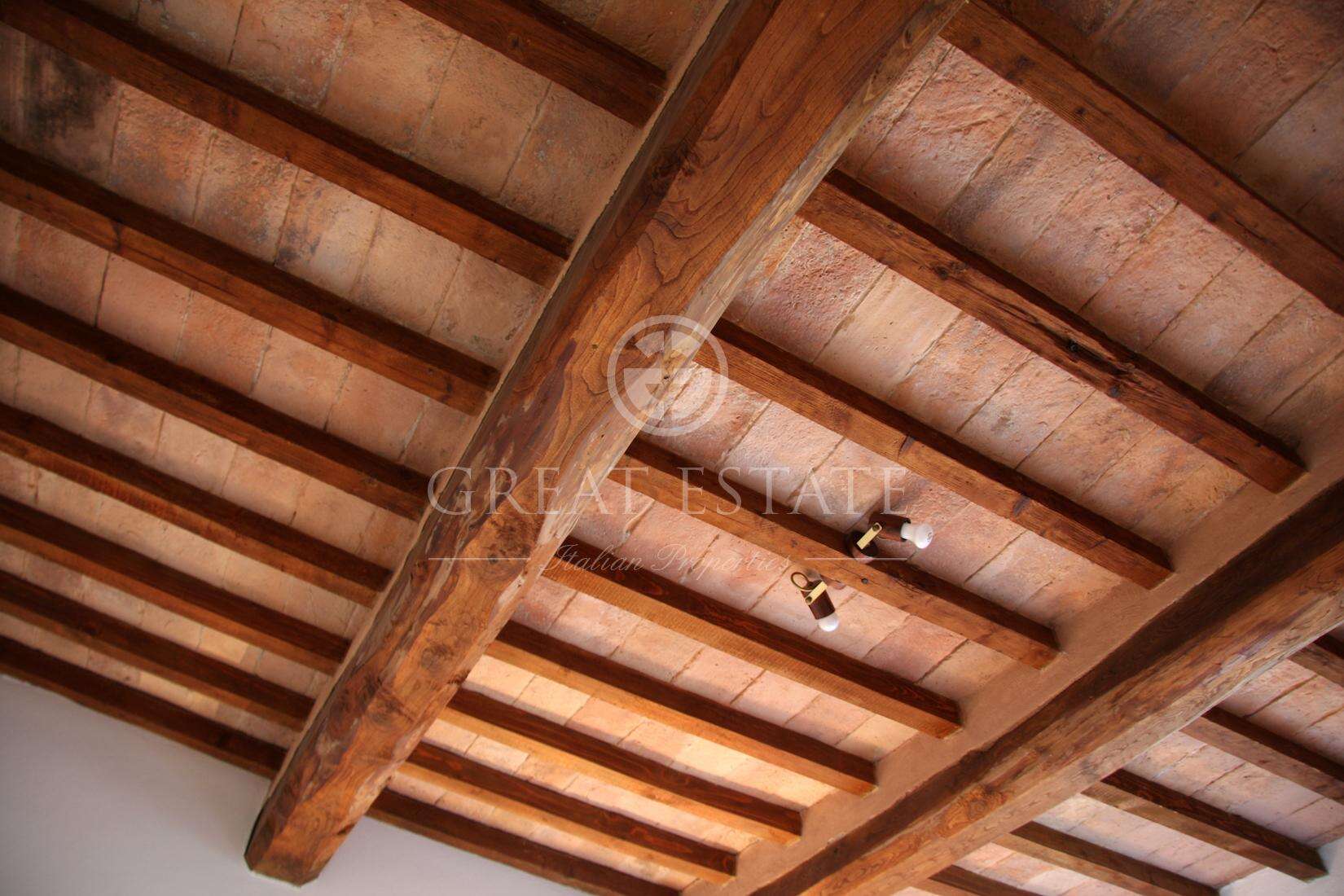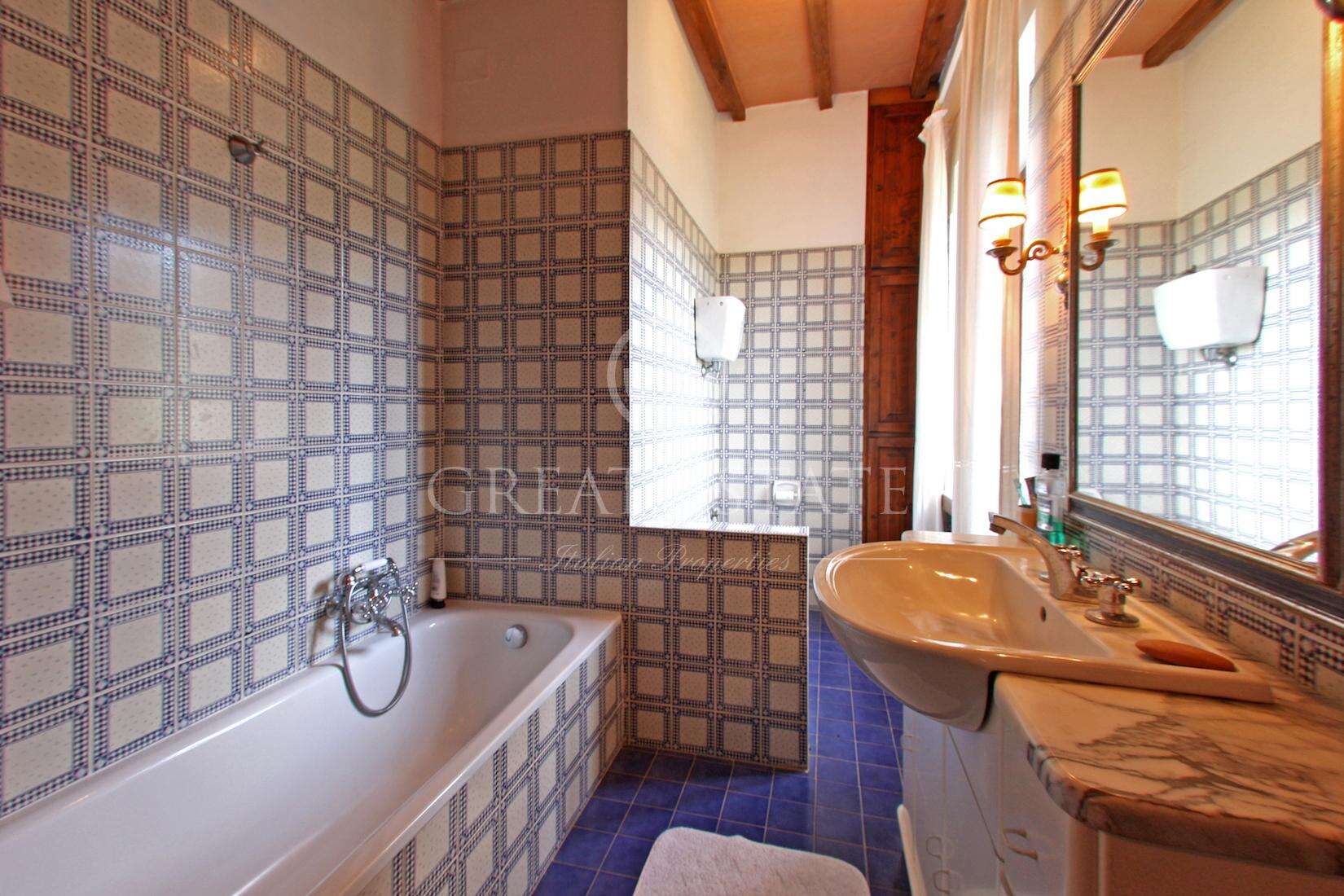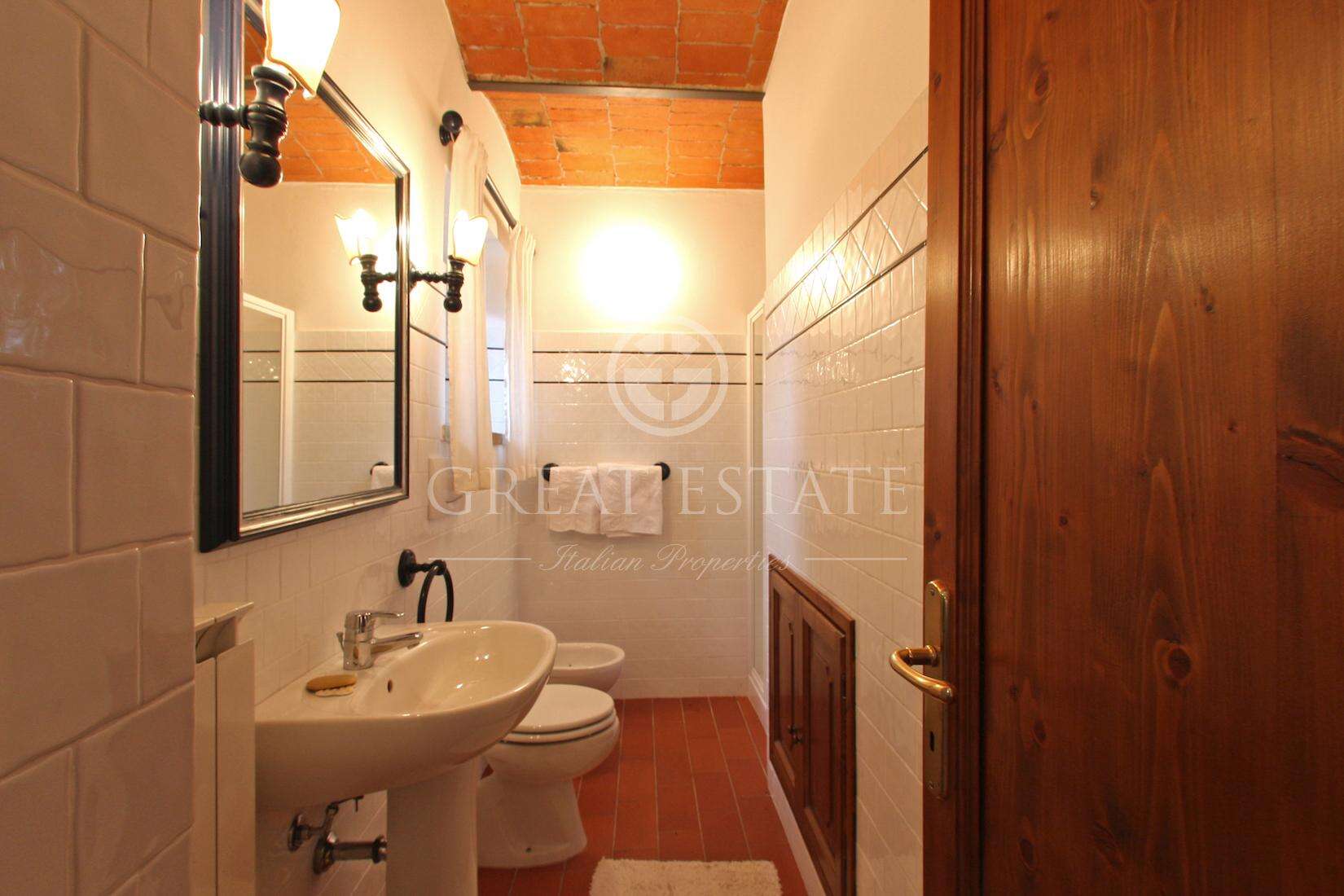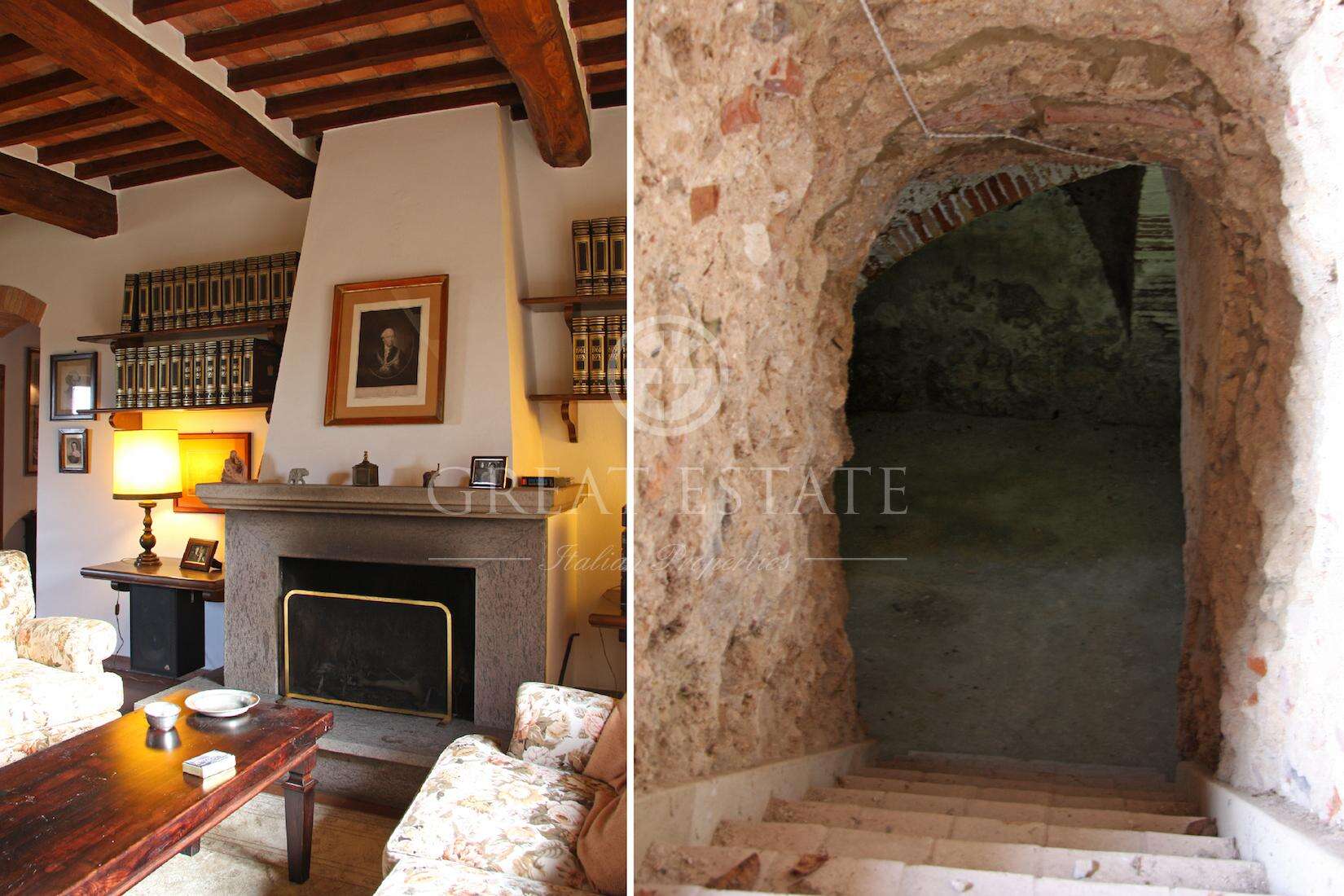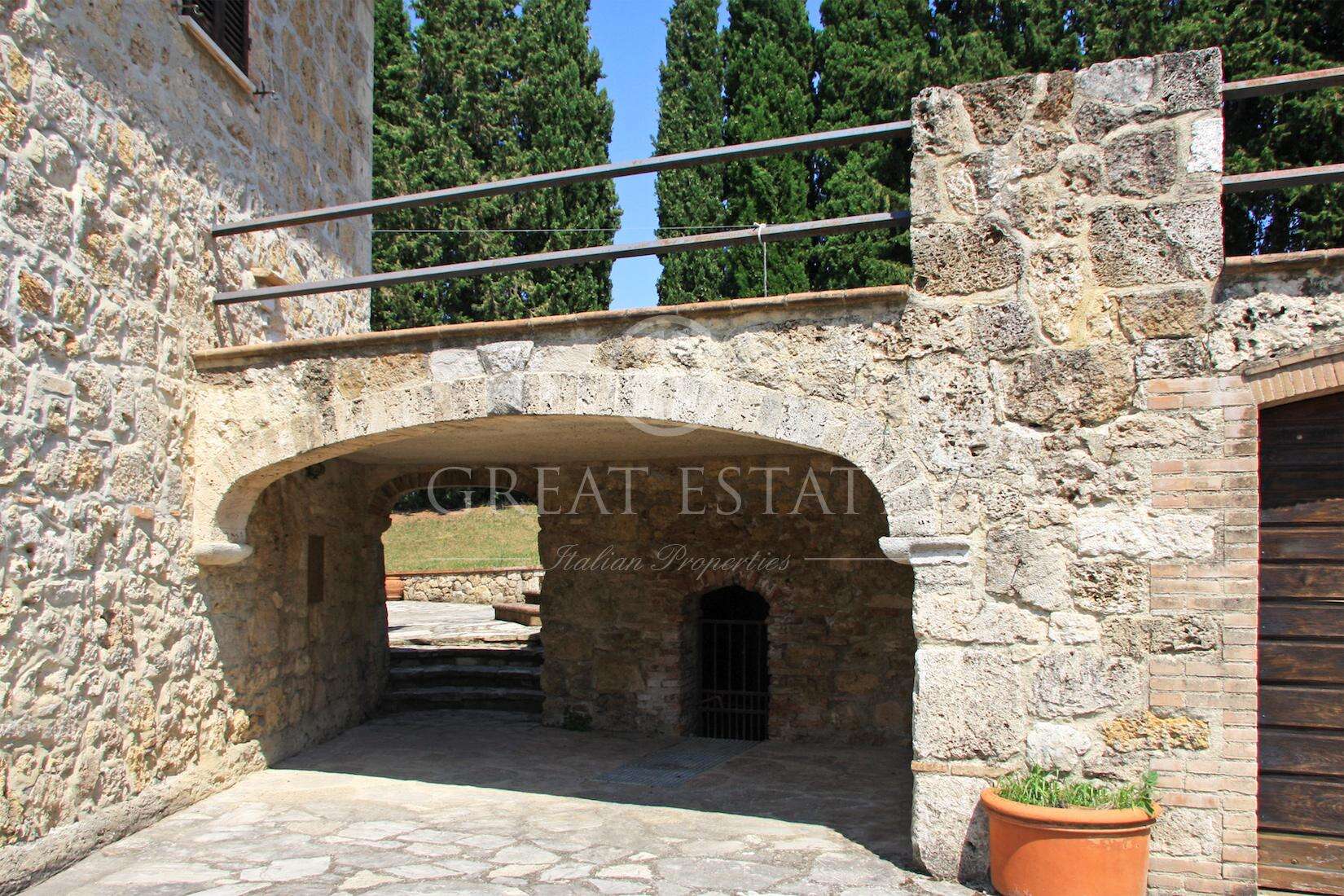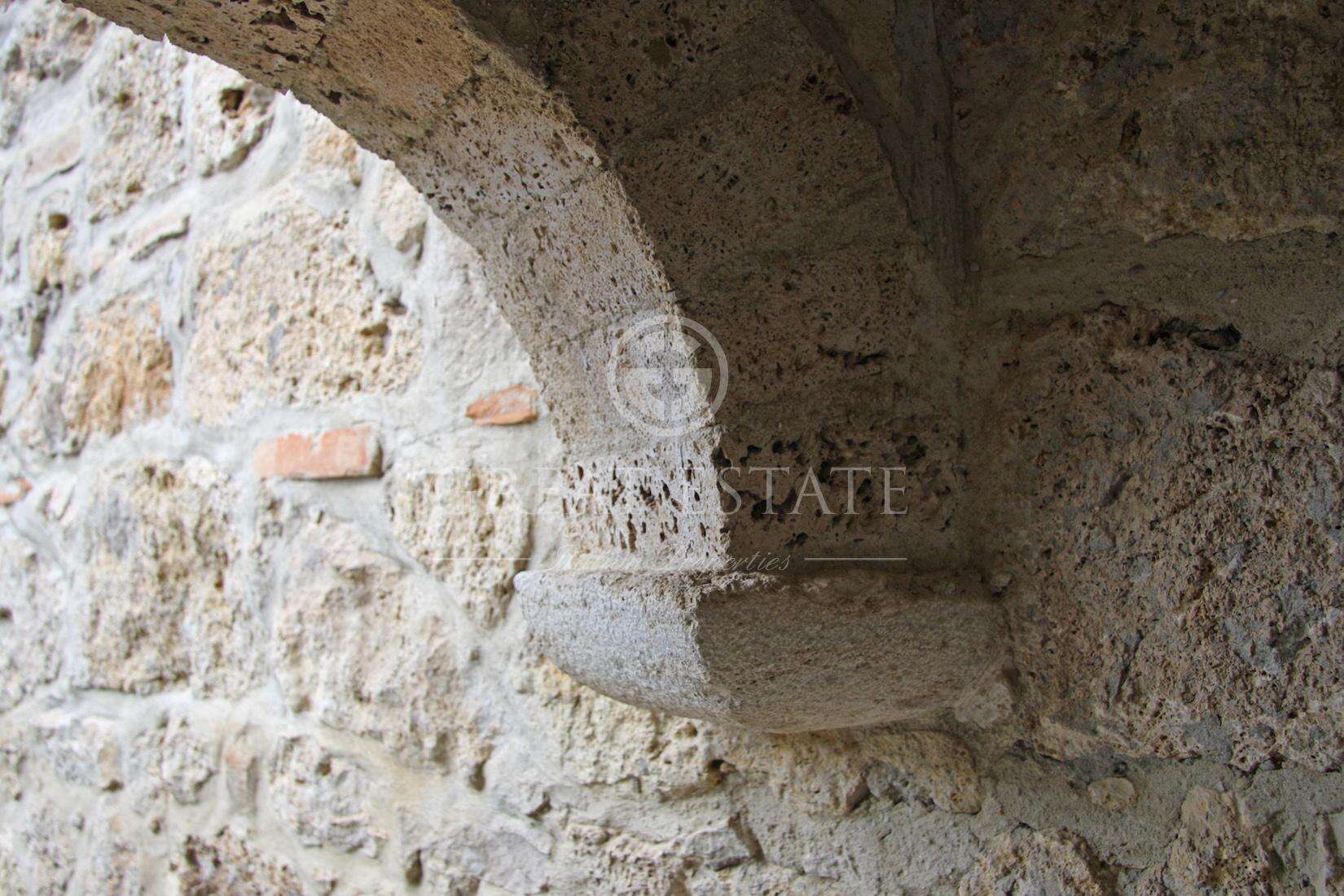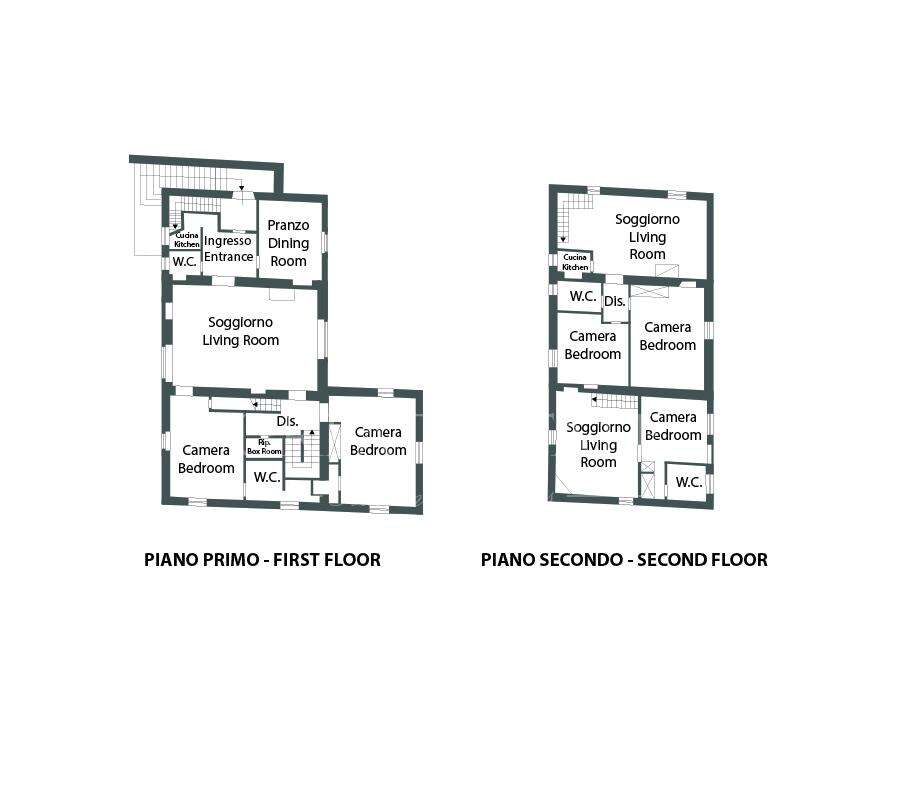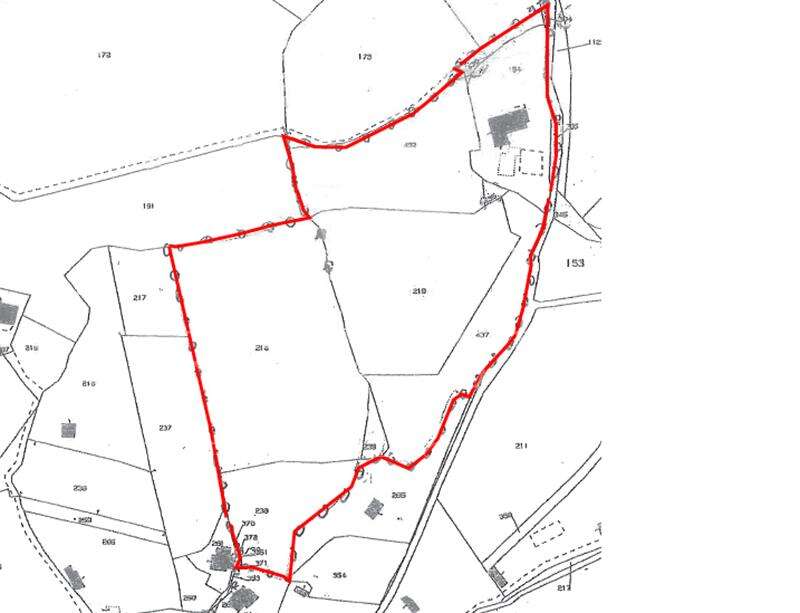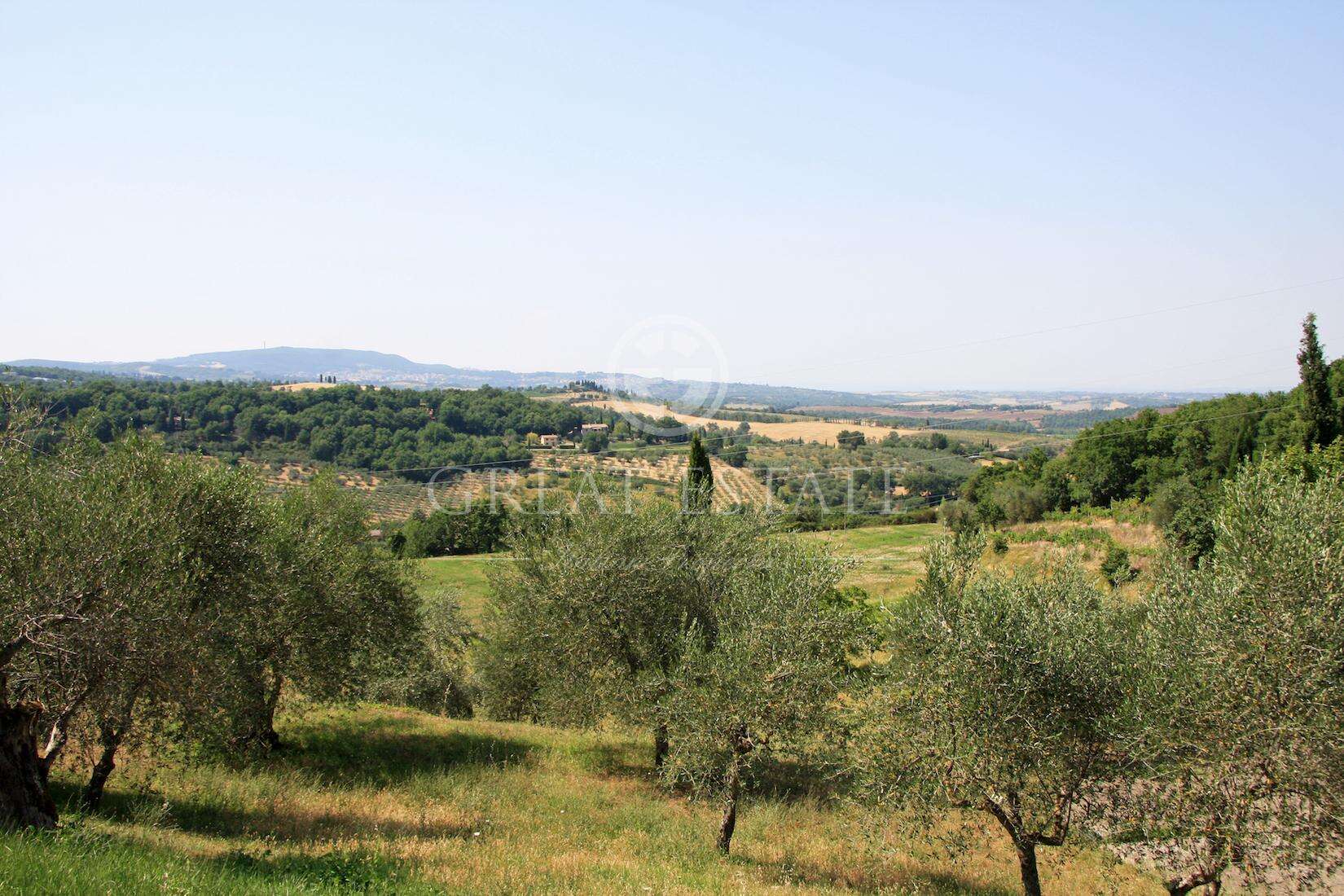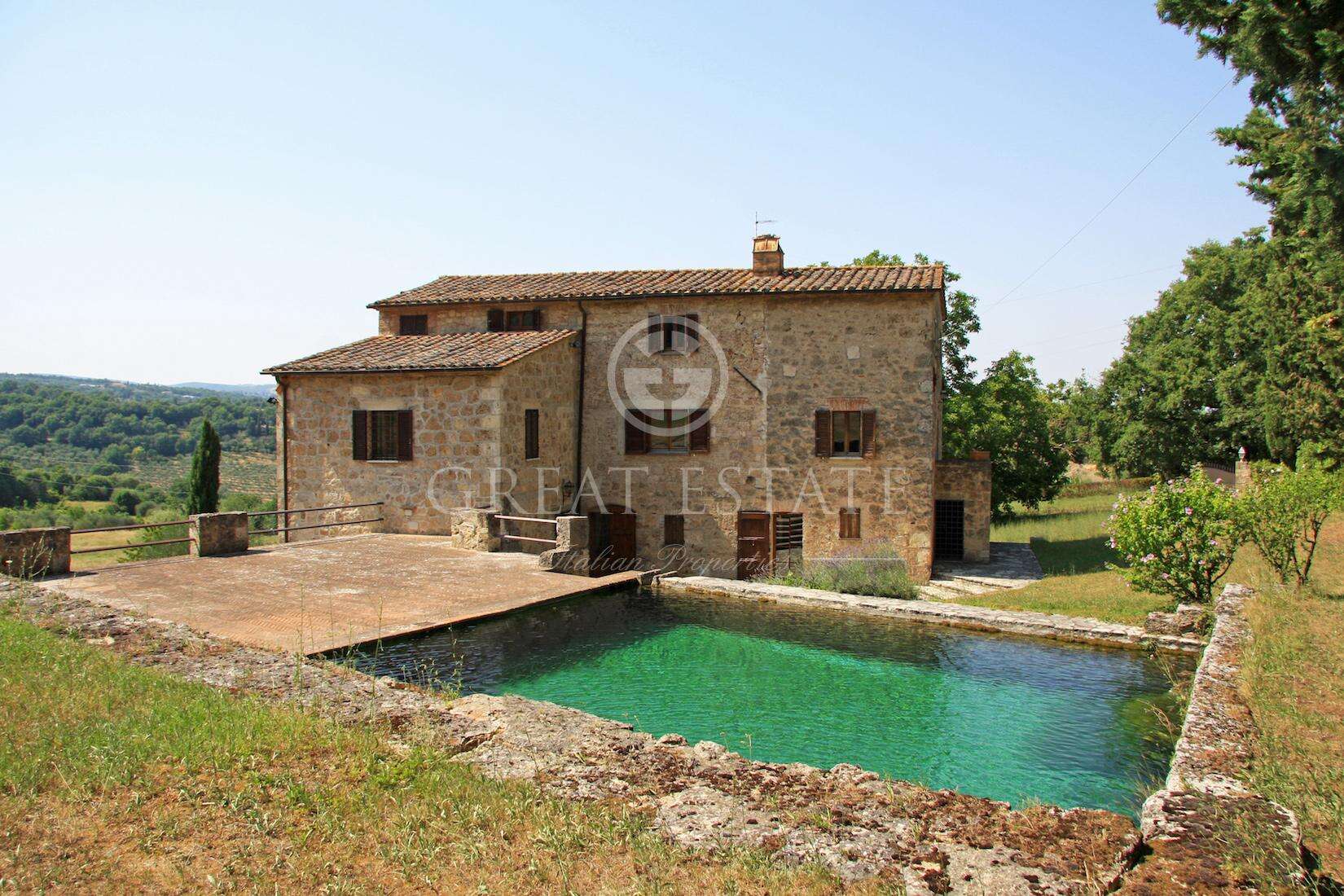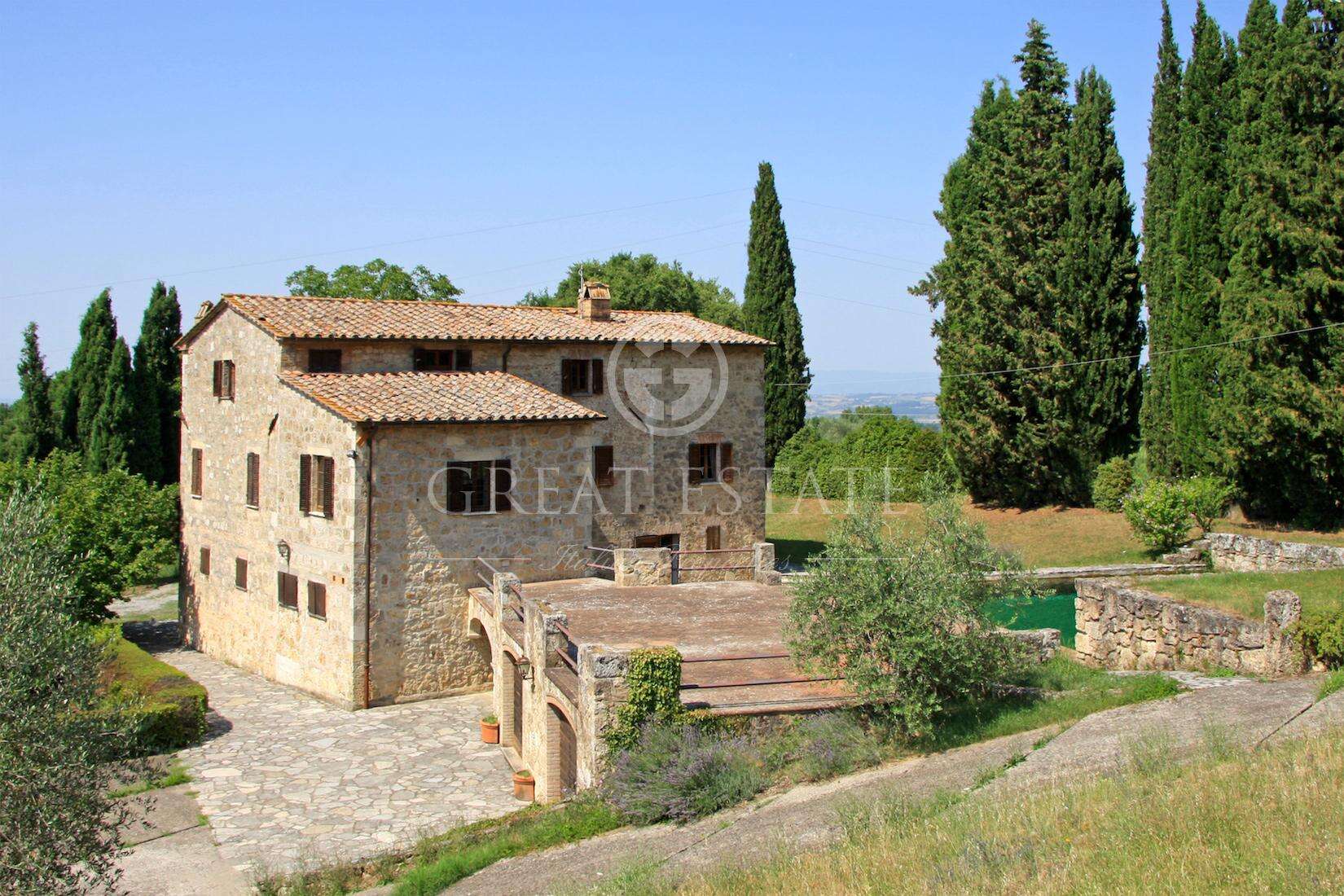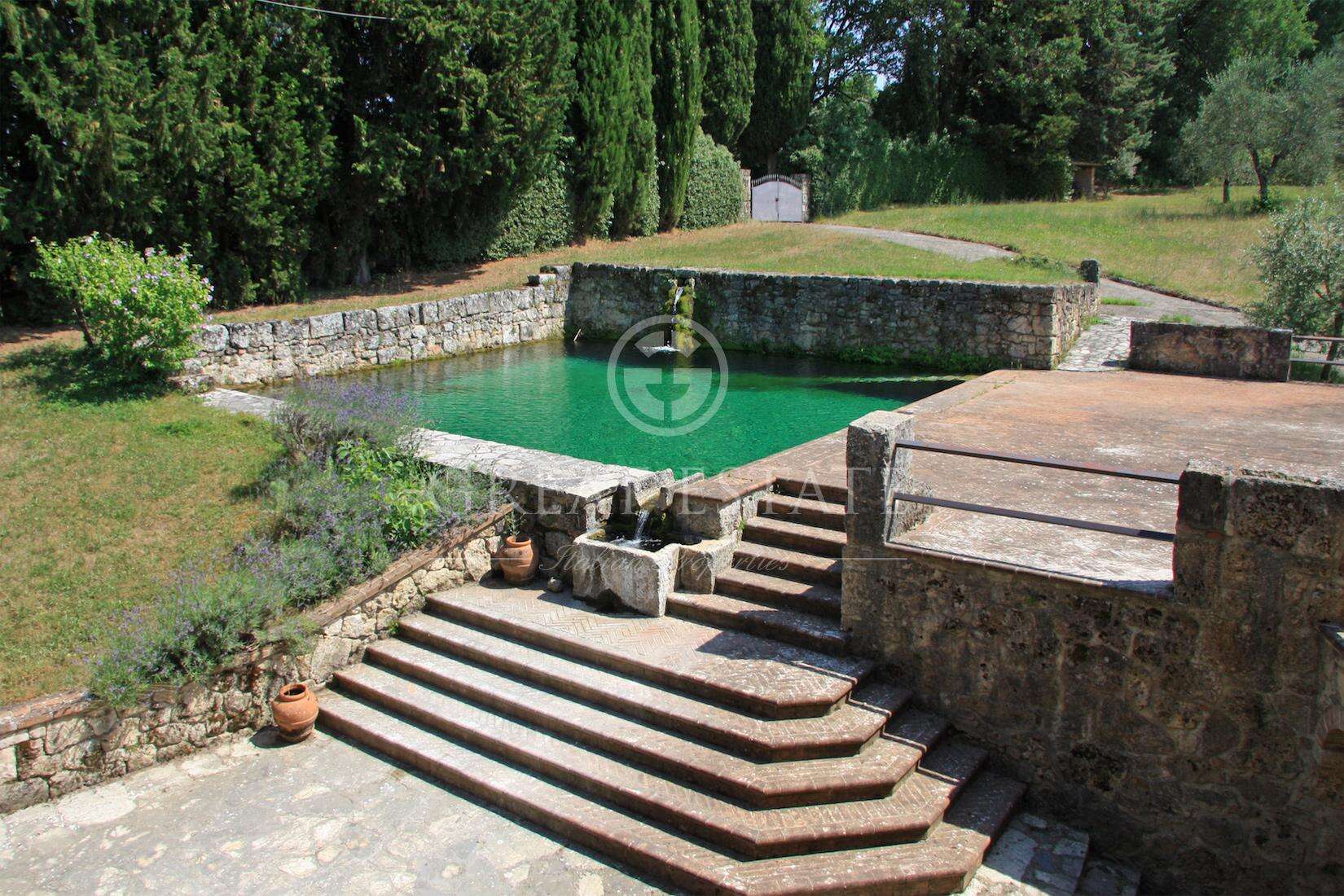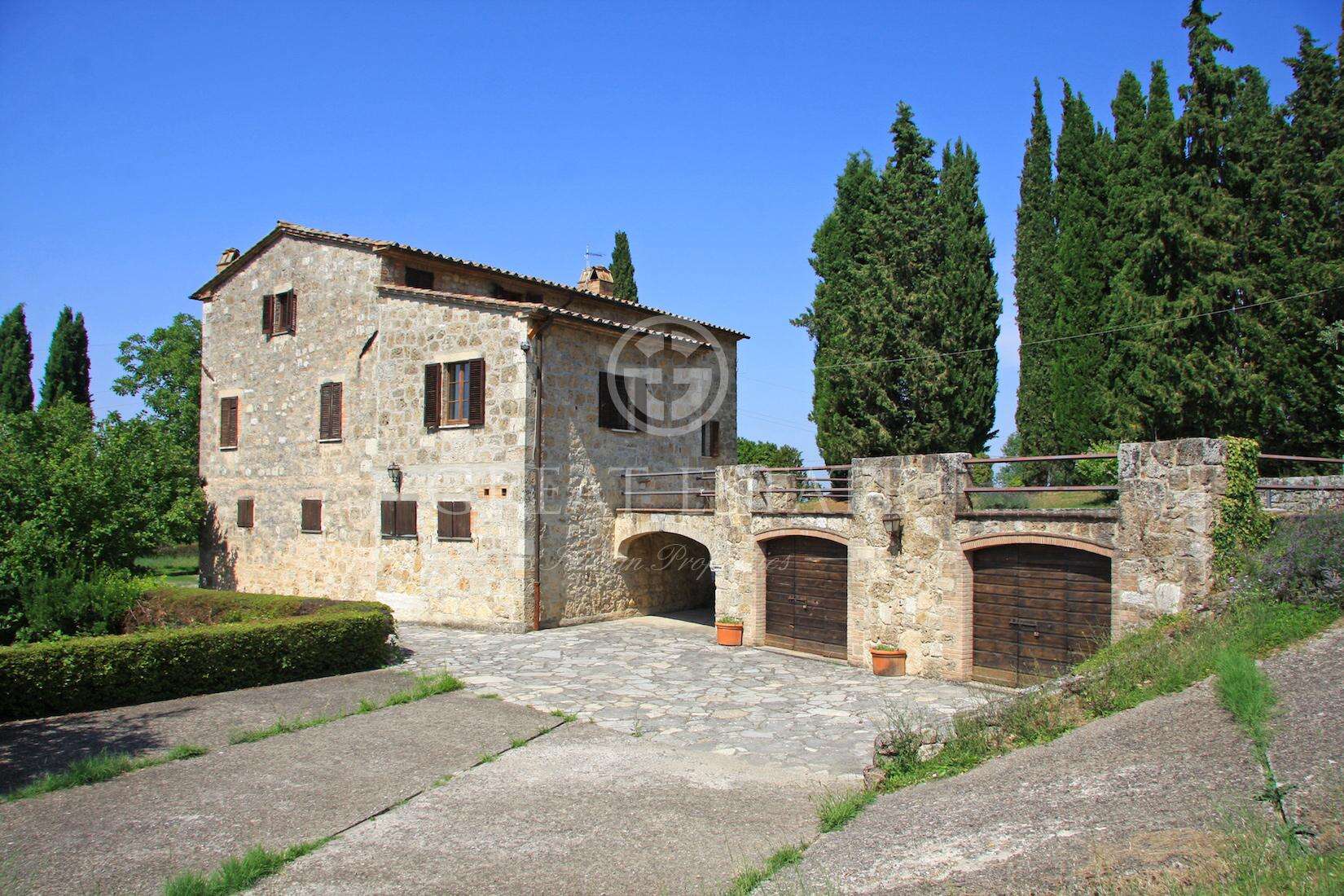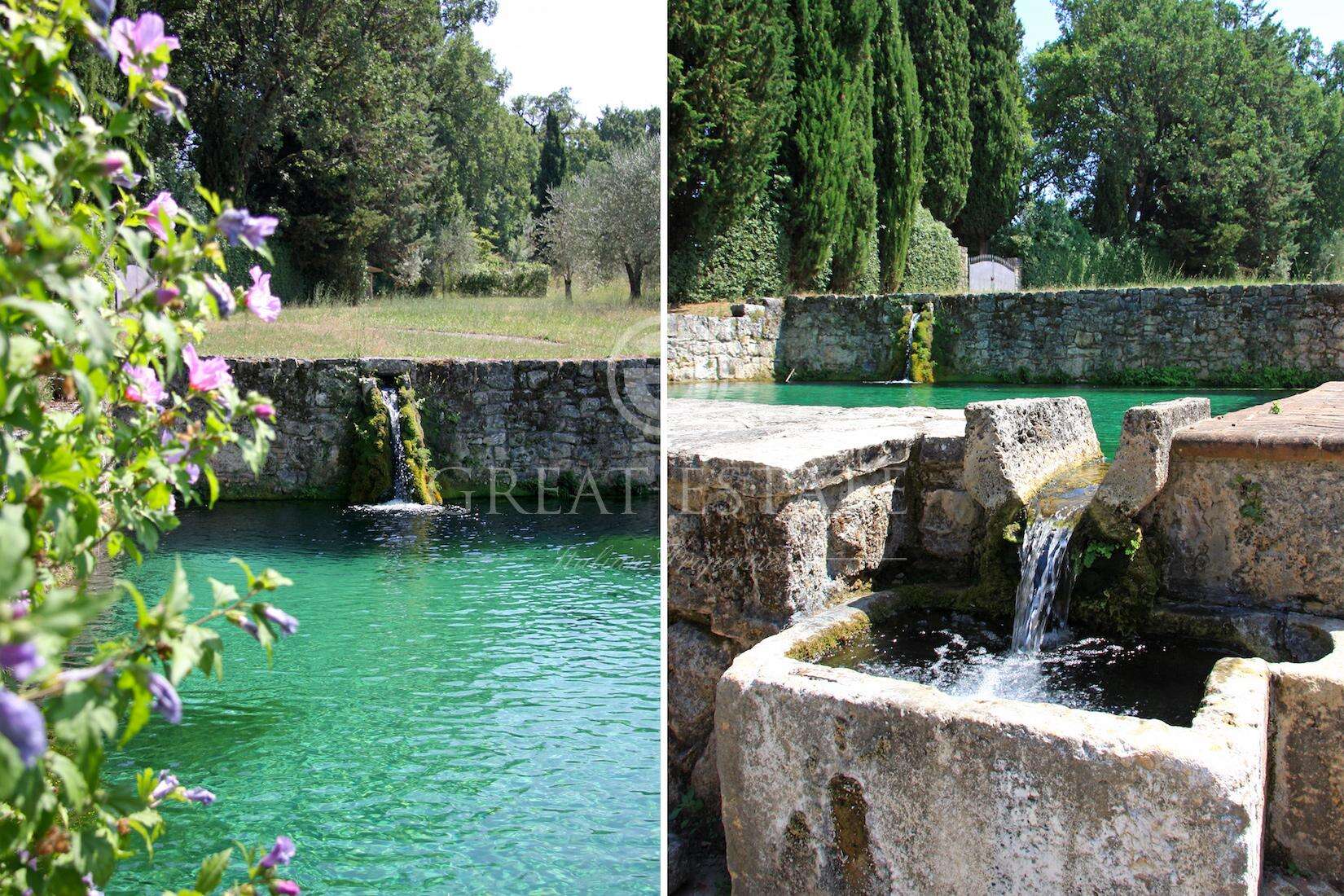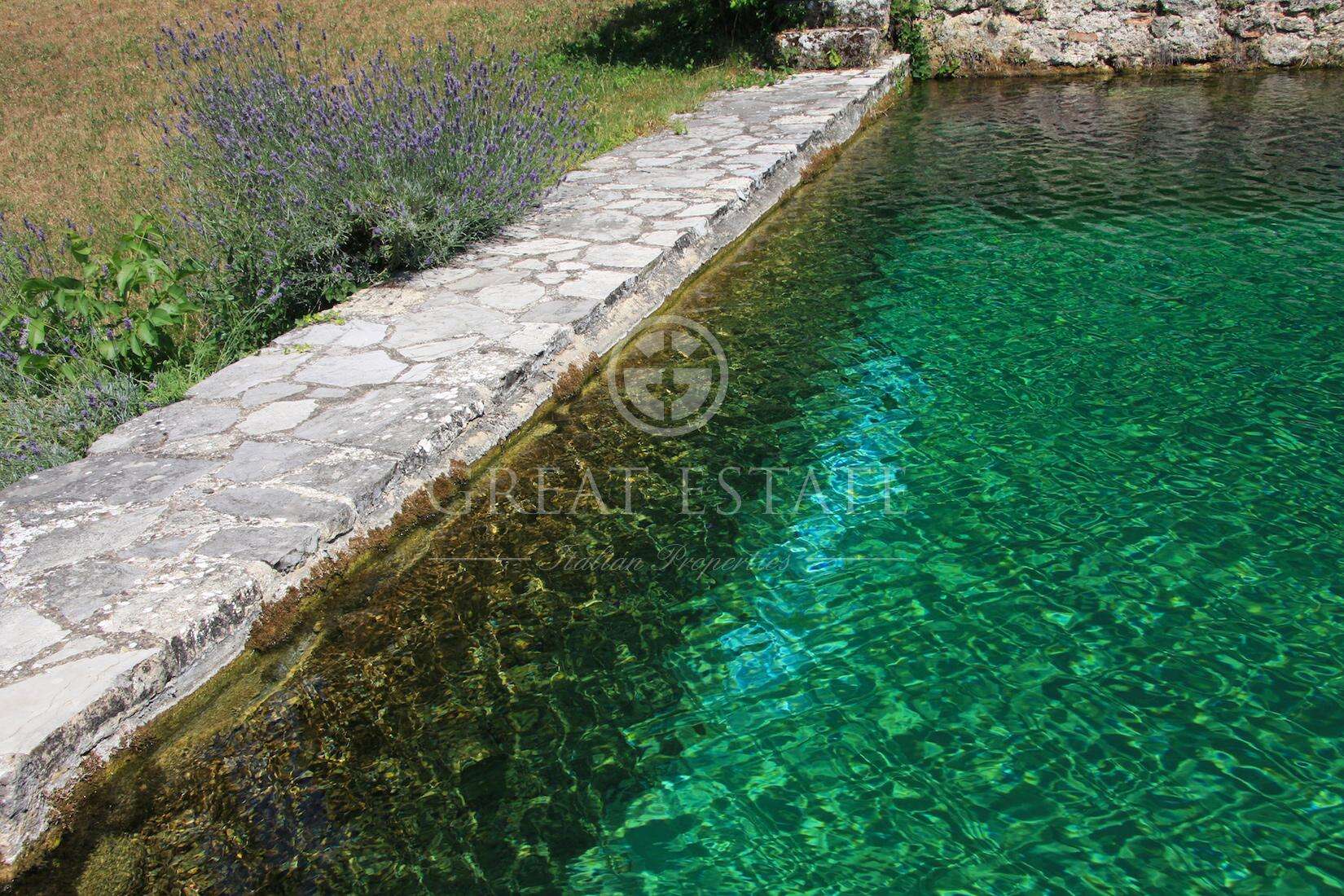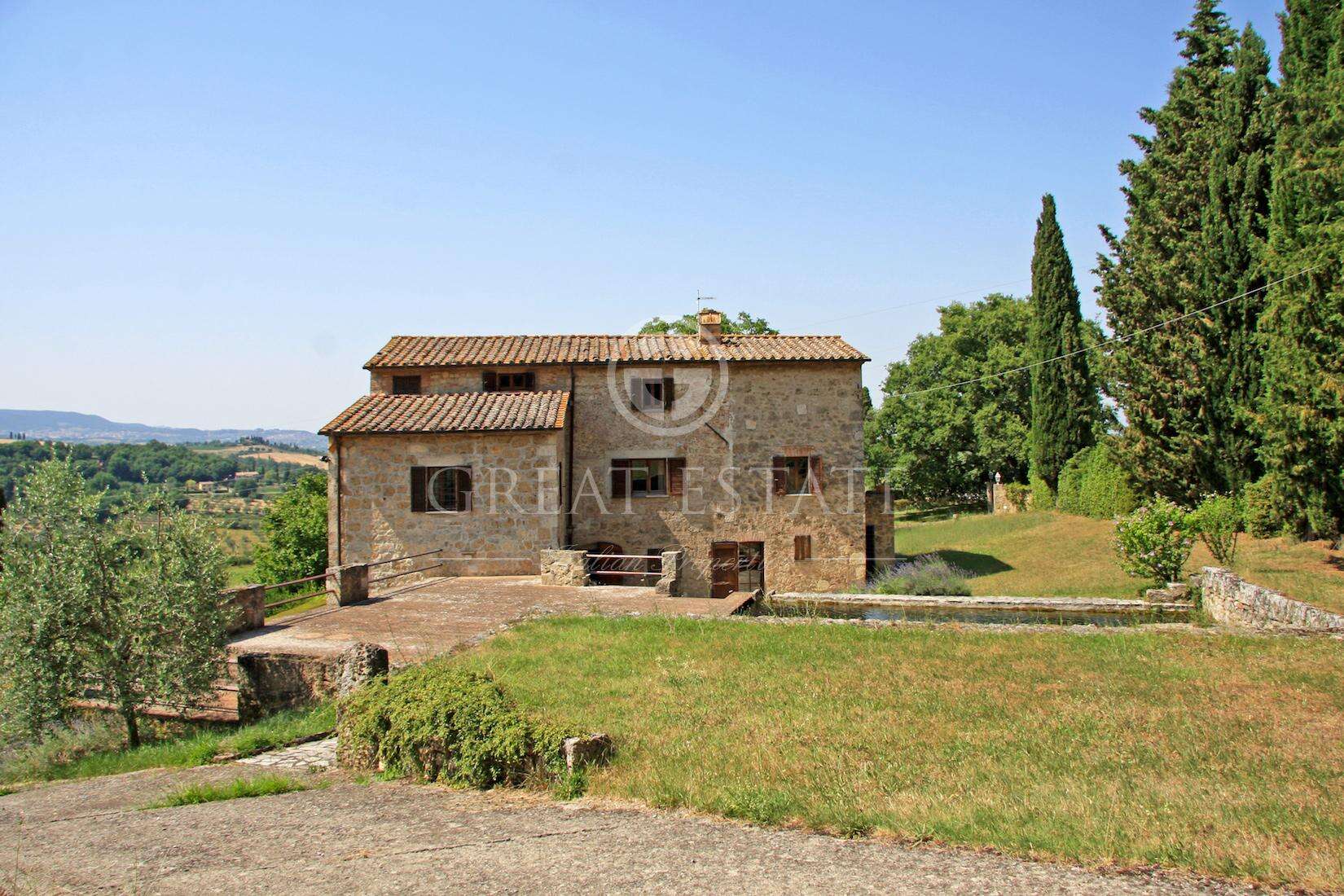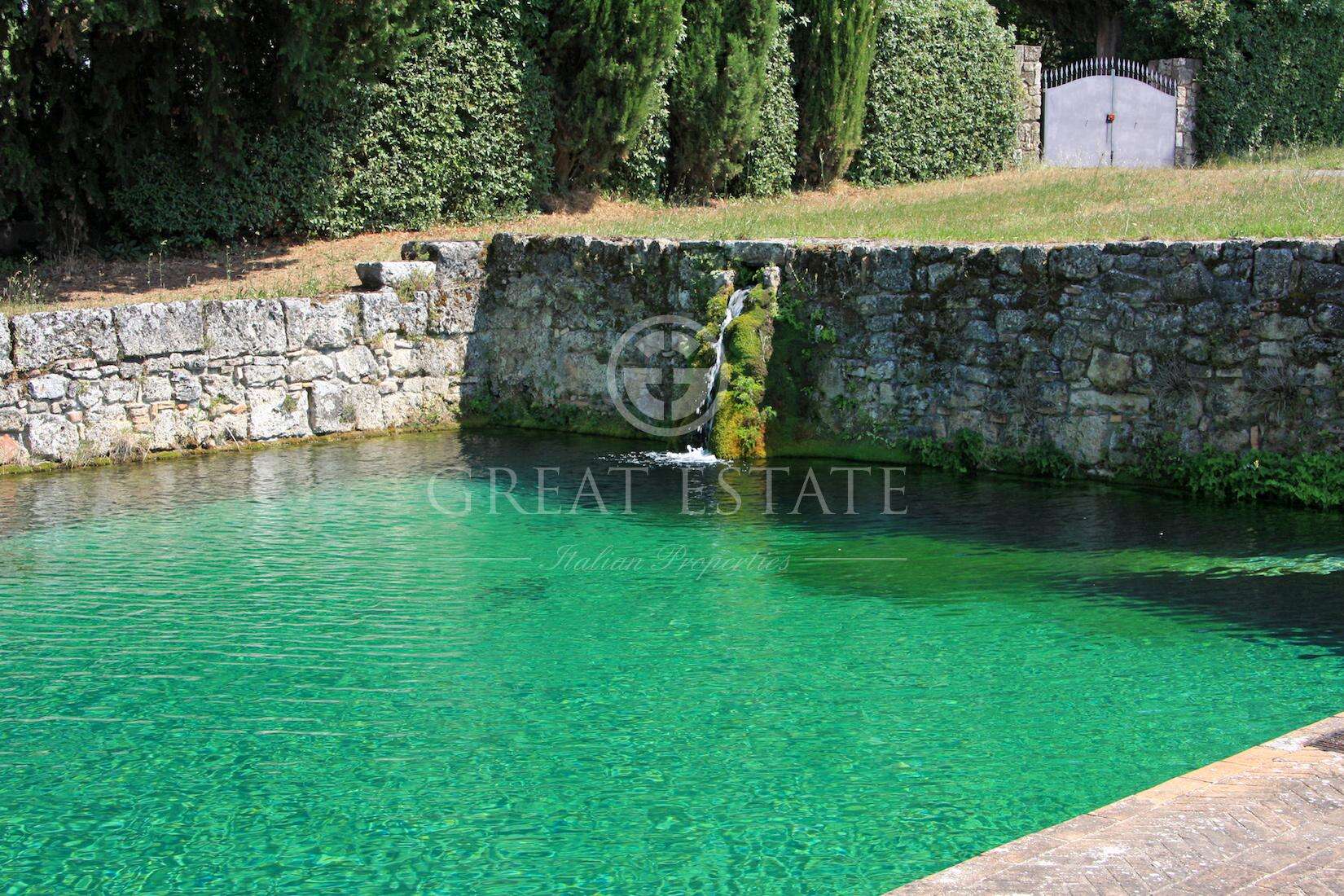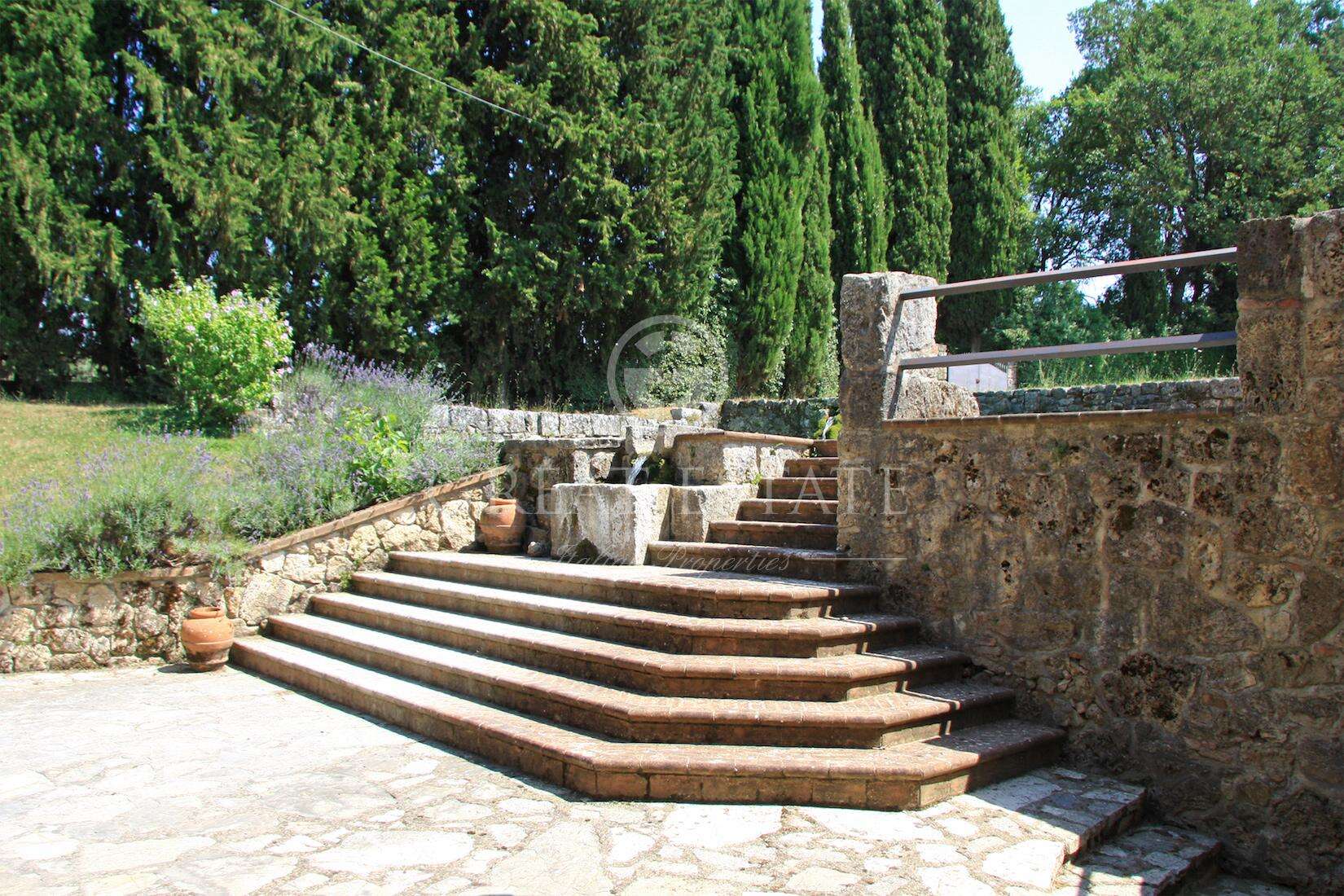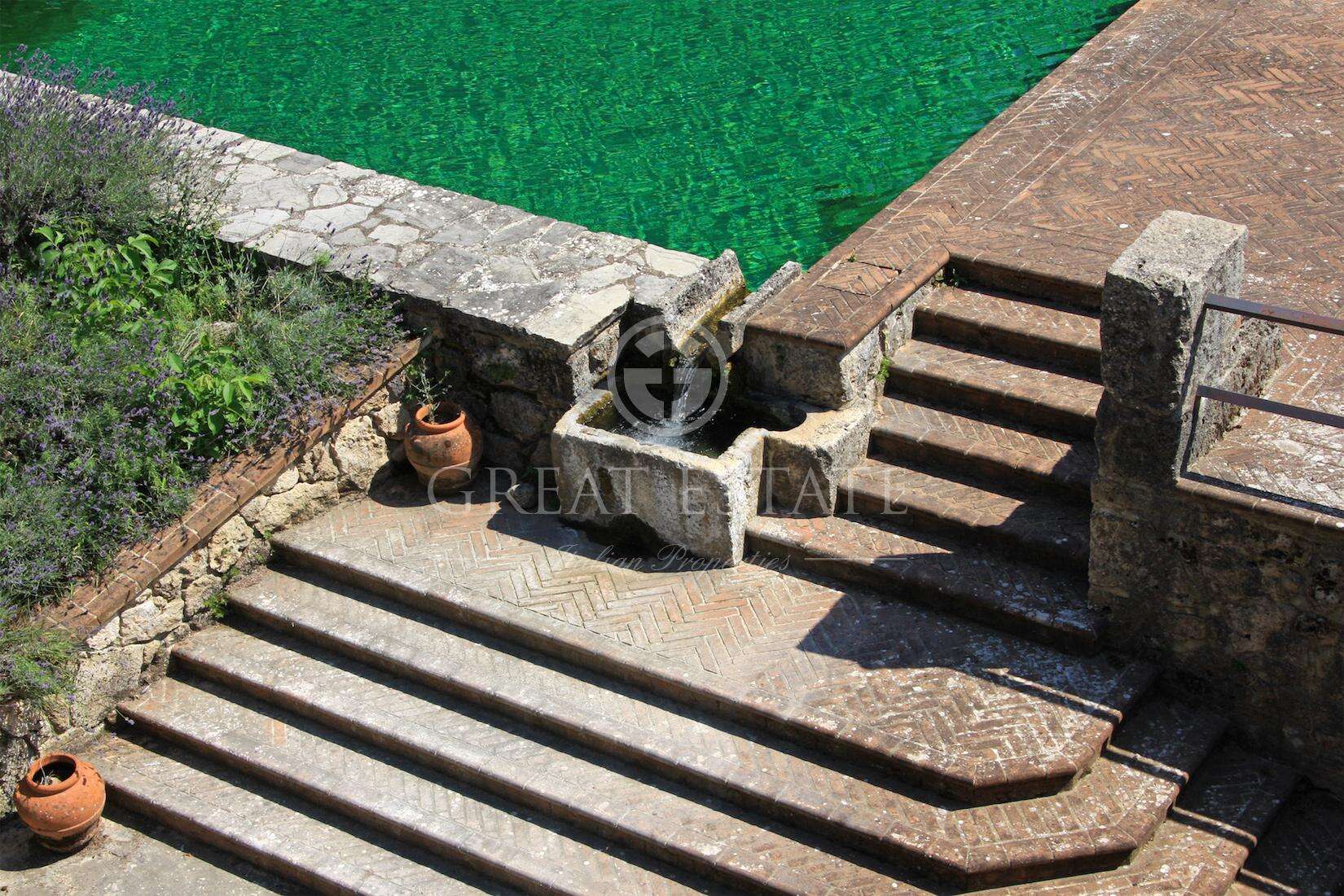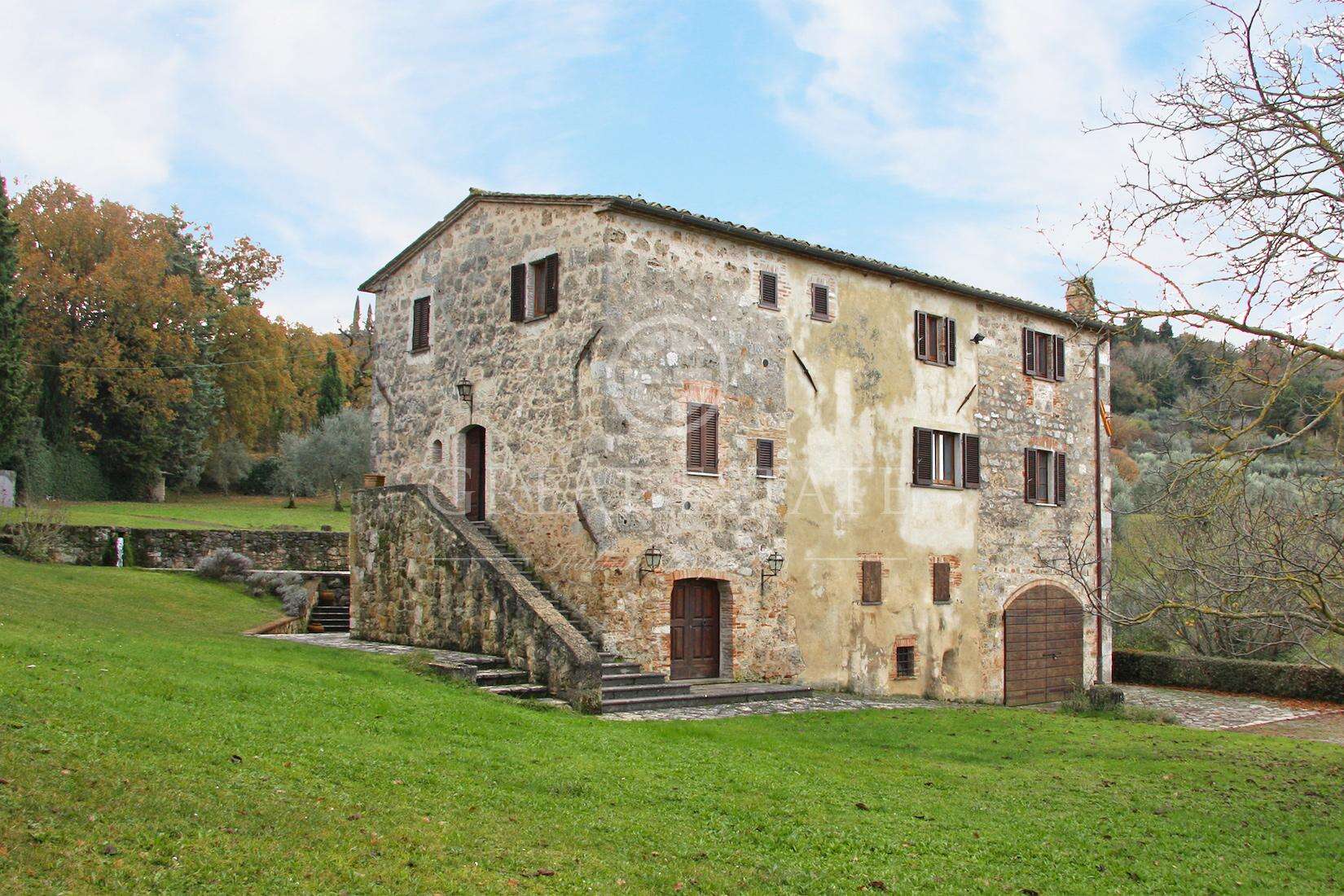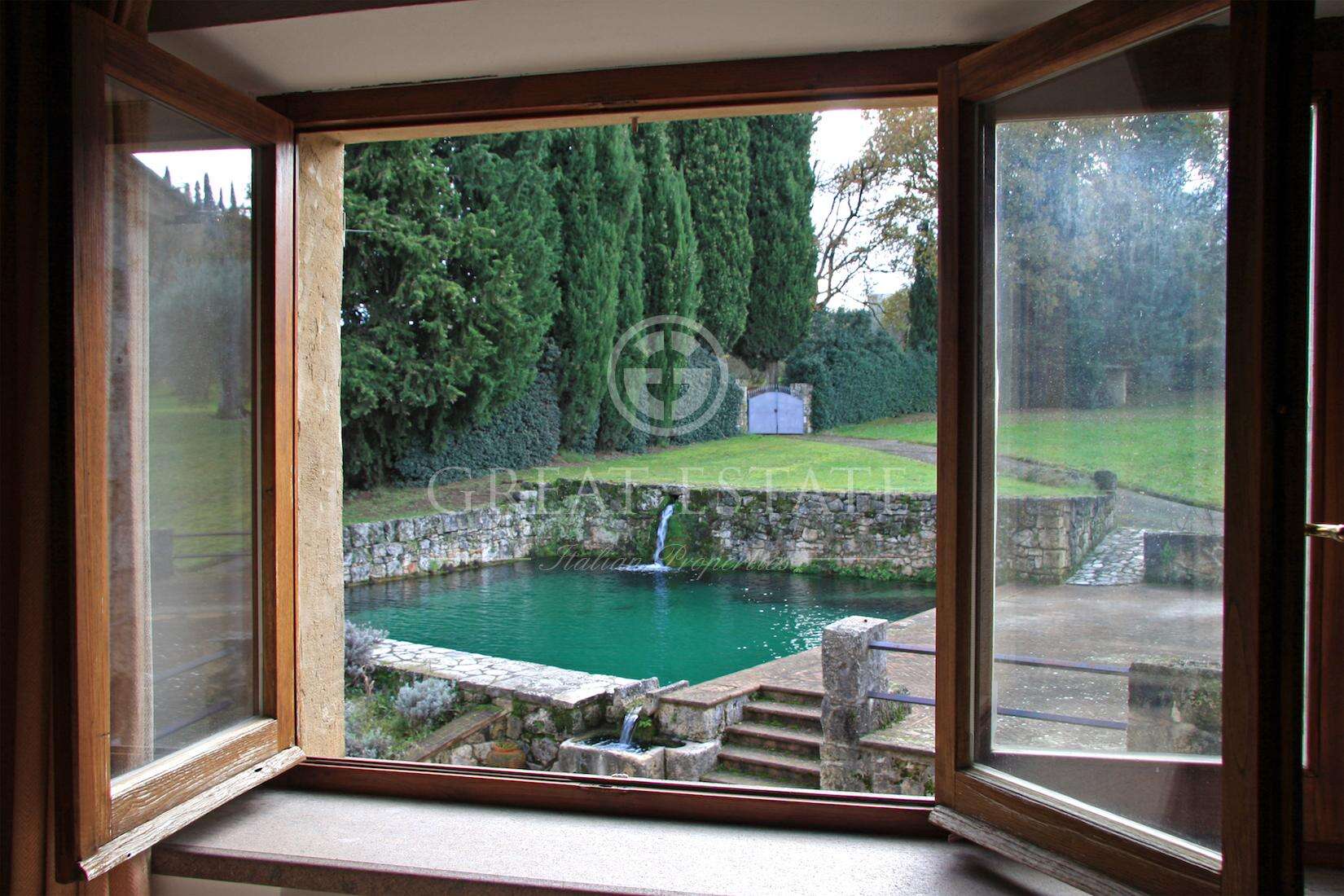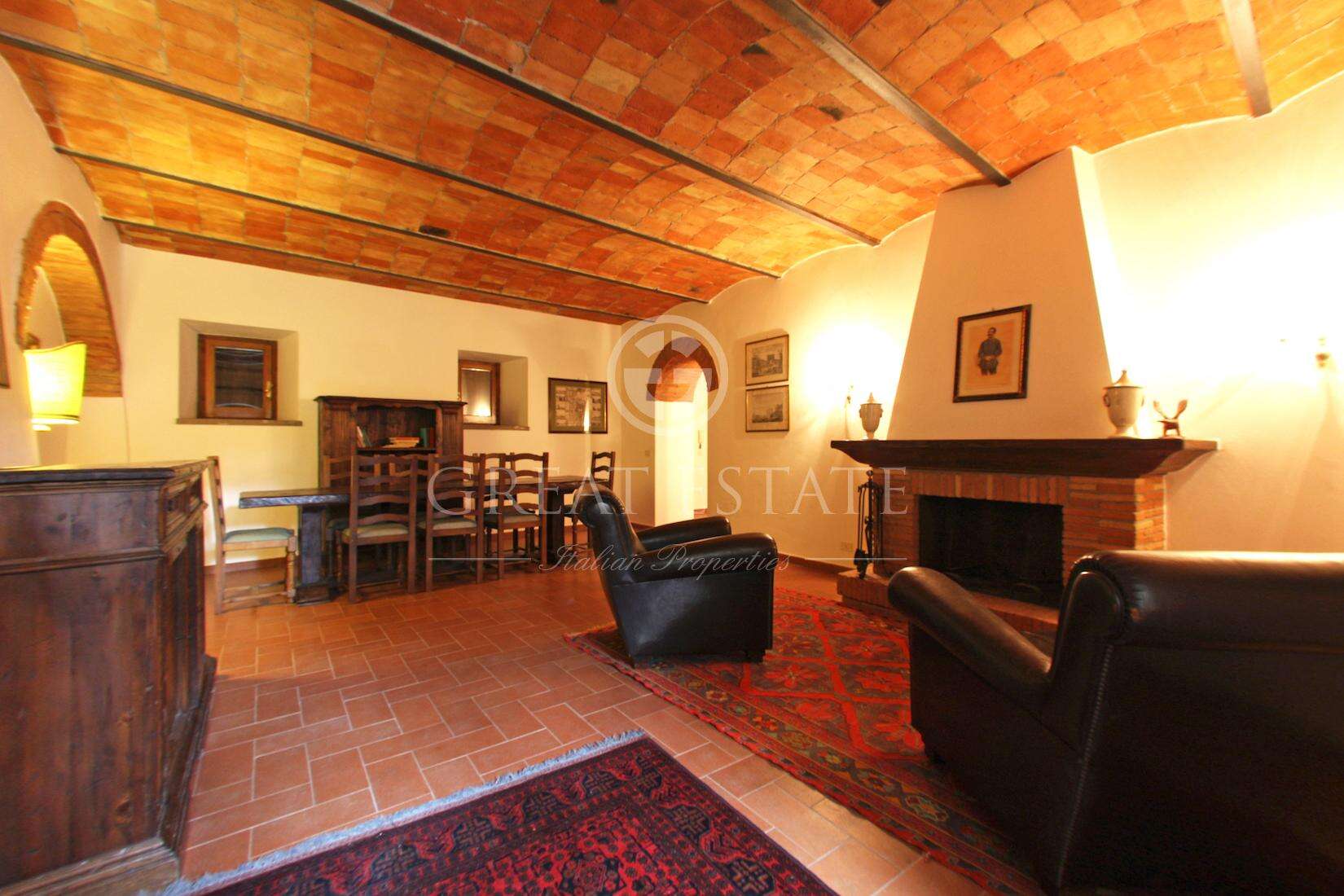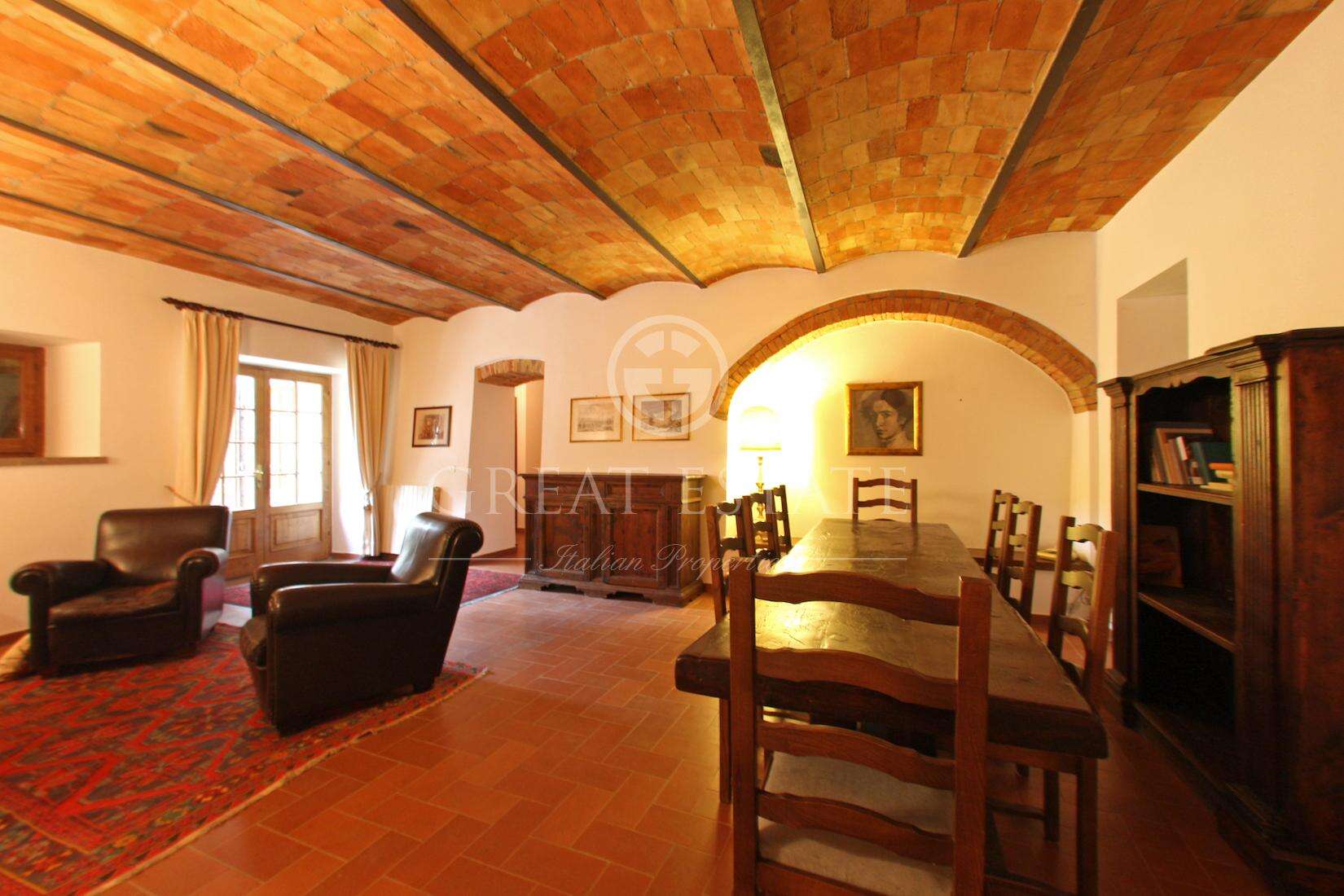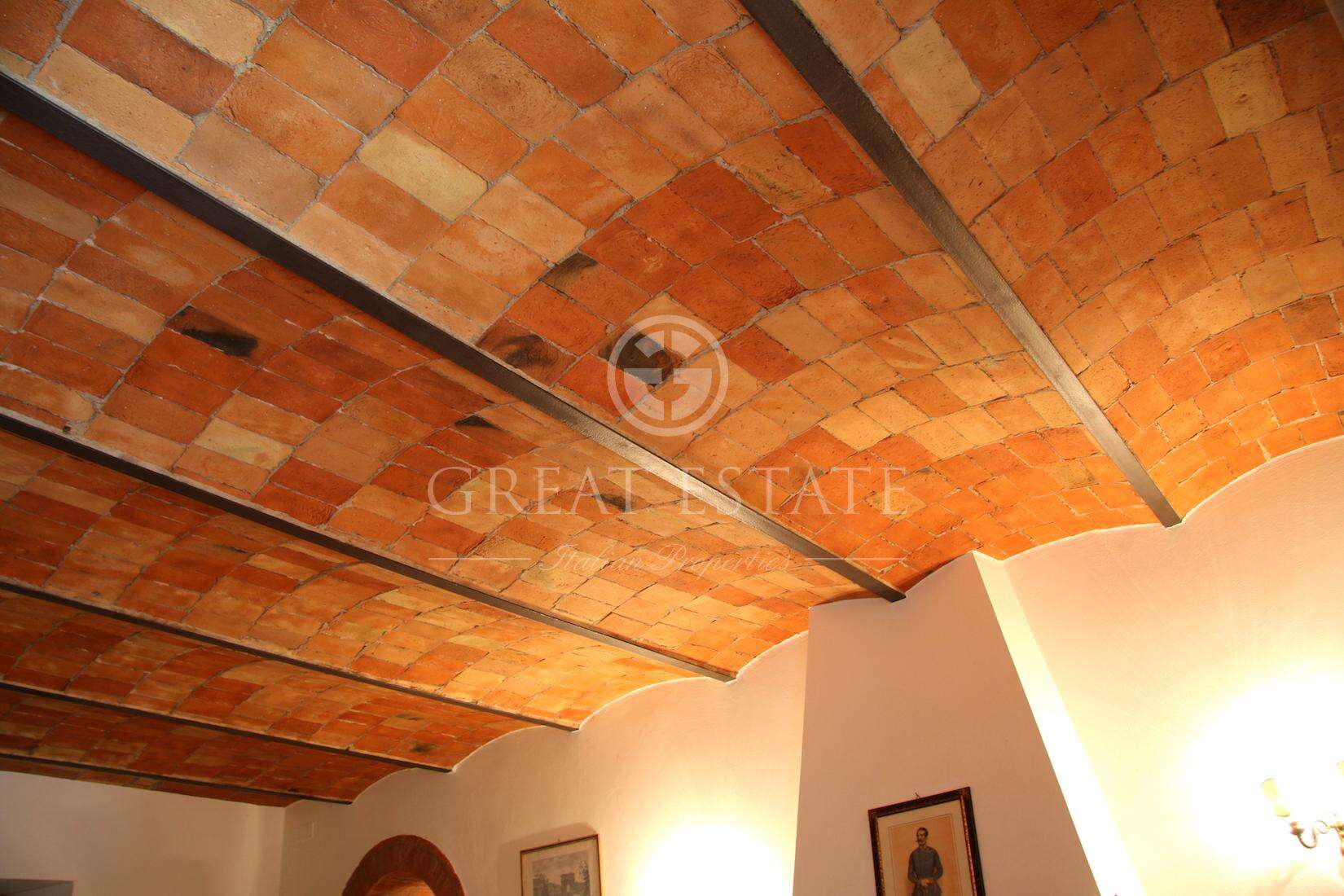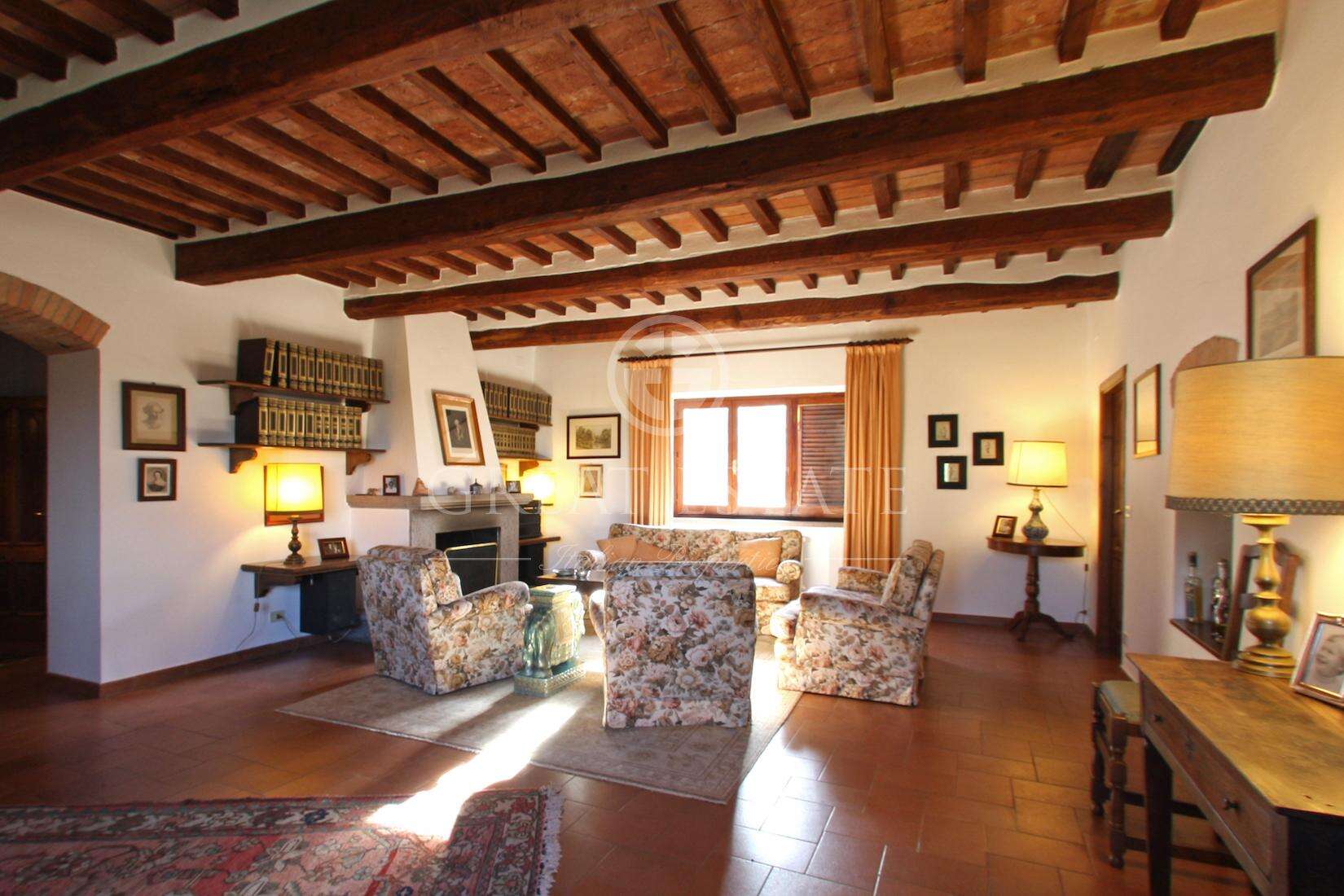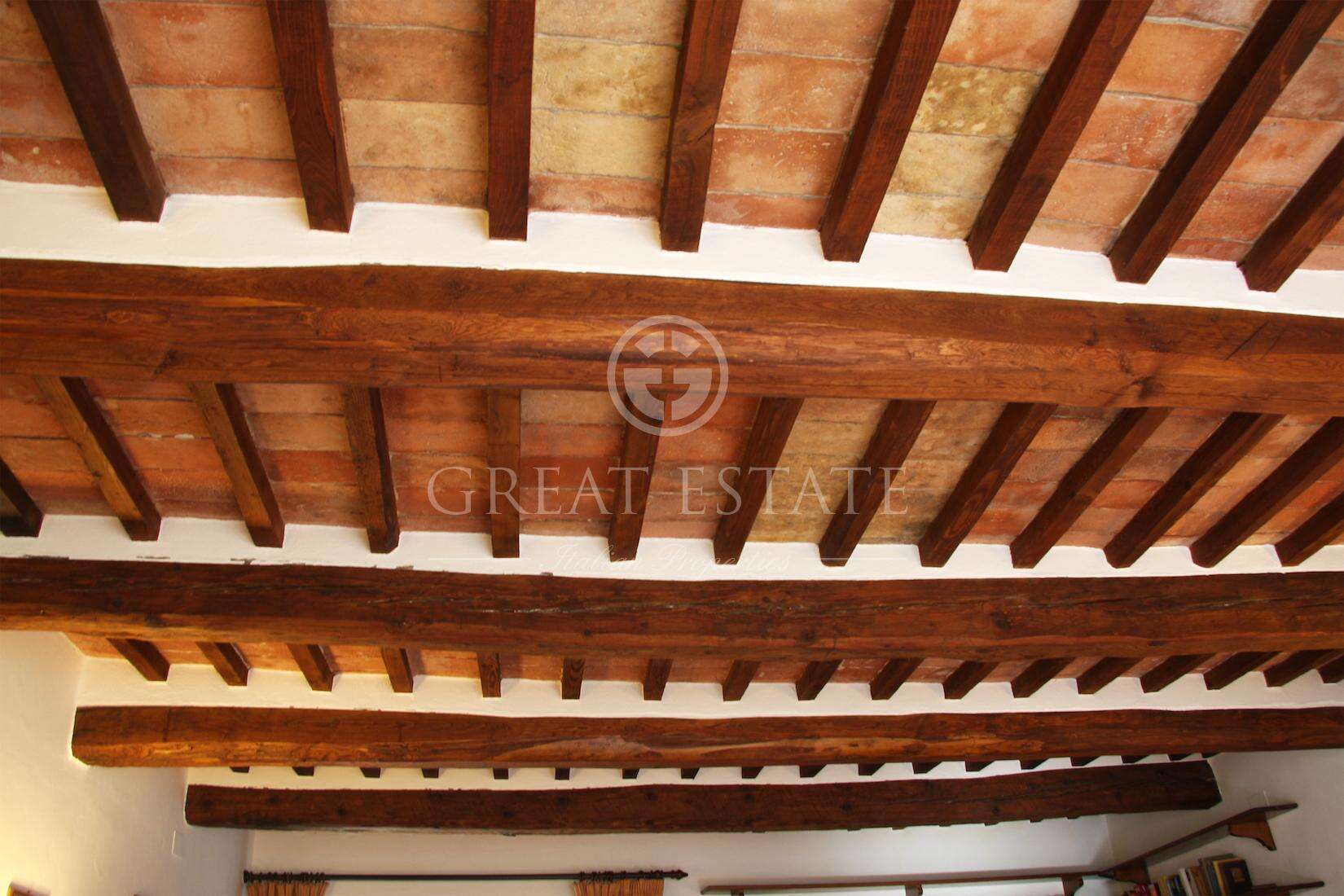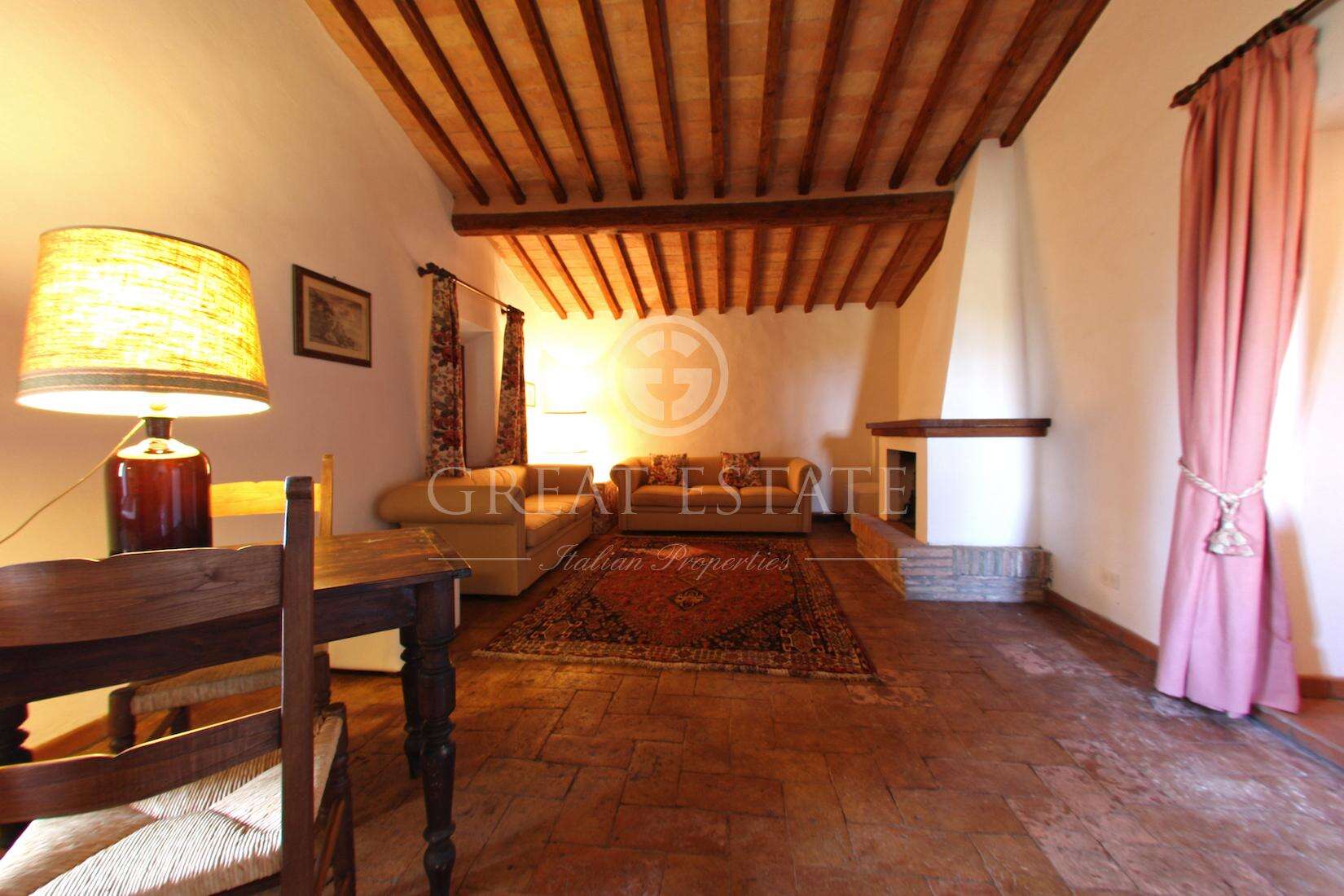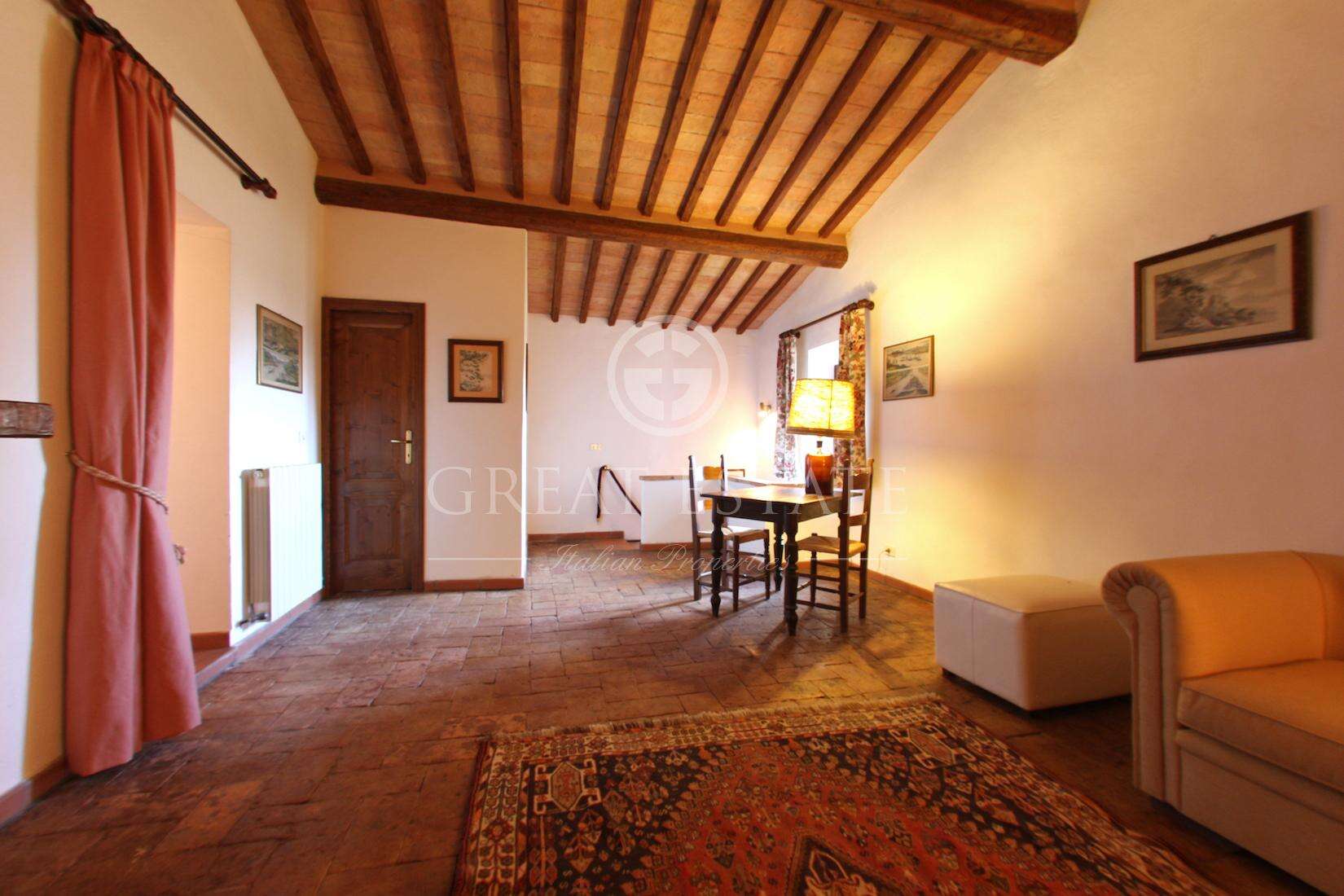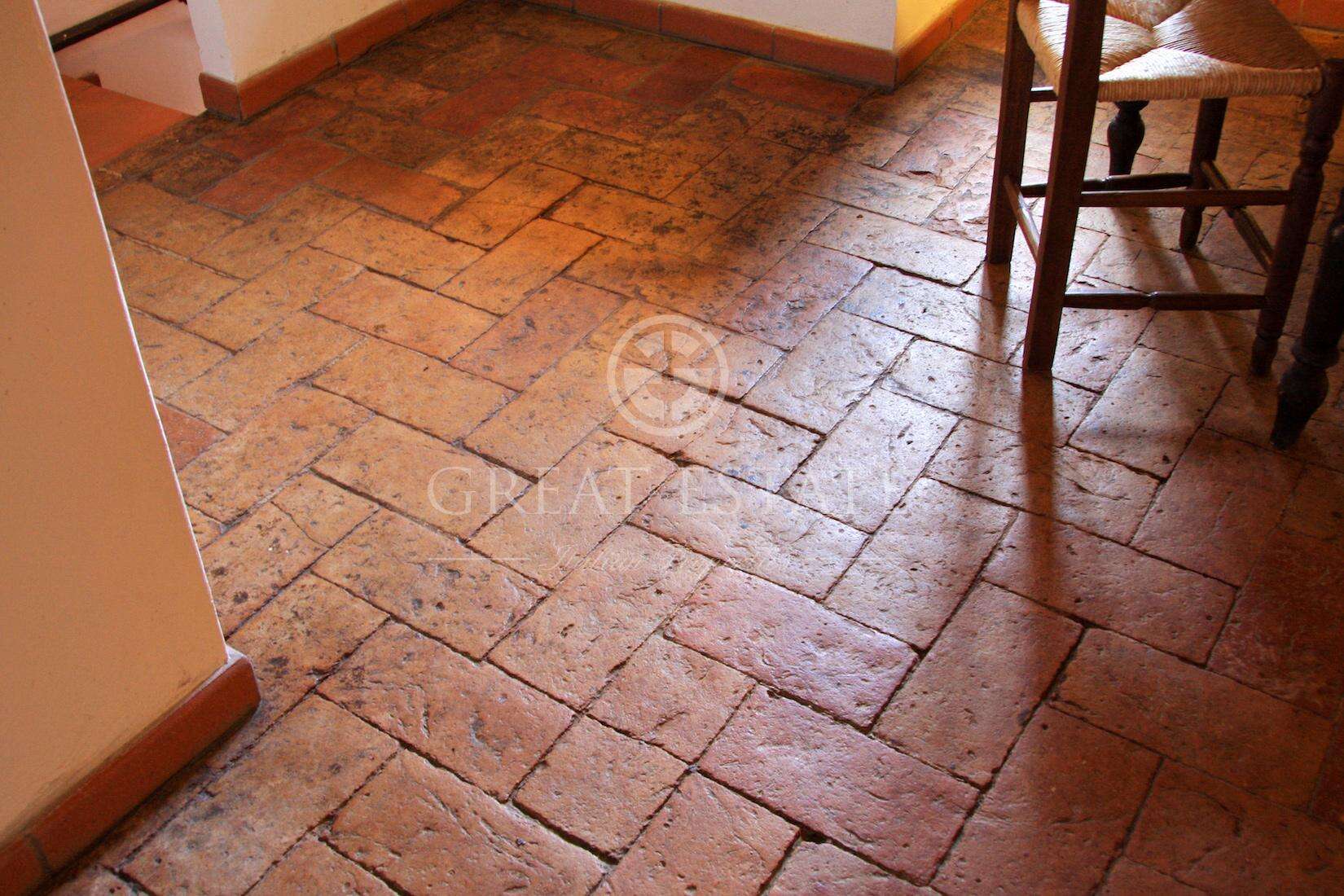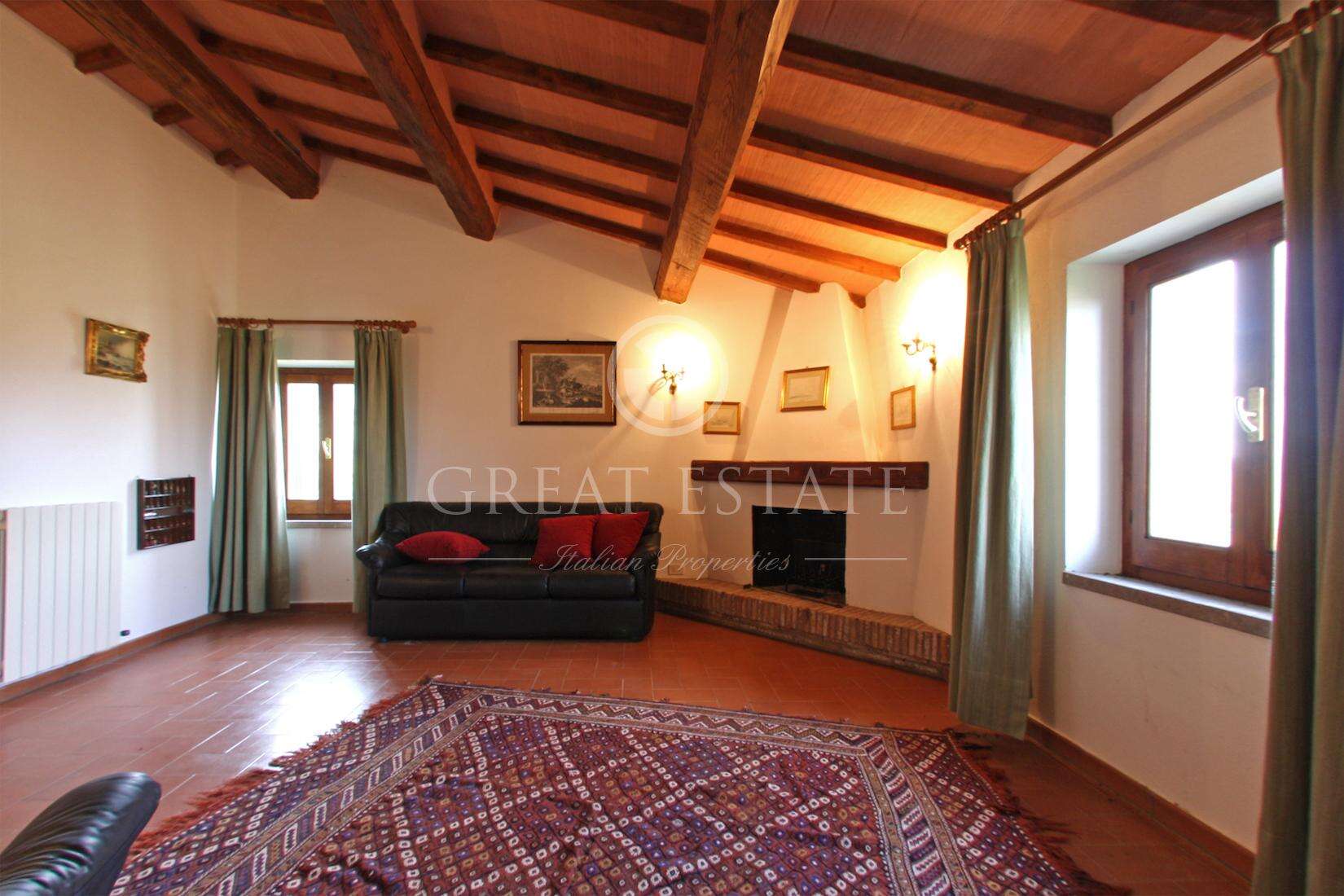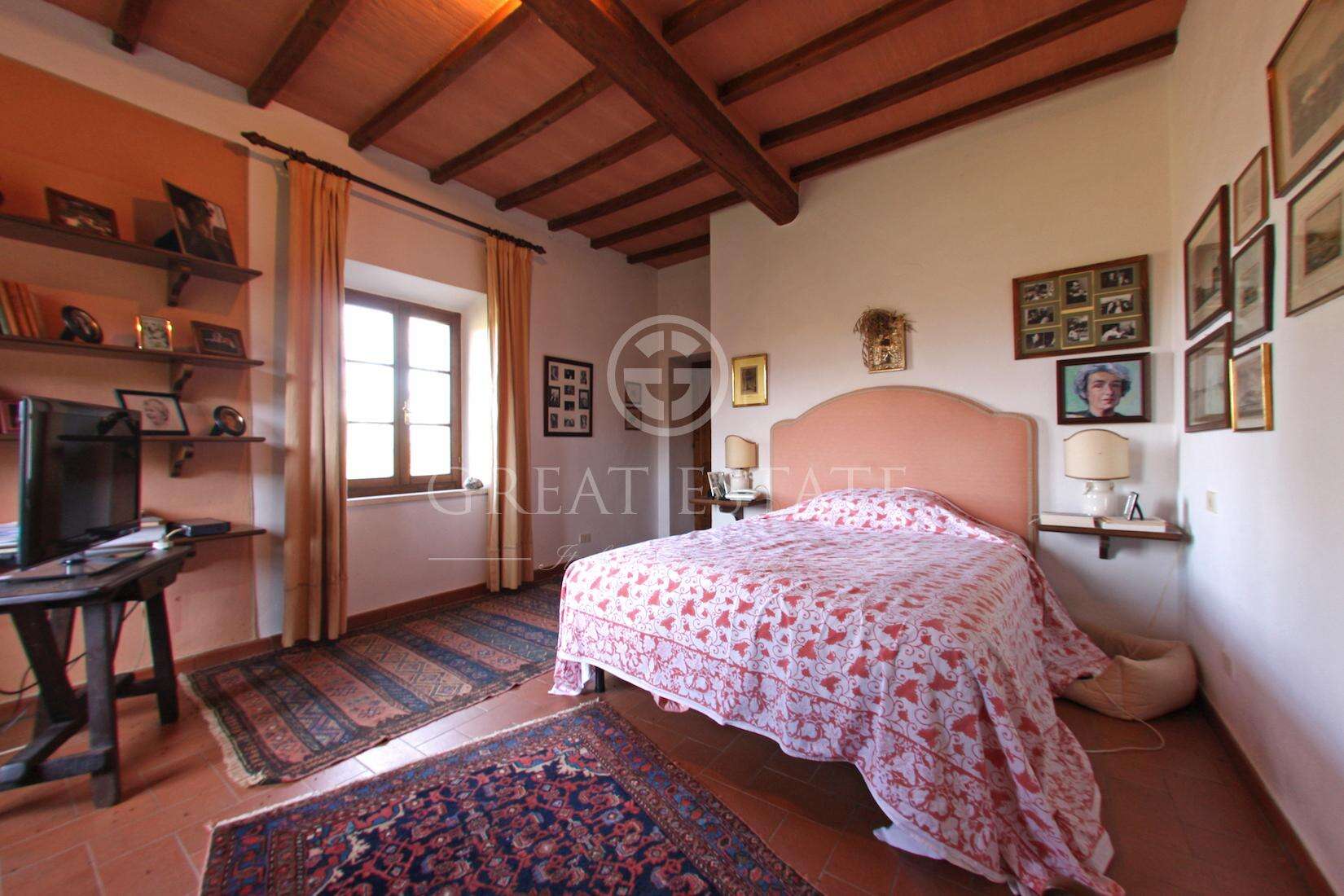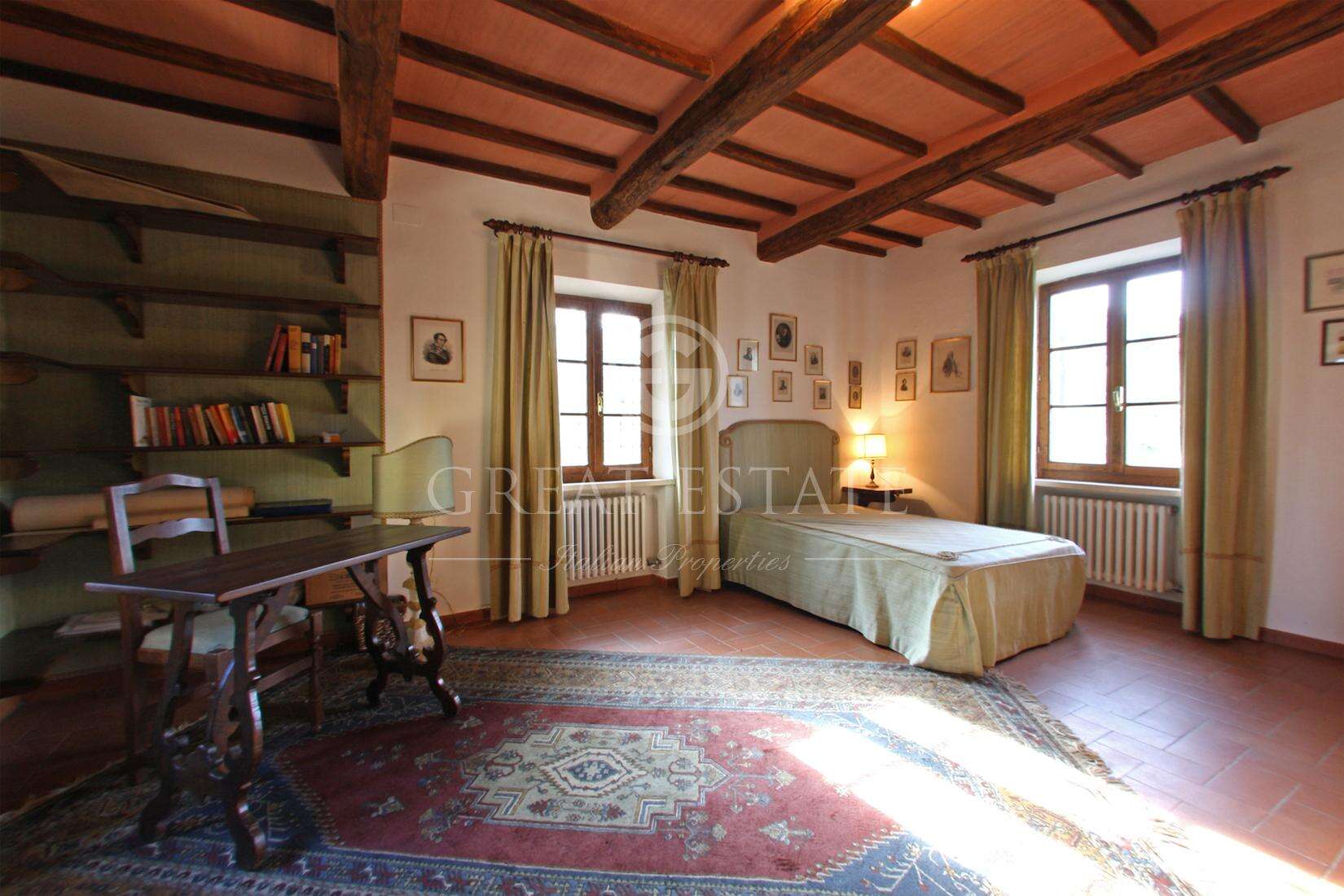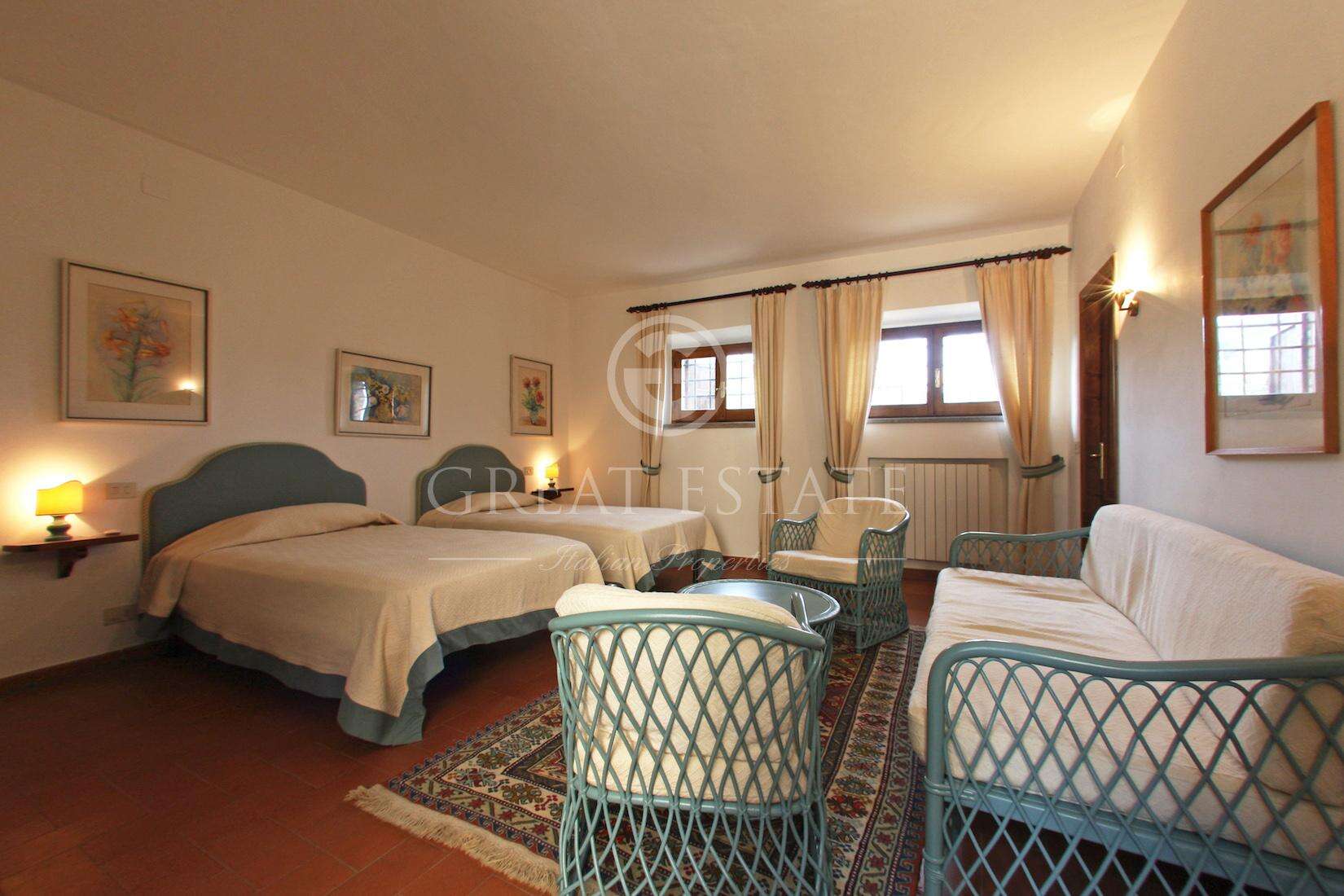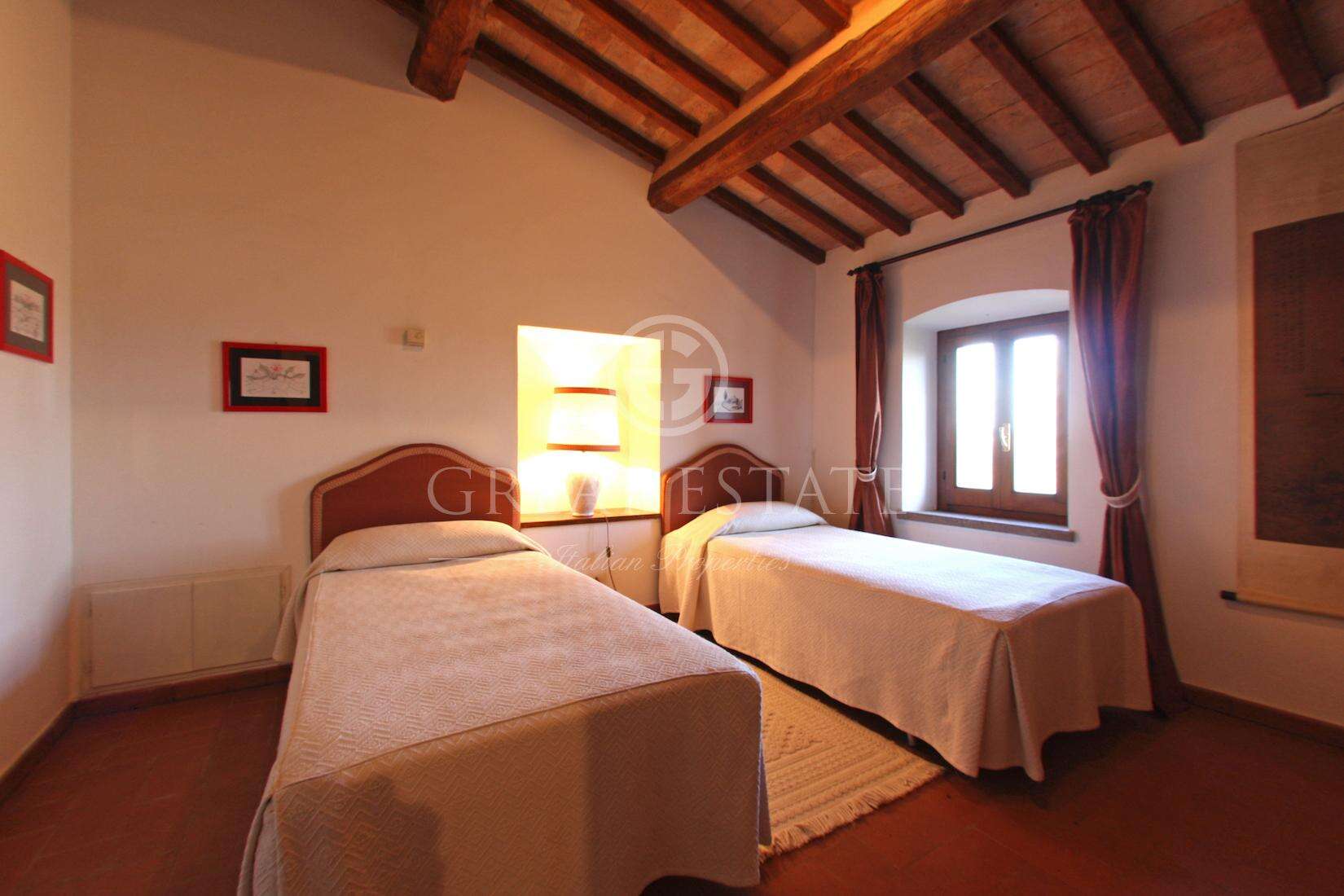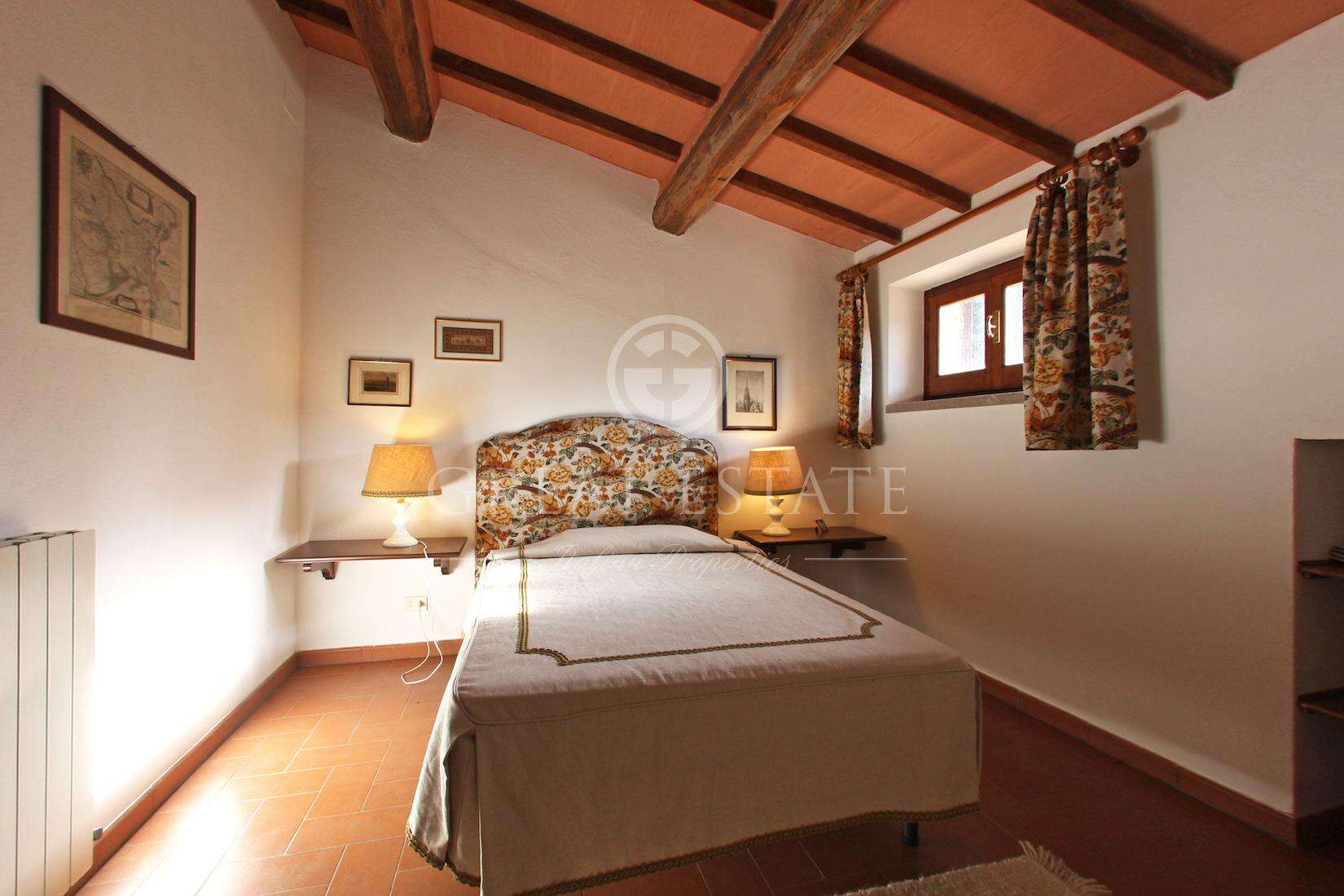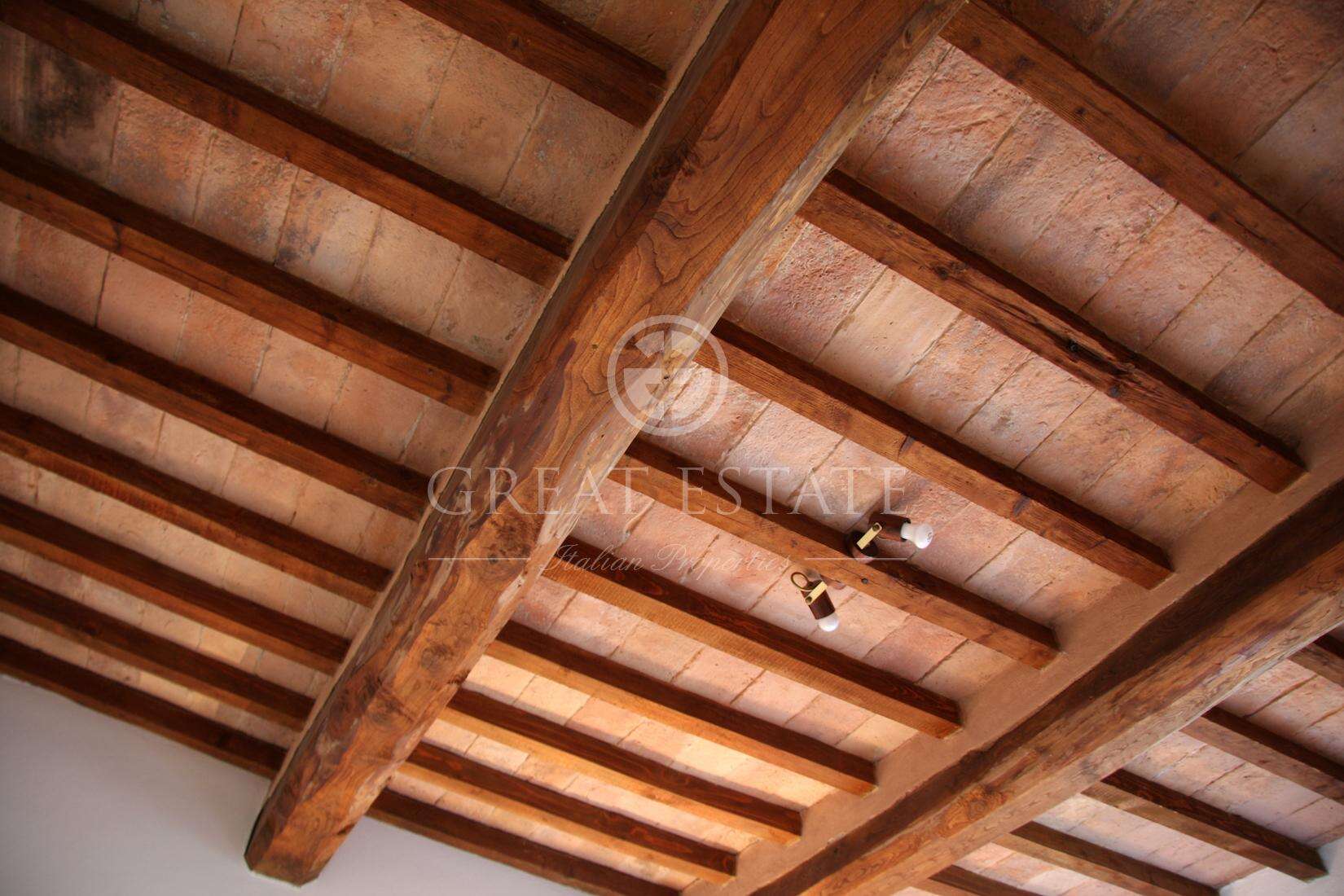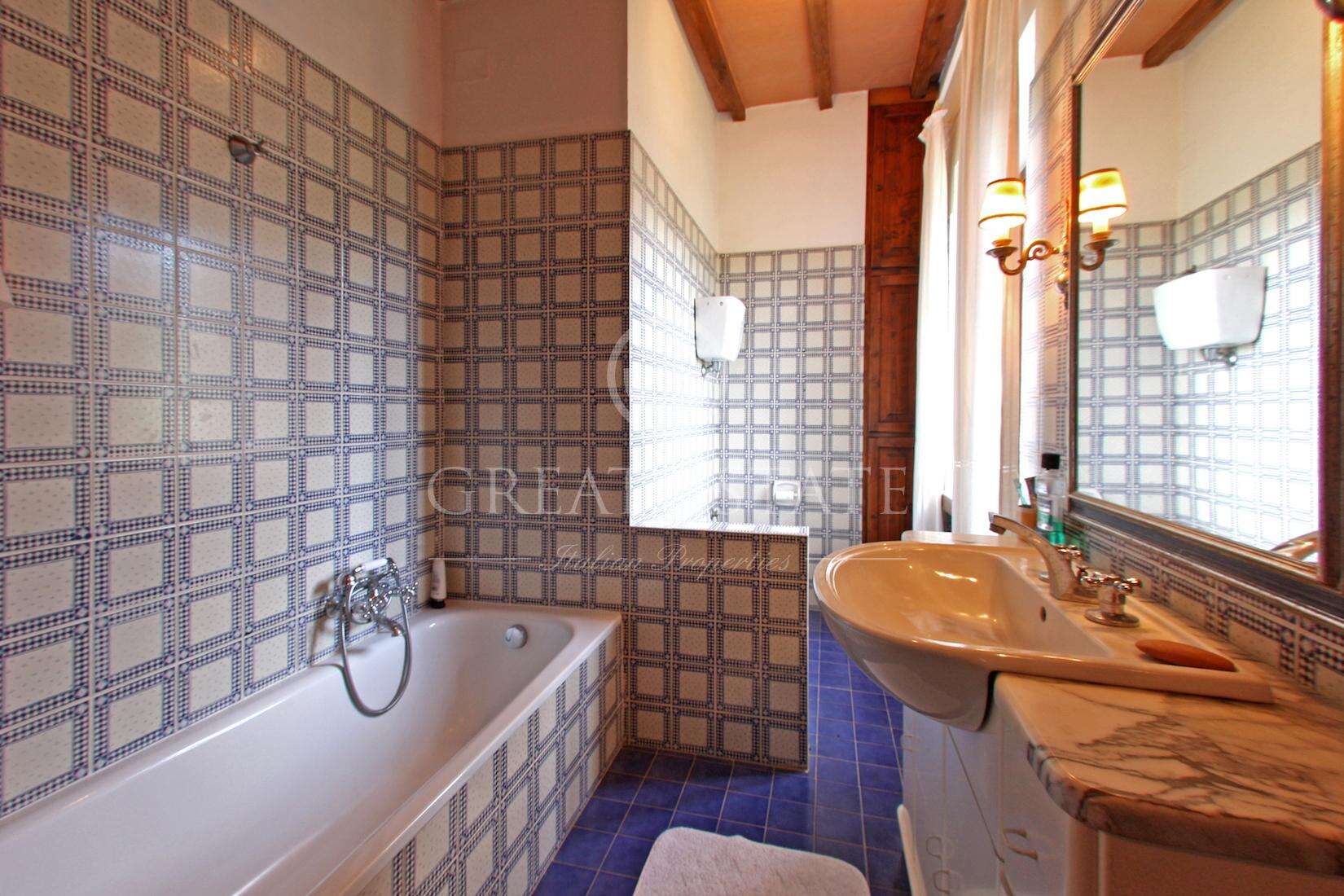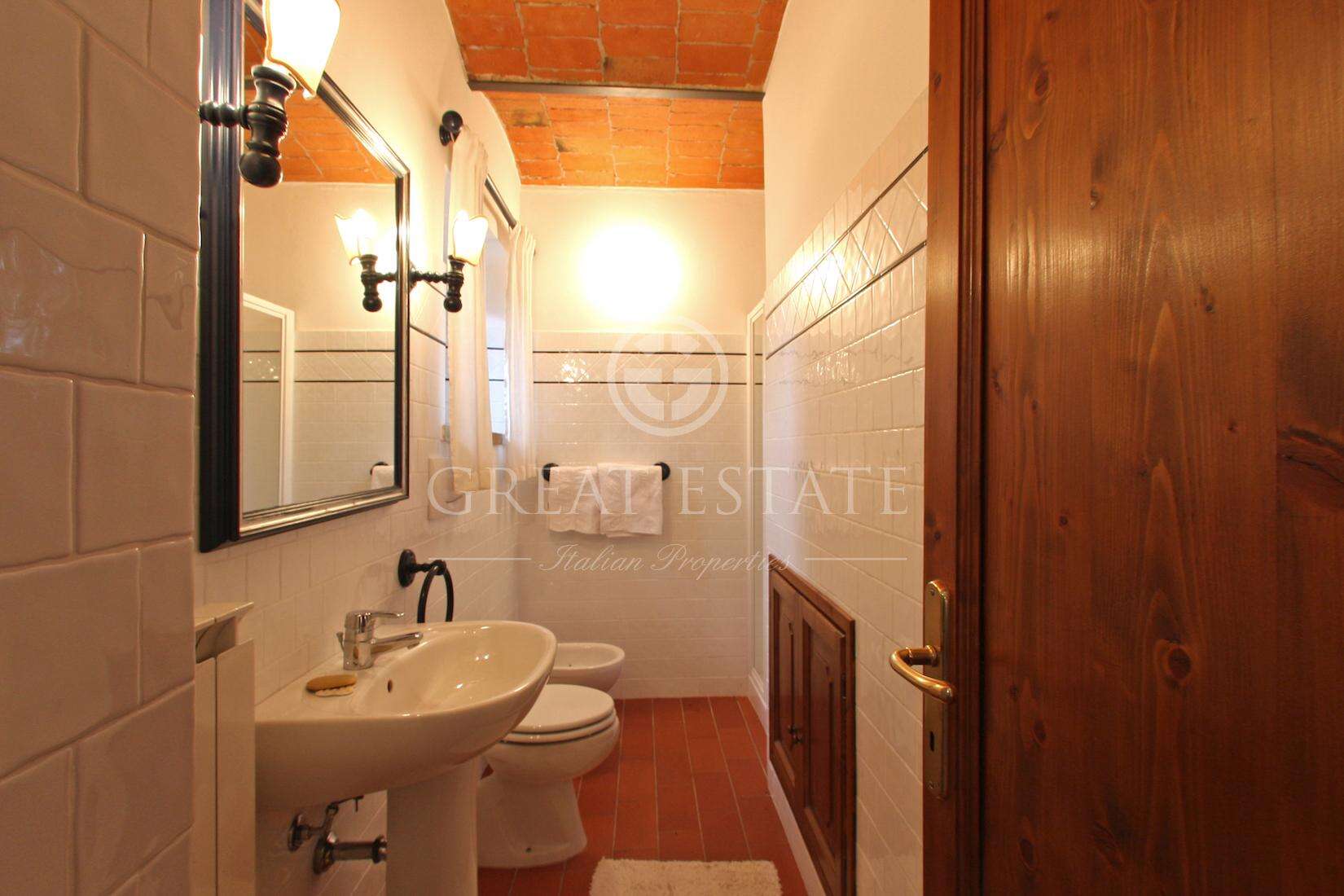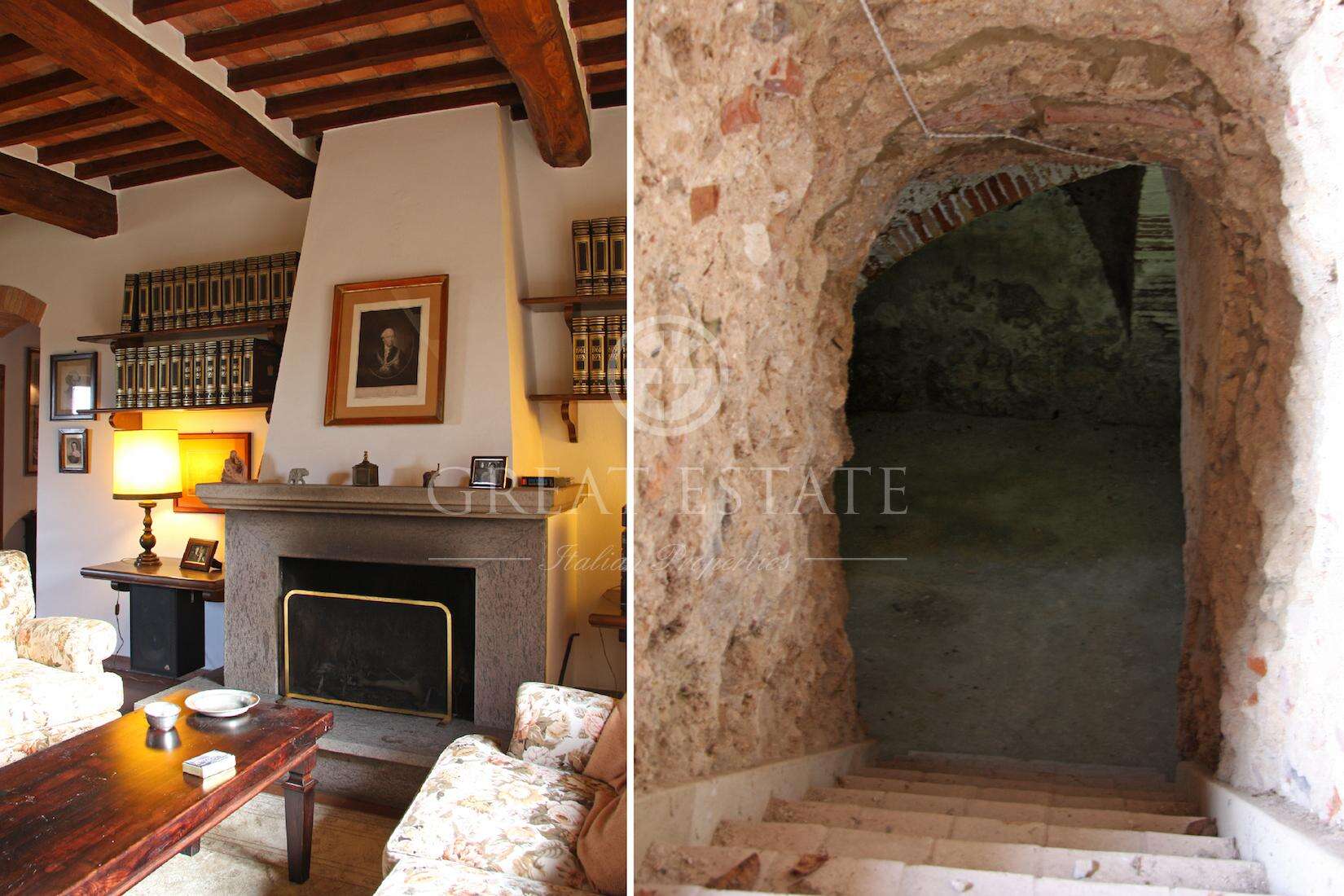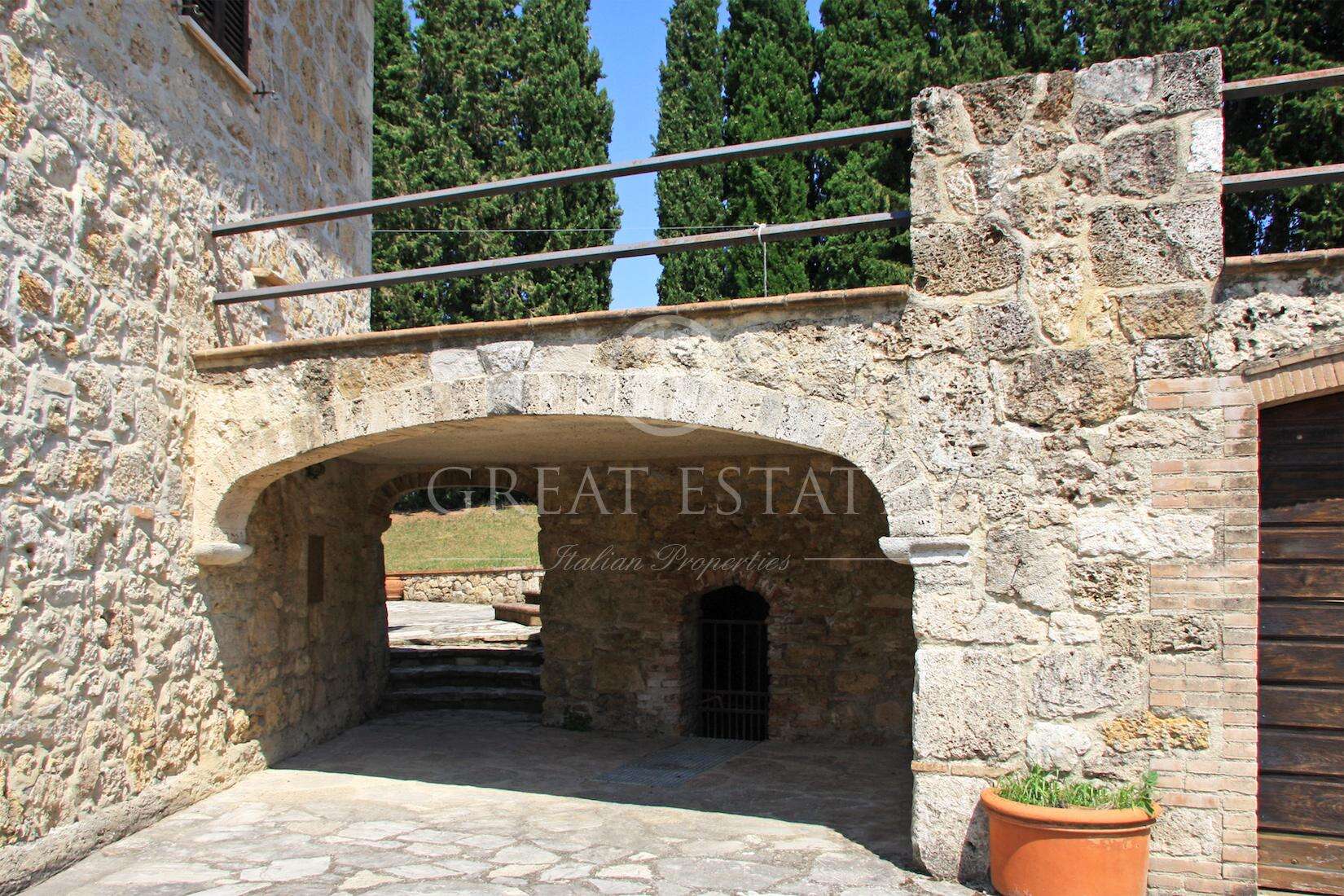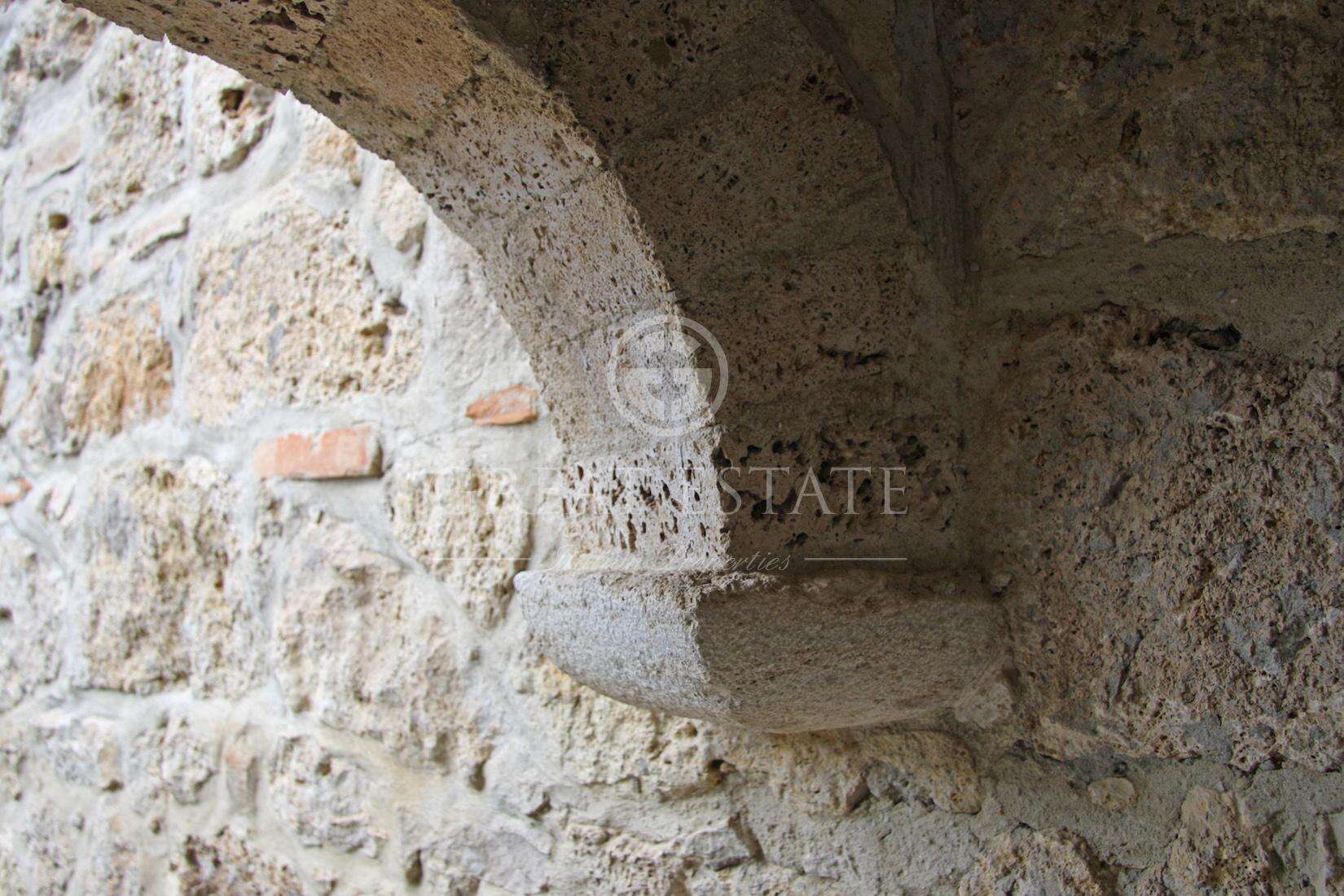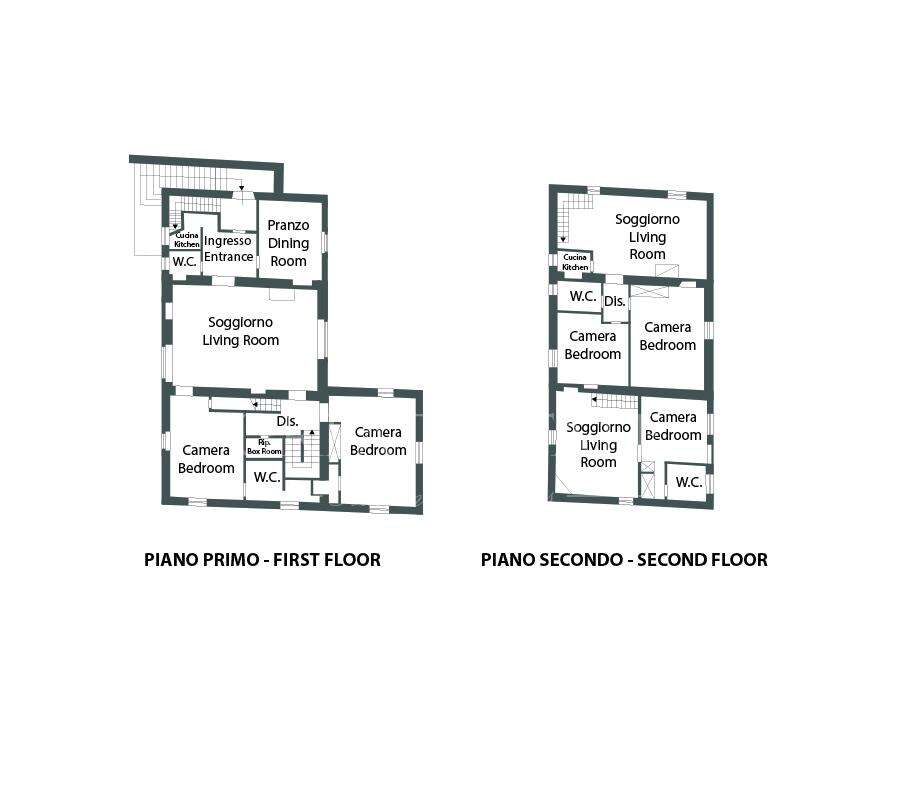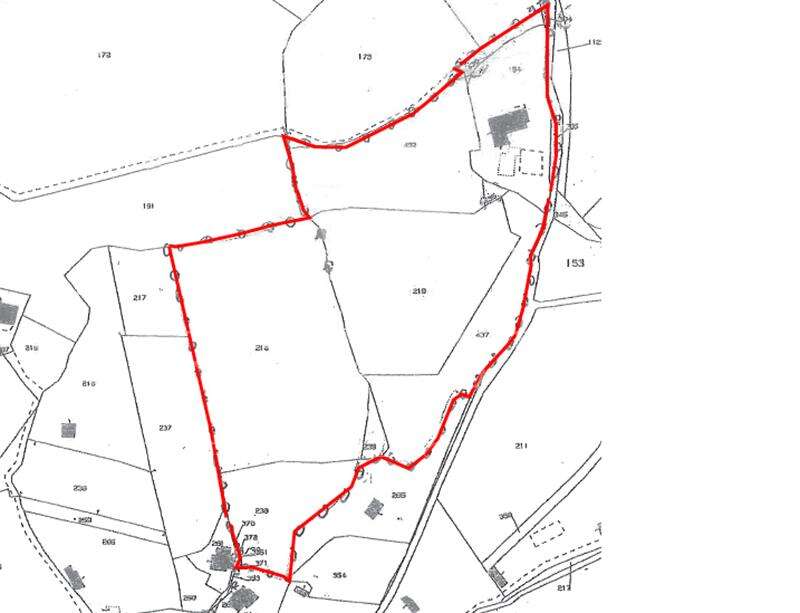 Sted
Sarteano is a town of historic importance and outstanding natural beauty which is located in the foothills of the Val d'Orcia in a plateau on the Val di Chiana border. The town's medieval past can be seen by its castle, which is the main feature of Sarteano's architectural landscape as well as its many churches. It has a diverse economy mainly based on agriculture and tourism with products of olive oil, wine and wheat. The museum, which is located in the sixteenth century Palazzo Gabrielli, is only a short walk from the main square and is home to finds from the numerous Etruscan cemeteries of the area ranging from the ninth to the first century B.C. Of particular interest are the canopic ossuaries of the oriental period, specifically, the reconstruction of the Macchiapiana tomb chamber with double burial with a depiction of a canopic female on the throne with an axe as a sign of power. The relatively mild climate and proximity to cities such as Siena, Perugia and Arezzo makes Sarteano a good location at any time of year. It is easily accessible by car or train, given its proximity to the A1 Chiusi-Chianciano Terme motorway exit and Chiusi train station.
Beskrivelse
We are delighted to offer for sale, this beautifully renovated farmhouse in the Tuscan countryside only a few kilometres from Sarteano's historic centre and the A1 Chiusi-Chianciano Terme motorway exit. This beautiful farmhouse of about 450 square metres in size is on three levels. Access is from a remote controlled gate entering into a perfect well maintained garden where a beautiful tree stands. There are stone façade and brick inserts. The property is extremely solid with no damp problems, illustrating the excellent restoration work begun in the mid 1980s. The whole property enjoys an excellent sunny position with a southwest exposure with the sun illuminating the farmhouse all day. Internally on the ground floor, there are the typical terracotta vaulted 'botticine' ceilings, a spacious entrance hall, living room, two bedrooms, two bathrooms and a spacious kitchen that overlooks the courtyard. Upstairs there is a lounge, a dining room, a smaller kitchen, a bathroom and two bedrooms with en-suite bathrooms. On the second and last floor, there are a further three bedrooms, two bathrooms and two living rooms, one with a fireplace. The property includes about 2.5 ha of land in which there are 400 olive trees and a beautiful and charming 12m x 12m fresh water spring.
Boligens tilstand
Partially restored
Faciliteter
The perfectly habitable farmhouse already has all its utilities as well as a landline and satellite dish.
Skødedetaljer
The property has been registered with the land registry in the municipality of Sarteano.
Ejerdetaljer/Kontraktsmæssige forhold
A private individual owns the property, and therefore in the case of a sale, is subject to a property registration tax of 2% on the registered land value if purchased as a main residence or 9% on the cadastral land value if purchased as a second home. Presently, there is a fine arts protection order on an archaeological find dating back to the Etruscan-Roman period.
Mulig arealudnyttelse
The extremely scenic 'la dimora dei romani' farmhouse, although located in a tranquil area, is still close to all amenities, and would be perfect as a main residence. At the same time, given its historic significance, the farmhouse could be used as a good example of its type for special dinners and events.
Kontakt os vedr. denne ejendom: