Boligdetaljer
"La Luna nel Pozzo"
| | | |
| --- | --- | --- |
| COD. 3655 | Tuscany - Rignano sull'Arno (Firenze) | € EUR 3,200,000 |
| | | |
| --- | --- | --- |
| TYPE: Luxury Villas | BOLIG AREAL: 1952.00 kvm | TOMTE AREAL: 10.00 ha |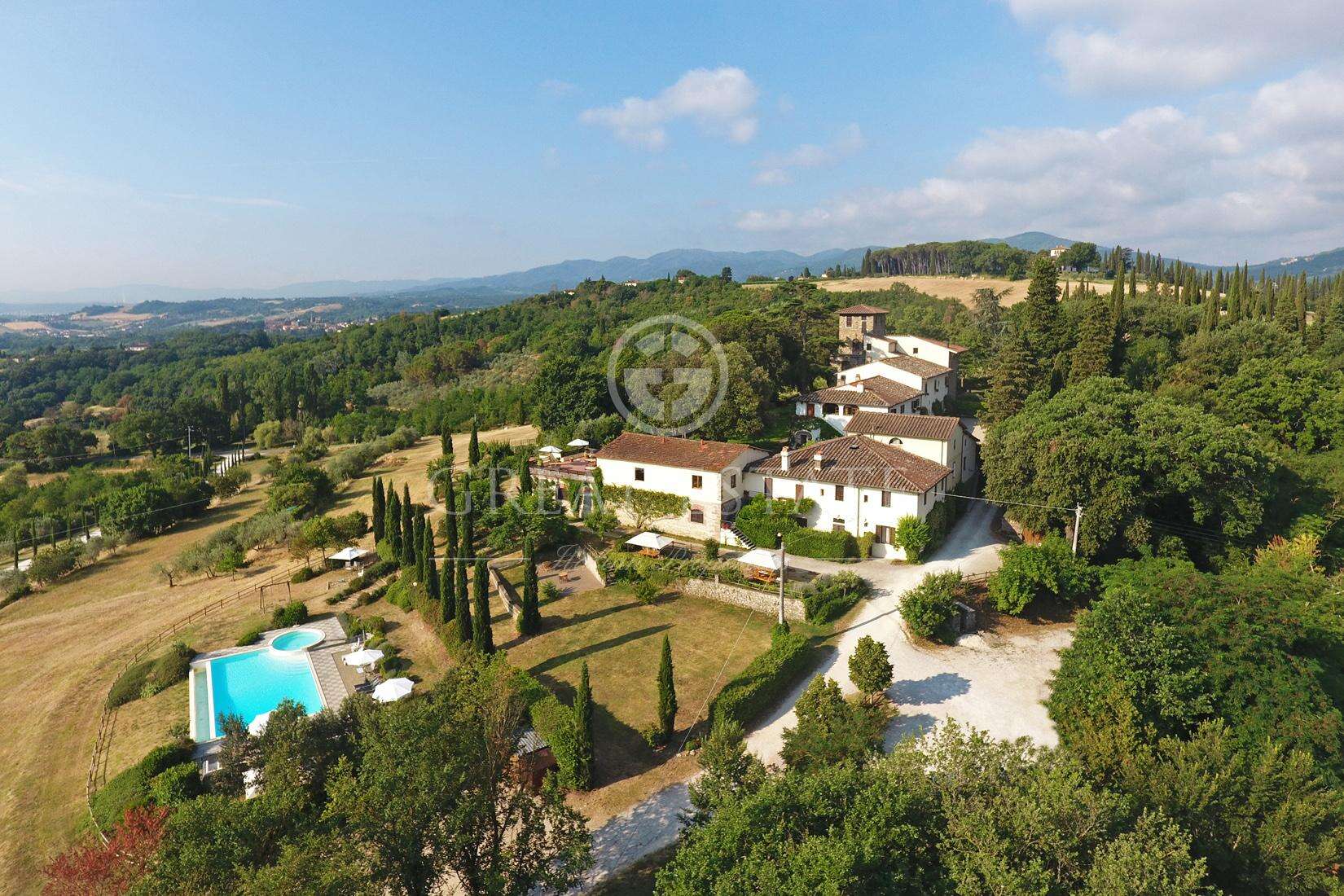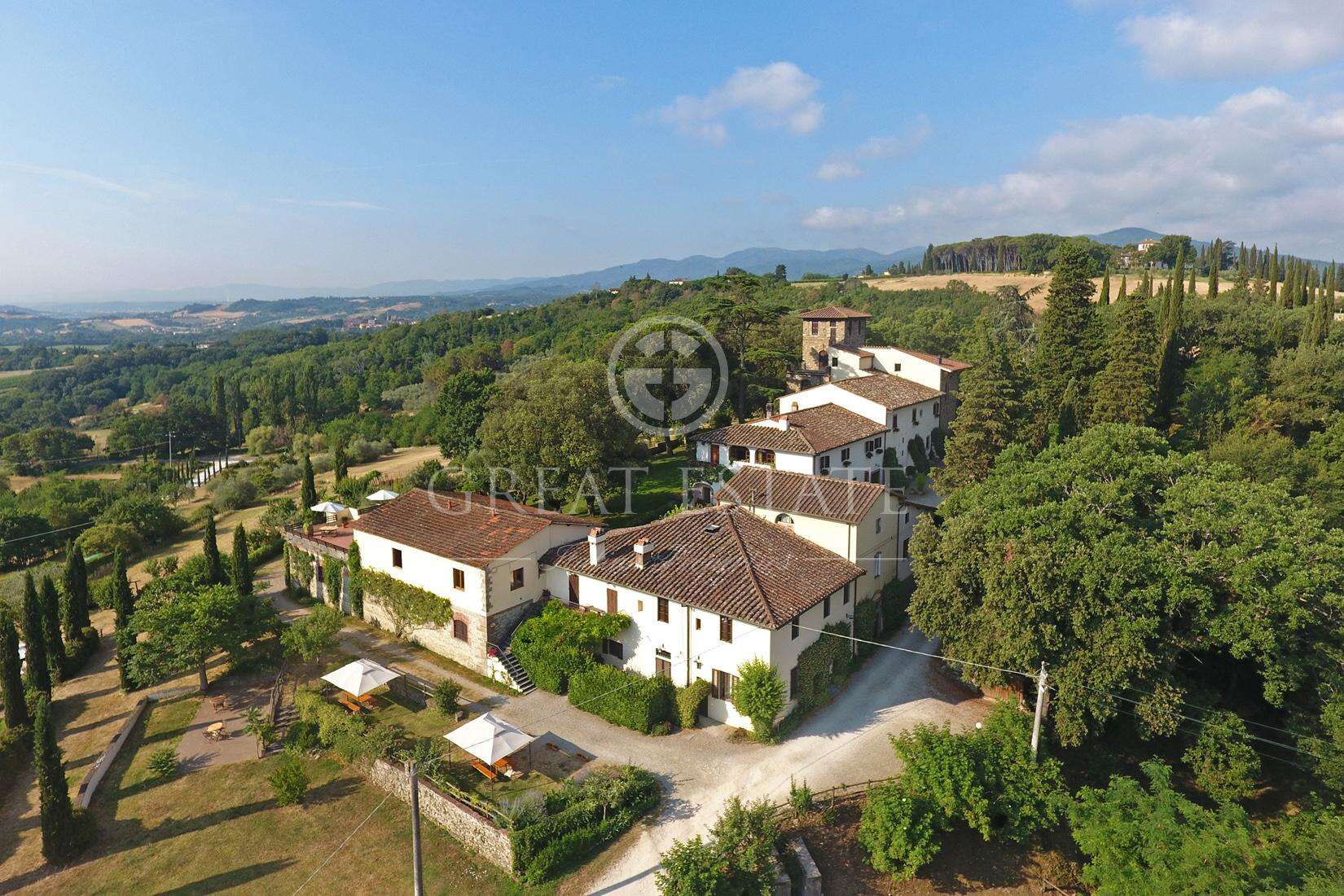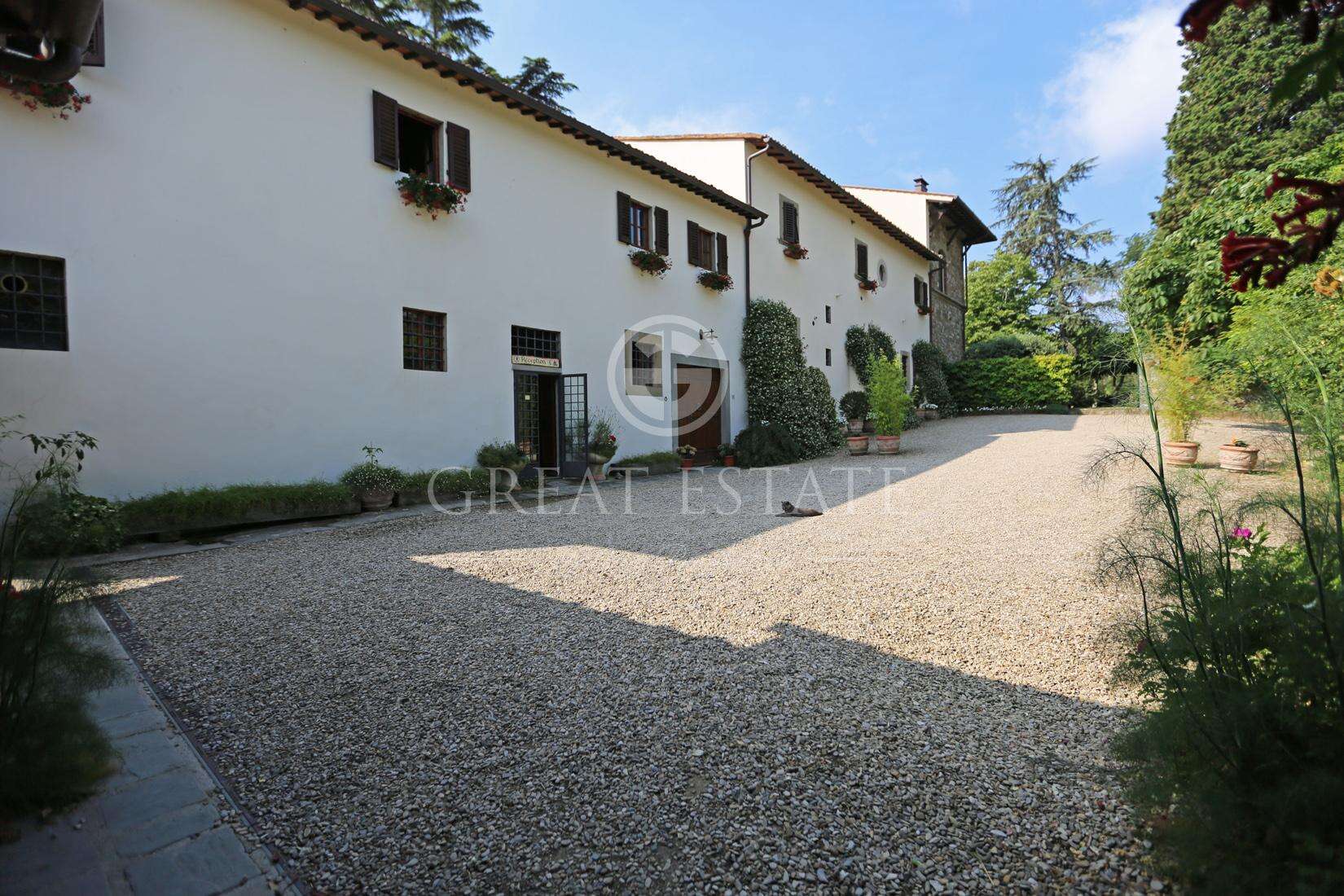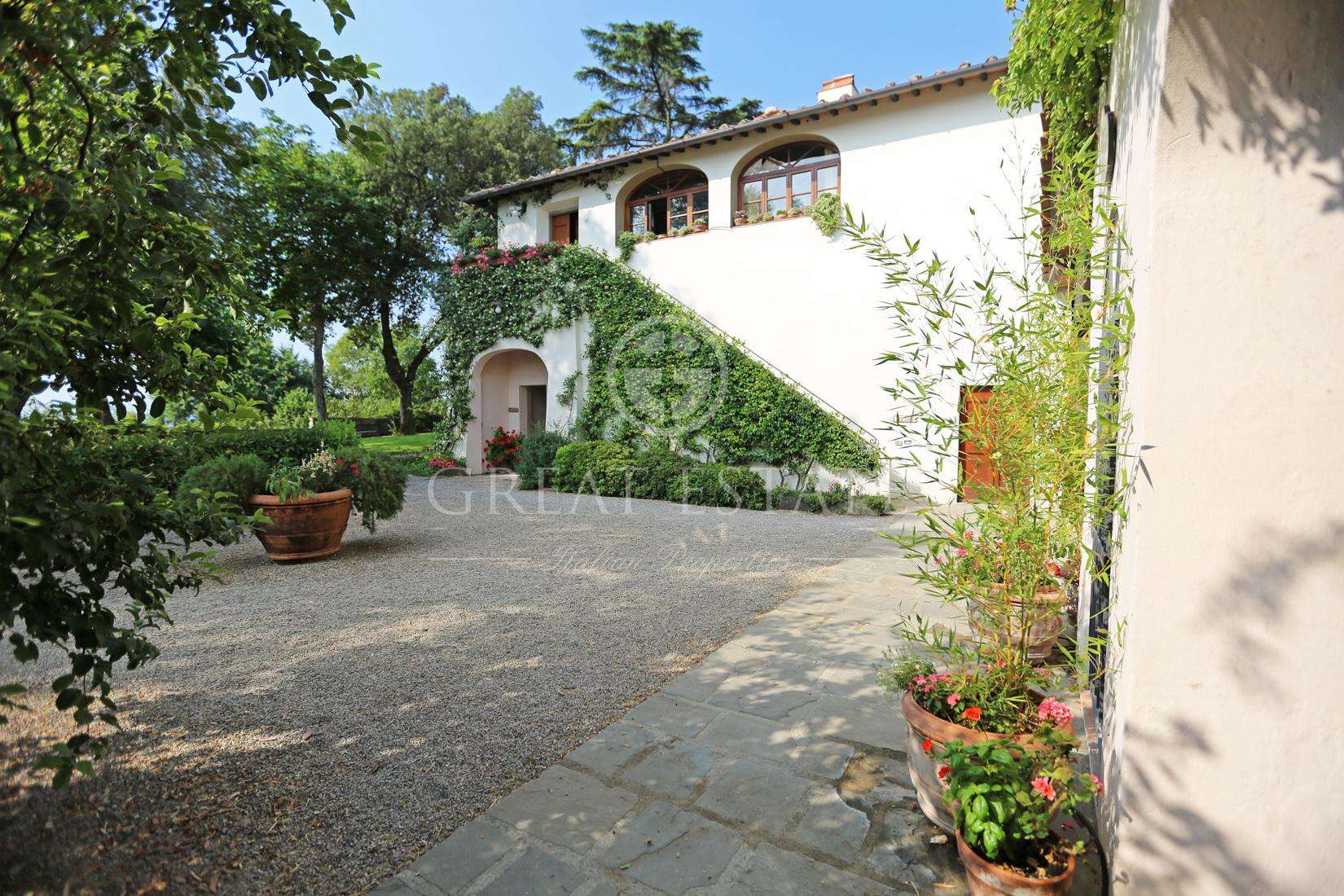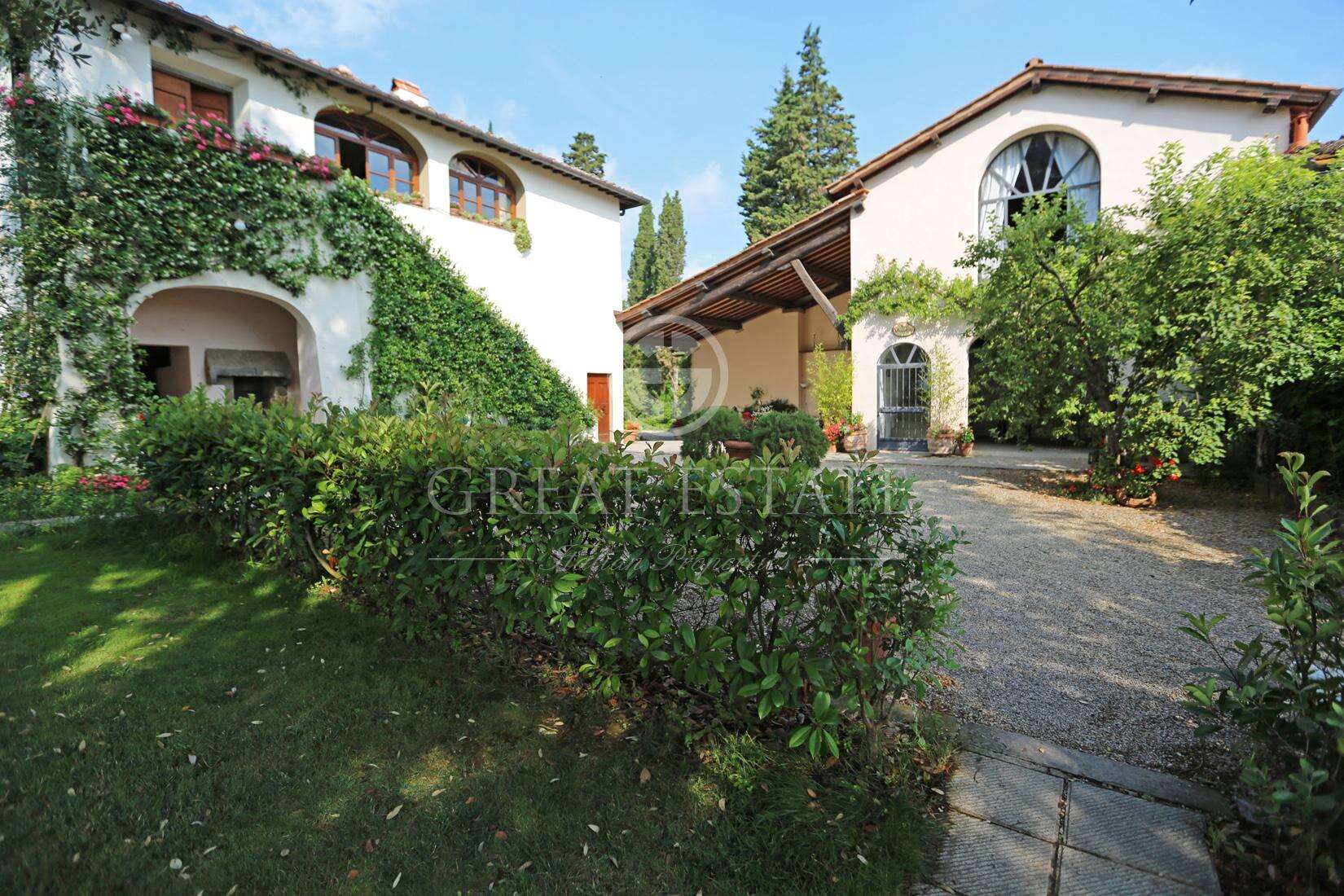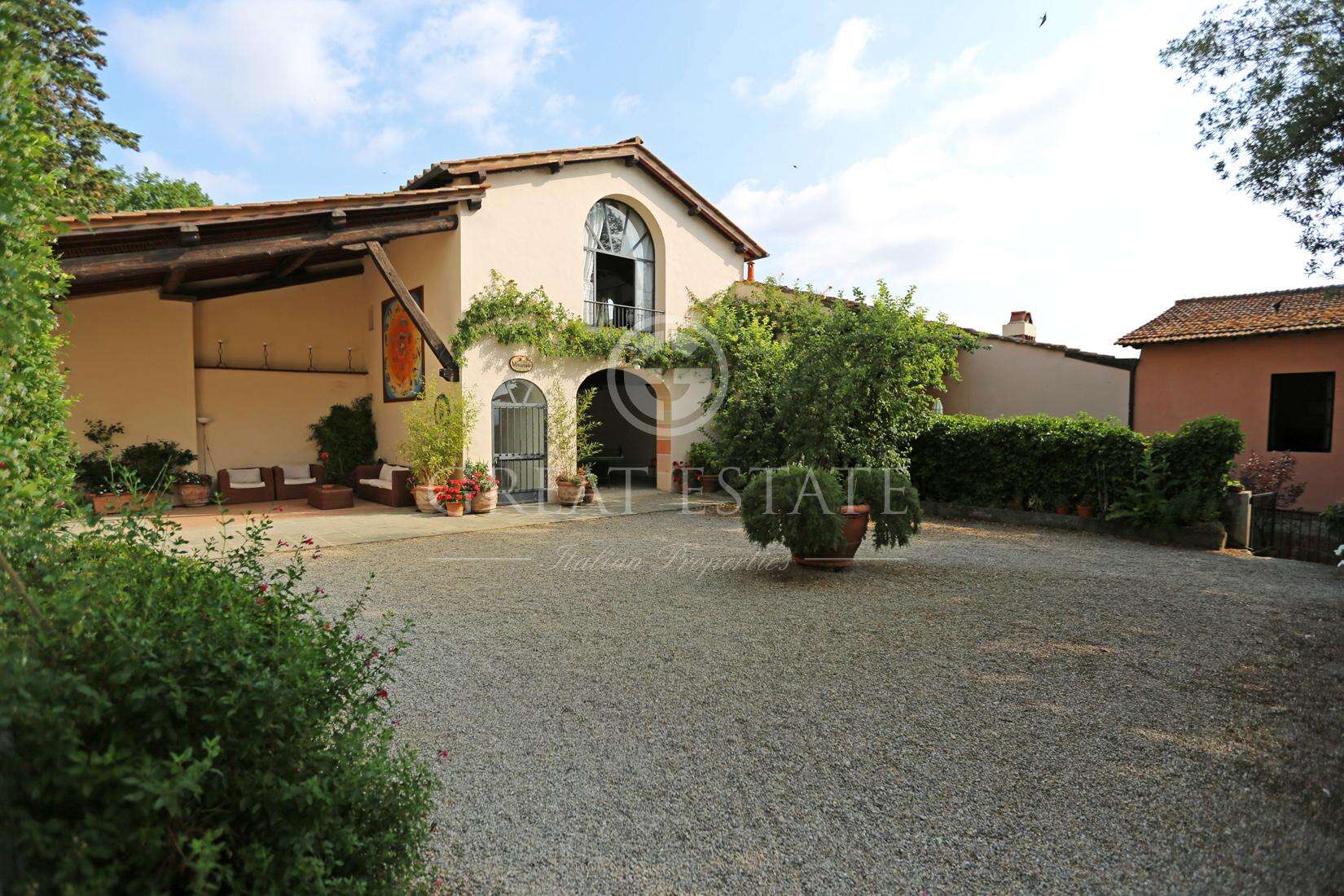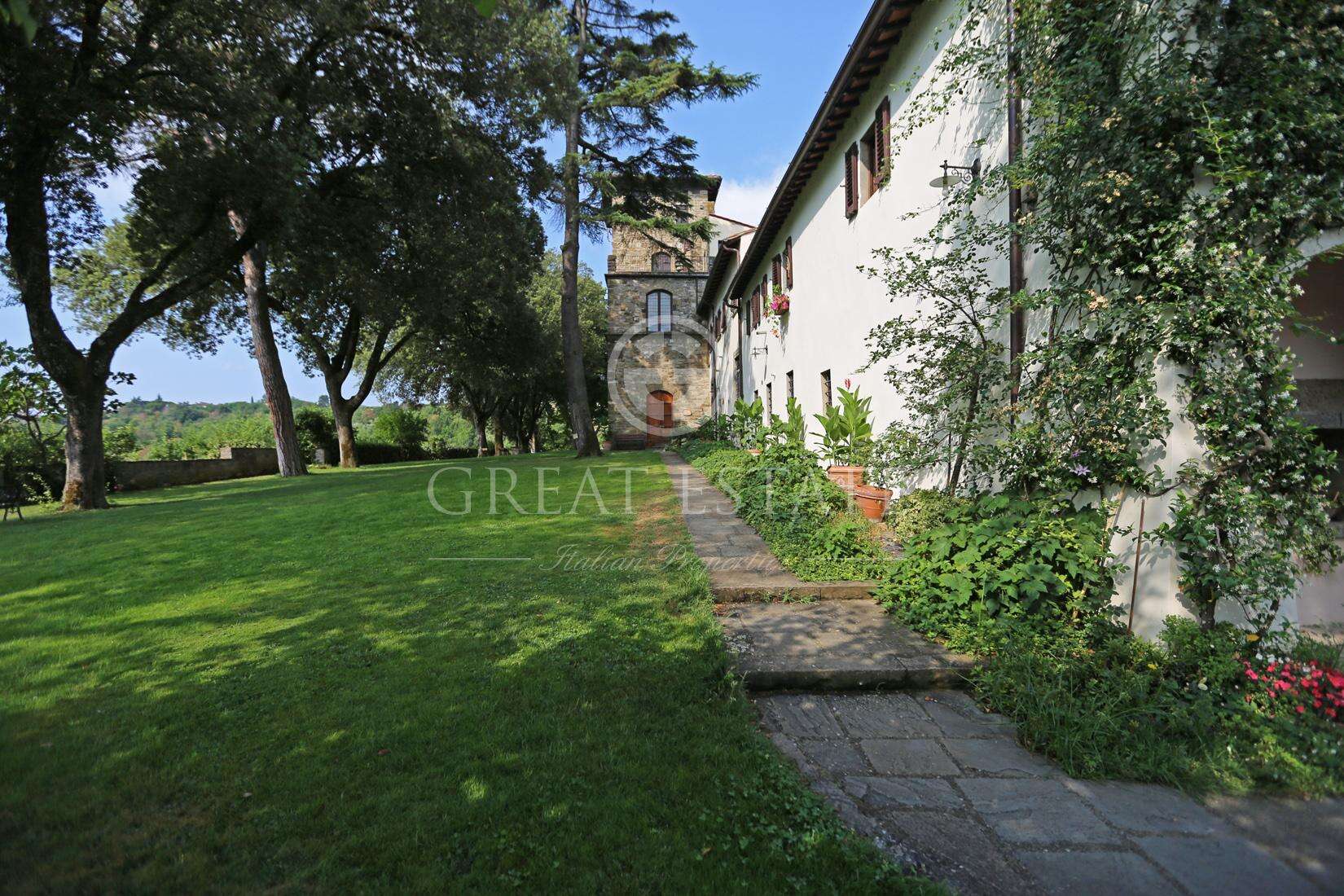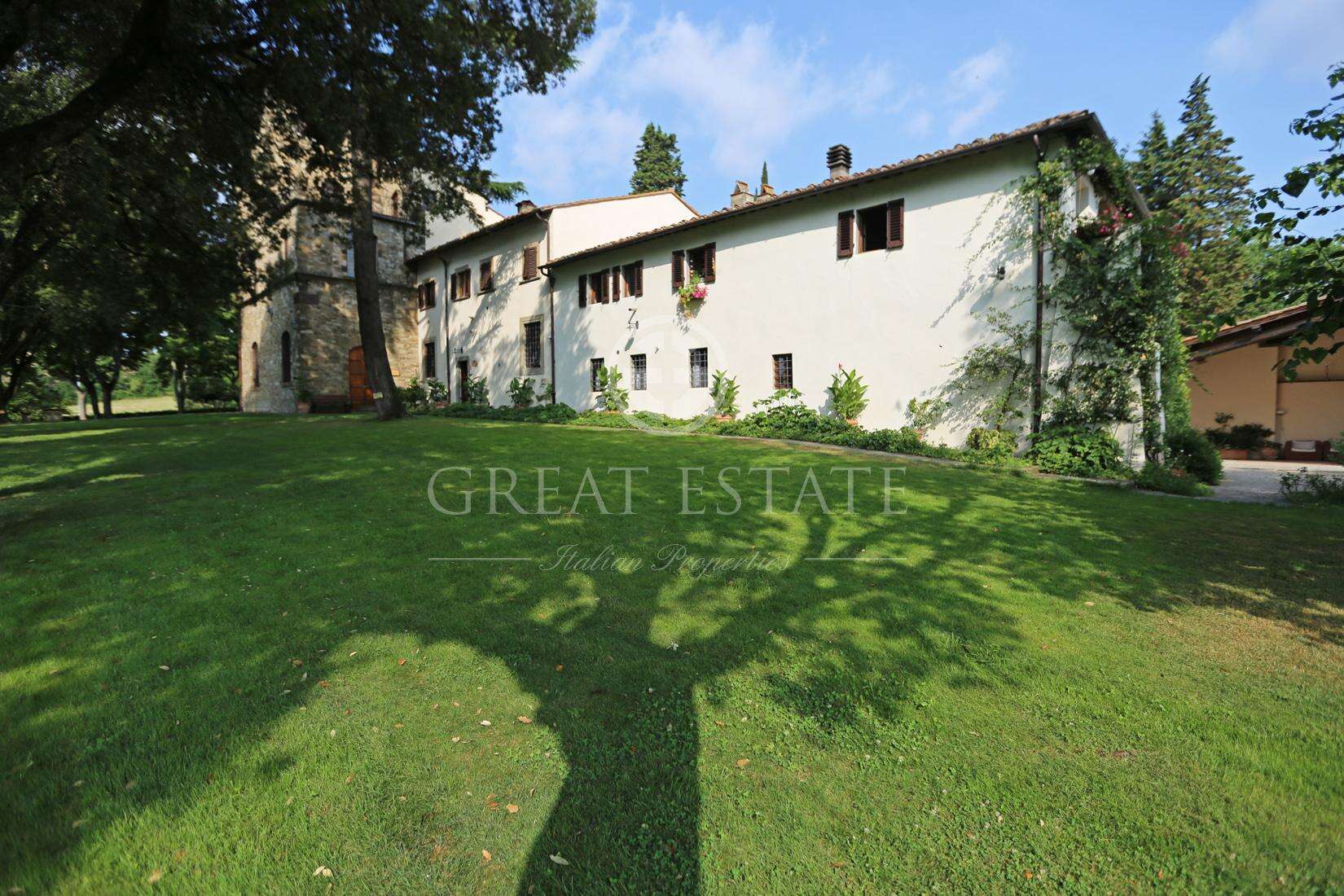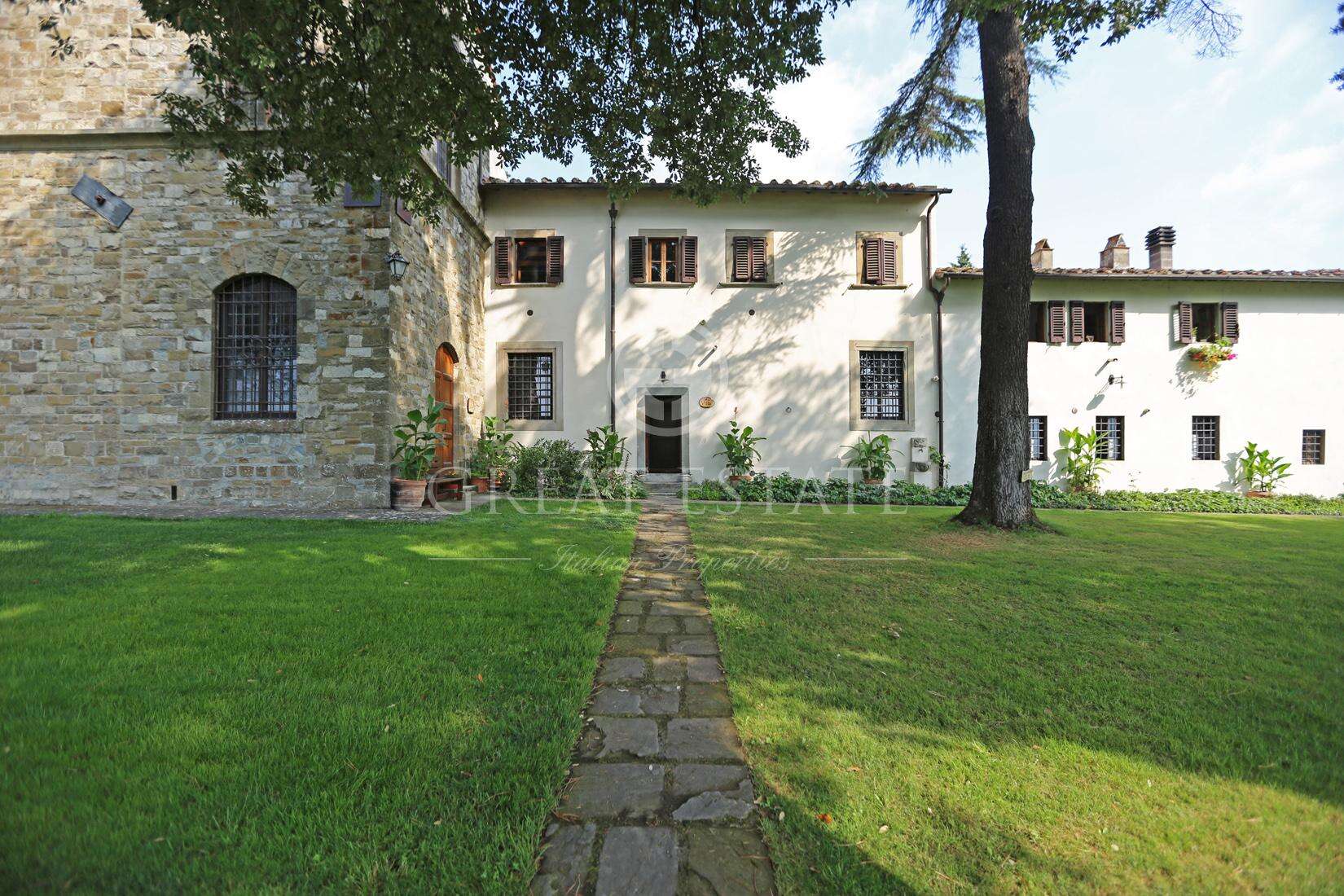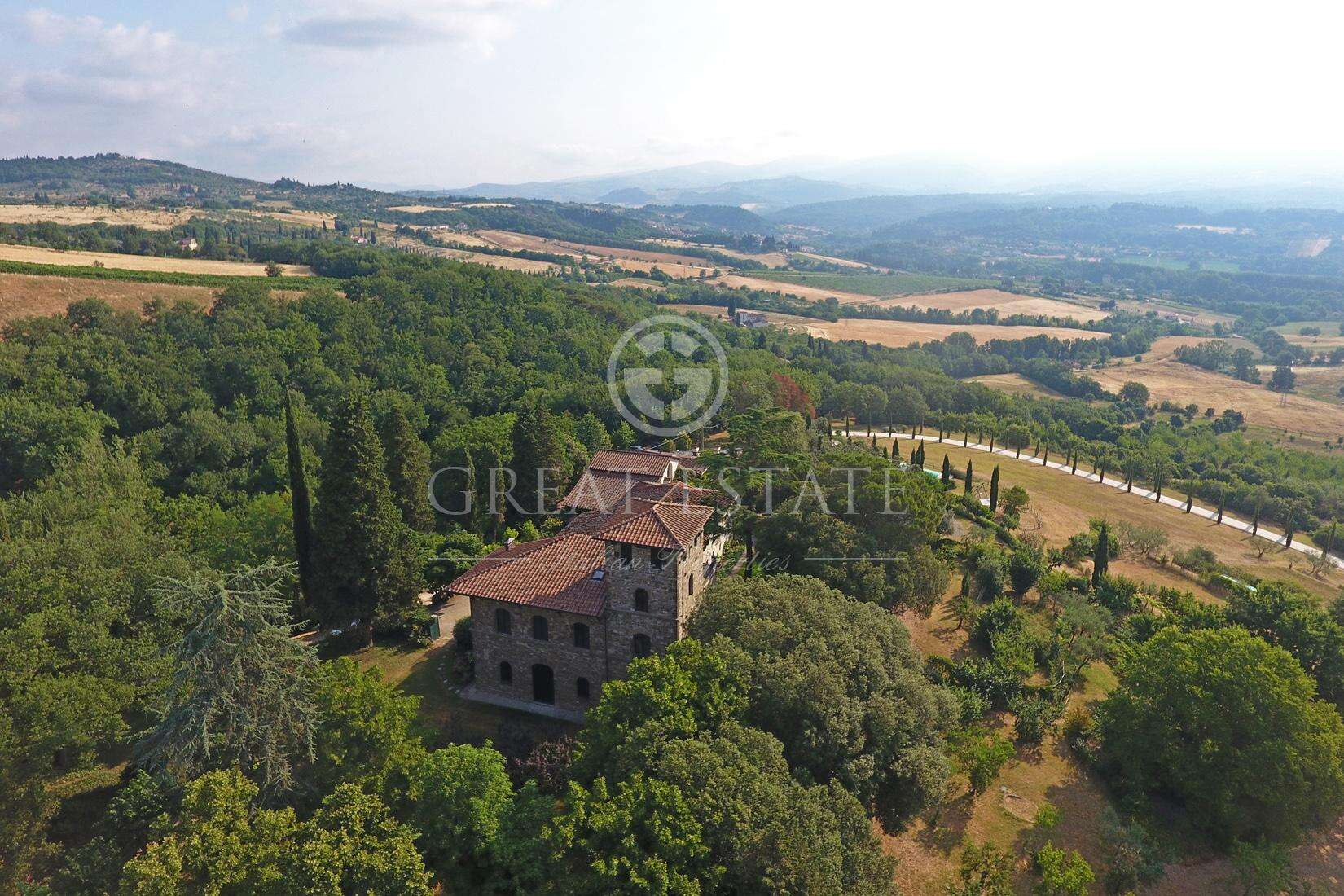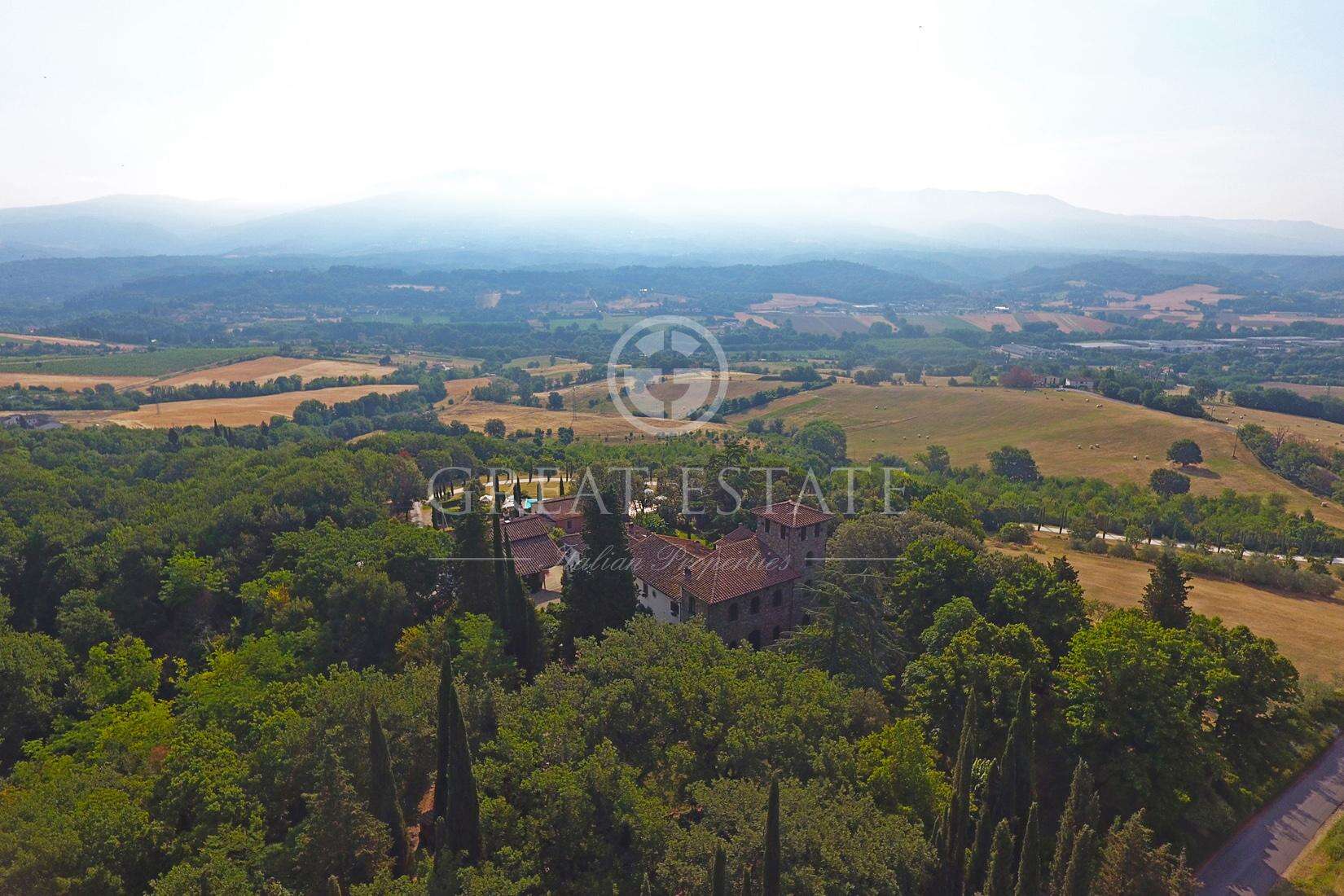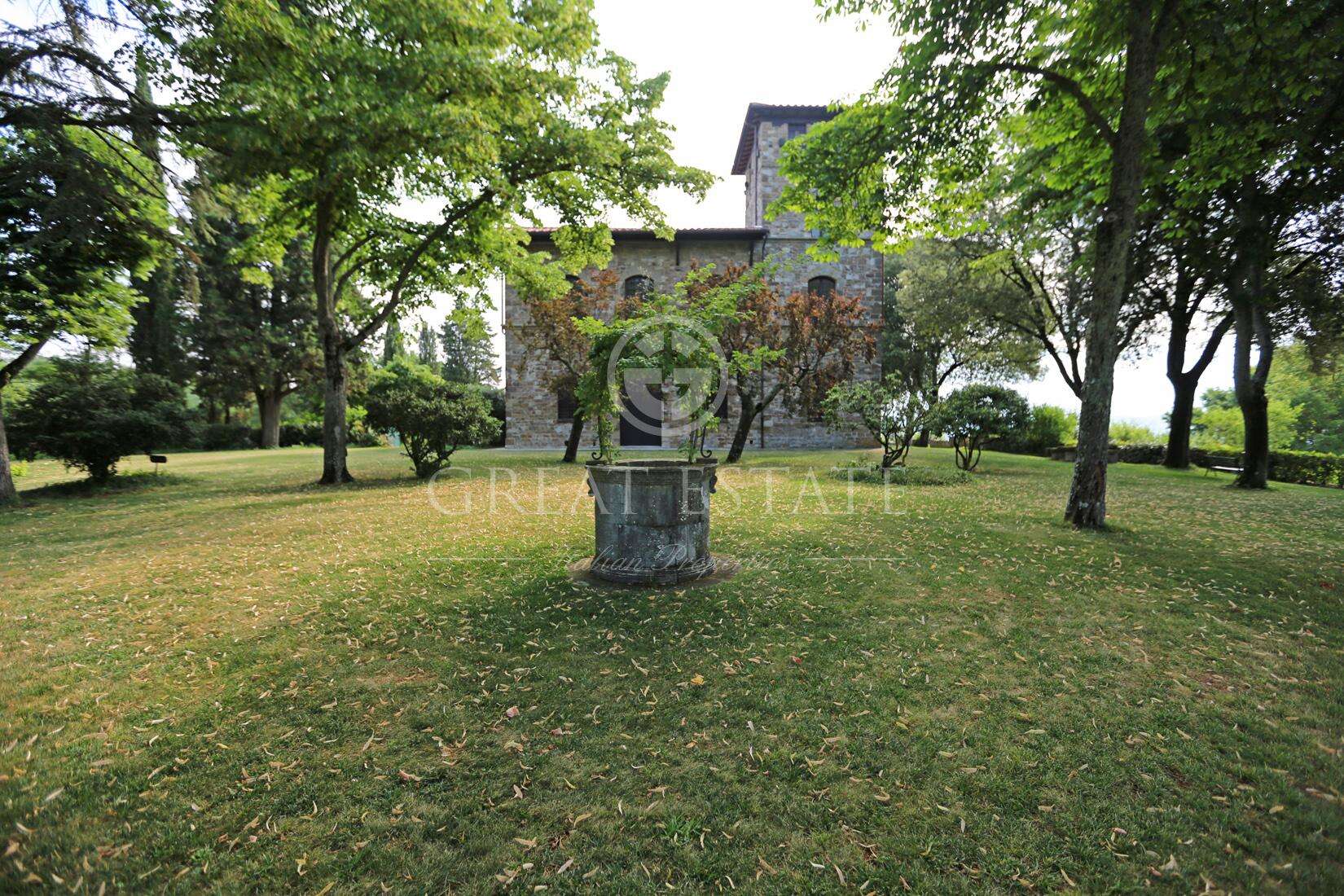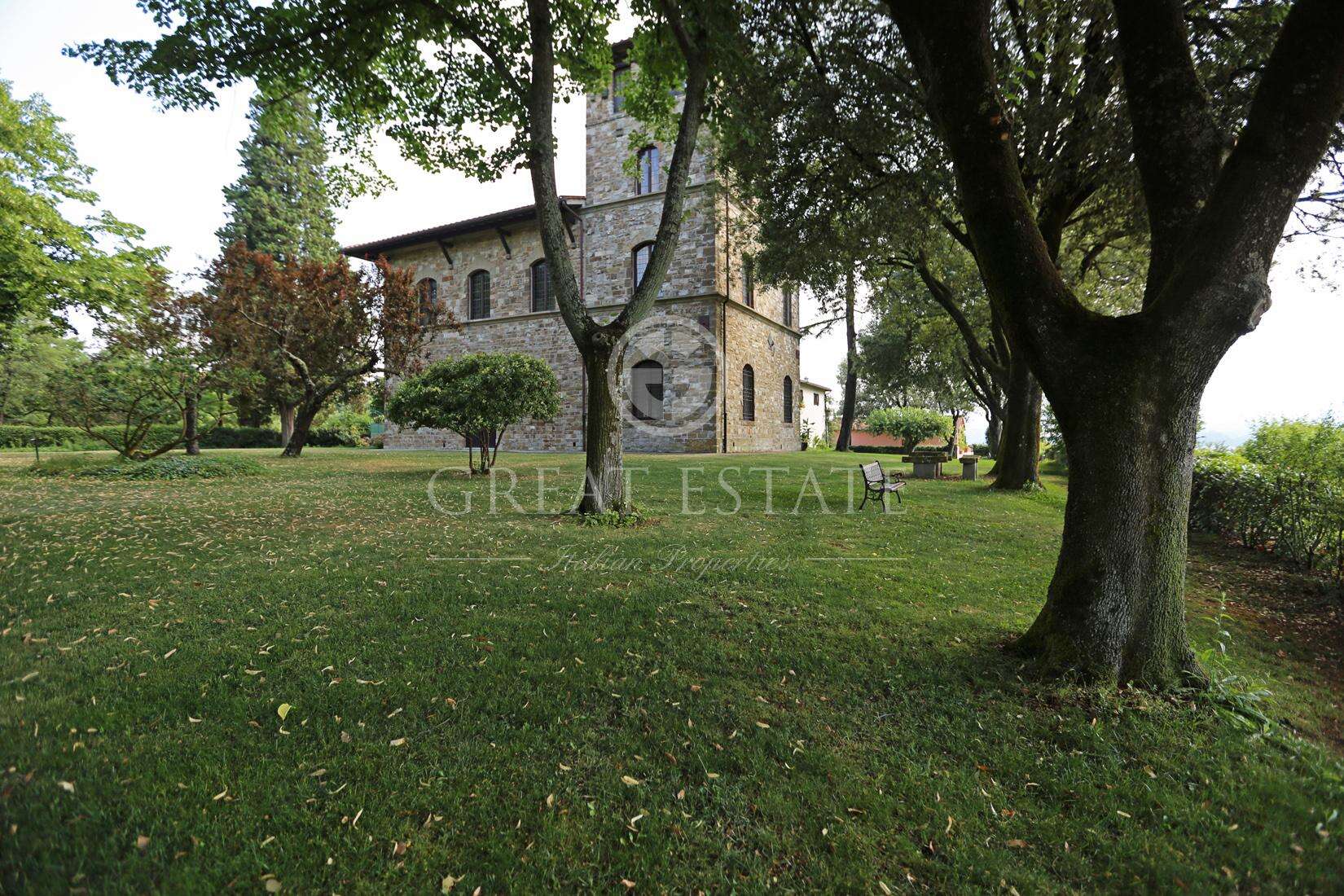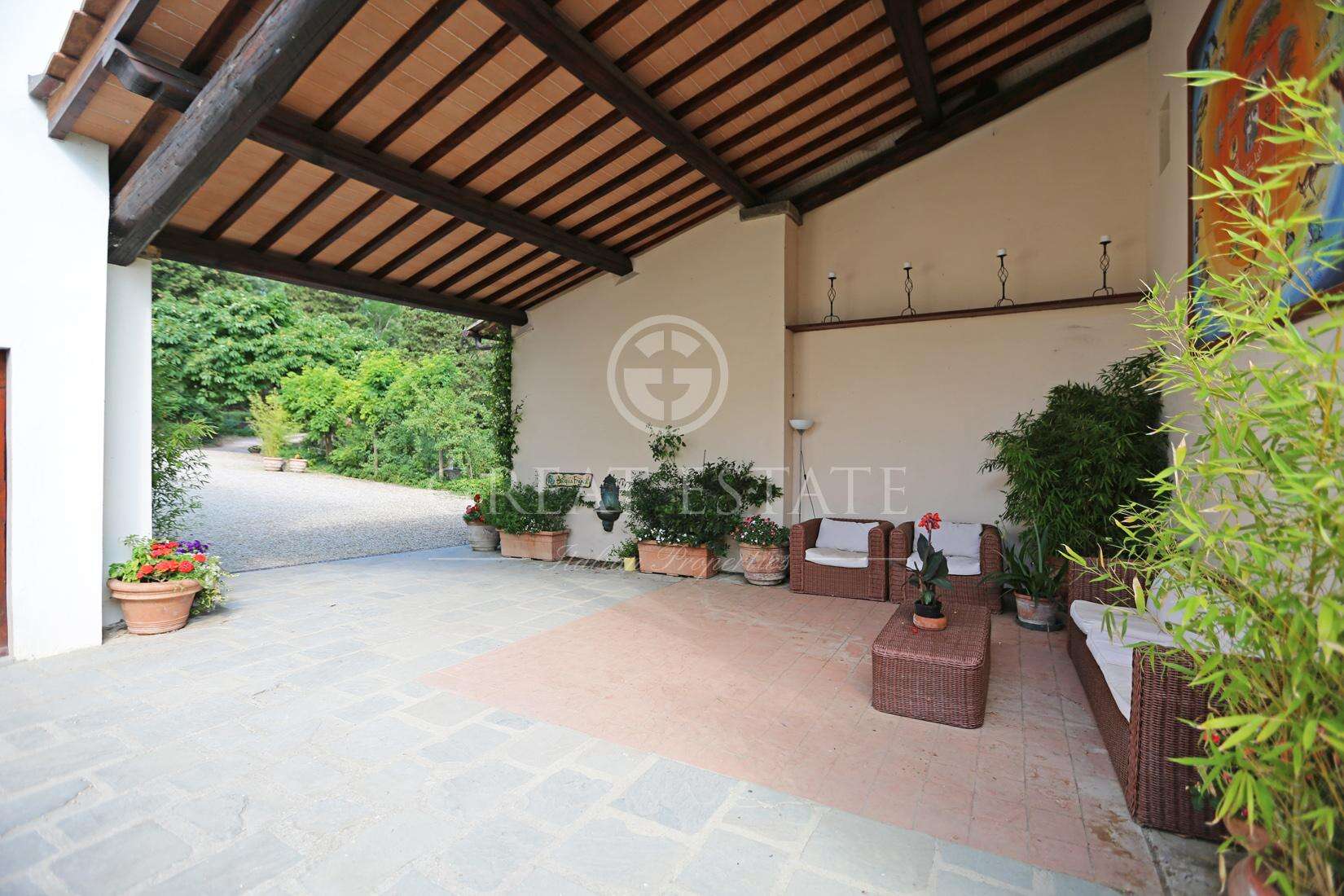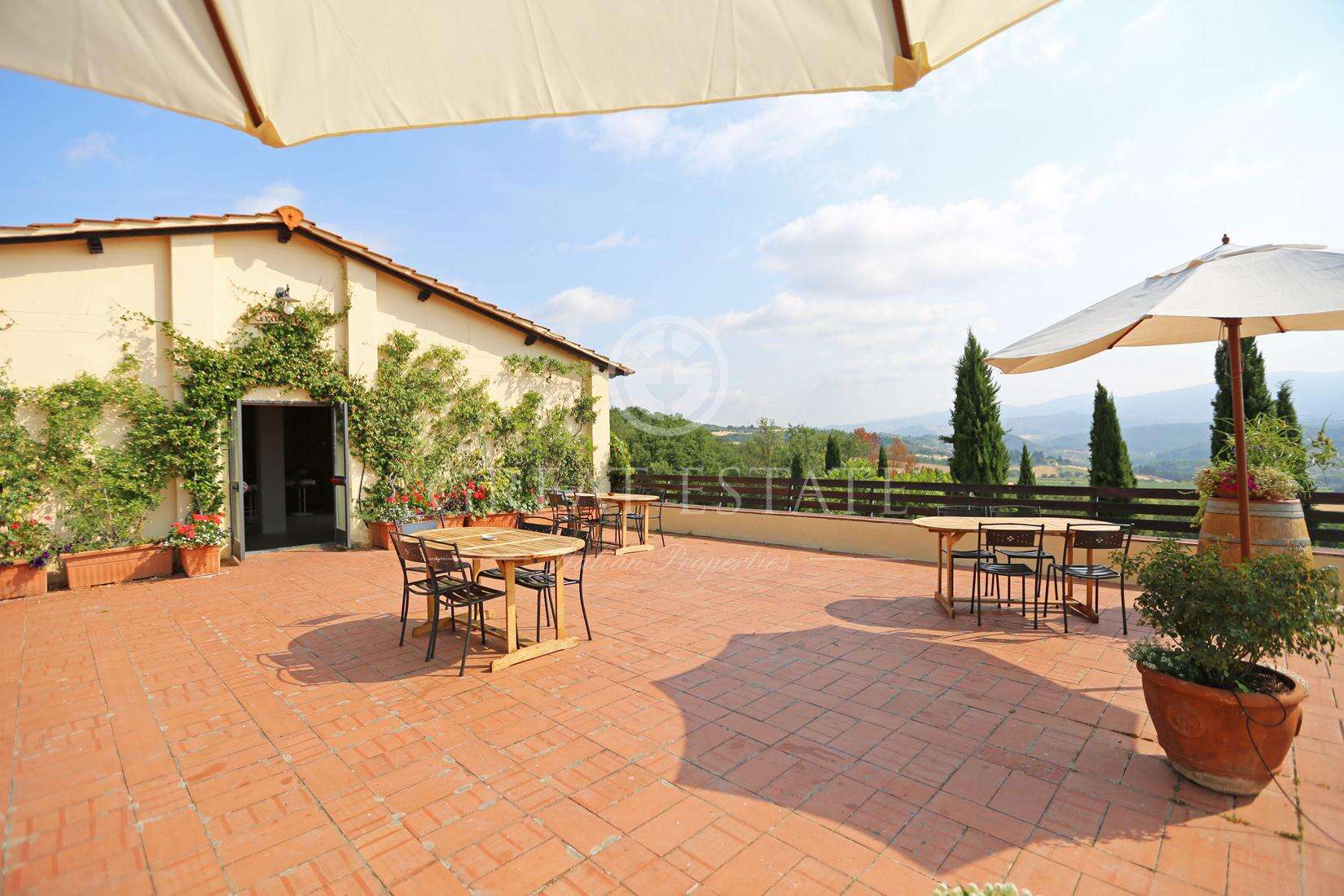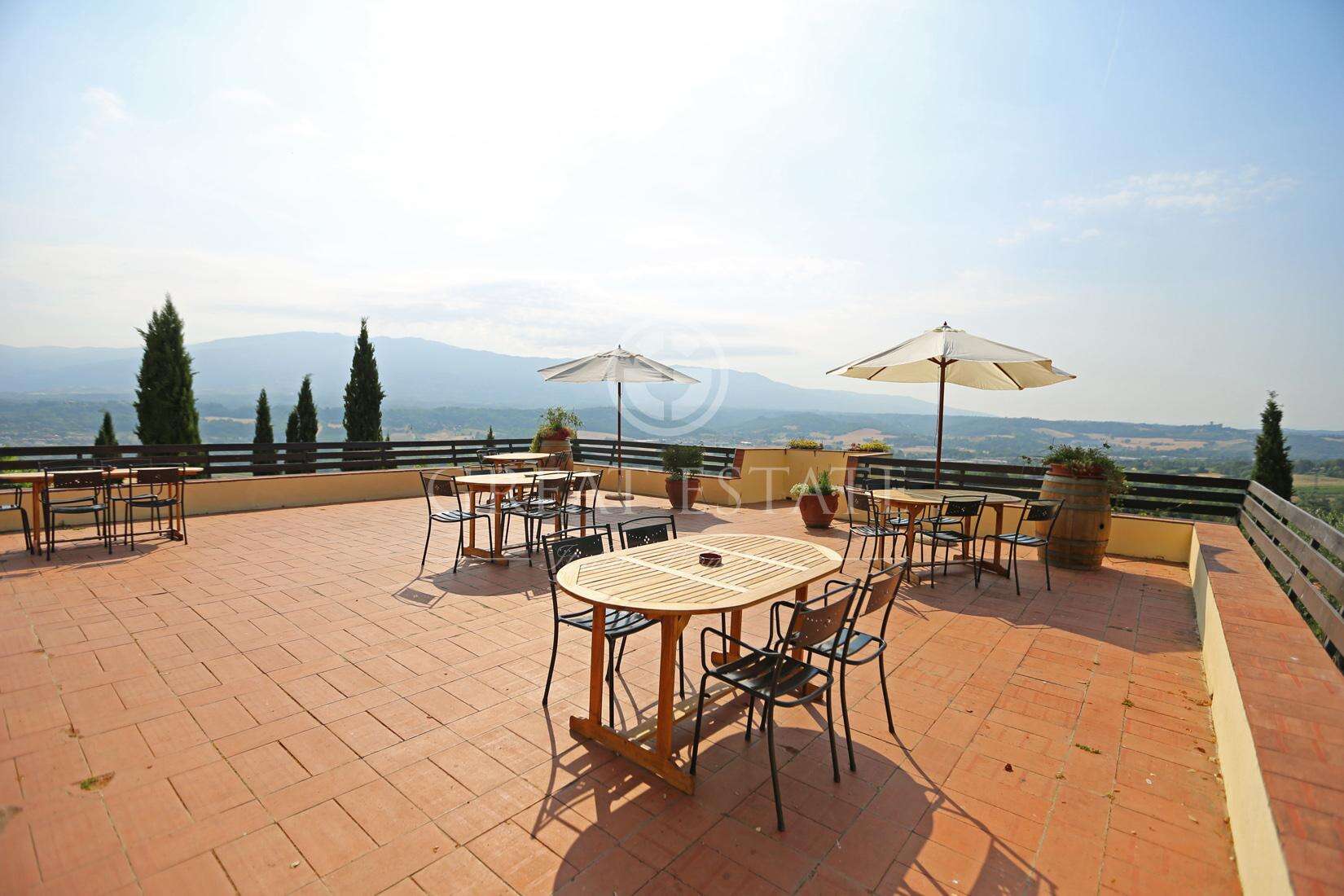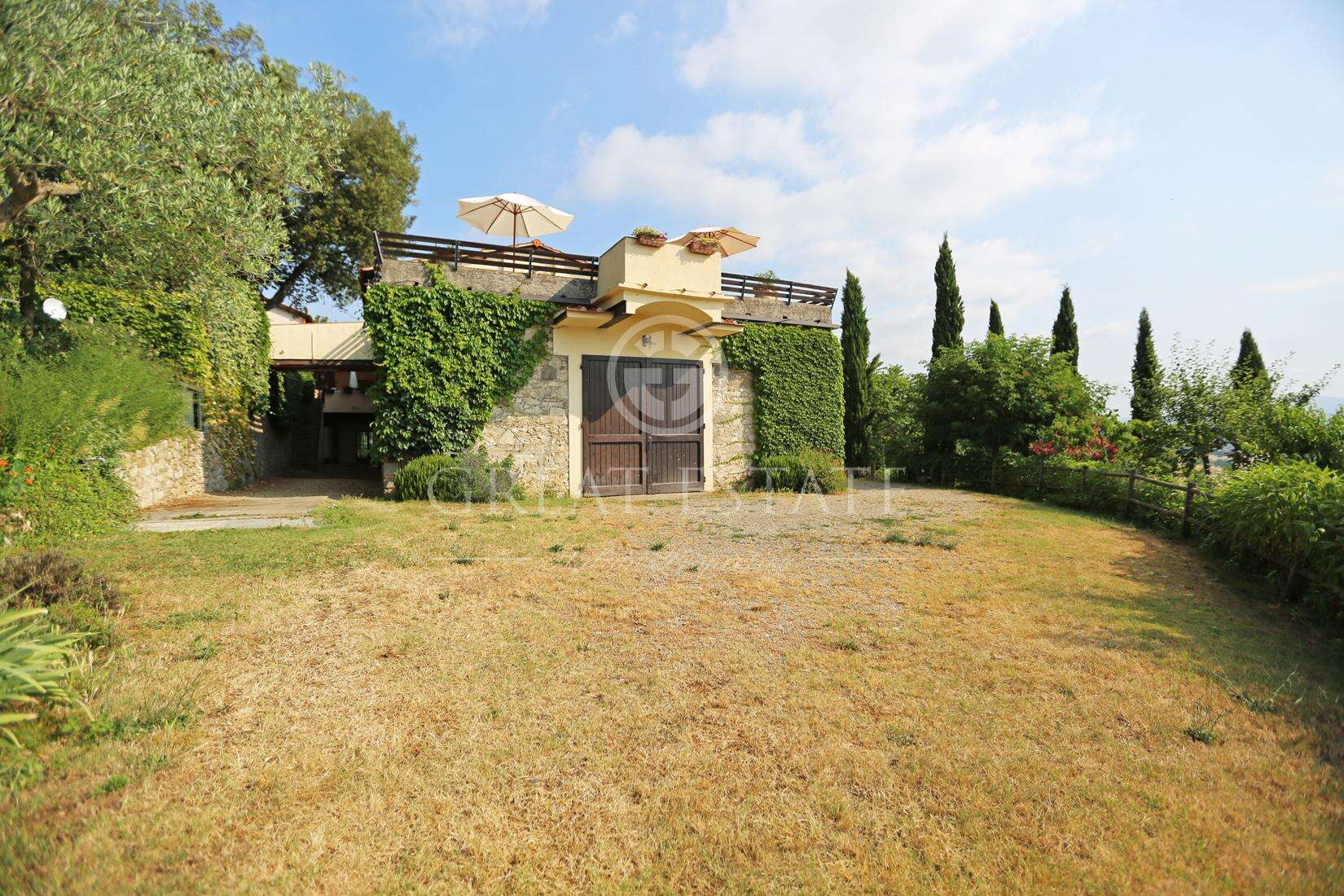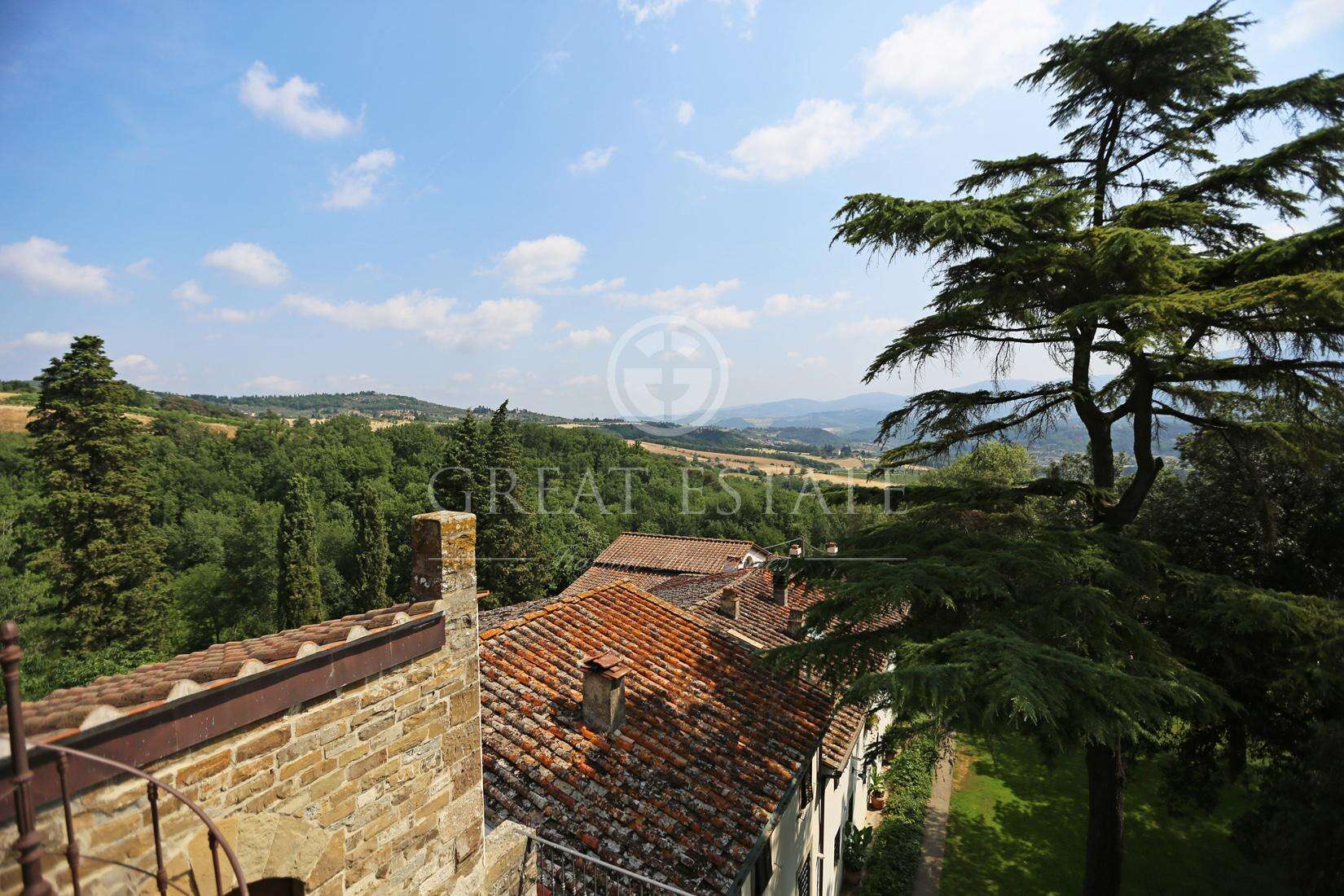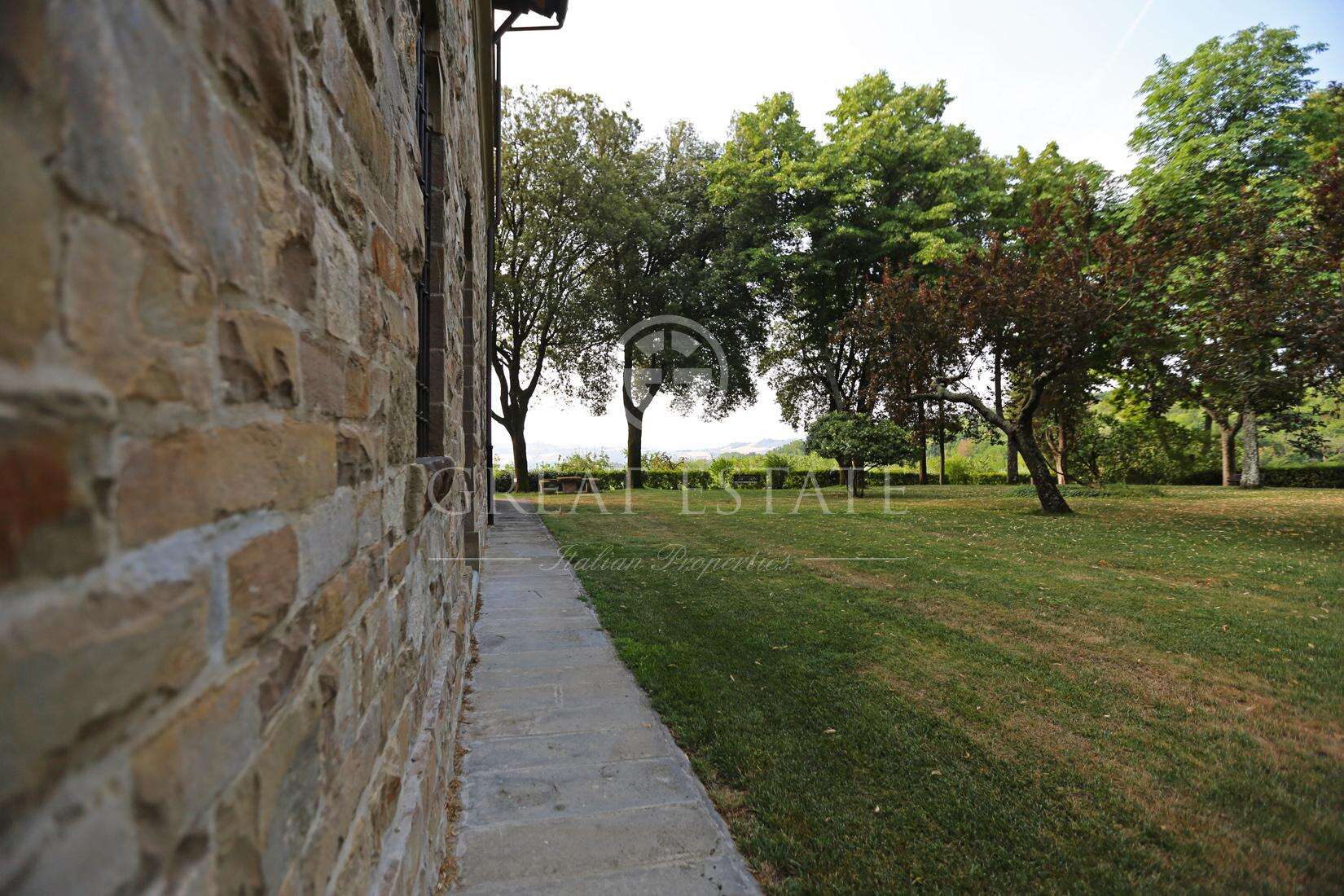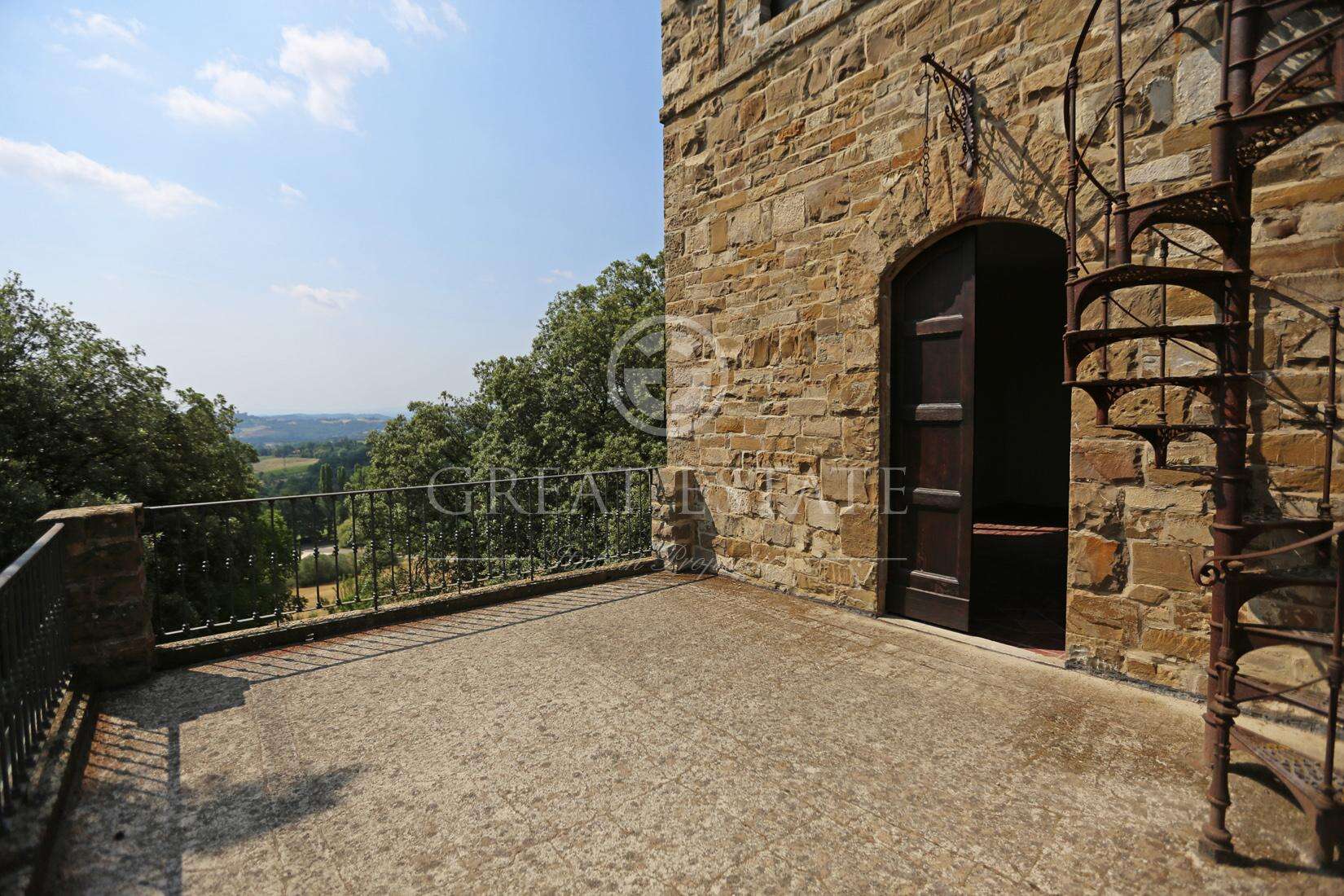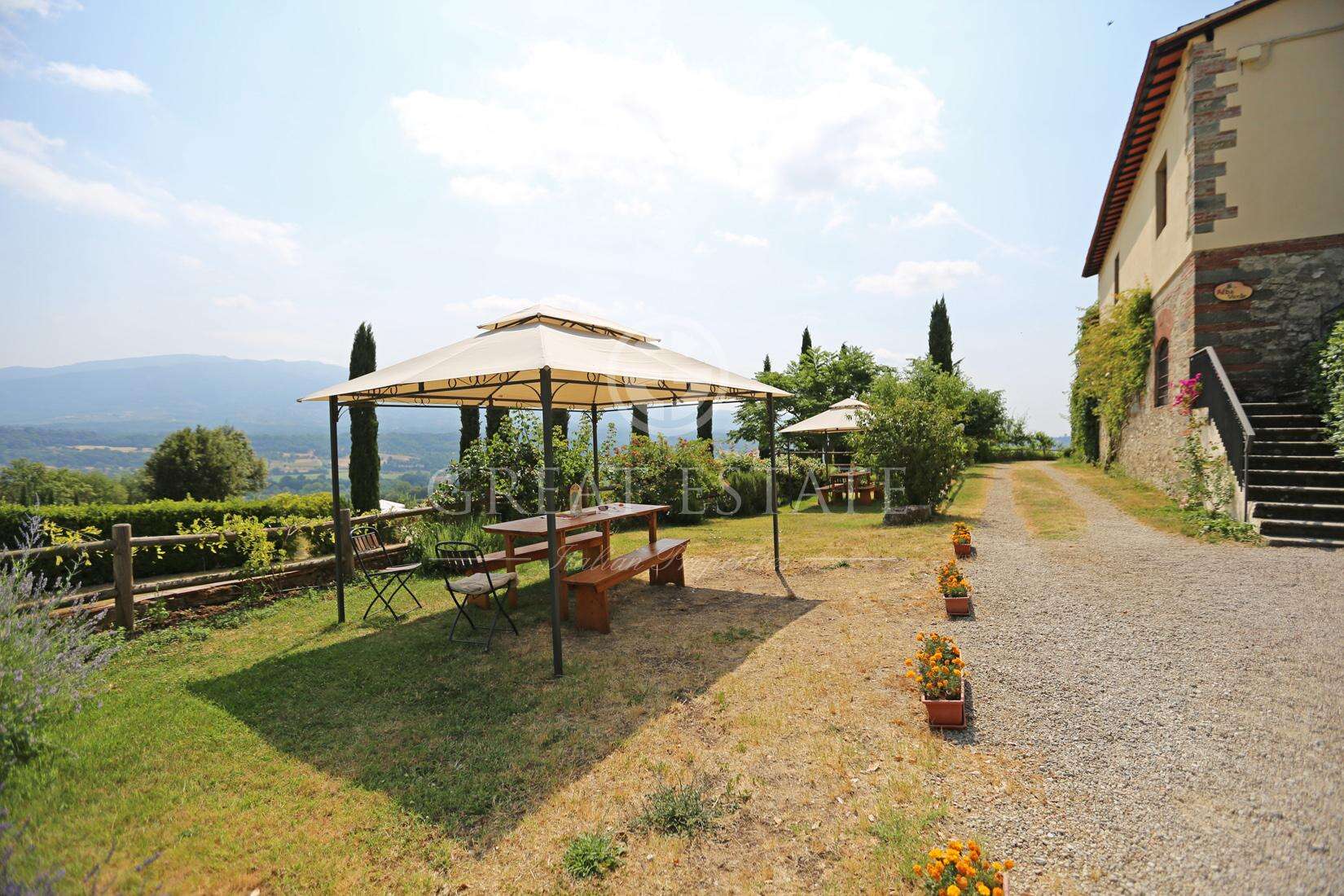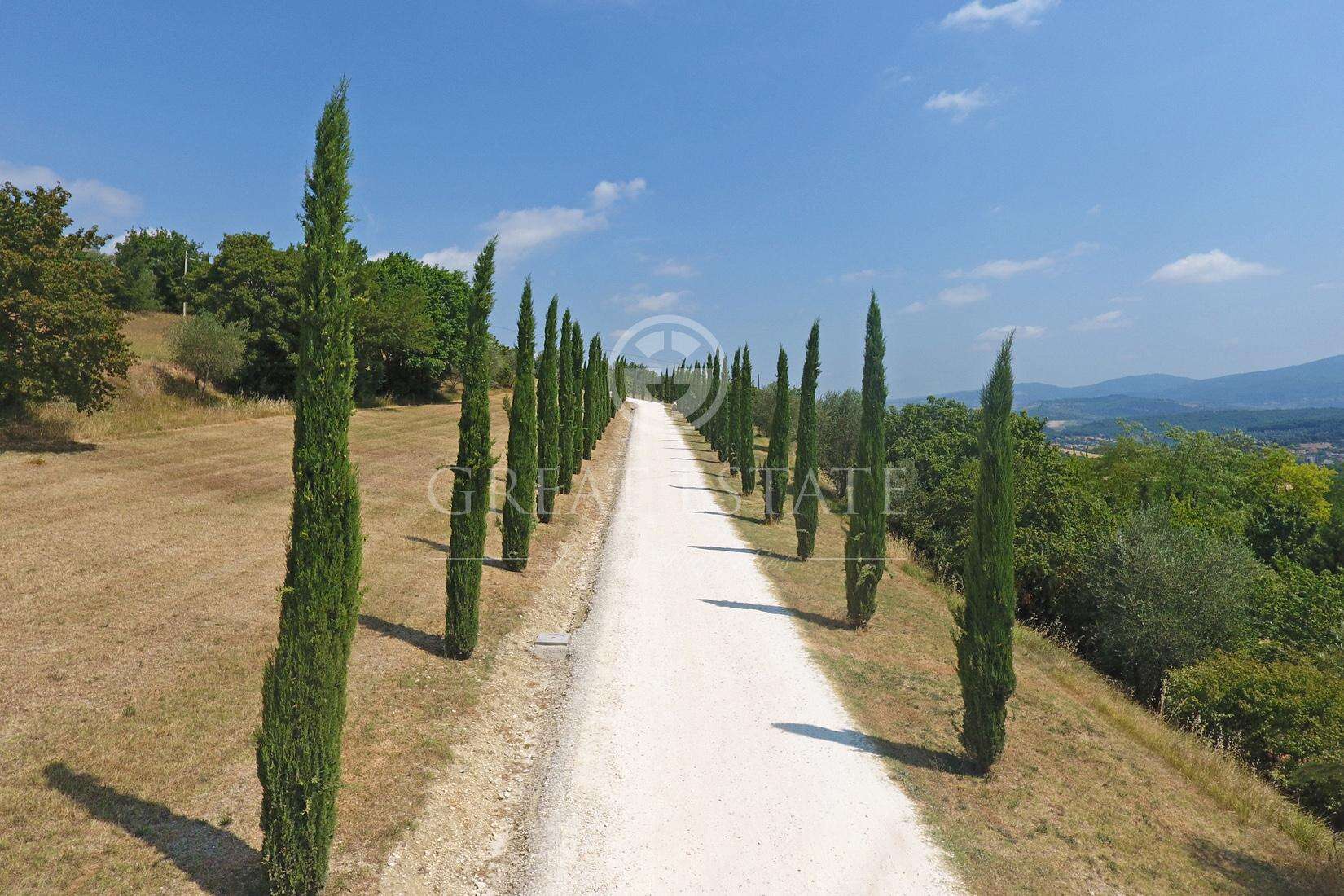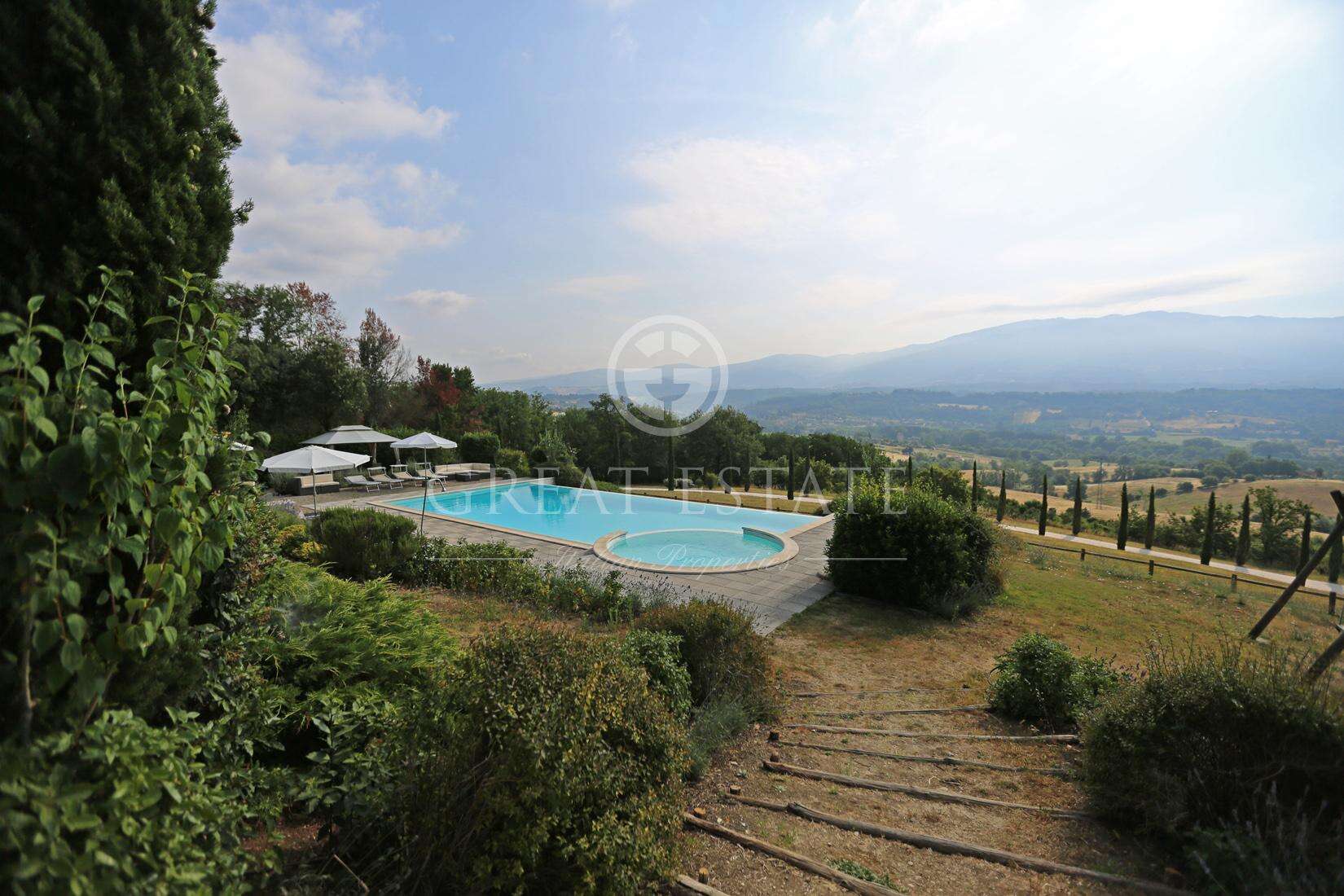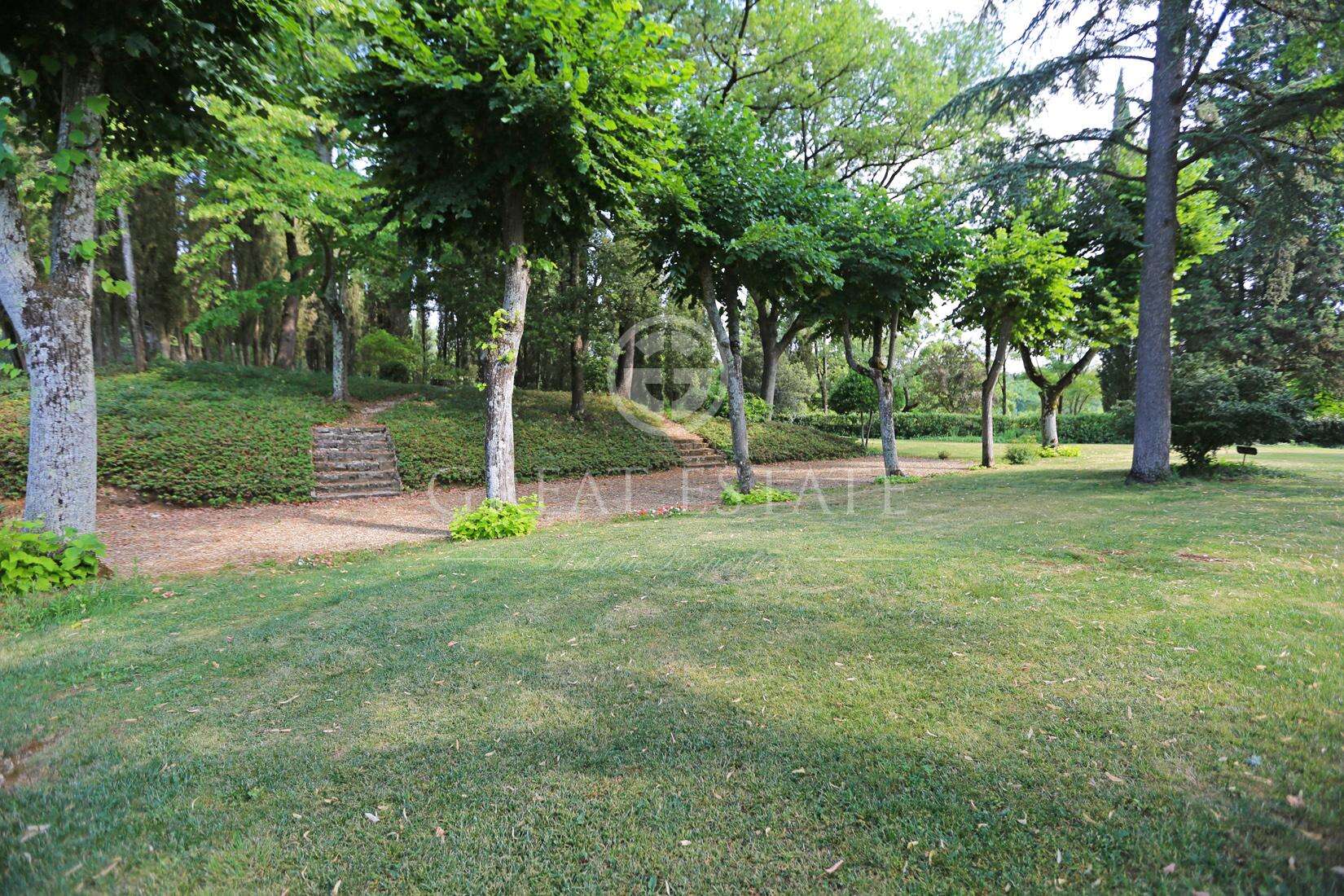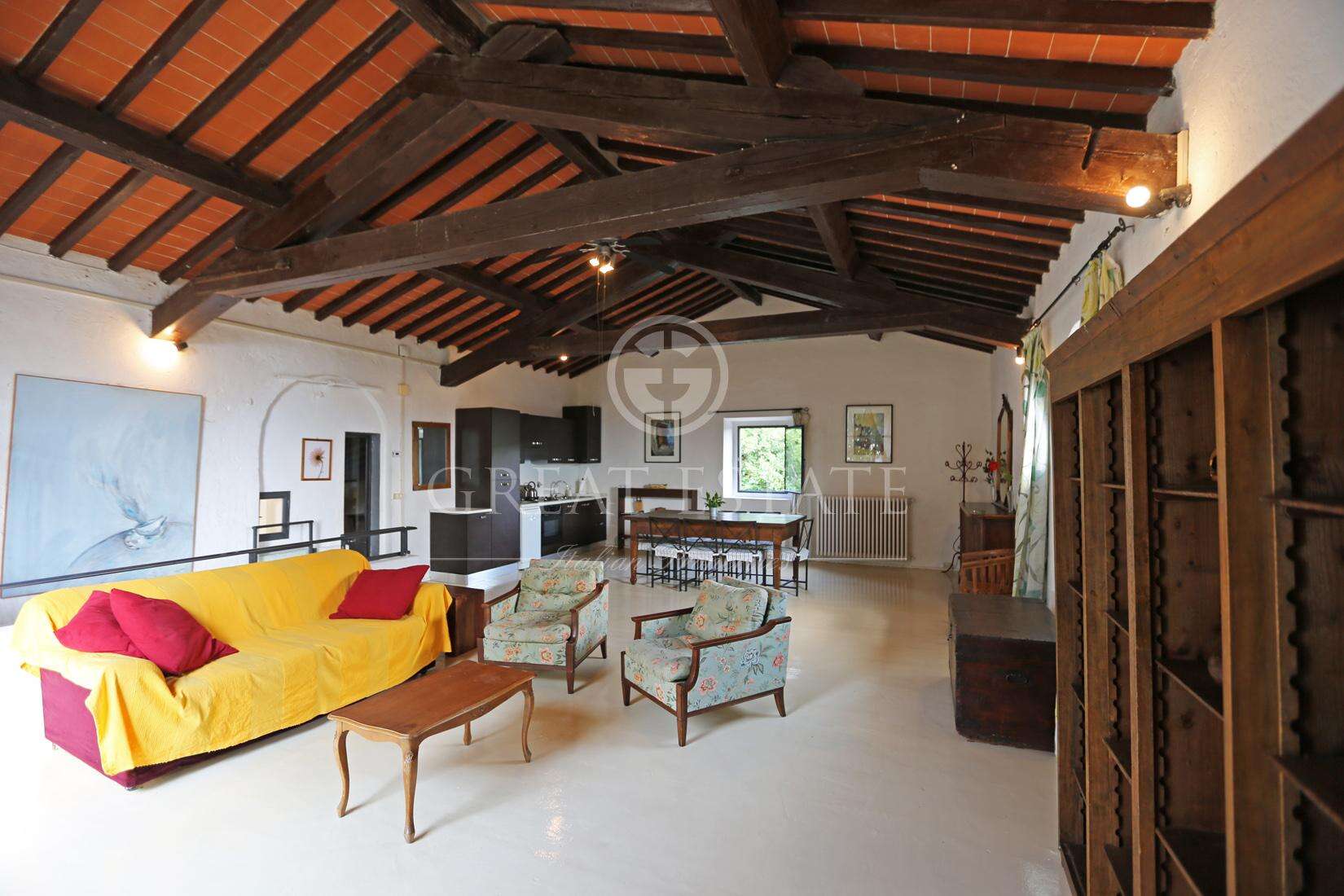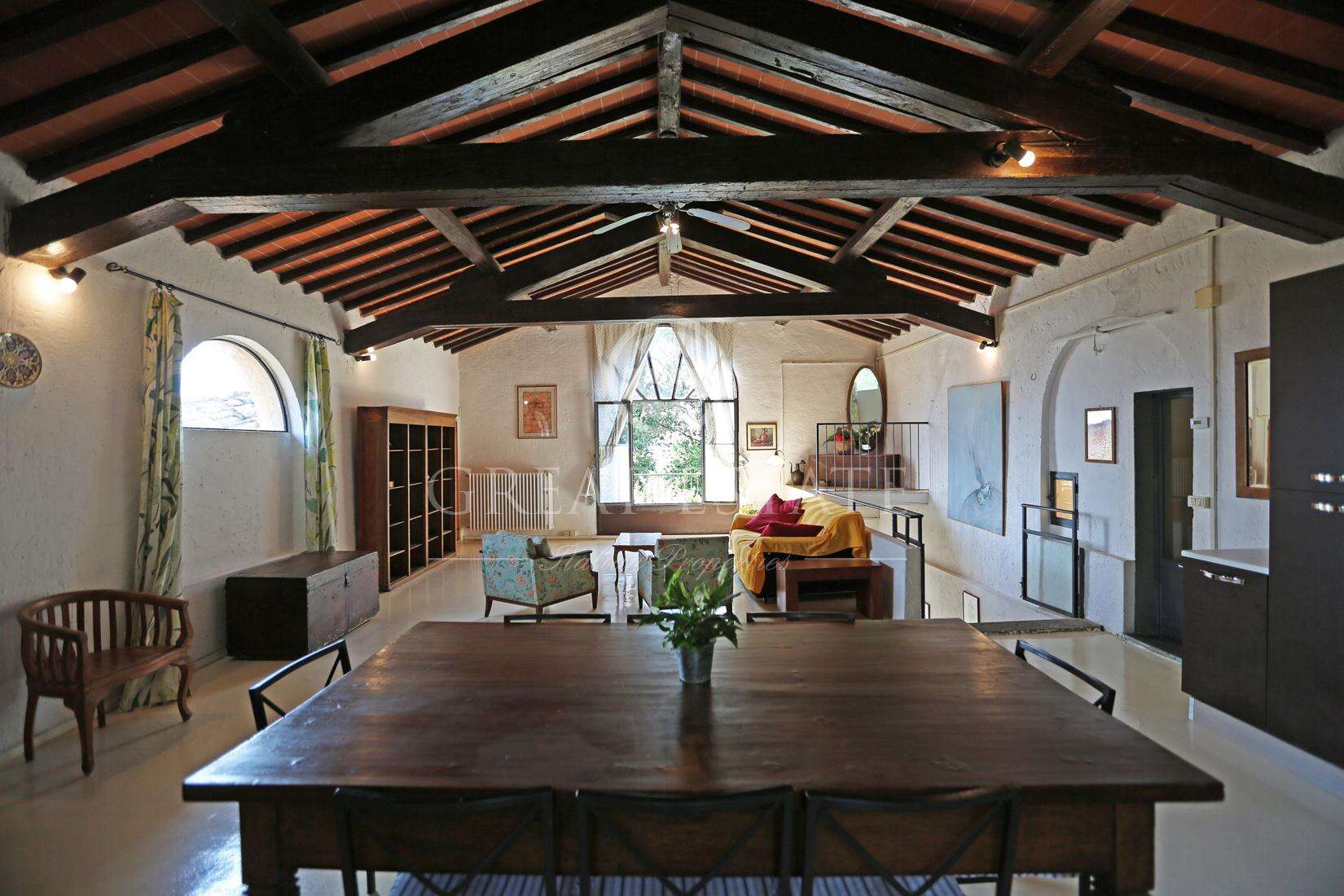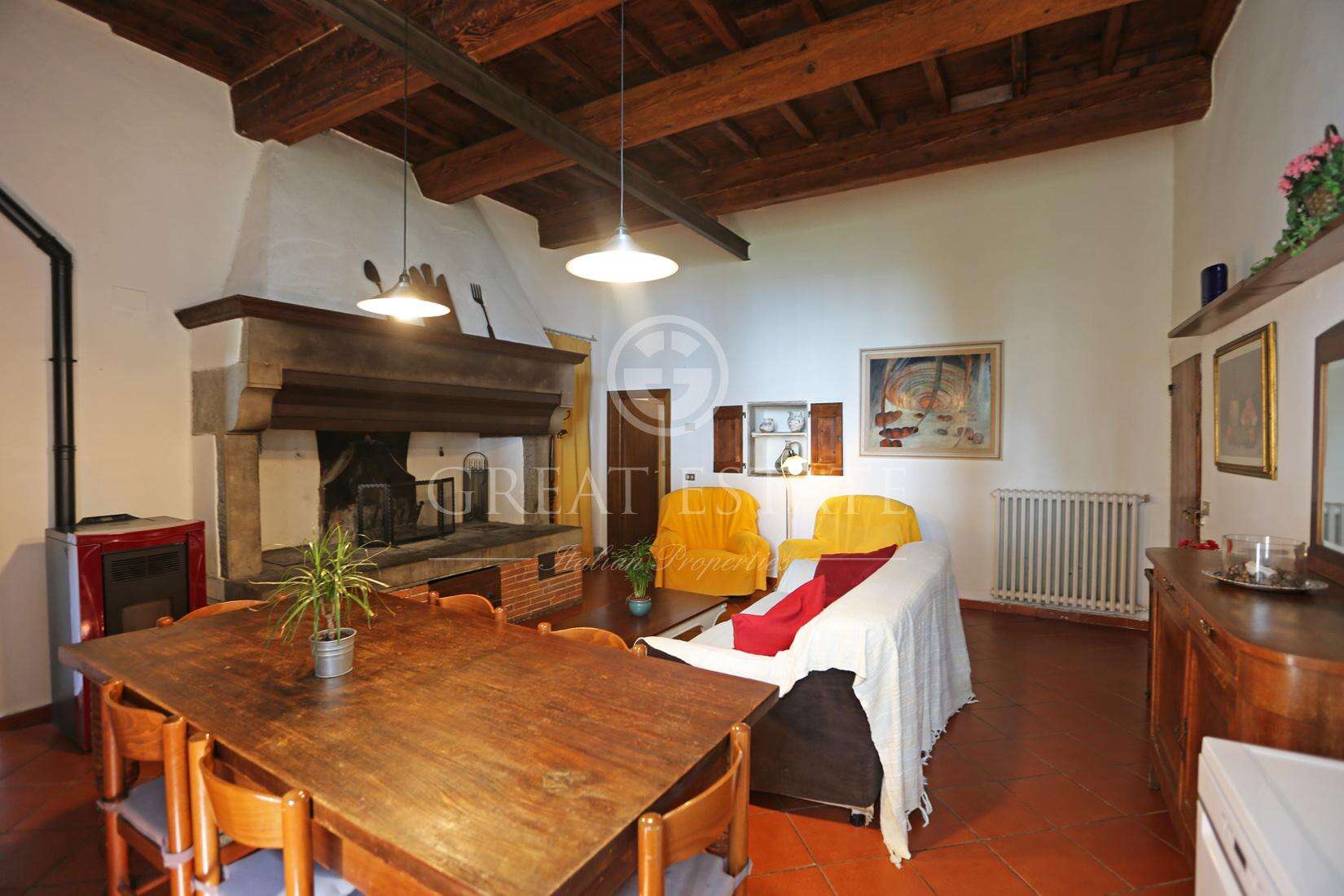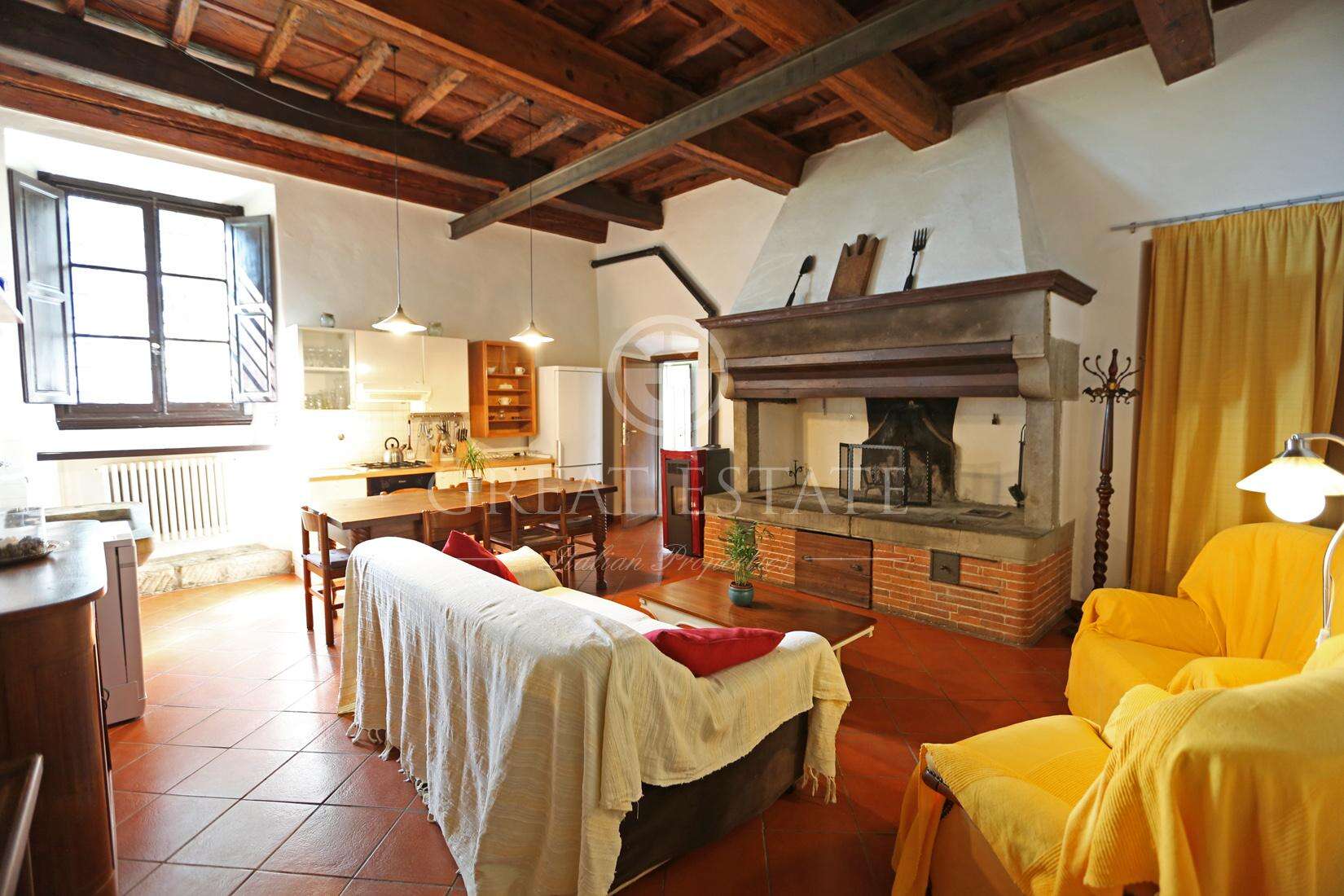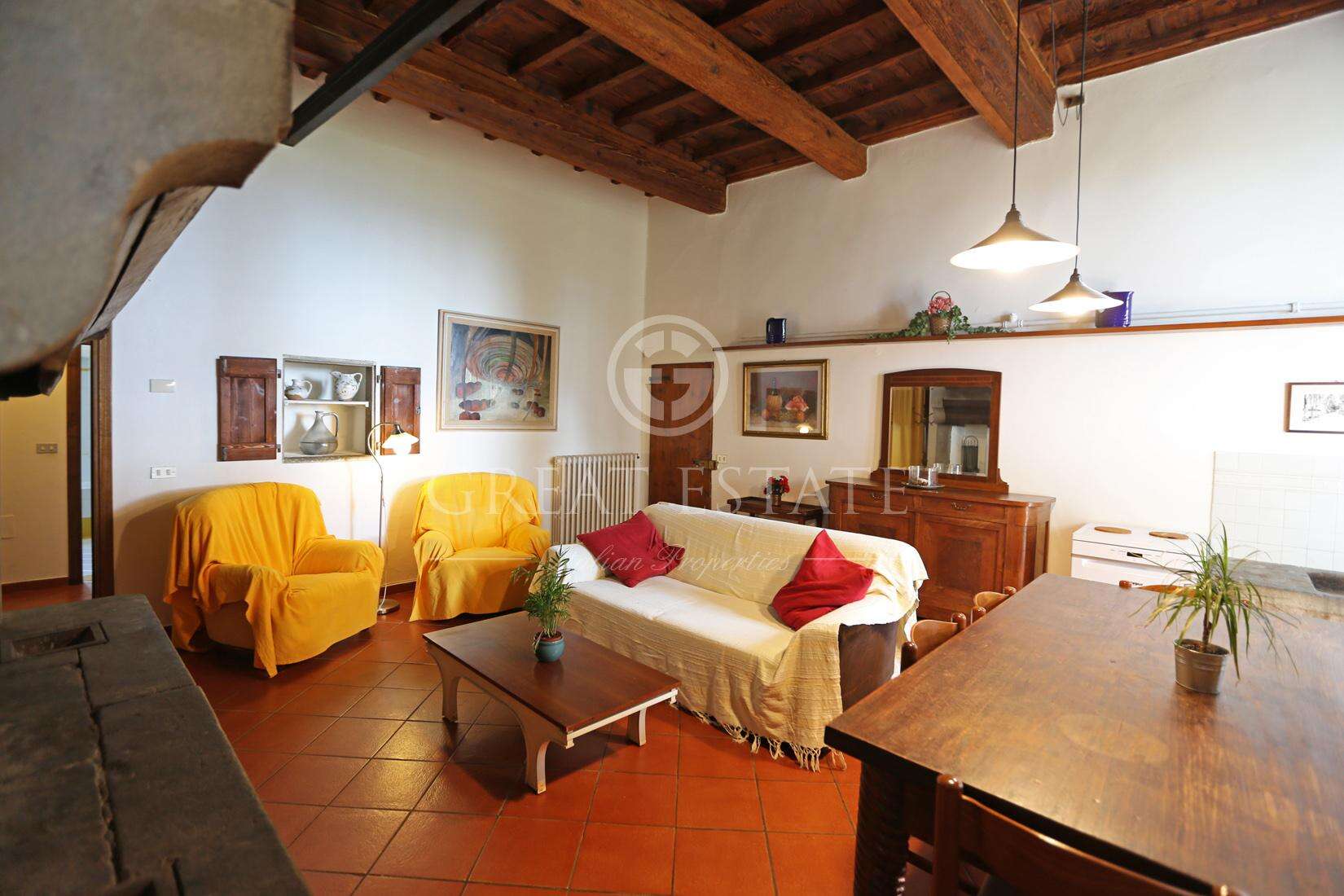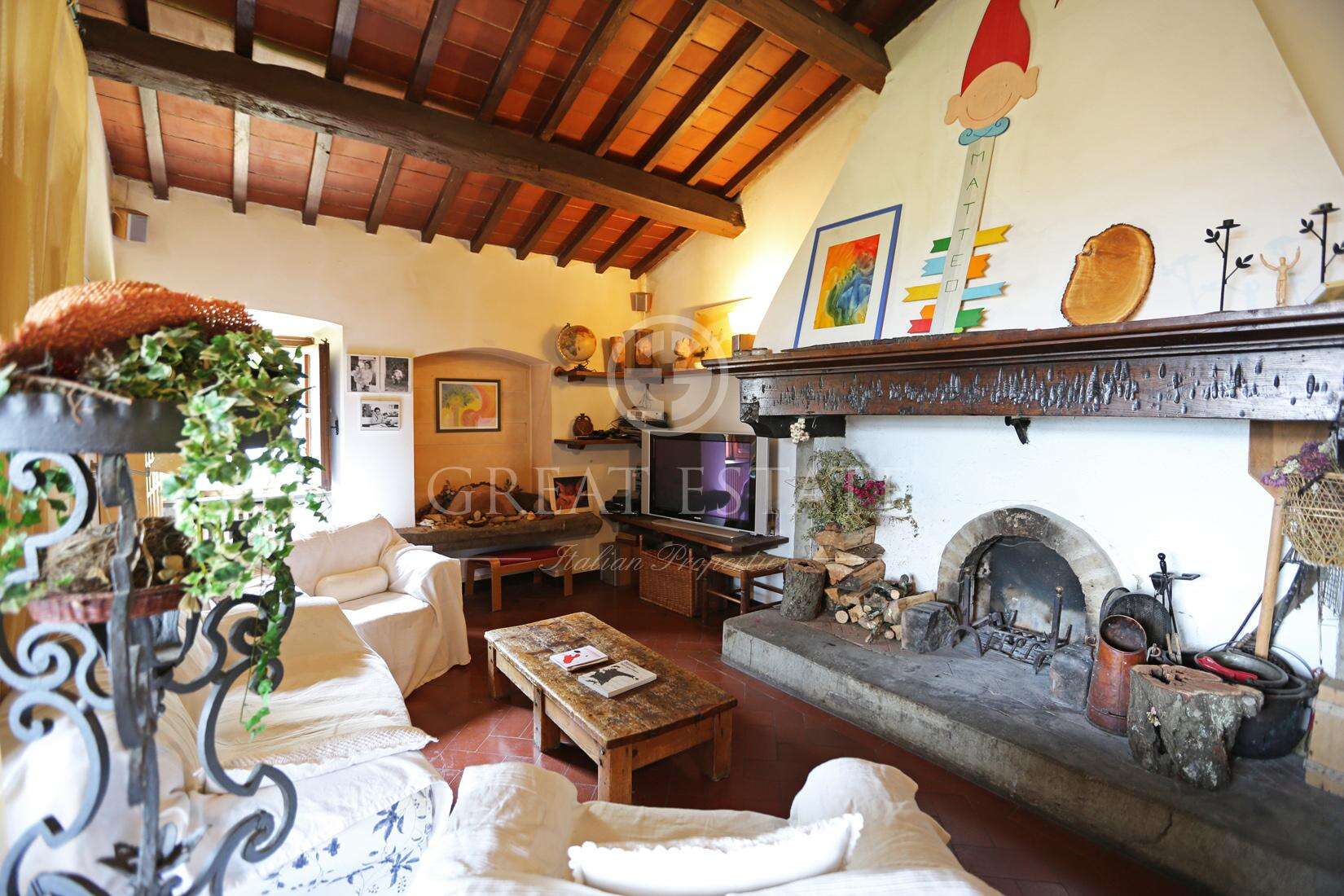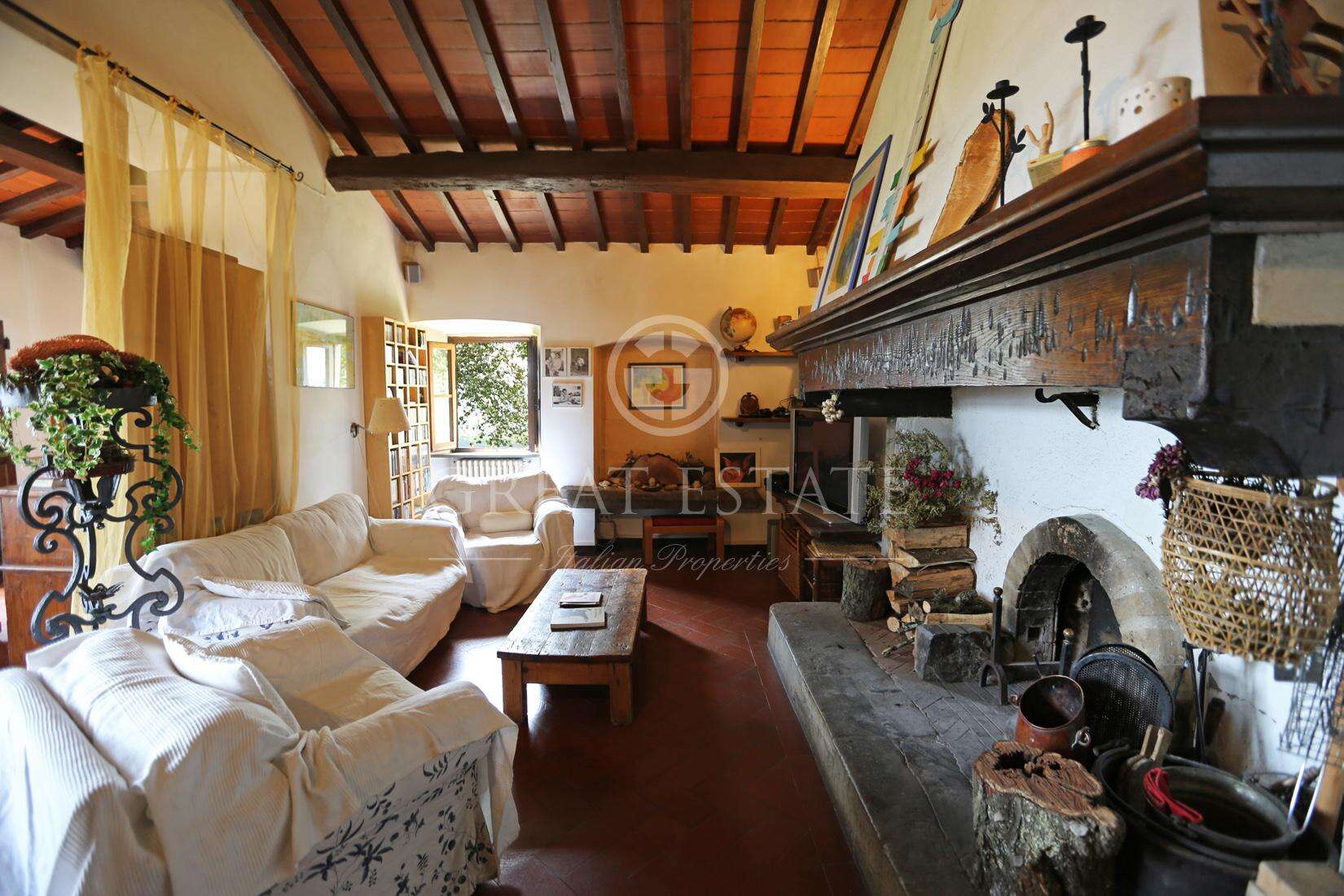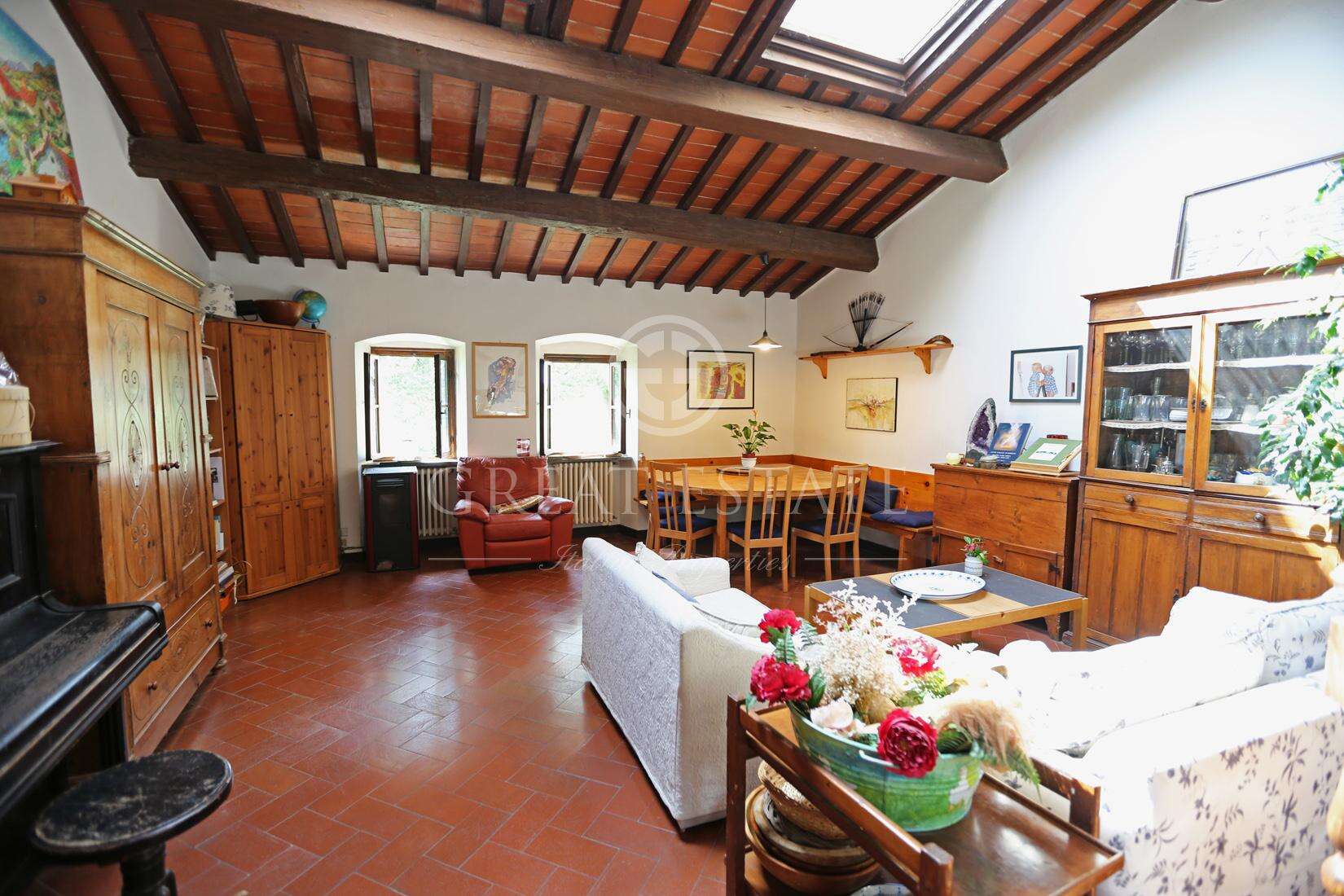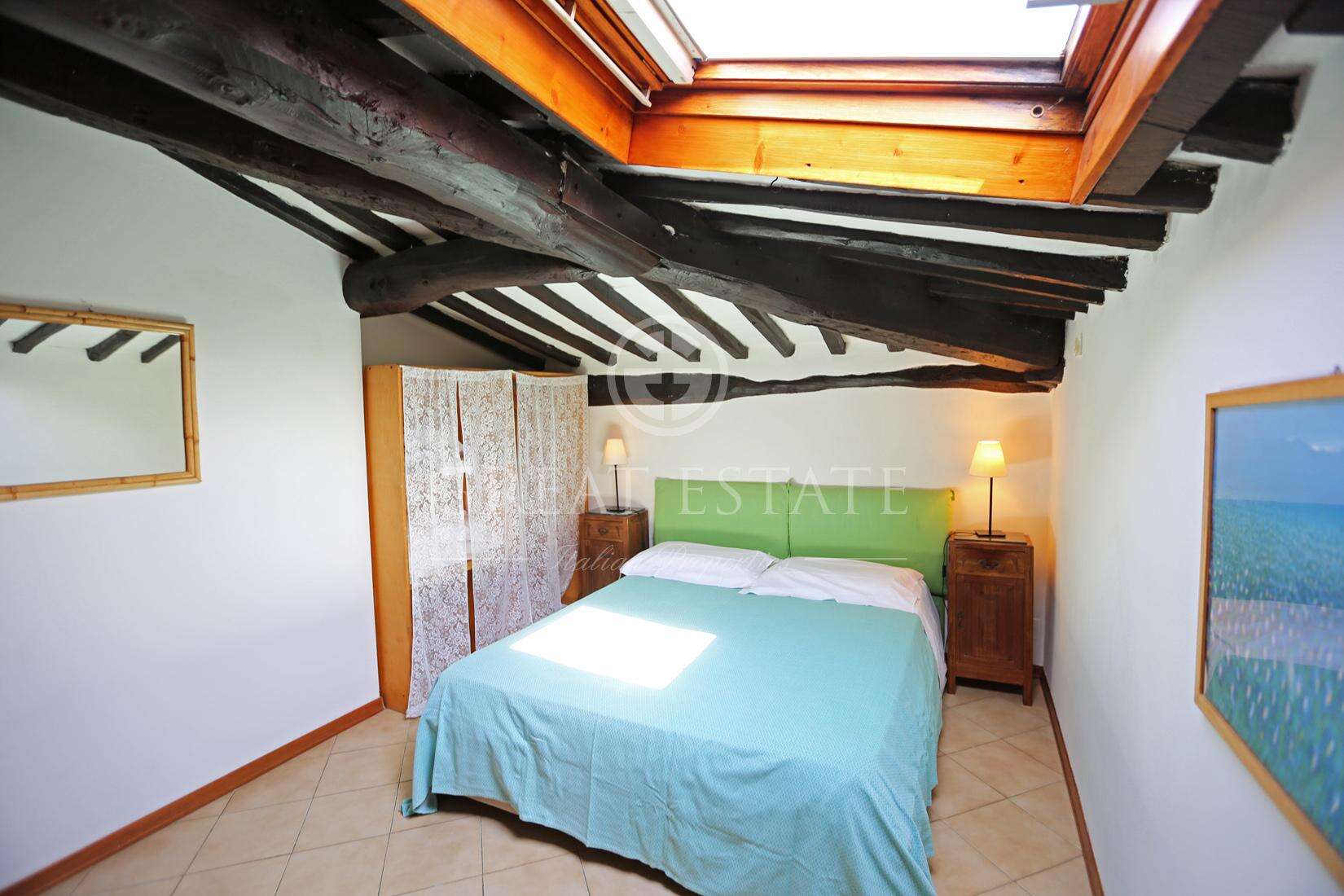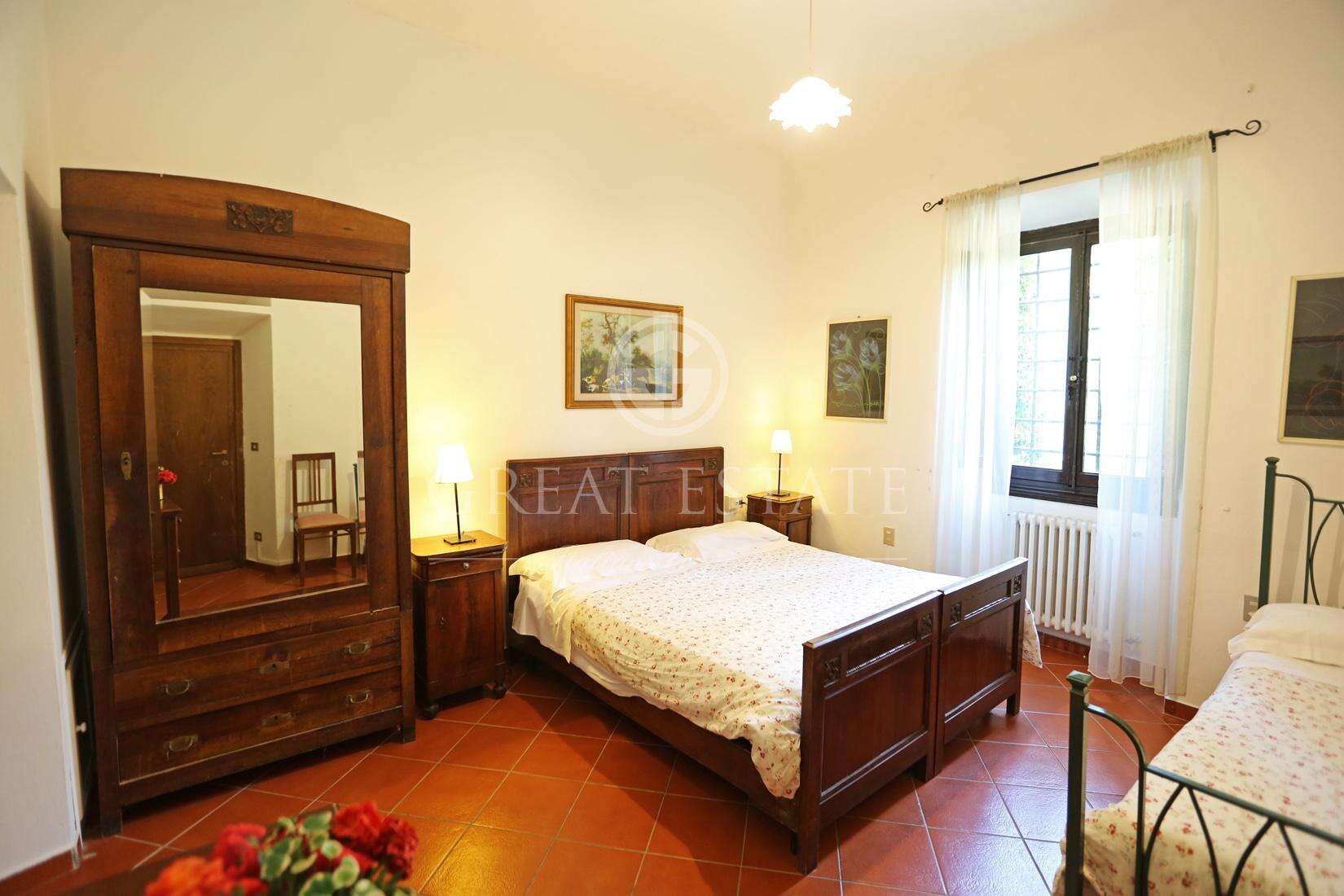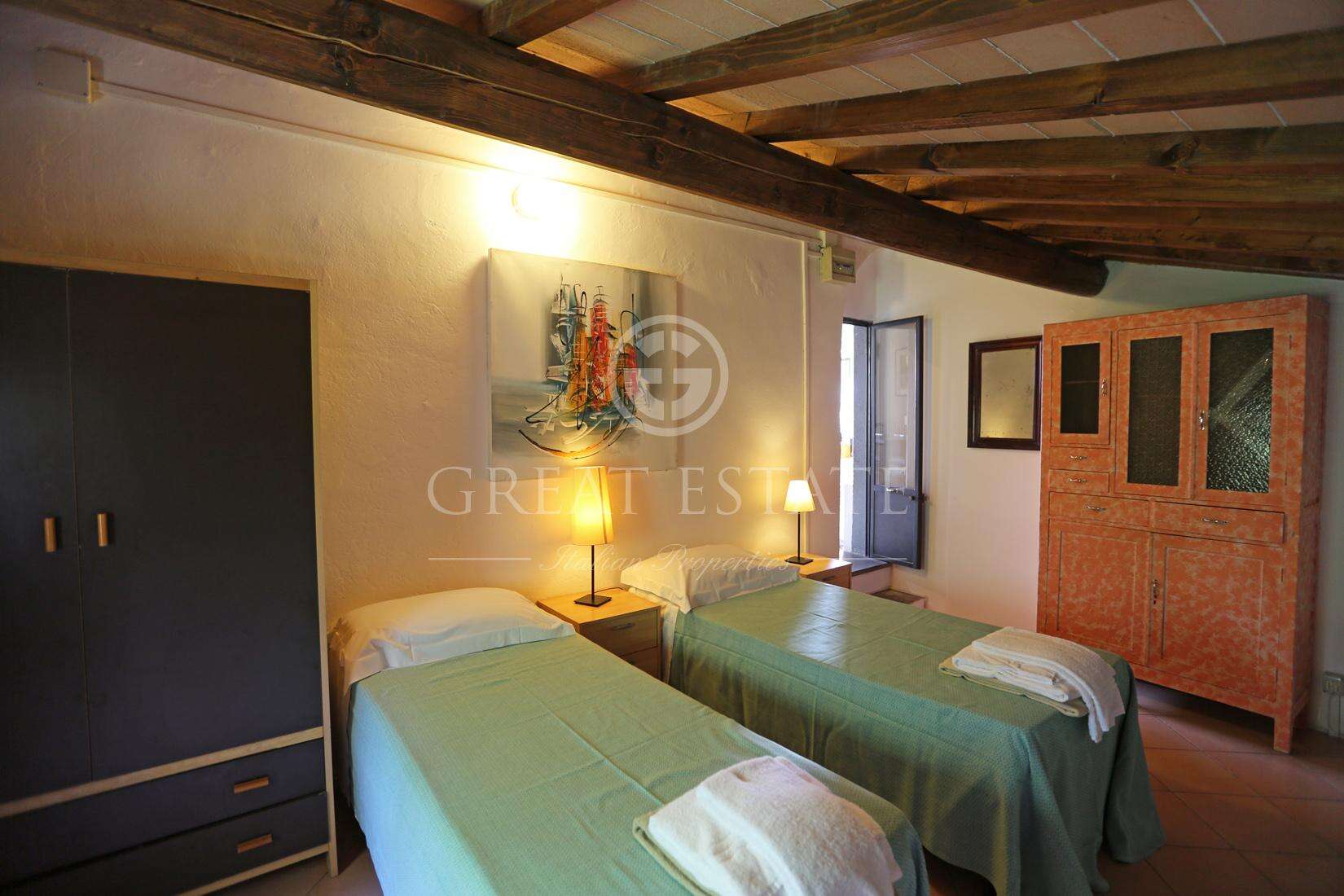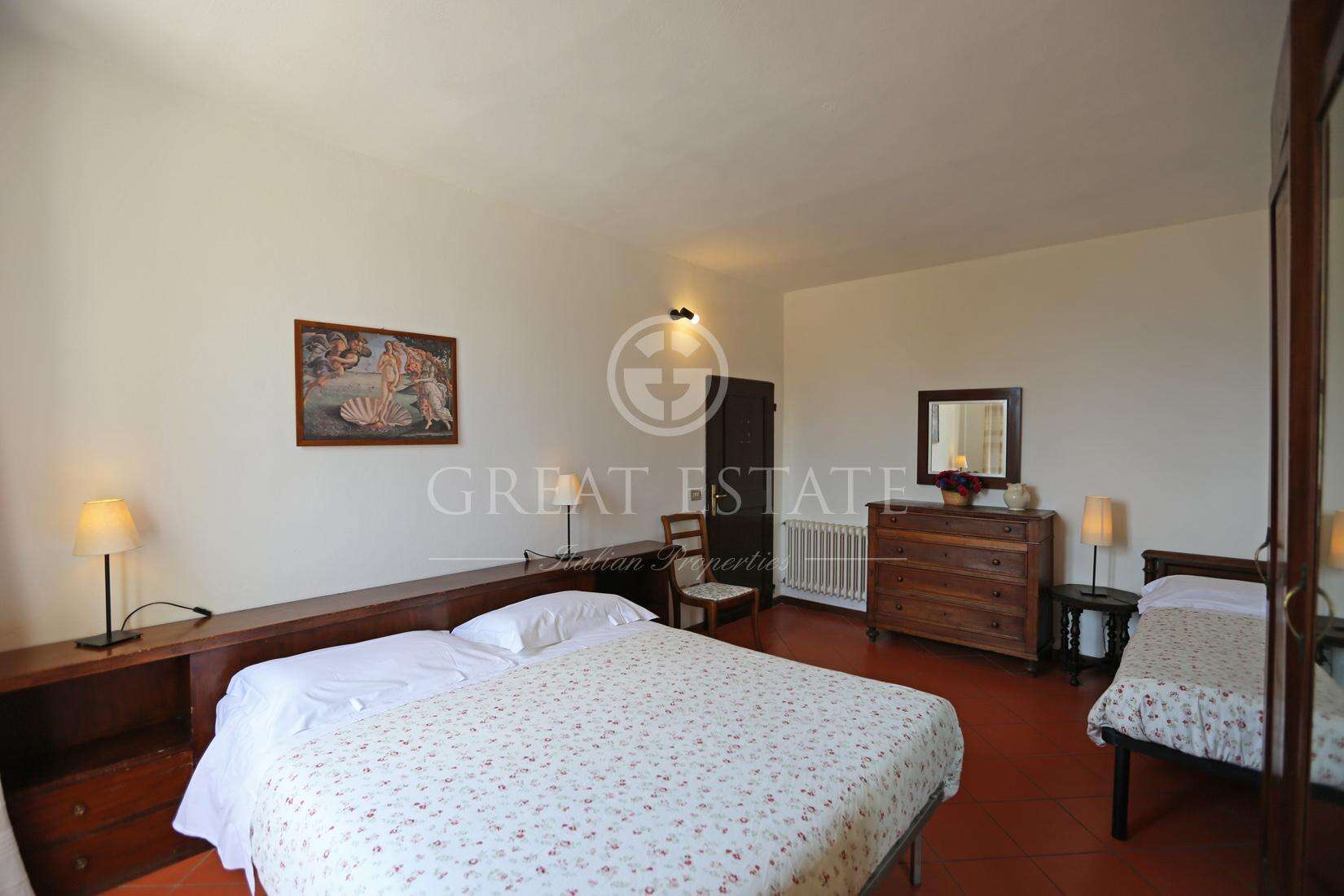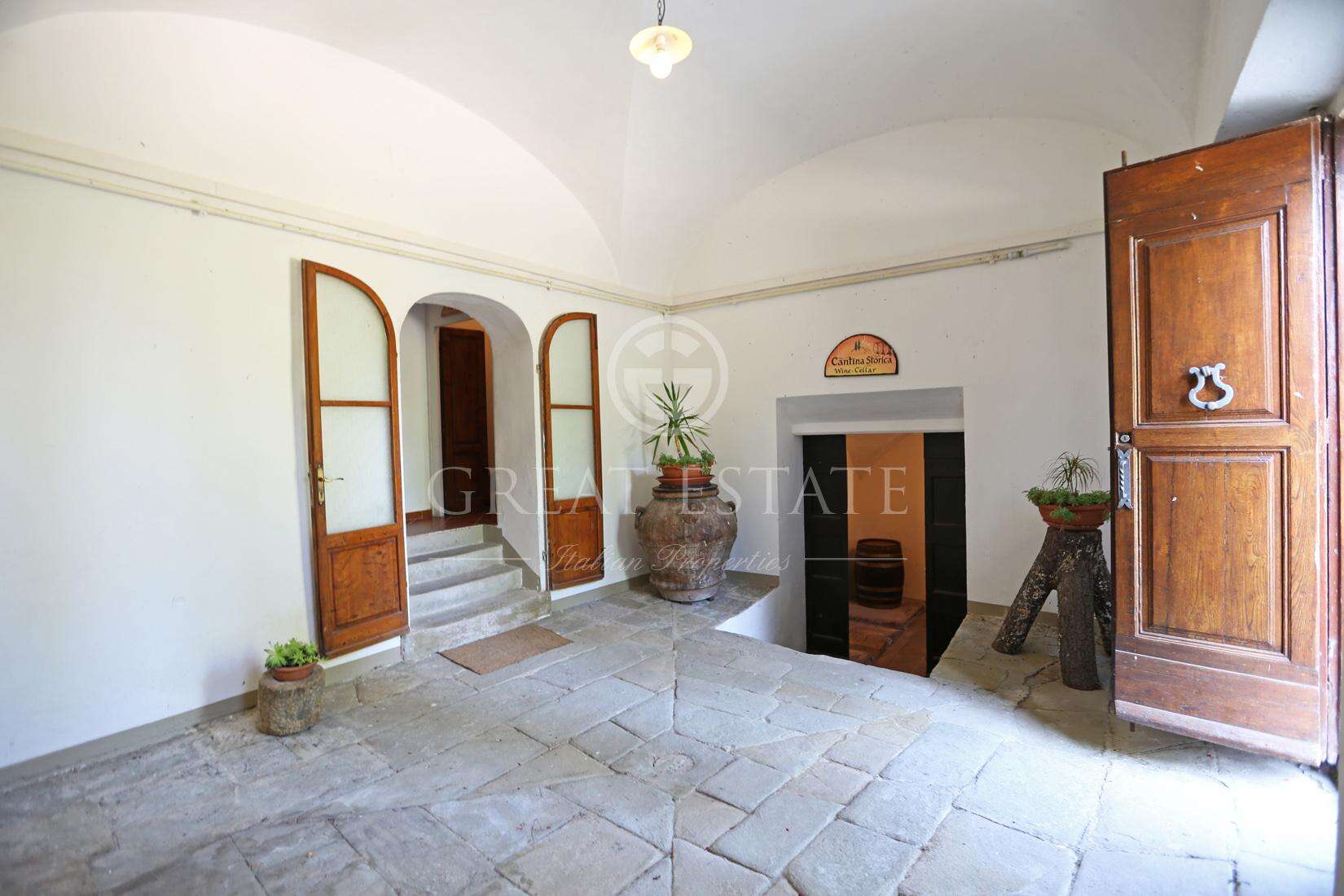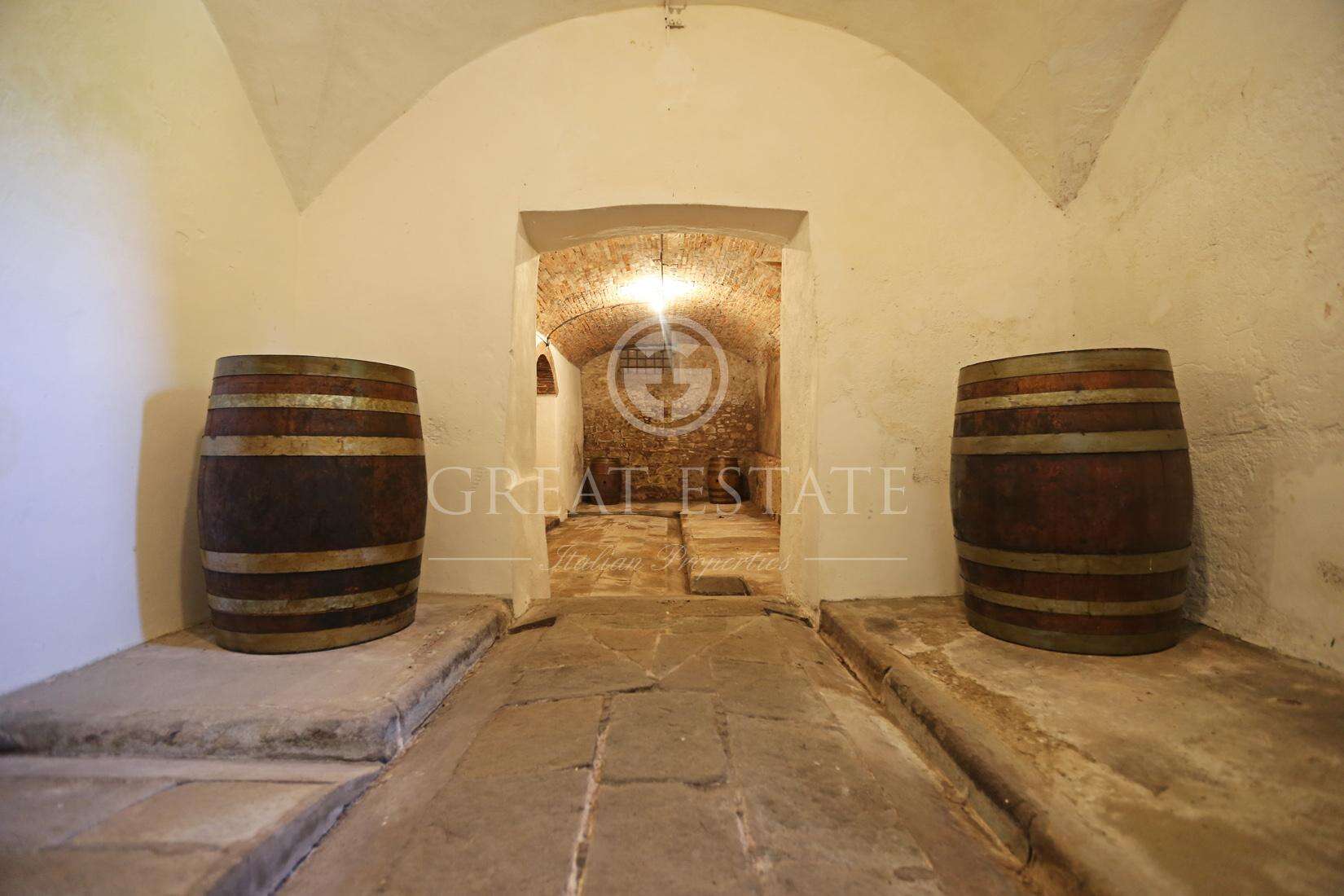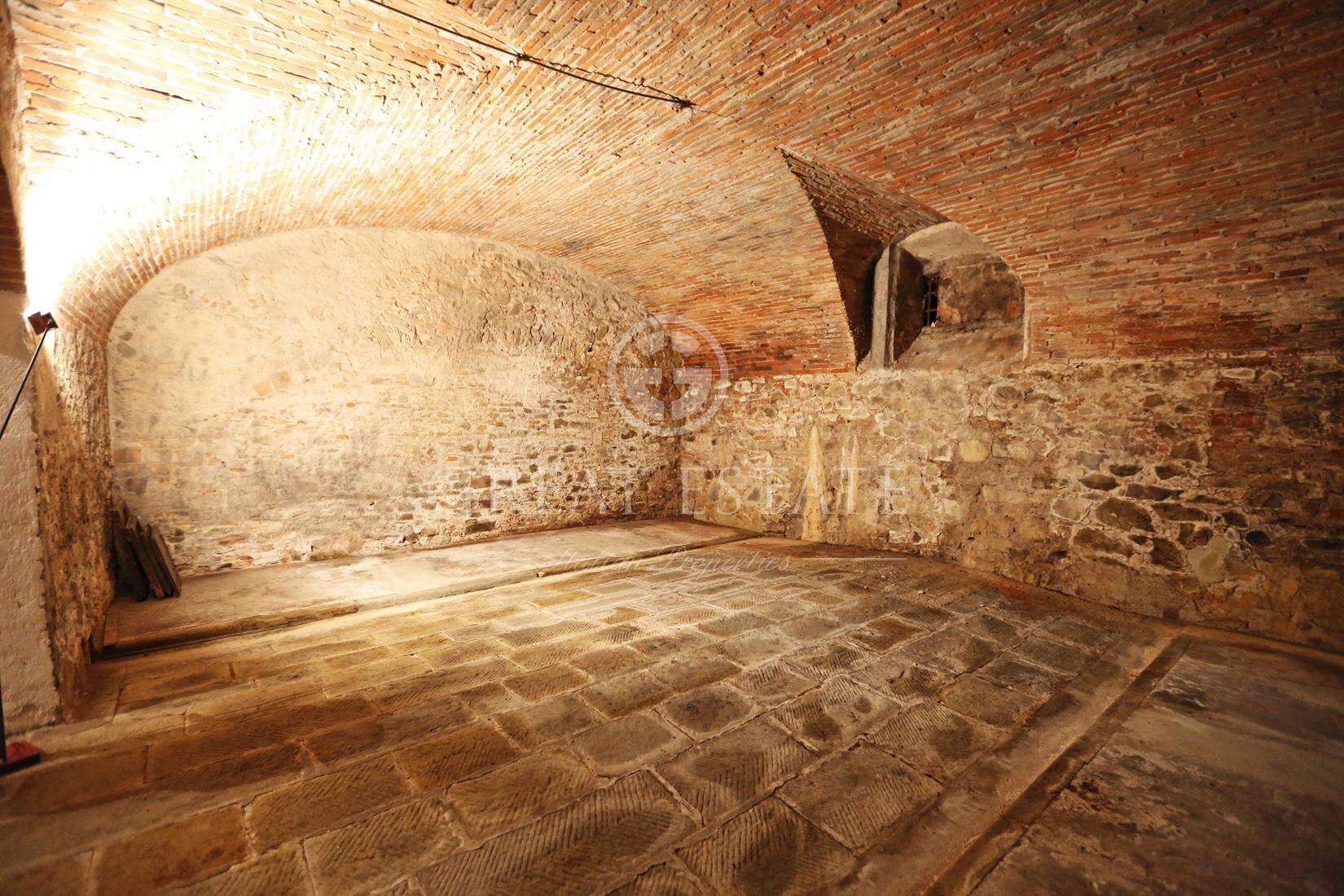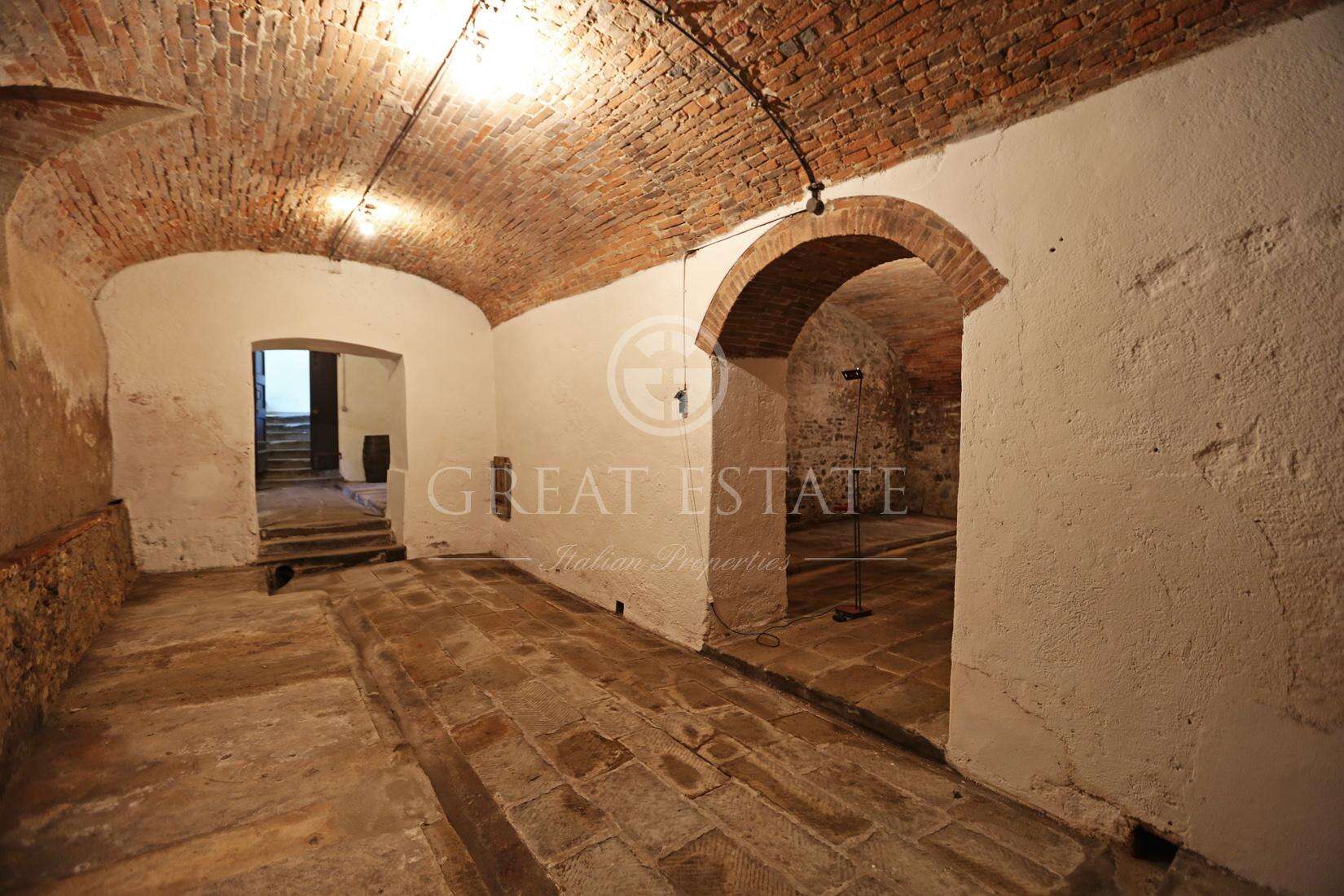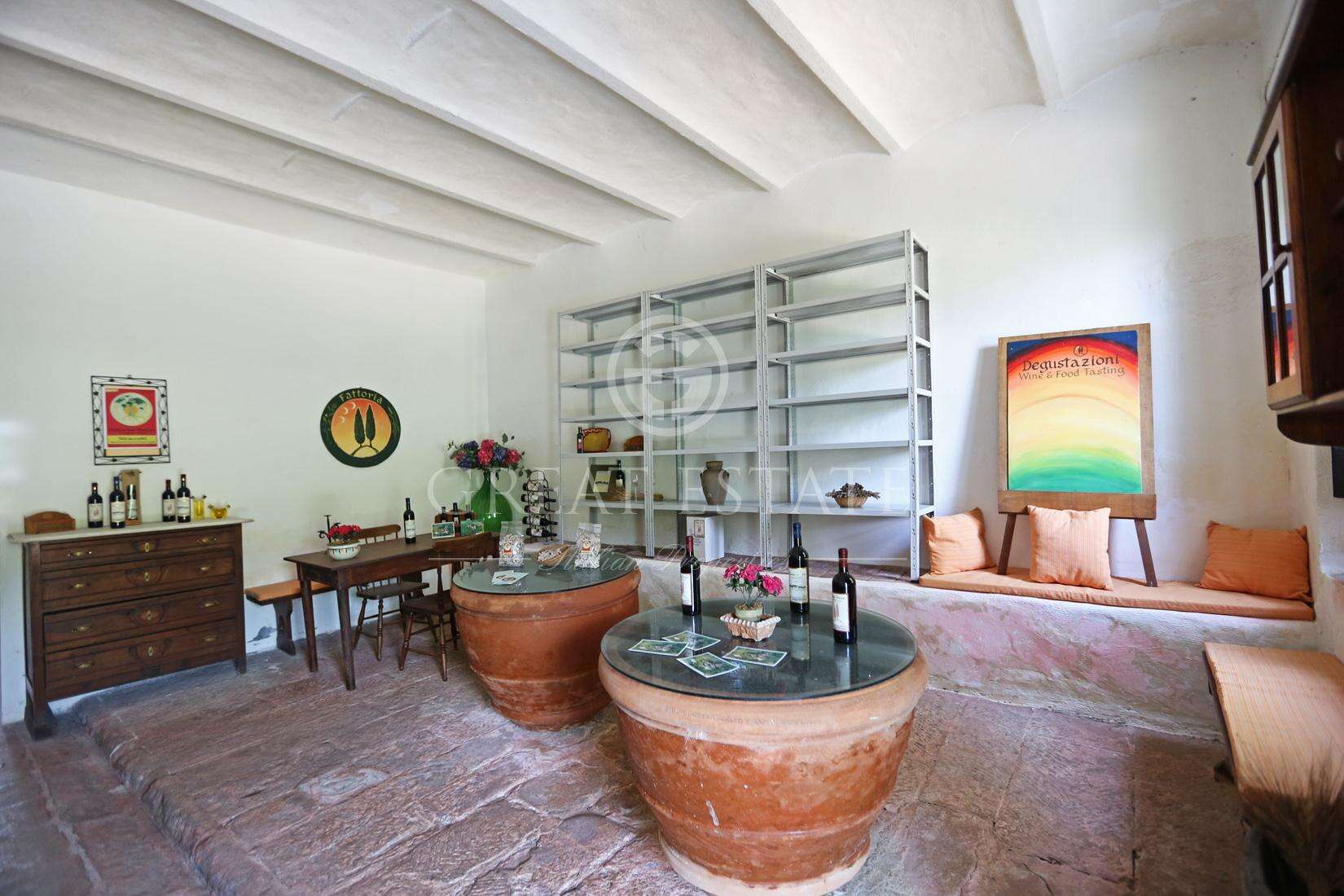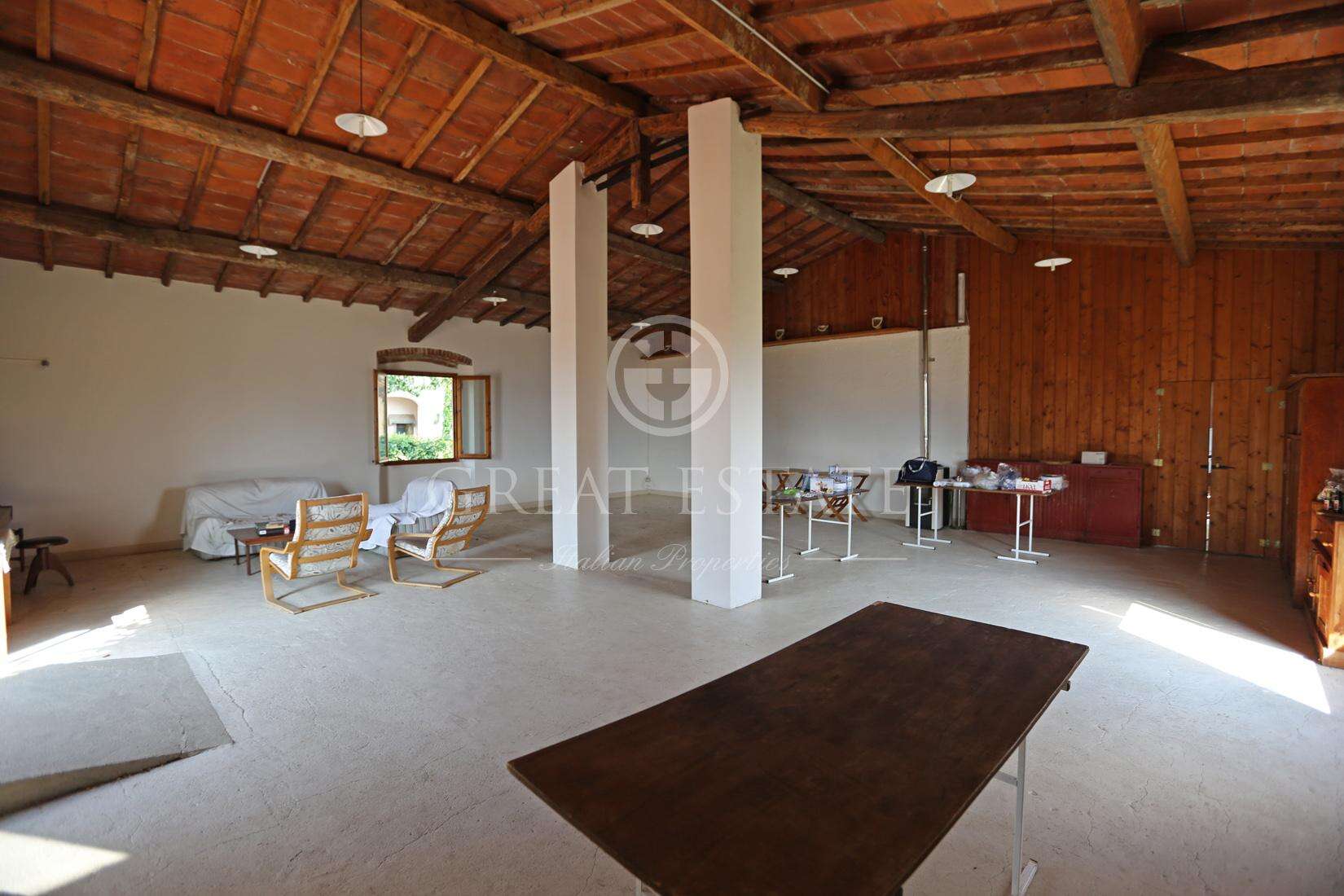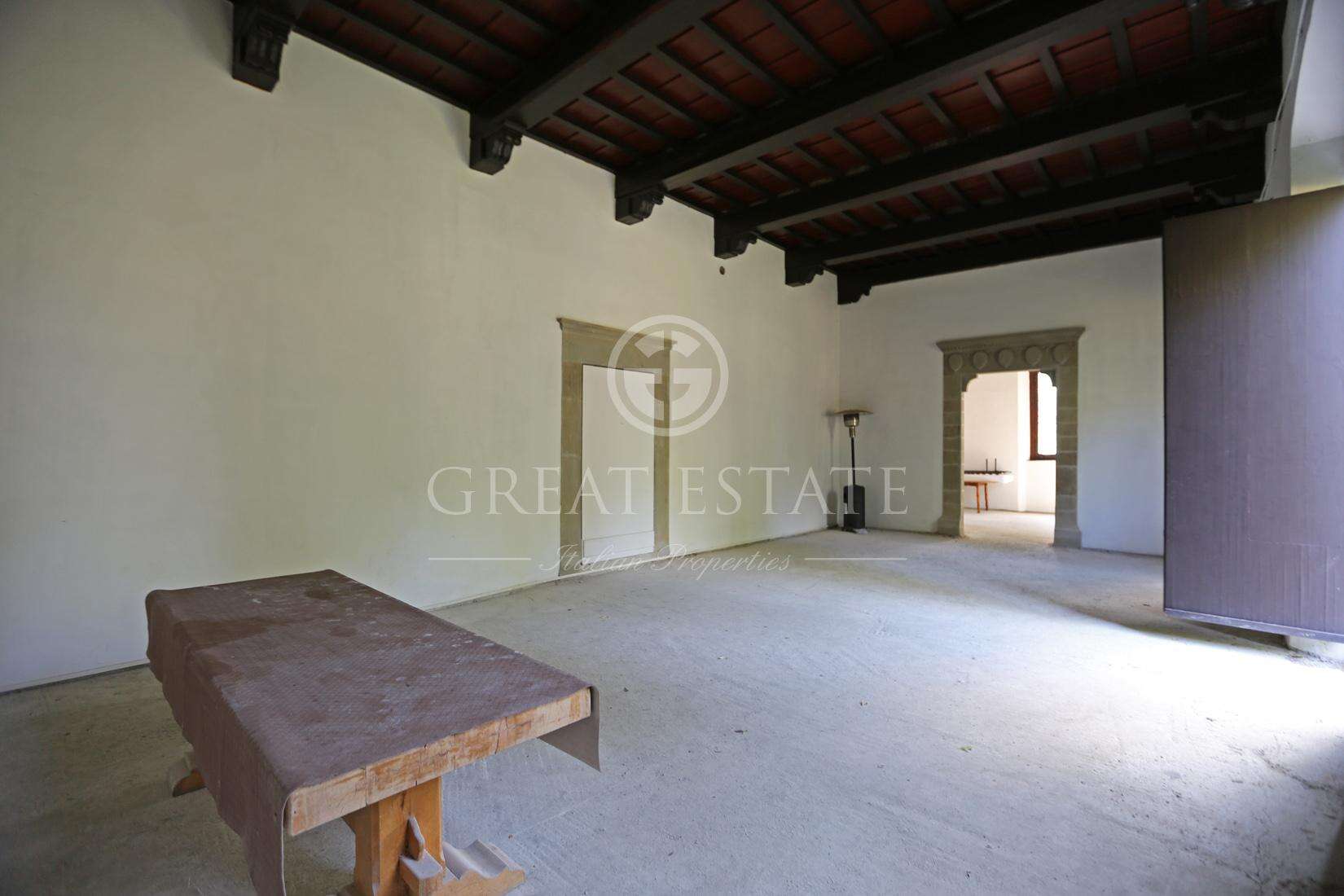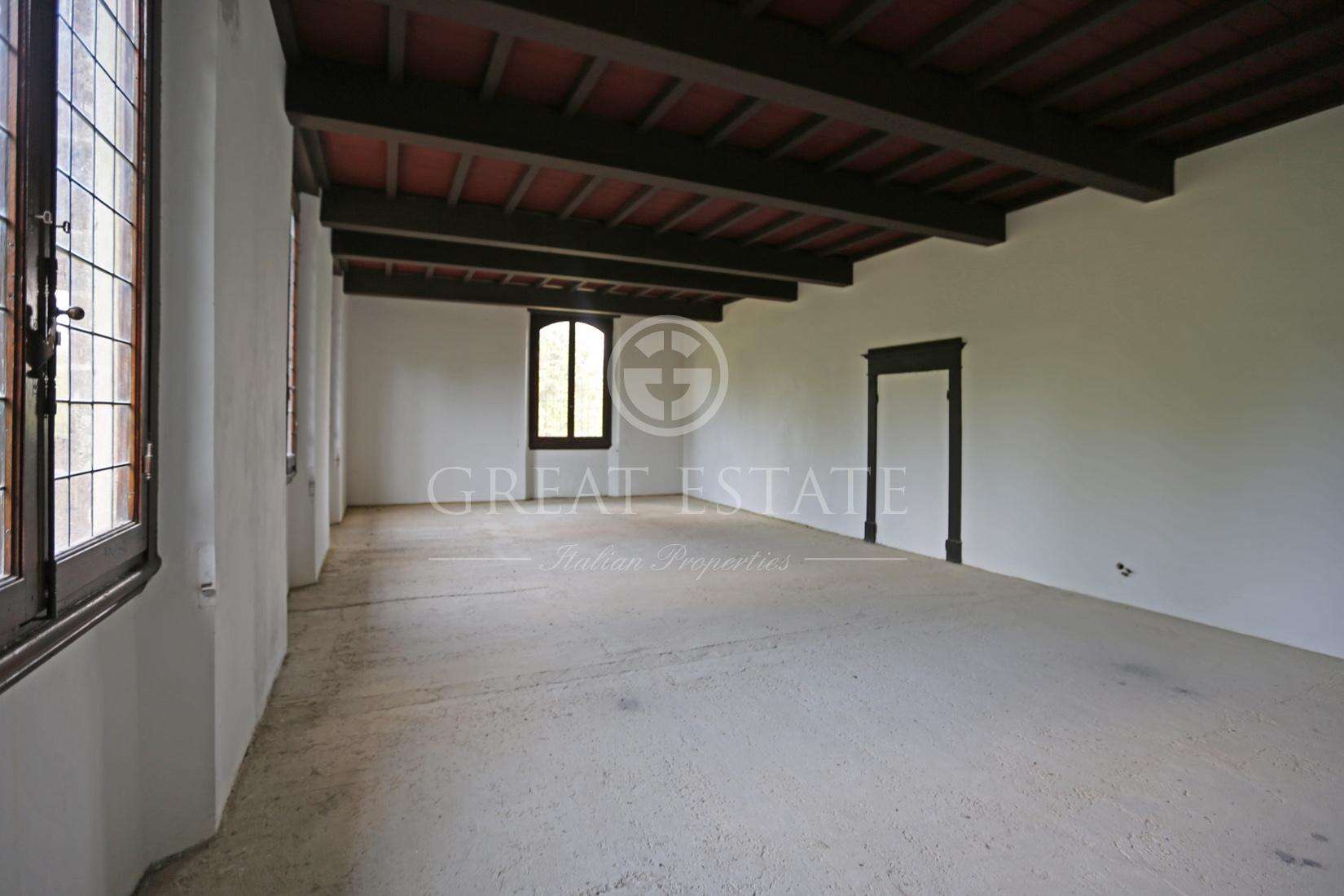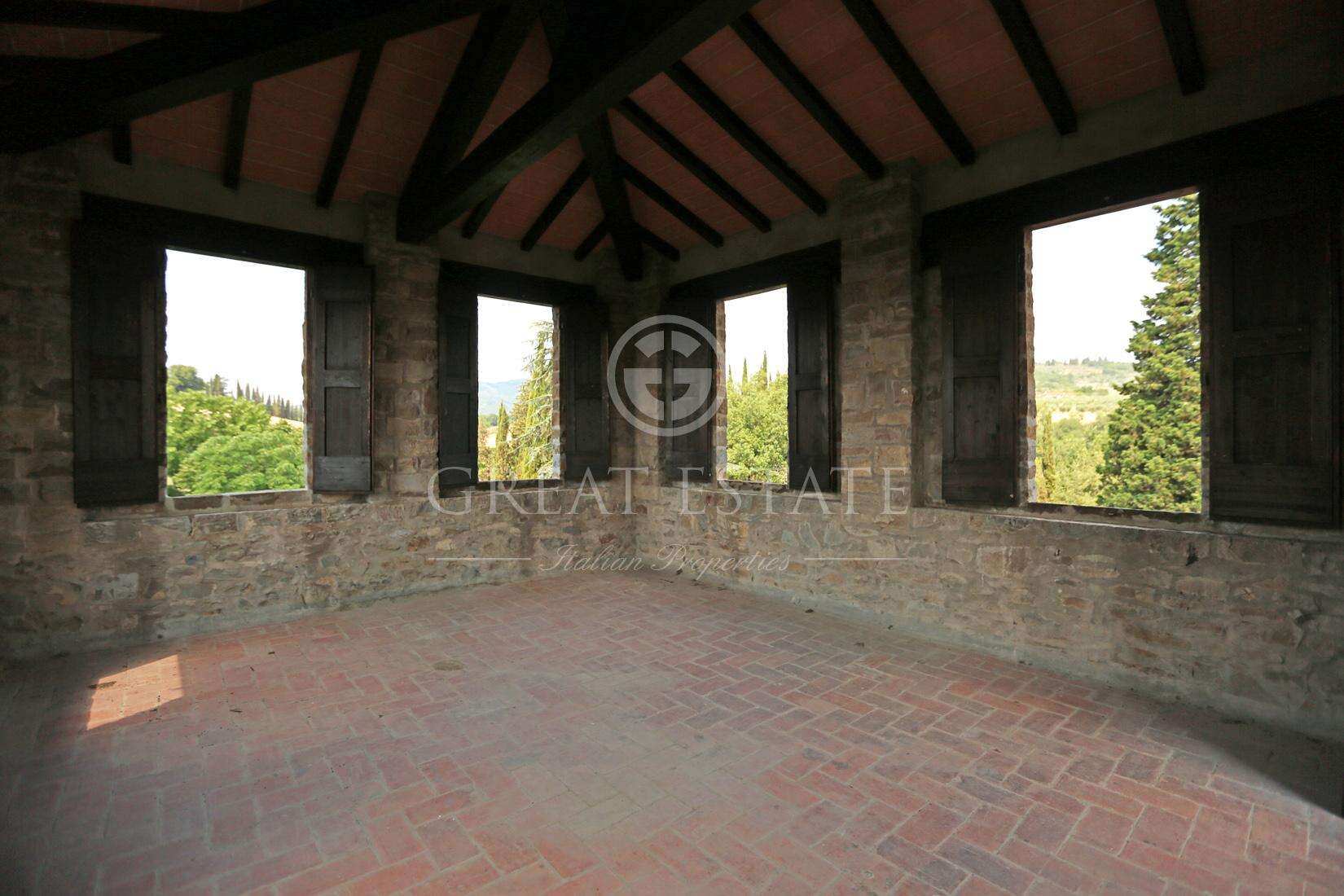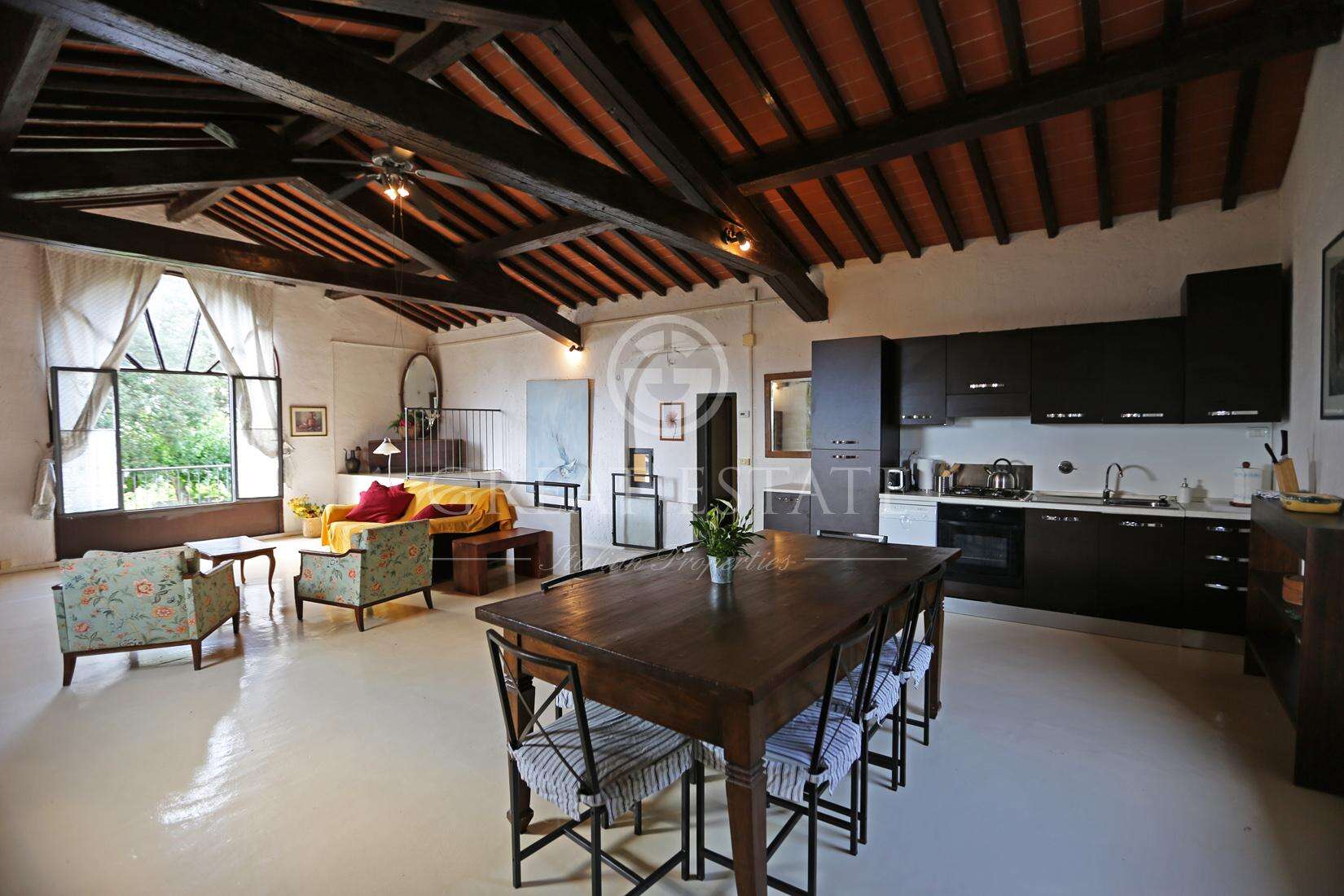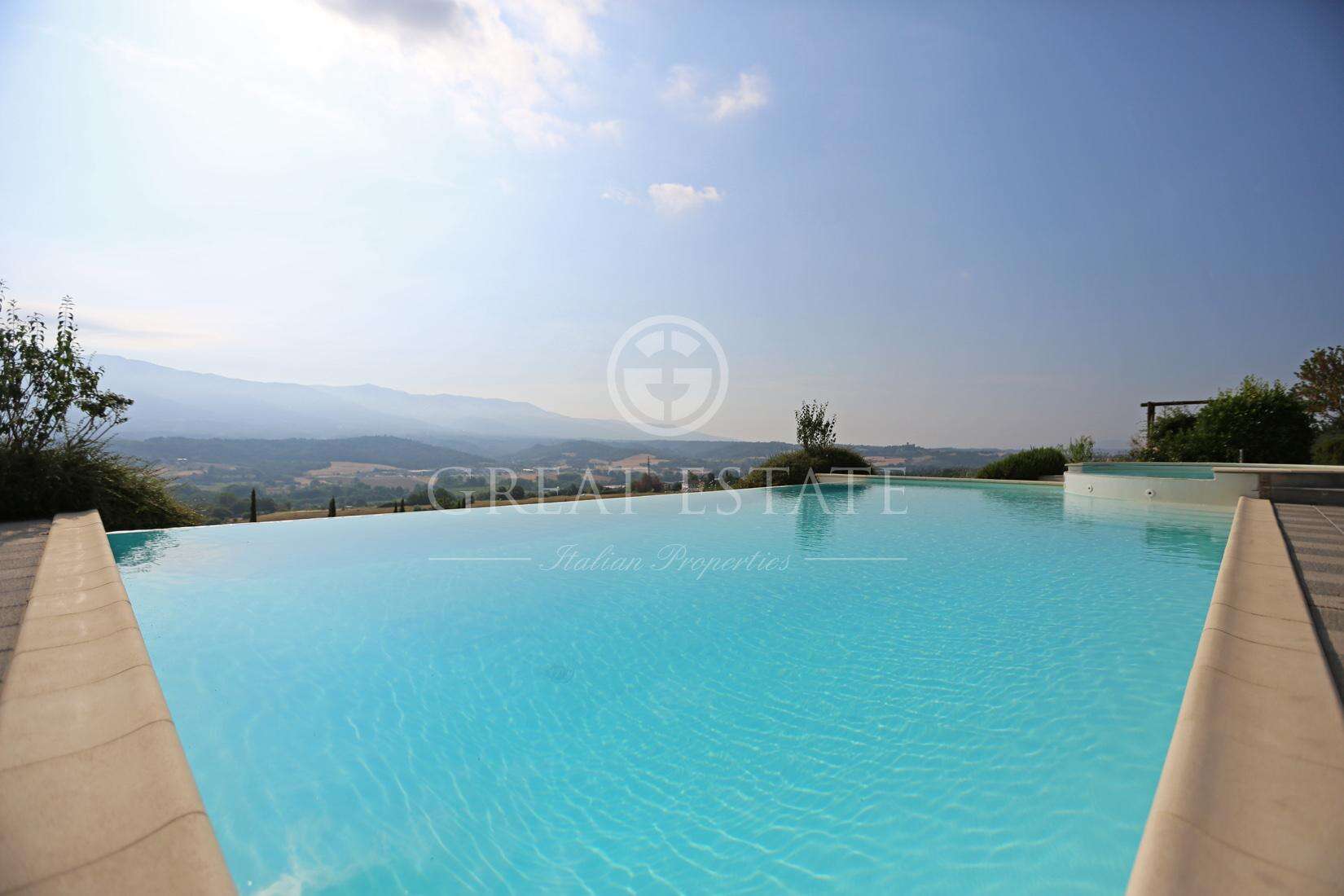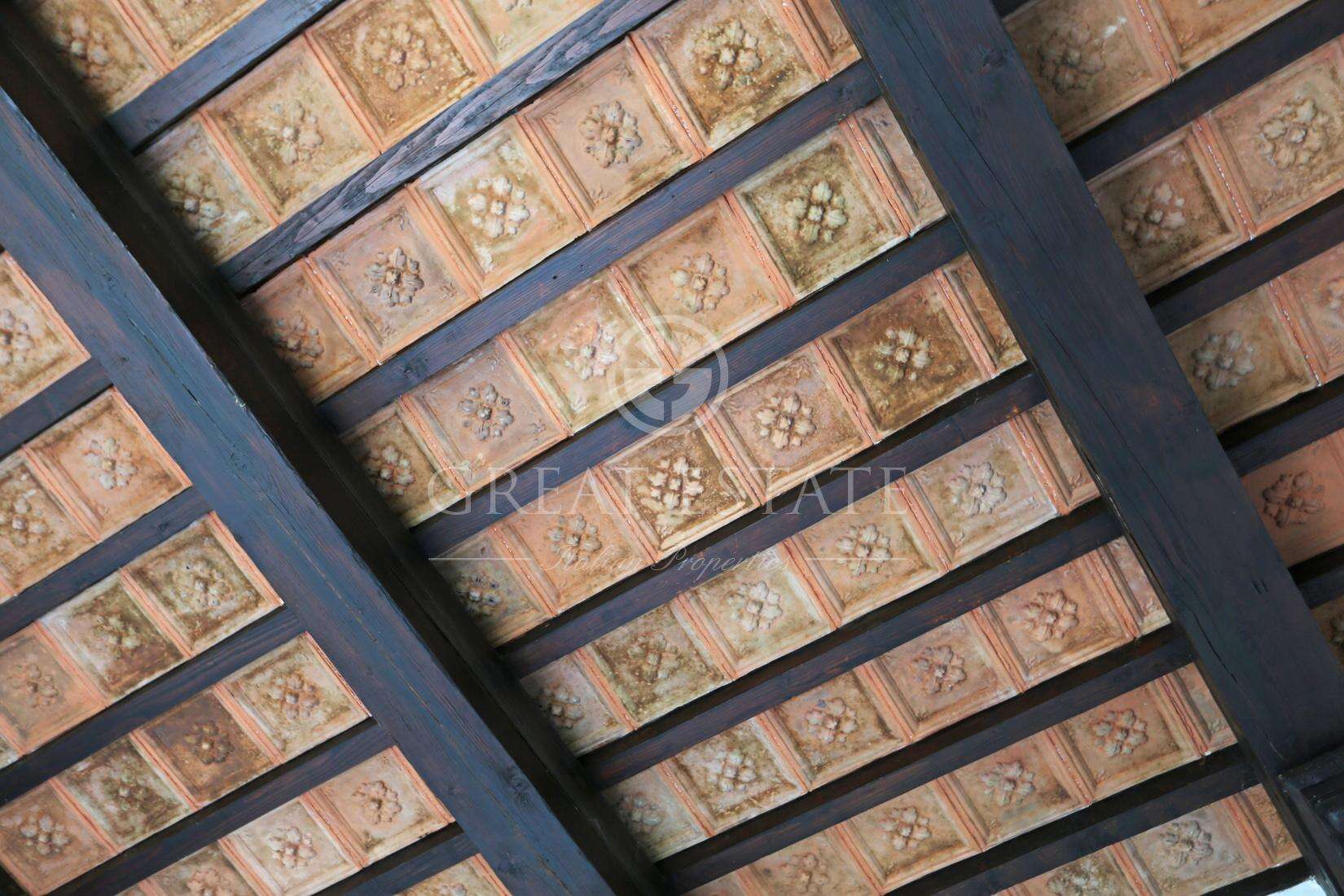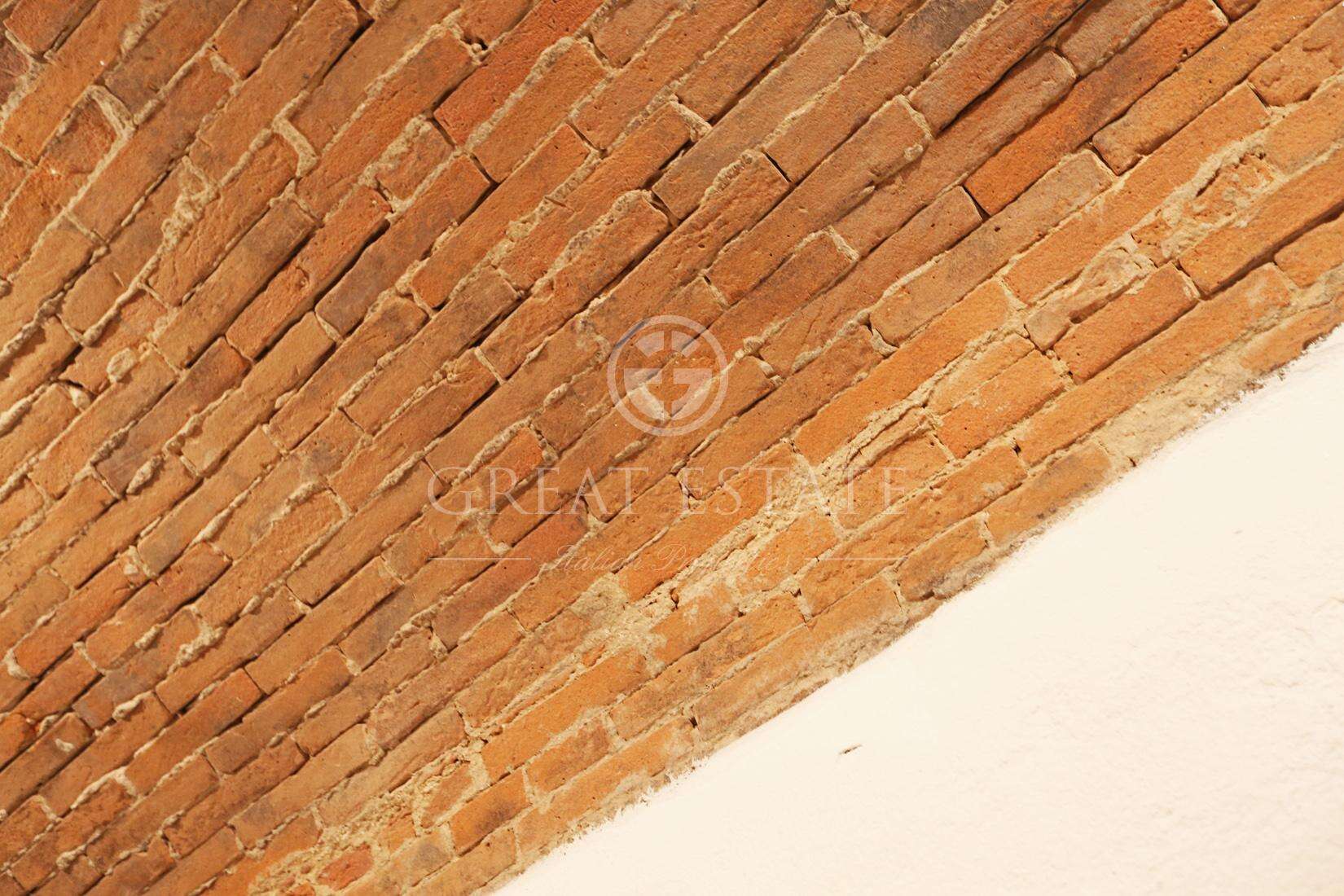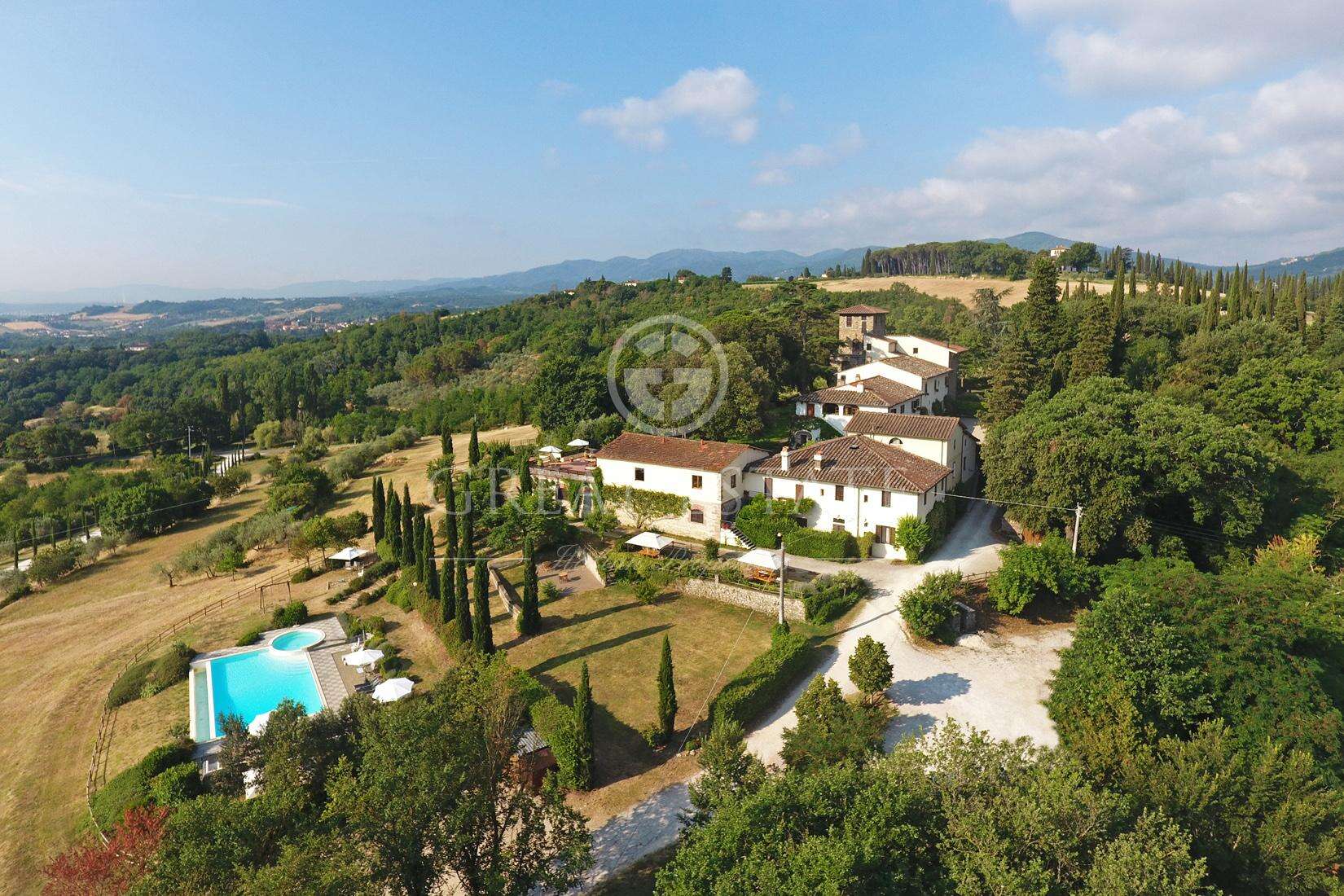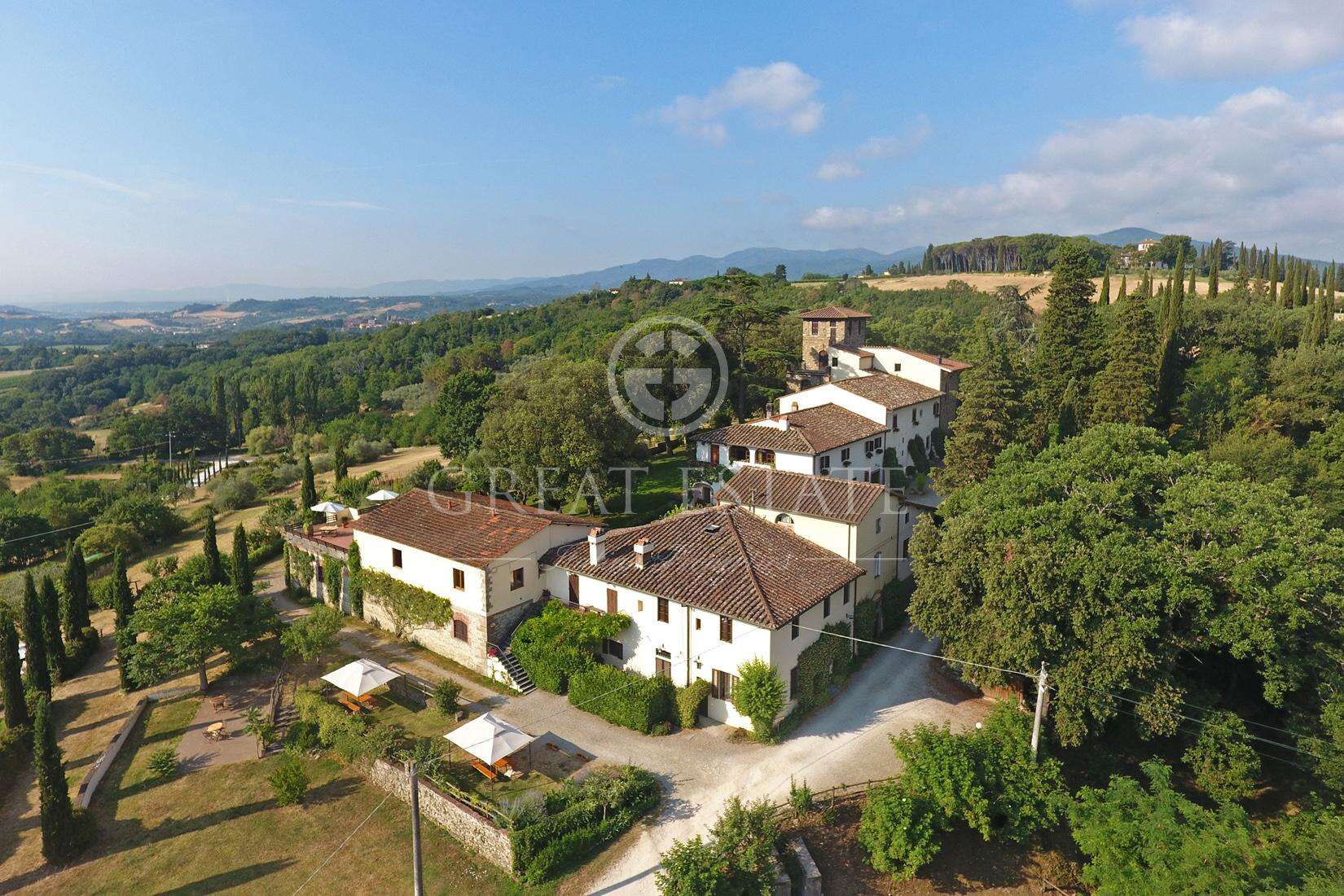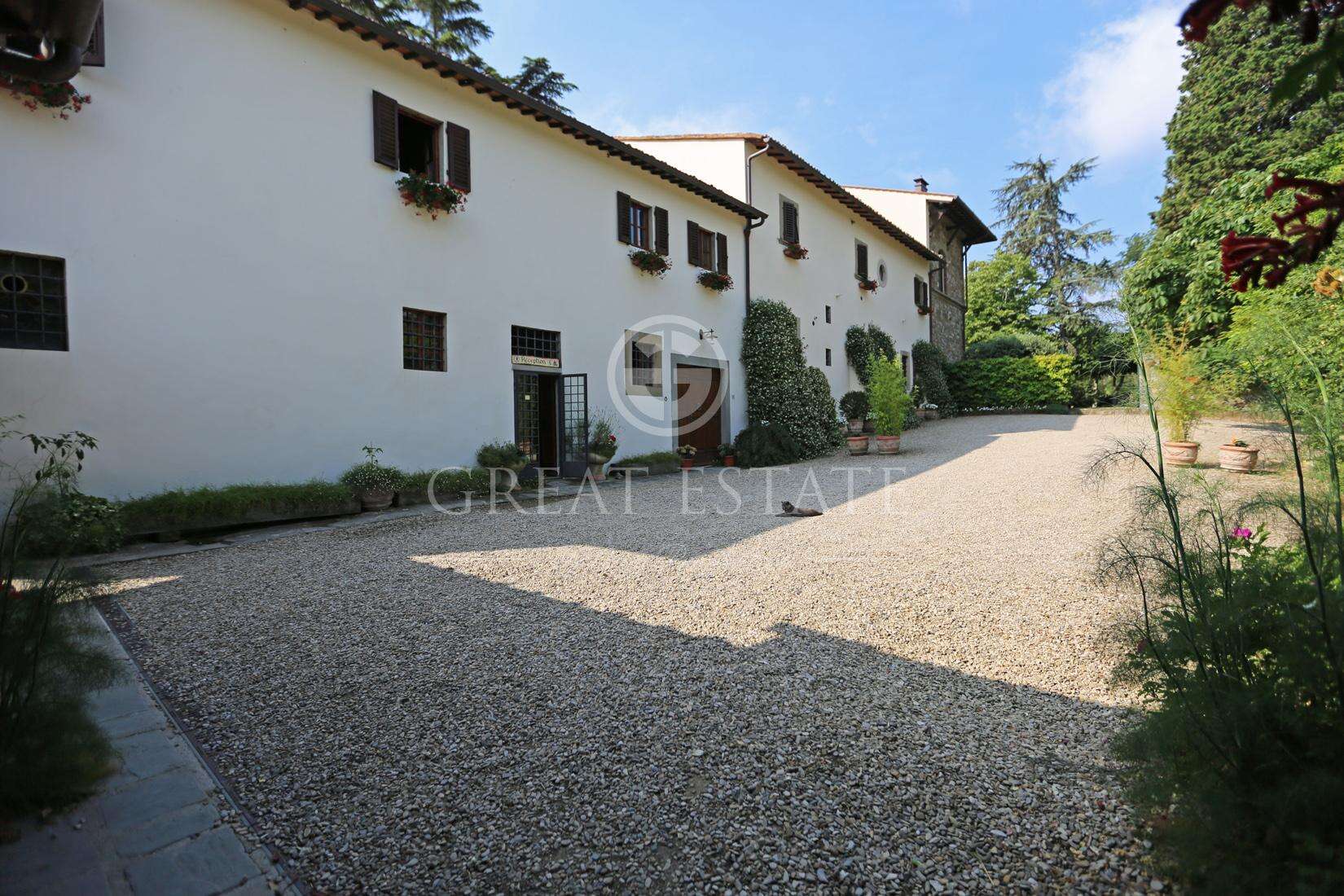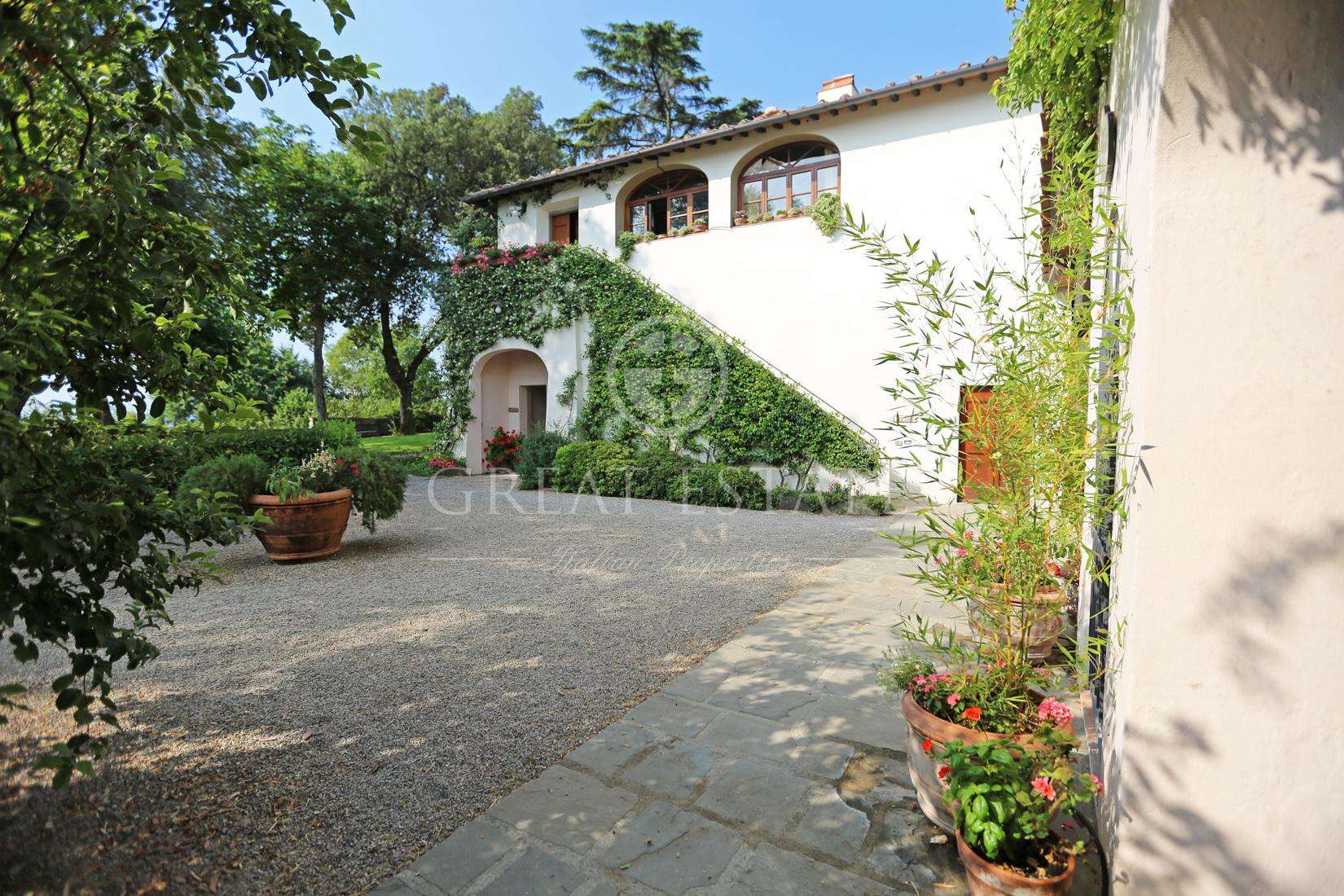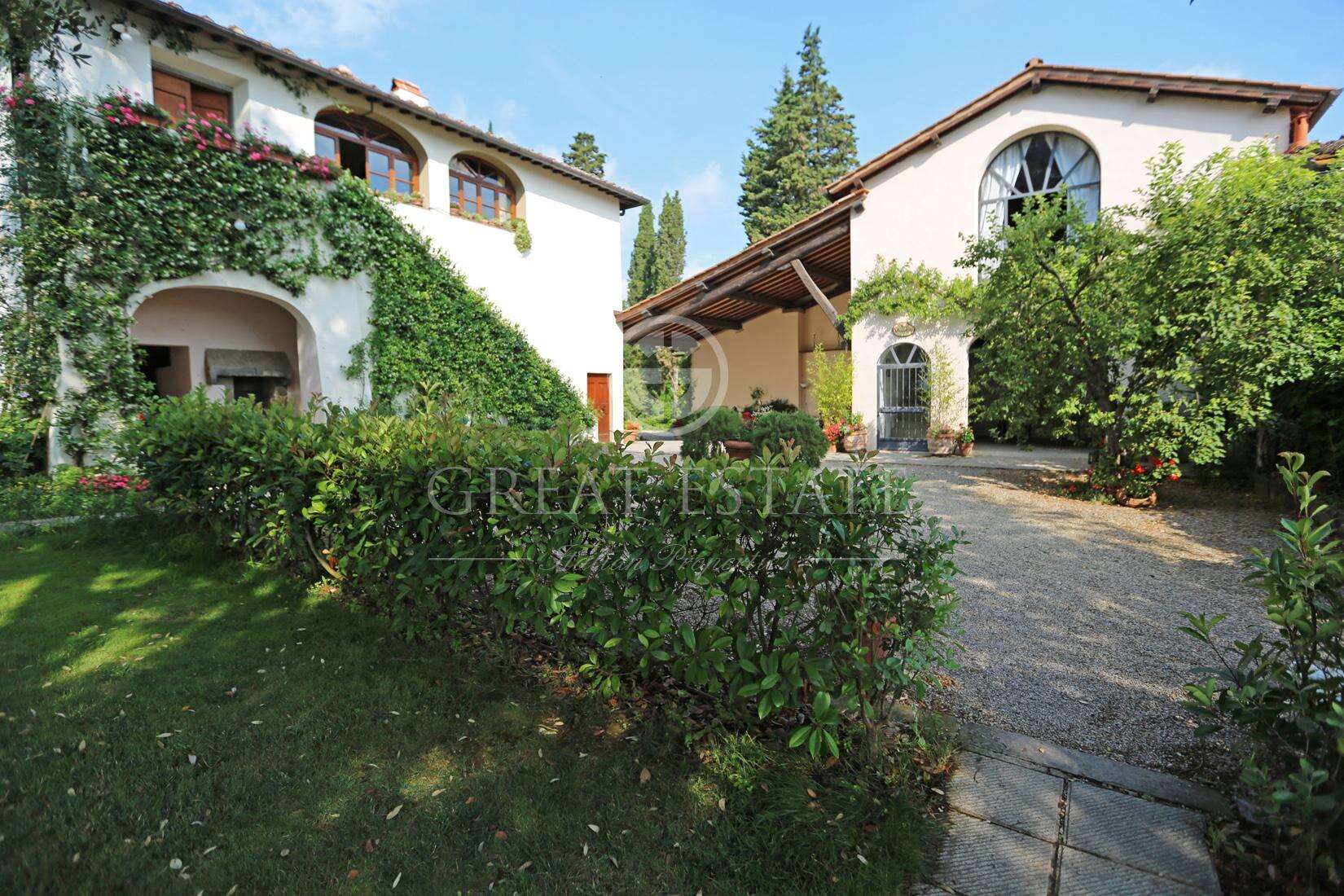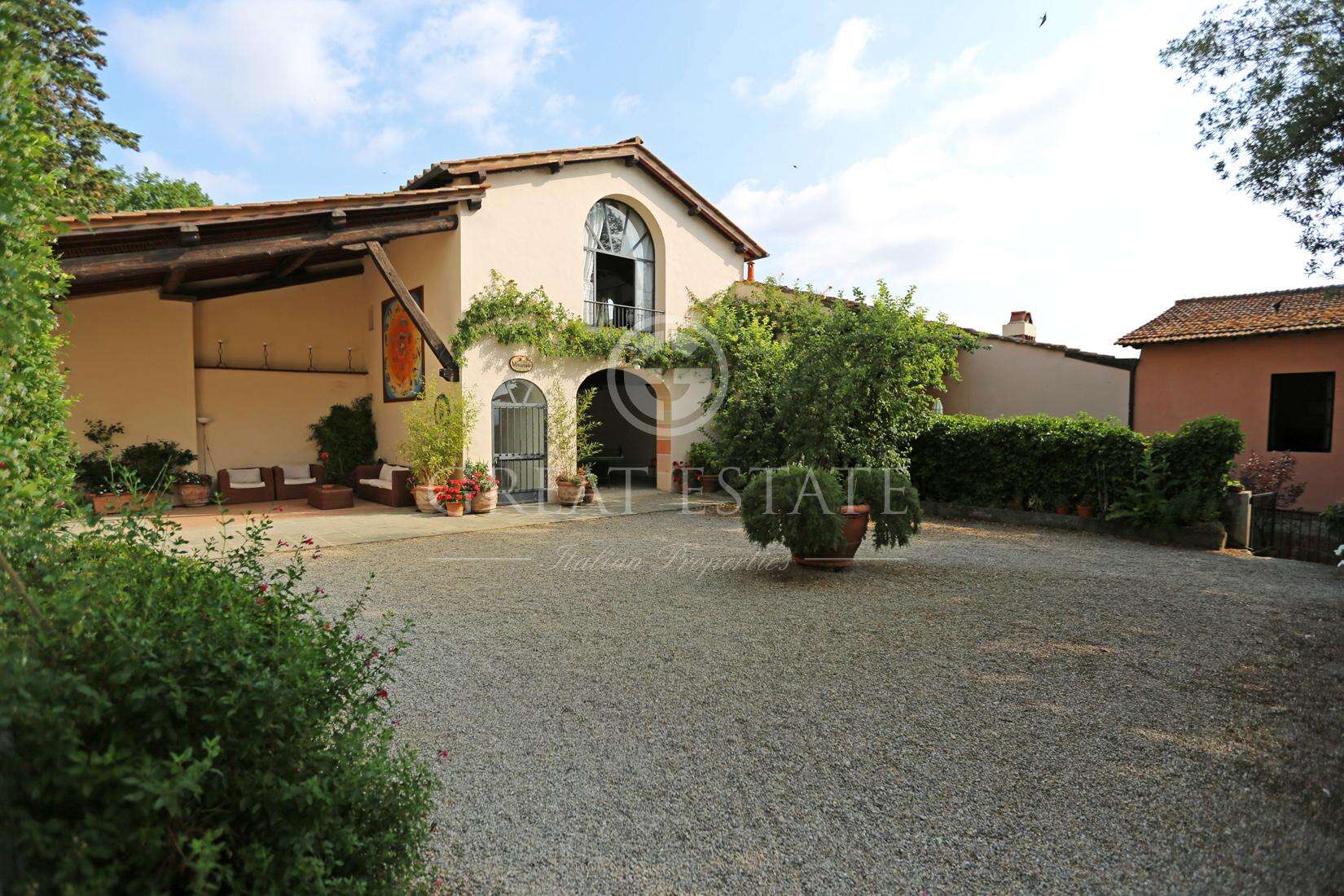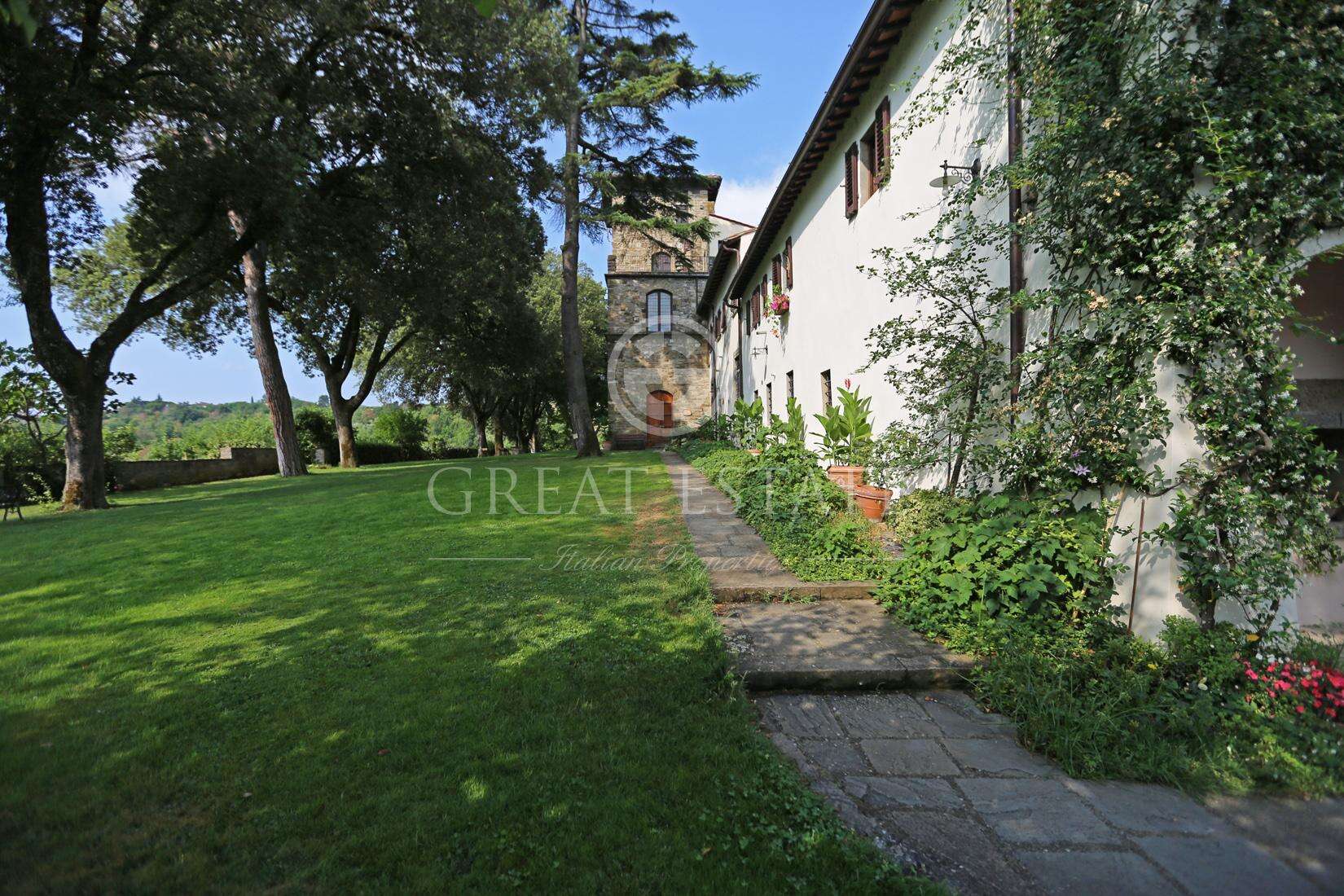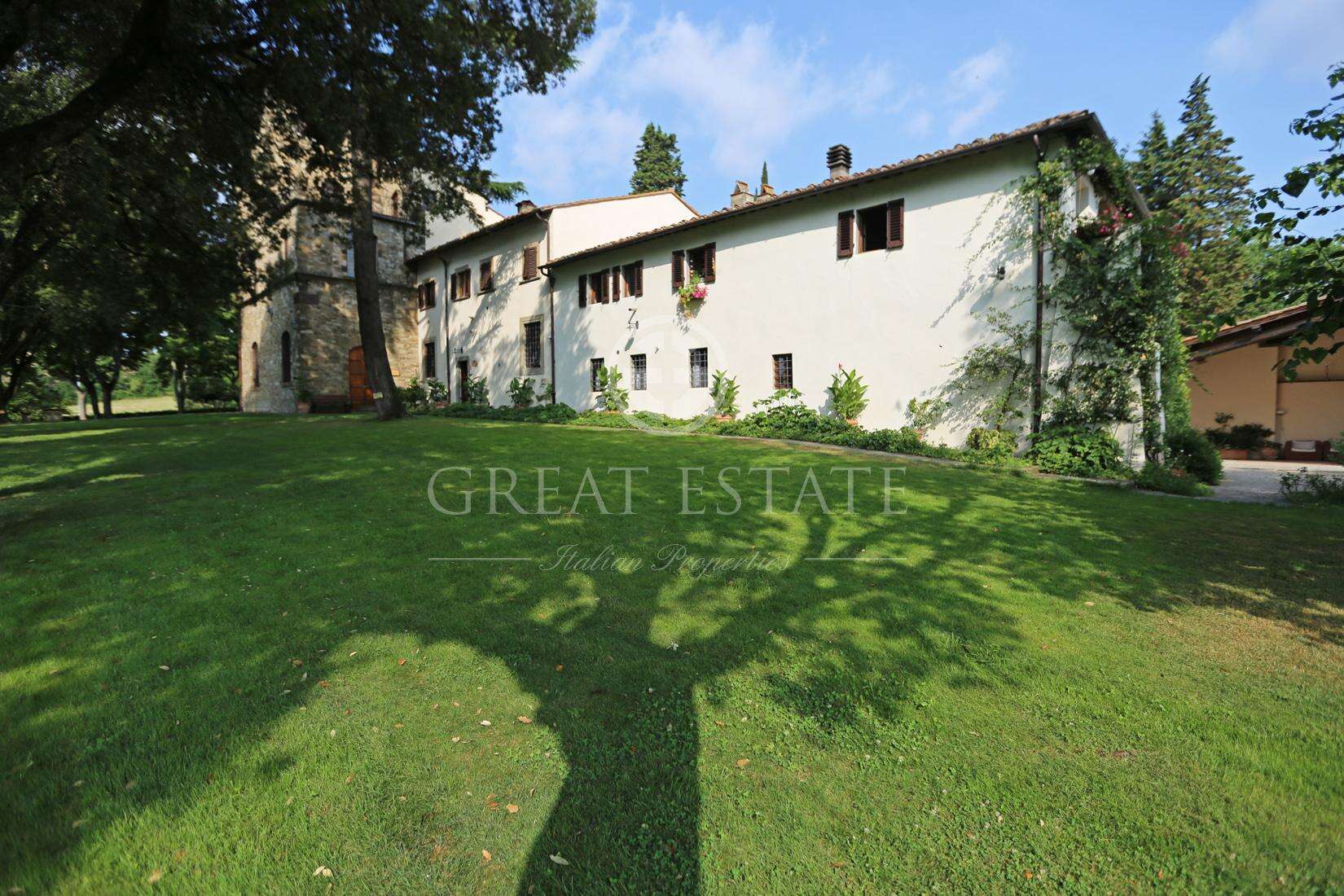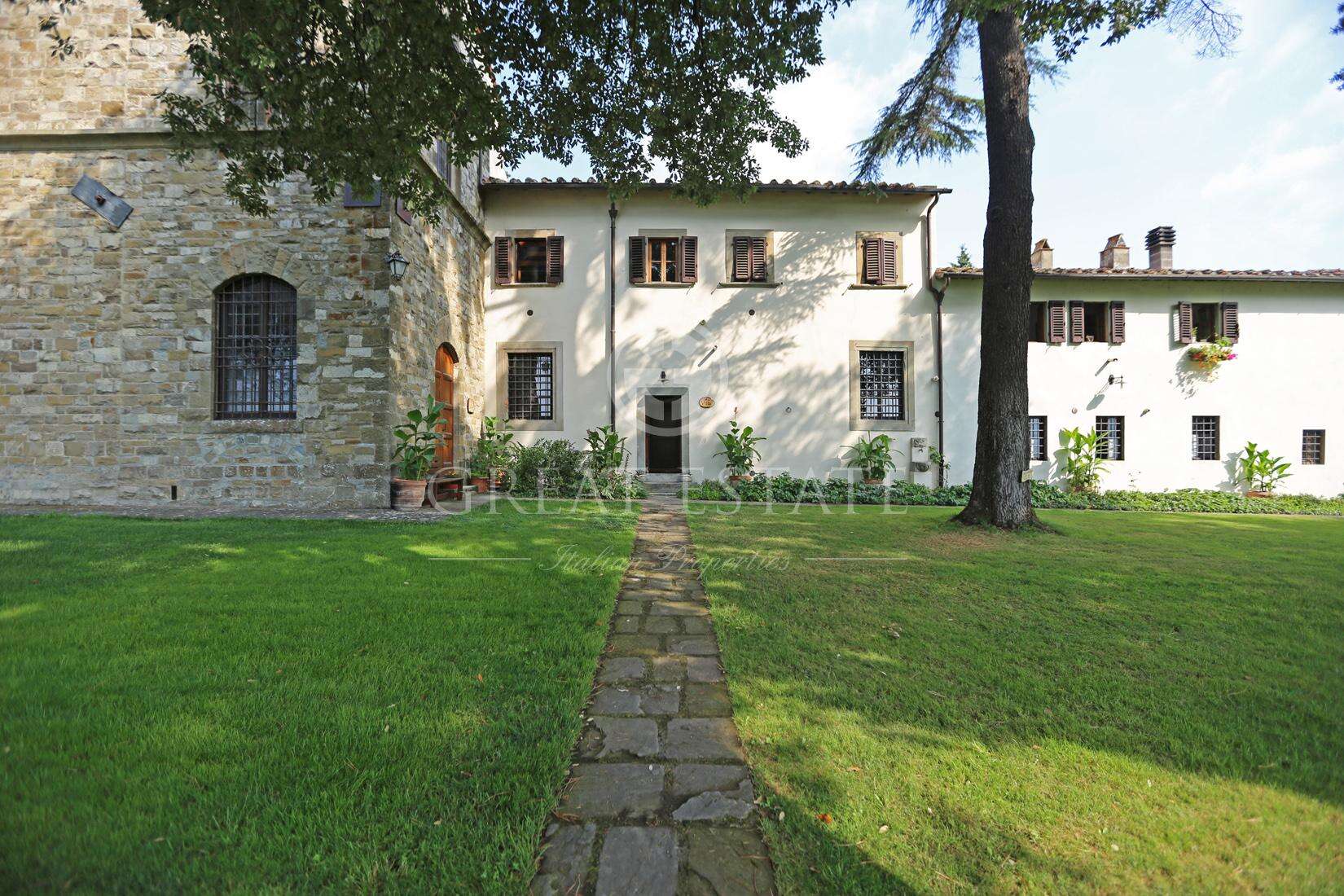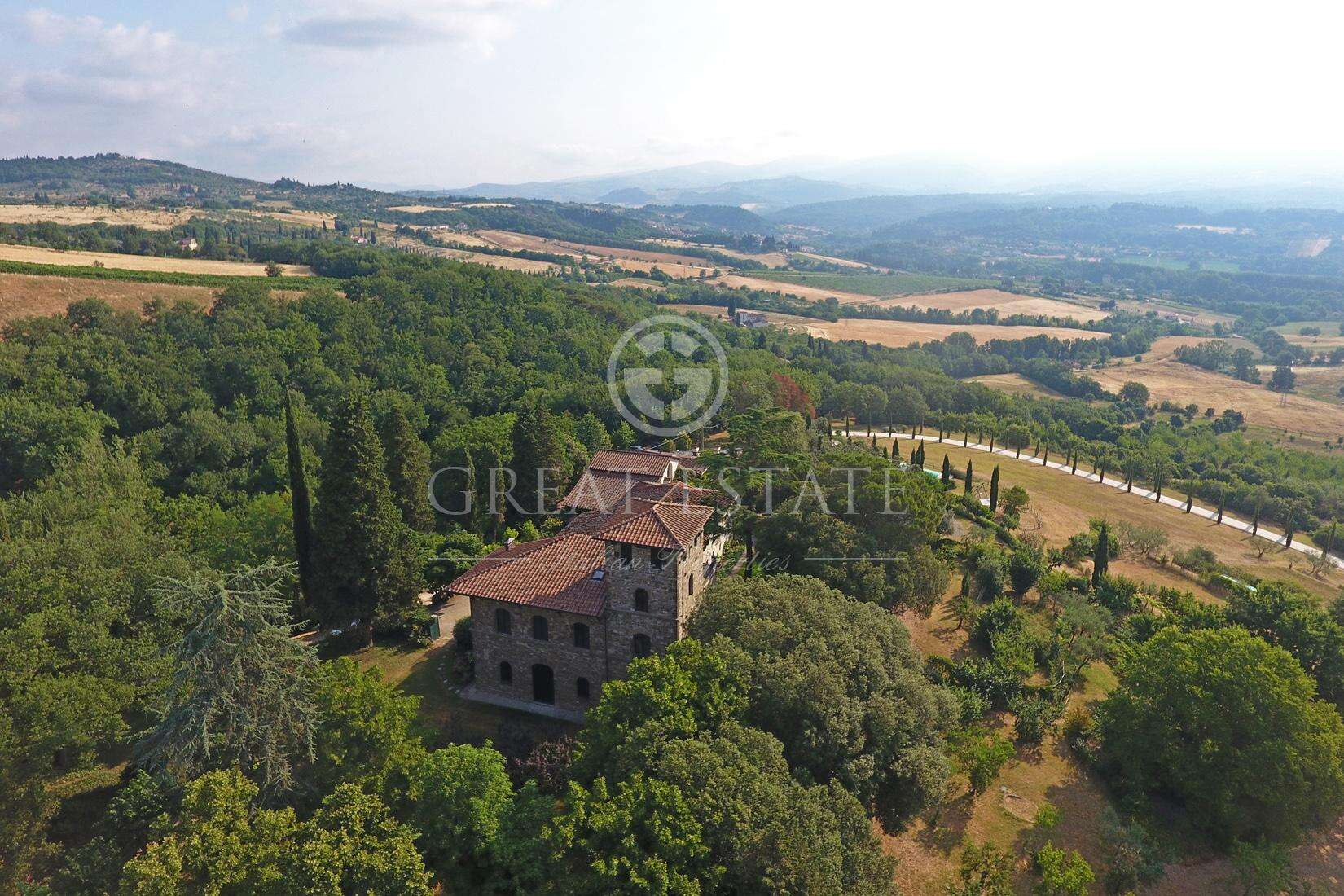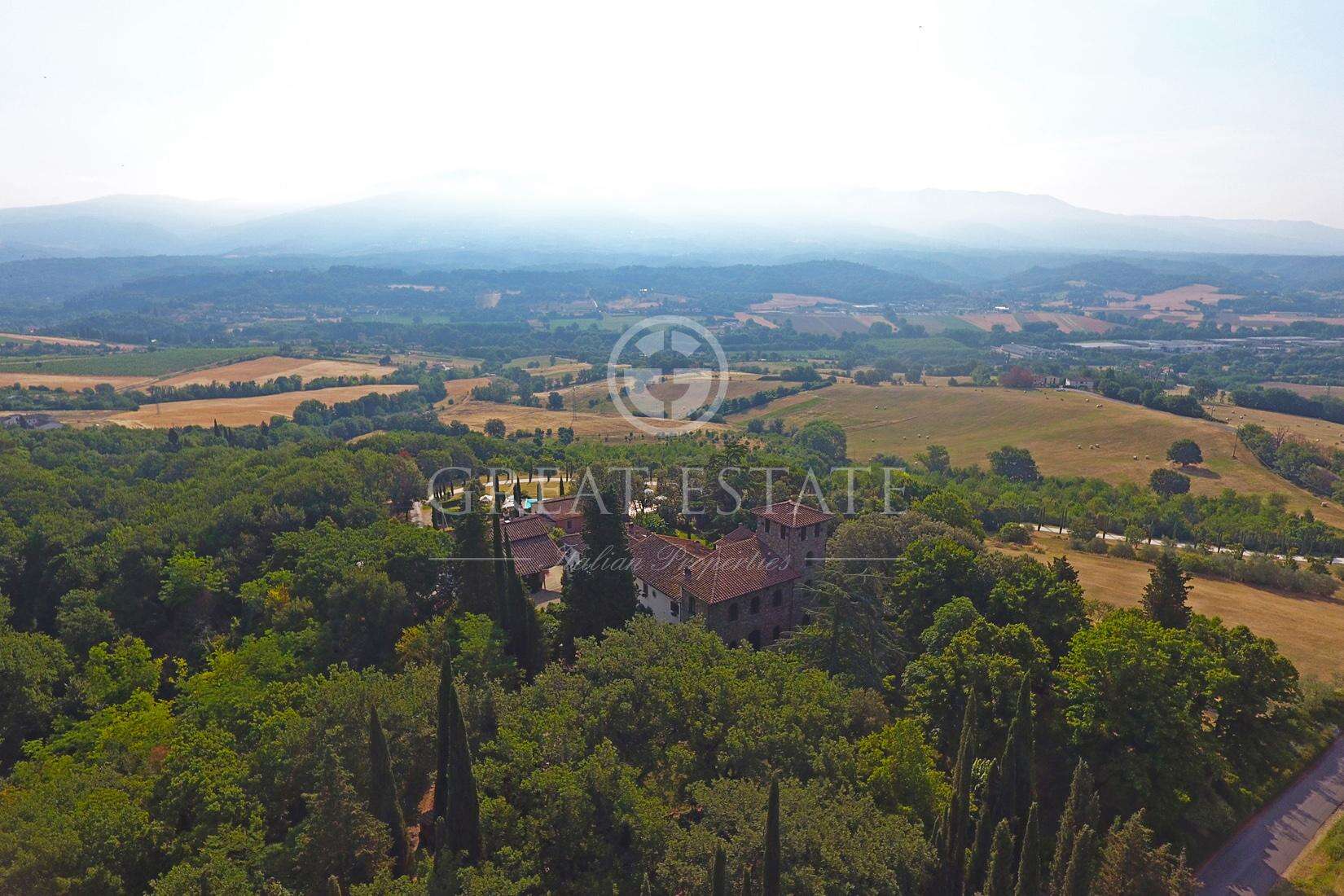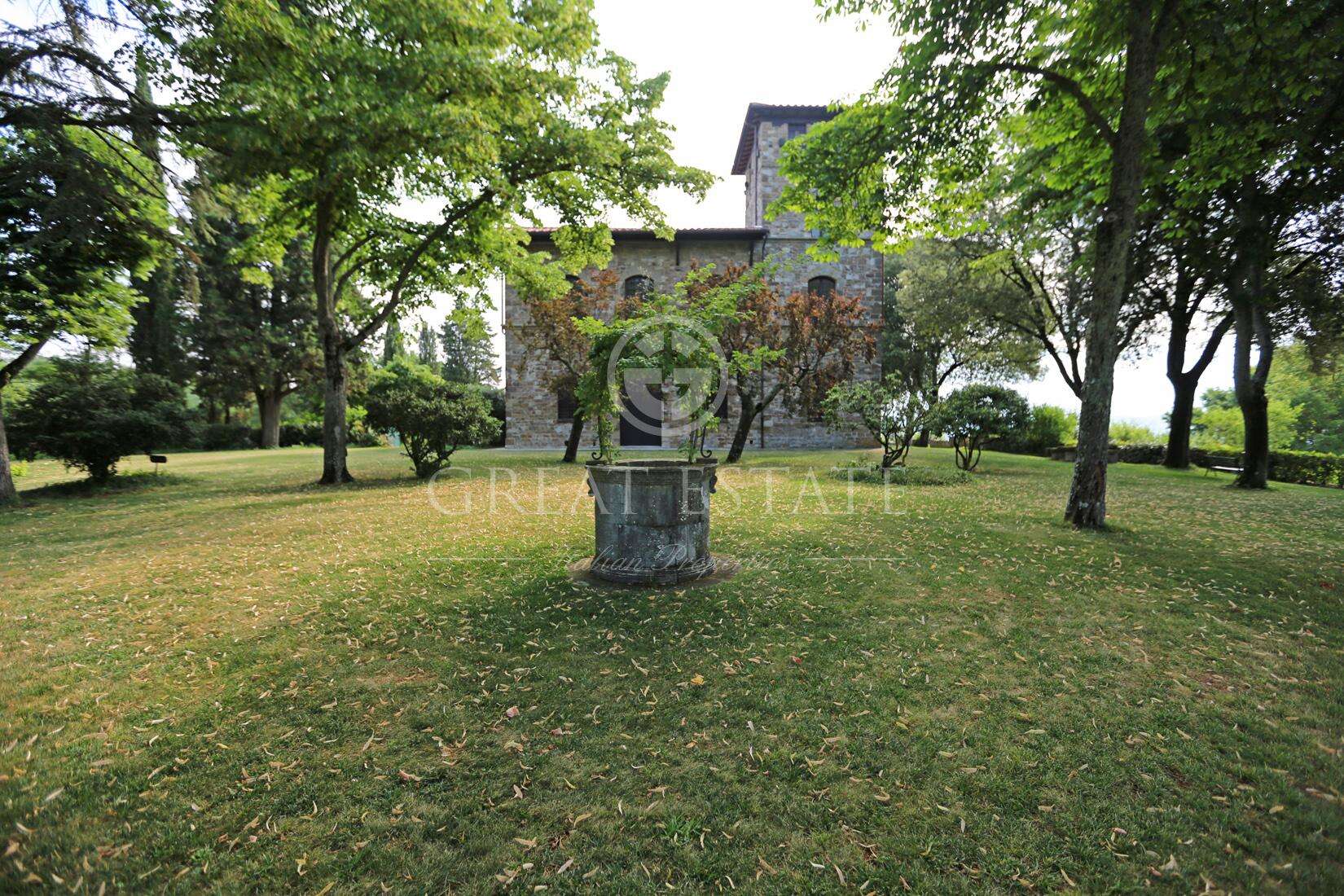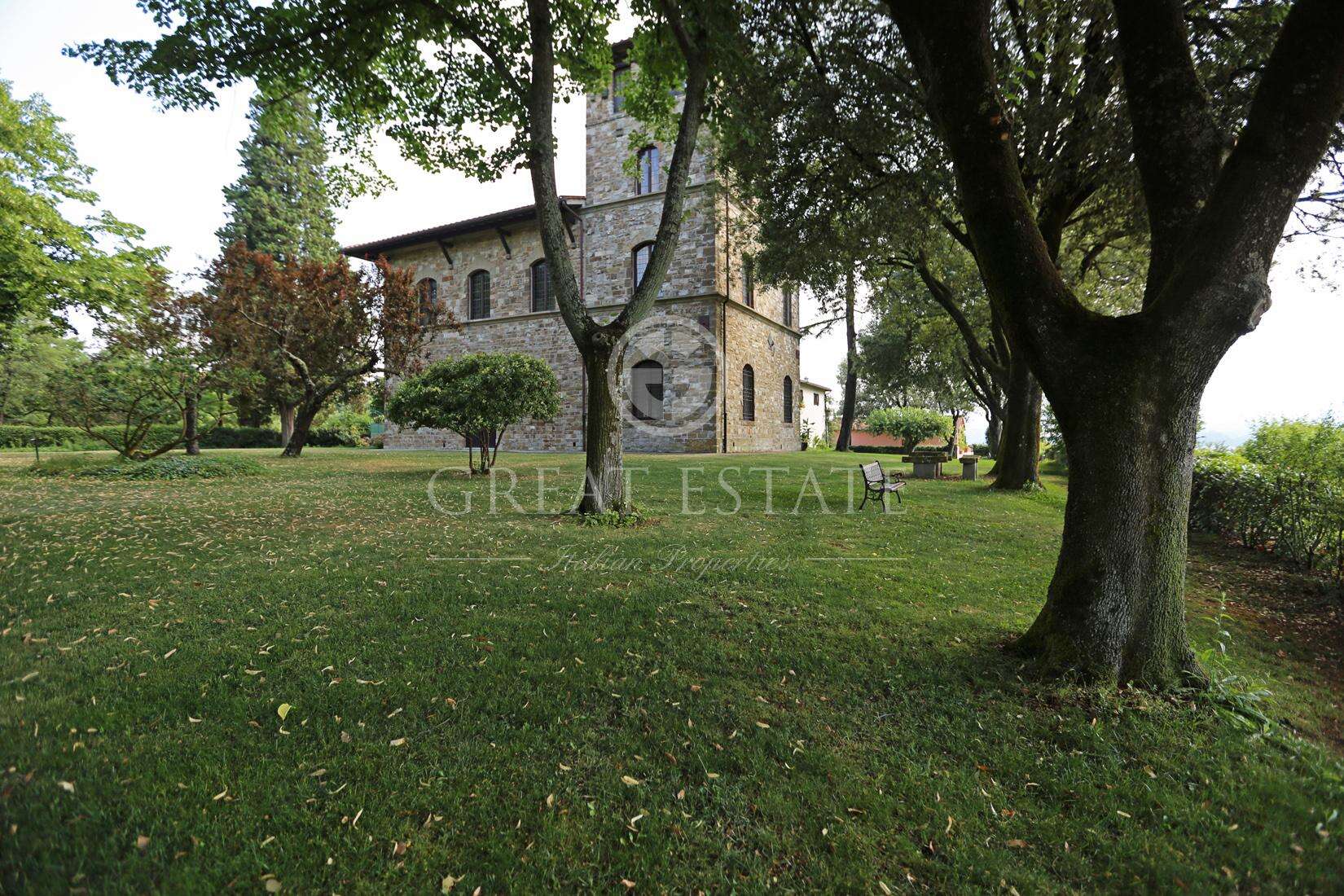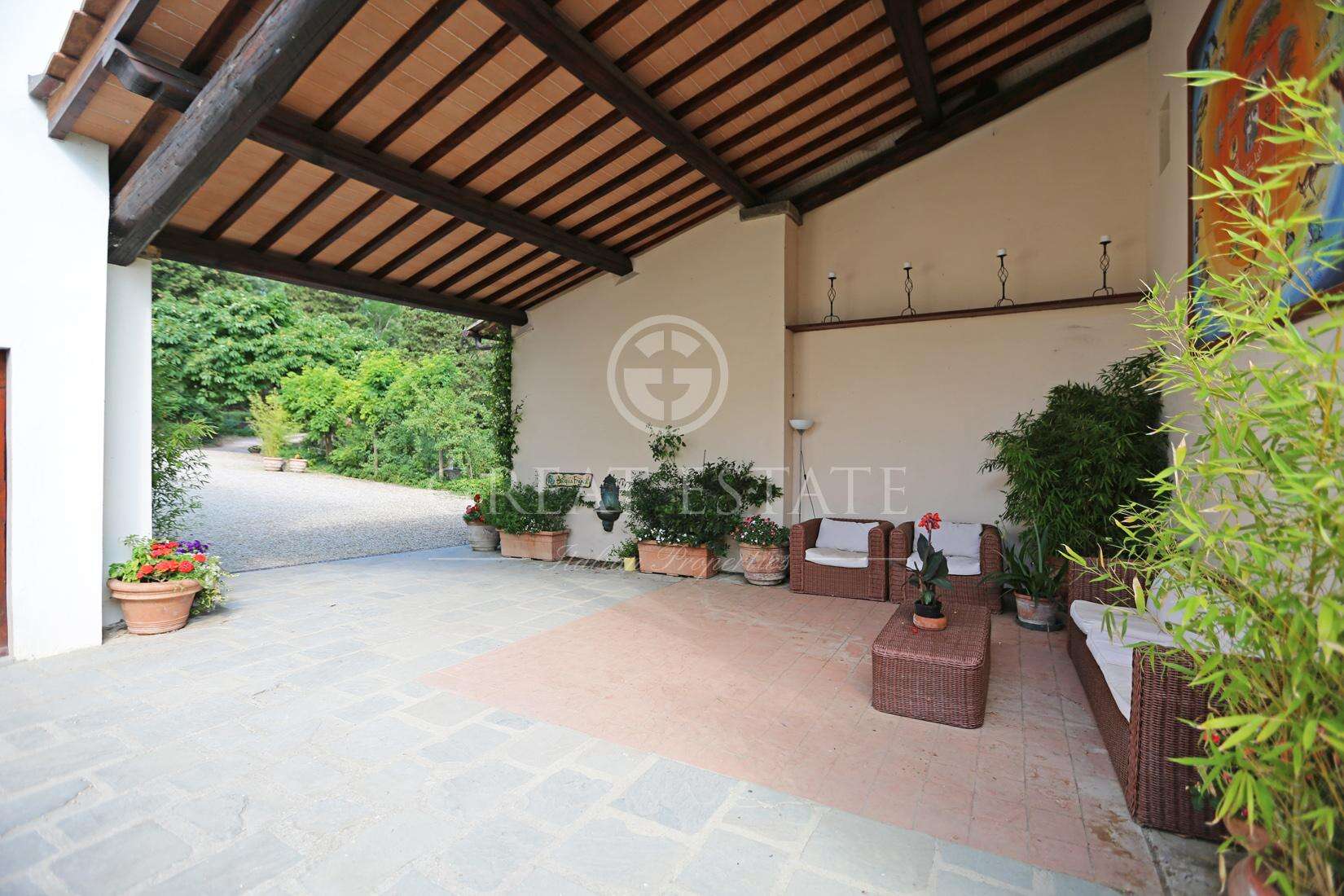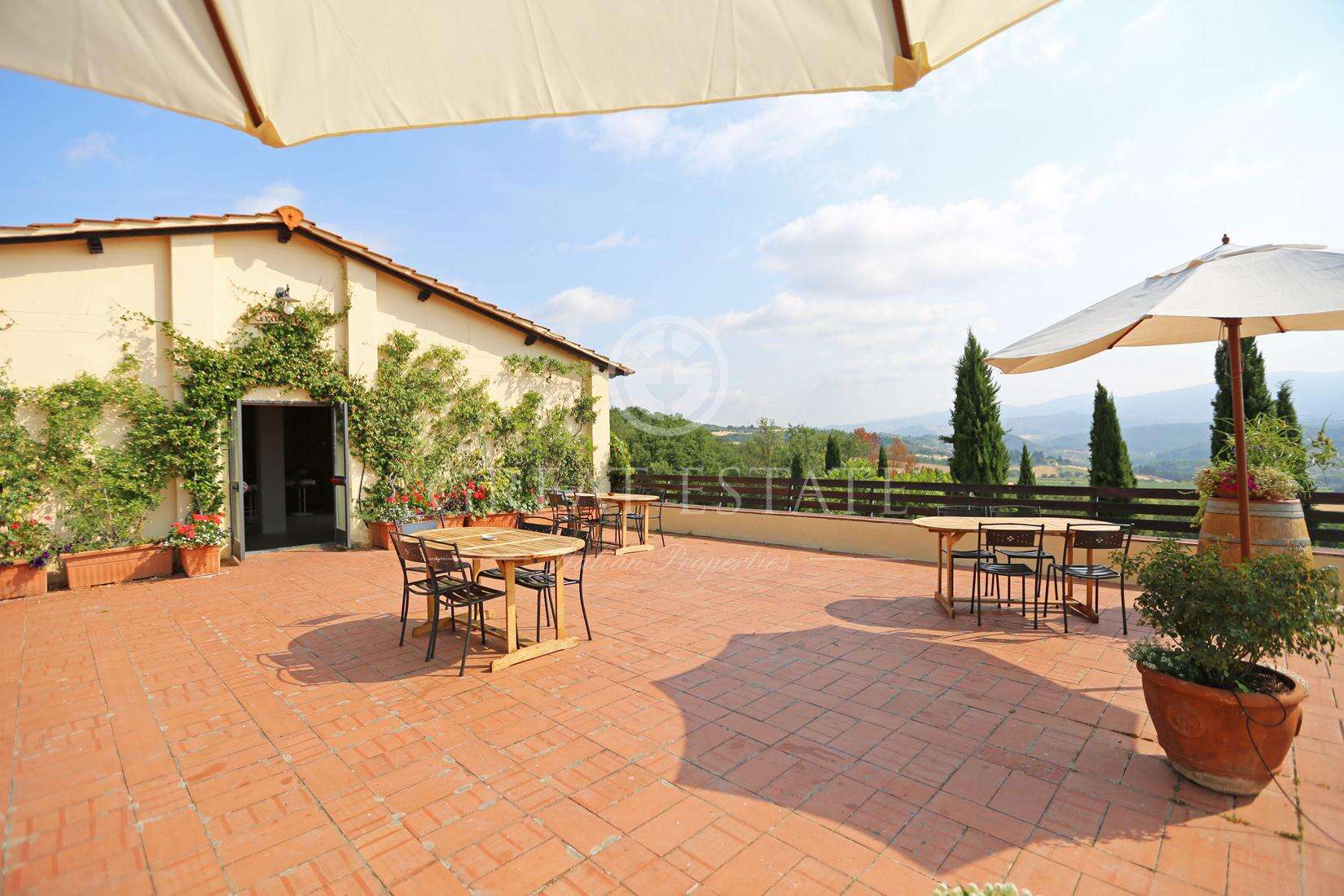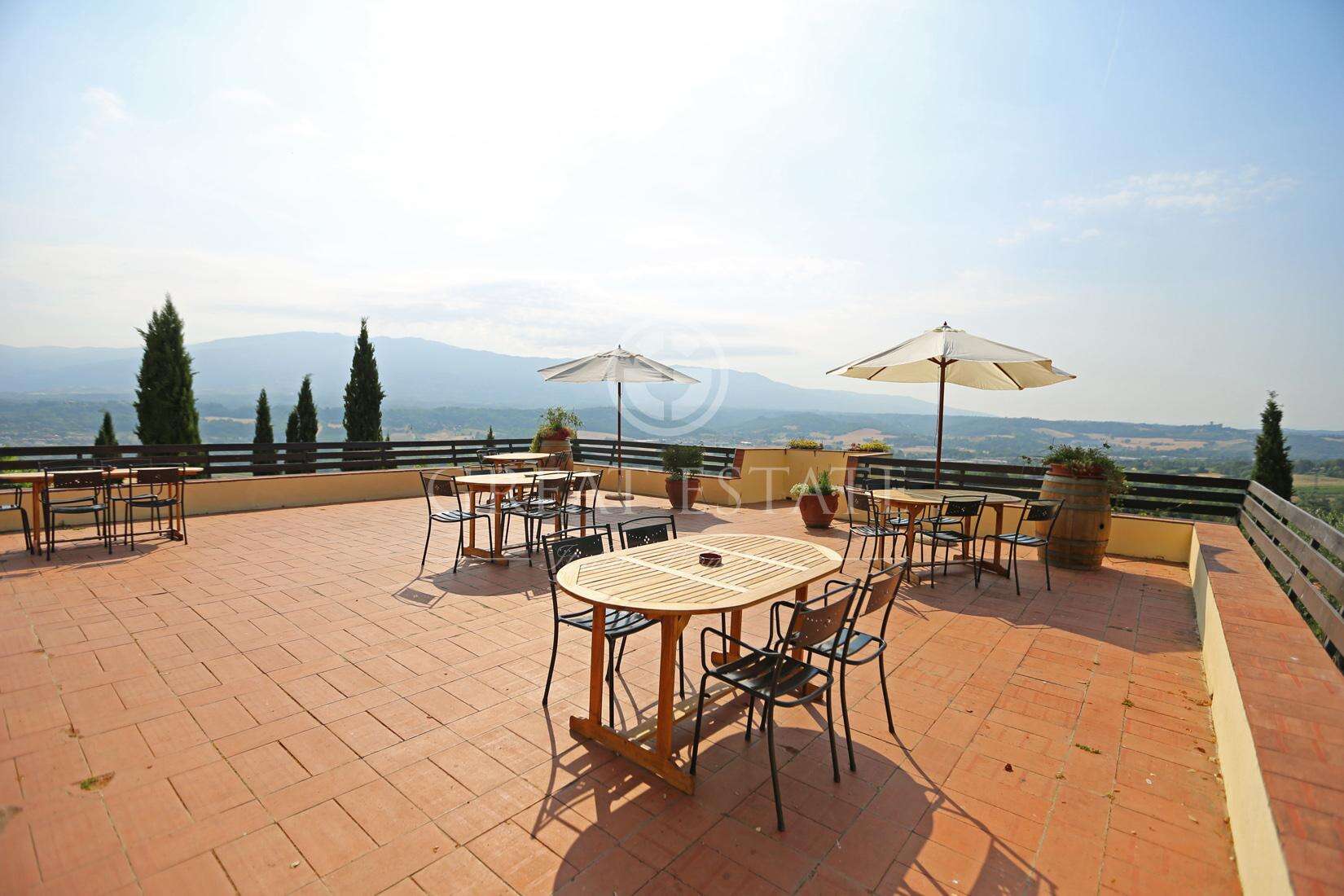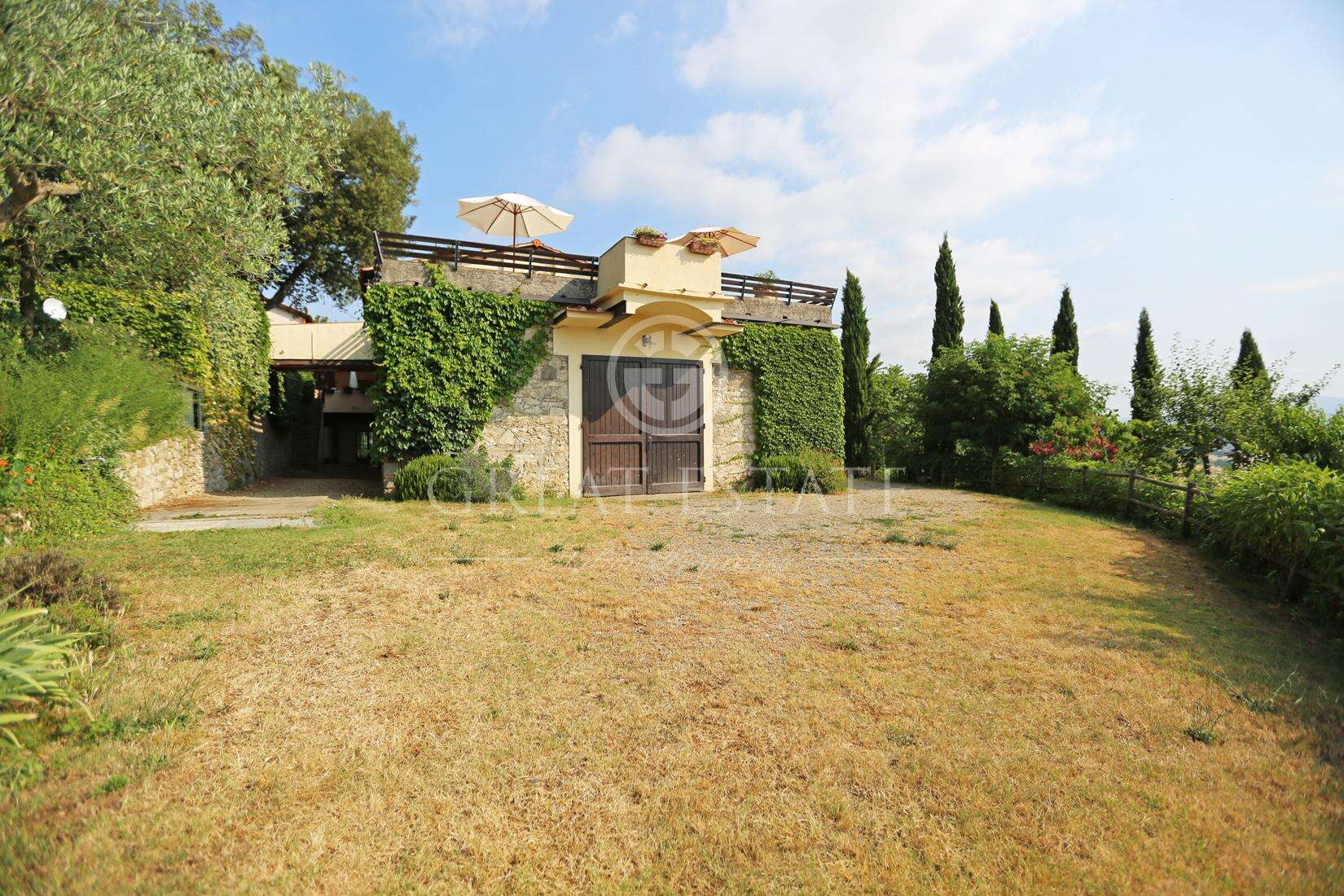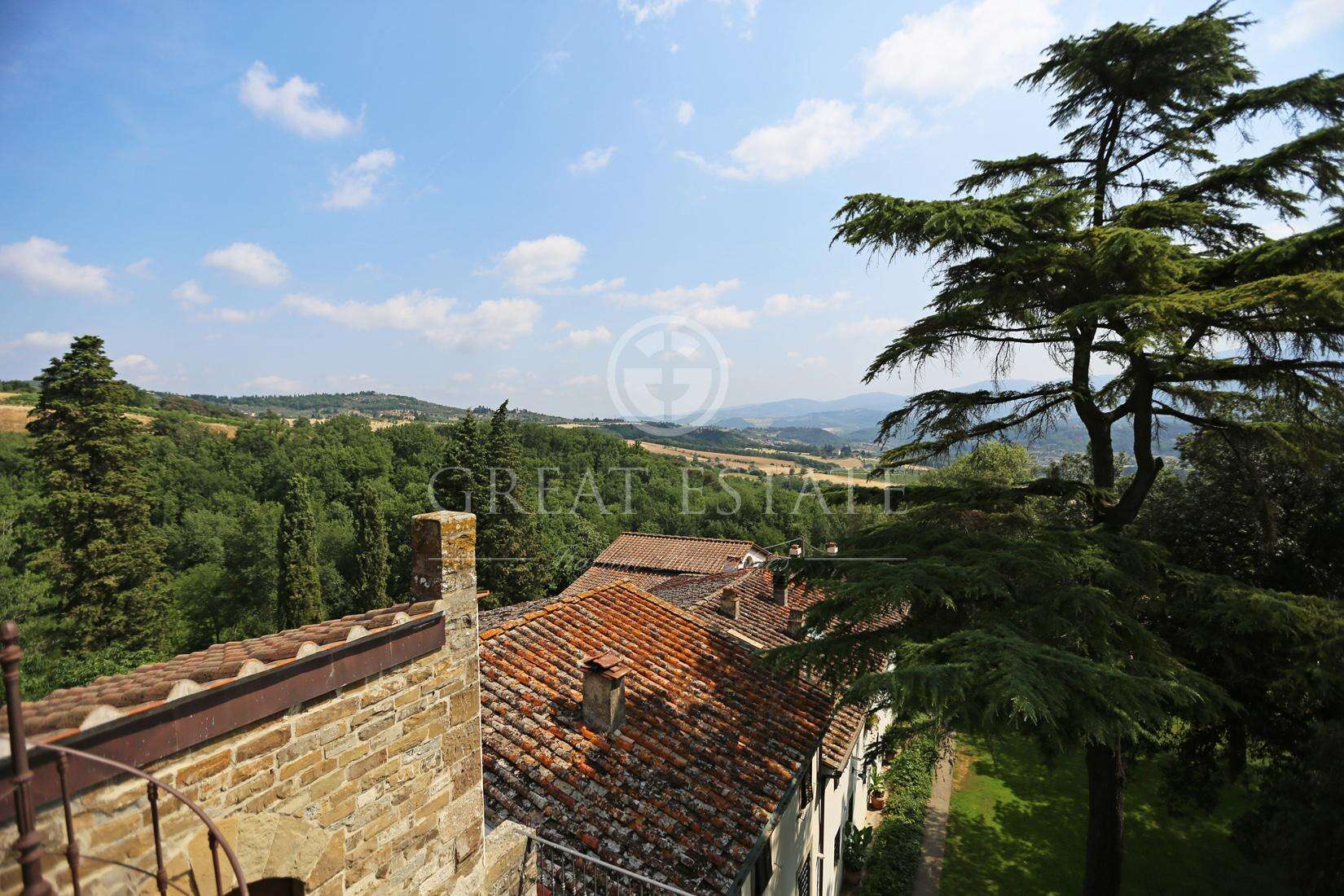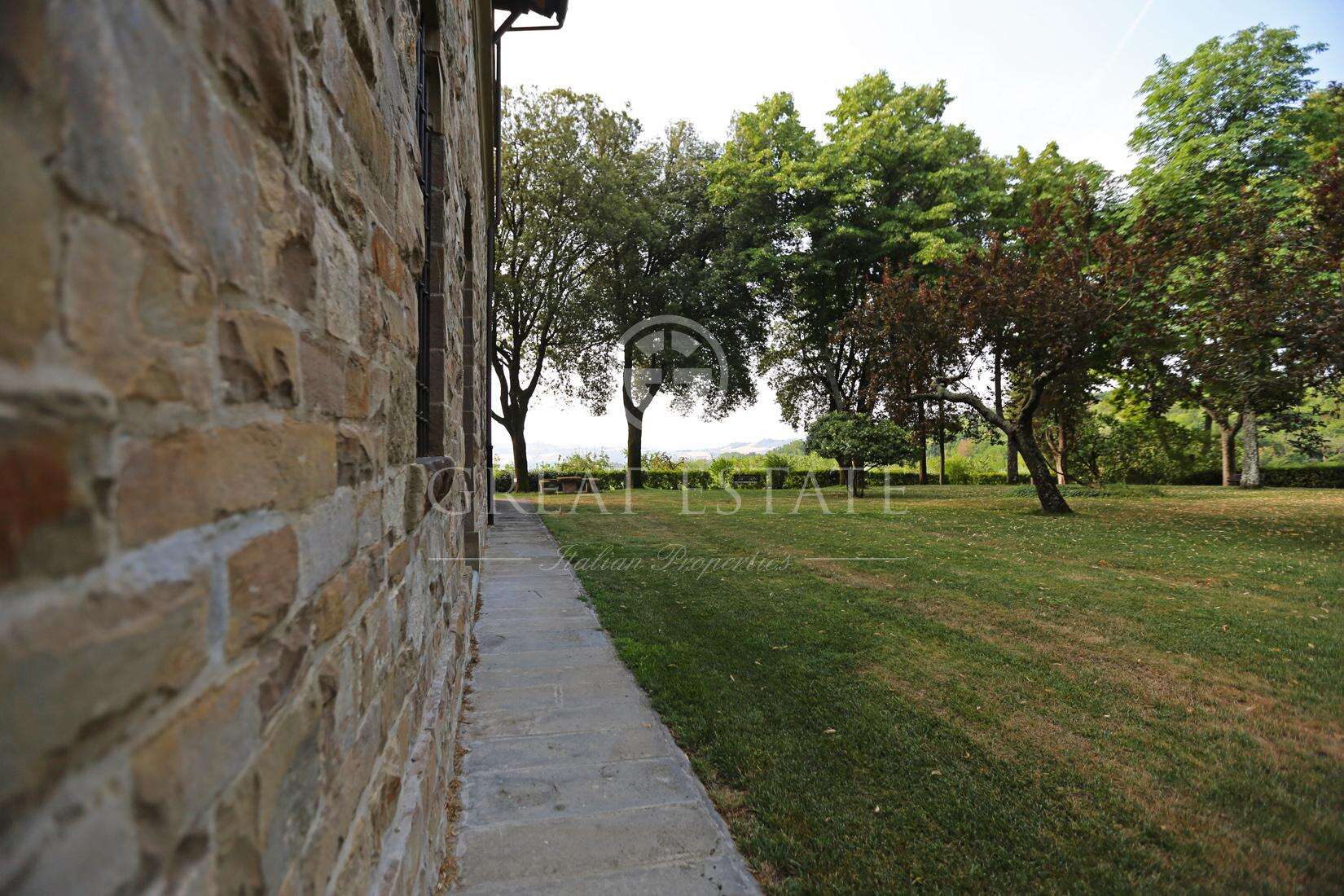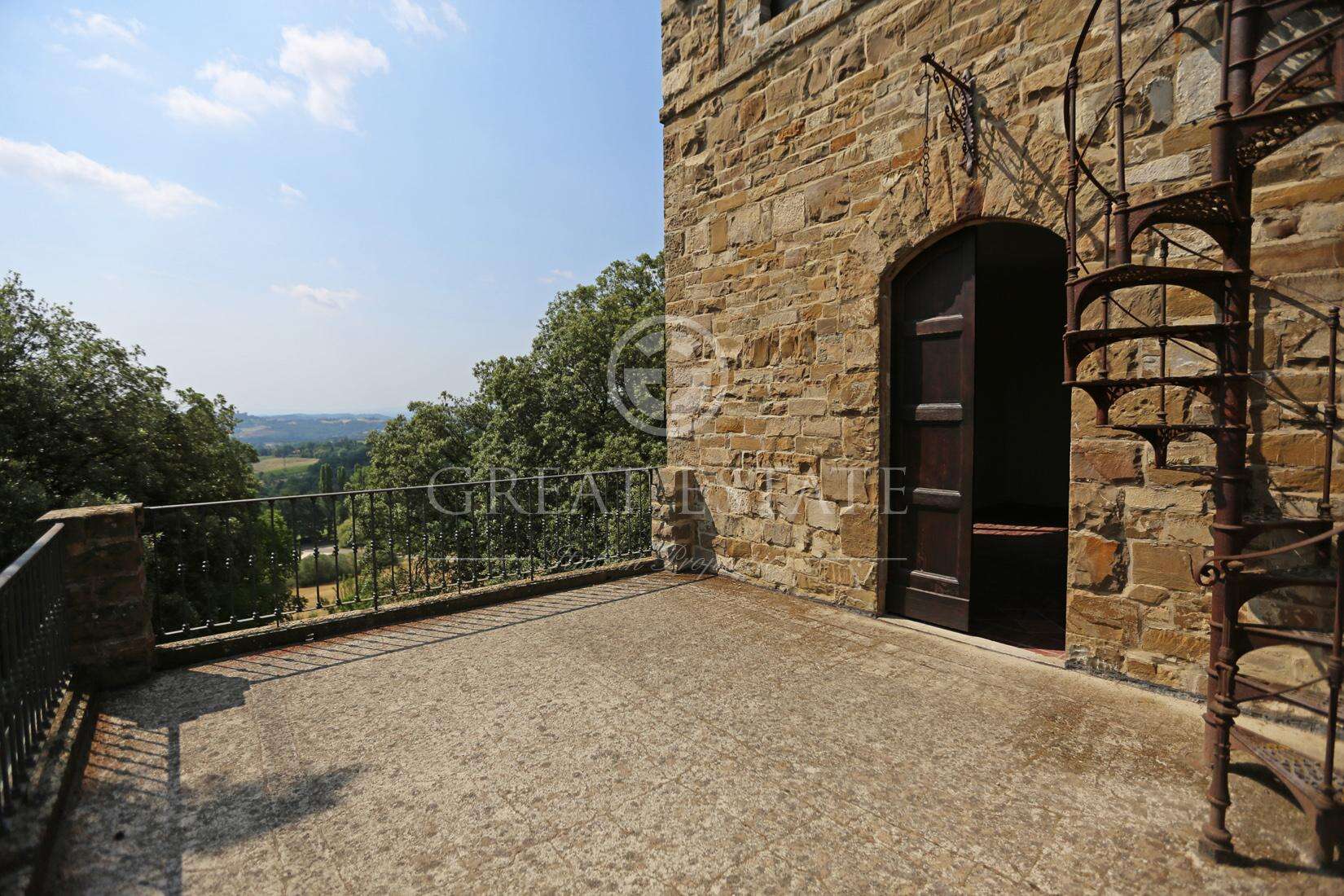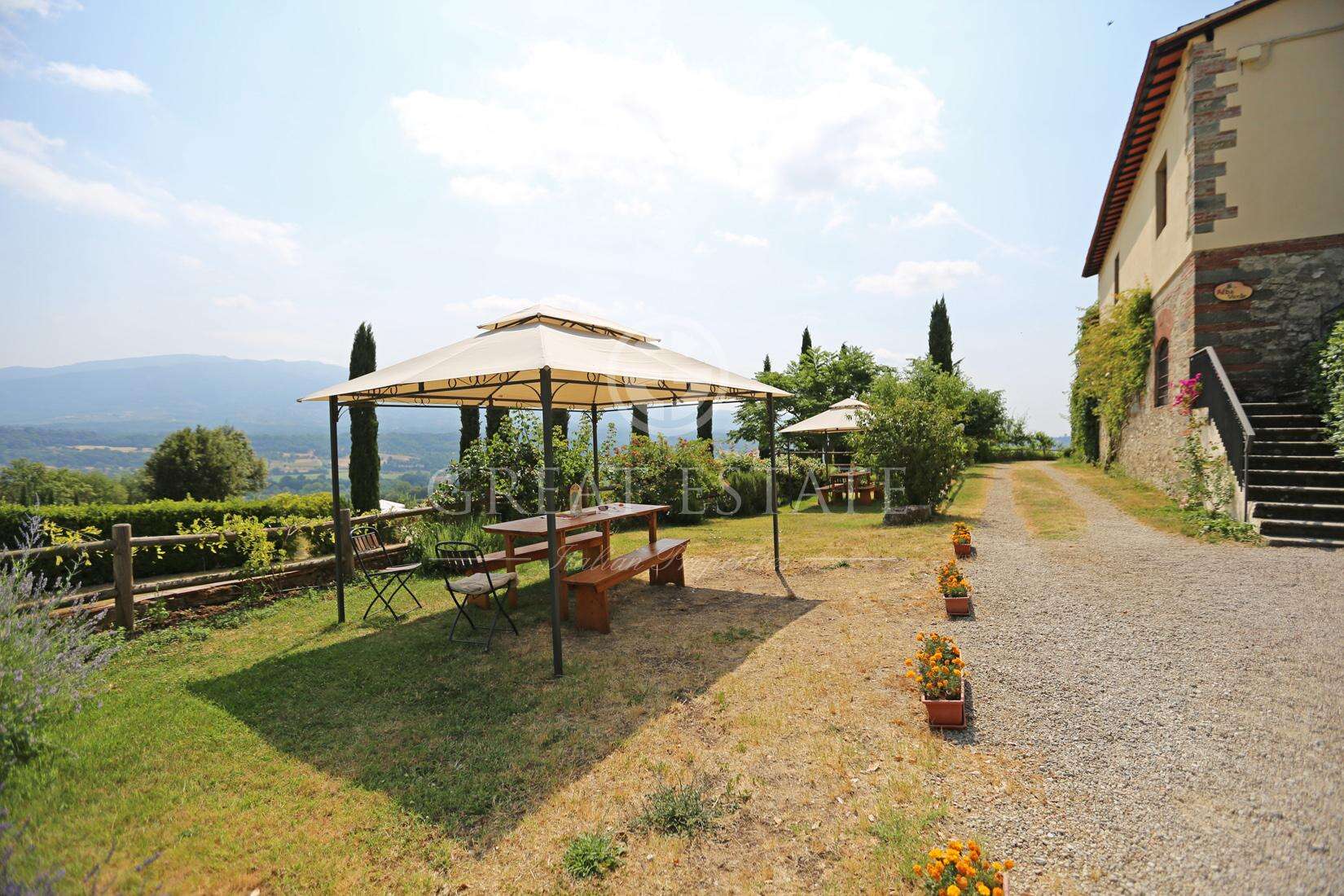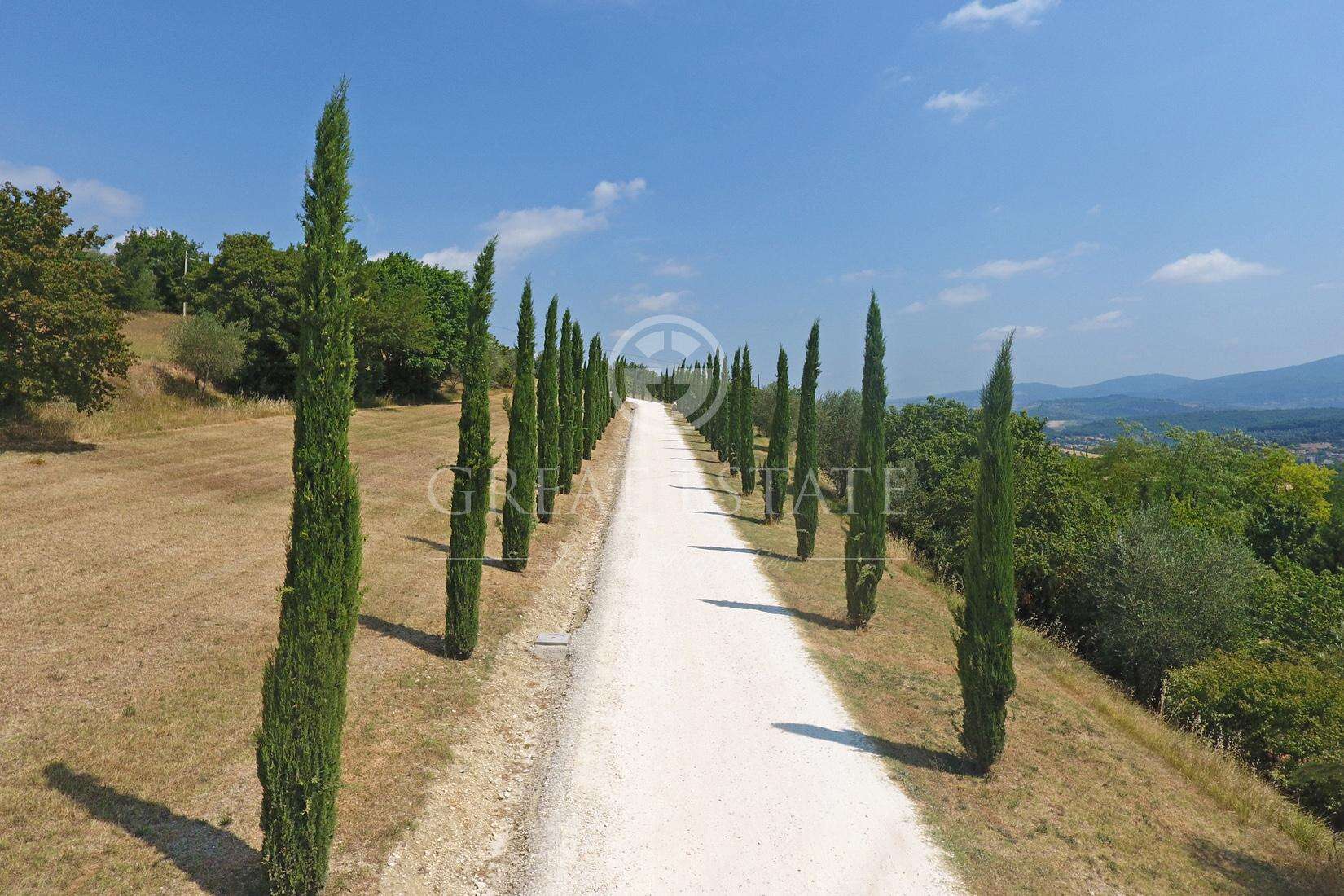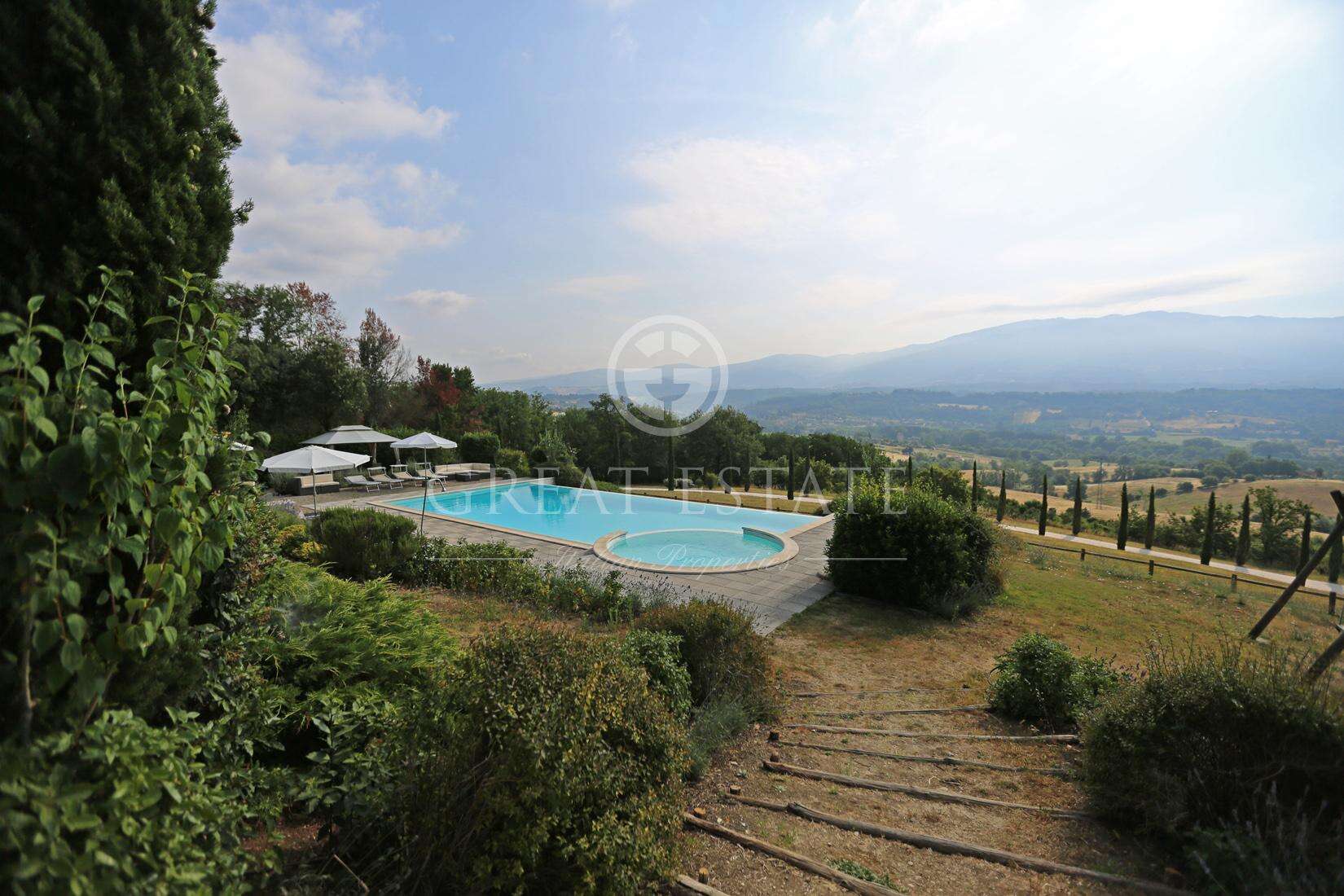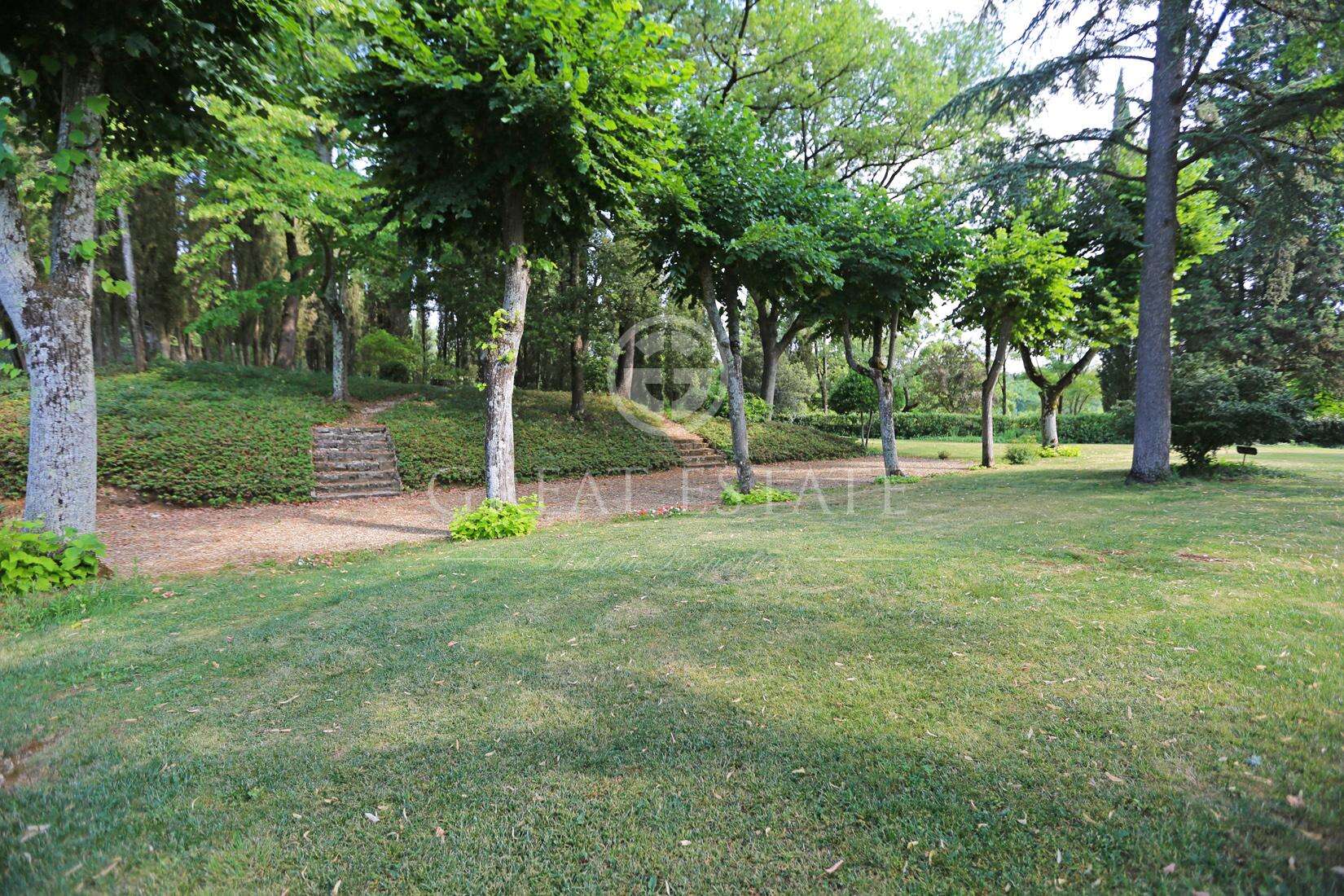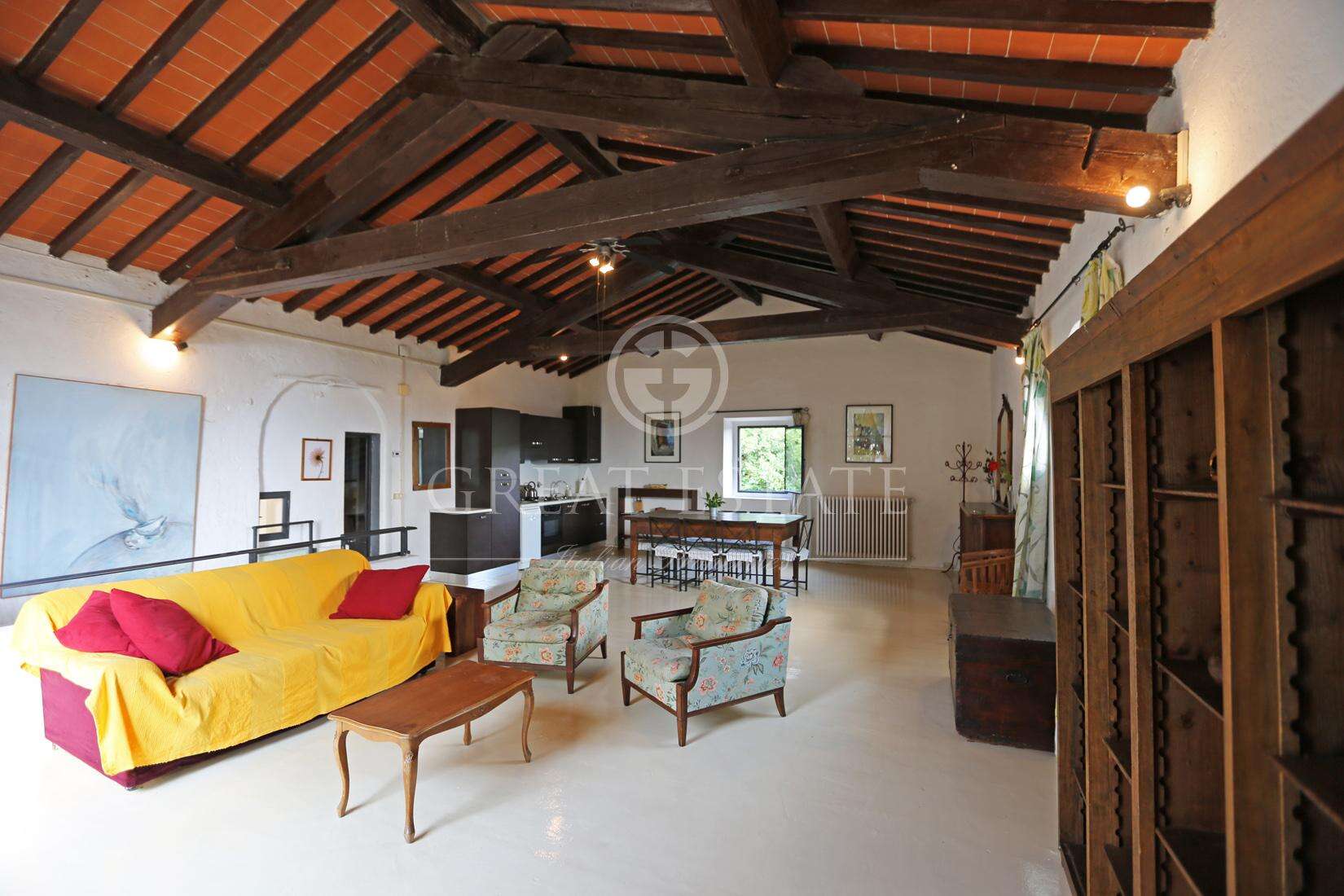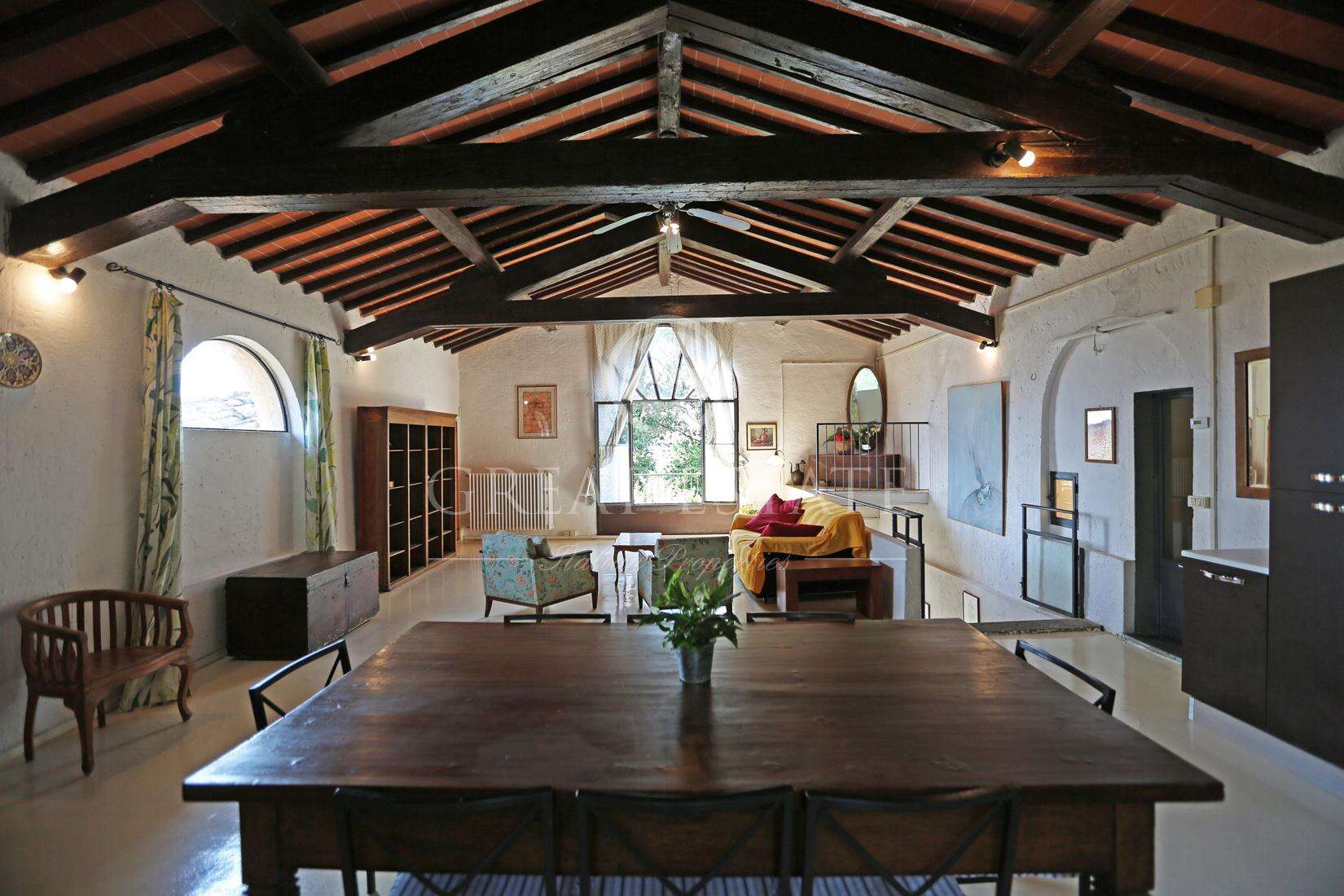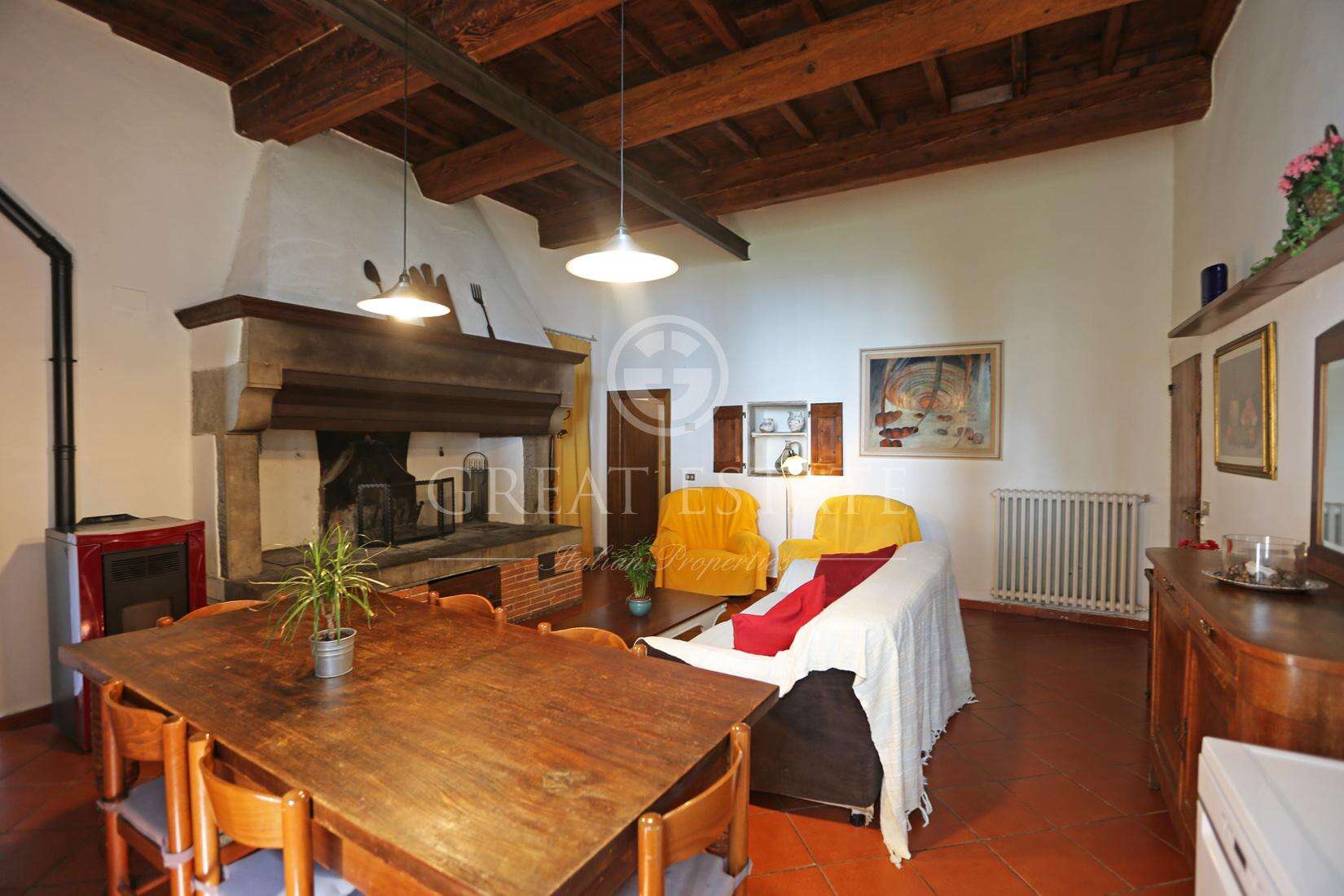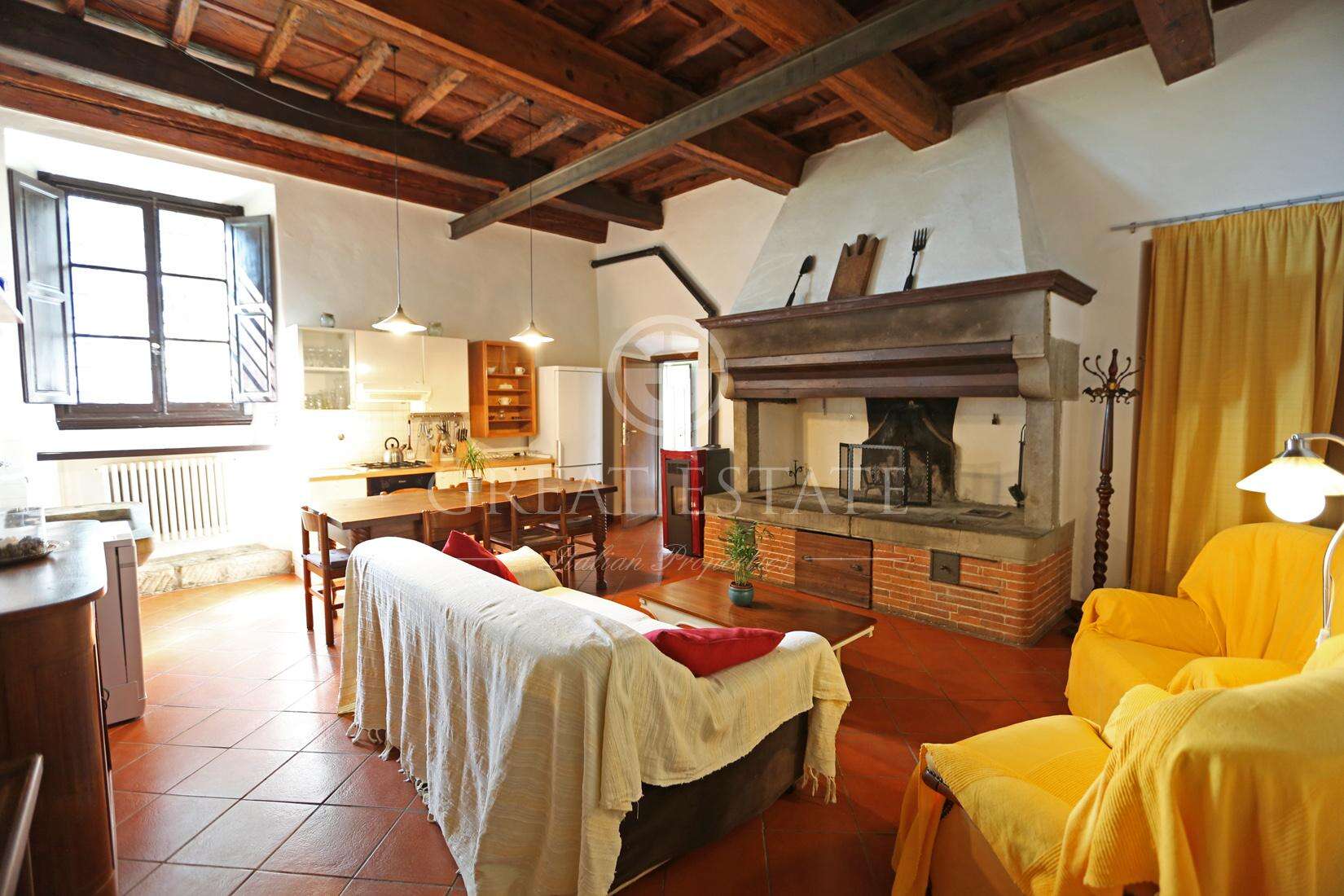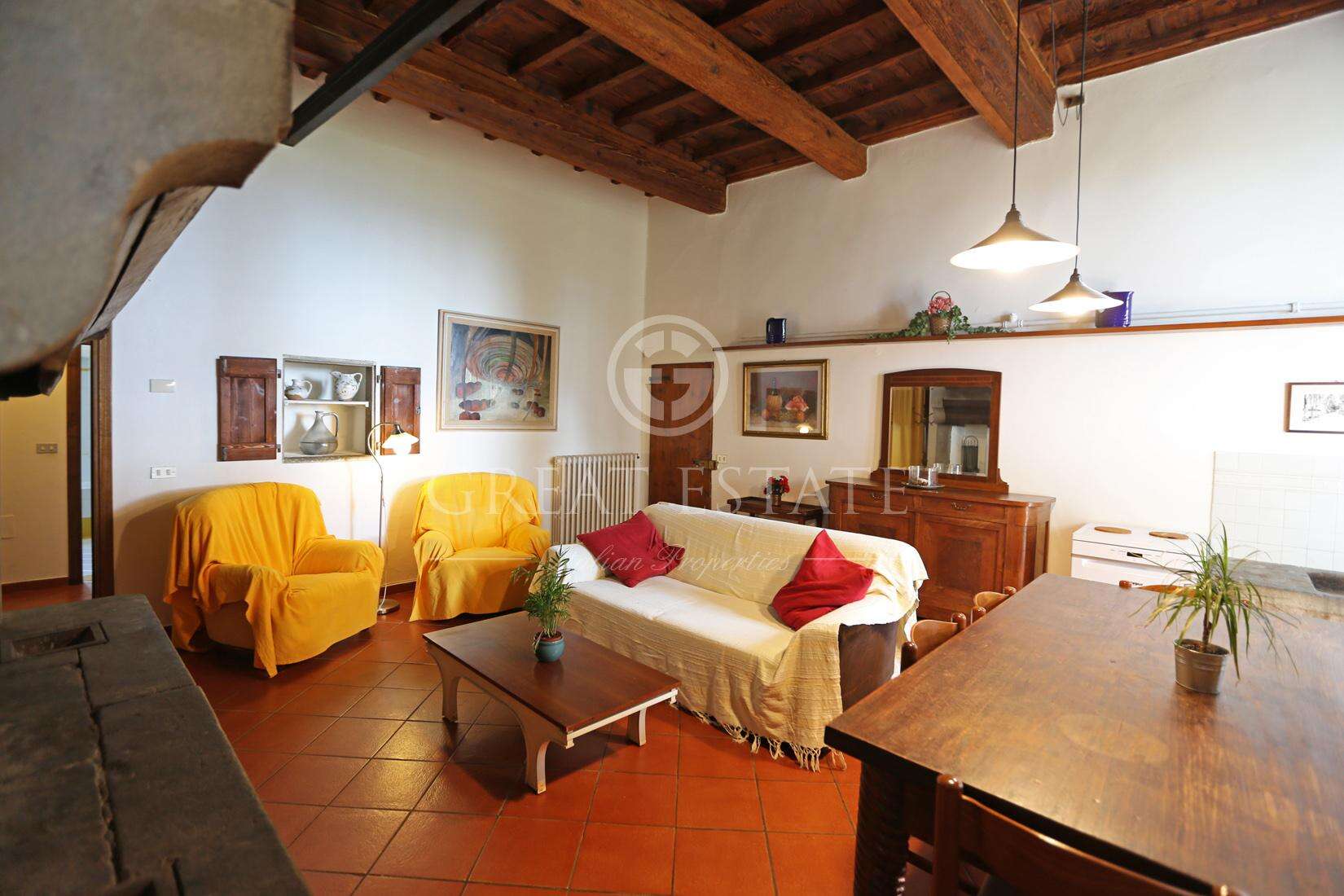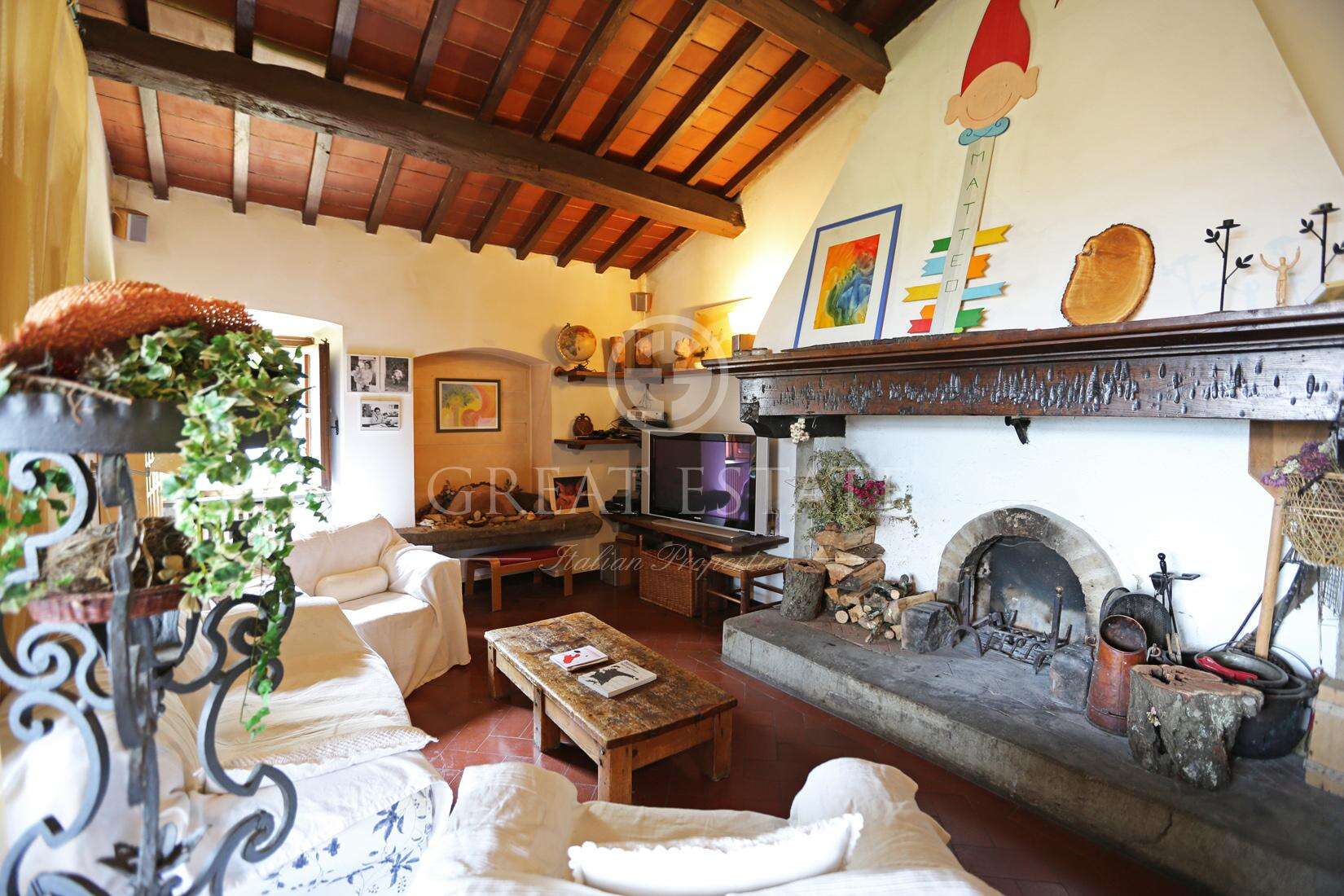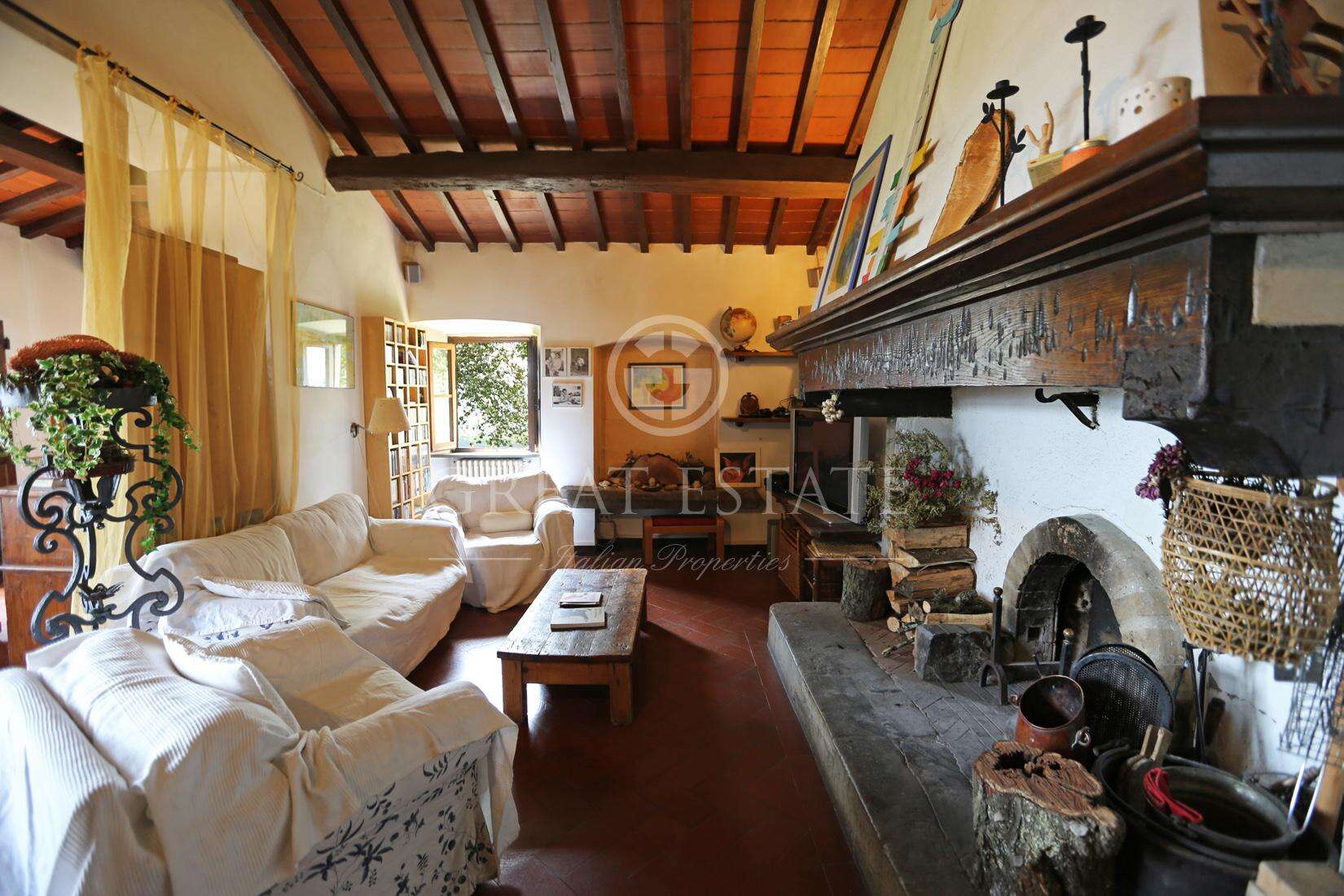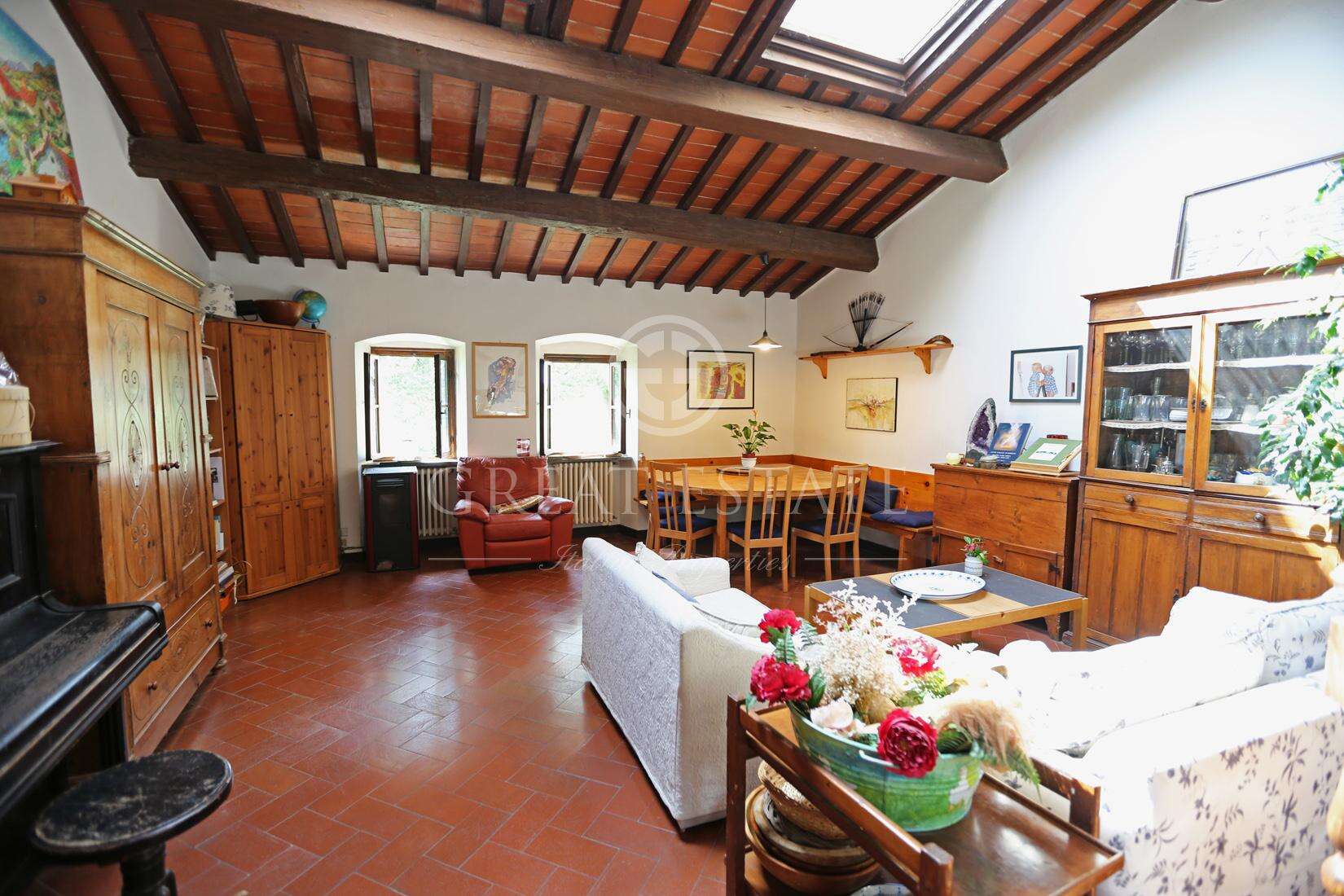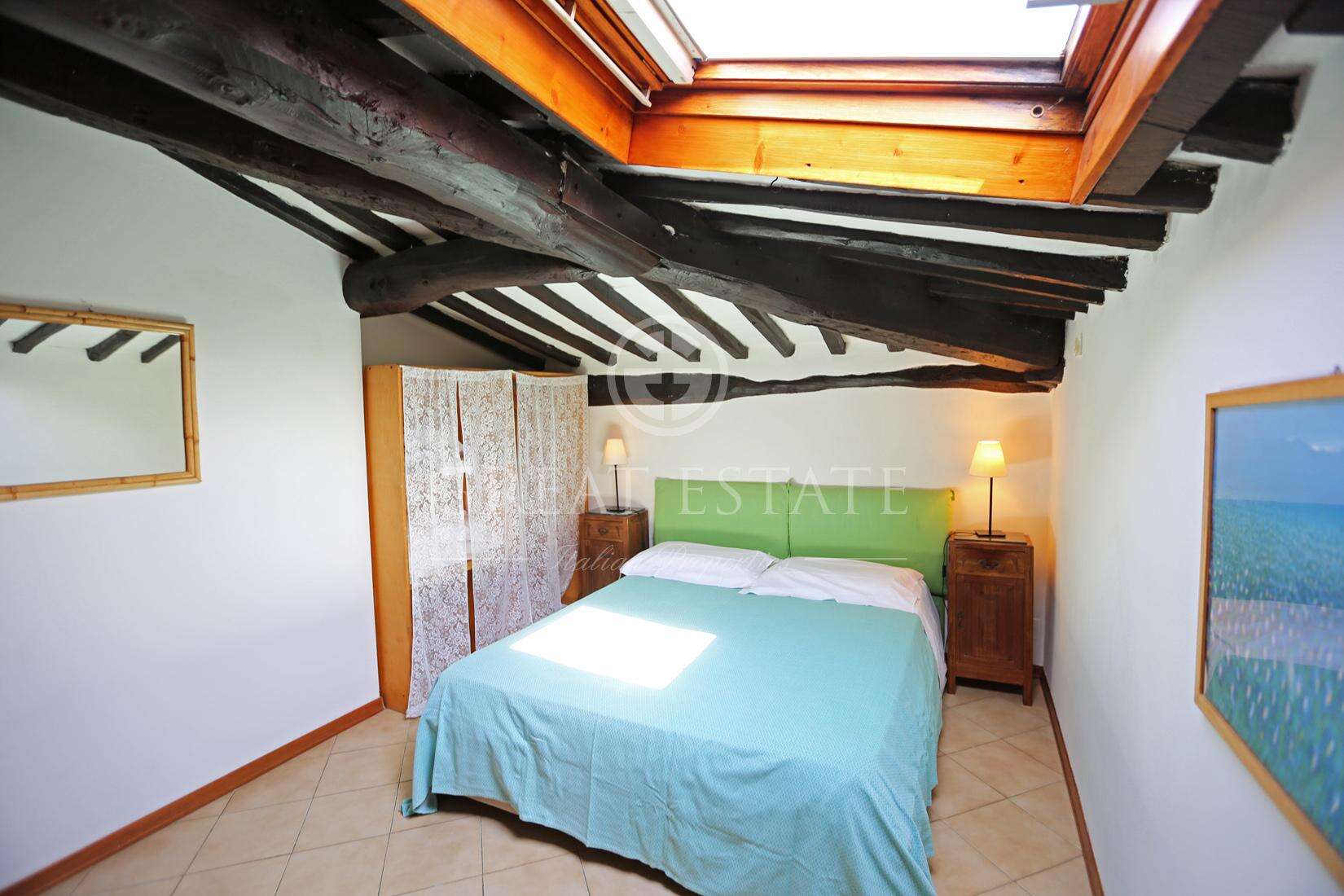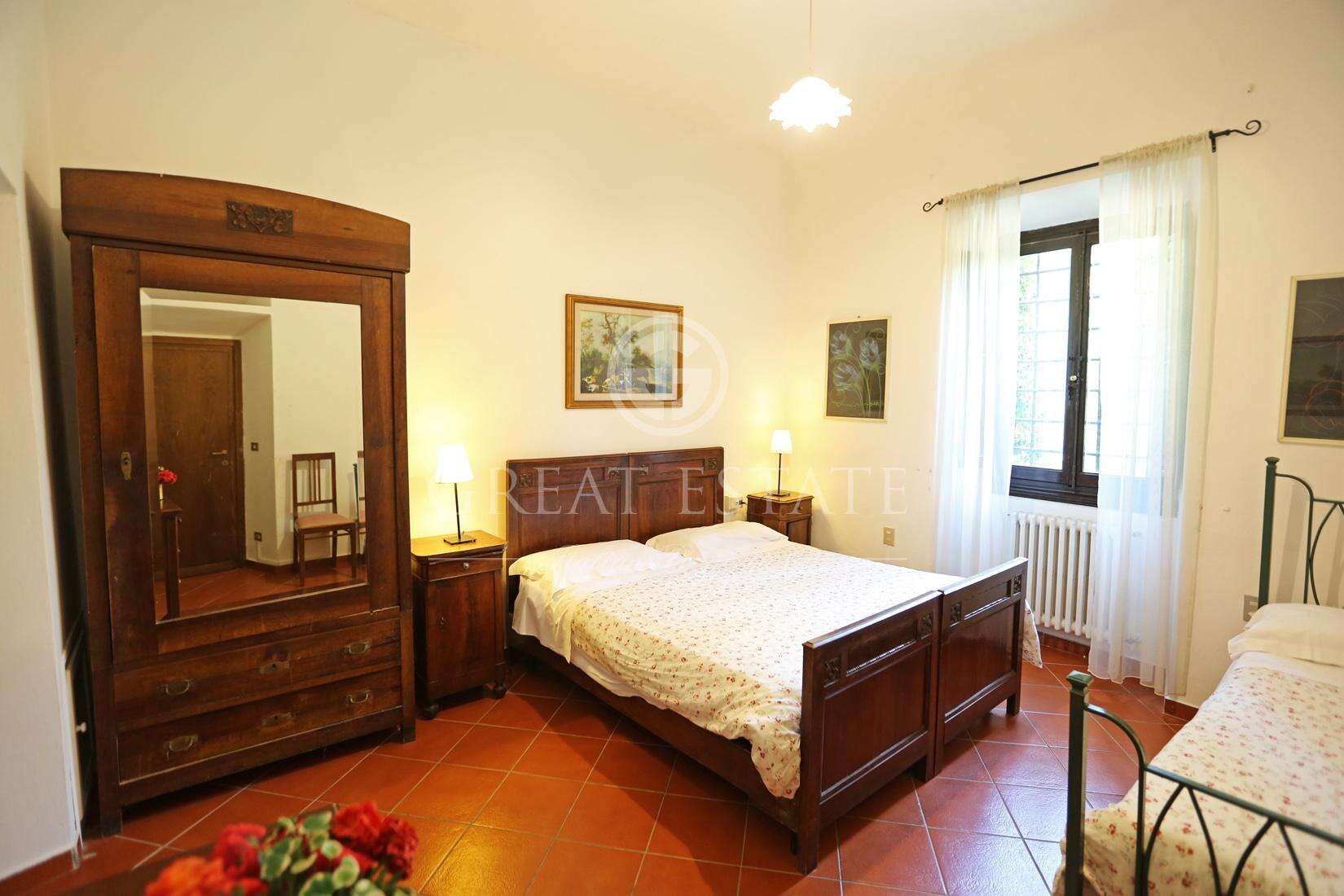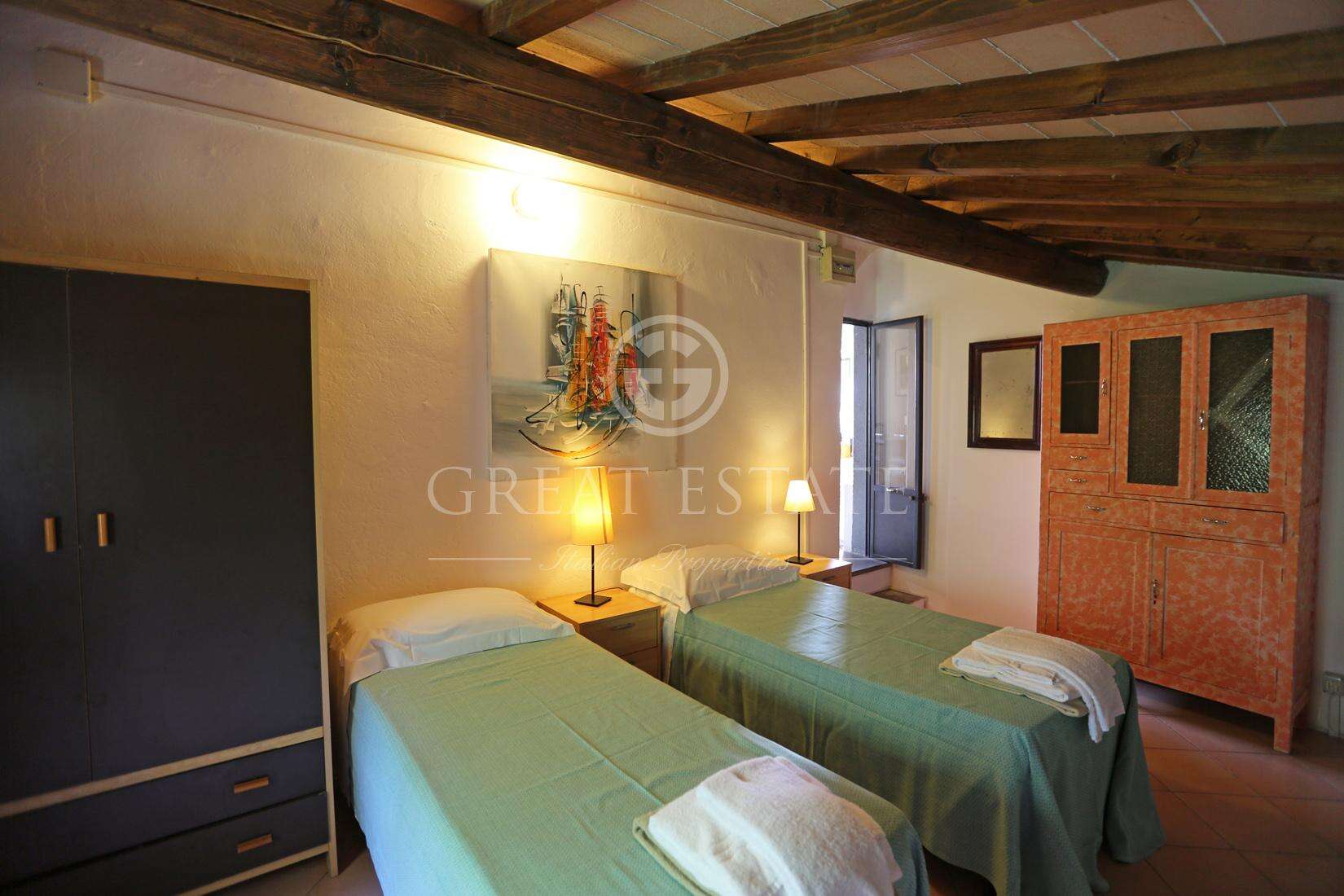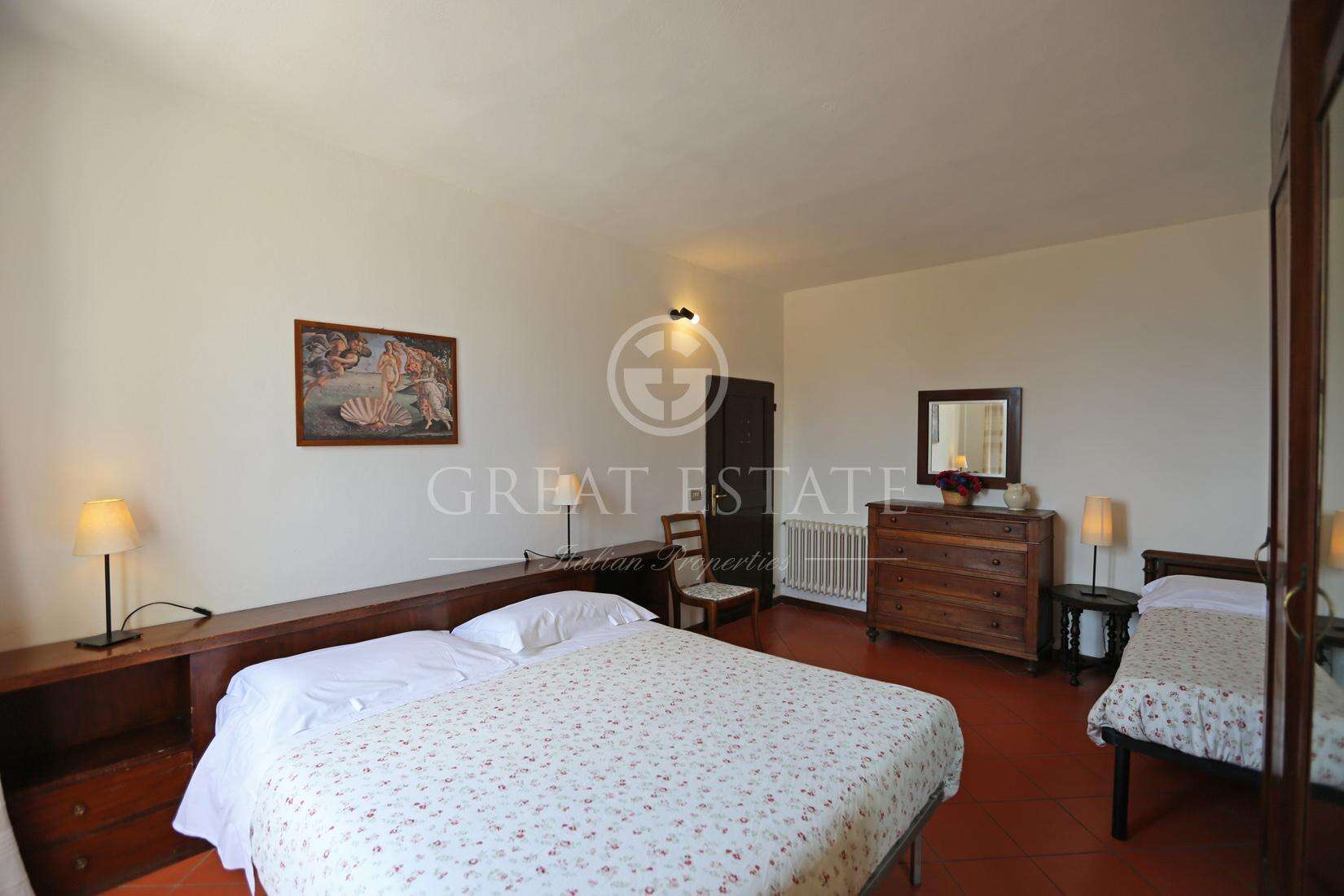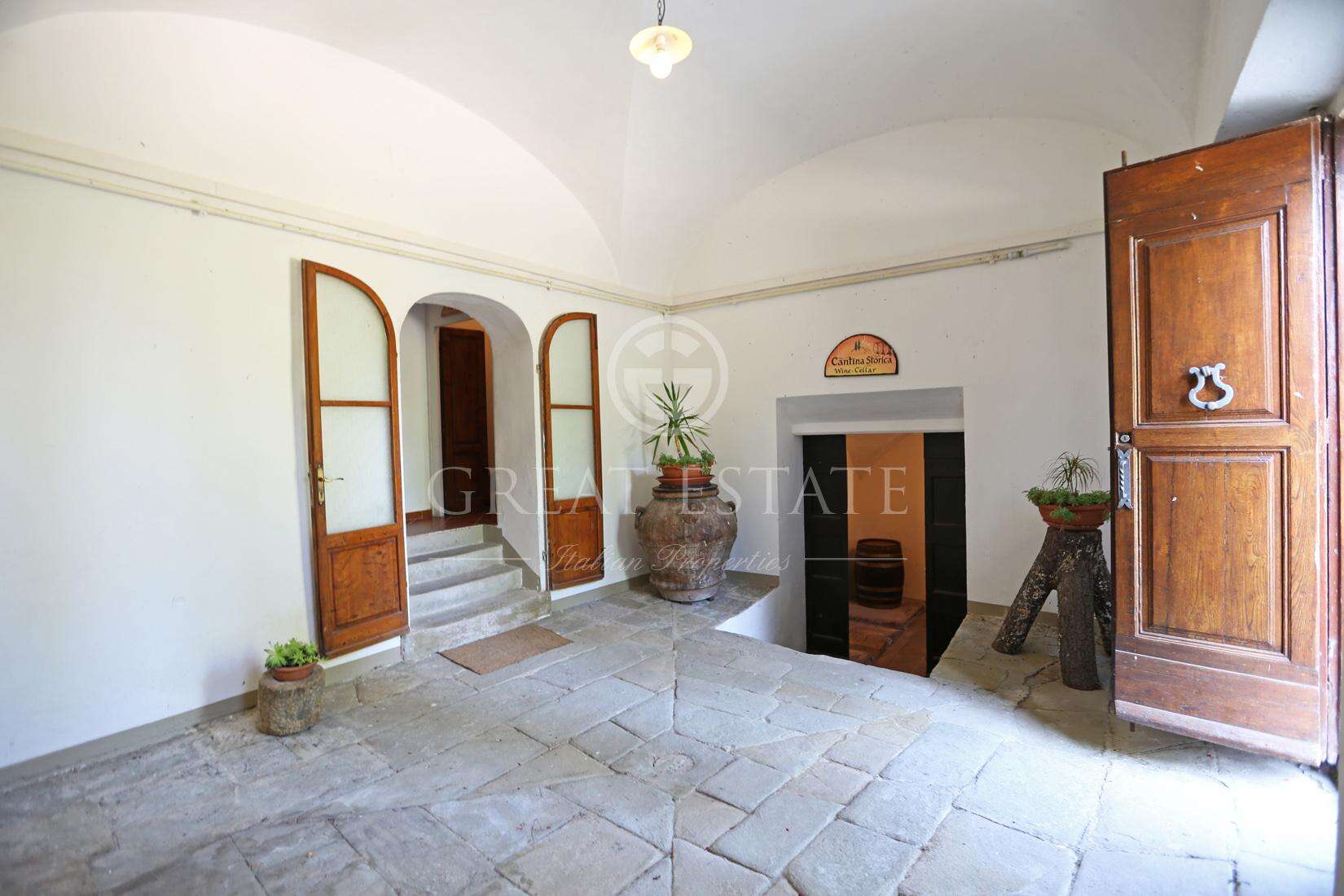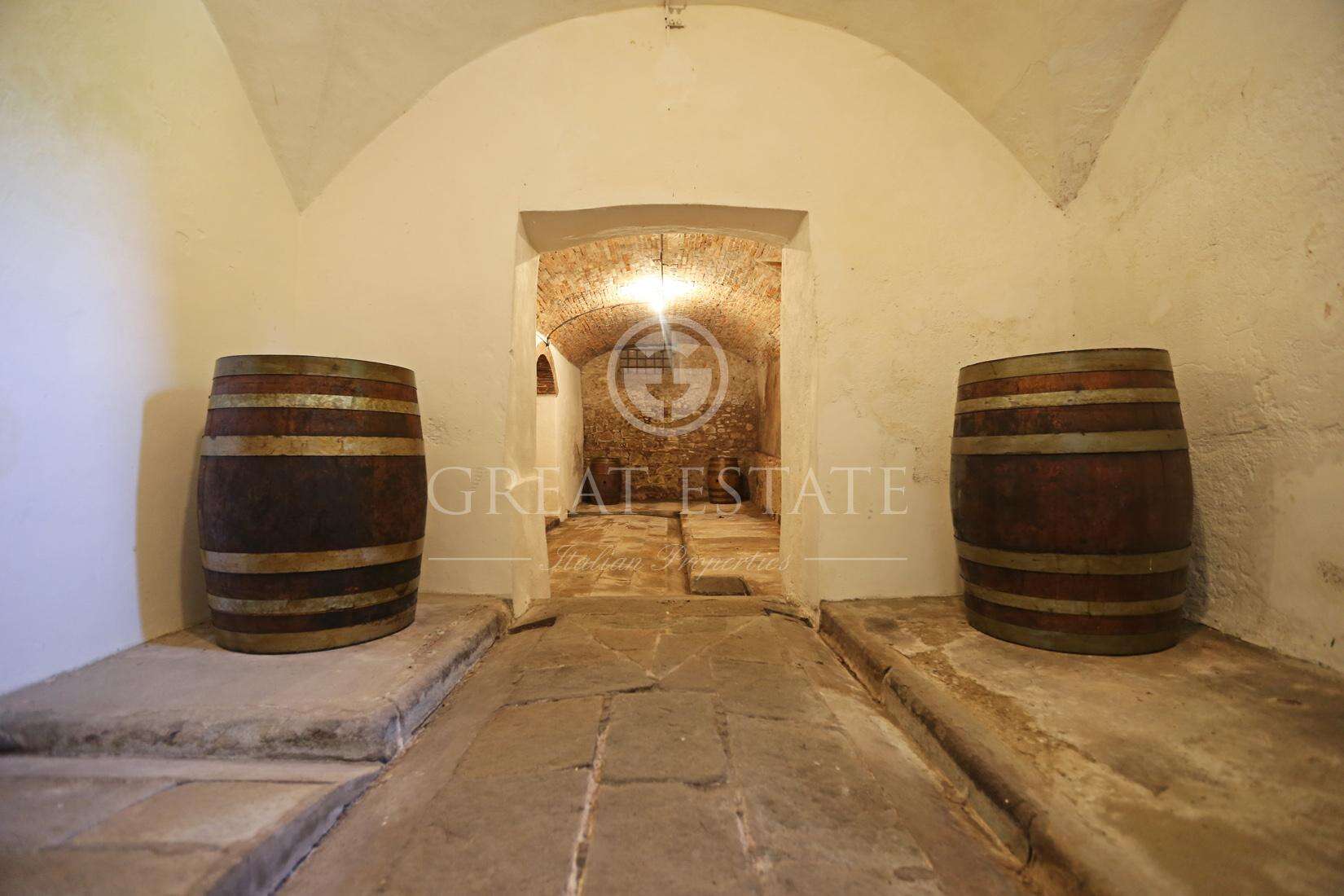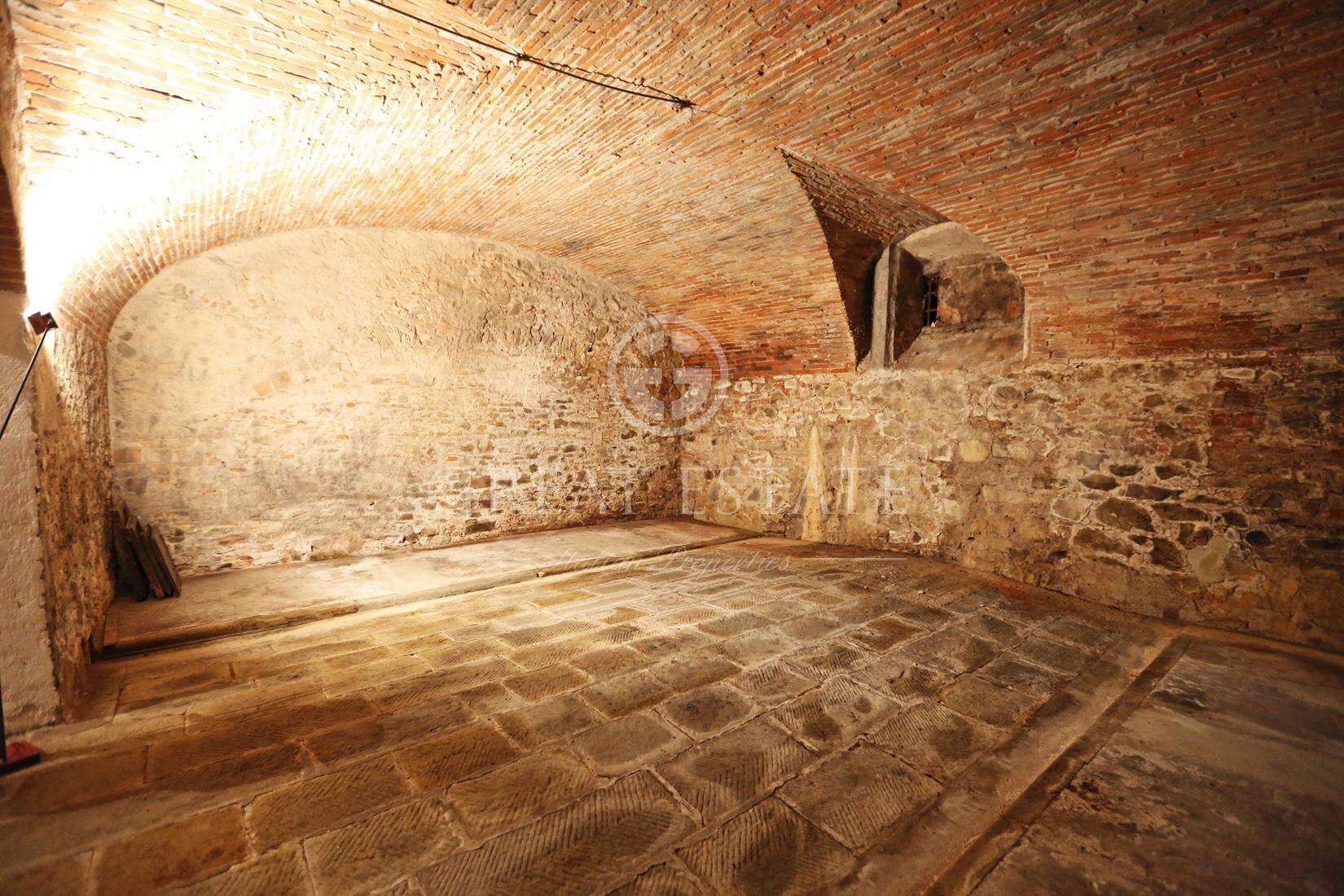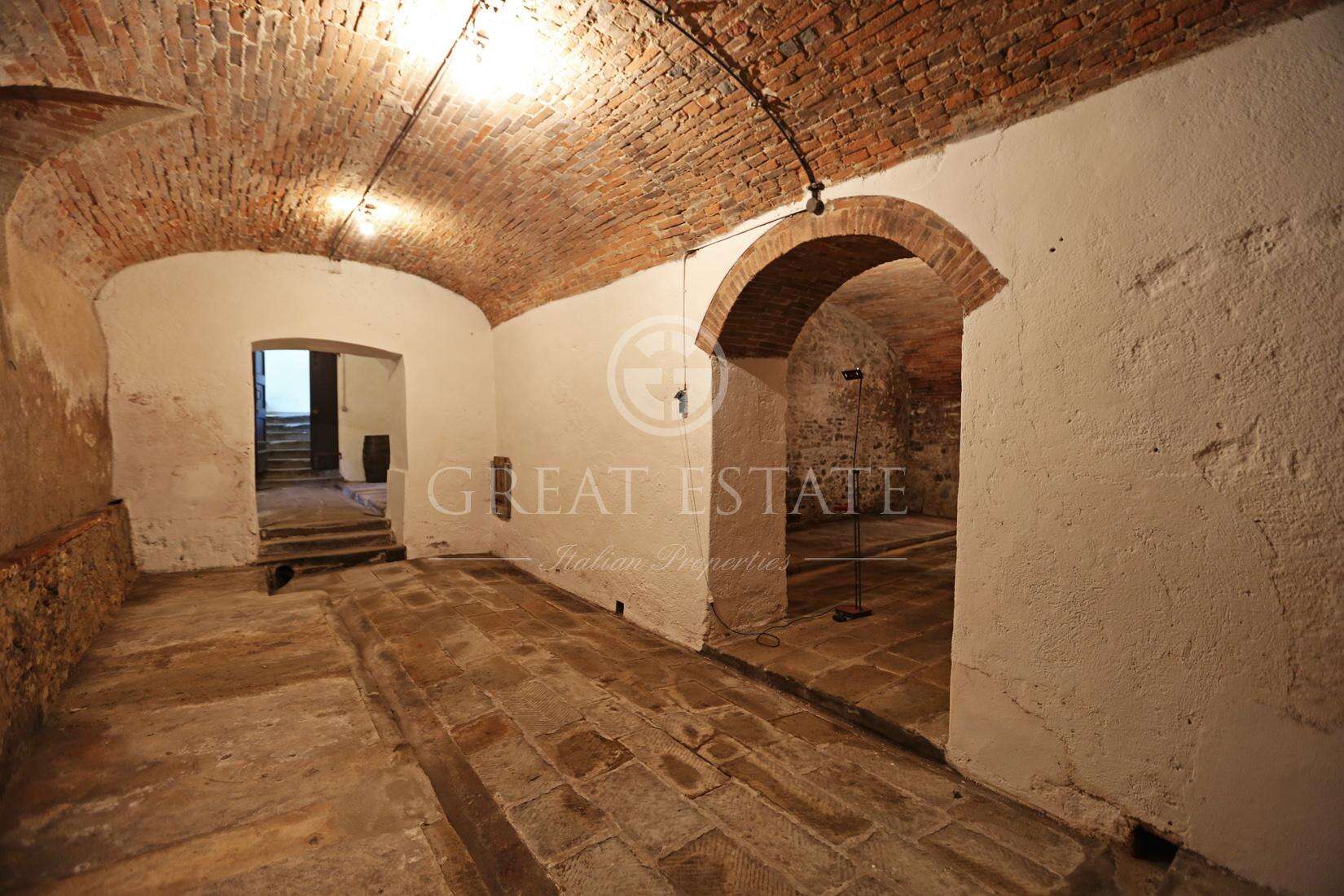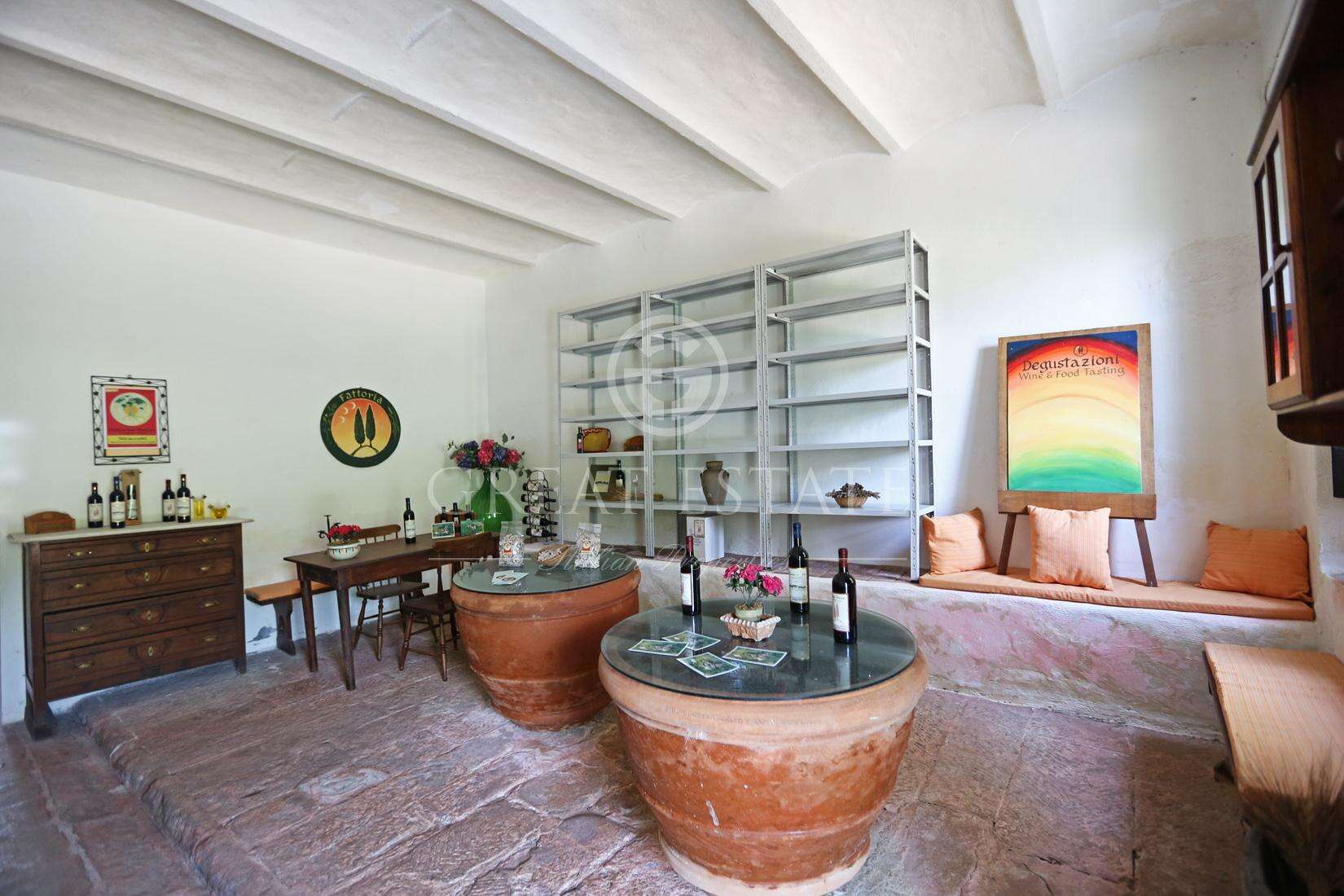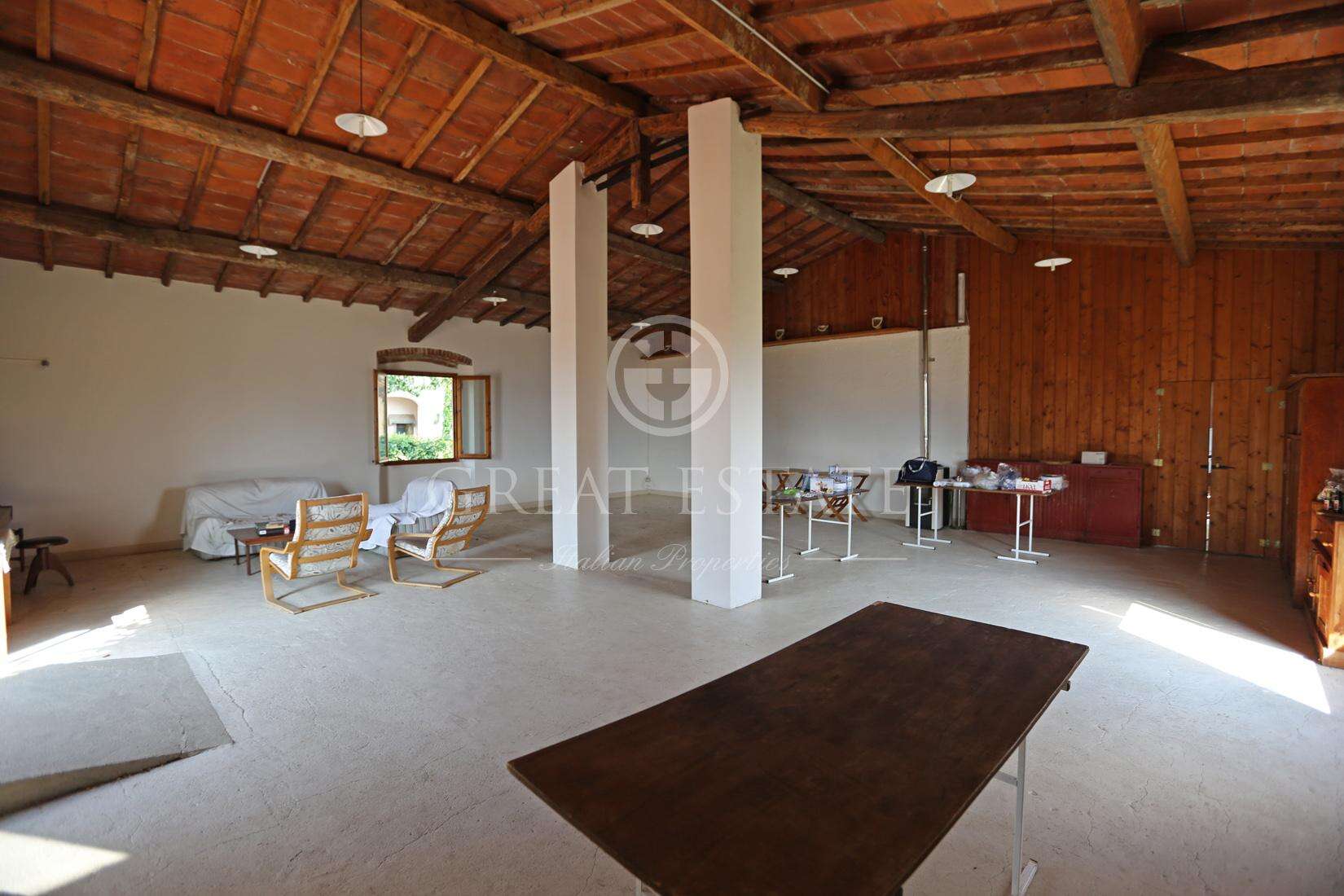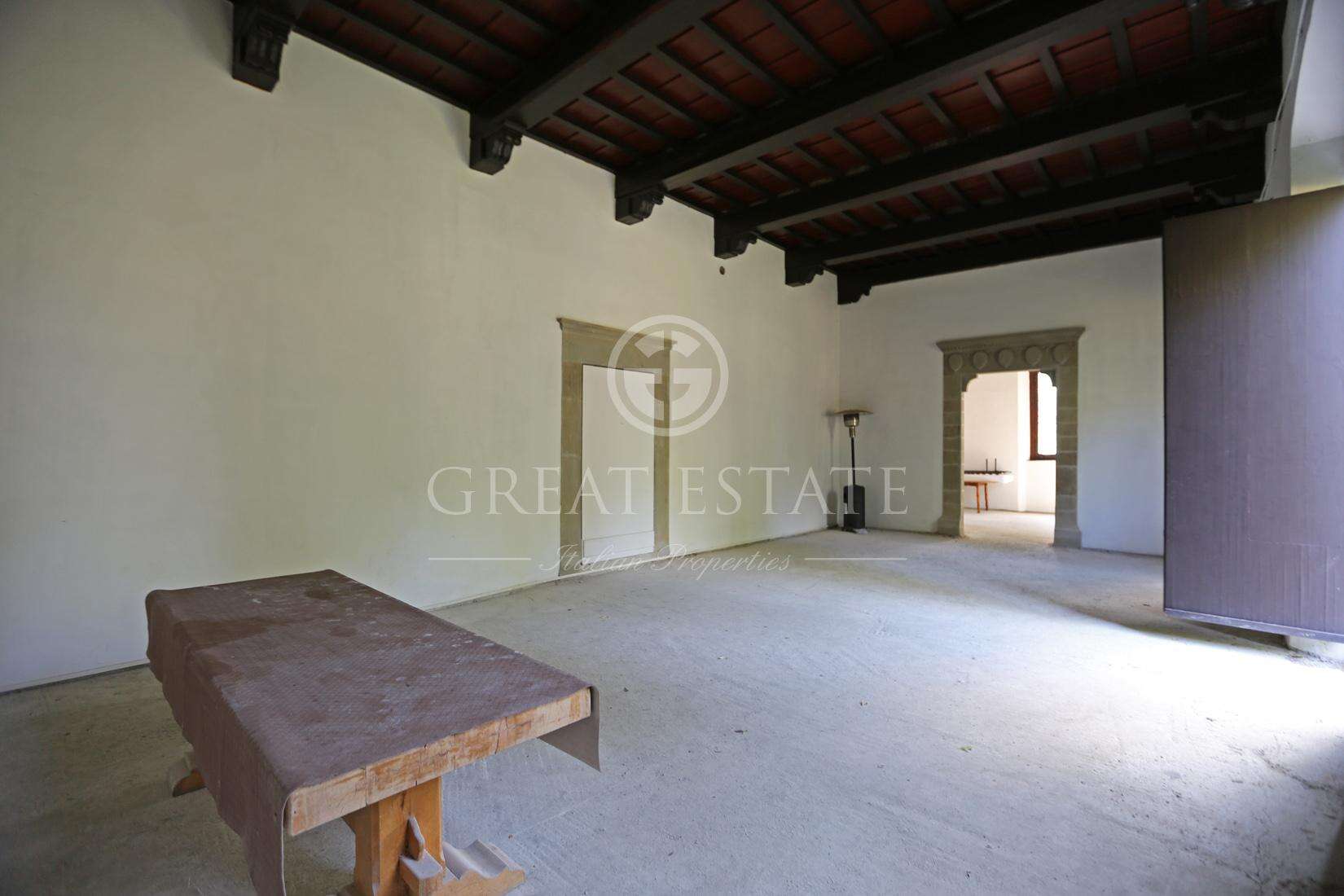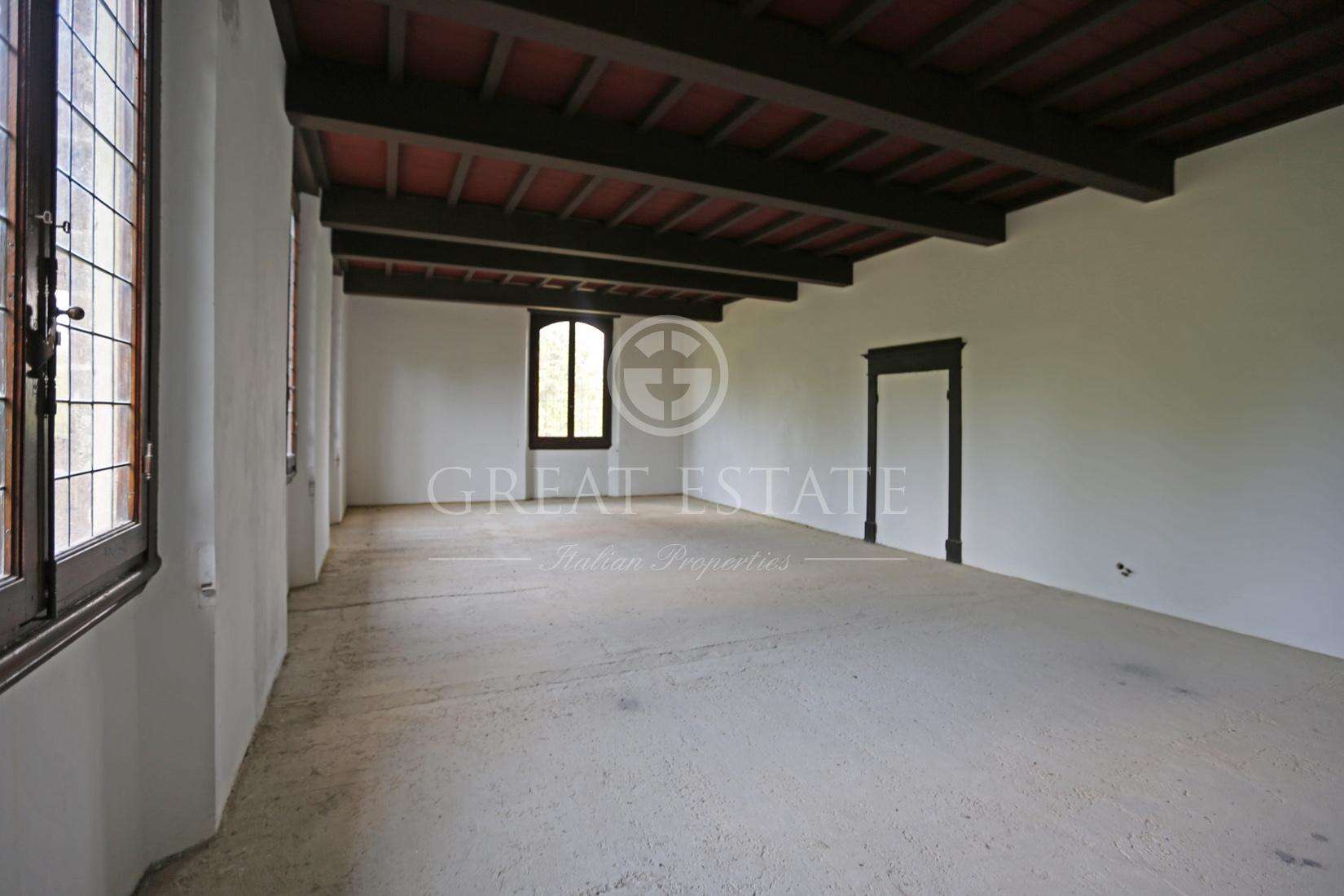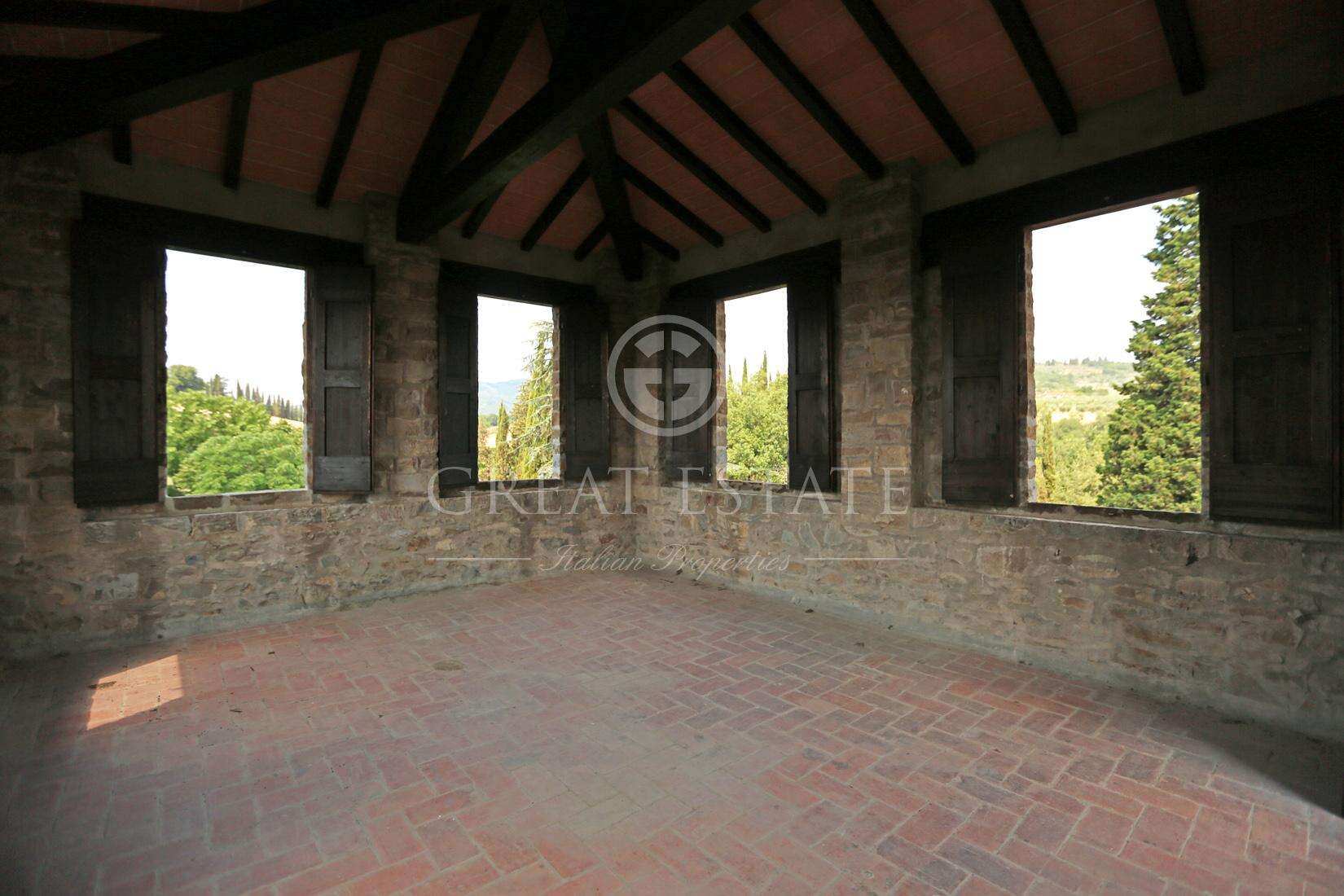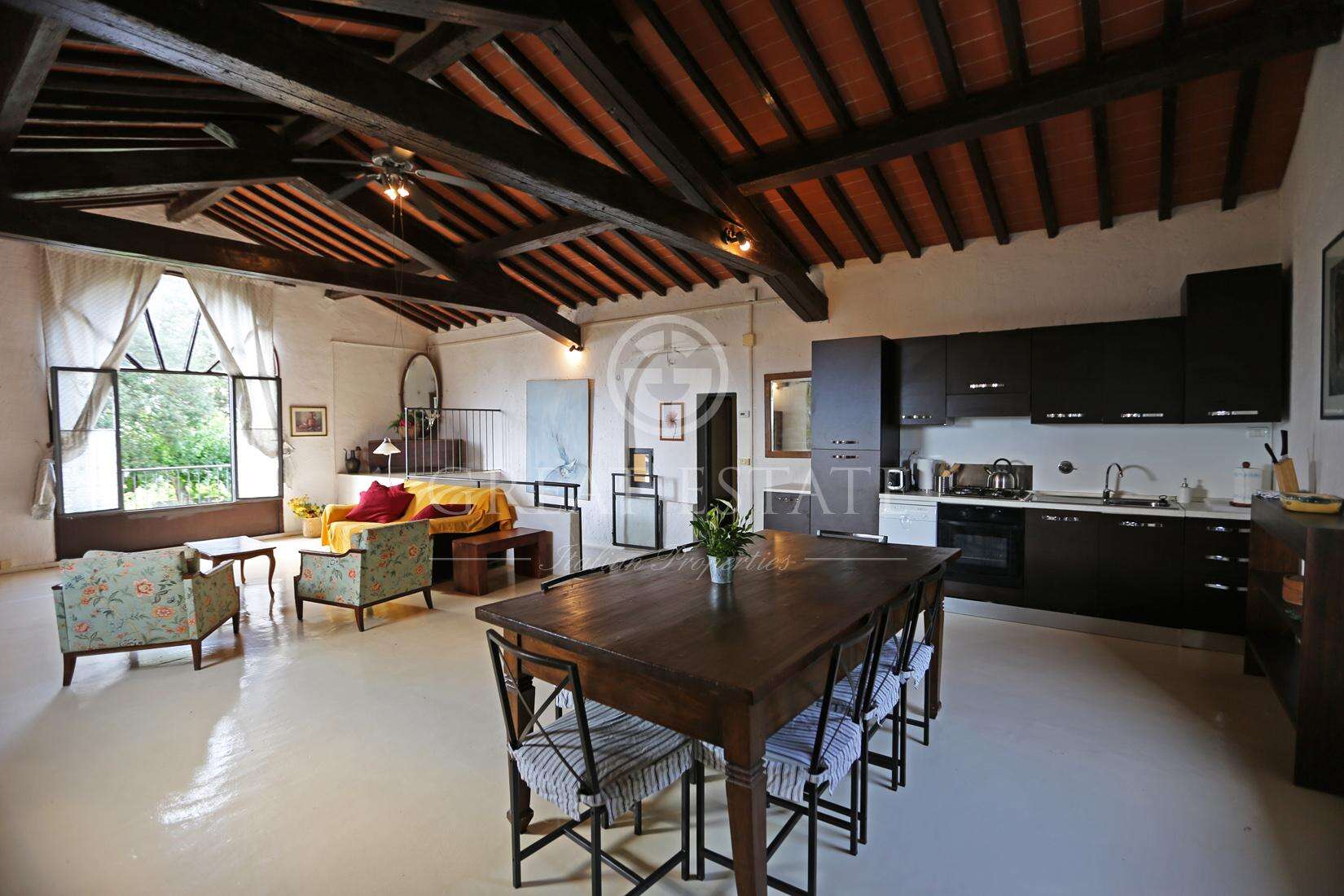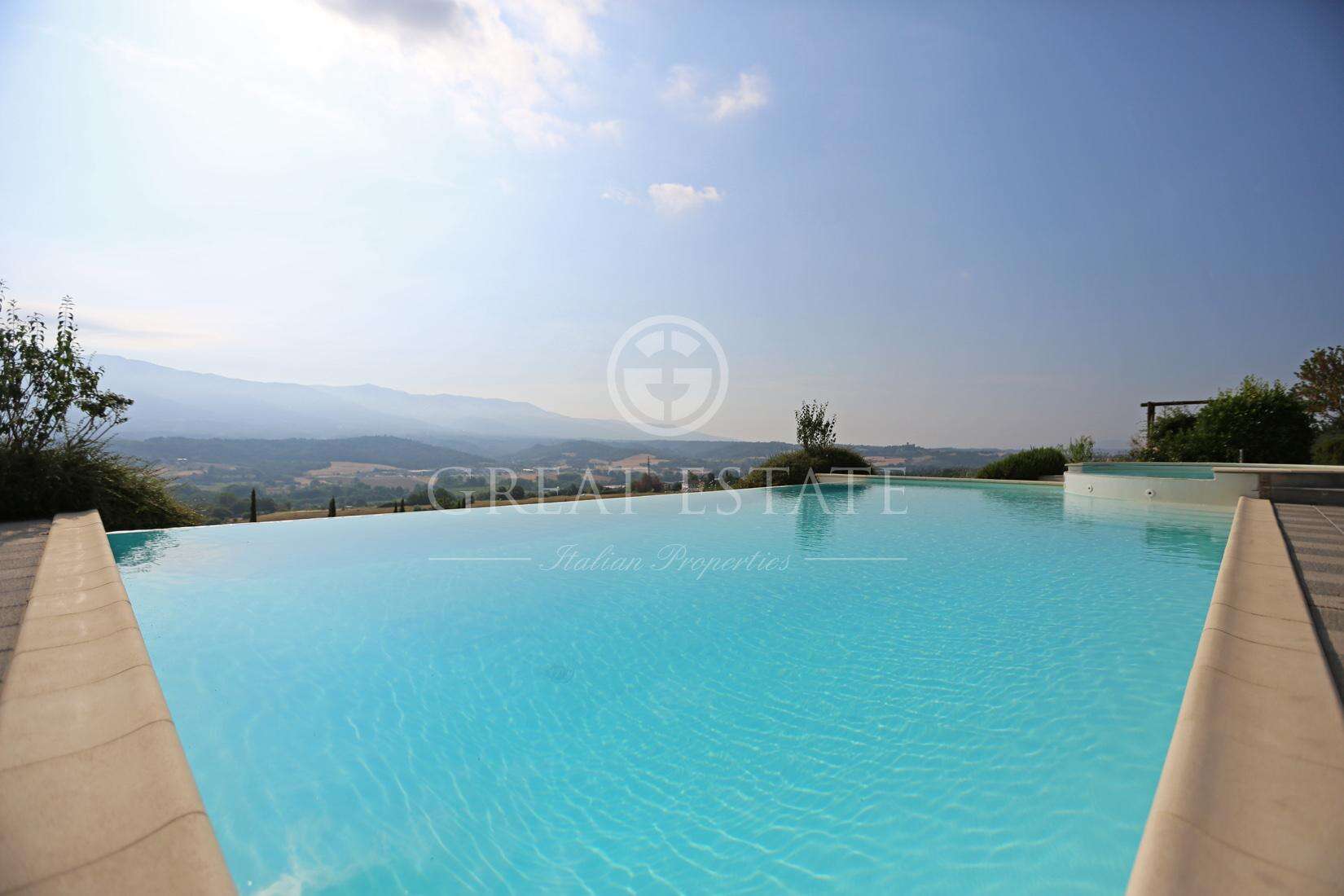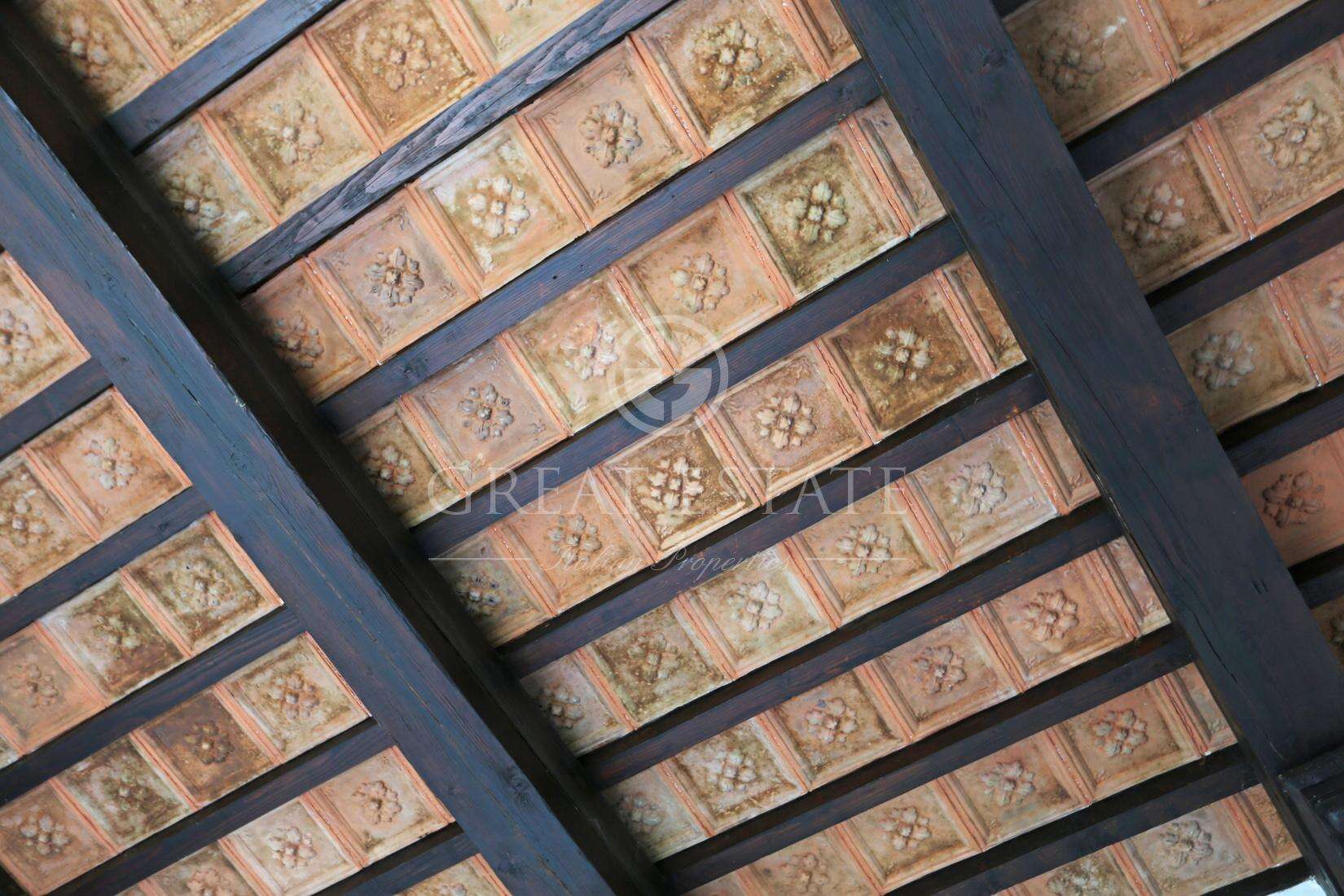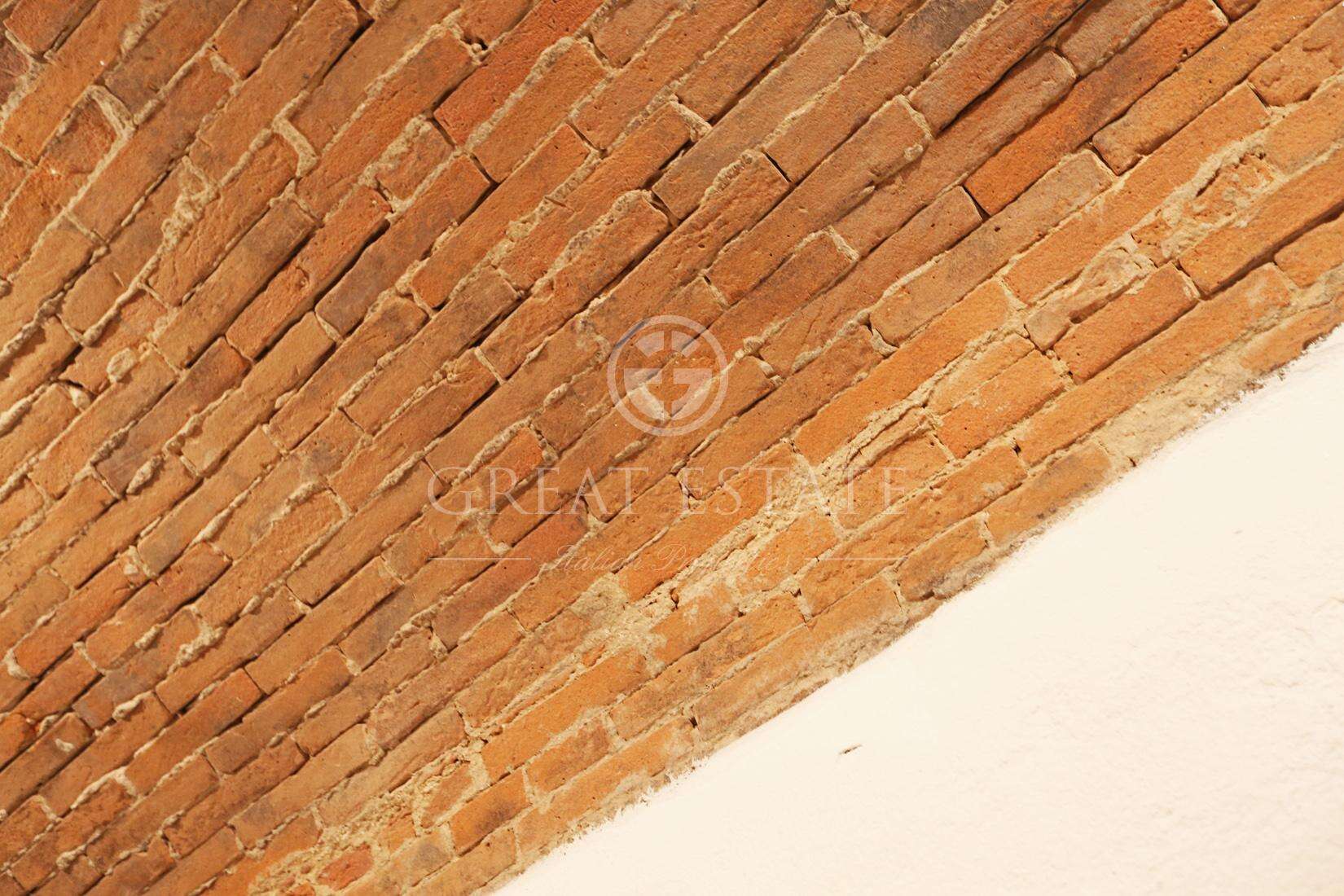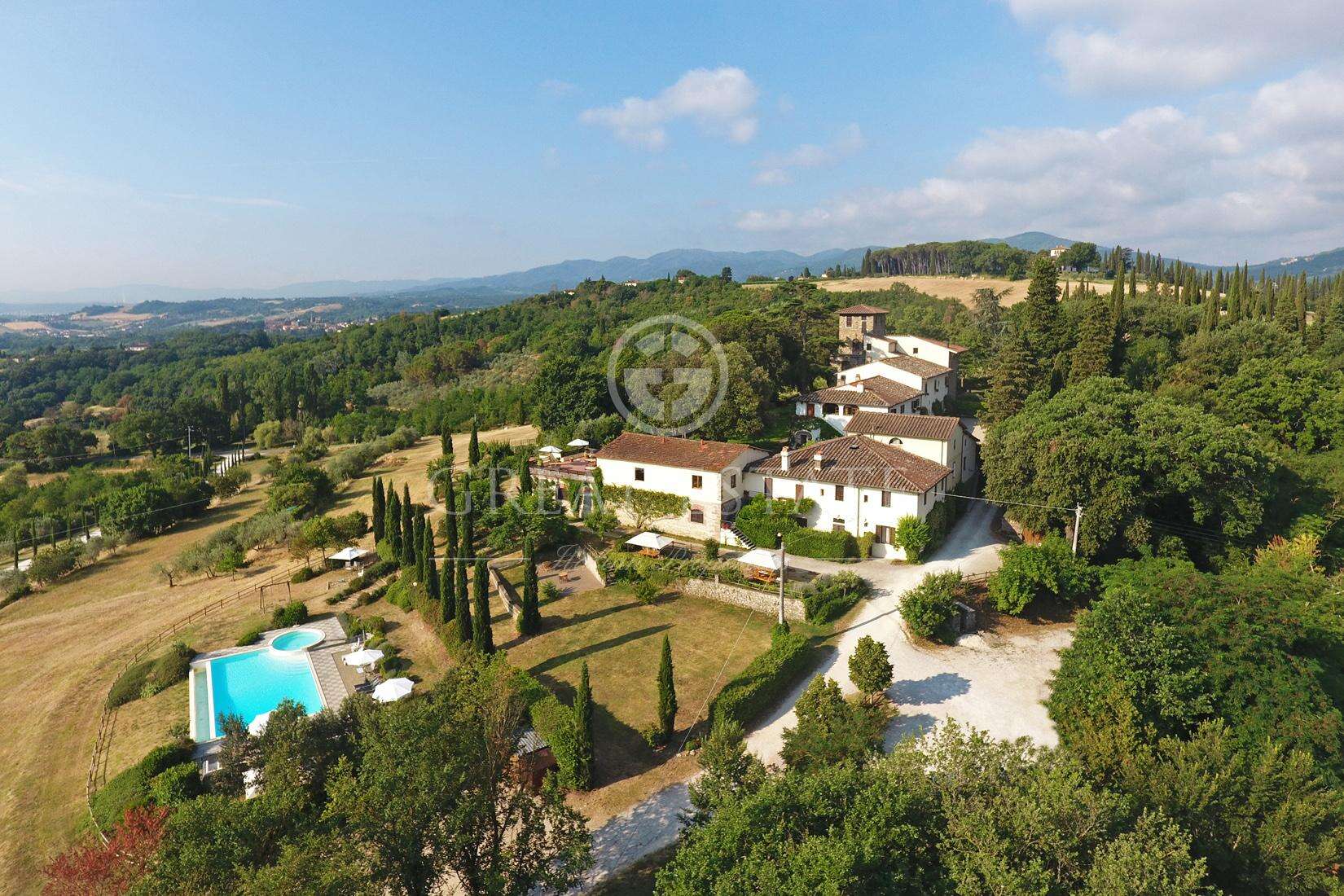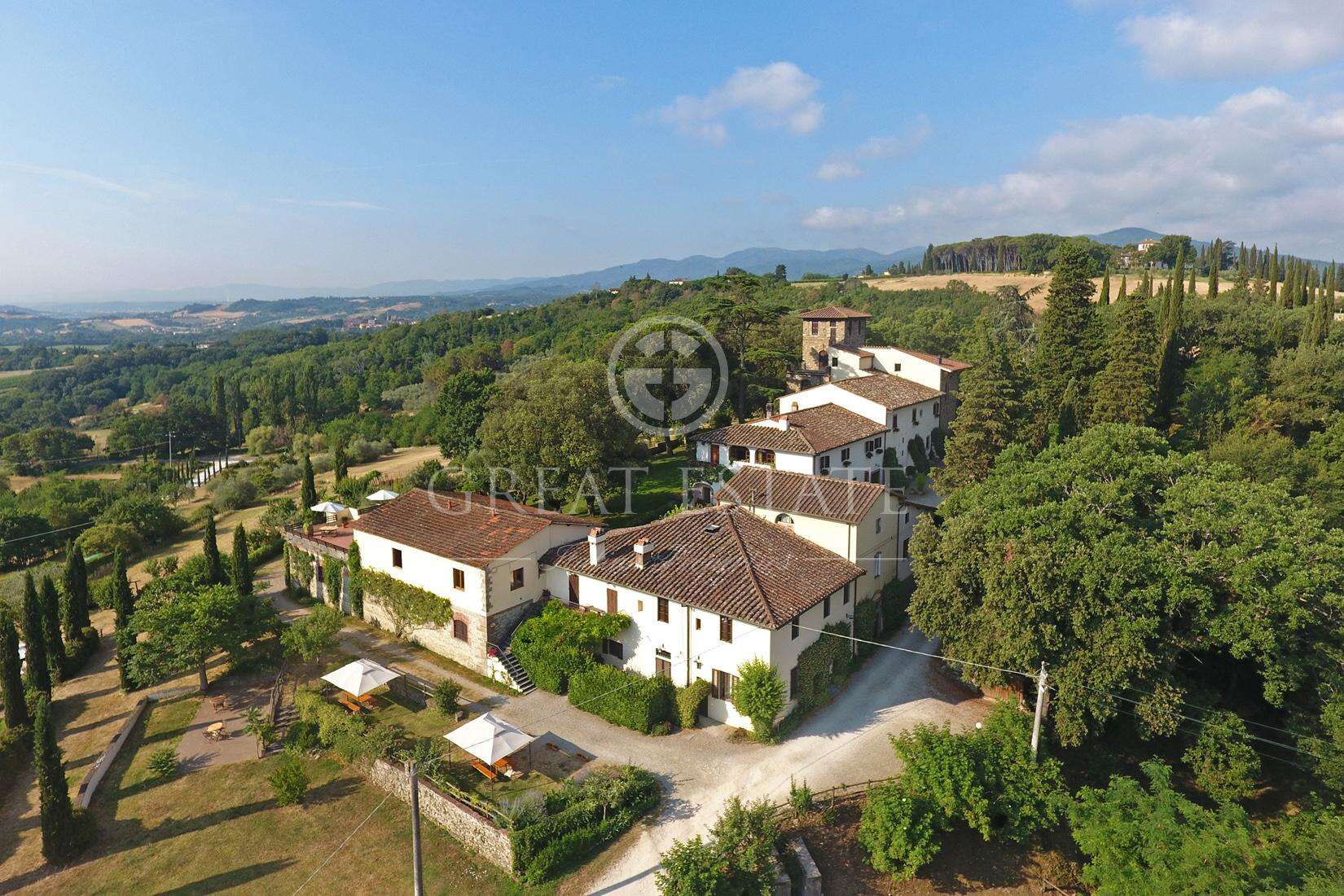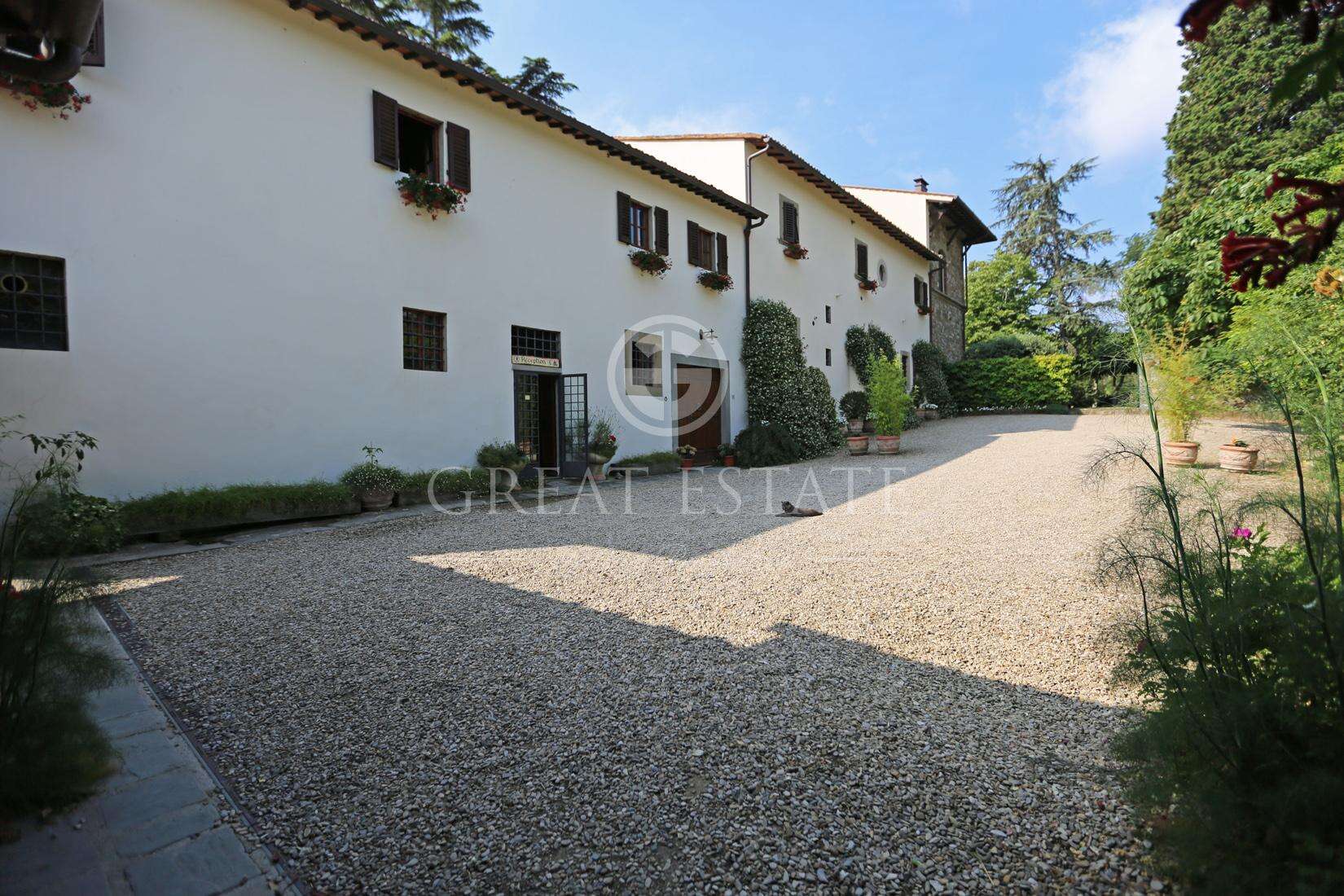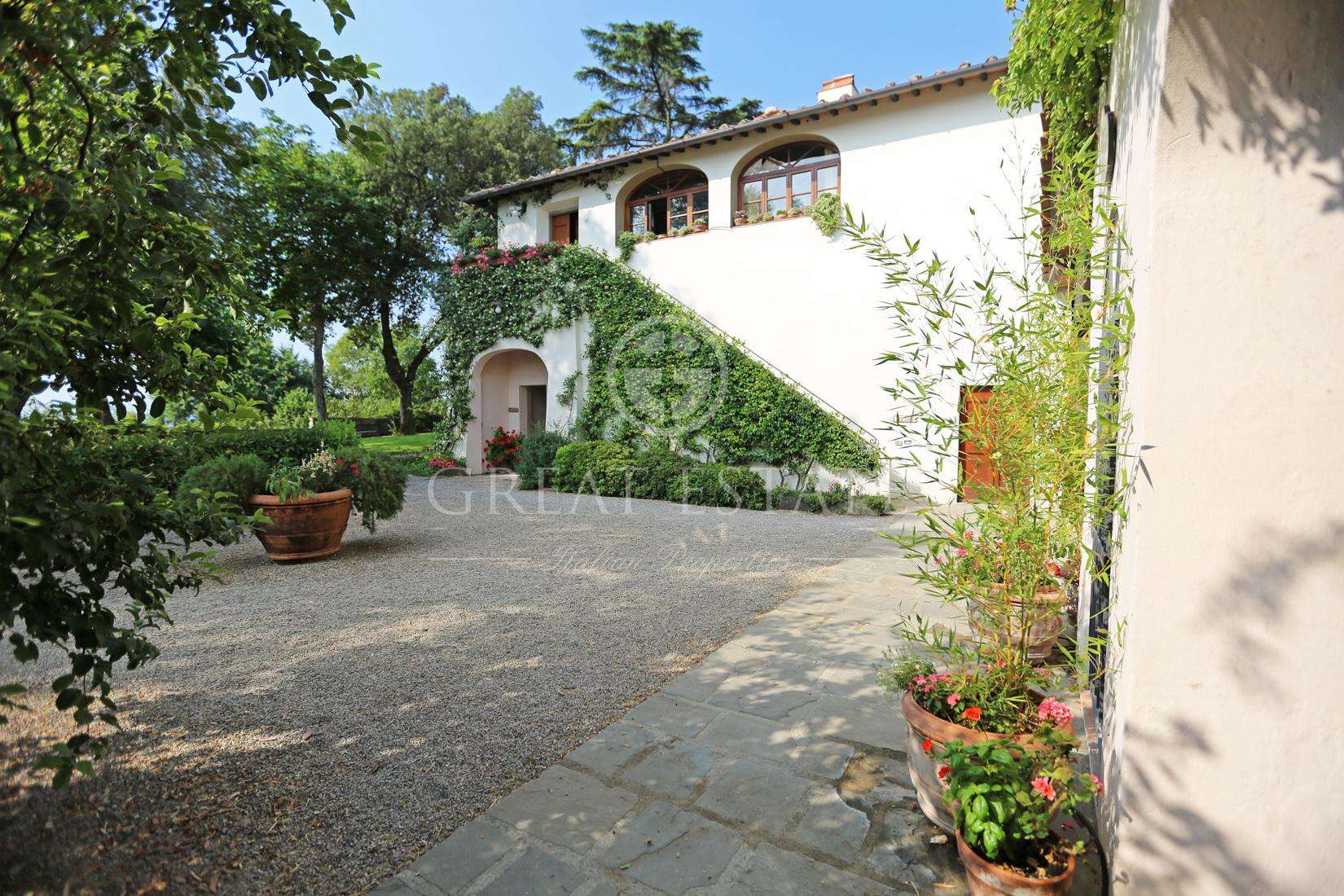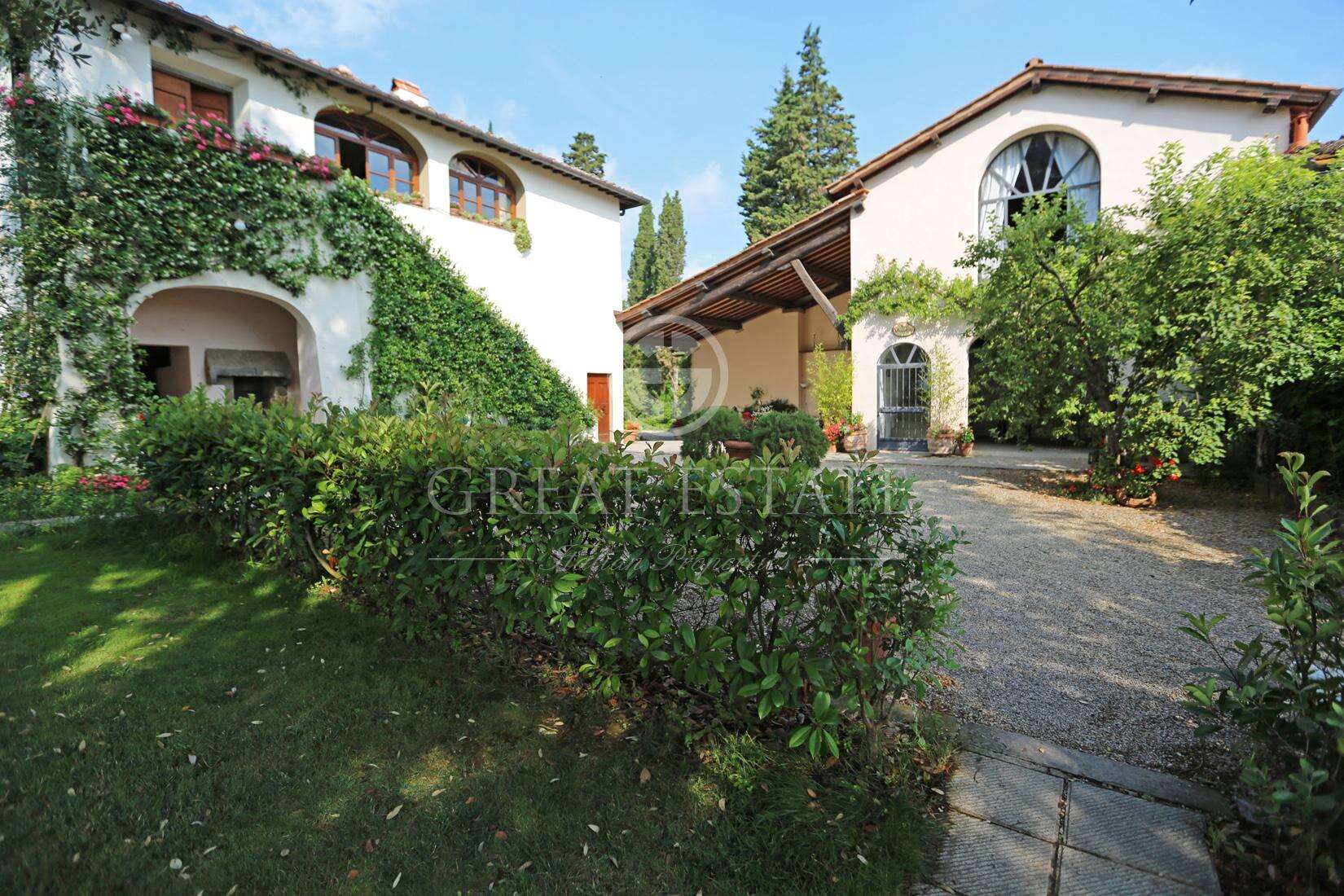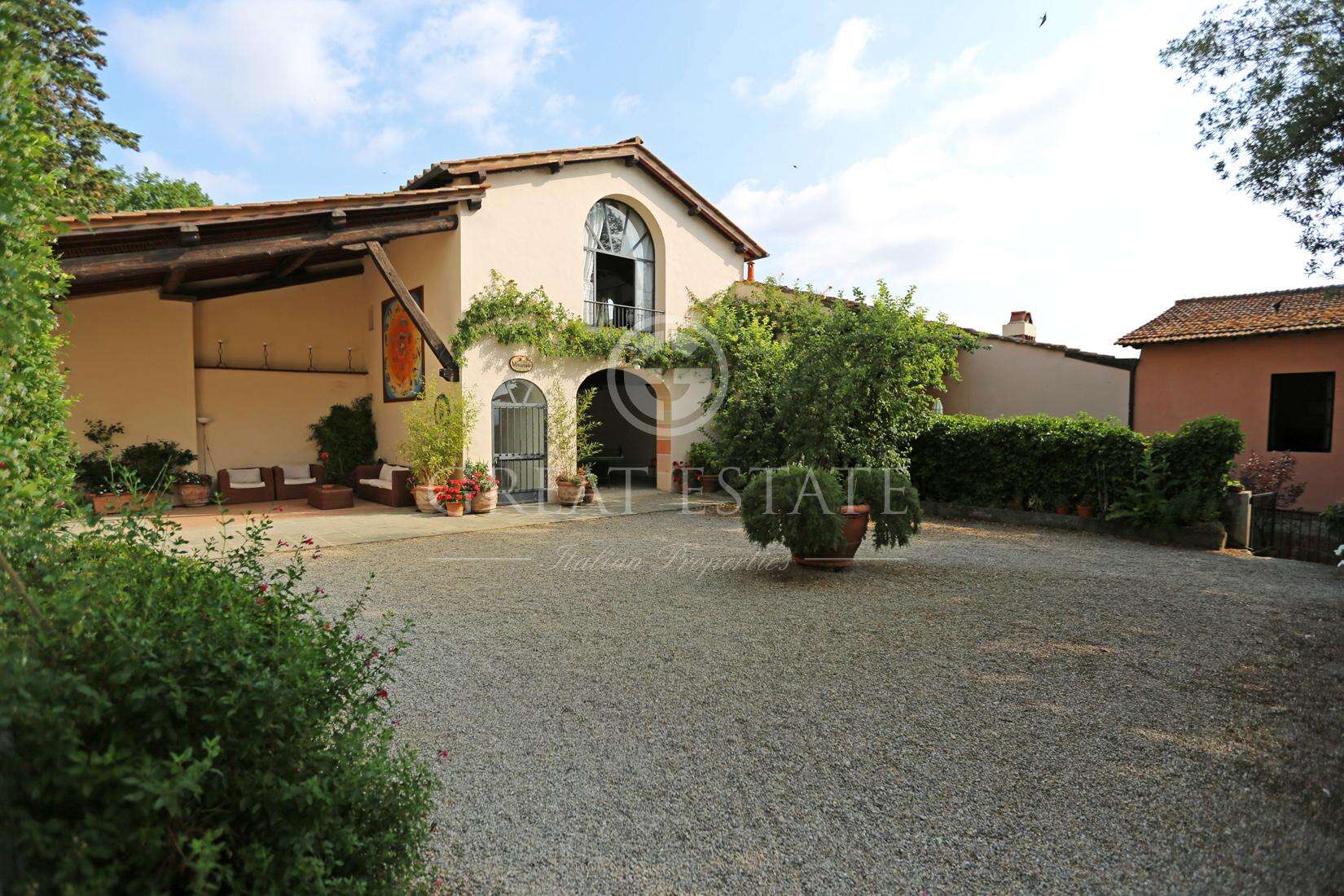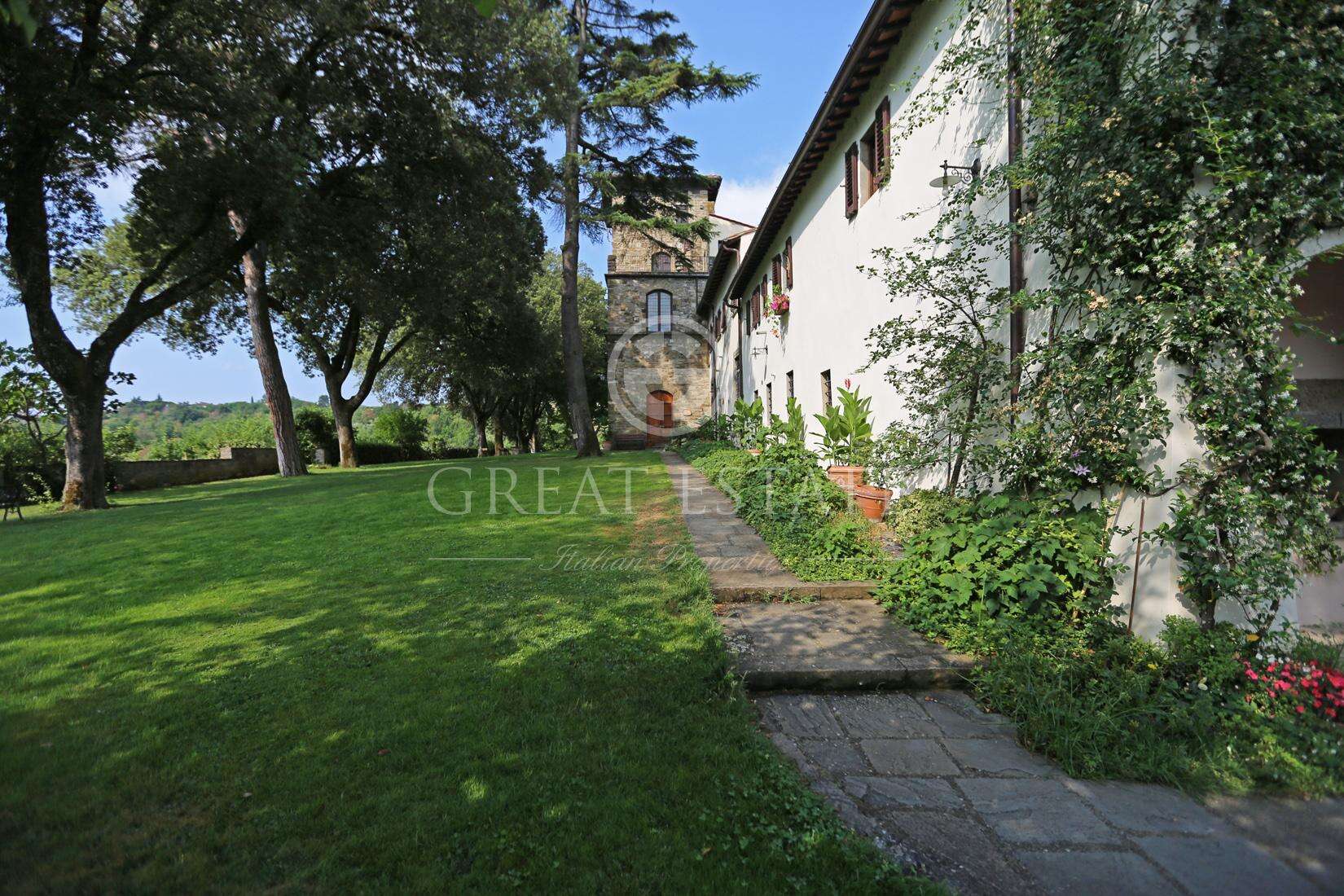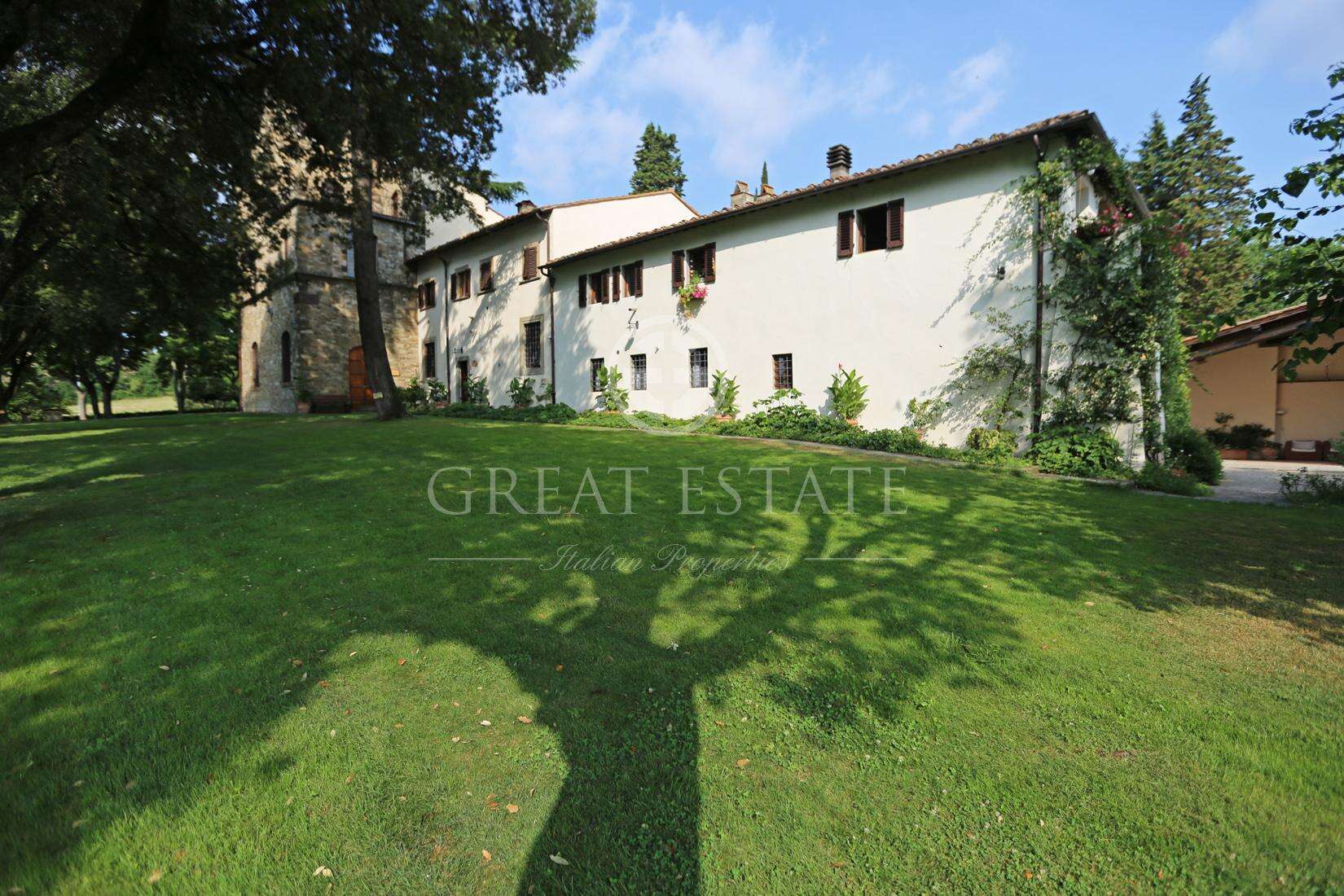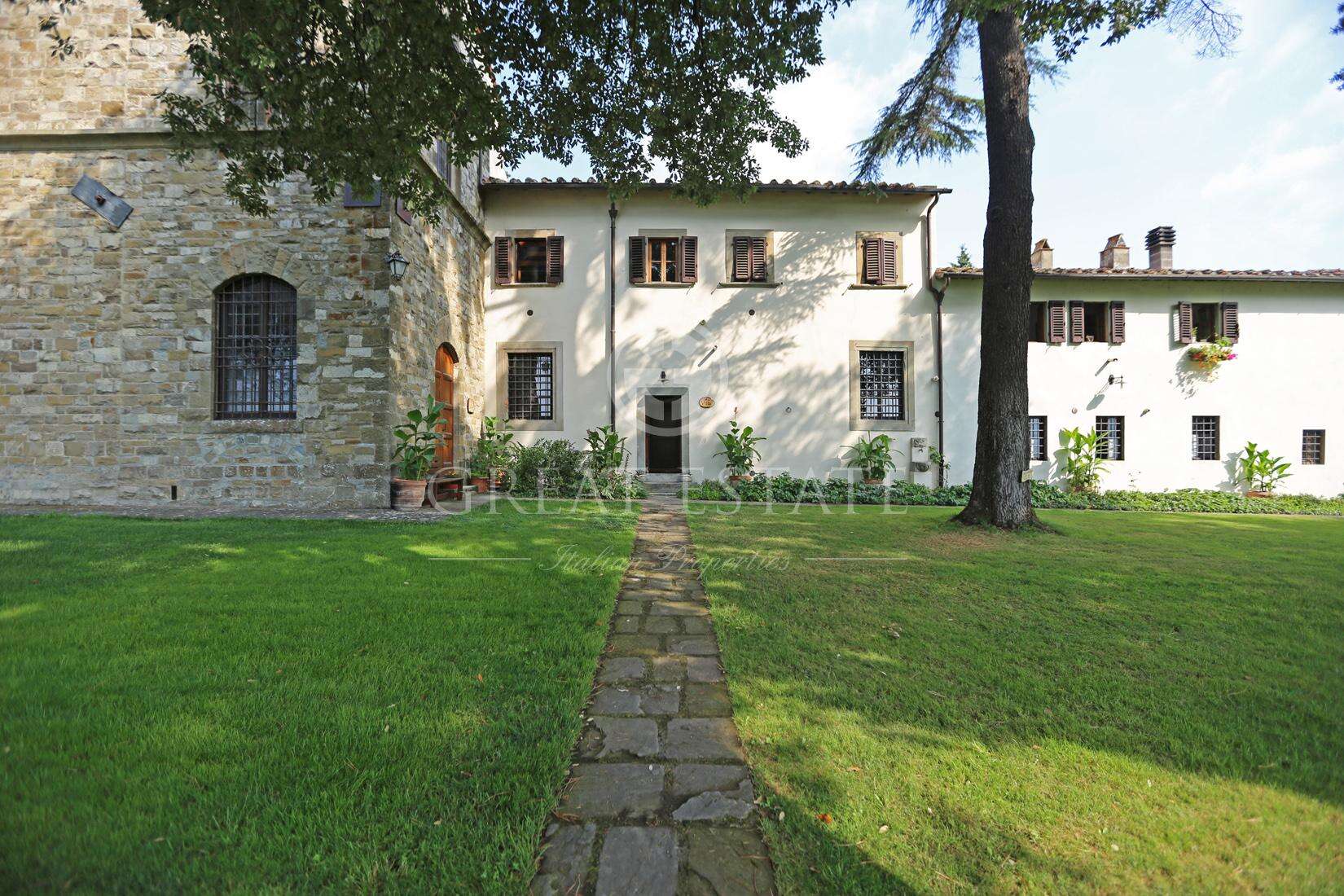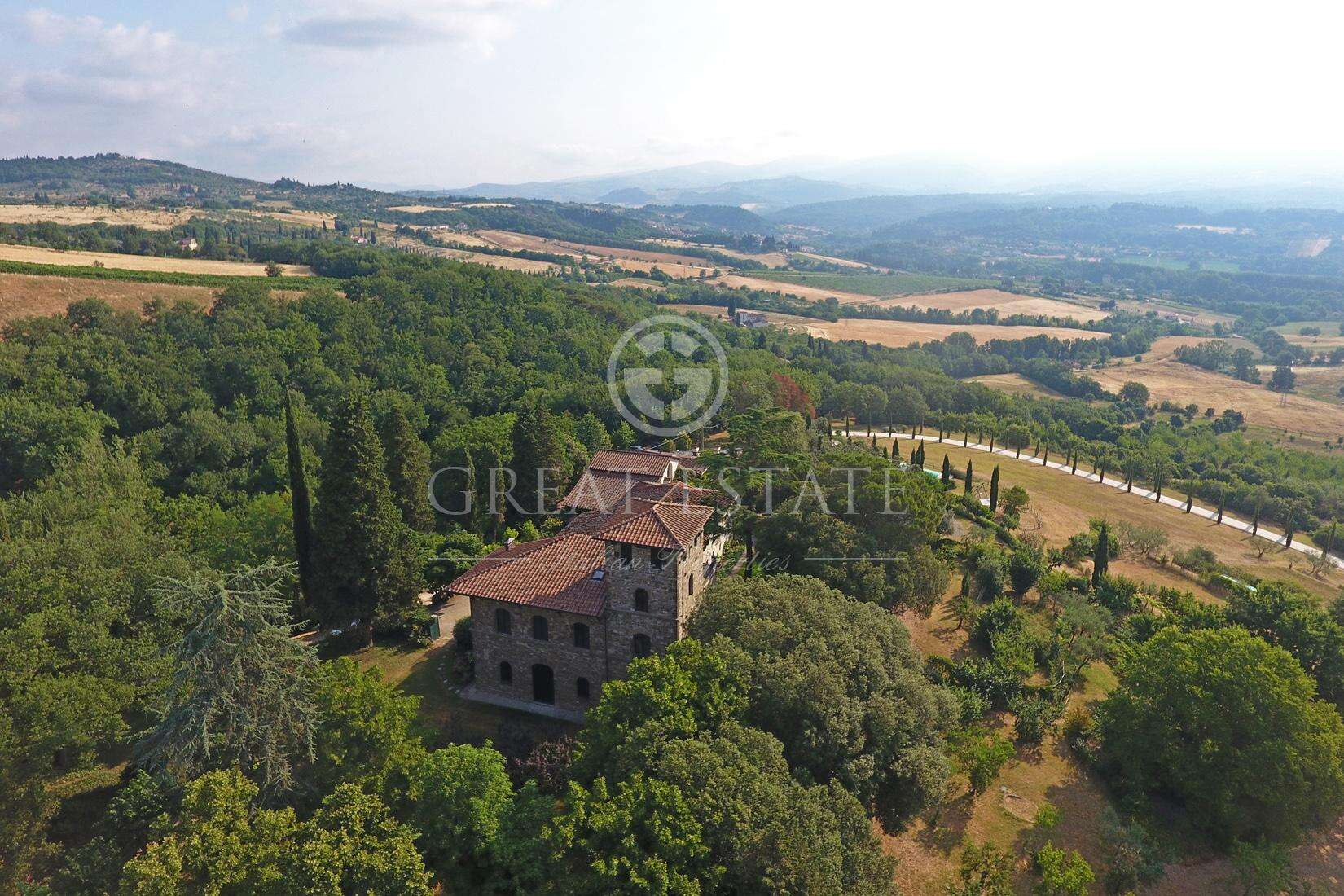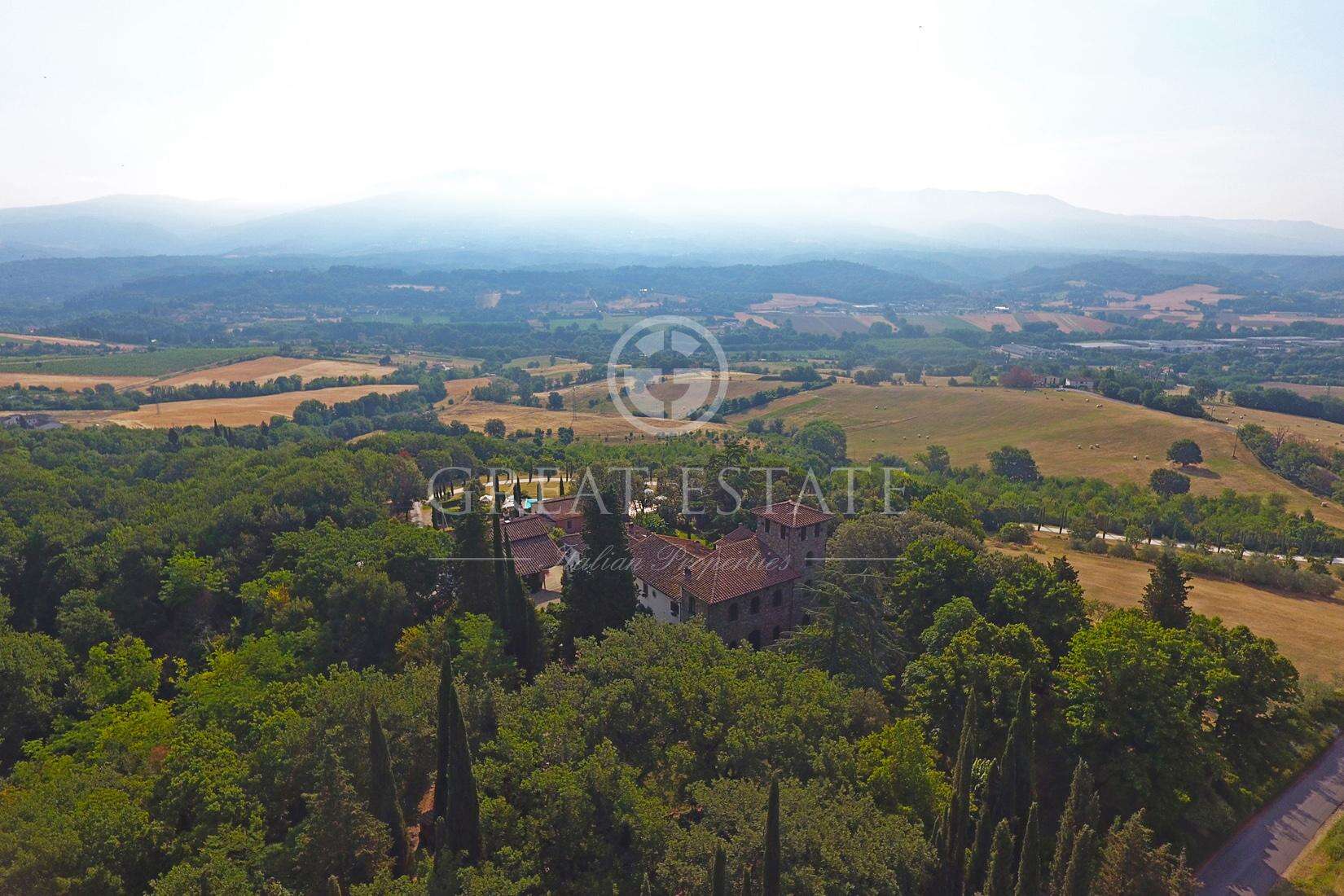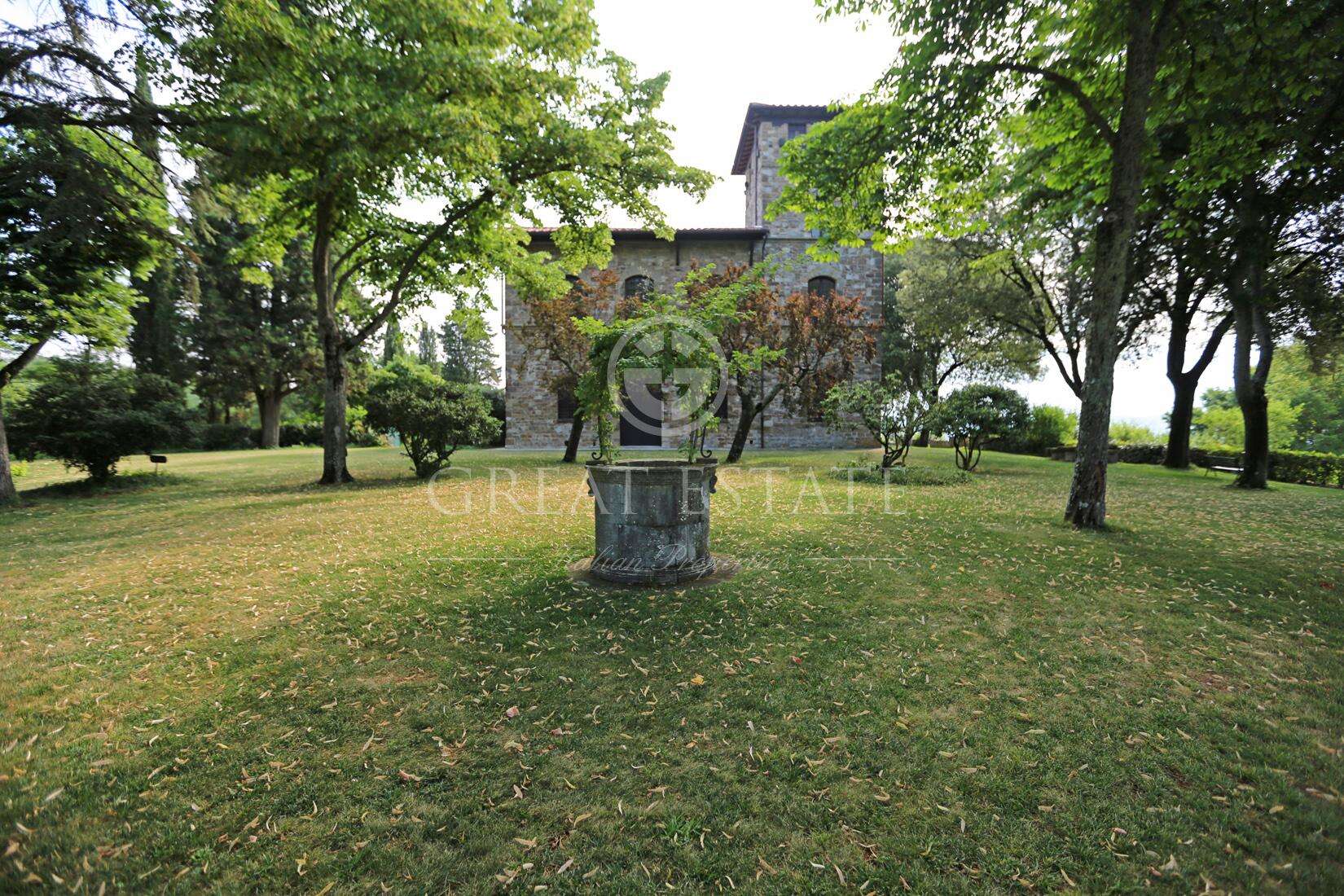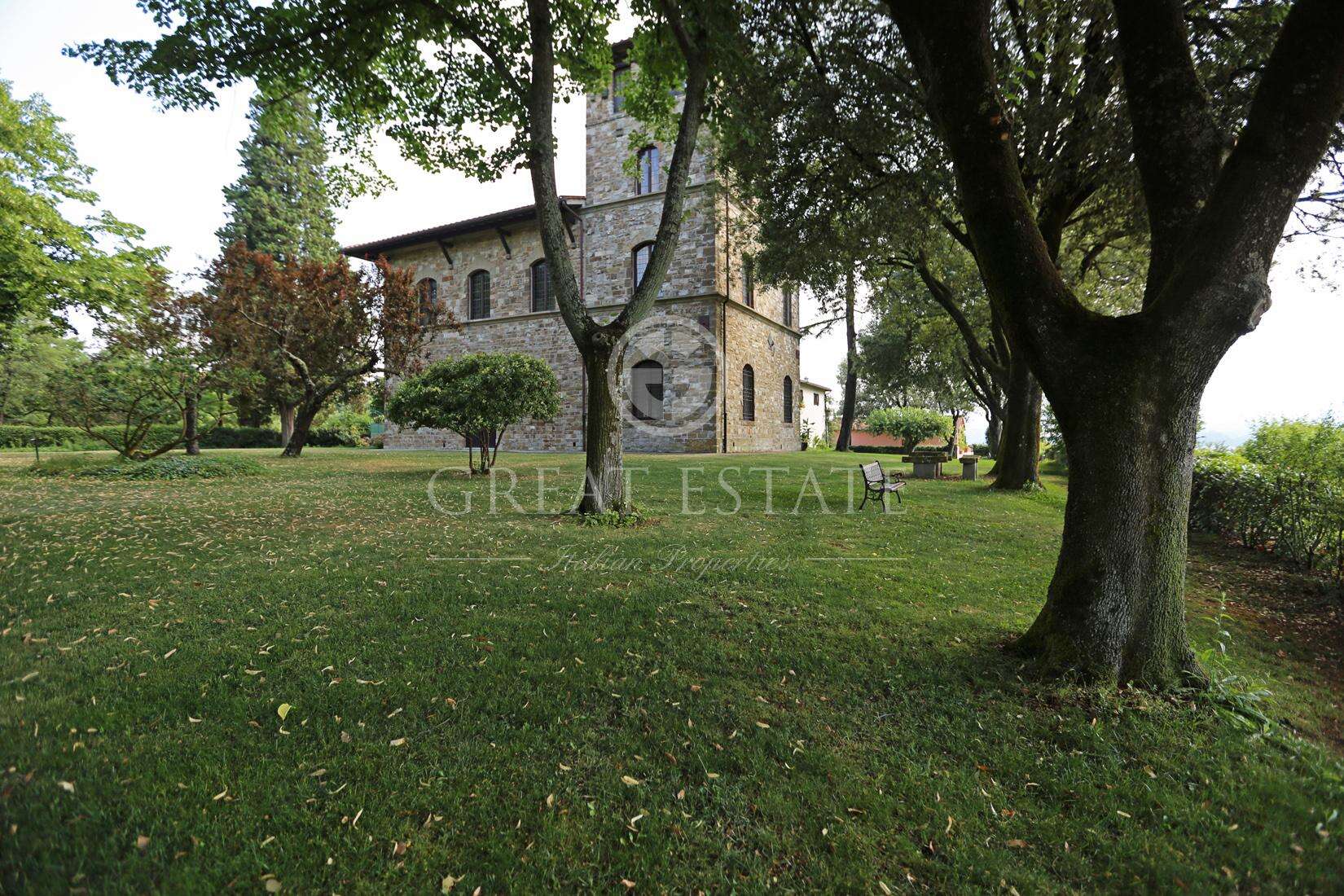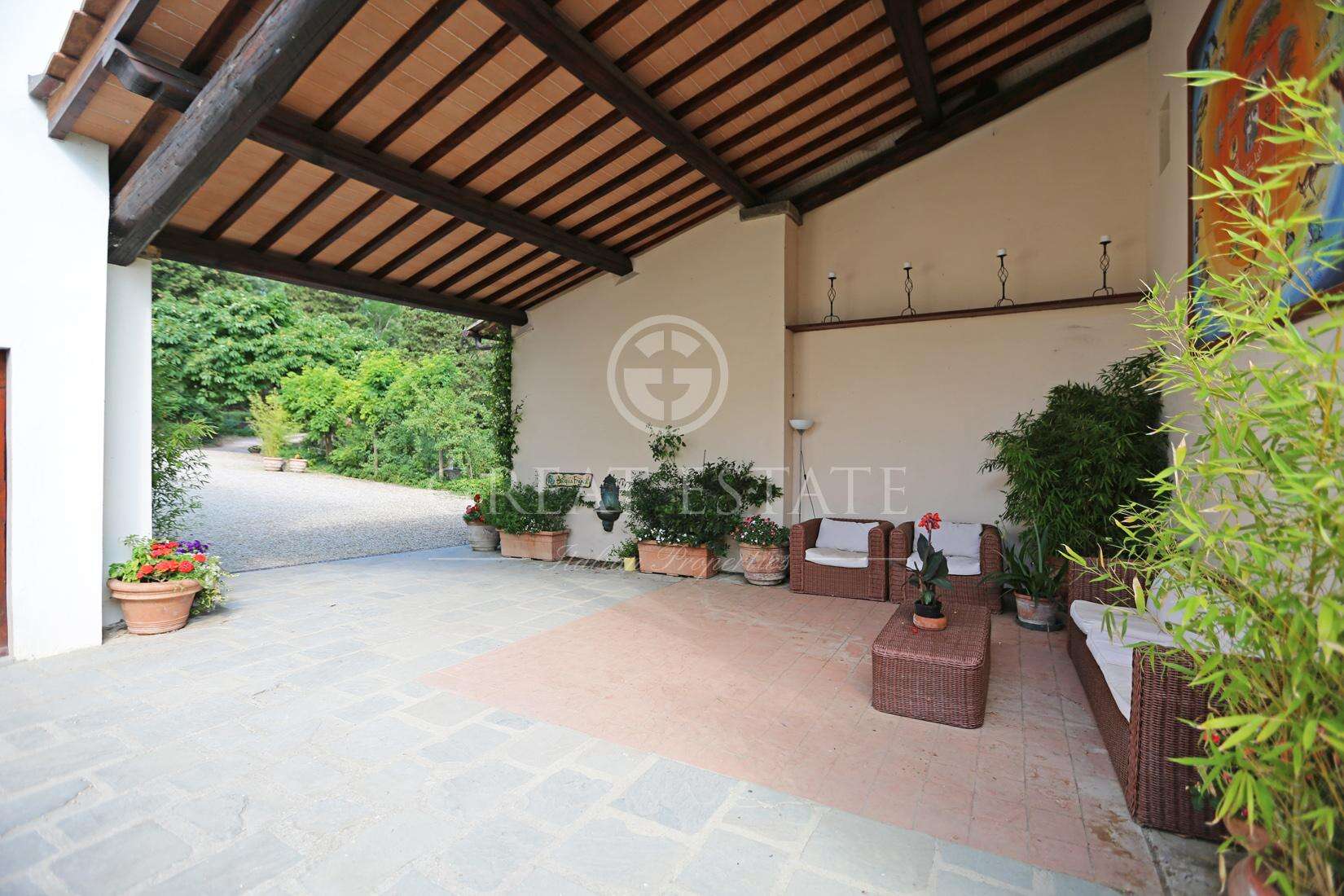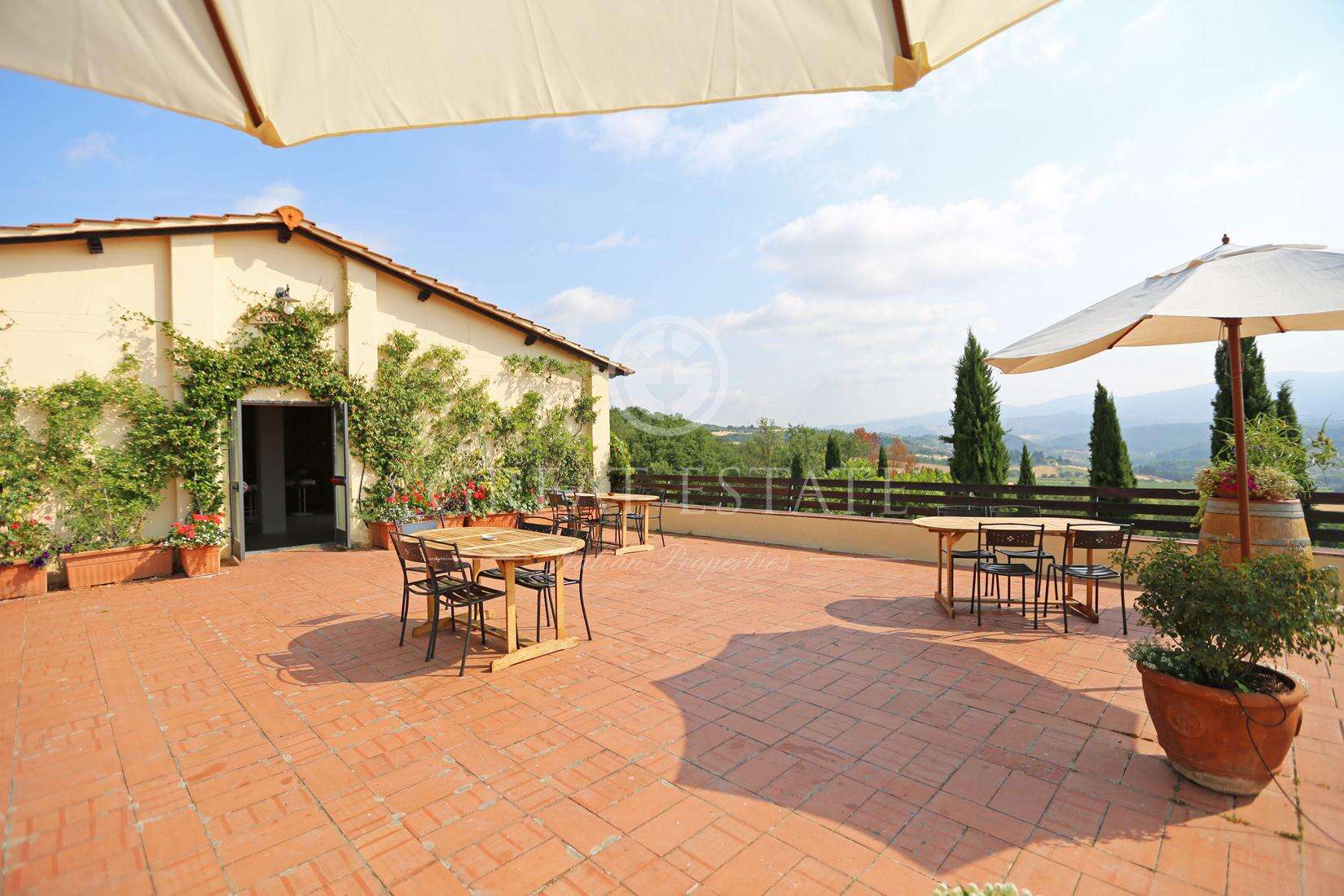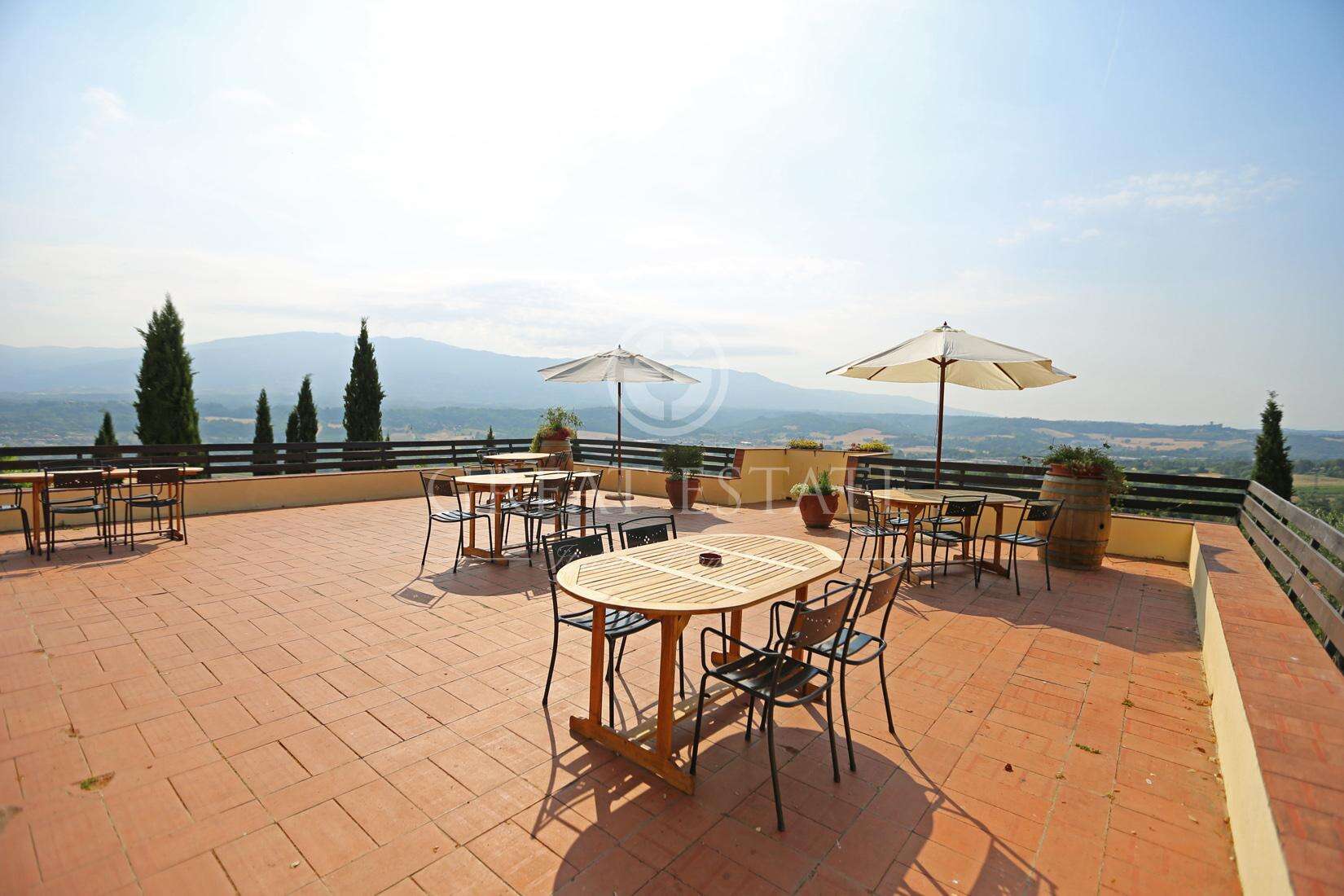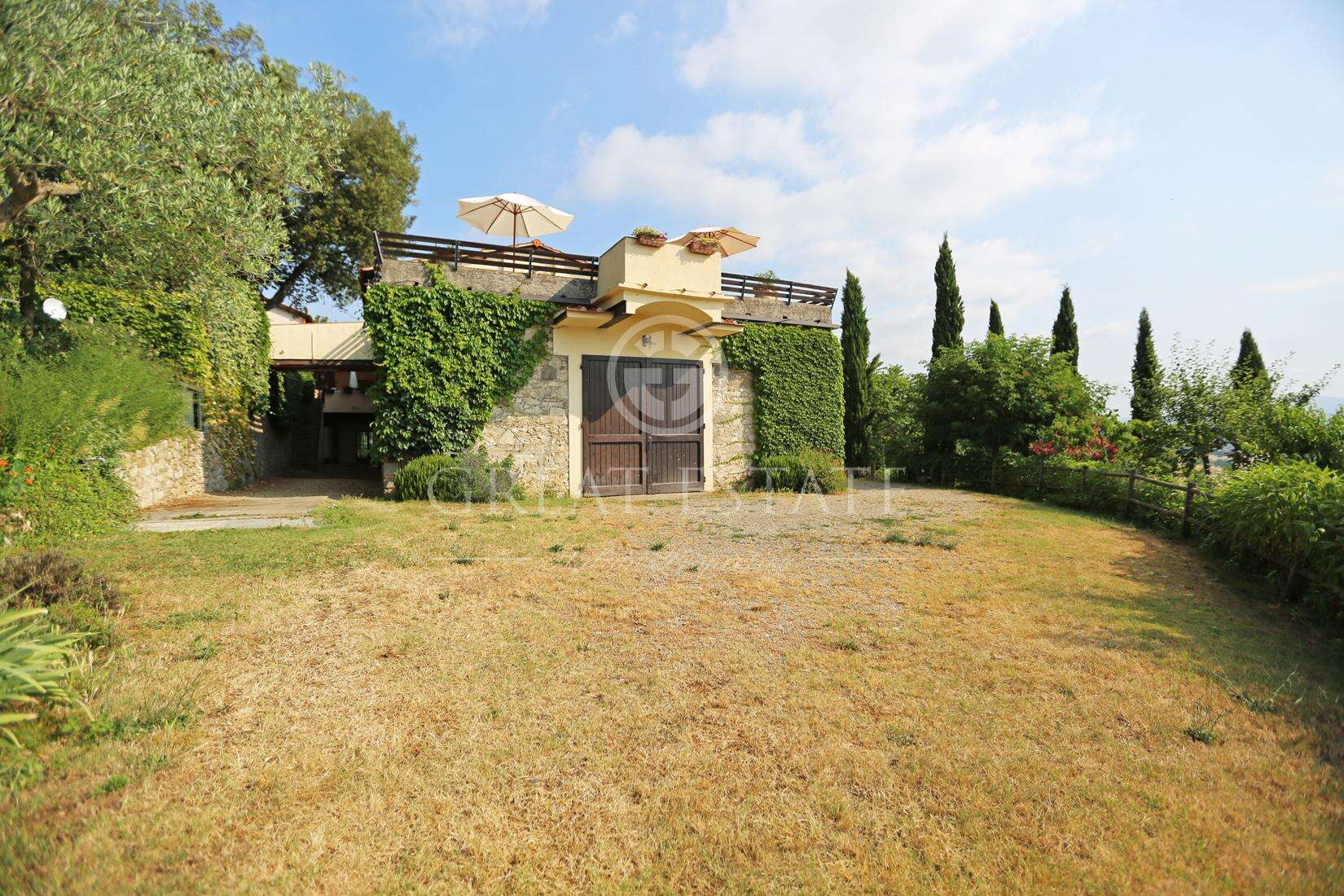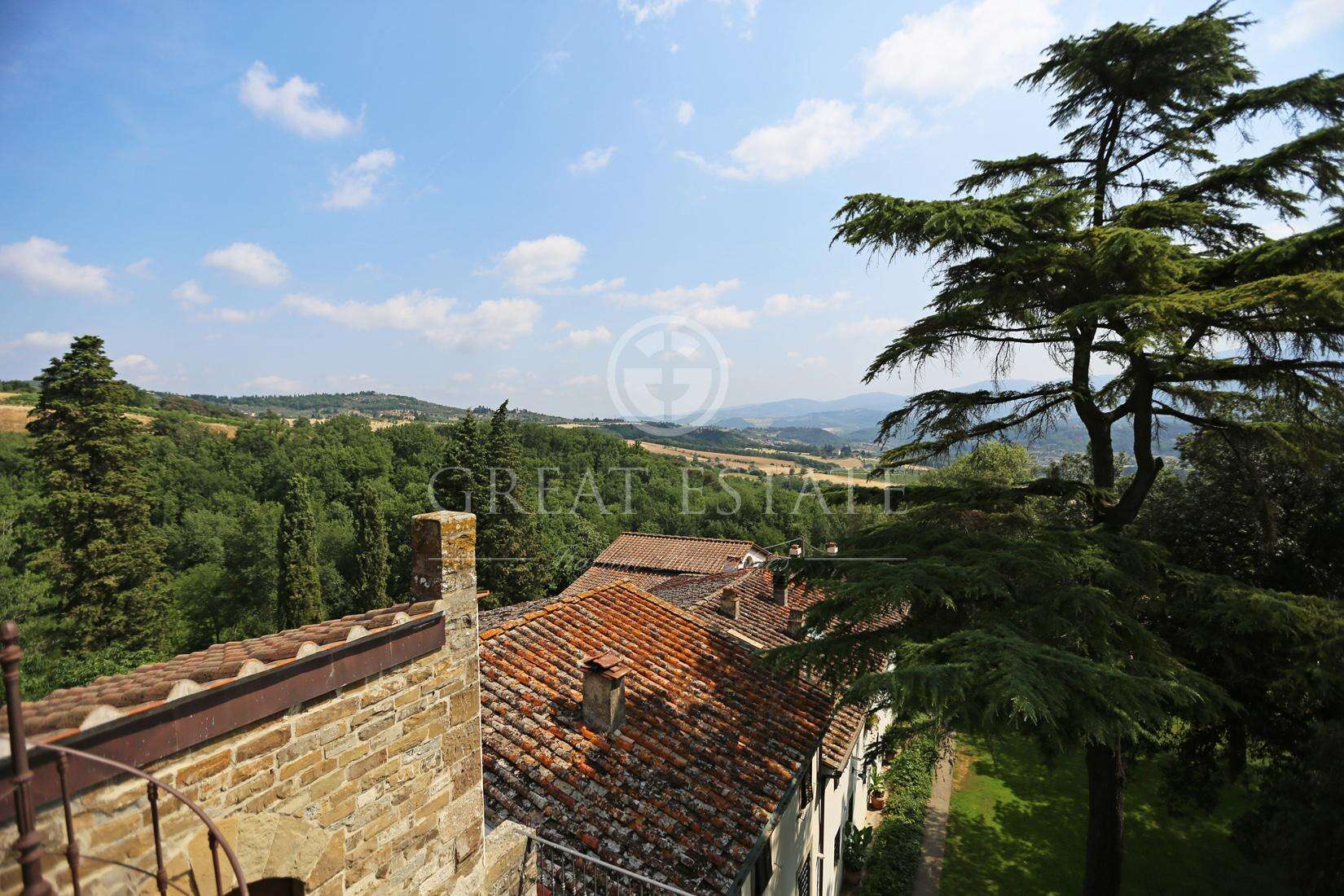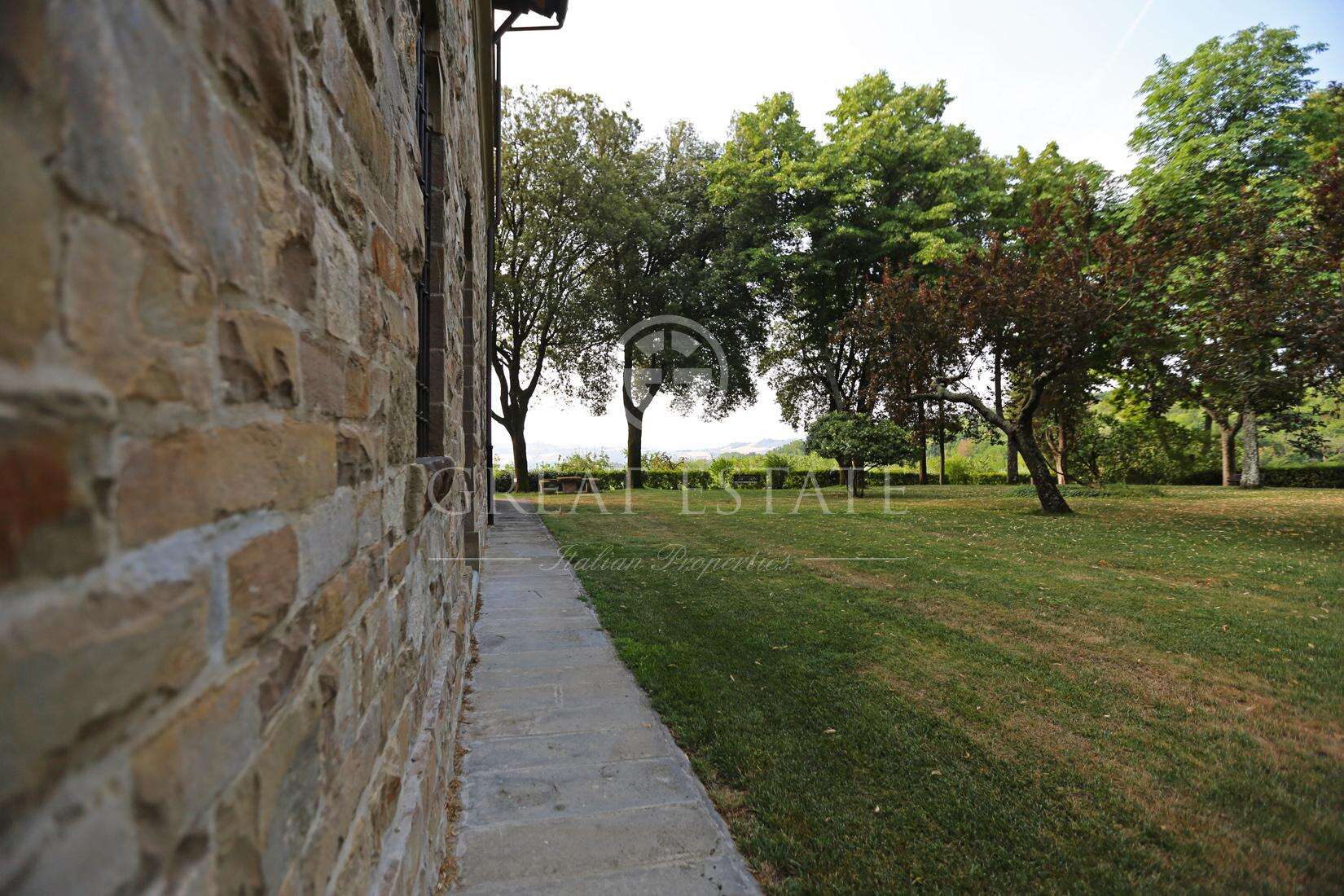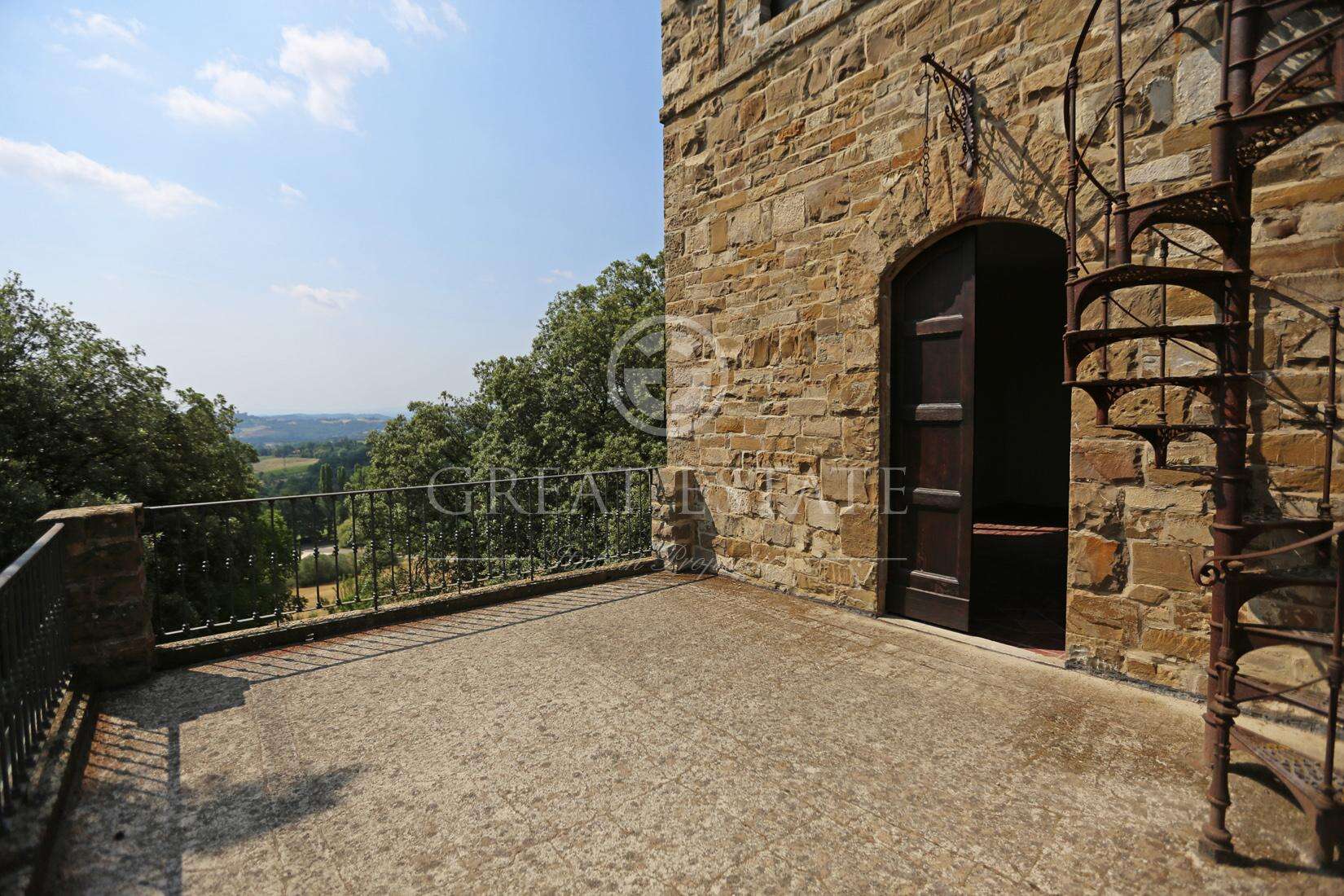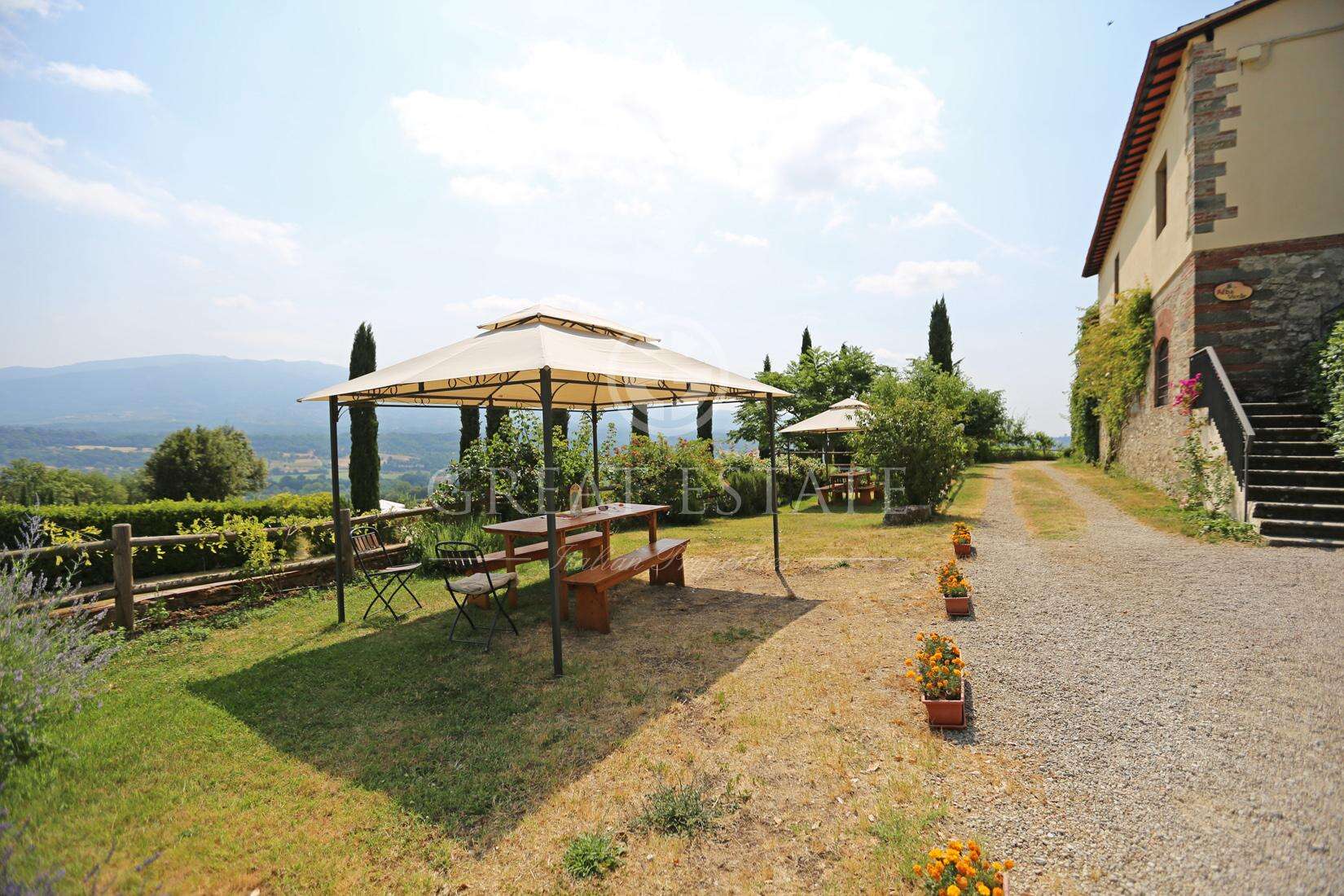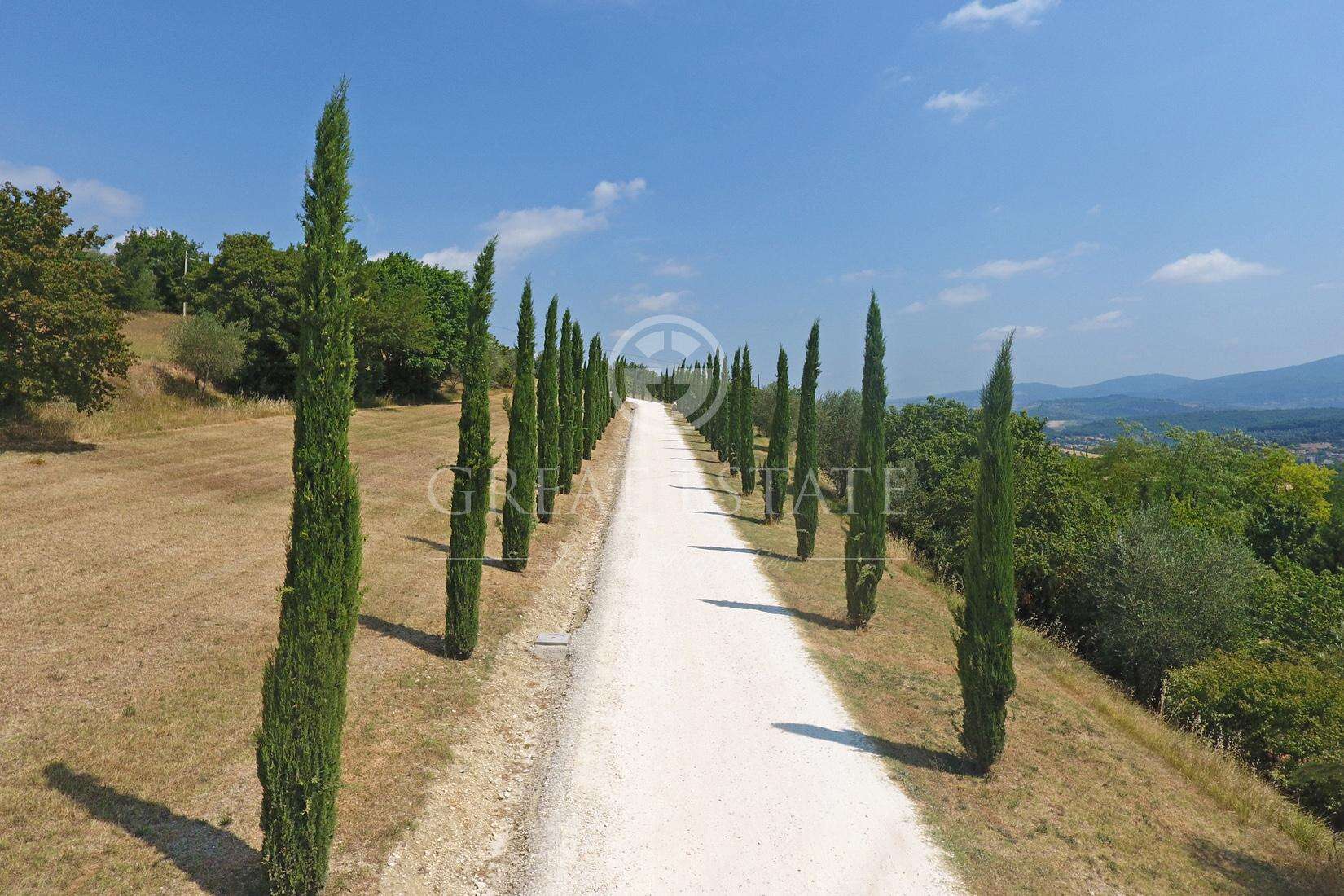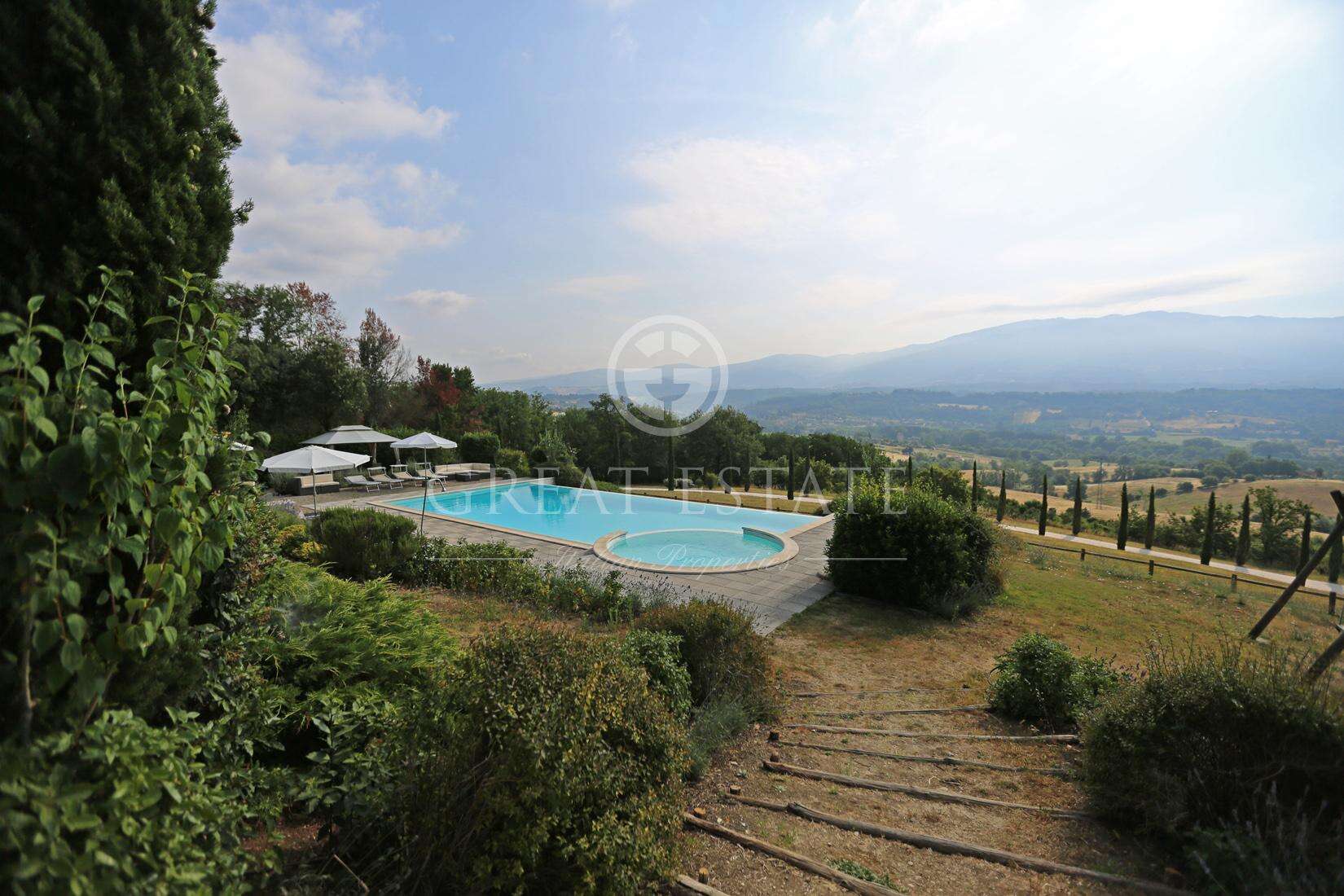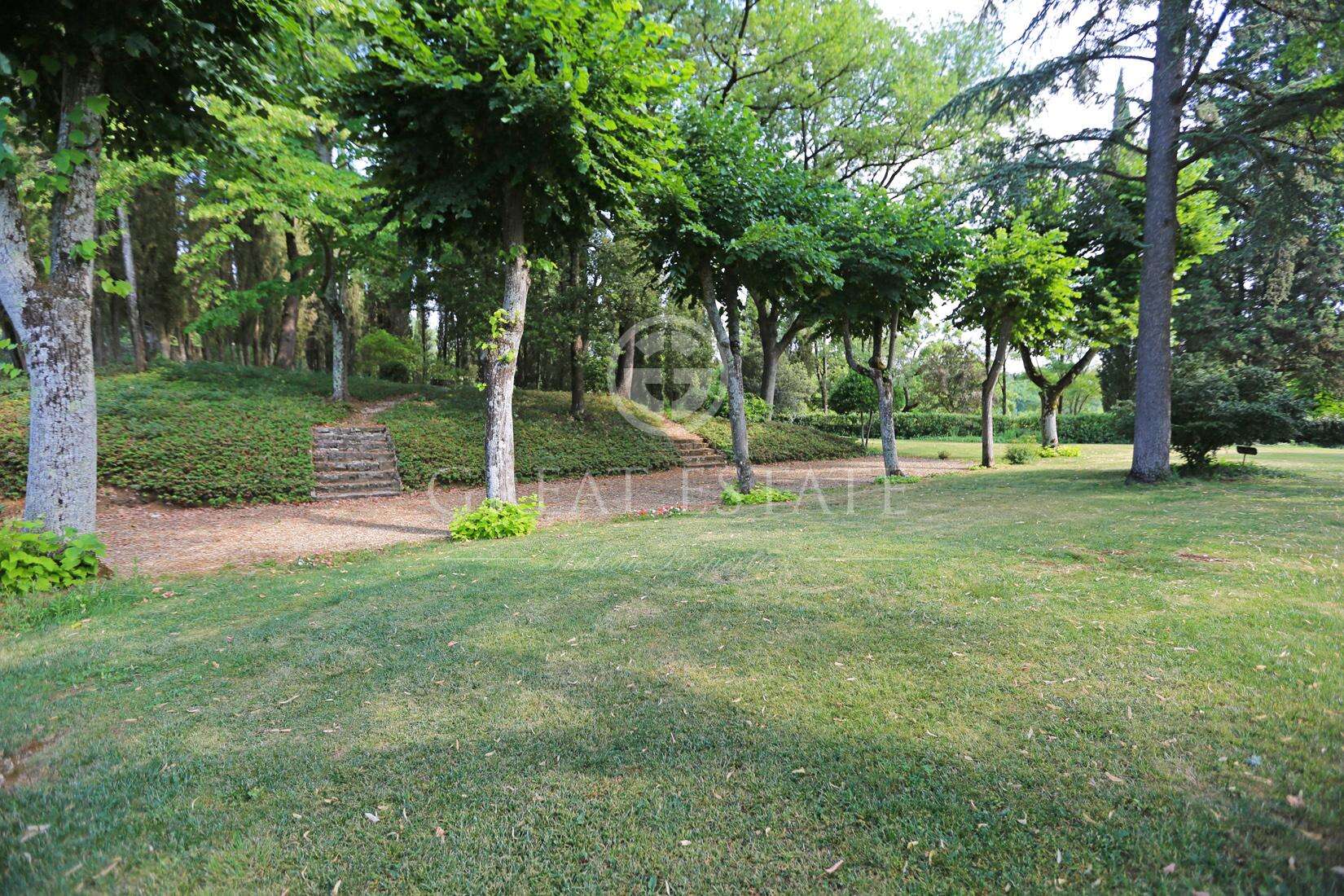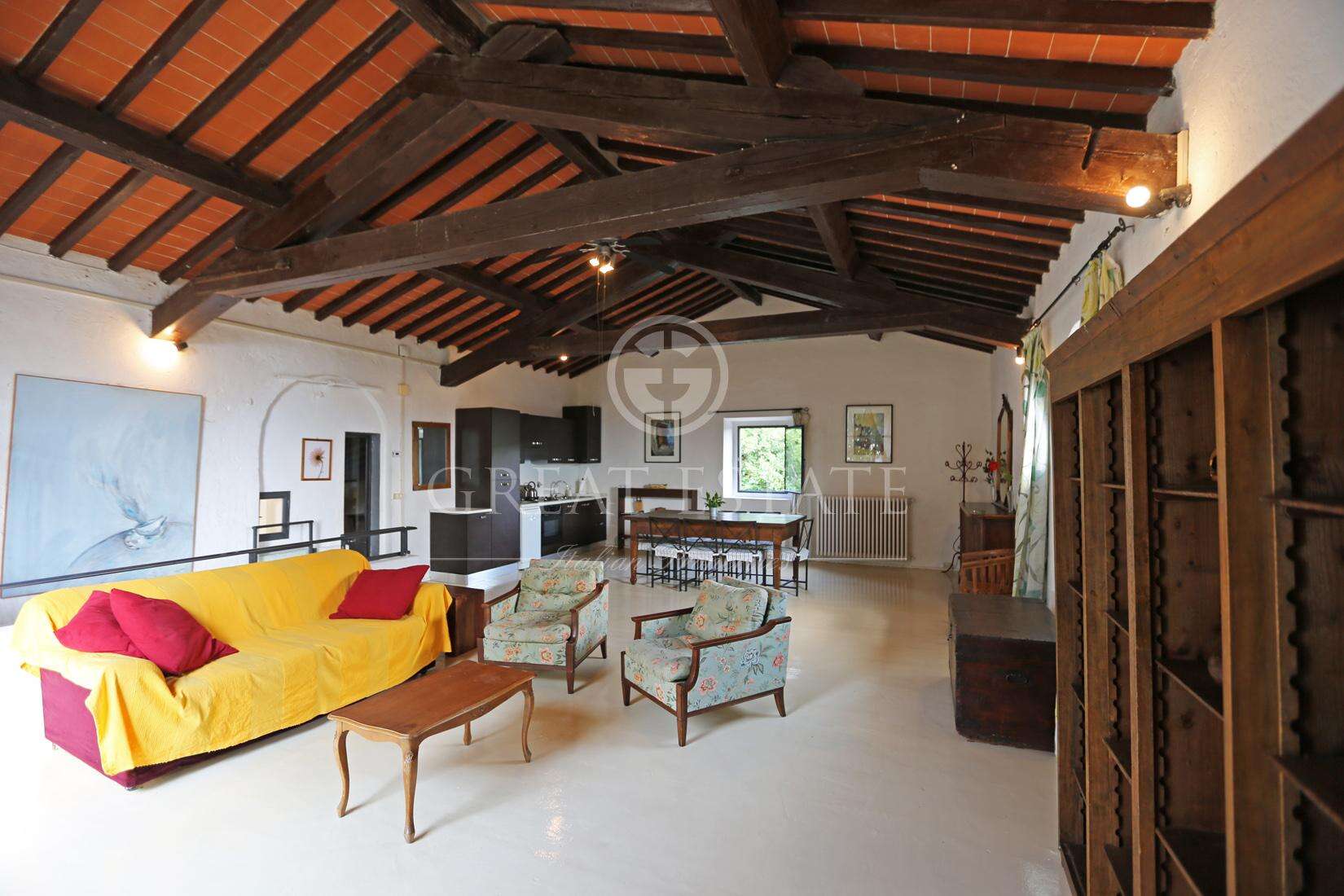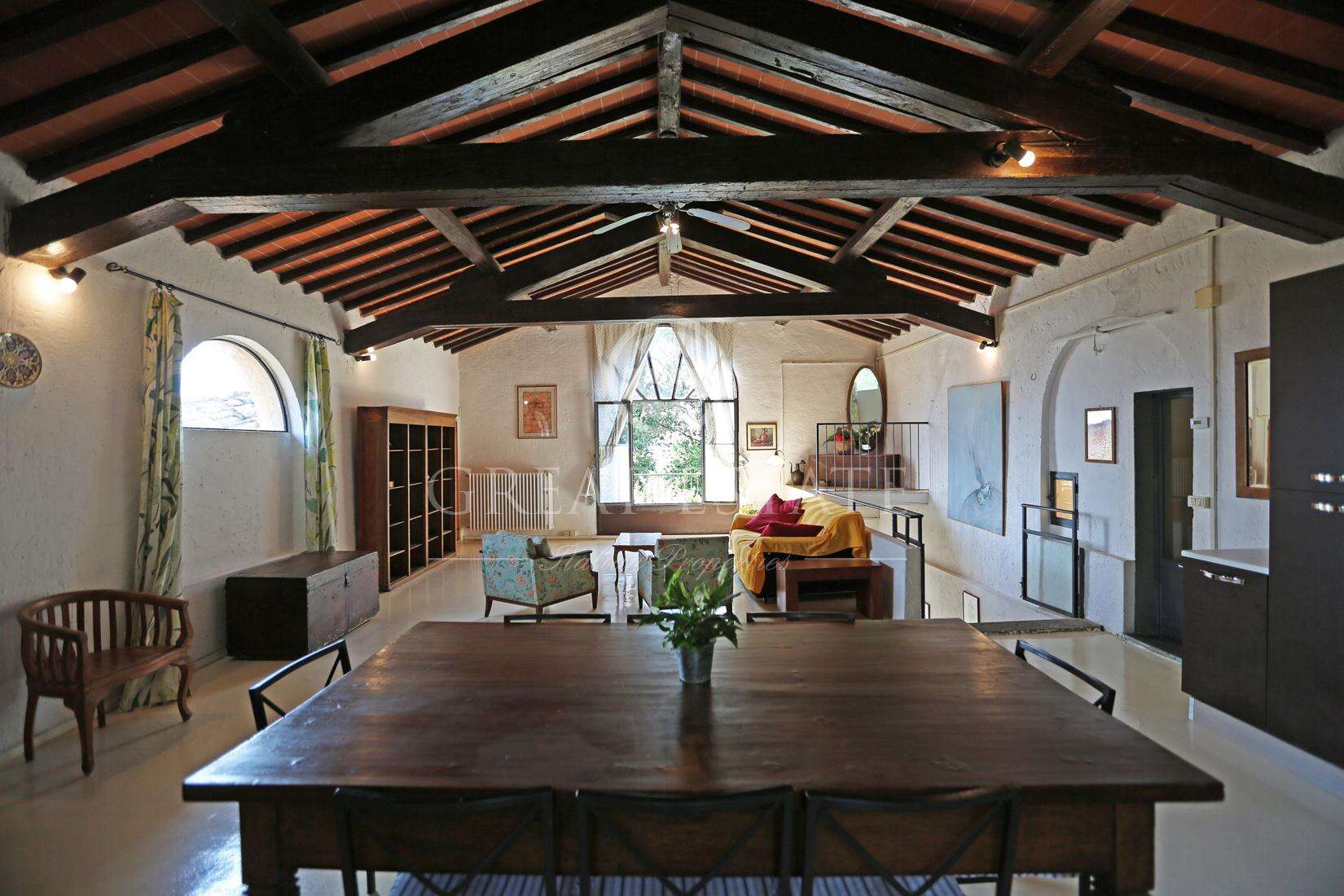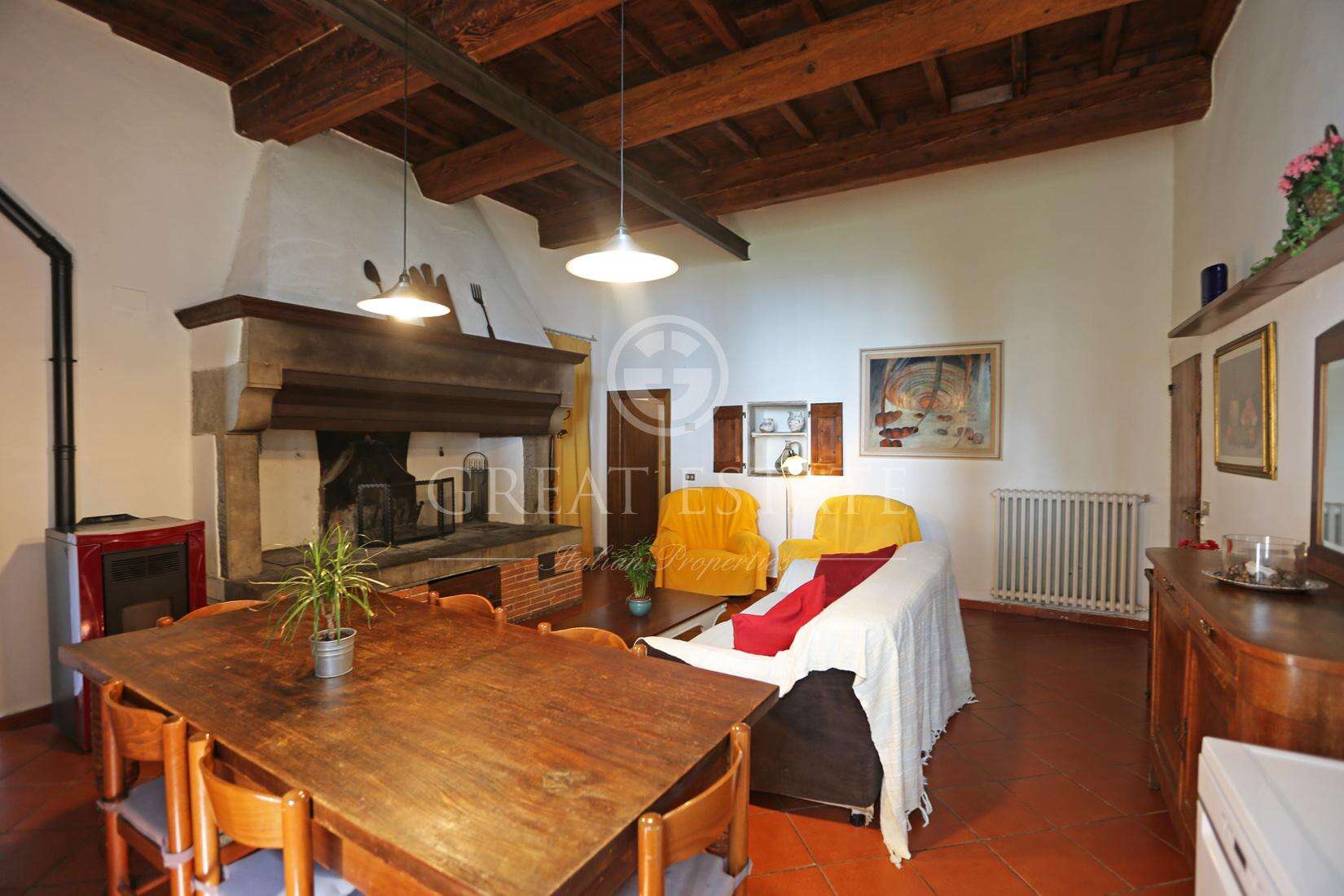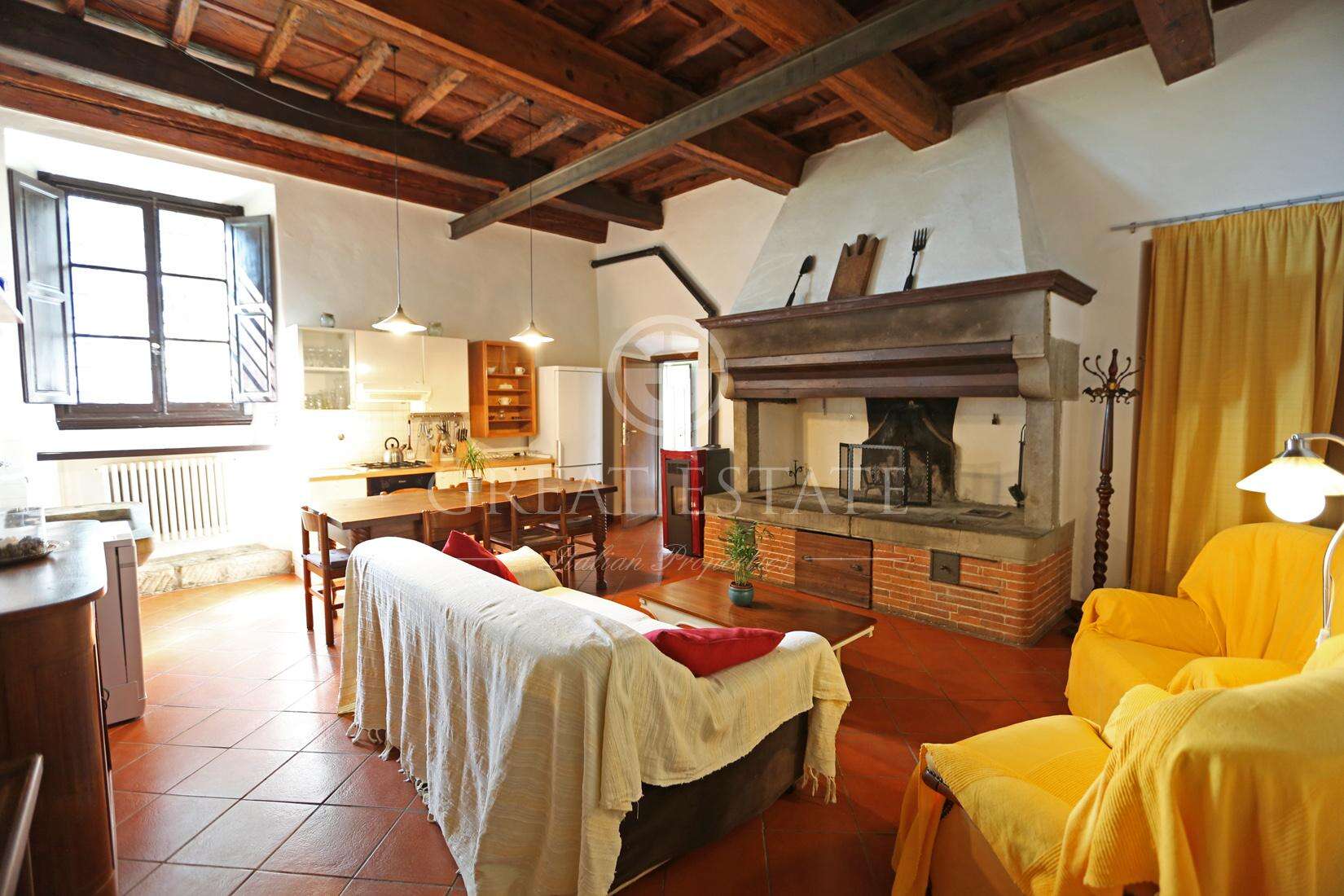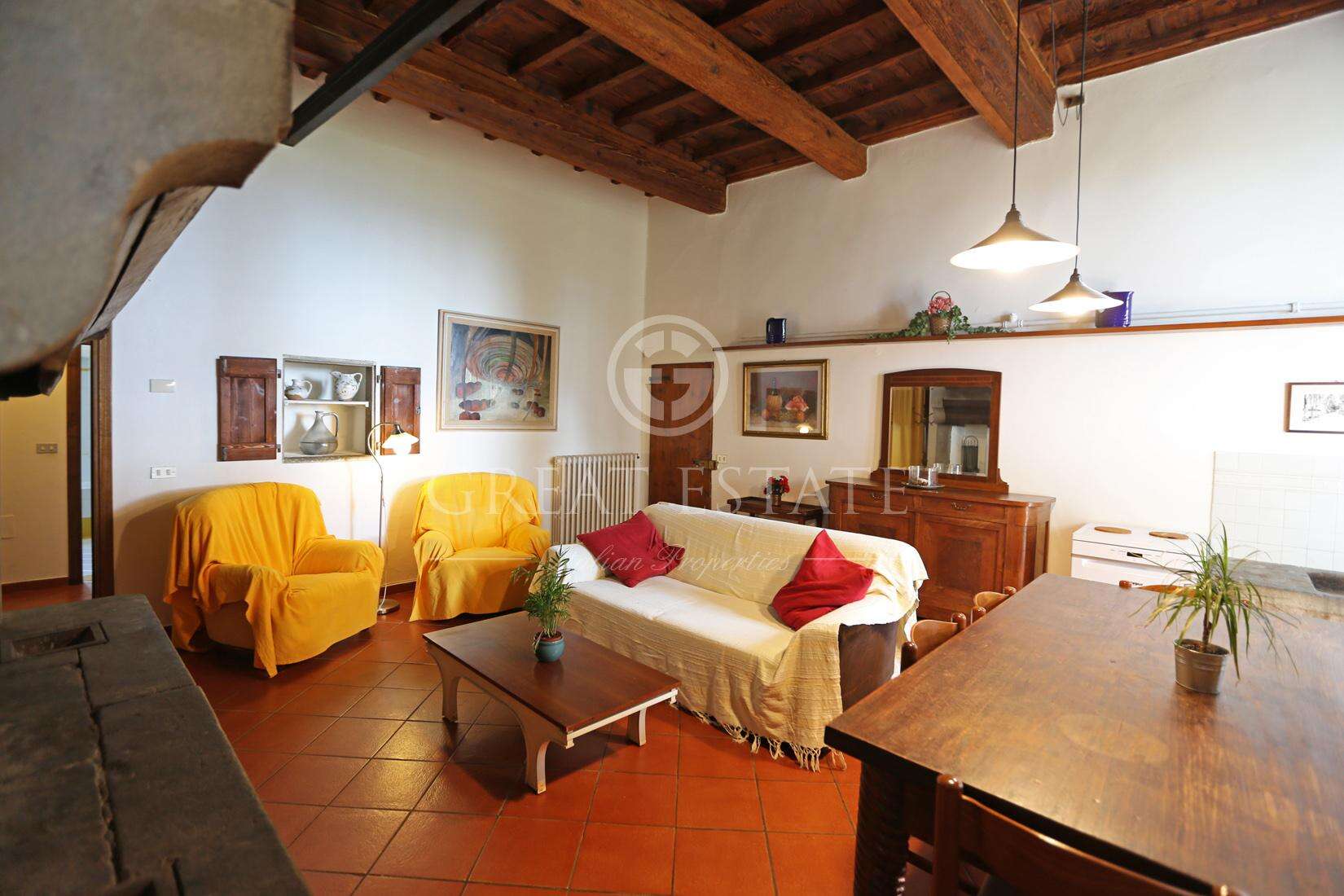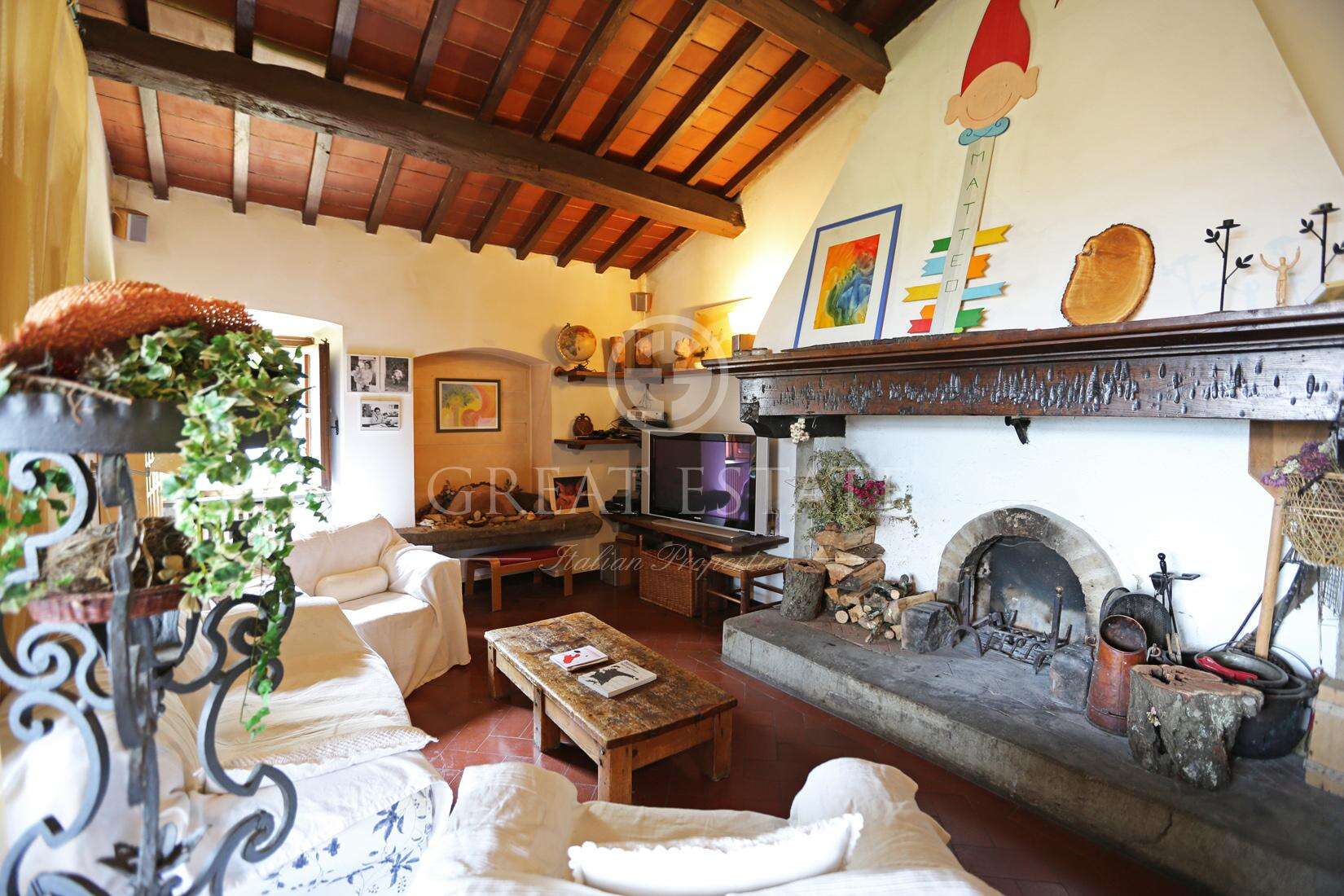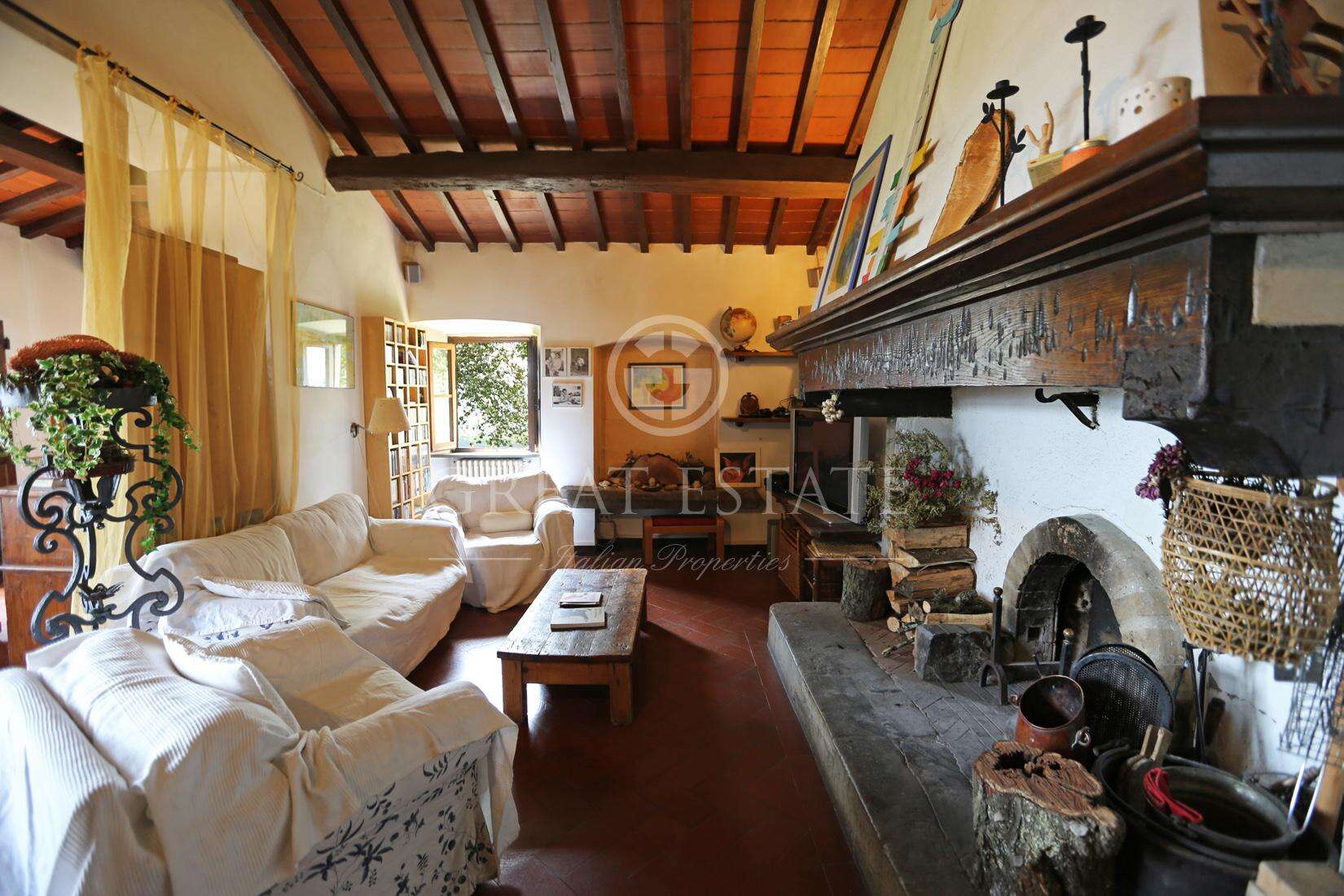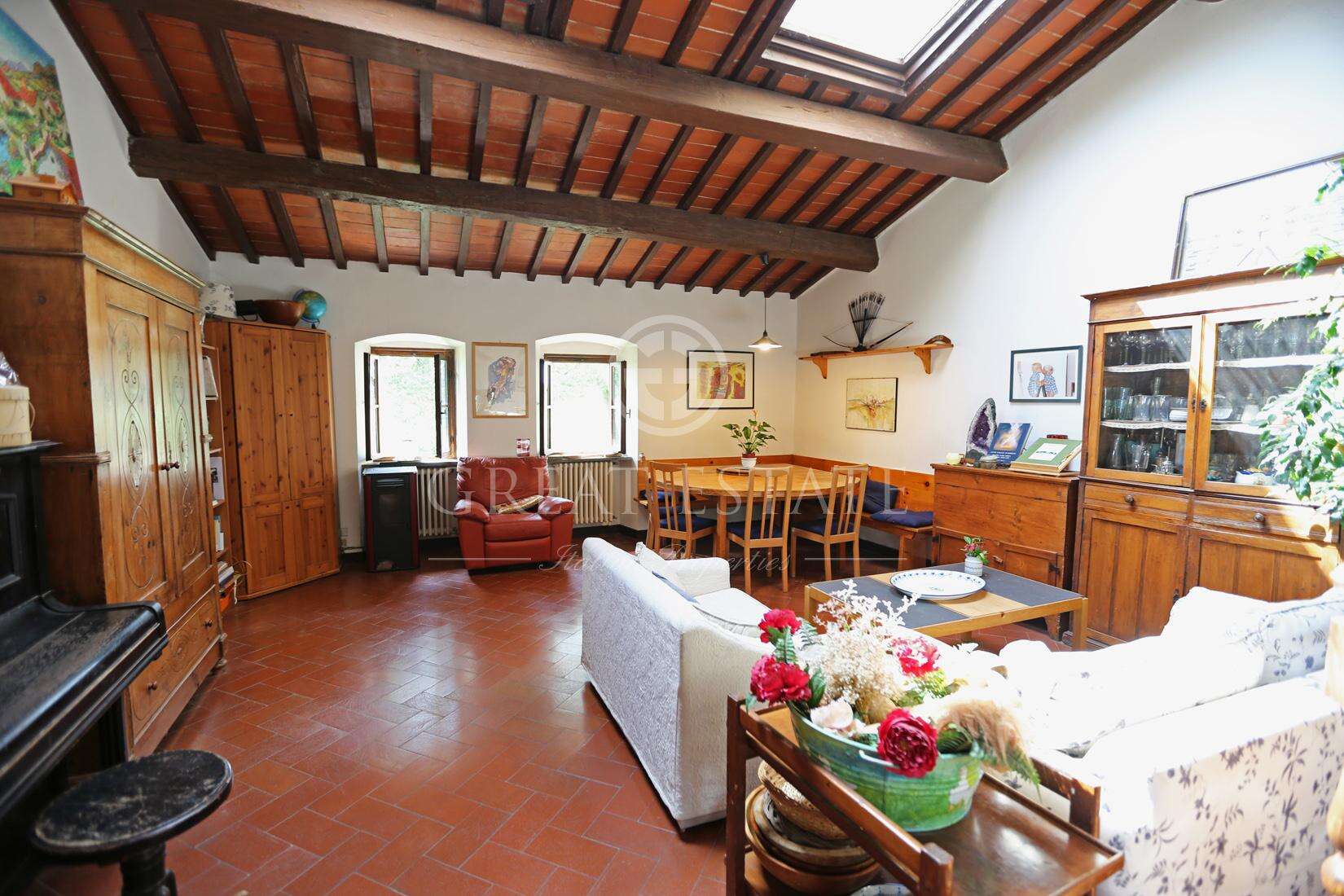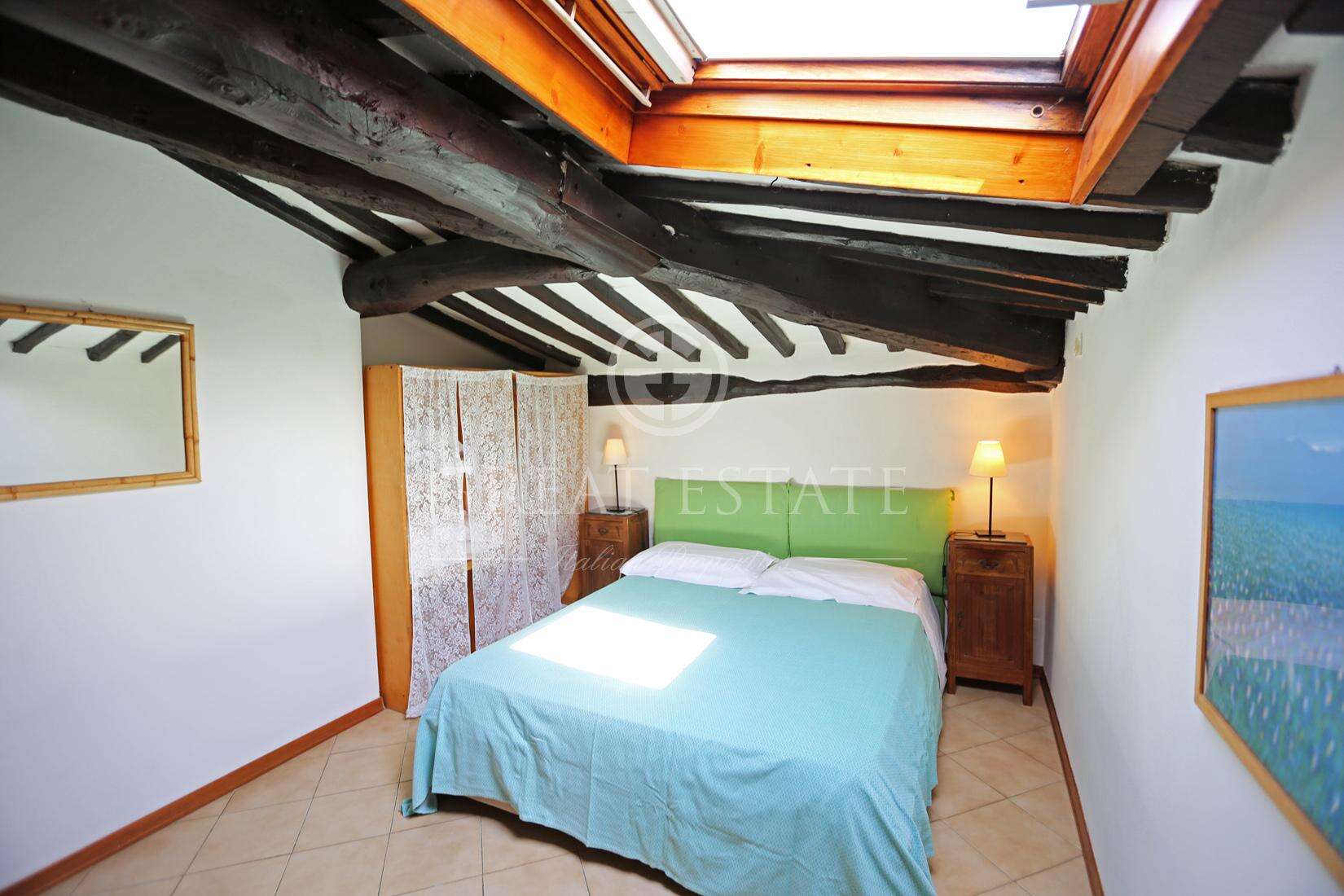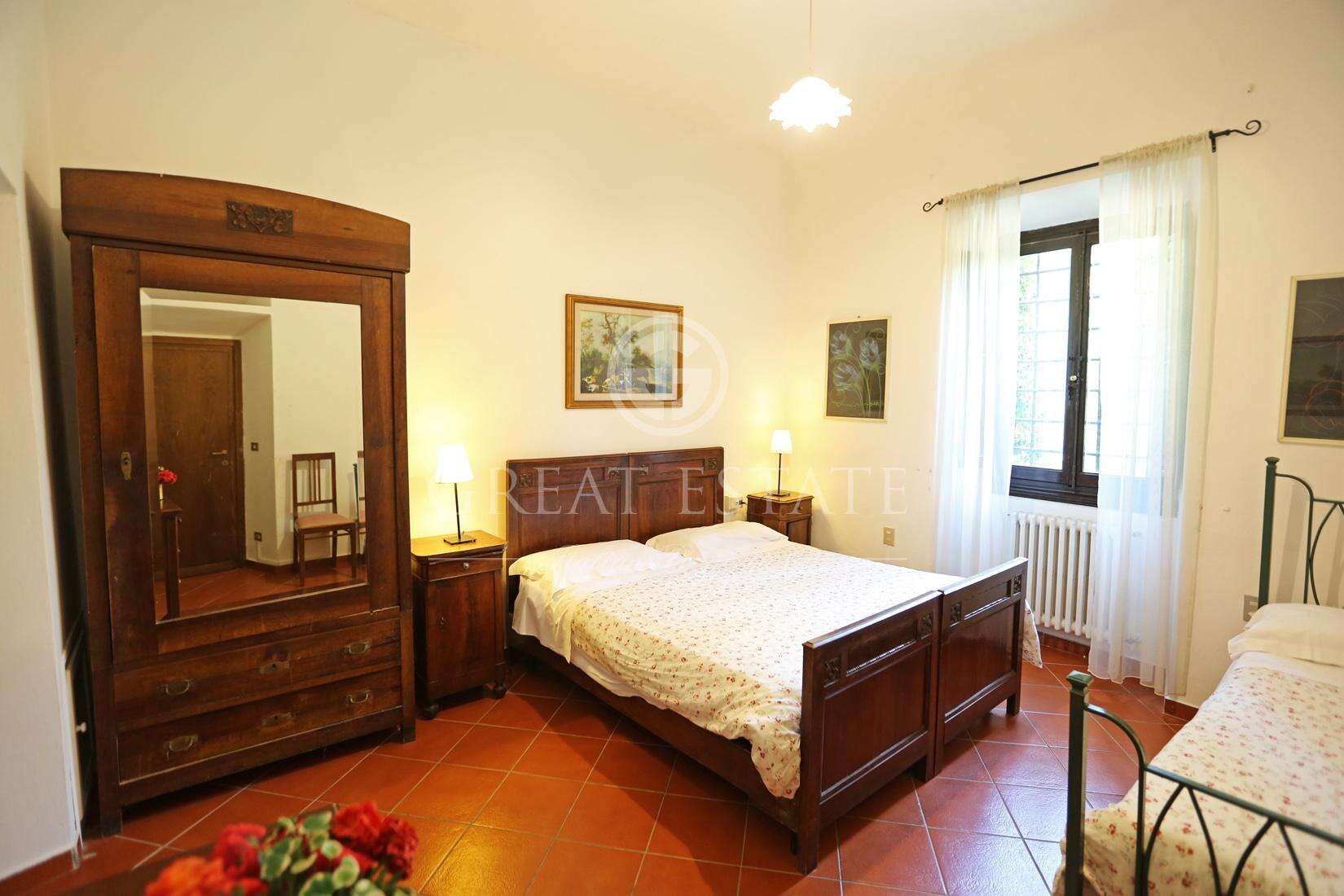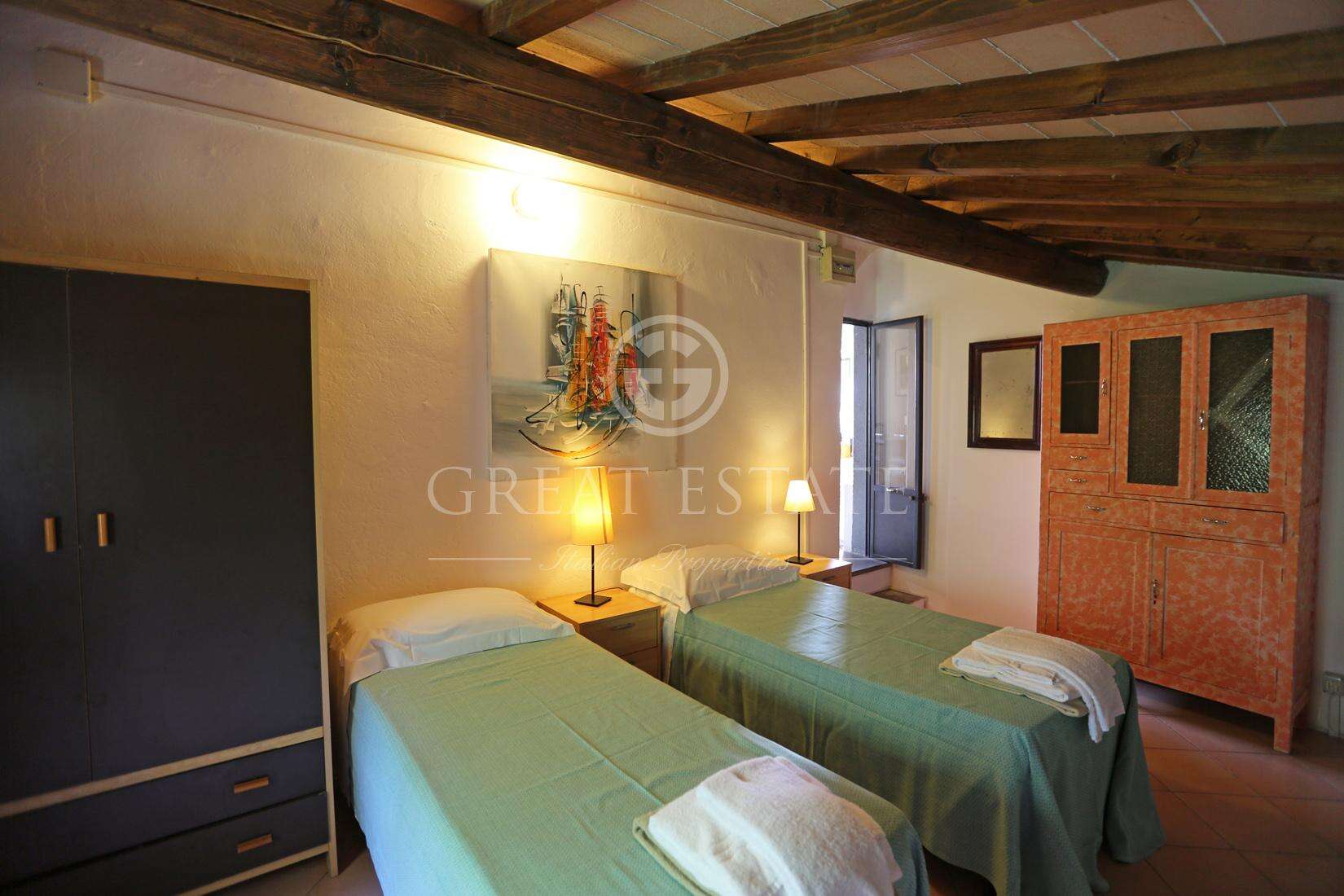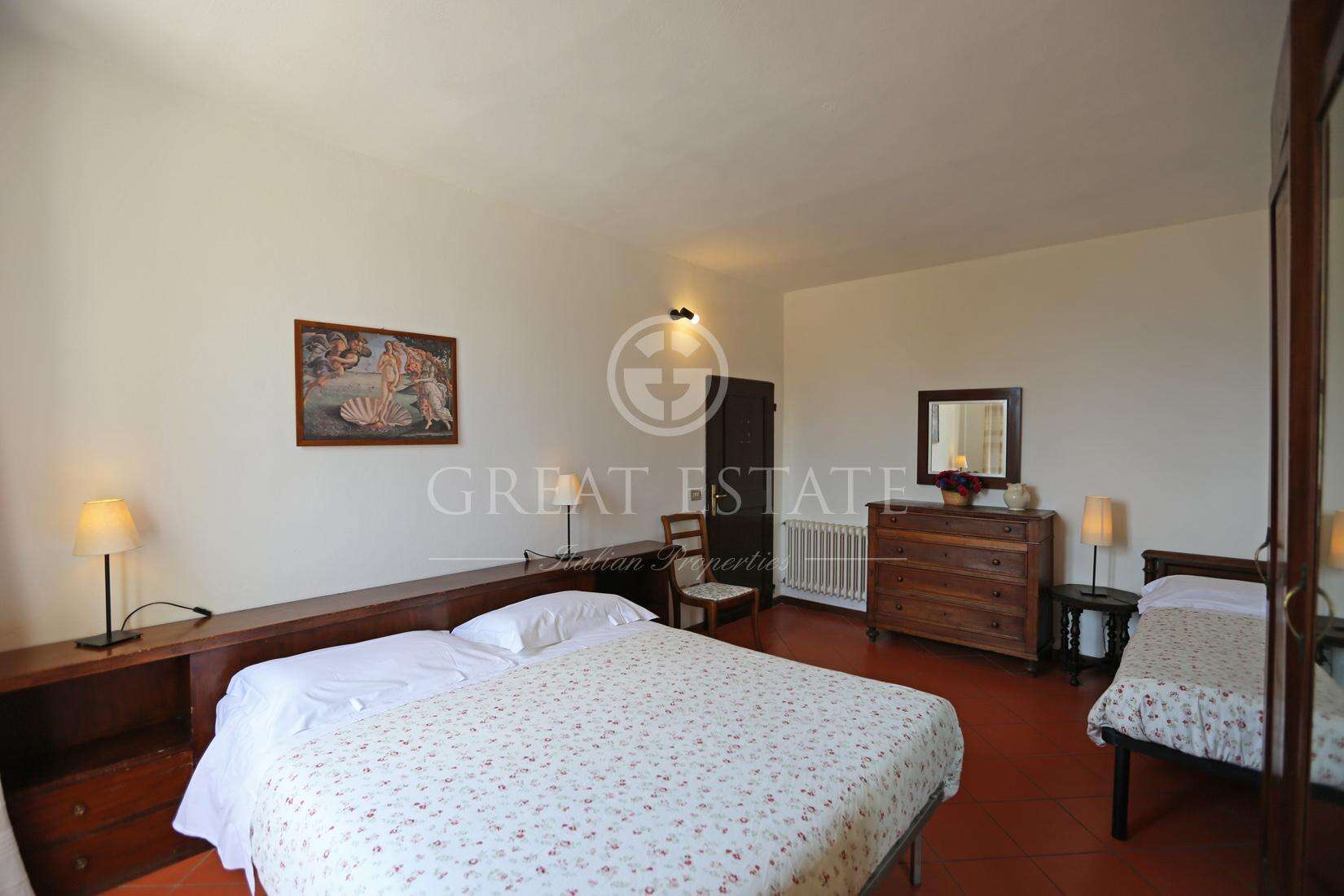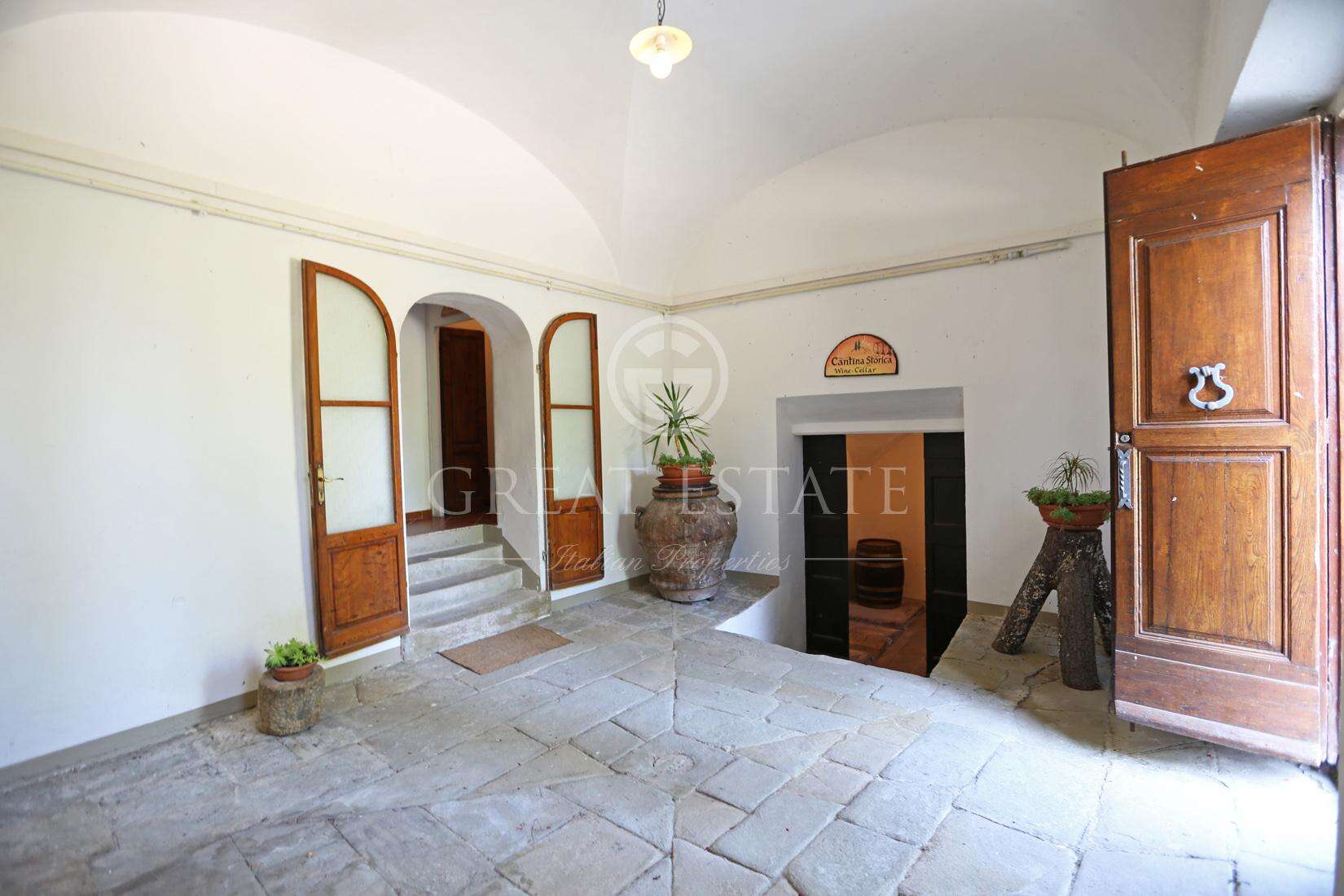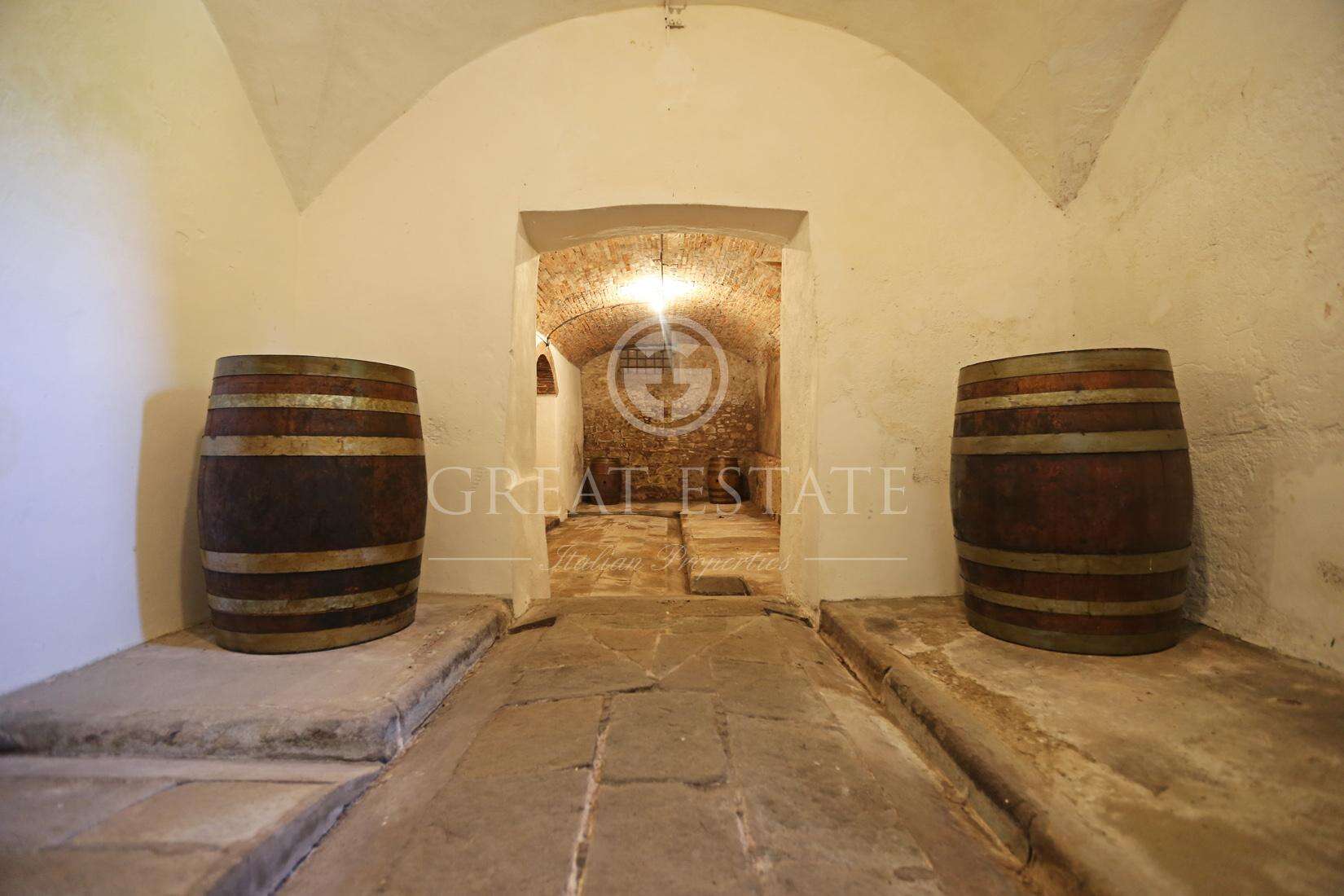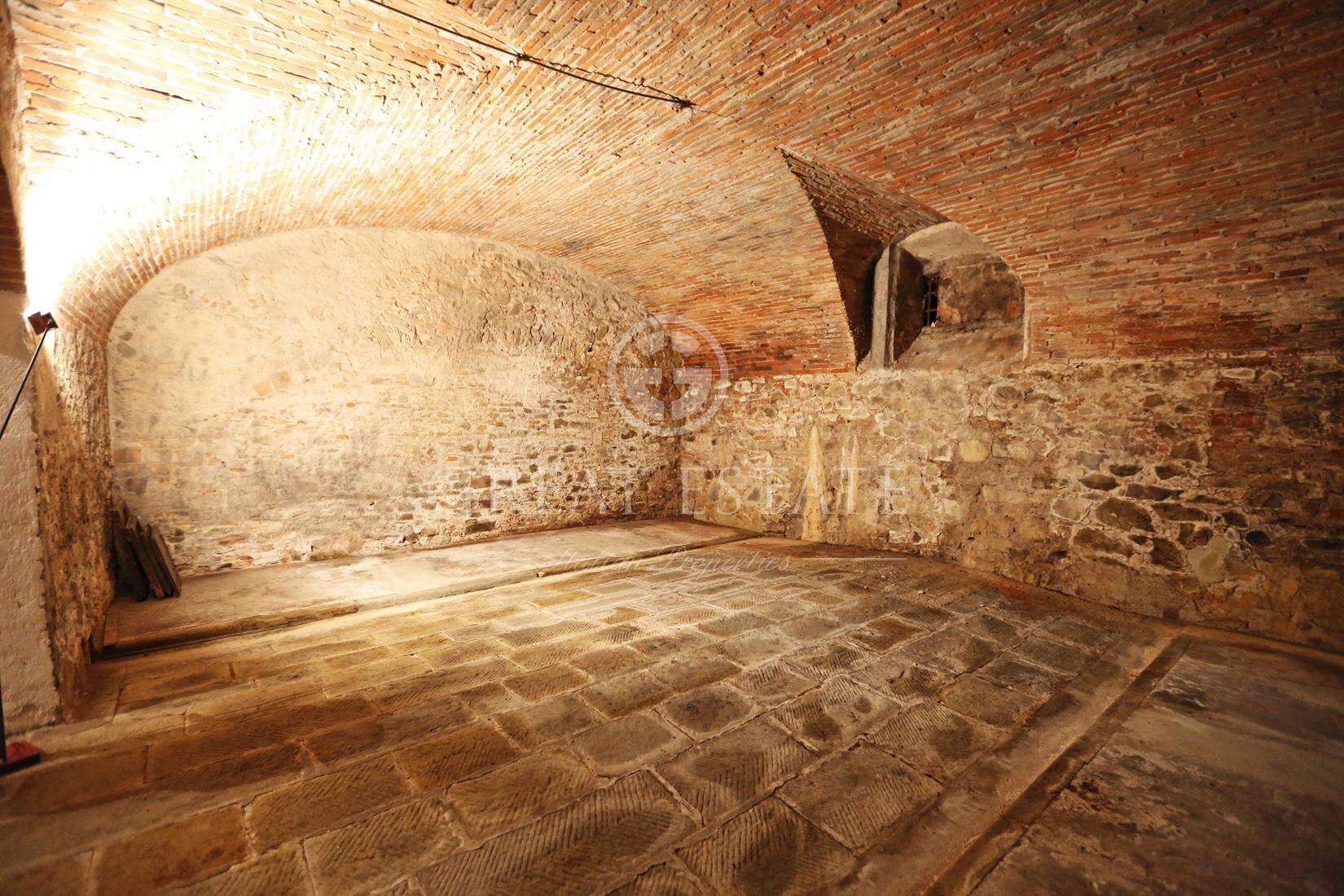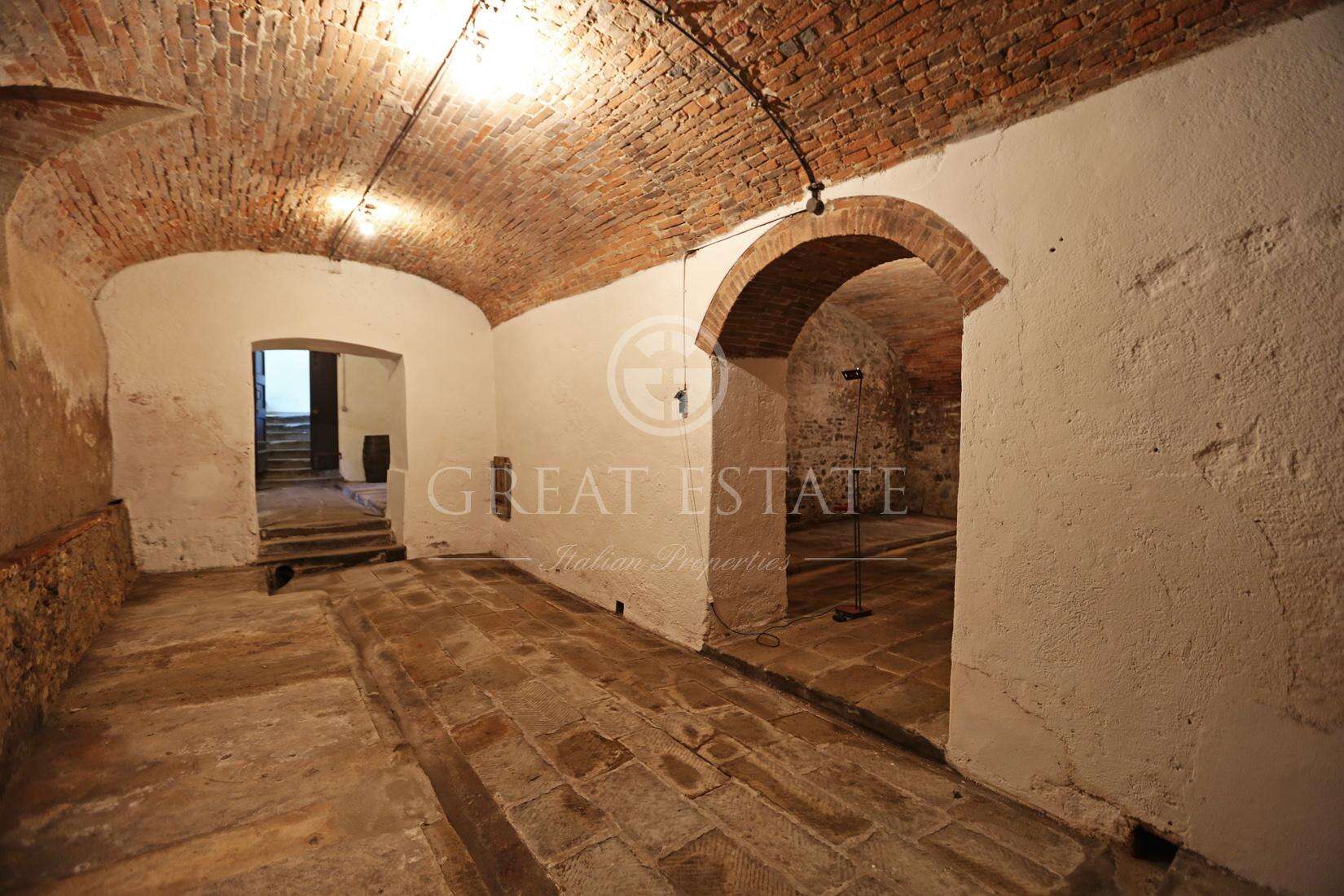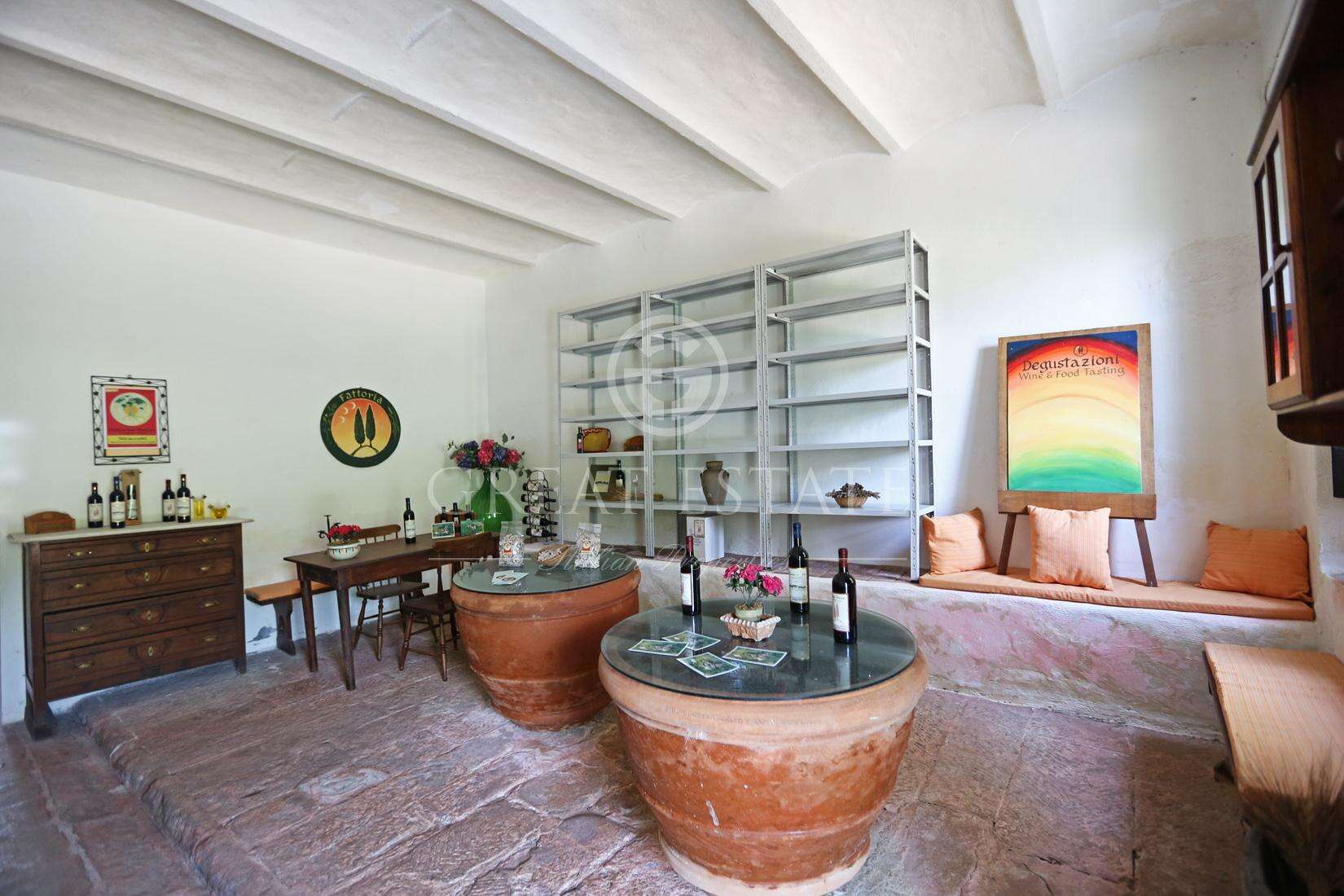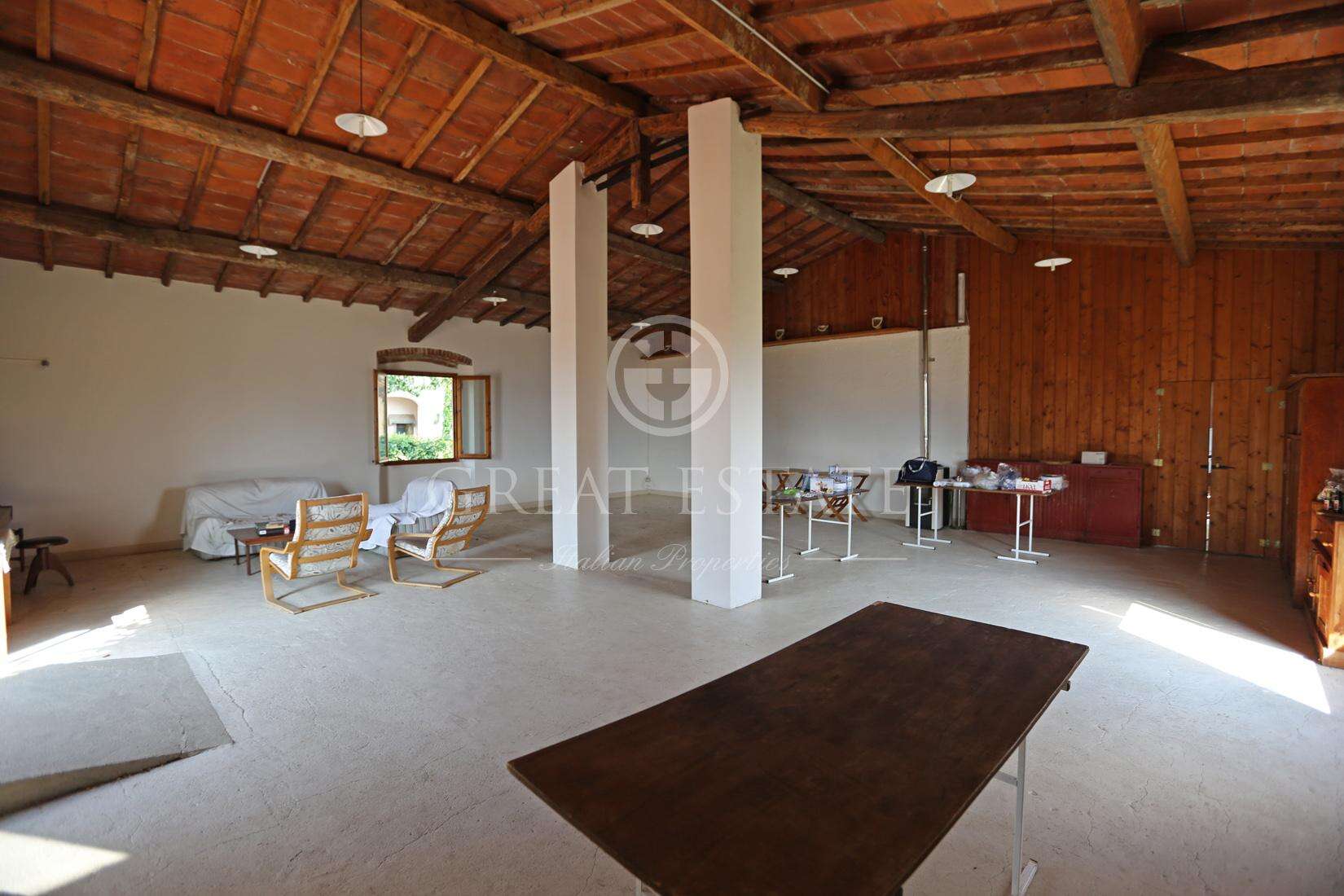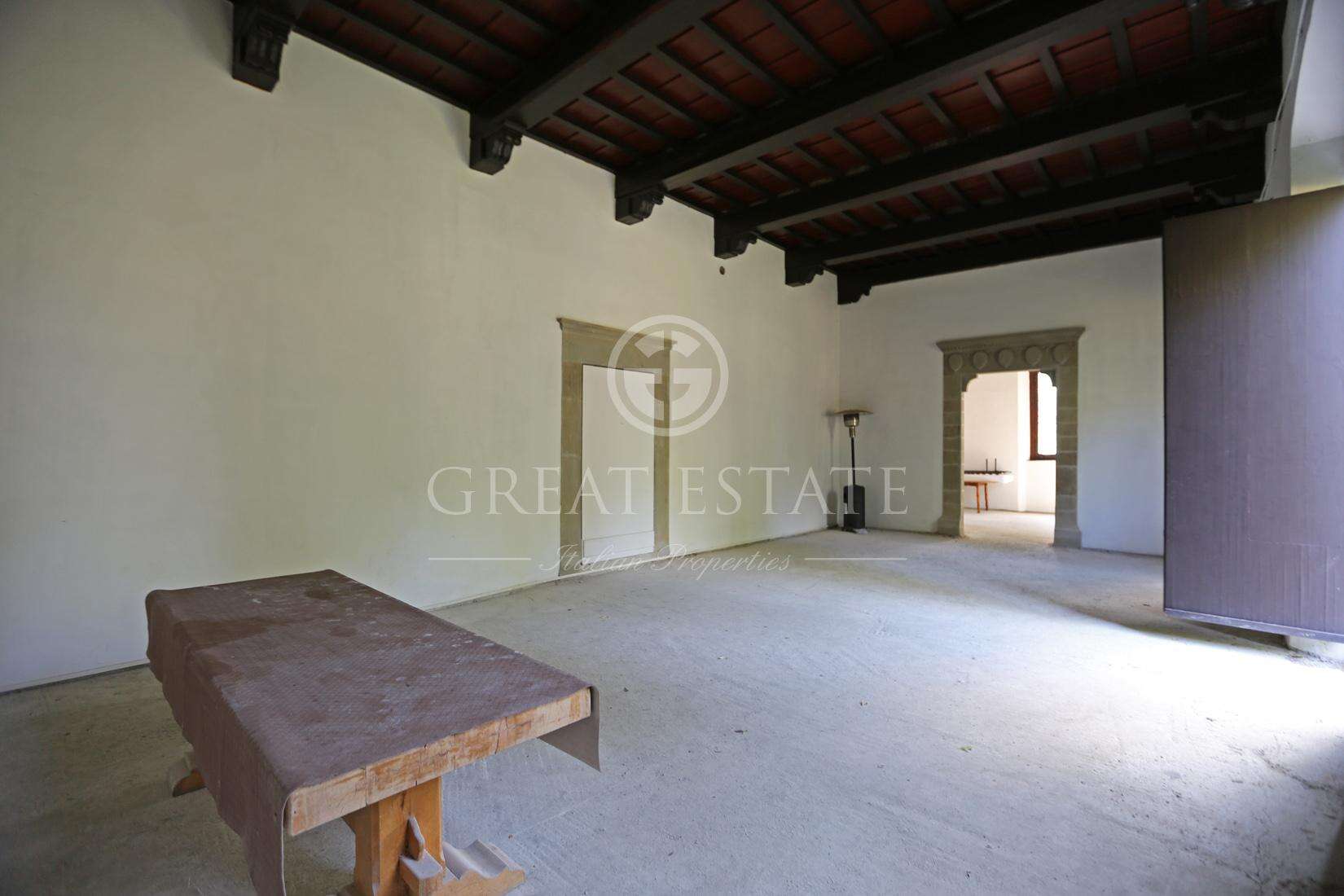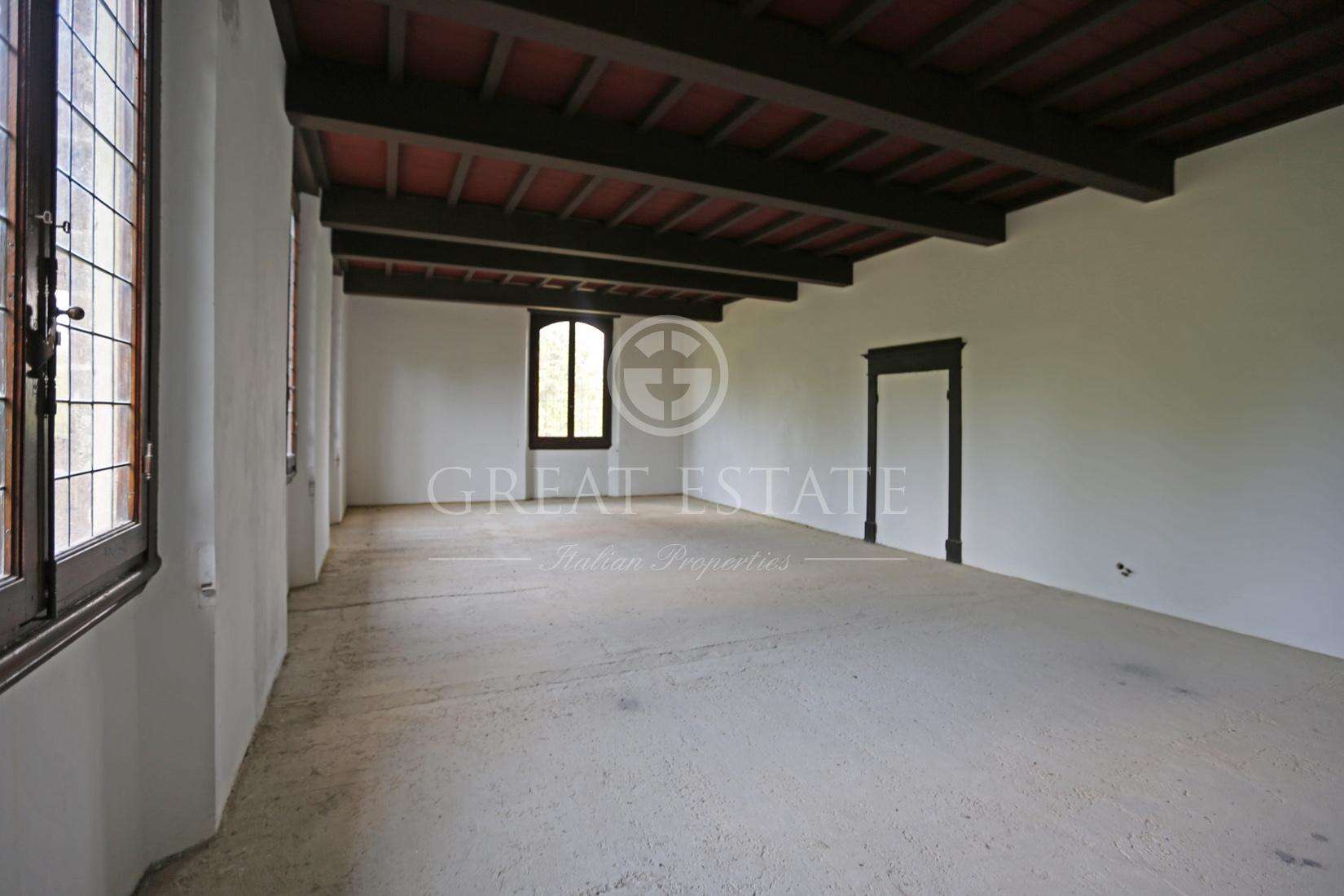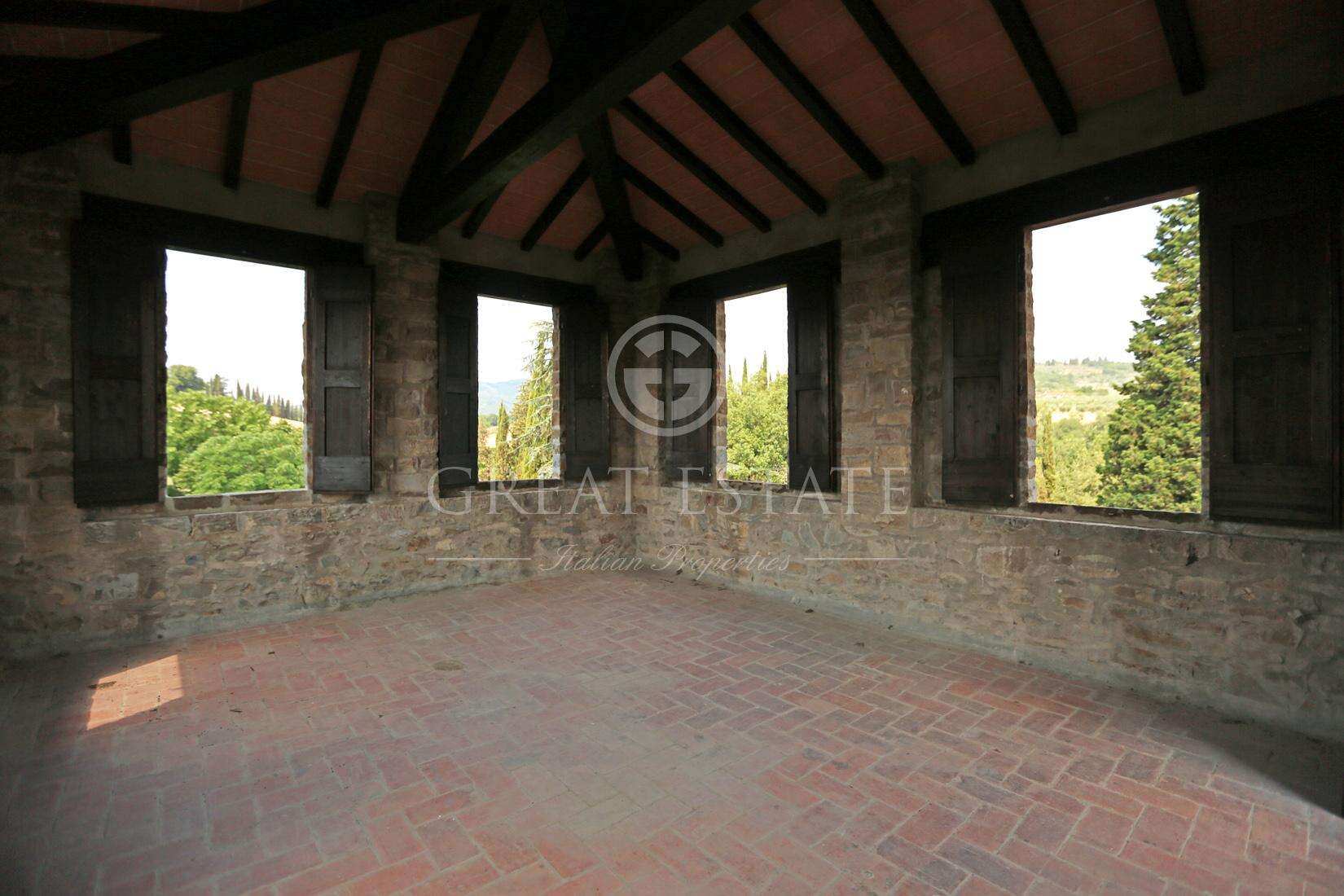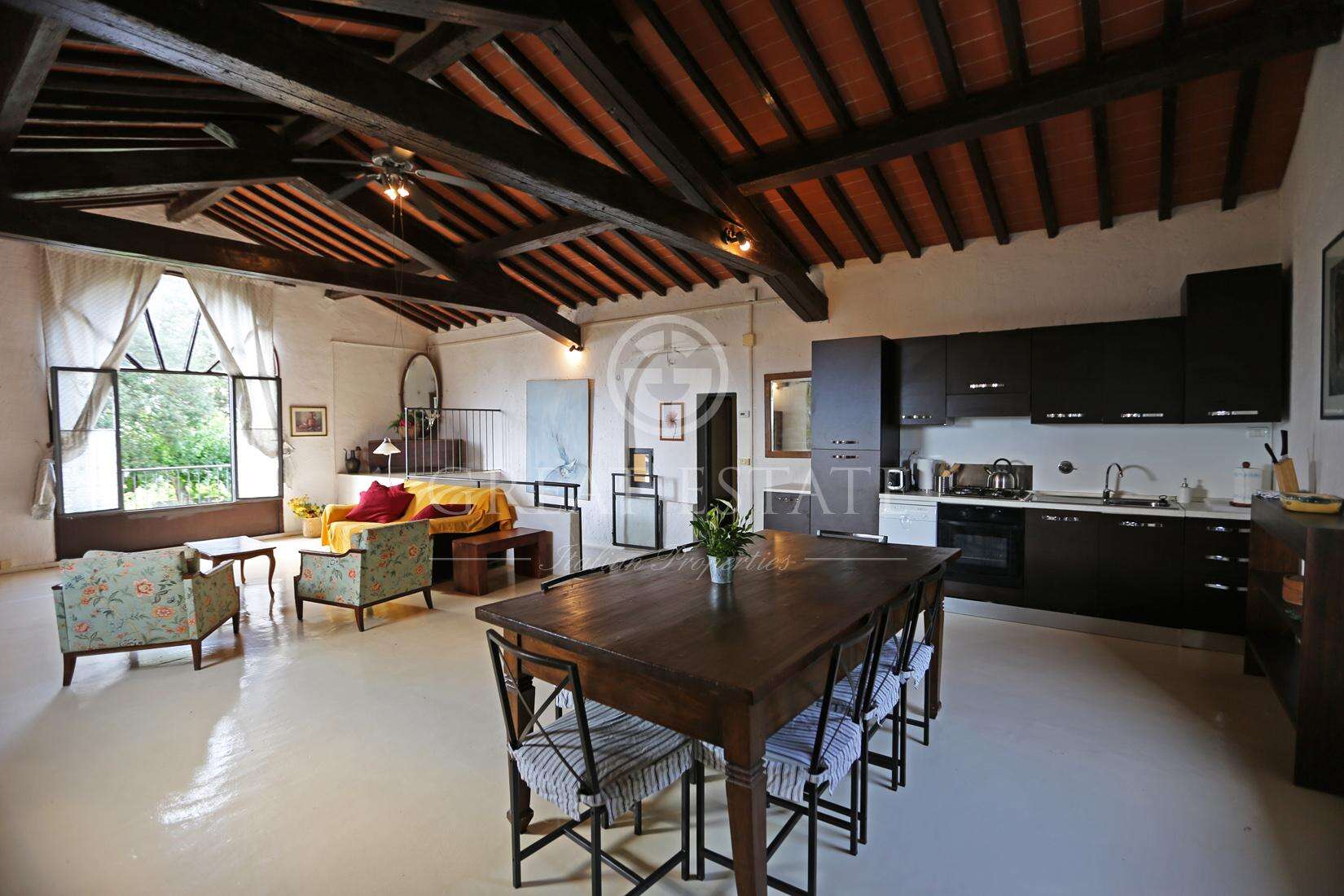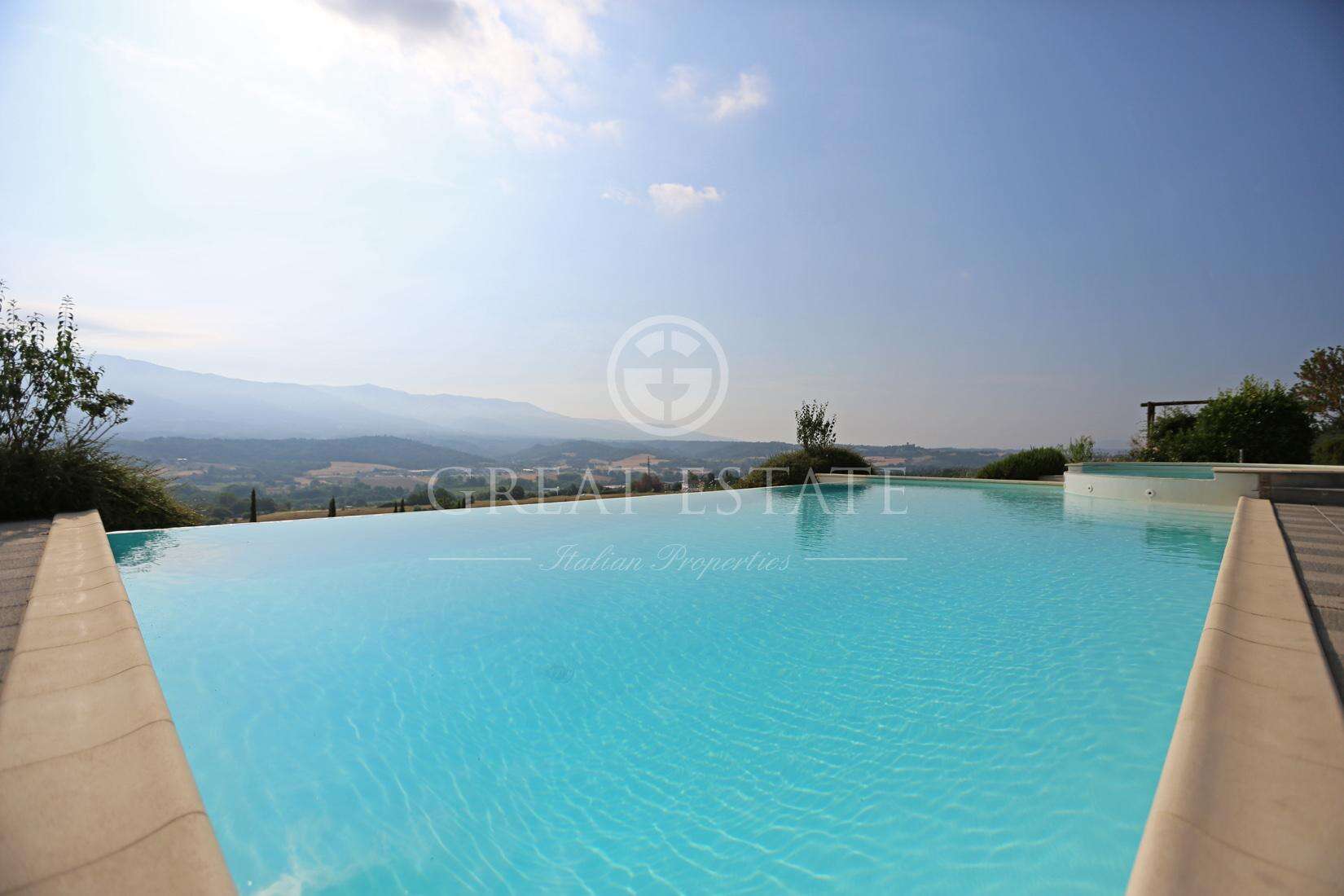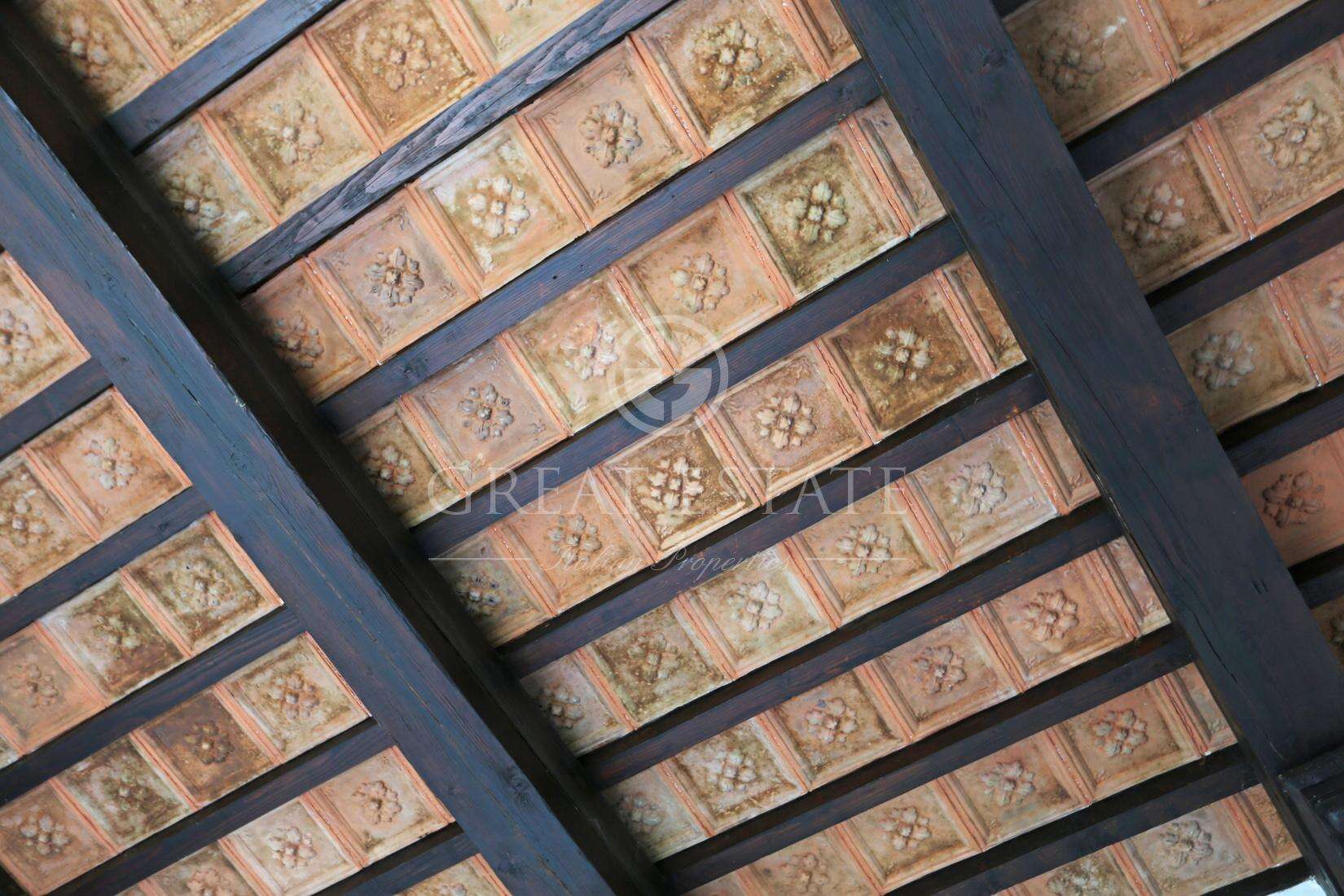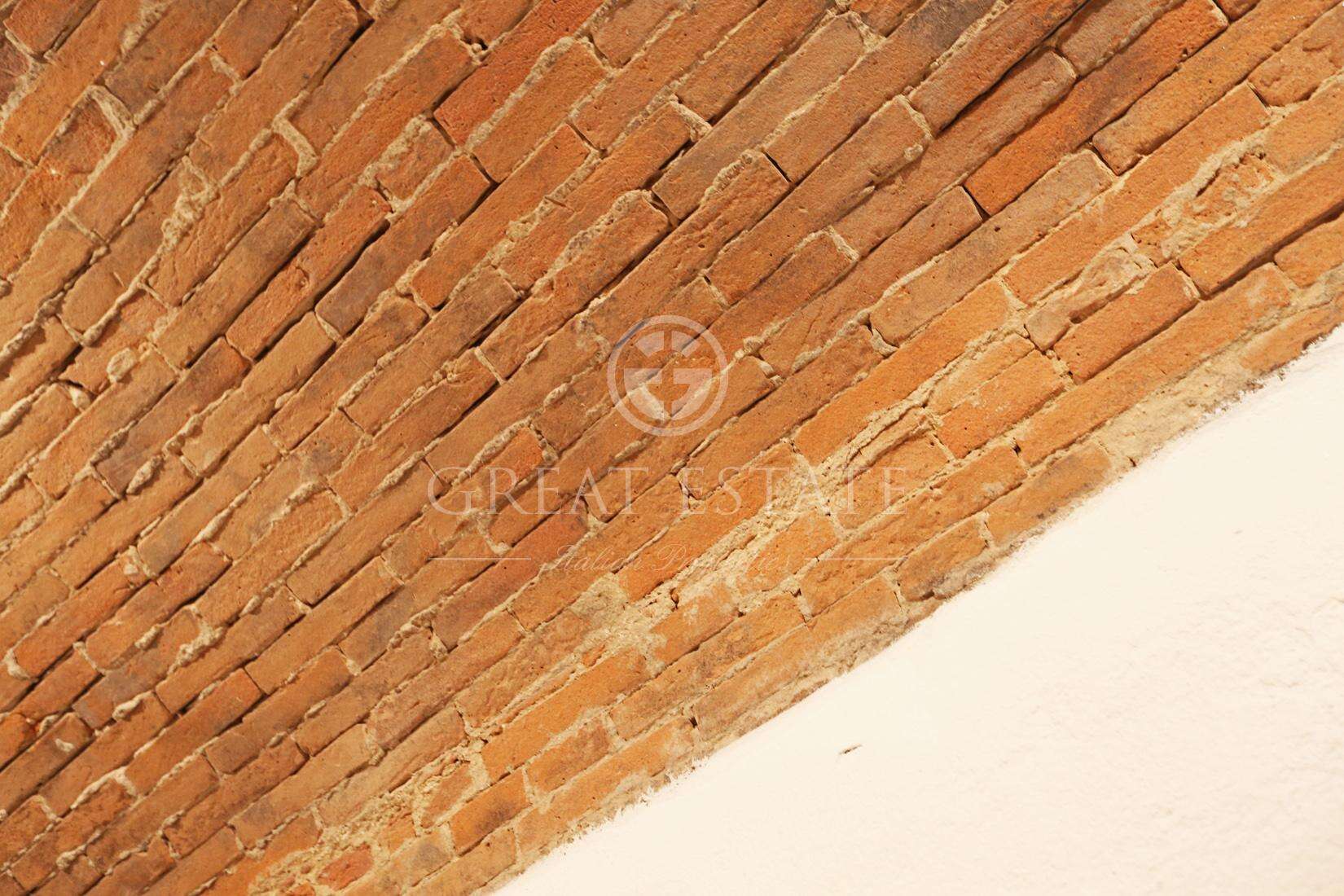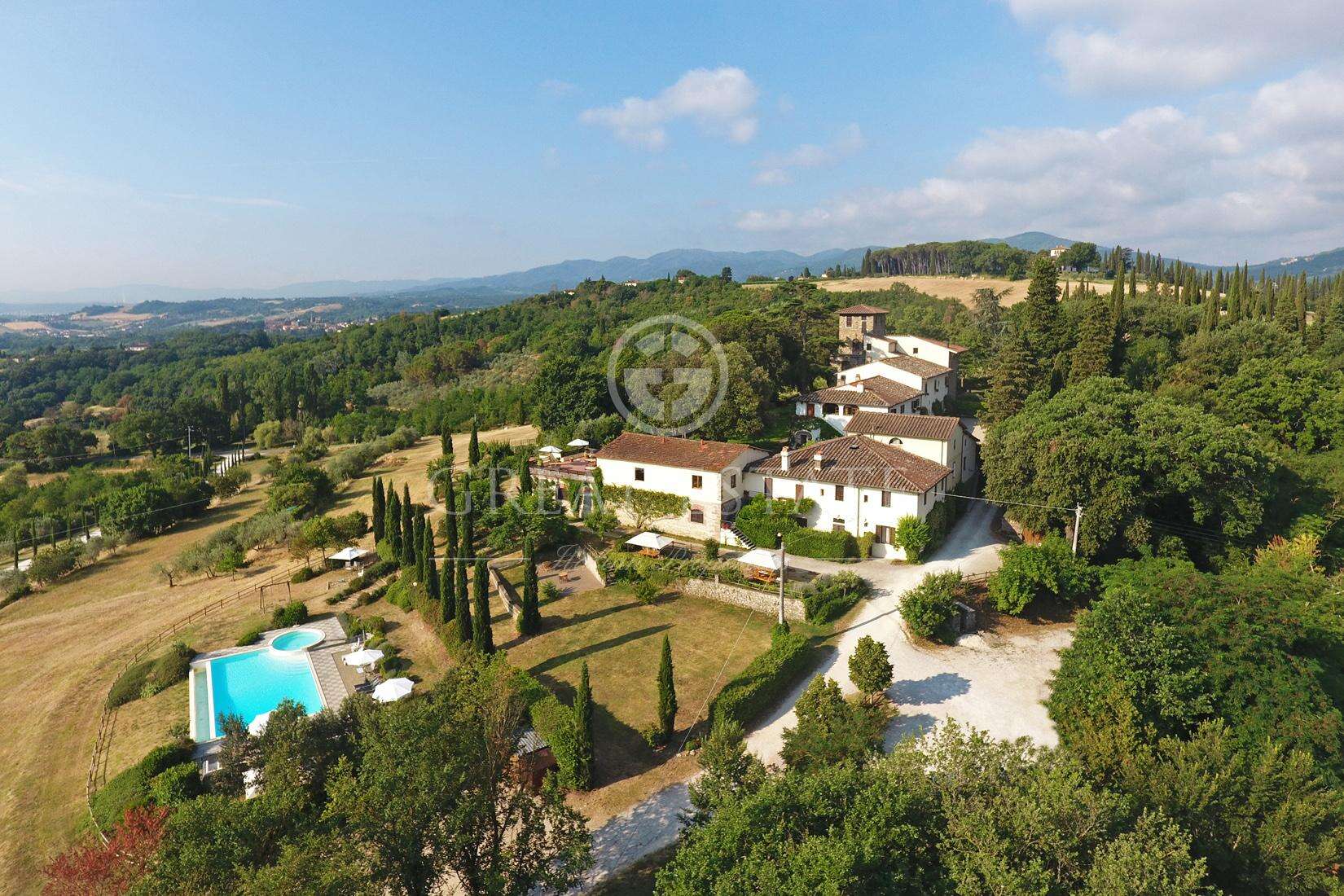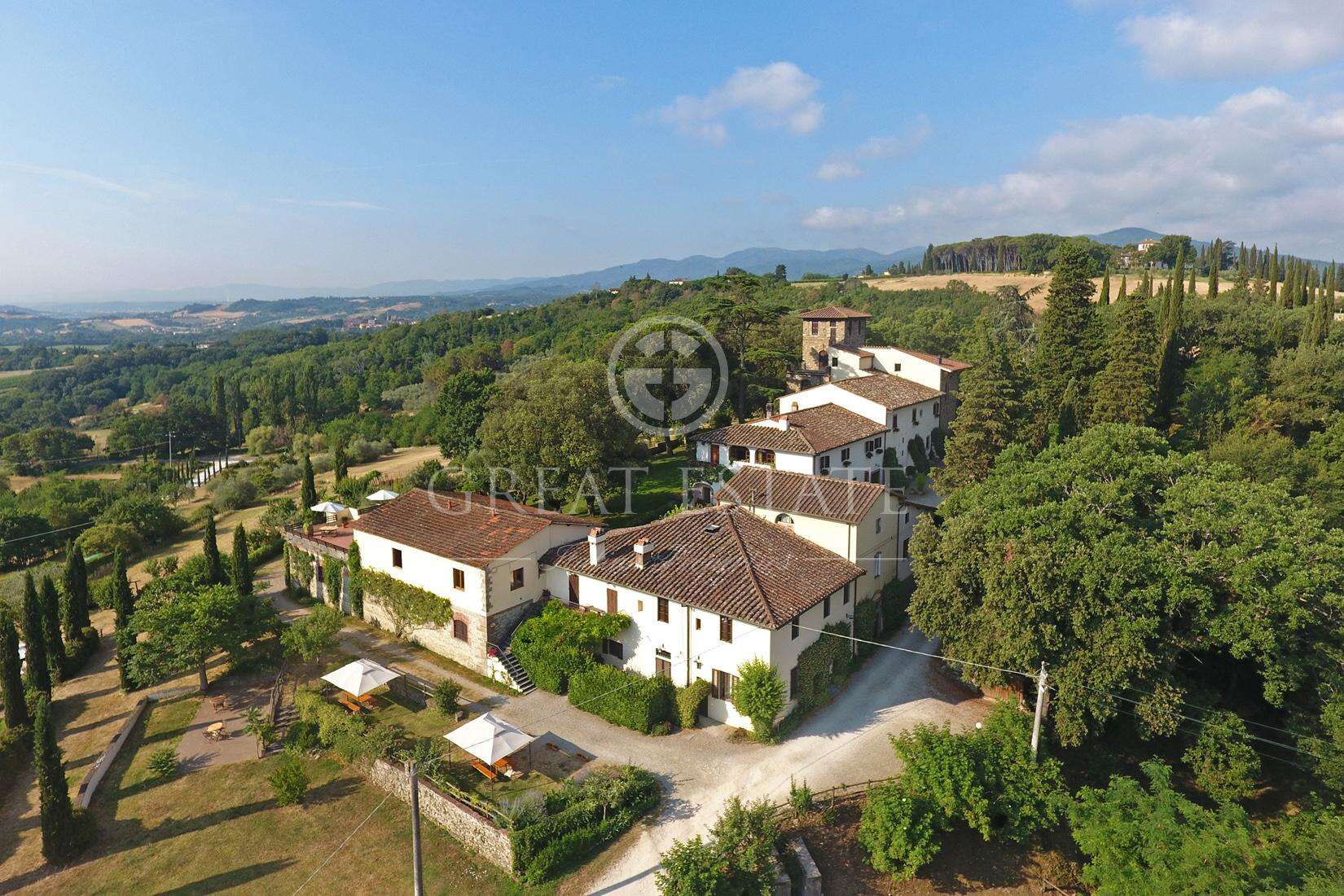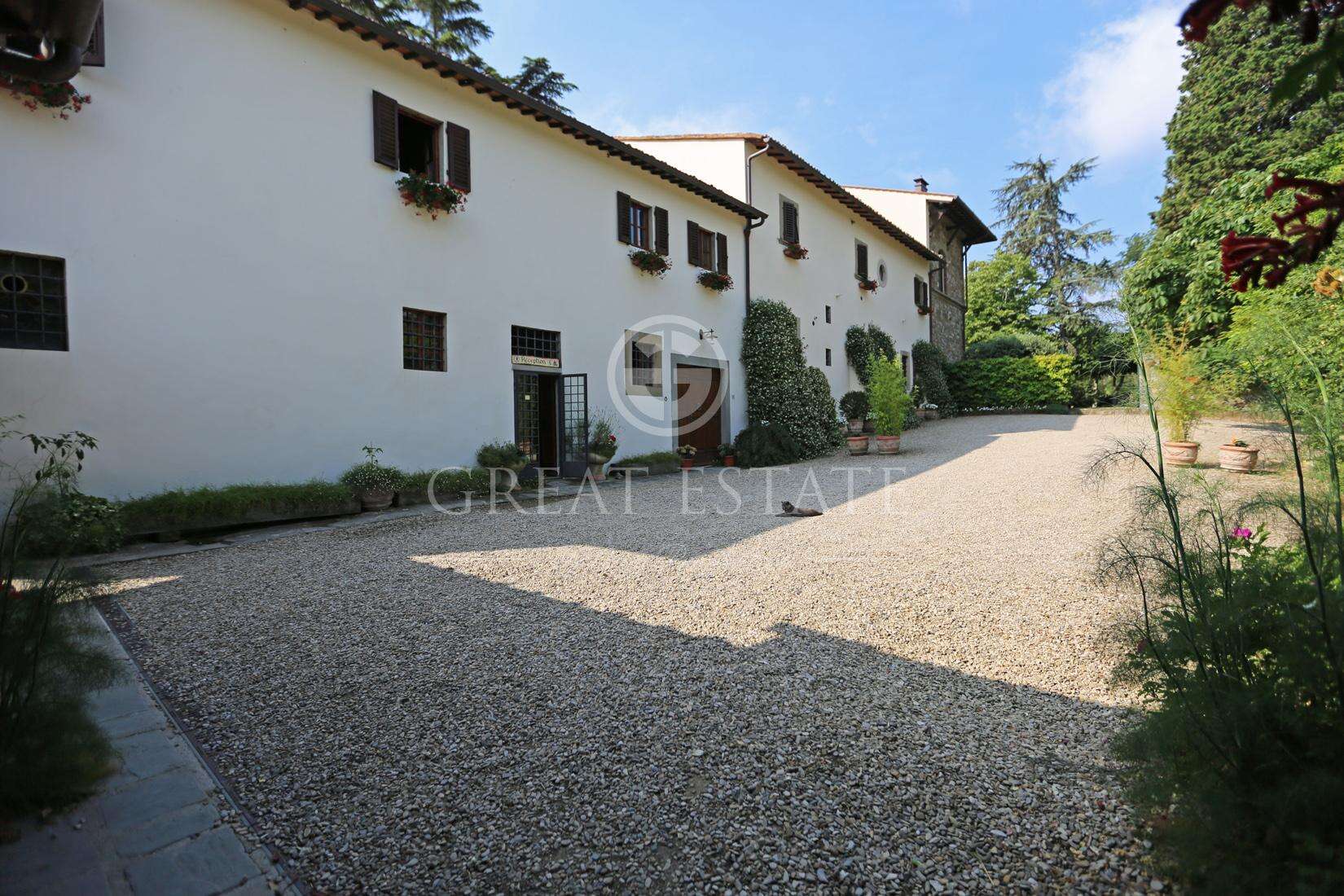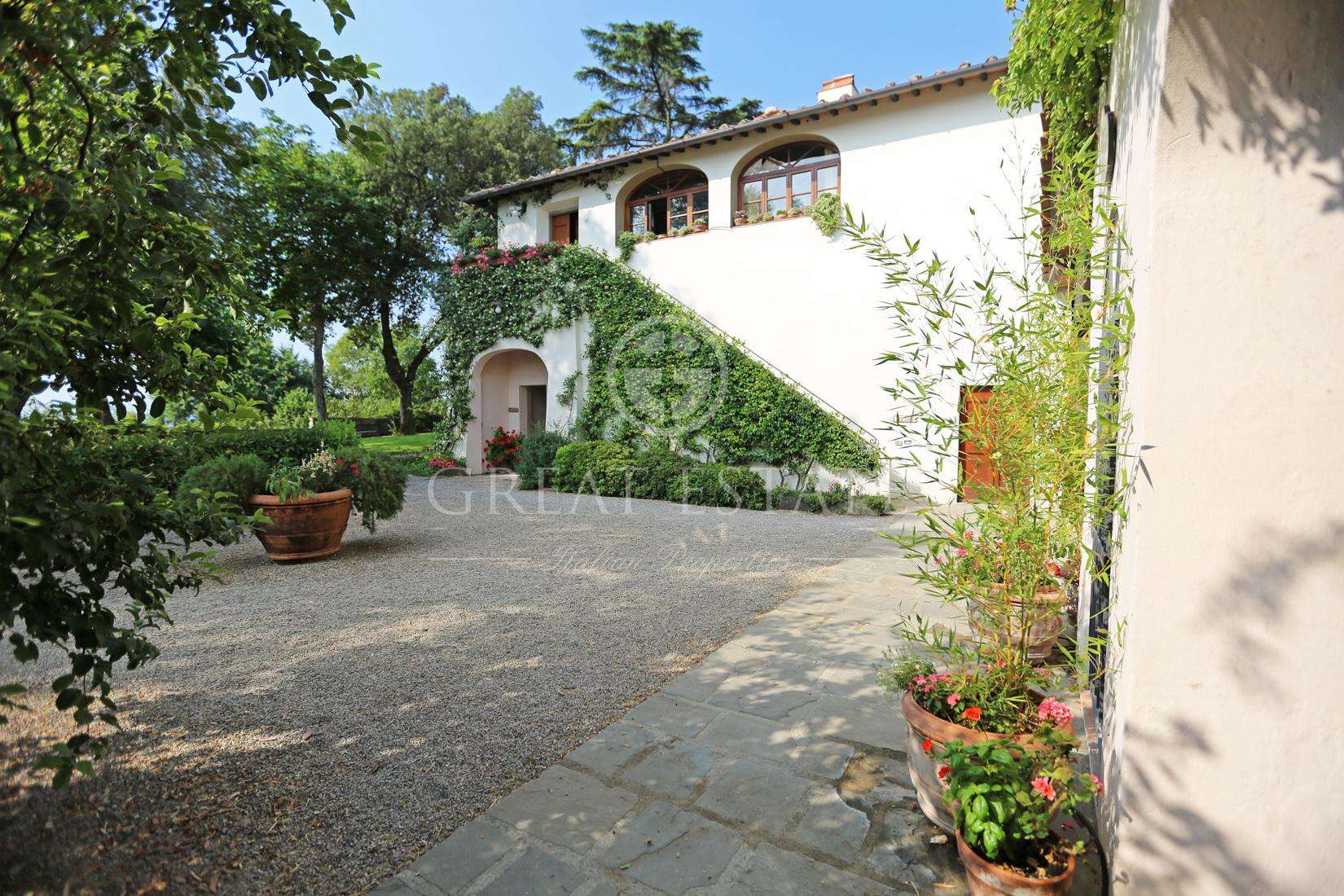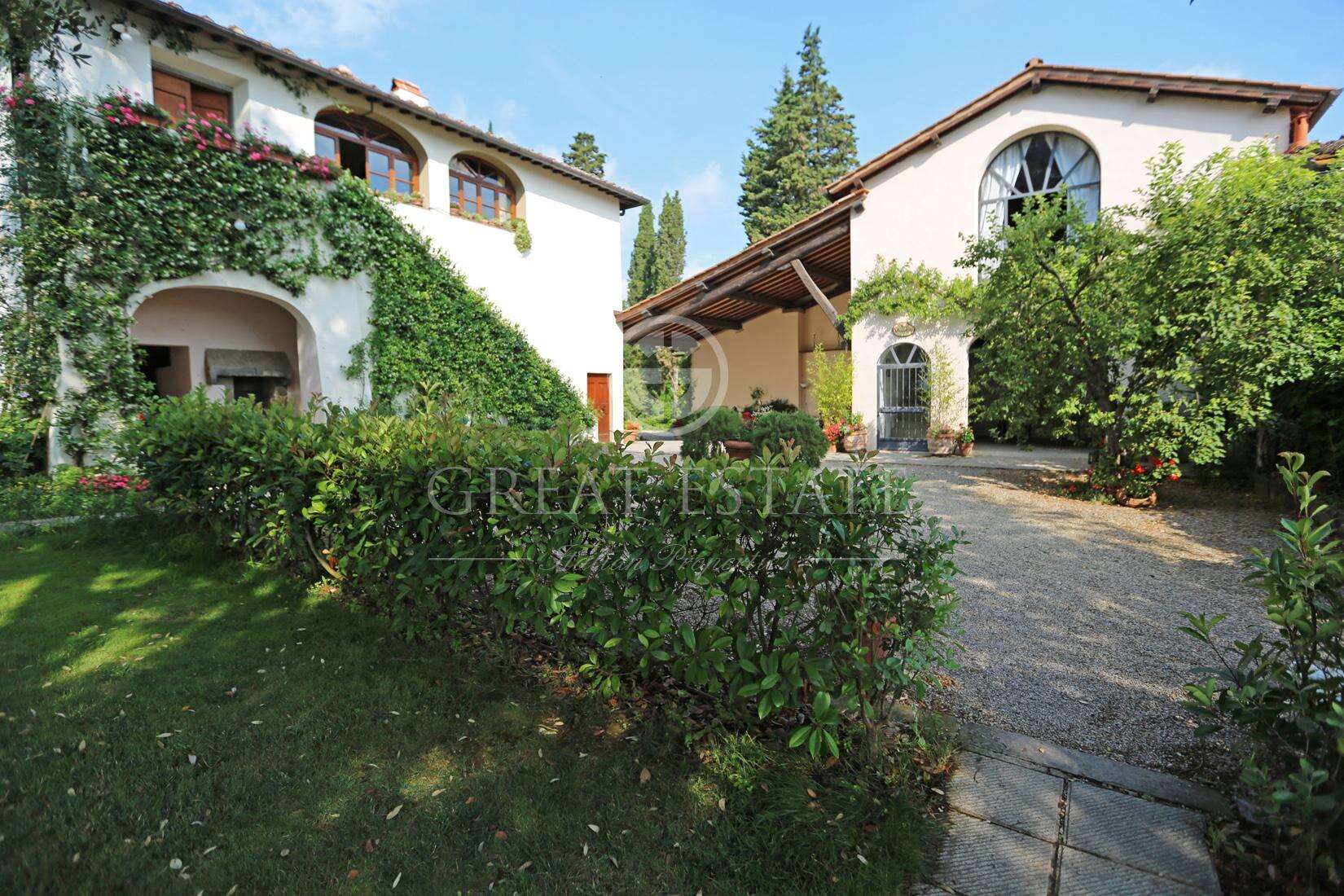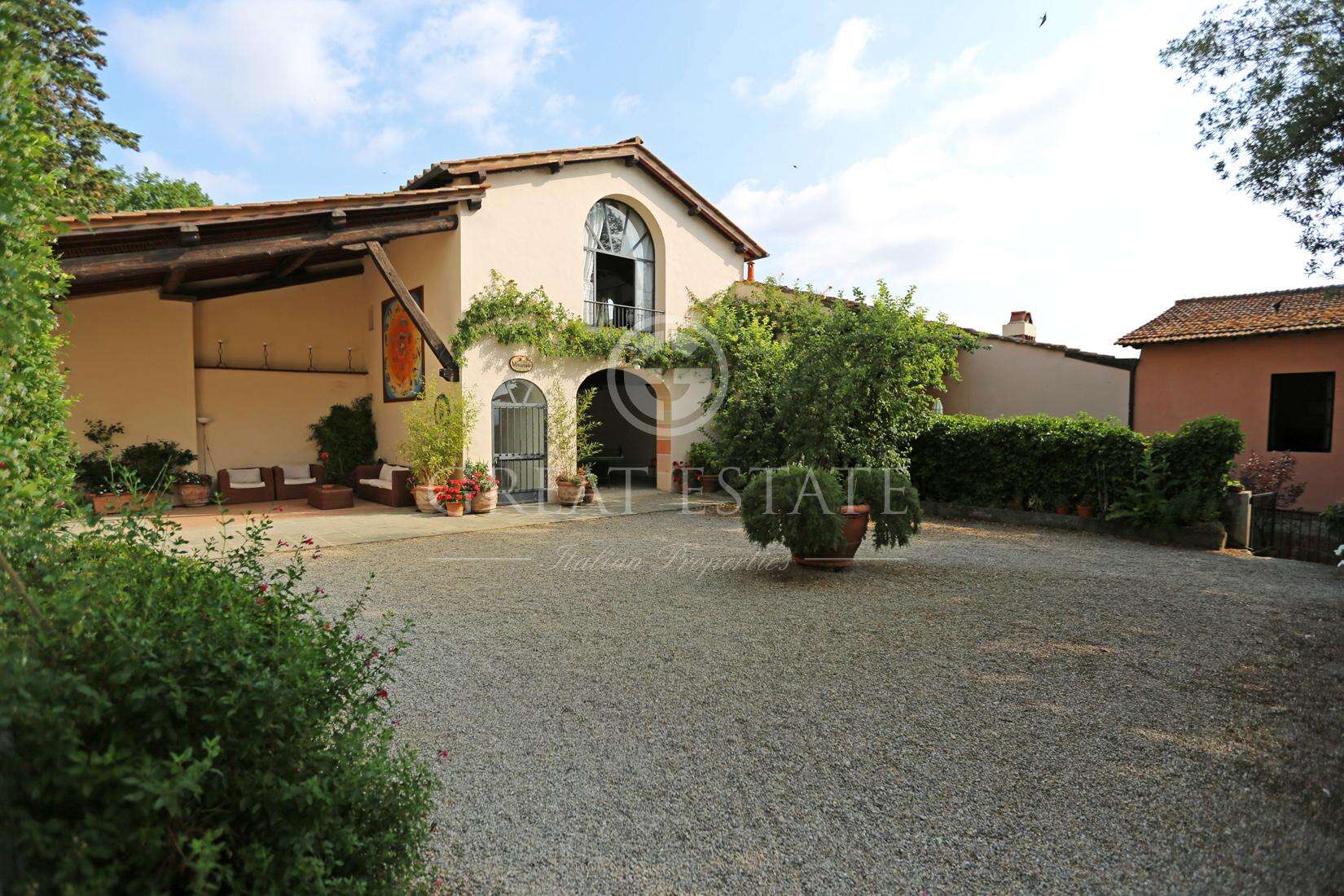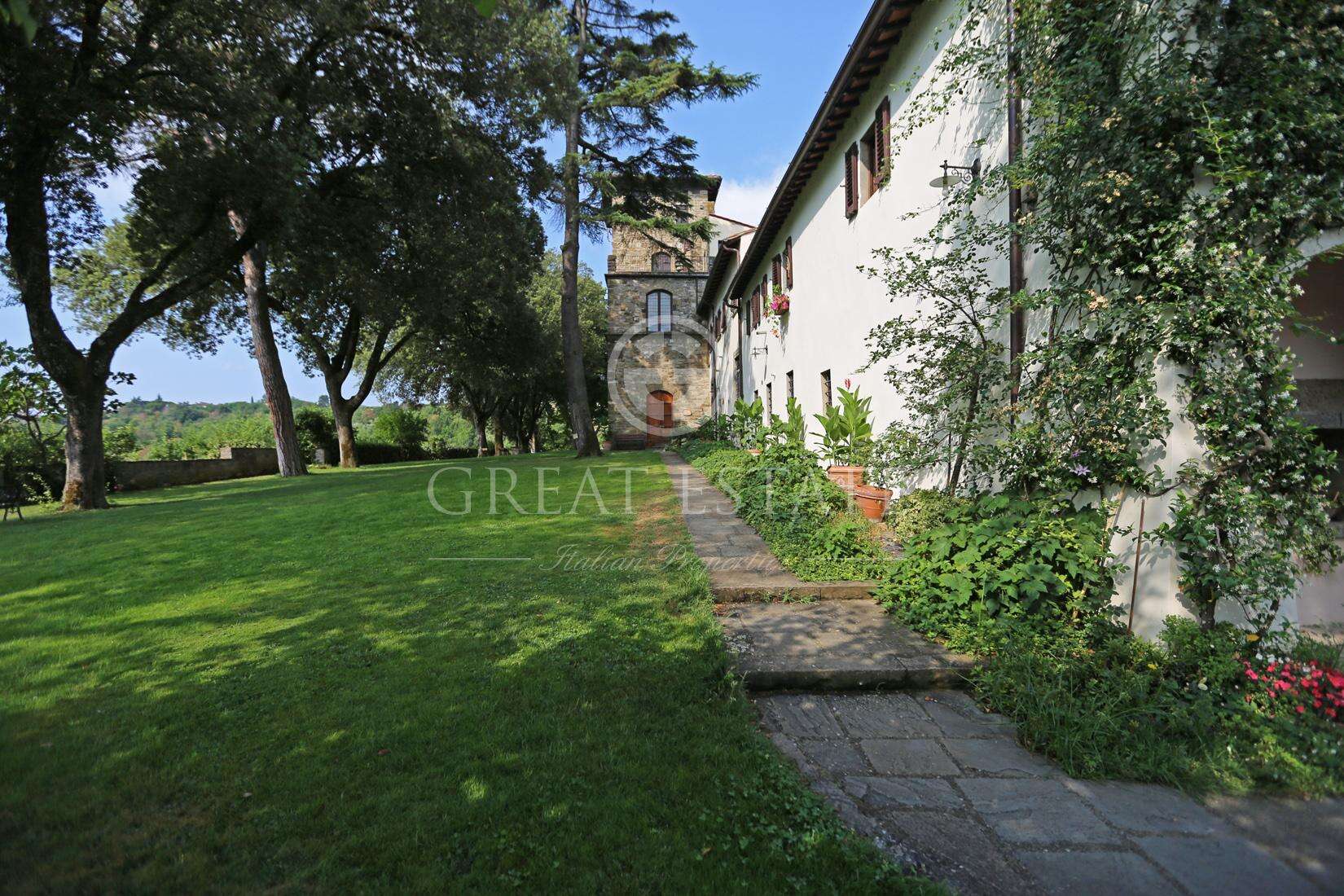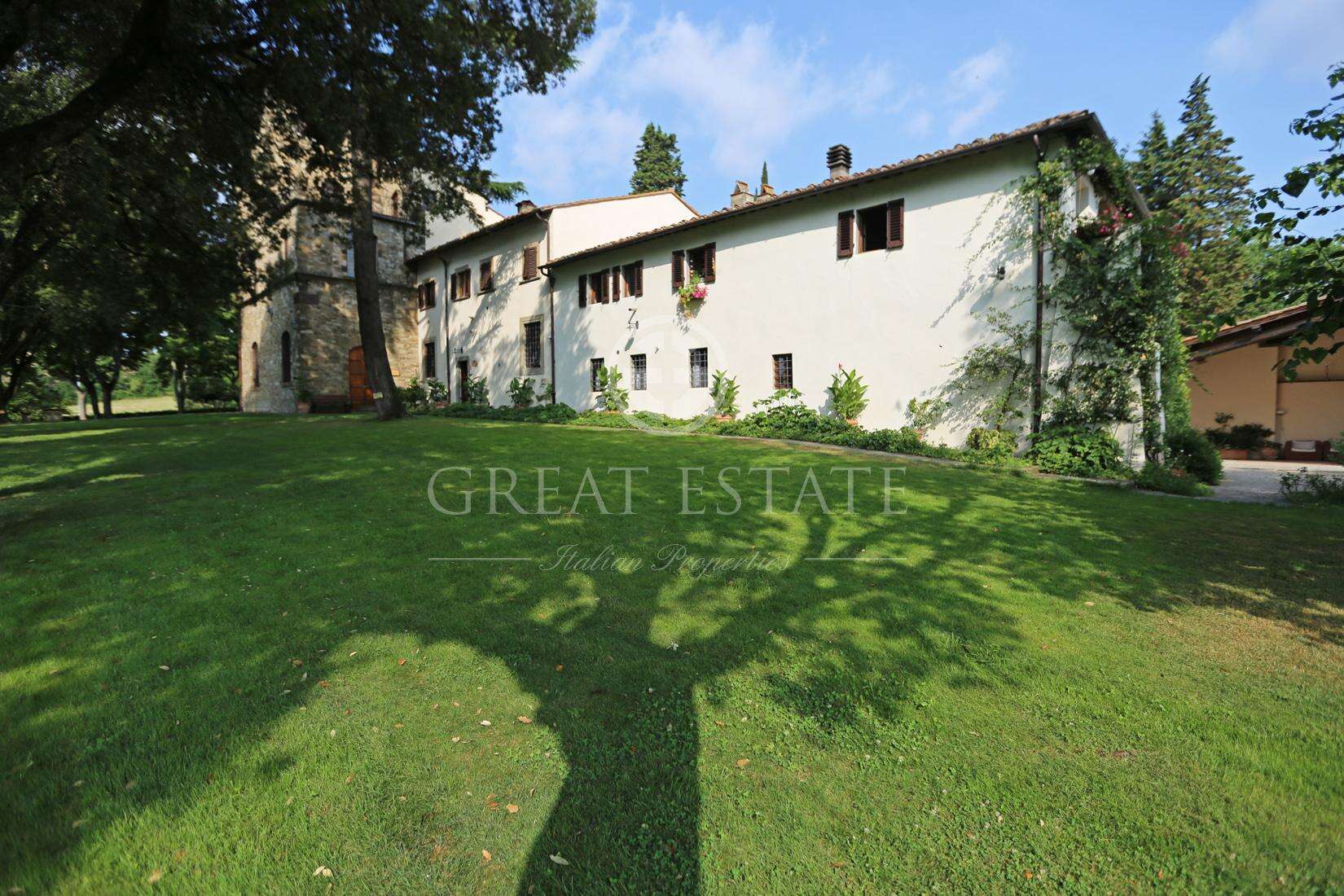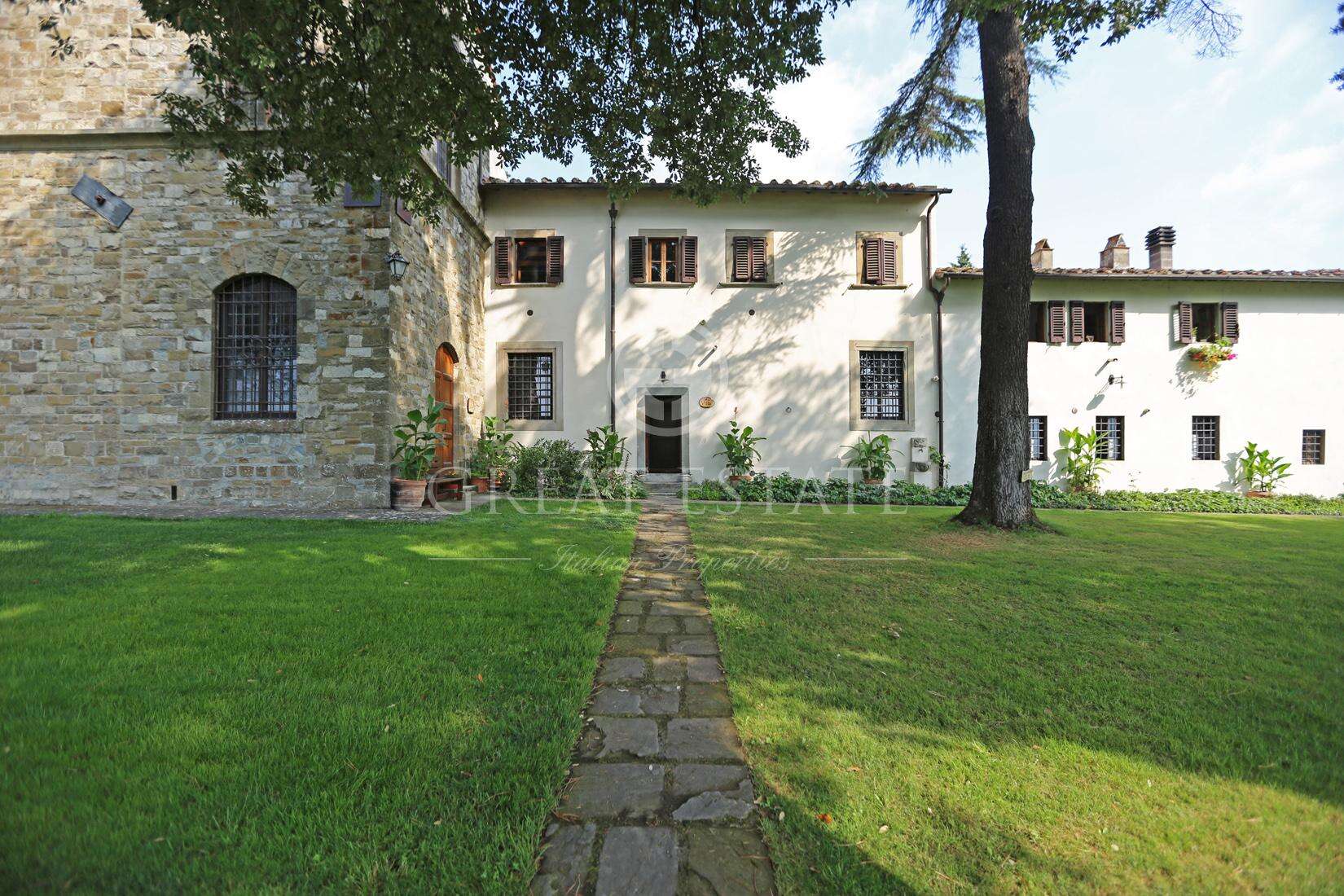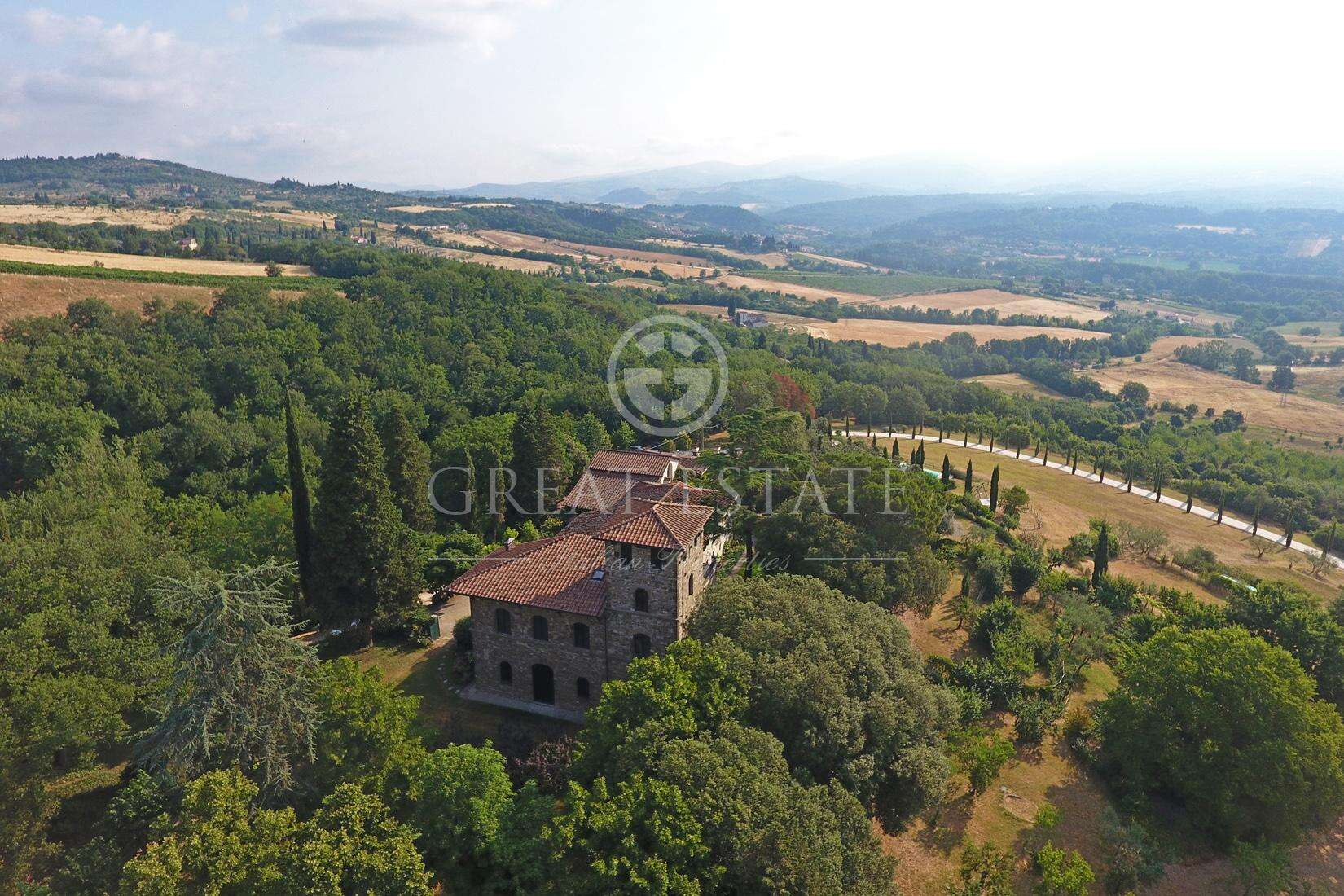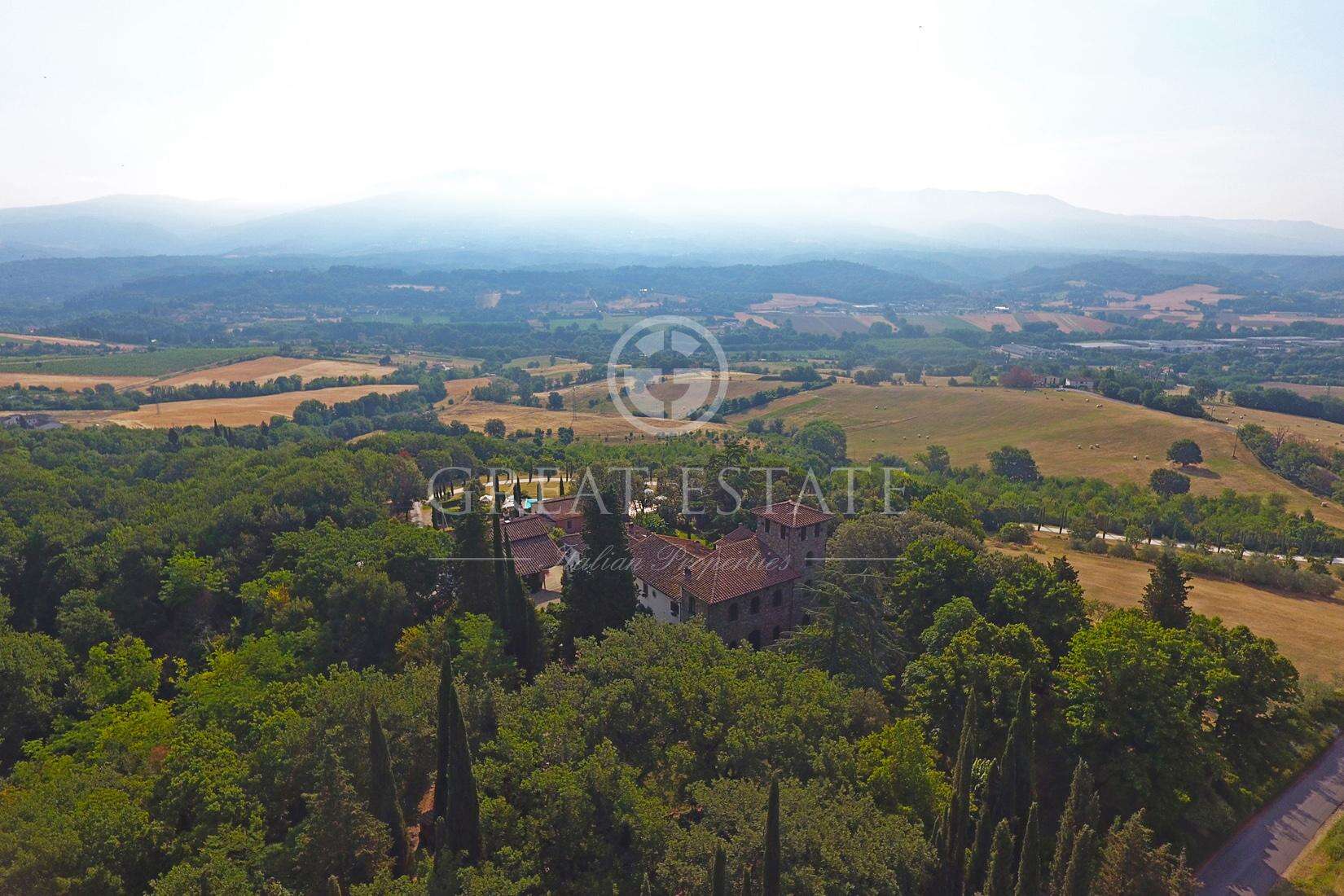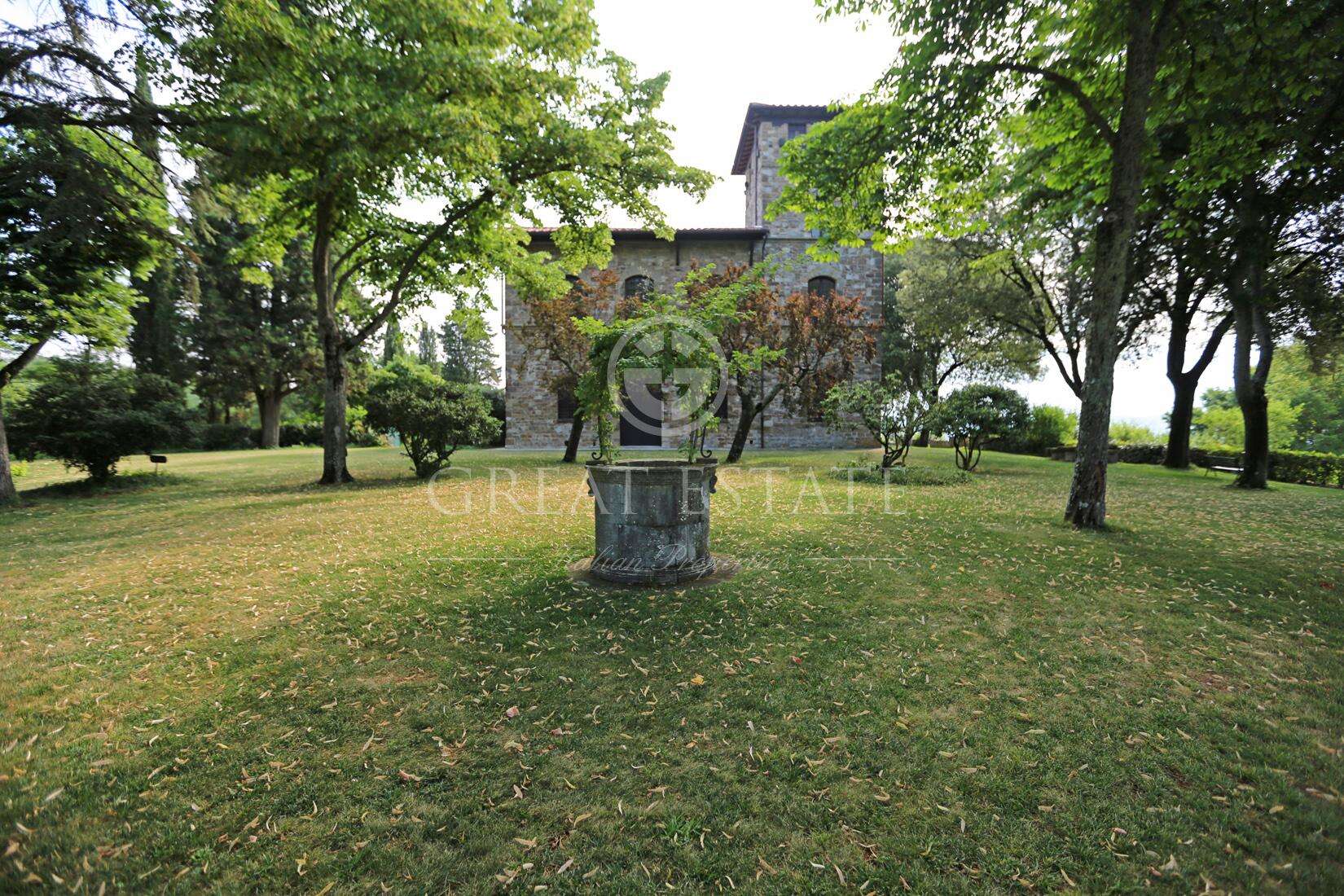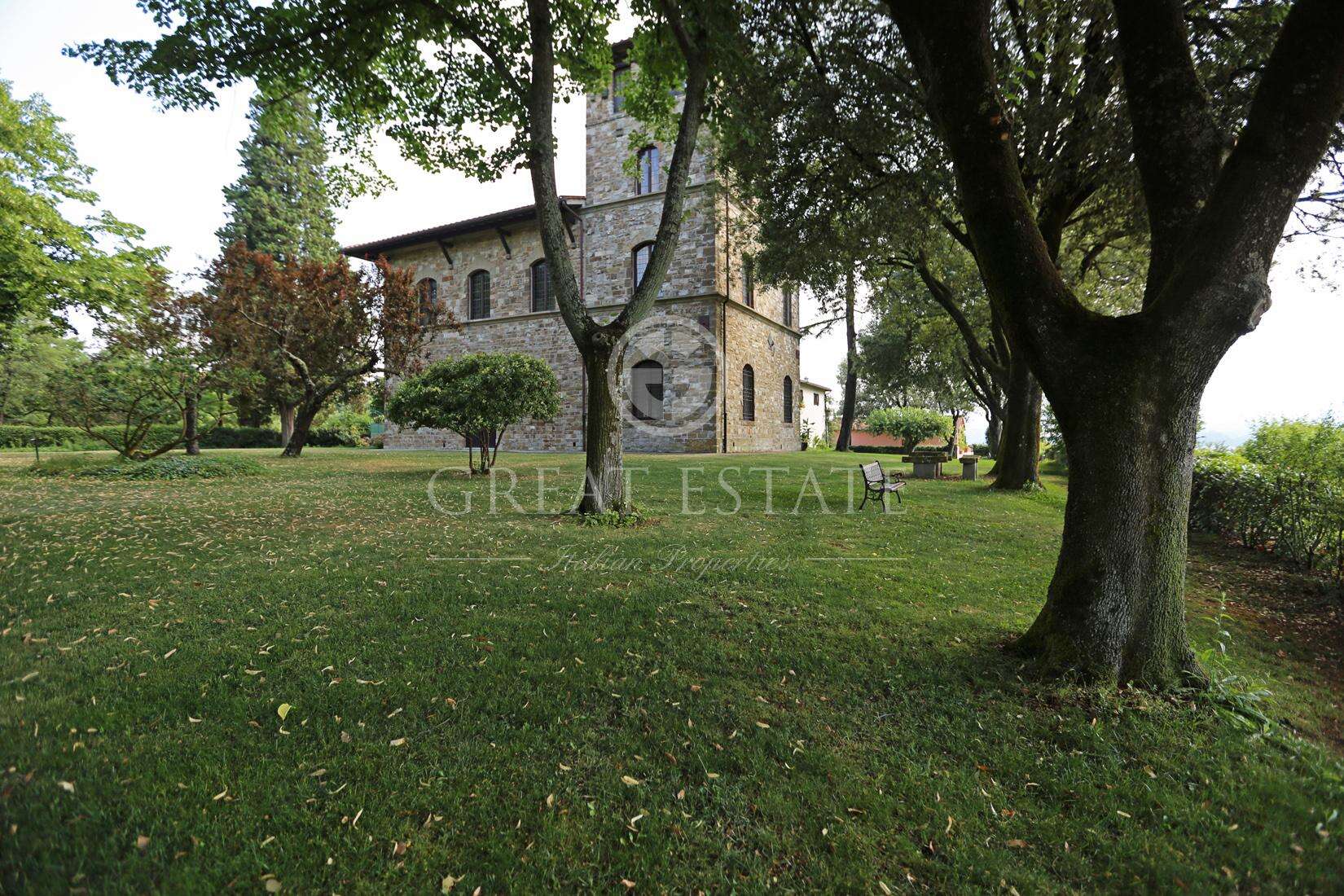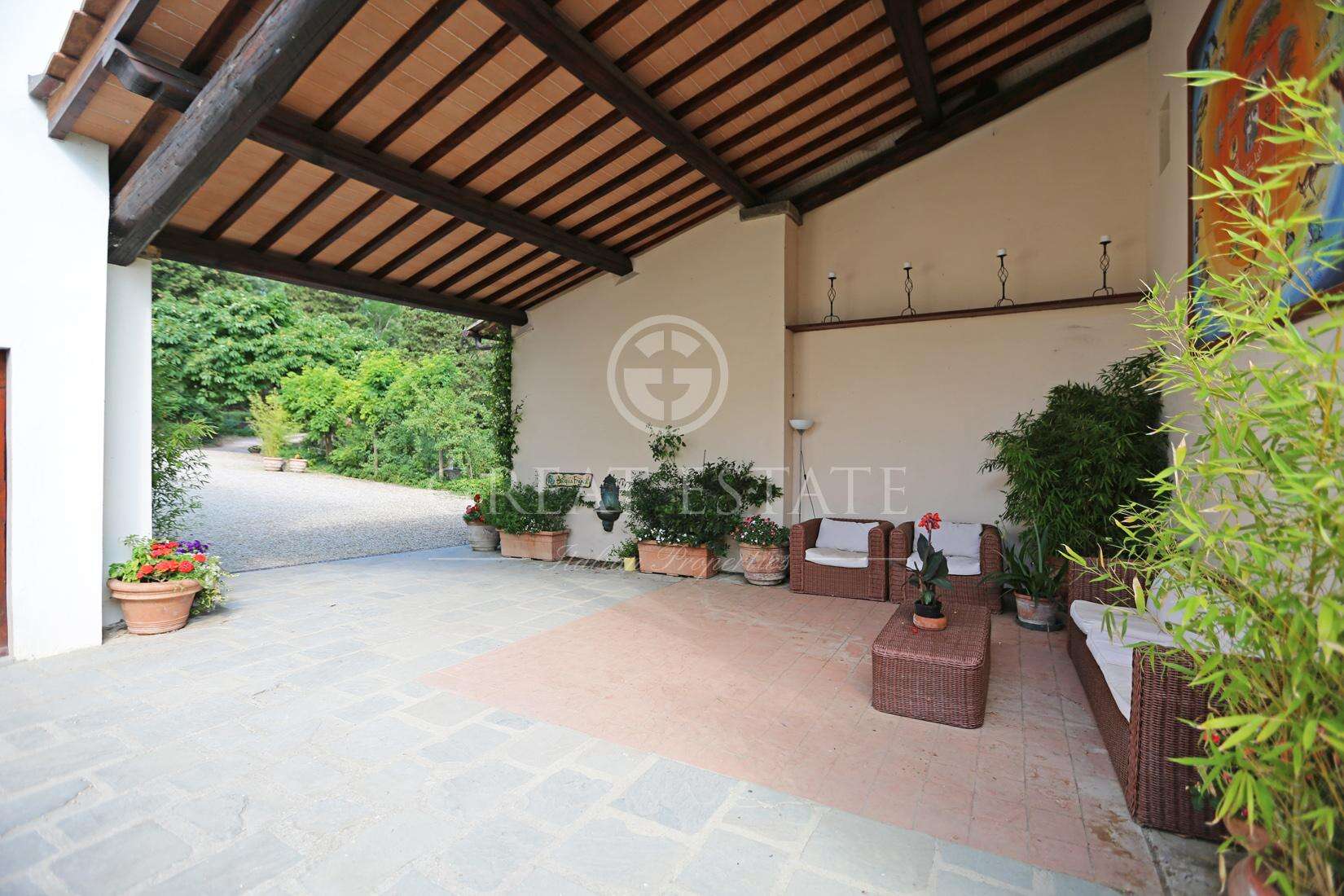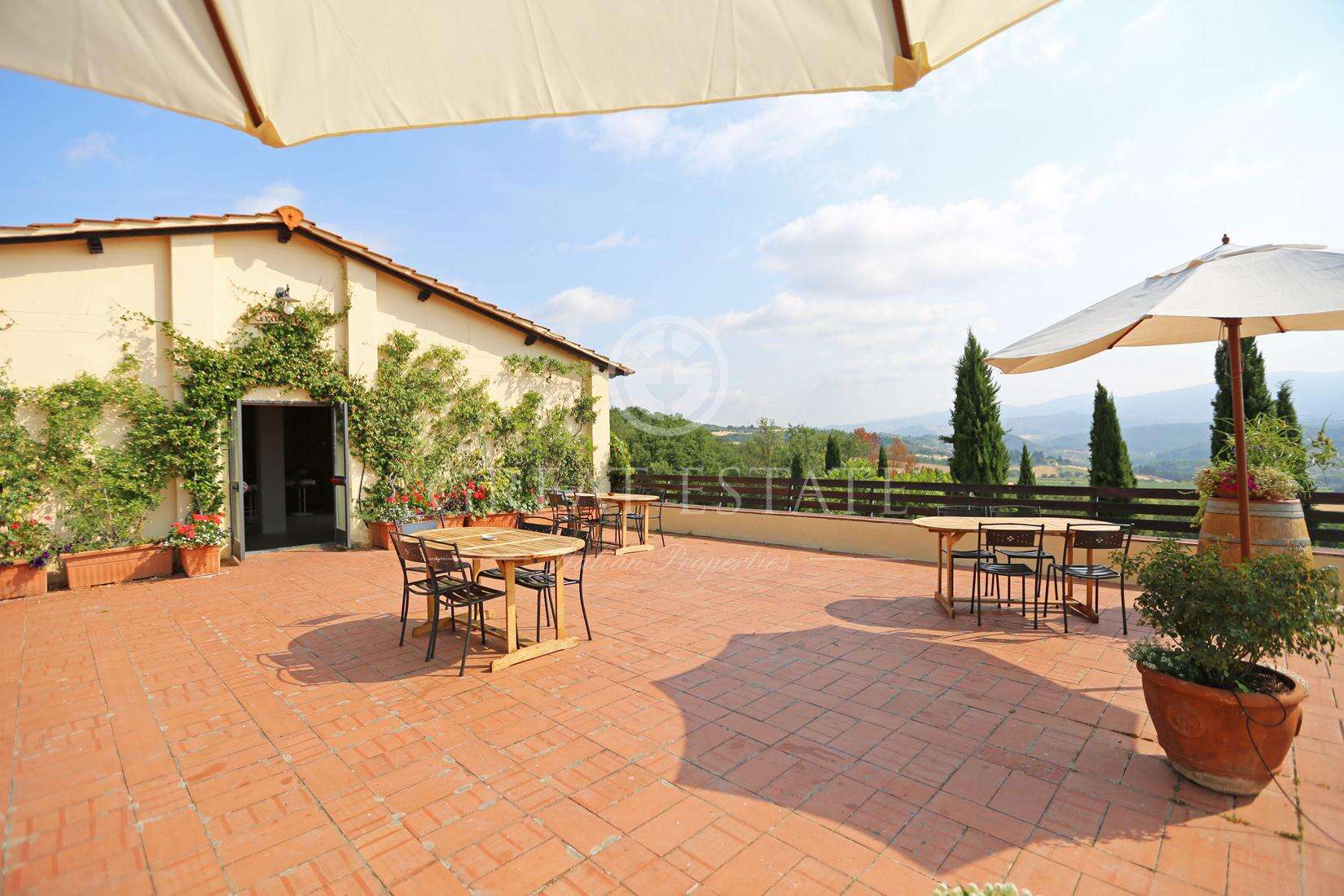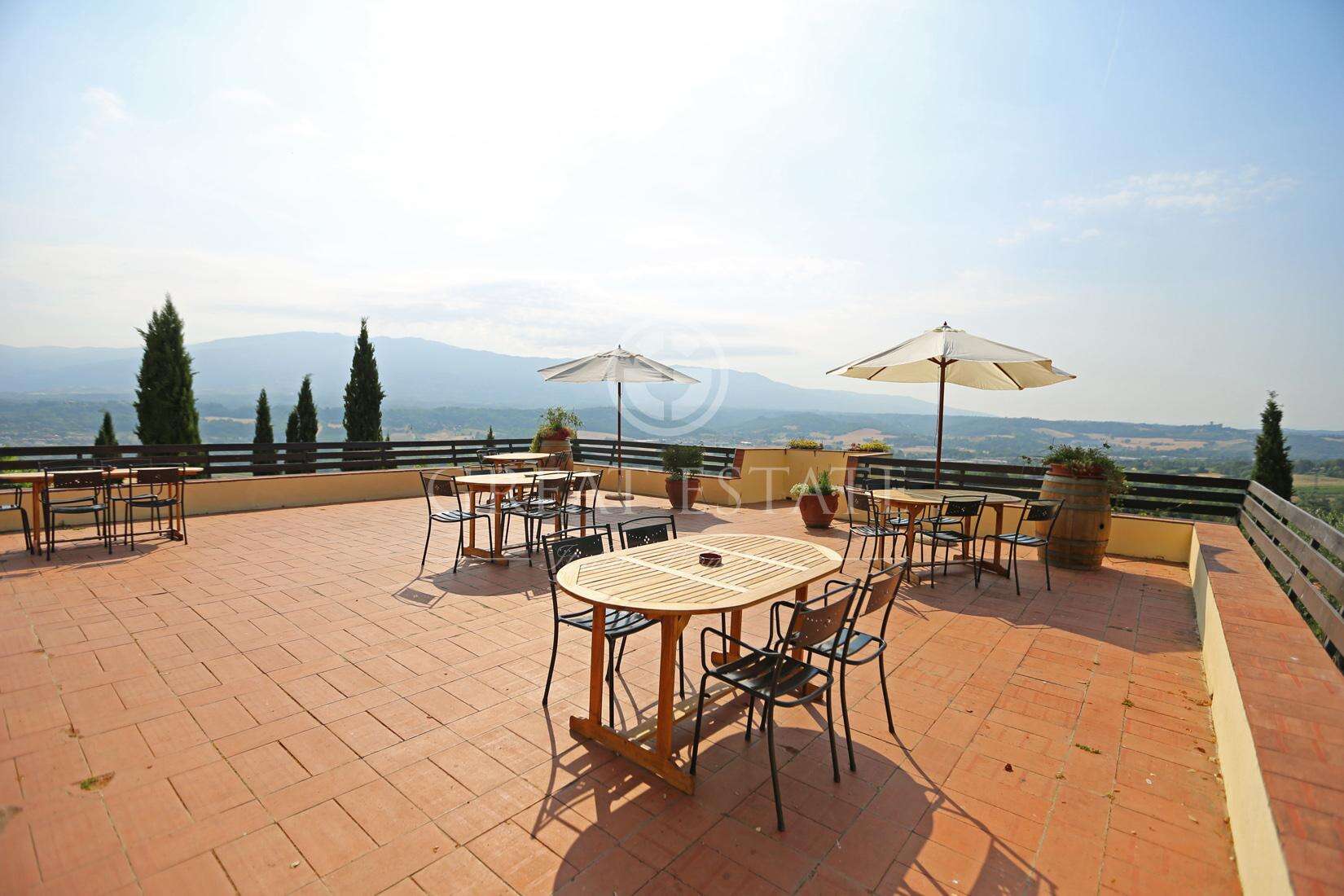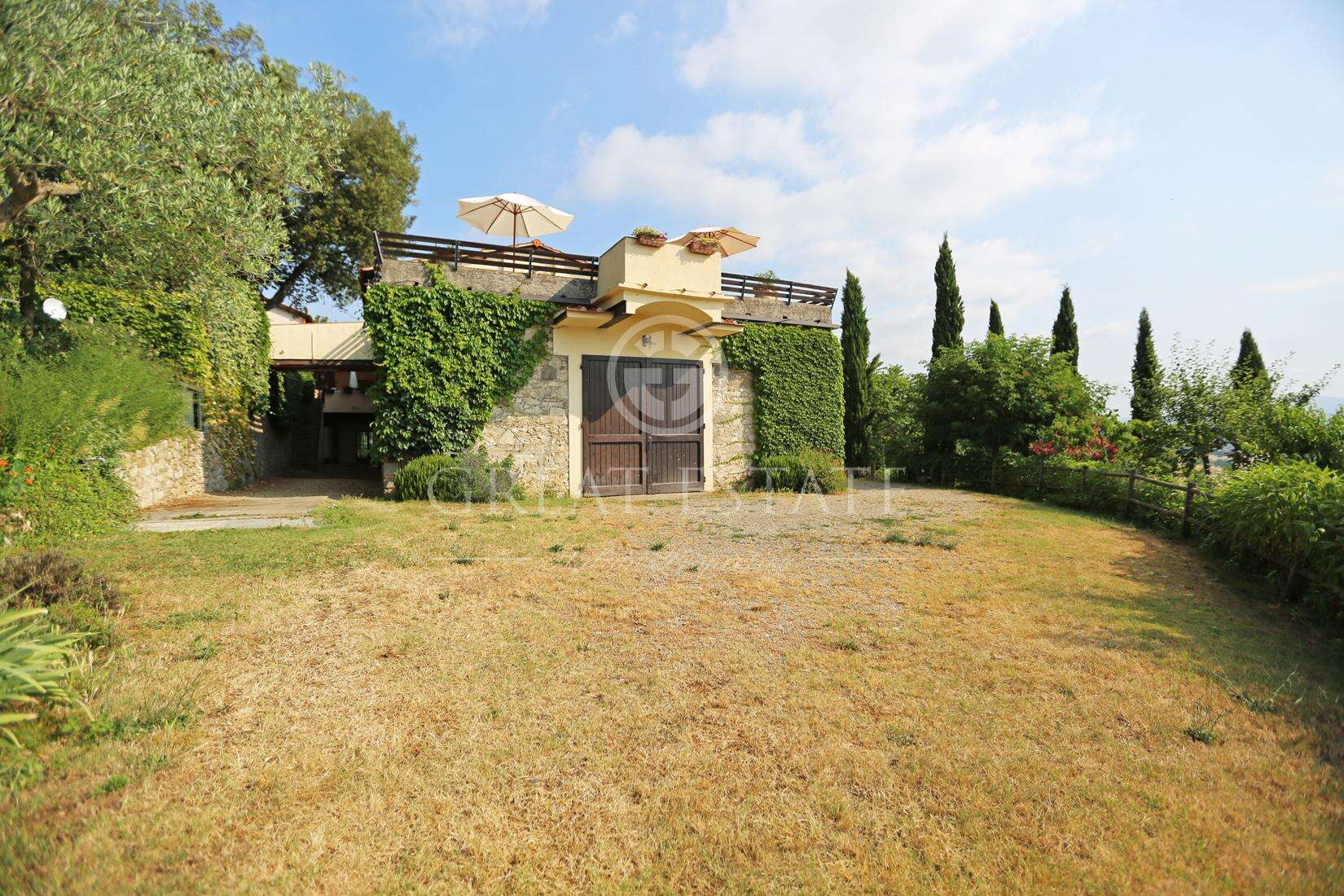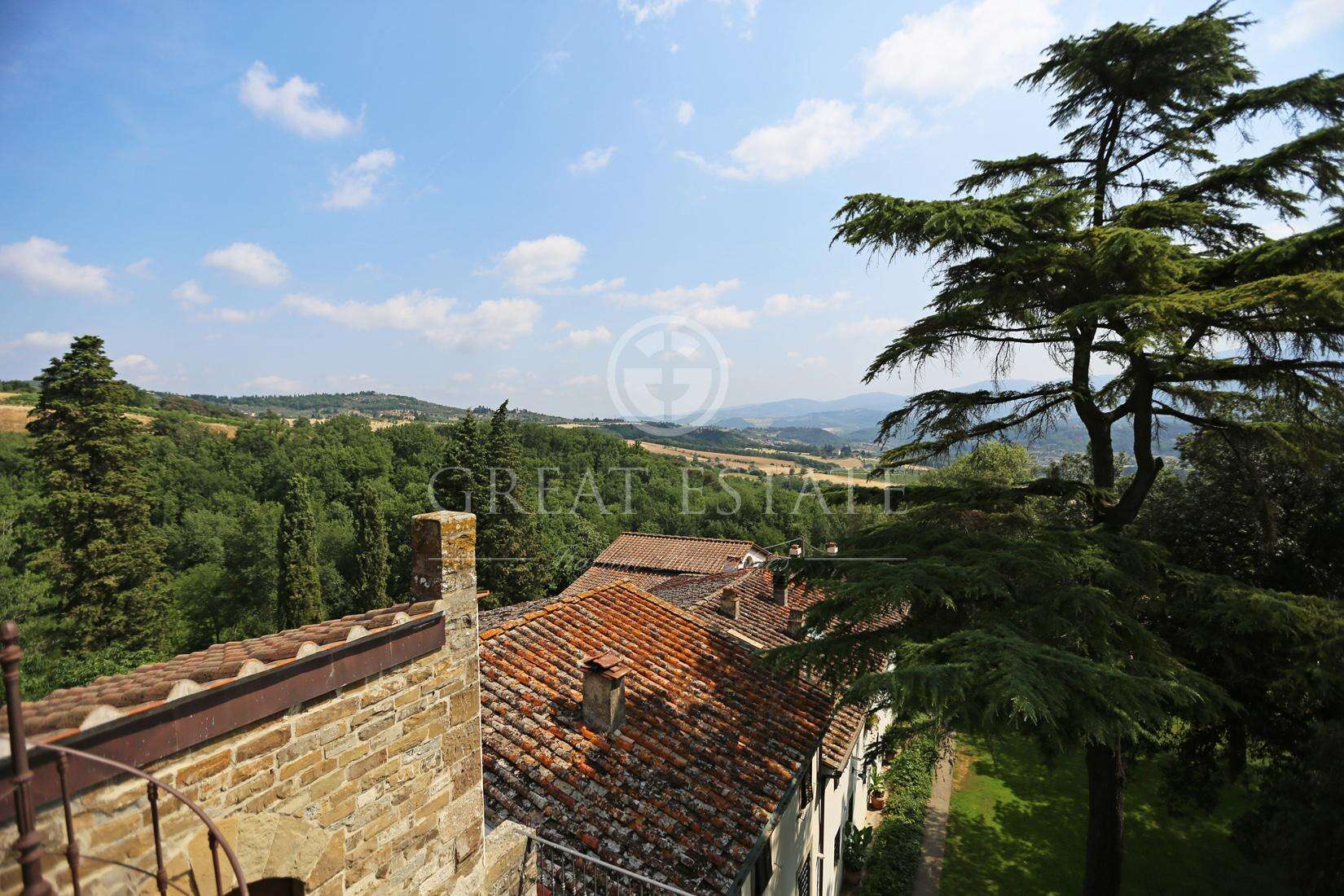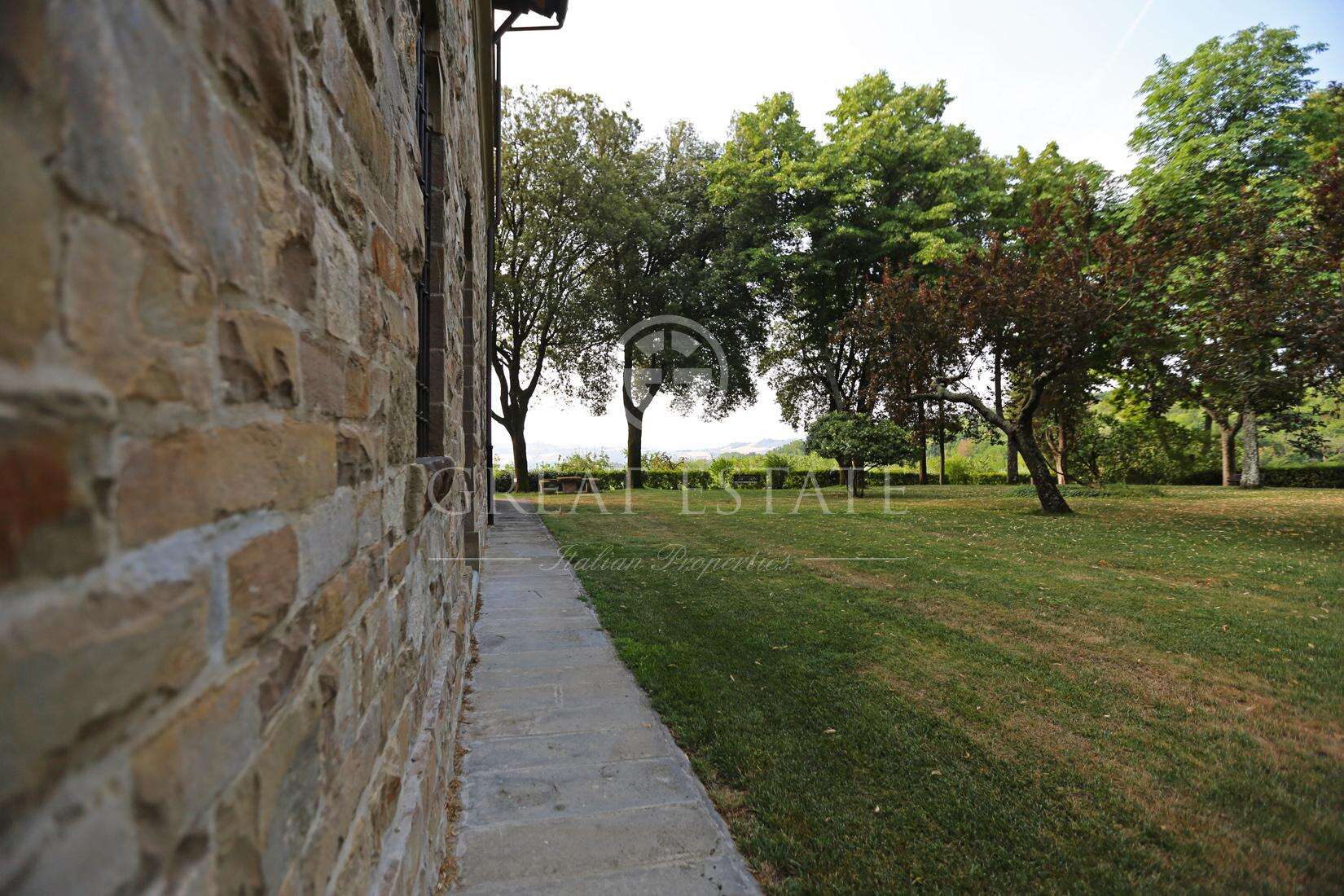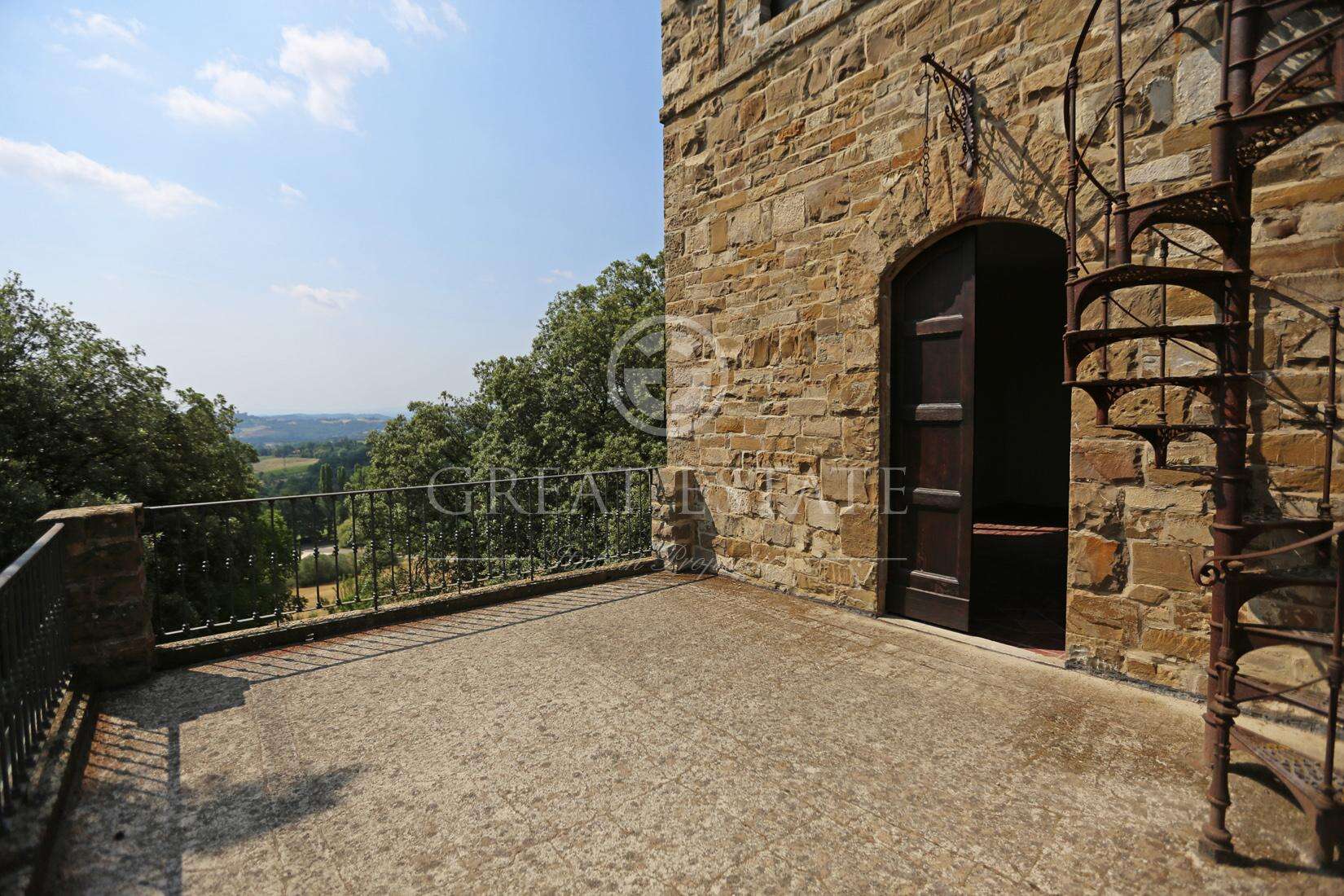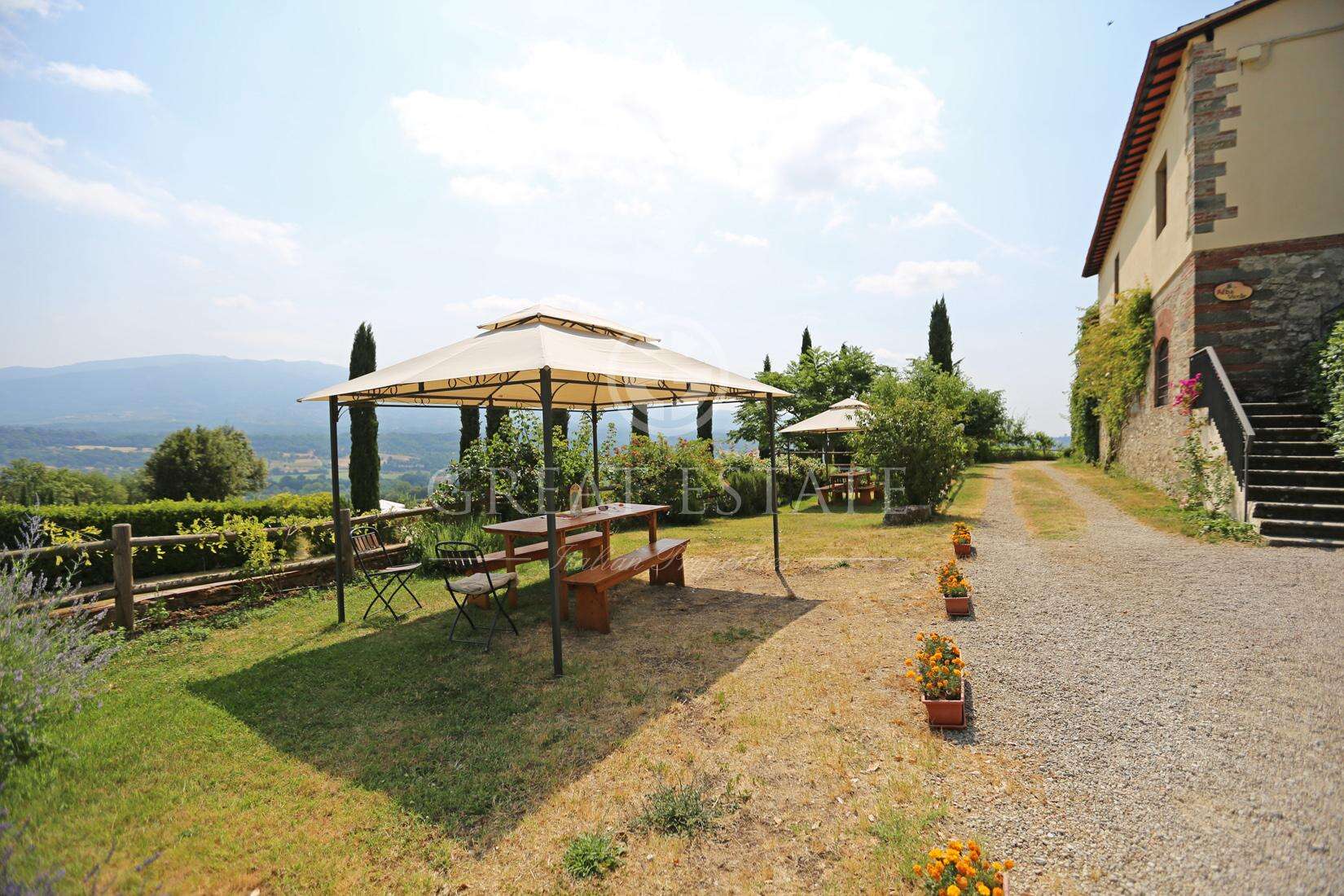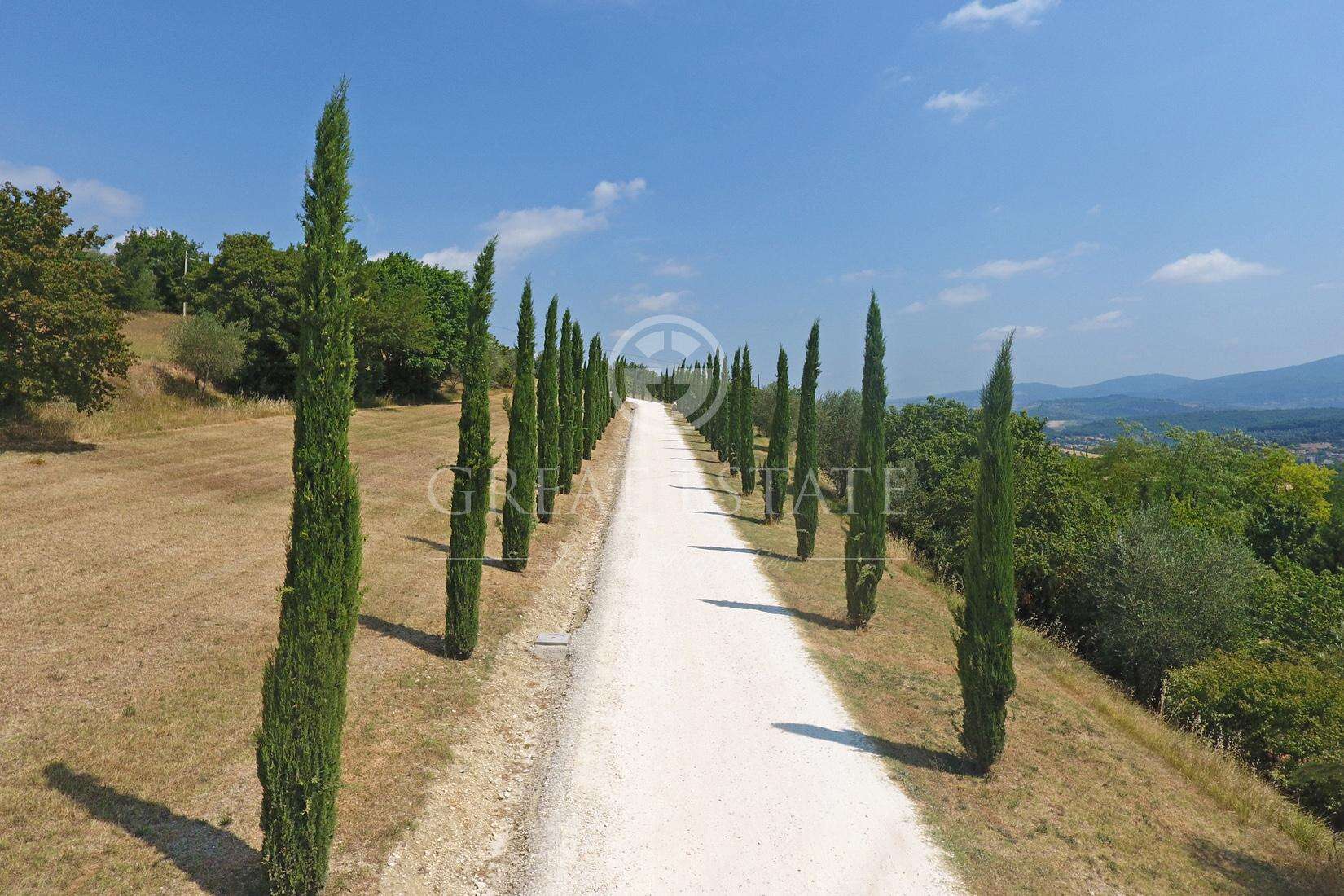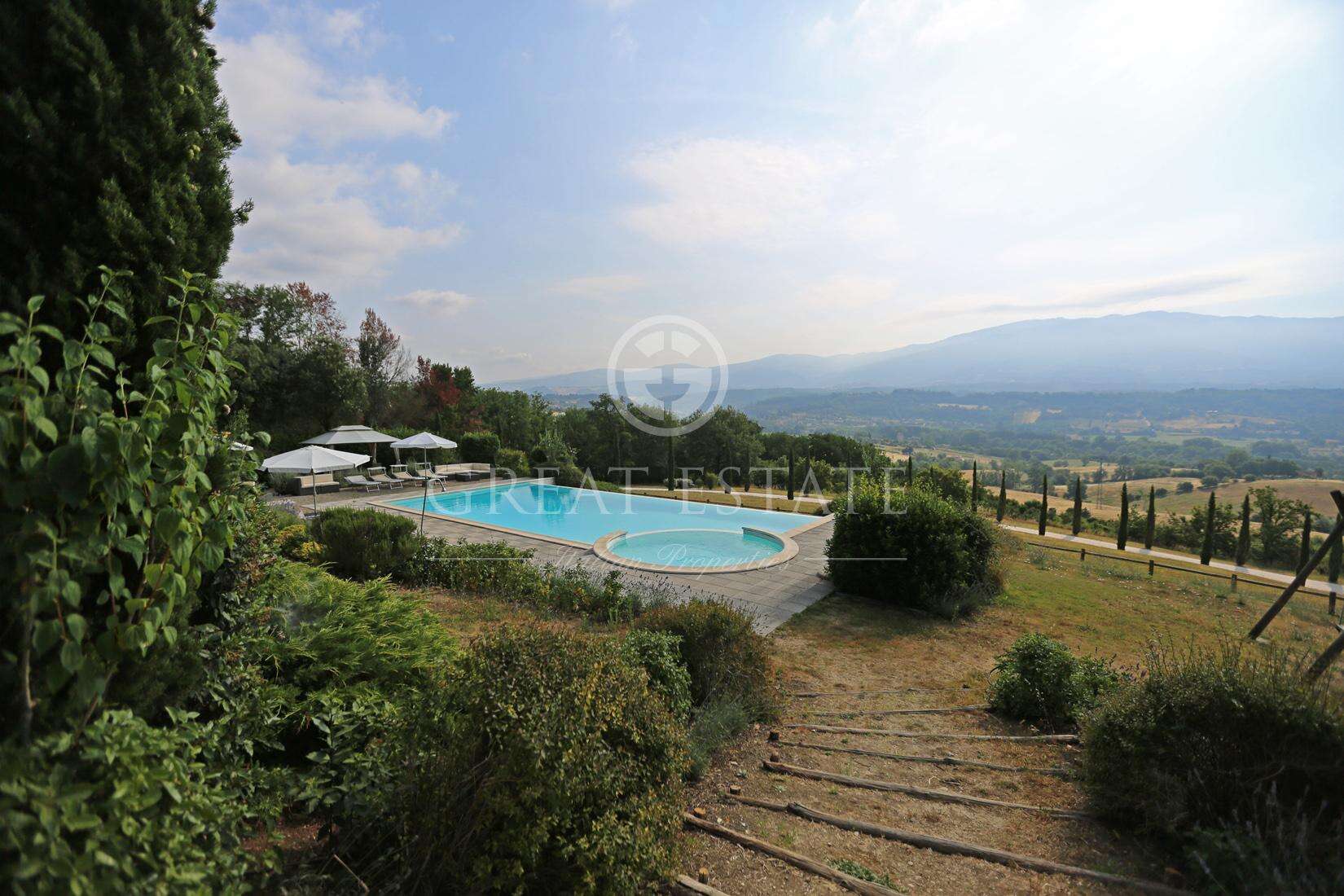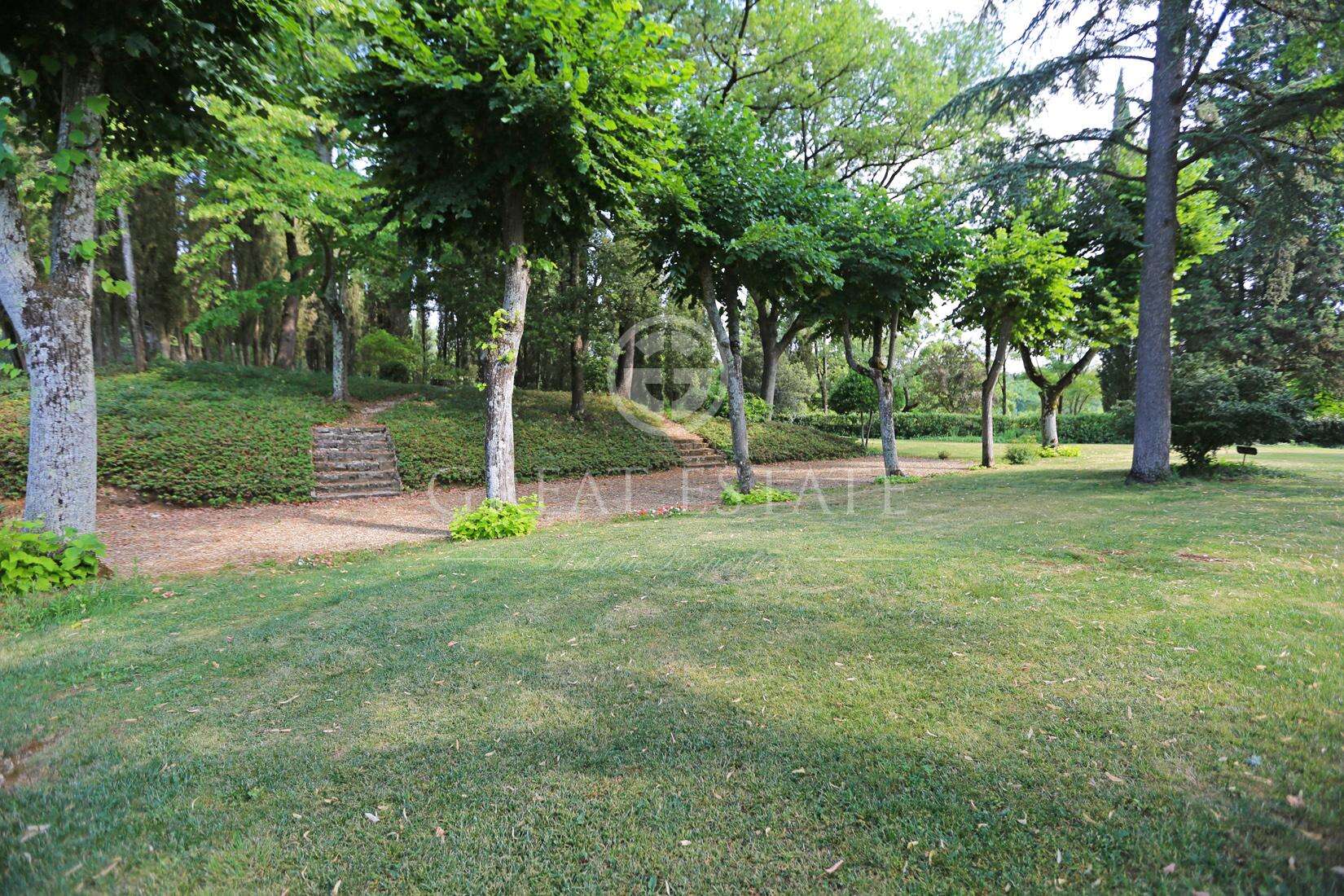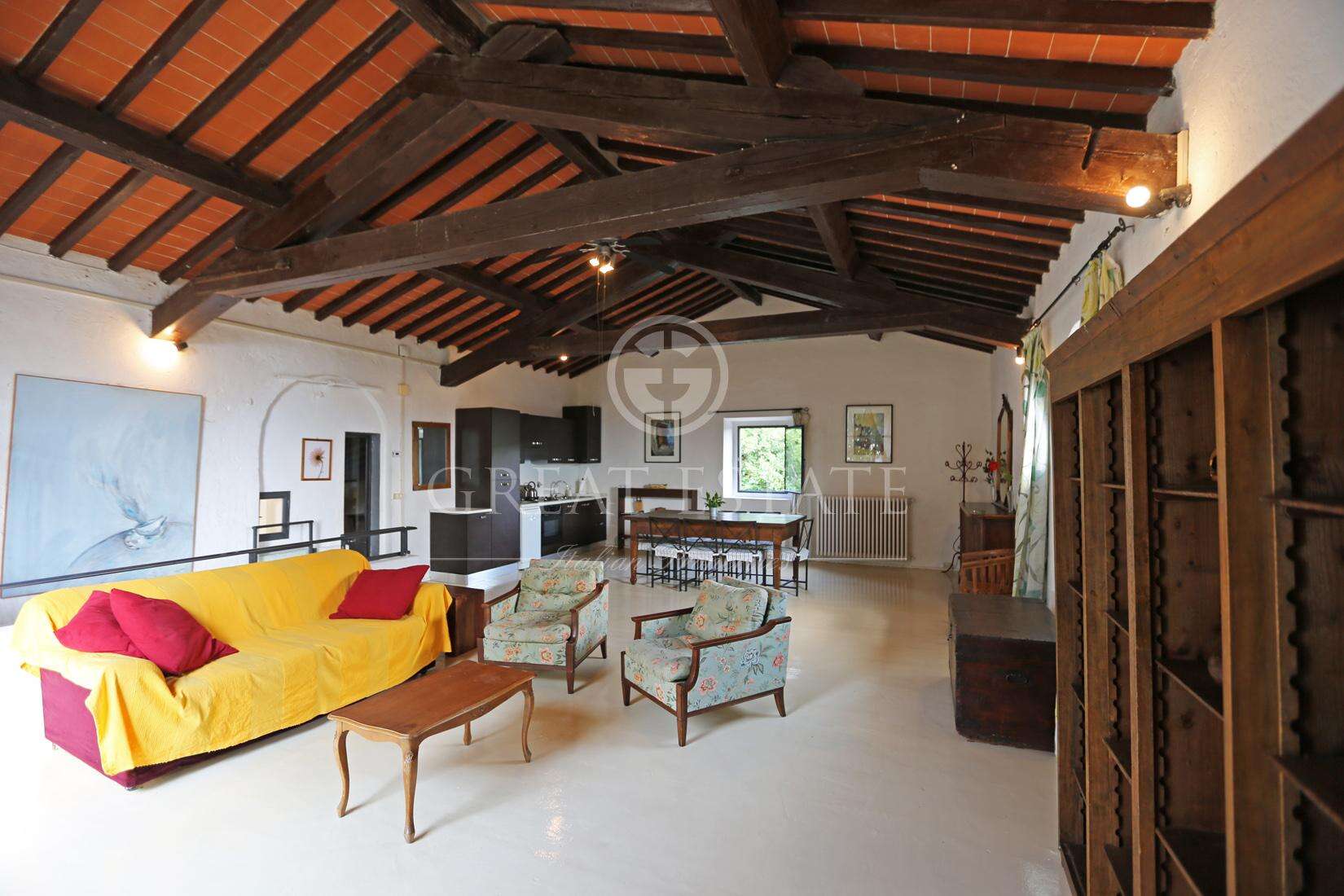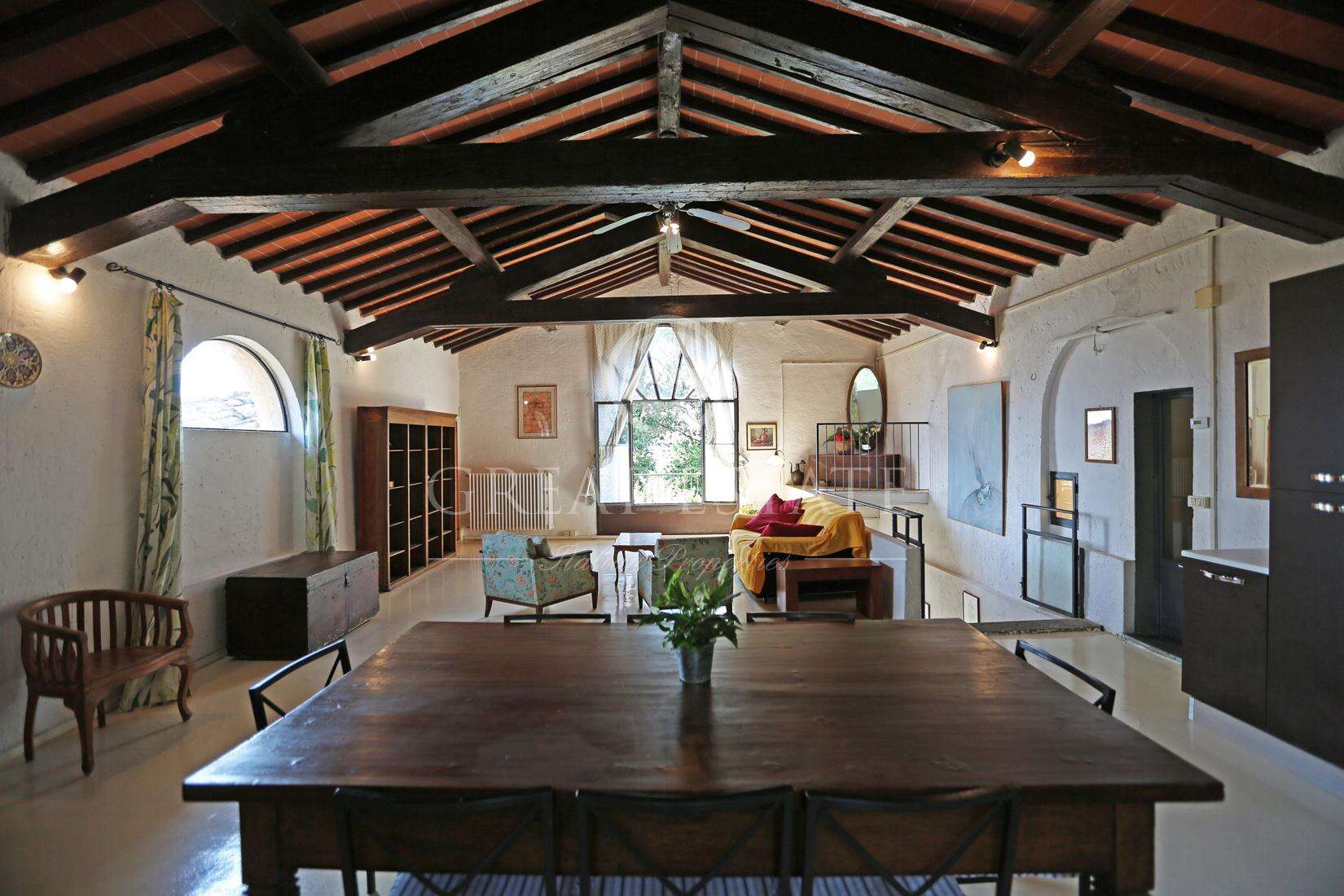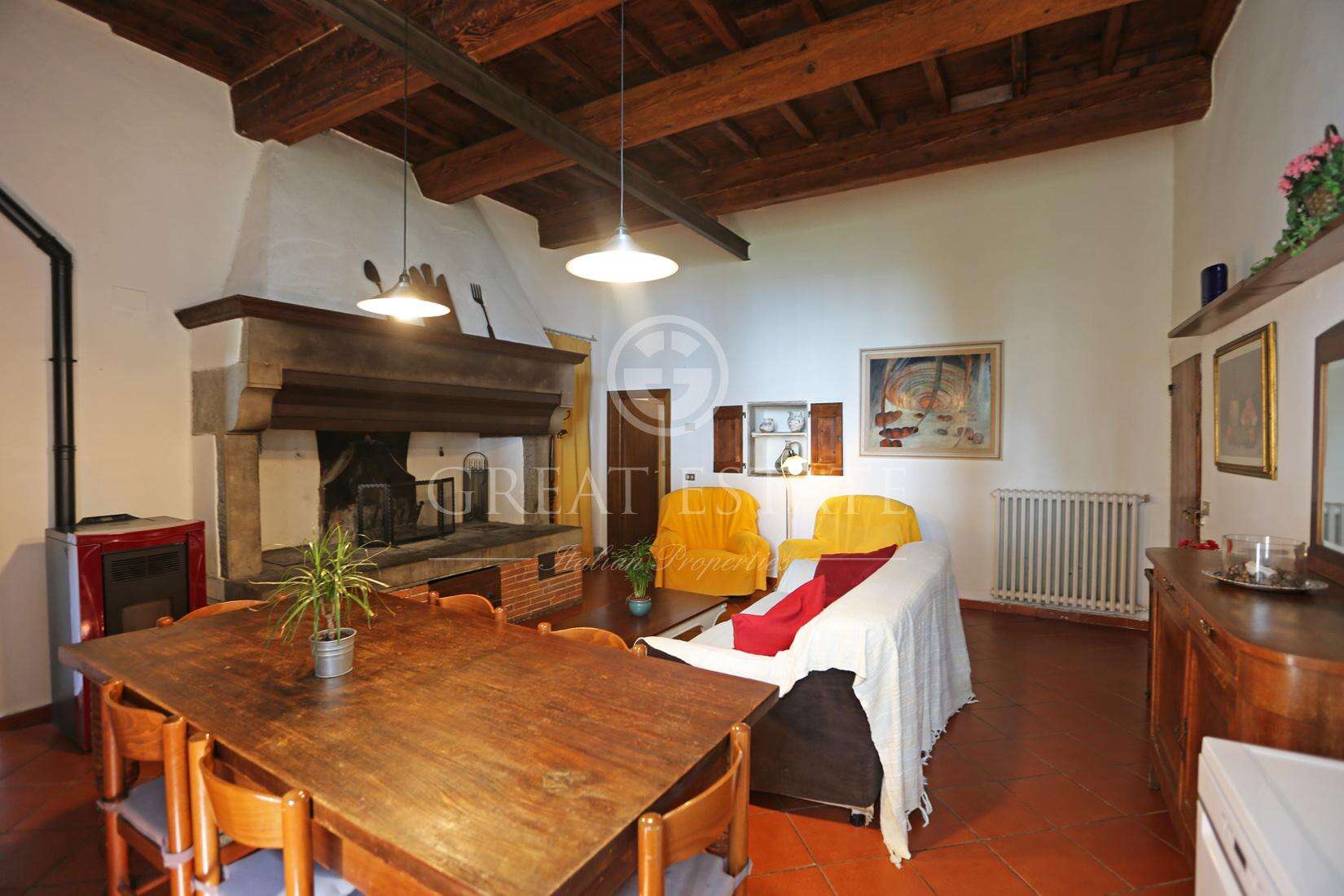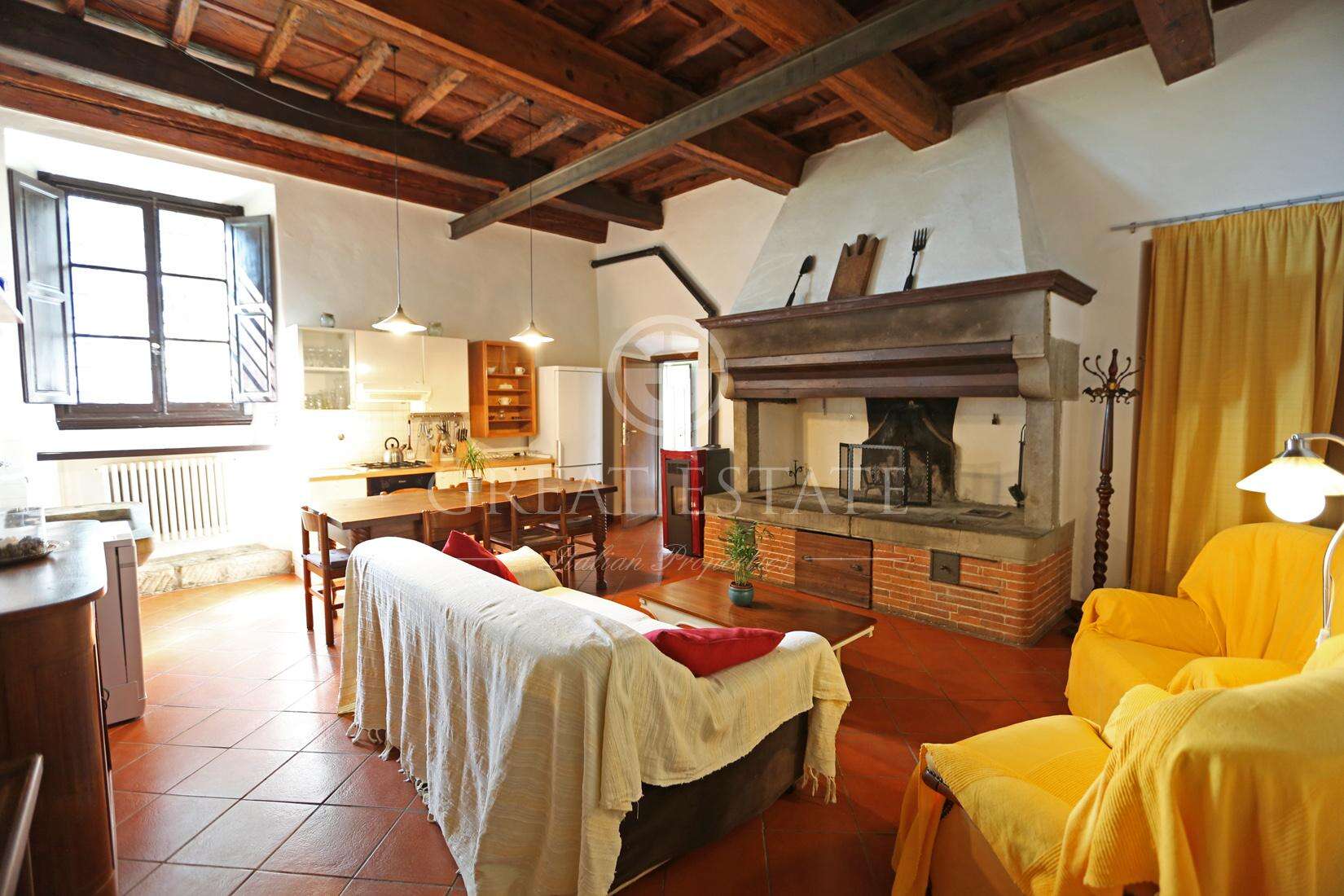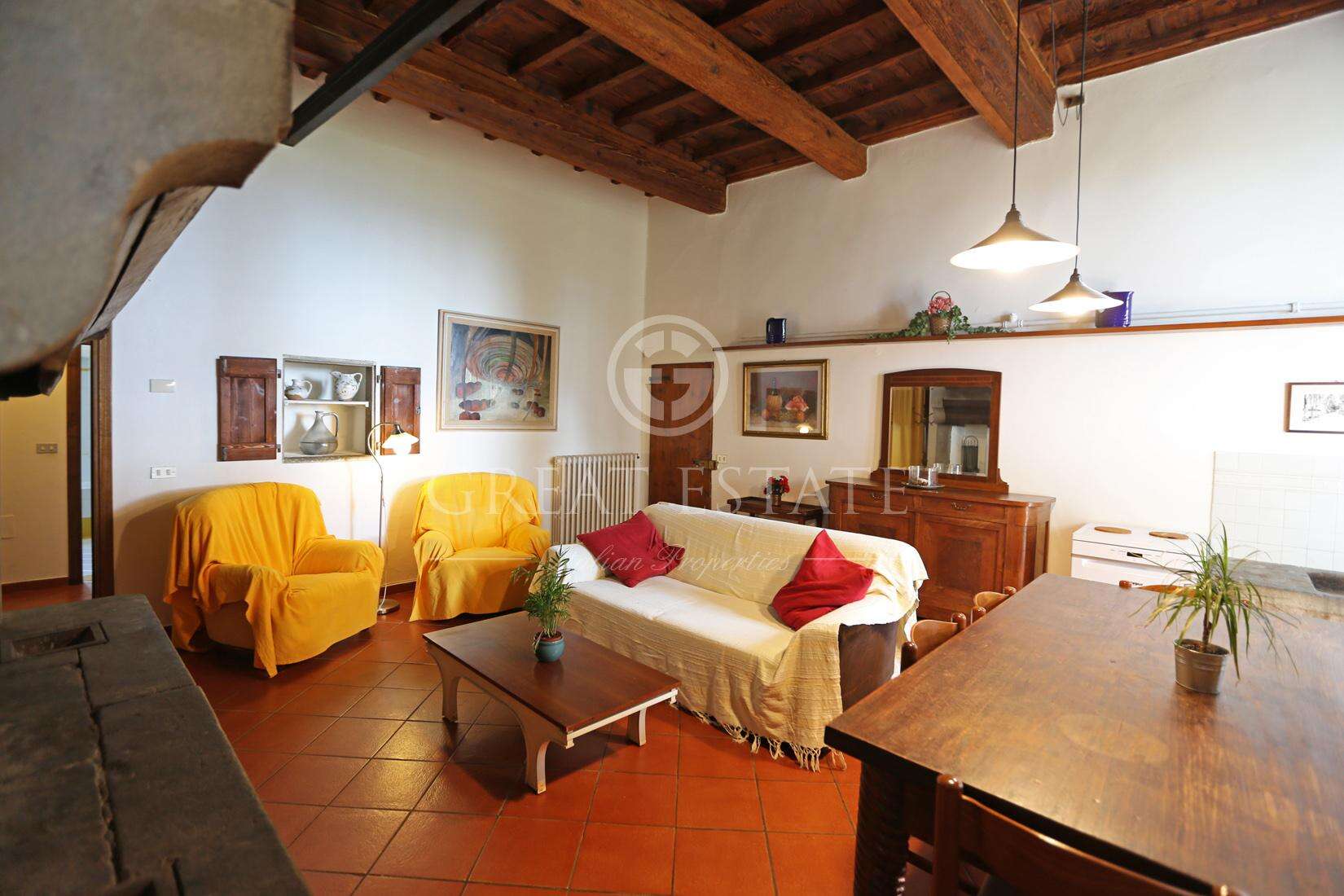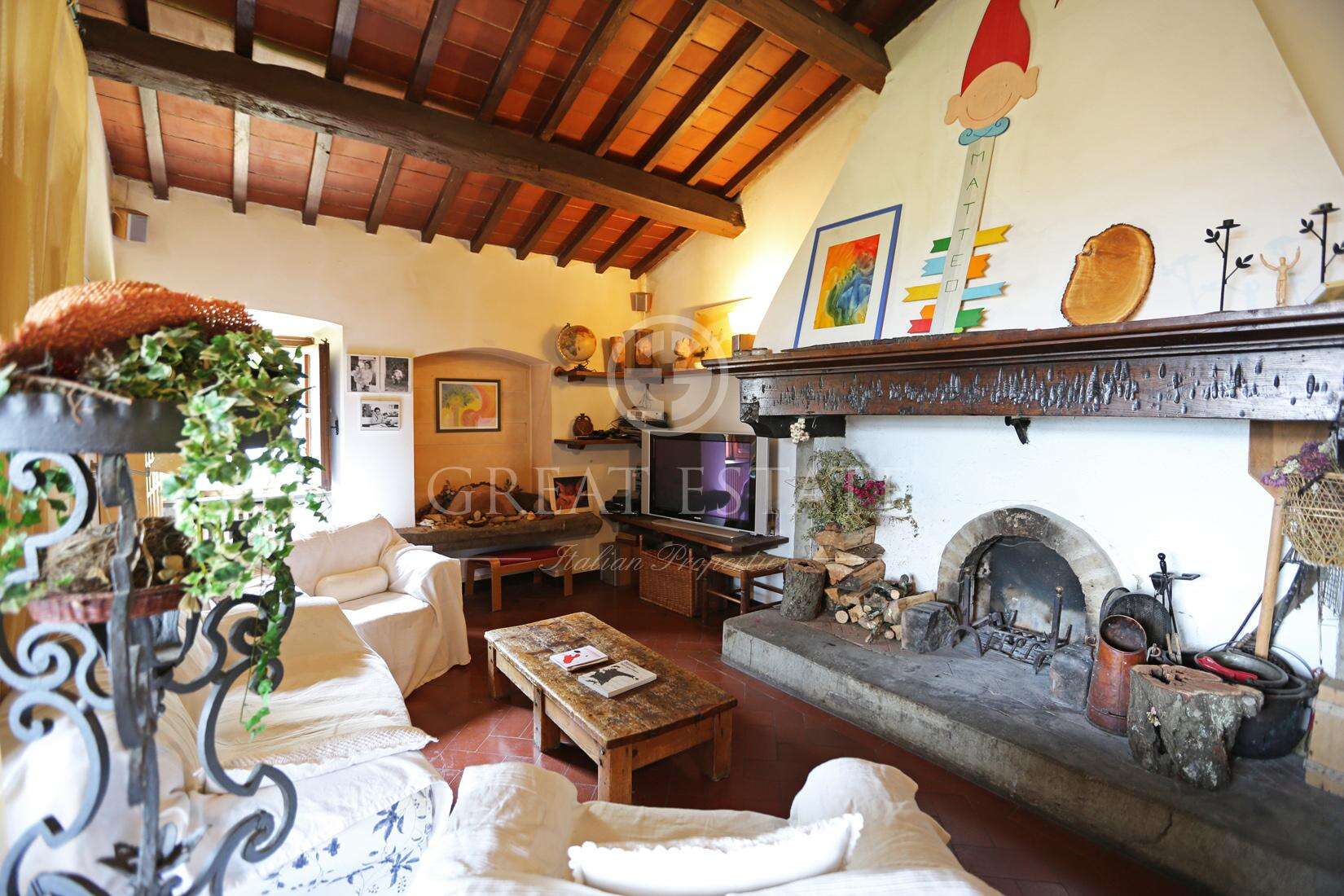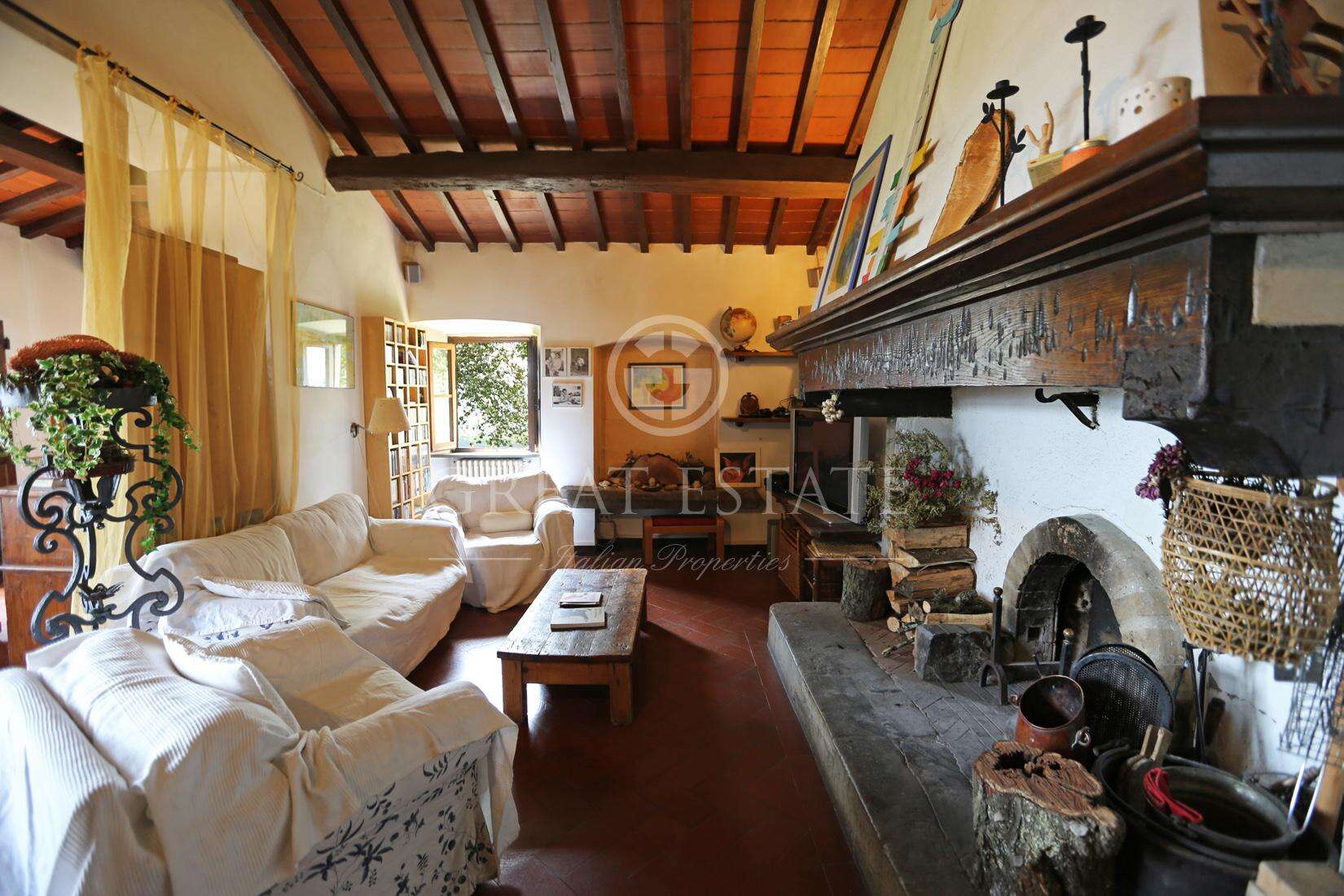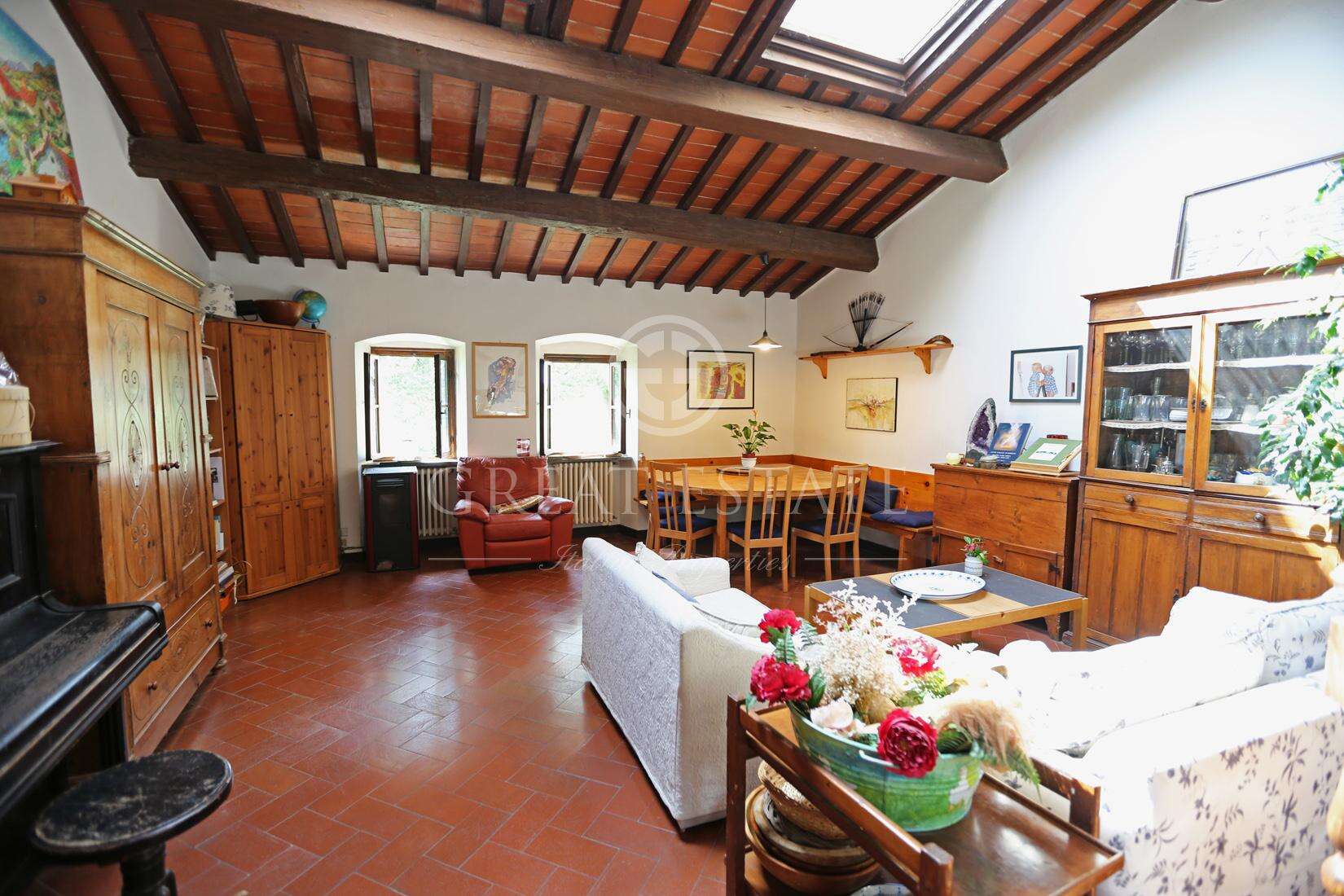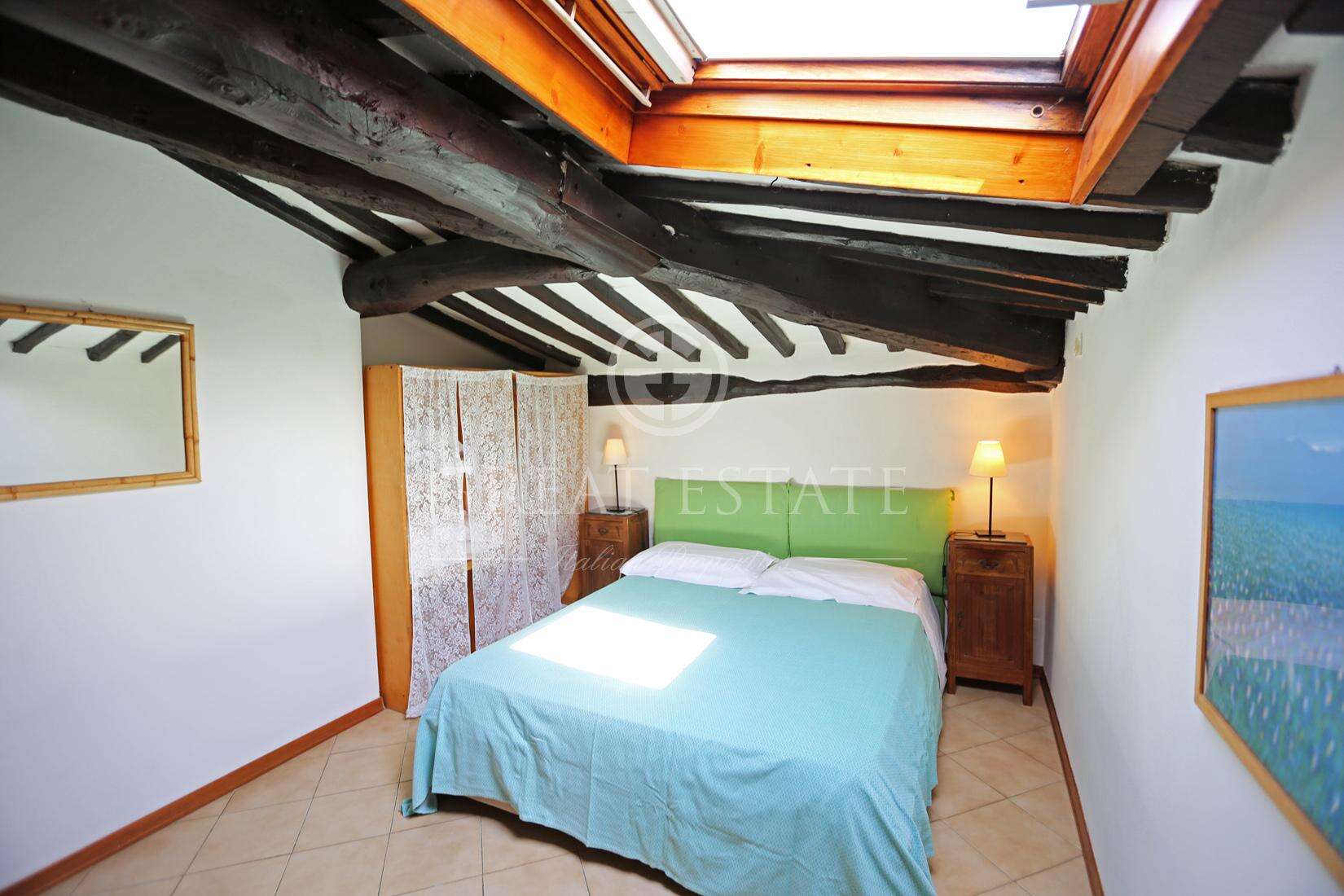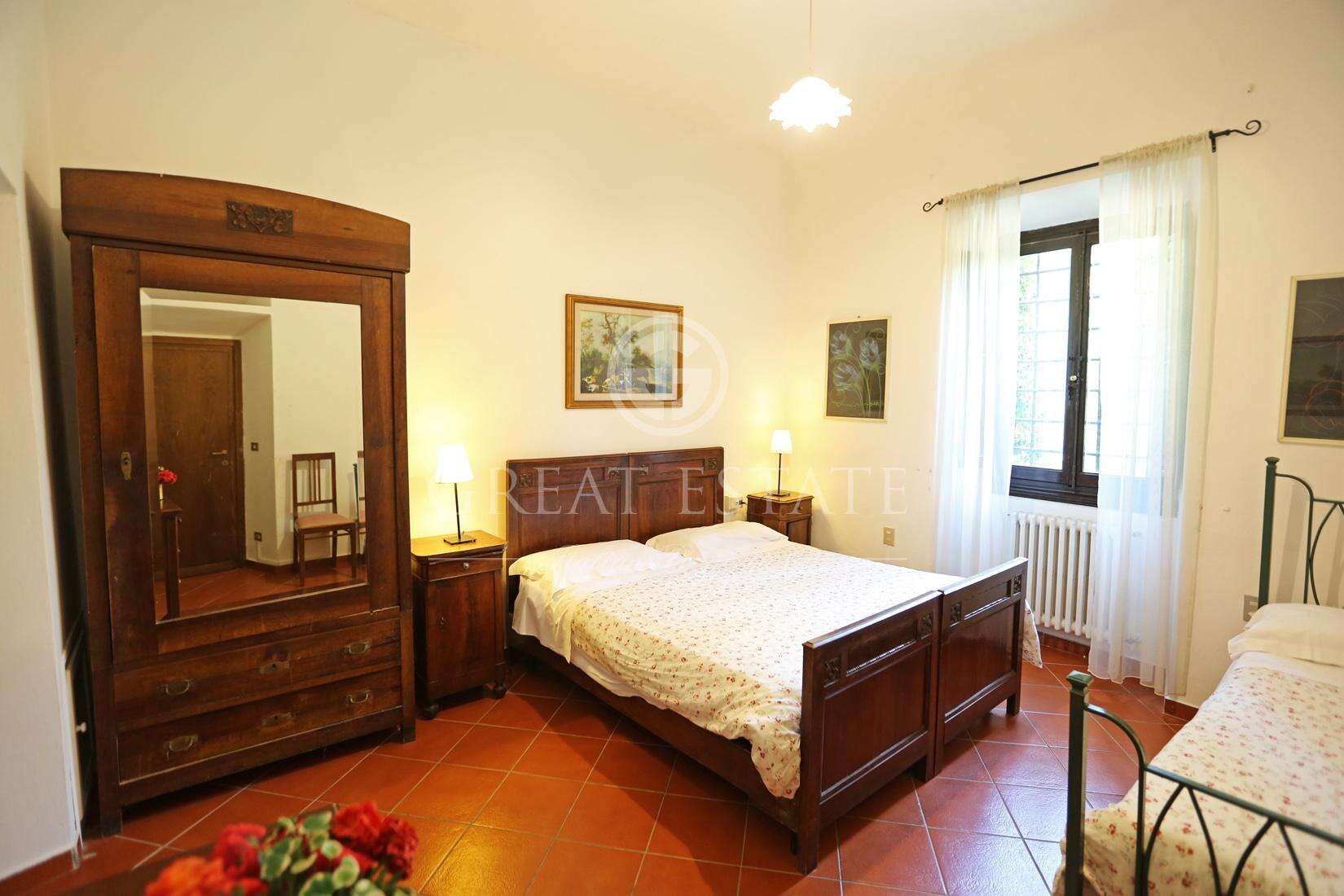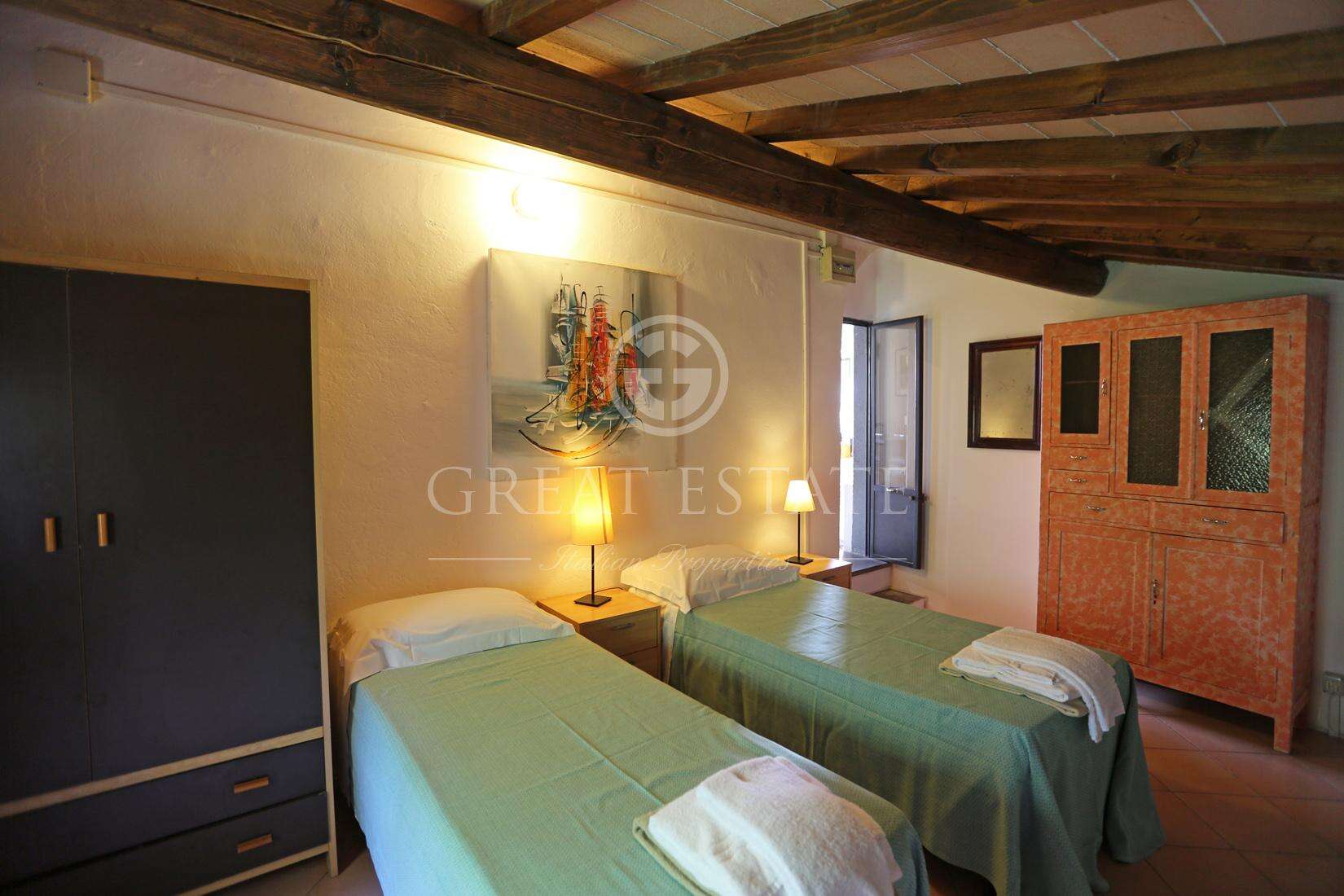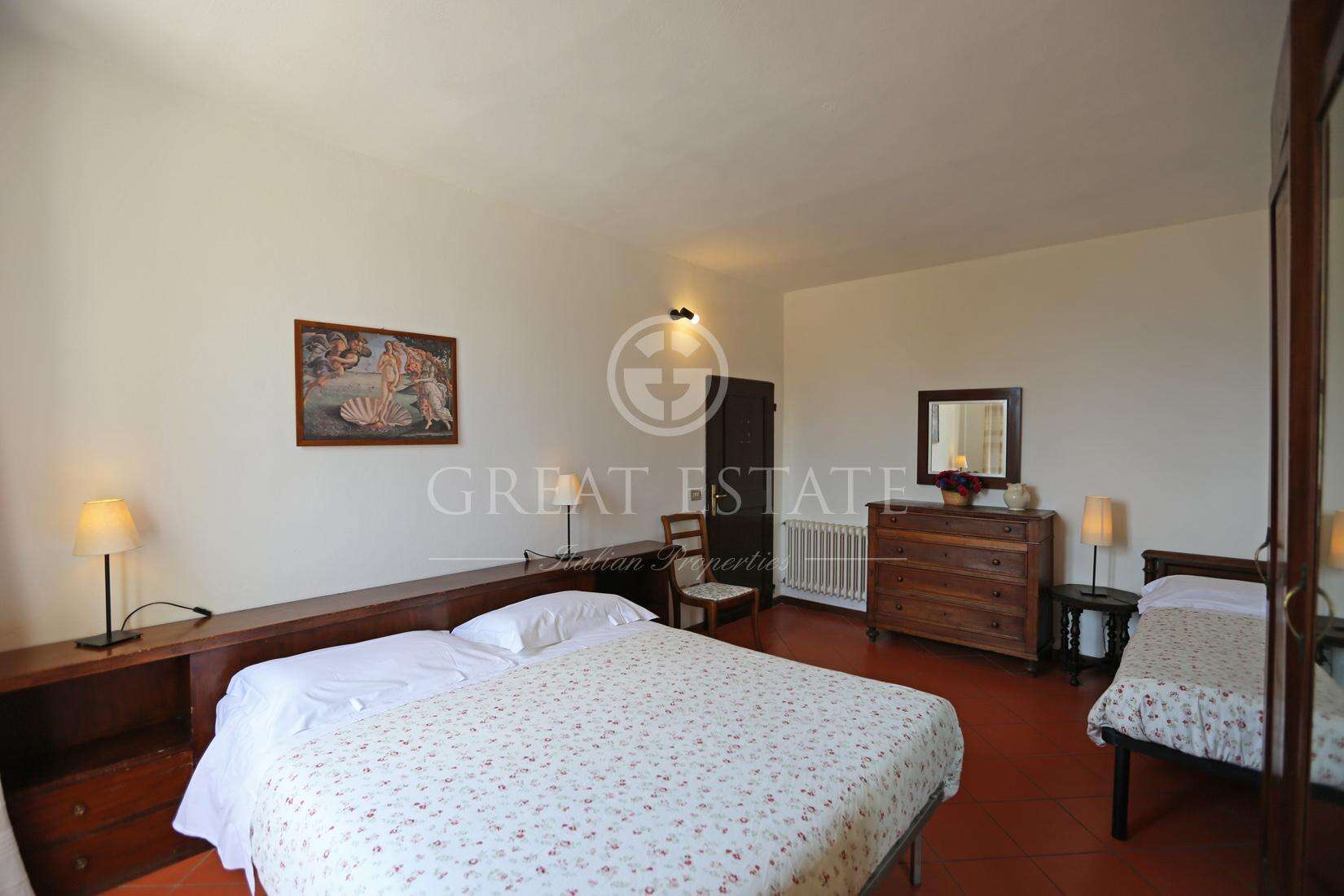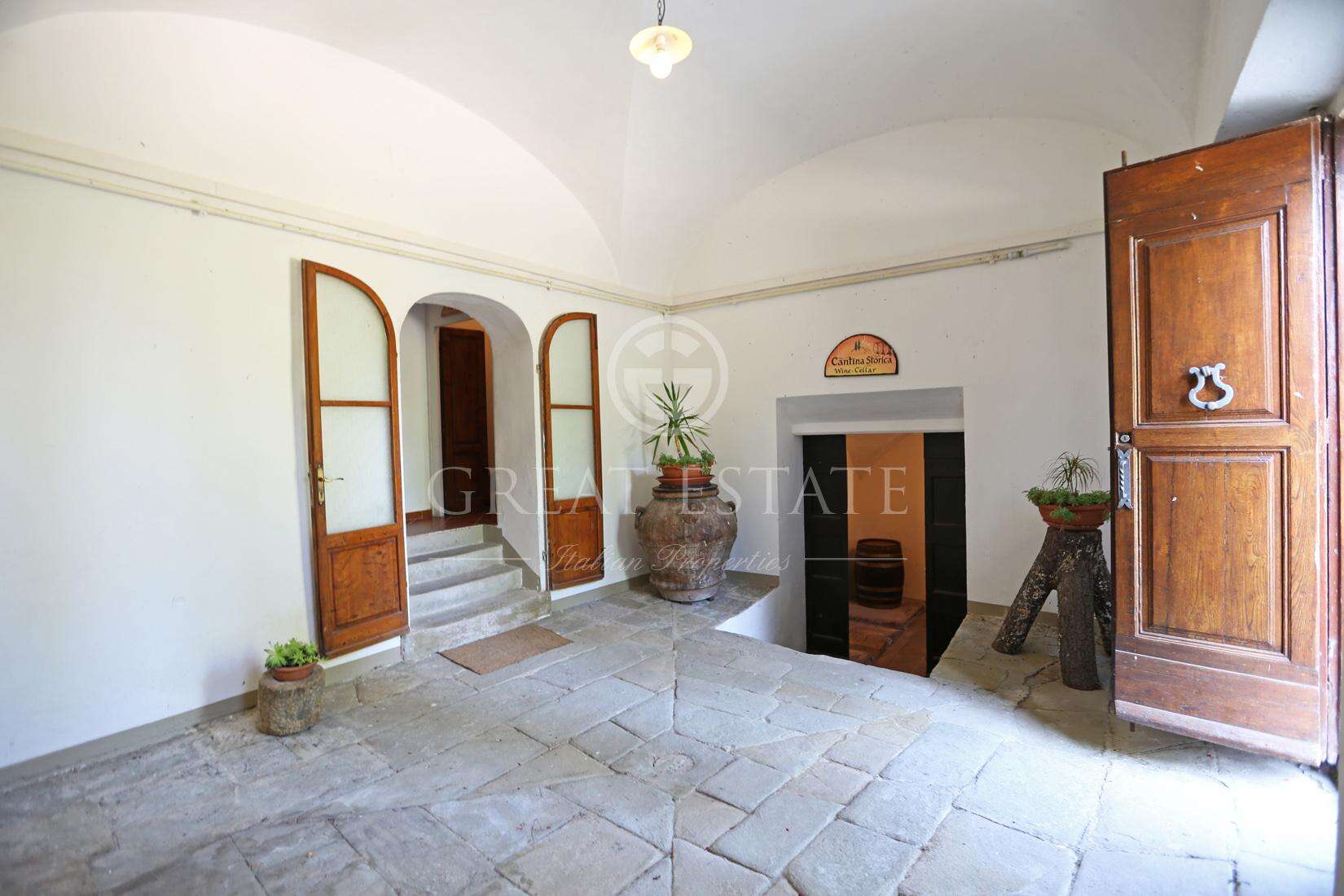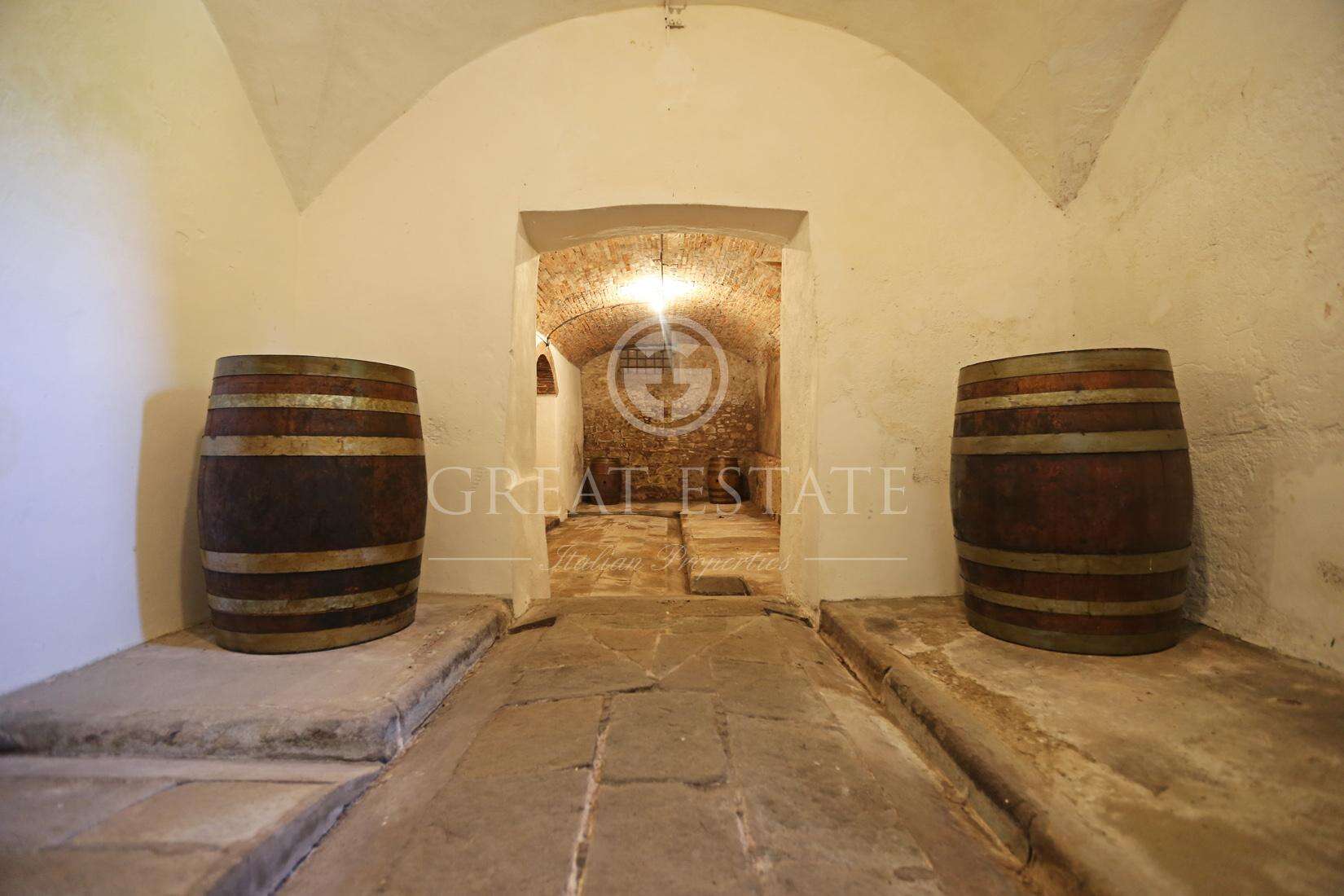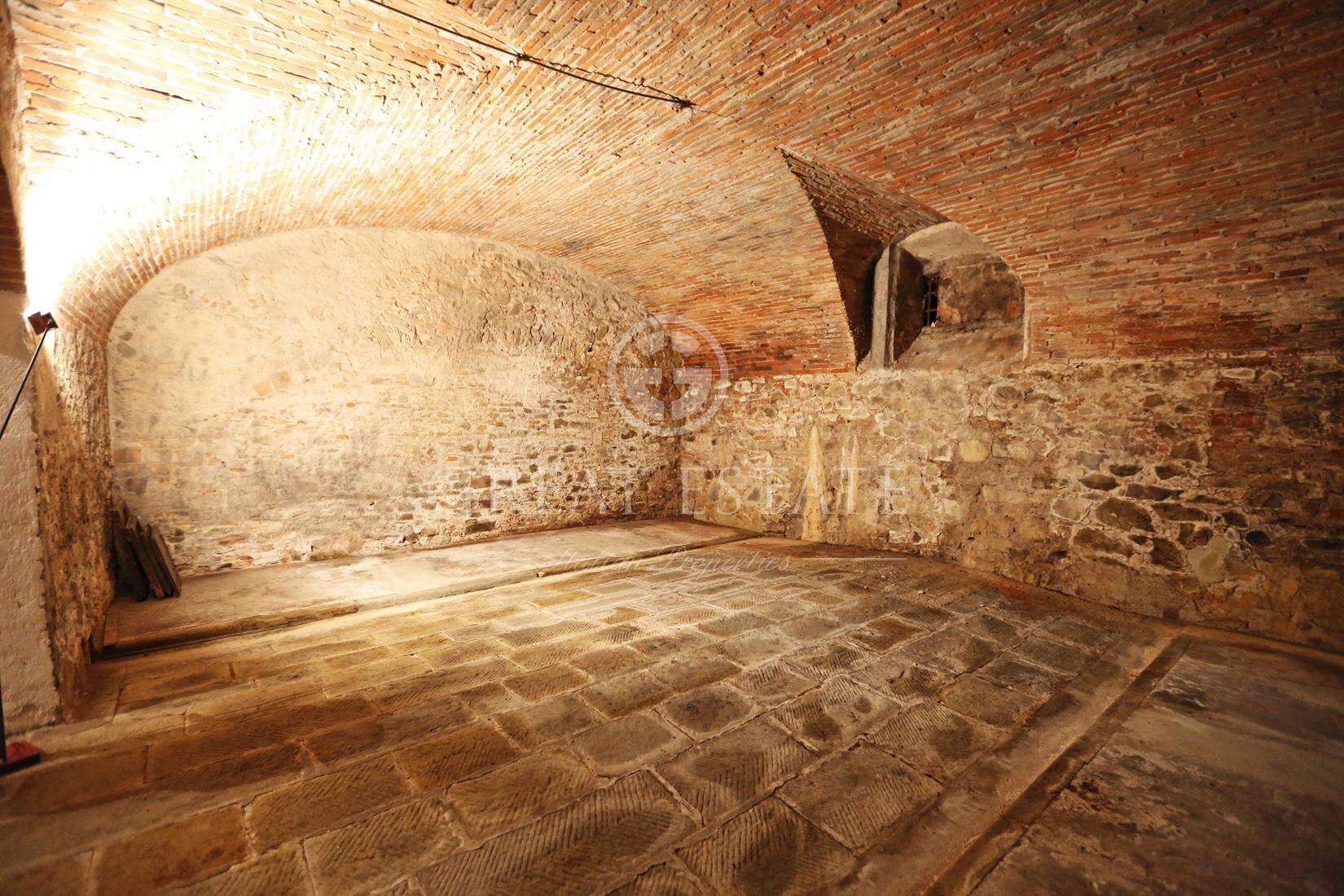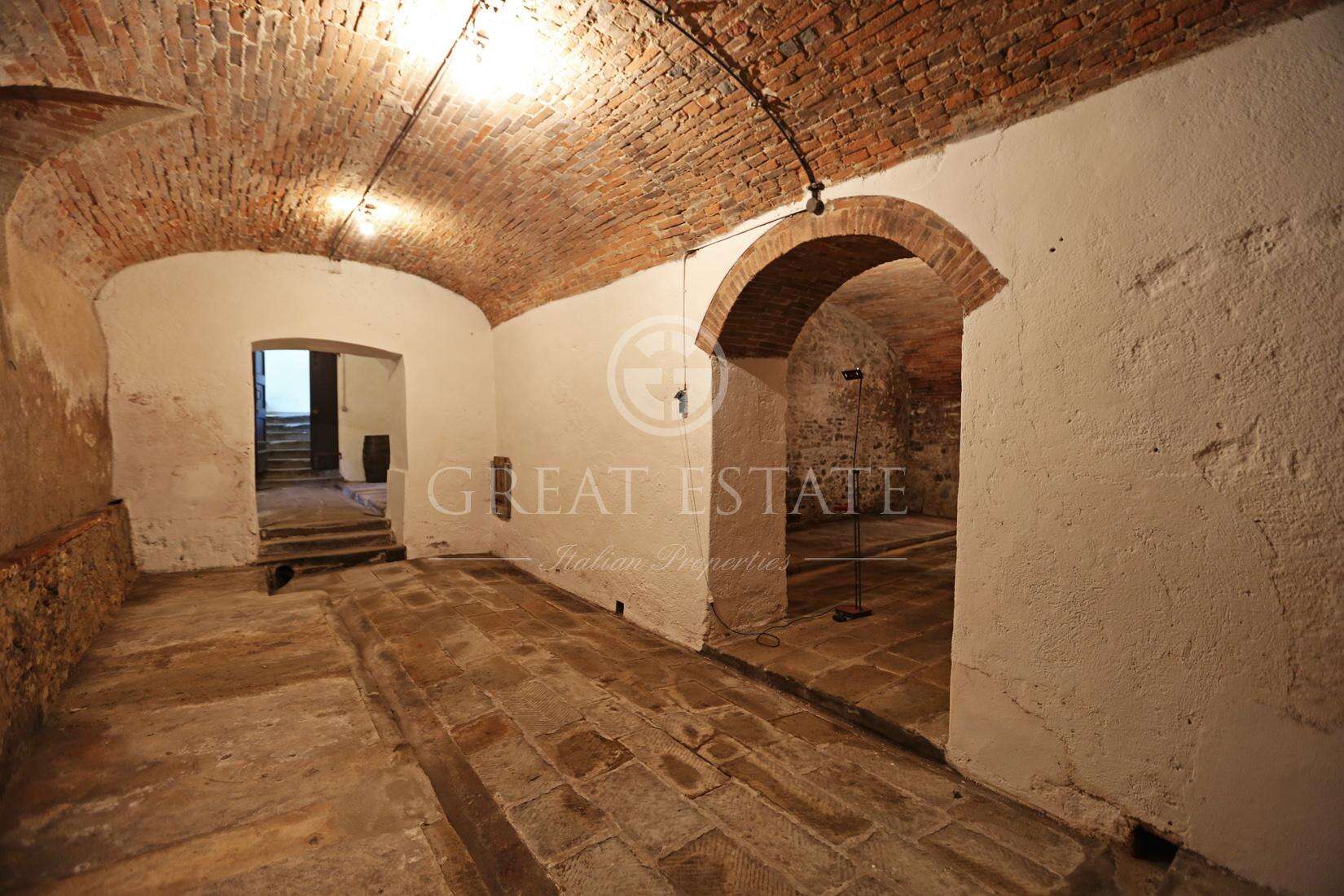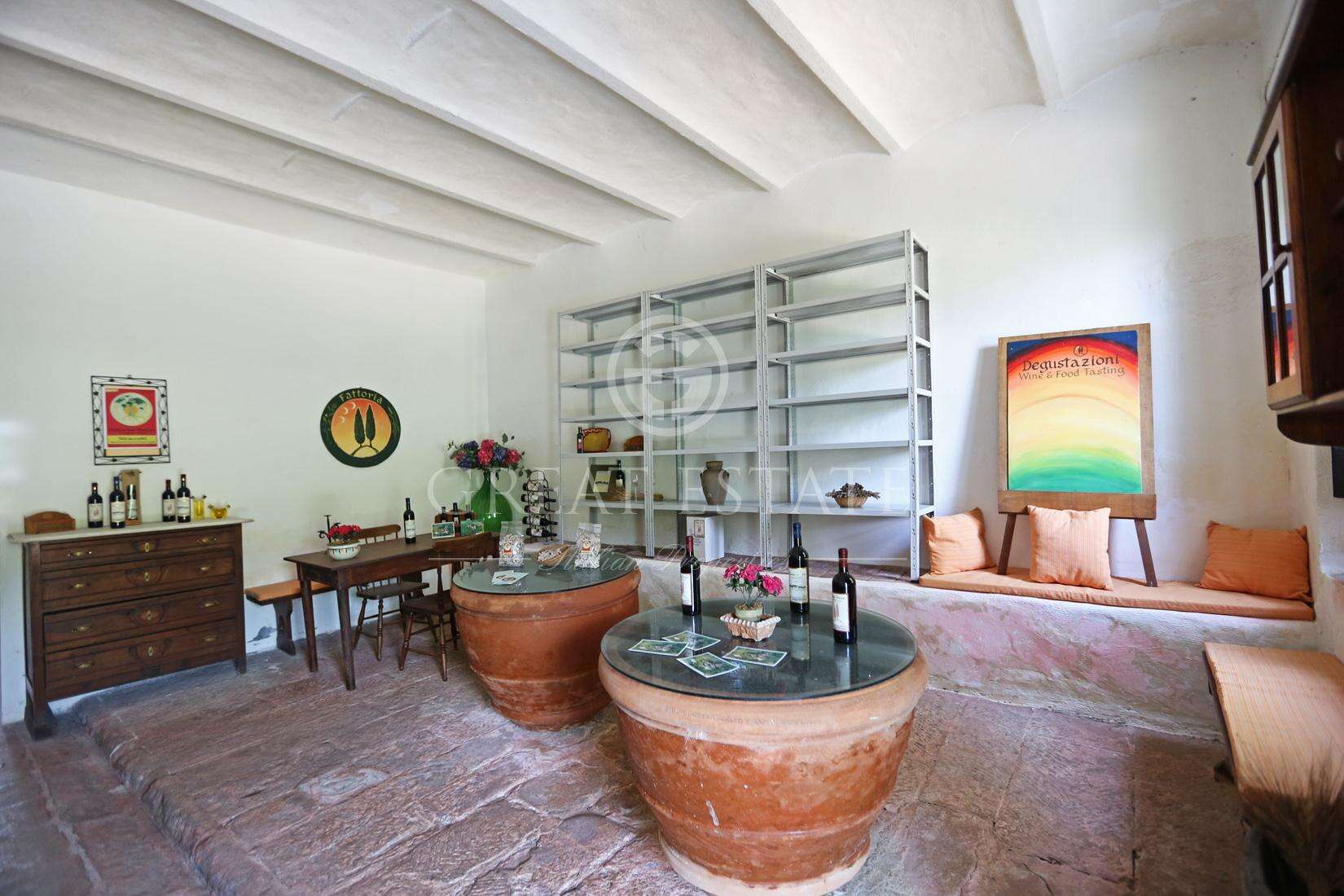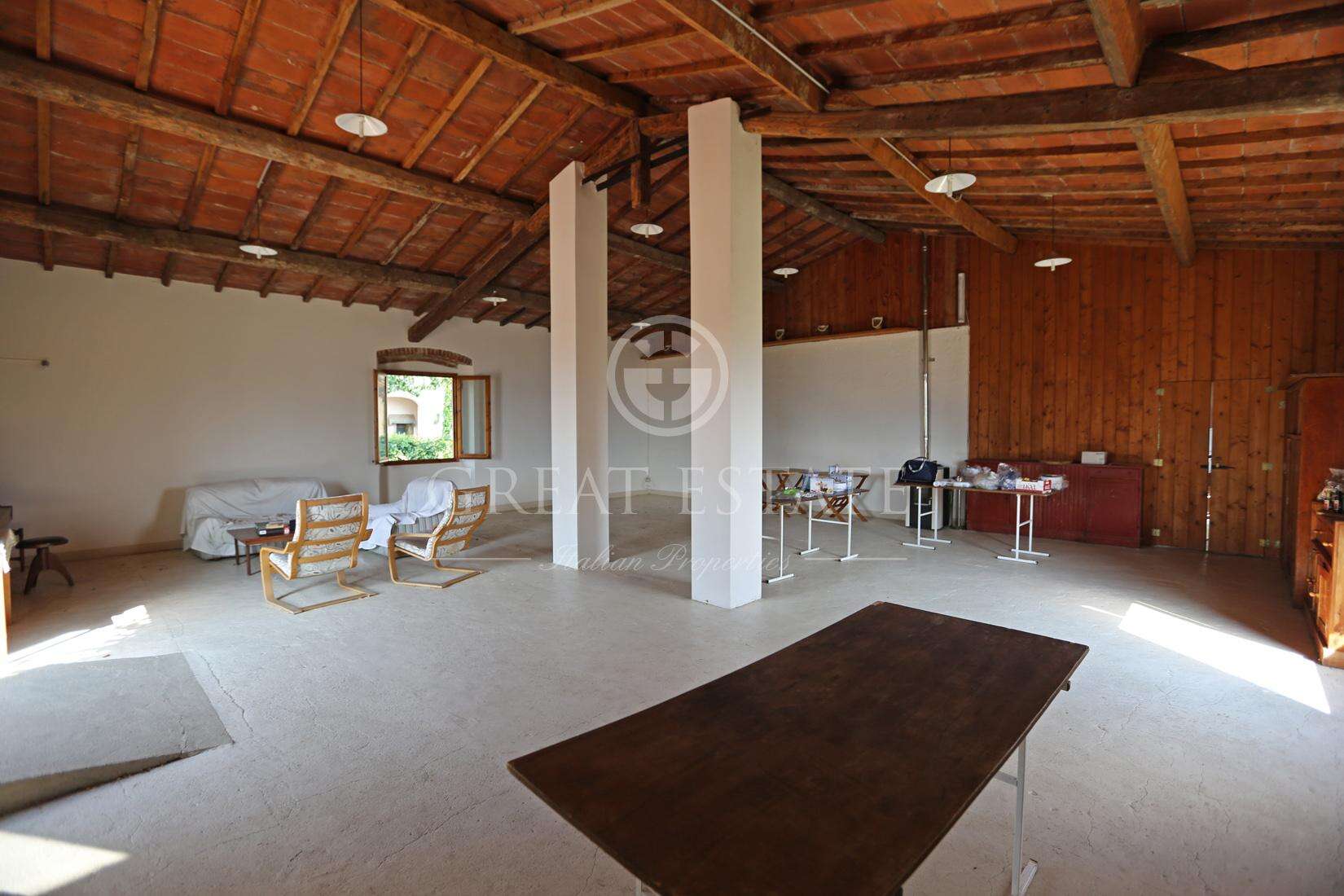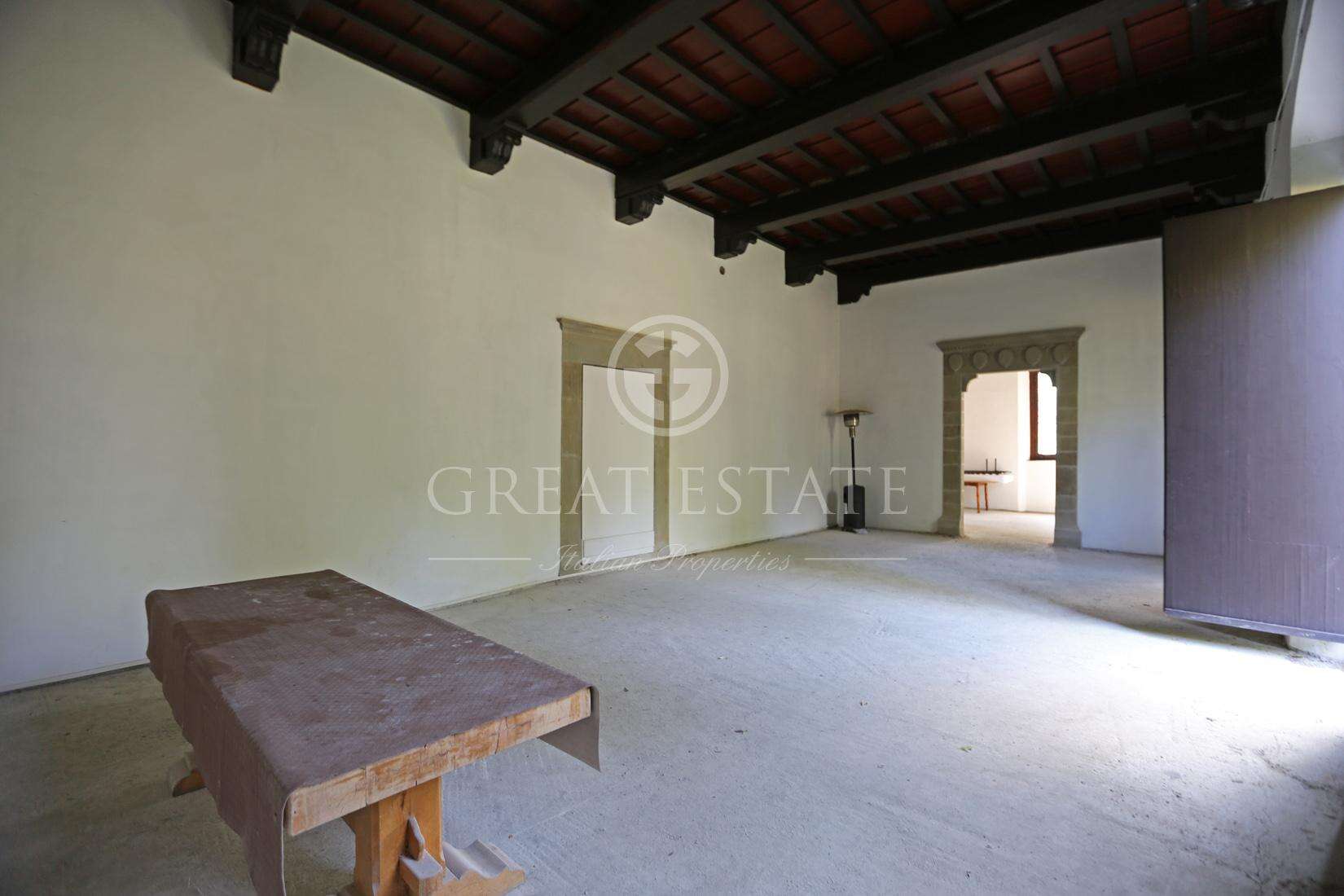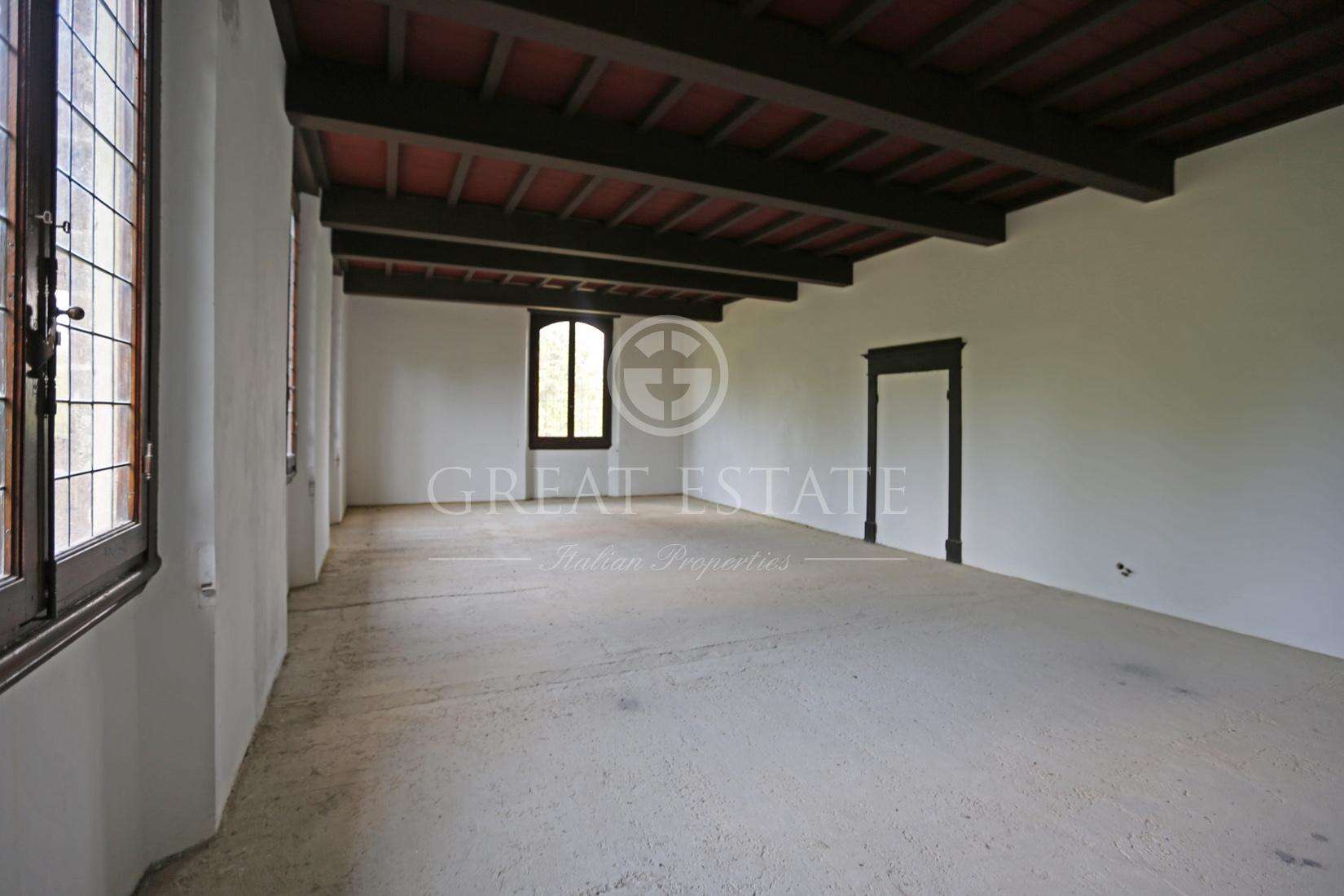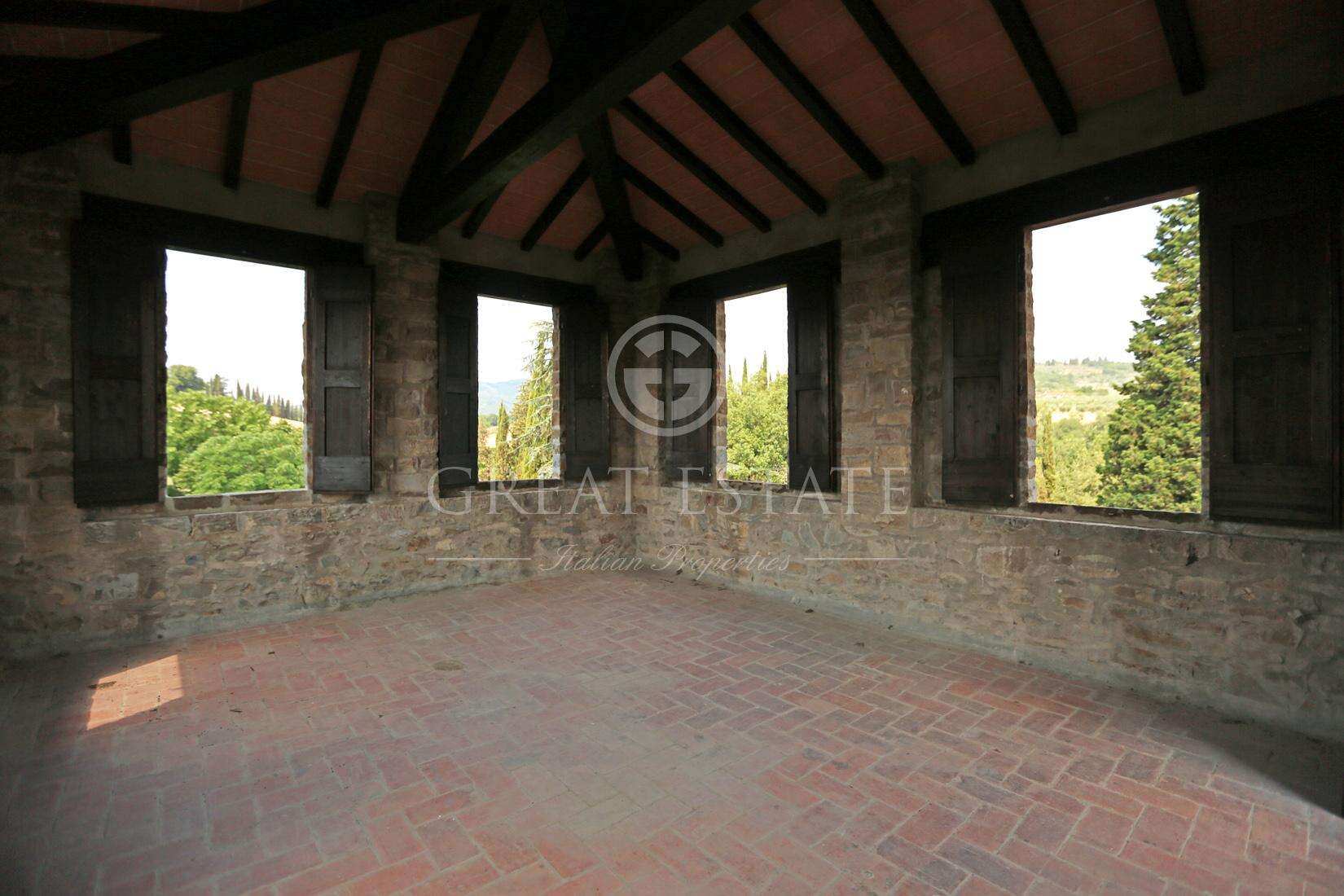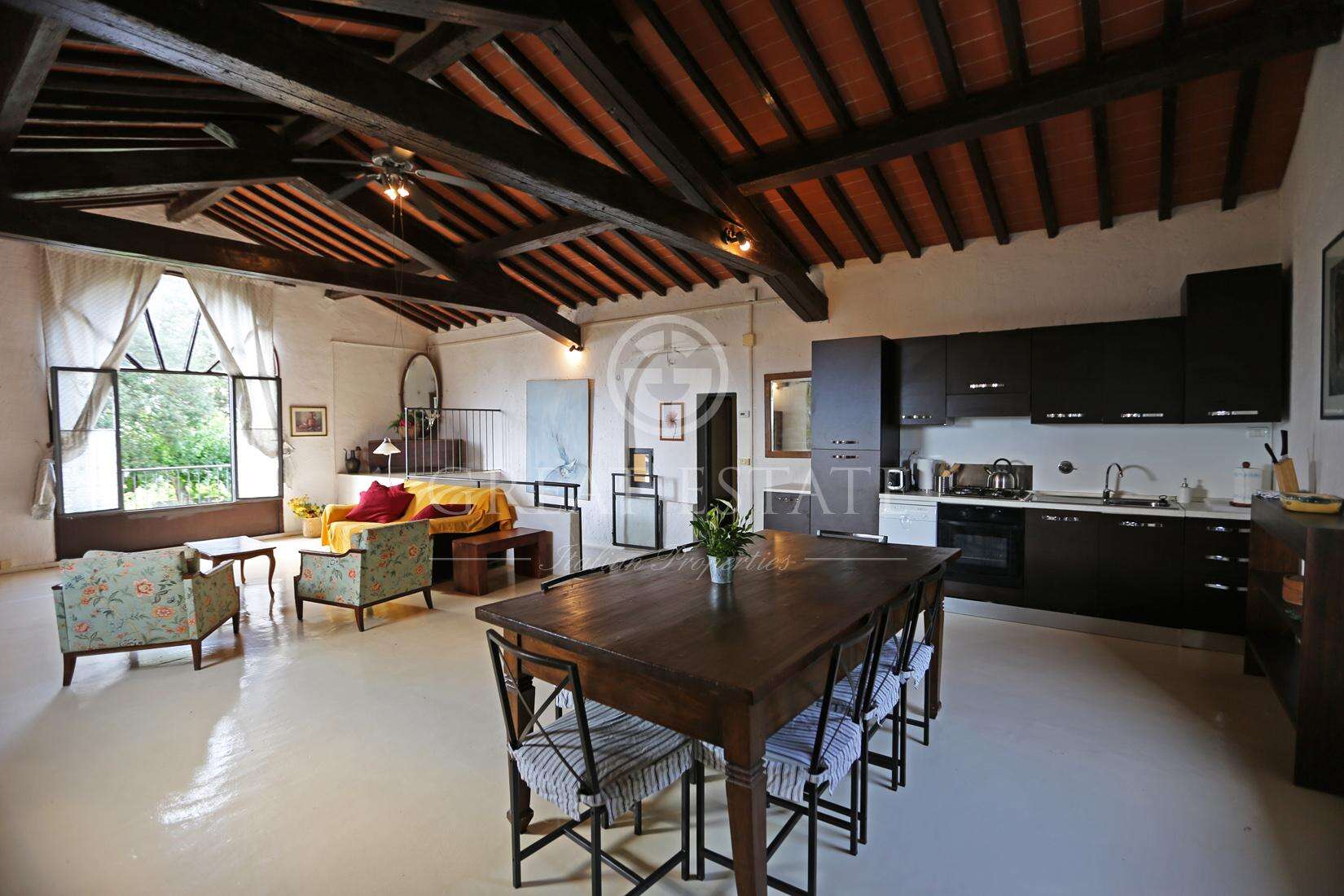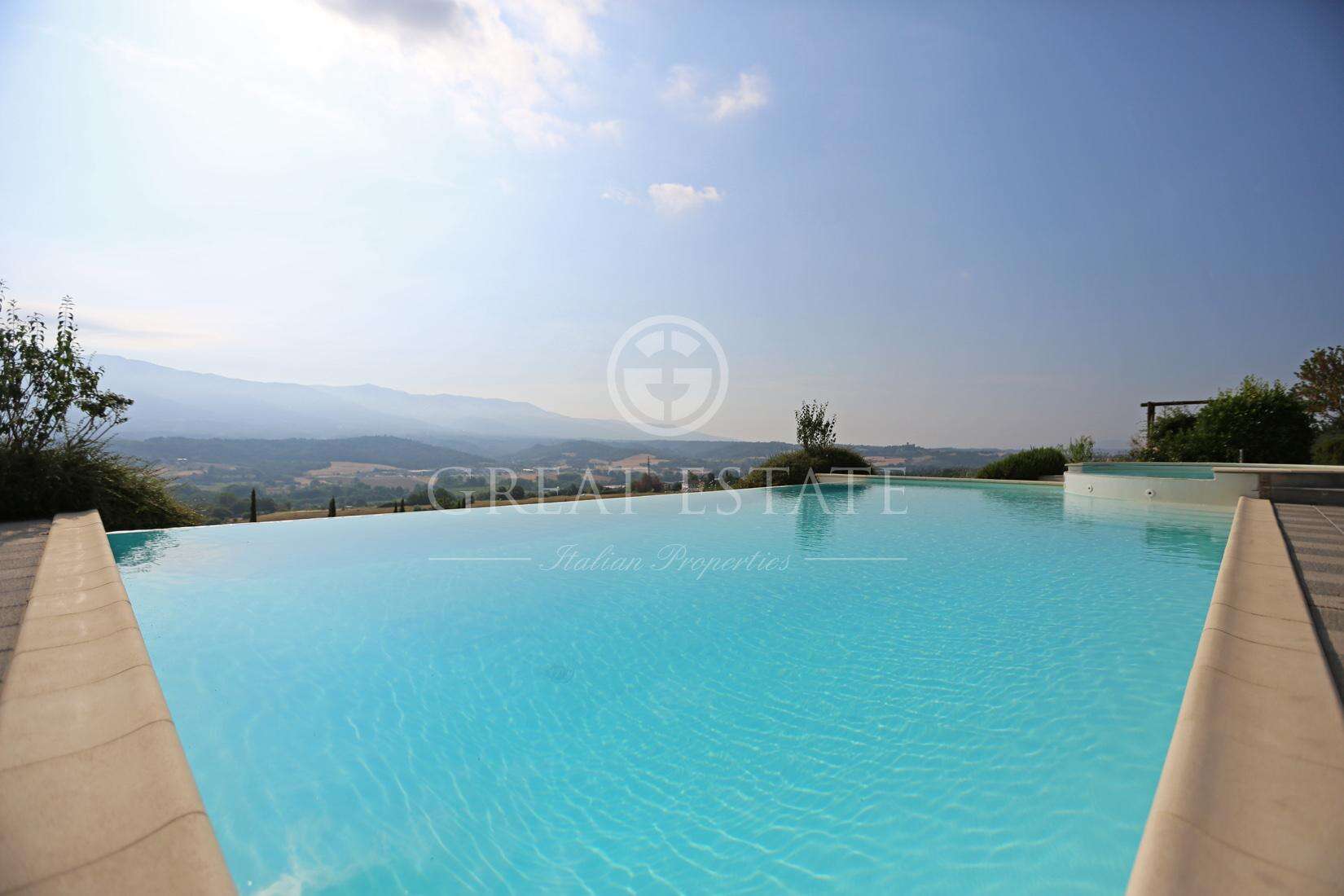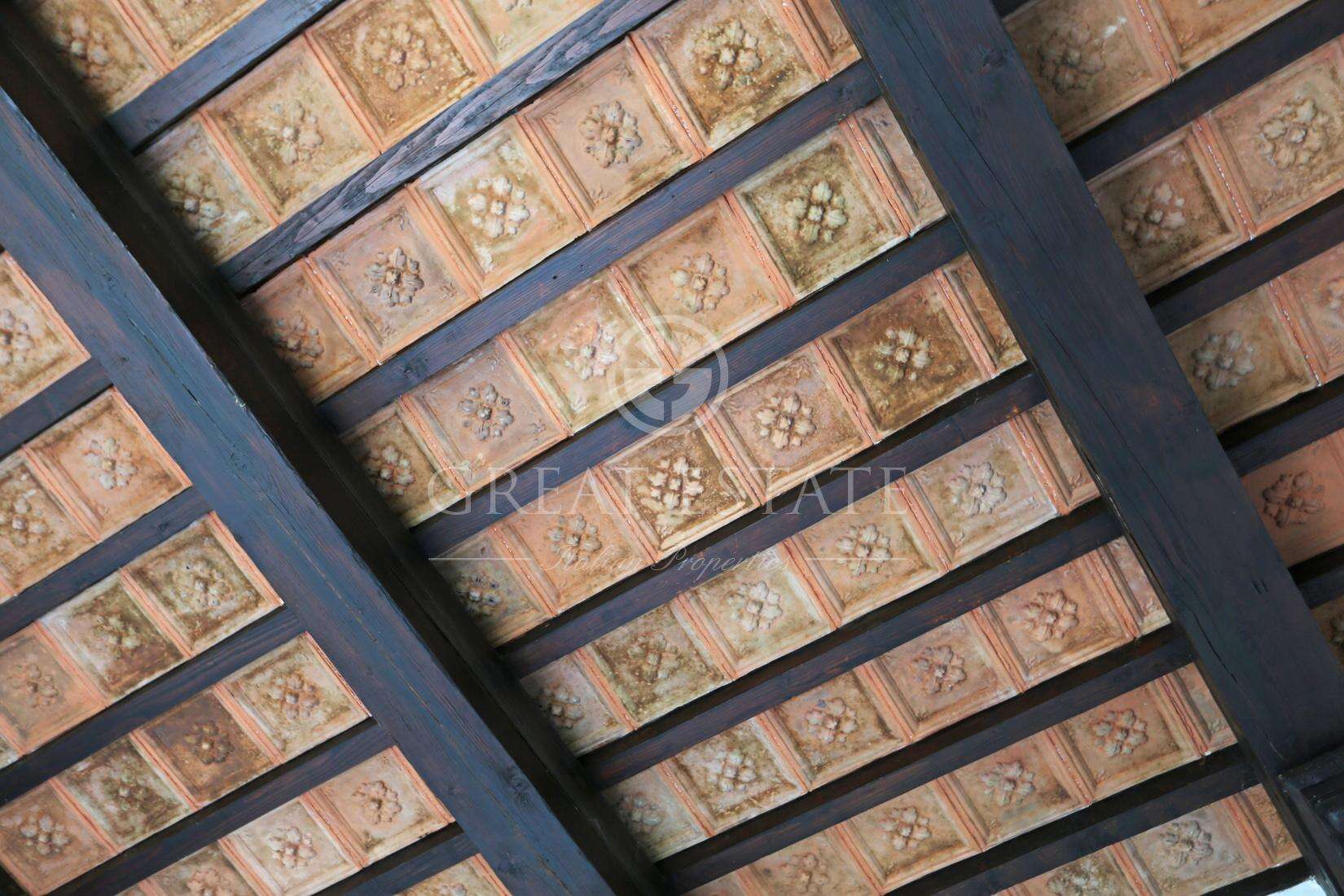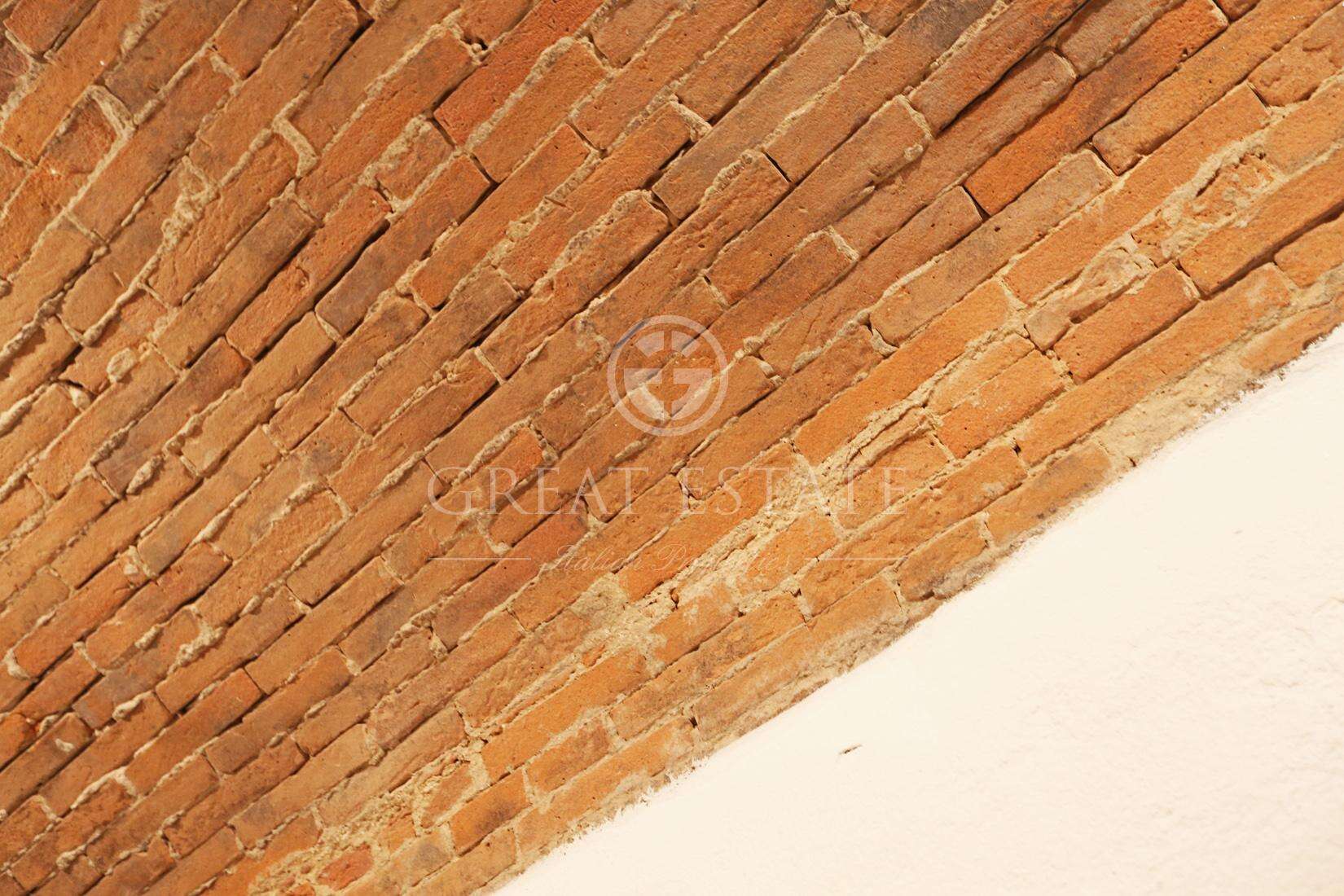 Sted
In the splendid Florence countryside, about 25 minutes away from the historical centre, we find this wonderful property for sale. Rignano spreads over an area of about 54 sqm, within the bend that the river Arno makes to the north and the east. Thanks to its position, Rignano has been since the old times a great spot for agricultural activities, and its easy access to public and private transportation makes it a perfect investment.
Beskrivelse
Along the river Arno, stands the farm "La Luna nel Pozzo". The main building dates back to 1400 and it has been restored several times during the years. The tower represents one of the focal points of the structure and it has been completely restored, maintaining the splendid Tuscan style. The entire complex has been currently divided into 9 apartments, all fully functional, for a total of about 1500 square meters, where a thriving tourist business is carried out. The remaining 1400 square meters of buildings are divided between cellars, warehouses for the storage of goods and agricultural machinery, a sales point and technical rooms. It should be noted that the subdivision into apartments in the main villa, which also includes the tower, is achieved by simply closing the doors, and therefore already perfectly usable as a single unit. The pool is 7x14 m with the addition of a smaller circular one of 4 m in diameter, the depth ranges from a minimum of 1.20 m to a maximum of 2.40 m. As for the land, this listing includes 10 hectares of which 7 are arable land, 1.5 of IGT vineyard and 1.5 of the park belonging to the farmhouse. The current production is 4,000 bottles per year, and the grapes are processed within the company without the use of sulphites.
Boligens tilstand
Restored
Faciliteter
All the necessary utilities (electricity, water and gas) are present. Each apartment is completely autonomous. Internet supply is provided by a private company.
Skødedetaljer
The property is in conformity with the current regulation and all the works have been regularly authorized.
Ejerdetaljer/Kontraktsmæssige forhold
The property is owned by a company.
Mulig arealudnyttelse
Thanks to its structure and organization, "La Luna nel Pozzo" can be used as both a touristic facility and a farm.
Kontakt os vedr. denne ejendom: