Boligdetaljer
"VILLA VINACCIA"
| | | |
| --- | --- | --- |
| COD. 6797 | Tuscany - Montepulciano (Siena) | € EUR 1,900,000 |
| | | |
| --- | --- | --- |
| TYPE: Rustic farmhouses and Countryhouses | BOLIG AREAL: 336.40 kvm | TOMTE AREAL: 2.10 ha |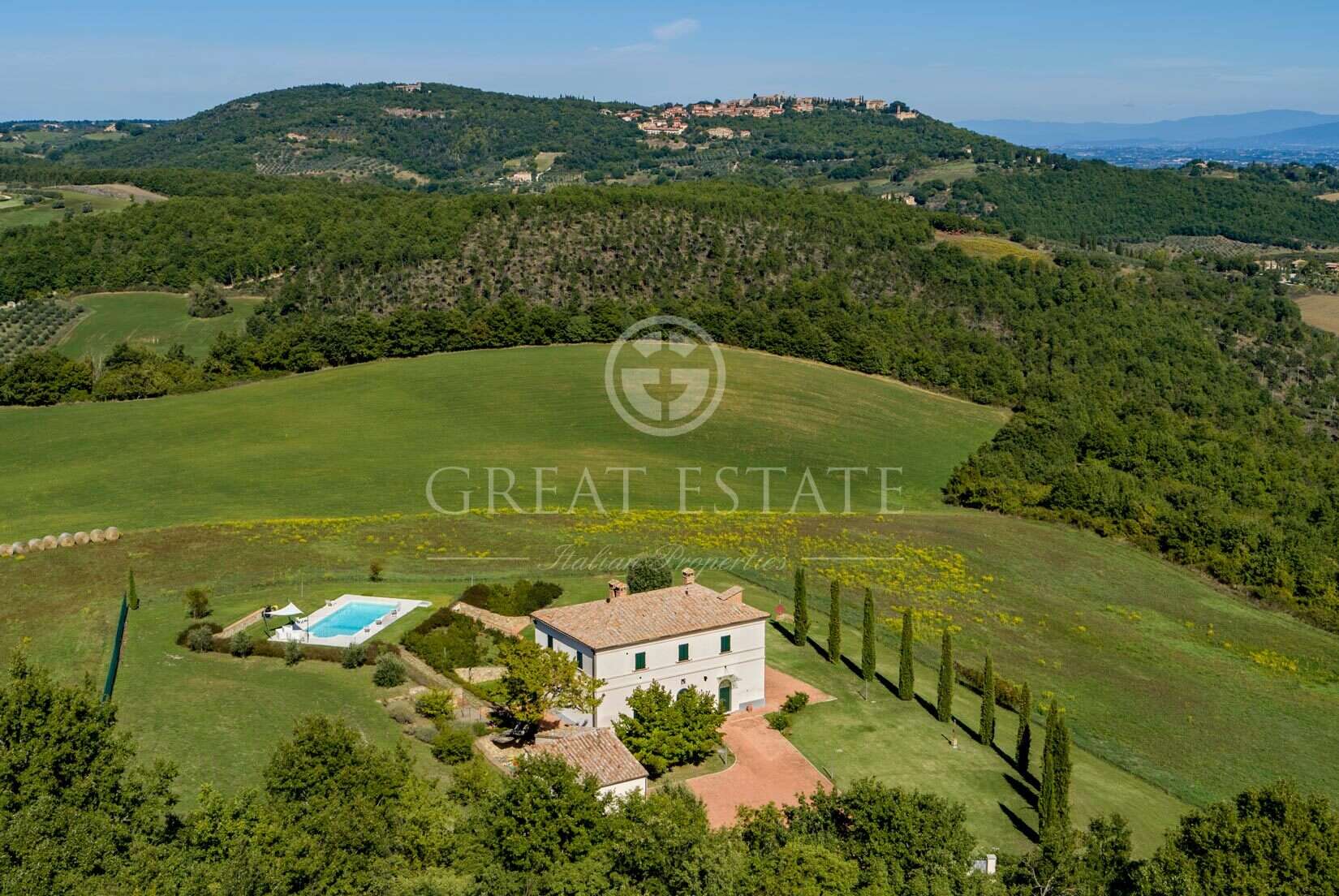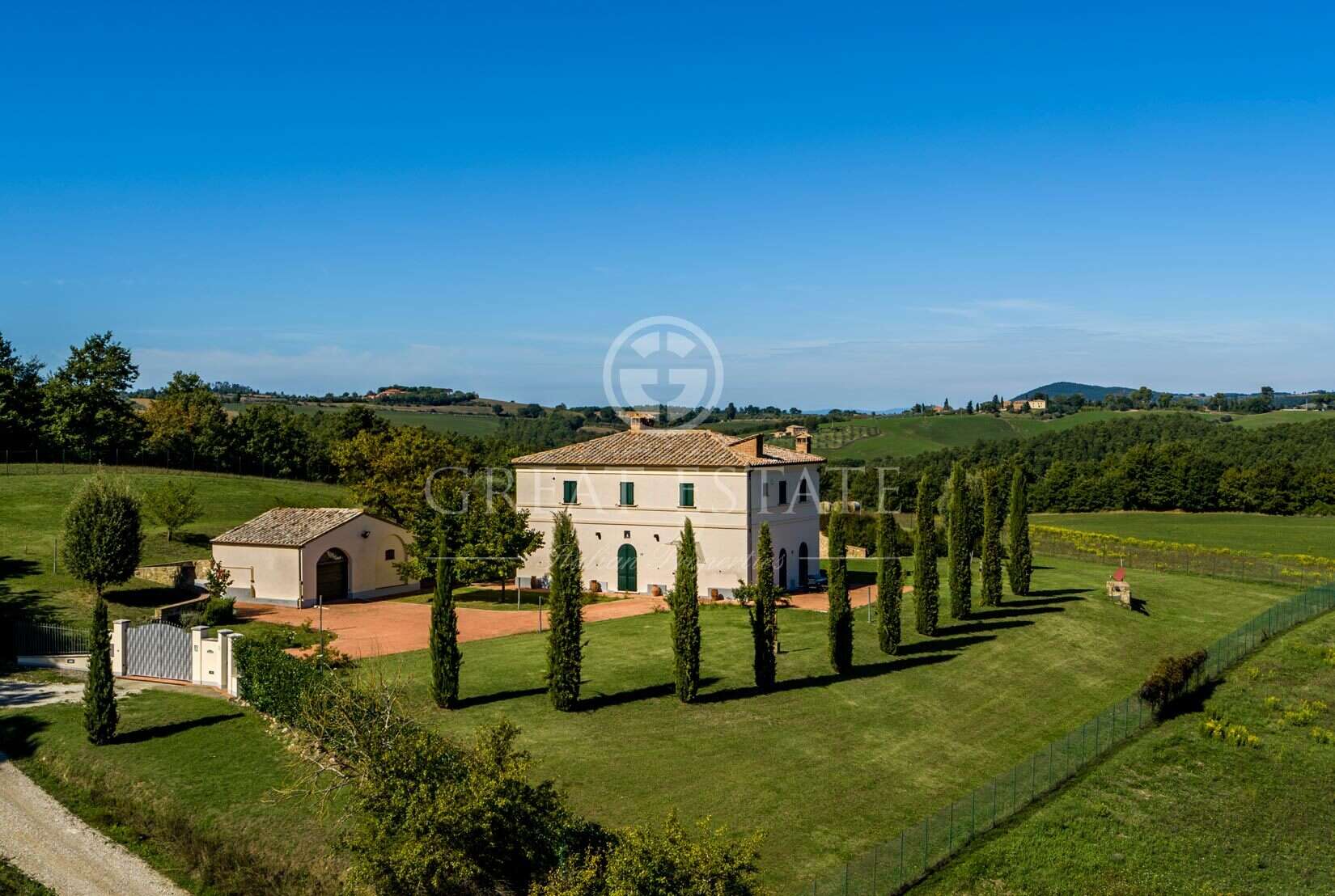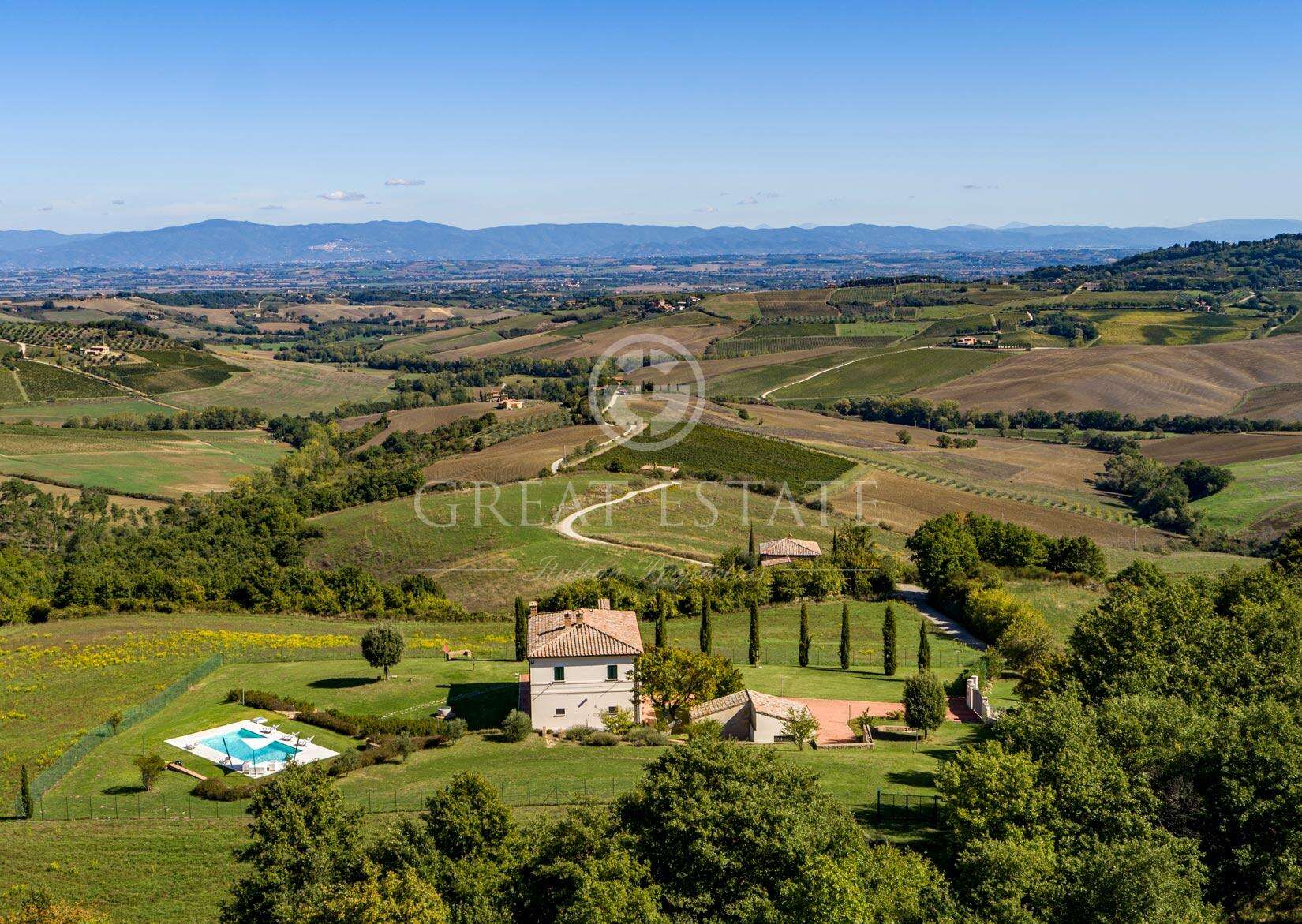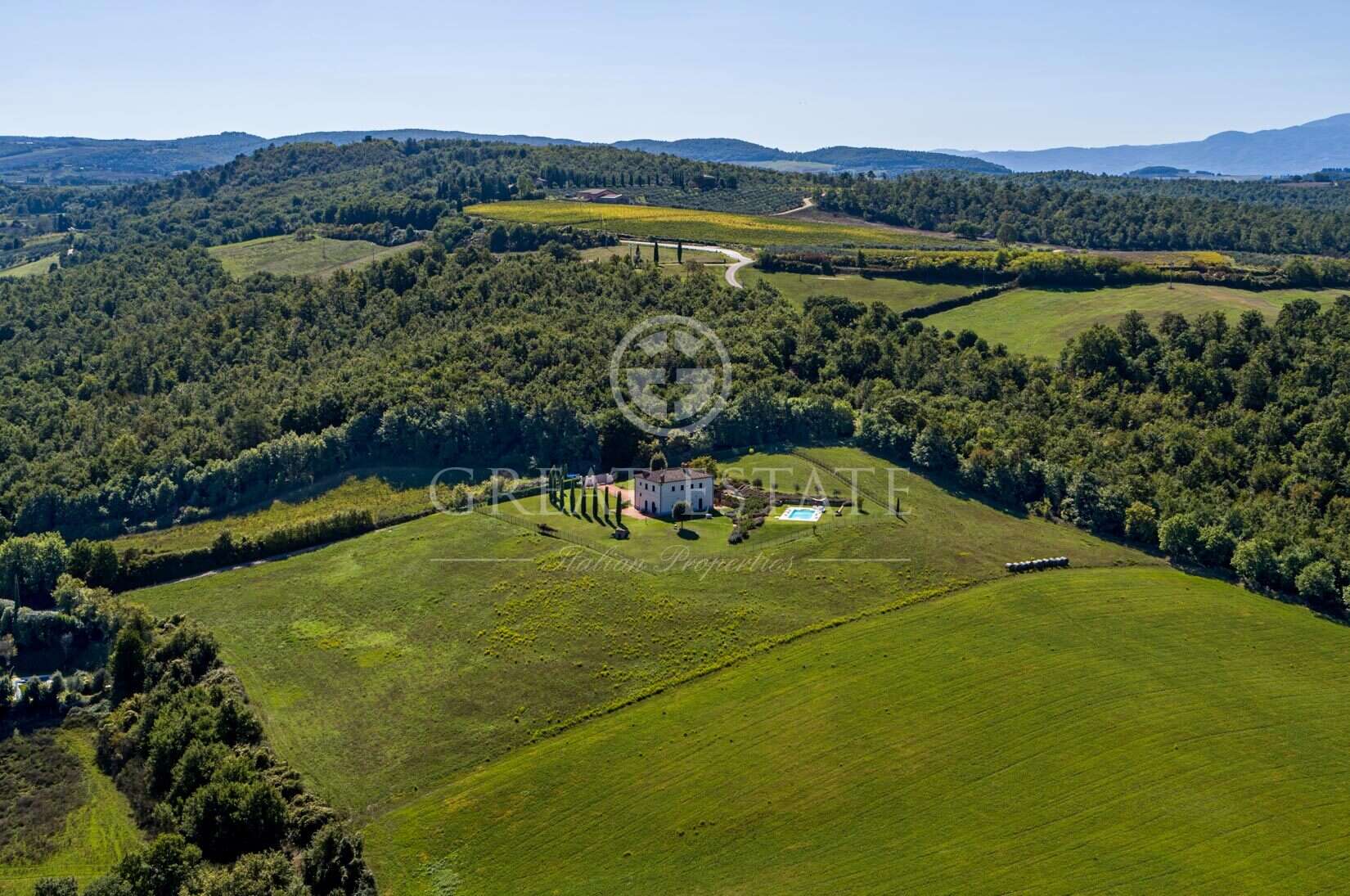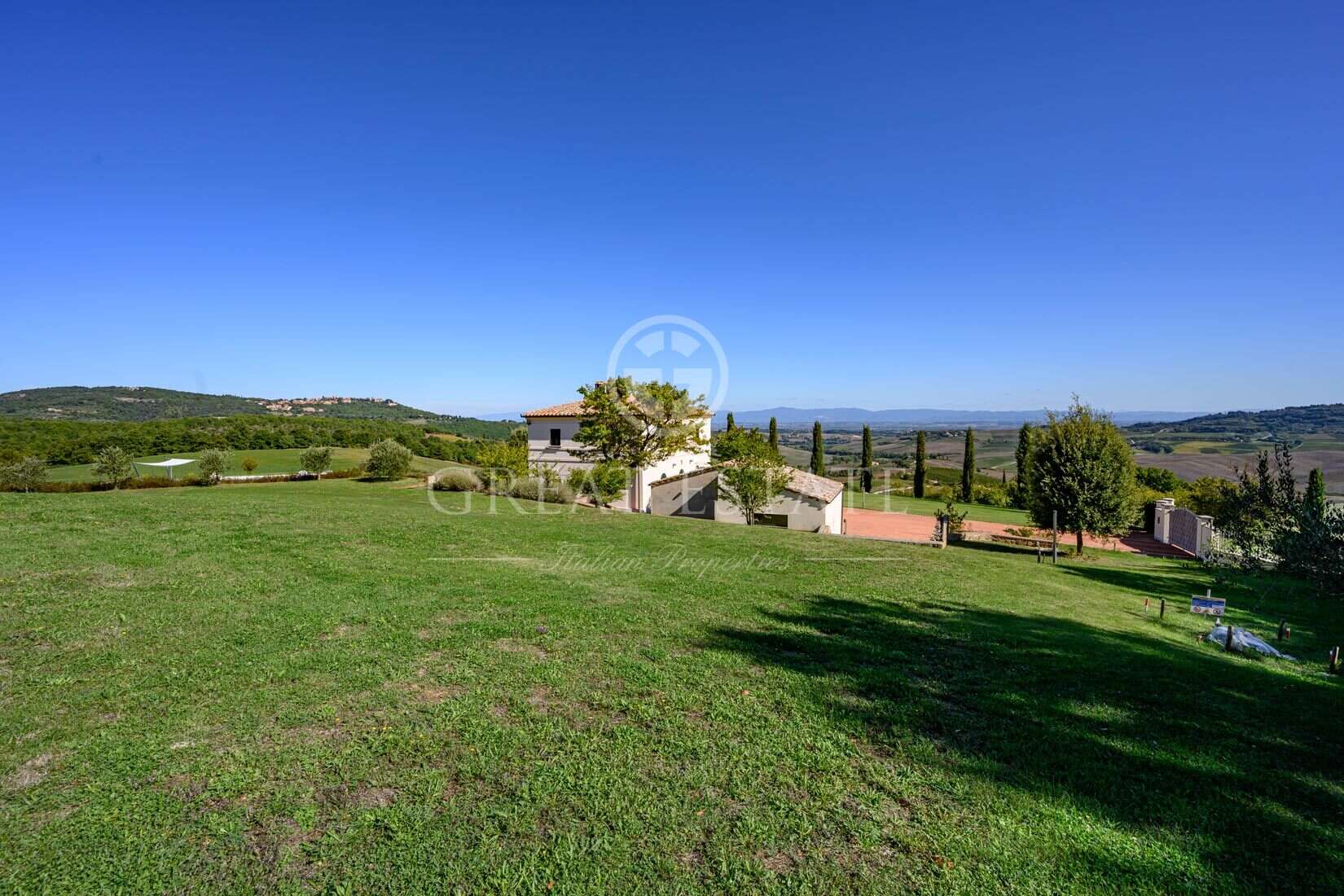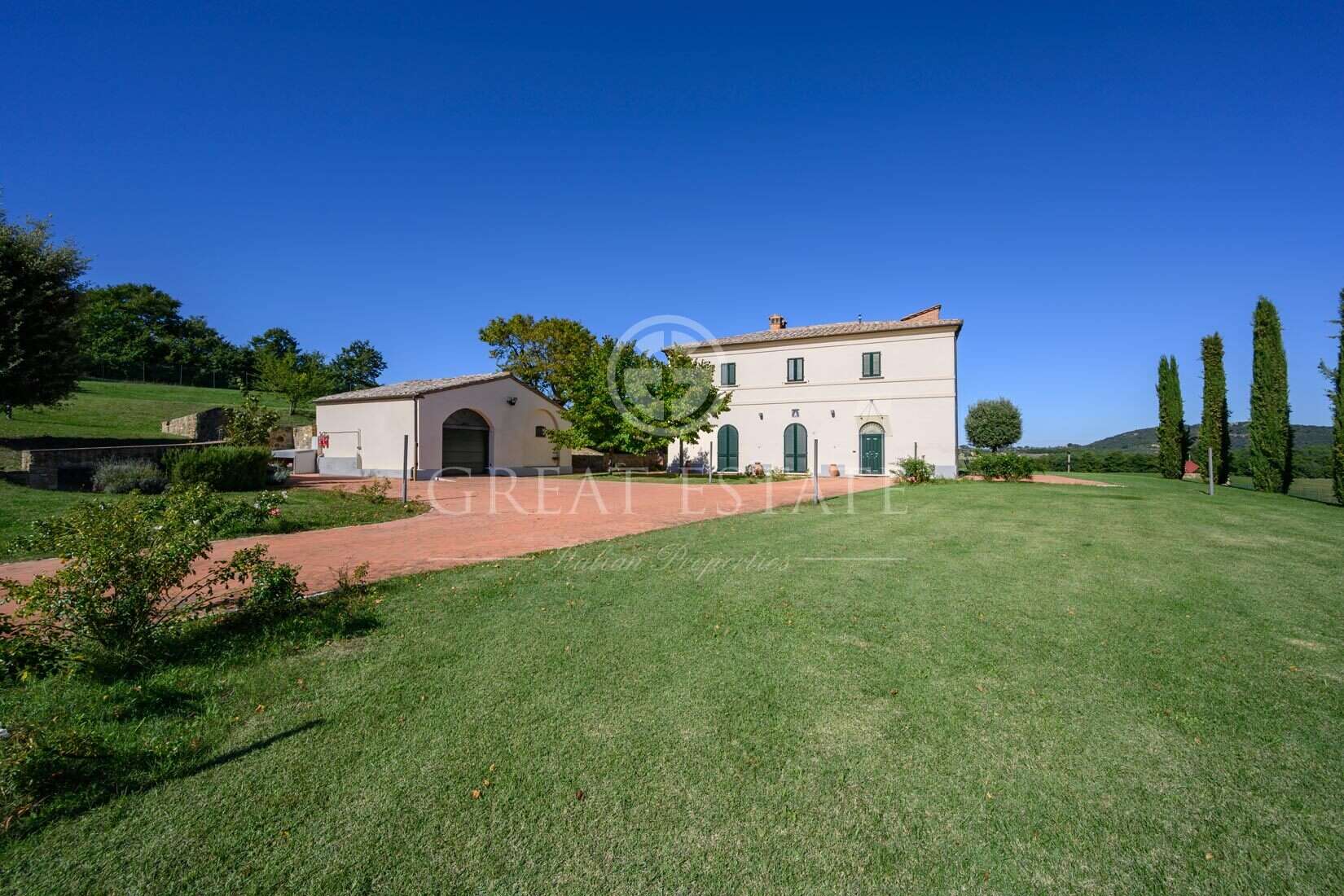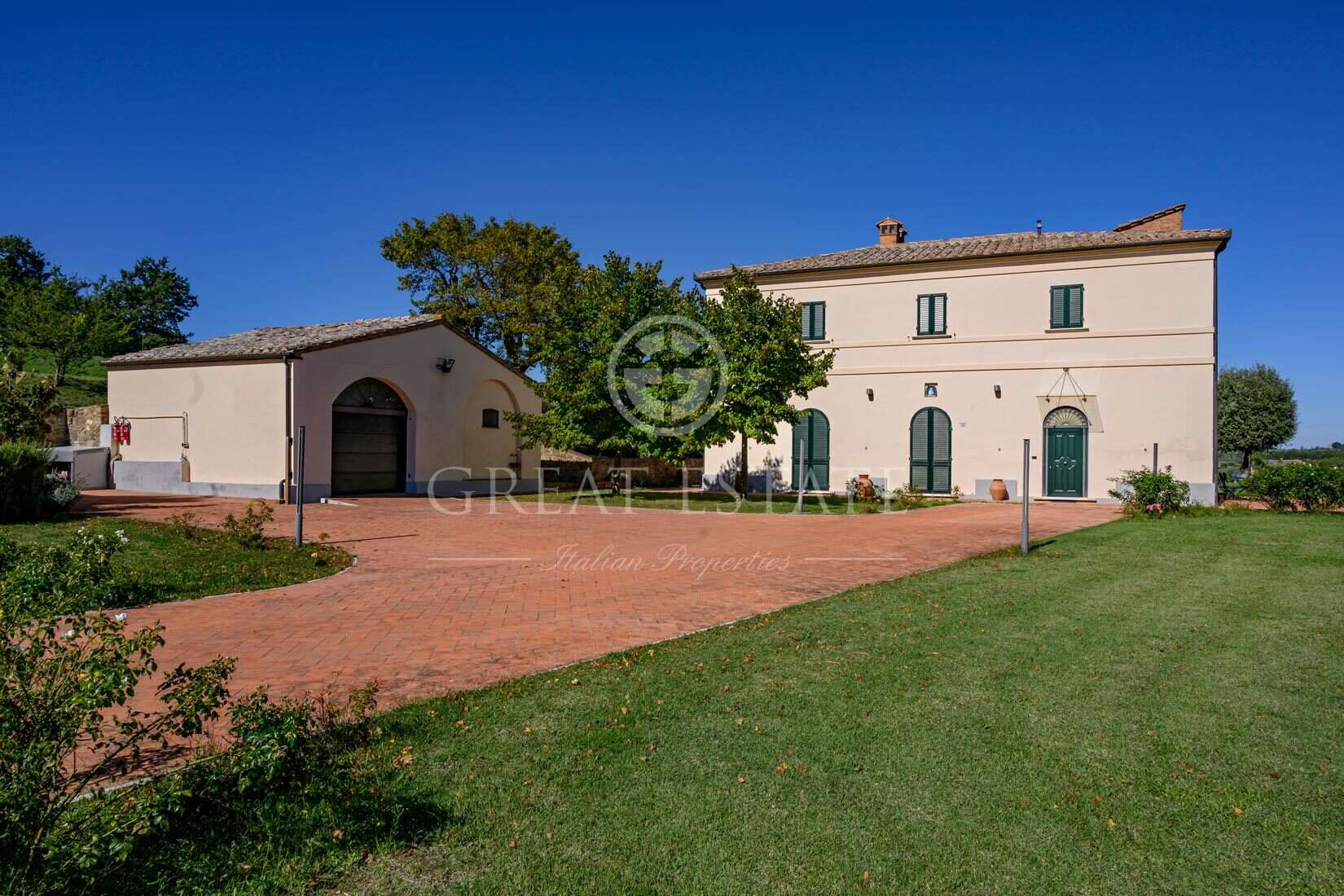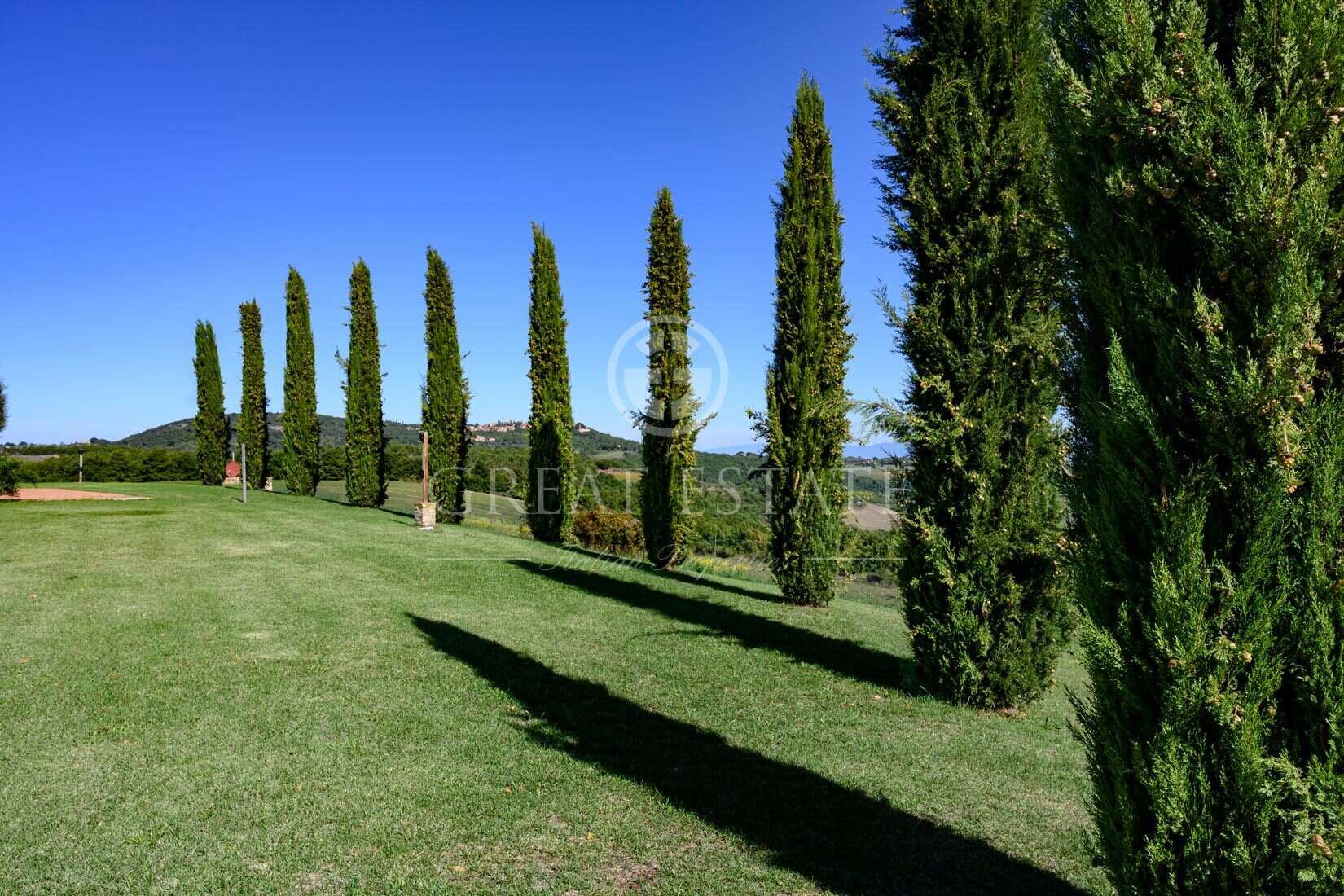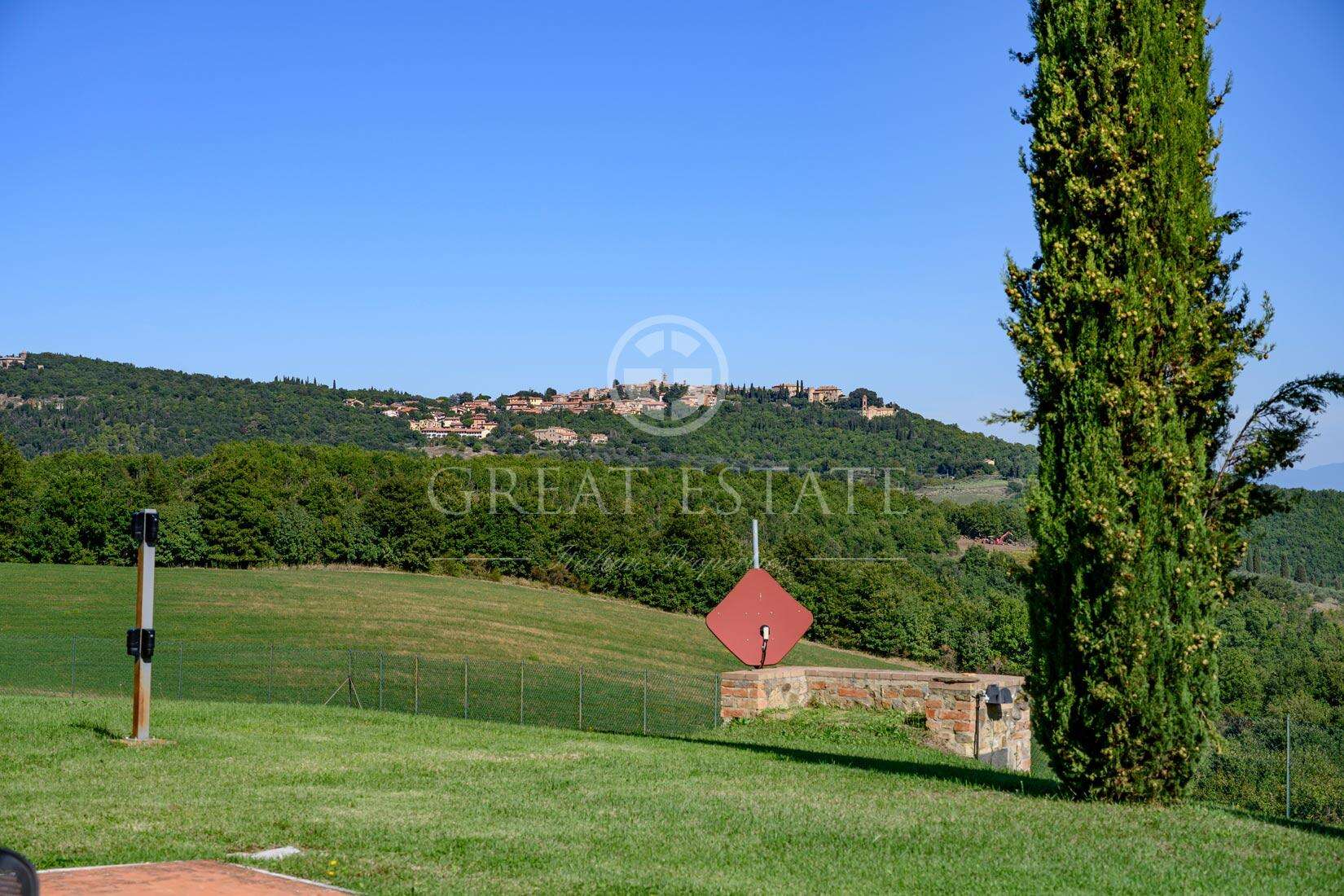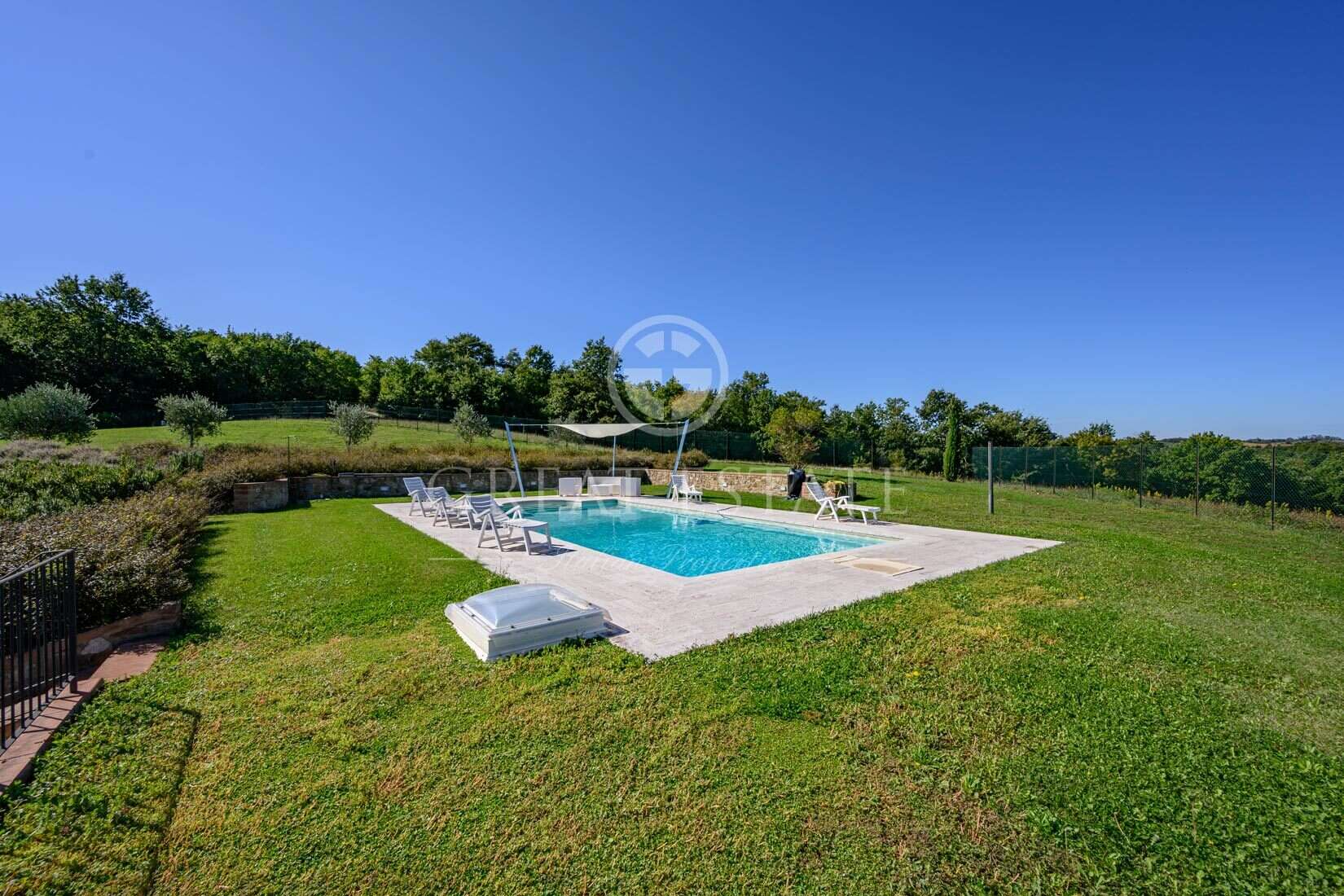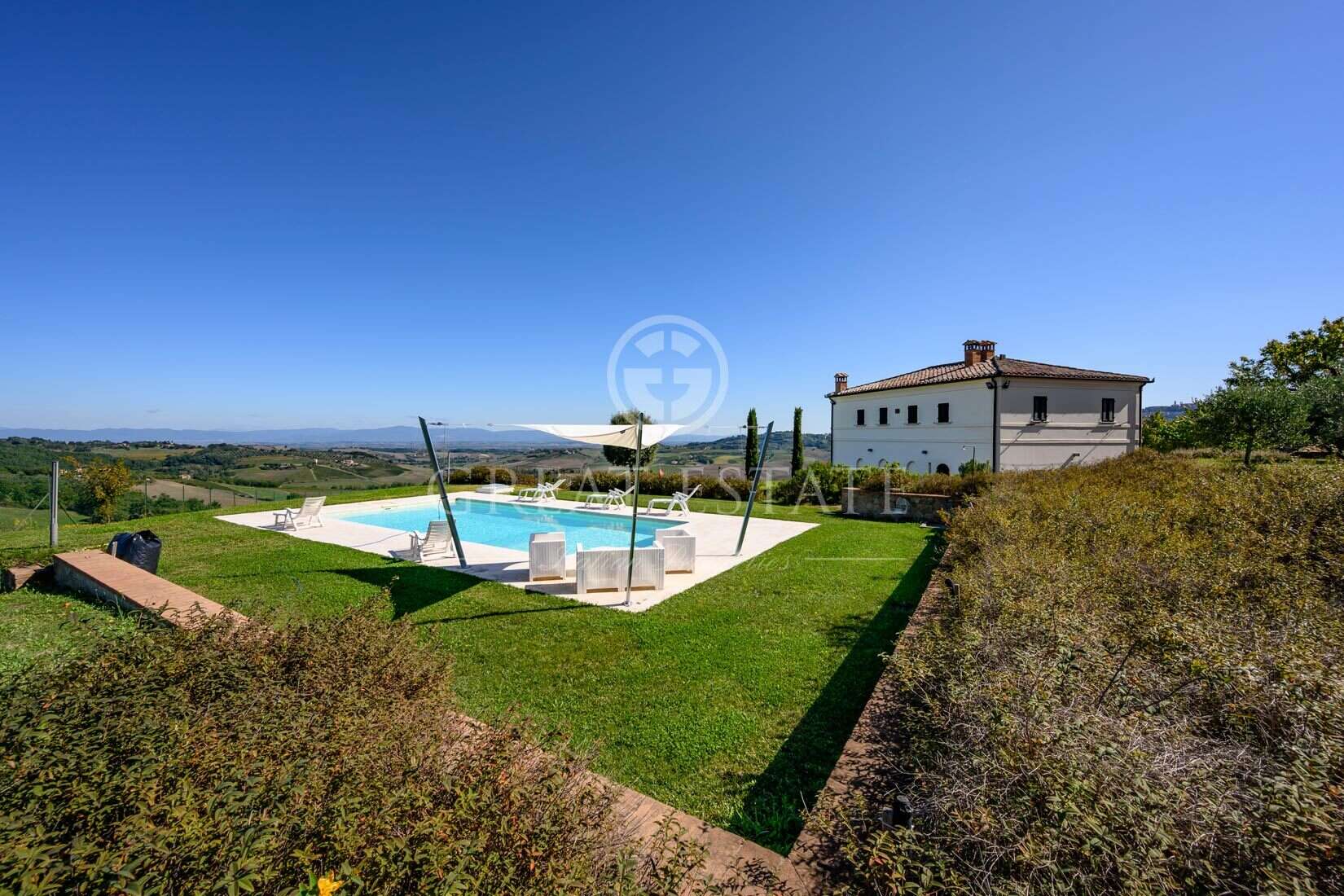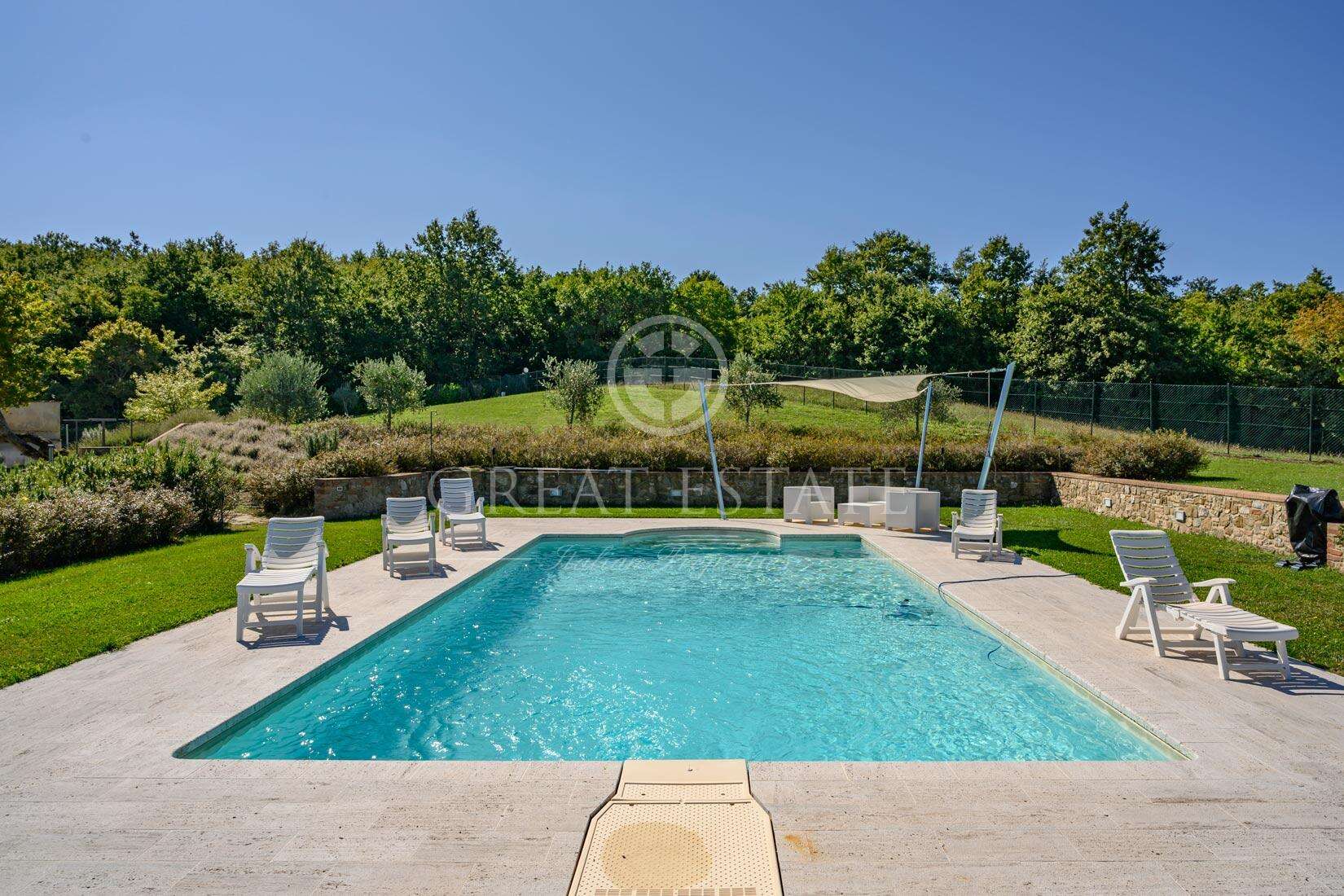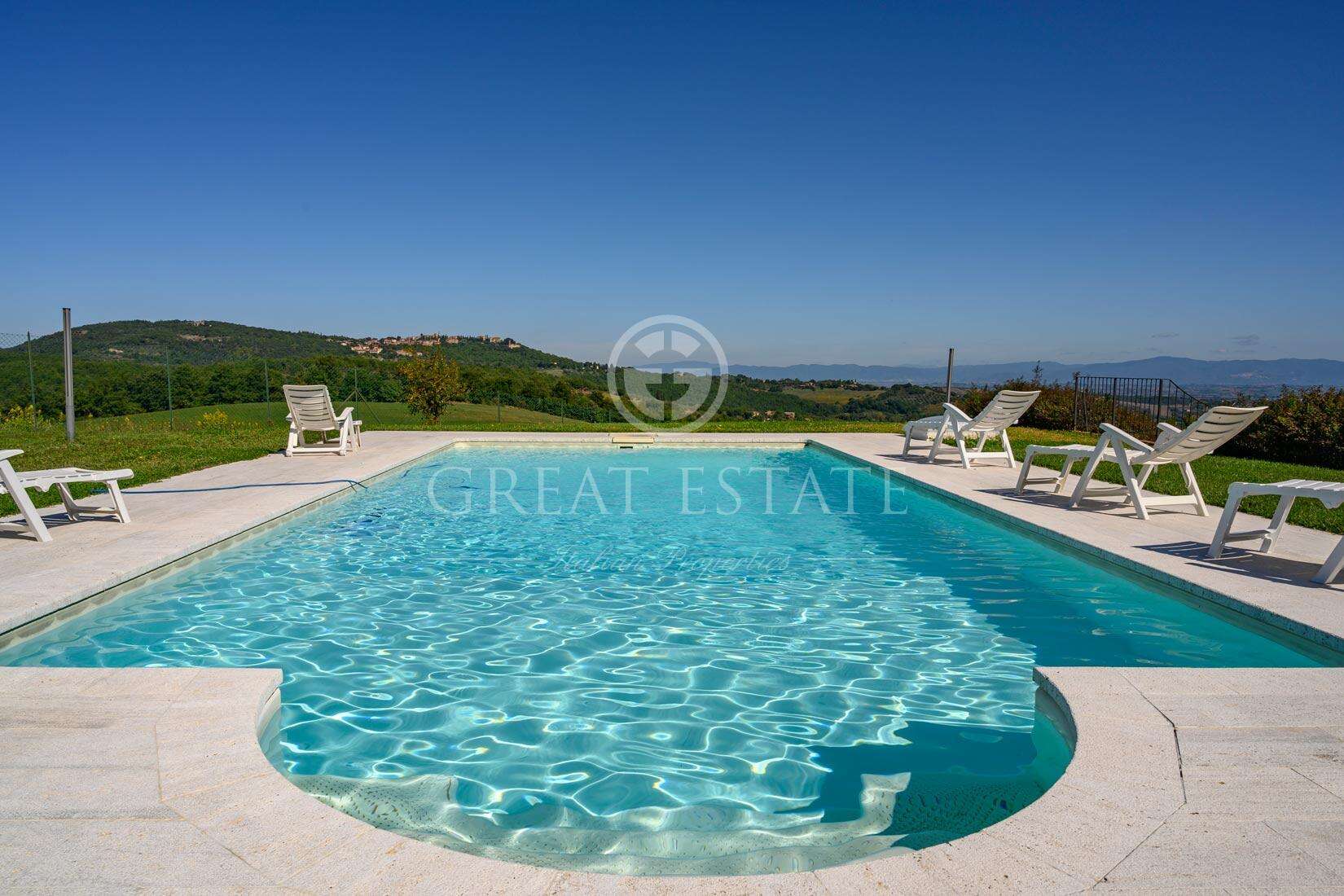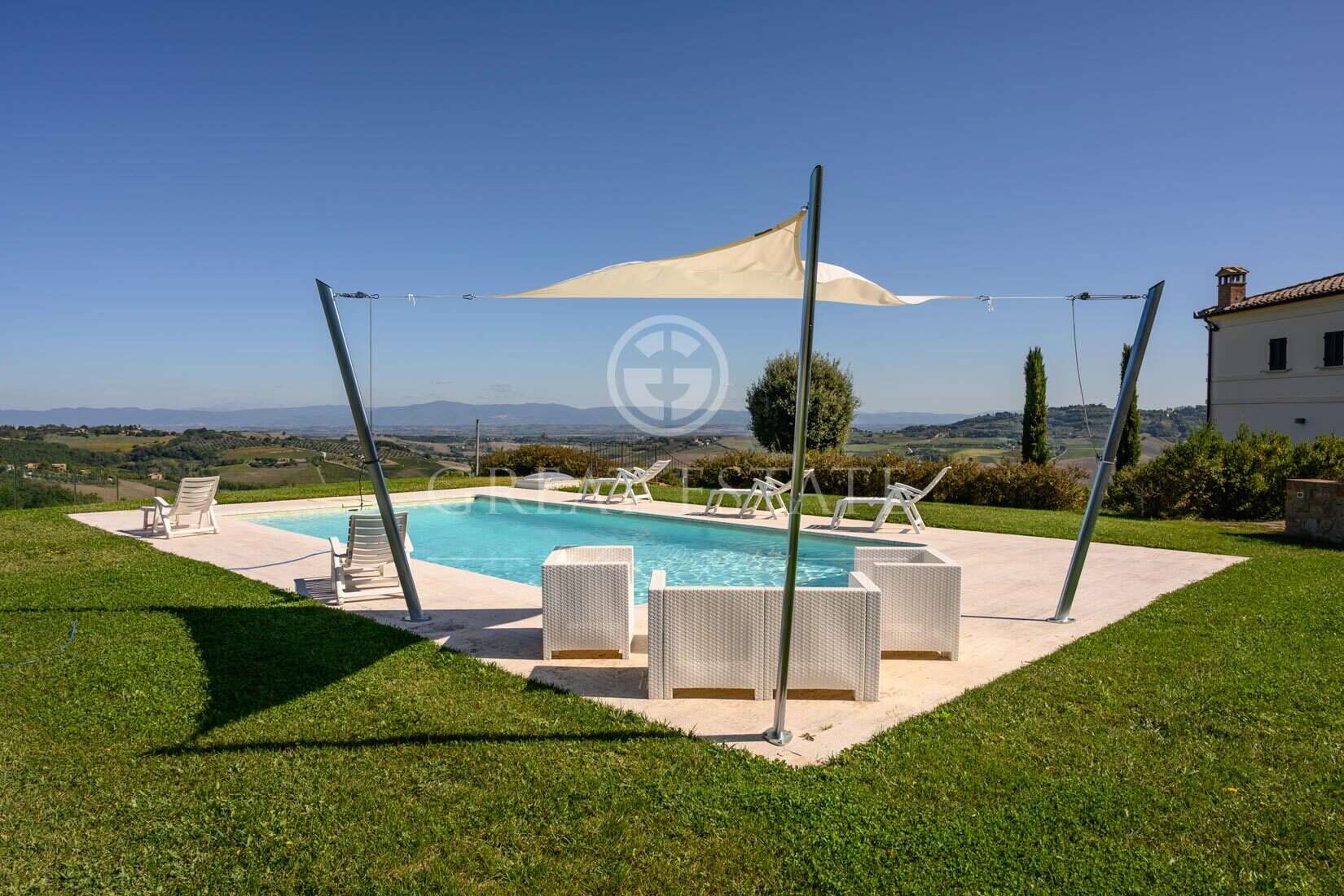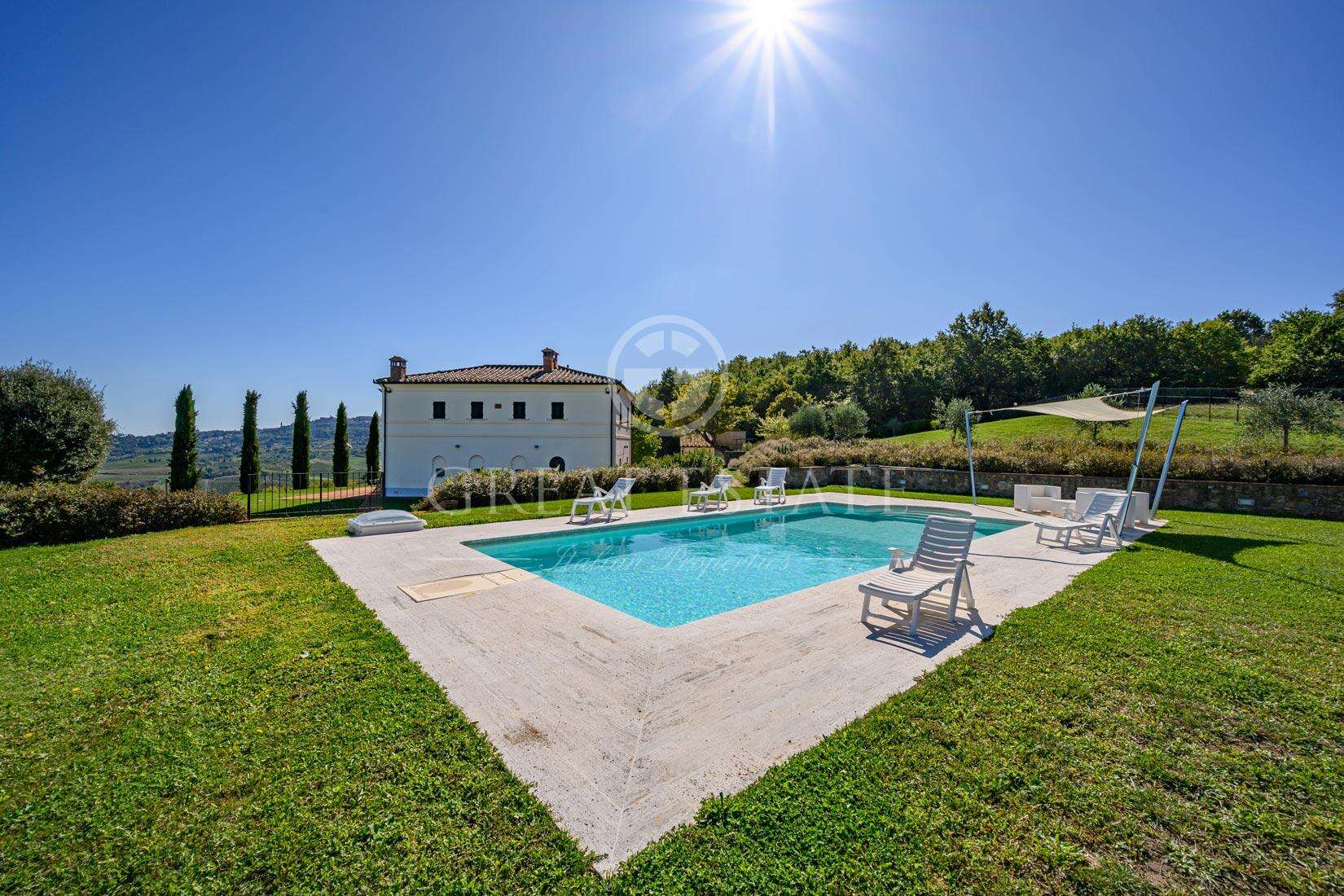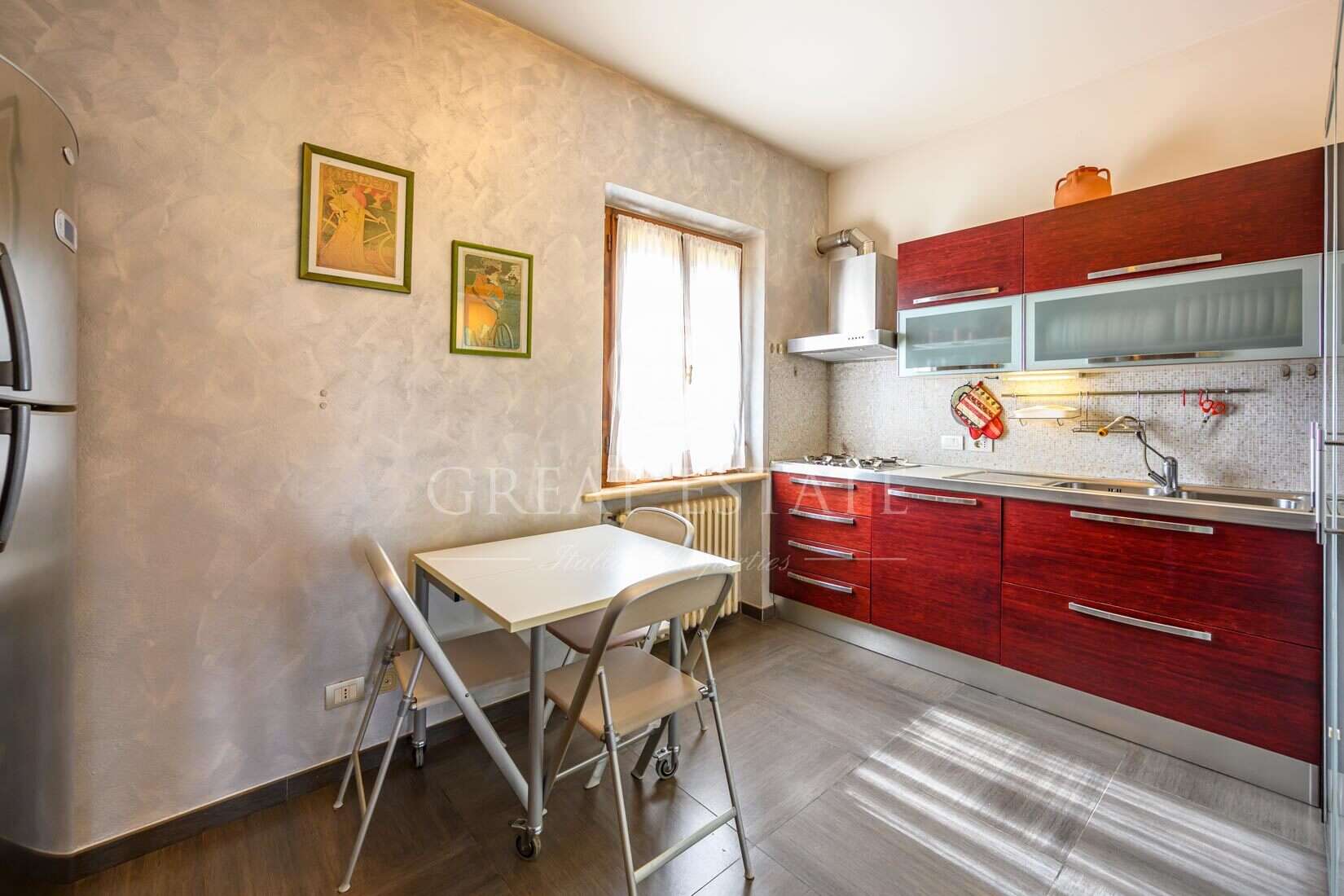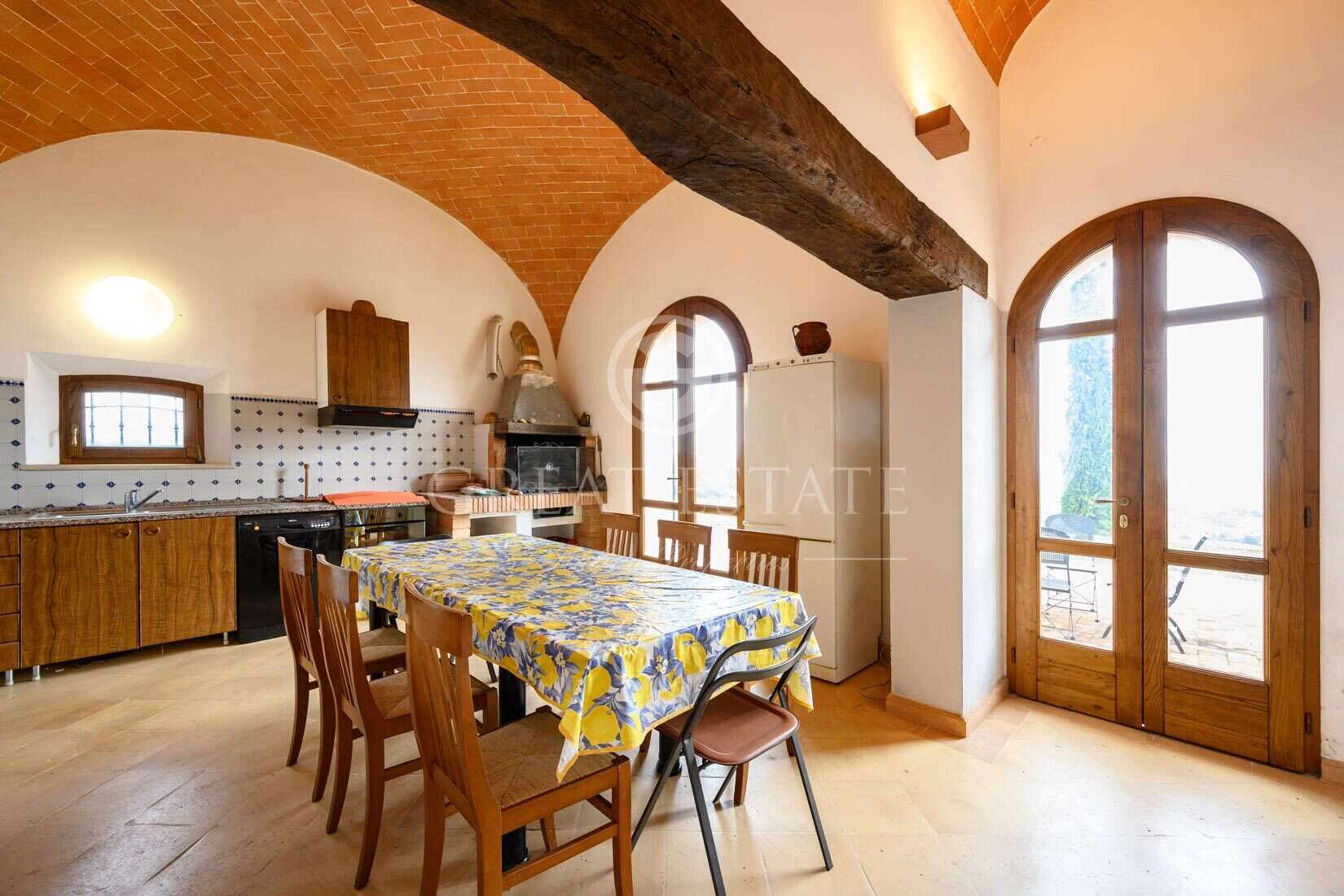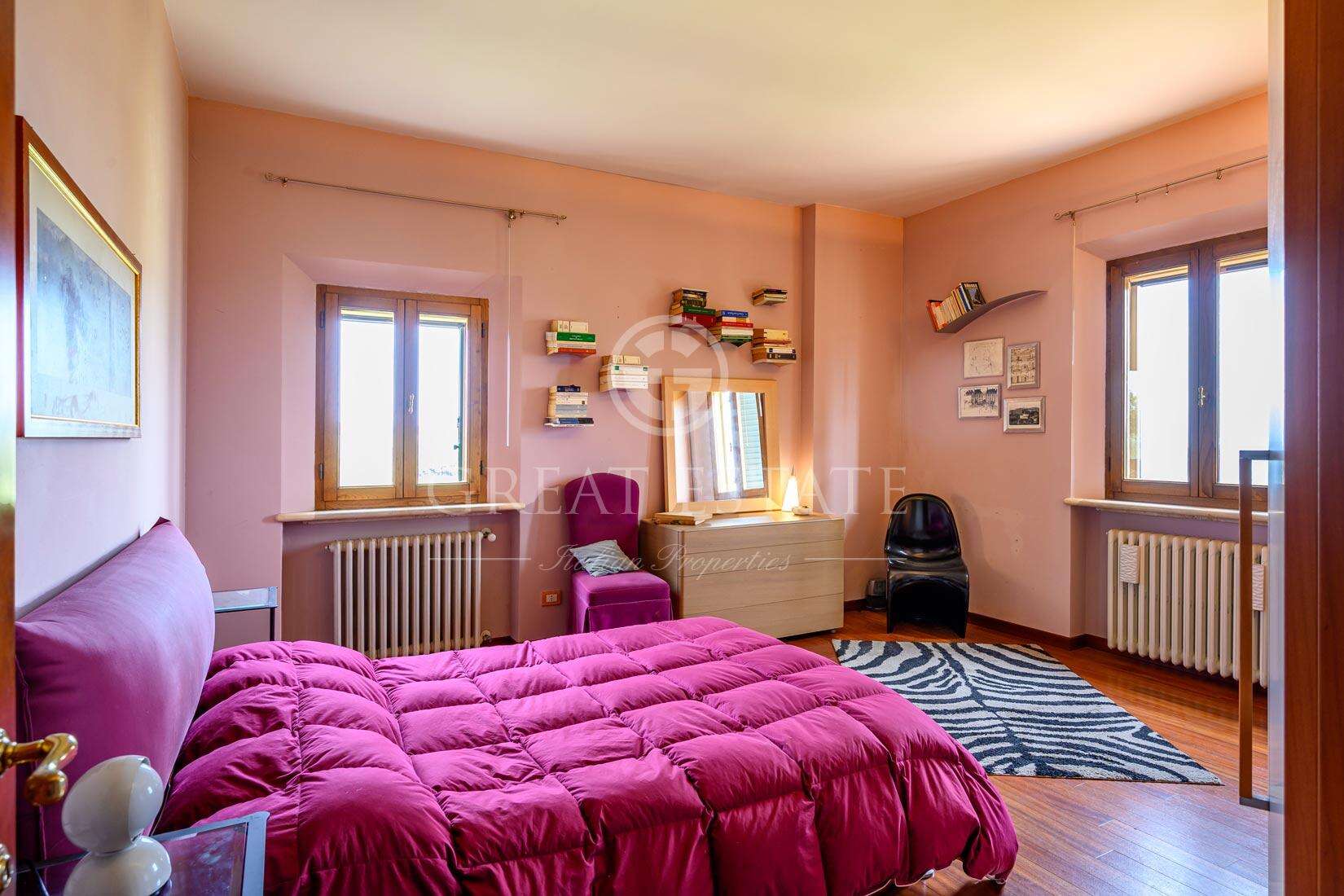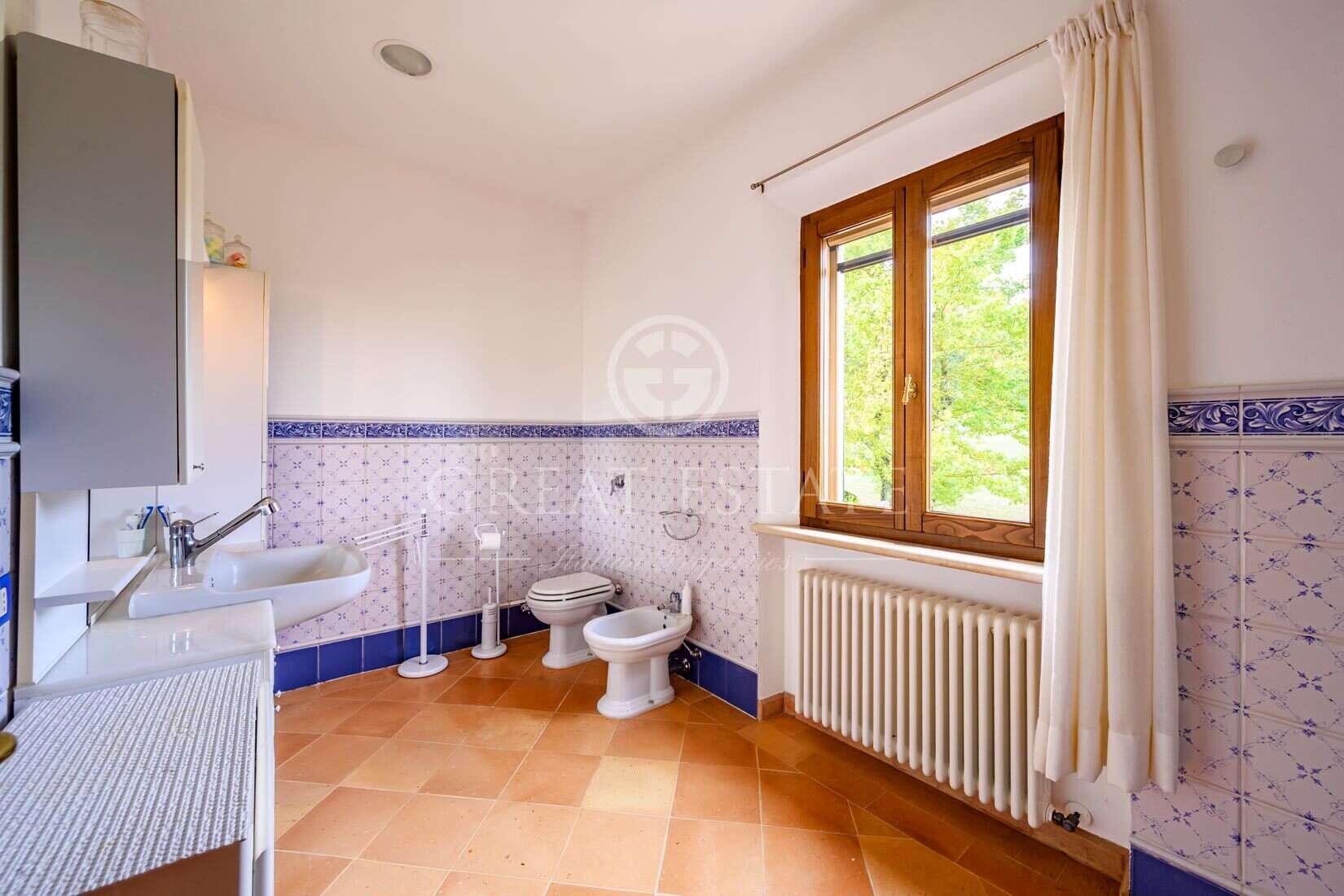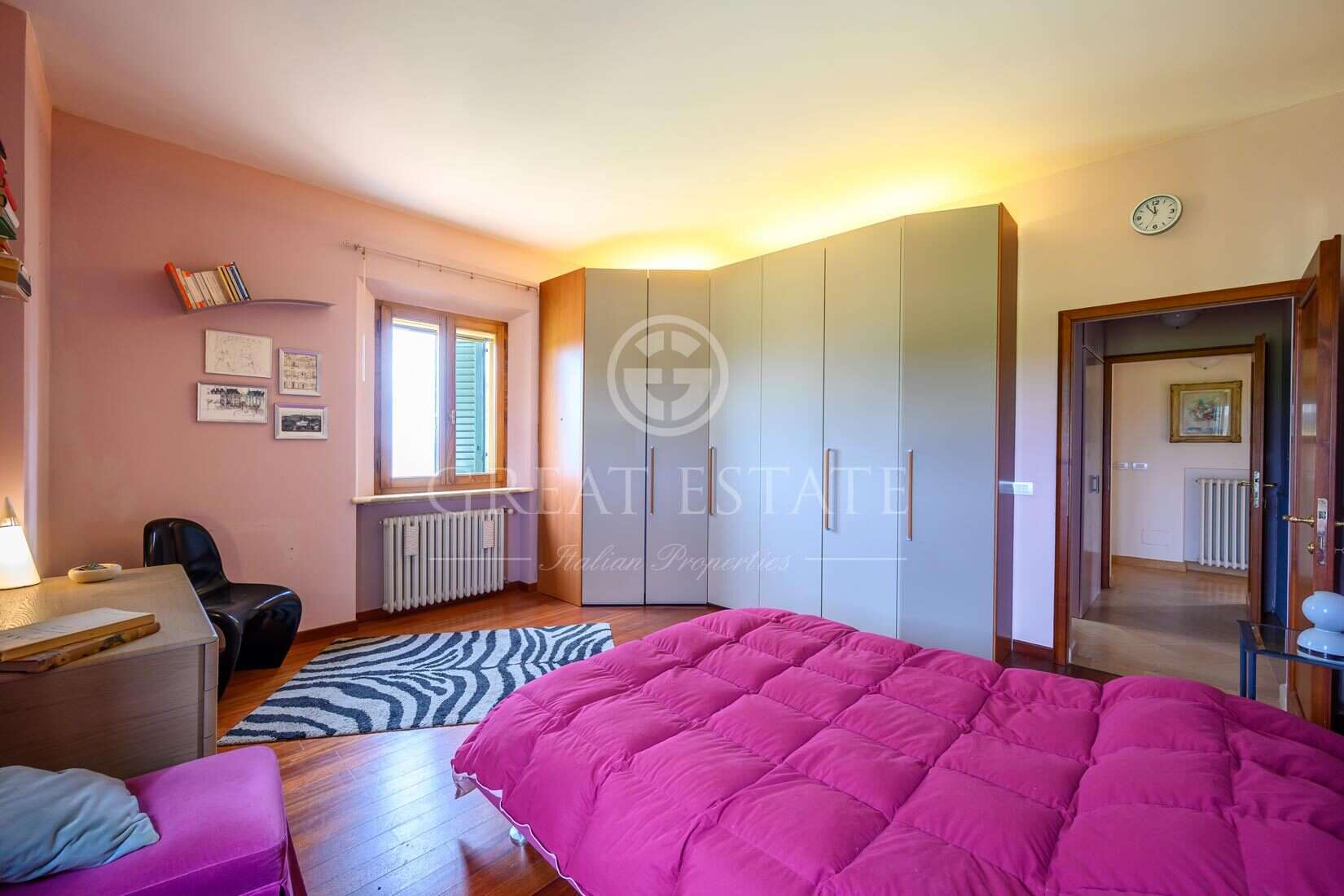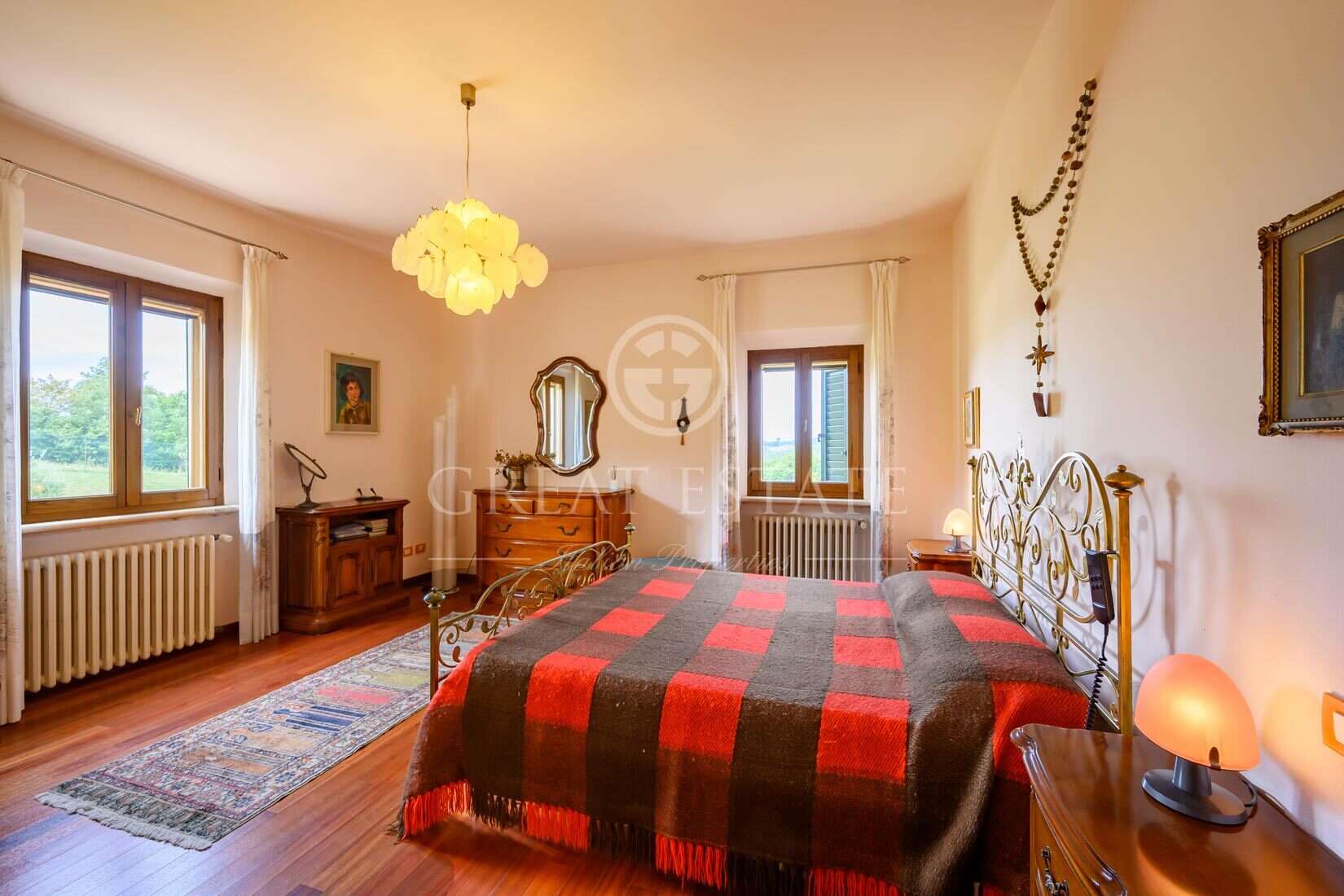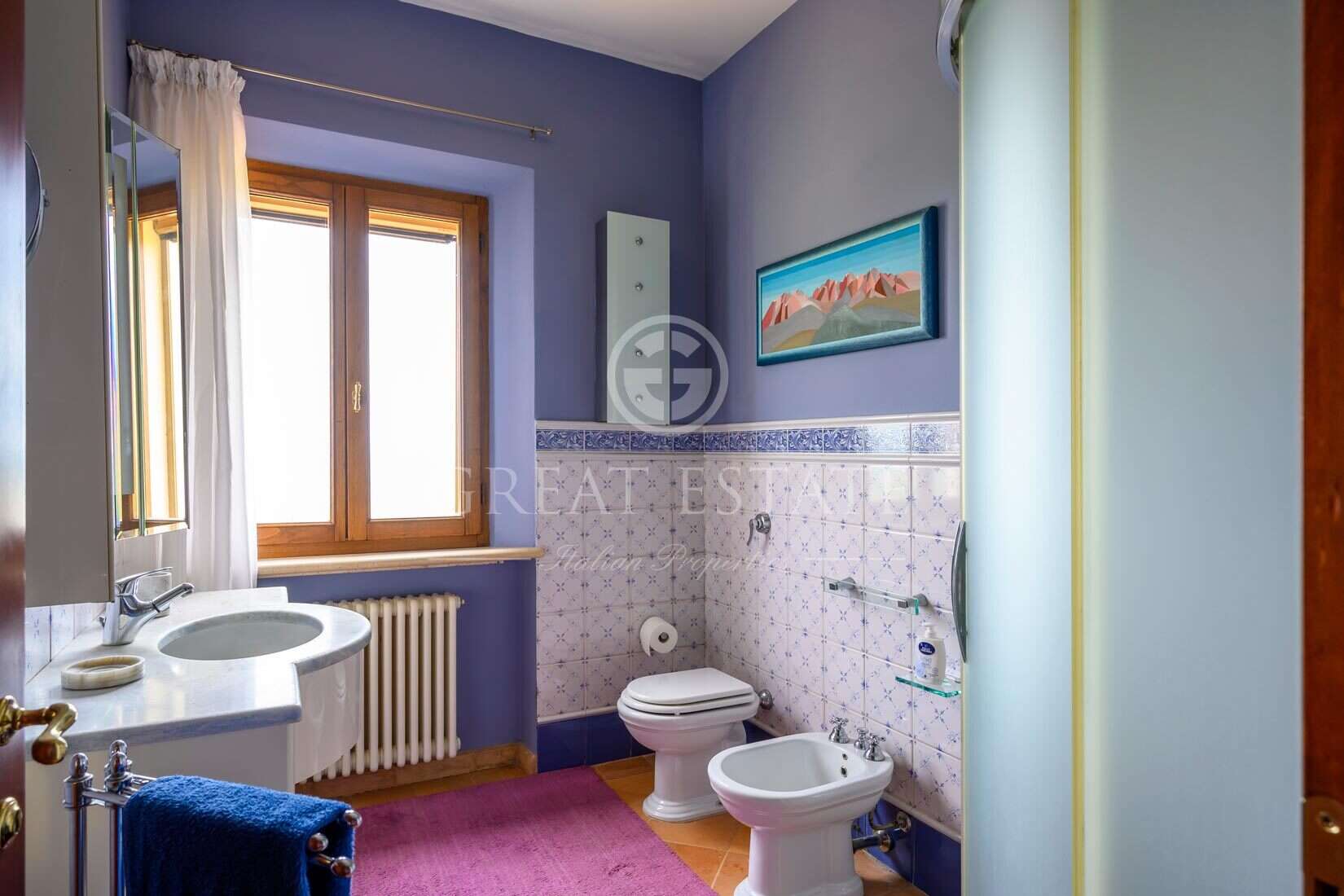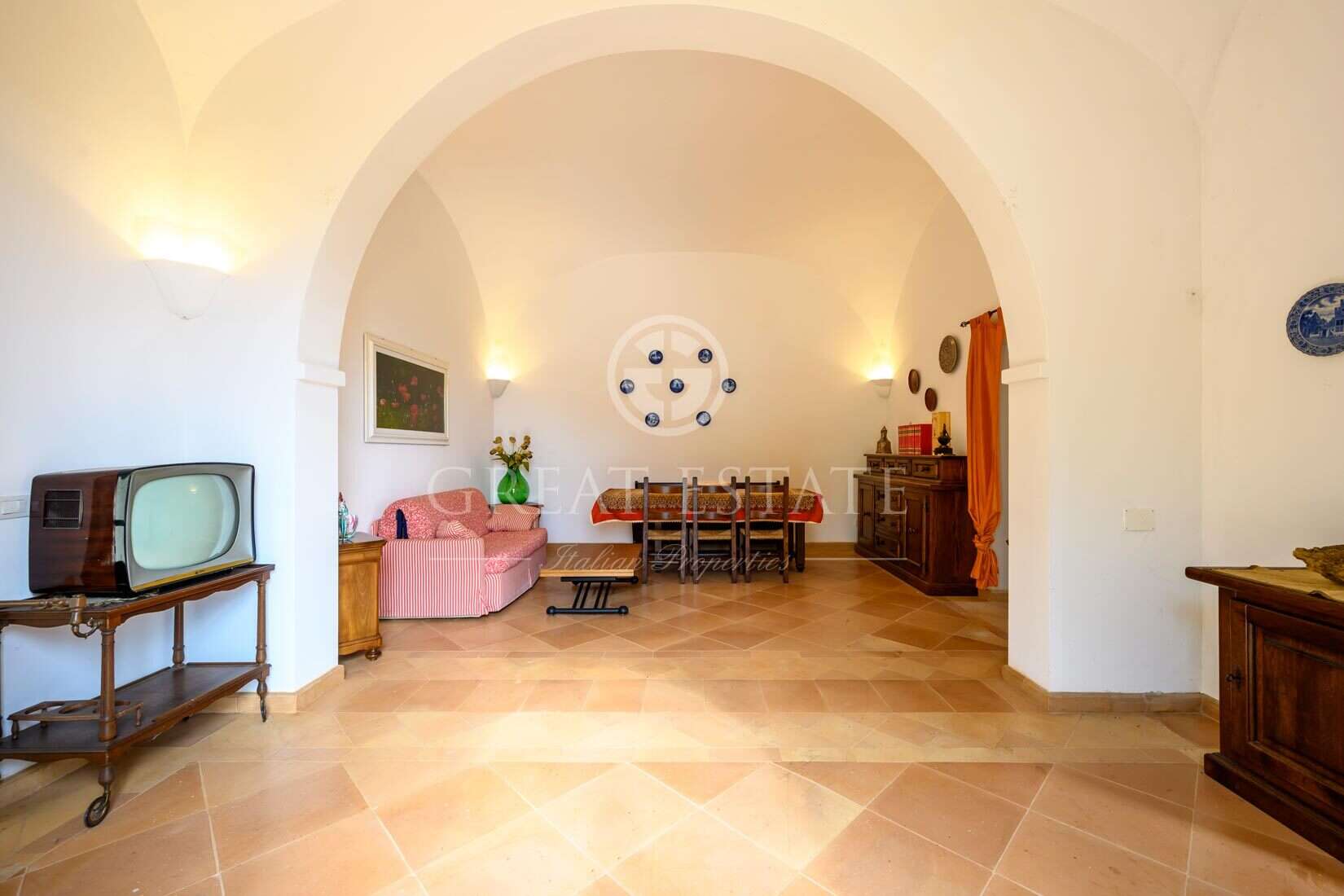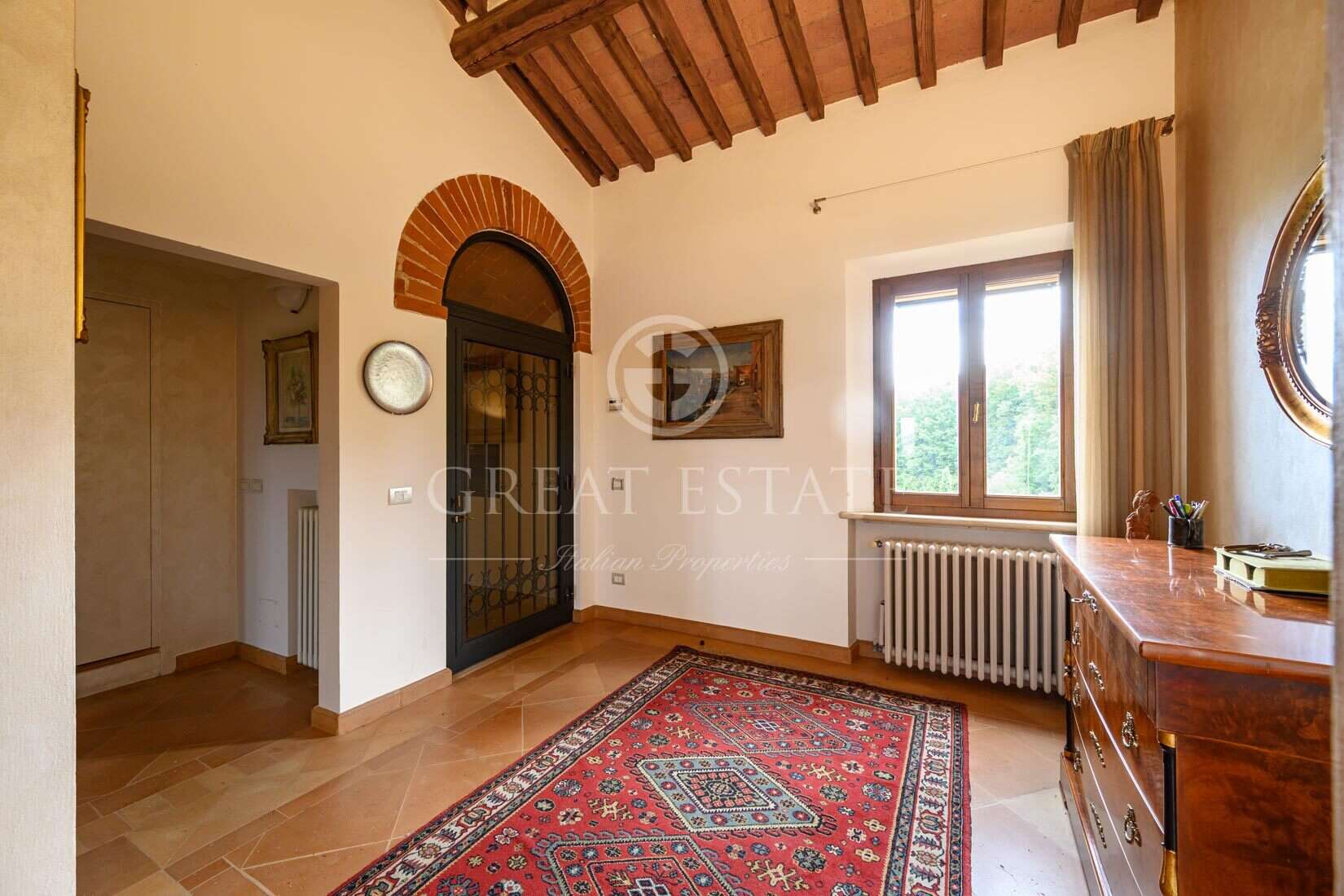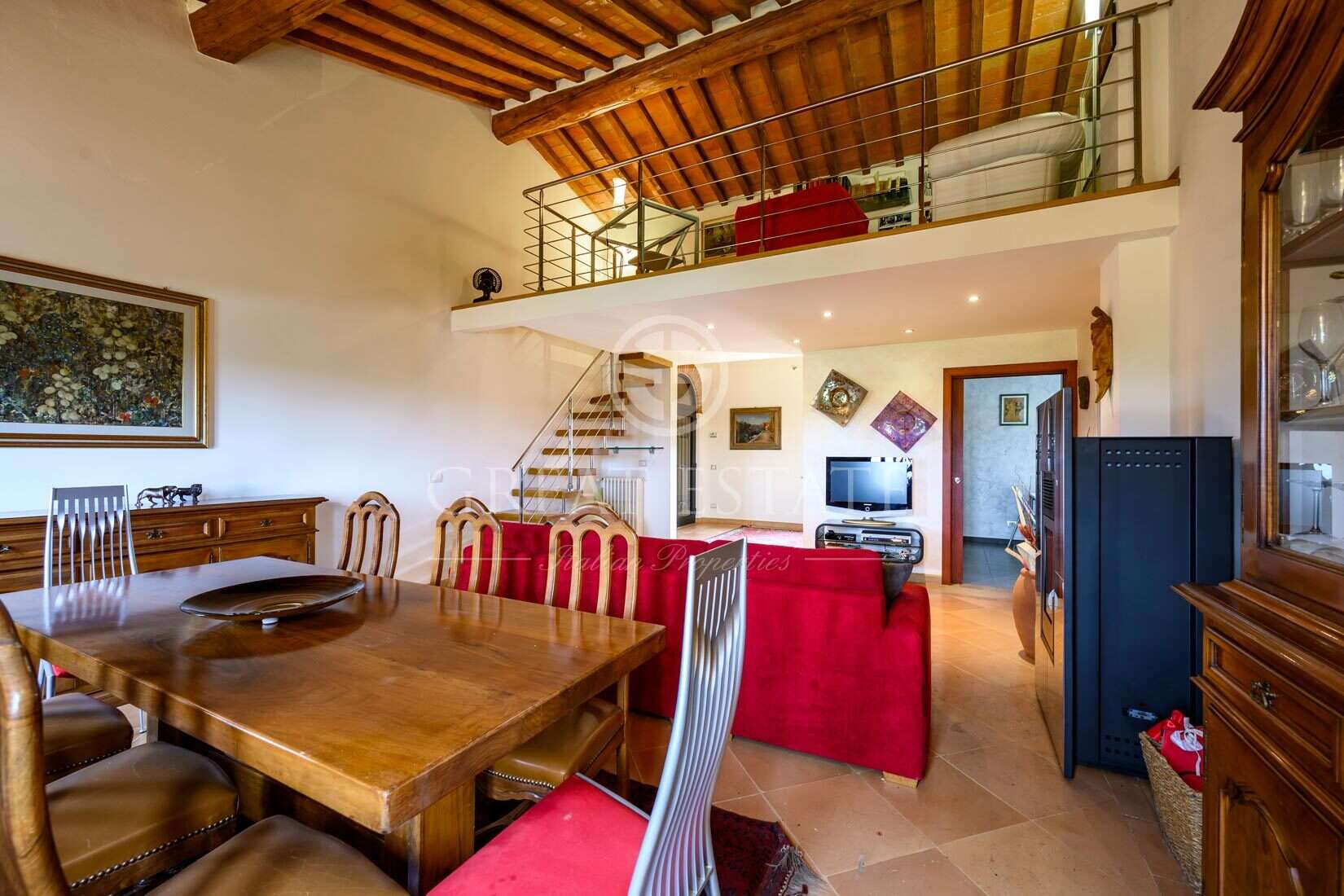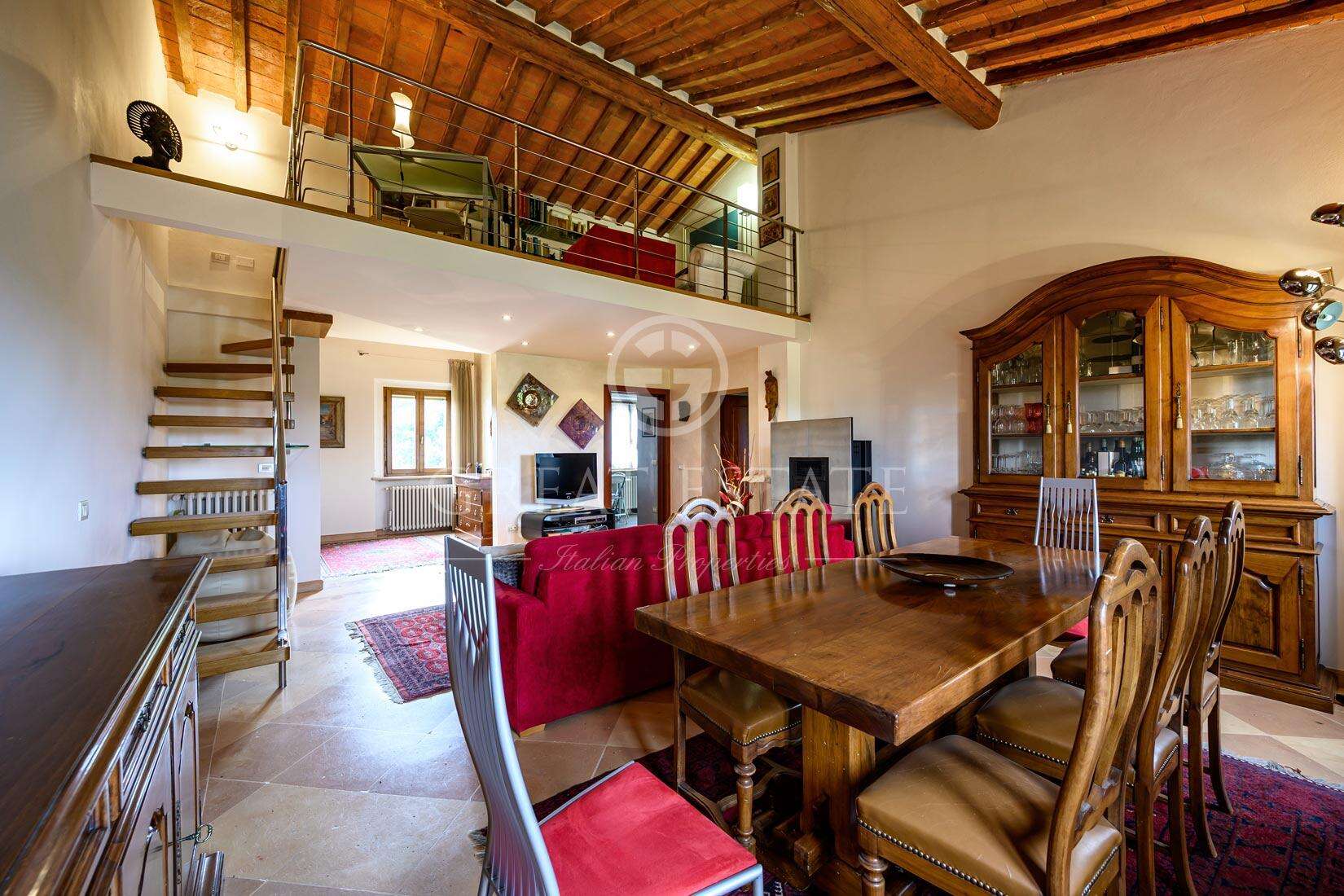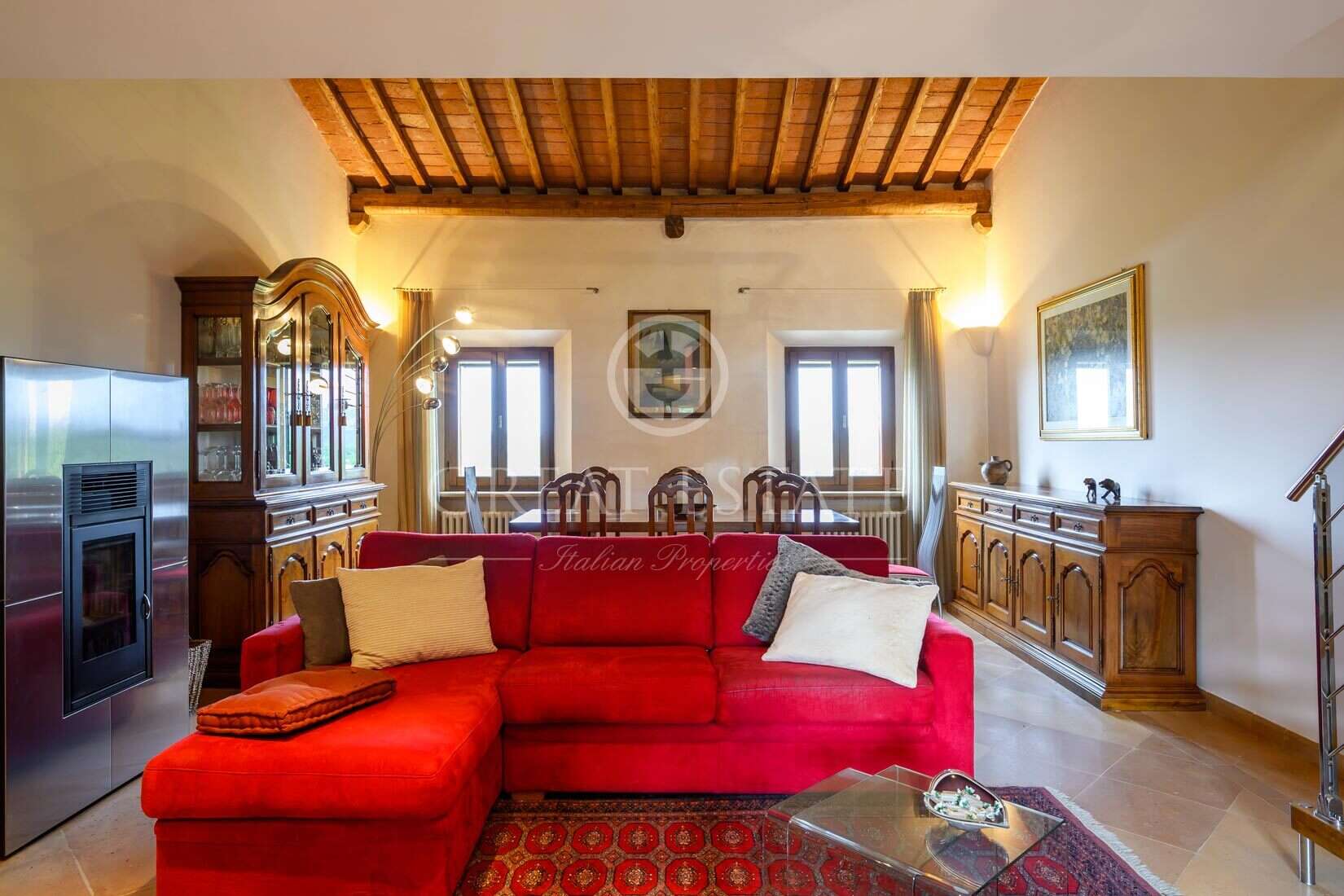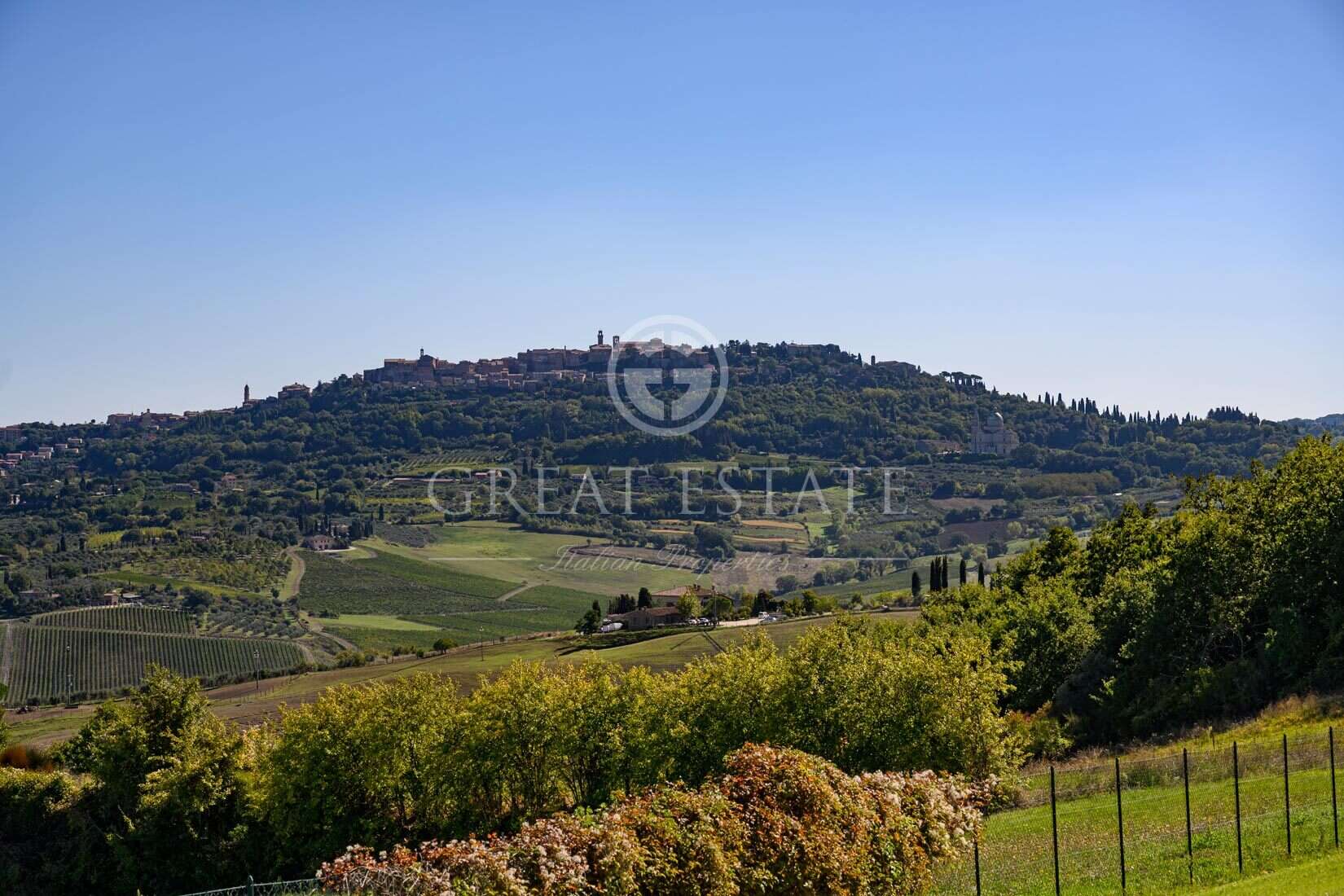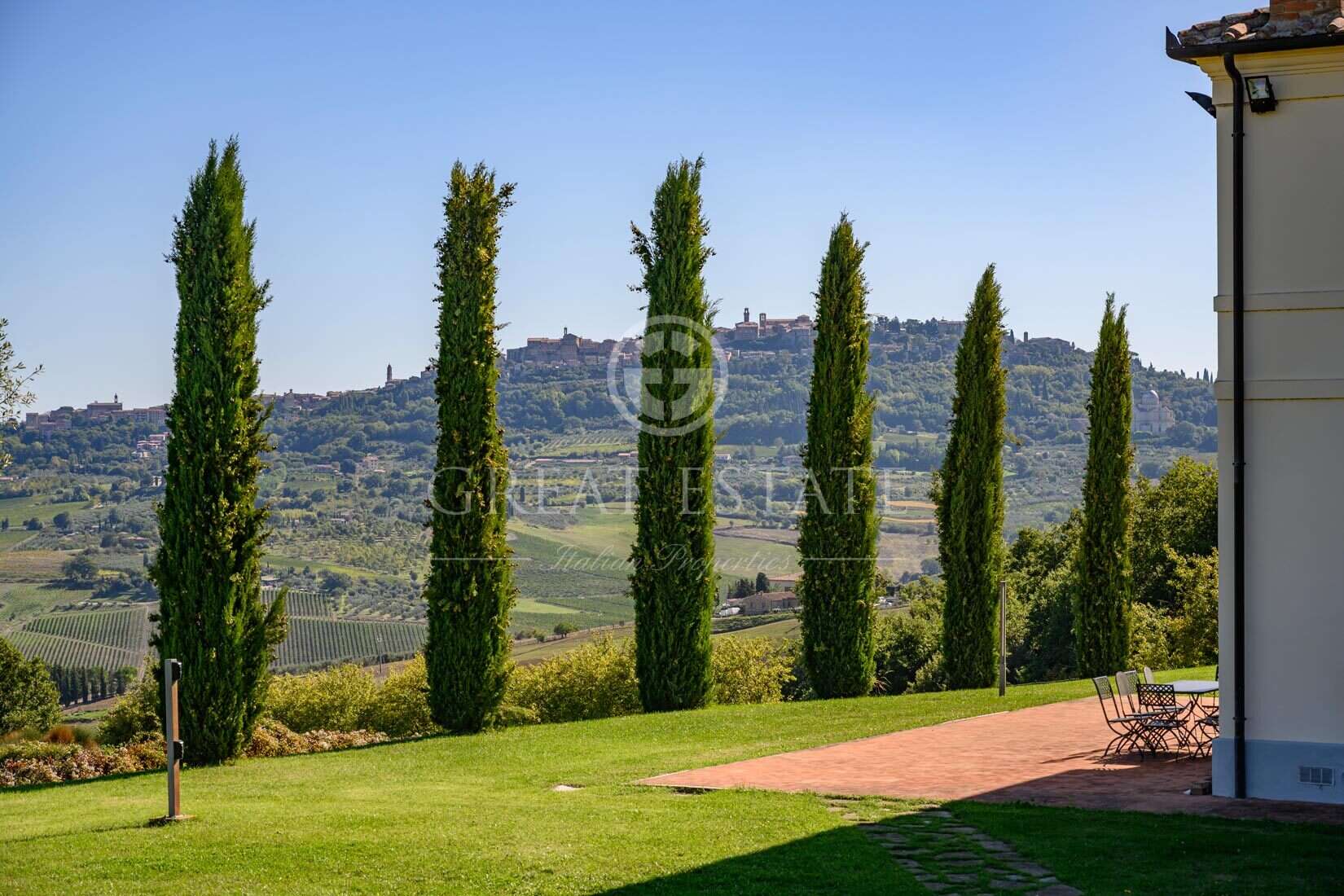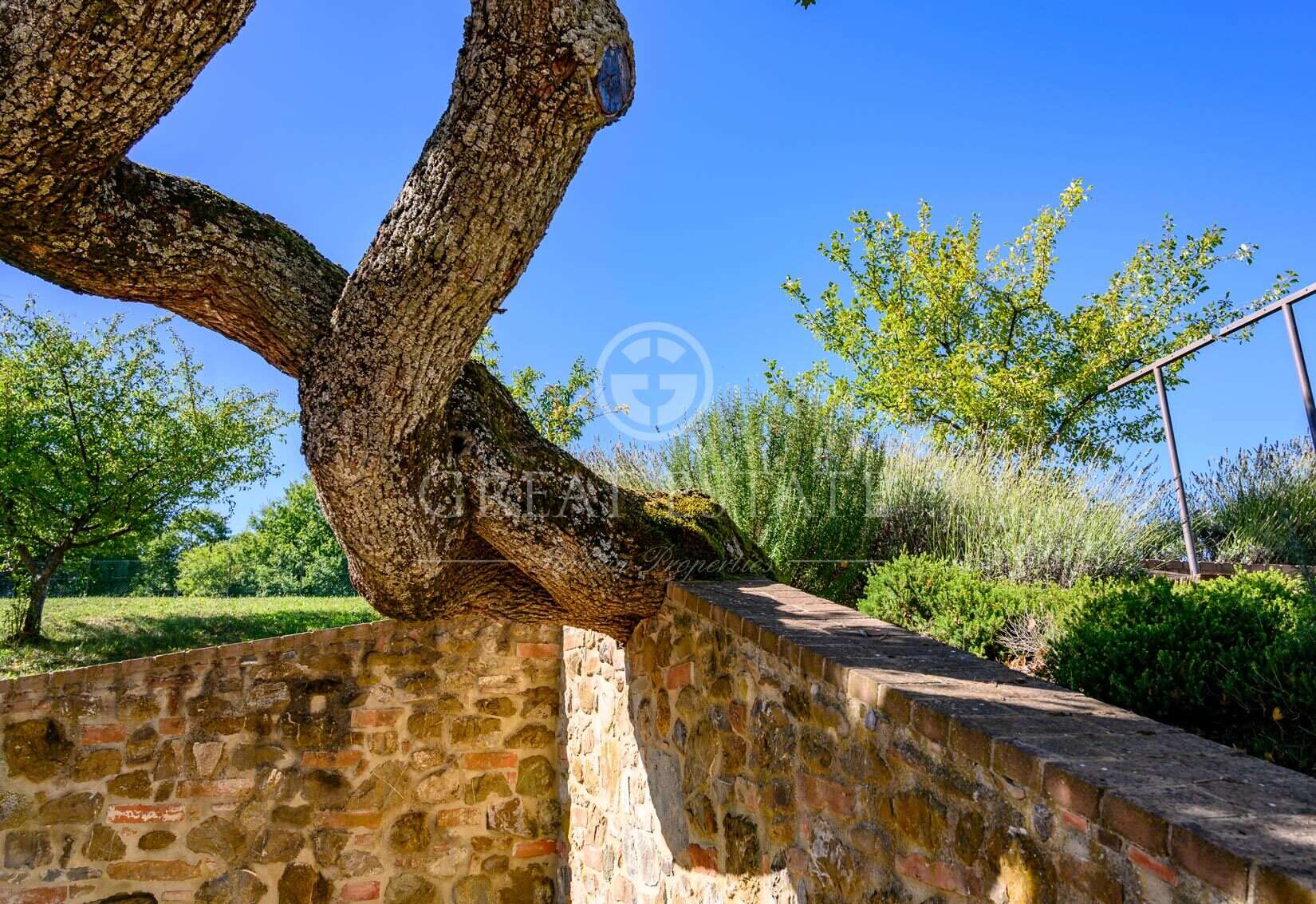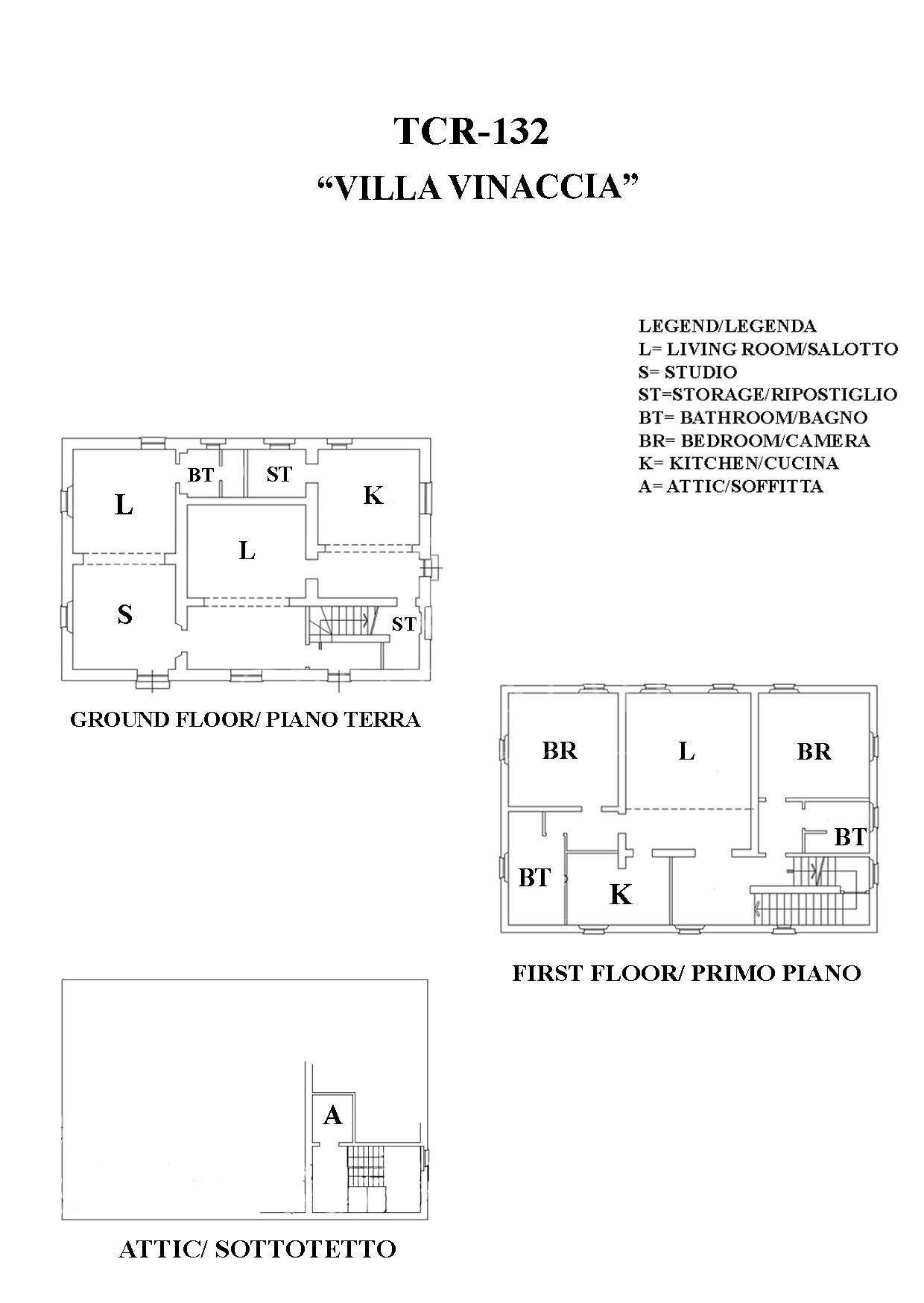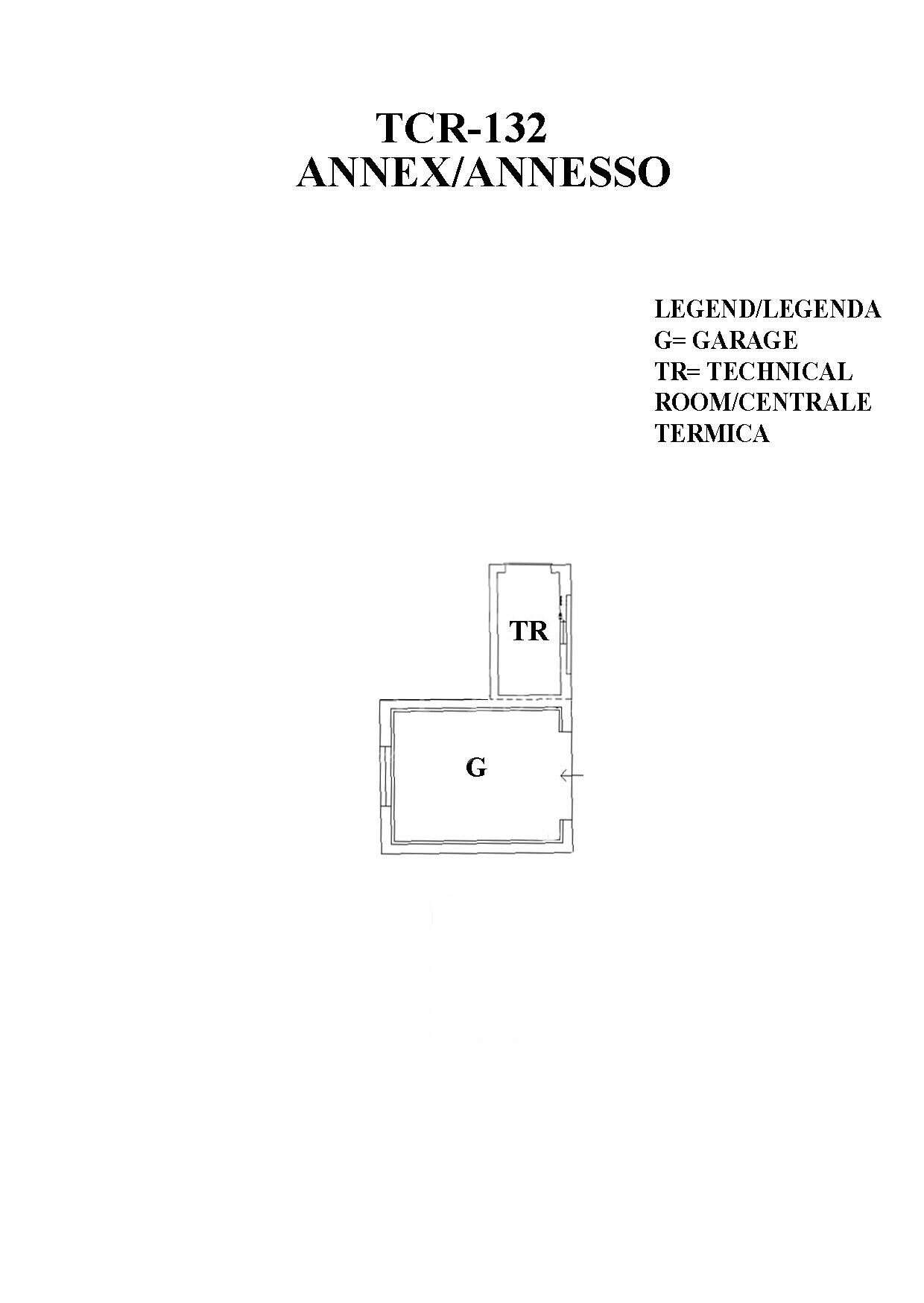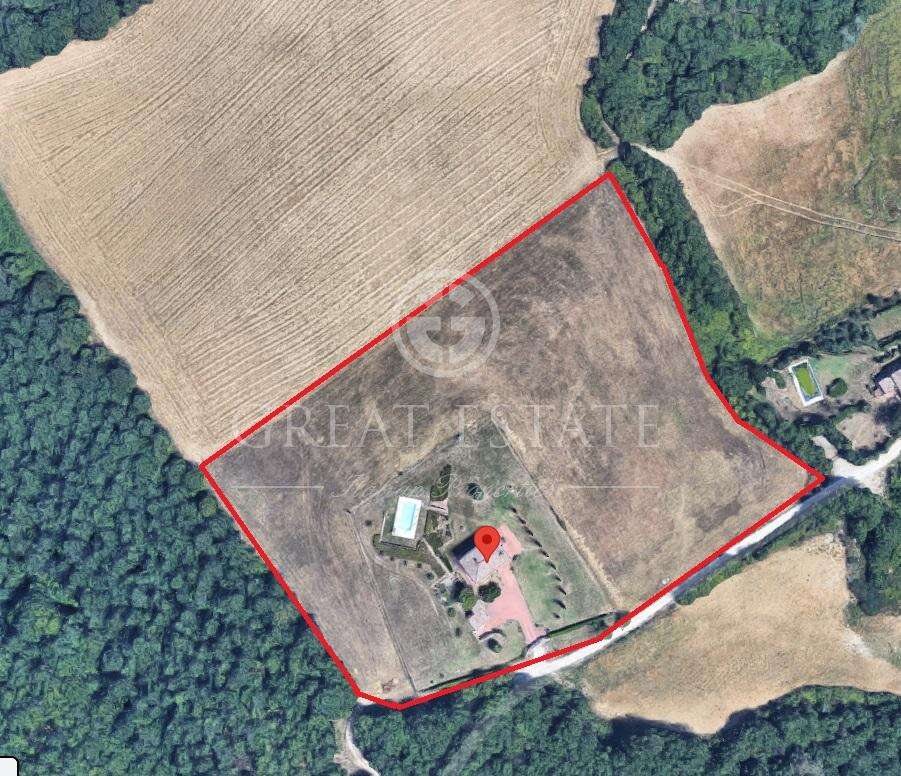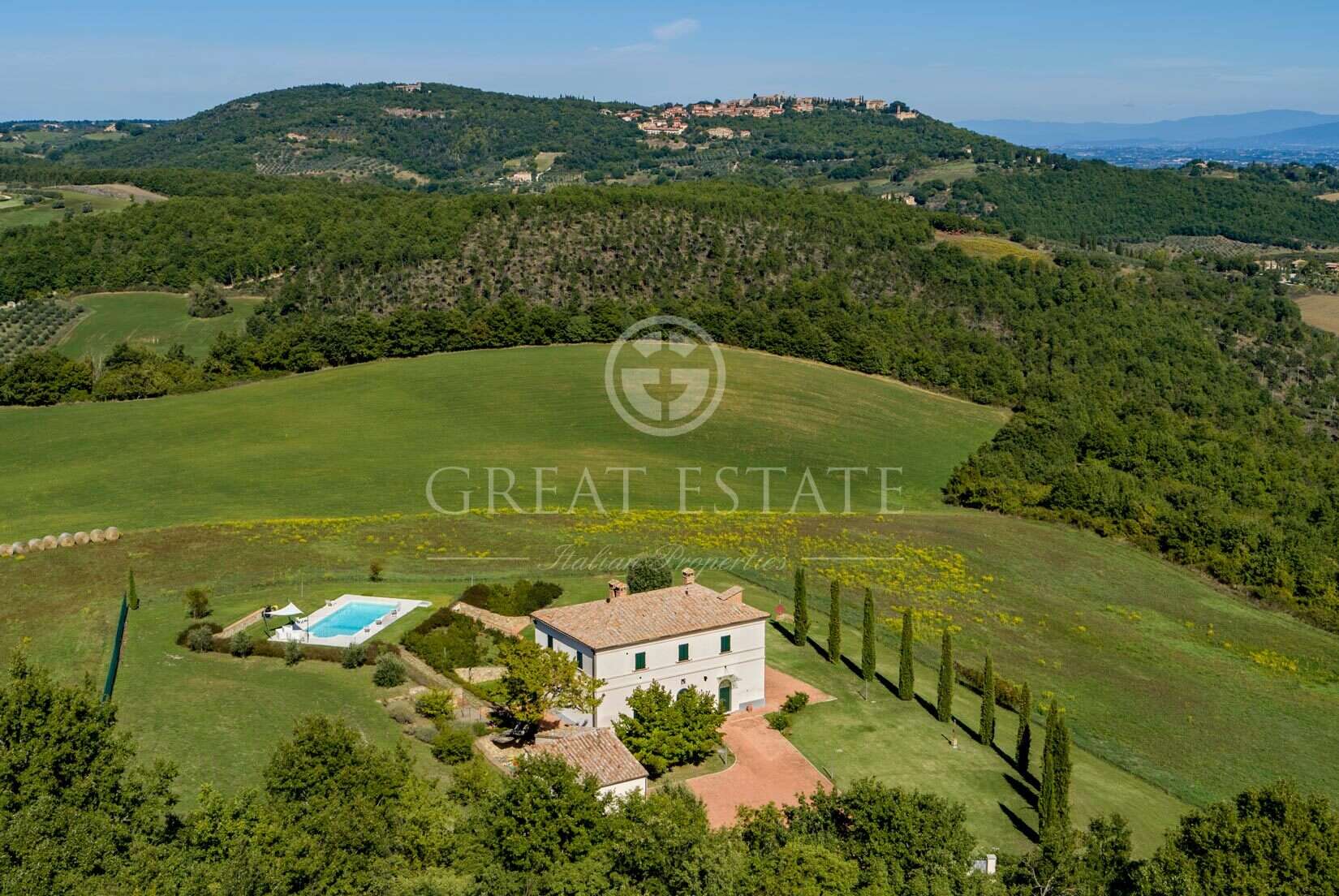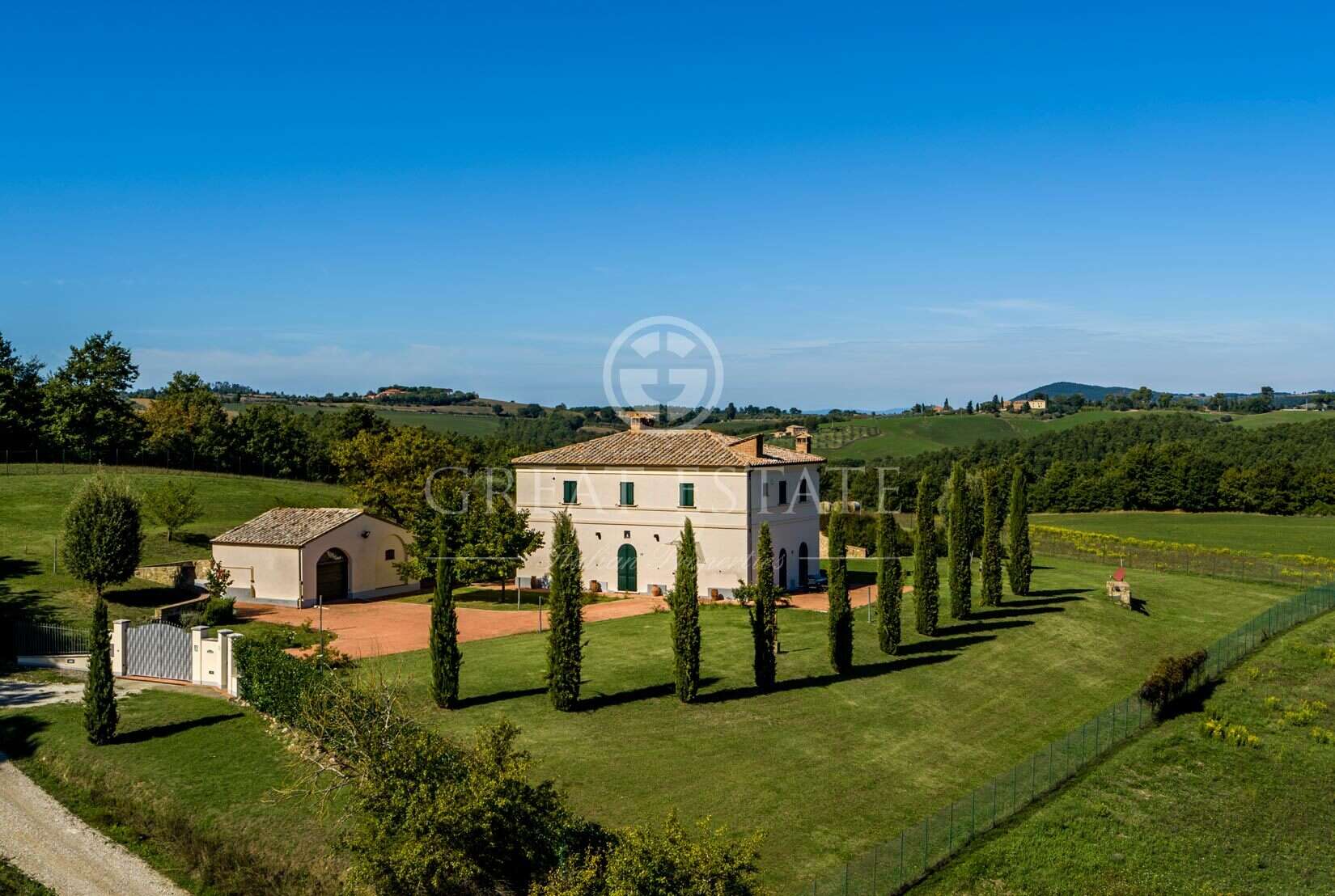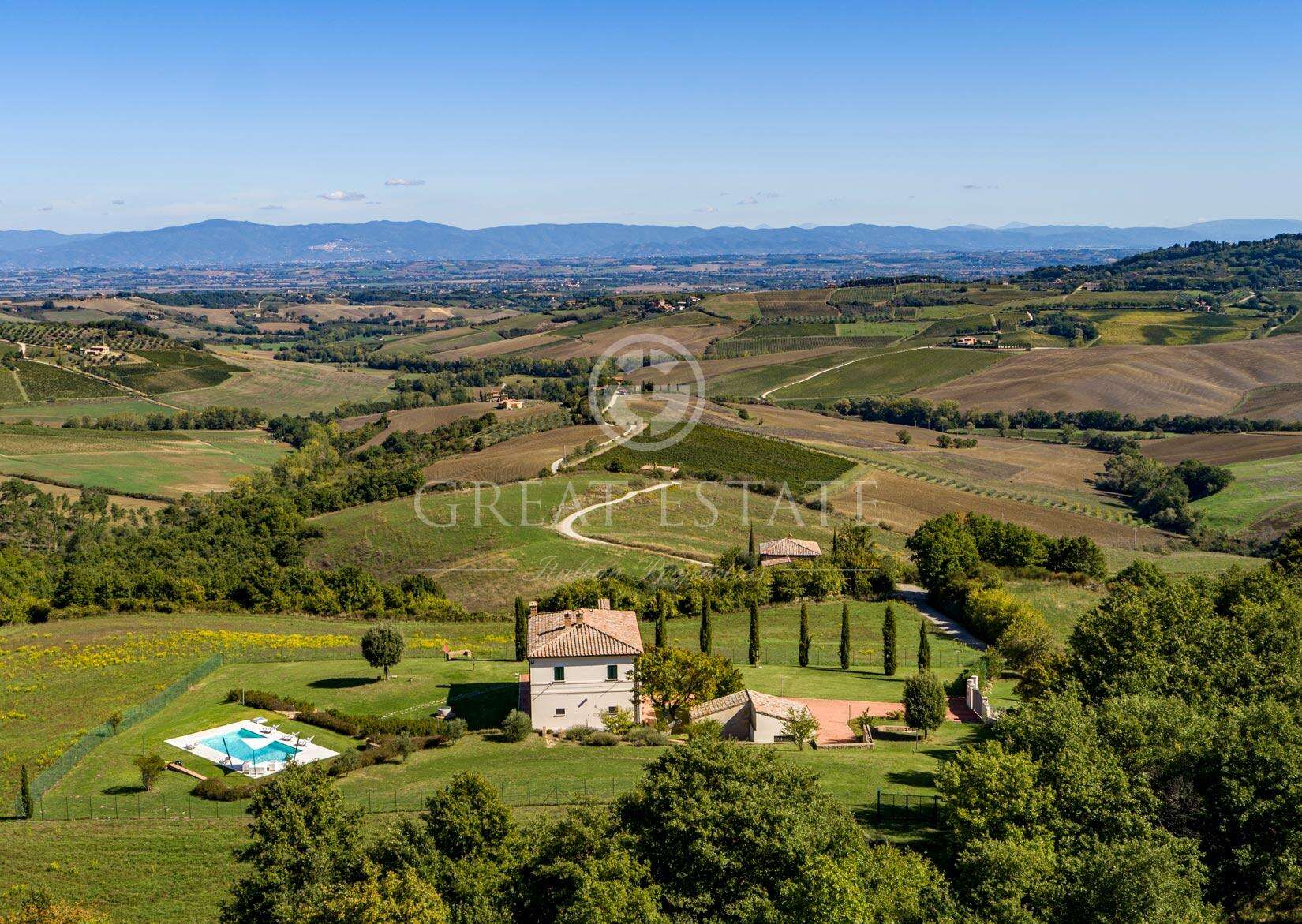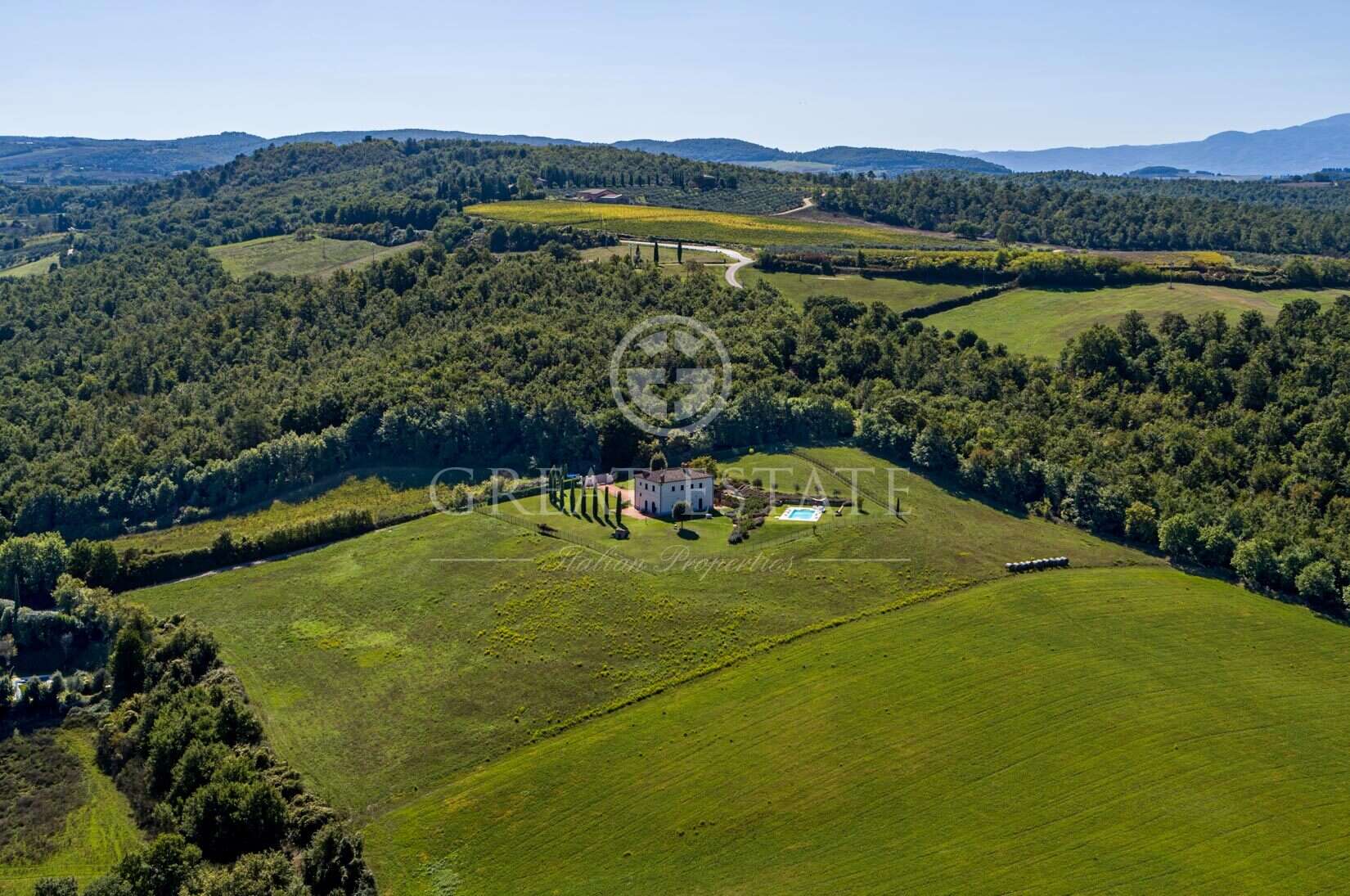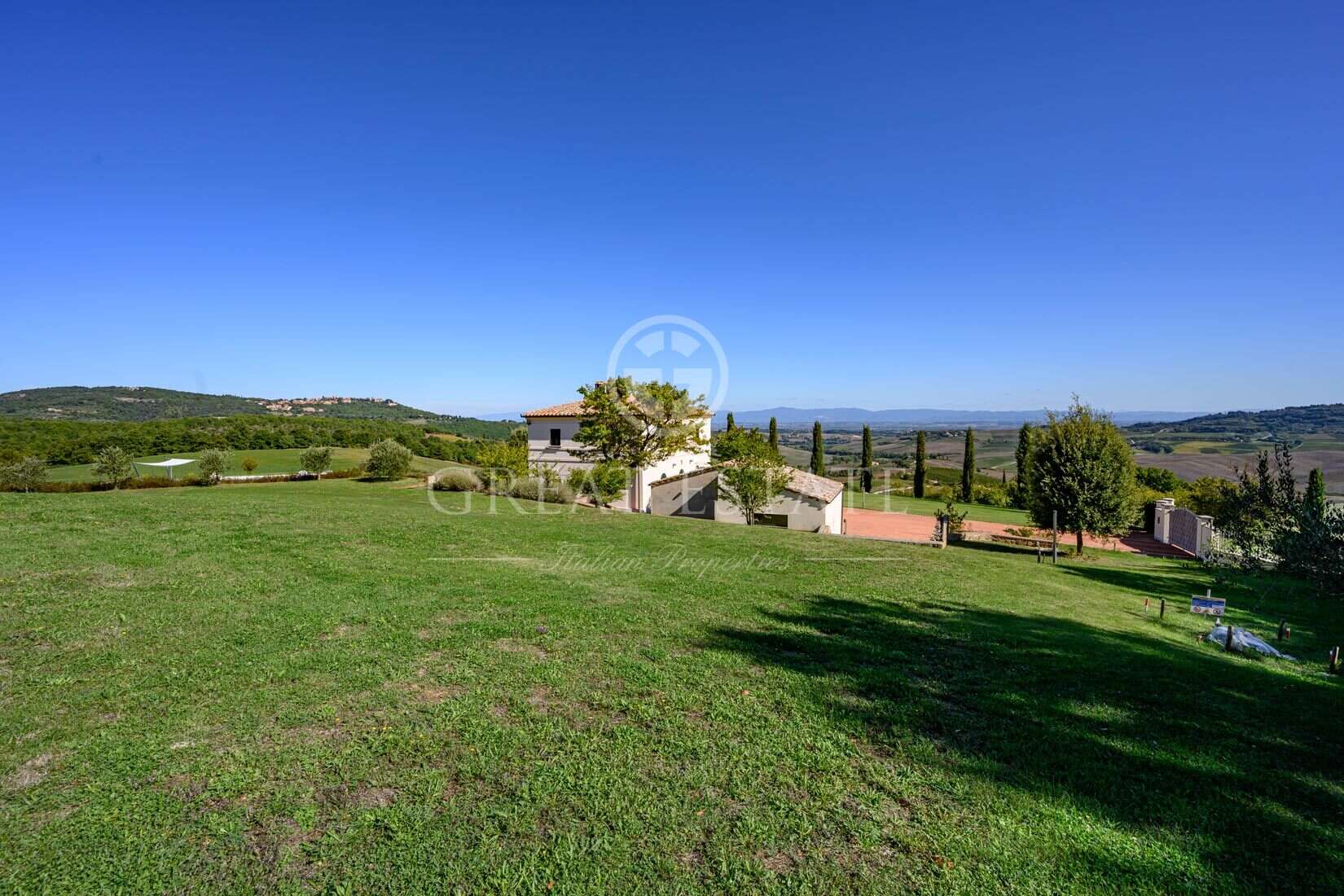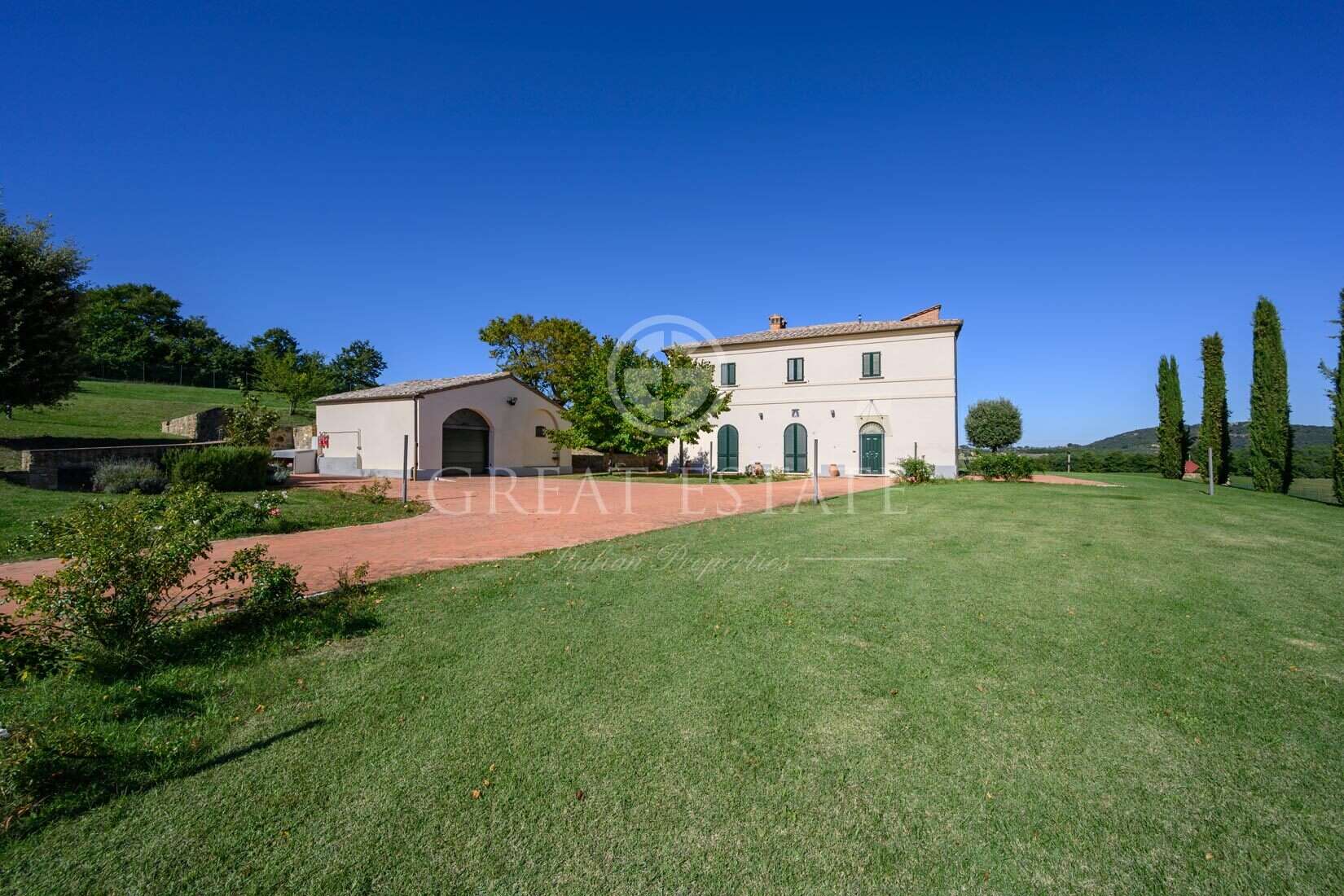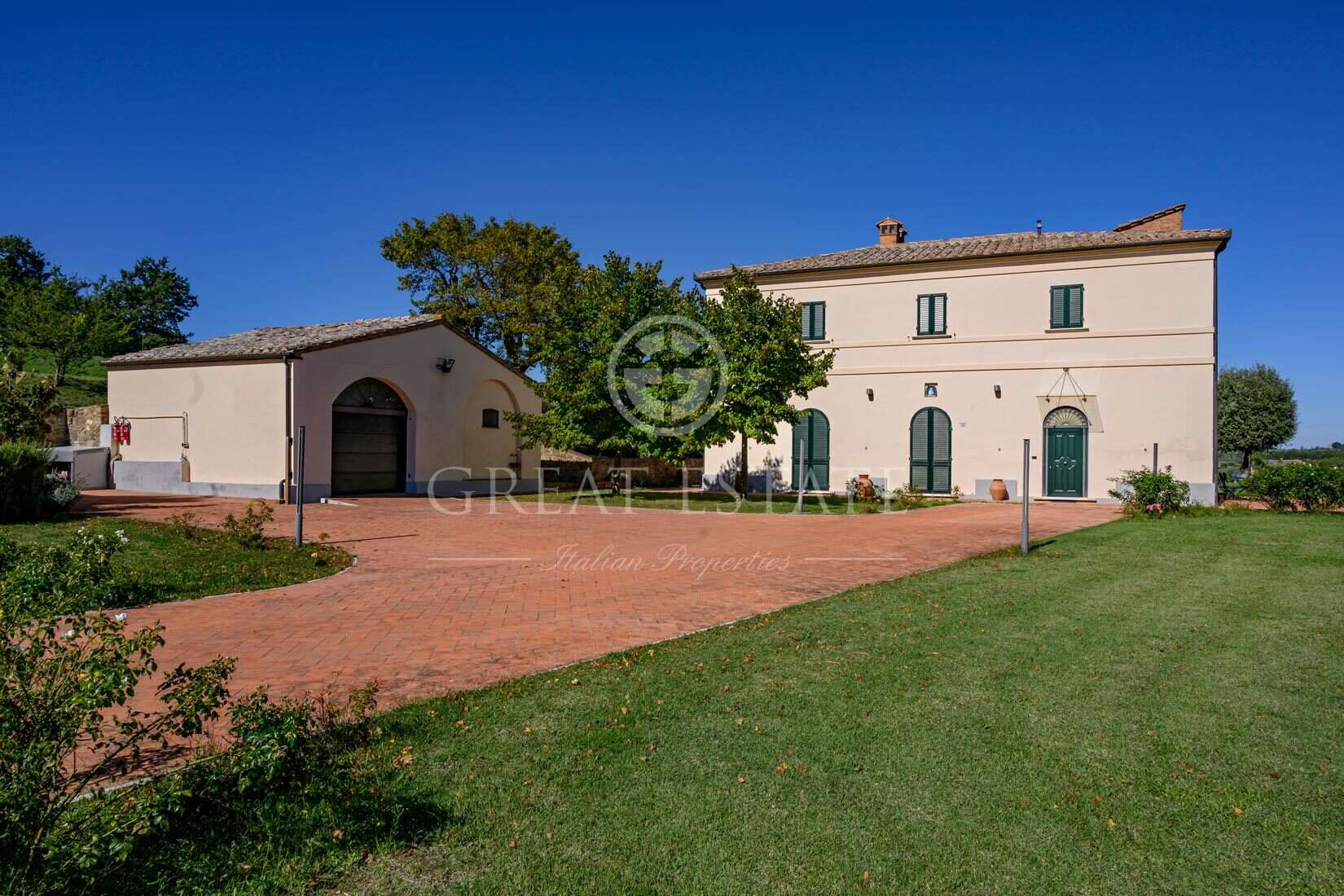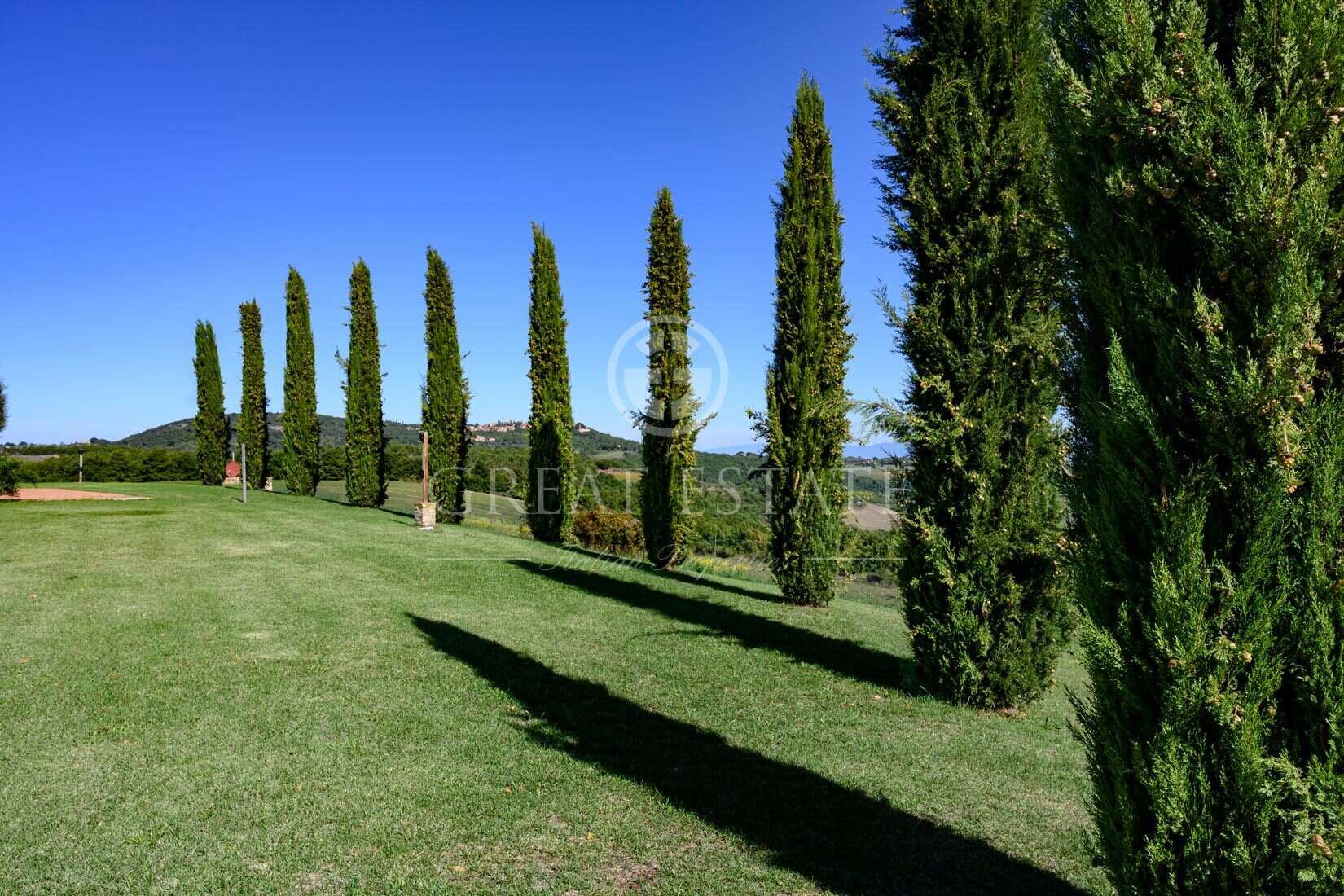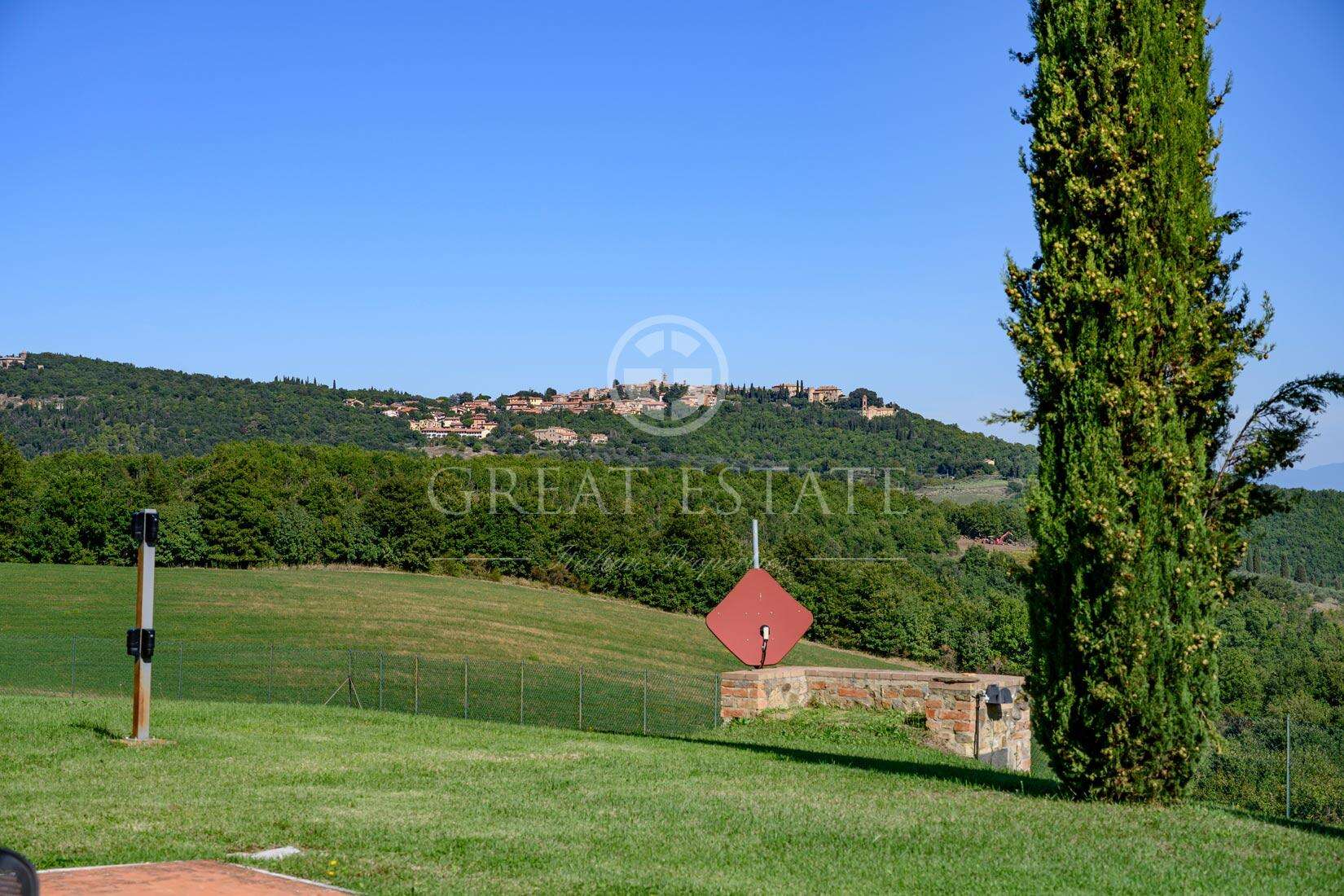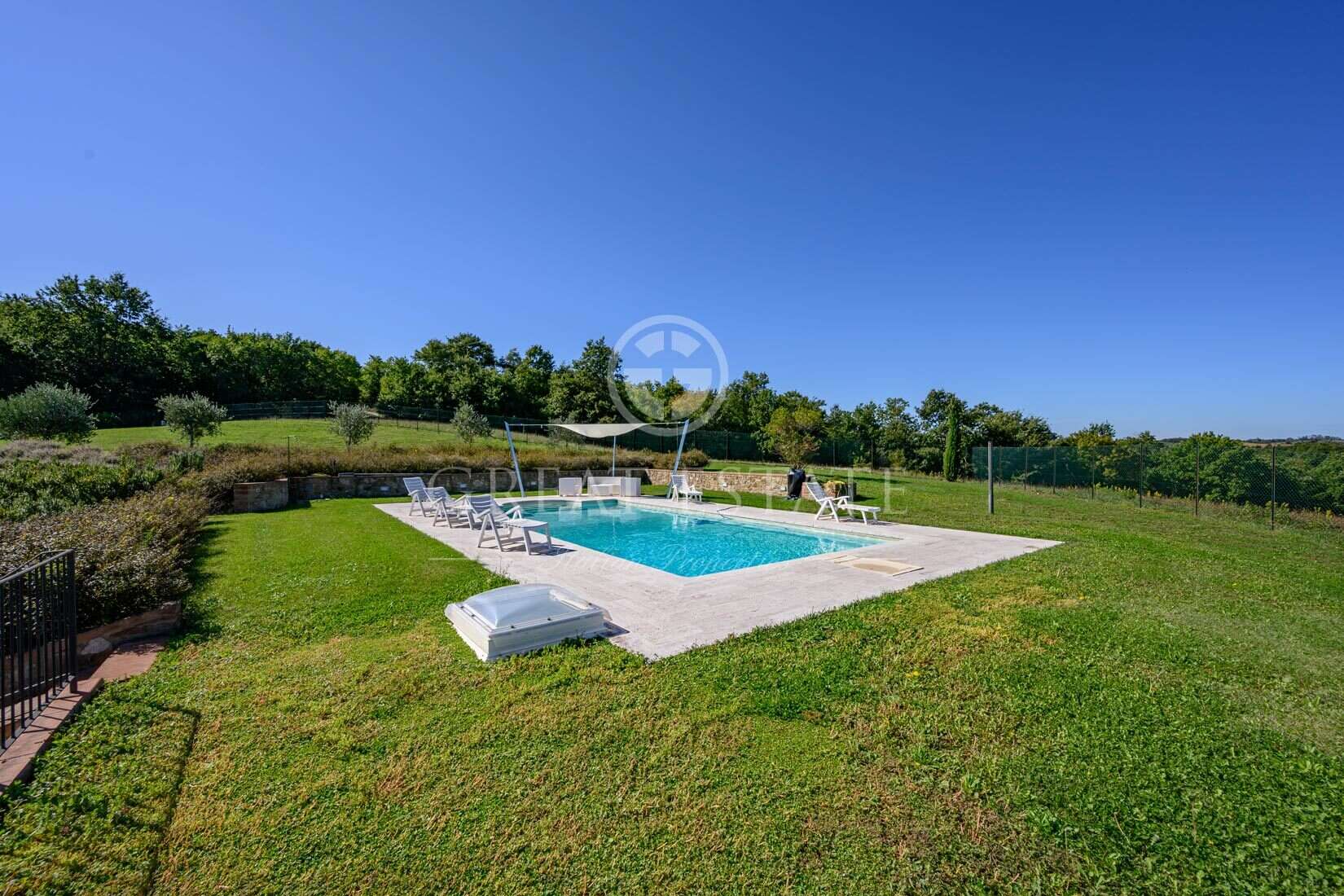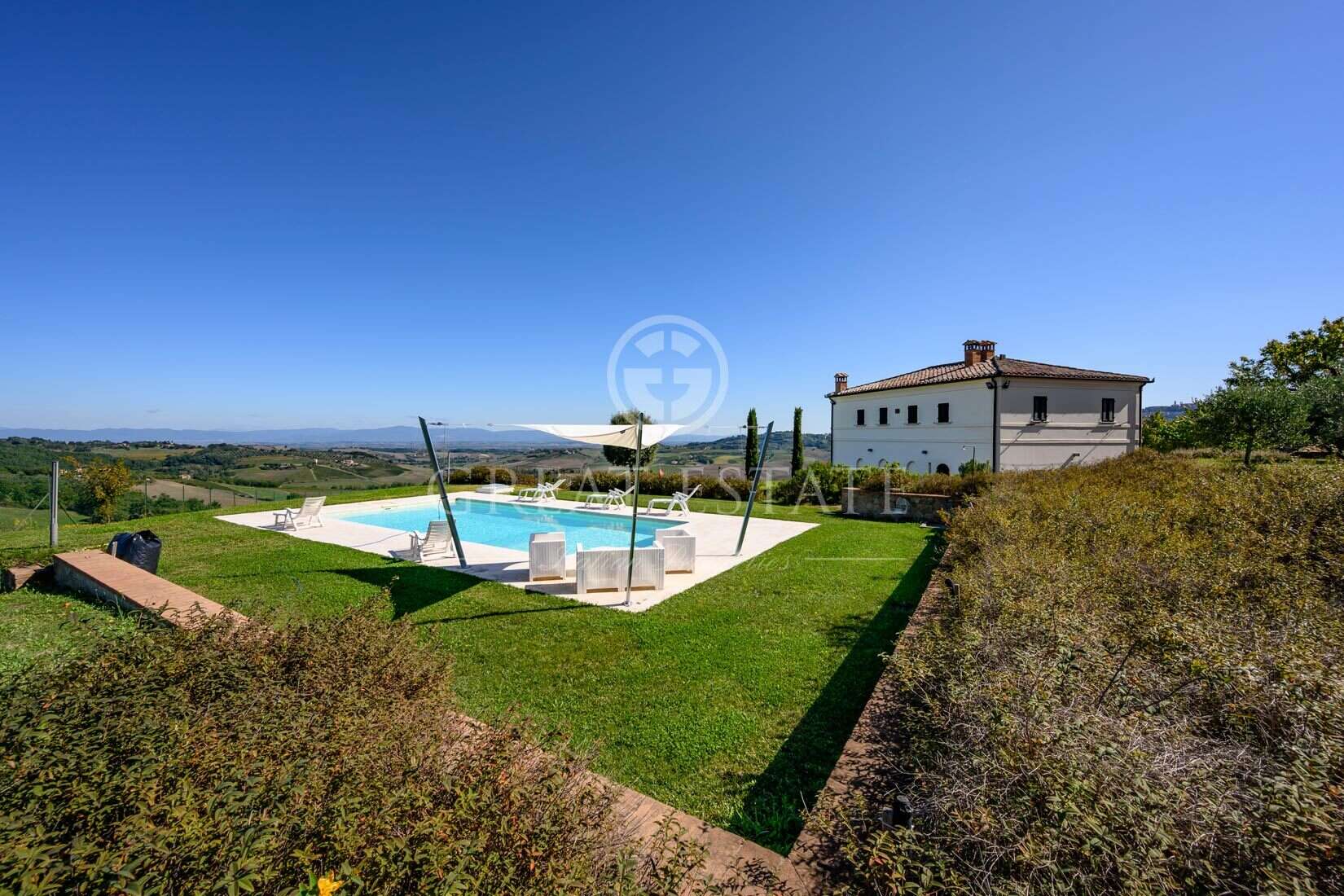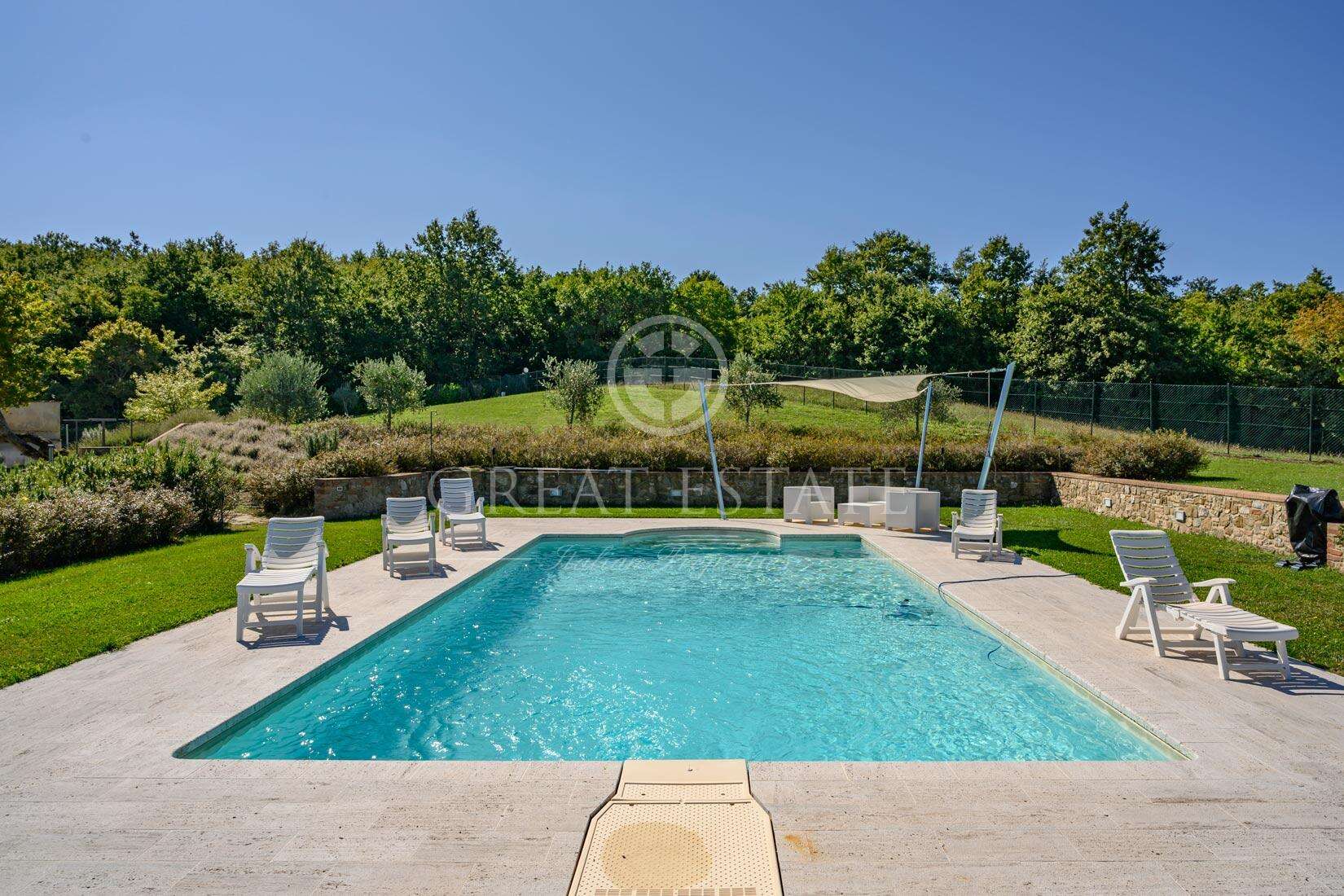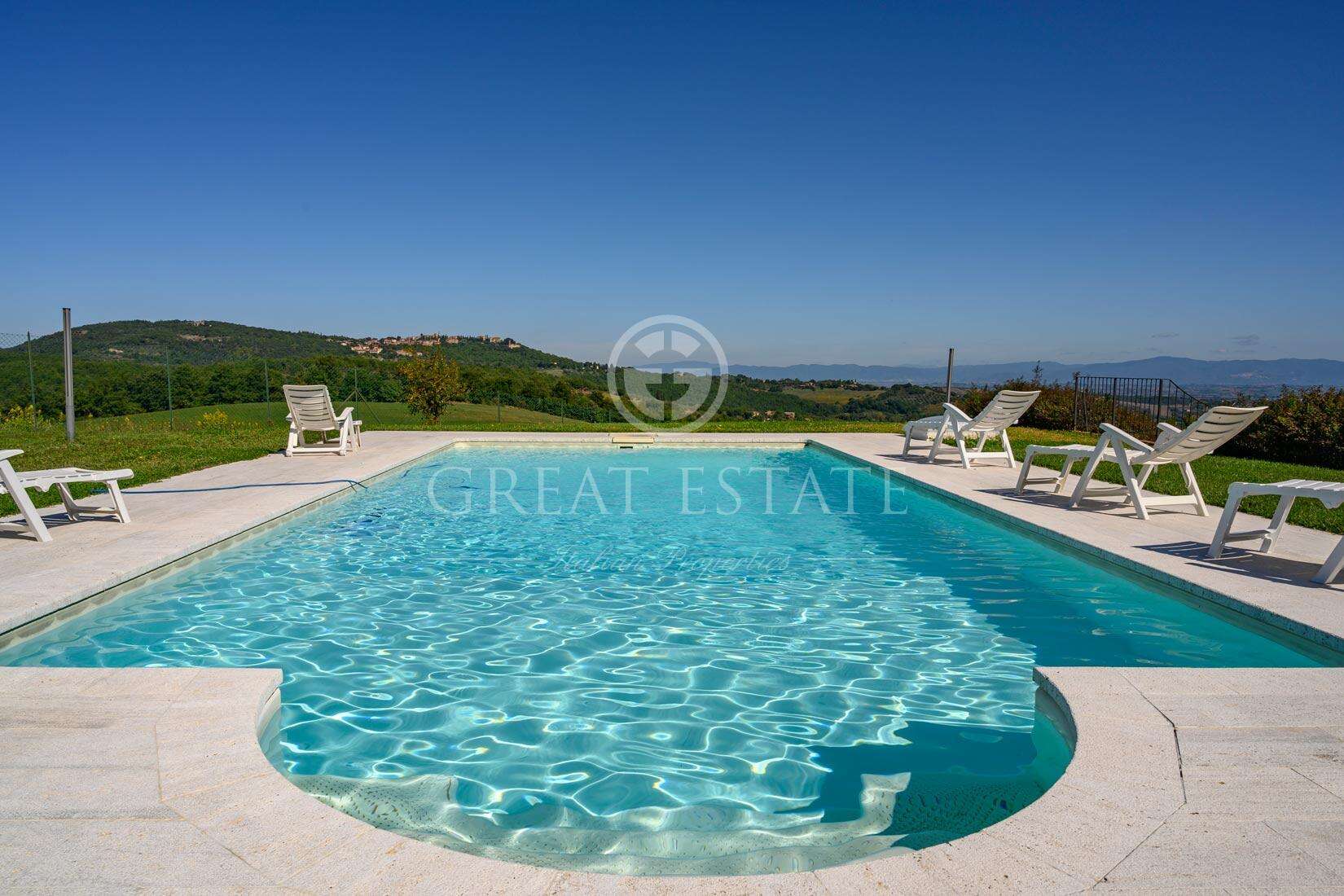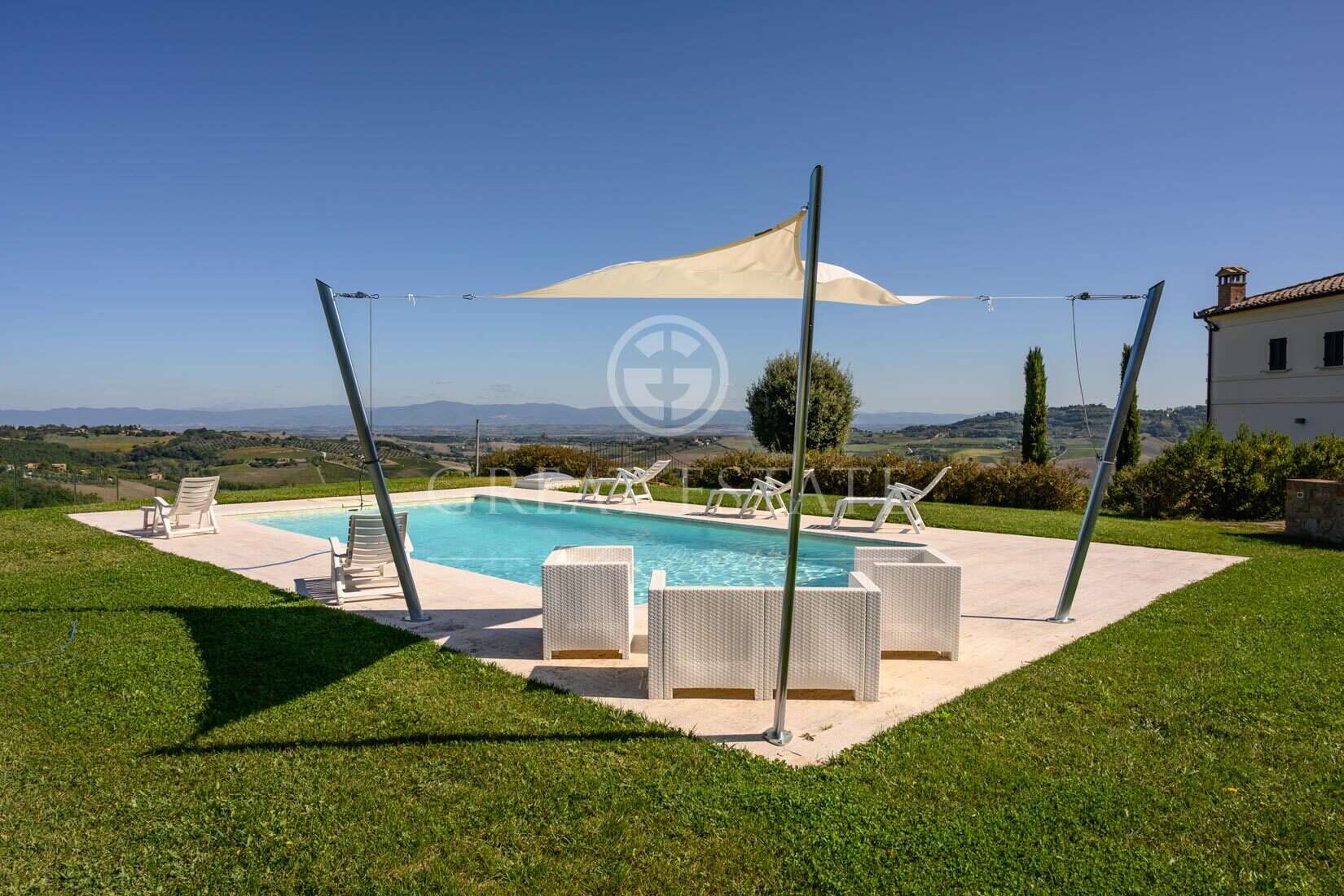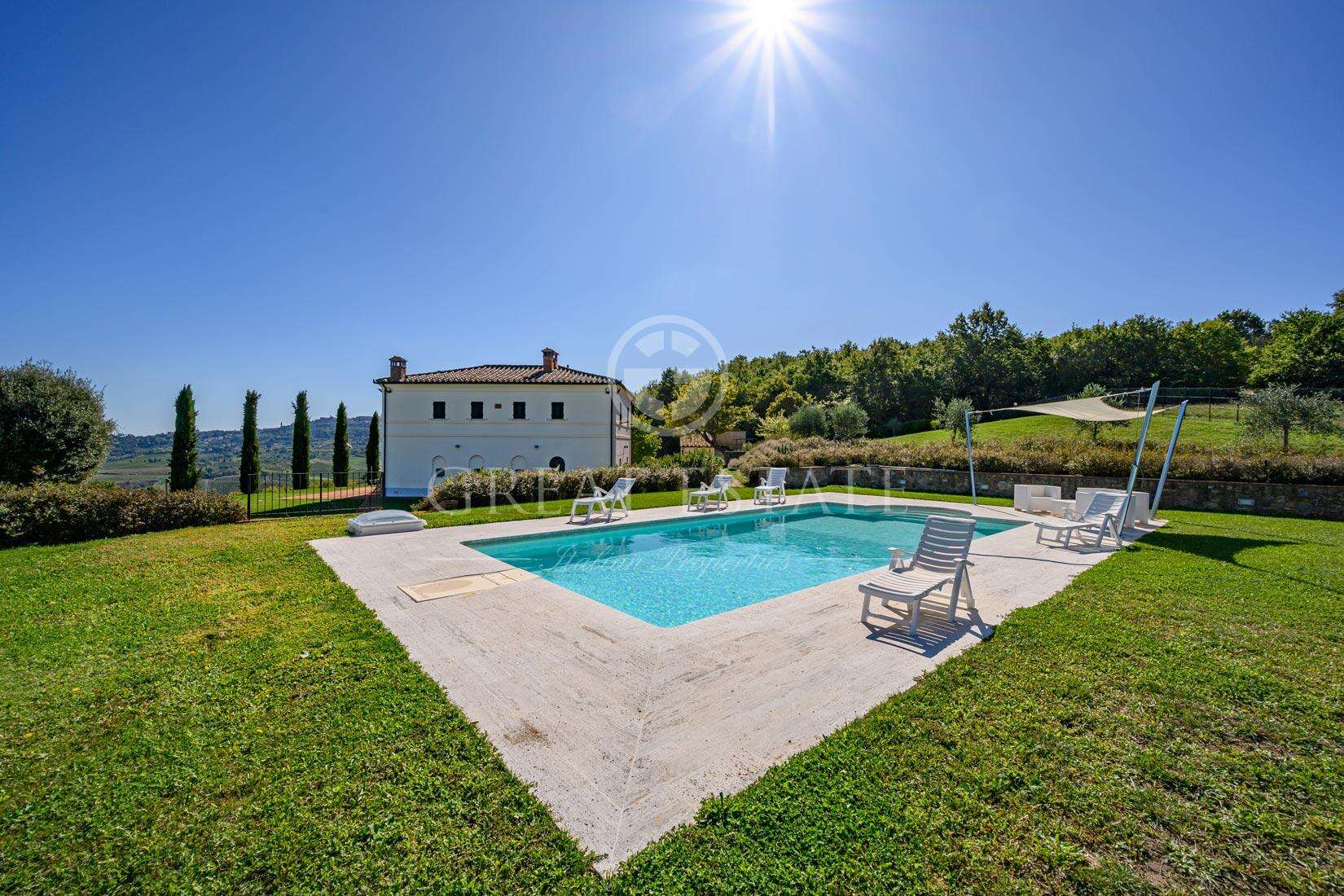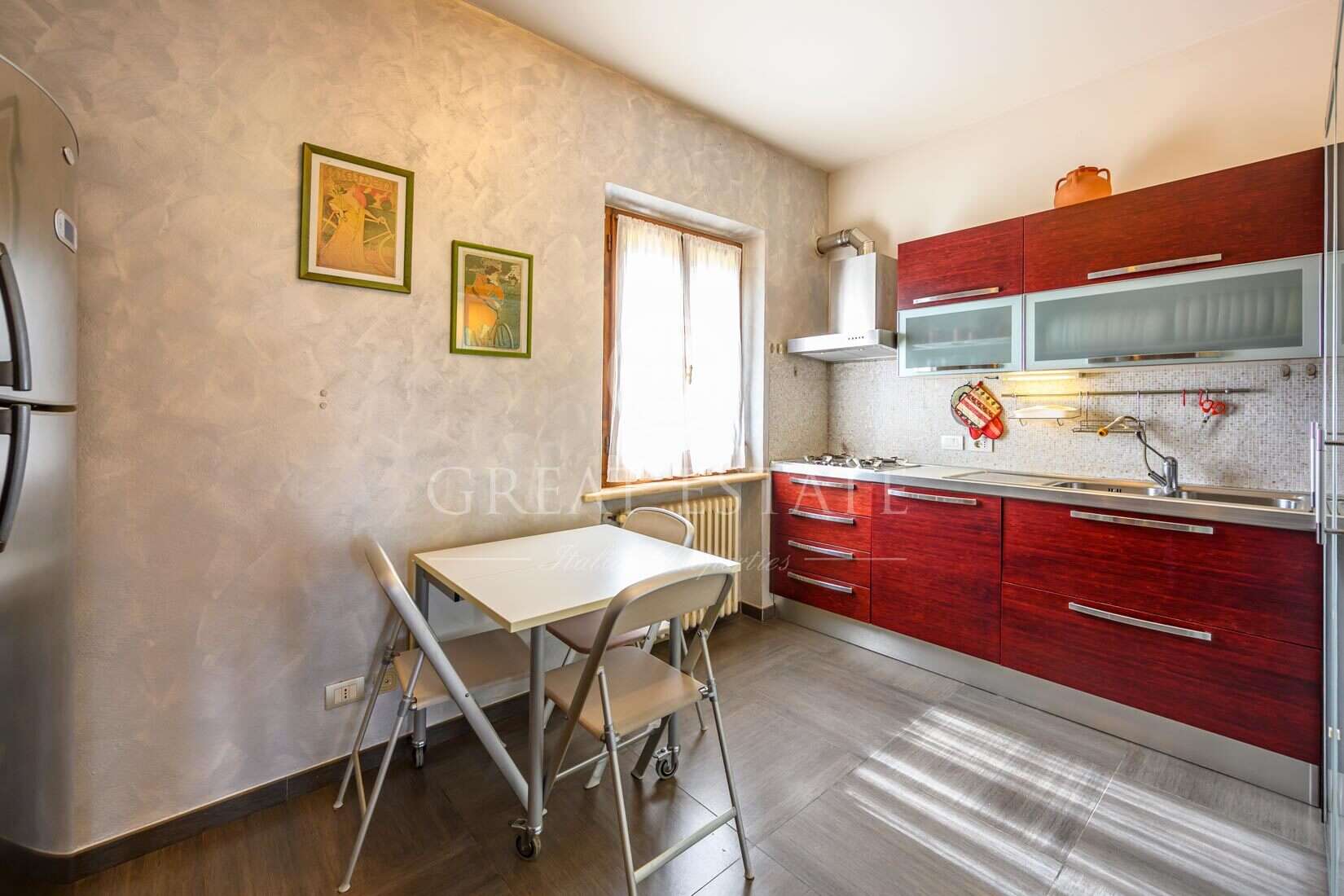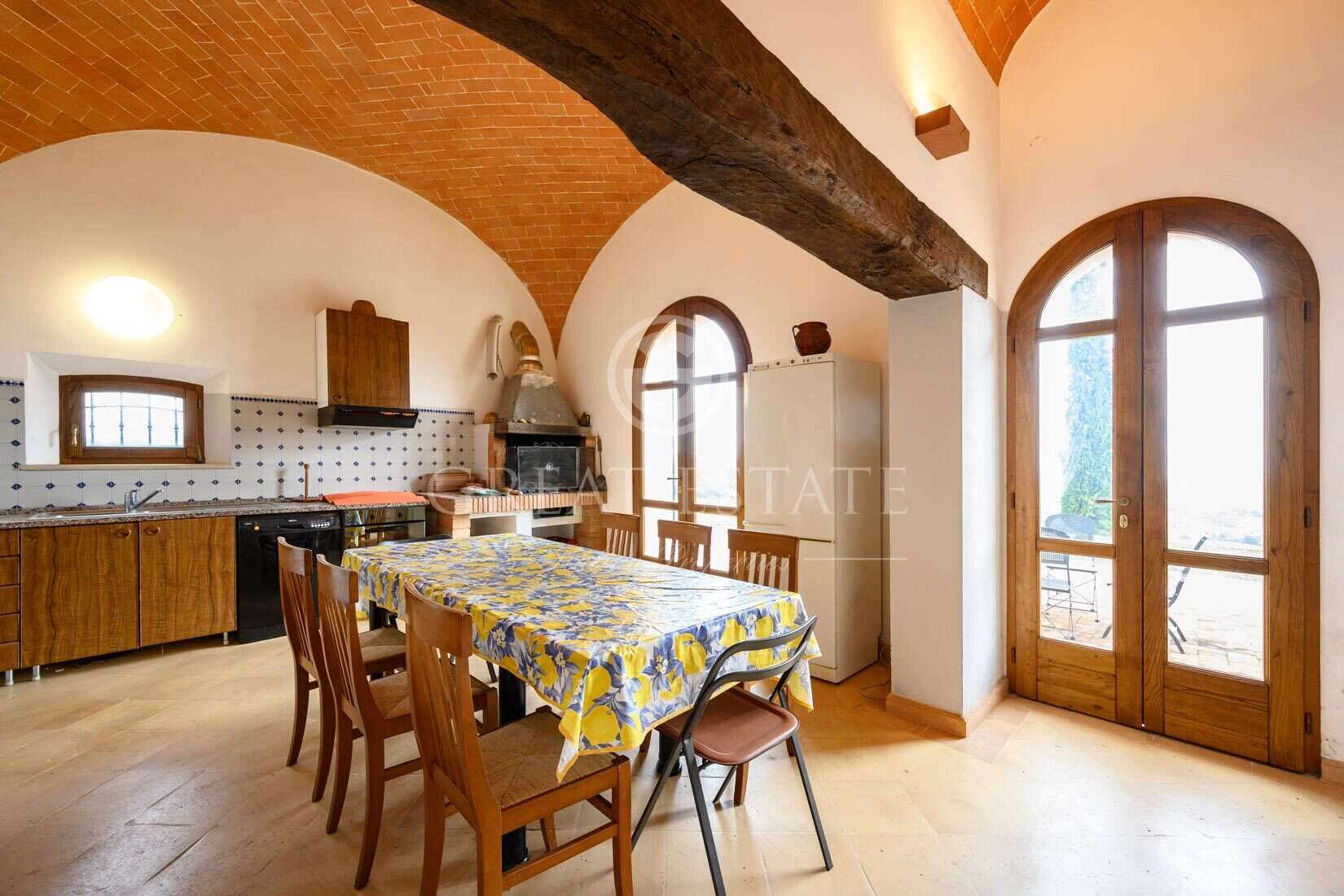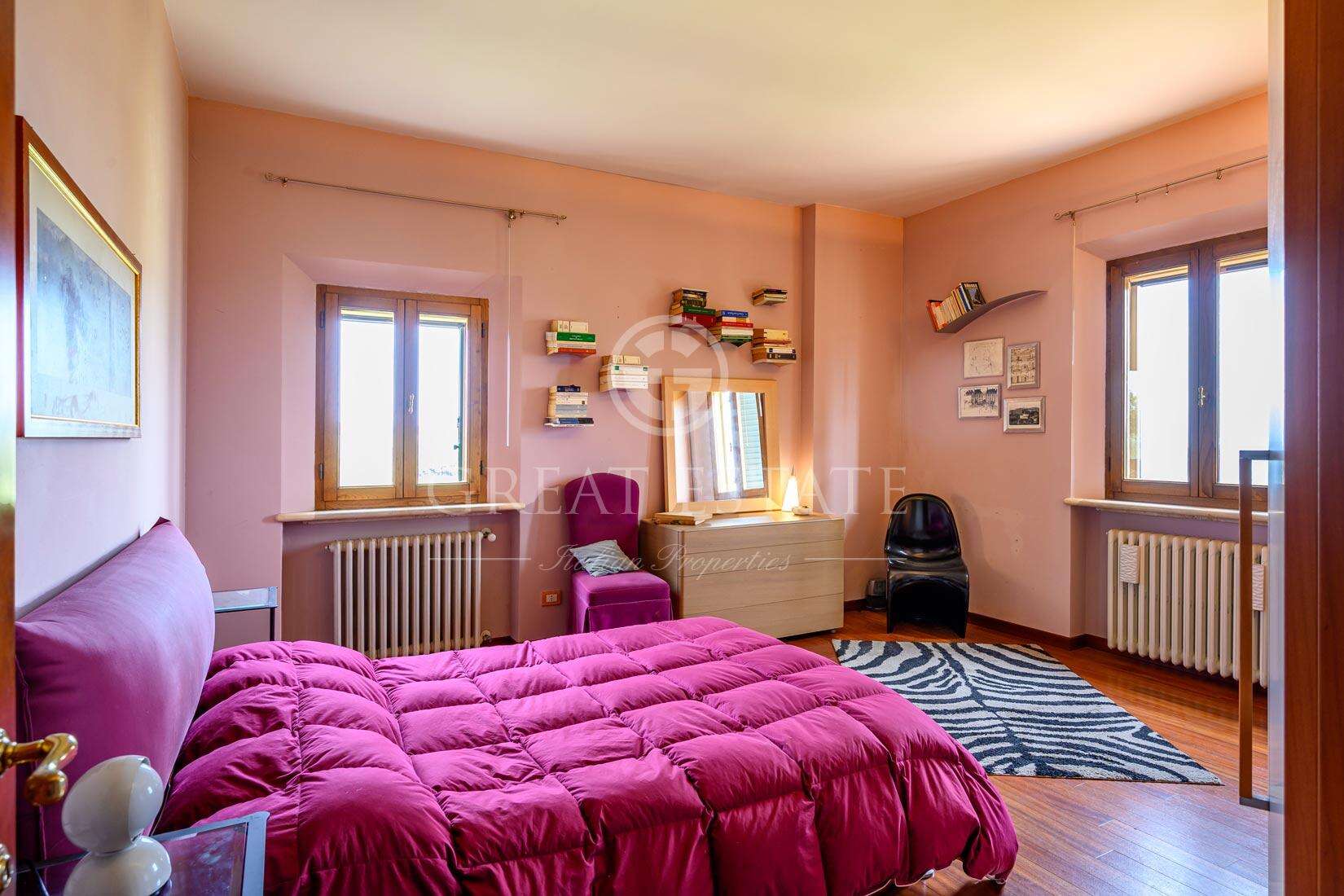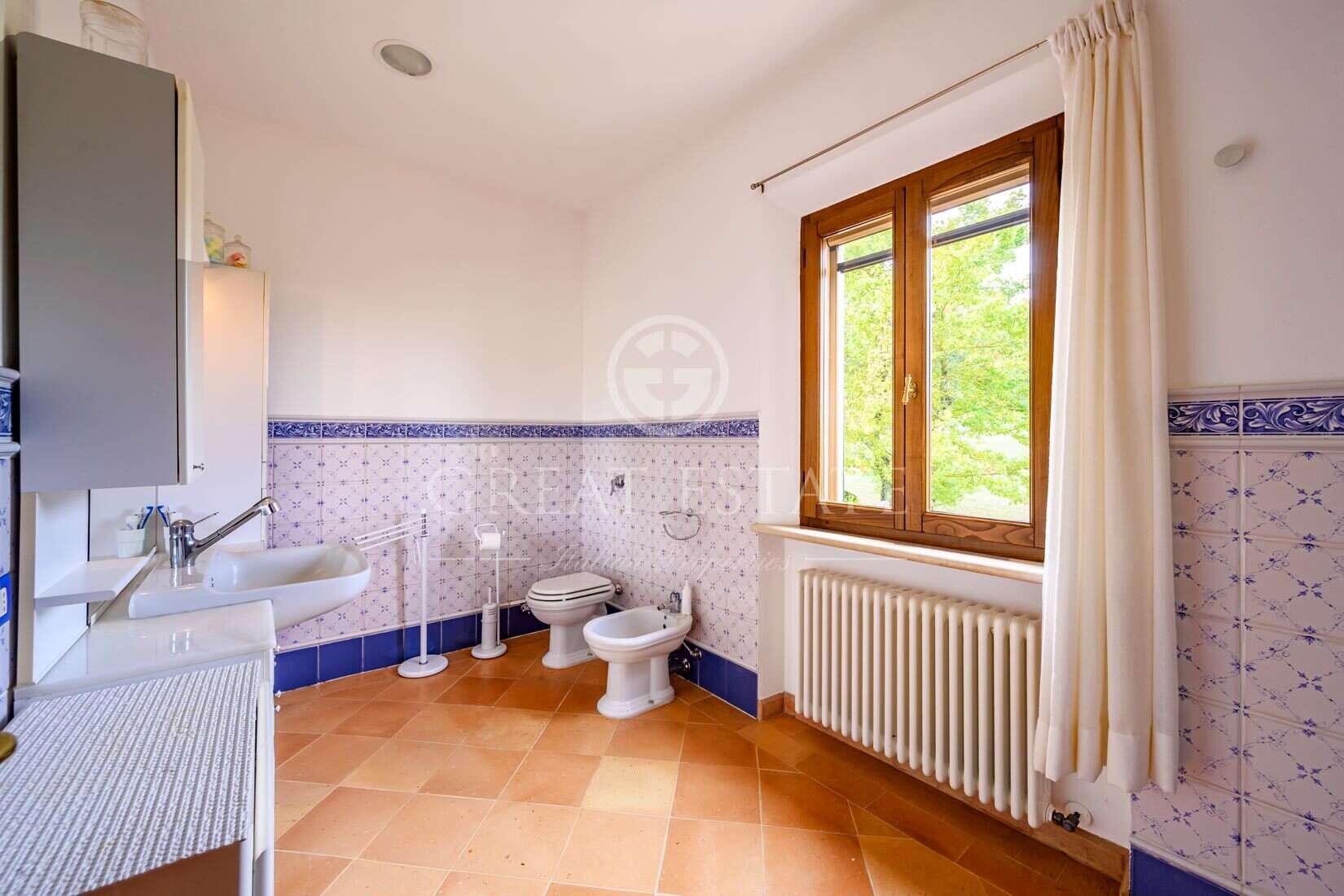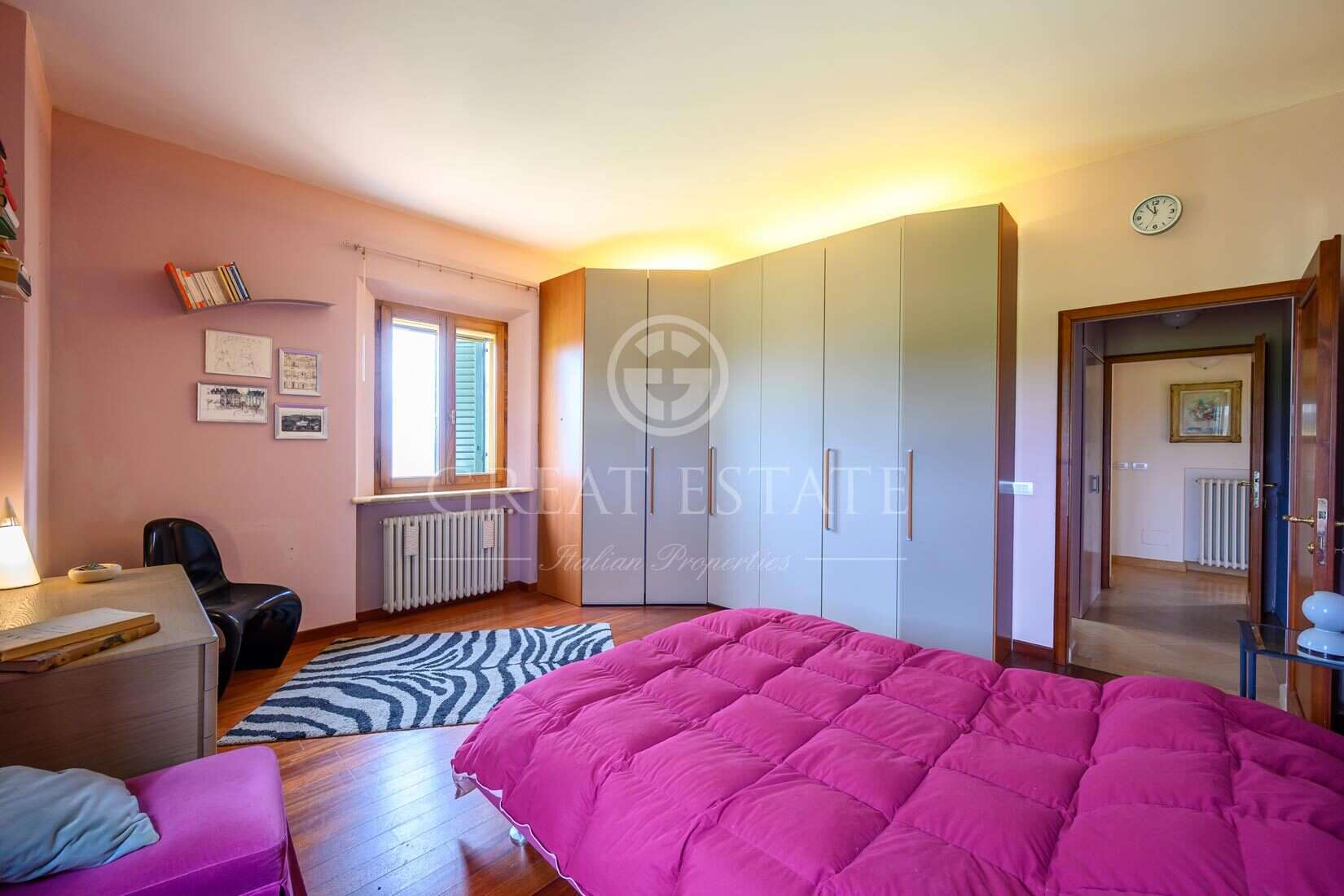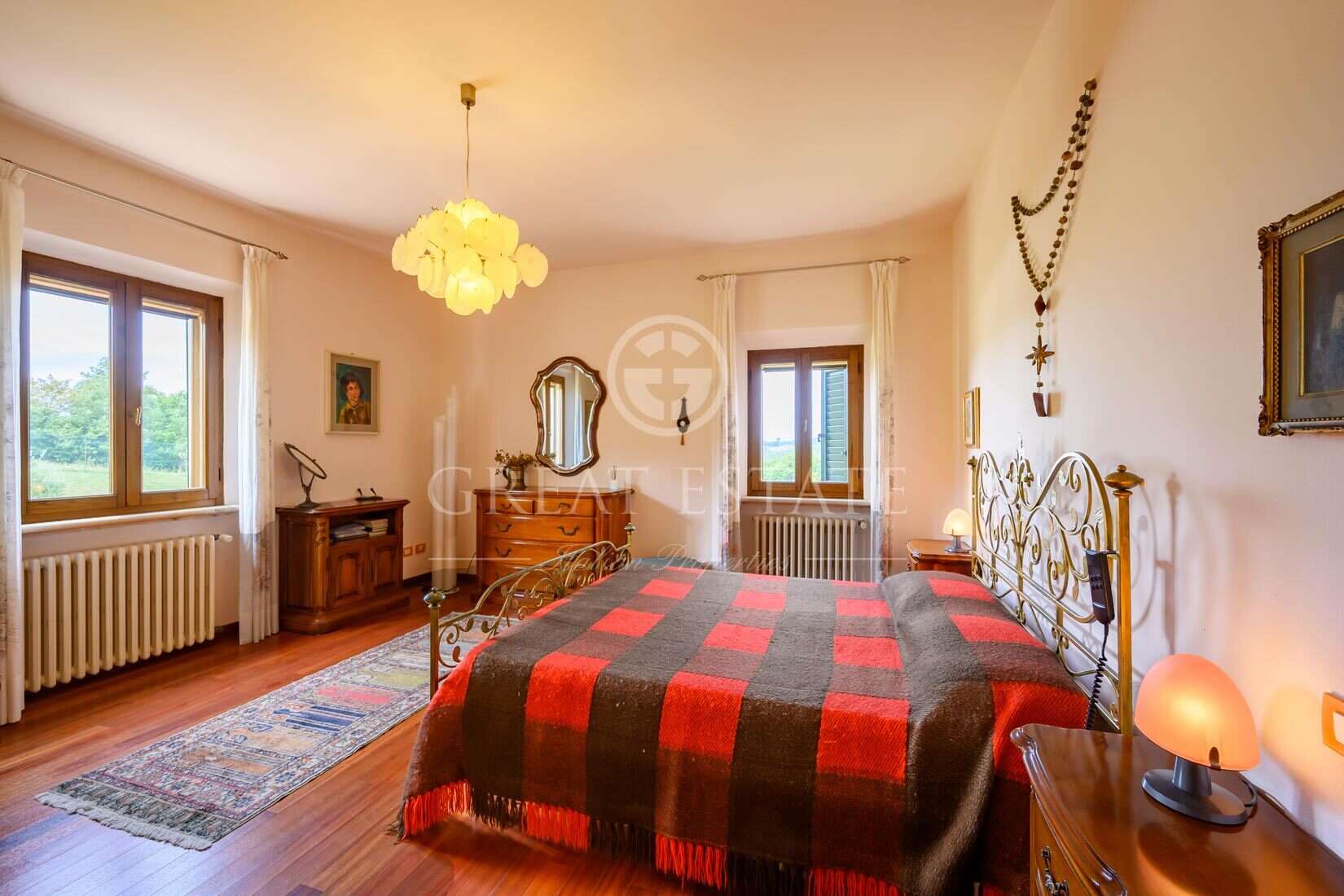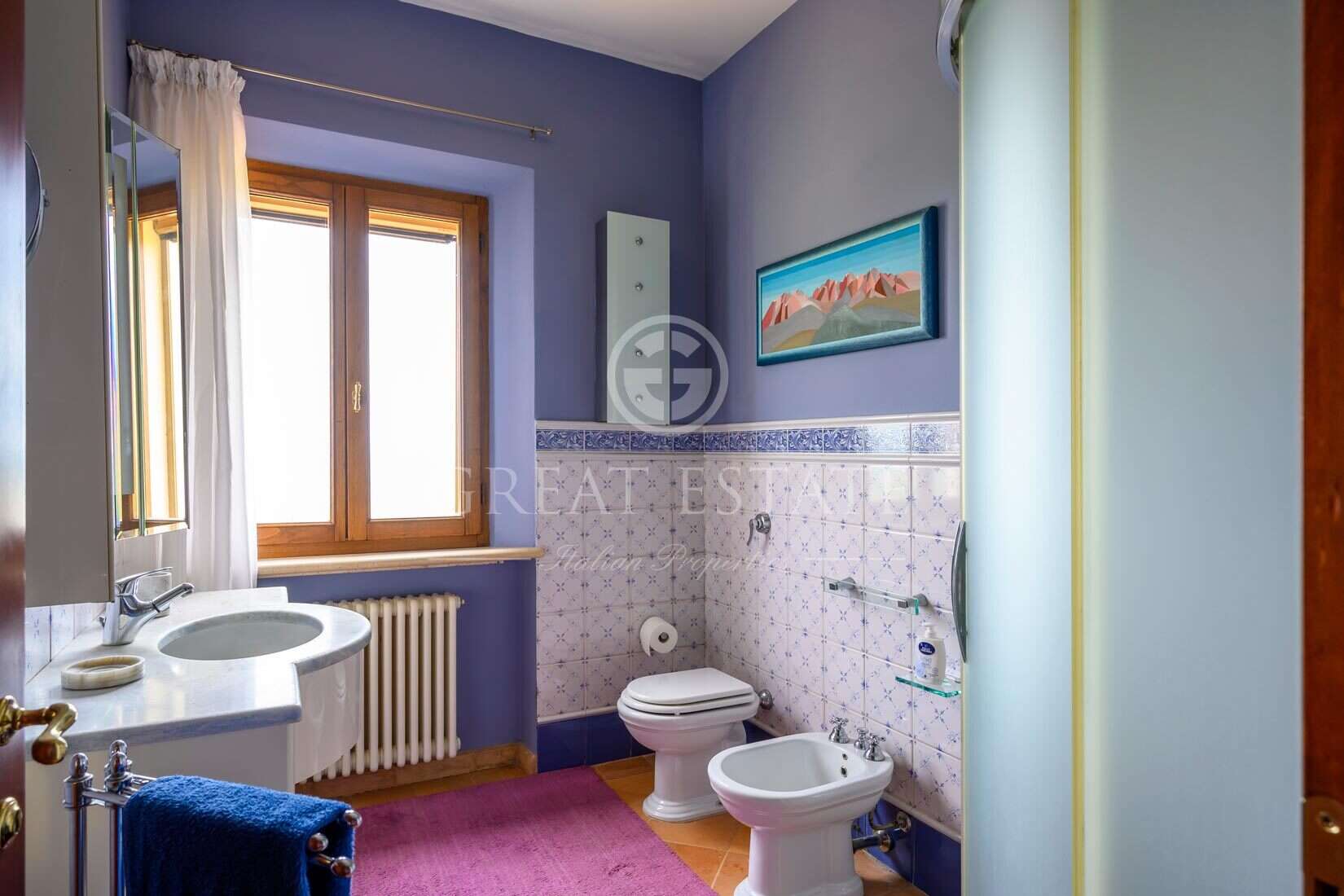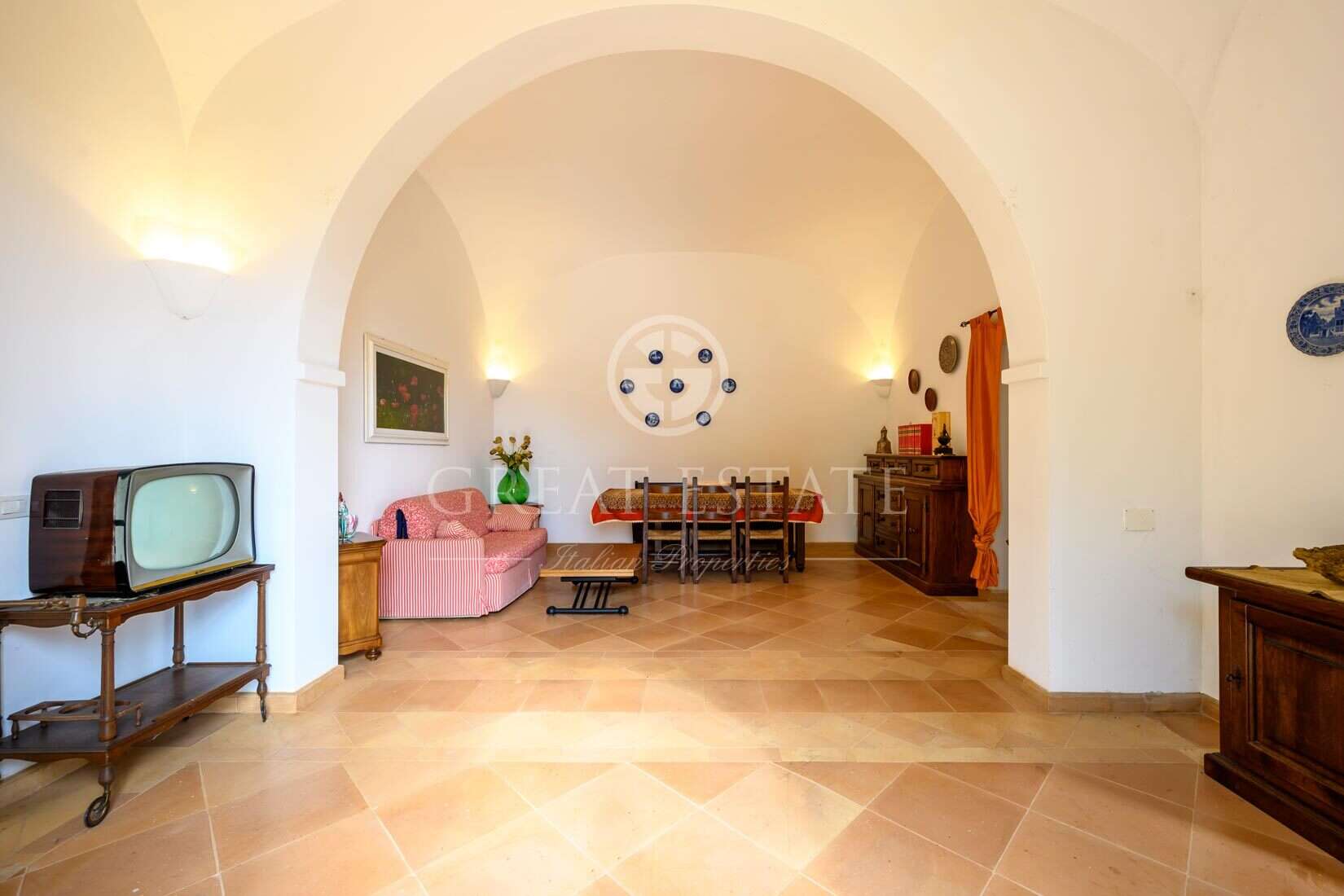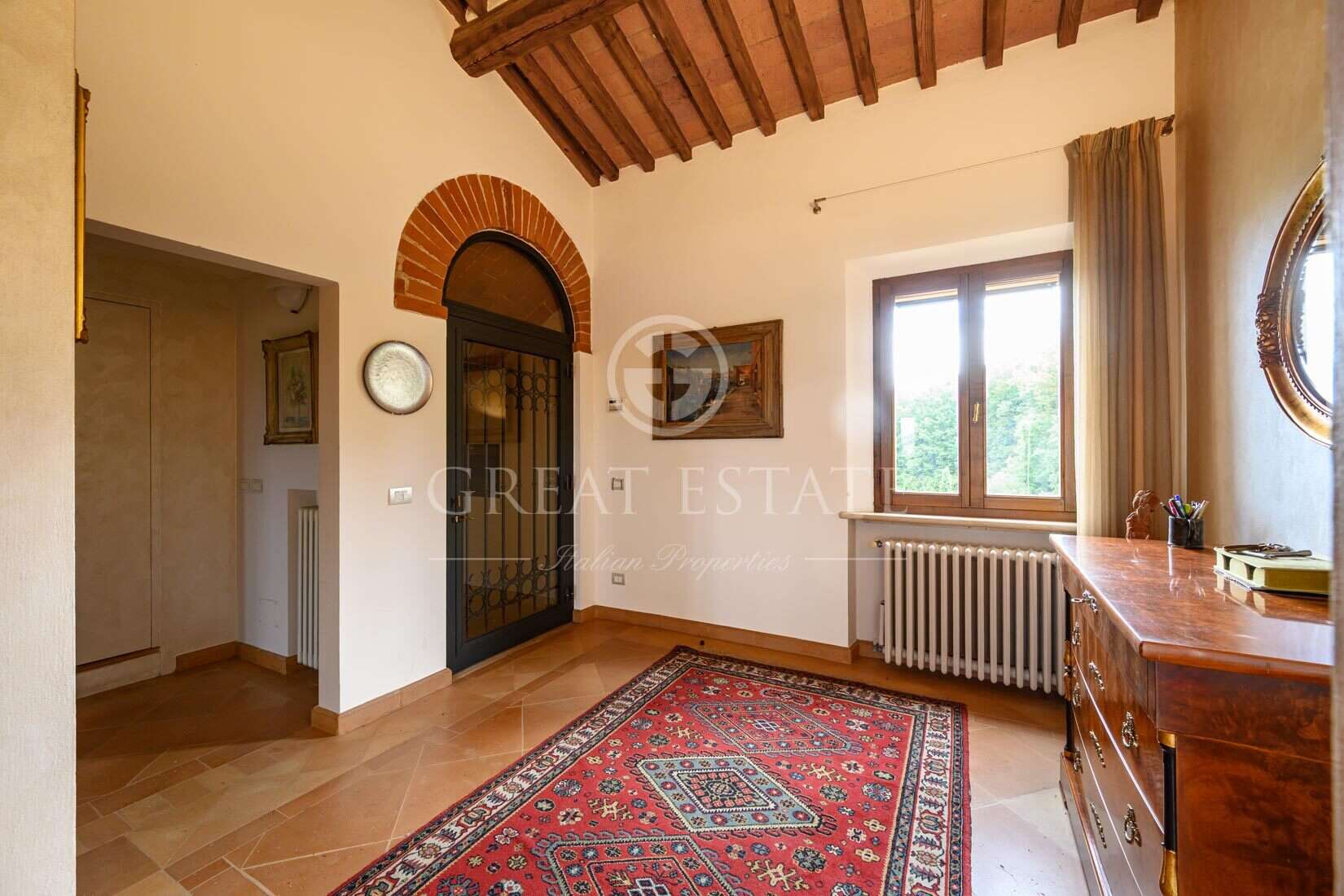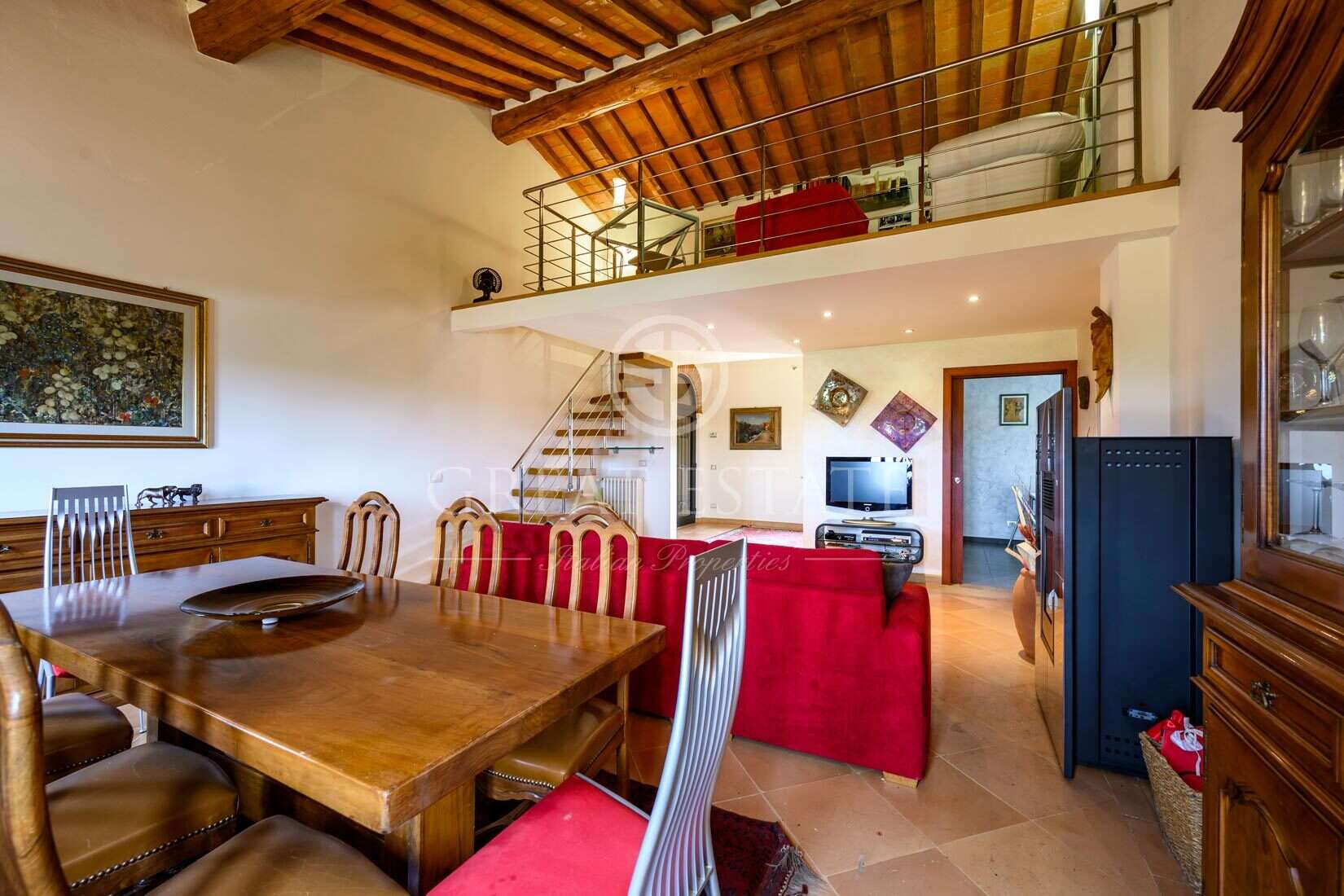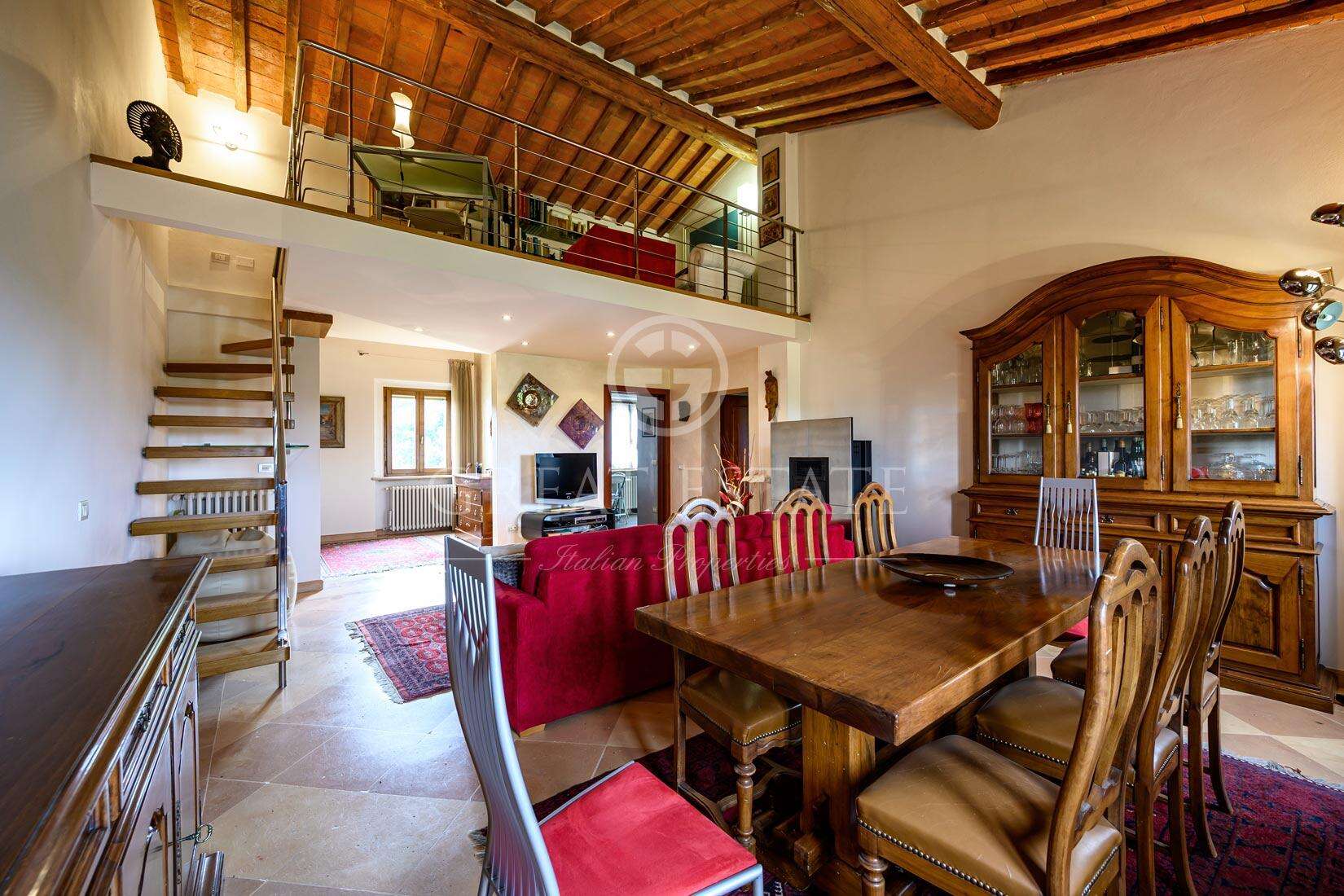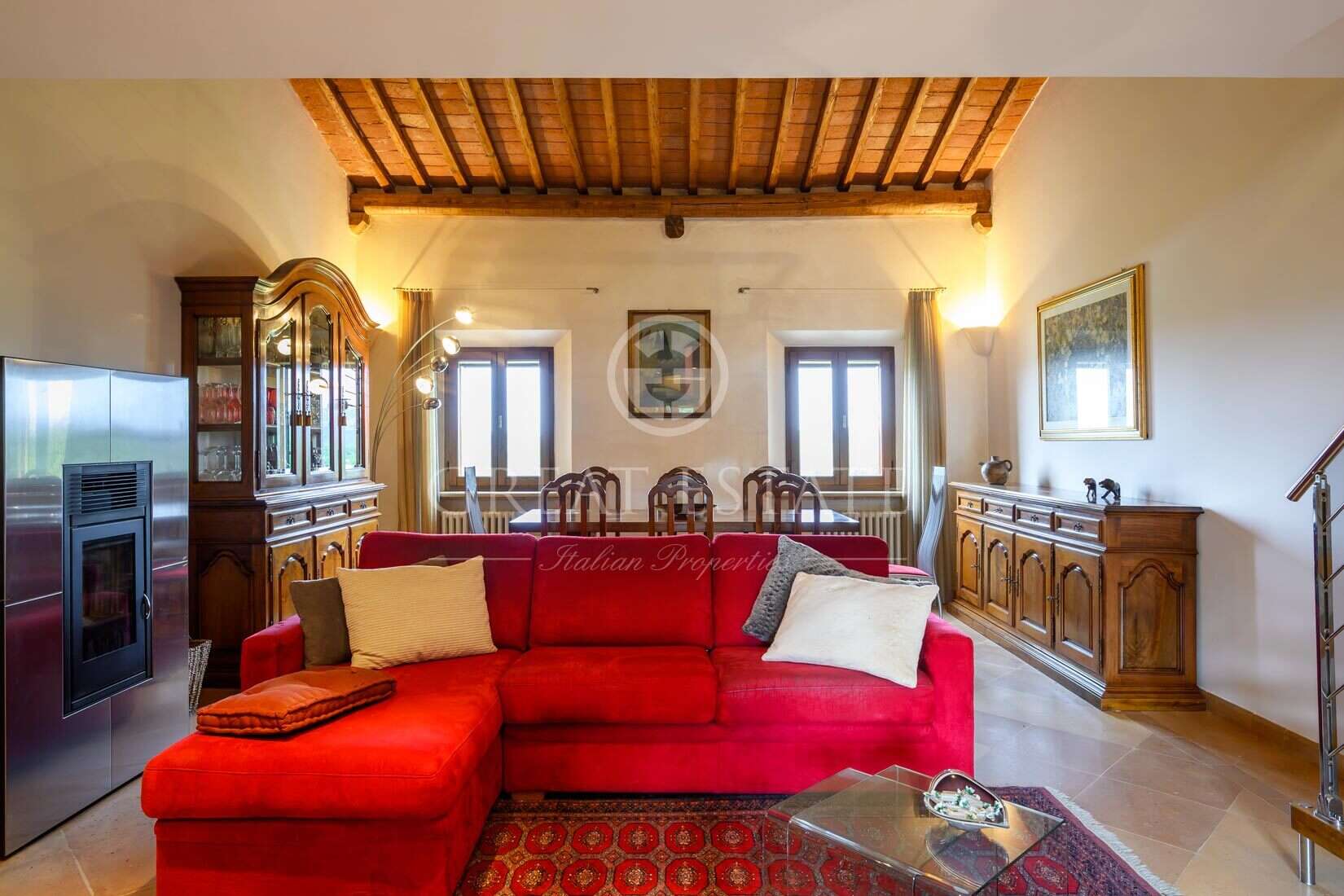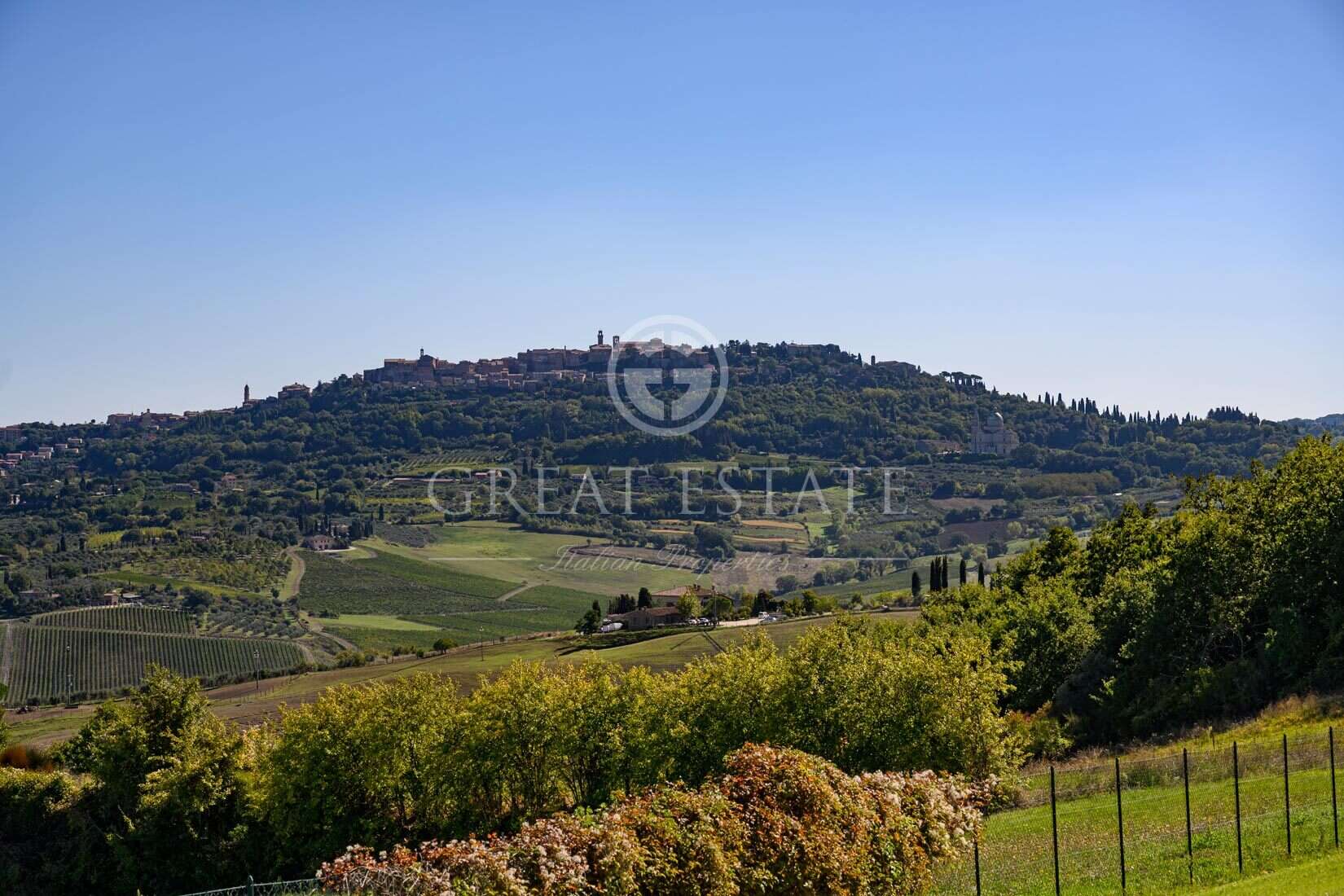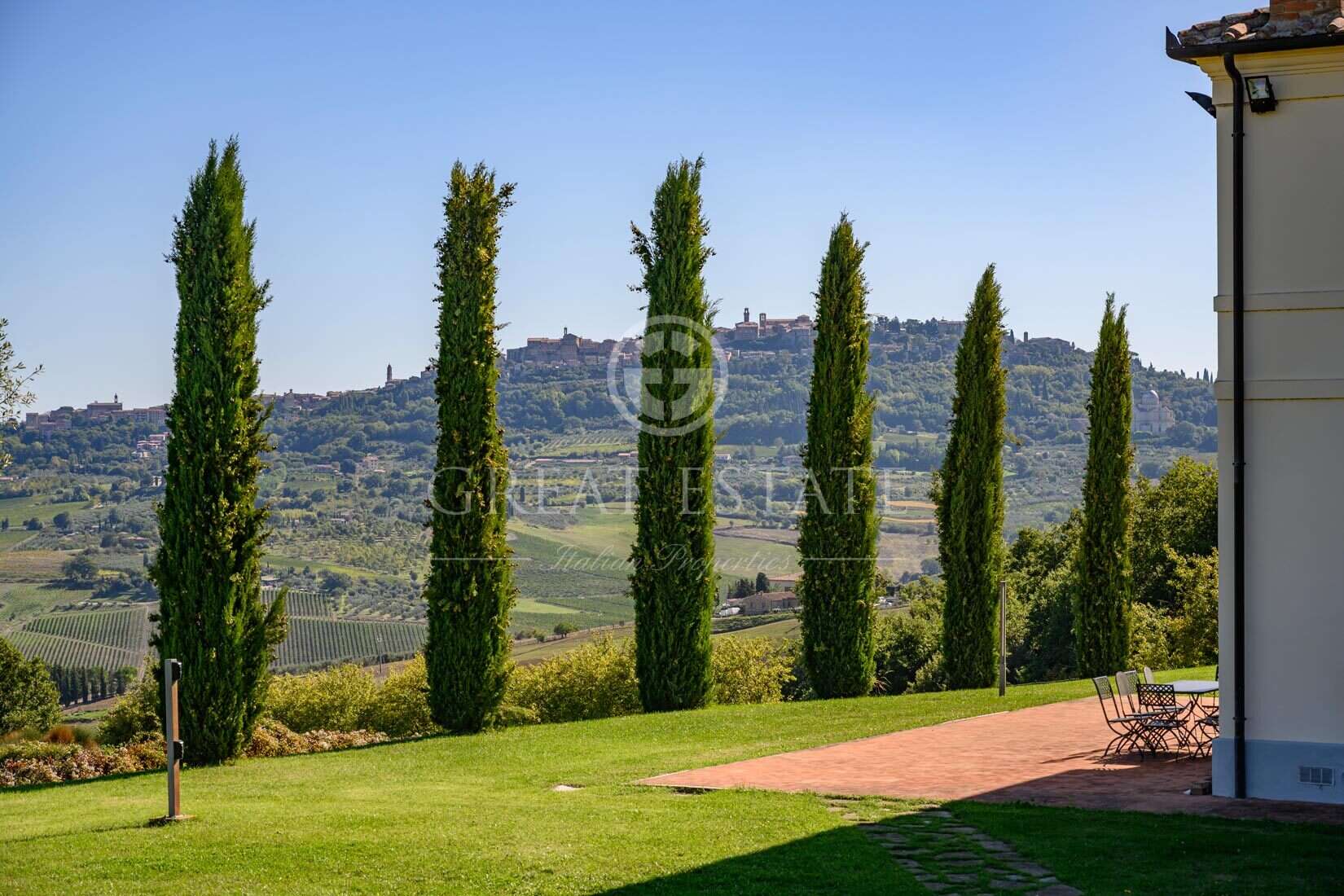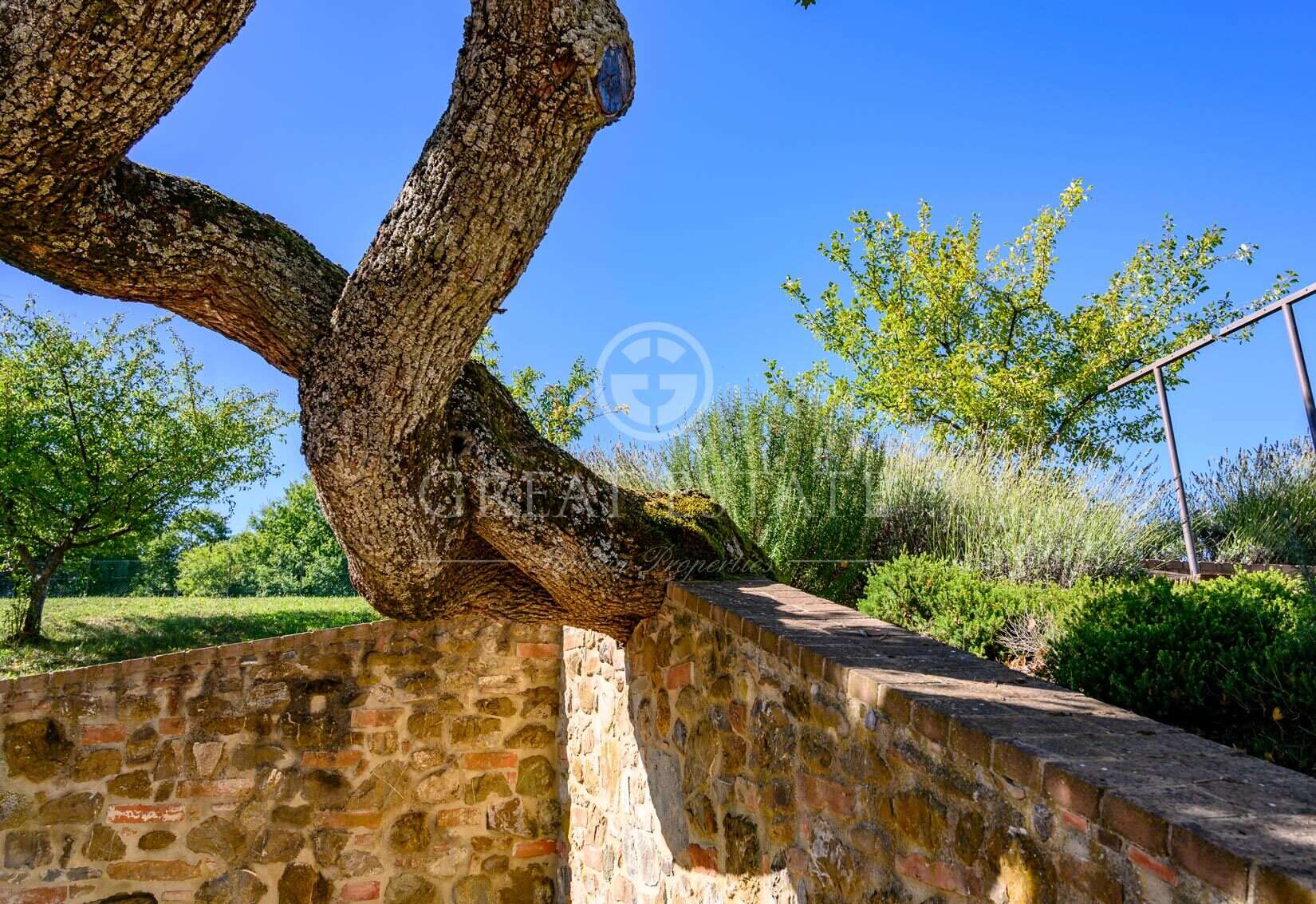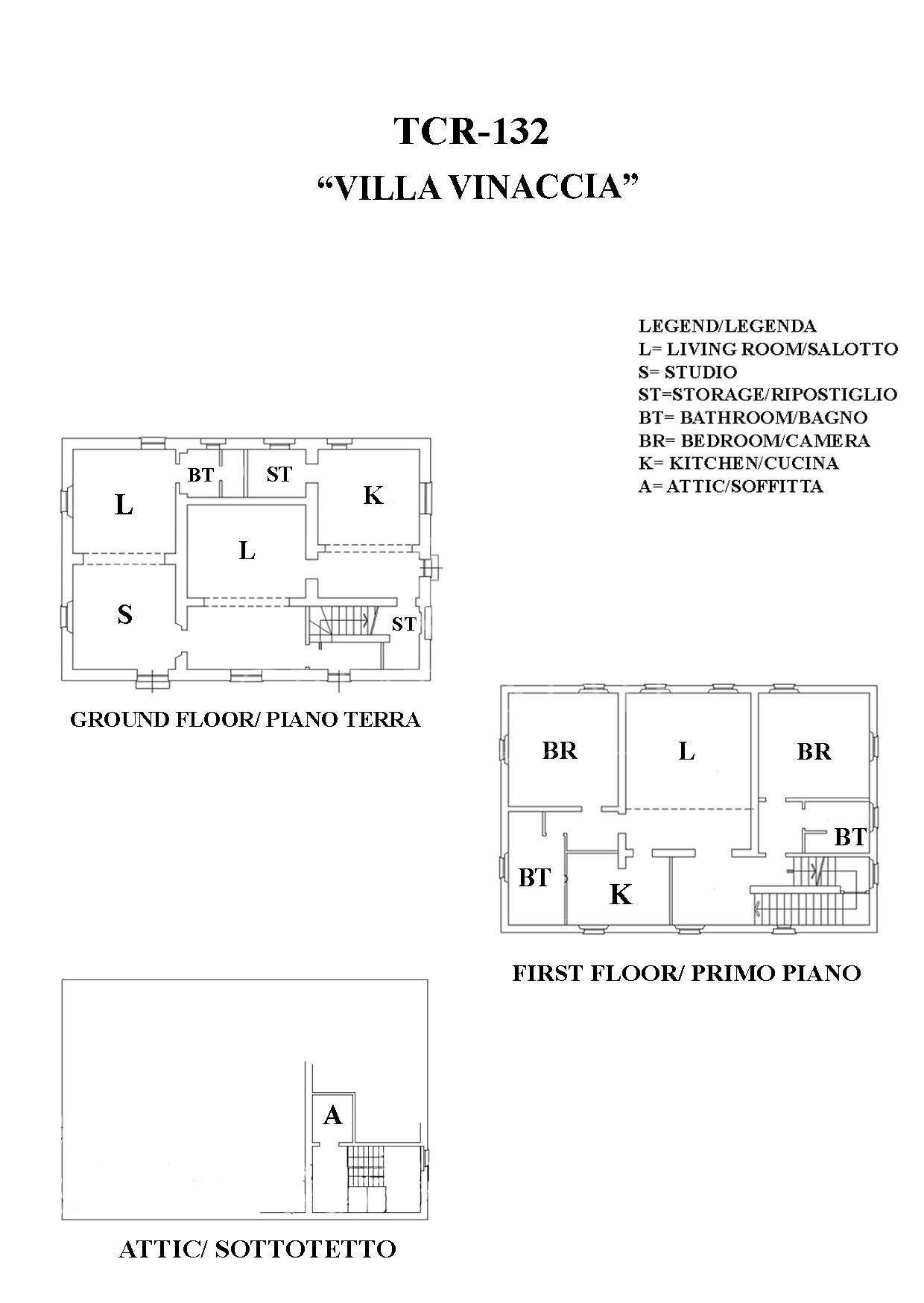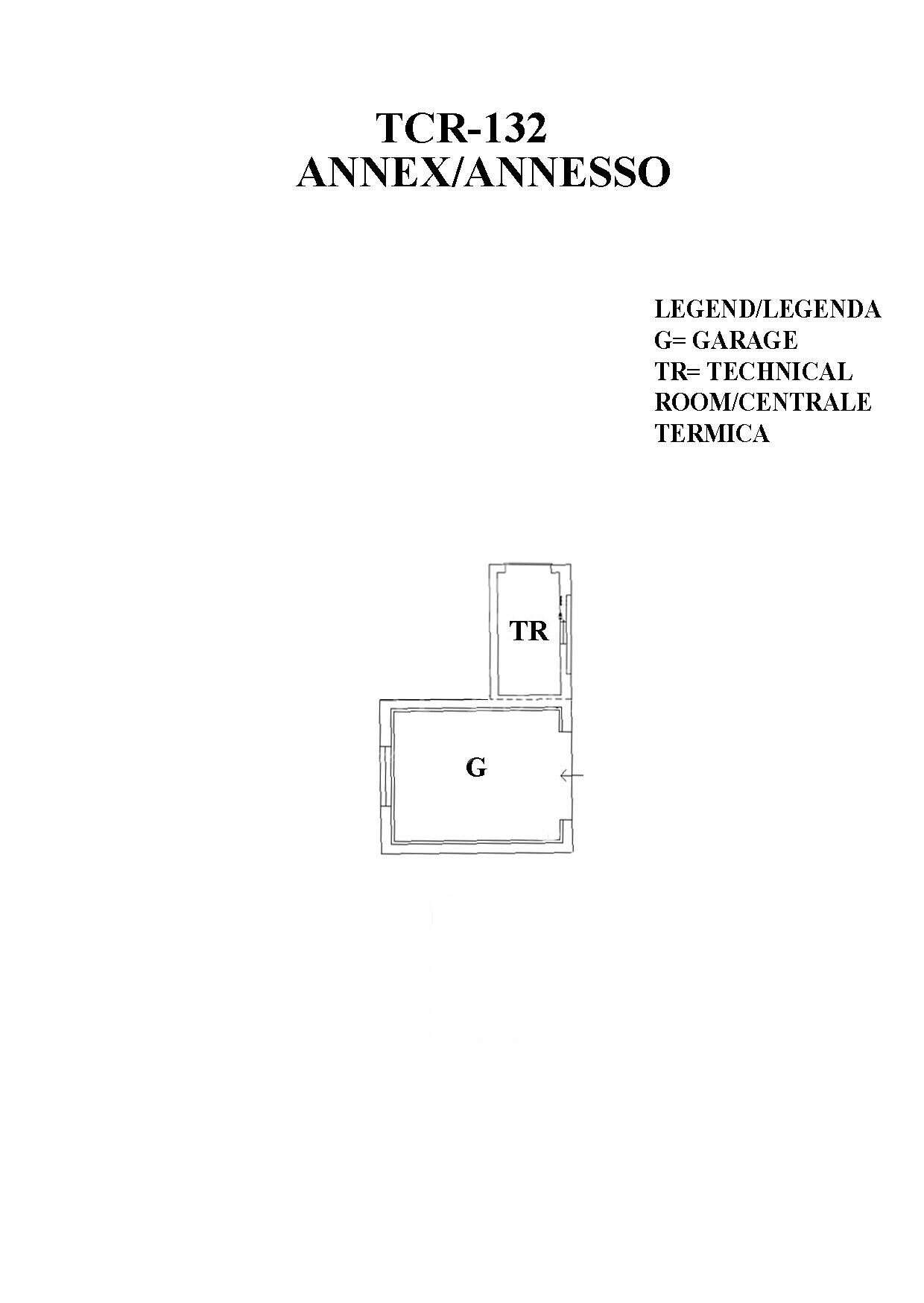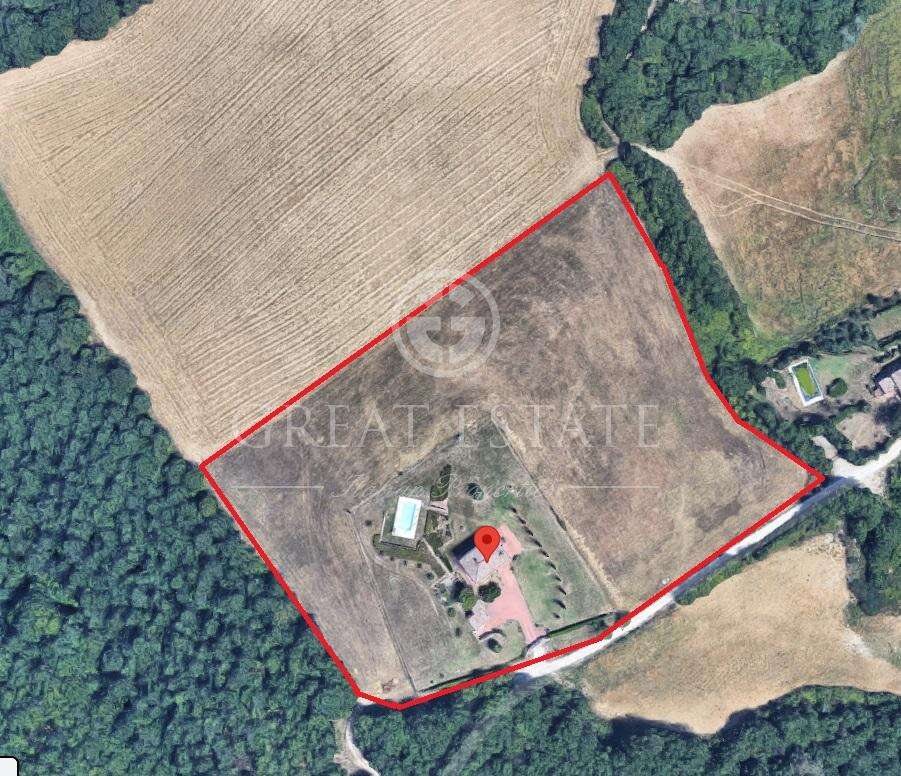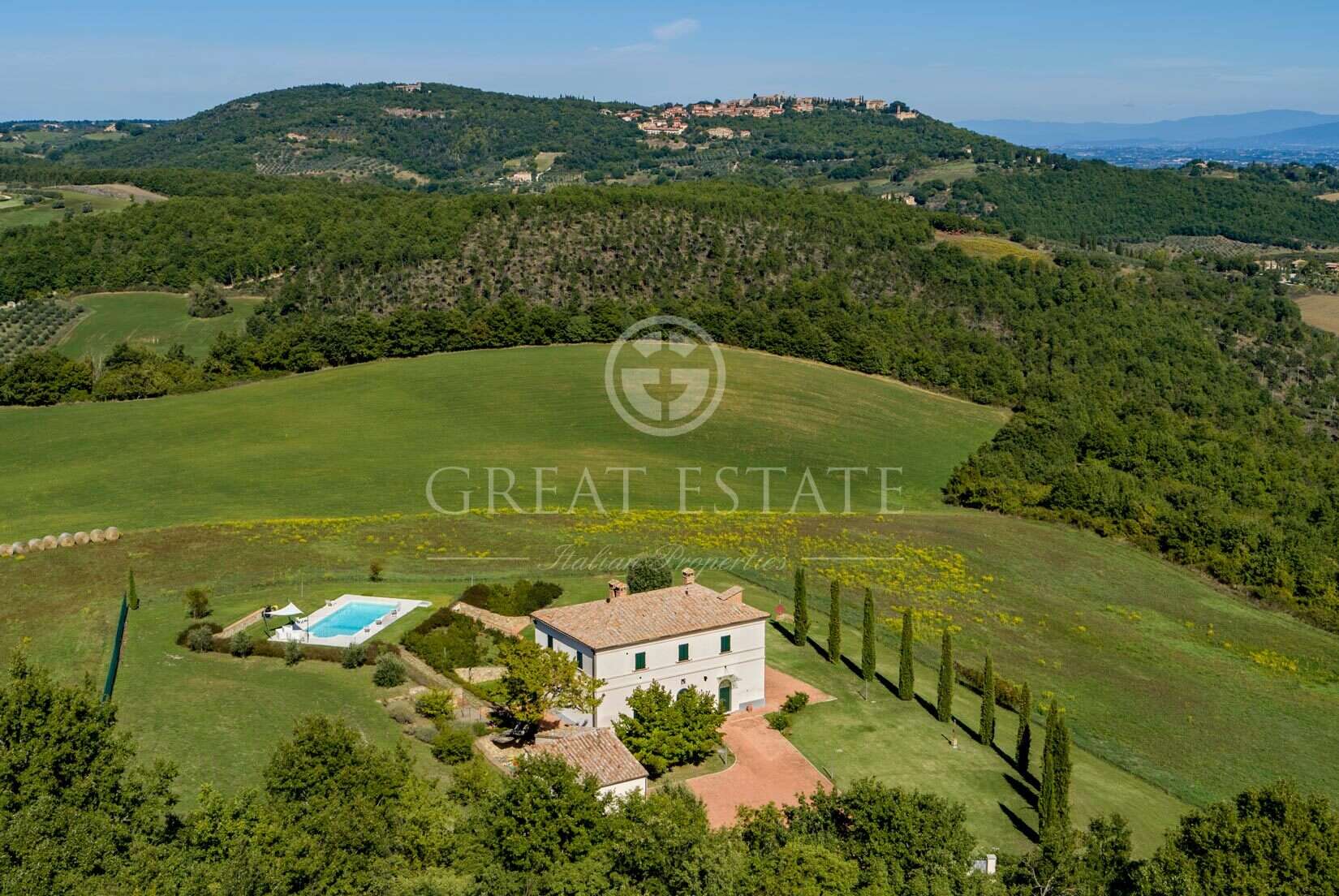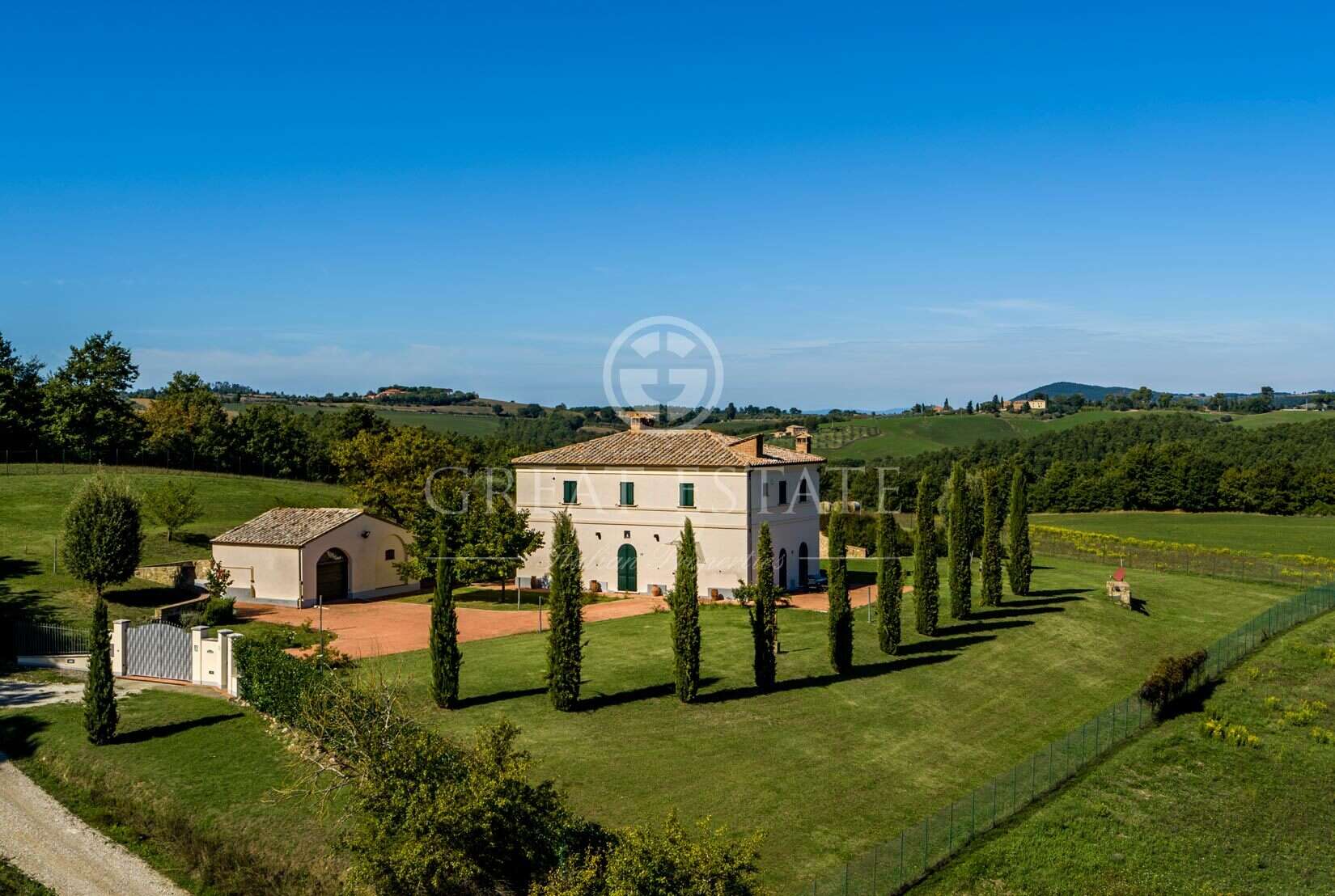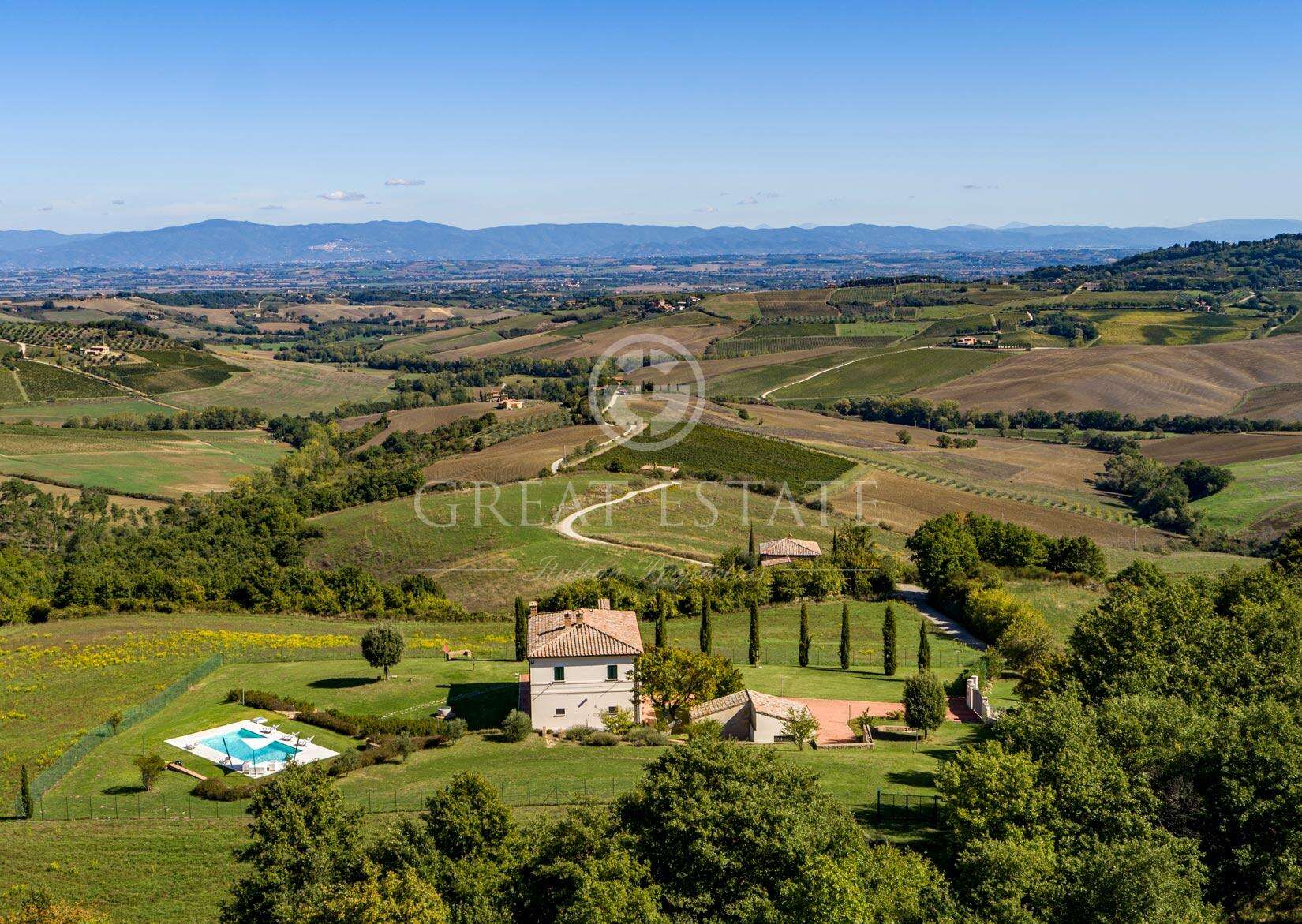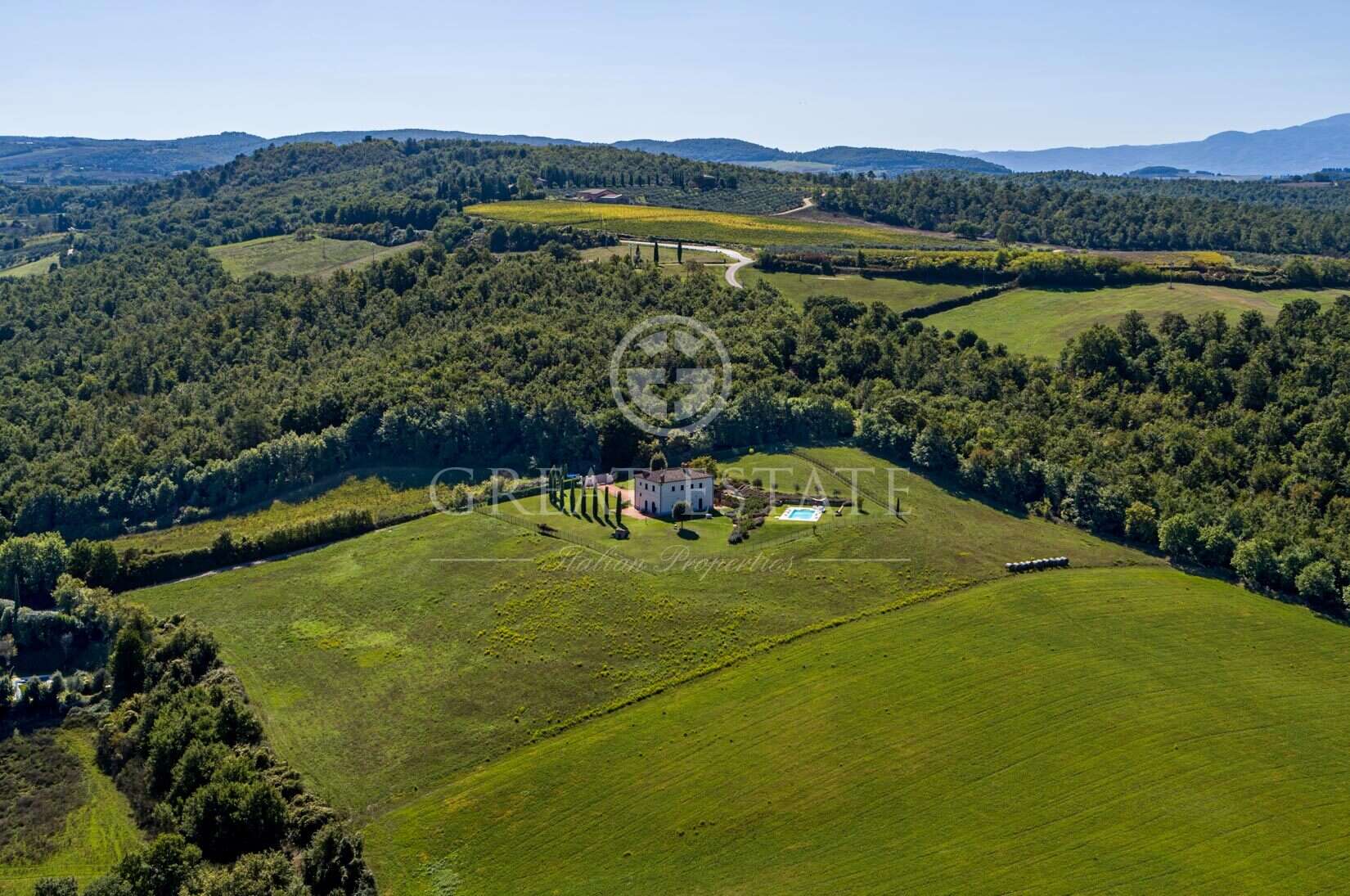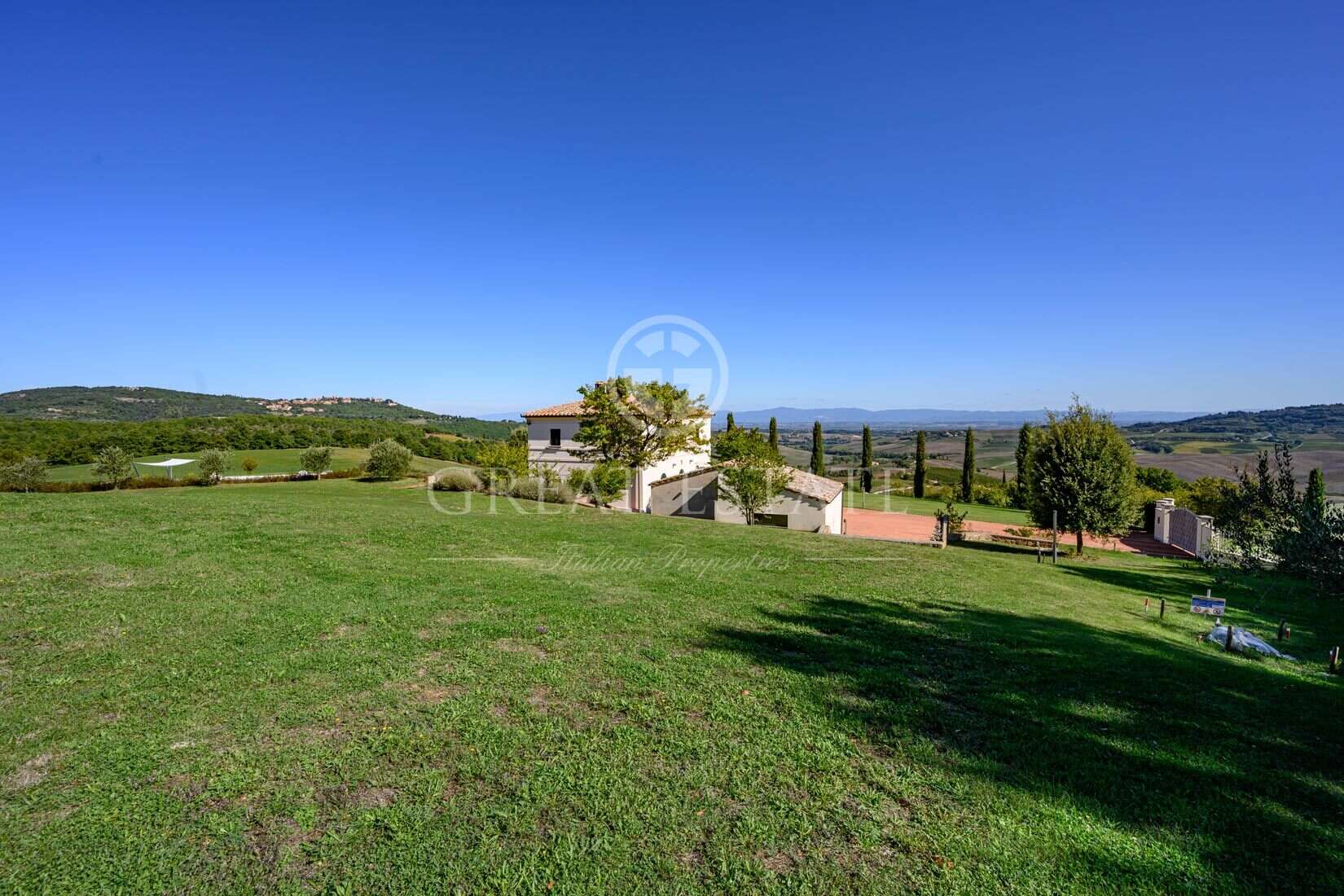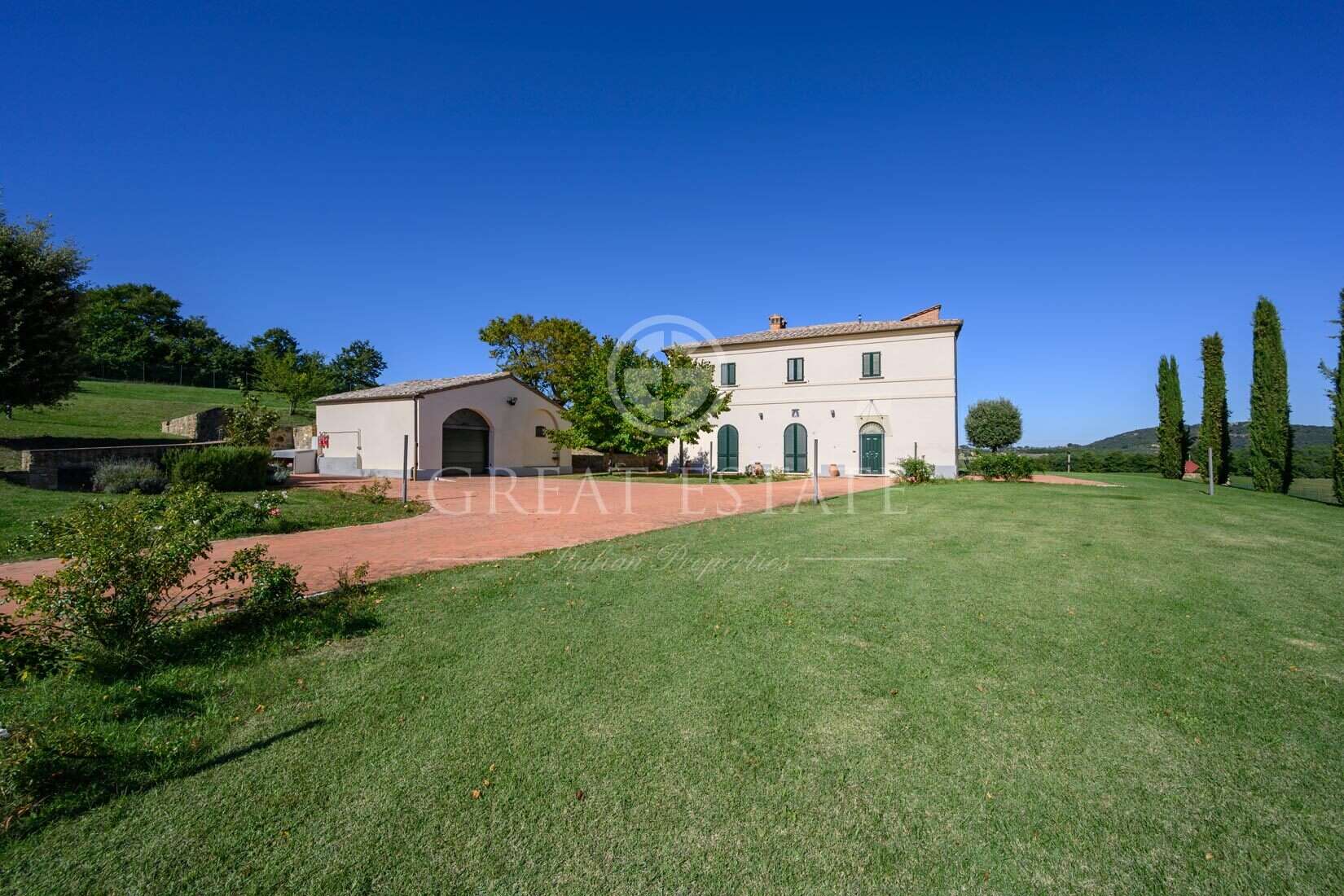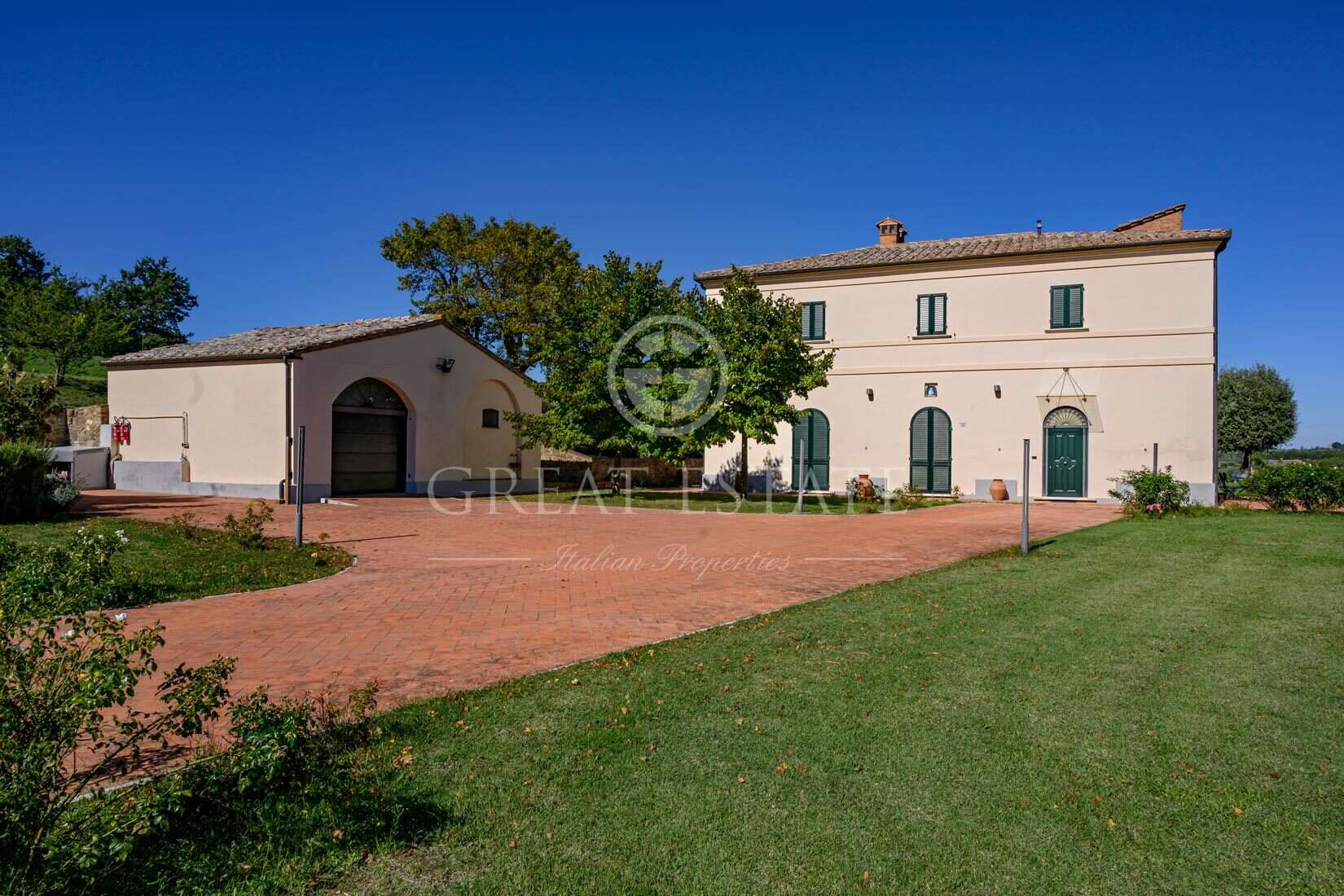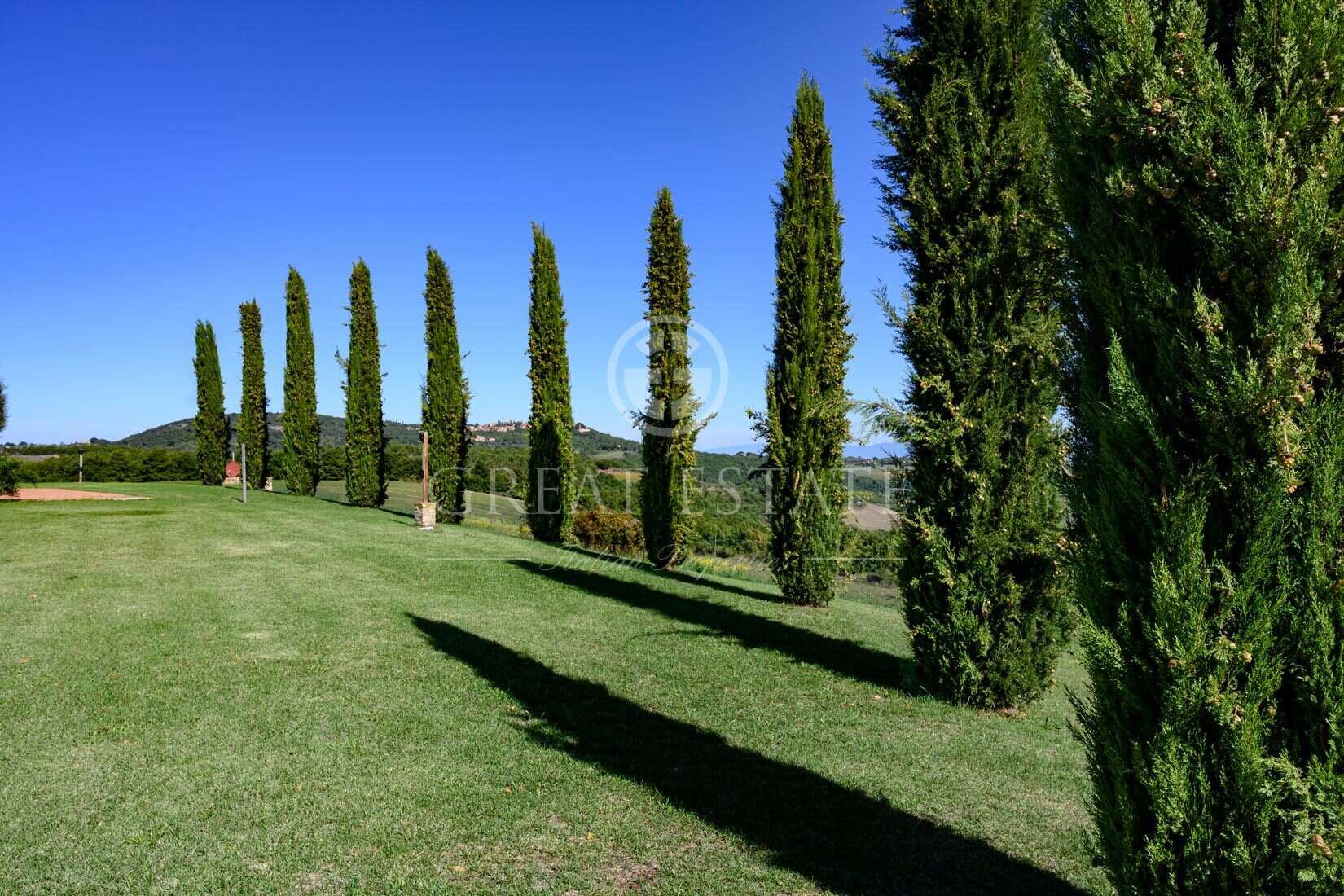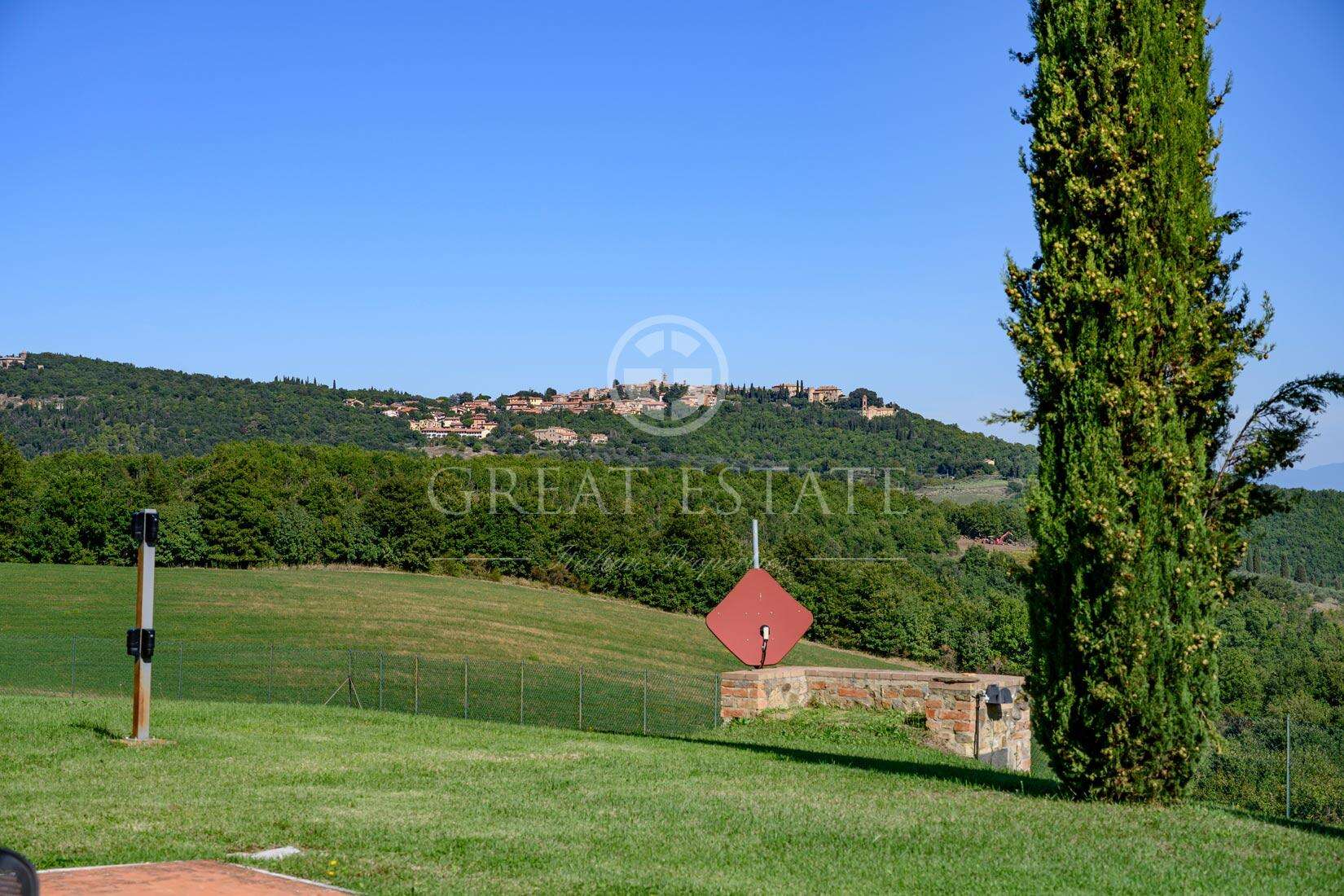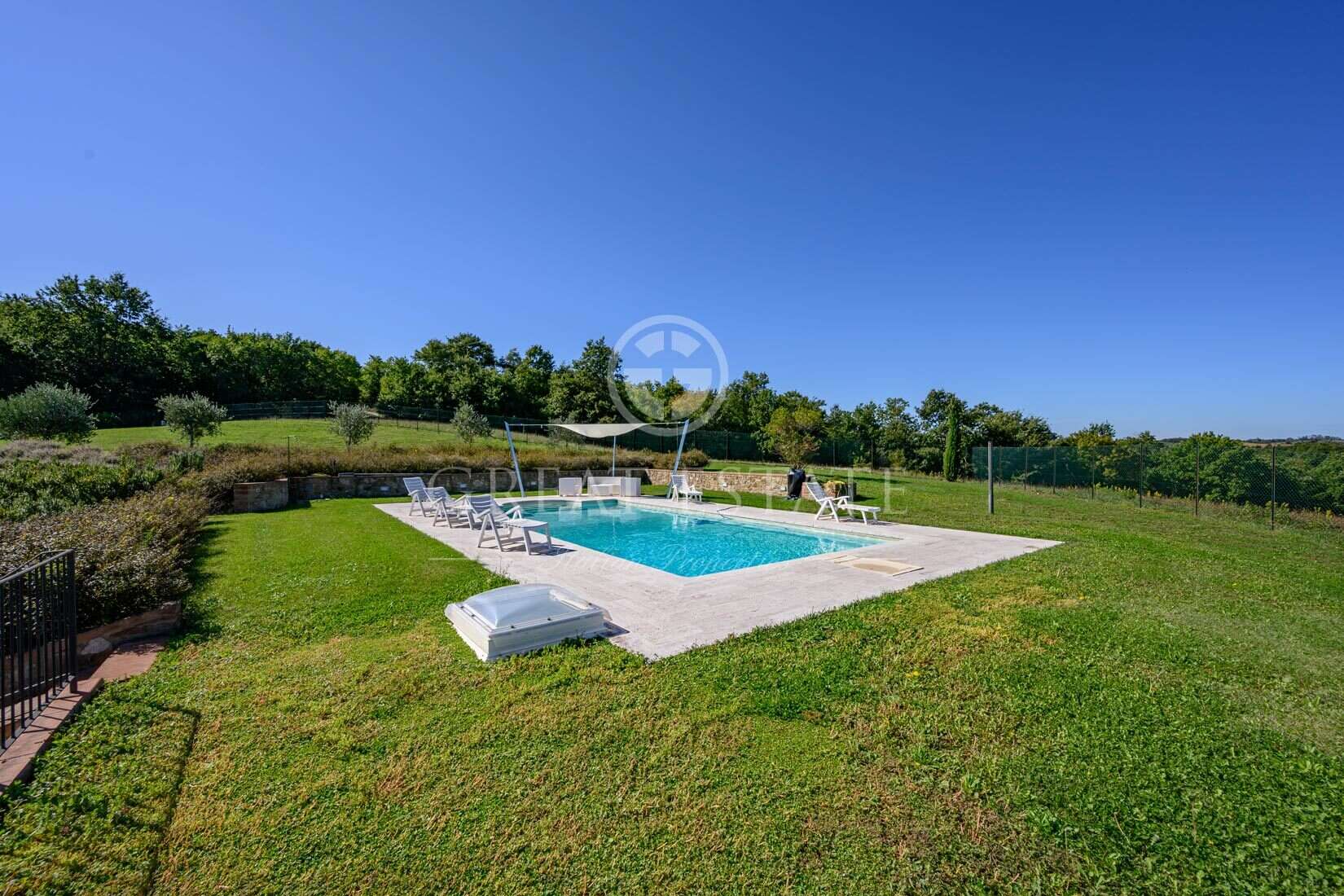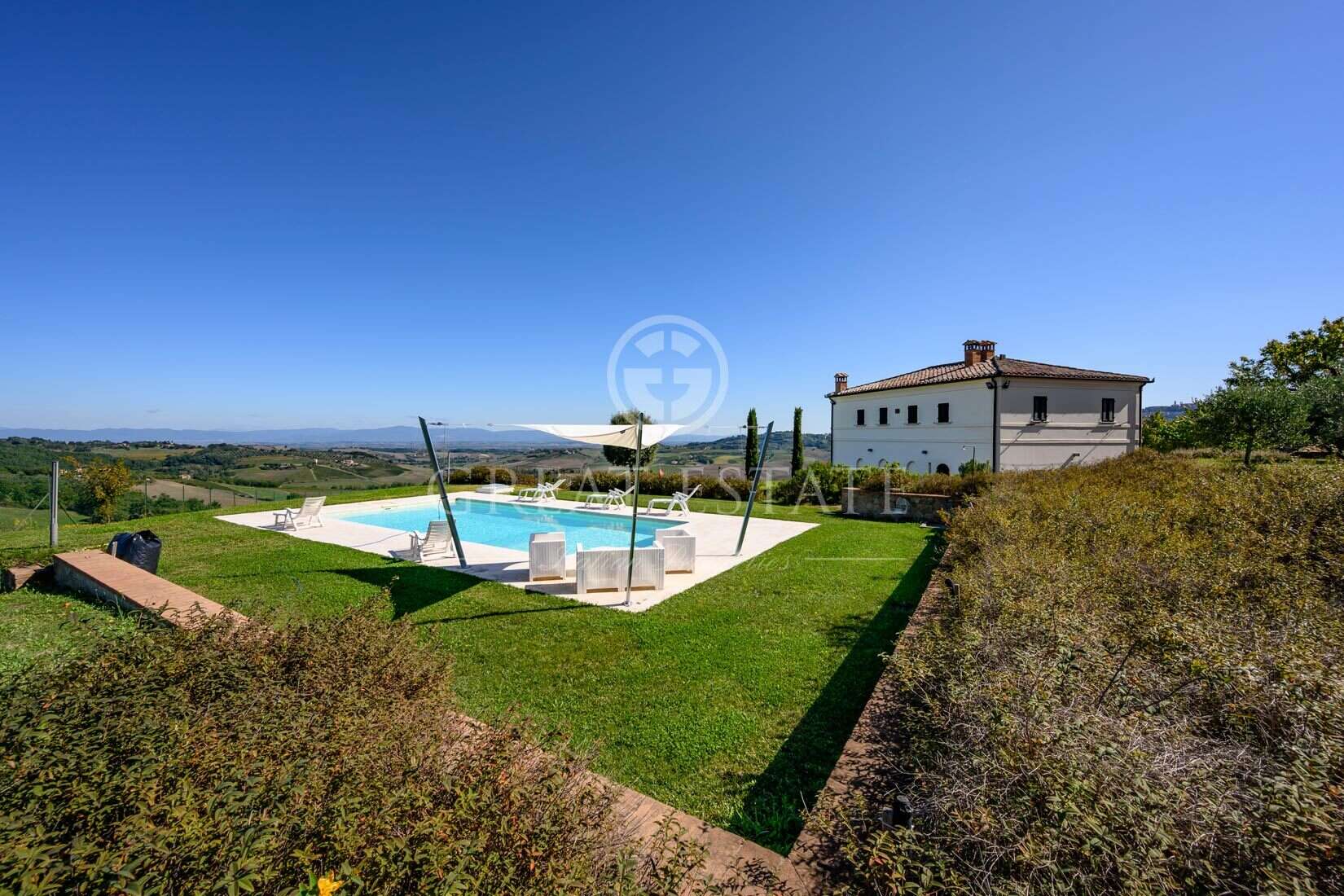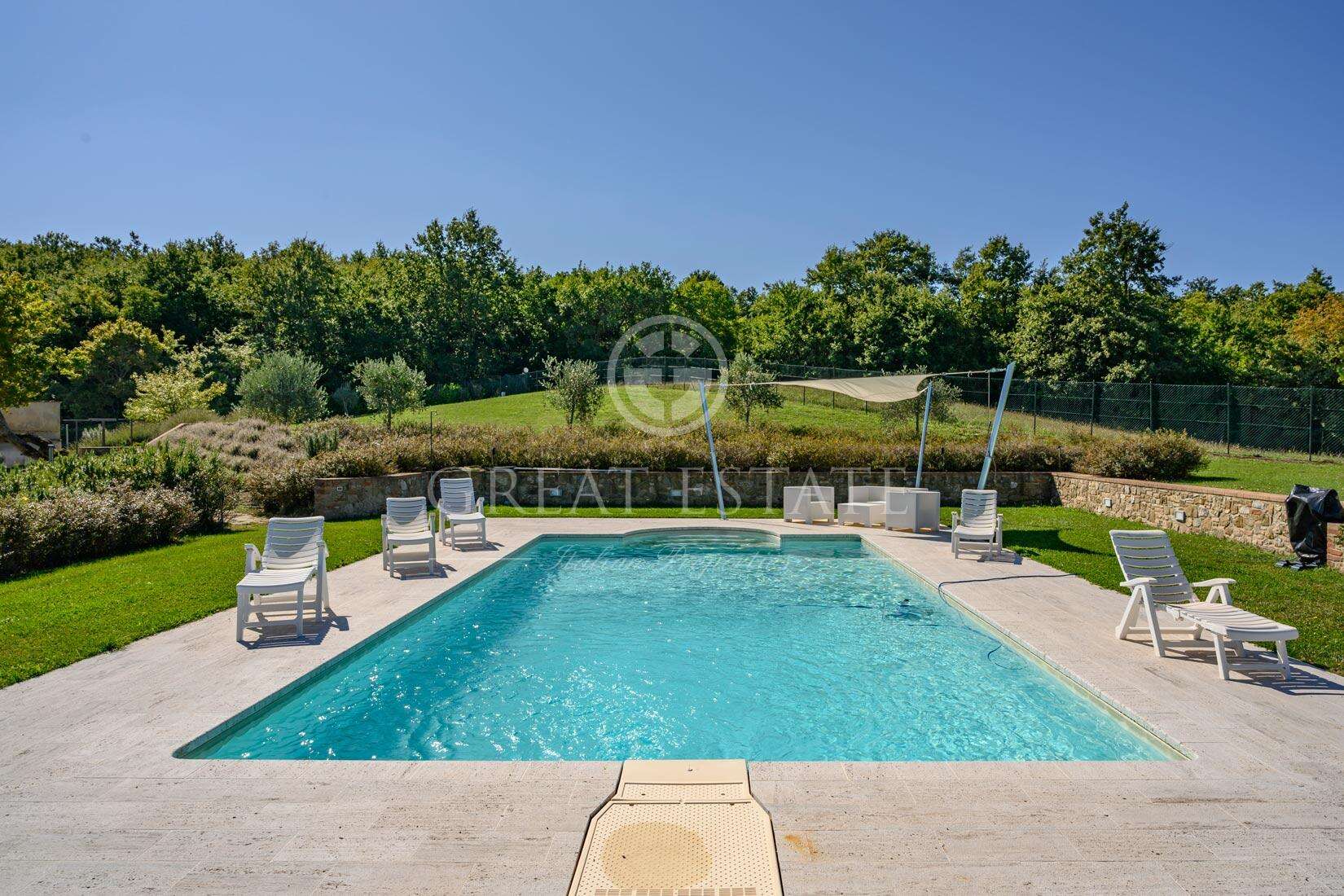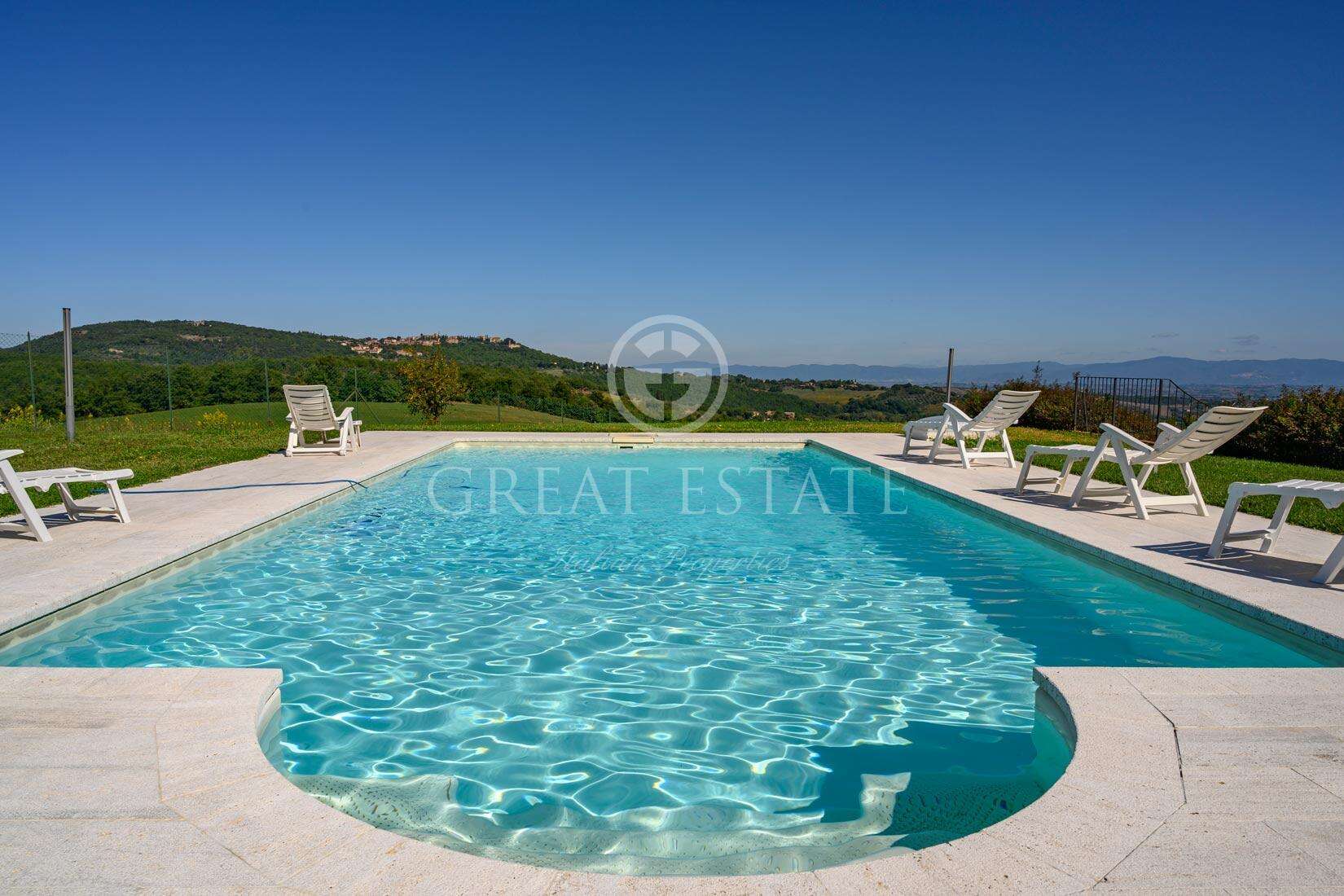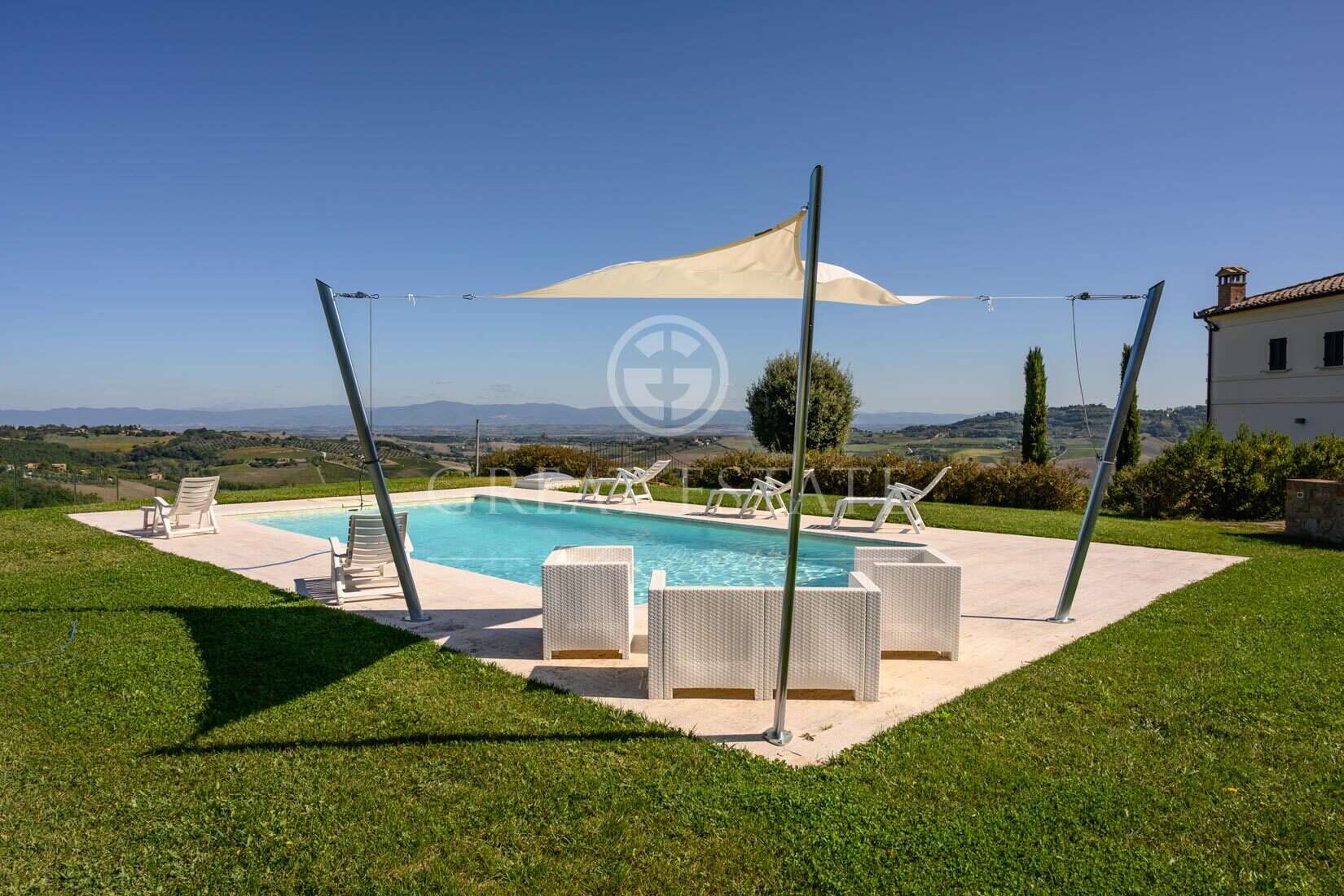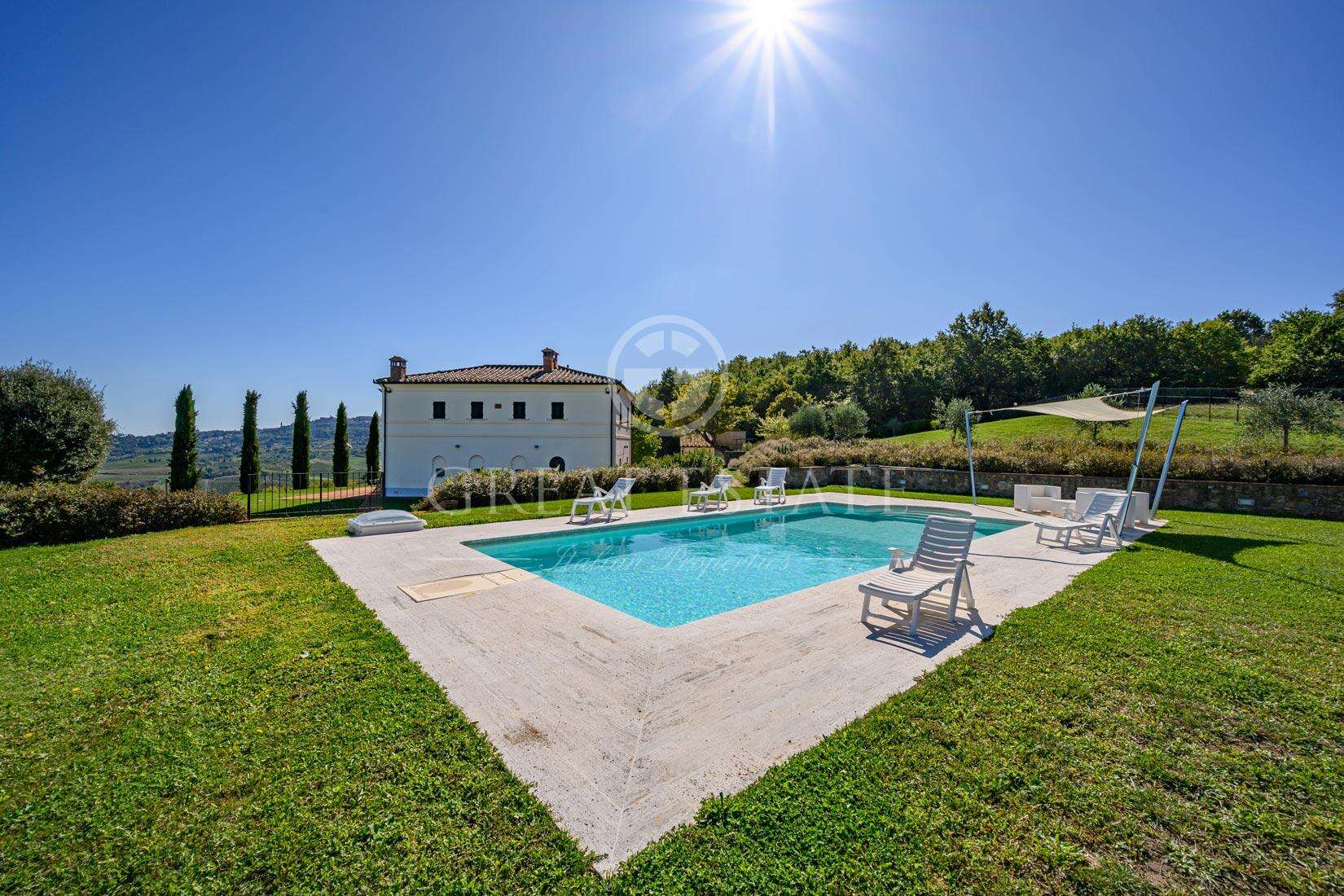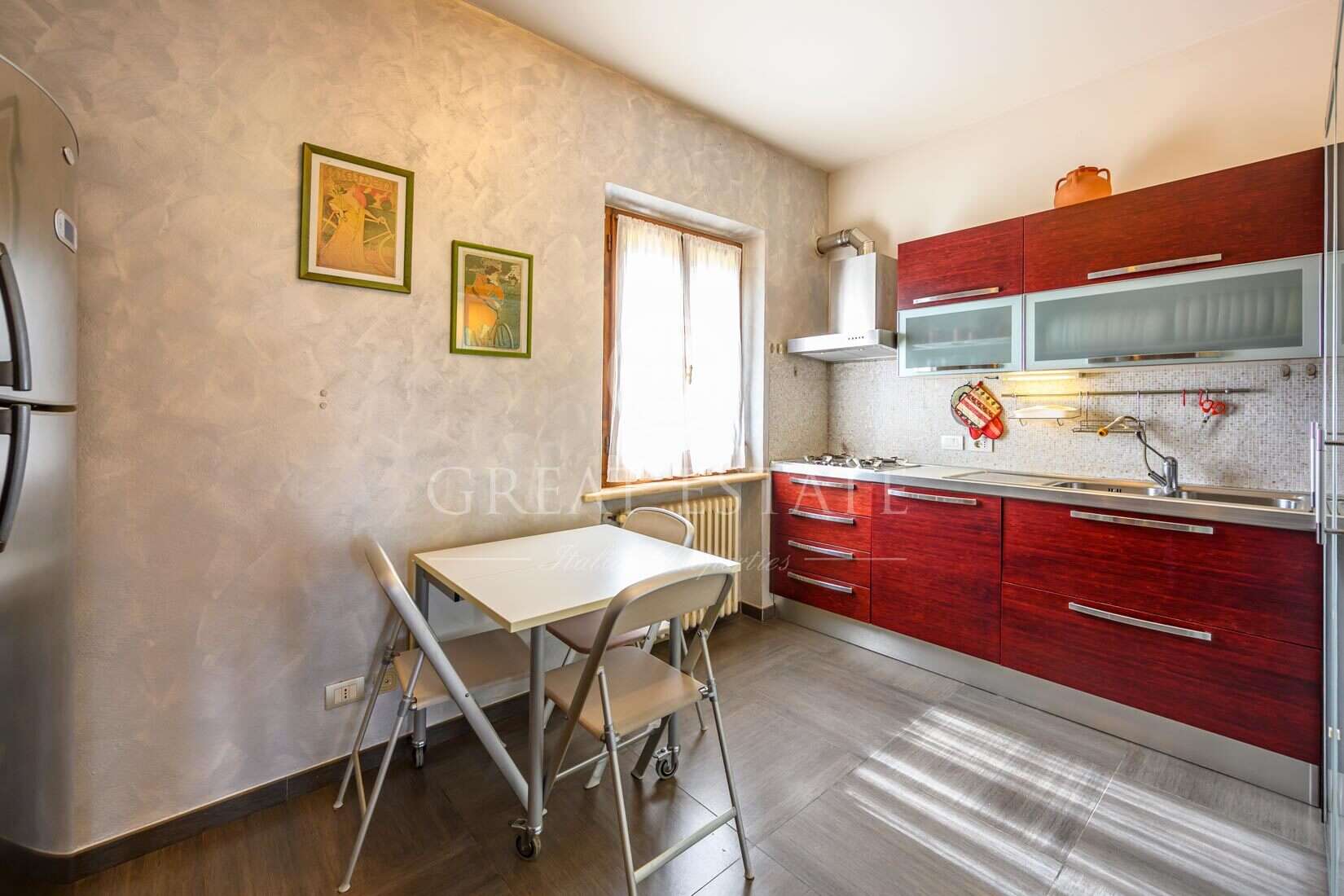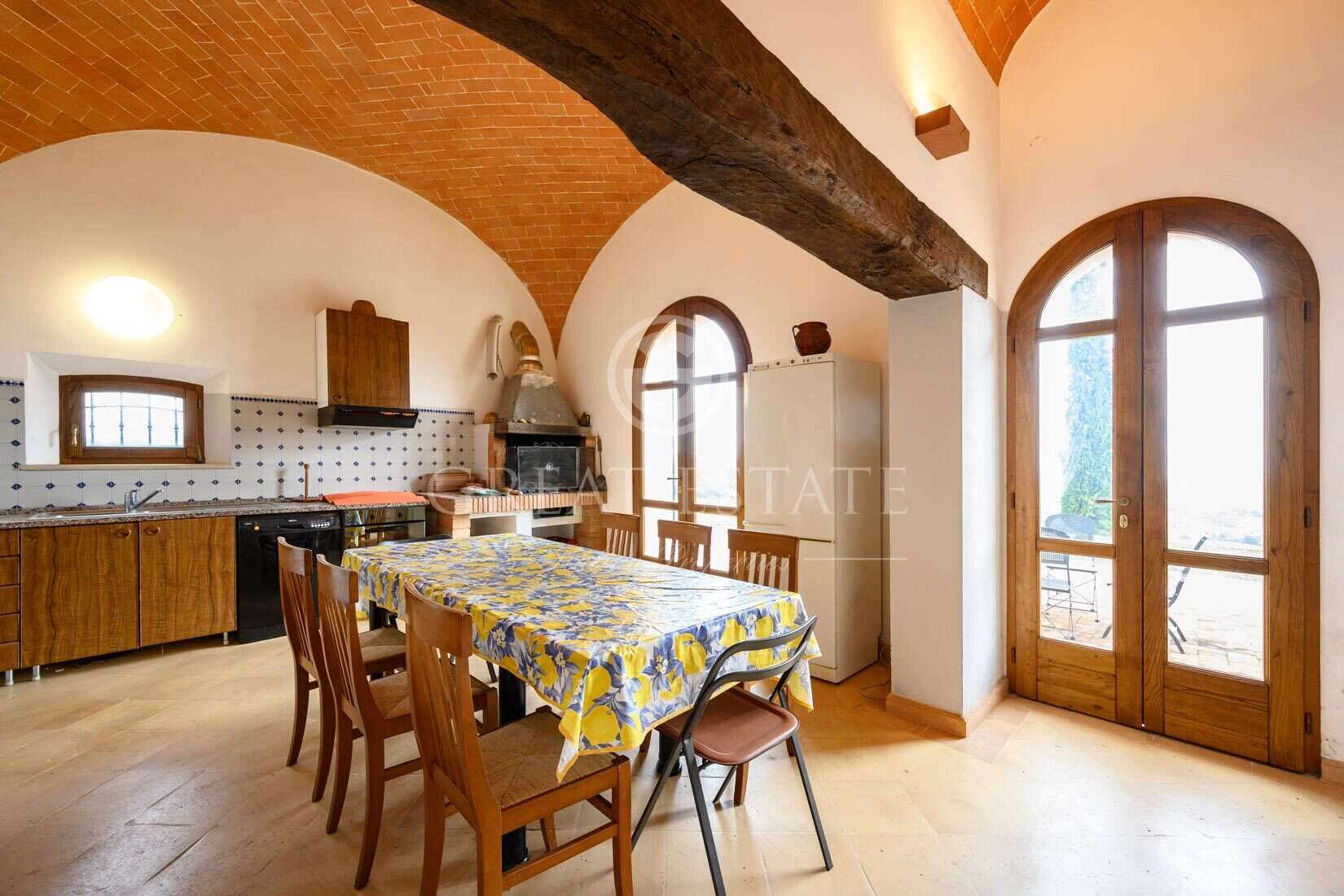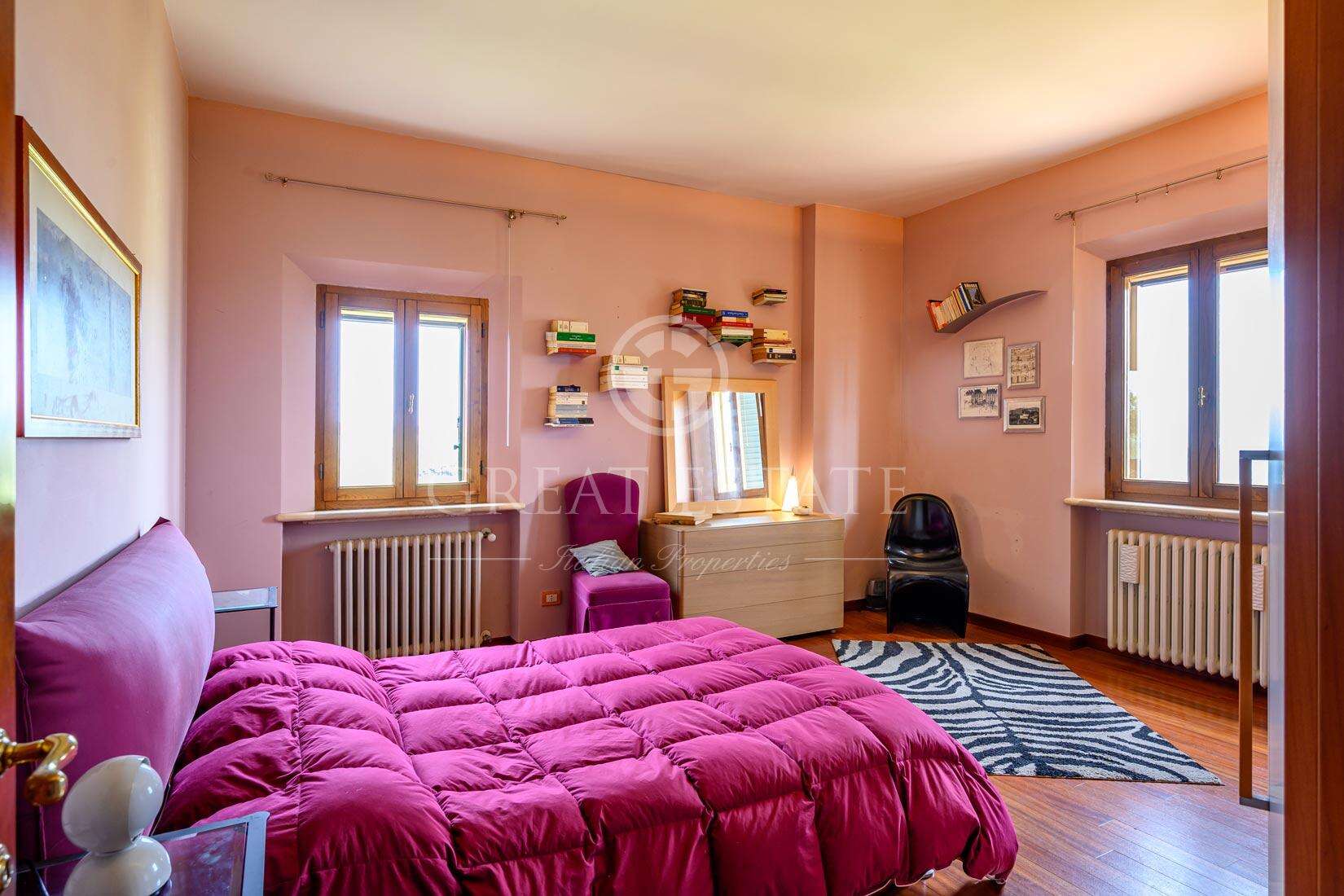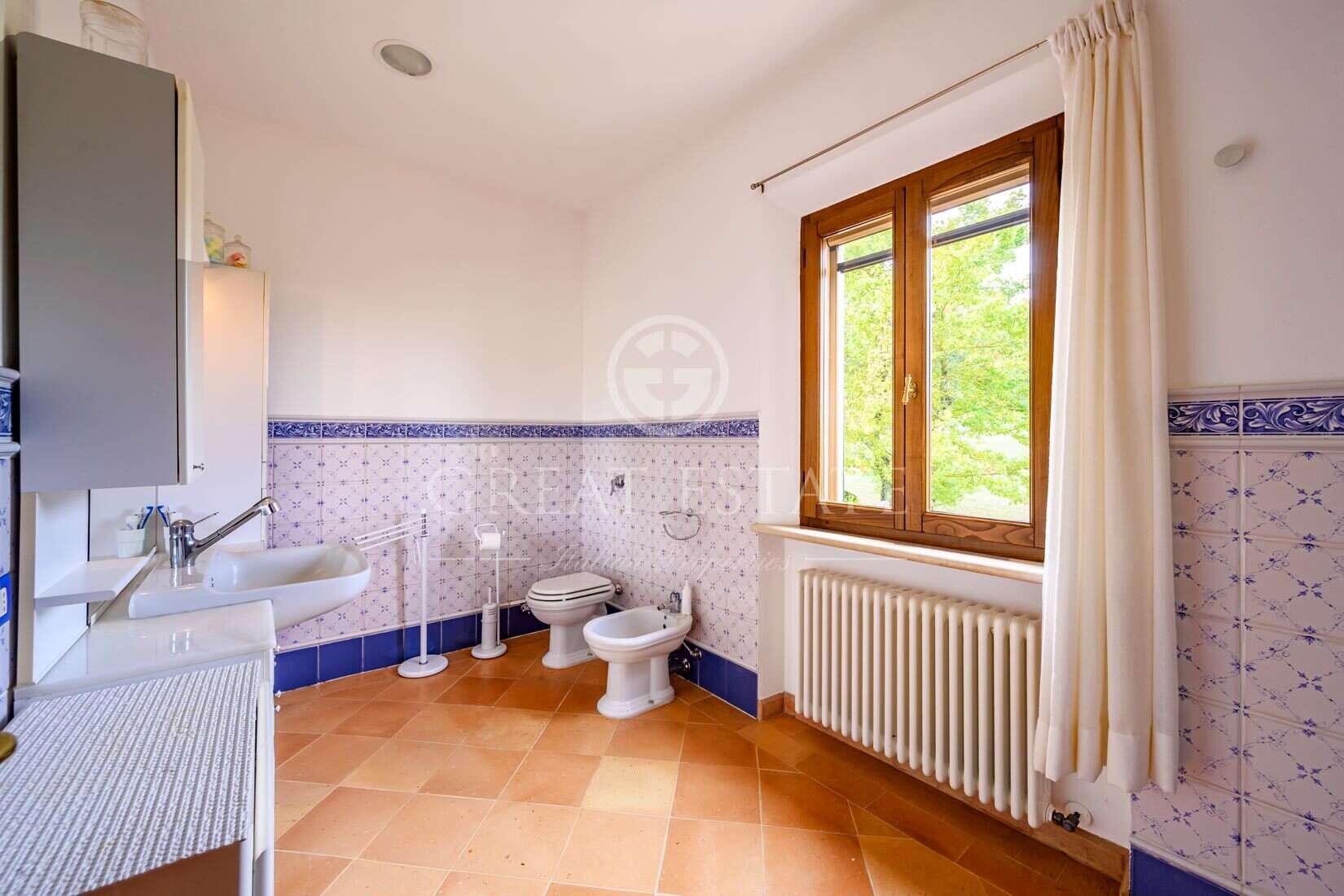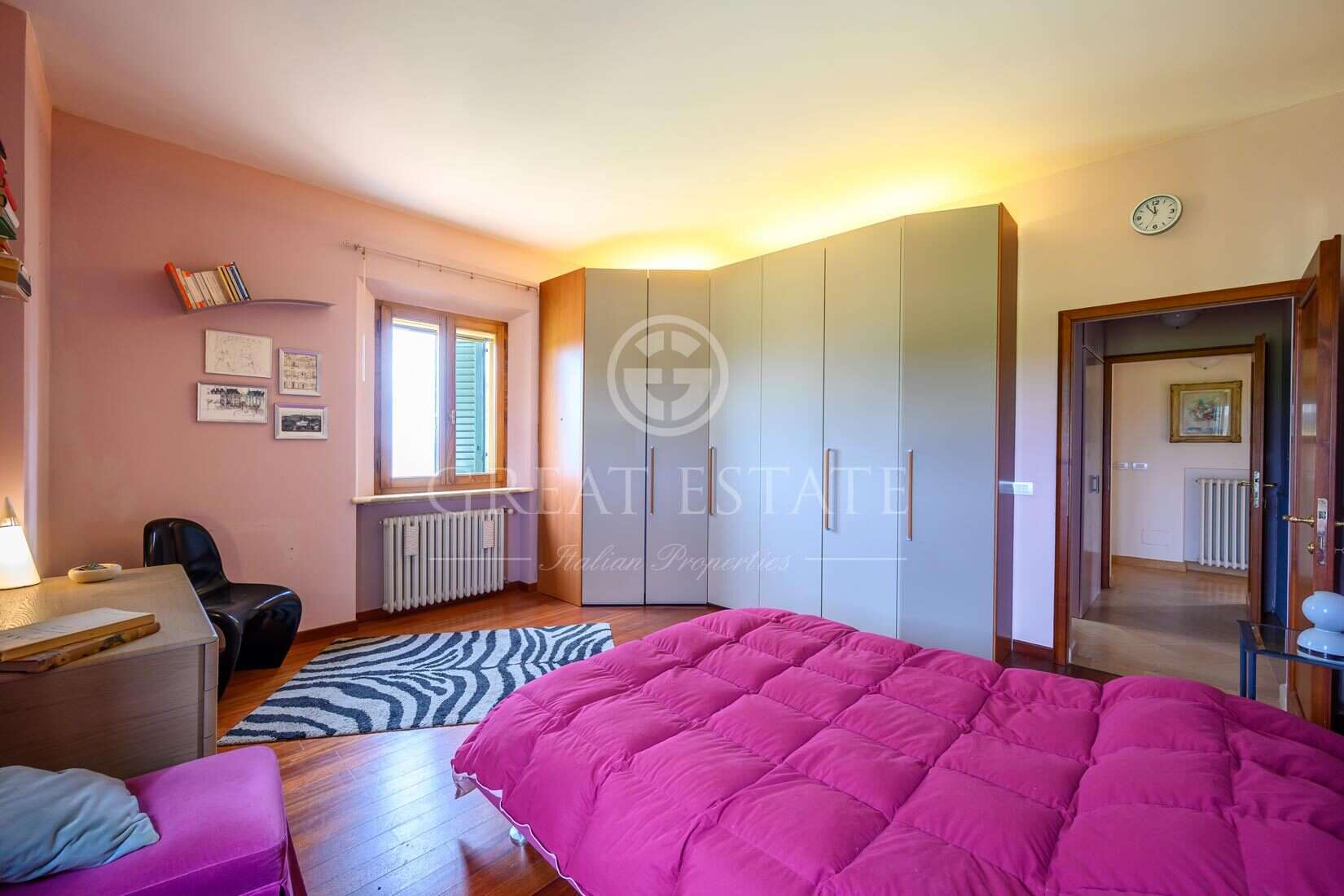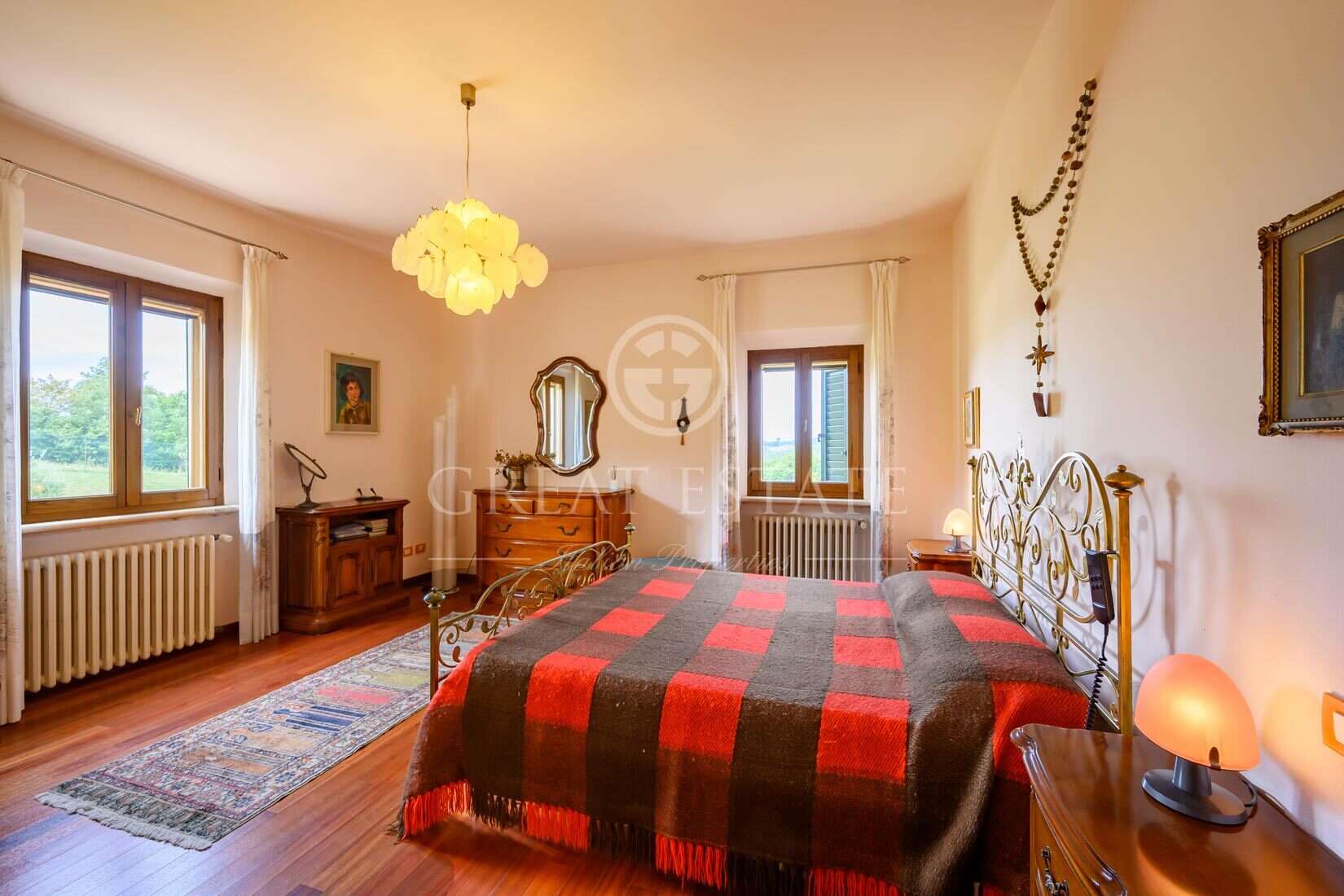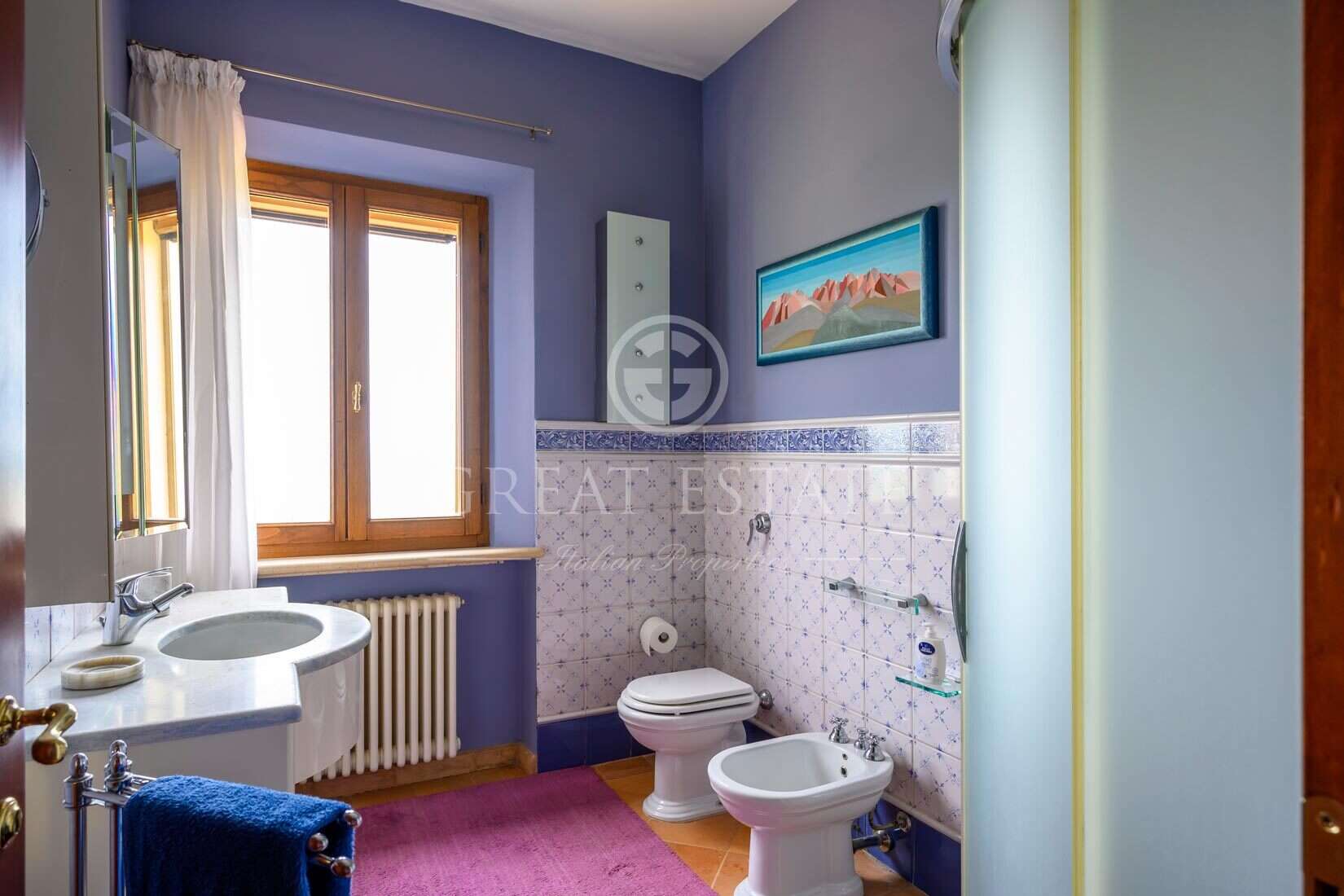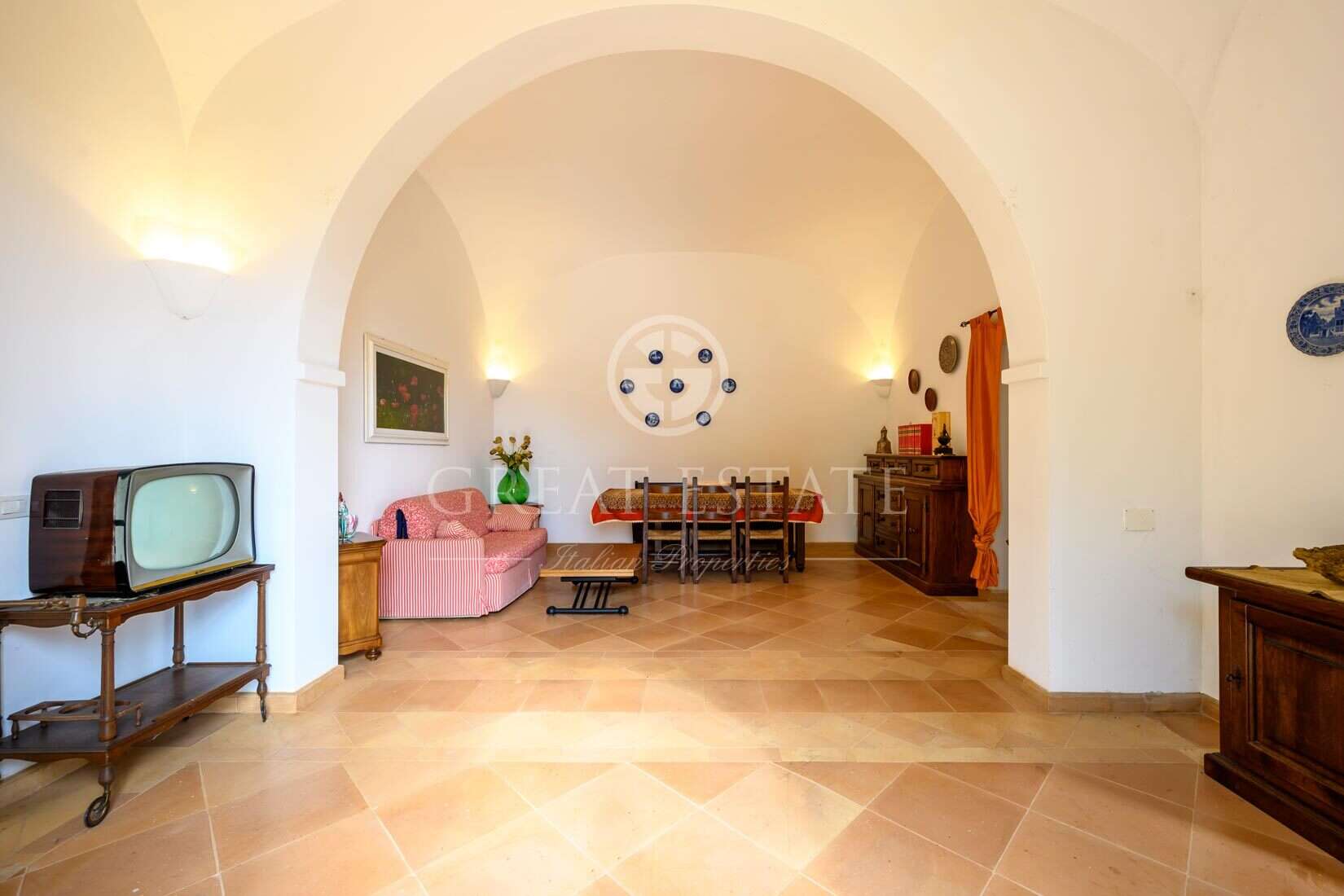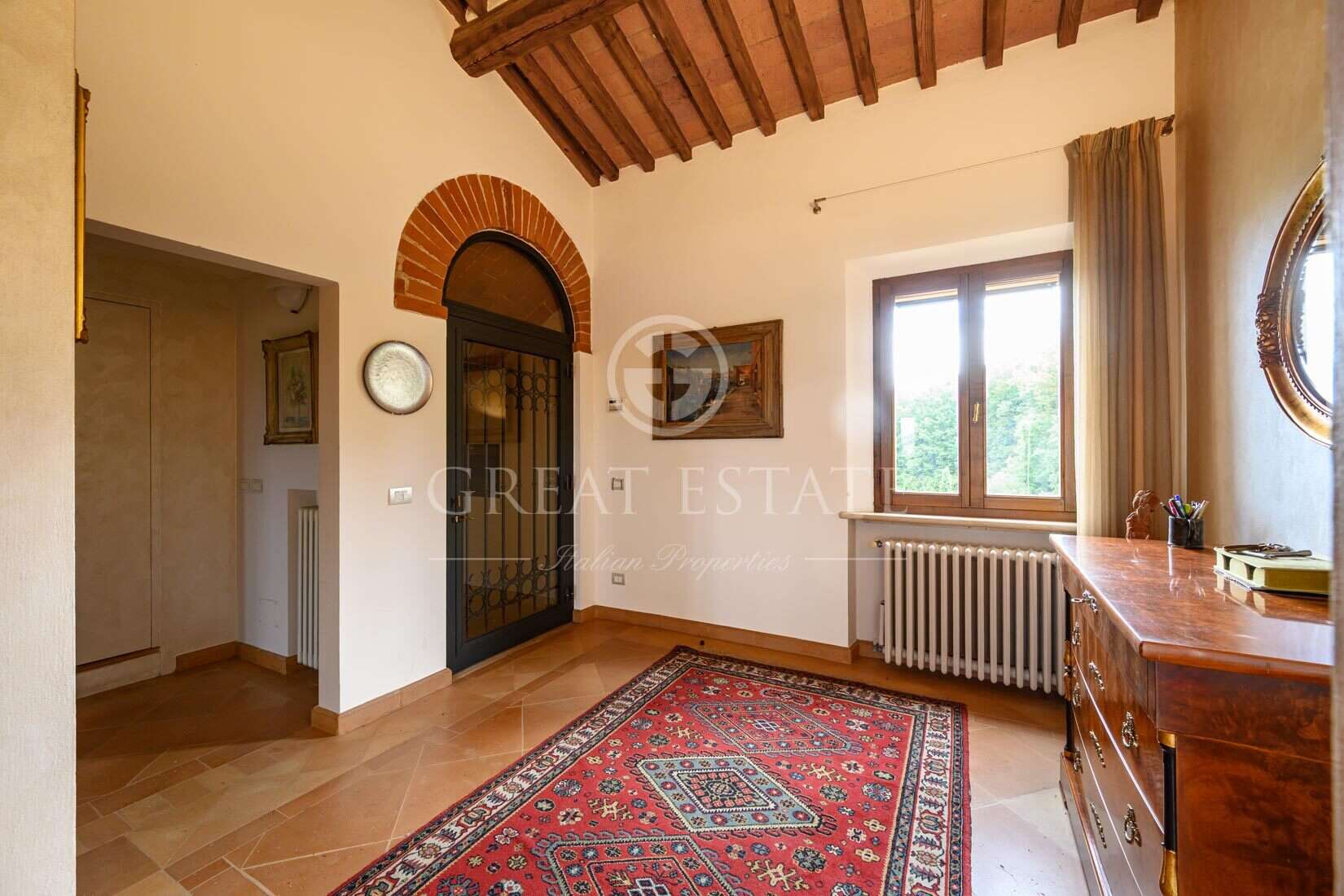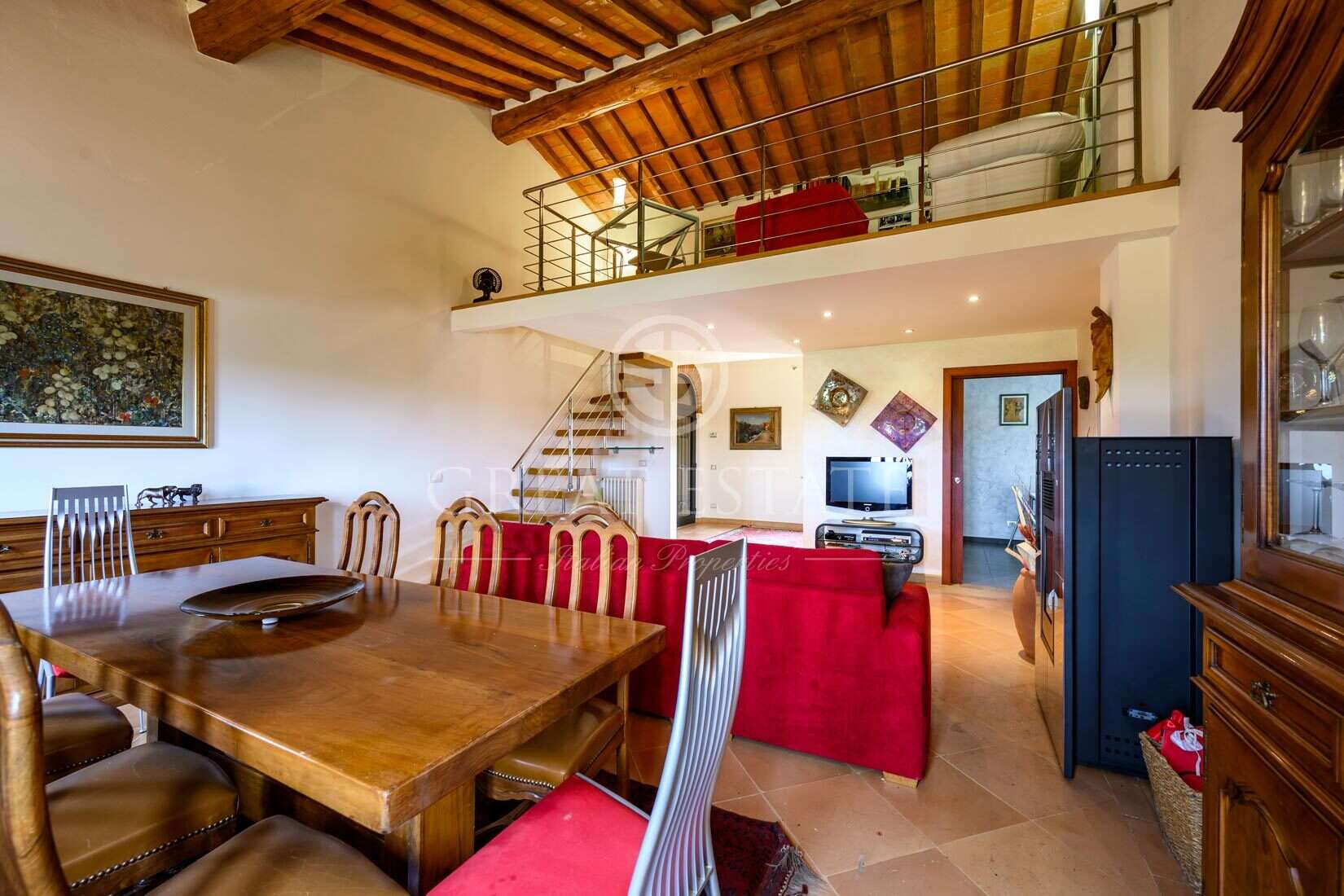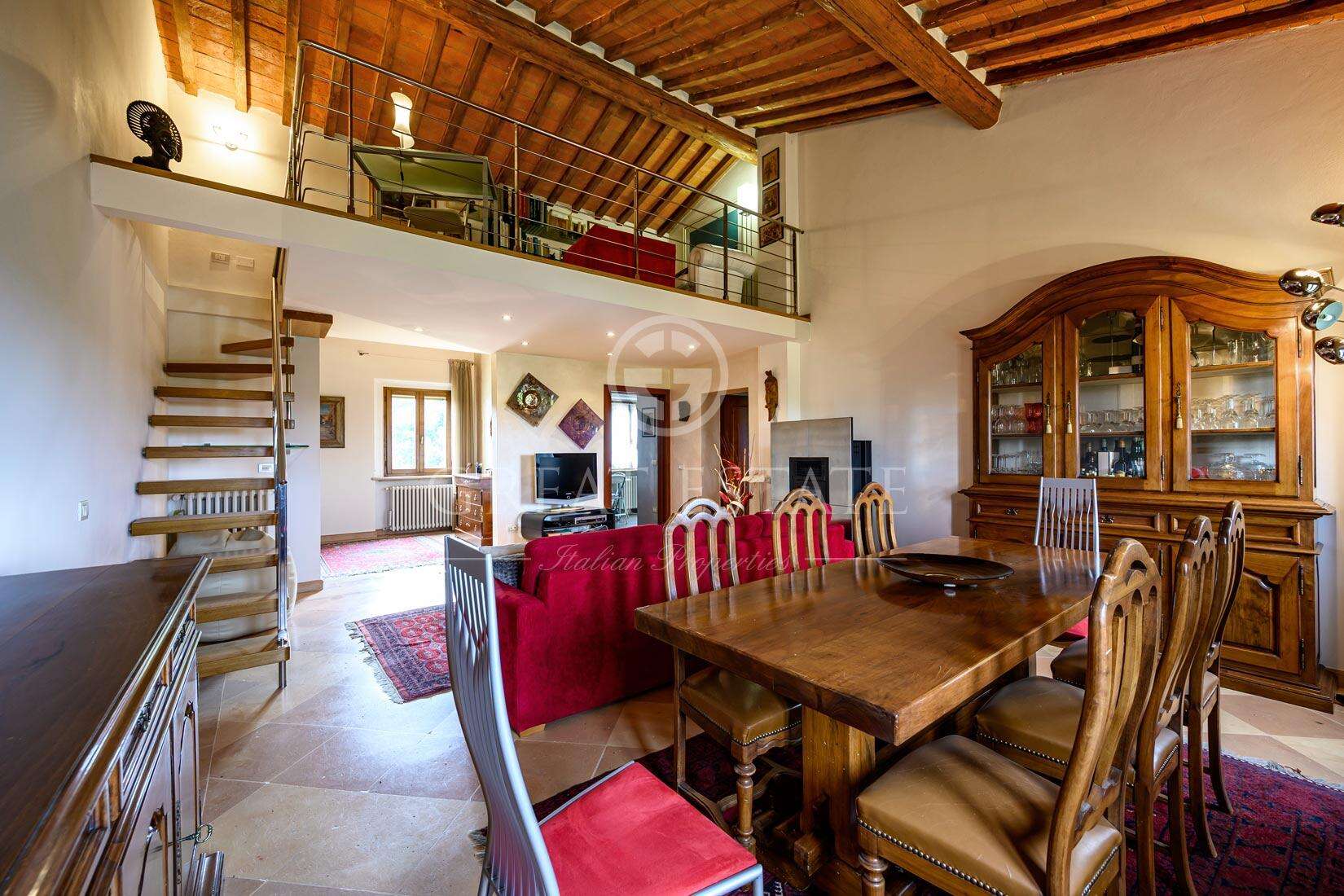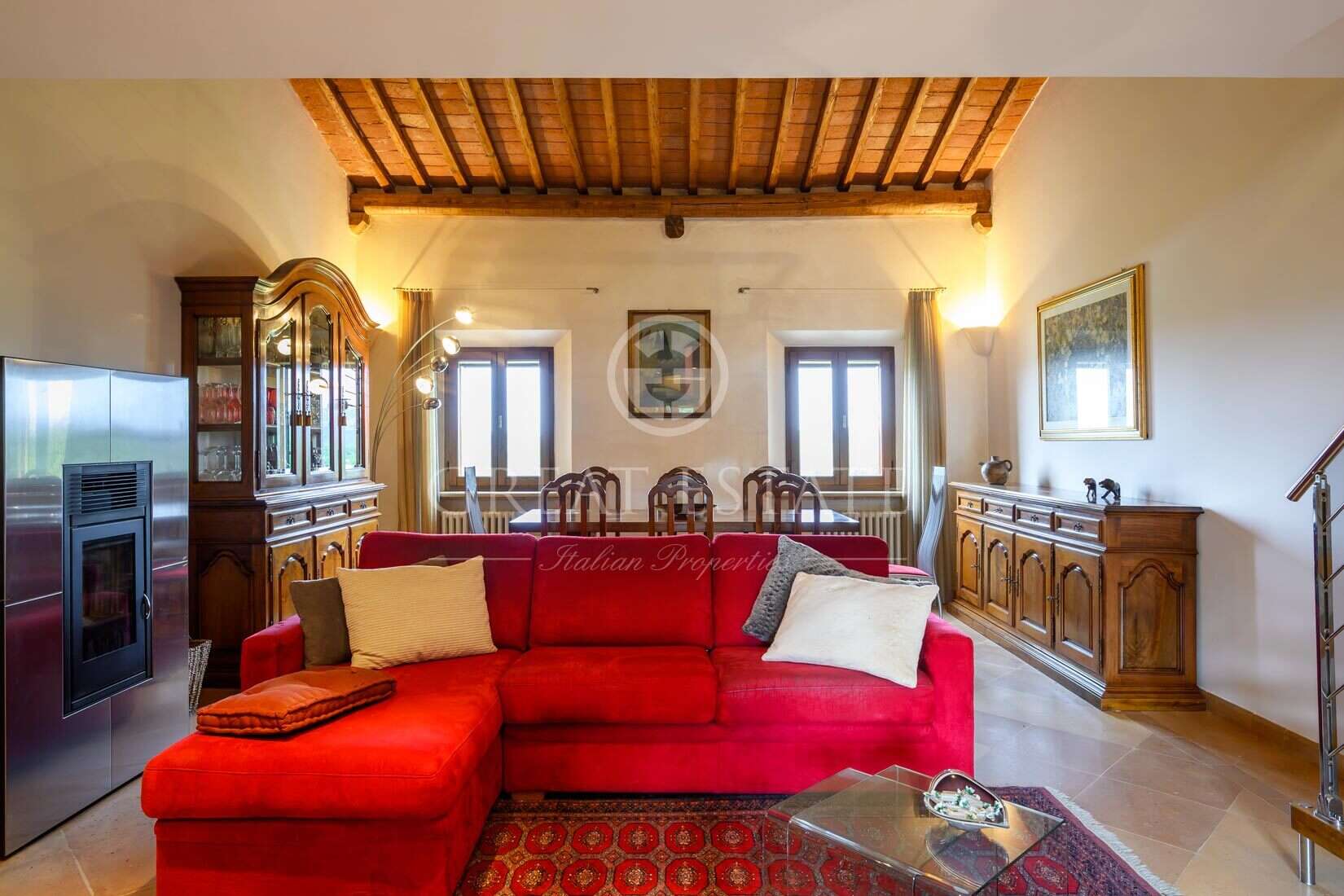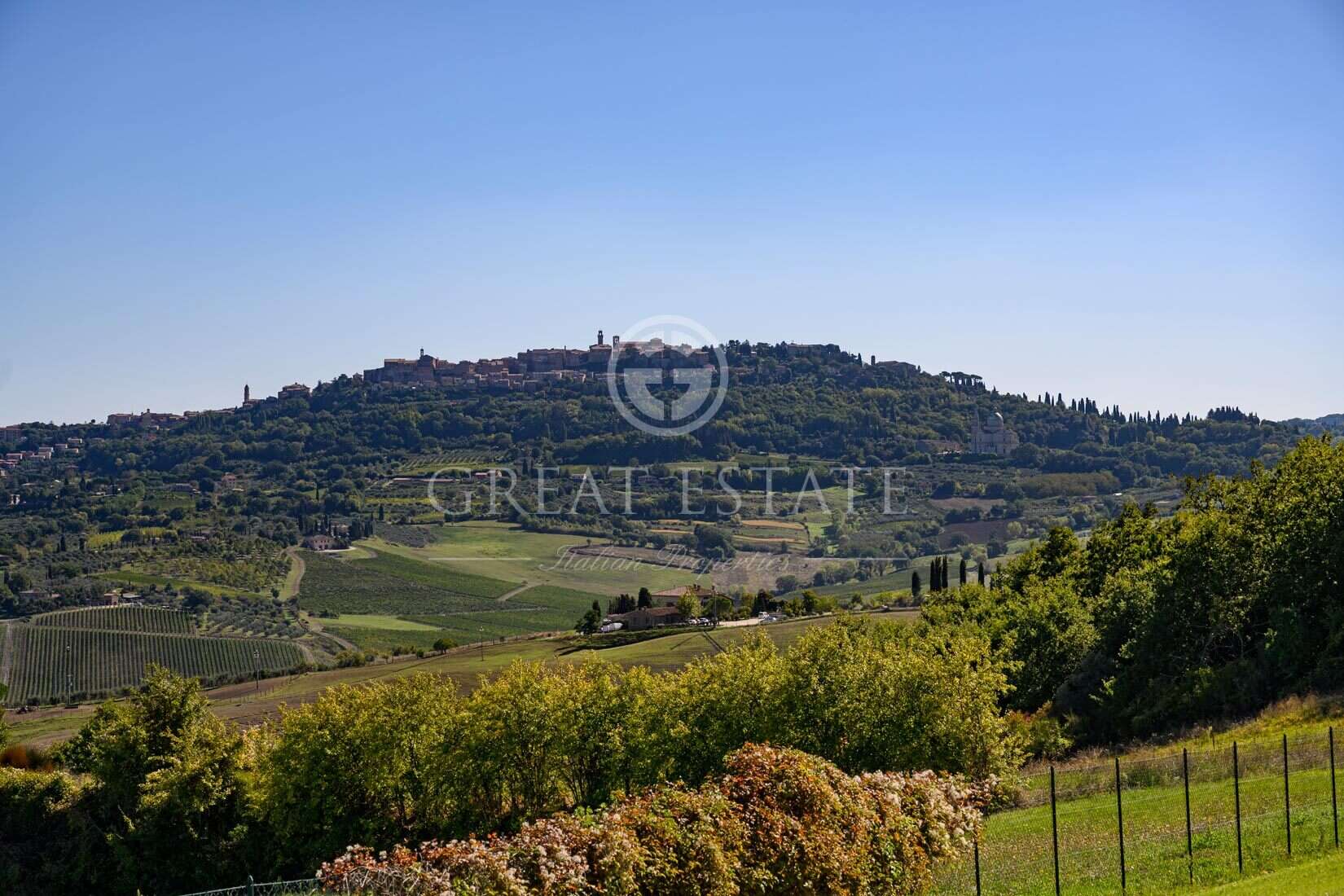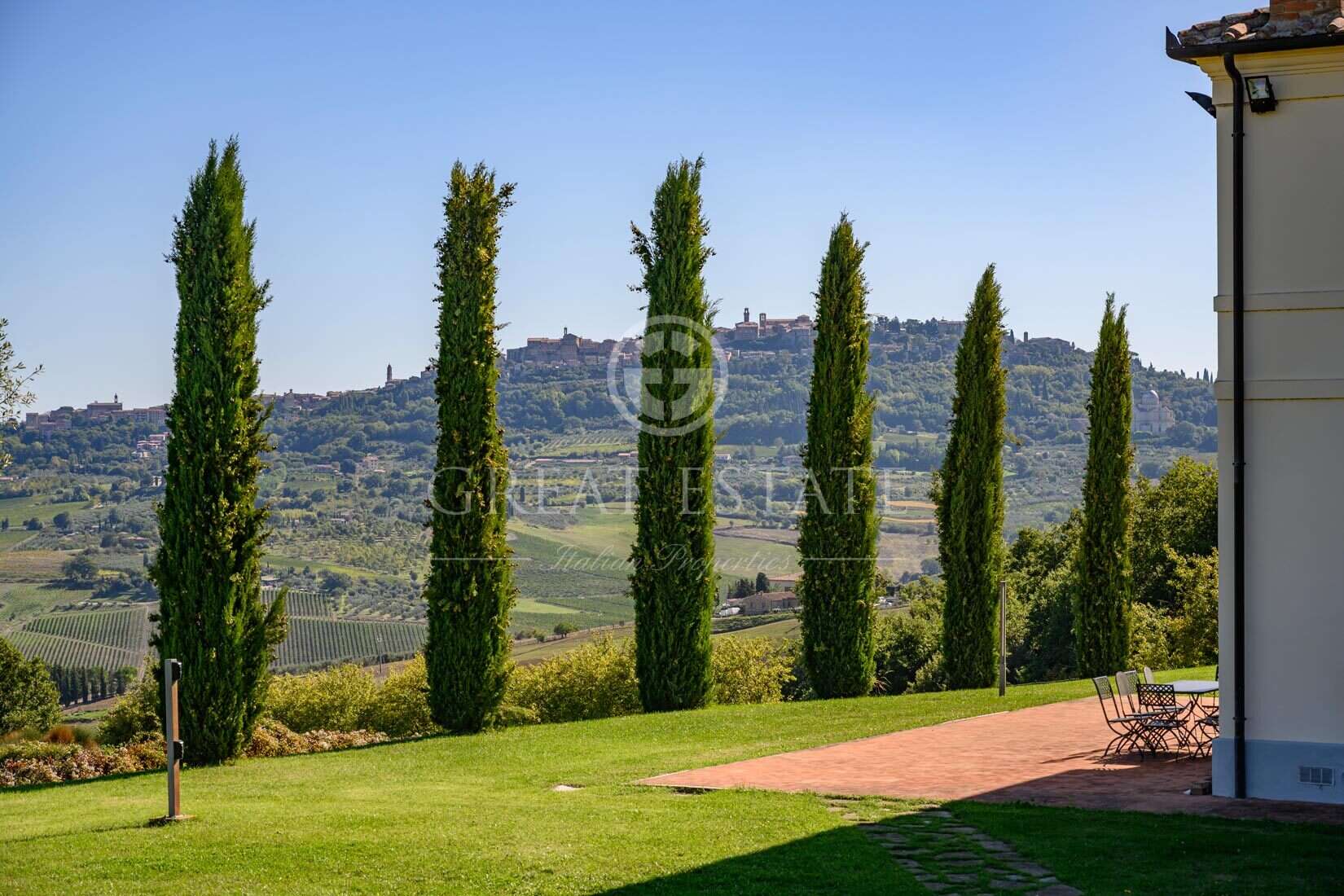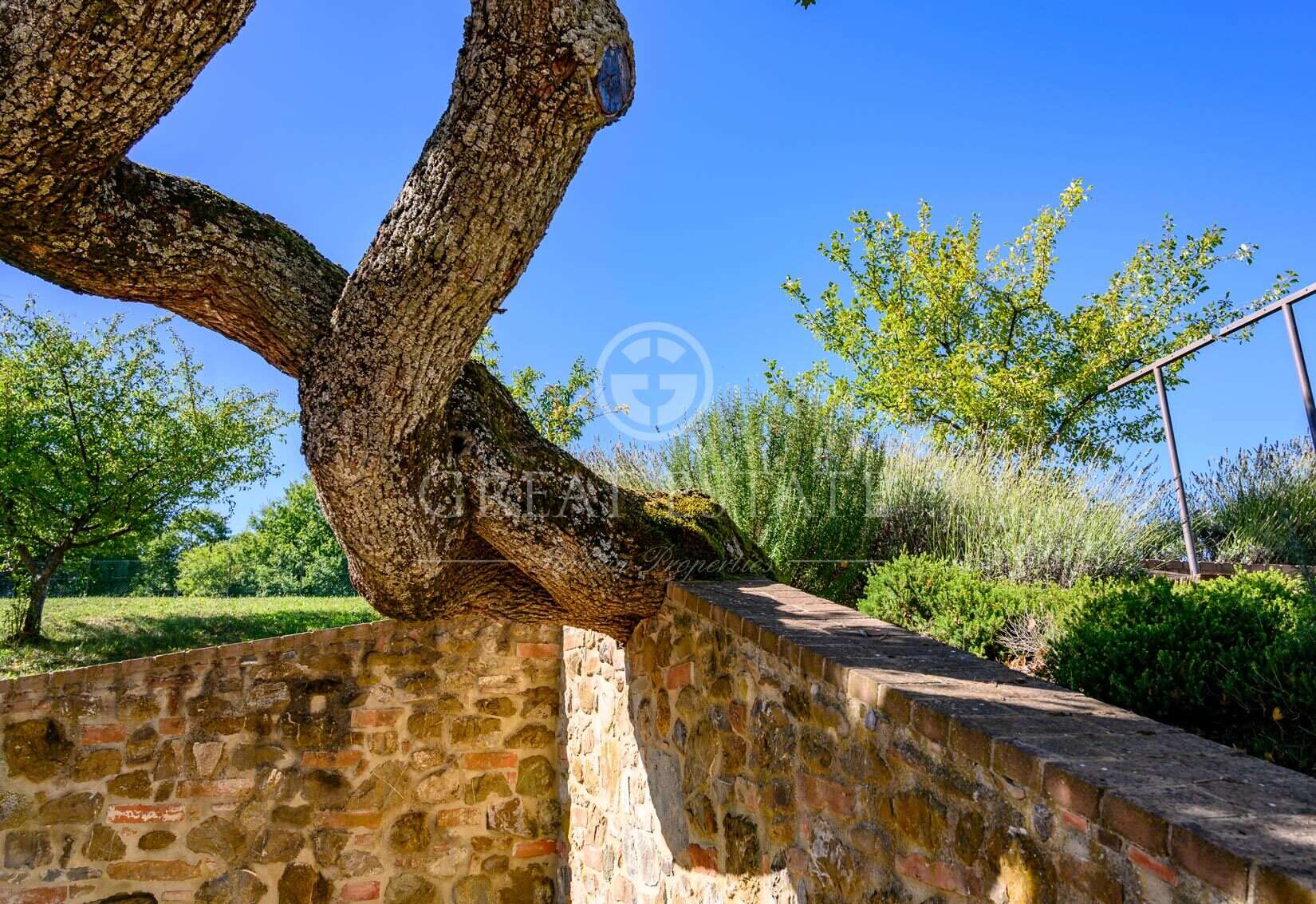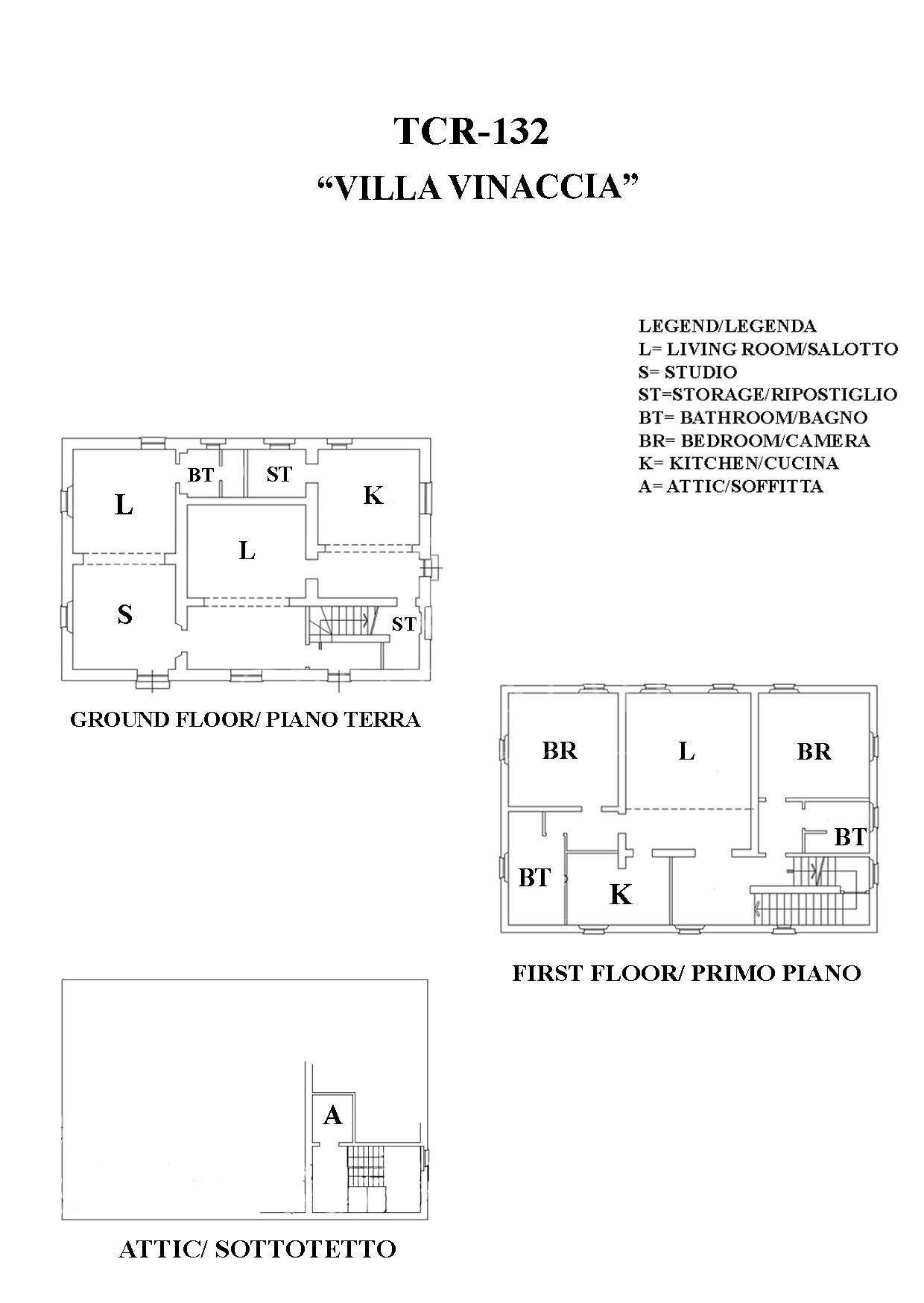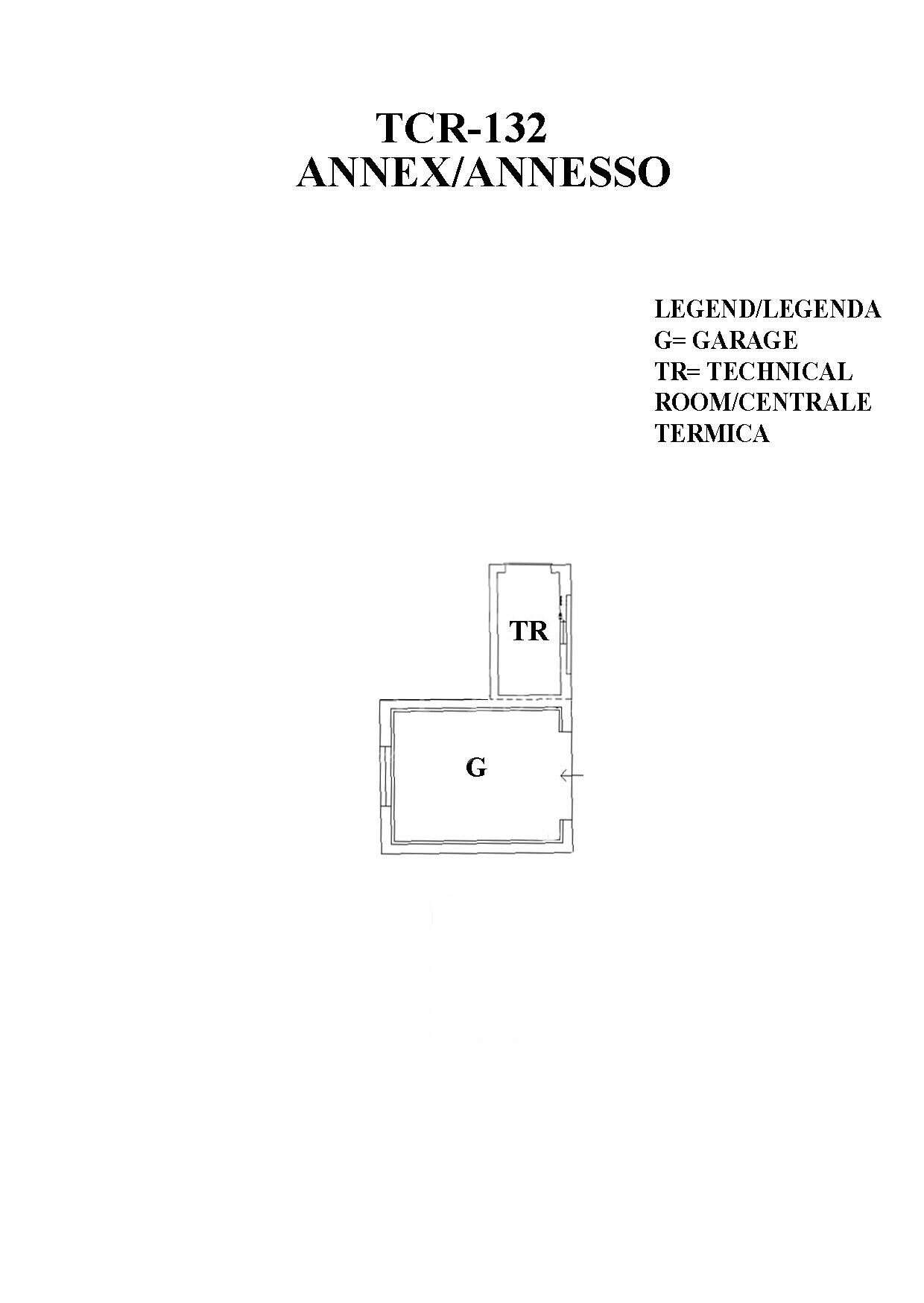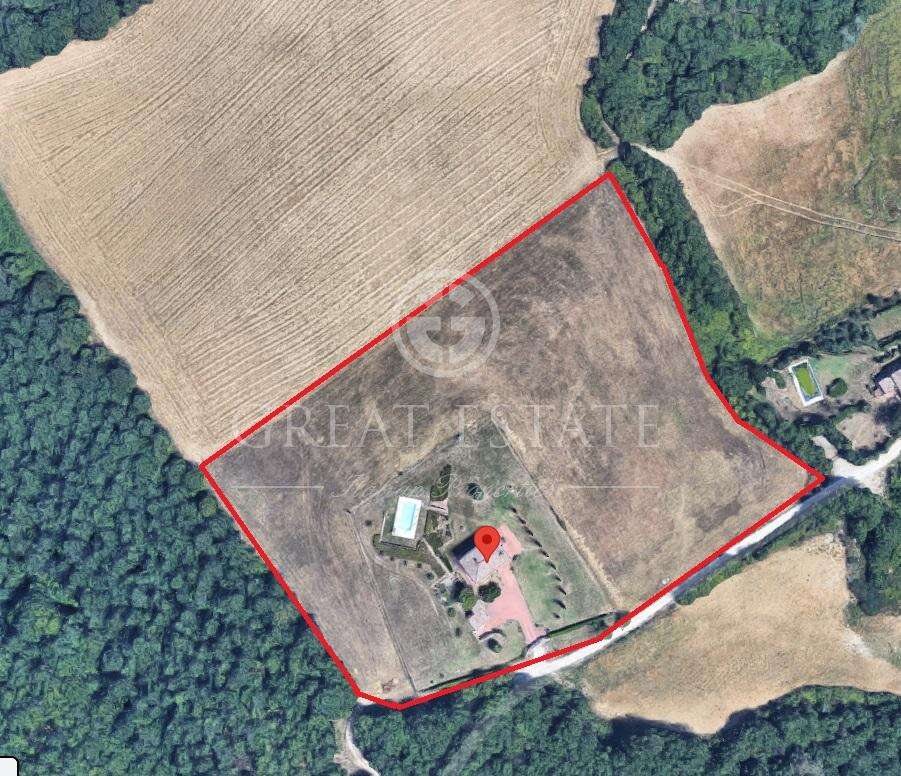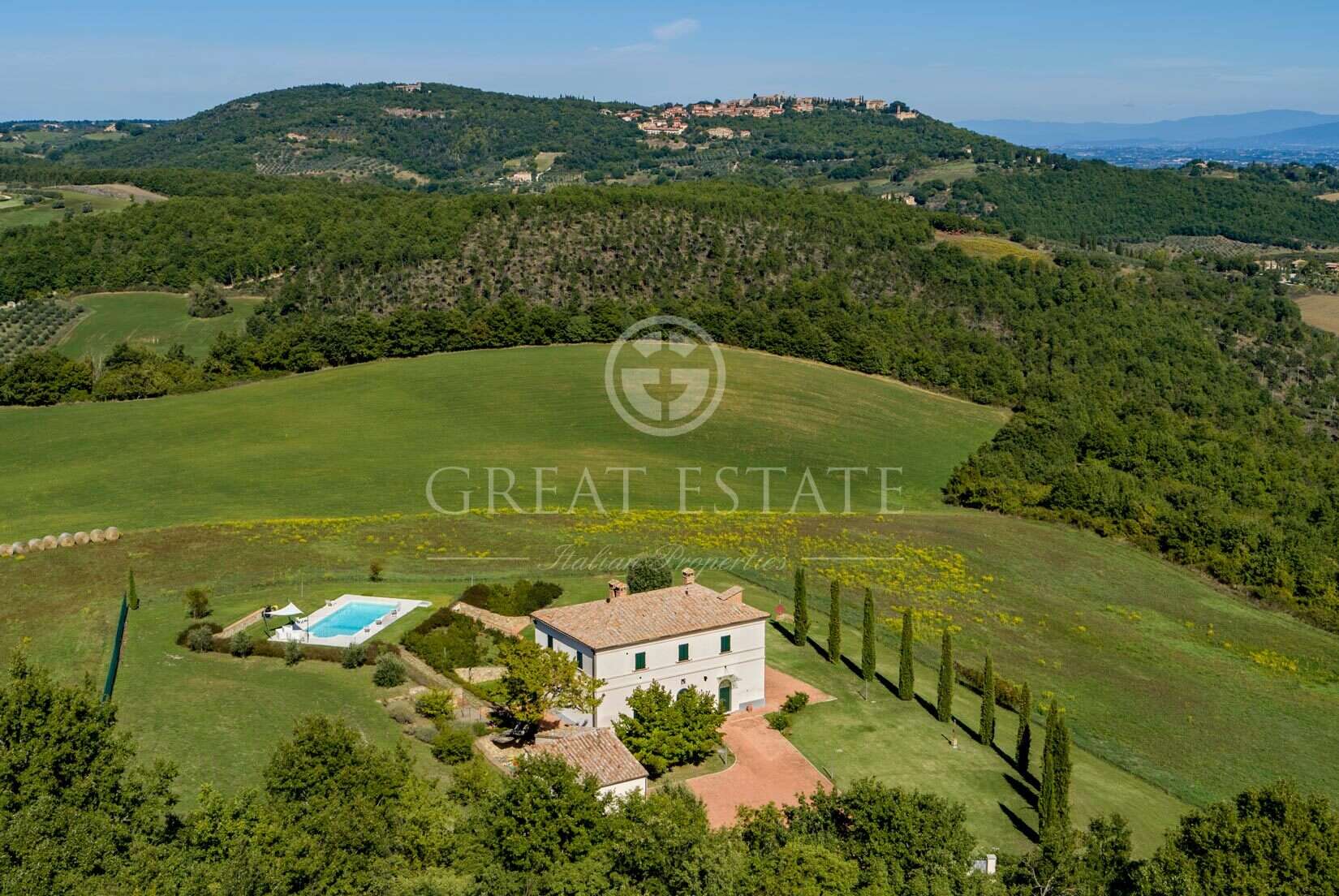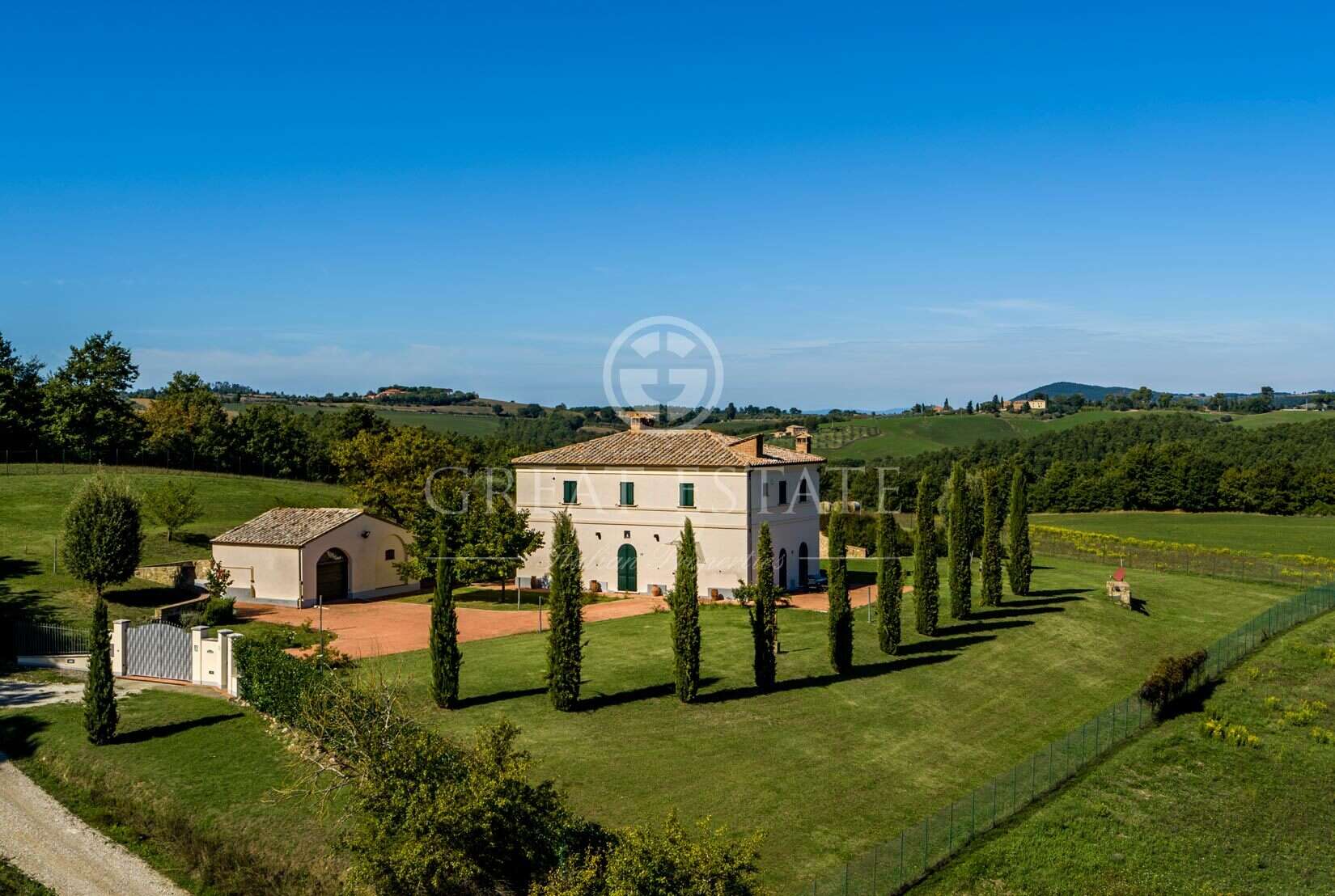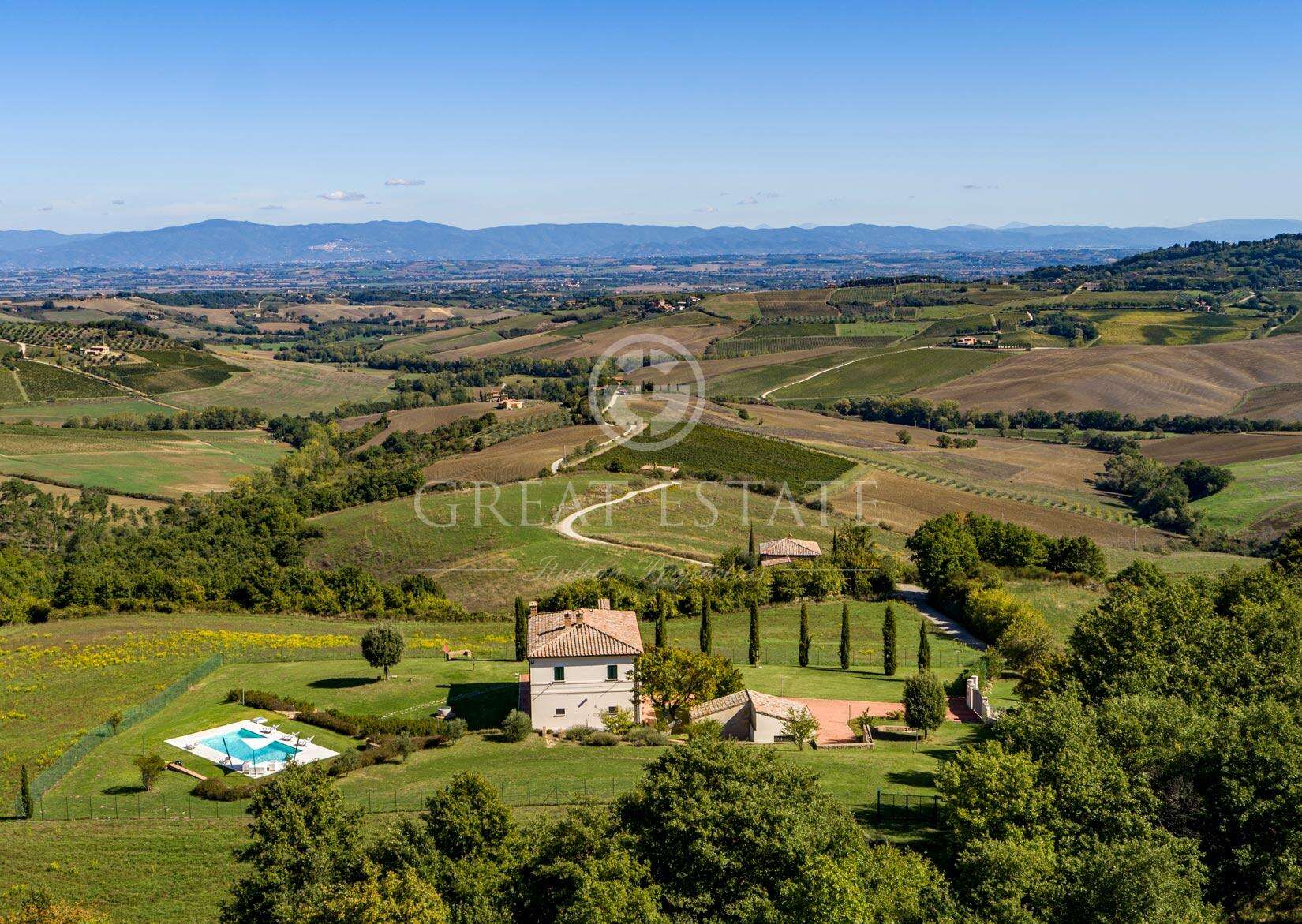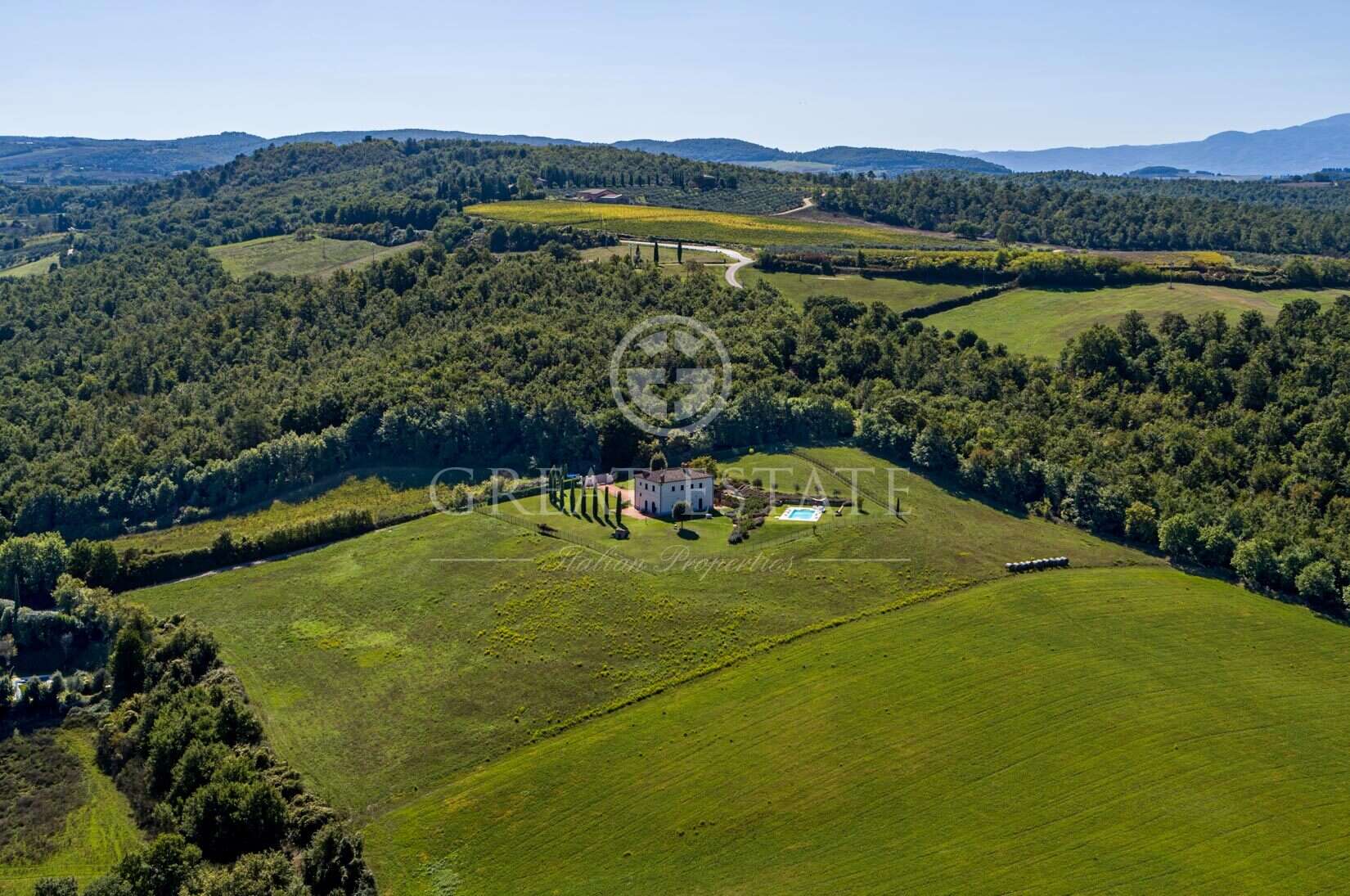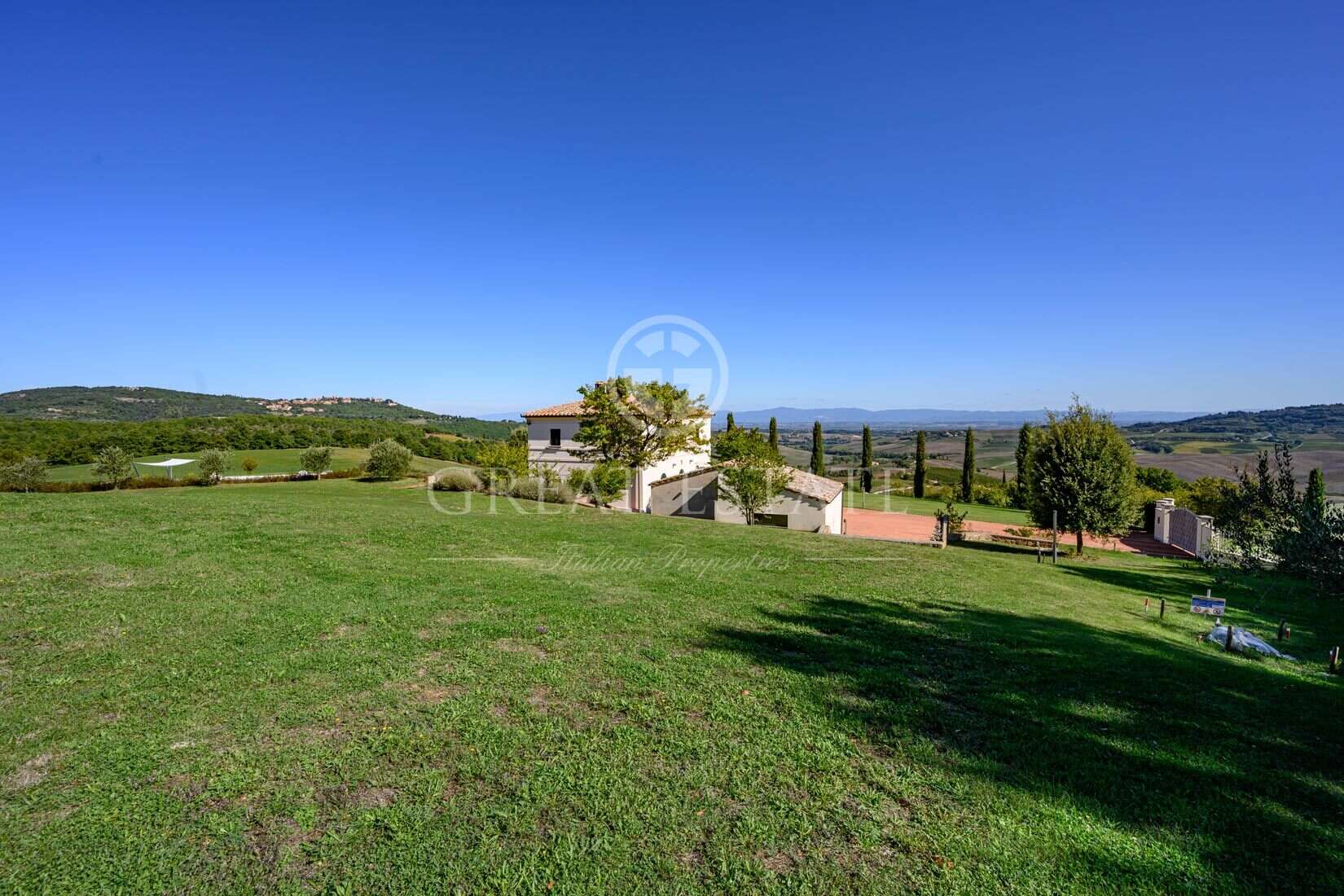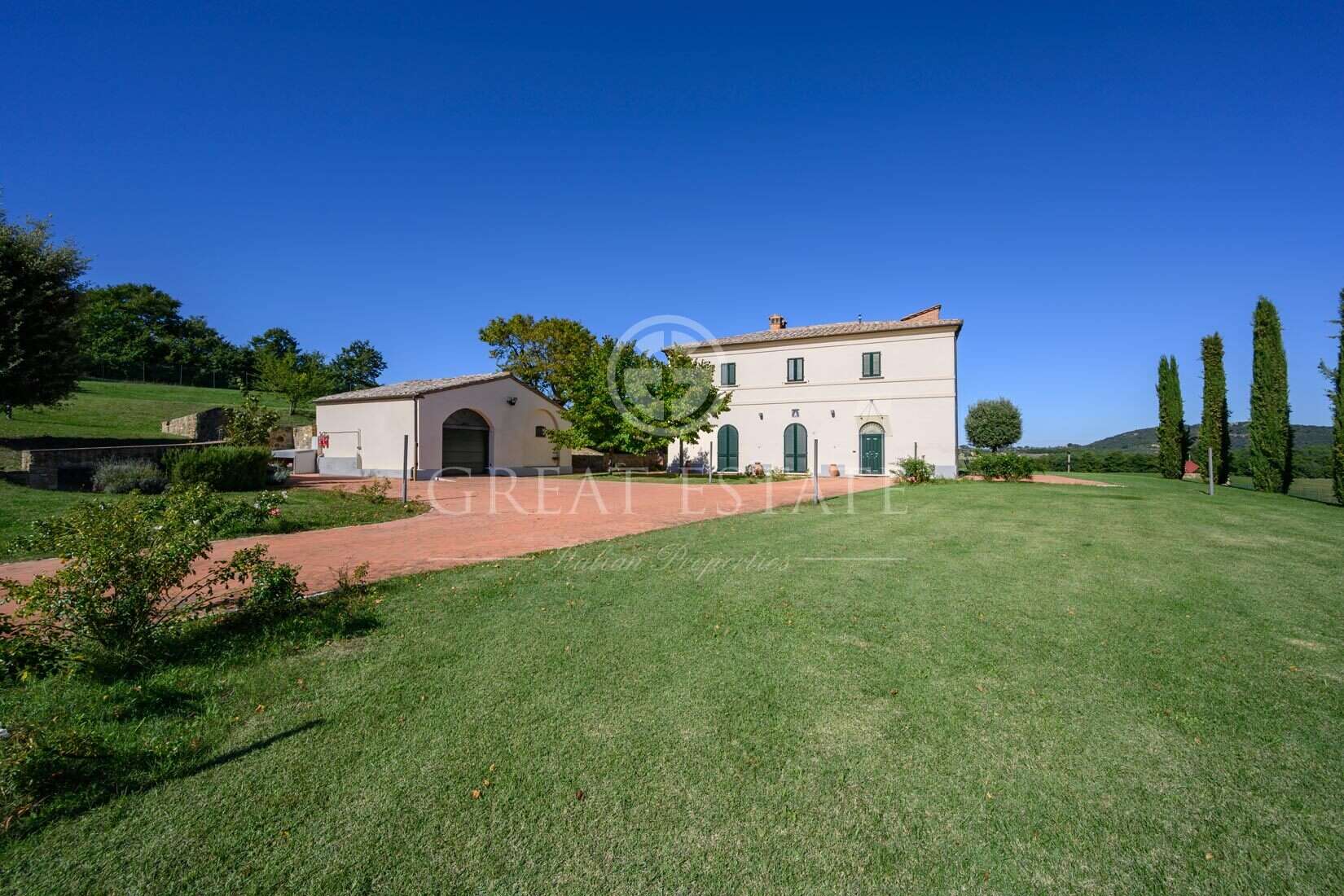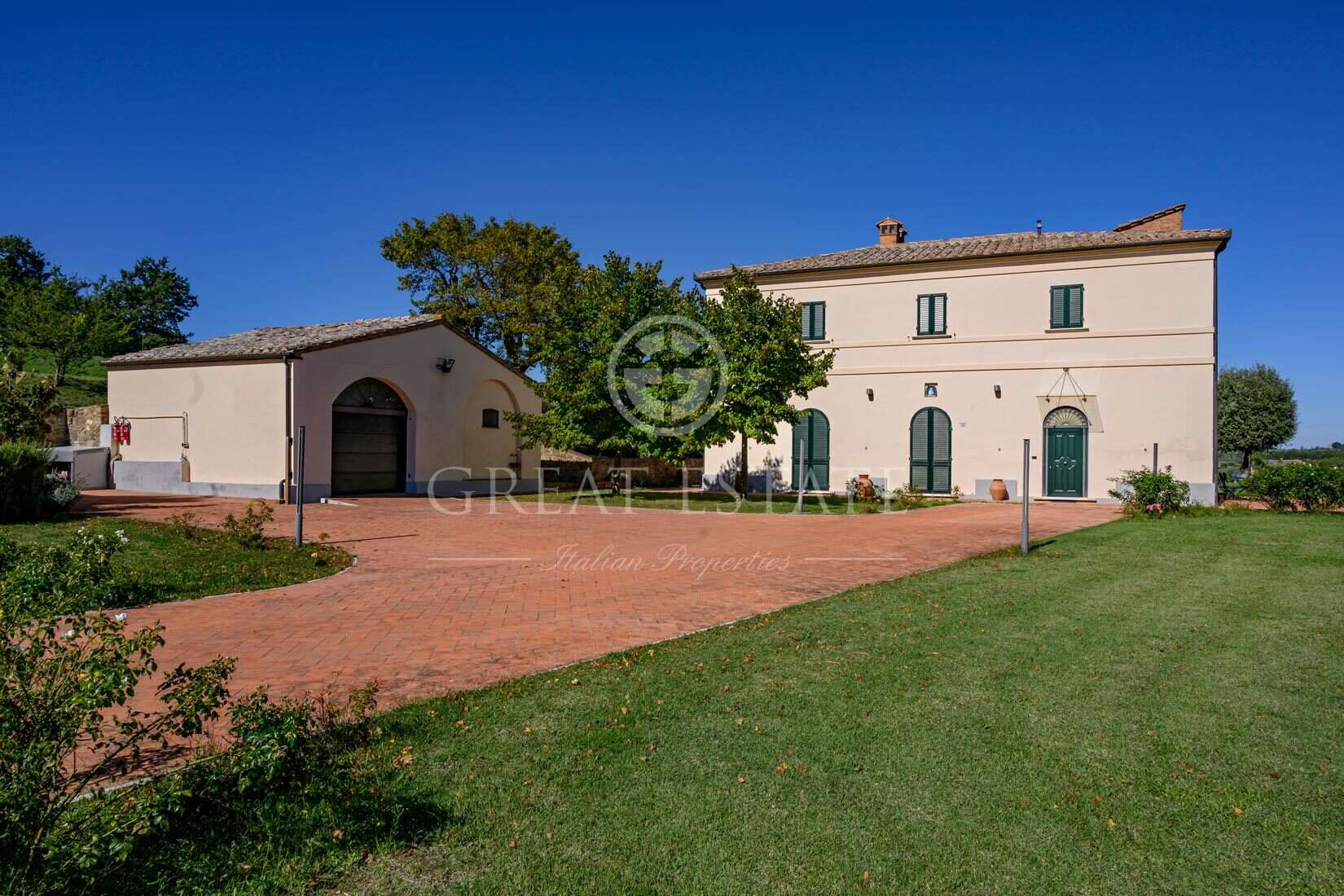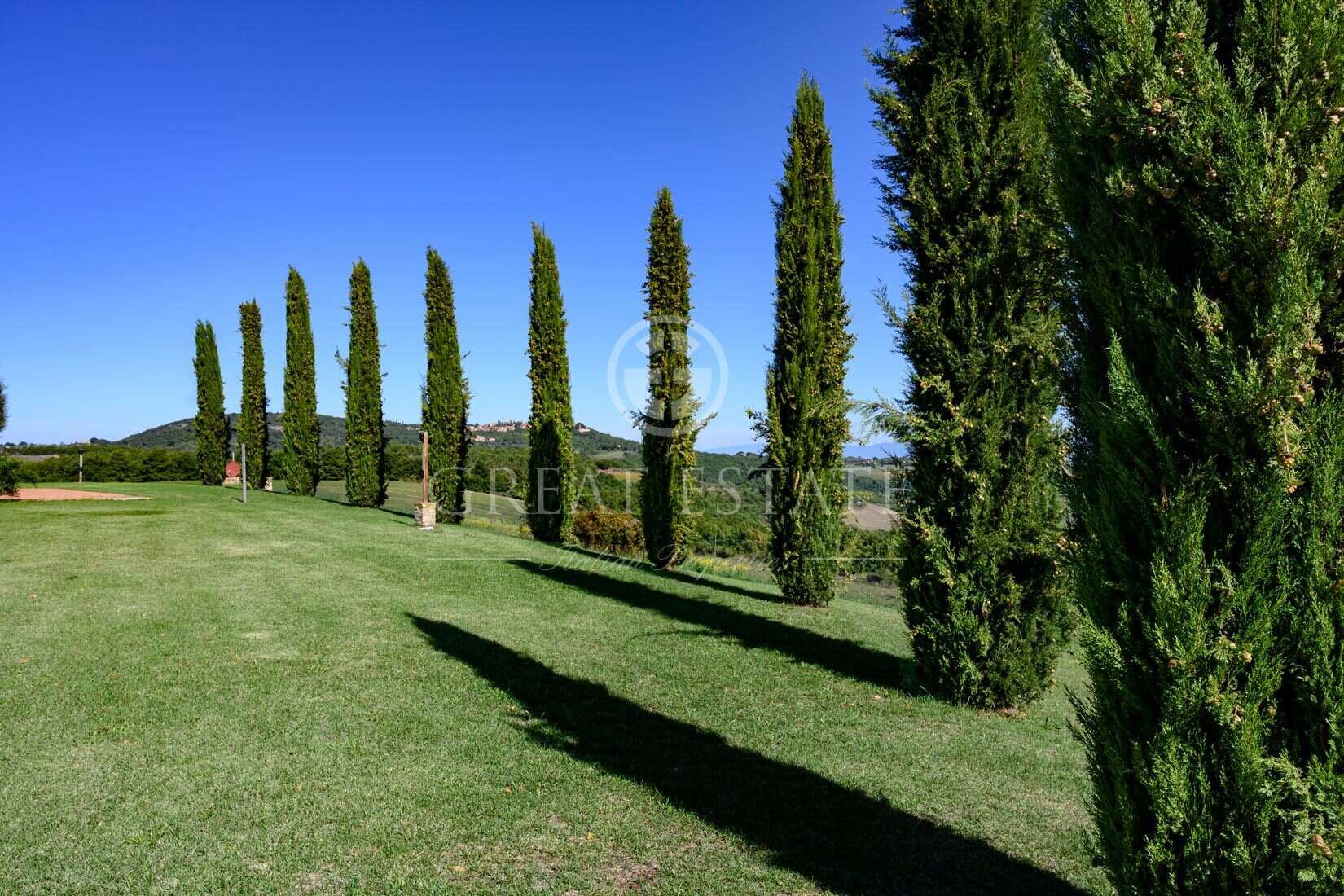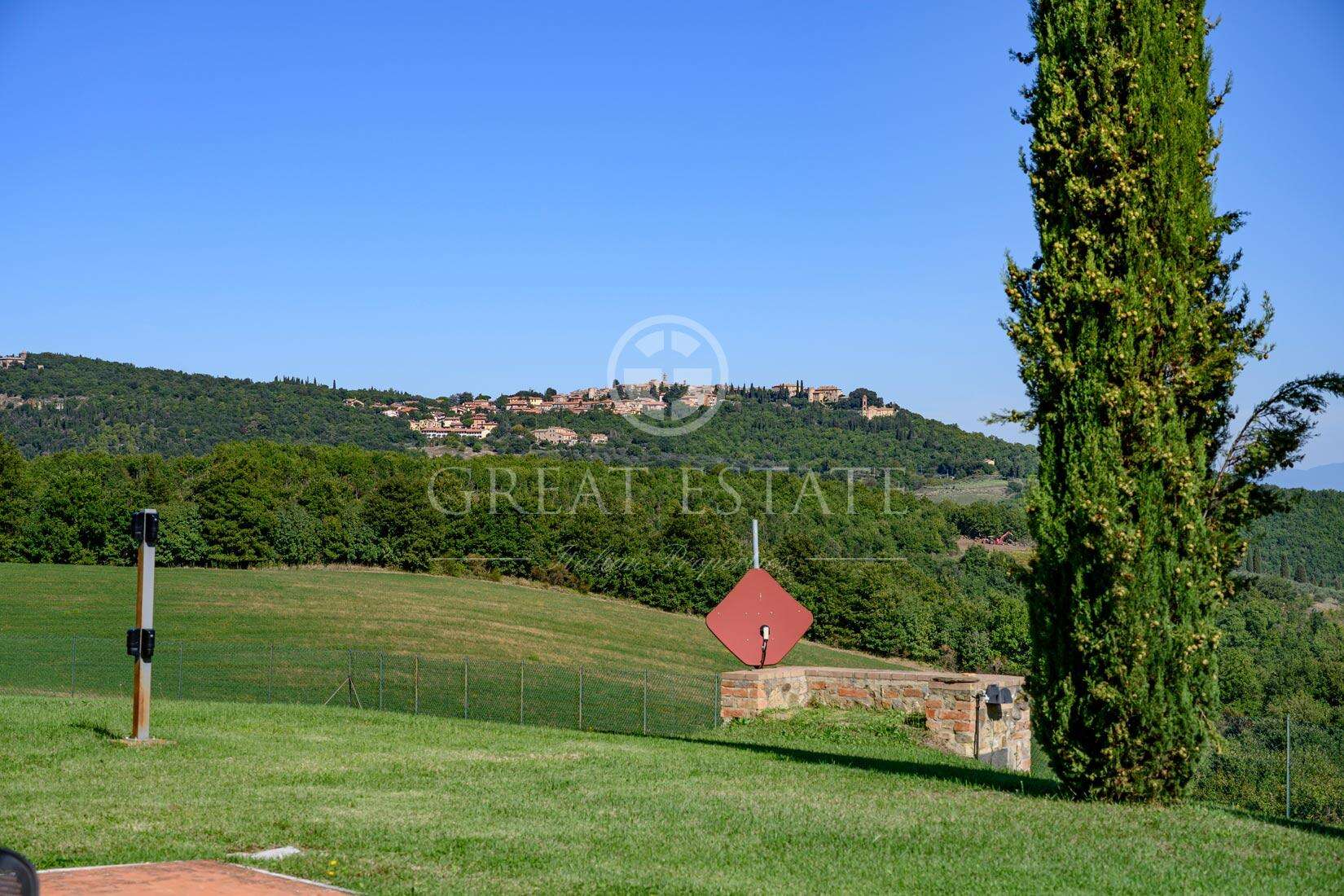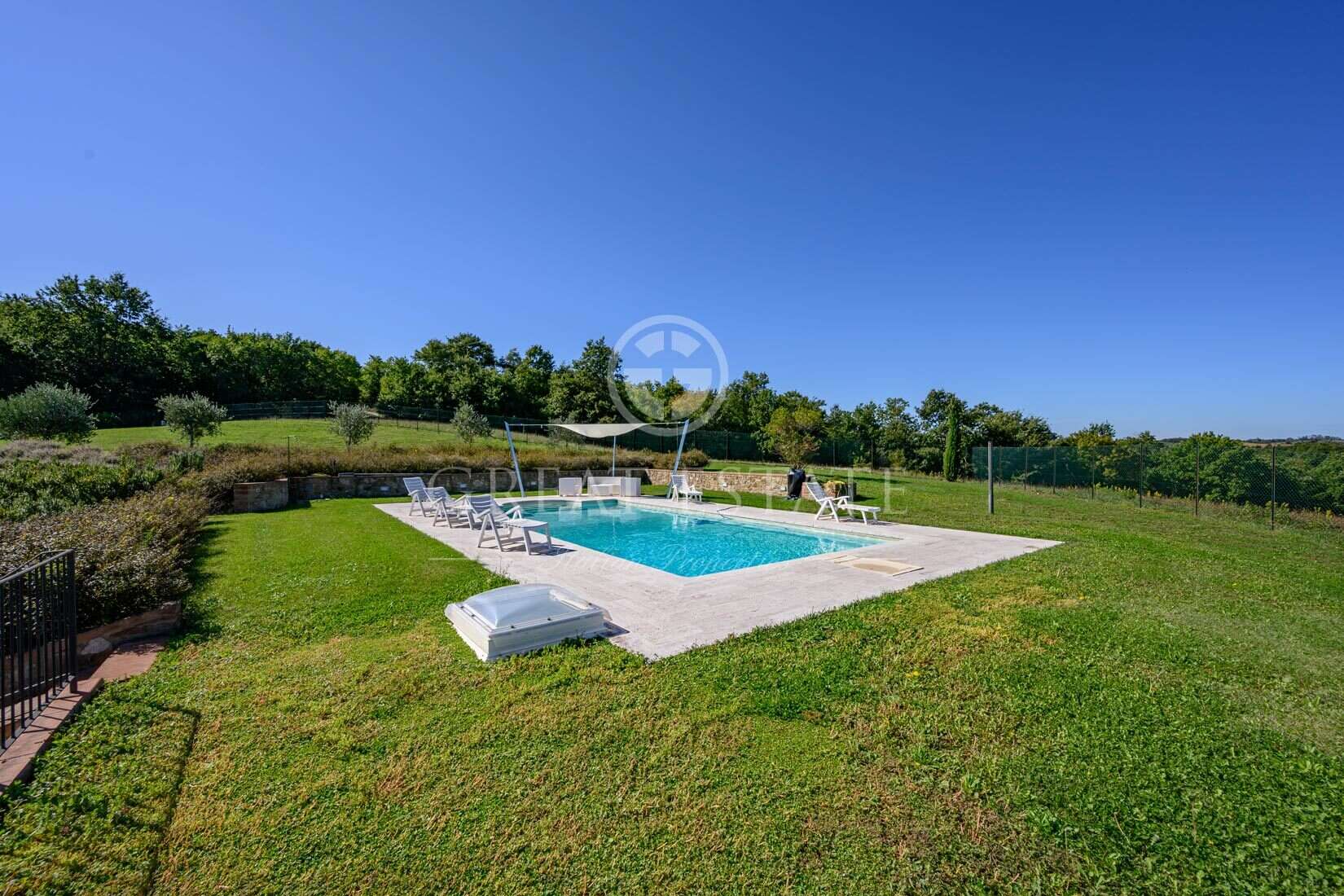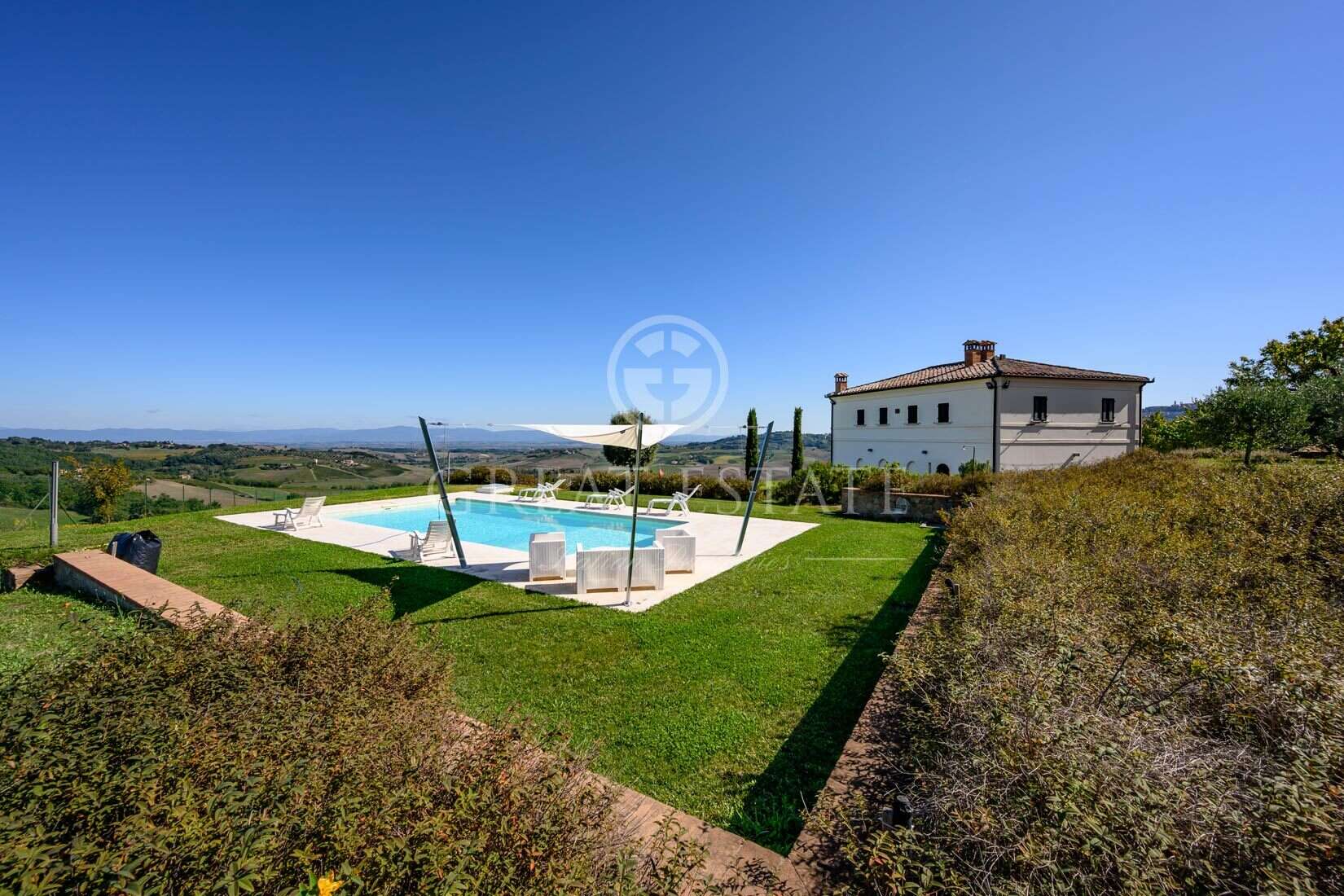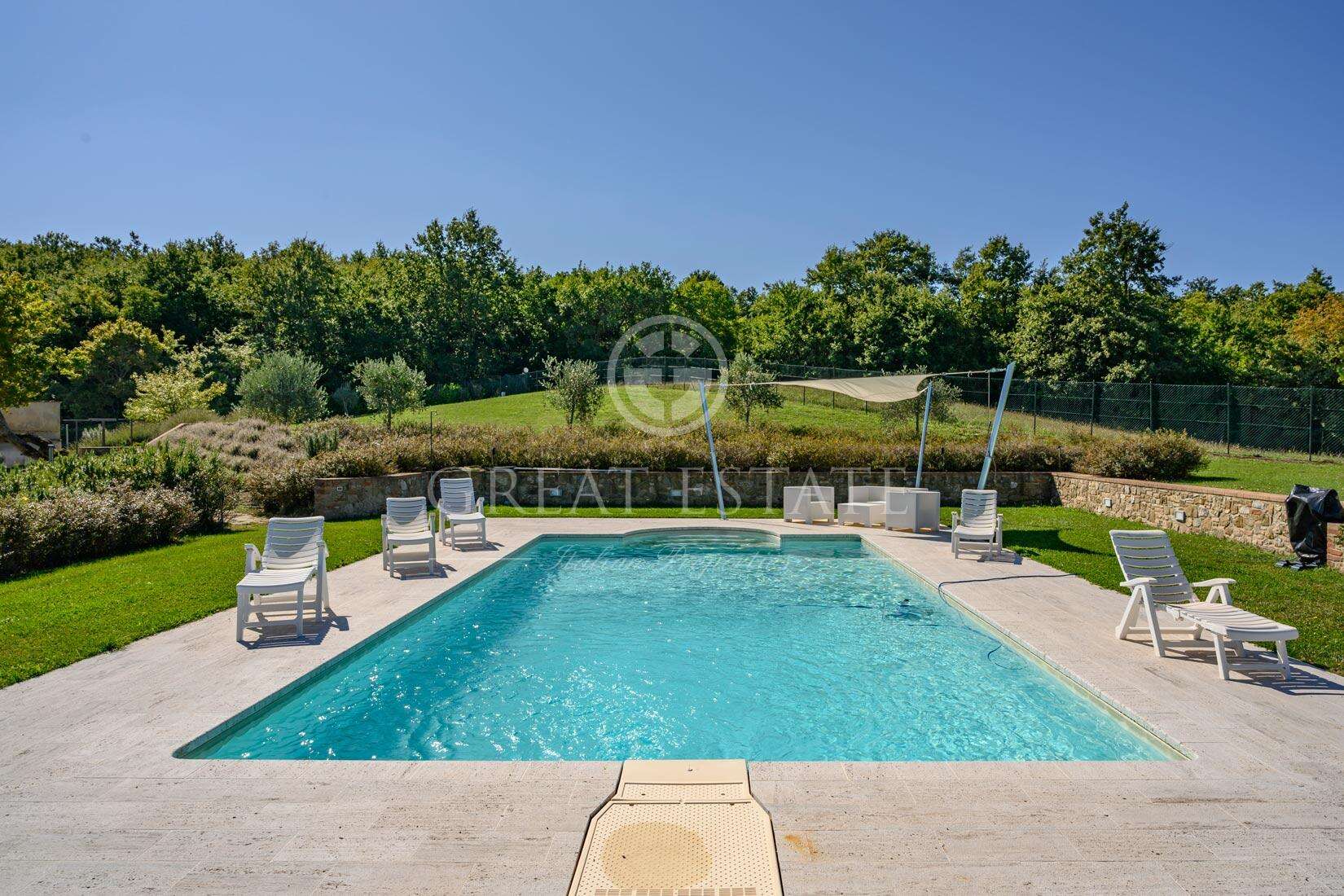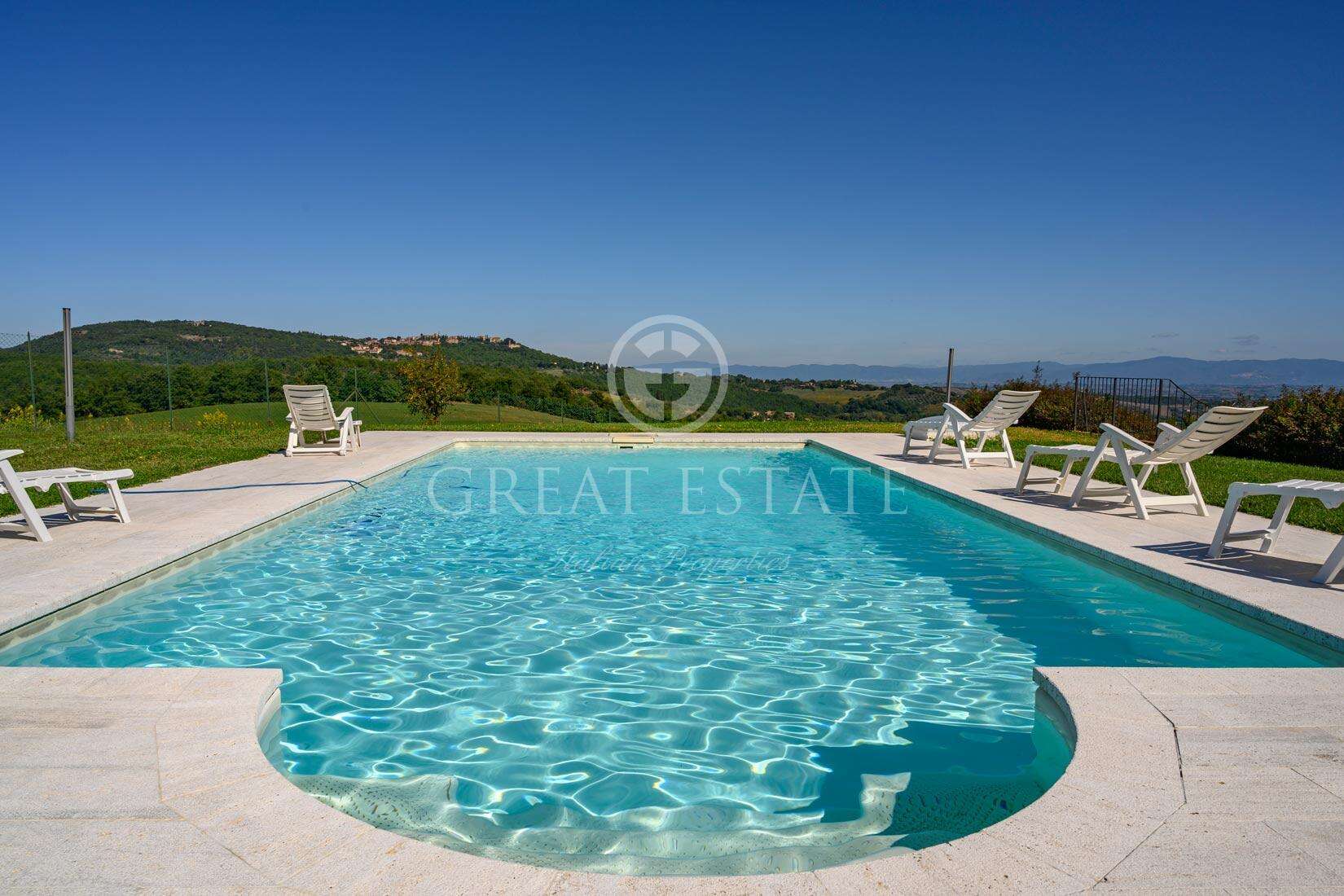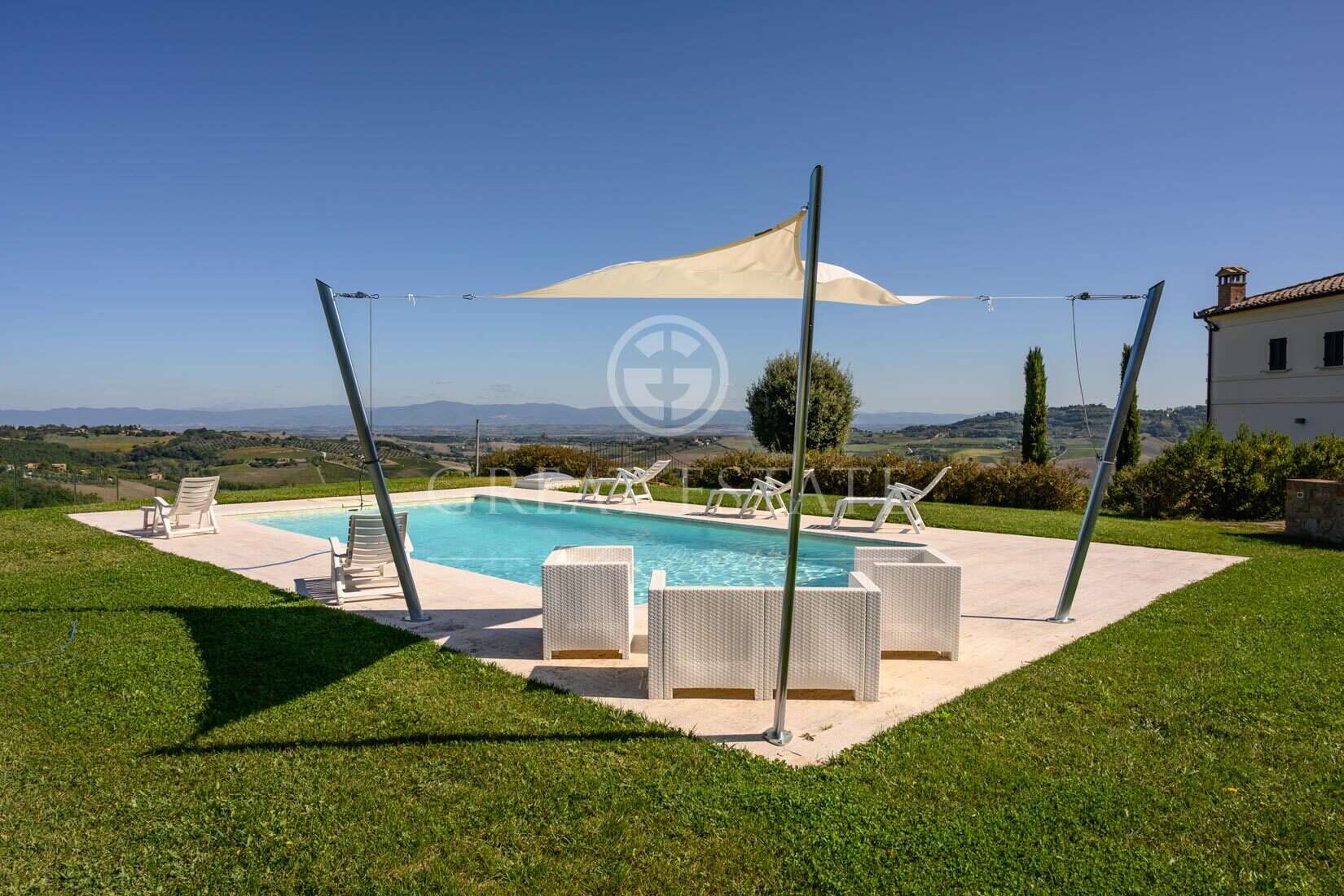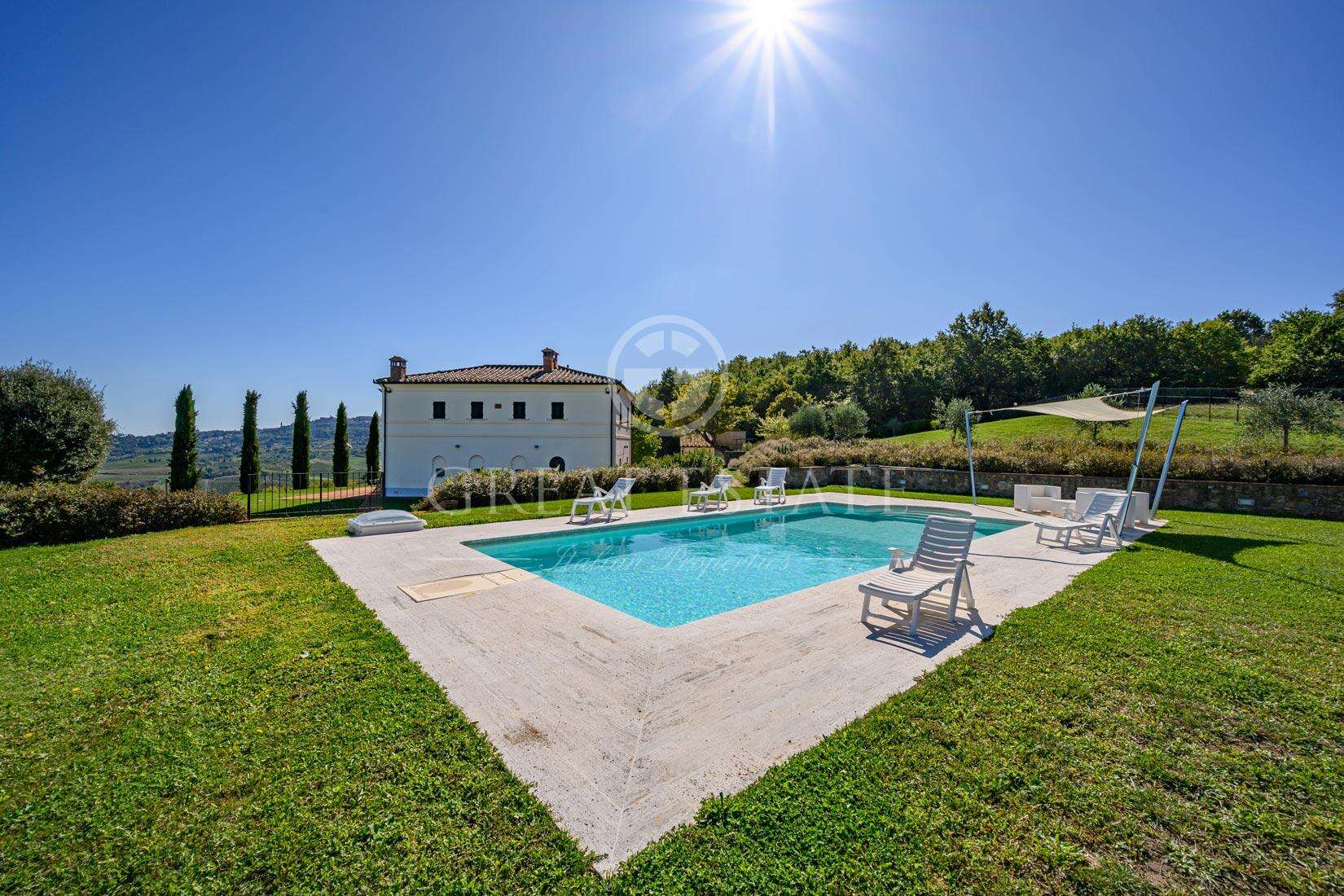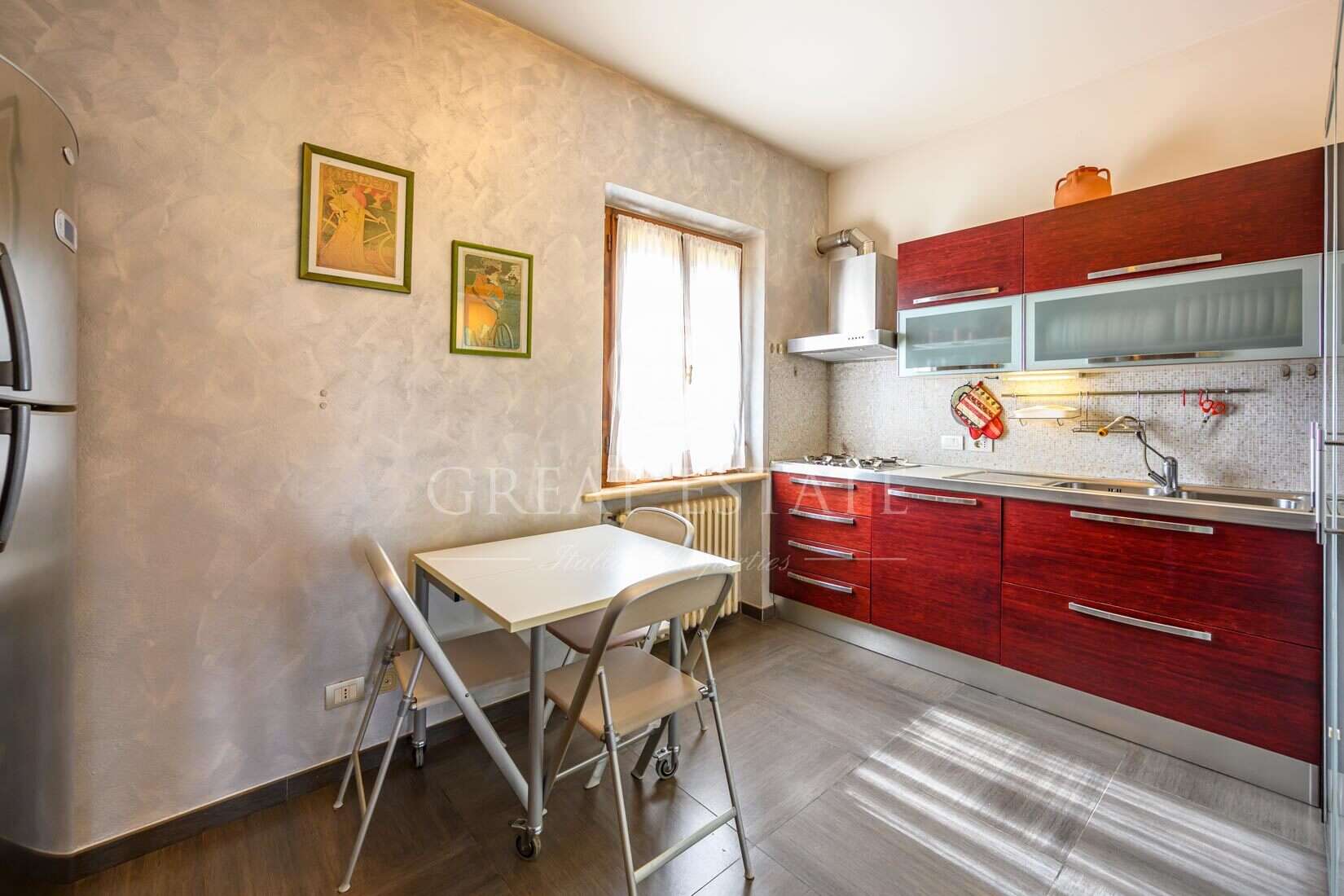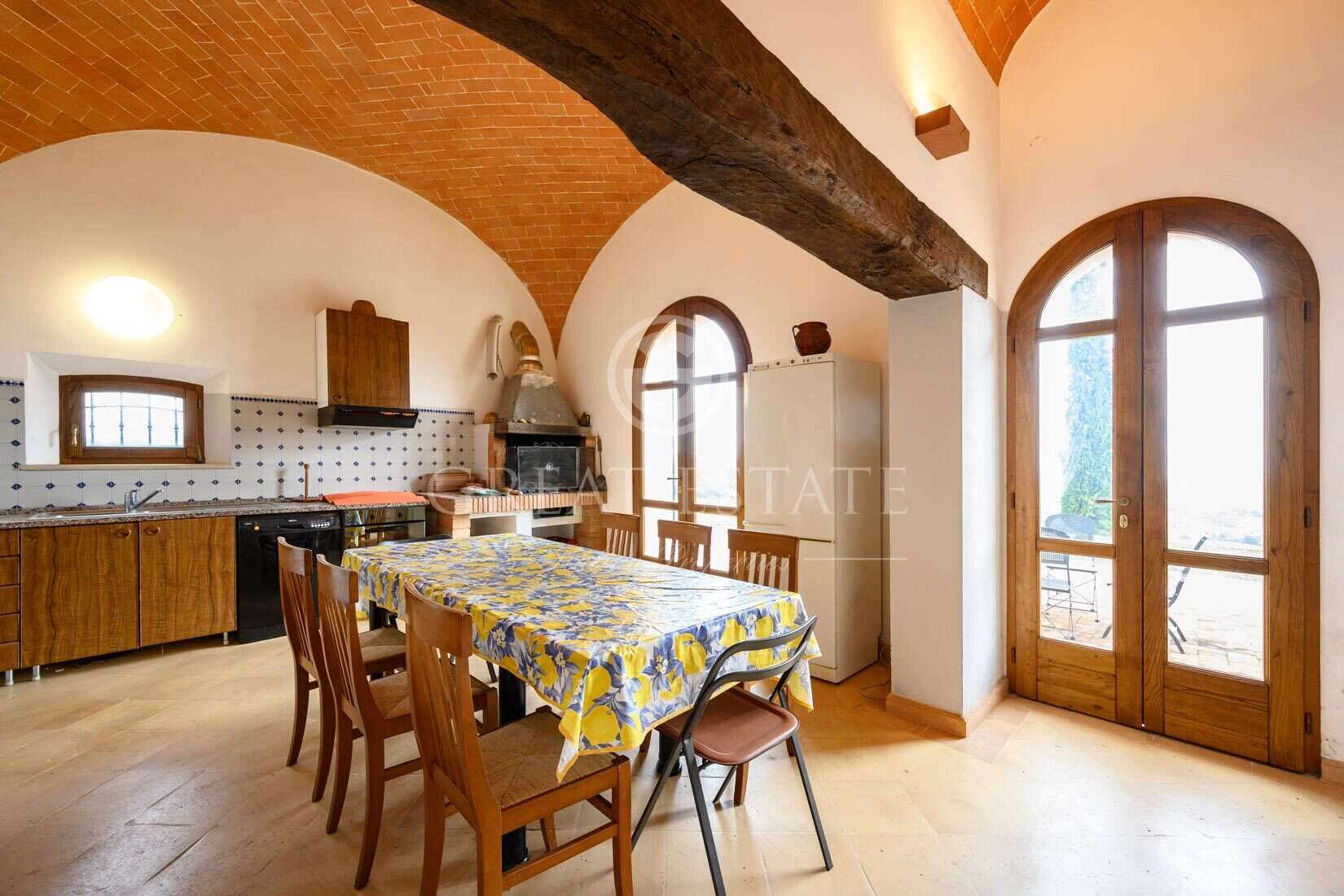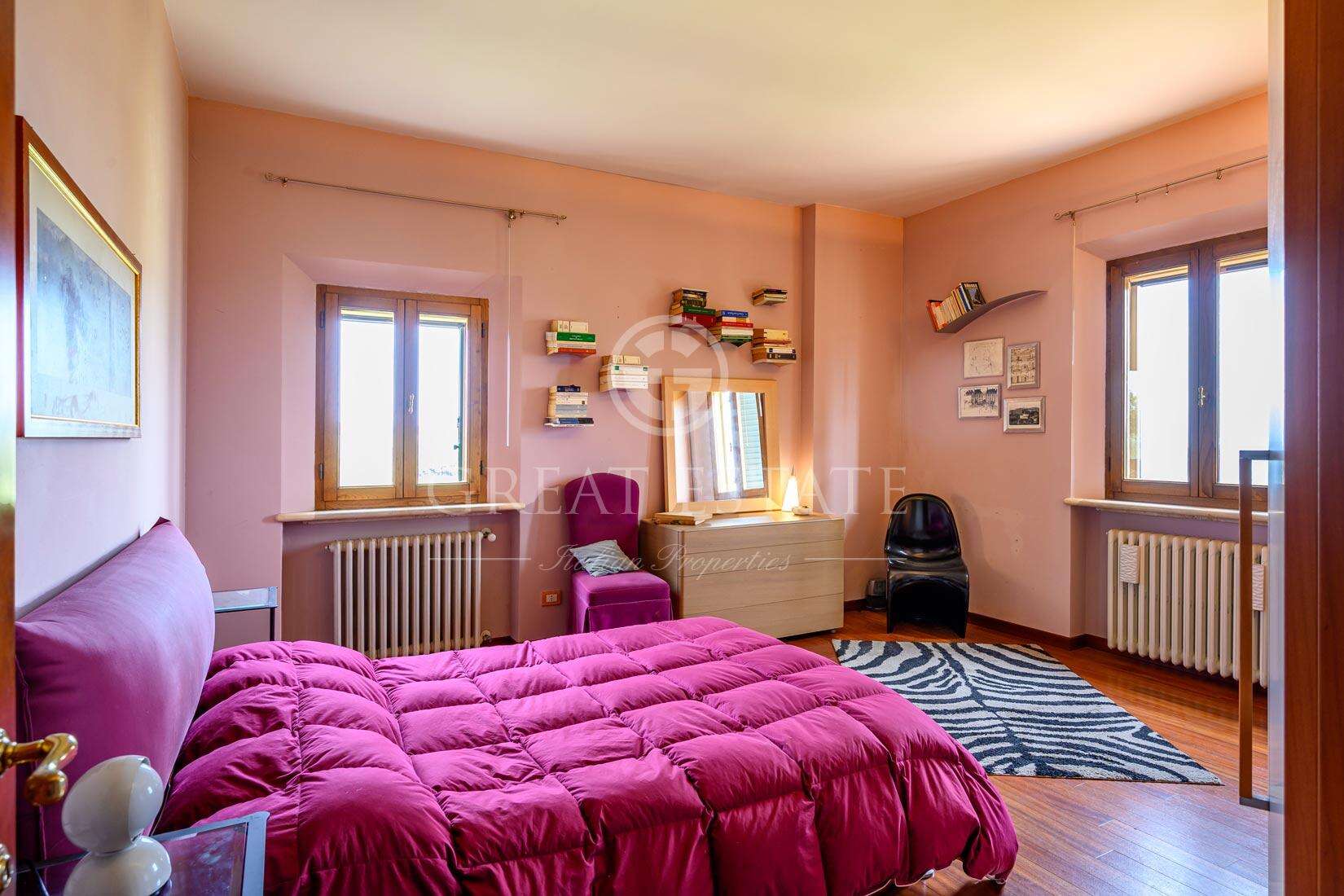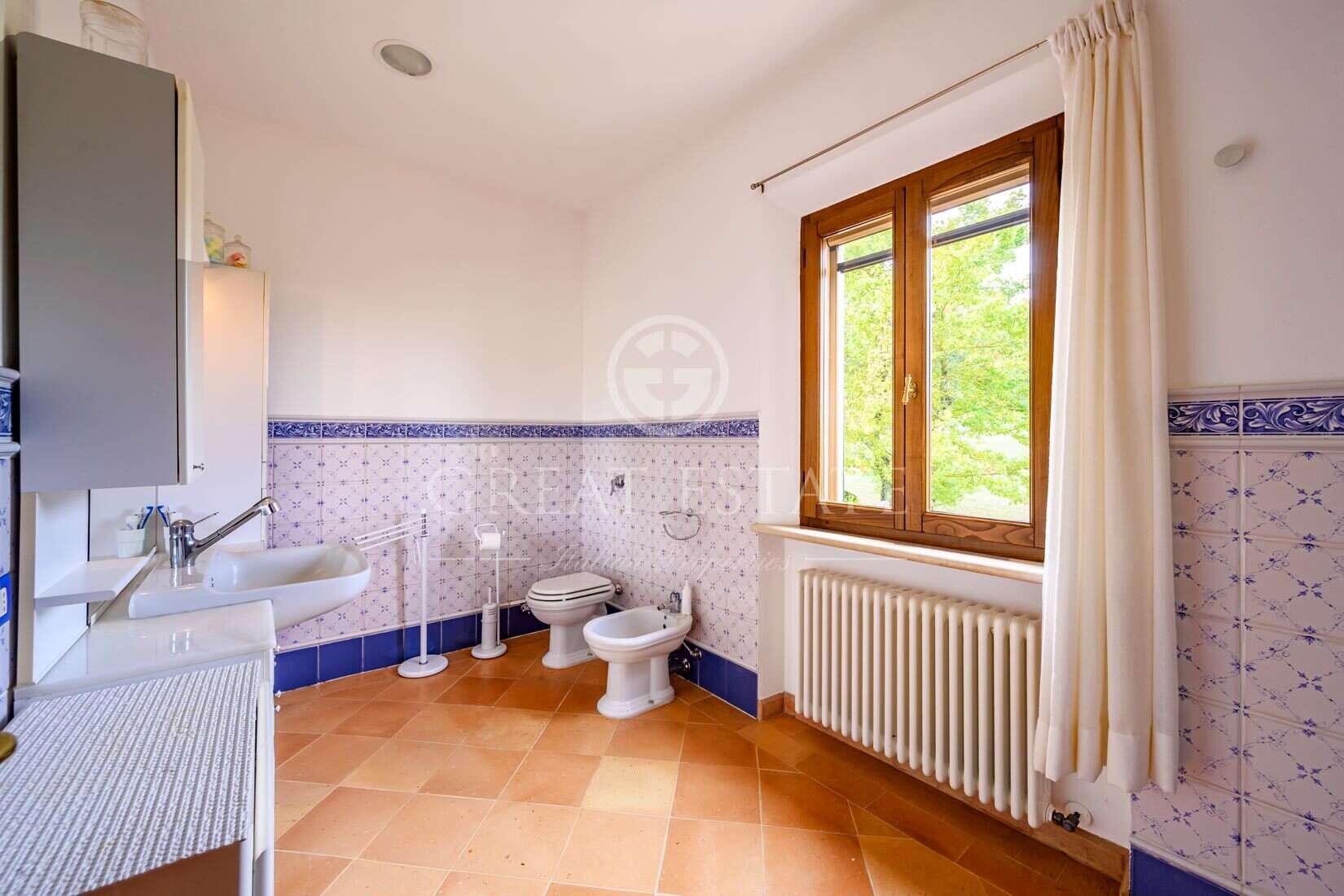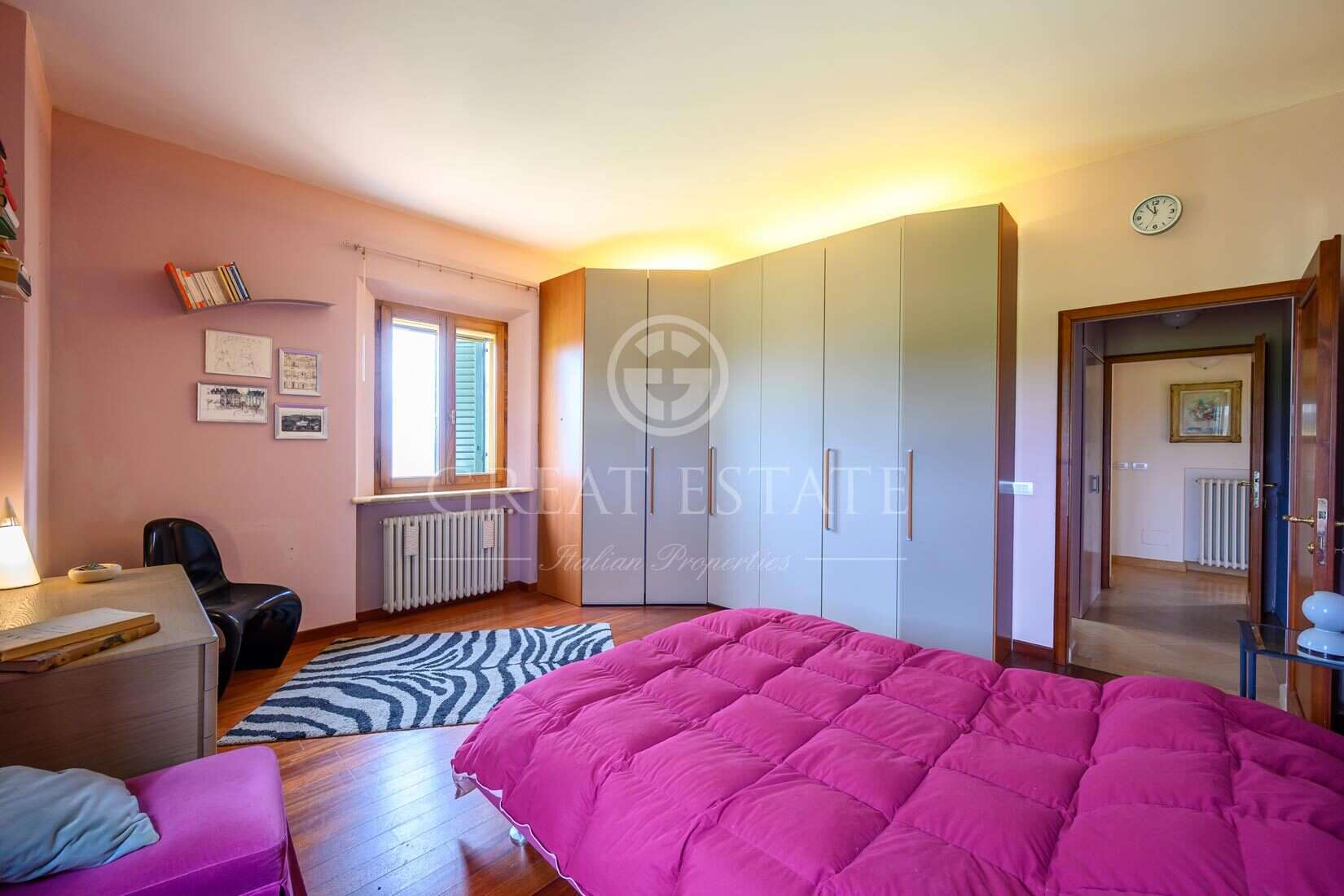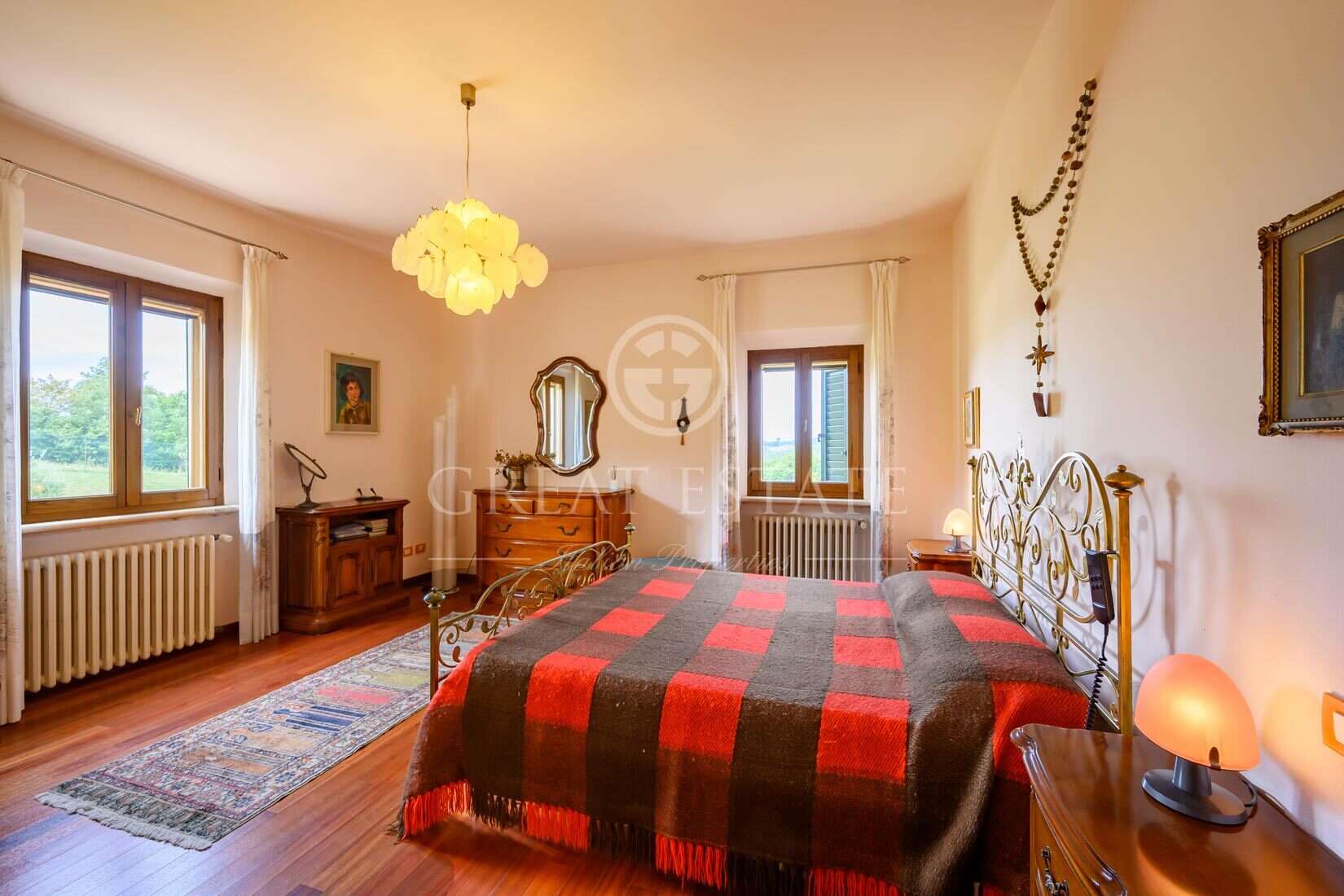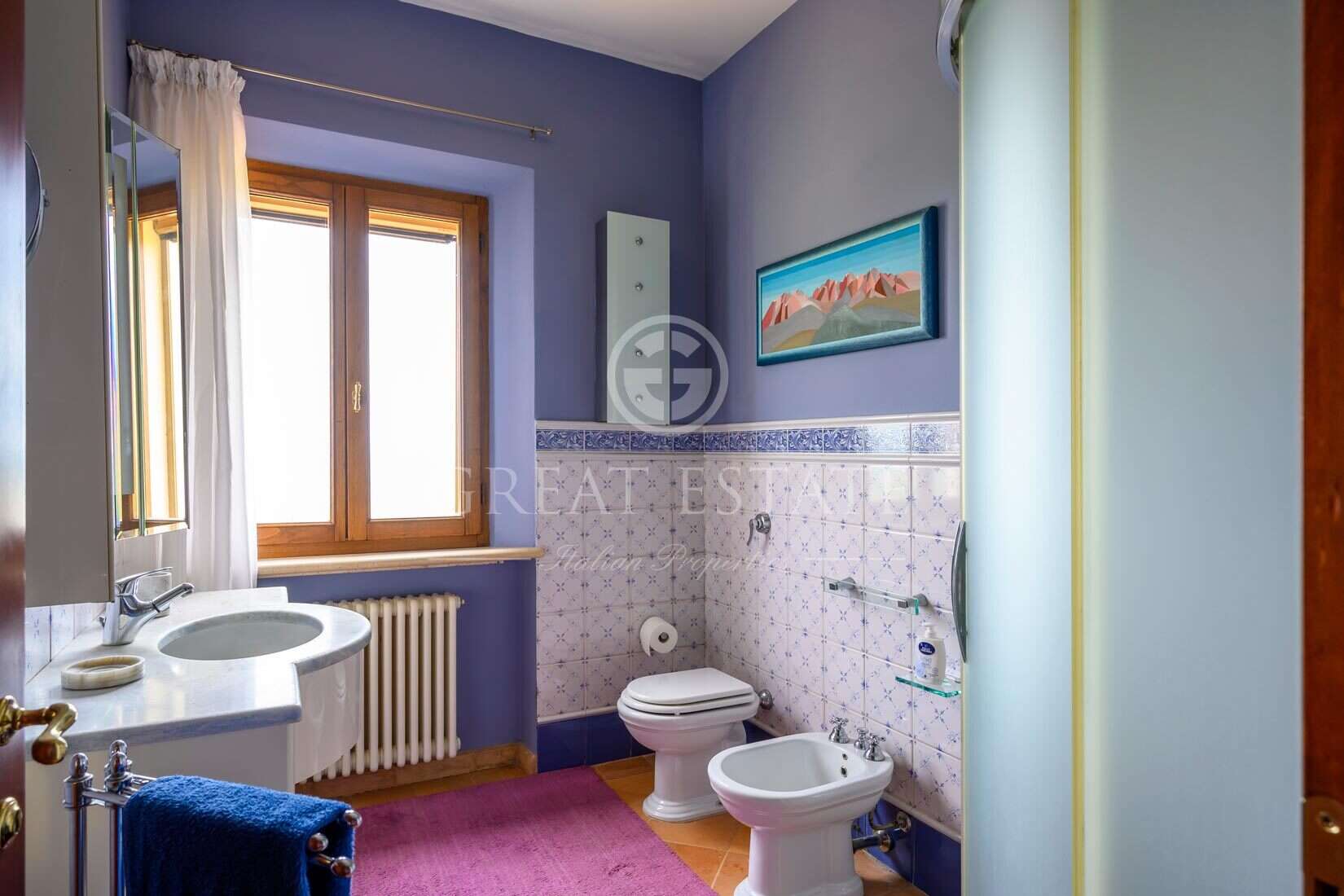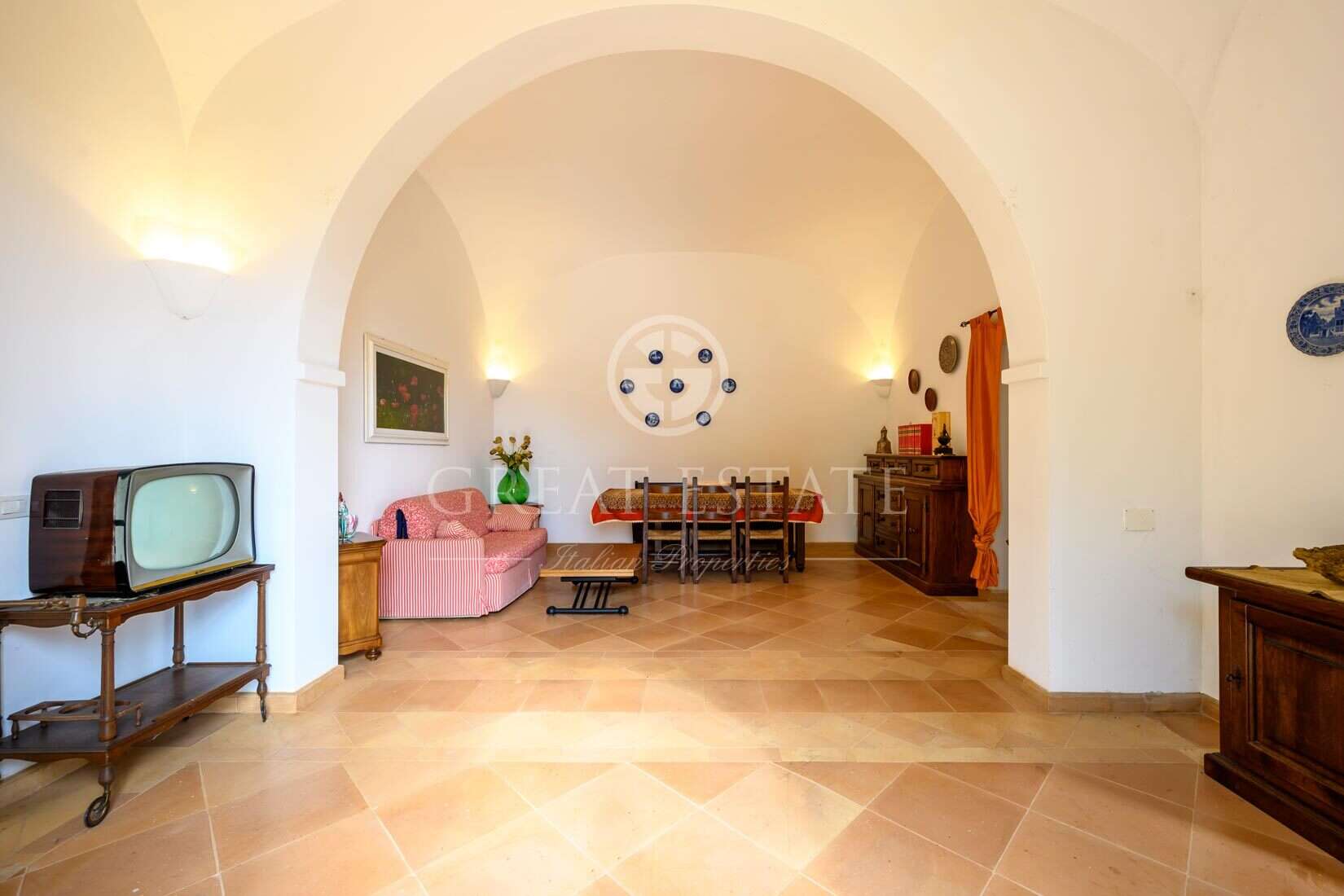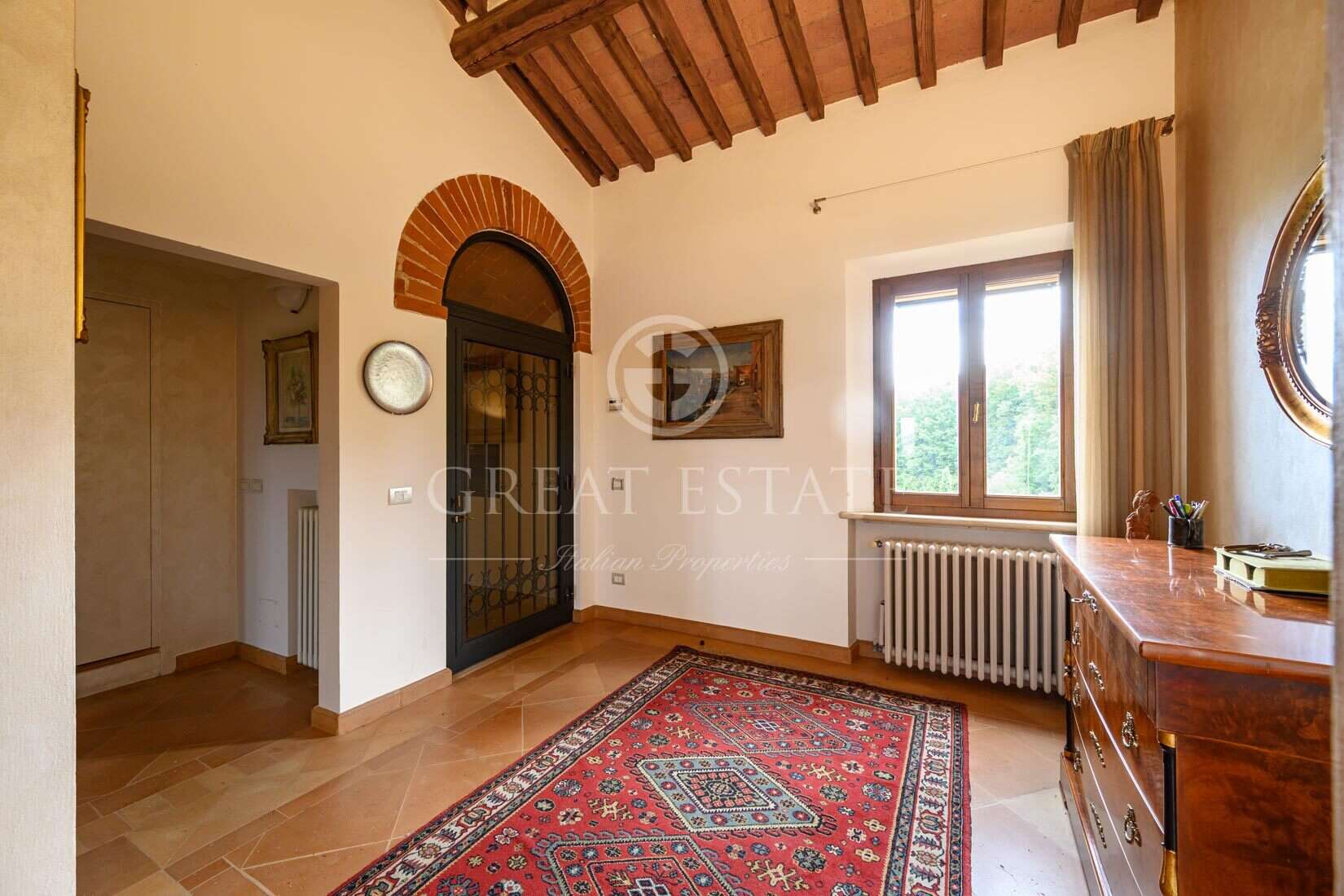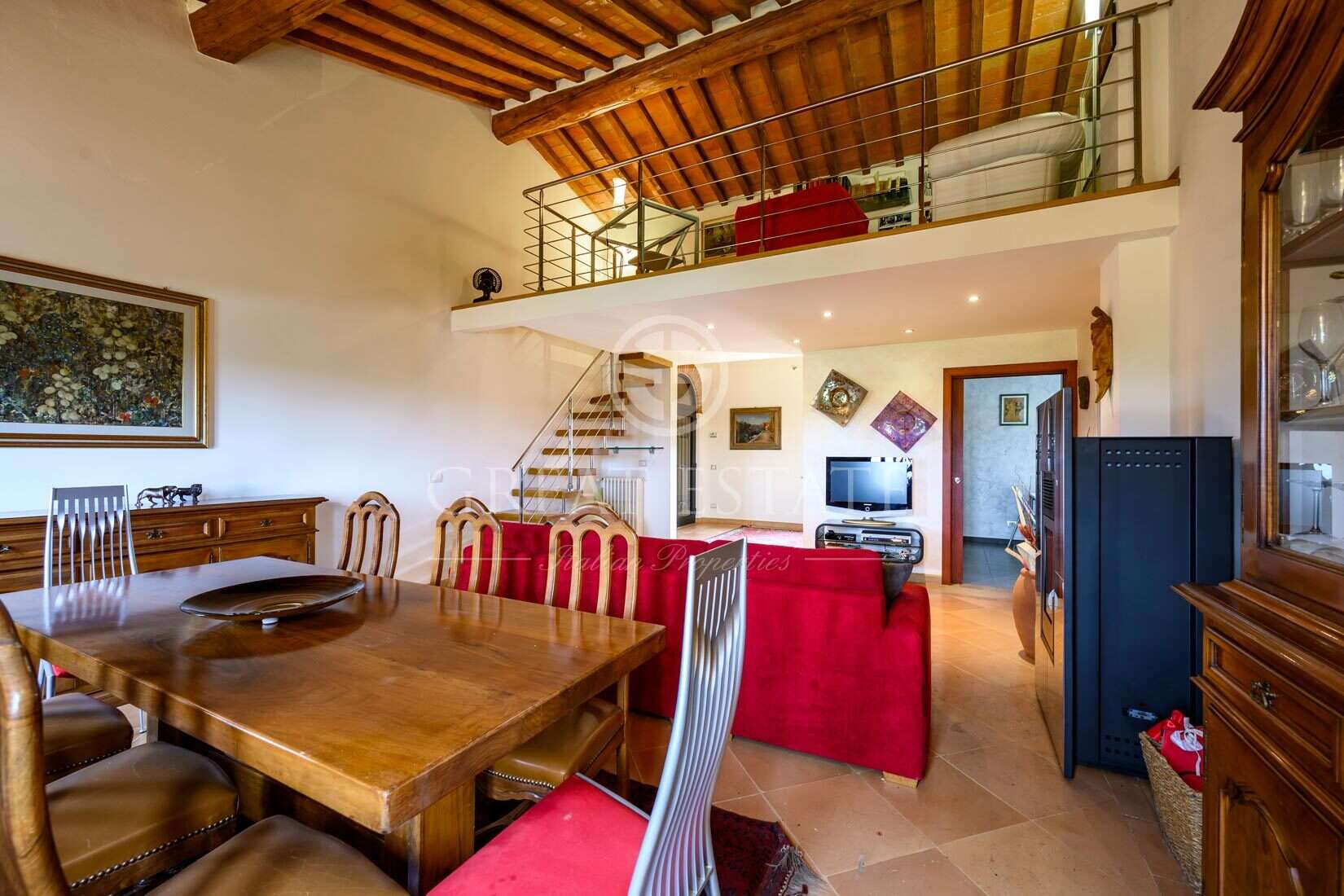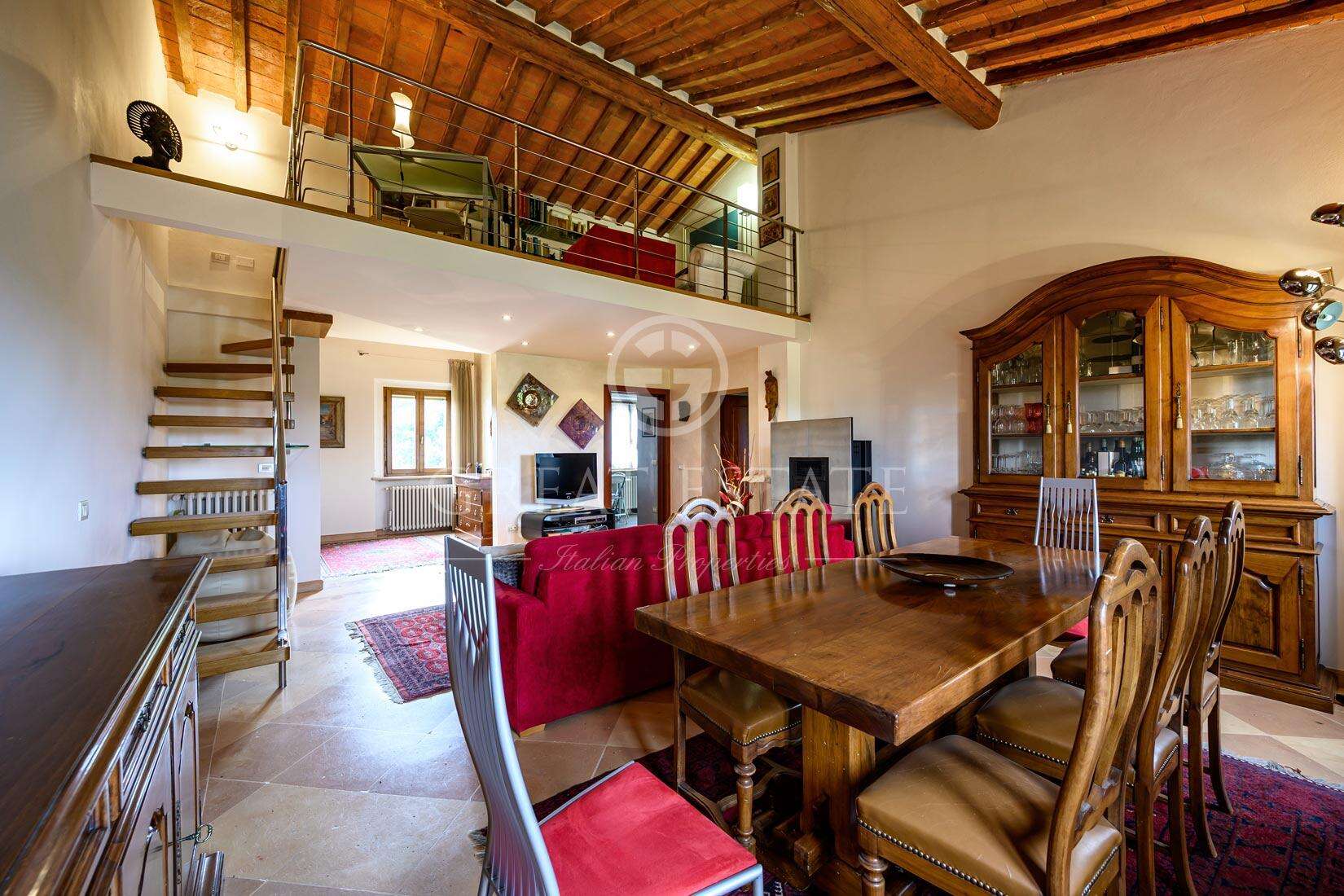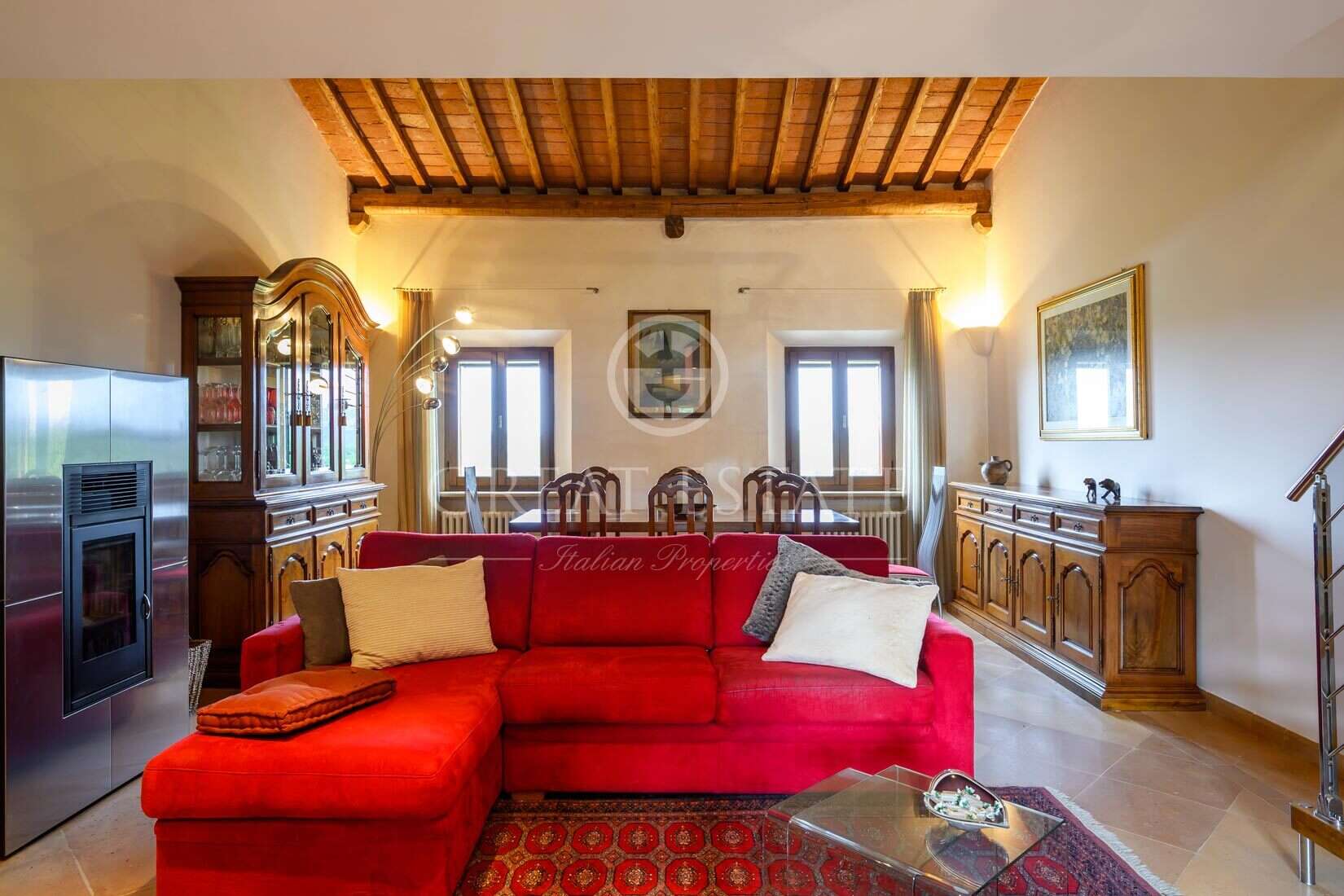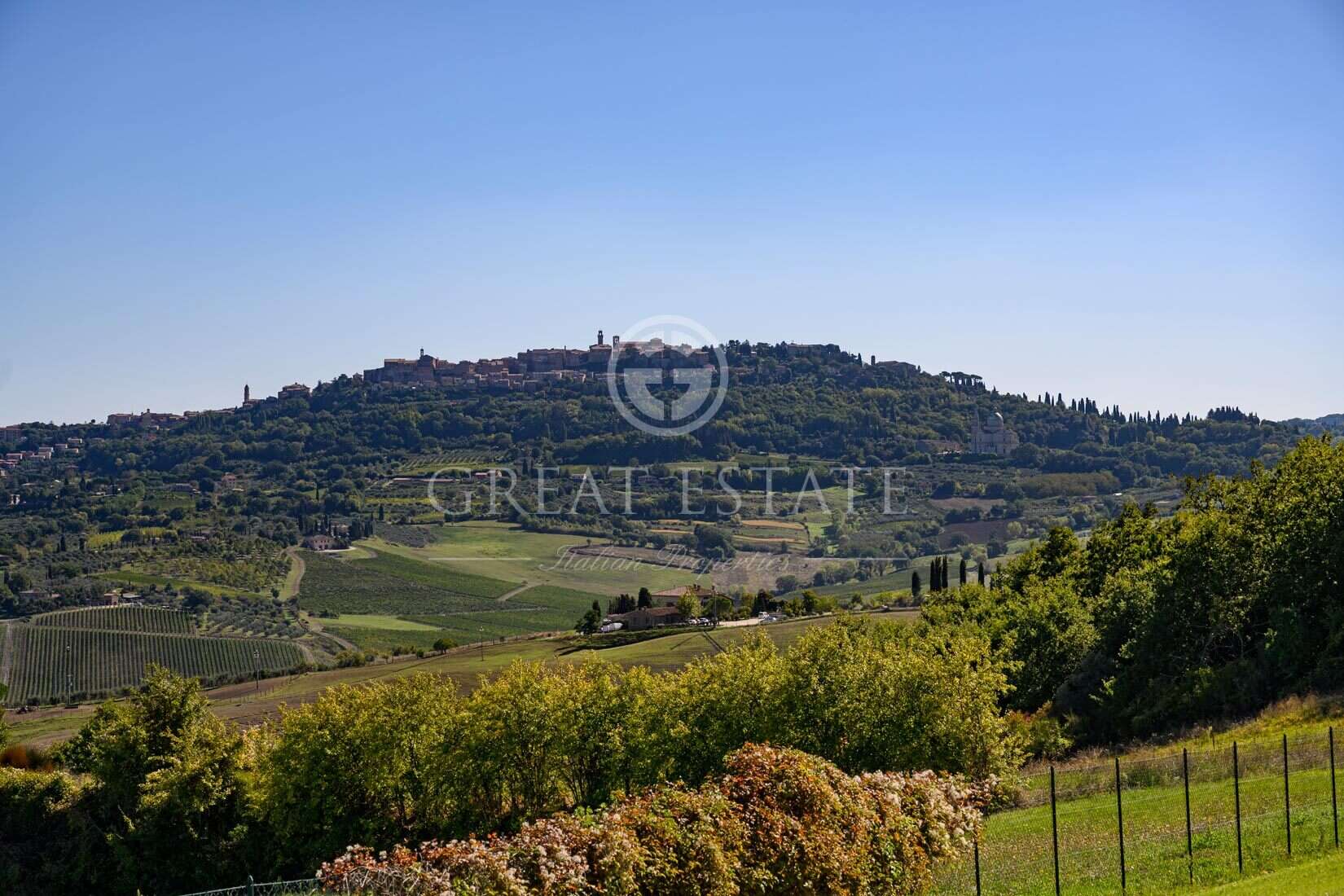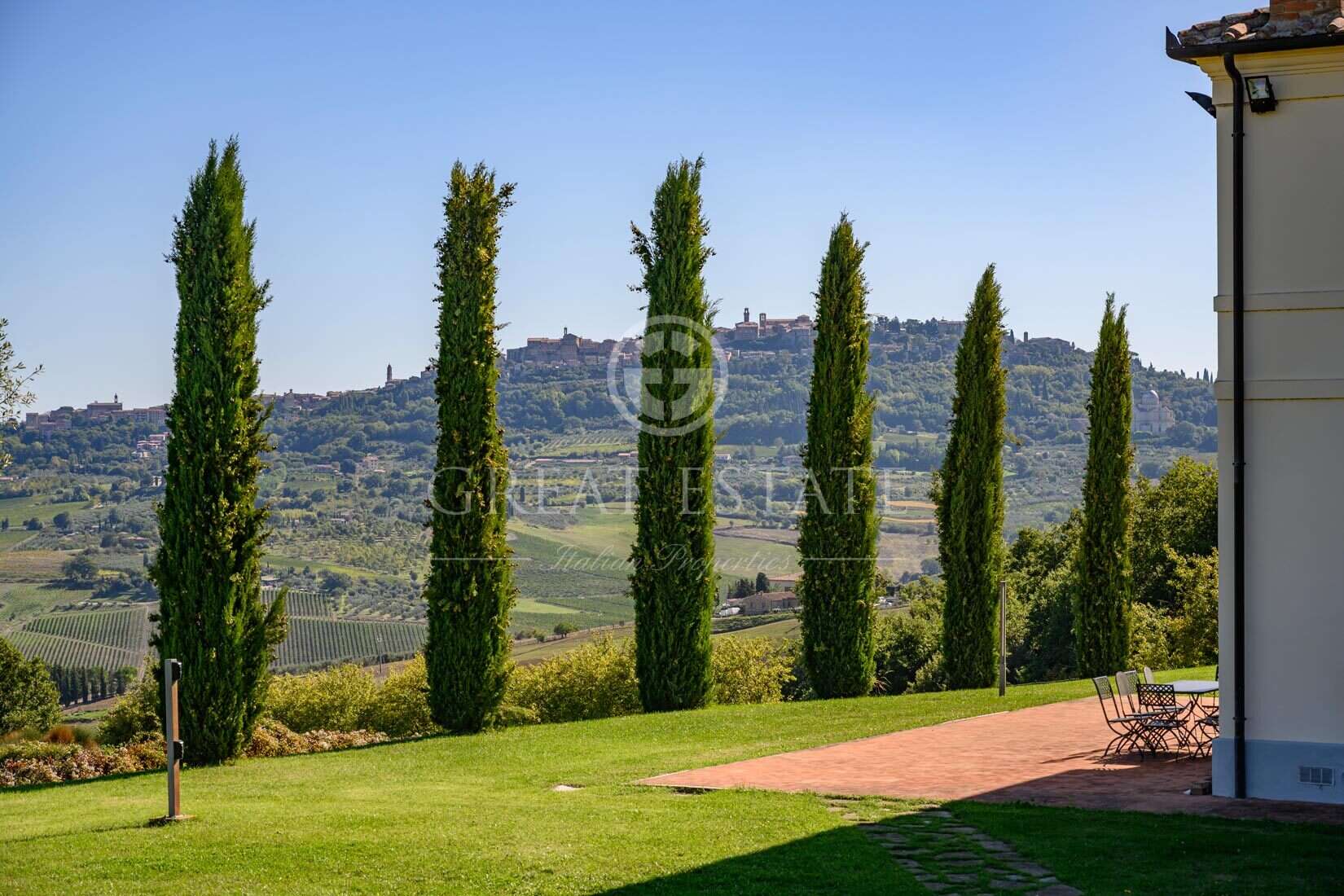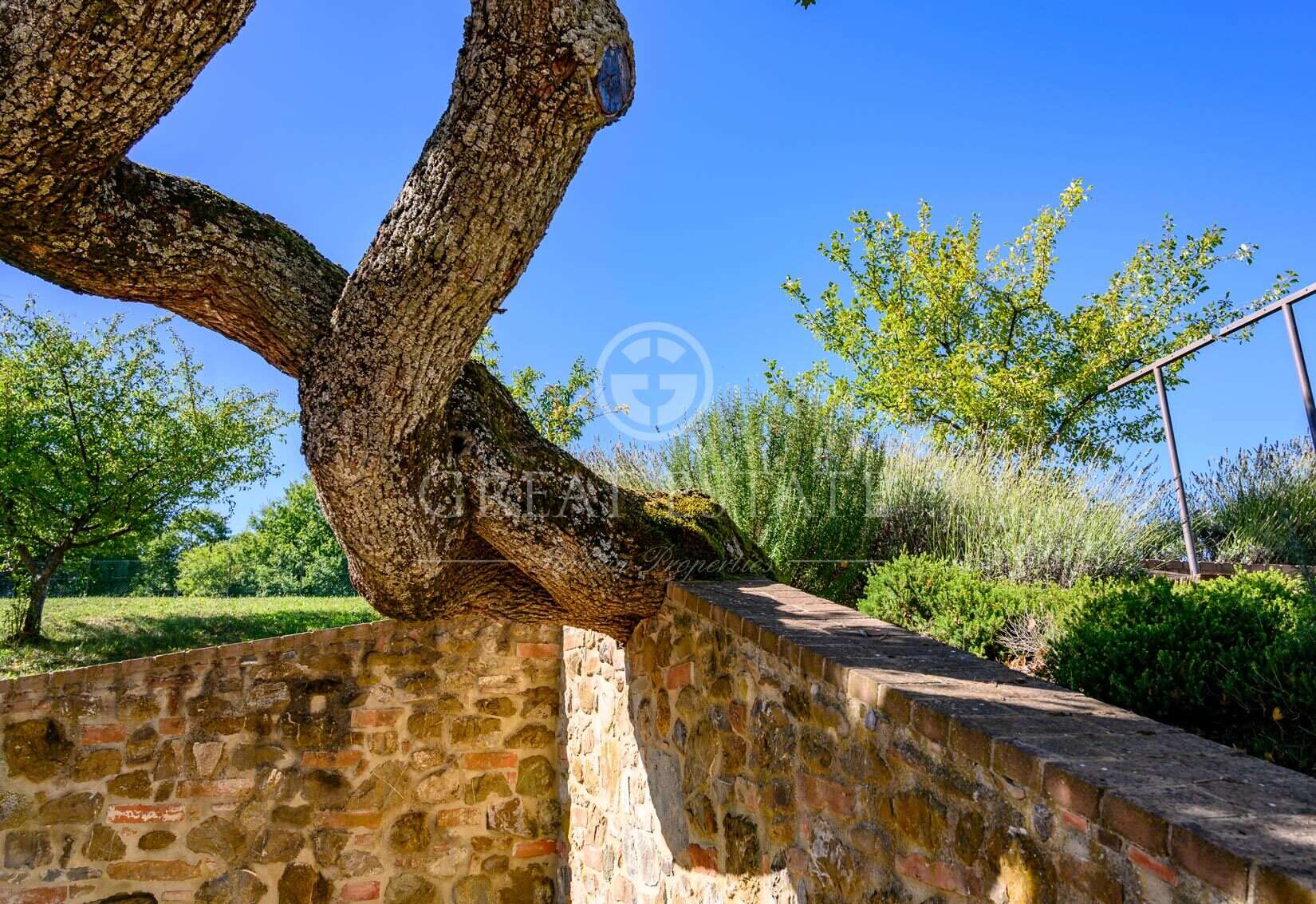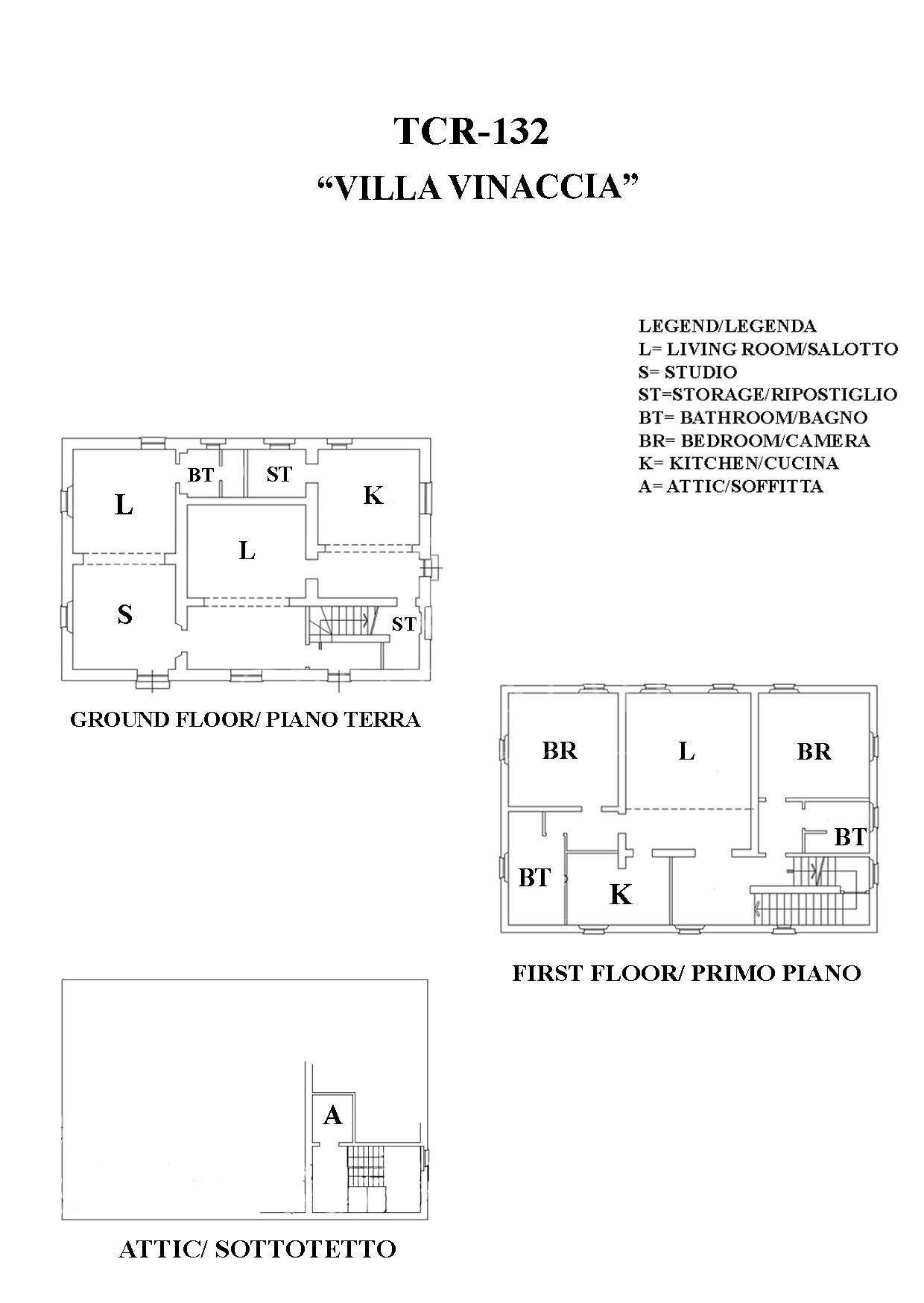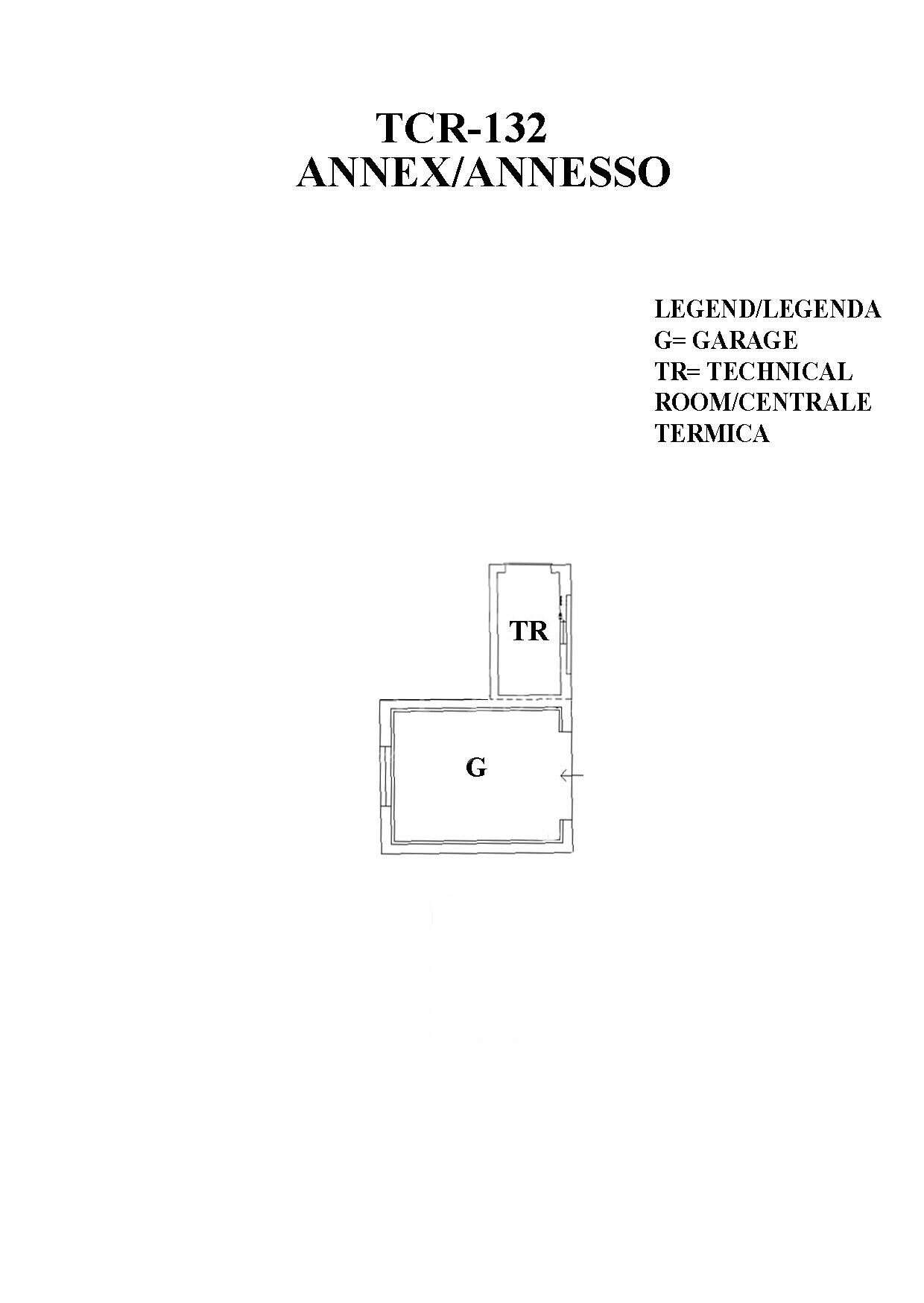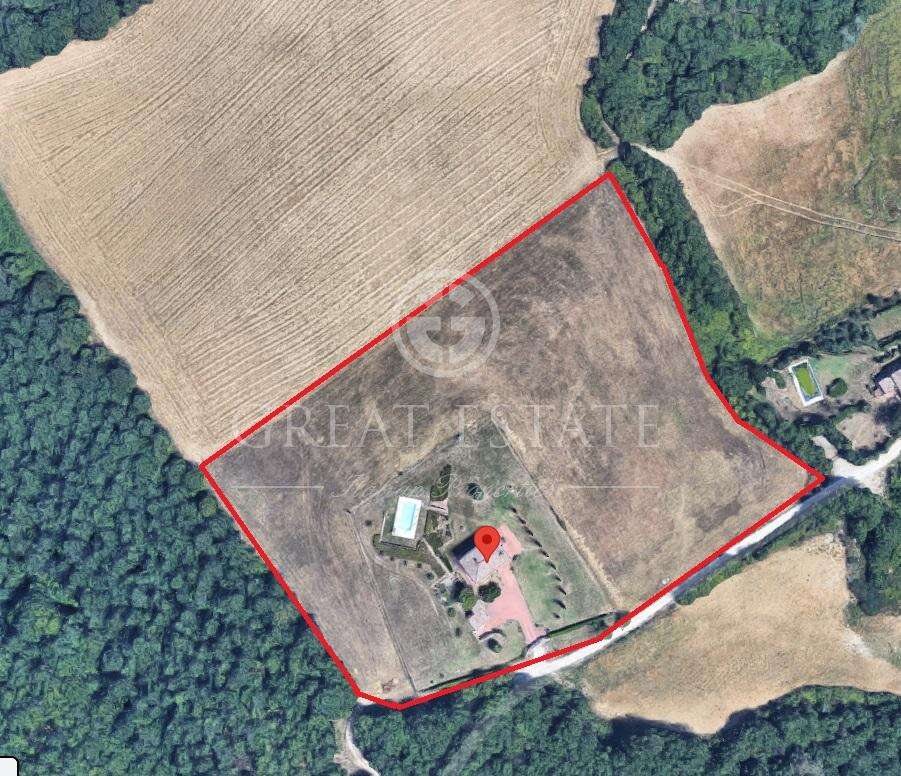 Sted
The property is located in the heart of the Tuscan countryside, just 5 km from Montepulciano (10 min) and only 9 km from the town of Pienza (15 min) where you can find every kind of comfort and service: station, ATMs, shops, supermarkets, bars, pharmacies and gas stations. The city of Siena can be reached in 1 hour (60km), Castiglion Del Lago in 40 minutes (30 km) and Florence in 1 and a half (110 km). The nearest airport is Perugia, which is about 1 hour from the property, while Rome can be reached in 2 and a half hours.
Beskrivelse
This fabulous villa with swimming pool located in a panoramic position is allocated in the municipality of Montepulciano but only 9 km from Pienza. The 360° view overlooks the splendid Tuscan panorama with the historical centre of Montepulciano and the suggestive Temple of San Biagio in front, and then Cortona, Castiglion Fiorentino, Arezzo and the small medieval village of Montefollonico. The property, which measures approximately 300 sq mts, is divided on two levels and is composed as follows: On the ground floor there are two large living rooms, a kitchen with a fireplace, a utility room/cellar, a laundry room and a bathroom. On the upper floor there is an entrance hall leading to the living area, which has a loft with a small study, a kitchen, two bedrooms with their respective bathrooms and a storage room. To the left of the villa there are two other building, a small annex used as a garage and a technical room where there are water deposits and a purification system that allows the property to be completely self-sufficient. The property is in the middle of a two-hectare plot of land which is partly fenced off and used as a garden, with a splendid century-old woven oak tree. There are also beds of roses that surround the paths and the swimming pool which is in a completely sunny position and from which you can see the sunset behind the hill of Montefollonico. The rectangular shaped swimming pool with Roman staircase is made of travertine from San Casciano and measures 5m per 10m; the sand-coloured liners, the edgeless paving and the rounded corners make it truly sophisticated. Nearby there is a small storage room with a service. The house, in the middle of the garden, is completely fenced and equipped with a perimeter alarm with call; it has two driveways, one service and one with a beautiful wrought iron gate designed by a Florentine architect and made by a craftsman from Valdarno. The driveways are paved with a pink cotto of "Ferrone".
Boligens tilstand
Restored
Faciliteter
In the part of the garden that faces the swimming pool there is an artesian well with a depth of 92 m and a large underground cistern for the recovery of rainwater and irrigation of the garden. The current generator, however, makes up for the lack of electricity and fully supports the 10 kw needed to sustain the house.
Skødedetaljer
Il gruppo Great Estate su ogni immobile acquisito effettua, tramite il tecnico del cliente venditore, una due diligence tecnica che ci permette di conoscere dettagliatamente la situazione urbanistica e catastale di ogni proprietà. Tale due diligence potrà essere richiesta dal cliente al momento di un reale interesse sulla proprietà.
Ejerdetaljer/Kontraktsmæssige forhold
L'immobile è intestato a persona/e fisica/e e la vendita sarà soggetta a imposta di registro secondo le normative vigenti (vedi costi di acquisto da privato).
Mulig arealudnyttelse
Perfect as a residential house but also as a receptive structure.Your clients, in fact, will be able to enjoy a beautiful sunset by the pool with a view of Montepulciano and the surrounding valley.
Kontakt os vedr. denne ejendom: