Boligdetaljer
"Azienda Agricola il Faggeto"
| | | |
| --- | --- | --- |
| COD. 6047 | Umbria - Gubbio (Perugia) | € EUR 395,000 |
| | | |
| --- | --- | --- |
| TYPE: Farms and Wine-producing farms | BOLIG AREAL: 380.60 kvm | TOMTE AREAL: 32.10 ha |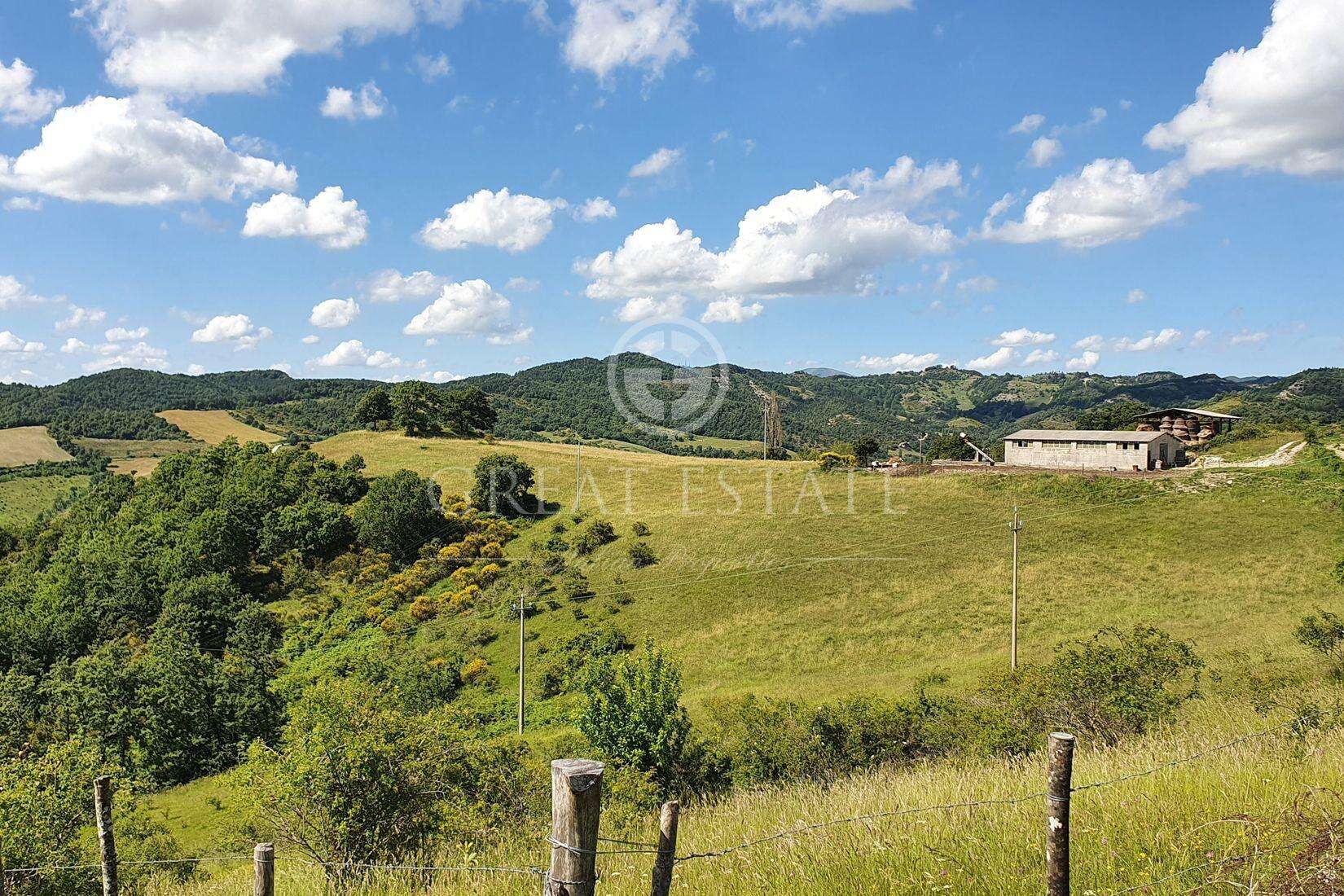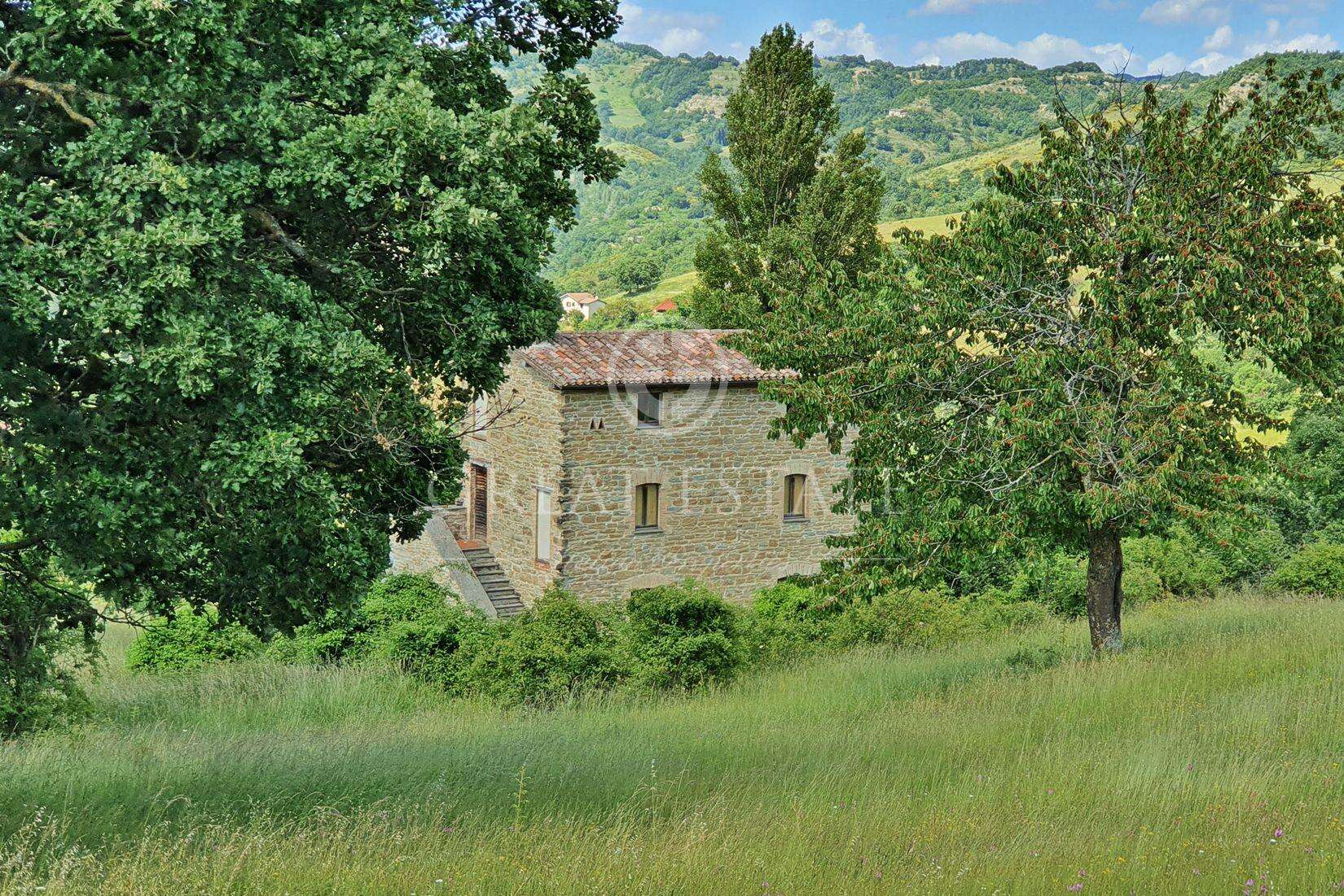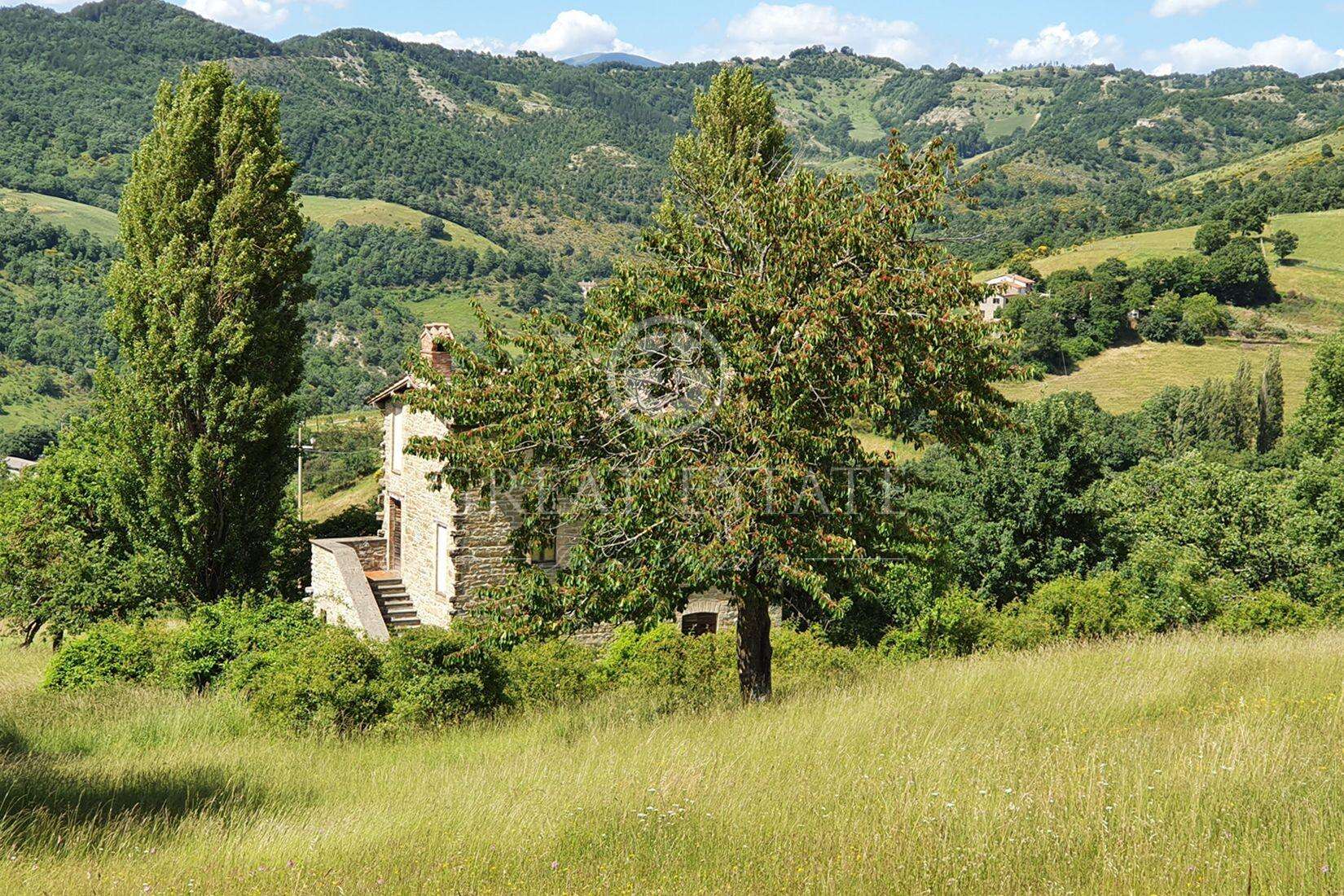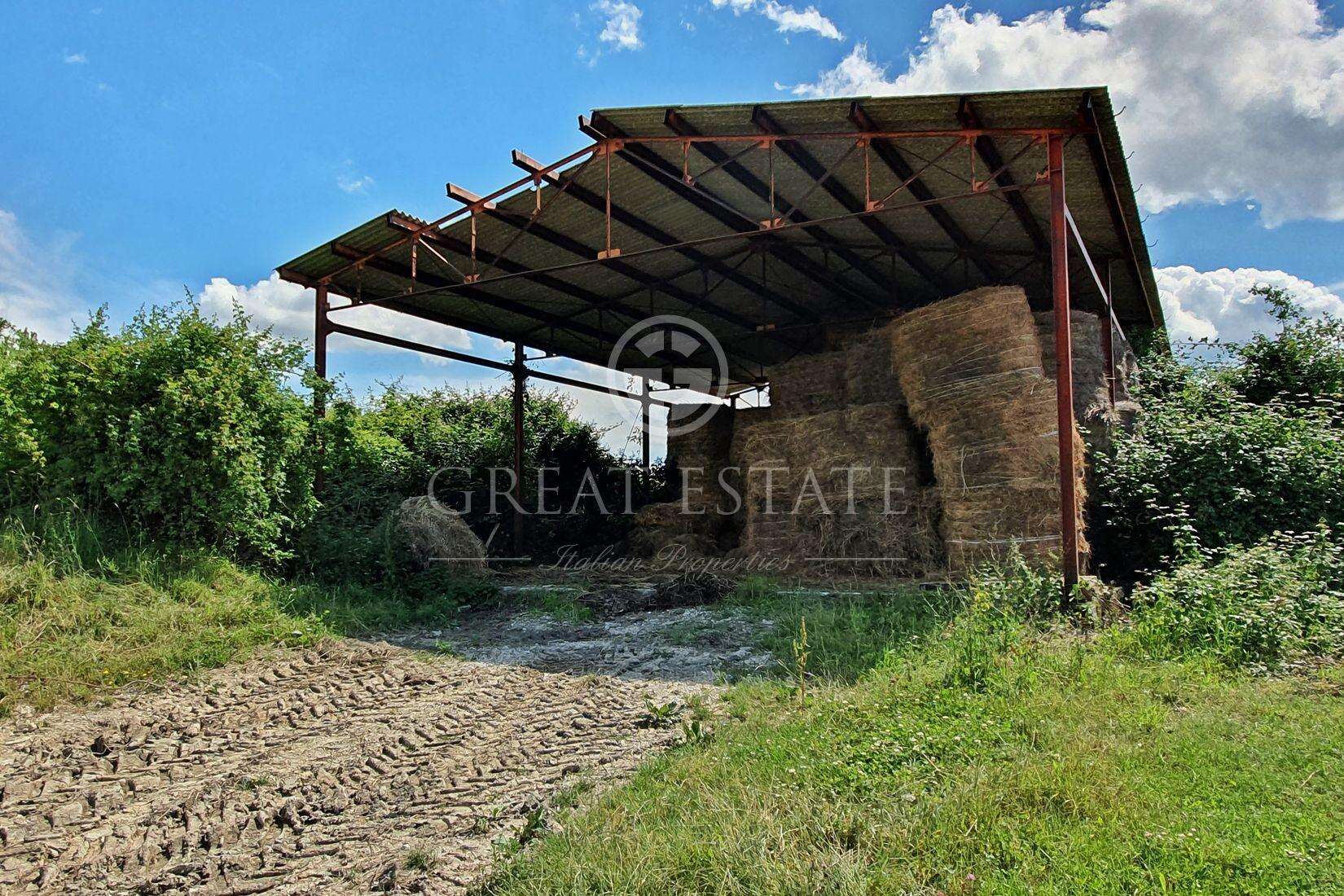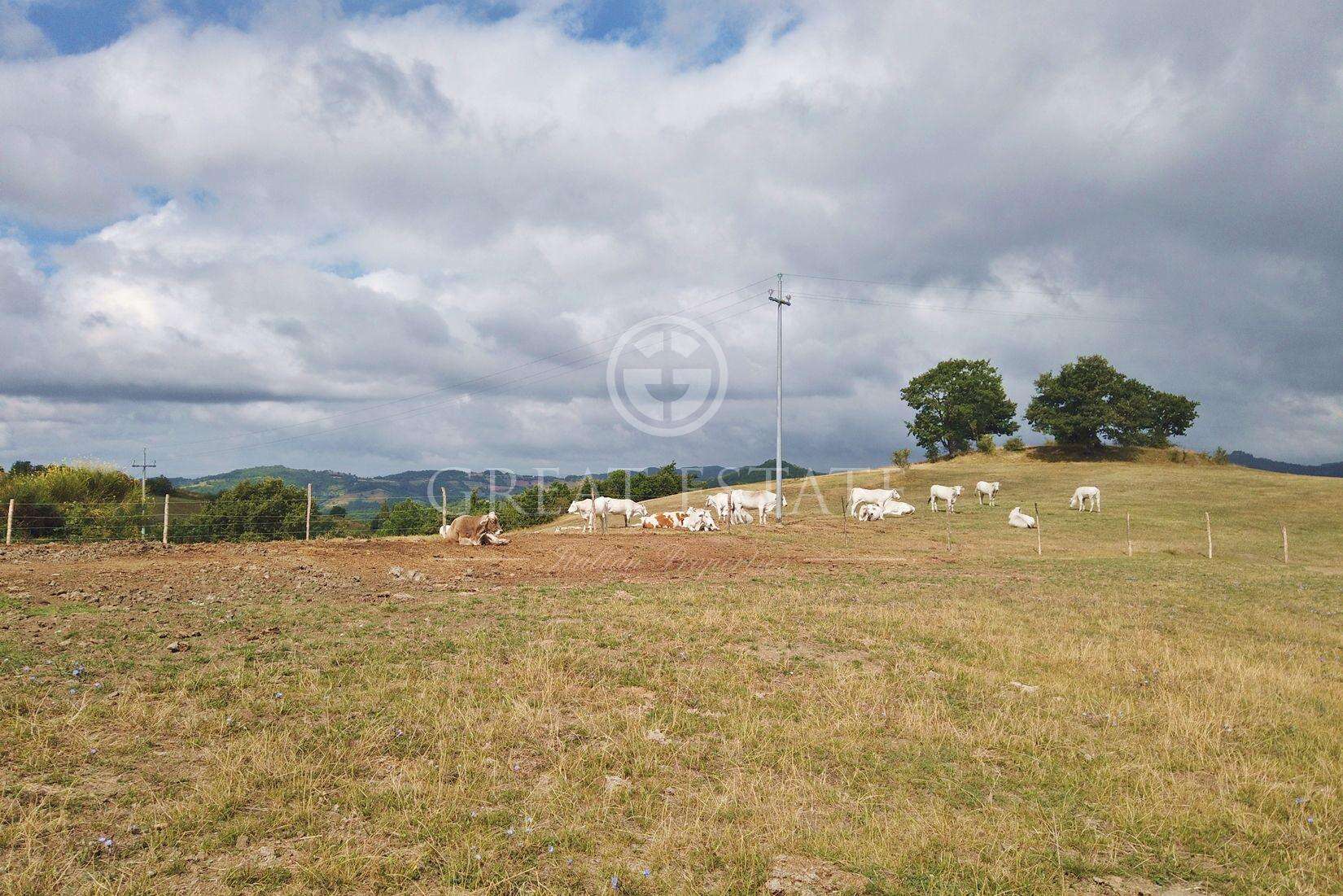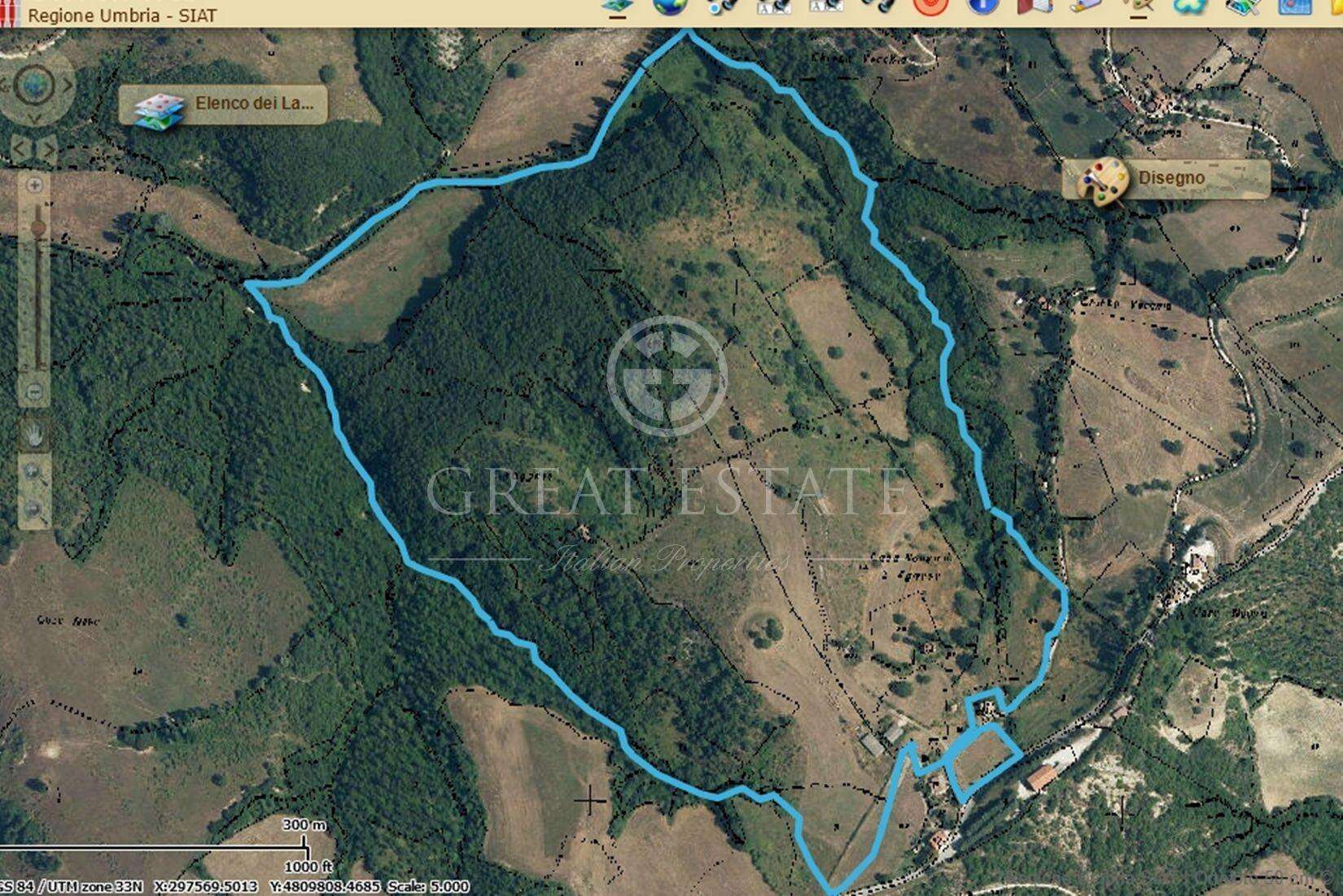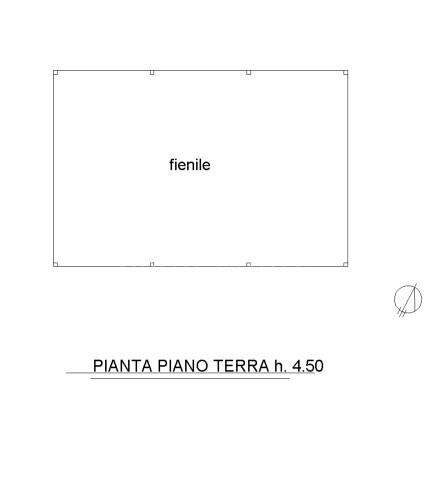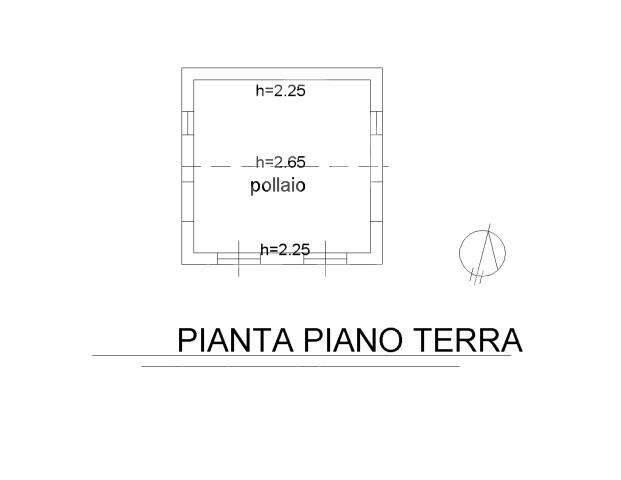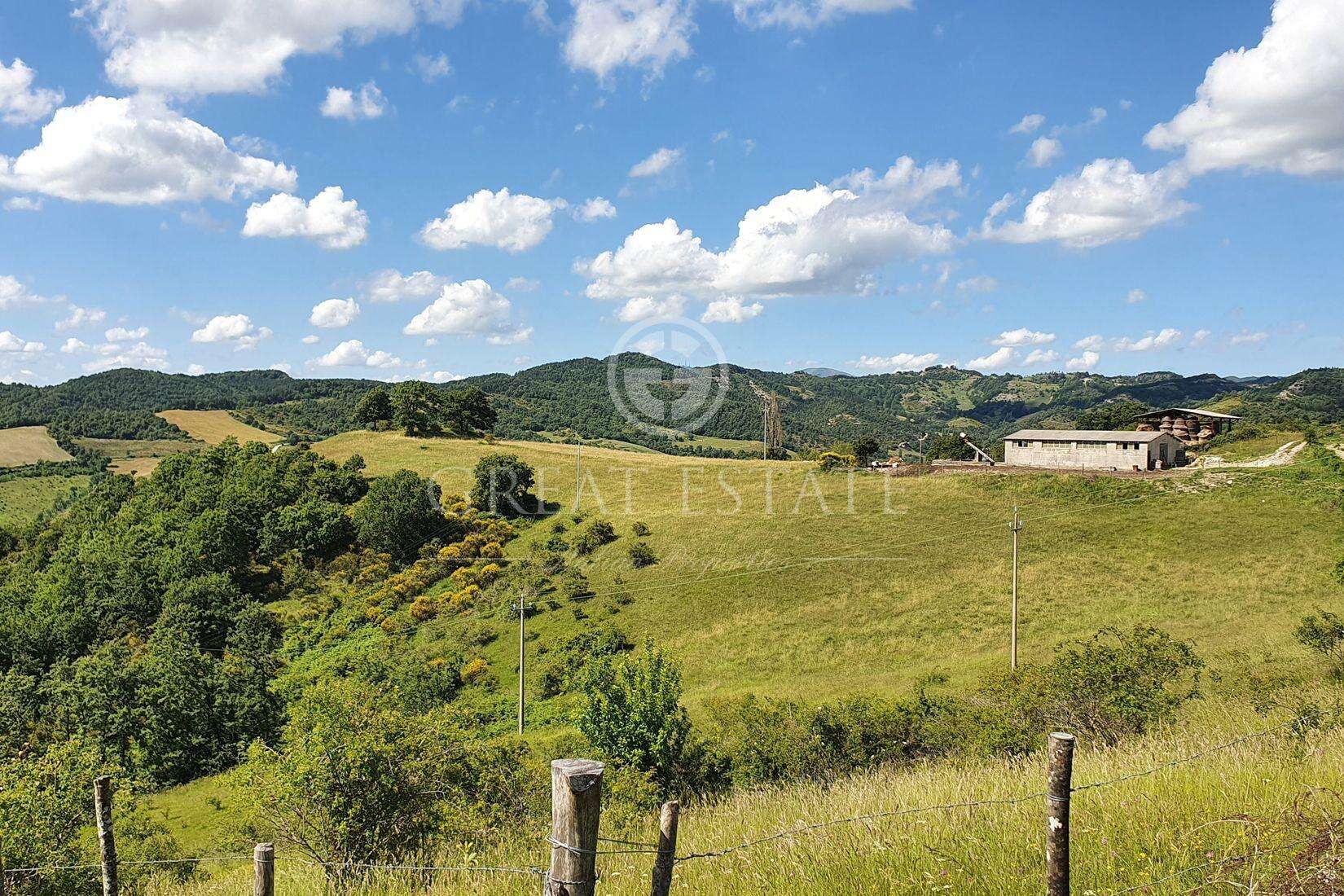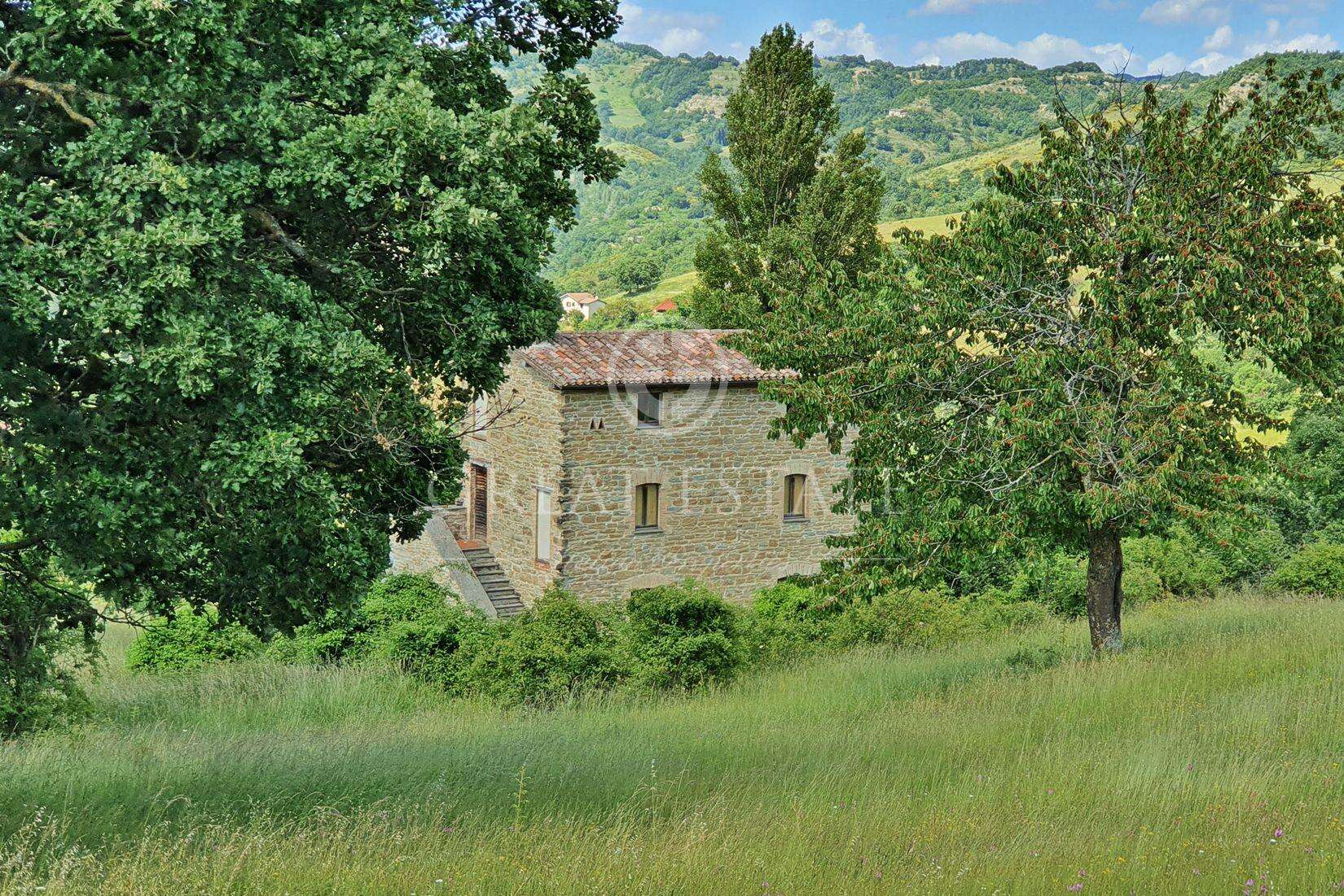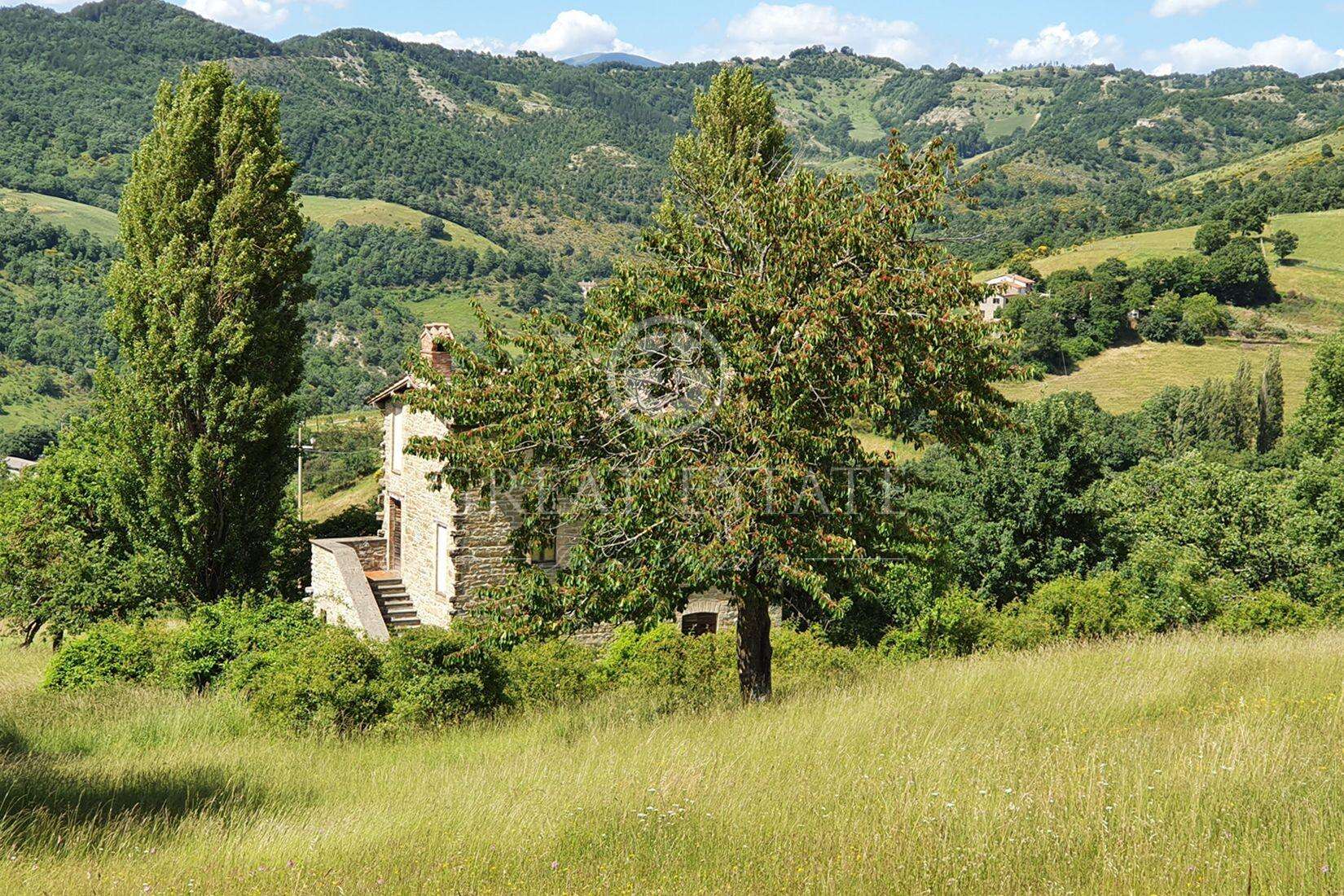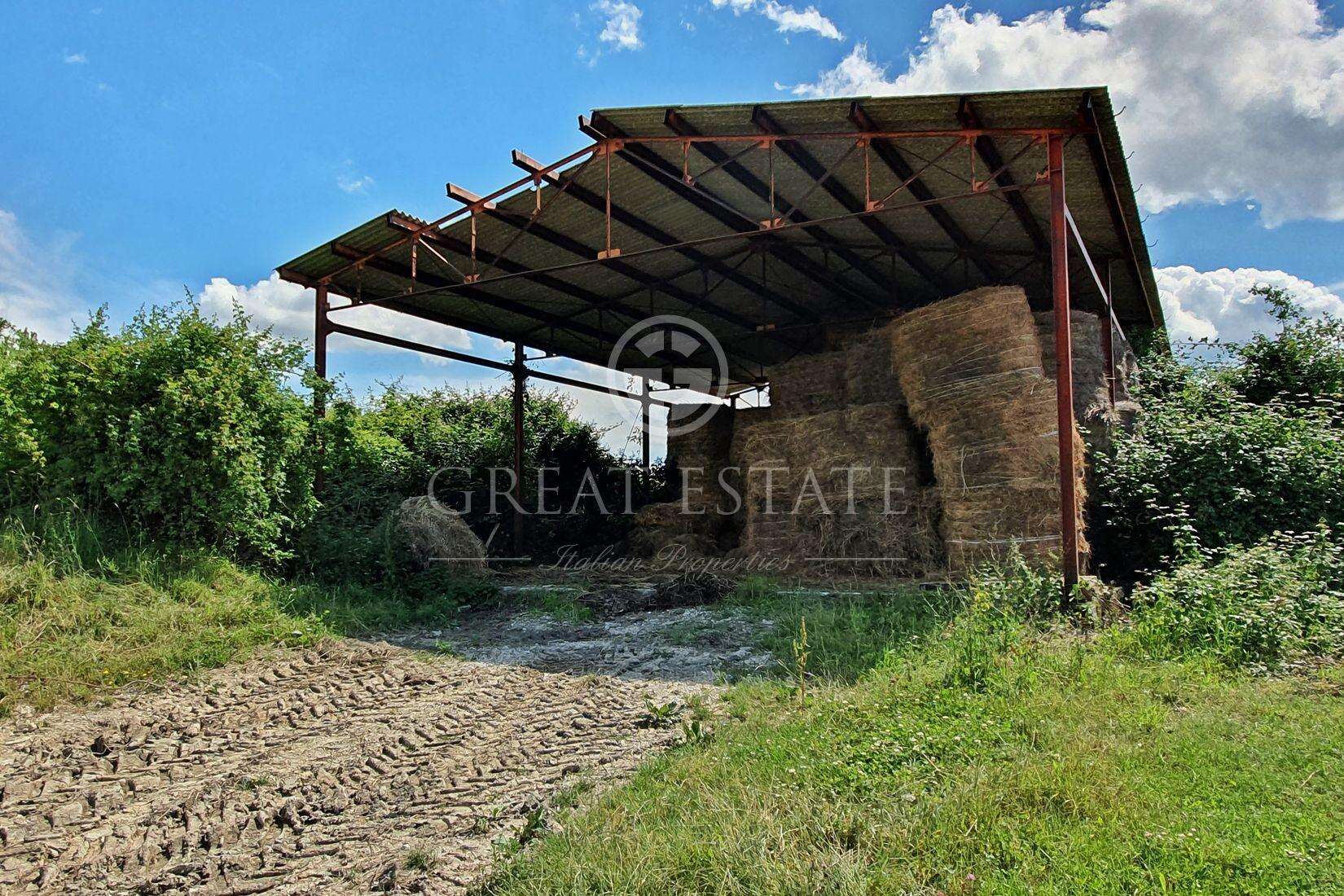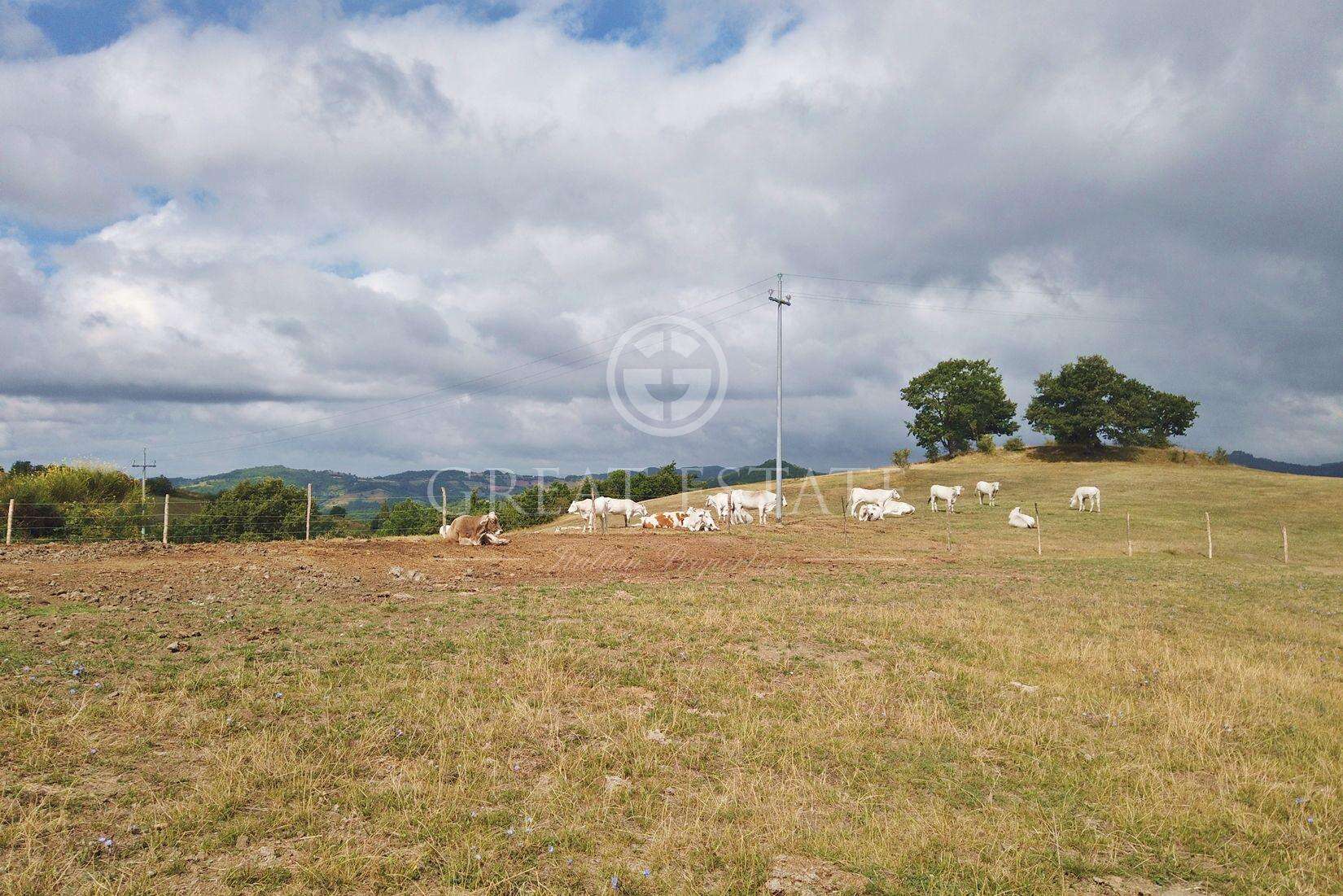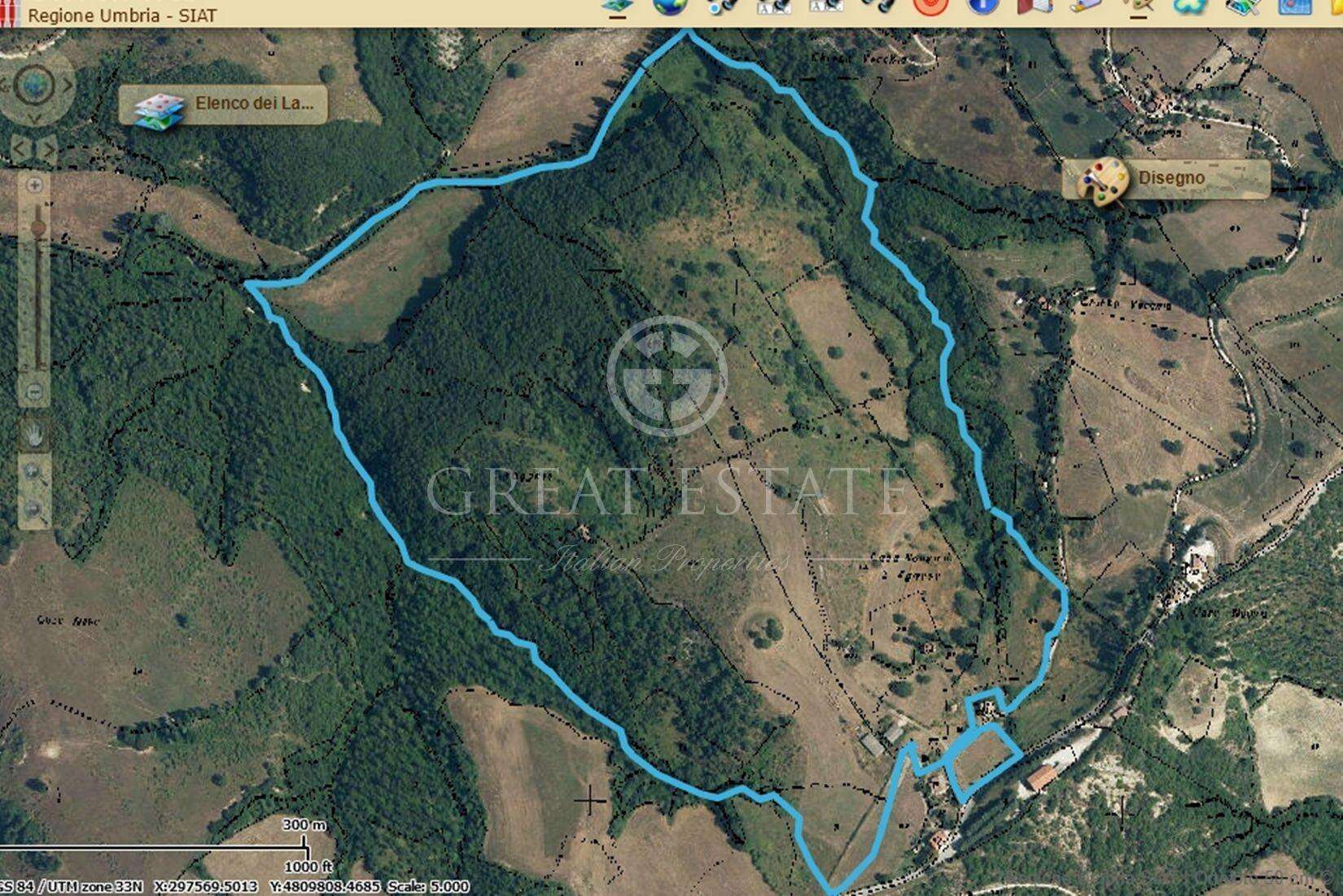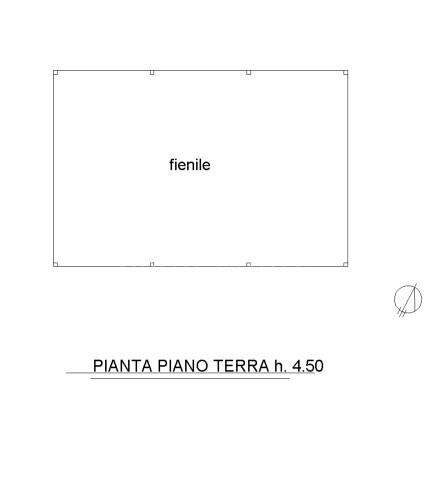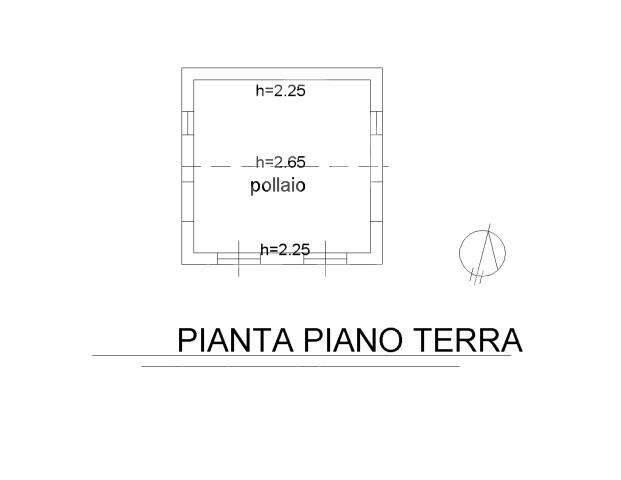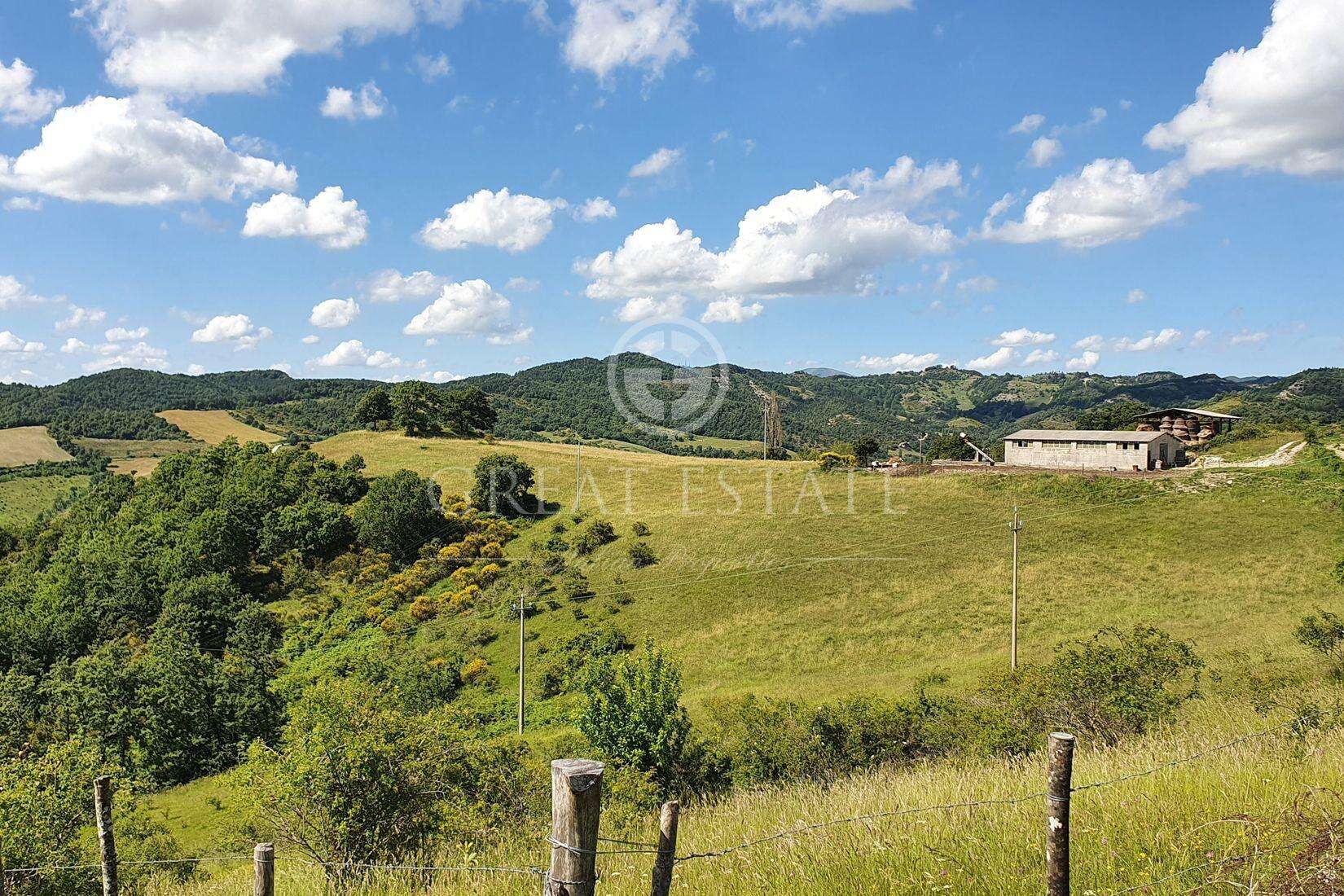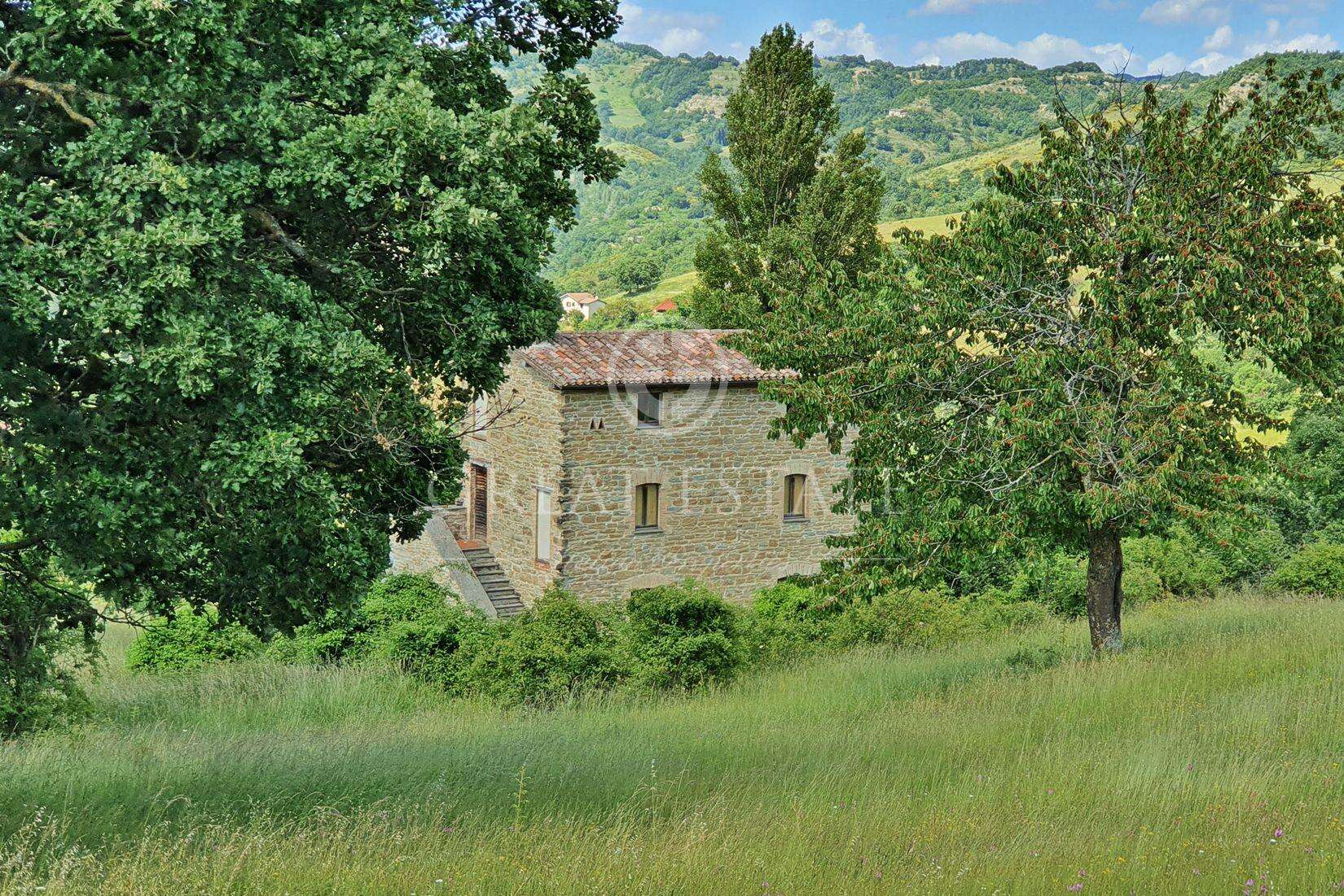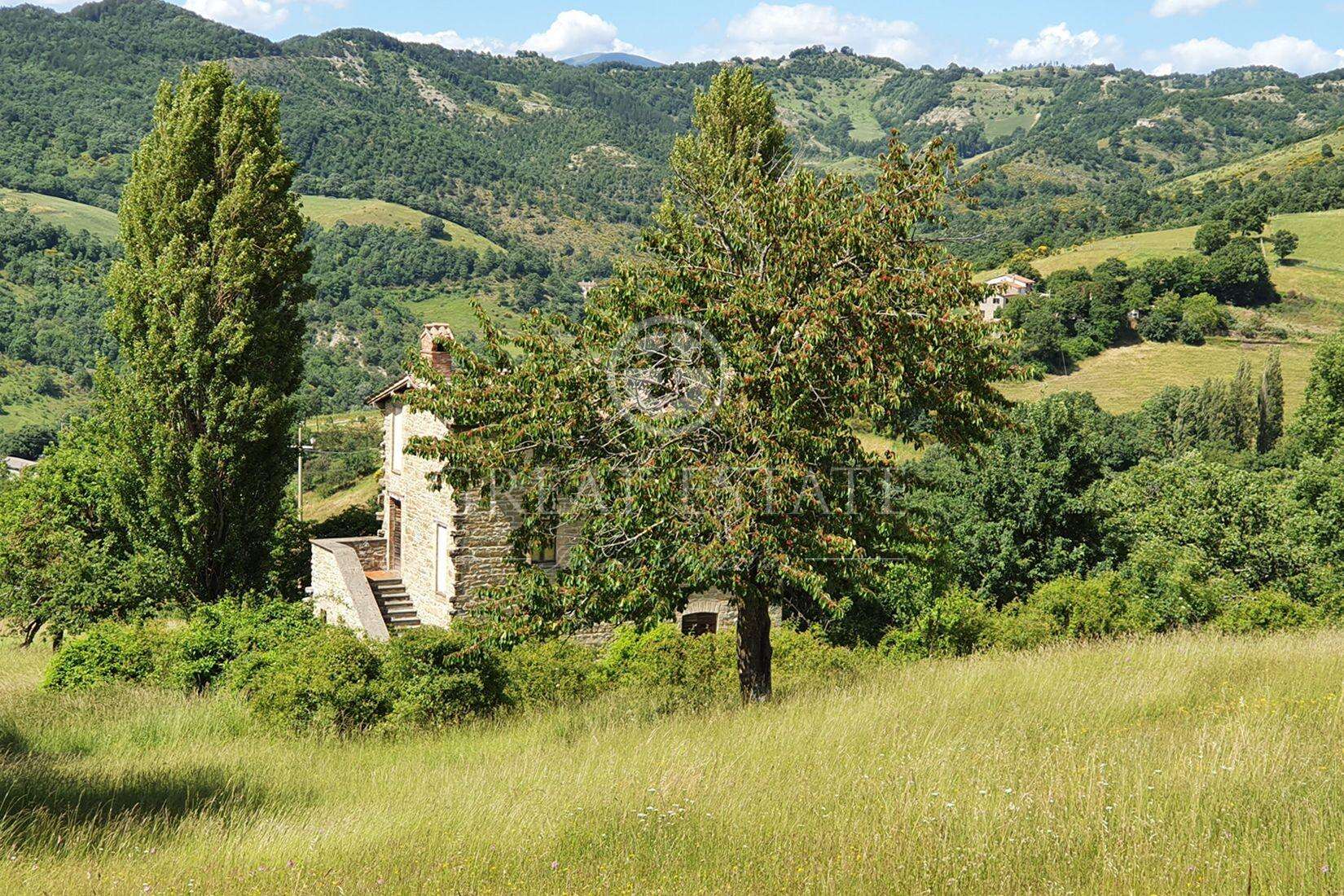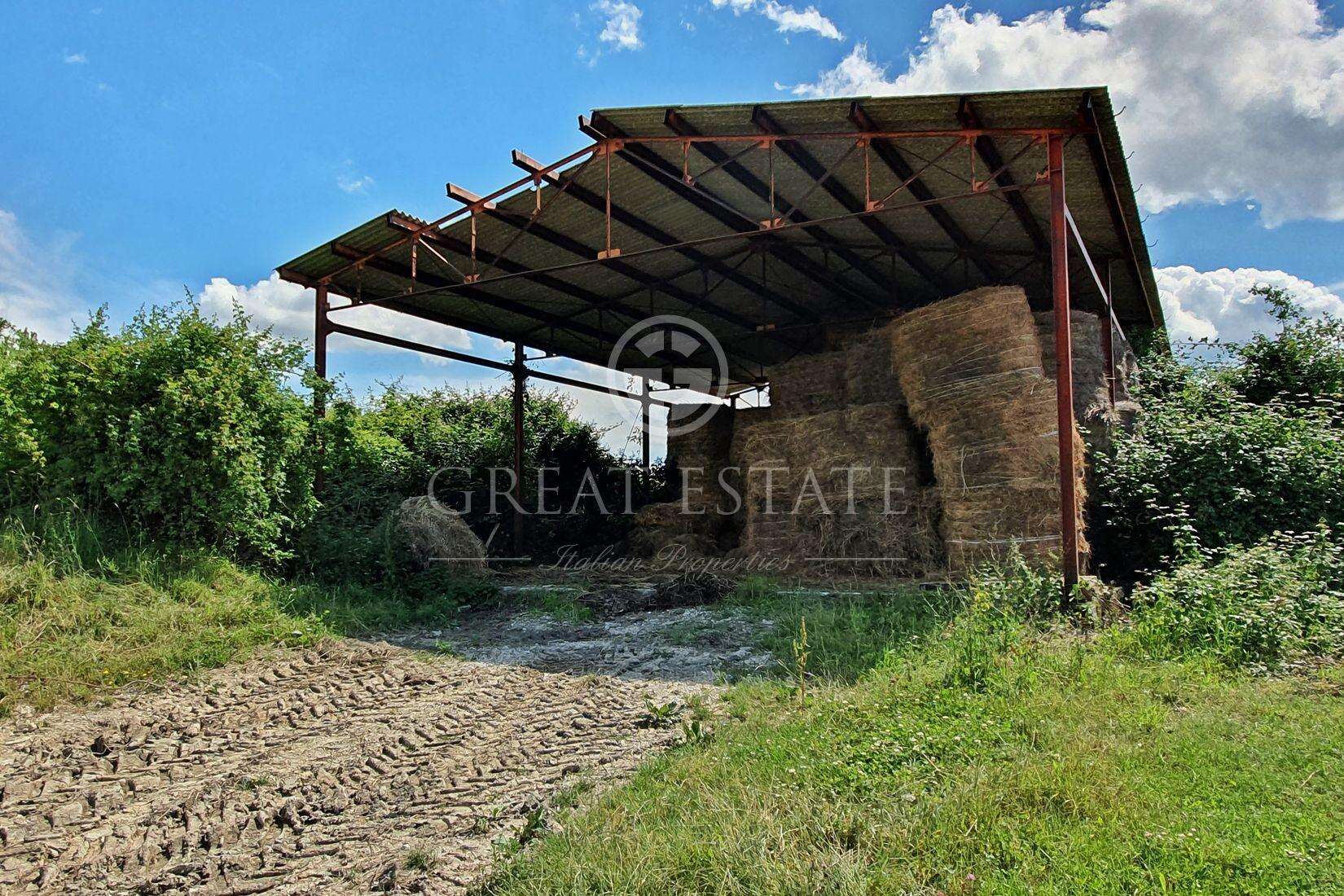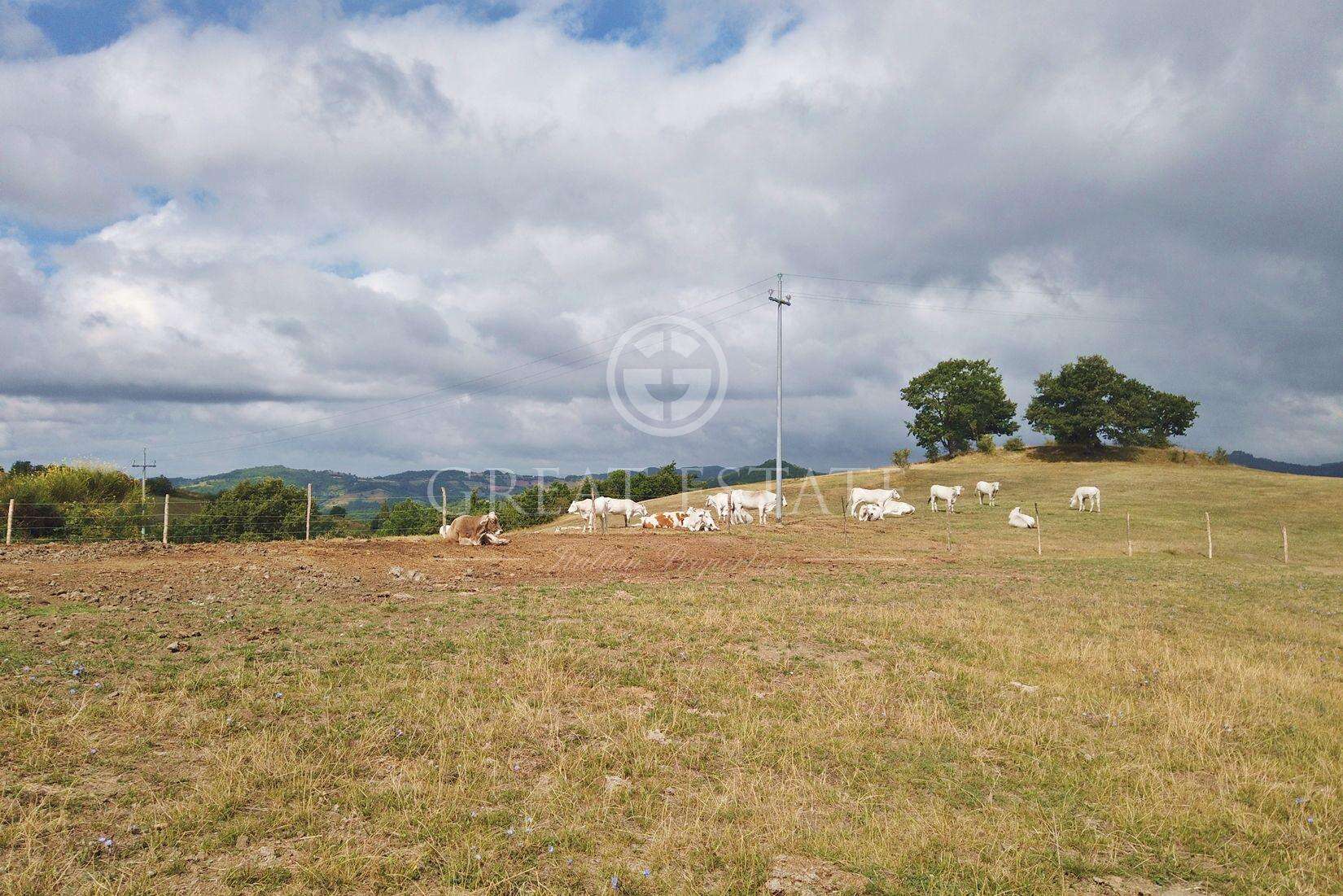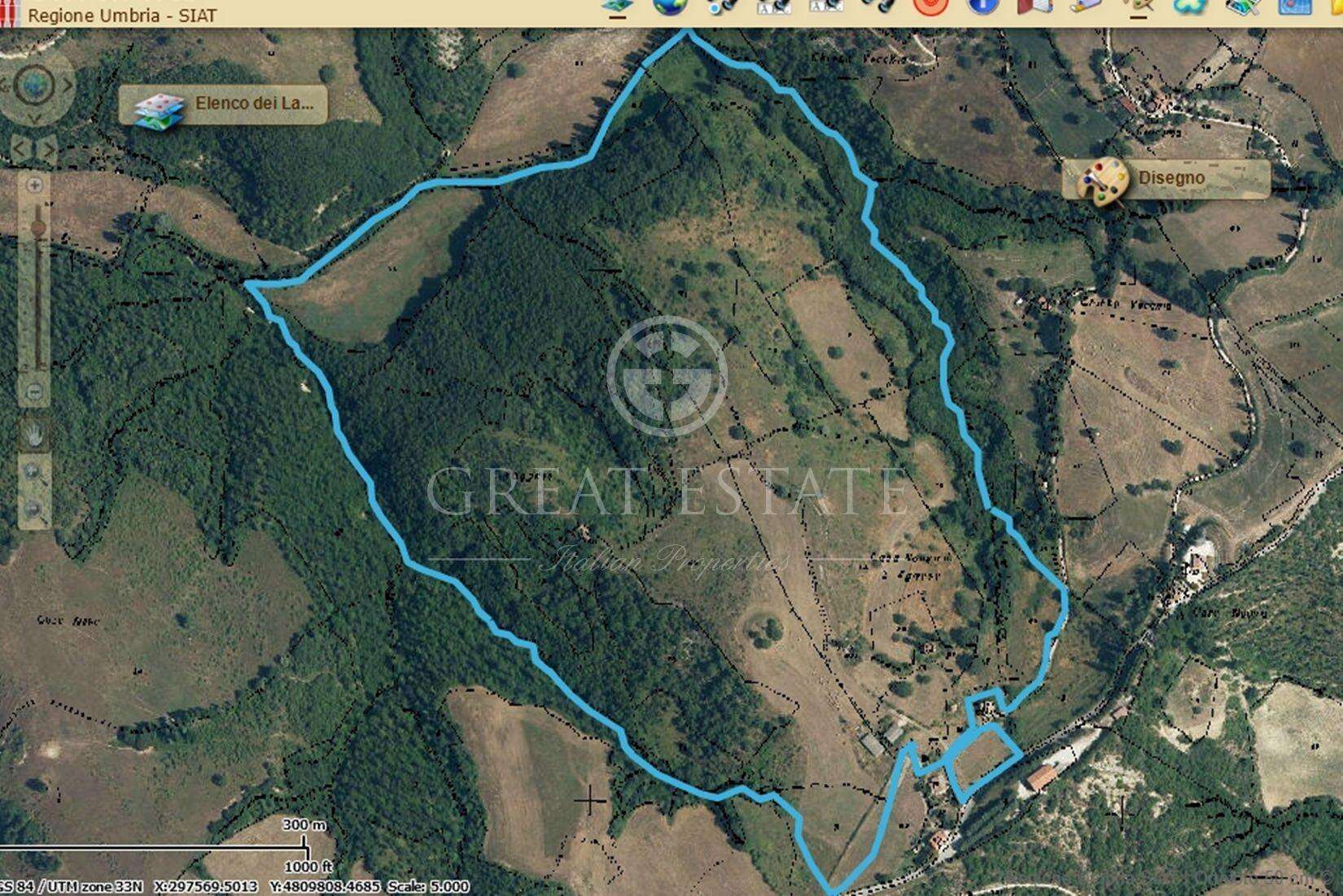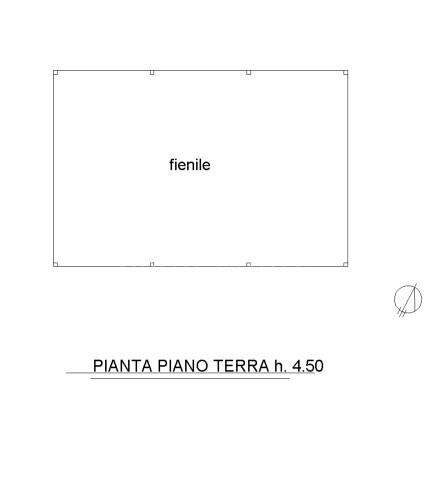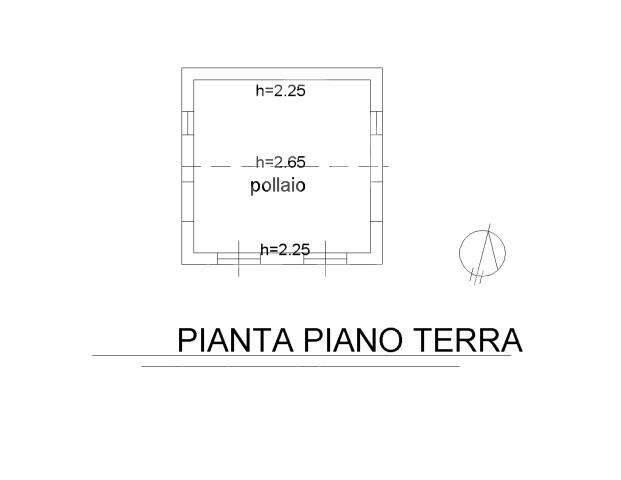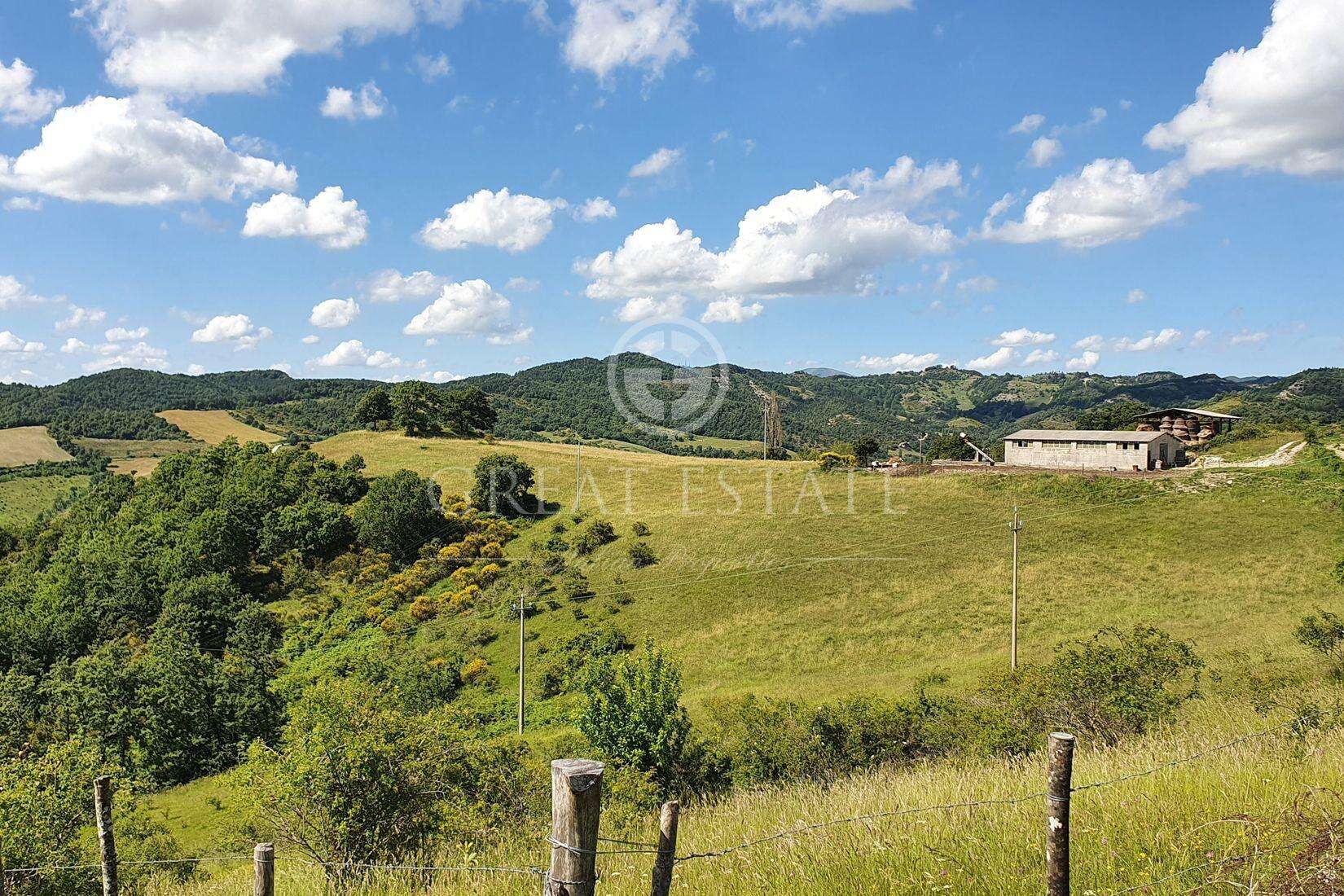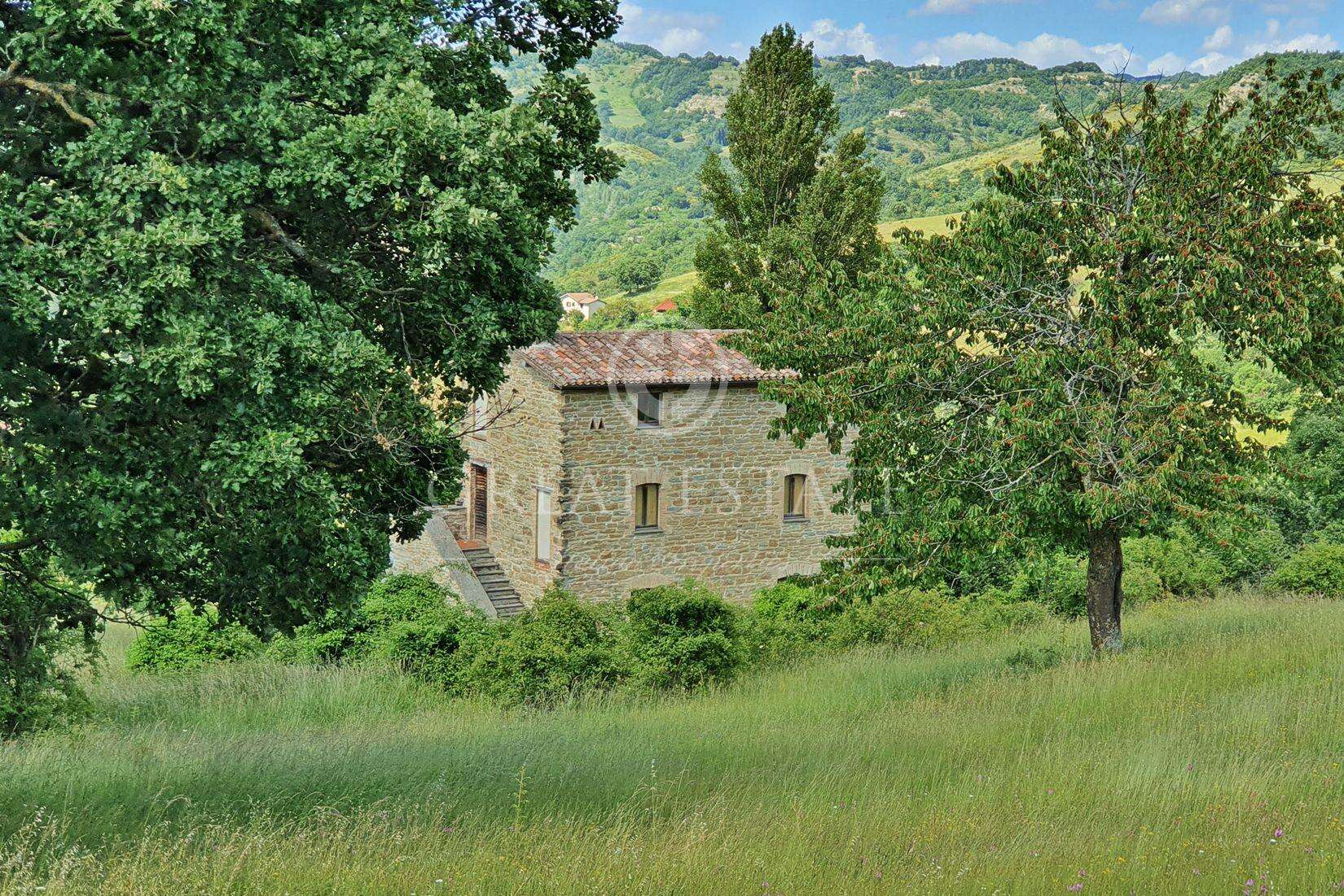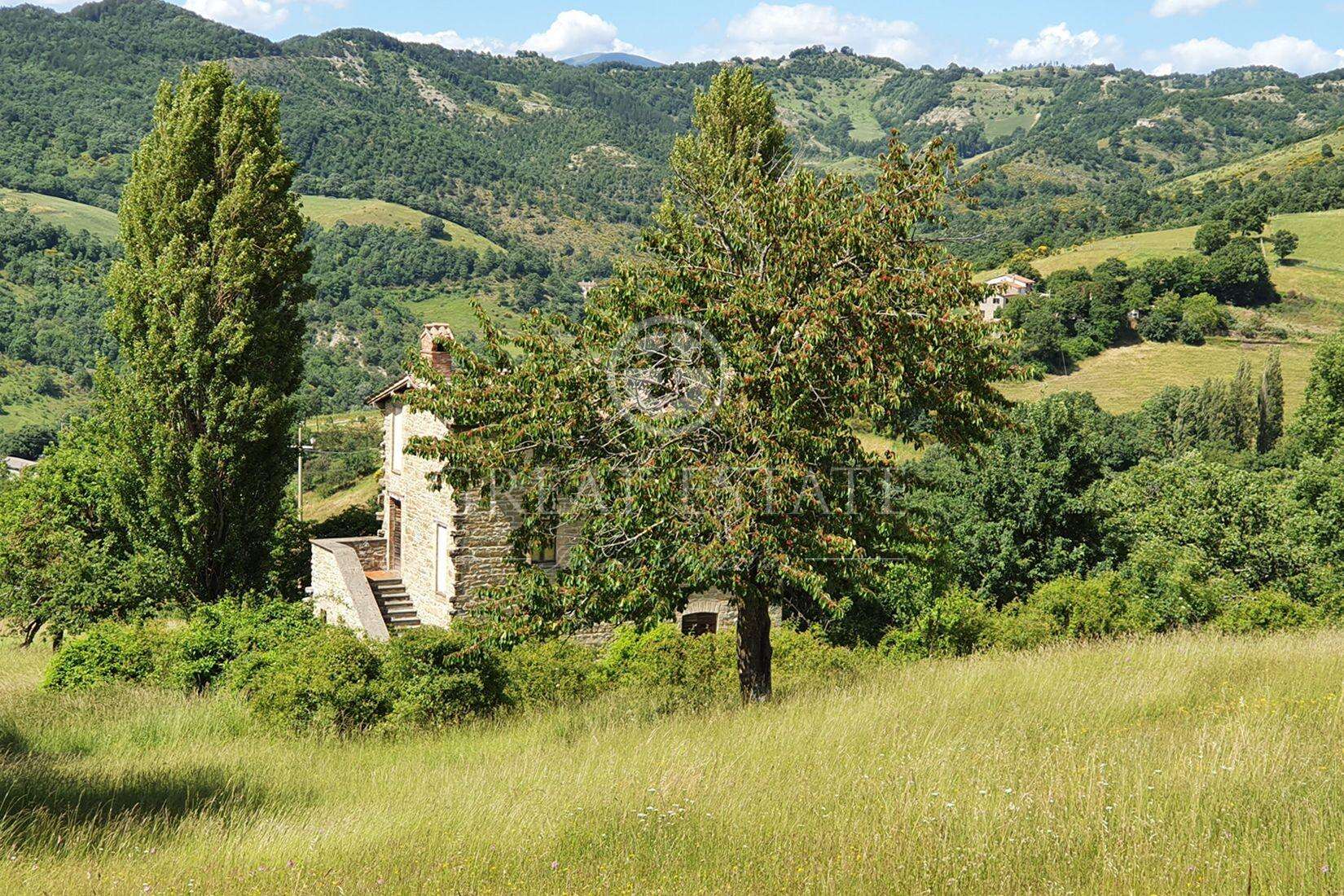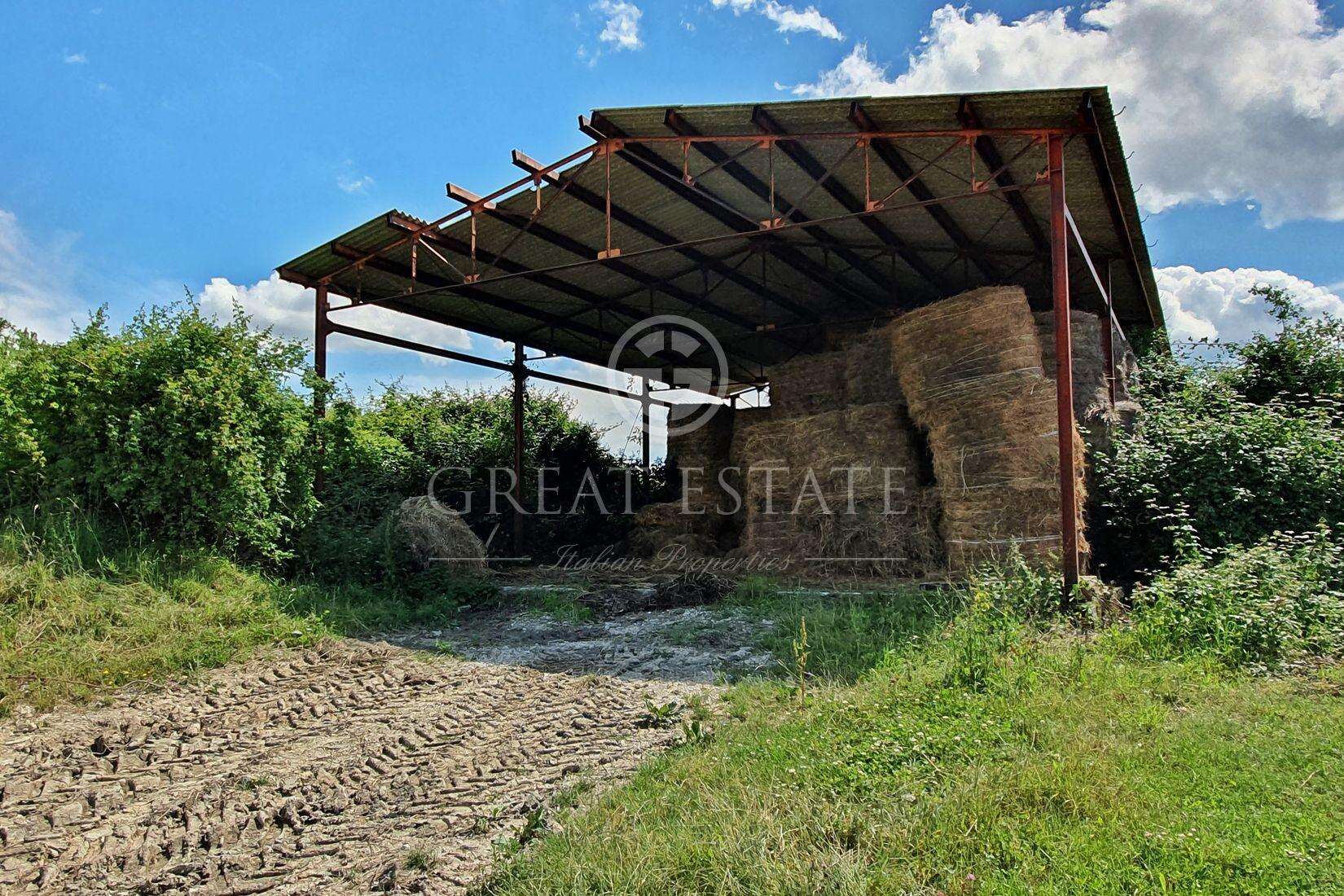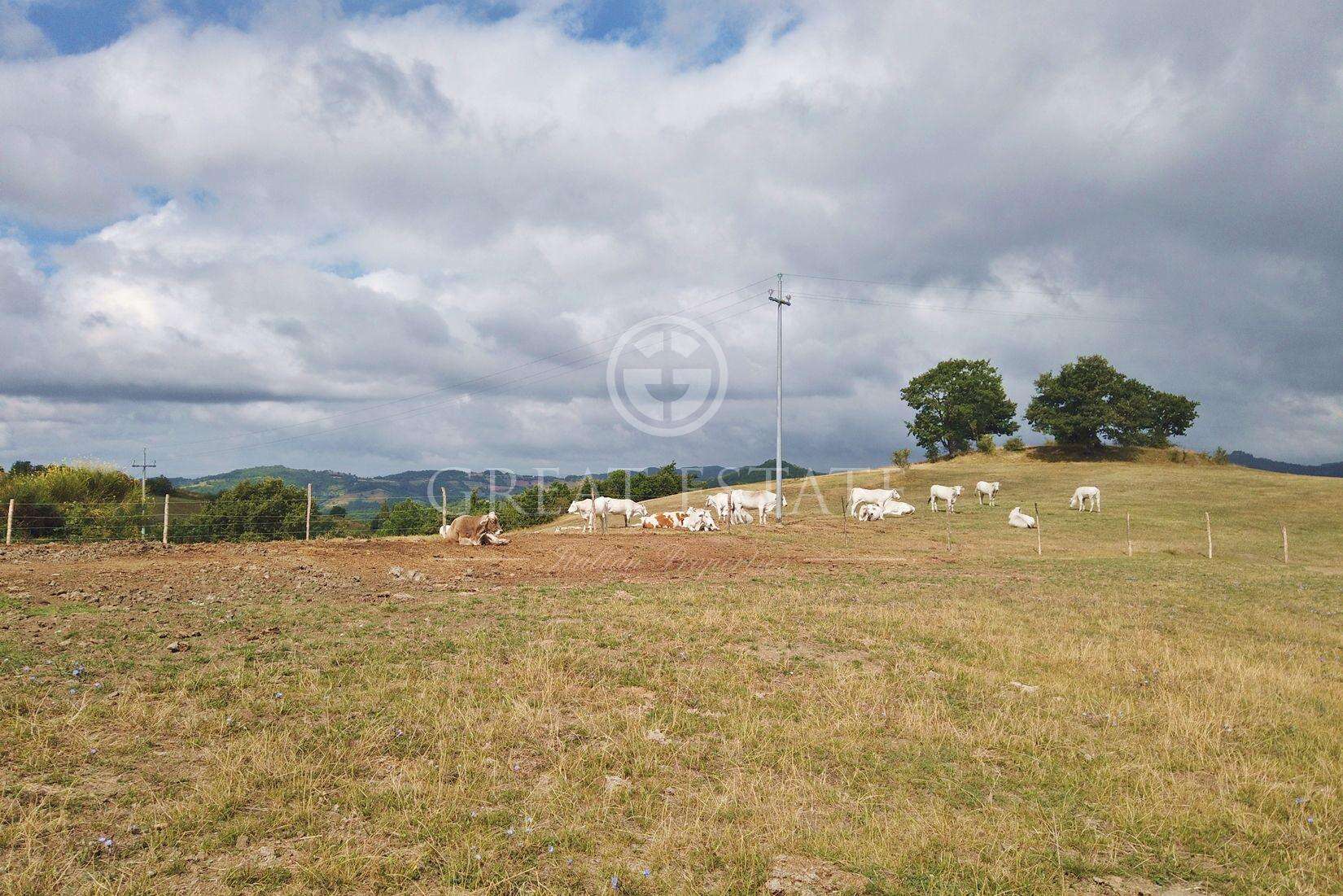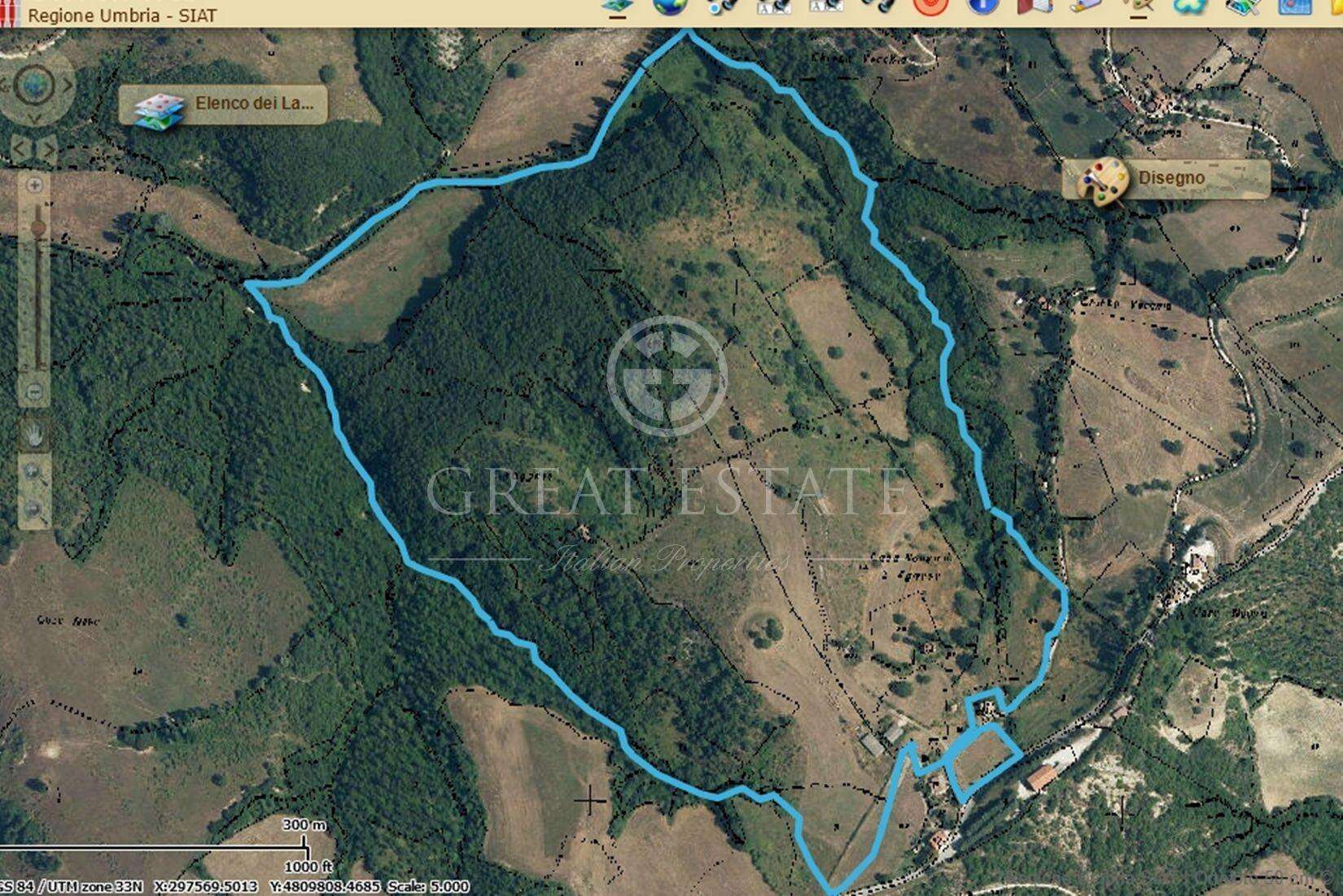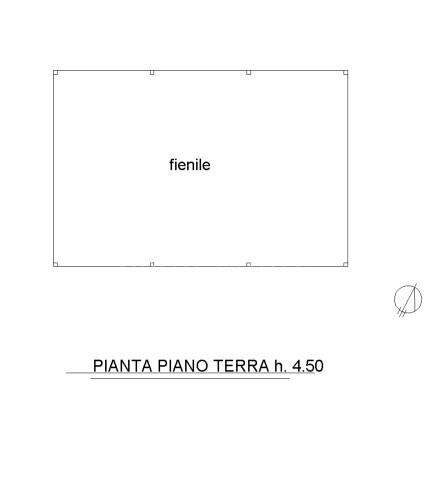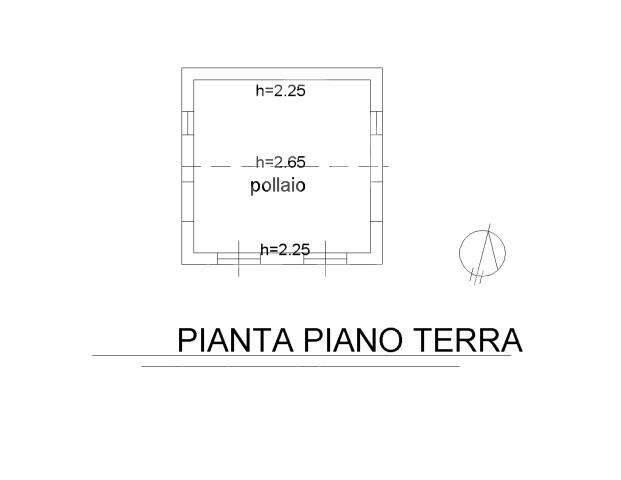 Sted
Nice hilly area with an altitude between 550 m and 700 m asl; good panoramic views and good accessibility, except for the ruin of the farmhouse, which is currently not accessible from an easily practicable road. The nearest services and shops are 5 minutes away by car, while the city of Gubbio is about 15 minute drive. Please note that, to protect the privacy of the owners, the GPS point marked on the map is only approximate. Please contact us for precise information on this property or others in our extensive database.
Beskrivelse
32-hectare farm estate for sale, located a short distance from Gubbio, at an average altitude of 650 meters. The lands have a hilly position and are mainly used for pasture, with a portion of arable land and the rest woodland. The existing buildings within the property are: a. an old stone farmhouse completely to be restored - about 200 square meters b. a stable of about 200 square meters, currently used c. a haybarn of about 150 square meters d. stables / chicken house to be restored (27 sqm) e. an ancient stone building renovated in the late 80s currently designated as a store-house (165 sqm). The position of the property is dominant with a beautiful view of the hills. Accessibility is good.
Boligens tilstand
Not restored
Faciliteter
The property is served by electricity. The water supply takes place via 2 private sources.
Skødedetaljer
The properties are regularly registered with the building register and the land register of Gubbio
Ejerdetaljer/Kontraktsmæssige forhold
The property is registered to private individuals.
Mulig arealudnyttelse
Small farm estate excellent for a new settlement, suited for breeding or to cultivate various types of crops; as most of the fields are kept fallow, it has not undergone chemical treatments in the last 15 years.
Kontakt os vedr. denne ejendom: