Property Details
"Il Mulino Bianco 2"
| | | |
| --- | --- | --- |
| COD. 4782 | Umbria - Orvieto (Terni) | € EUR 188,000 |
TYPE: Rustic farmhouses and Countryhouses

BUILDING SIZE: 122.50 sqm
PLOT SIZE

: 0.00 ha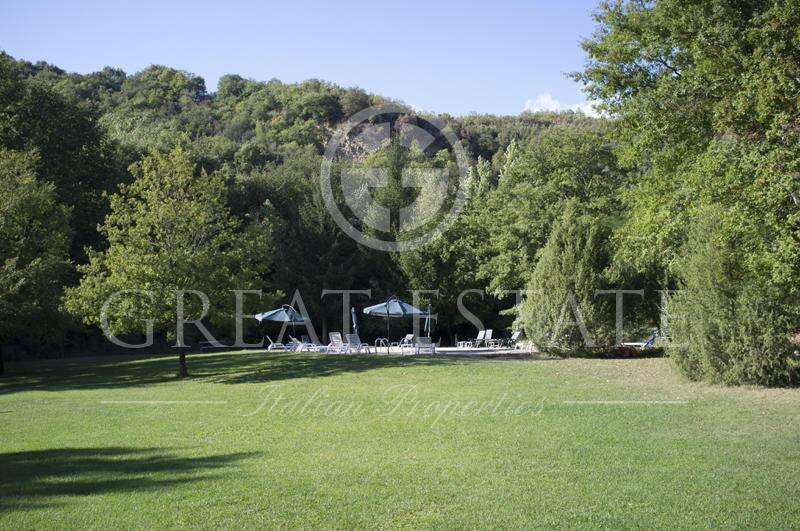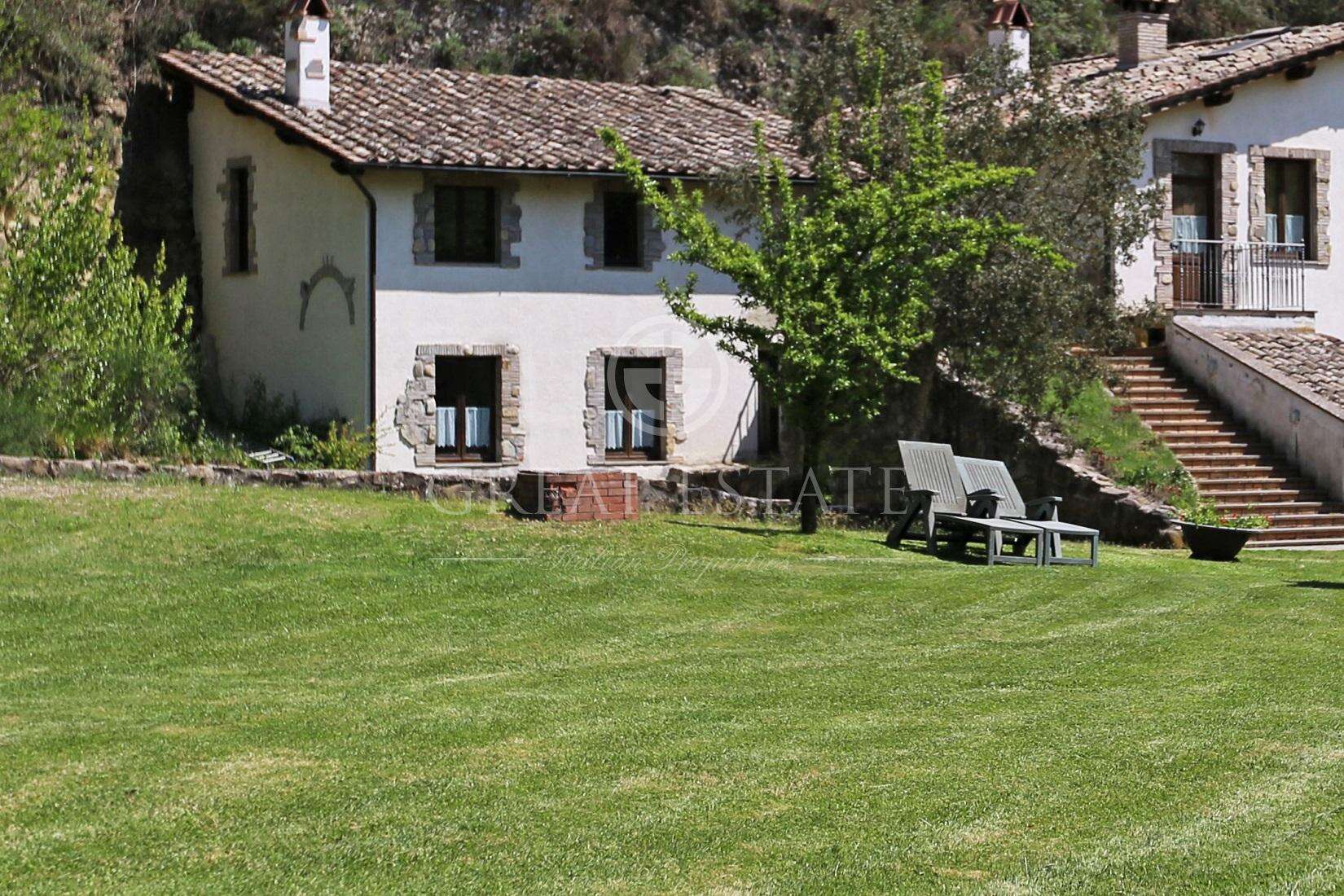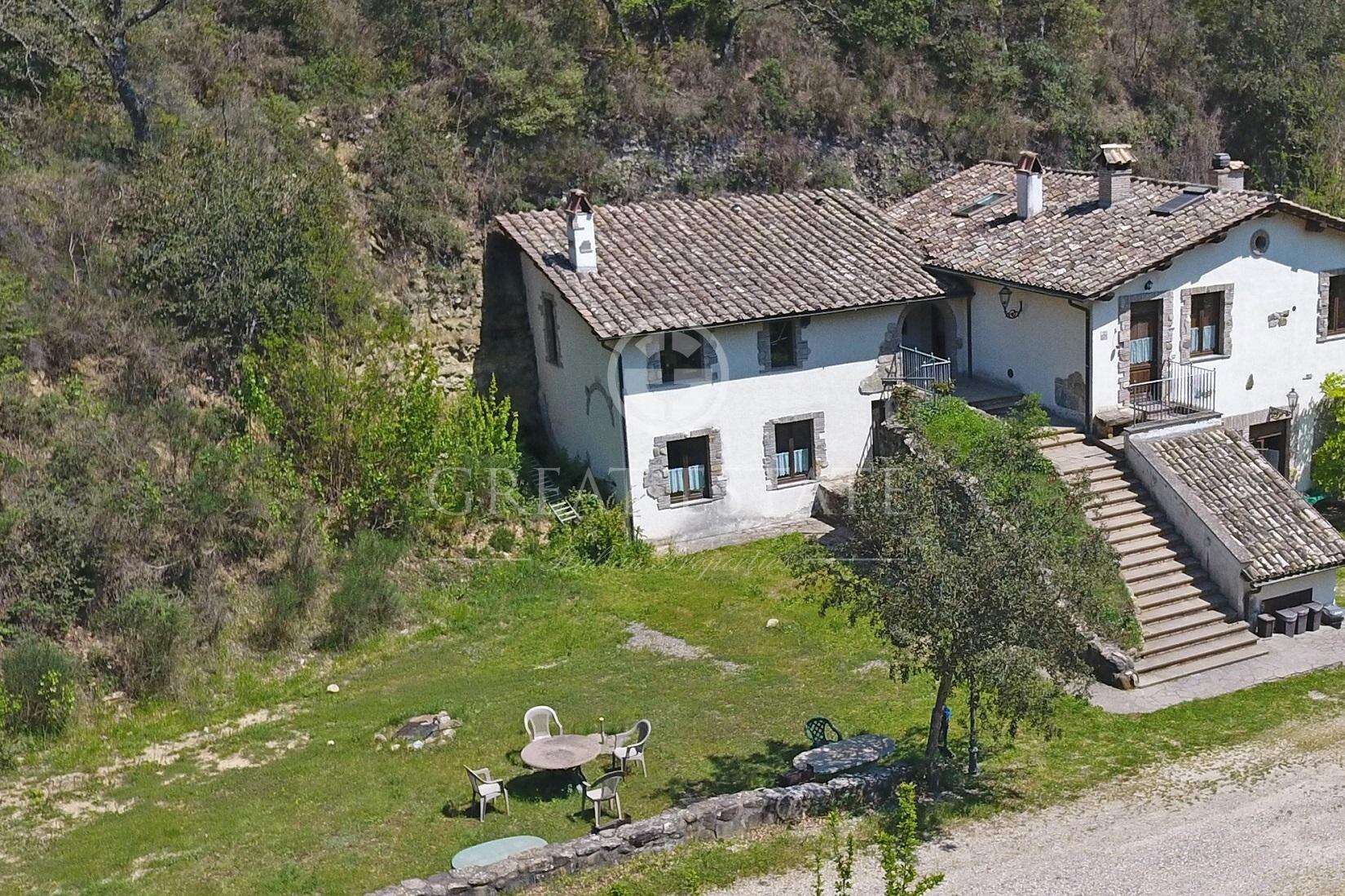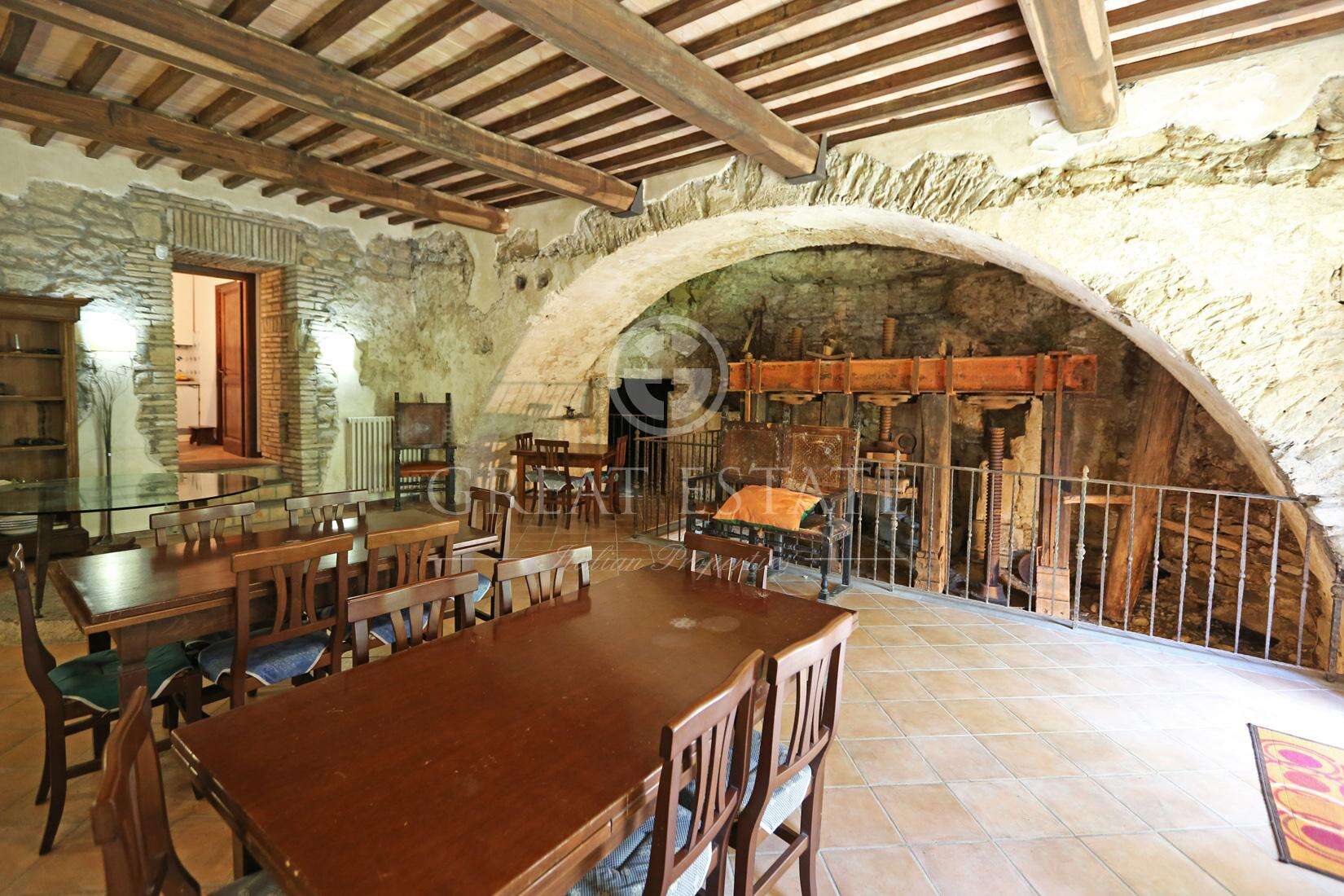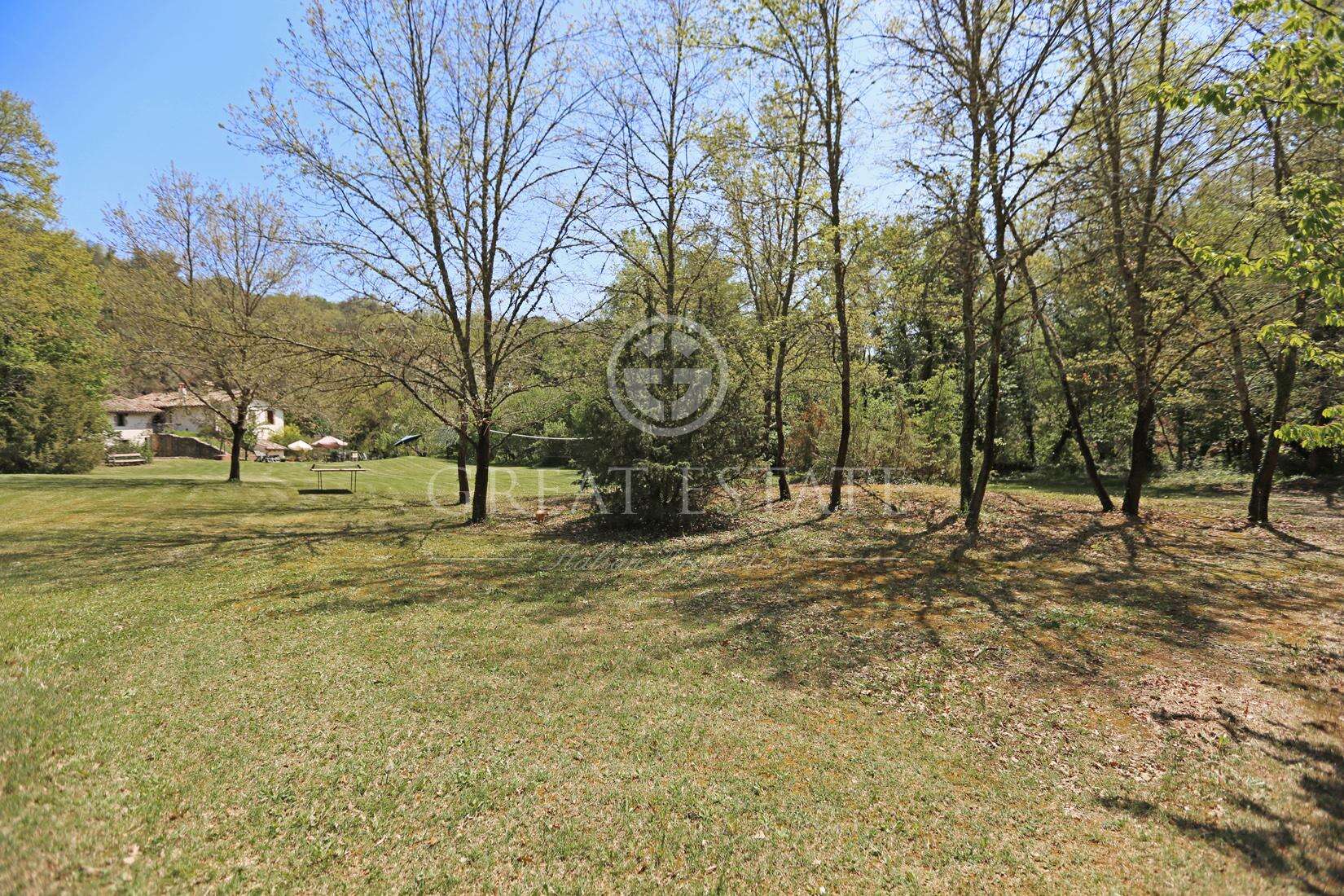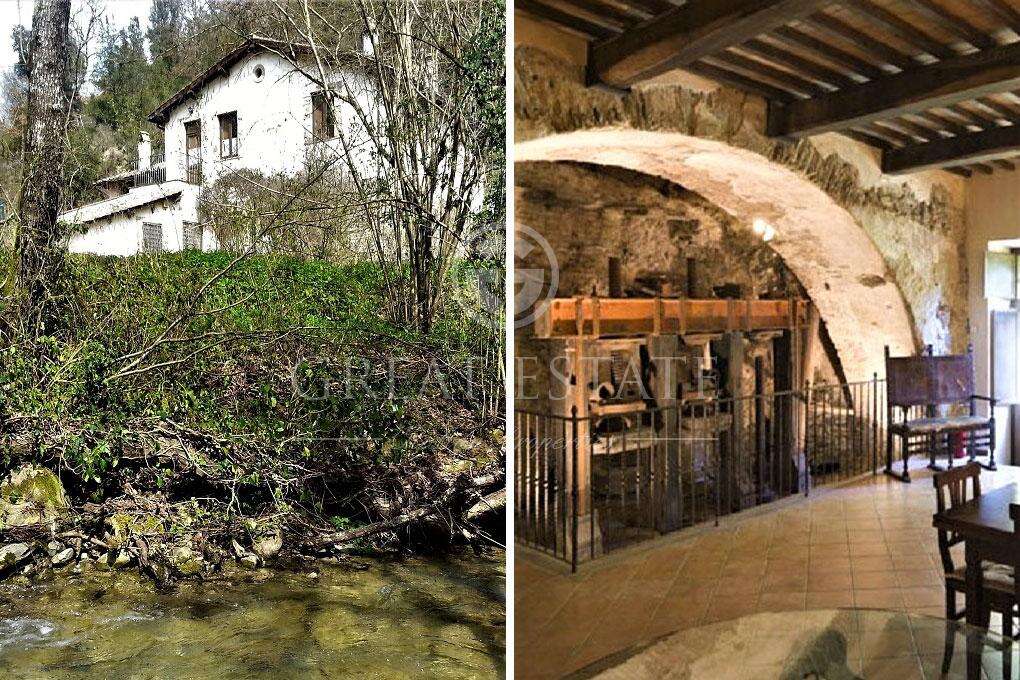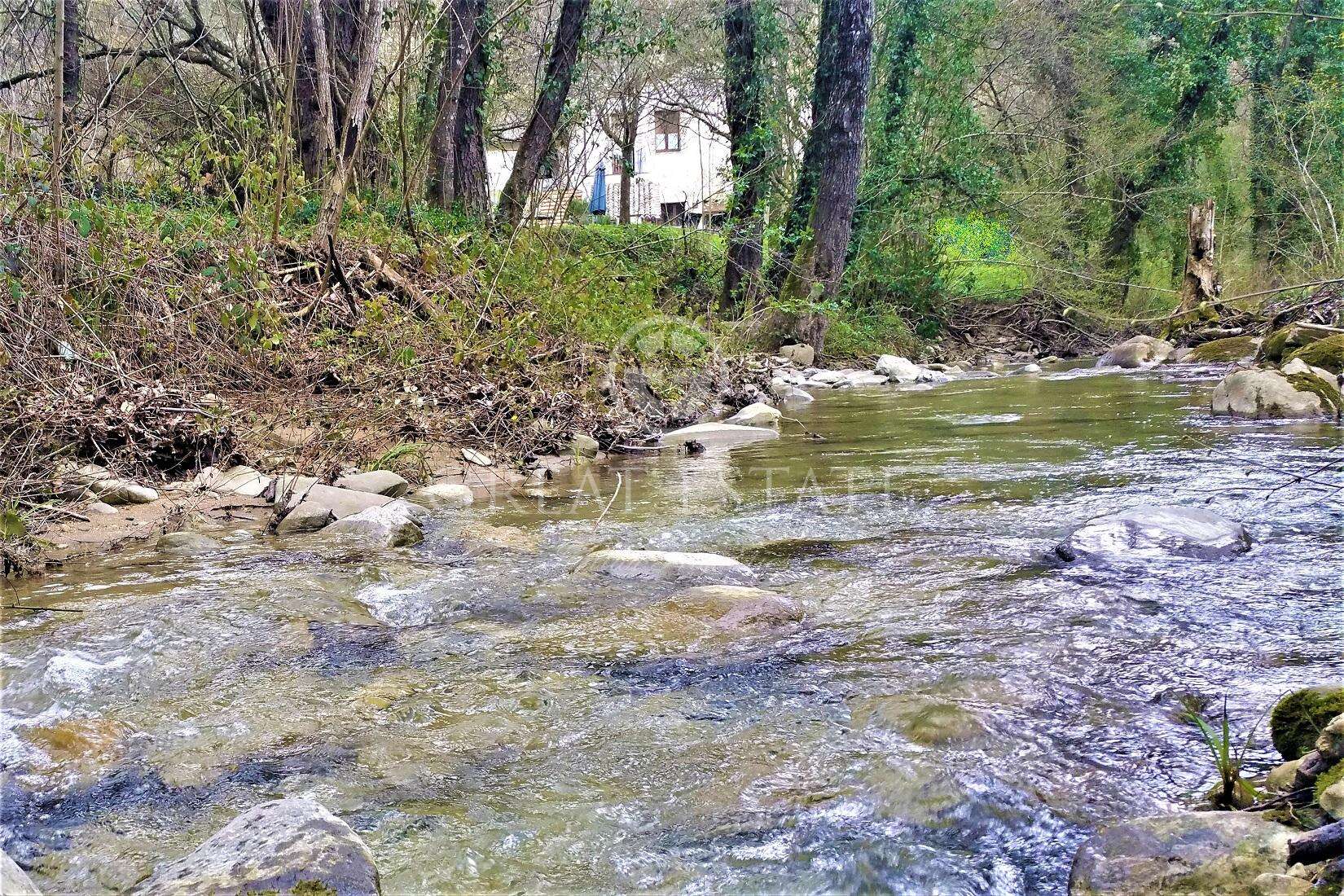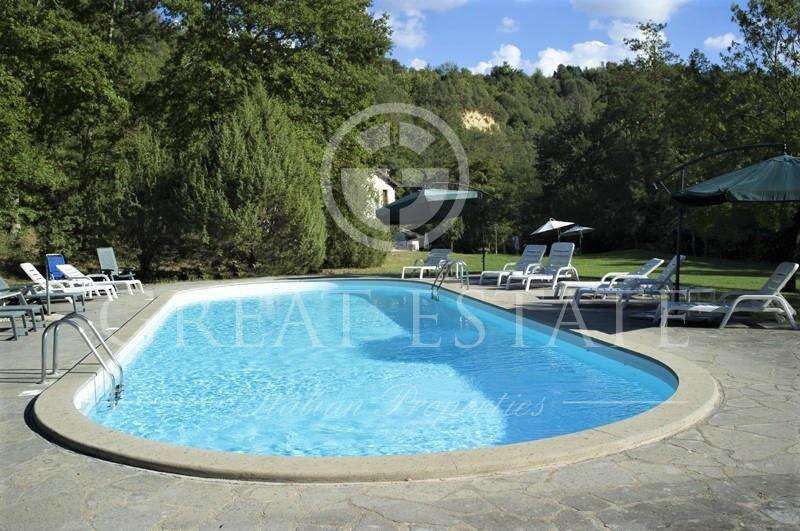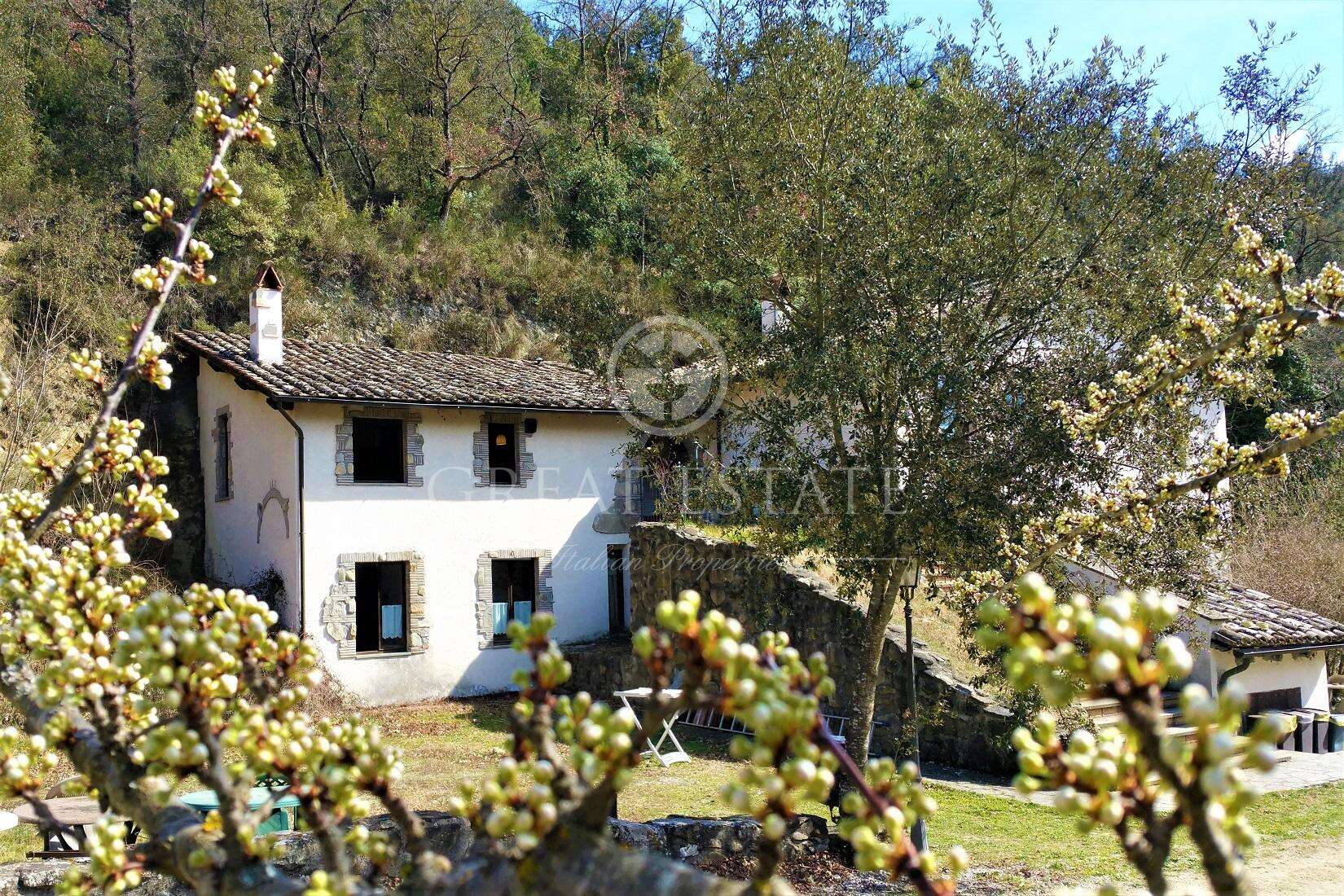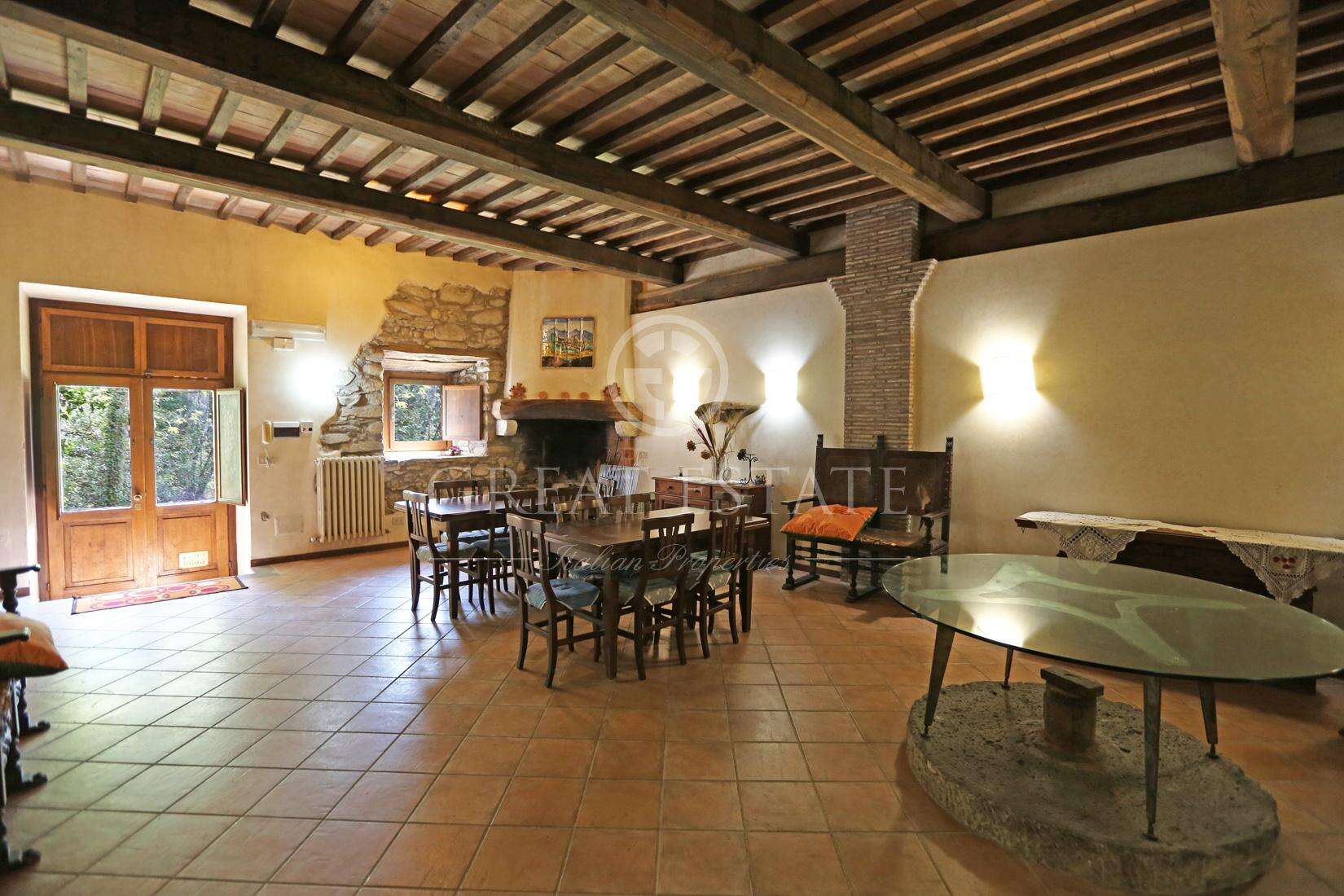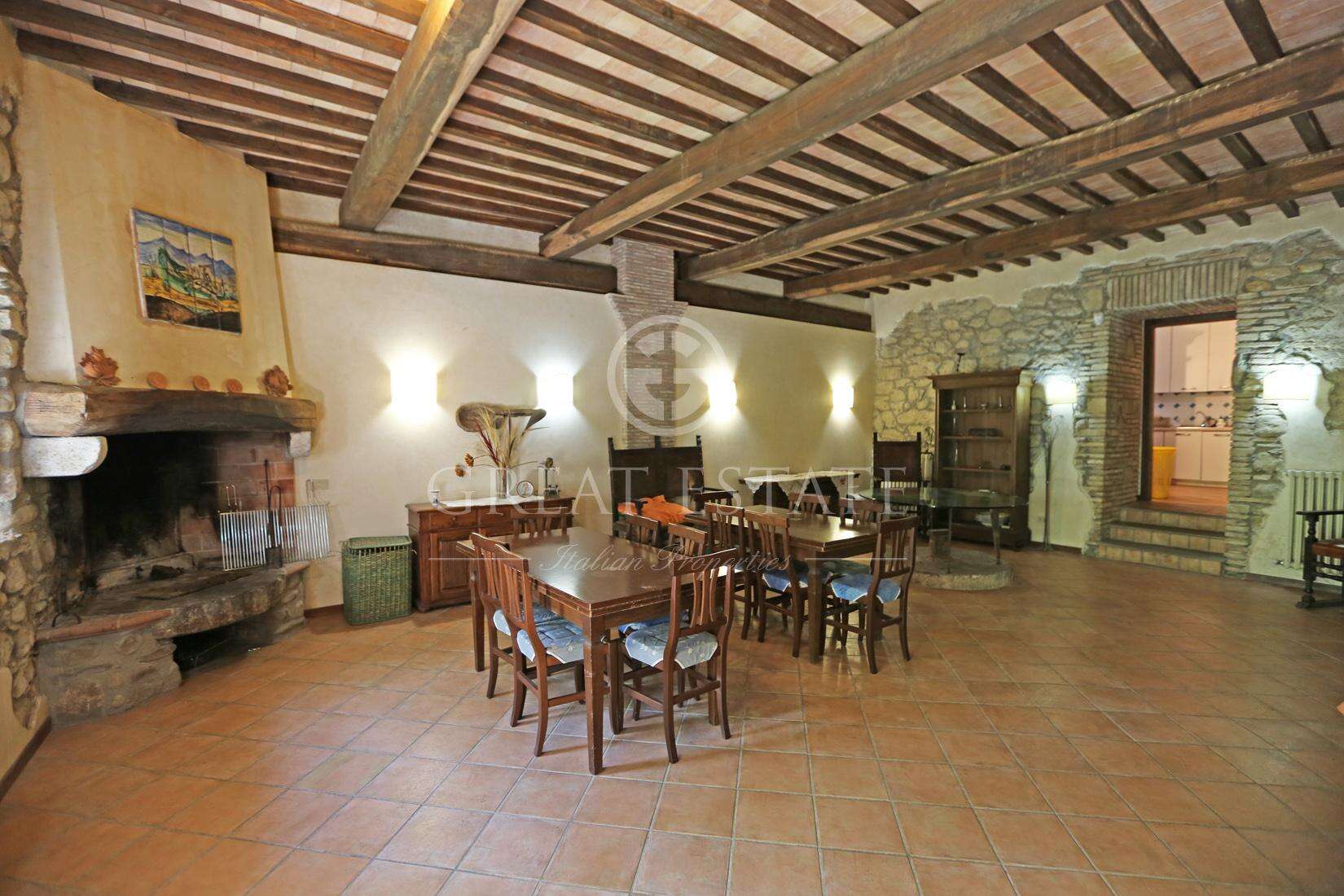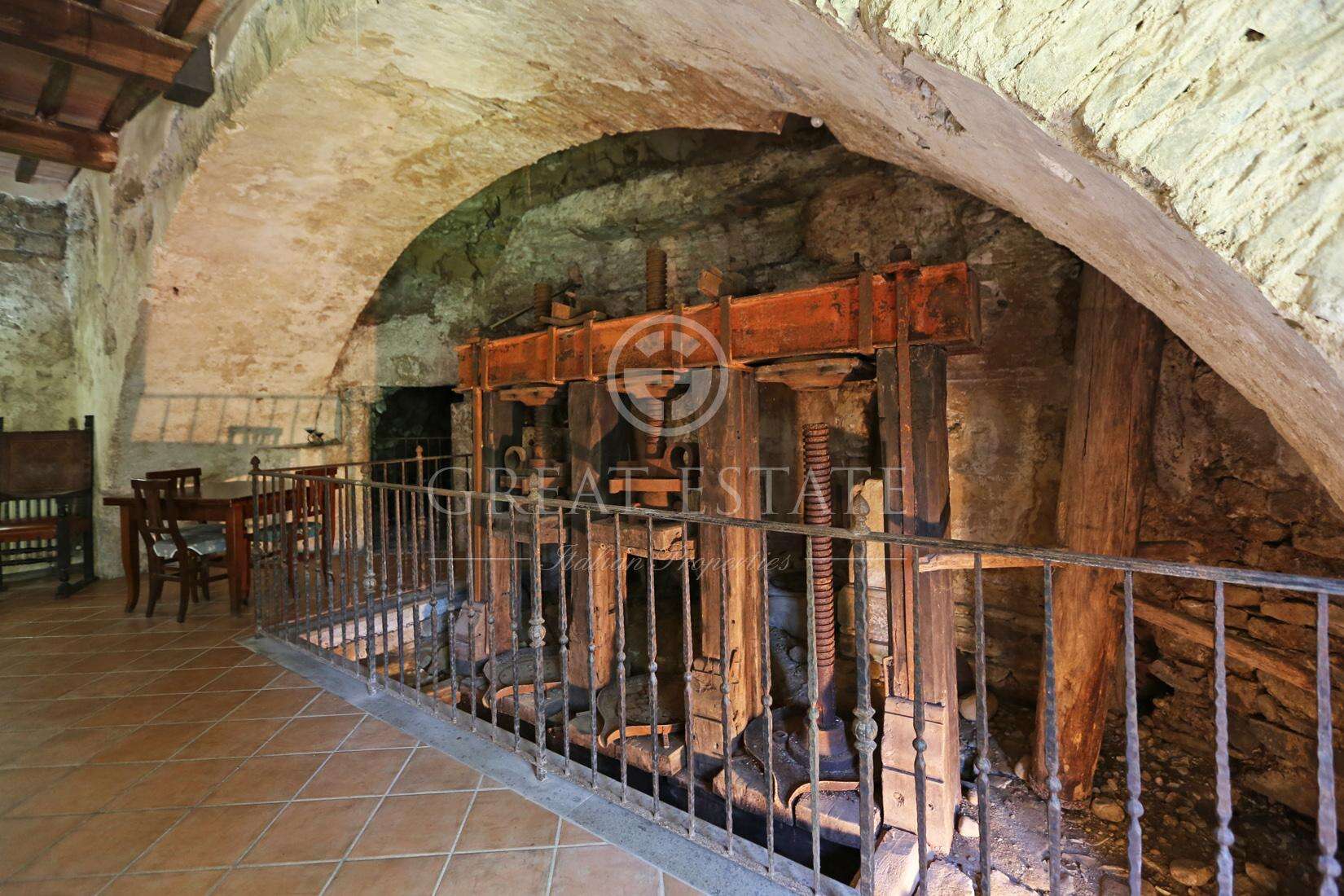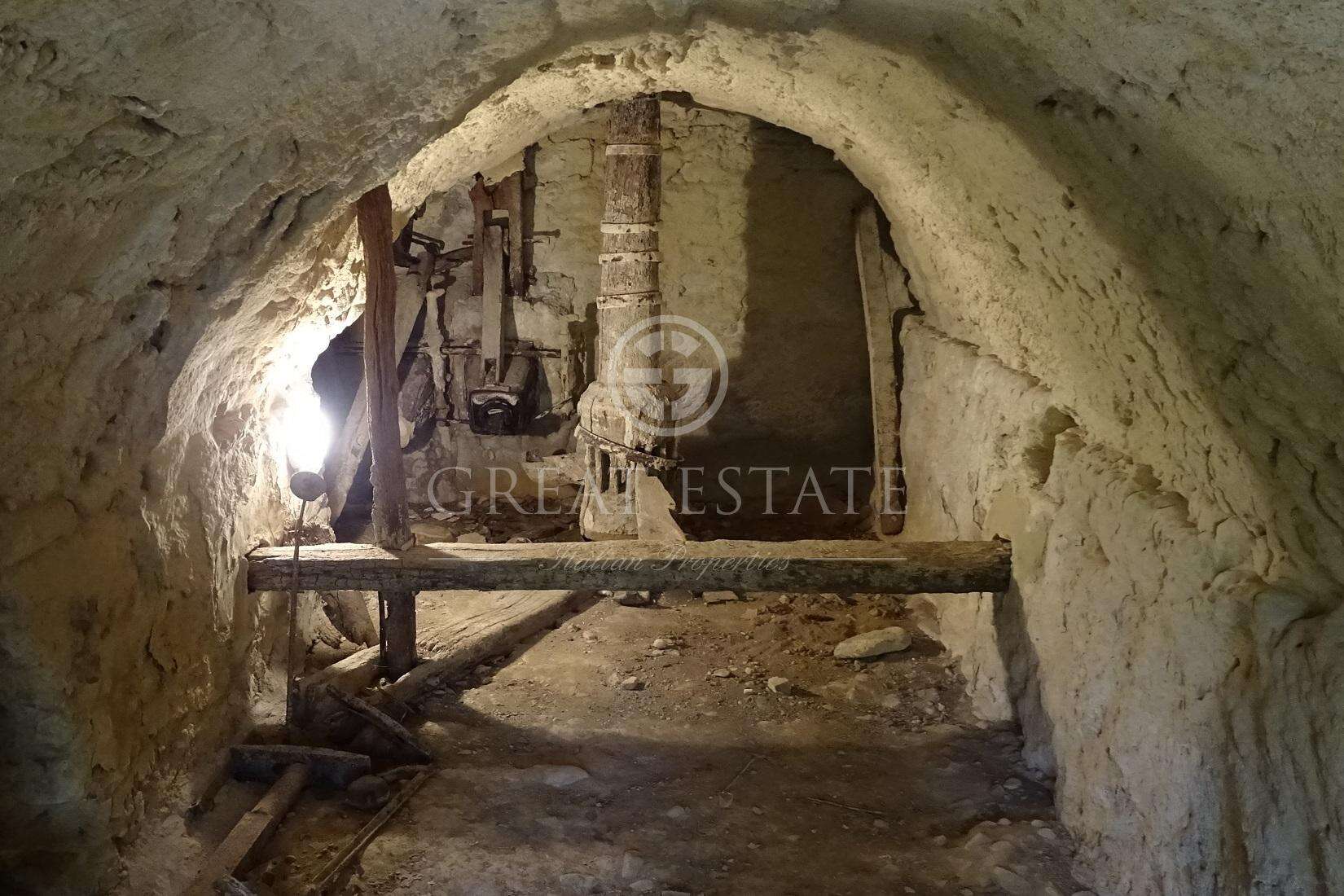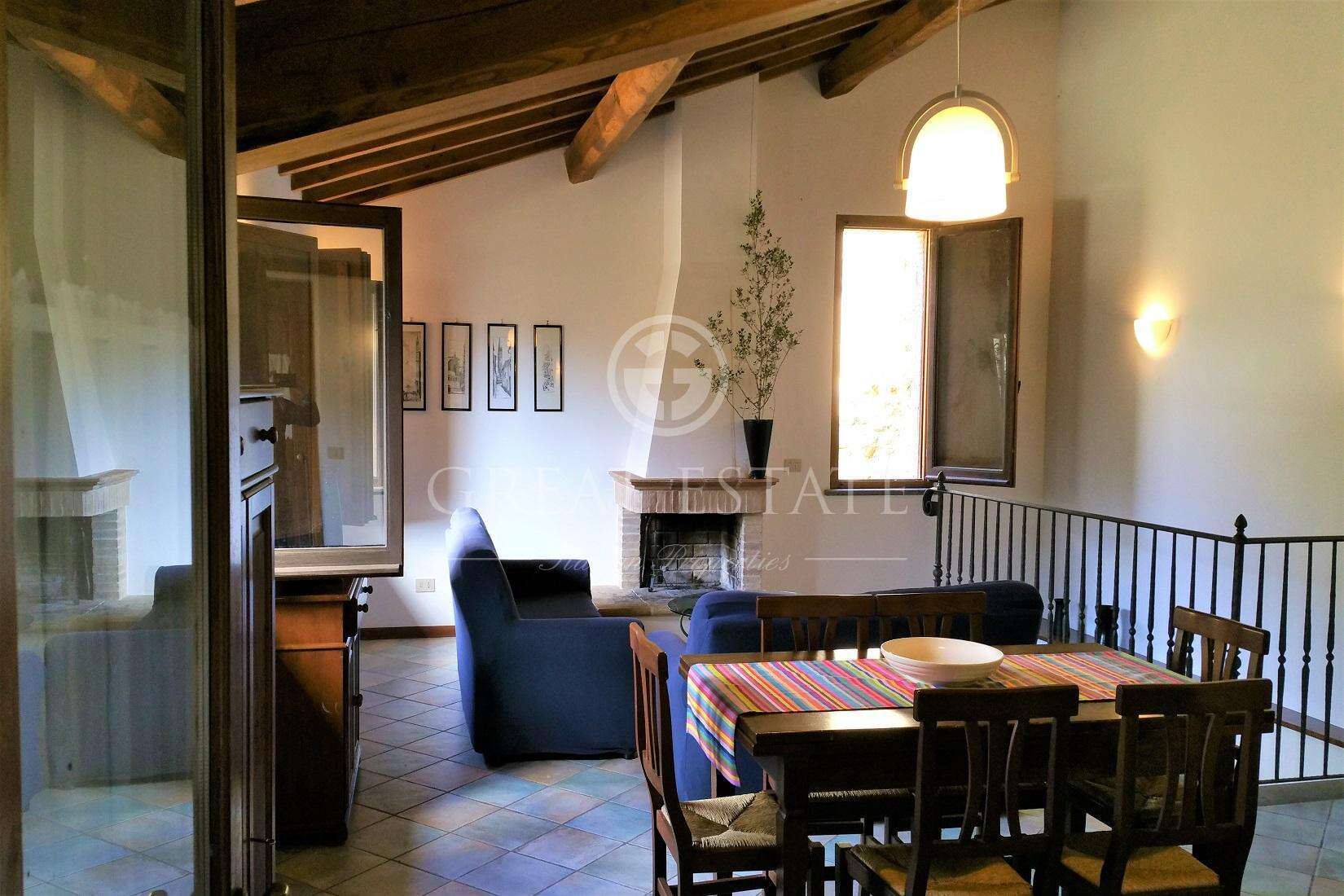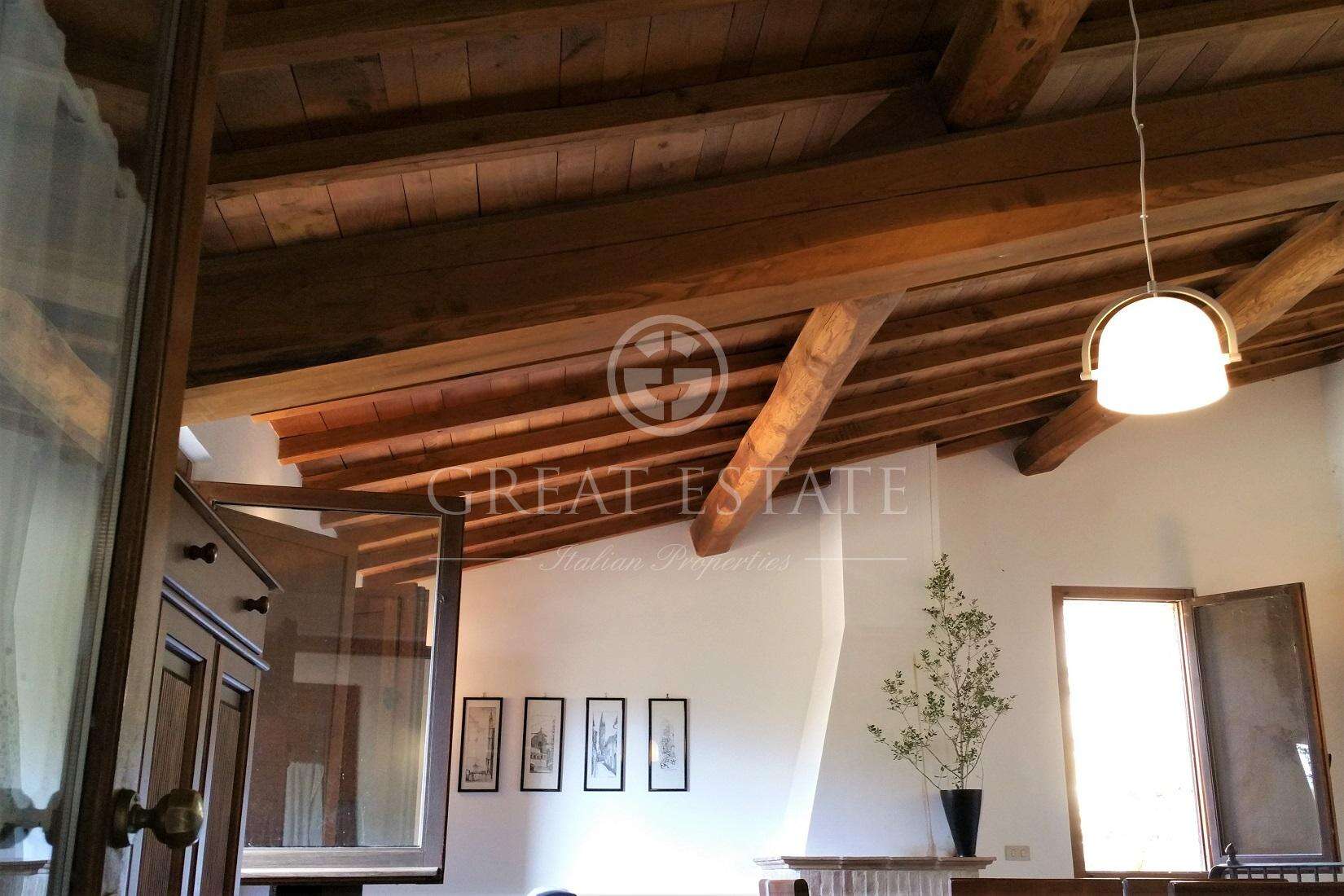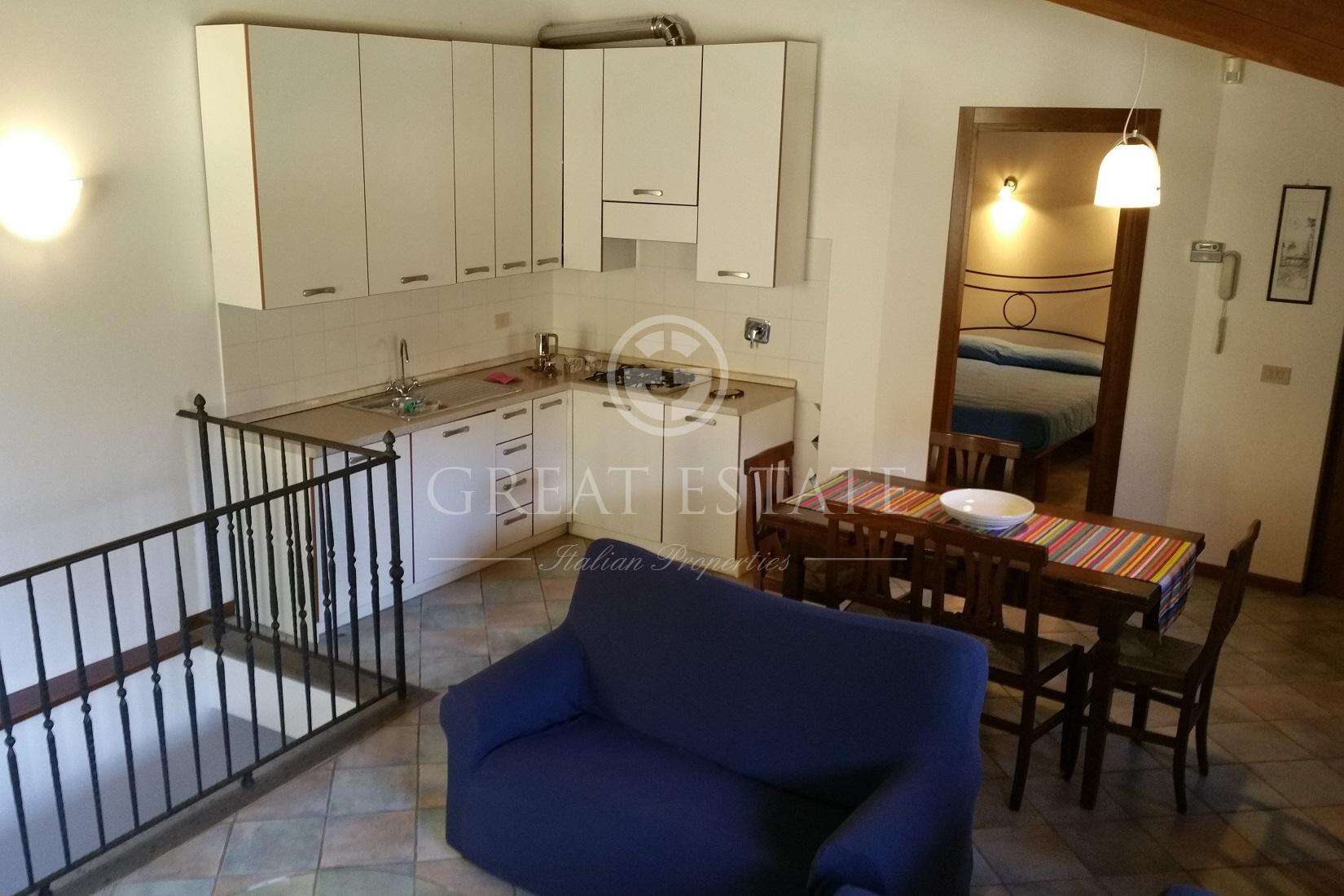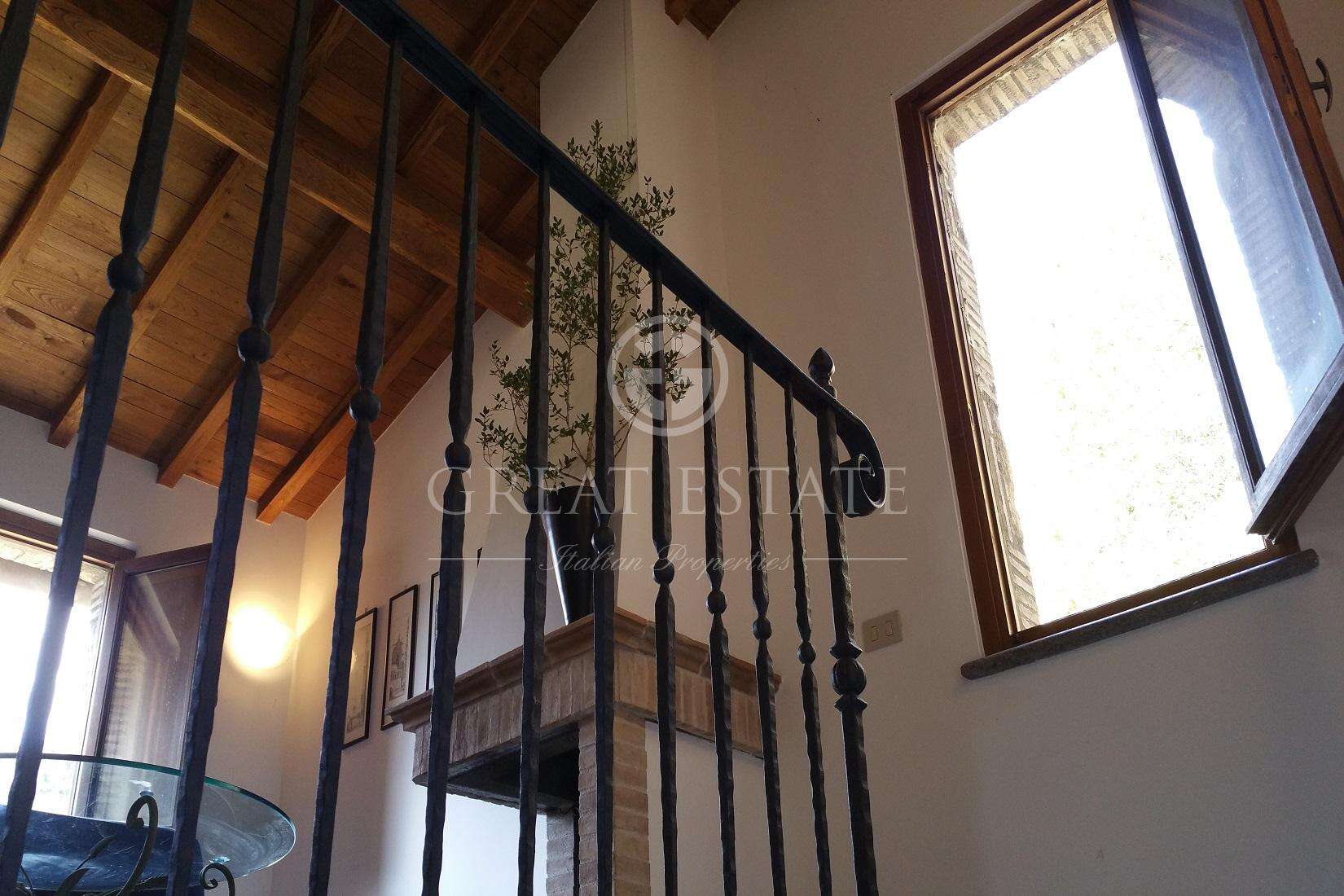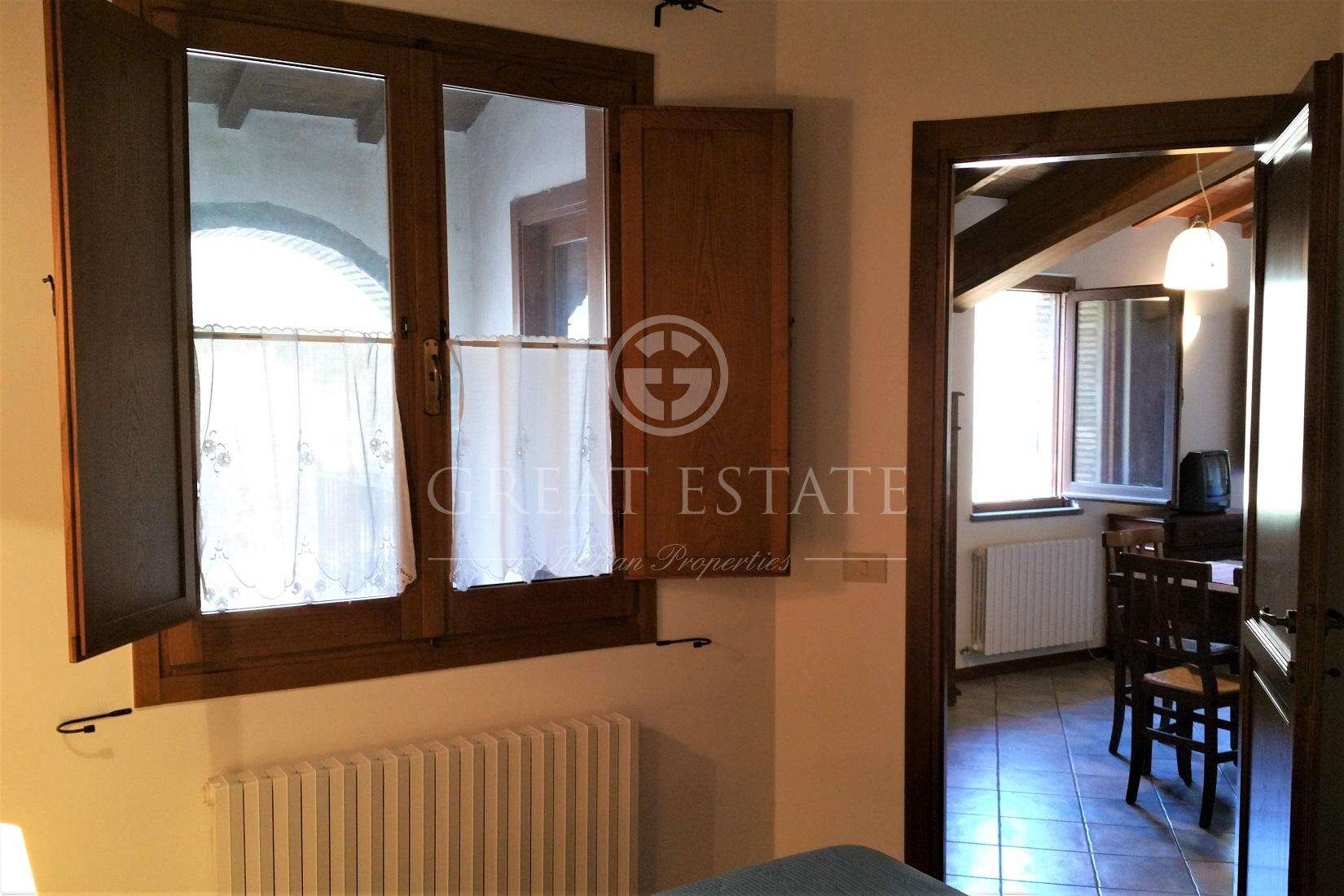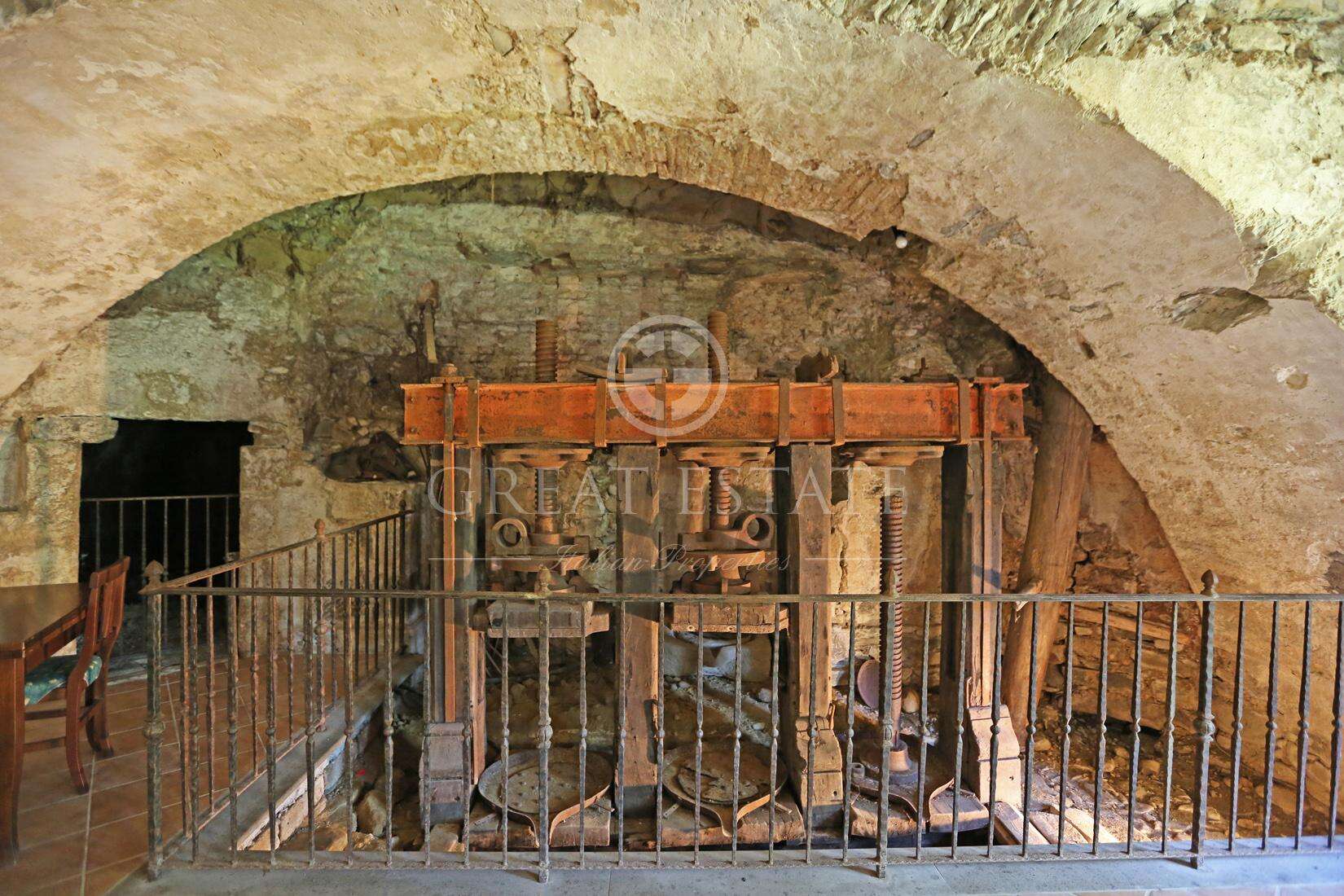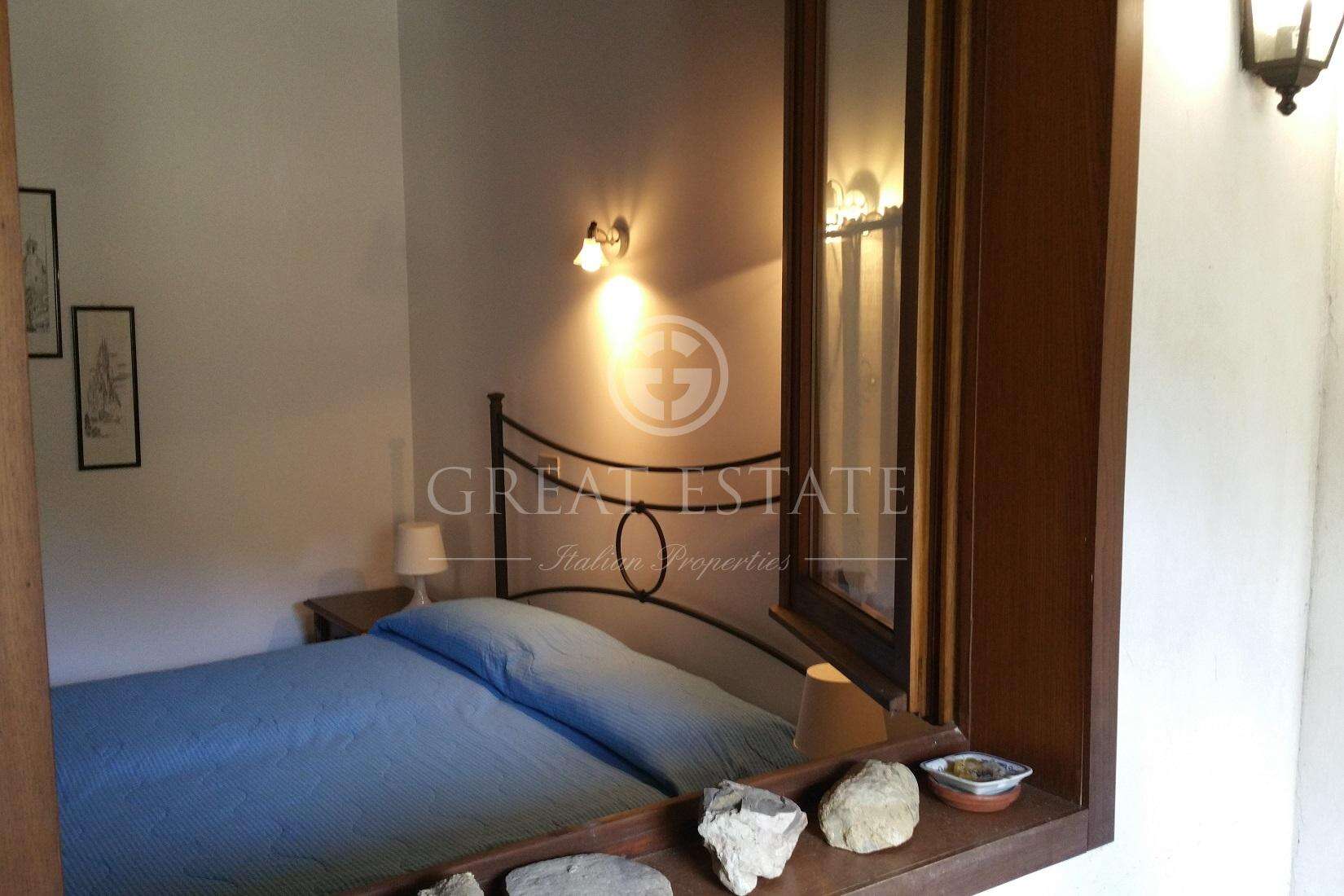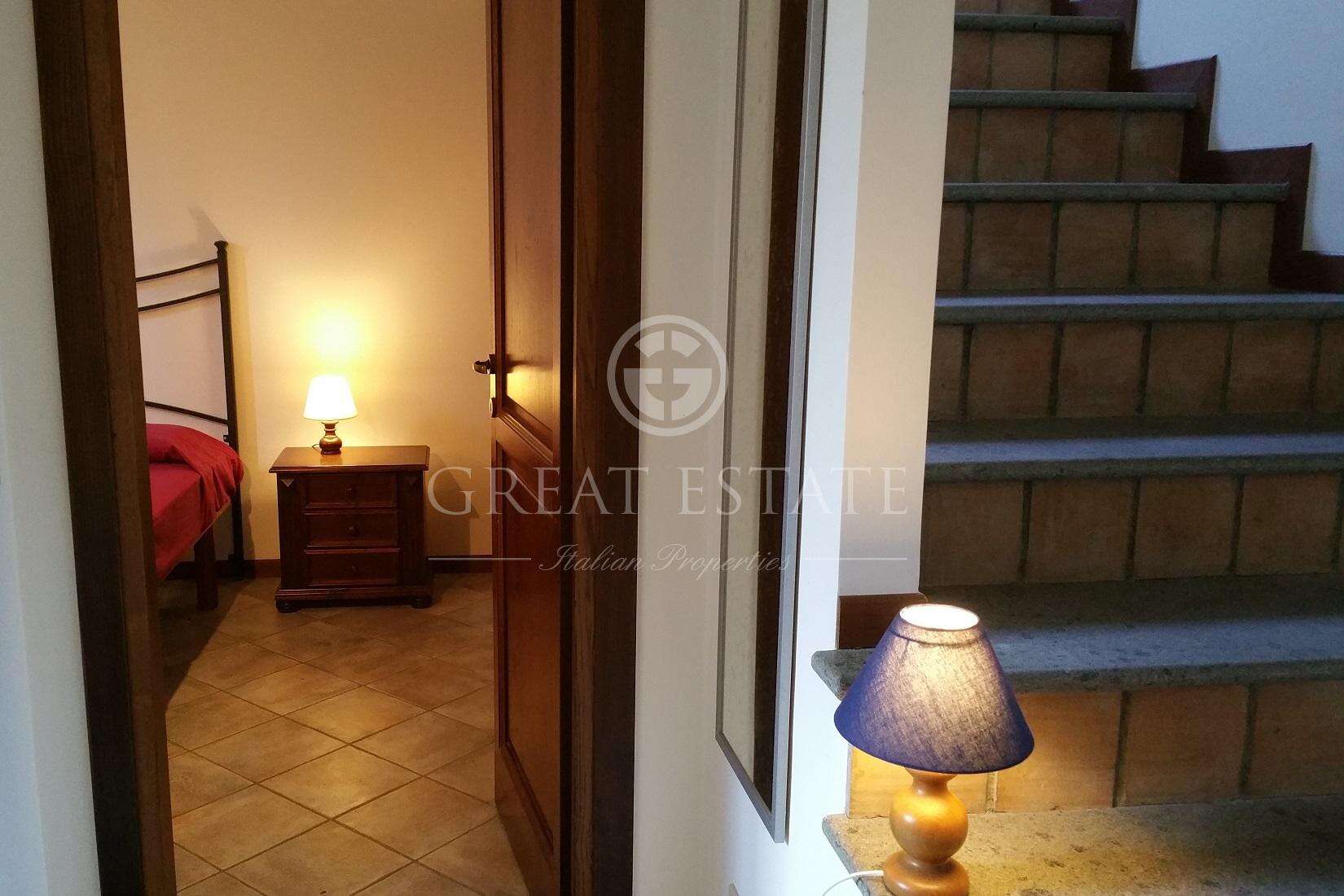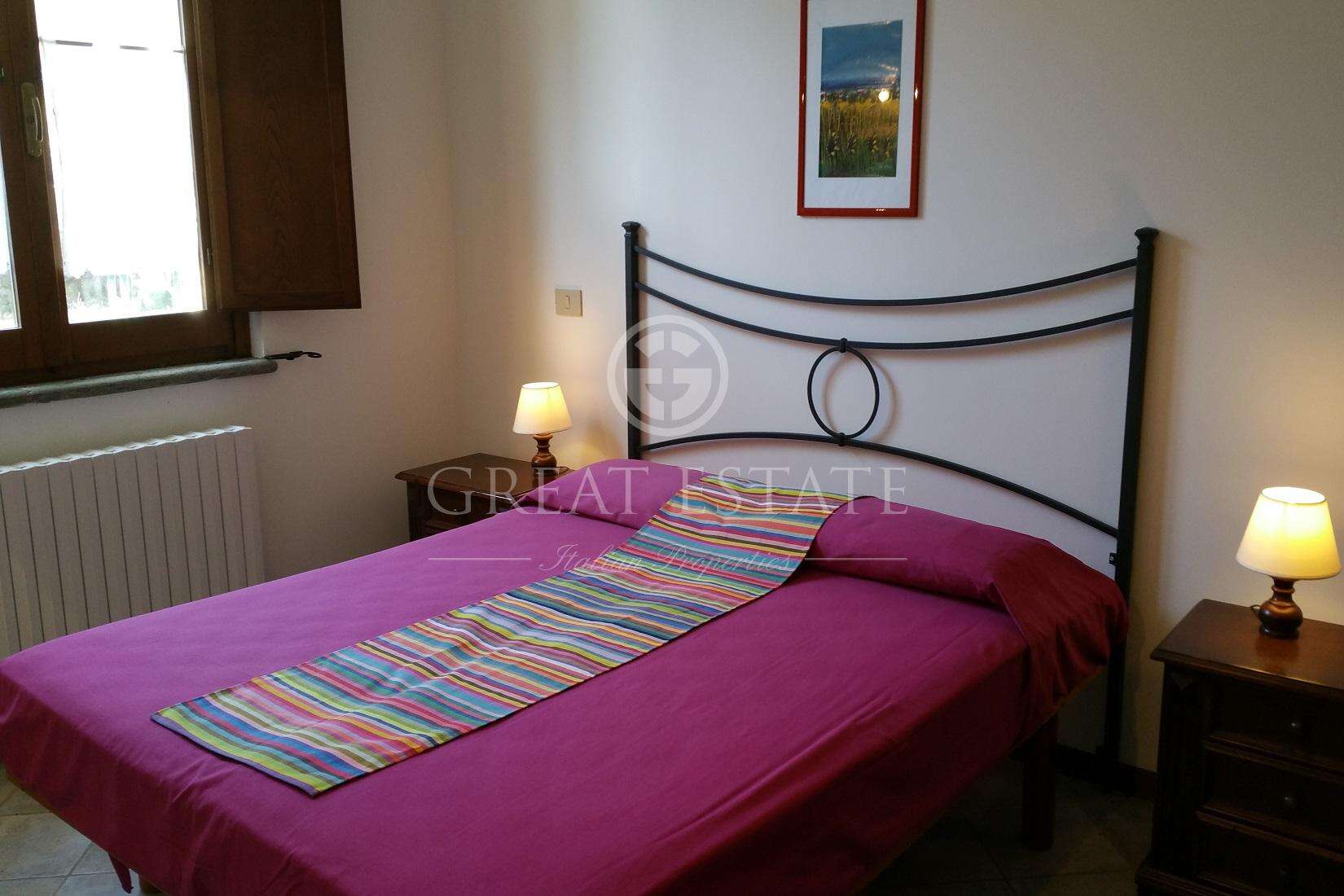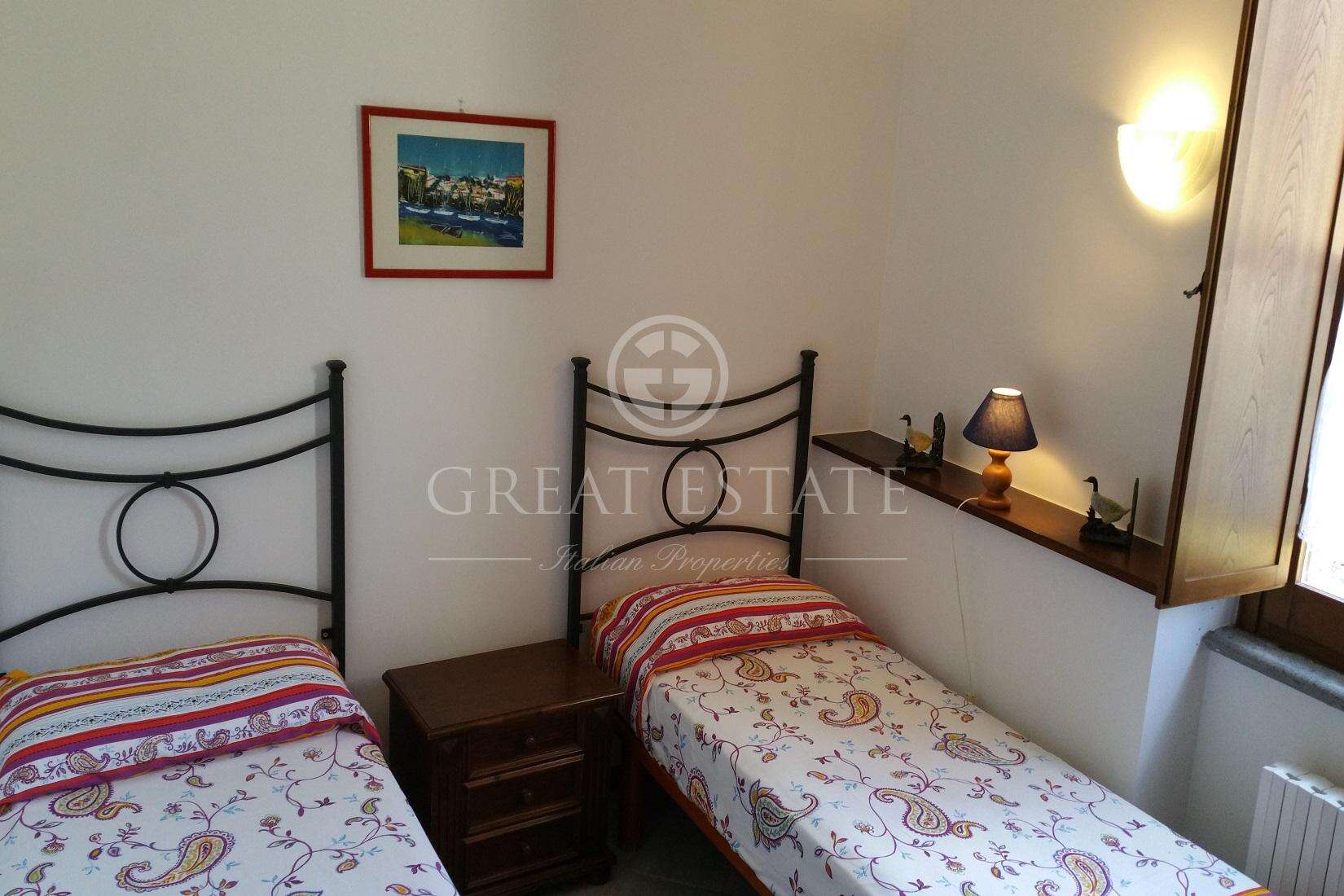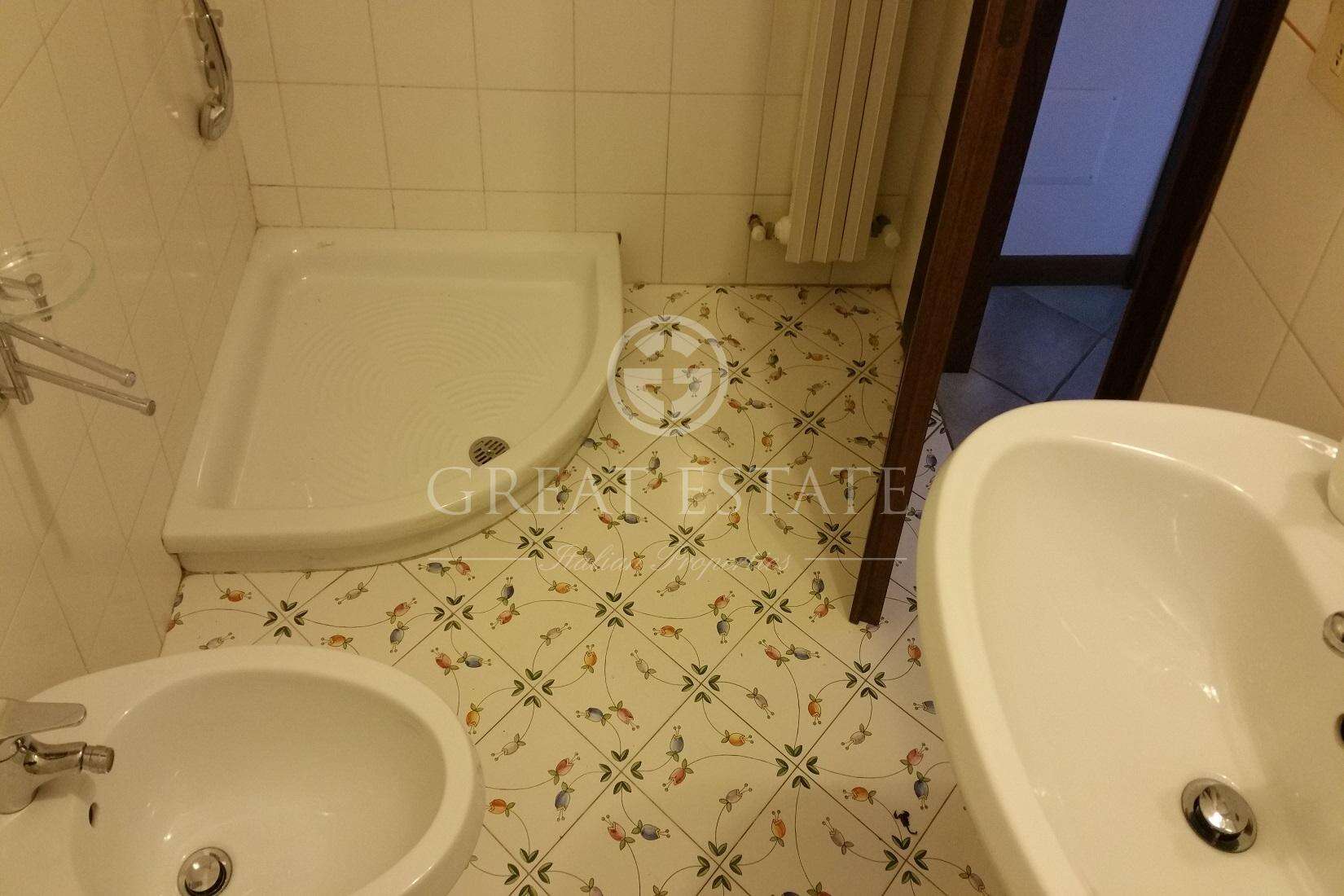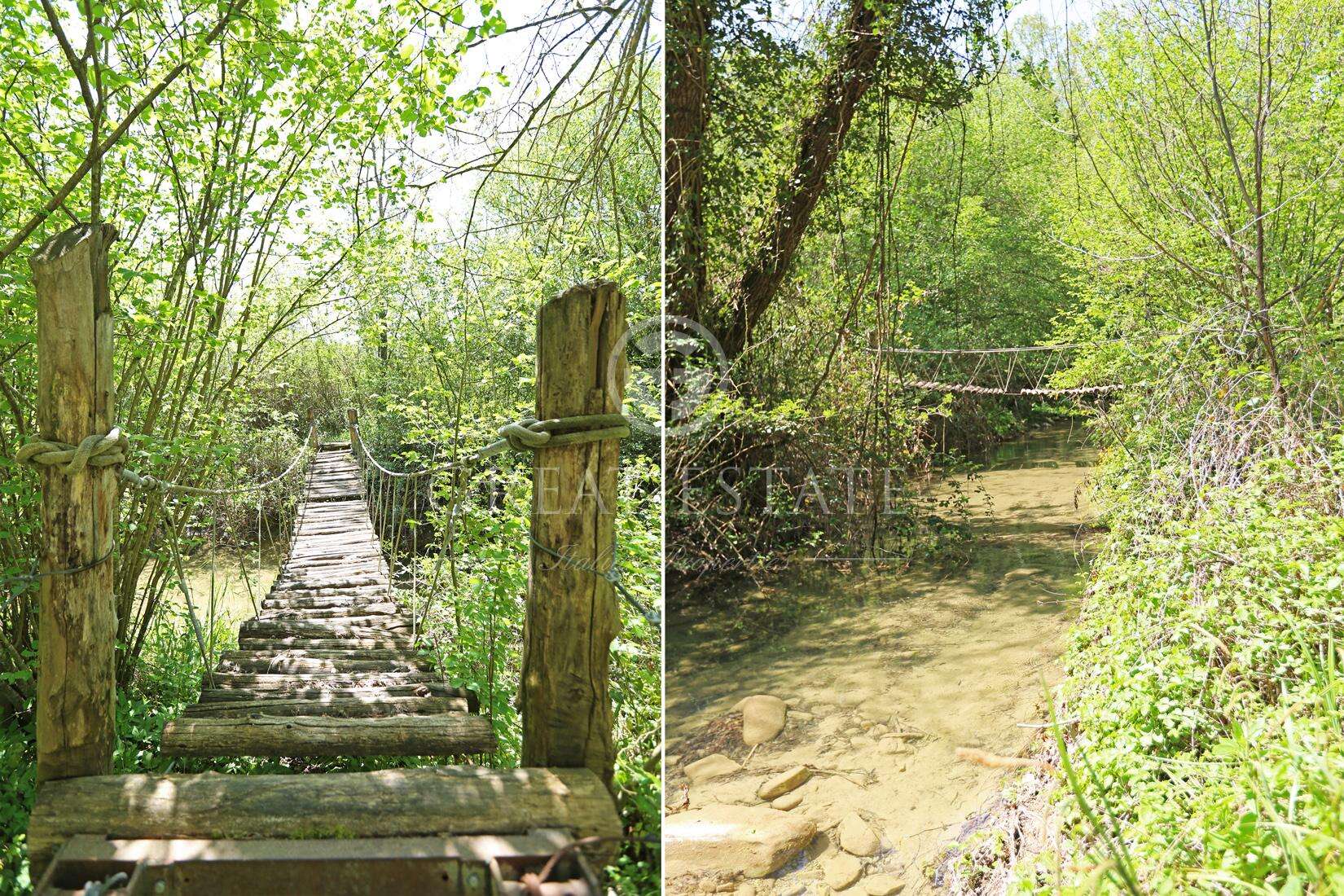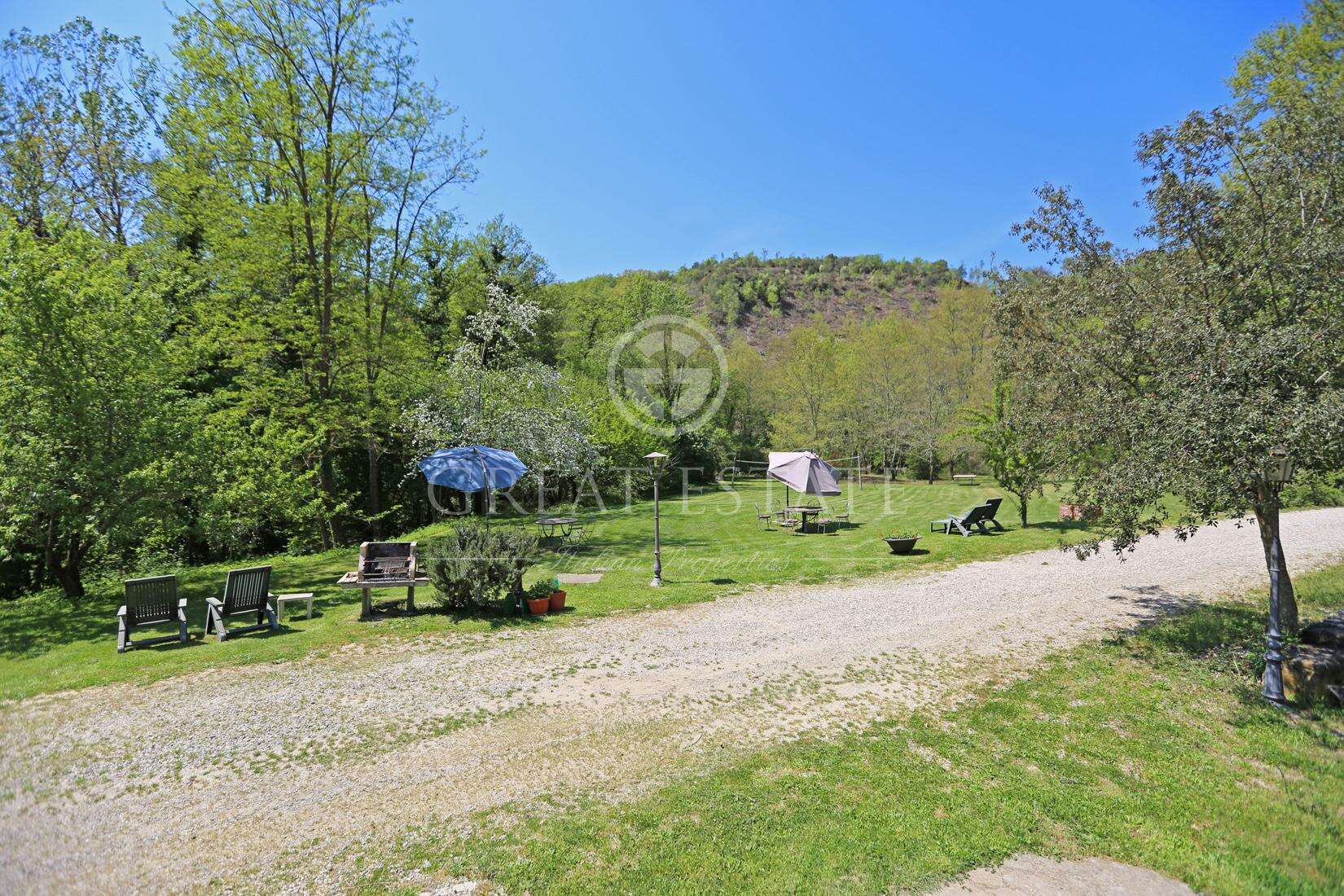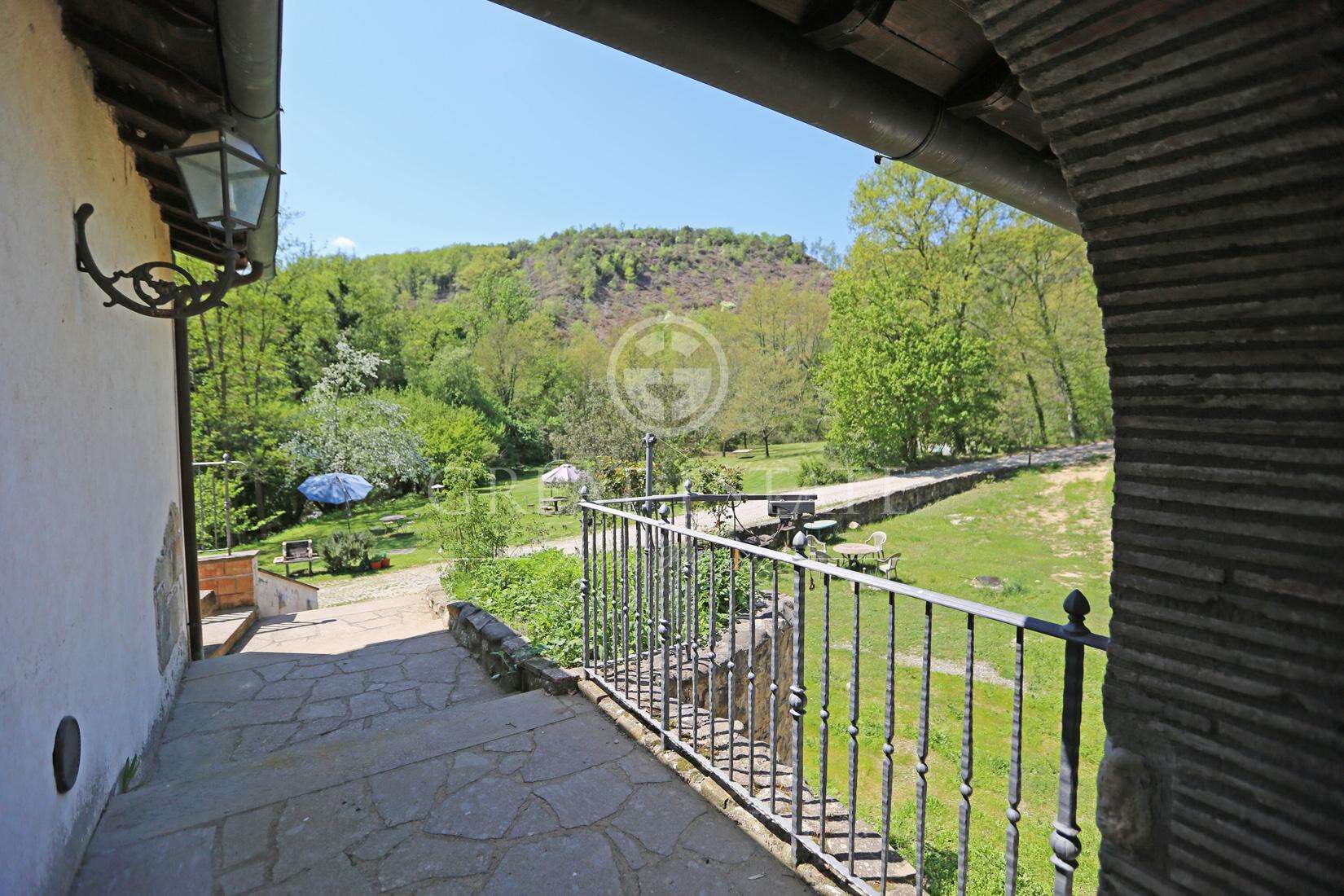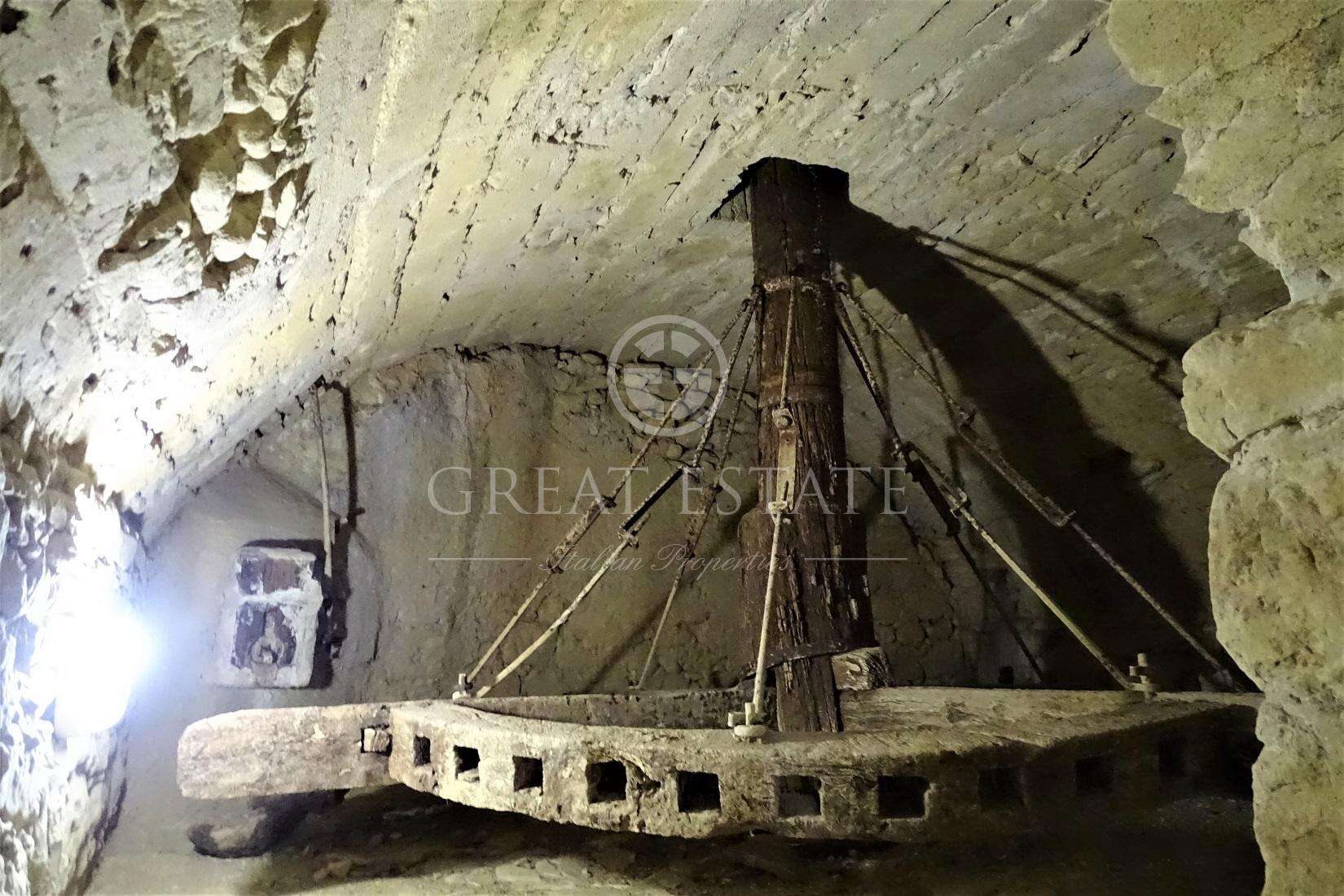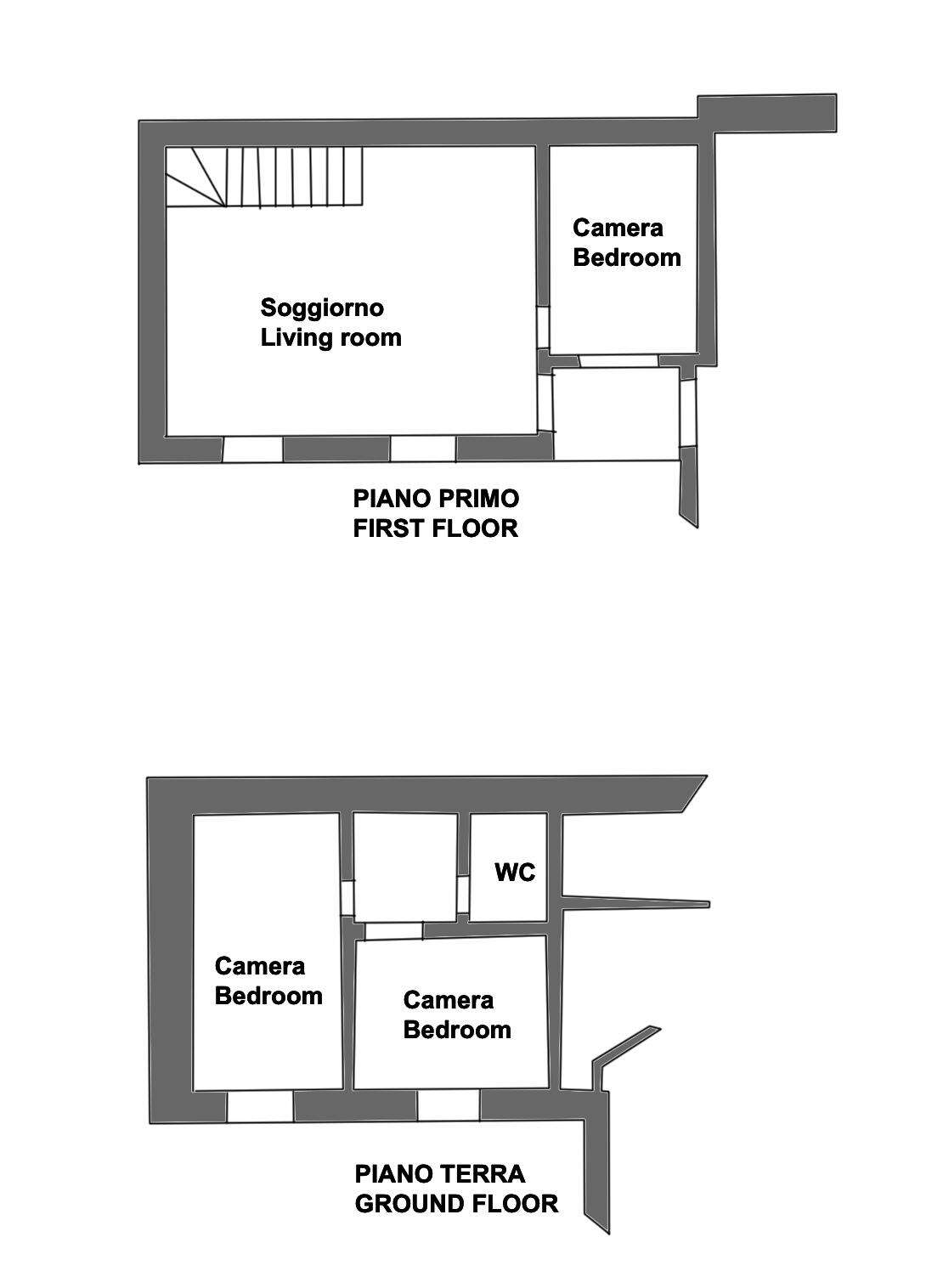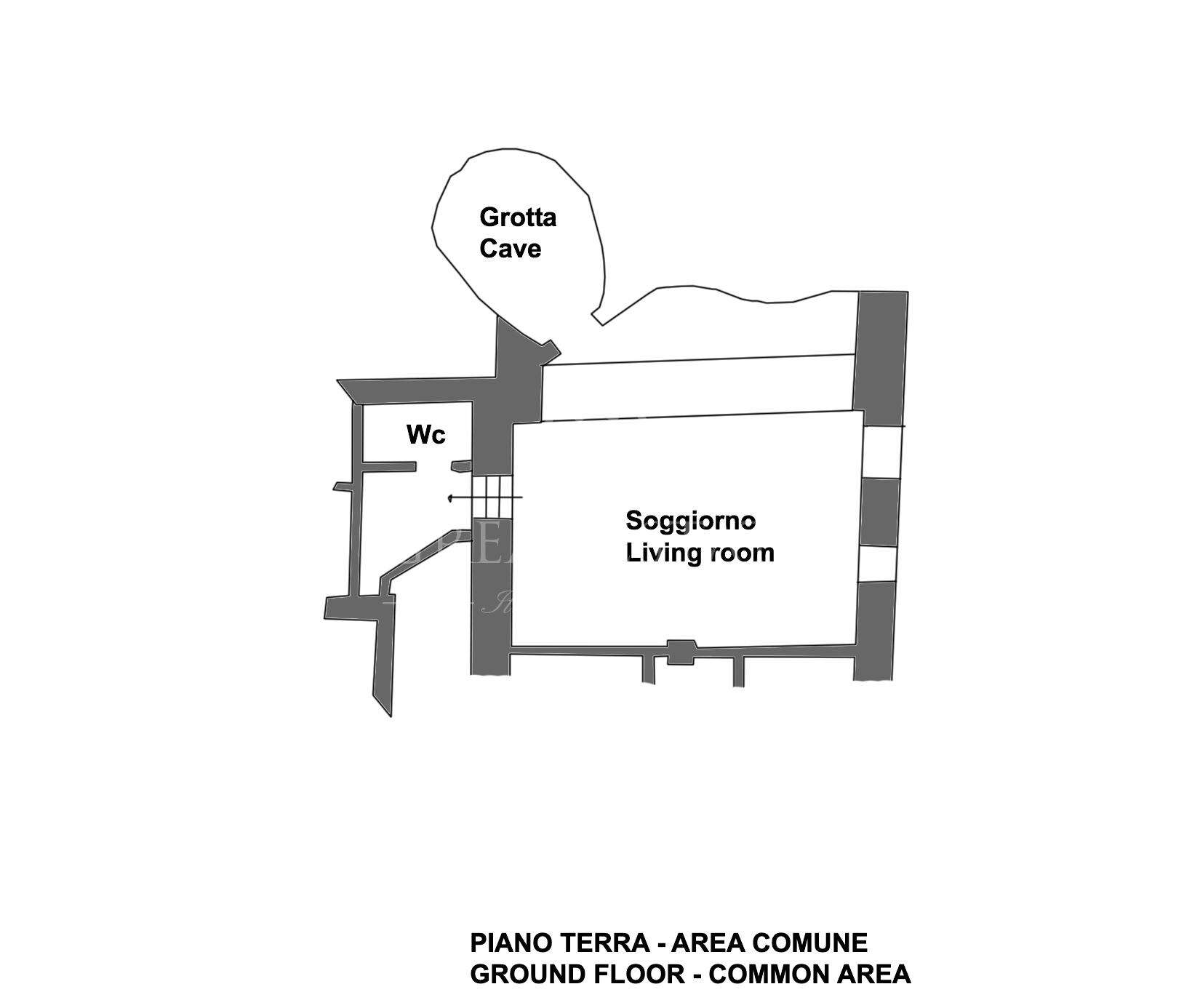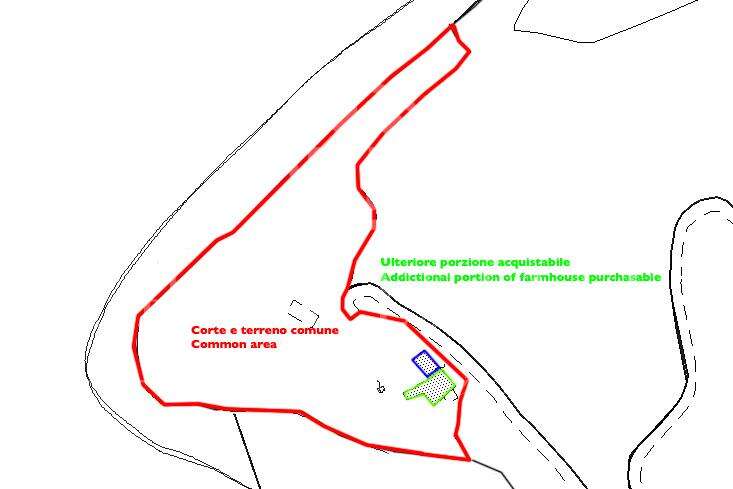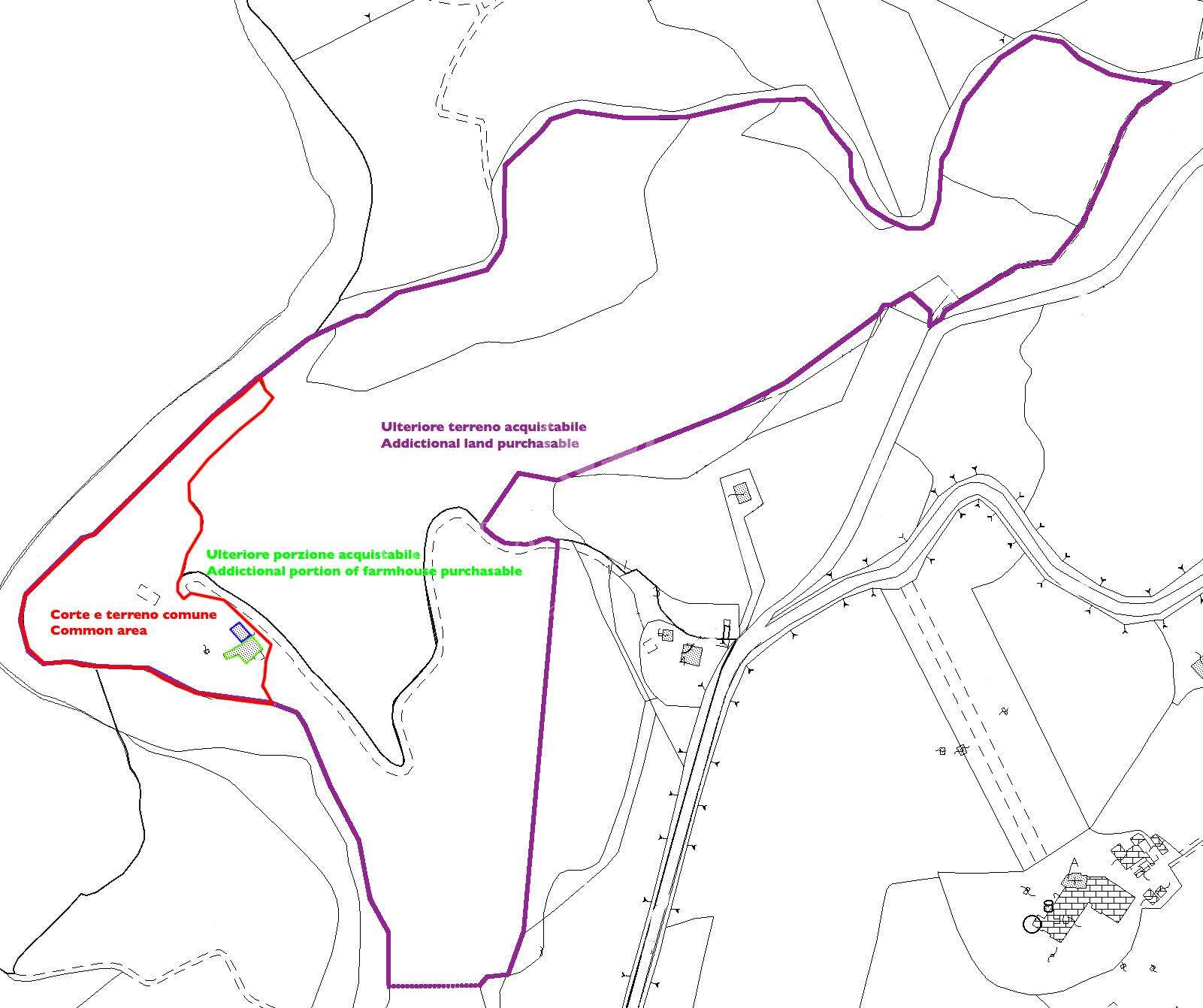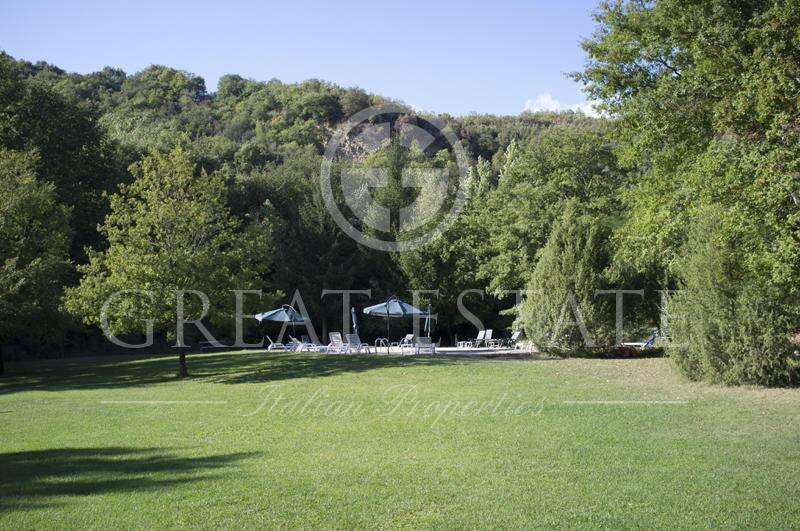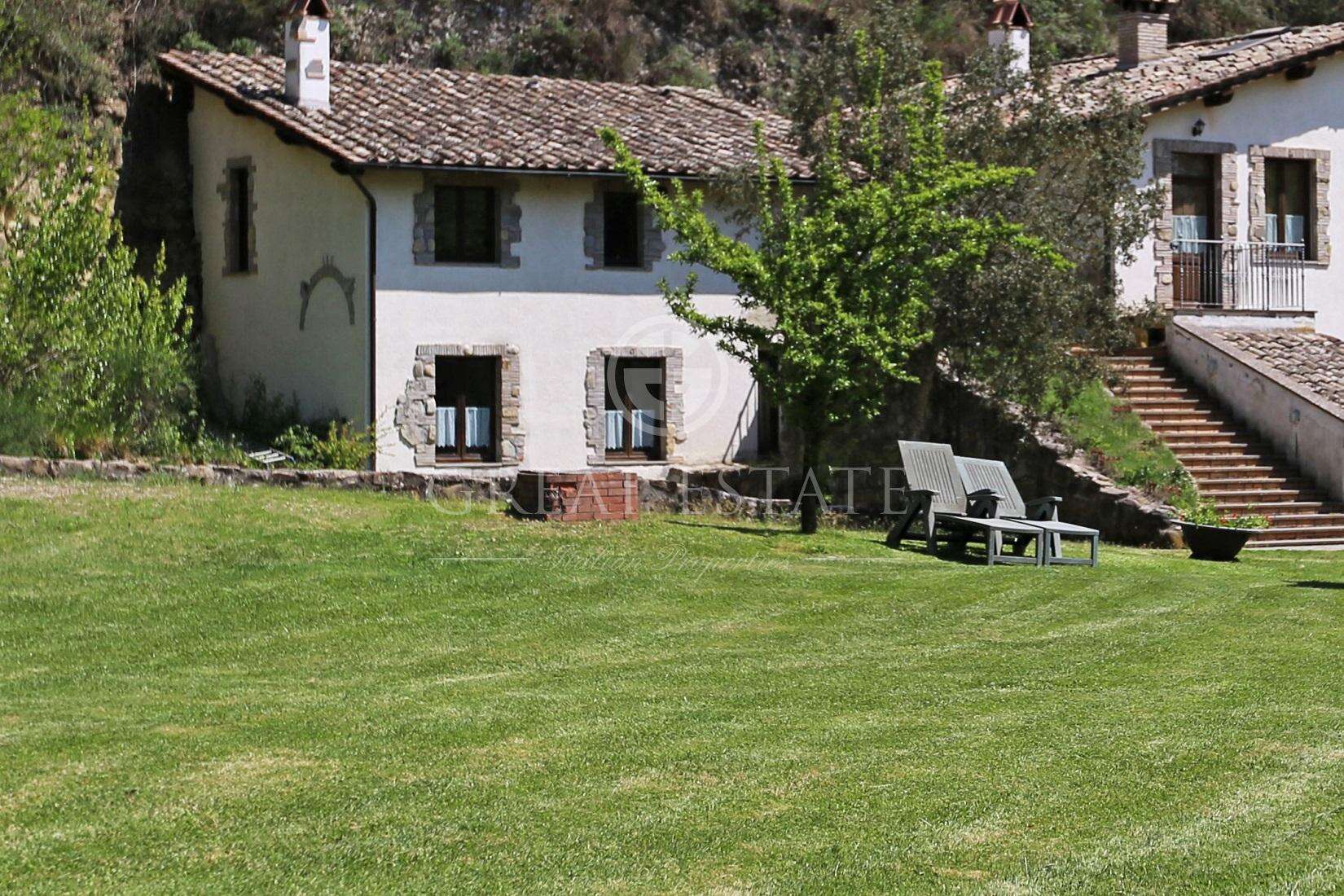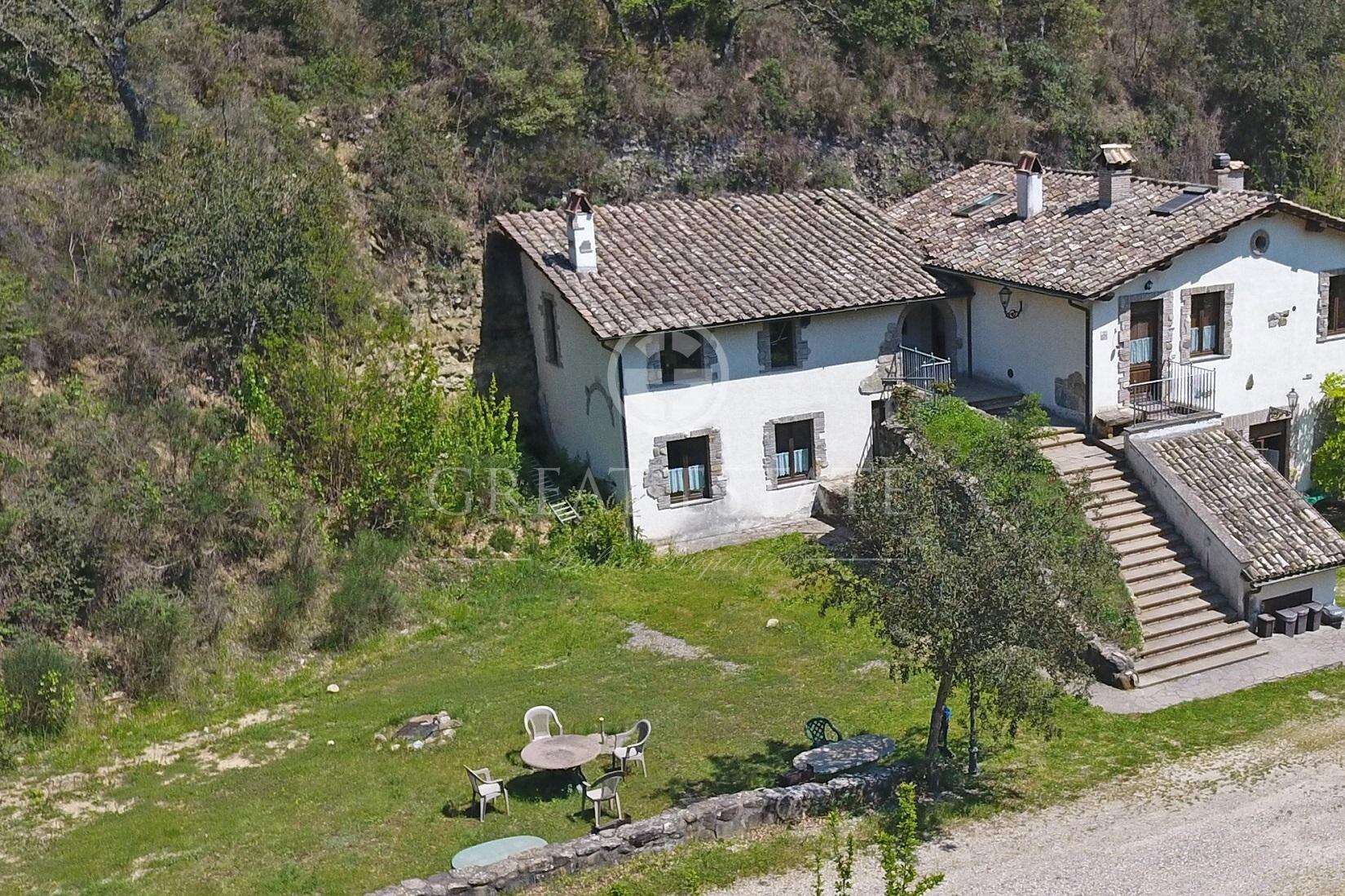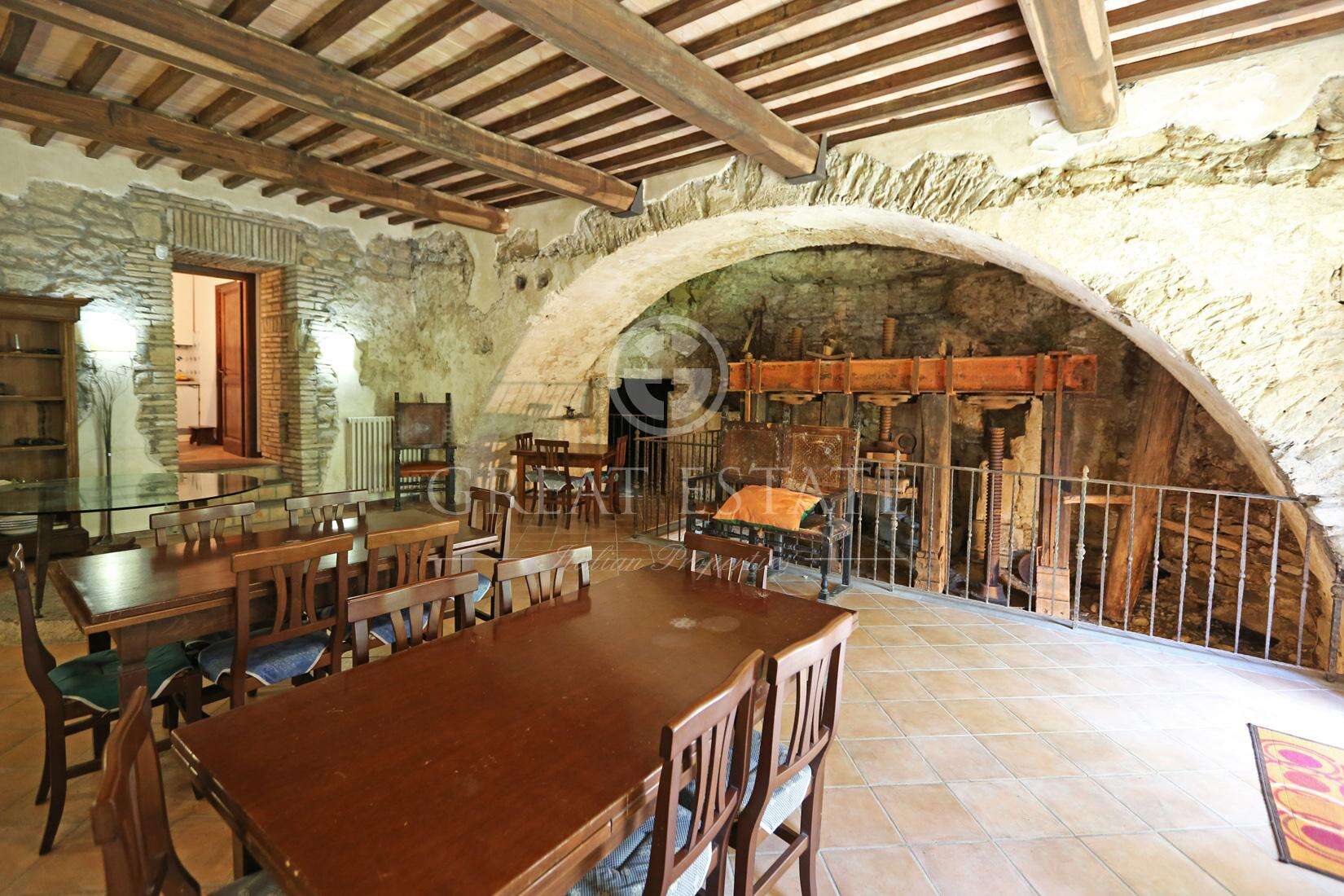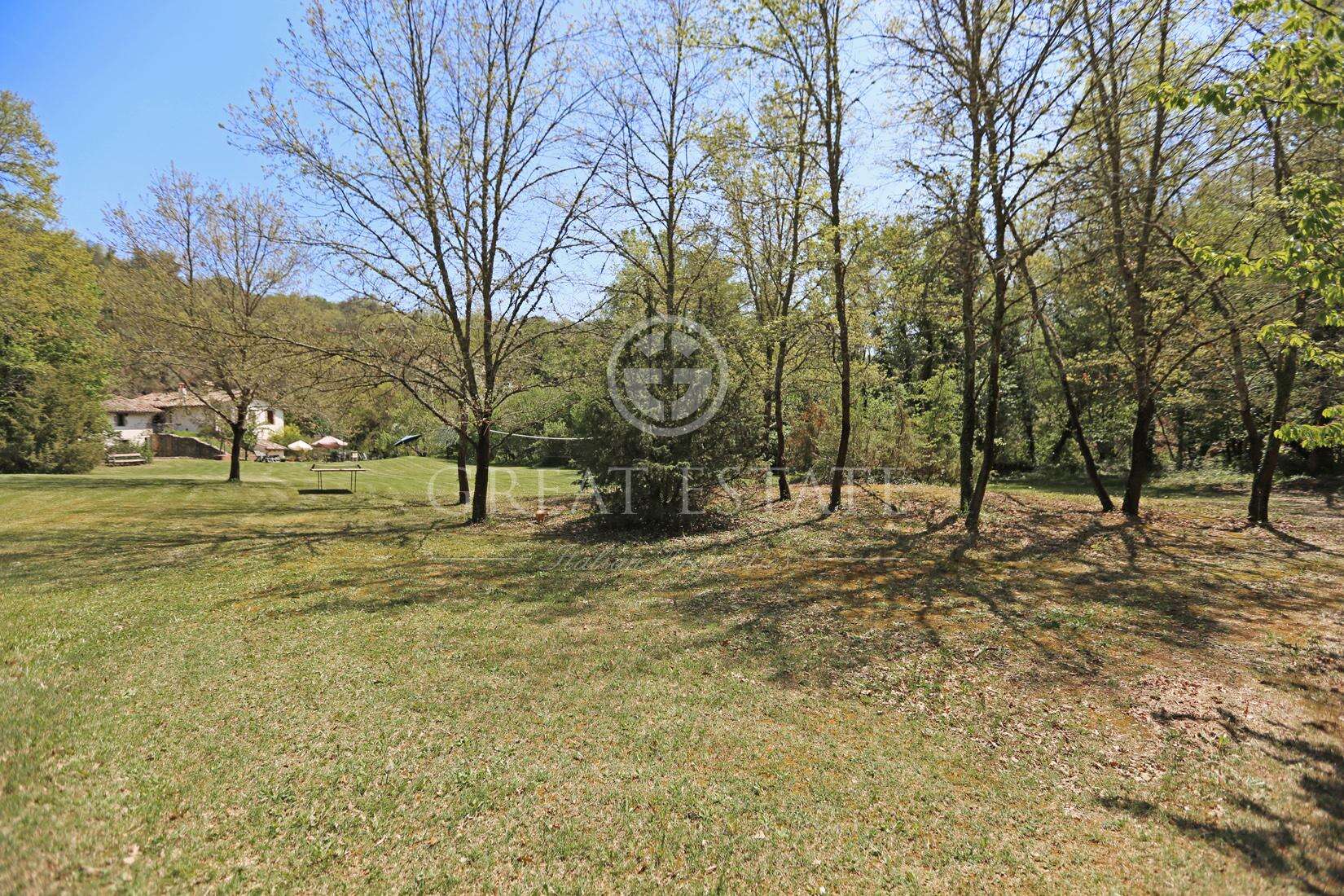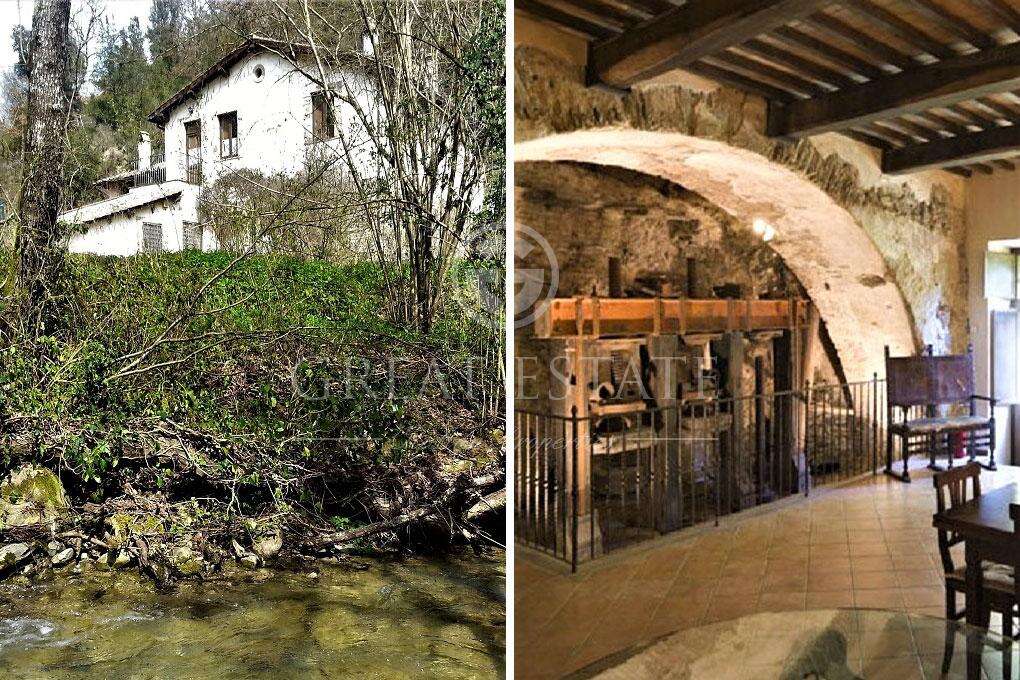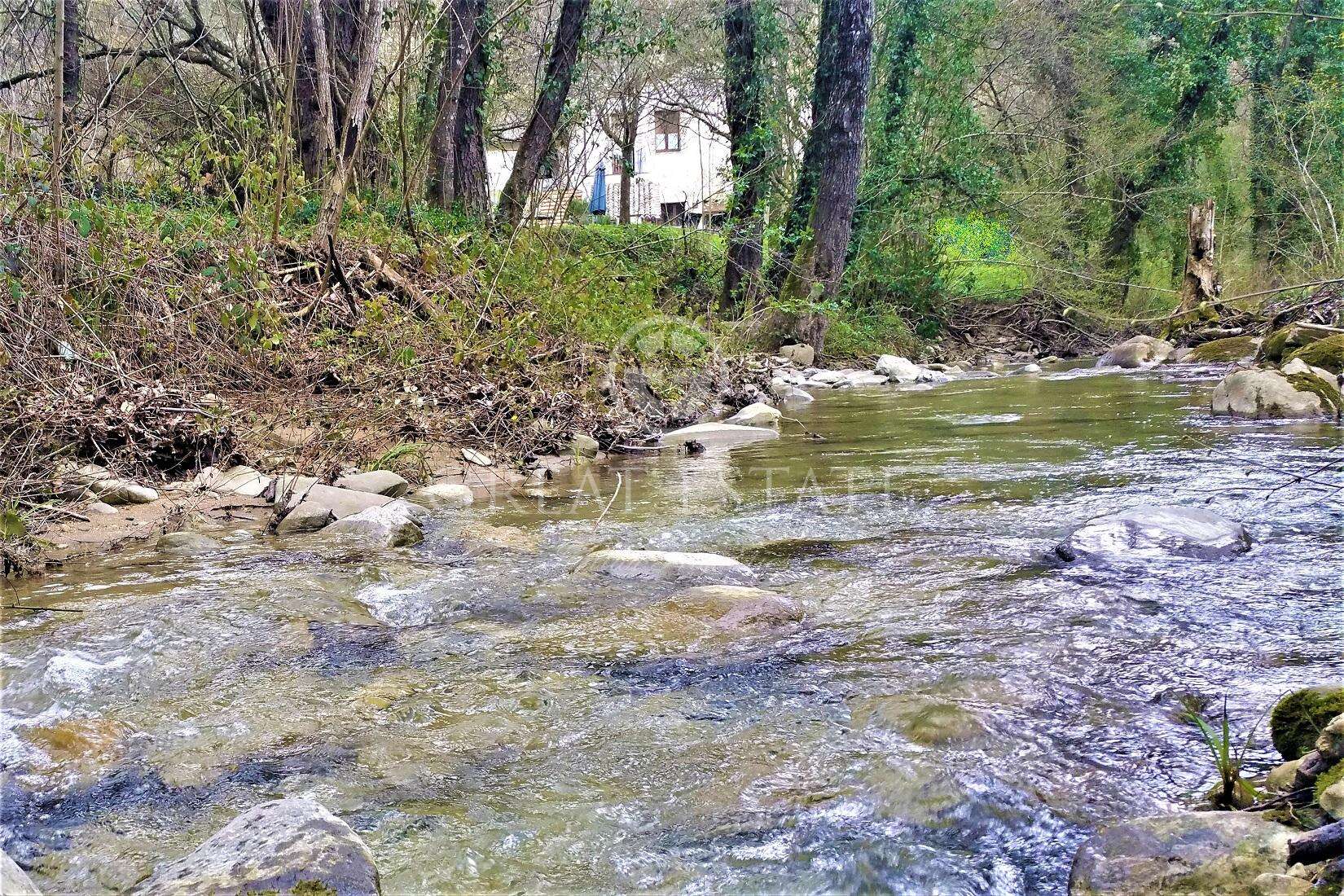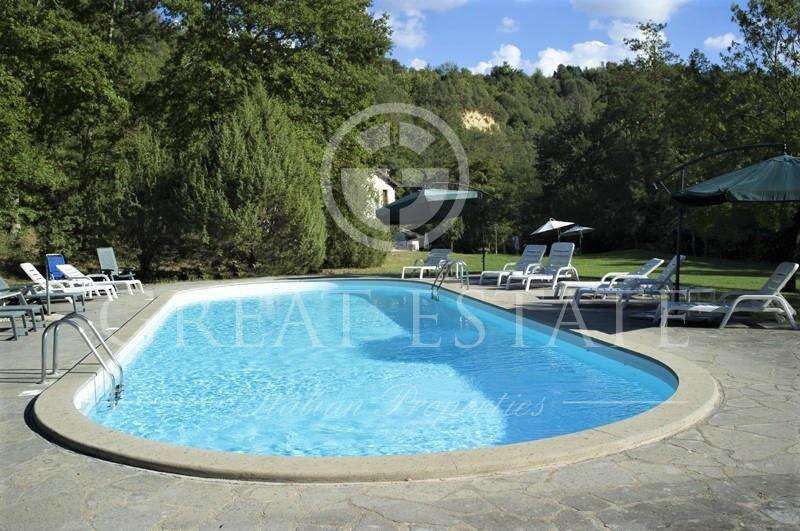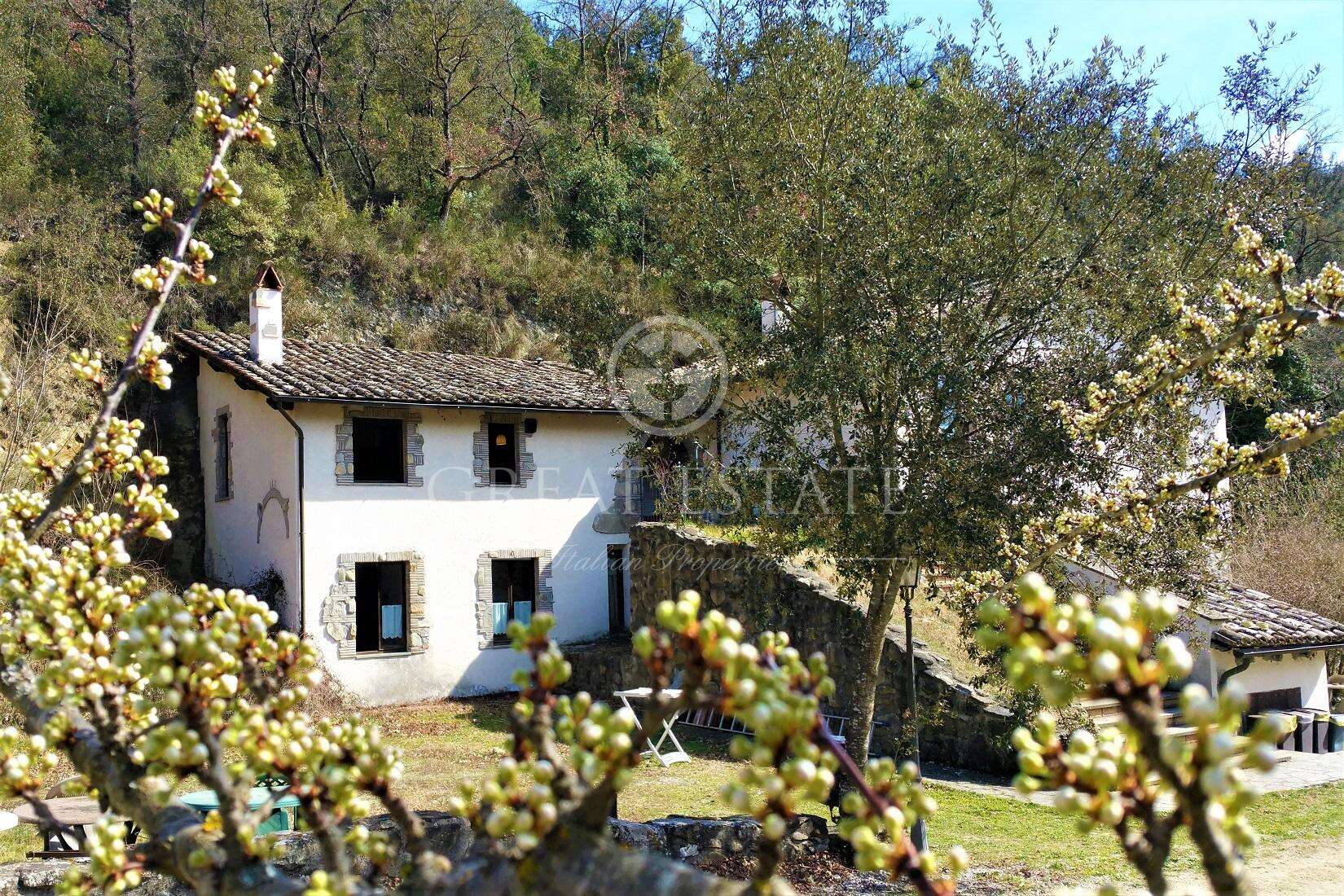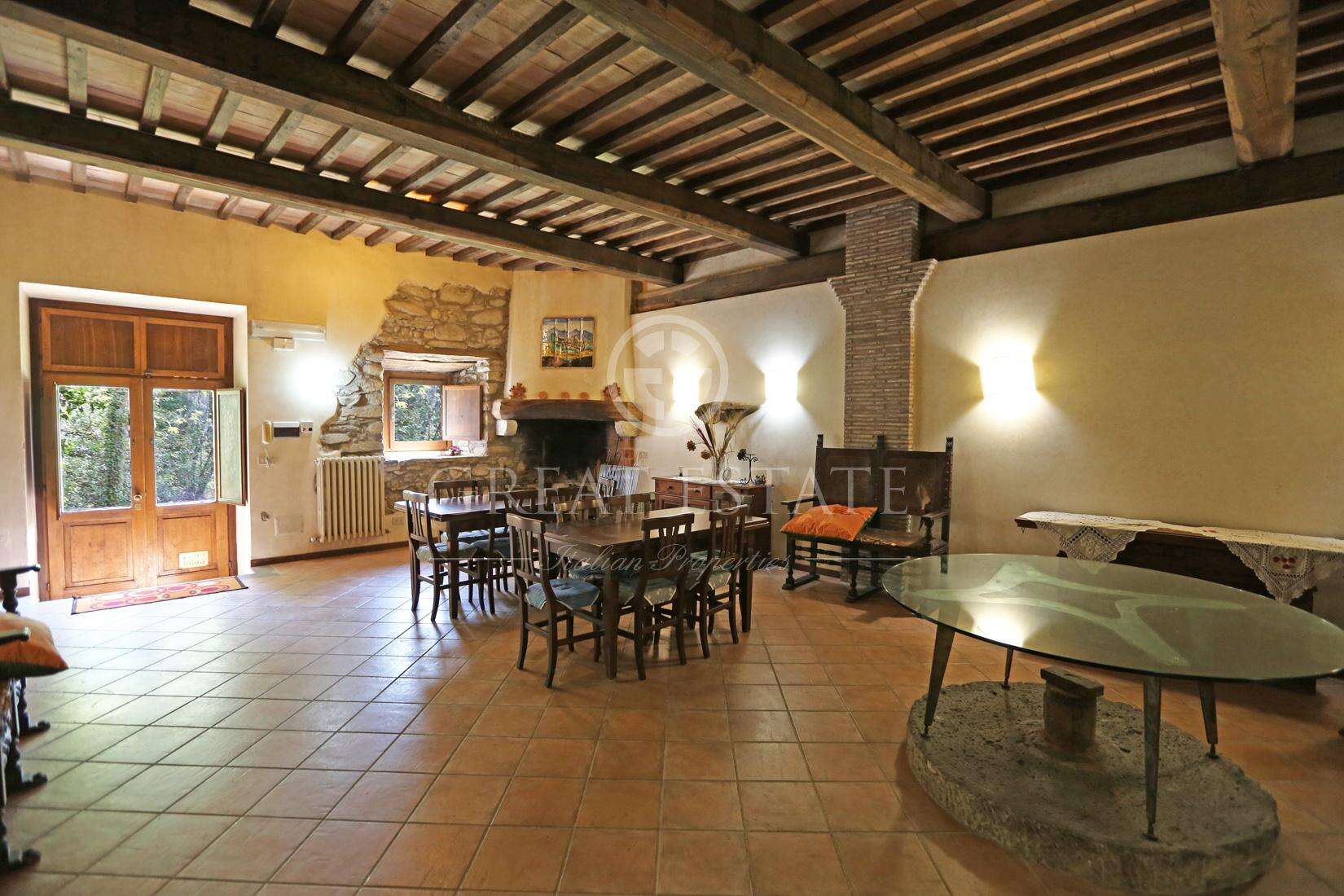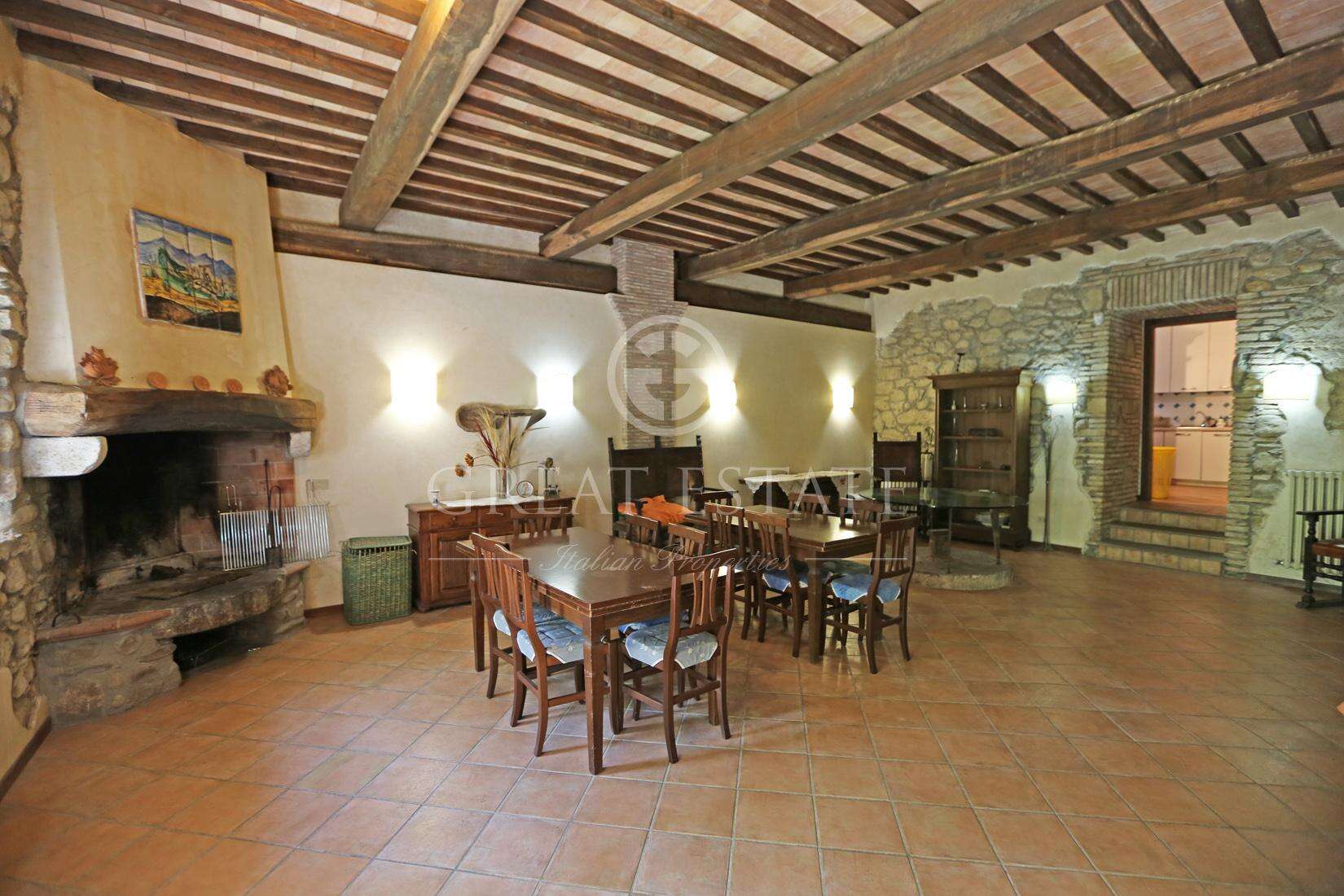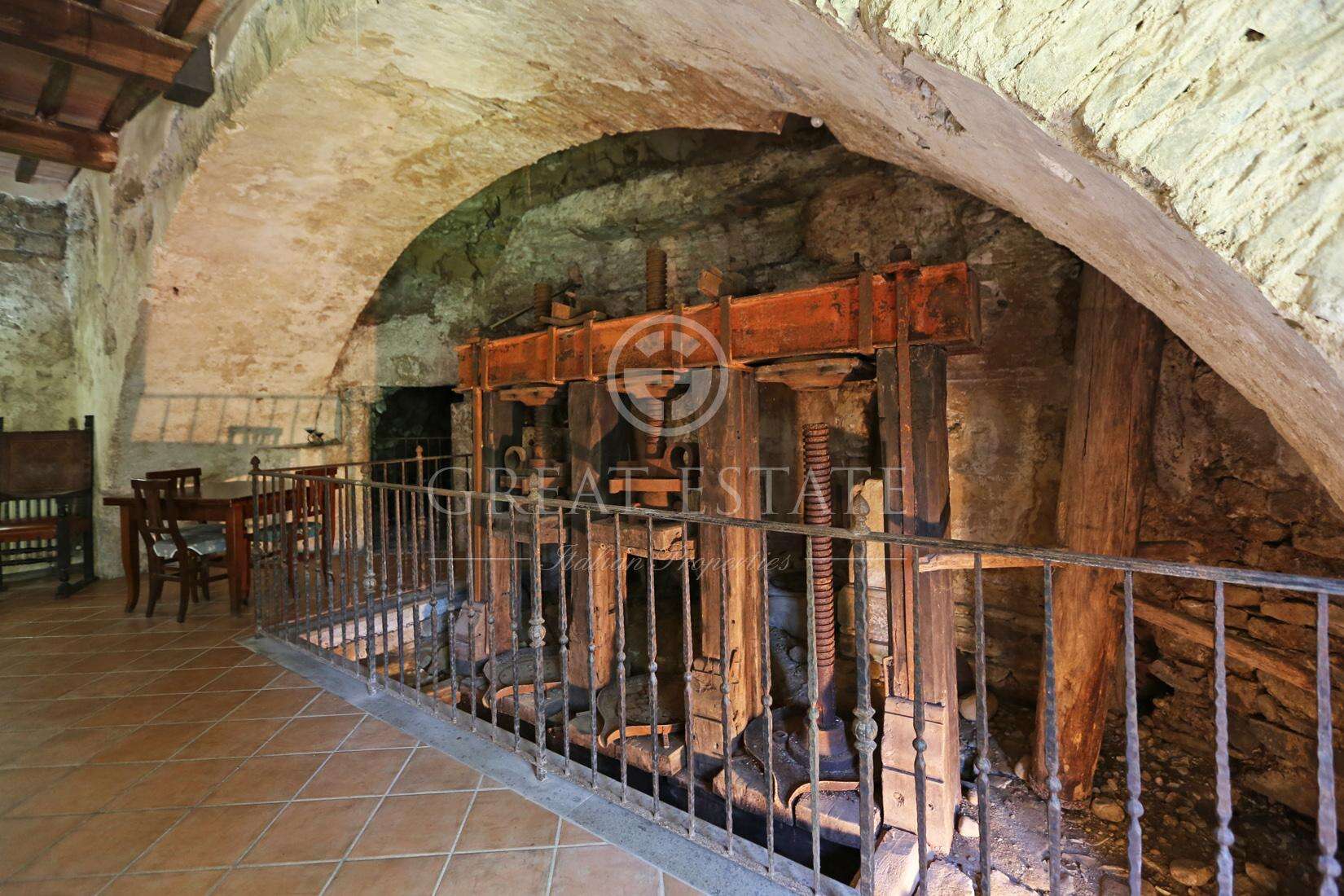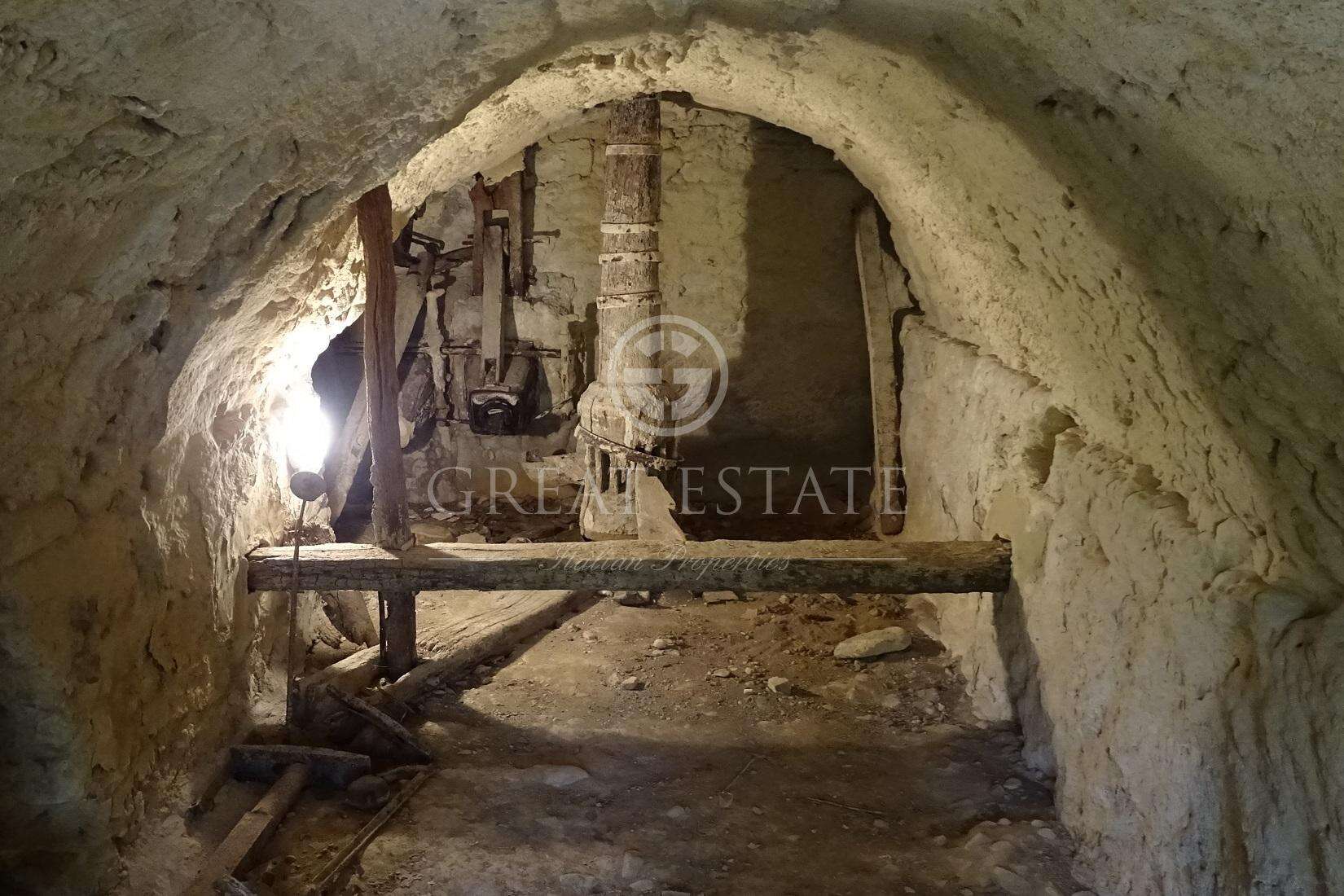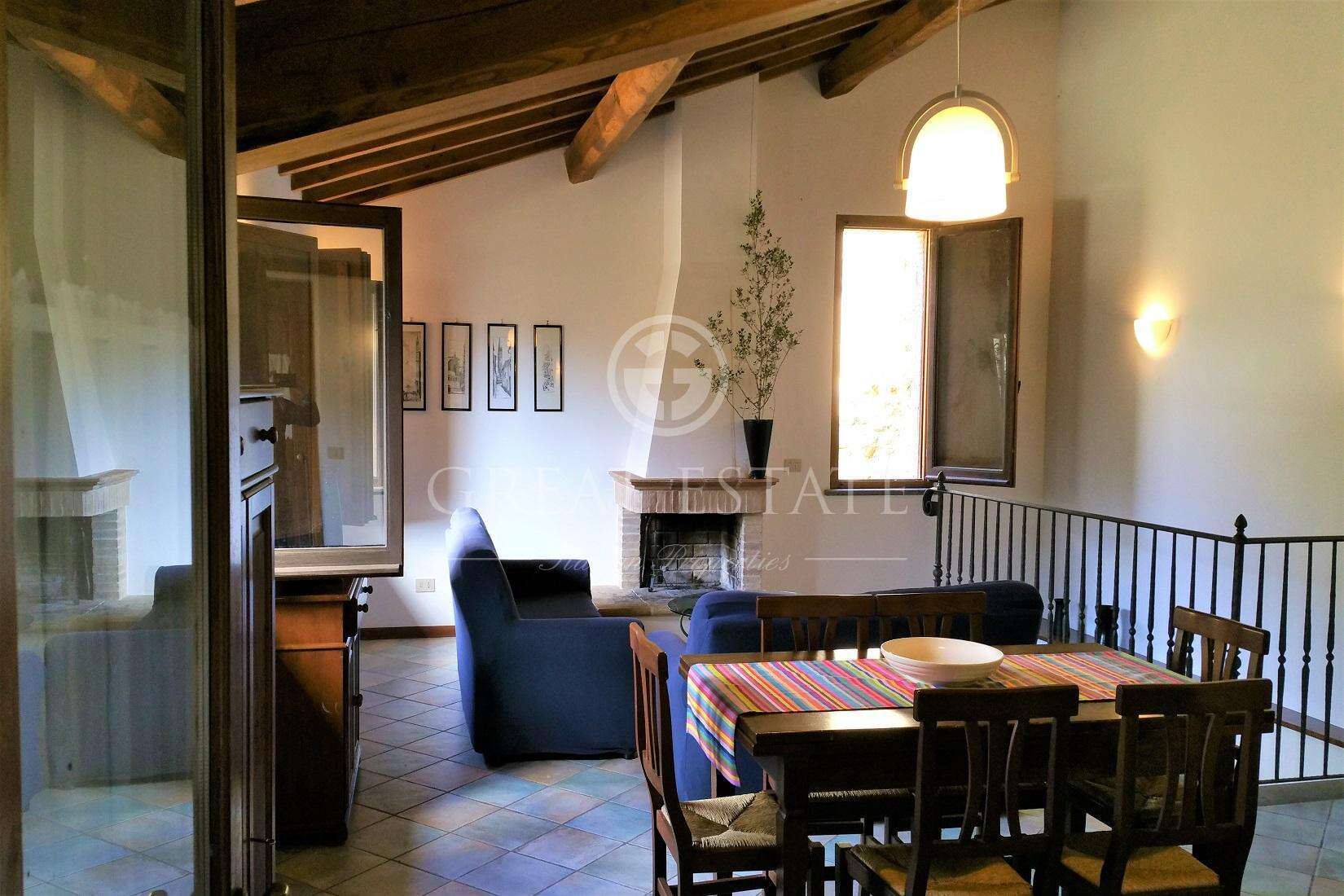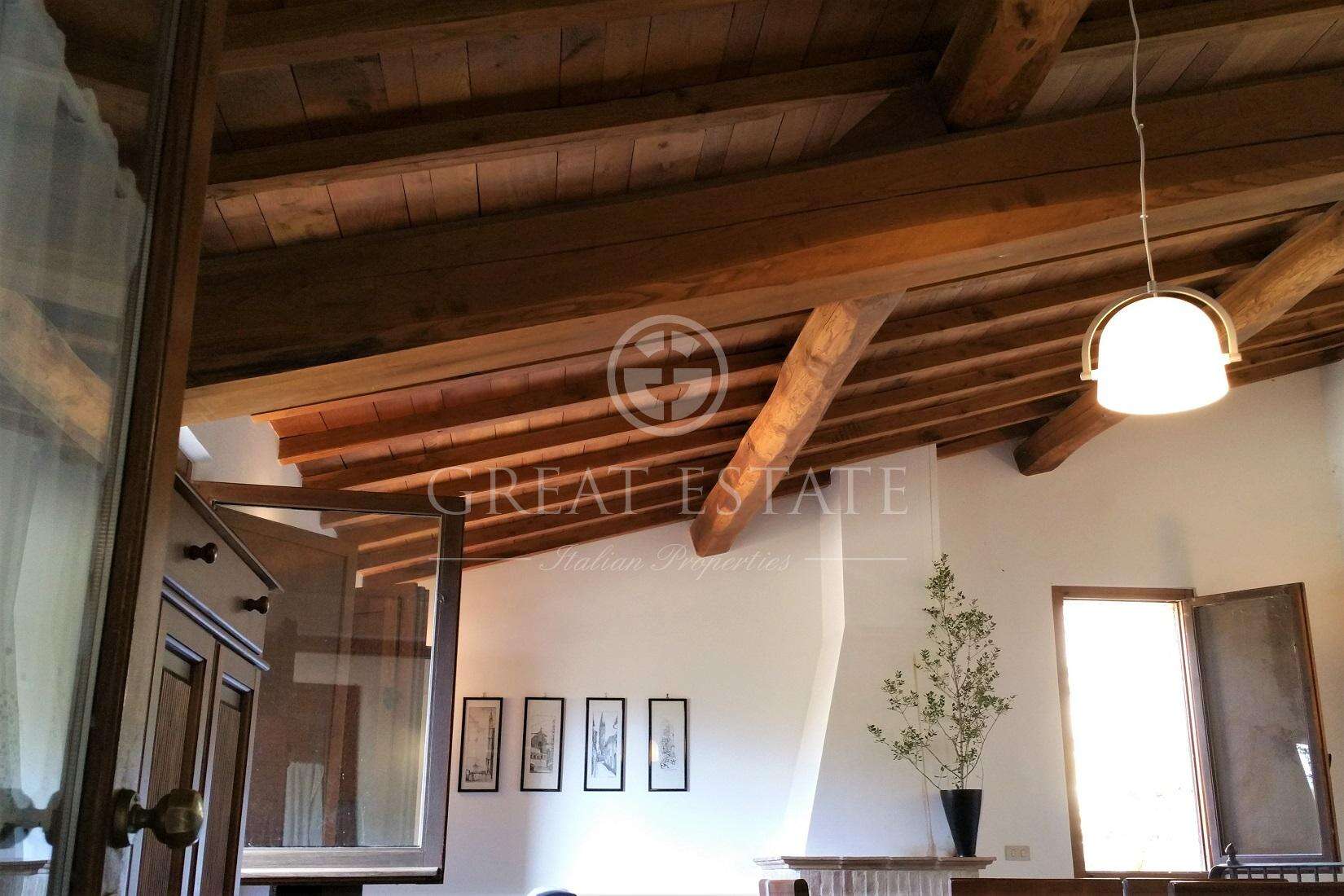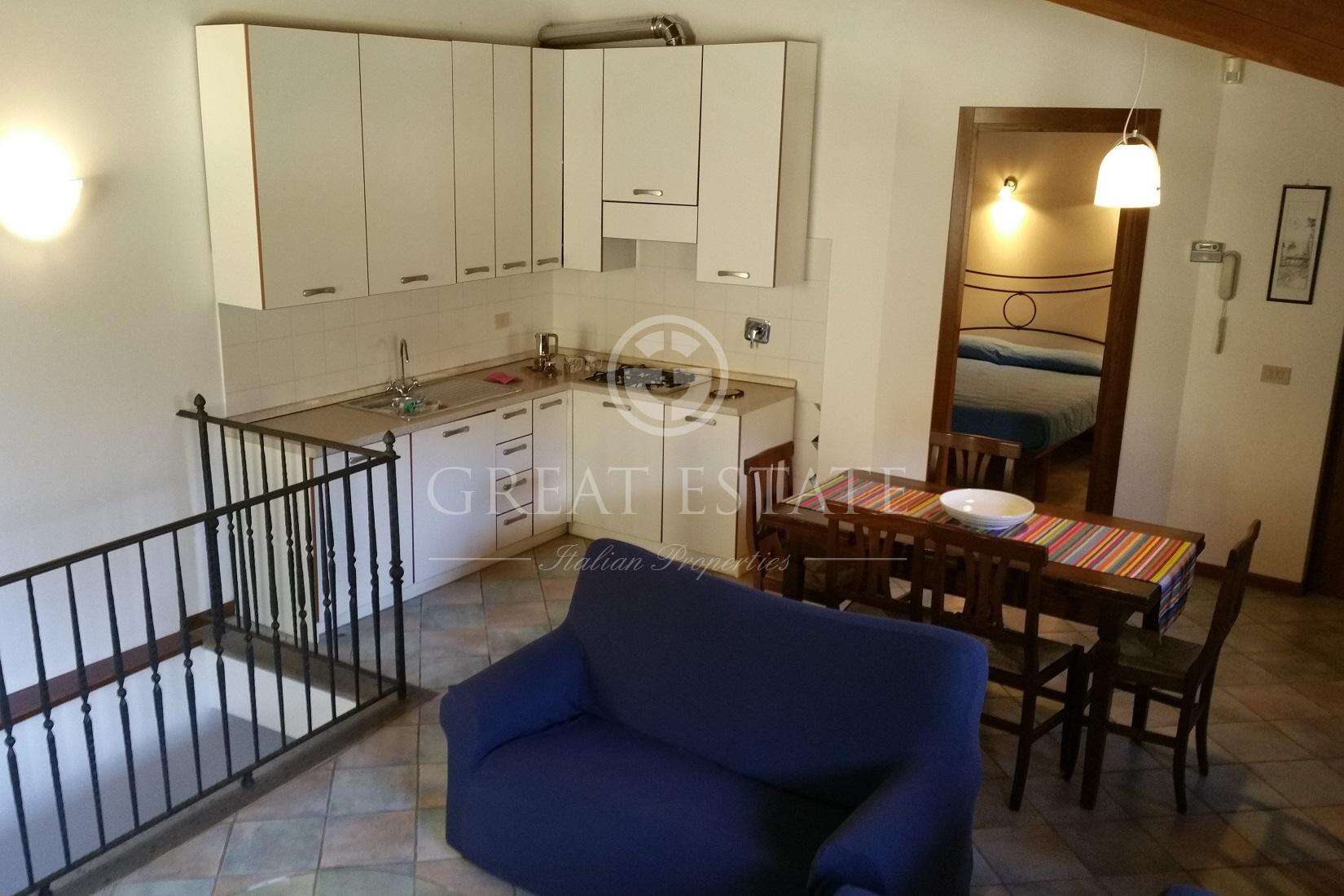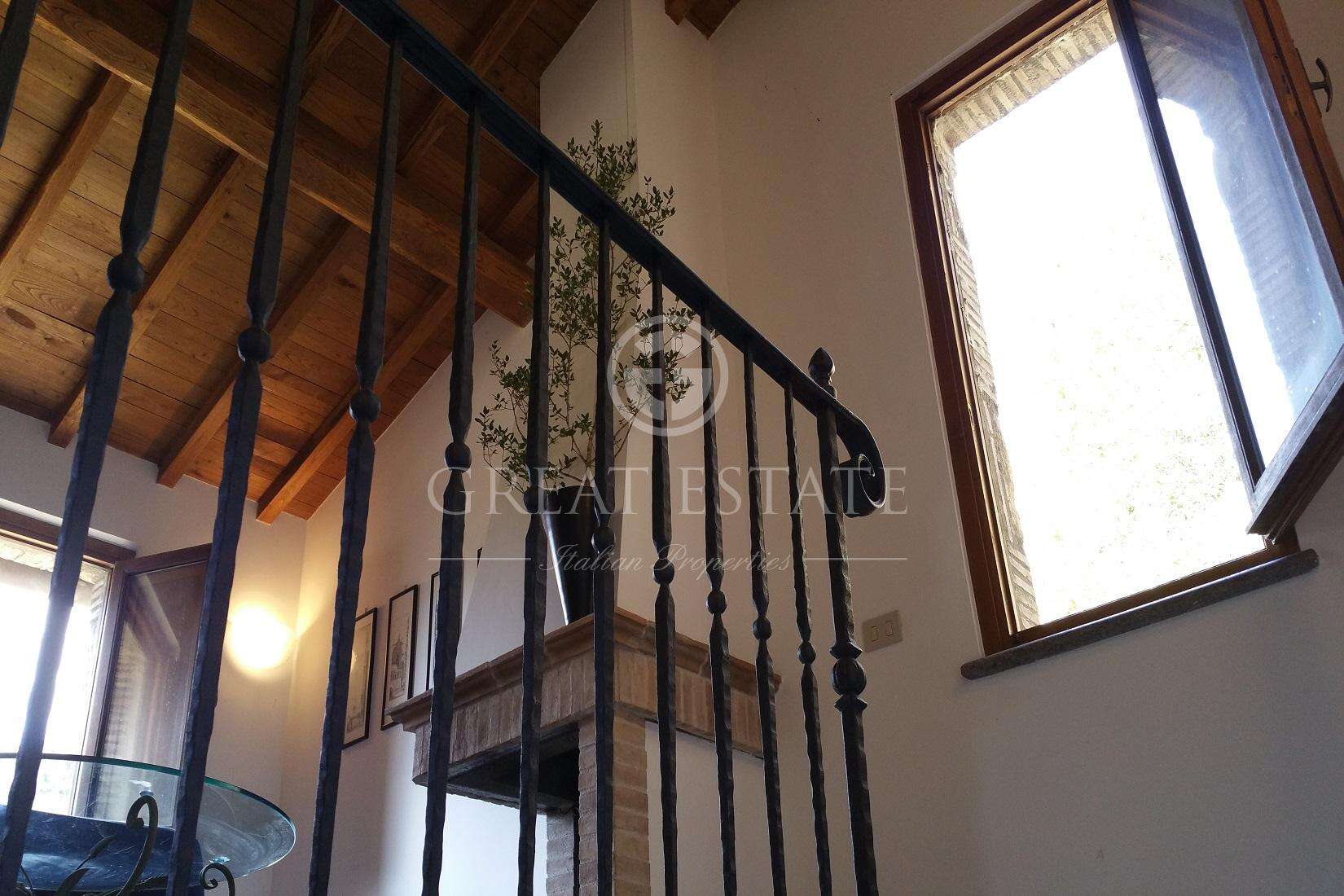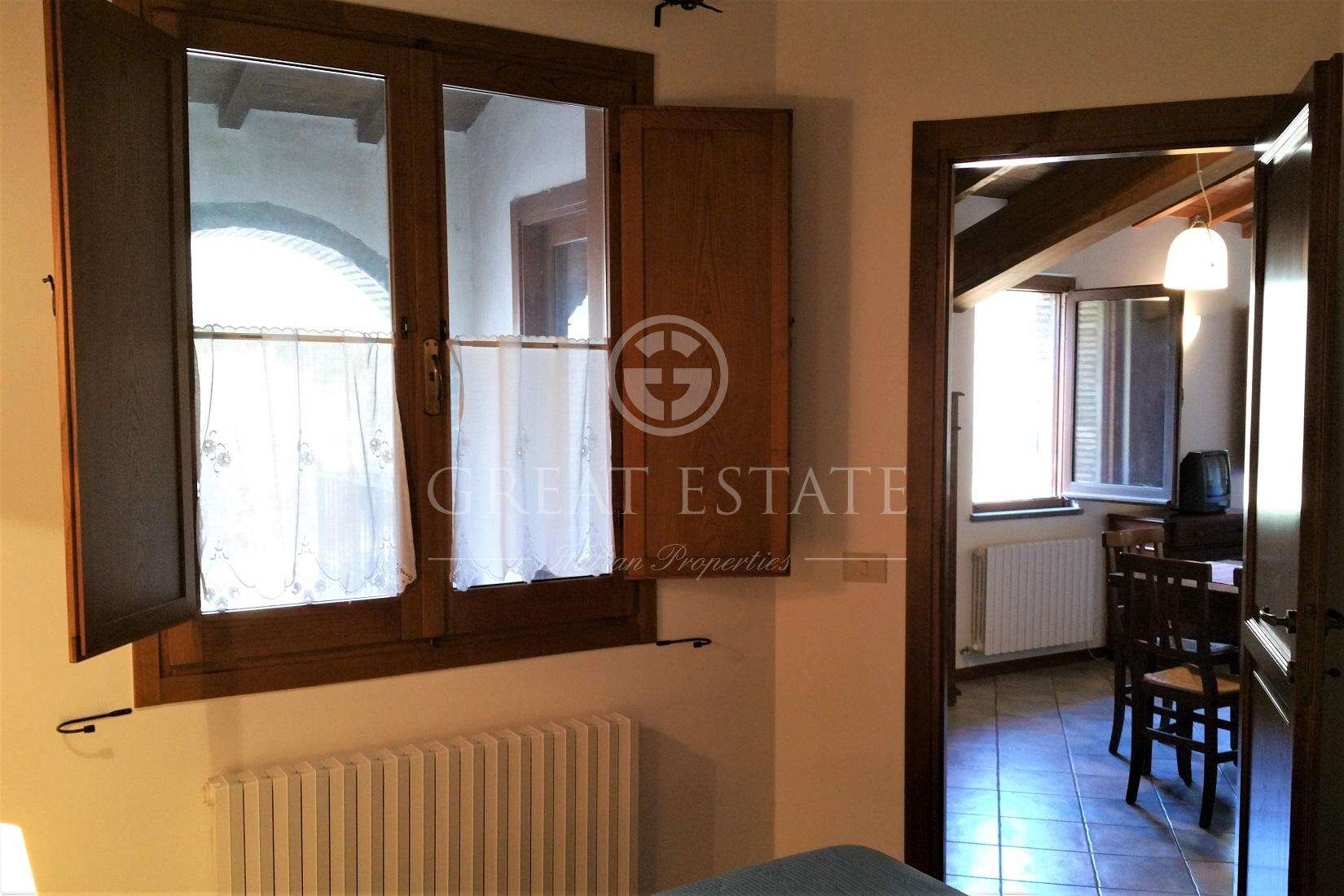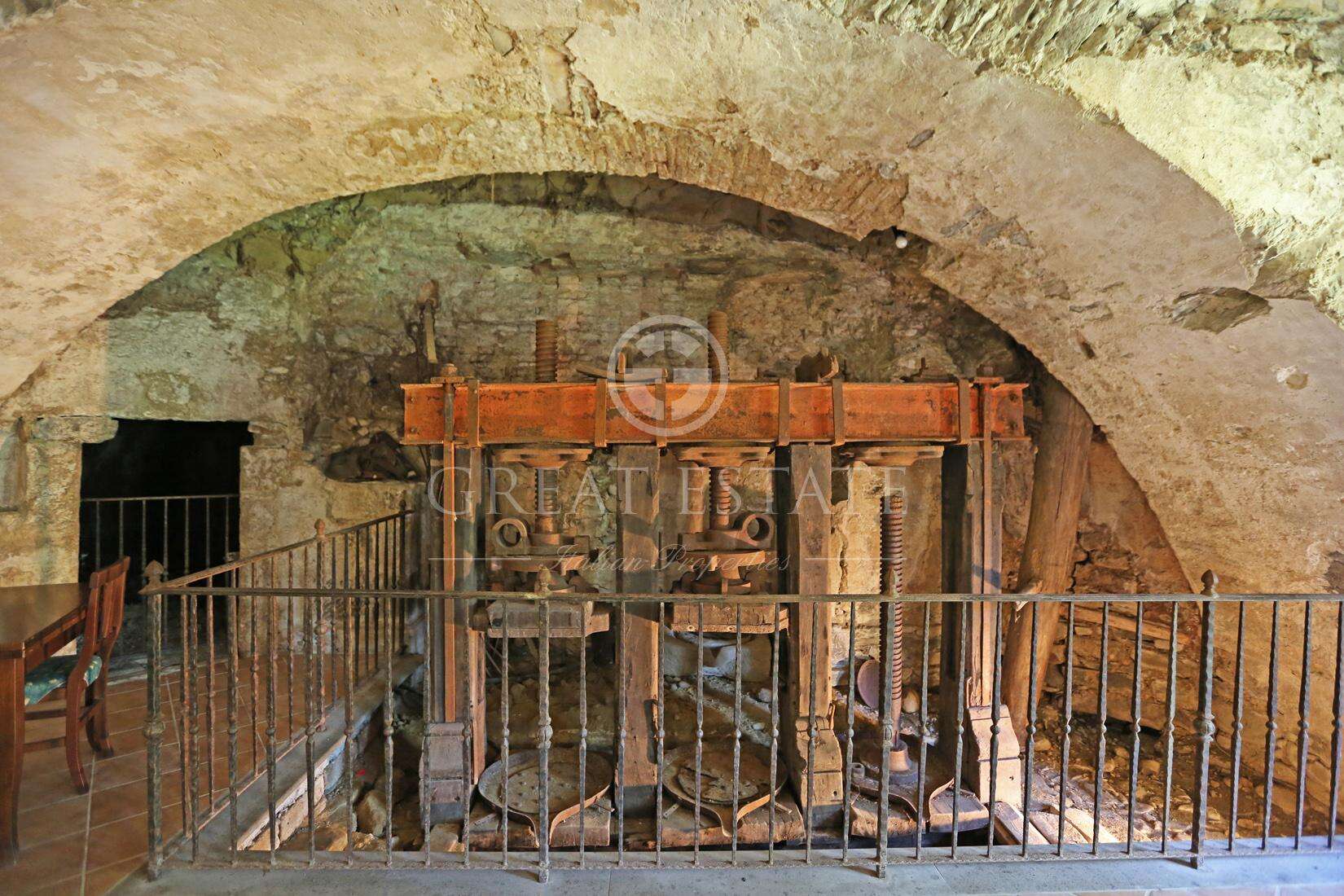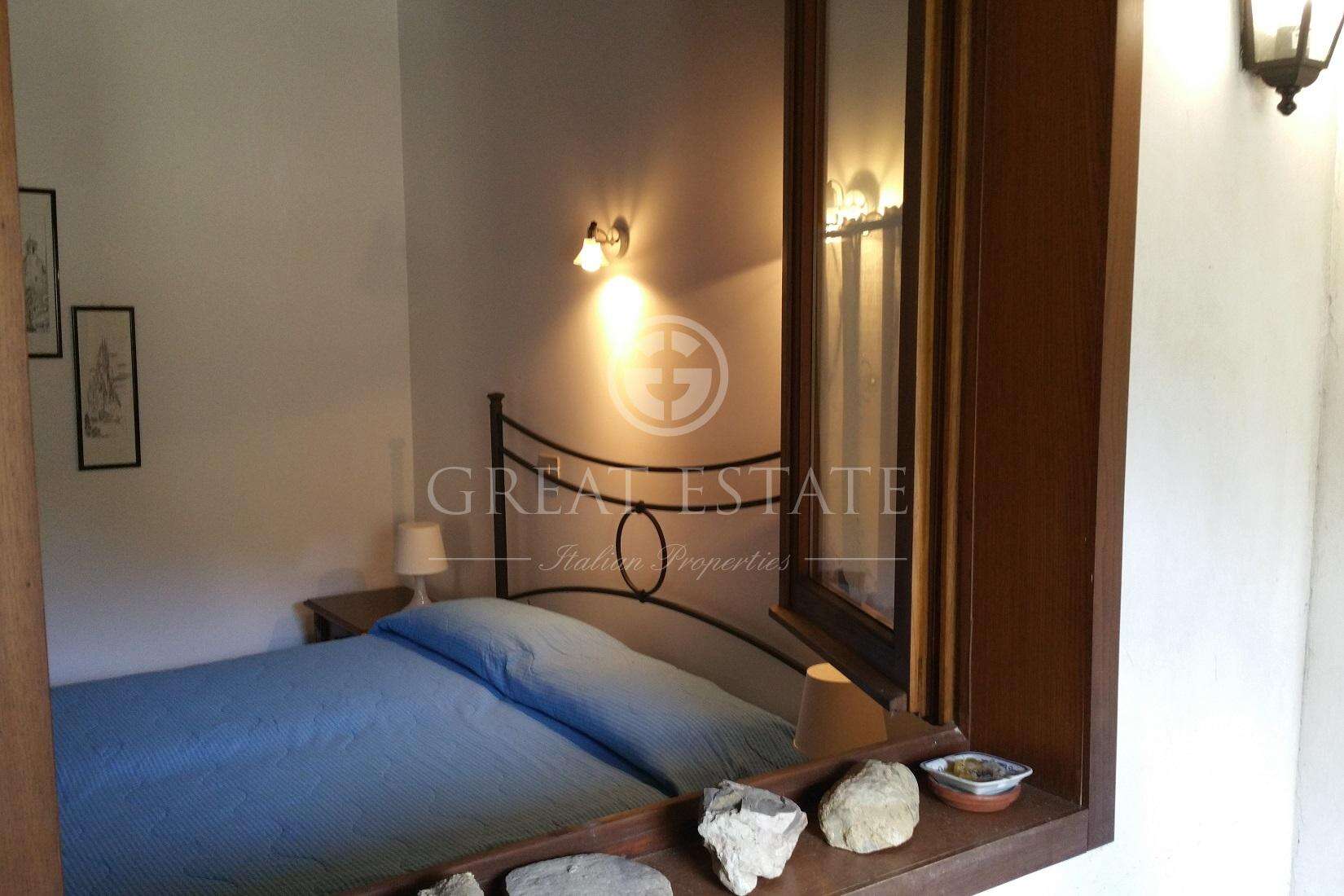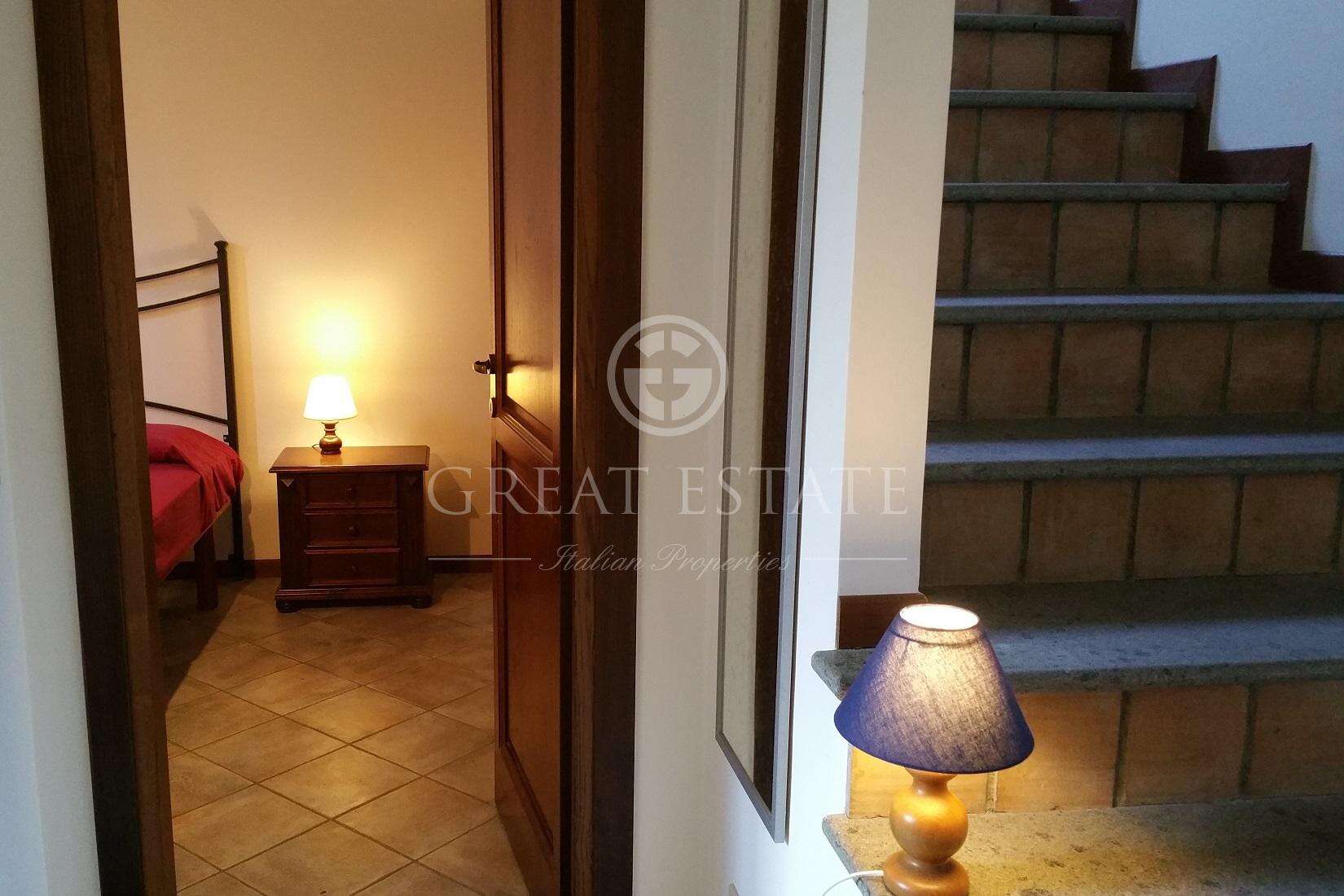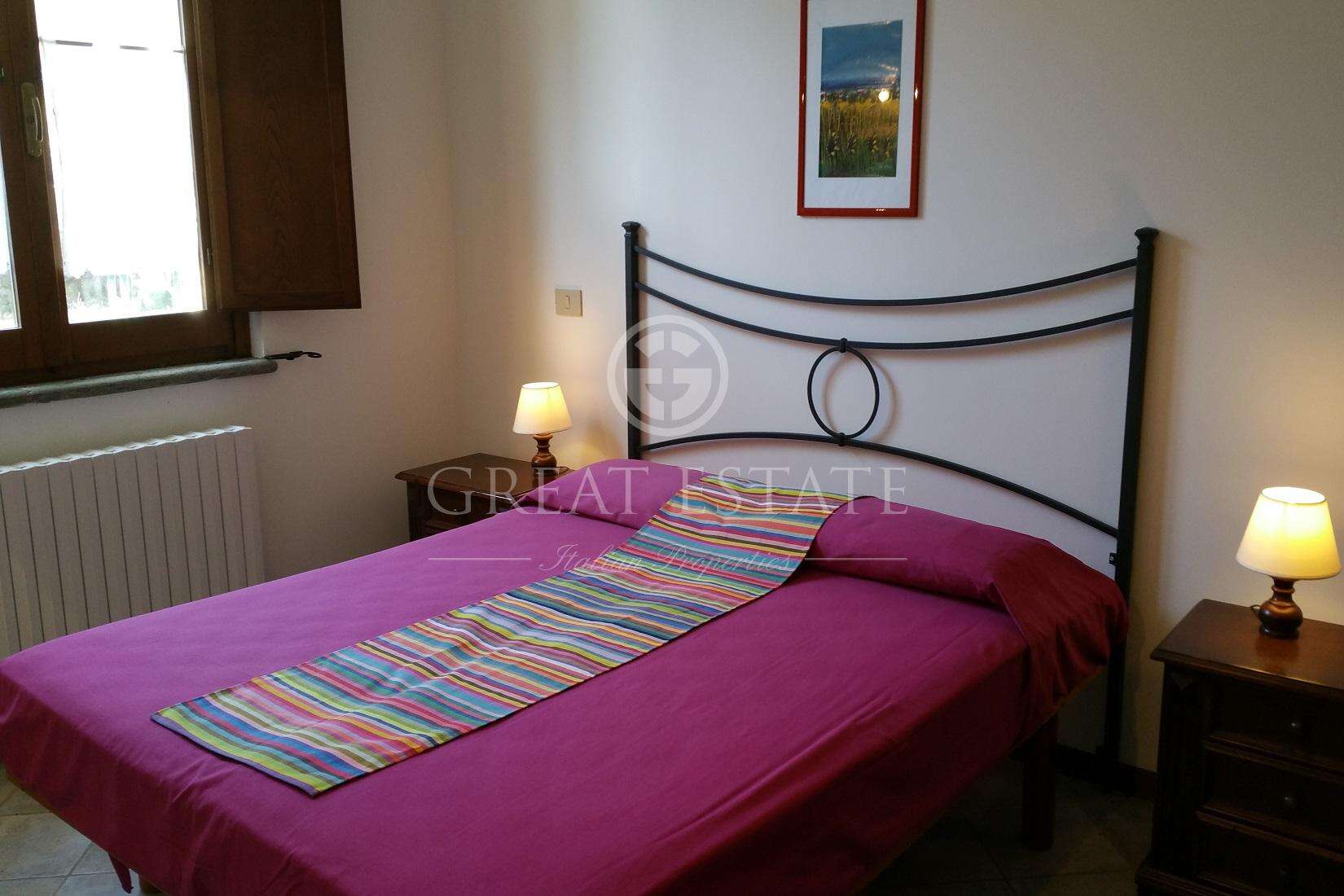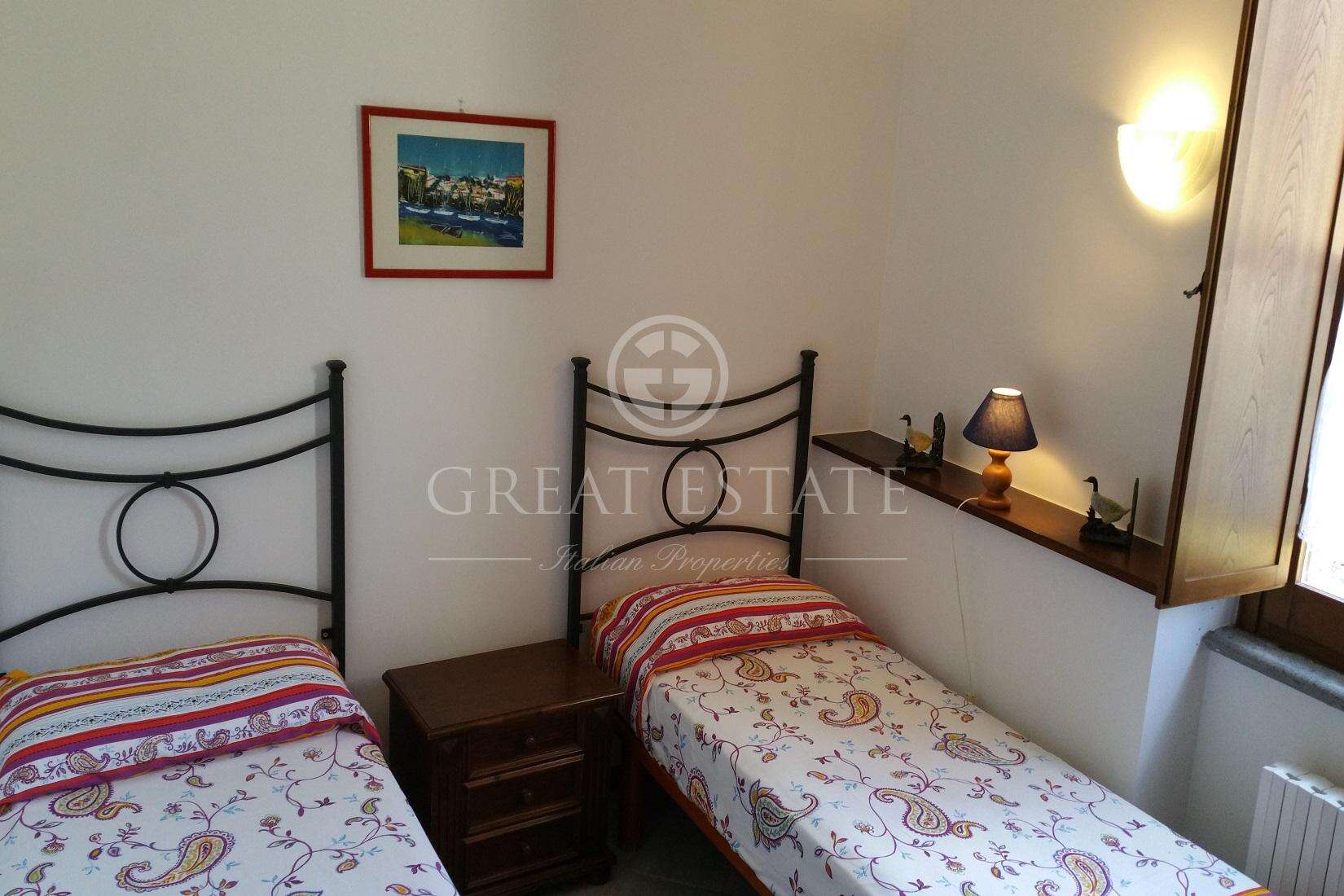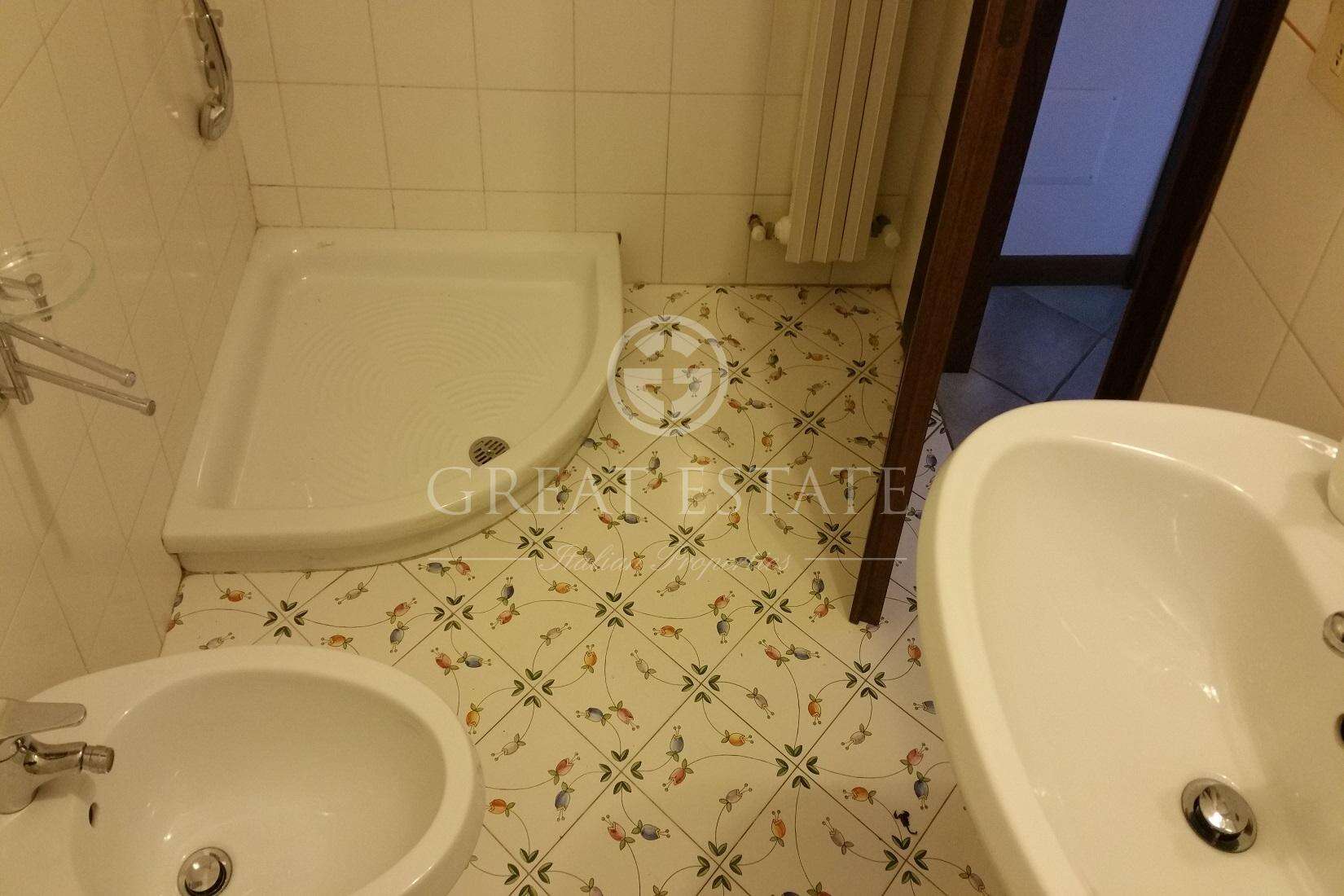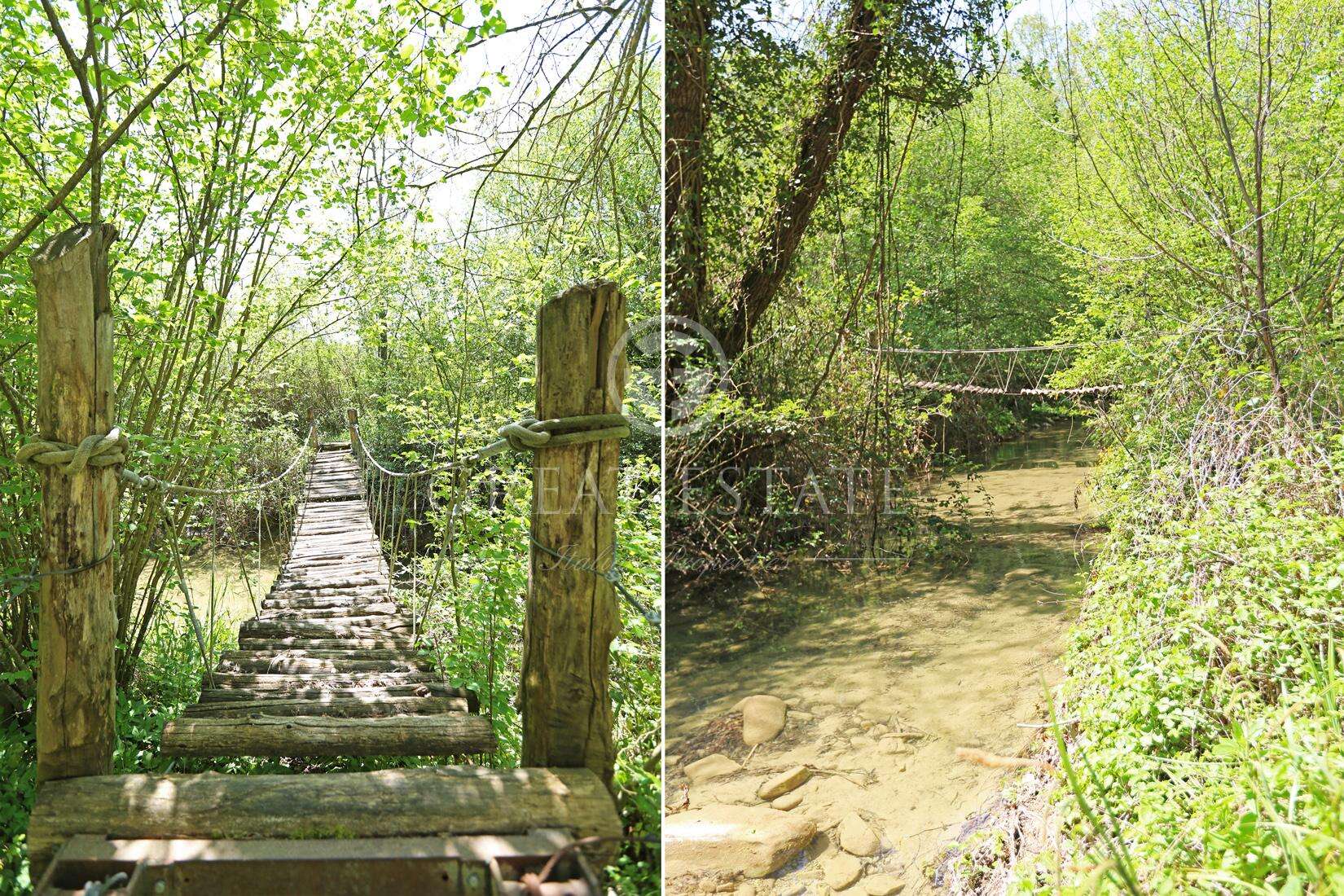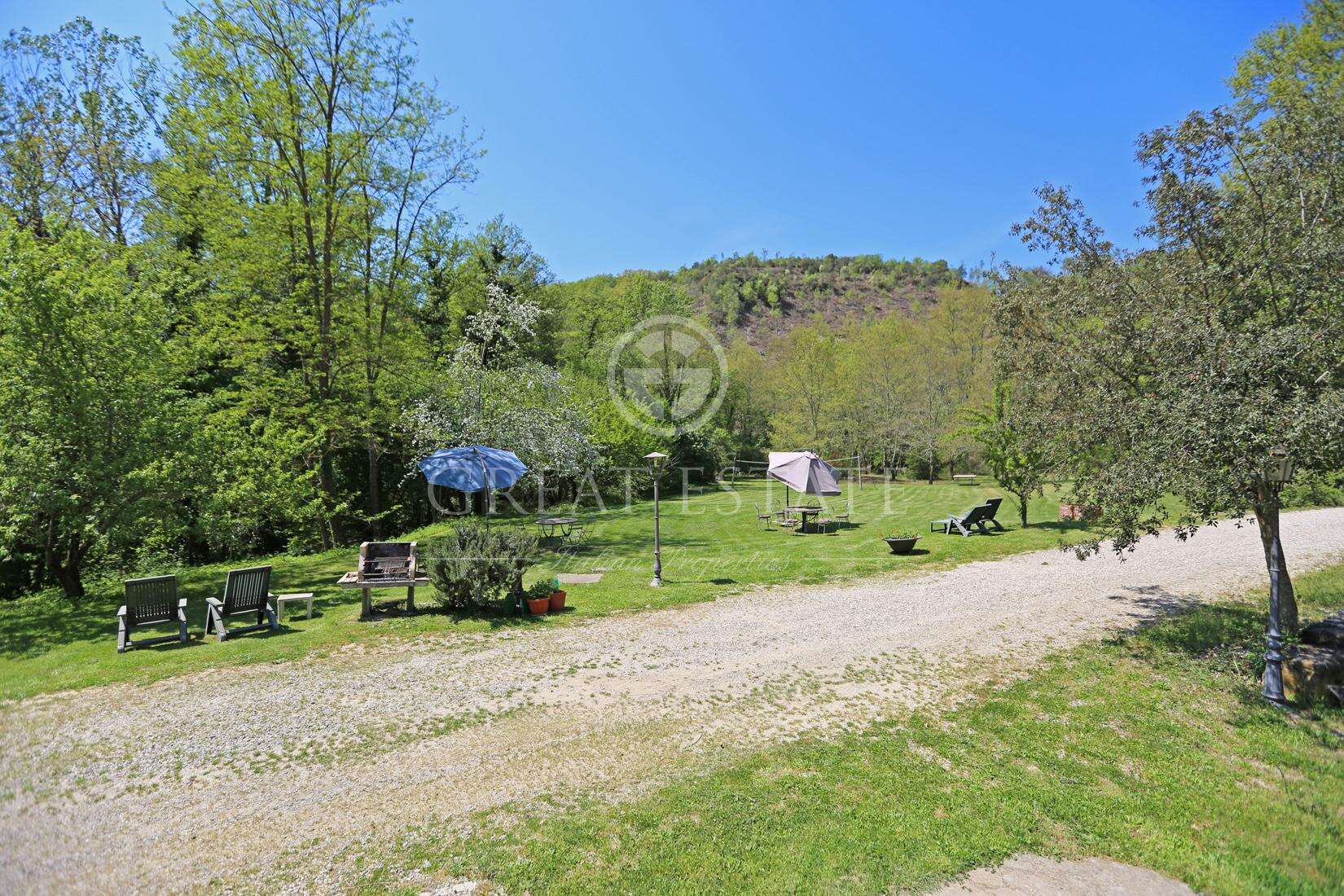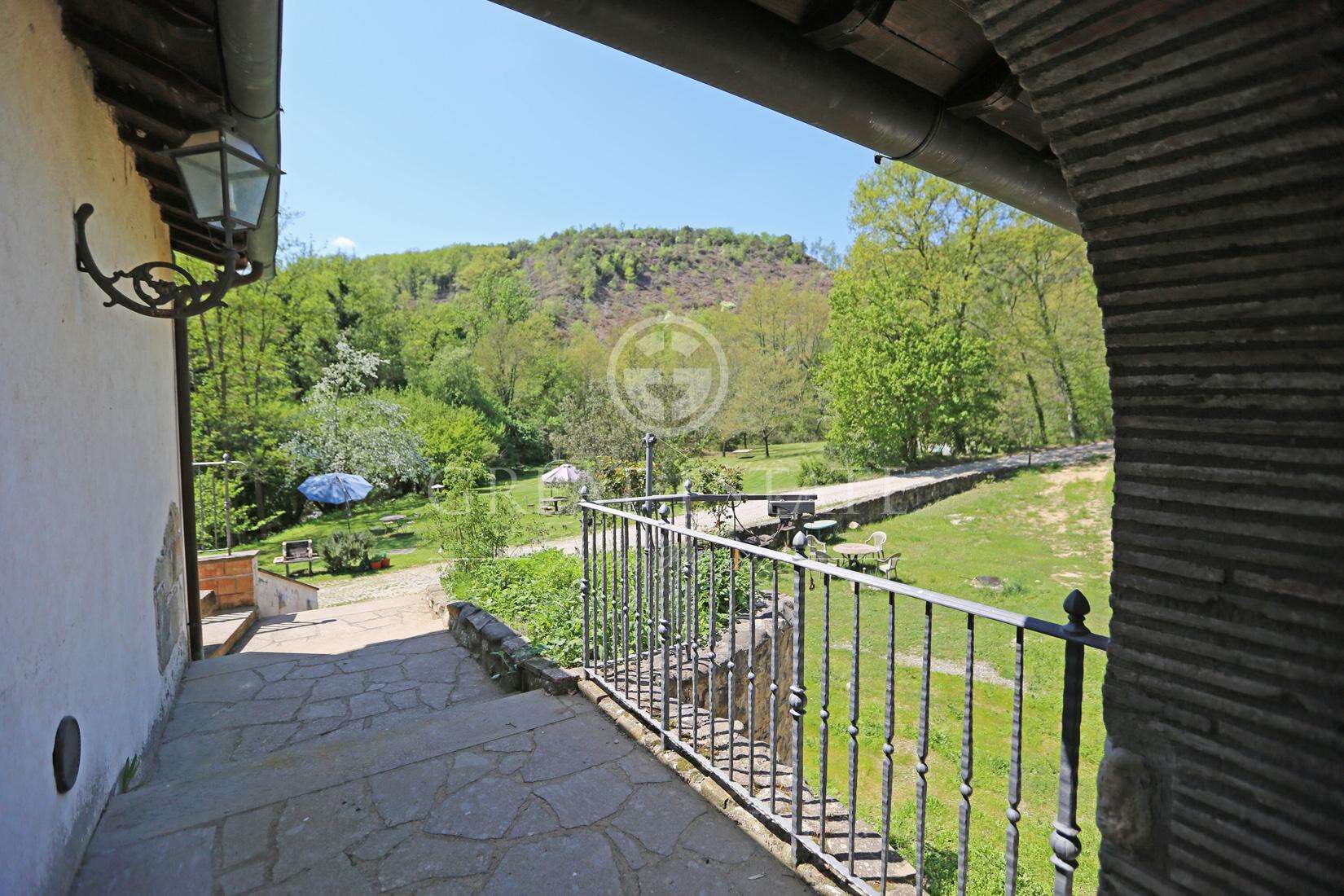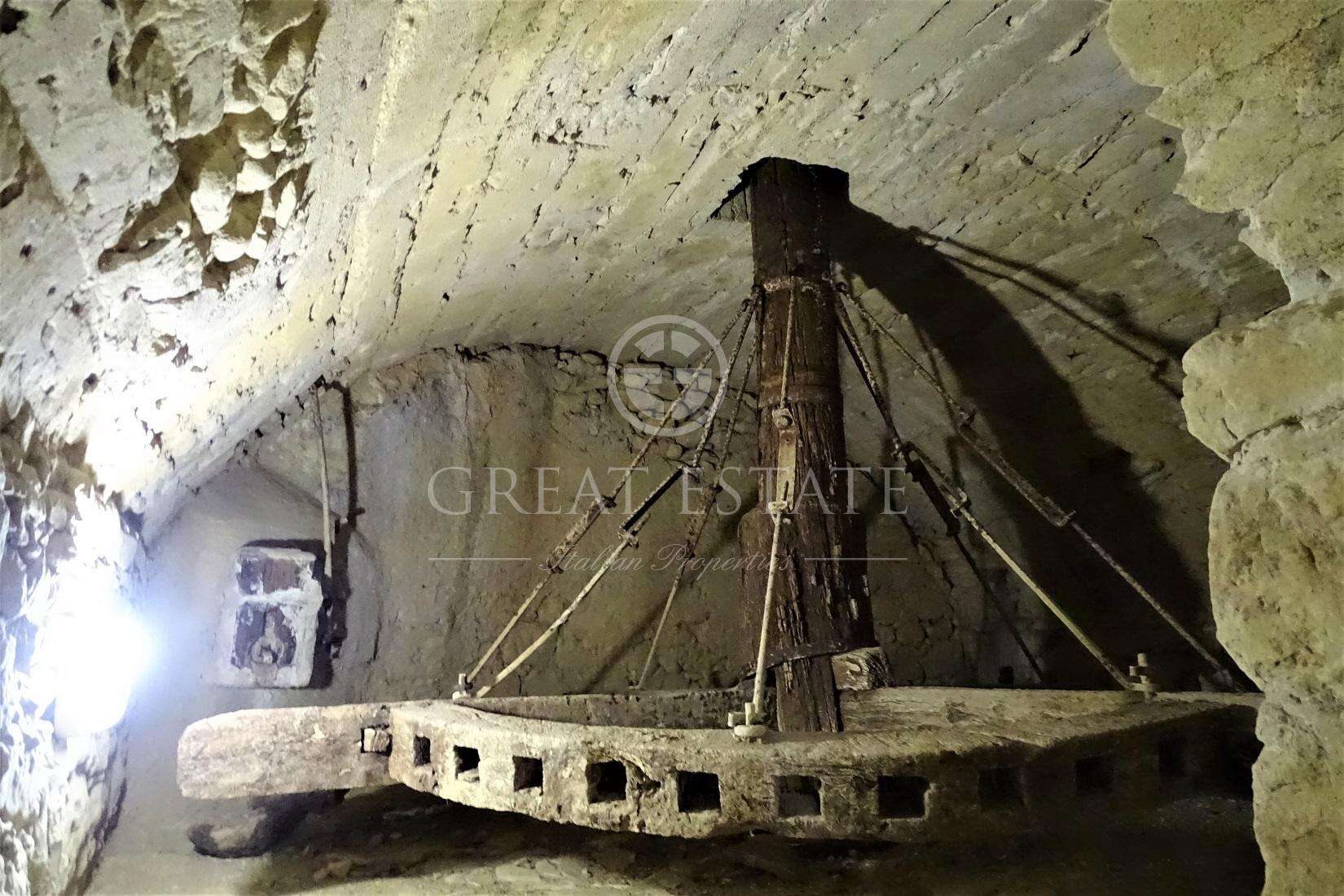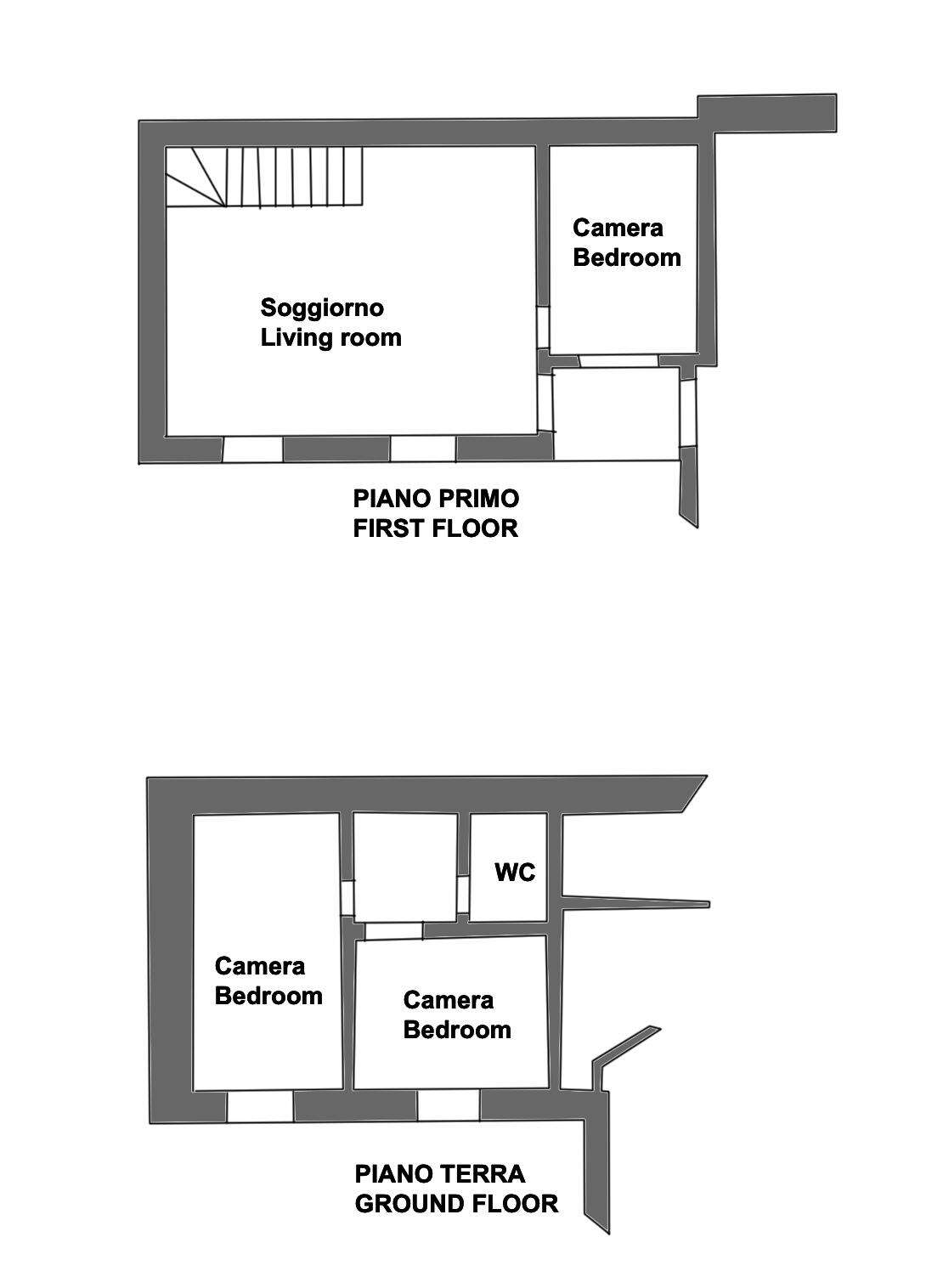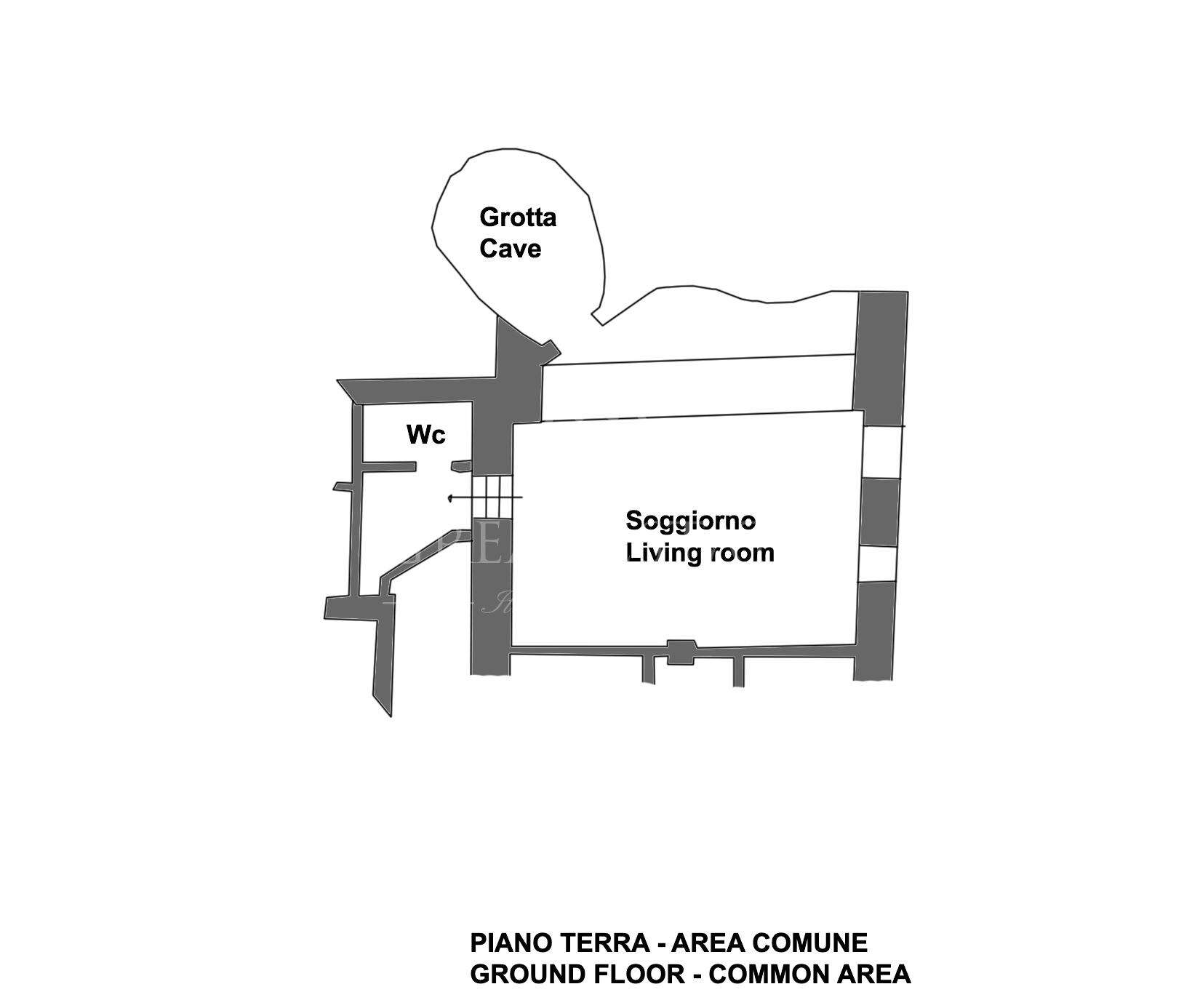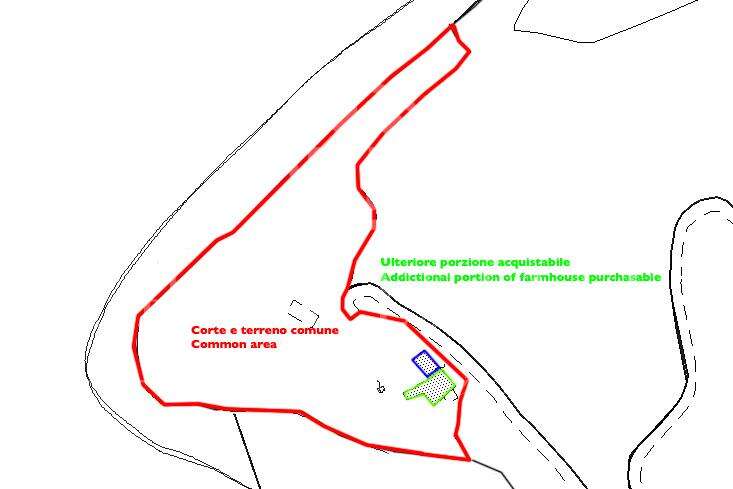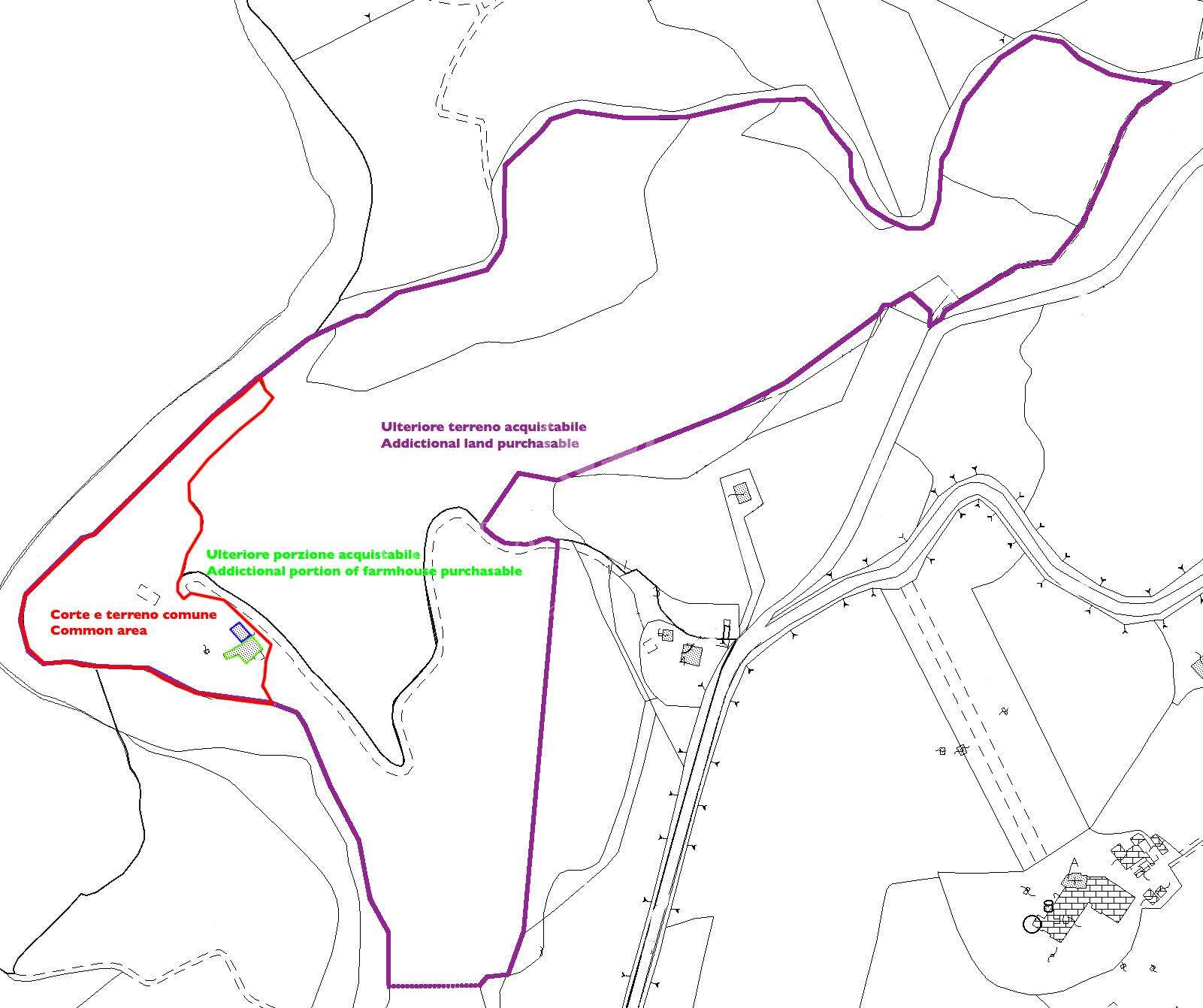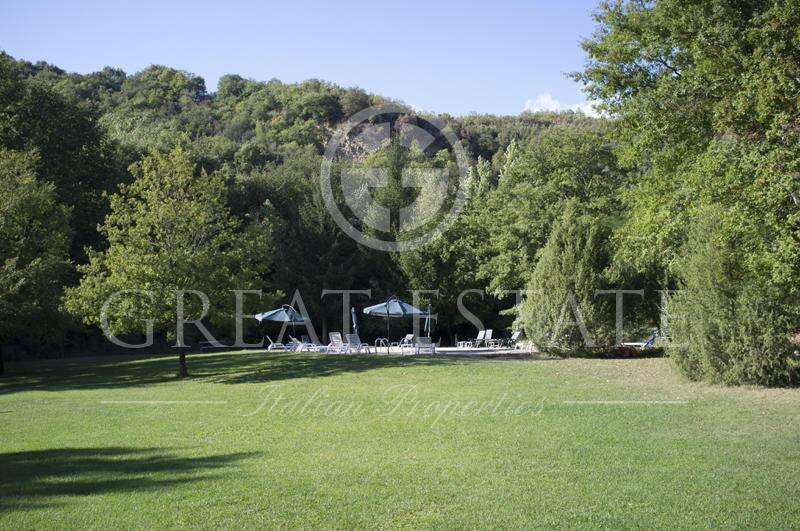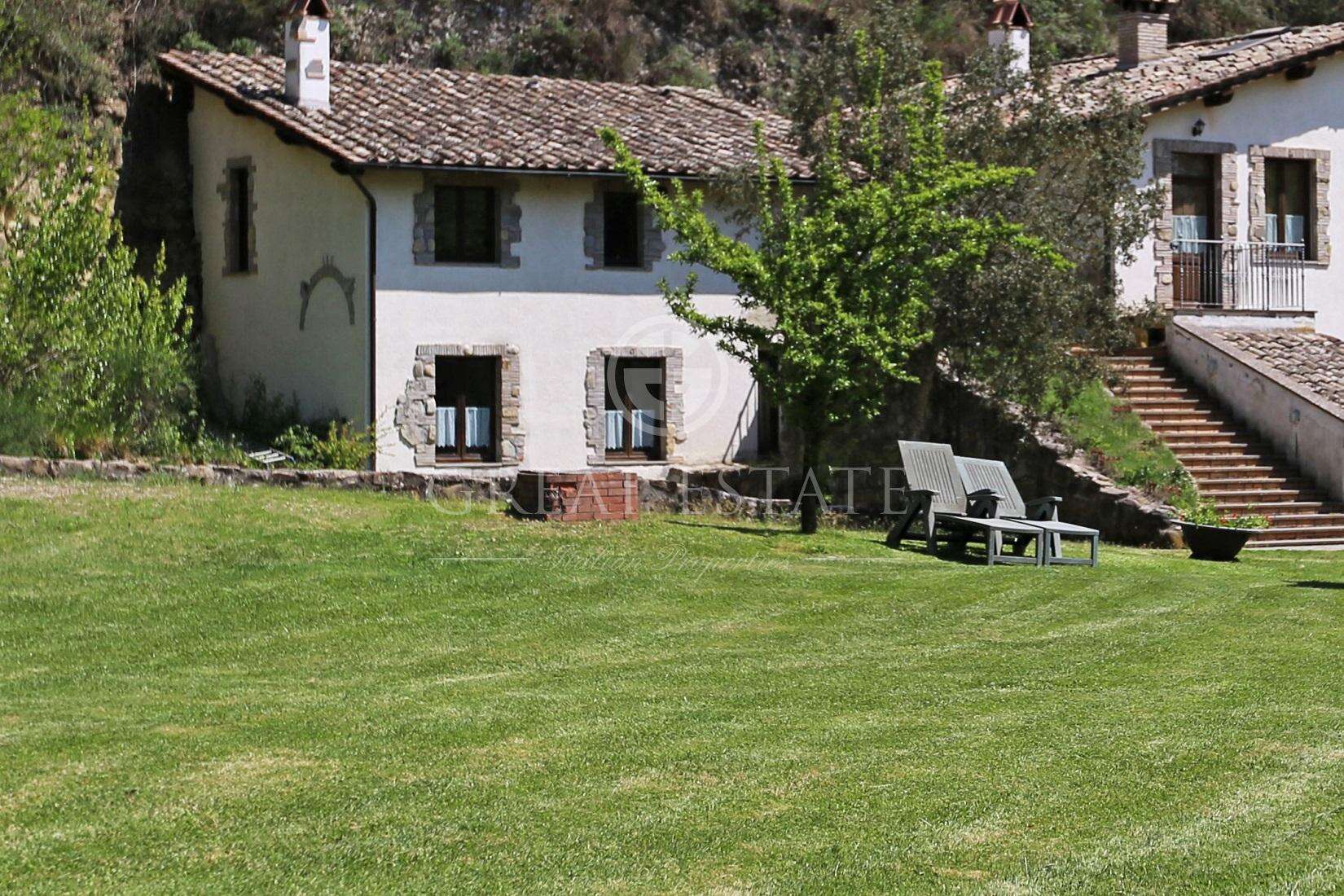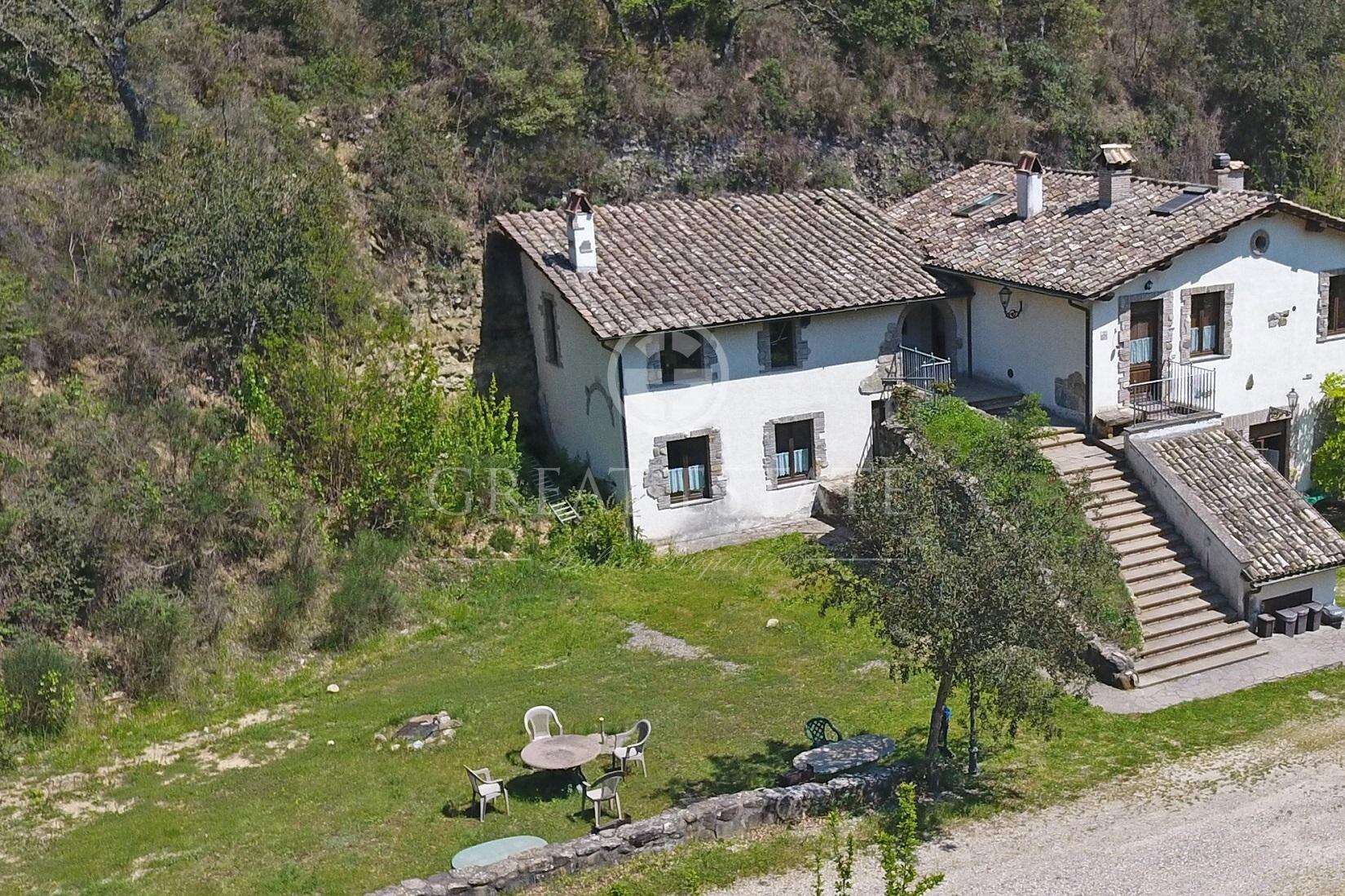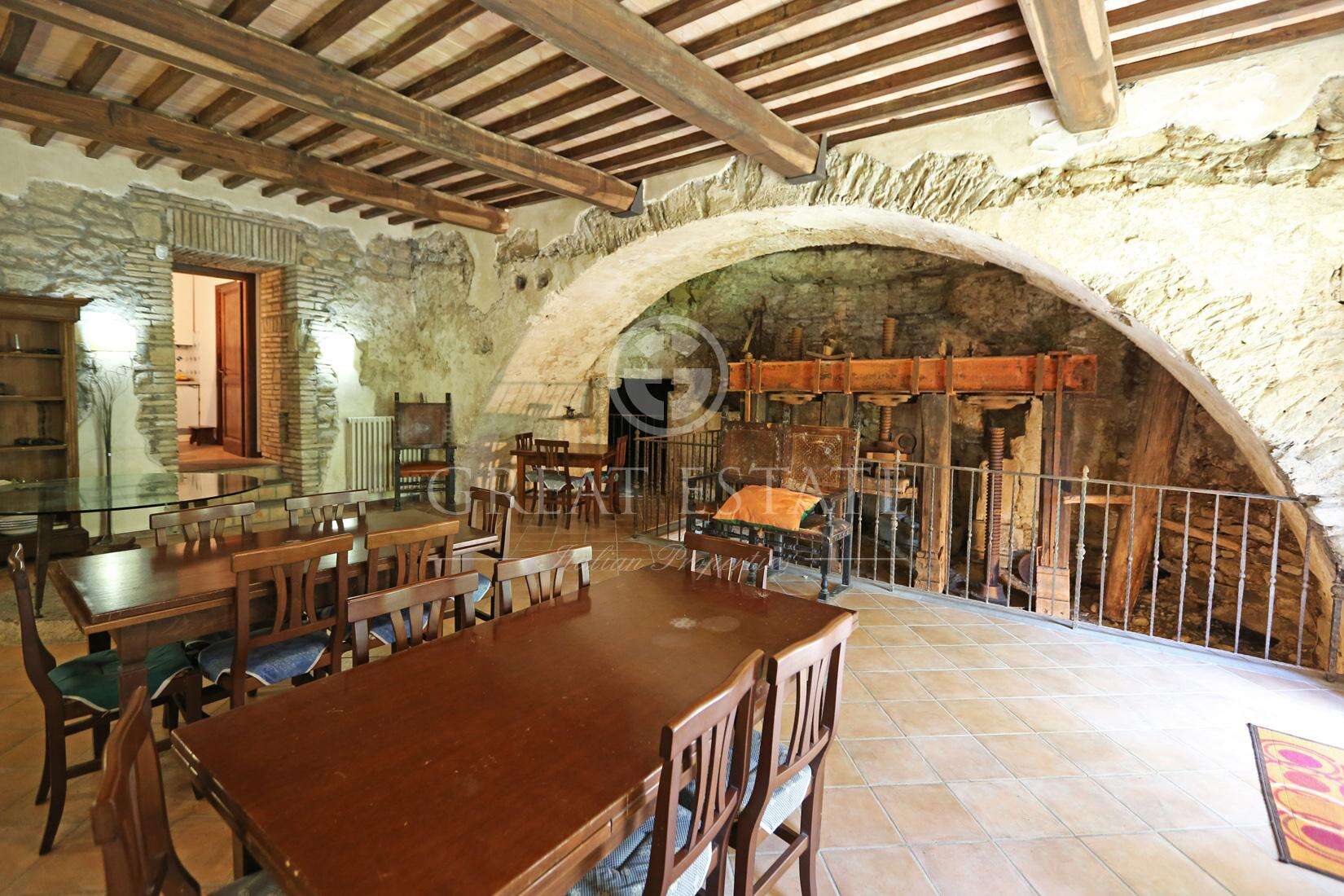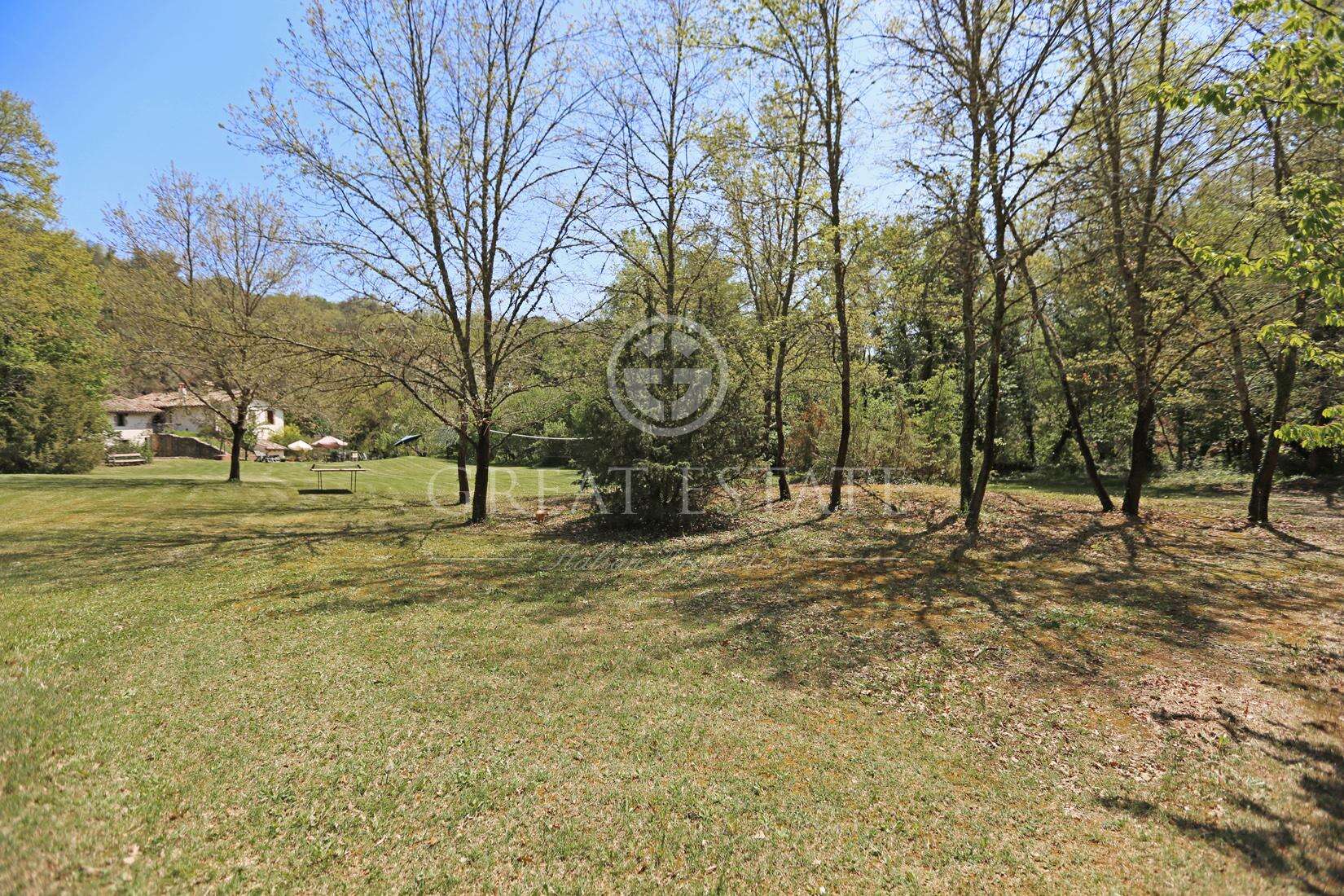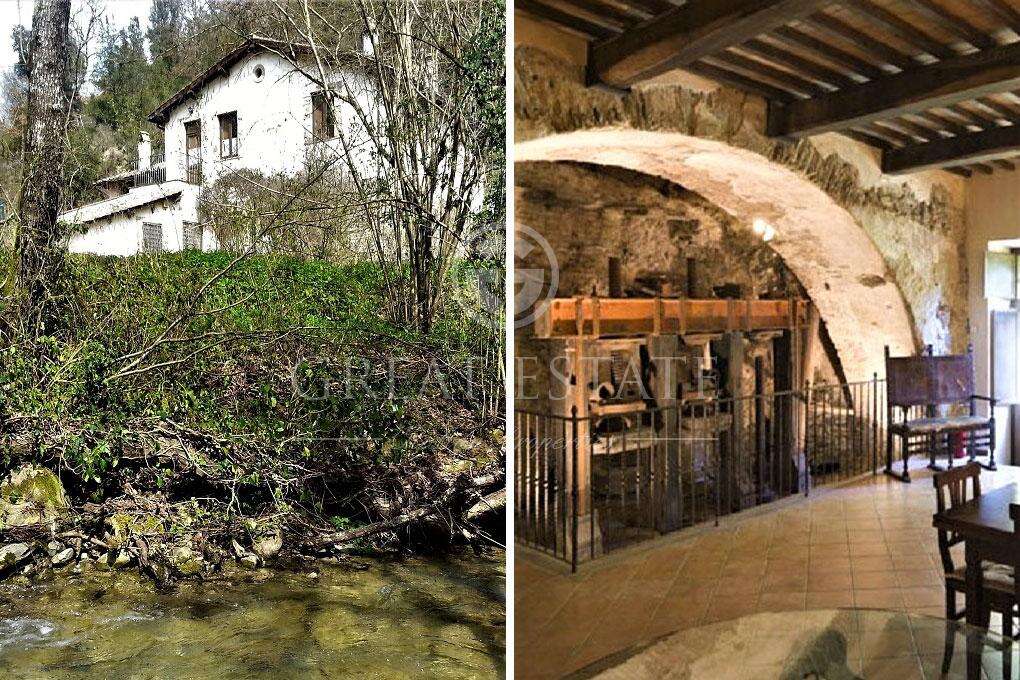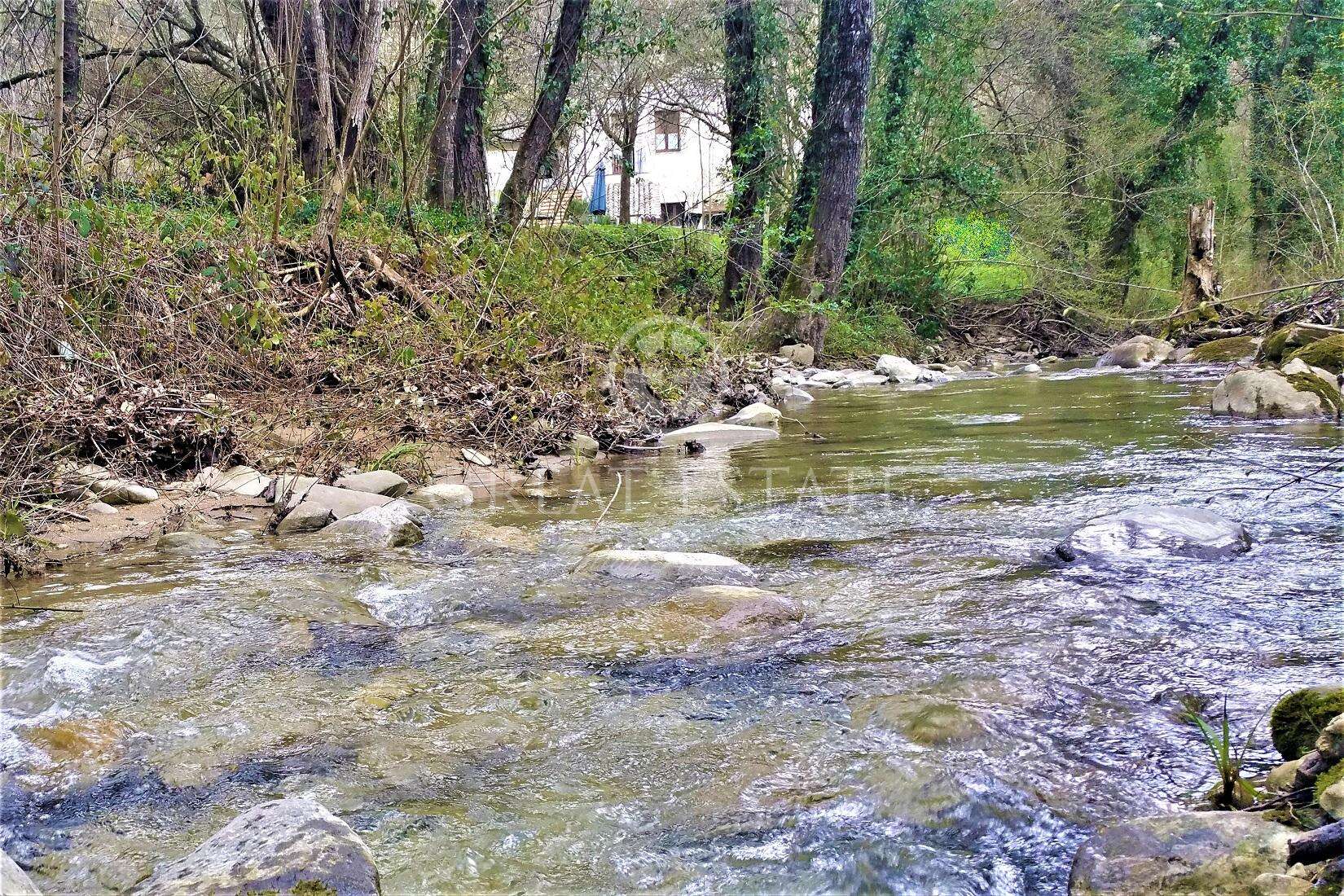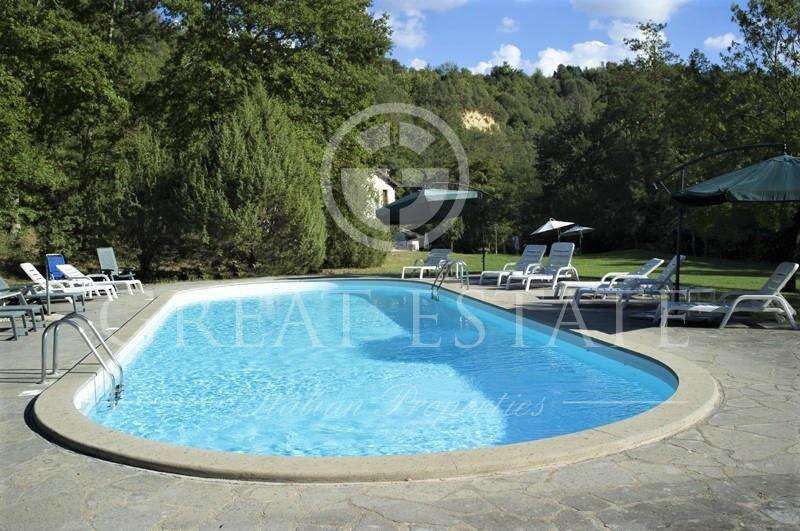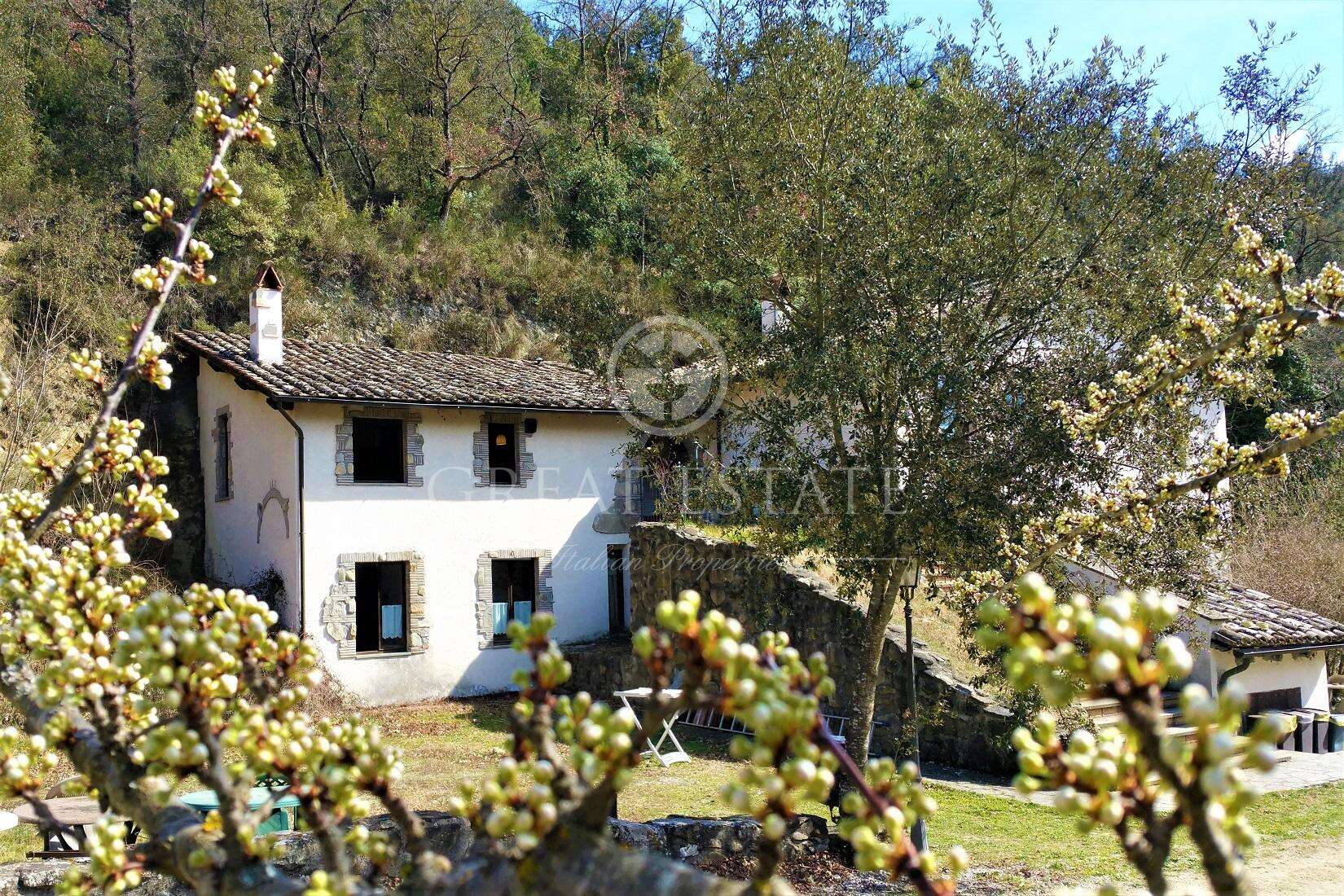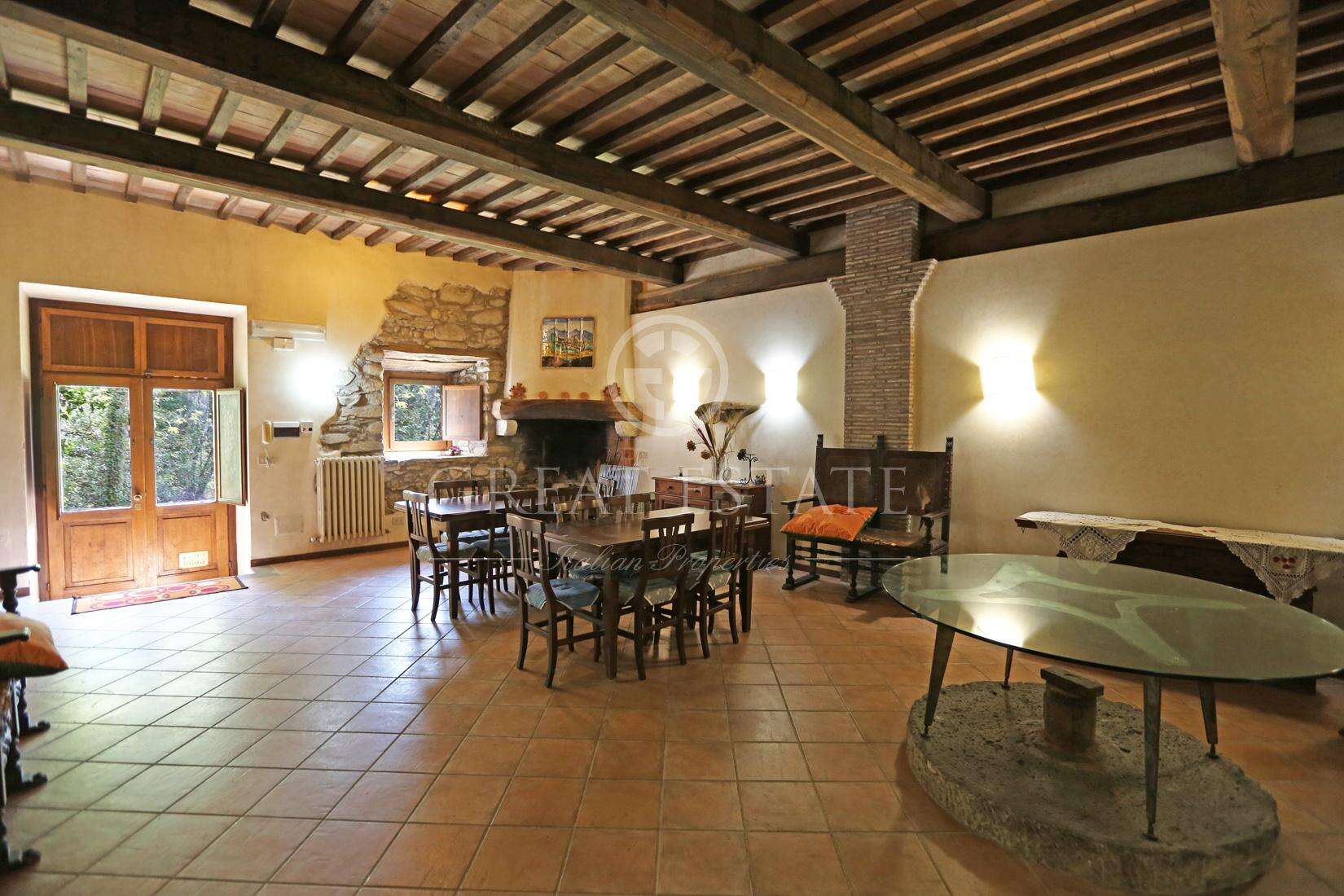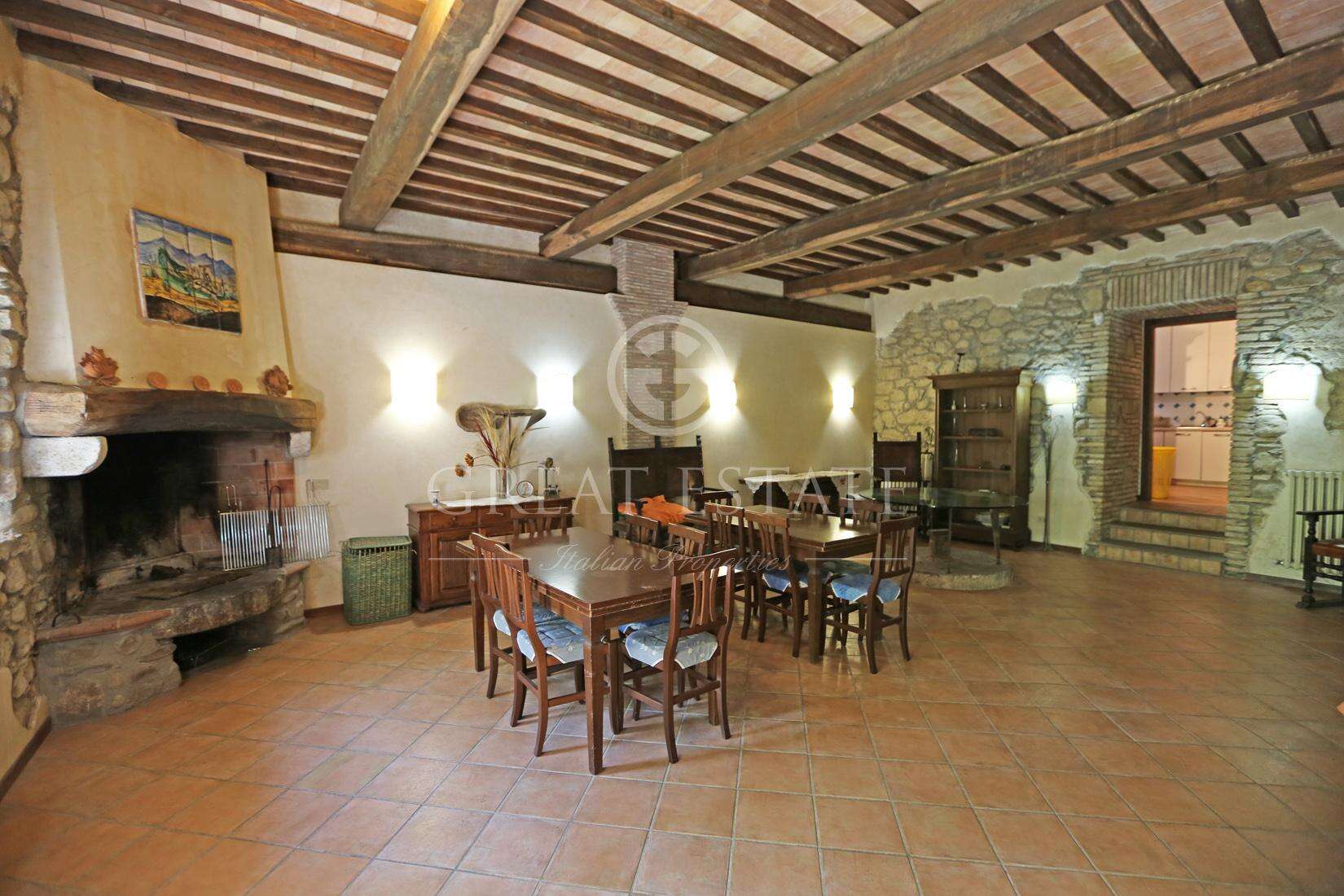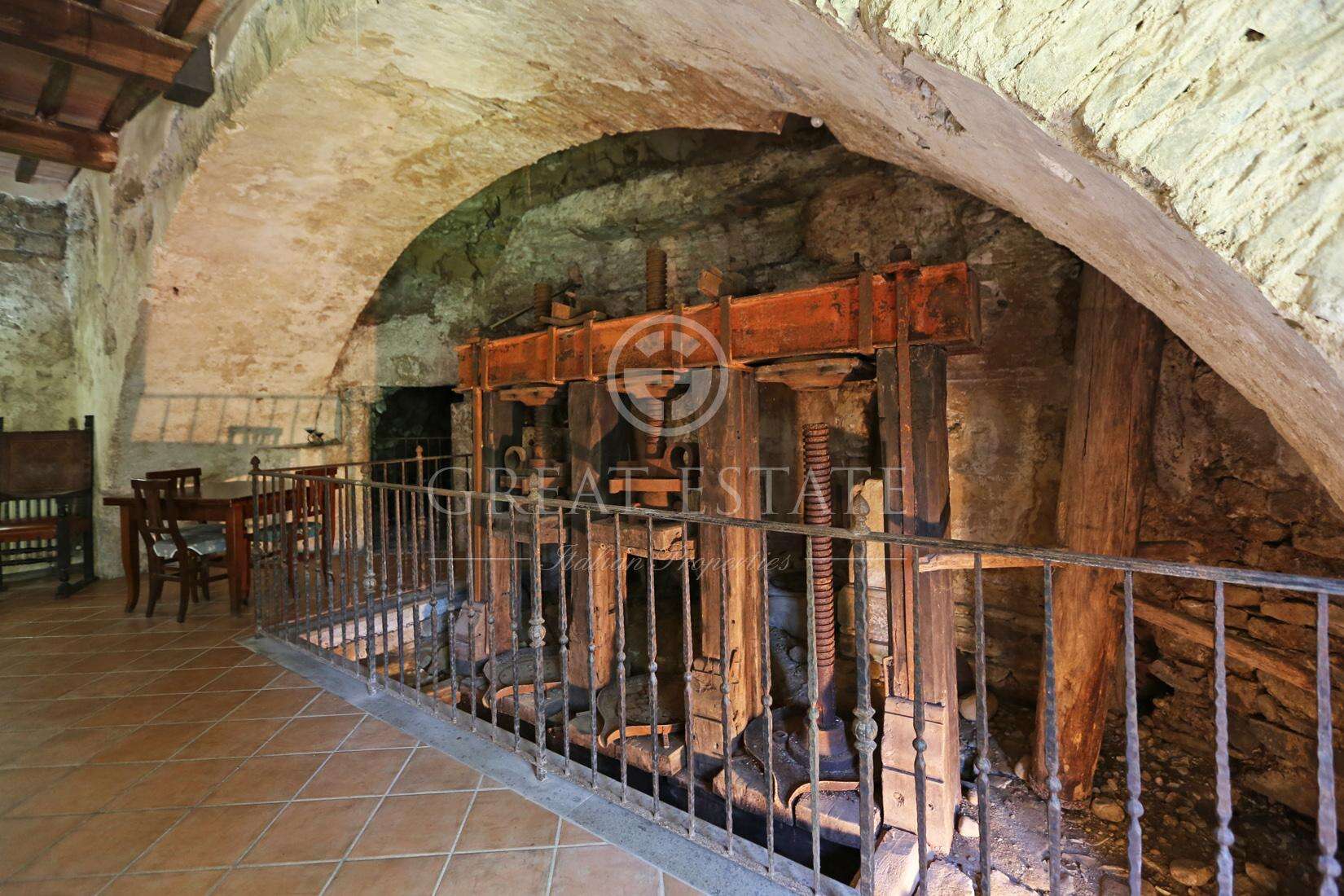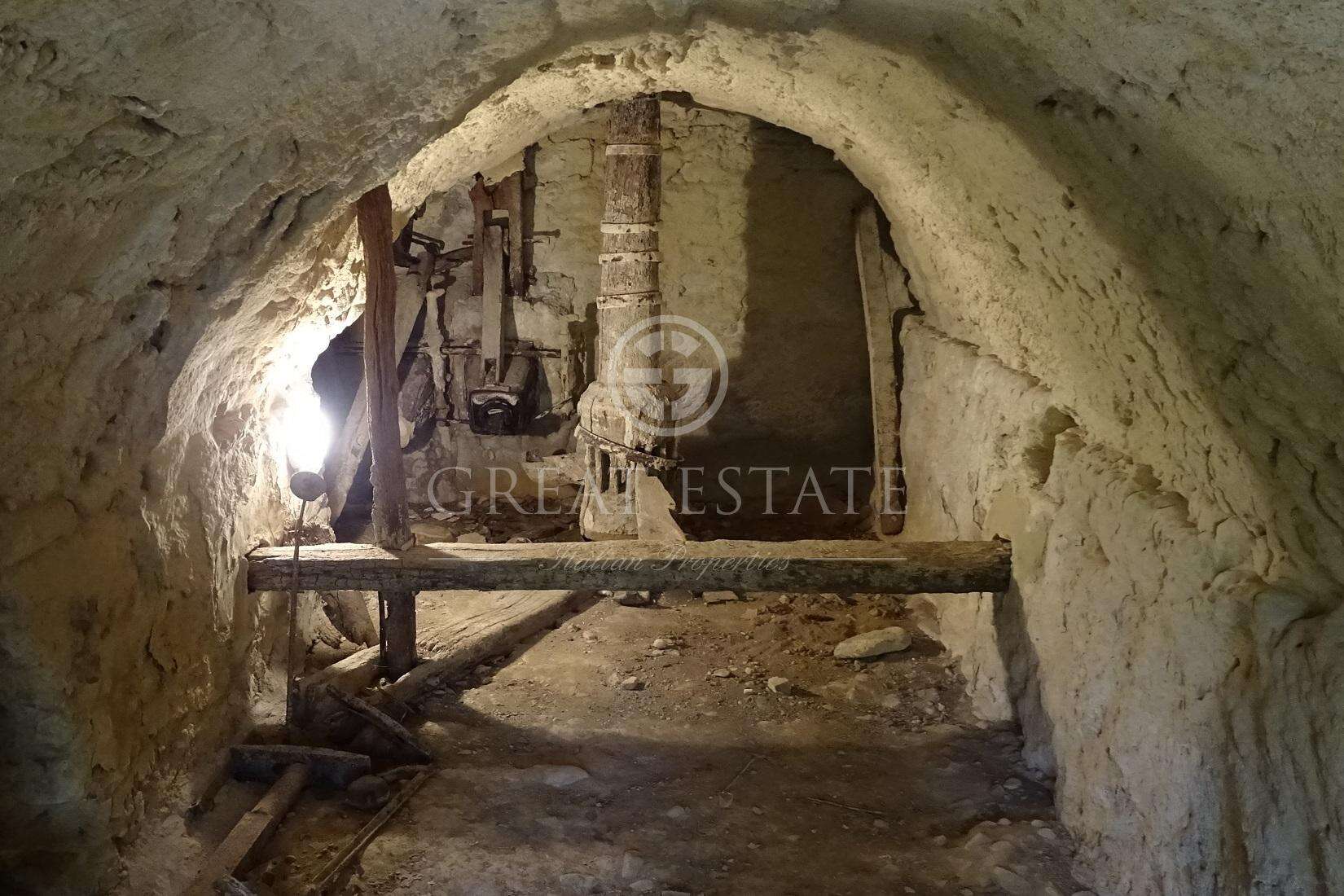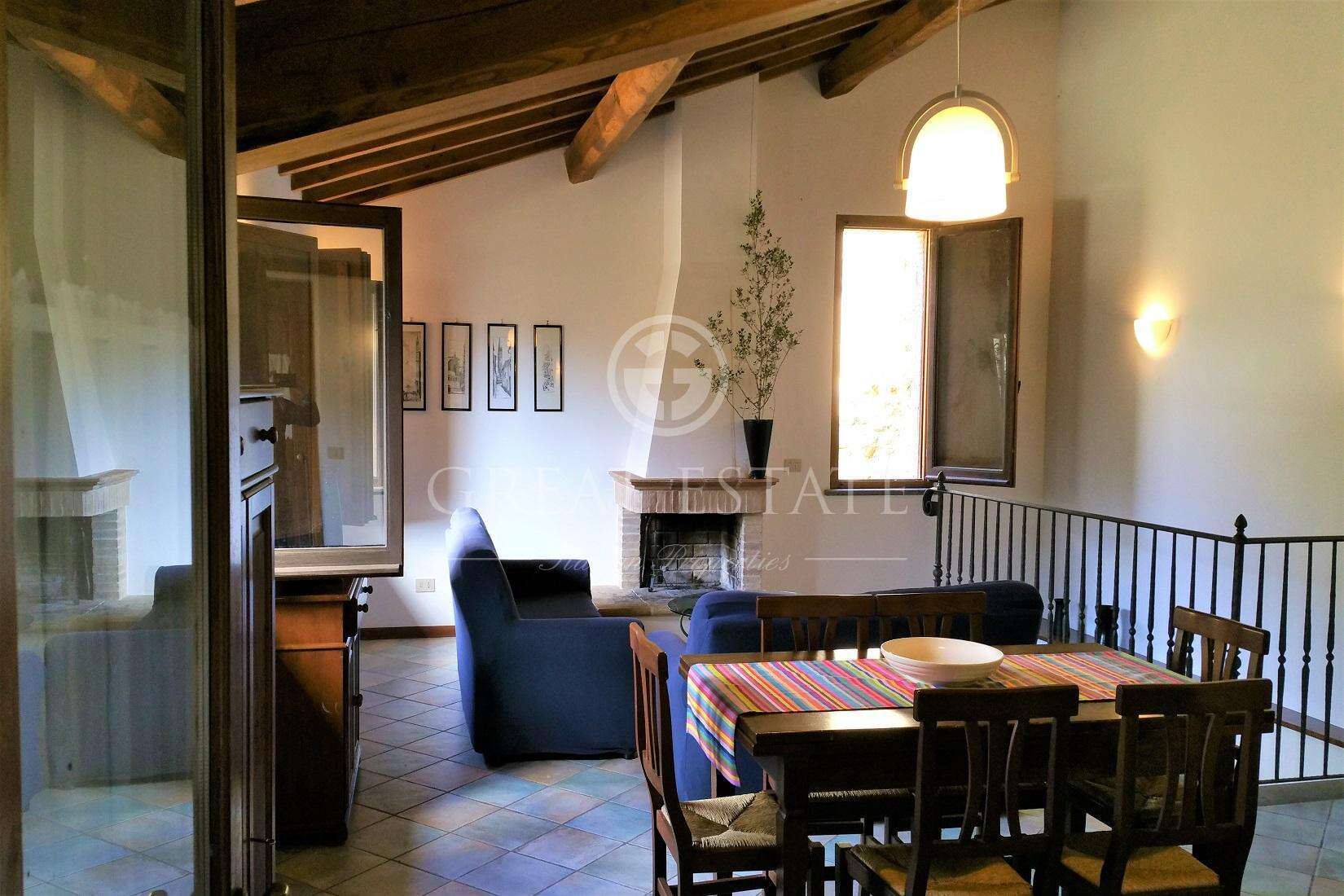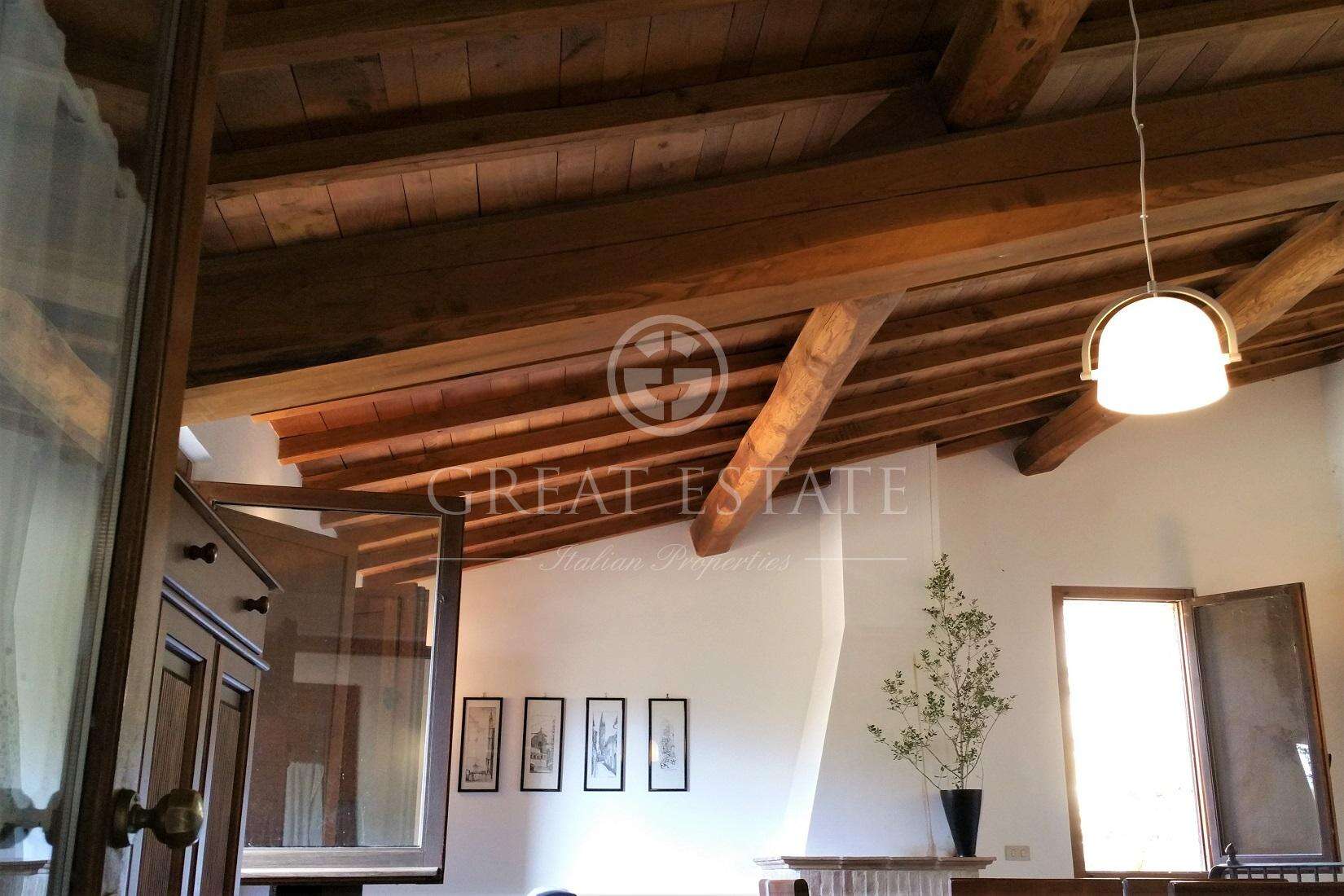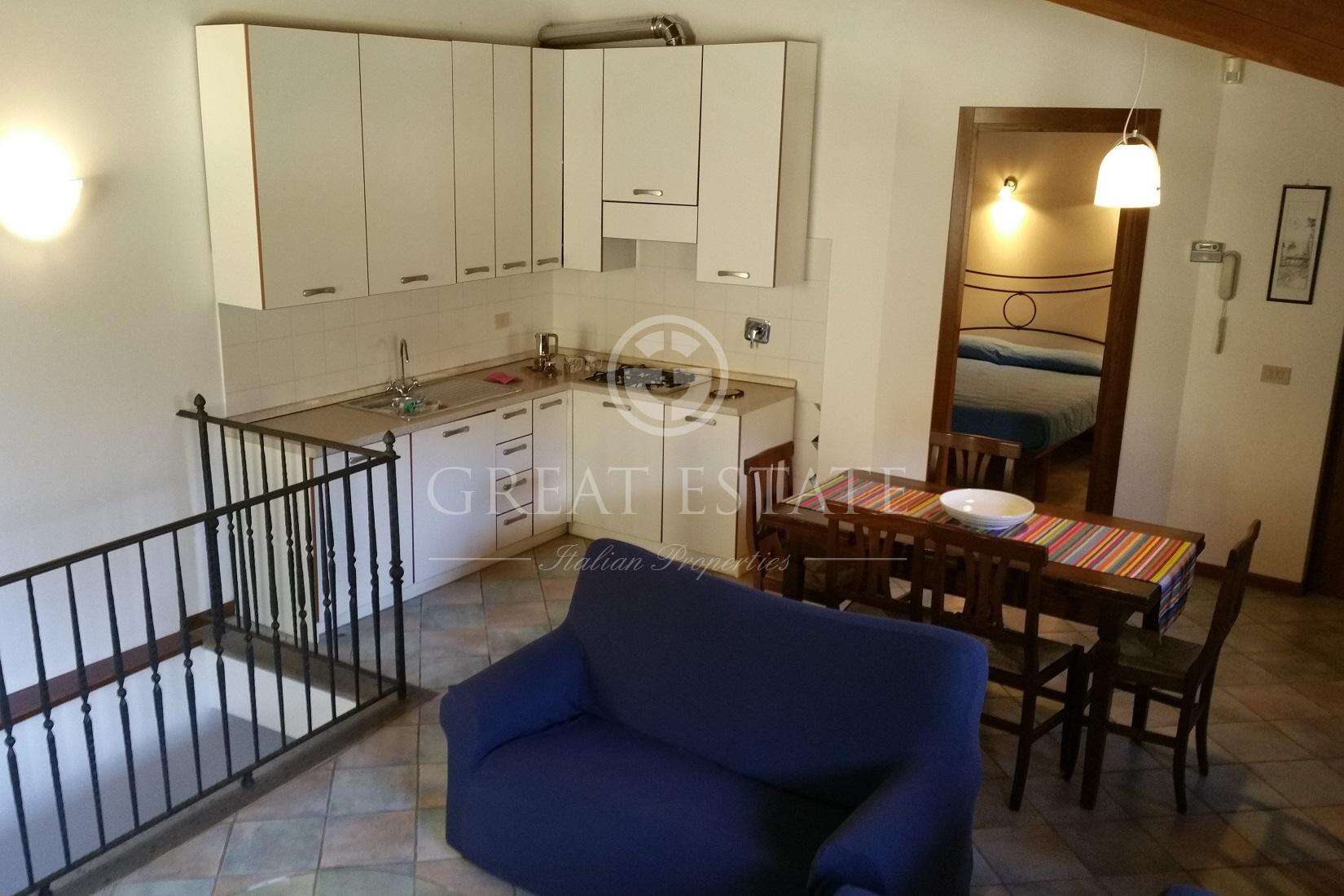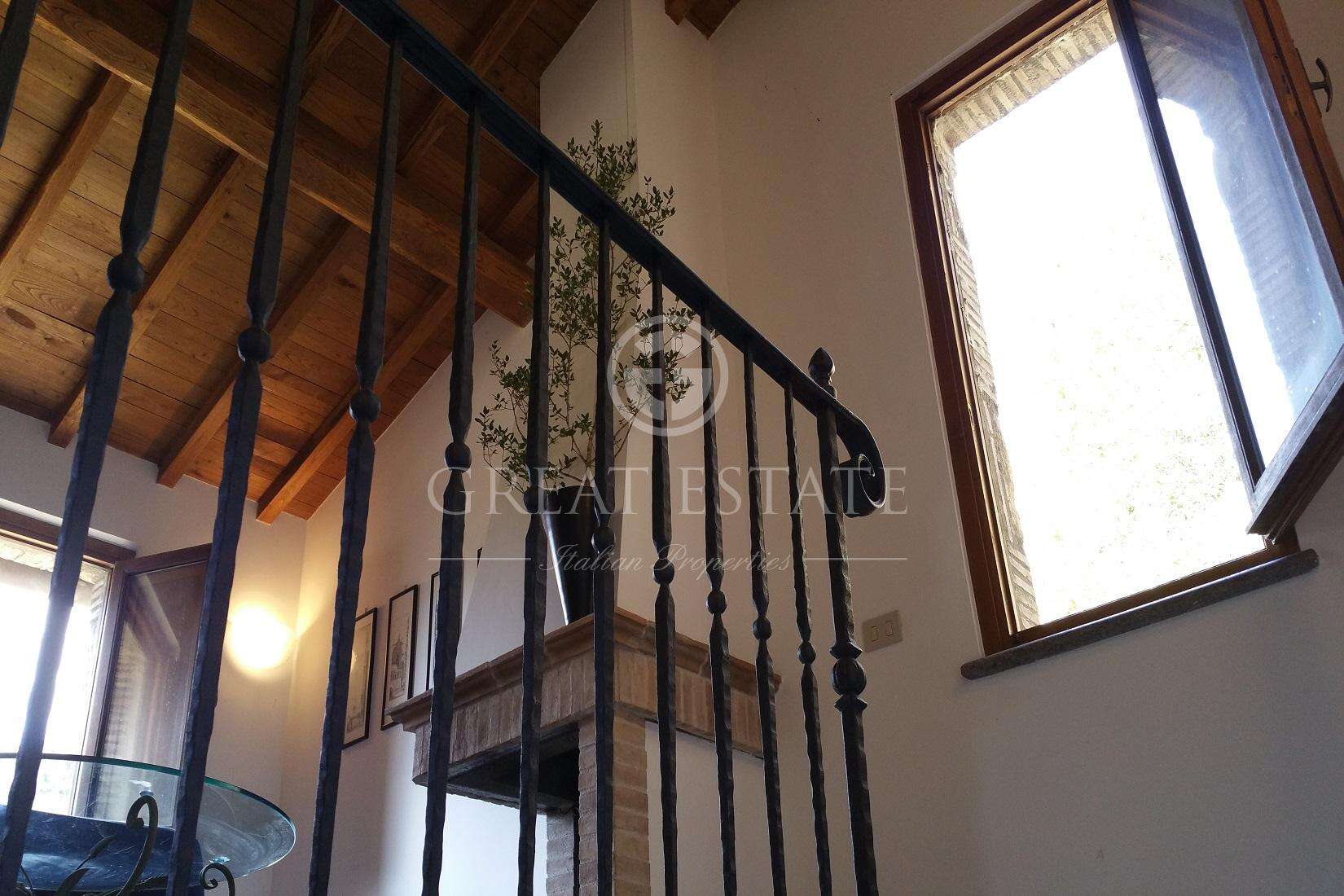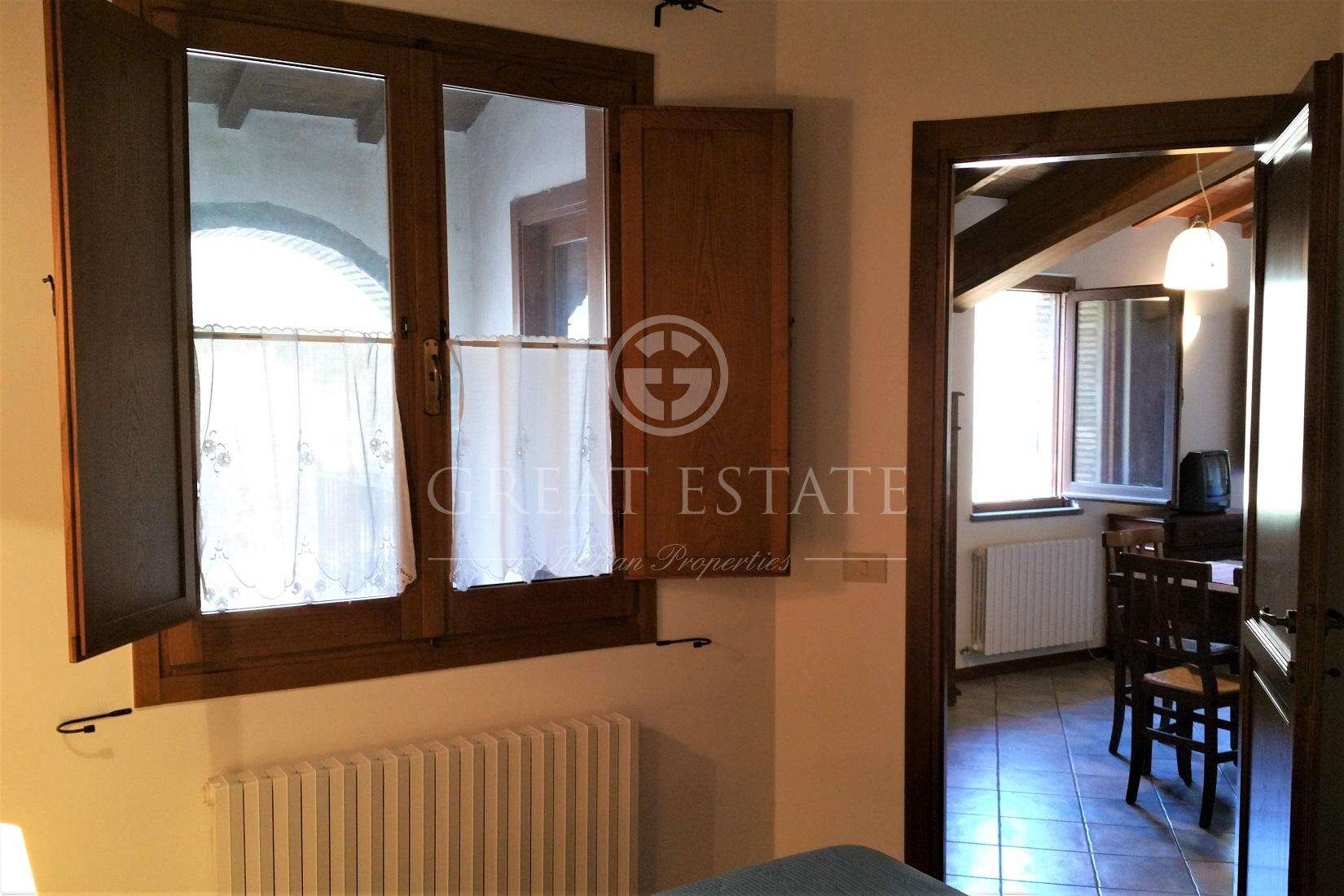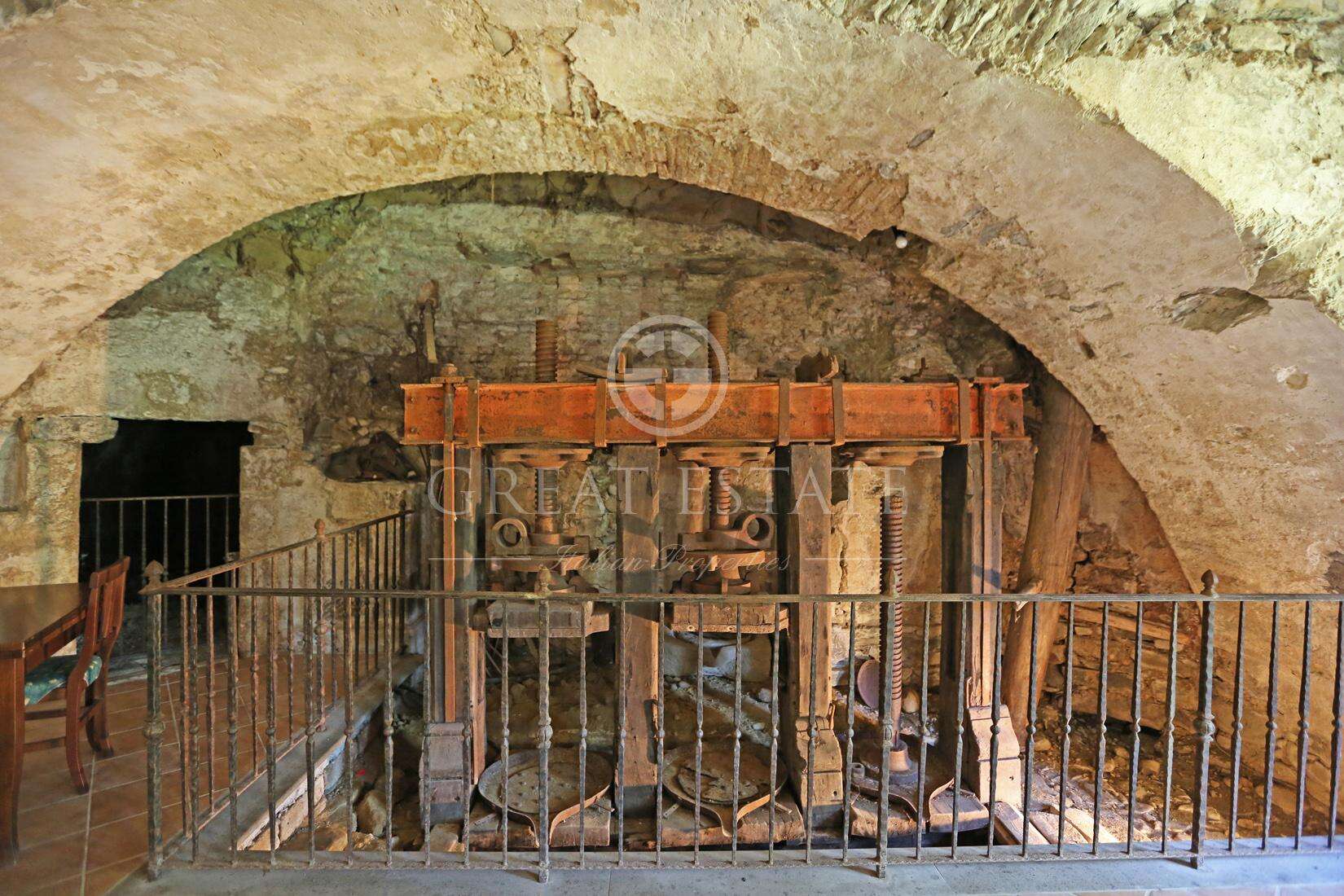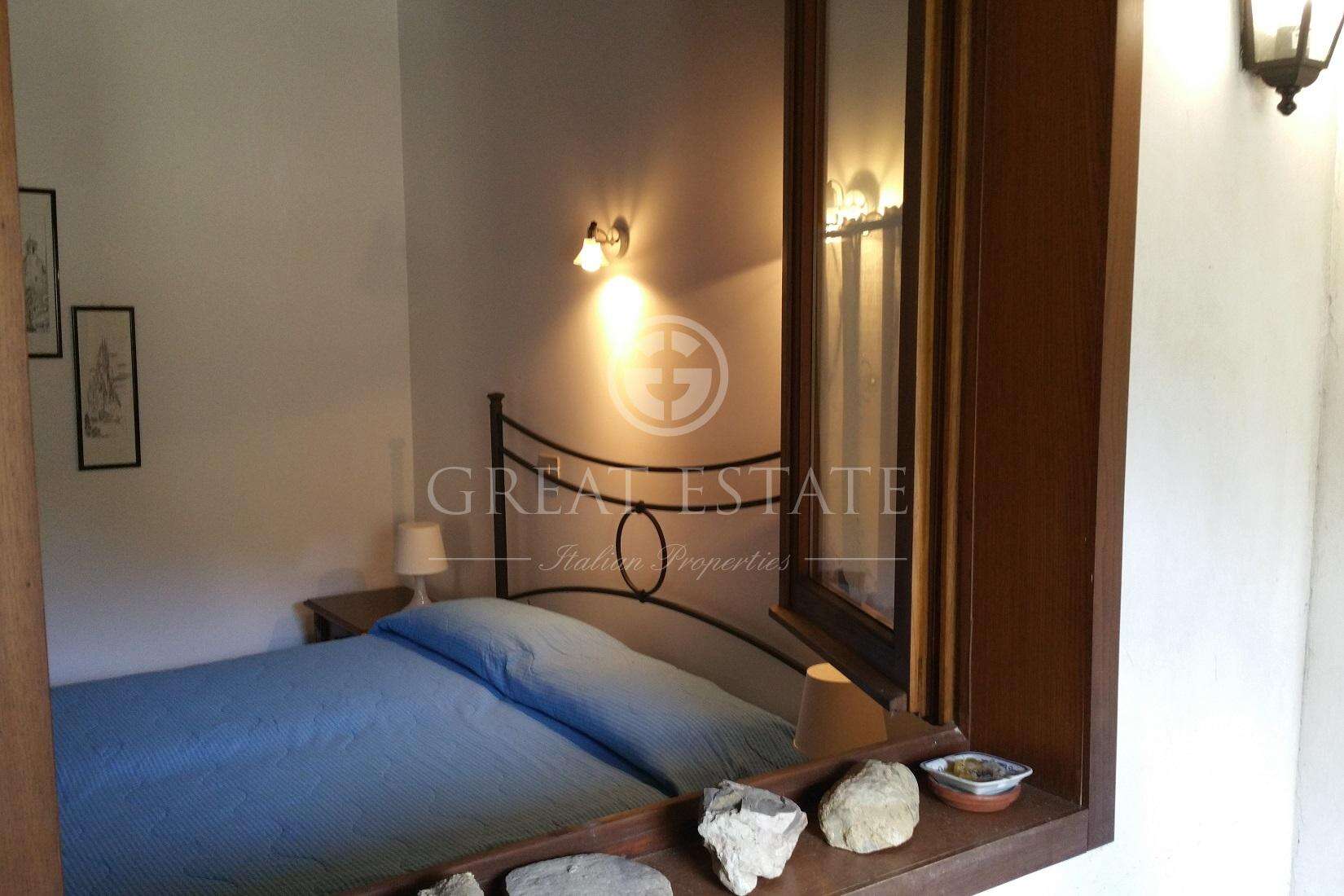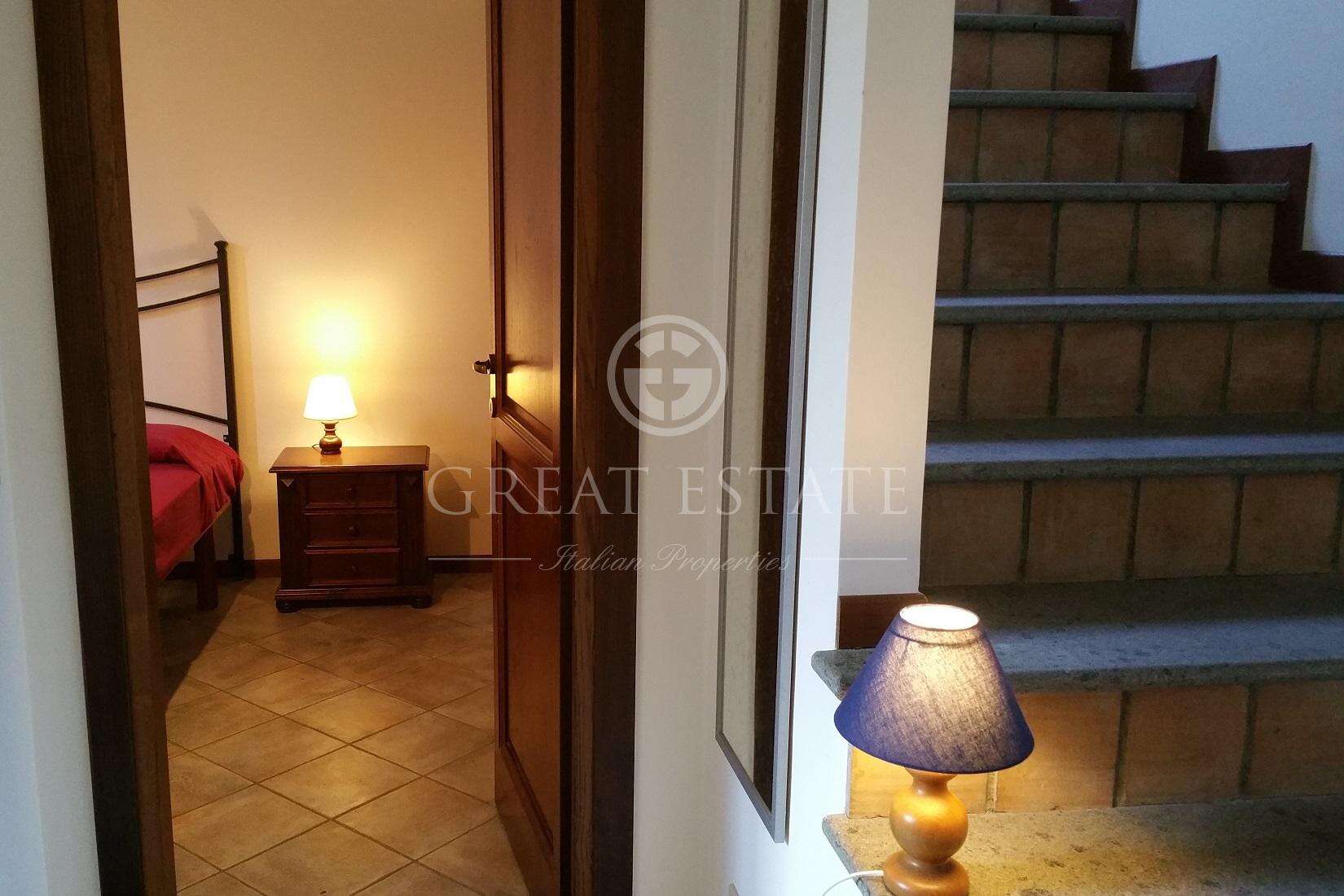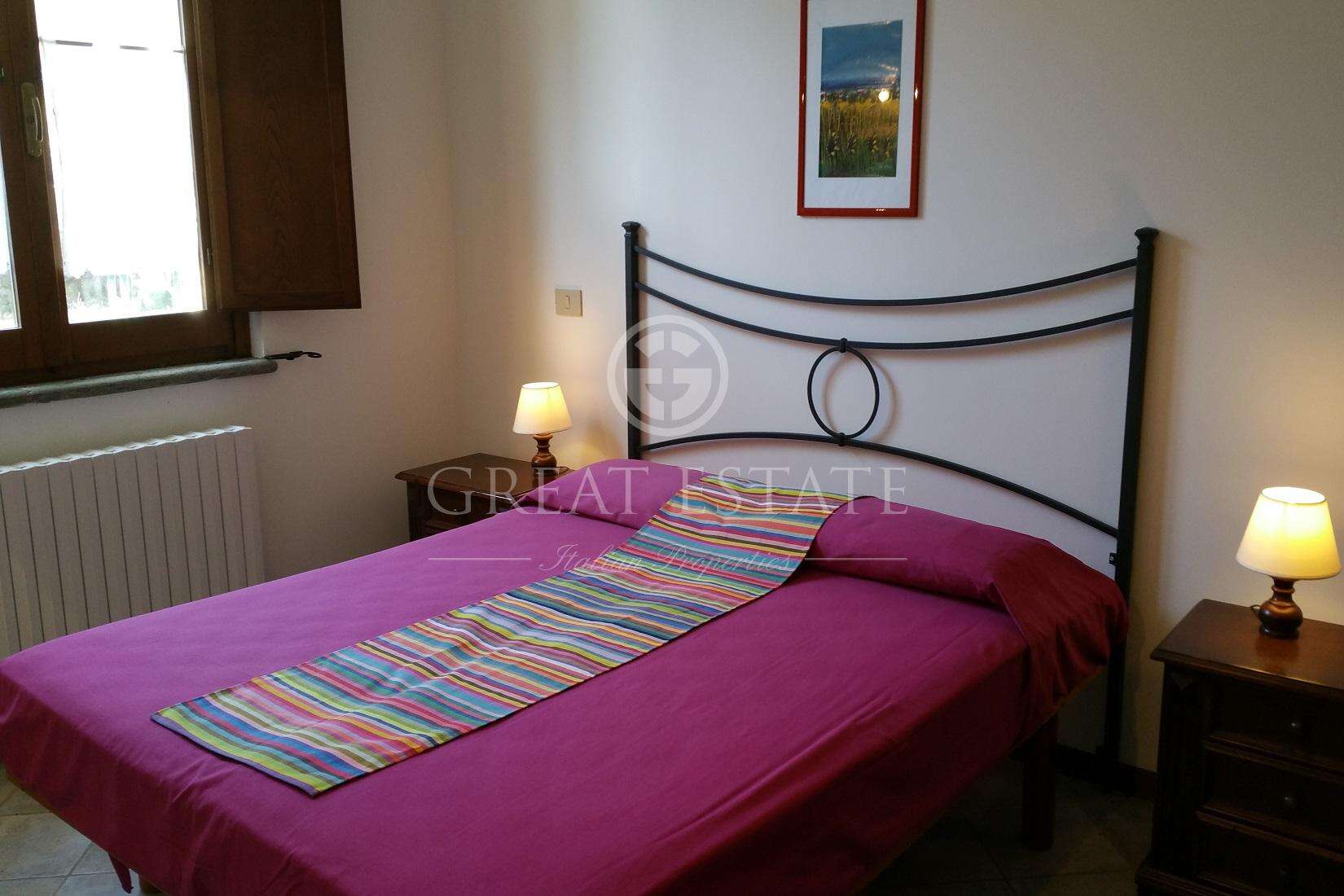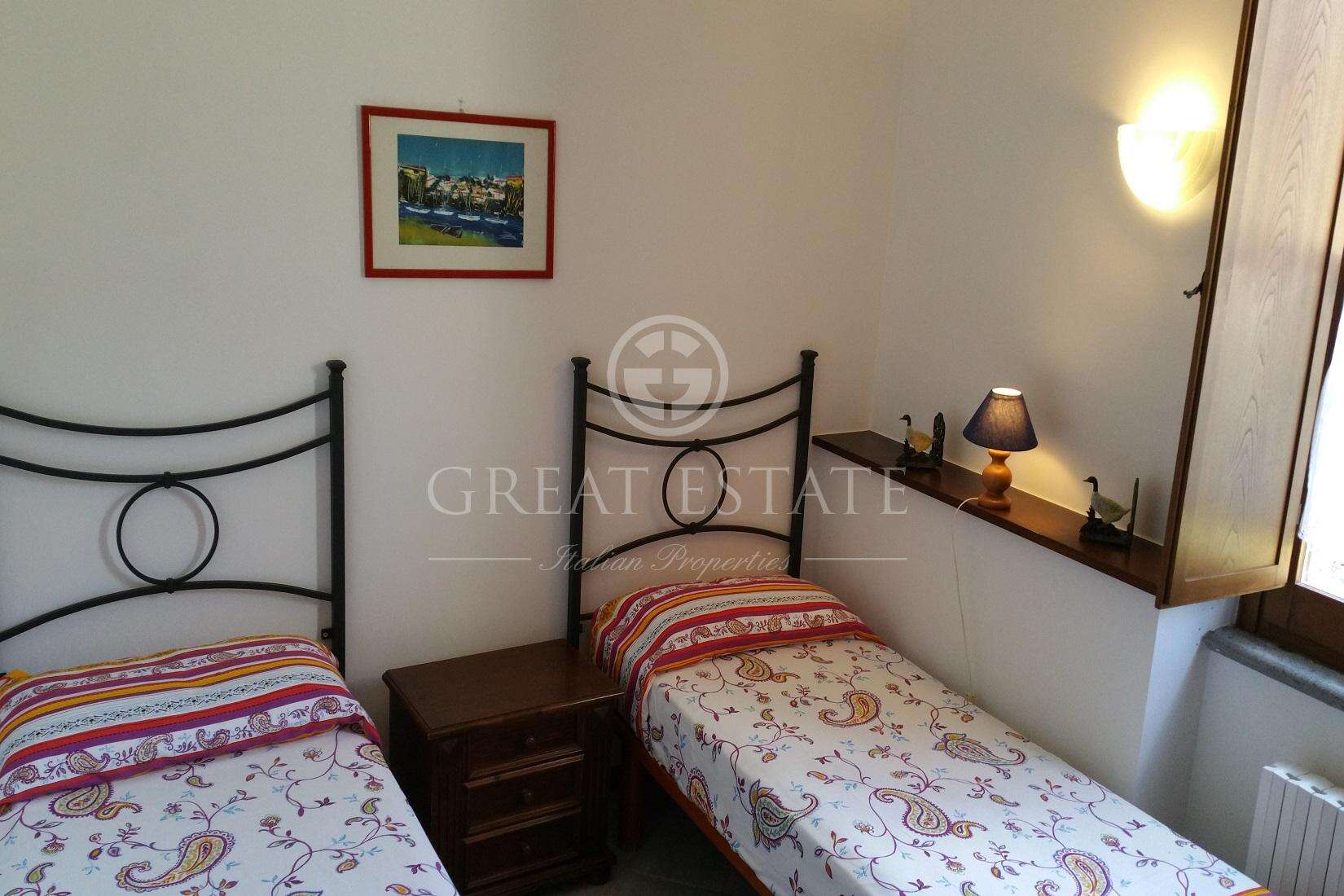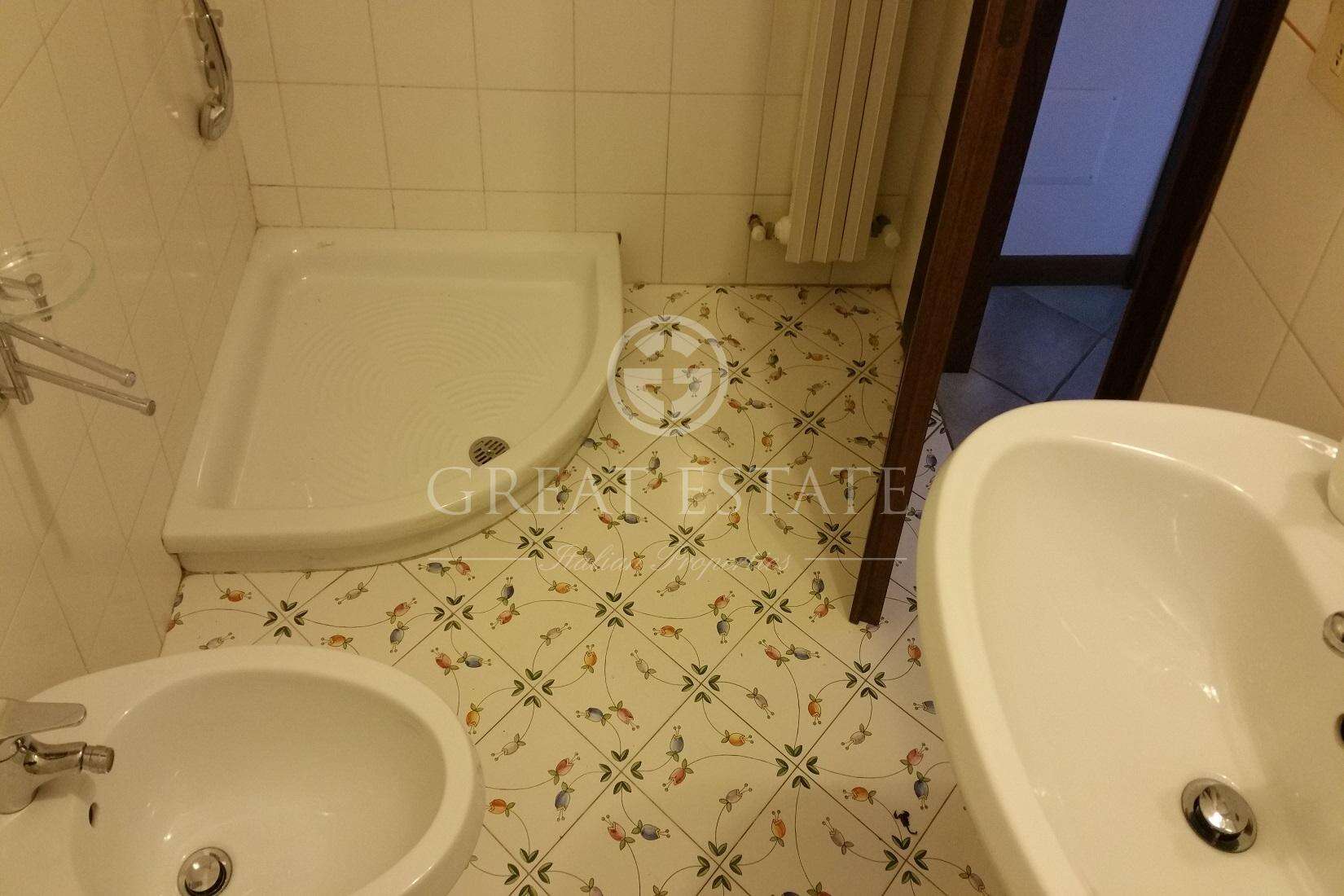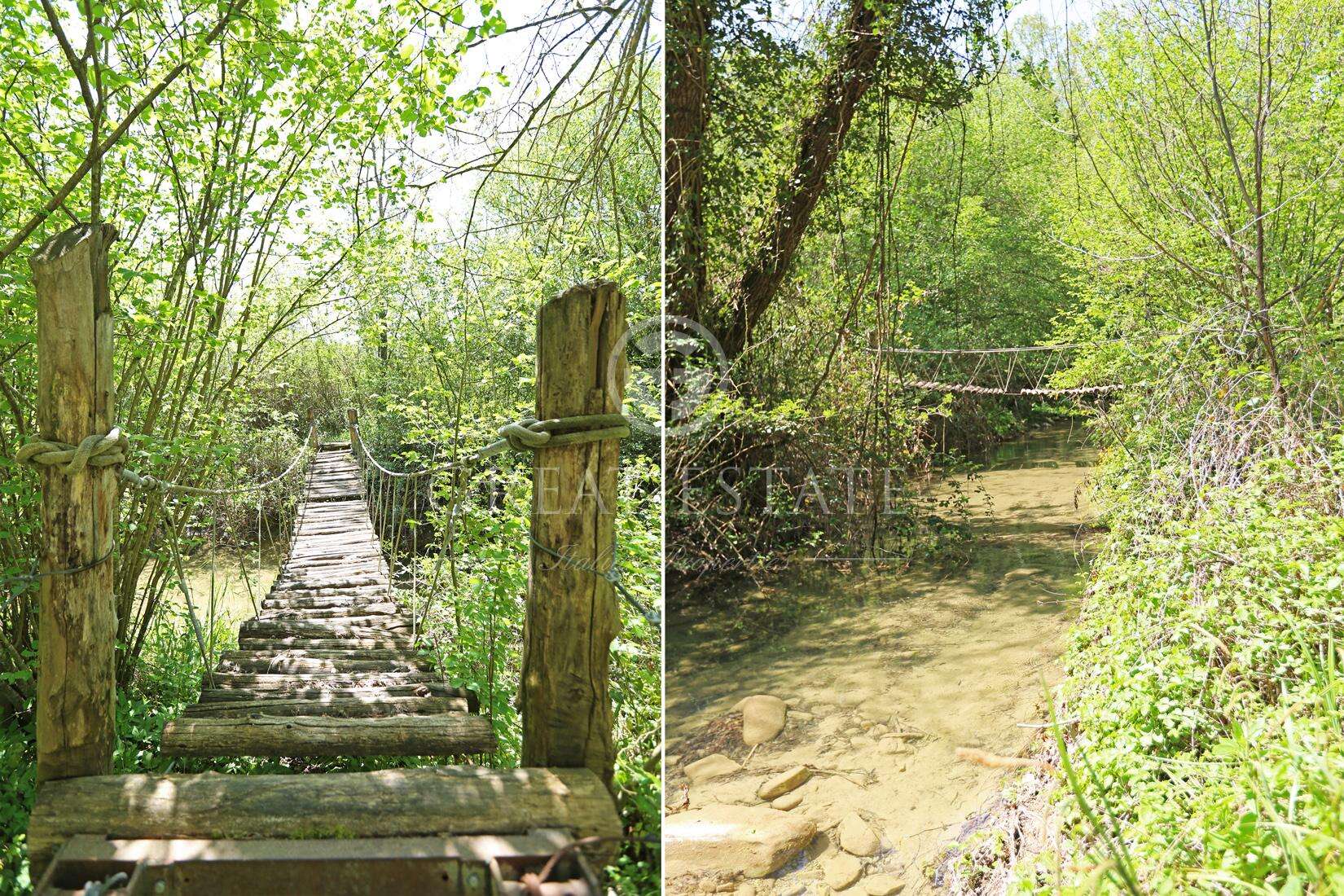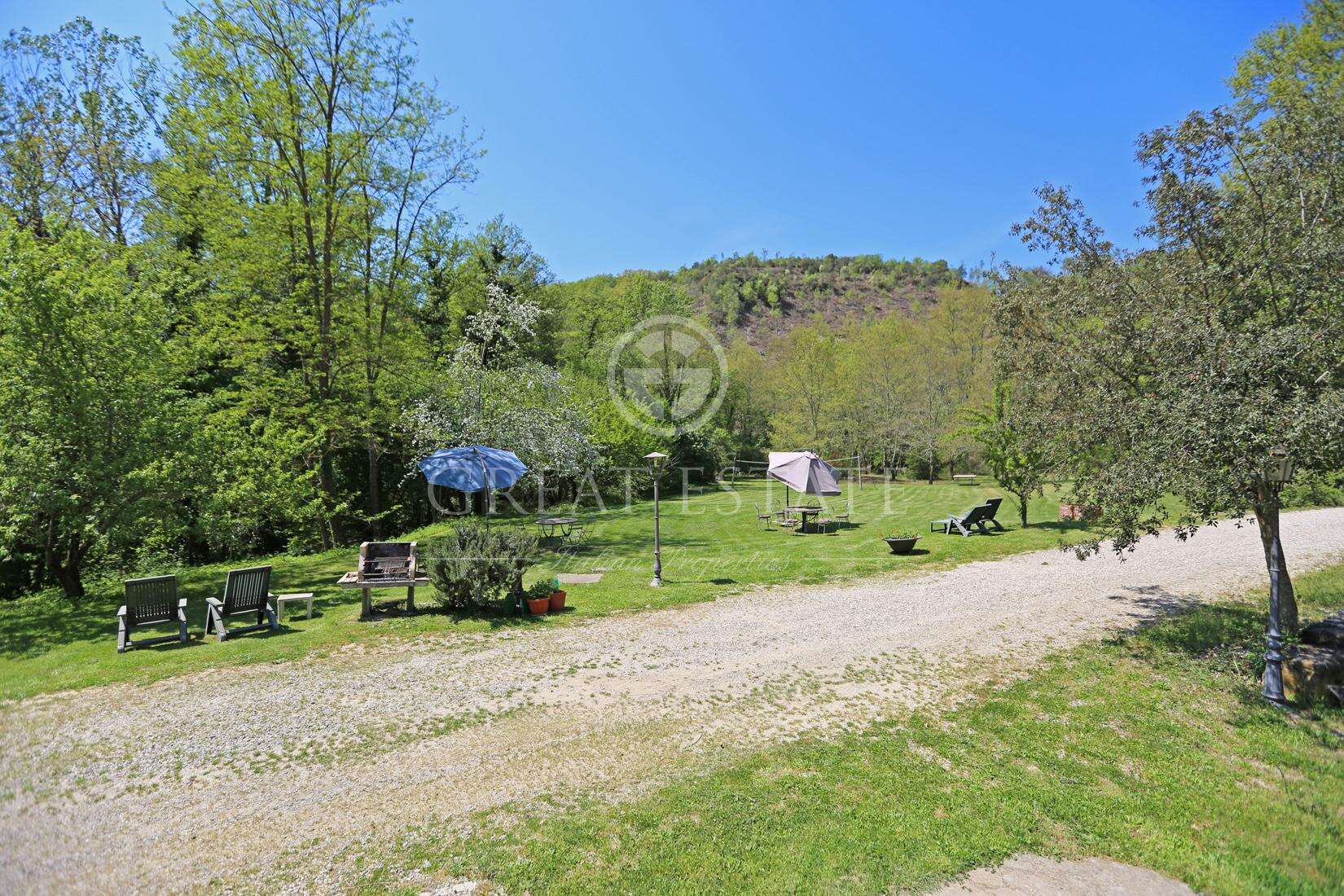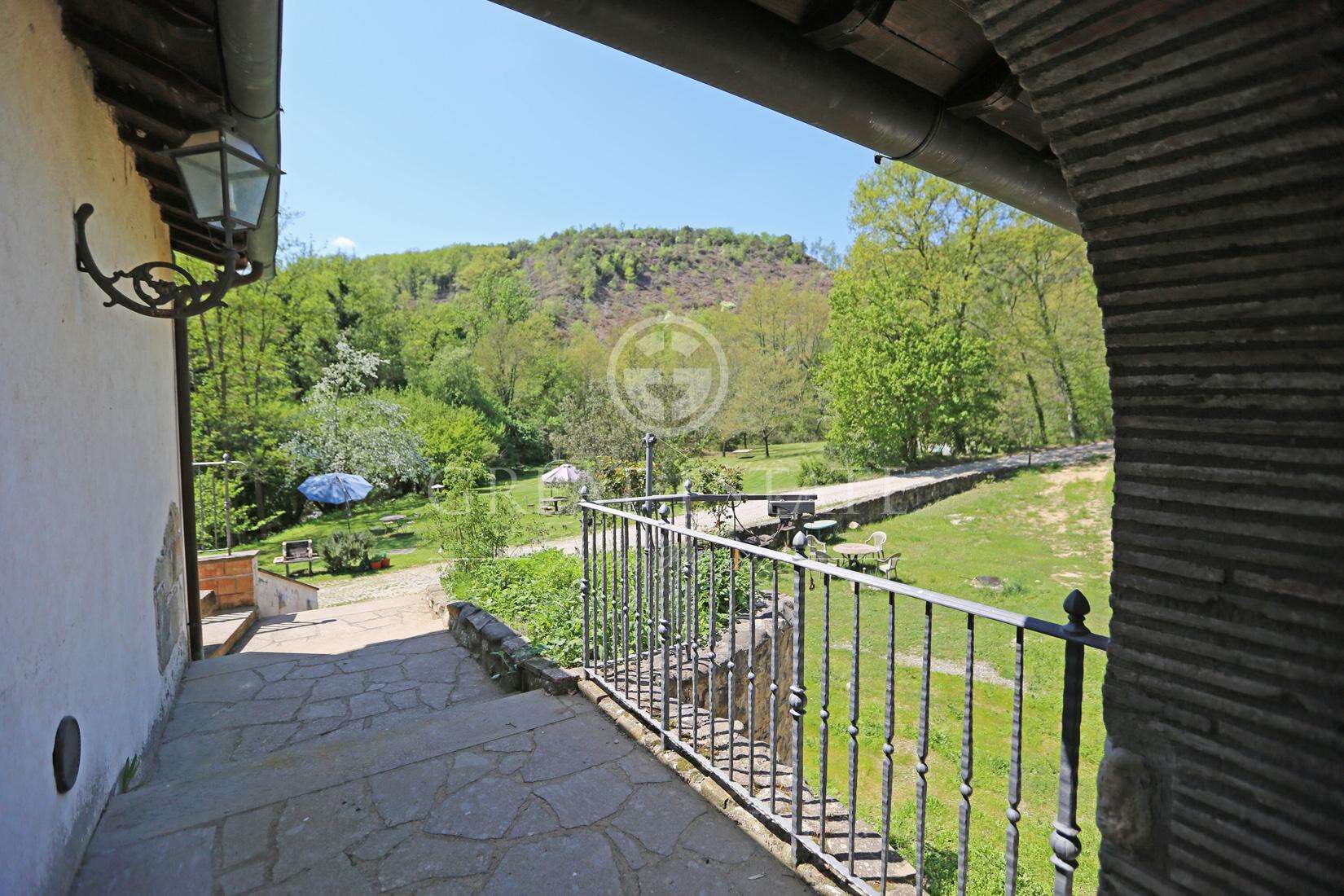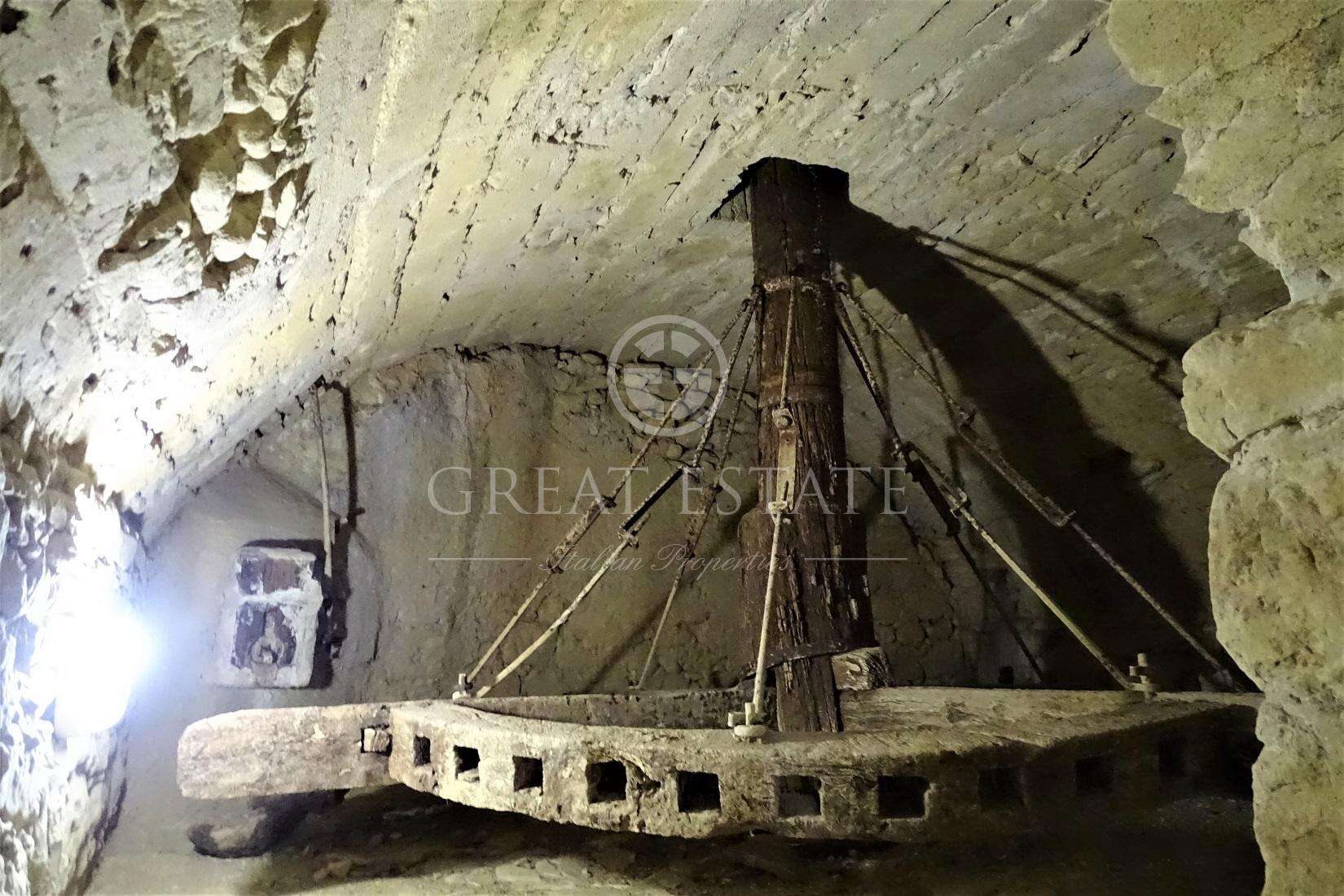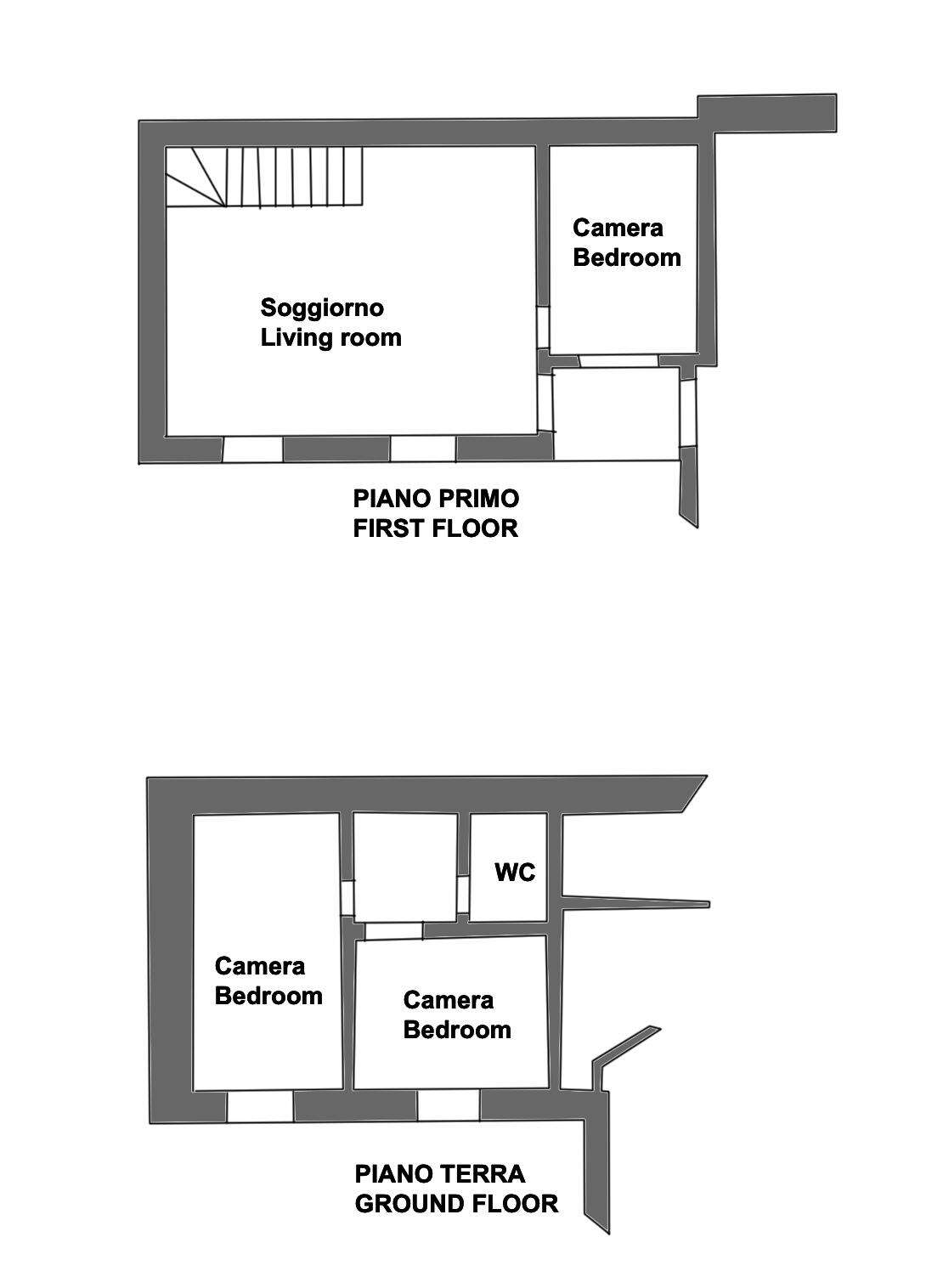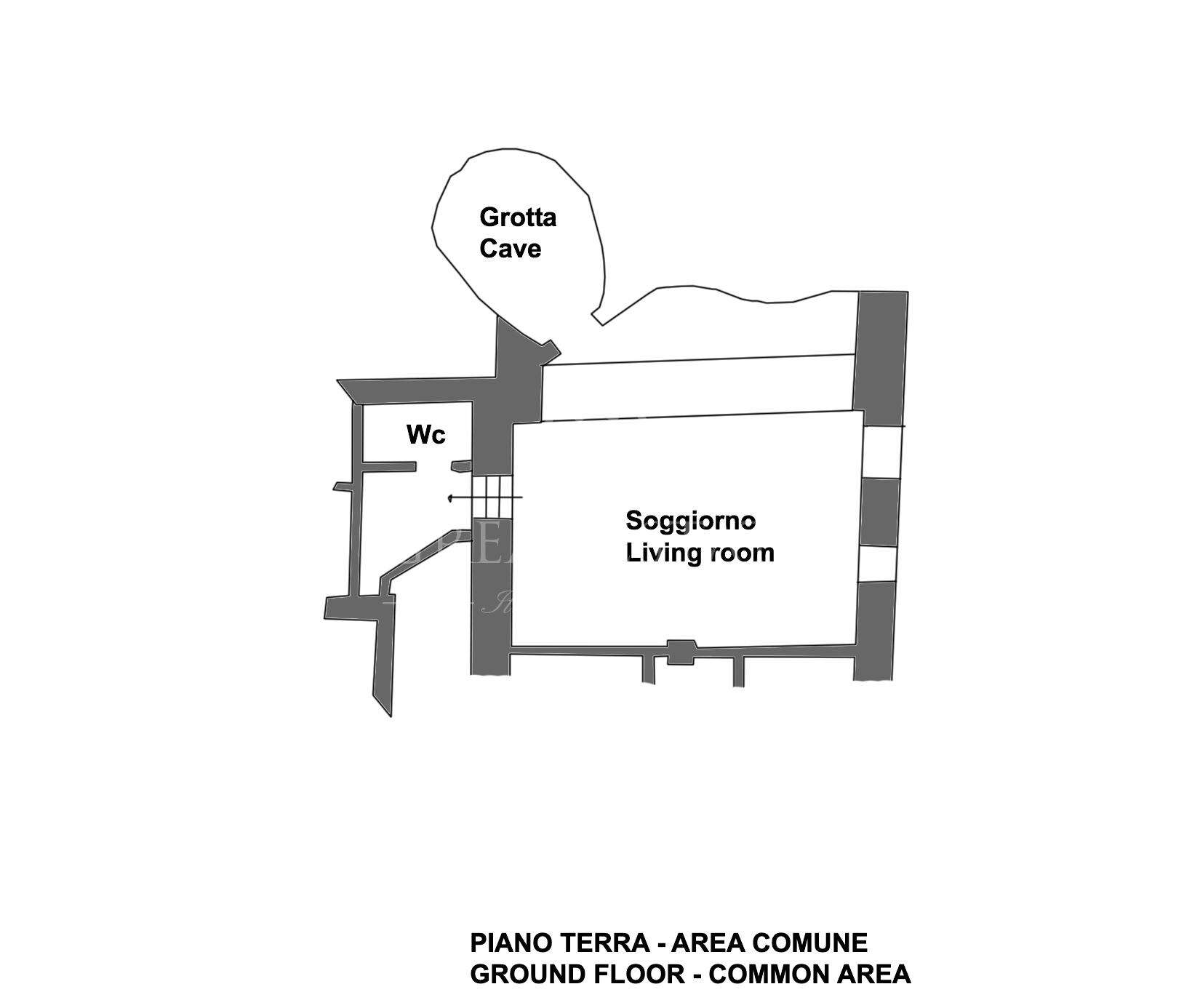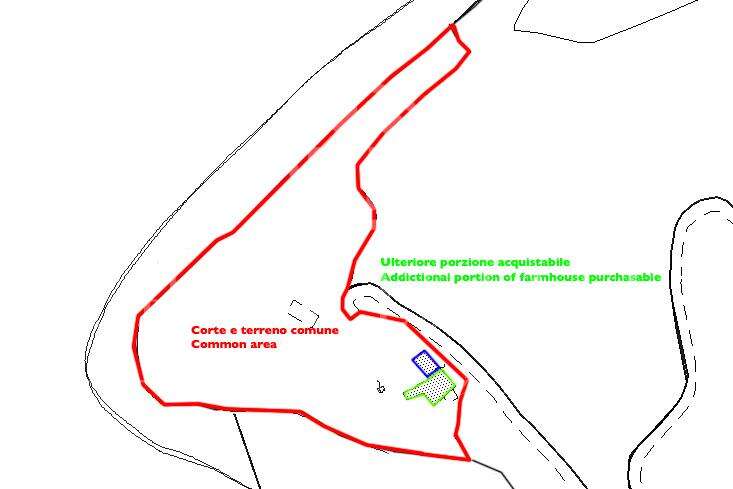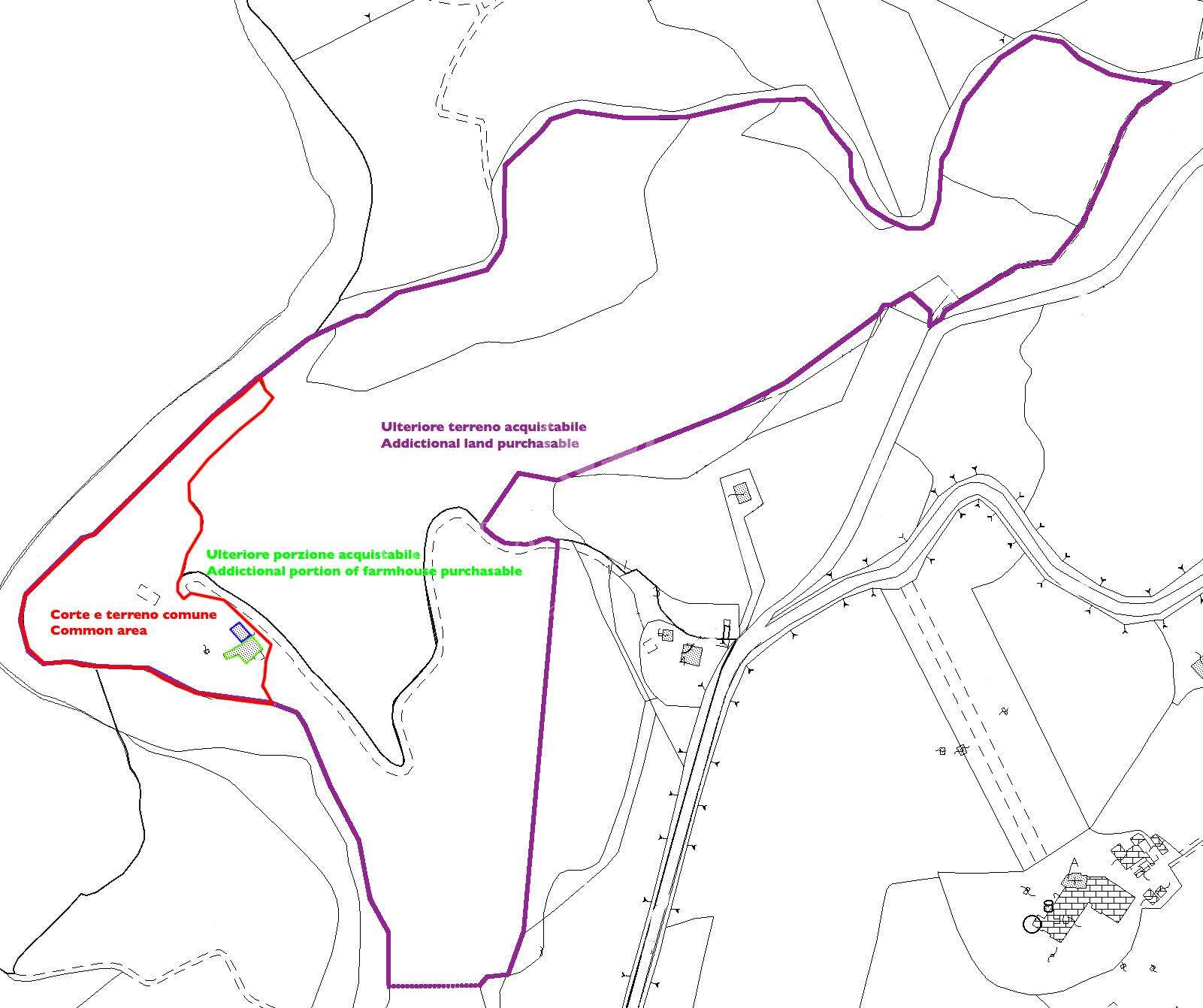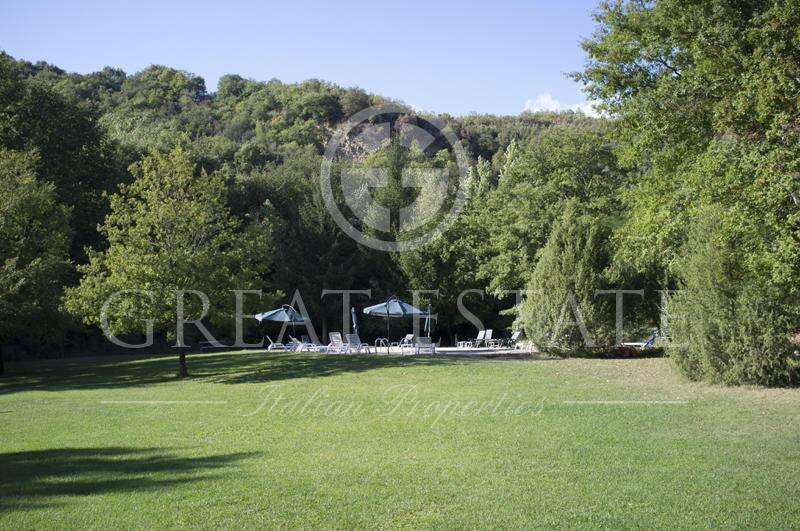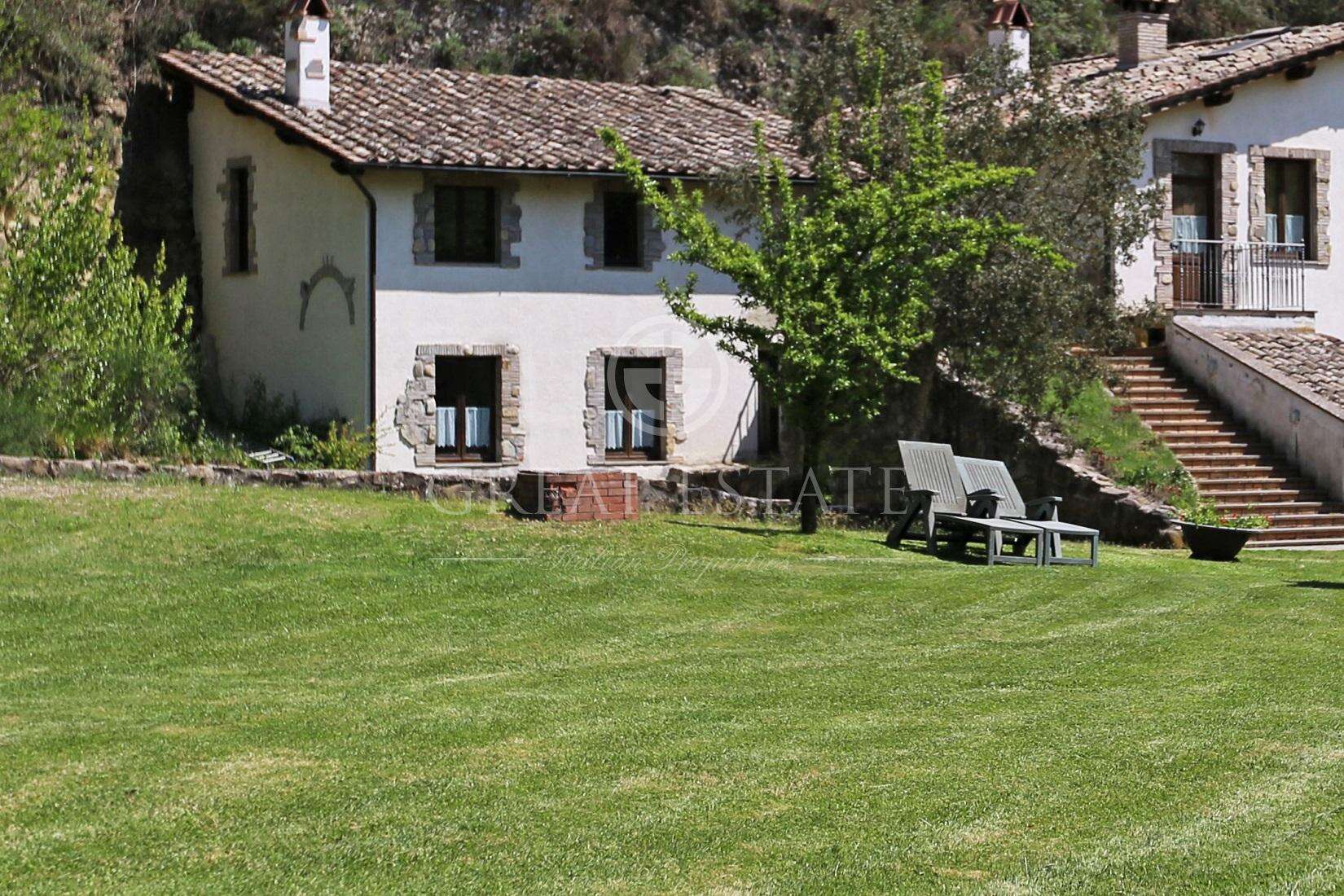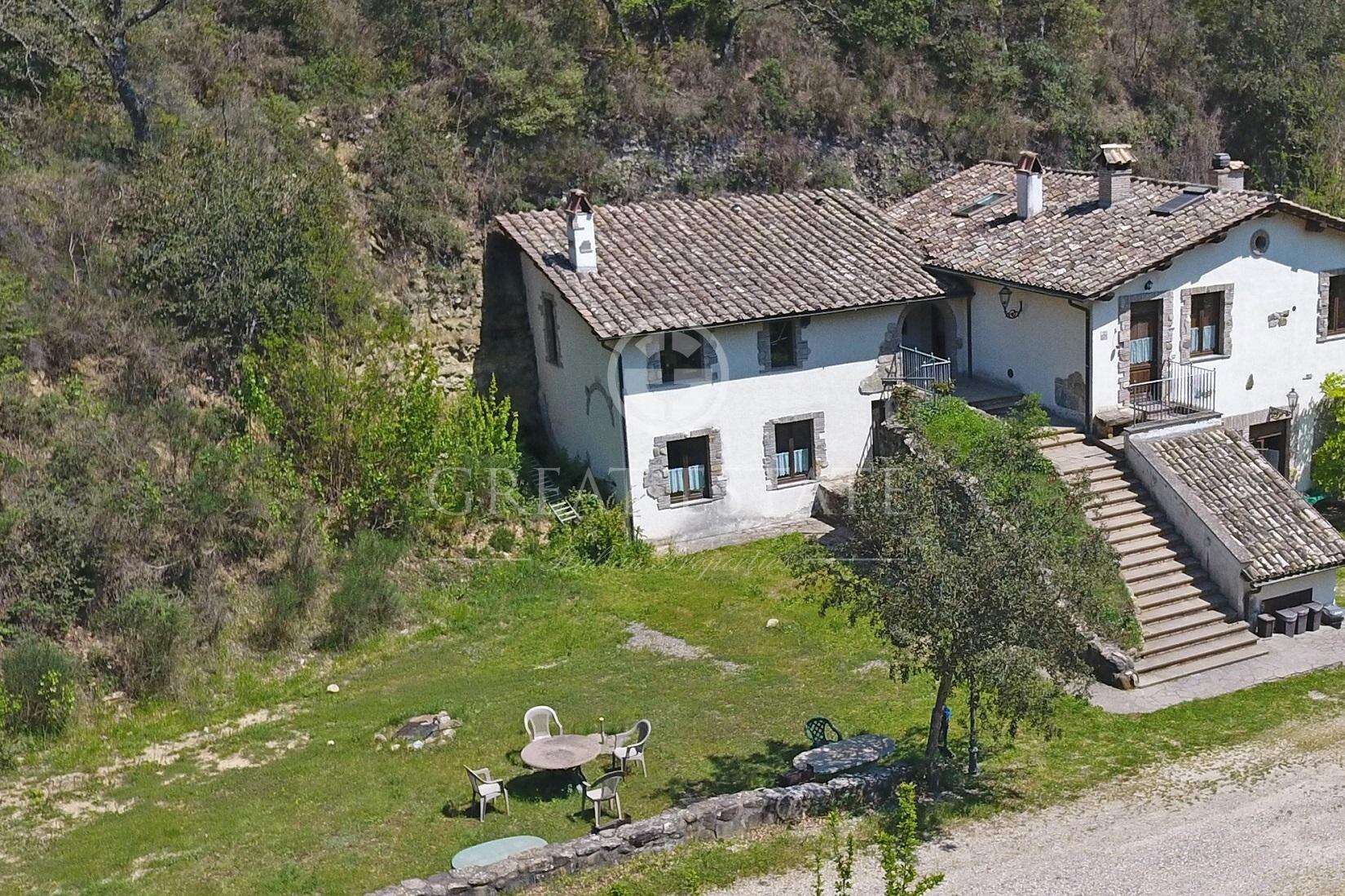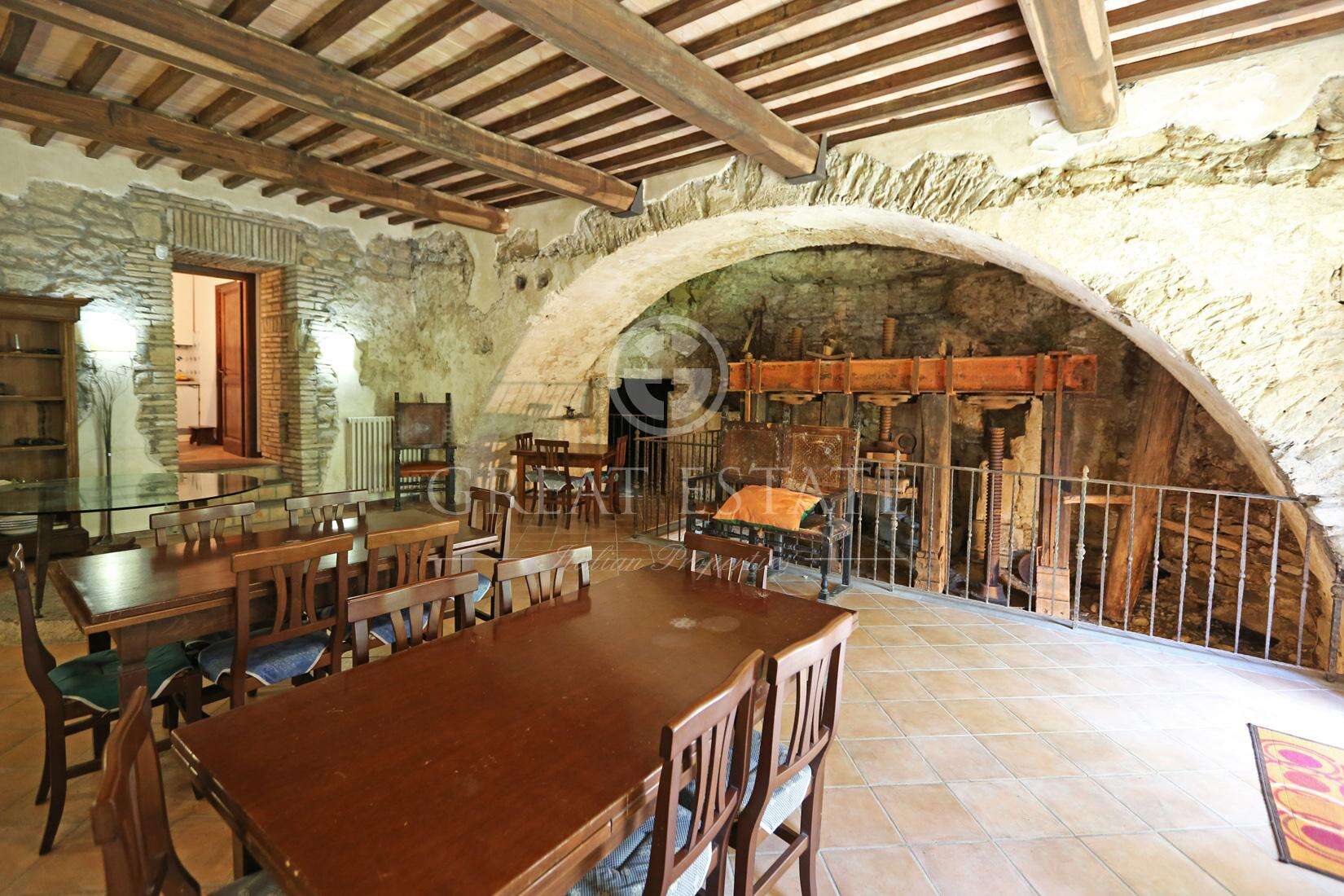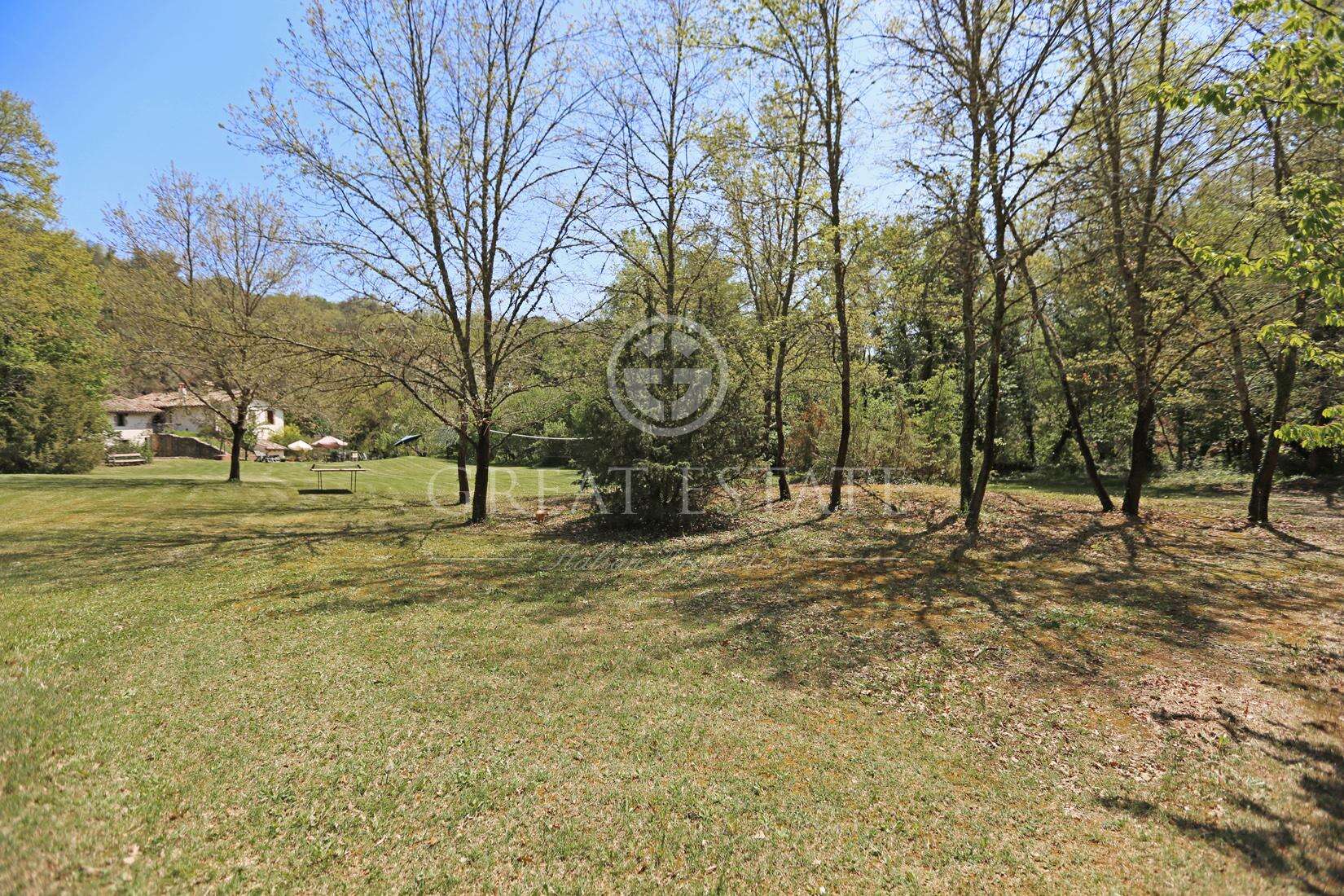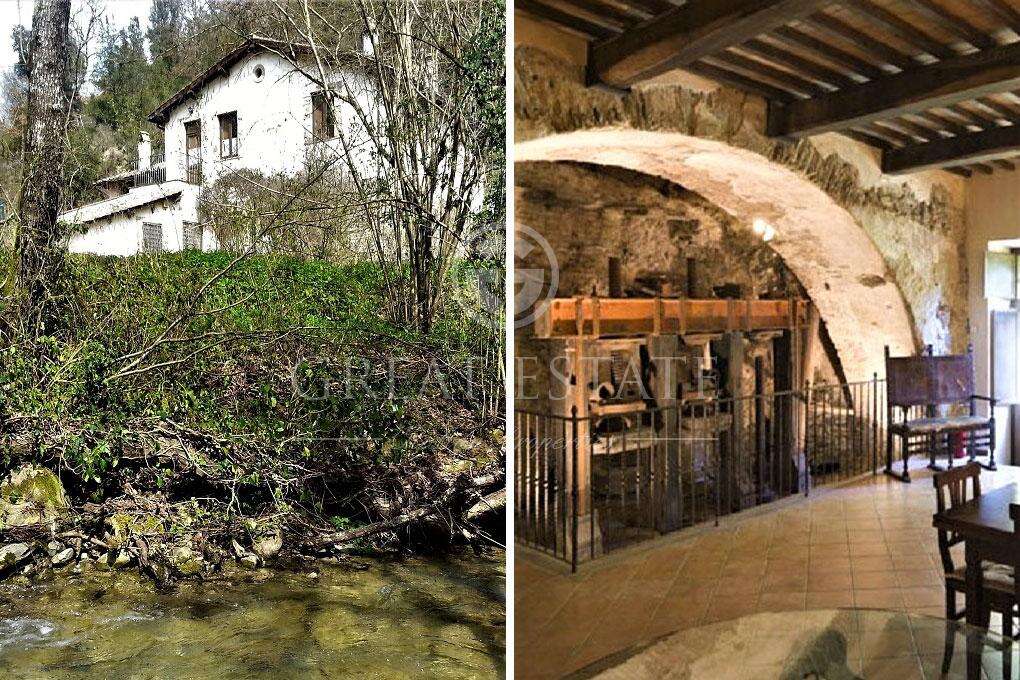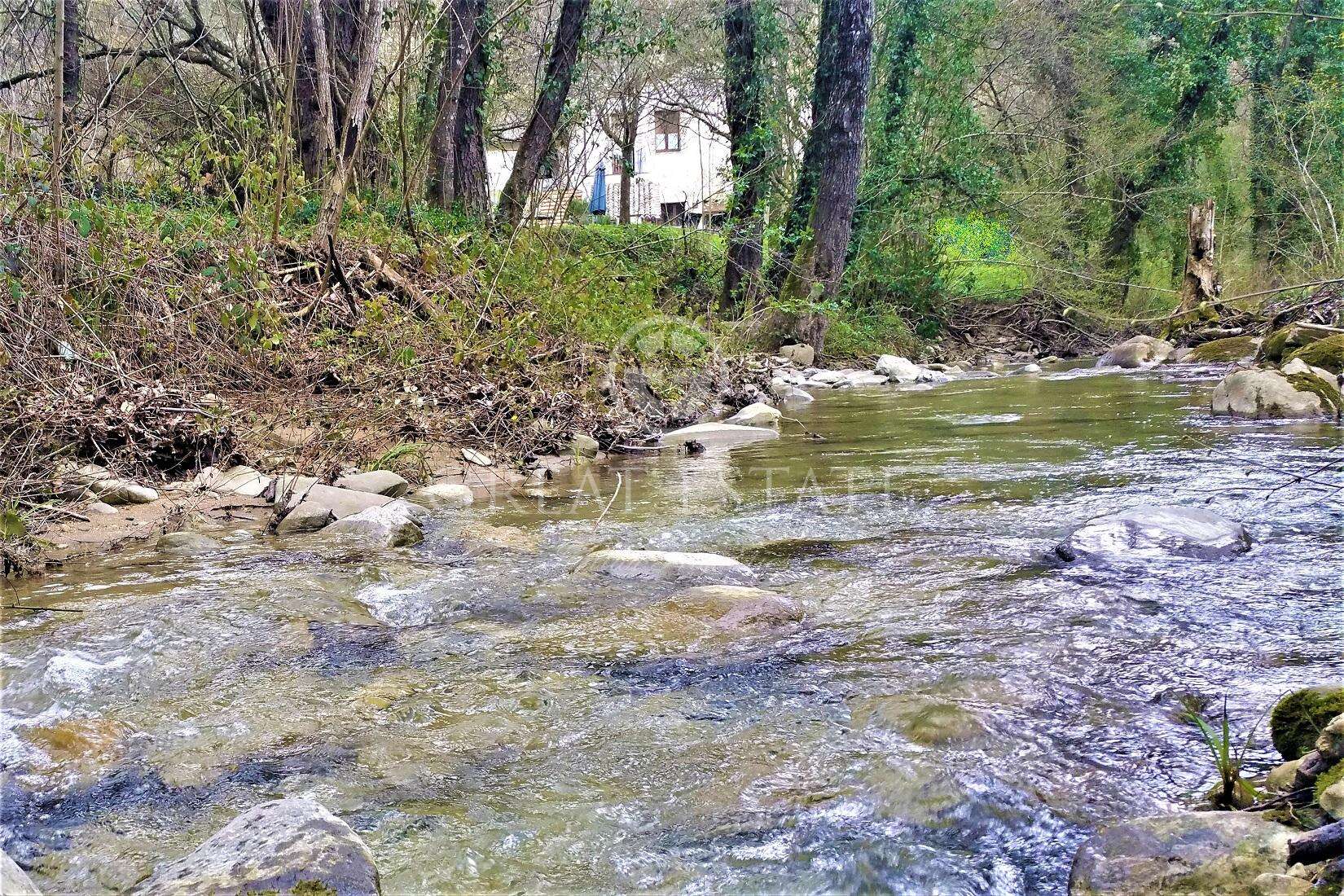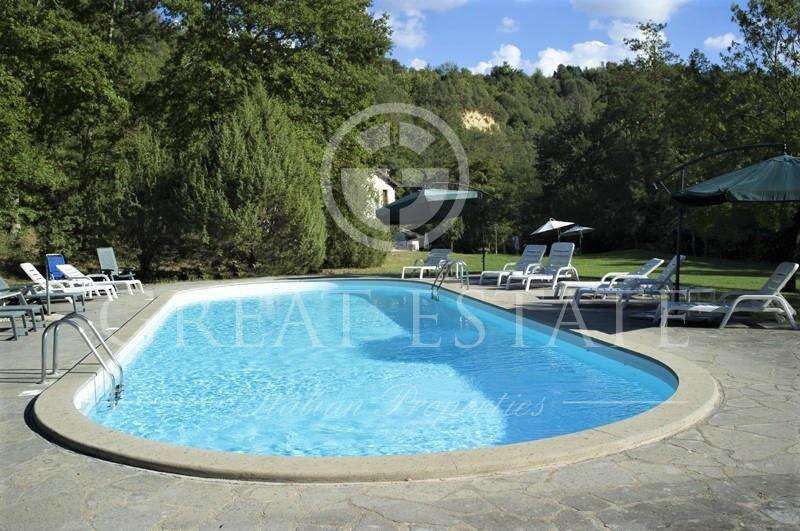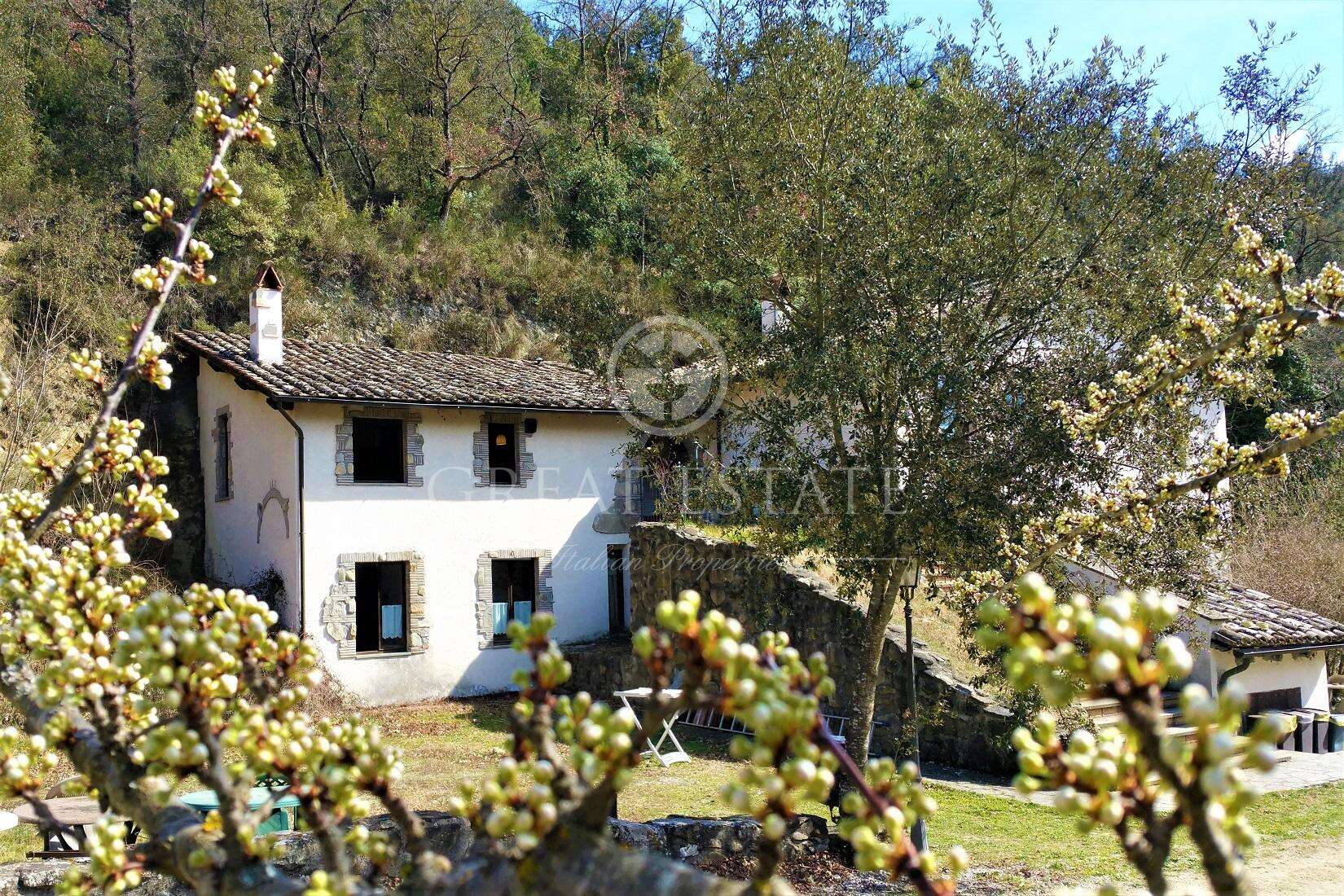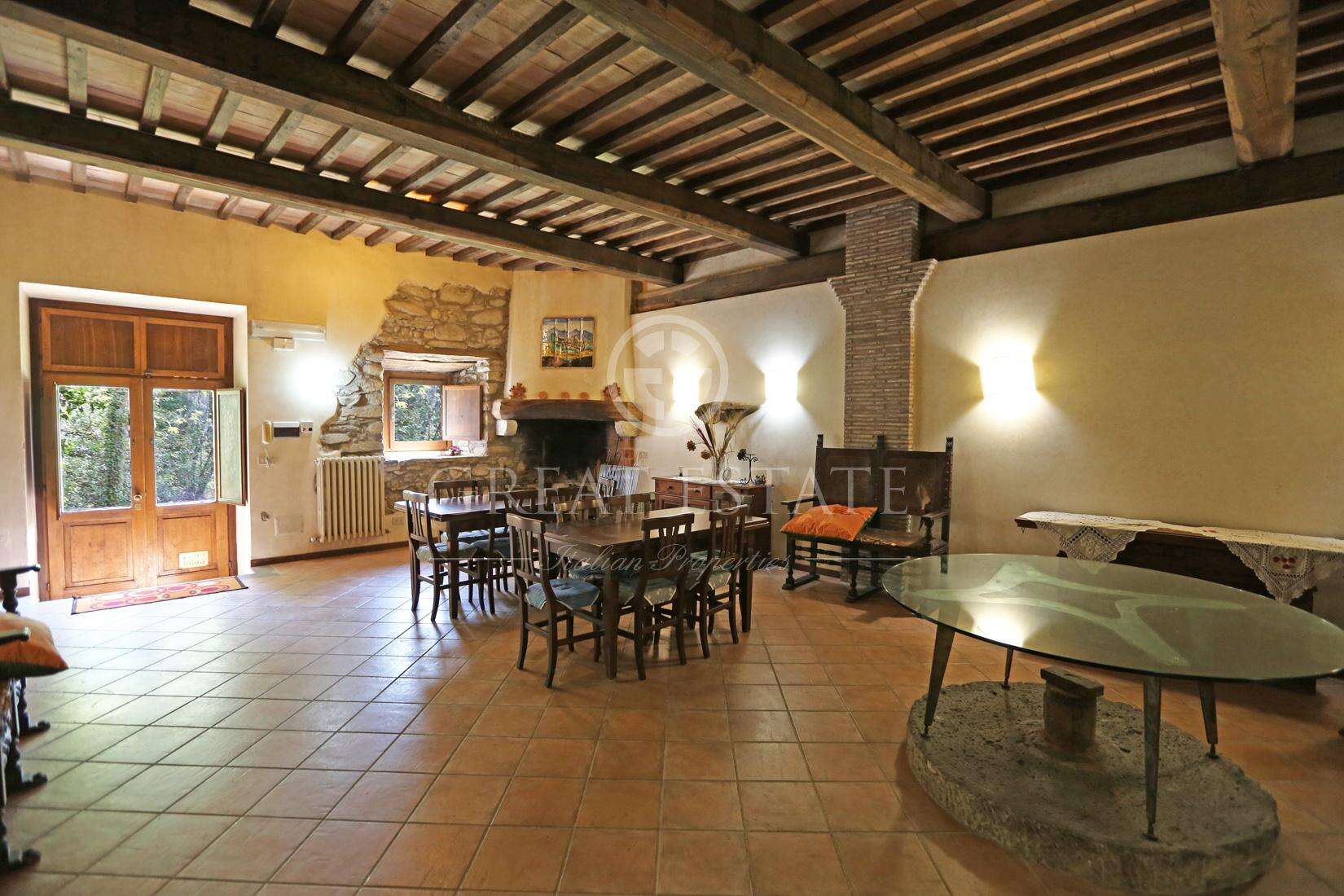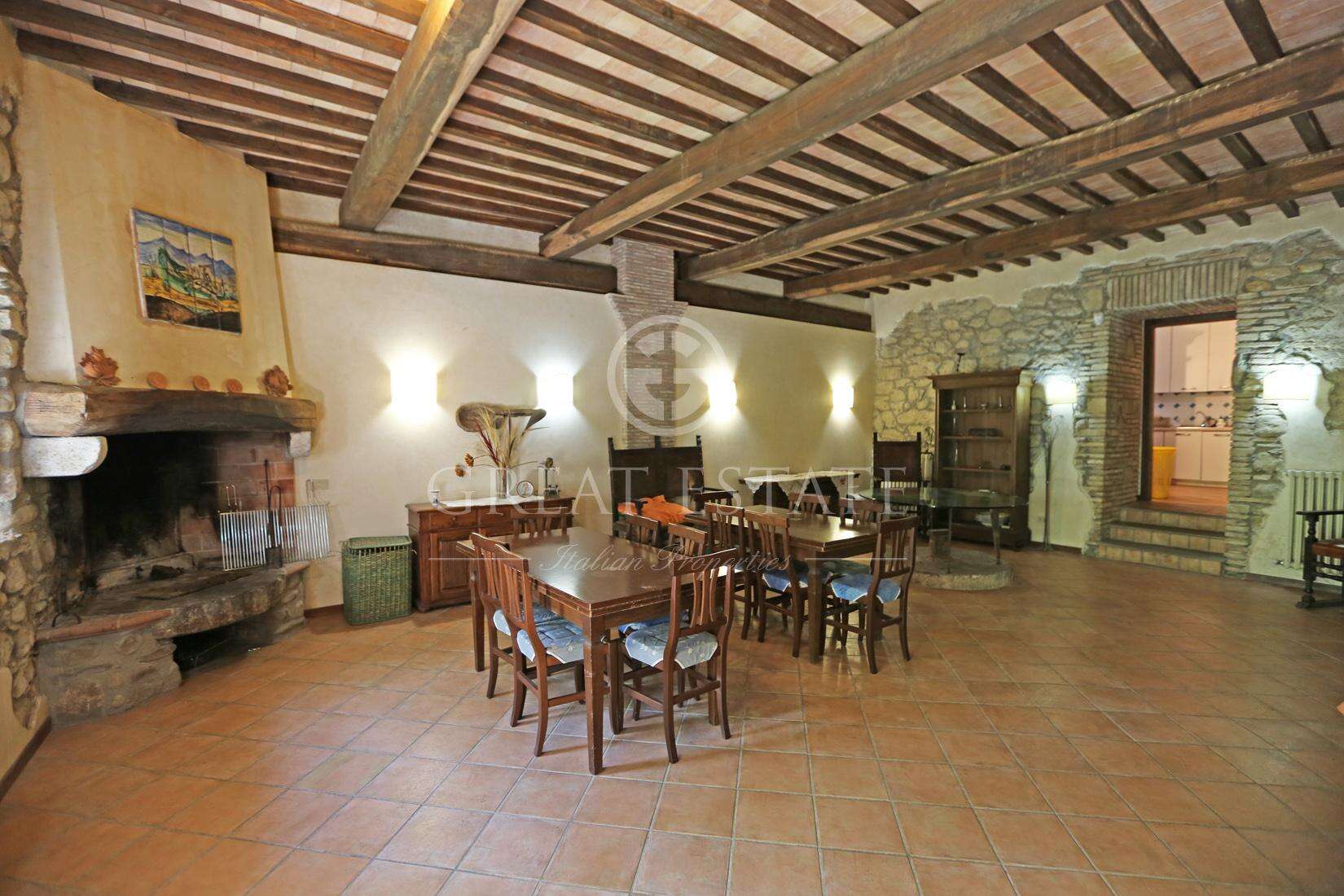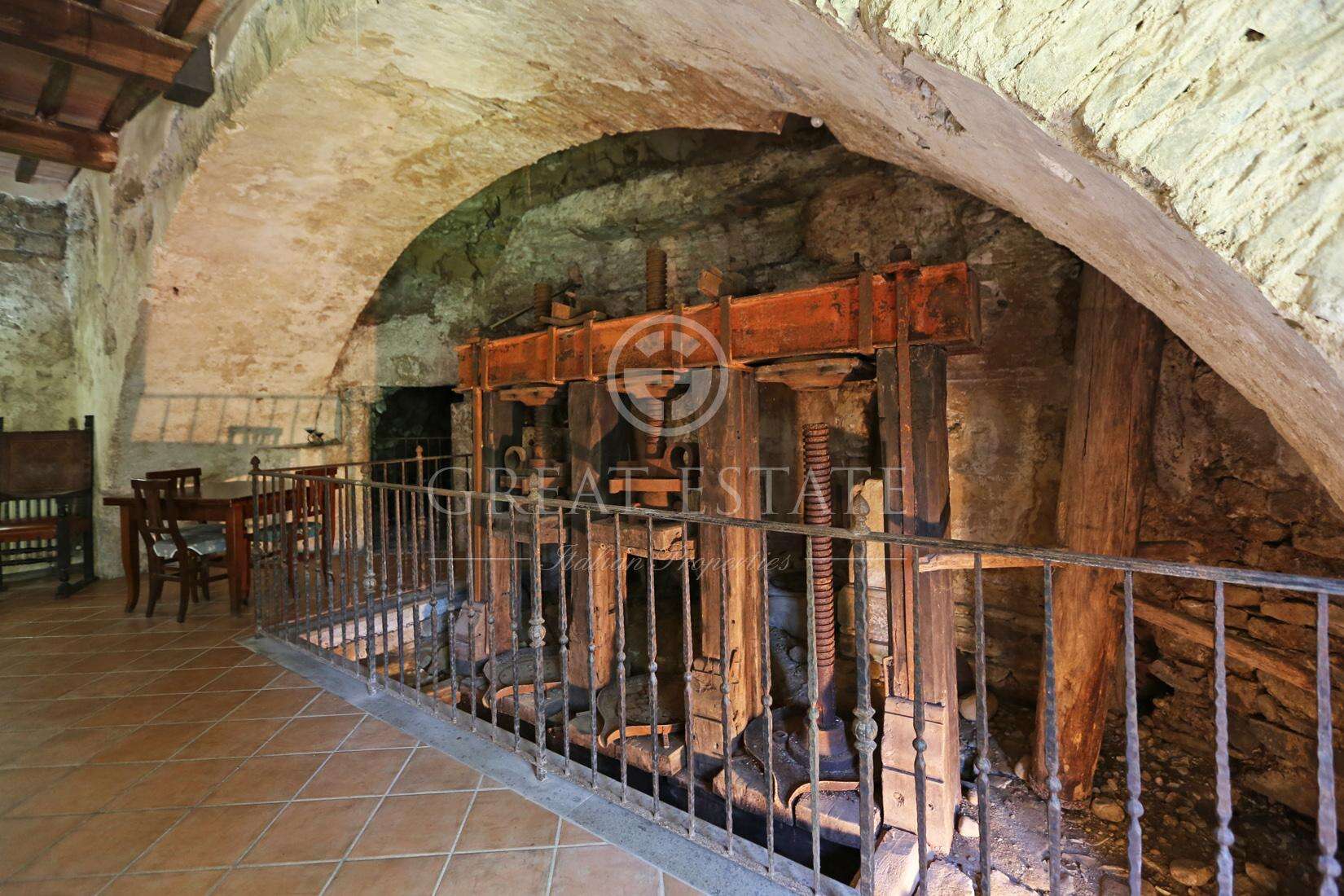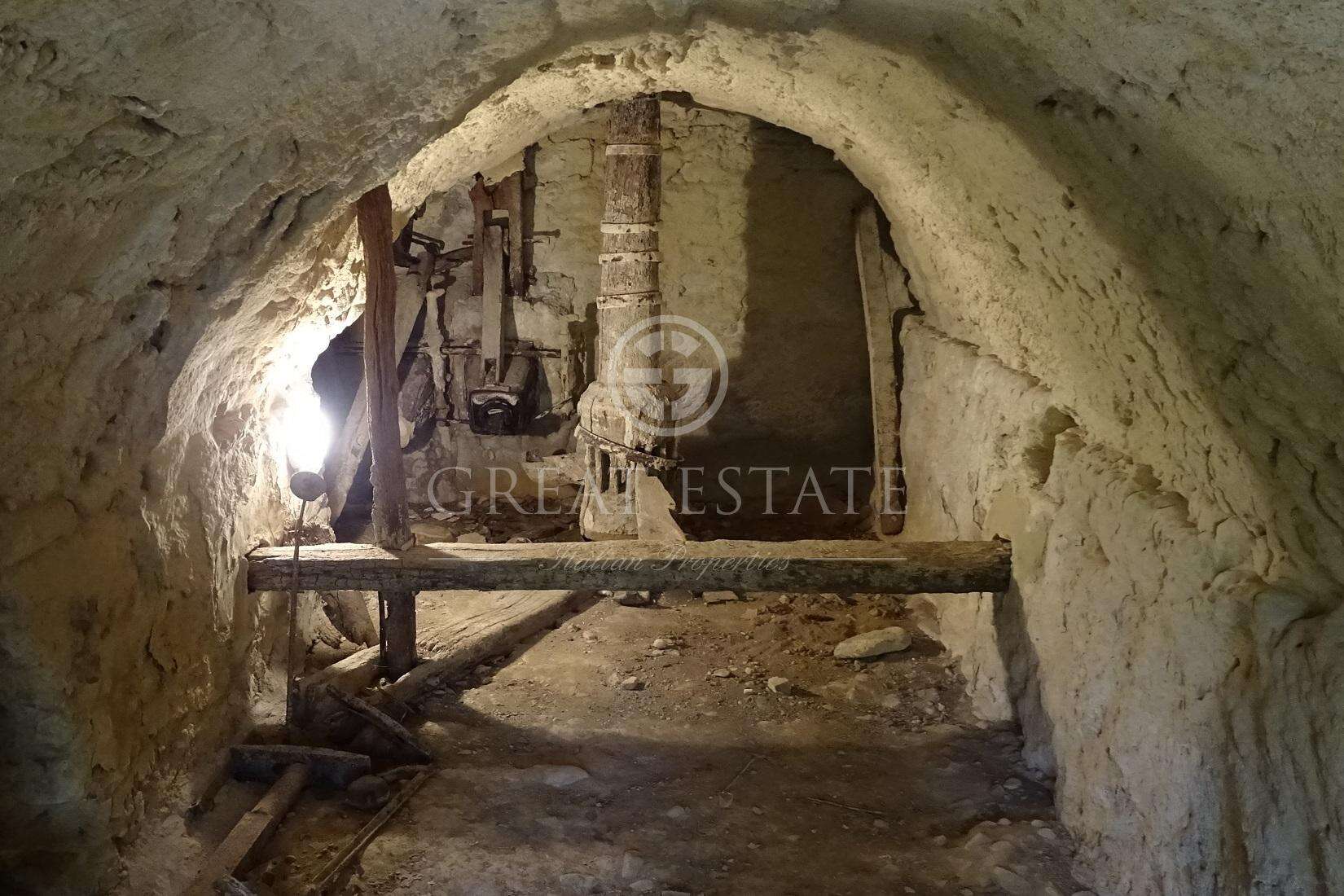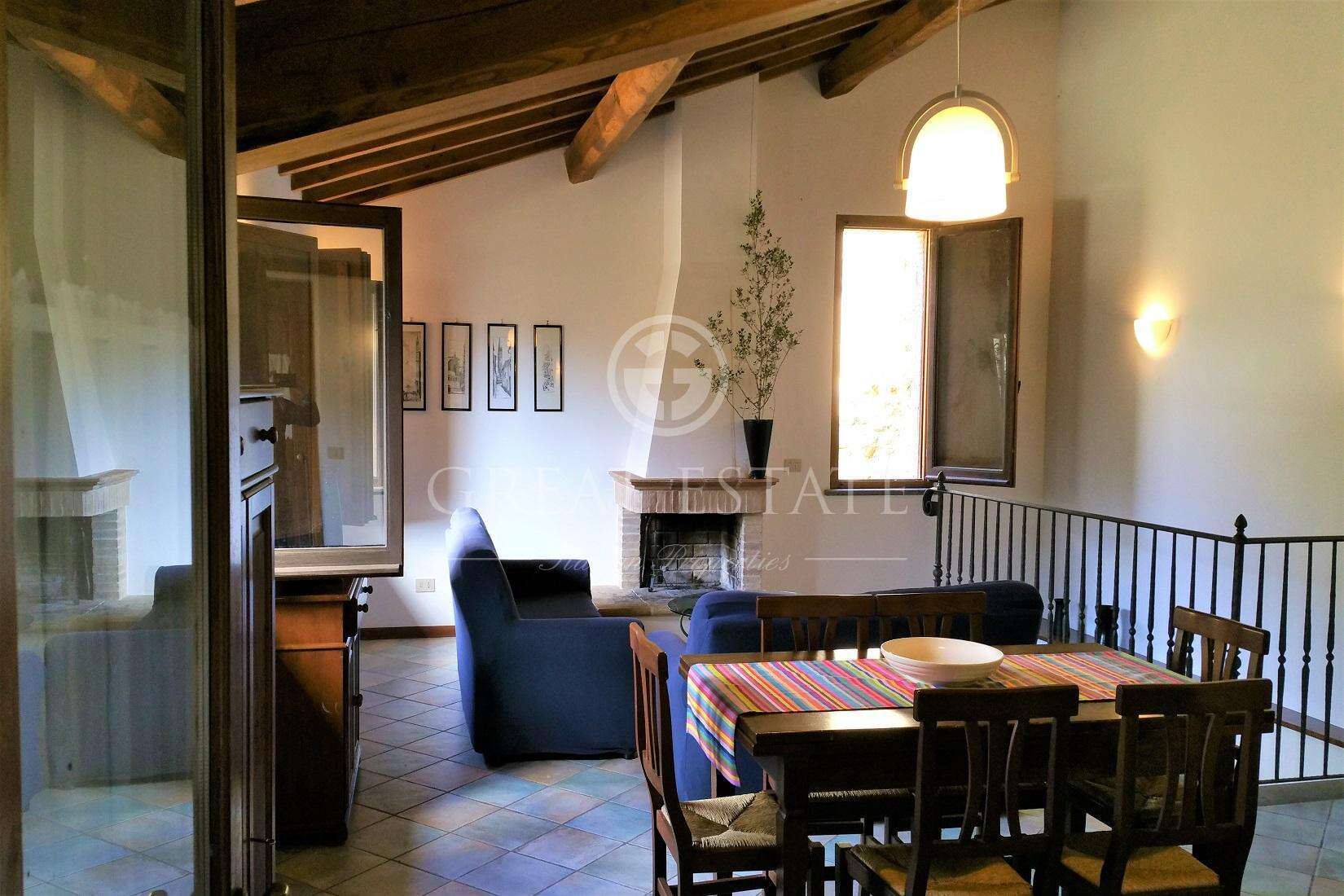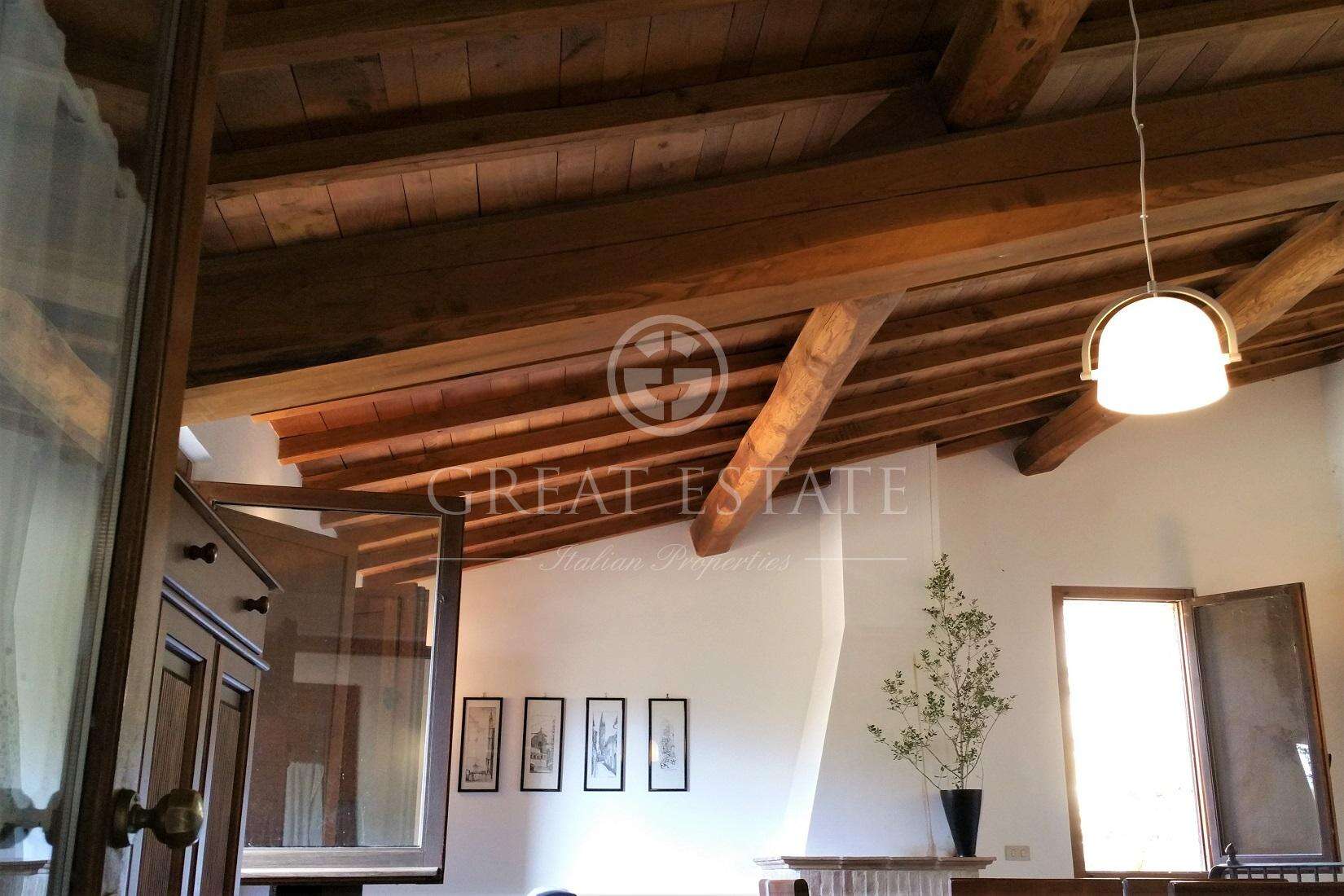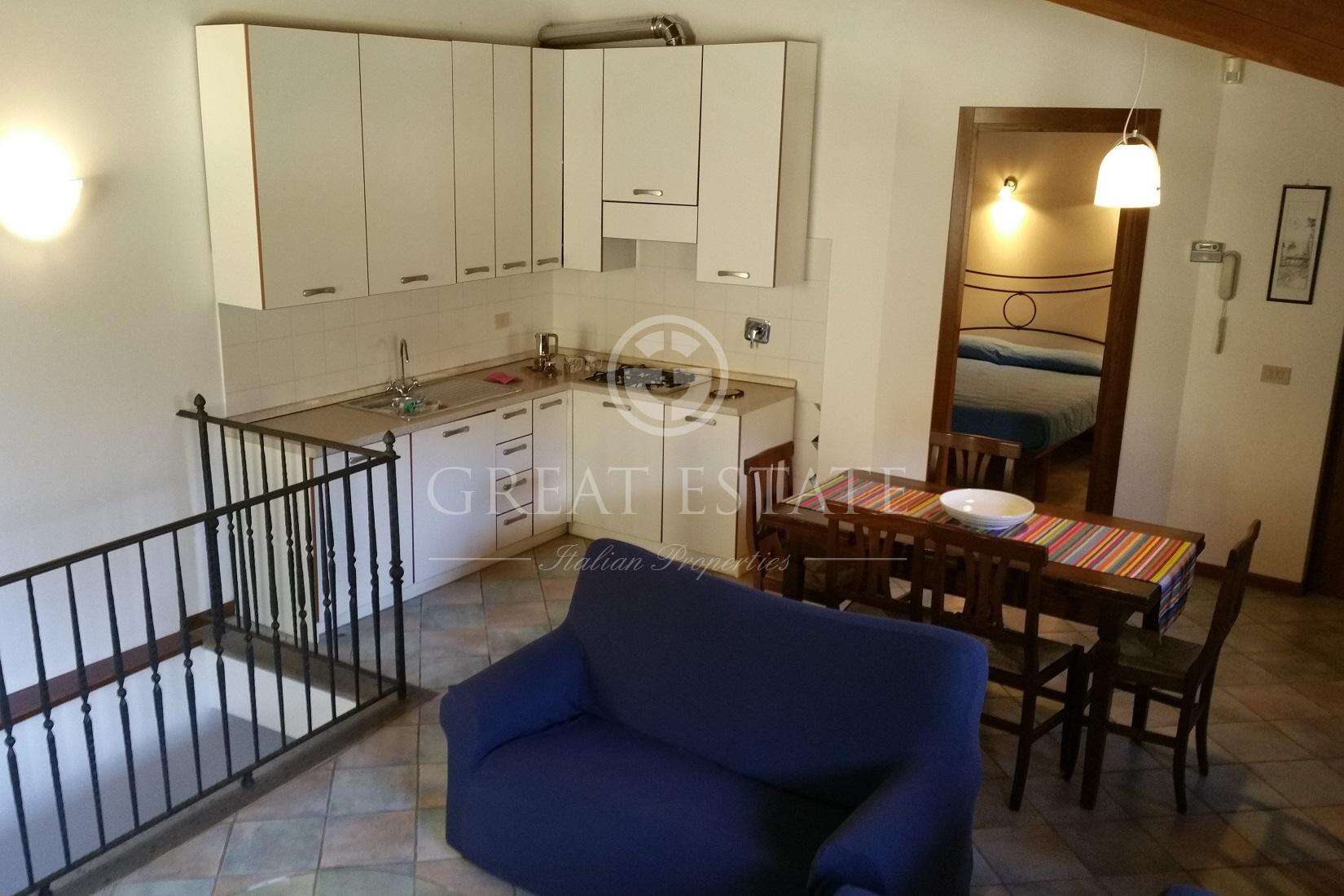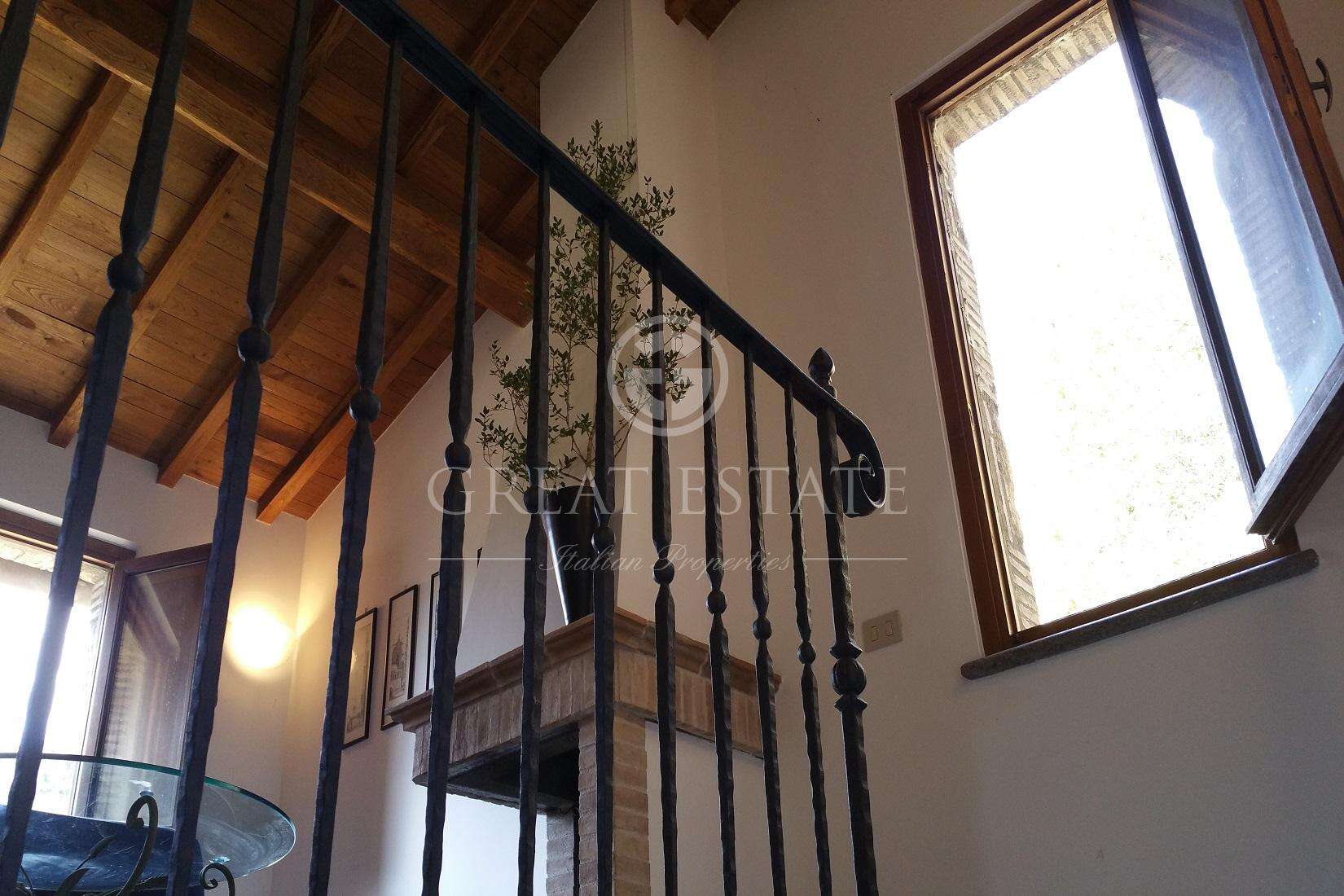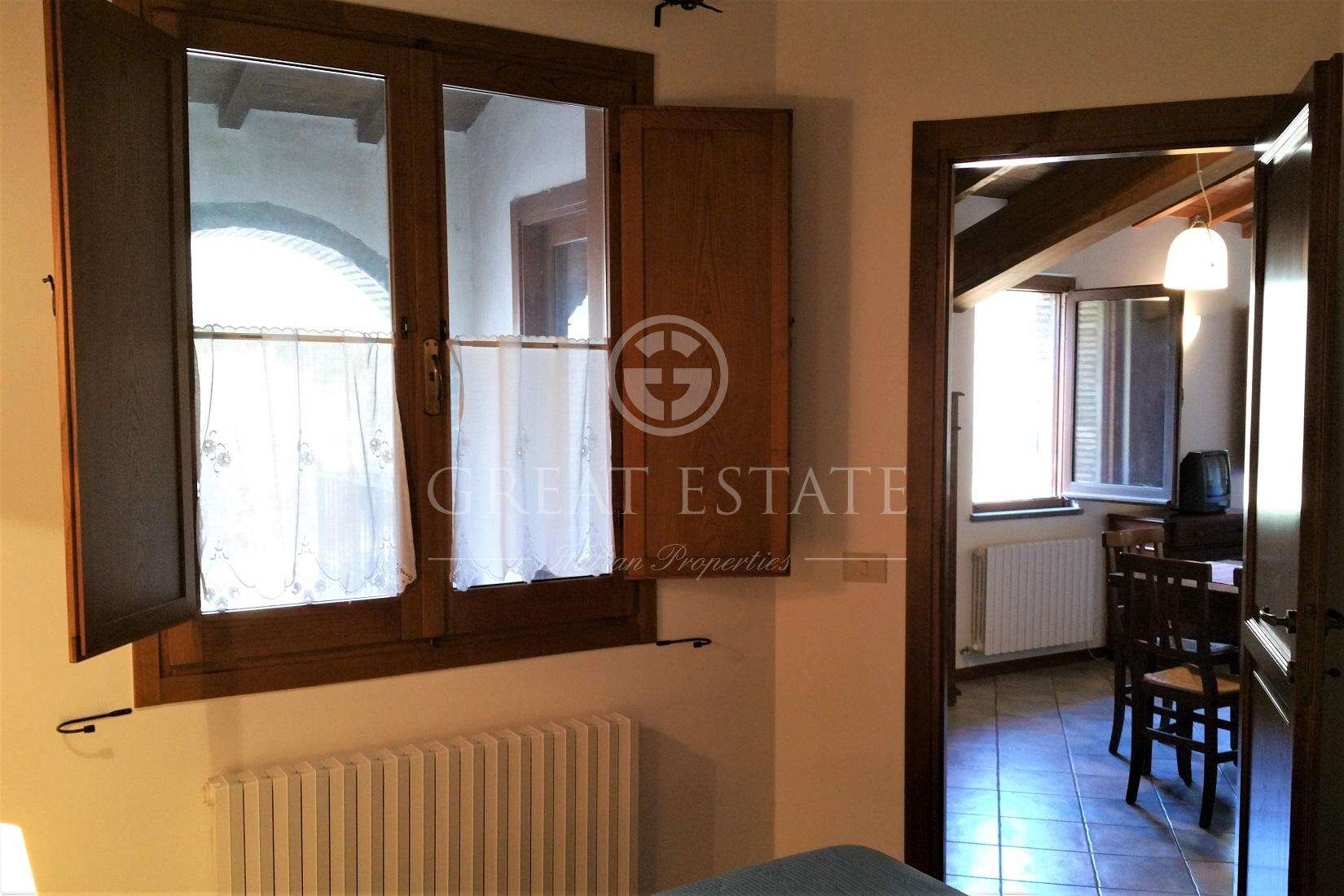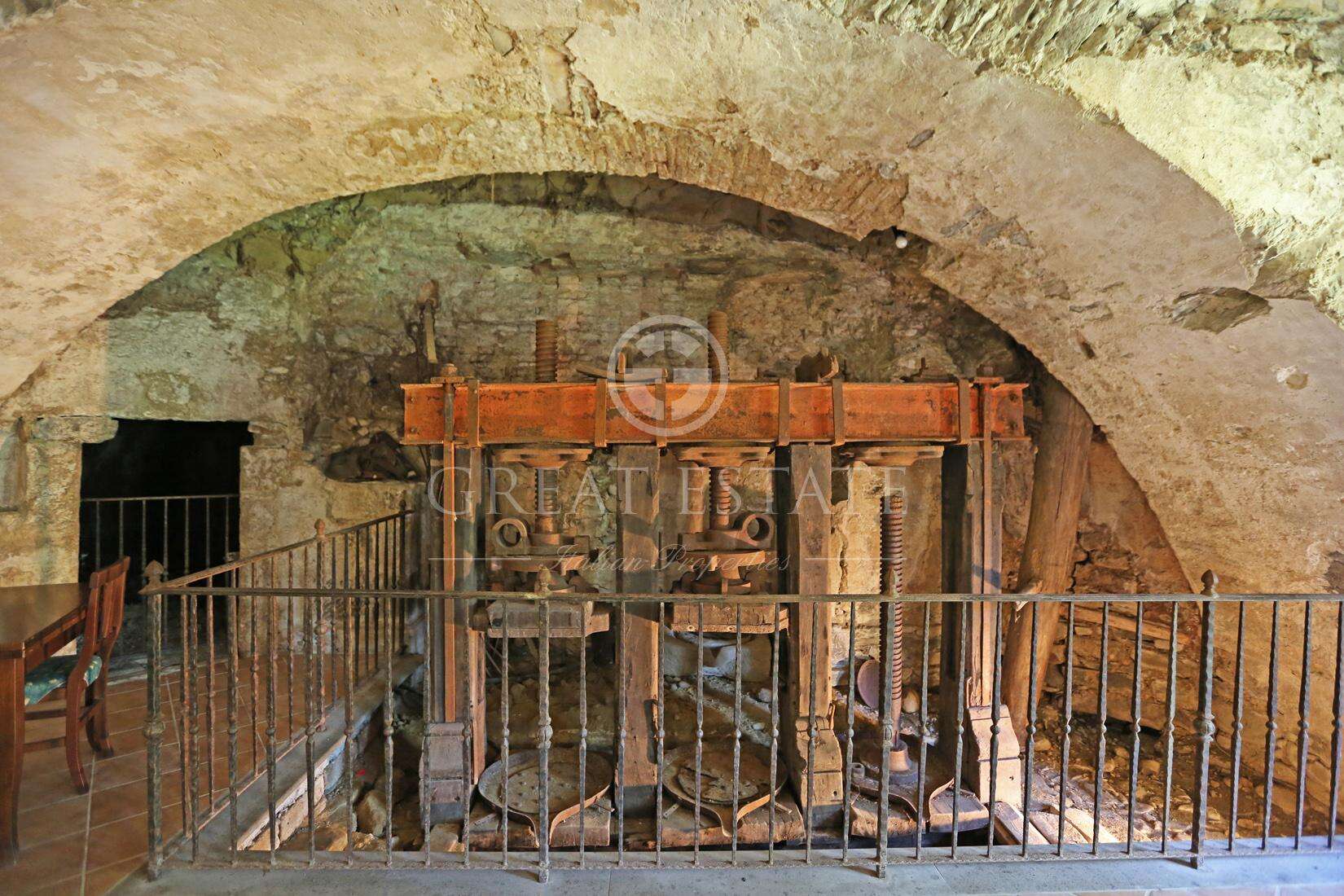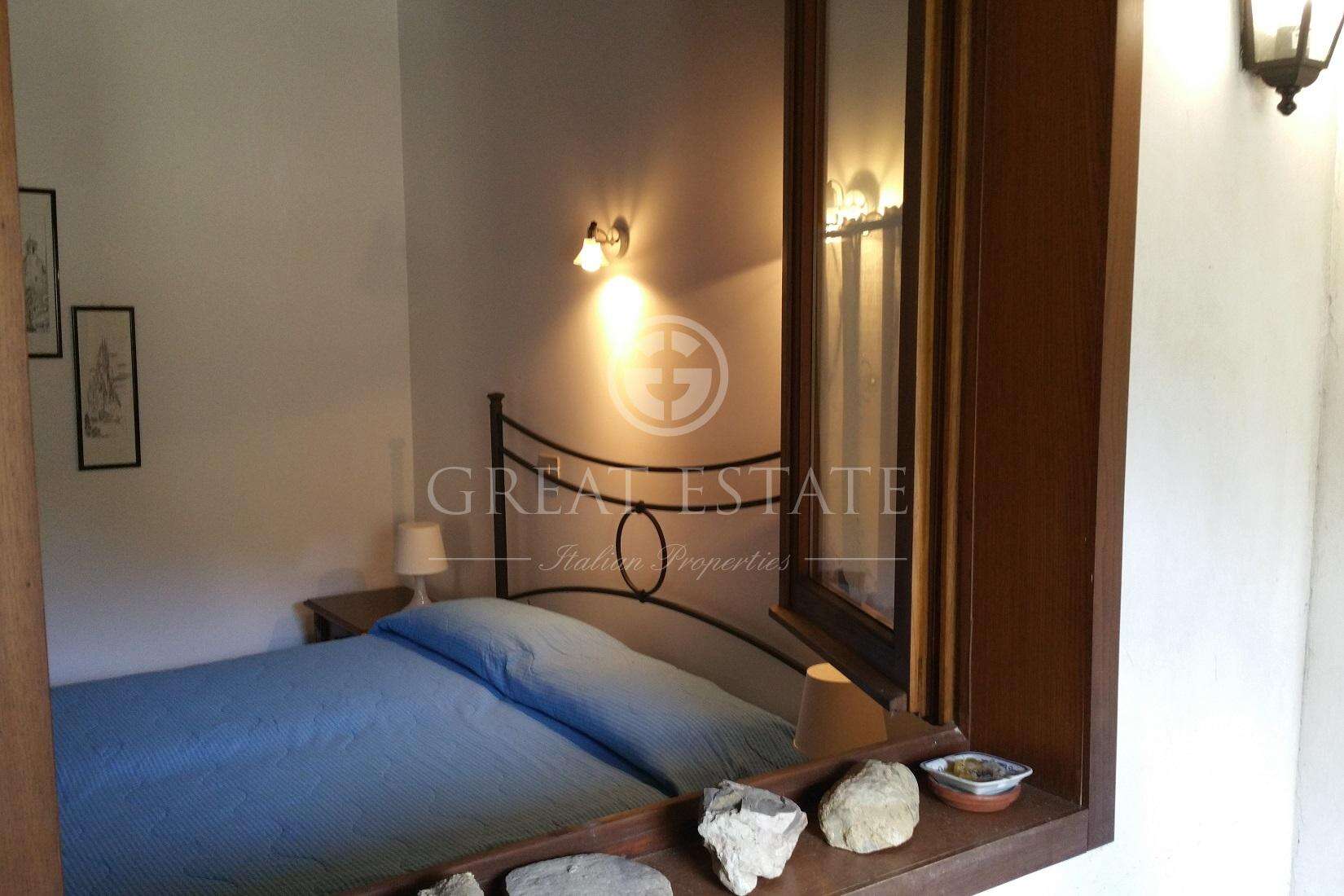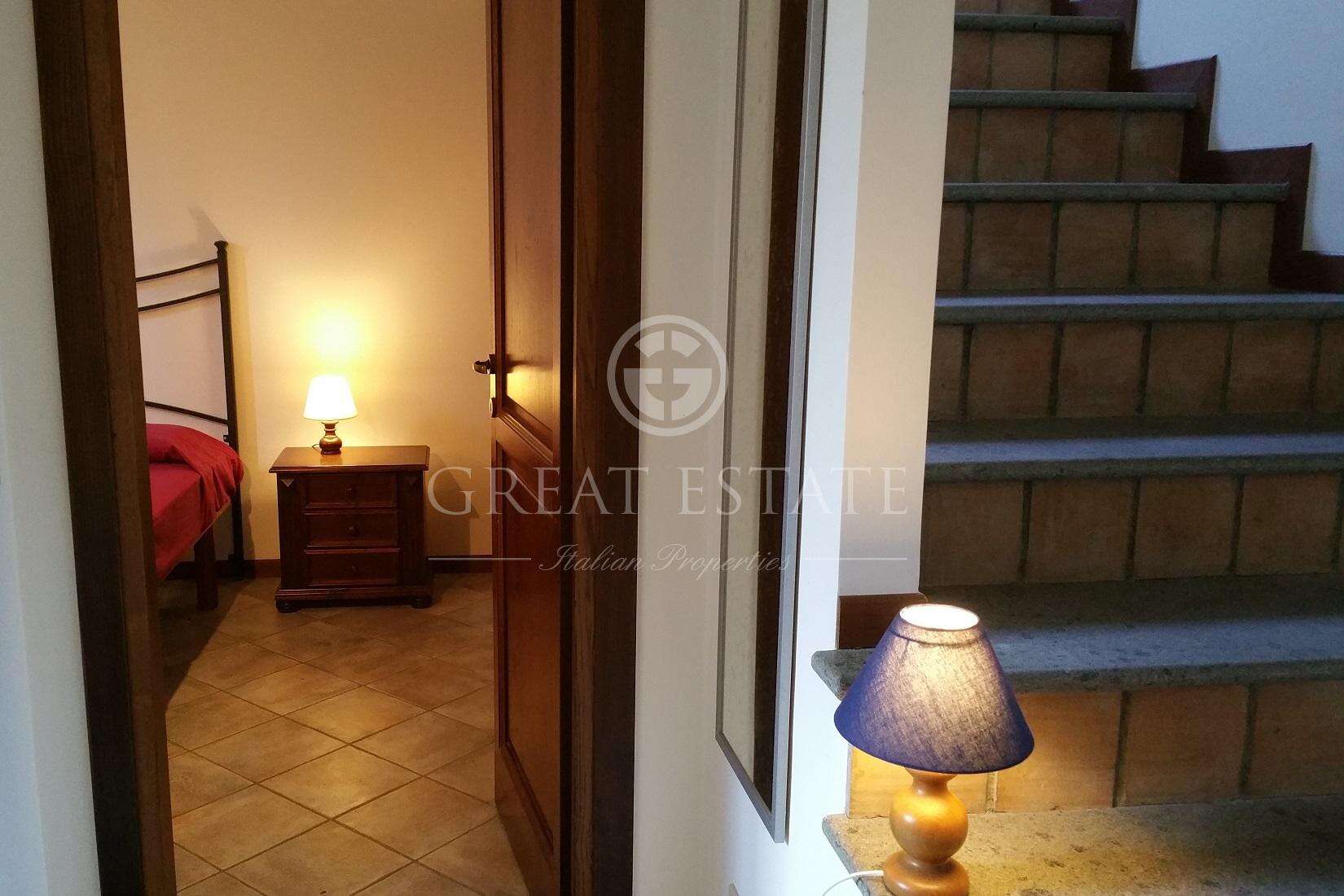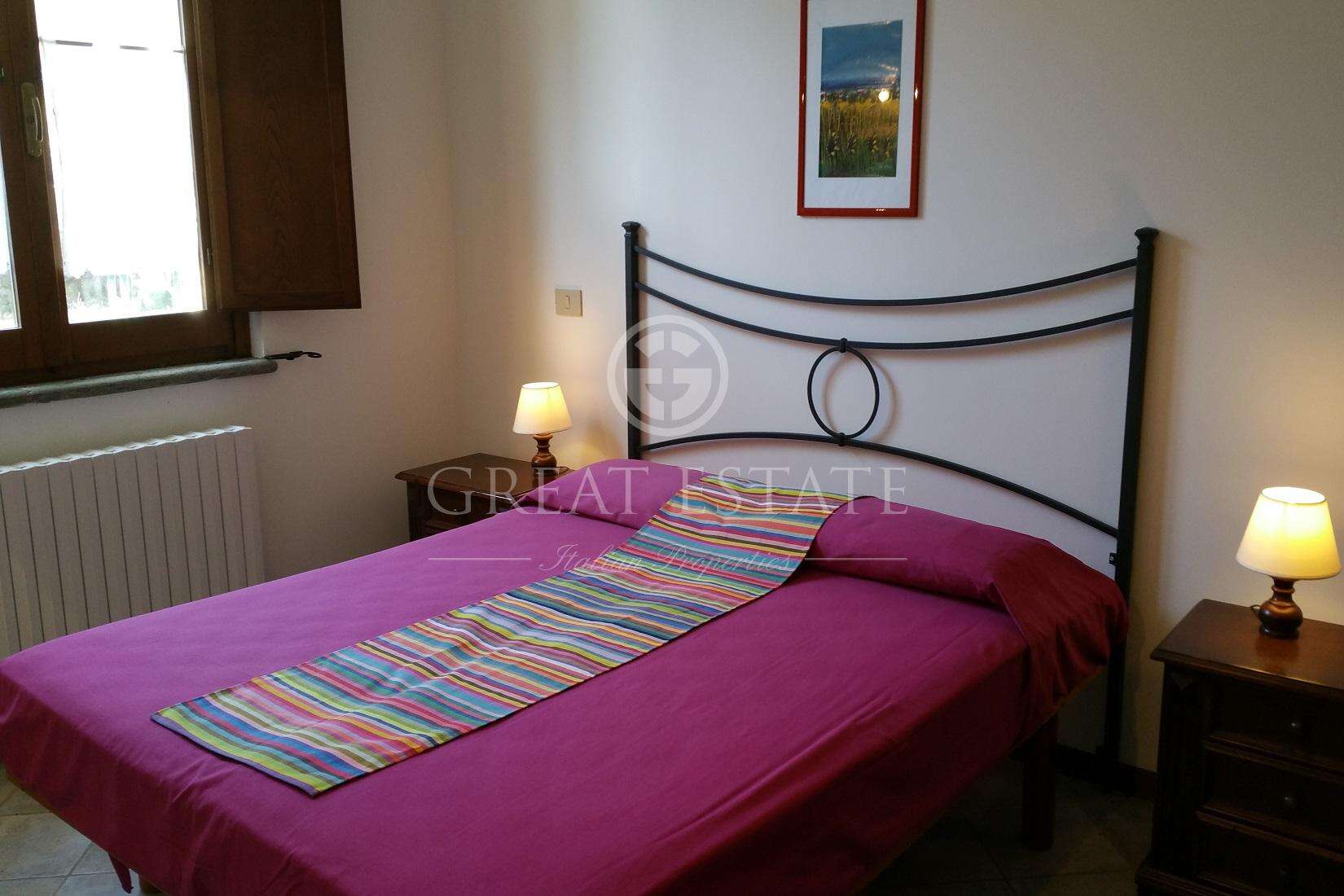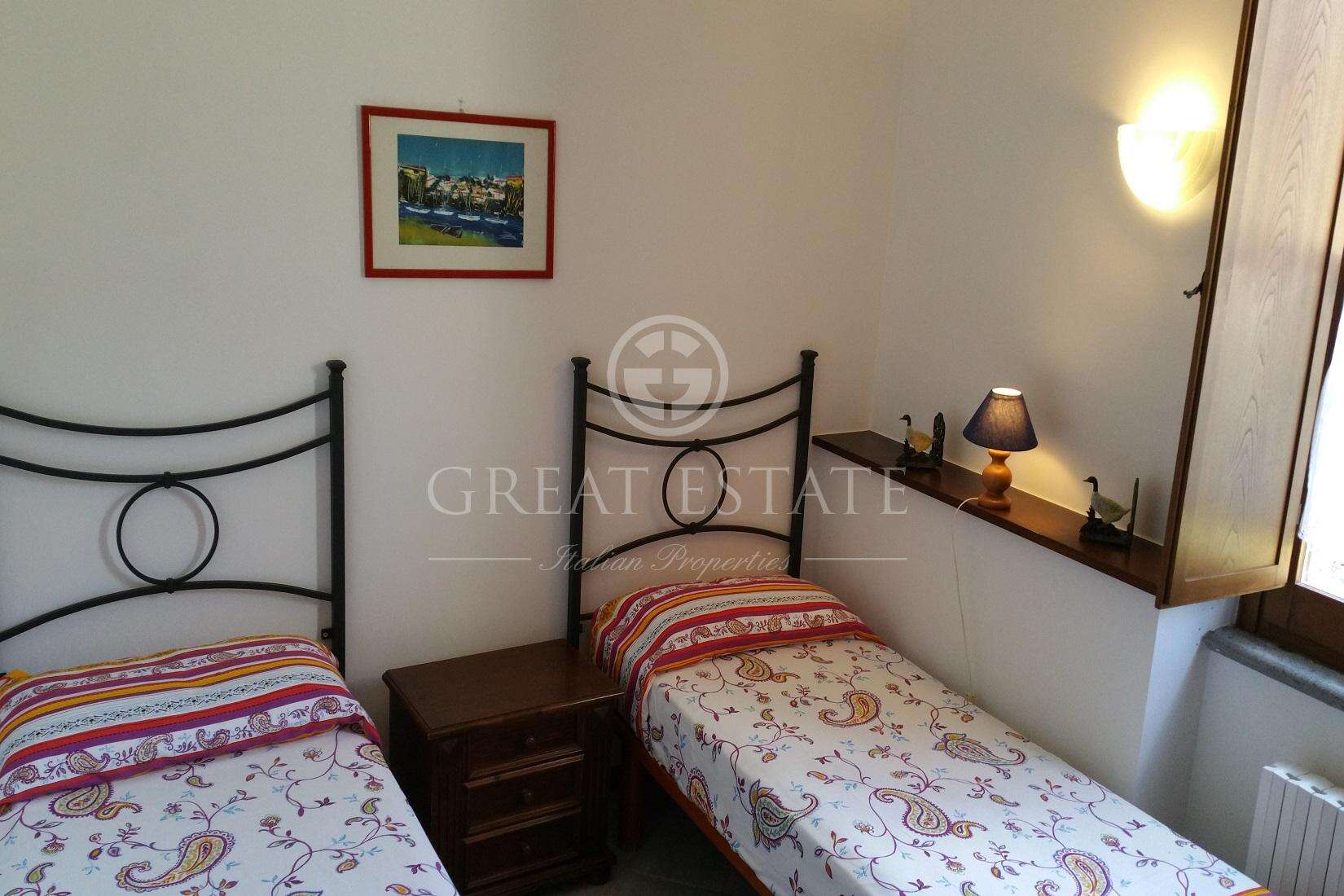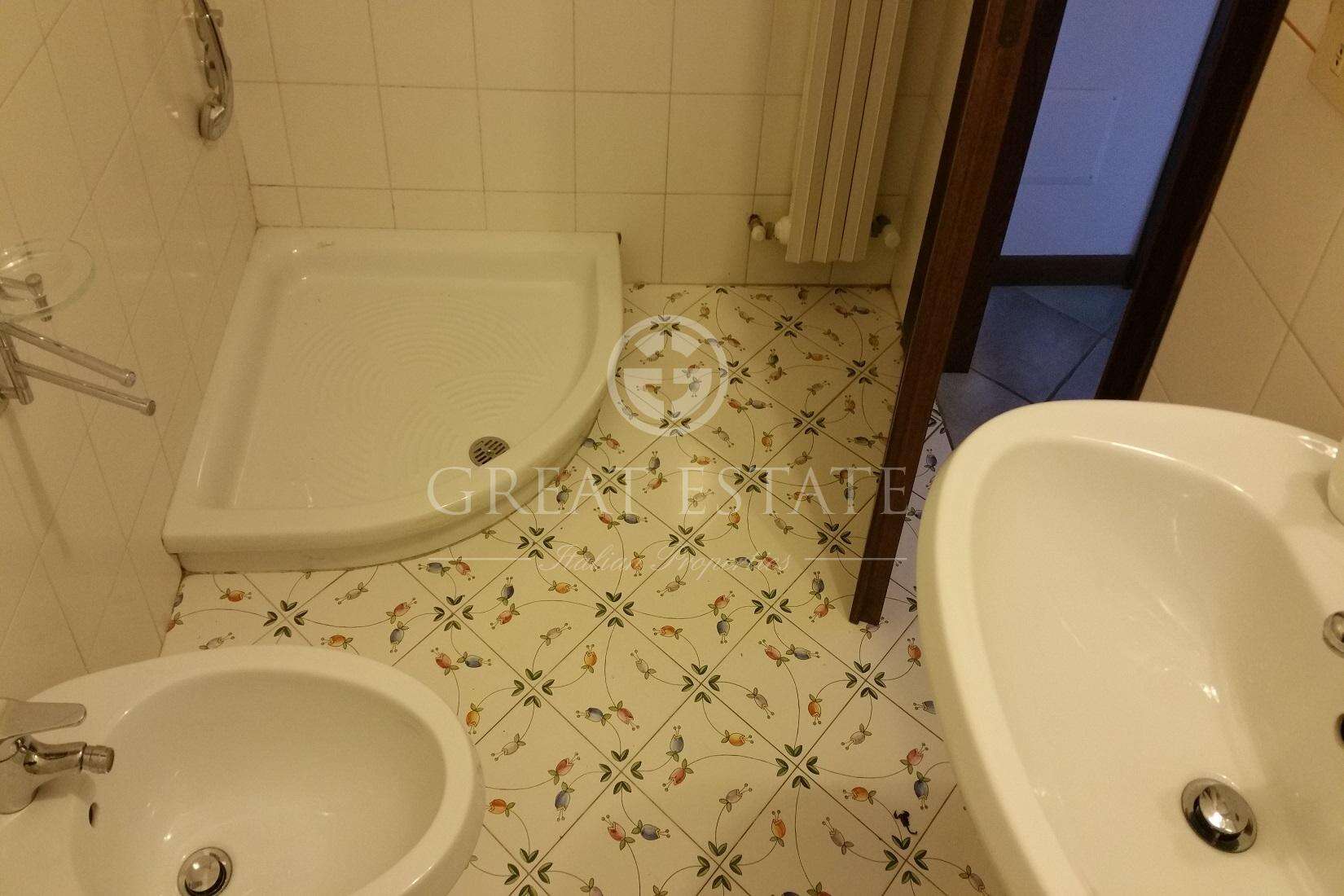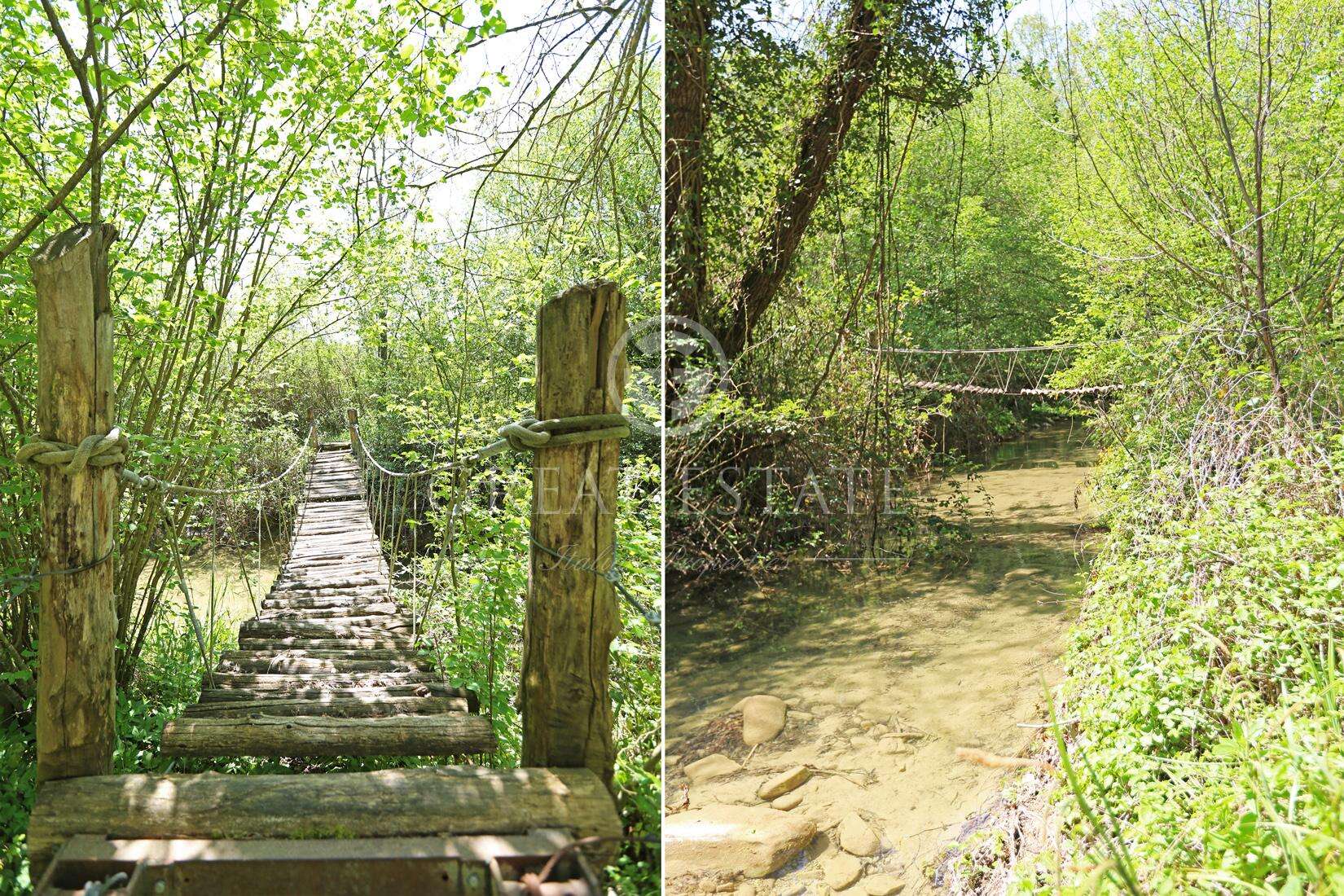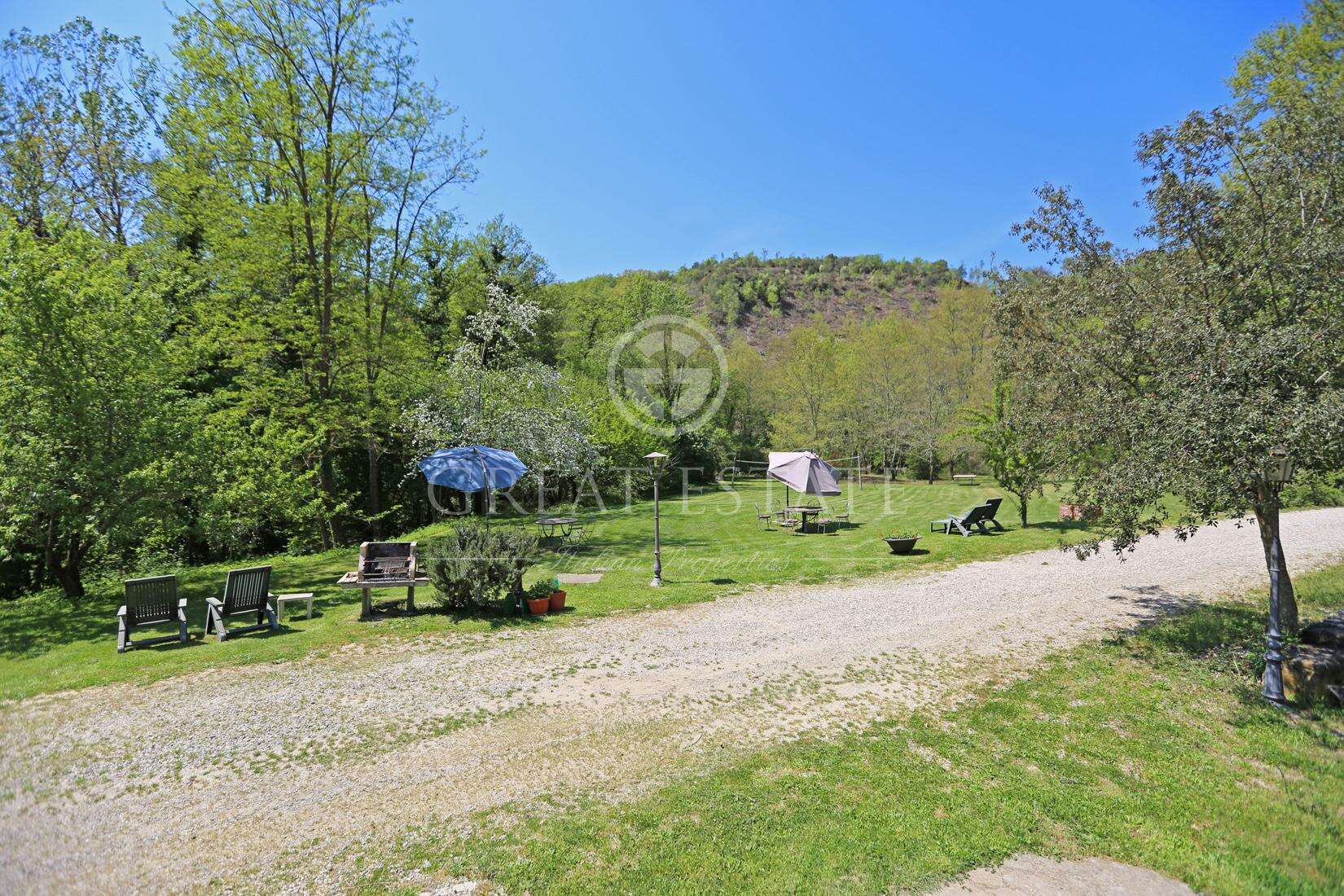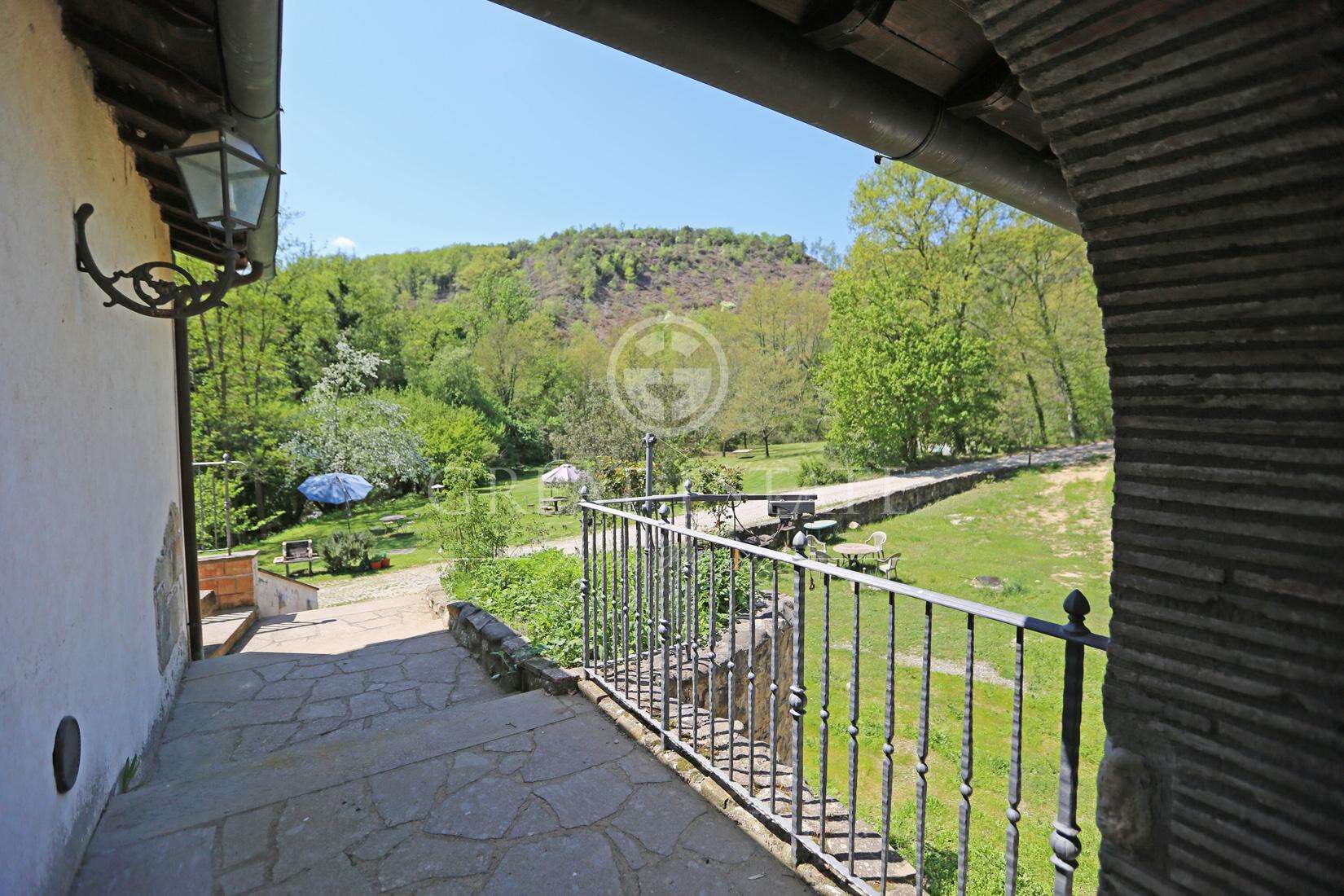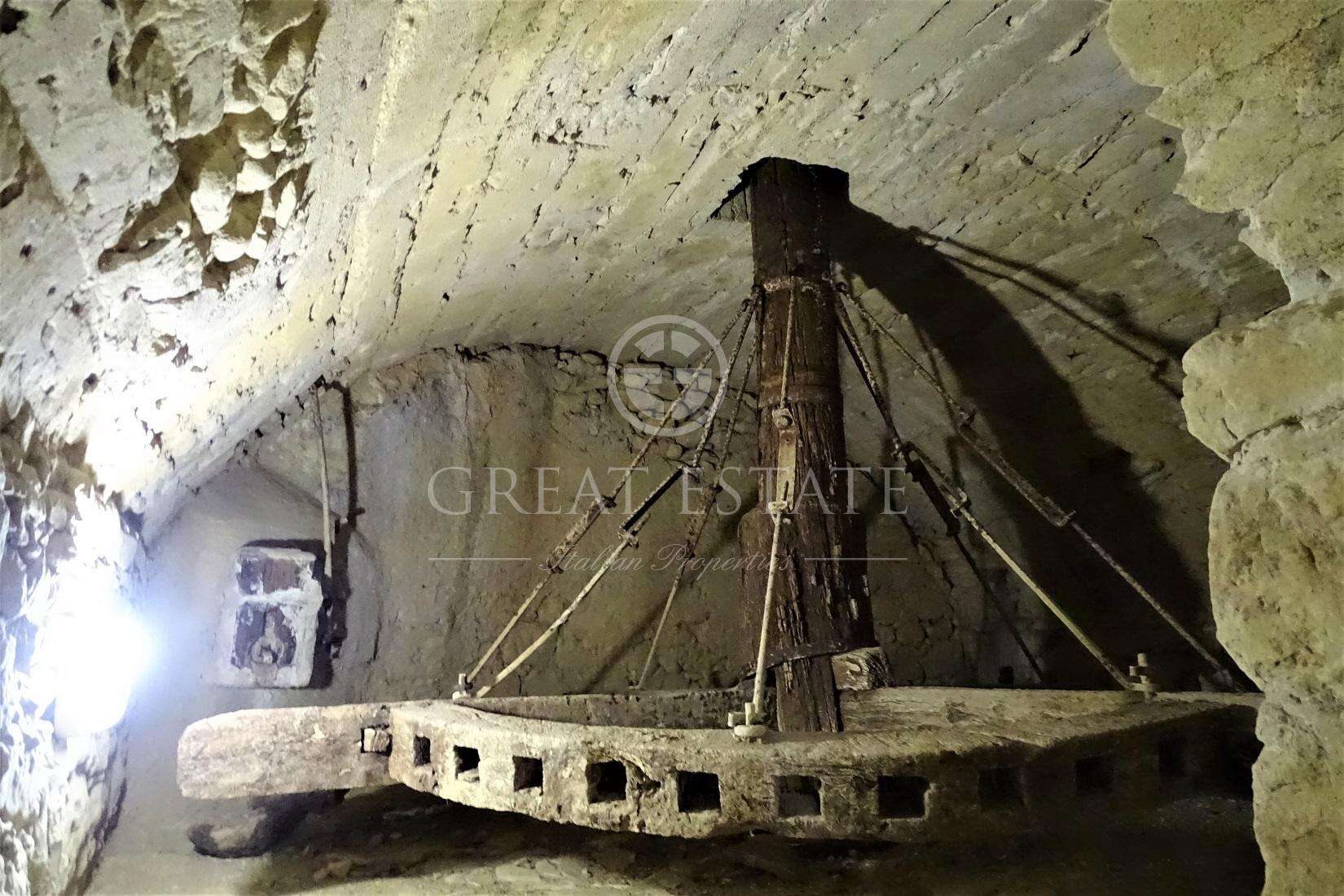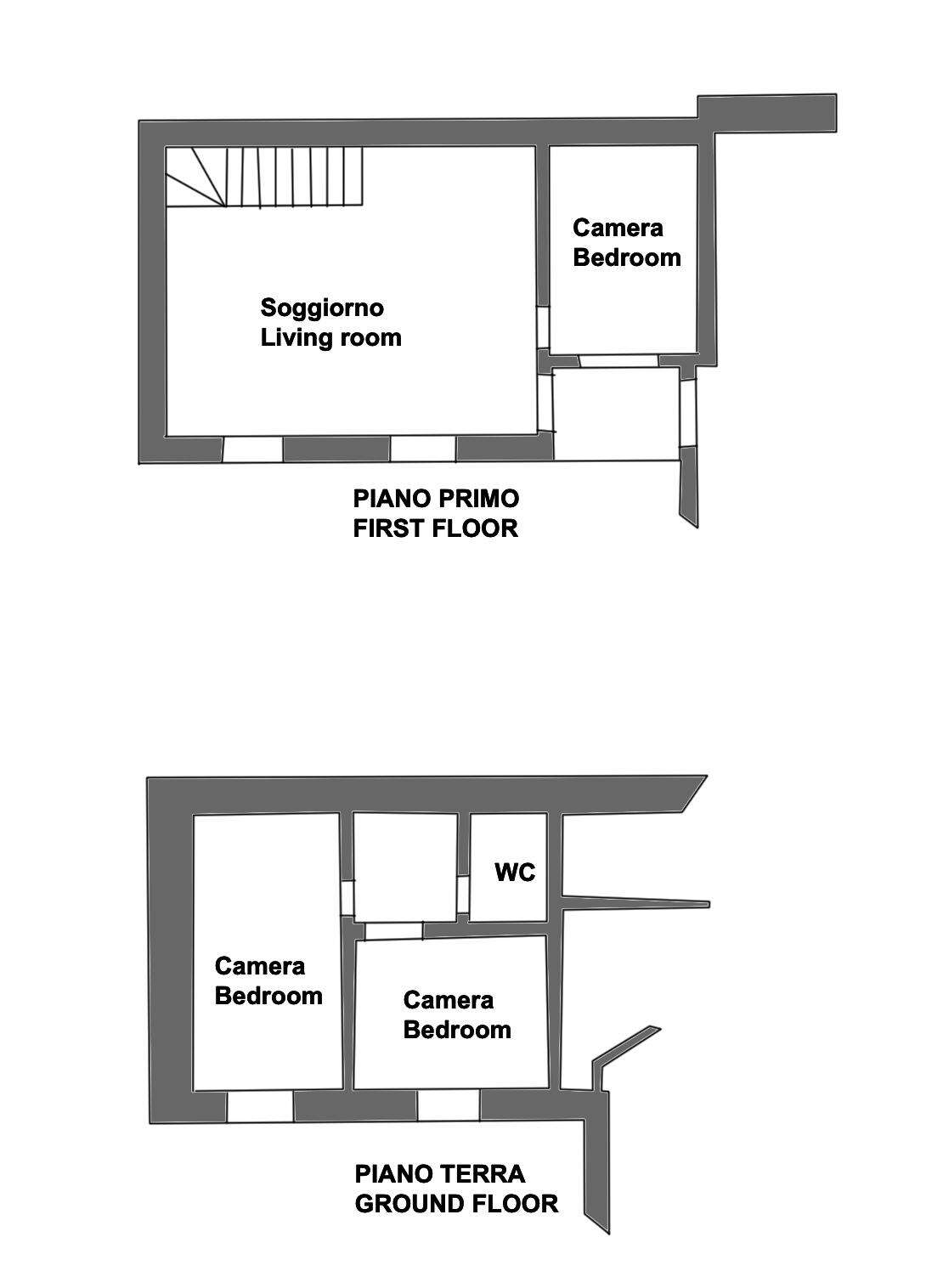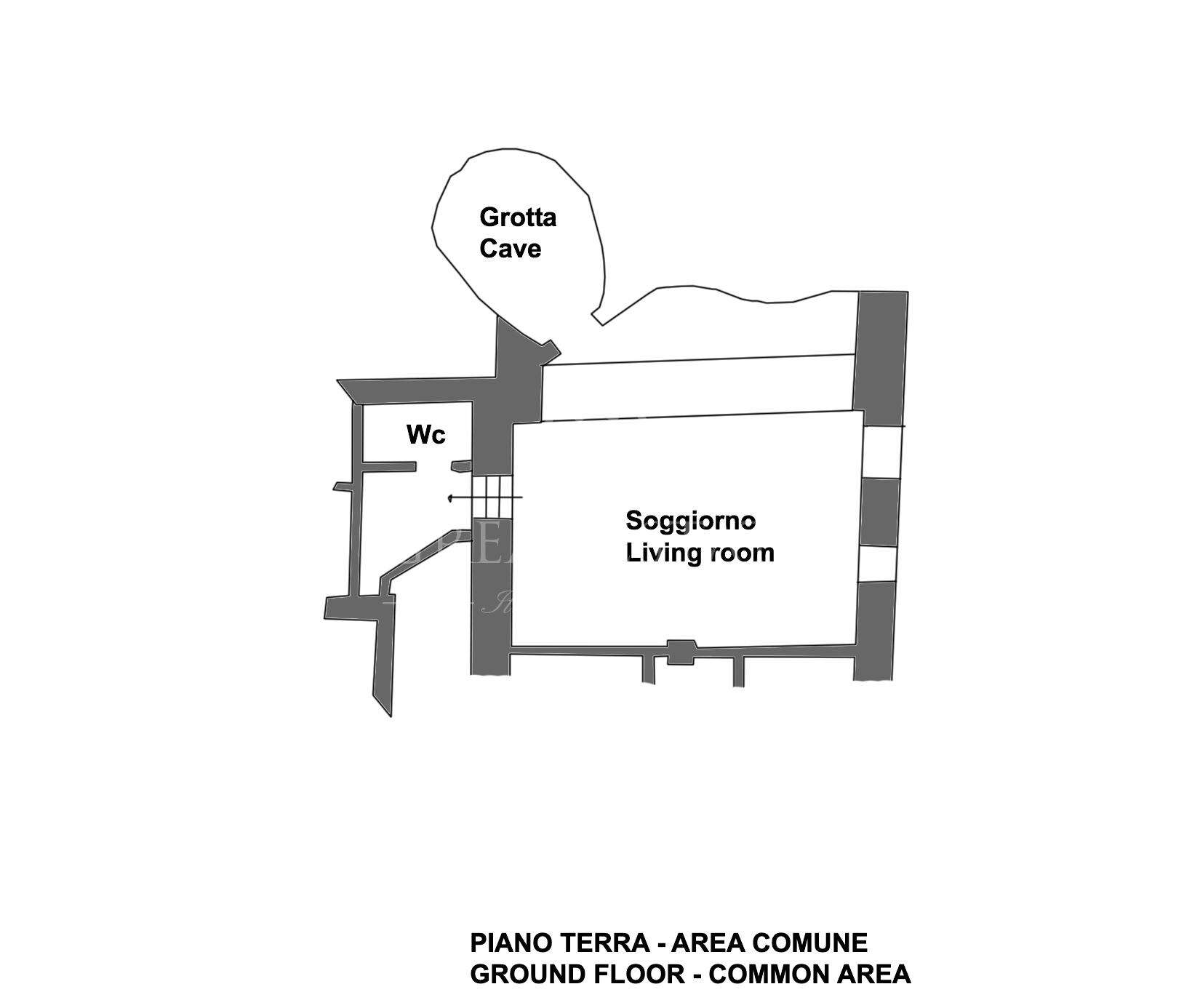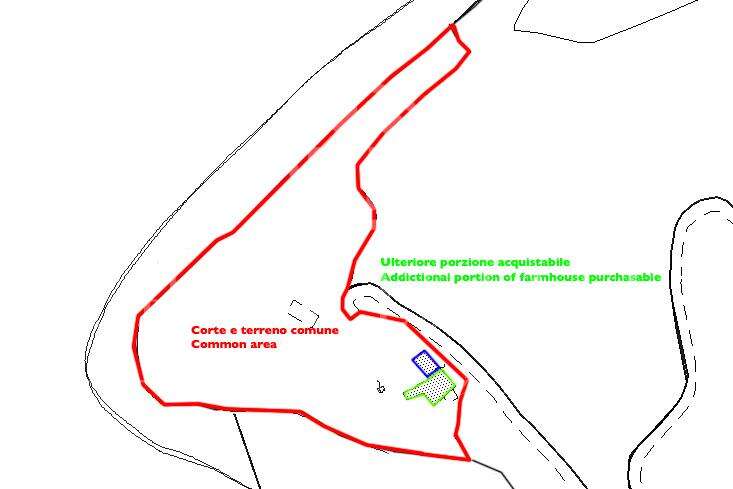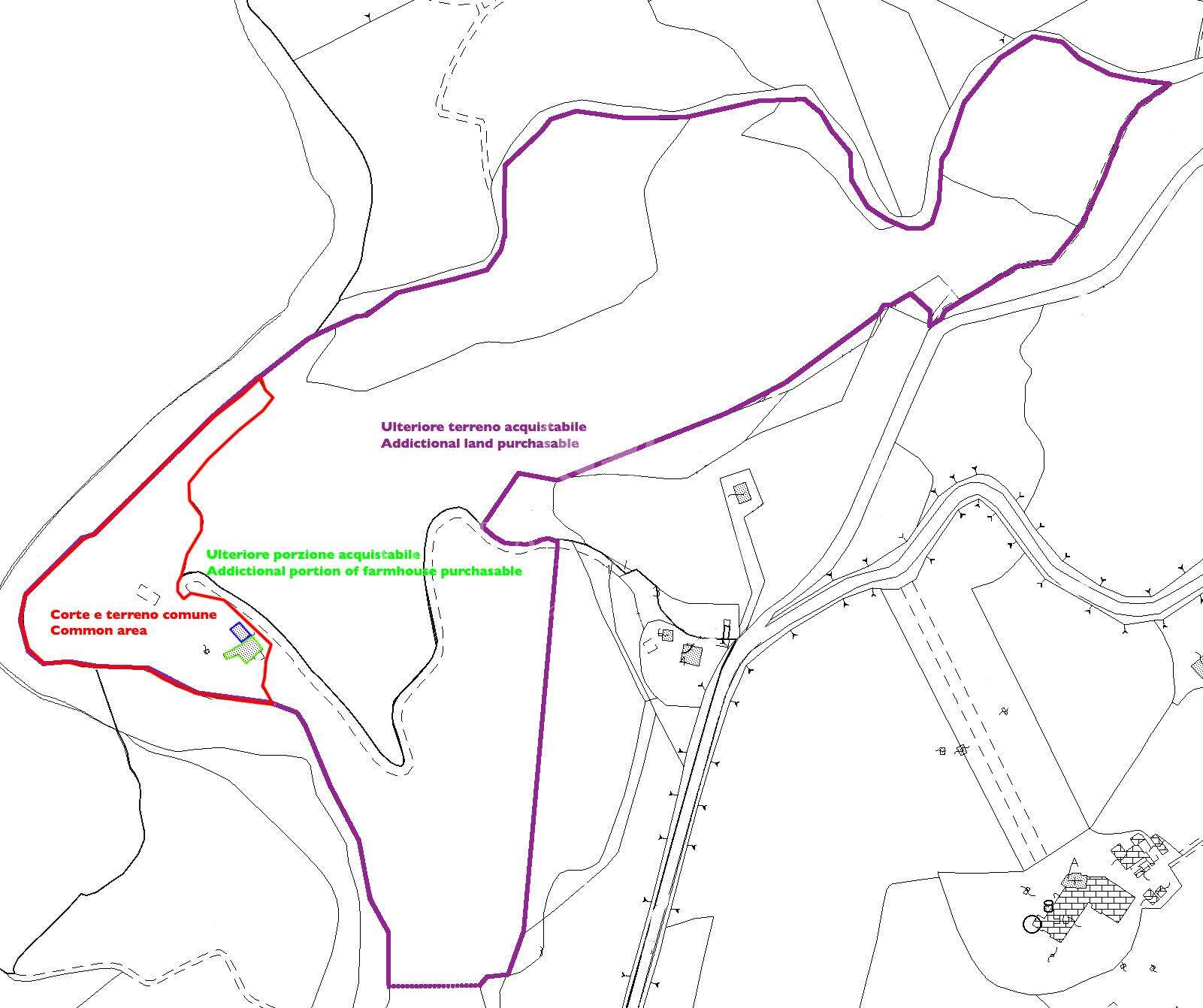 Location
Farmhouse for sale in Umbria, not far from Tuscany, just 3 km away from Orvieto, in a strategical private position close to the amenities and surrounded by greenery. The property is reachable through an unpaved panoramic road of 800 m in good conditions. The motorway exit and the railway station are just a few minutes away by car.
Description
"Il Mulino Bianco 2" is a portion of a splendid property. Immersed in a magical and enchanting valley, surrounded by an old-time atmosphere among the green trees of a wood, the farmhouse "Il Mulino Bianco di Orvieto" reminds us of the antique taste of grain and the perfume of olive oil, which were once produced here for the farmers nearby. This particular property boasts natural beauty, perfect location and great comfort. It is provided with a charming tavern in the old mill, with a large Etrusco/Roman arch and part of the old gears, where to spend joyful moments or take cooking classes. Privacy is ensured in the sunny and shady outdoor area on the shore of a warbling stream, where it would be possible to practise yoga and other similar activities. The large garden covers an area of about 10.000sqm, with swimming pool, relax area, parking and a wood building. The main farmhouse is divided into two zones with three independent apartments, and the portion object of this sale is the left one. The apartment is composed by an independent entrance with: living room with fireplace, kitchenette/kitchen and bedroom/study on the 1st floor; going down a staircase we find 2 bedrooms and a bathroom. Another bathroom in the common mill room. The property is set at the feet of a green hill; through a pathway, it is possible to get to the top and have splendid views of the Orvieto cliff and cathedral. The antique mill dates back to the eighteenth century and has been carefully restored and turned into this beautiful farmhouse, in which the old elements are perfectly updated to modern times. It is possible to purchase further land (7/8ha of wood) and a bordering portion with apartment composed of three bedrooms, living room, kitchen and bathroom at a price of € 560.000 +20.000 (Red Portion, with about 70% of the common areas included), to have the entire property and complete privacy.
Repair State
Restored
Amenities
The property is provided with all the necessary utilities, including a natural spring, LPG fuelled heating system and splendid fireplaces.
Land Registry Details
Great Estate Group, through the owner's specialist, draws up a due diligence on each property, which allows to perfectly know the urbanistic and cadastral situation of every property. The due diligence can be required in case of real interest in the property.
Ownership Details
The property is owned by two private individuals and the purchase will be taxed according to the current laws. During the inspection, specifics and clarifications will be given in this regard.
Potential Land Use
This farmhouse would be perfect to be used both as main residence and second home. Considering that the apartment has an independent entrance and is located in a very important area, it could be also inserted in the vacation rentals market. This property is a very interesting investment, thanks to its peculiarity, historic taste, beauty, location and comfort.
Contact us regarding this property: