Boligdetaljer
"San Martino"
| | | |
| --- | --- | --- |
| COD. 4908 | Marche - Monte San Martino (Macerata) | € EUR 265,000 |
| | | |
| --- | --- | --- |
| TYPE: Rustic farmhouses and Countryhouses | BOLIG AREAL: 530.00 kvm | TOMTE AREAL: 0.00 ha |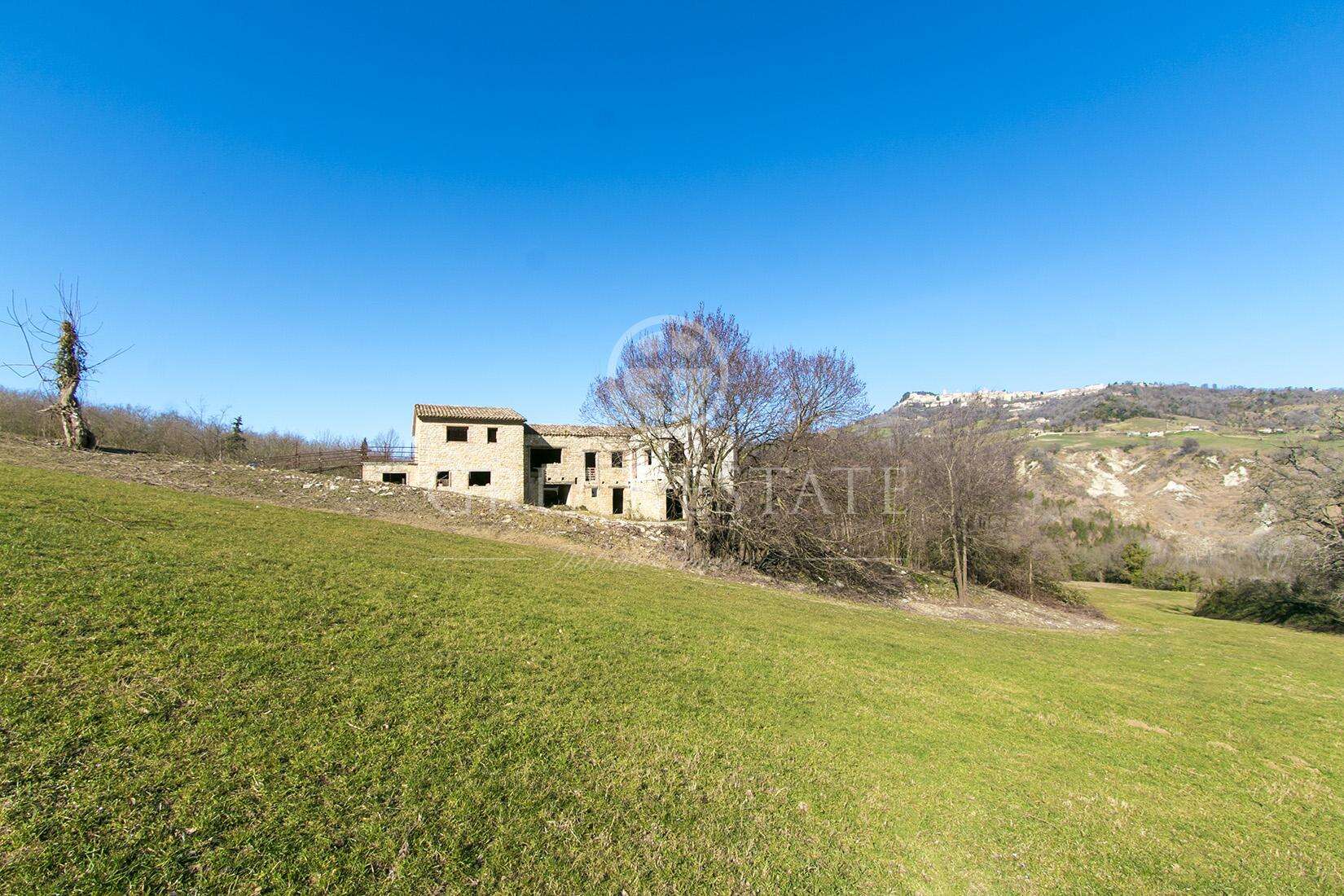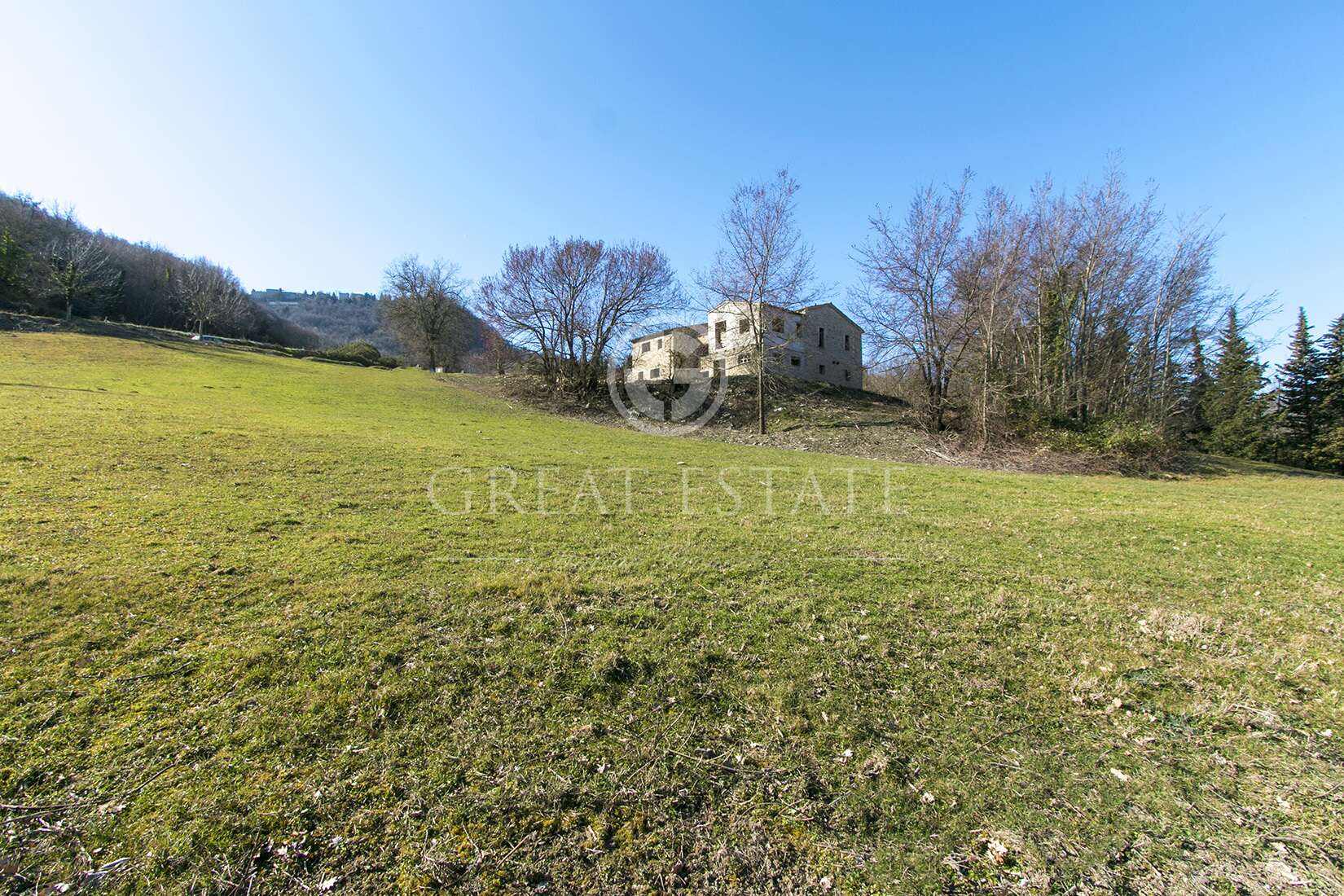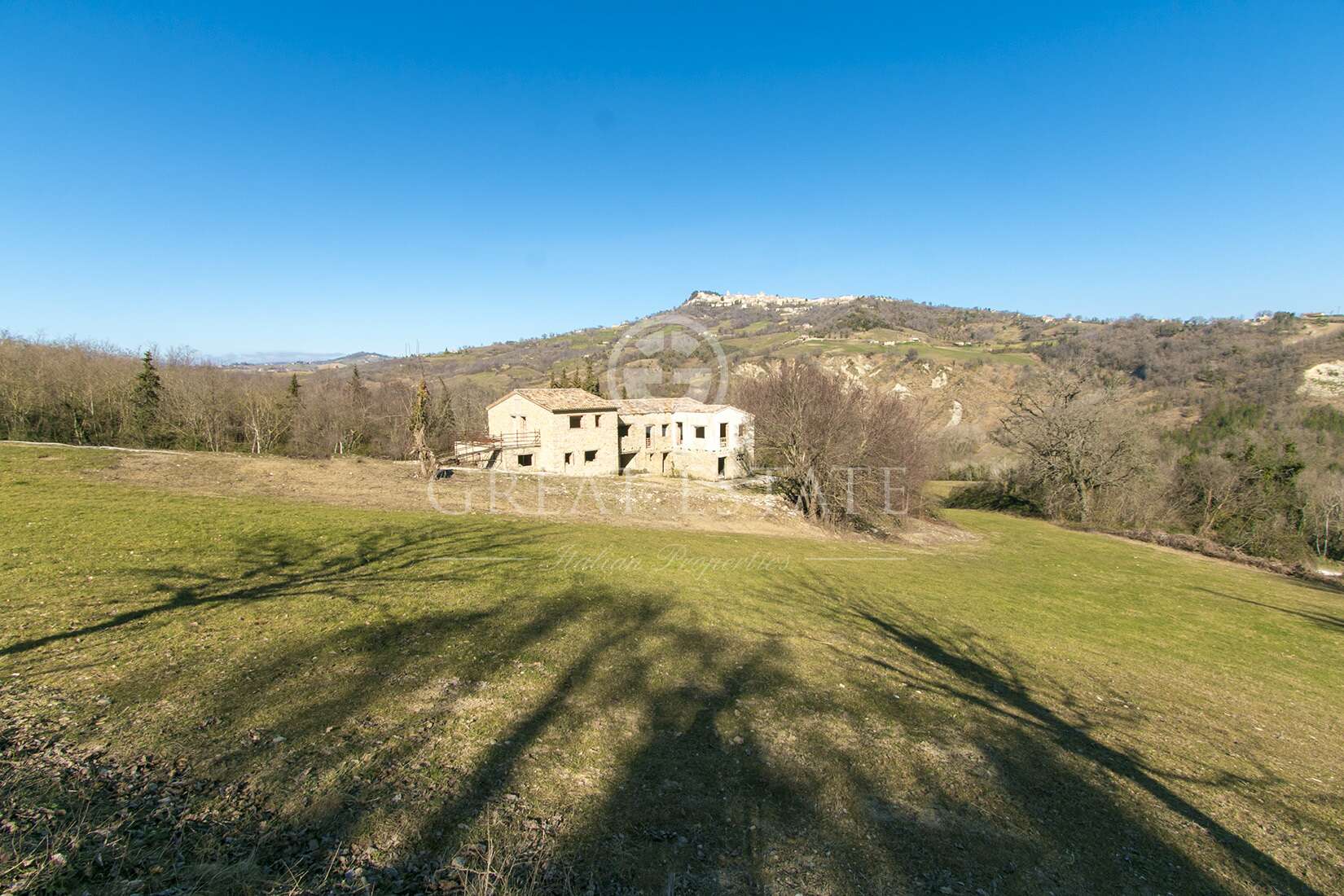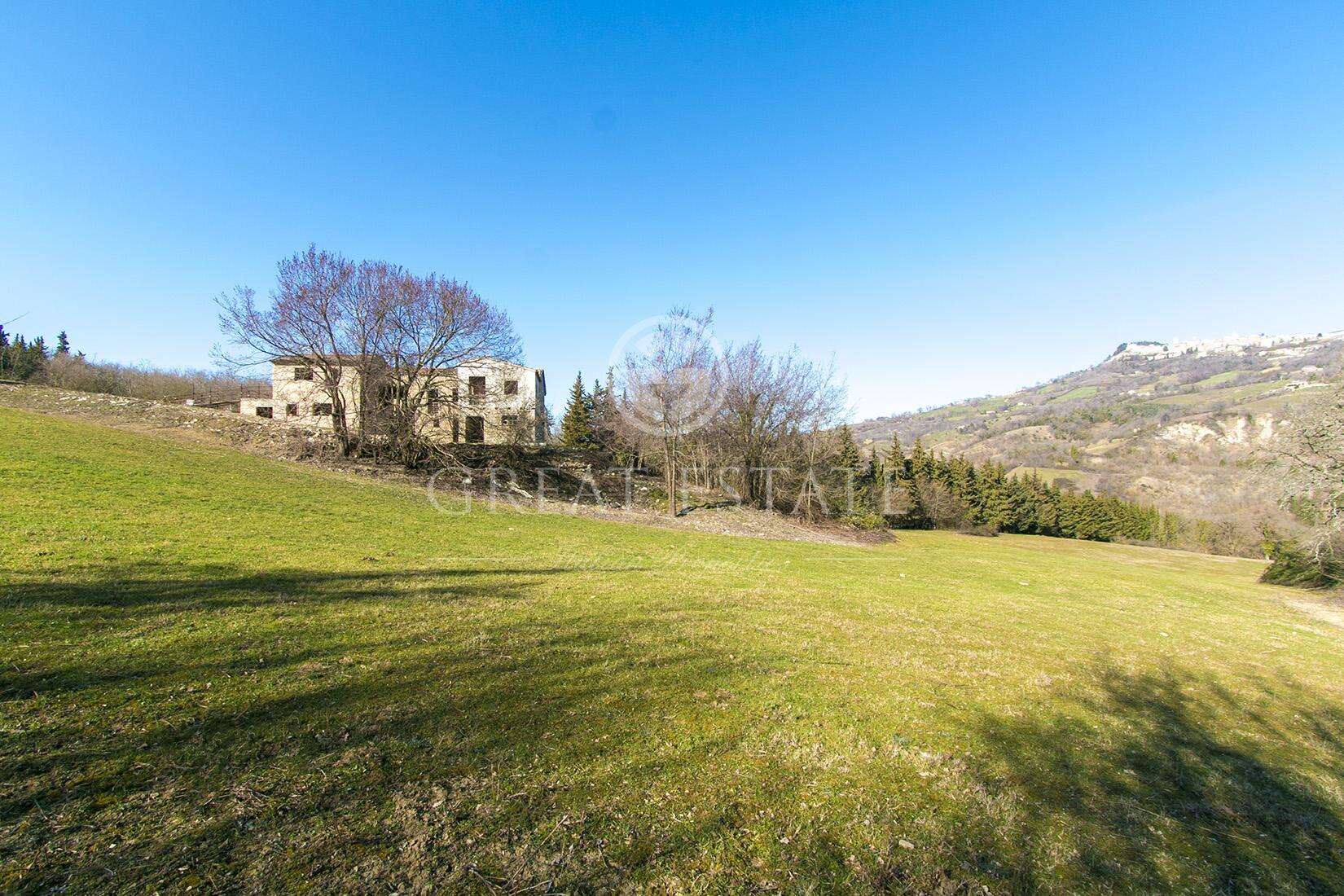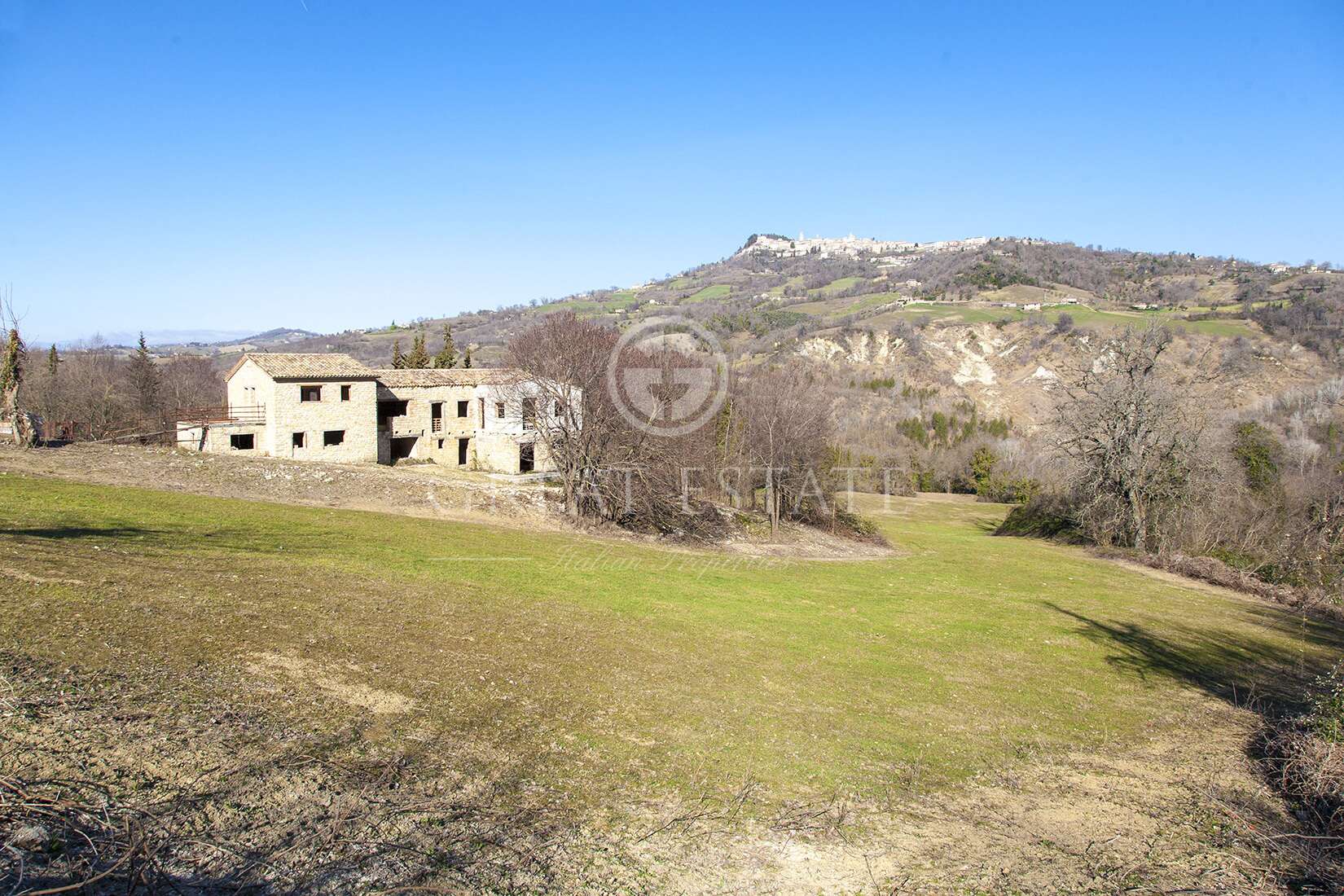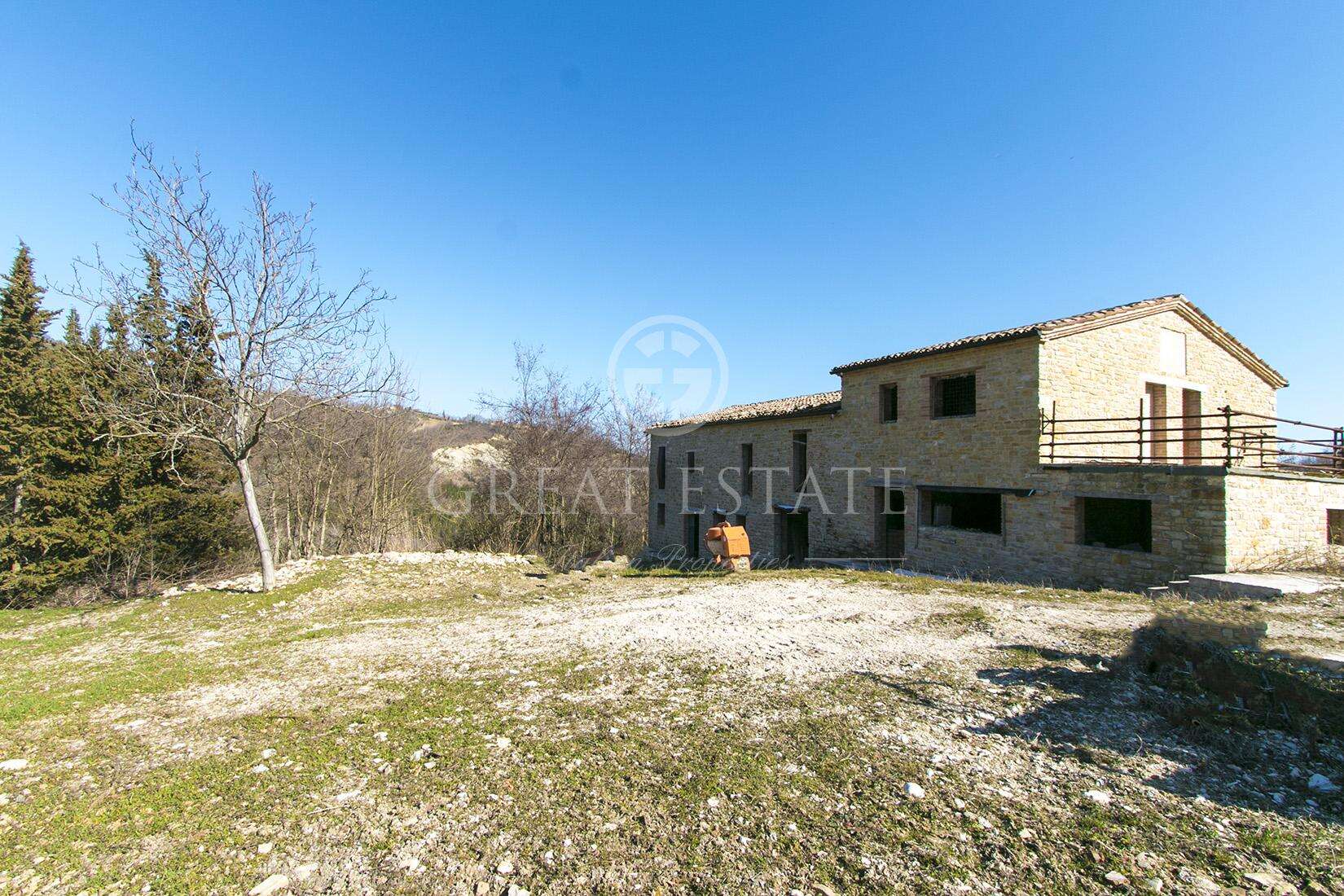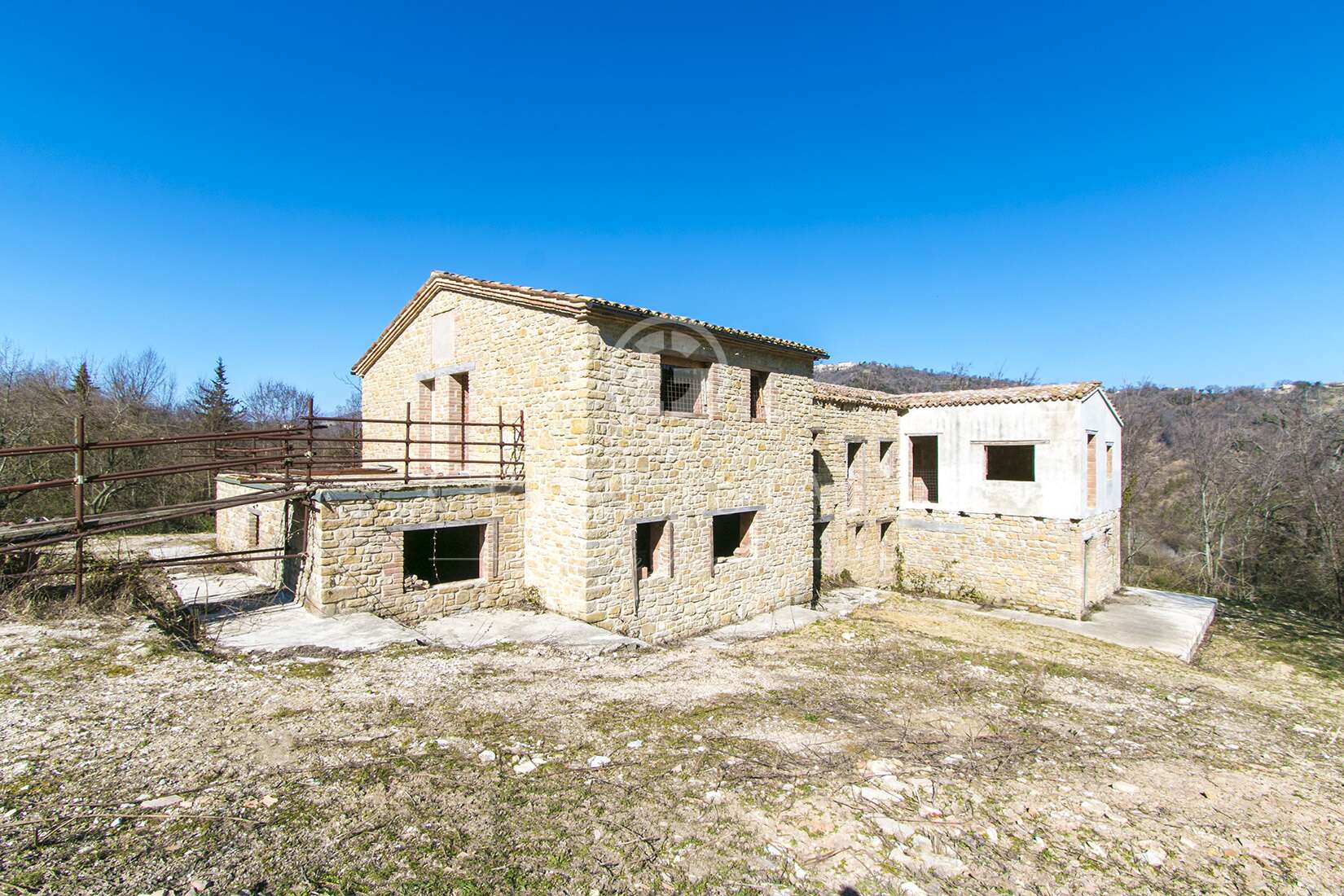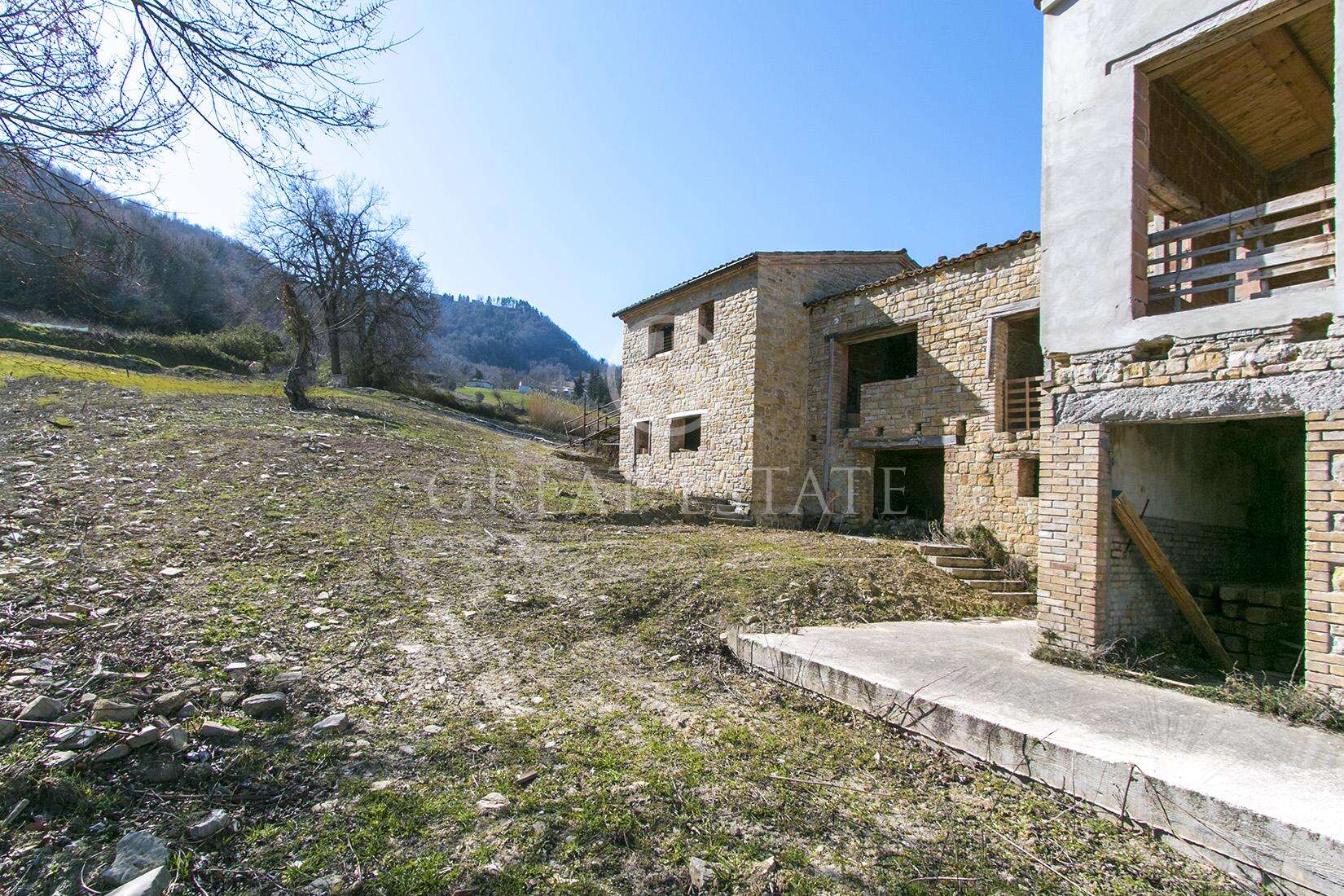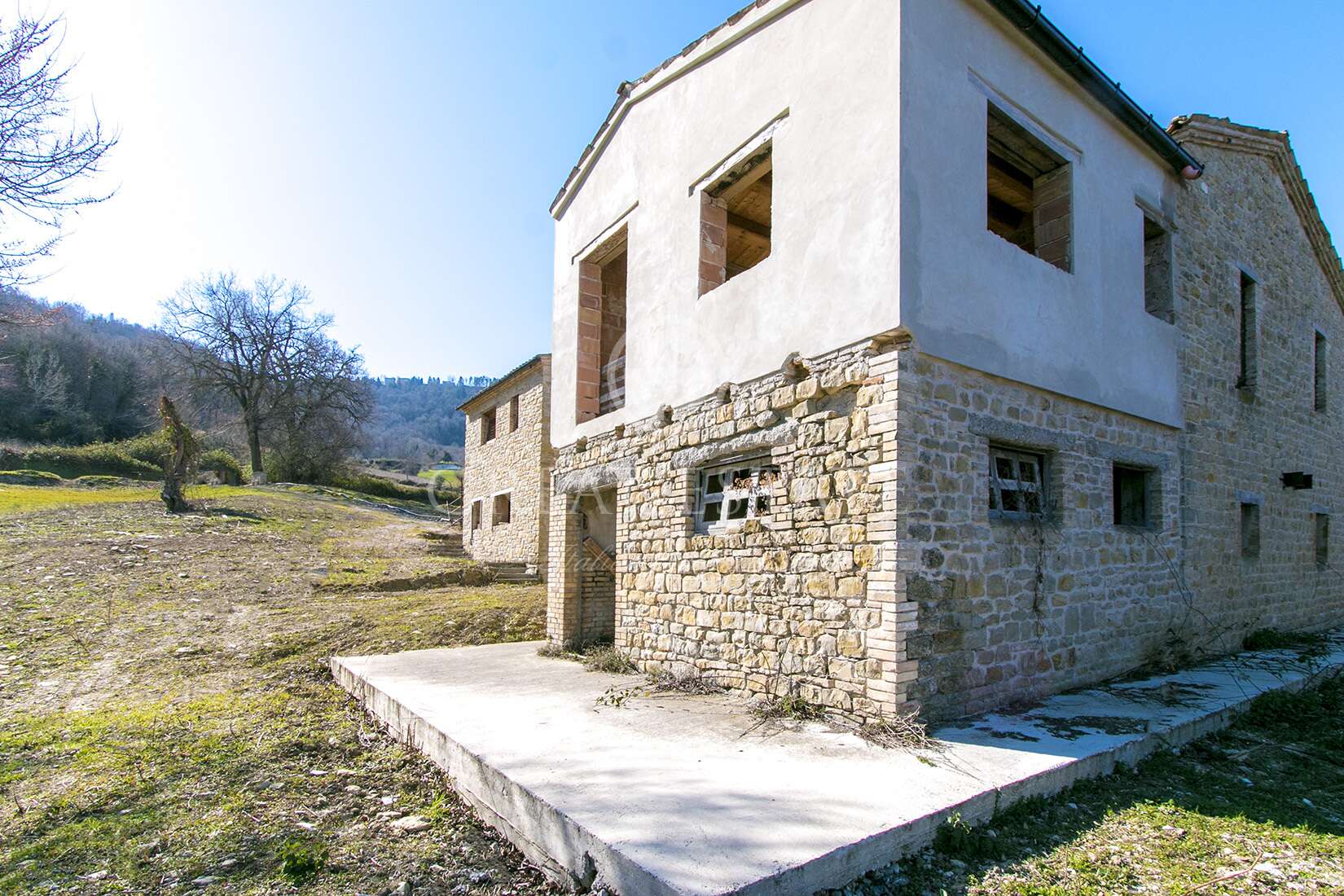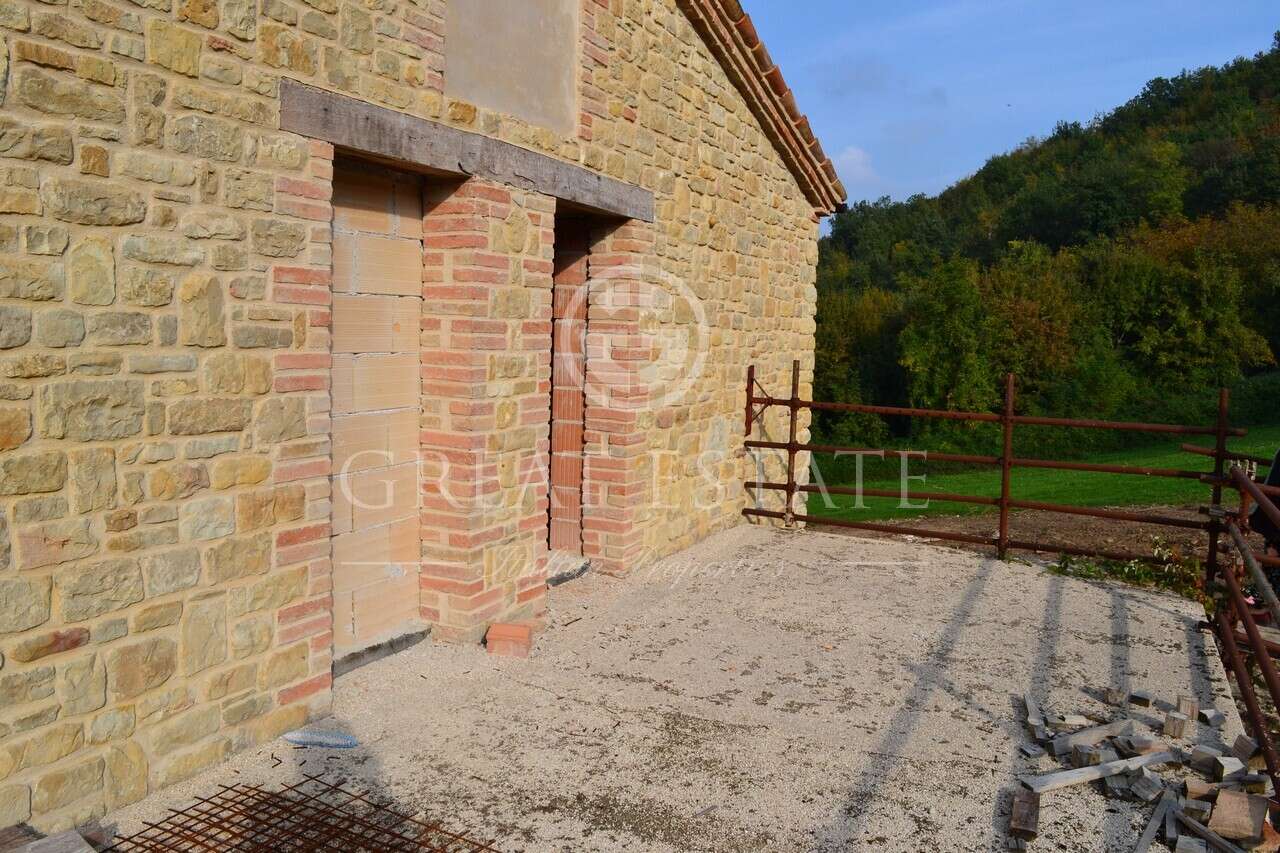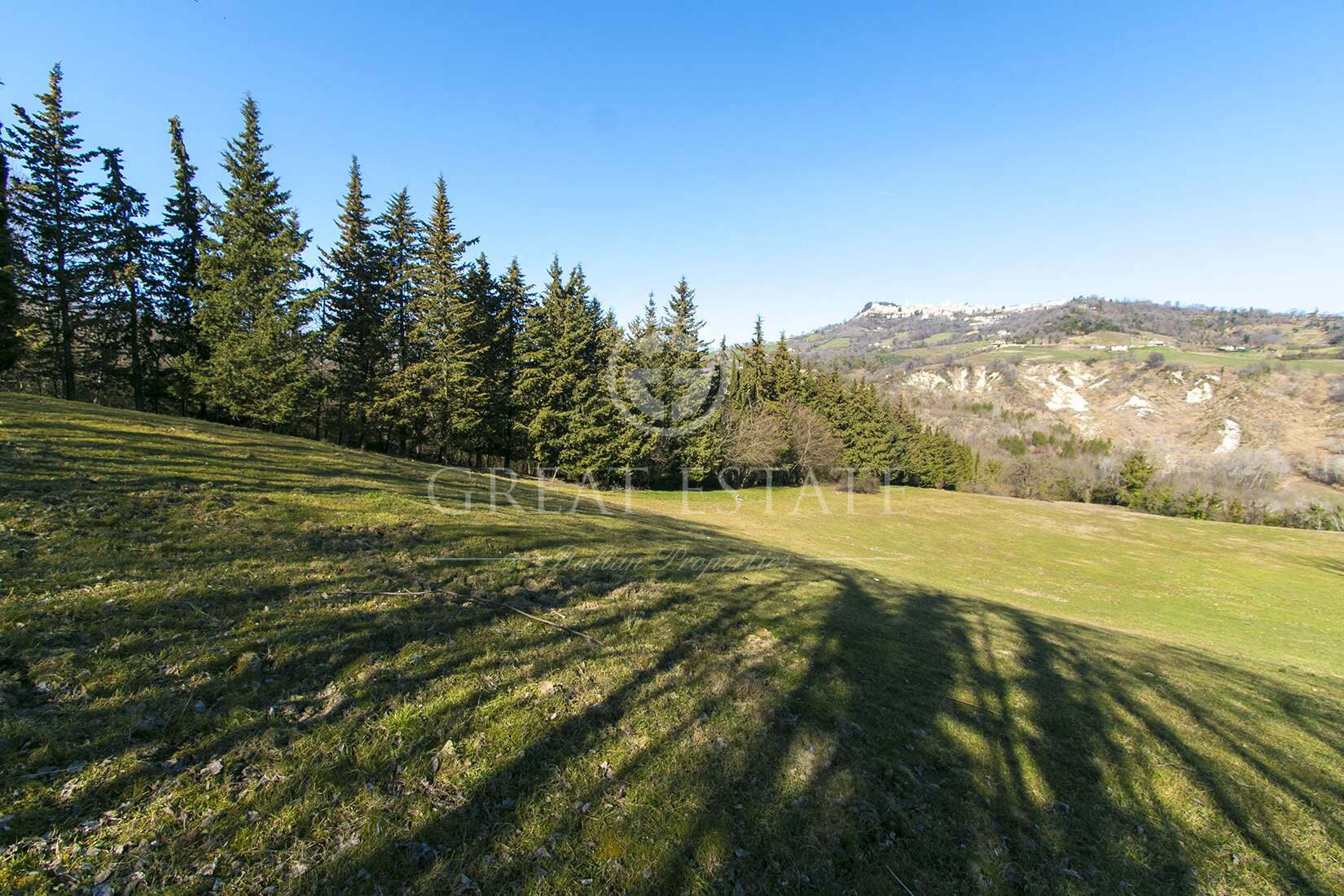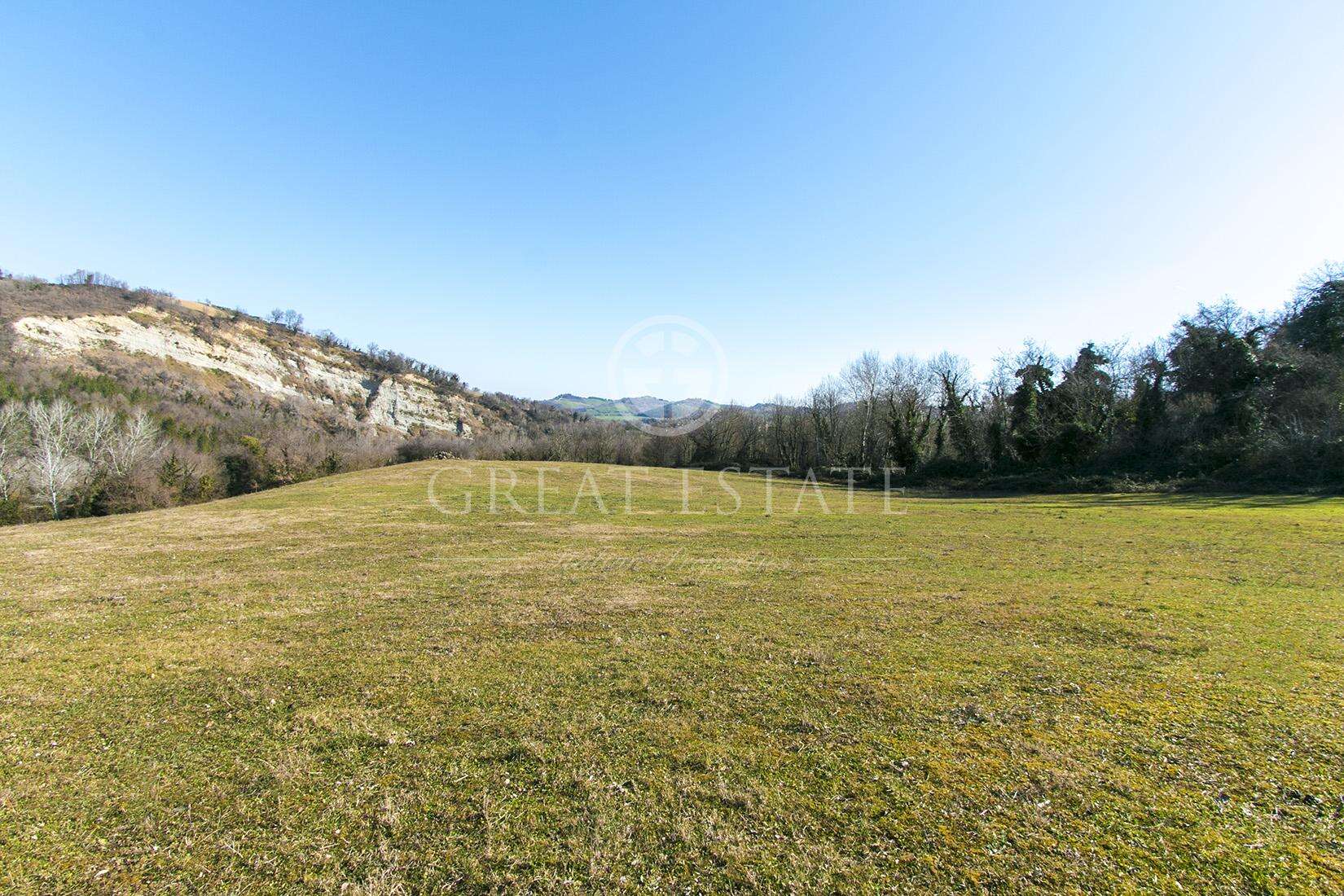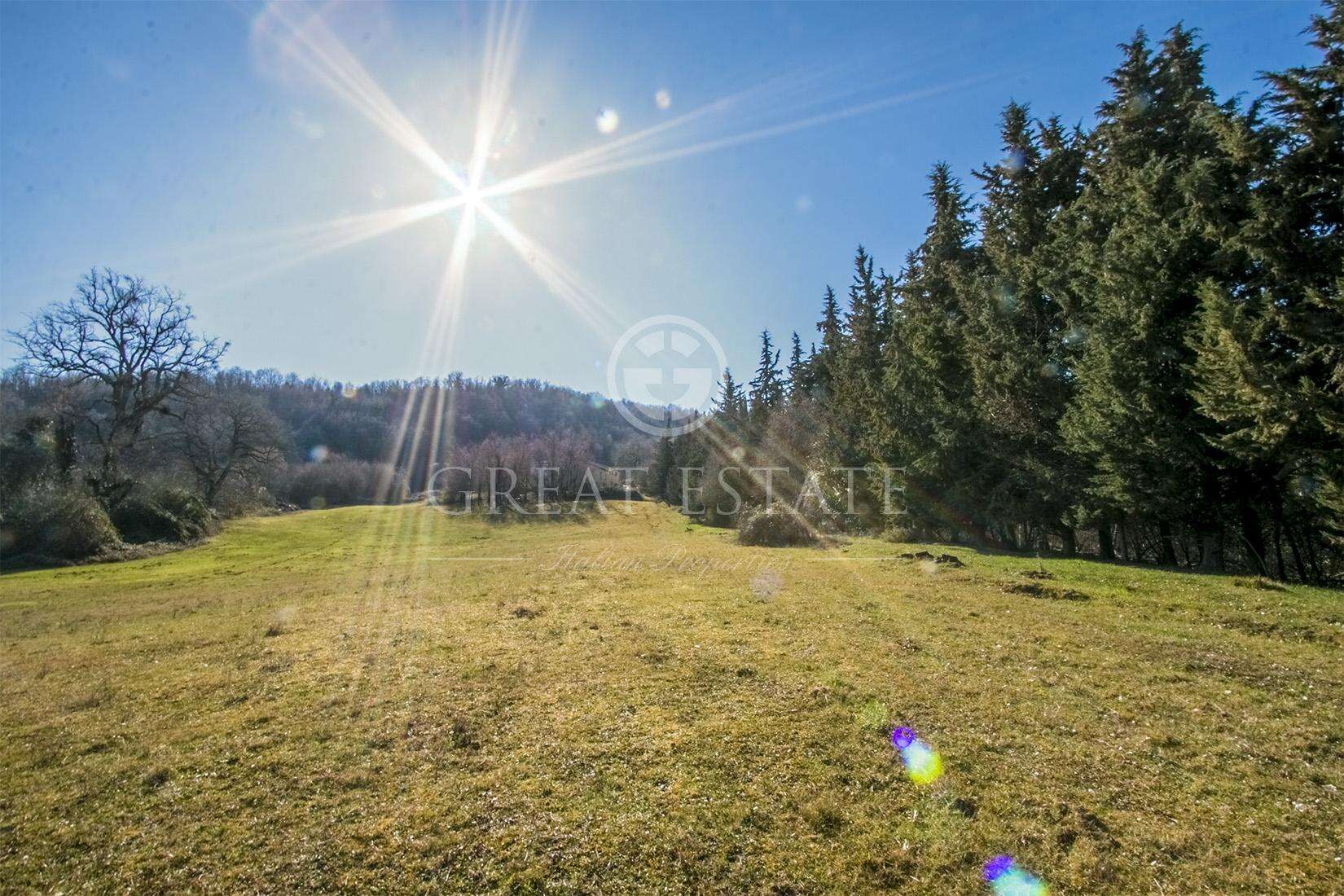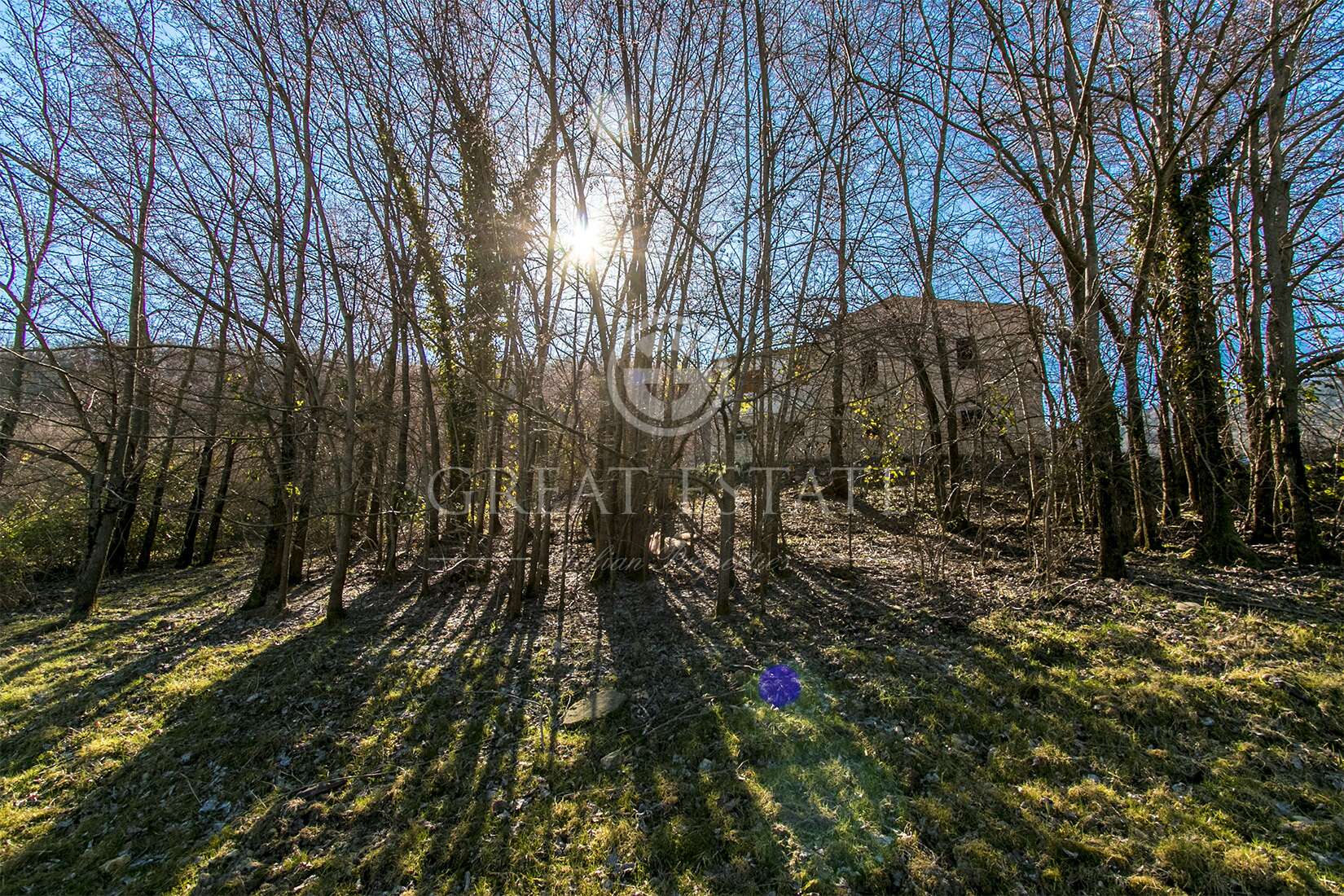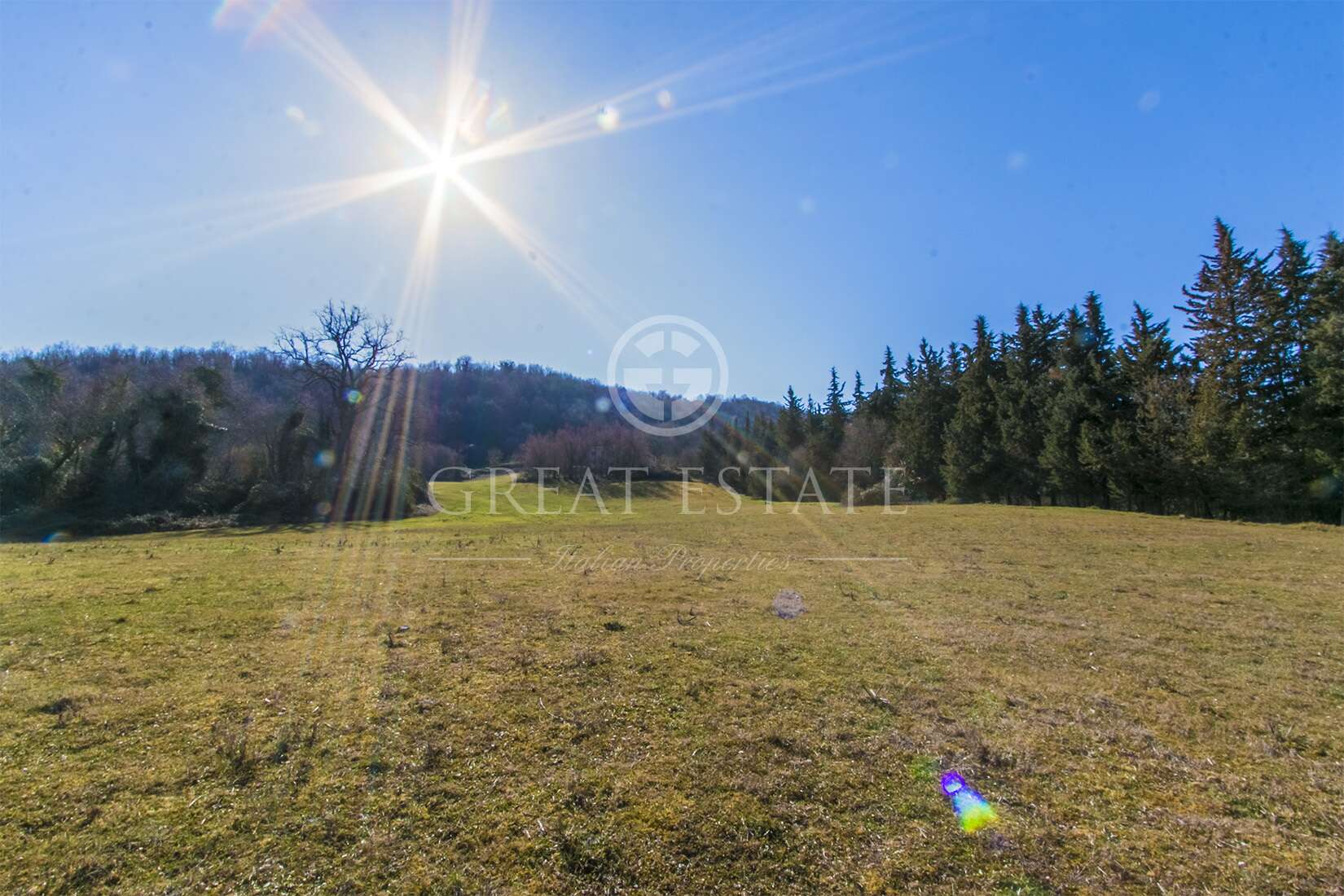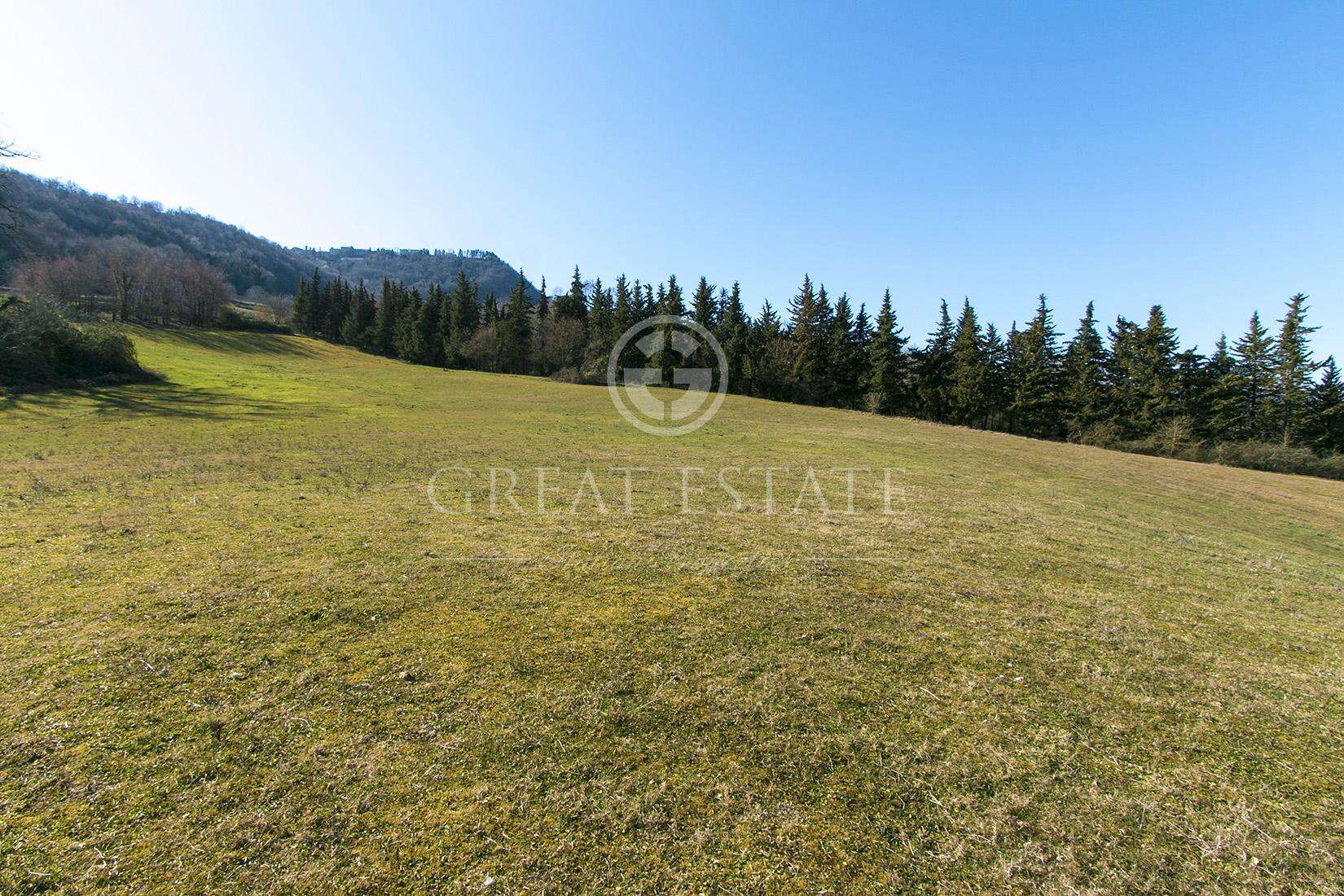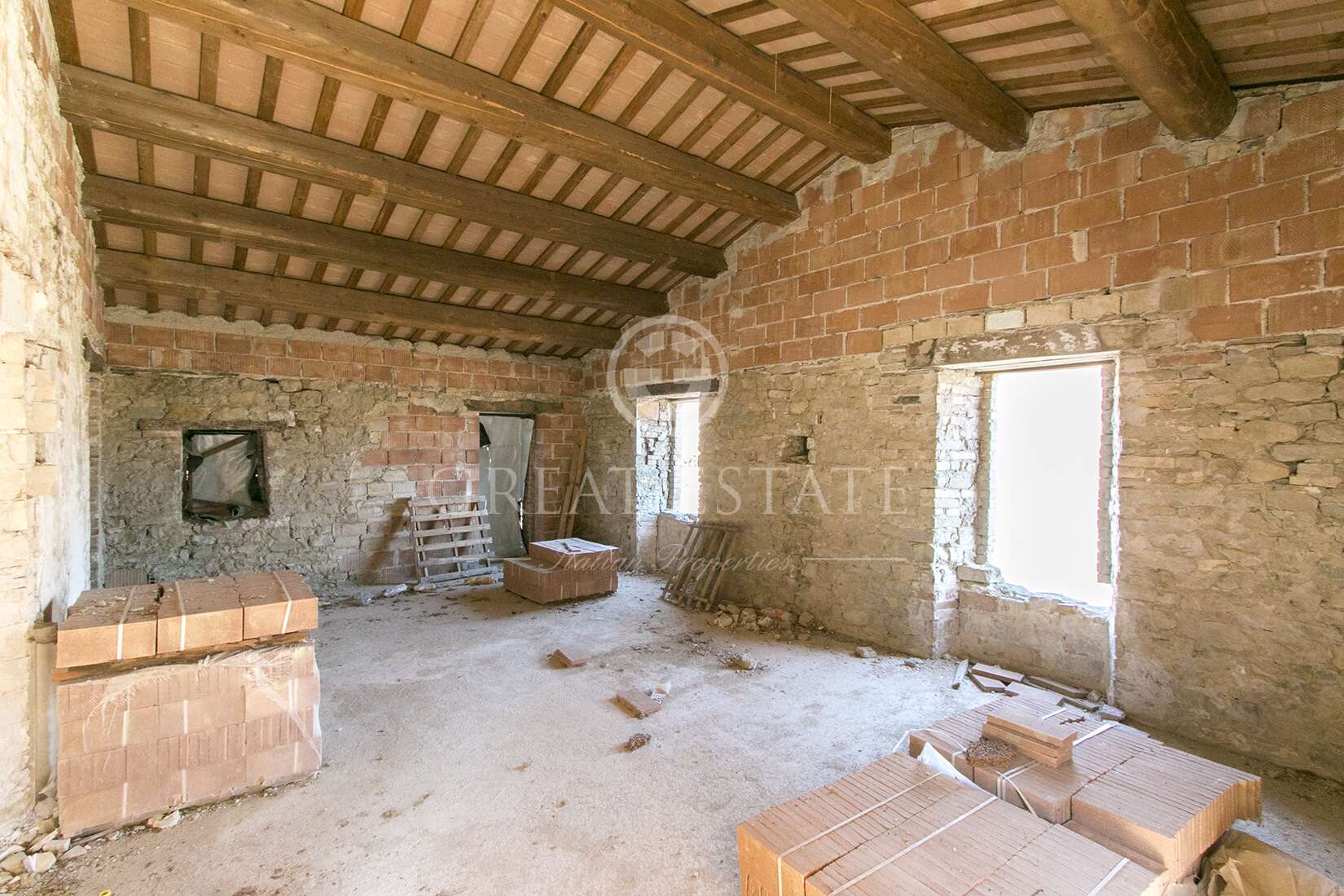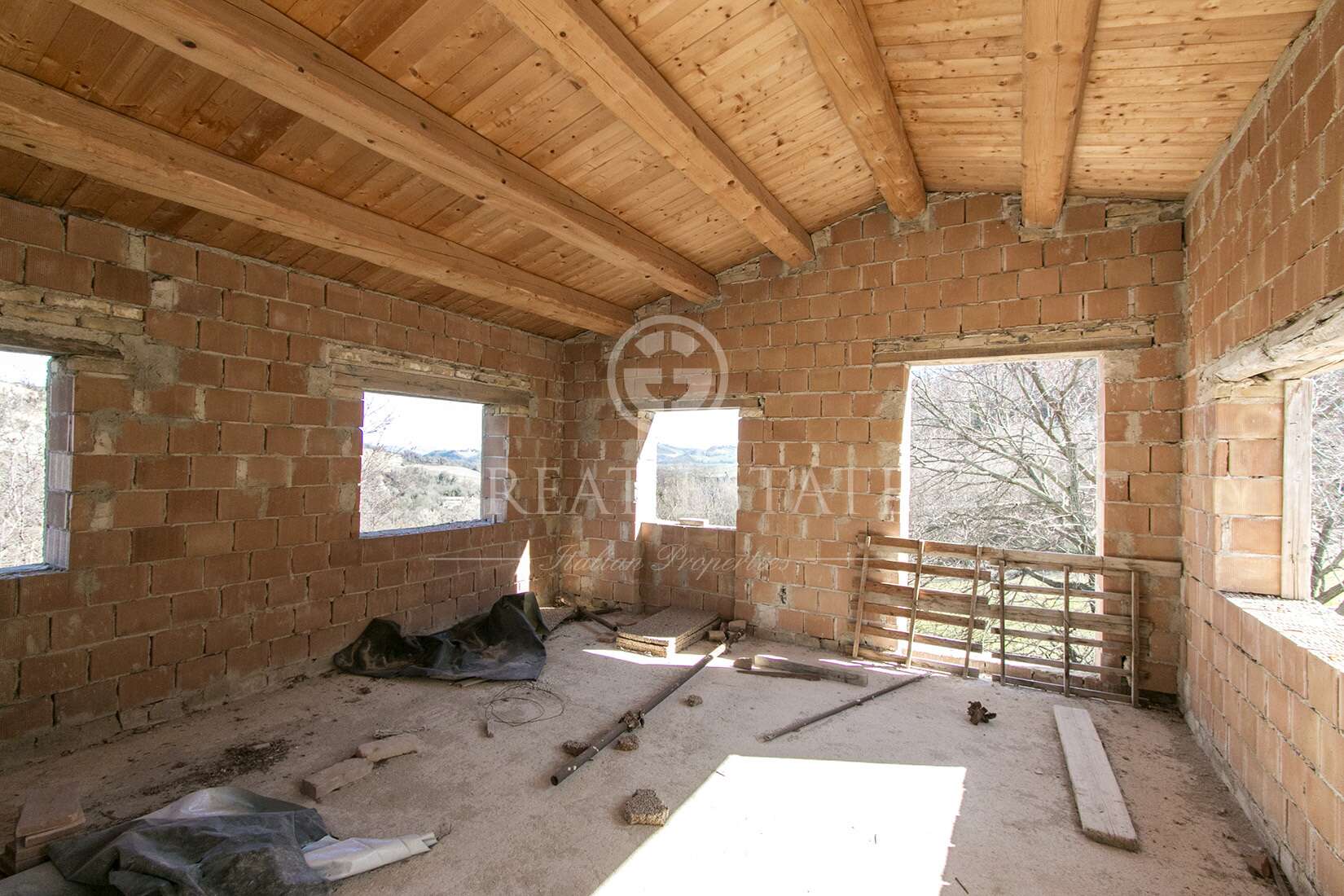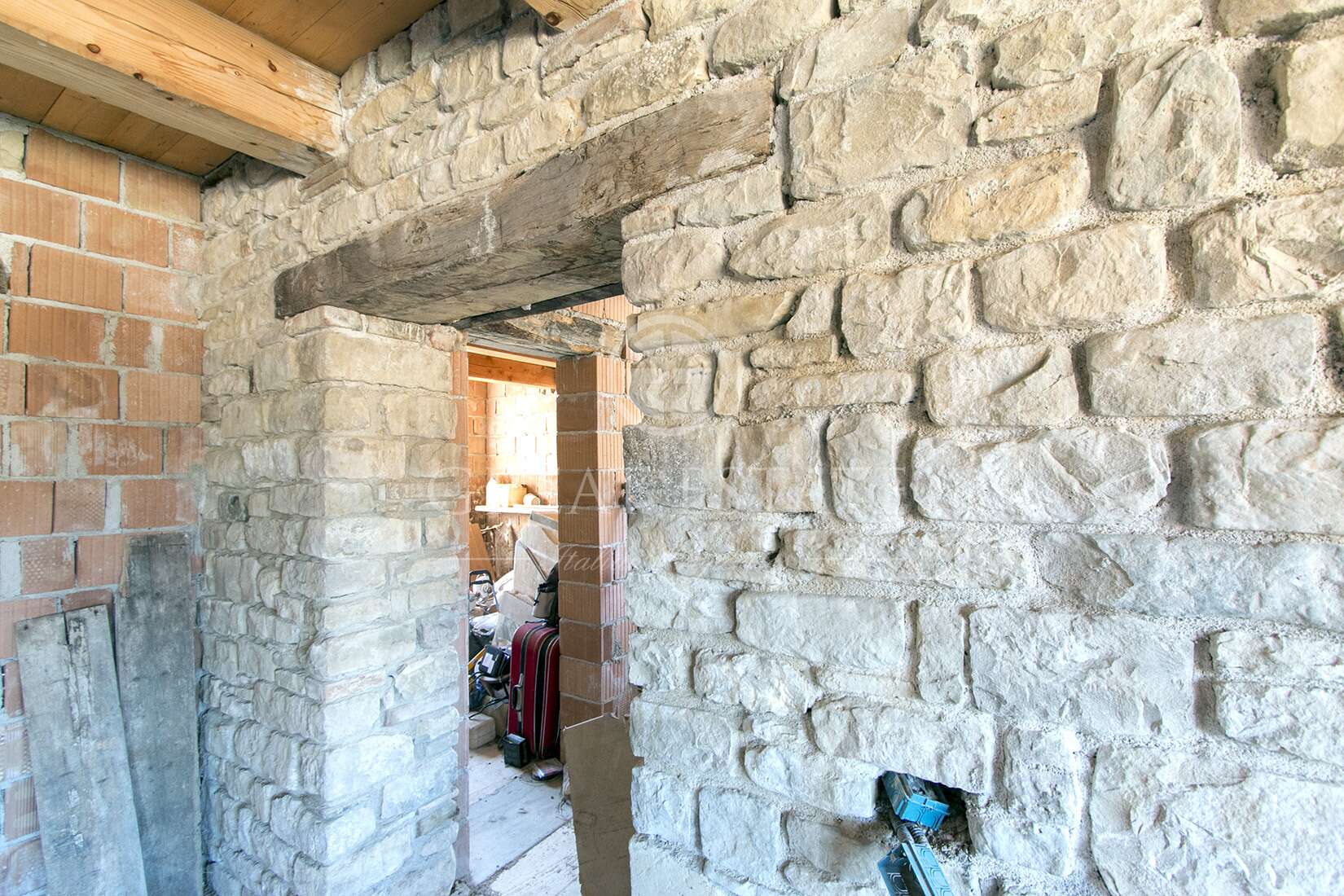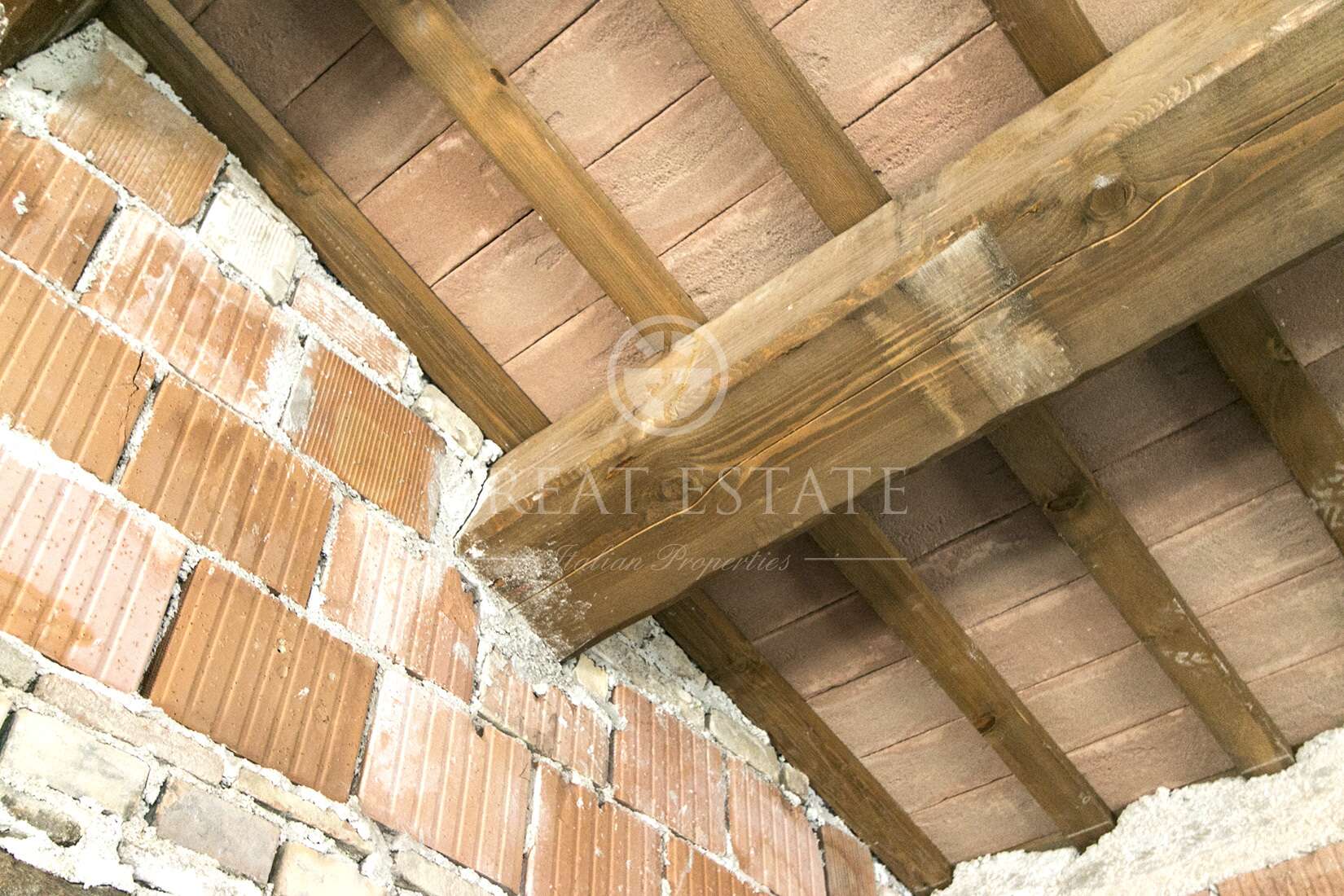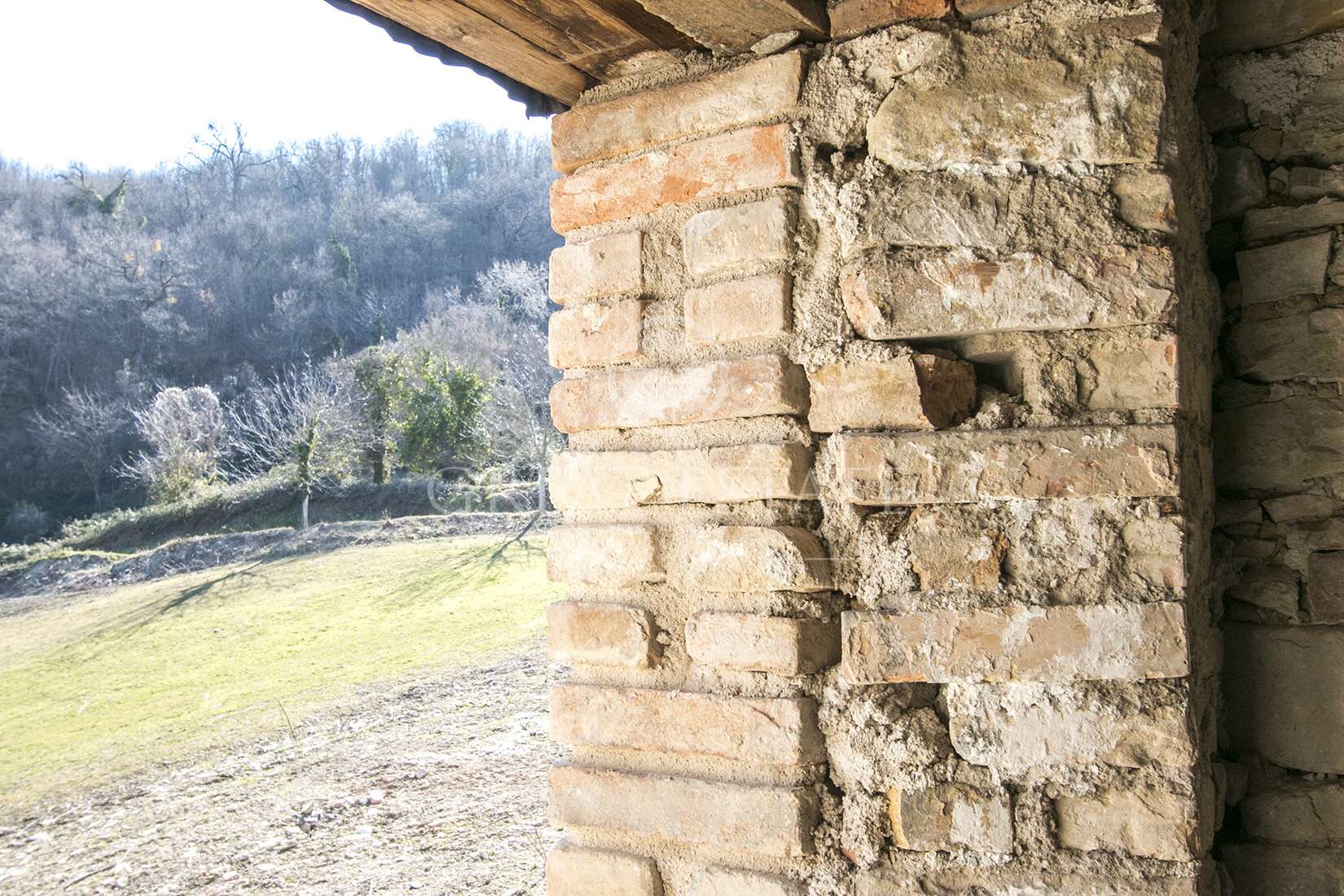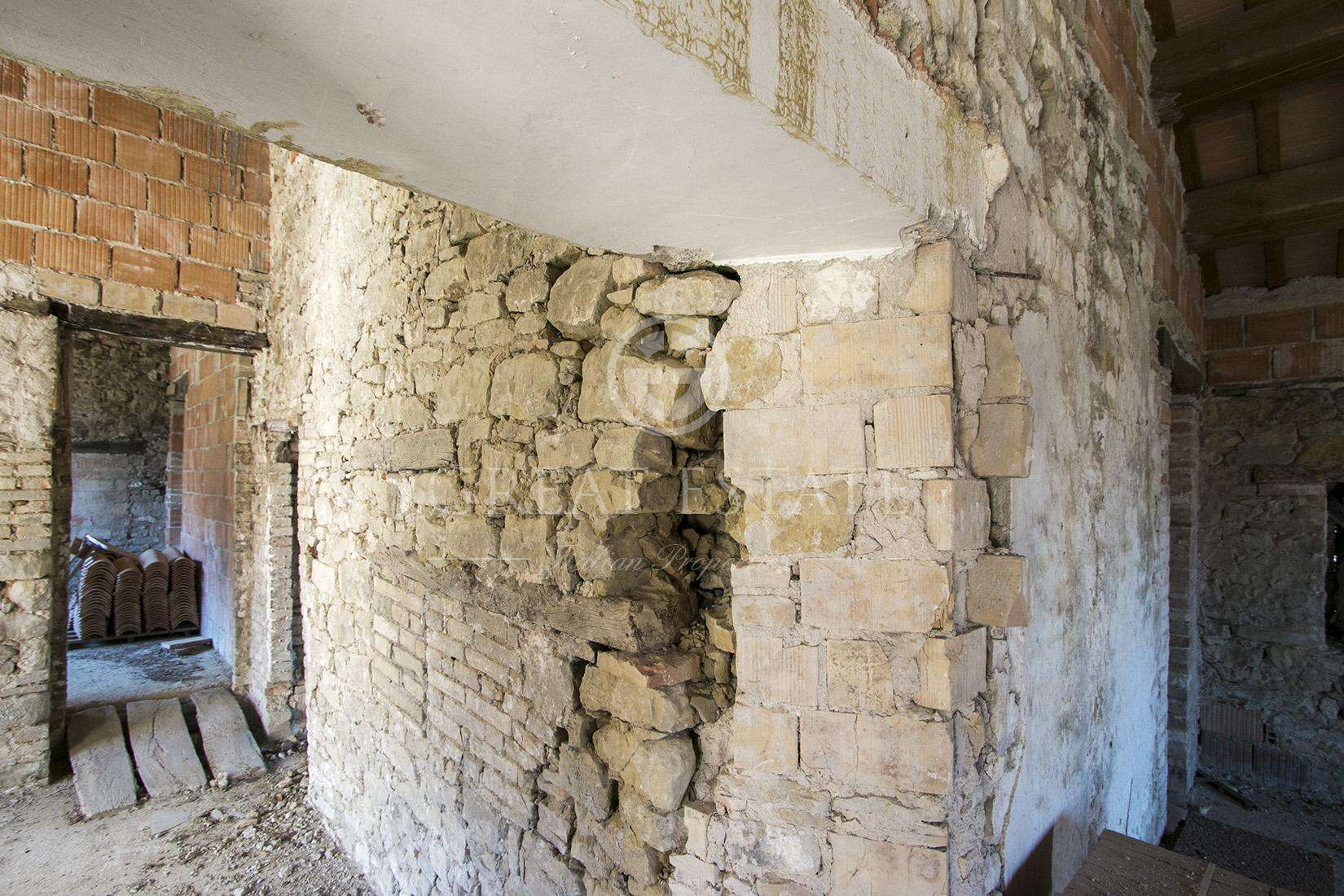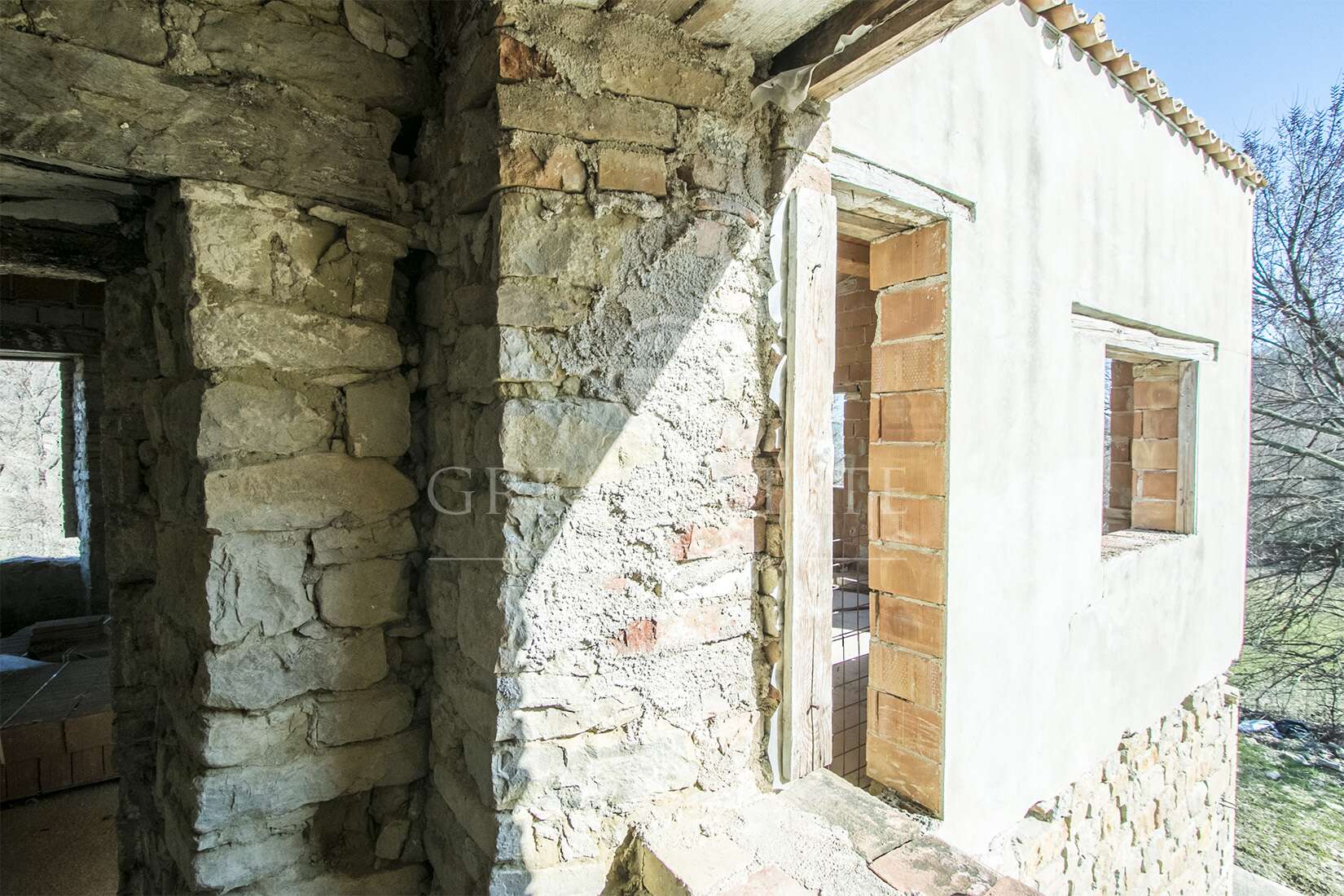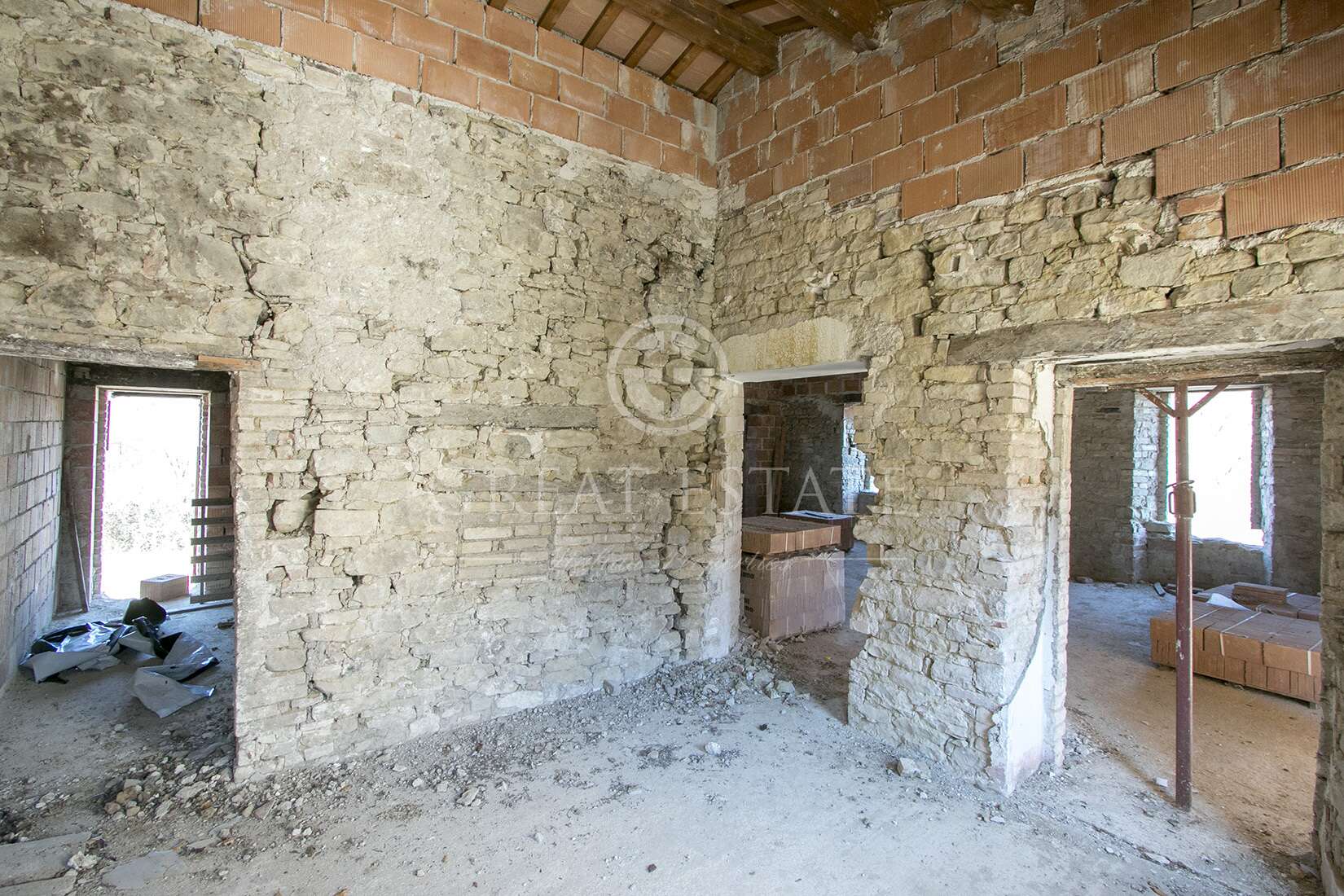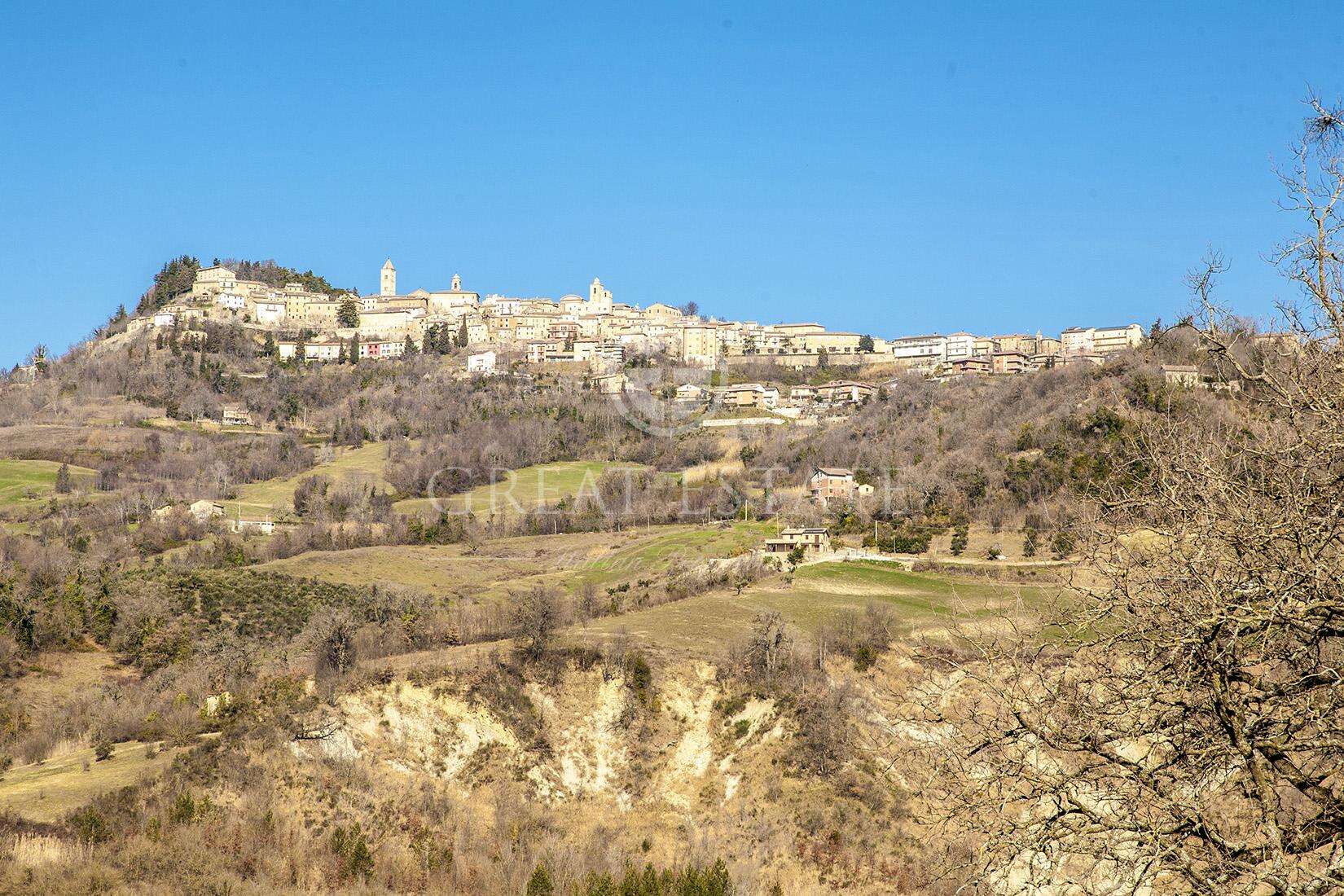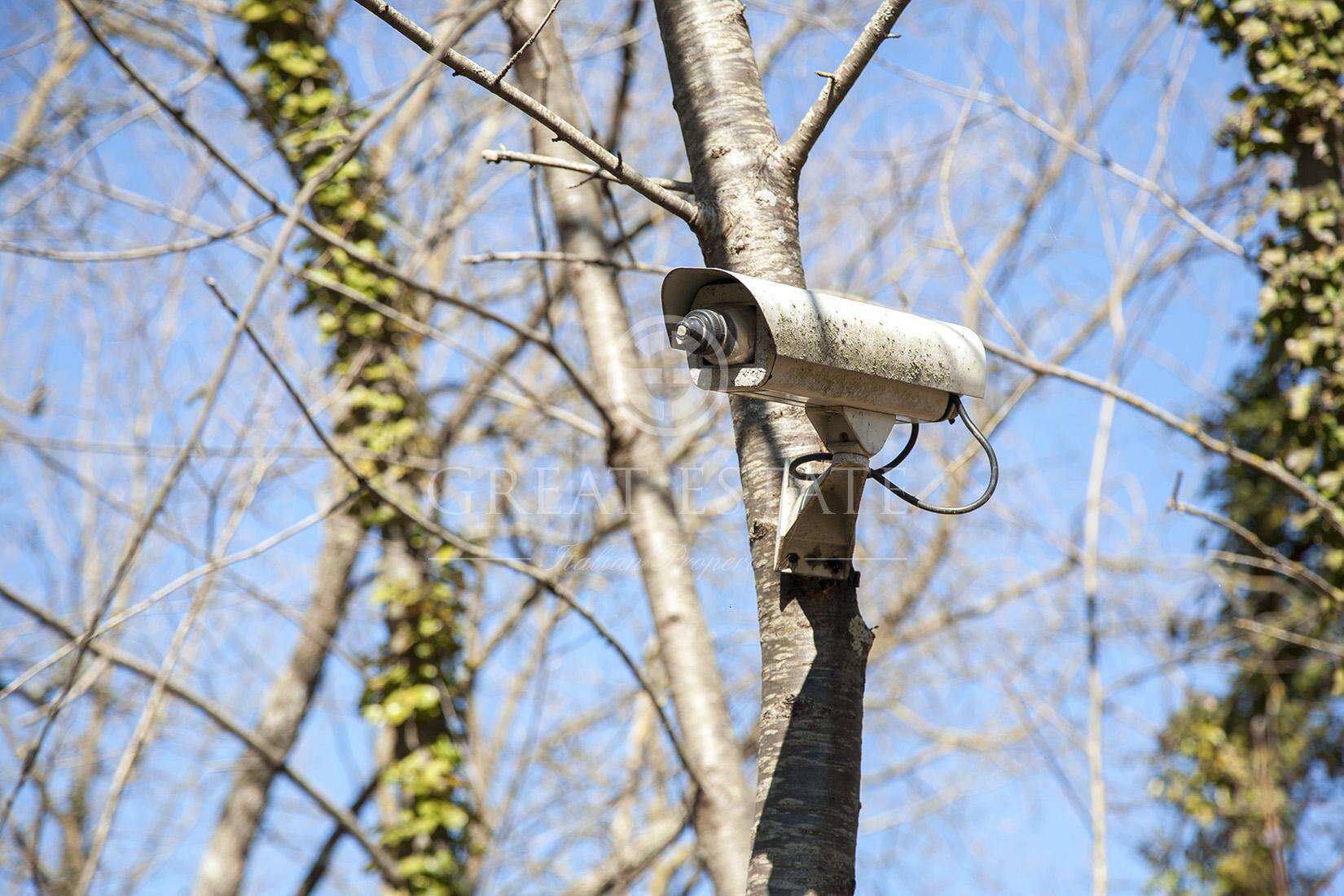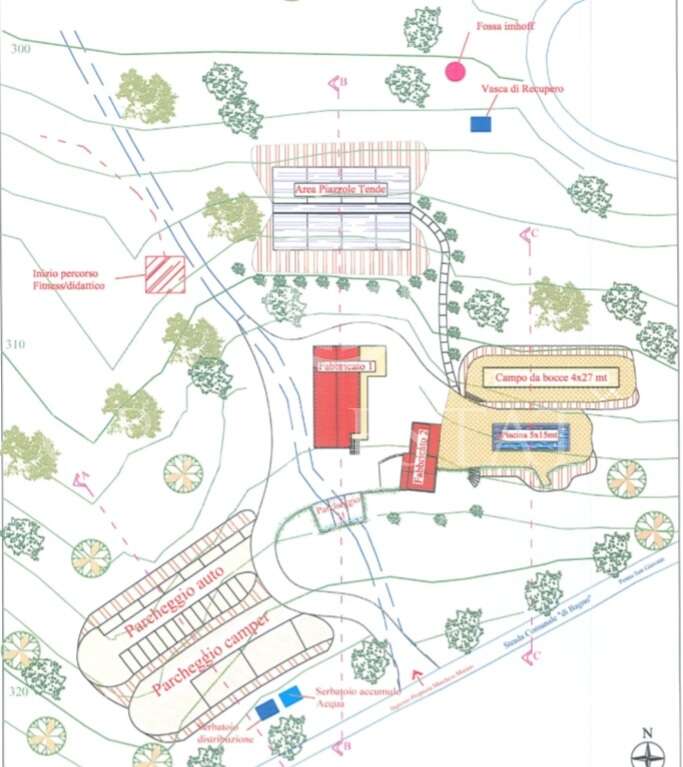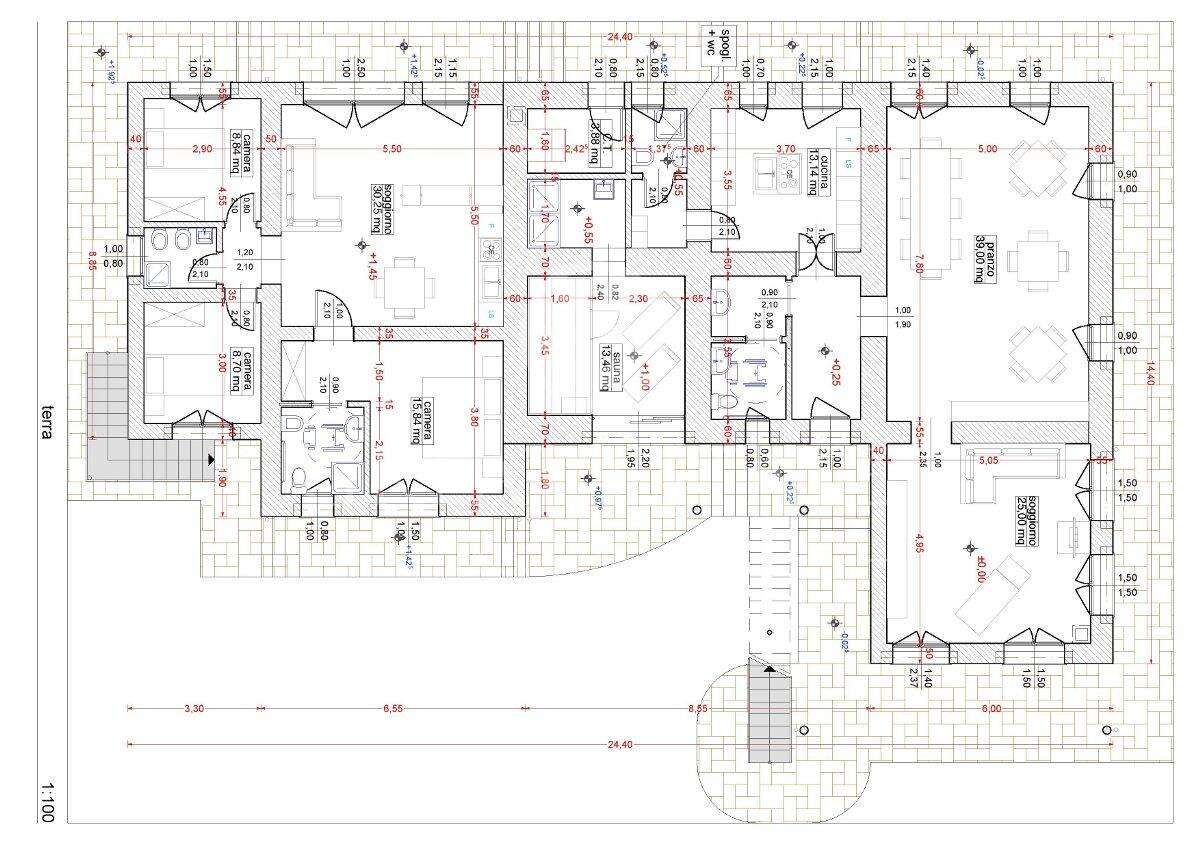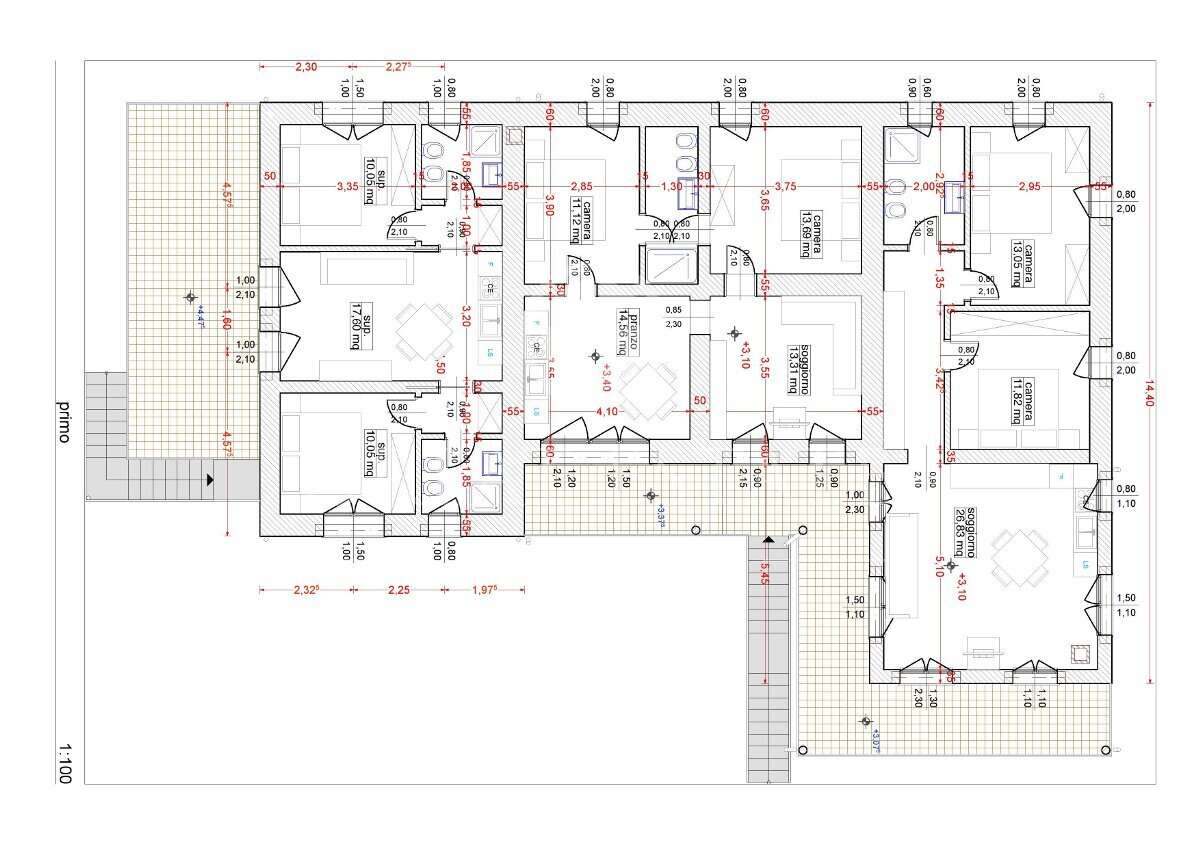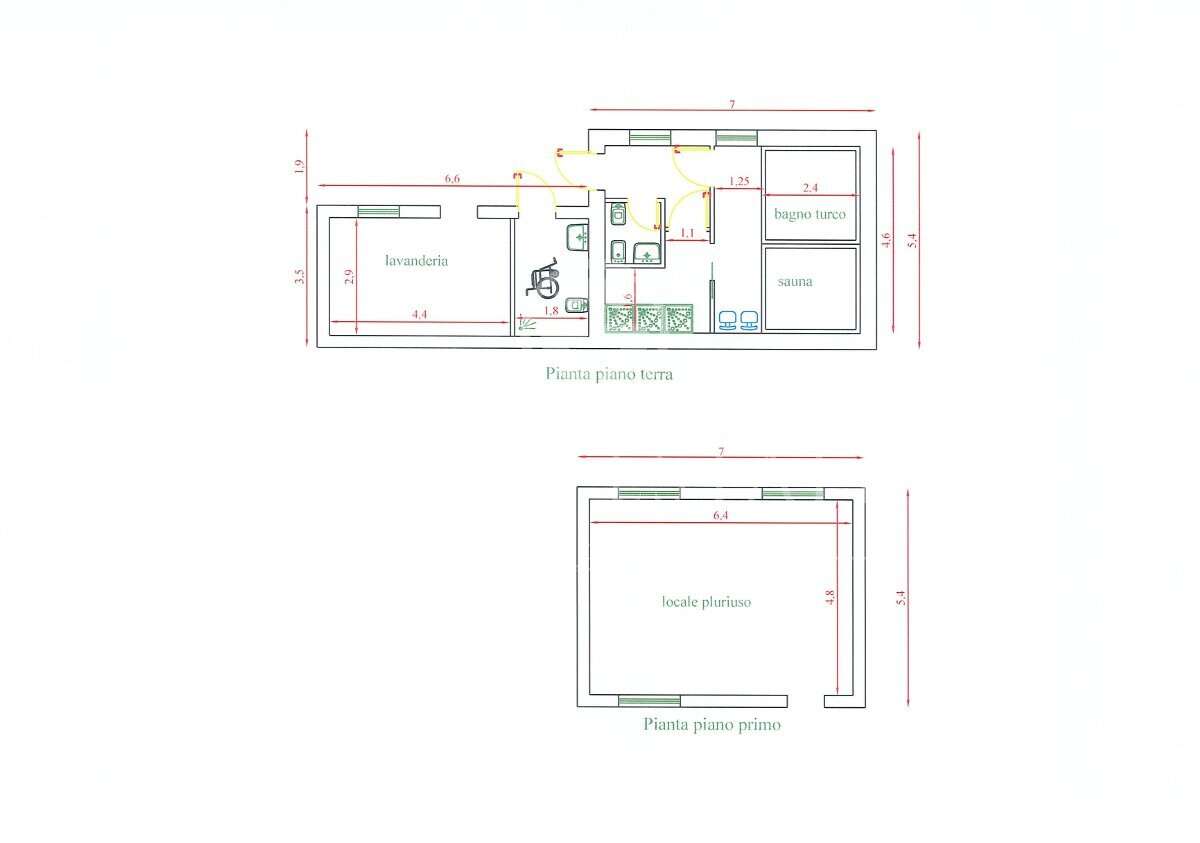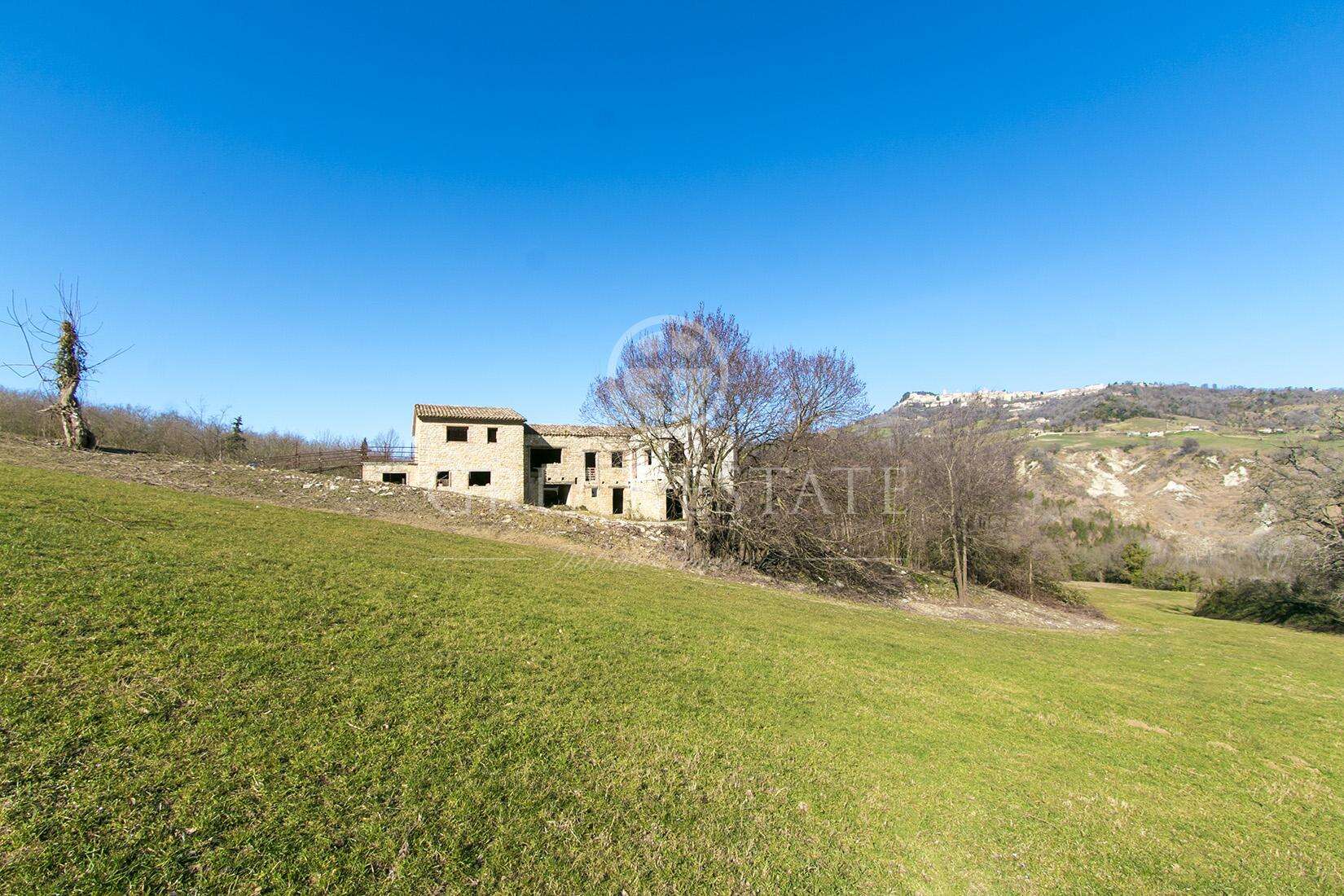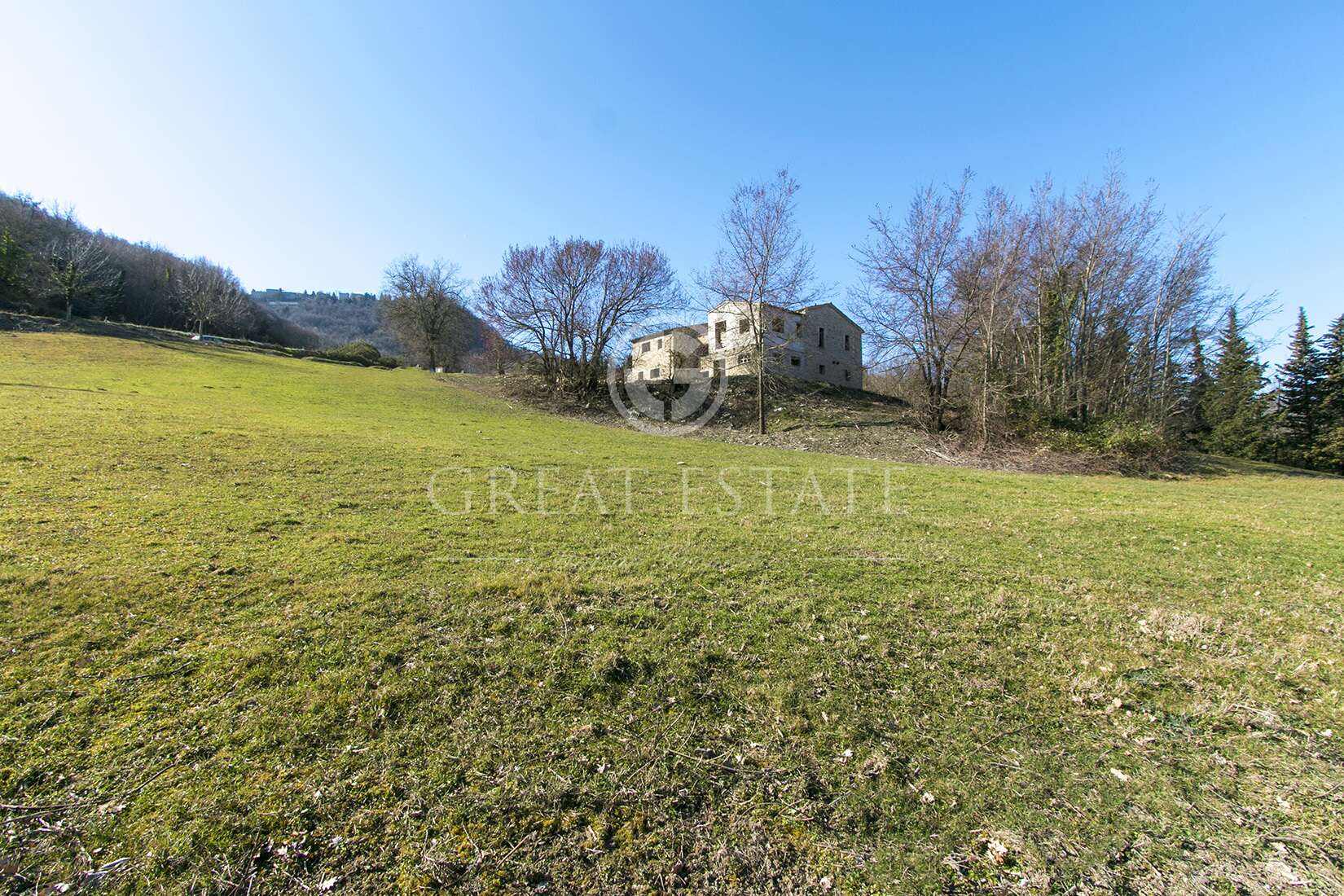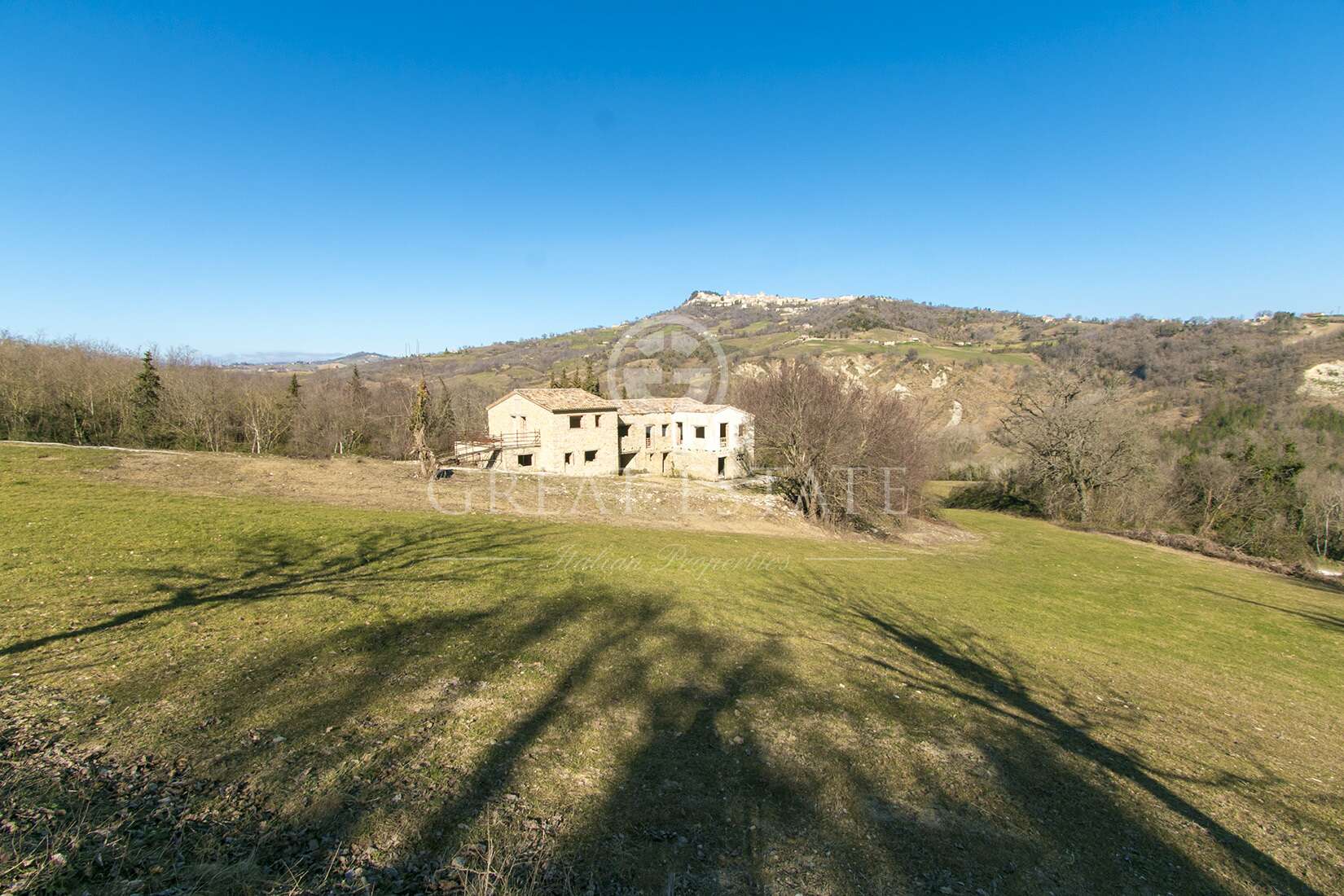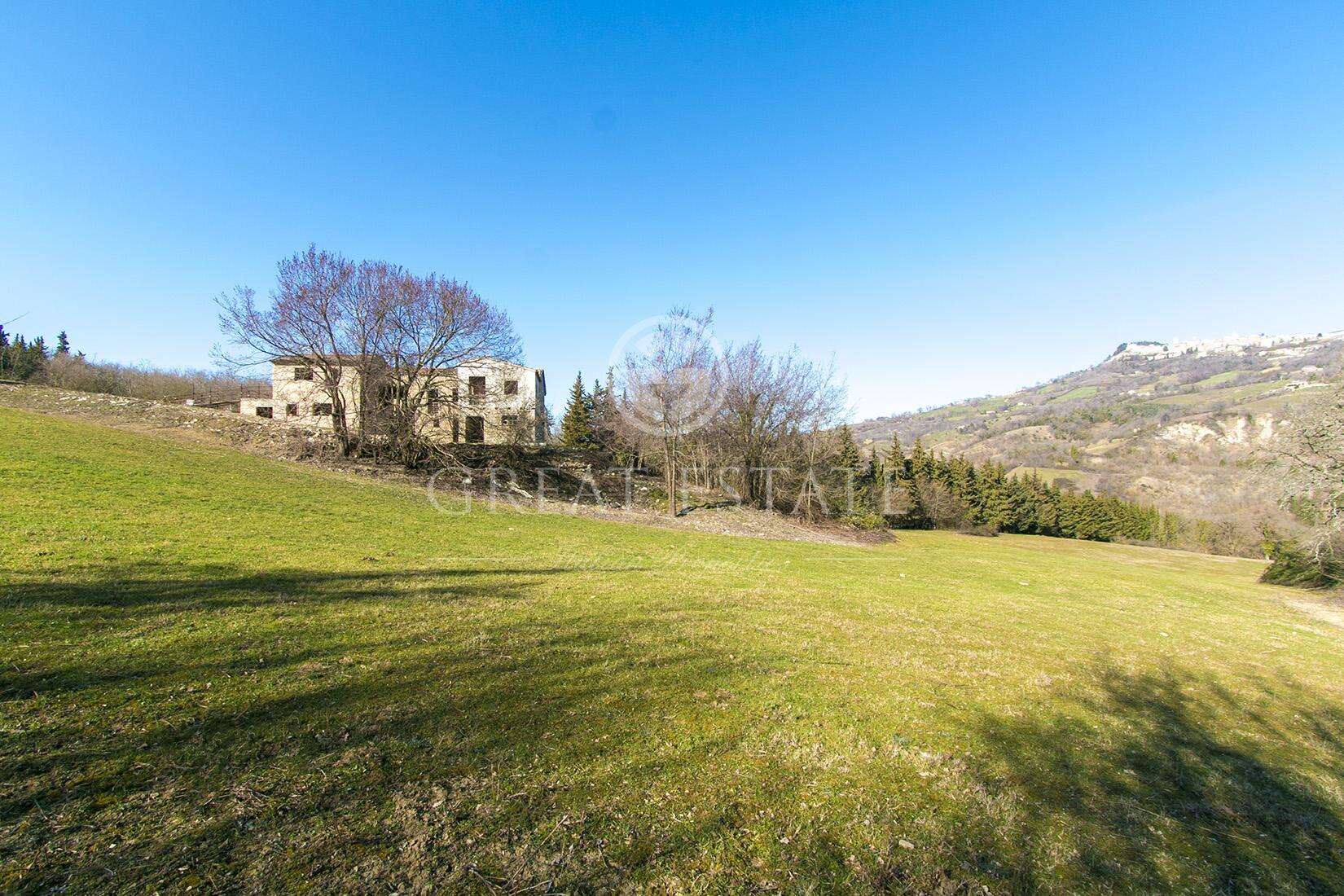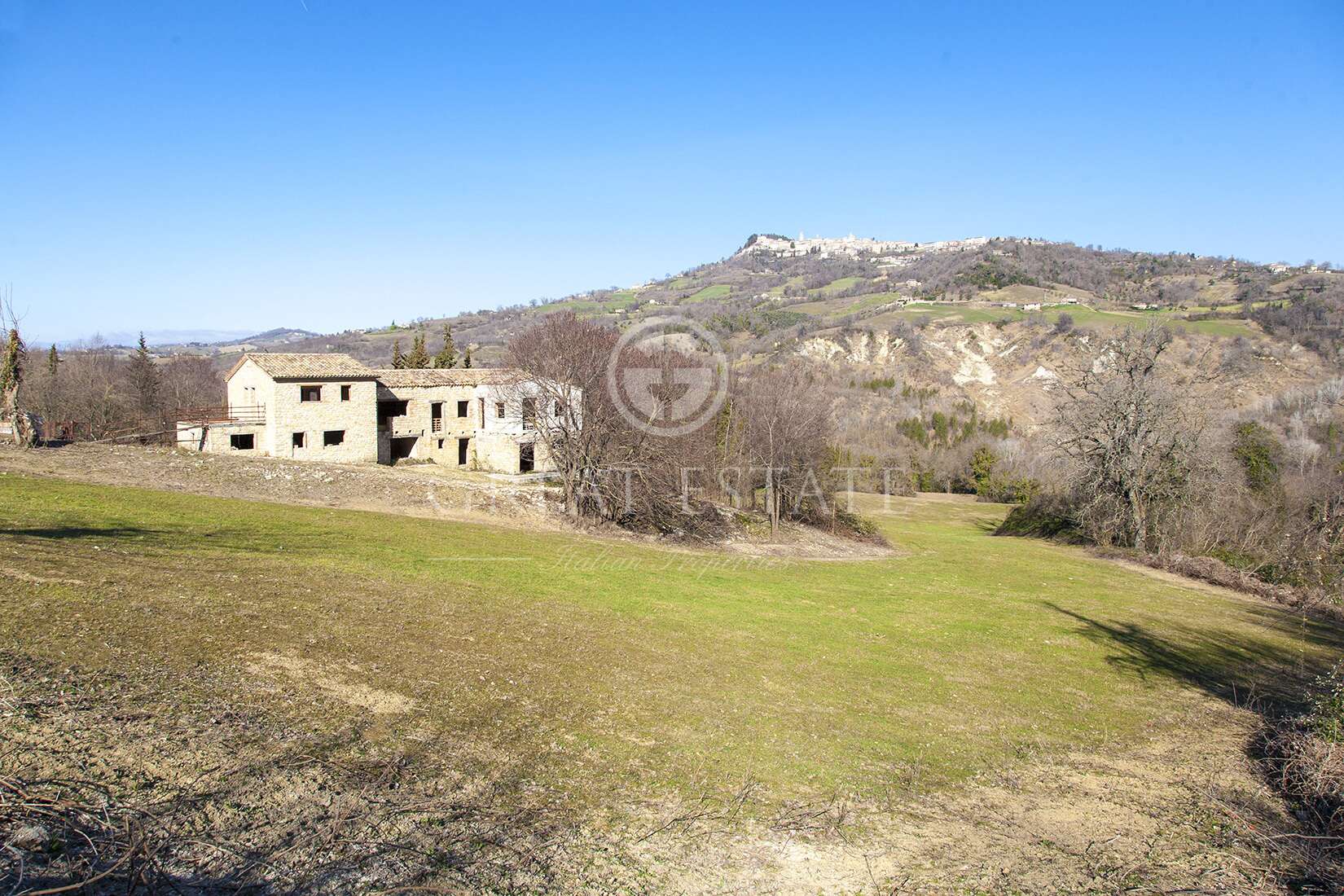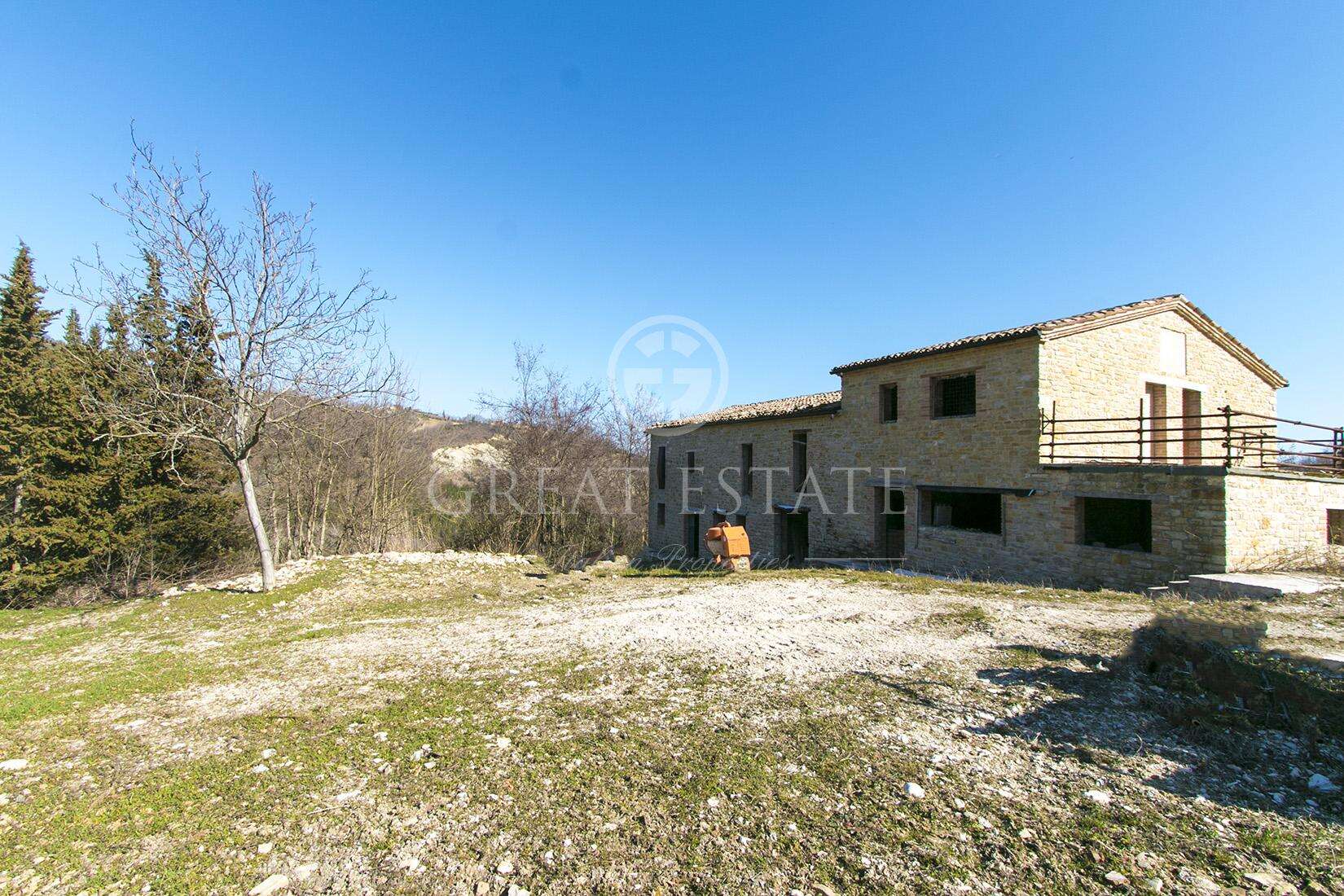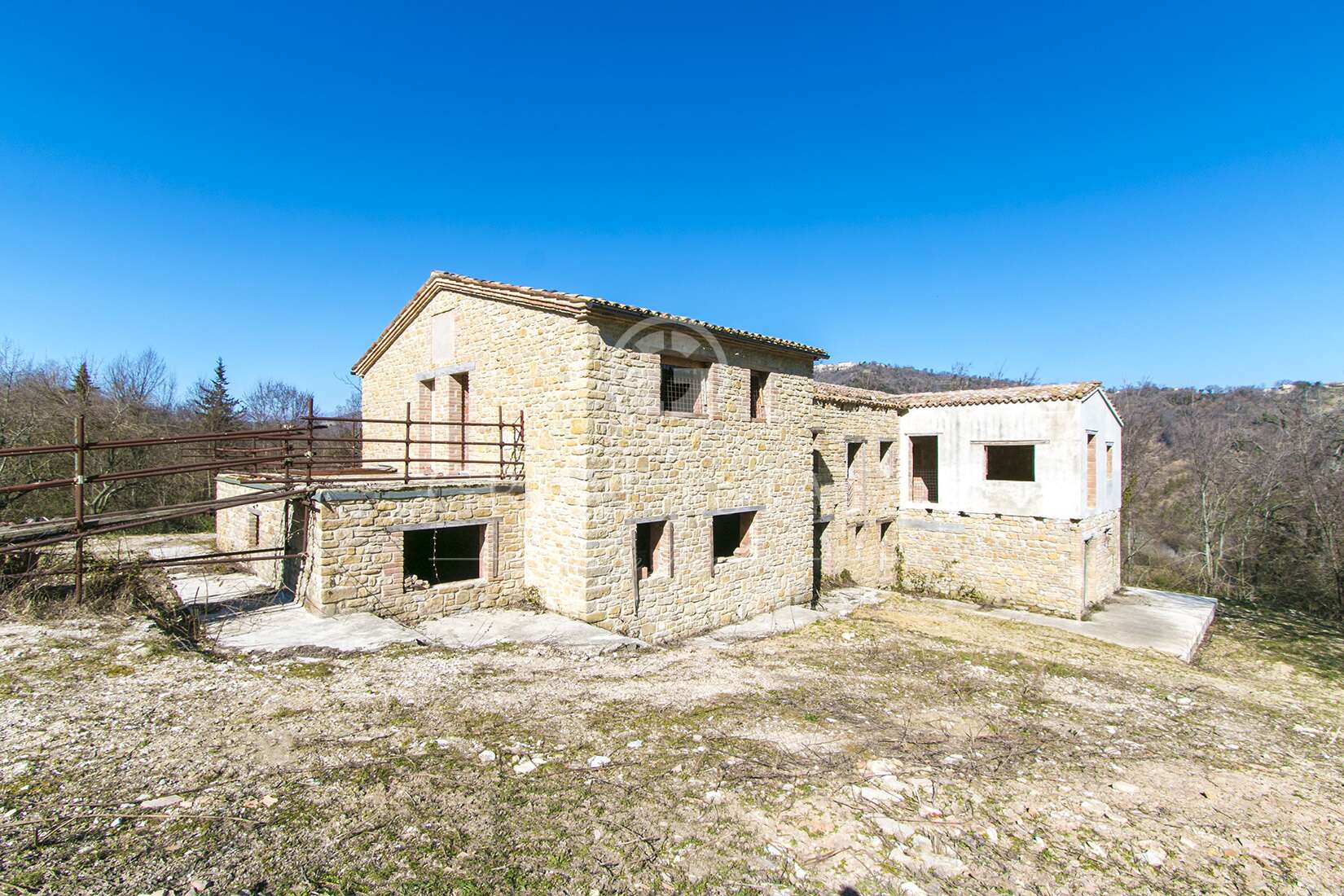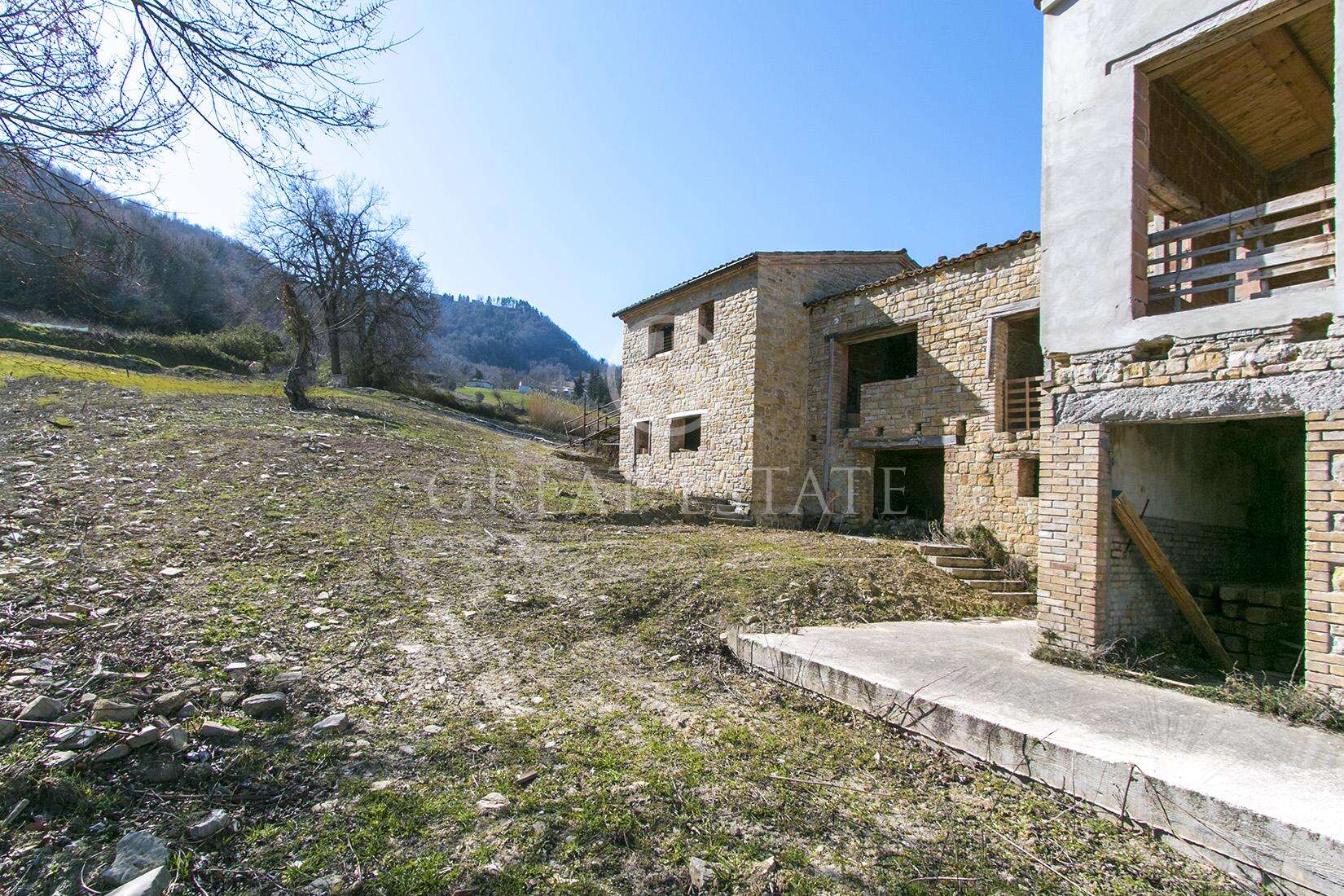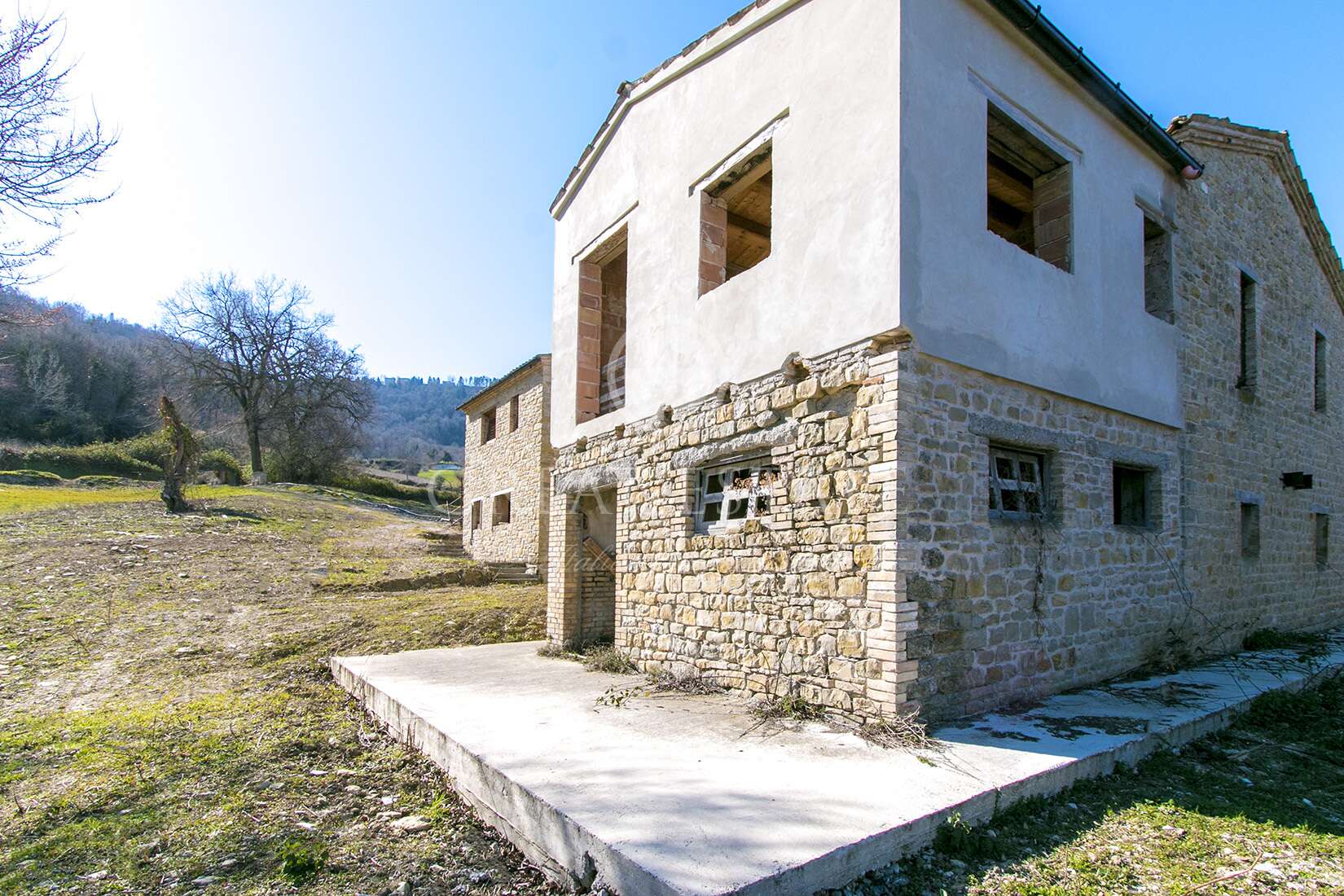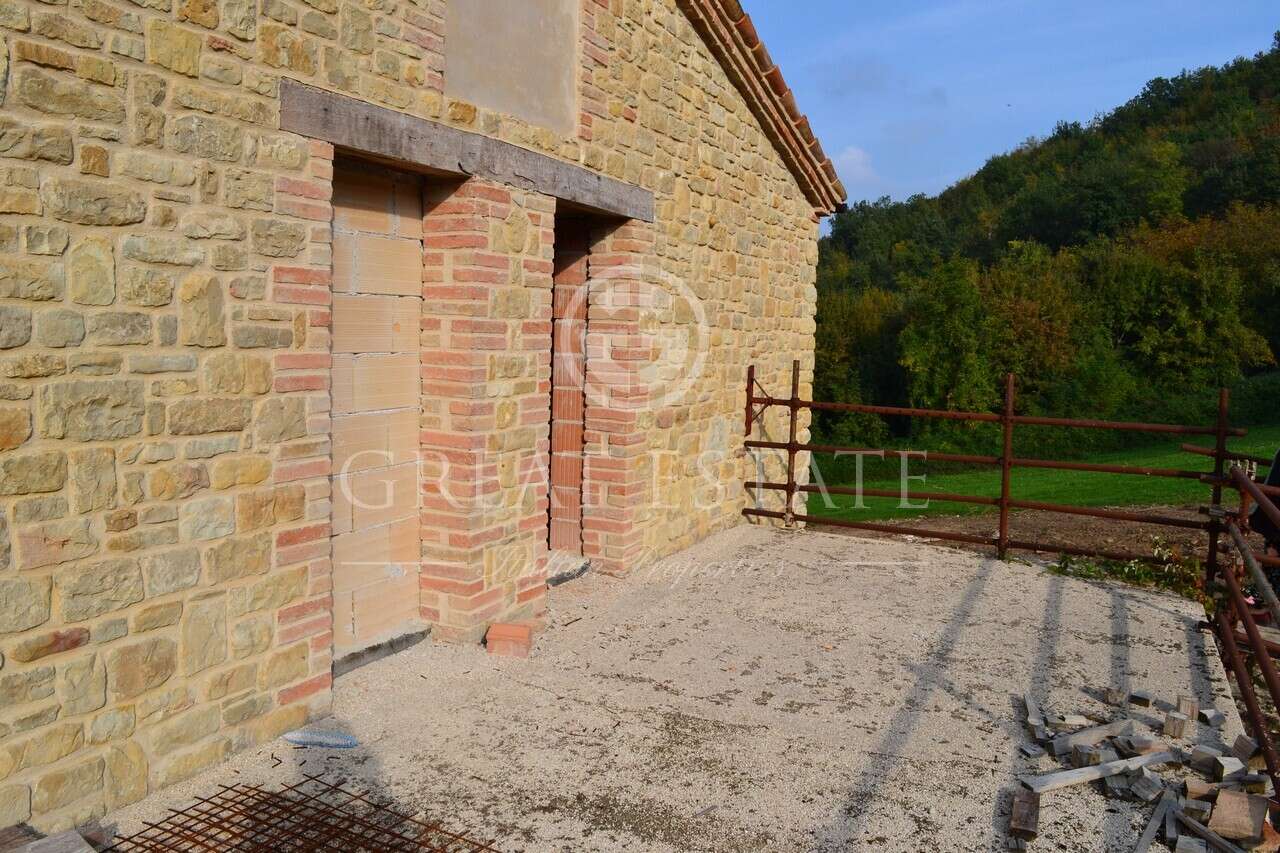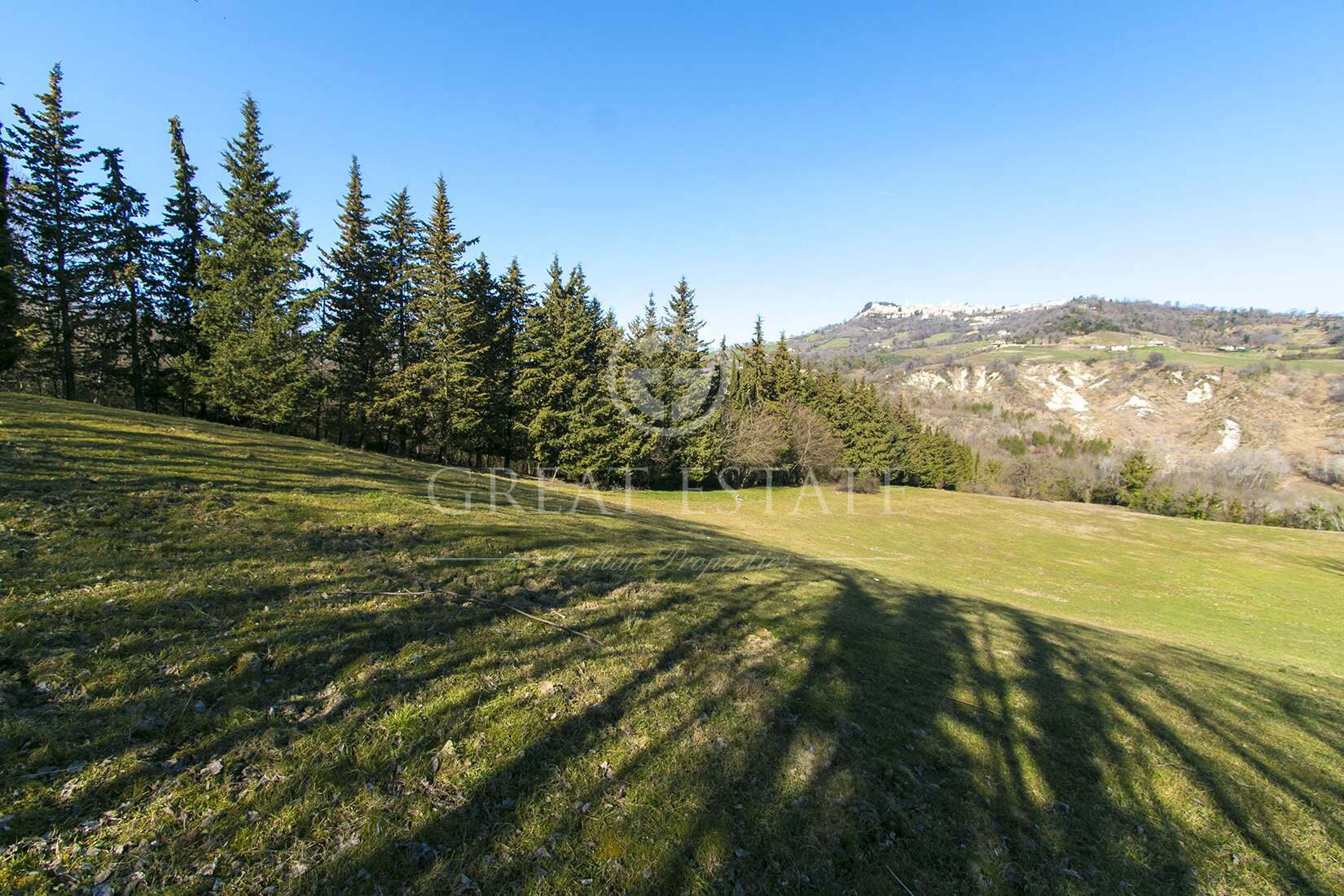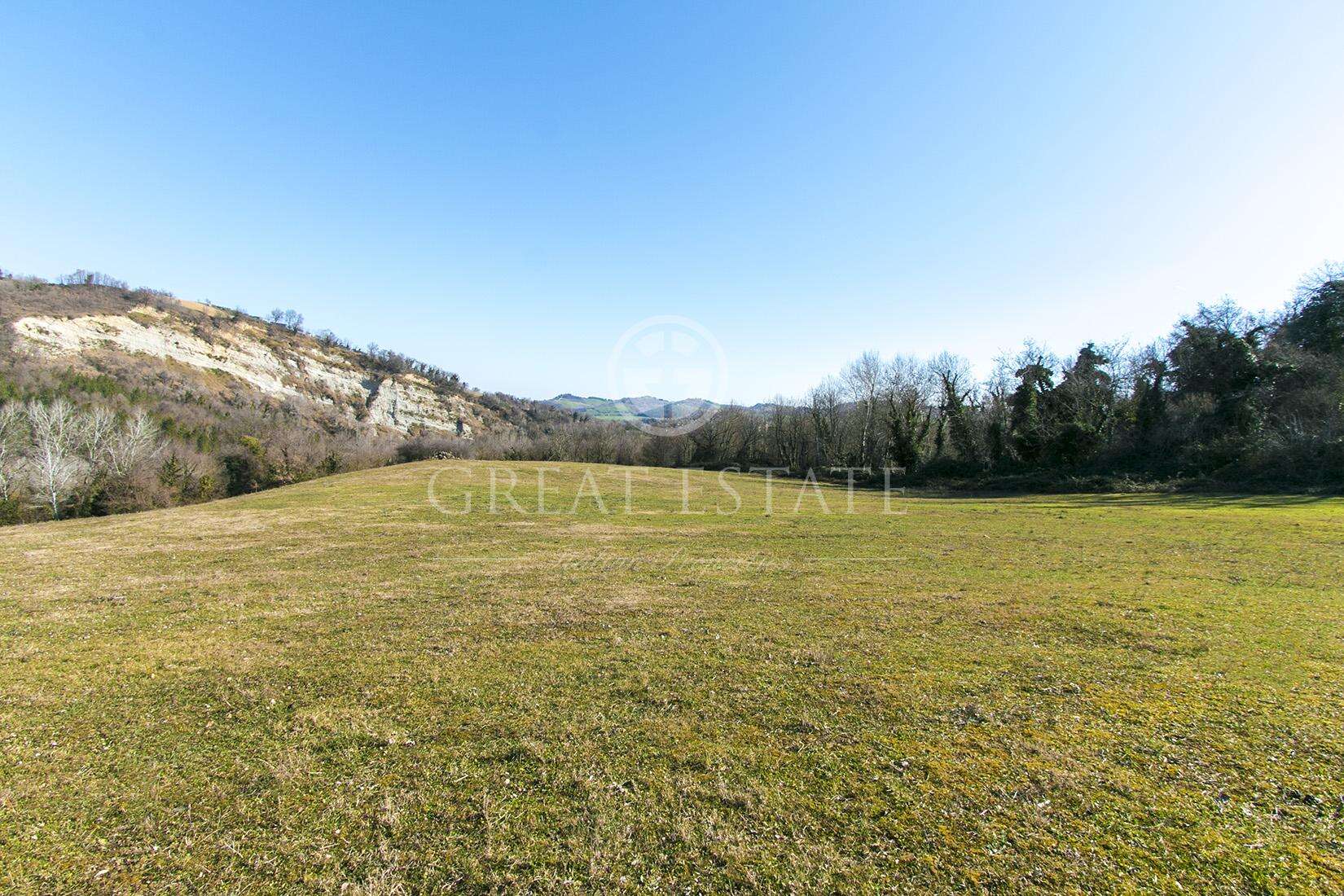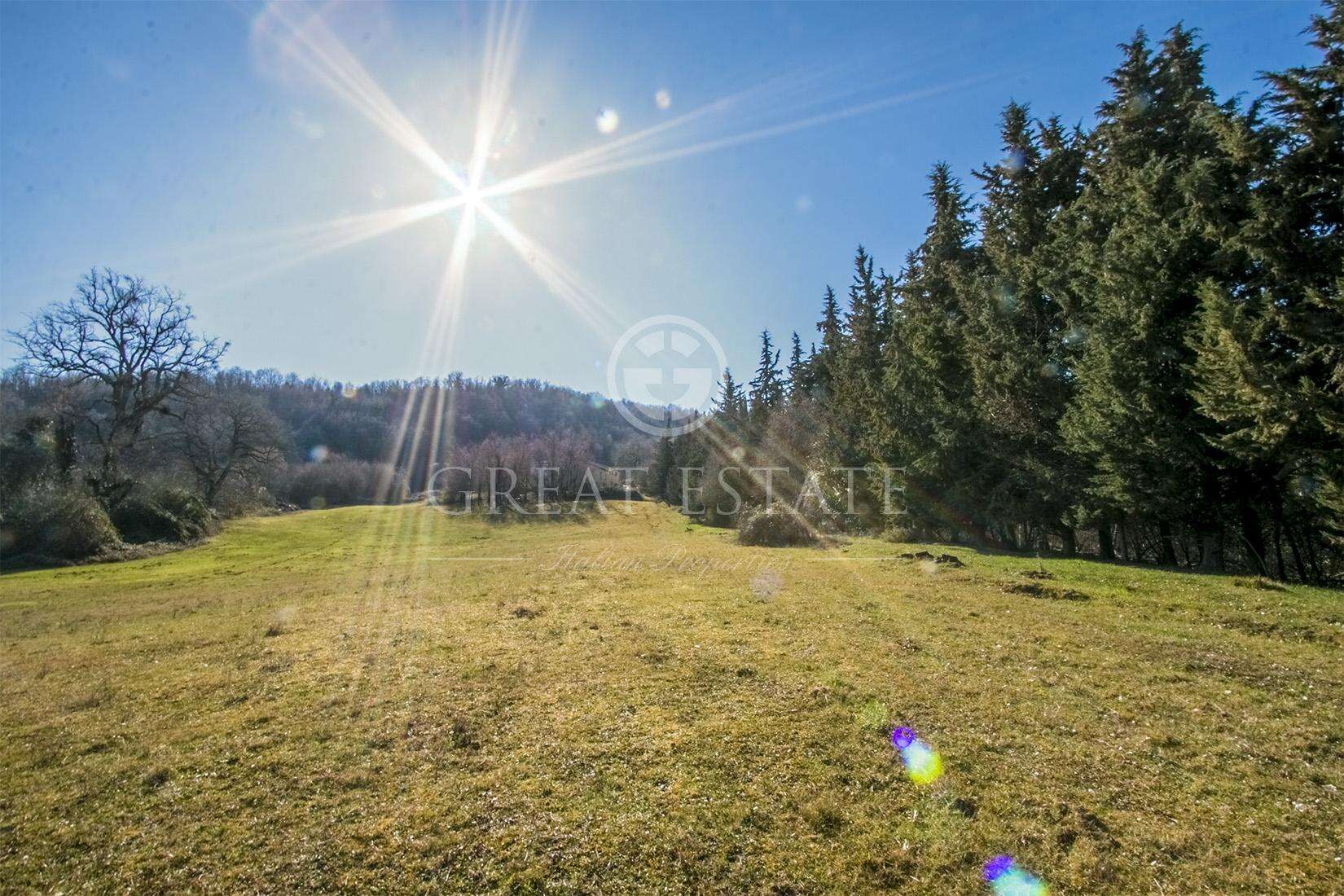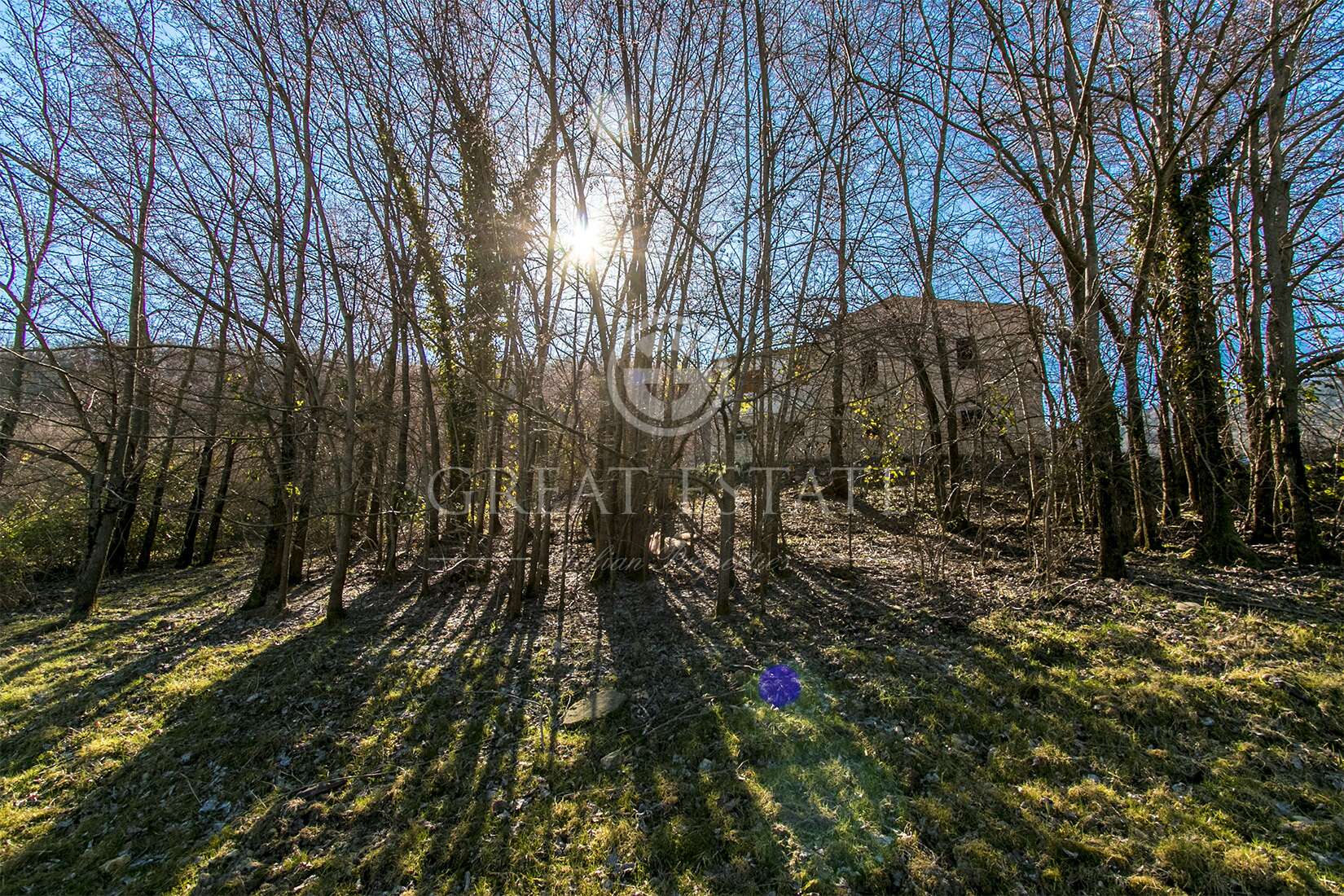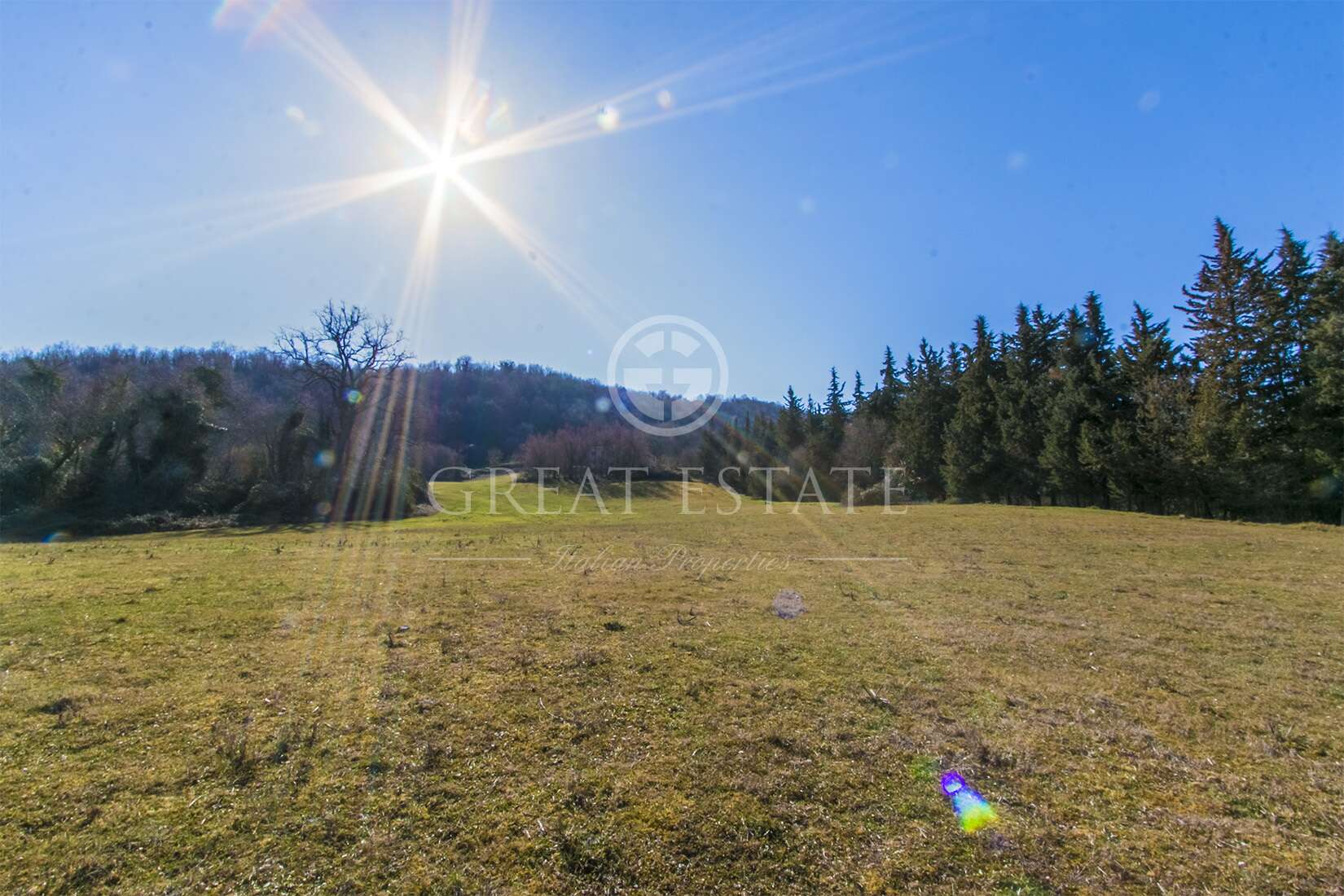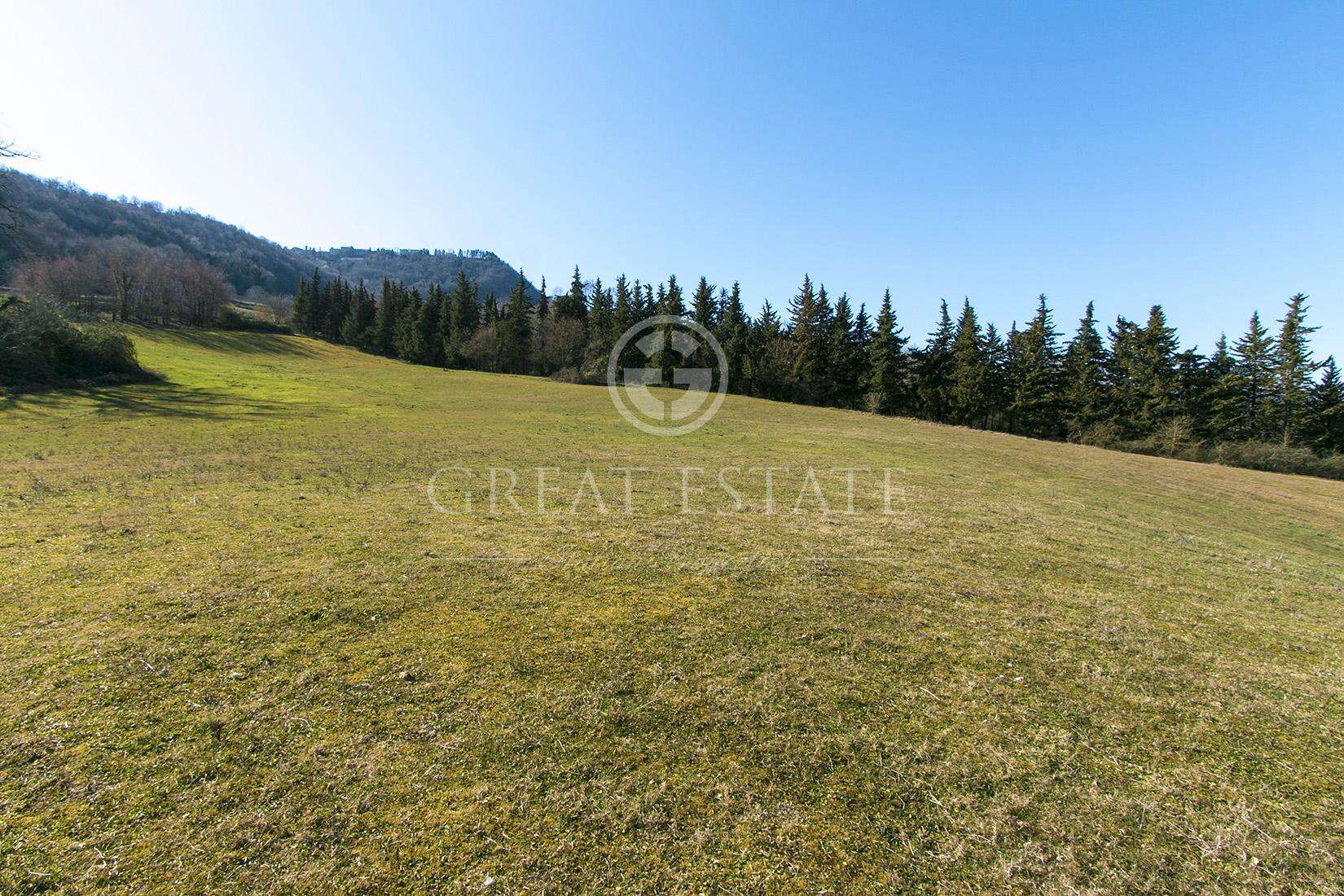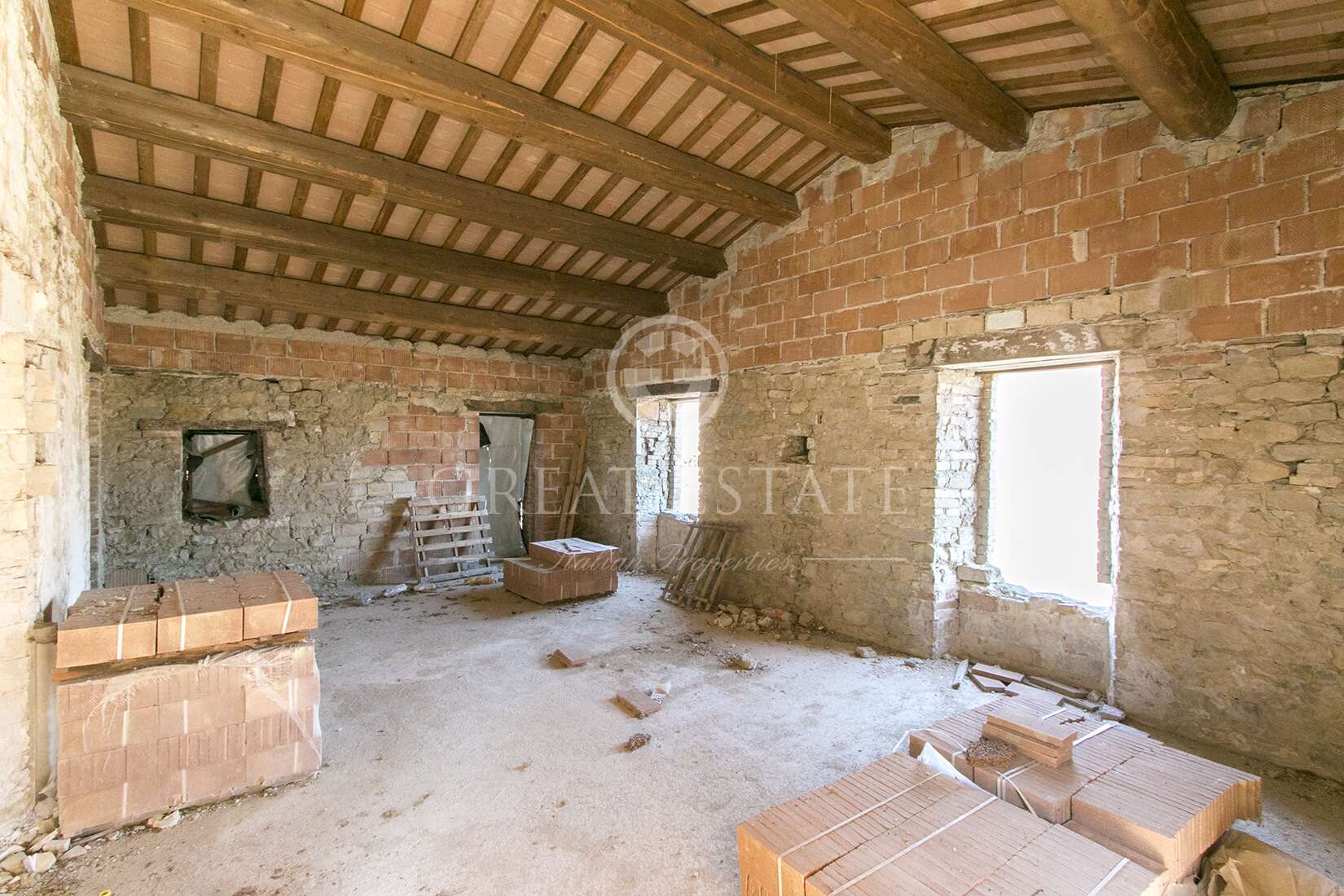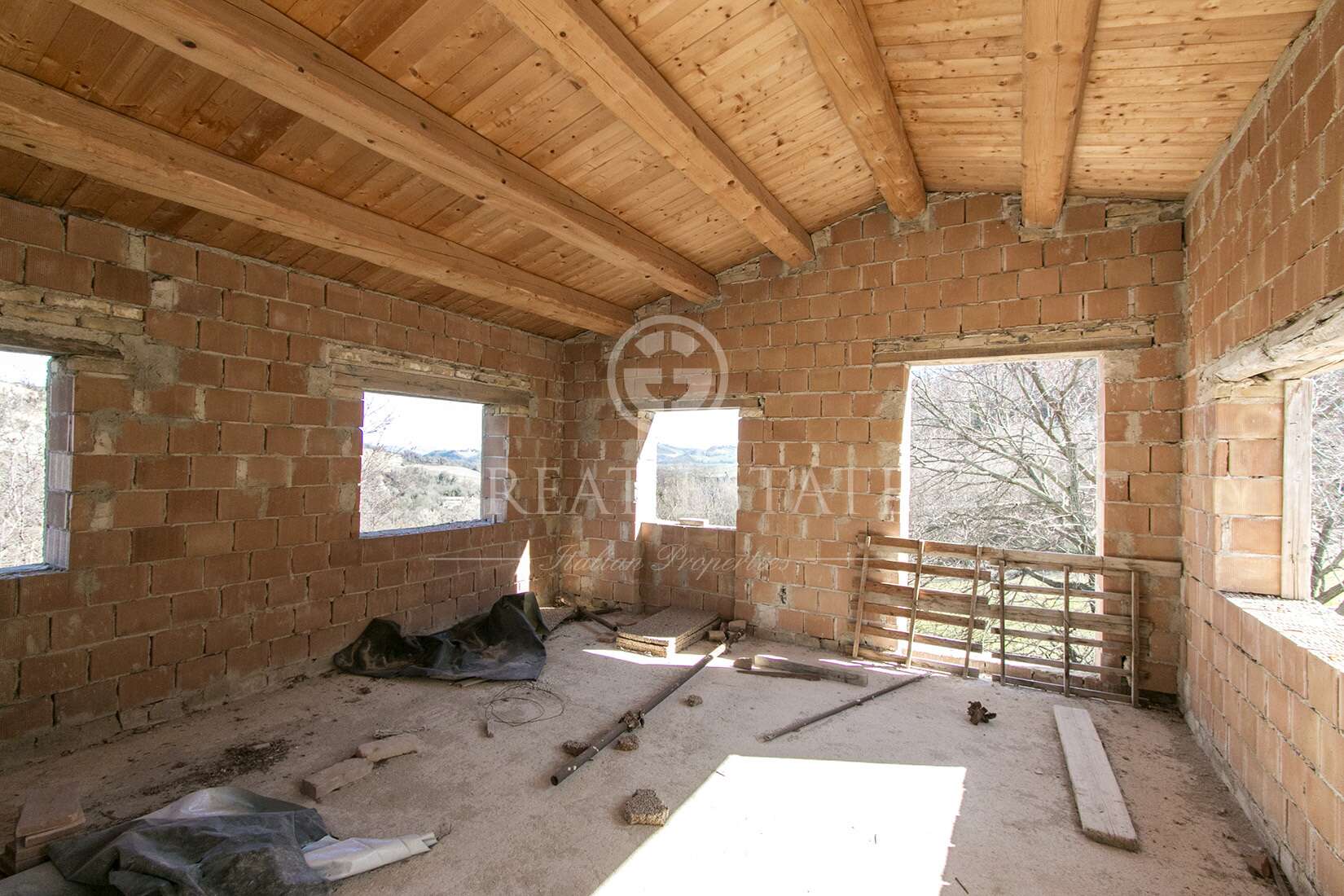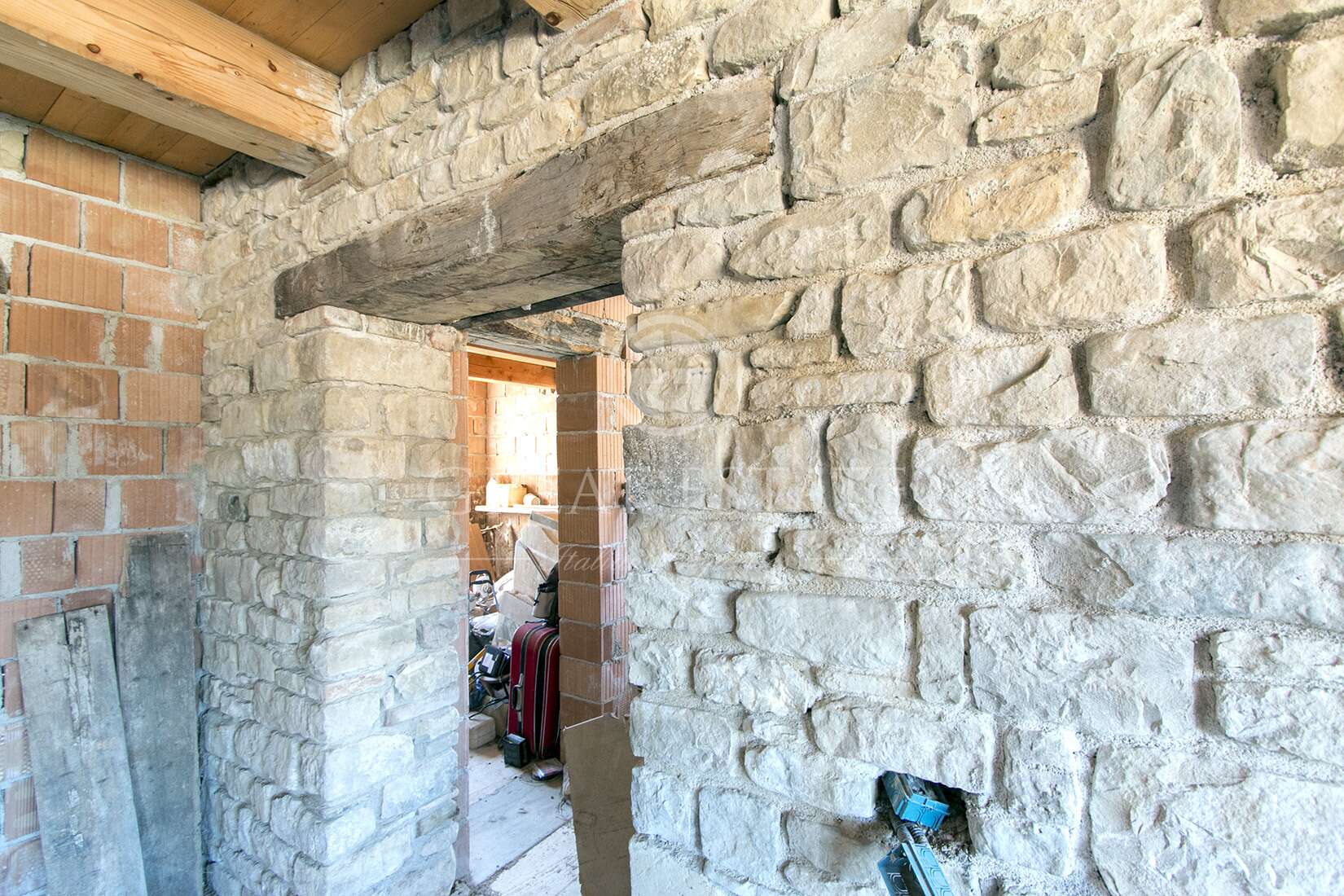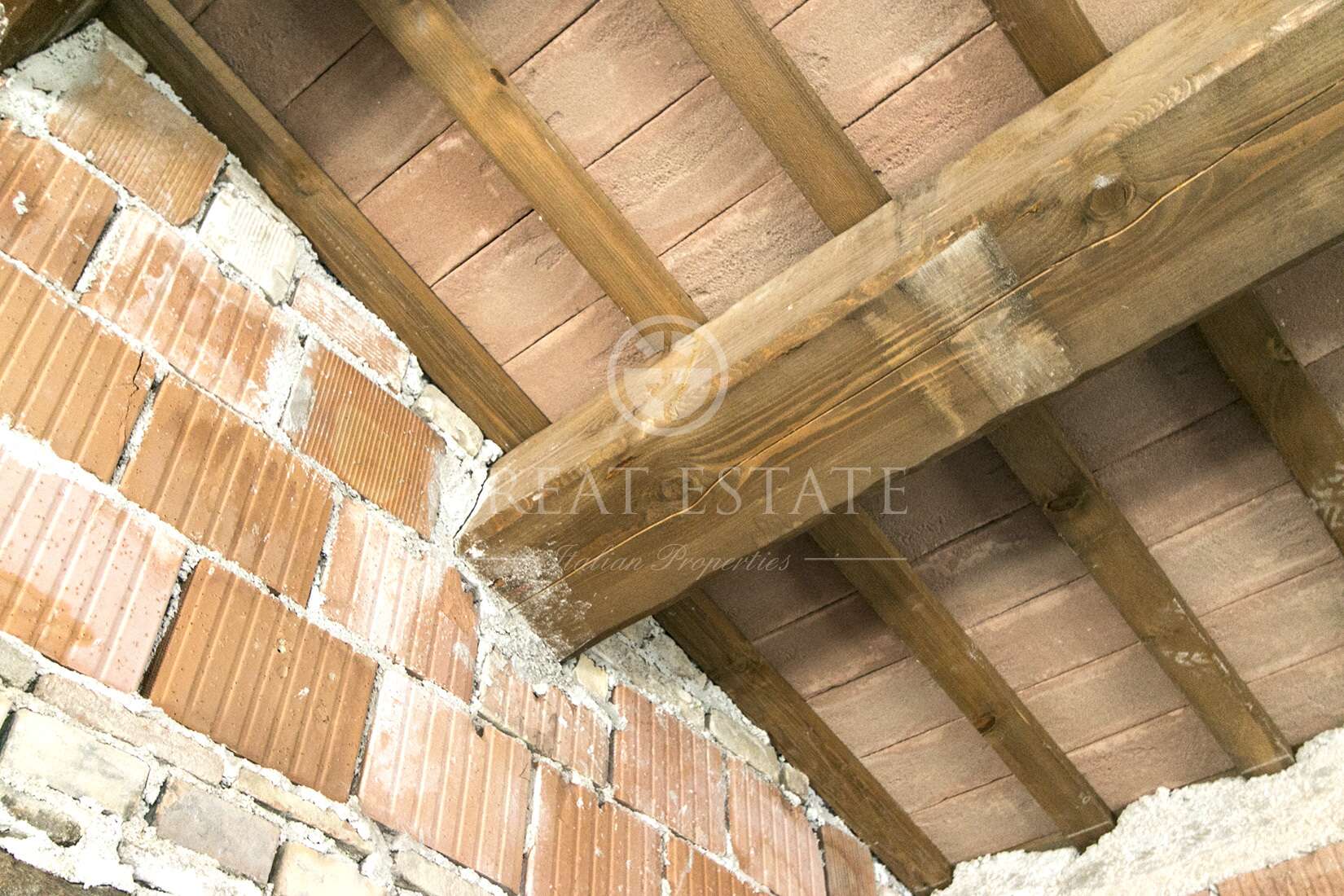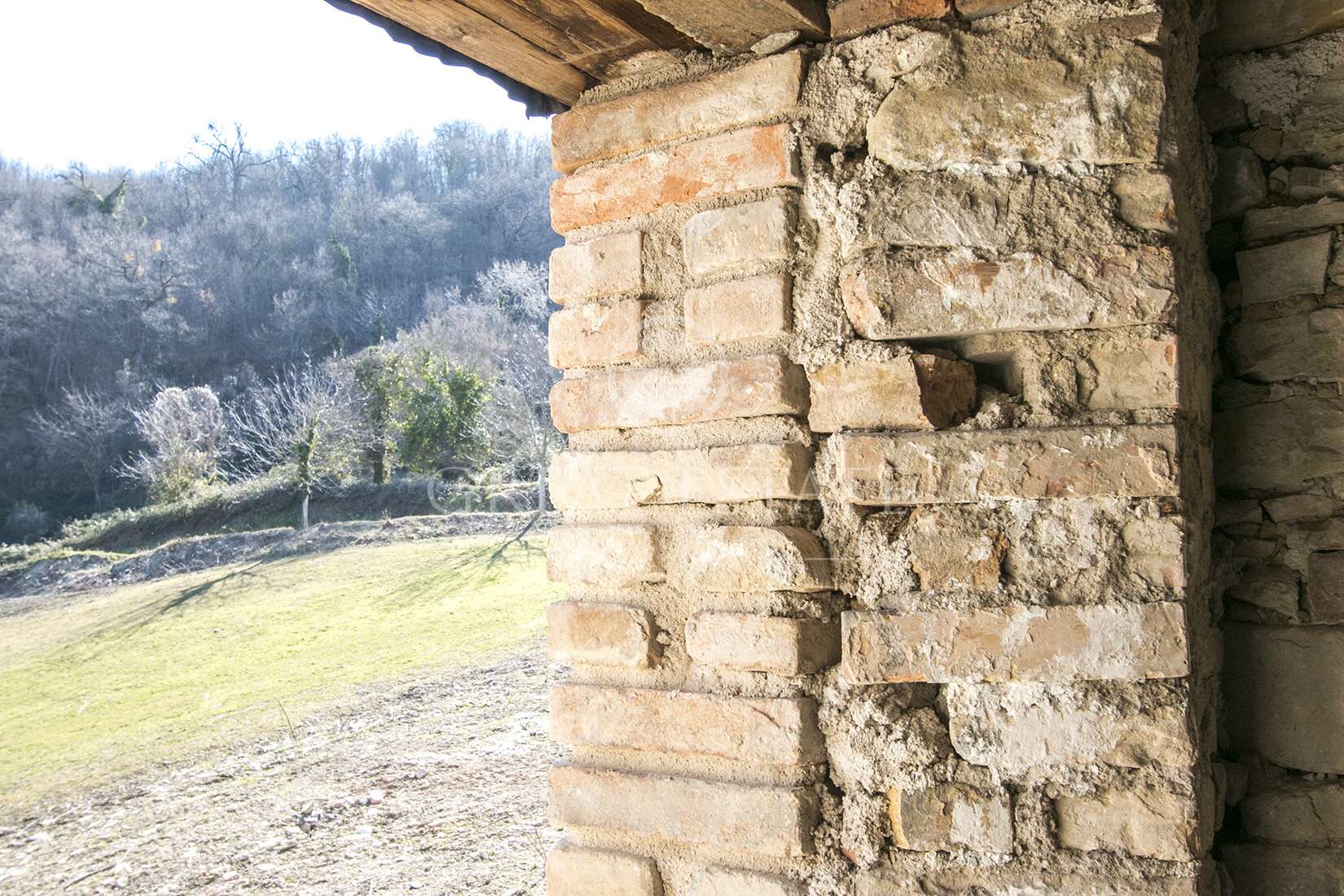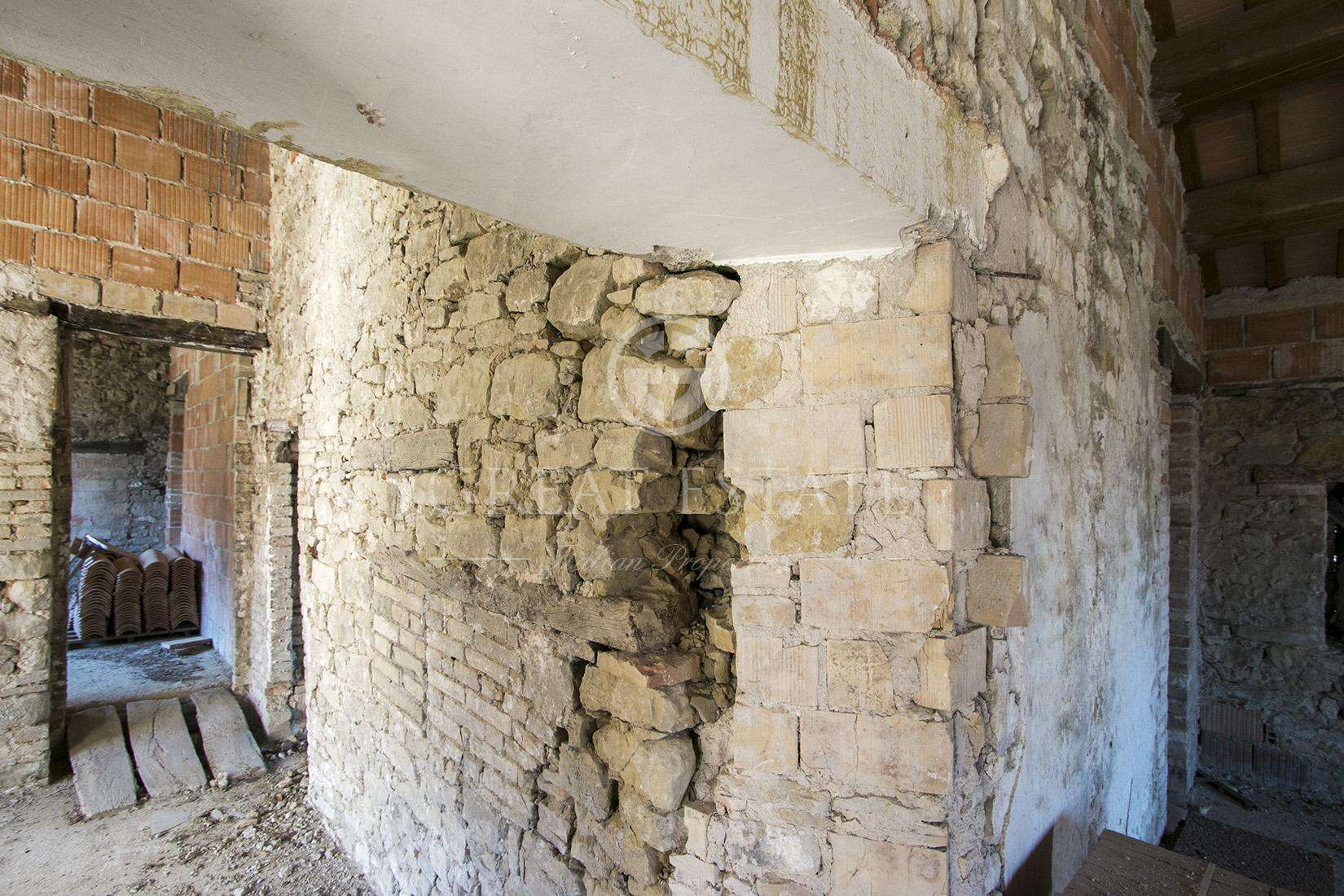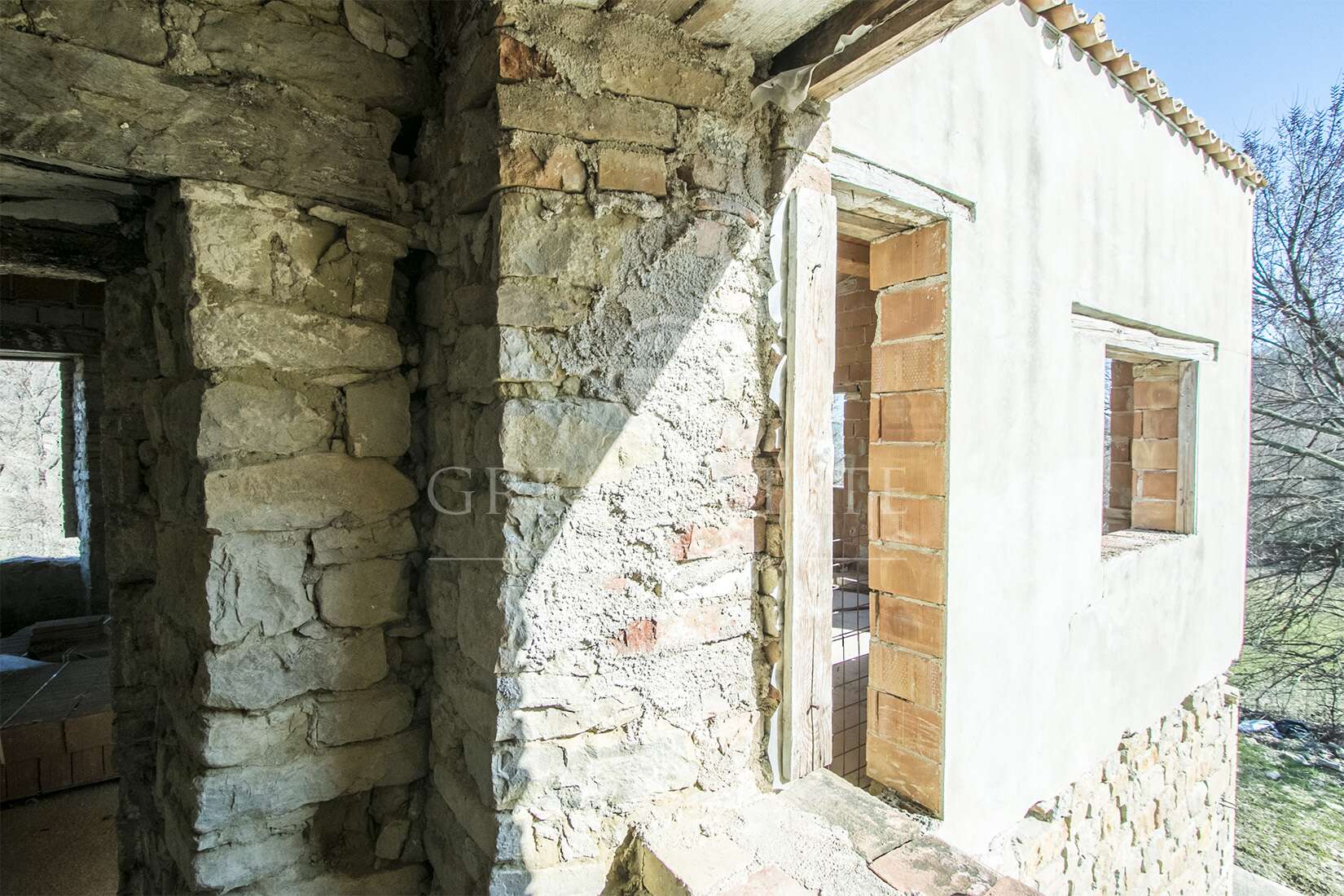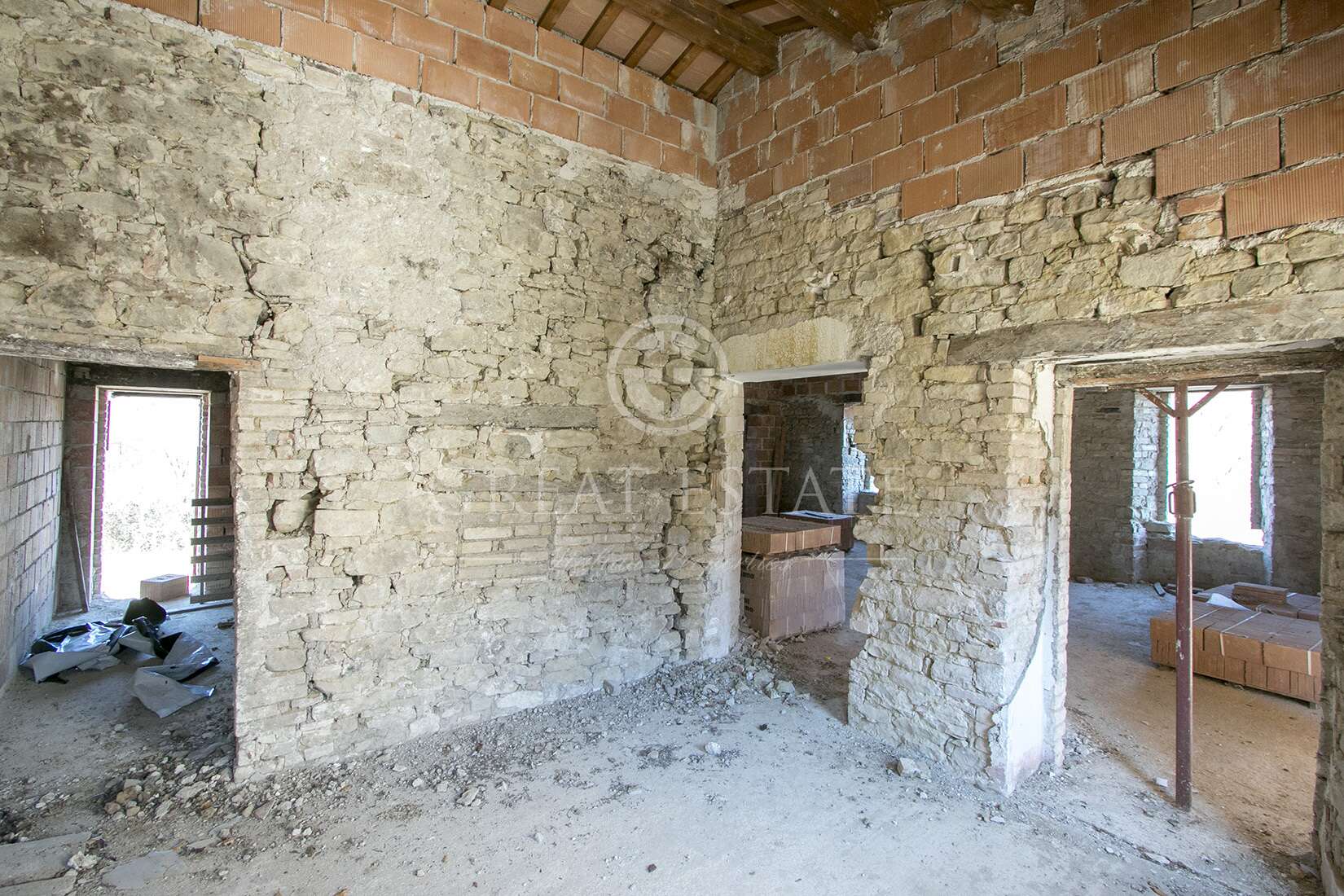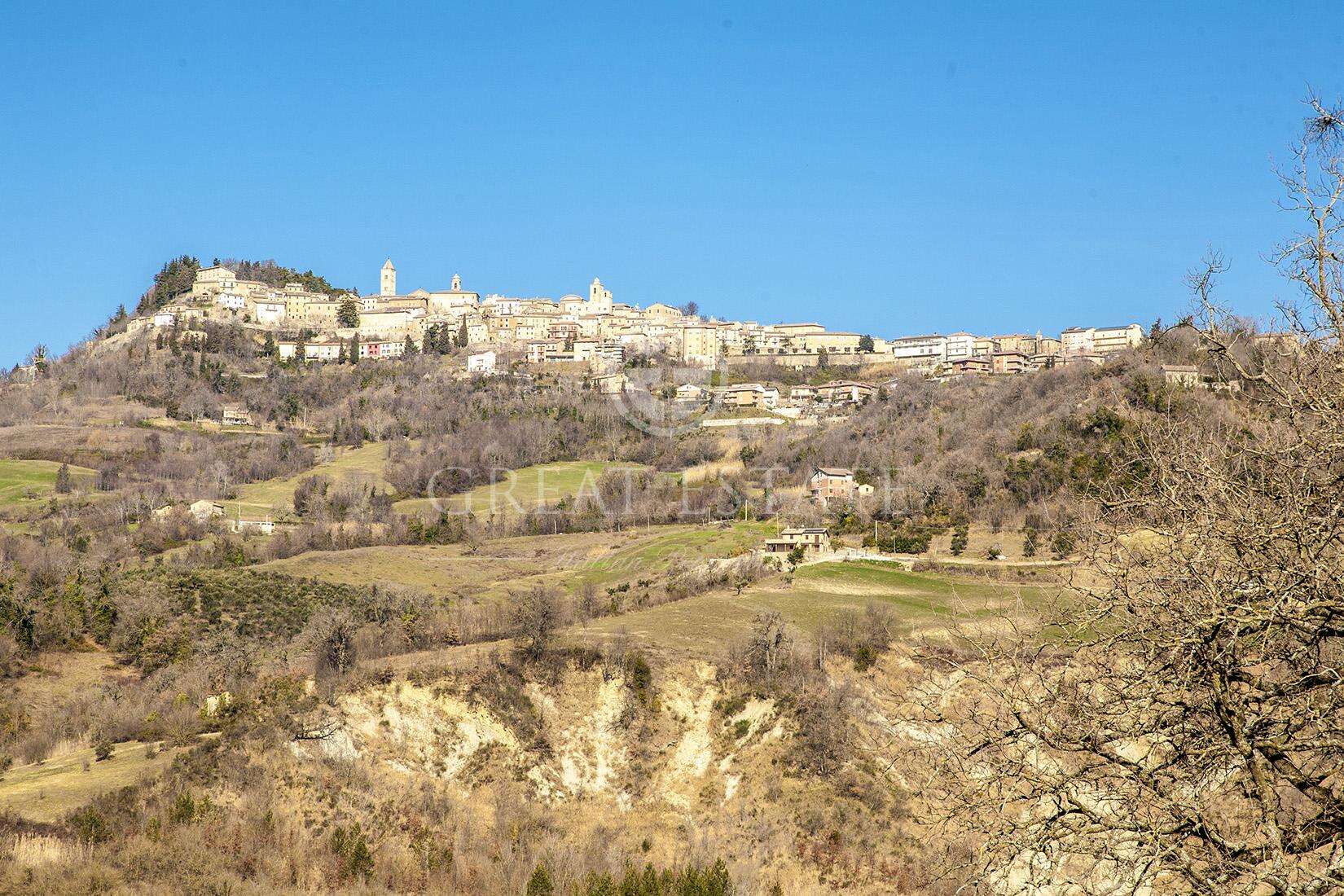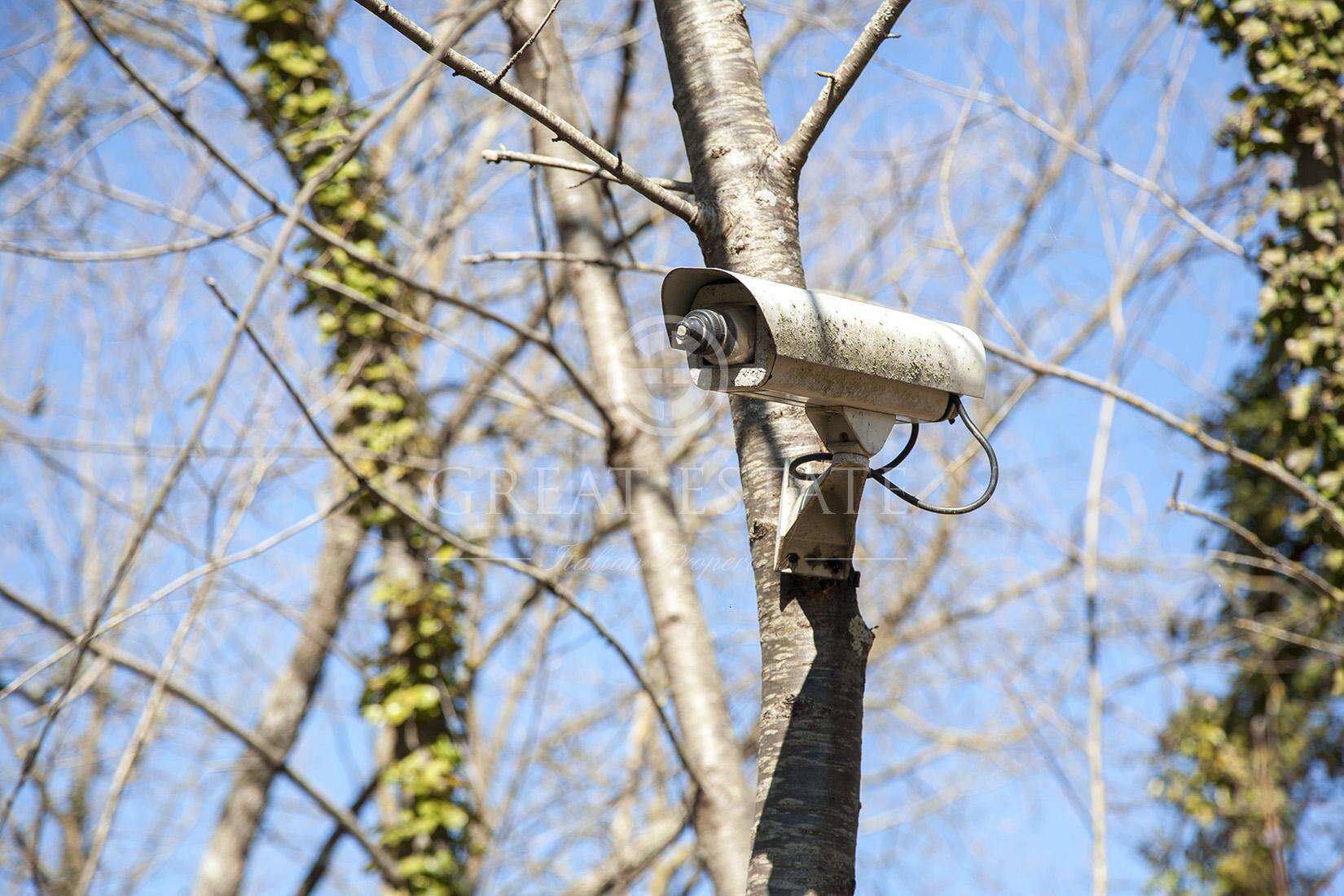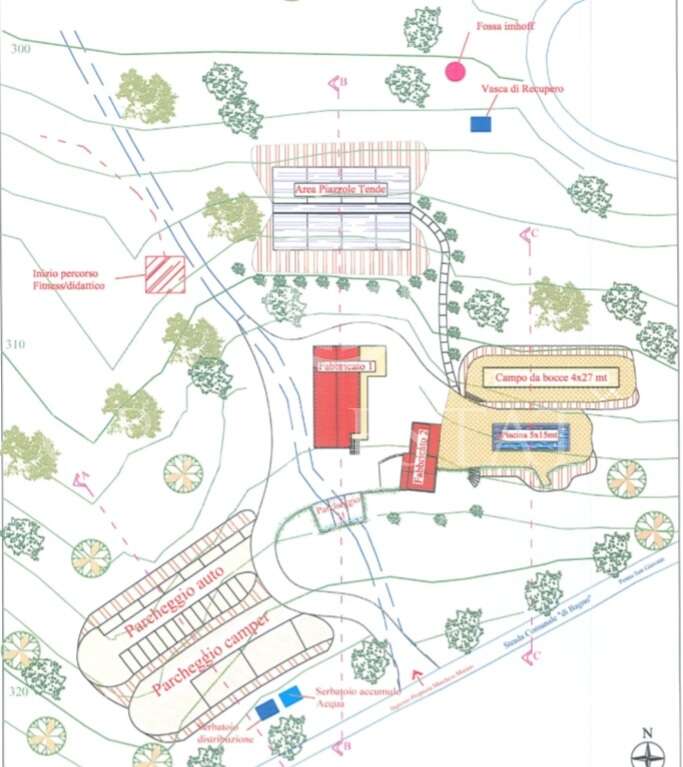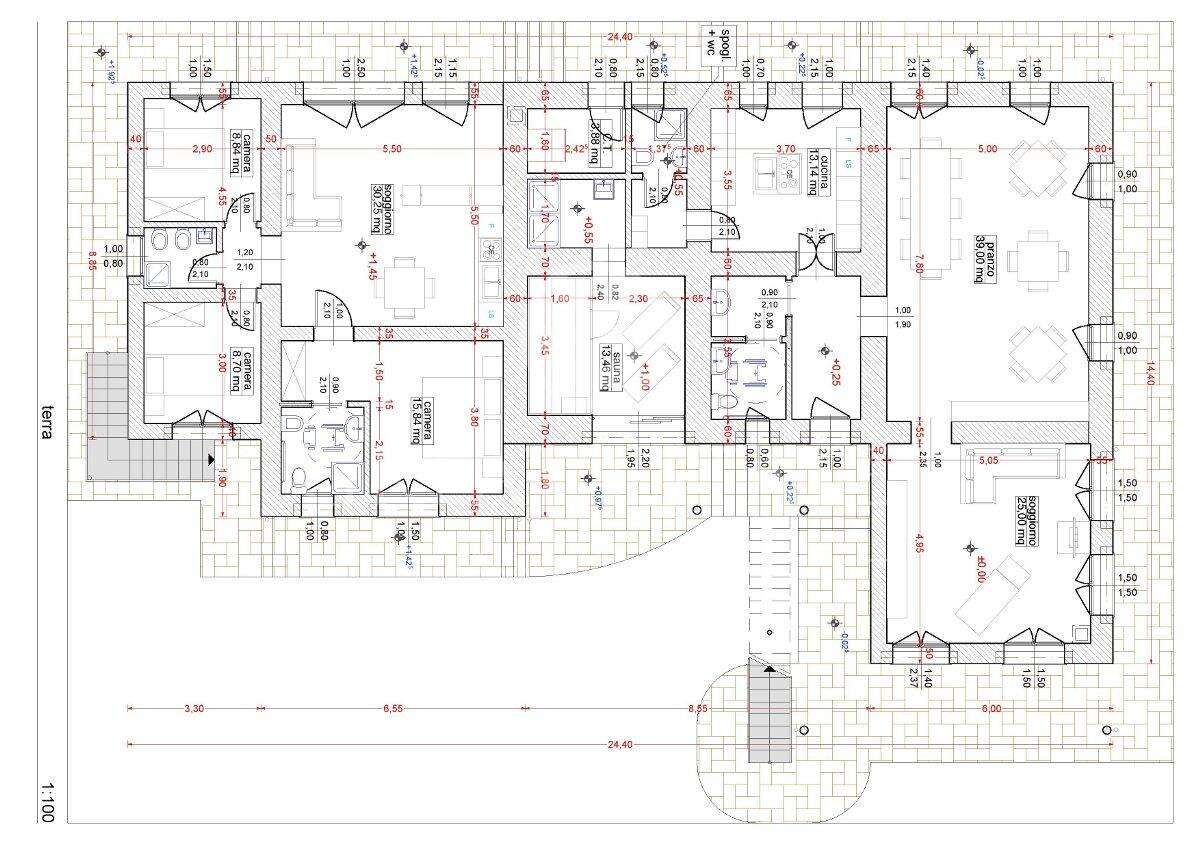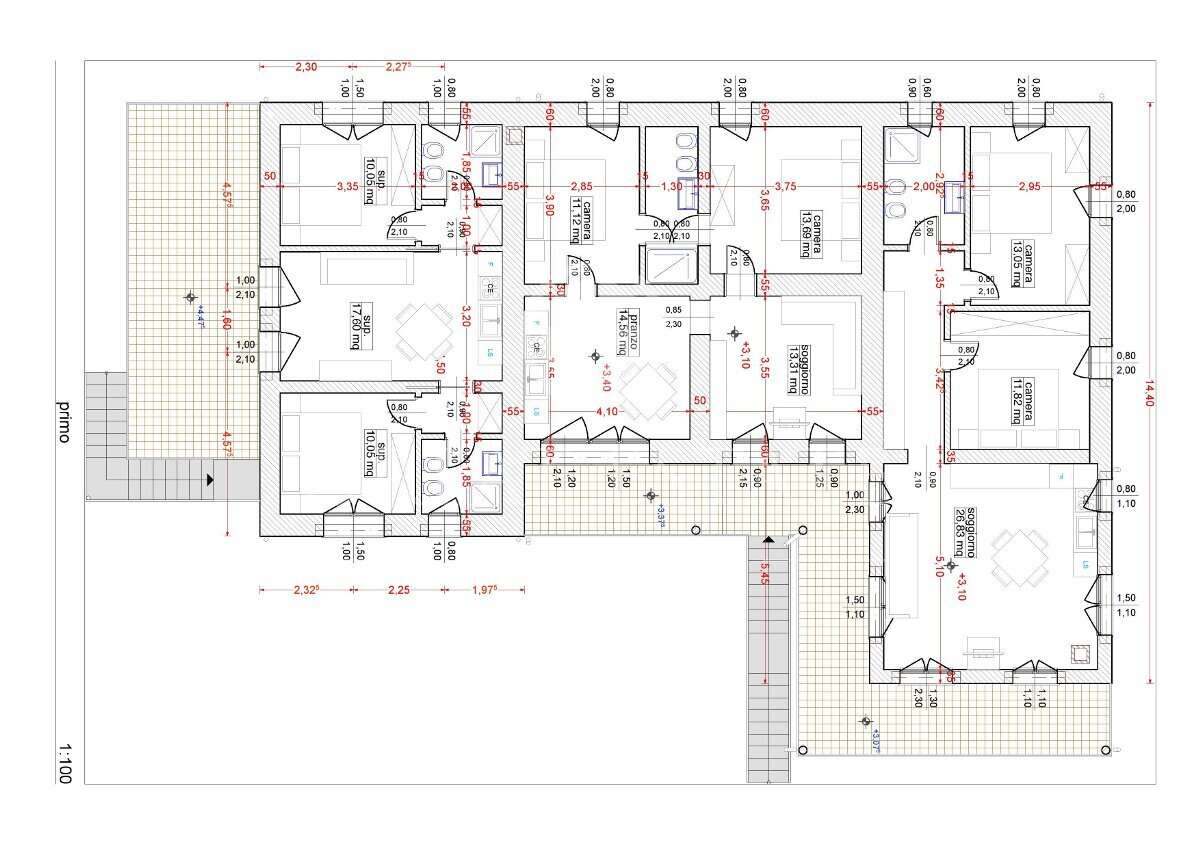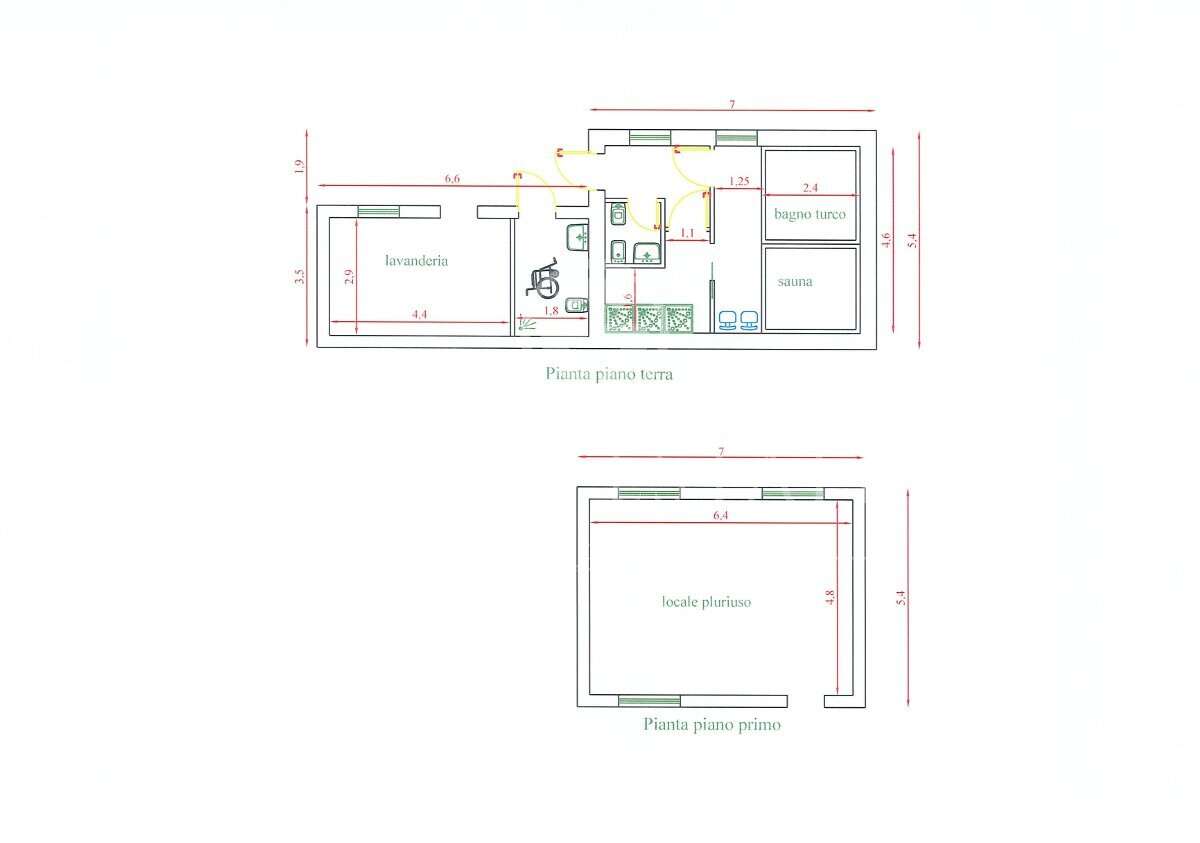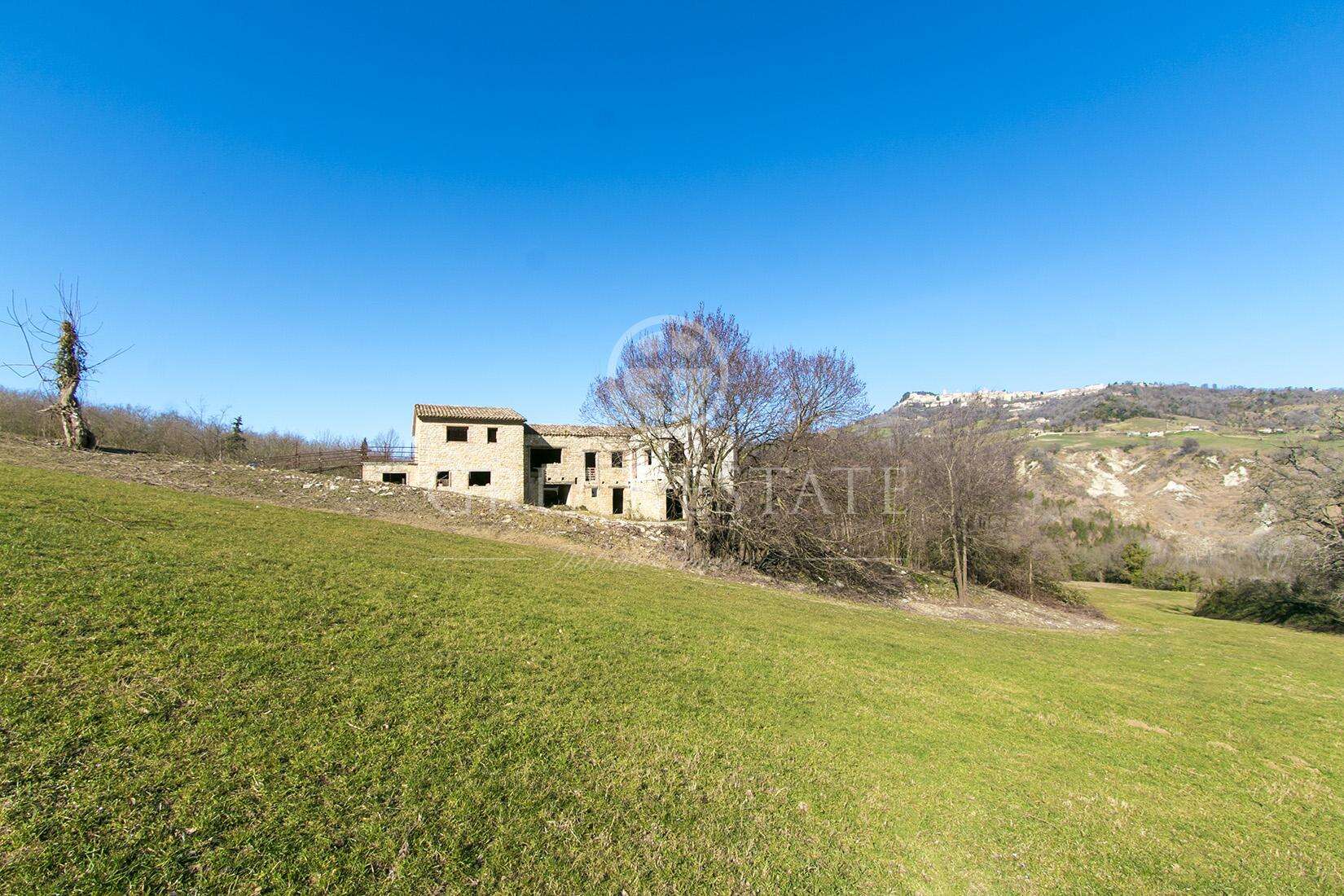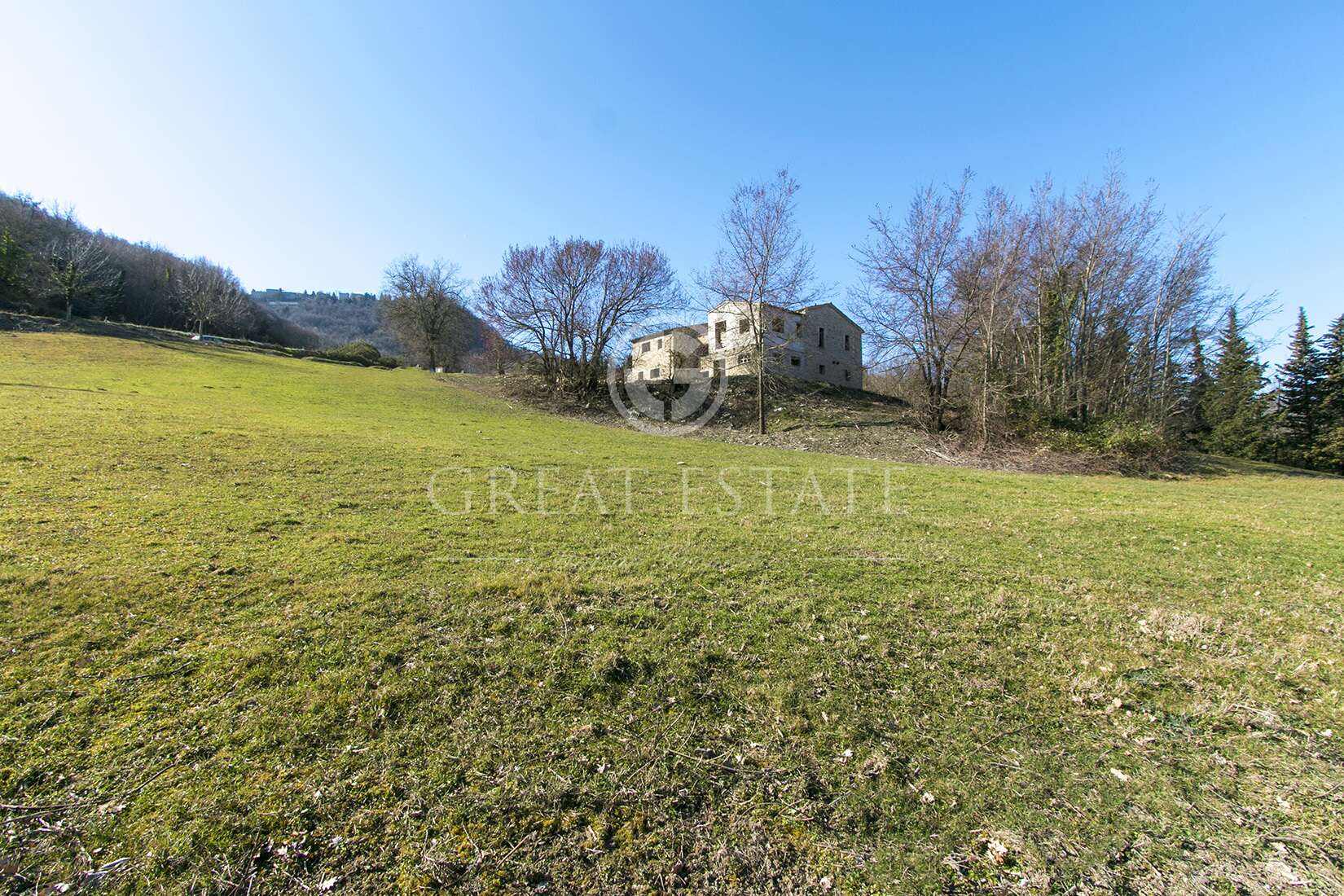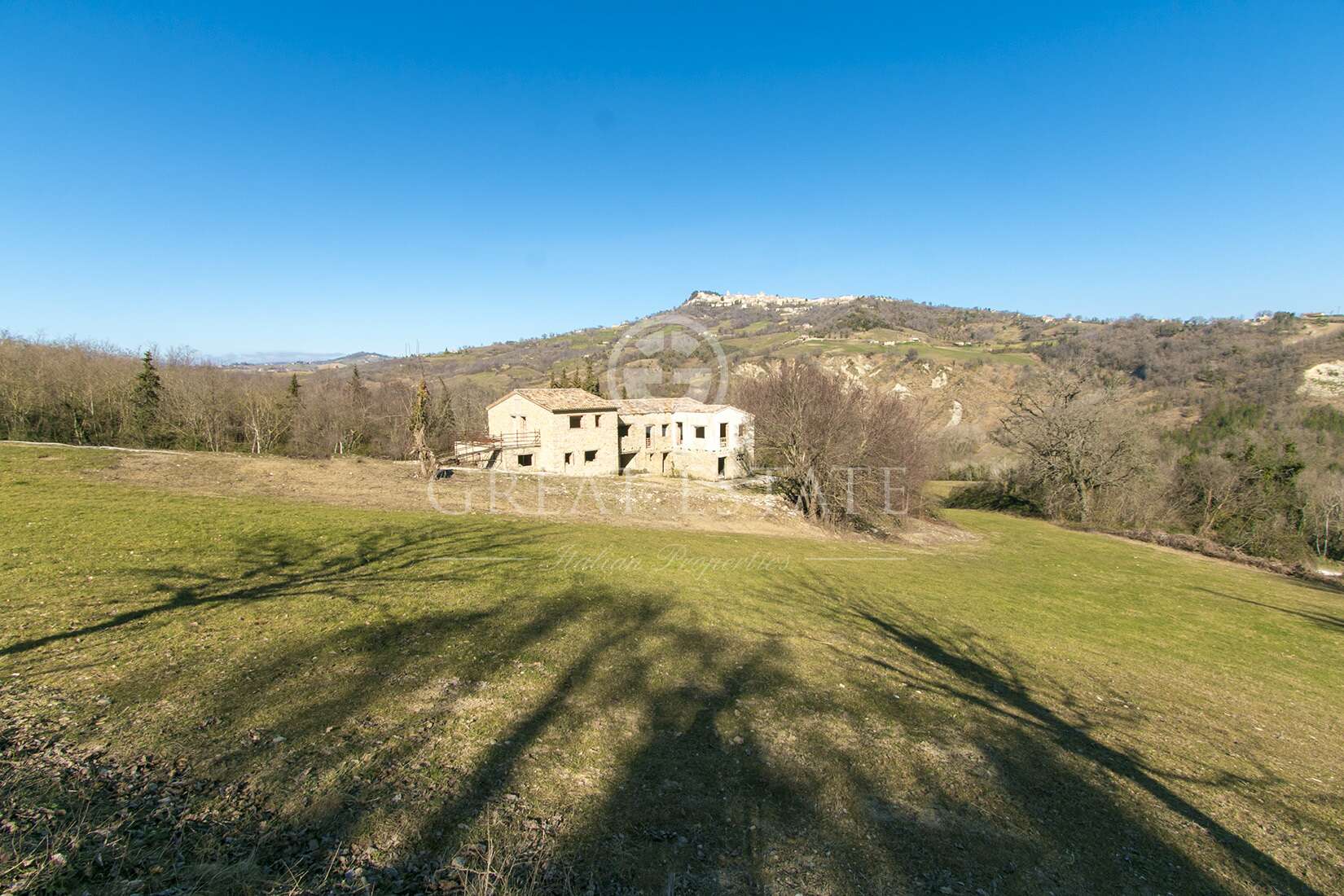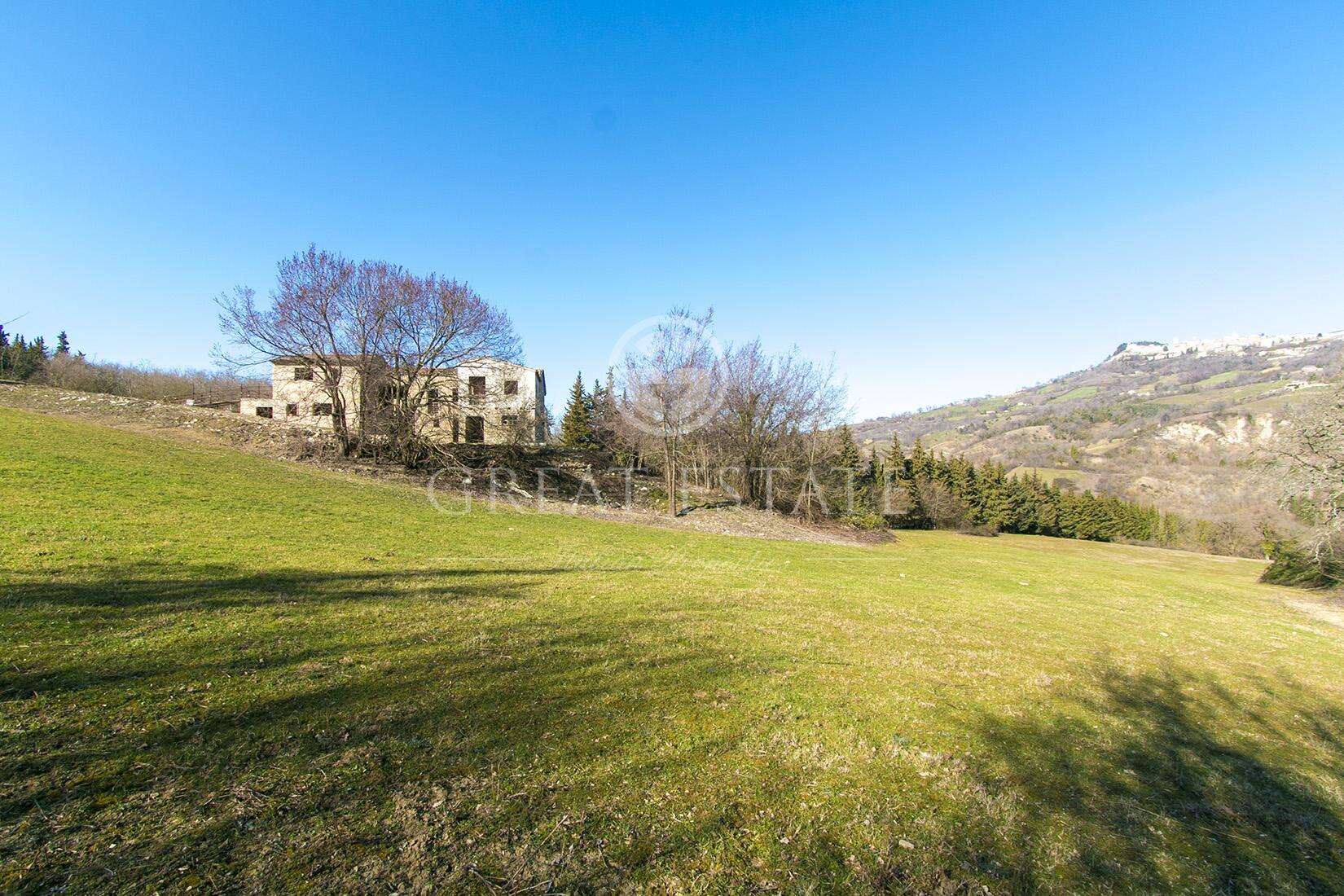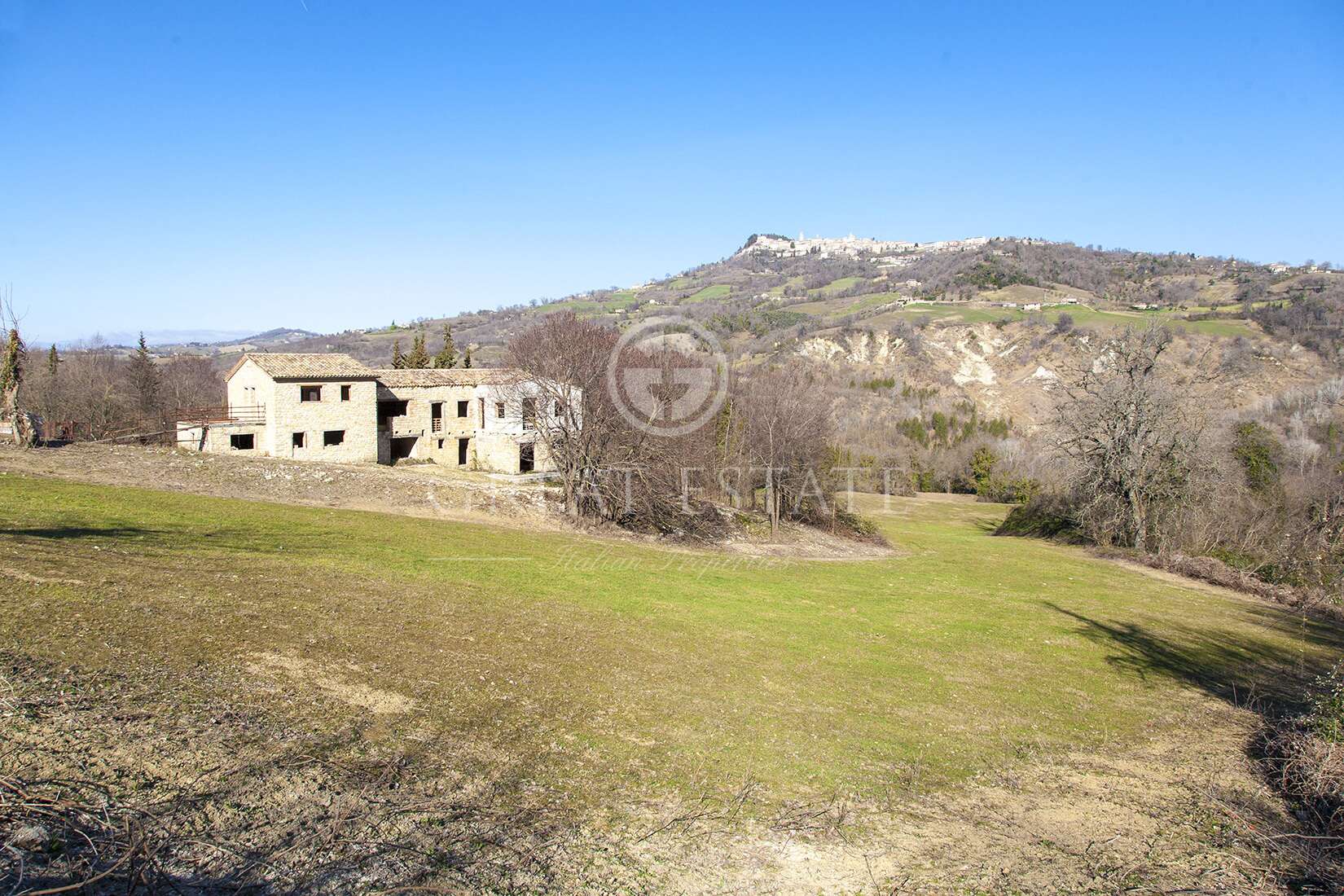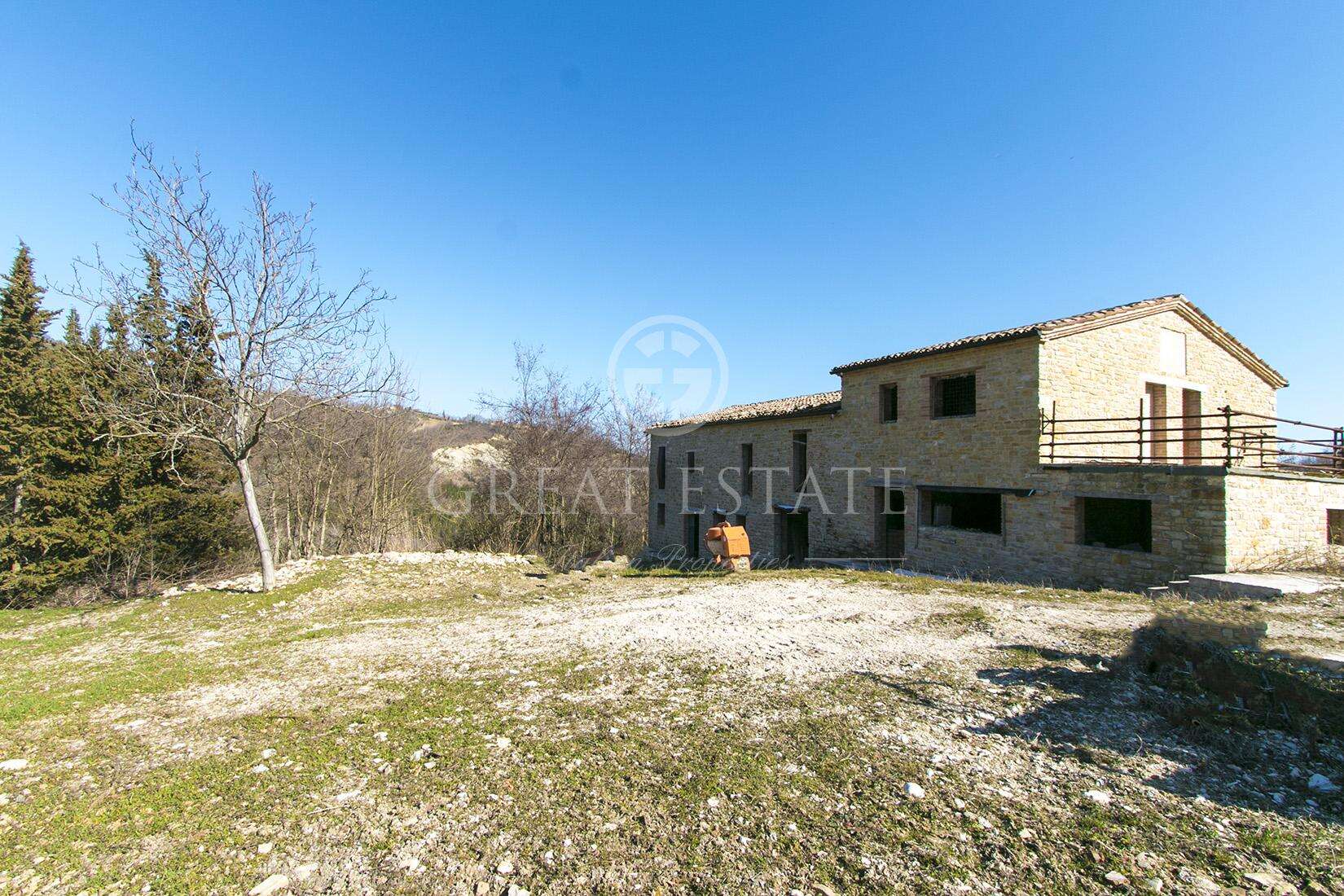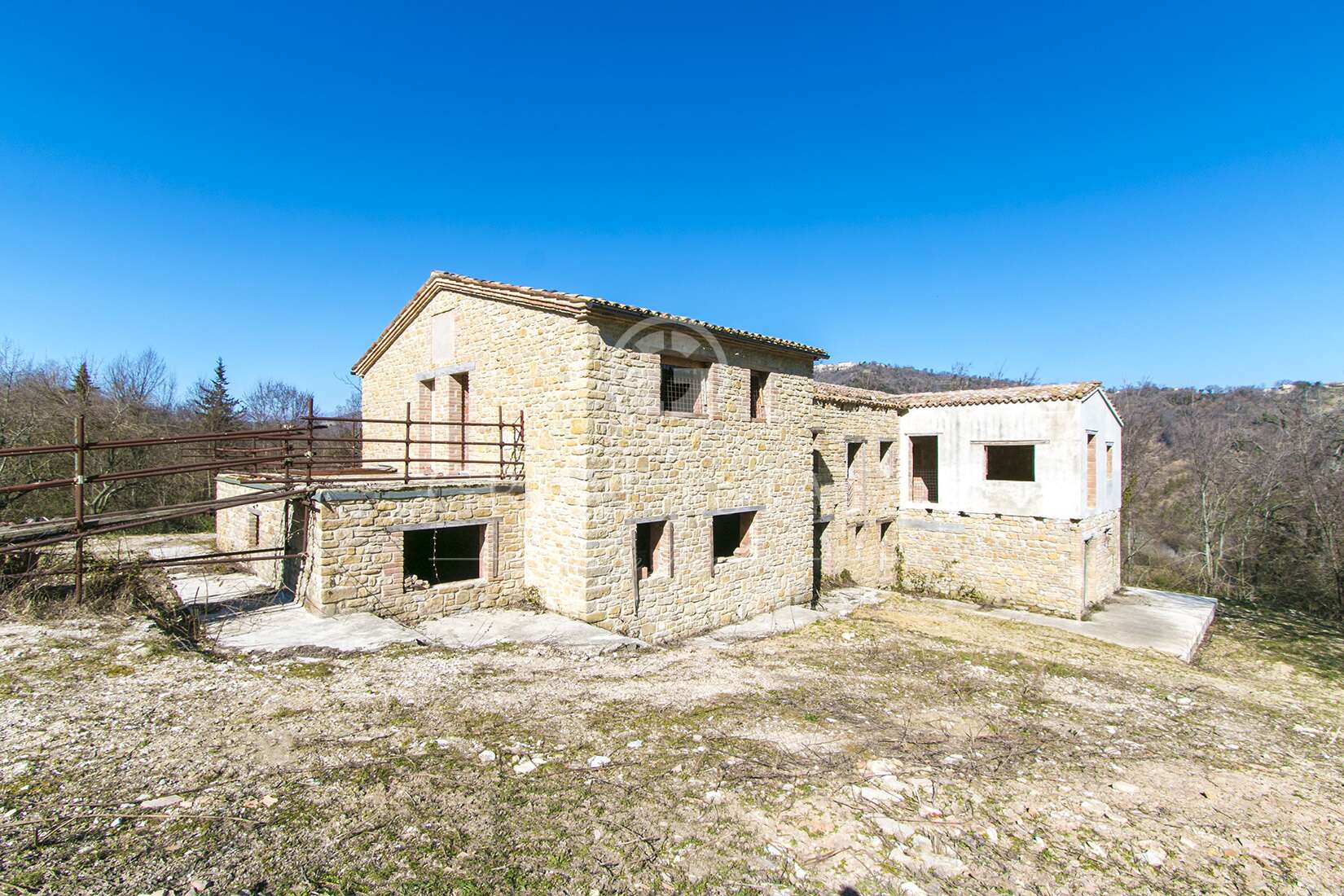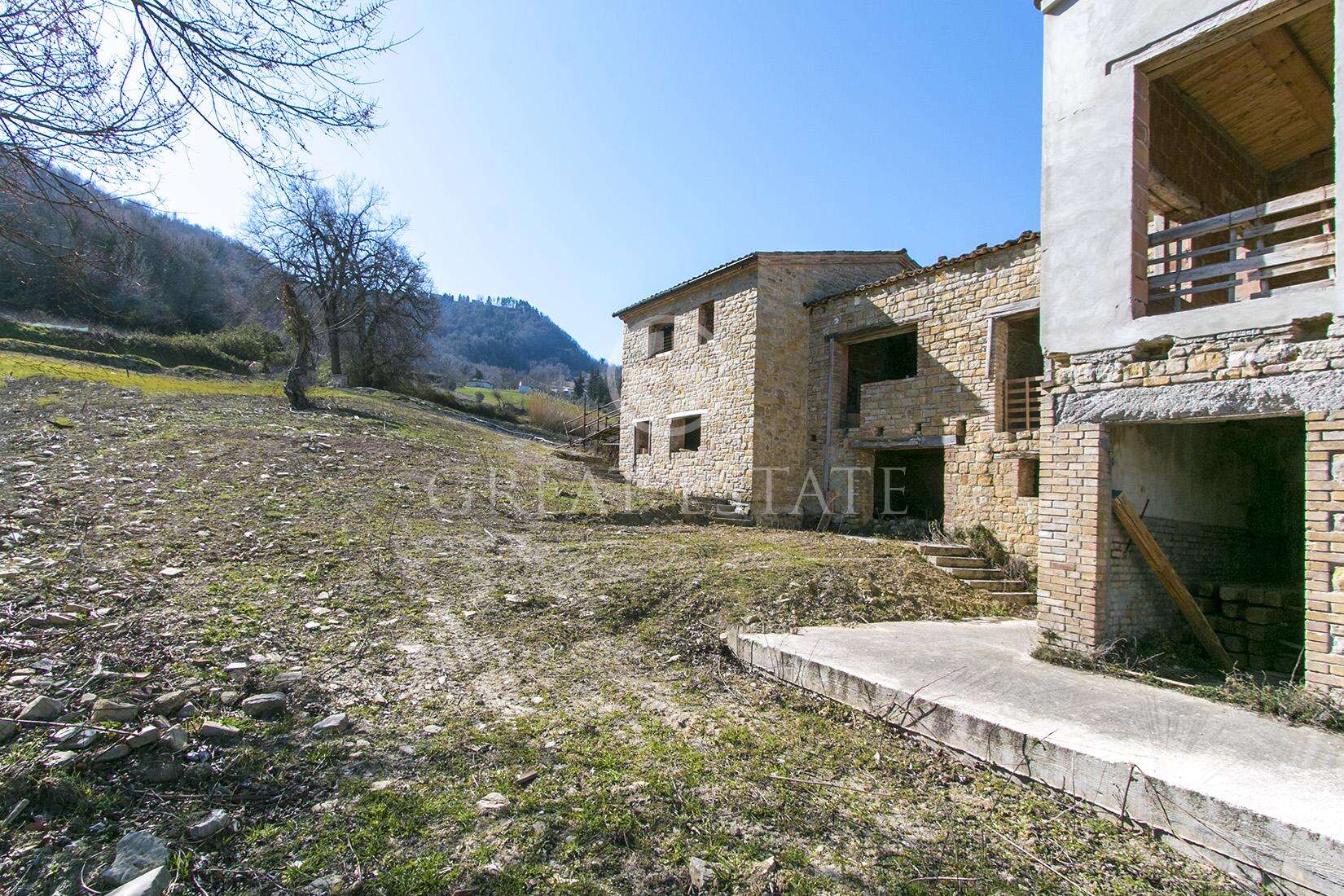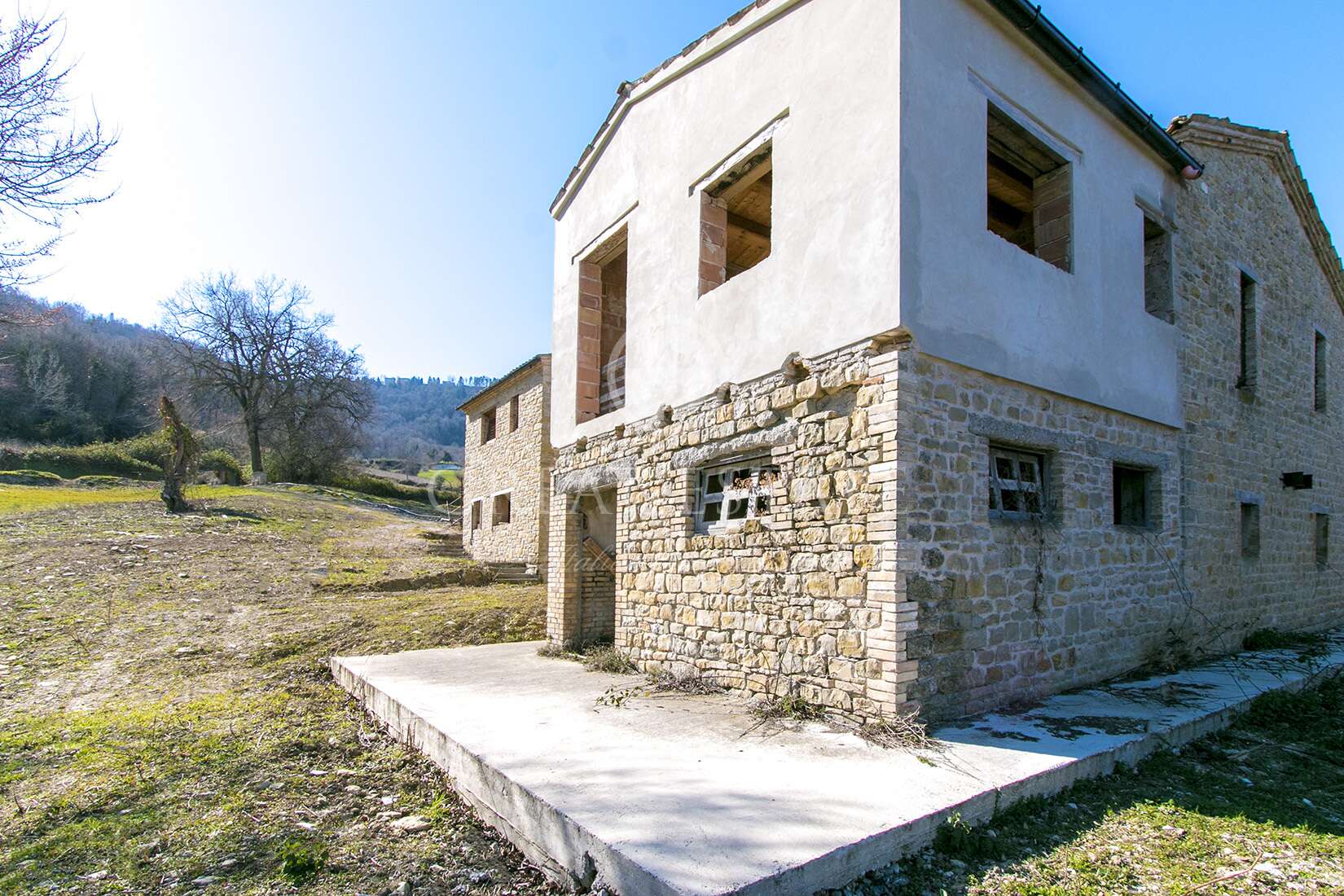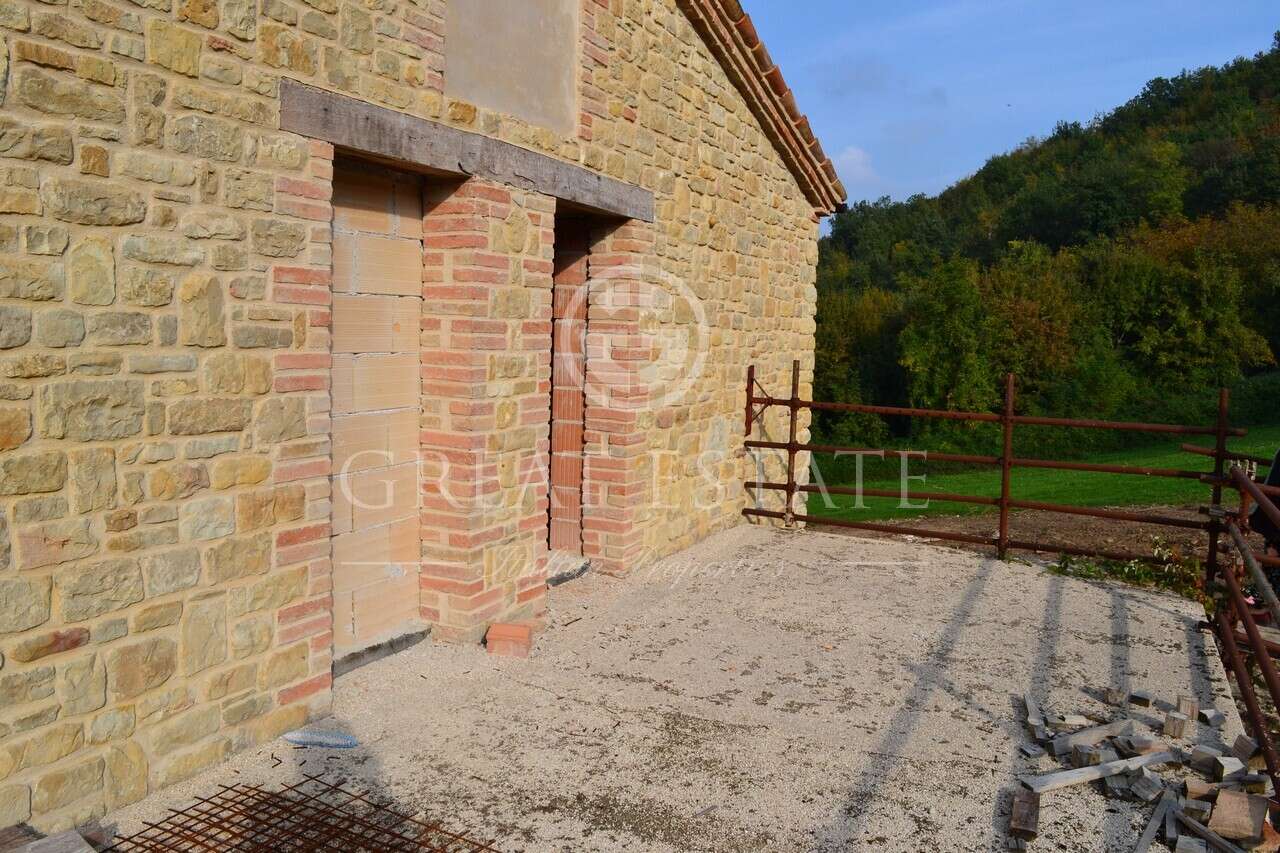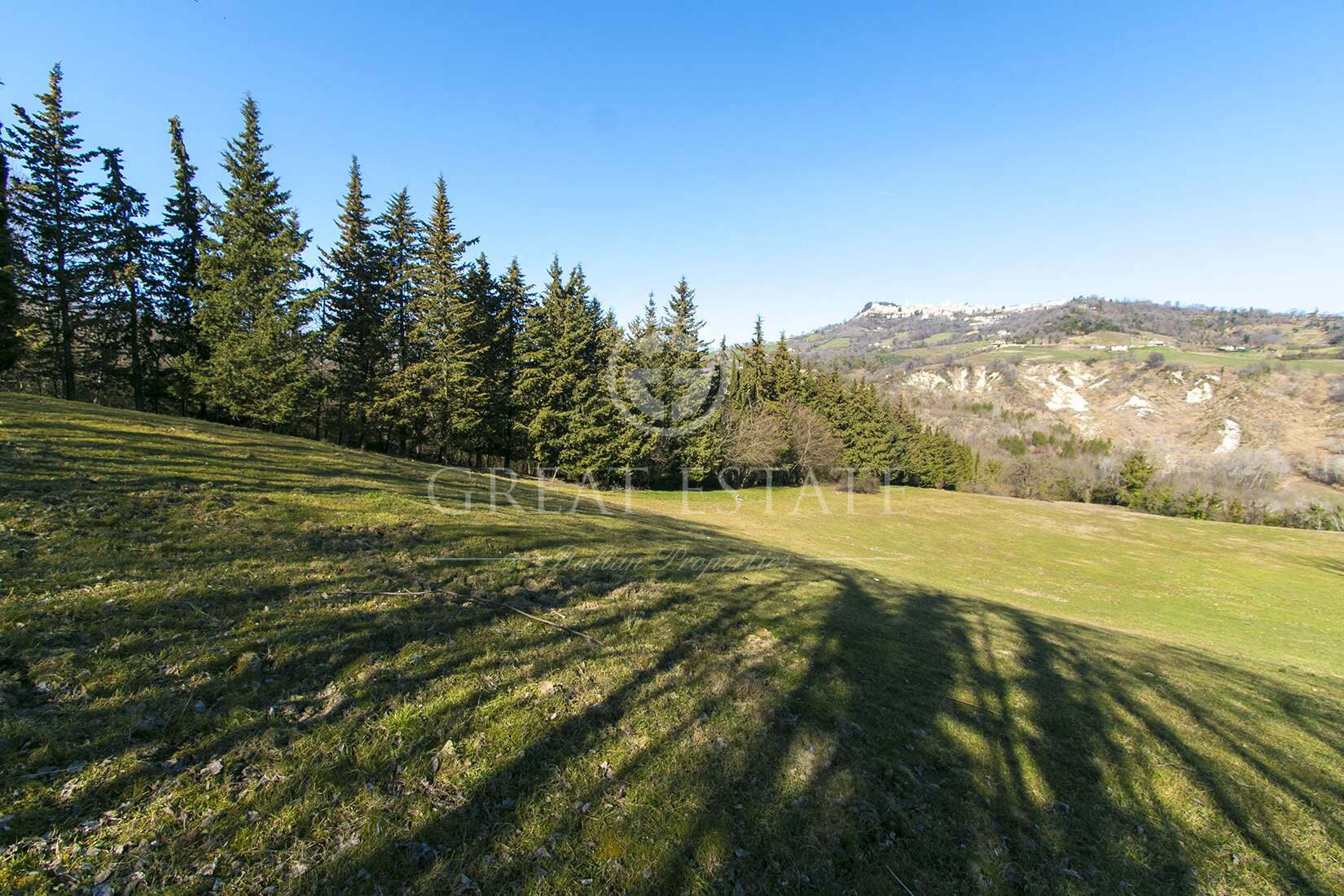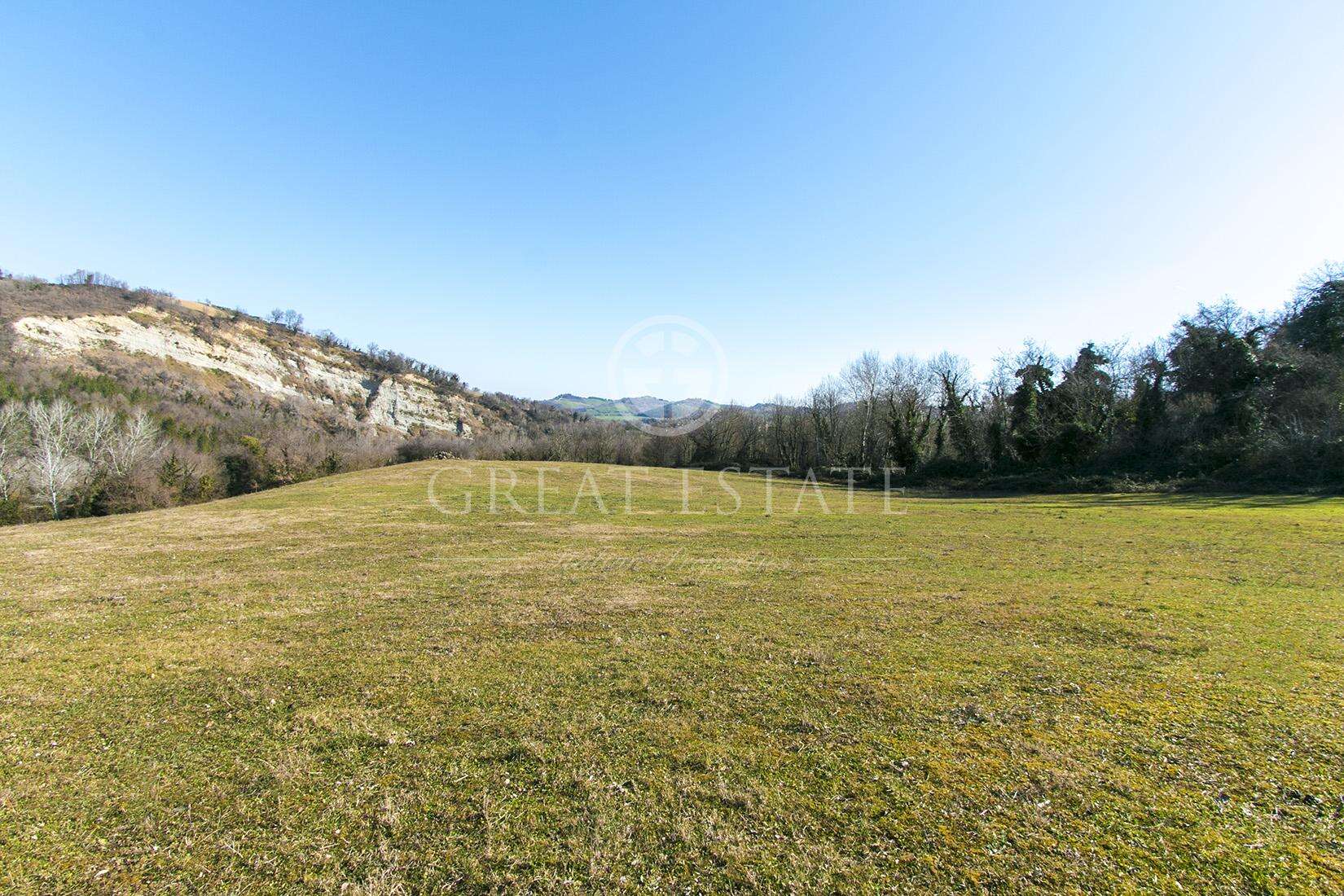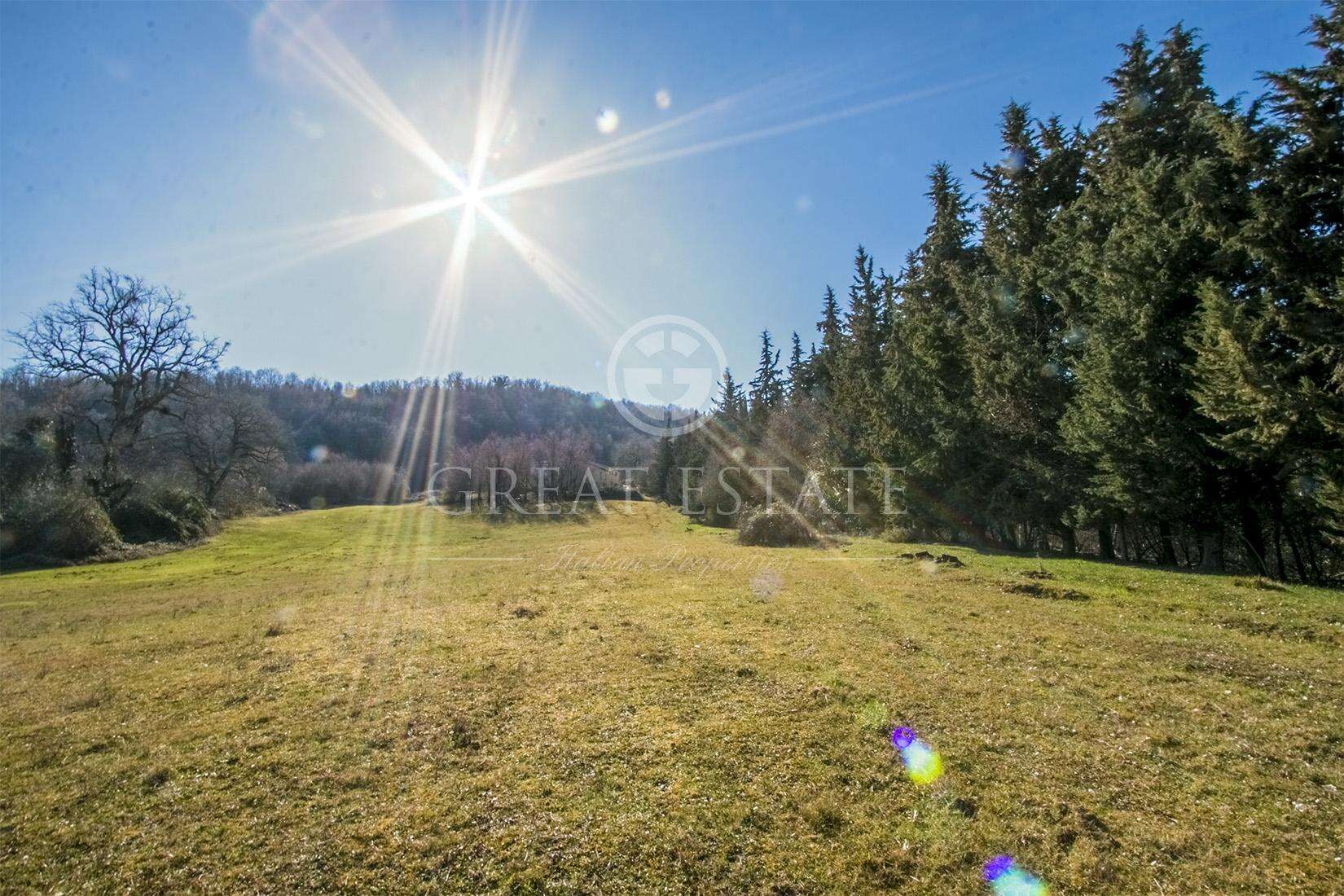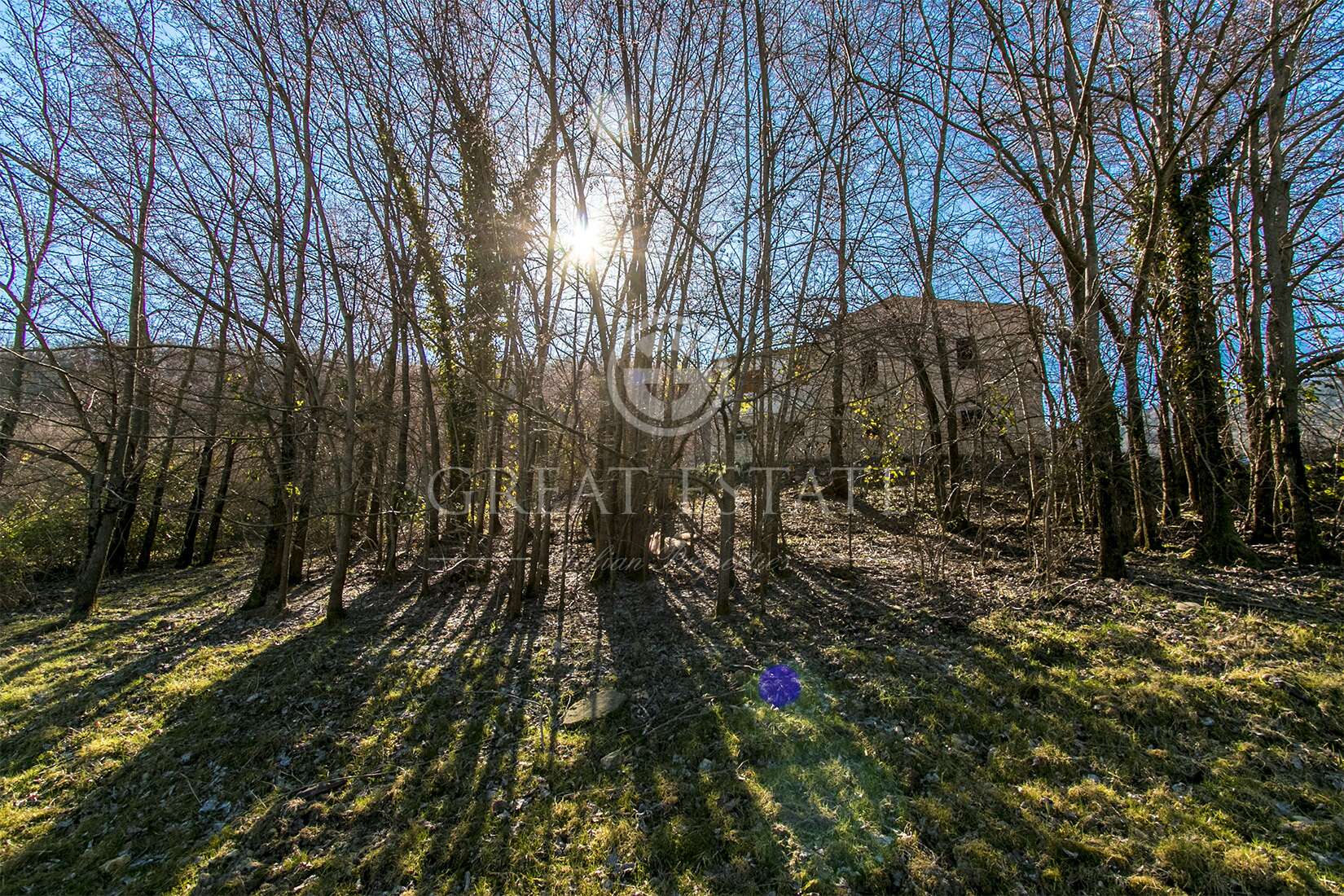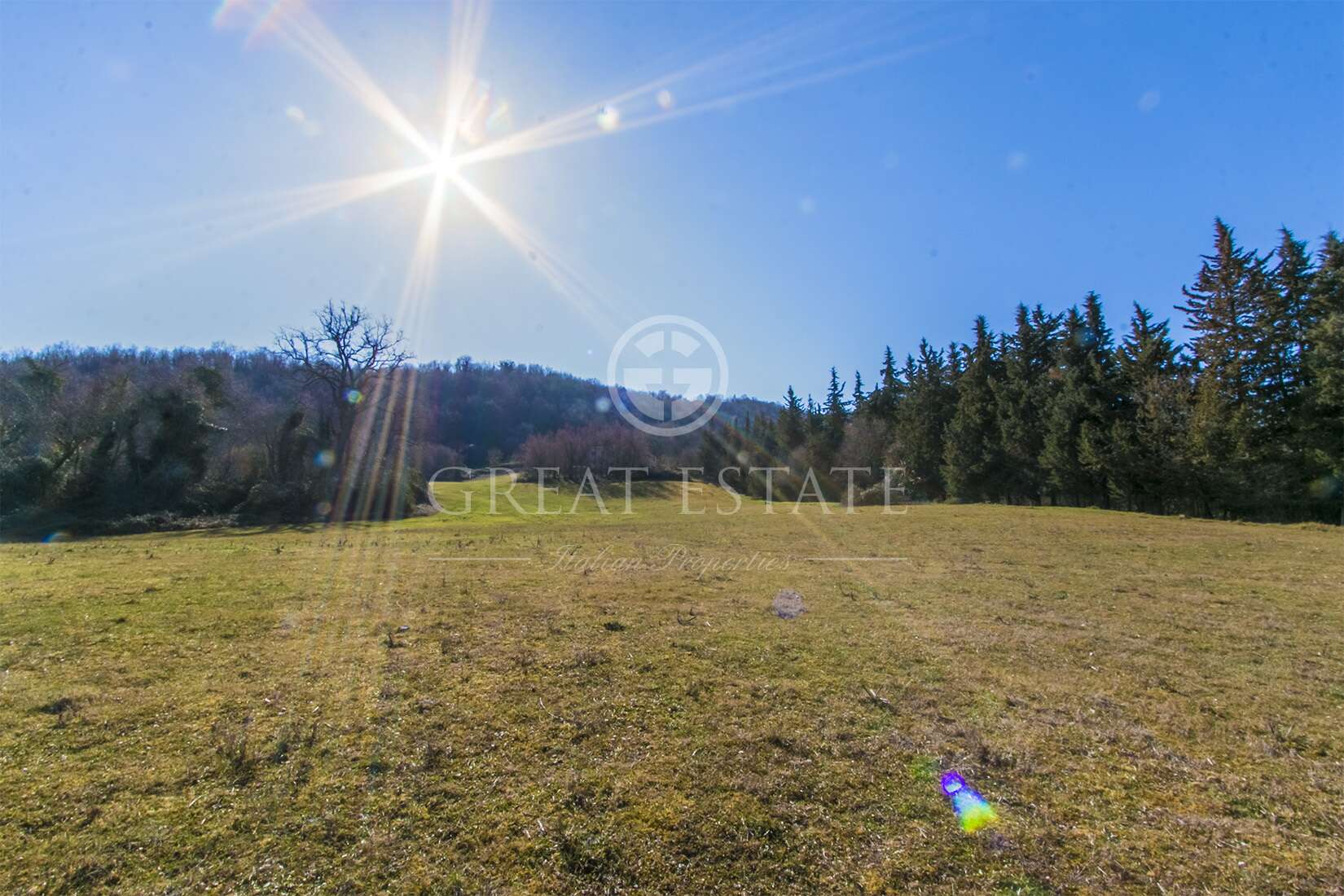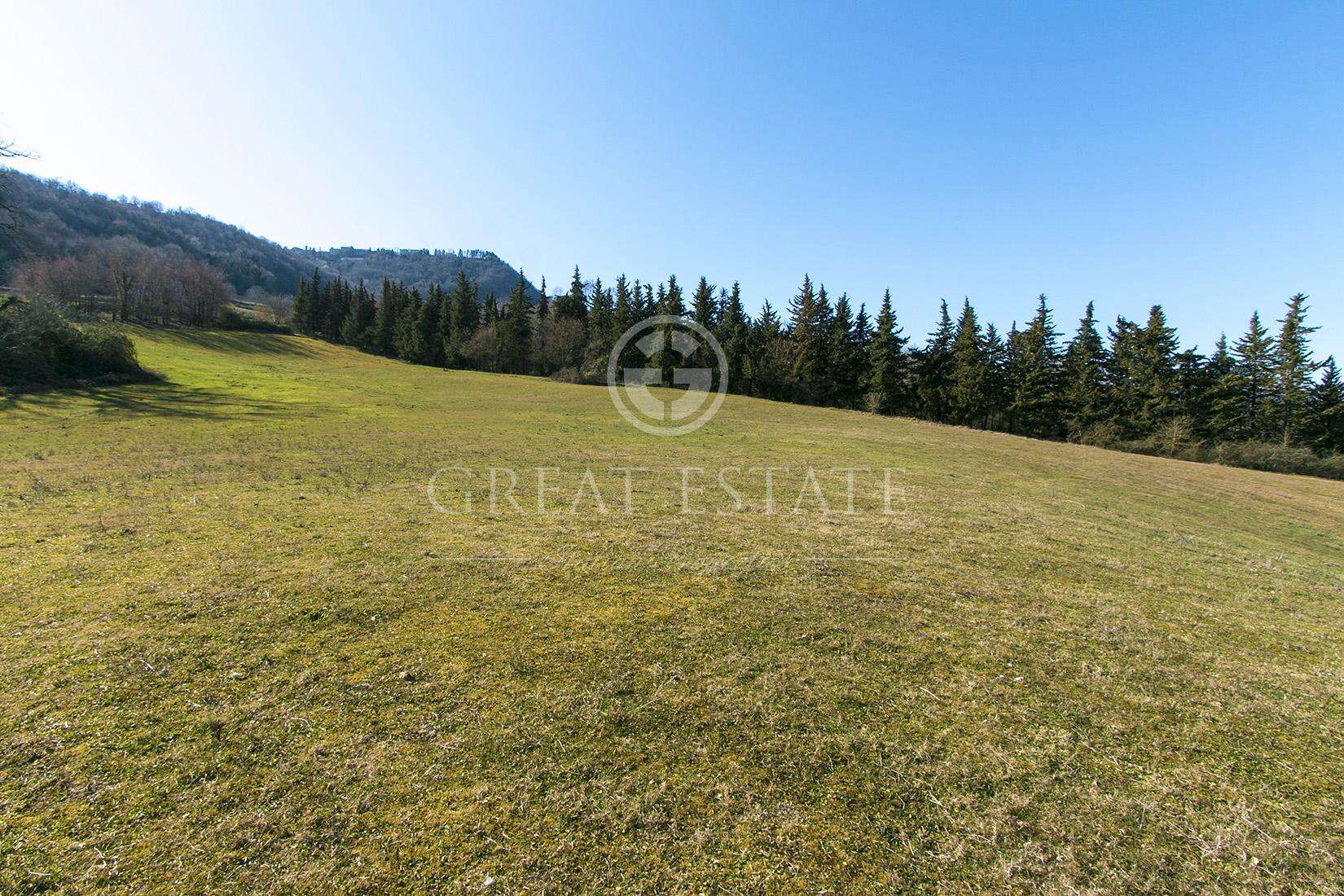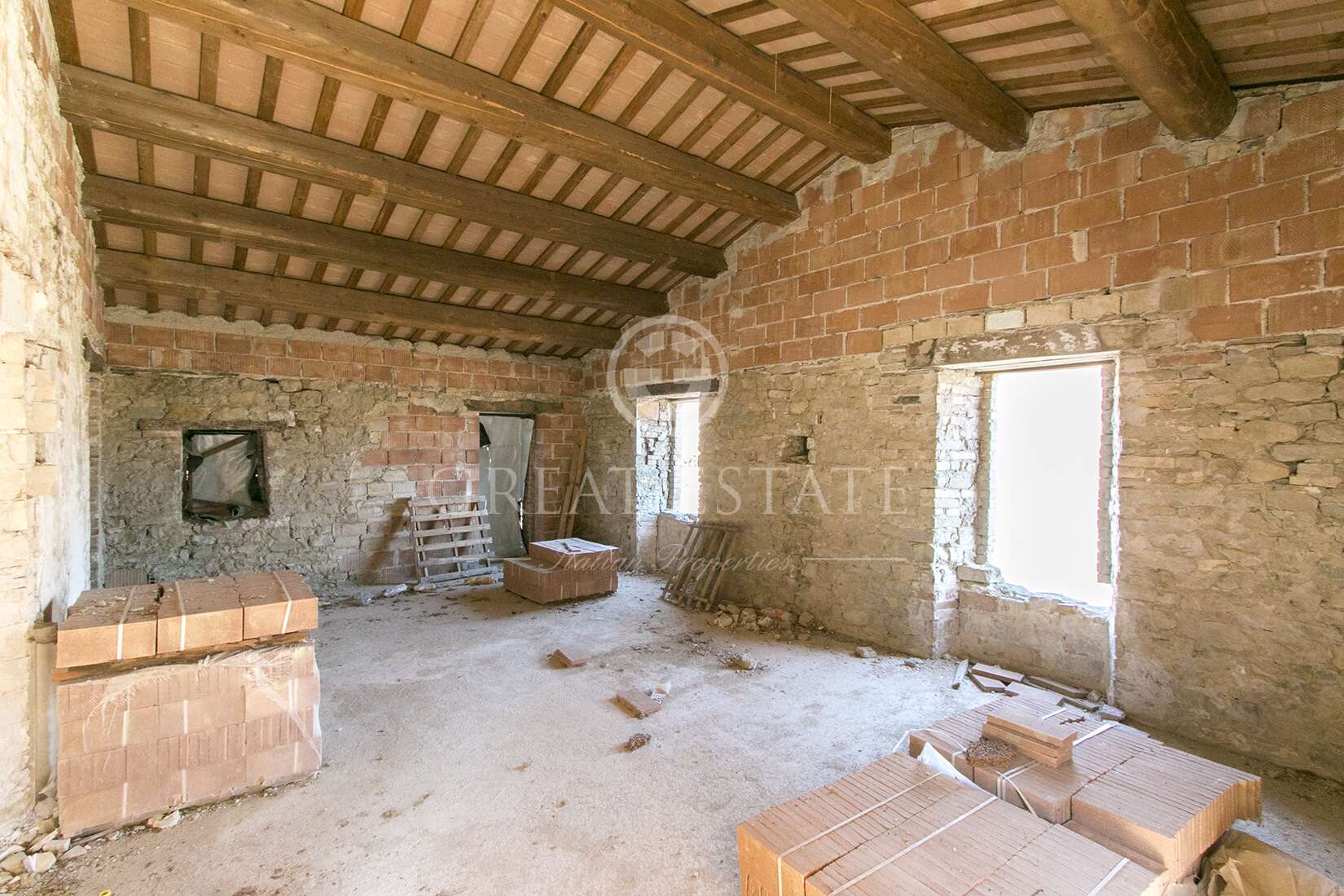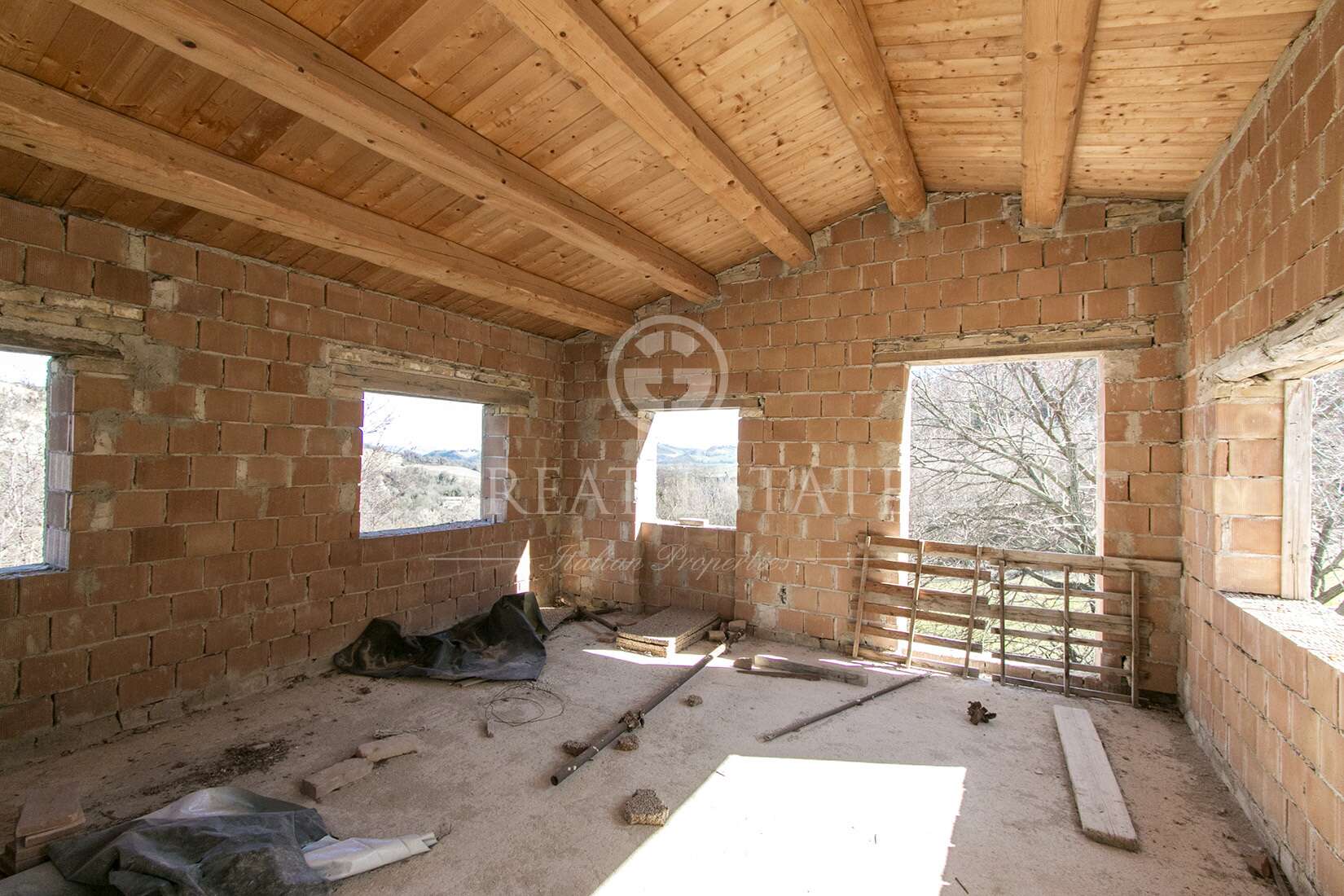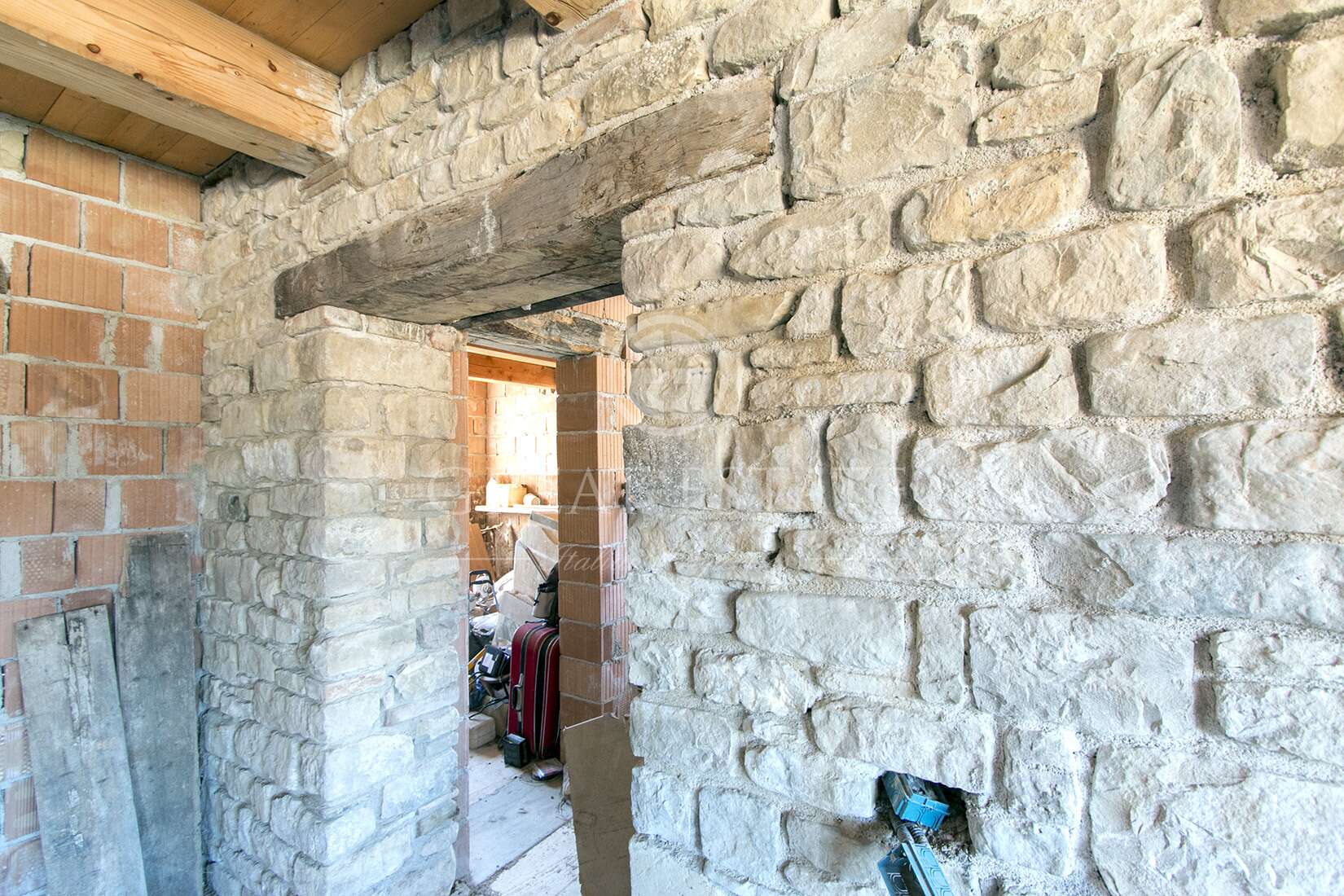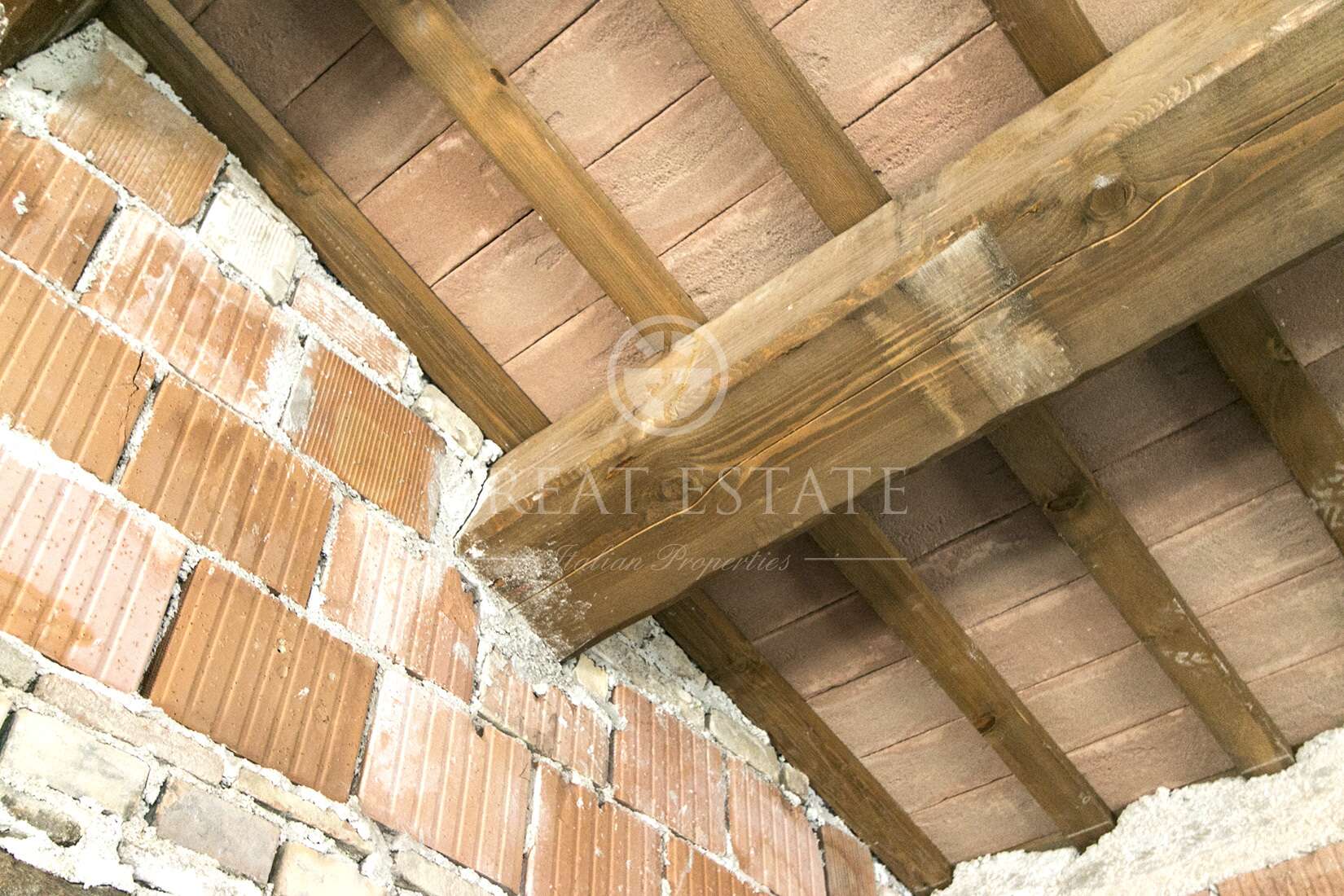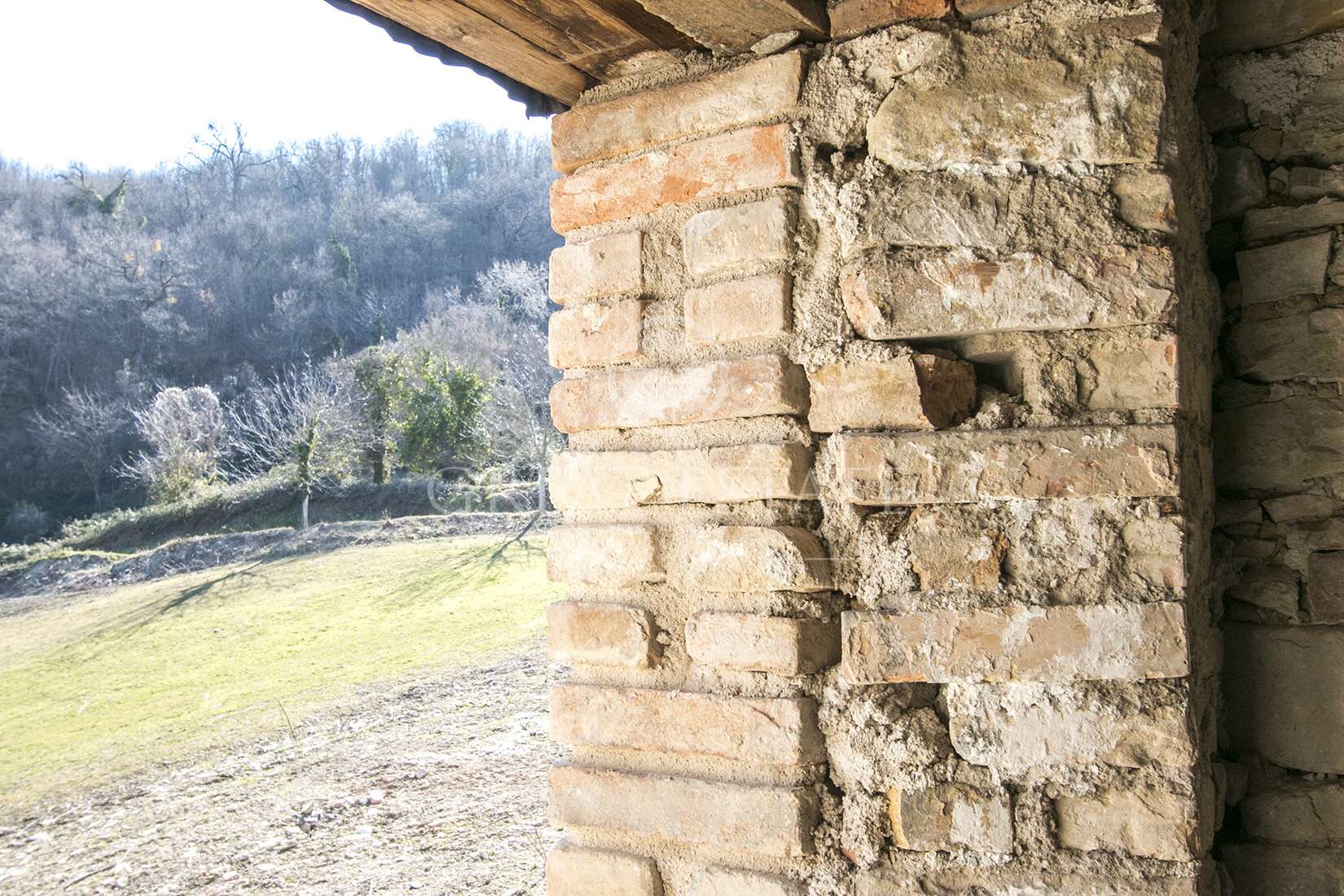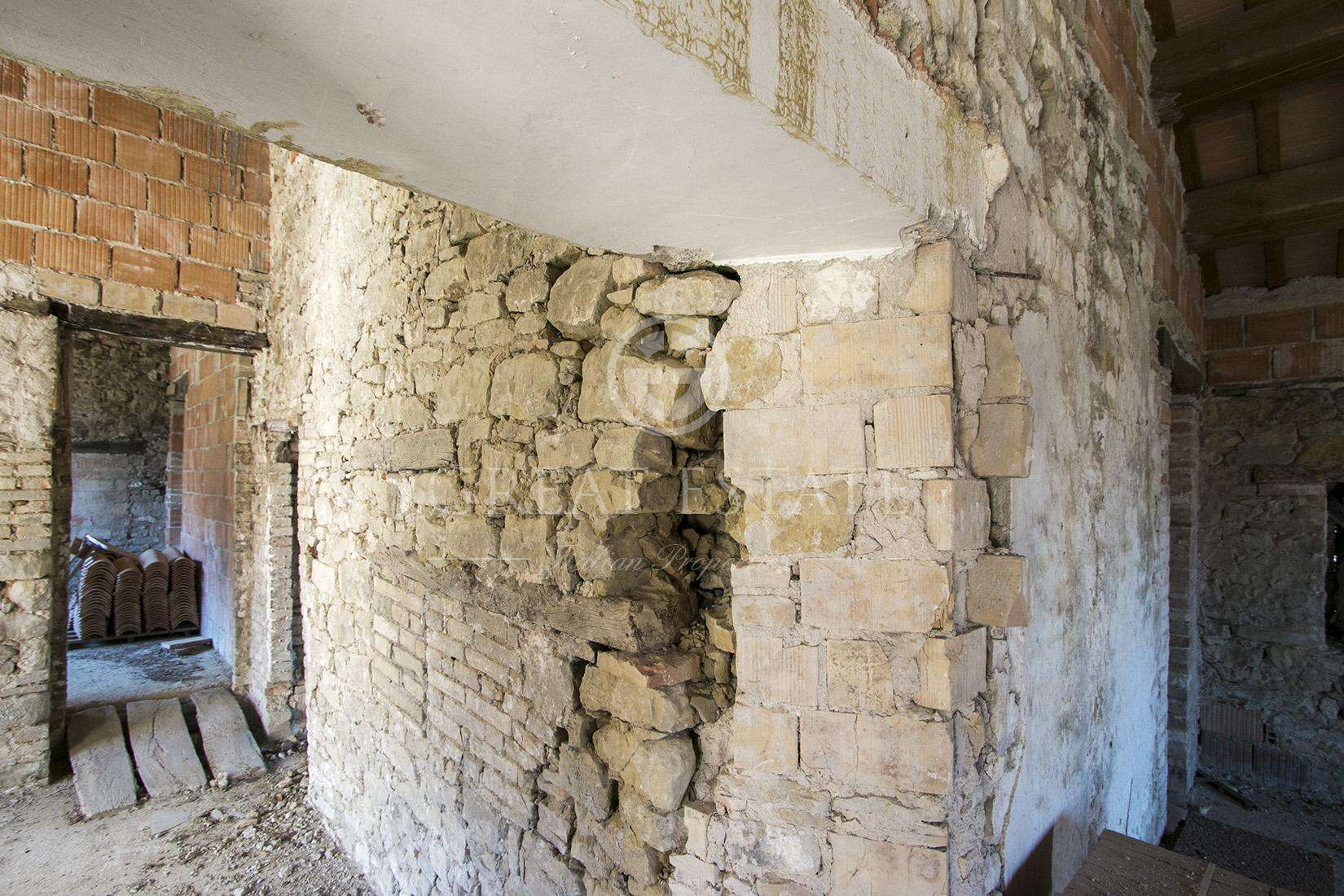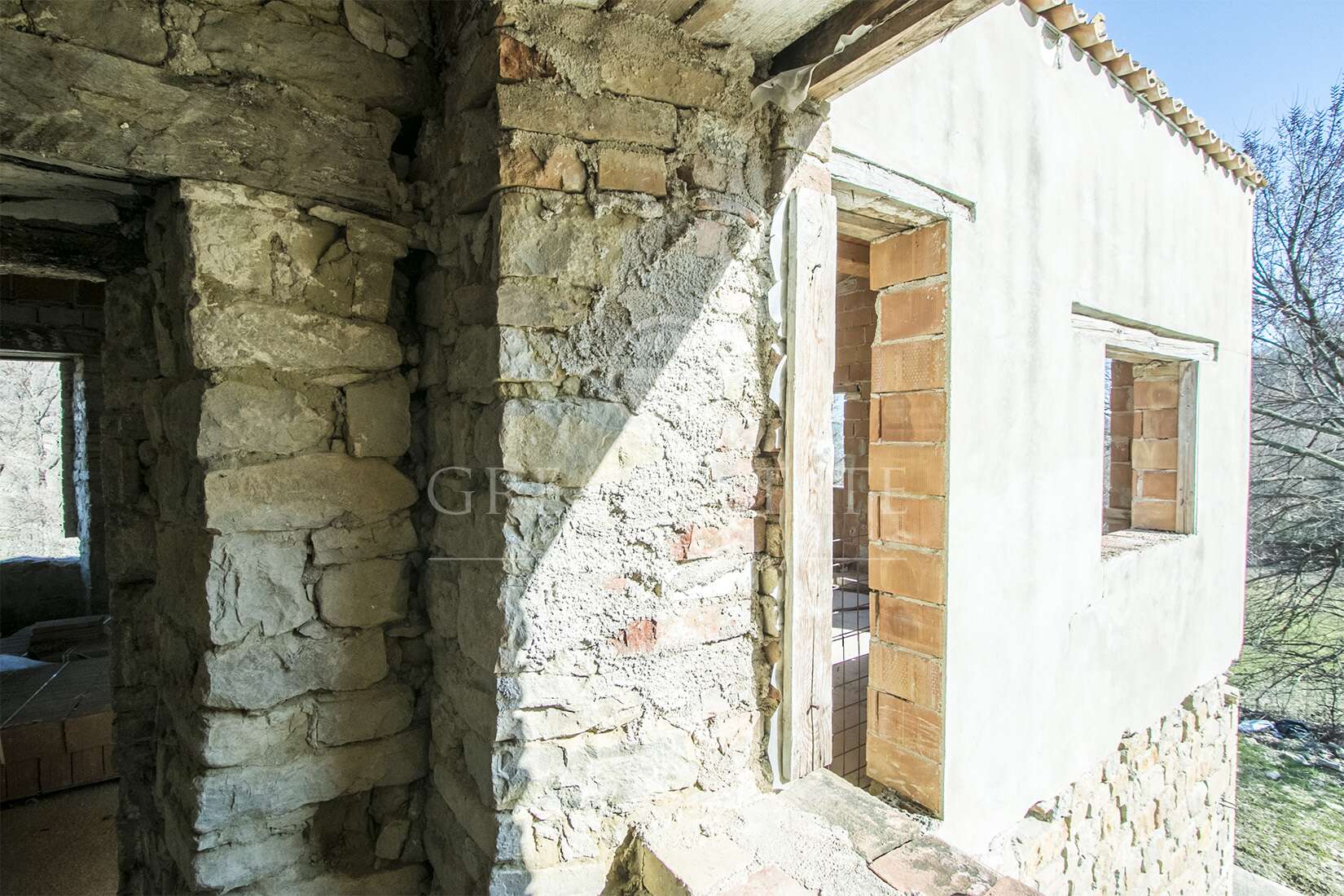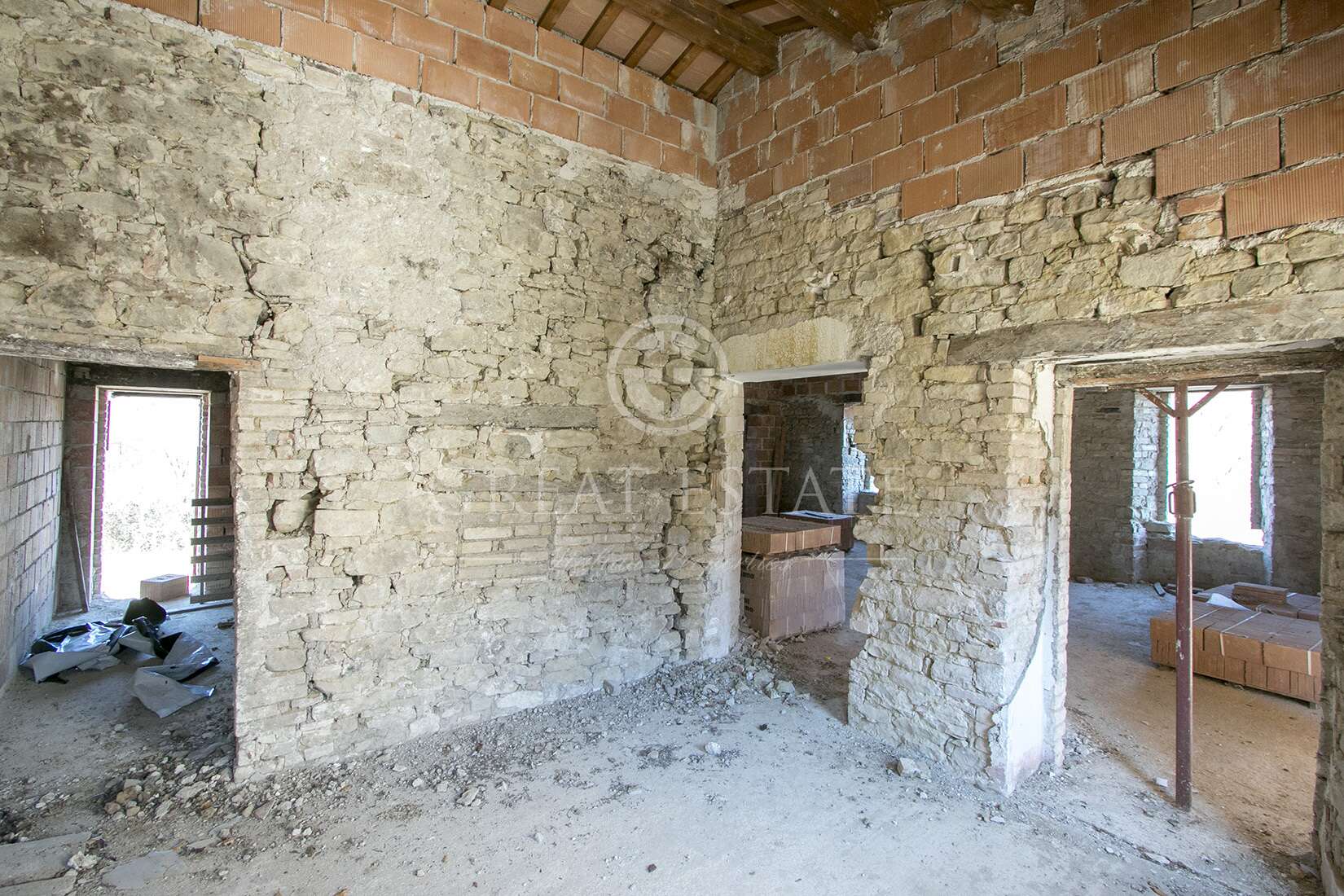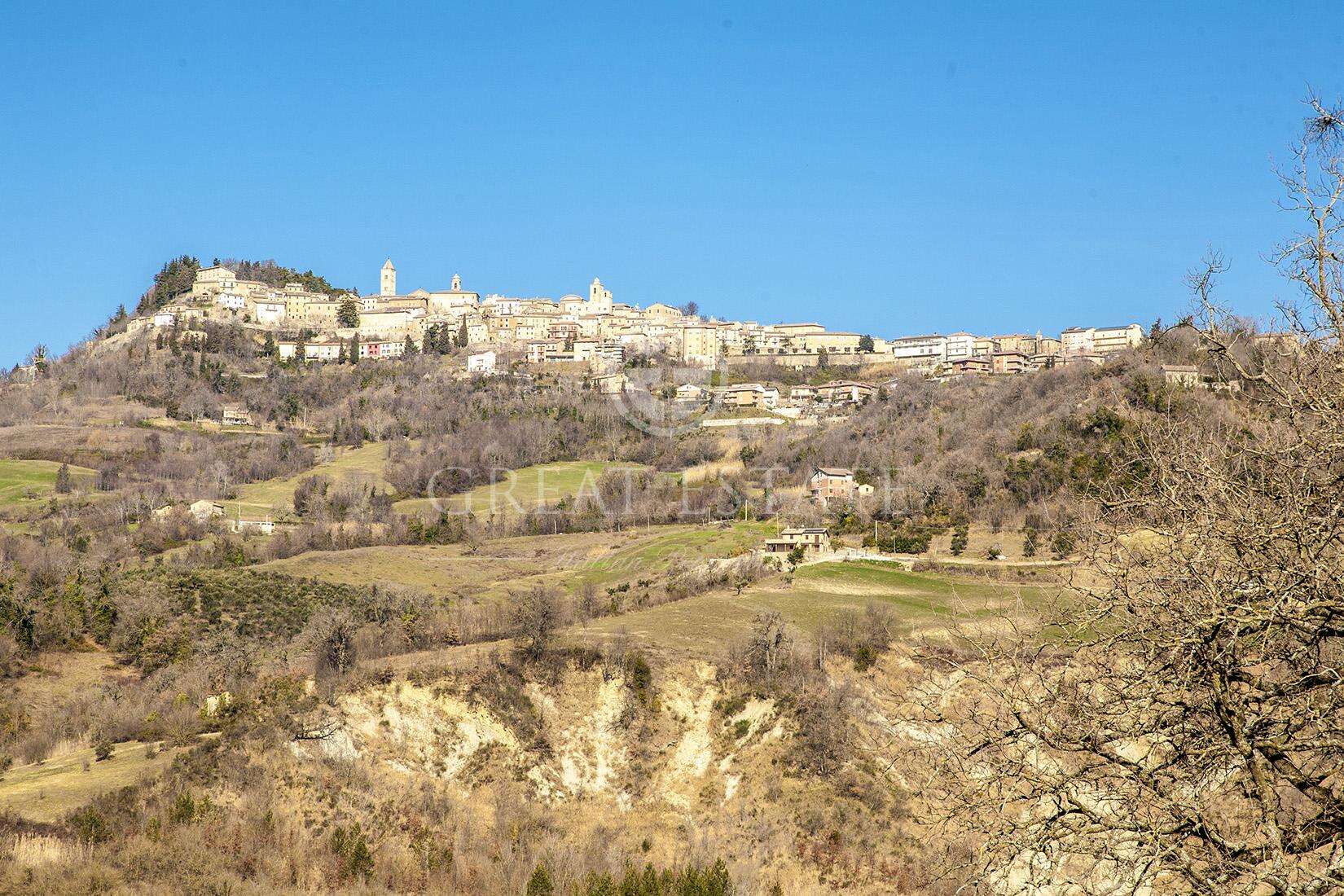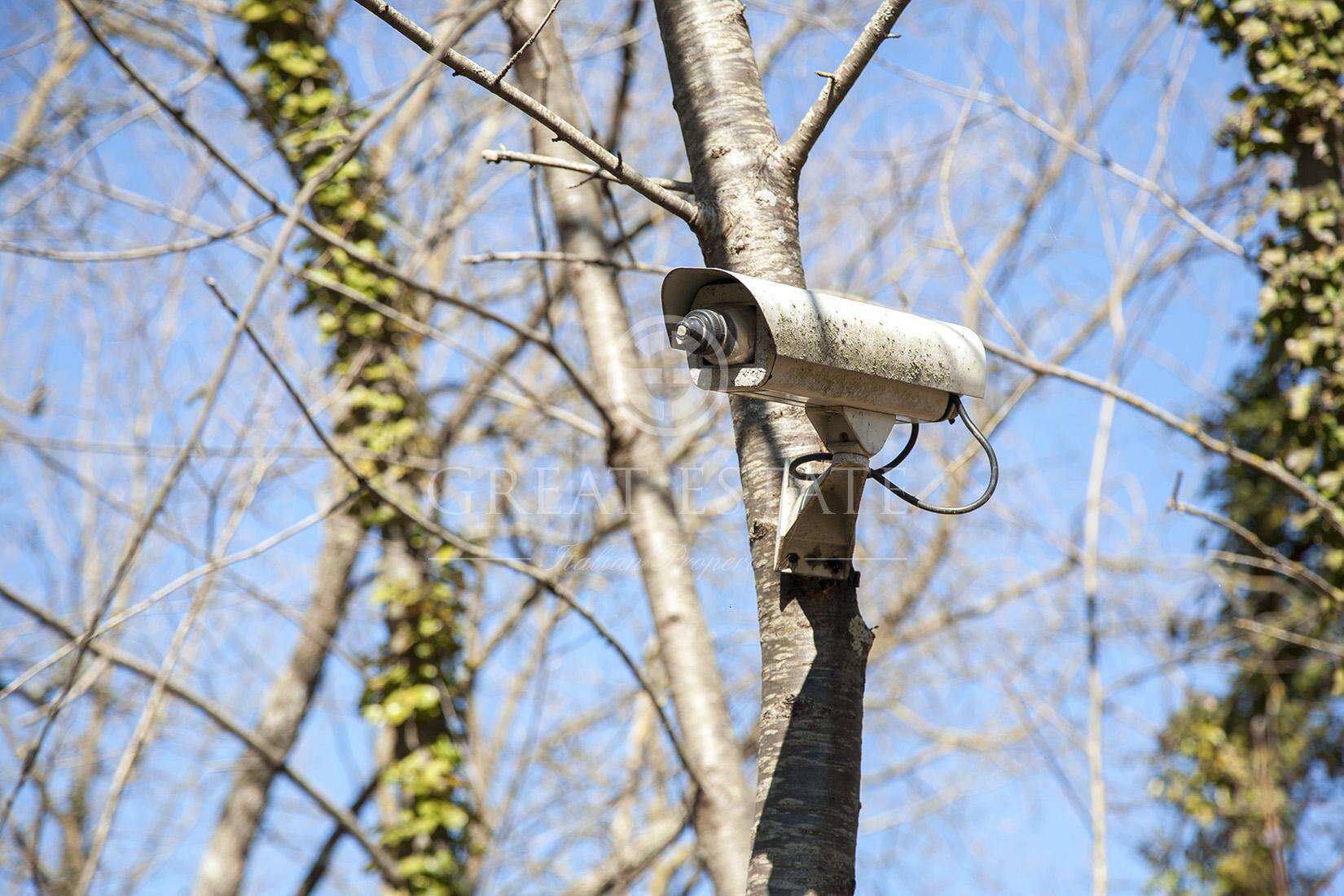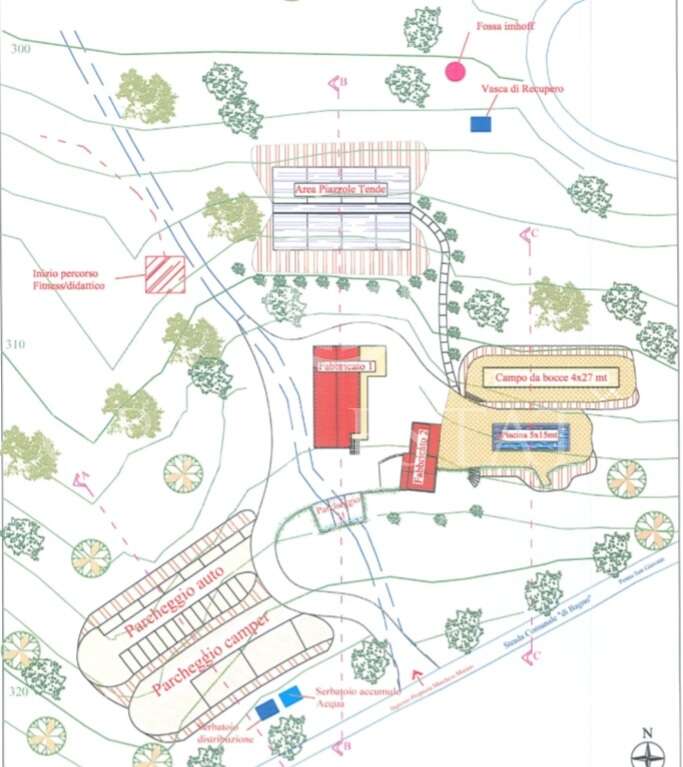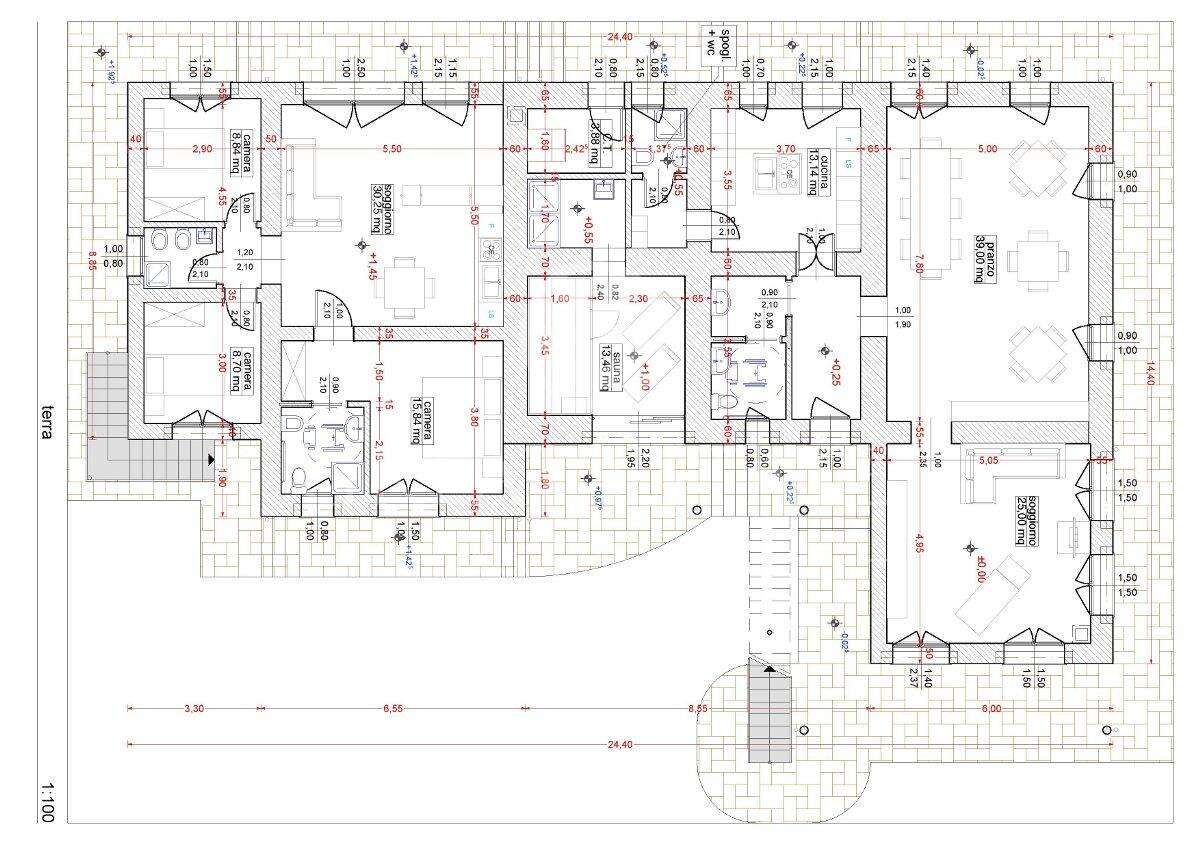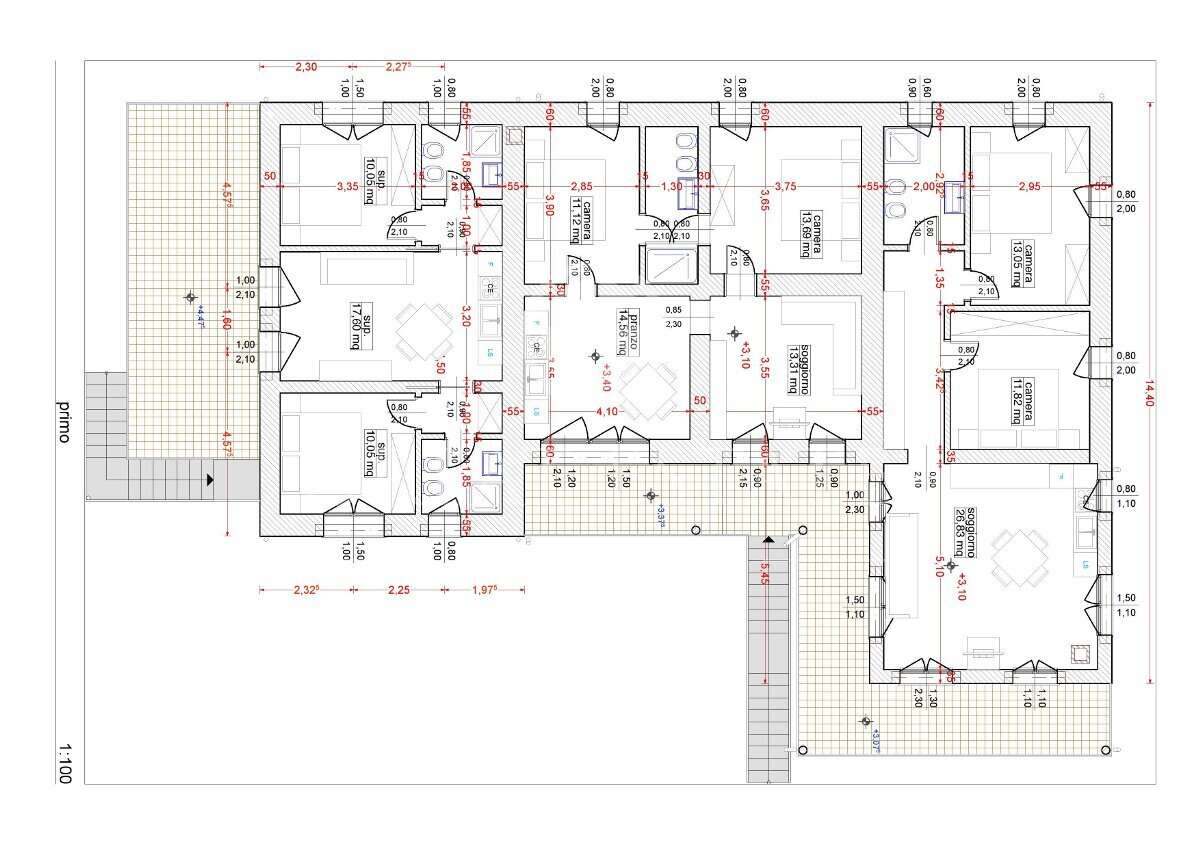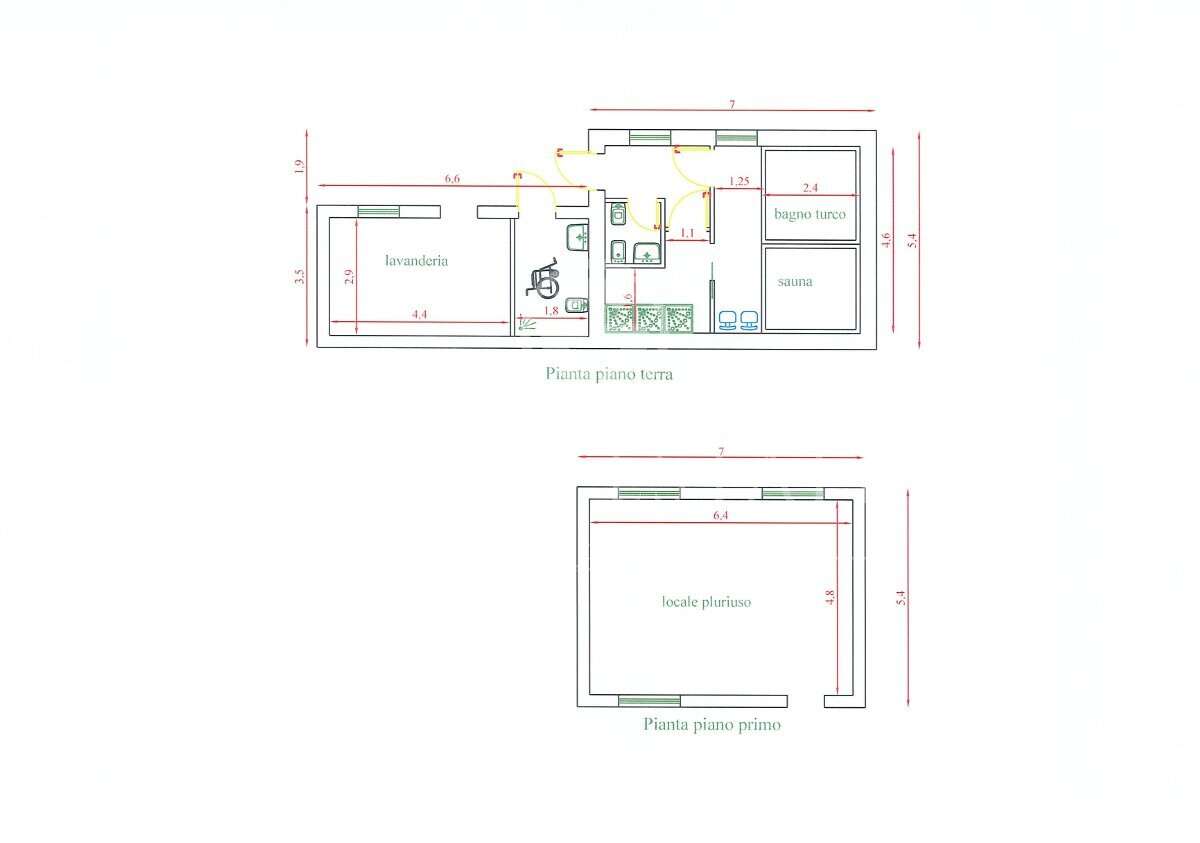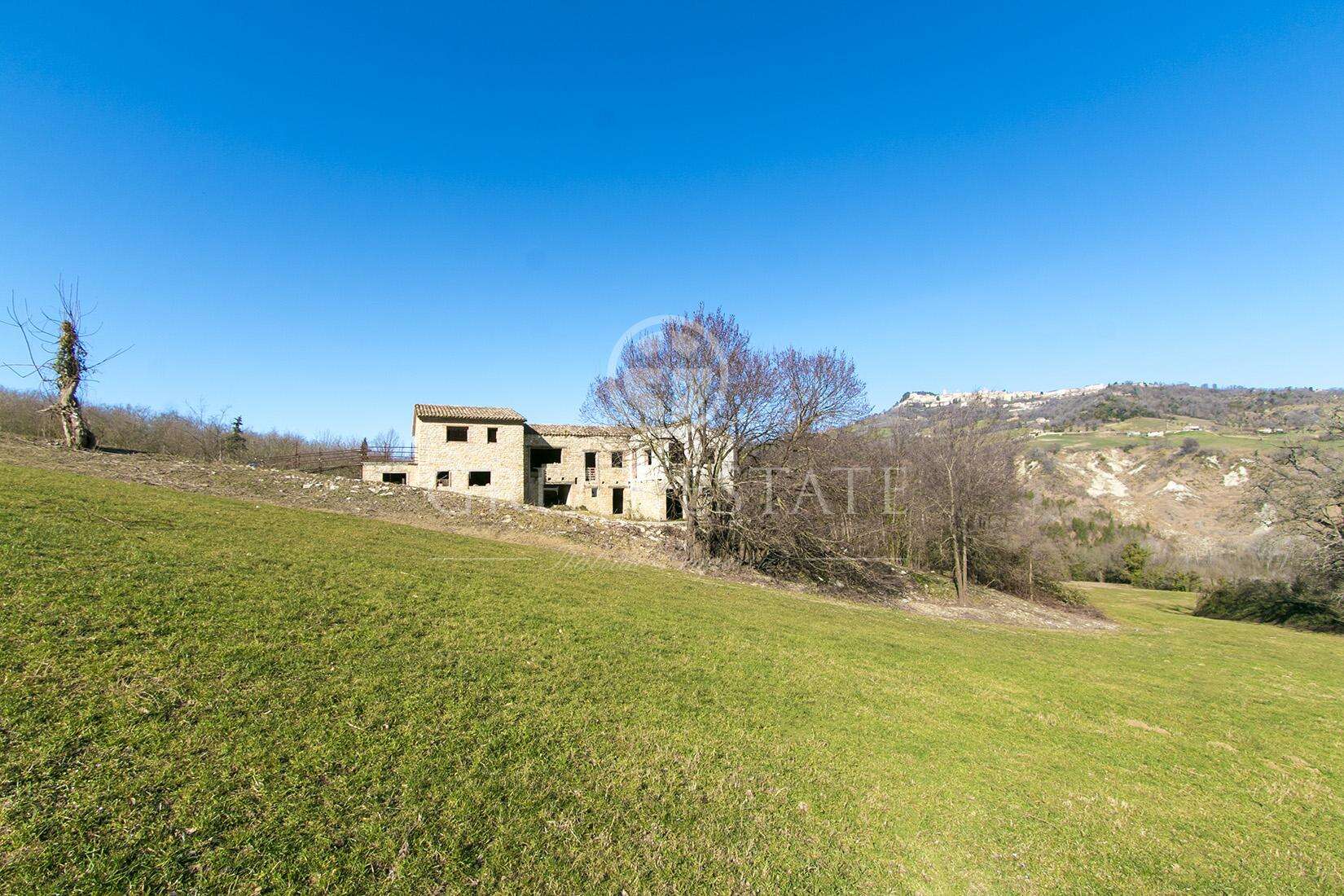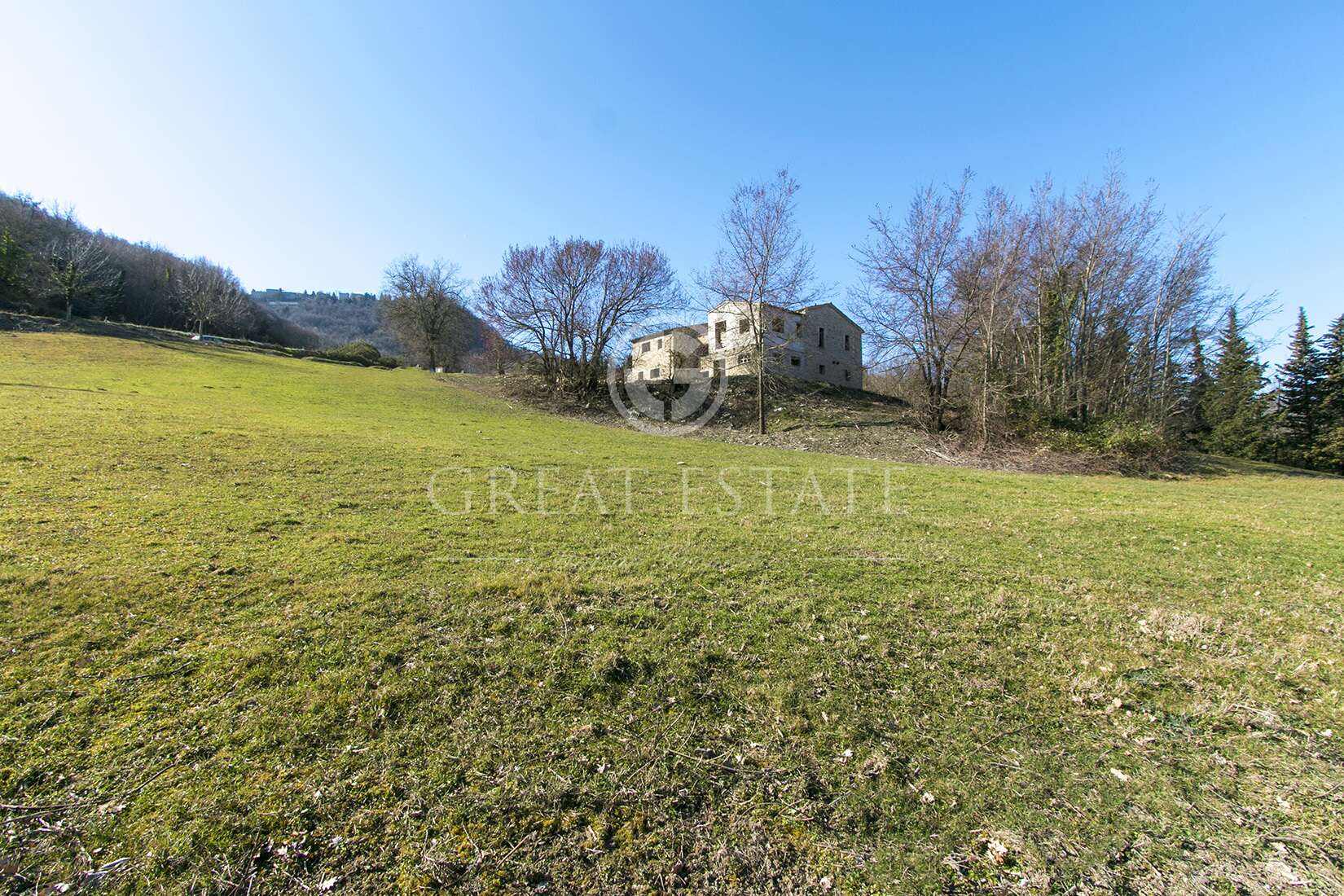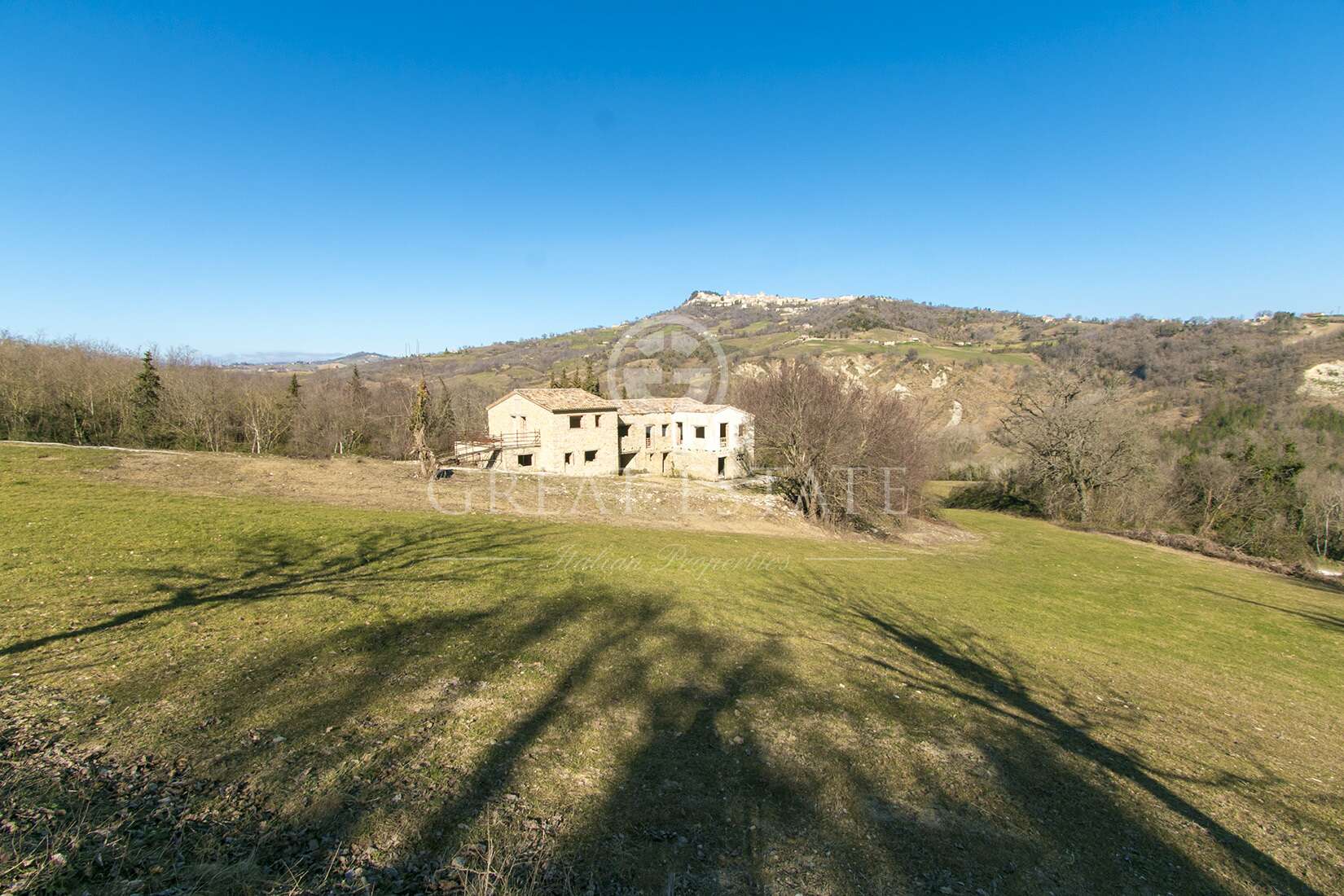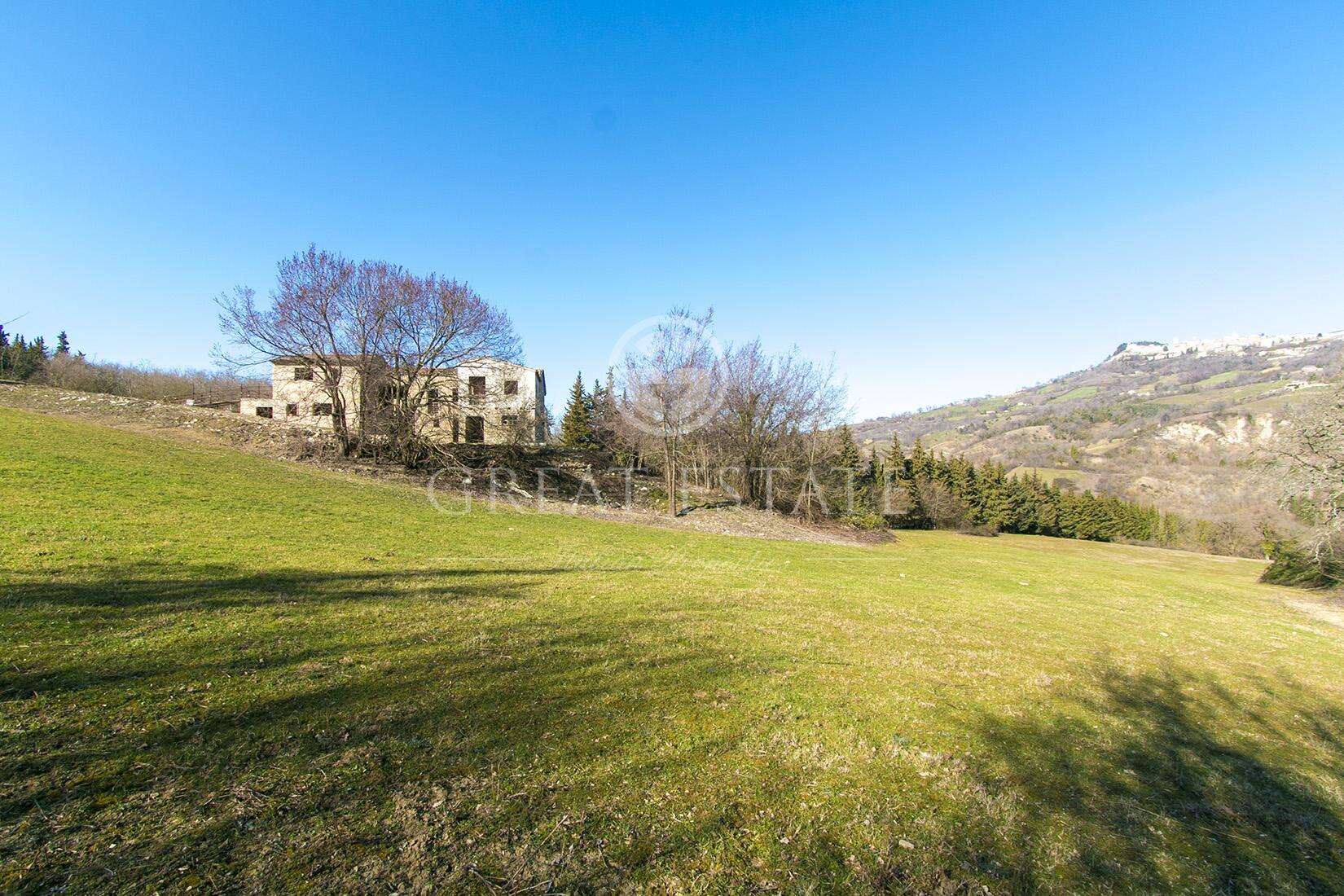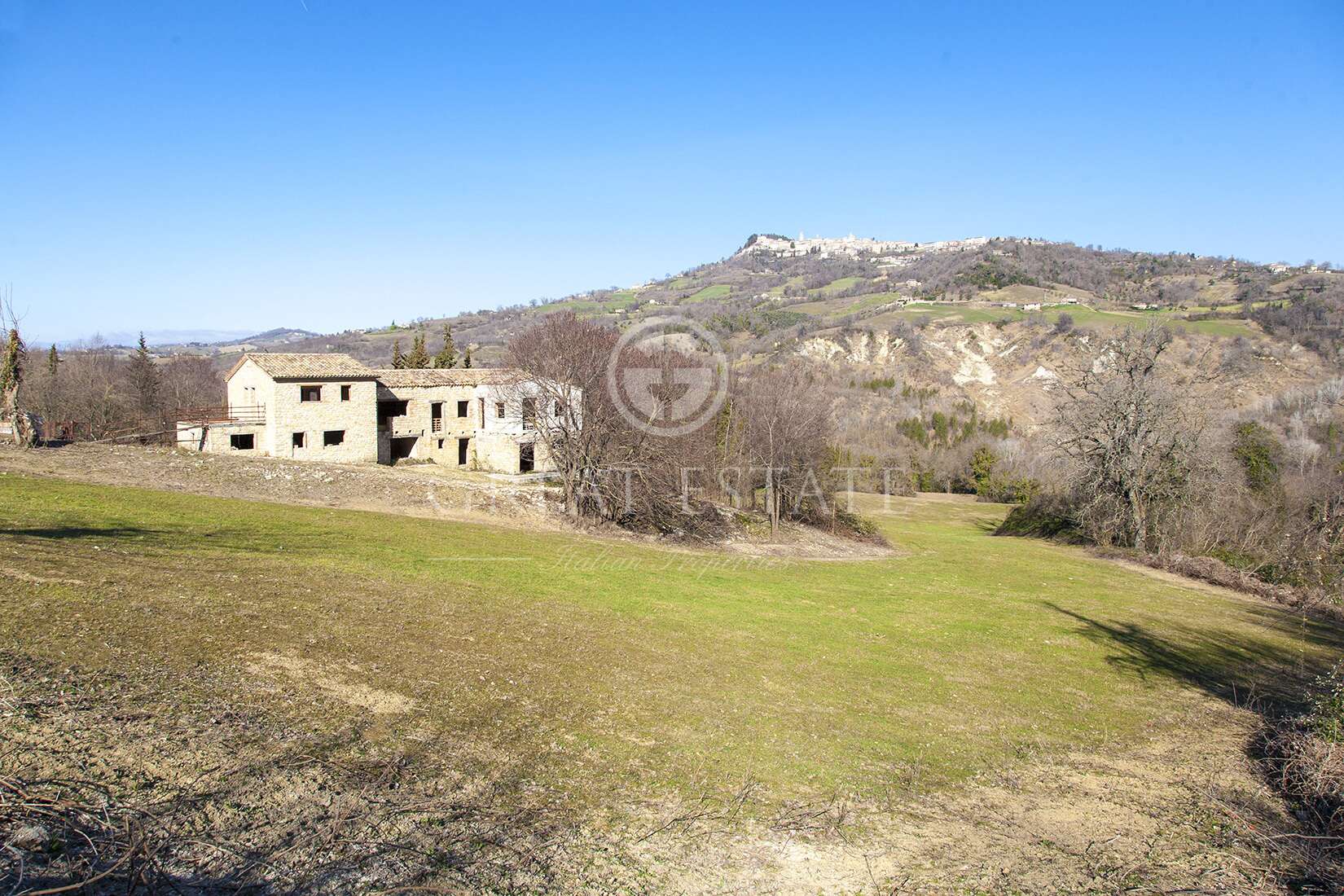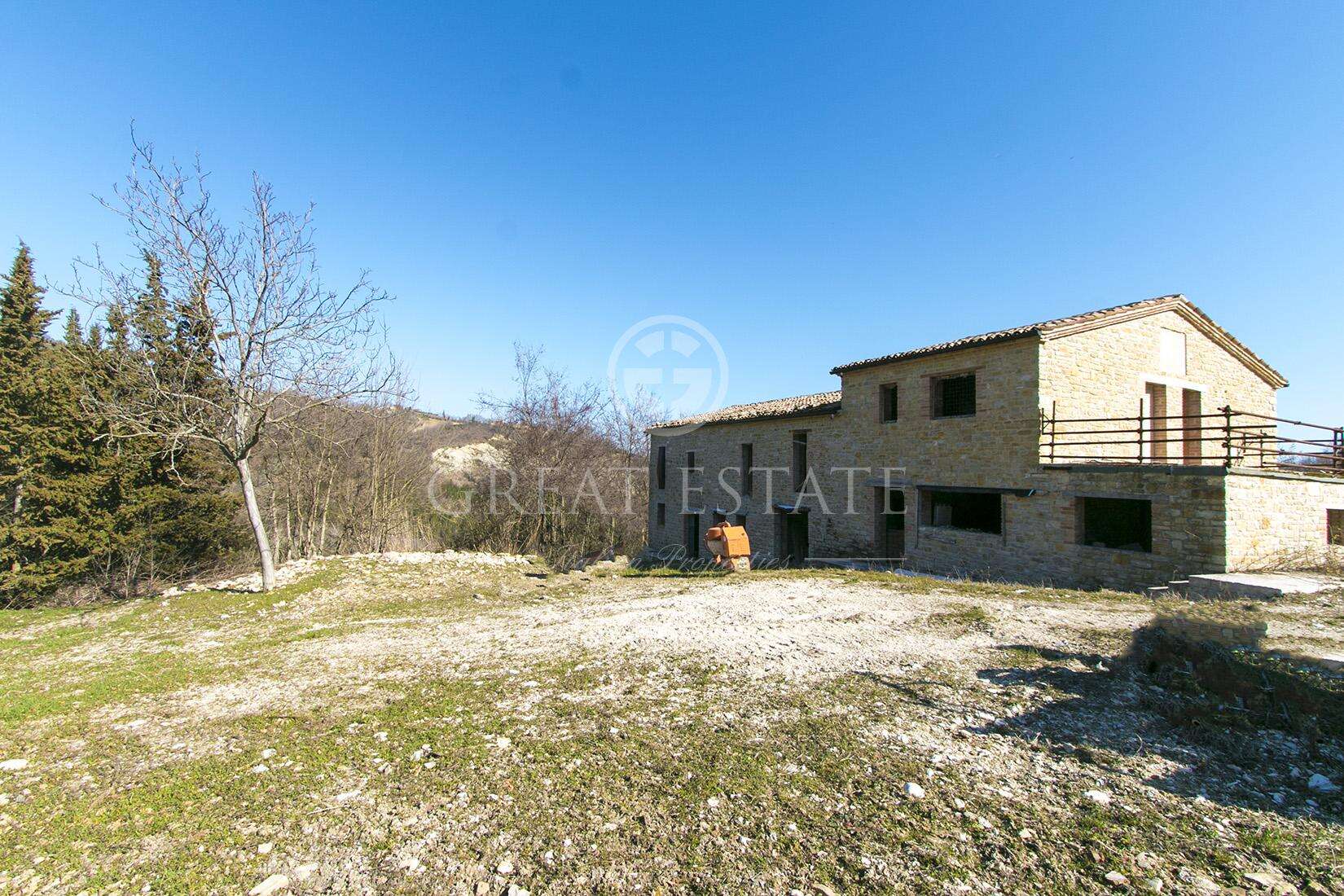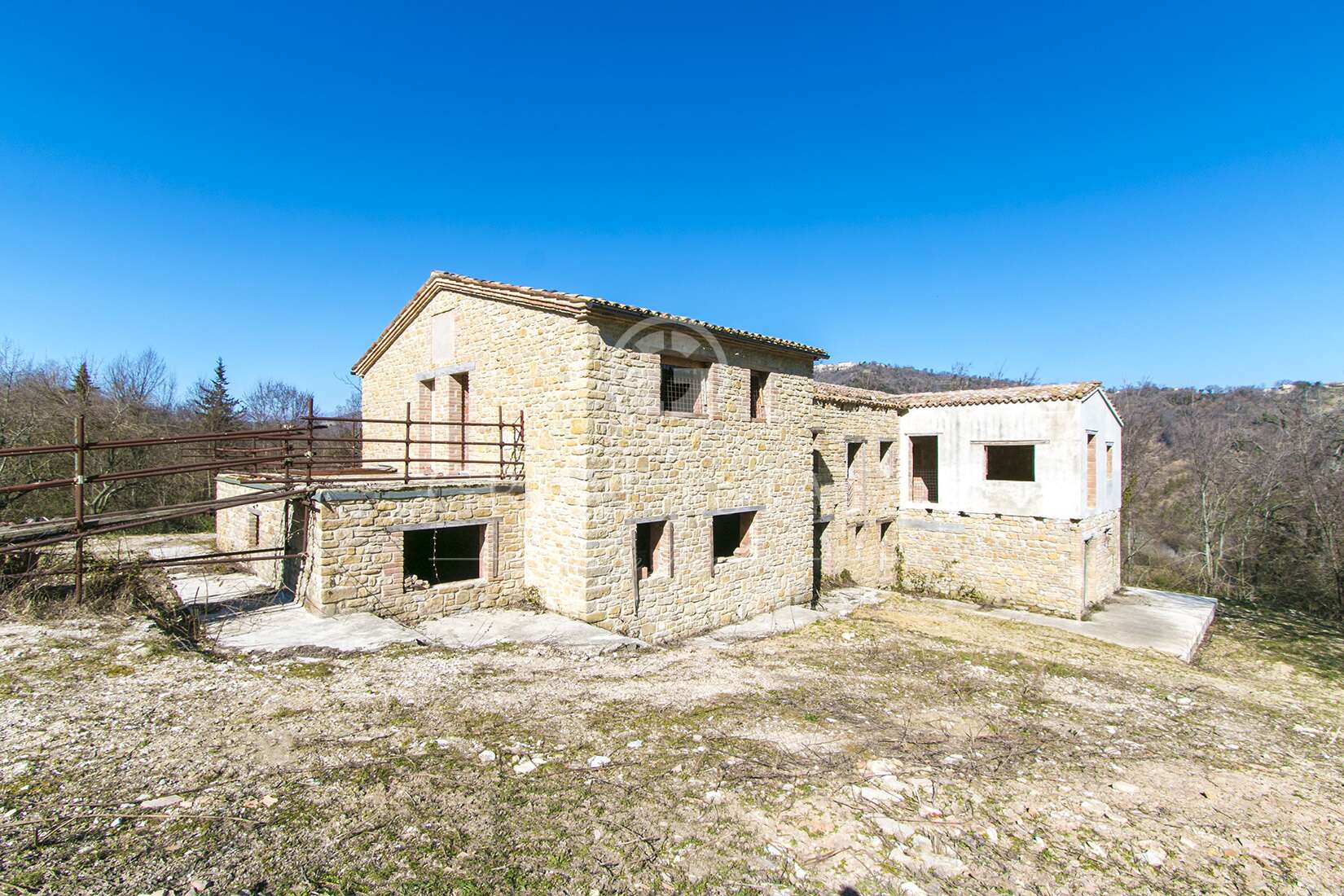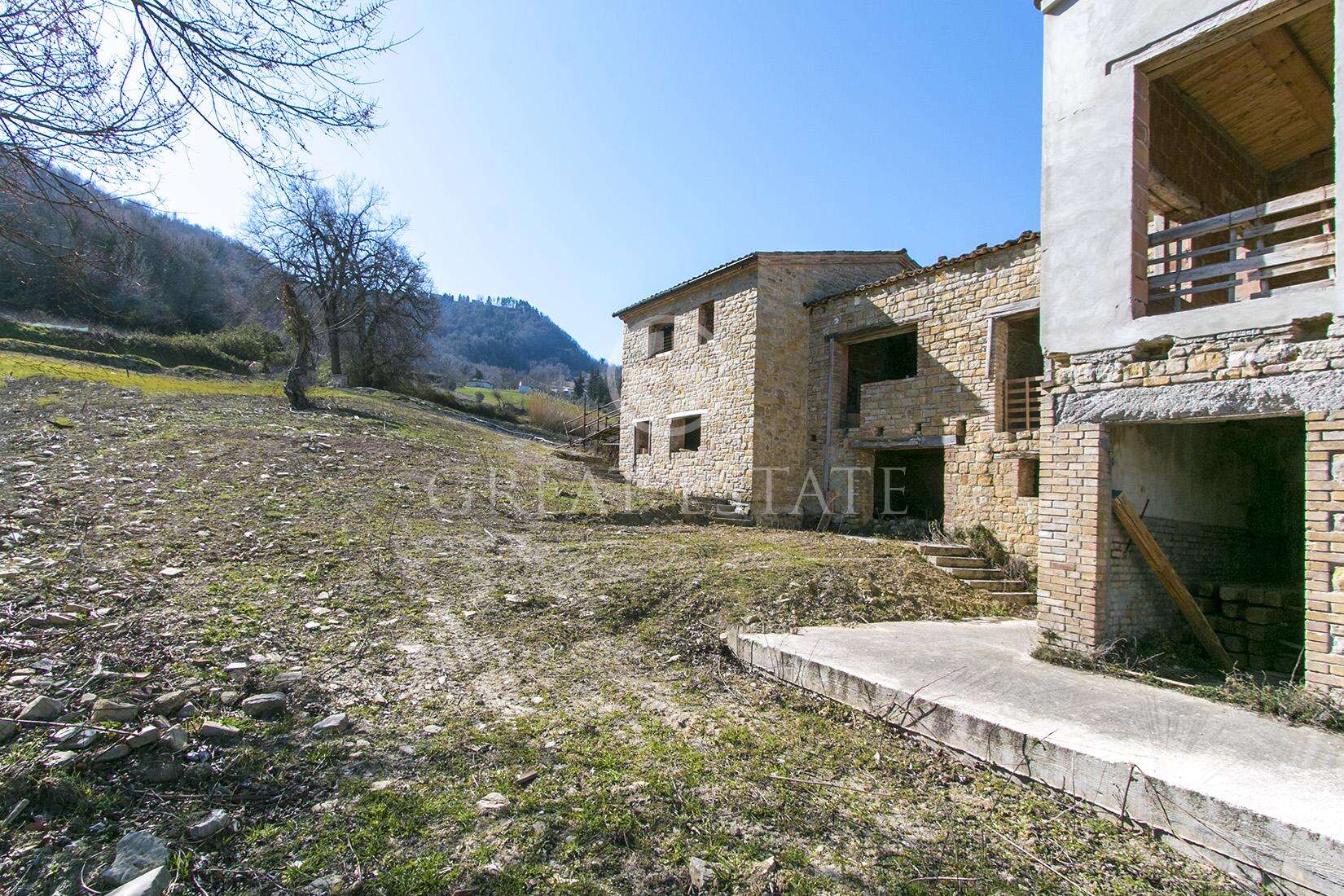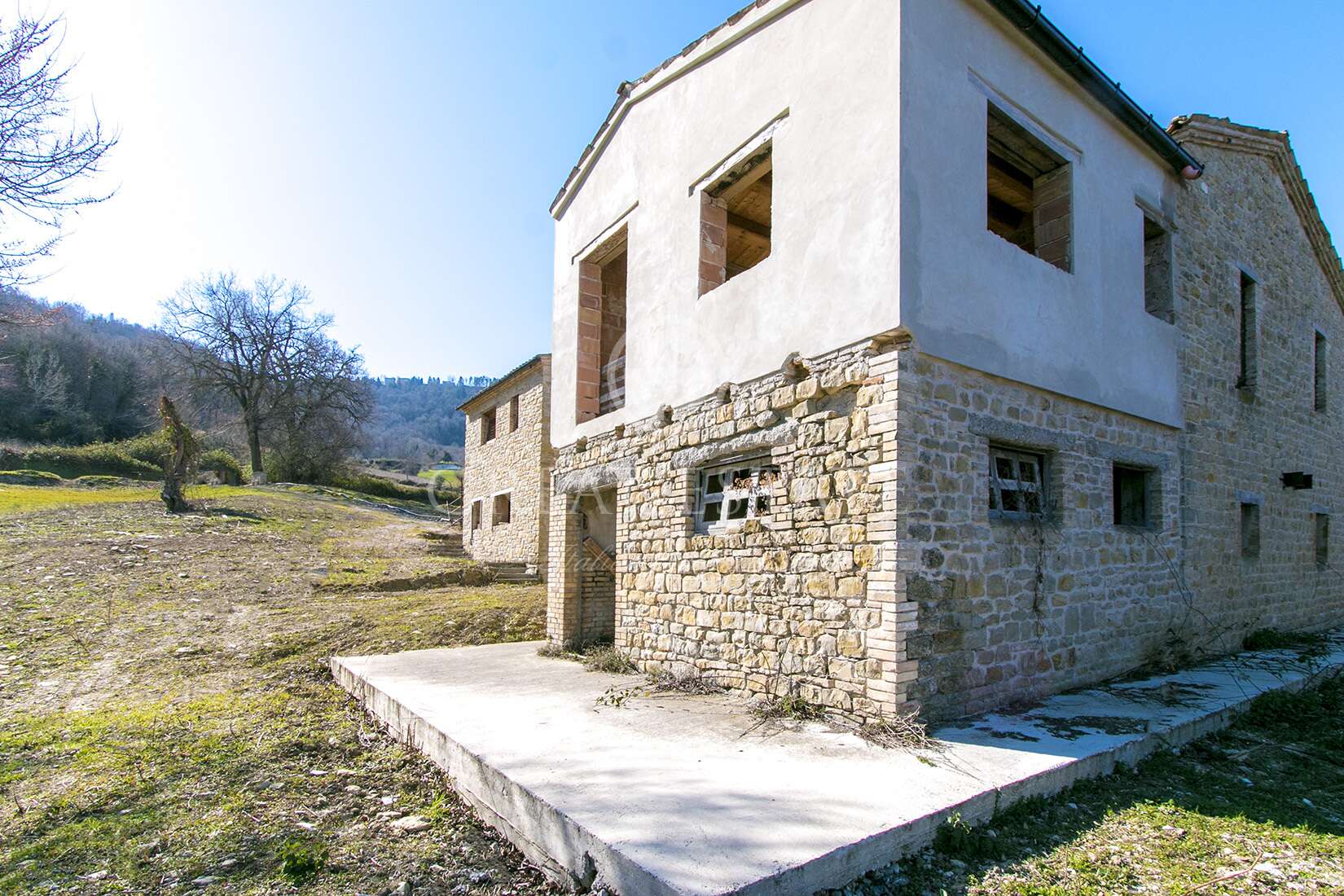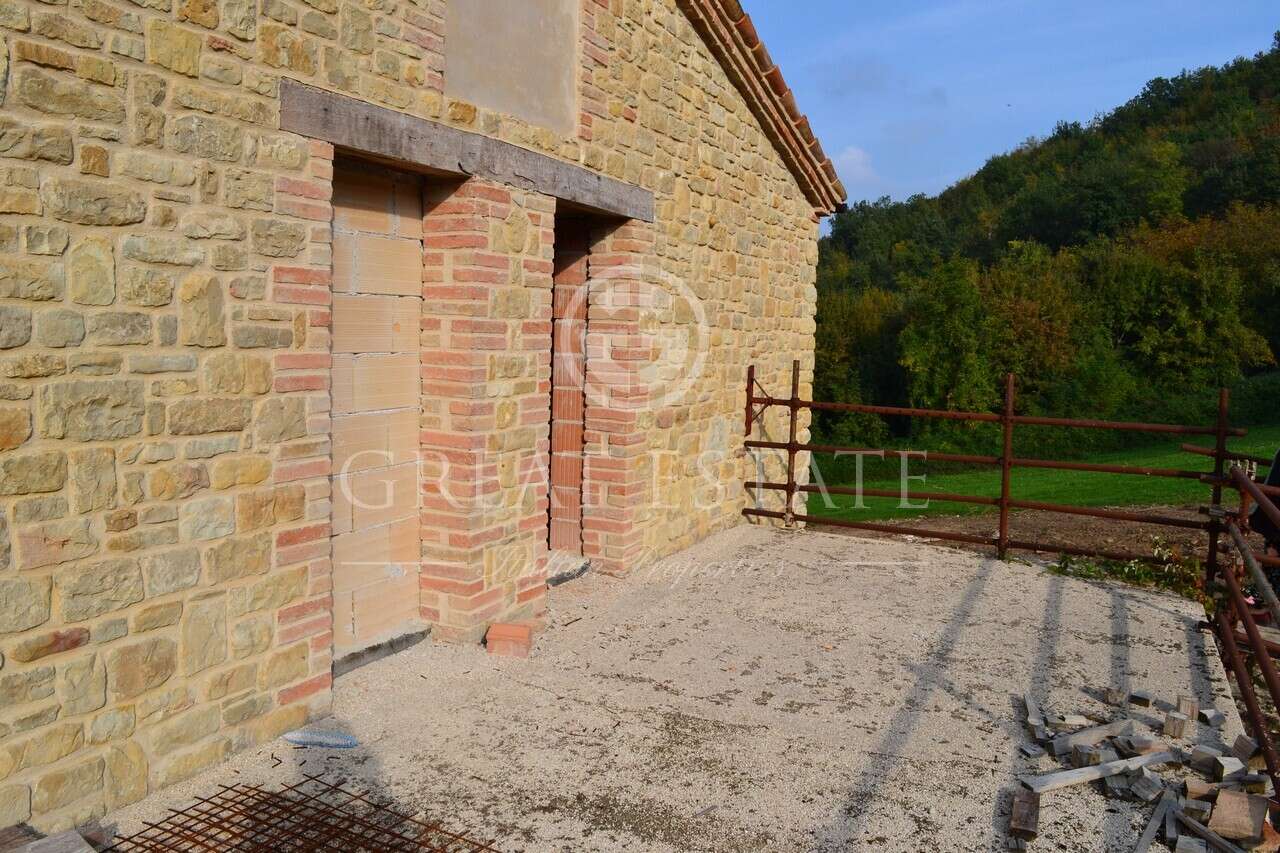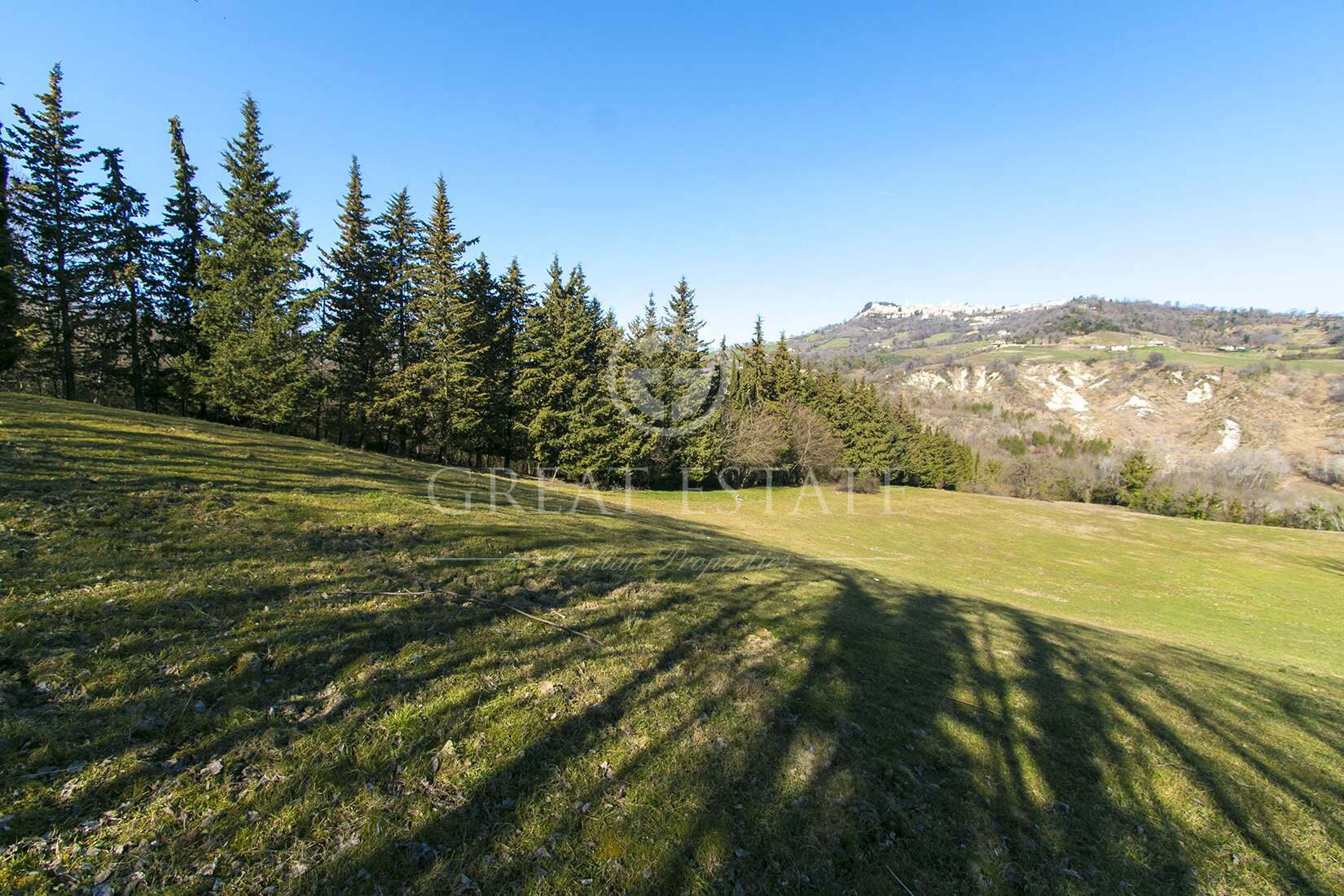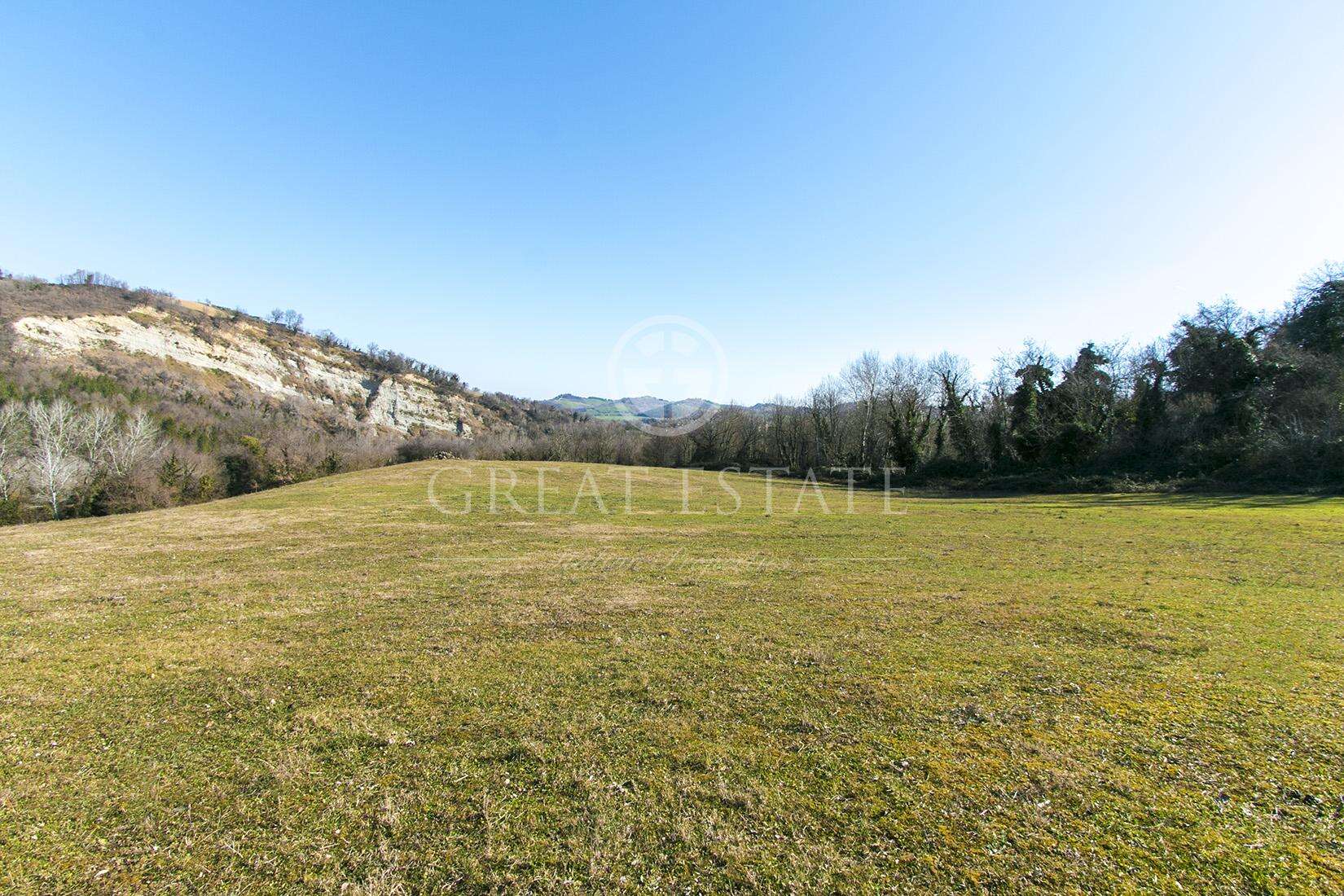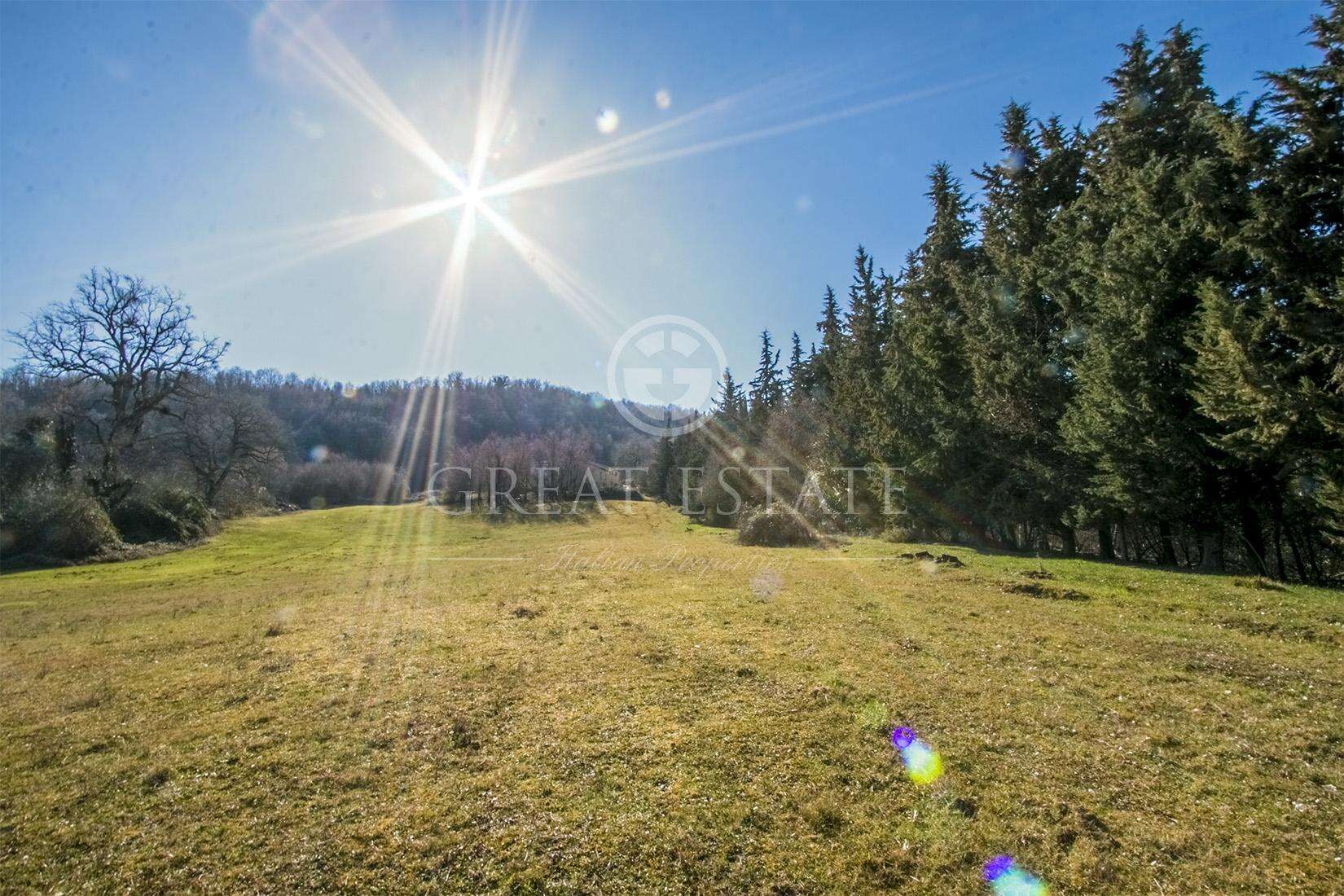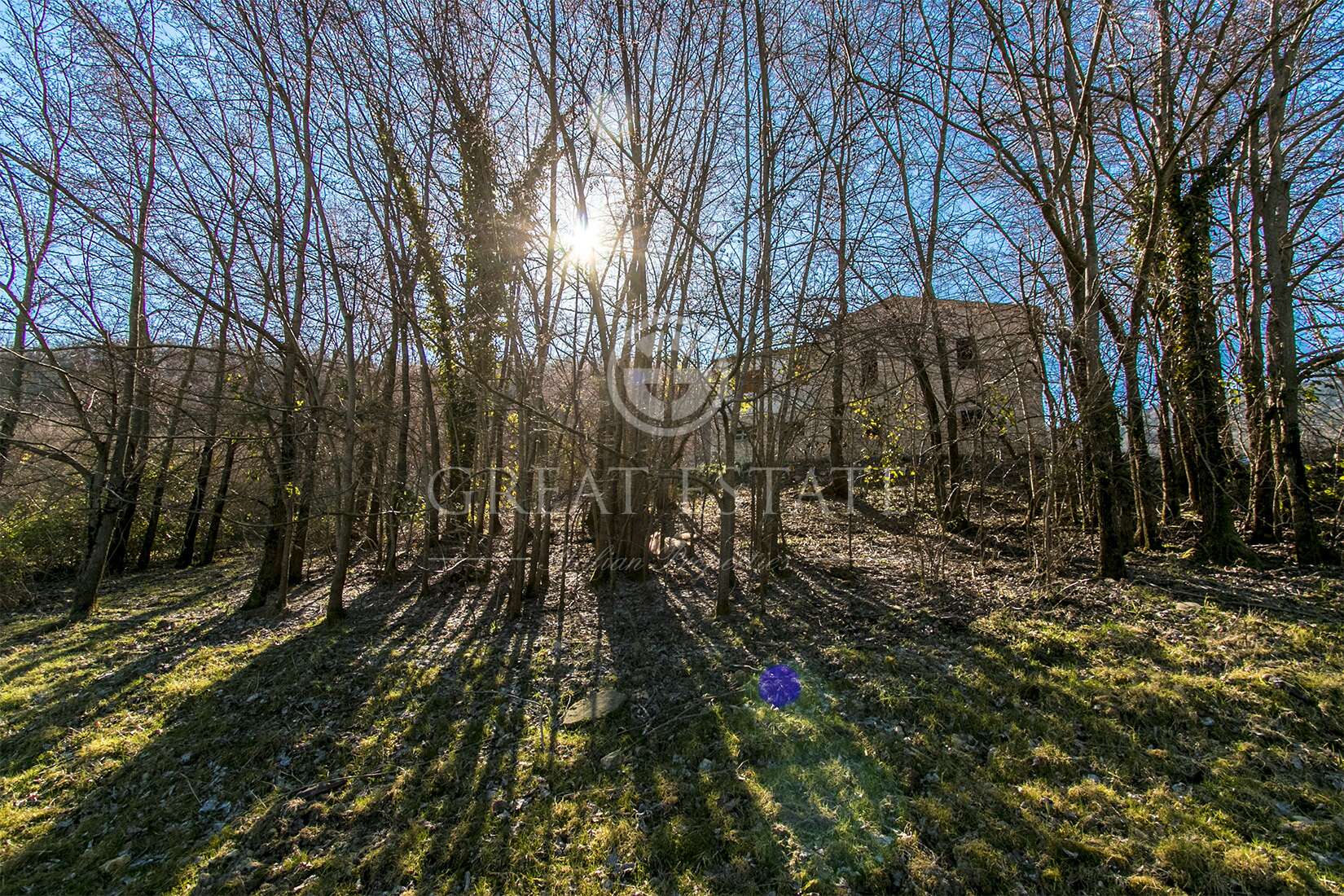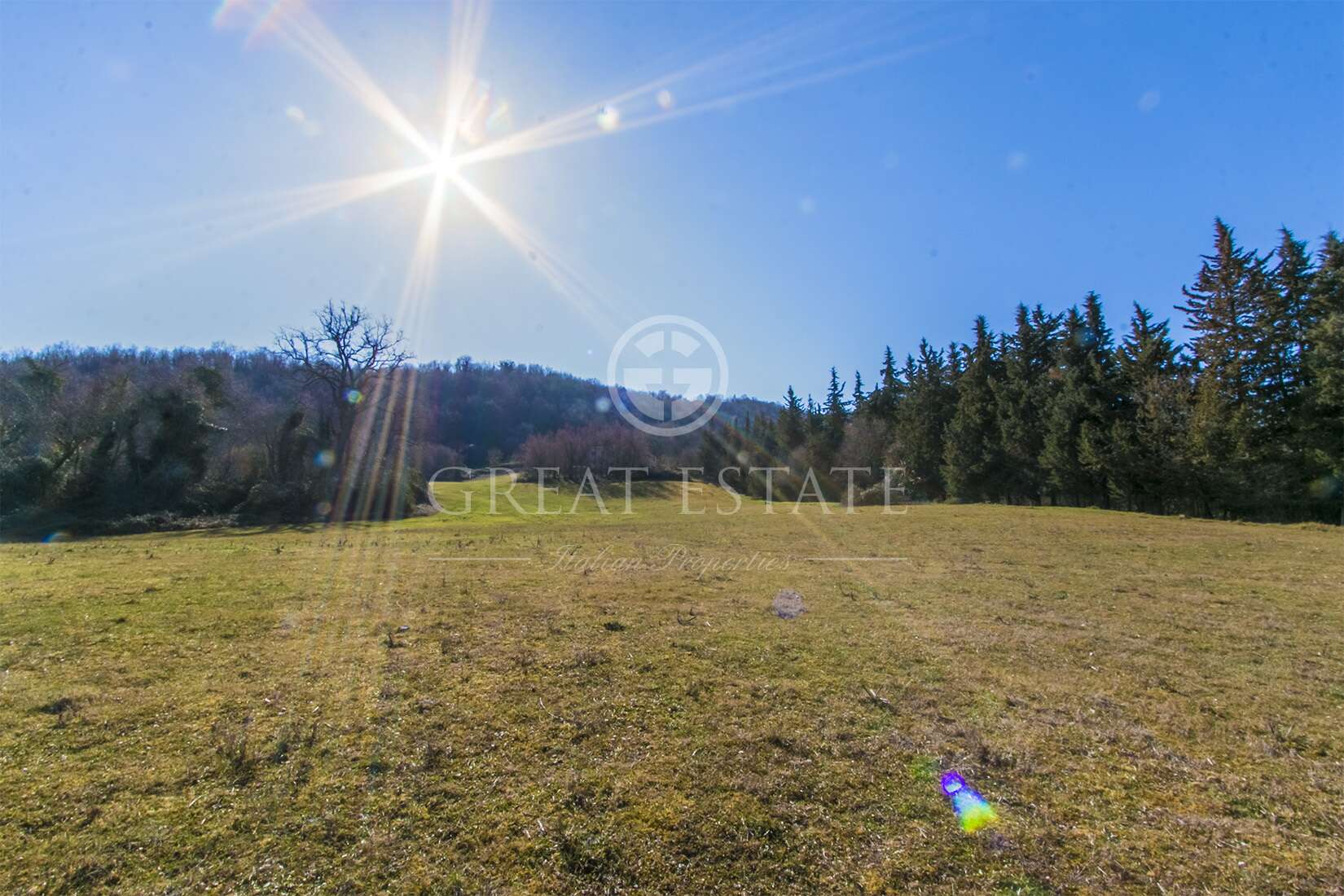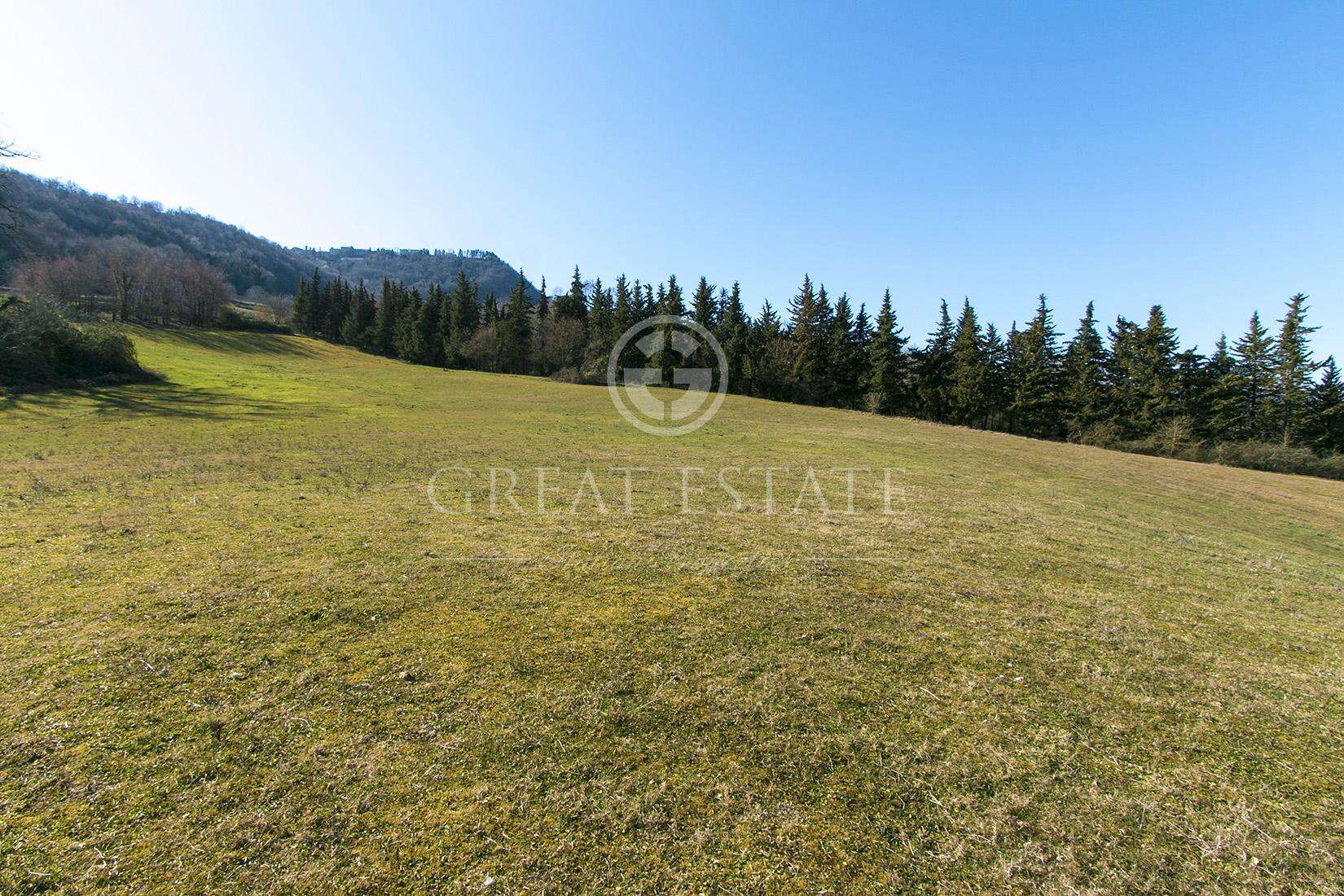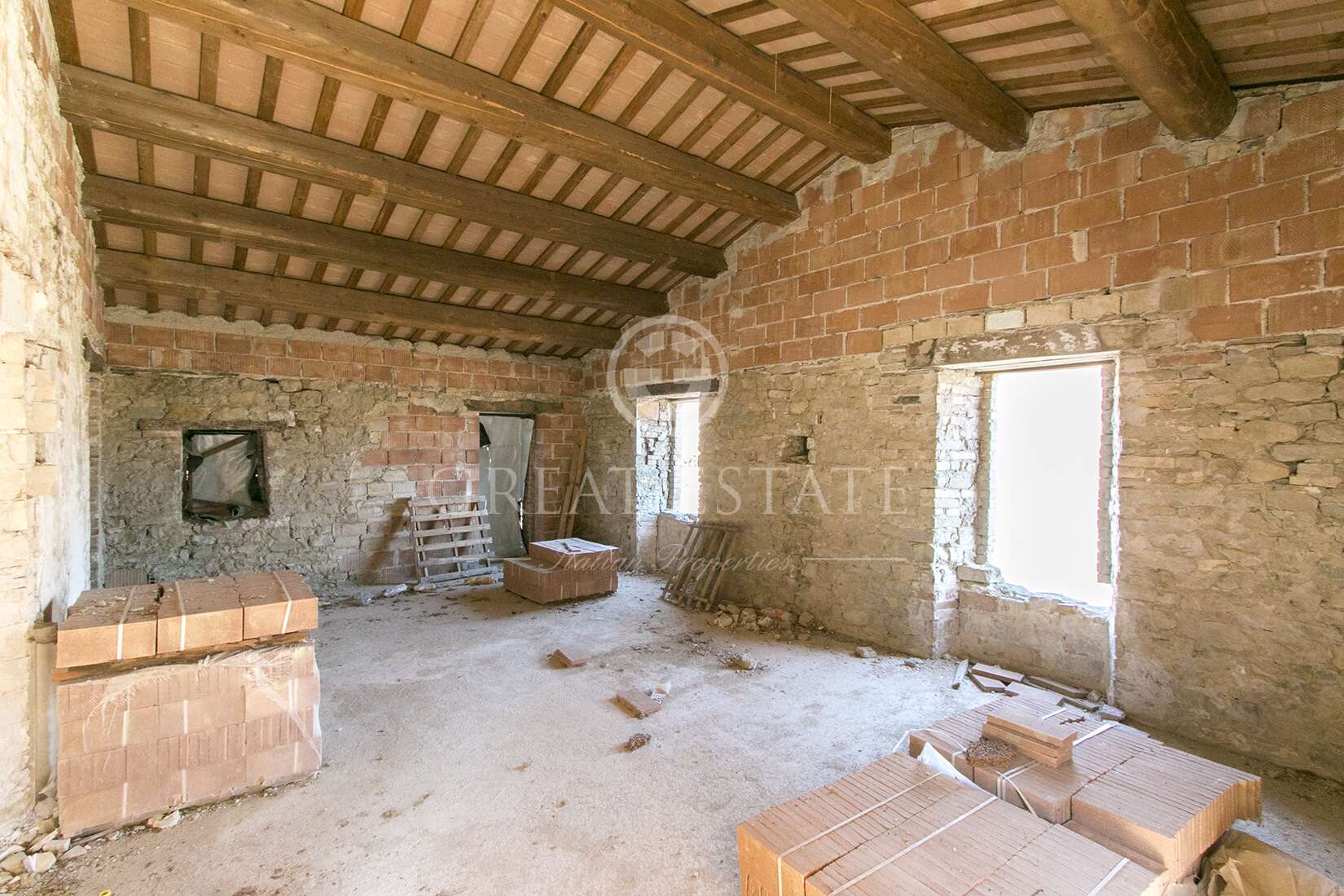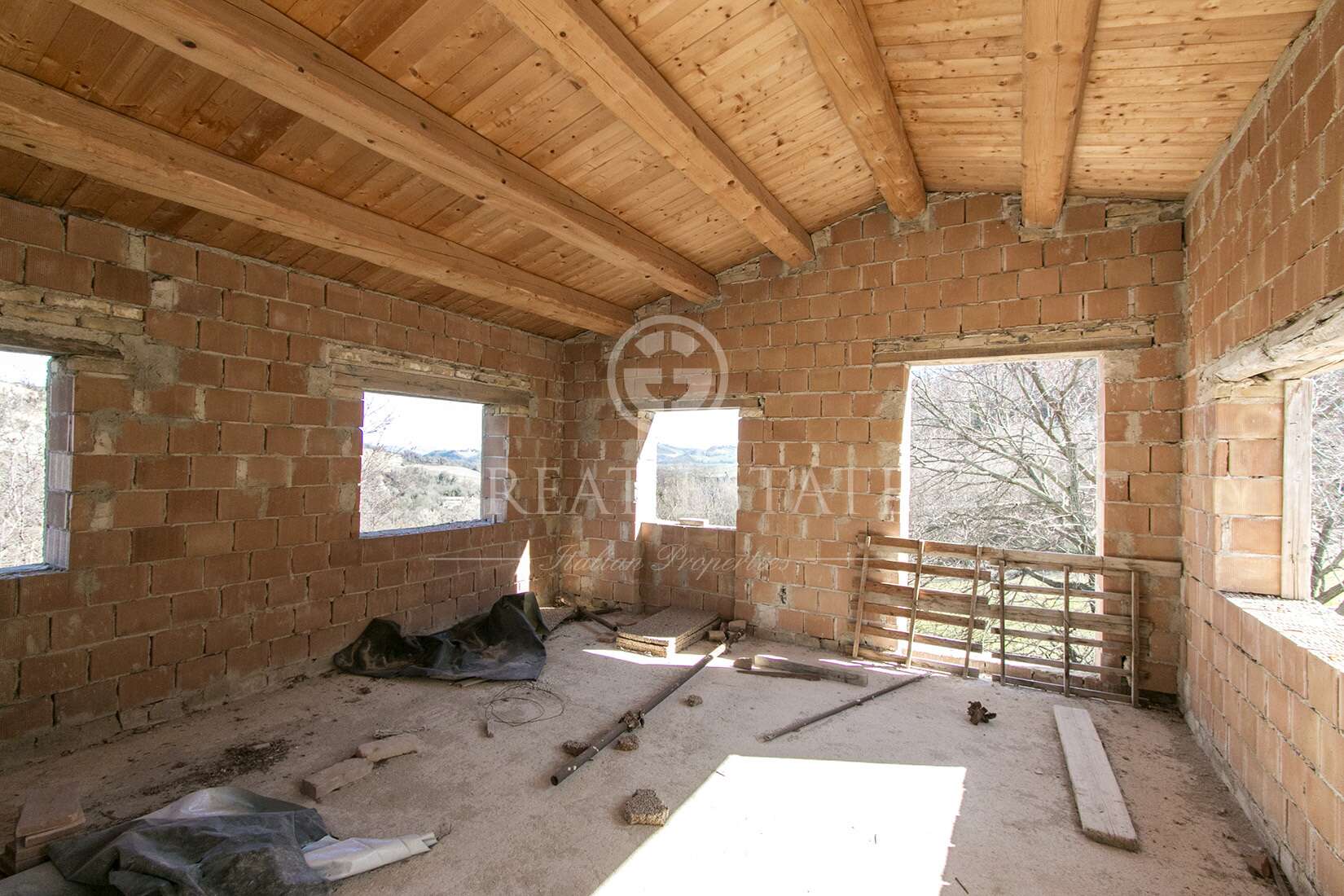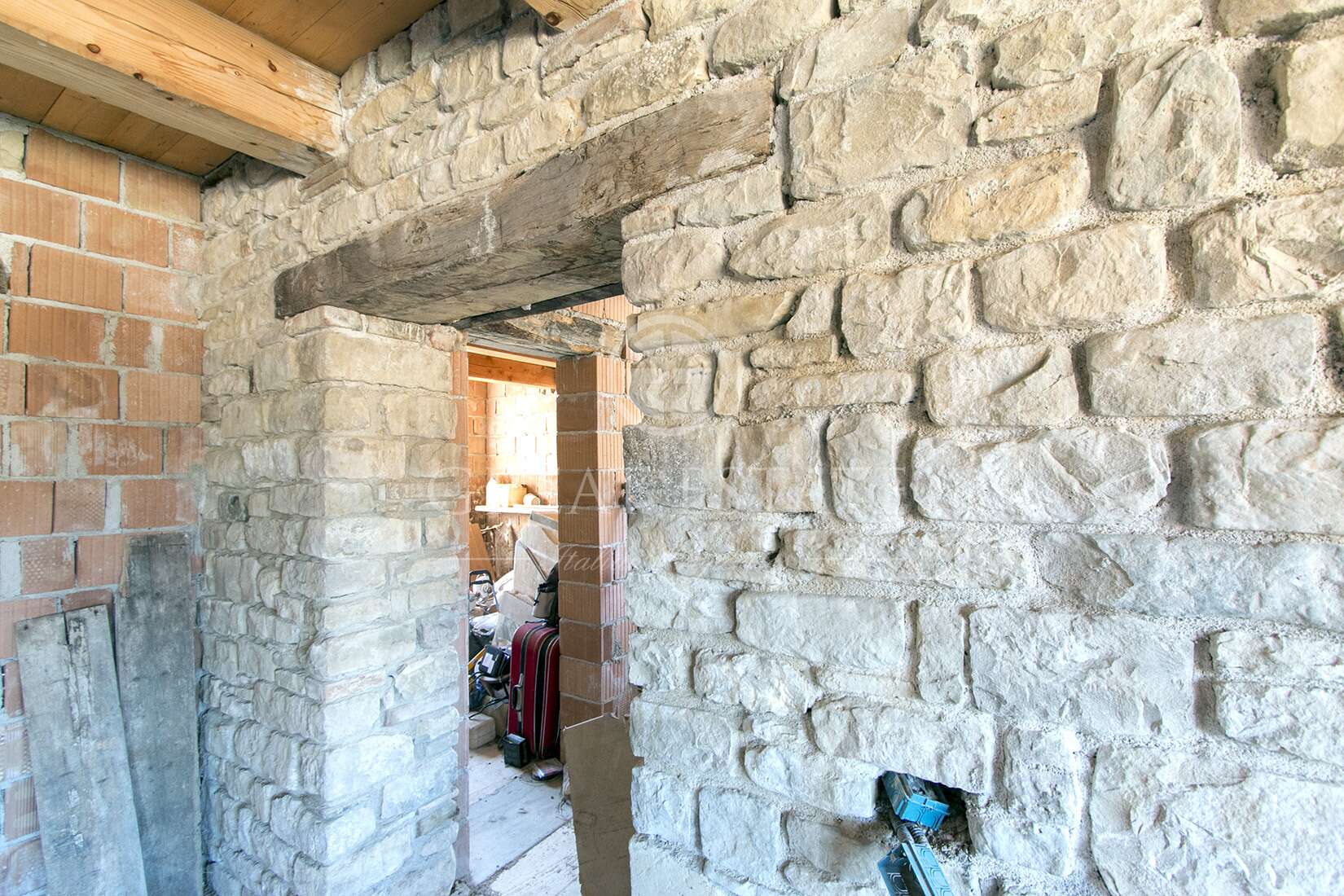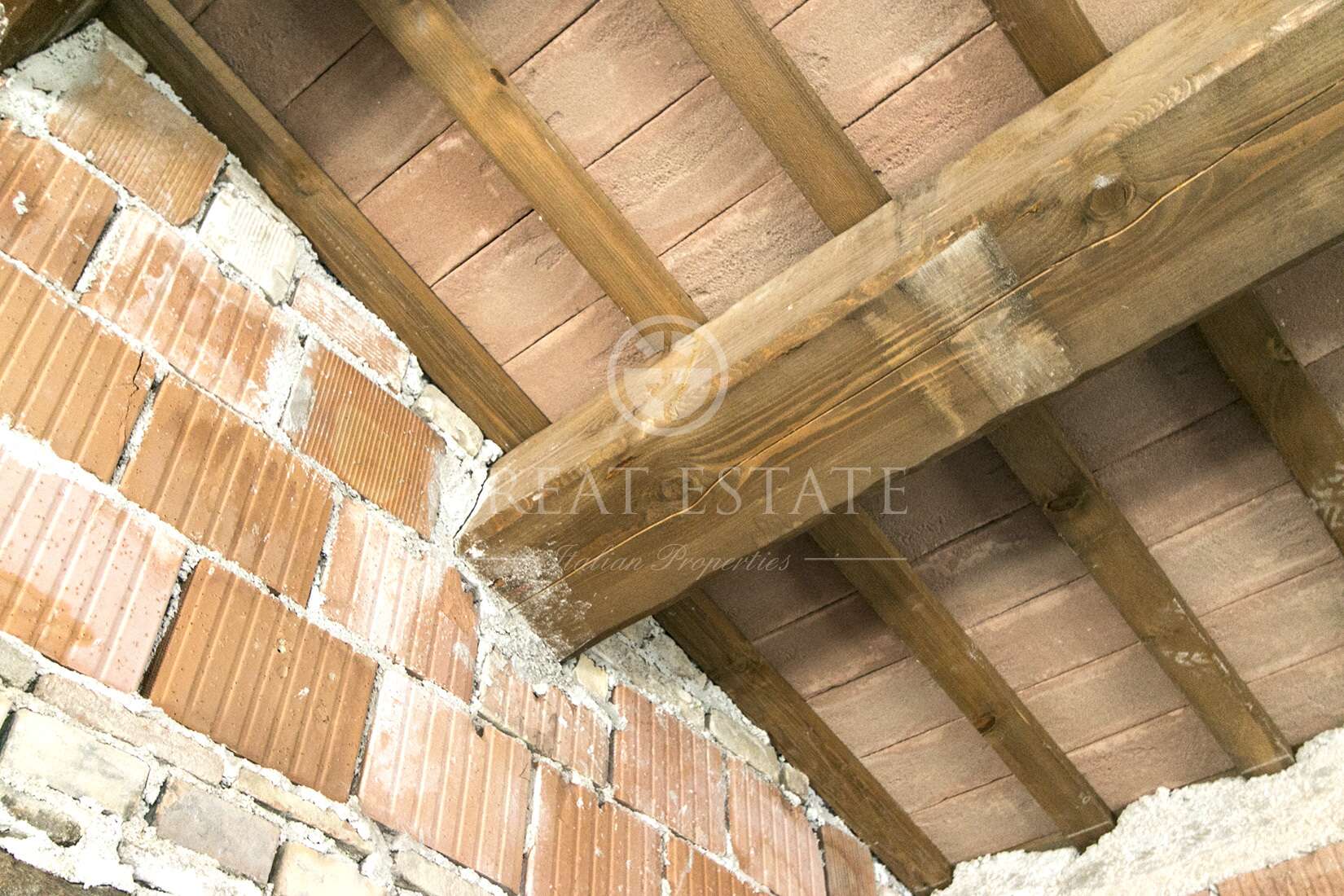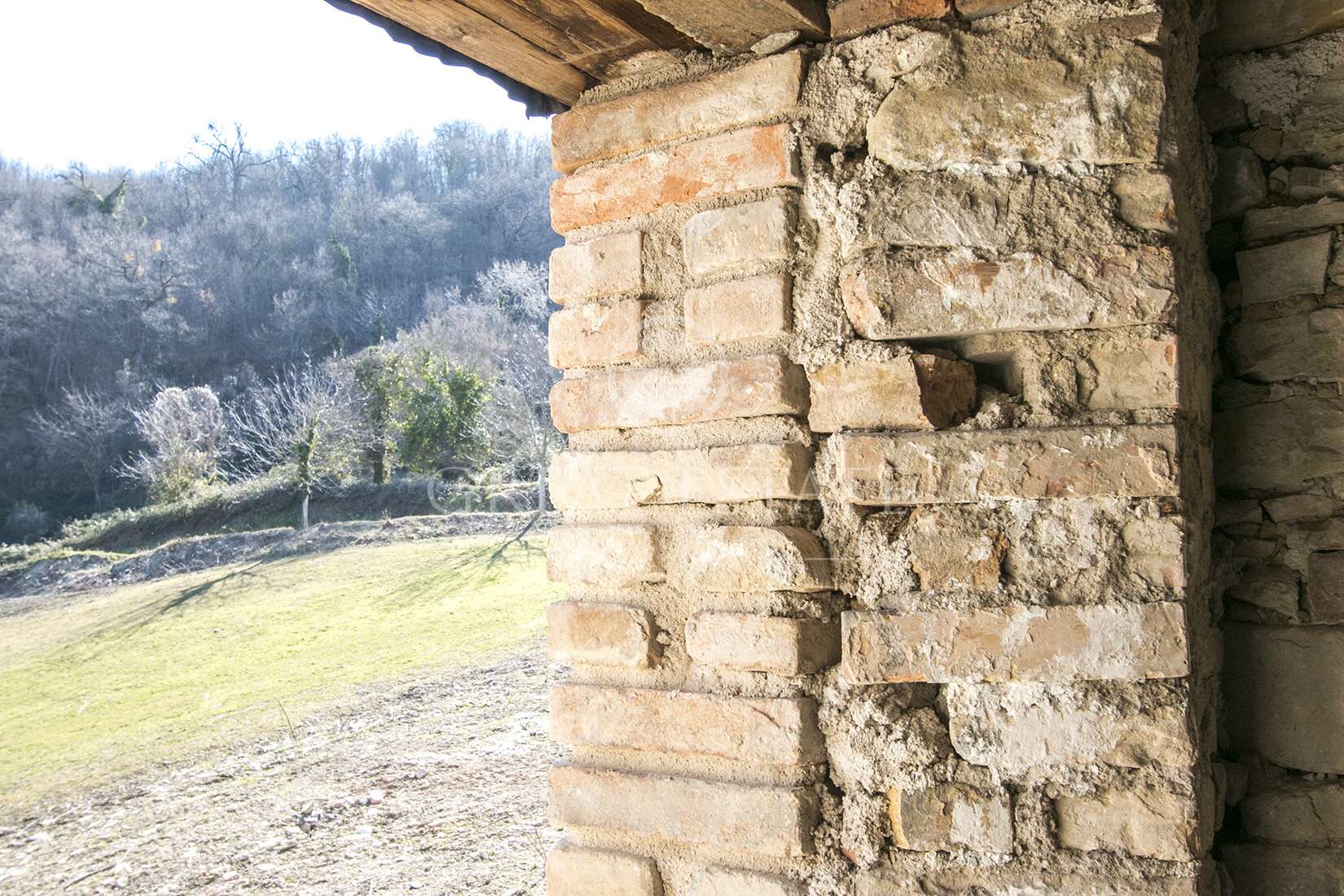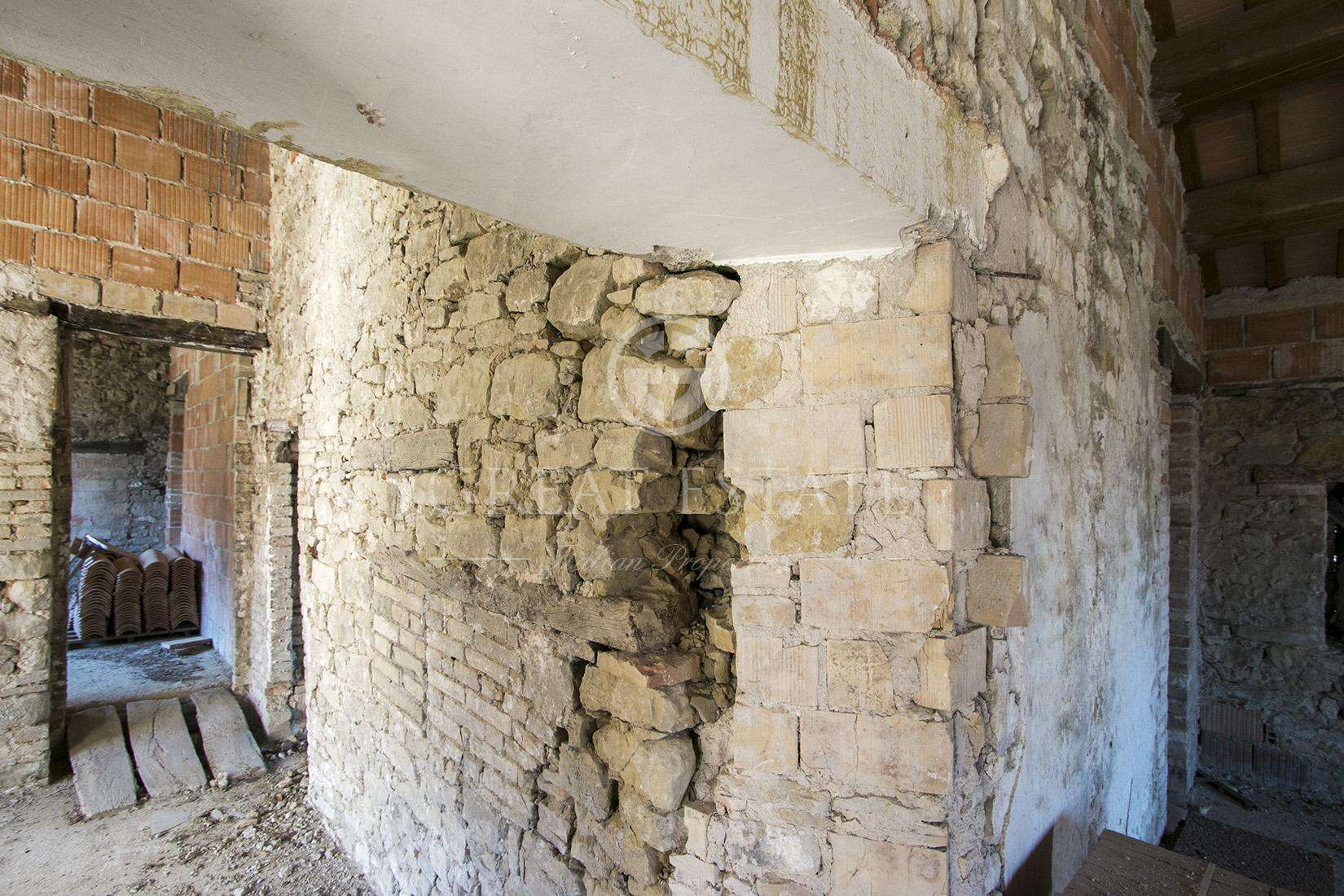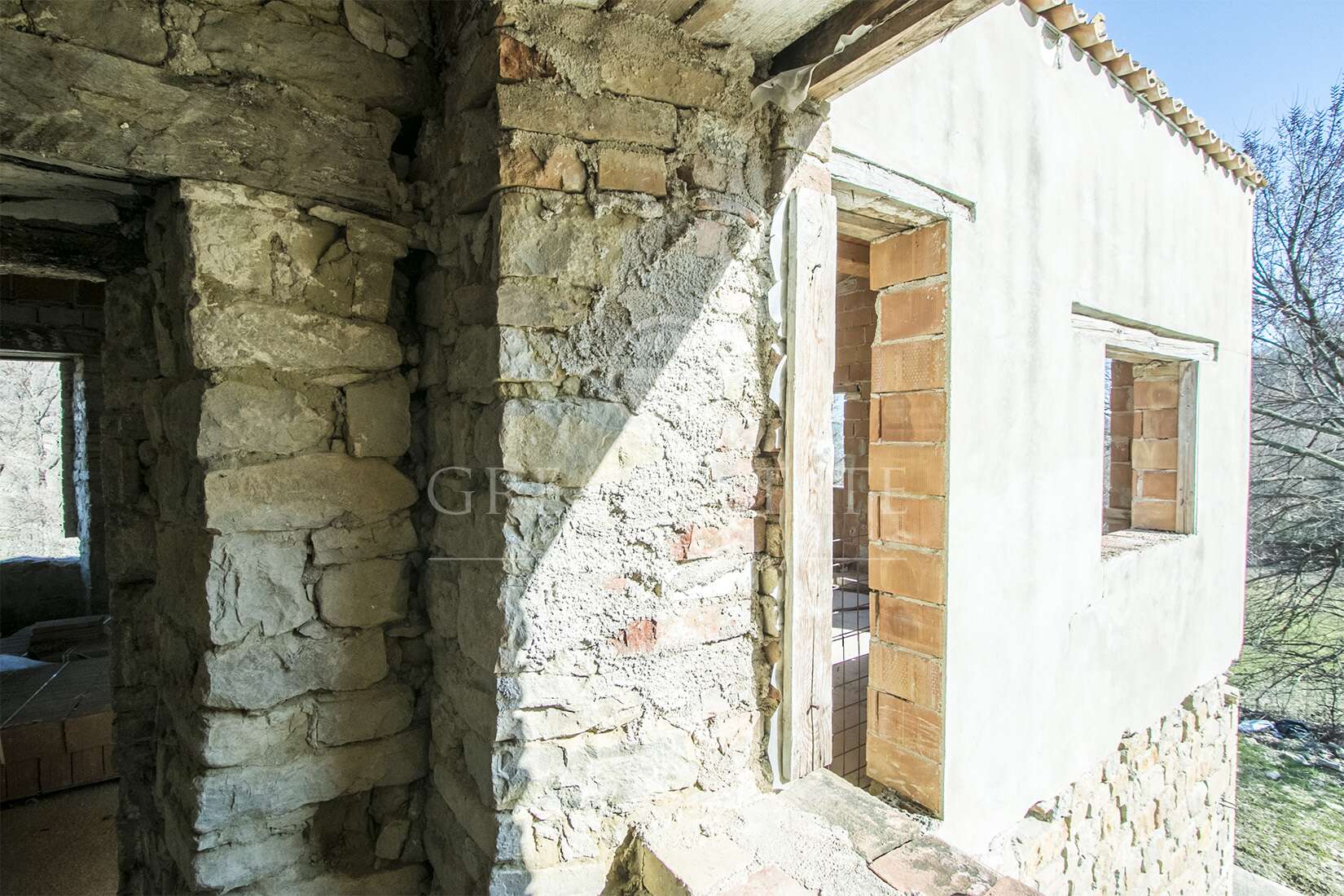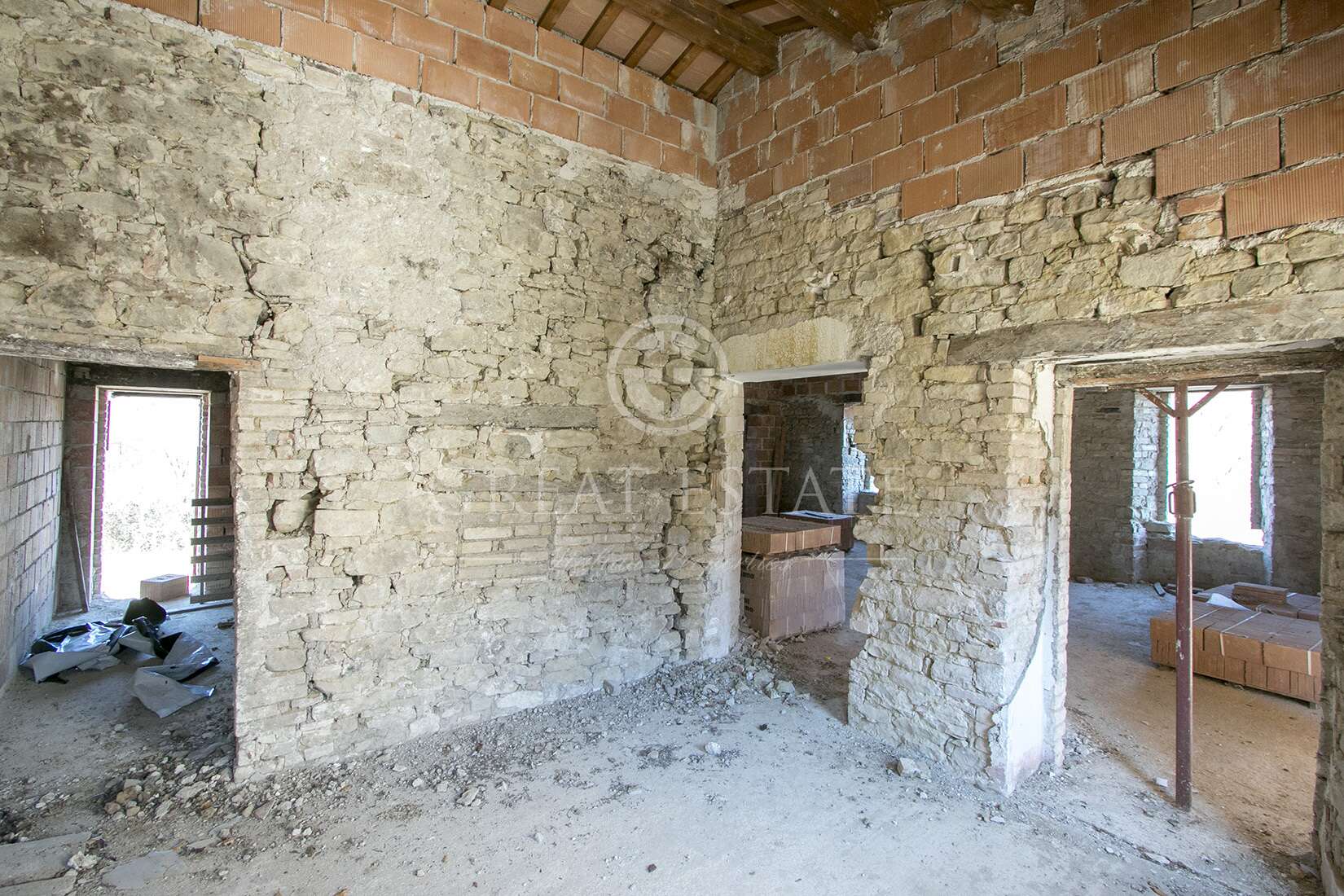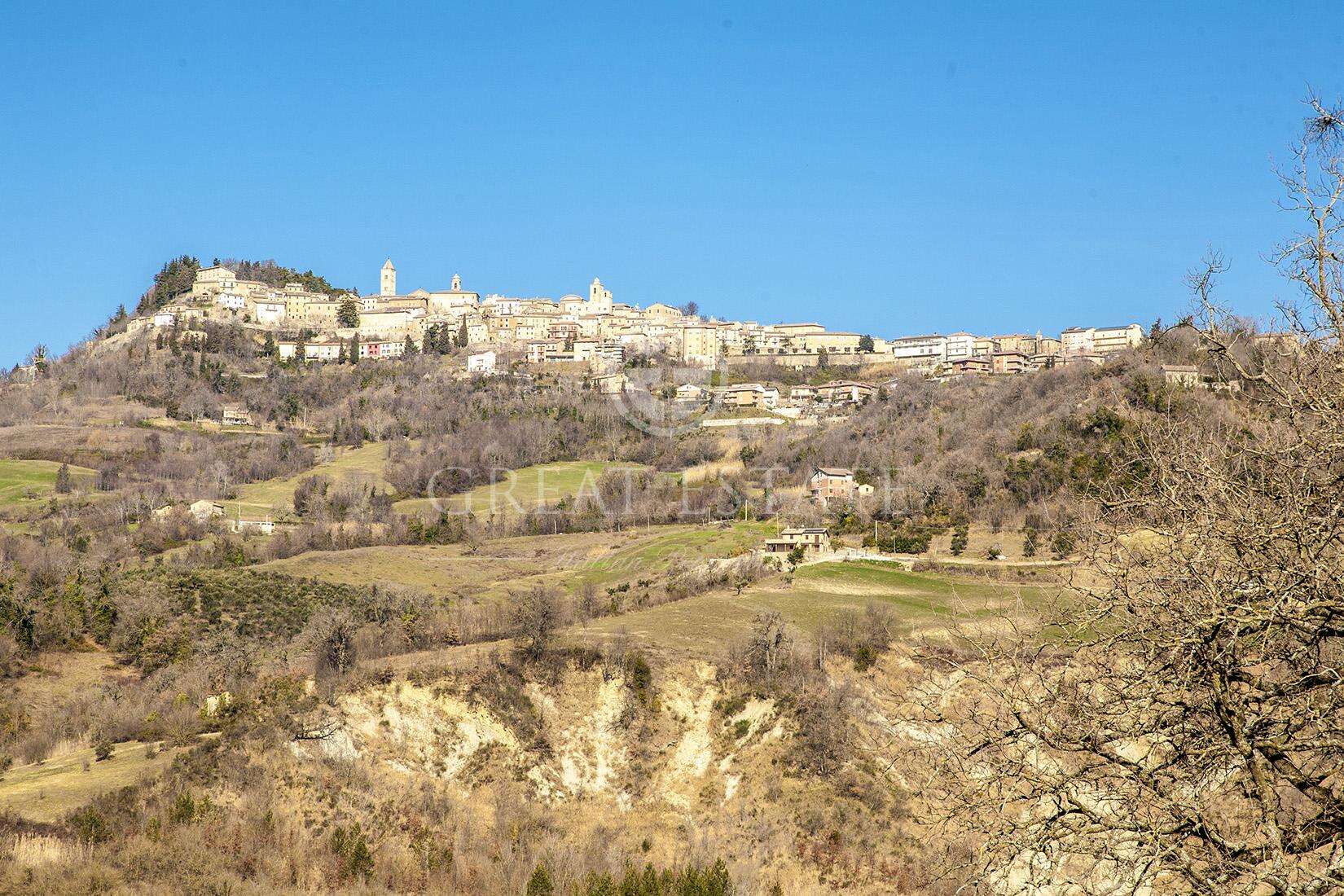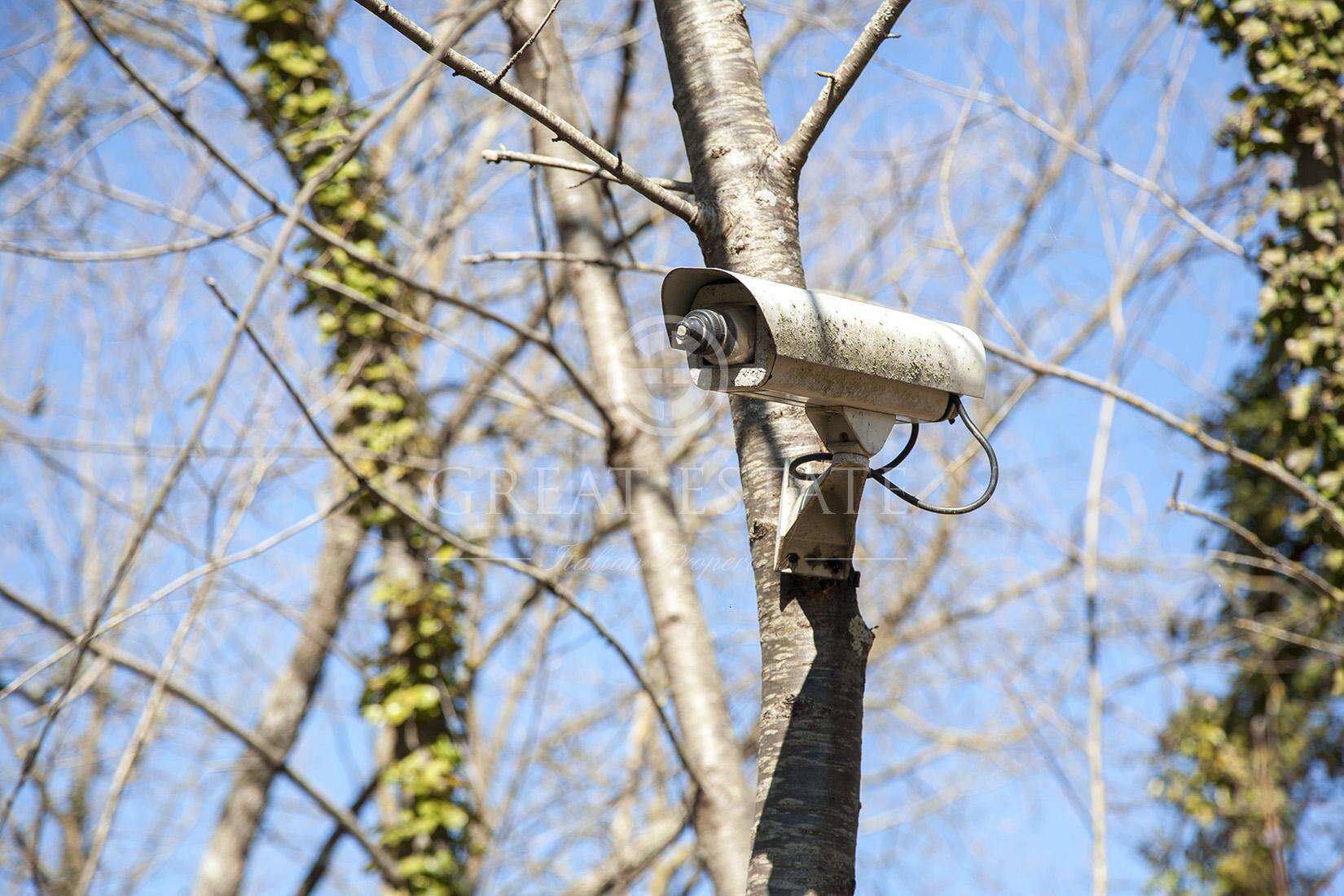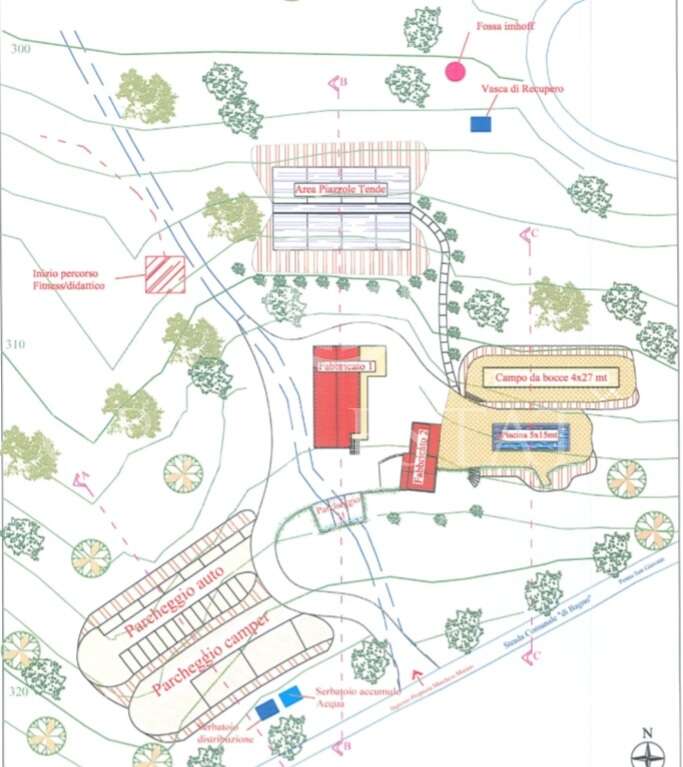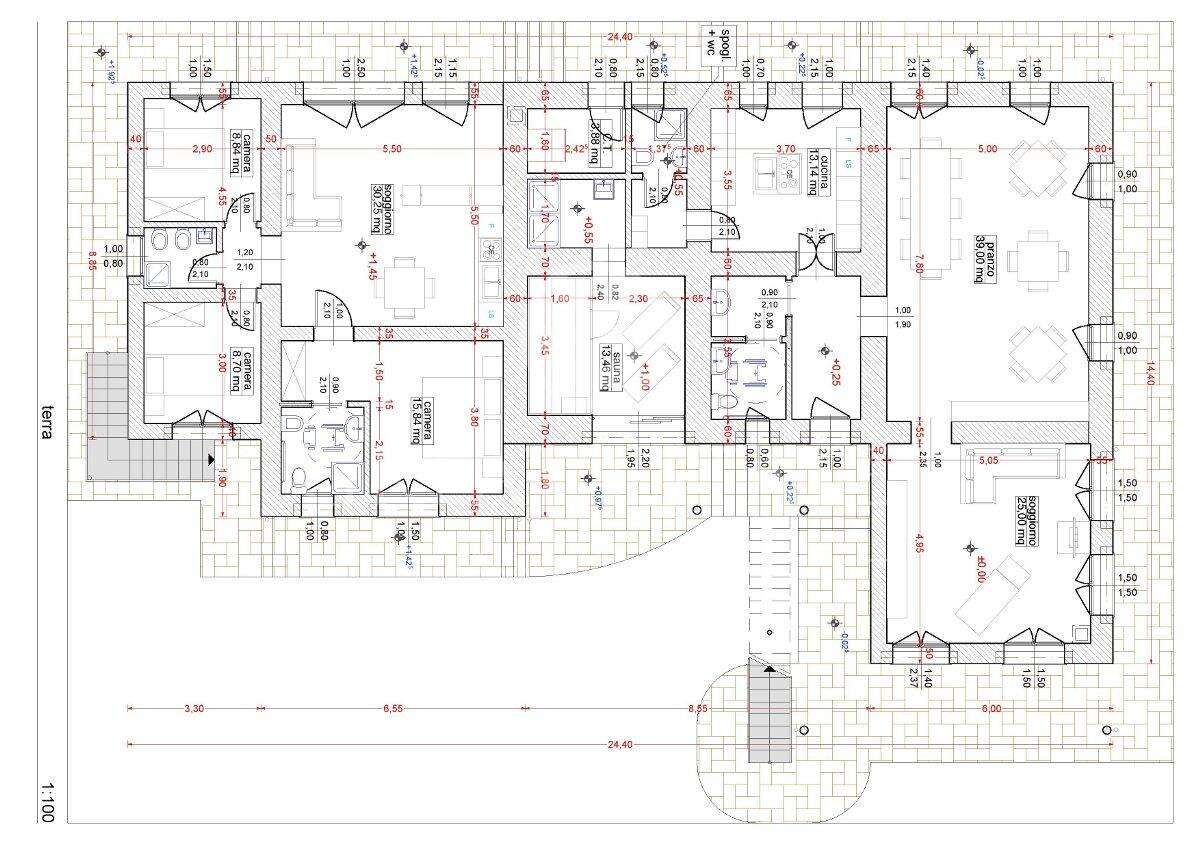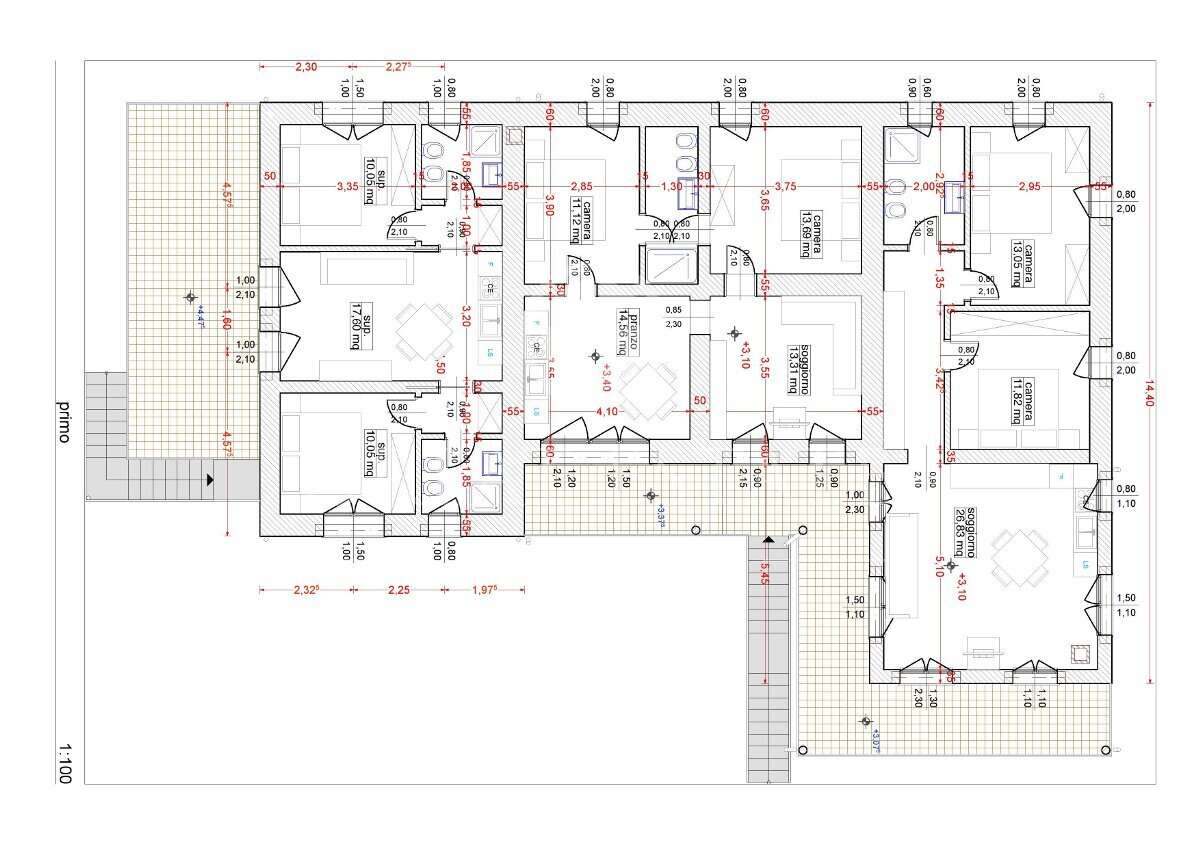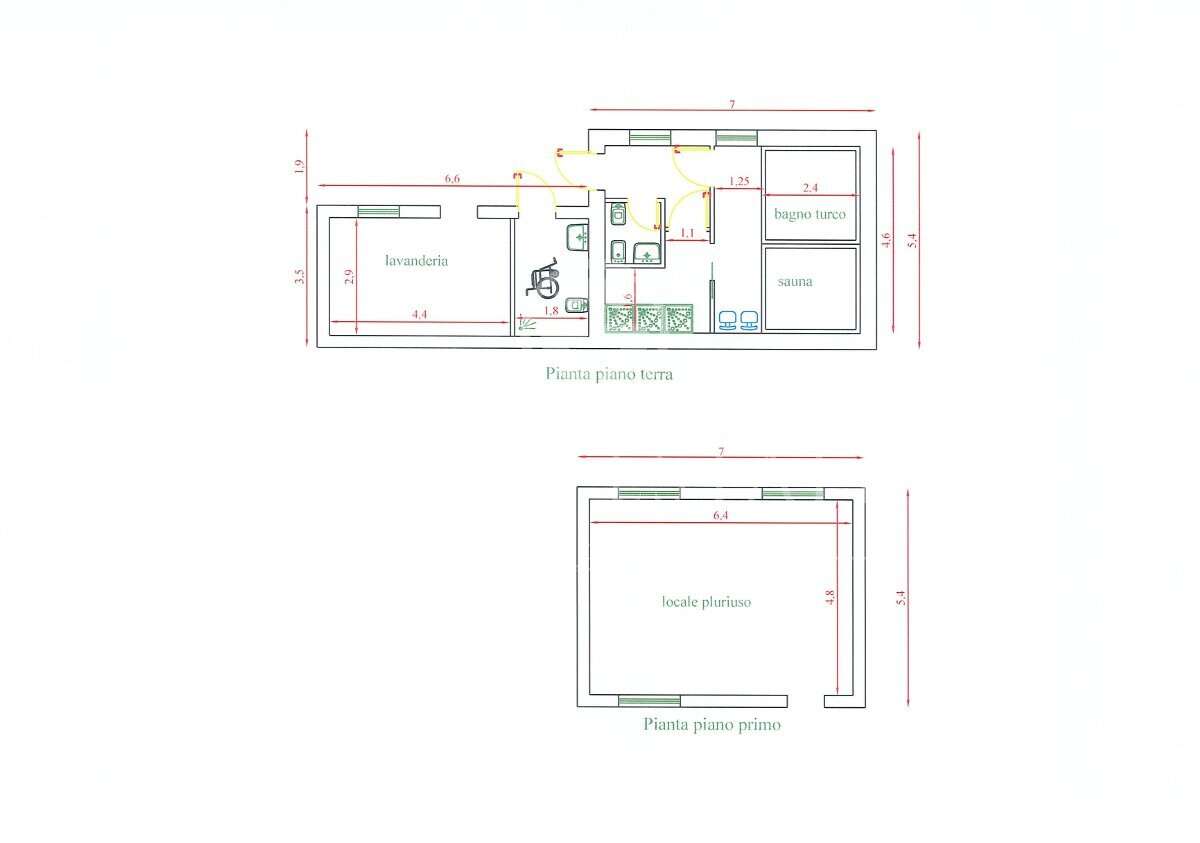 Sted
Monte San Martino is in fact an ancient medieval city whose palaces hides the works of art of the most famous artists of the time, among which Crivelli stands out with its famous triptych, and in its streets and squares shows all the beauty of local architecture and in its restaurants the genuine flavors of its territory, in Monte San Martino it is in fact still possible to supply vegetables, dairy products, meats directly from small famililar farms. All that the town offers makes the stay a unique experience.
Beskrivelse
The property consists of two buildings, the largest of about 440 square meters spread over two floors, has been completely renovated structurally according to current anti-seismic regulations and has the interiors in the rough state that allows you to finish the fabbticai according to your needs . the second building is instead to be rebuilt and can develop an area of 90 square meters on two or one floor. A project developed by the current owners involved the development of 5 selfcontained apartments plus a studio flat, 4 apartments with two bedrooms and one / two bathrooms and 1 with three bedrooms and two bathrooms, each with independent entrance and a private outdoor area terrace or garden. The main building planned to host 4 of those apartments and common areas such as kitchen, dining room, bathrooms (also for the disabled), fitness and sauna room, for use by guests of the accommodation. Another selfcontained apartment with two bedrooms and a bathroom and a studio flat would have hosted in the second building of about 90 square meters.
Boligens tilstand
Partially restored
Fasiliteter
Systems must be made
Skjøte detaljer
Il gruppo Great Estate su ogni immobile acquisito effettua, tramite il tecnico del cliente venditore, una due diligence tecnica che ci permette di conoscere dettagliatamente la situazione urbanistica e catastale di ogni proprietà. Tale due diligence potrà essere richiesta dal cliente al momento di un reale interesse sulla proprietà.
Eier detaljer/Kontraktuelle krav
Private owner
Mulig tomtebenyttelse
The property represents an excellent possibility of changing the style of life and work, and to immerse yourself in the uncontaminated nature. In addition to accommodation facilities this special property is located in a beautiful point of the hills around Monte San Martino with a beautiful view of the valley and the ancient city, also the road is communal and in perfect condition, finally the area is dotted with farms who can supply their products daily and weekly
Kontakt oss vedr. denne eiendommen: