Boligdetaljer
"Cascina Bassana"
| | | |
| --- | --- | --- |
| COD. 5198 | Piedmont - Morbello (Alessandria) | € EUR 480,000 |
| | | |
| --- | --- | --- |
| TYPE: Rustic farmhouses and Countryhouses | BOLIG AREAL: 615.20 kvm | TOMTE AREAL: 36.21 ha |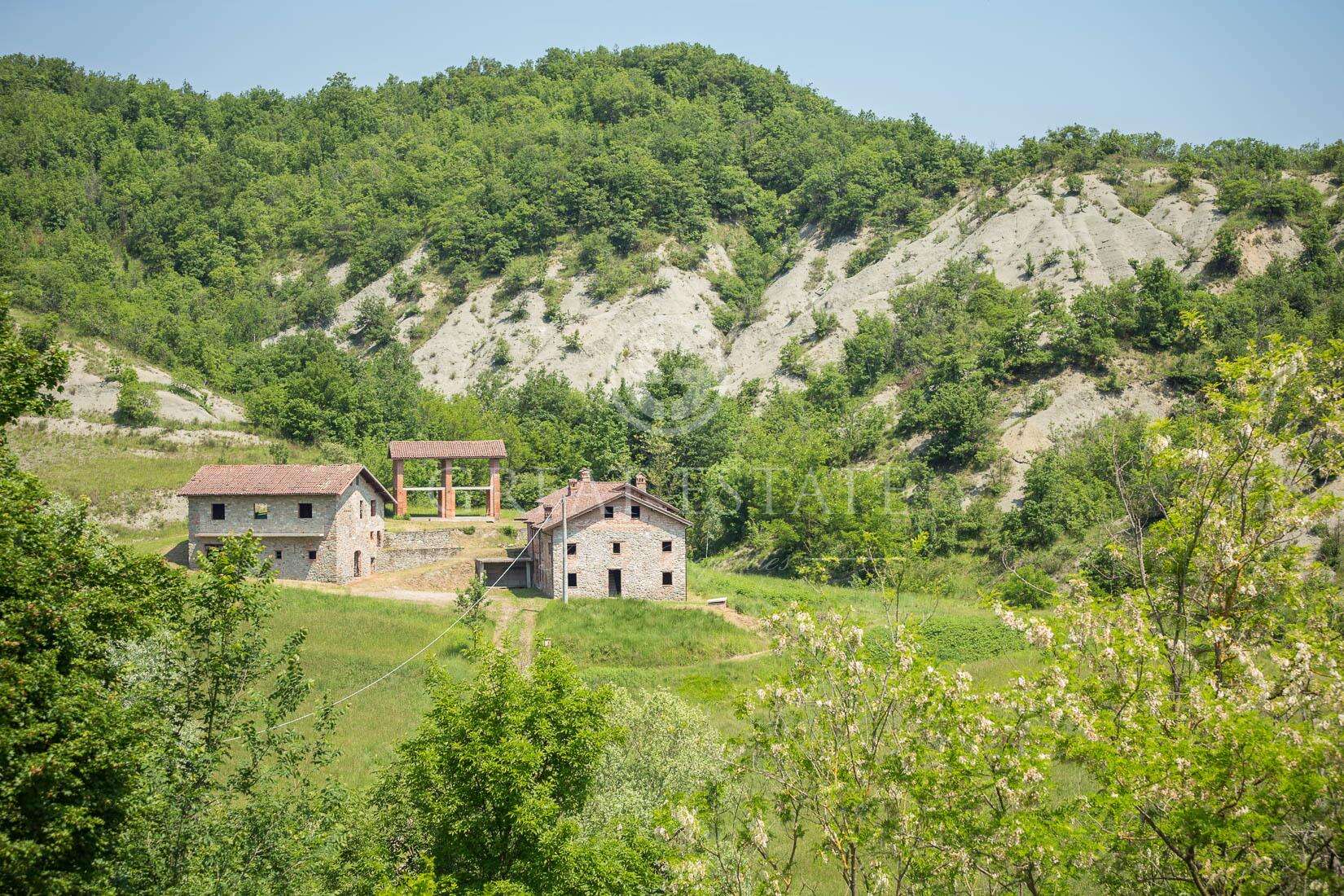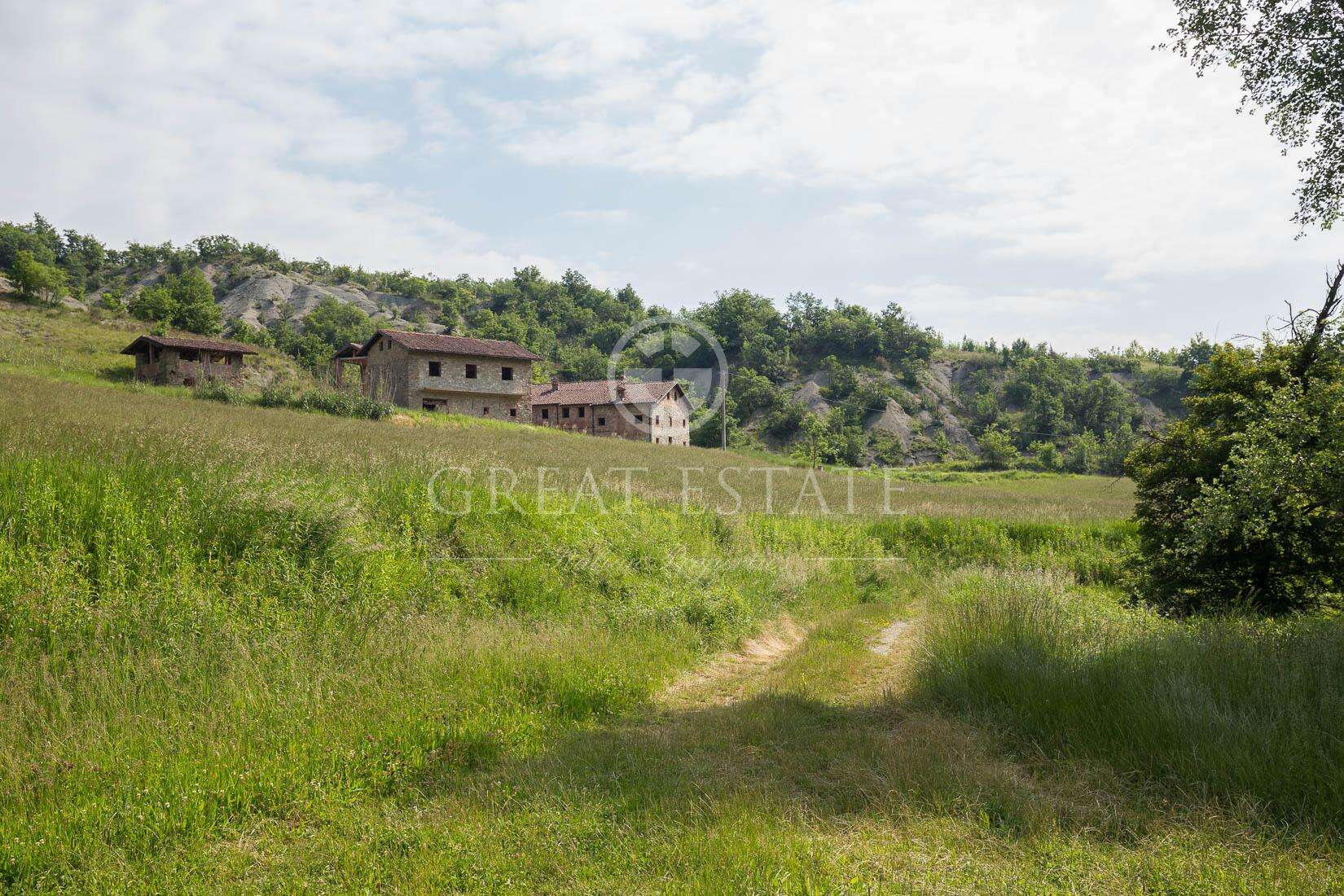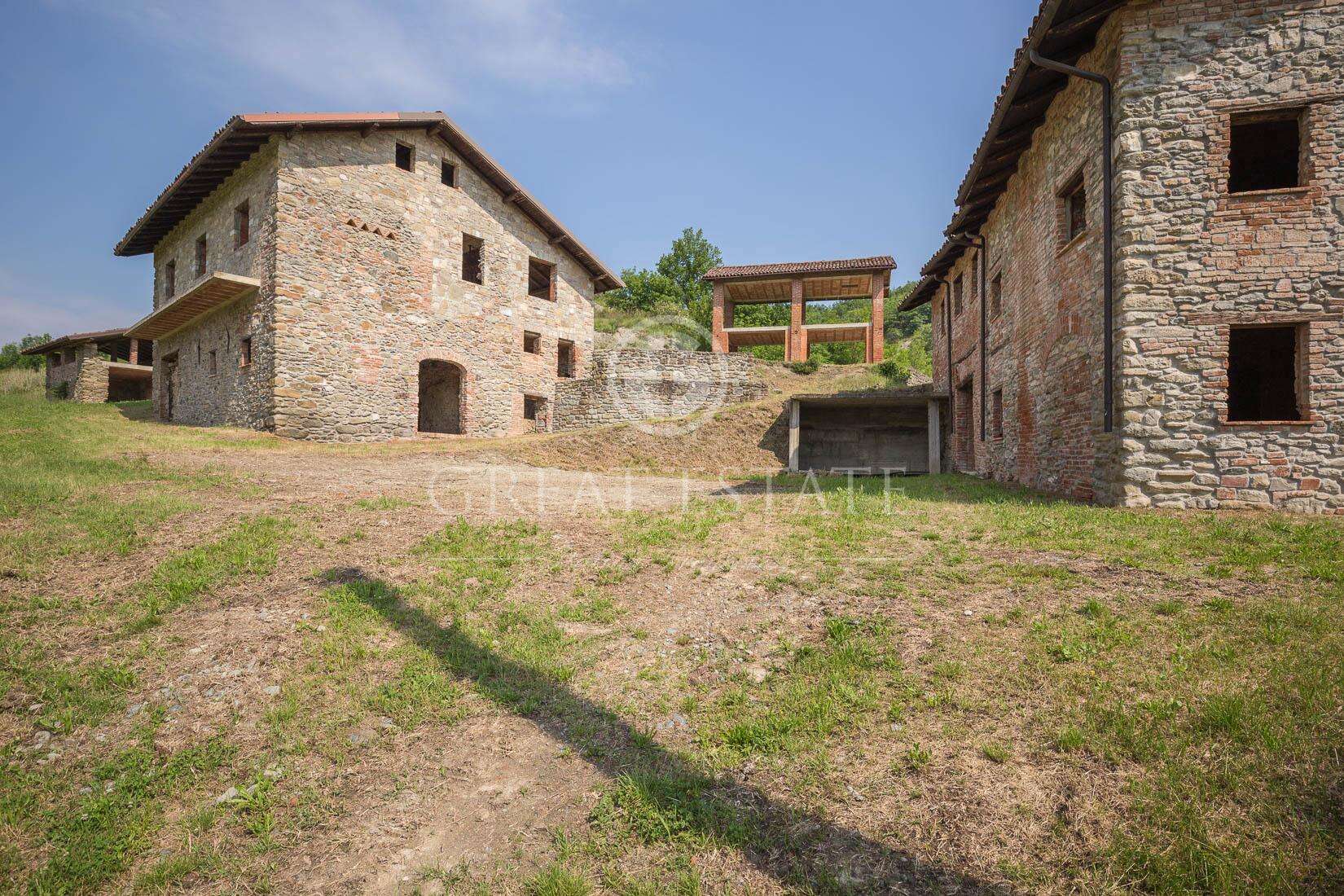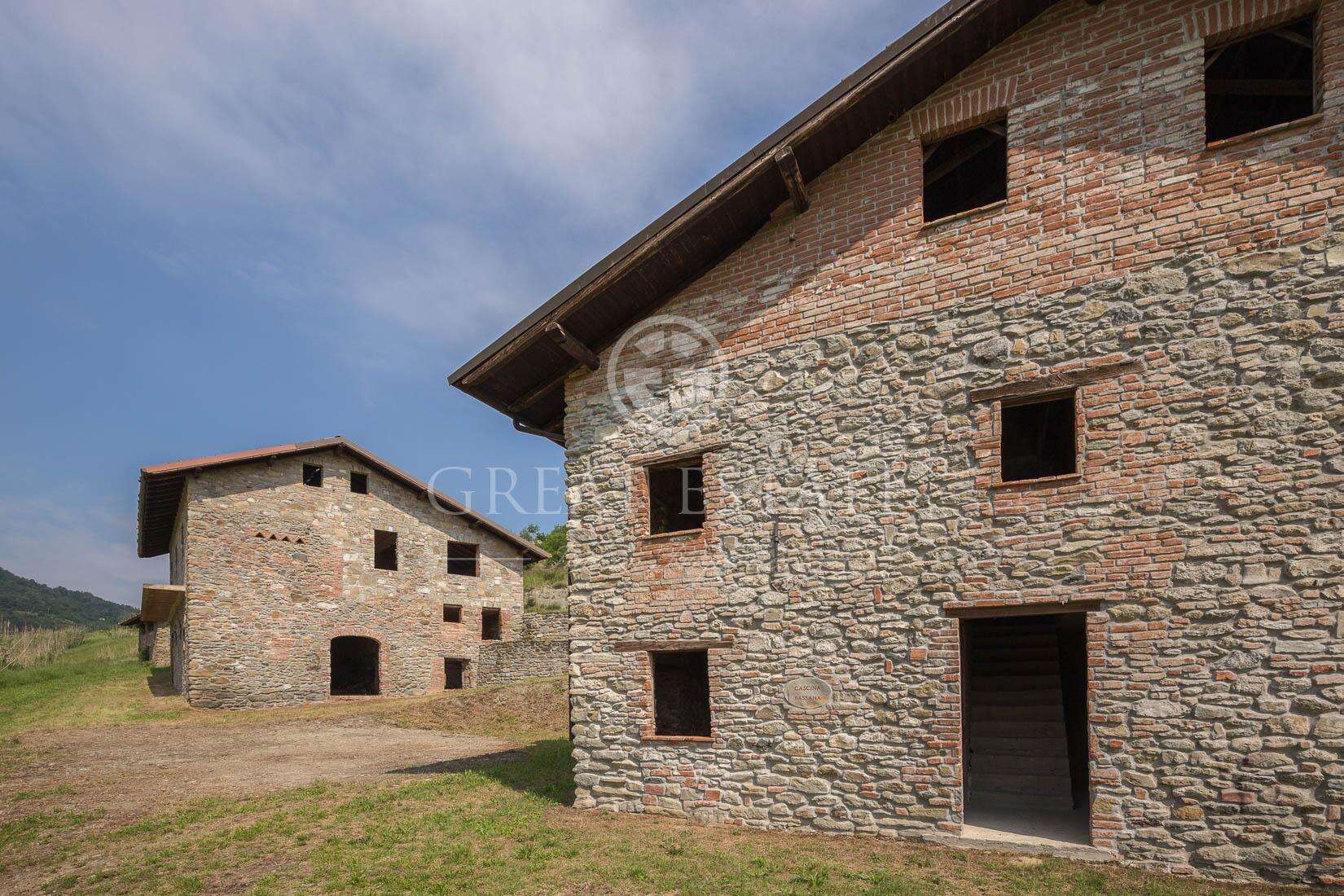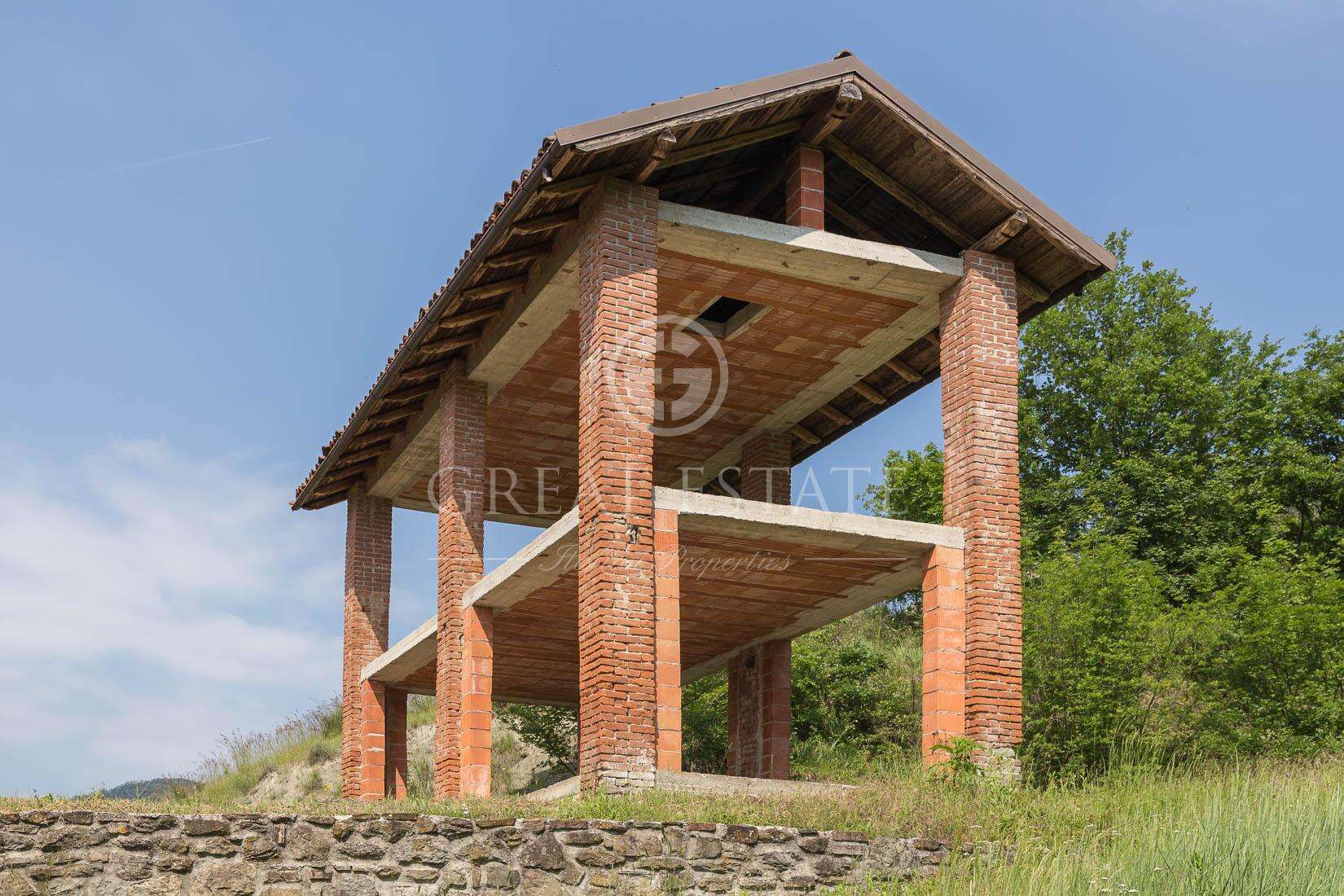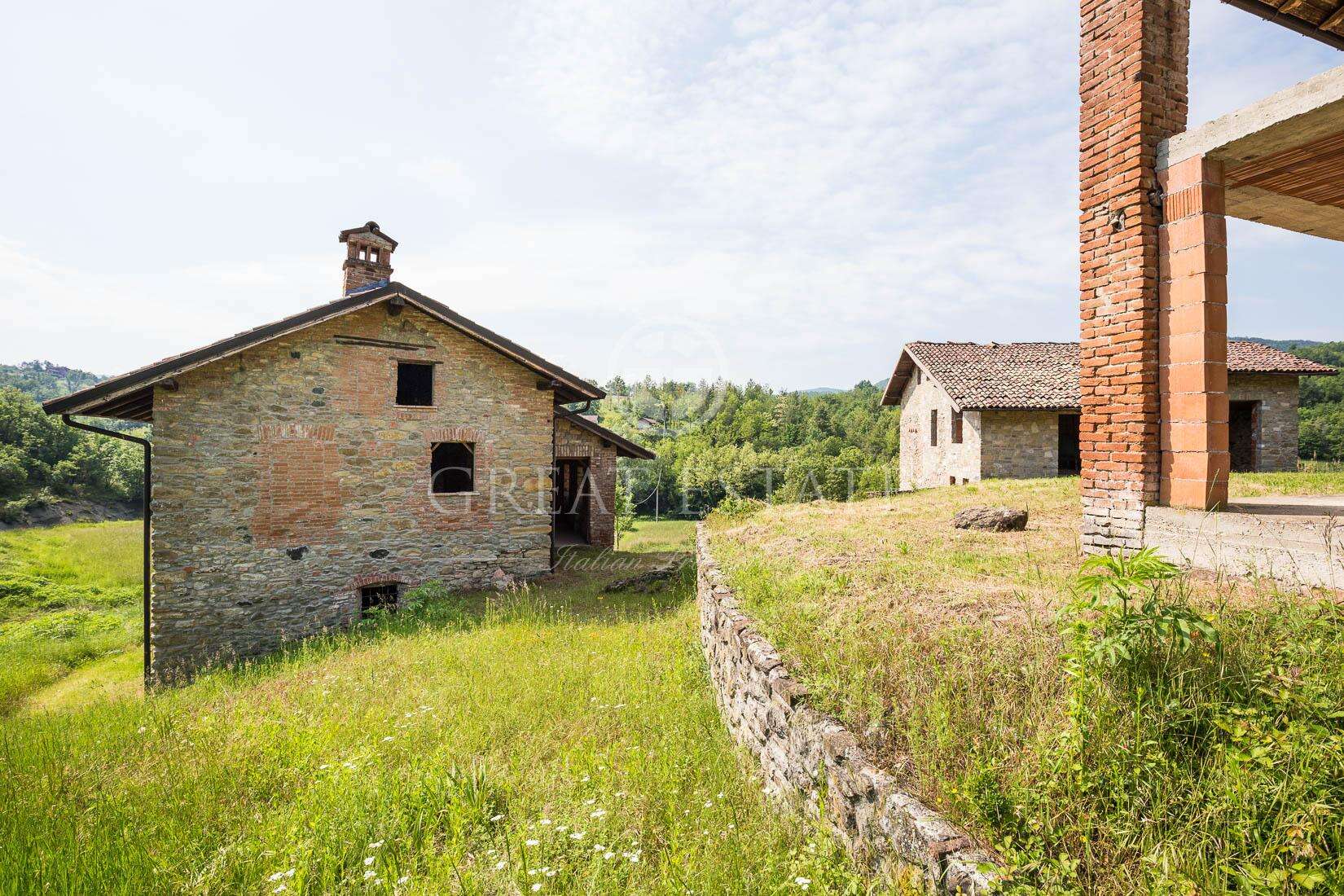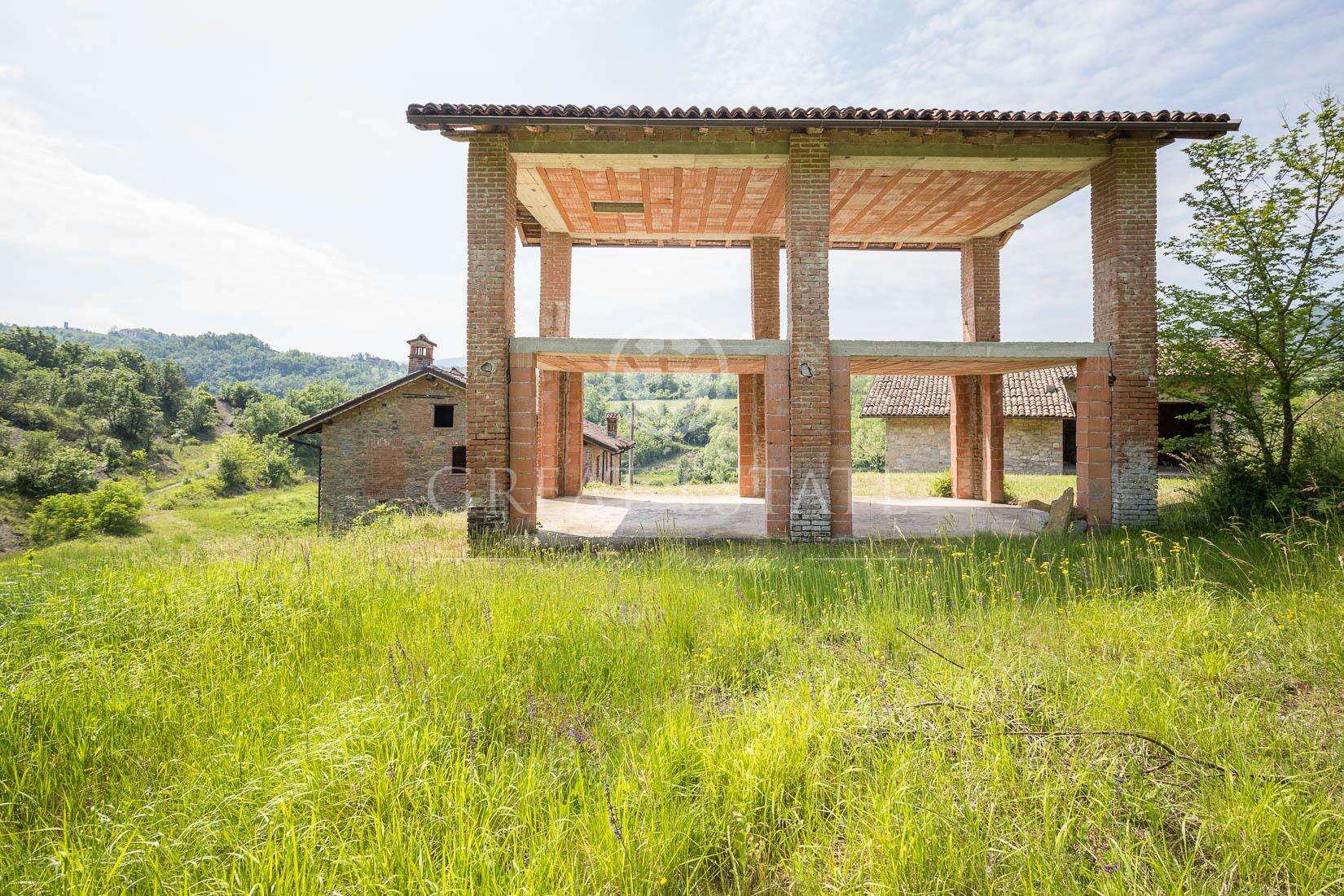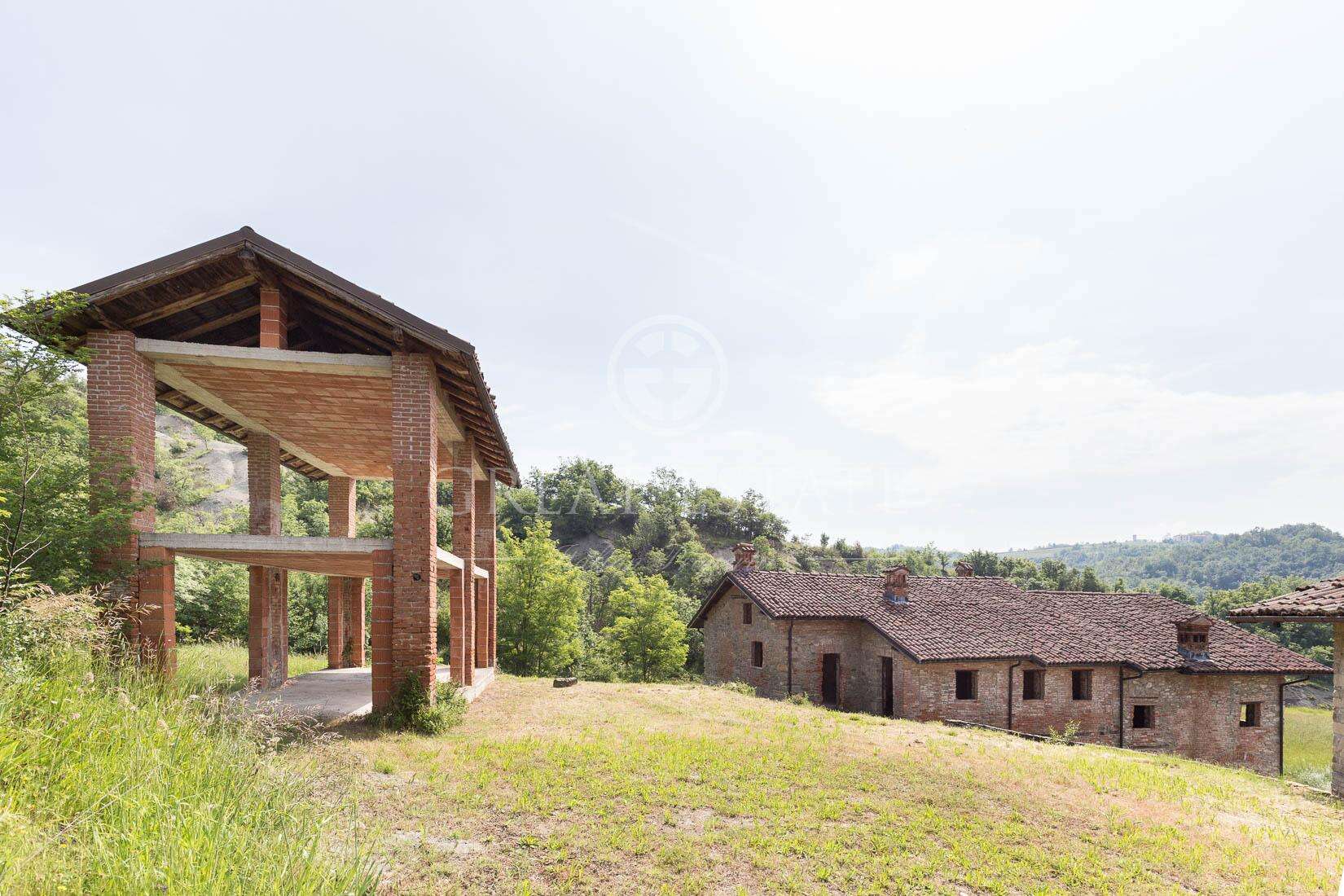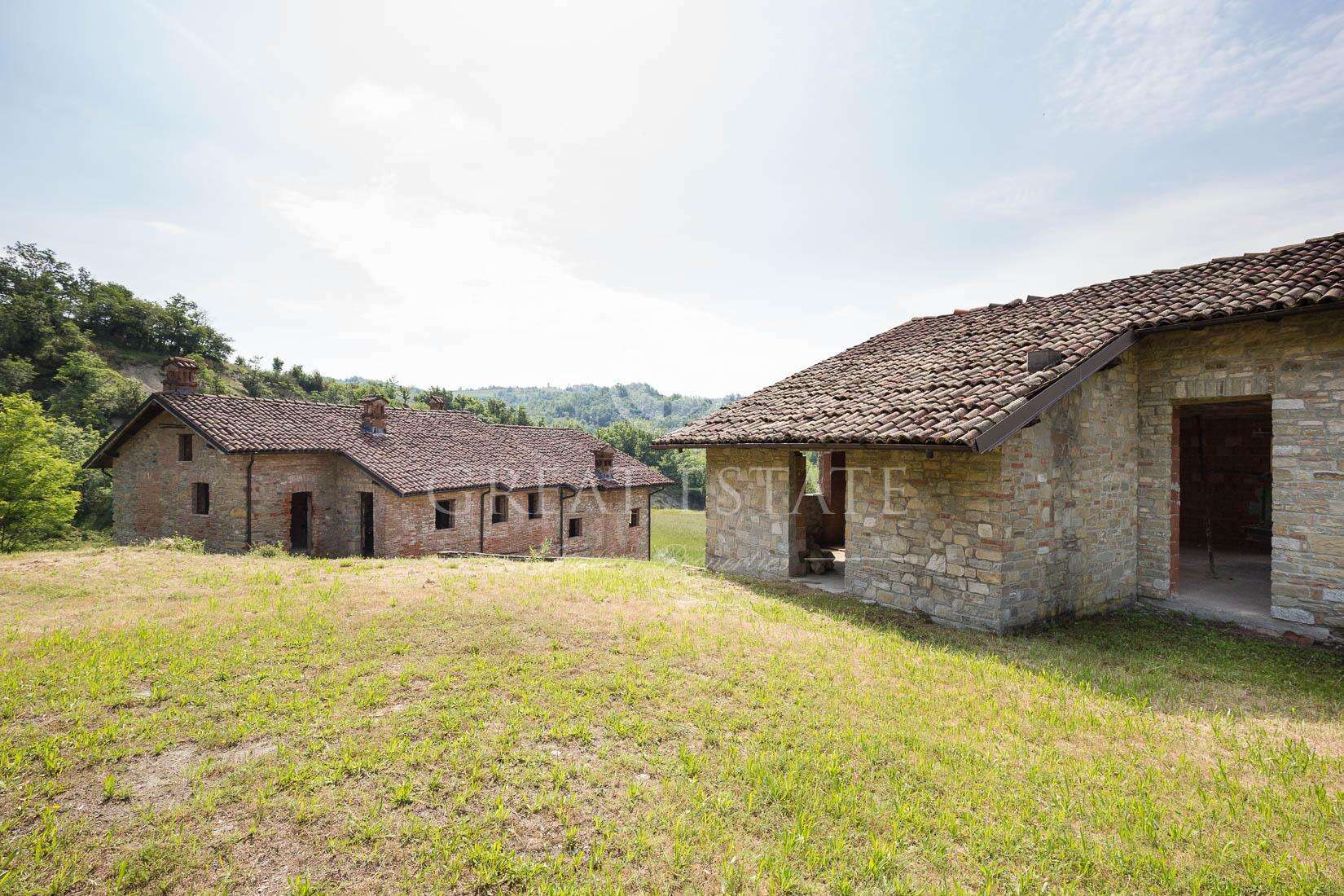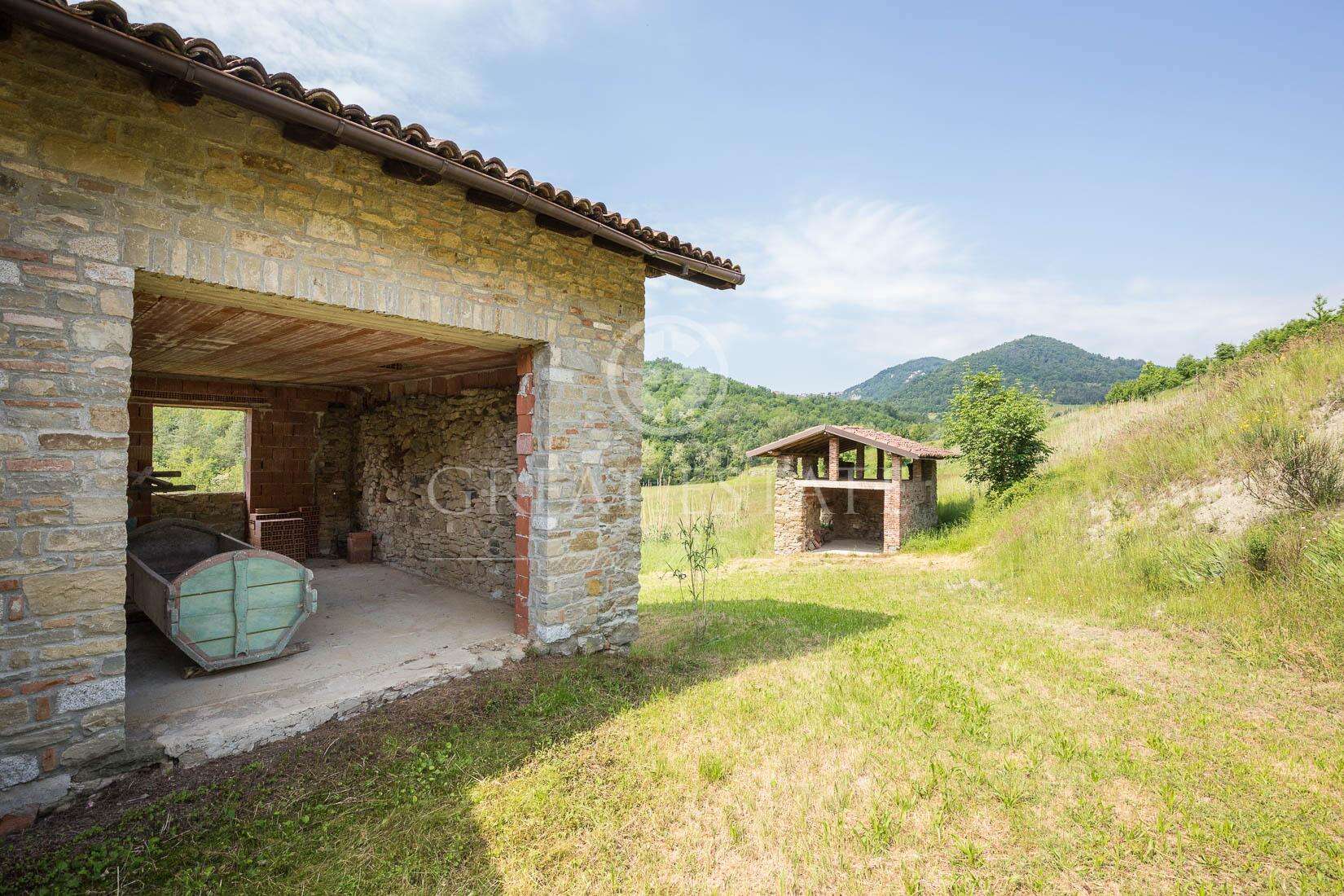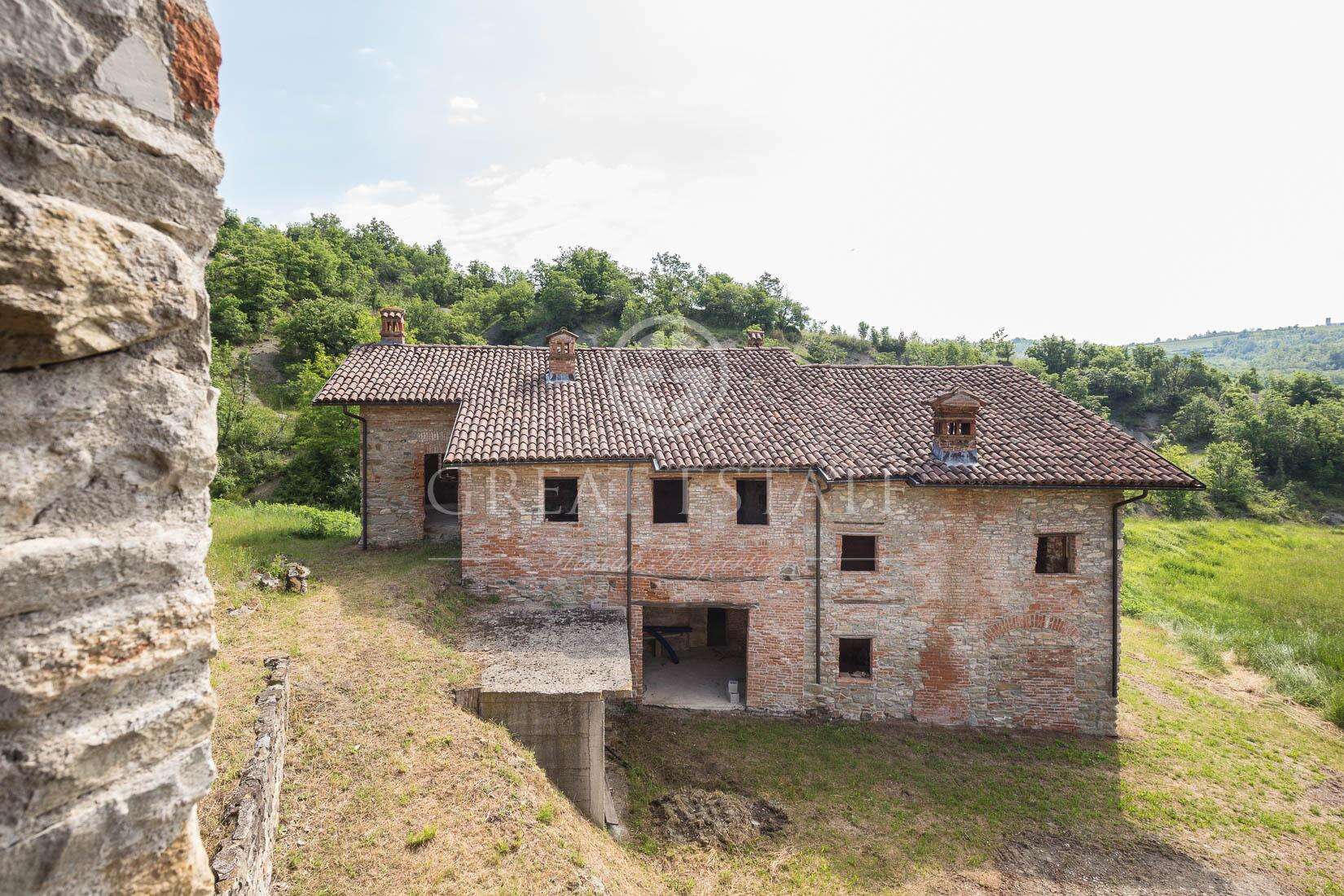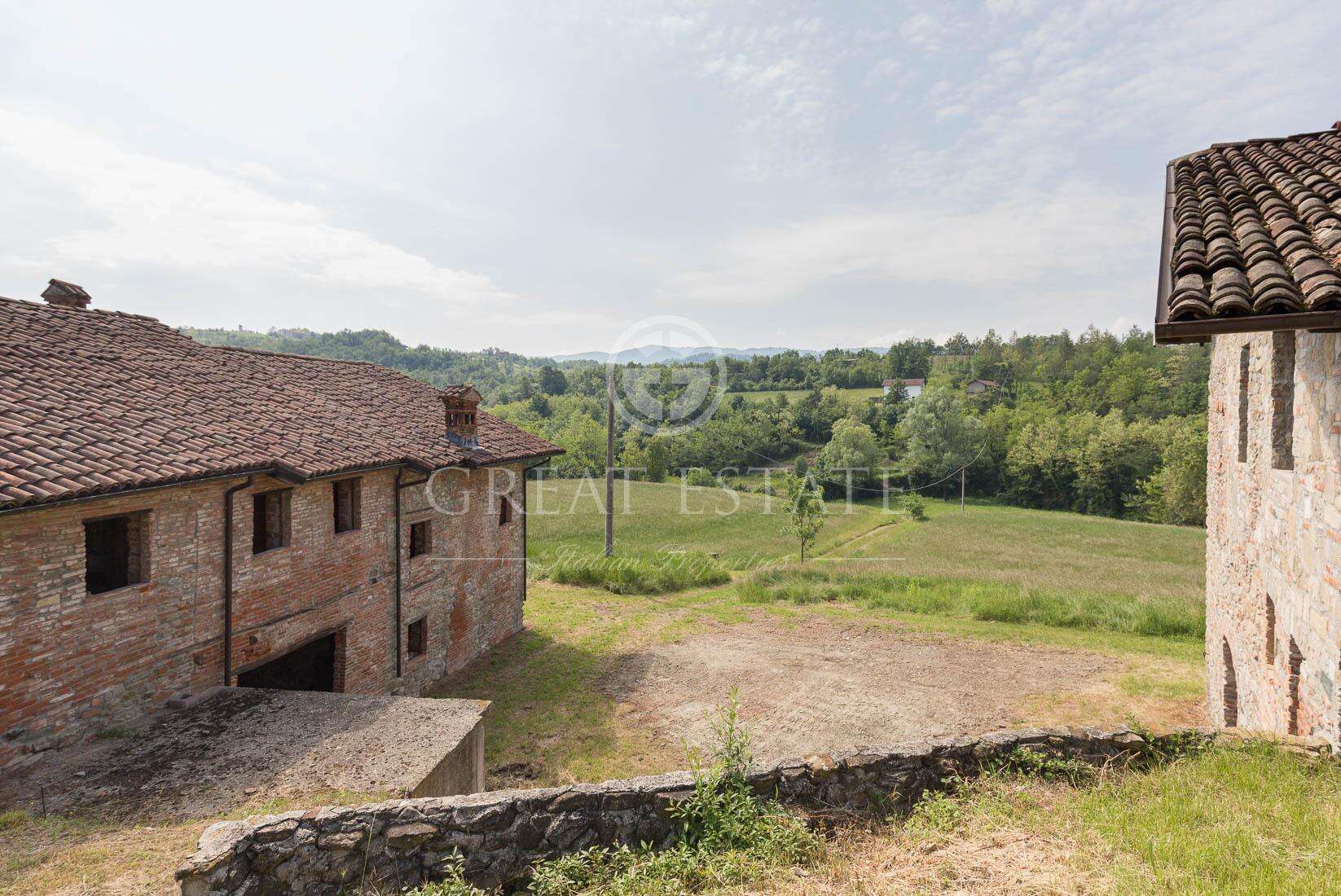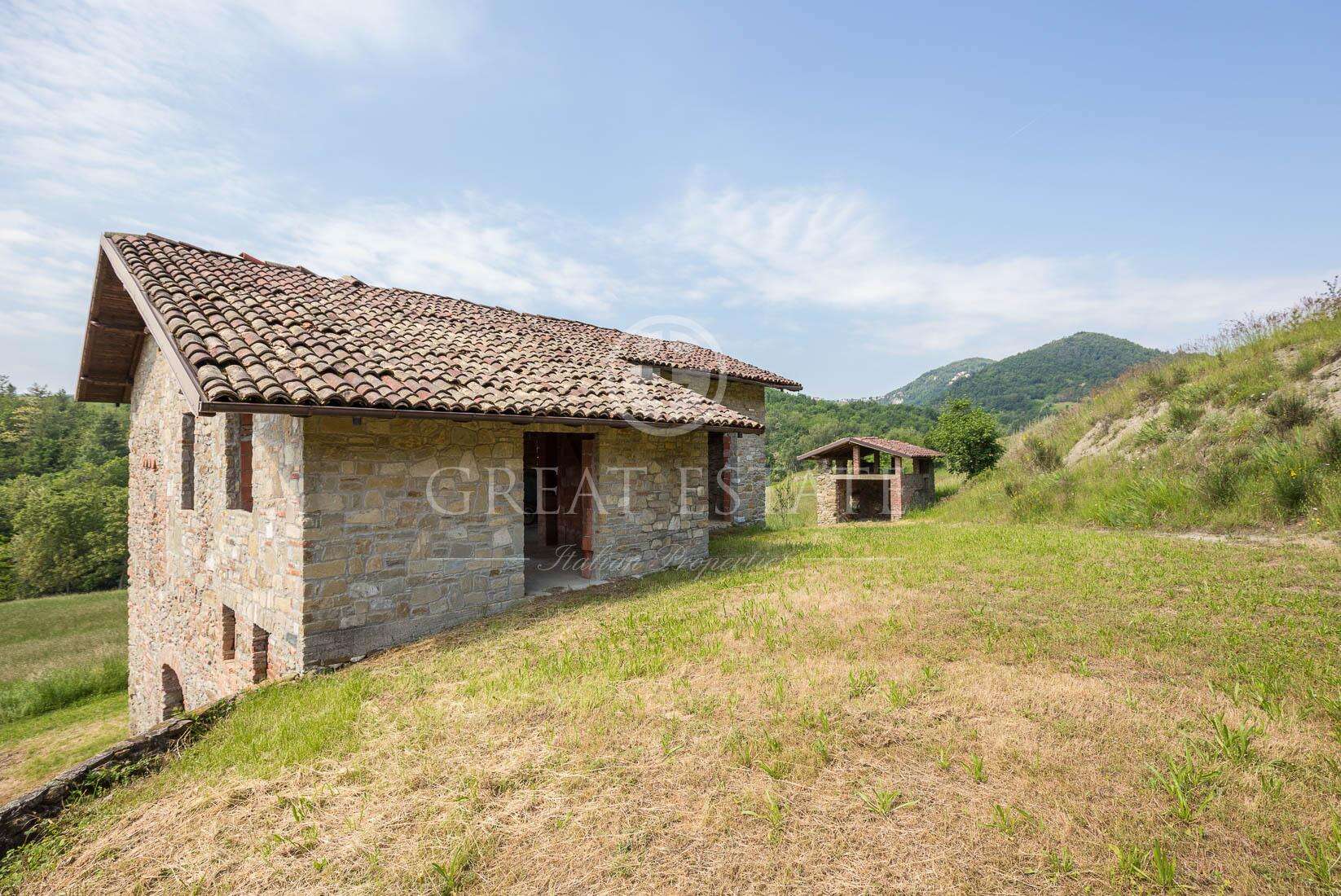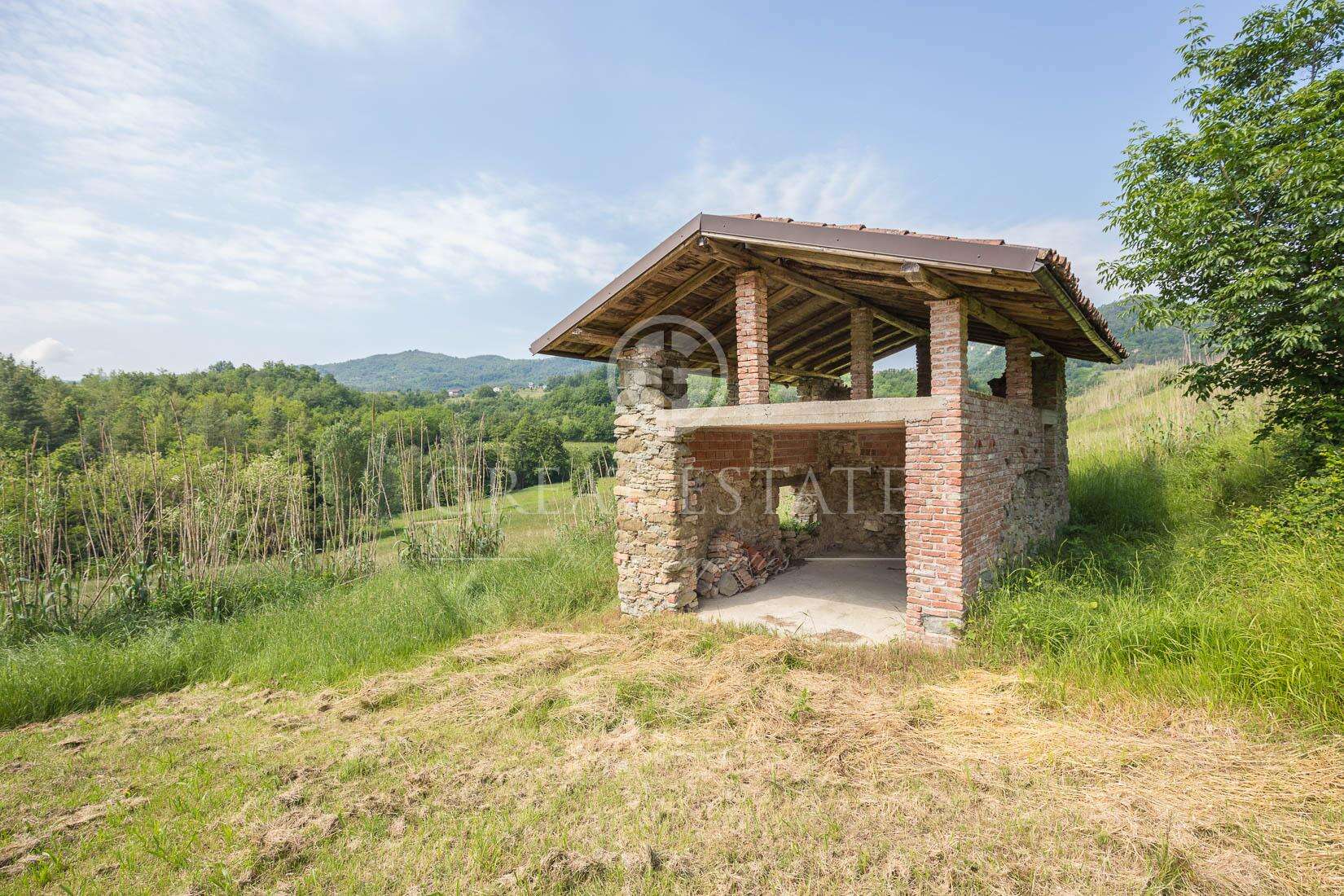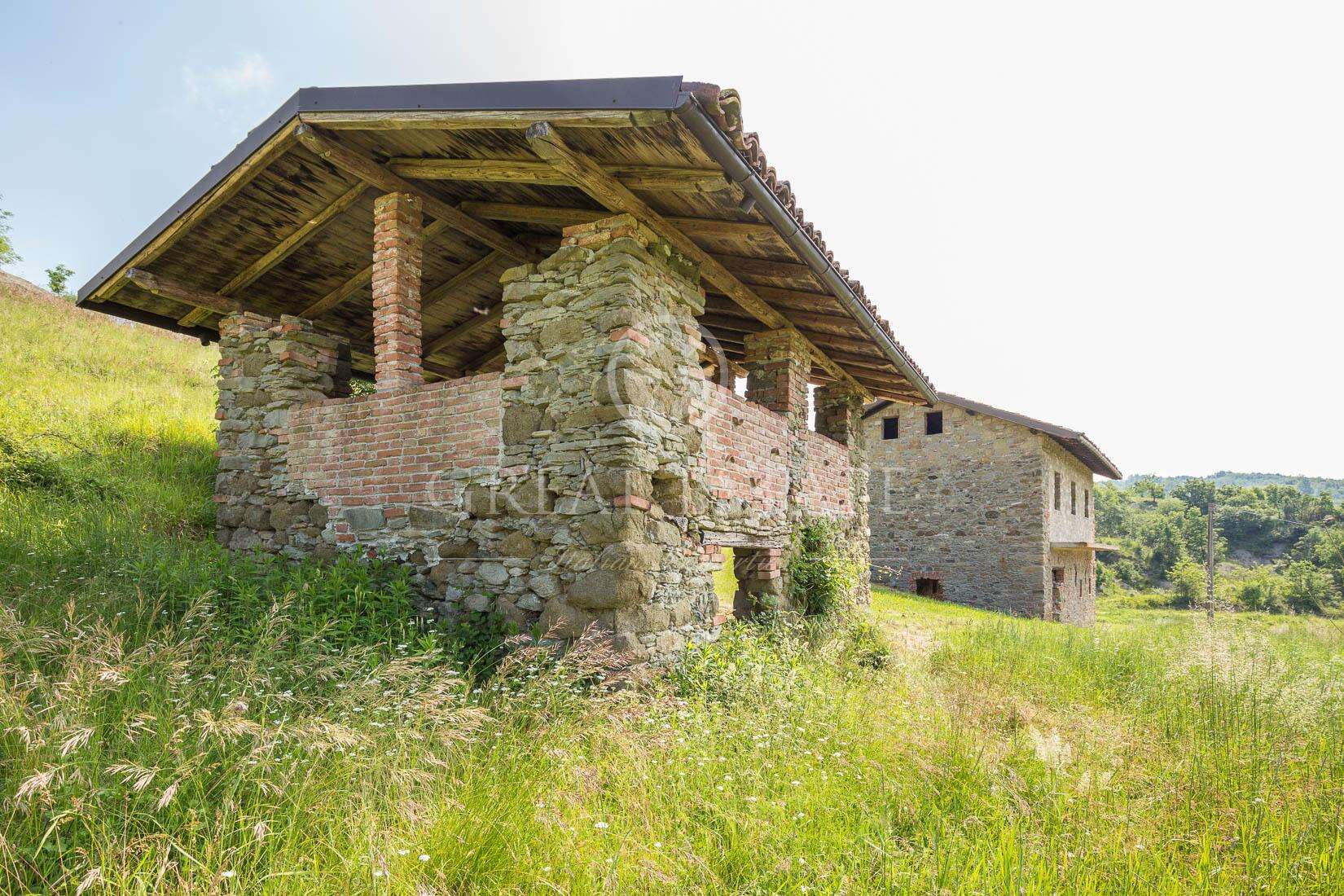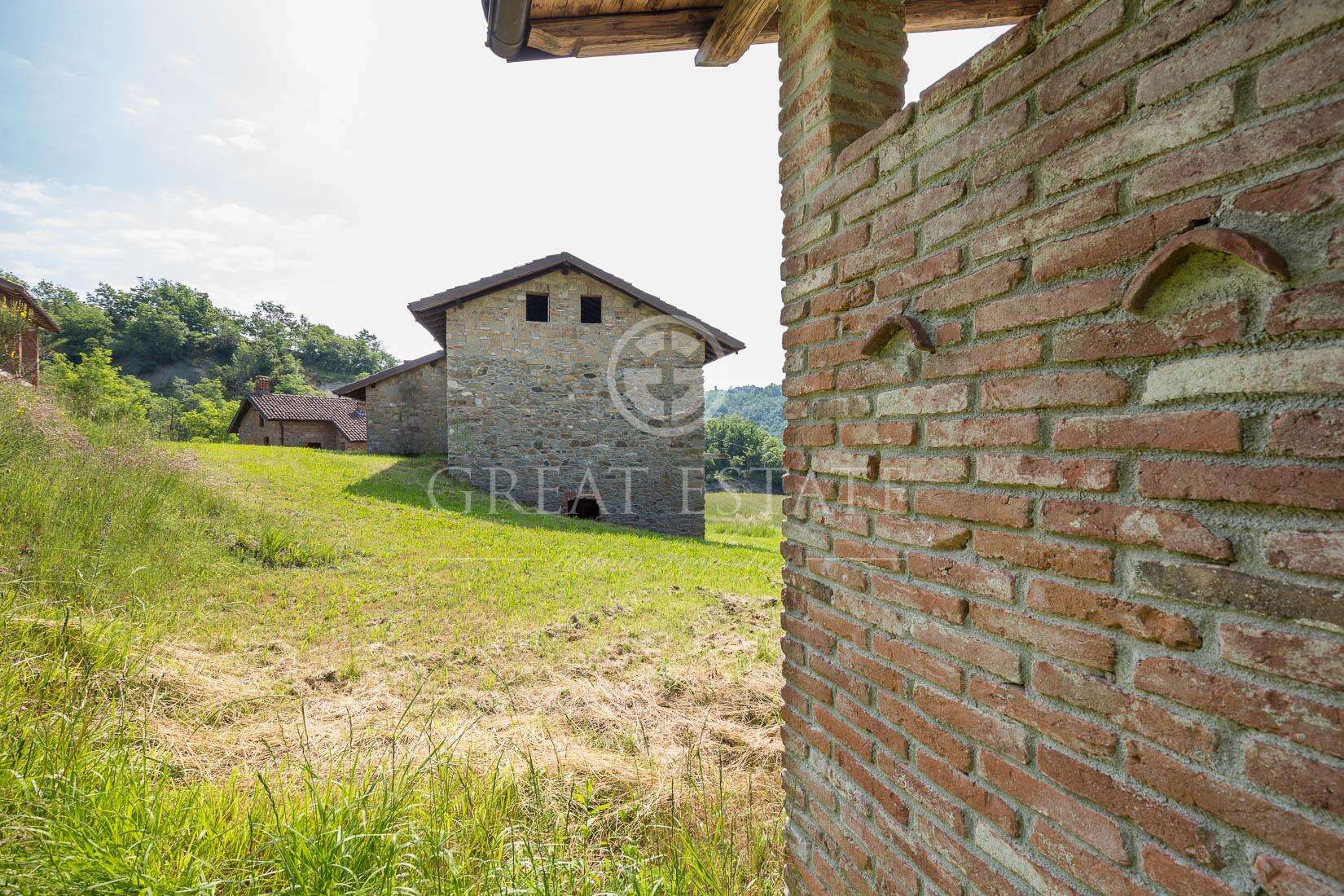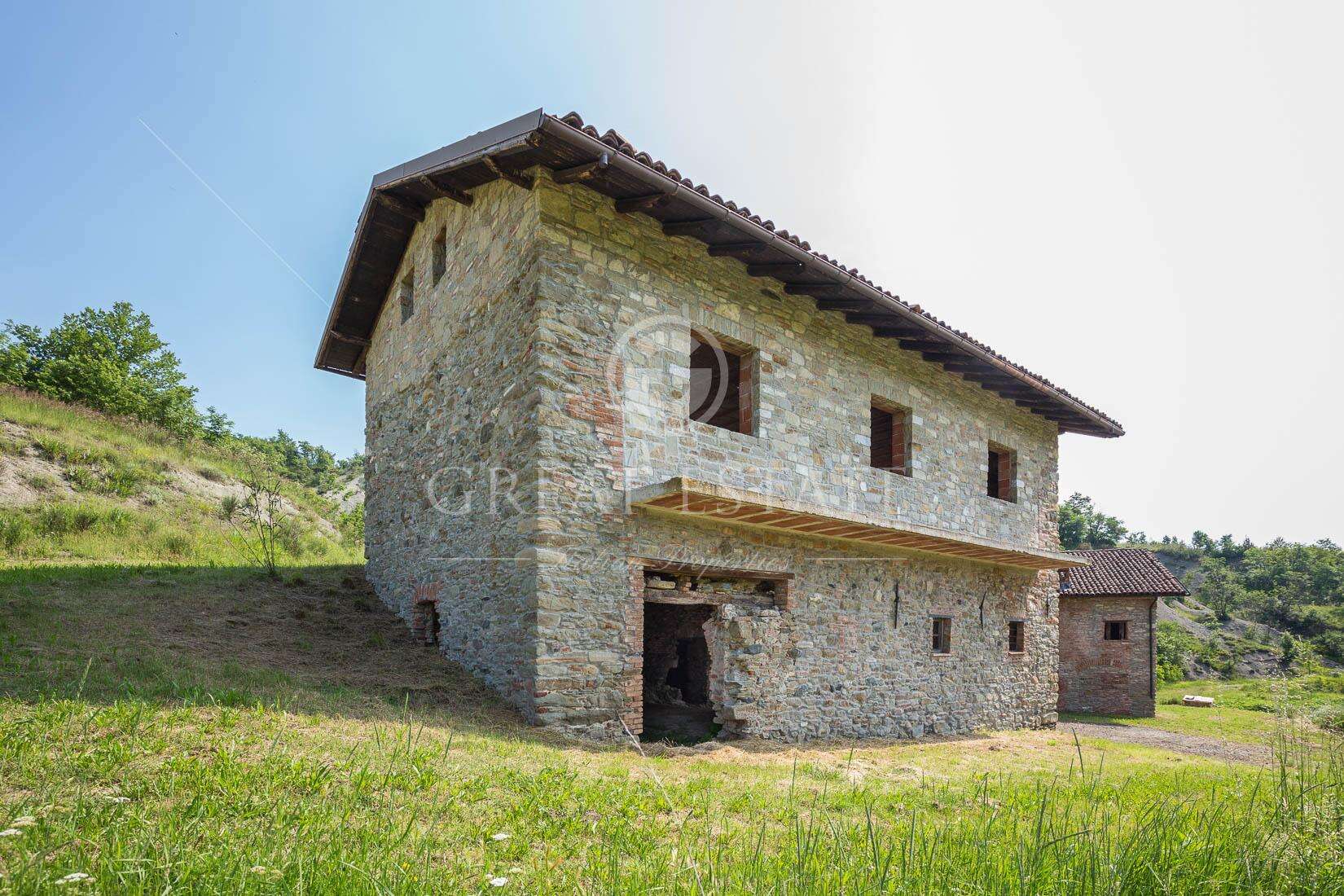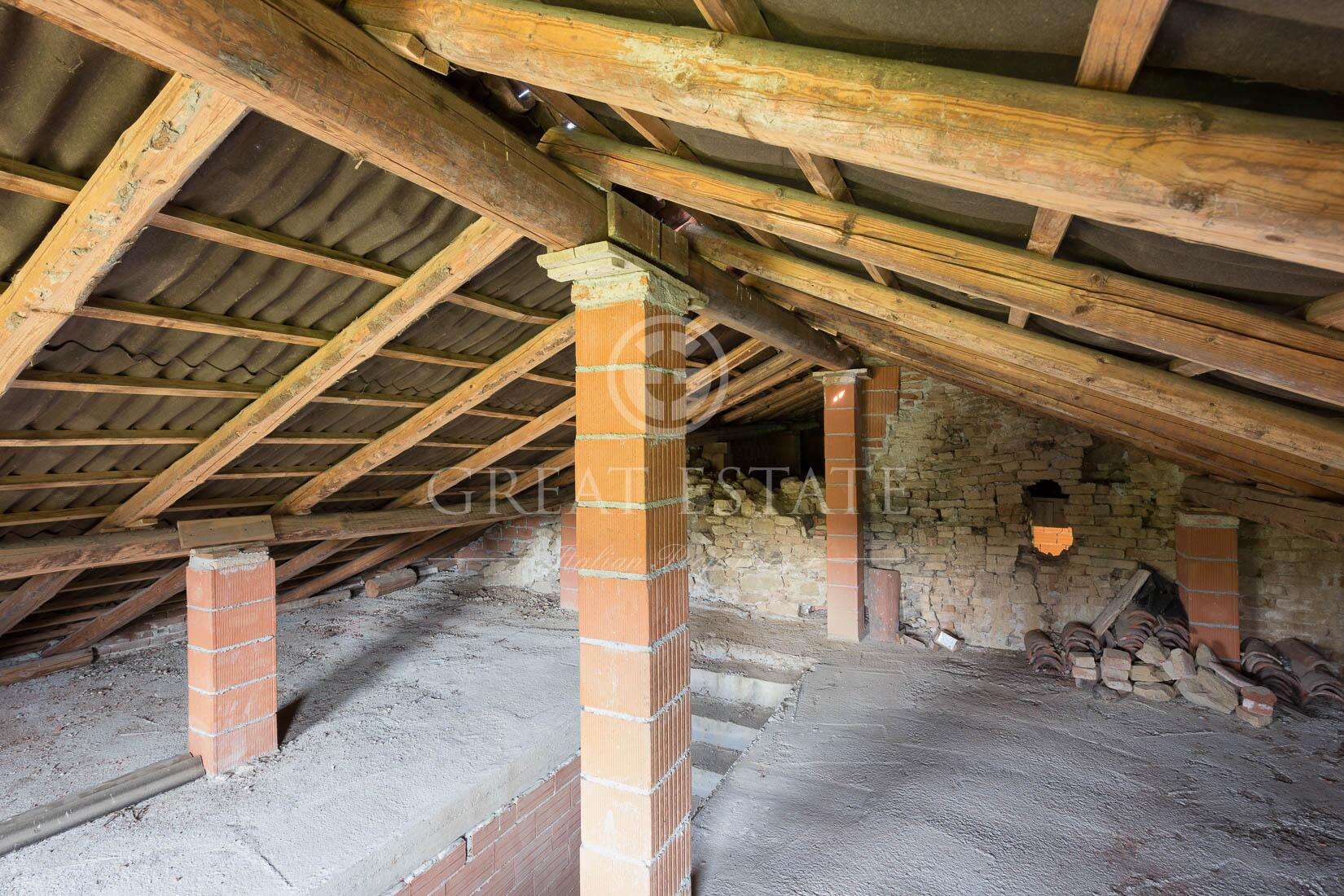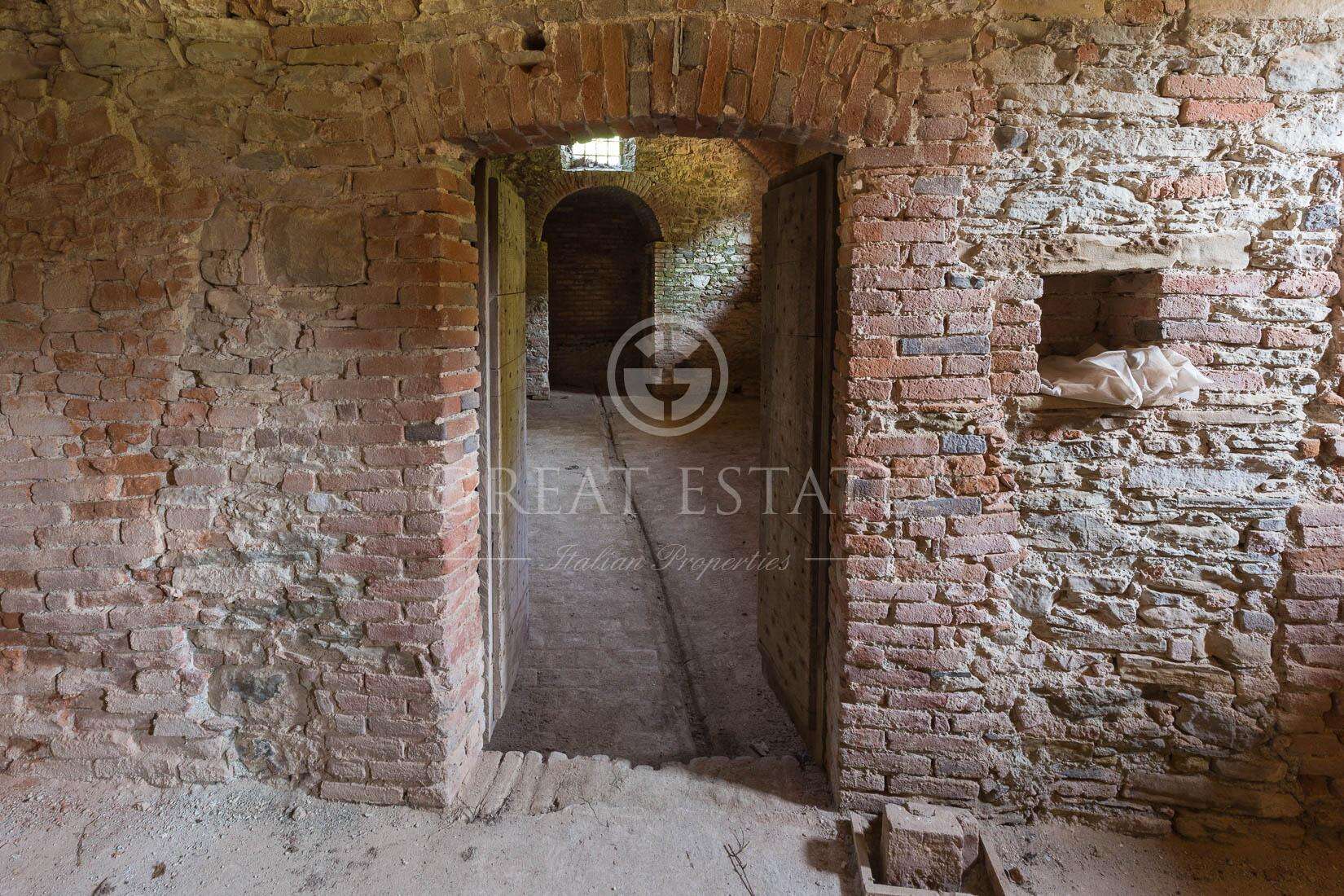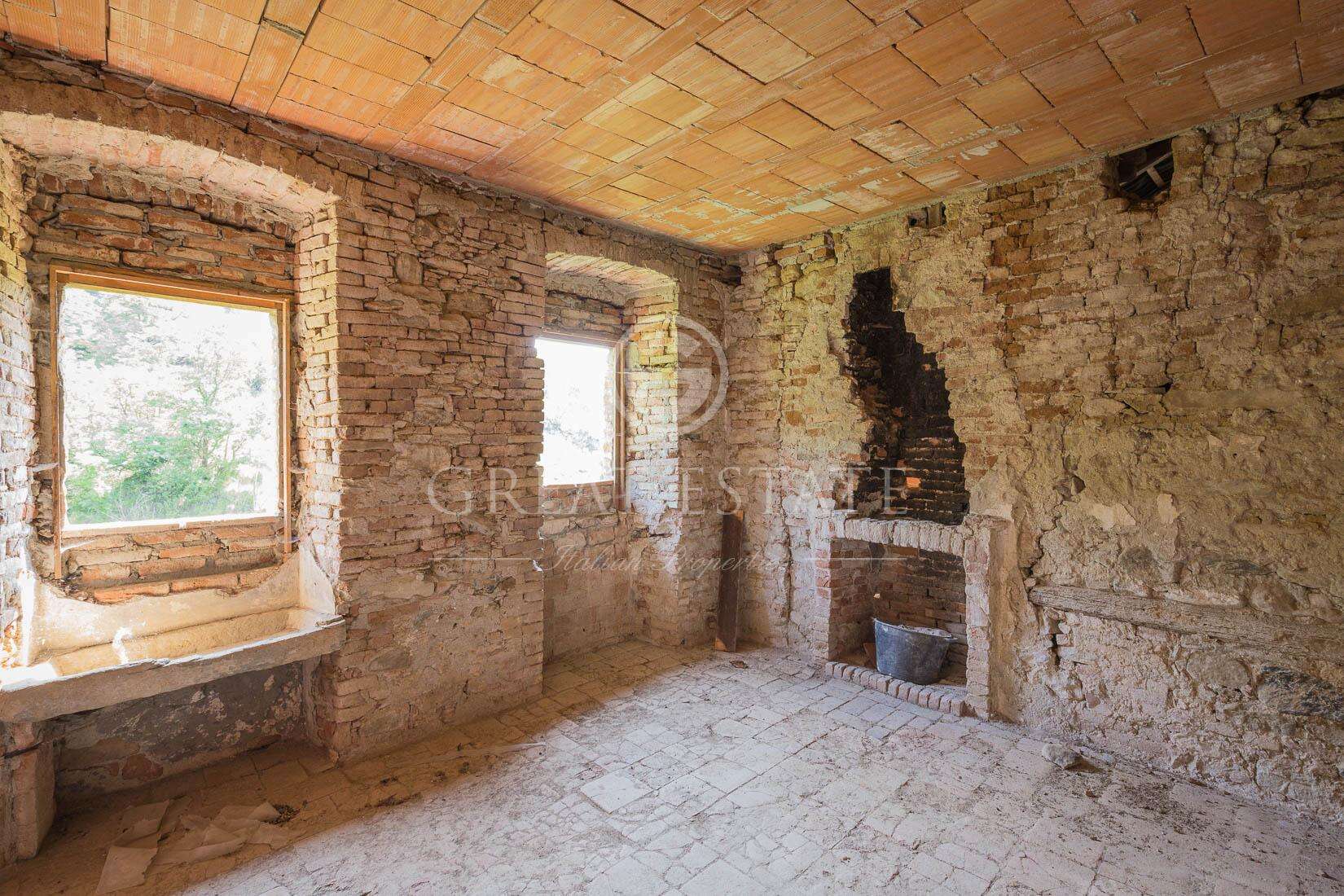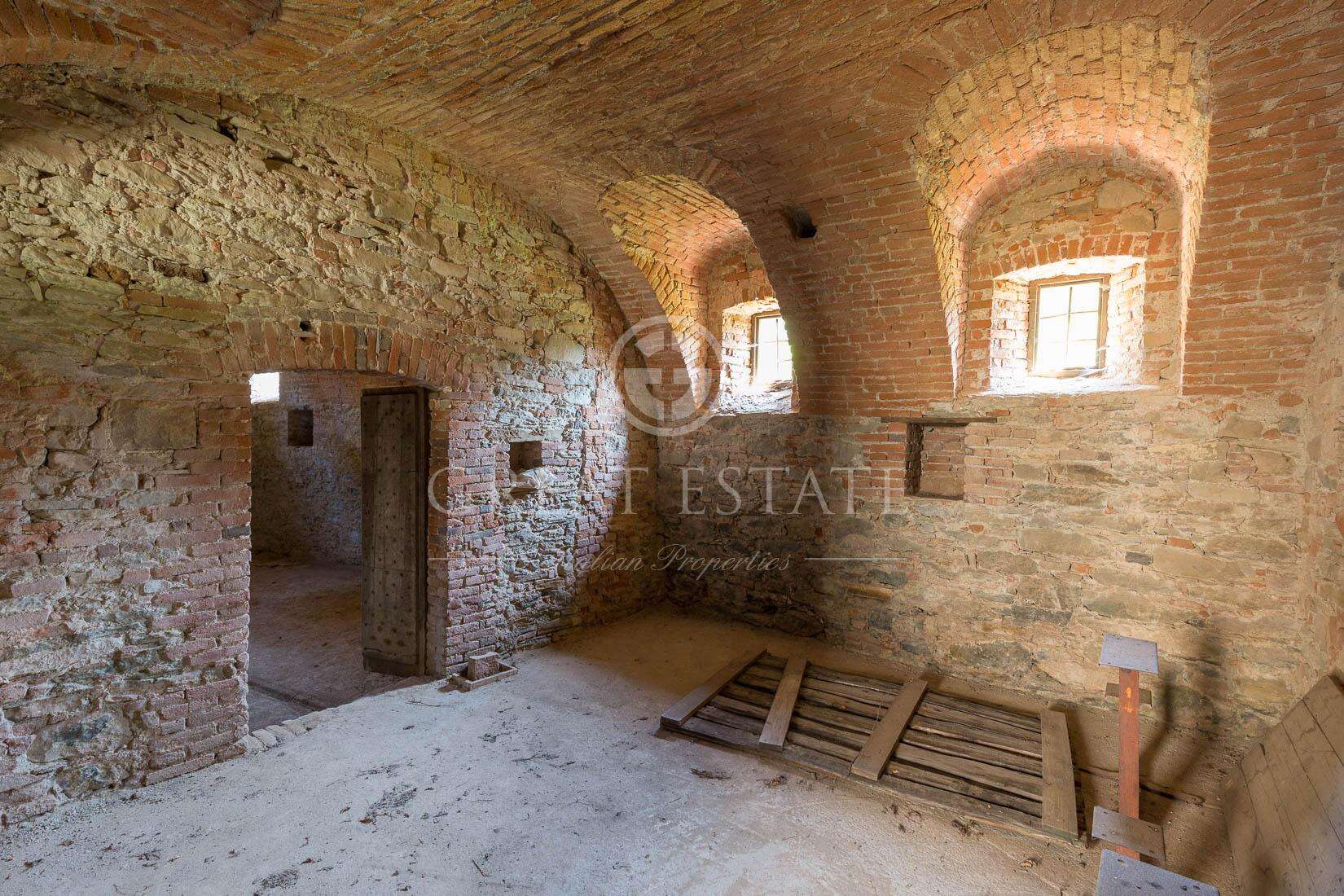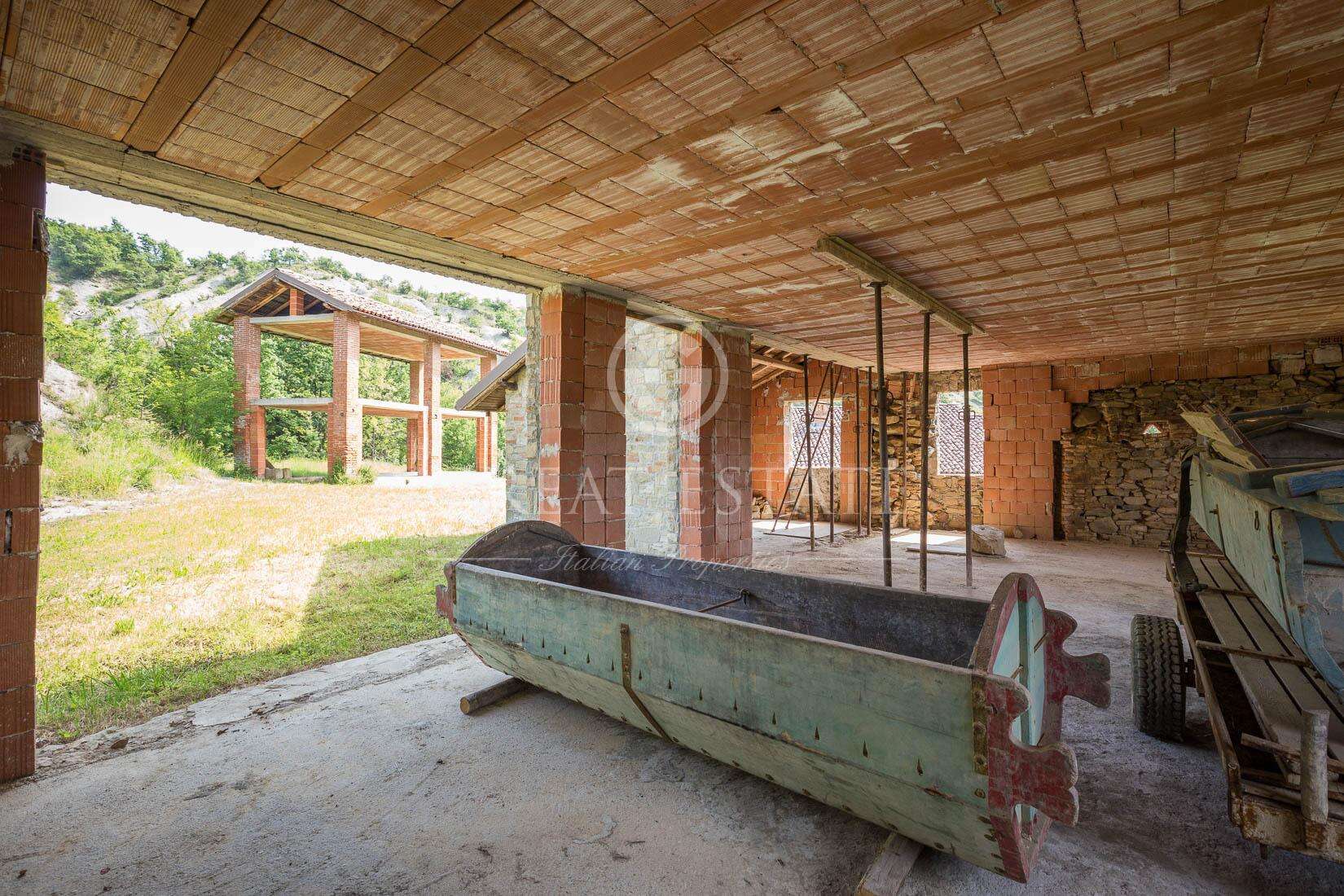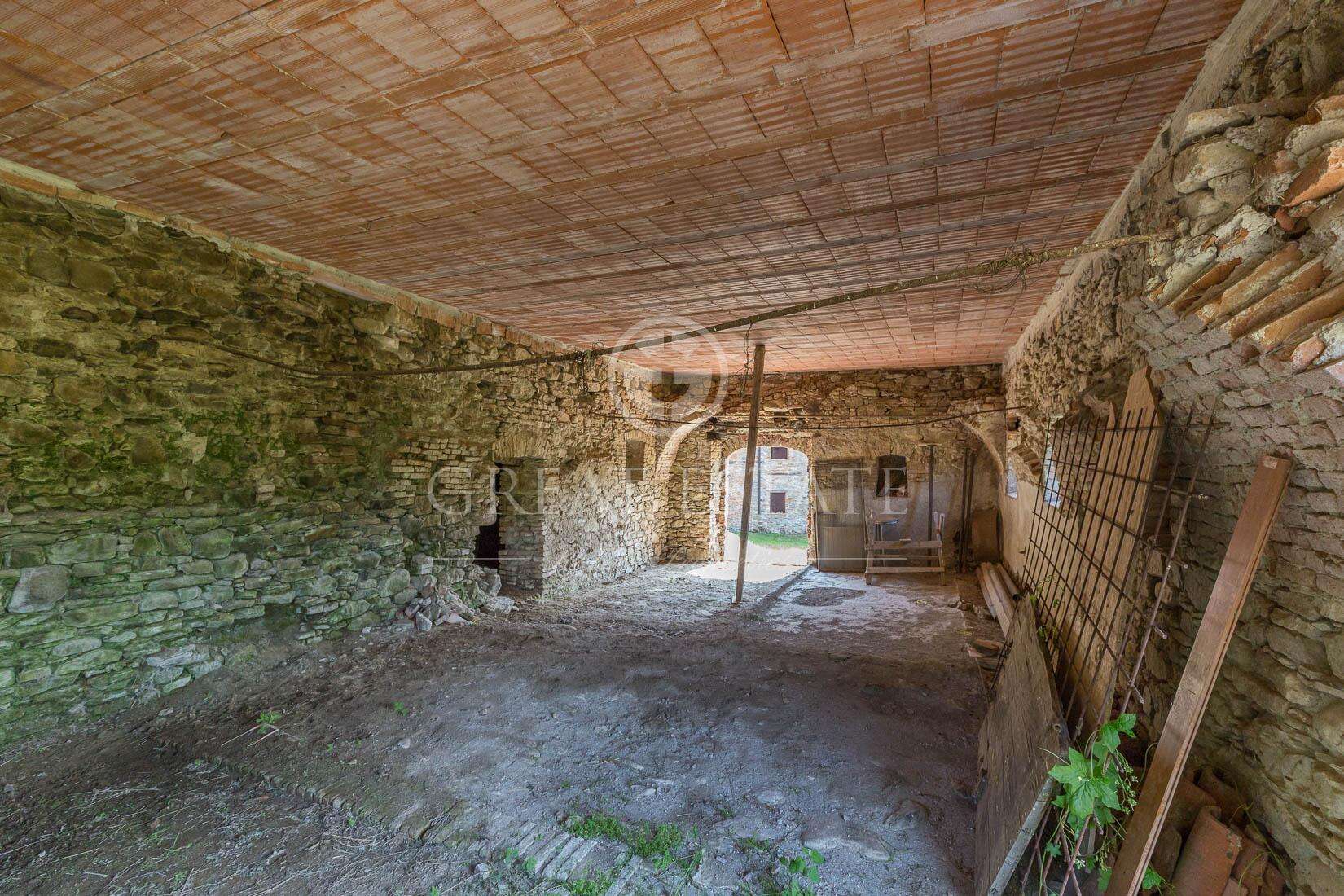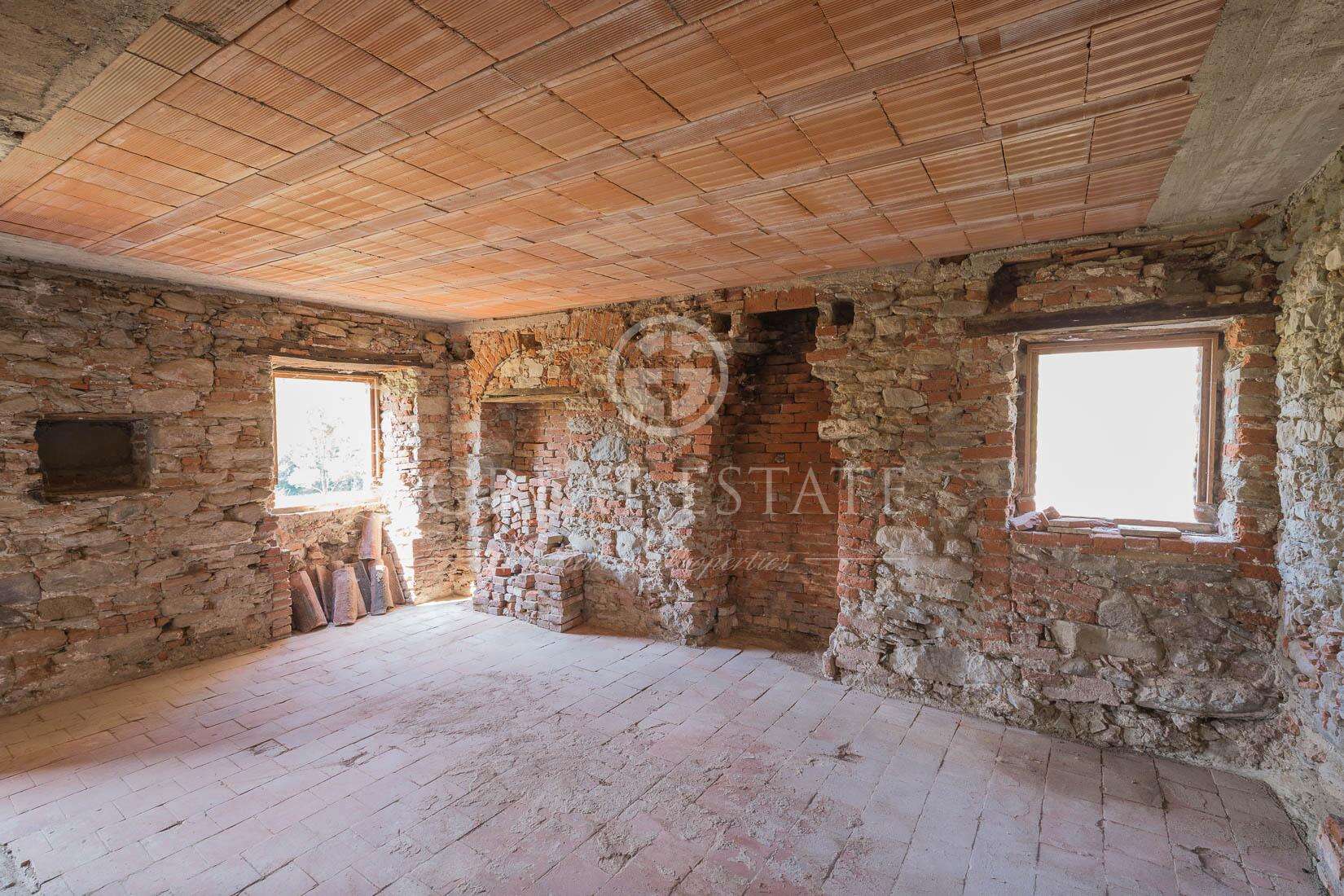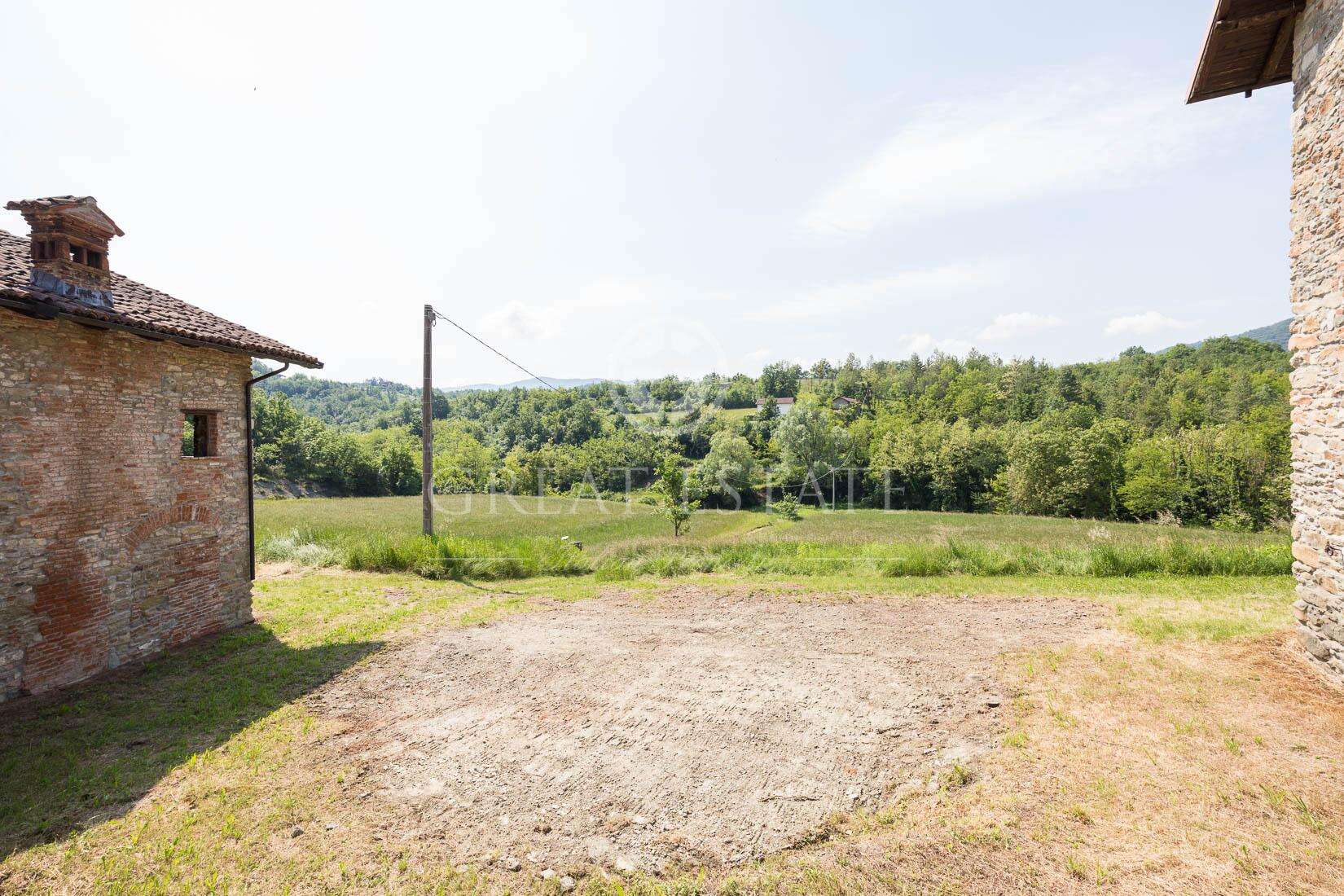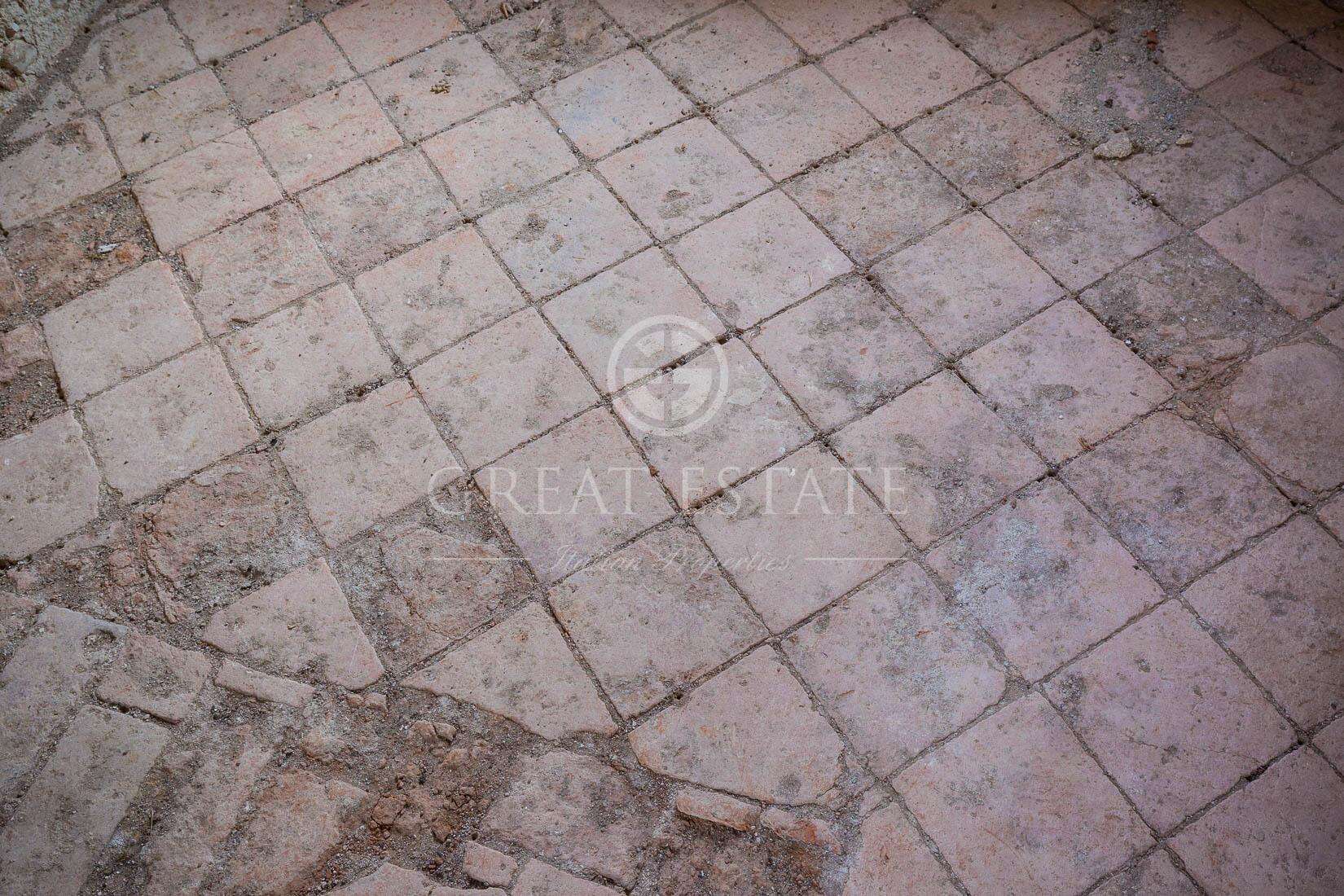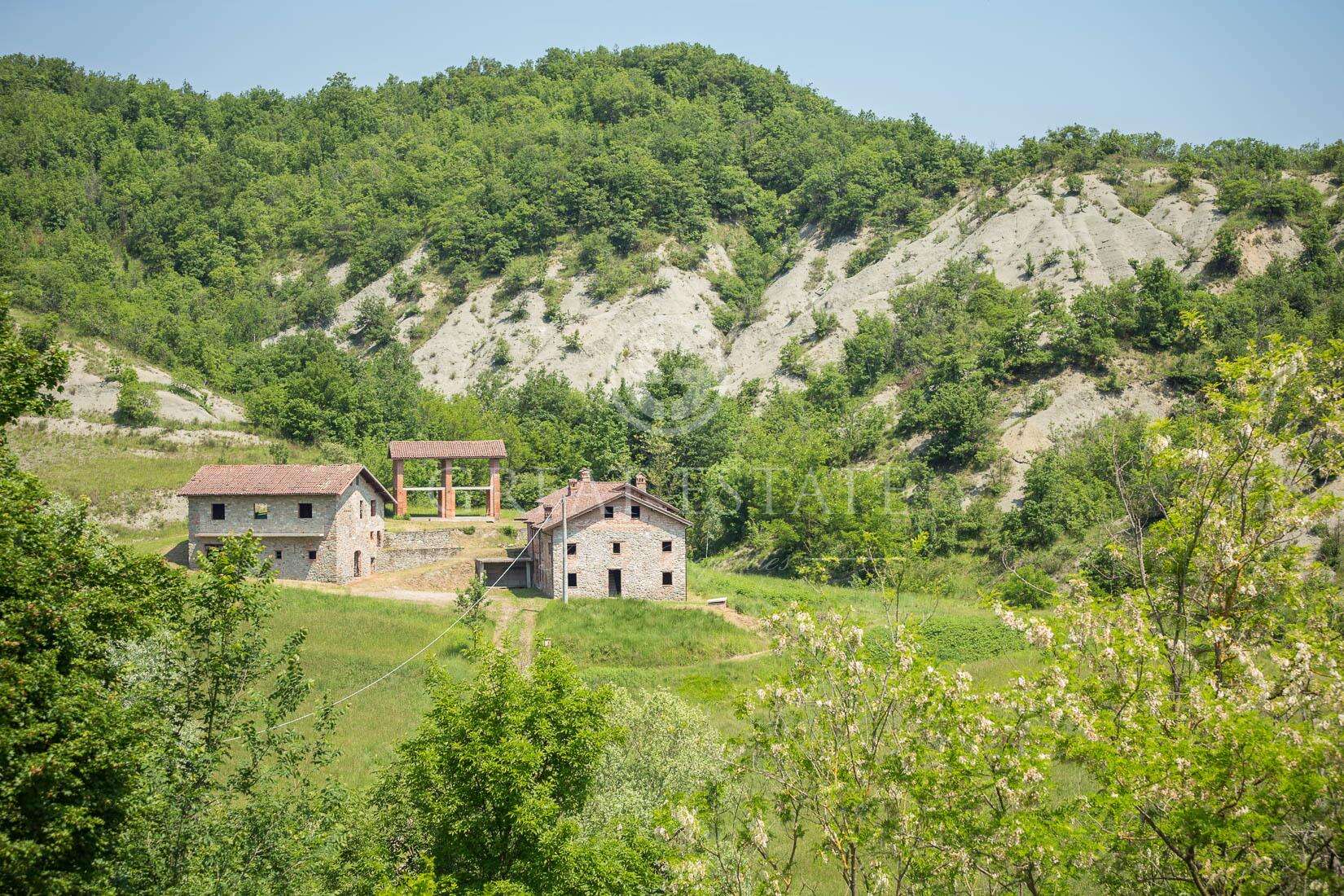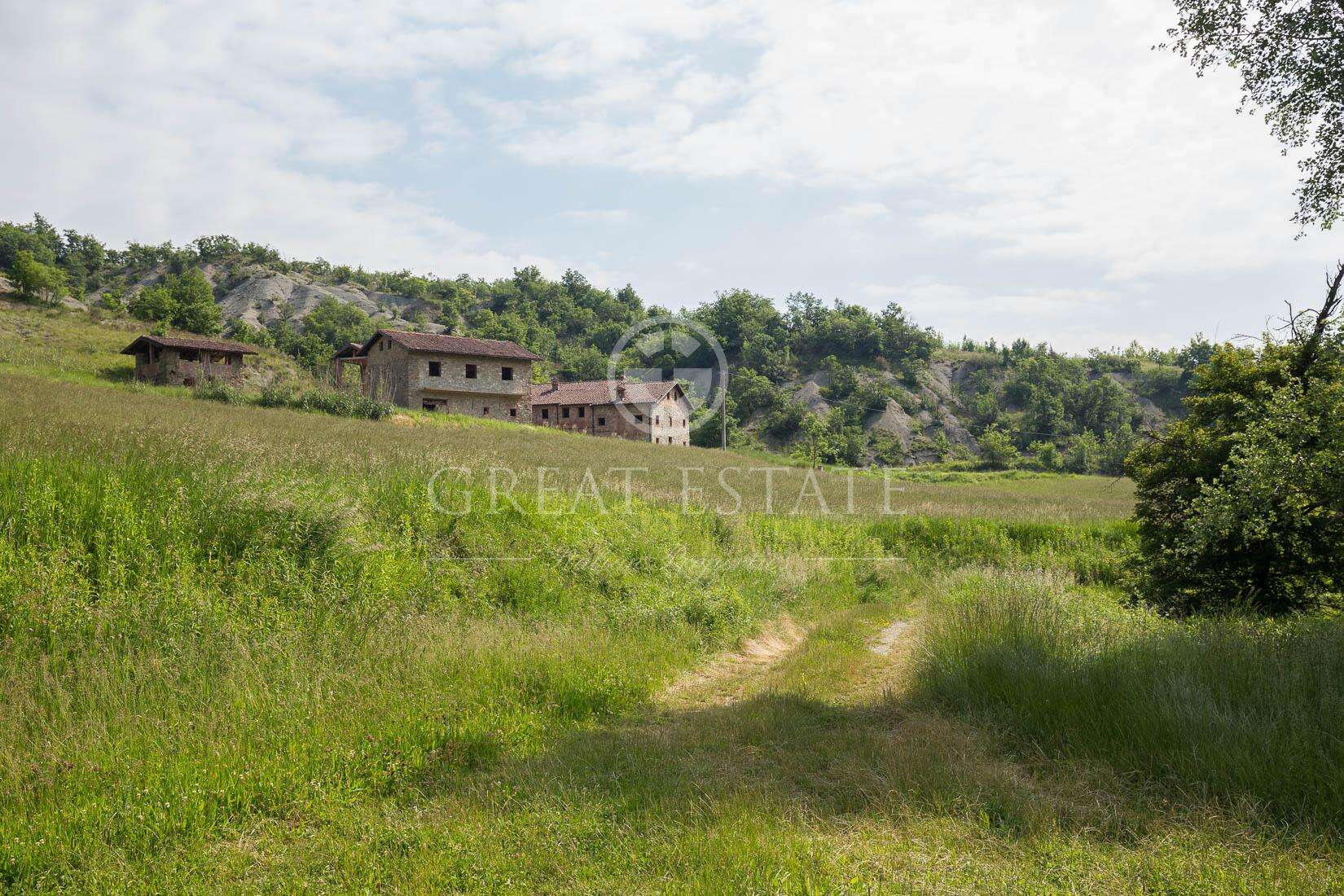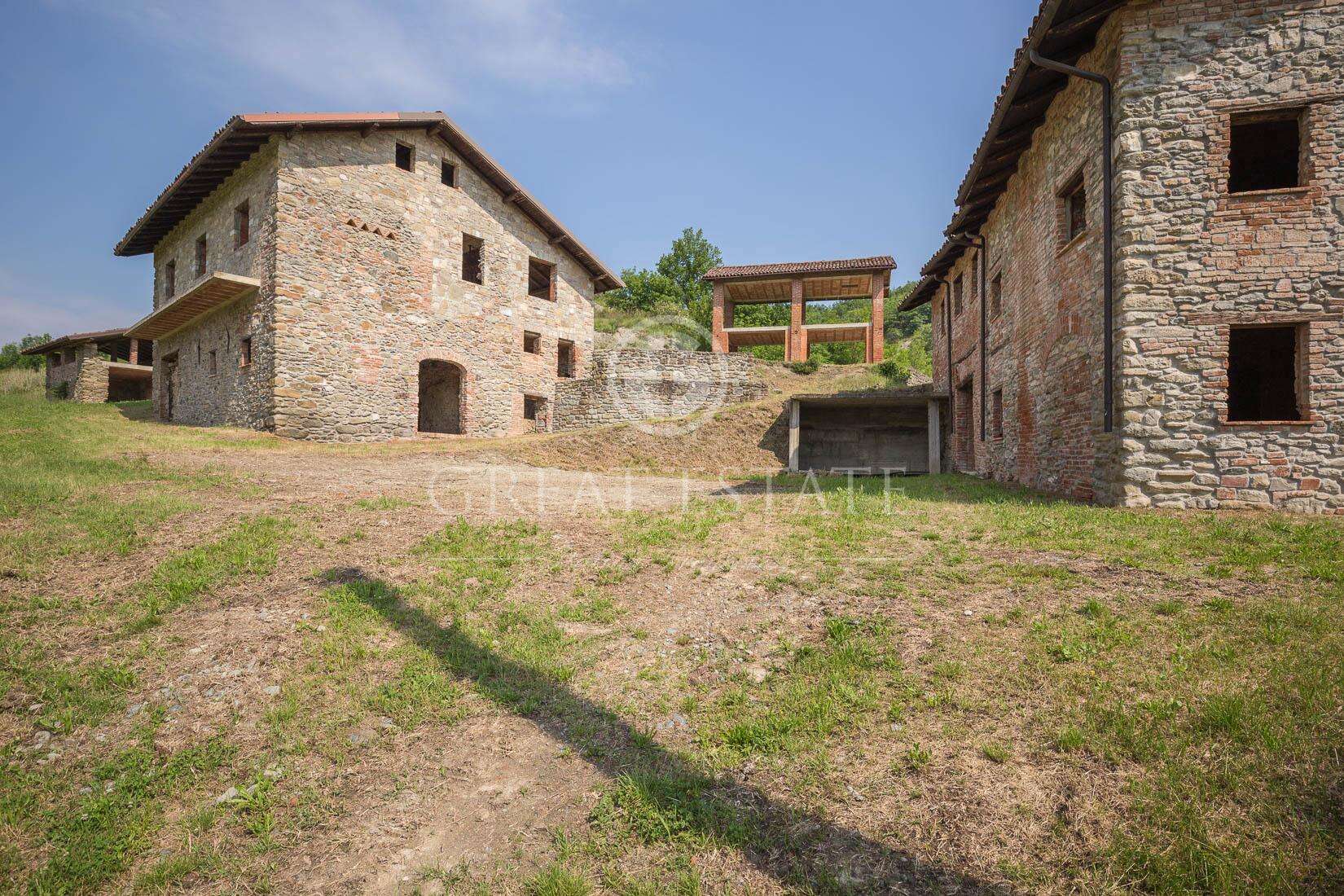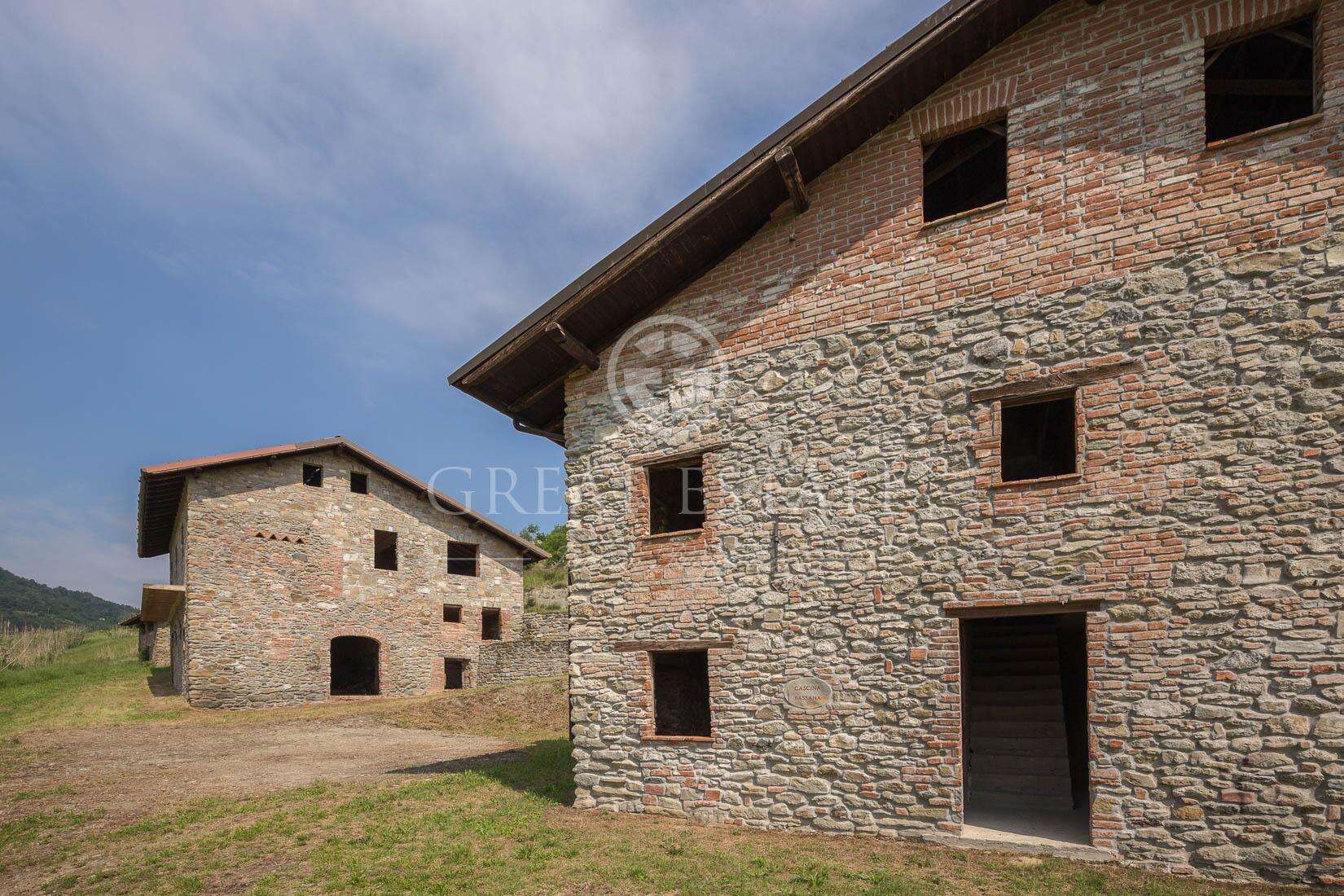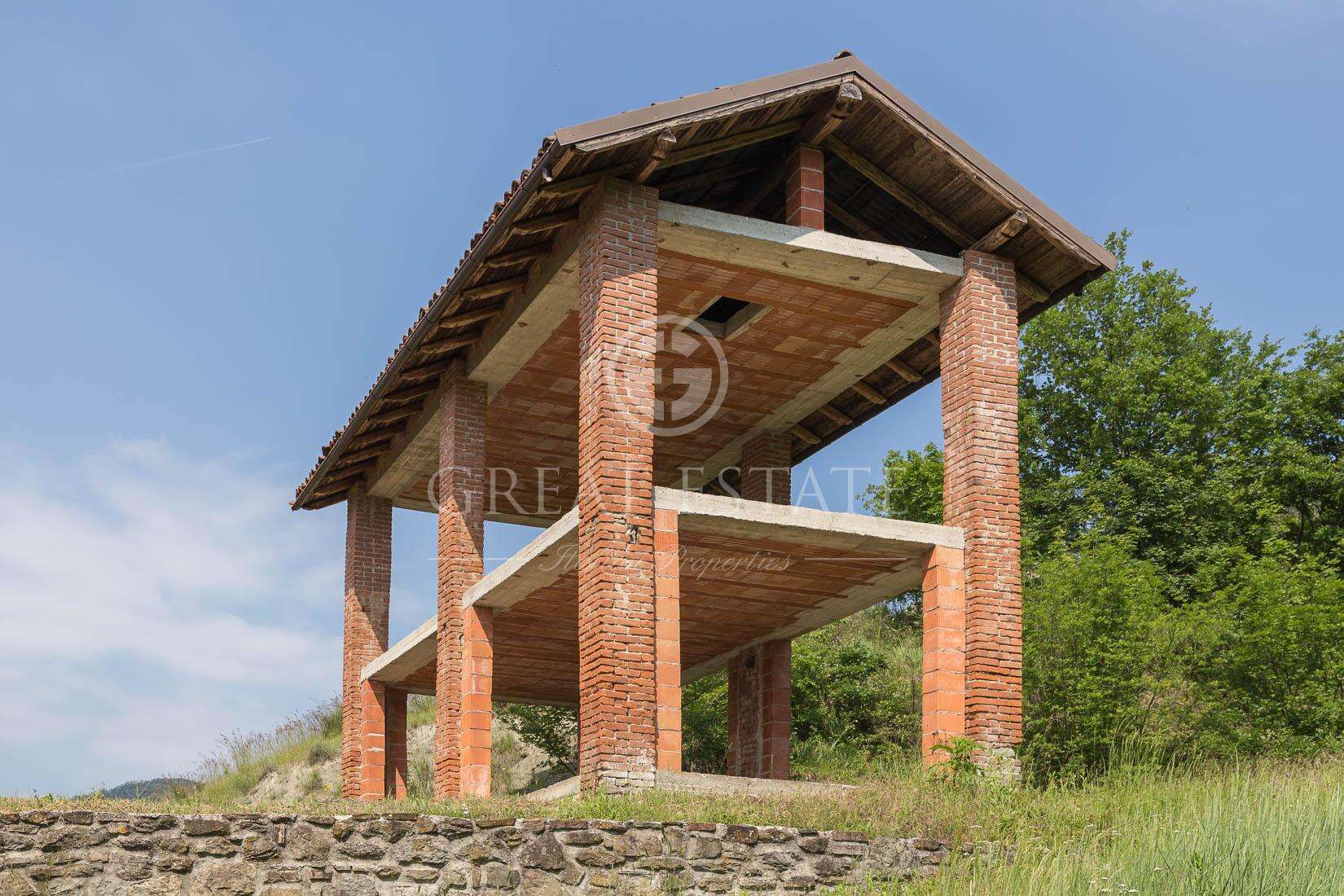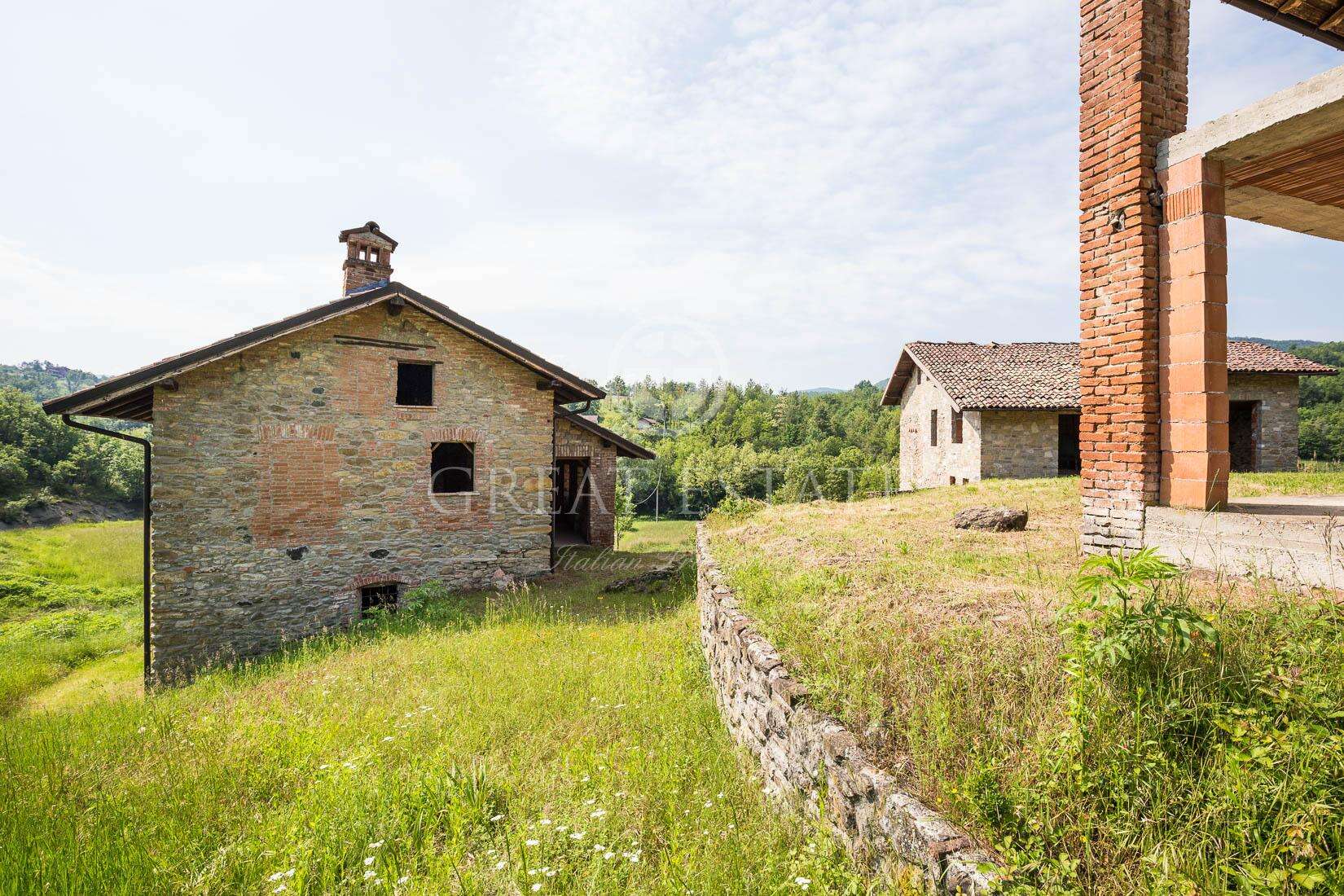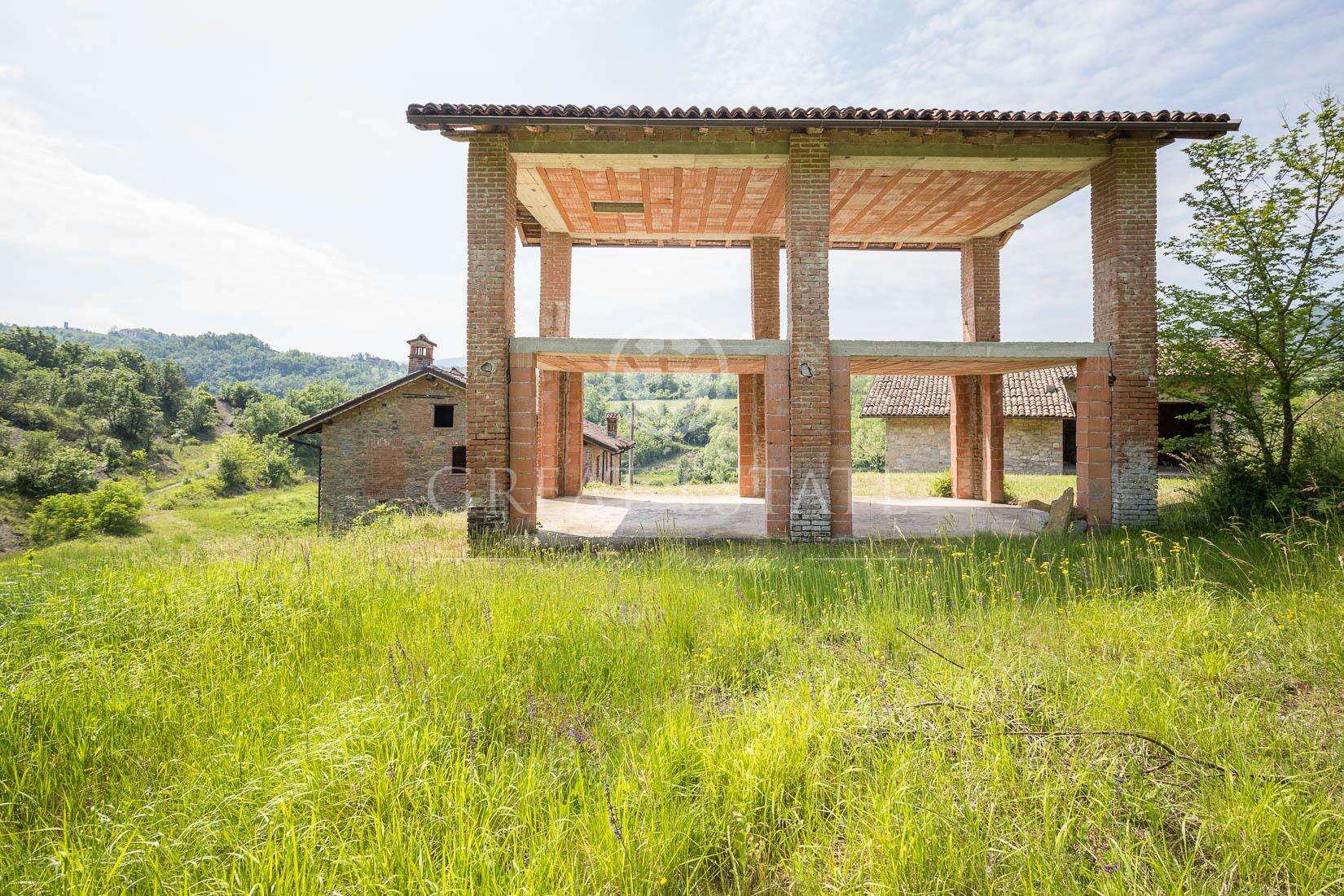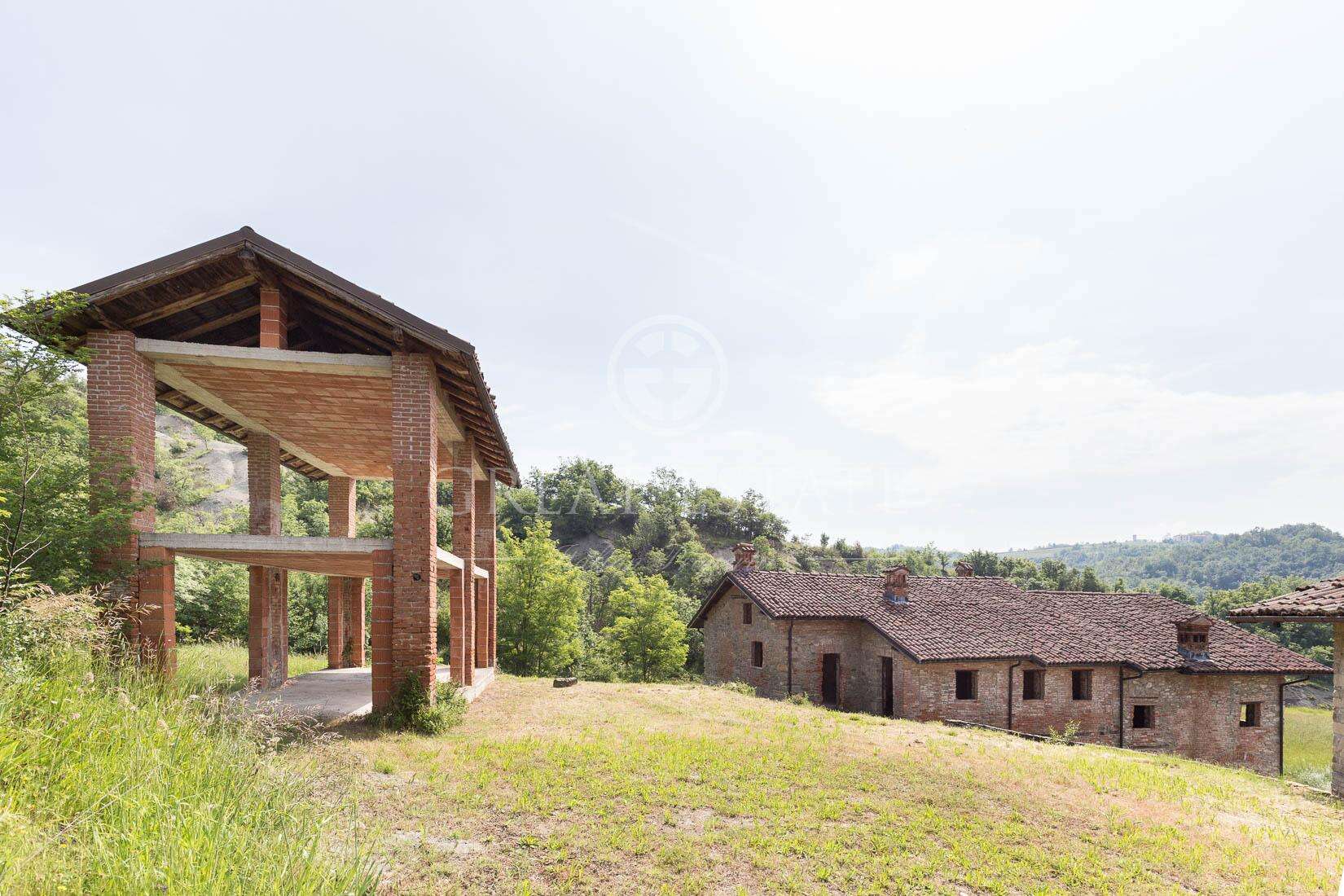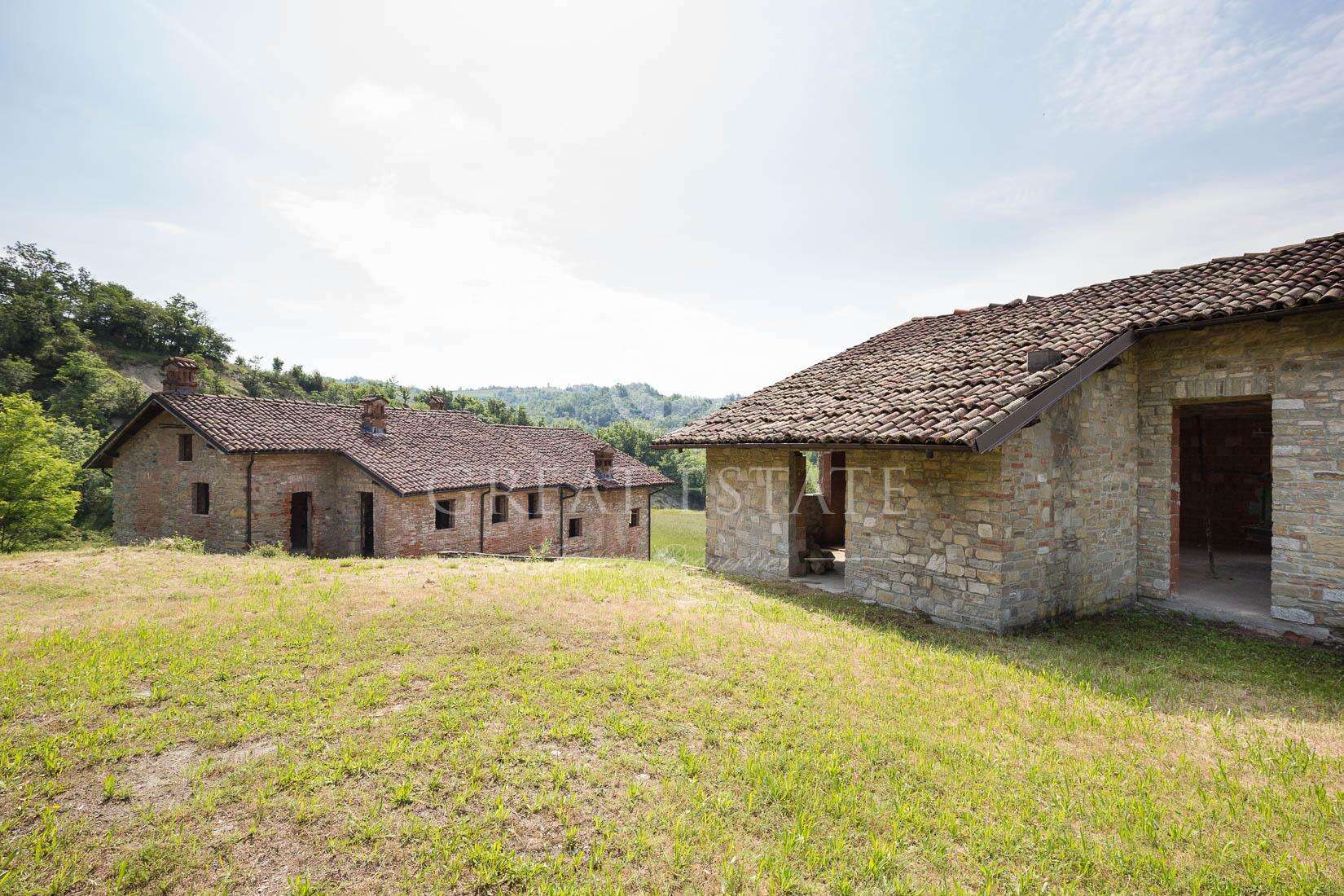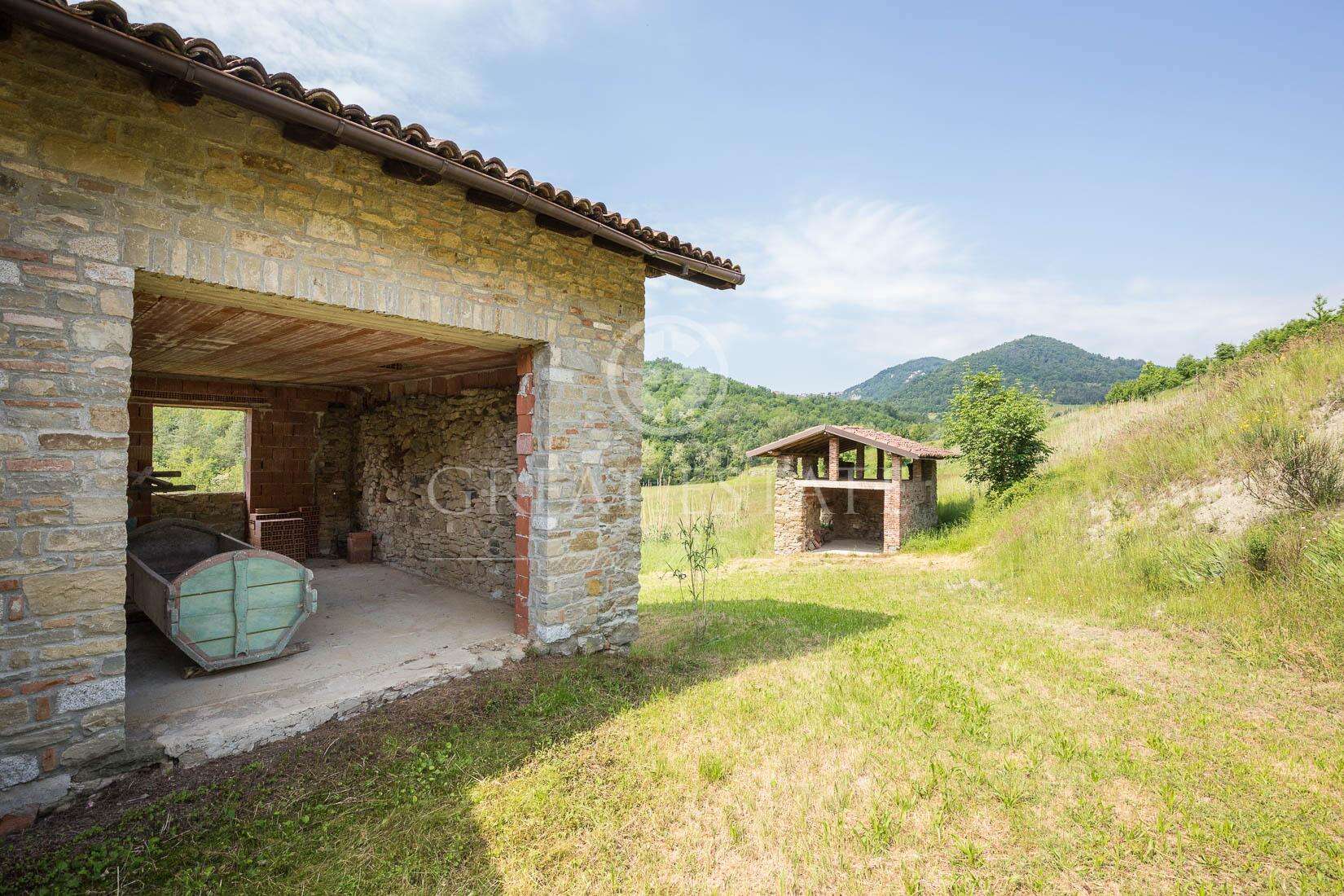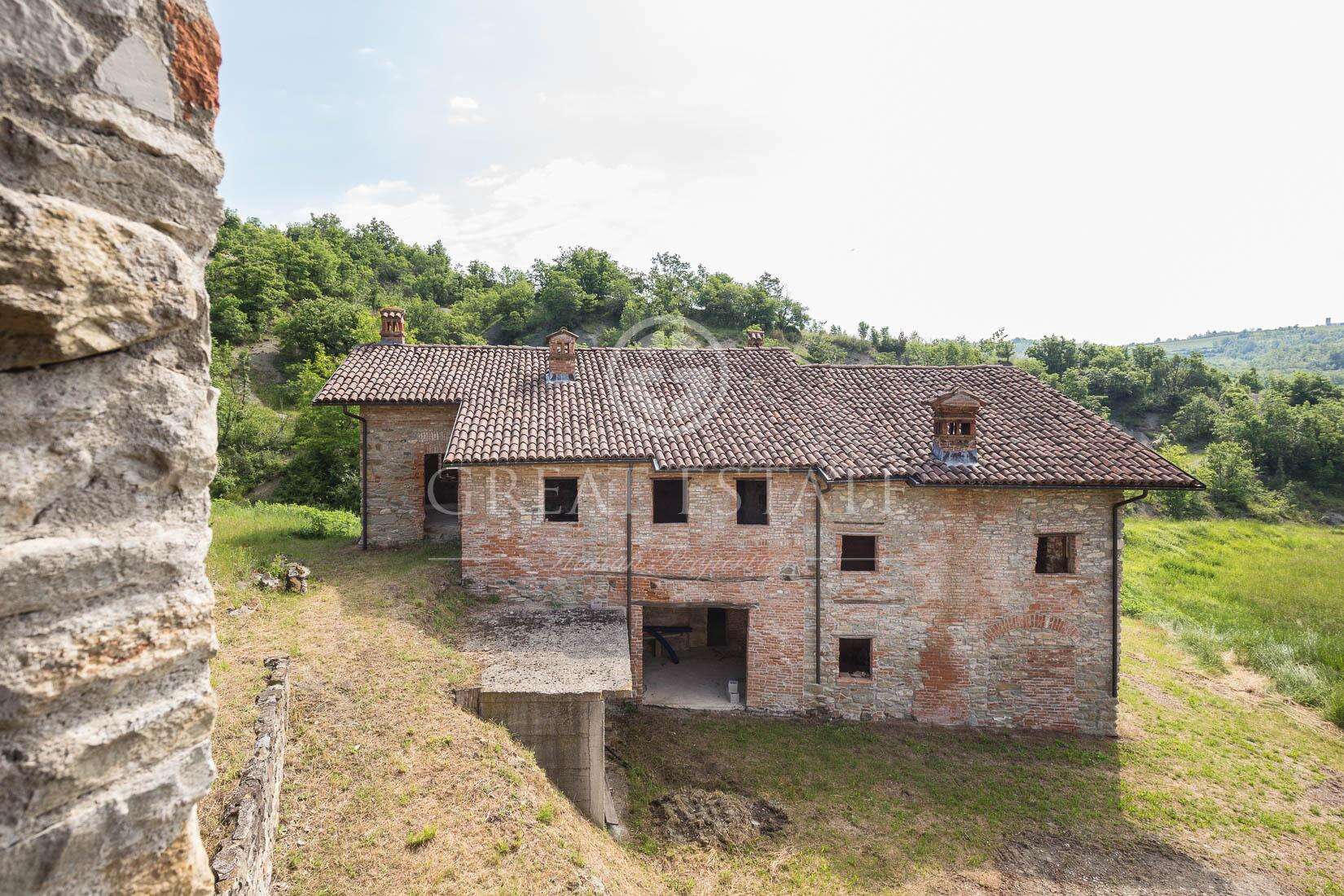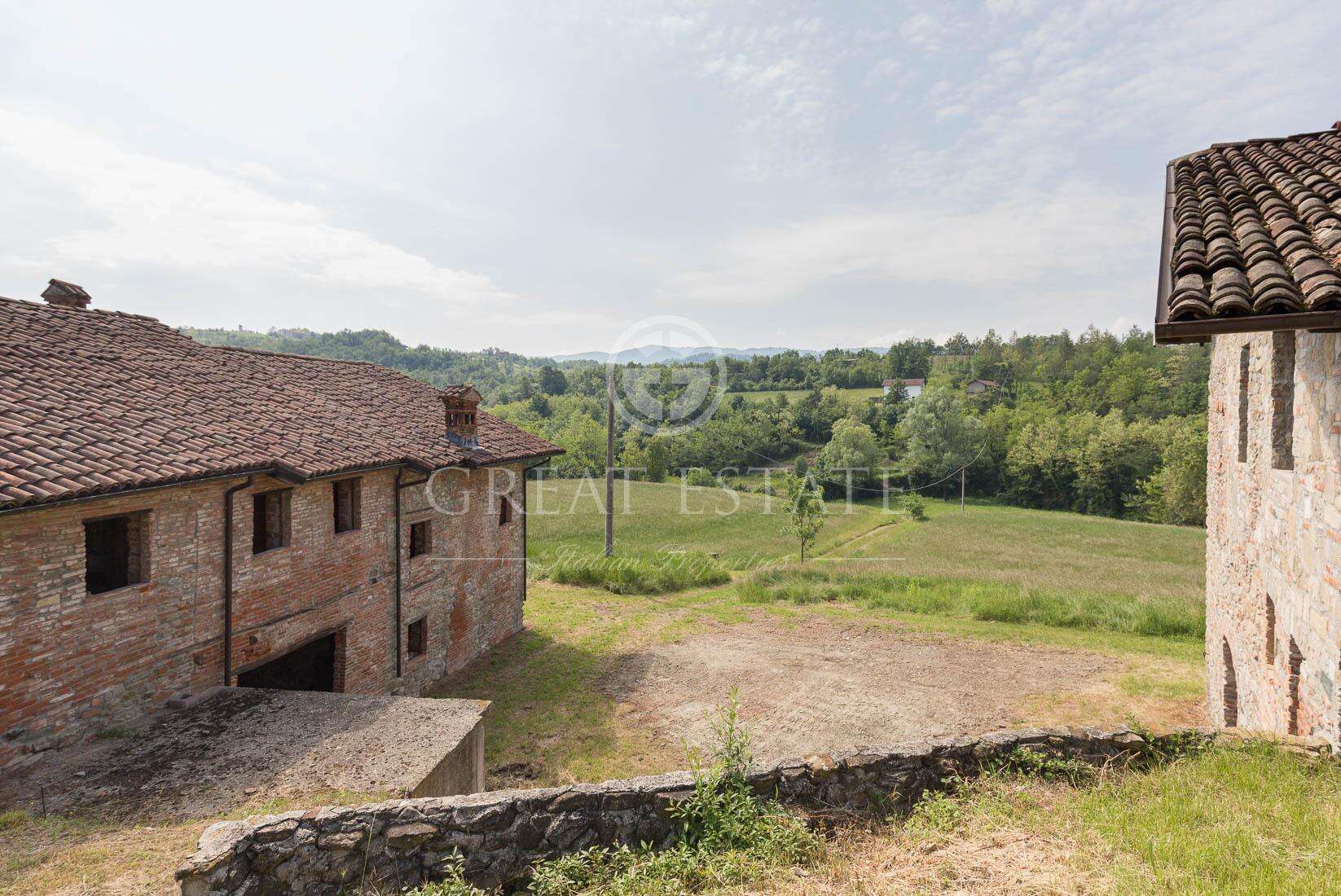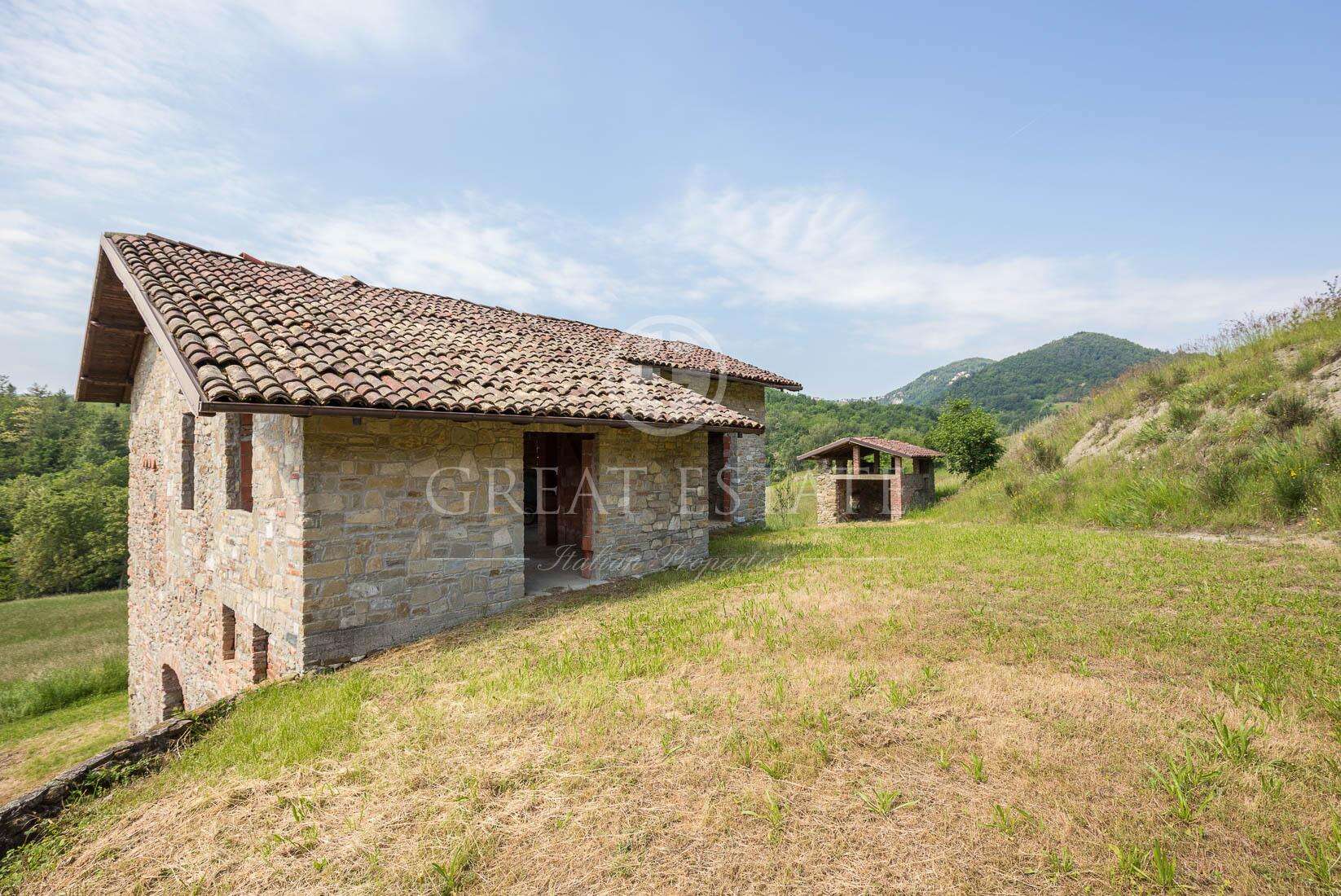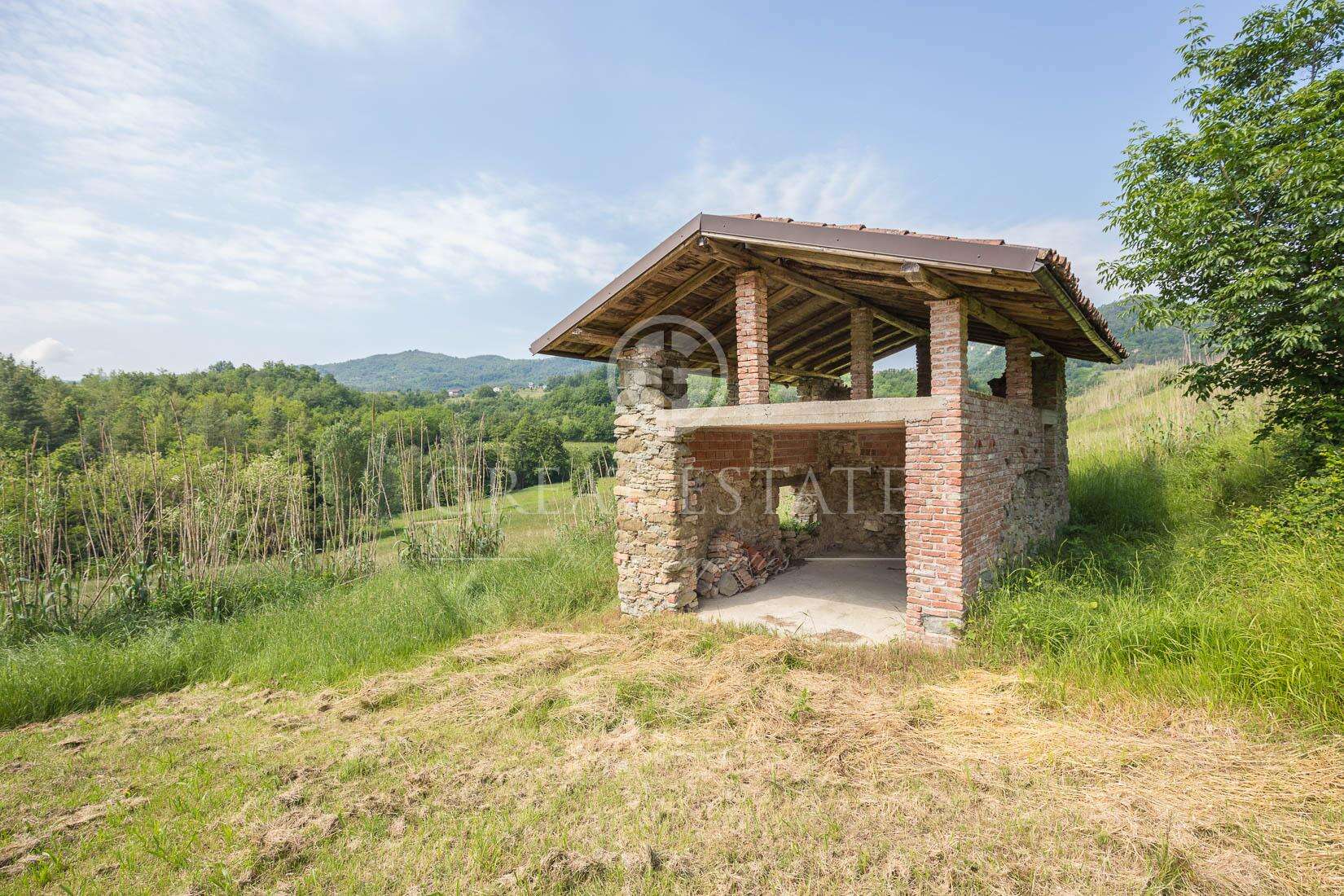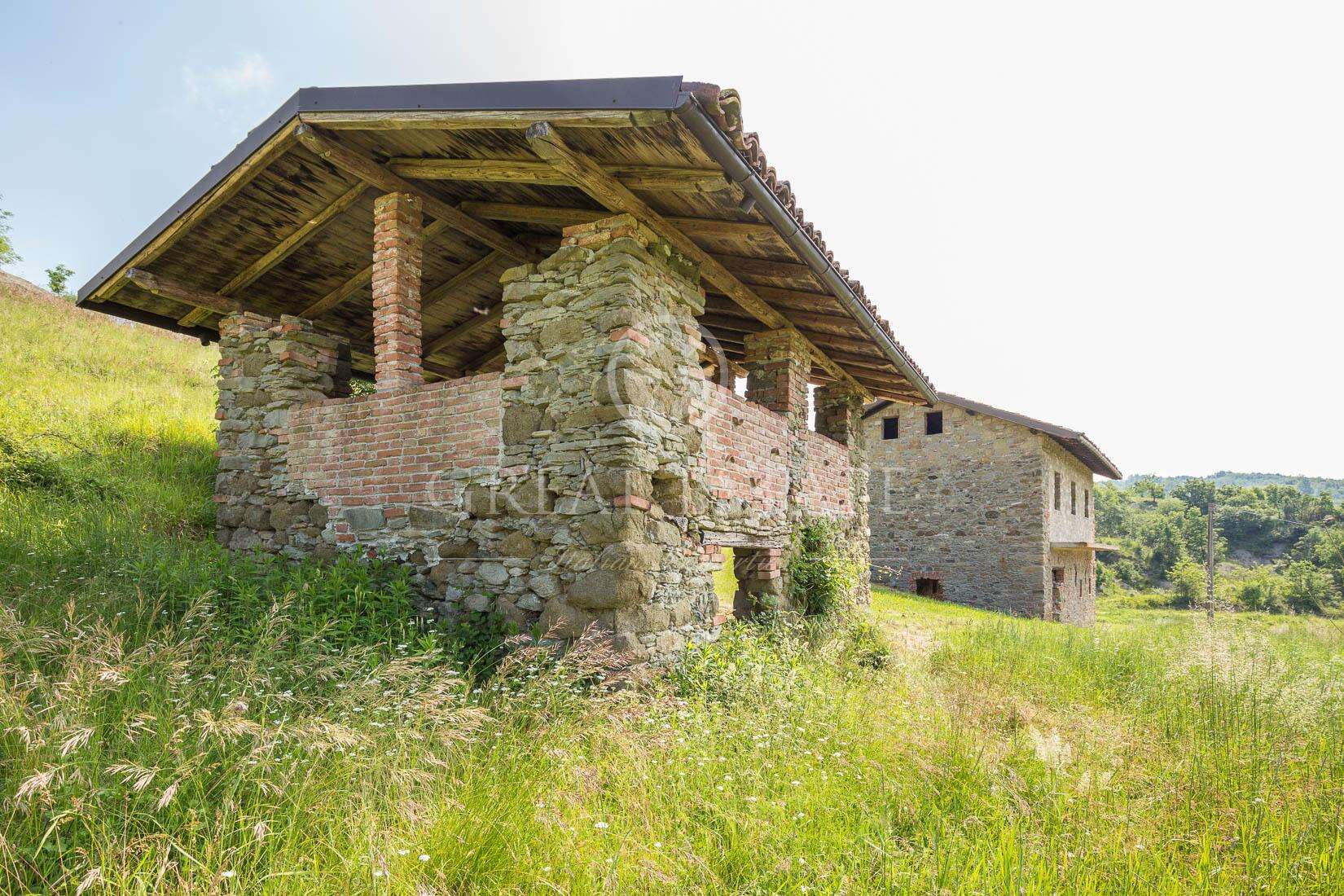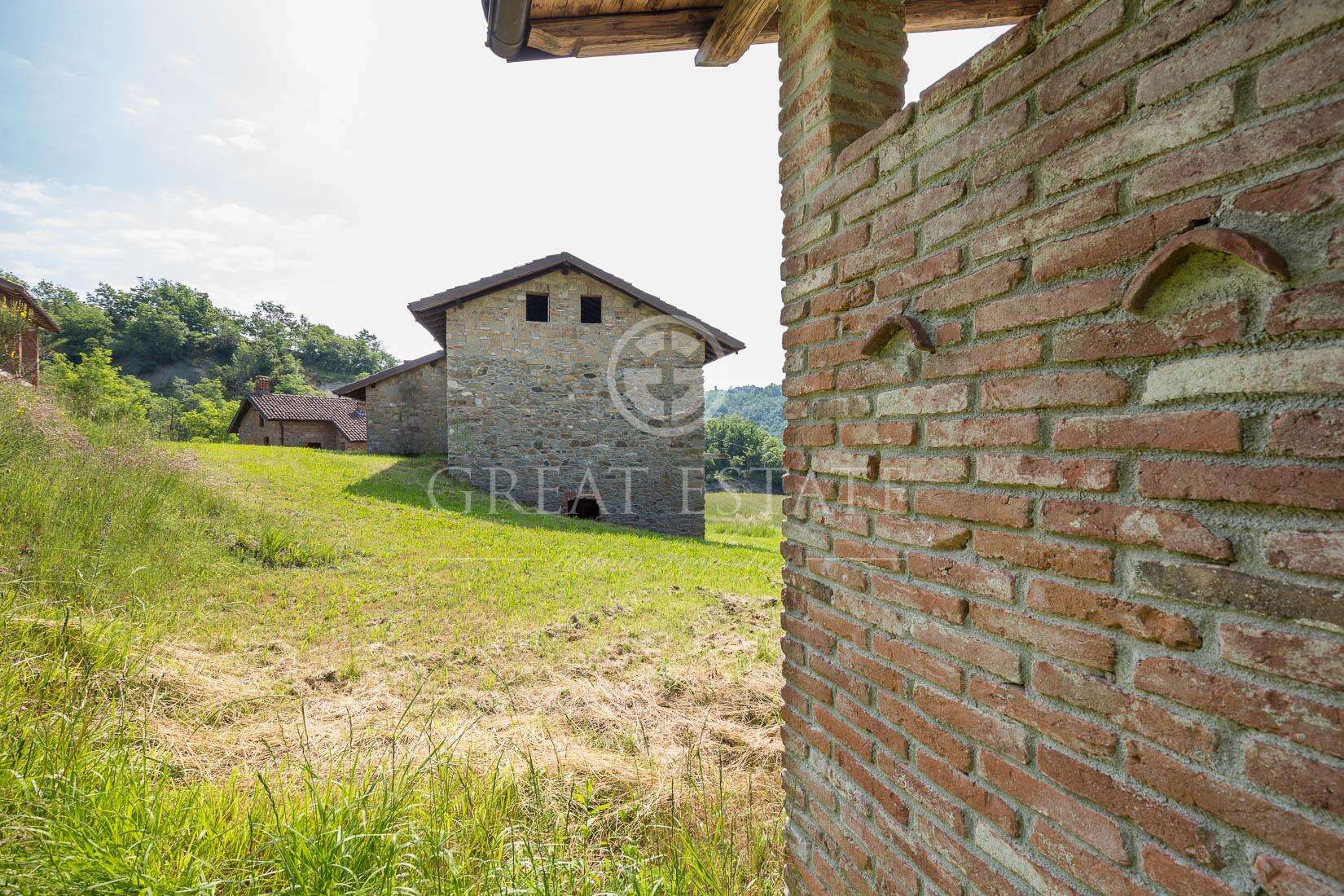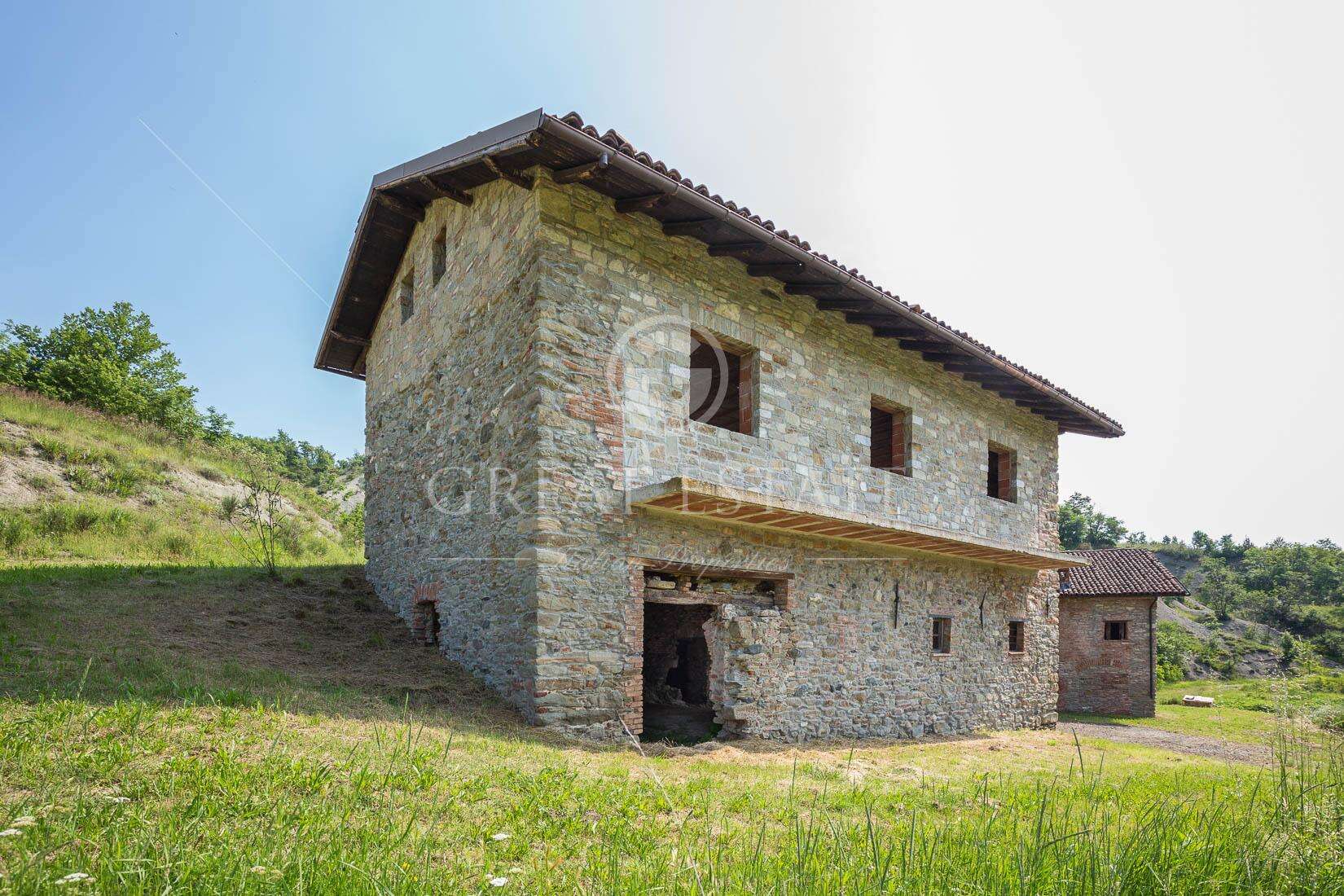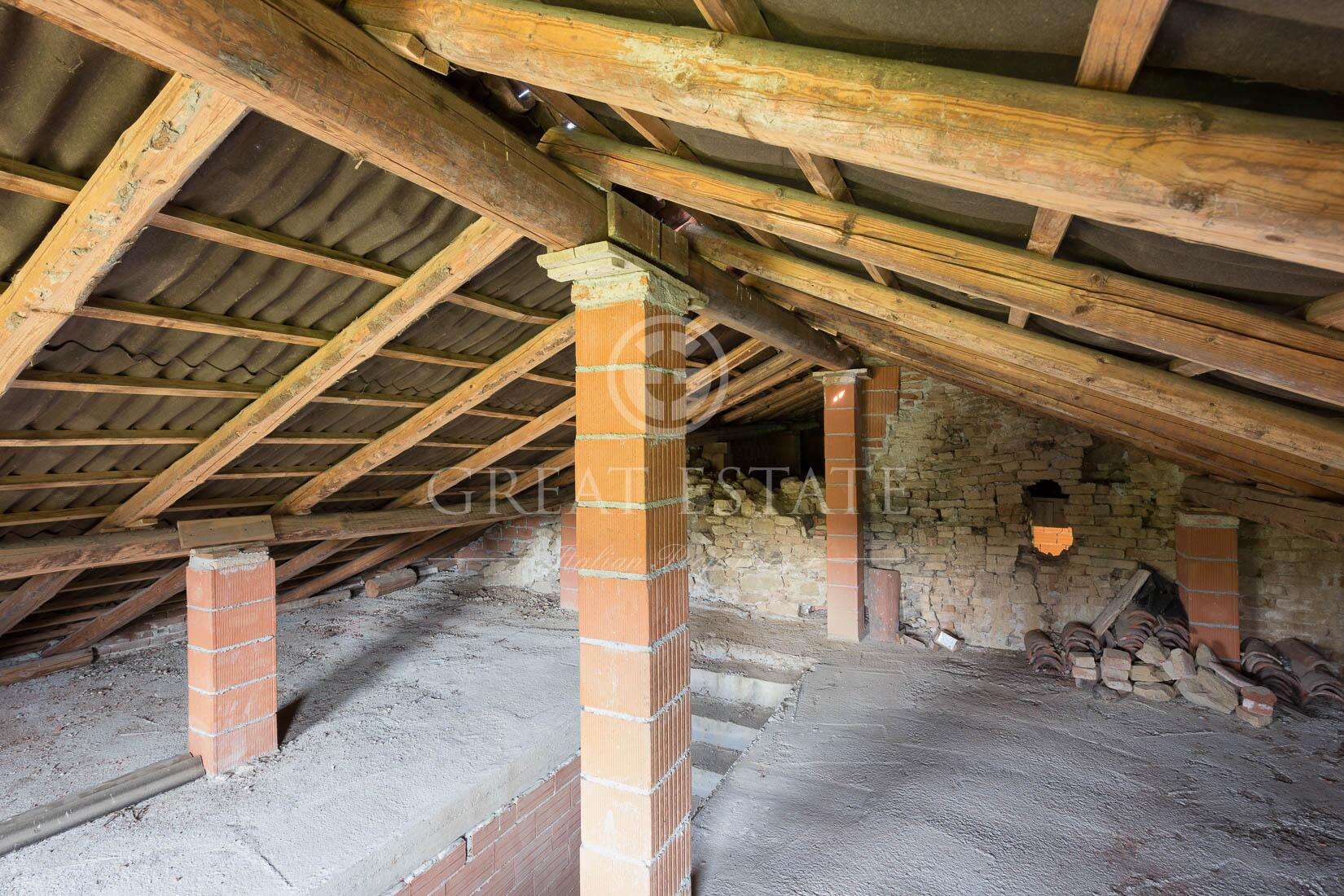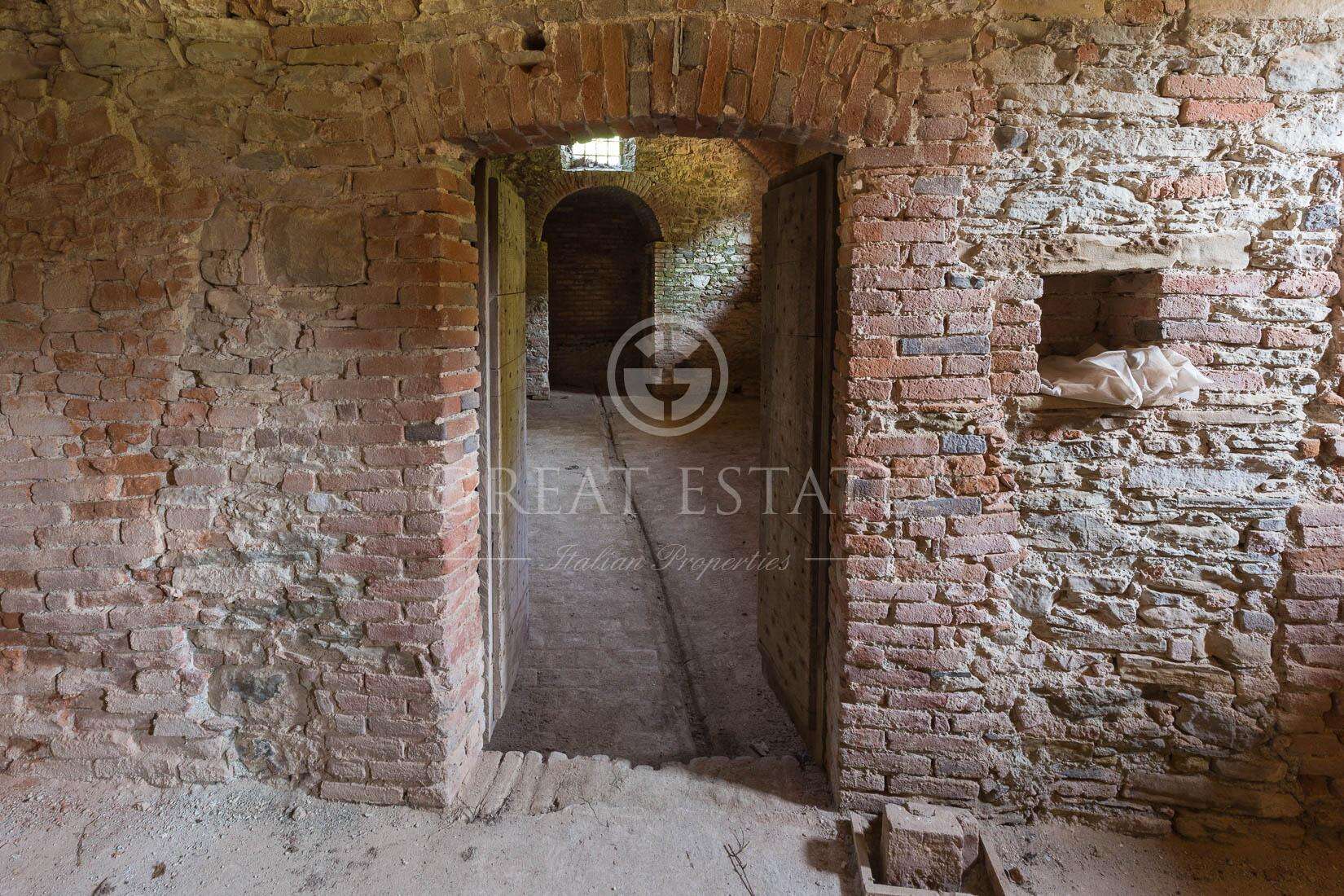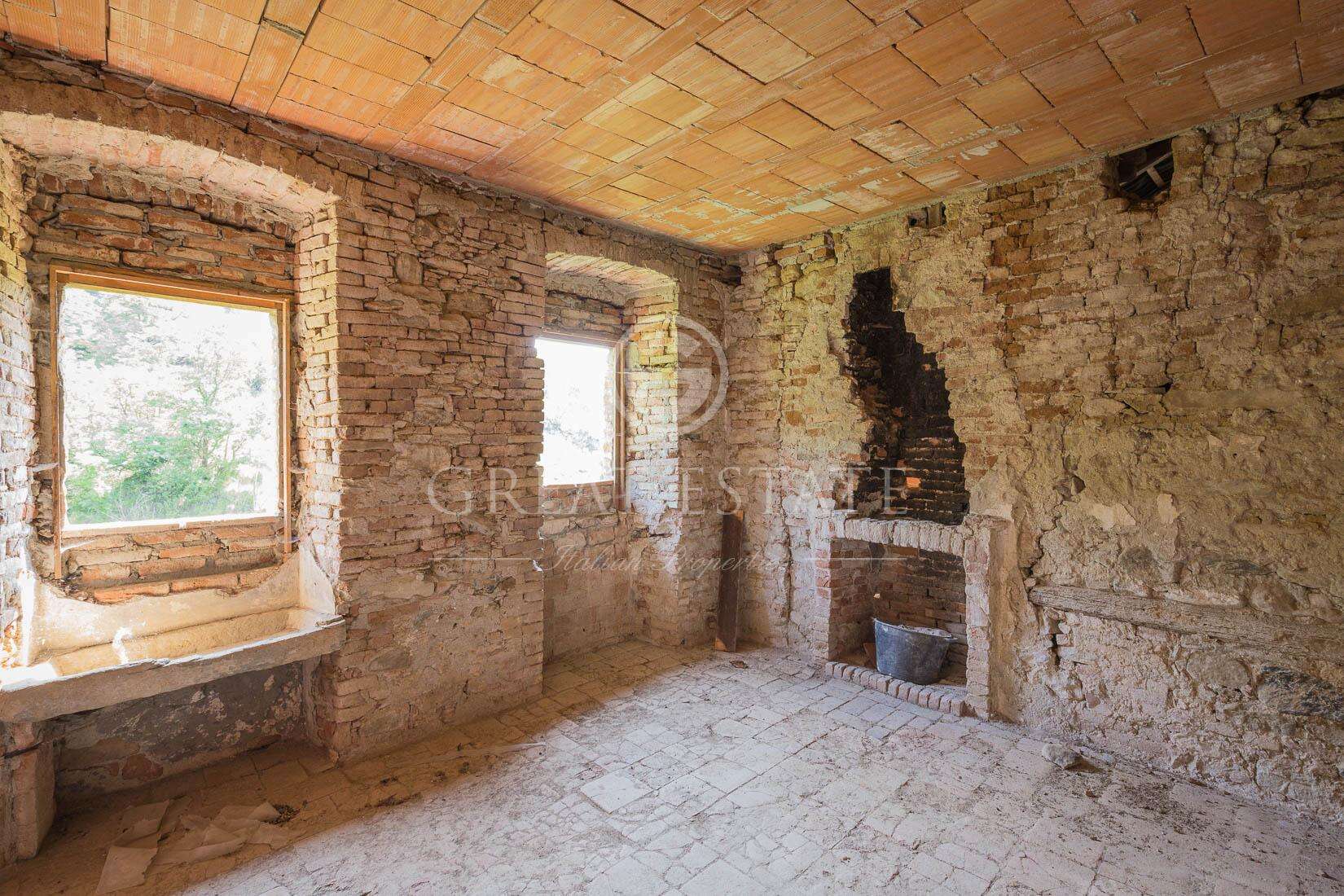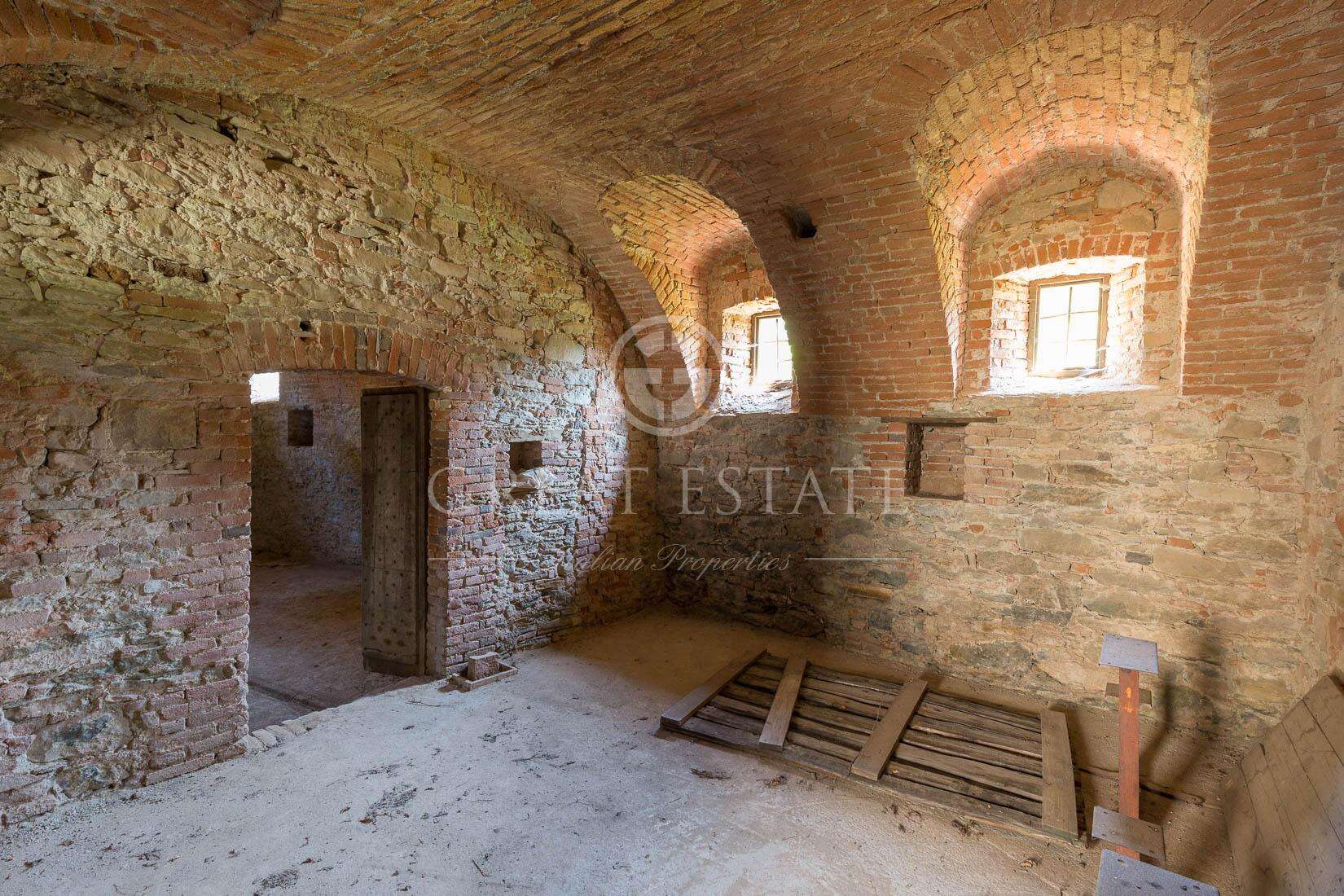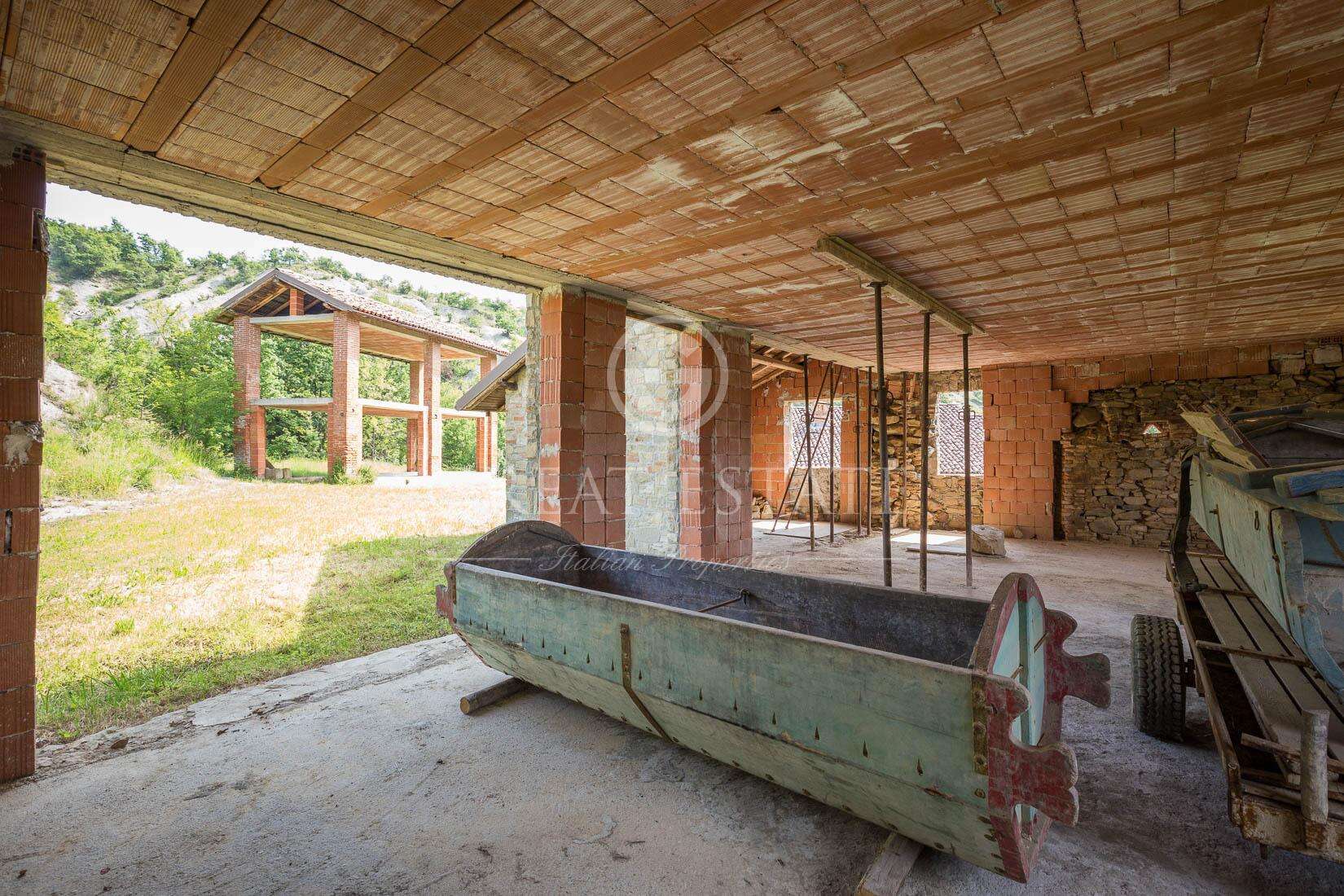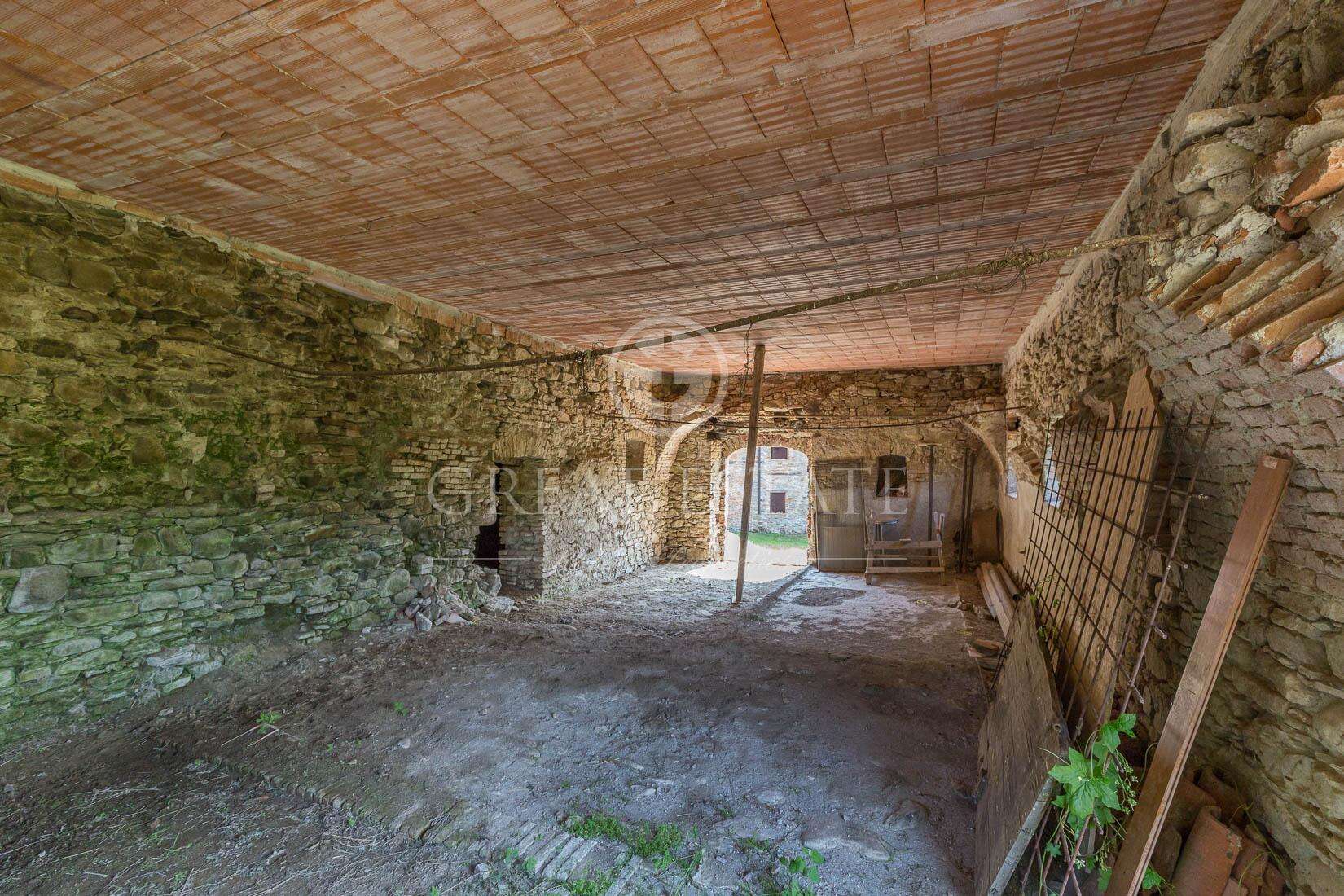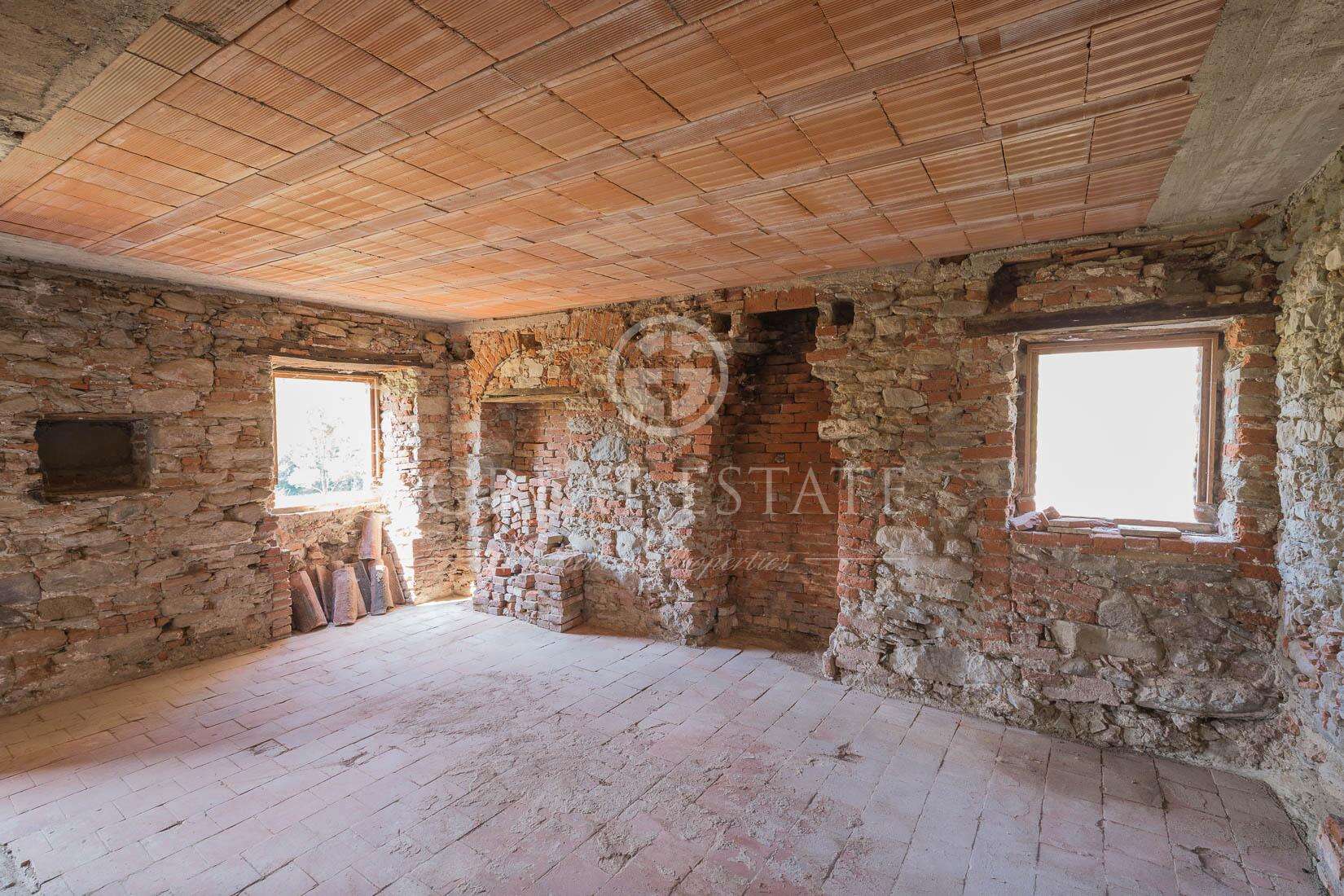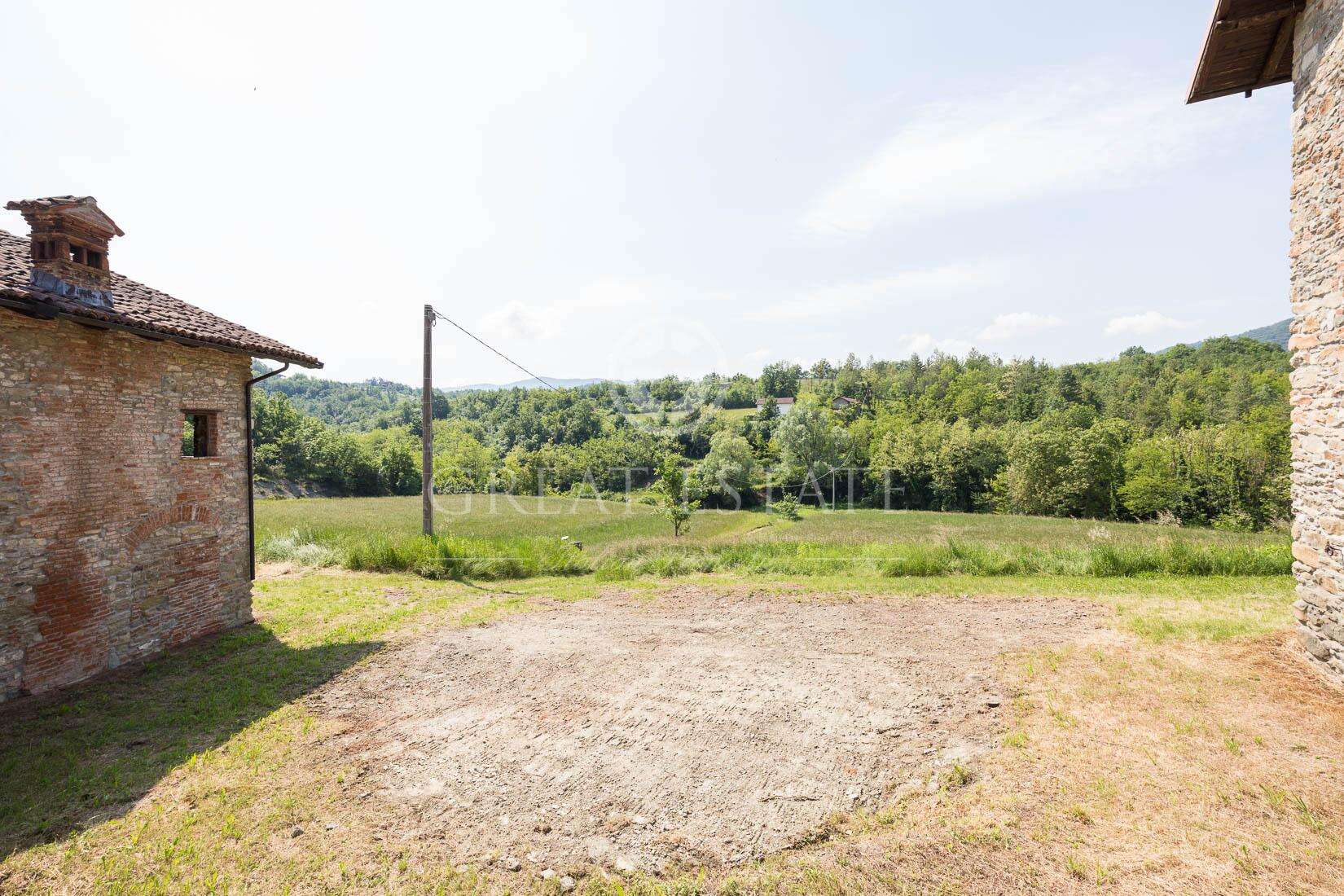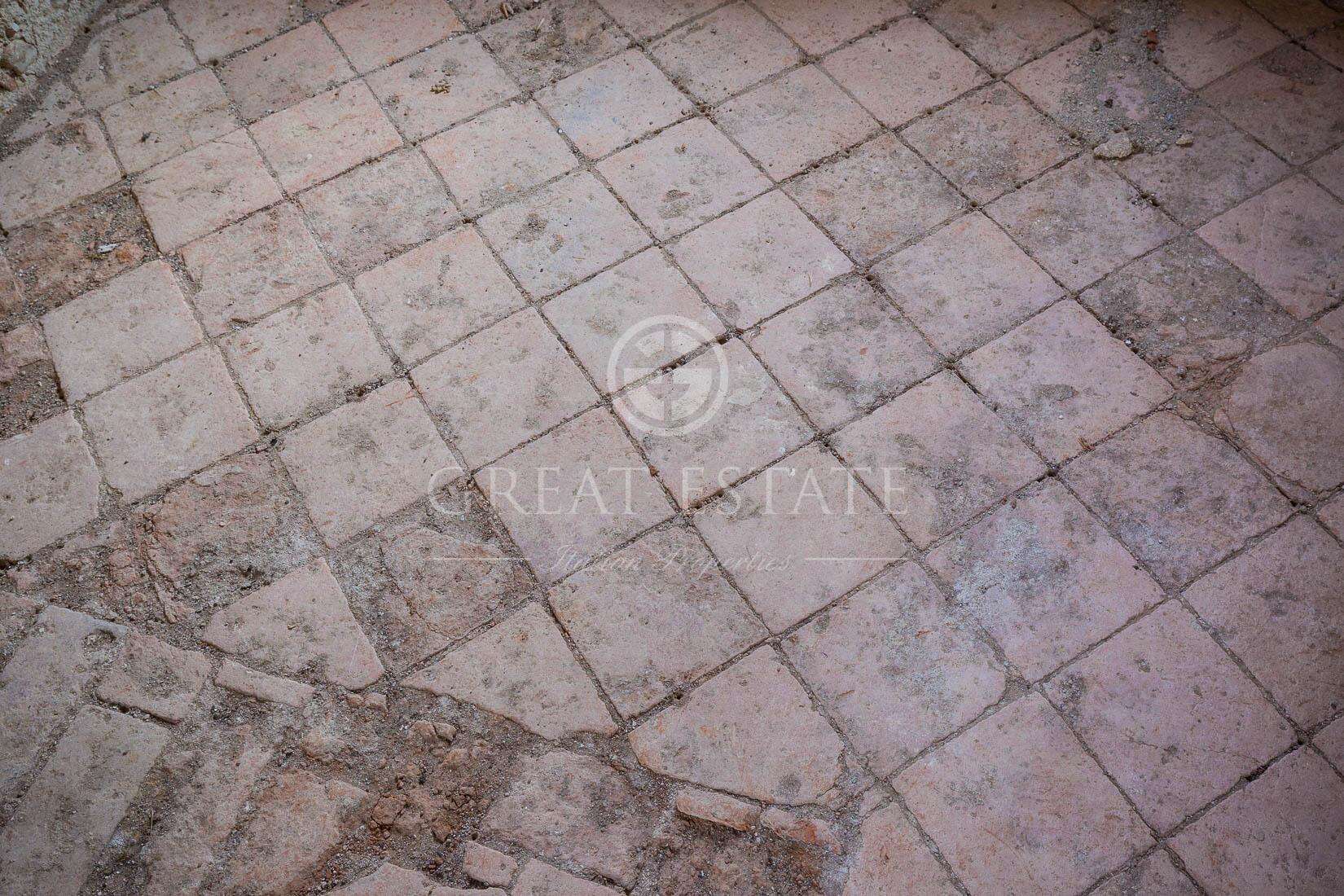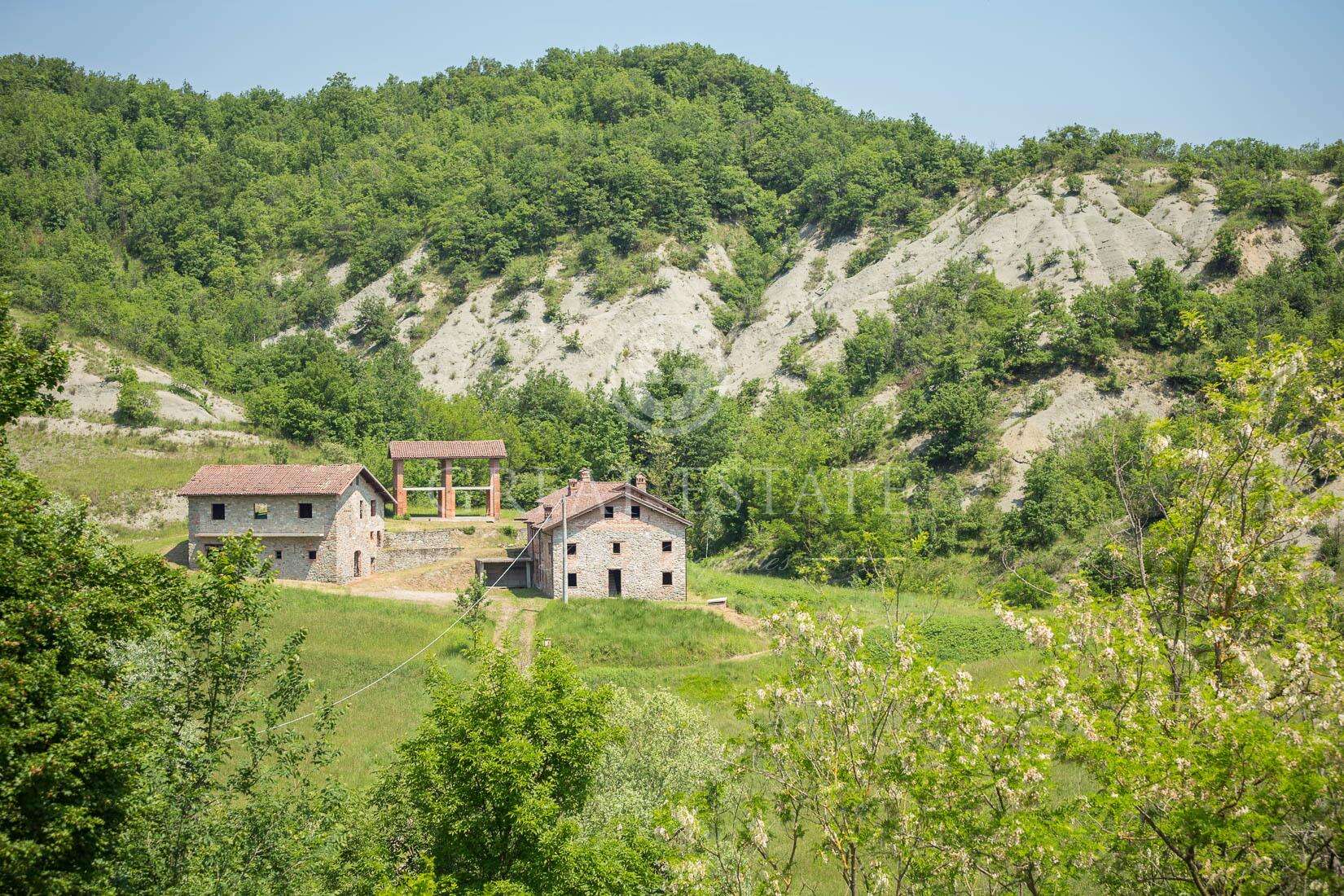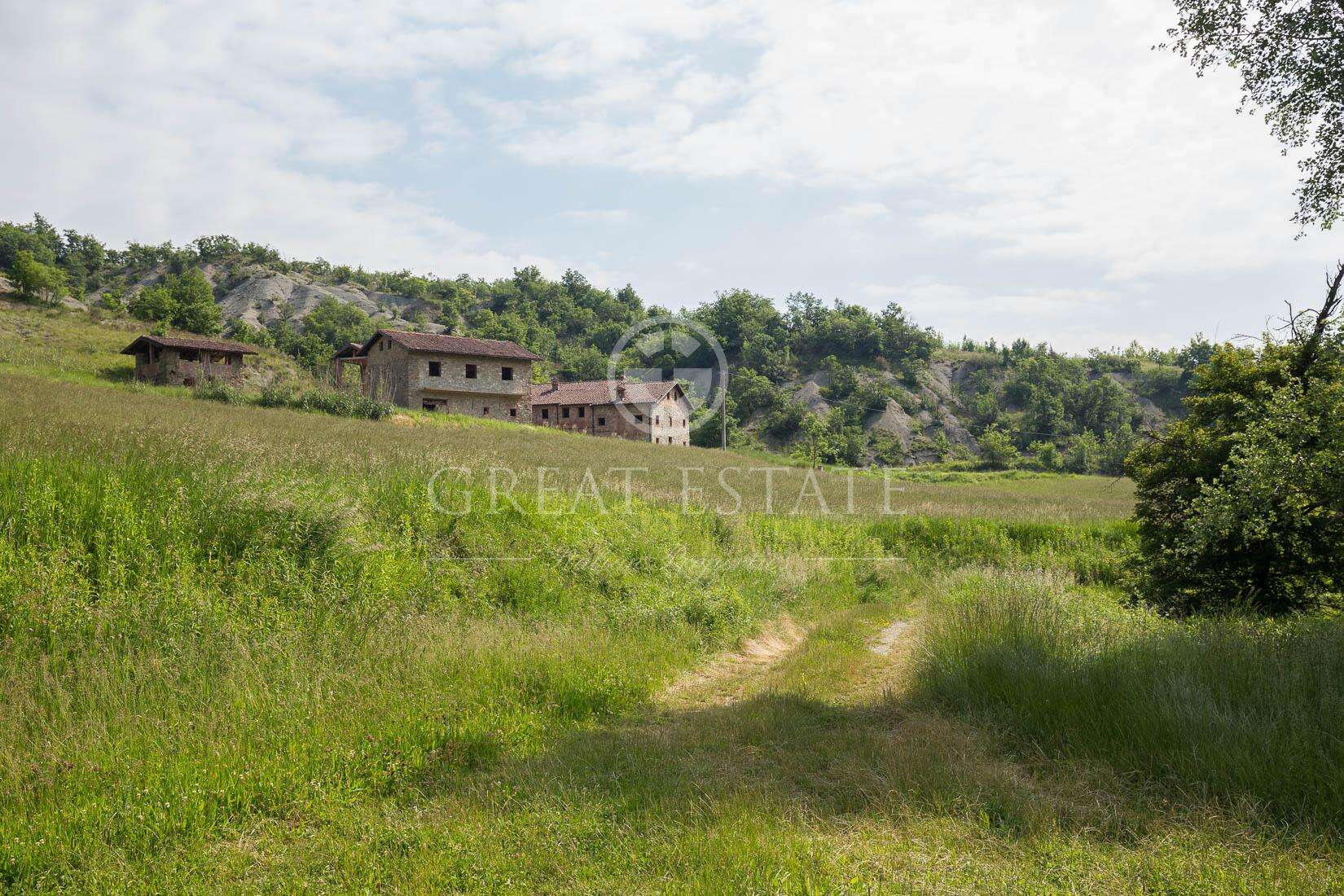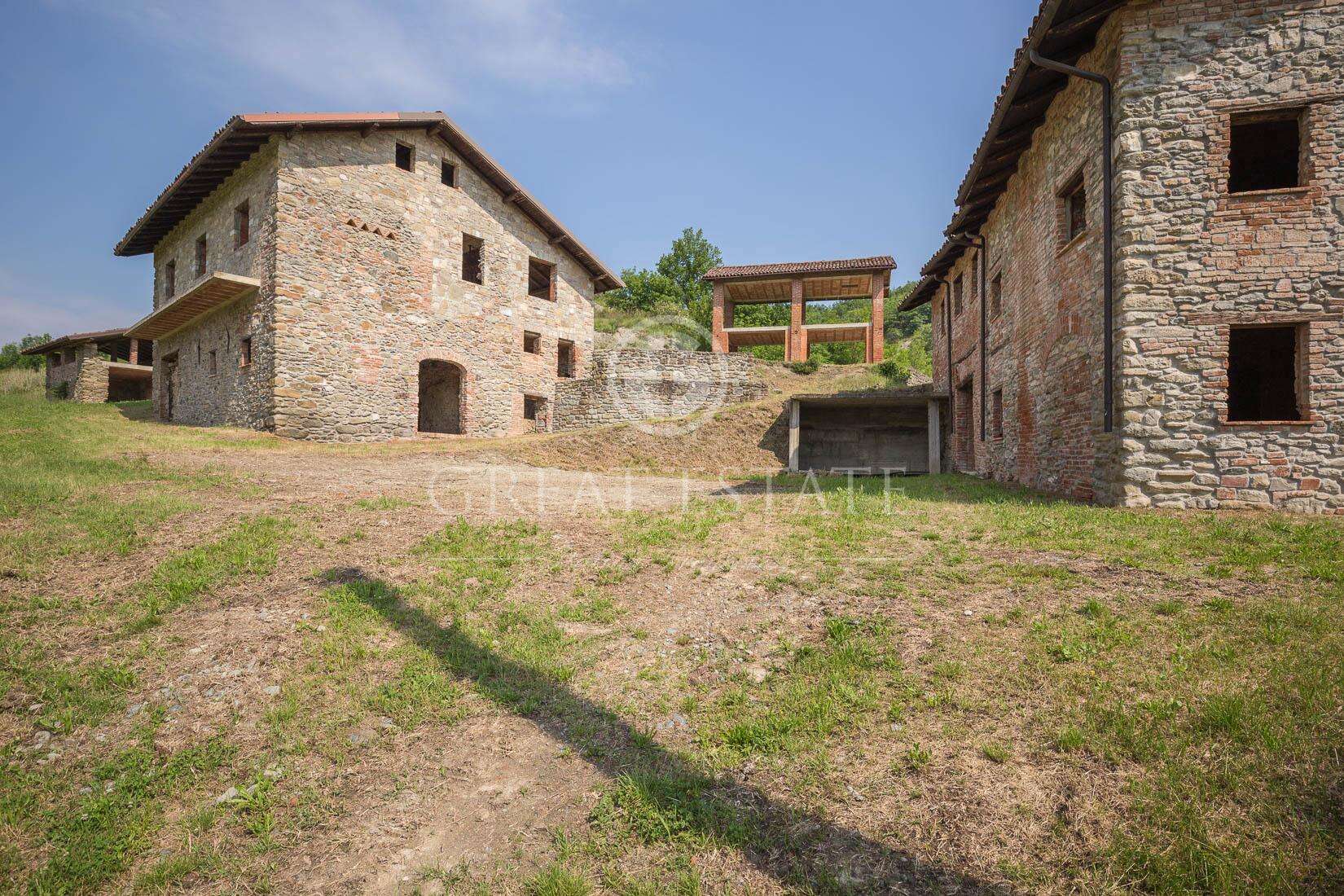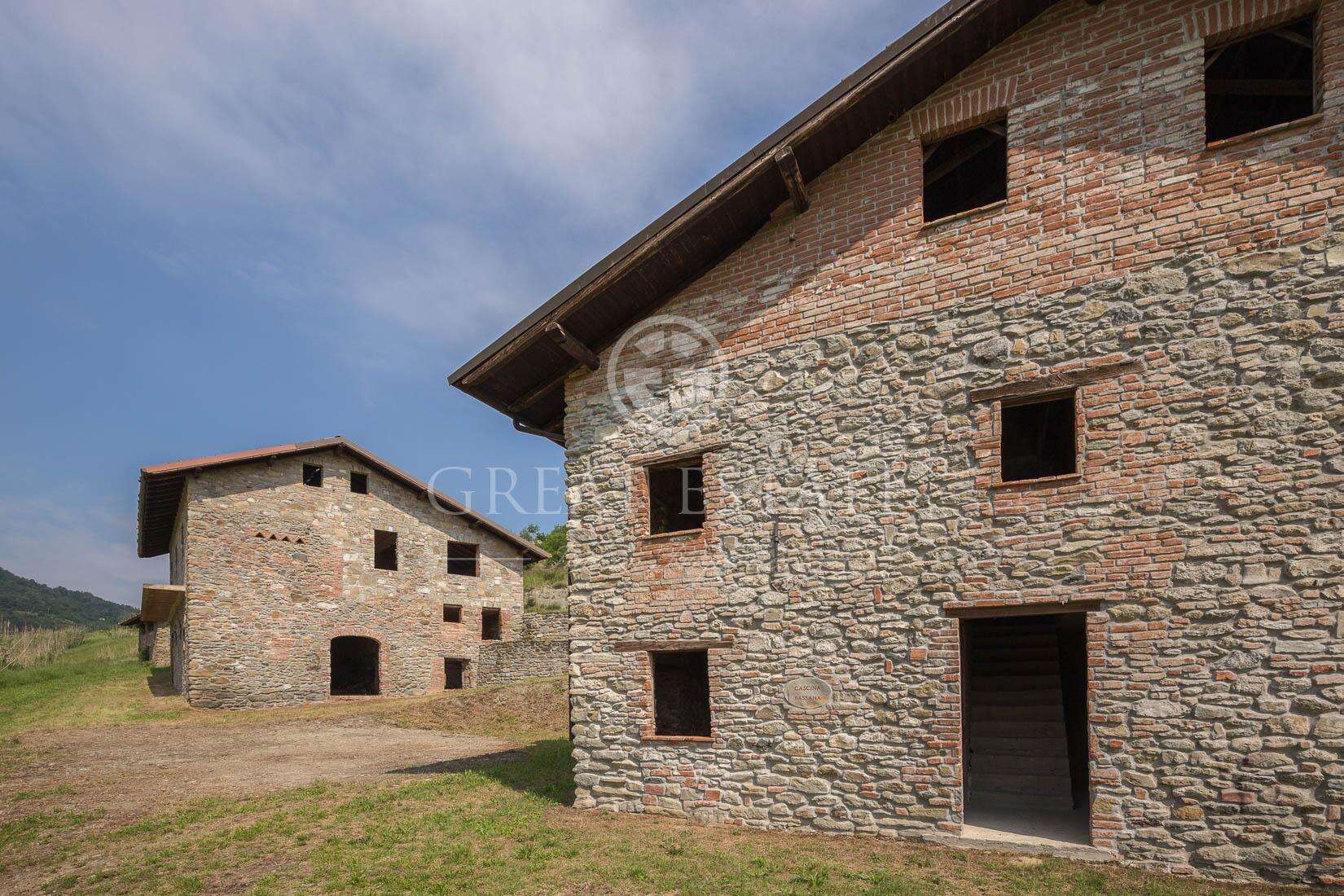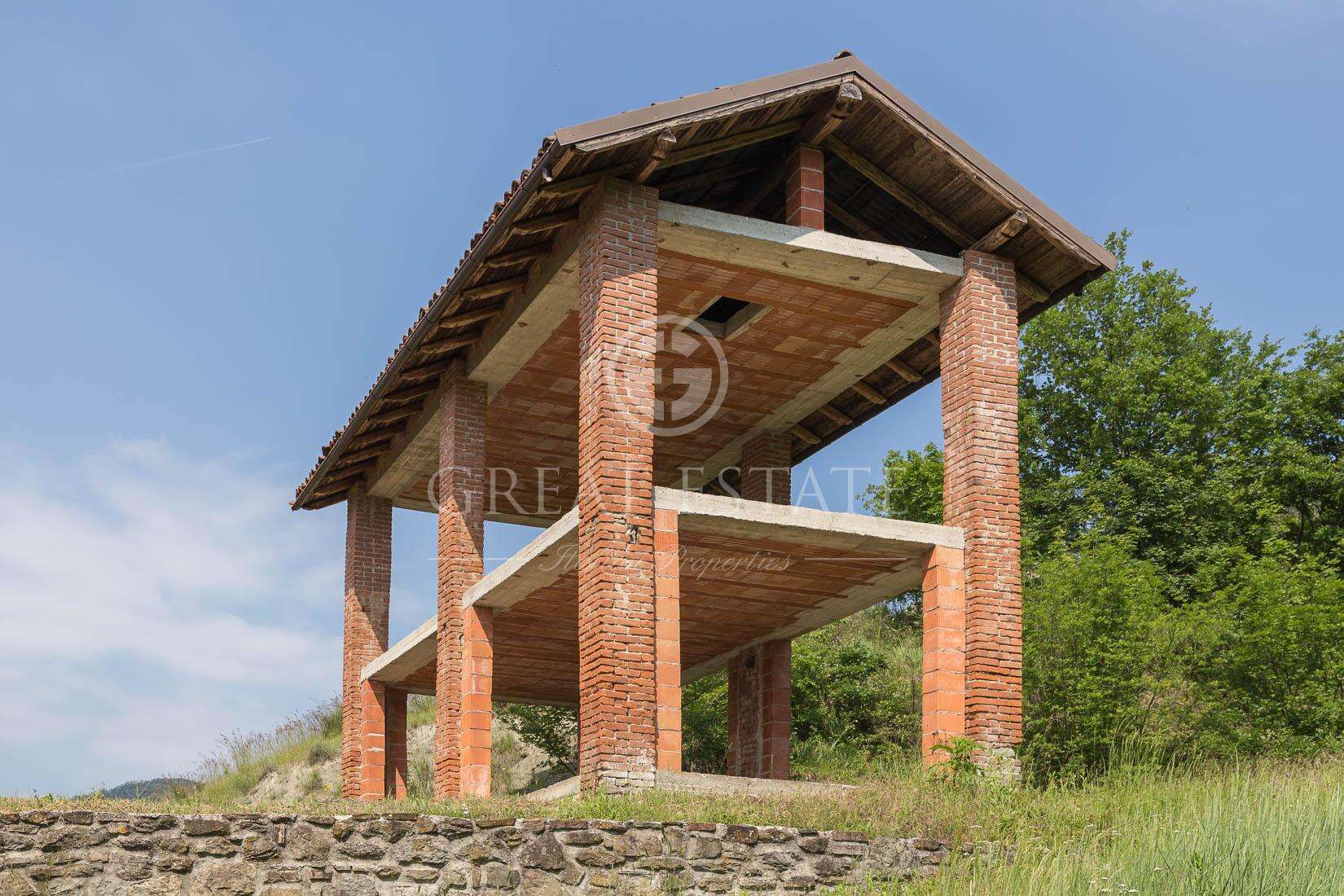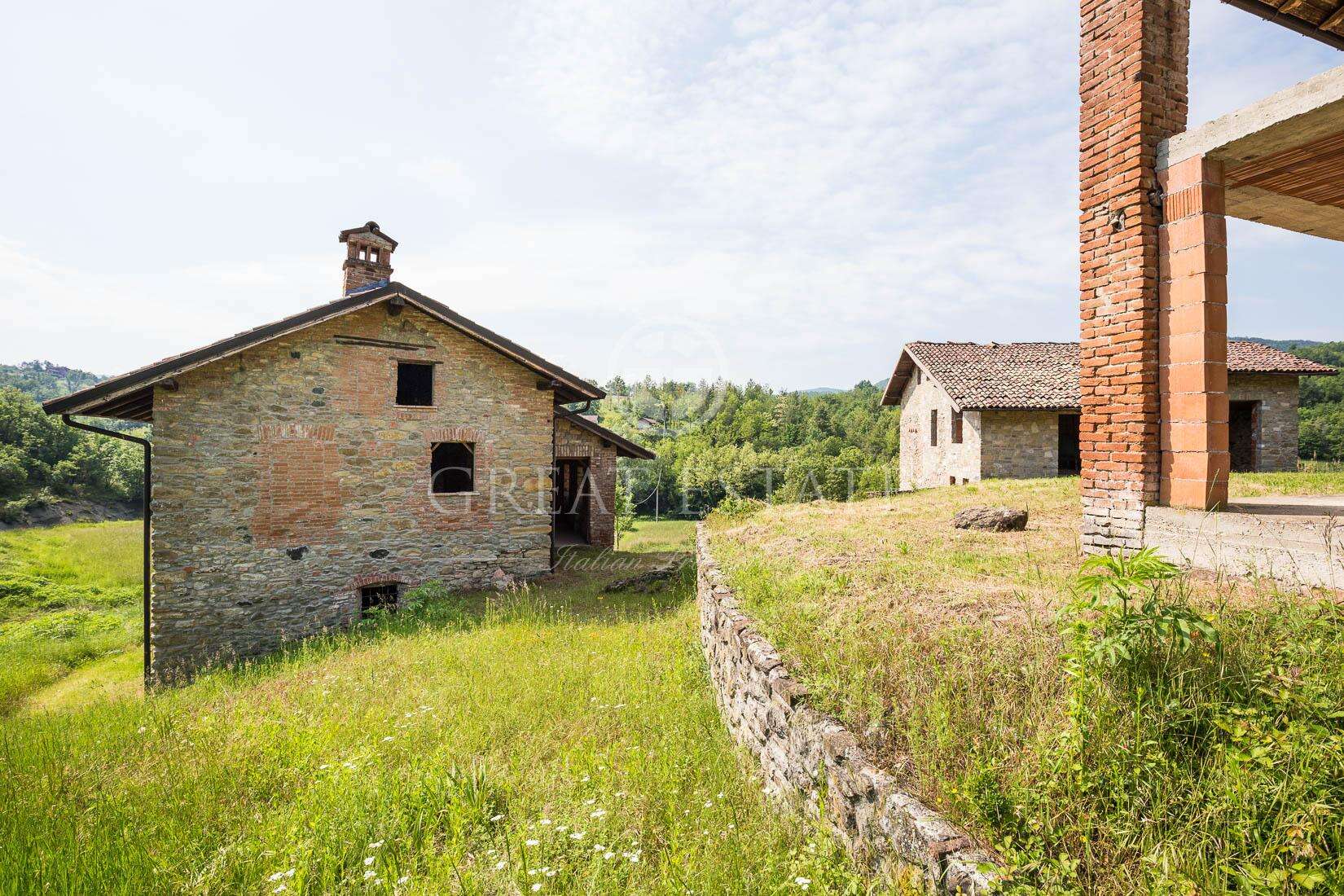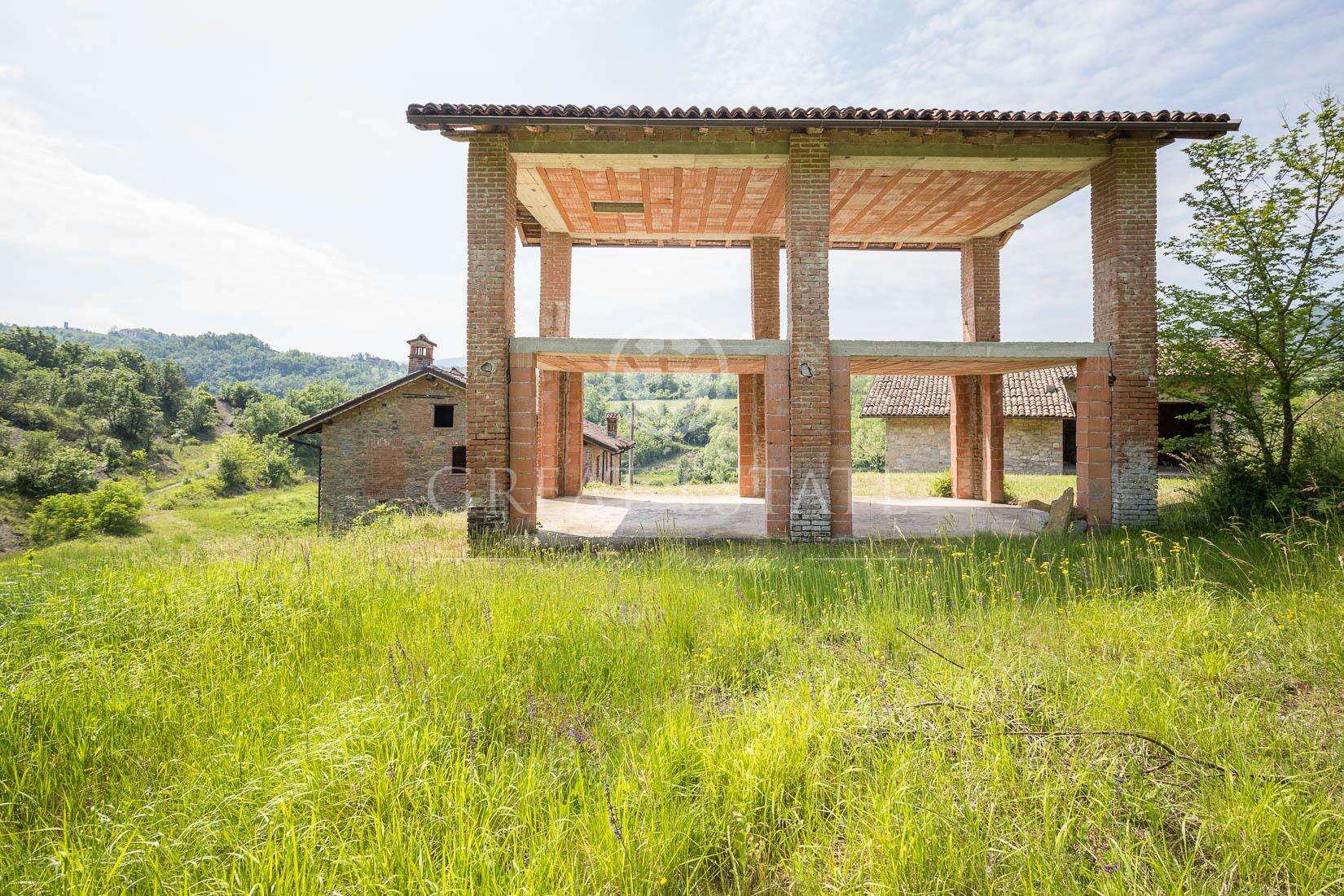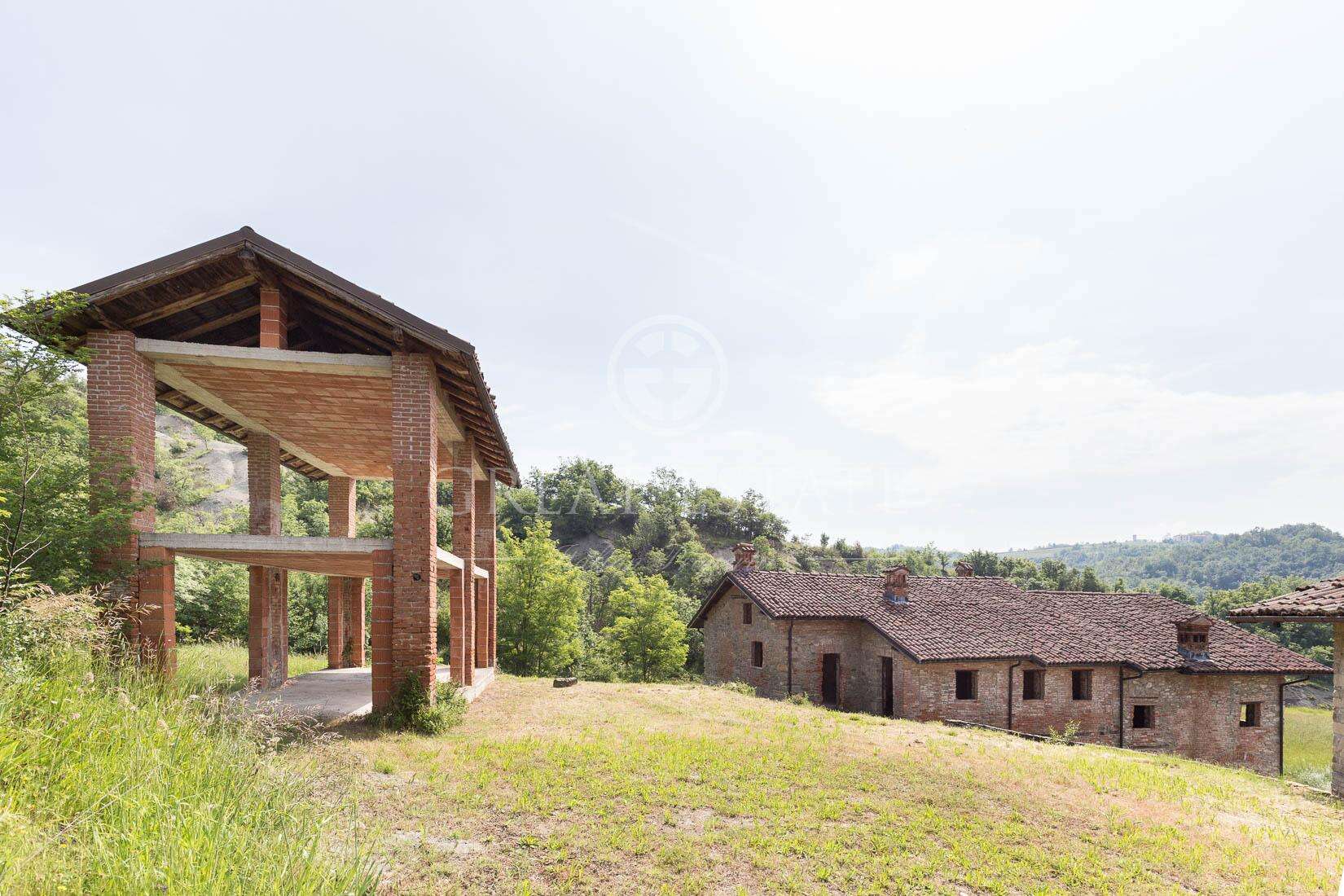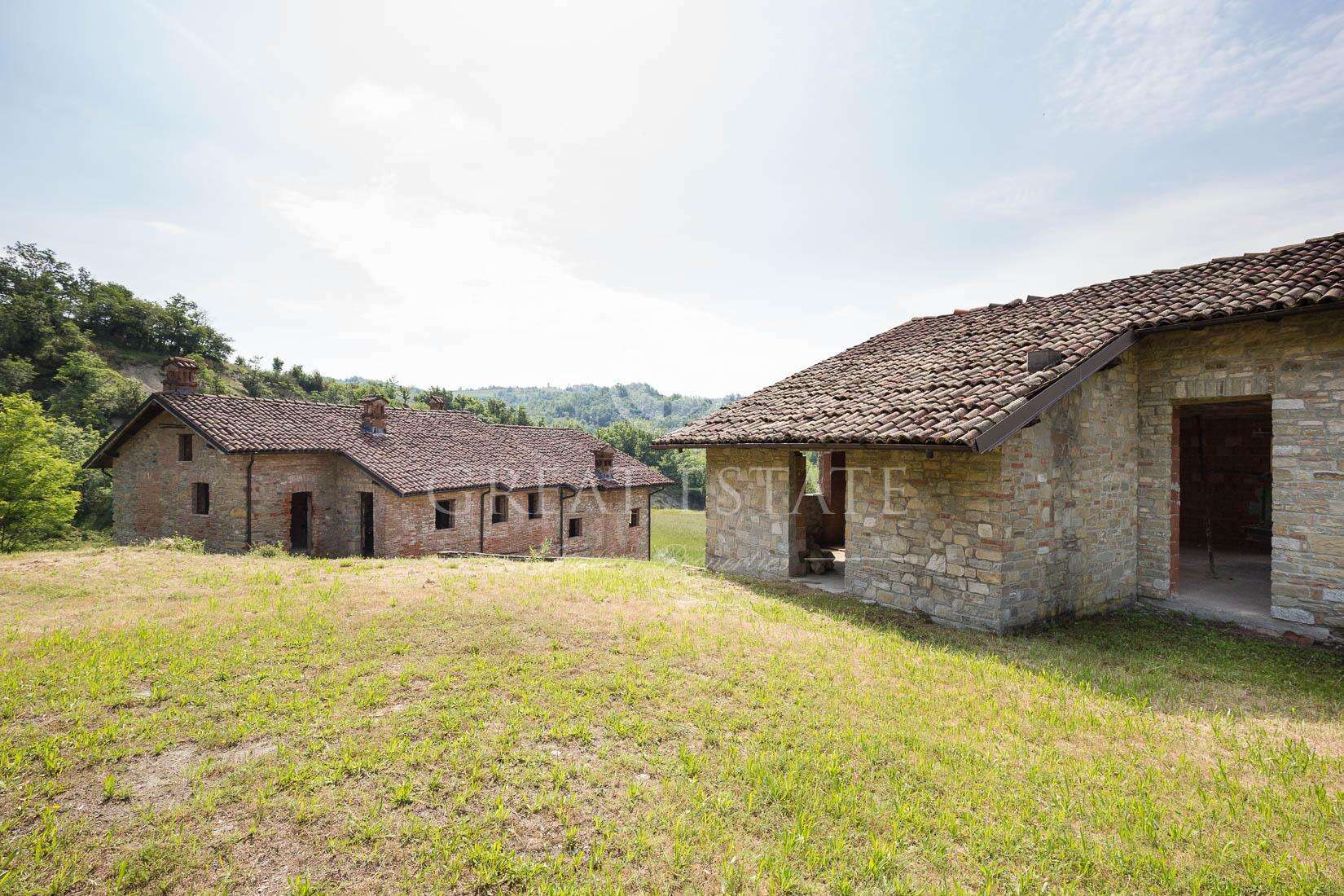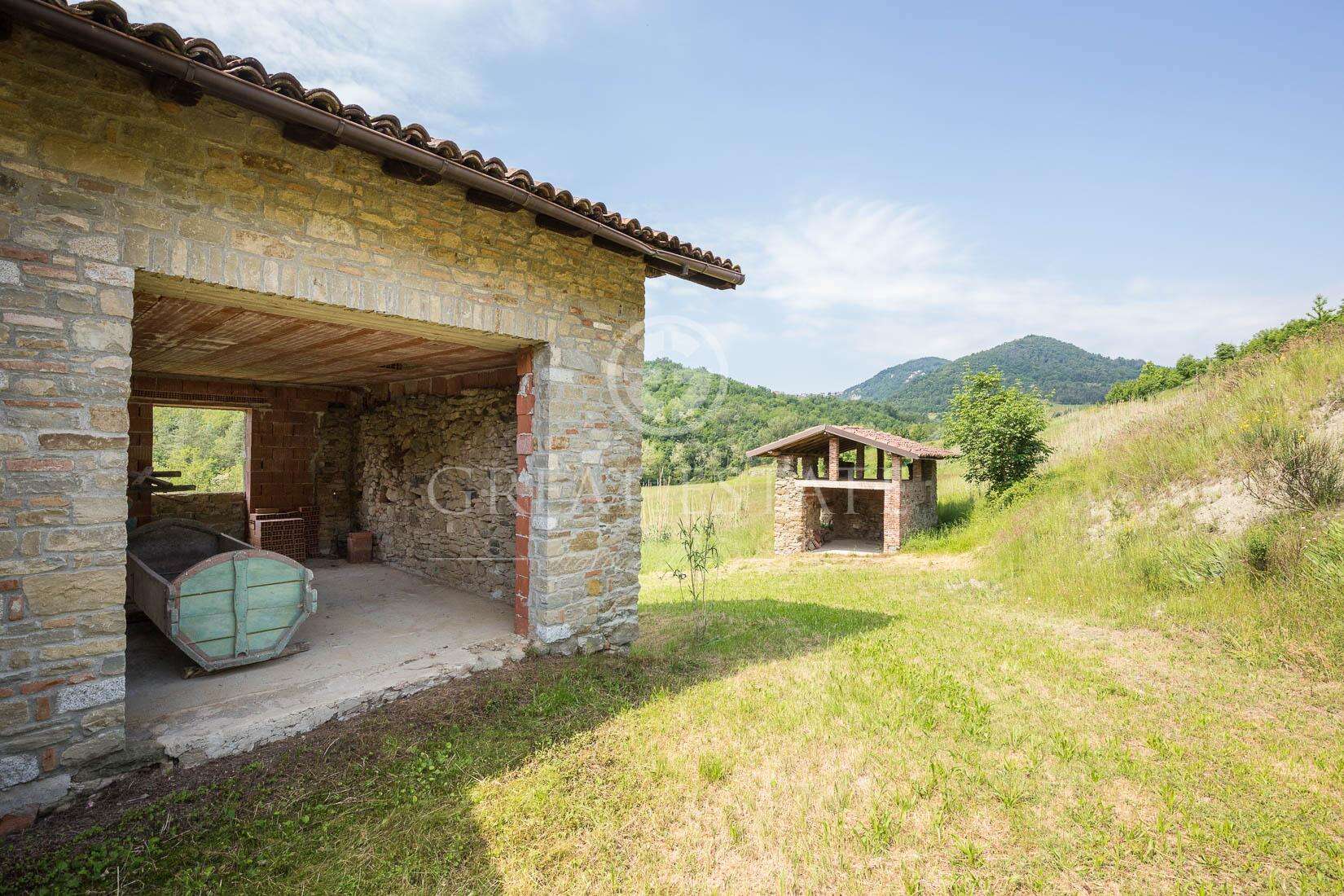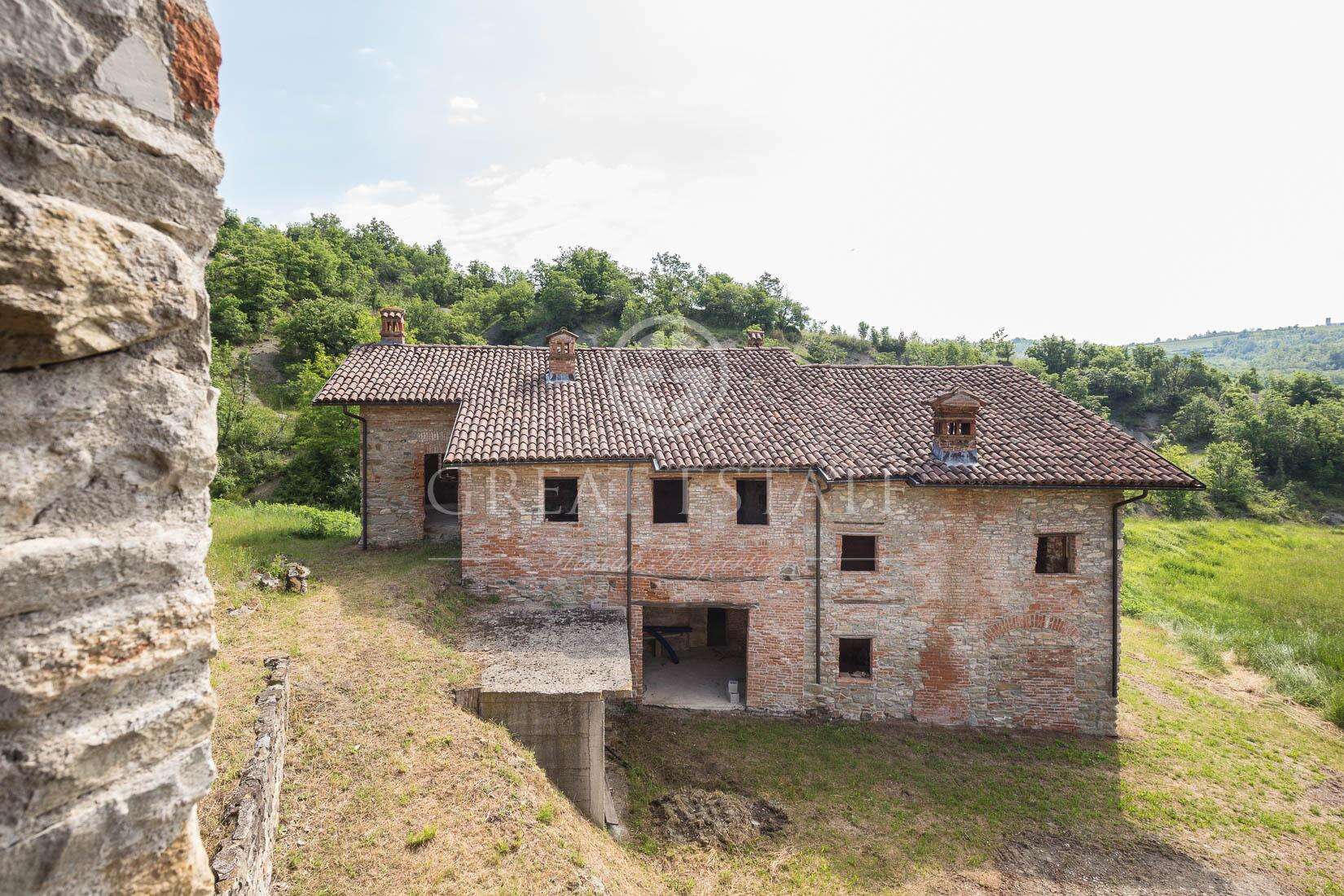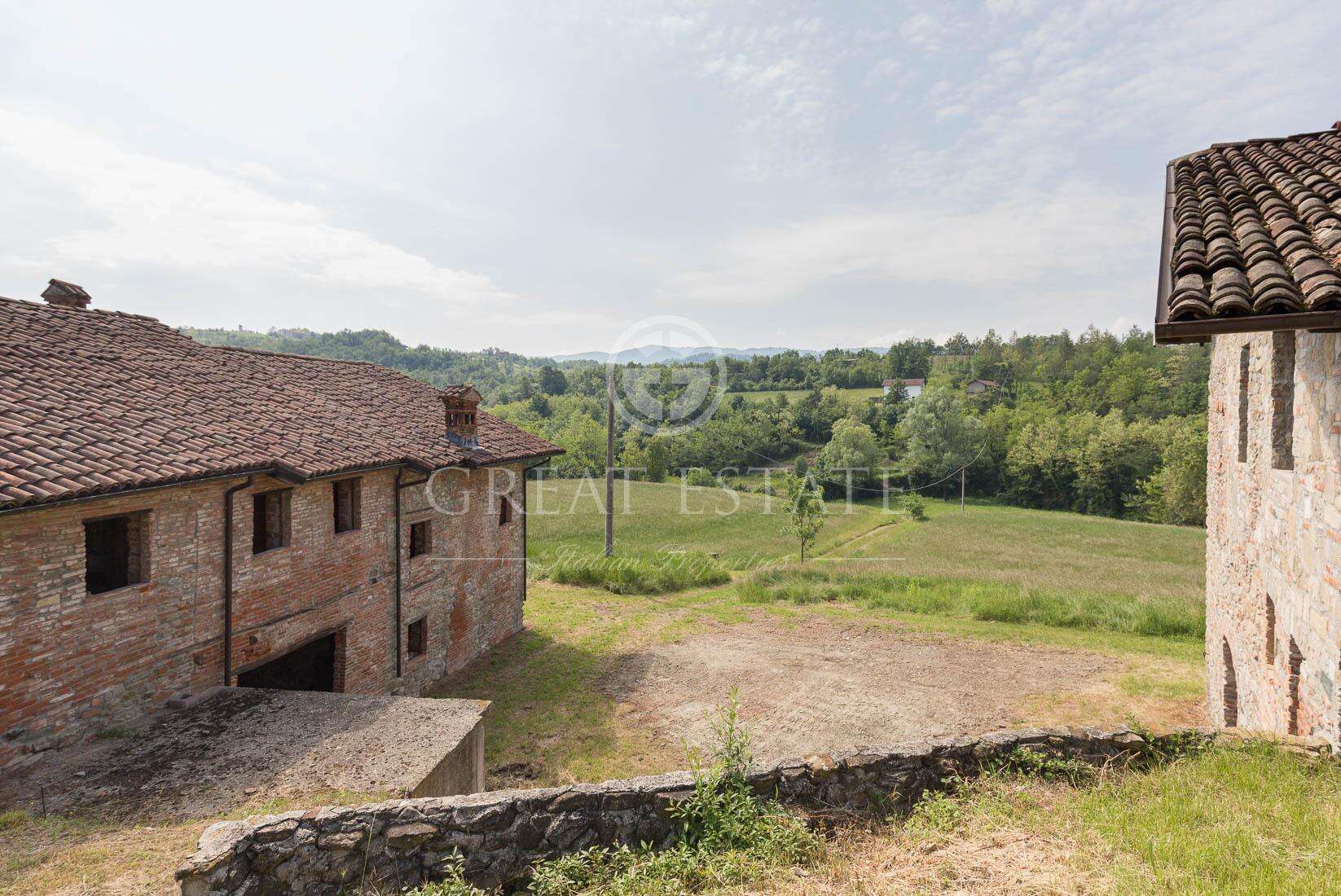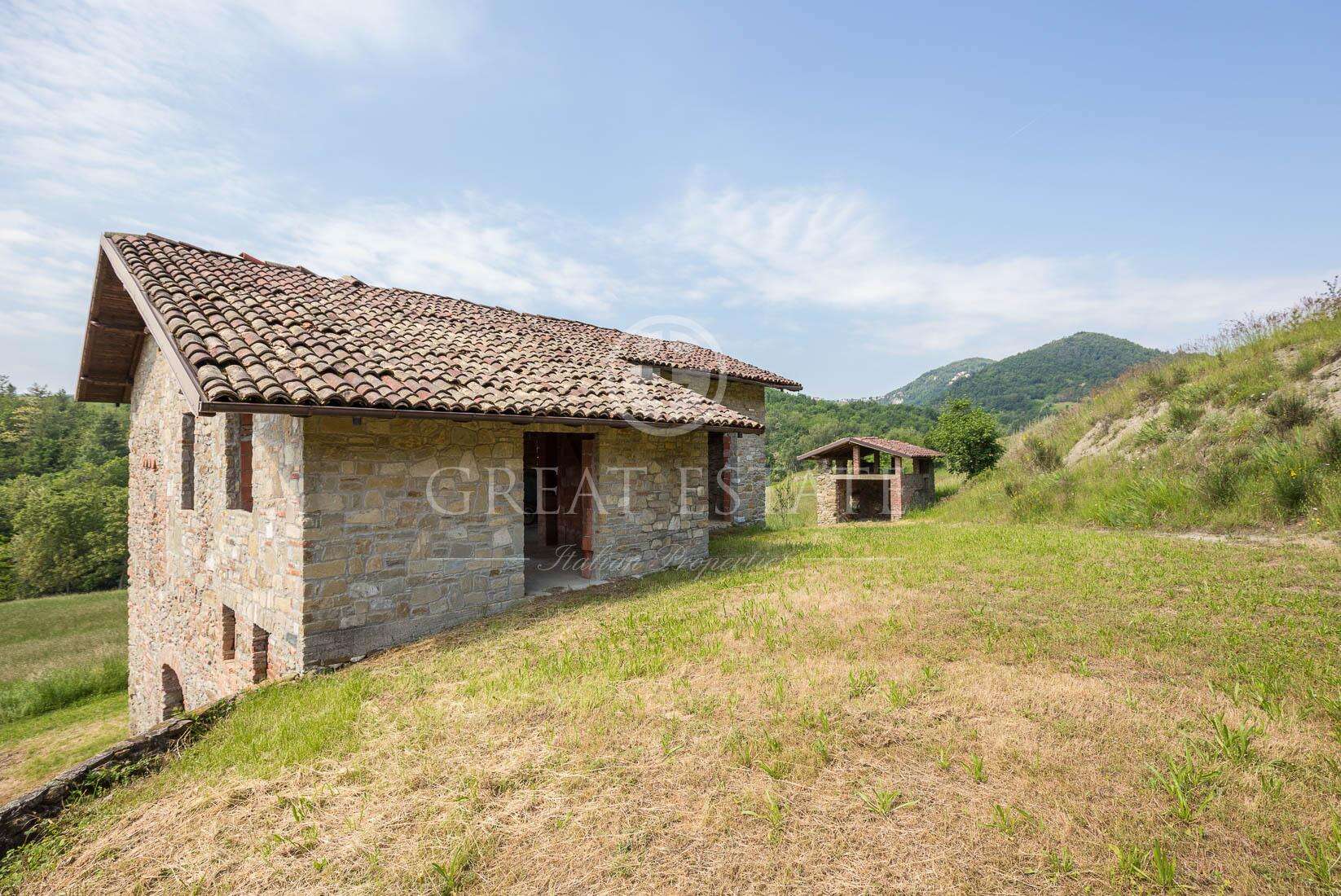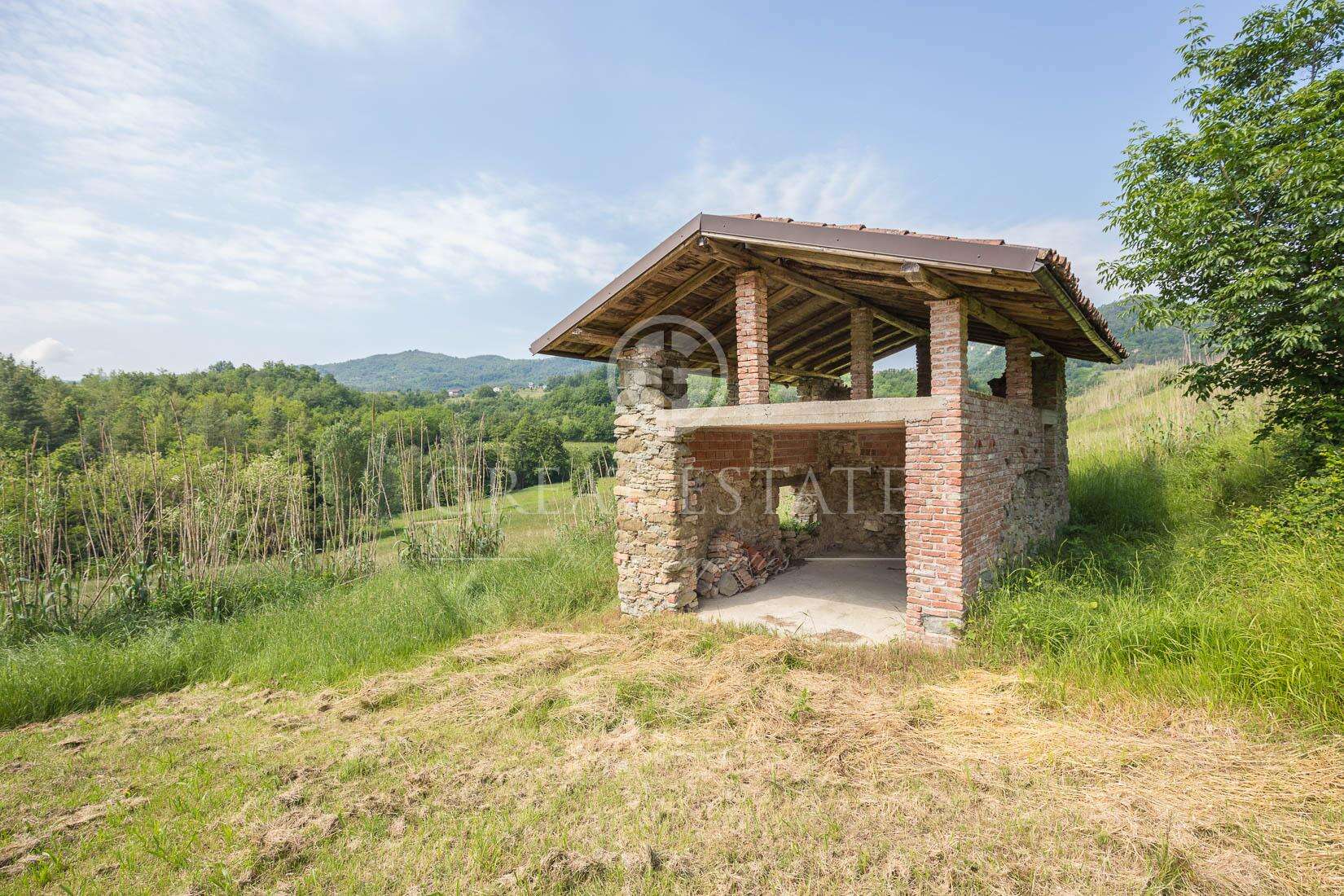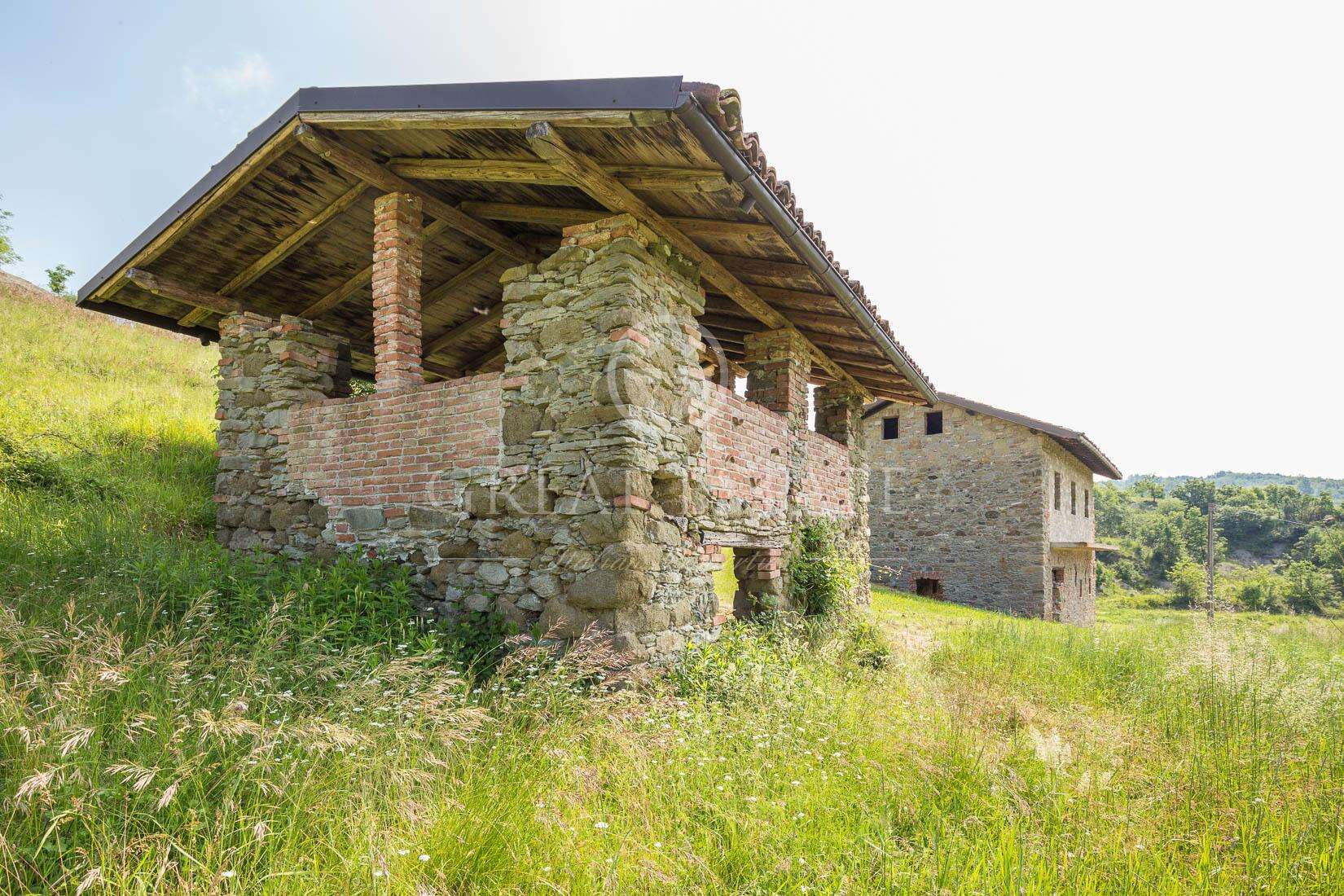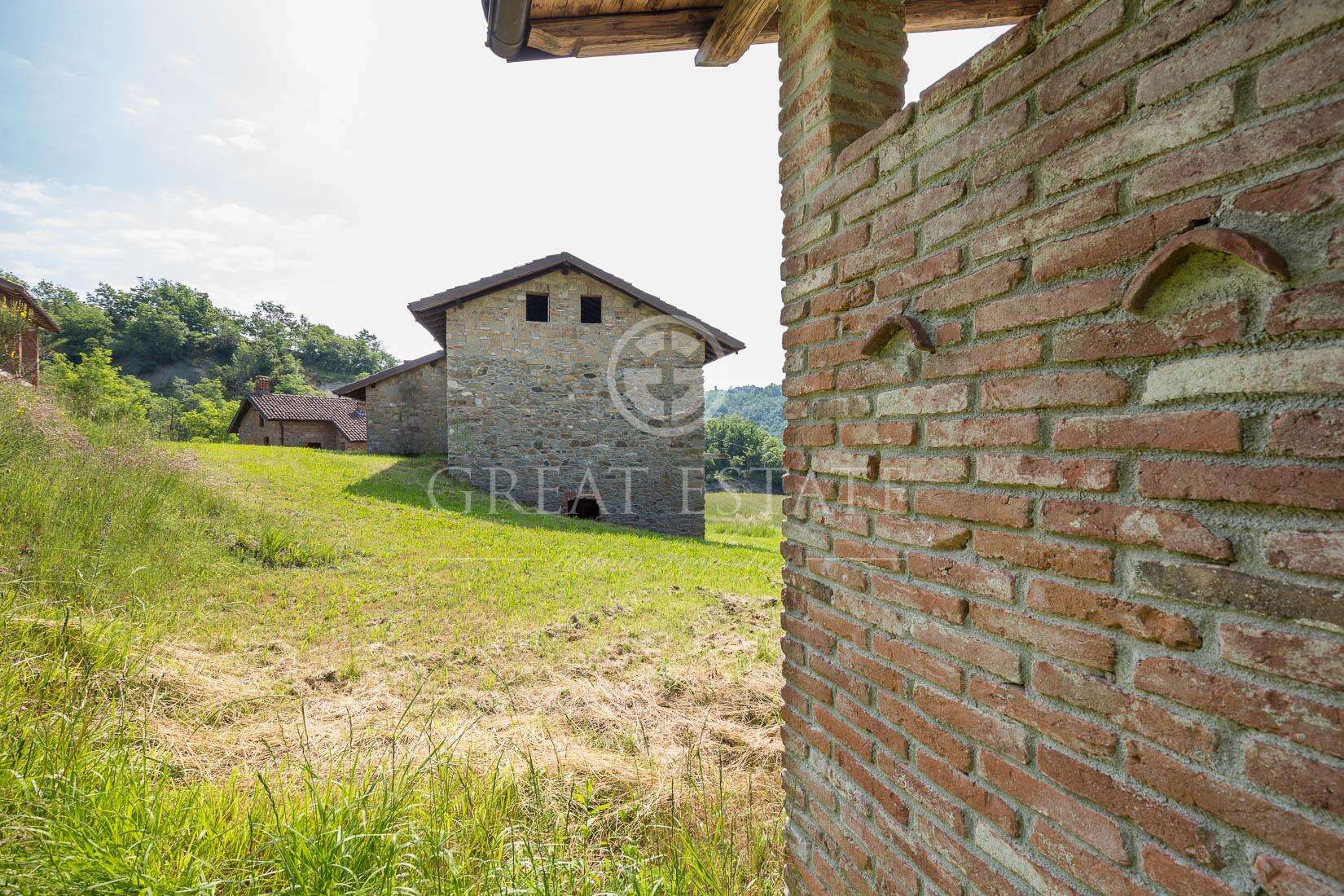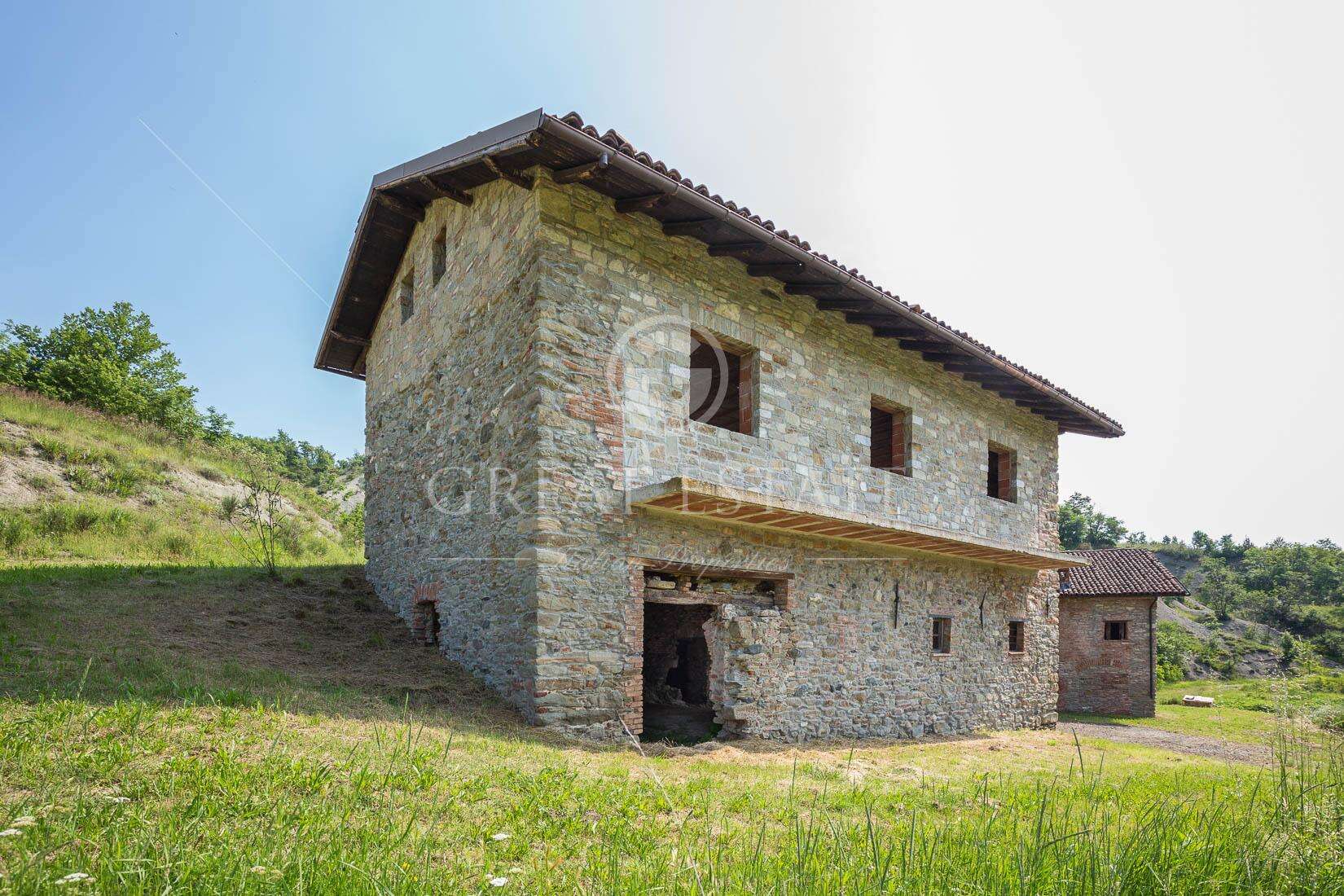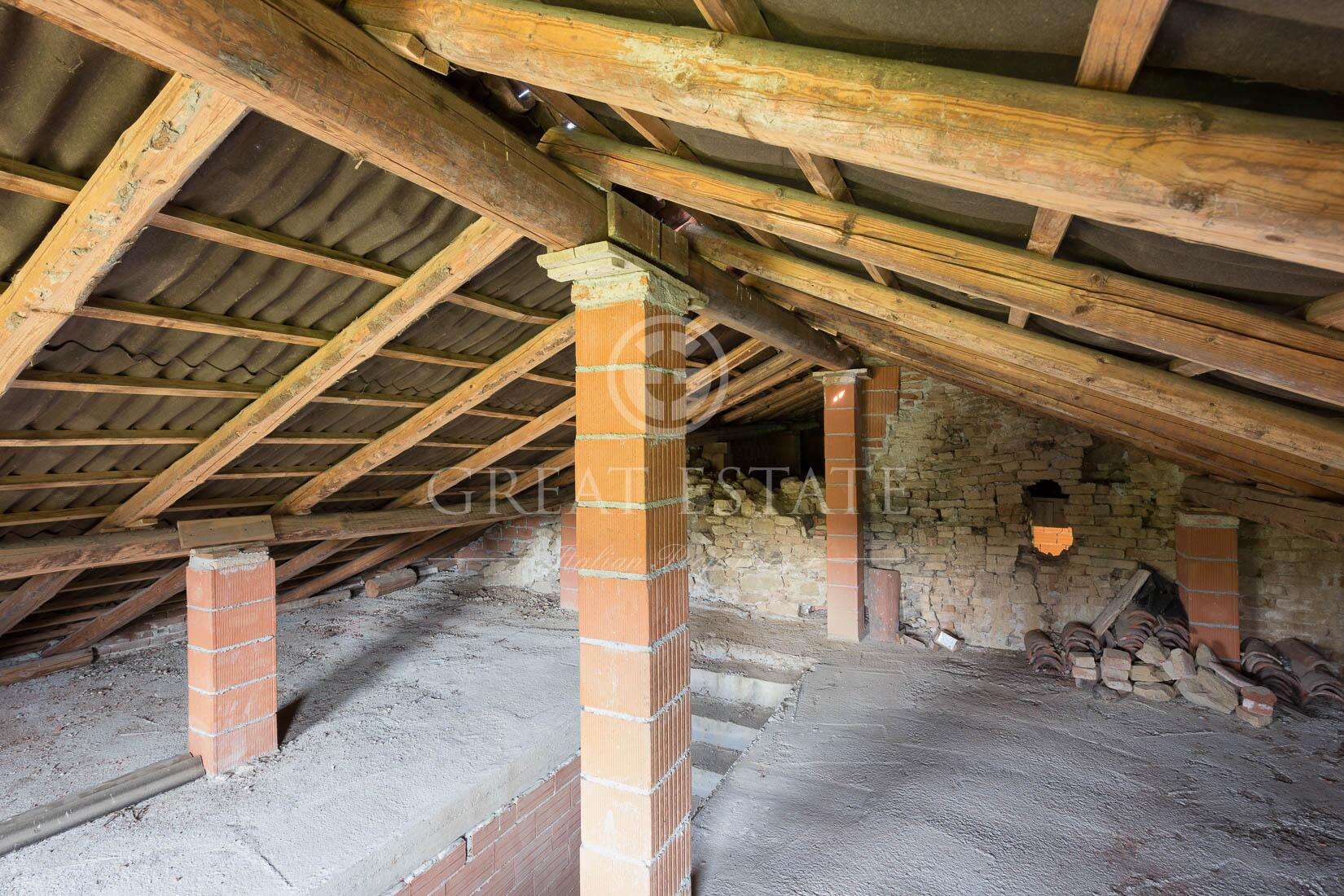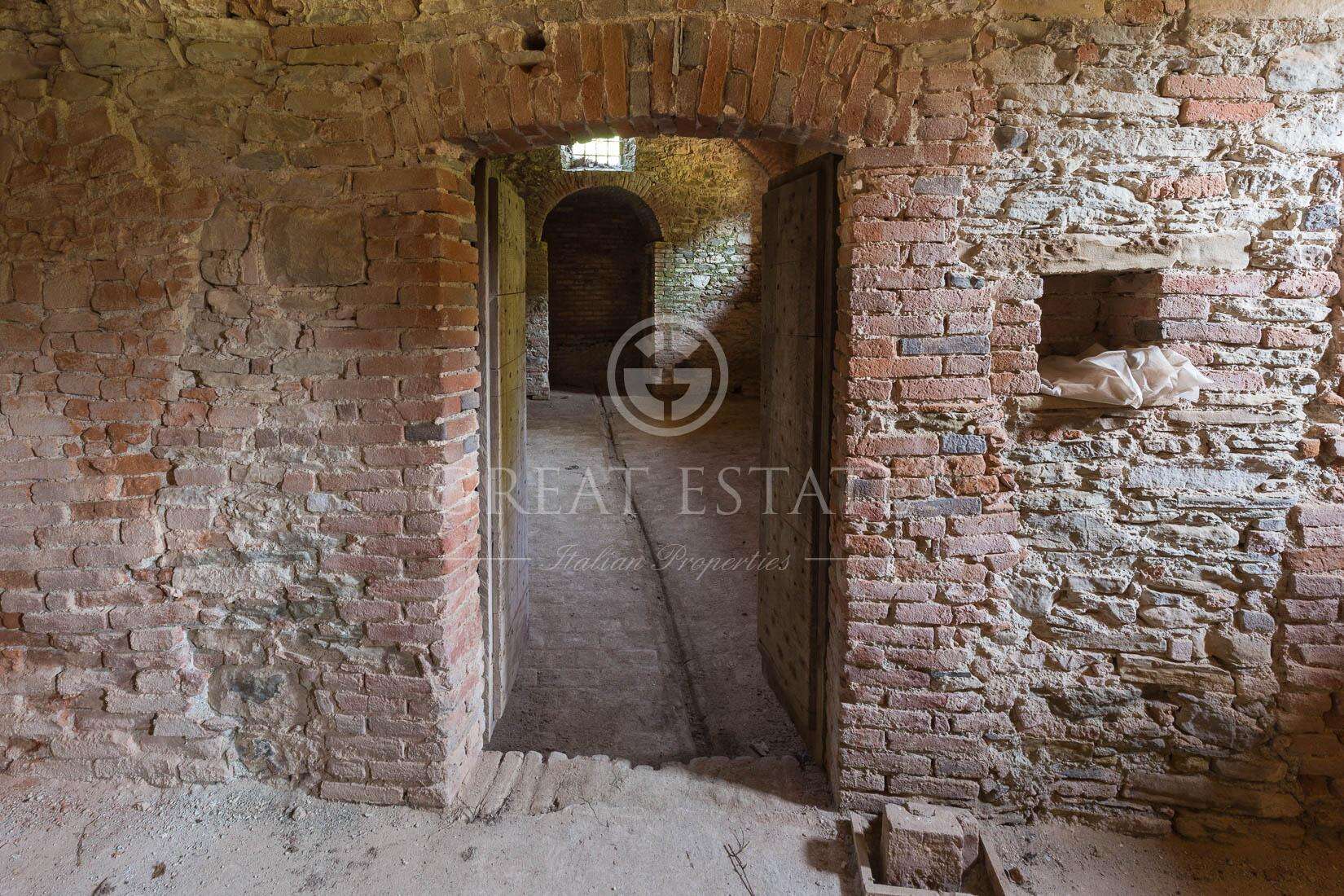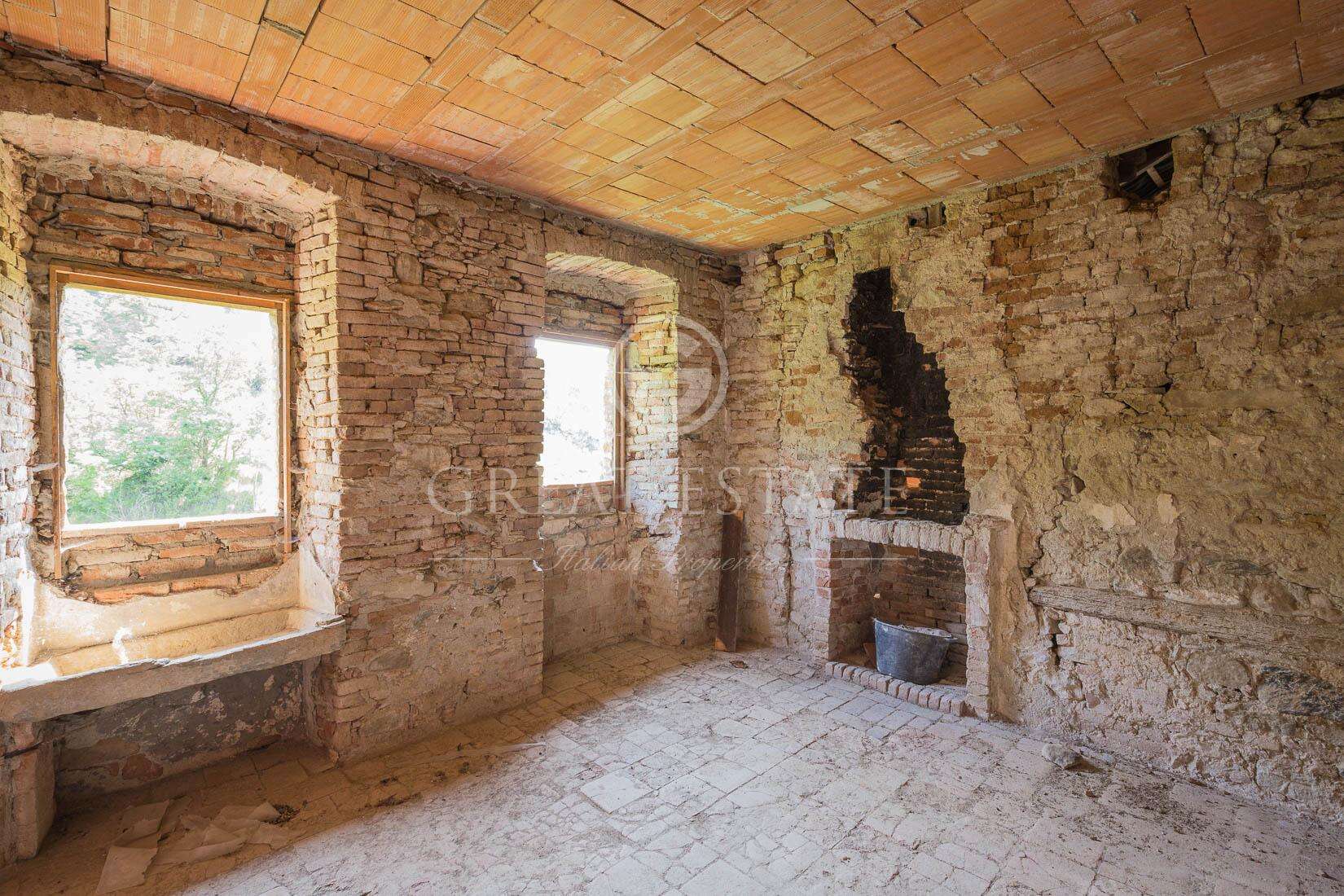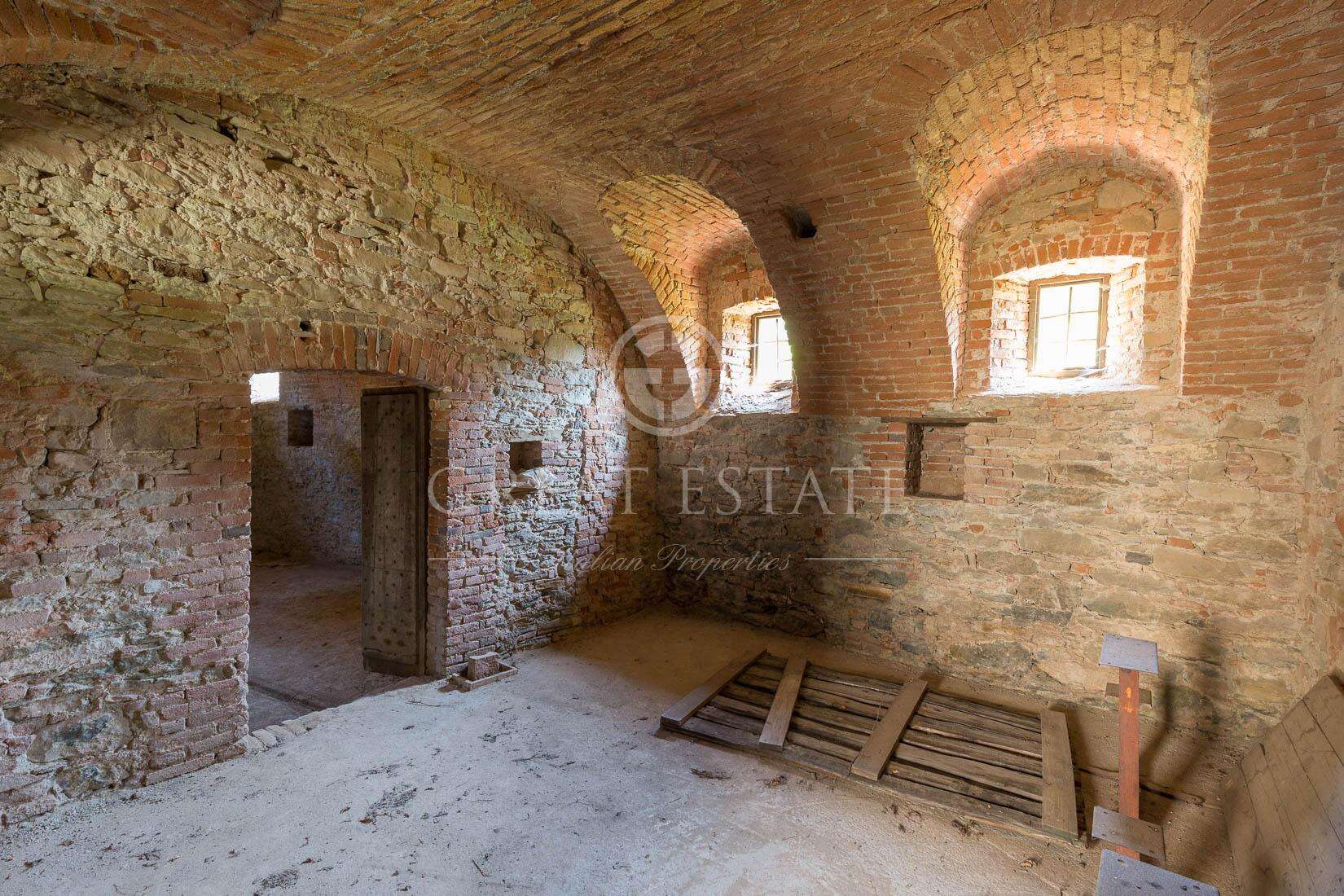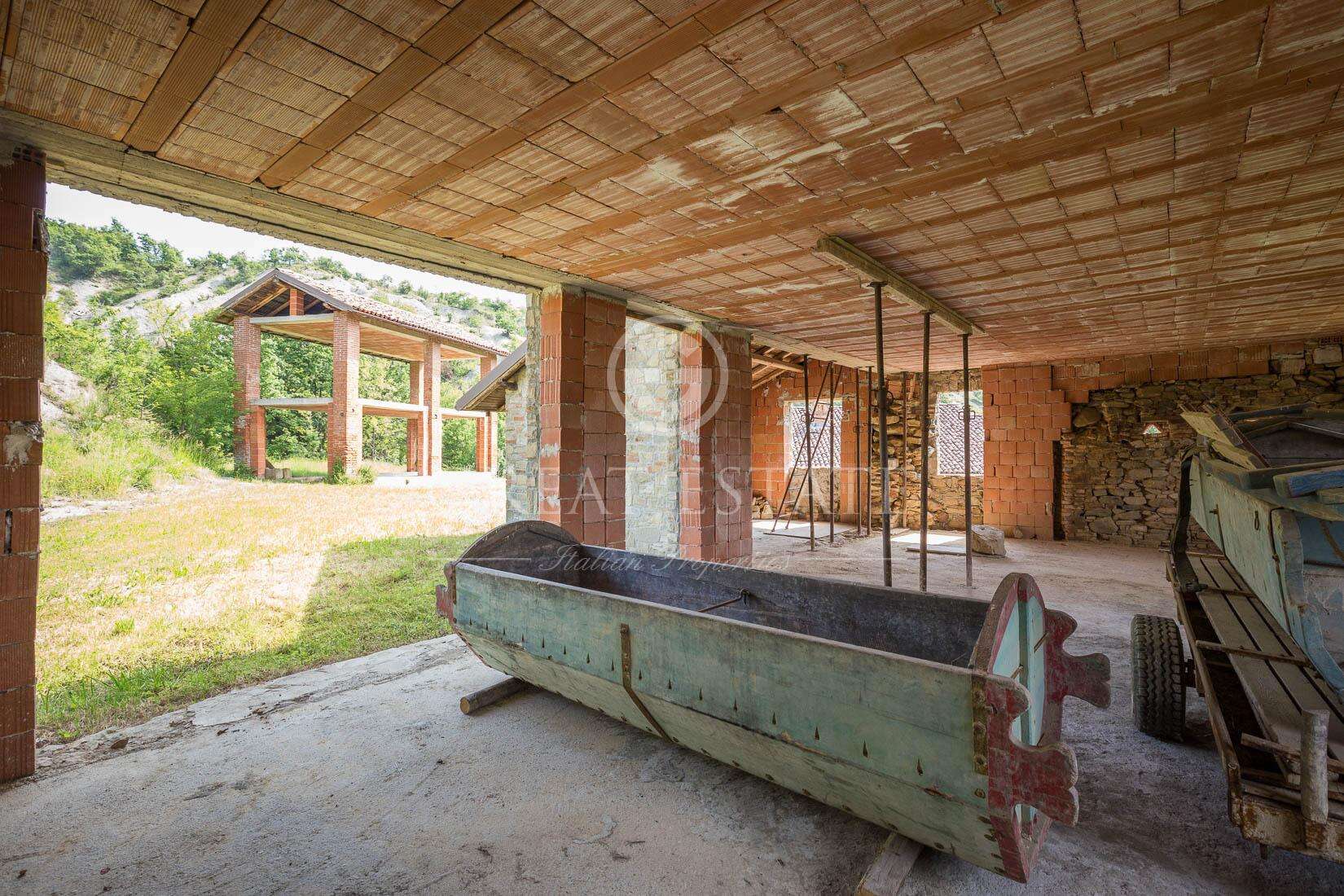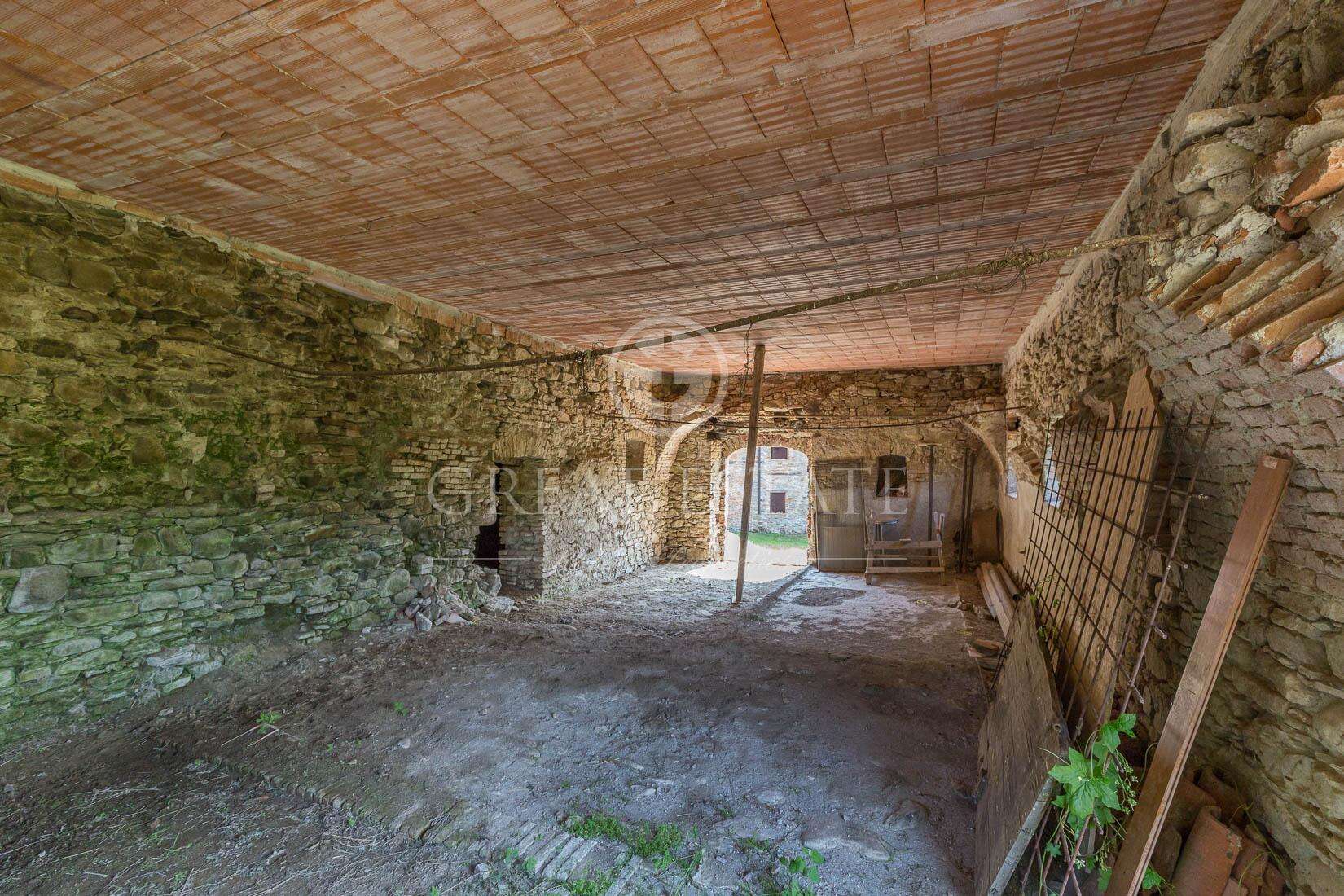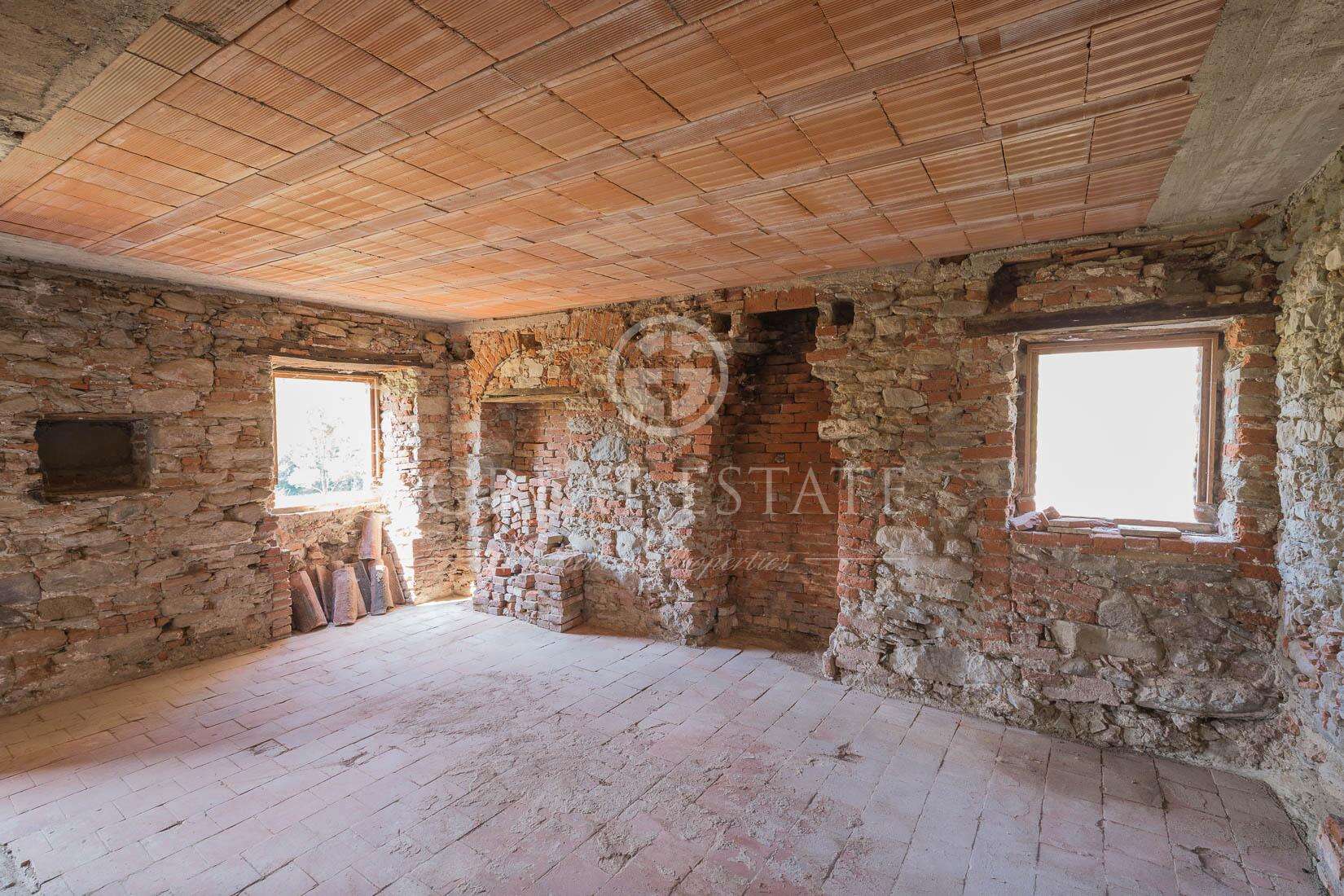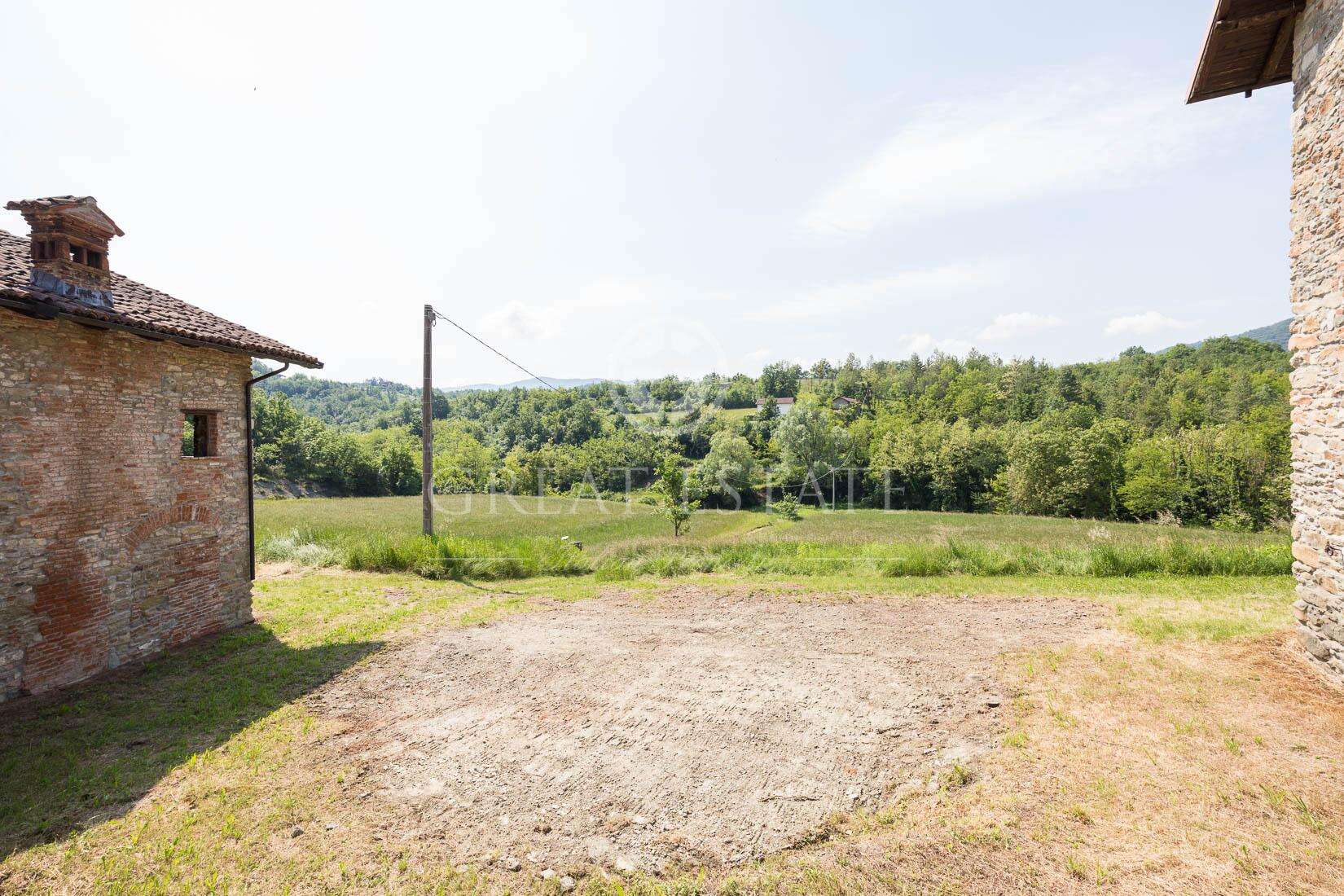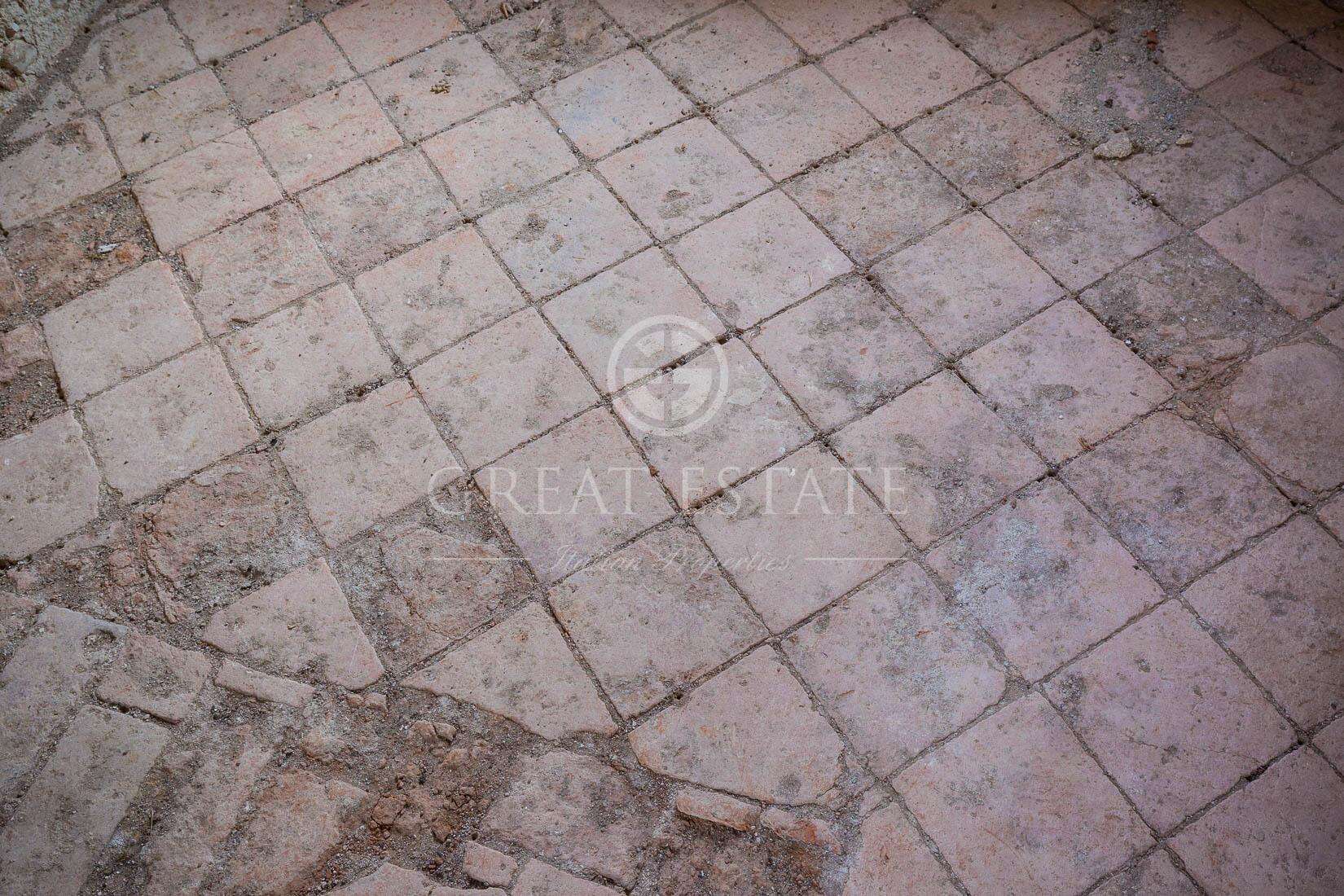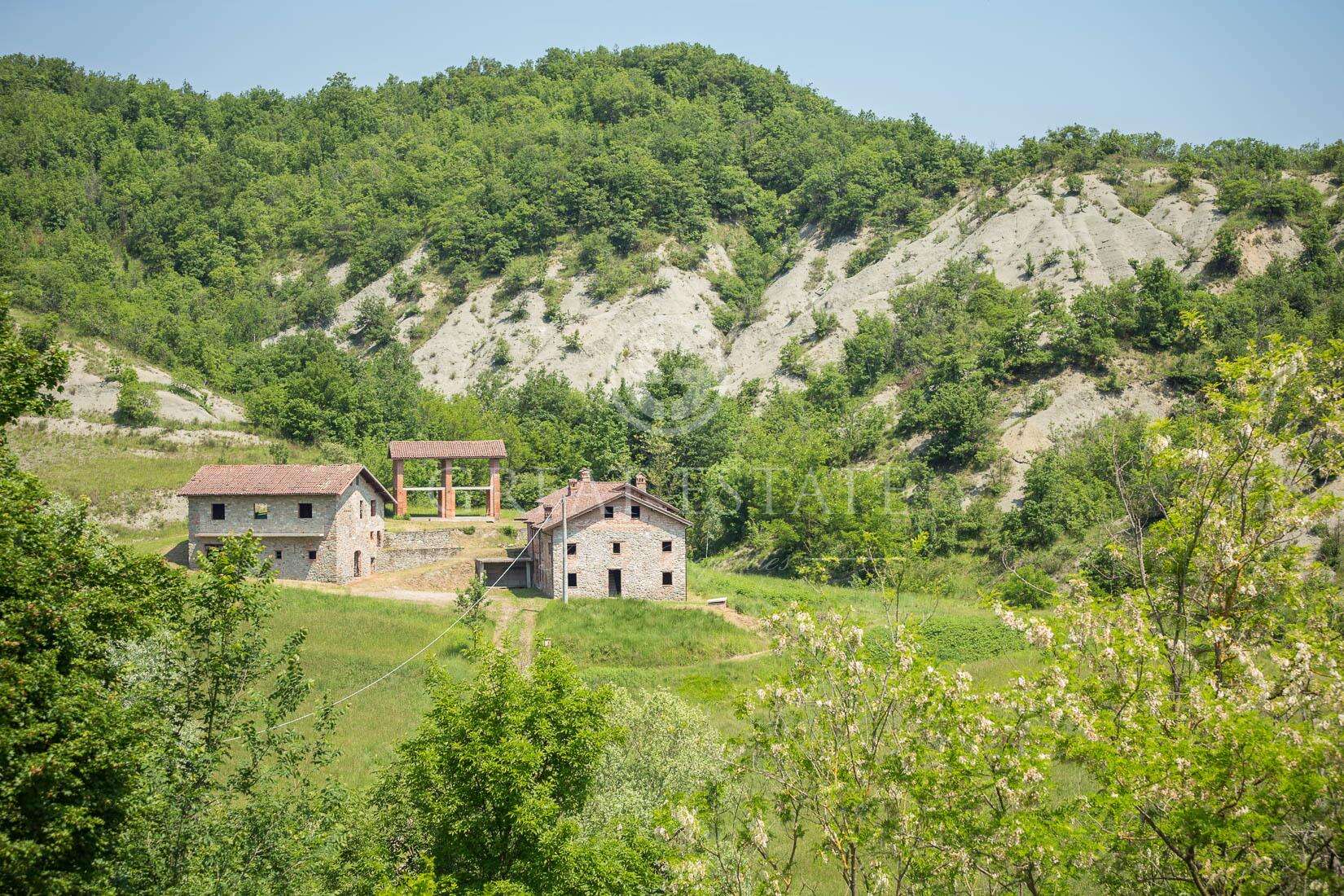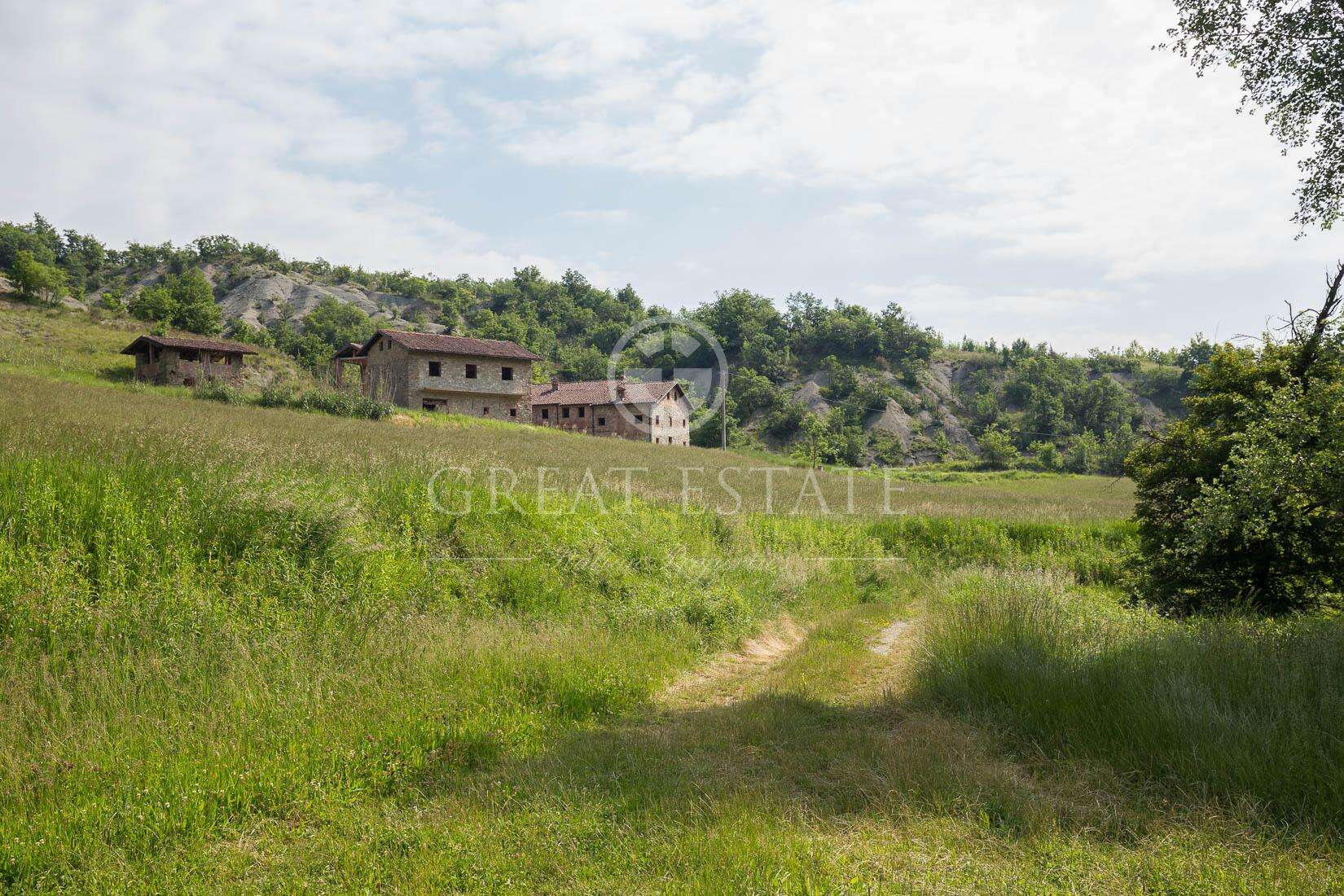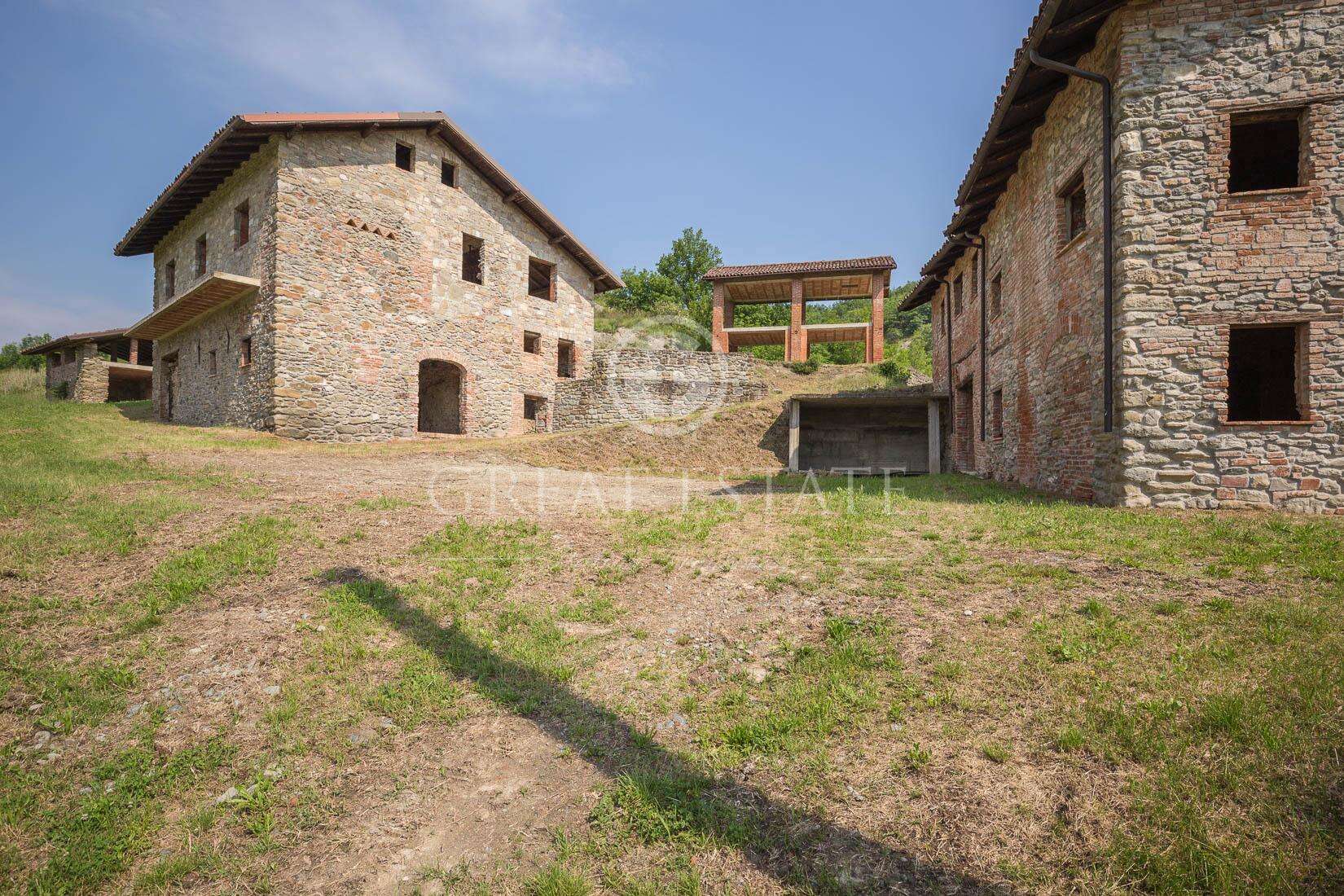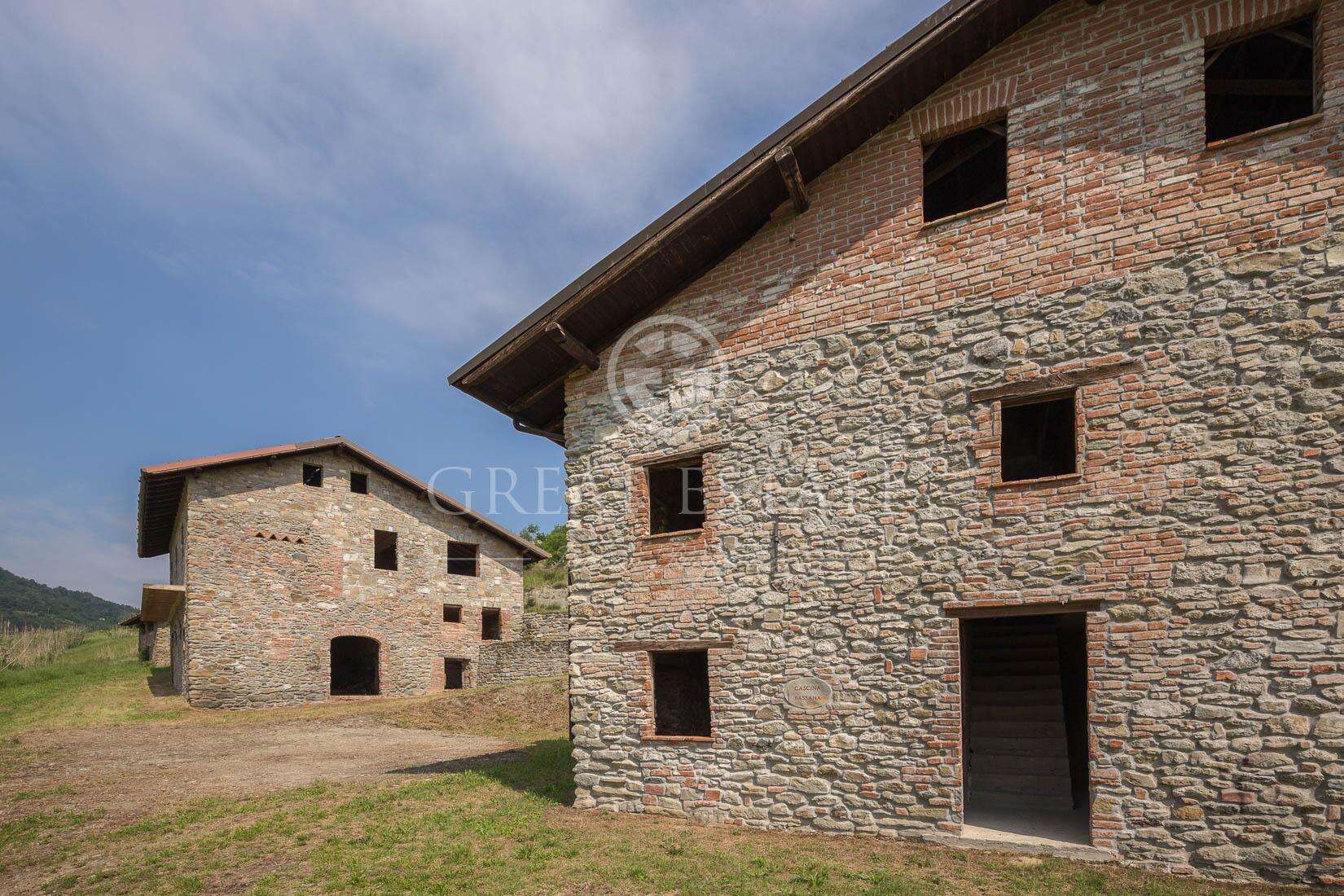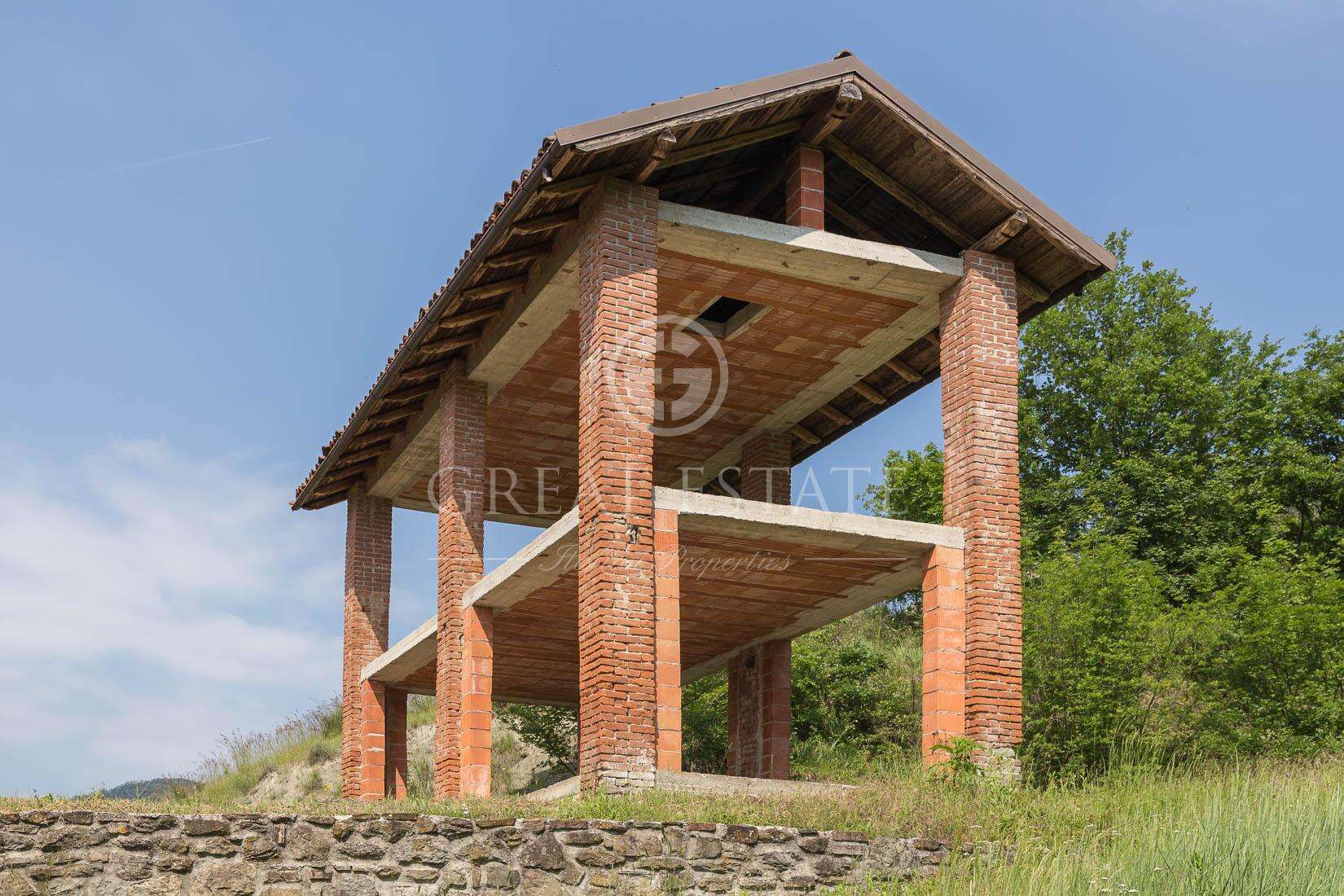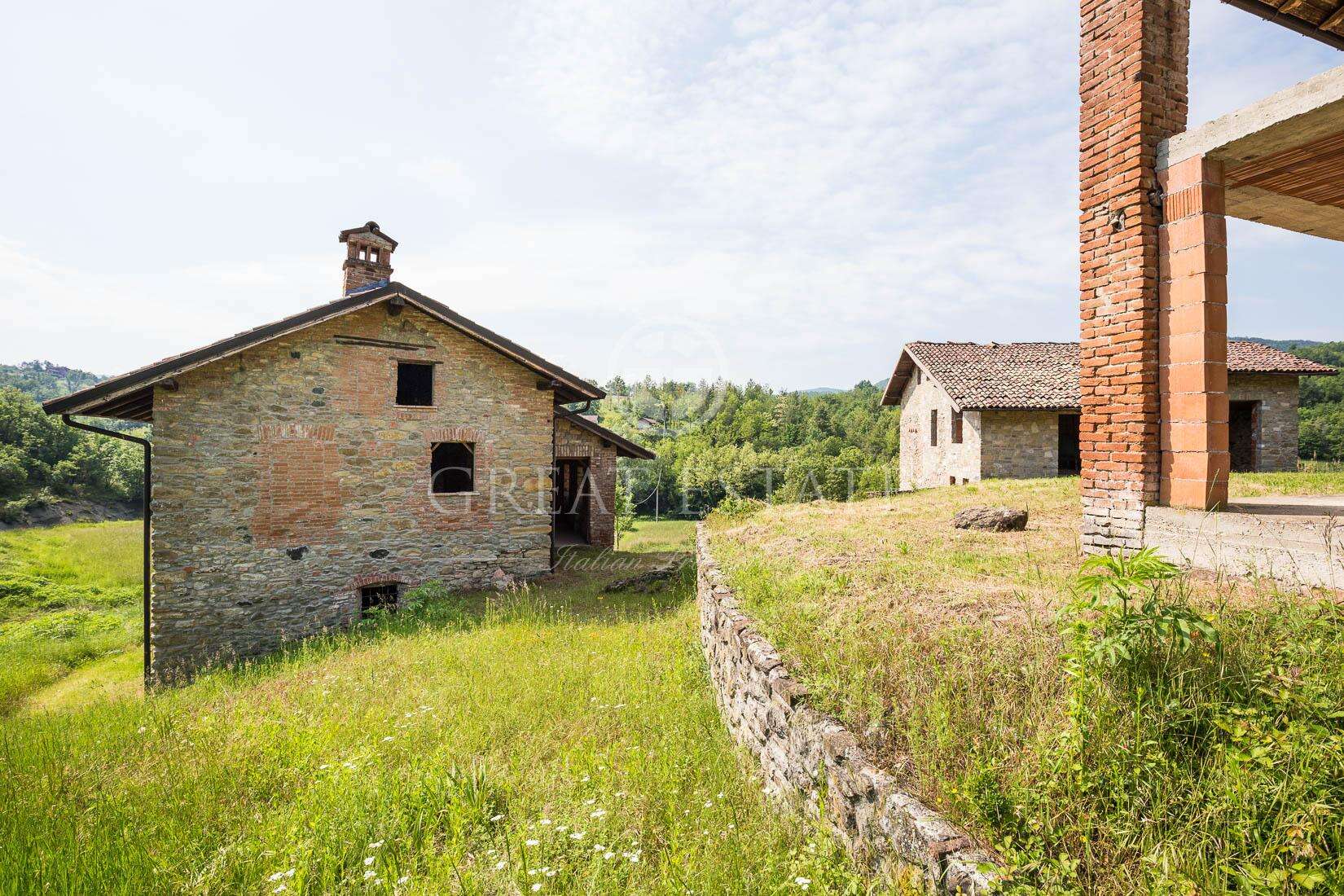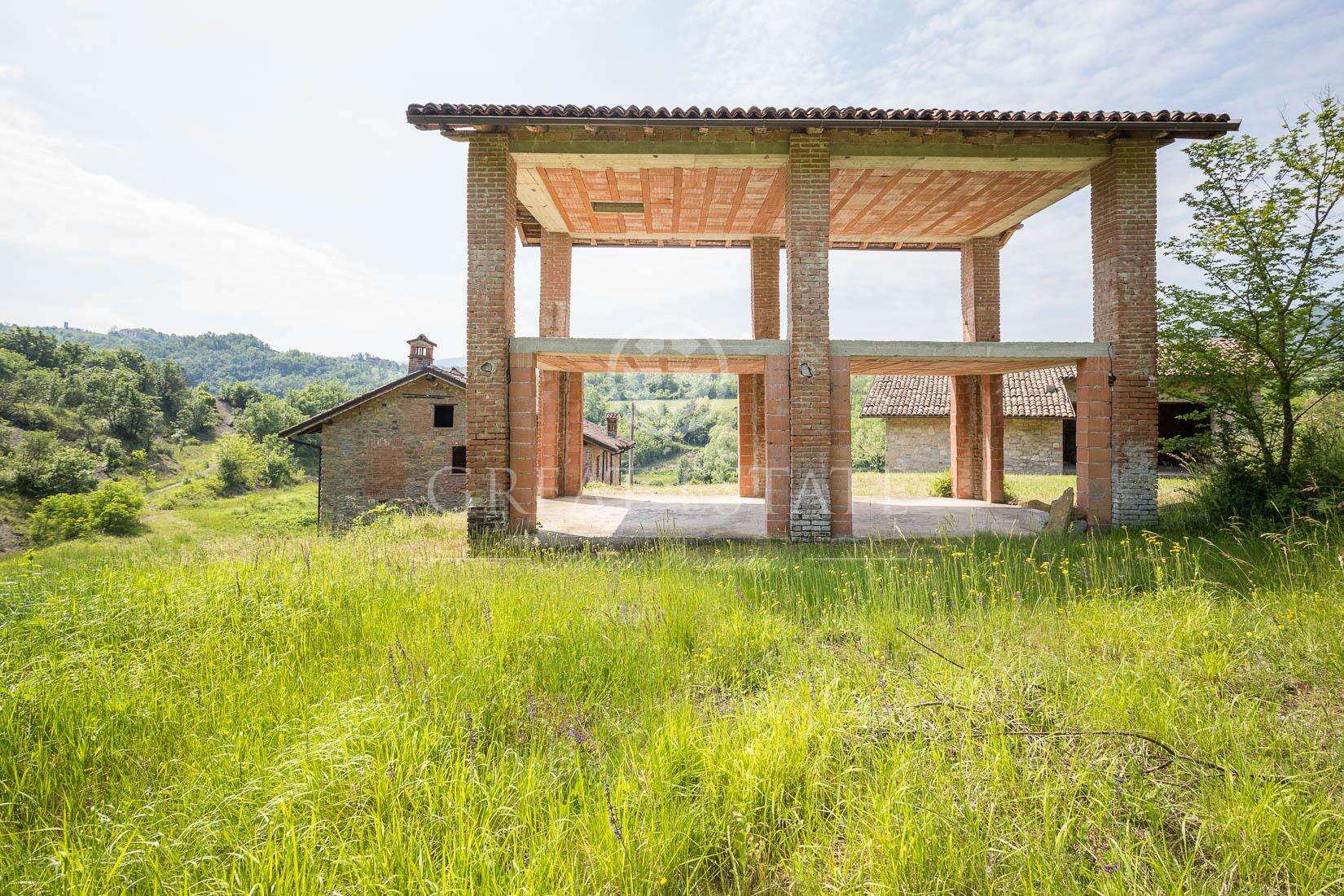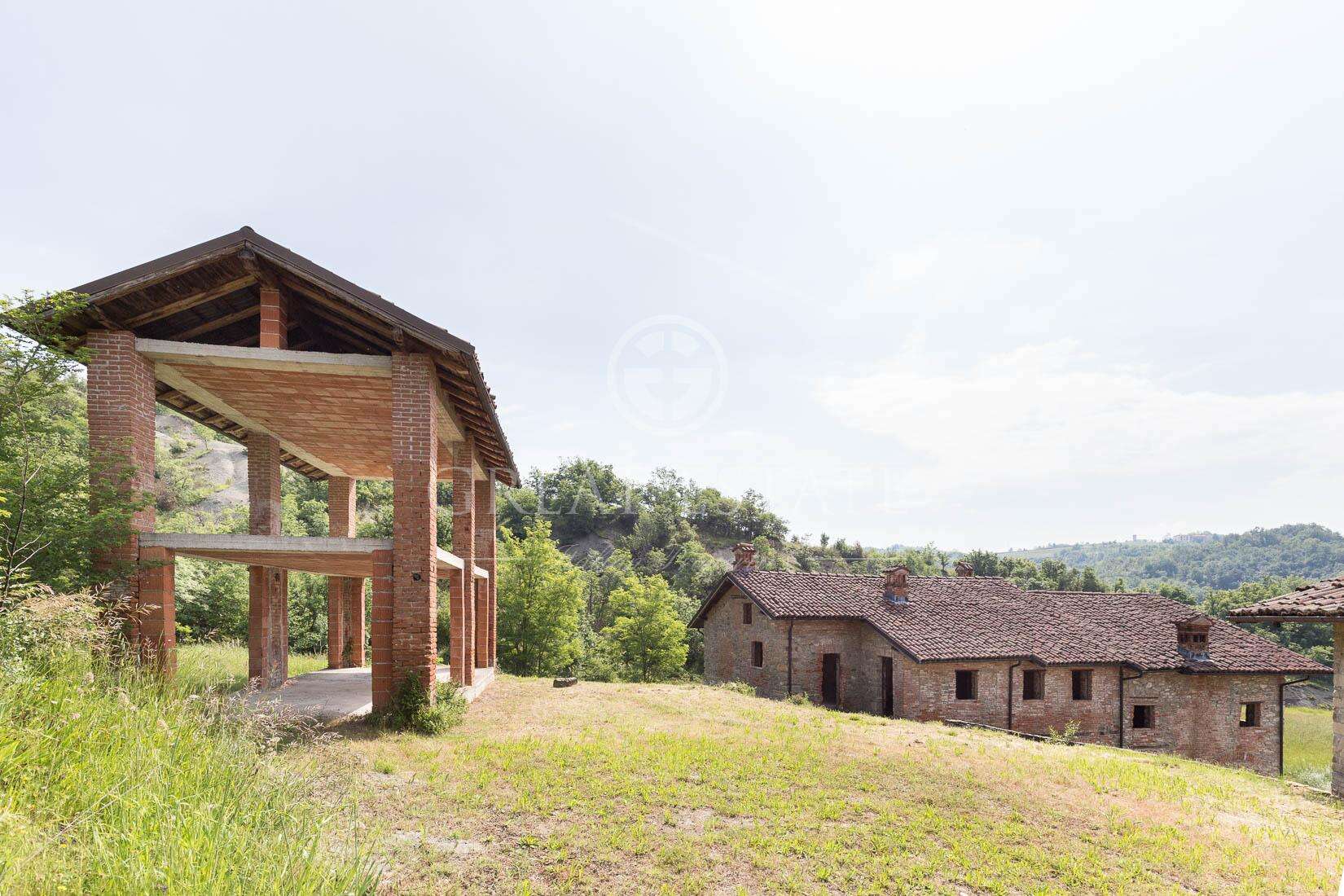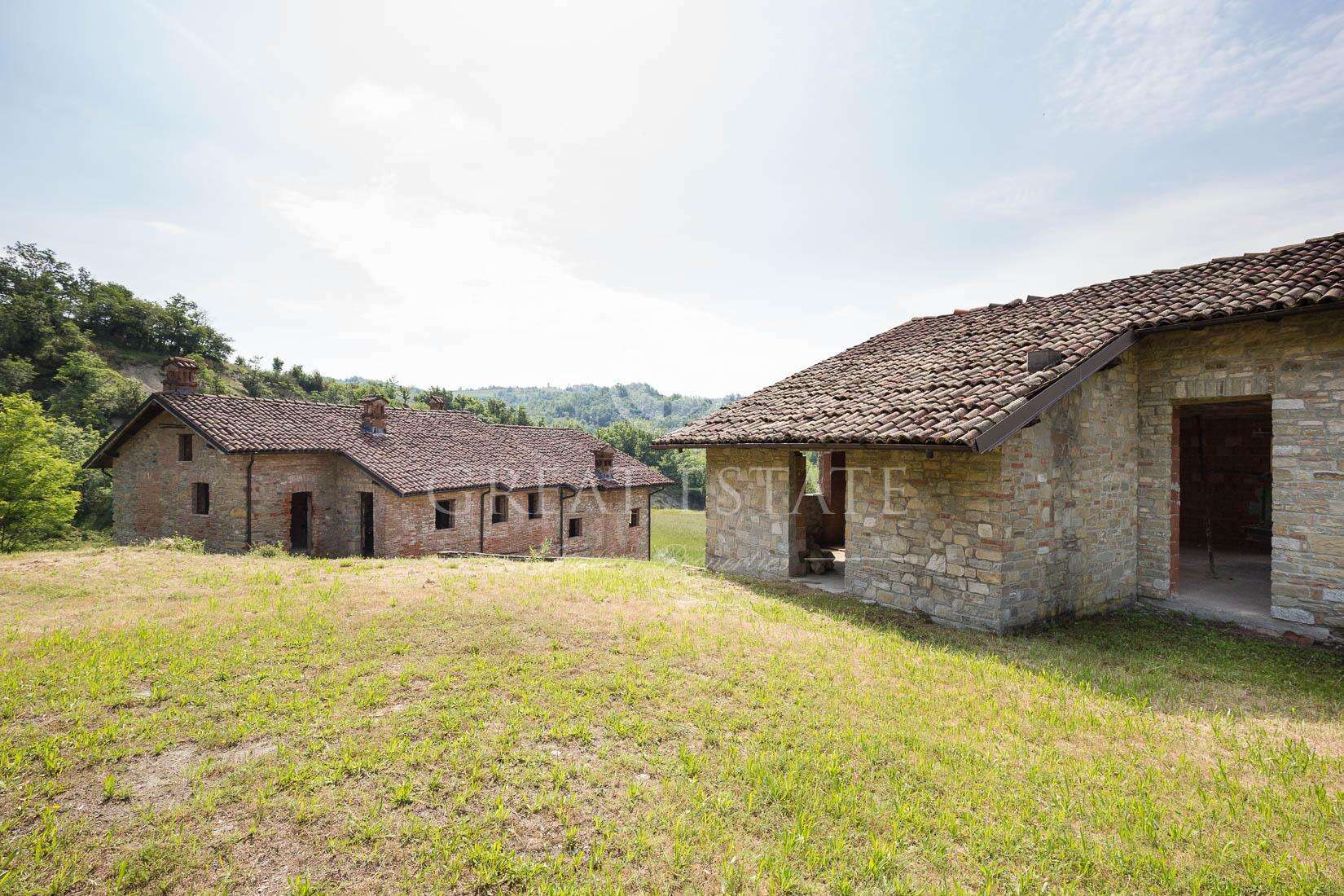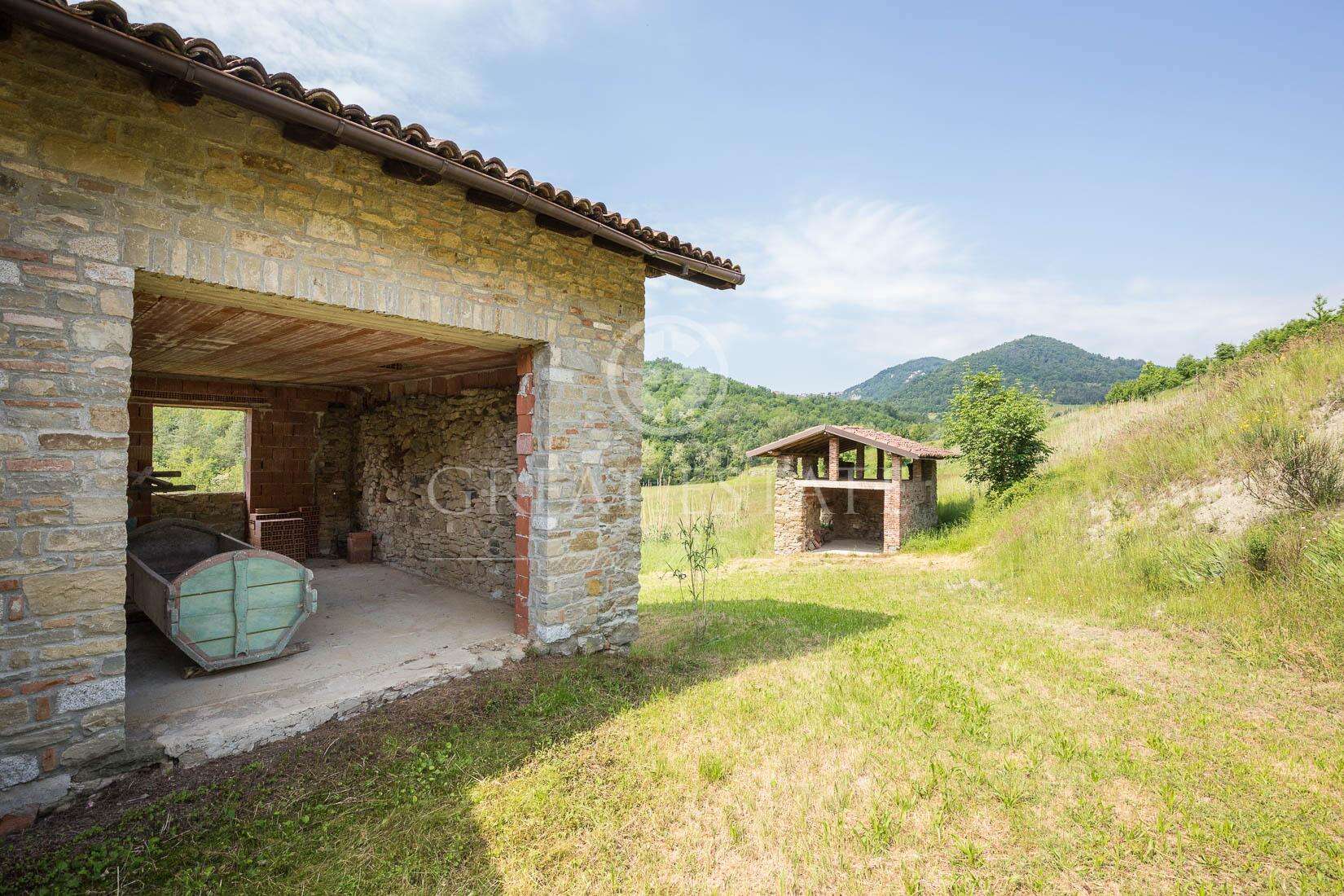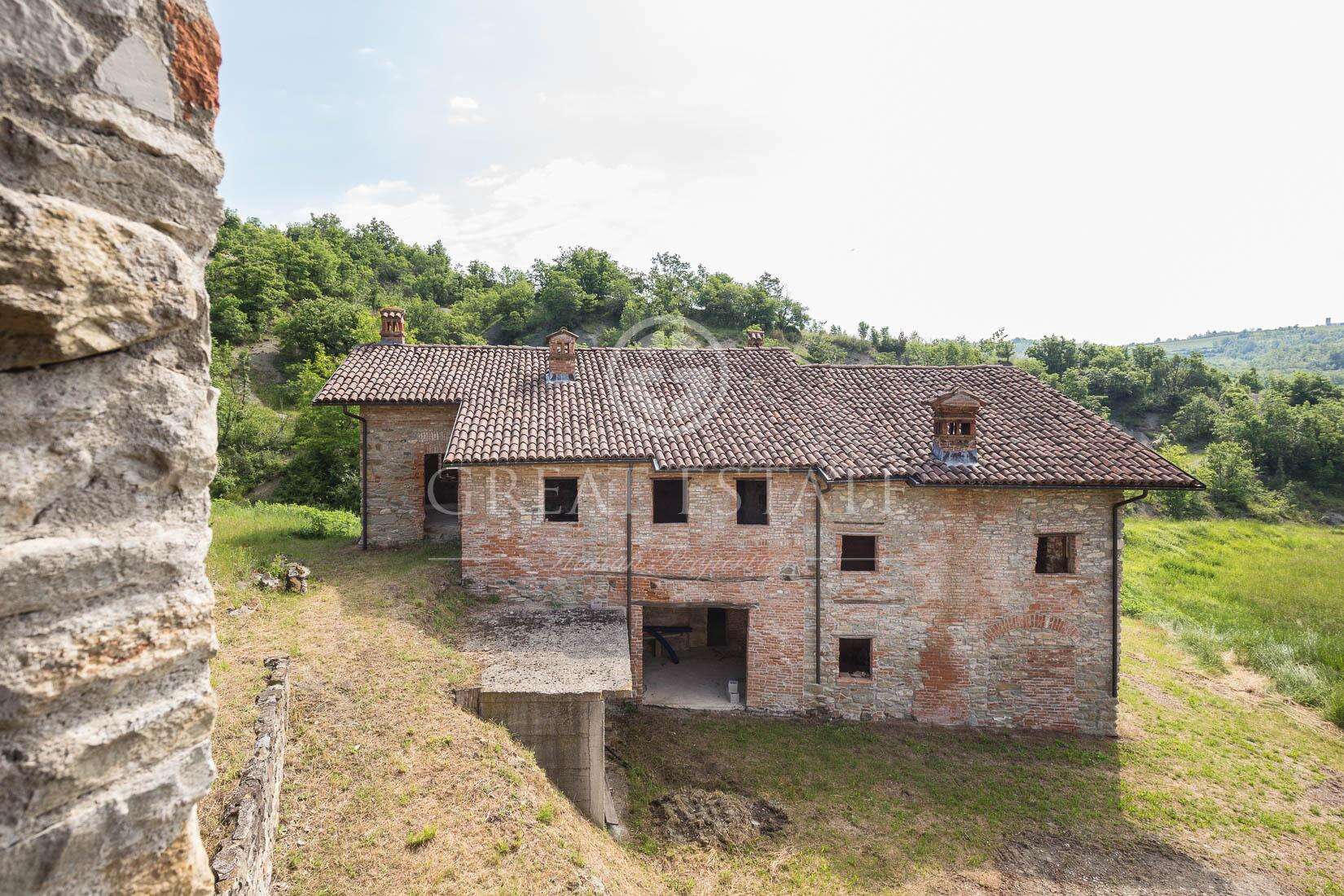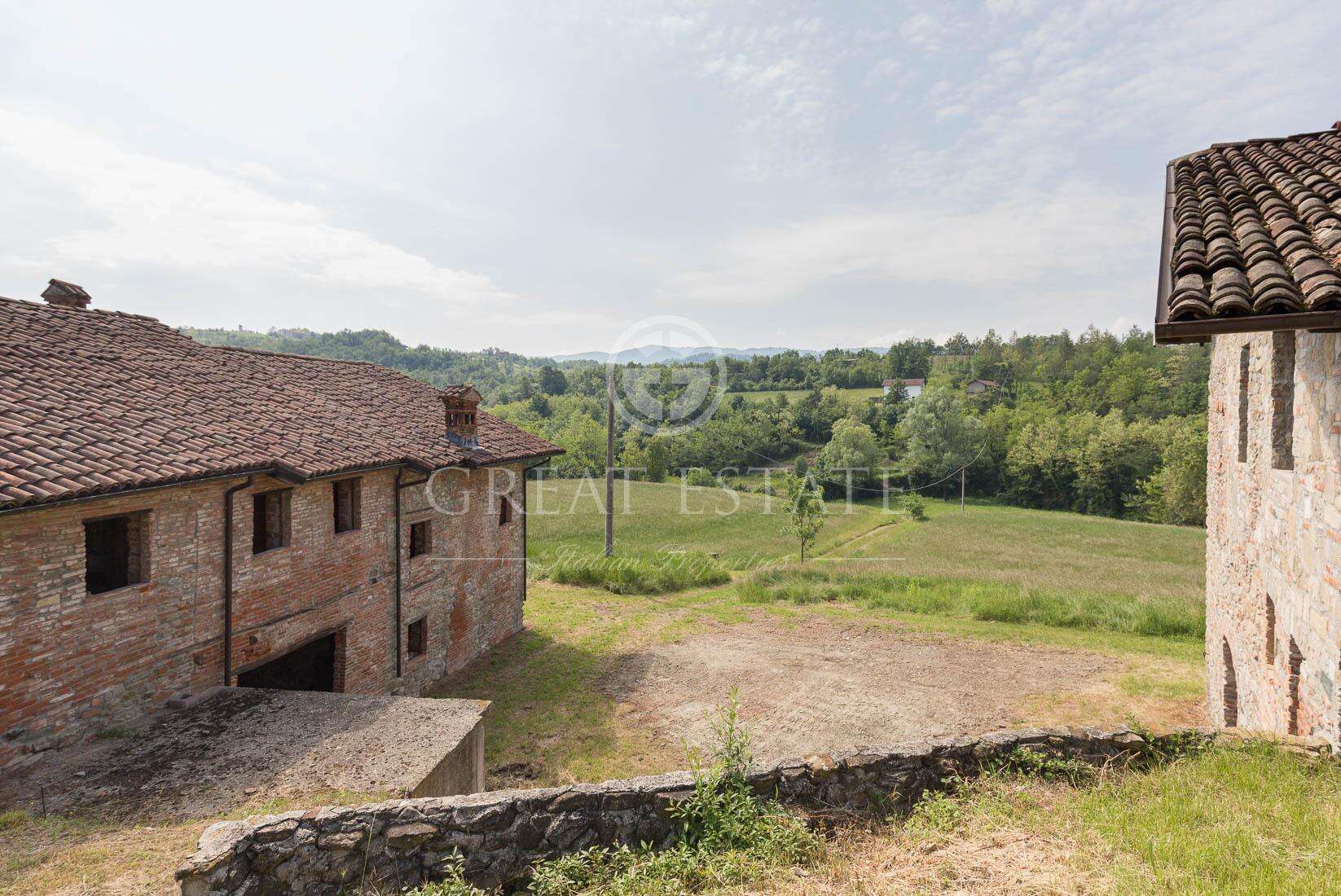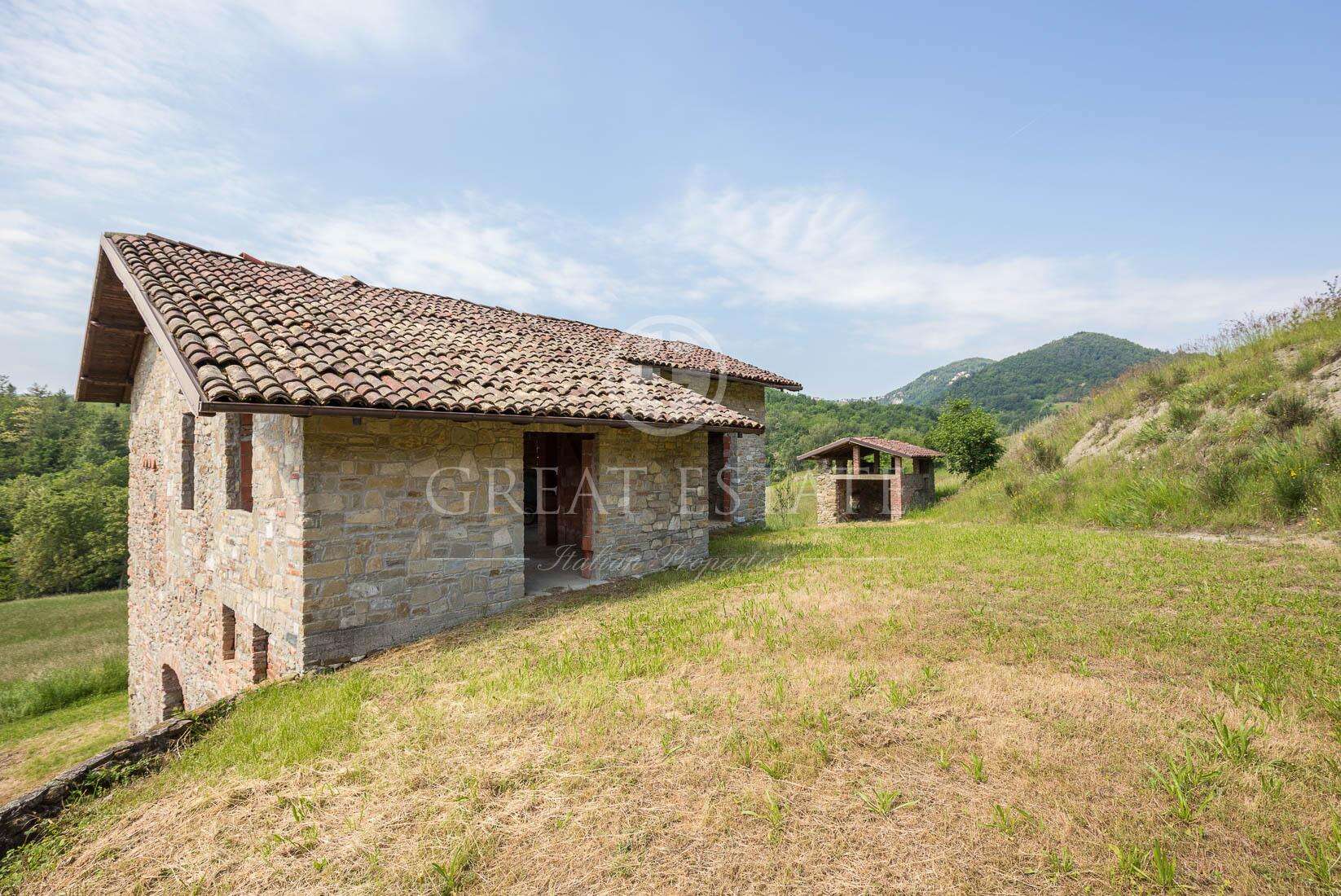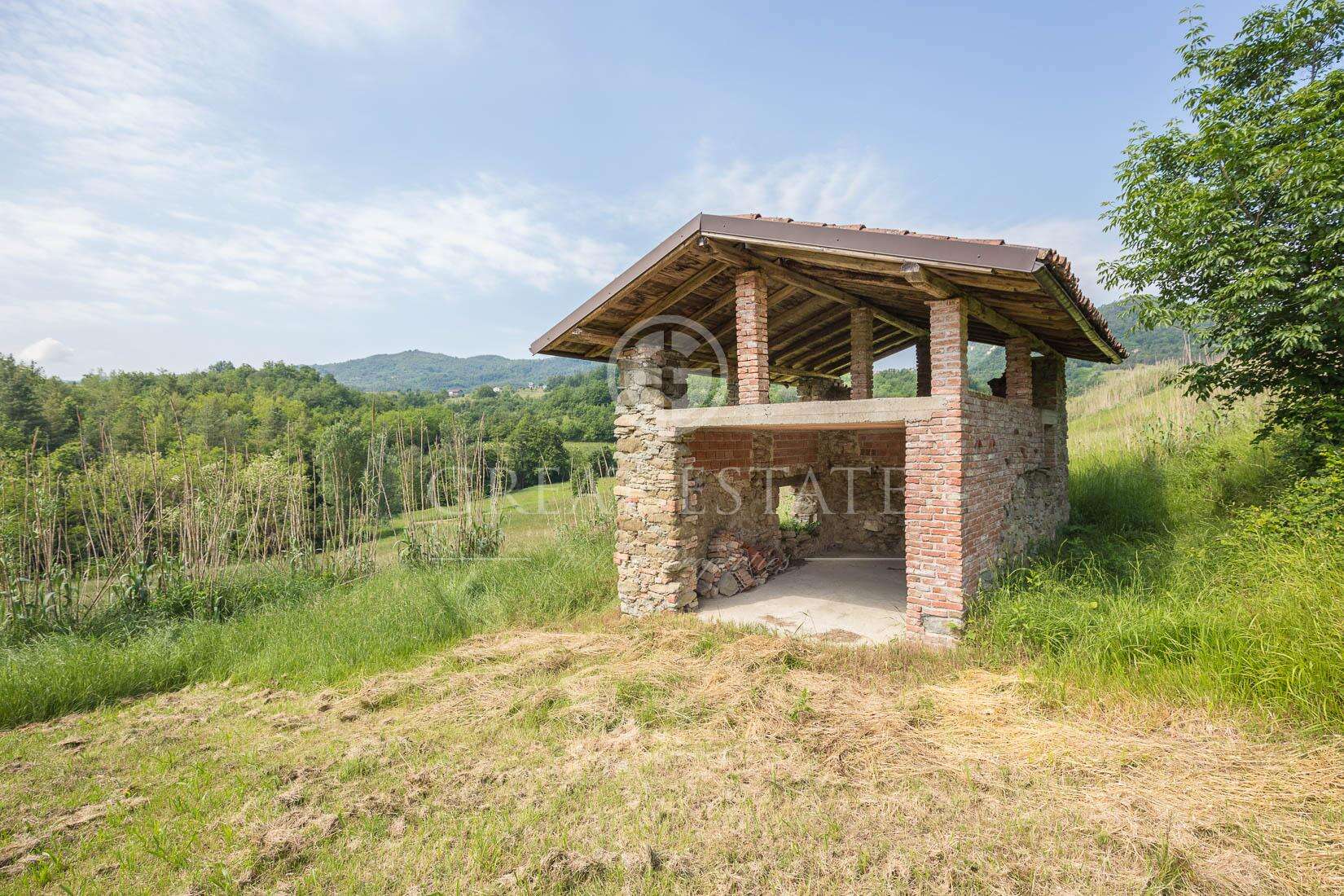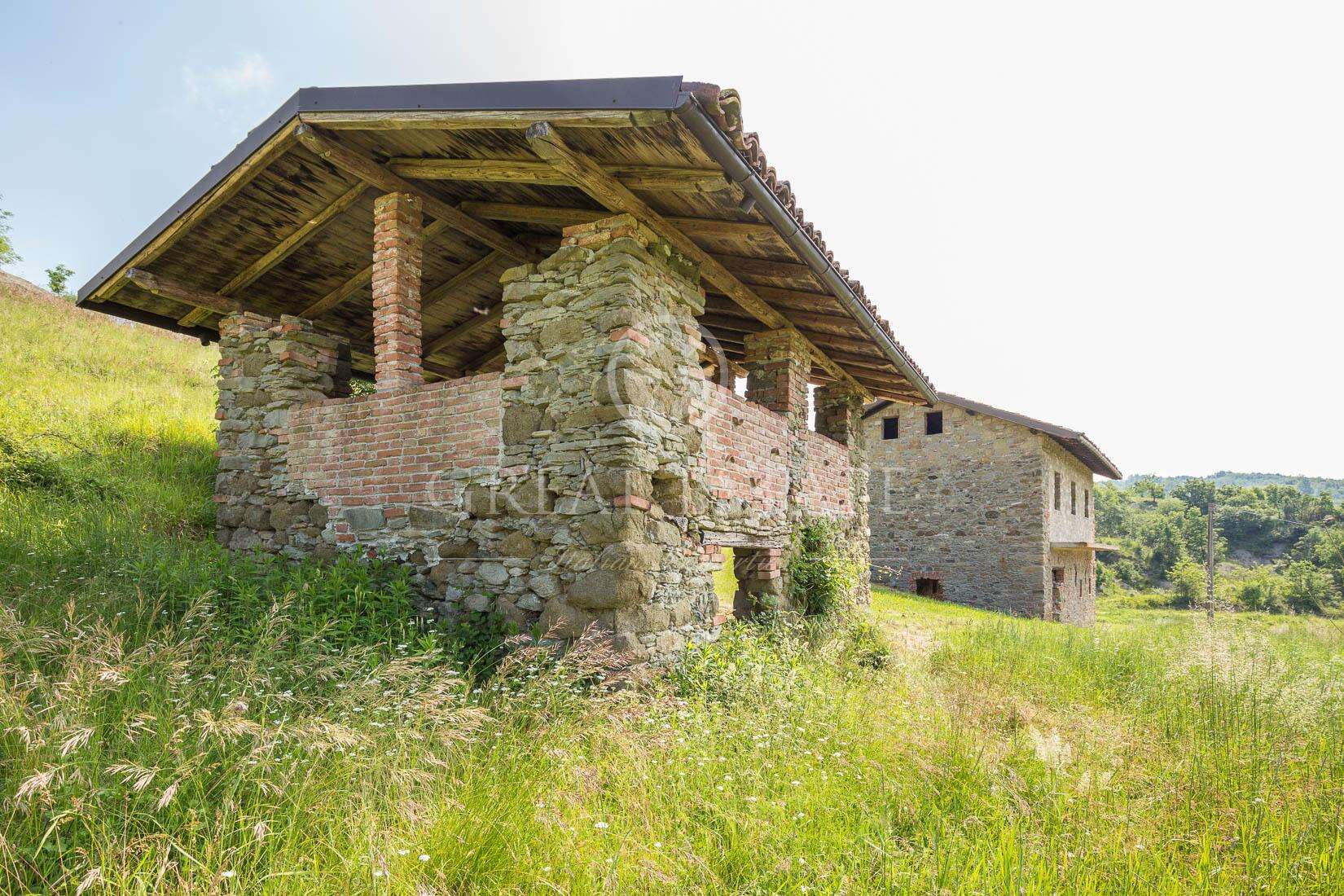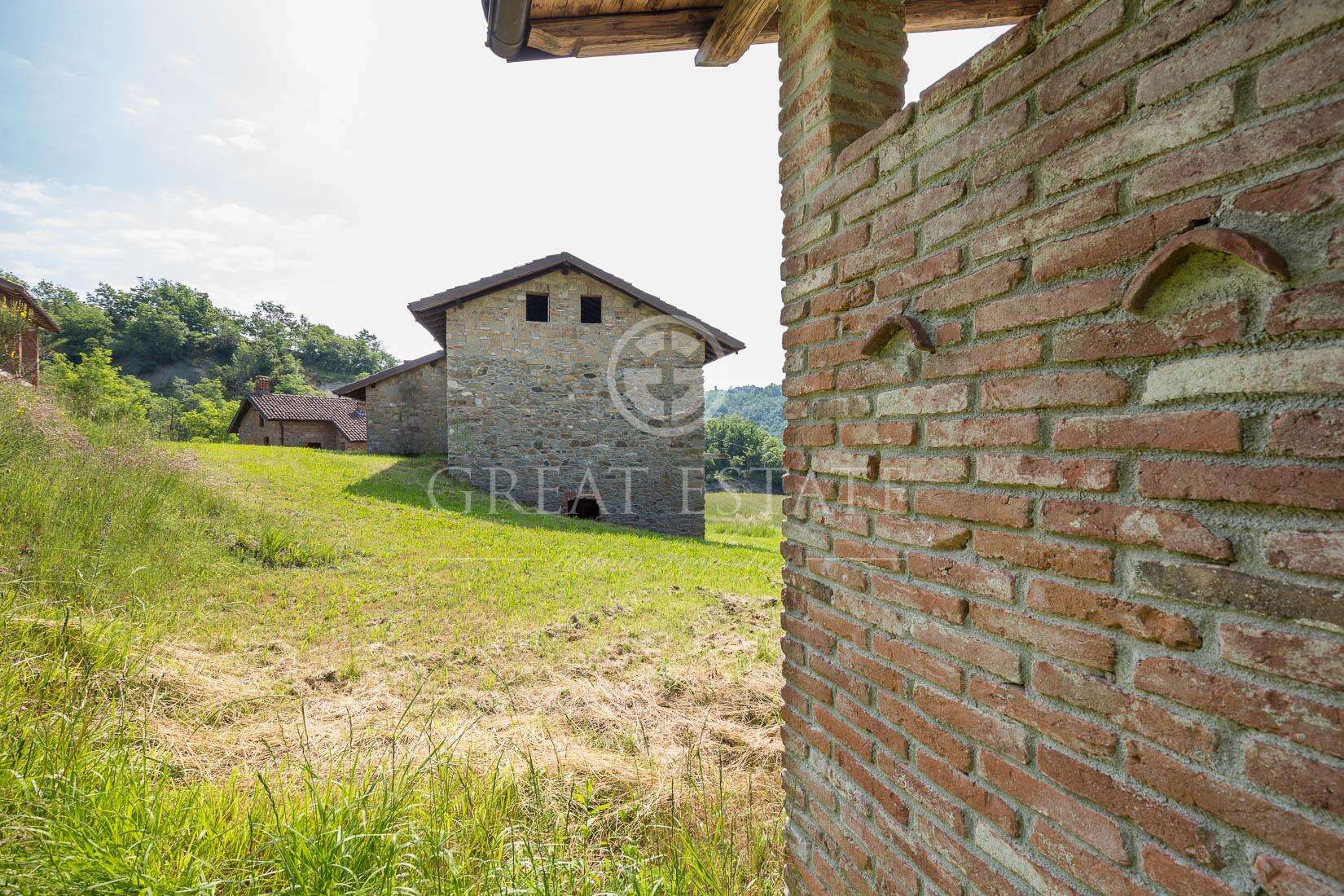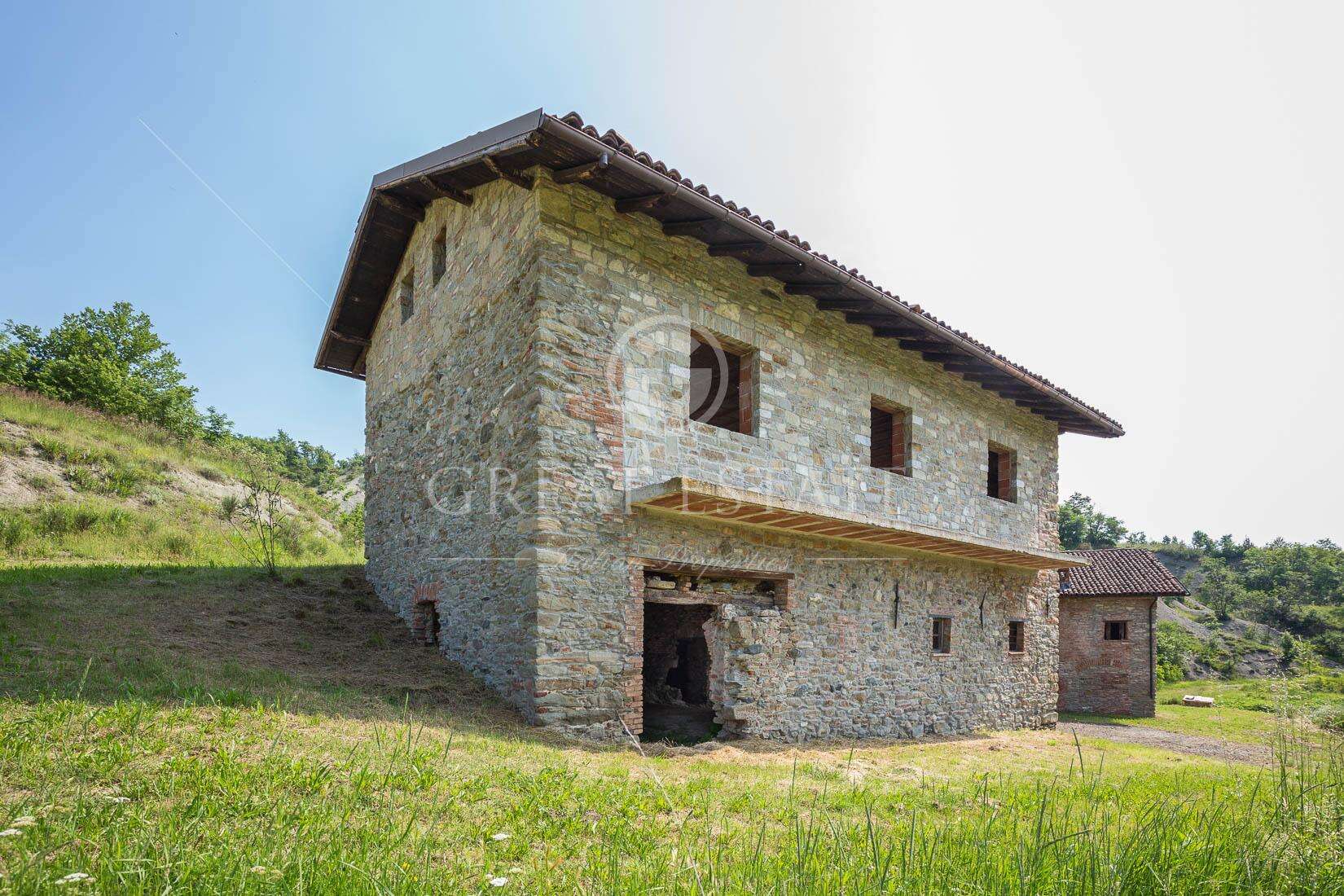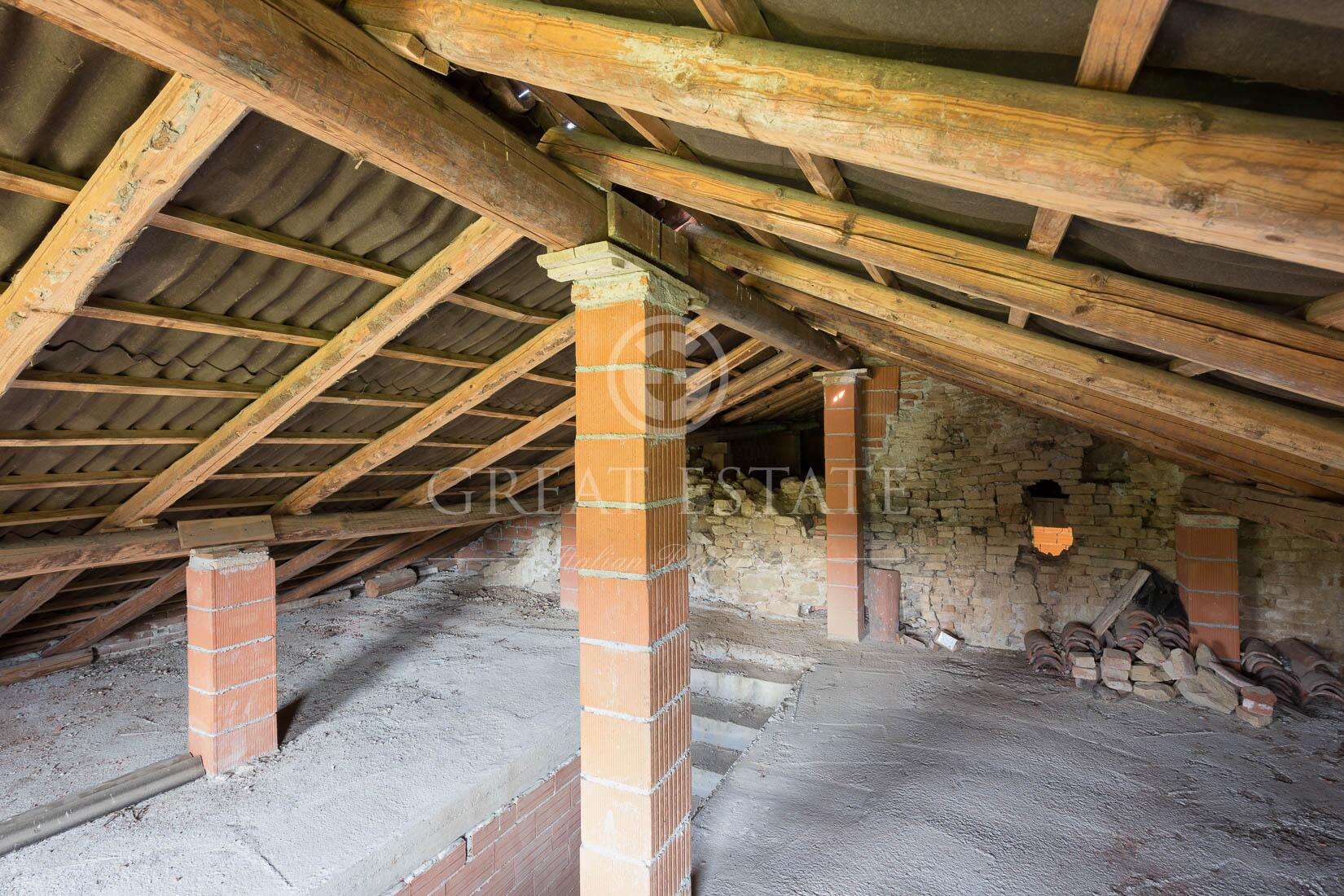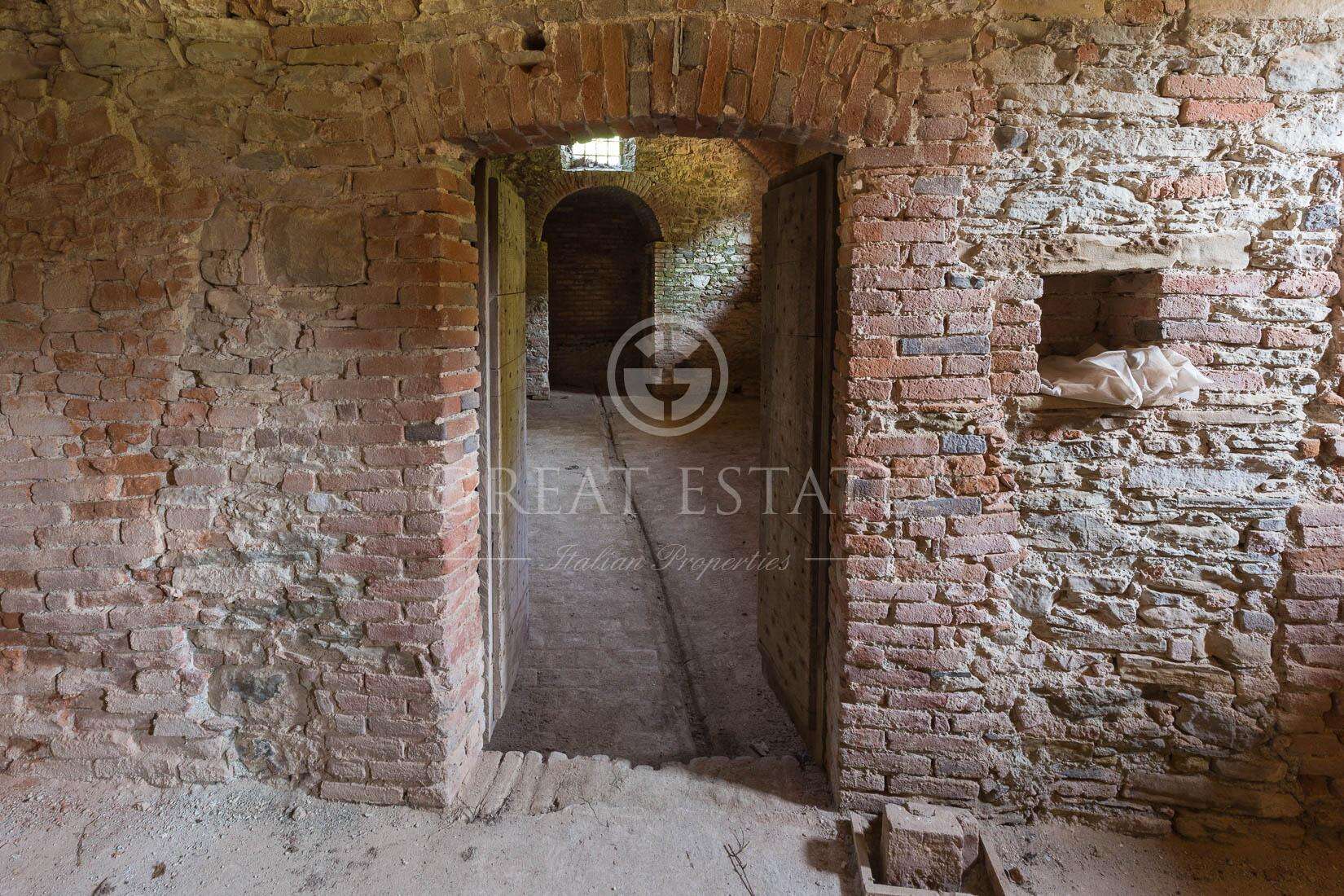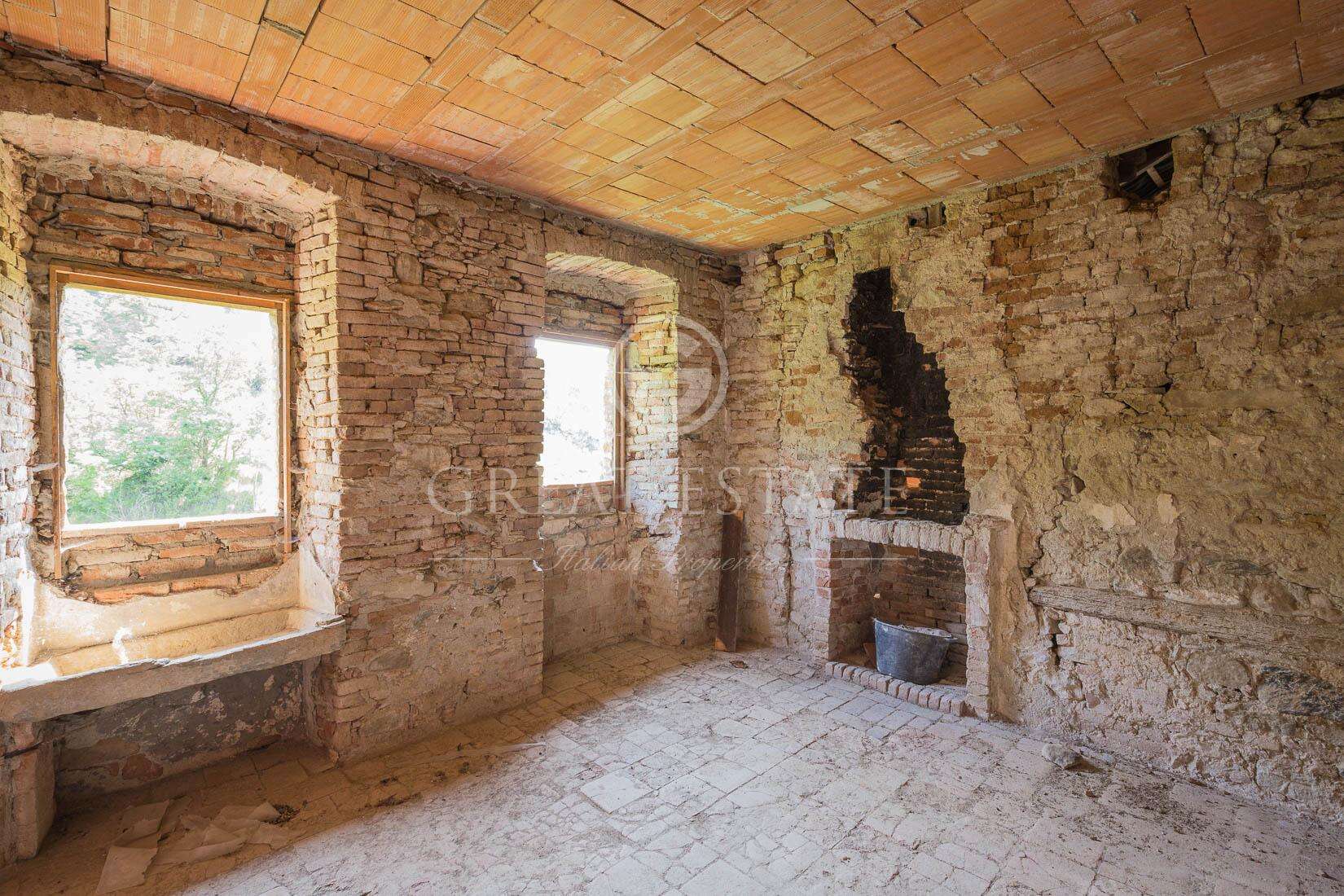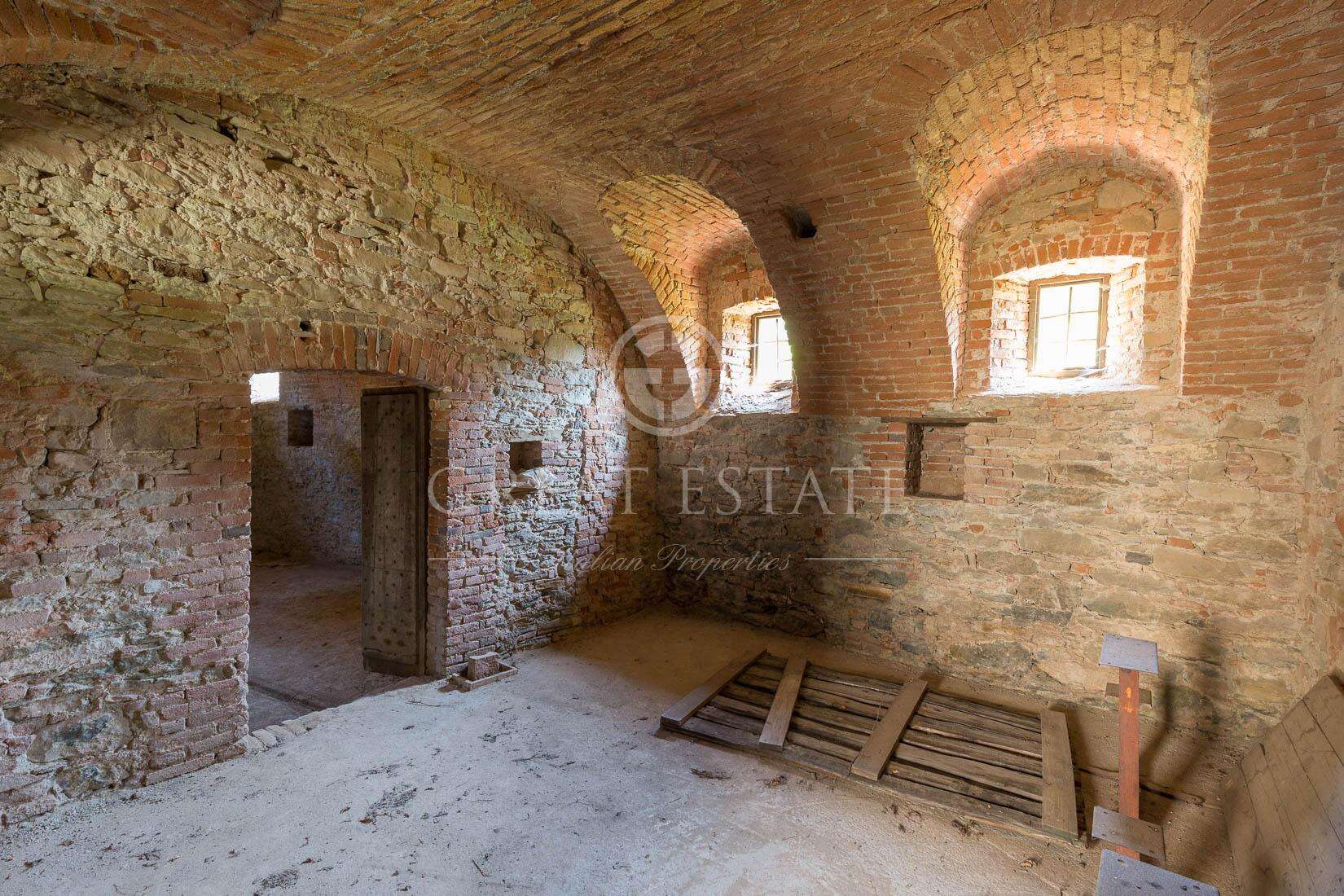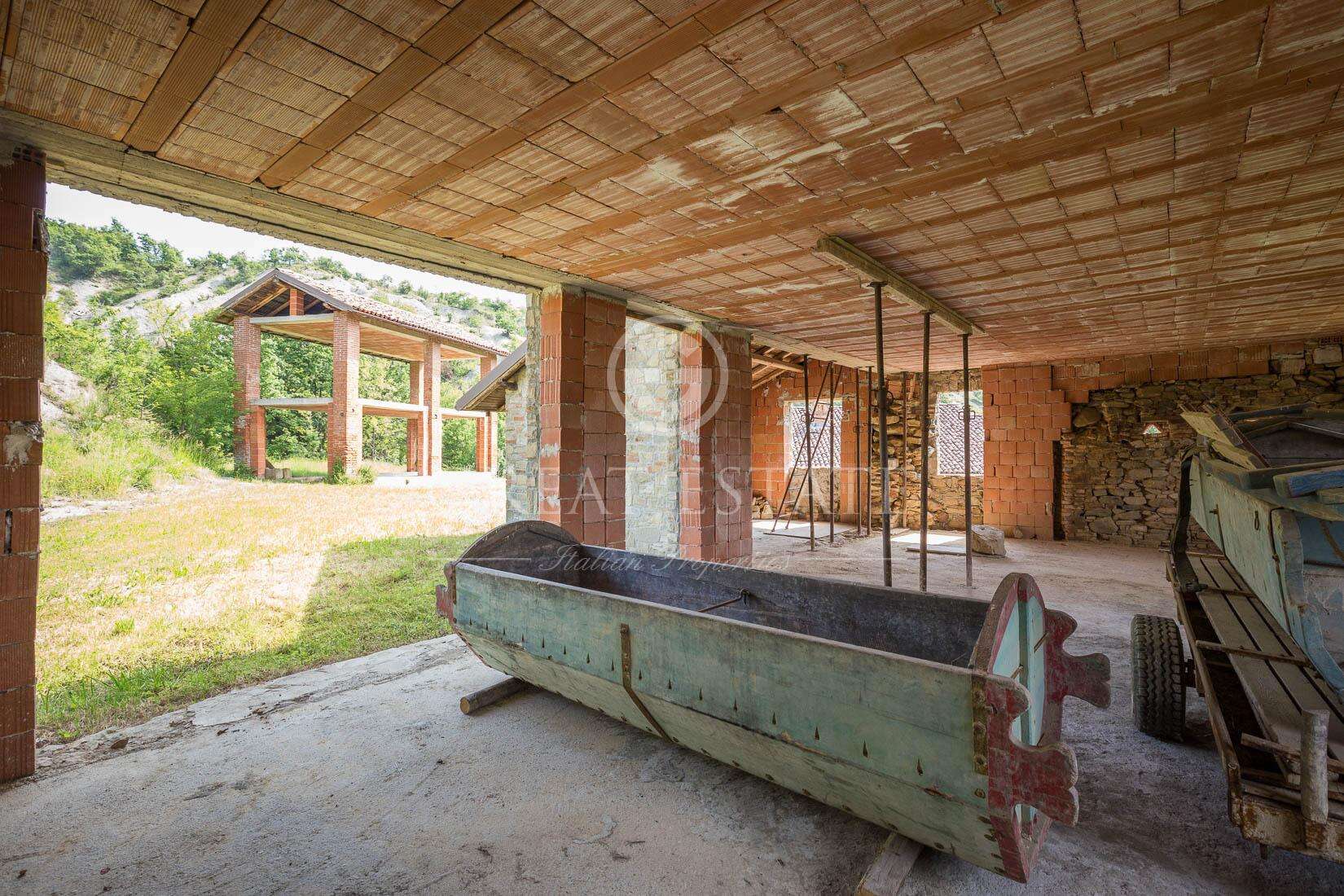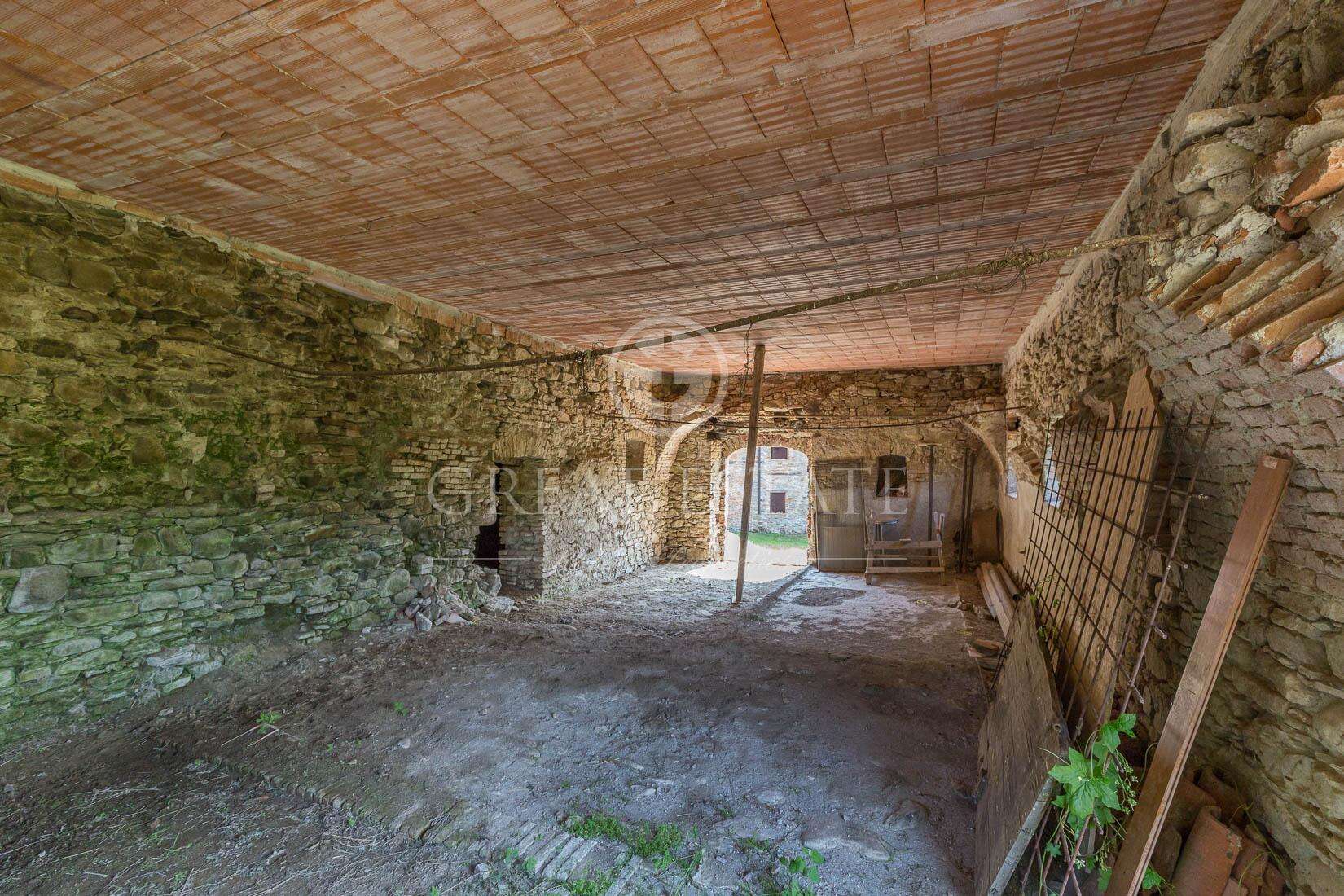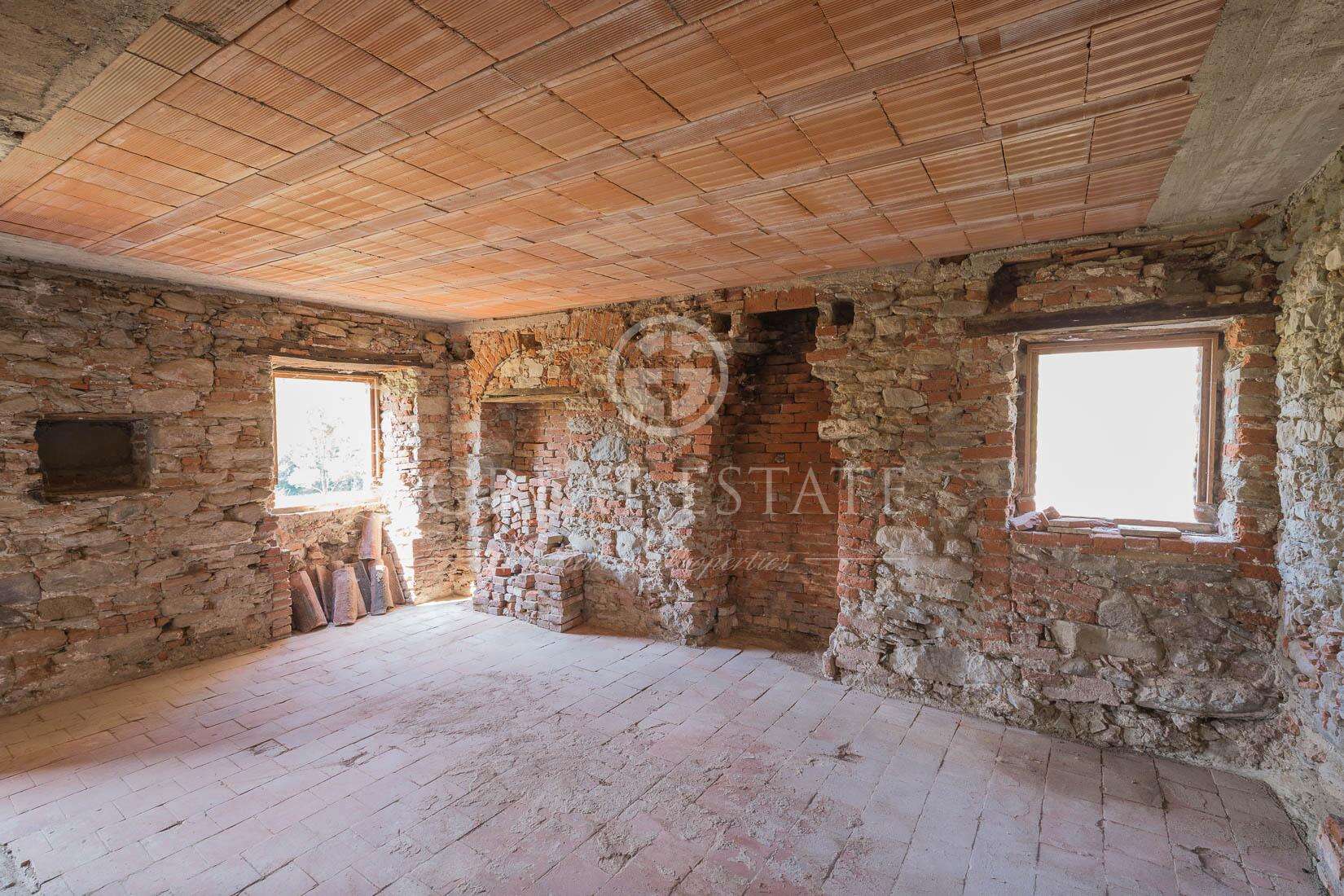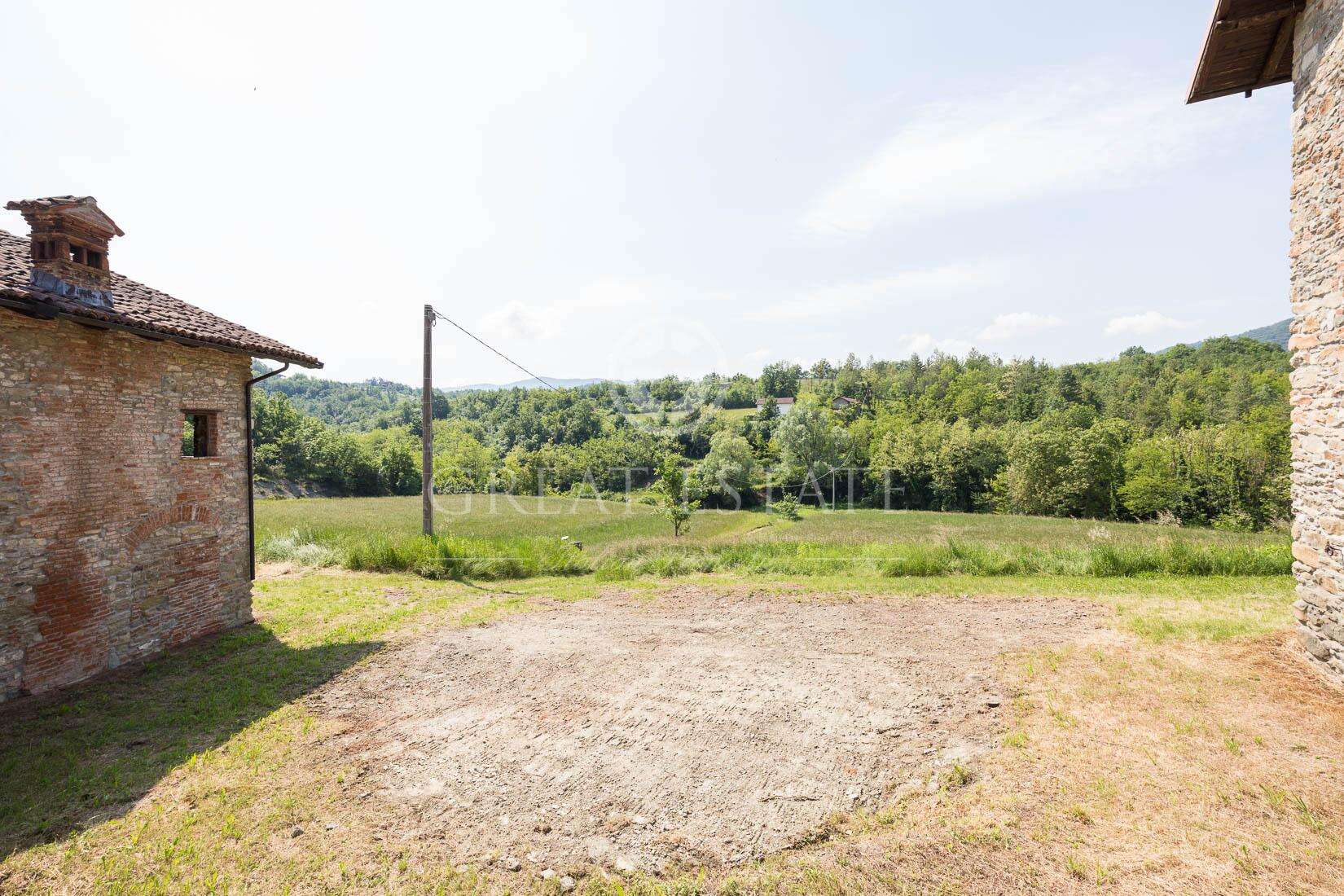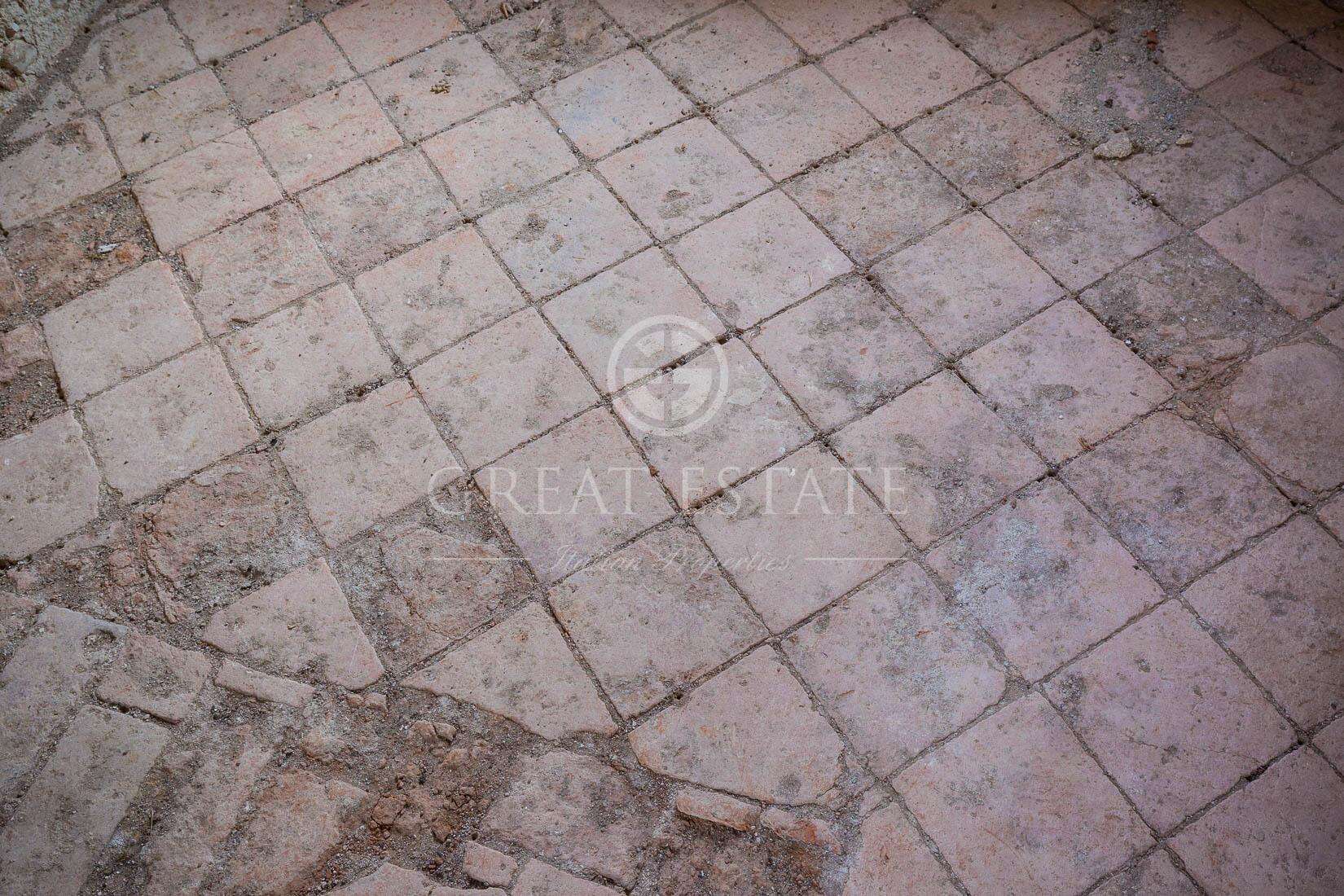 Sted
It is in an isolated position, reachable only through white roads. The shortest one is about 1,6km from the Statale 205, a paved road. It is situated at 18km (about 30 minutes) from the motorway exit of Ovada and 12k (about 23 minutes) from Acqui Terme.
Beskrivelse
"Cascina Bassana" is composed of a manor house for a total of 392 sqm on two levels. A big cellar in the basement with vaulted ceilings made of antique bricks, an ex-stable with a tools storage on the upper level of about 224sqm, a barn on two levels of about 76sqm and an agricultural shed of 30sqm are part of the property. The buildings, situated in a splendid and panoramic position surrounded by Monferrato hills, overlook two big farmyards and fields. At the backside there is a thick wood. The land of the property is about 36ha, composed of: wood, hay meadows, pasture and uncultivated fields with precious trees. Rio Caramagna walks along the property on the right side and a tiny trickle that goes the Martello Valley. This area, a geo-palaeontological site, is highly fossiliferous, being part of the depots of the BTP (Bacino Terziario Piemontese), dating back to the late Oligocene – 33.9-23 million years ago. Energy class to be determined.
Boligens tilstand
Not restored
Fasiliteter
The water supplies arrive until the patio and all the utilities need to be activated. There is a big well set to rainwater collection.
Skjøte detaljer
The buildings are counted as F/2 (ruins). Great Estate Group, through the owner's specialist, draws up a due diligence on each property, which allows to perfectly know the urbanistic and cadastral situation of every property. The due diligence can be required in case of real interest in the property.
Eier detaljer/Kontraktuelle krav
The property is owned by private individuals and the purchase will be taxed according to the current laws.
Mulig tomtebenyttelse
The property offers the possibility to be used as a touristic accommodation, thanks to its several and big areas.
Kontakt oss vedr. denne eiendommen: