Boligdetaljer
"Podere Monferrato"
| | | |
| --- | --- | --- |
| COD. 2484 | Piedmont - Cassinelle (Alessandria) | € EUR 100,000 |
| | | |
| --- | --- | --- |
| TYPE: Rustic farmhouses and Countryhouses | BOLIG AREAL: 202.50 kvm | TOMTE AREAL: 4.69 ha |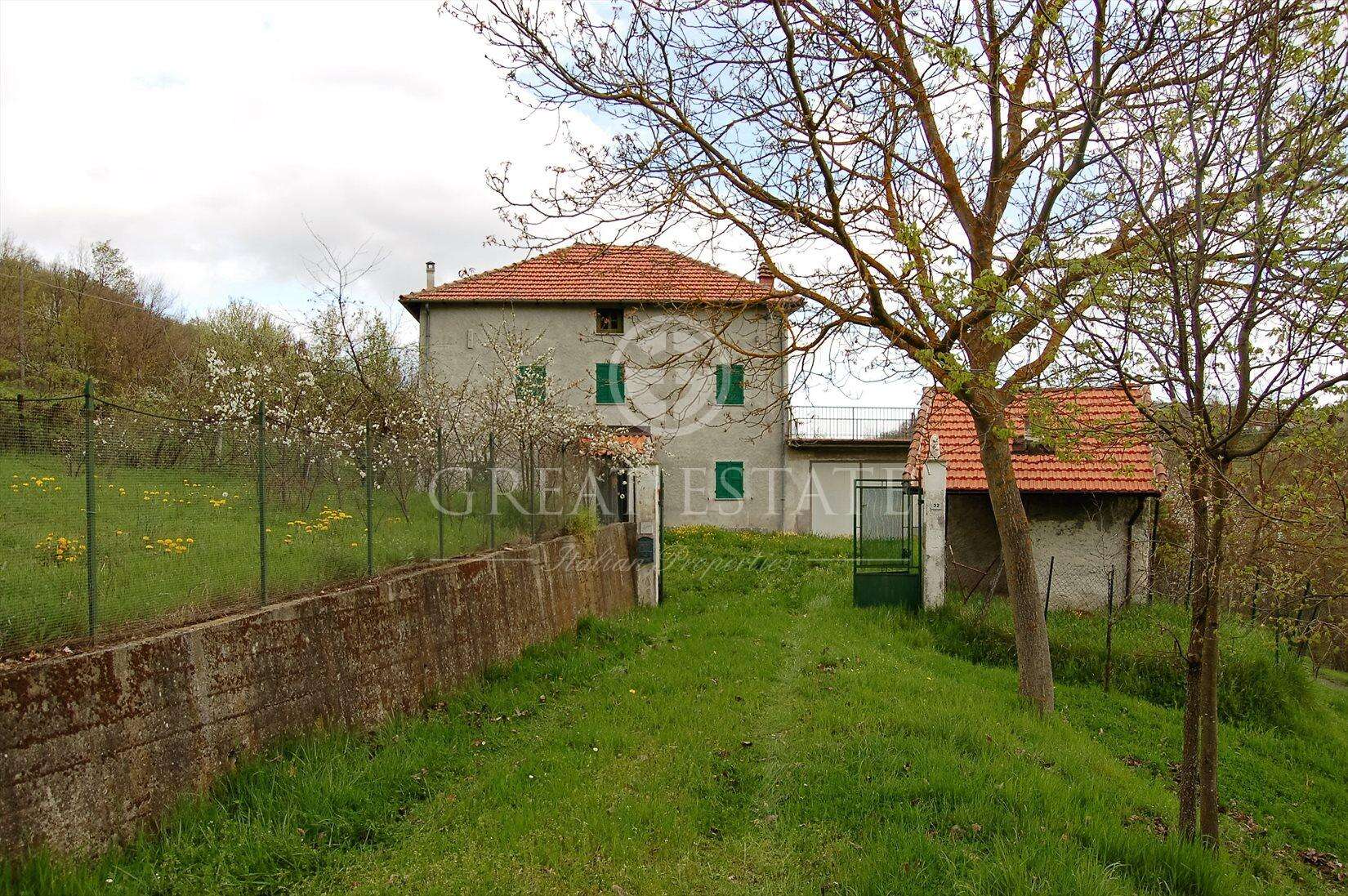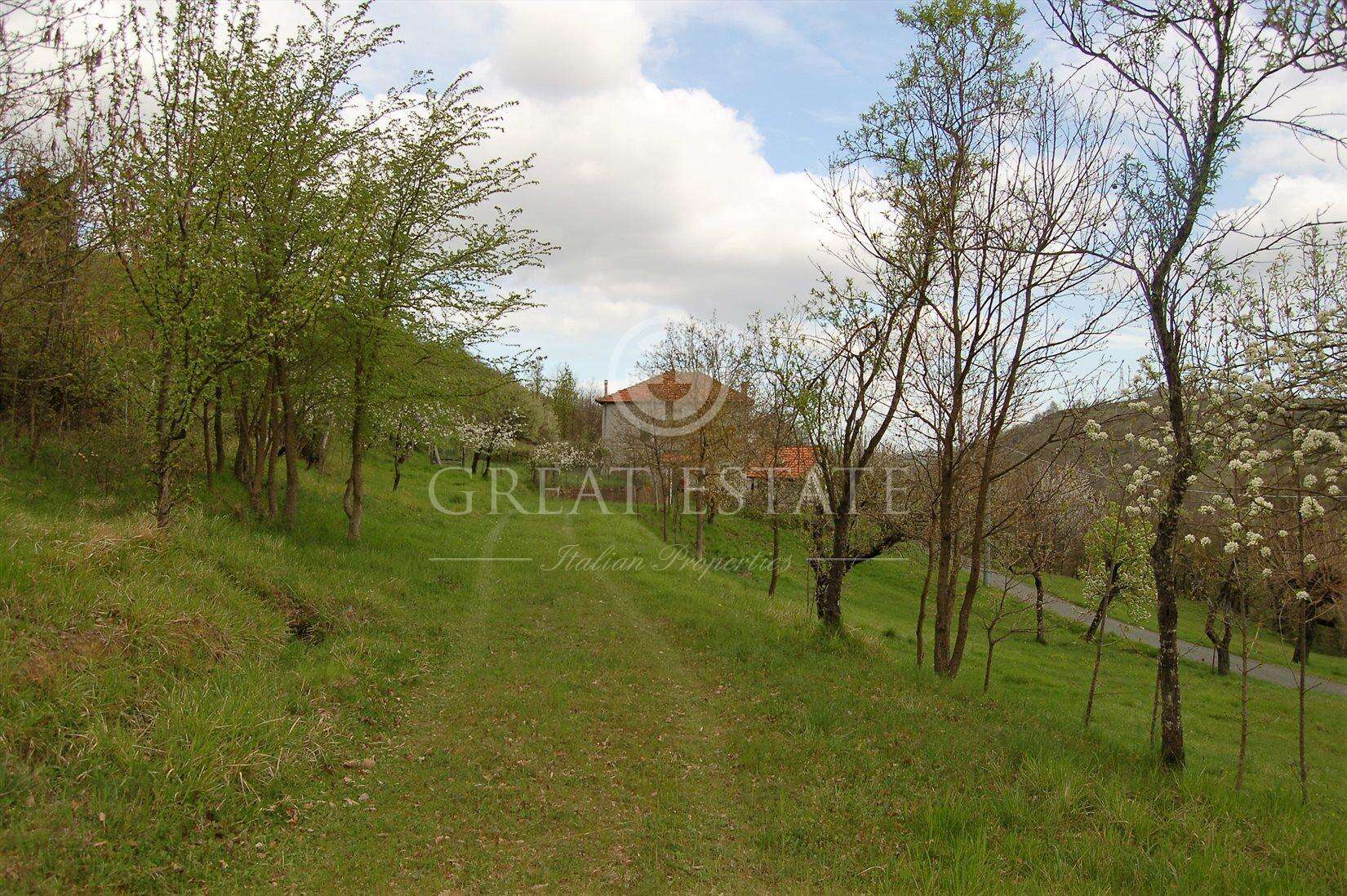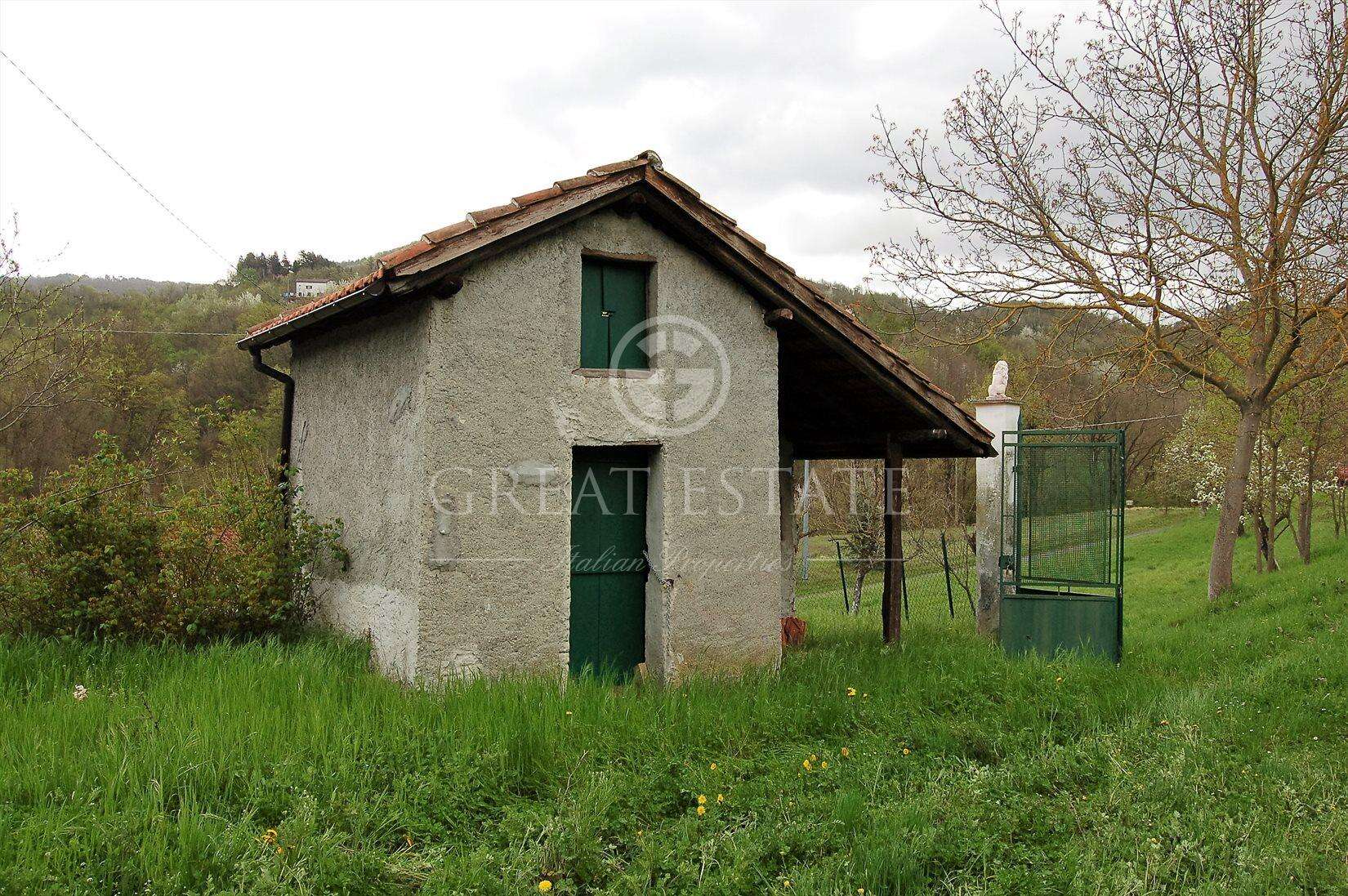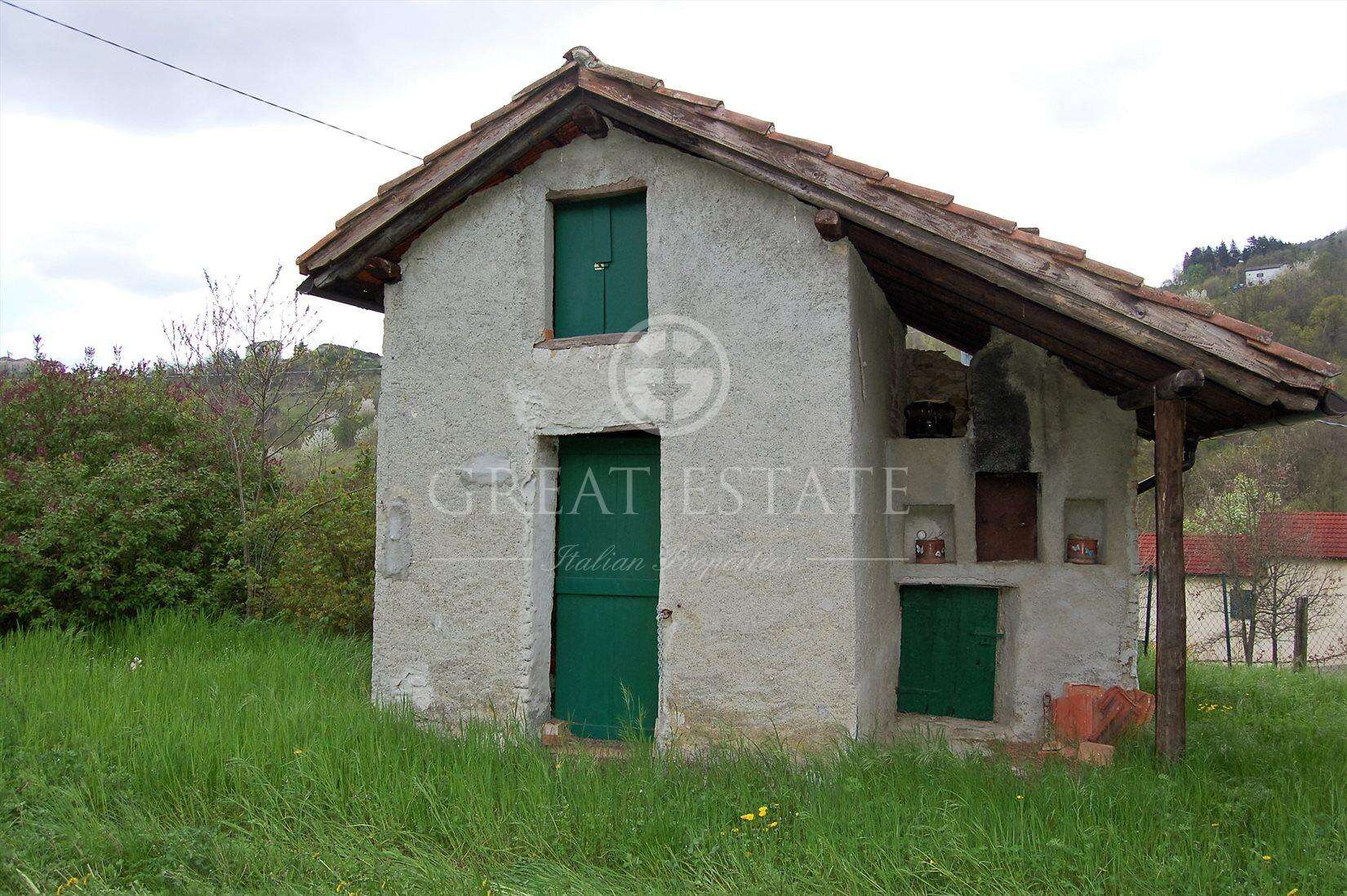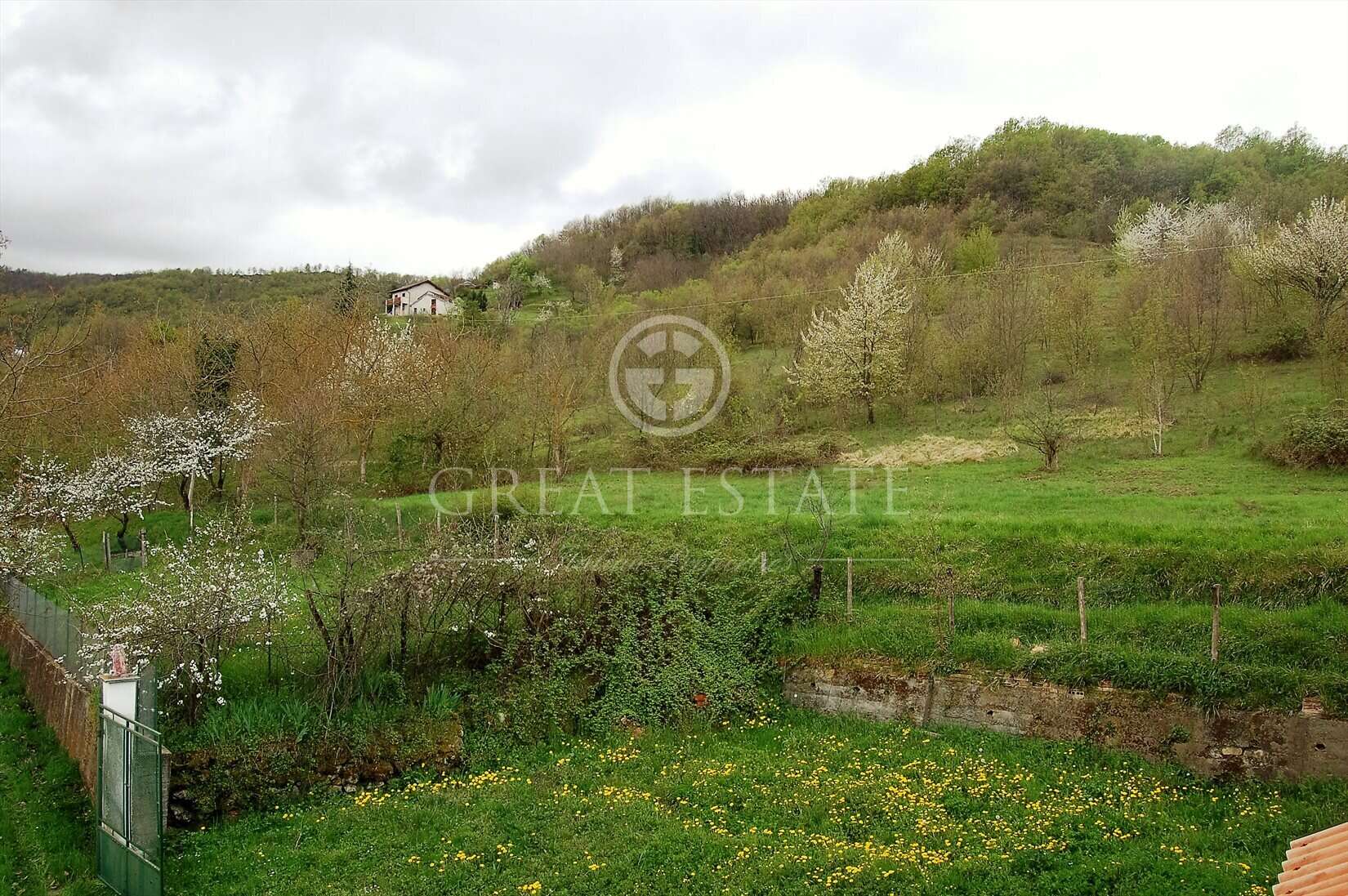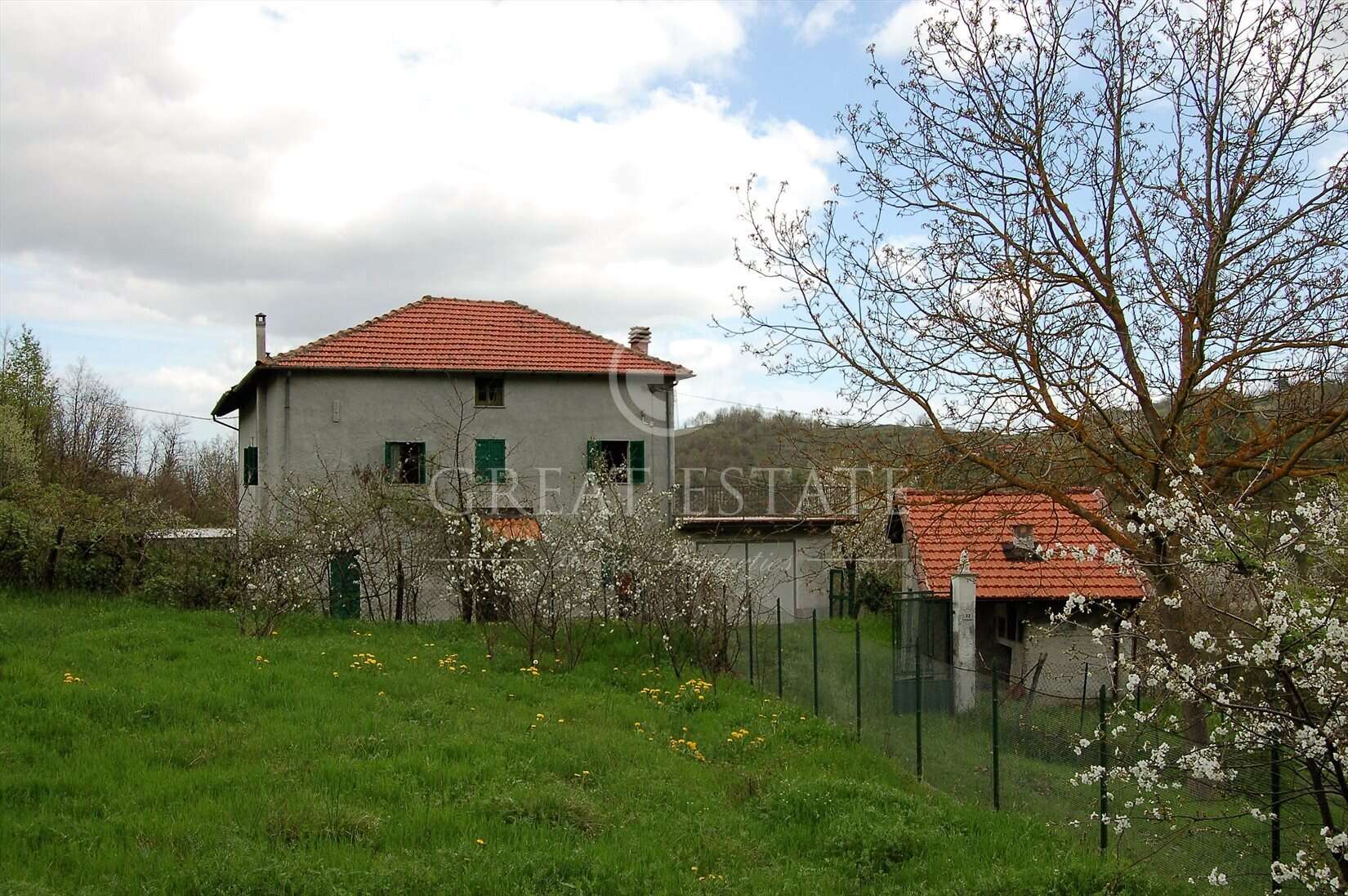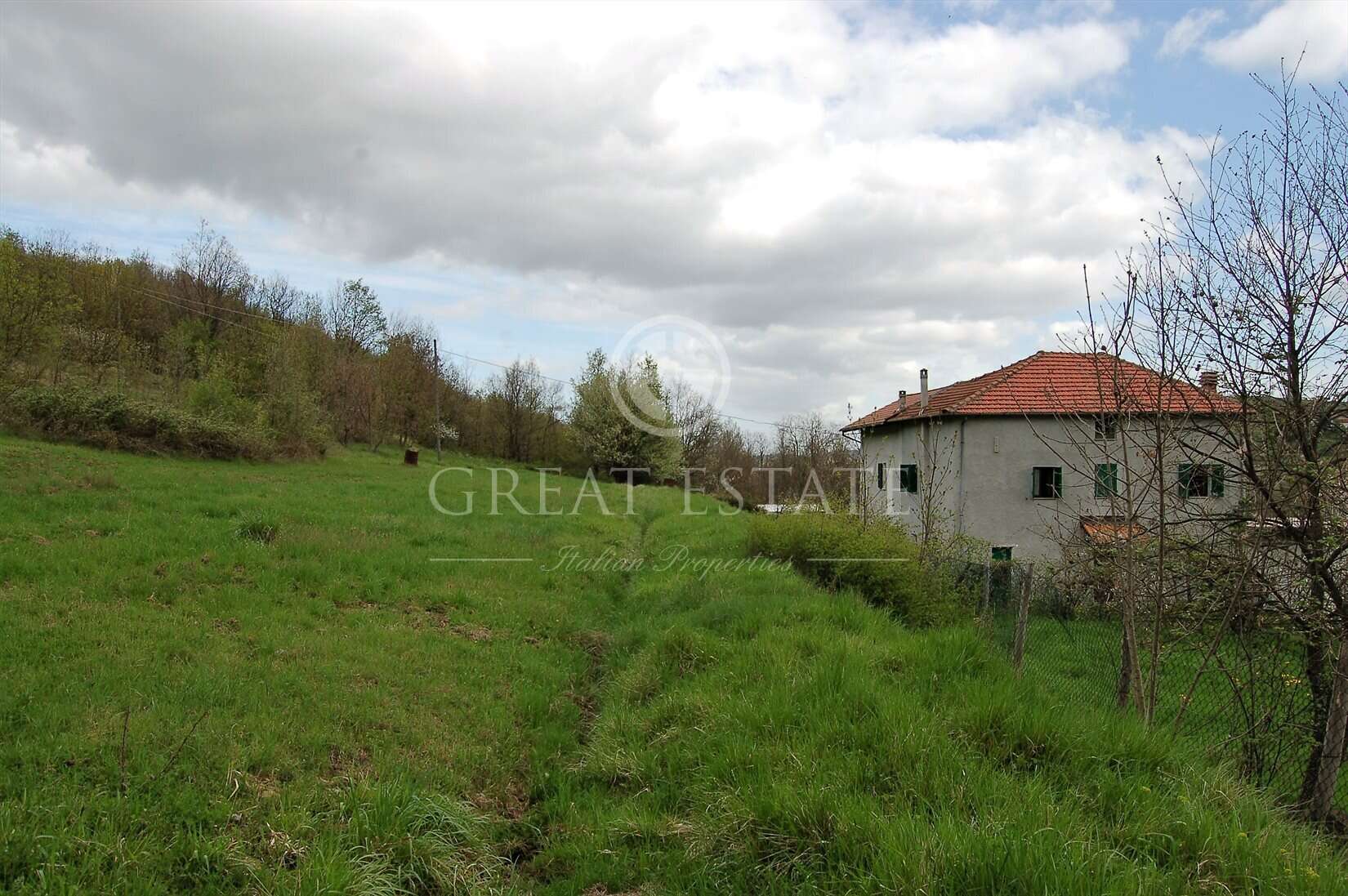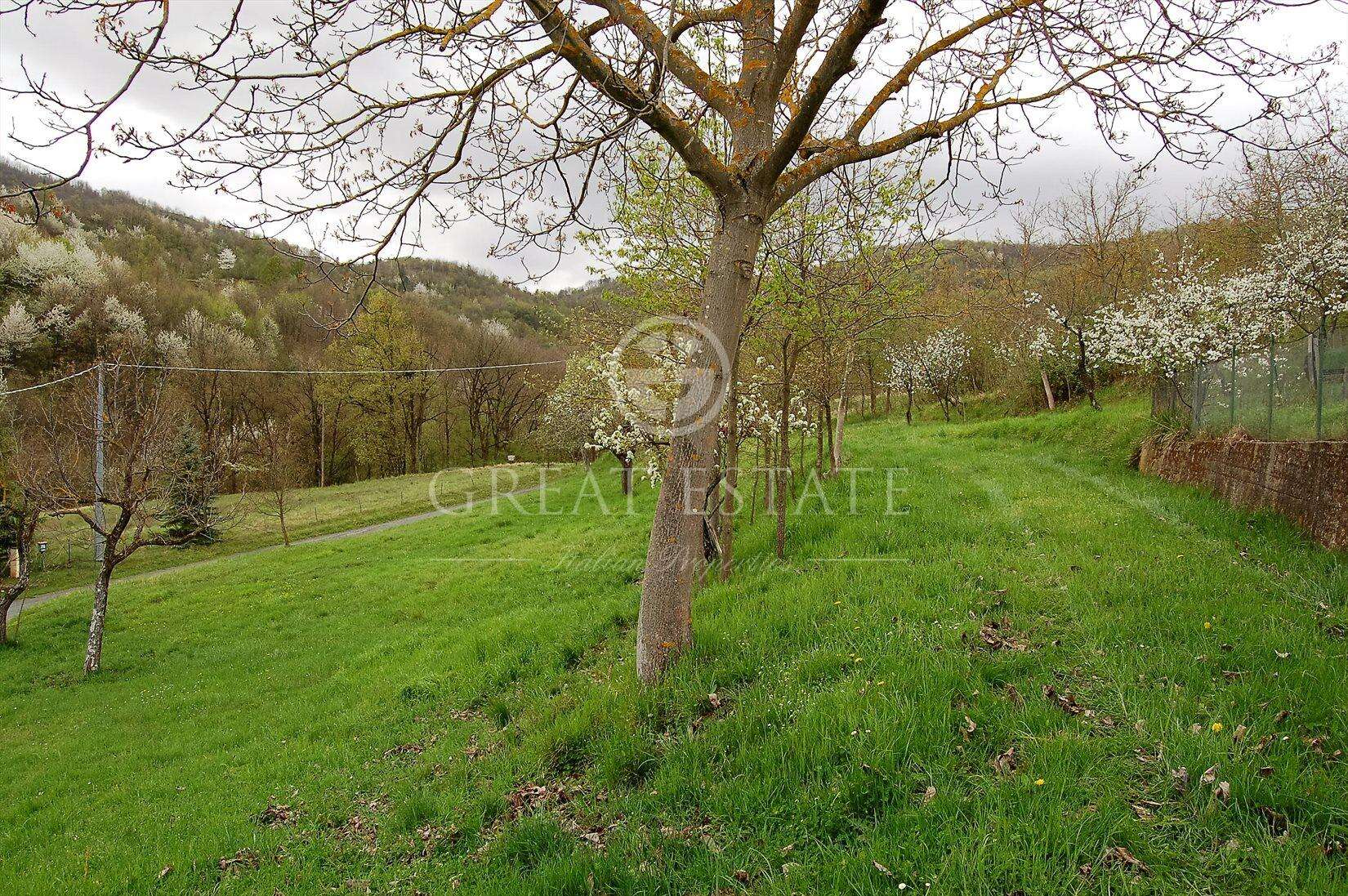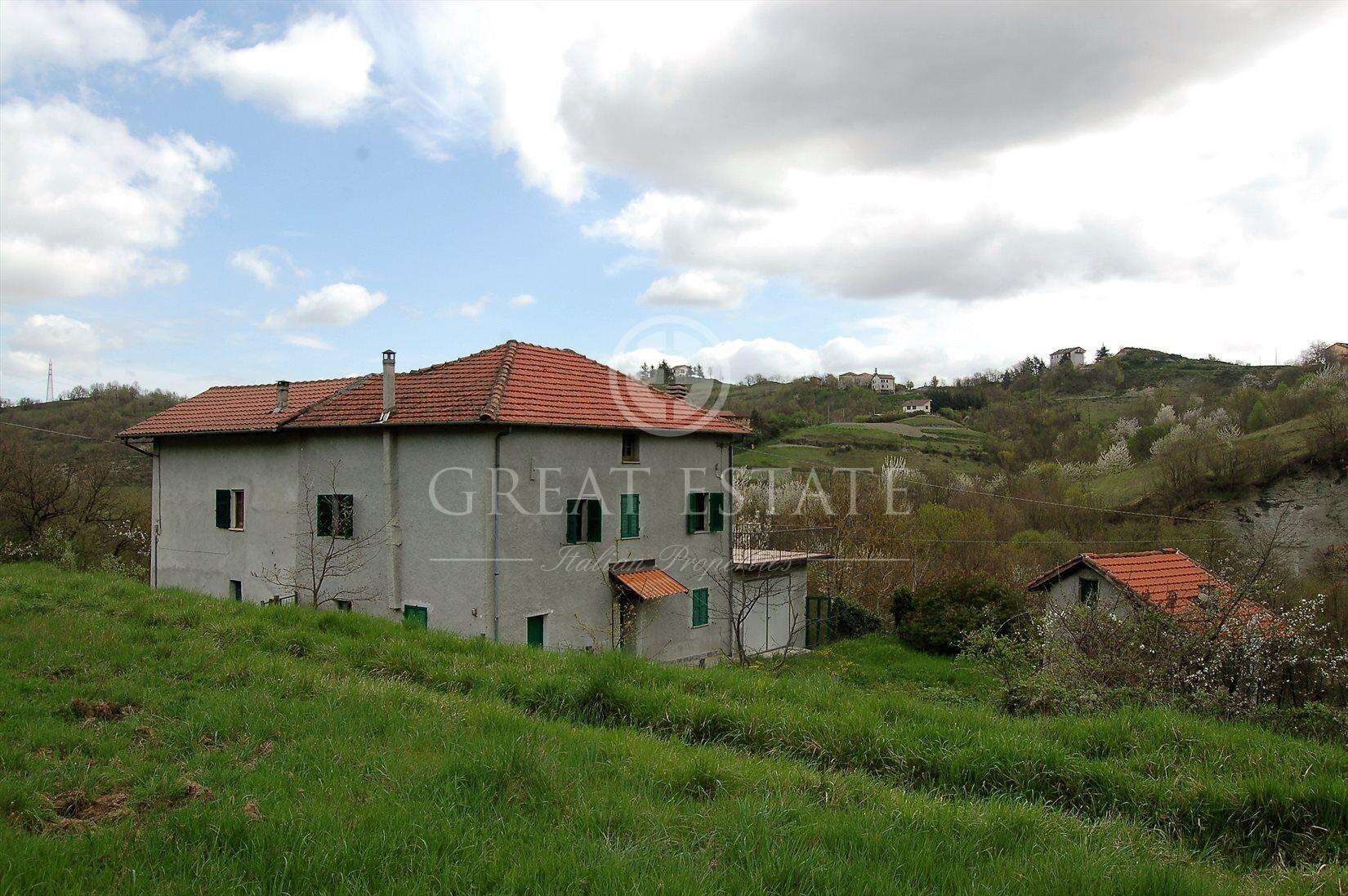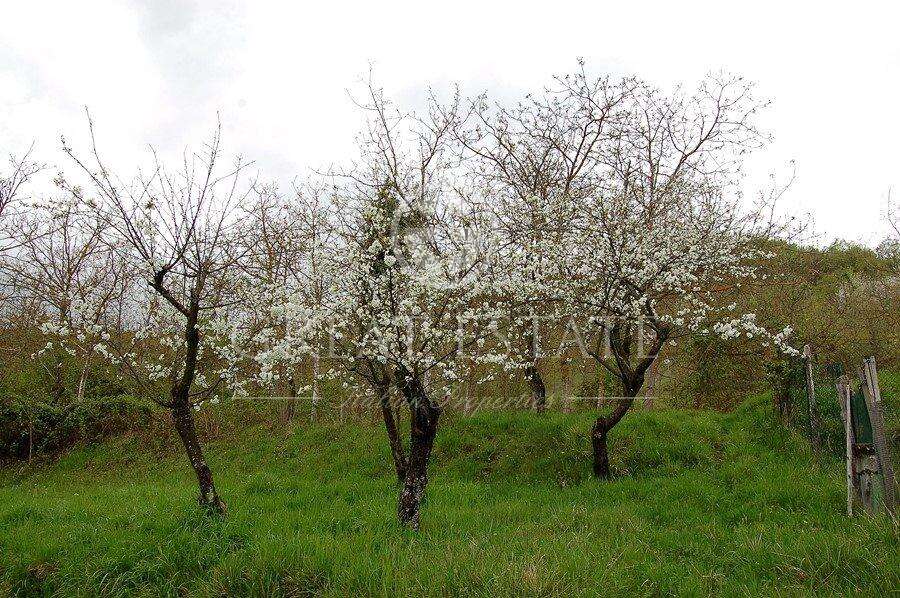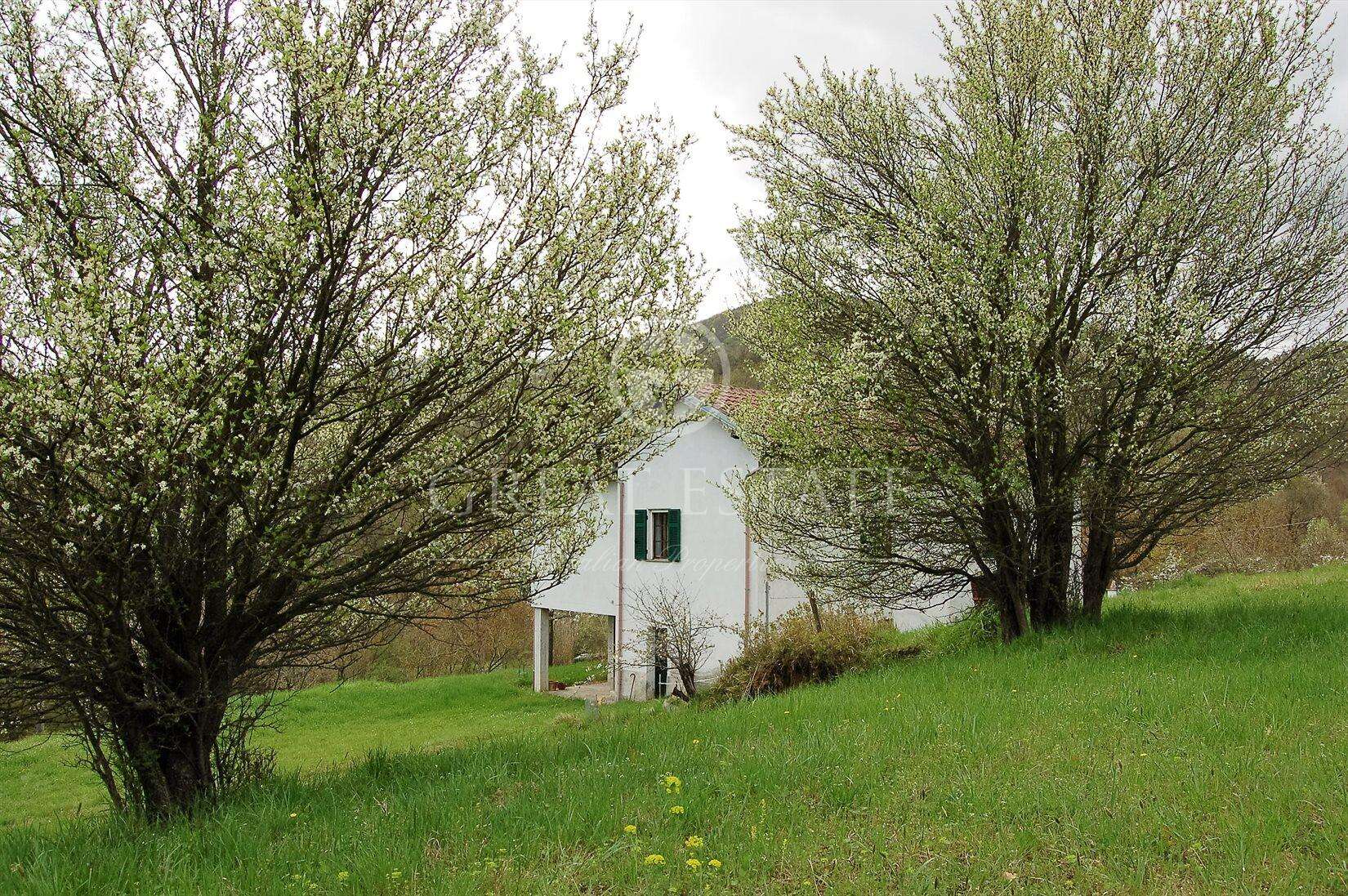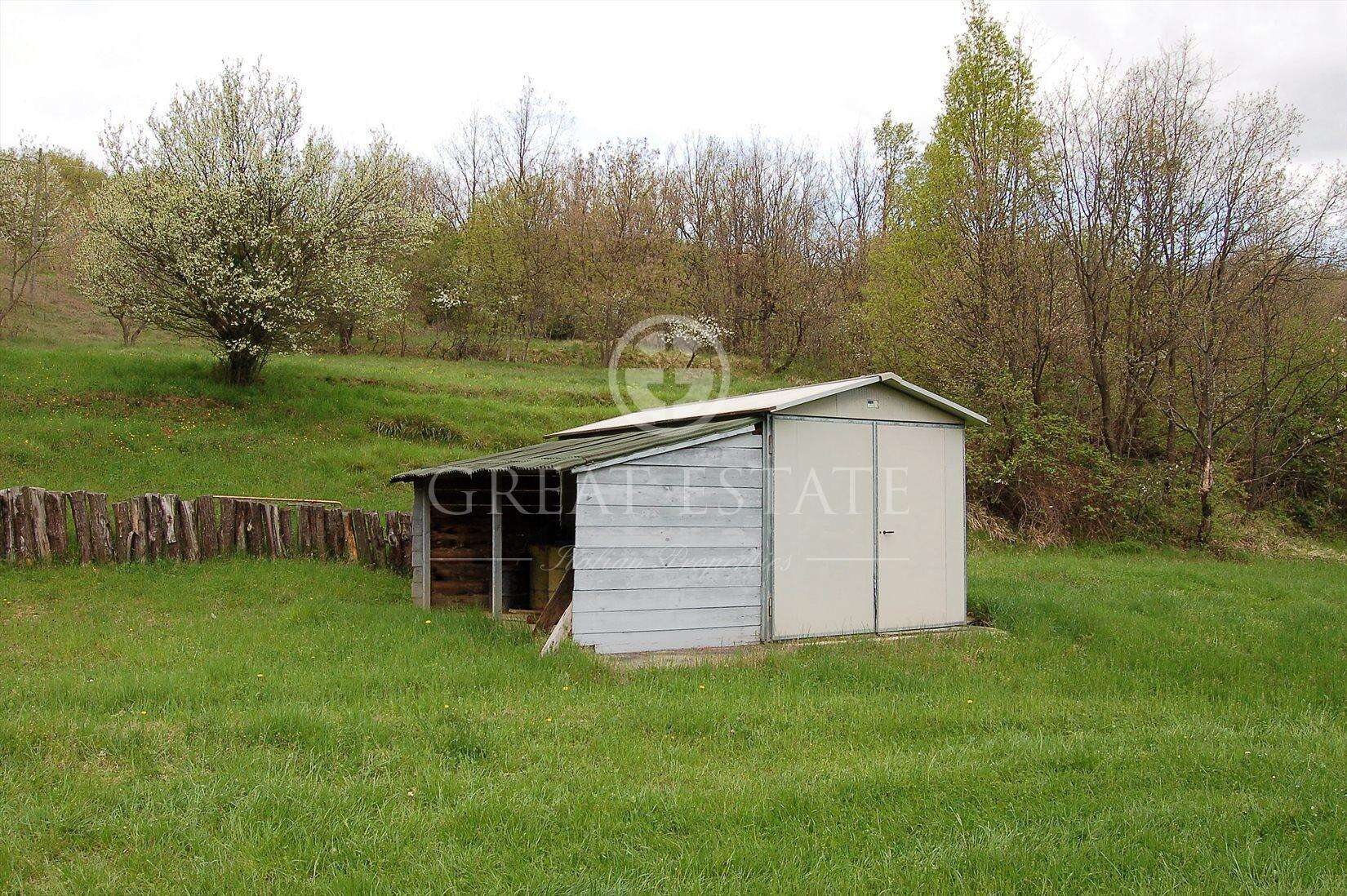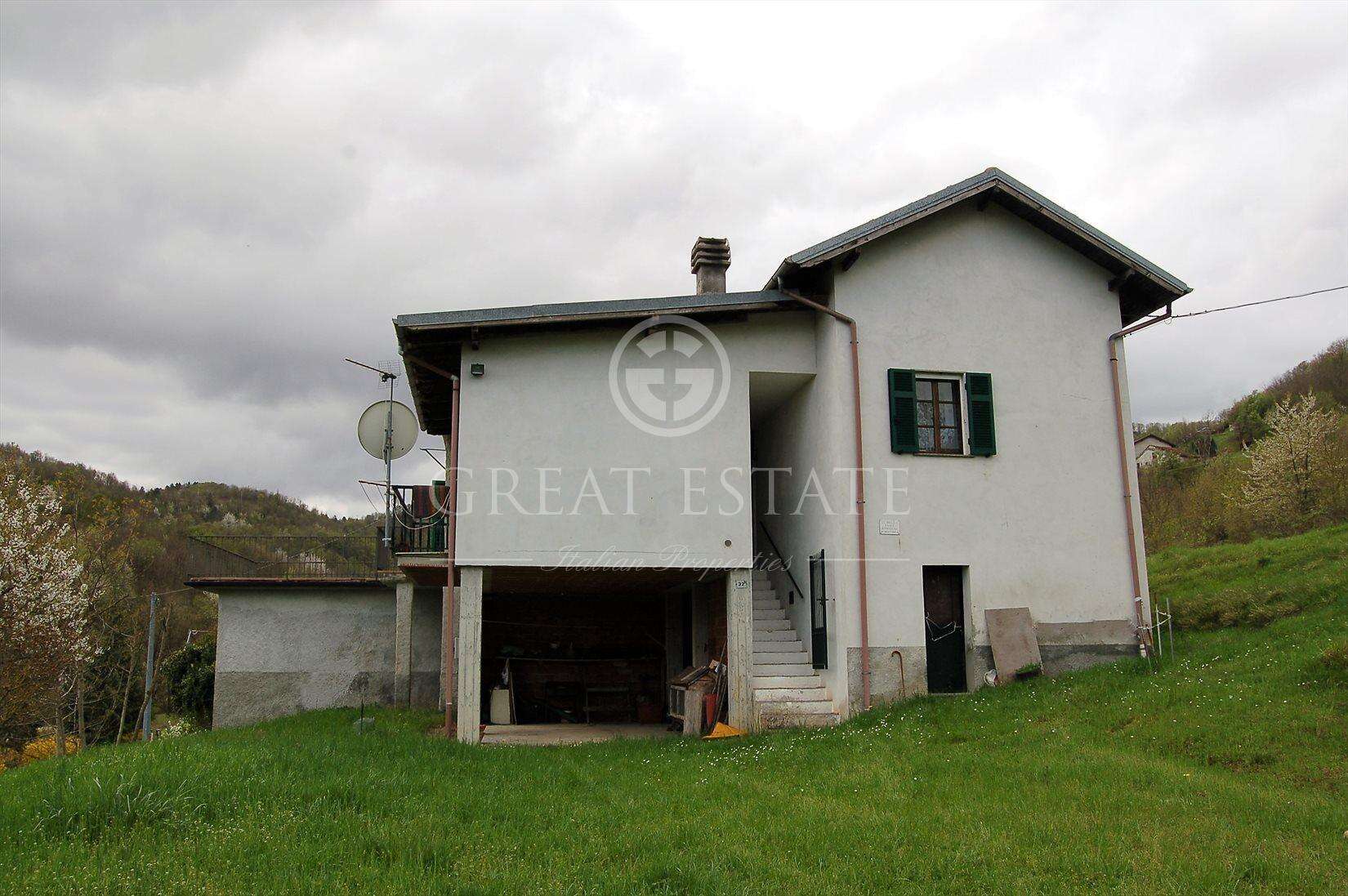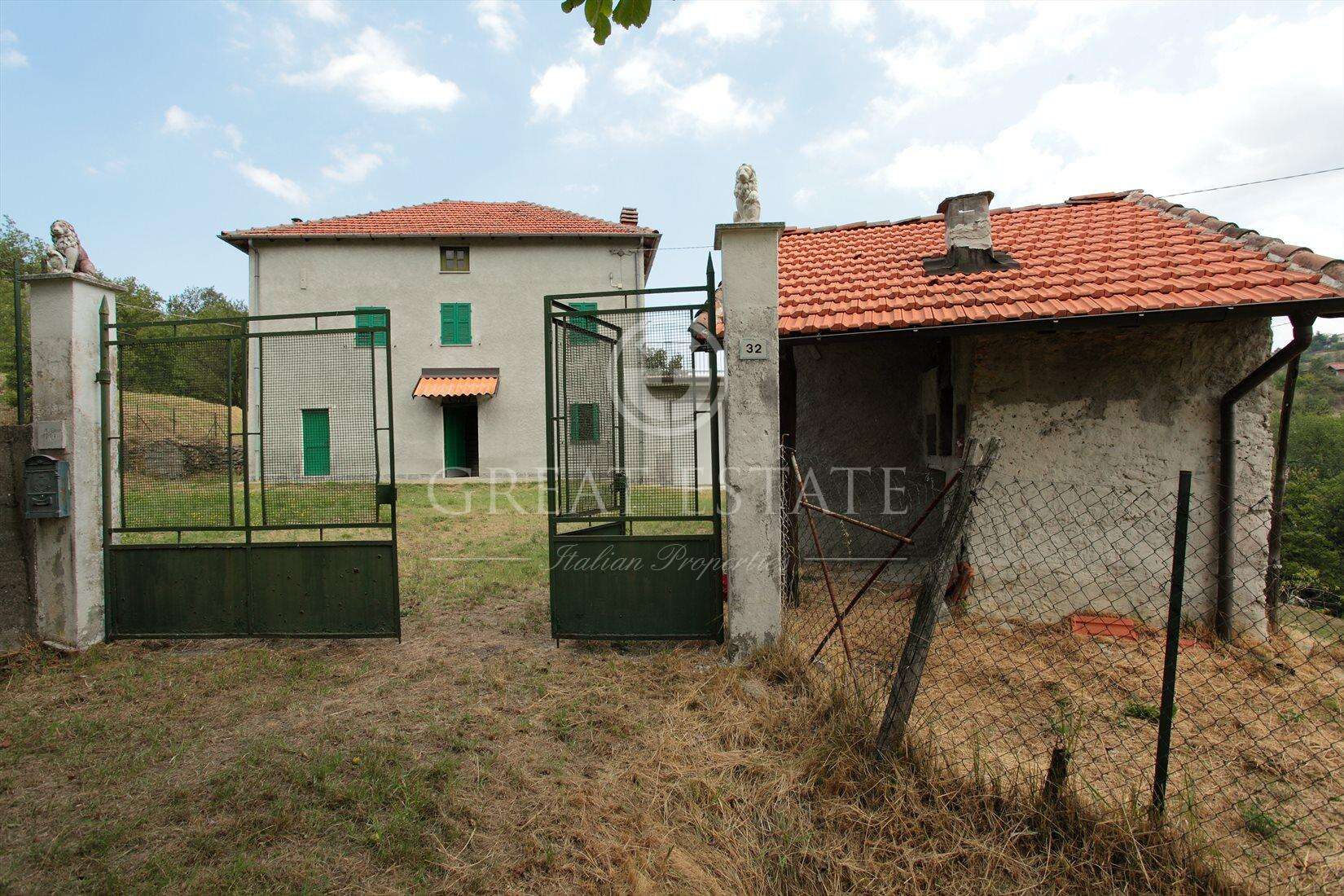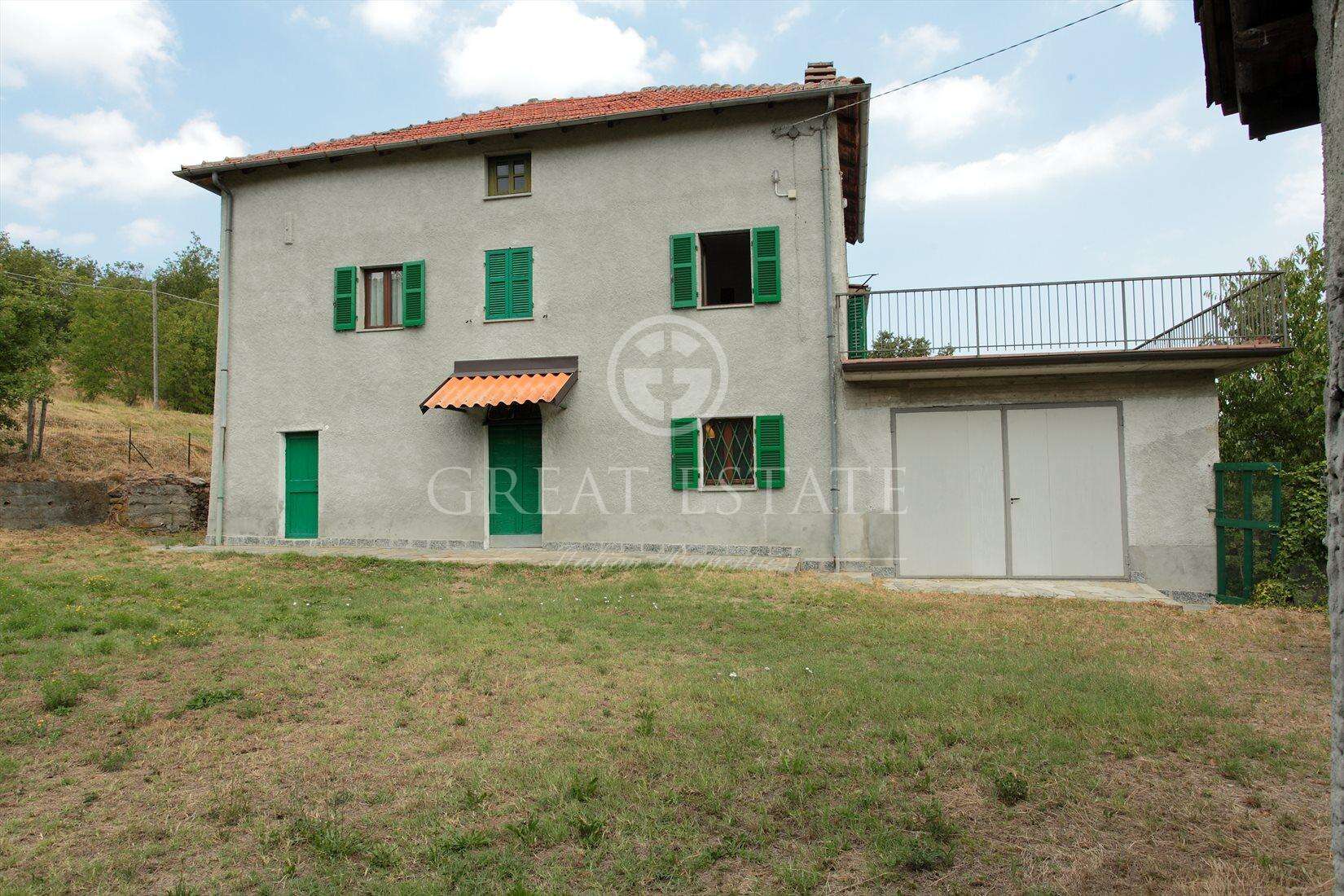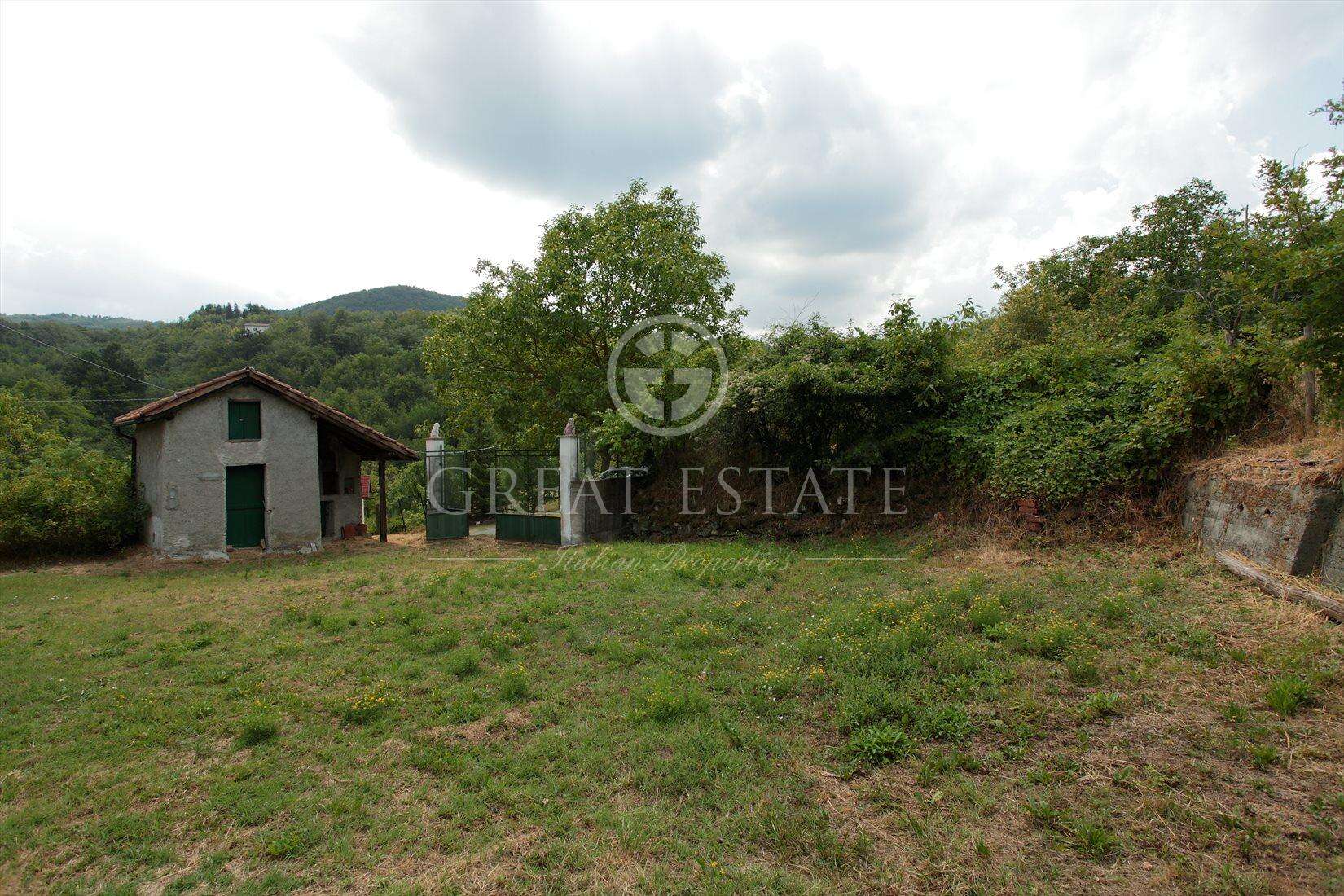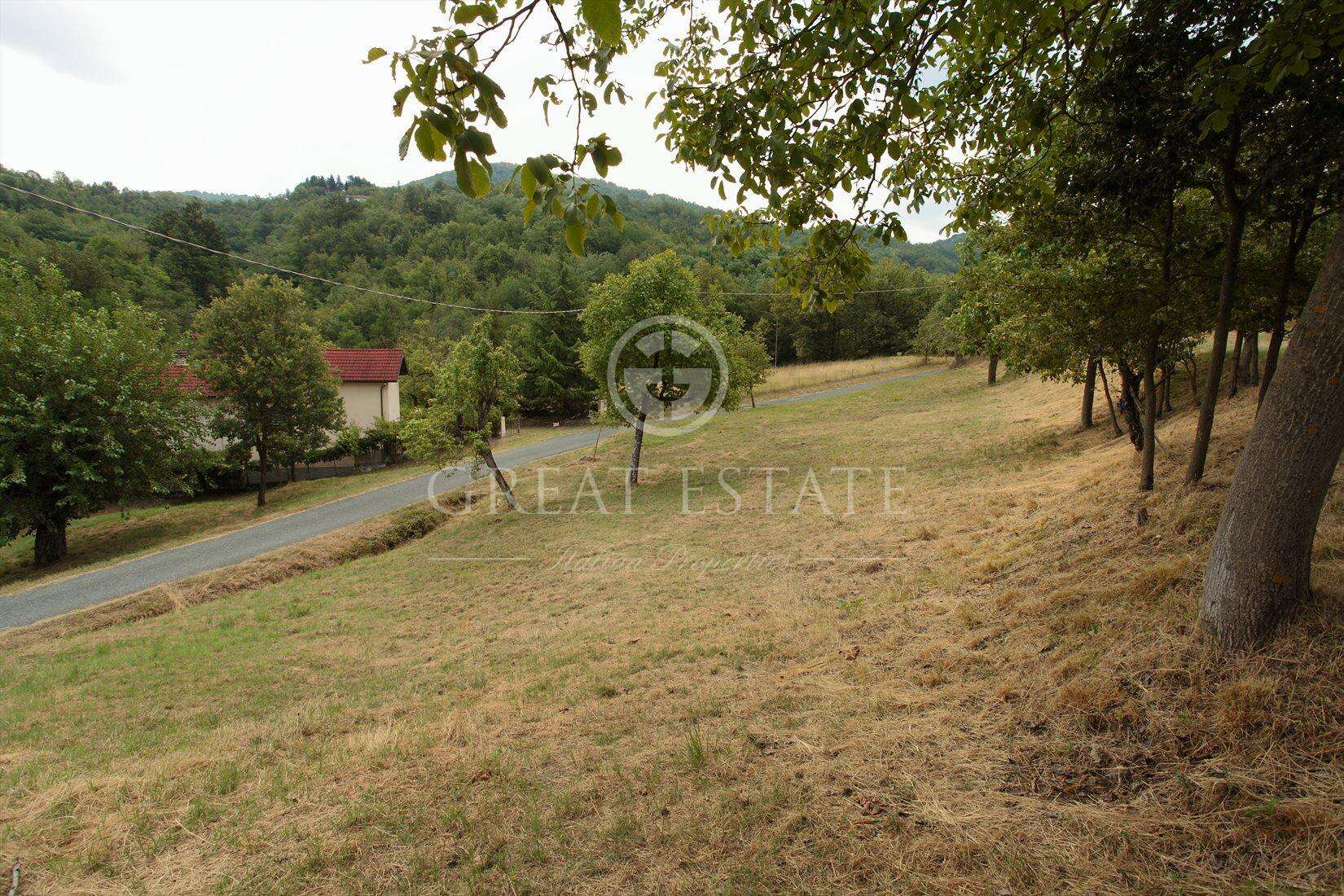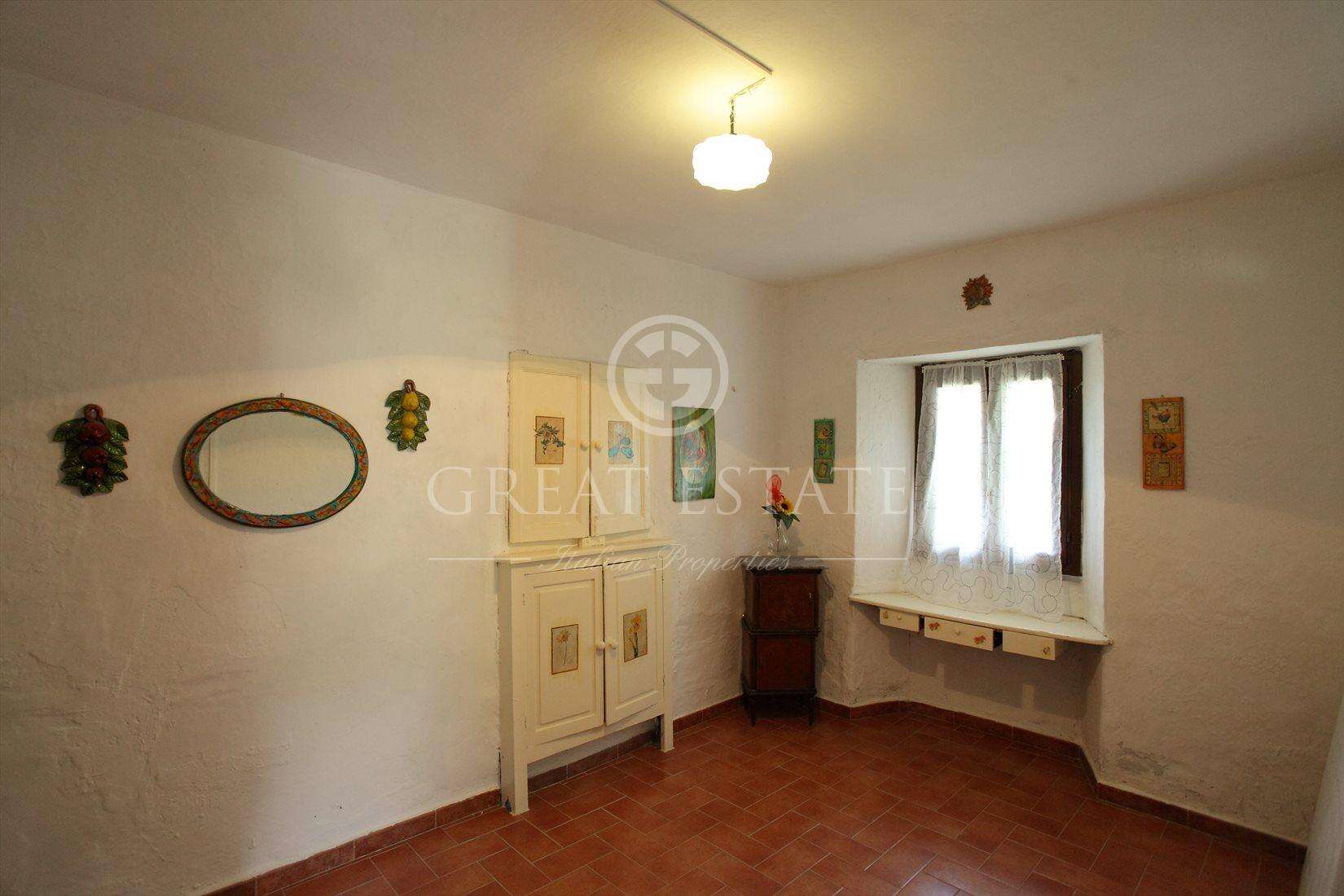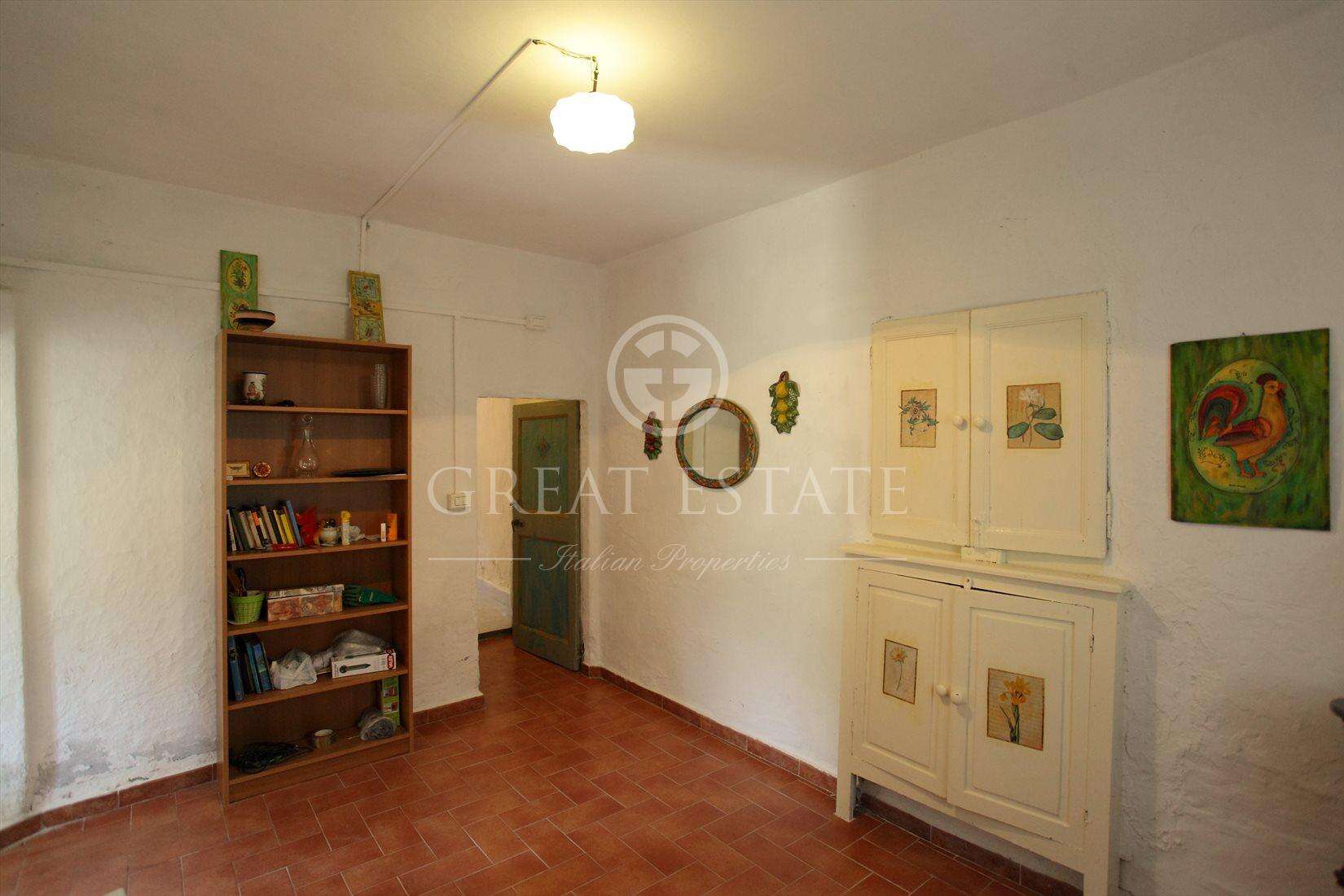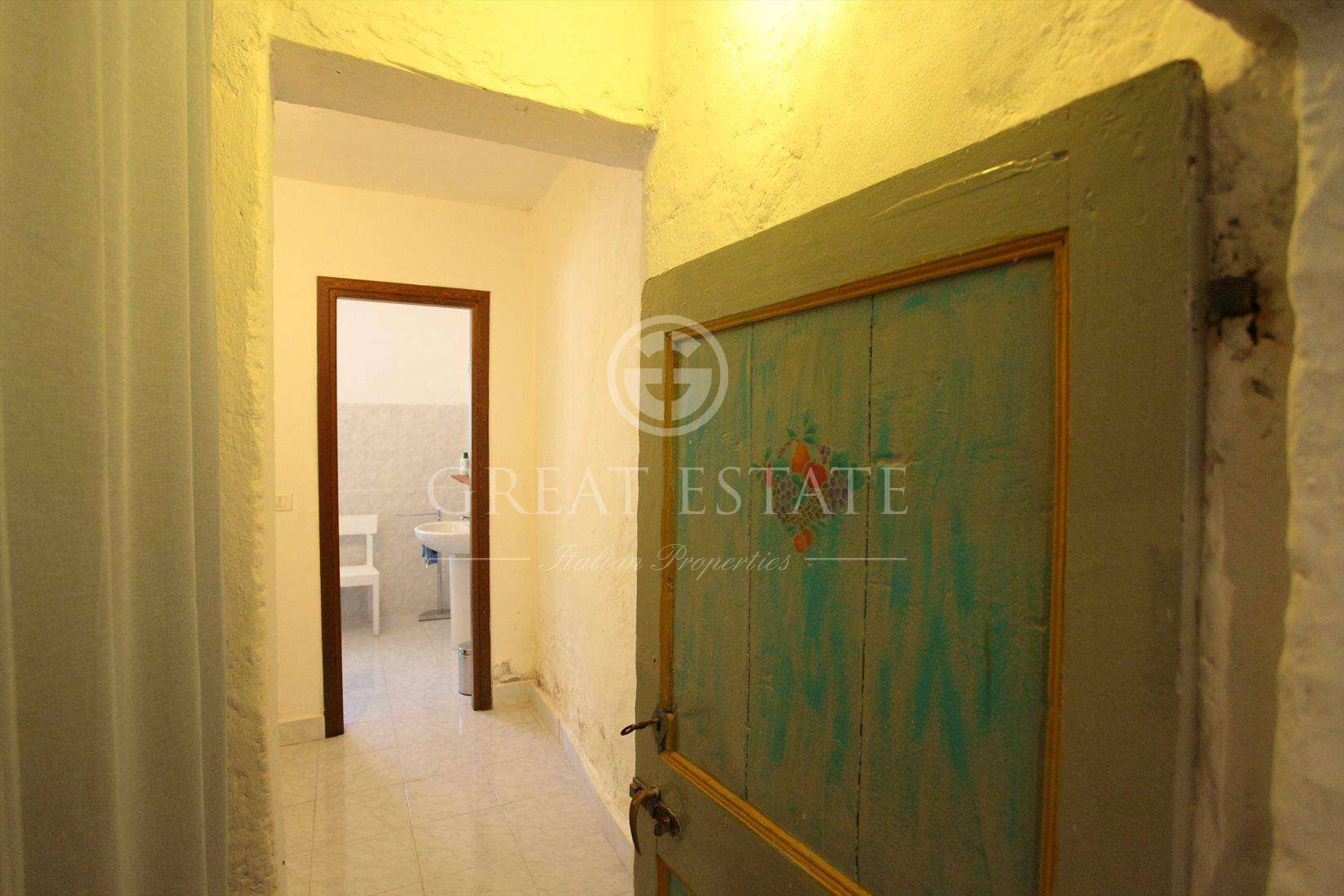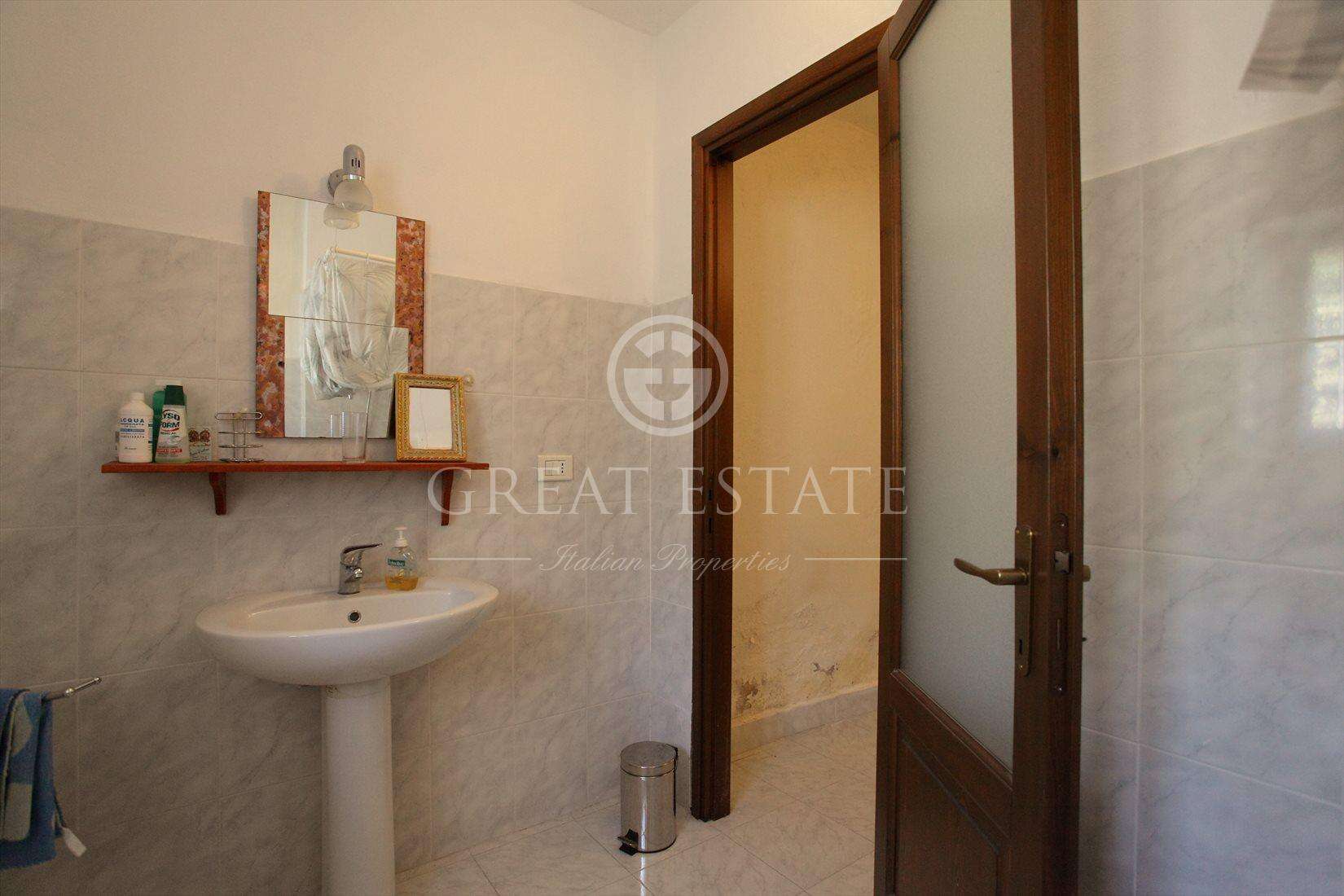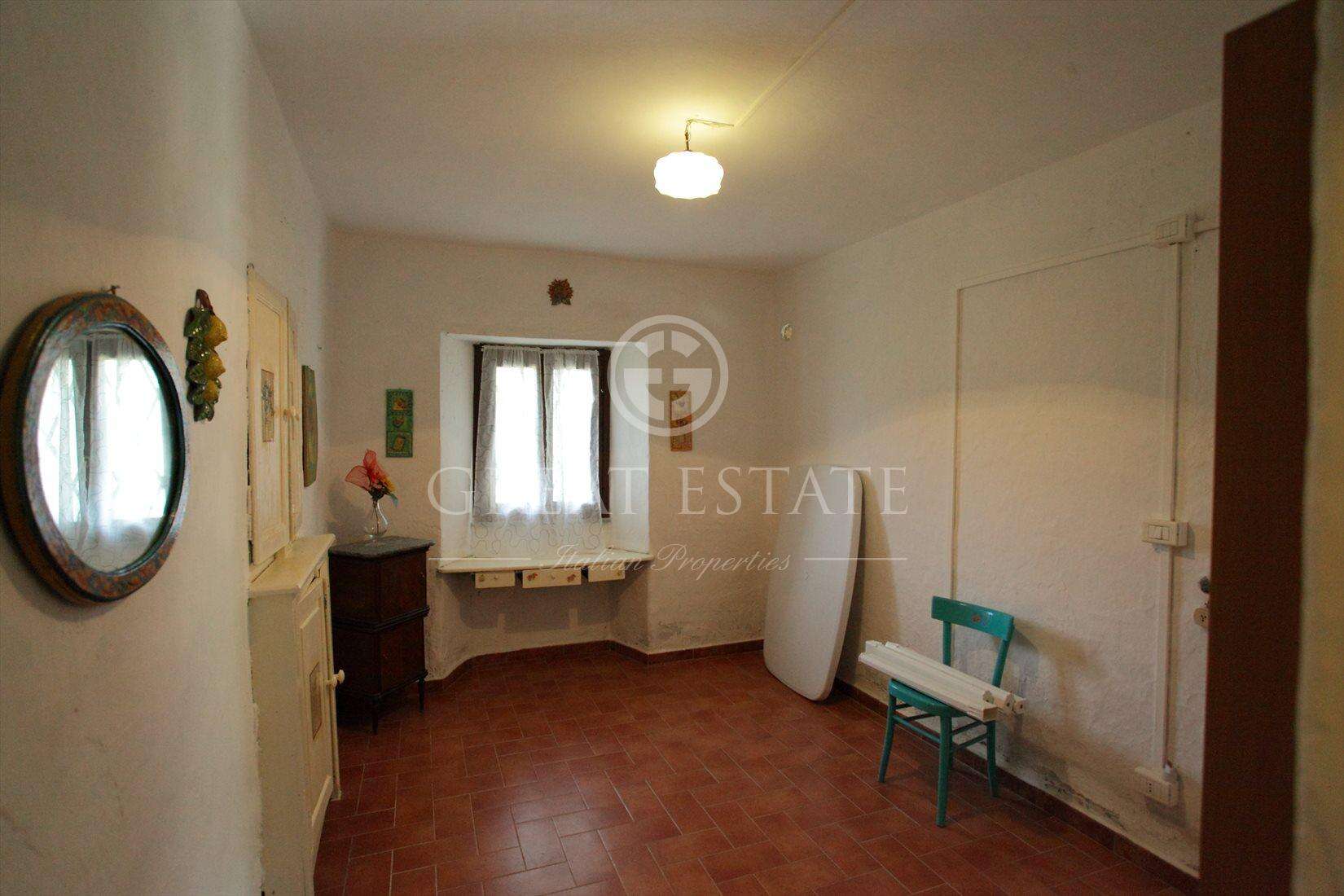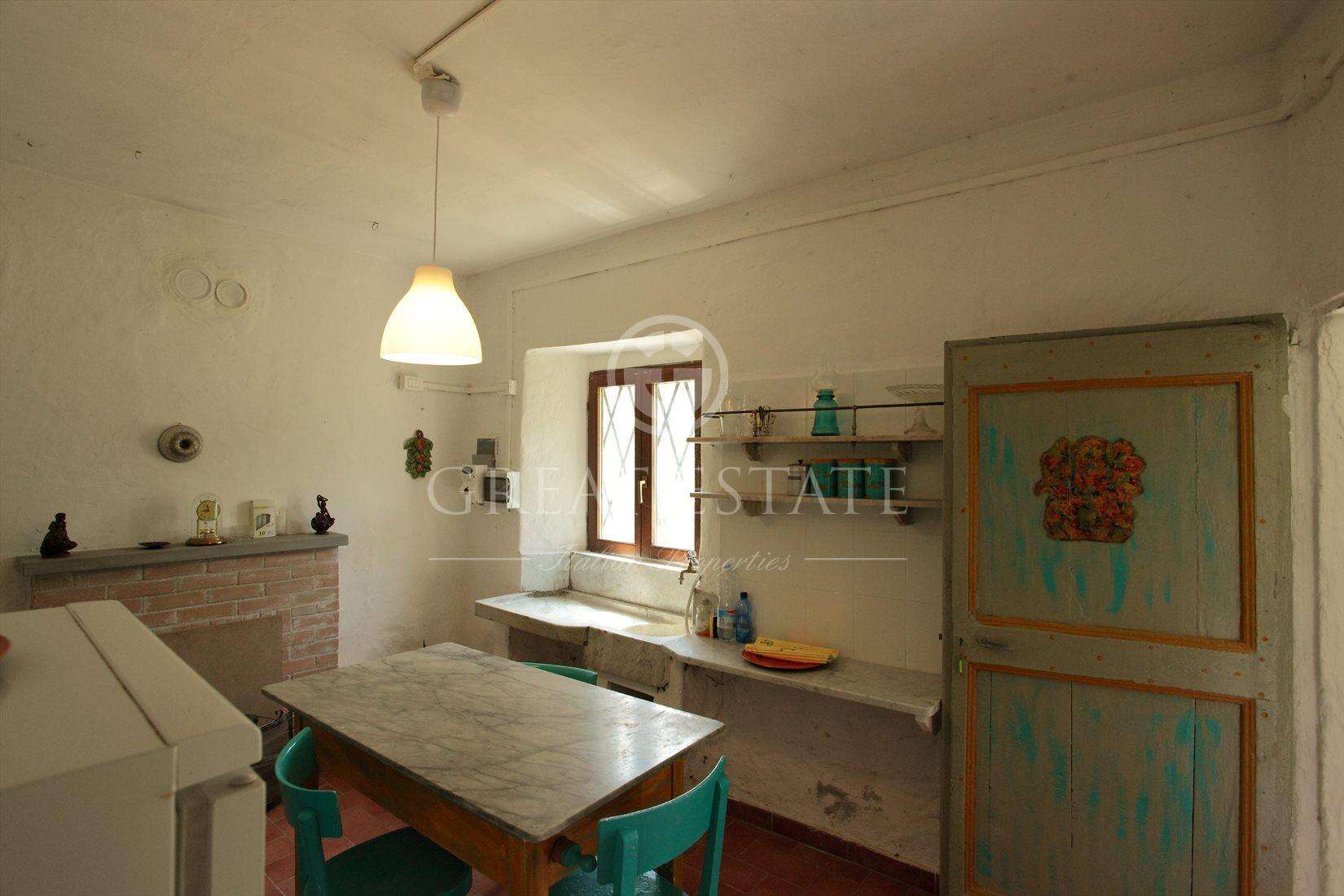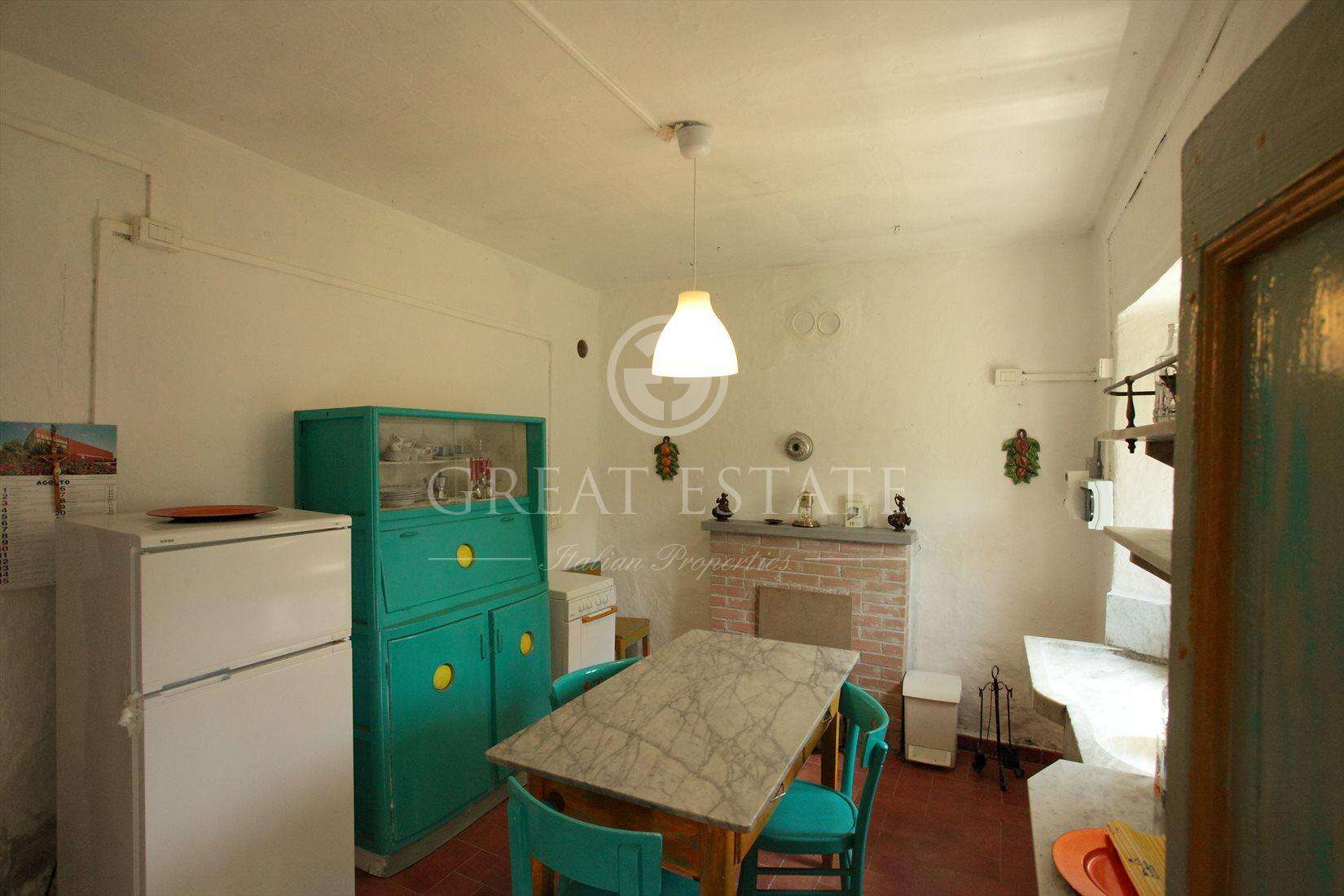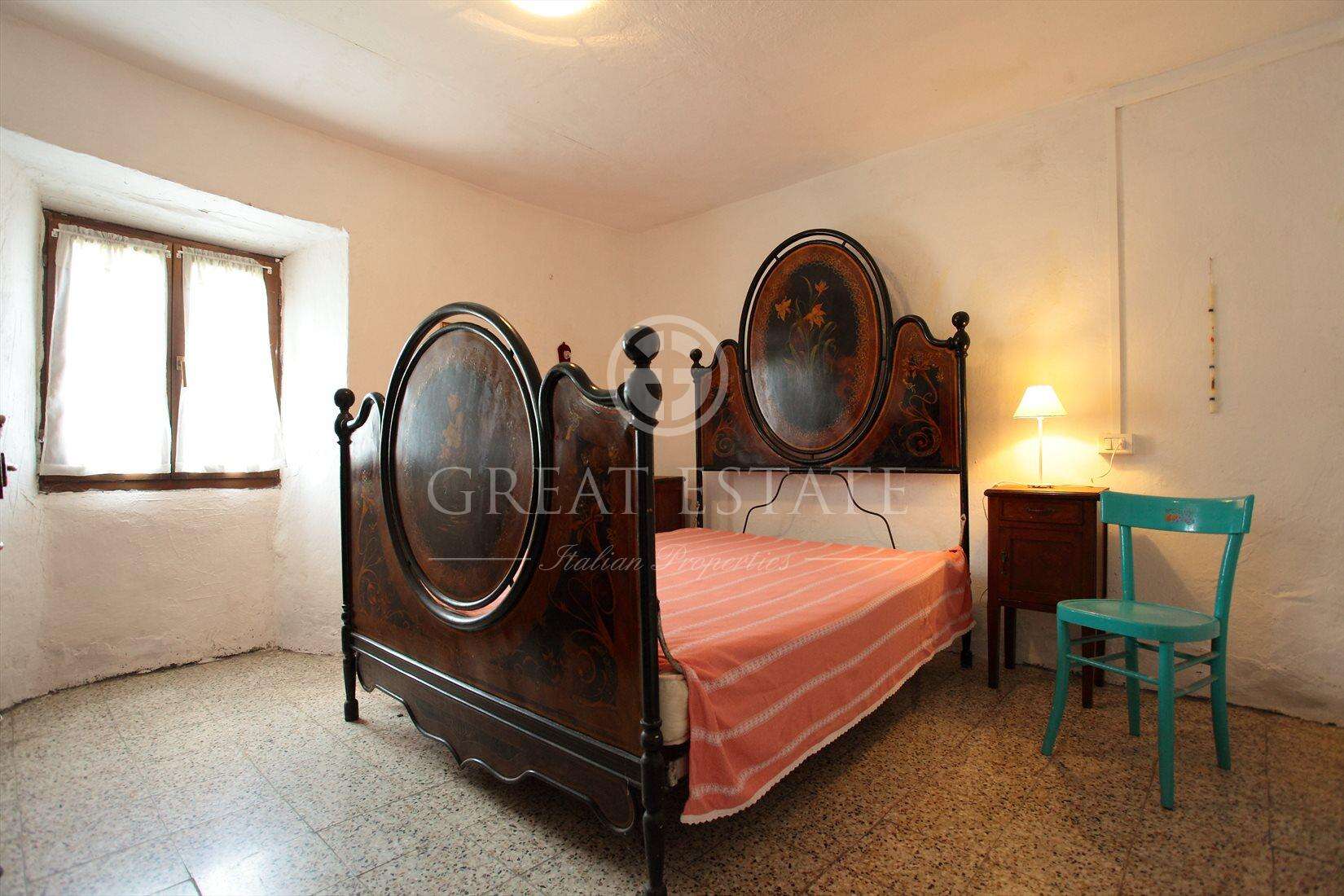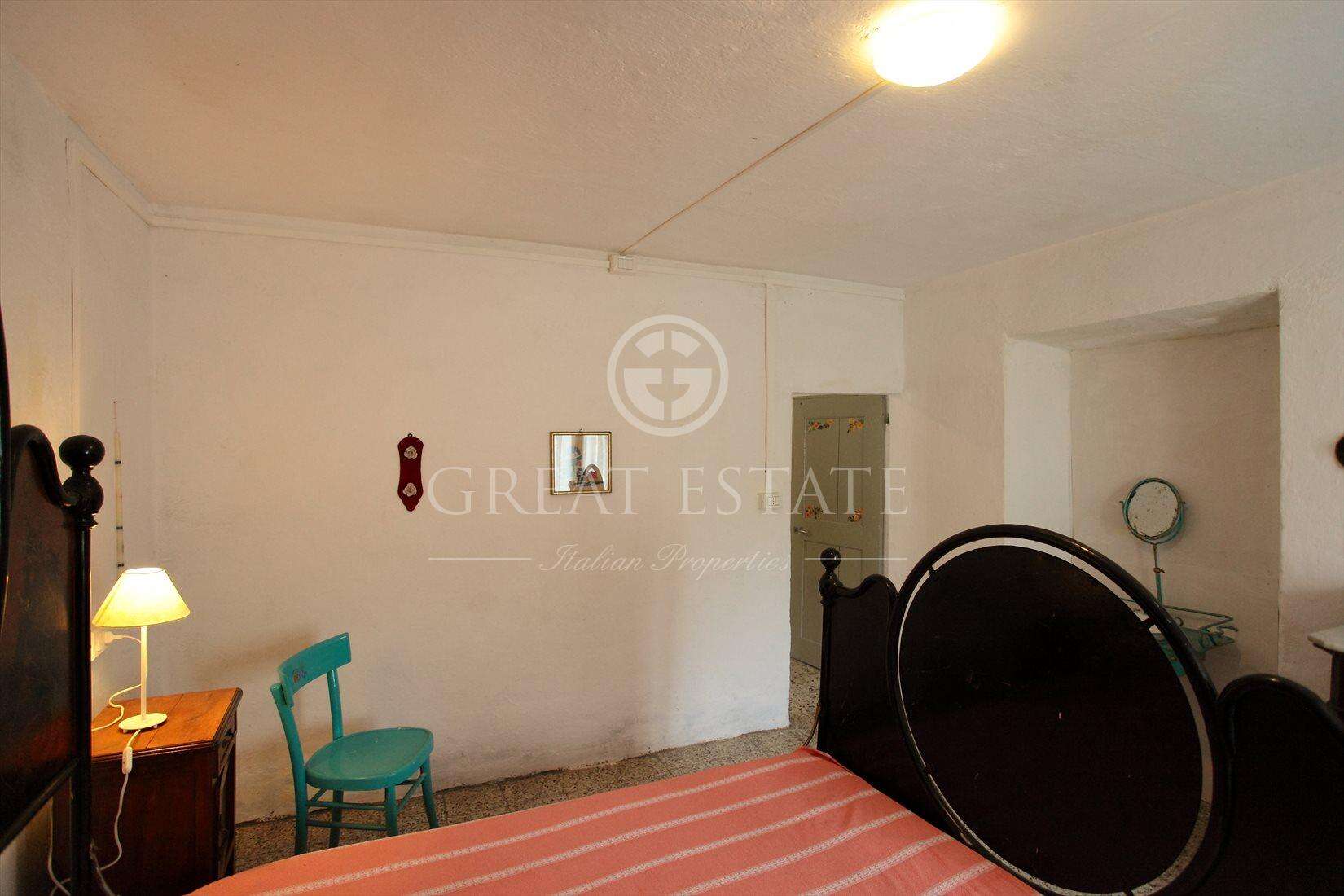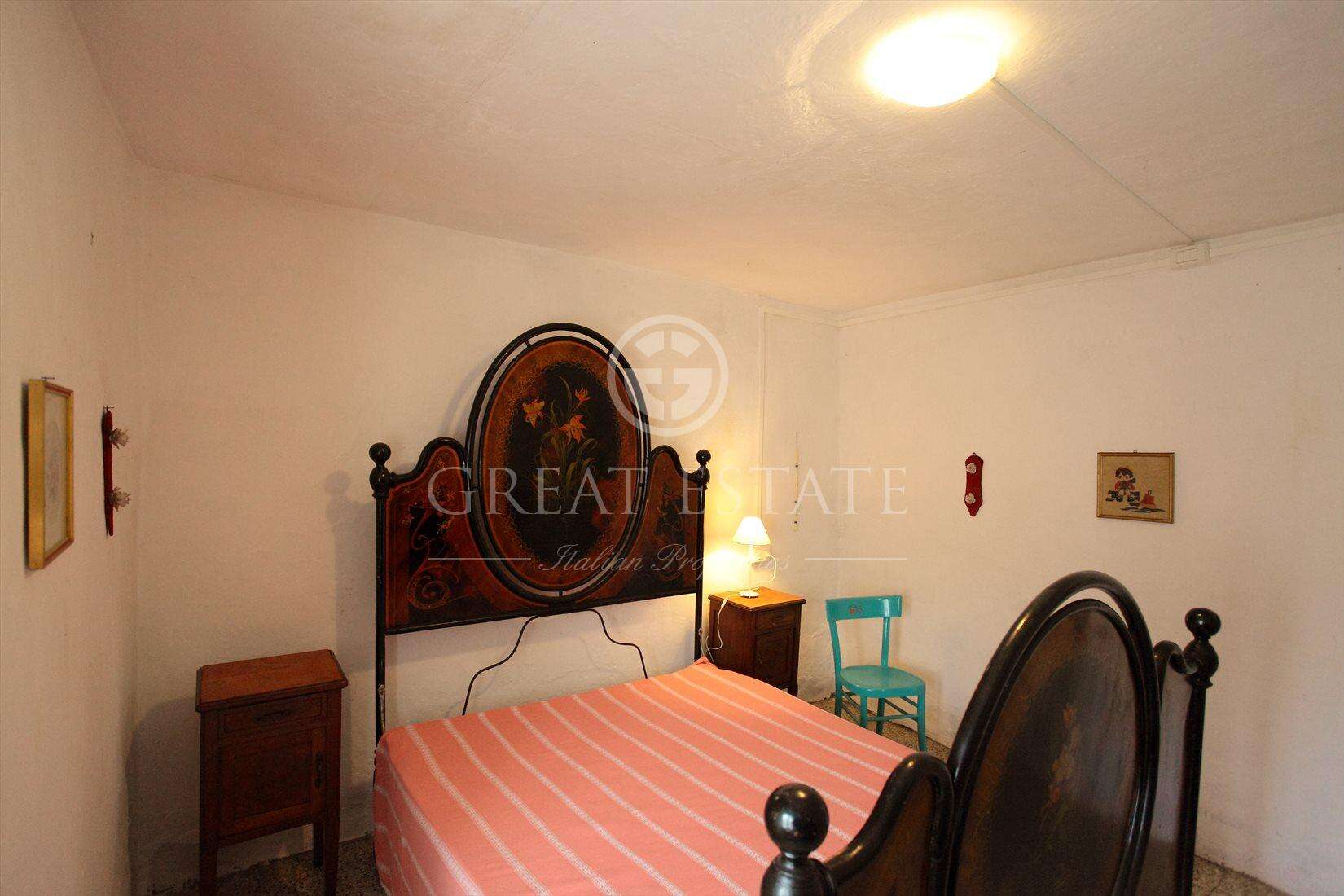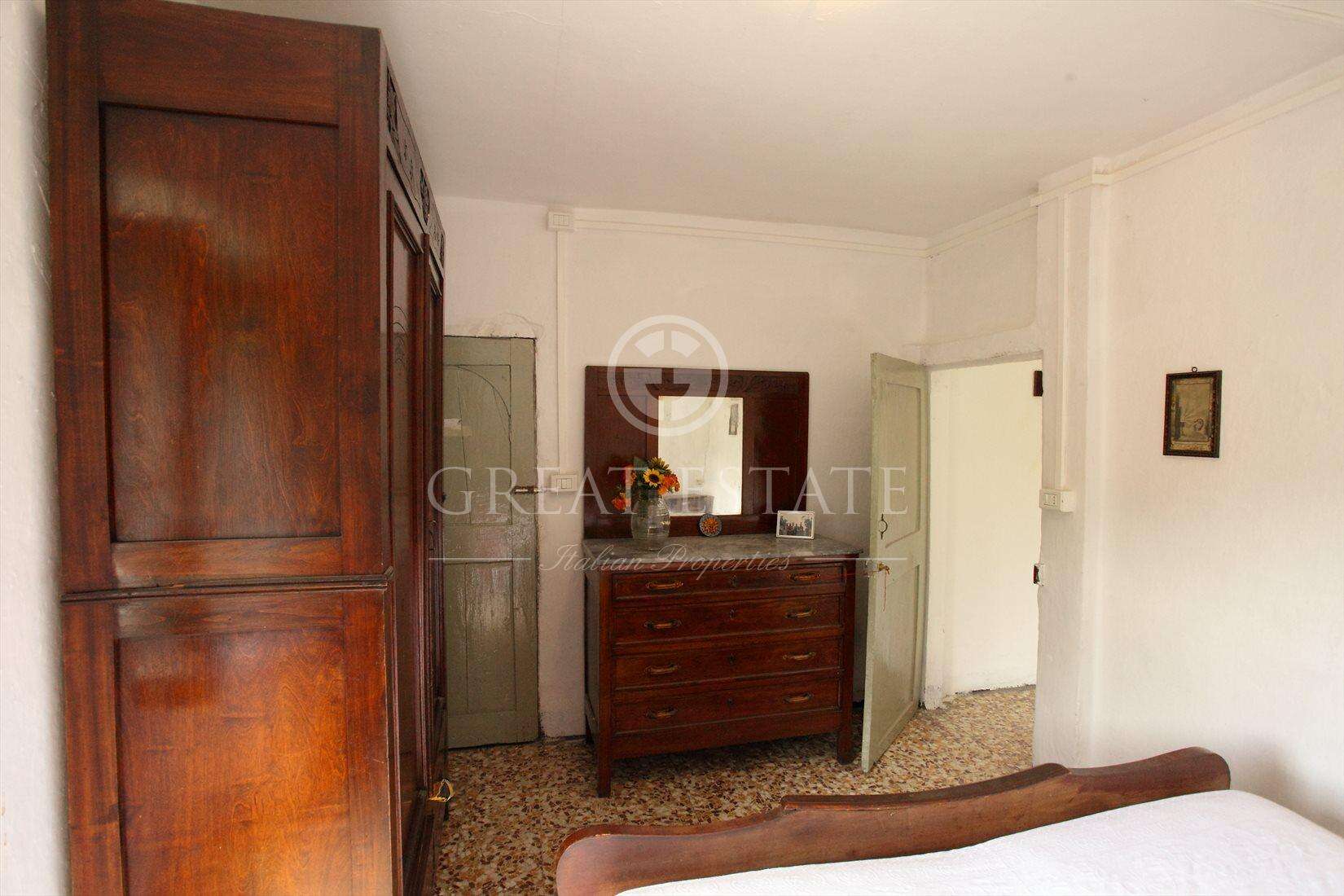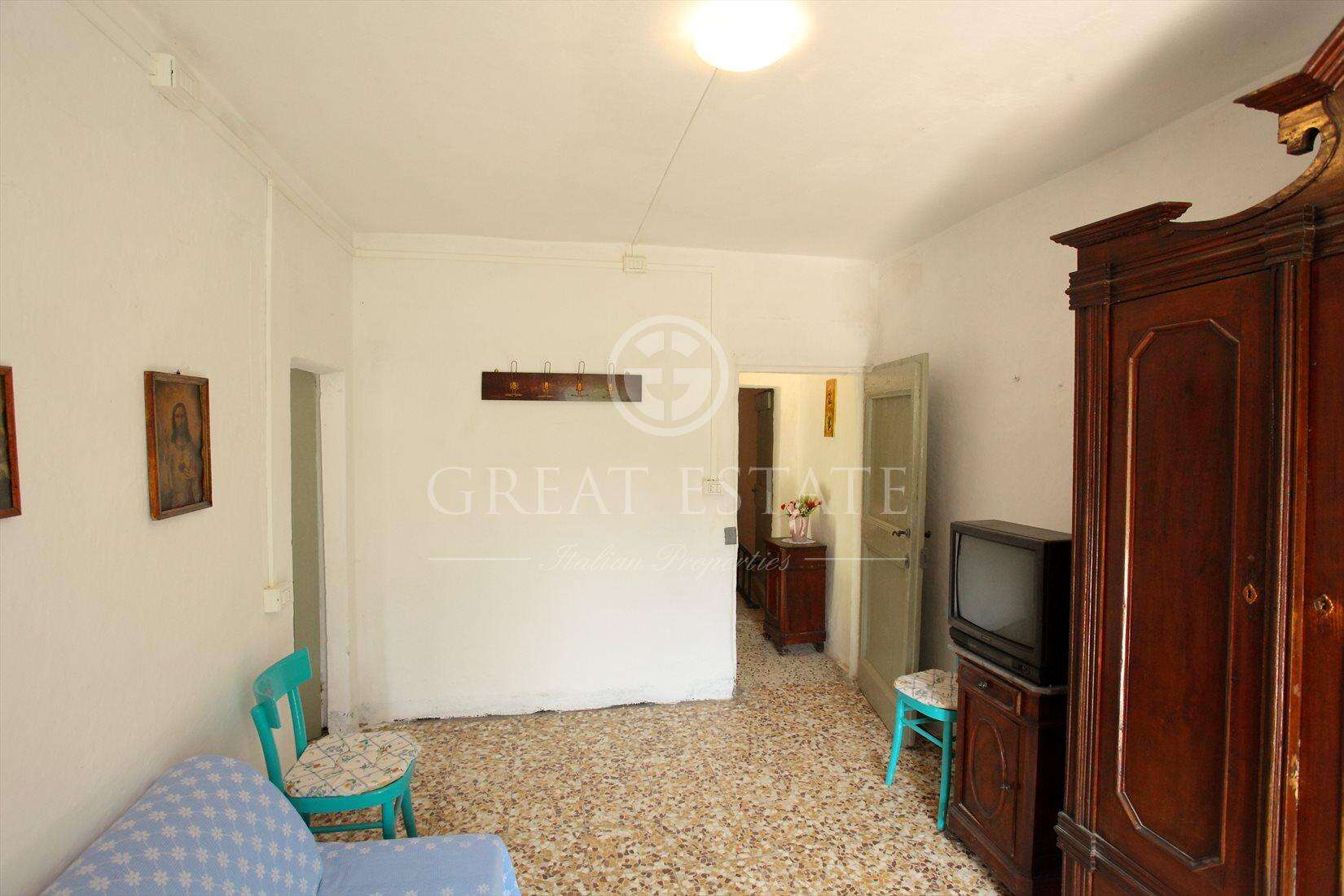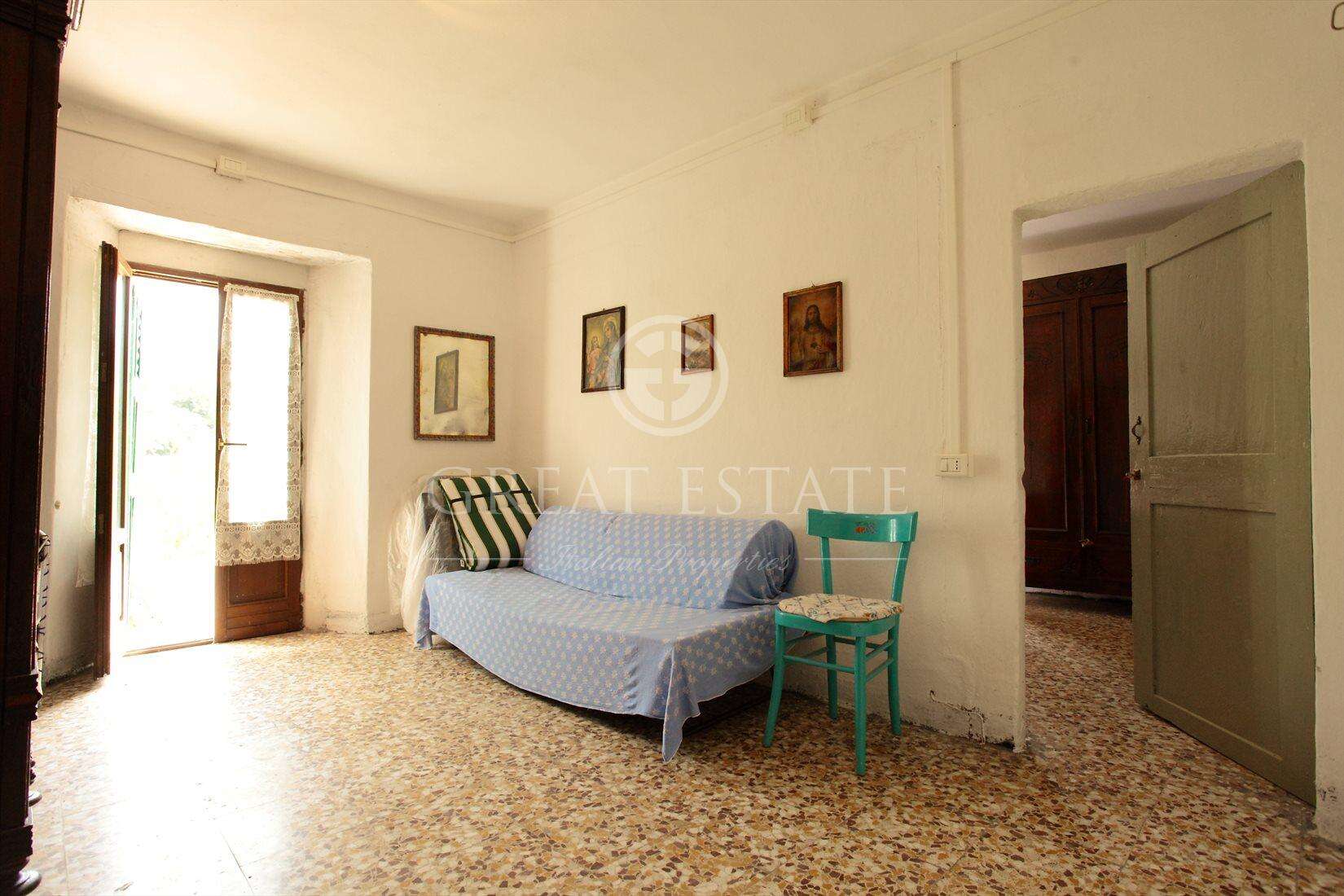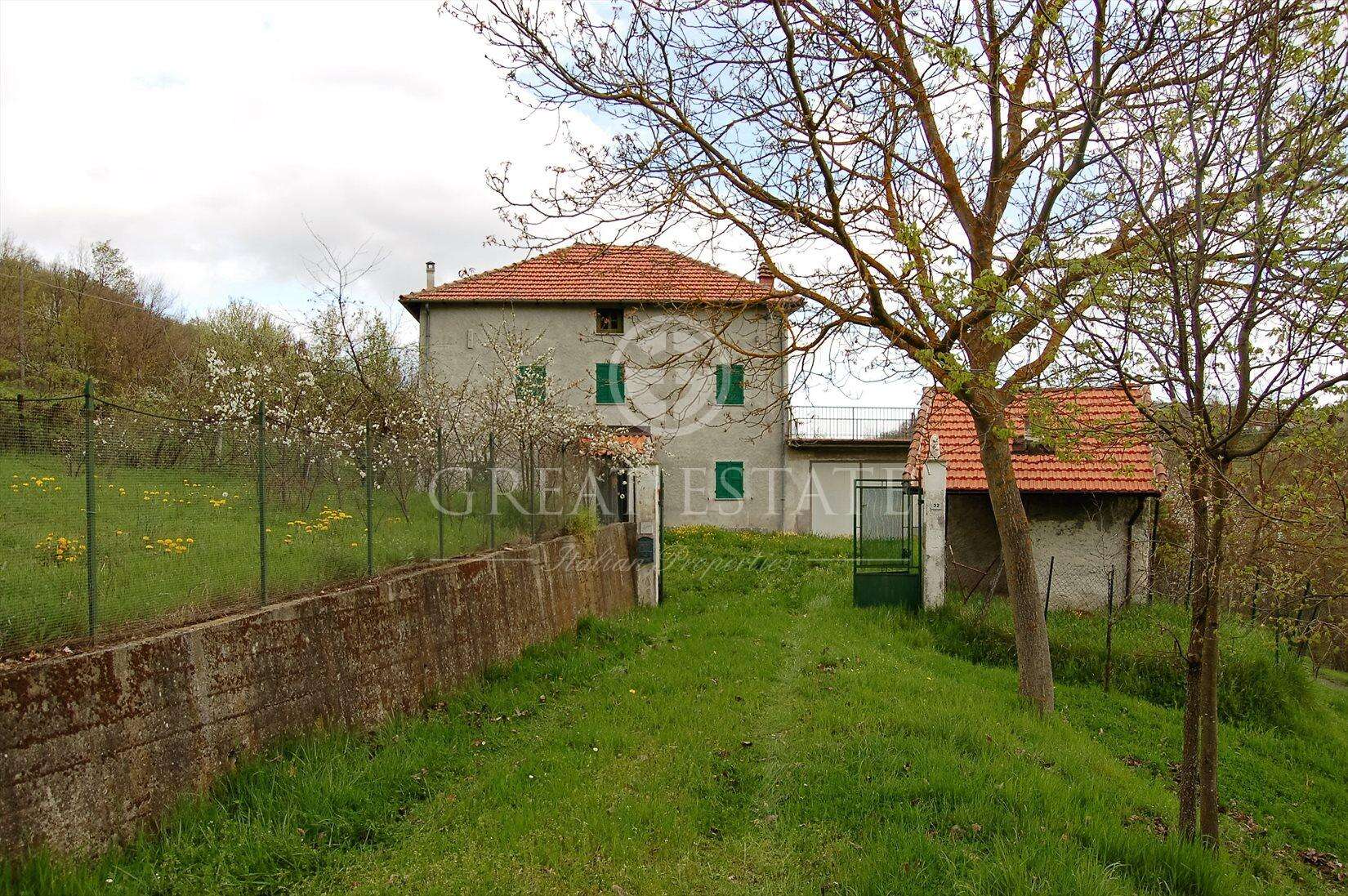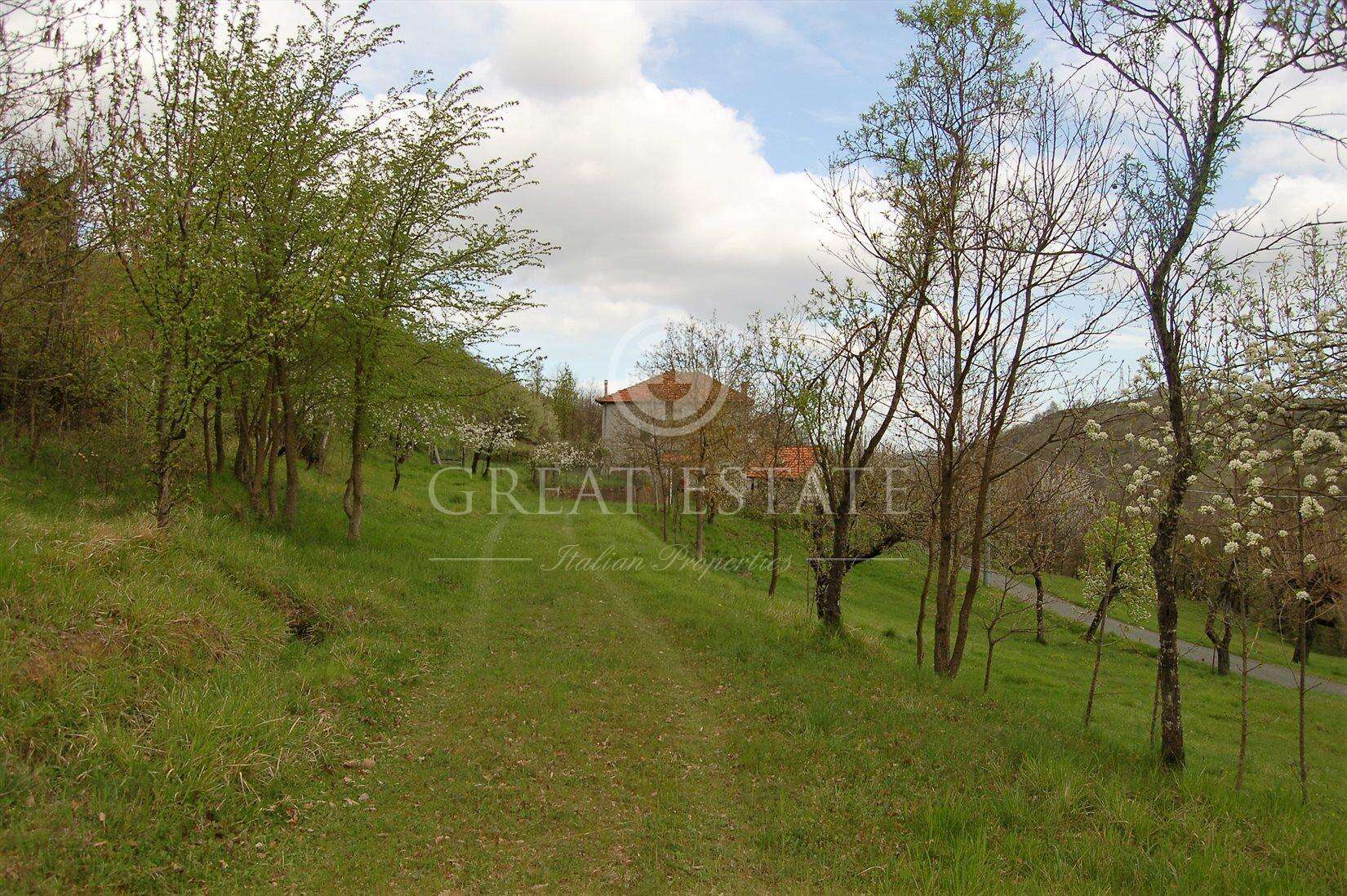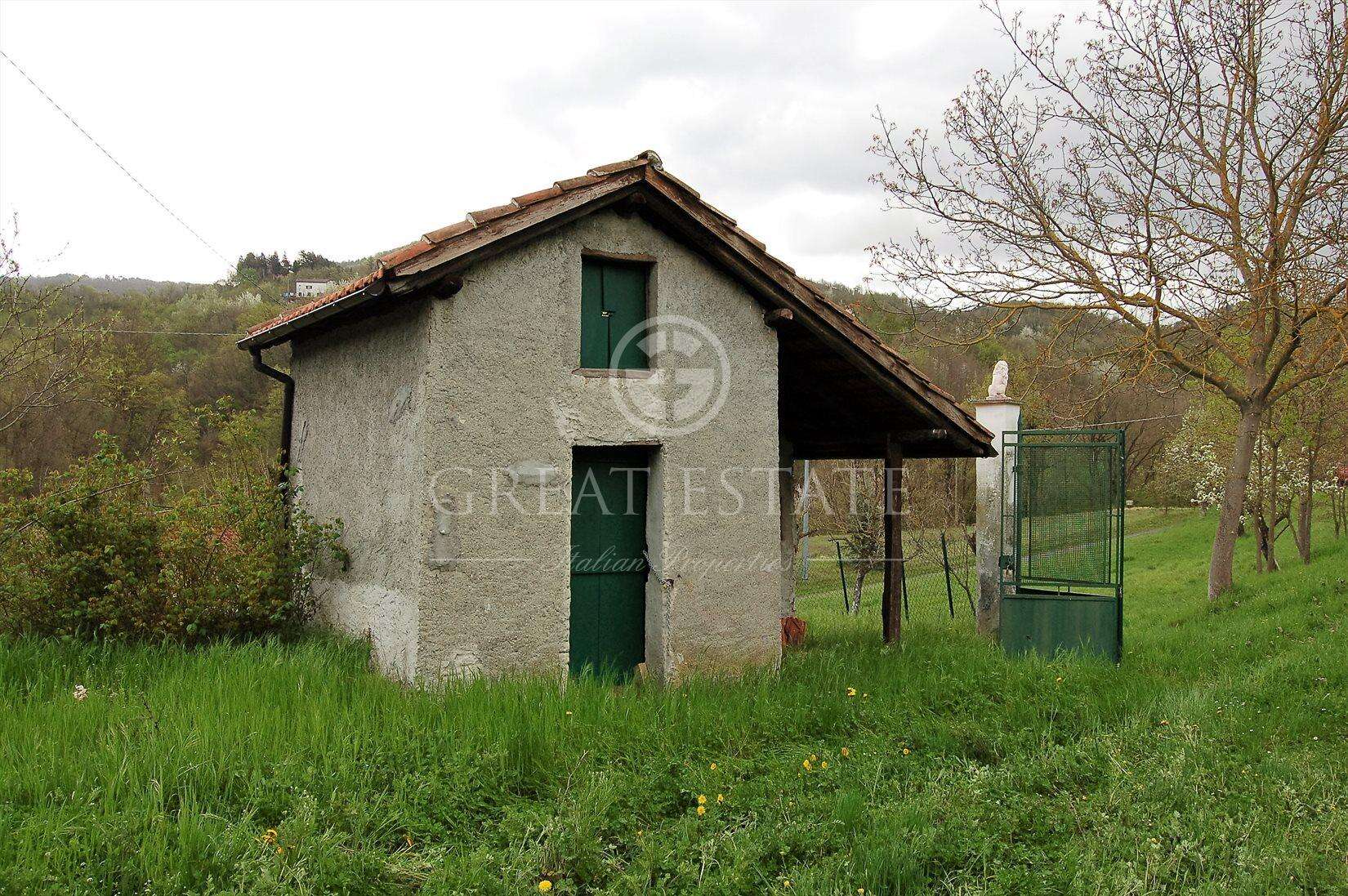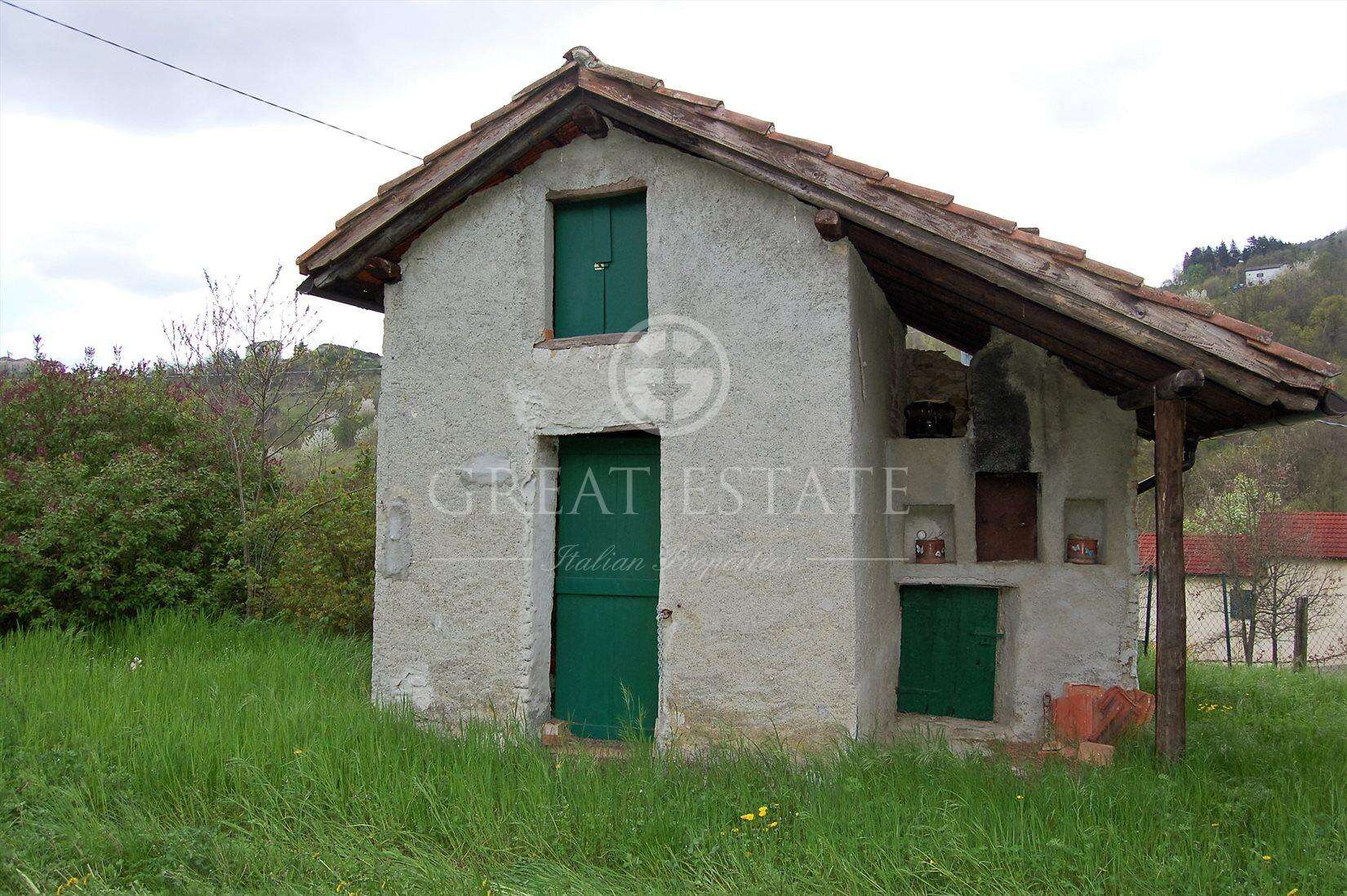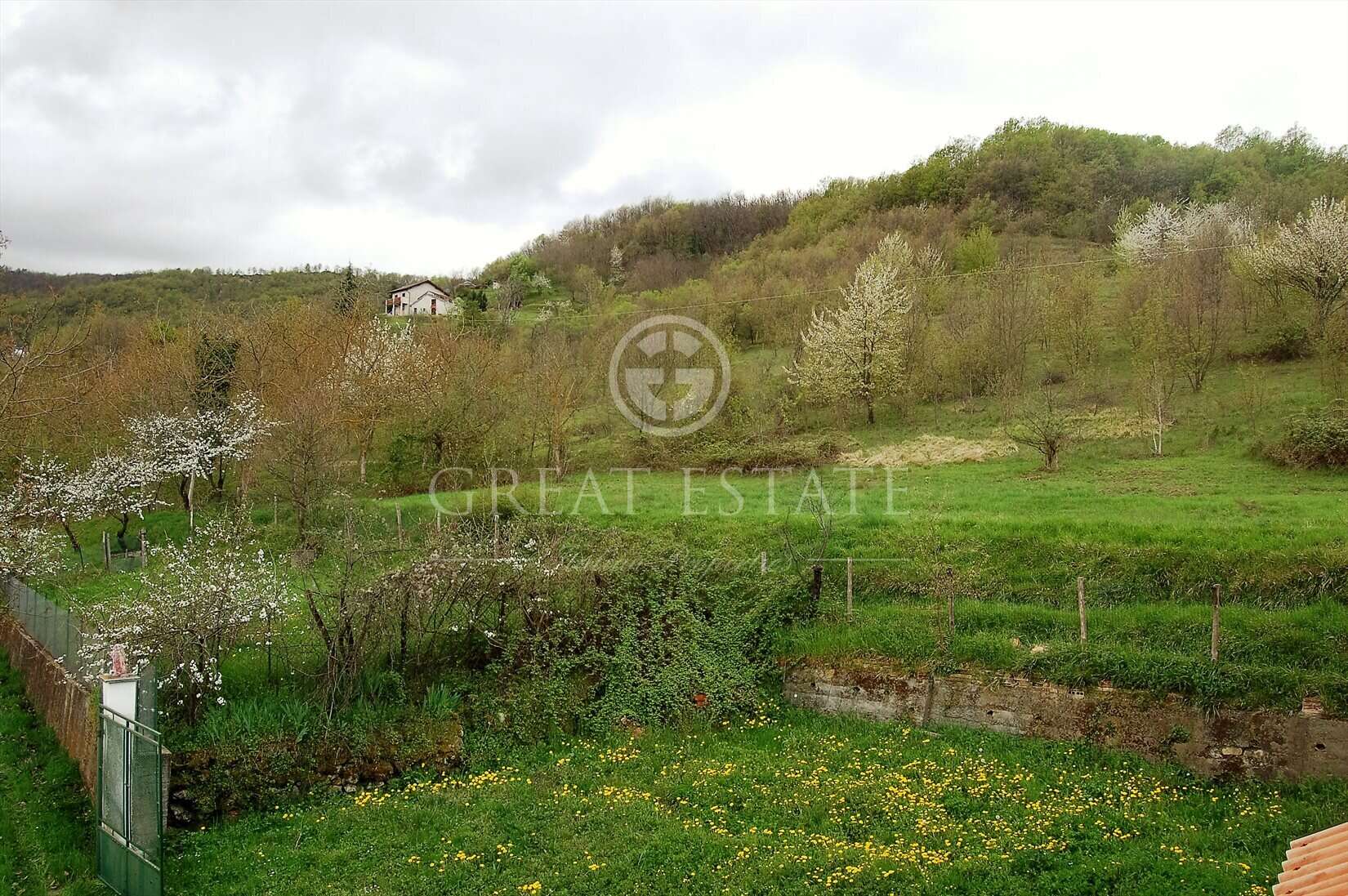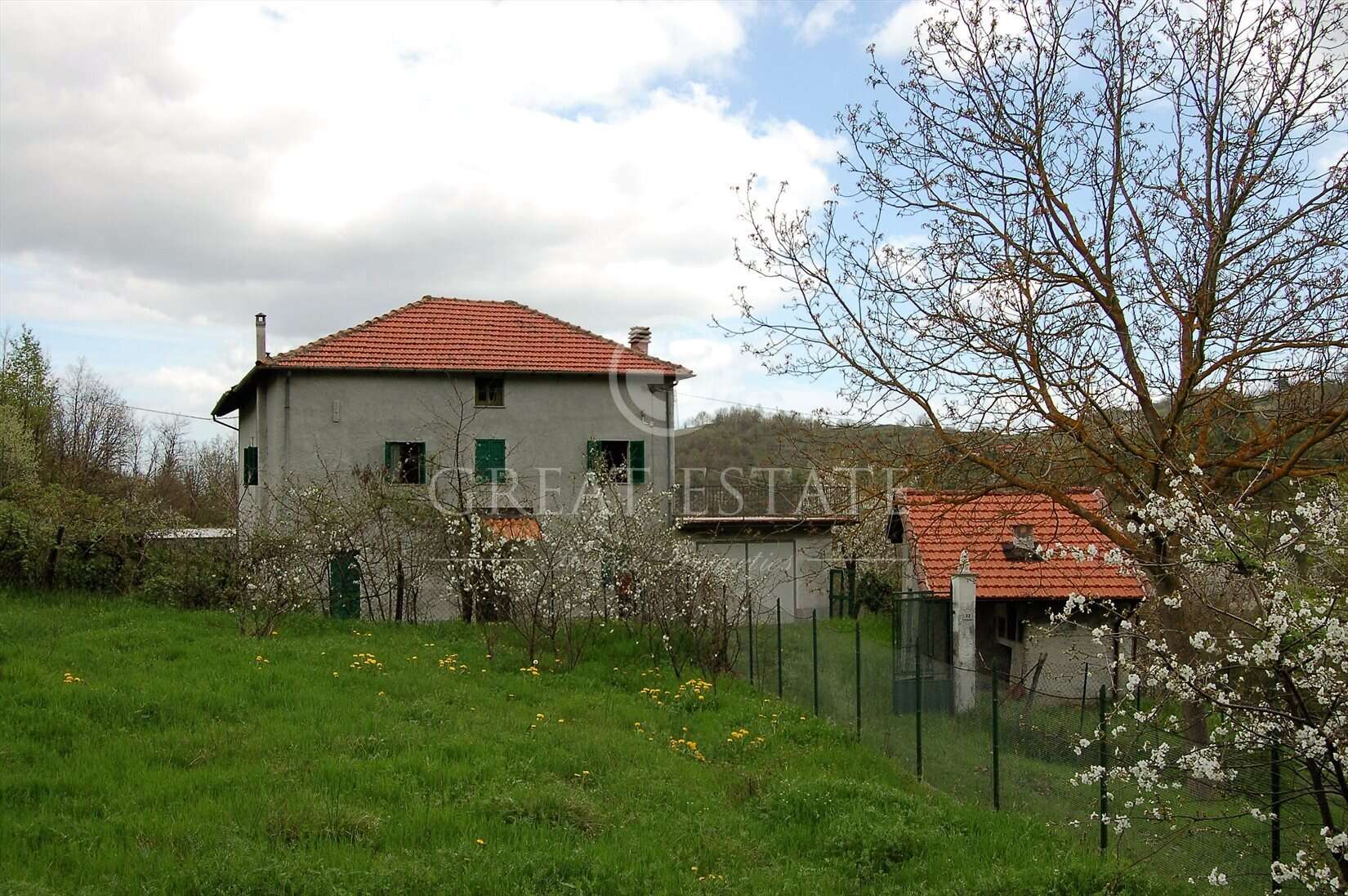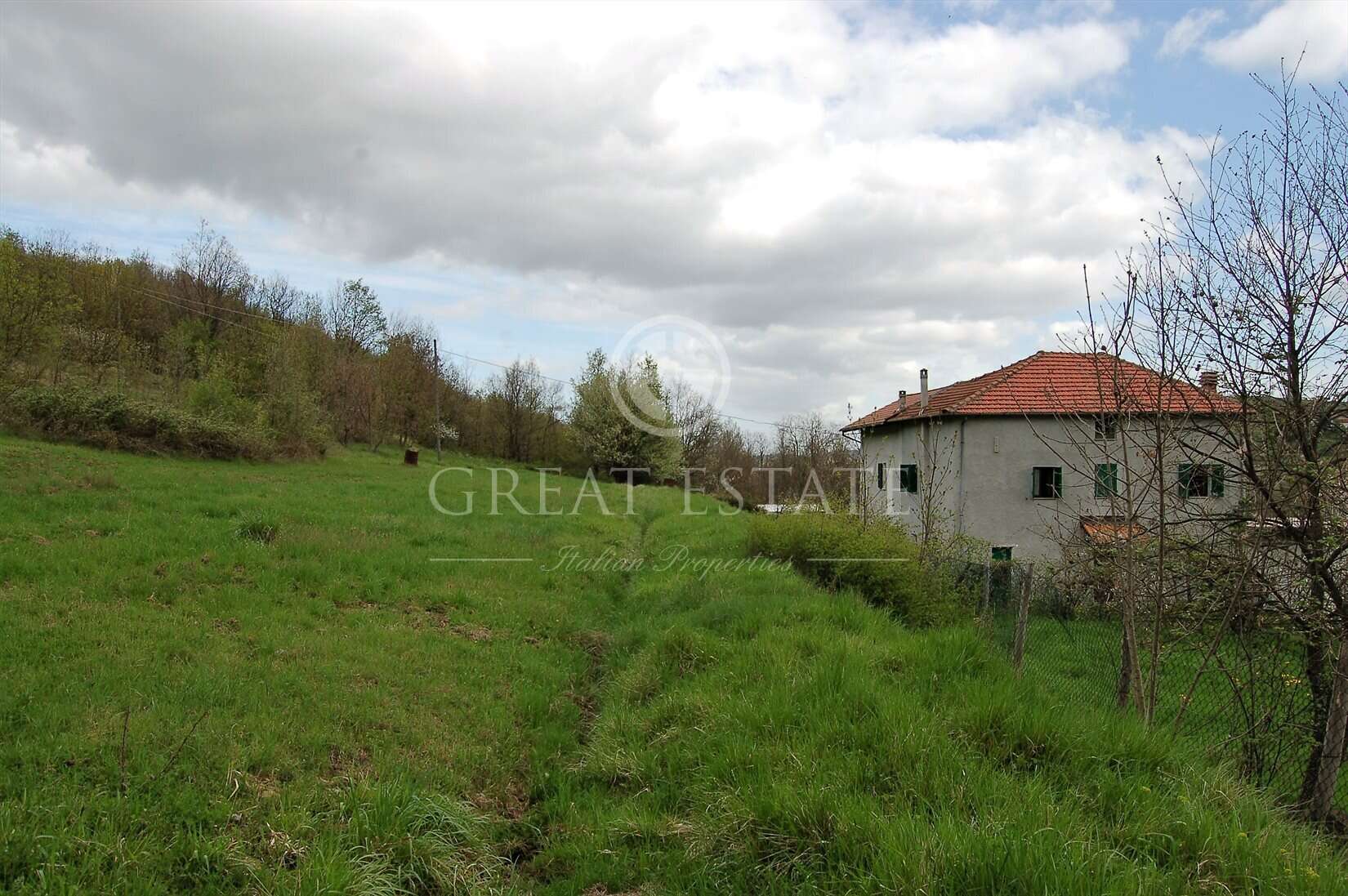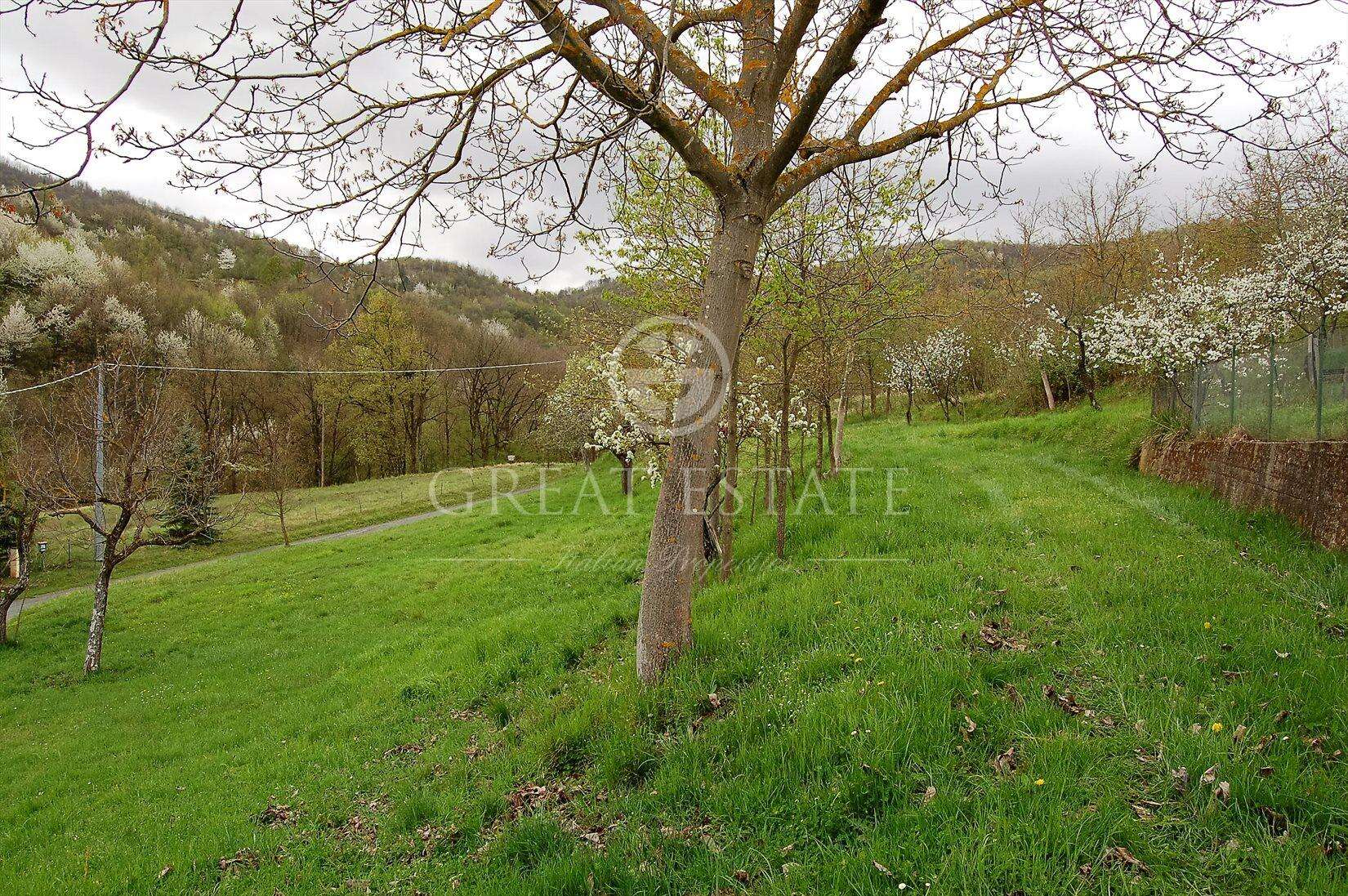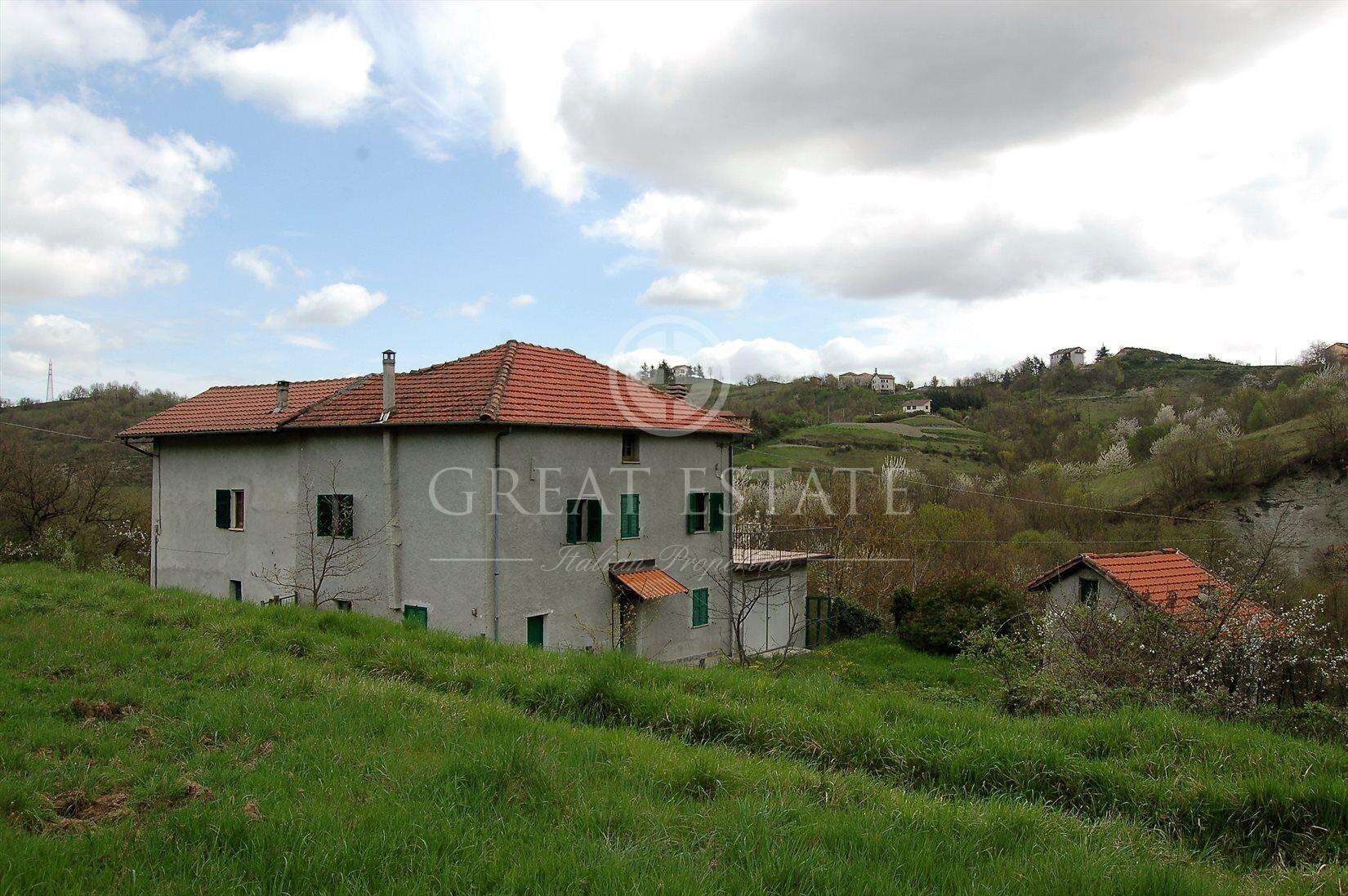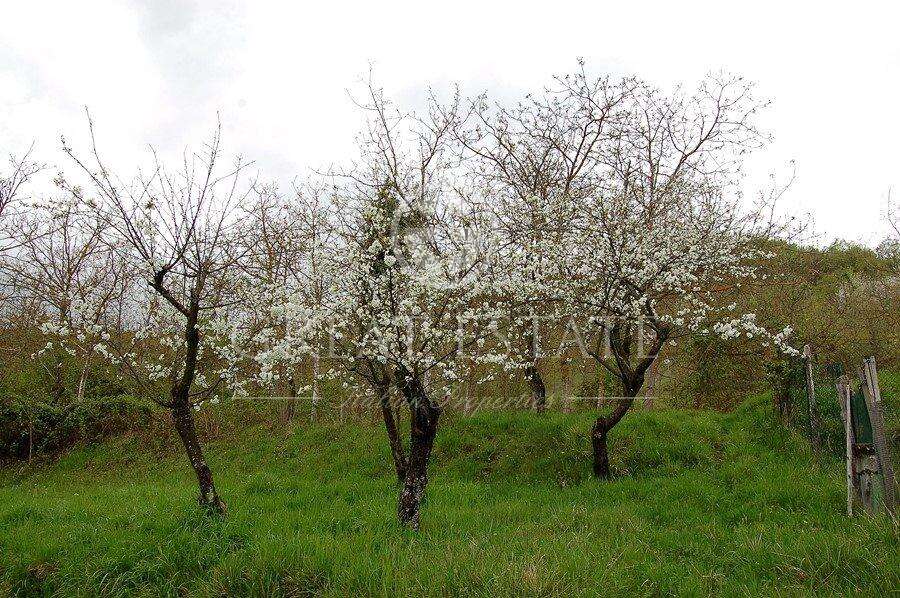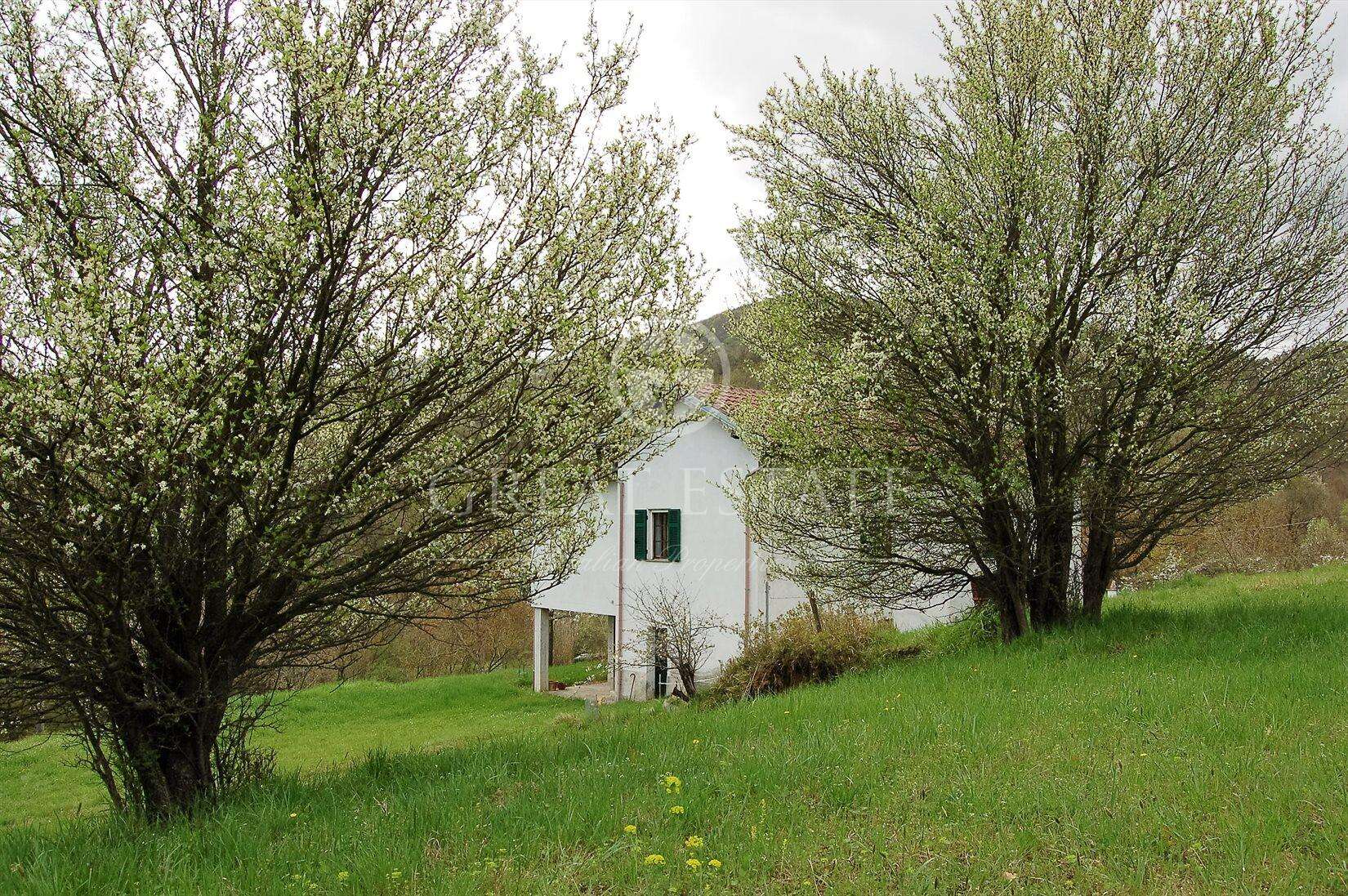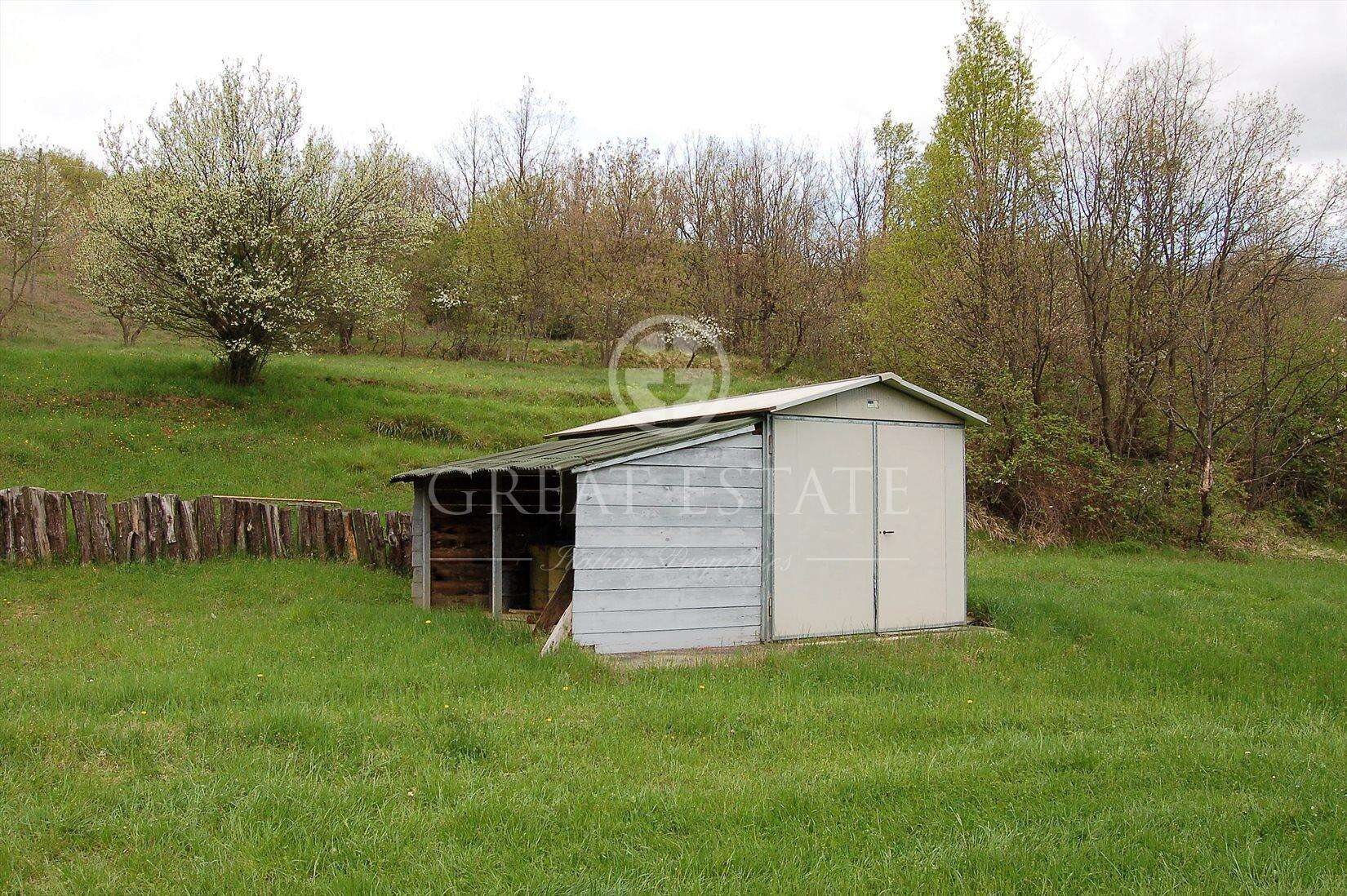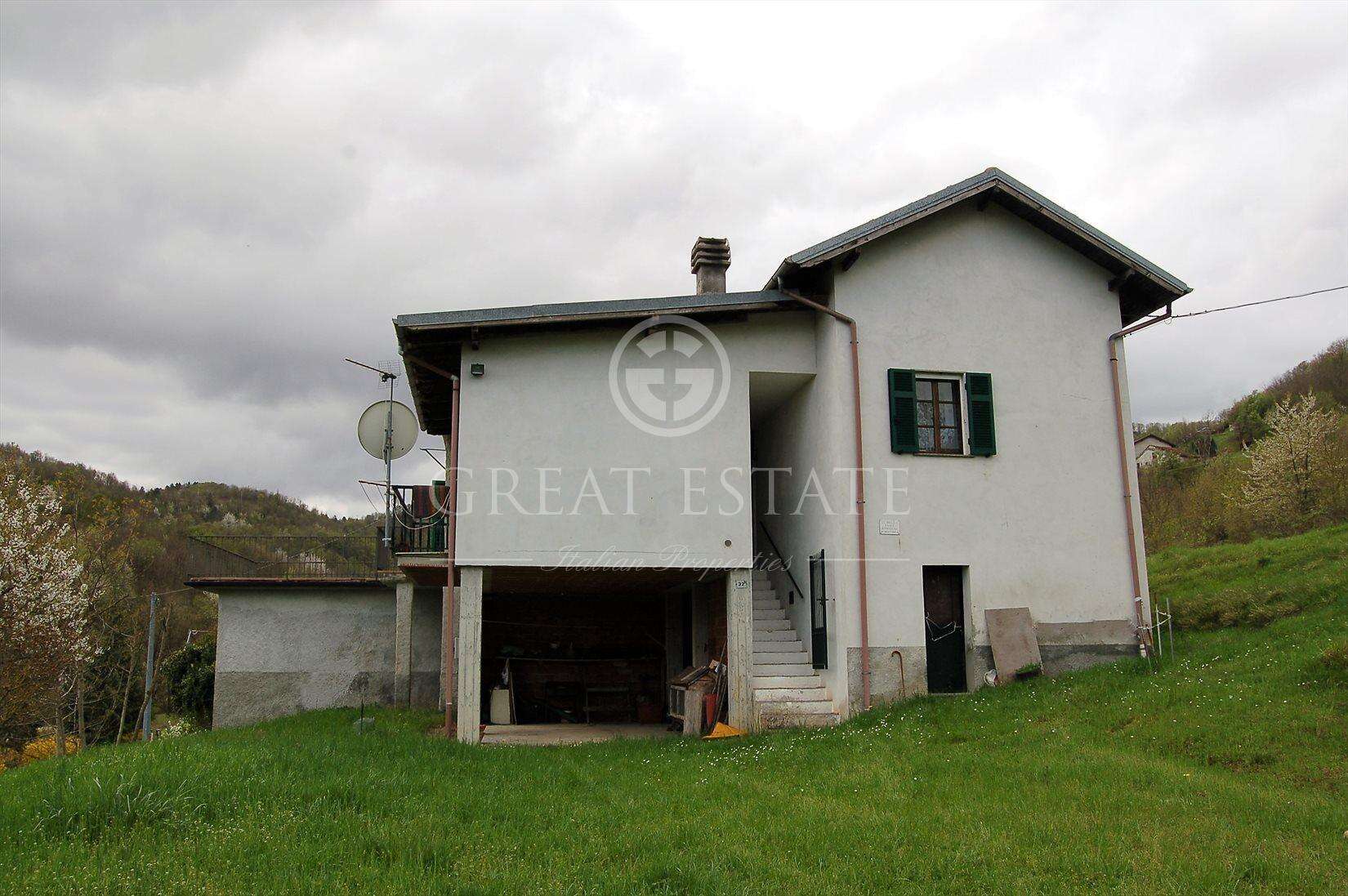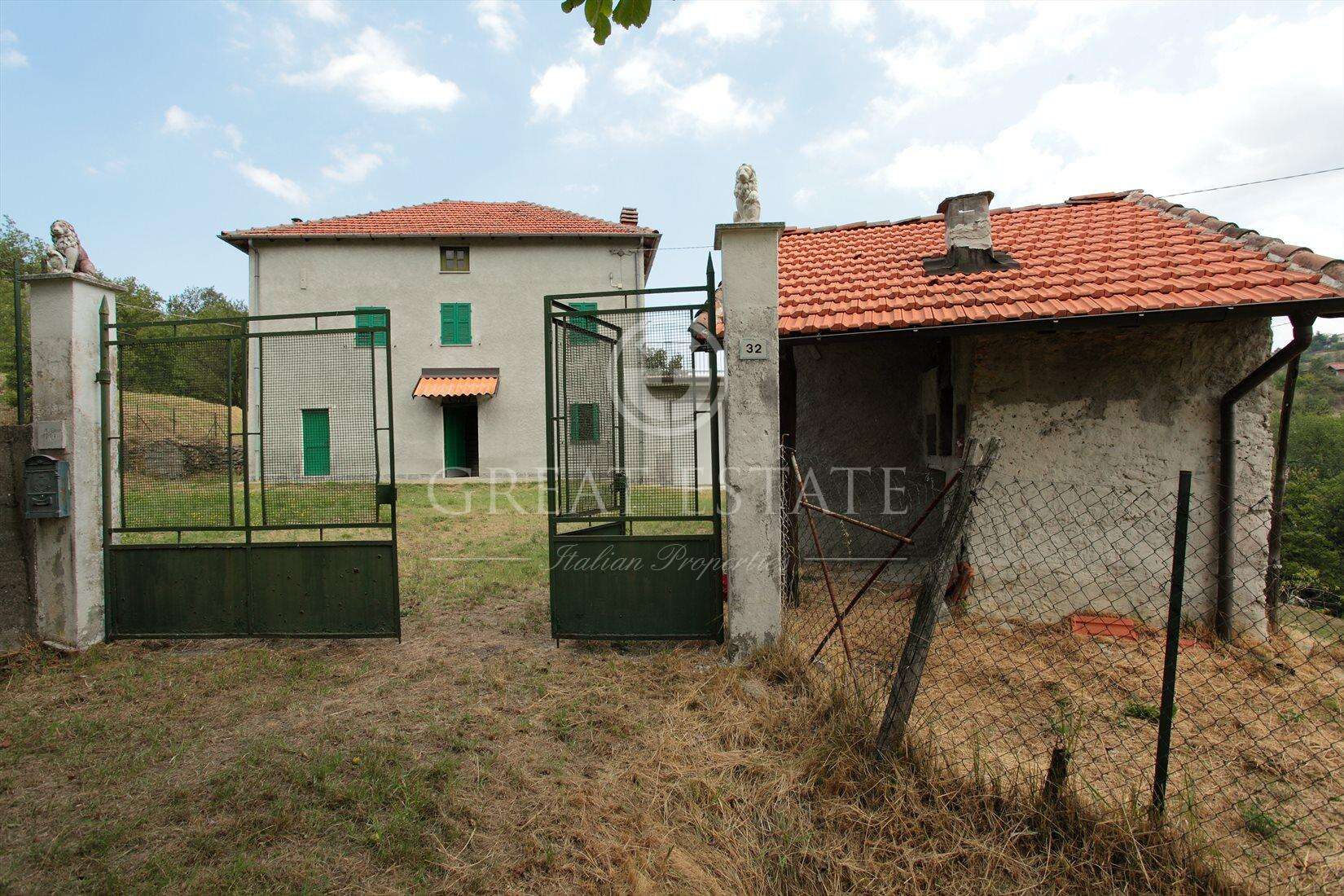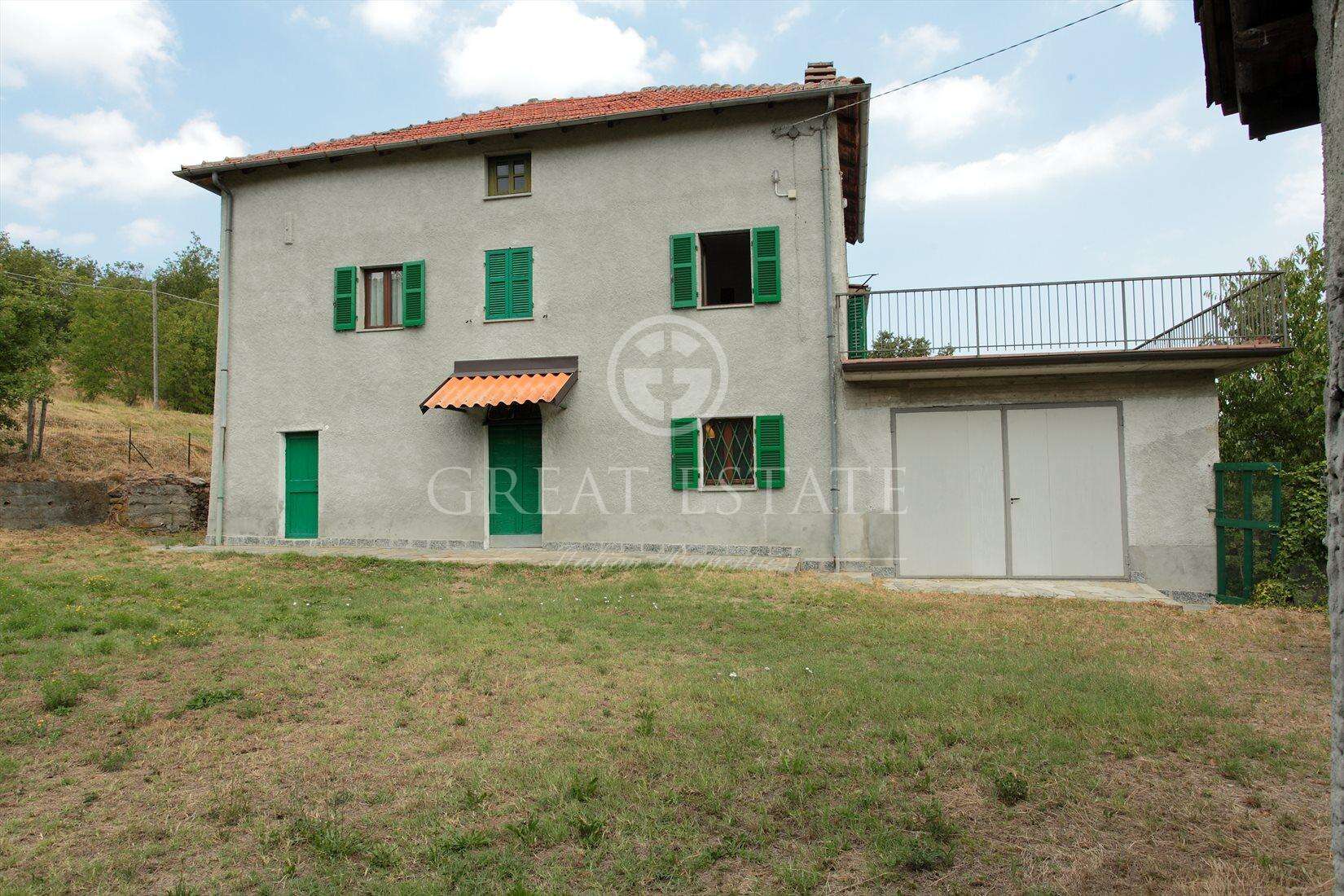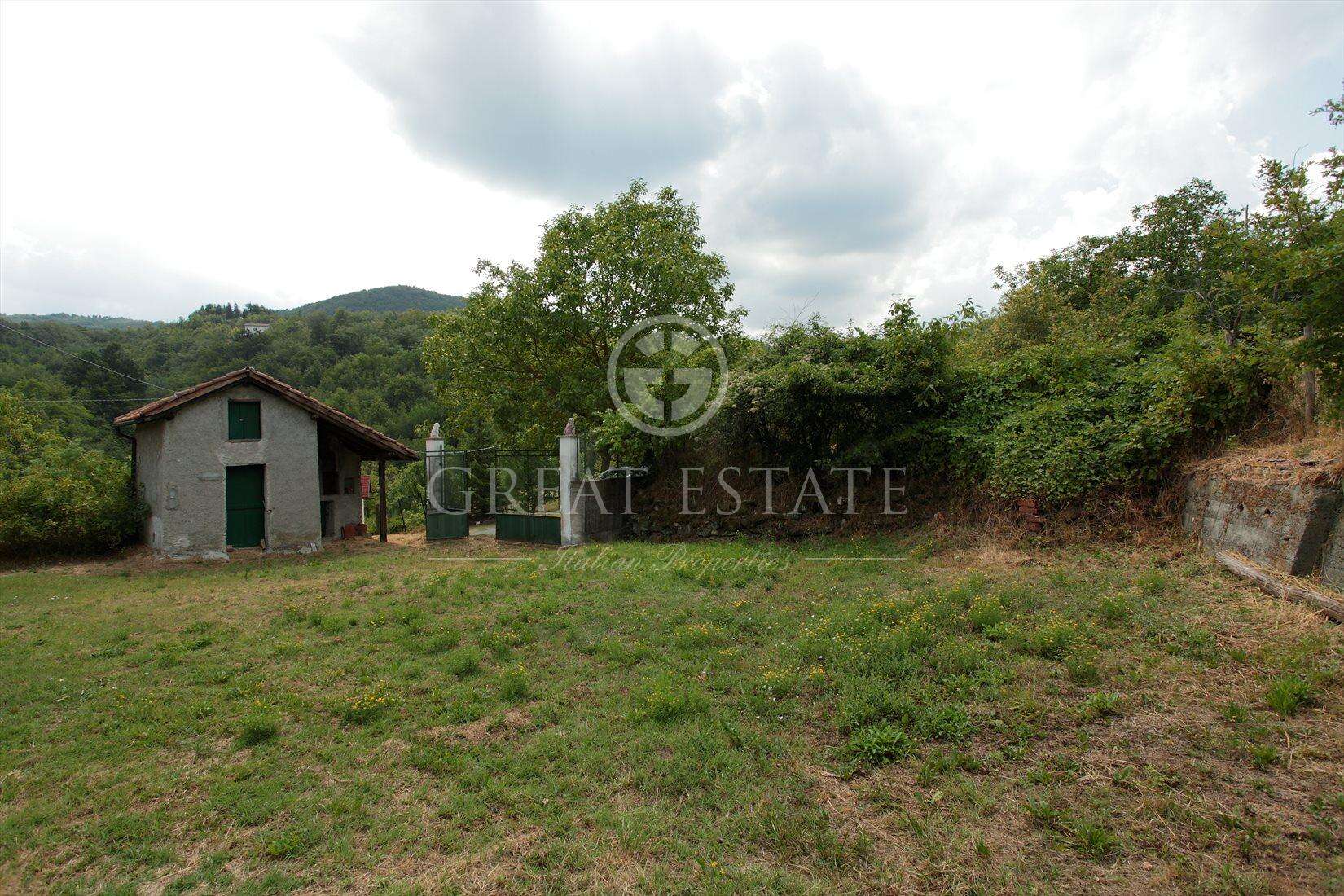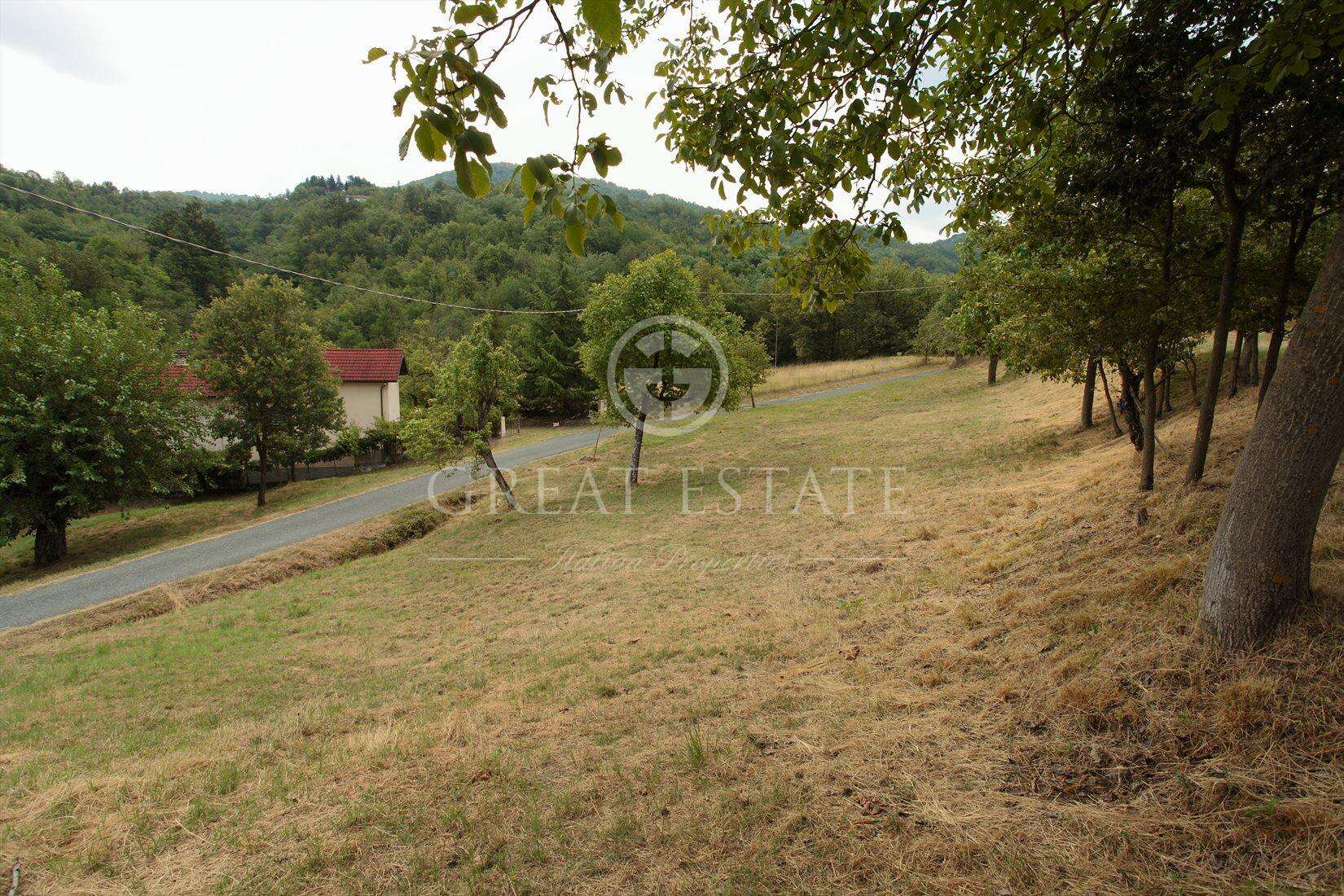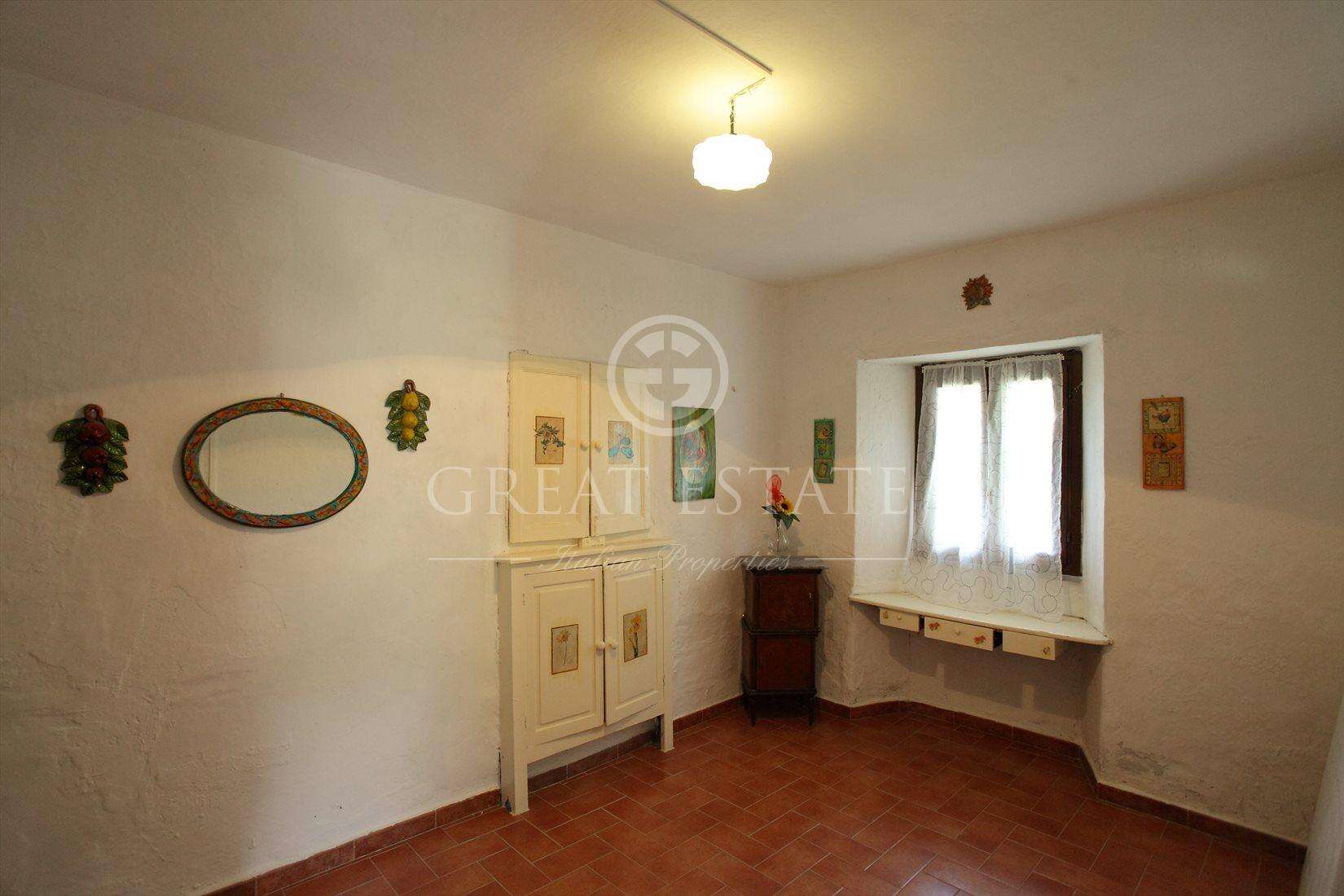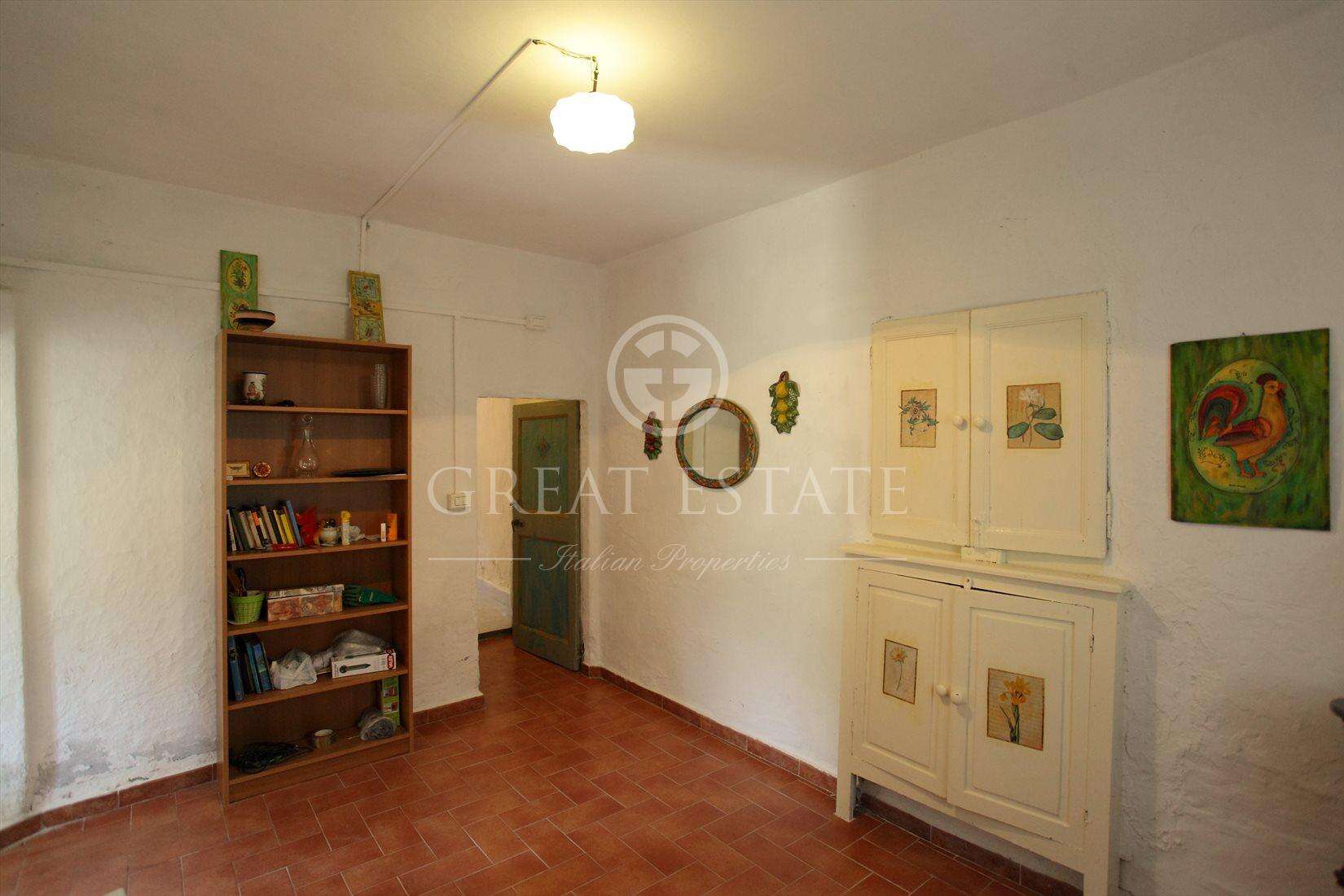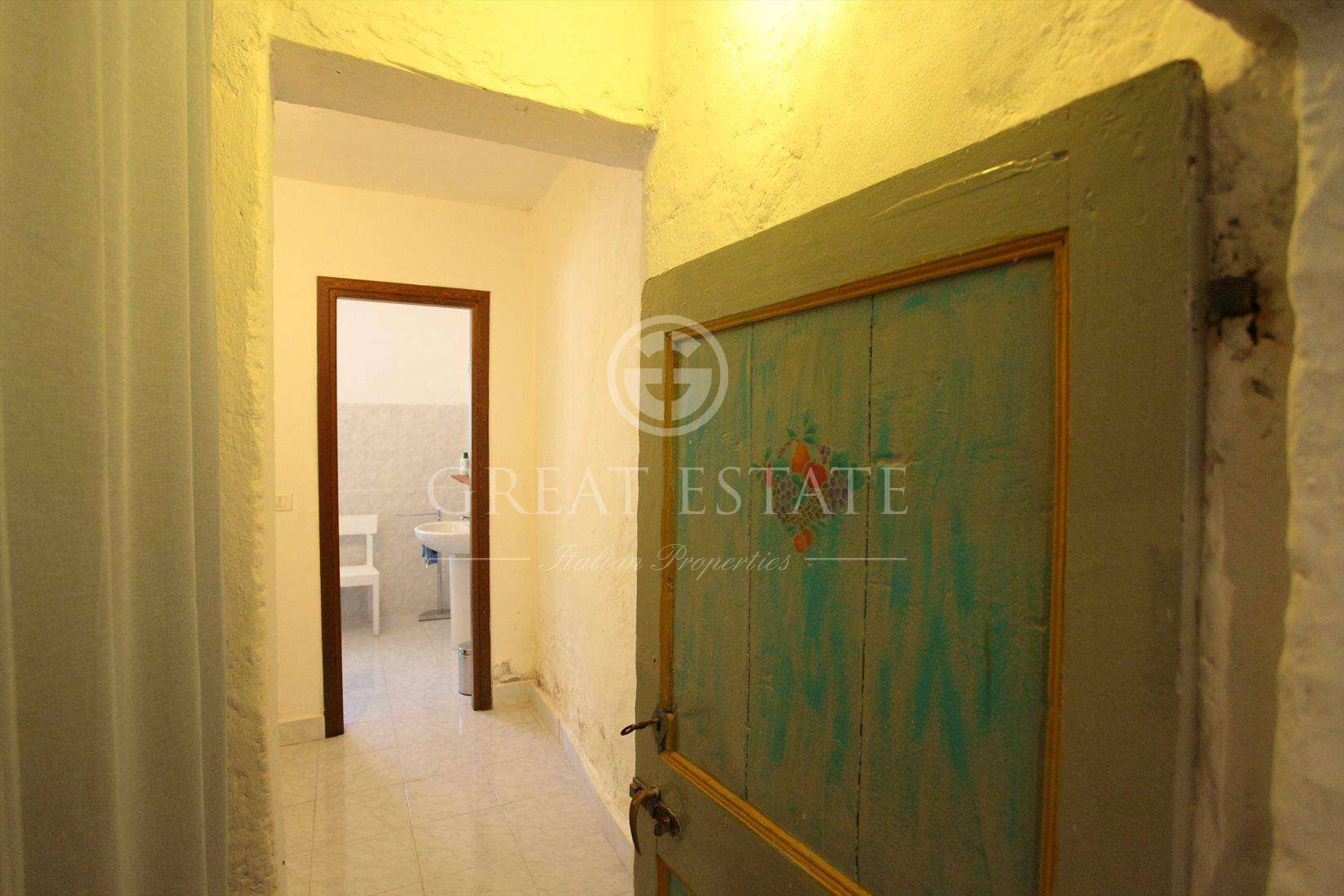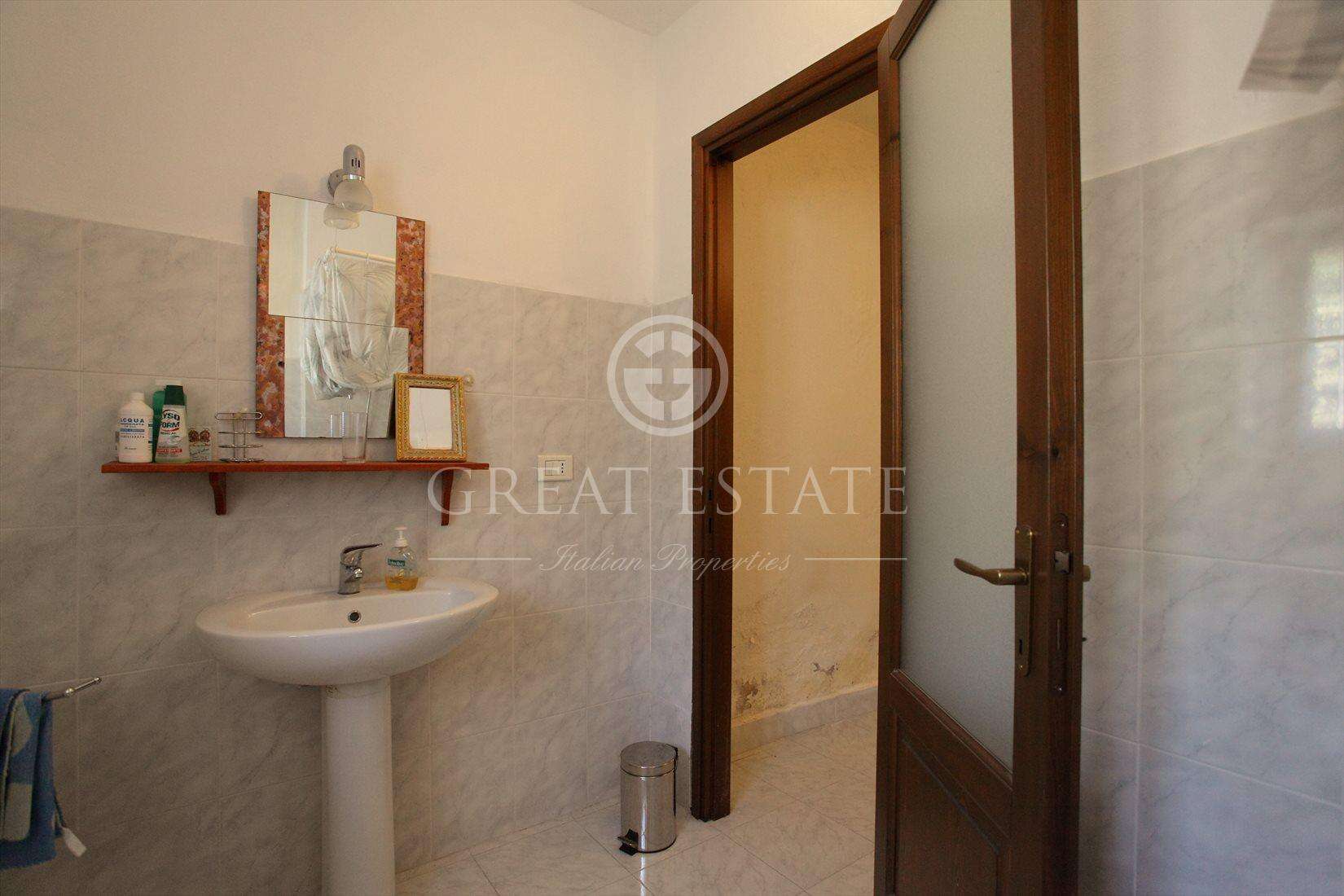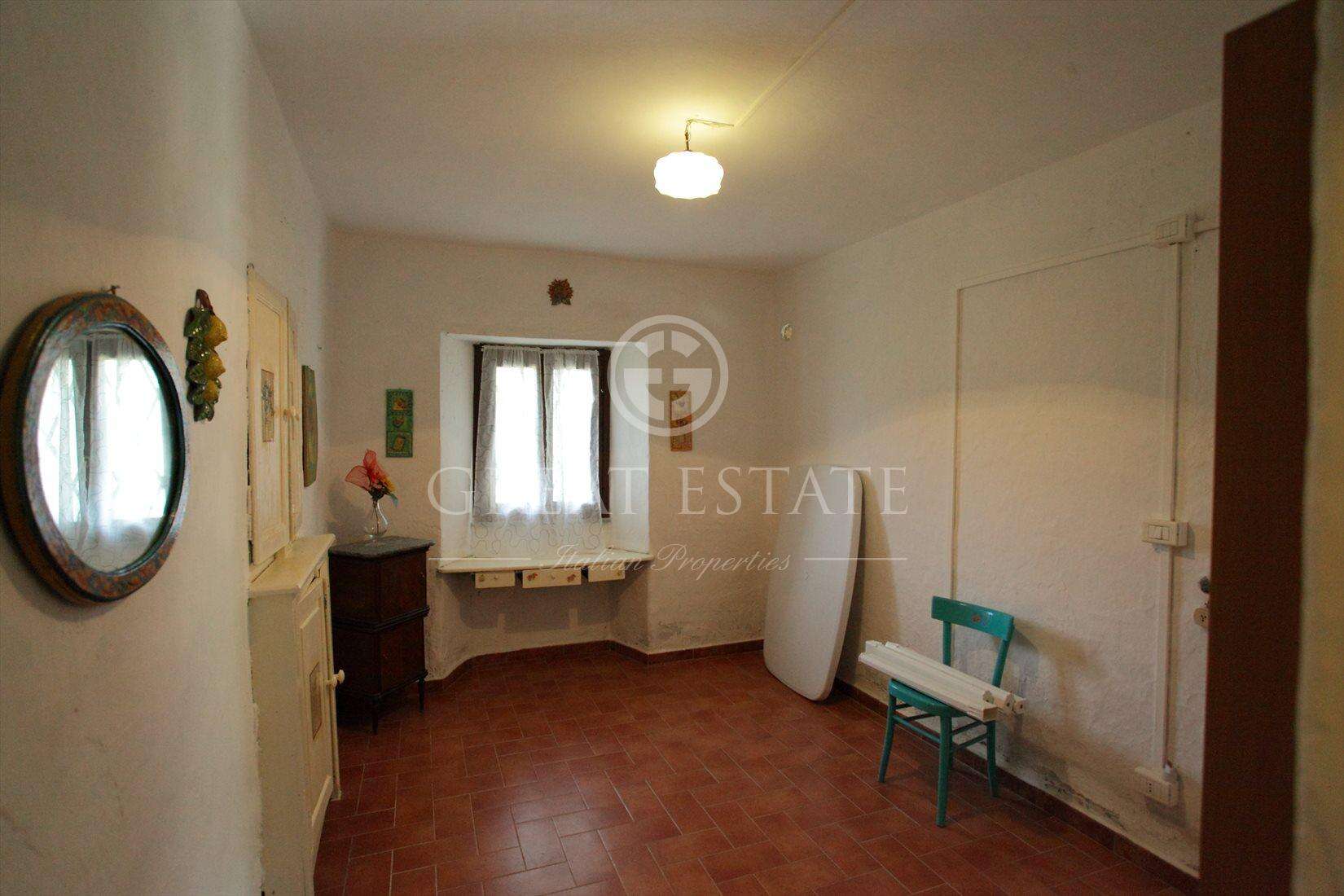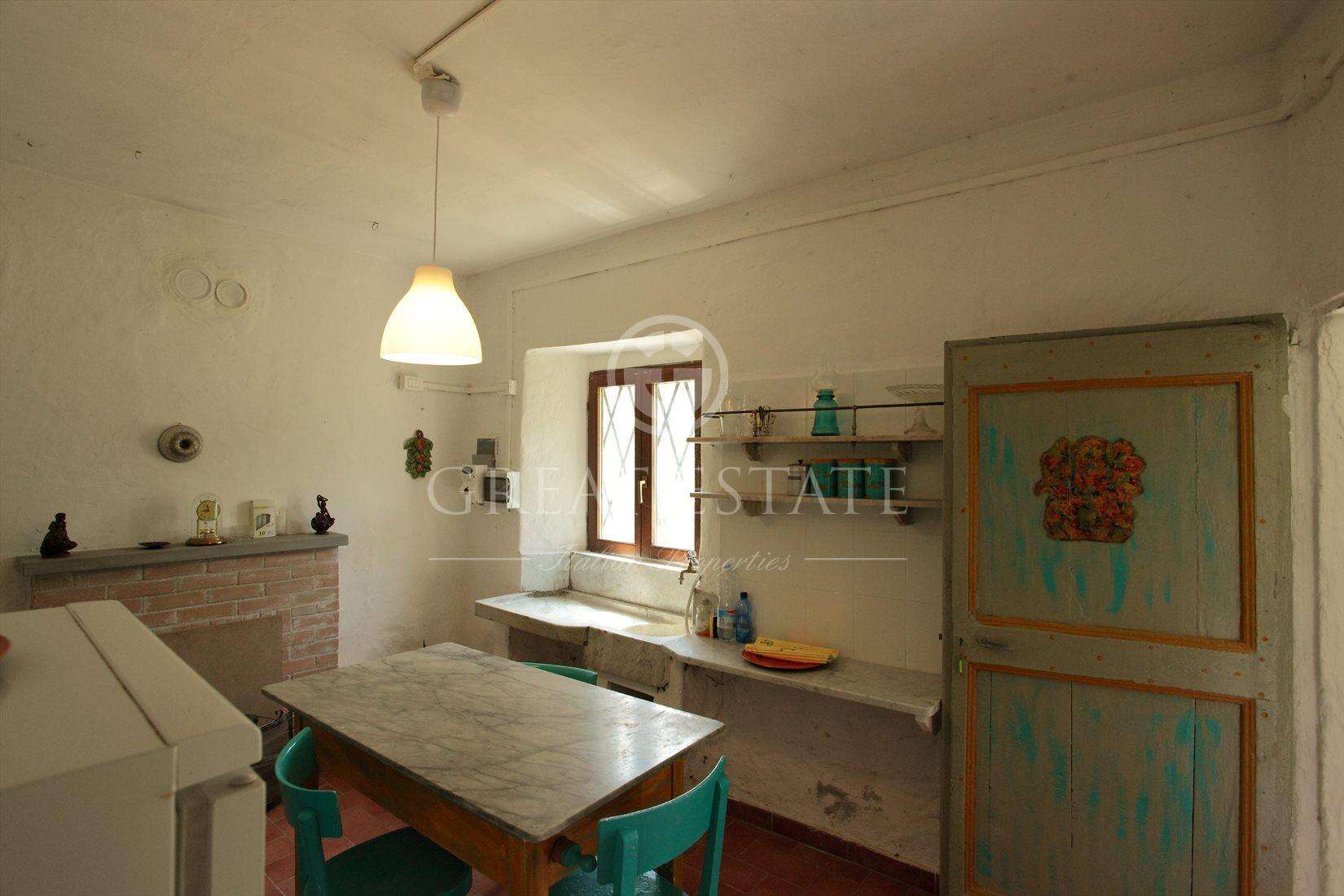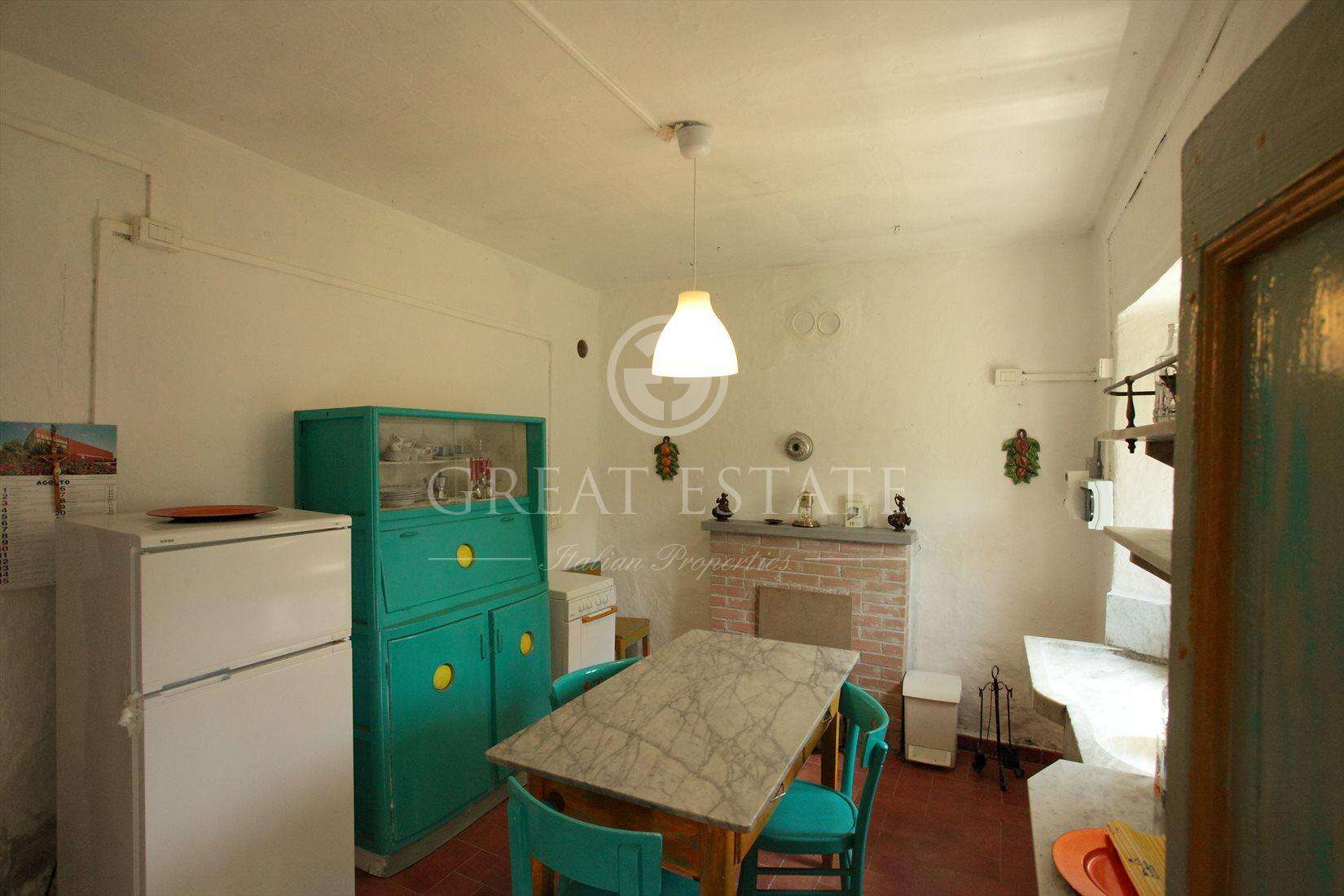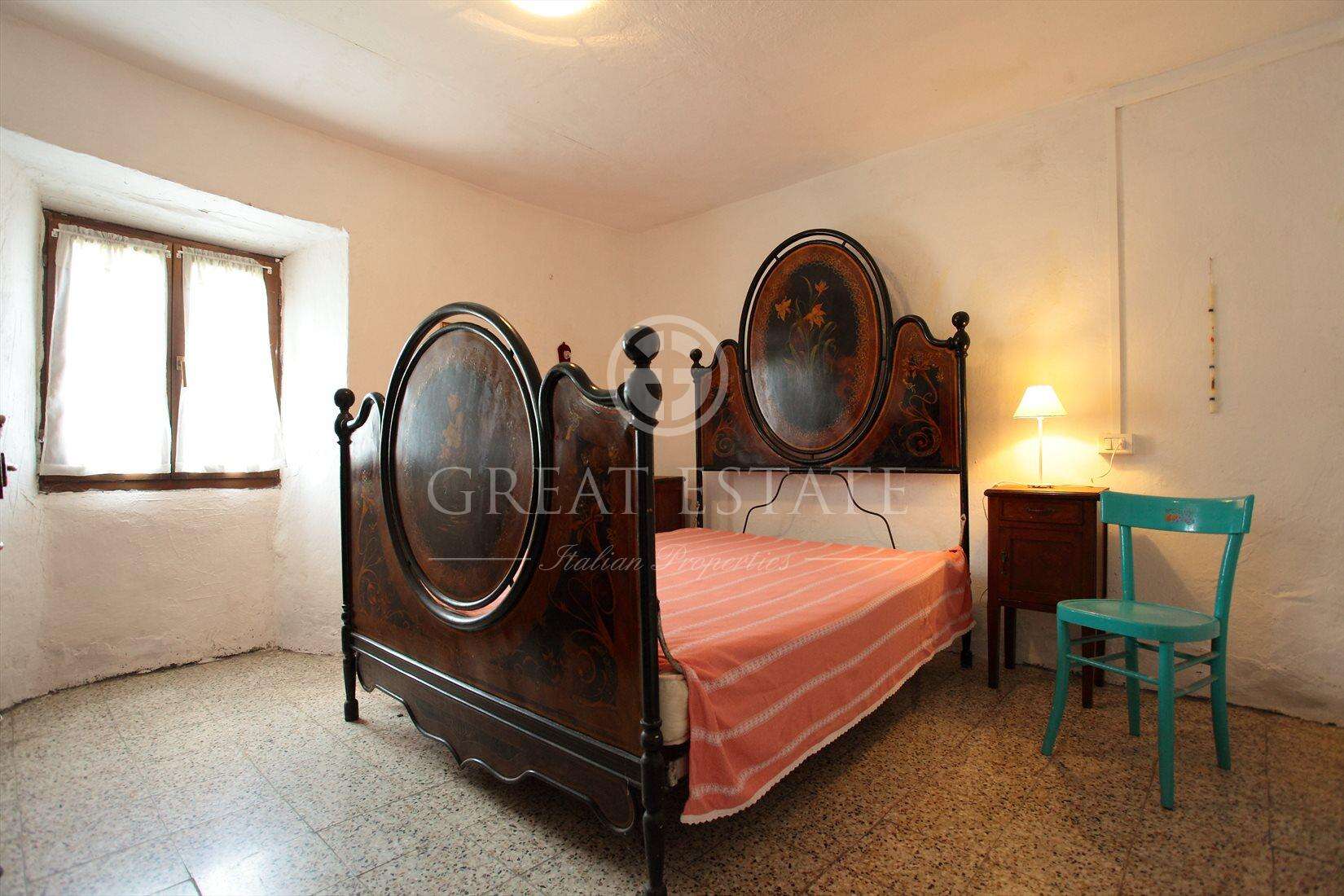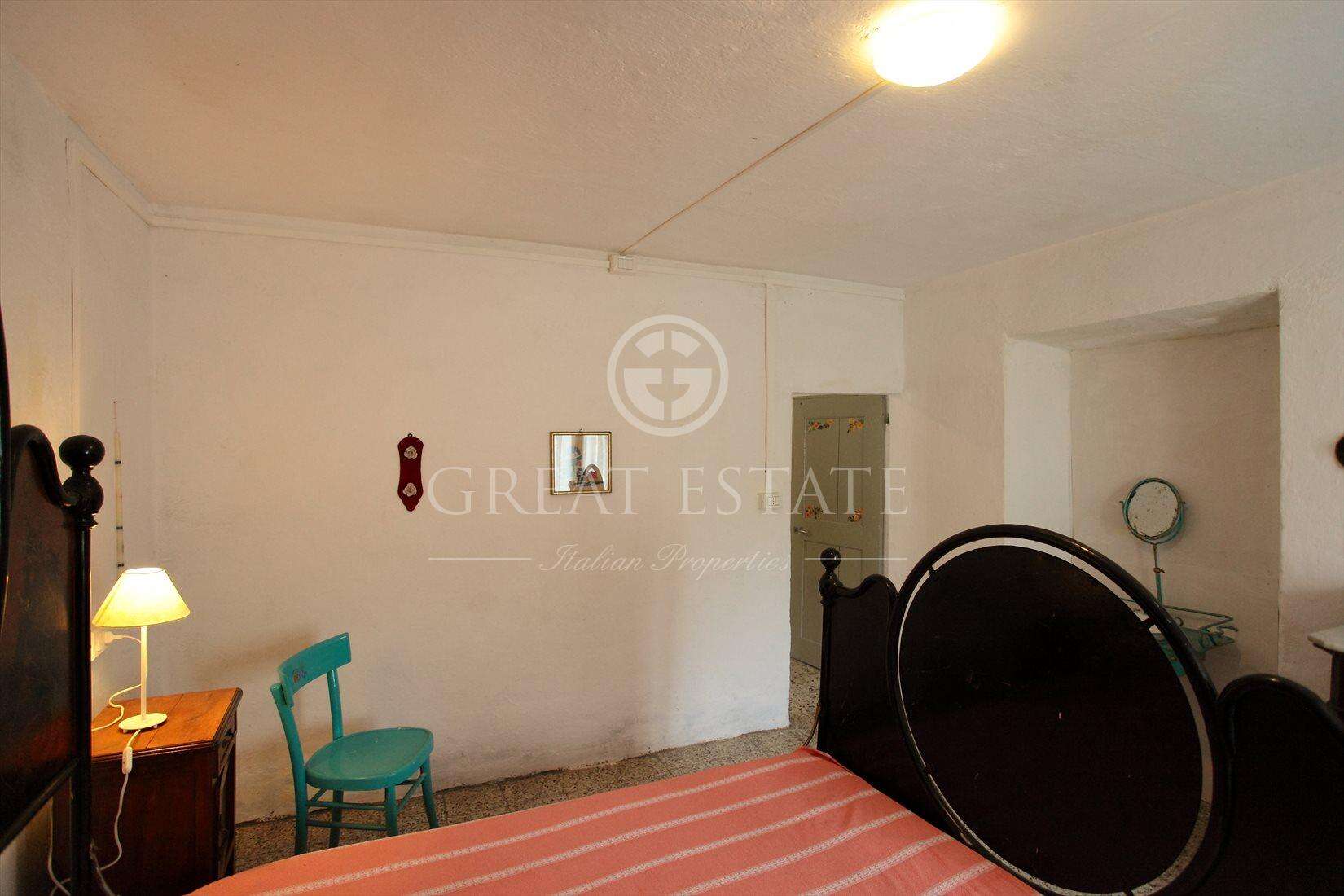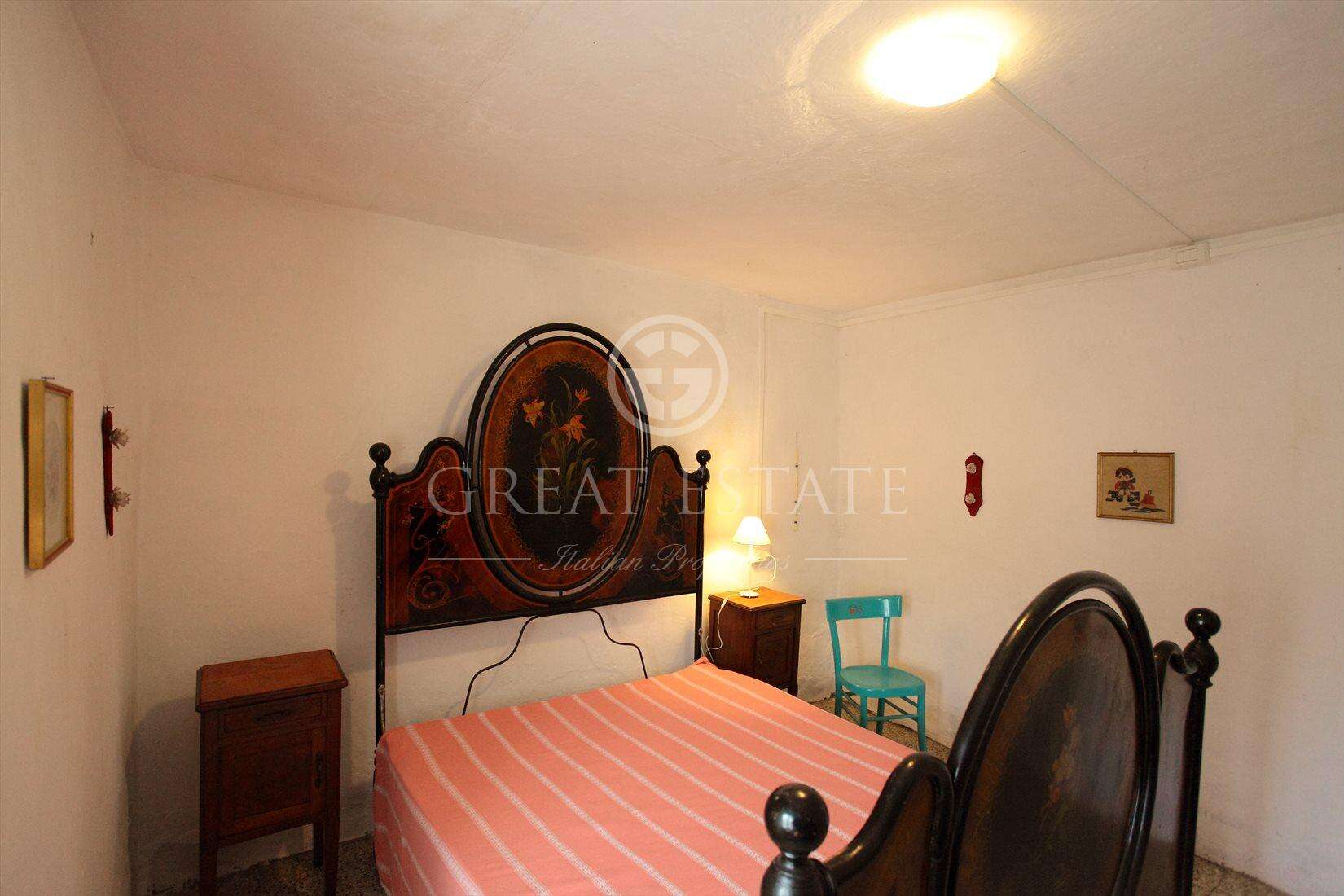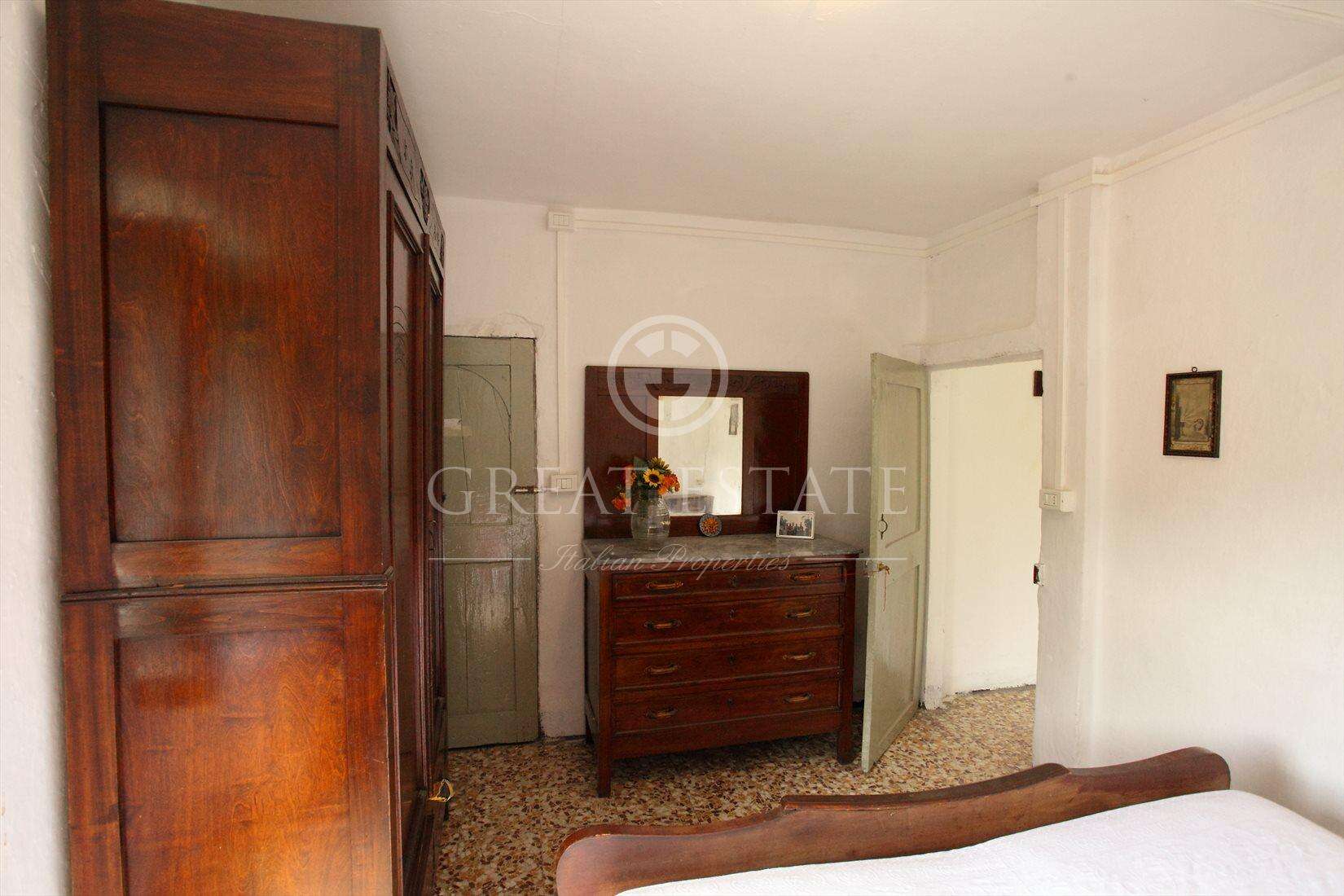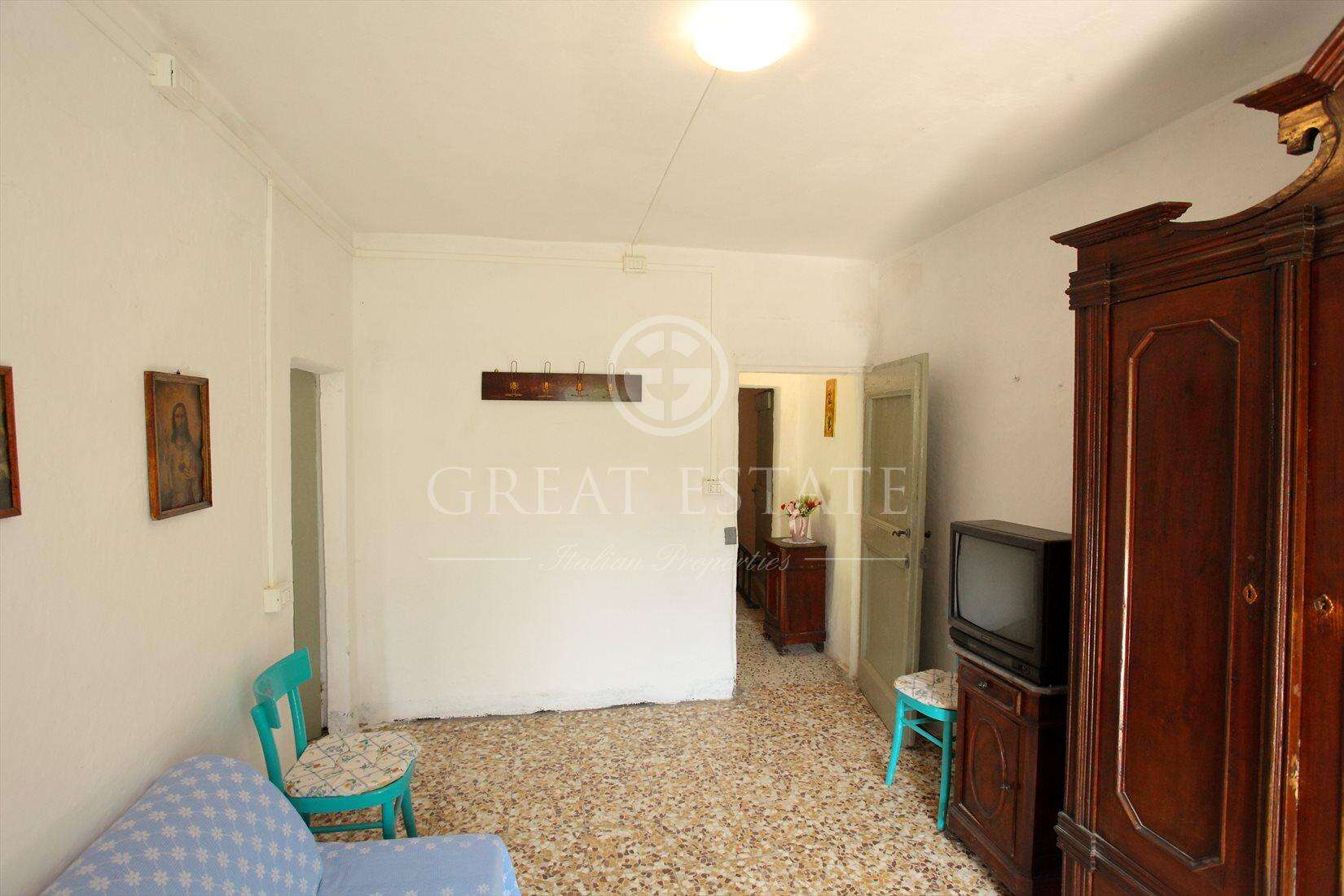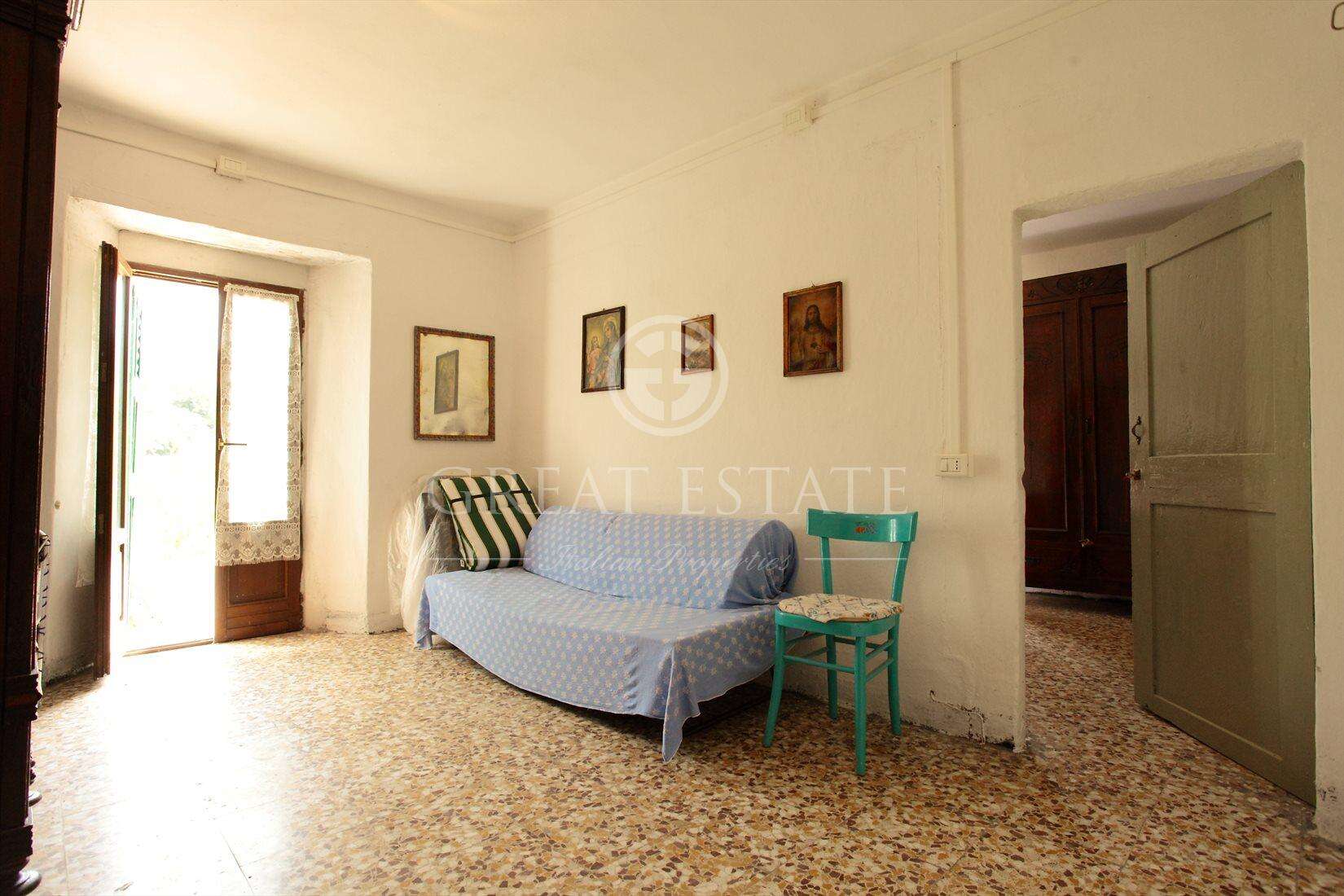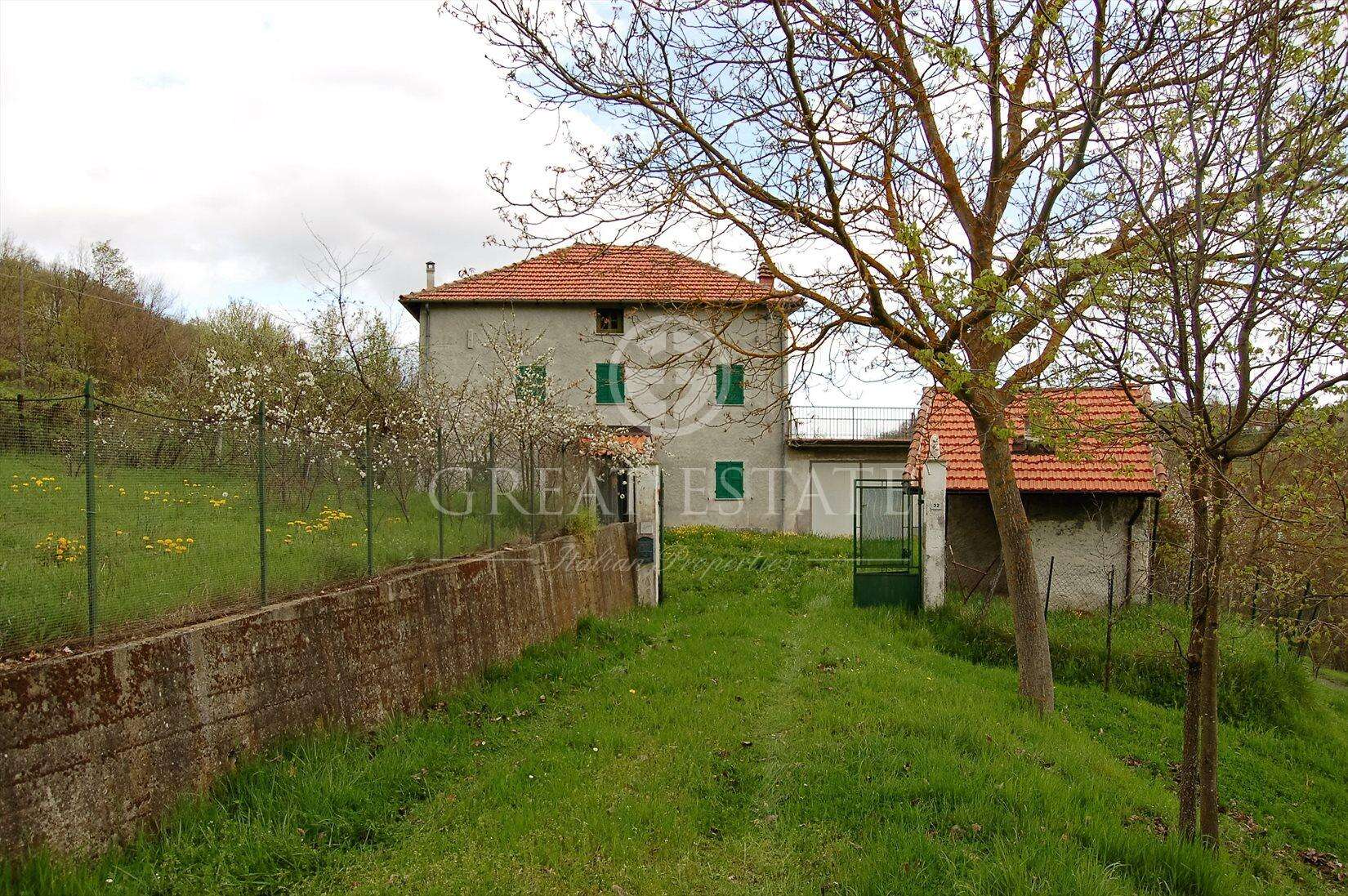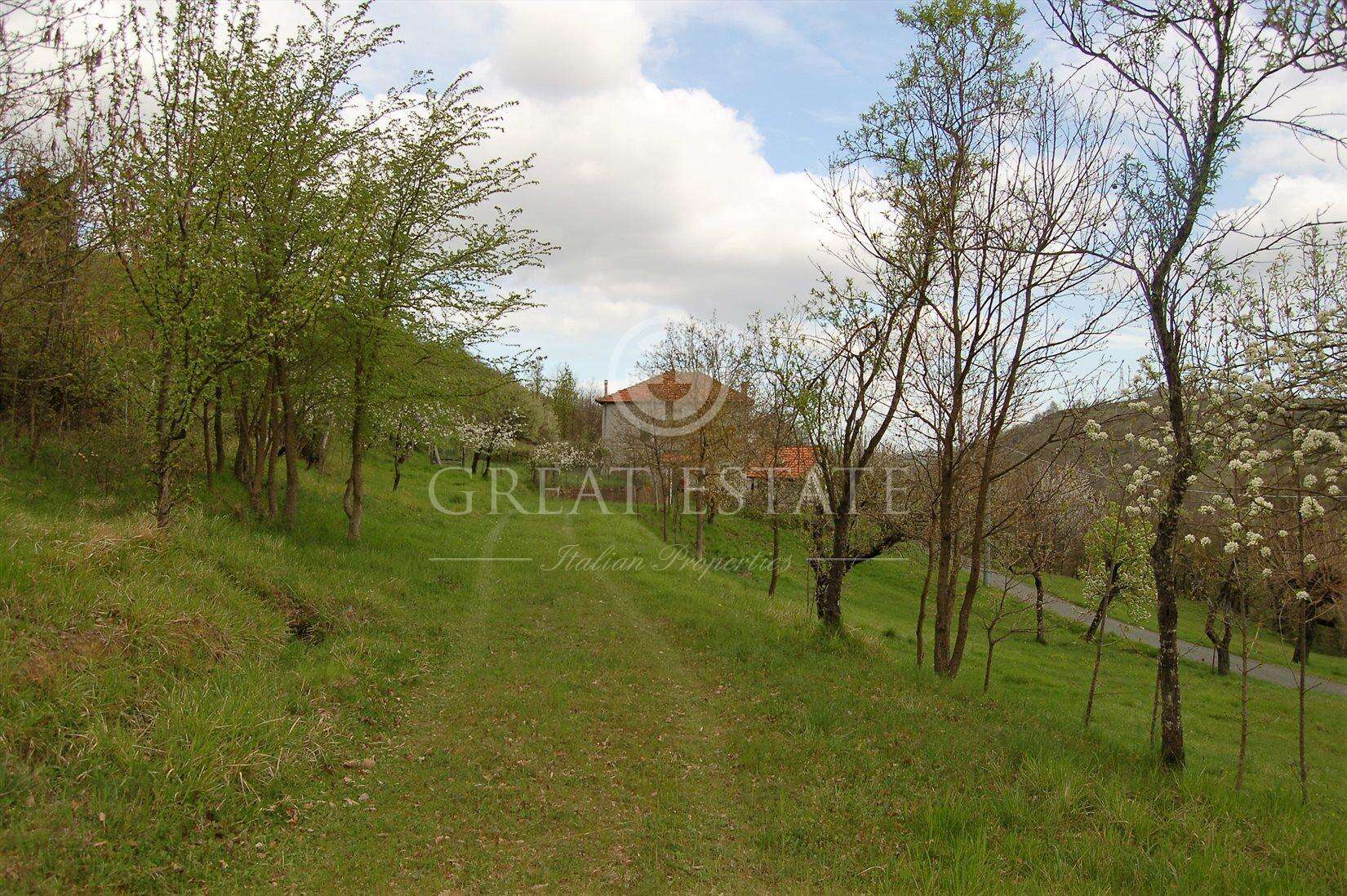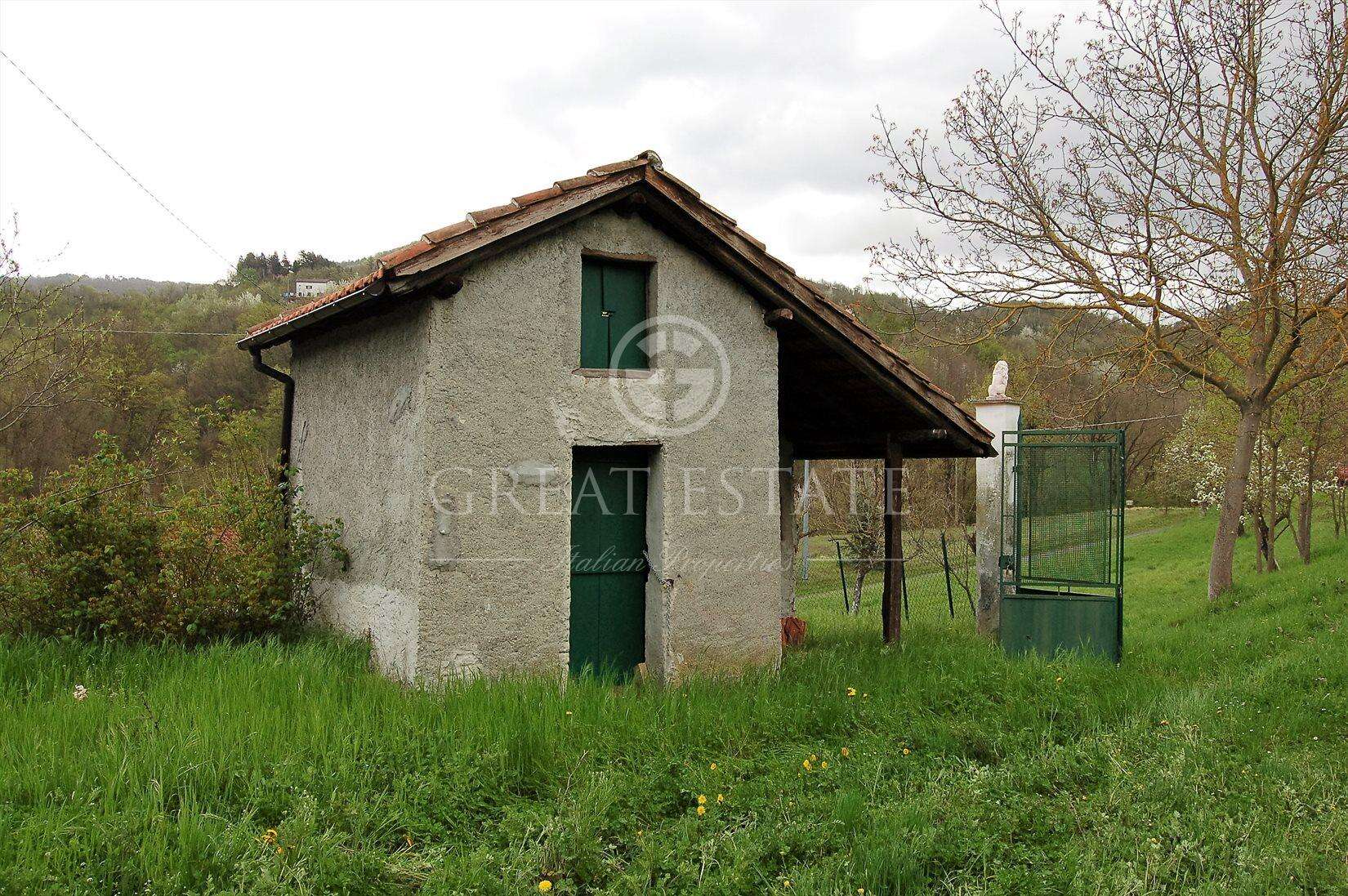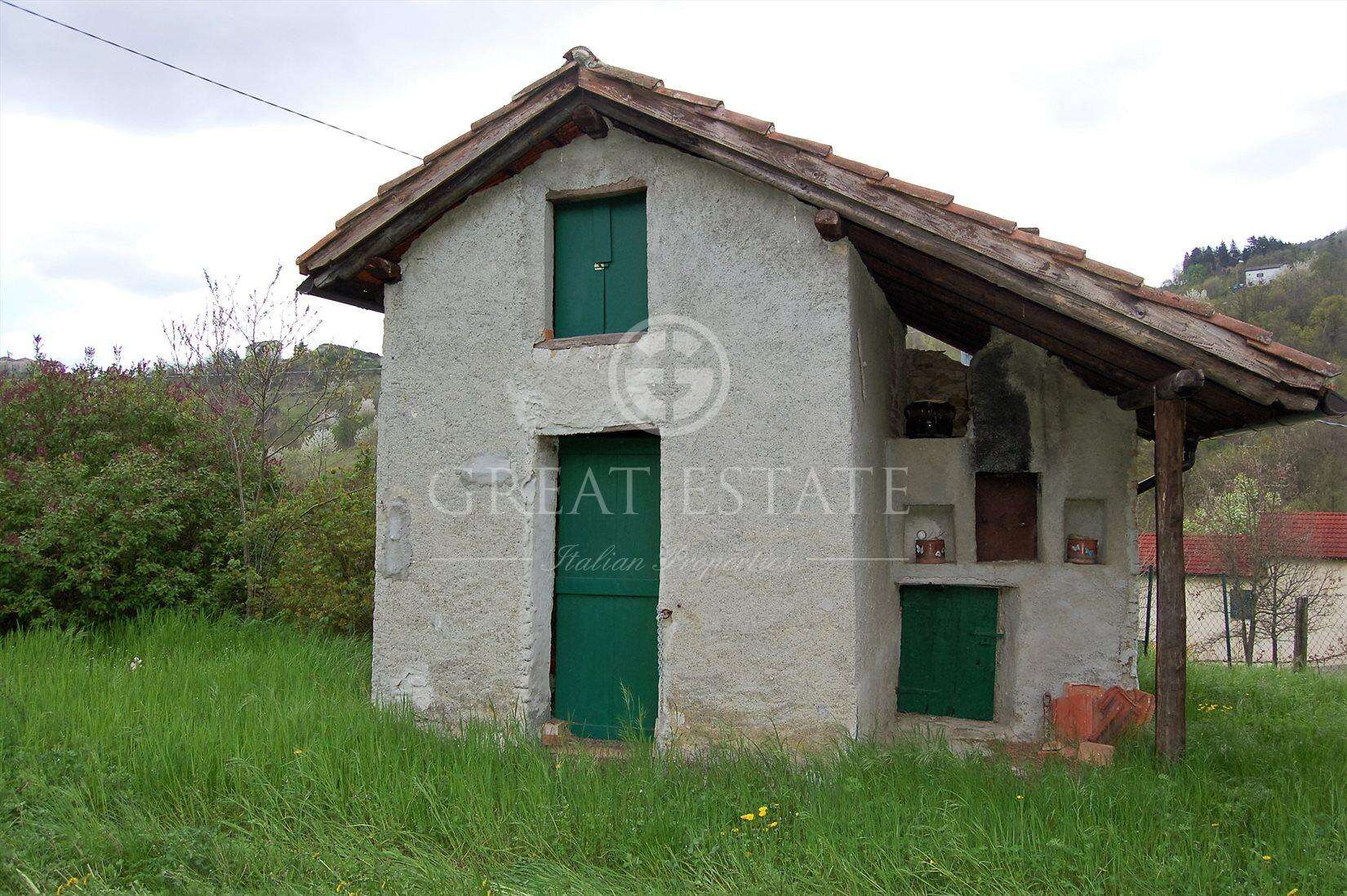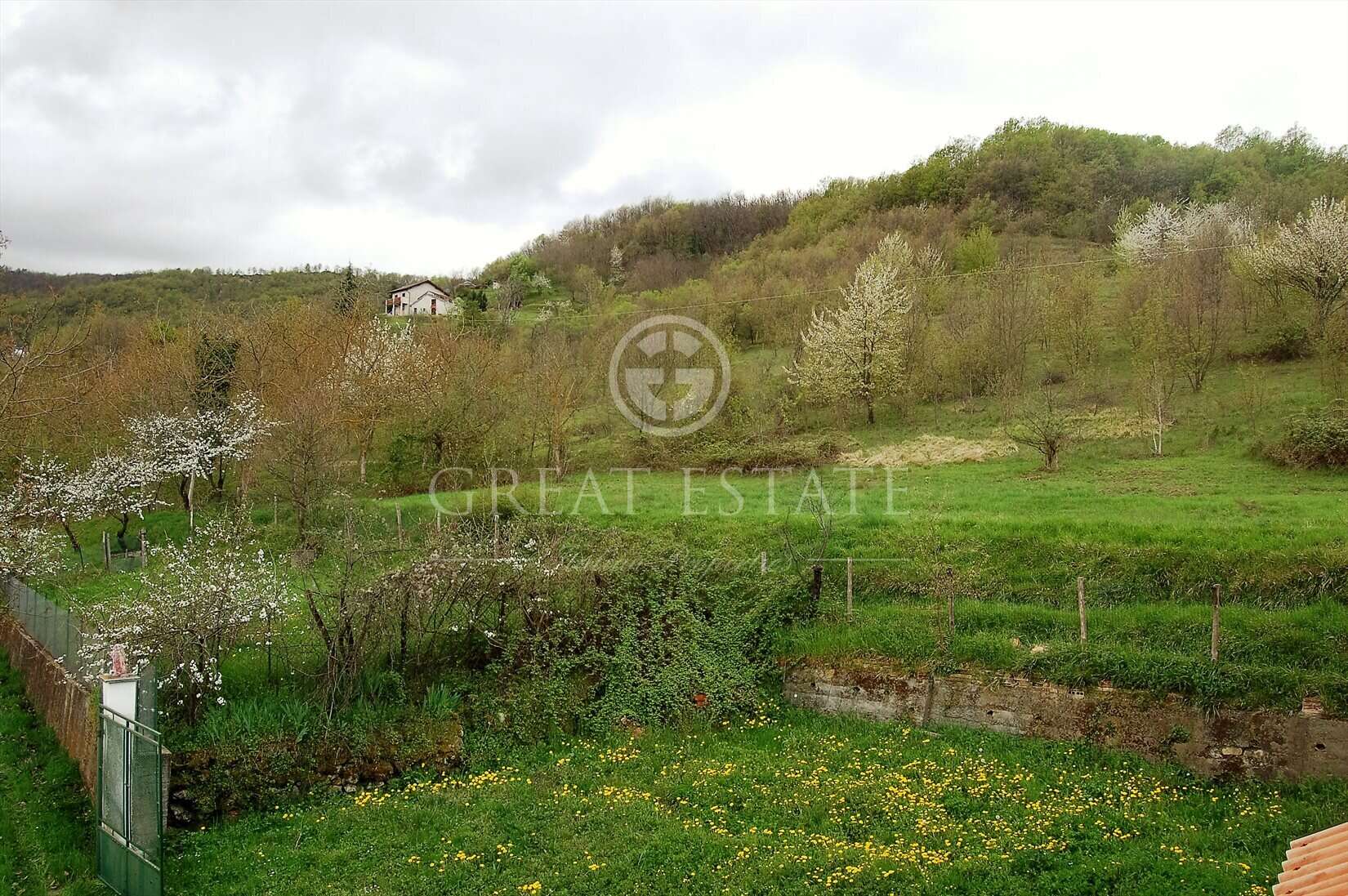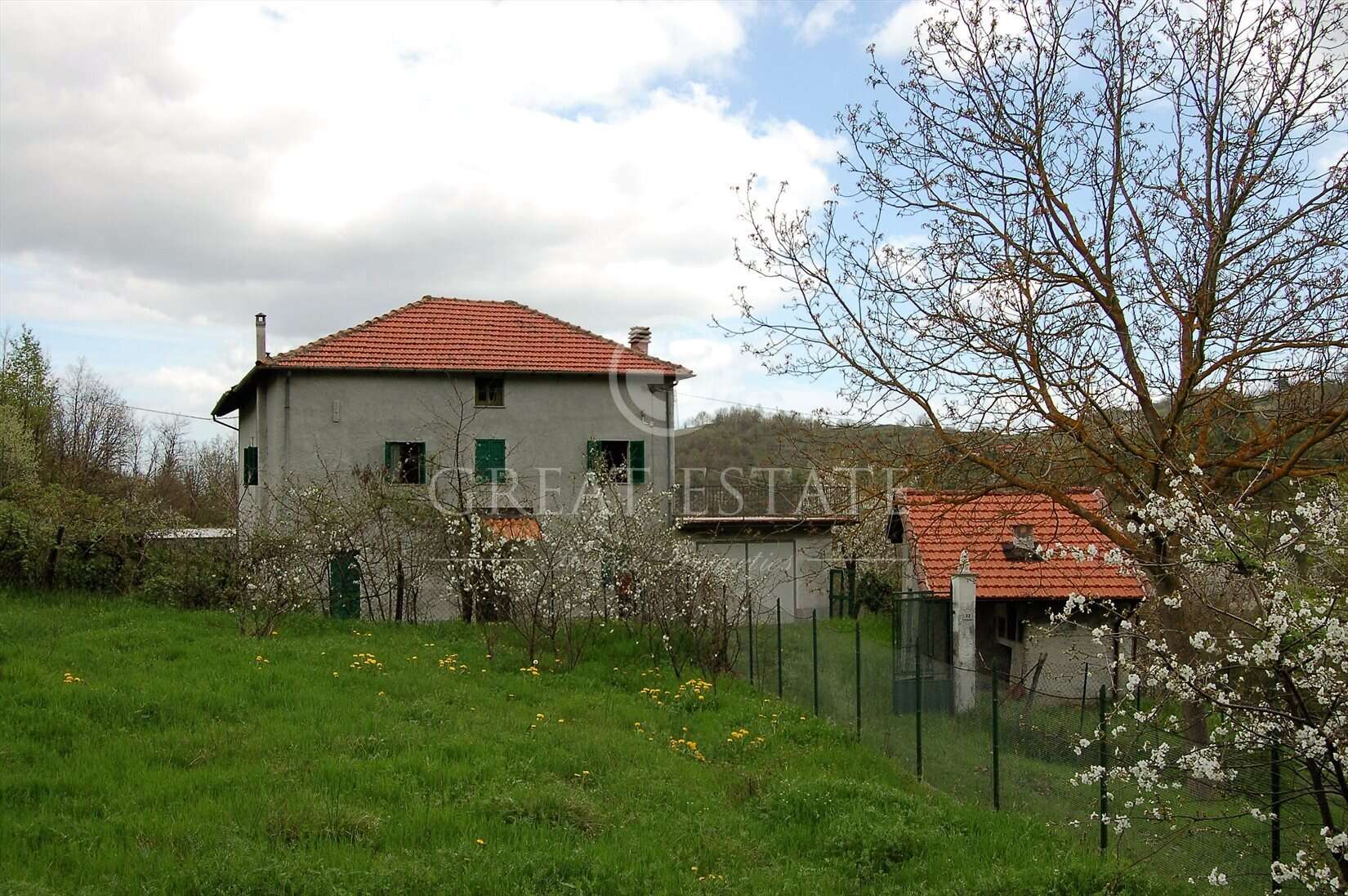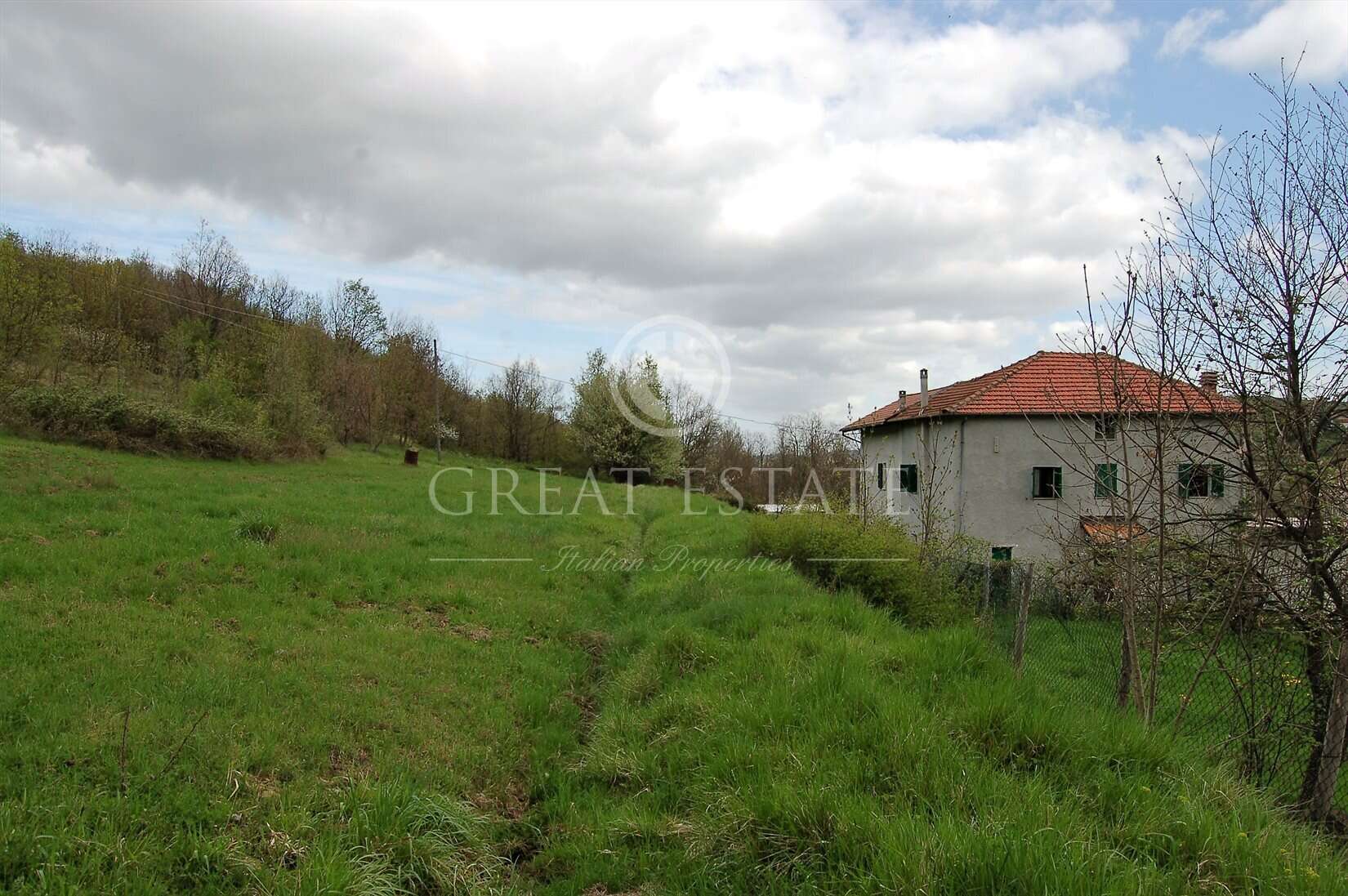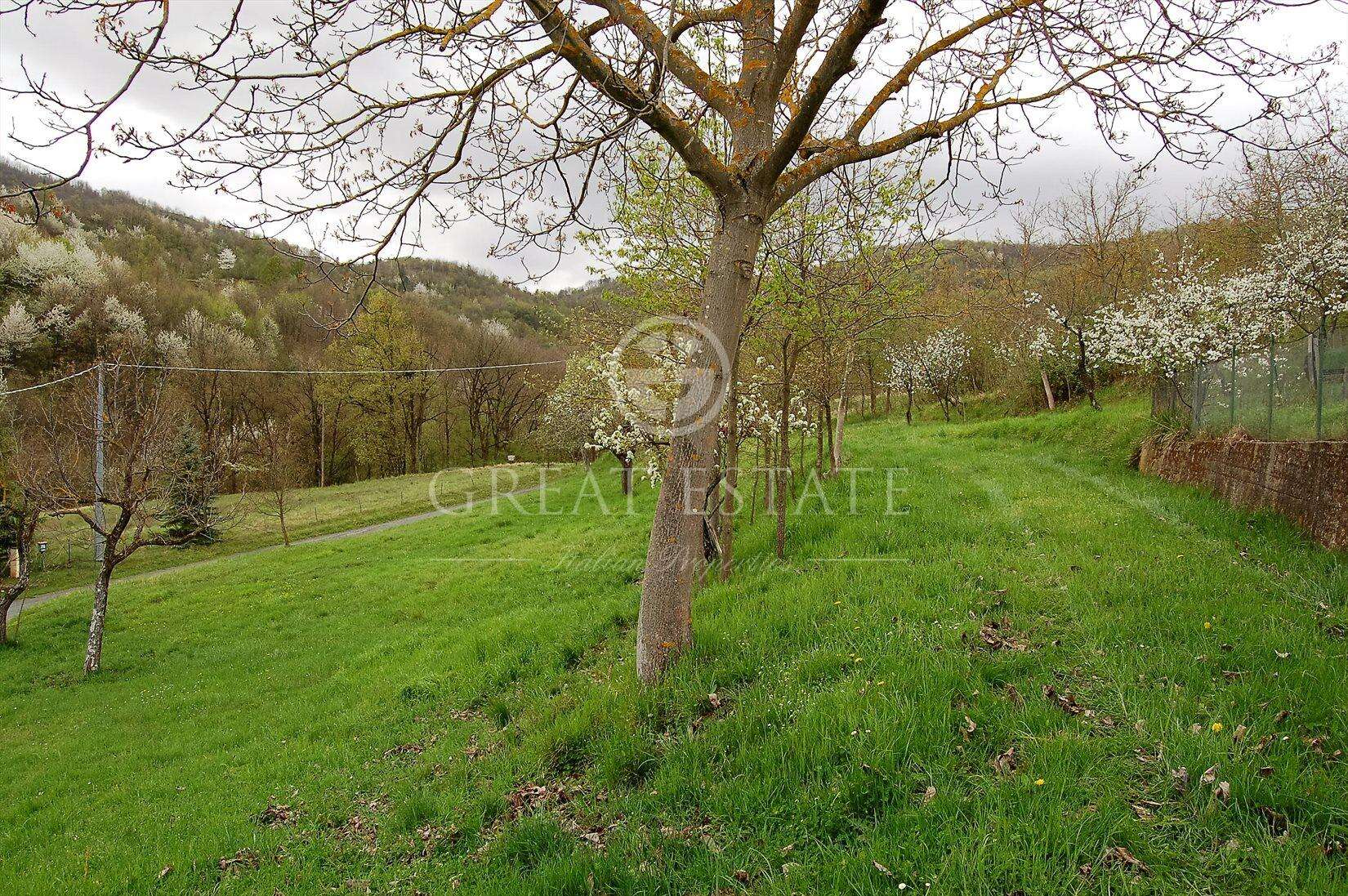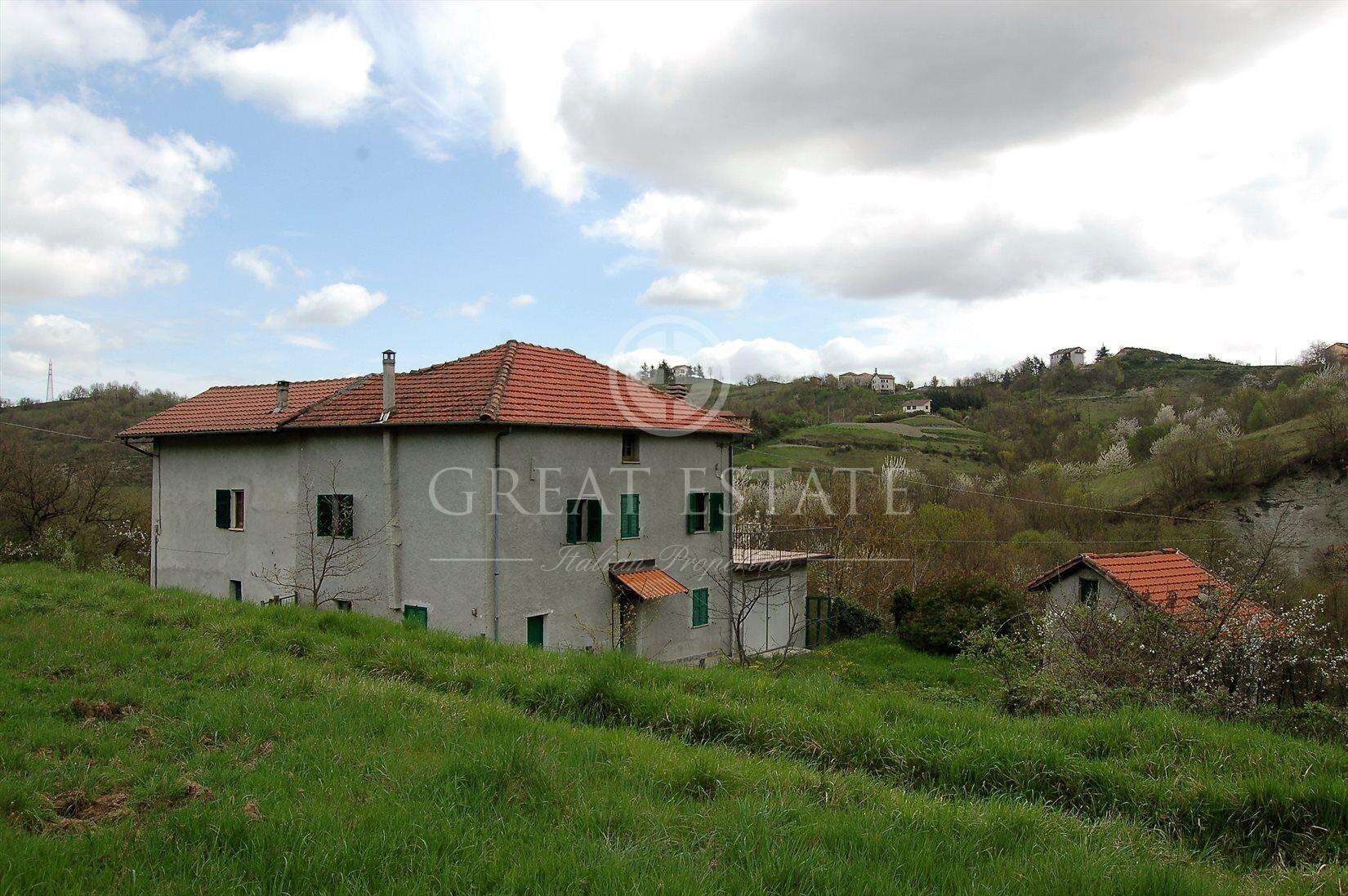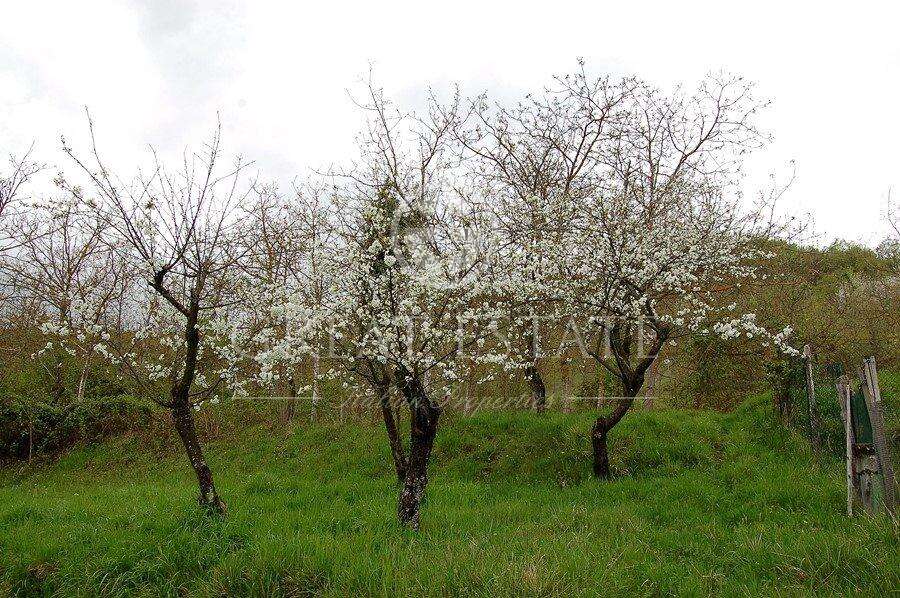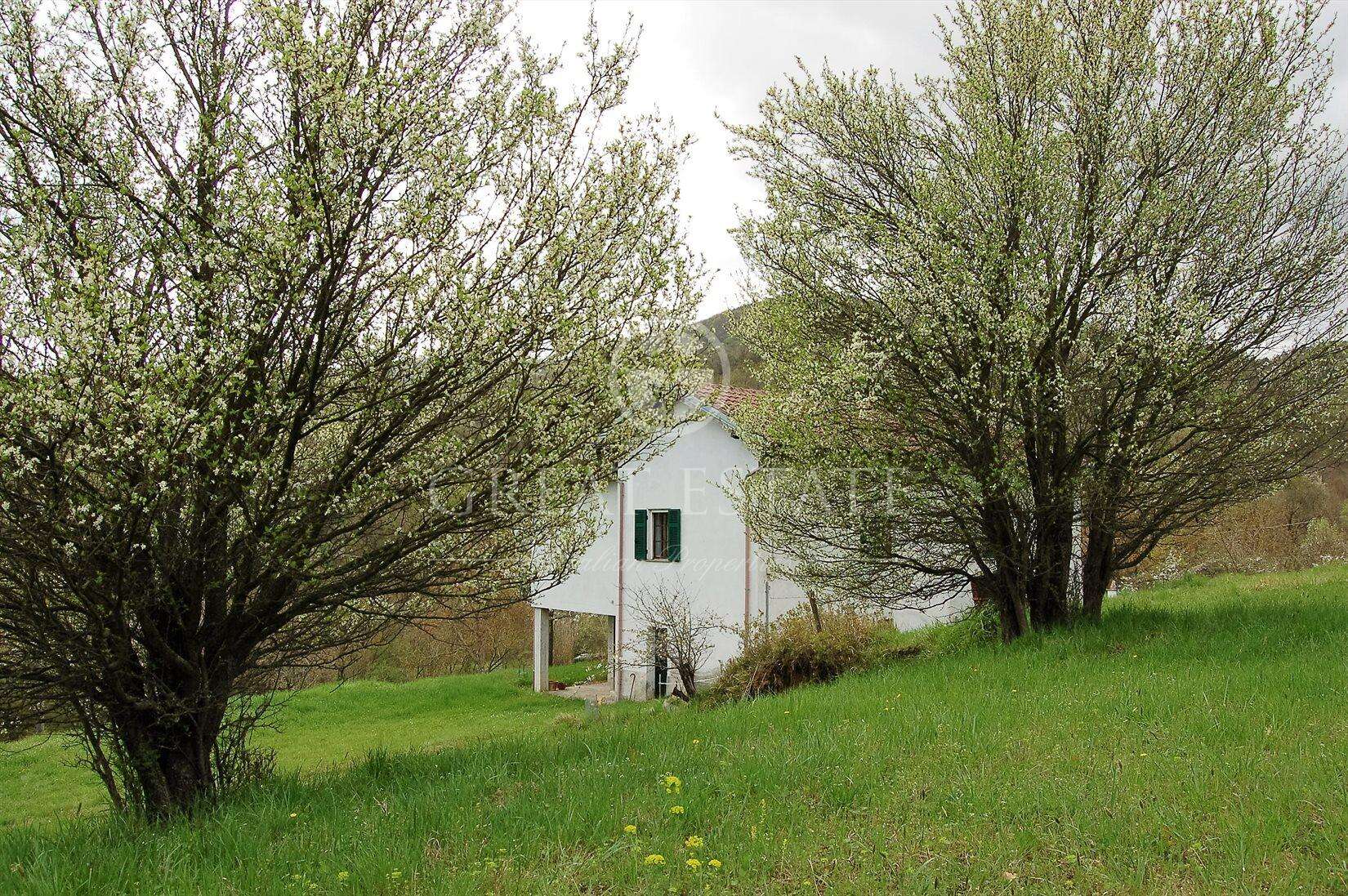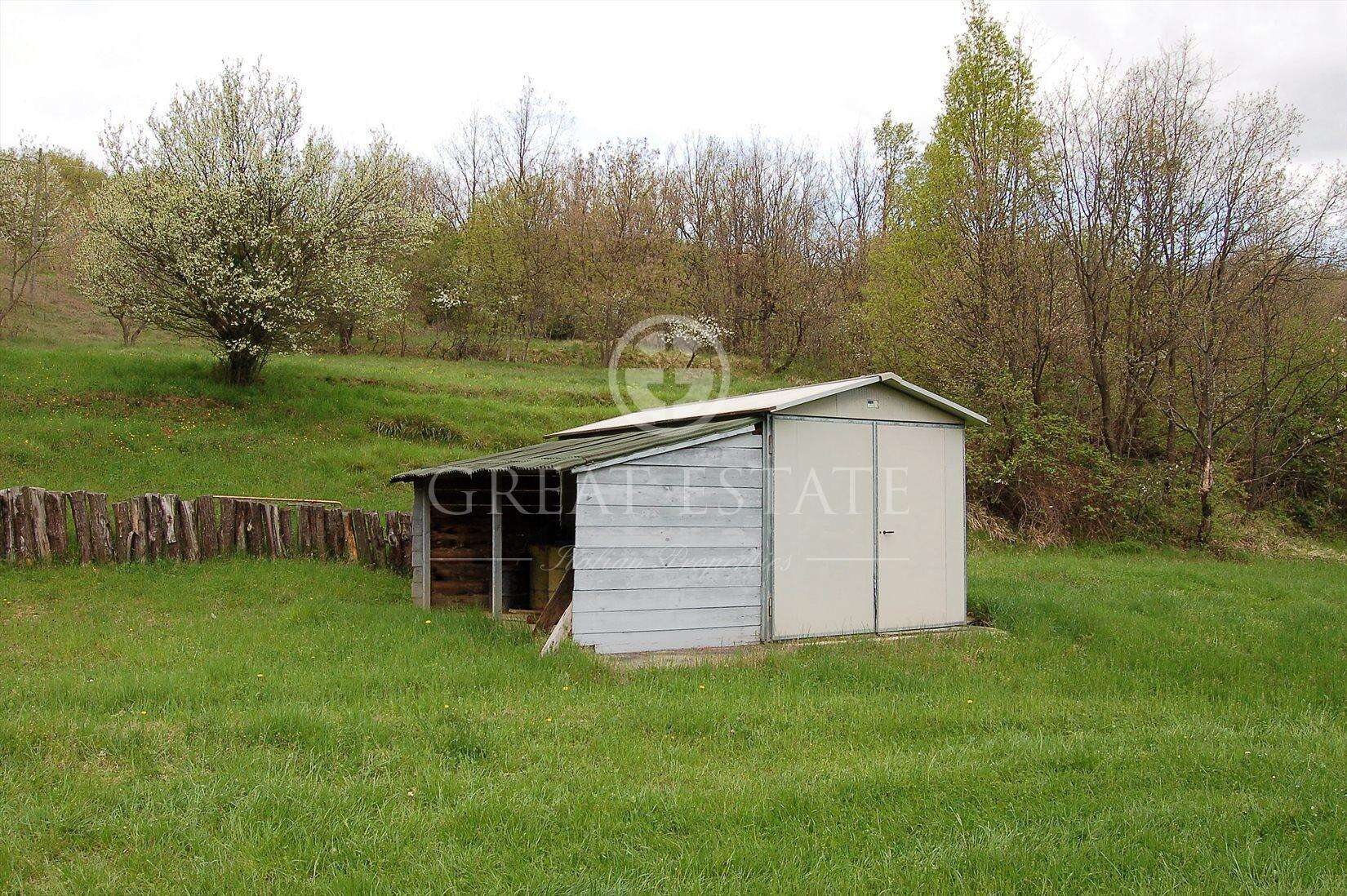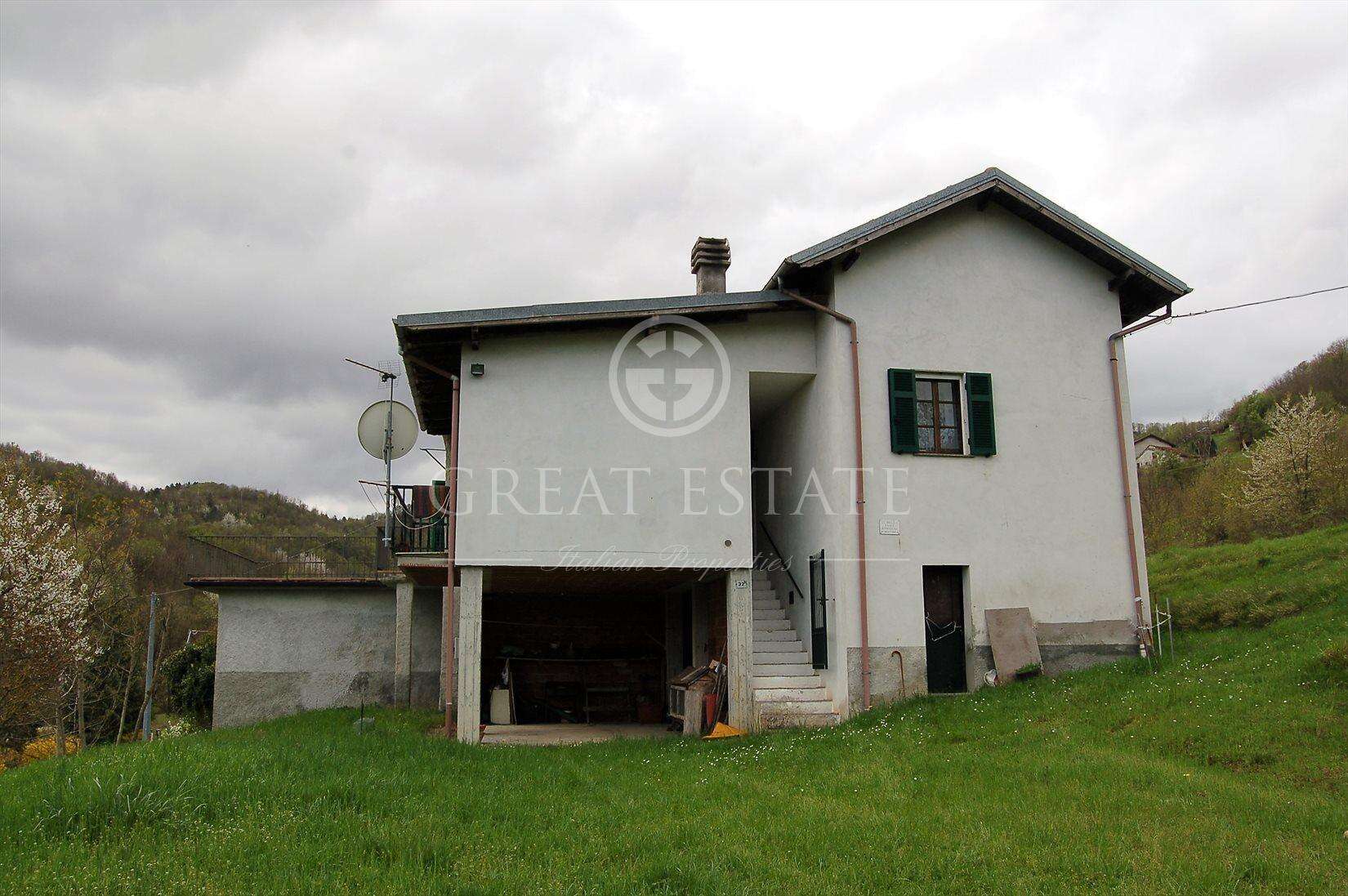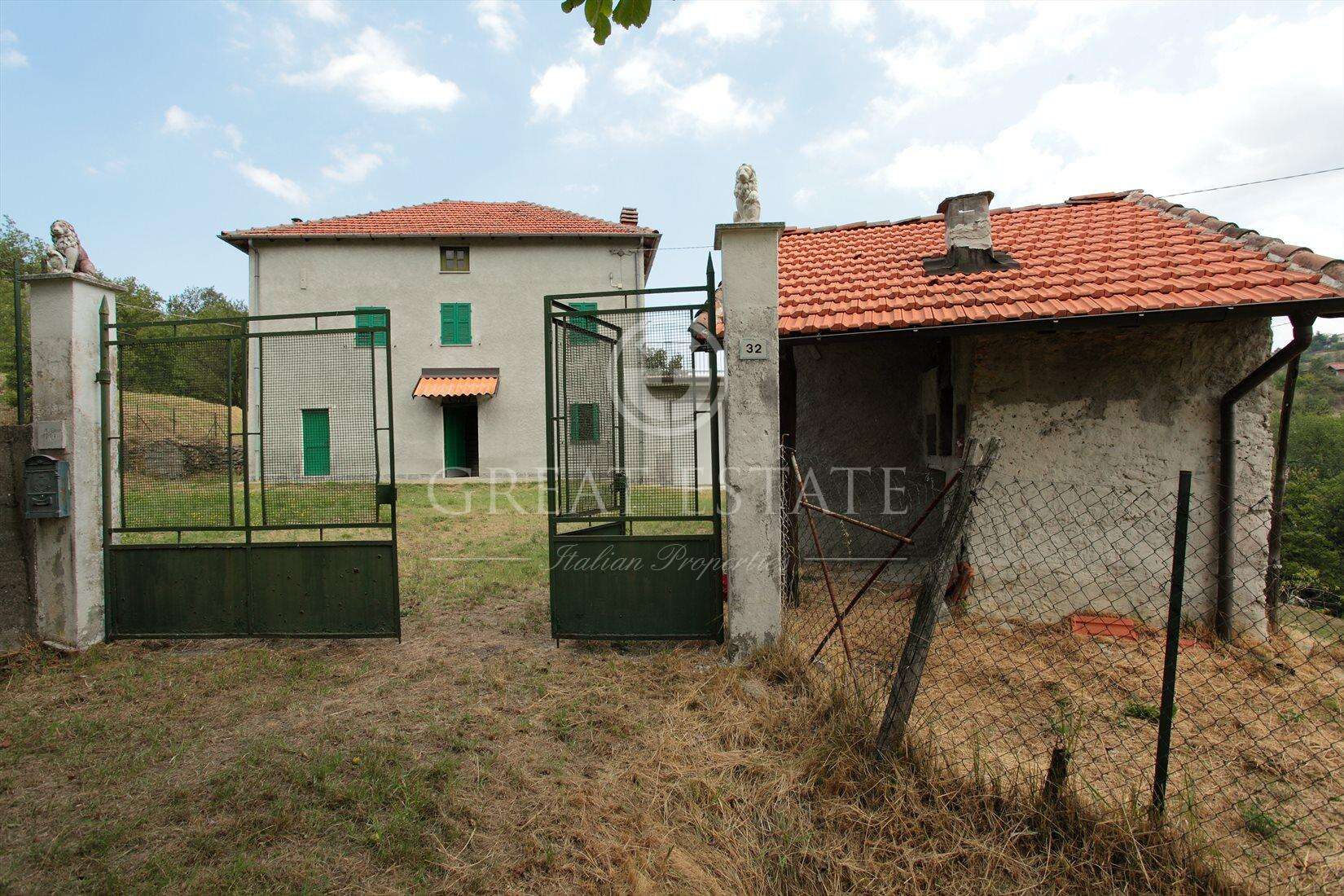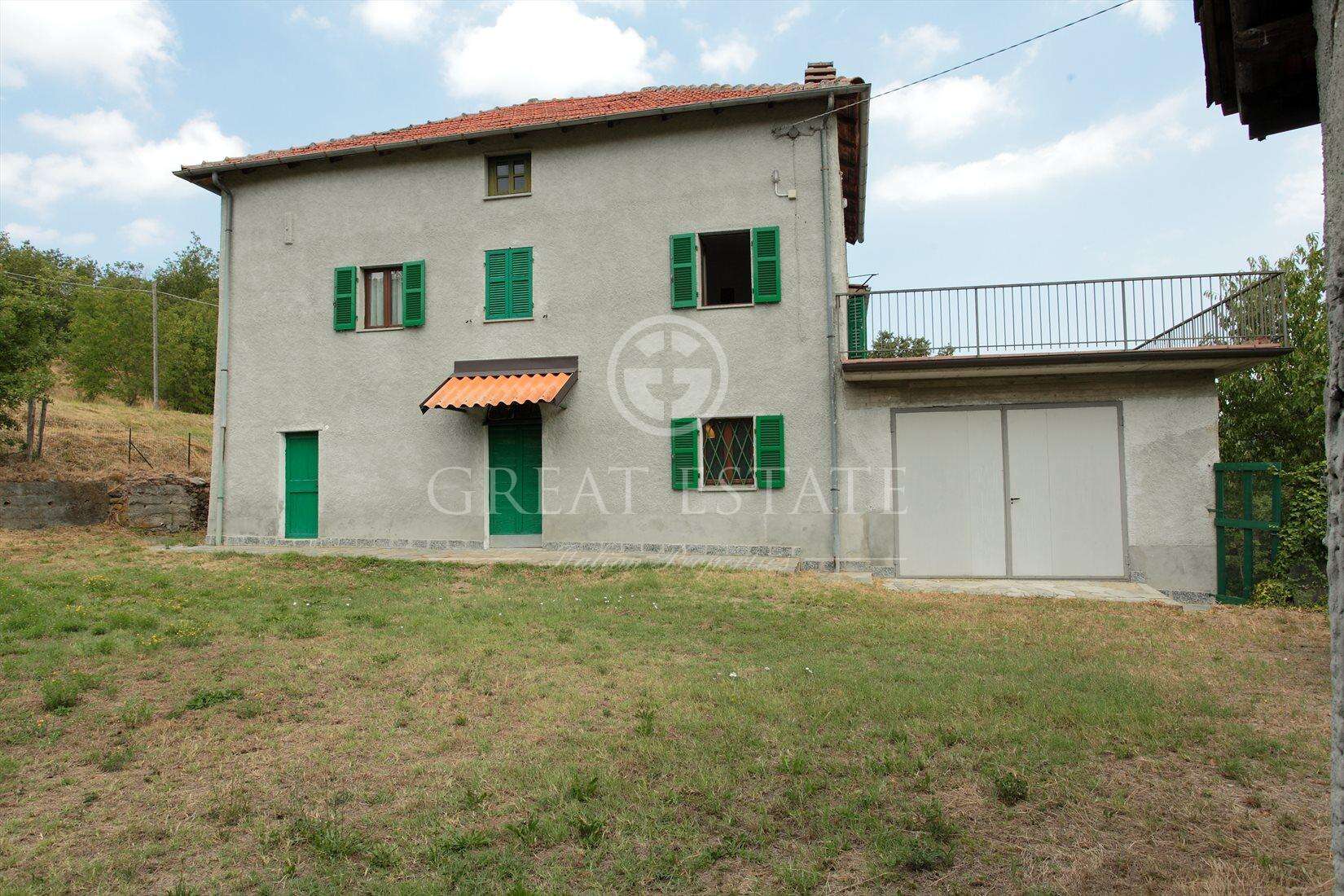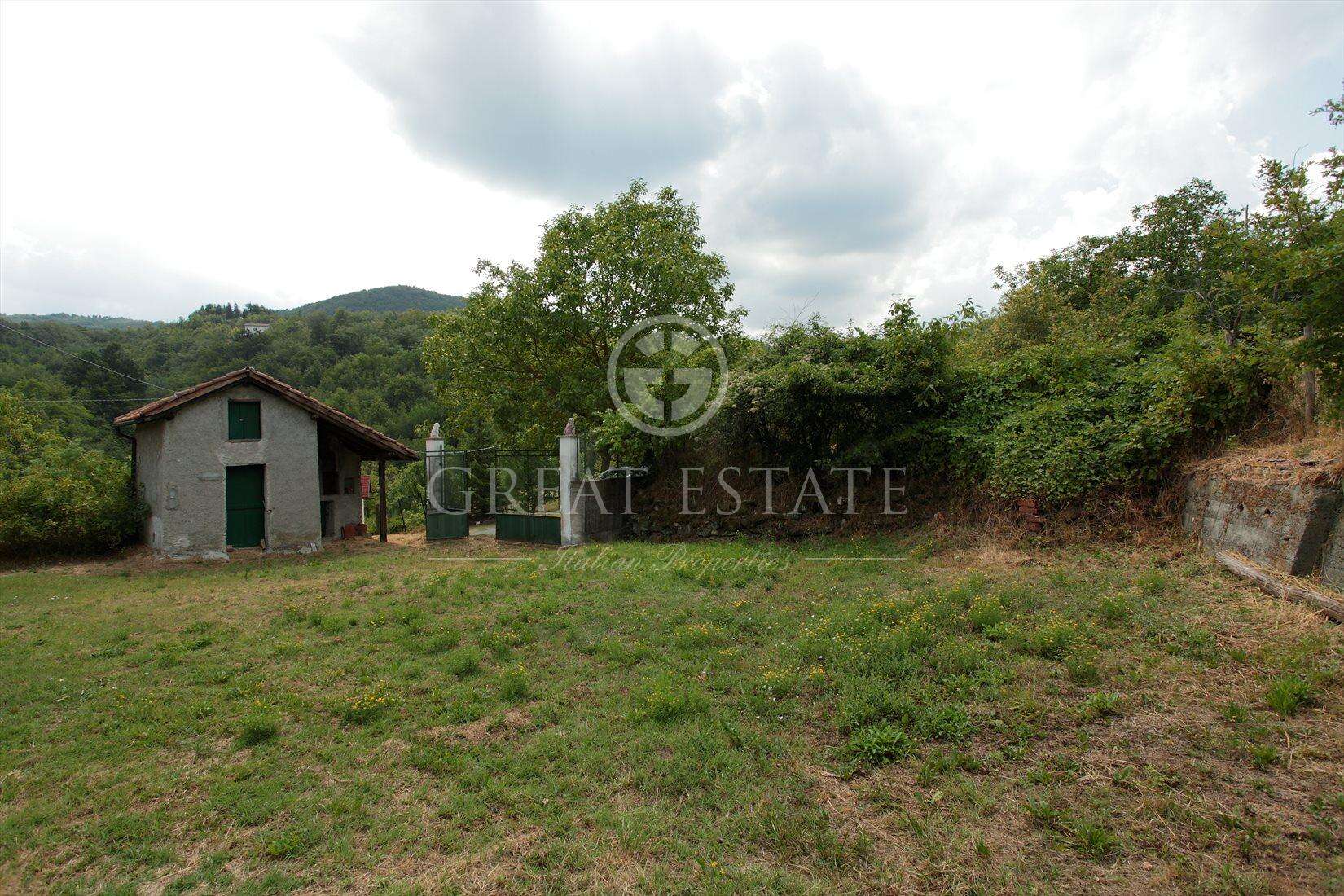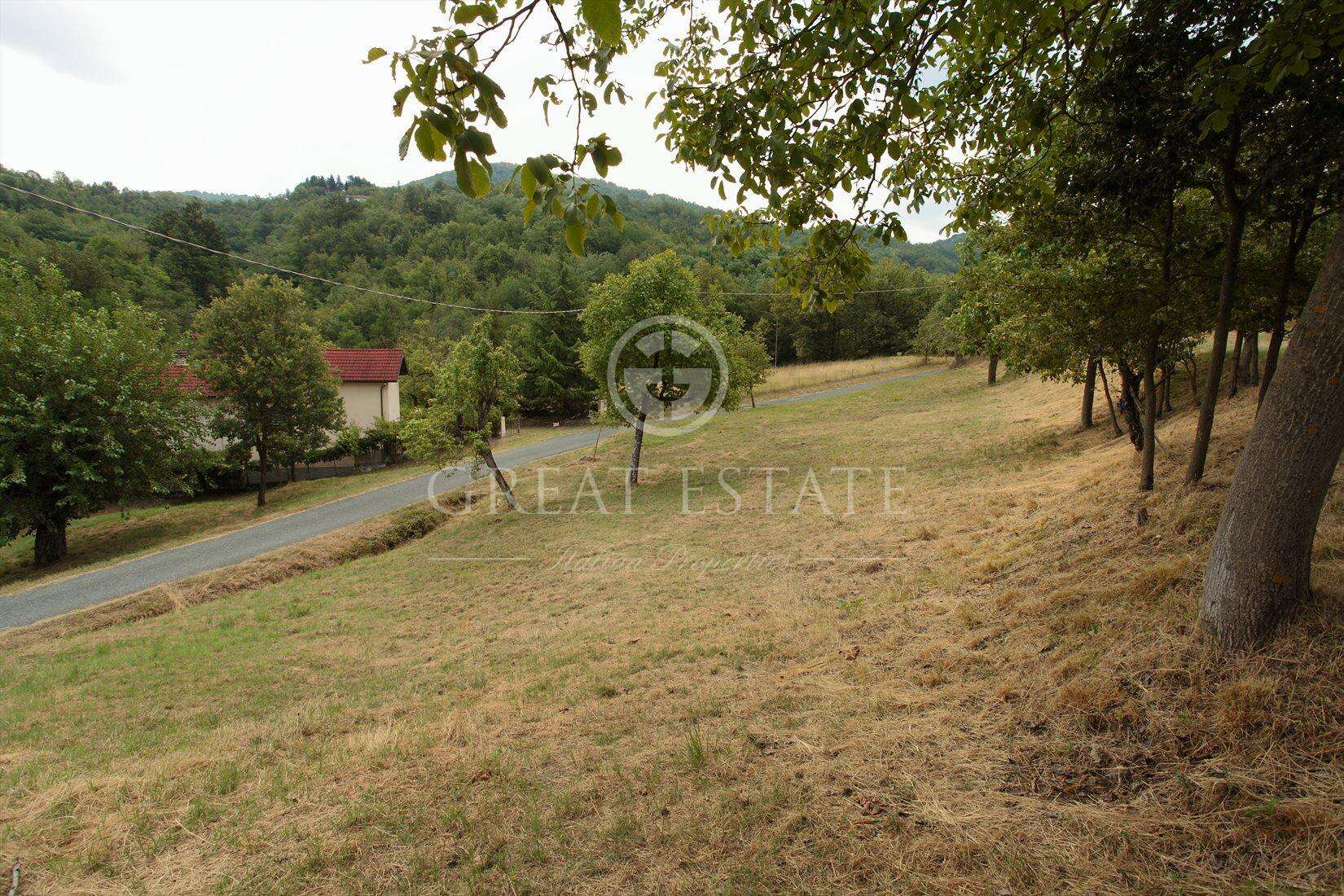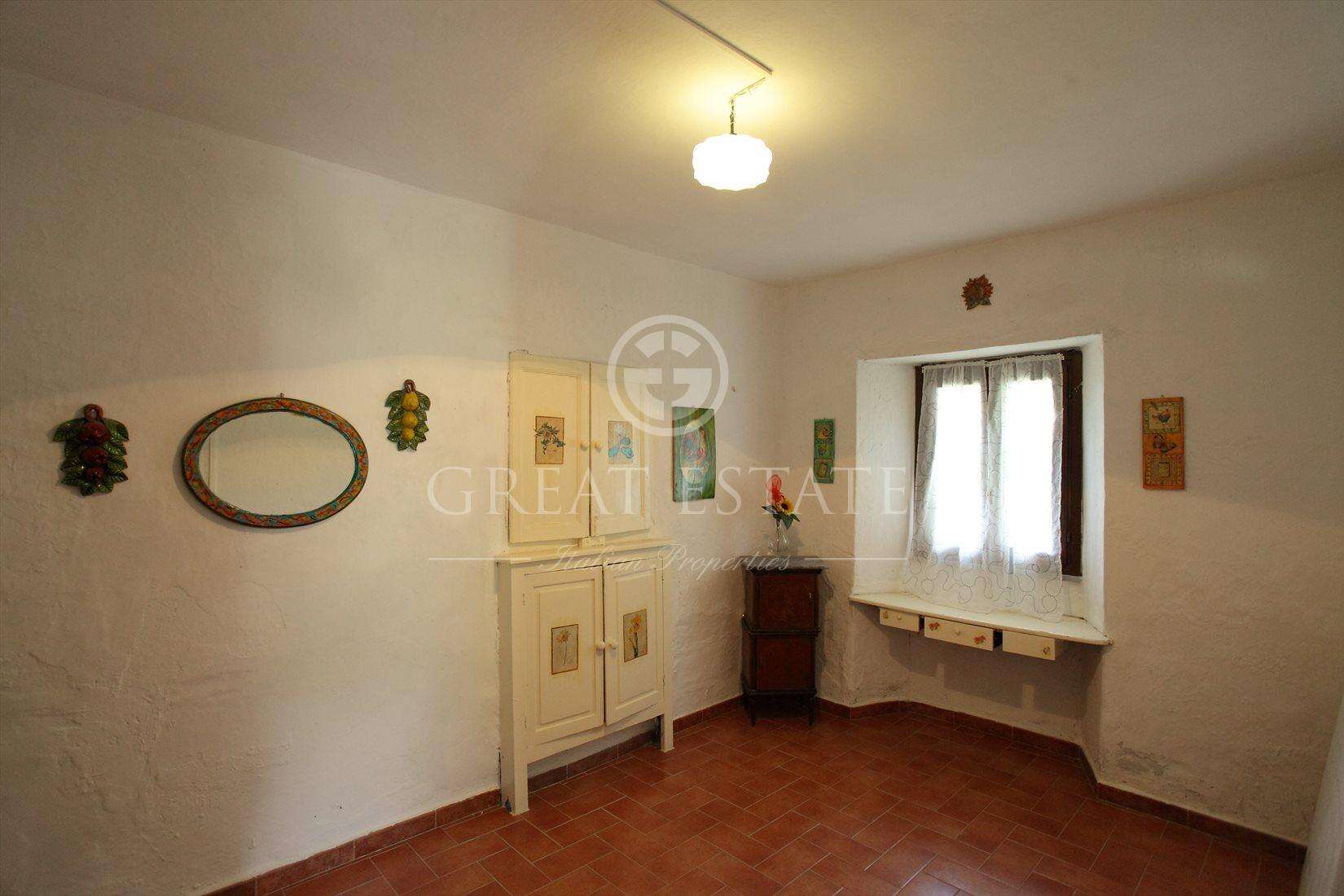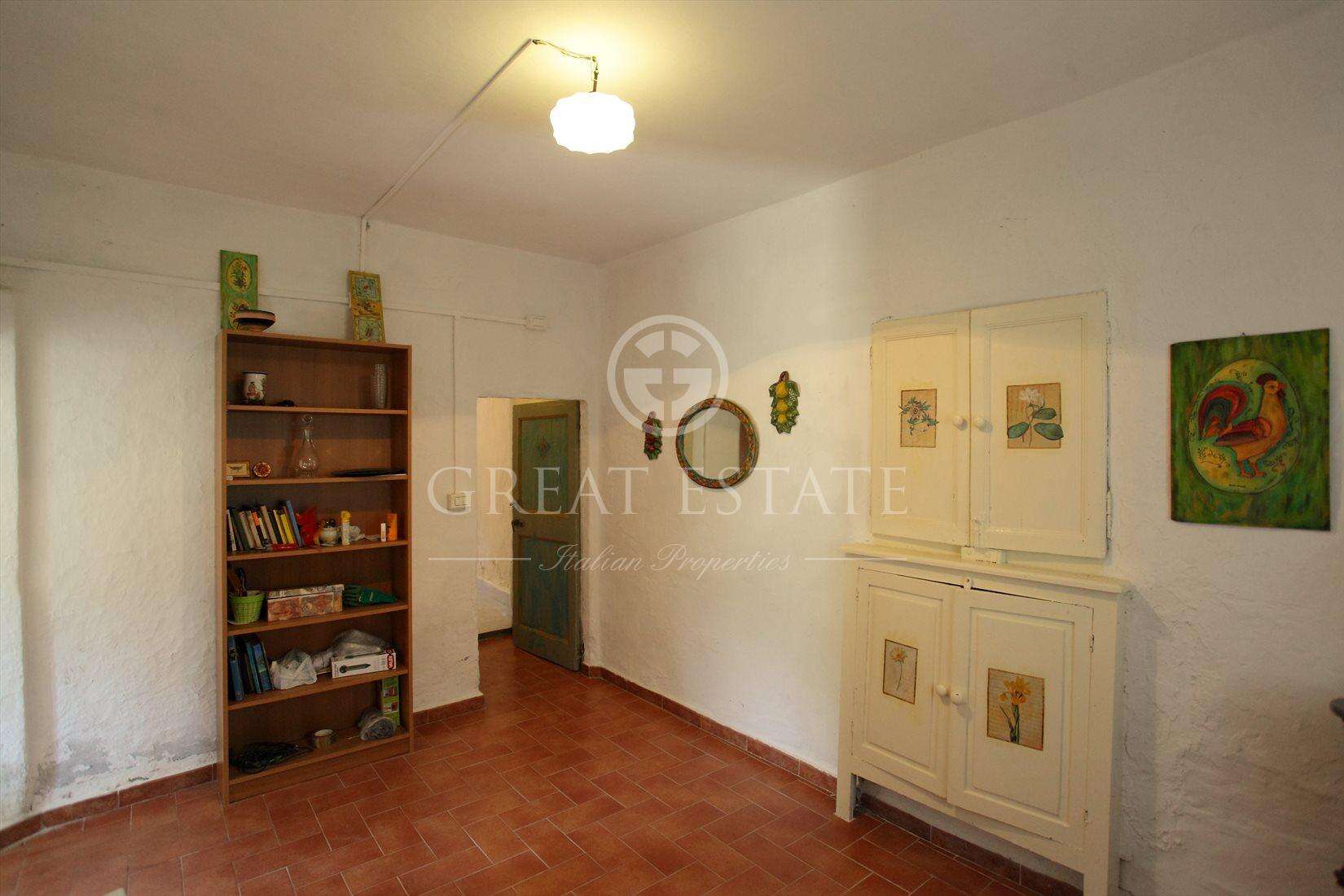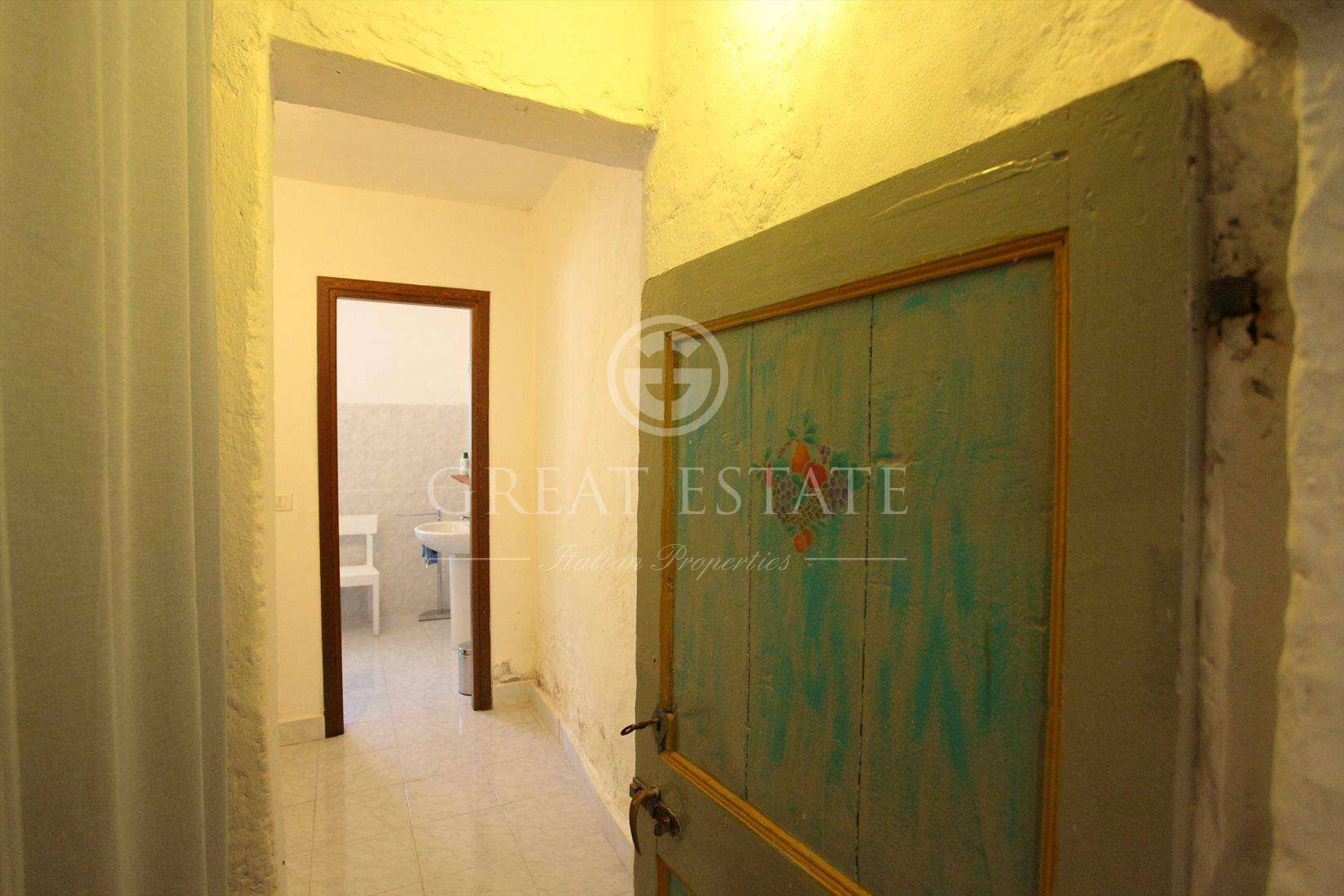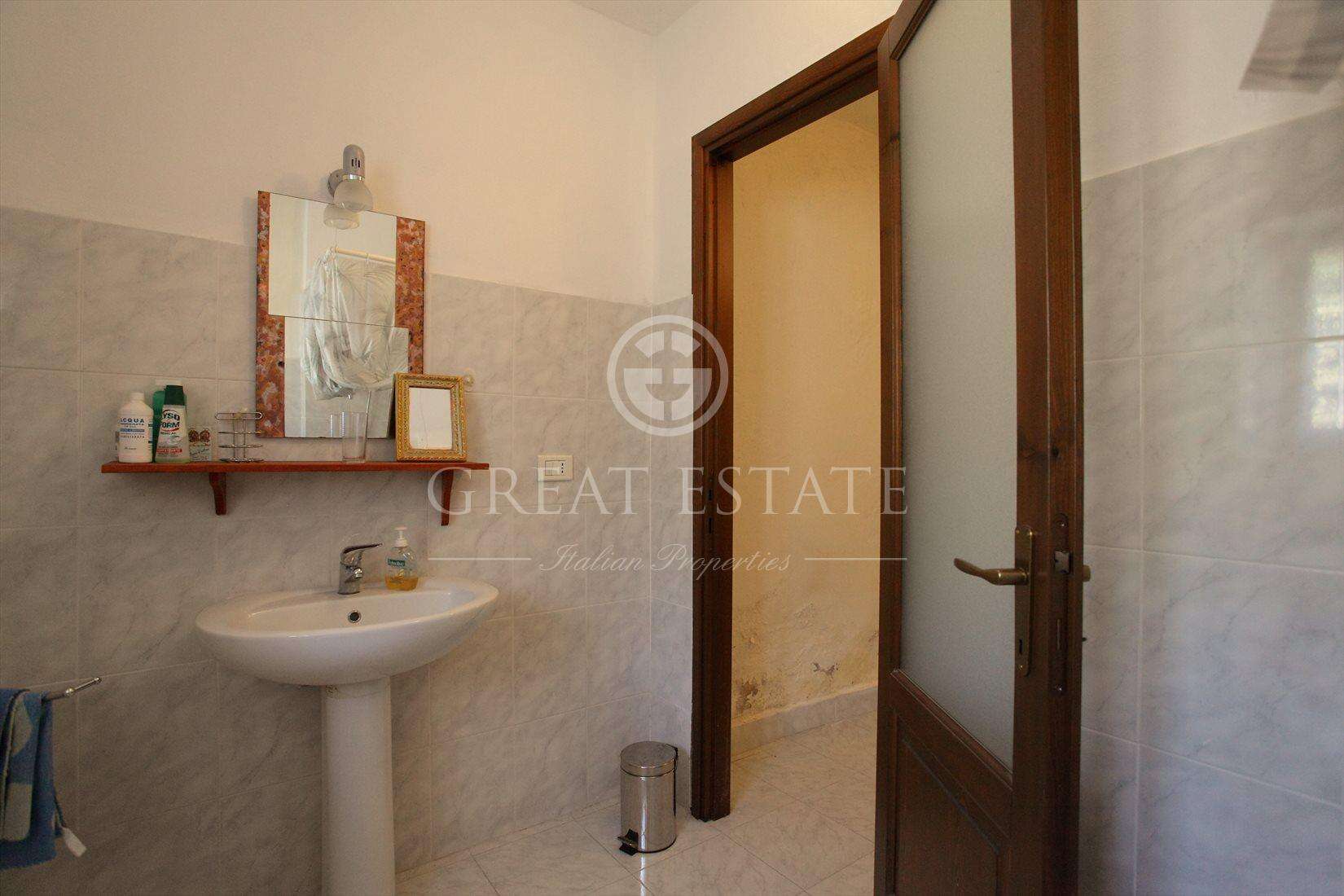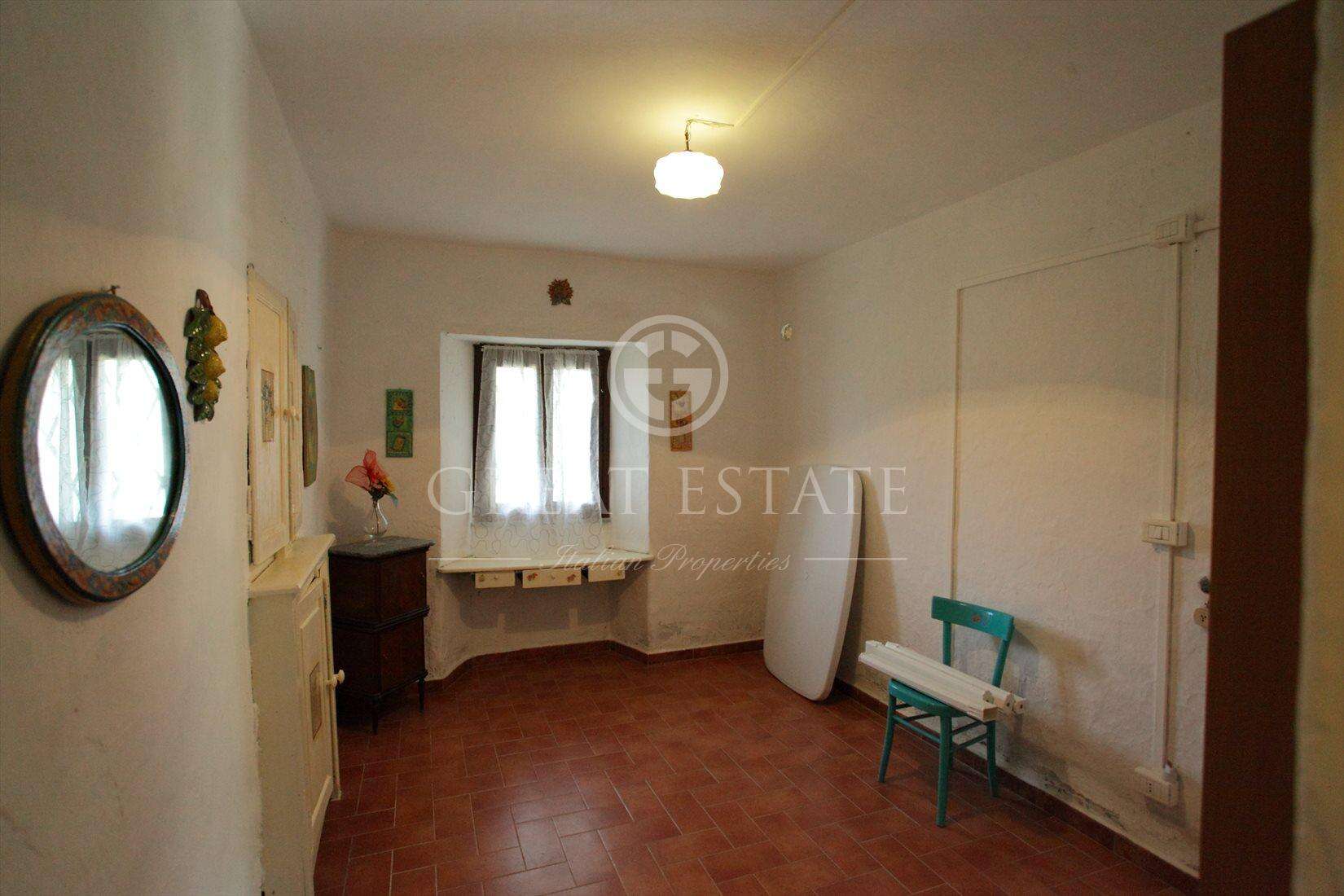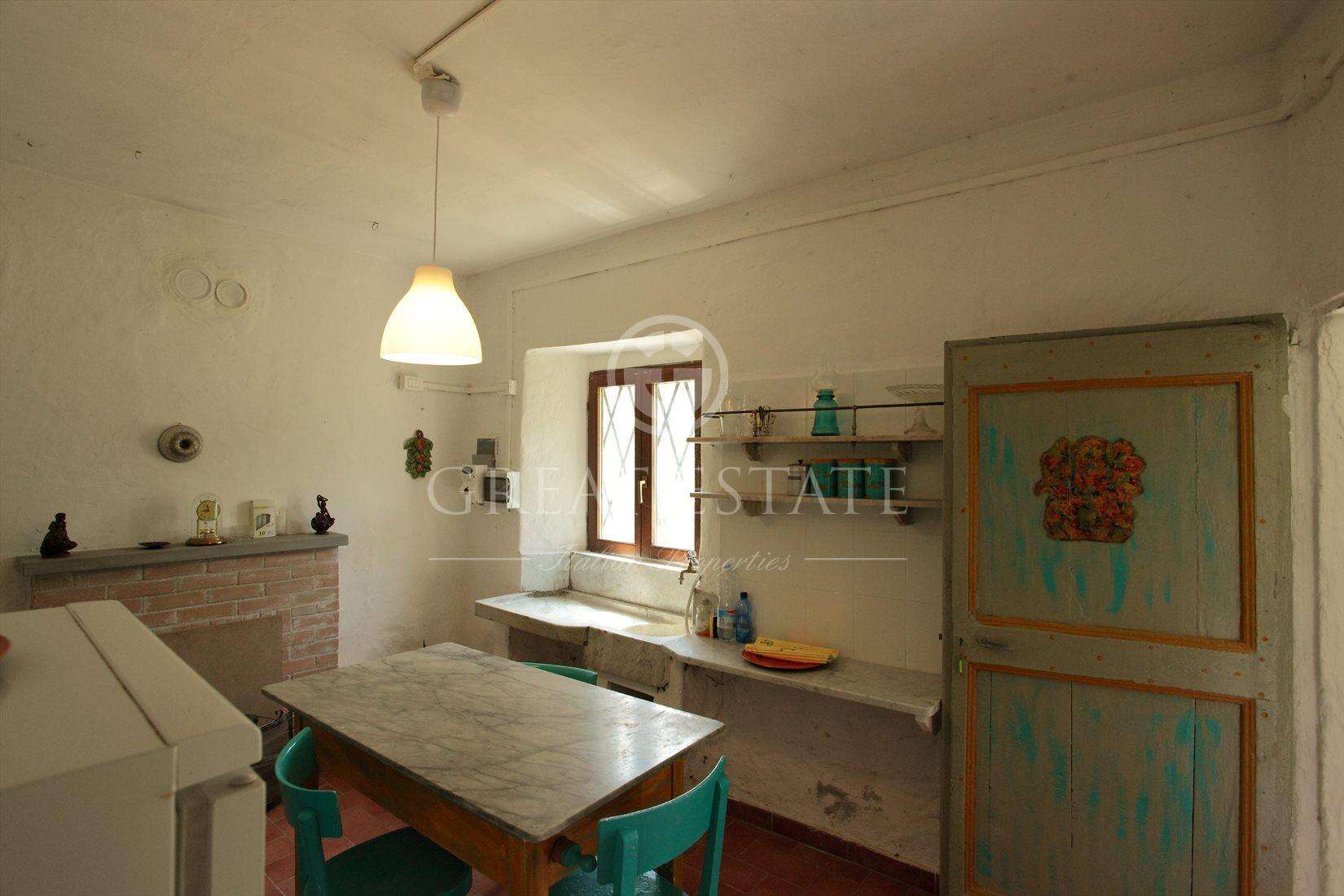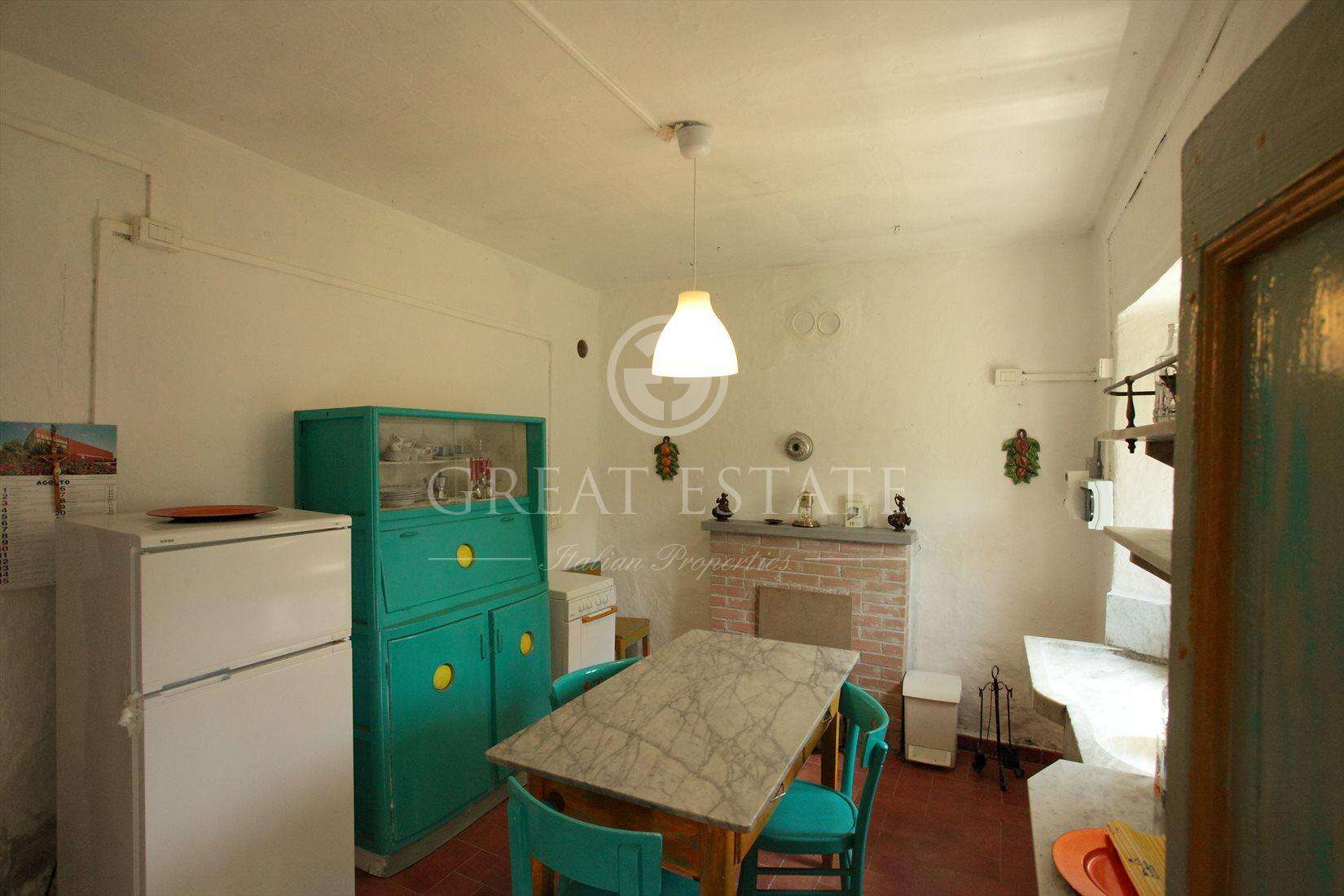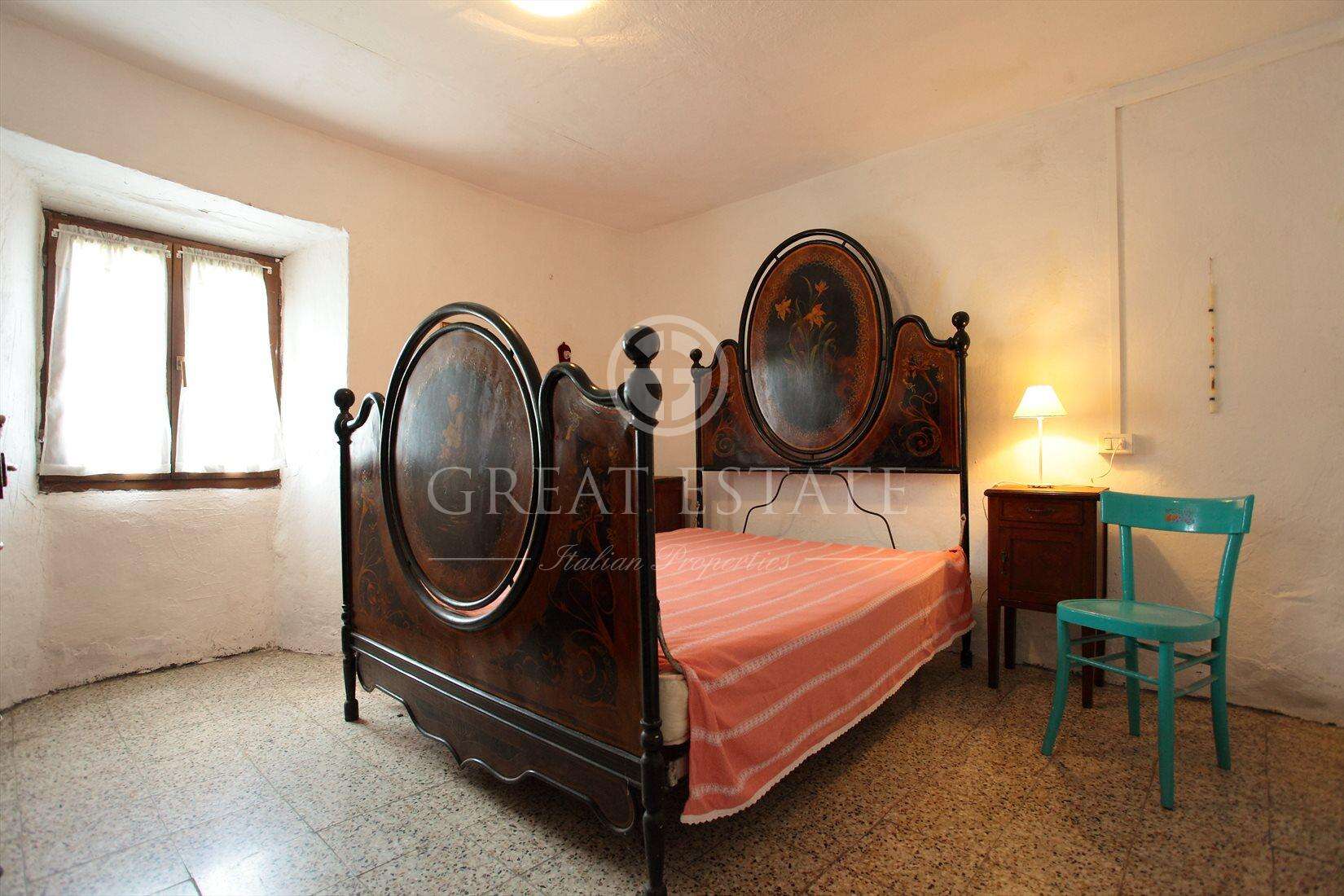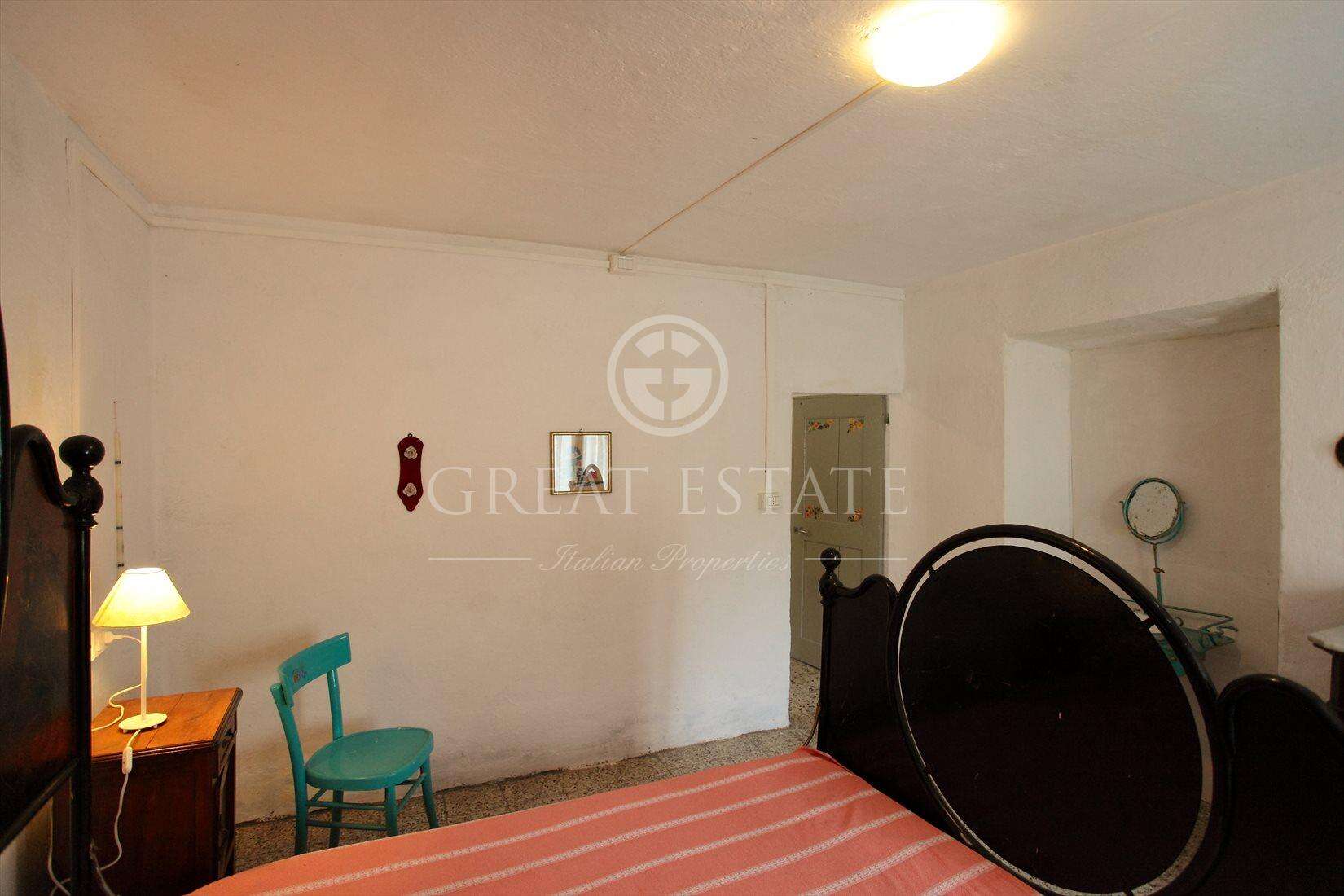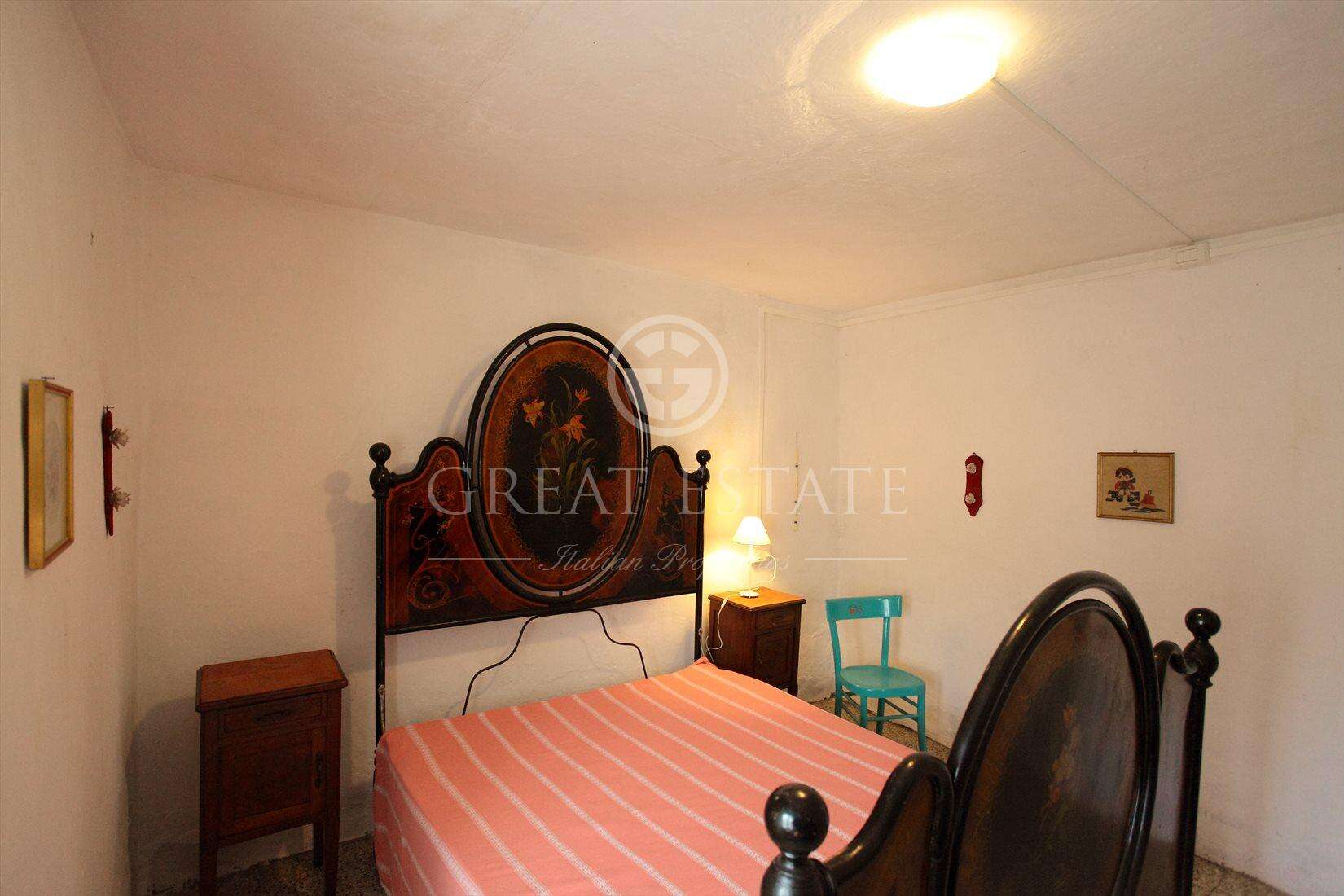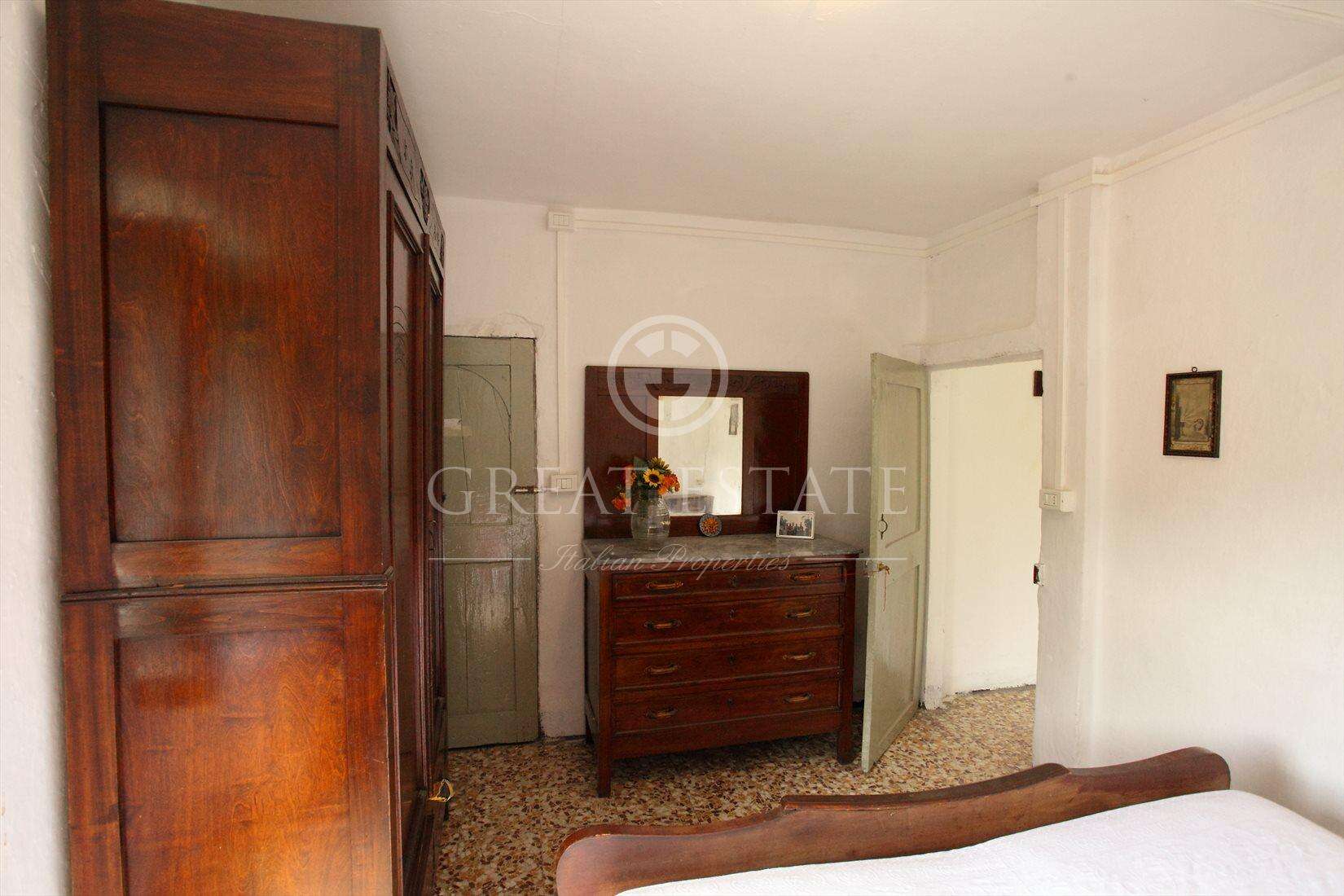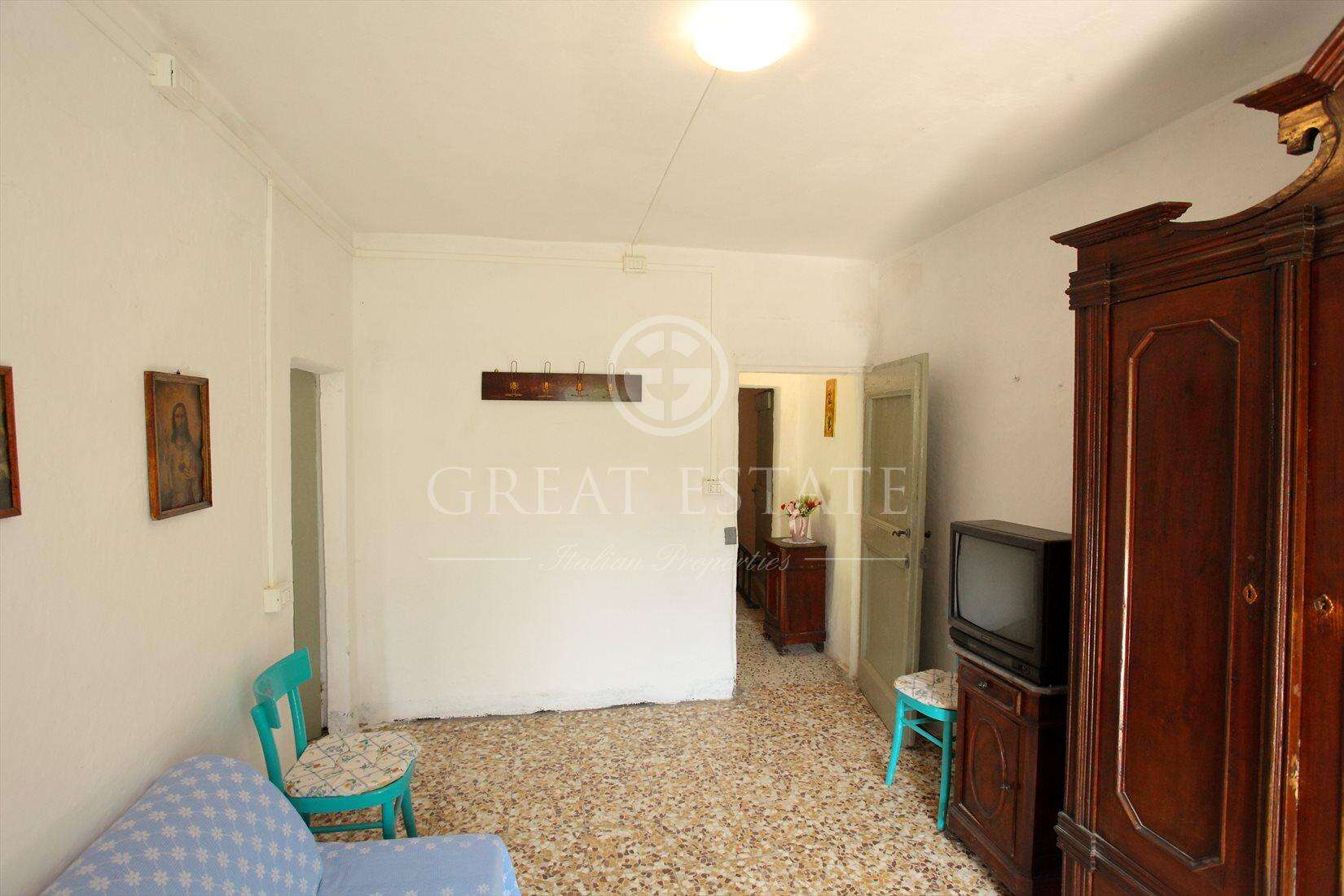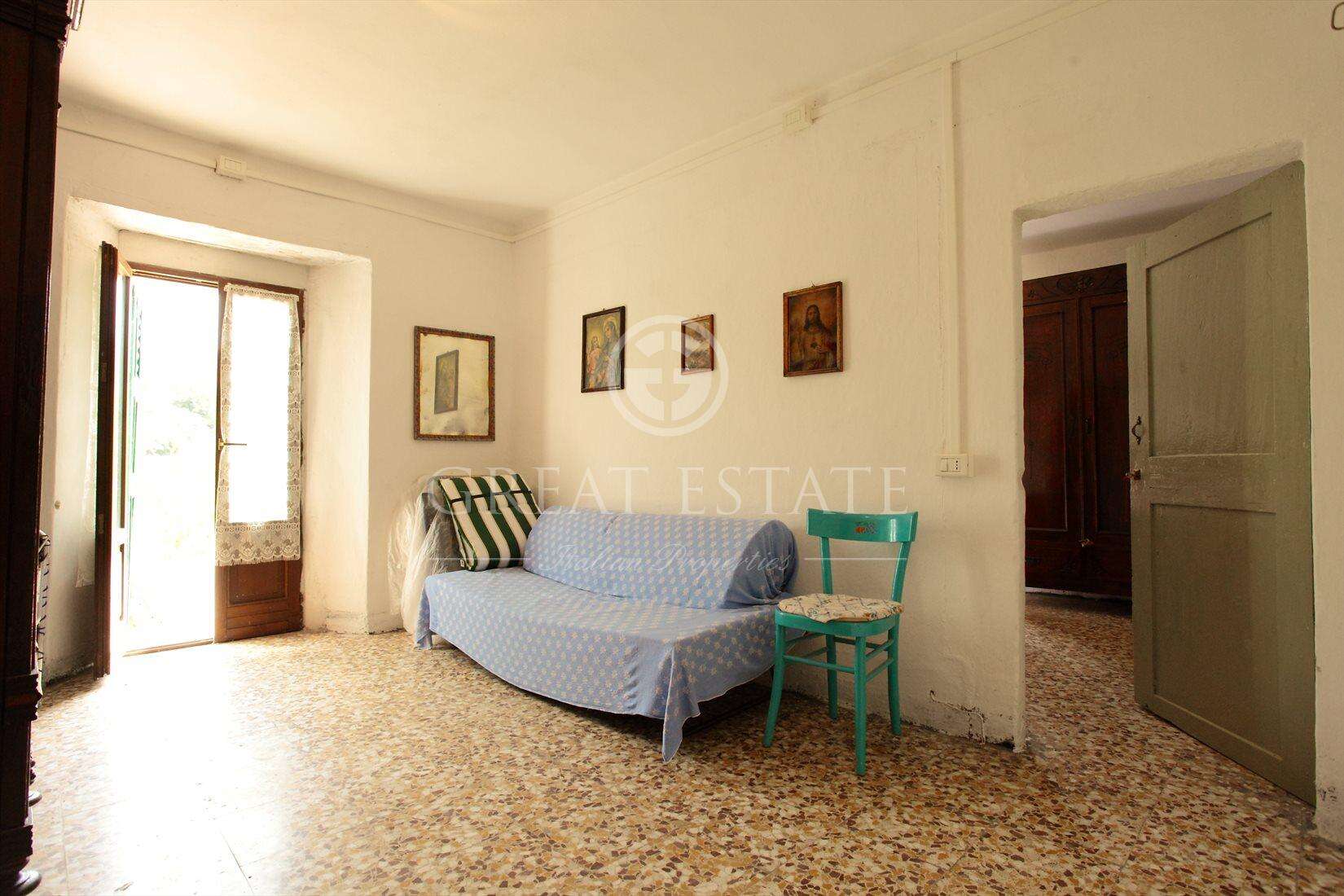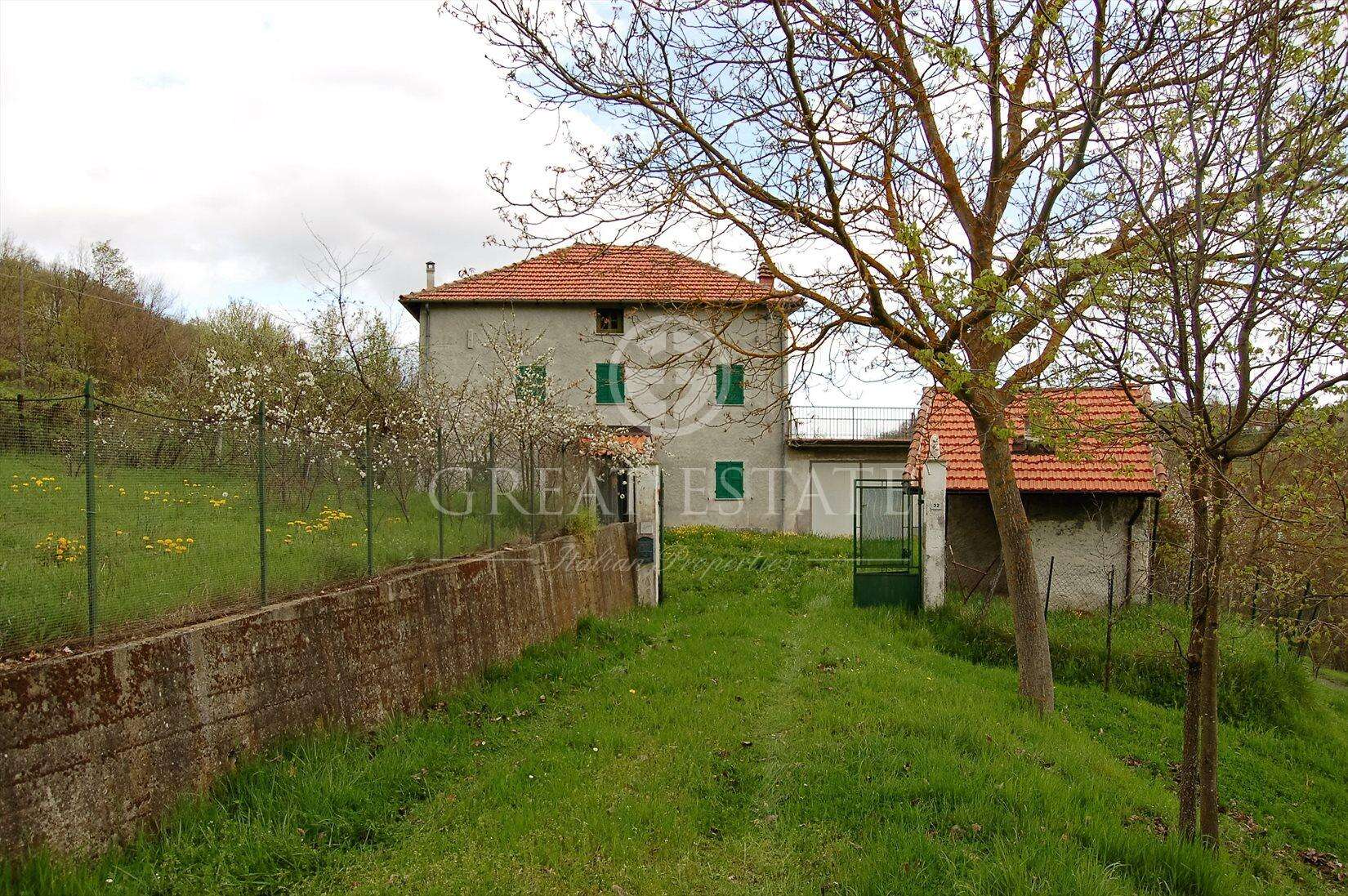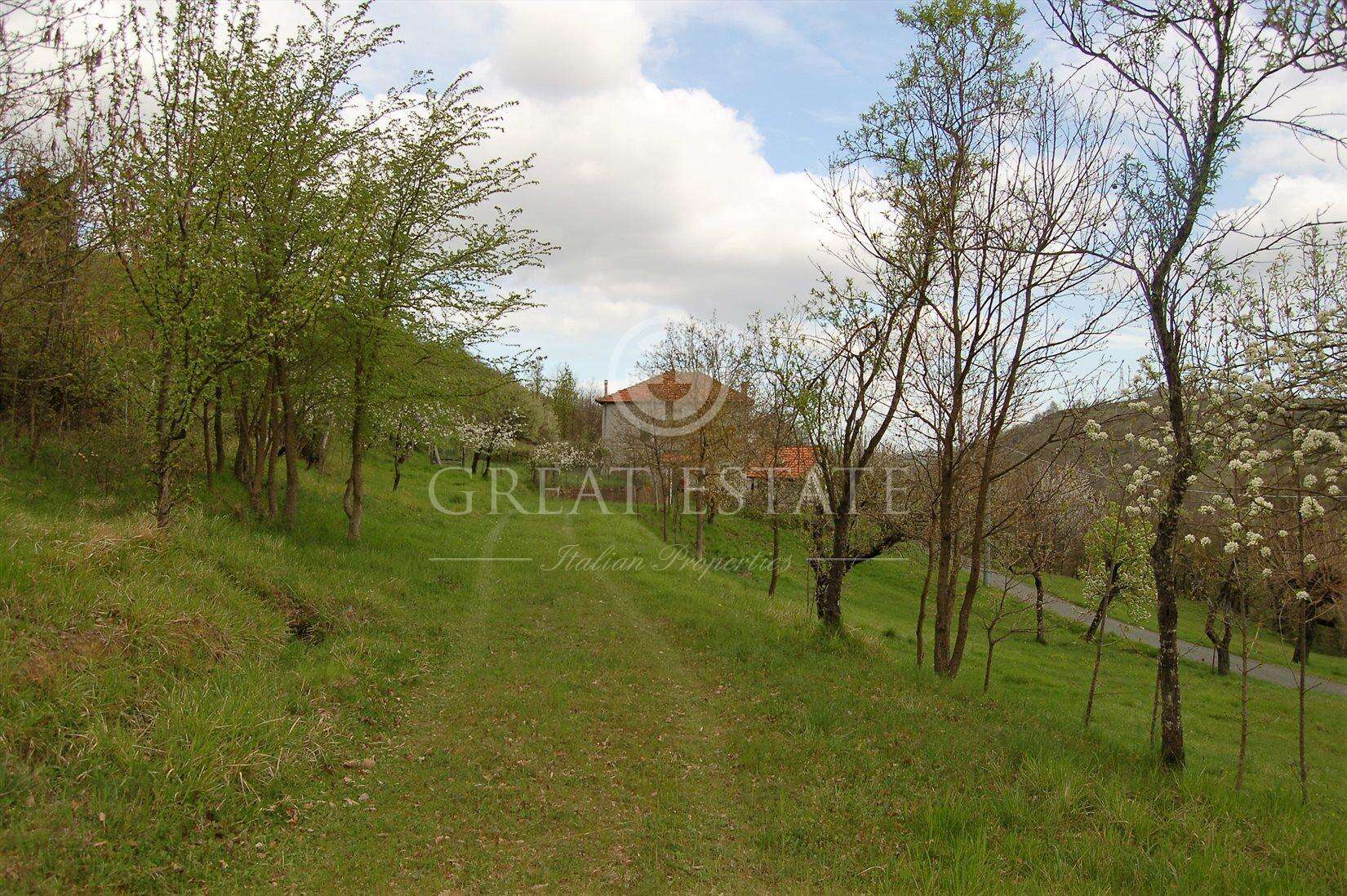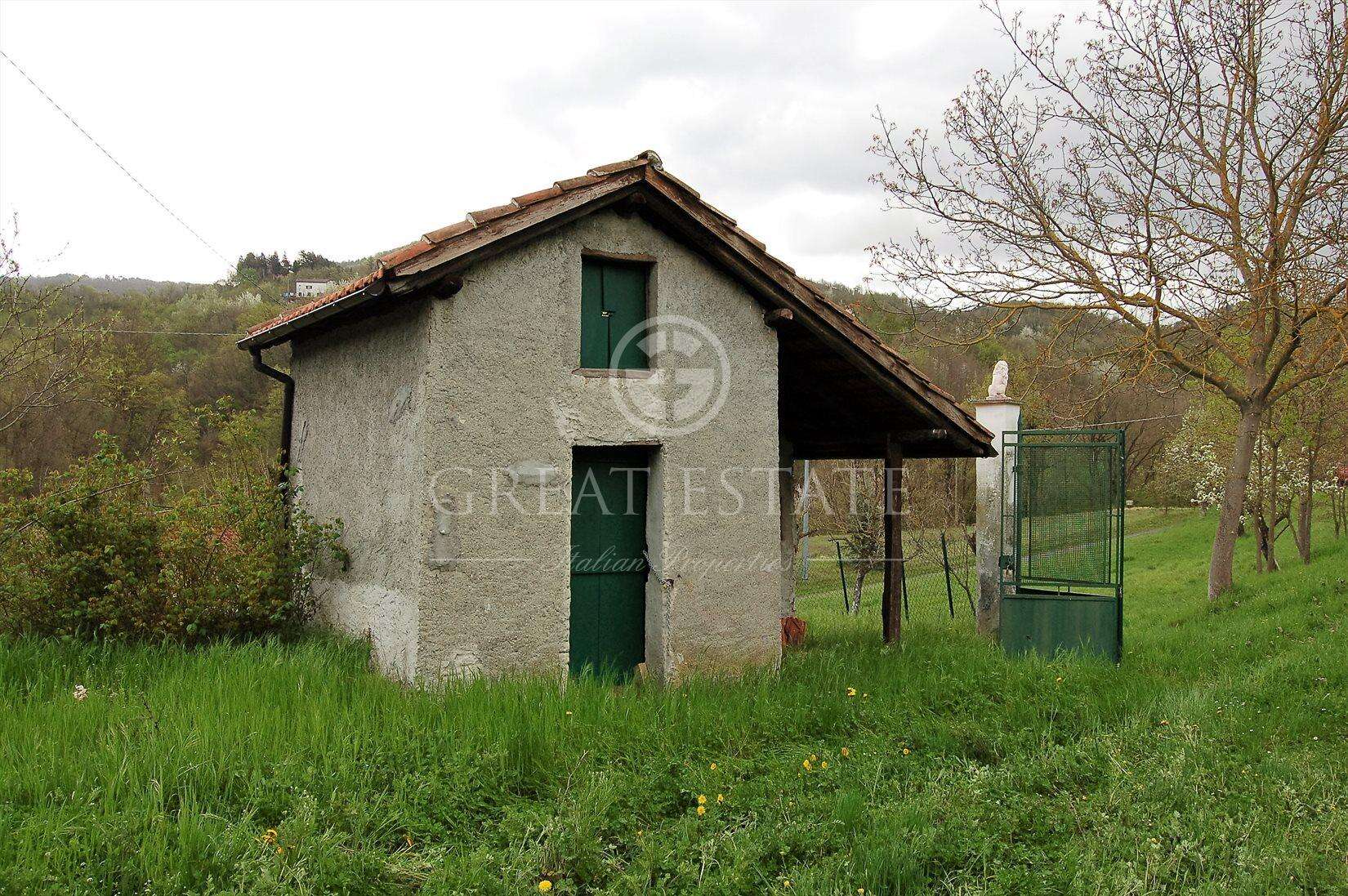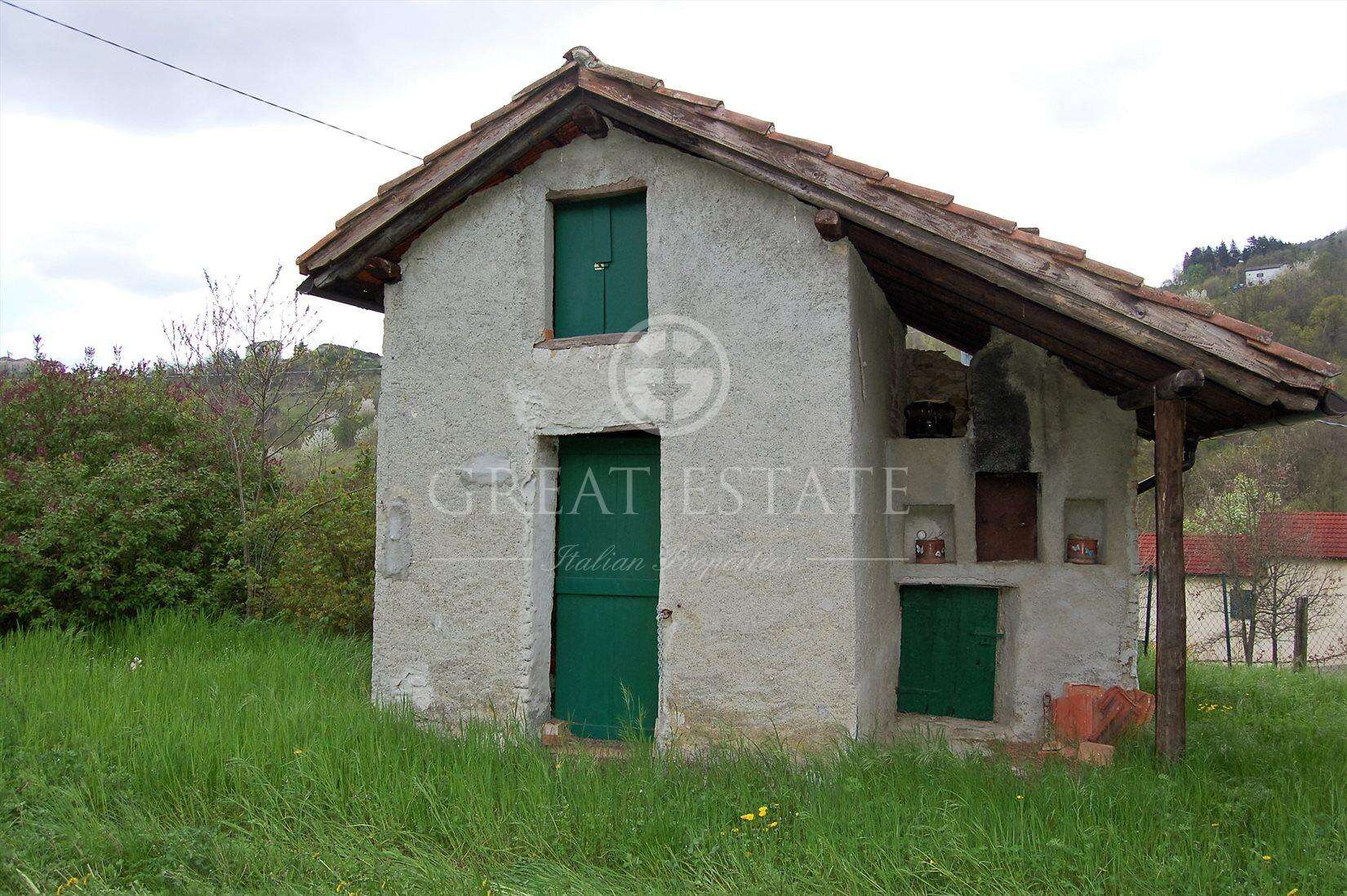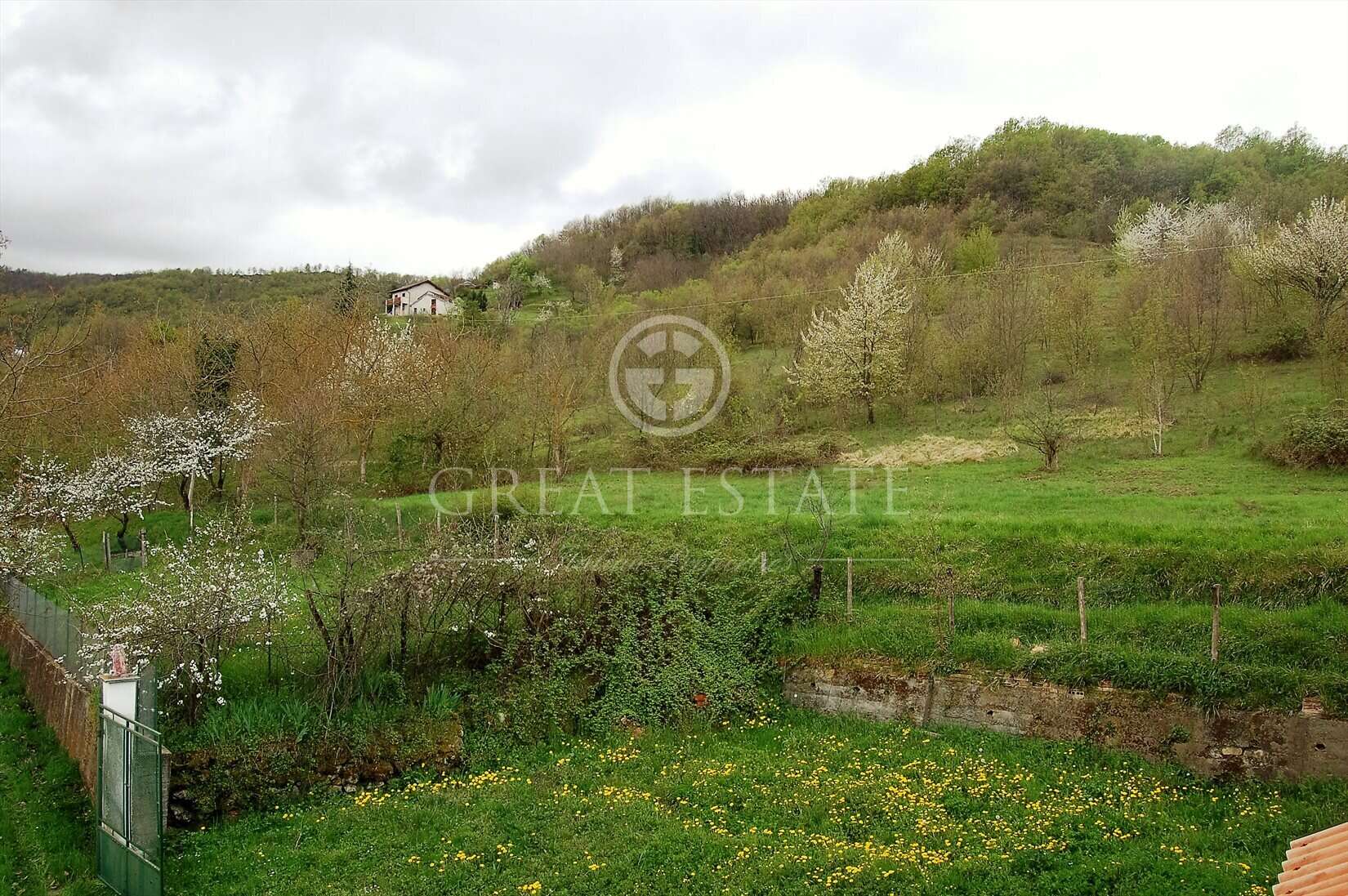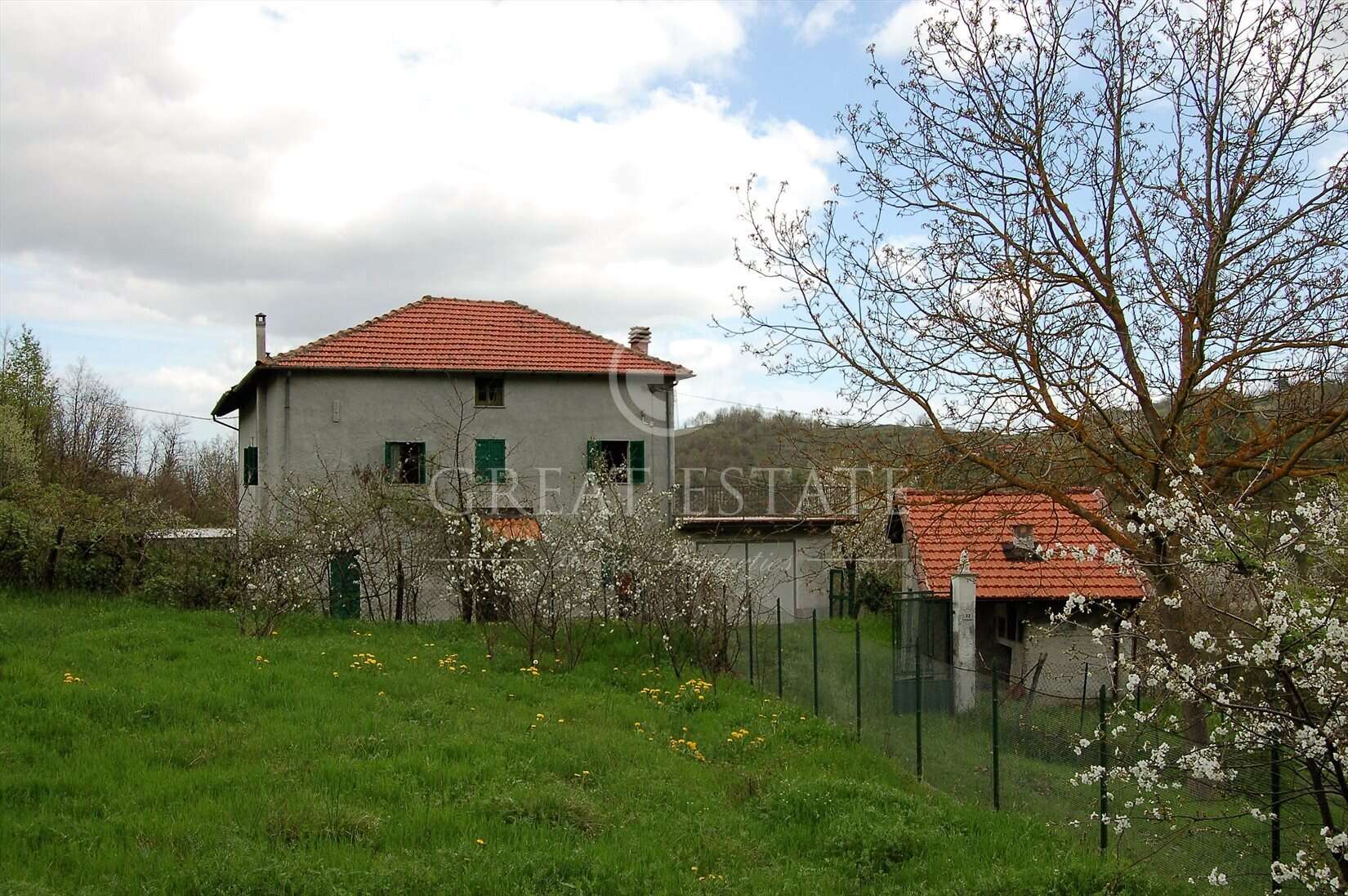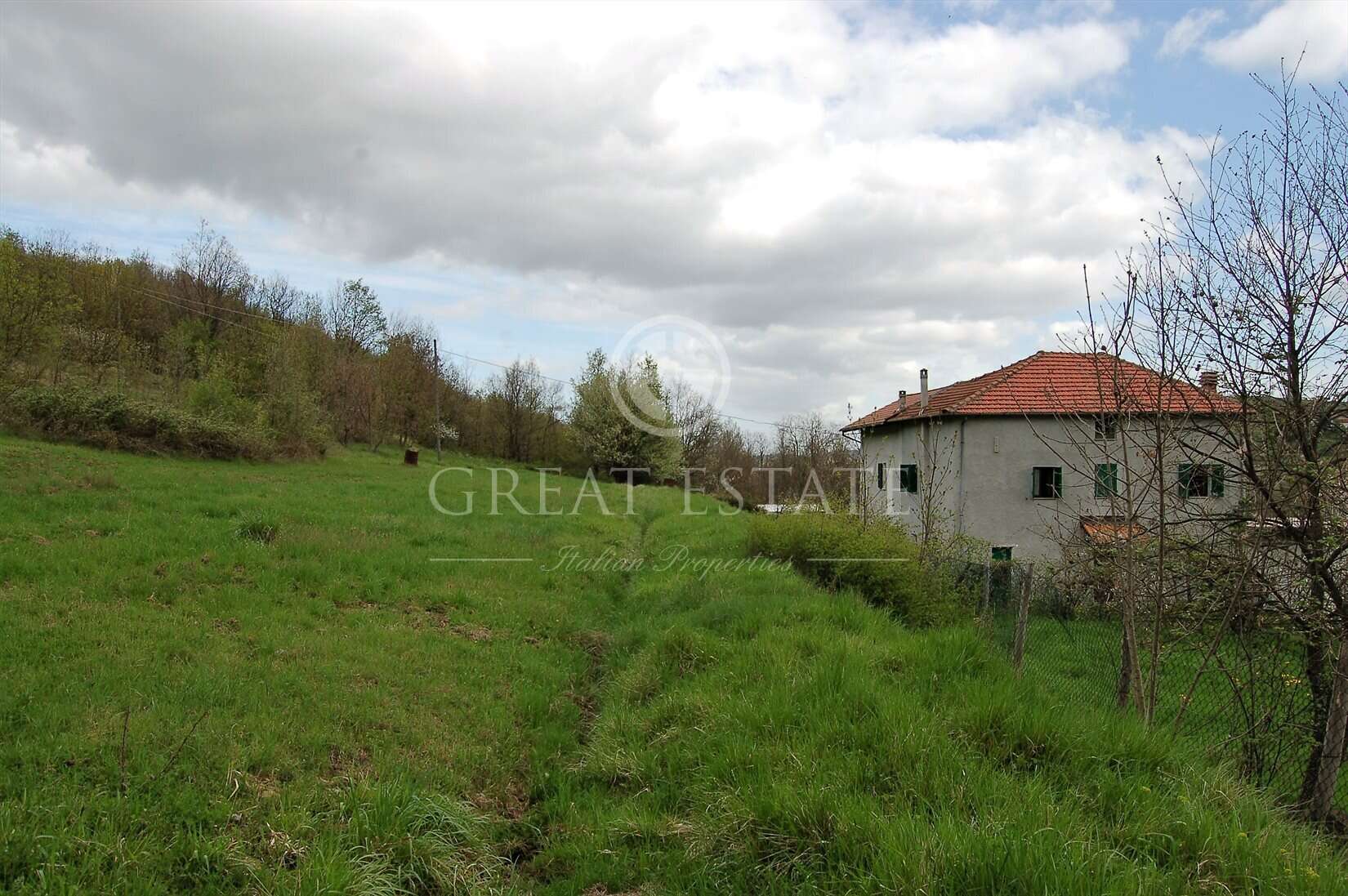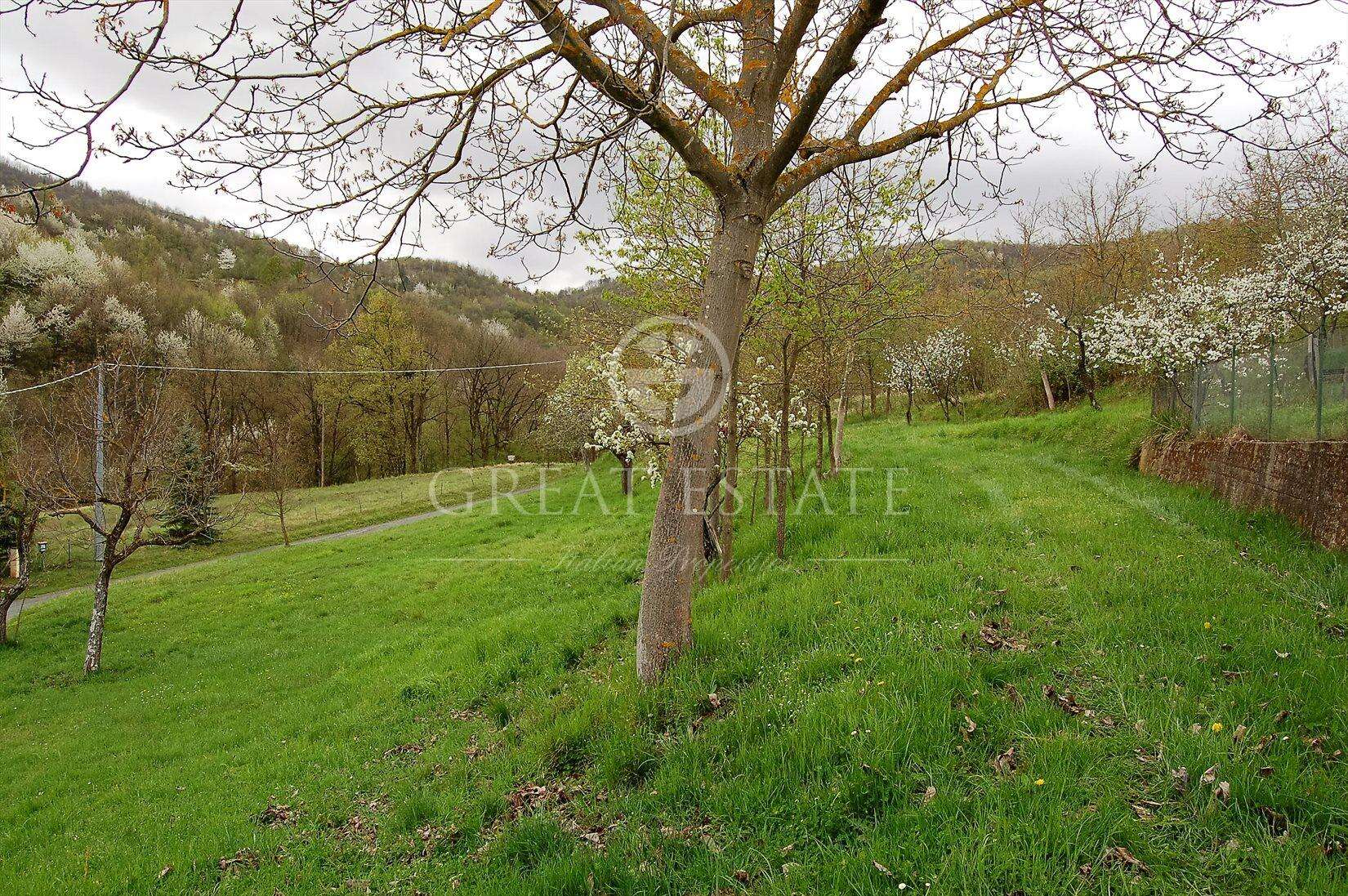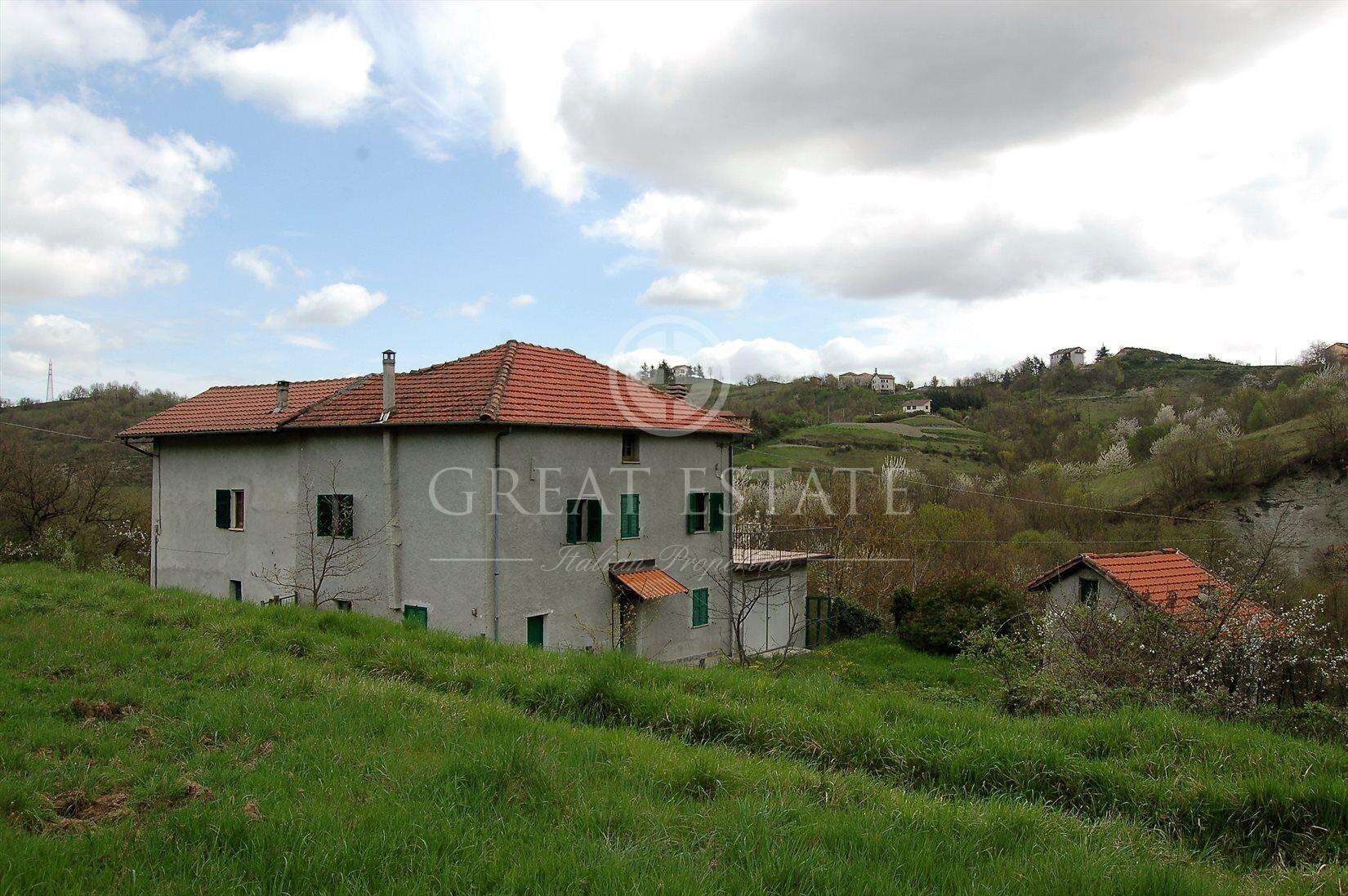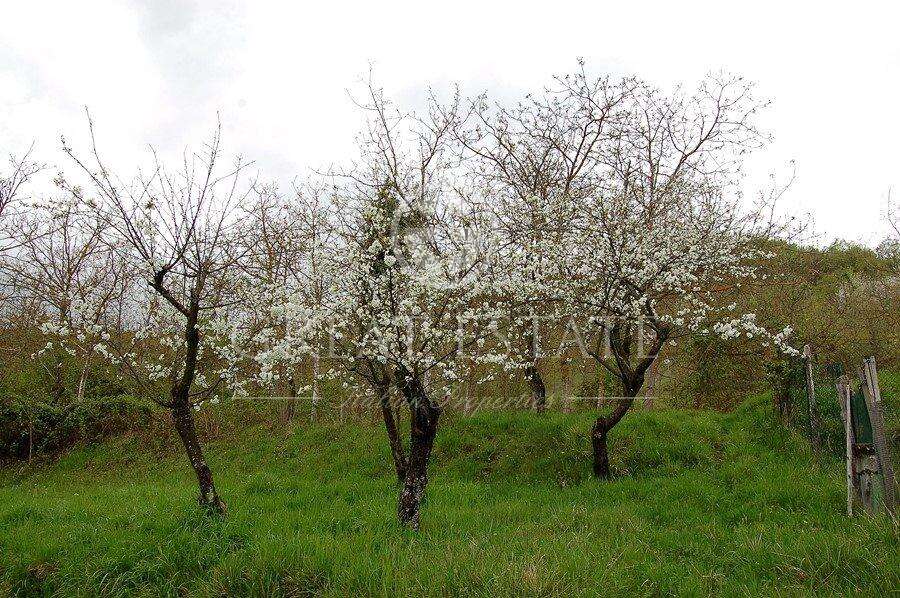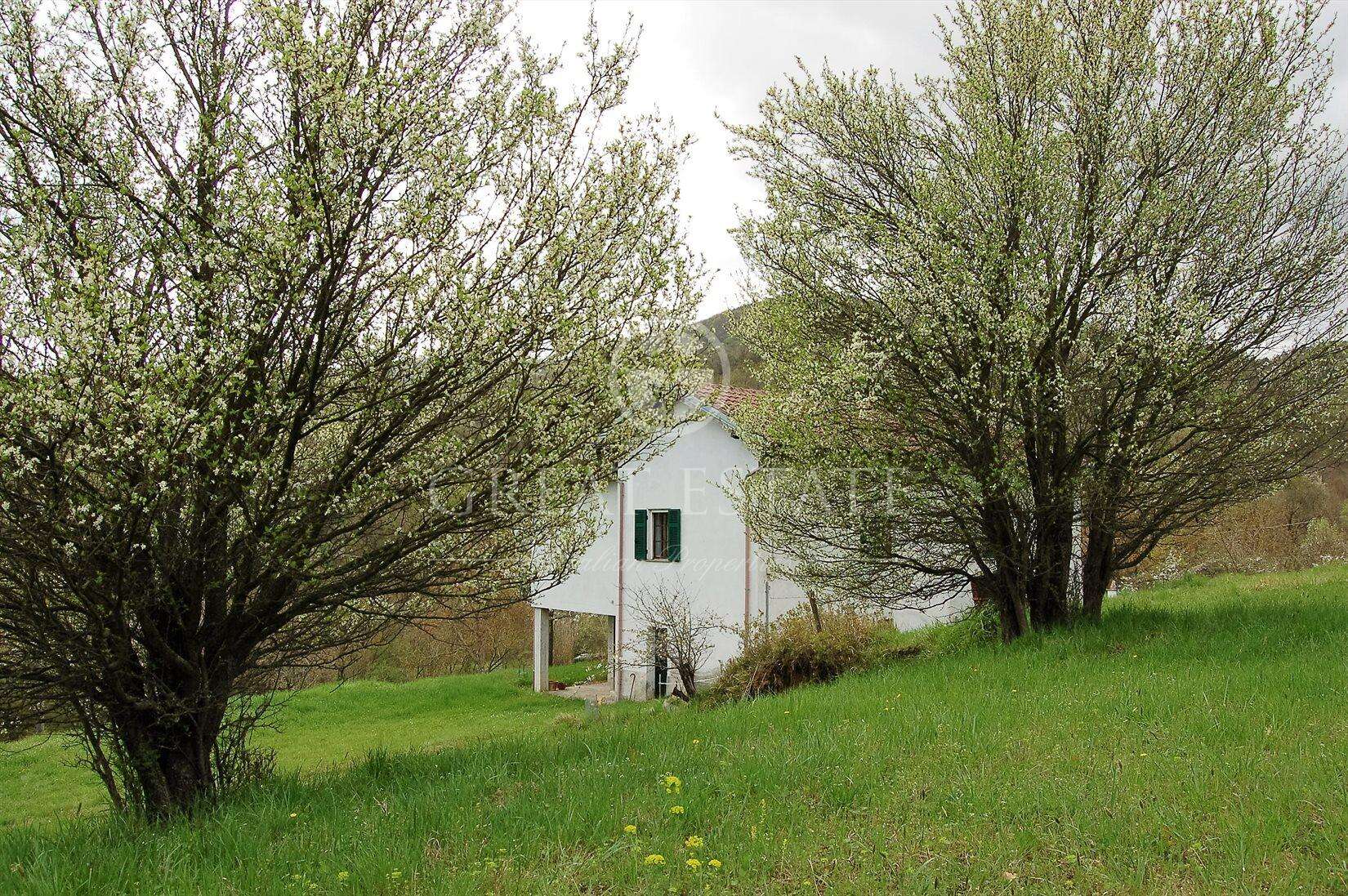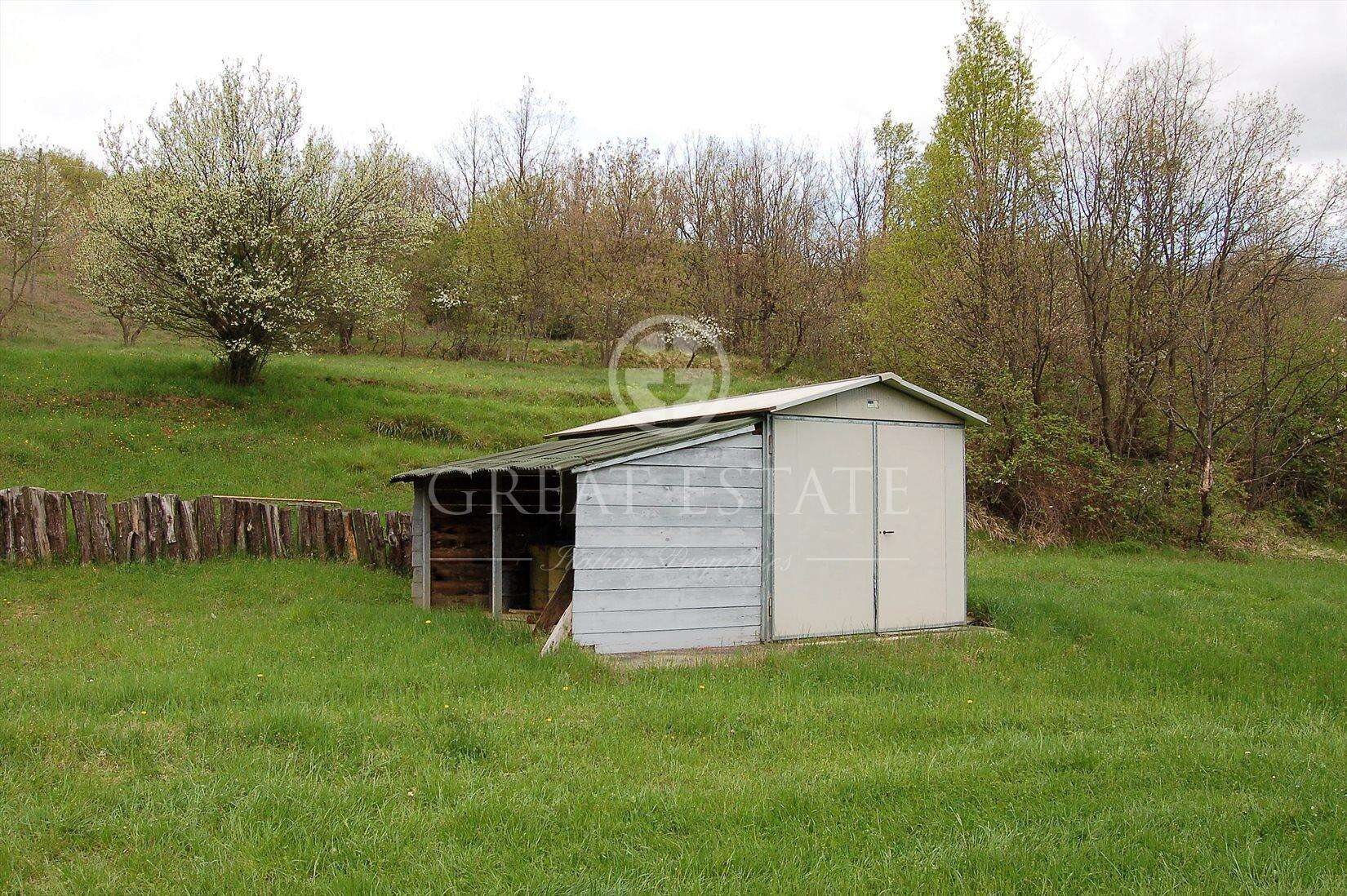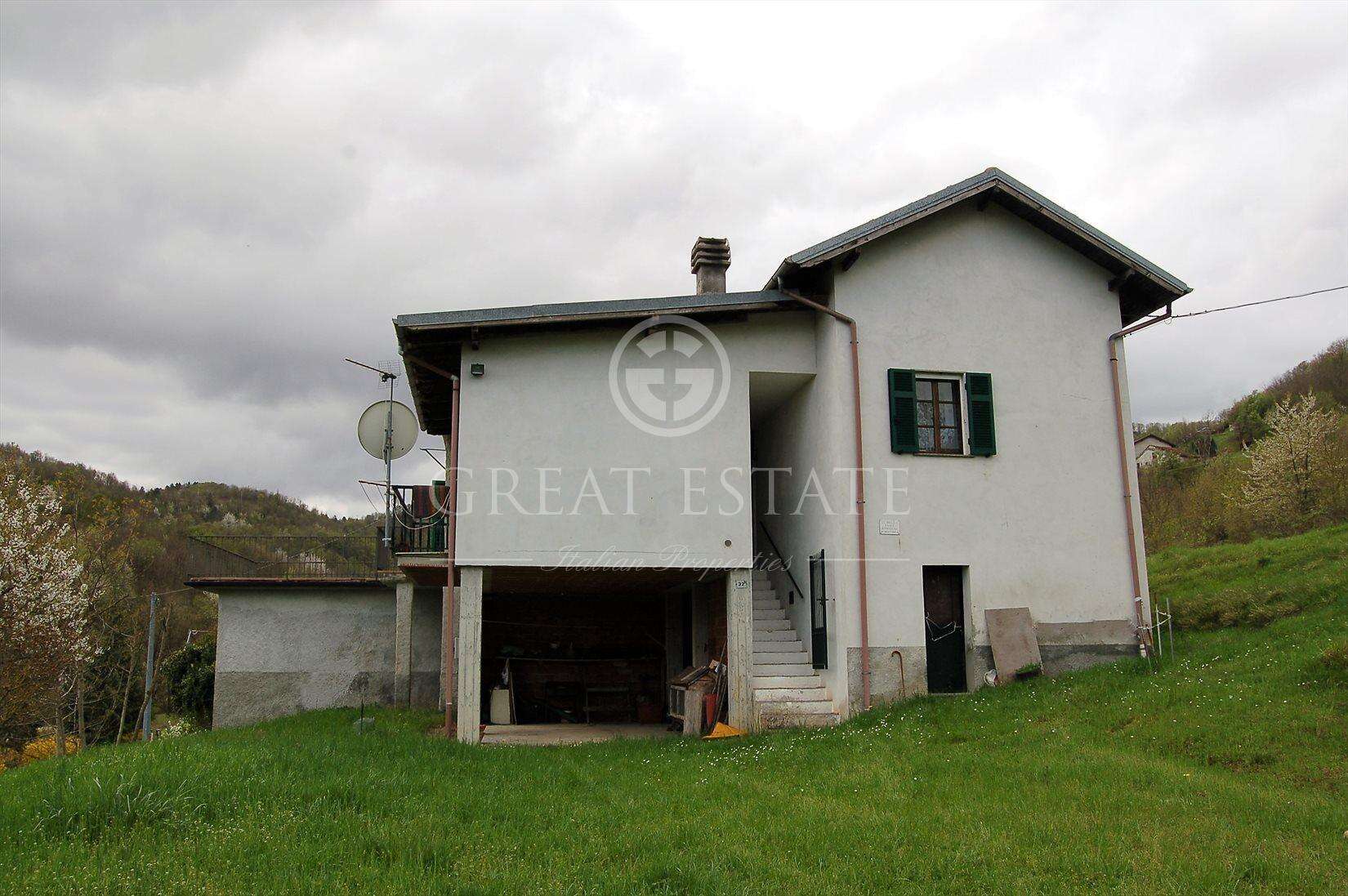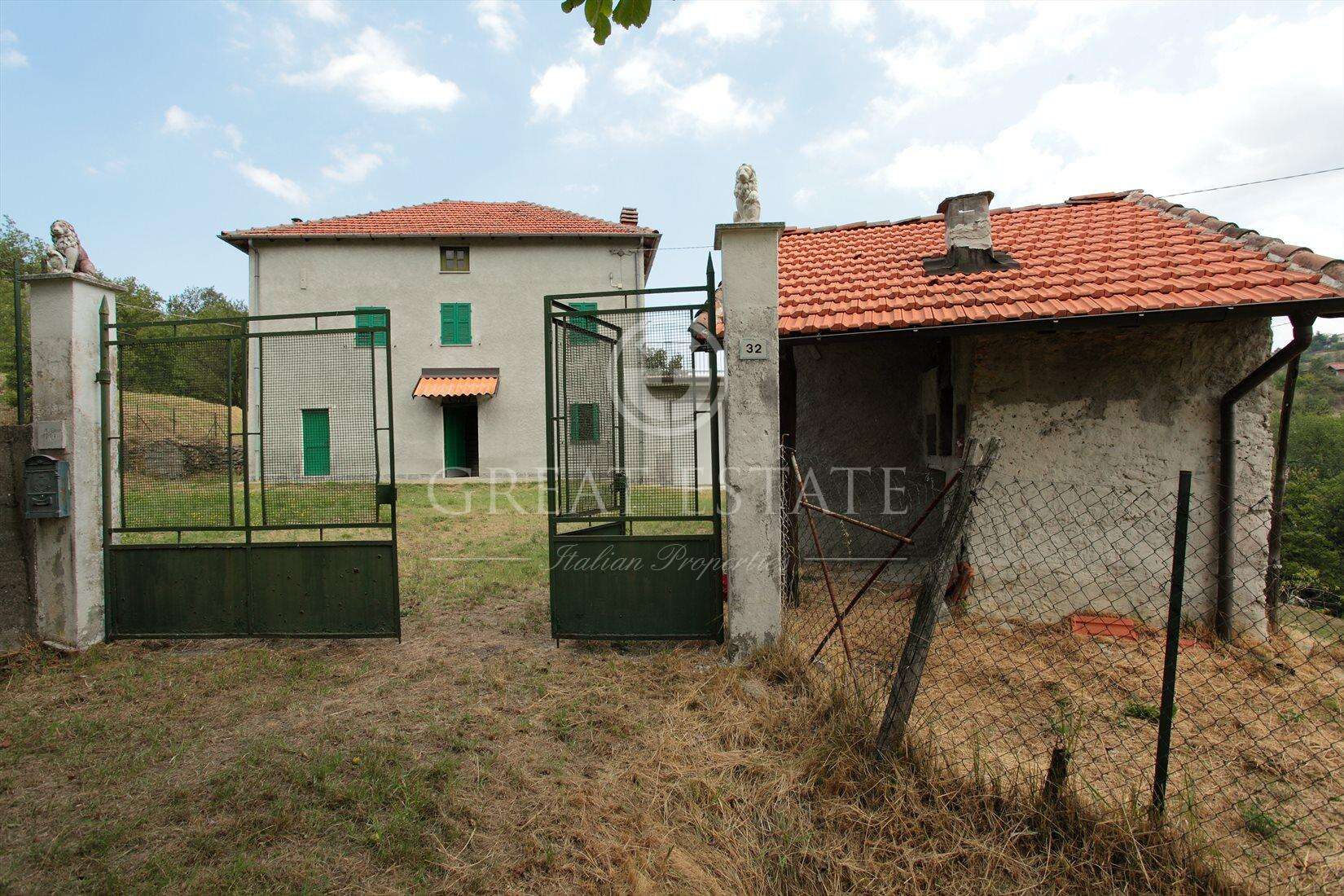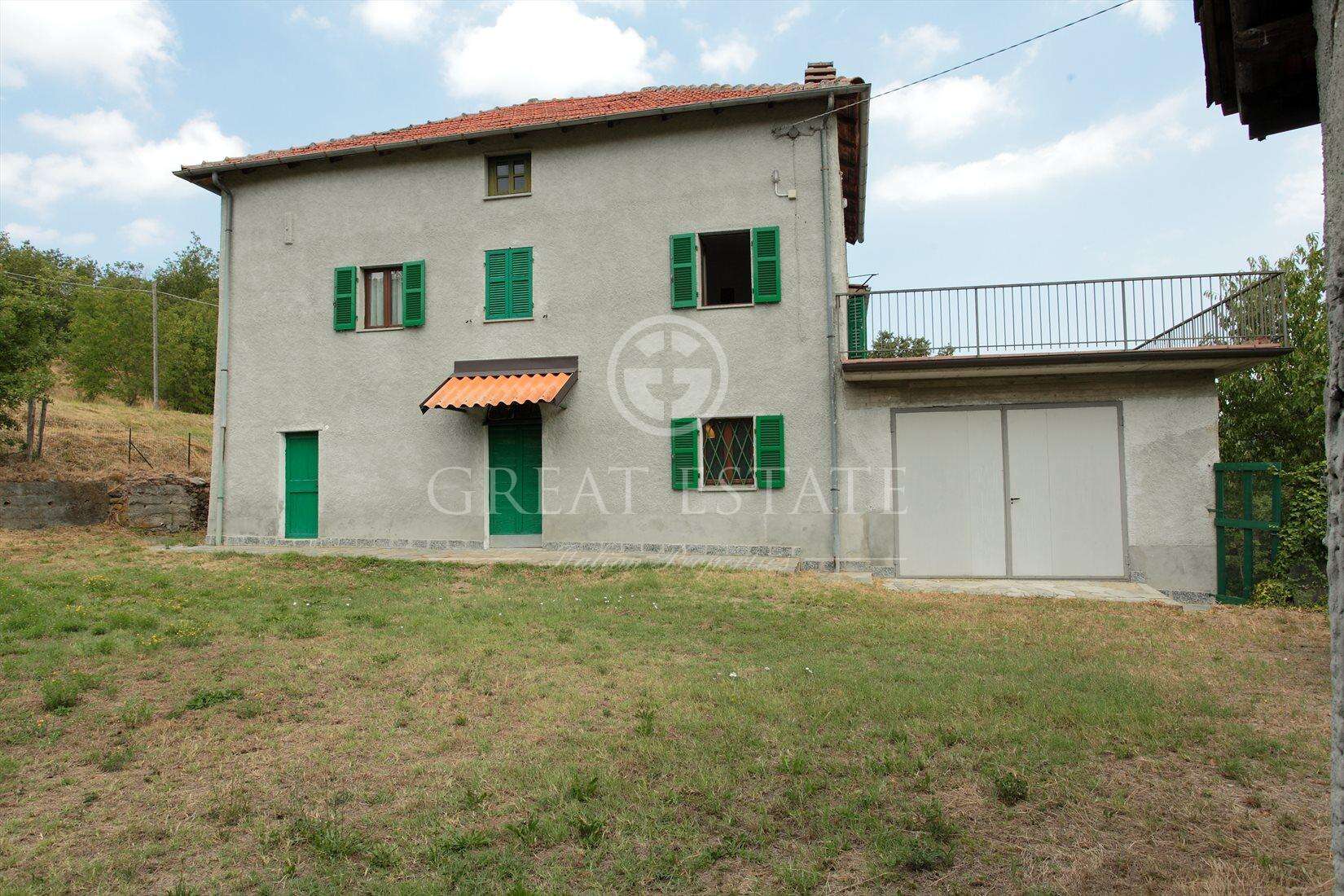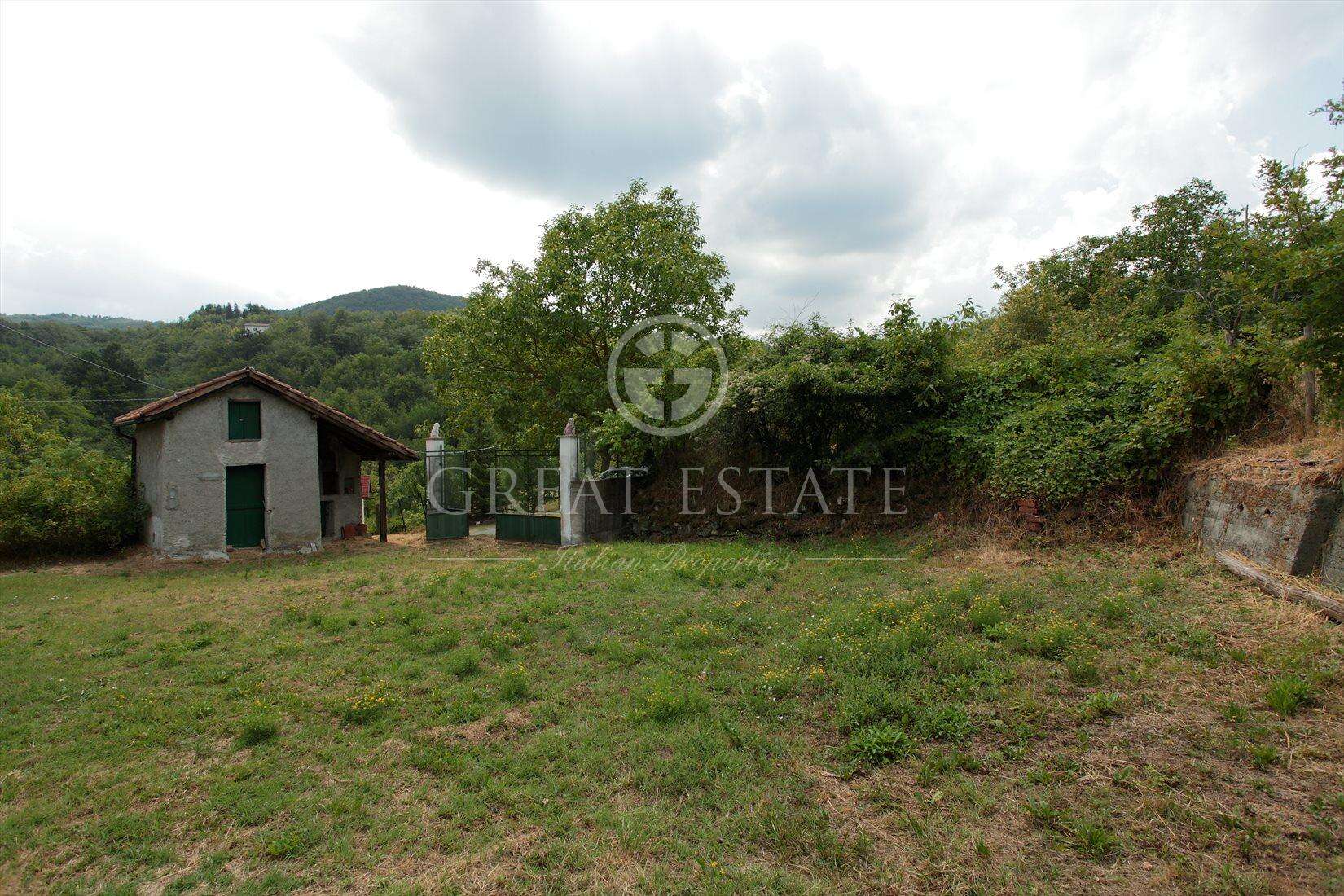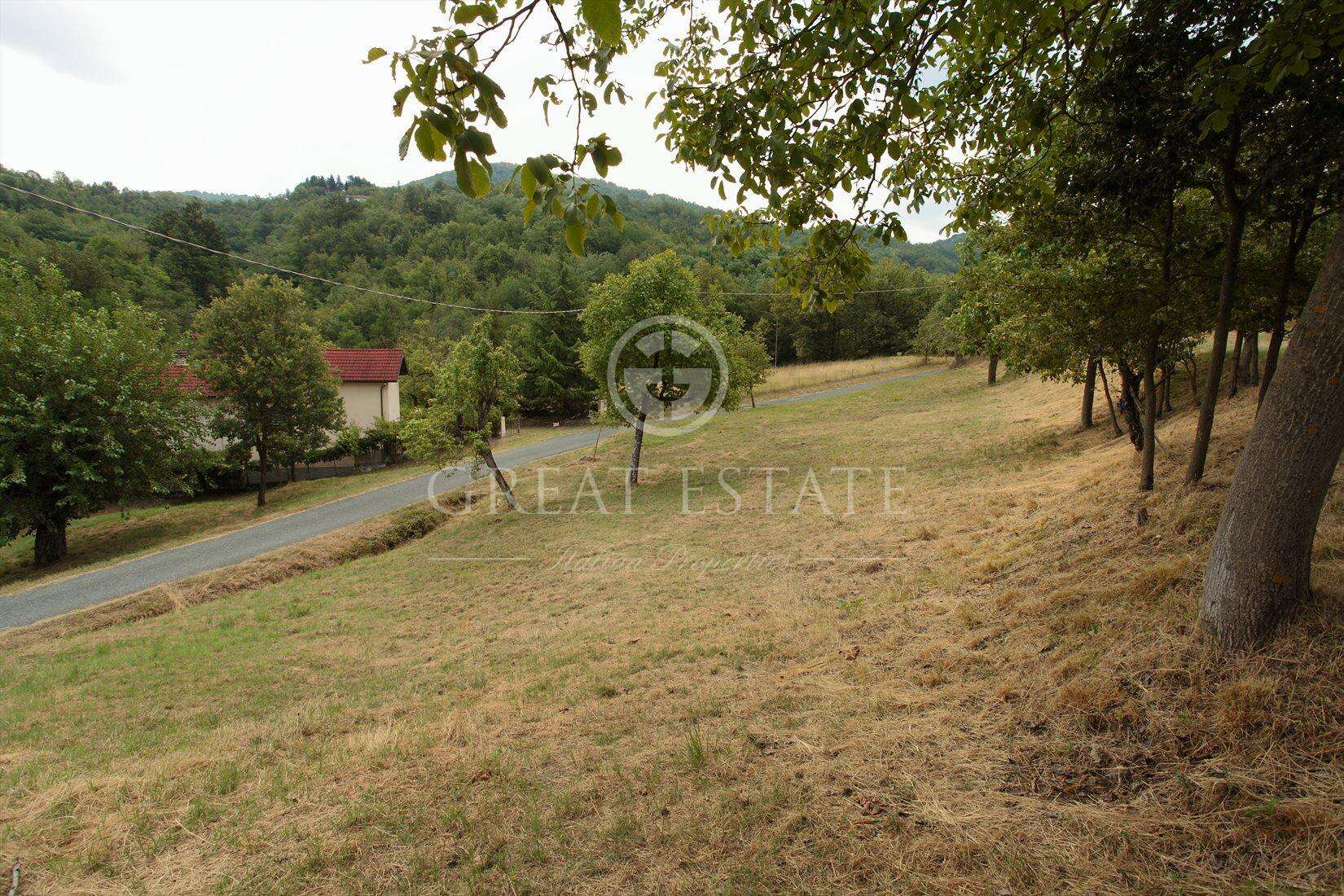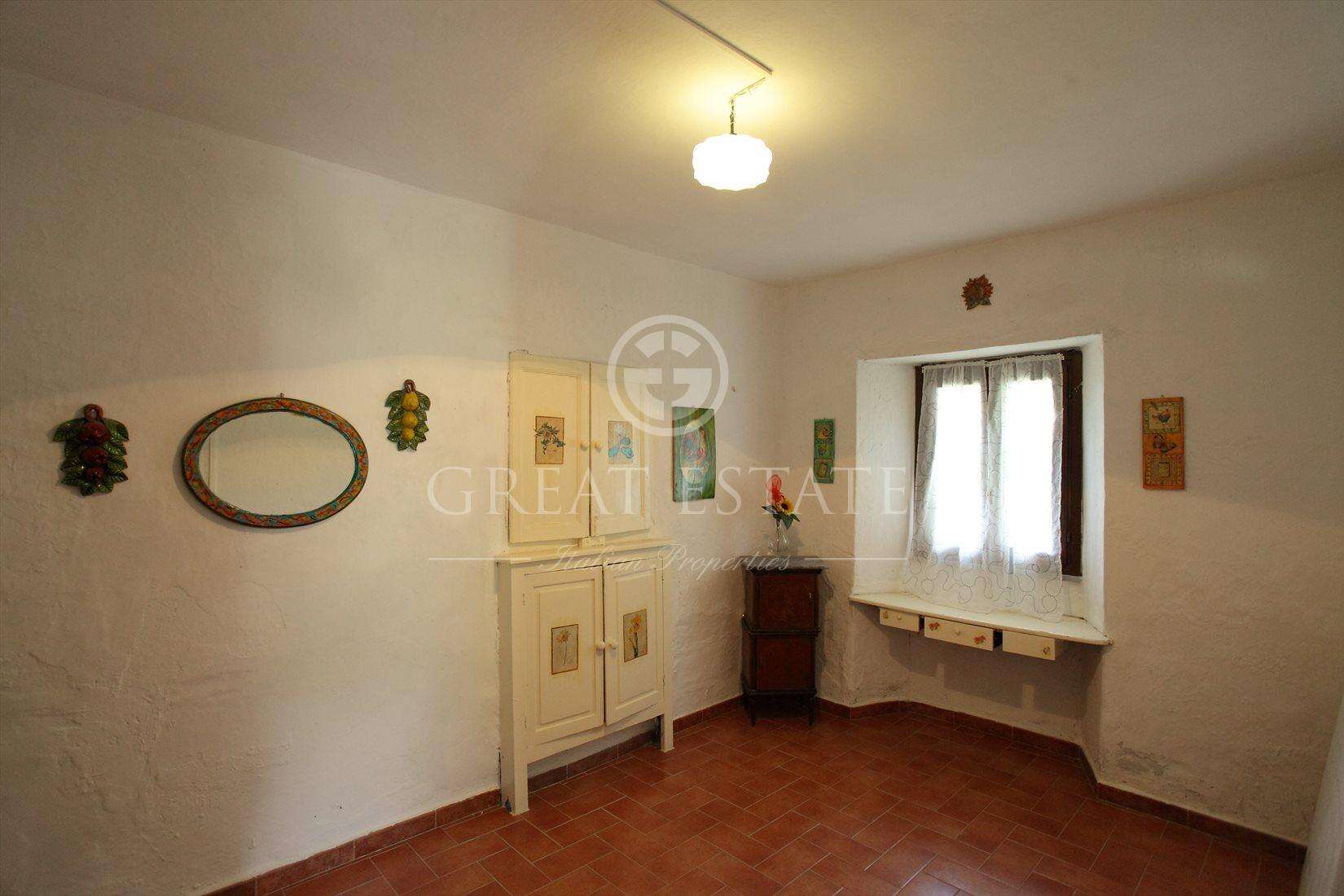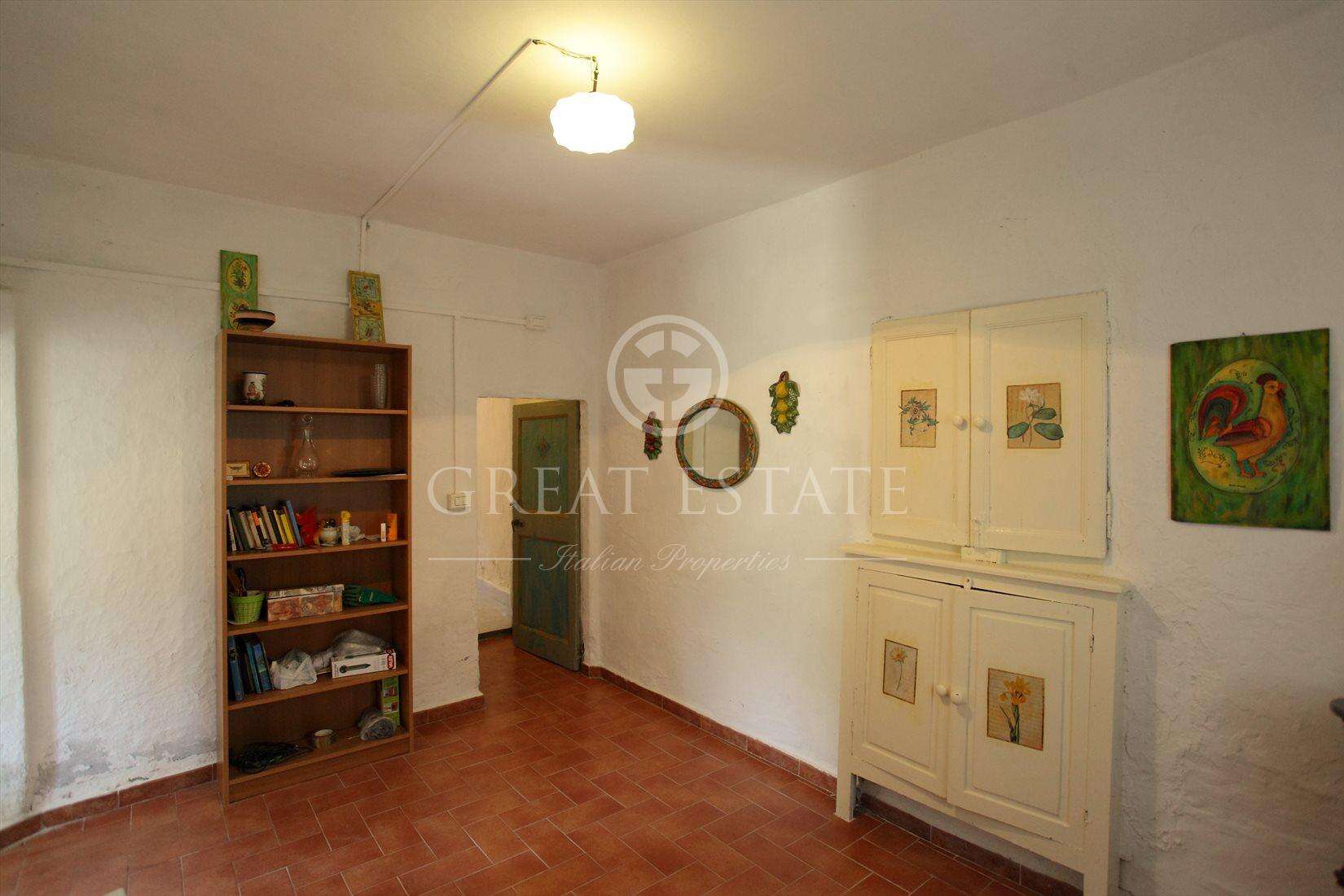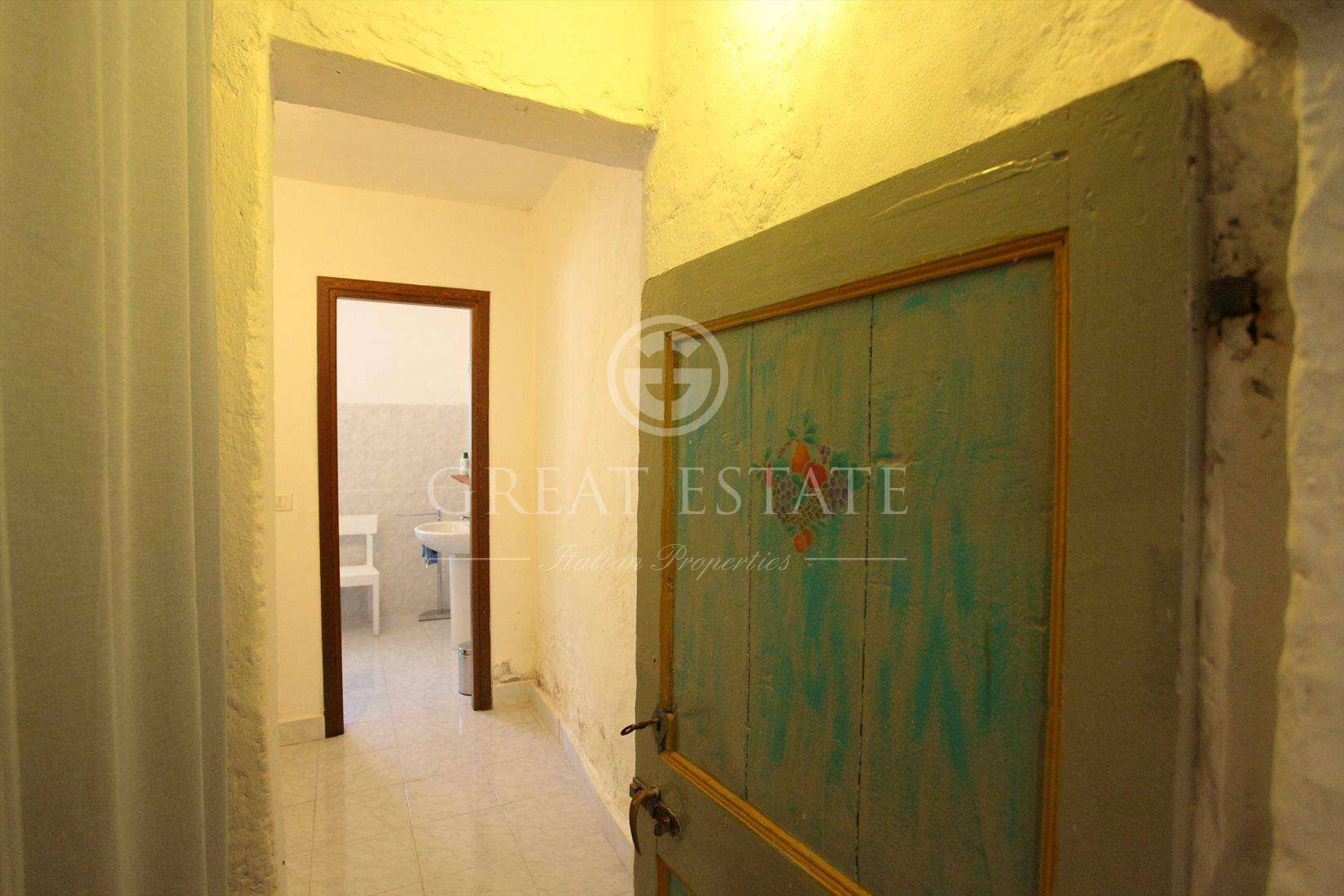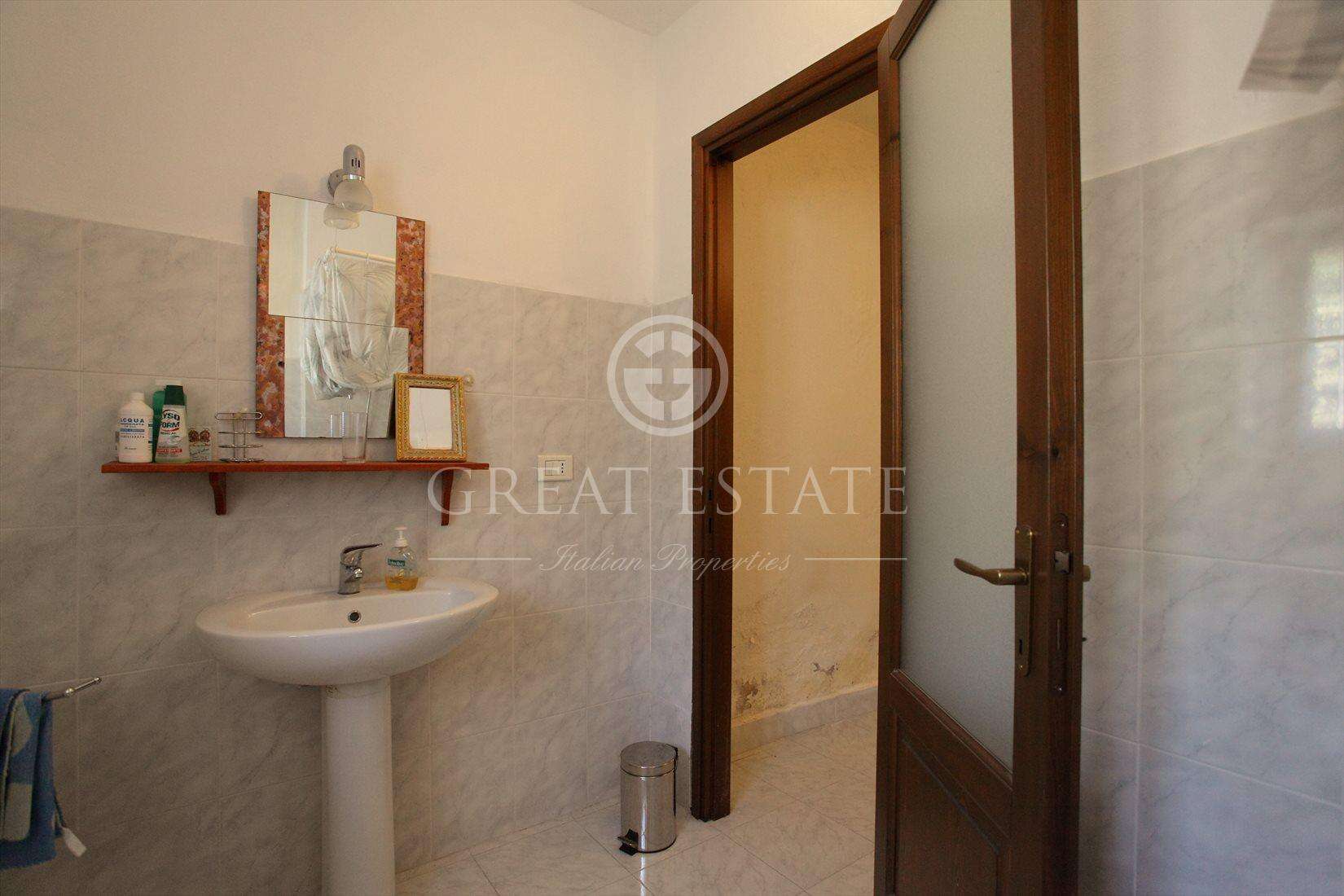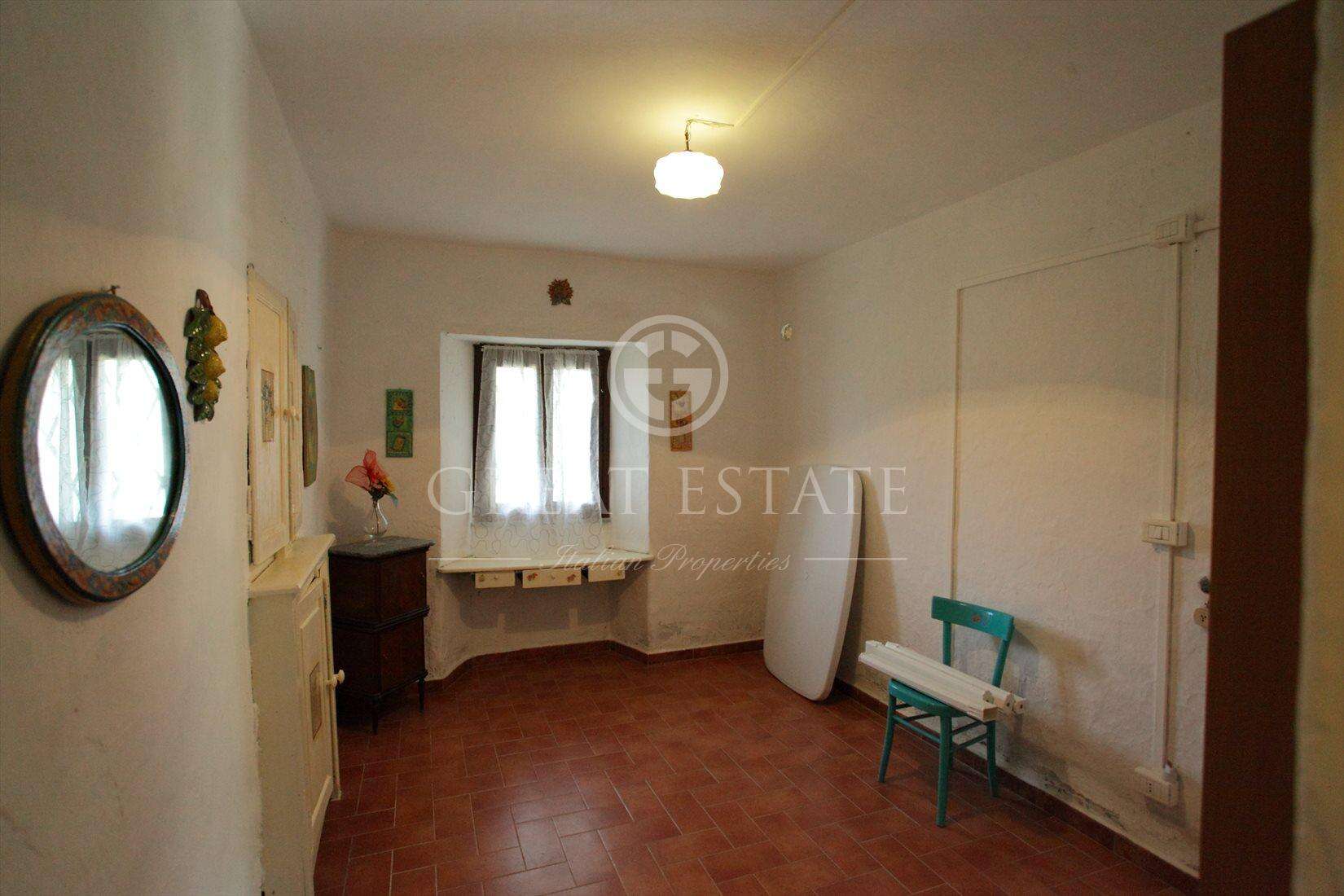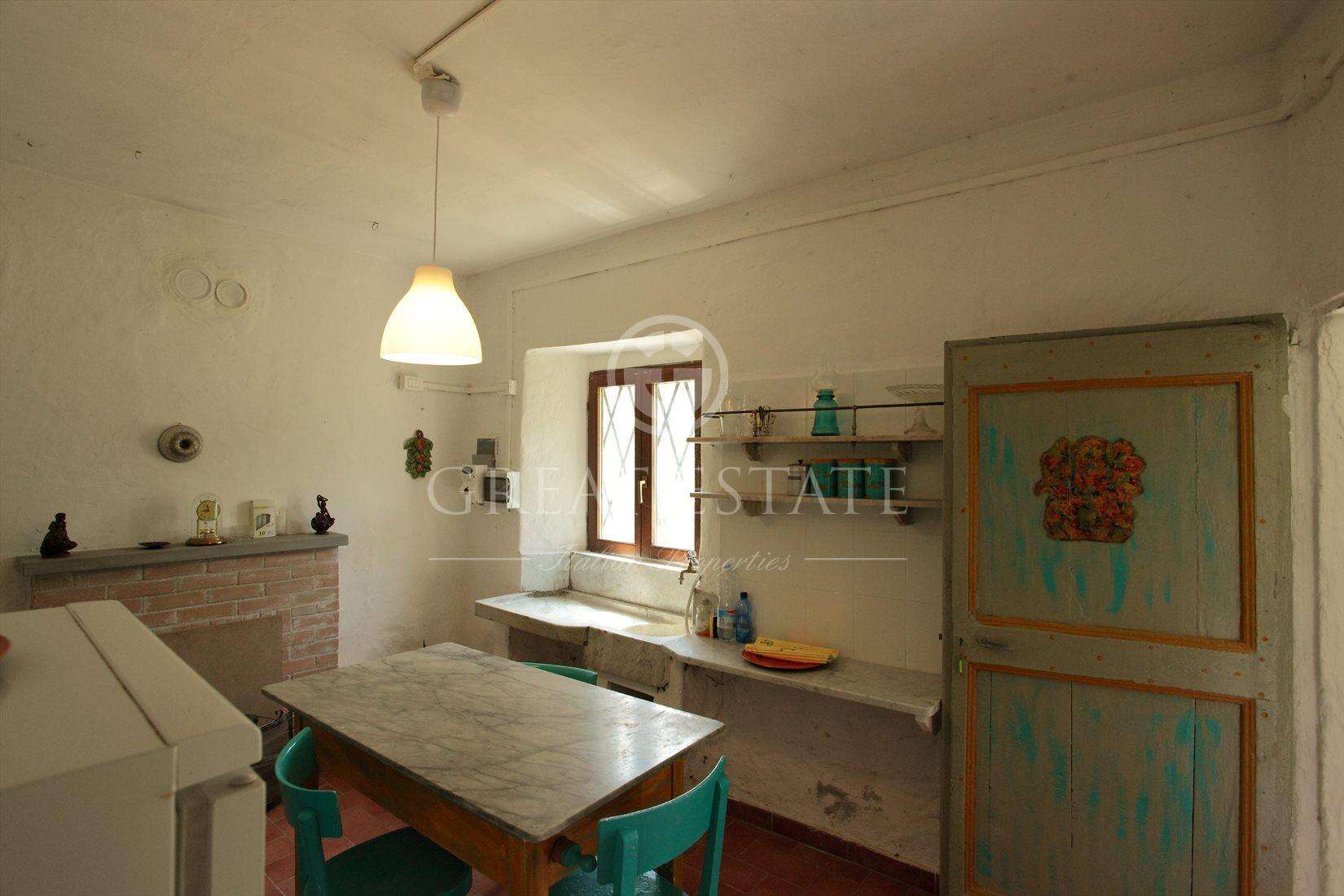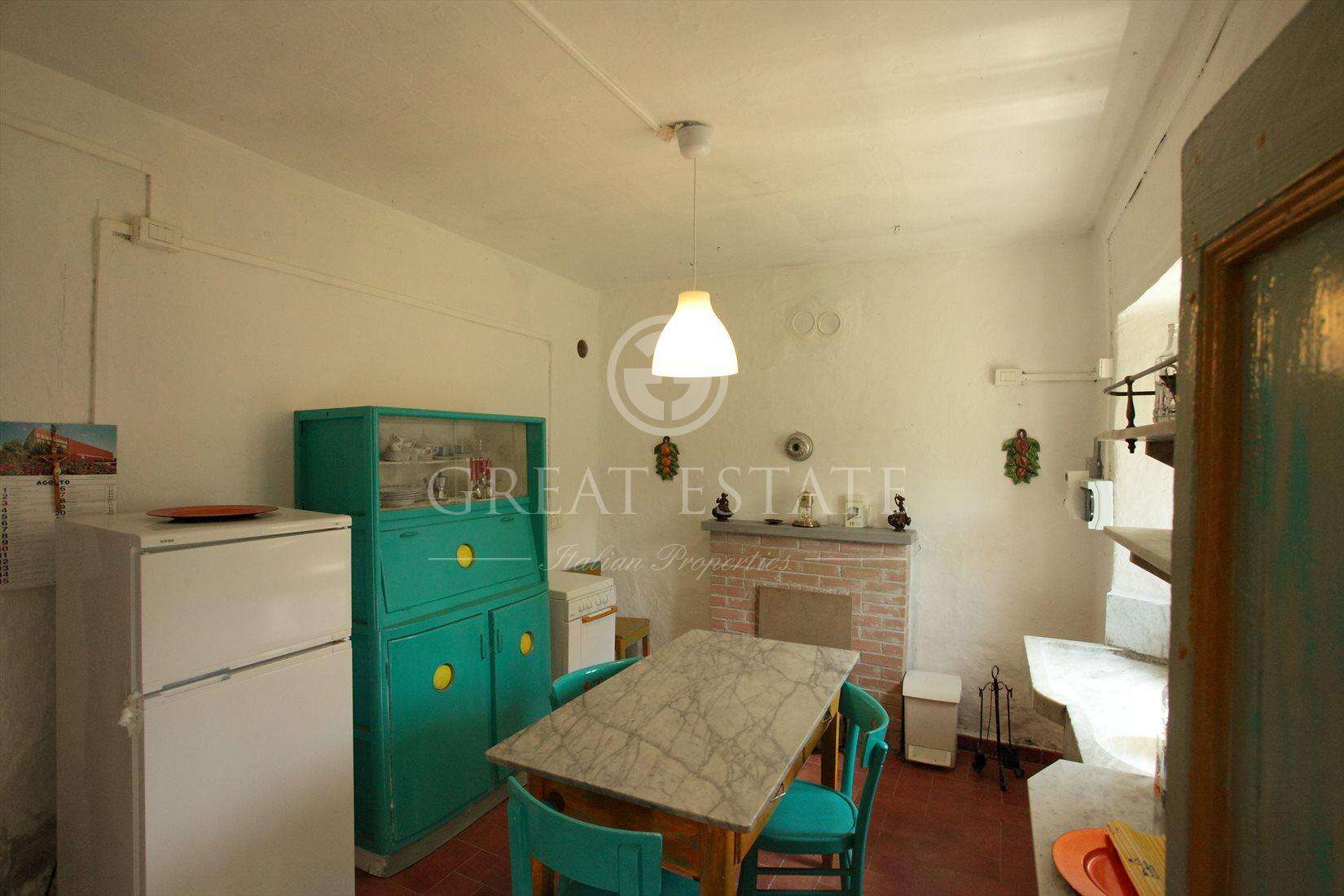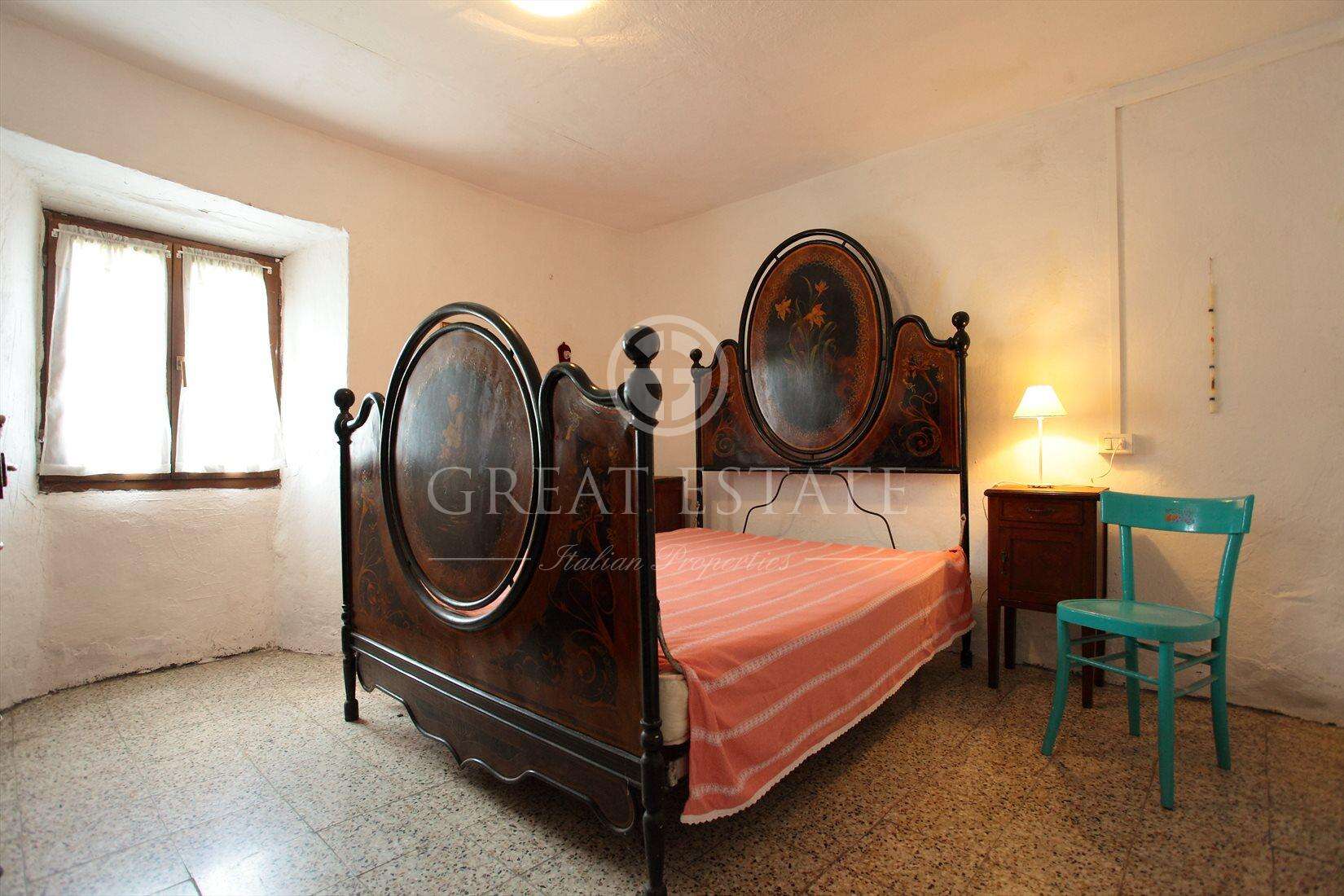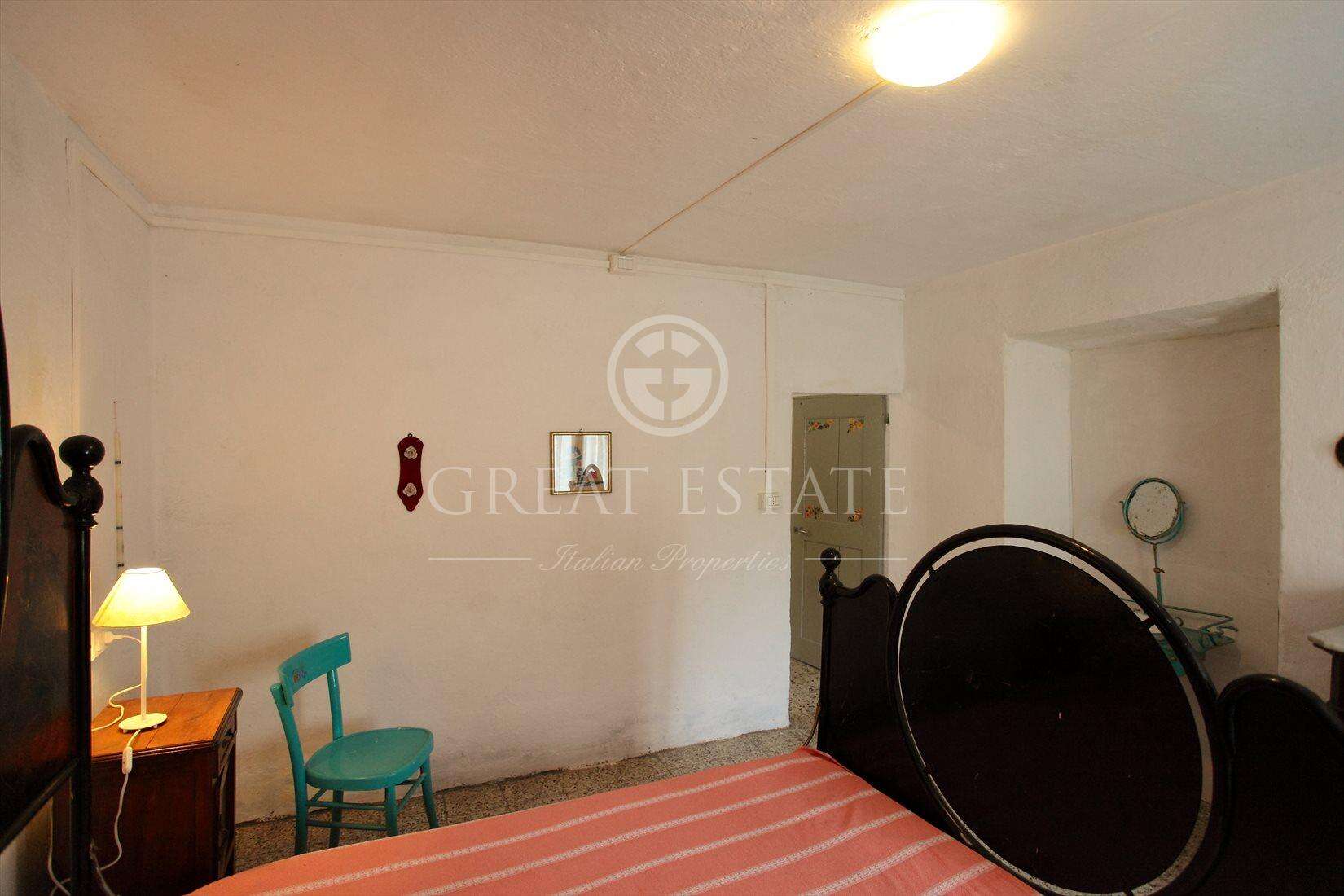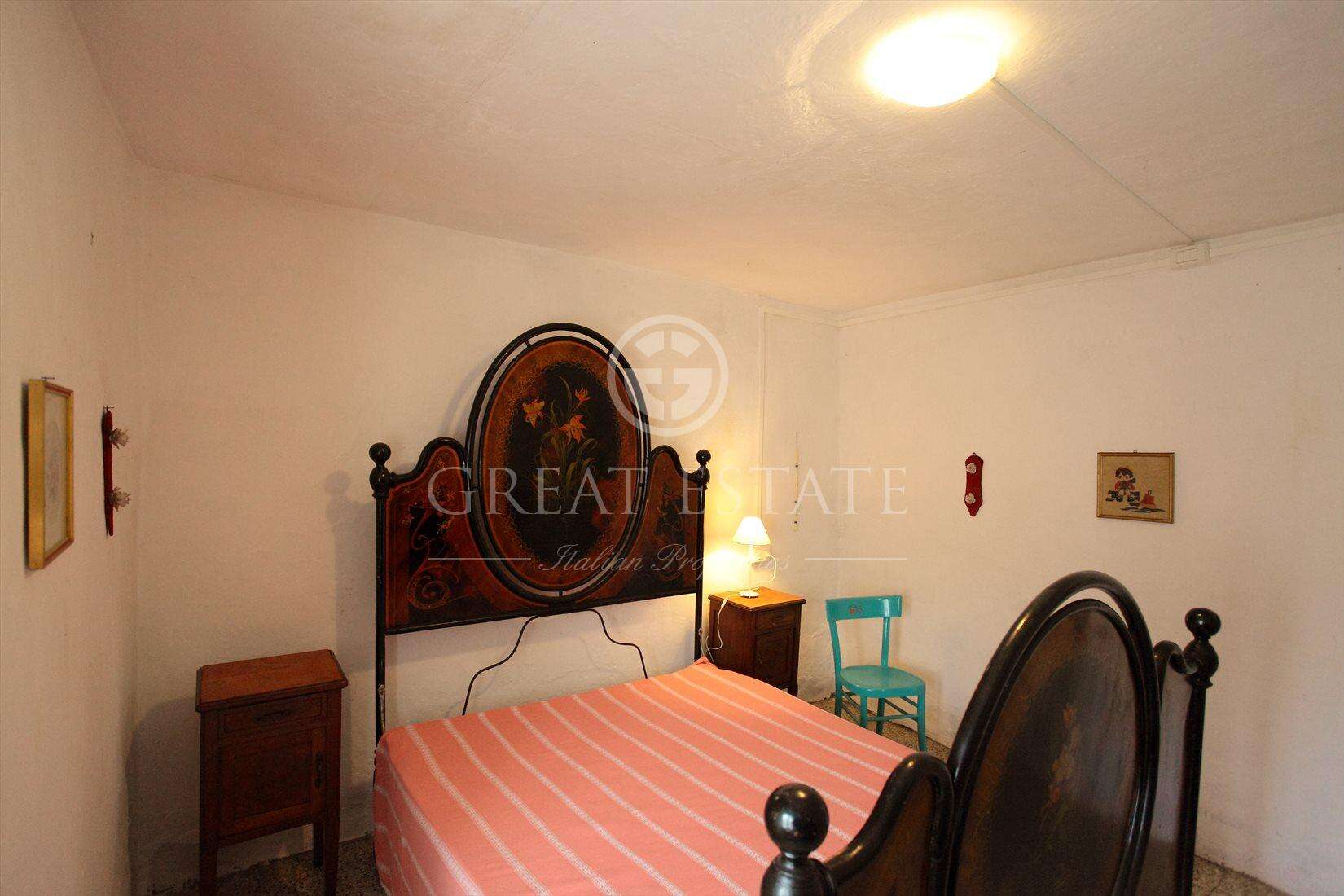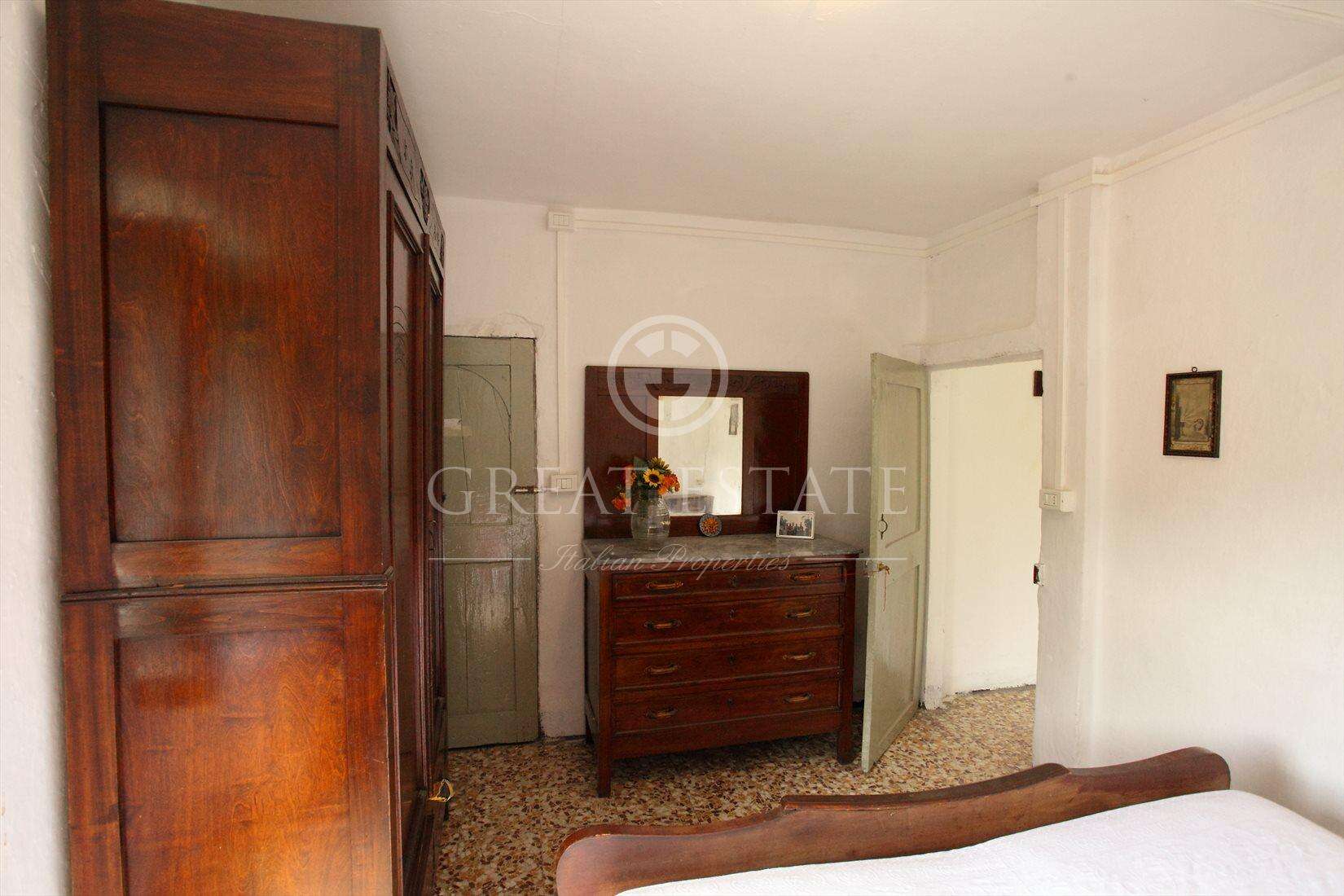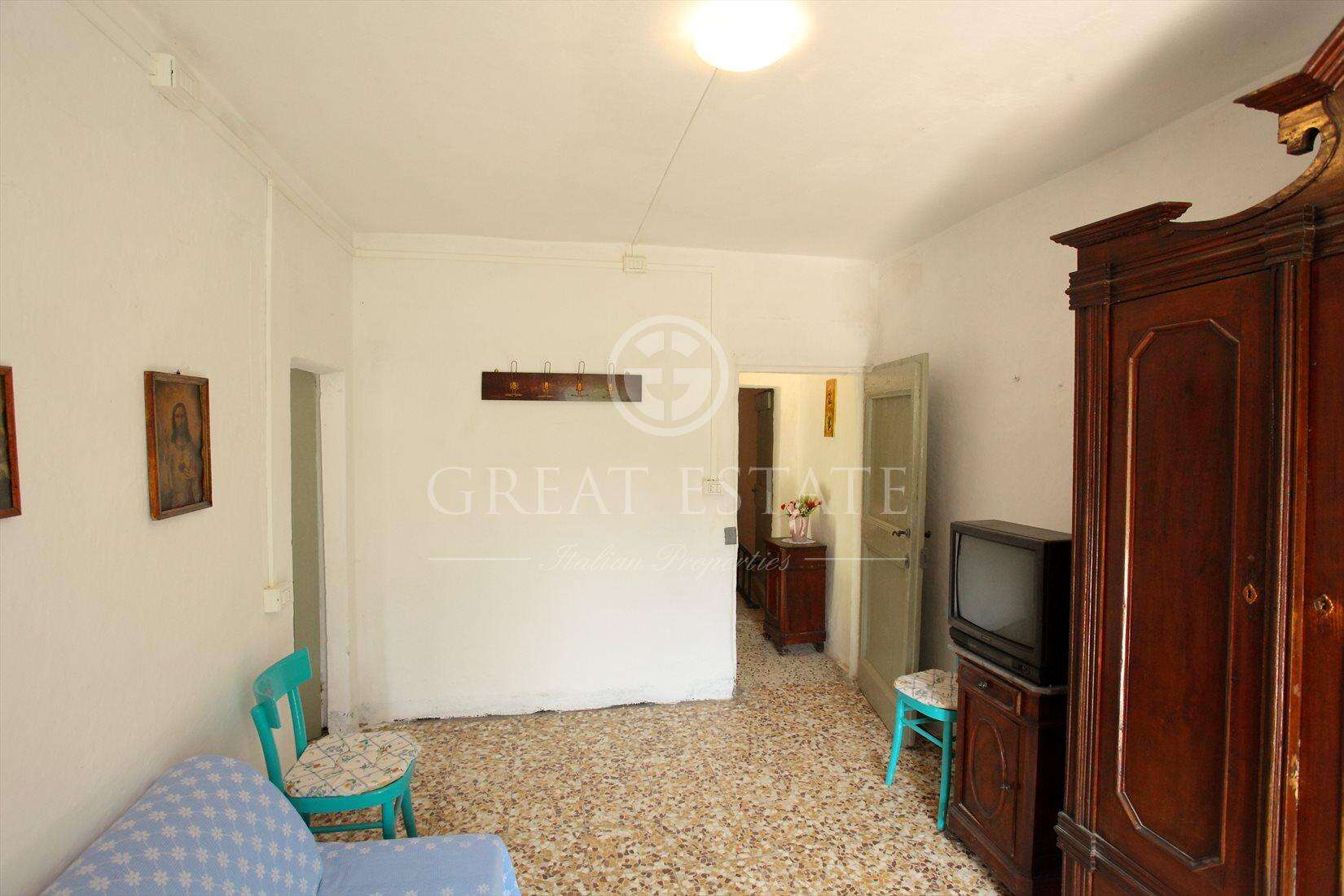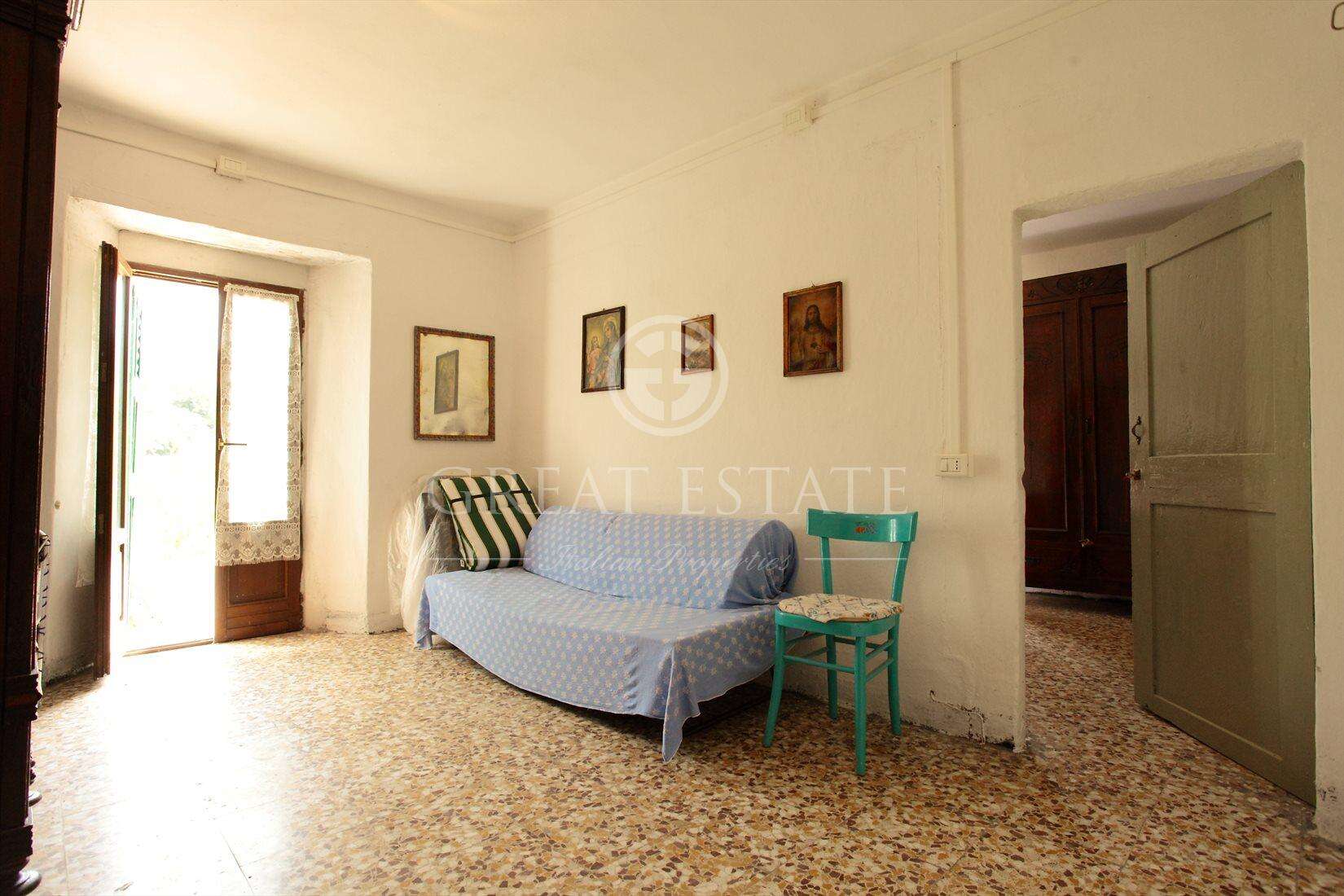 Sted
Morbello is a small village located 13 km from the spa town of Acqui Terme, among the rolling green hills of Monferrato, rich in chestnut and oak trees, full of porcini and ovules mushrooms. Thanks to the presence of some local wineries, Morbello also offers excellent wines, such as "Barbera del Monferrato DOC", "Cortese Alto Monferrato" and "Dolcetto d'Acqui". Morbello is the right place for those who prefer walking, horse-riding or mountain biking and want to discover old paths once used by farmers and now restored and adopted for appreciating numerous natural activities of these places. Among the most important of them, there are "Sentiero Escursionistico delle Terre Bianche" of about 6 km, and "Sentiero Escursionistico del Monte Laione" of about 4 km, on top of which, there is a majestic oak - a national monument. Both are passable on foot, horseback or by mountain bike. The nearest airports are: - Turin Airport 168 km - (1 hour and 55 minutes) - Milan Malpensa Airport 150 km - (1 hour and 50 minutes) - Genova Airport 59 km - (about 1 hour) Cities of interest: - Milan 127 km - Turin 123 km - Genova 68 km - Alba 78 km
Beskrivelse
Halfway between Liguria and Piedmont, in the hills of Monferrato, in a panoramic and sunny position, we are offering a stone completely detached rustic house, currently plastered, which consists of two separate units, one of 129 sqm and the other of 60 sqm, with a 27540 sqm plot of surrounding land and a 19360 sqm of another detached plot. There are also two small buildings for wood store (20 sqm) and one storage / wood stove (13 sqm). The first living unit, 129 sqm in size, consists of: on the ground floor - kitchen, dining room, bedroom, bathroom and large garage / storage room (20 sqm); on the first floor - four bedrooms and a large terrace of 20 sqm. The second living unit, 60 sqm in size, is composed of kitchen, two bedrooms and bathroom on the first floor; two storage rooms plus a porch on the ground floor. Superficie utile:(232|netsurface) Vani:(13|rooms) Bagni:(2|bathrooms) Camere:(7|bedrooms)
Boligens tilstand
Partially restored
Fasiliteter
There is an aqueduct, electricity and two septic tanks.
Skjøte detaljer
The property is regularly registered at N.C.E.U. for the Municipality of Morbello.
Eier detaljer/Kontraktuelle krav
The property is owned by private individuals and therefore is subject to property registration tax.
Mulig tomtebenyttelse
It is ideal as a holiday home because of its quiet location and surrounding nature, it can be used as tourist accommodation or as a main residence for those wishing to enjoy the tranquillity of the countryside.
Kontakt oss vedr. denne eiendommen: