Boligdetaljer
"Il Panorama delle Crete"
| | | |
| --- | --- | --- |
| COD. 2031 | Umbria - Allerona (Terni) | € EUR 350,000 |
| | | |
| --- | --- | --- |
| TYPE: Rustic farmhouses and Countryhouses | BOLIG AREAL: 1196.00 kvm | TOMTE AREAL: 5.00 ha |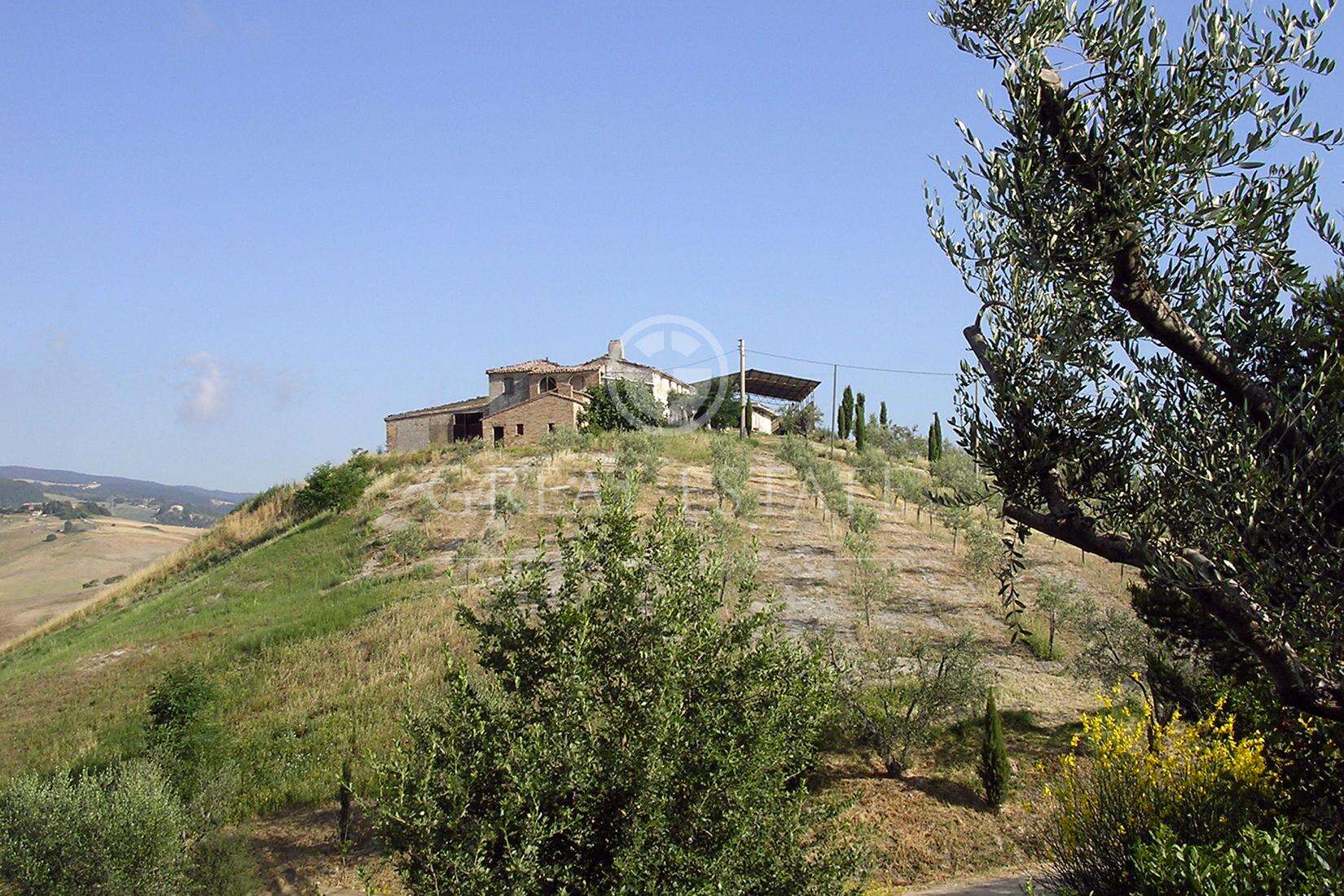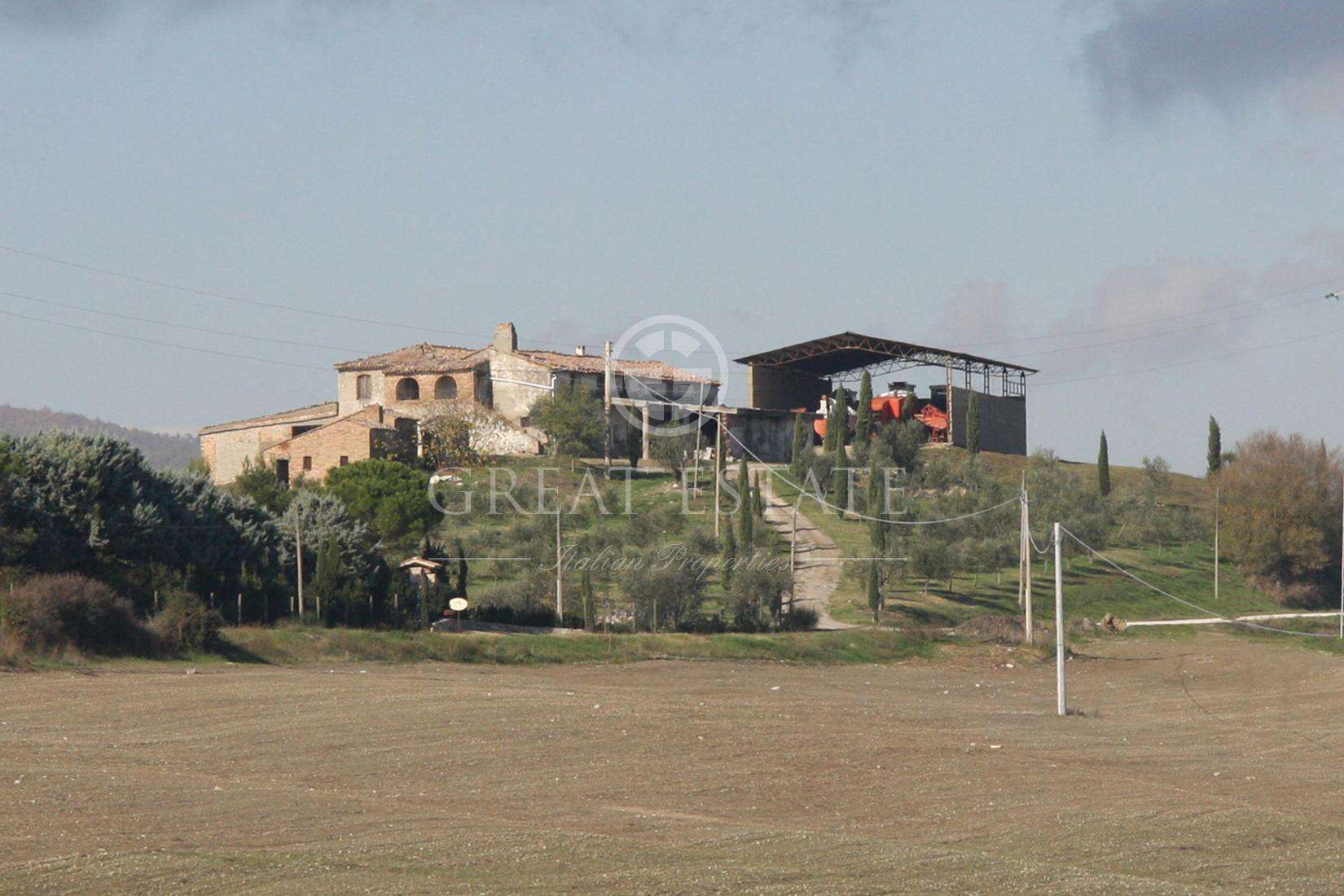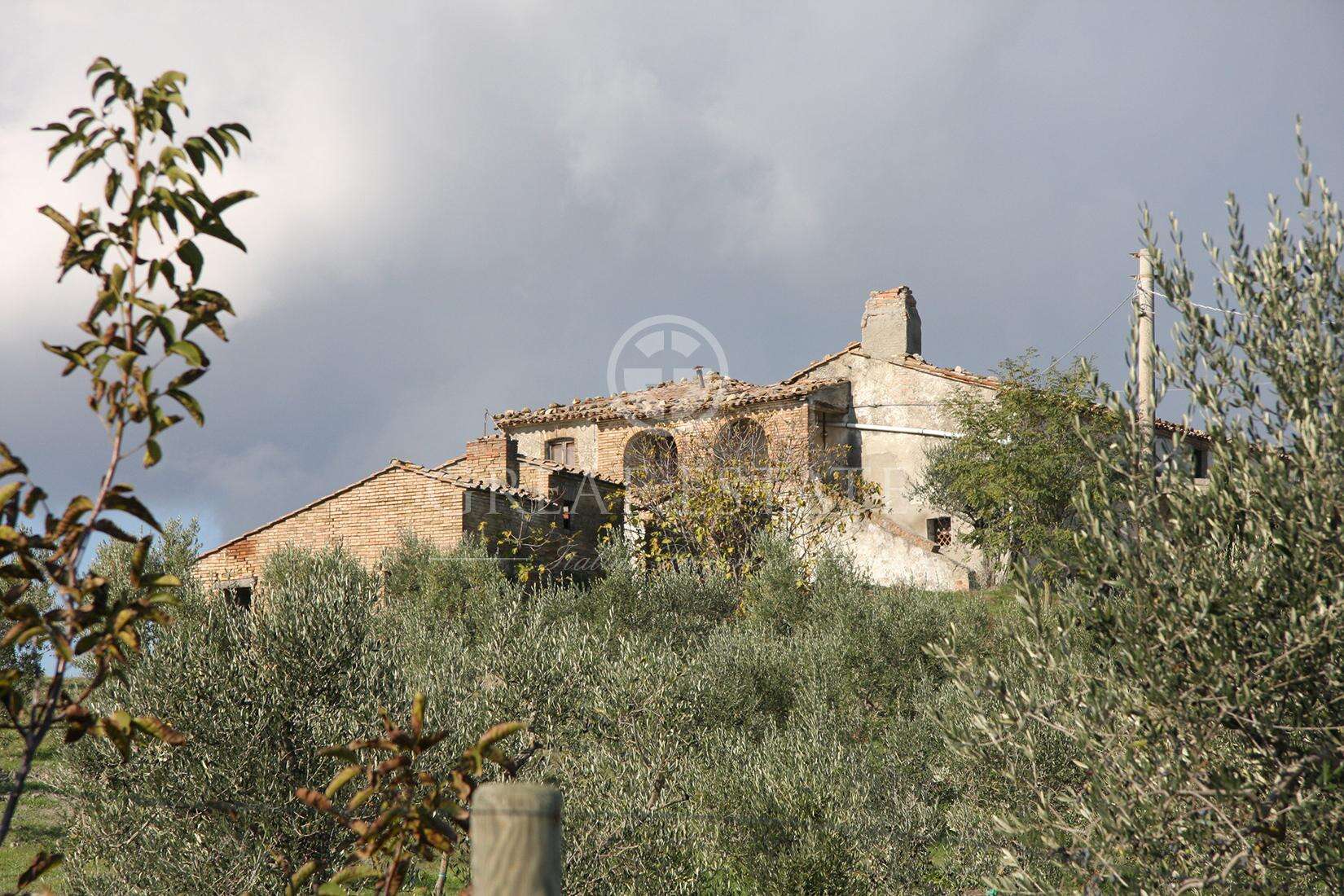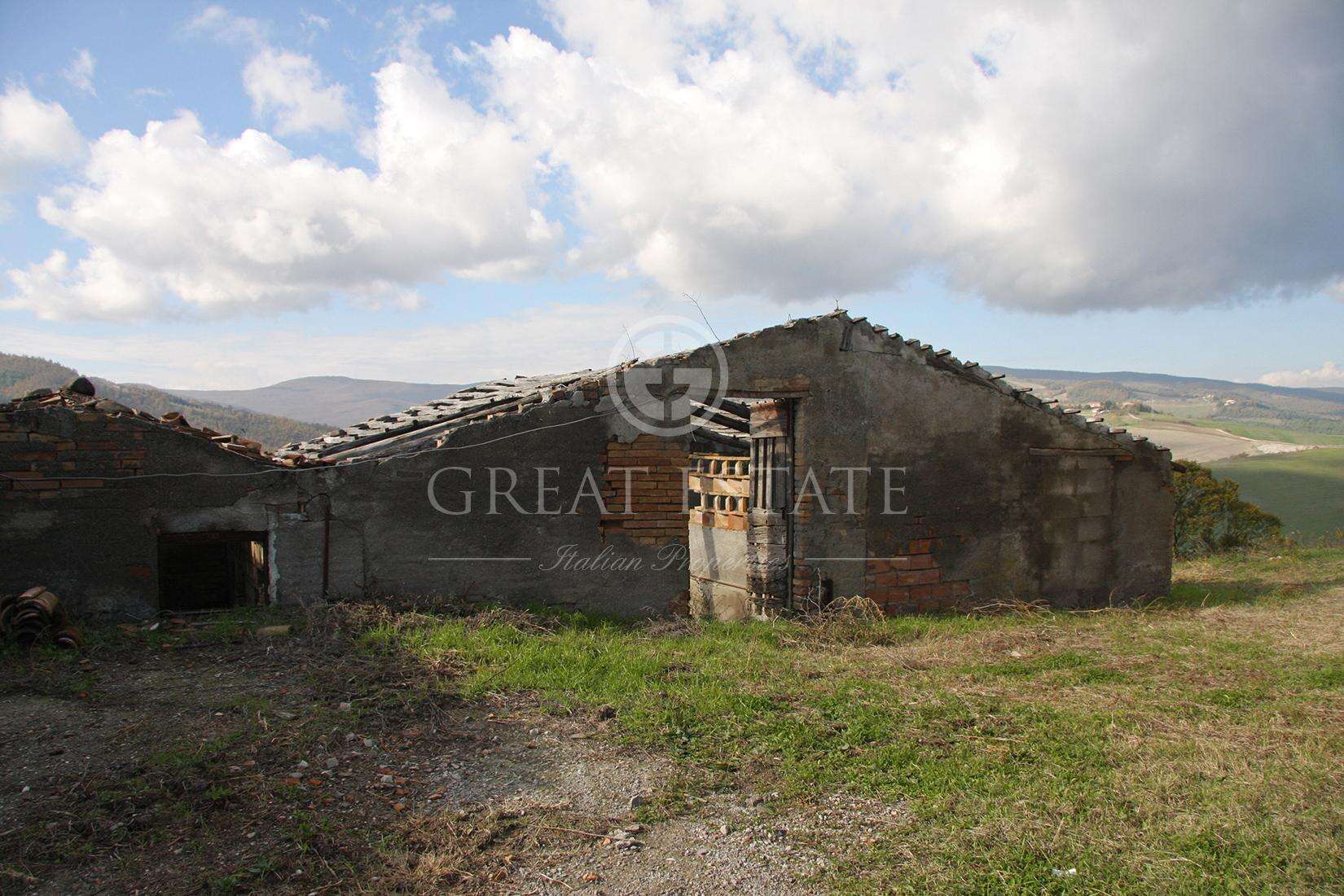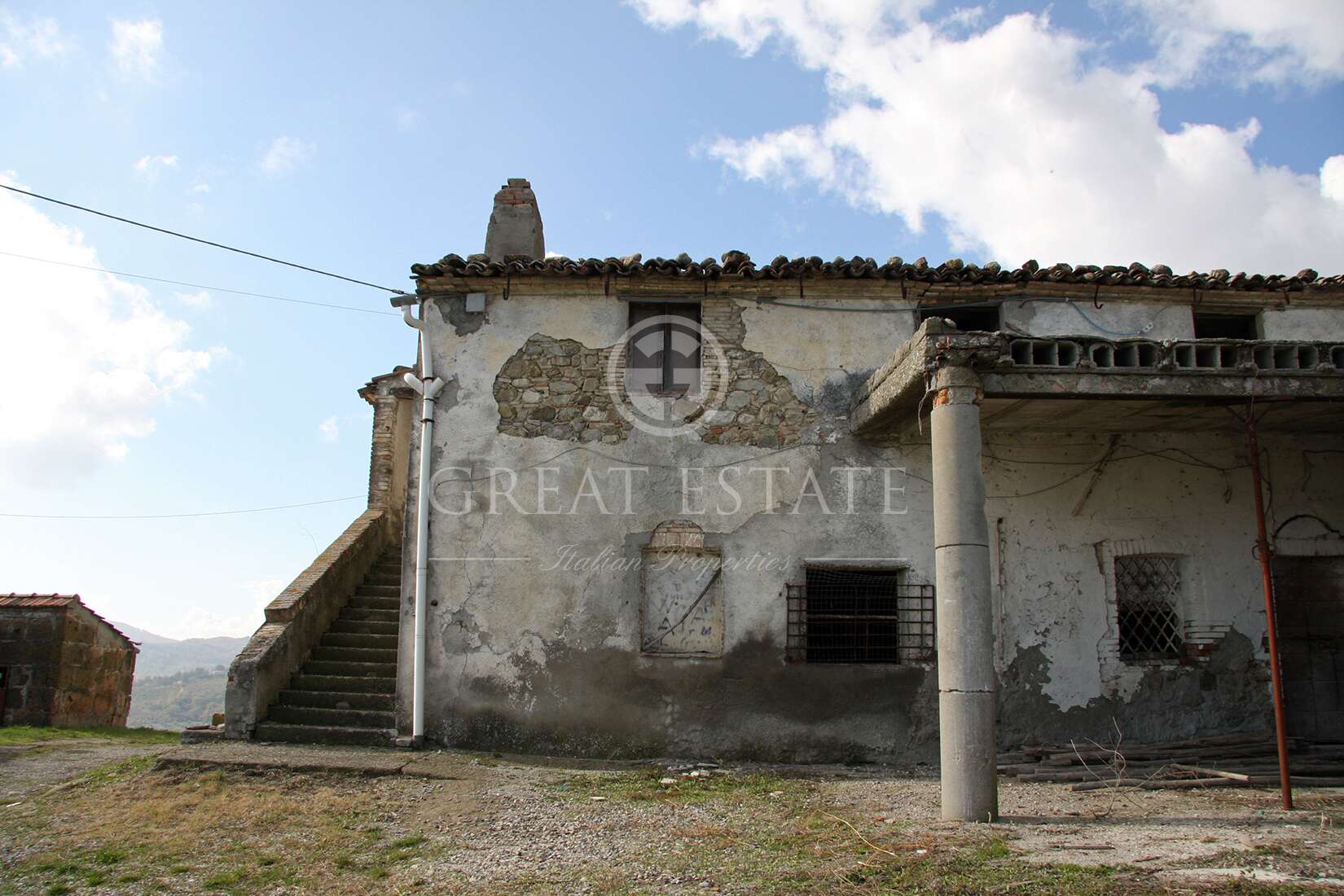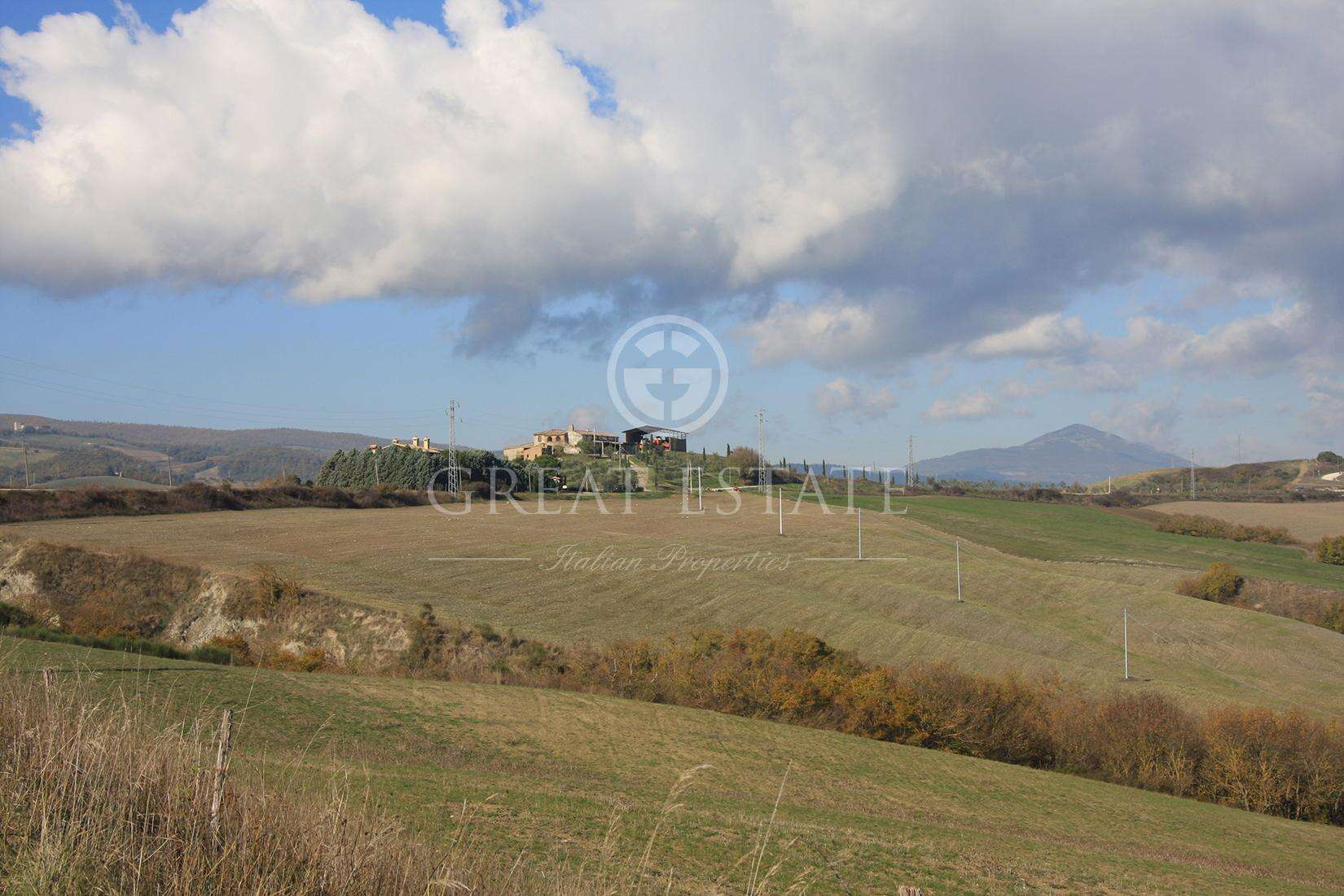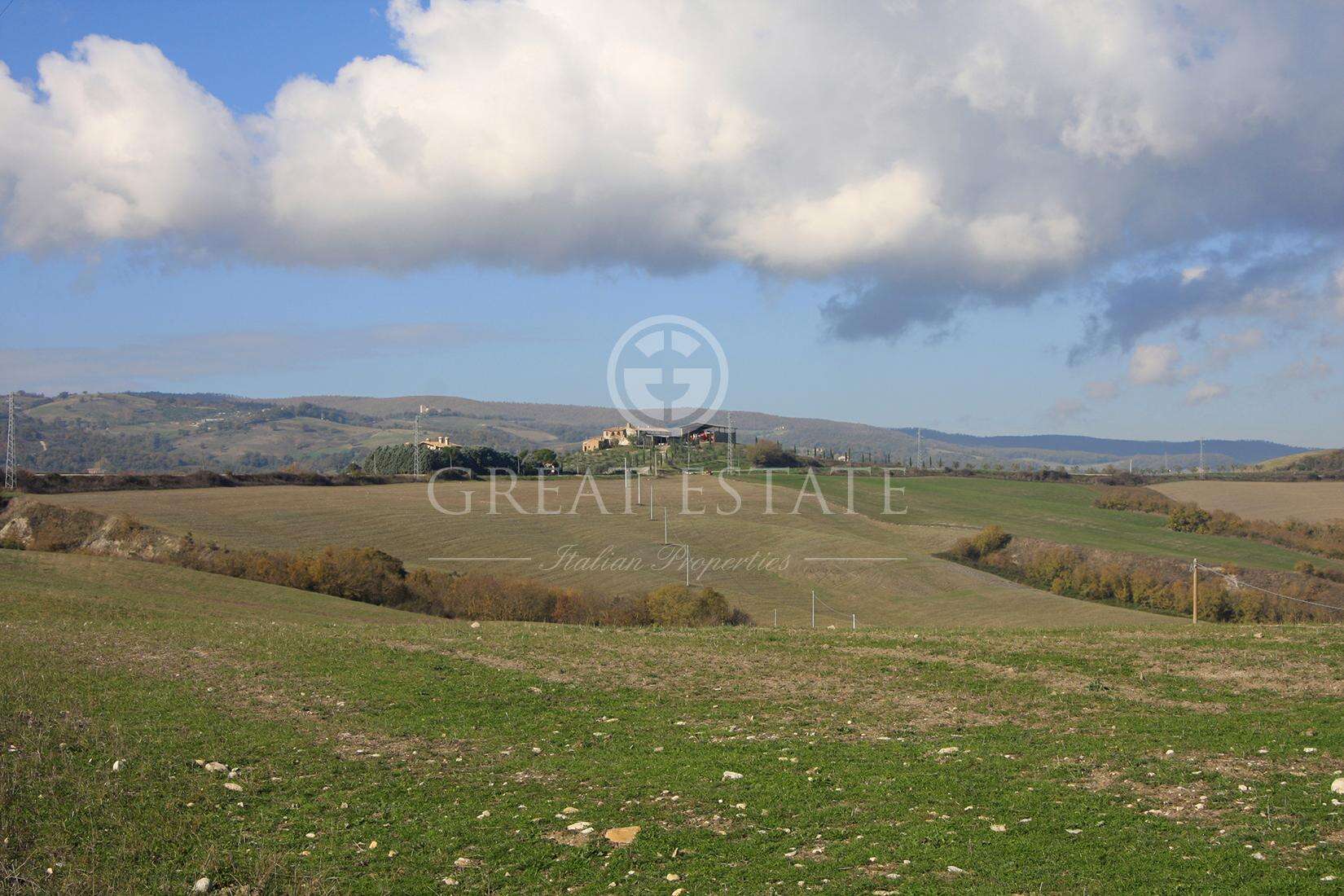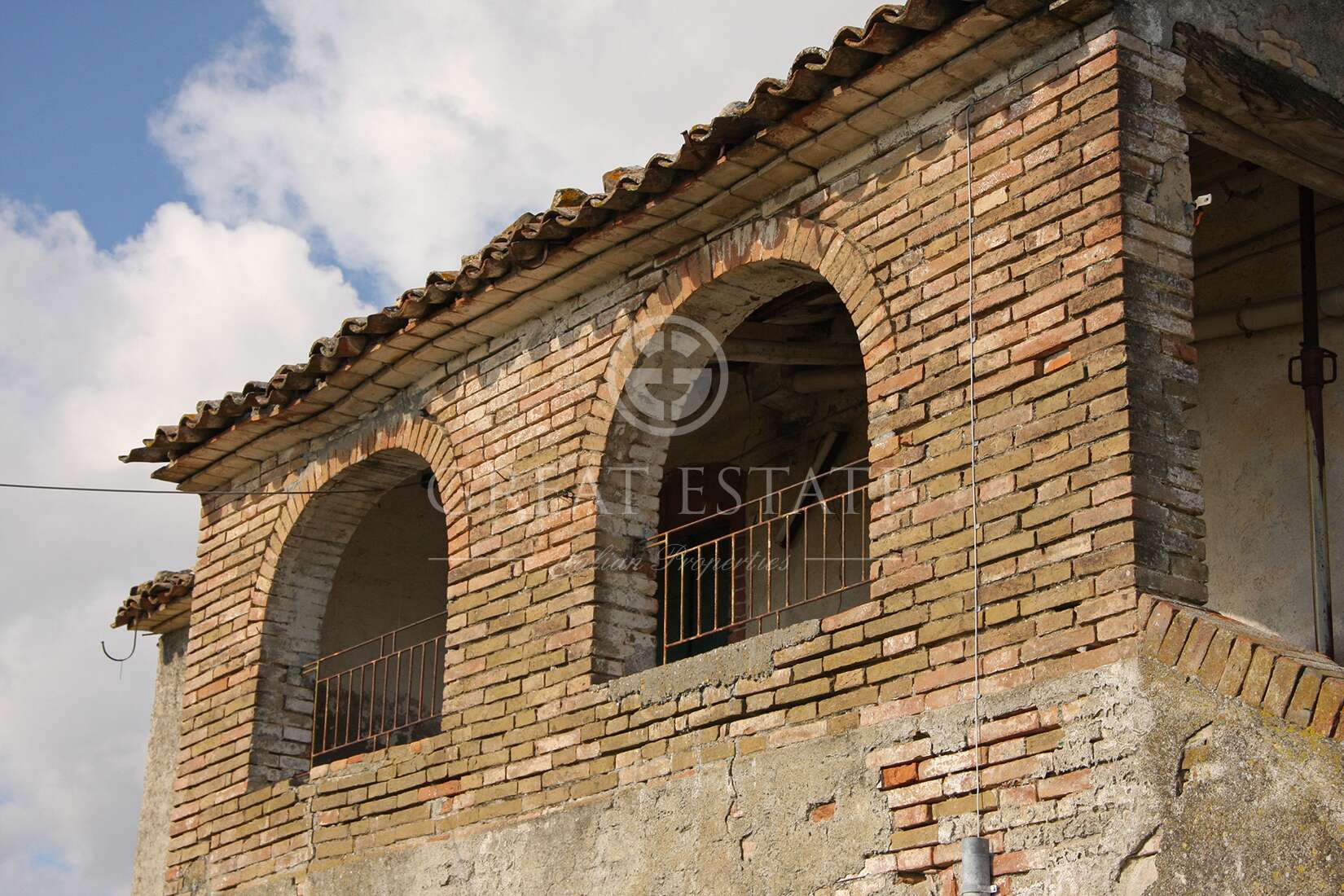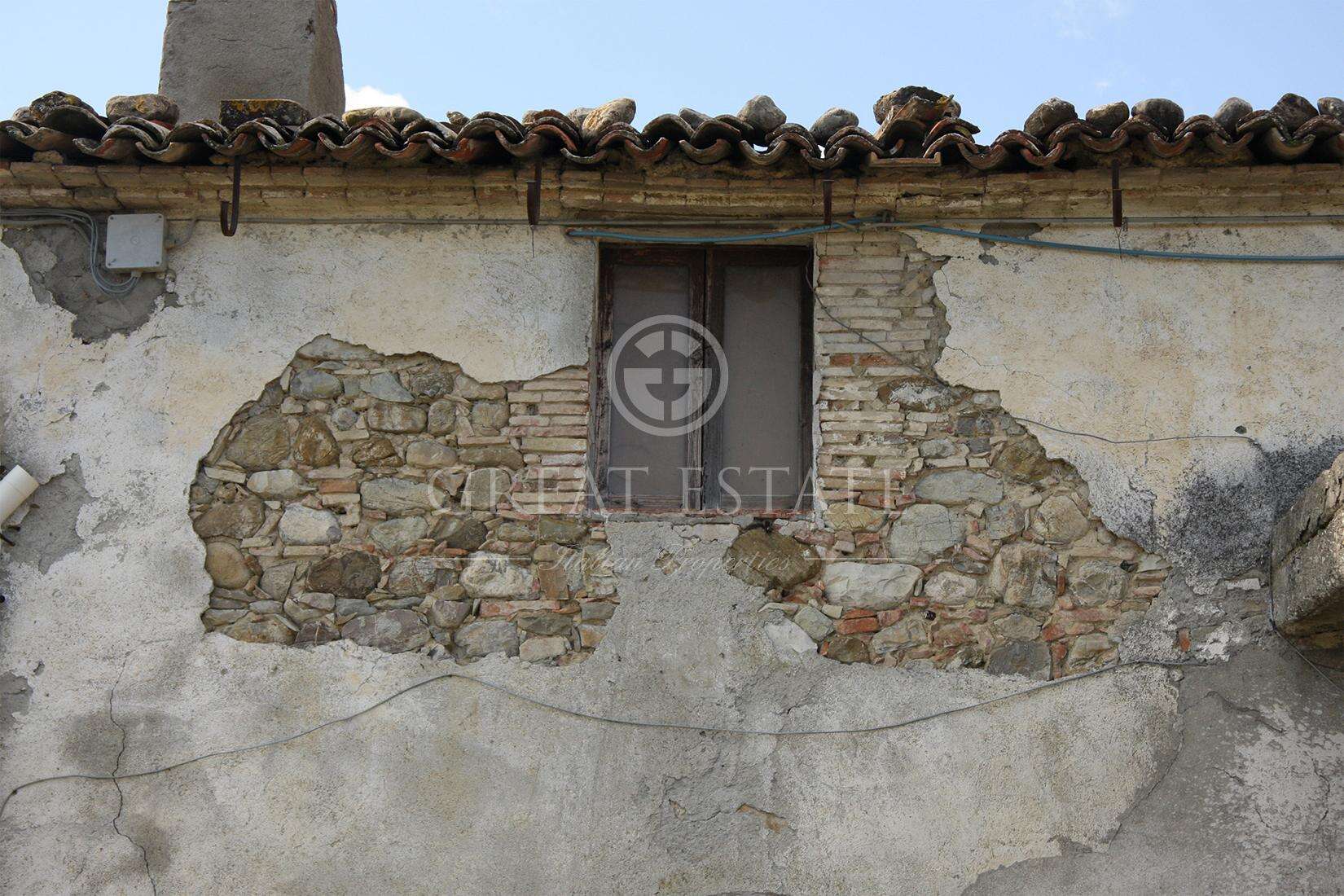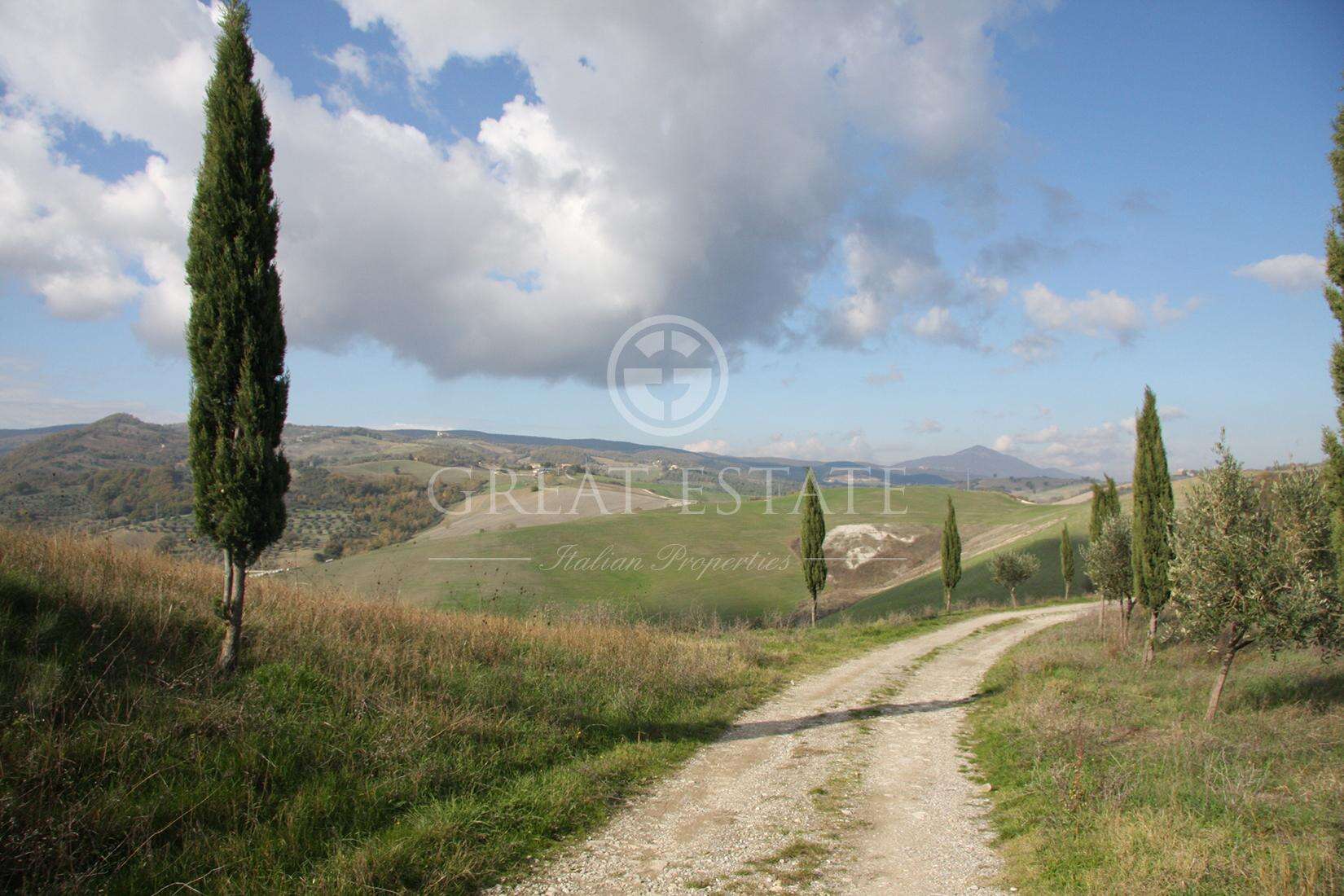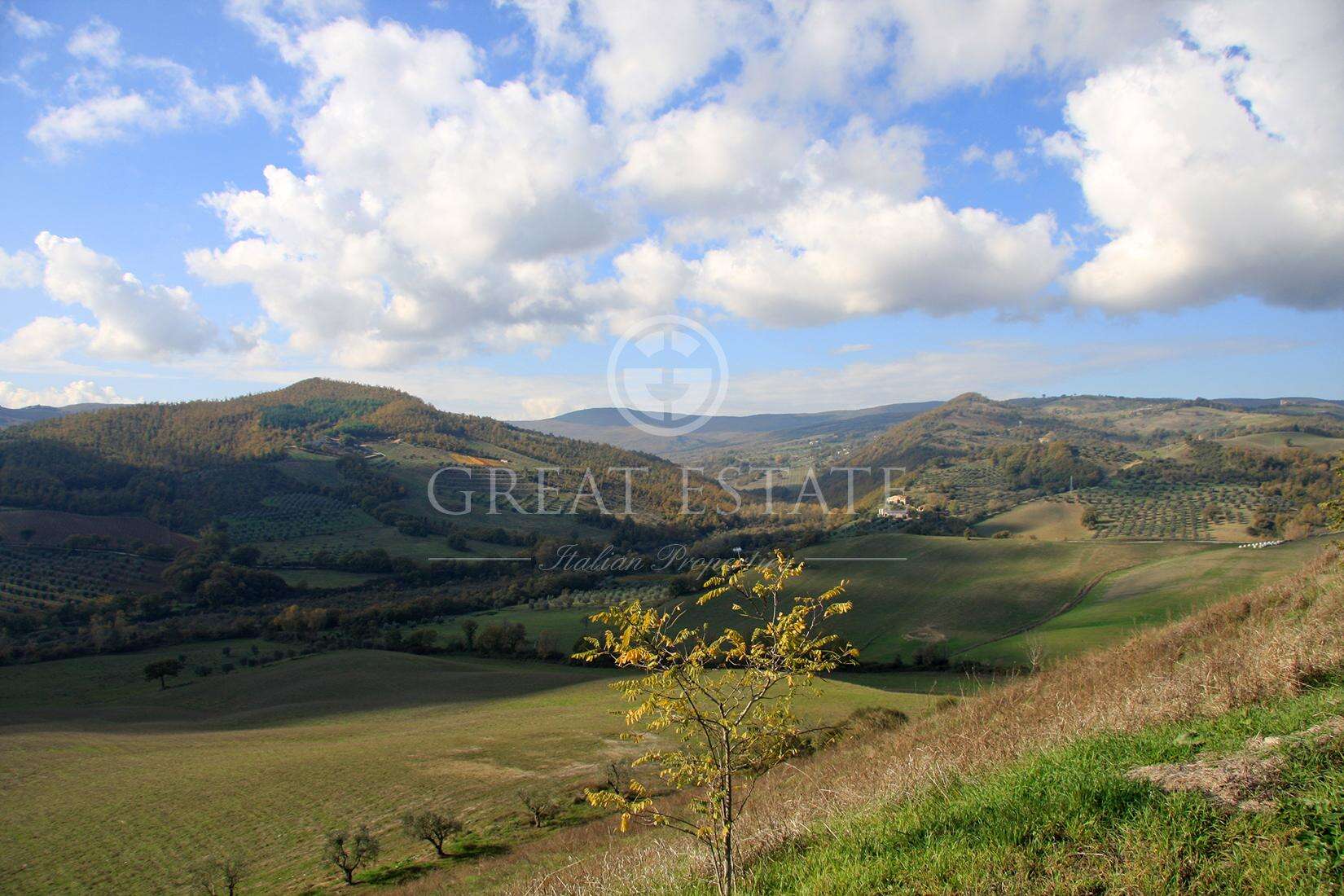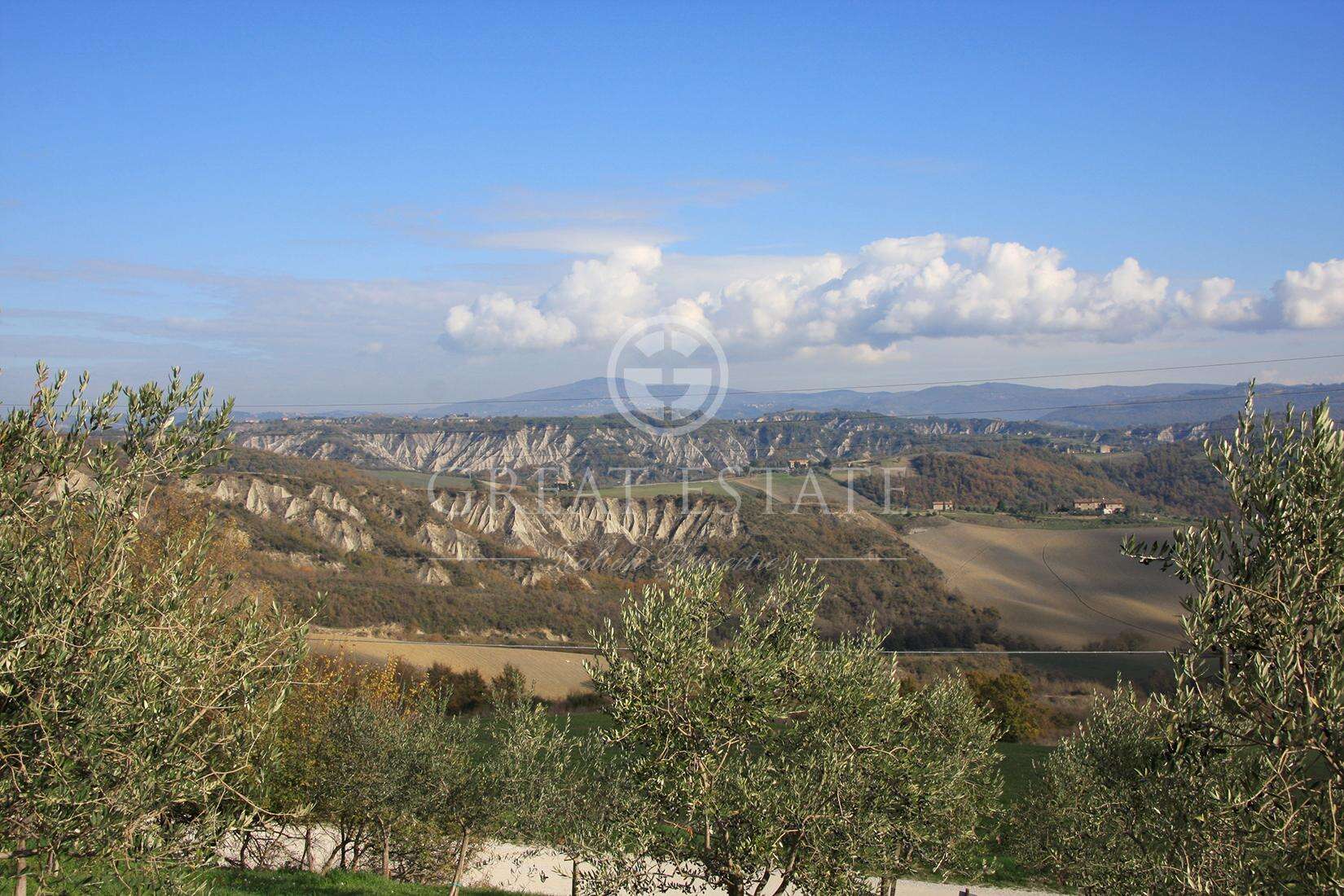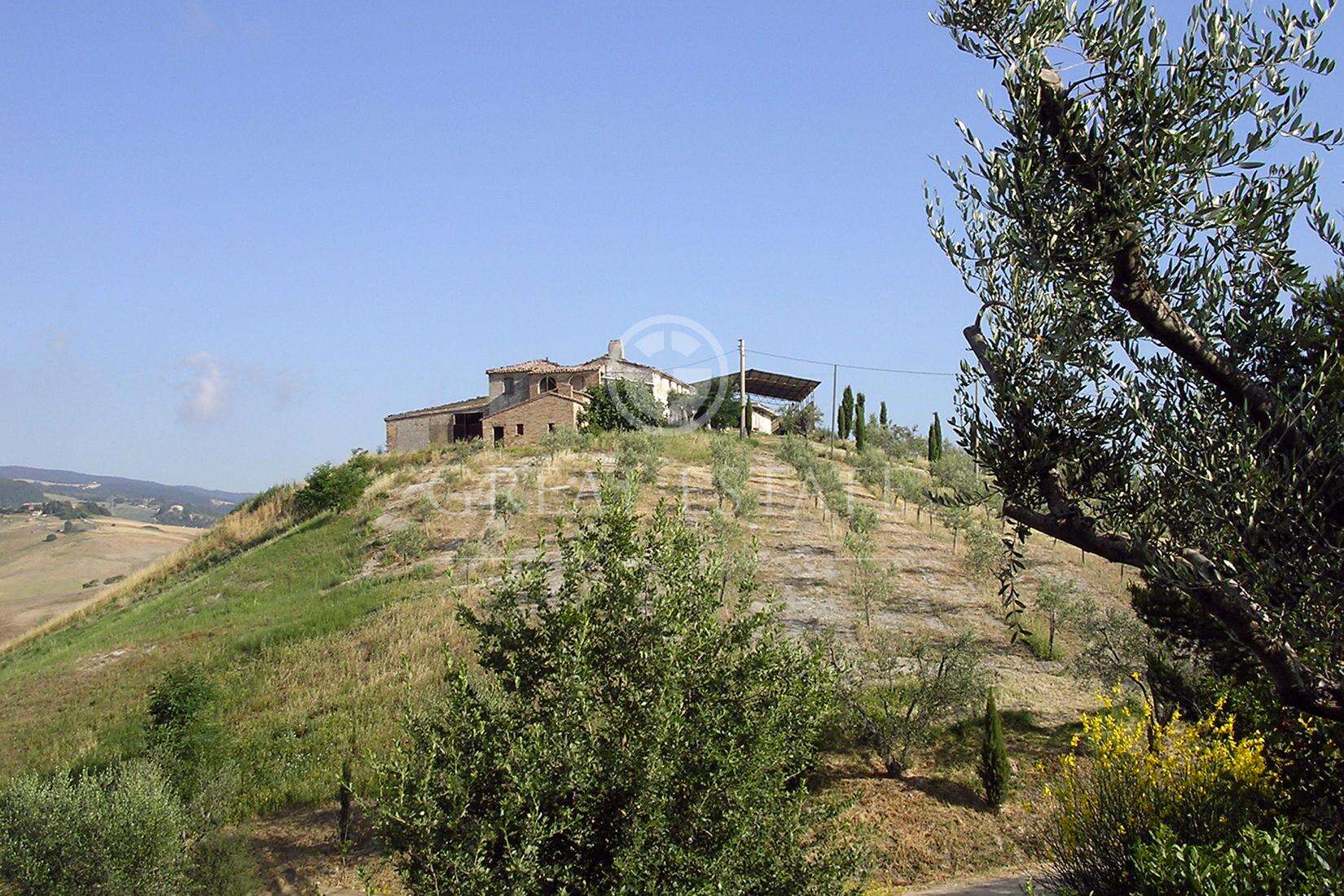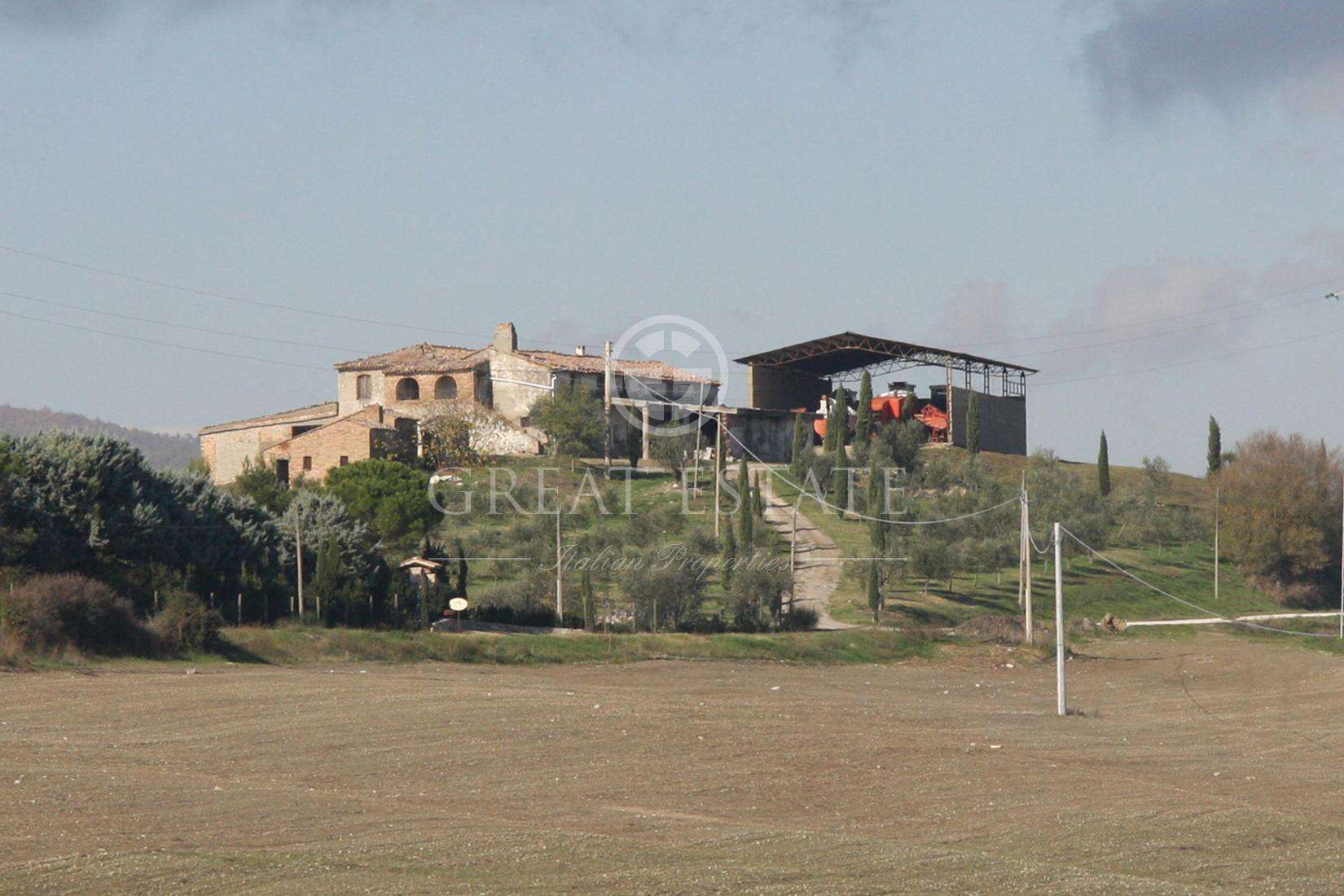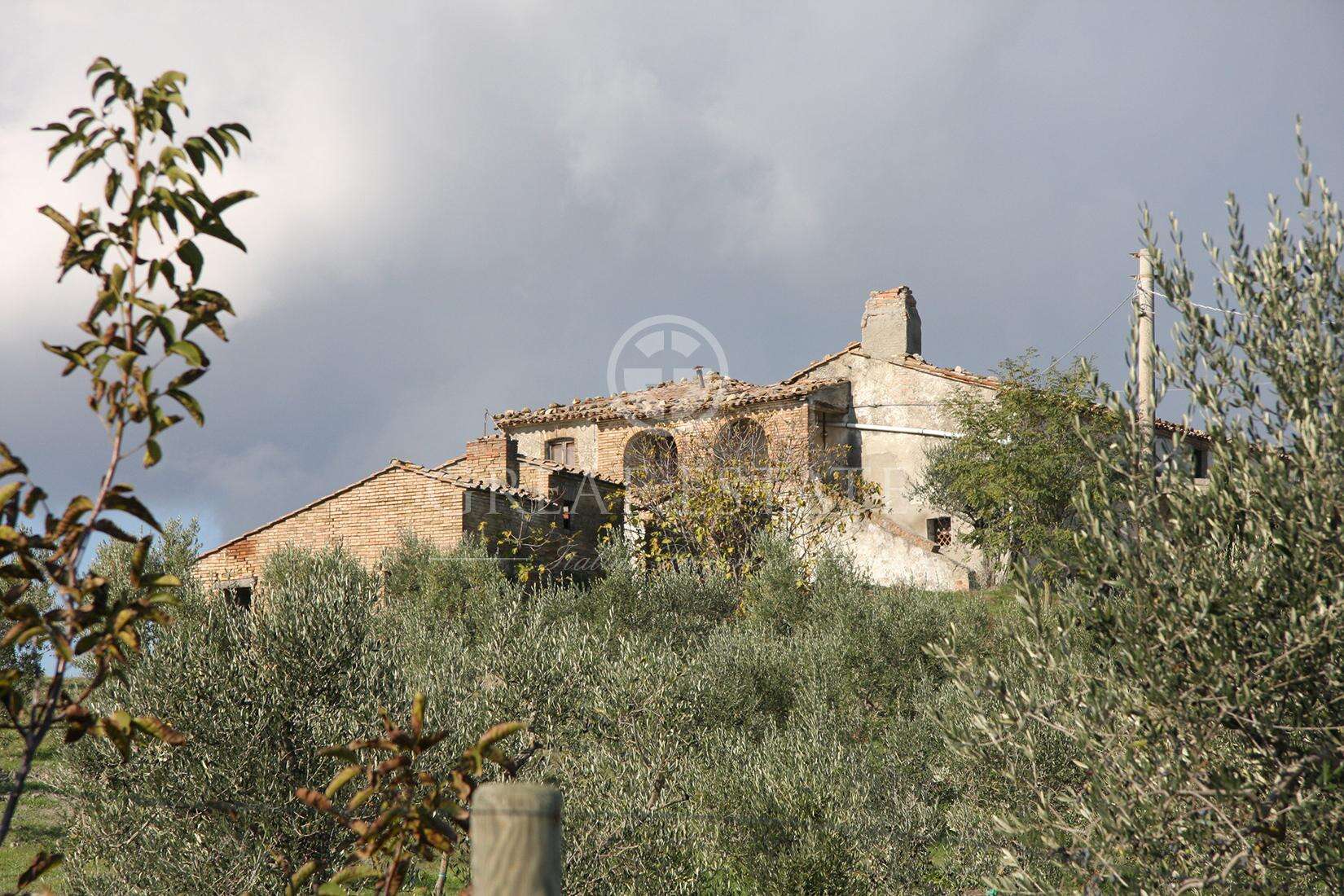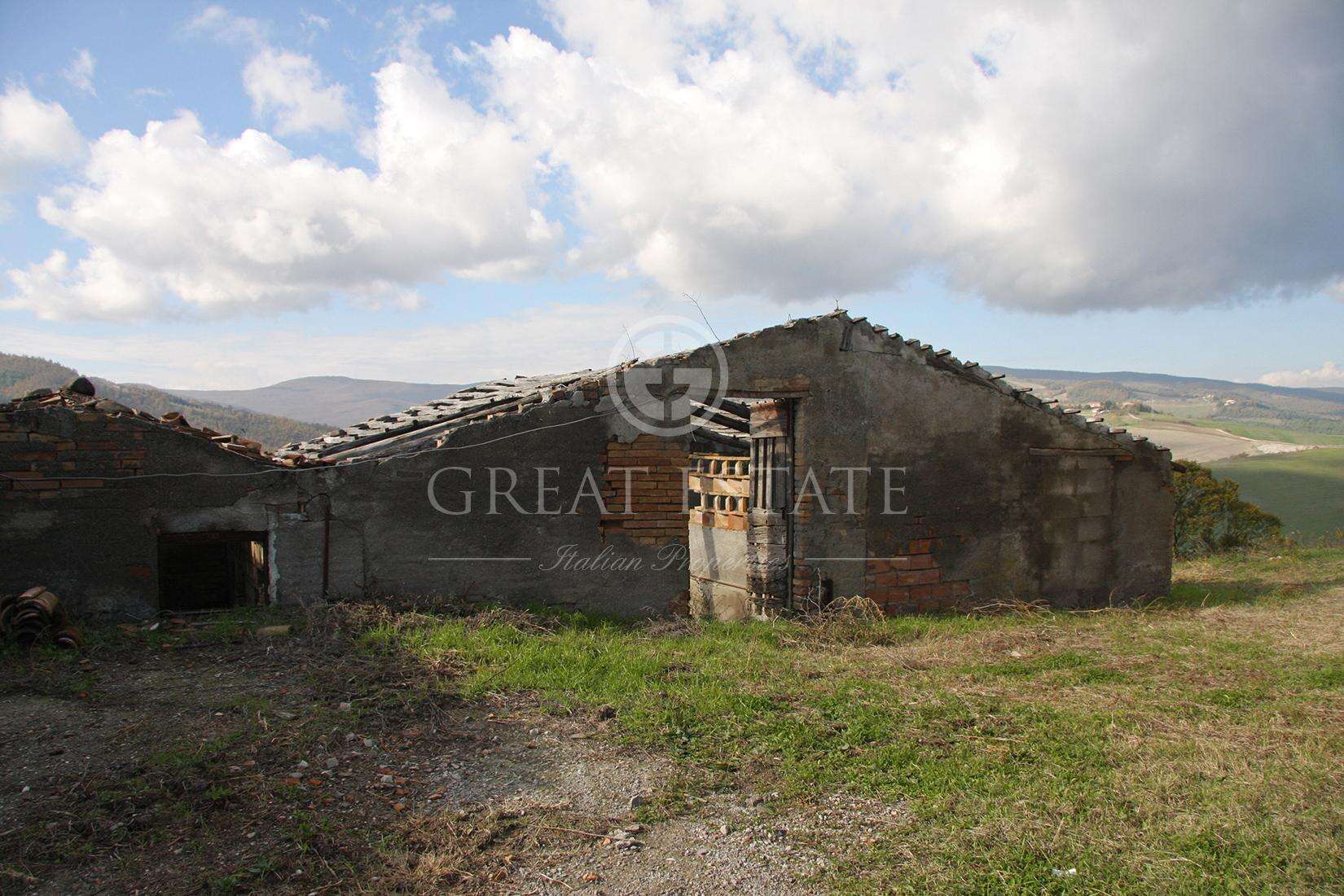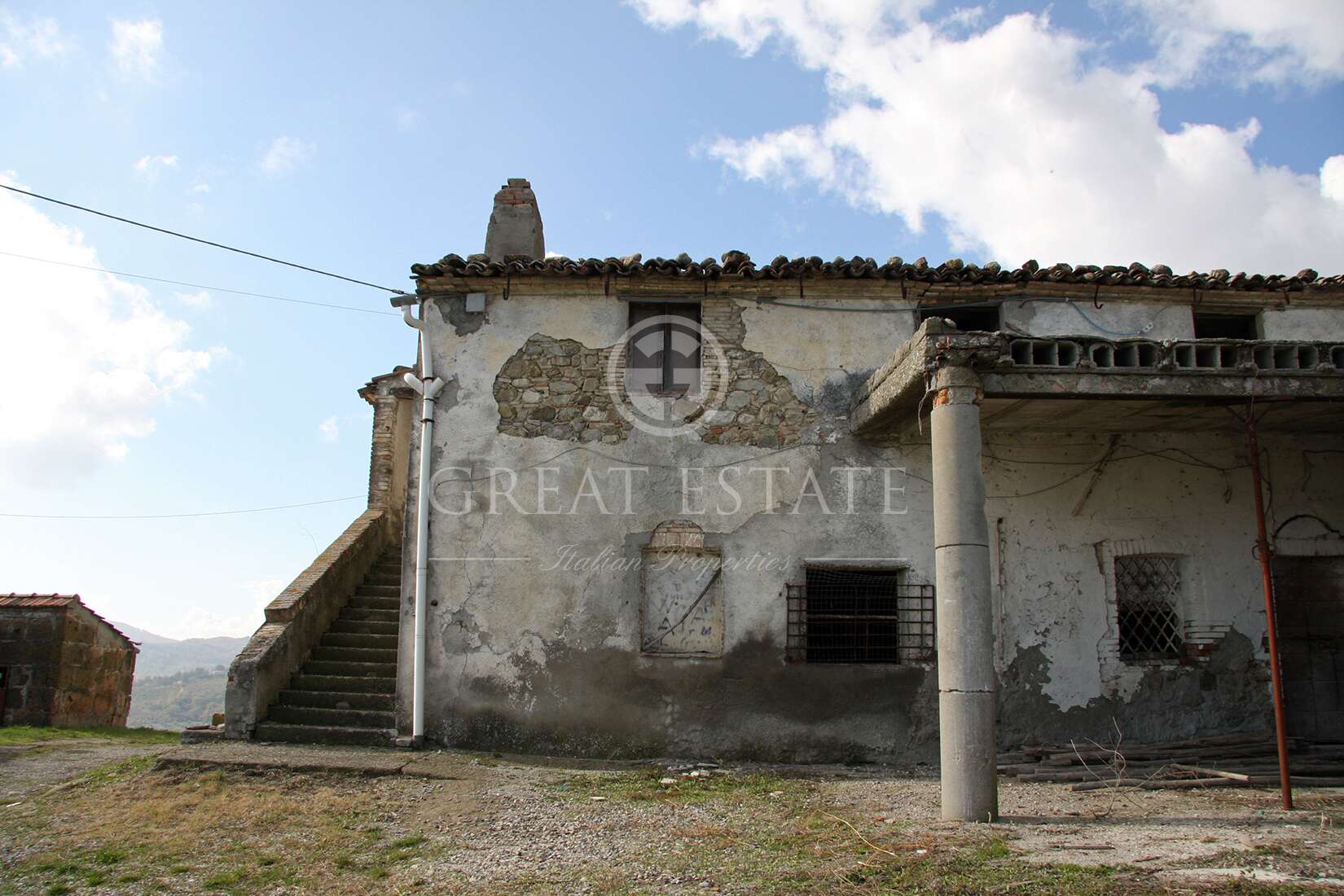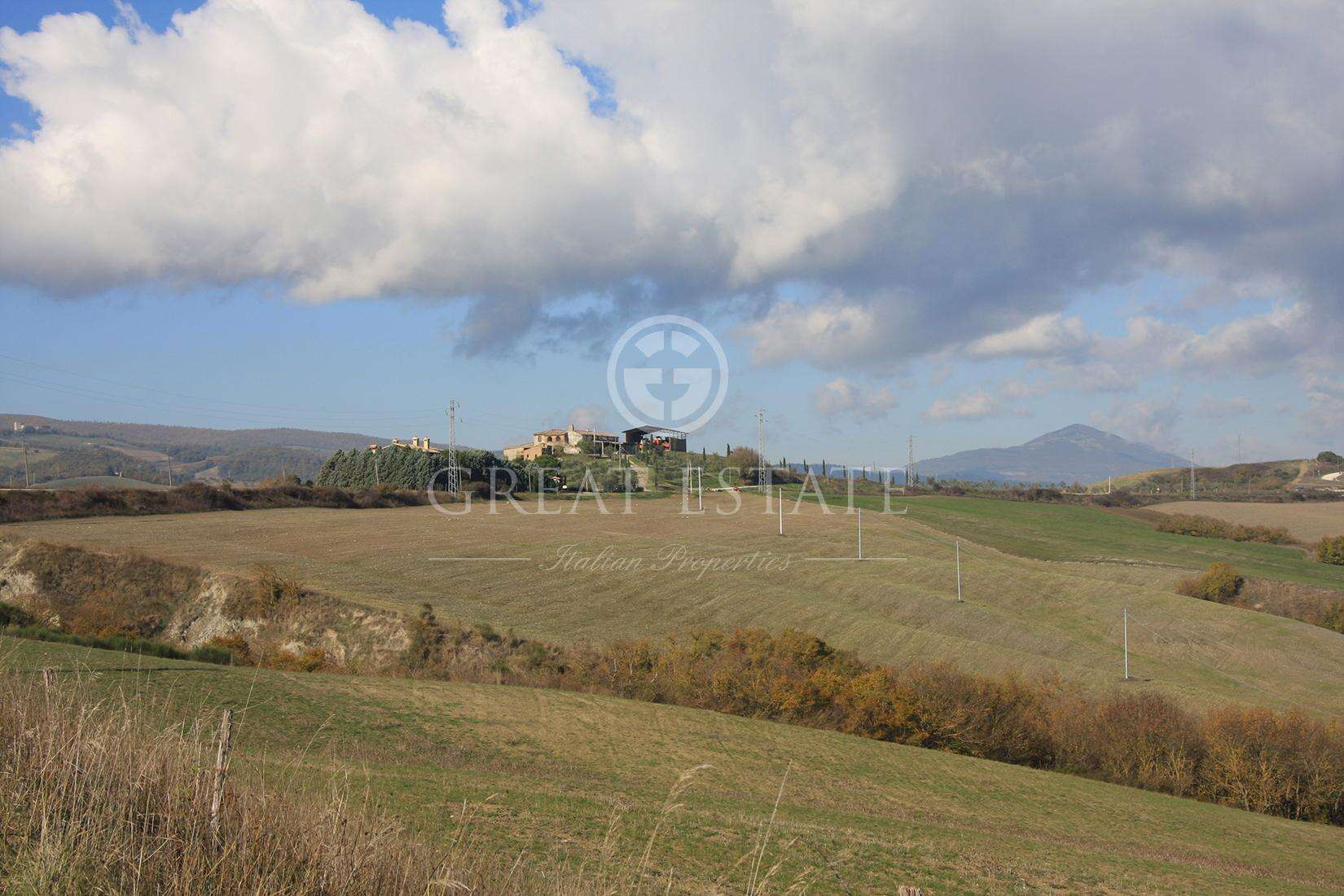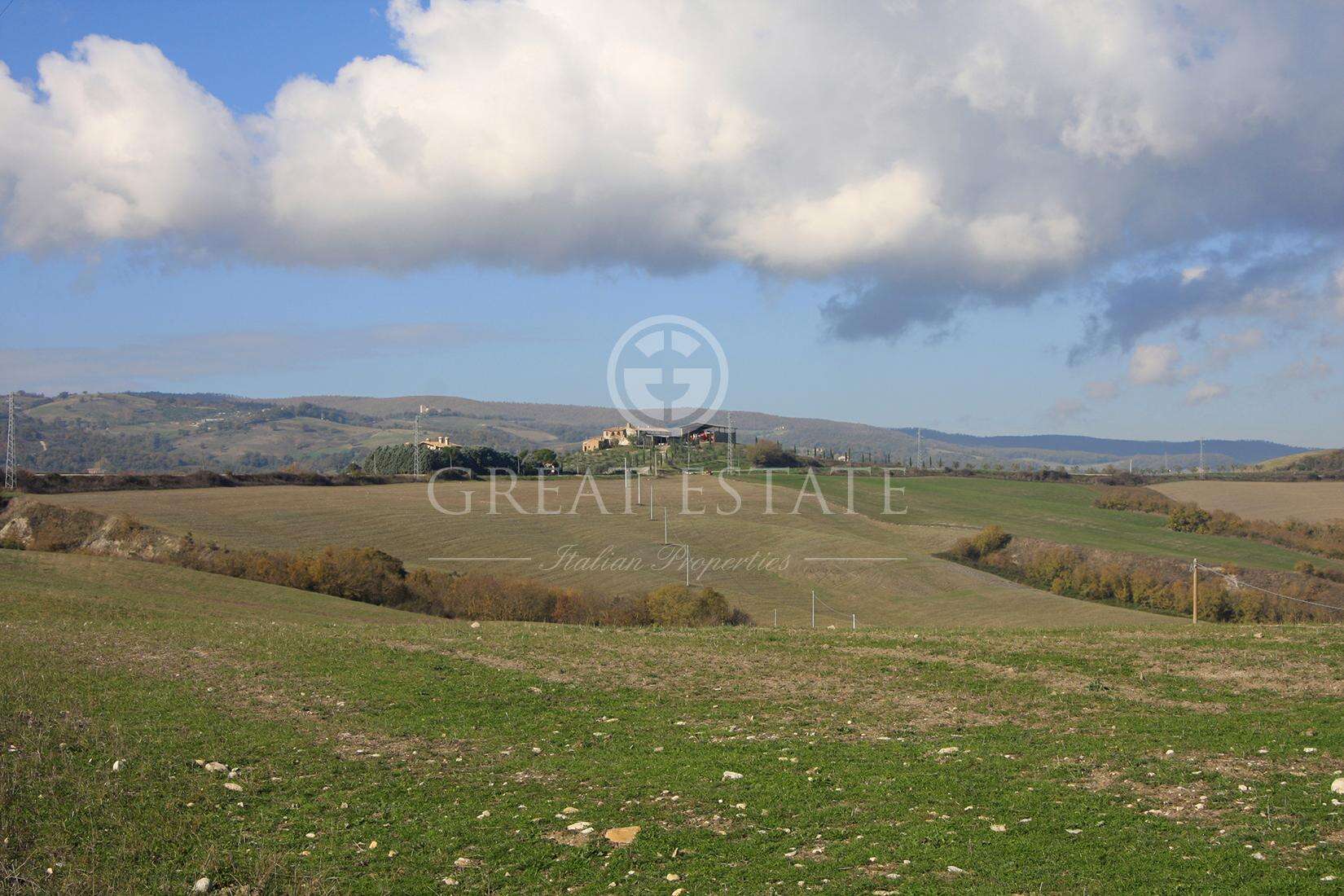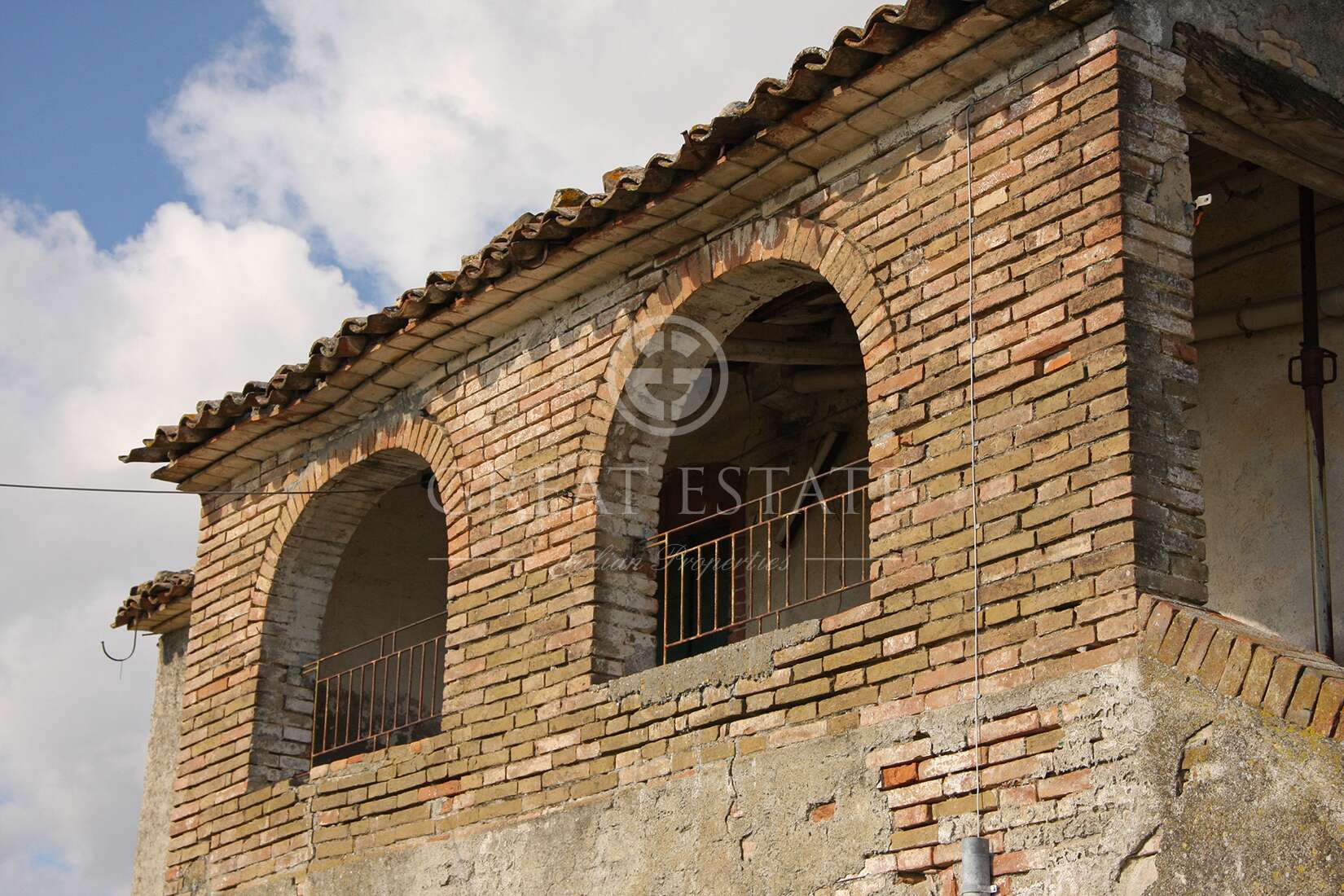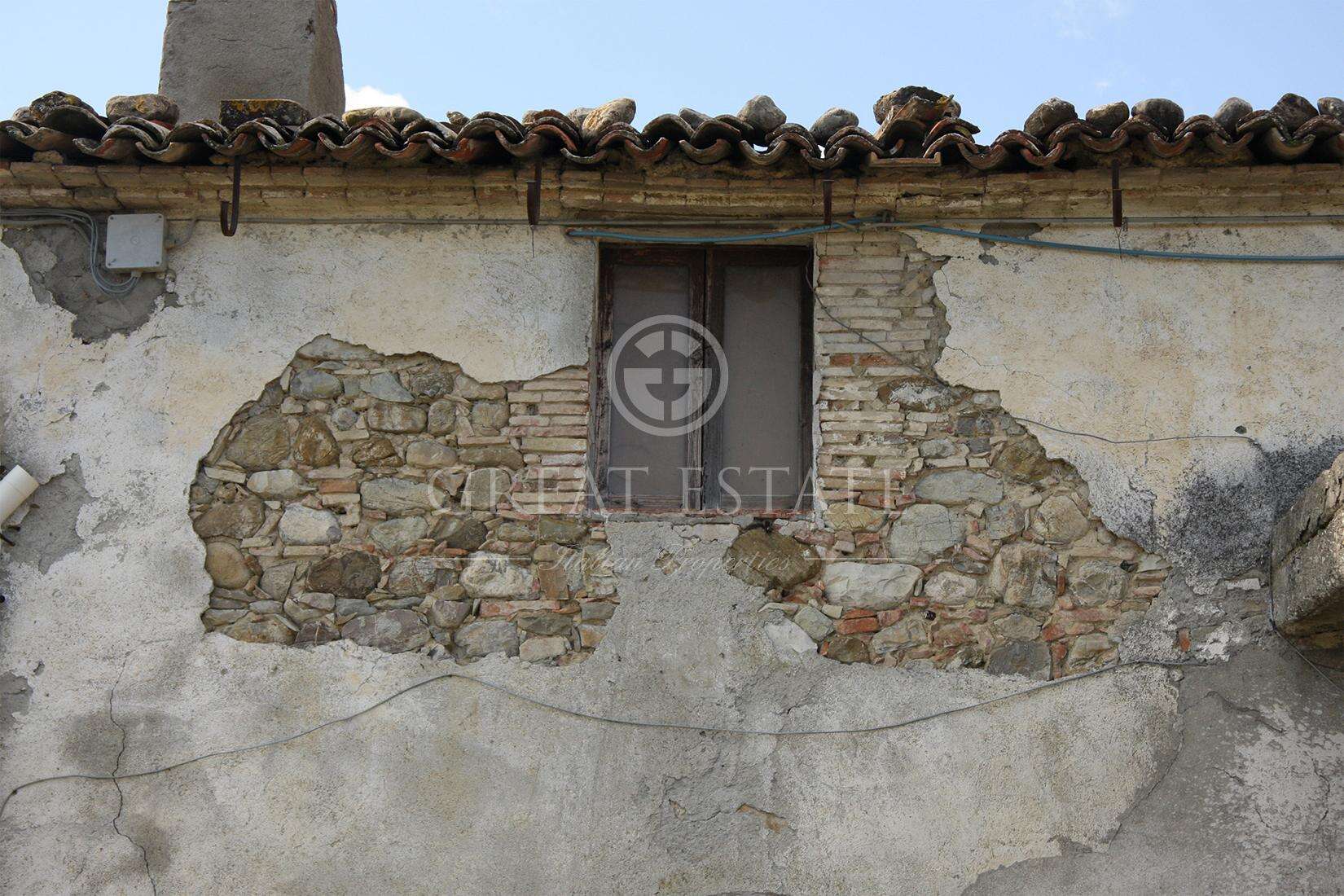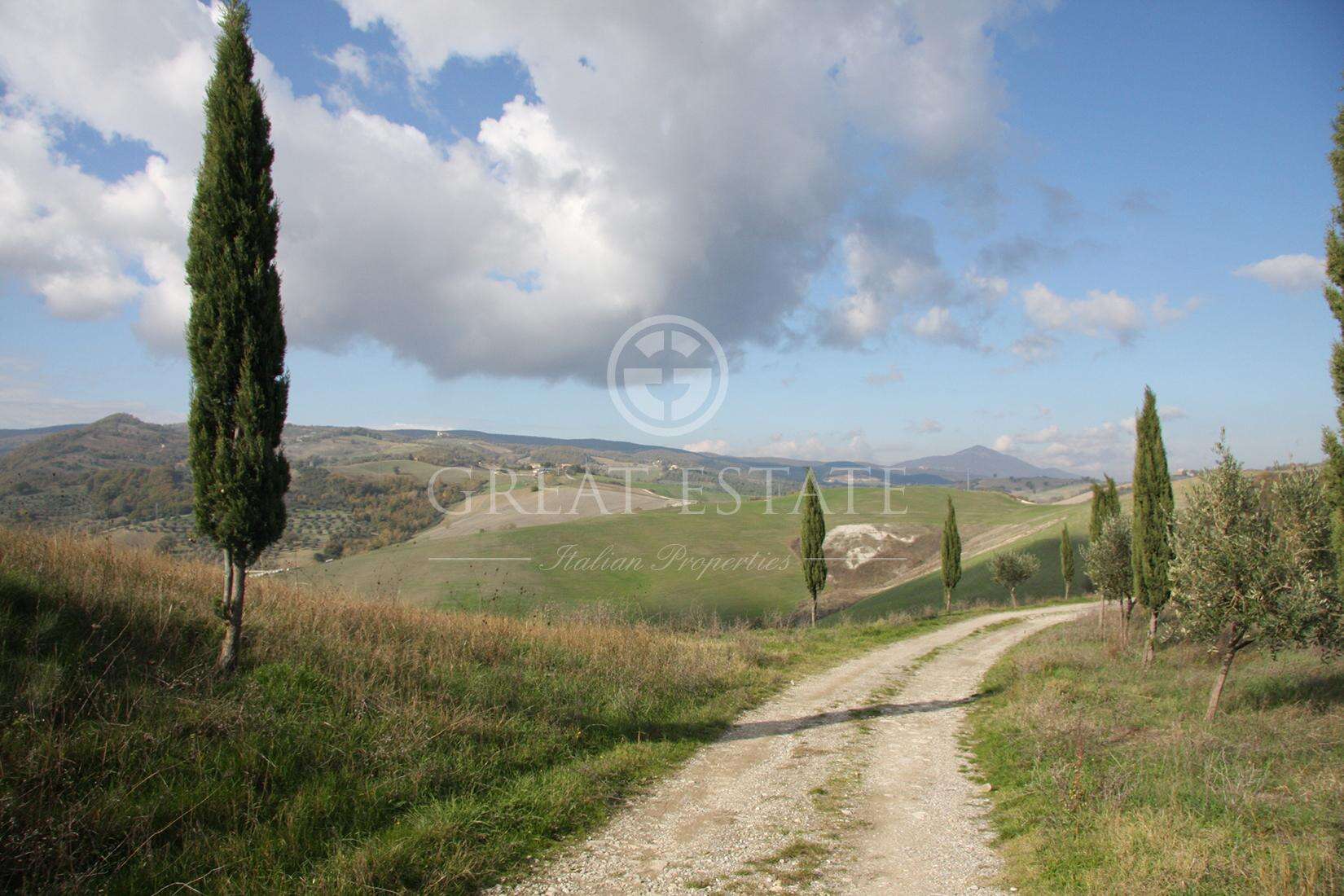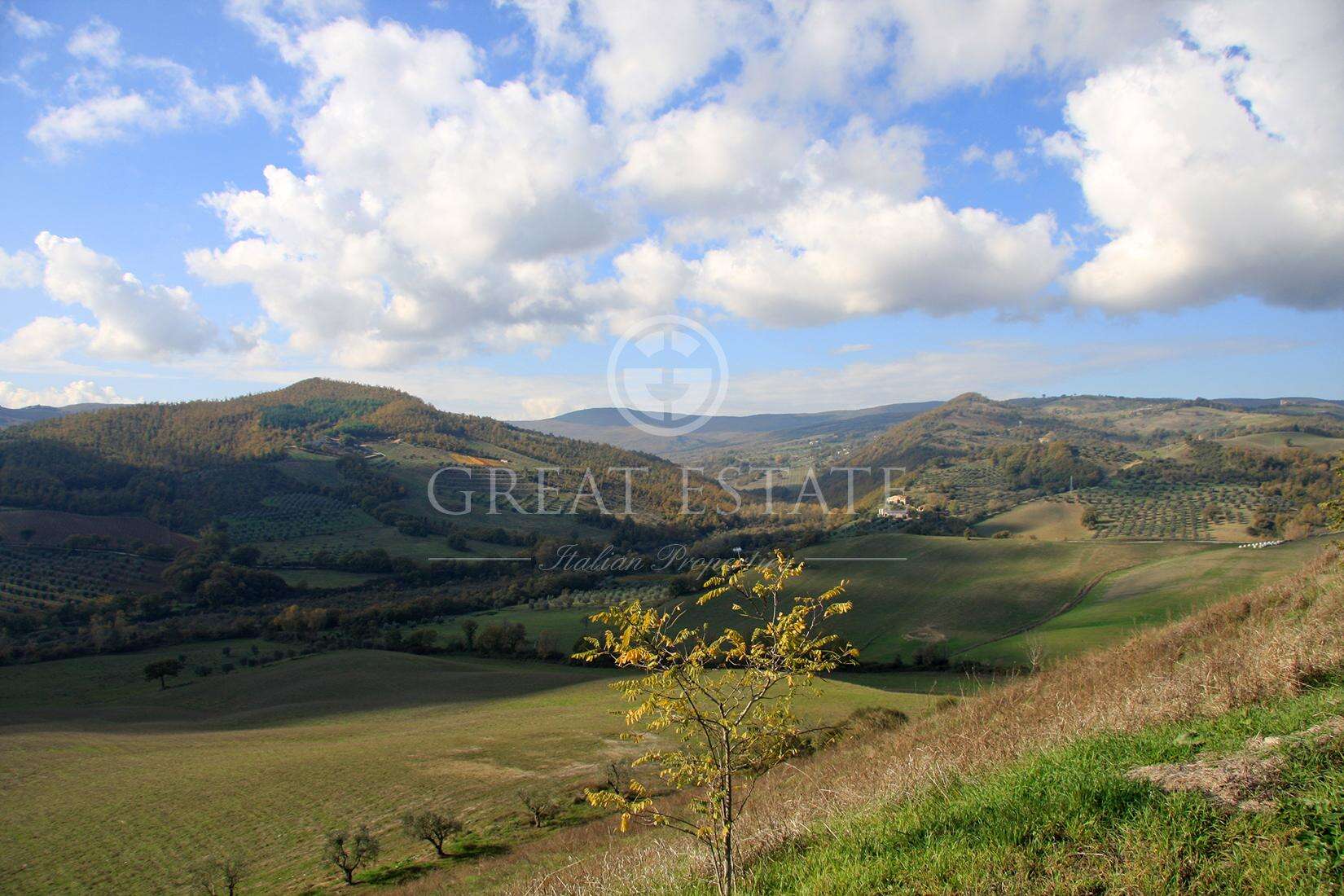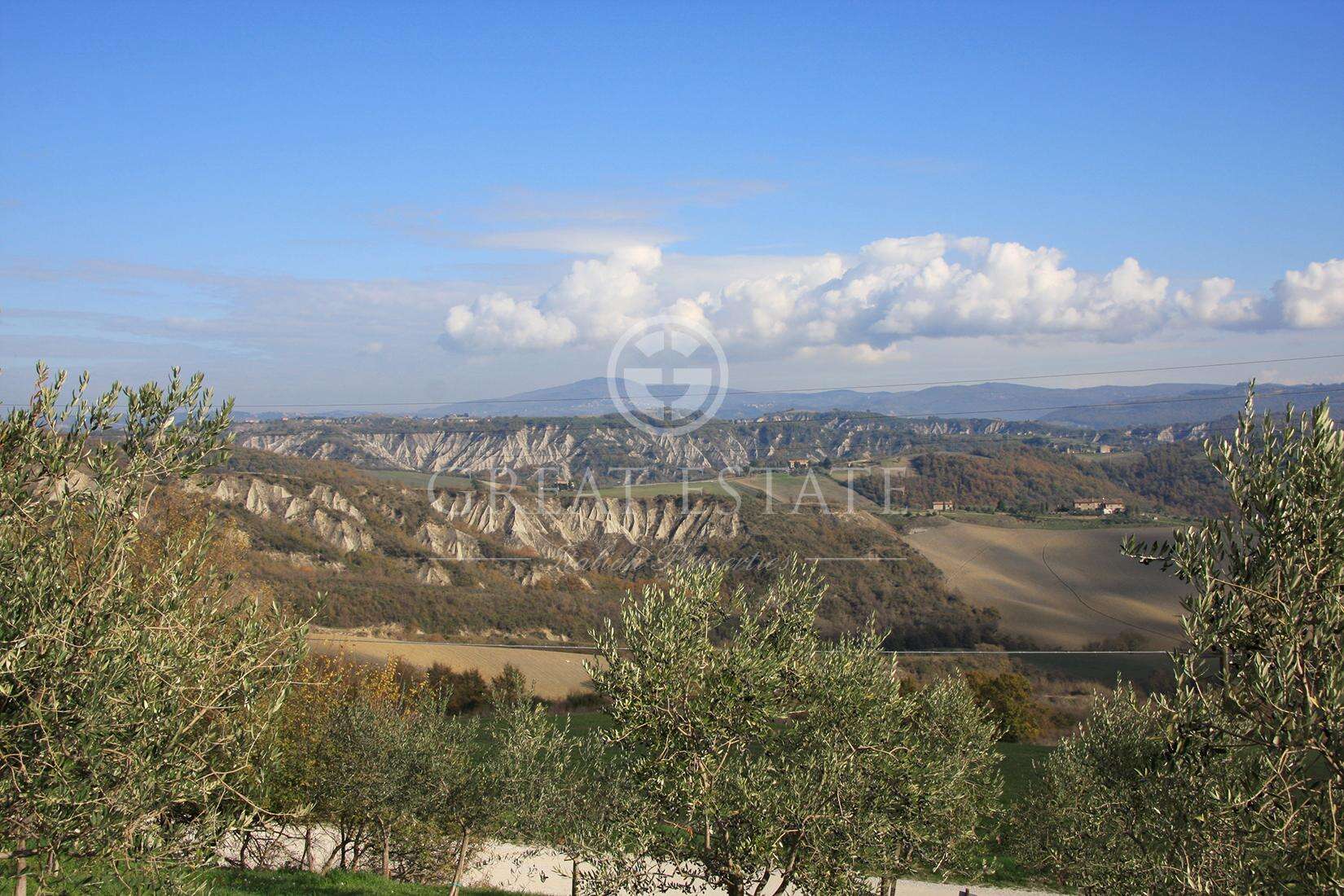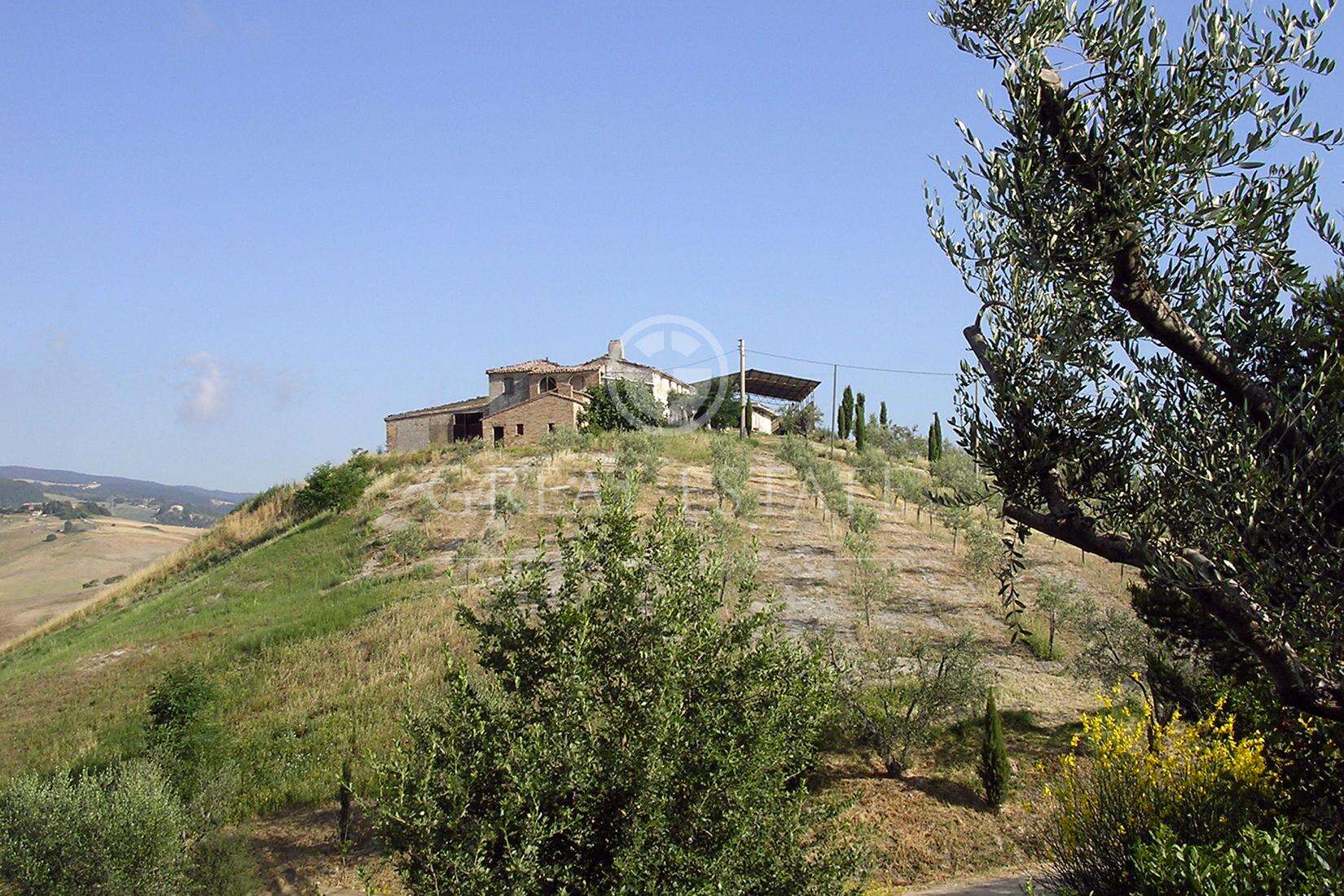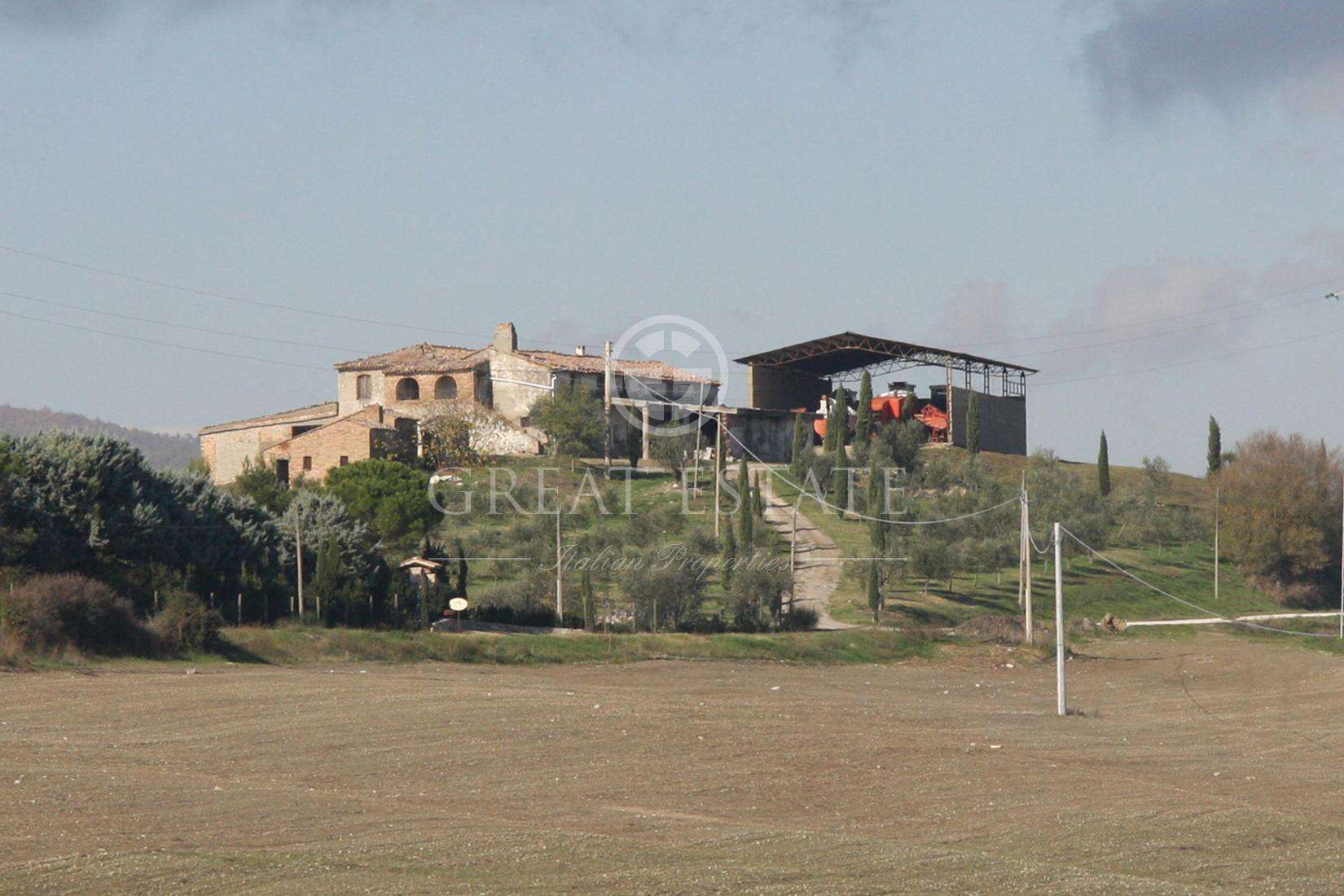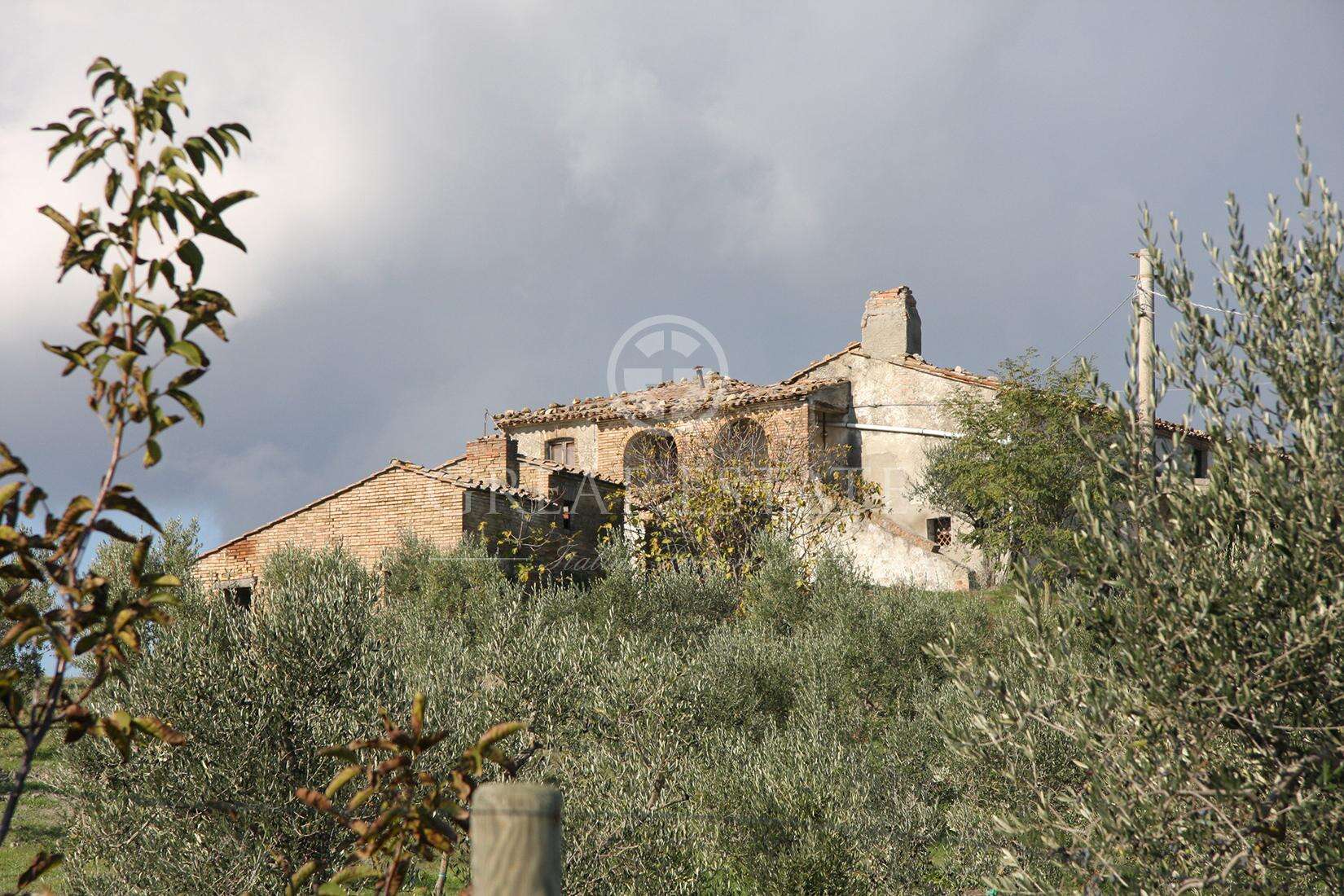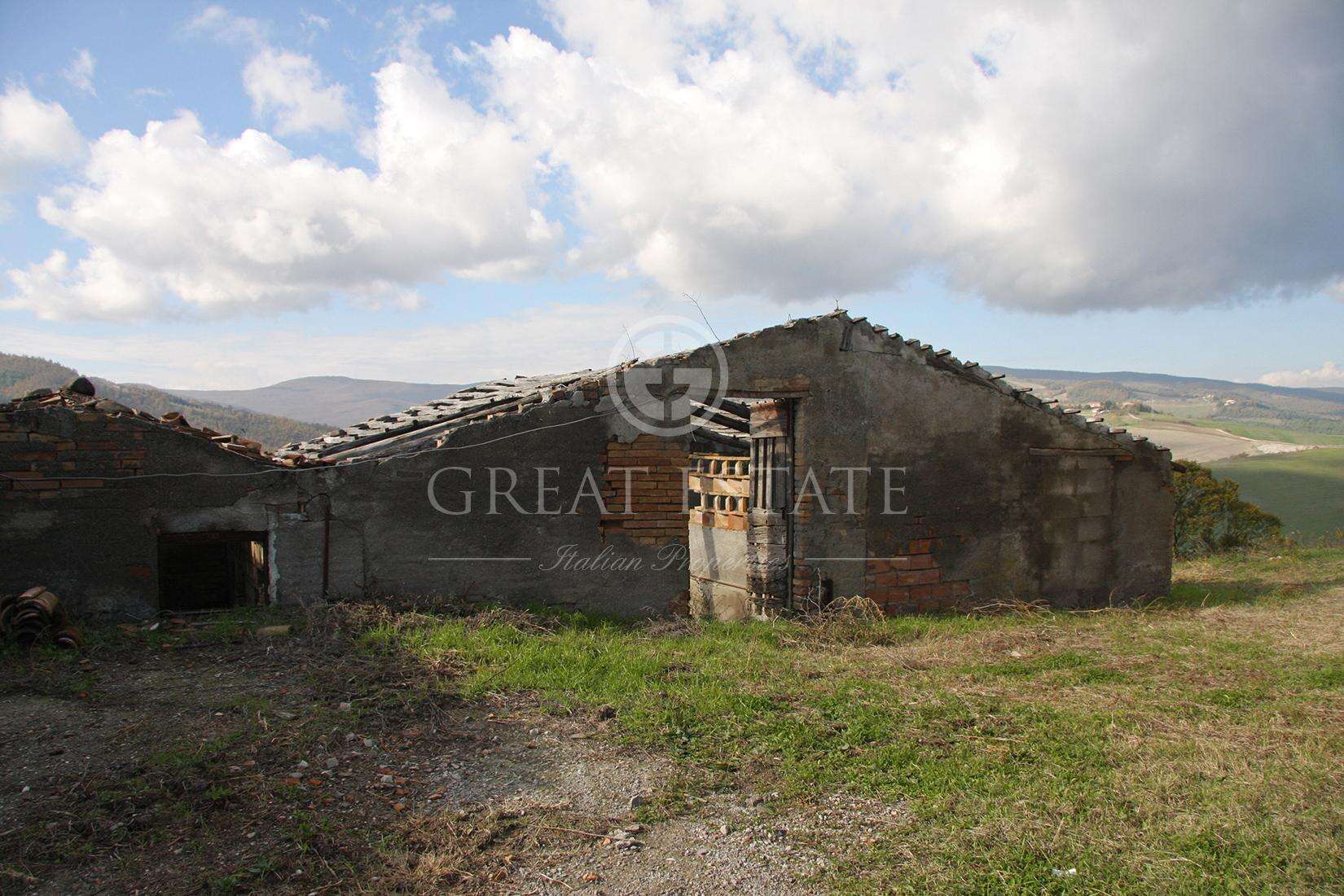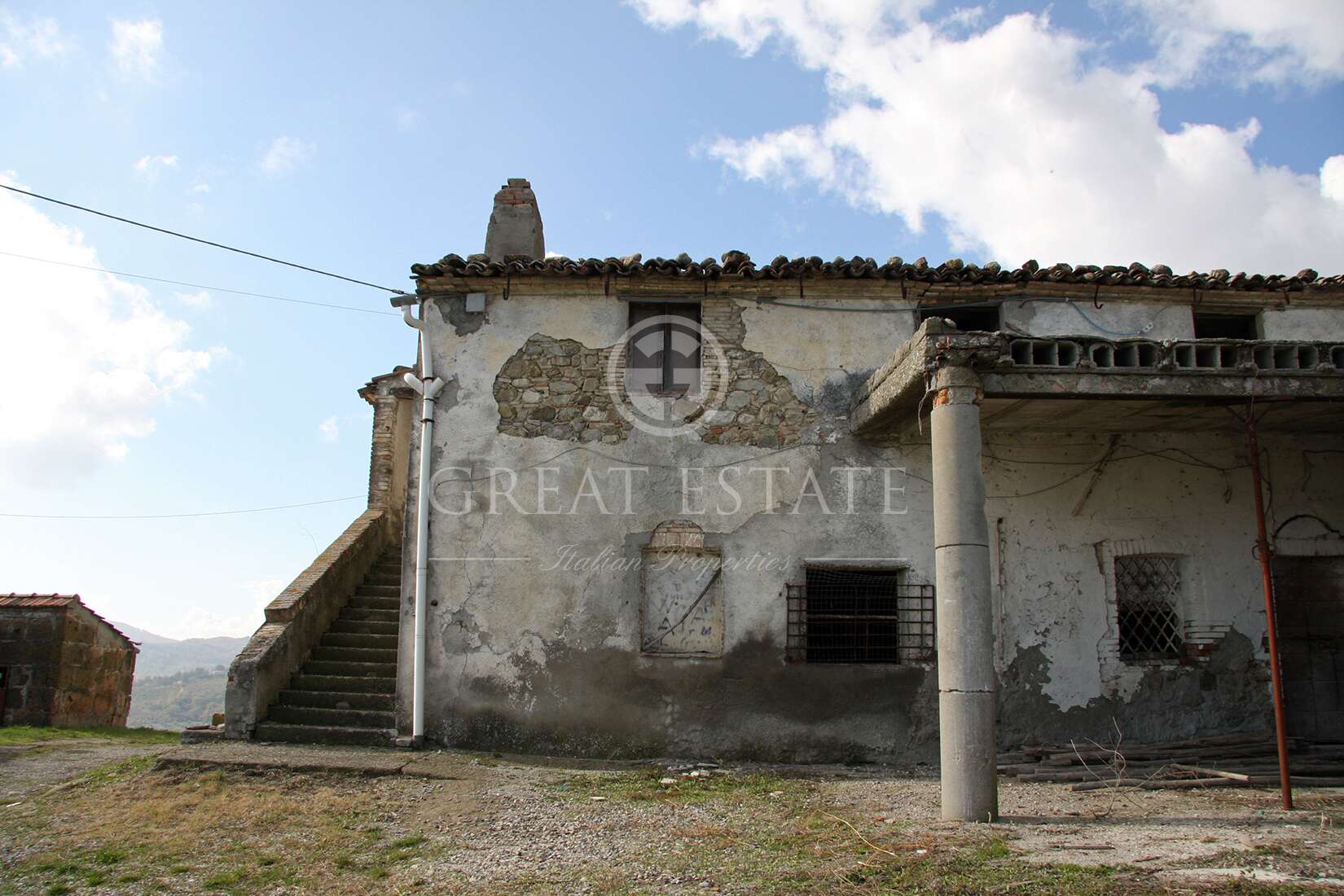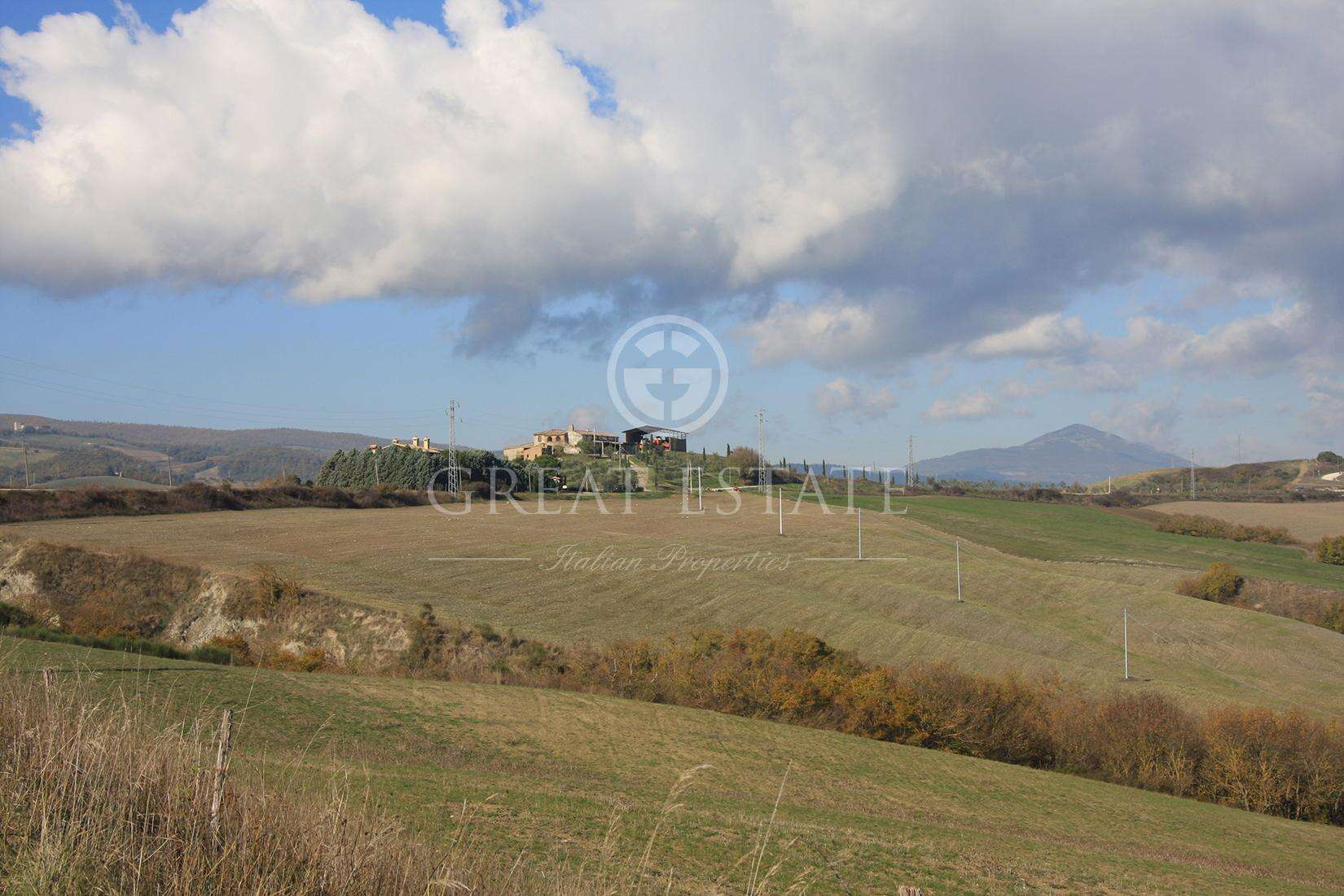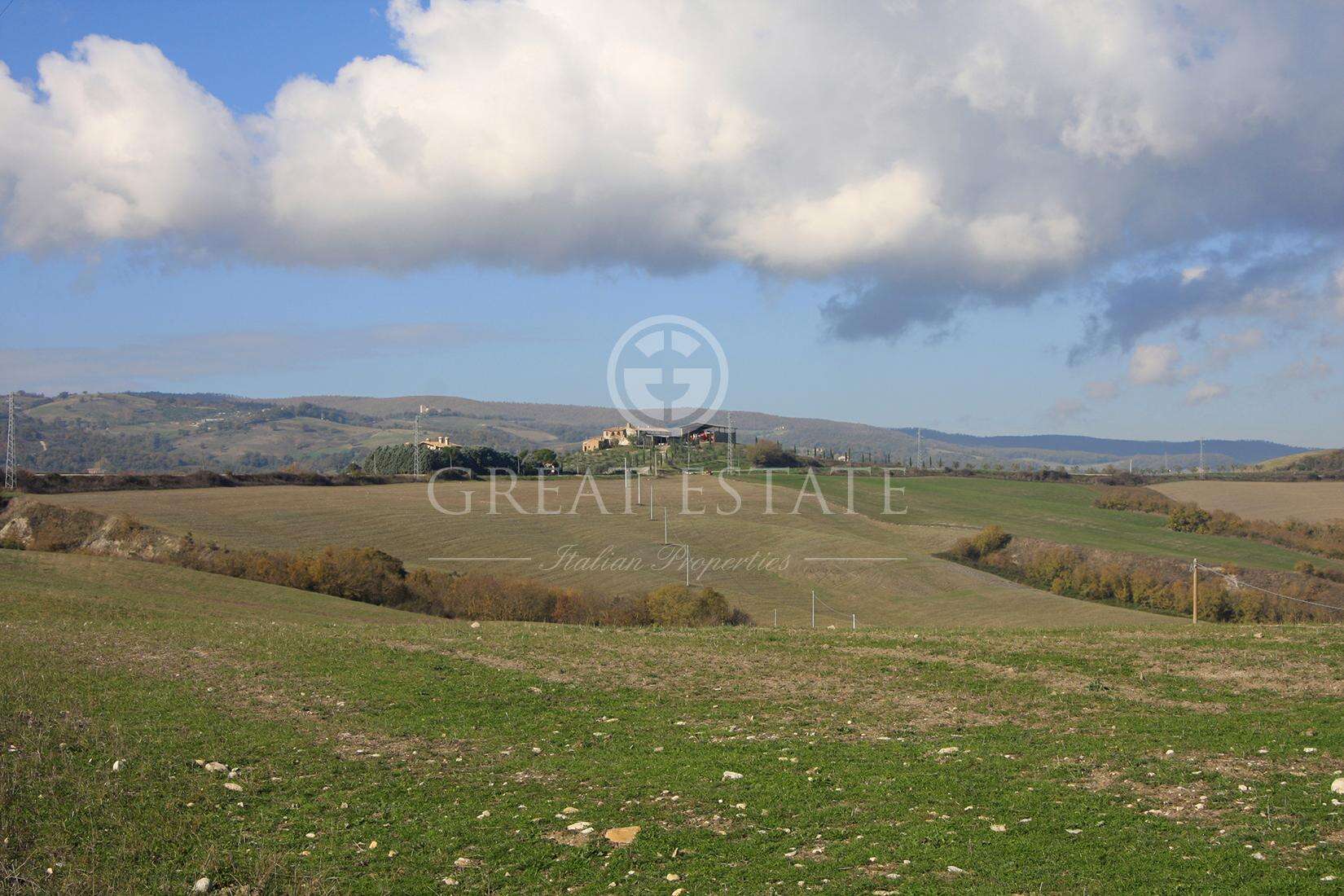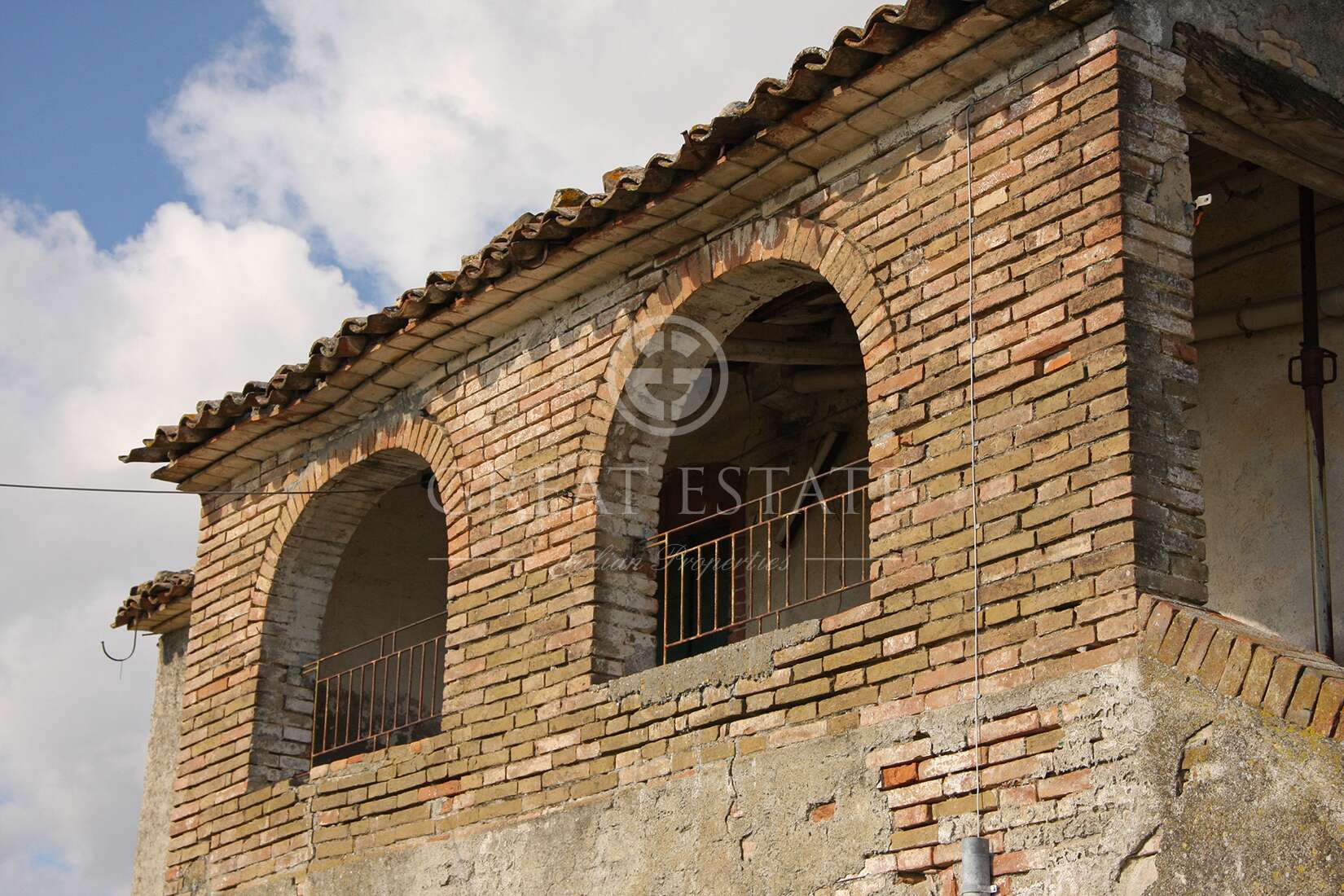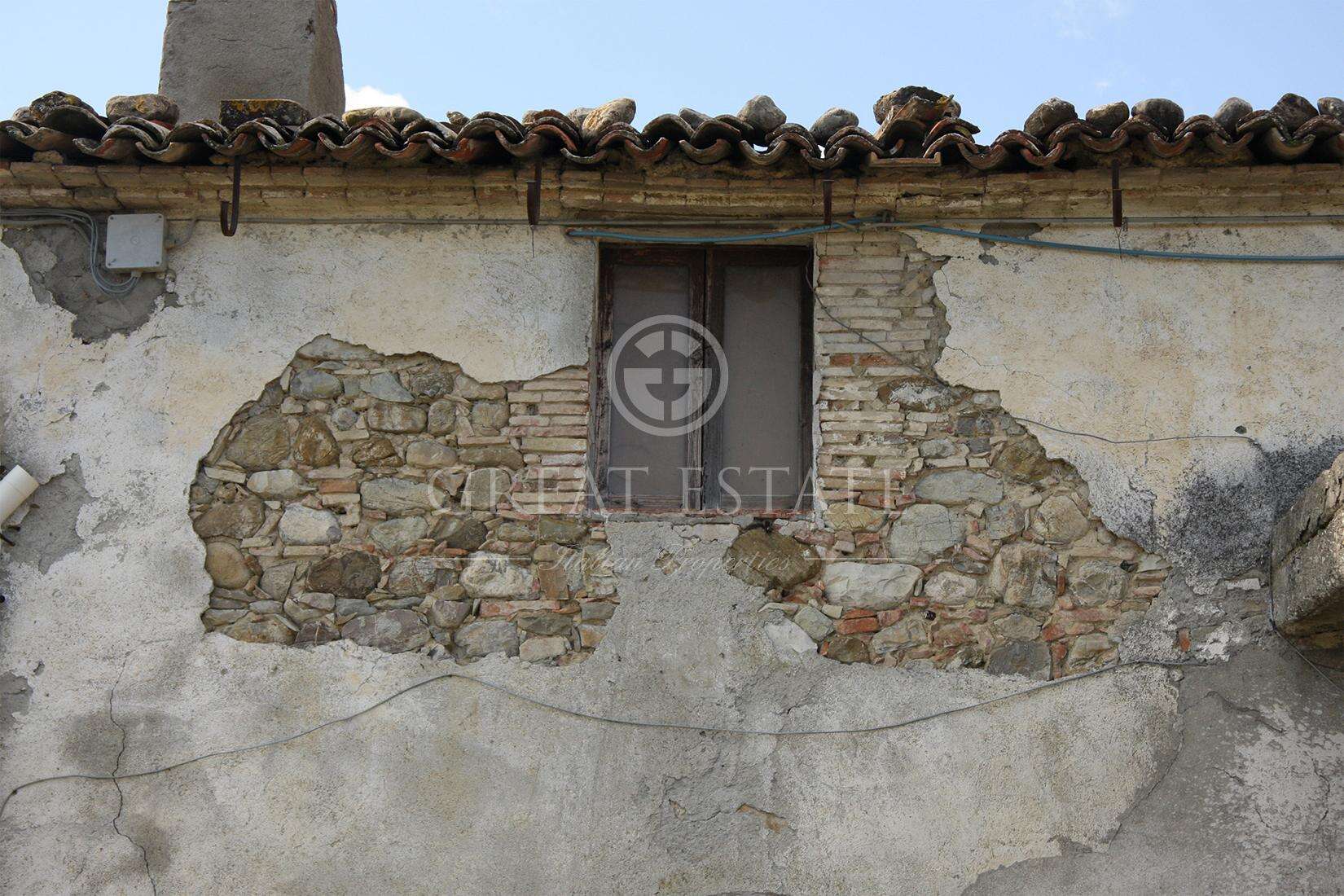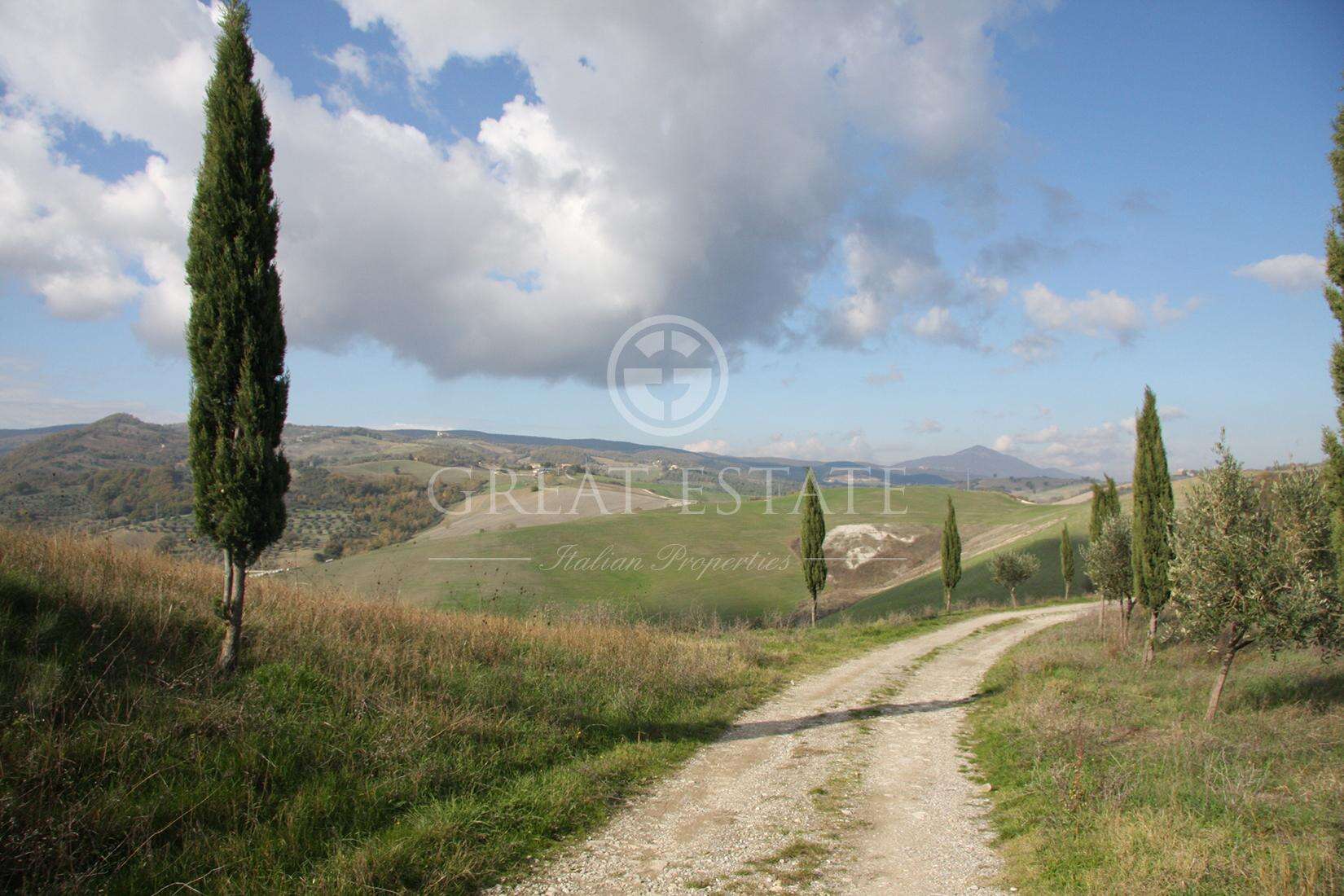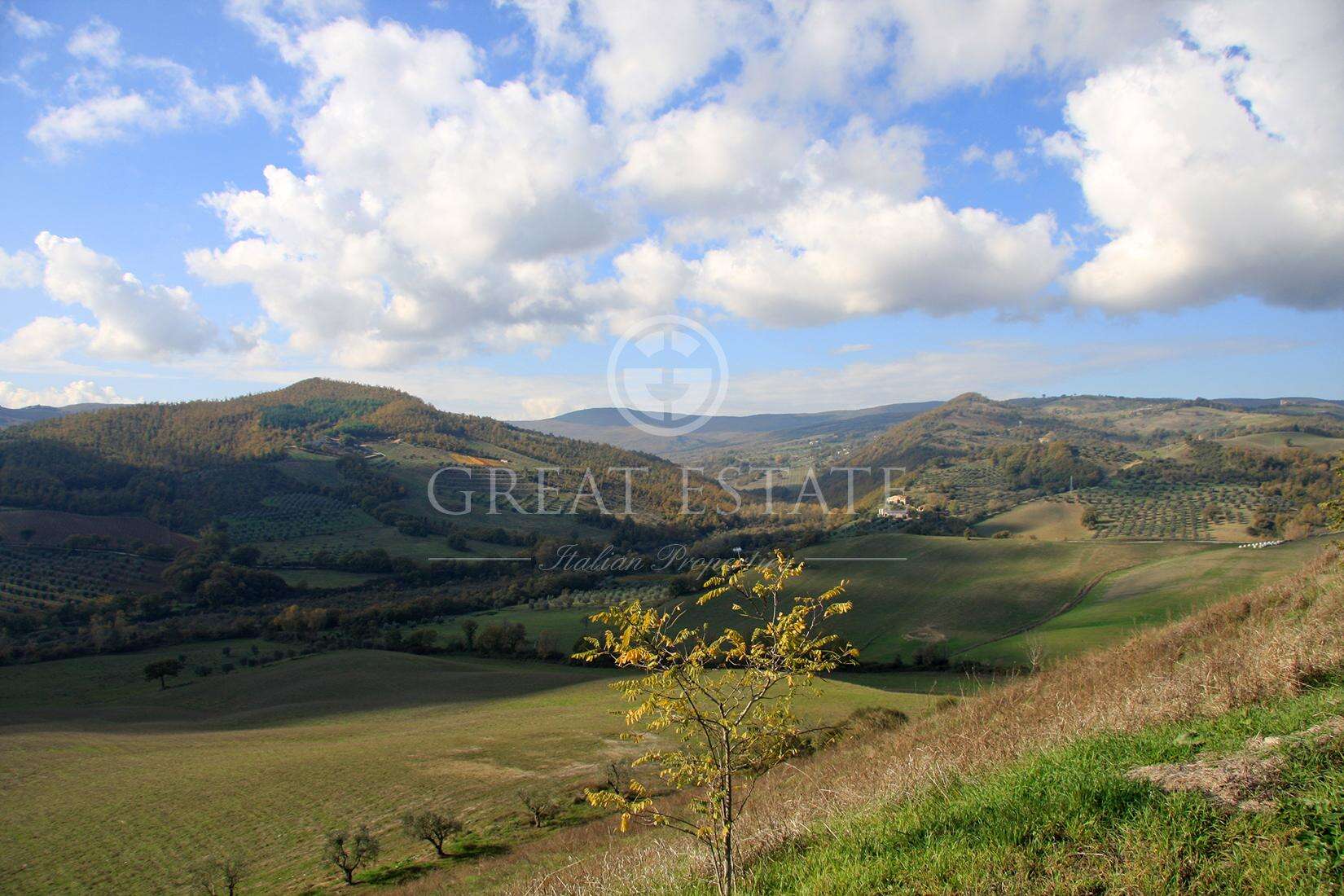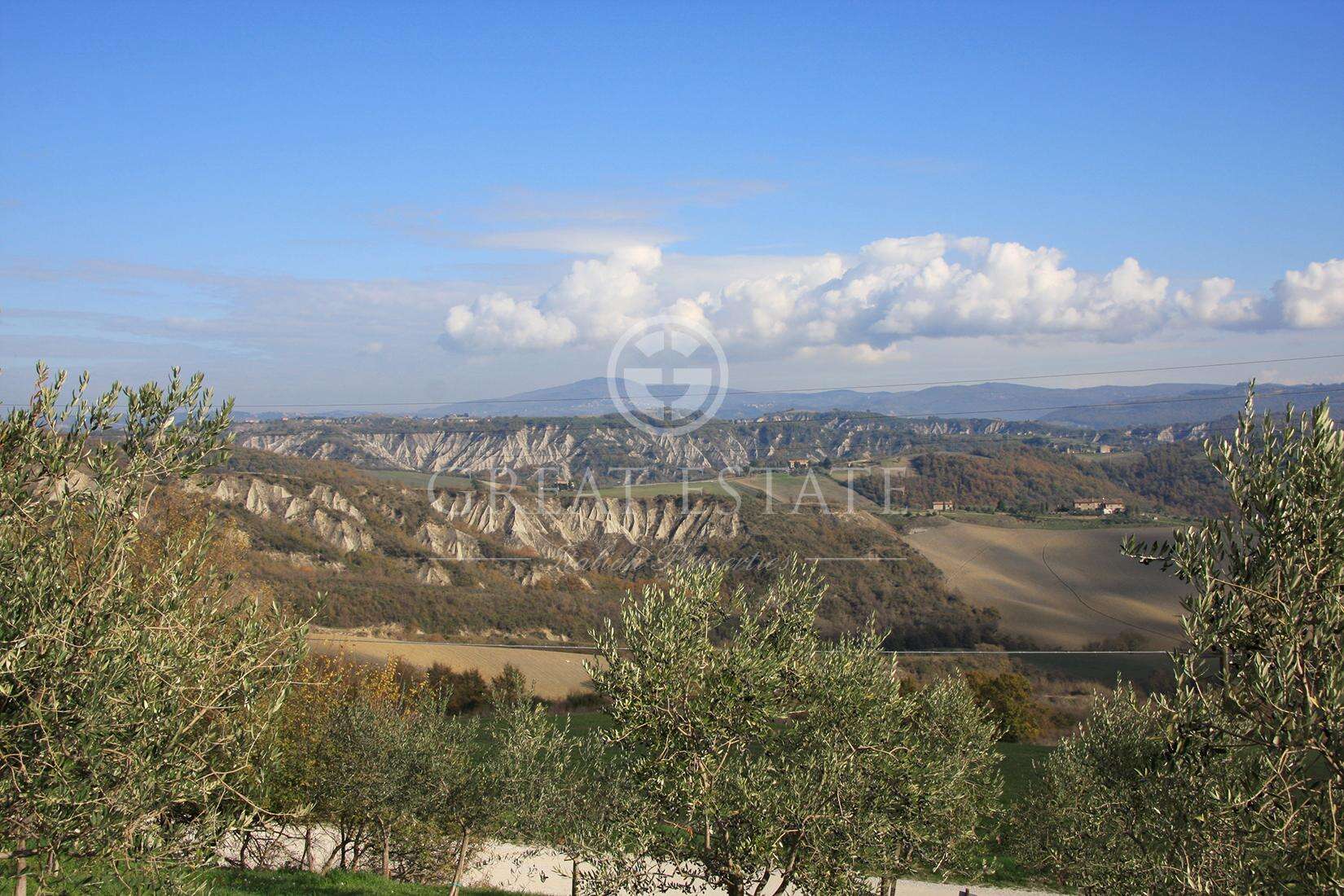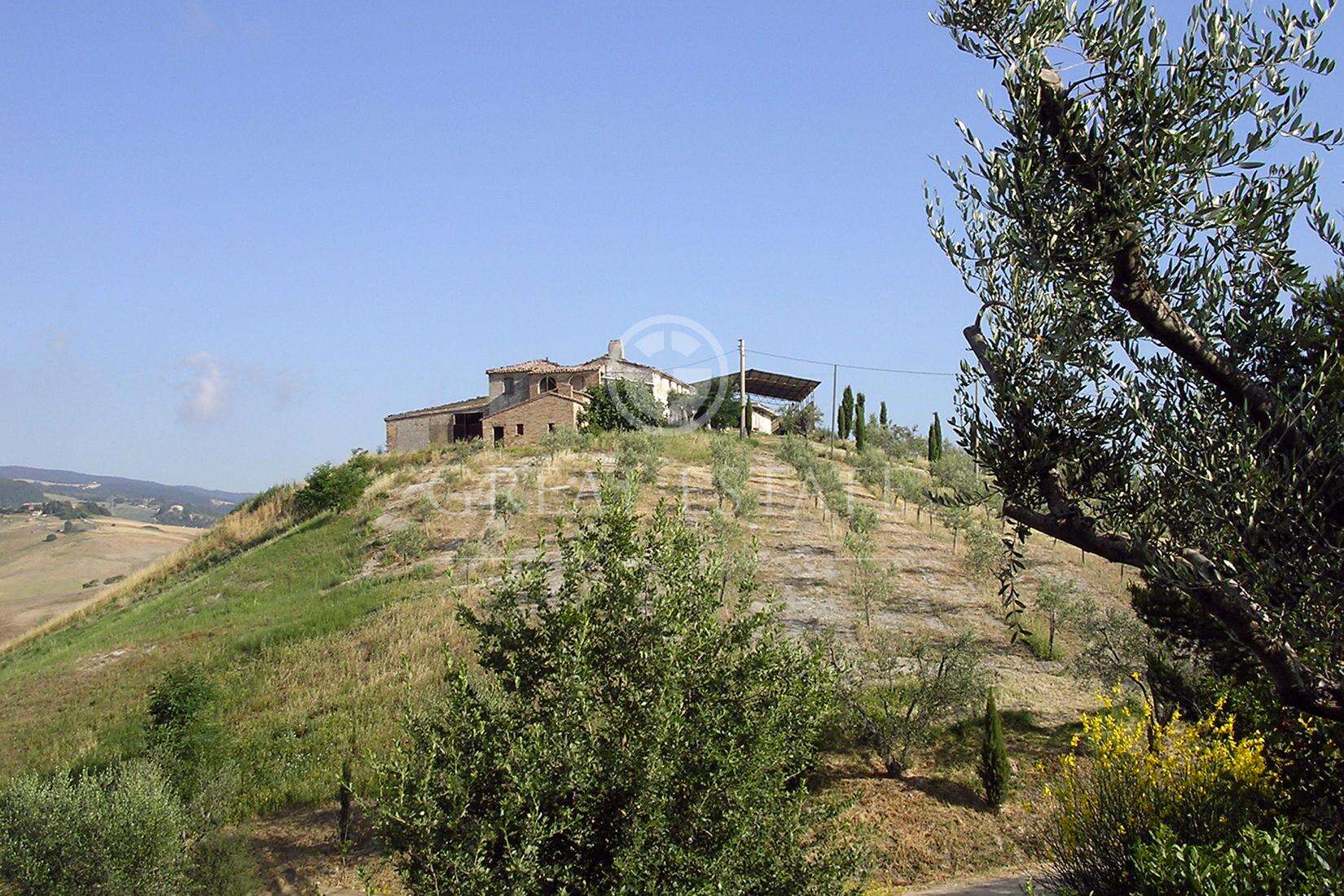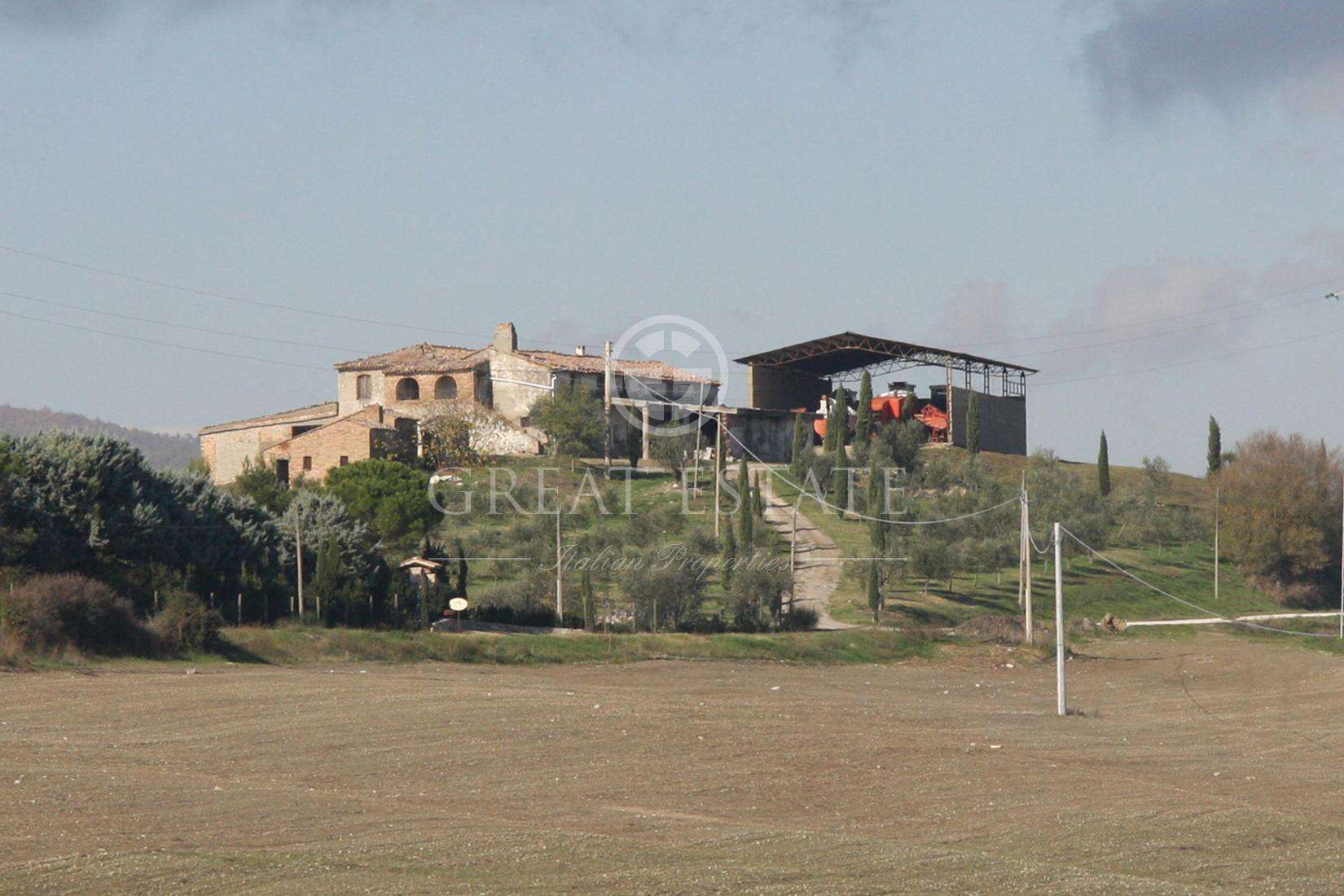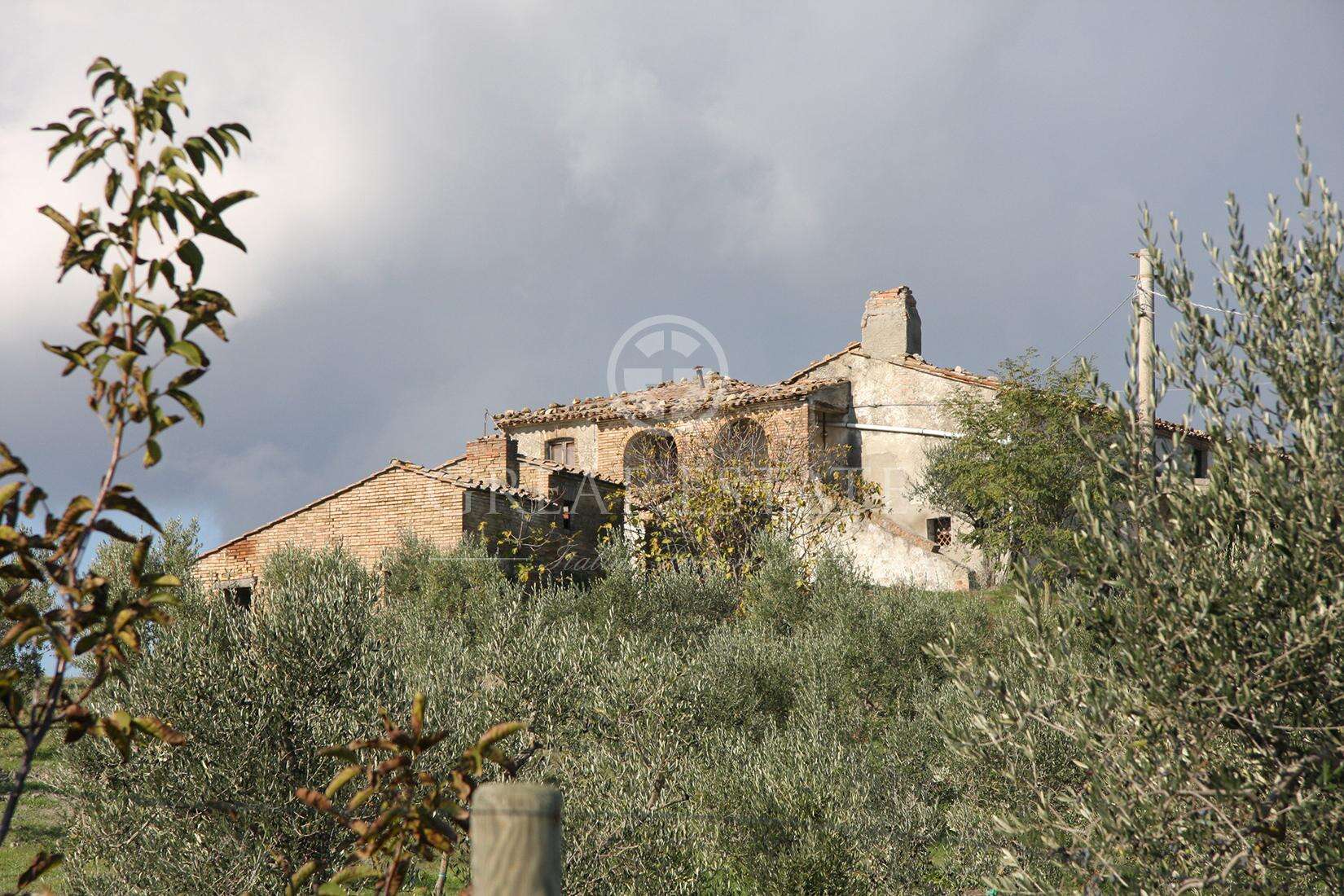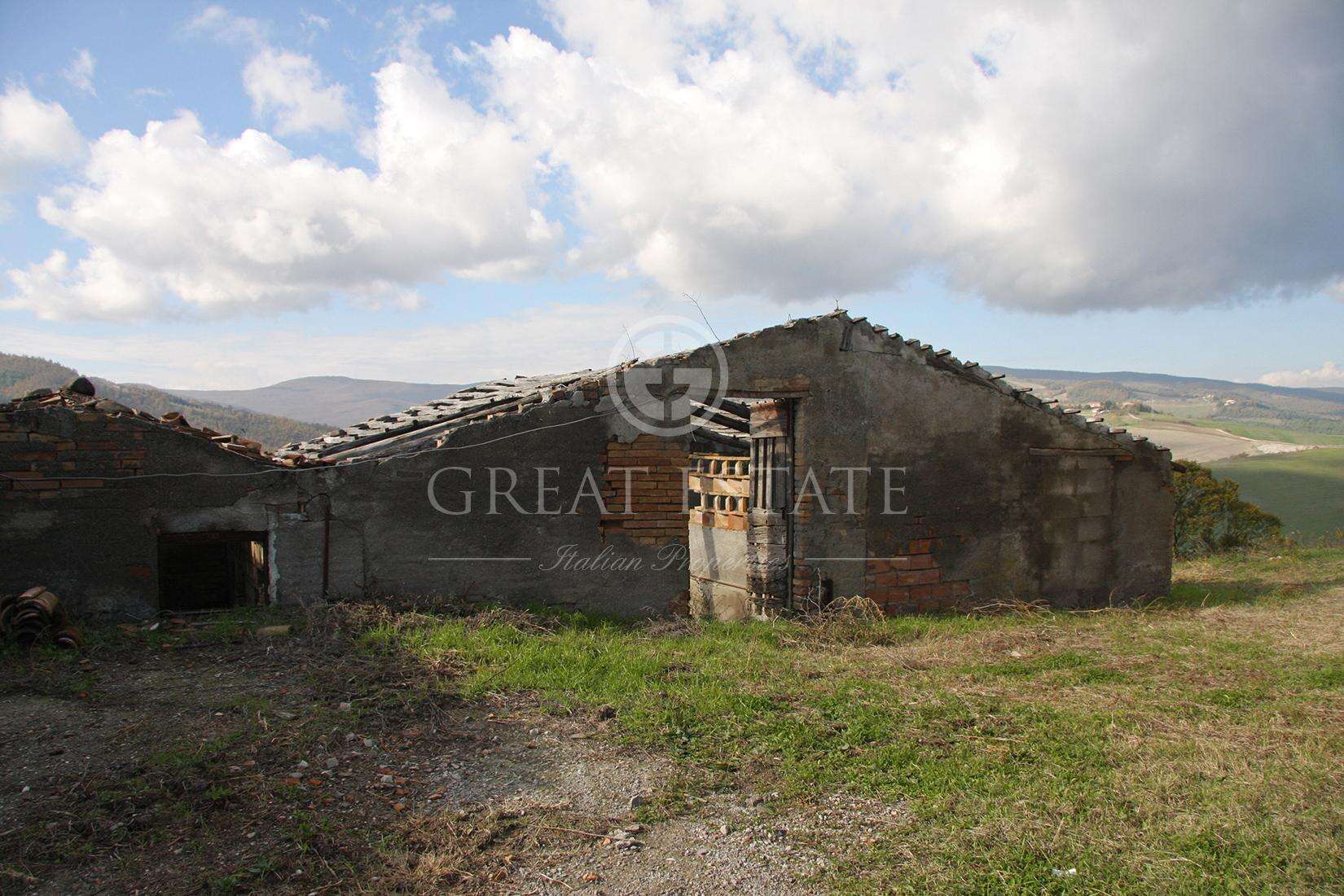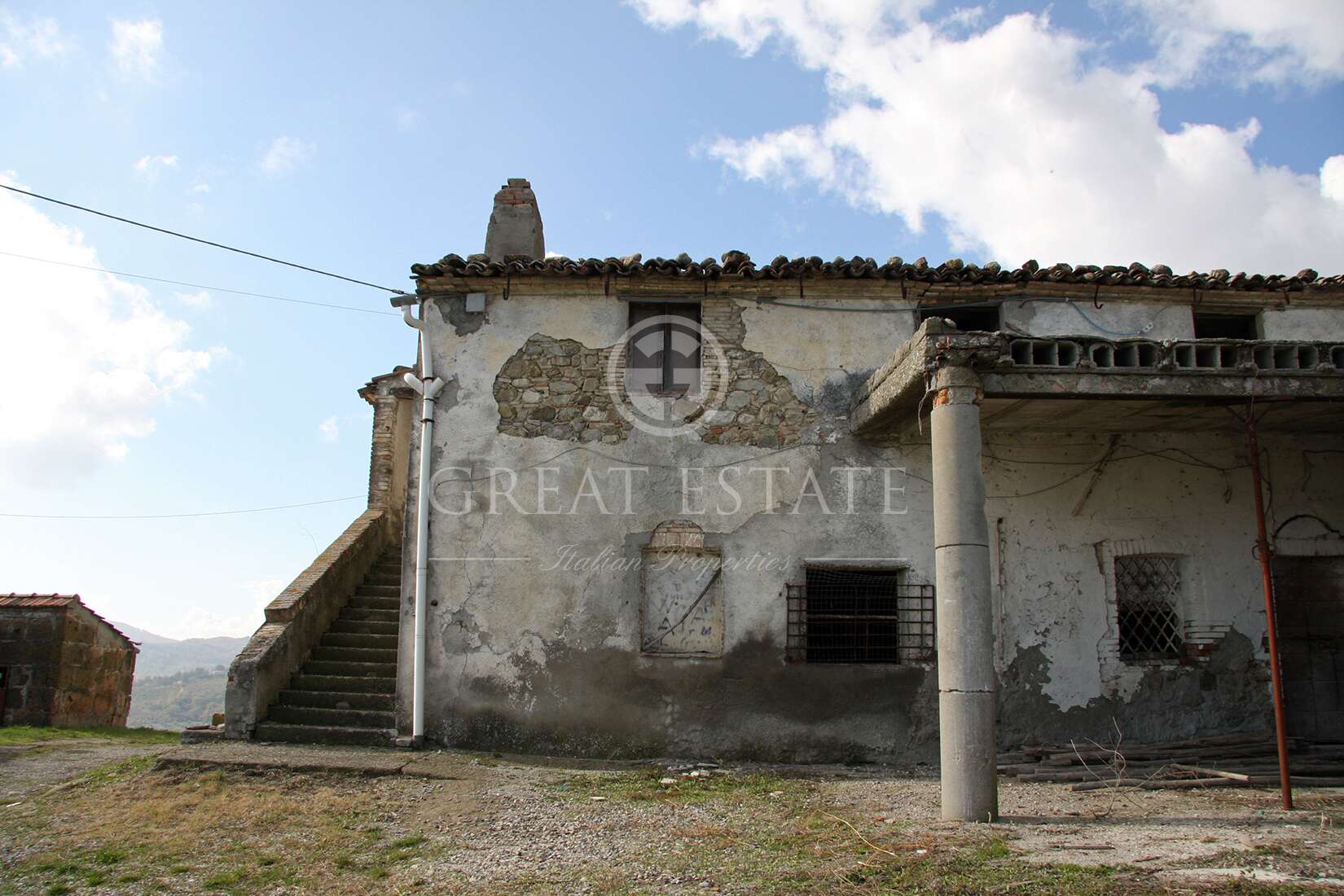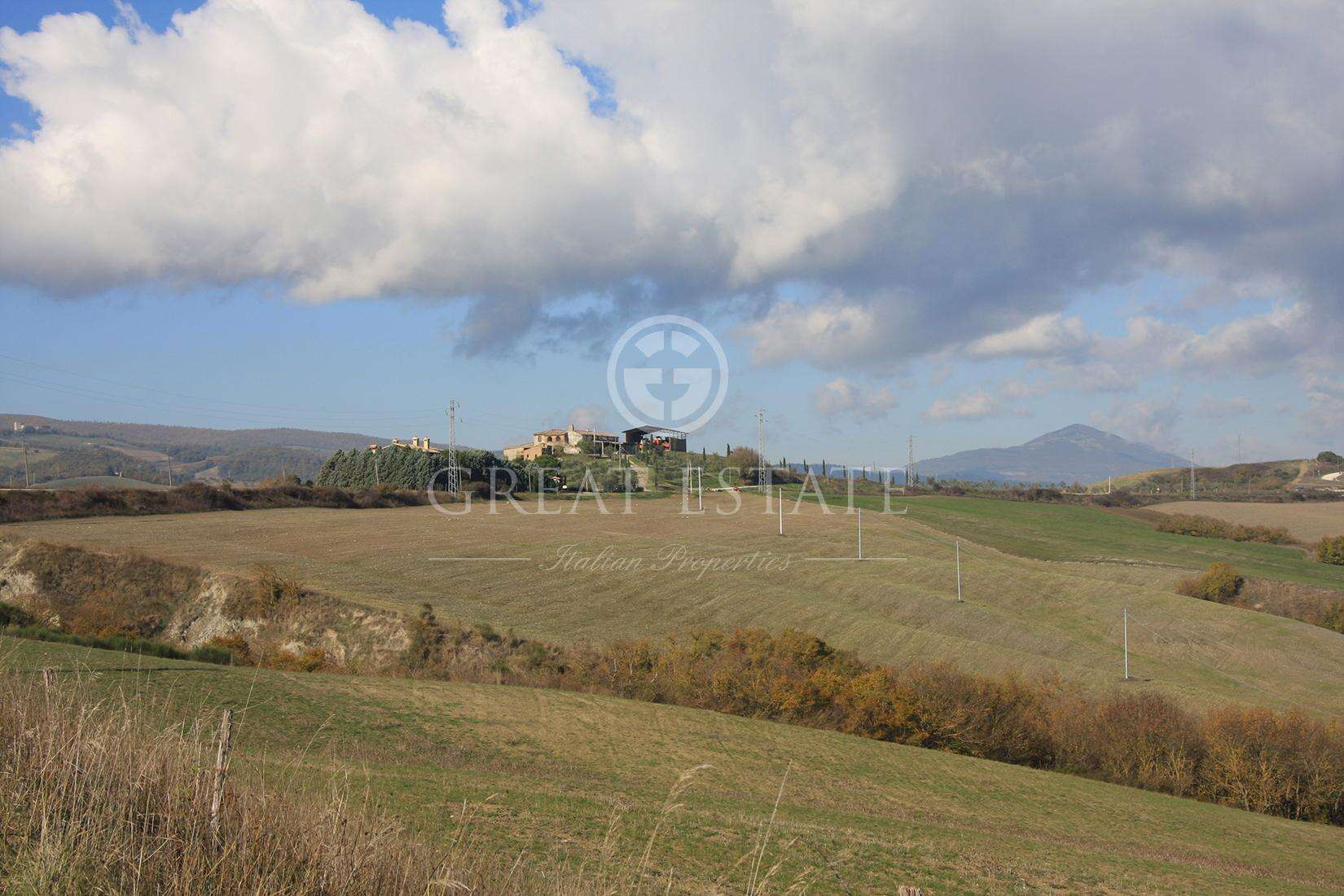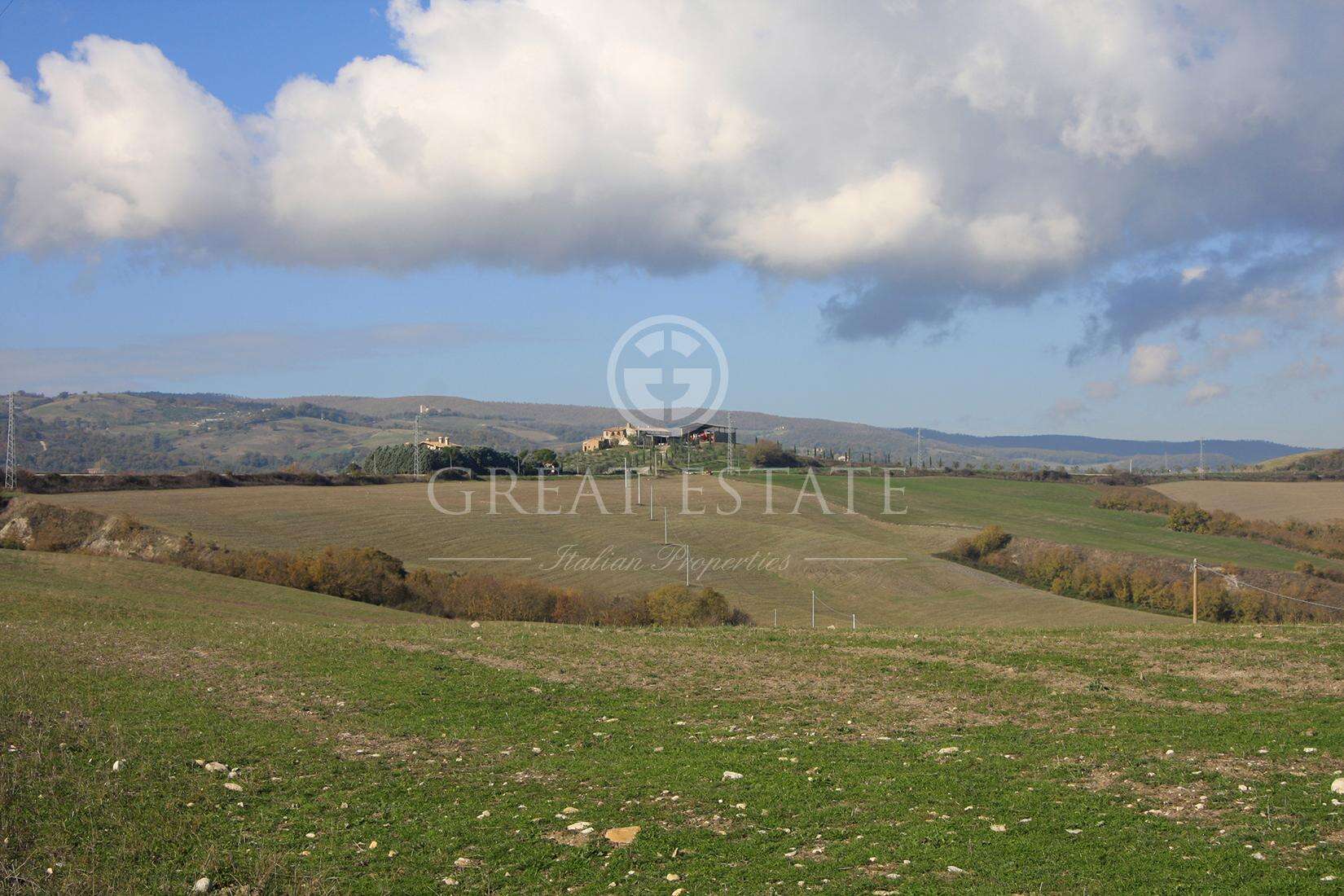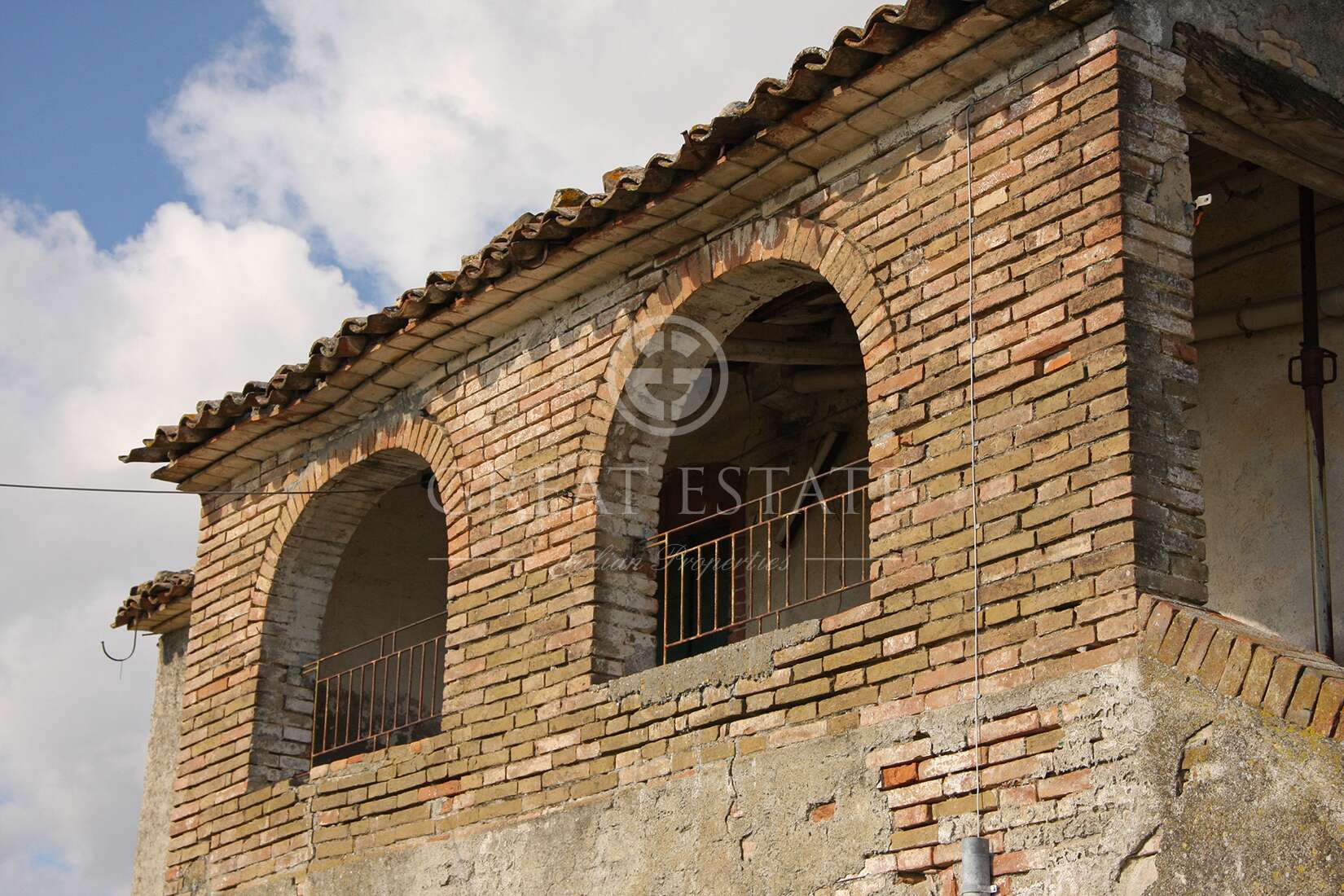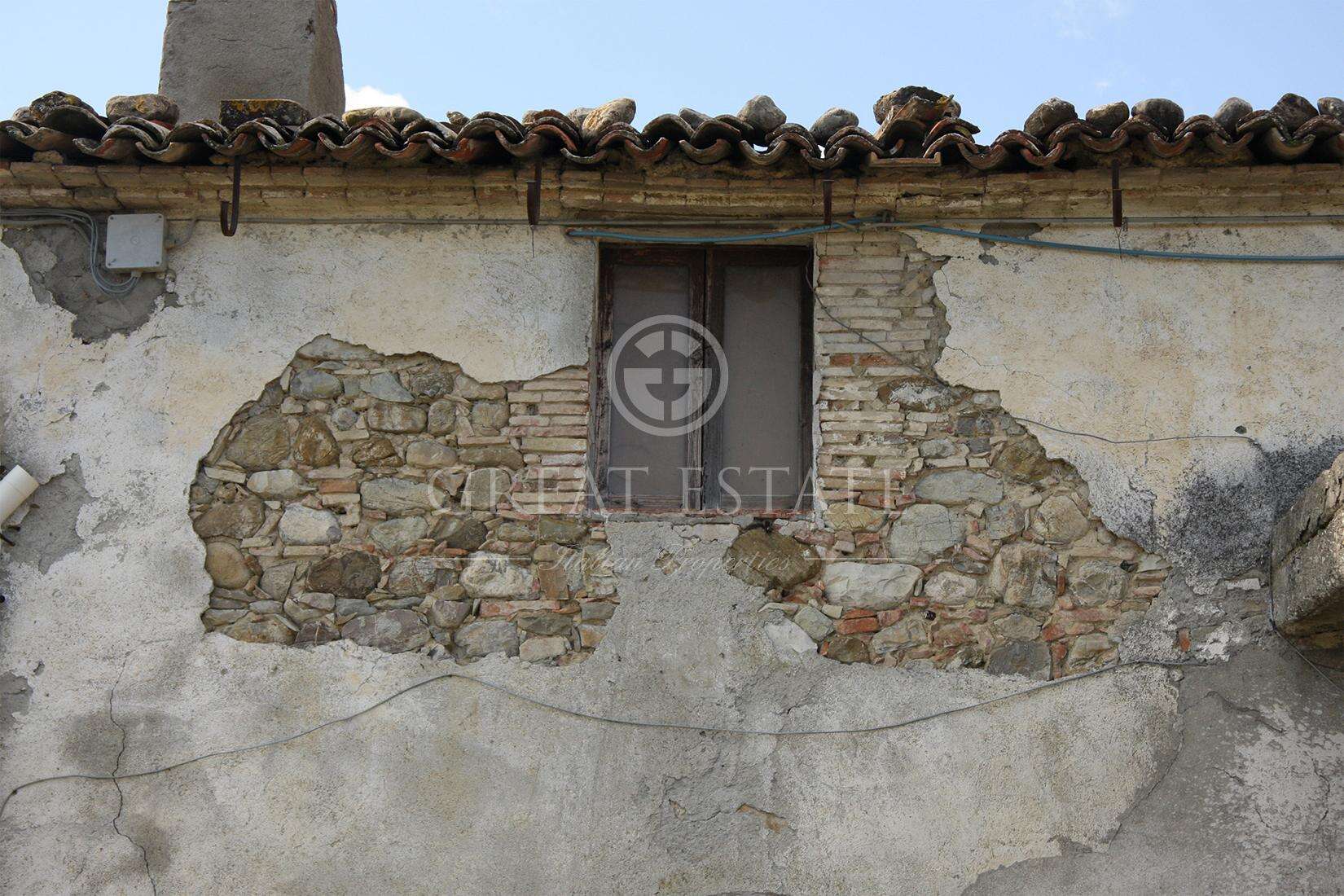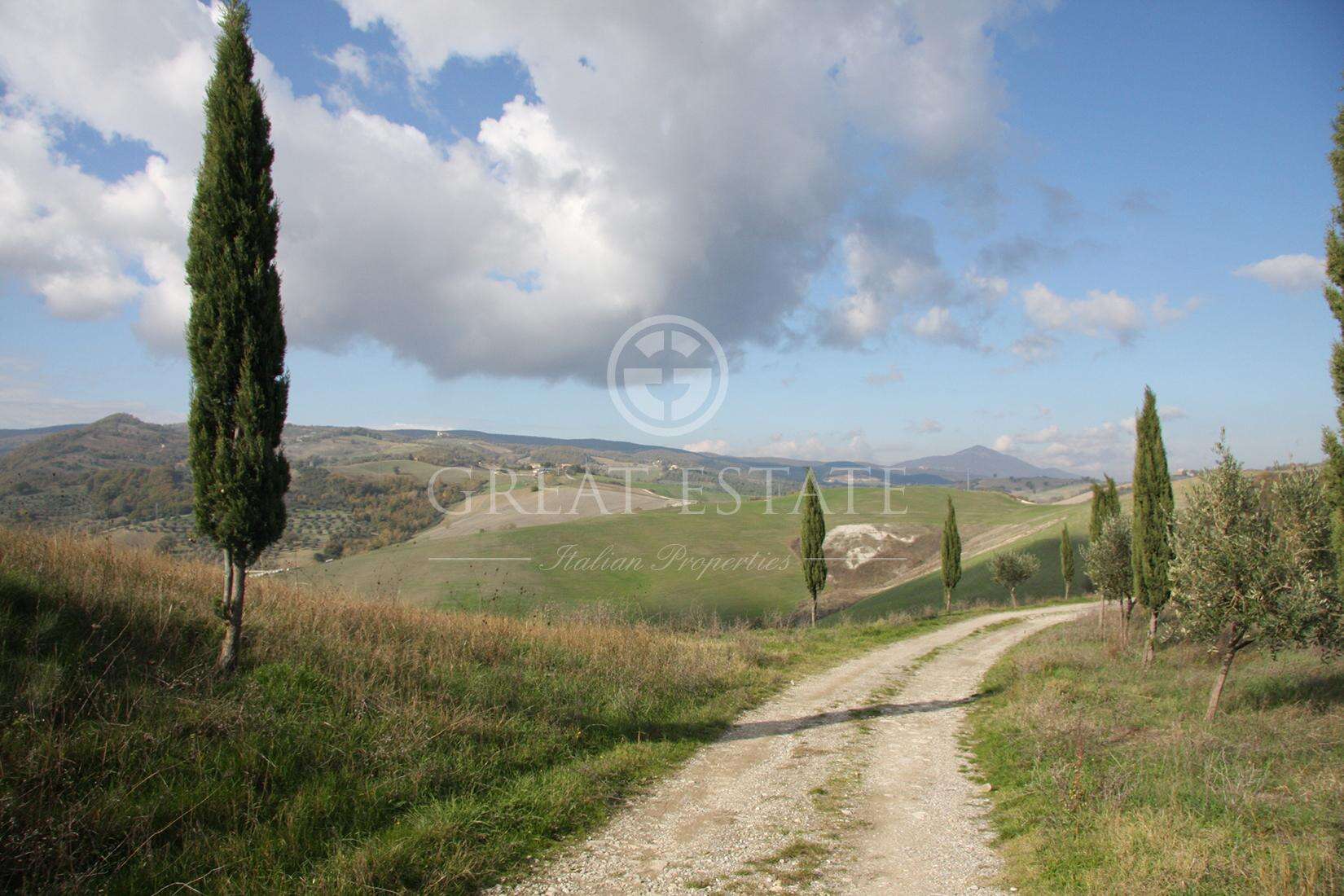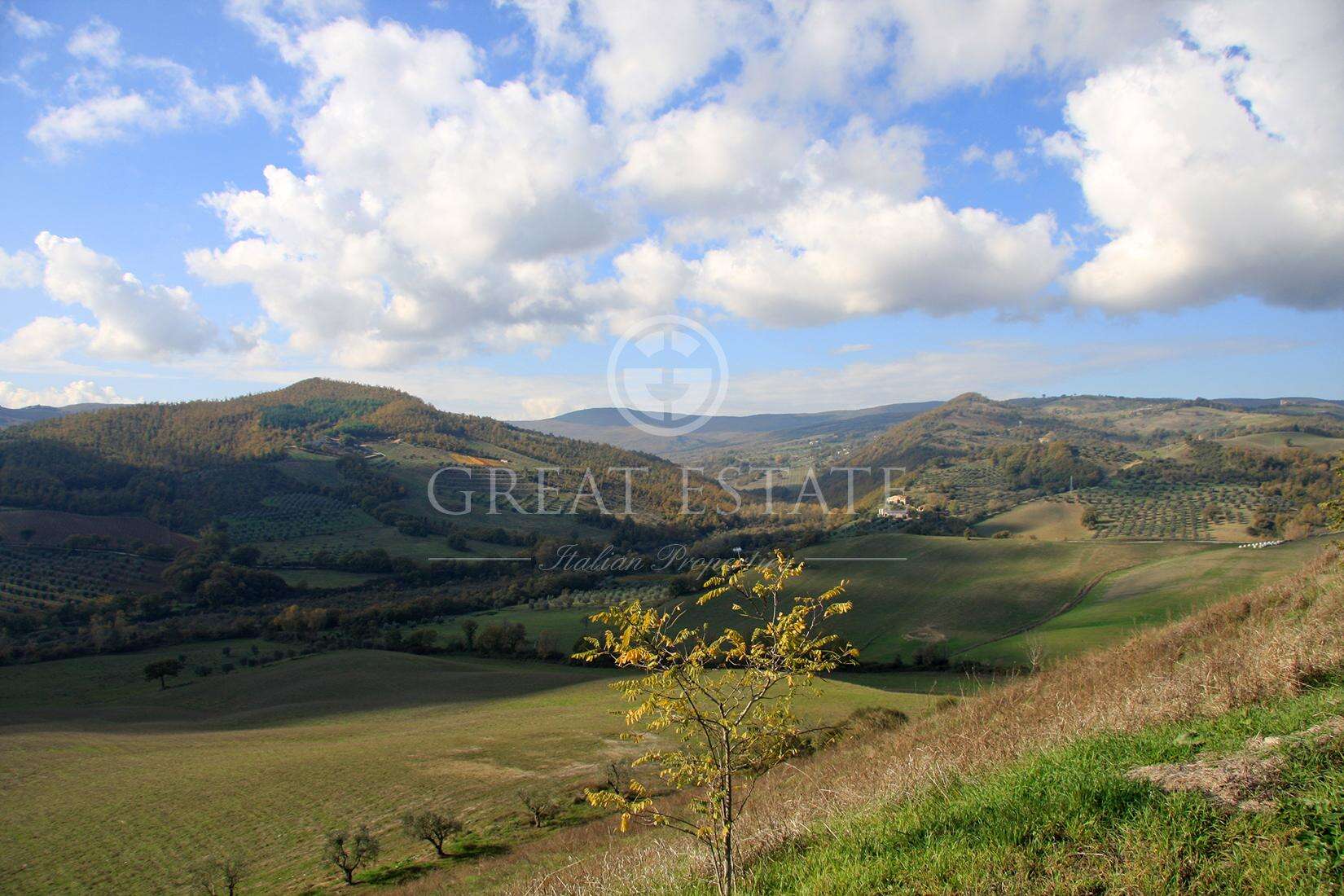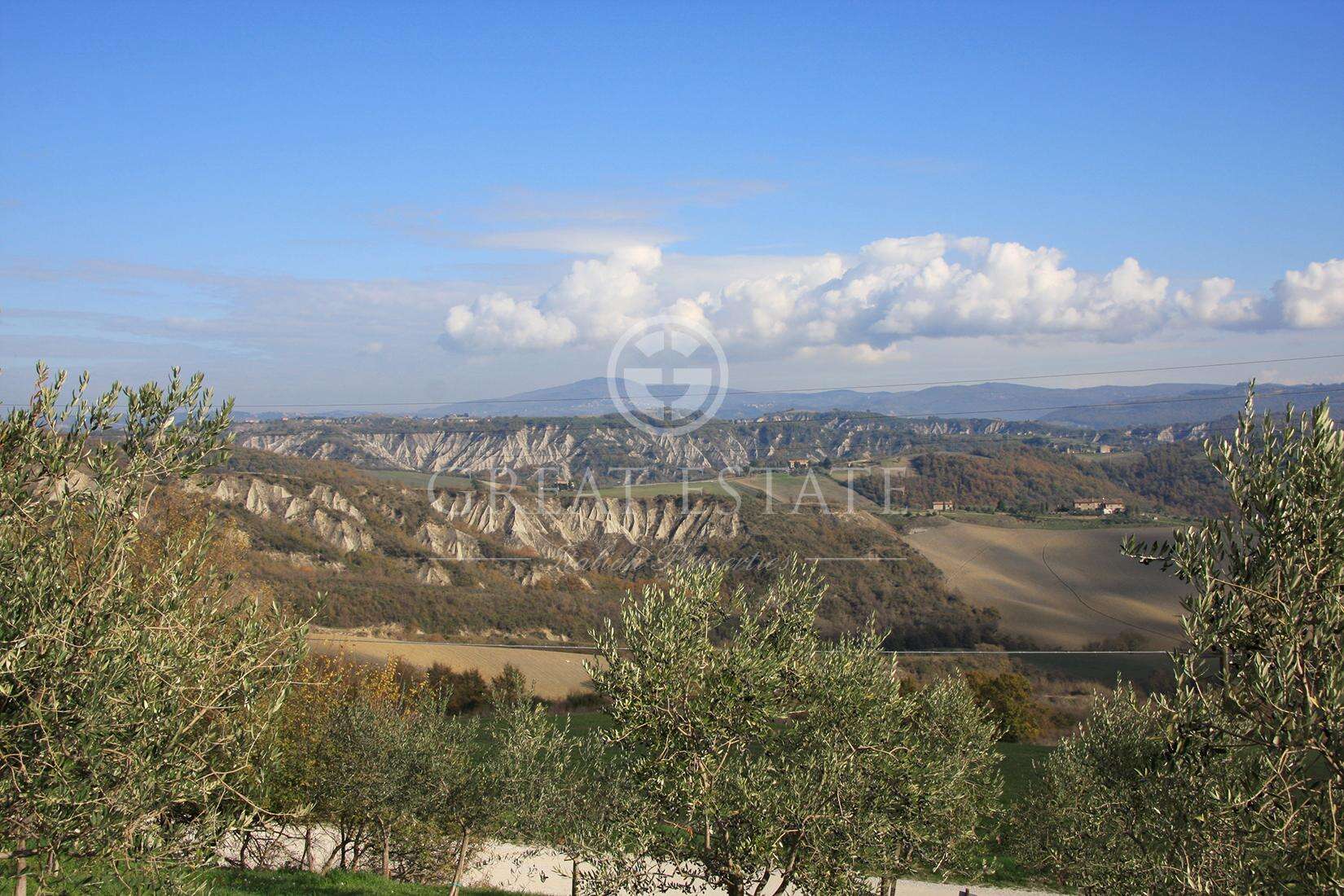 Sted
The property is located within the heart of the Umbrian Countryside between Allerona and Fabro, only a short distance from the Tuscan border and other wonderful natural attractions, for example, it is only 18 kms from San Casciano dei Bagni, the famous Thermal Spa Centre. From the property you can enjoy extensive views of the surrounding unspoilt countryside. The property is only approximately 10 kms from the A1 motorway junction at Fabro and approximately 15 kms from the junction at Orvieto. The closest village Allerona is only 4.5 kms away. The most important and most popular tourist destinations of the nearby area are Orvieto, the Thermal Springs centre at San Casciano dei Bagni (approximately 18 Kms away), Città della Pieve and Cetona. Rome is approximately 1 hours drive away, while Florence is only 1 hour and a half. Perugia is approximately 60 Kms drive.
Beskrivelse
Farm house to be restored for sale in Umbria - Il Panorama delle Crete. Situated in the heart of the Umbian hills between Fabro and Allerona, in a wonderful unspoilt part of the countryside, located on the top of a small hilltop with incredible views of the surrrounding countryside, a house in need of restoration which measures approximately 1200 sq mts. Included in the sale is an annex which measures approximately 50 sq mts and a metal covered area which measures approximately 260 sq mts. The property also includes land which measures approximately 5 hectares and made up of a courtyard, arable land and a small olive grove. There is the possibility of acquiring additional land until 25 ha. if required. The property is located only a short distance from the Tuscan border and the Central Thermal Springs Fonteverde at San Casciano dei Bagni which is only 18 kms away. The house is in need of complete restoration both structurally and regarding all the internal systems. Currently, internally, the property is one large storage area on the ground floor with internal stairs which lead to the first floor which consists of a large living room with an old fireplace, a storage area, seven bedrooms, two bathrooms and a lounge and a large kitchen which also has a fireplace. The annex is located only a few metres from the main house and is also in complete need of restoration. Only a short distance from the house there is a covered area made of iron which has an average ceiling height of 5.5 metres. To reach the property it is only a short drive from Fabro (approximately 8 kms), 5 kms on an asphalt road and 3 on a two lane communal white road which is perfectly maintained, and the last portion of approximately 300/400 metres on a small white road. Net surface :(1200|") Rooms :(27|") Bathrooms: (2|") Bedrooms:(5|")
Boligens tilstand
Not restored
Fasiliteter
The property currently has all the main services such as water and electricity. There is currently no heating system.
Skjøte detaljer
The property is listed at the NCEU (for the buildings) and at the NCT (for the land) both of which are located in the Comune of Allerona. As regards the urban classification of the property, it is listed as a property which was constructed before 1967 and which has not been restored or modified since that date.
Eier detaljer/Kontraktuelle krav
The property is being sold by a private individual and is therefore subject to a registration tax of 9% for the building (or 2% if the property is being purchased as a first house) and 12% for the land.
Mulig tomtebenyttelse
This property because of its dimensions and due to its wonderful location would be perfect for a number of uses; it would be splendid as a private residence as either a main residence or a second home, or as a tourist rental property such as an agriturismo or a country house. There is also the possiblity of renovating the total complex and dividing it into individual residential units which could then be resold or used as a large tourist rental complex which could be marketed internationally.
Kontakt oss vedr. denne eiendommen: