Boligdetaljer
"L'Antica Canonica"
| | | |
| --- | --- | --- |
| COD. 5928 | Umbria - Todi (Perugia) | € EUR 2,780,000 |
| | | |
| --- | --- | --- |
| TYPE: Castles and Villages | BOLIG AREAL: 2822.30 kvm | TOMTE AREAL: 4.60 ha |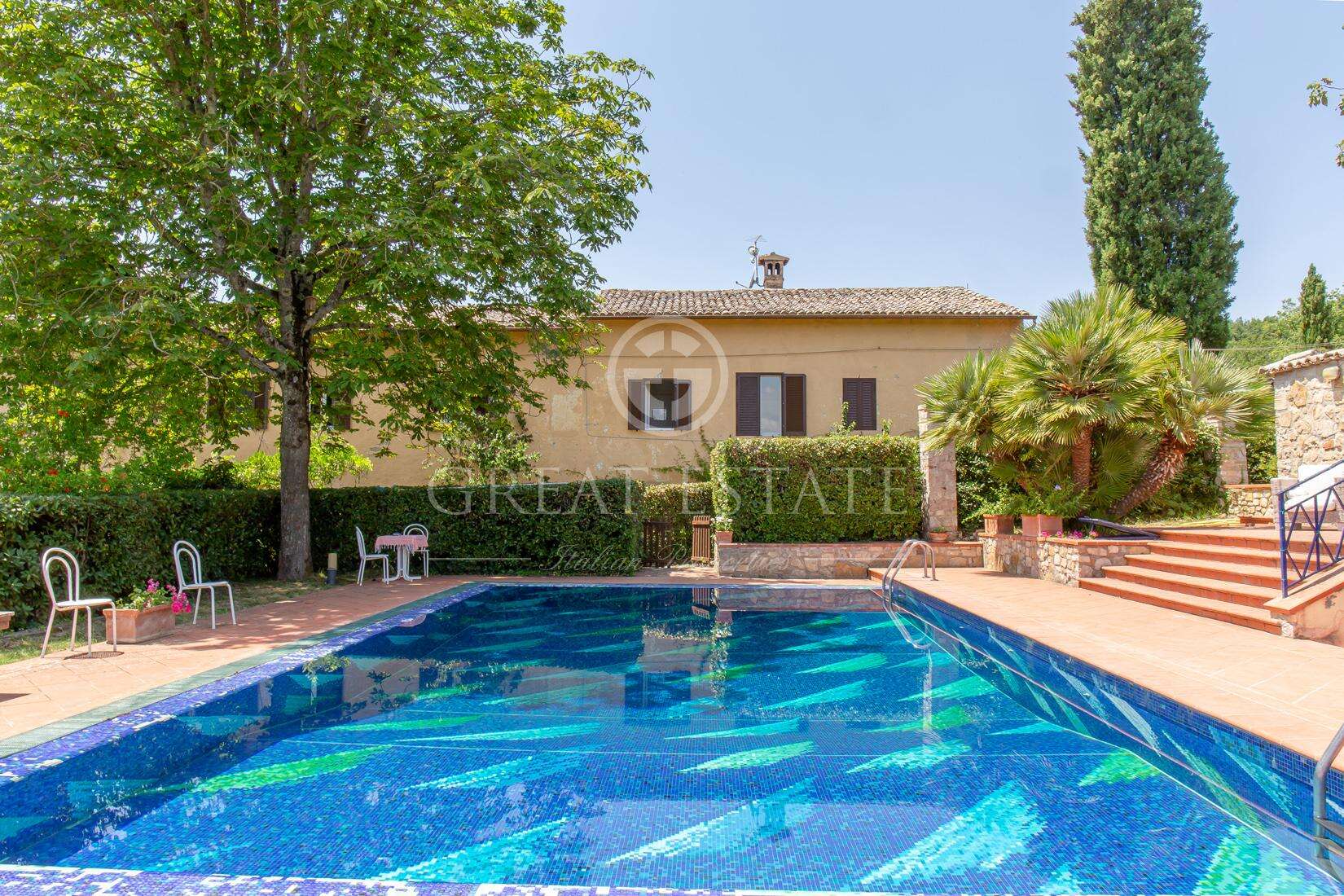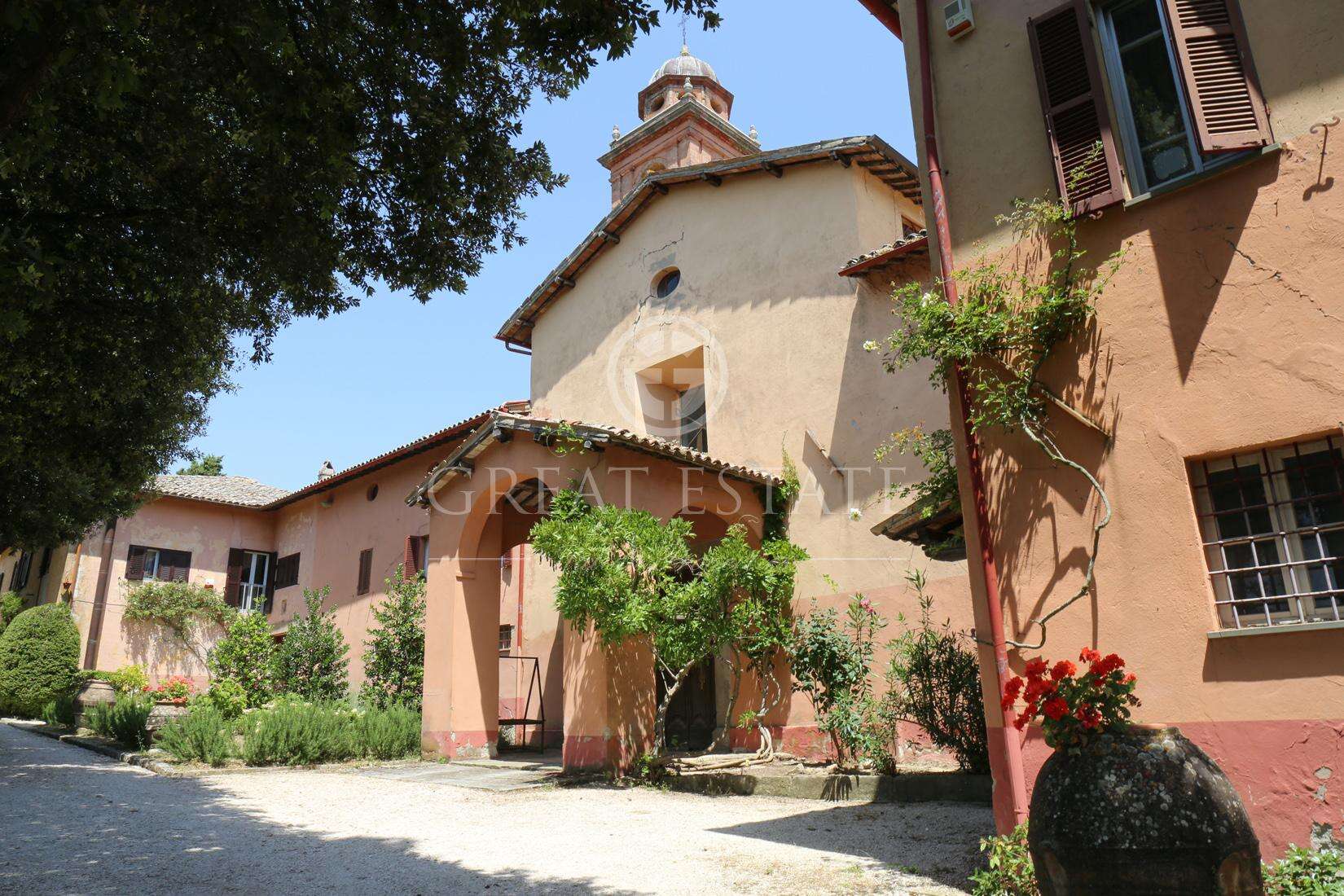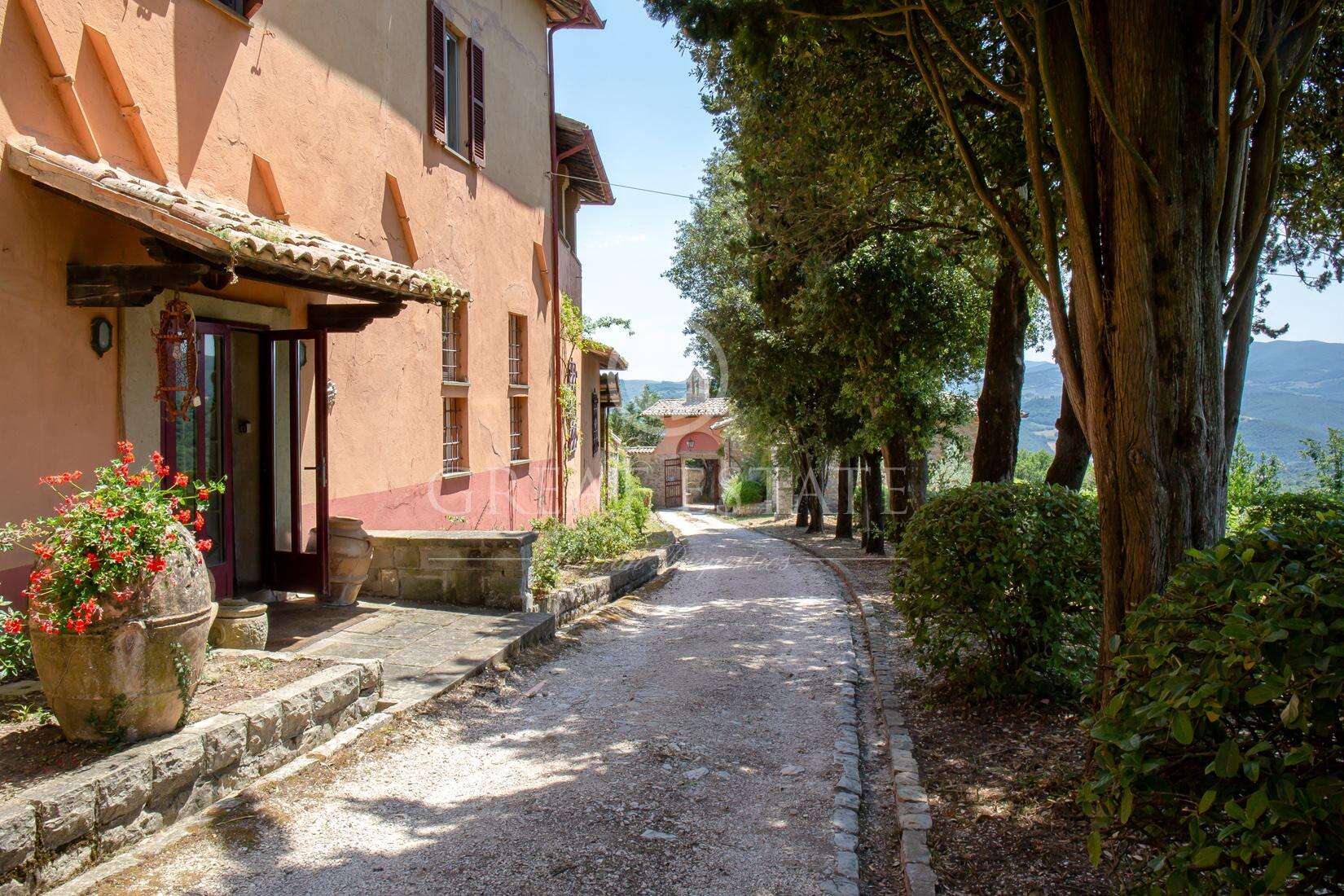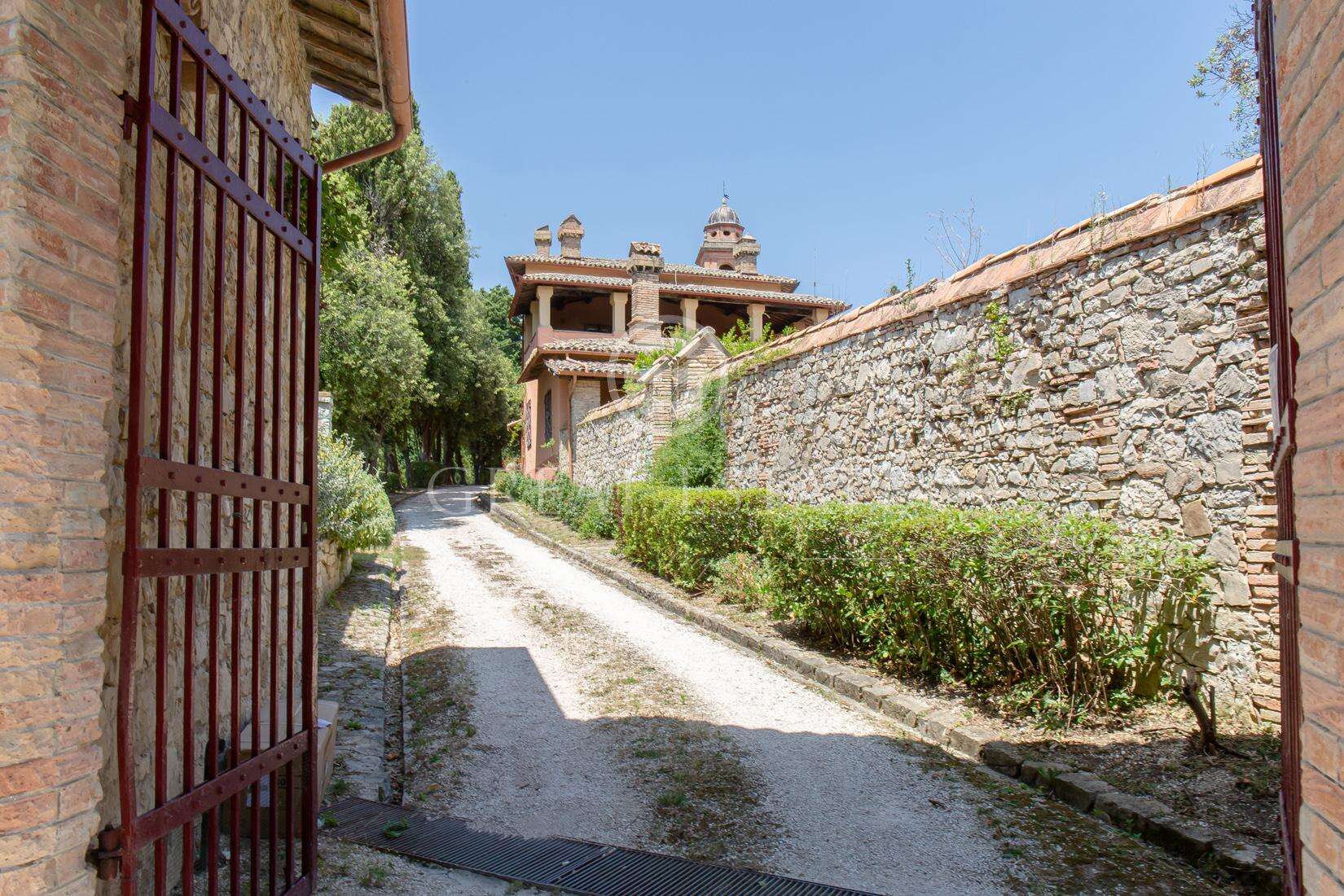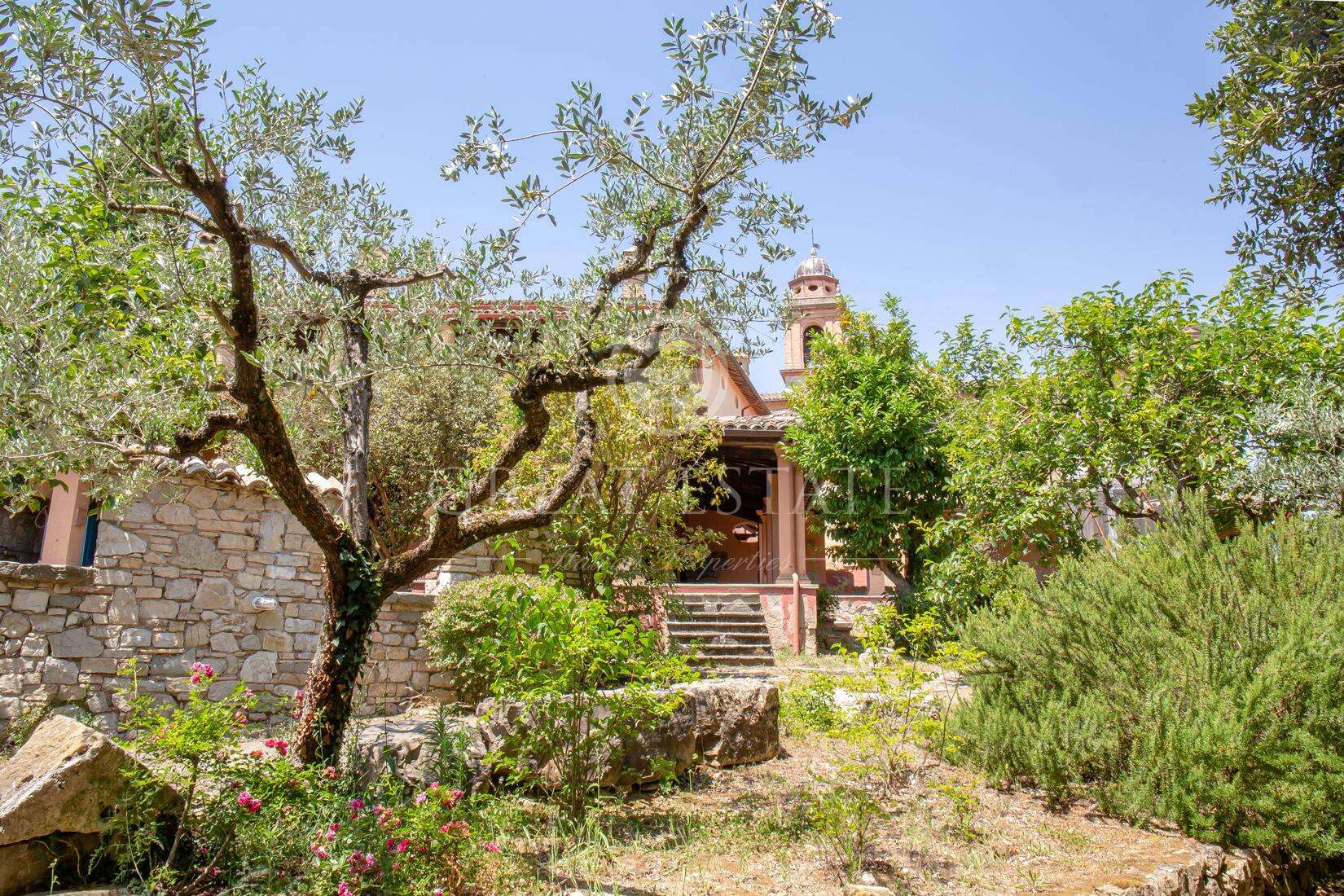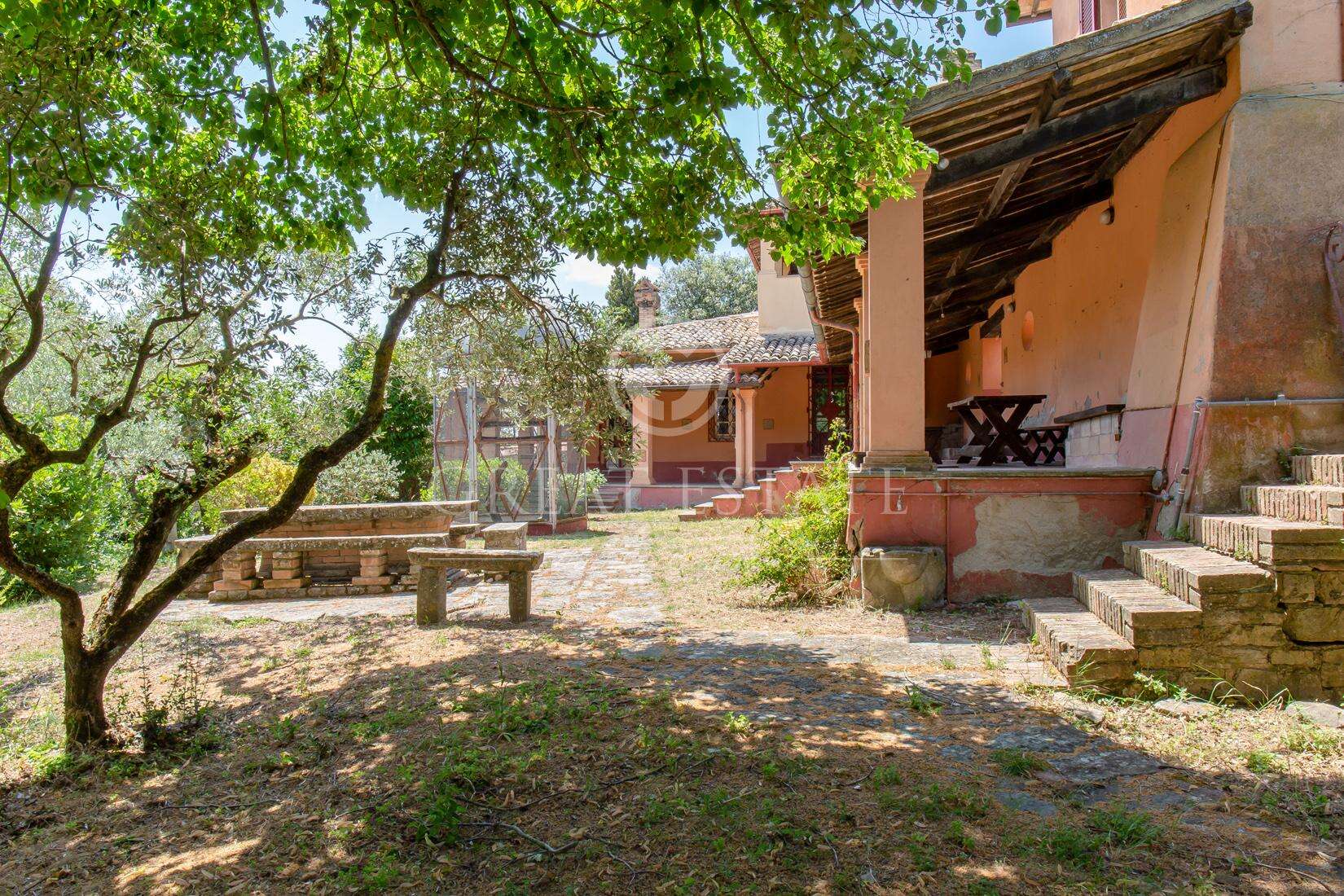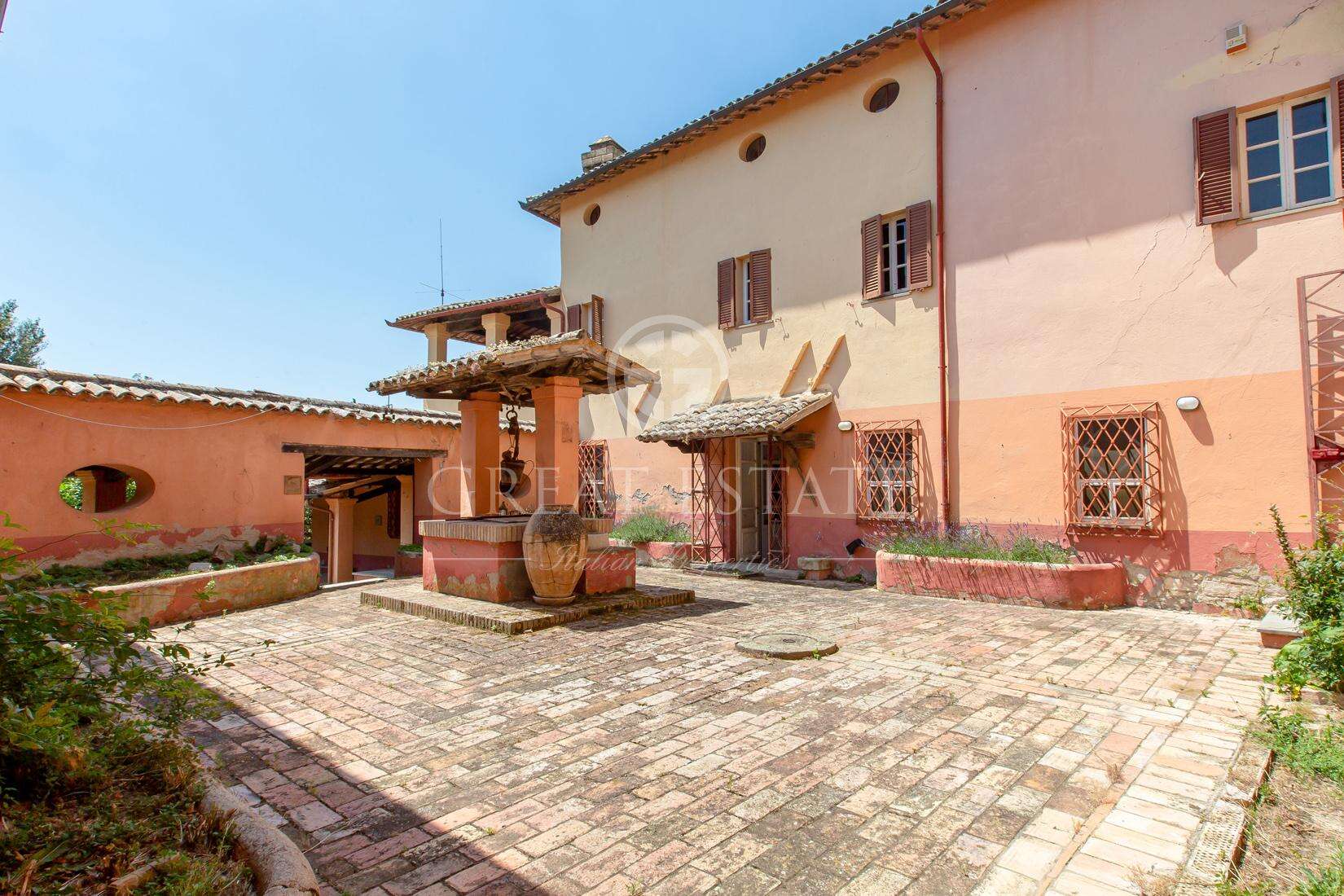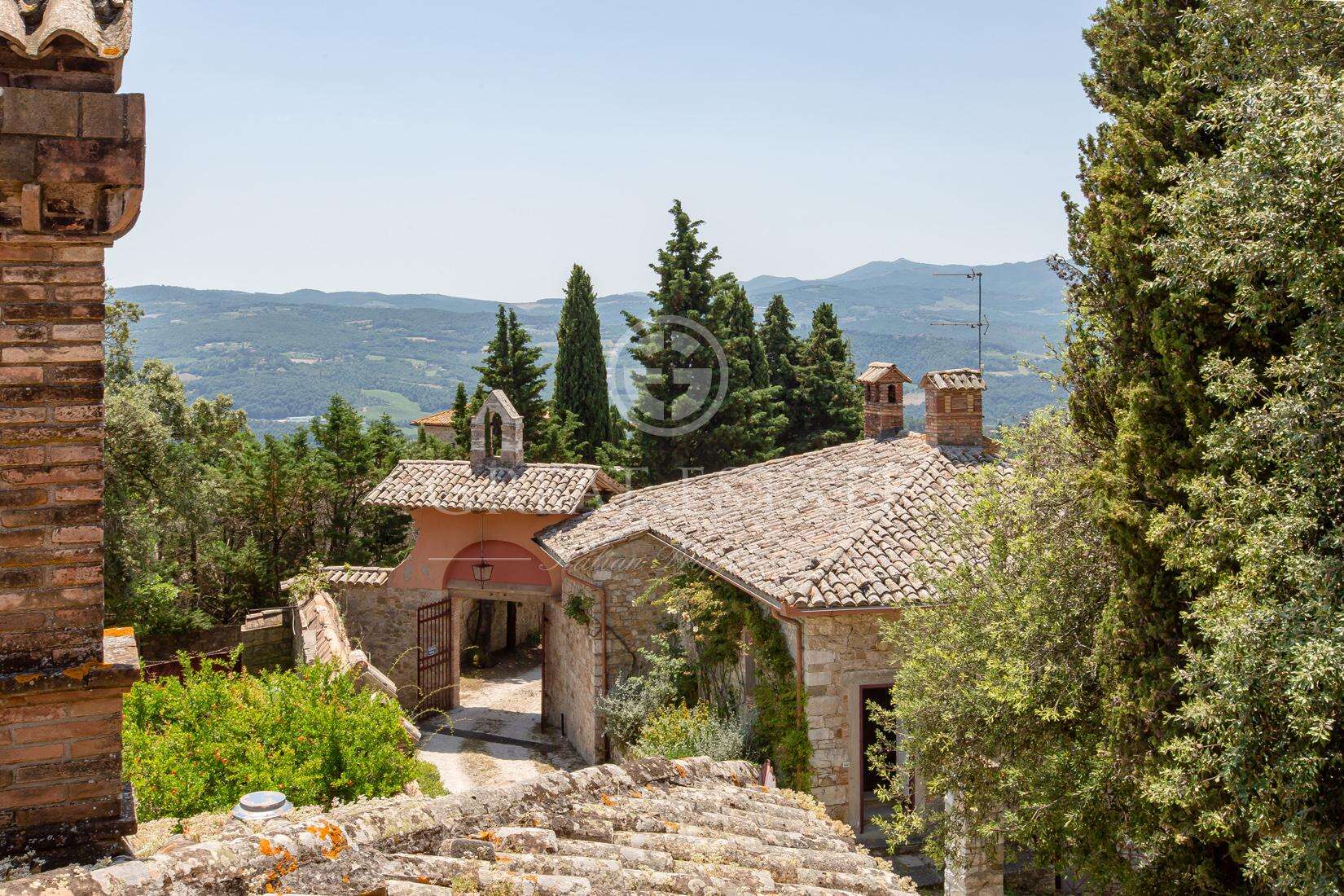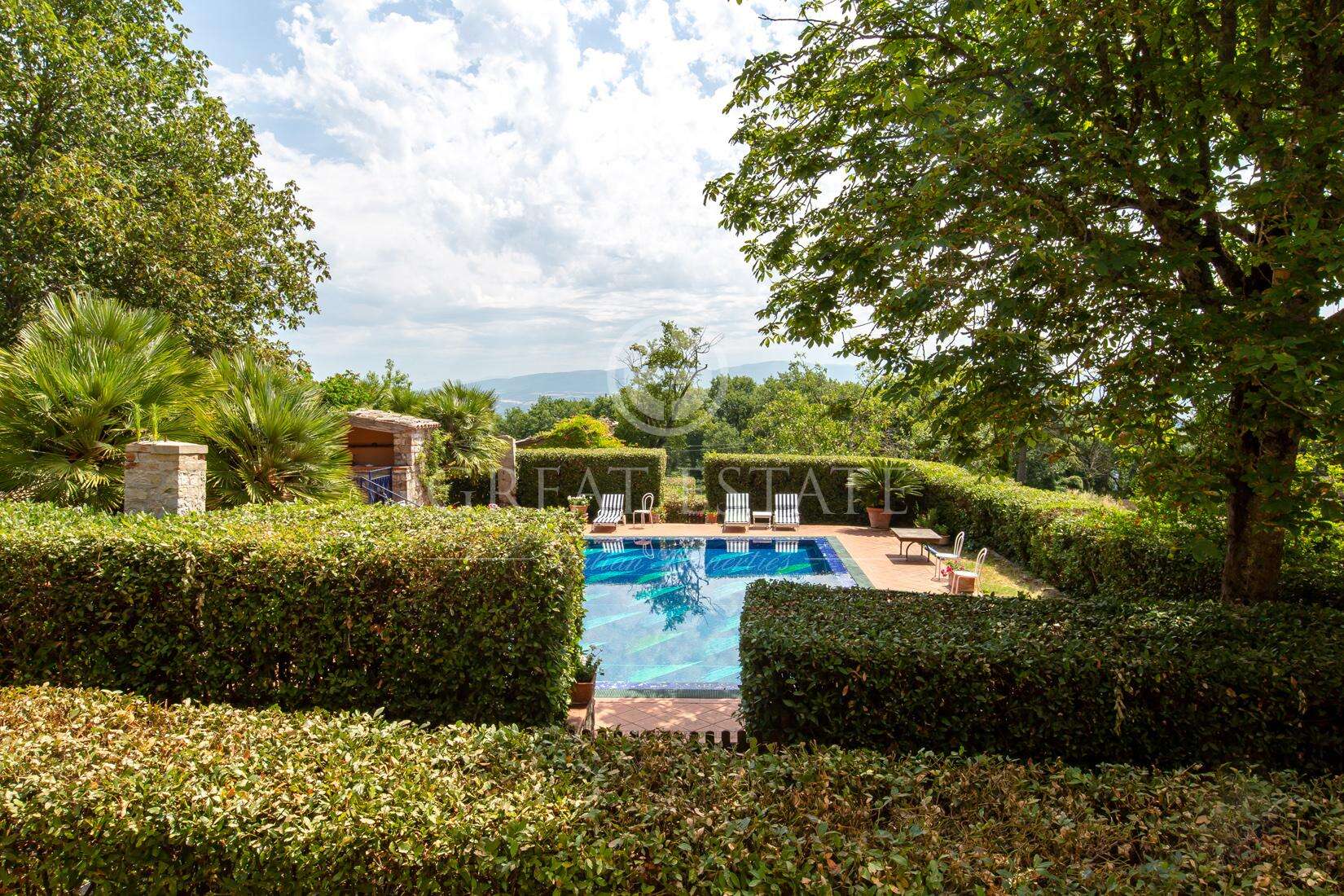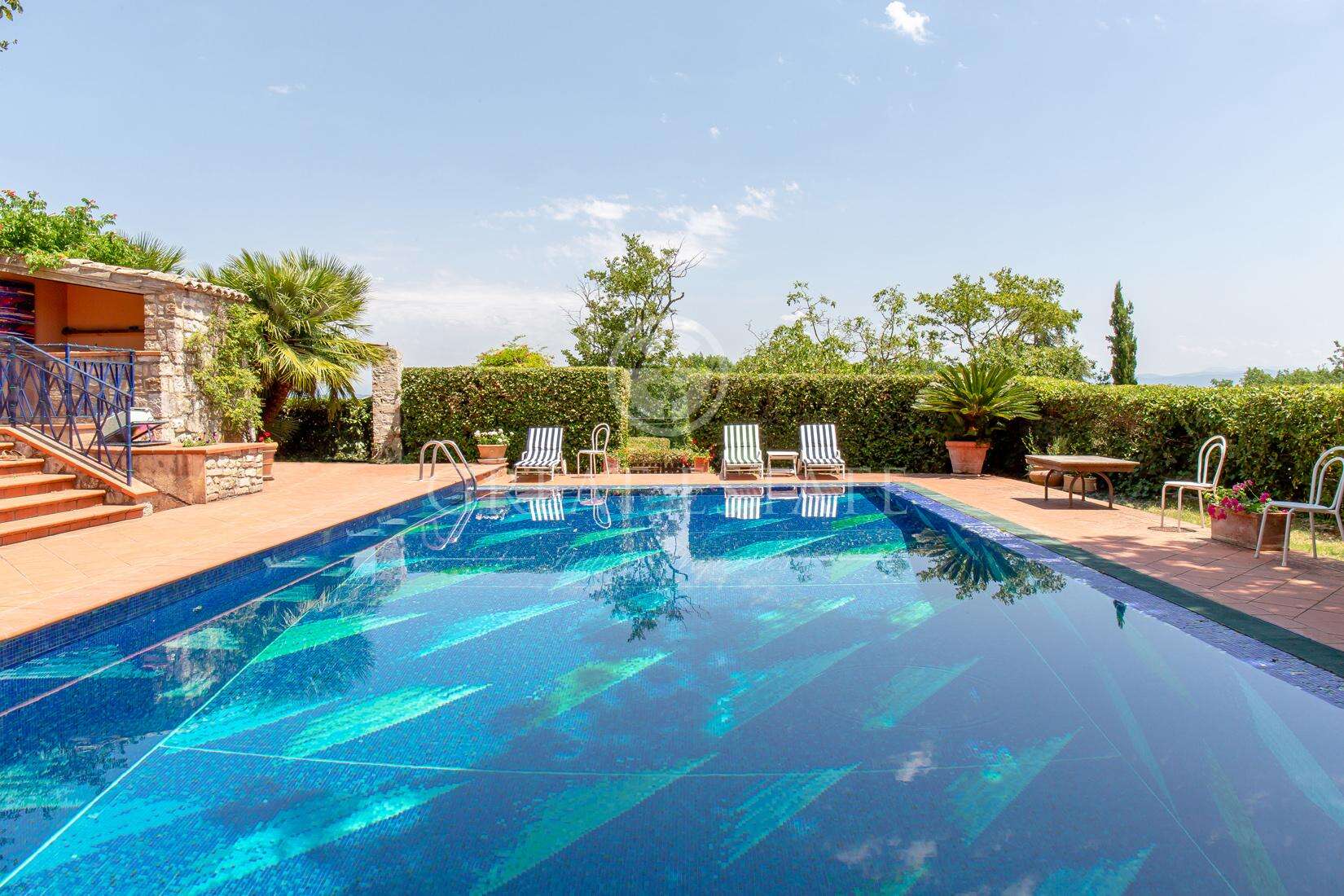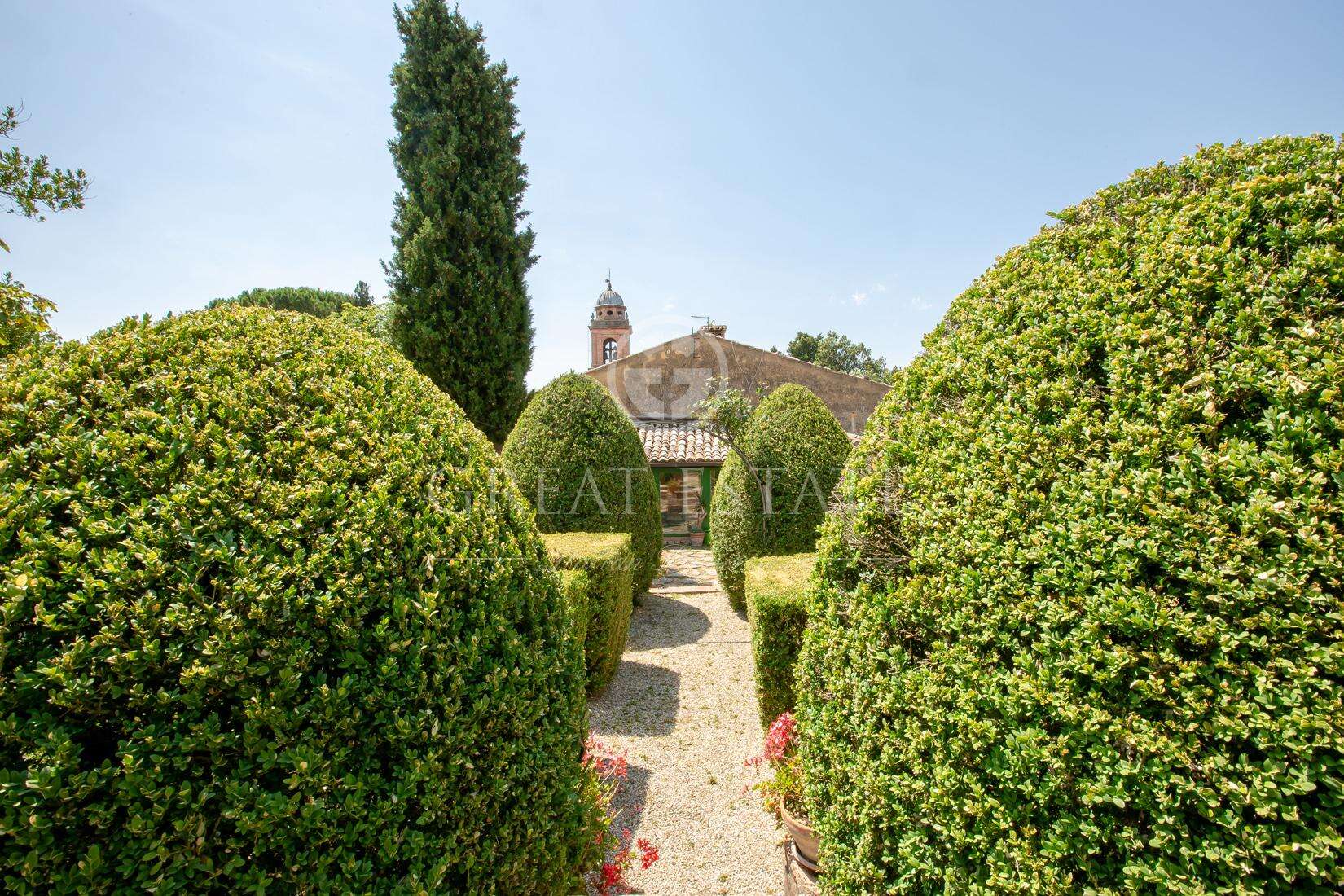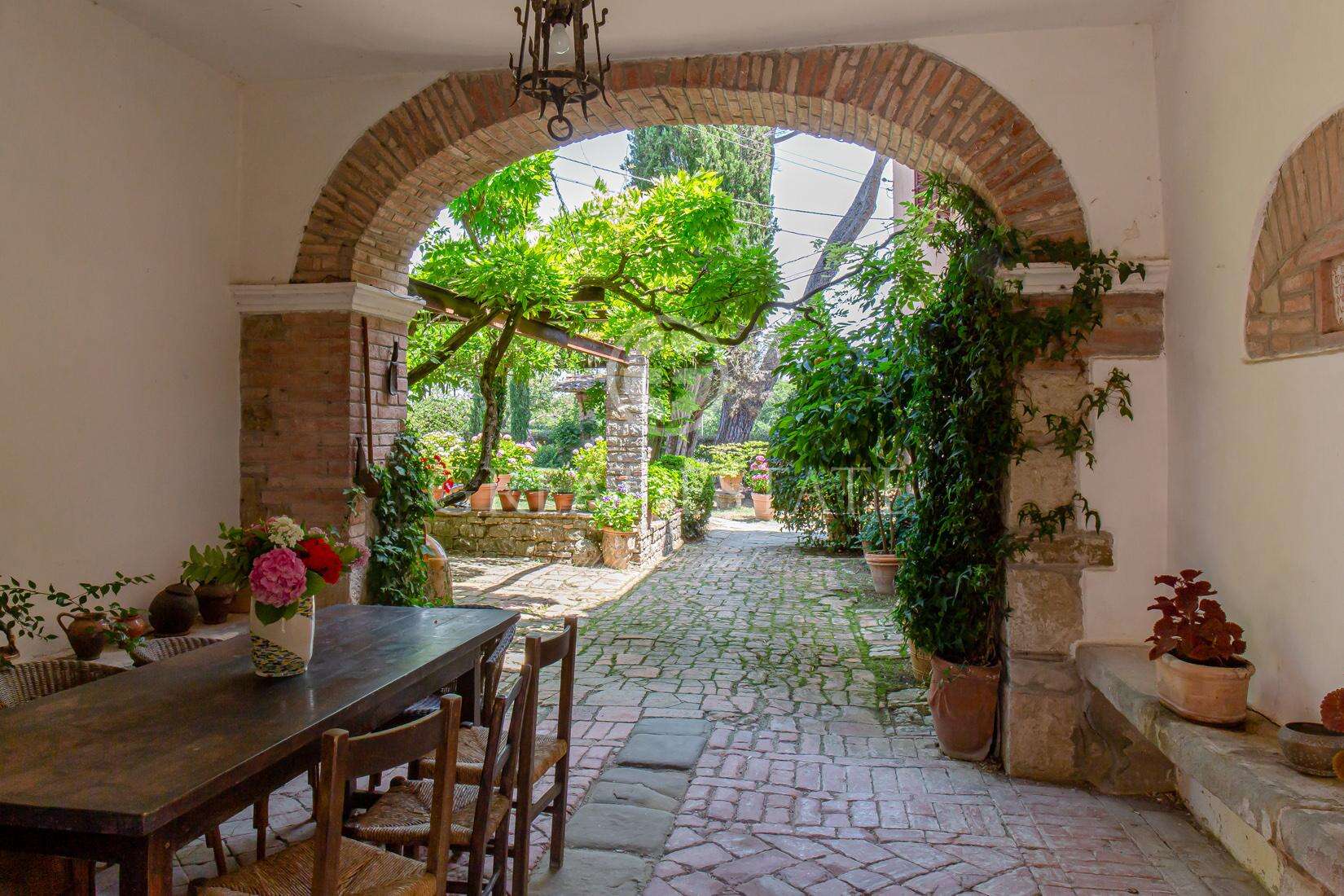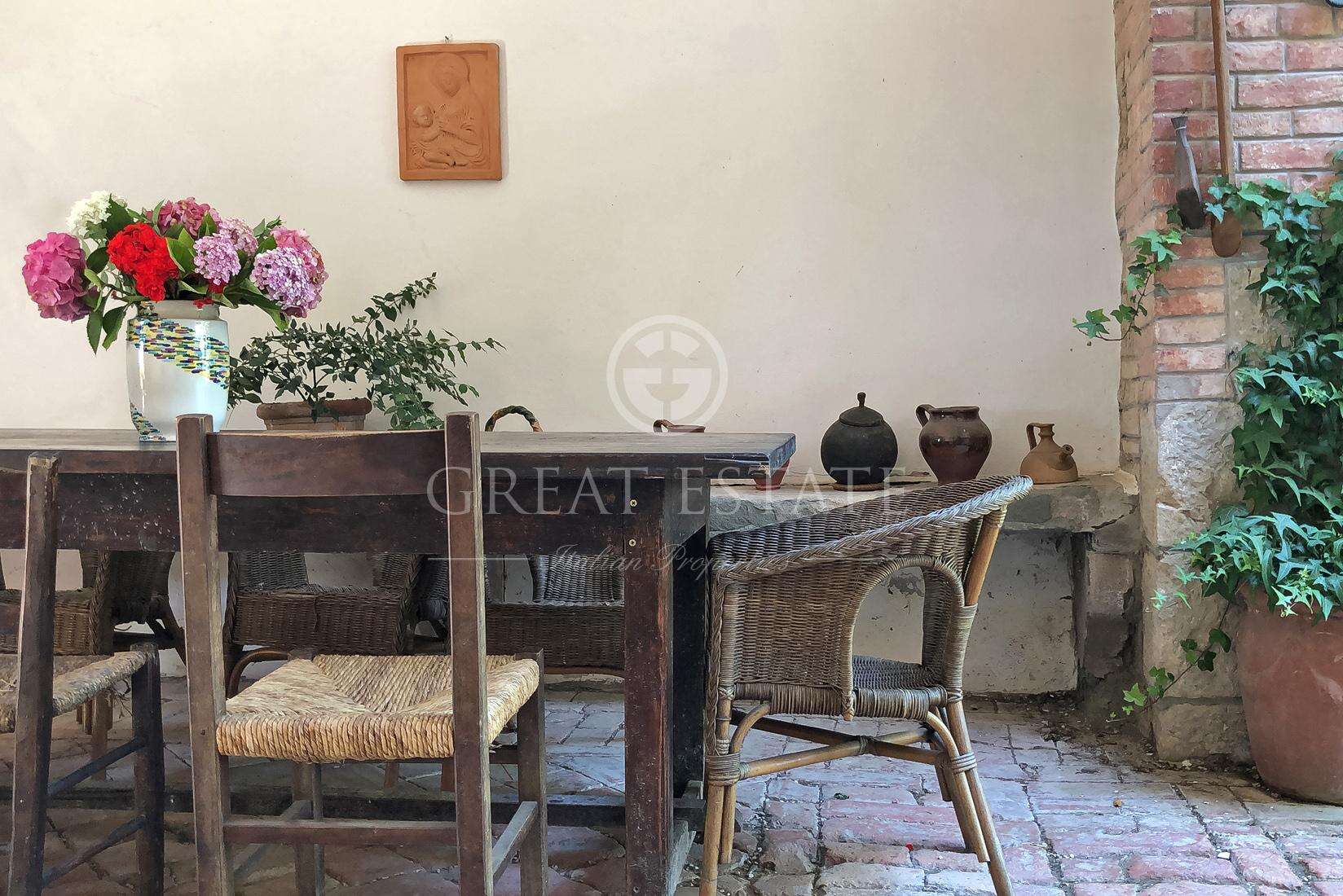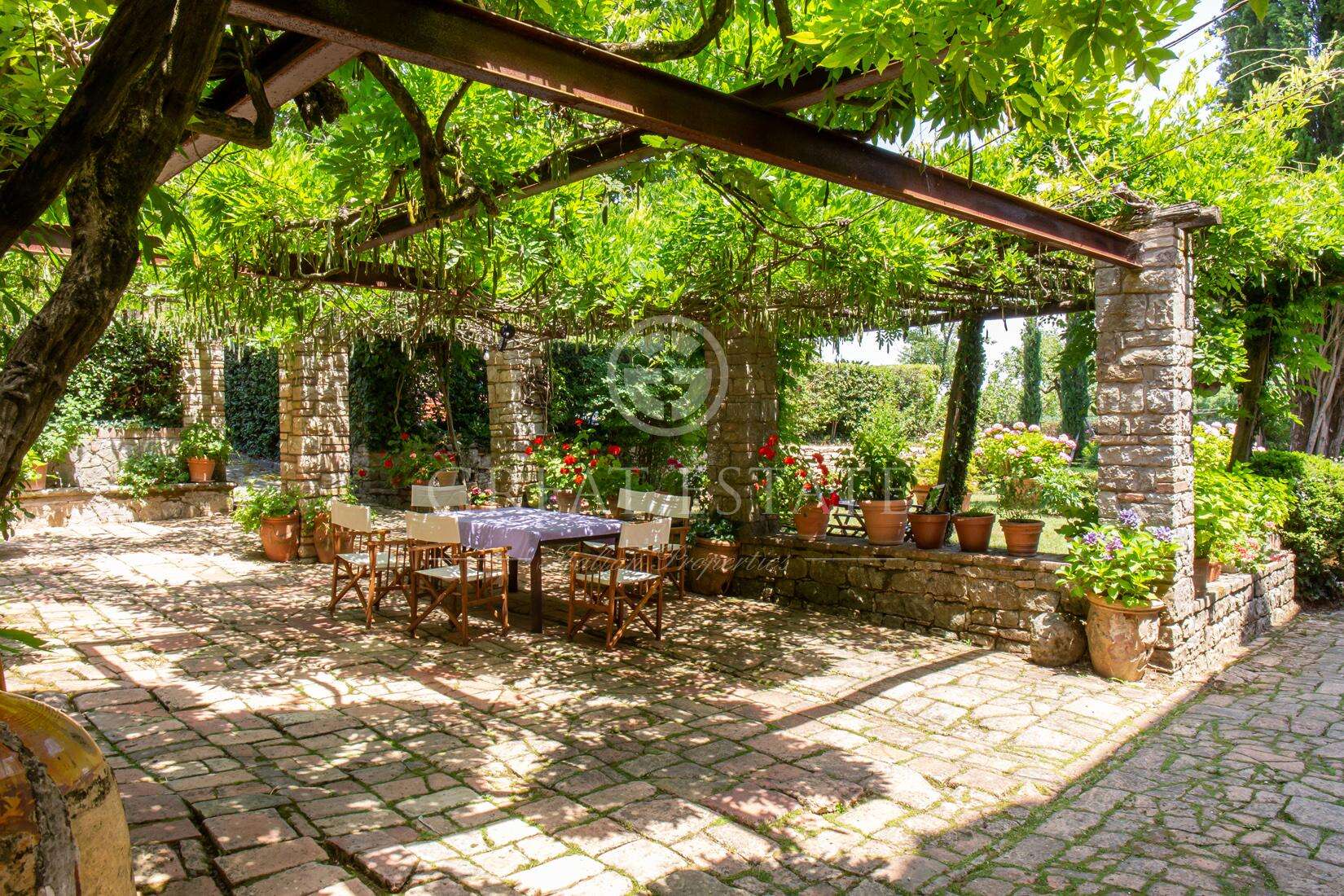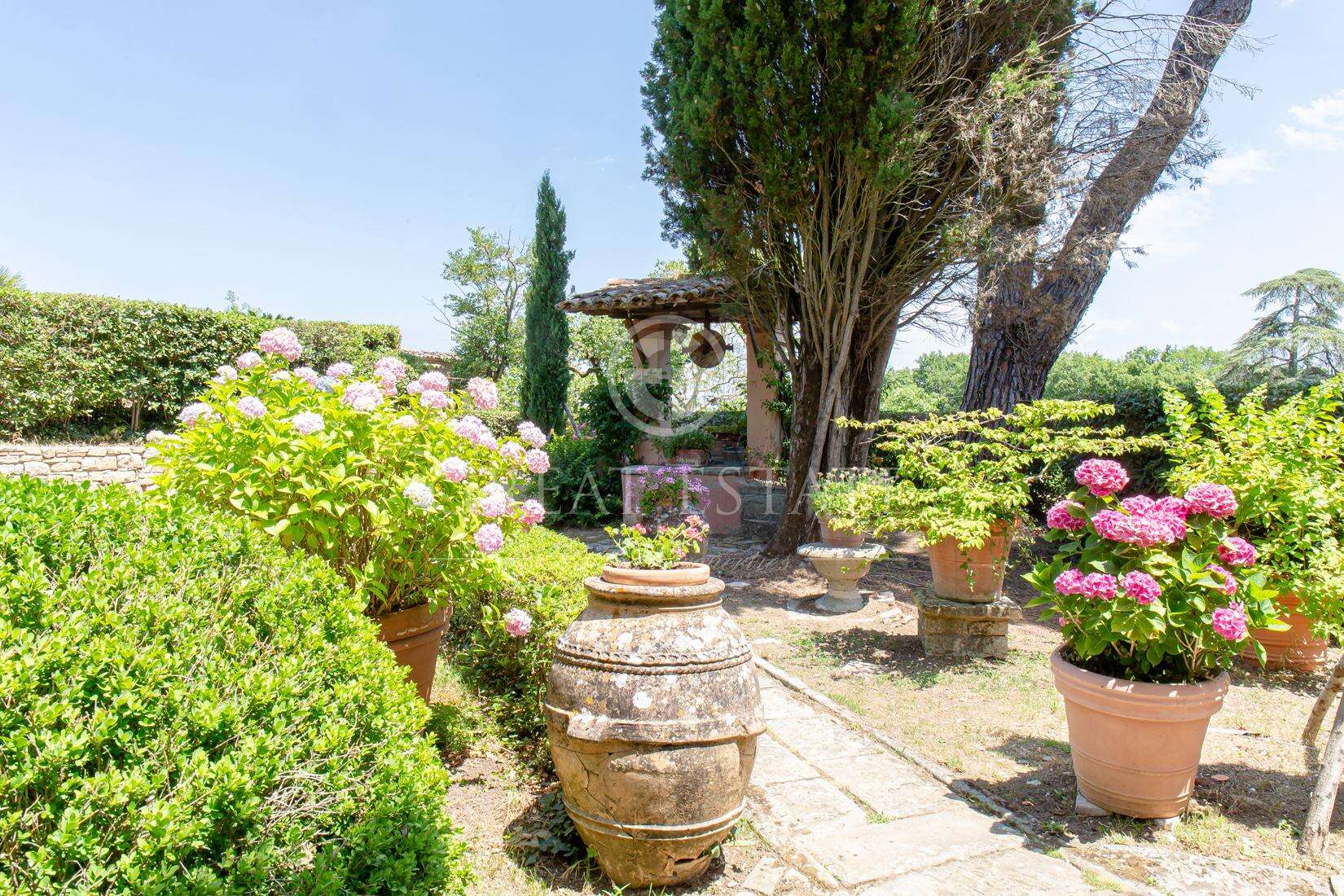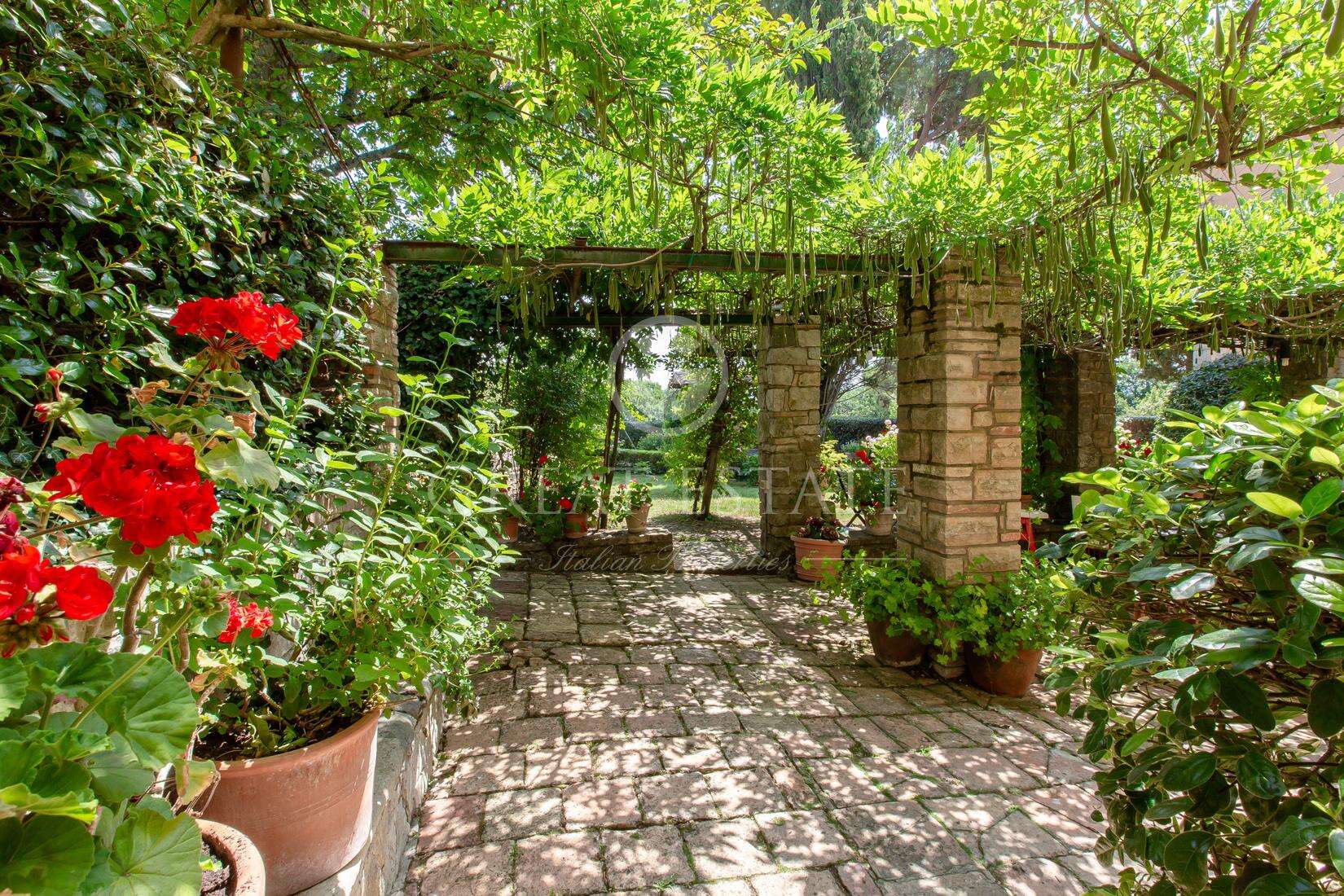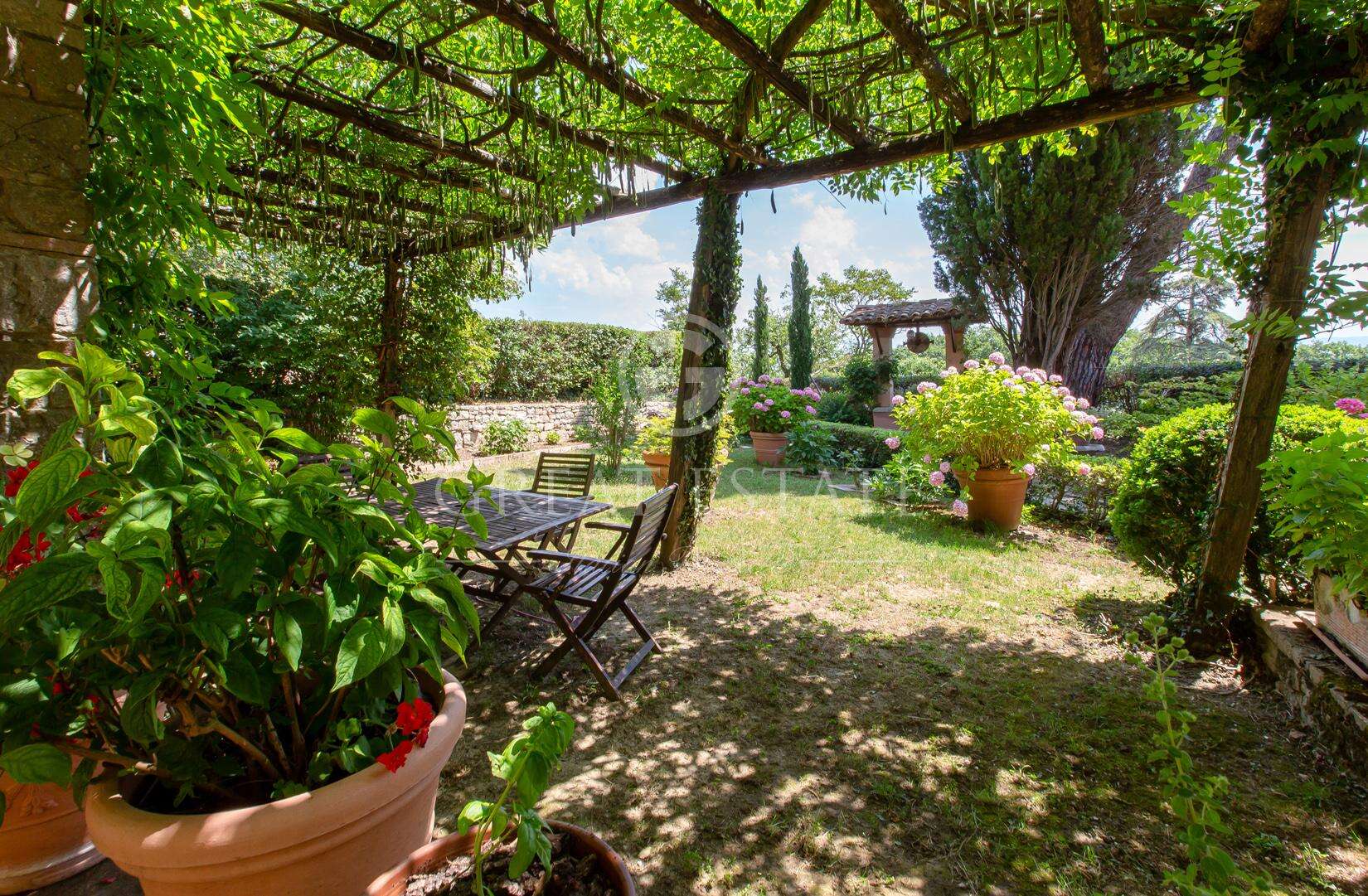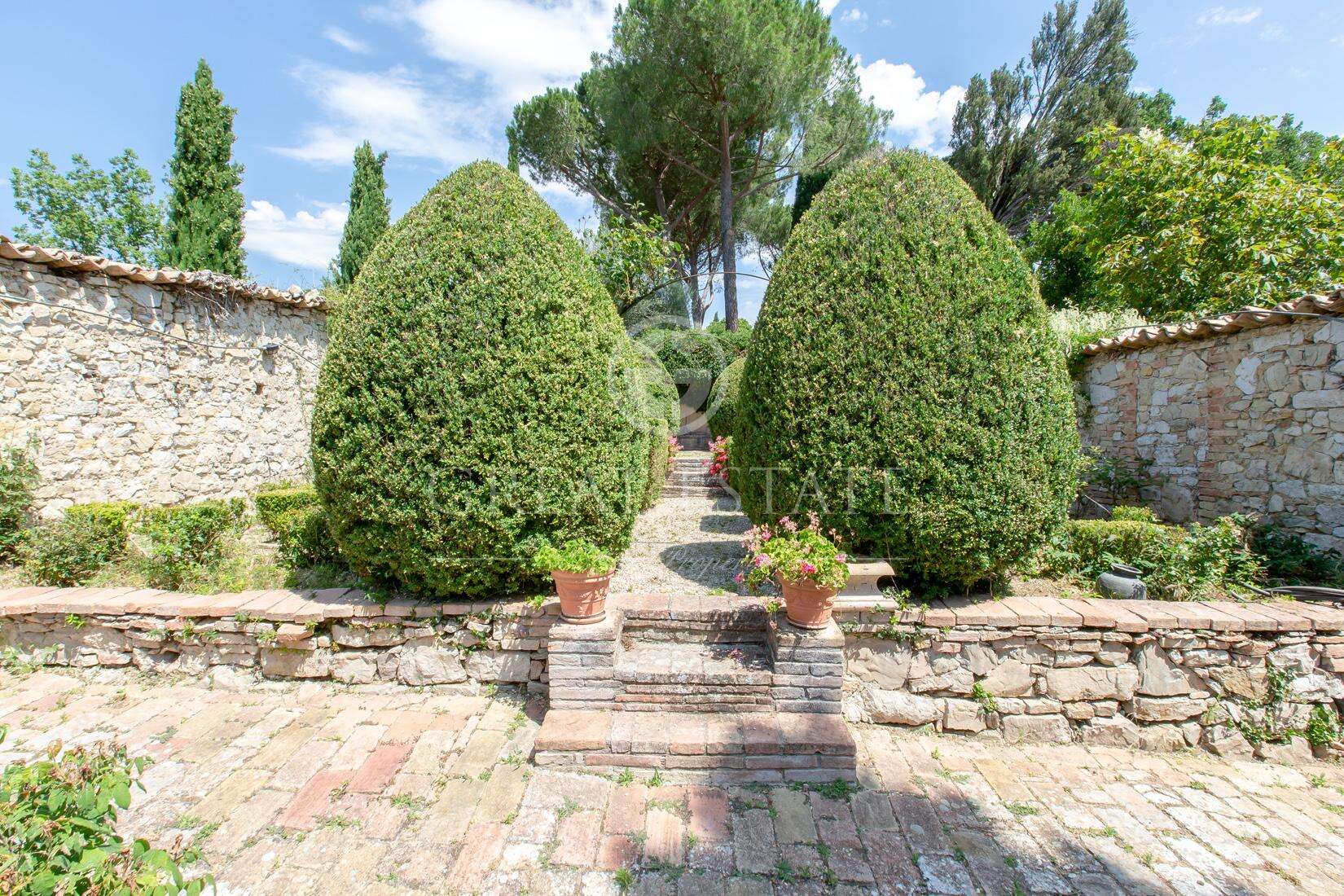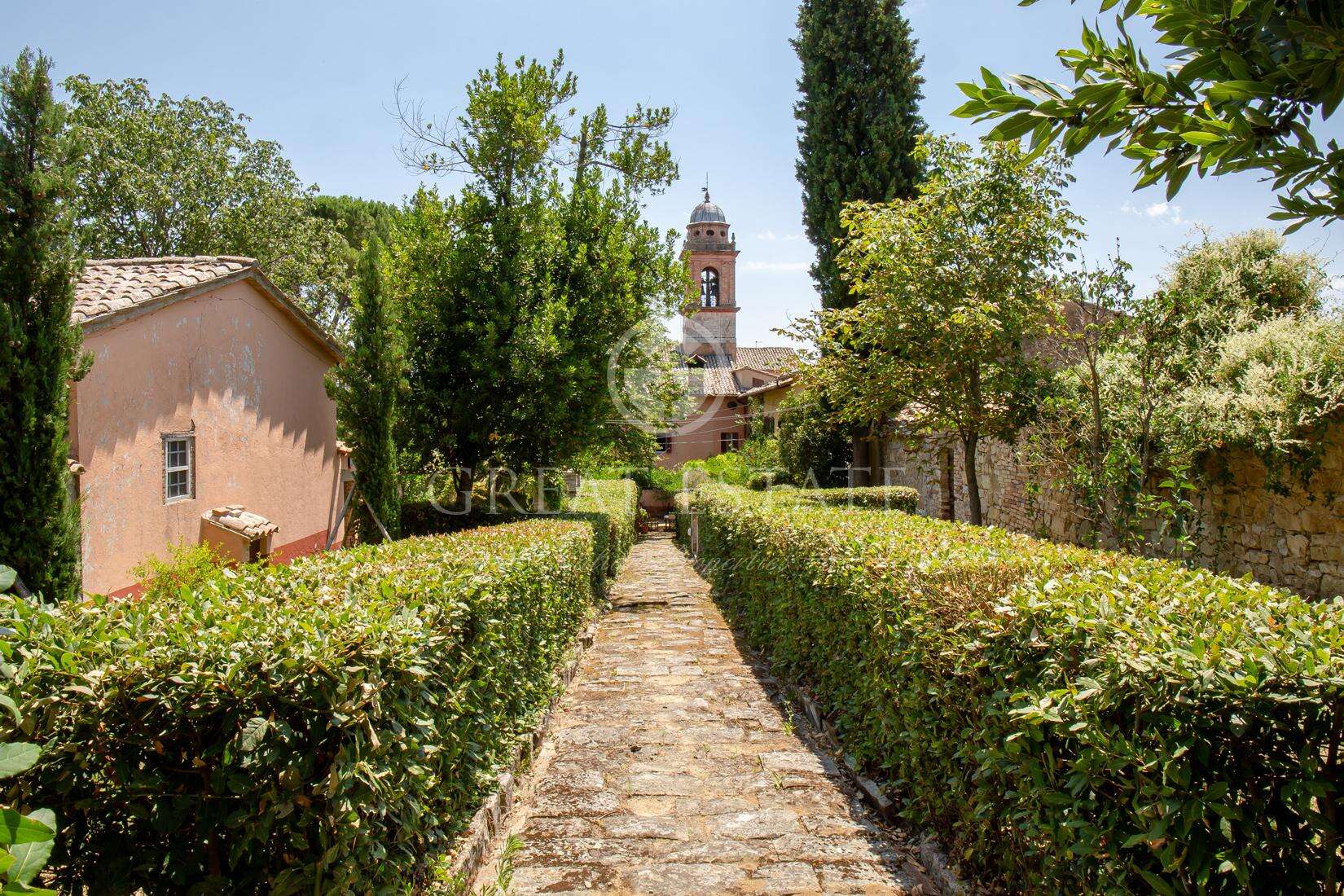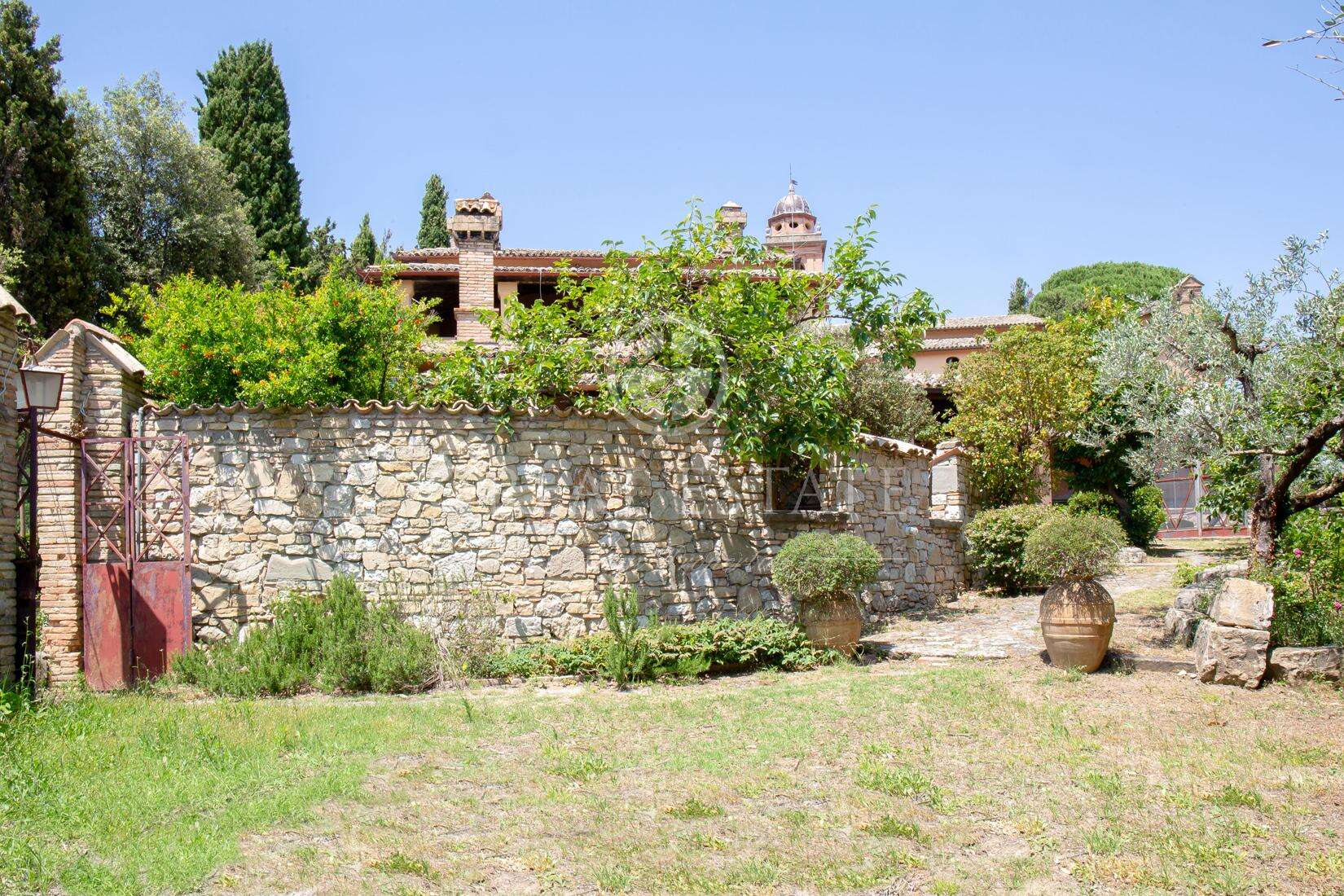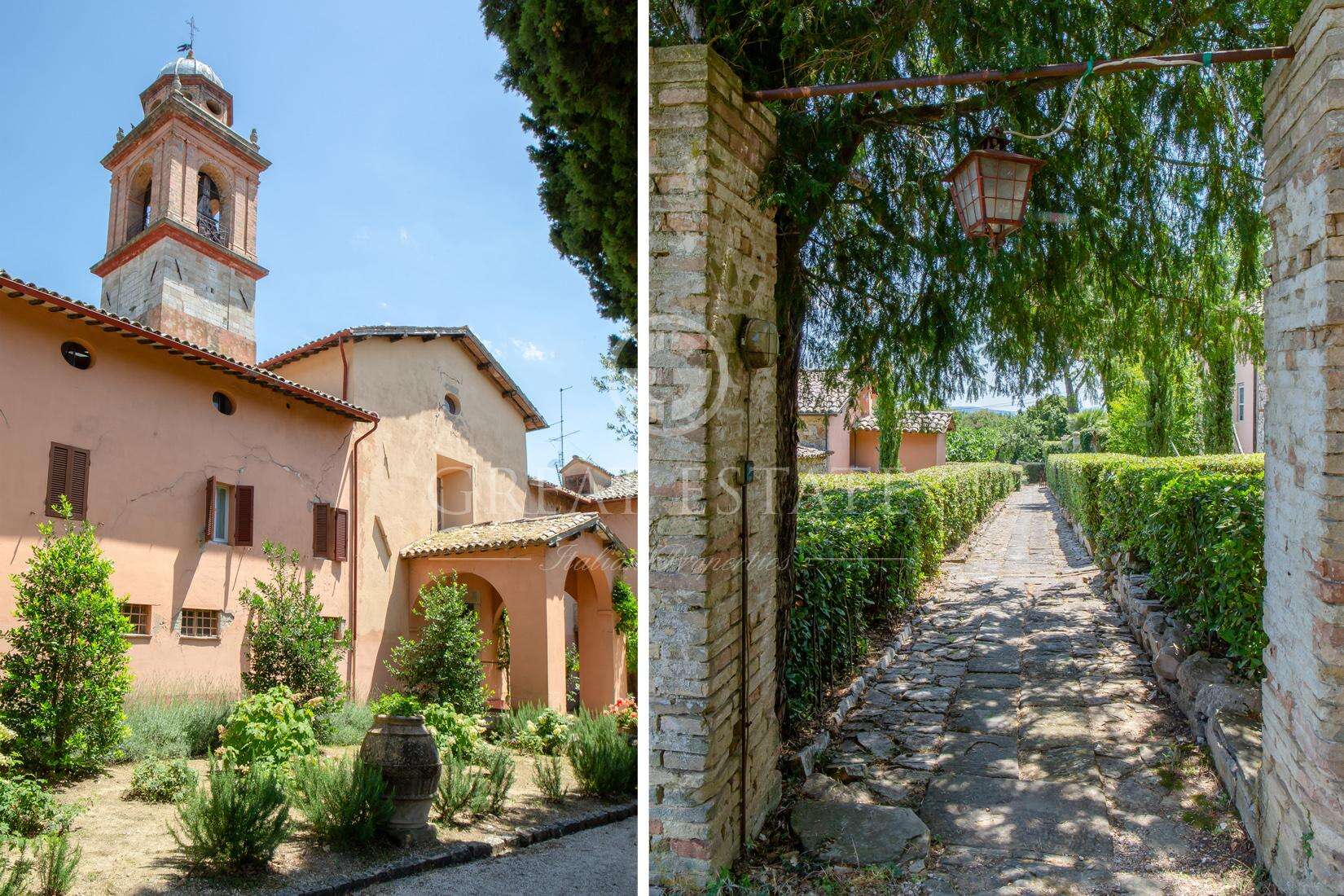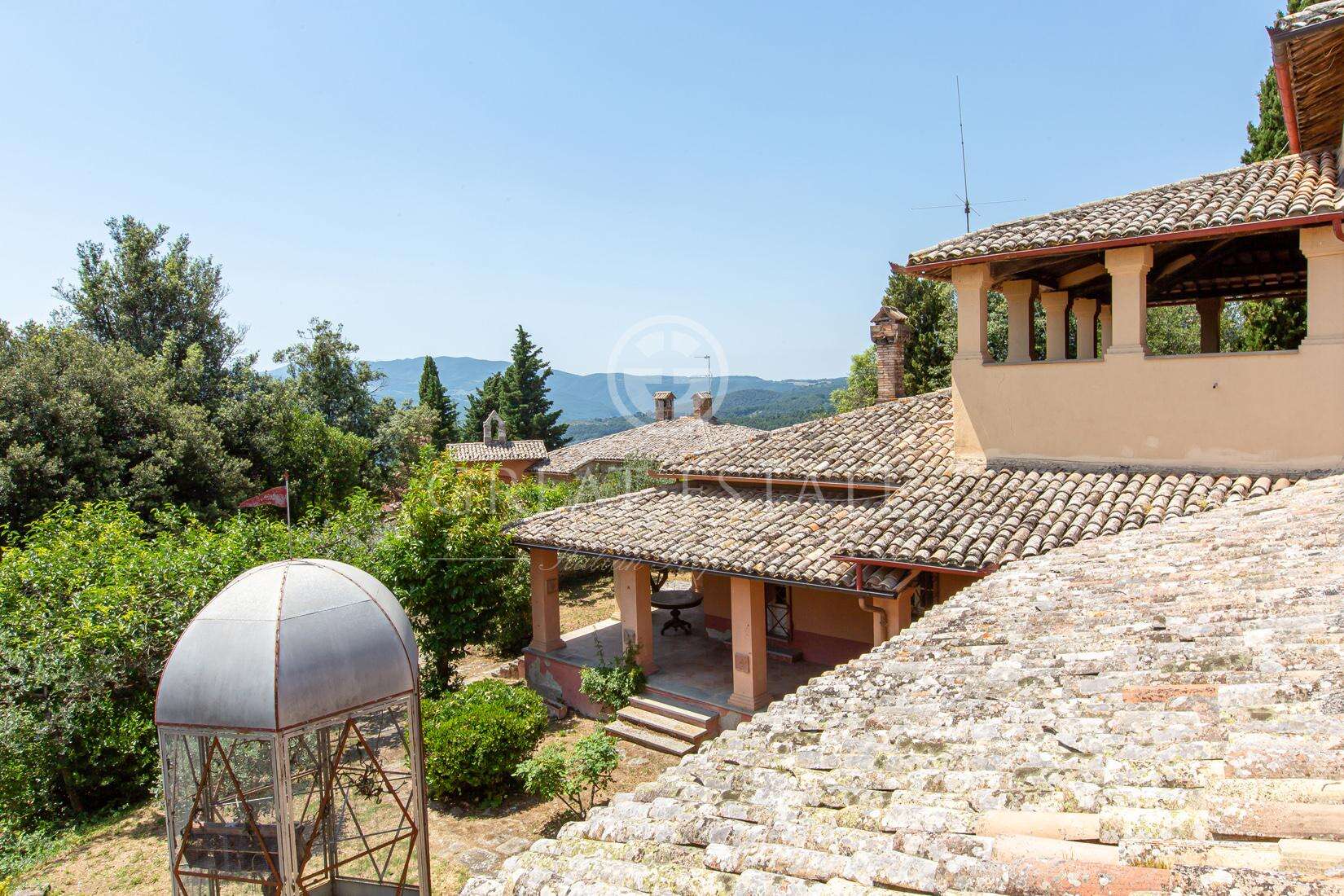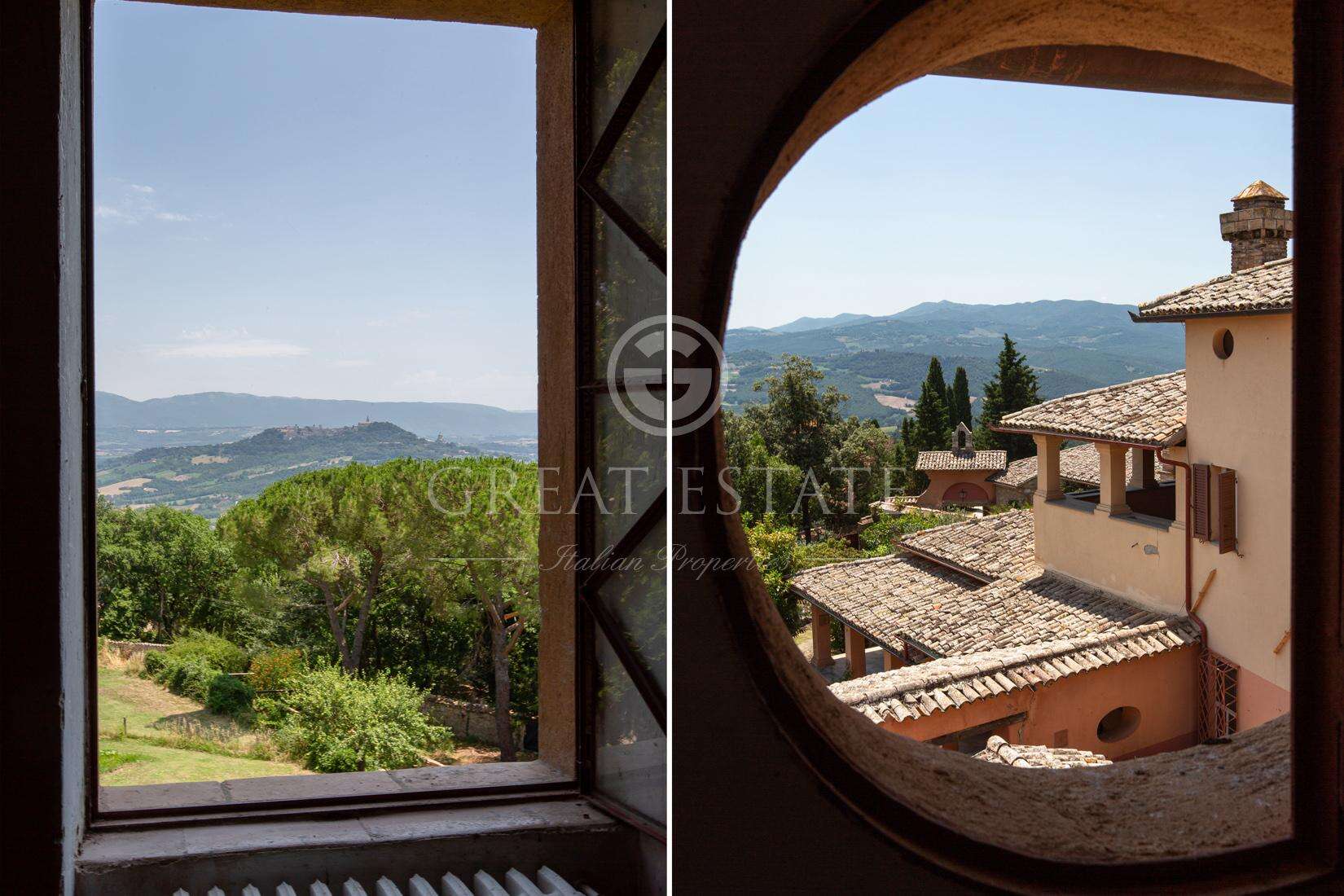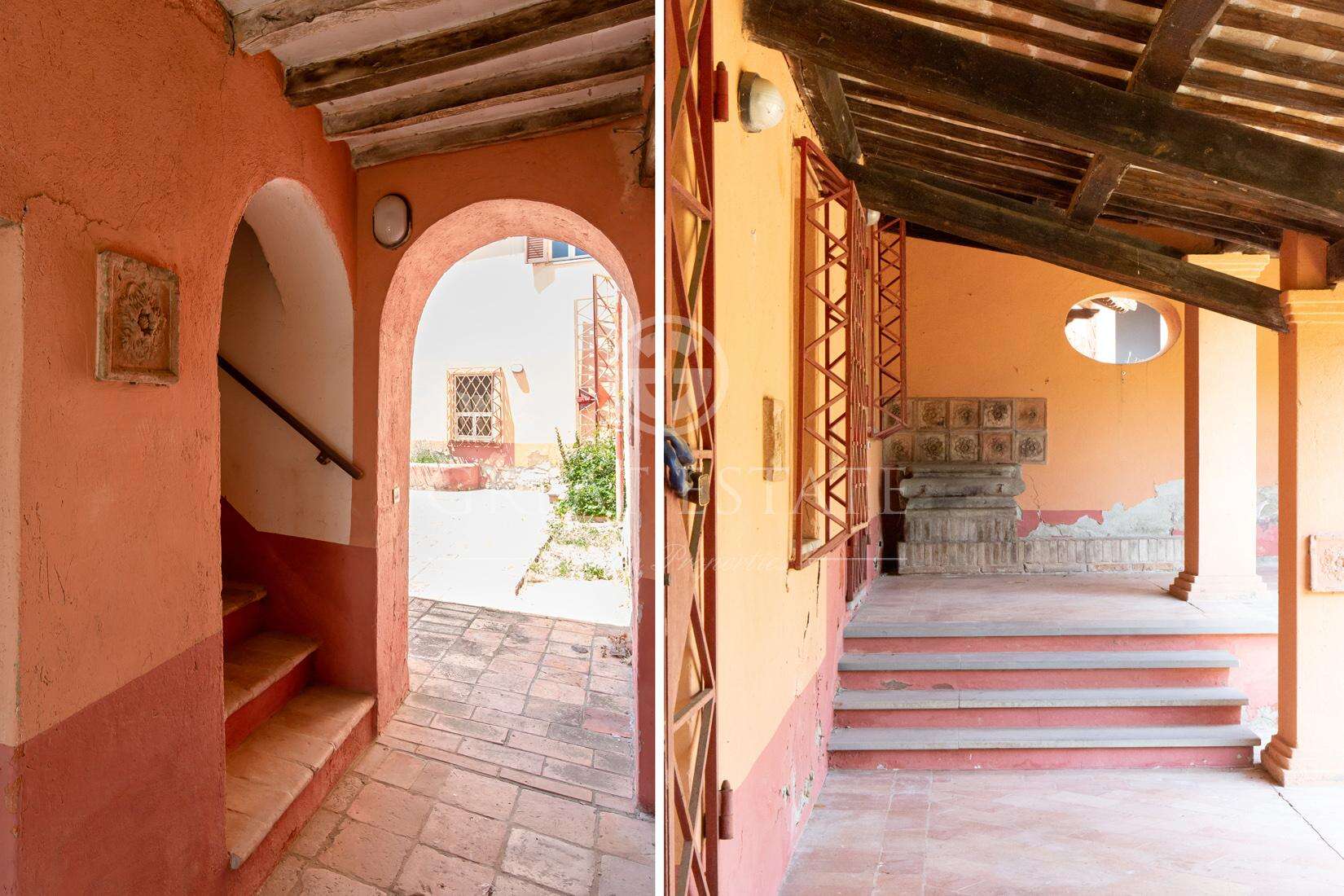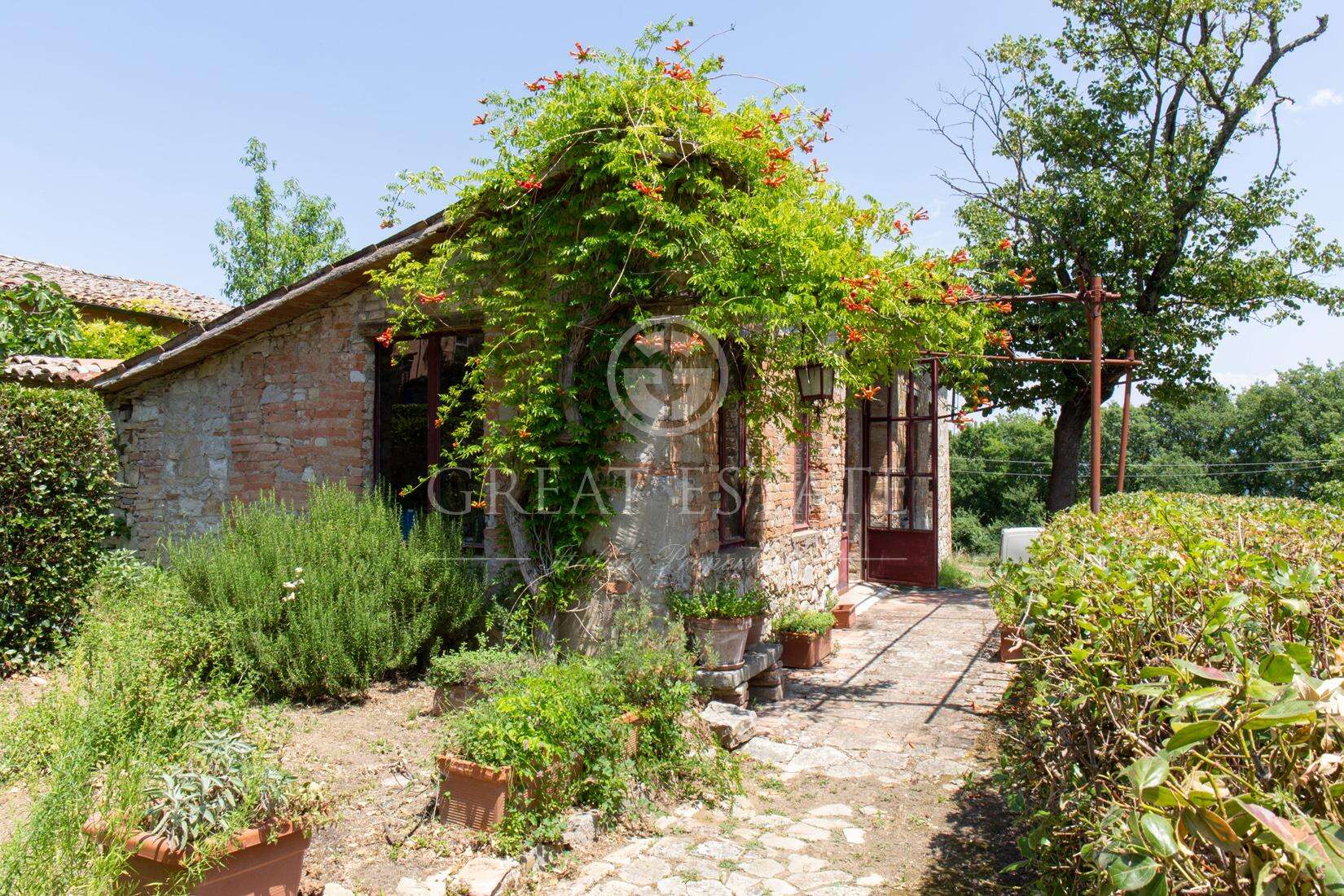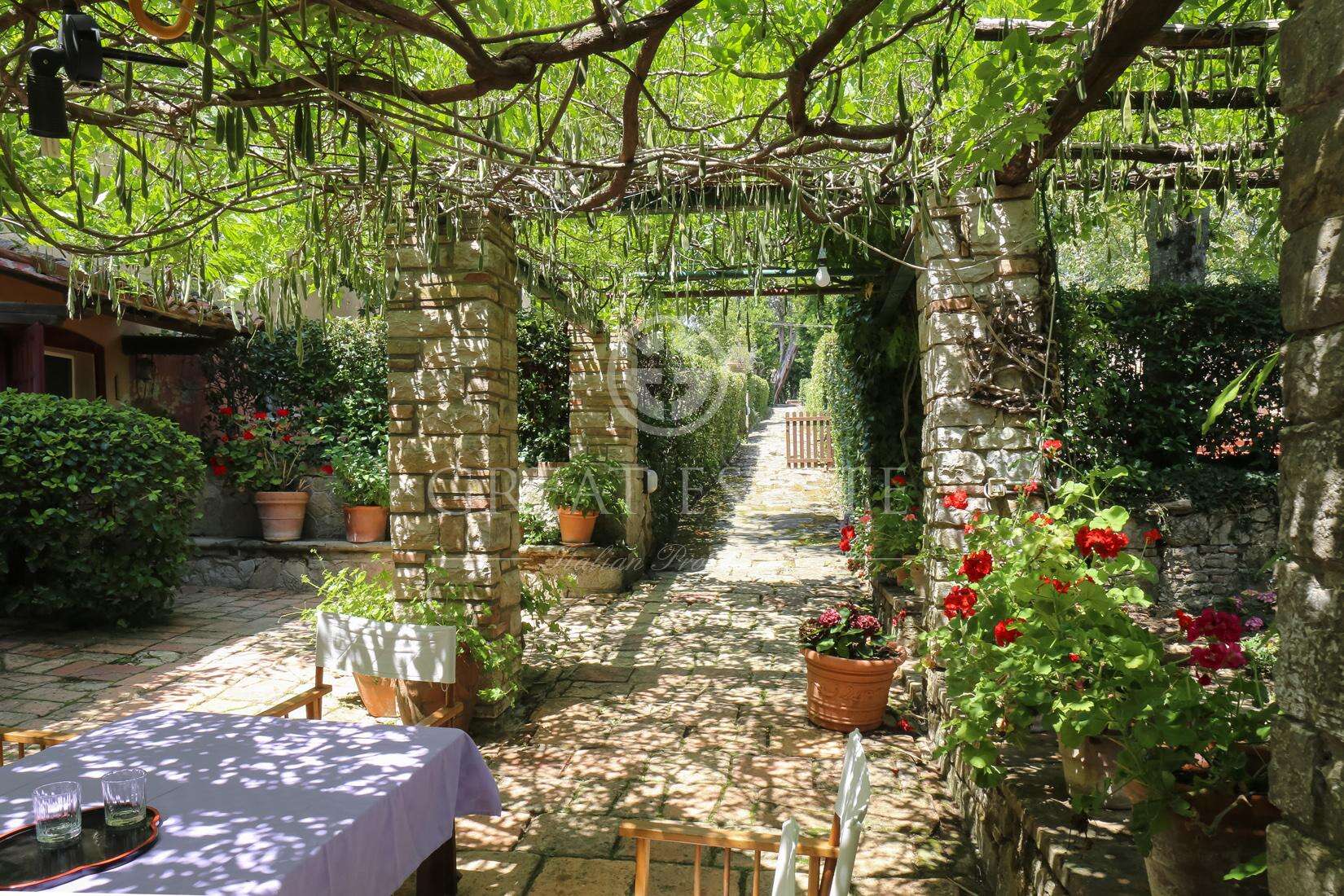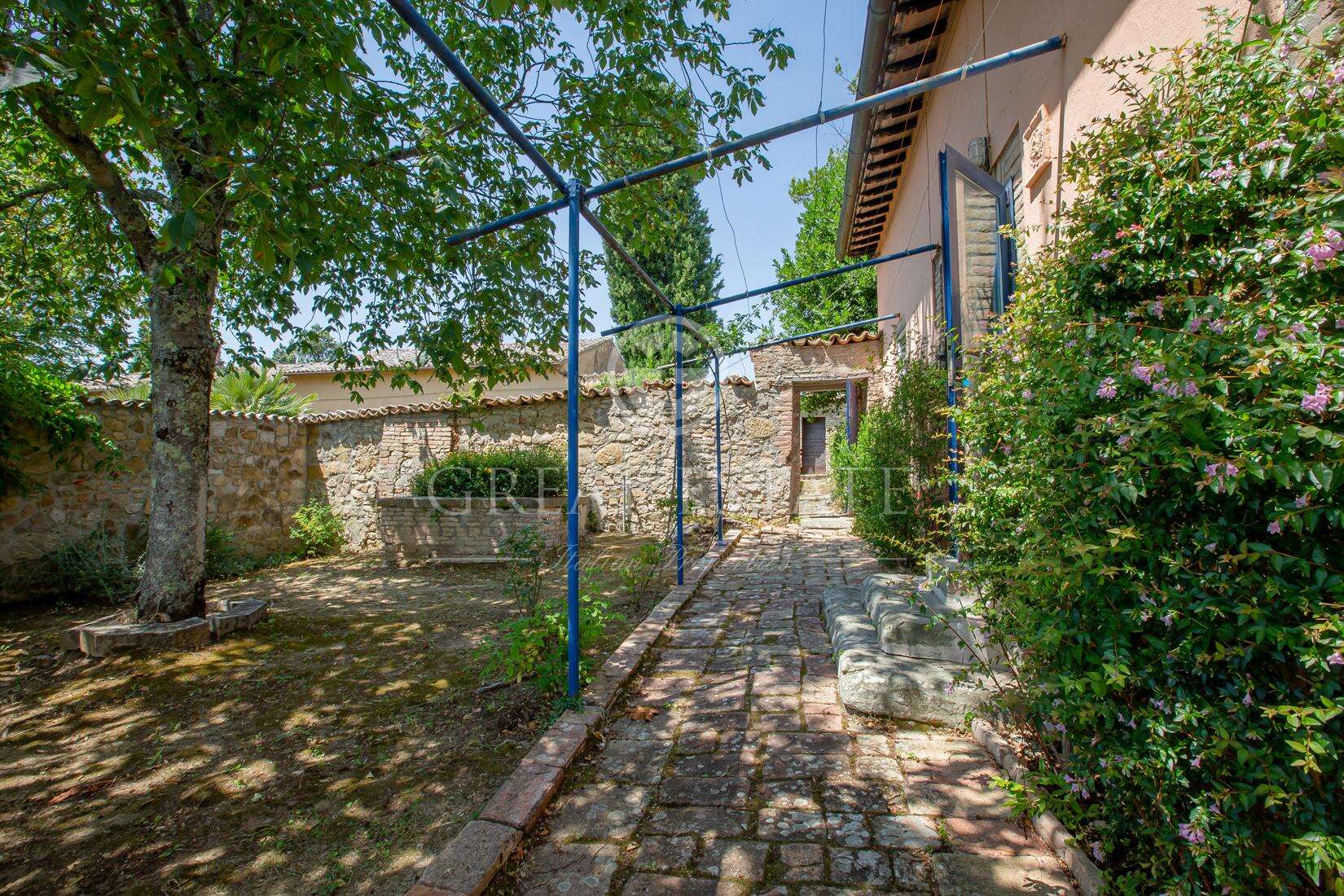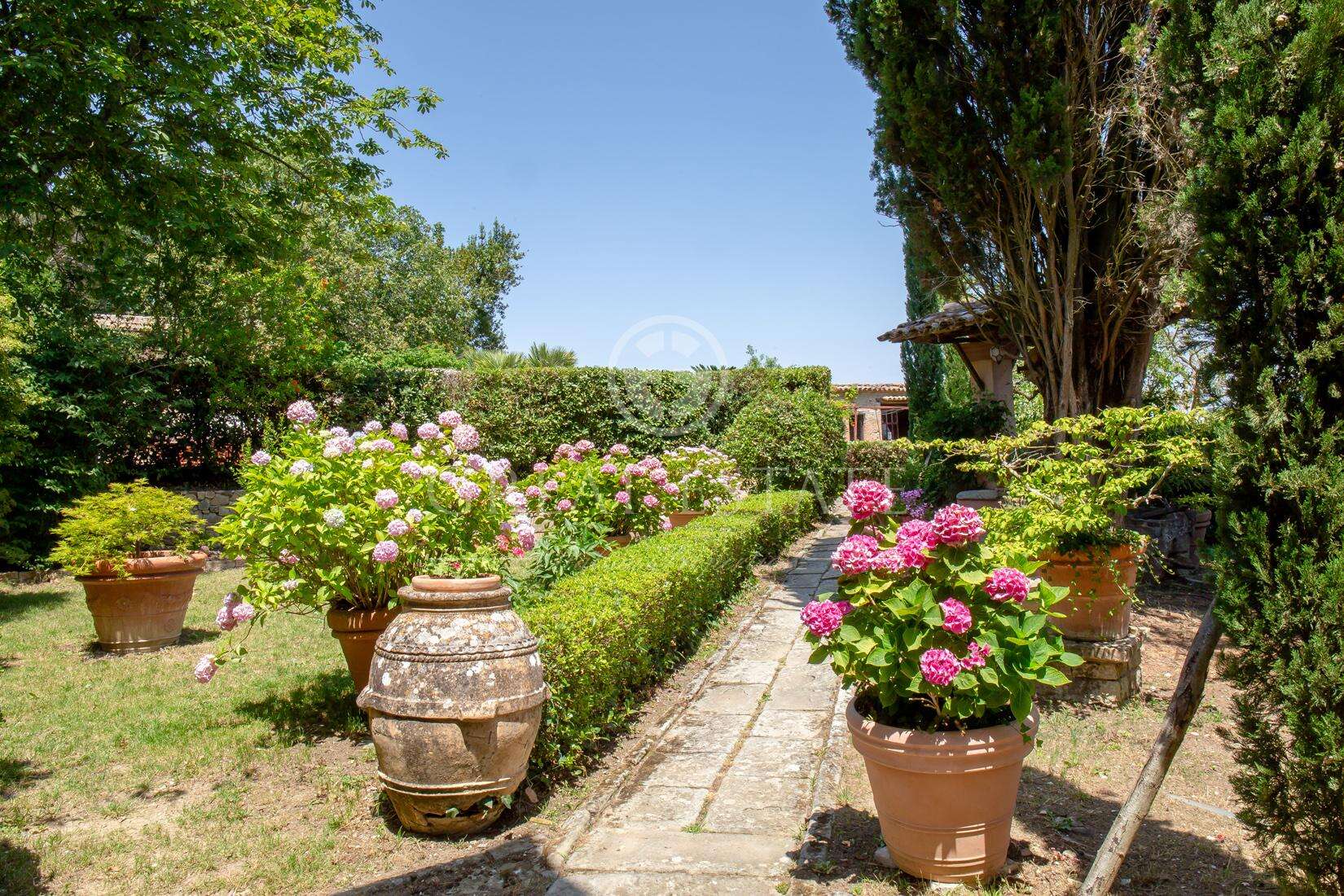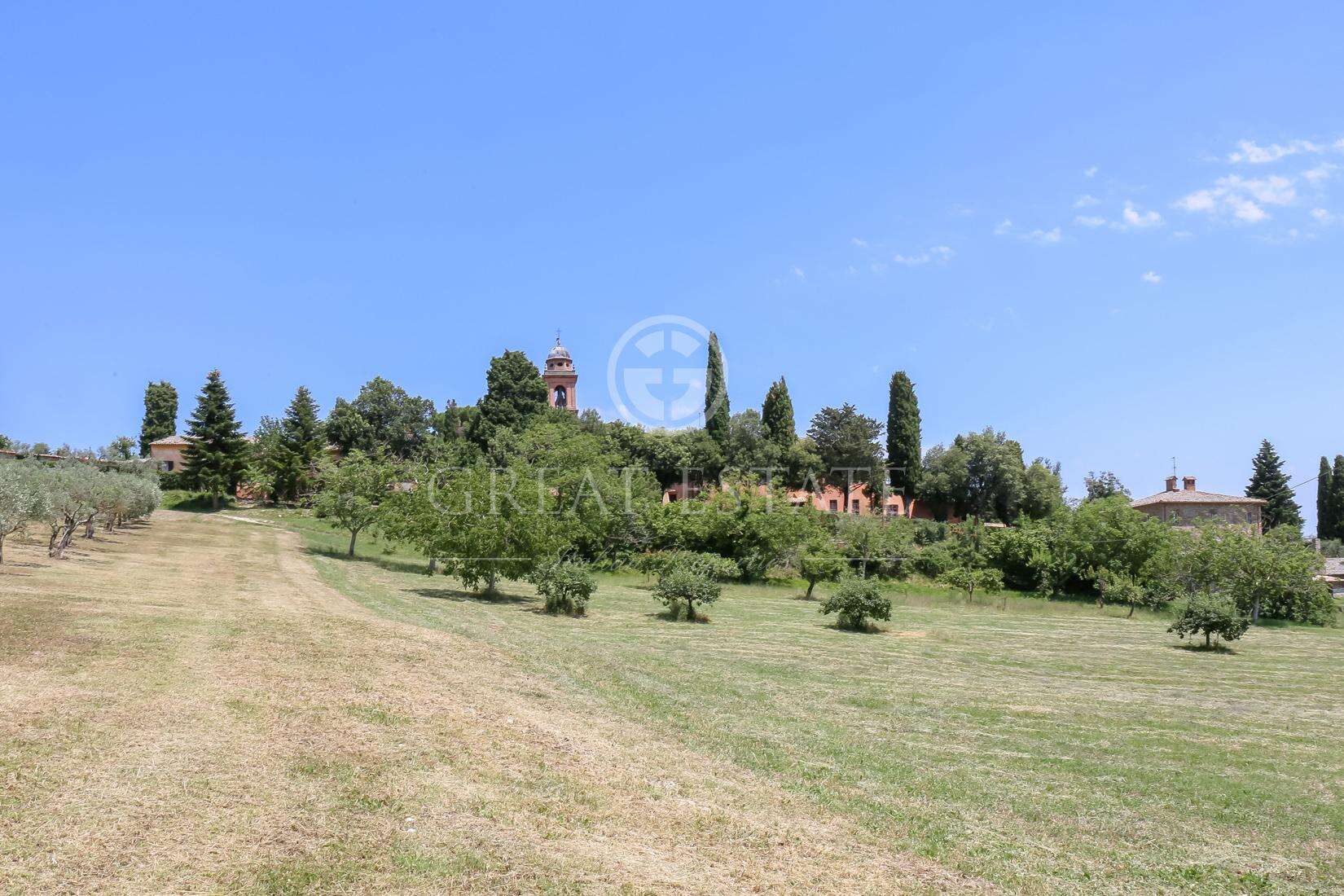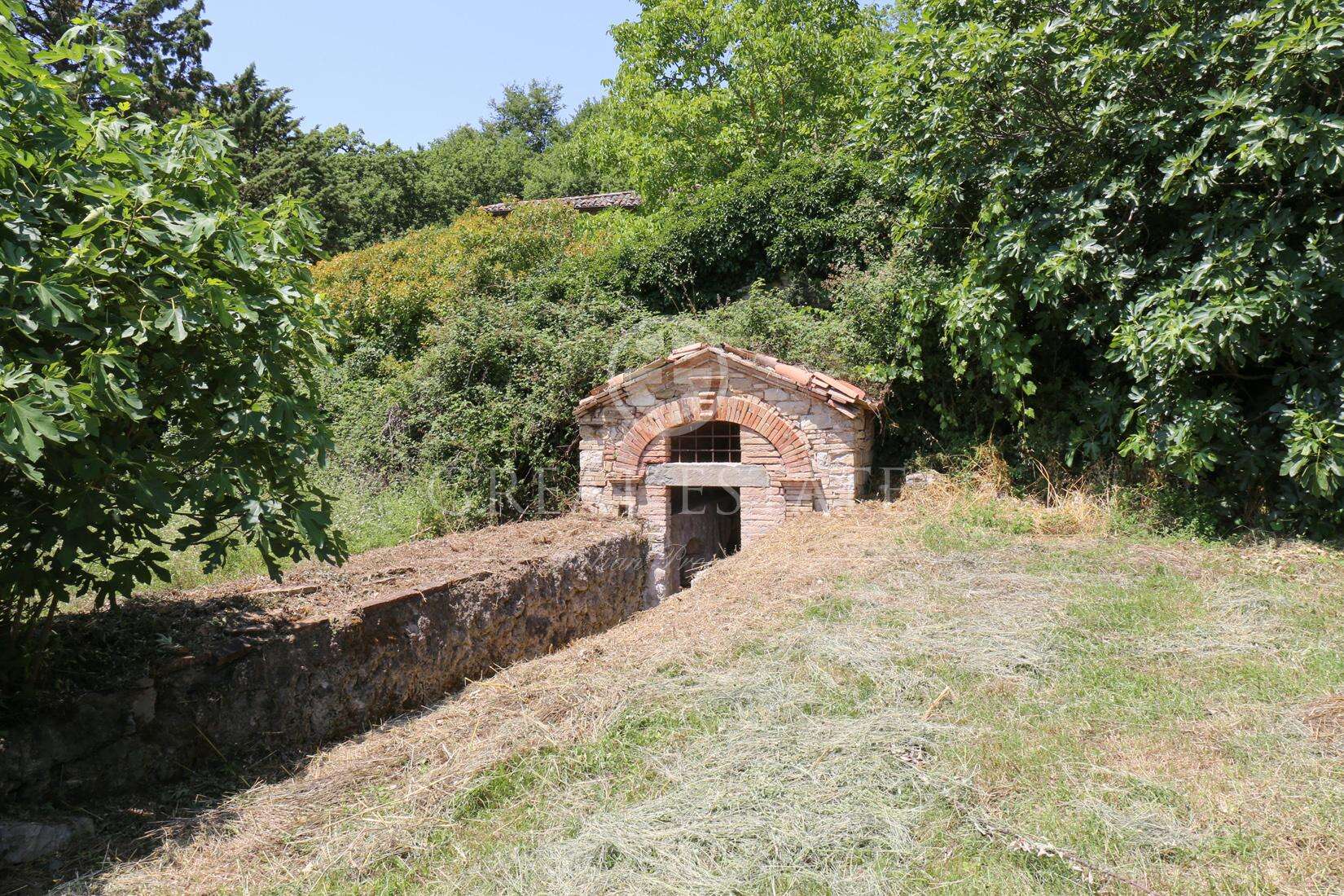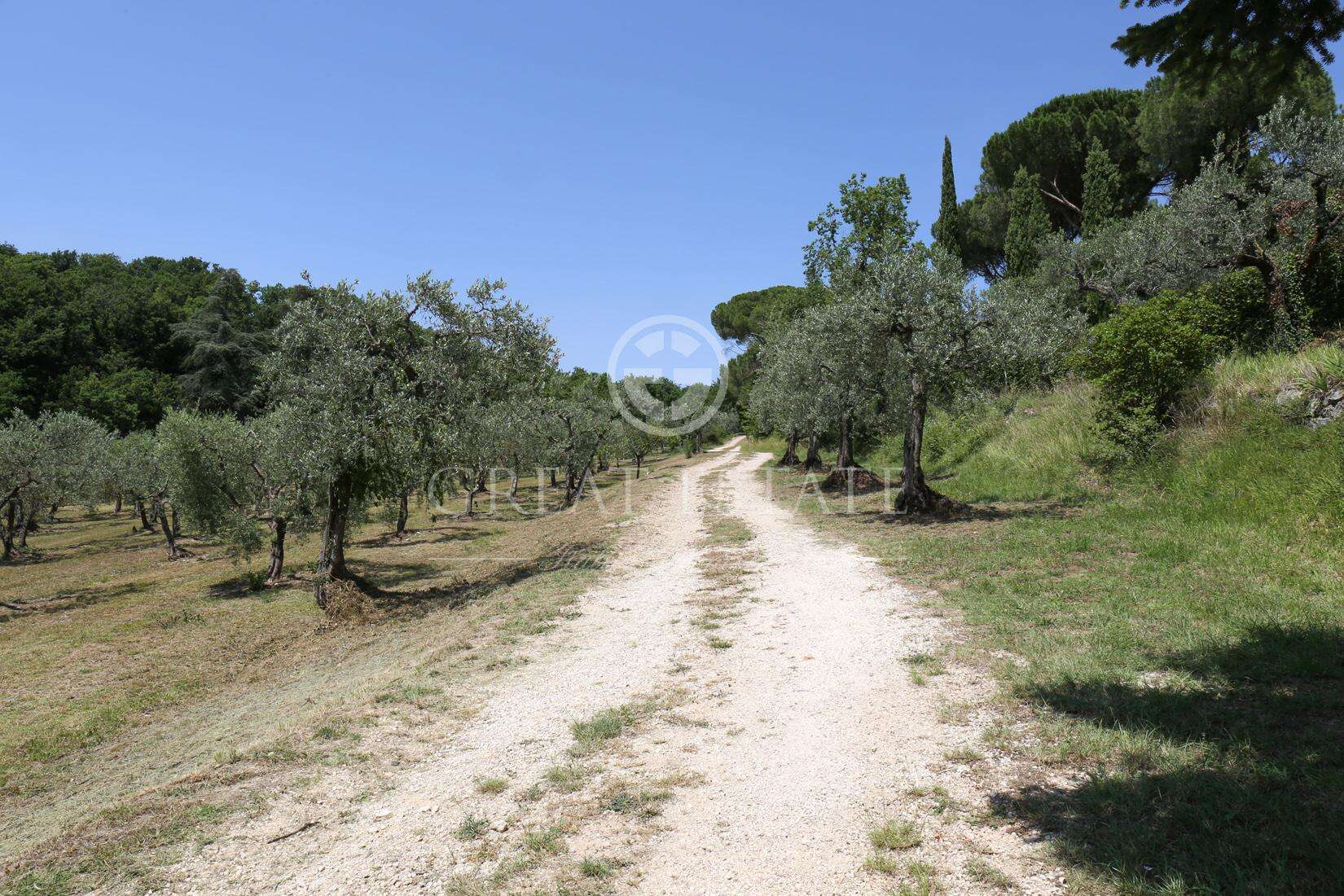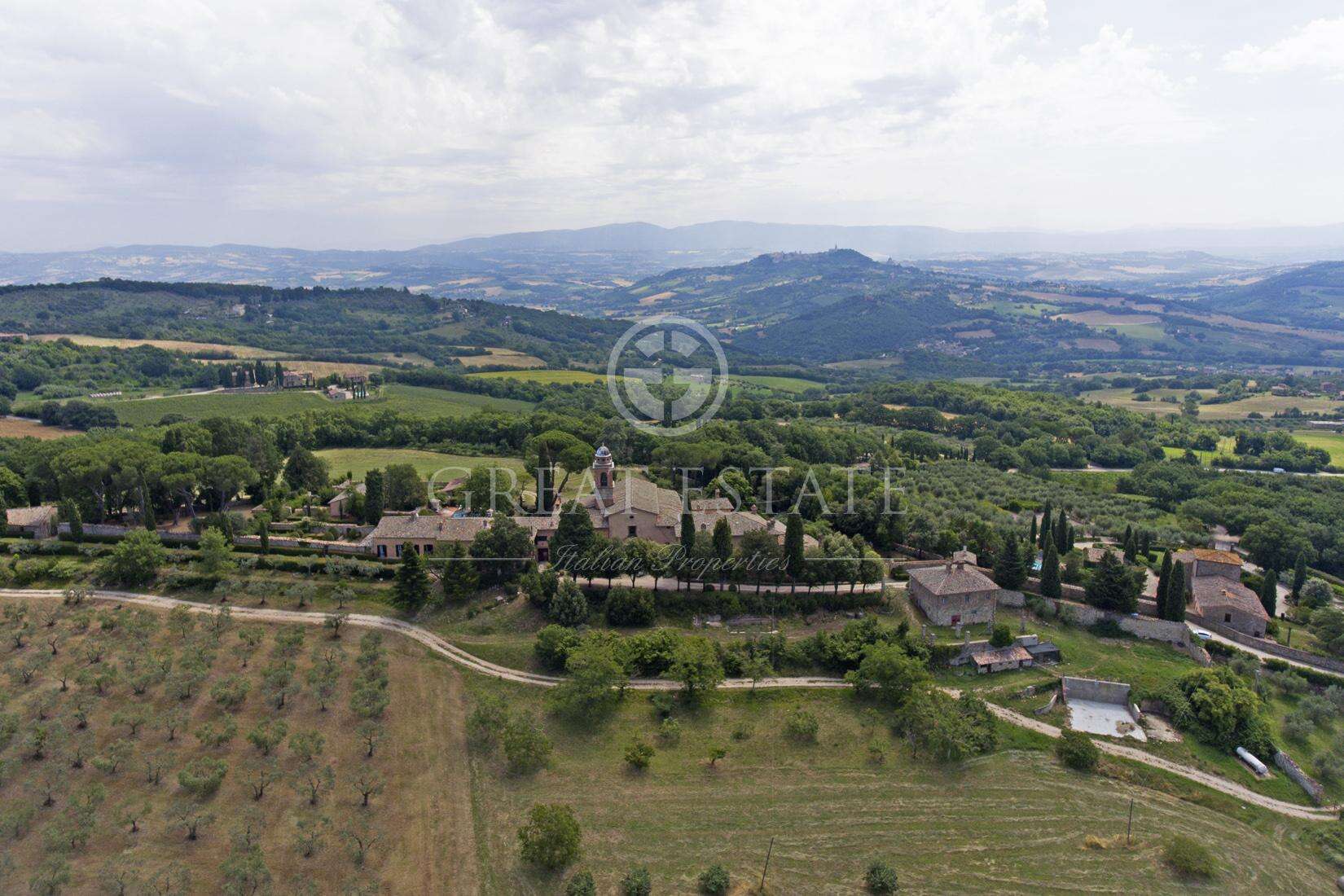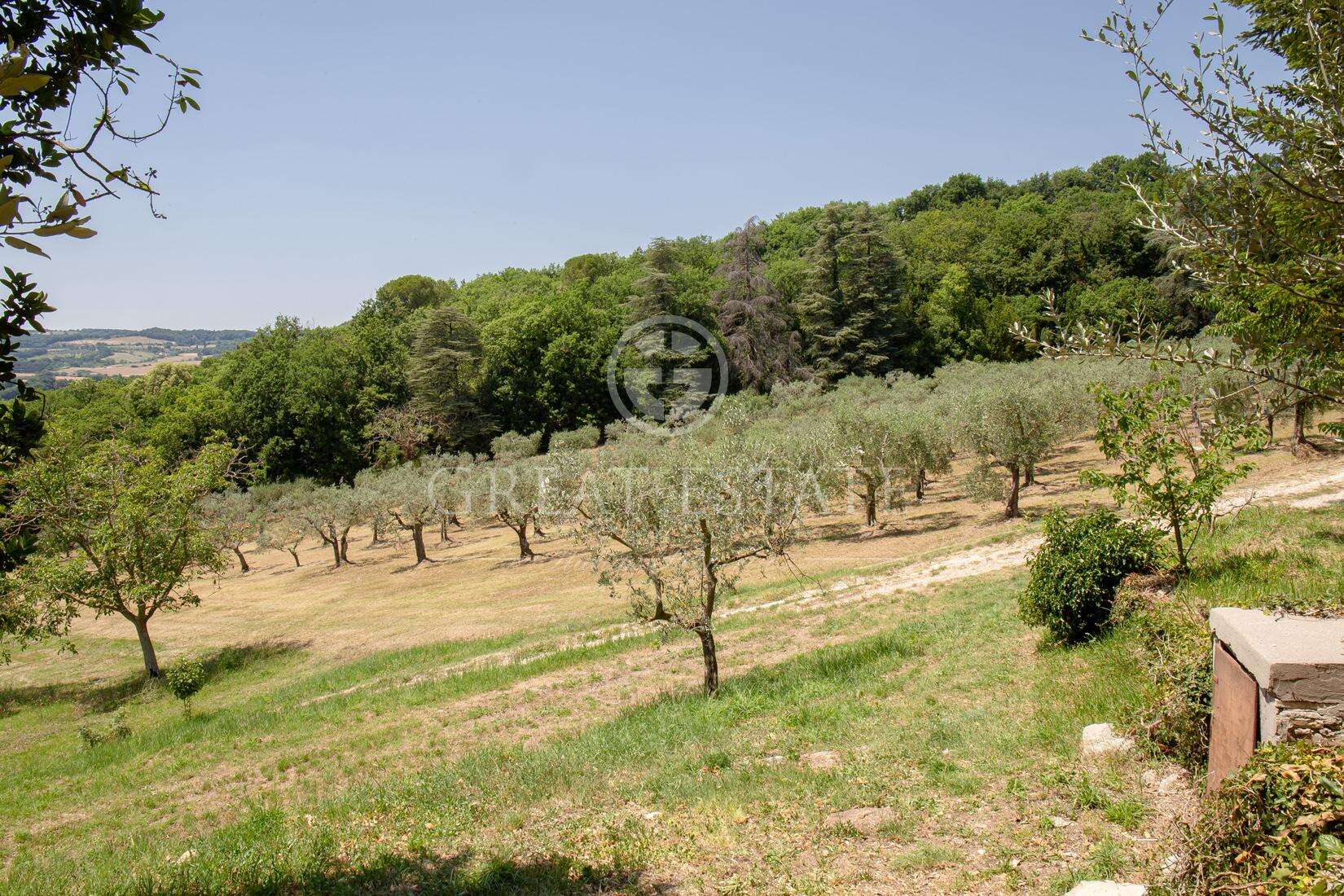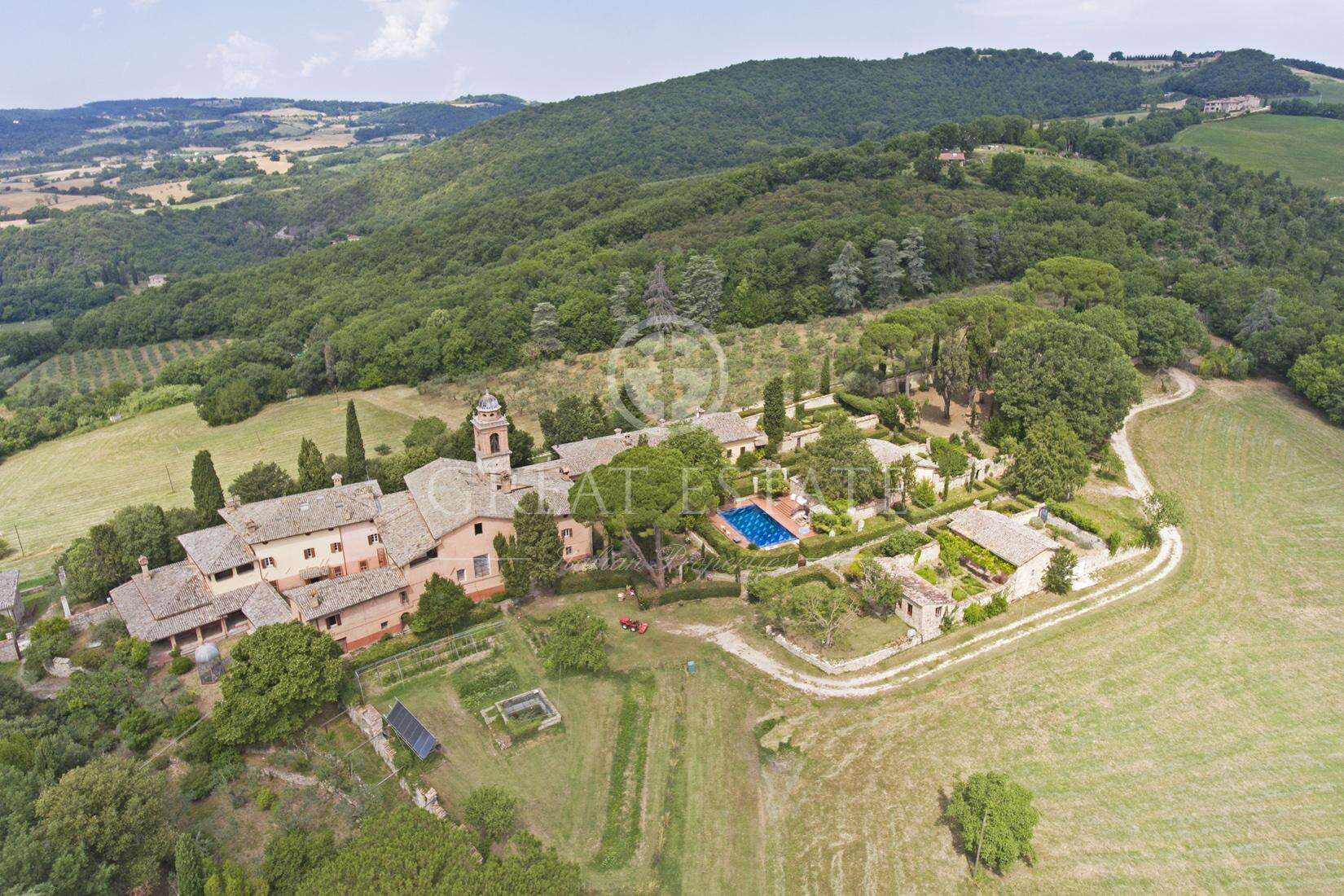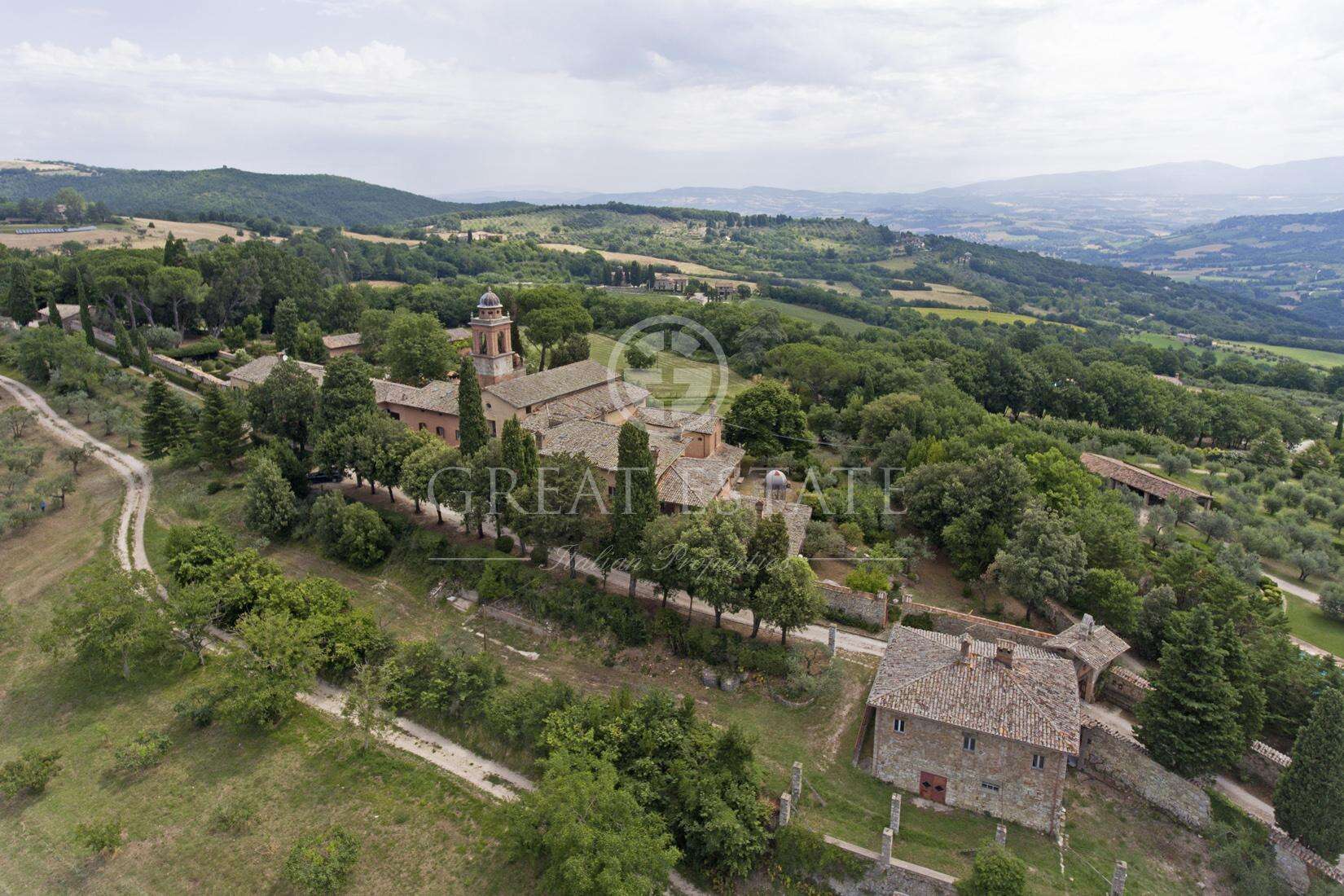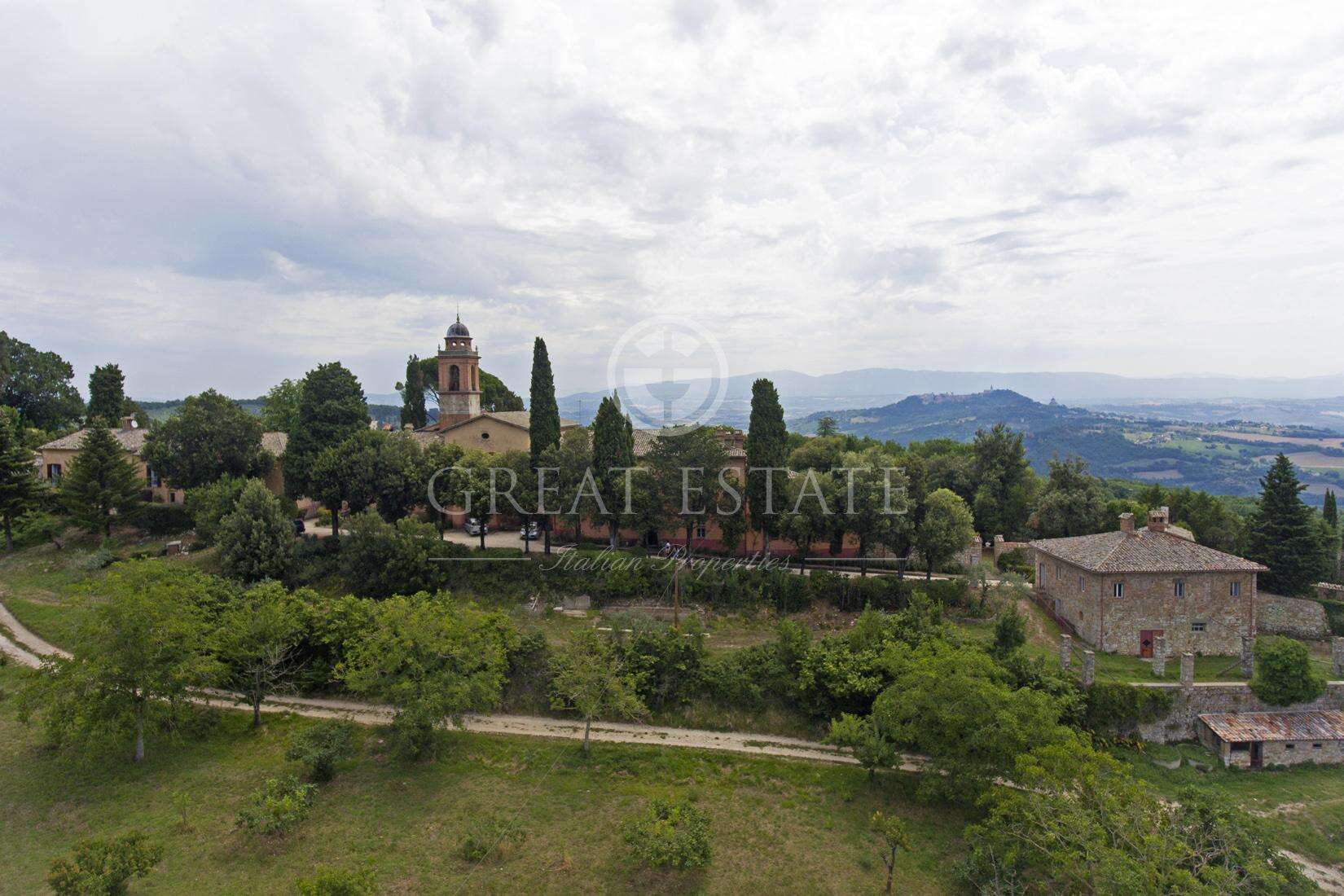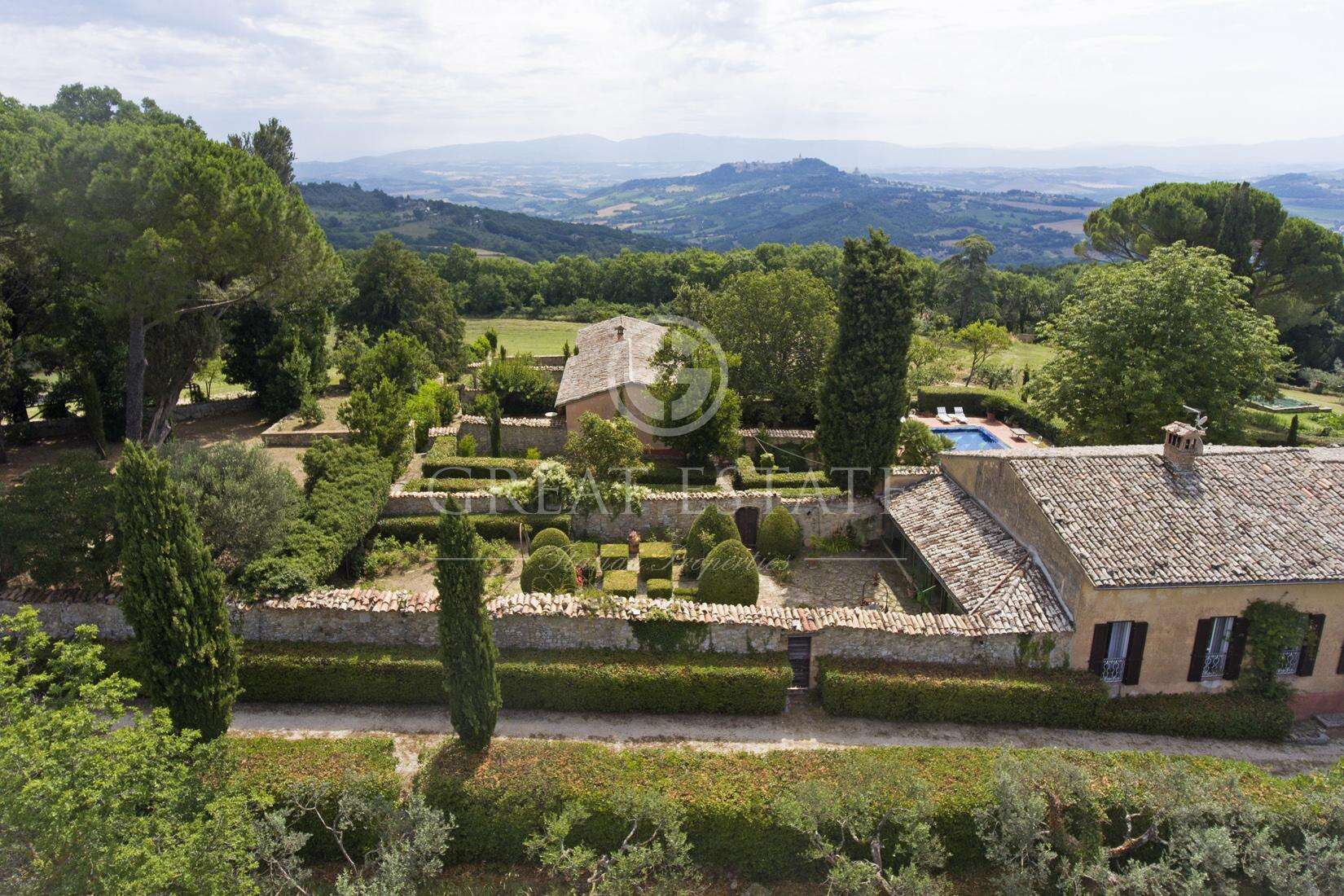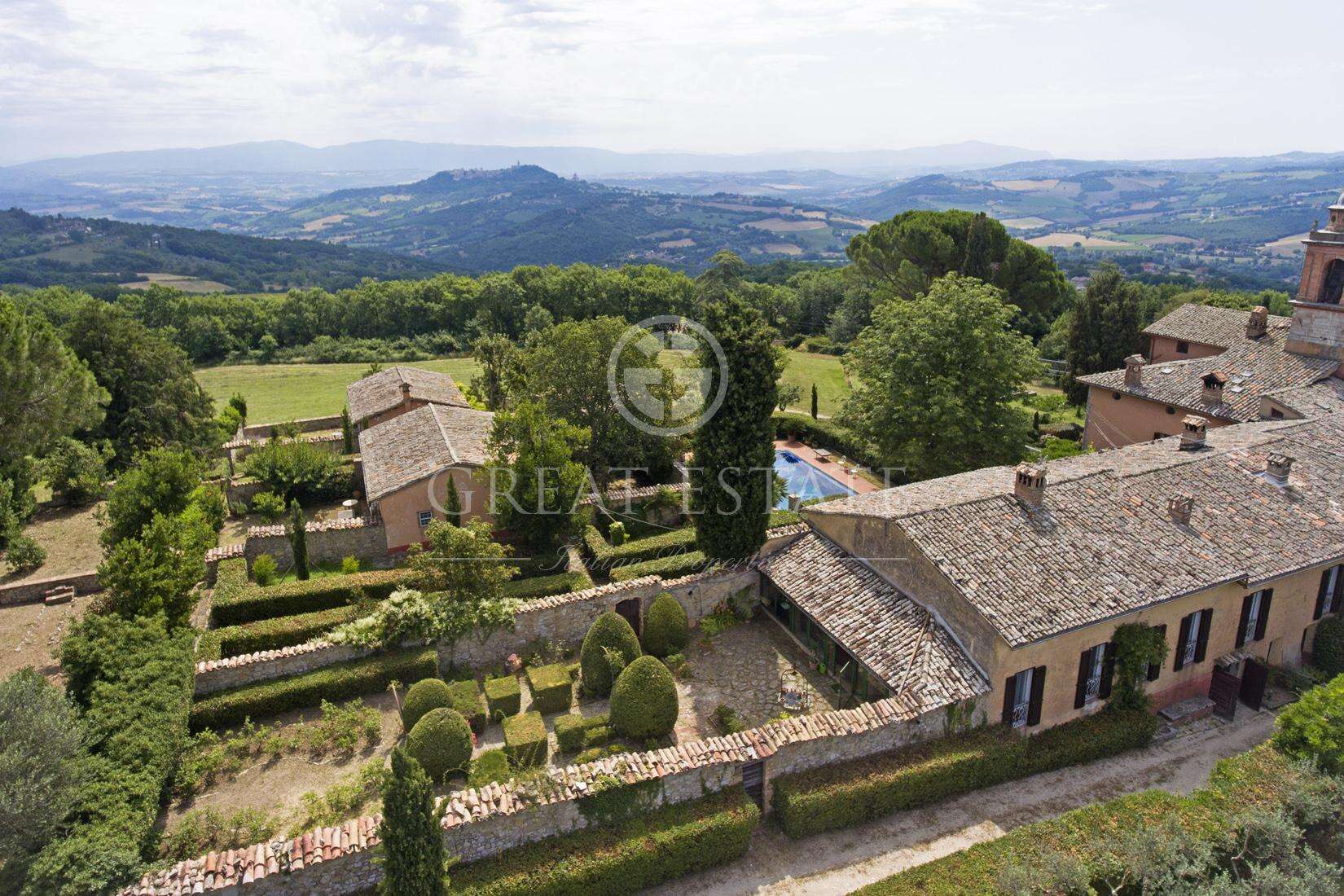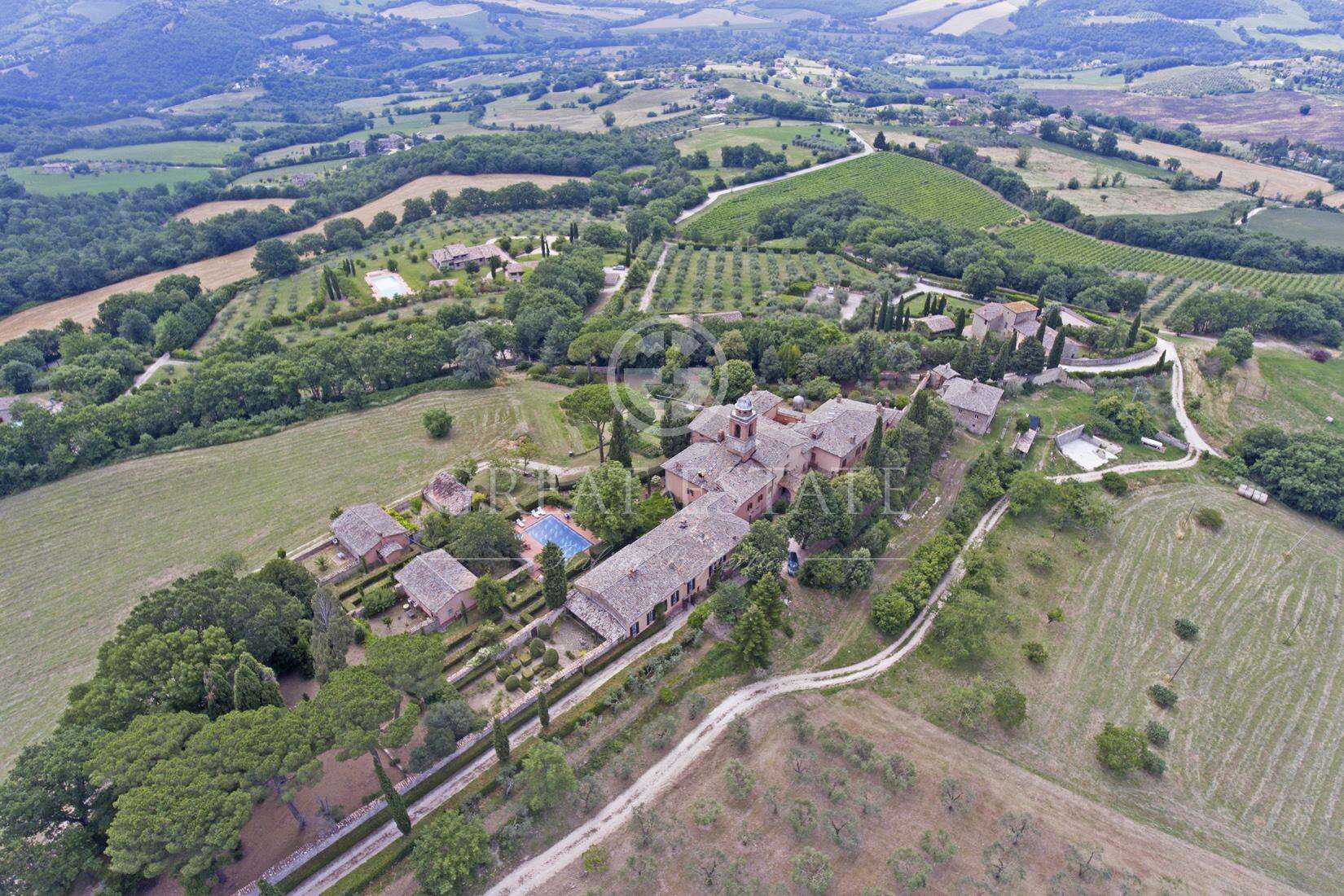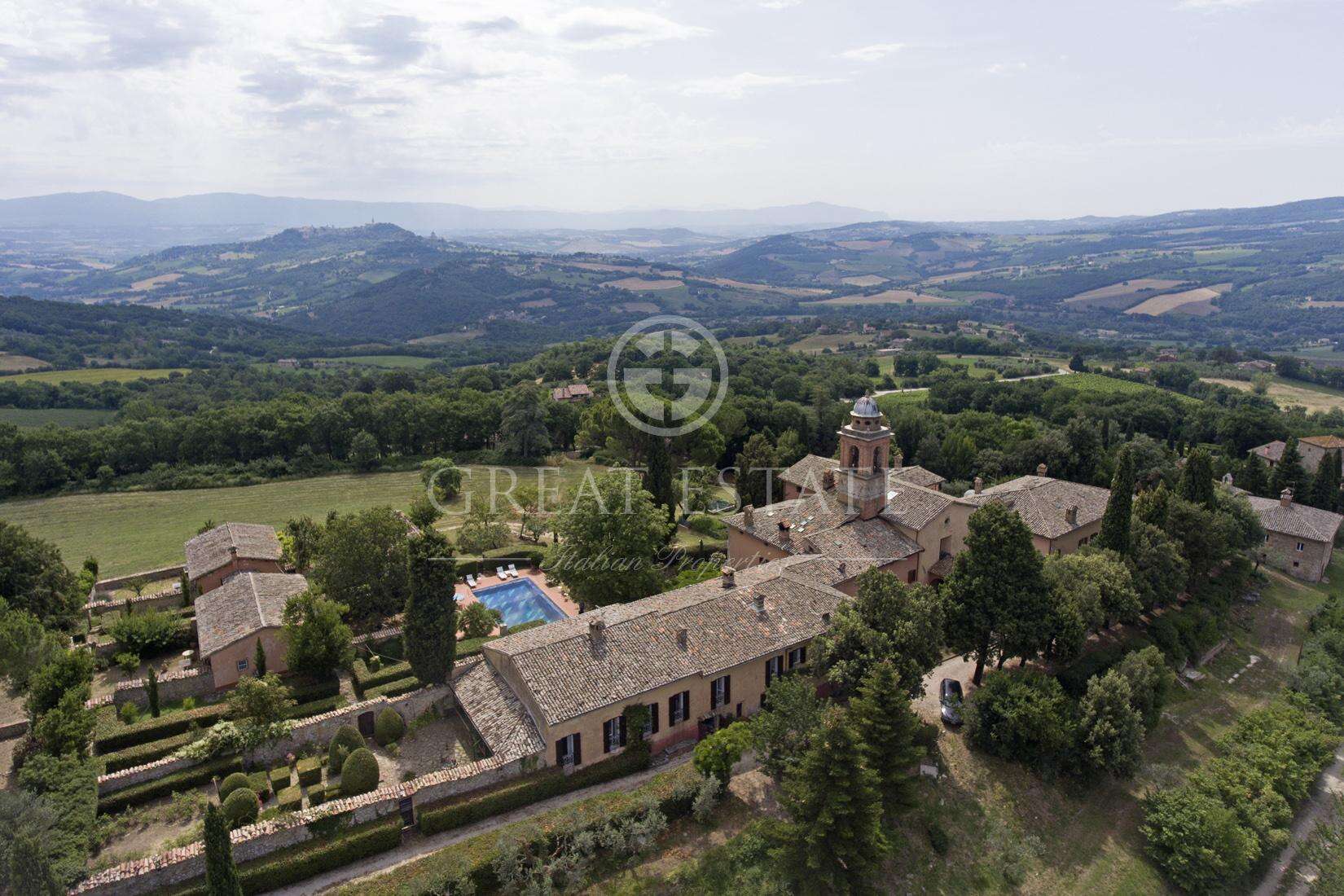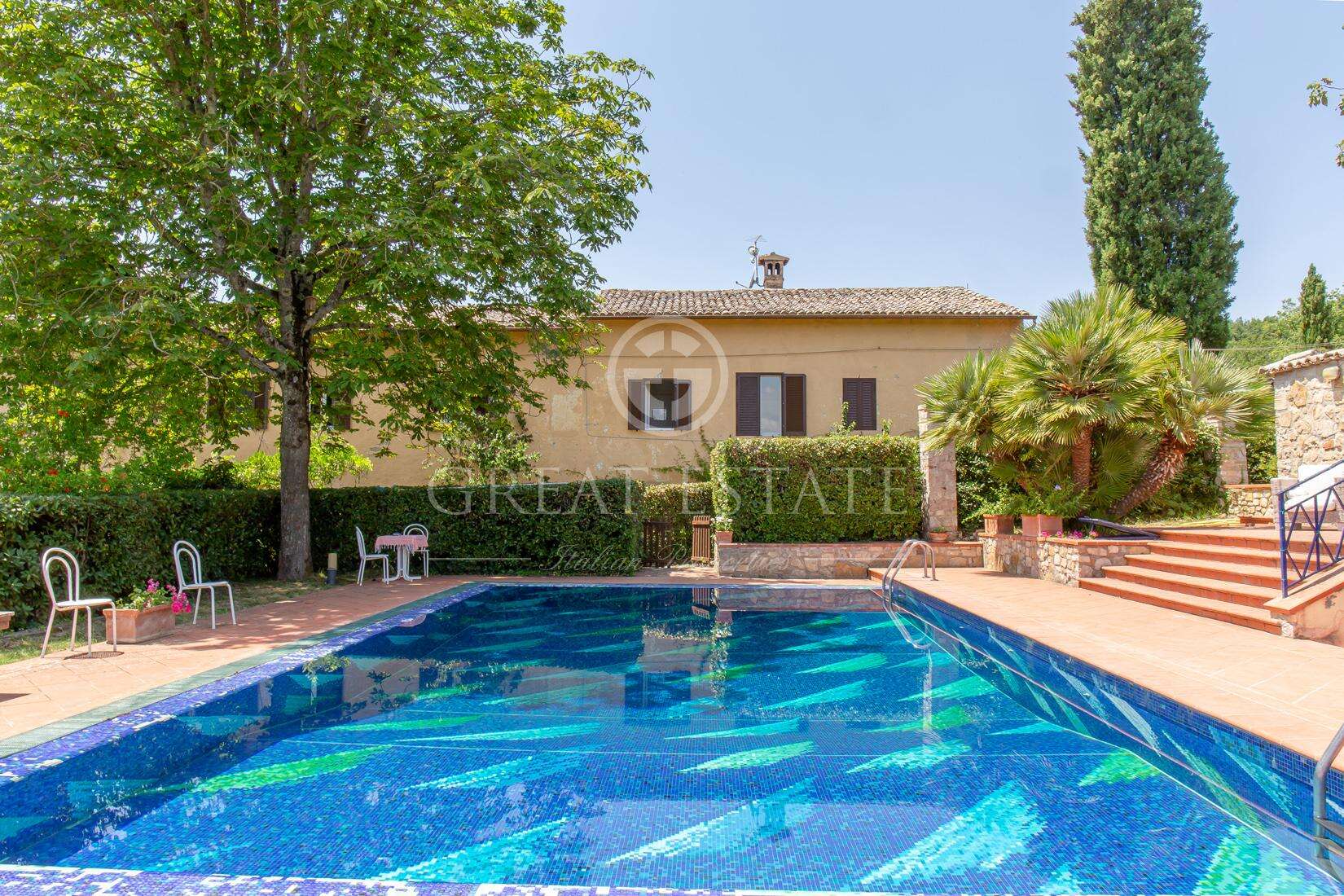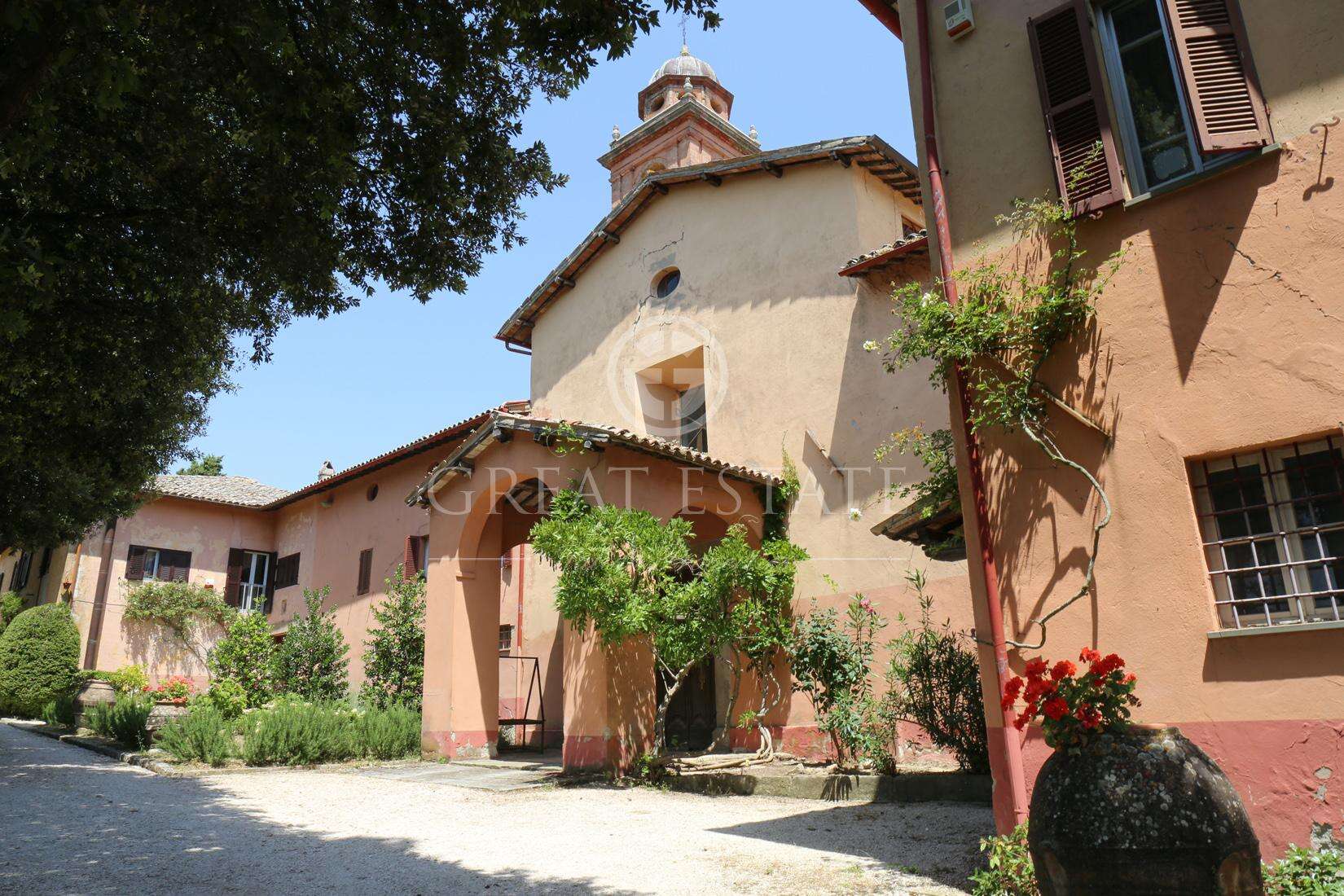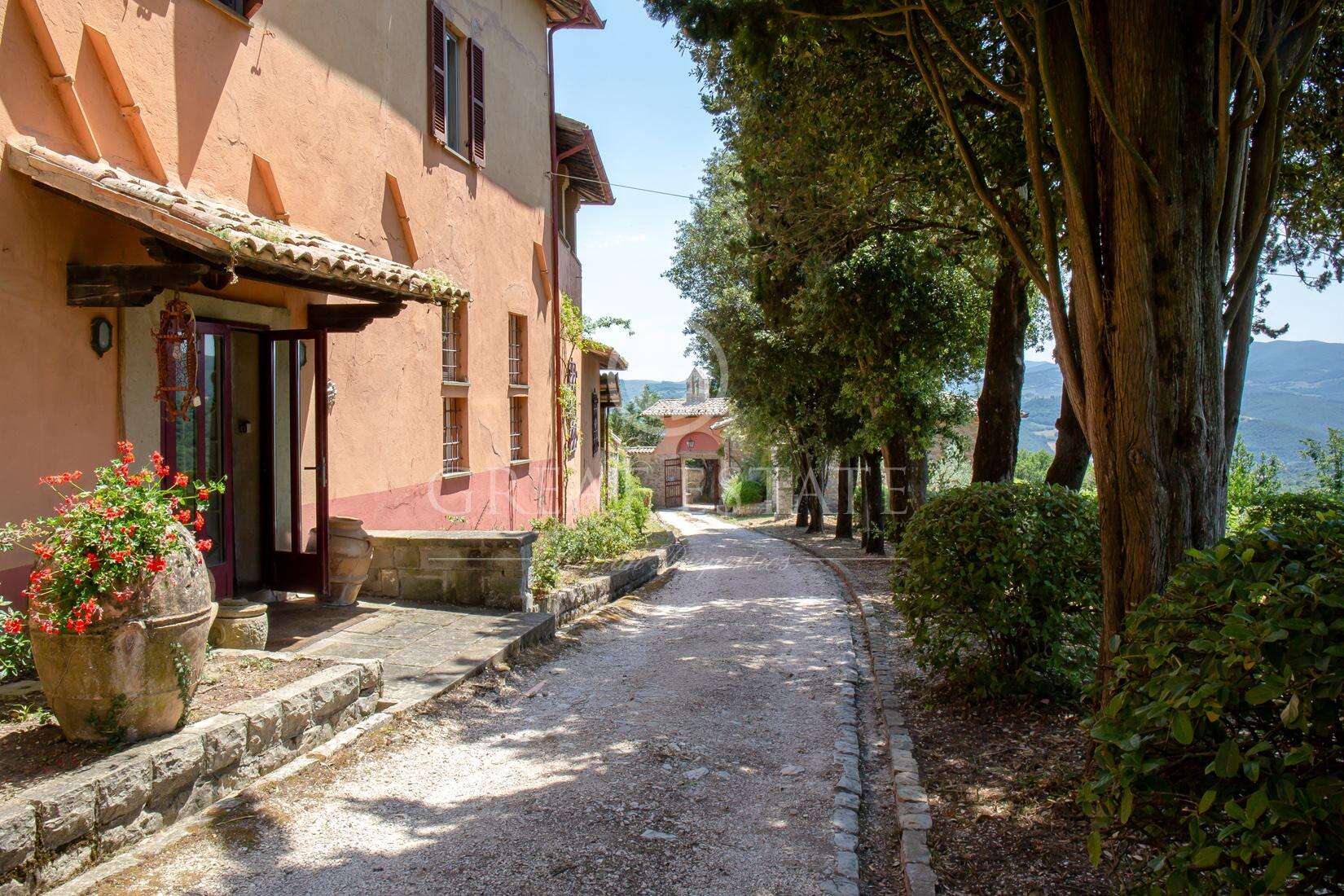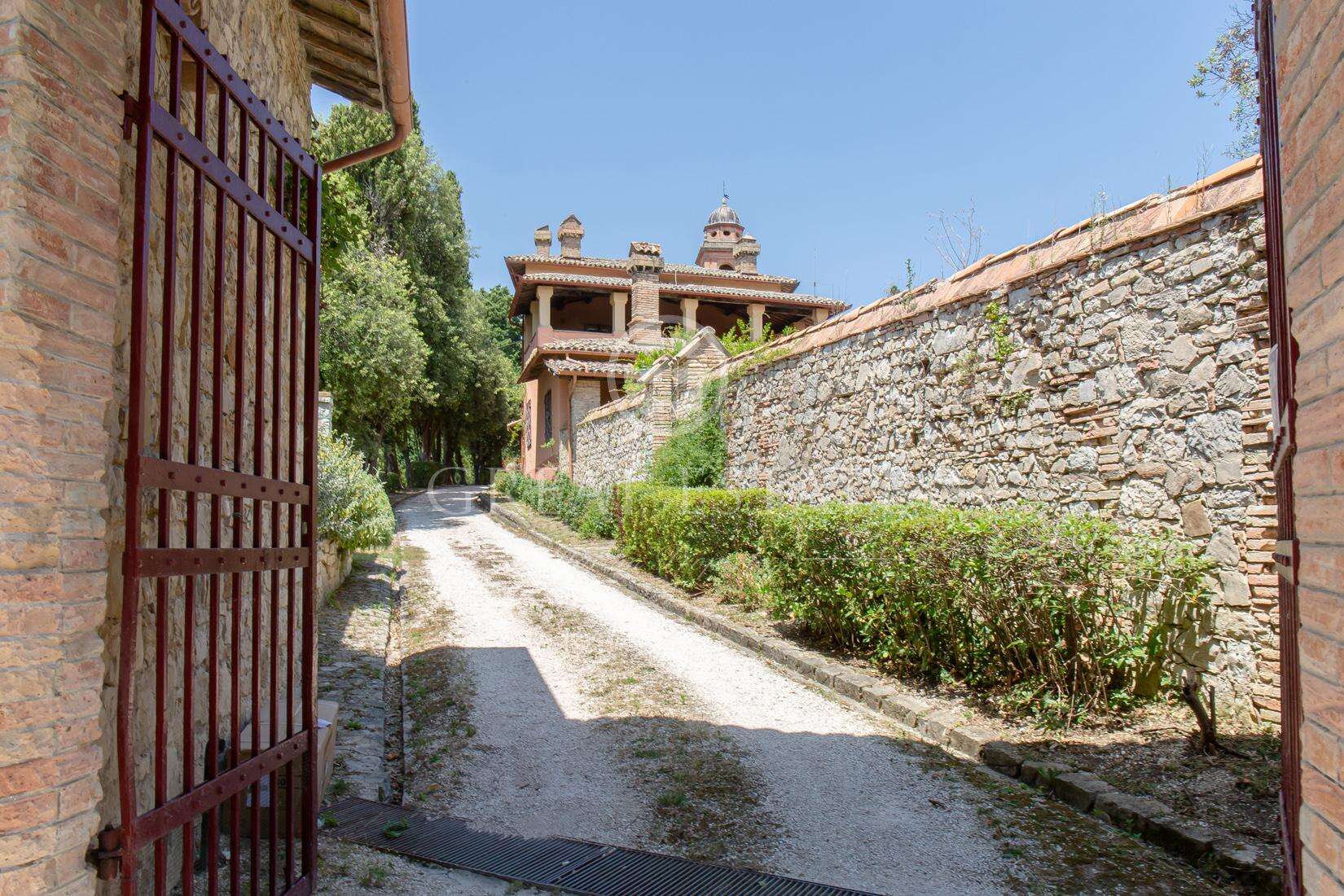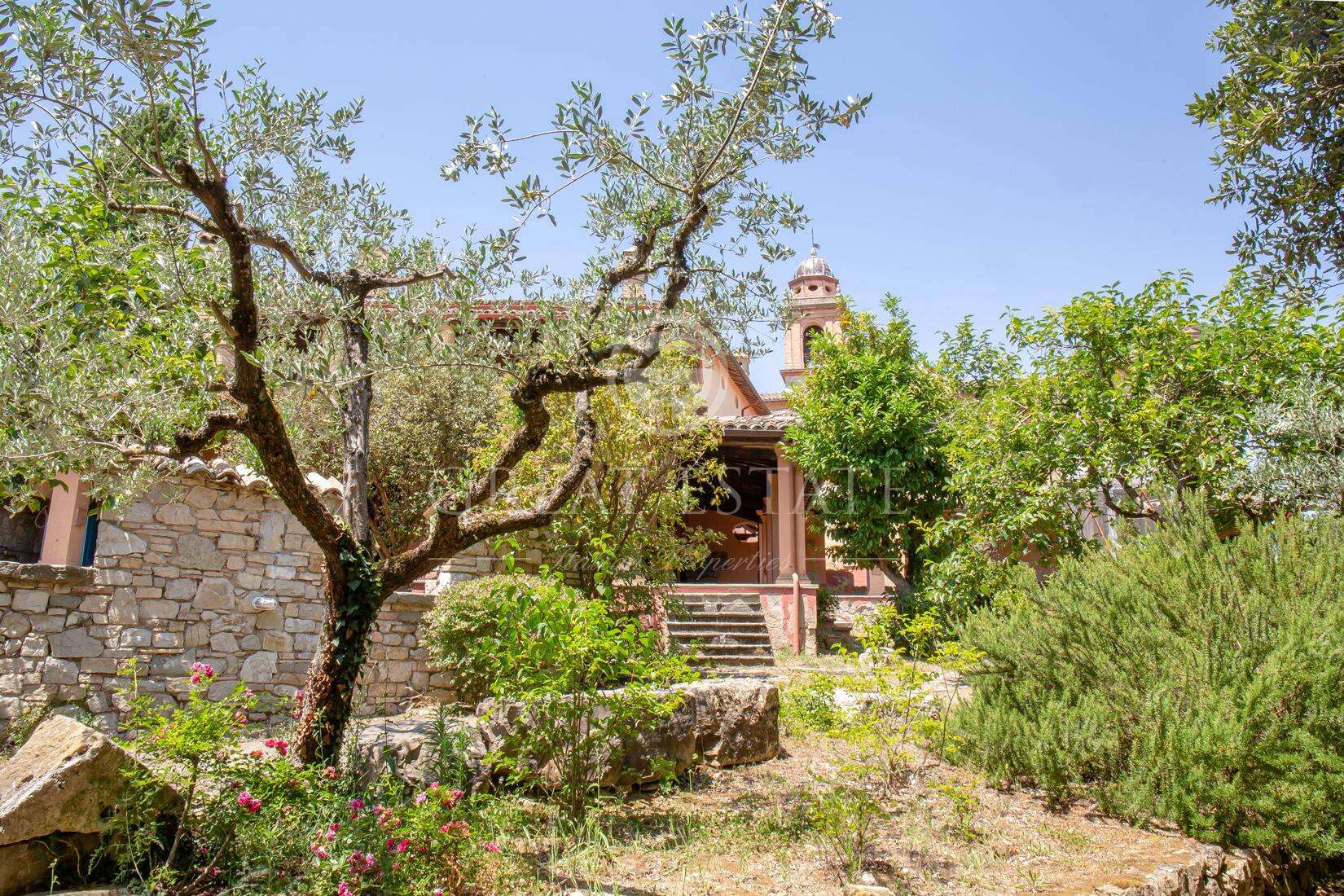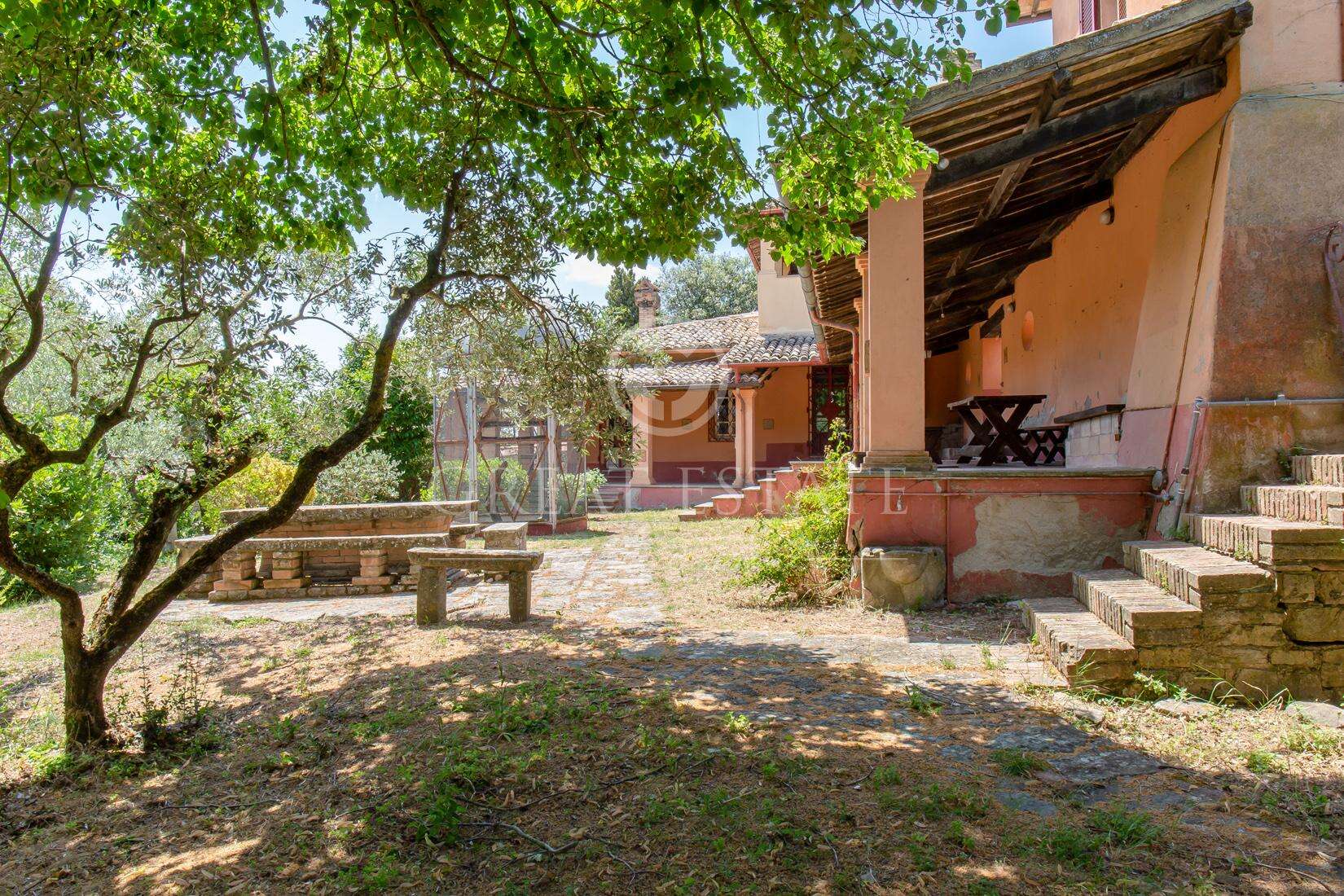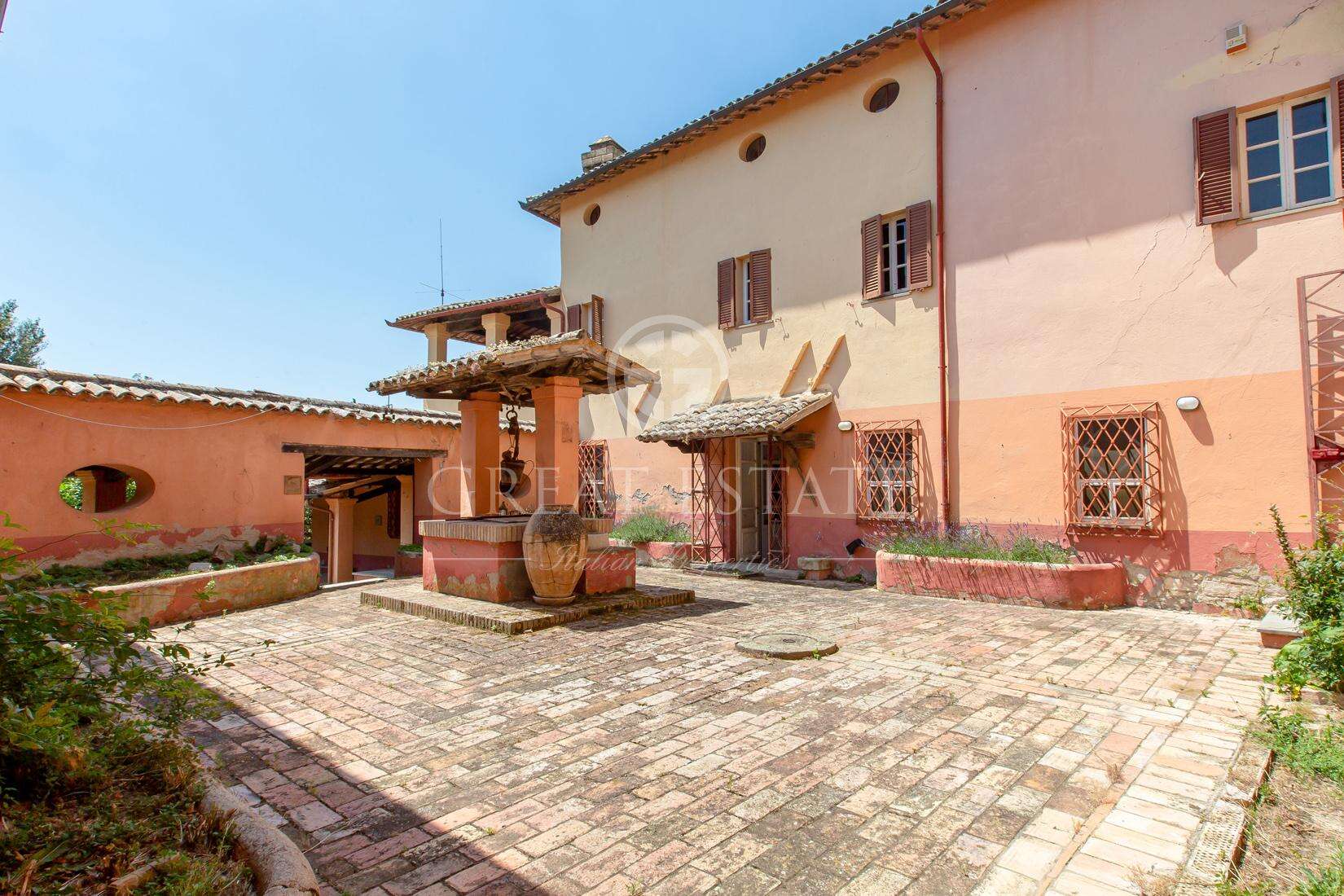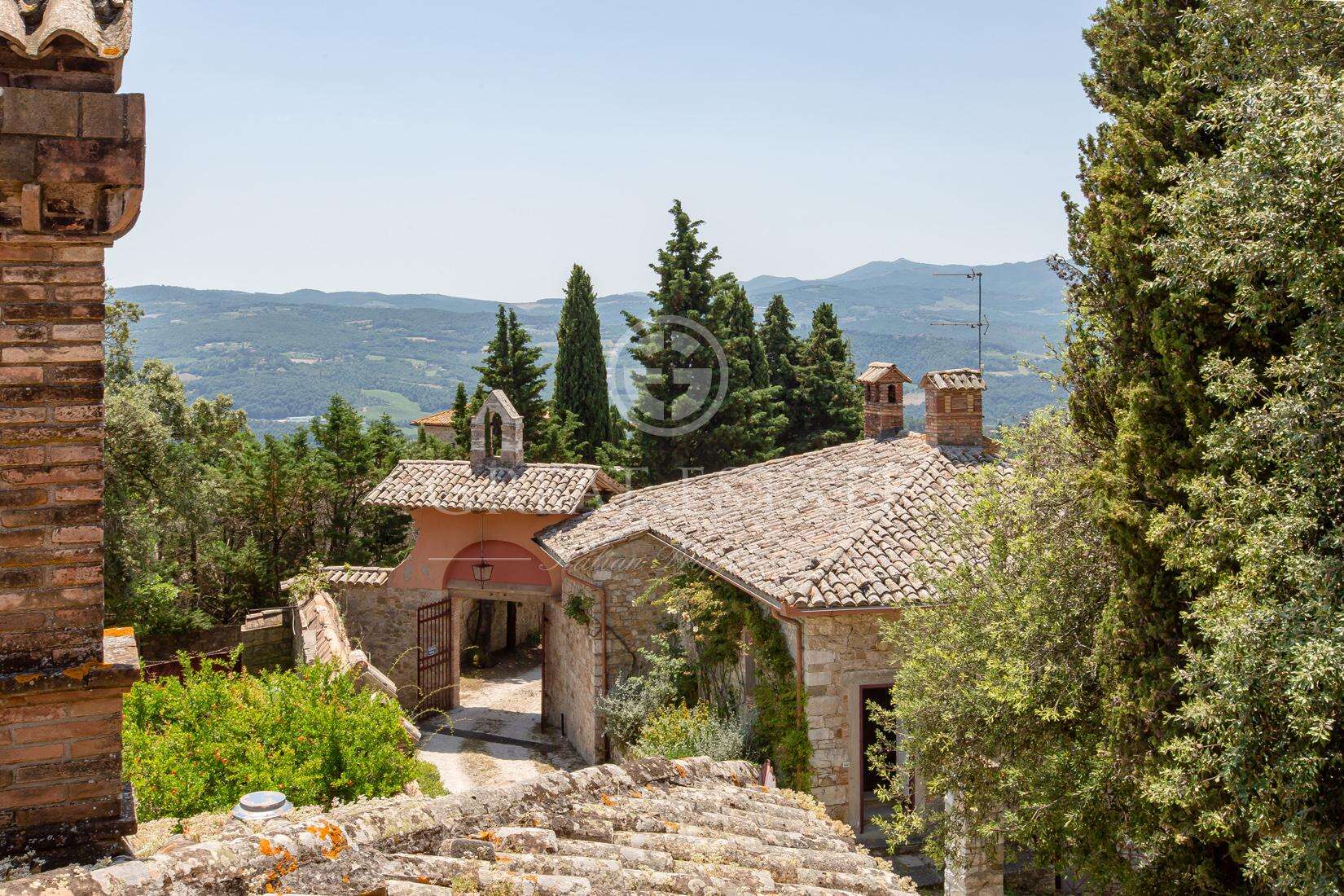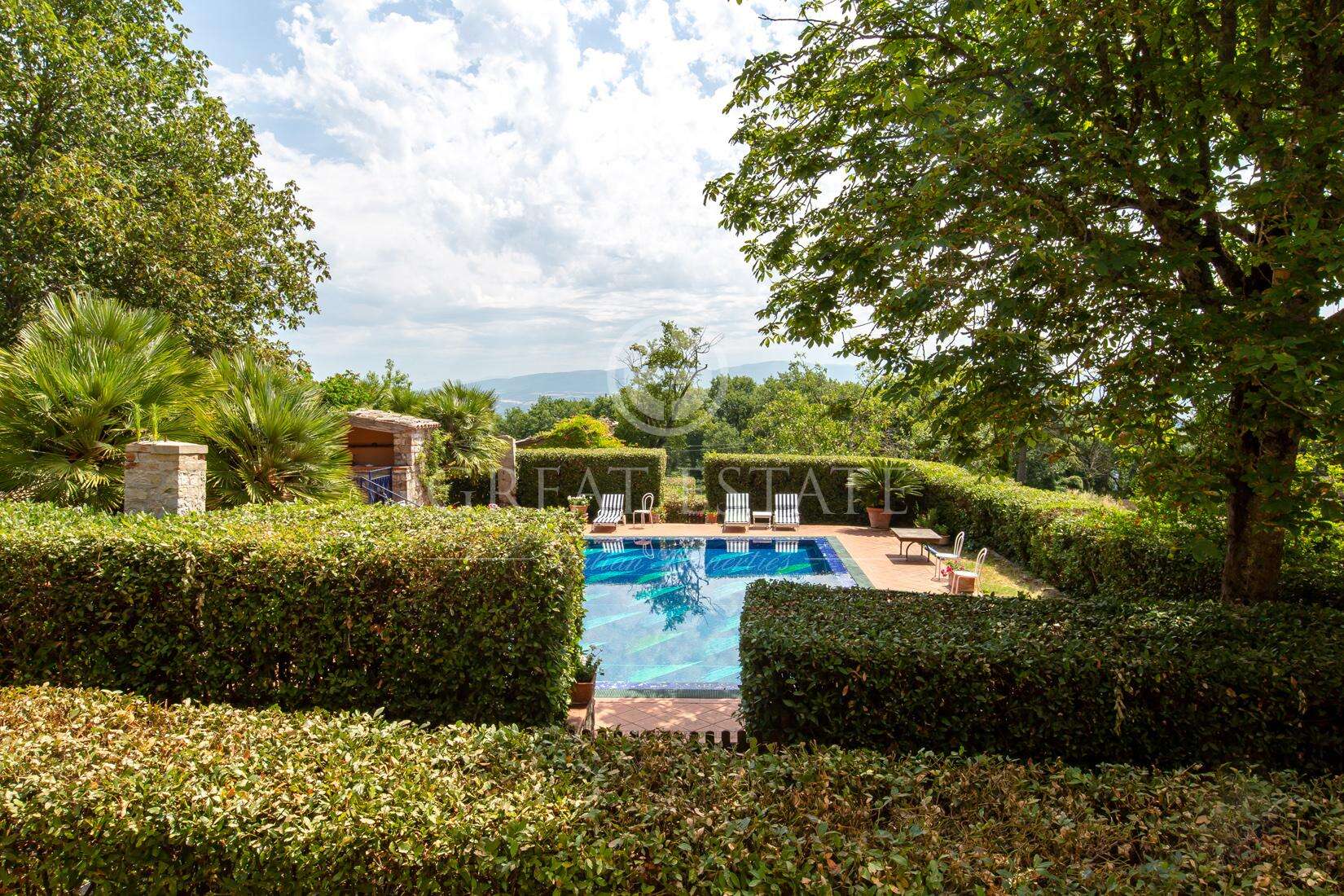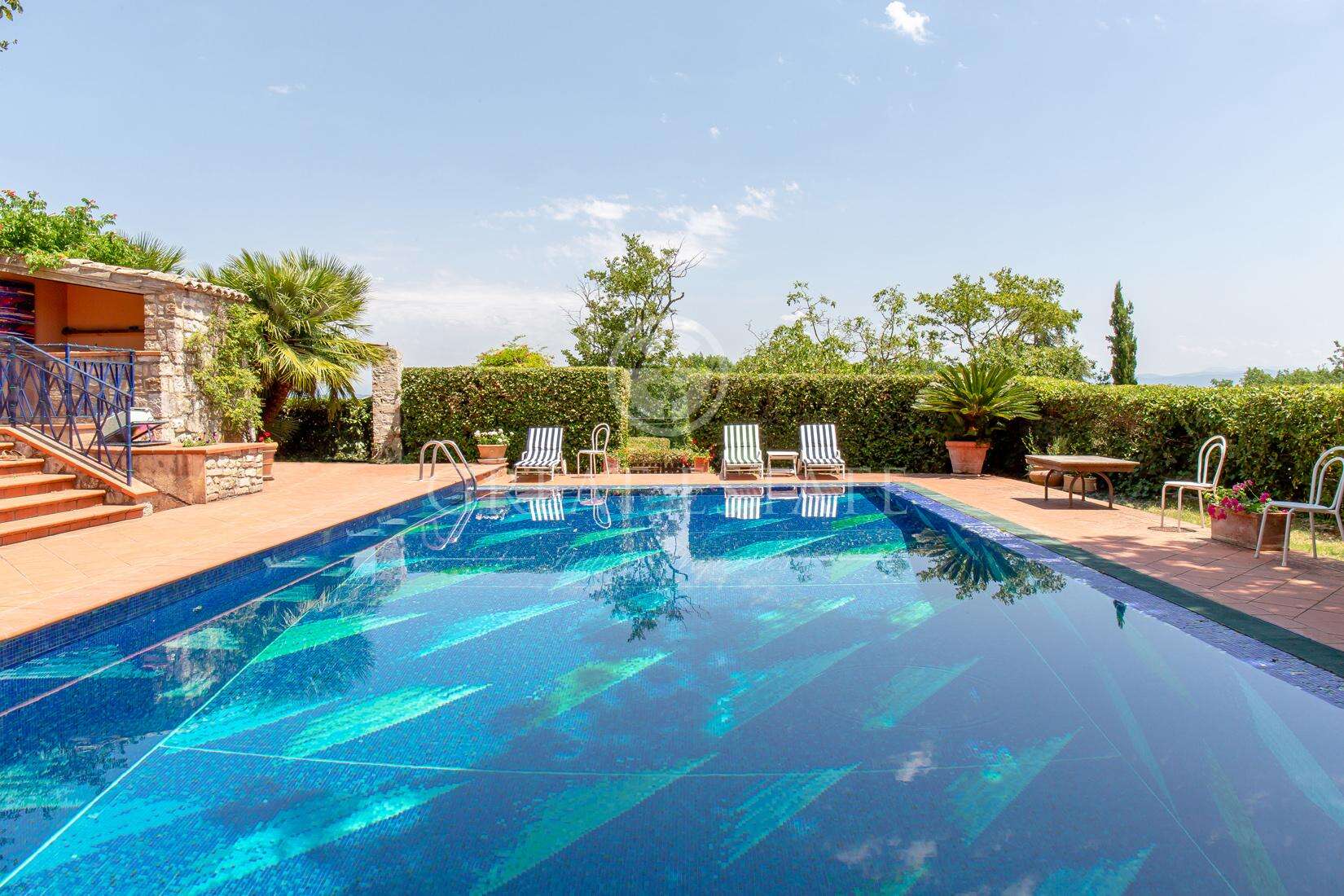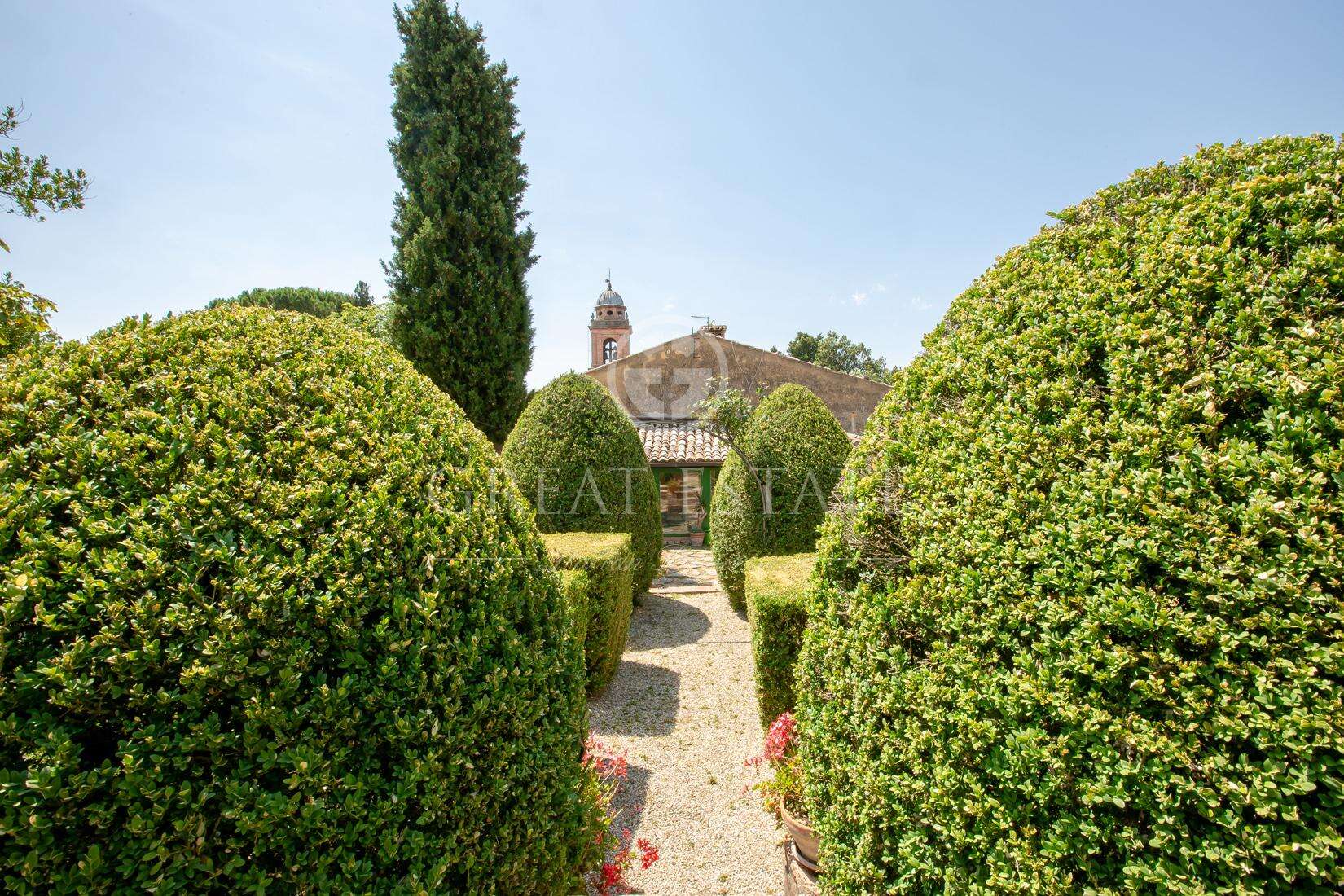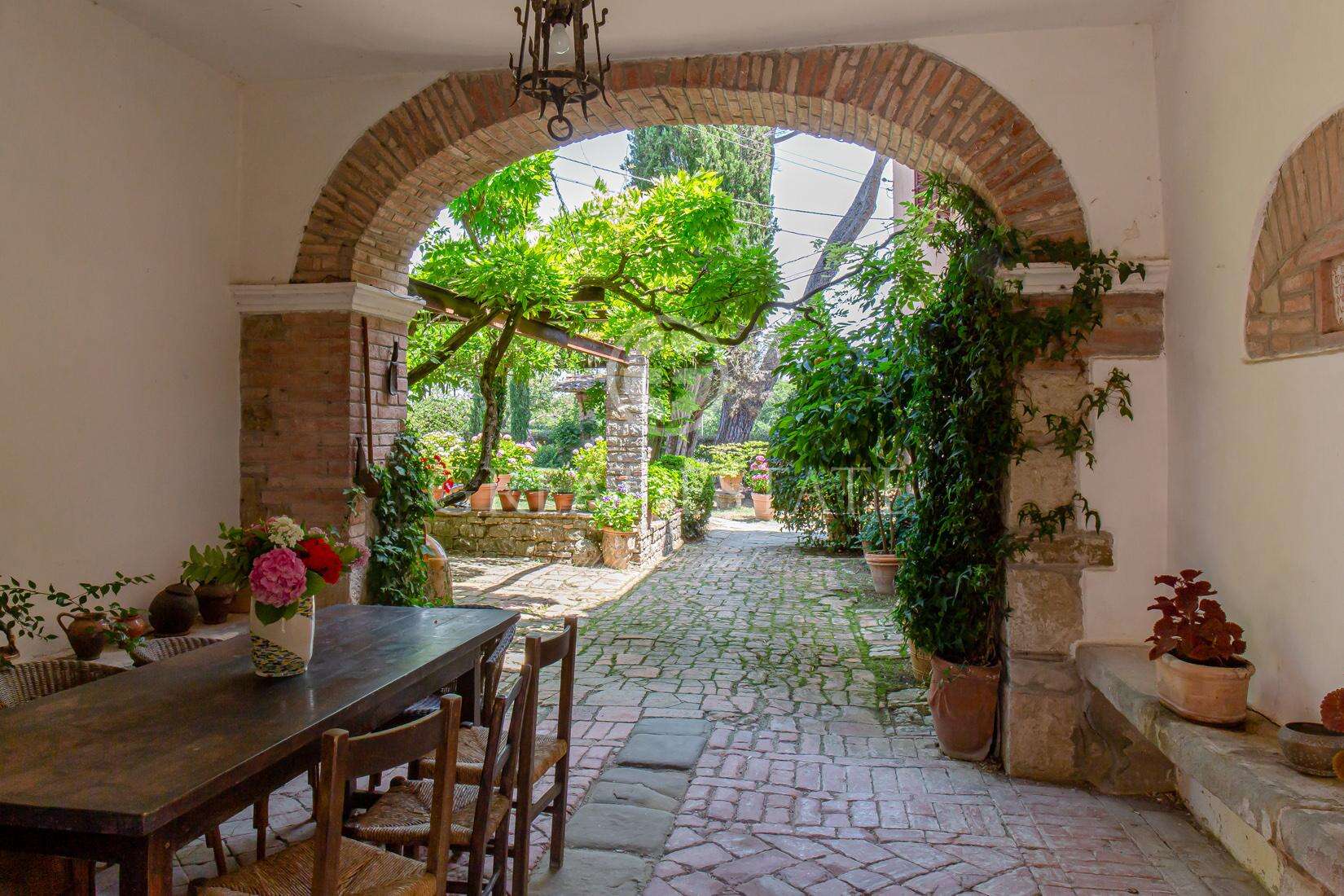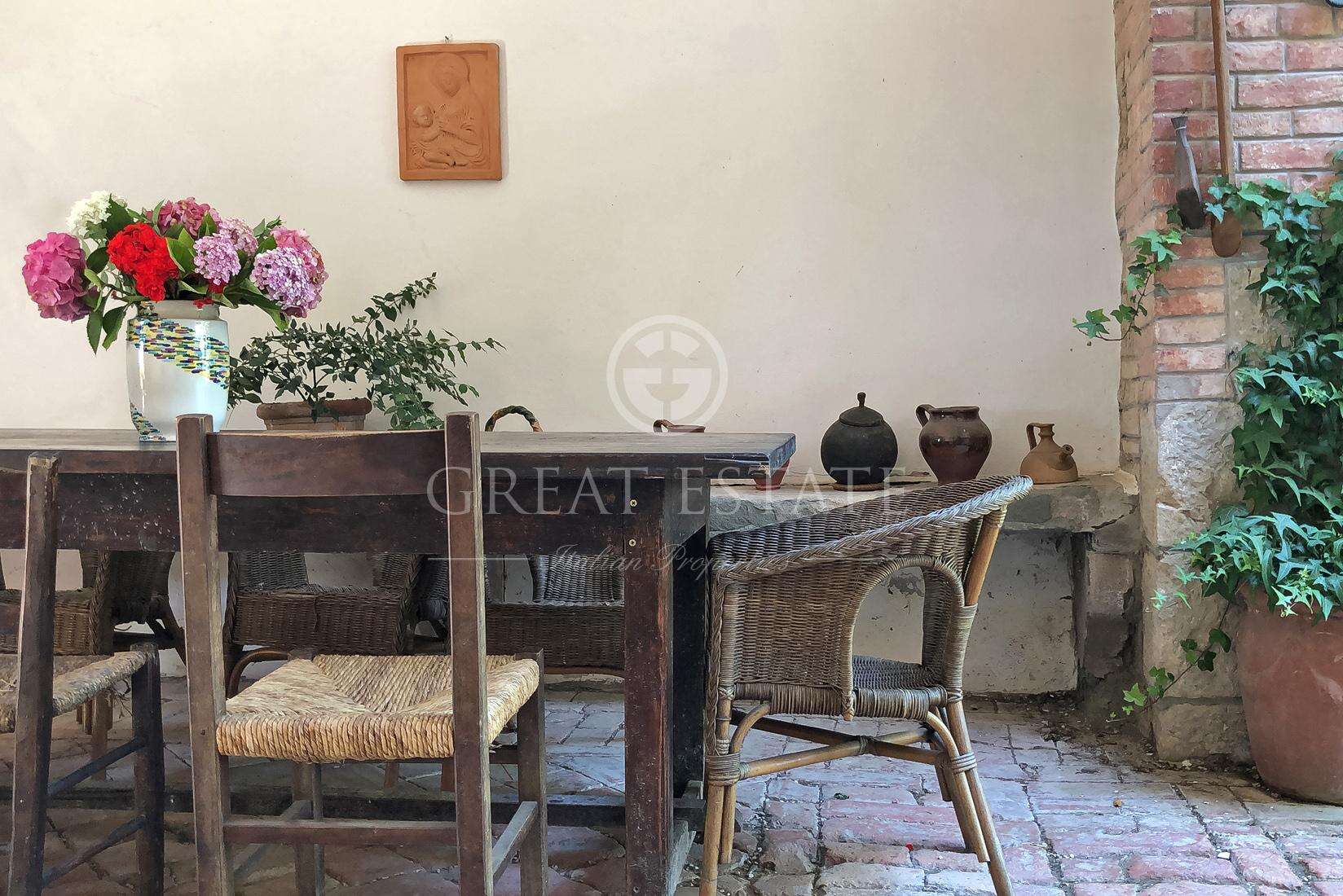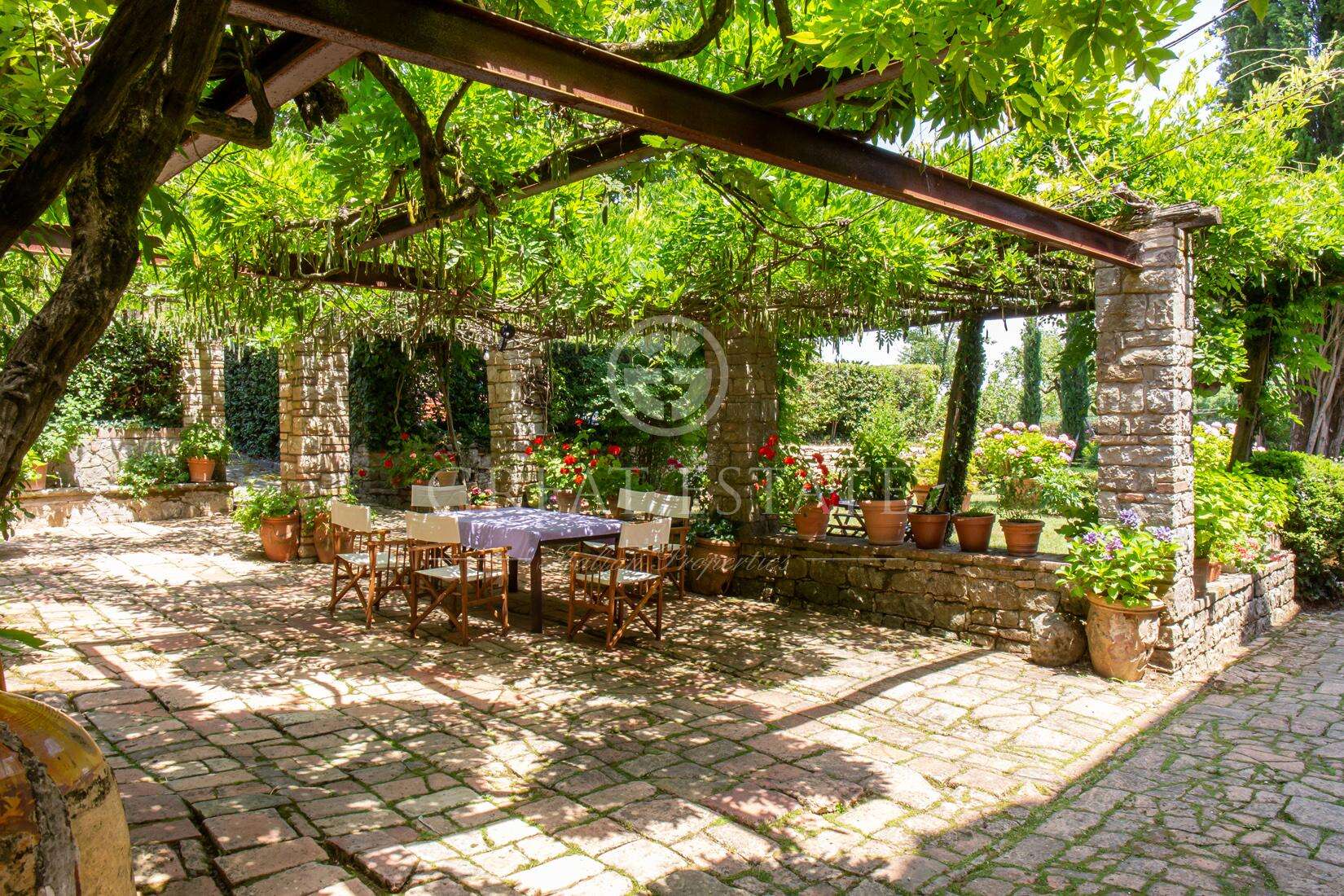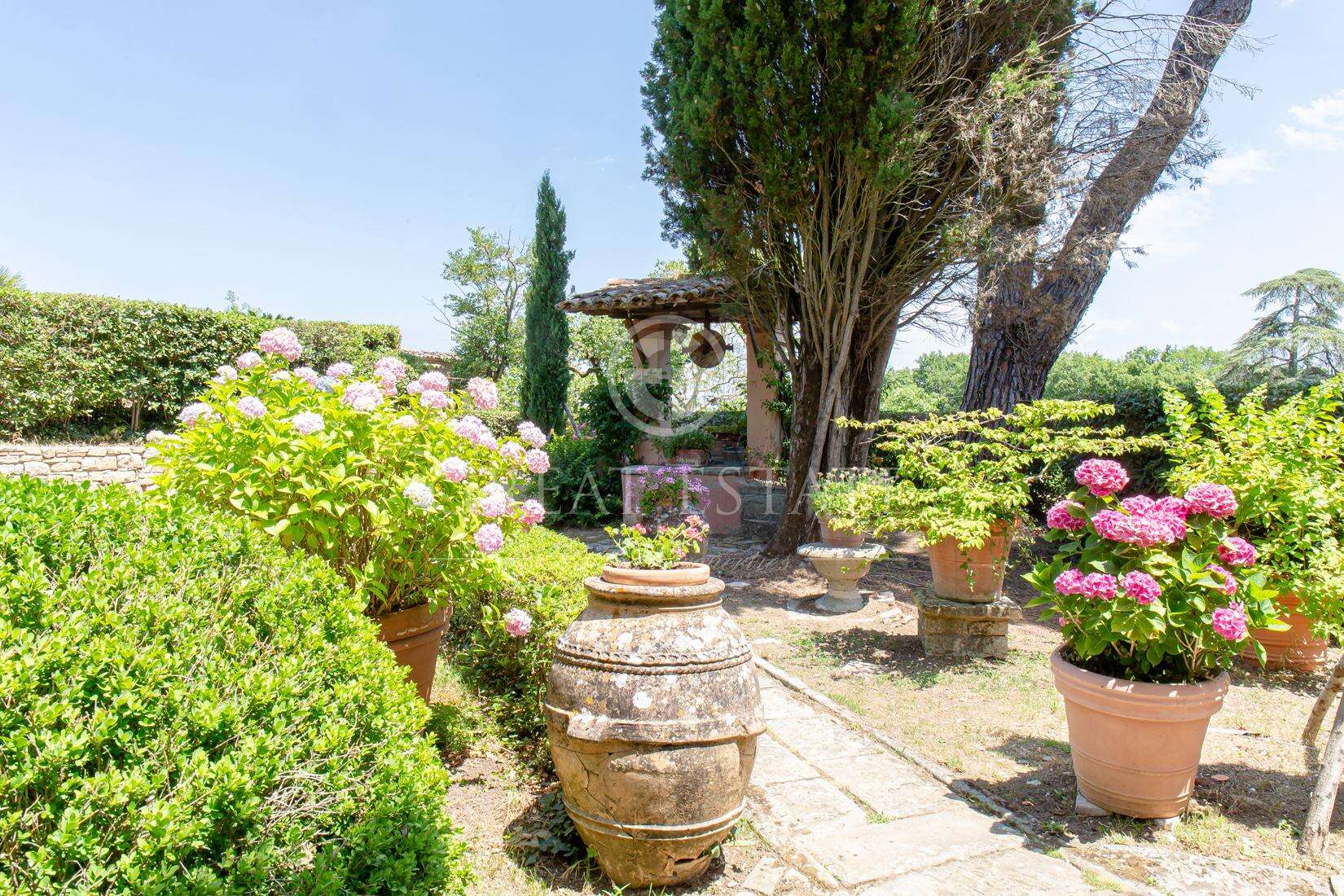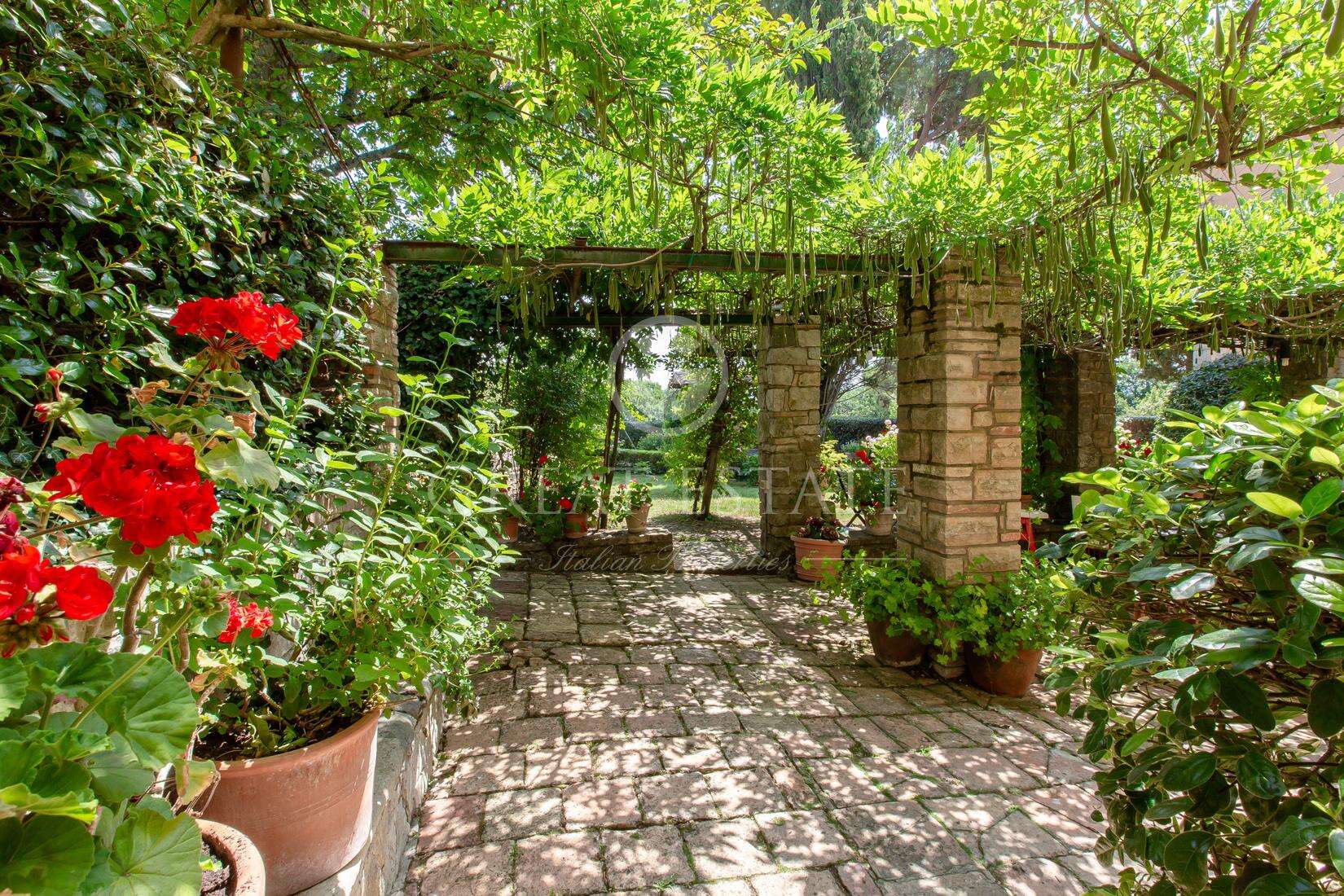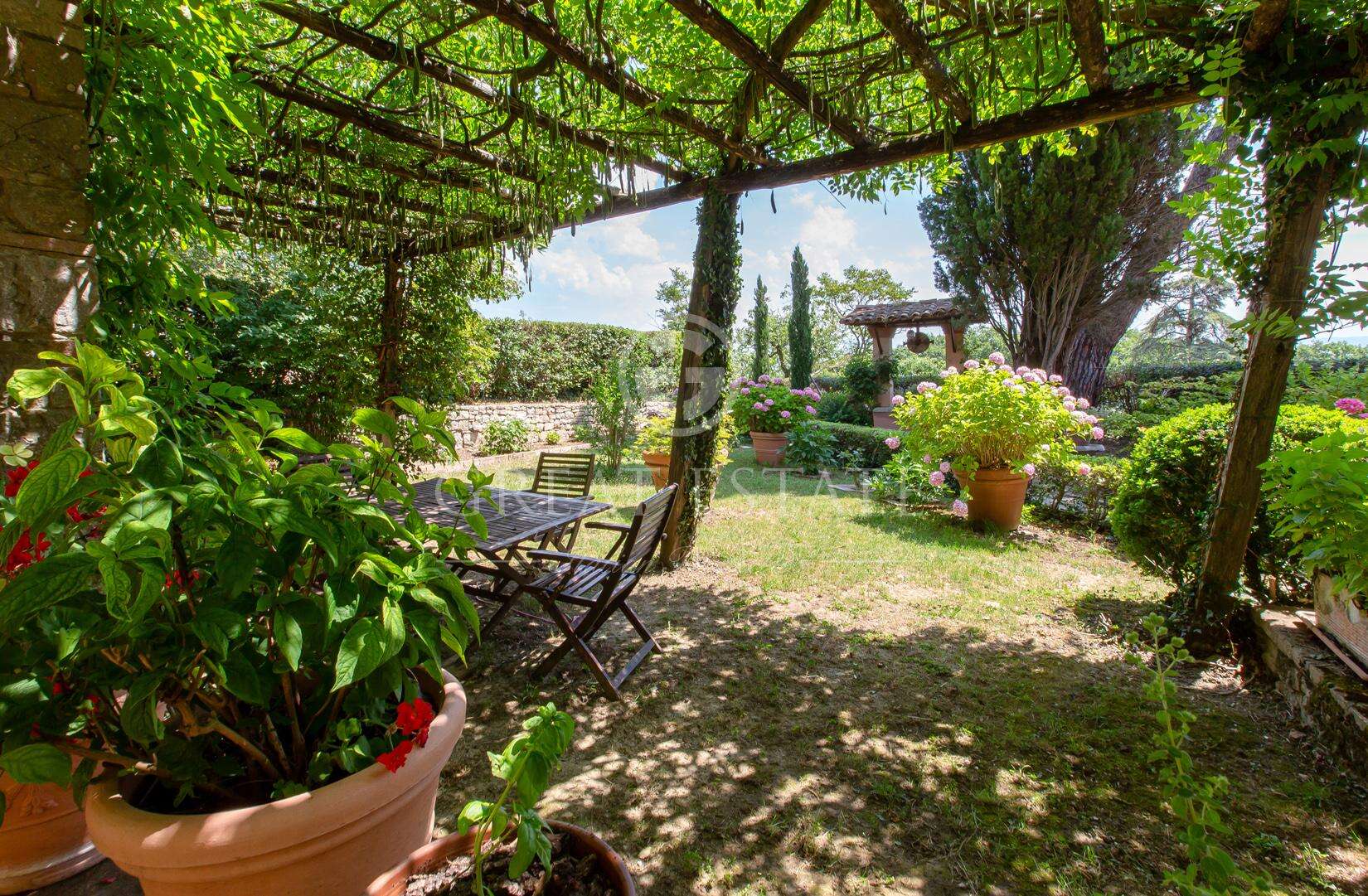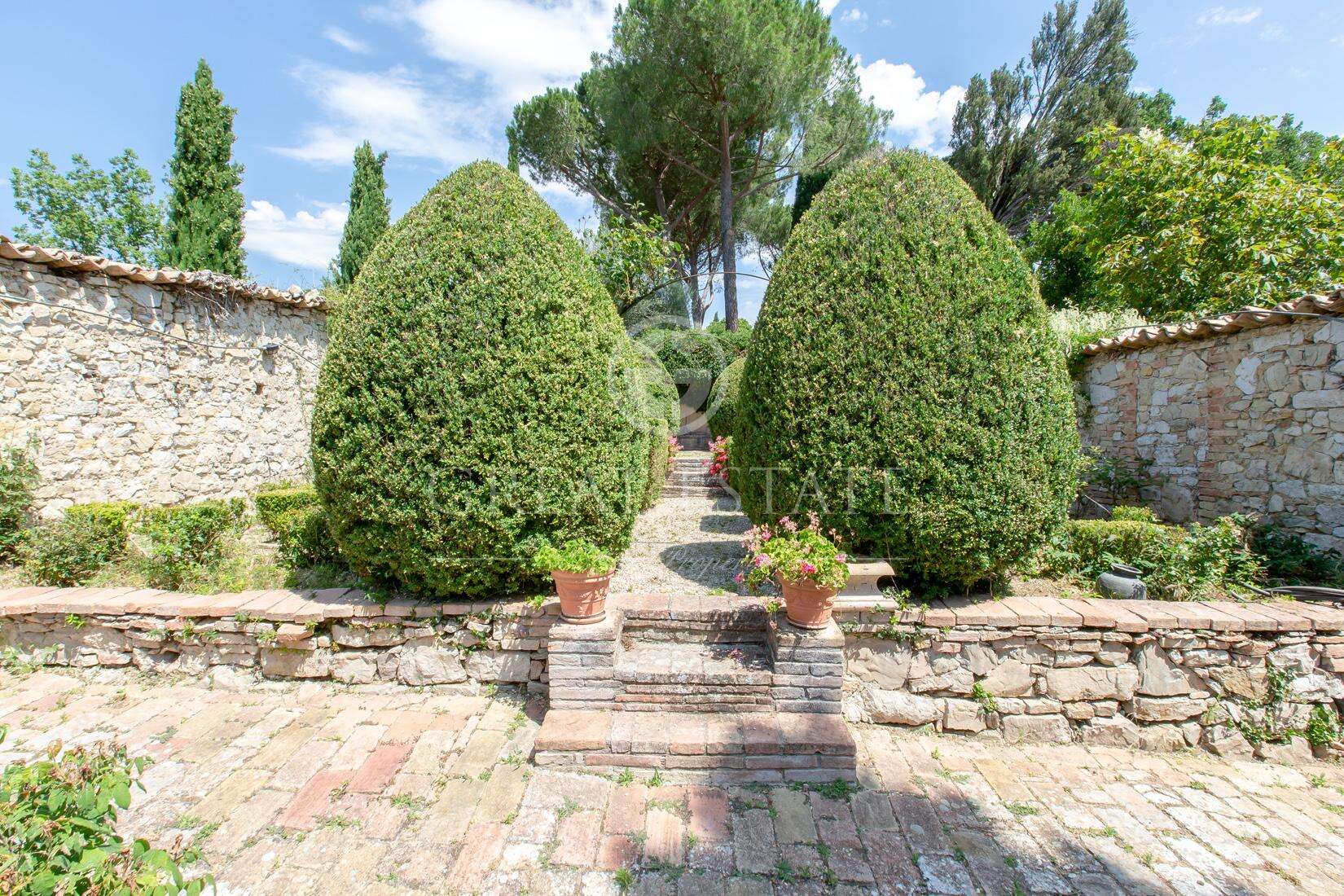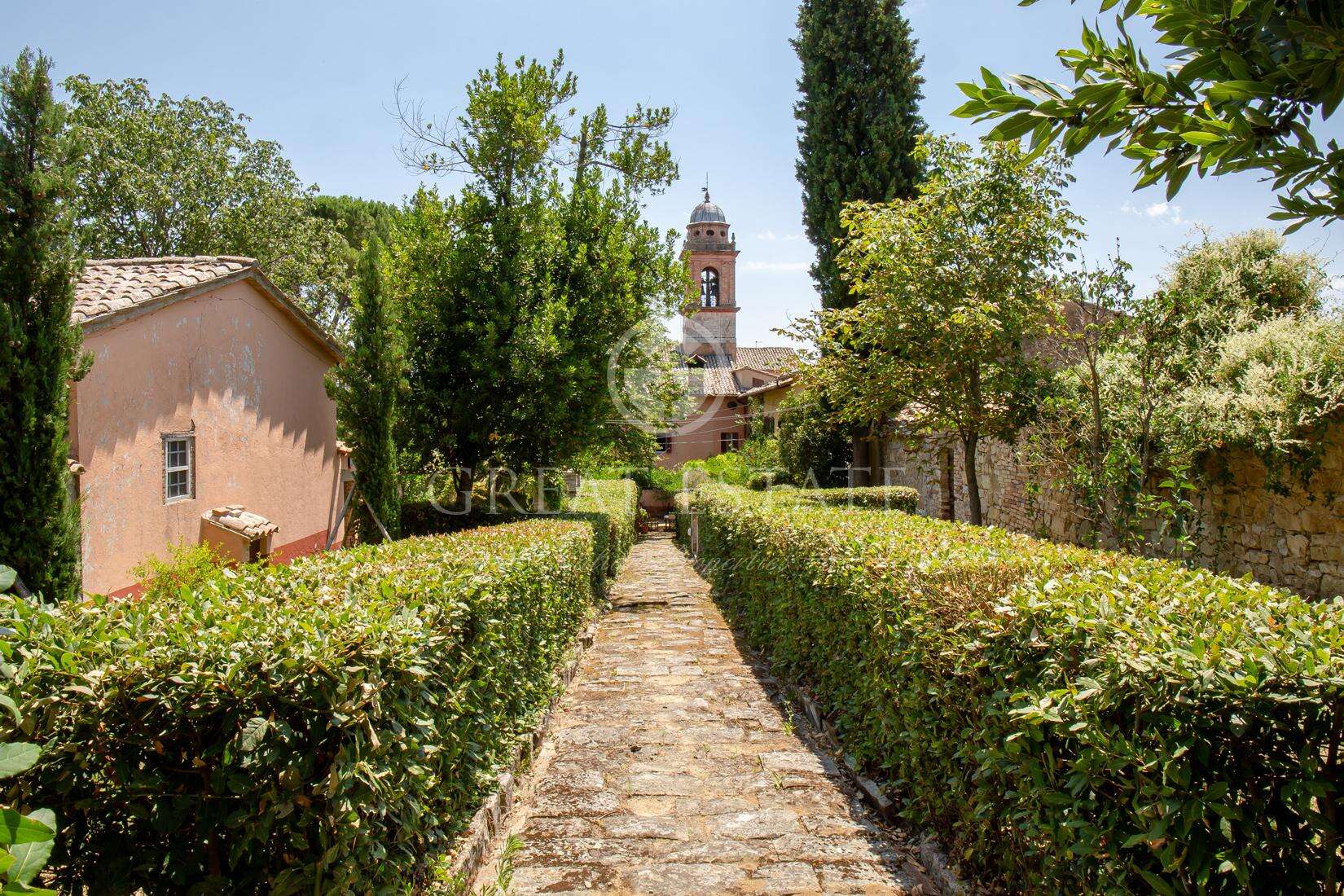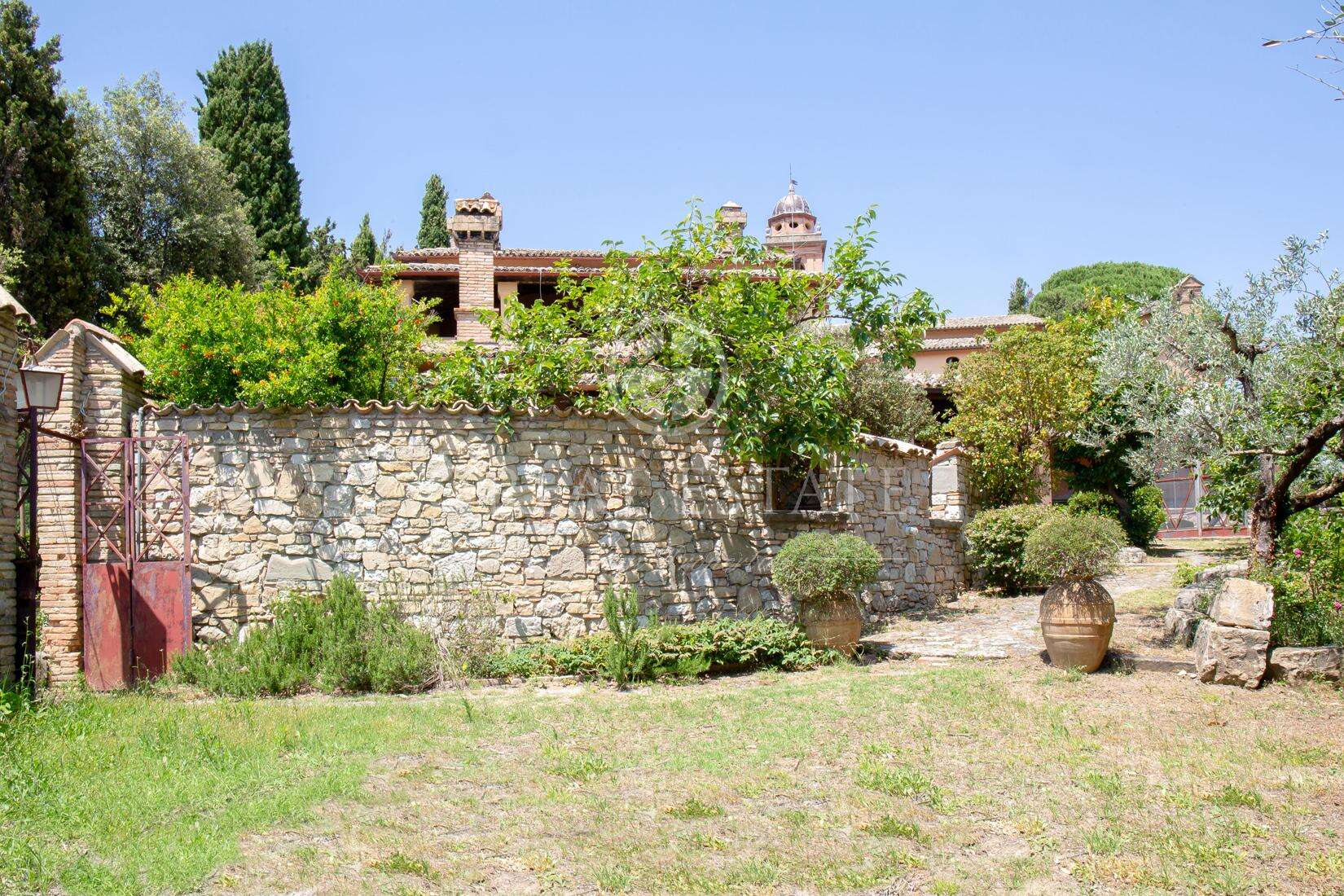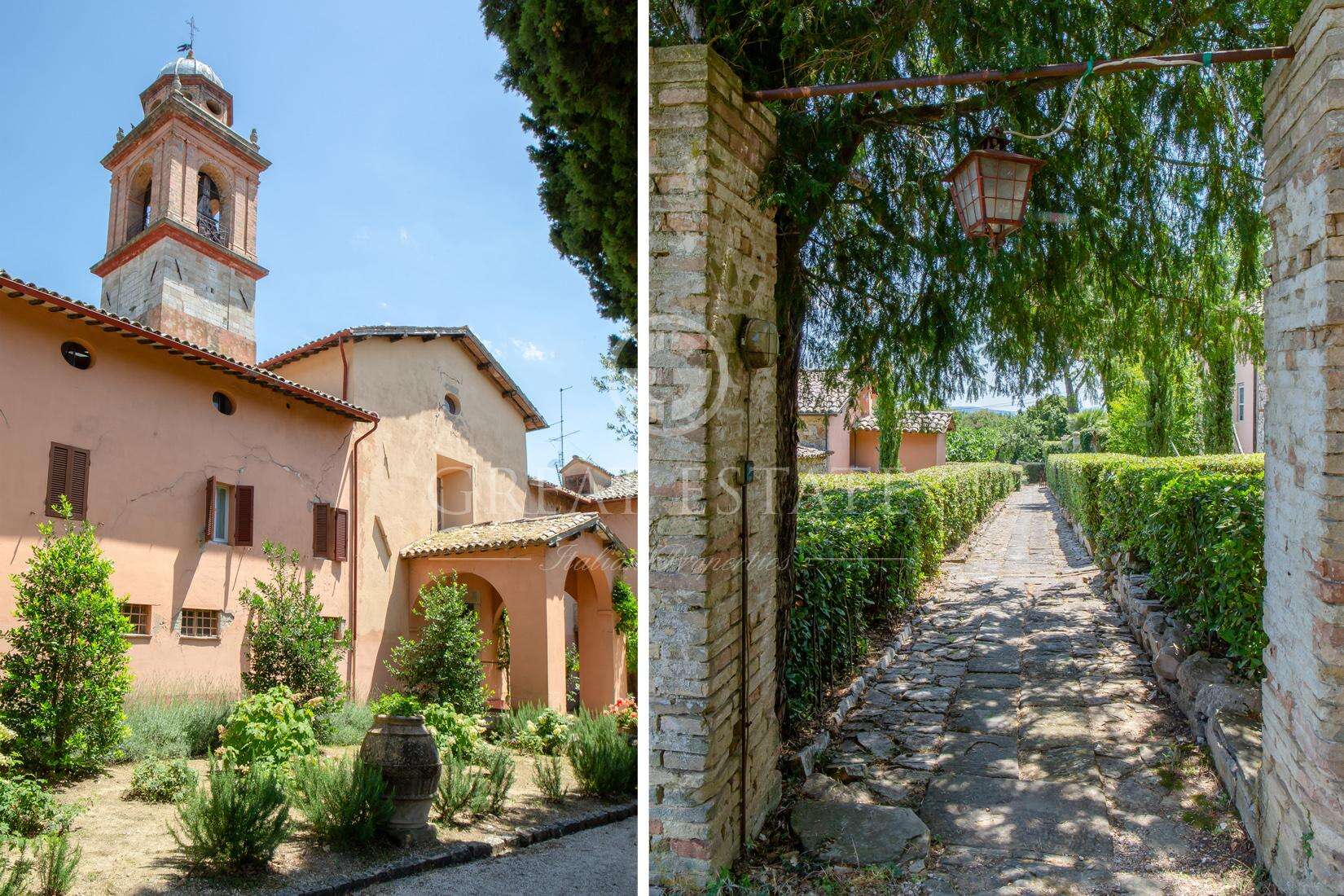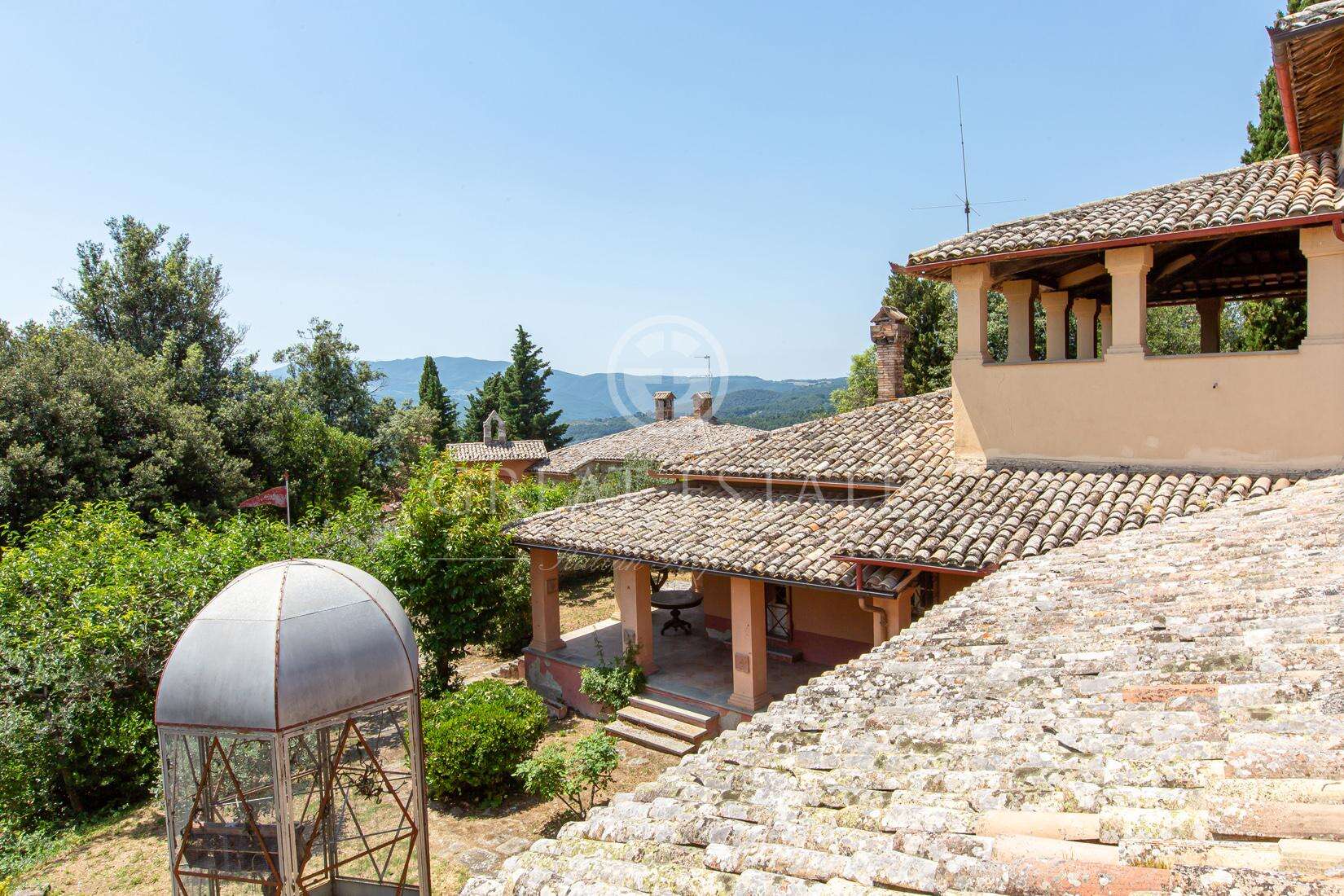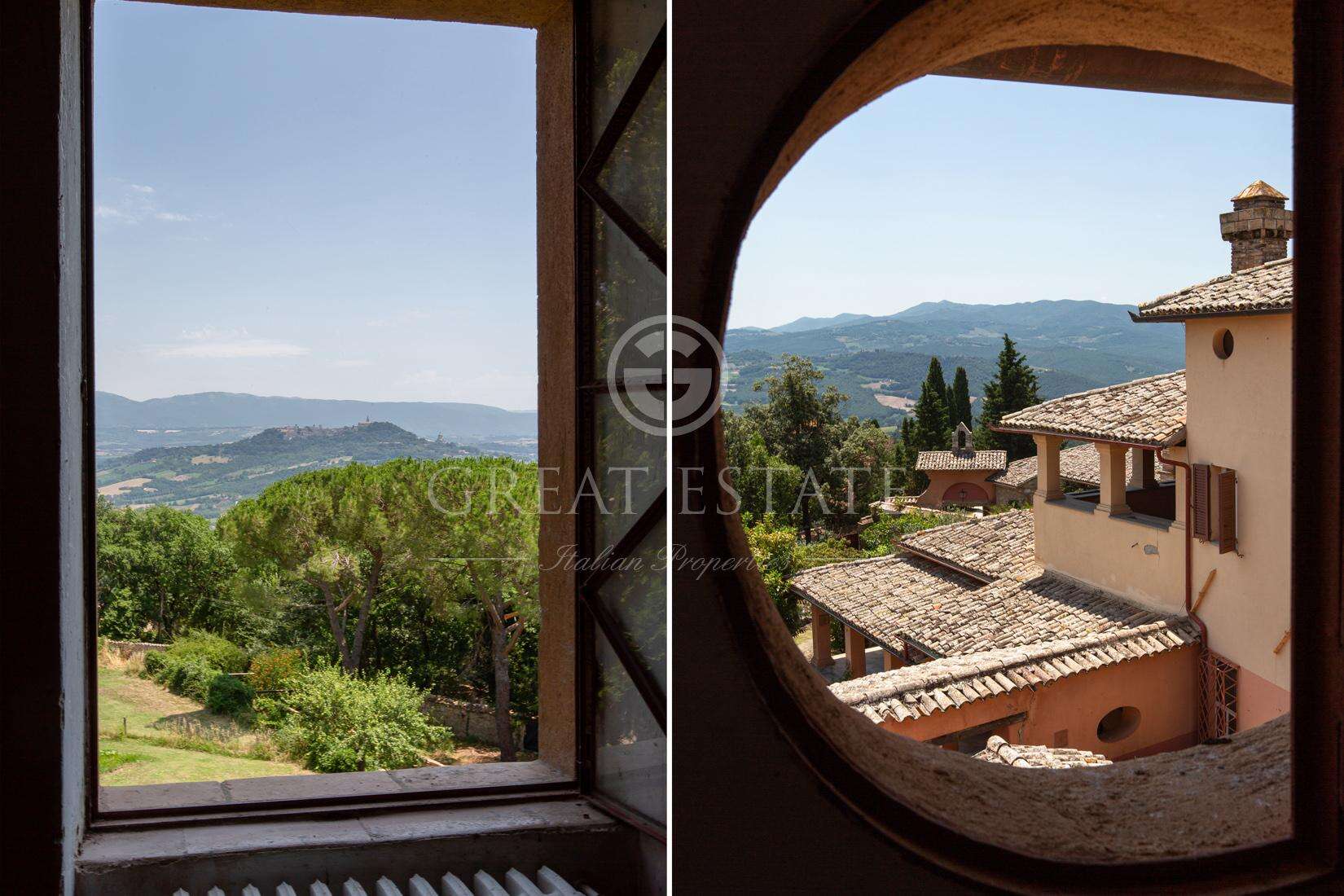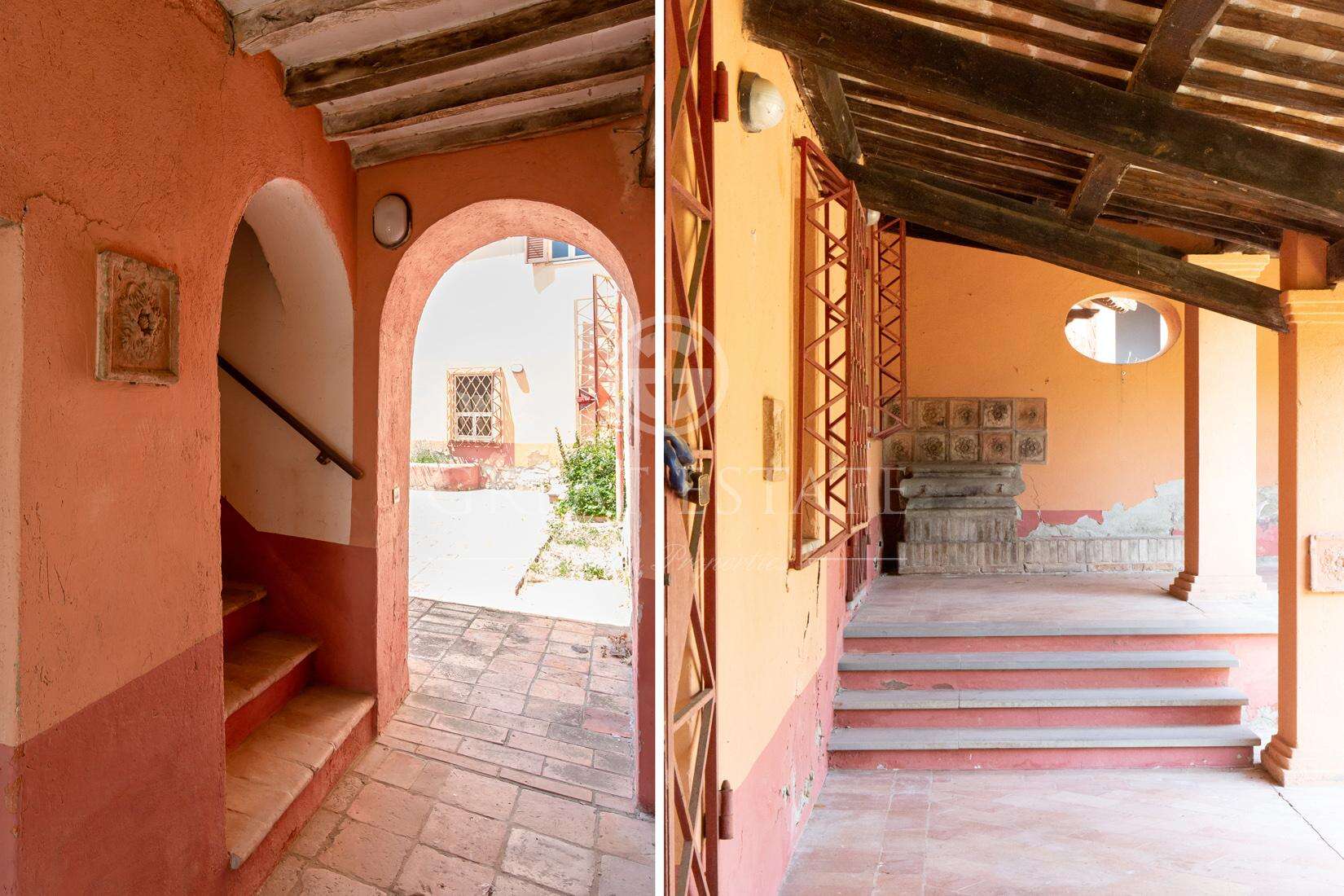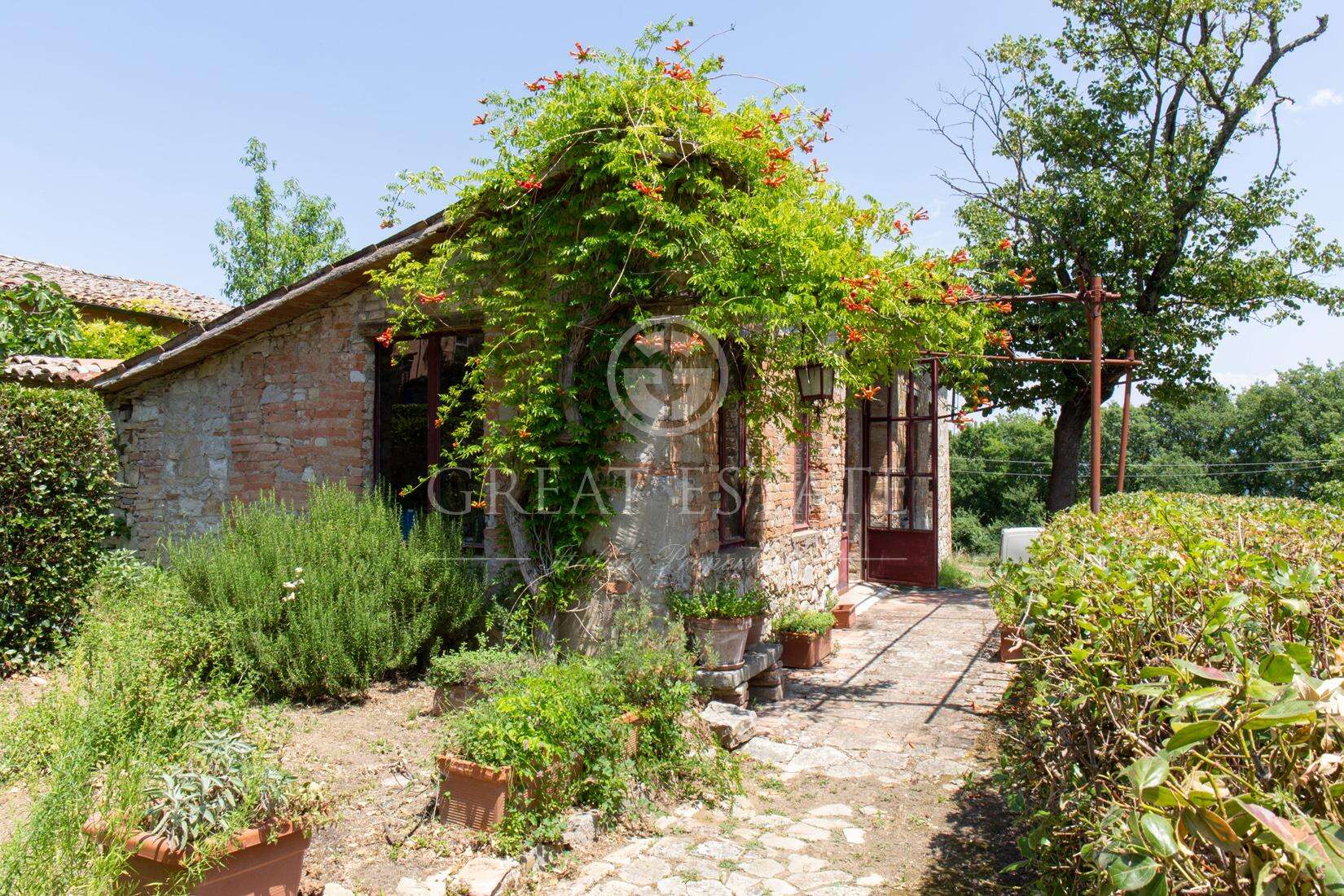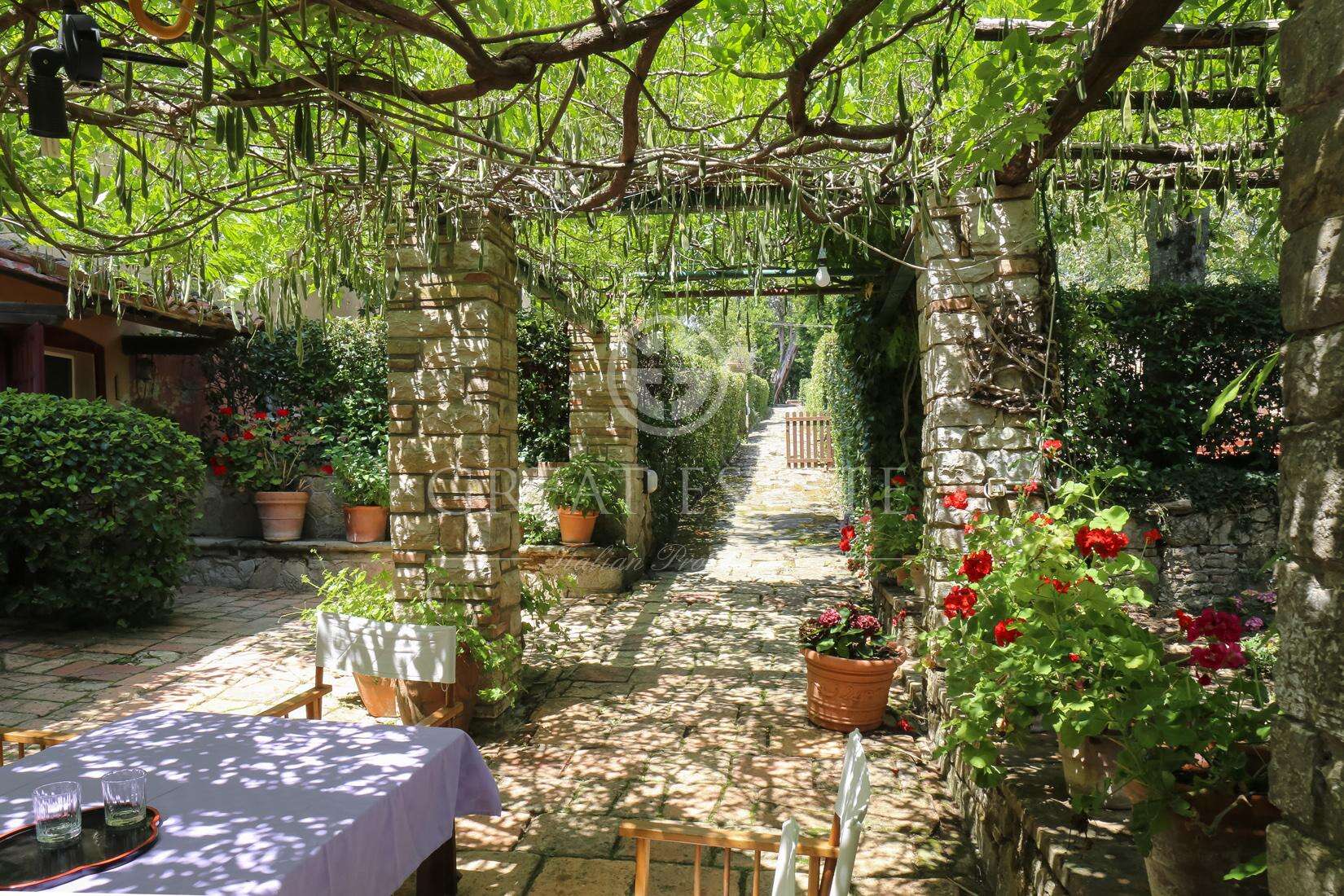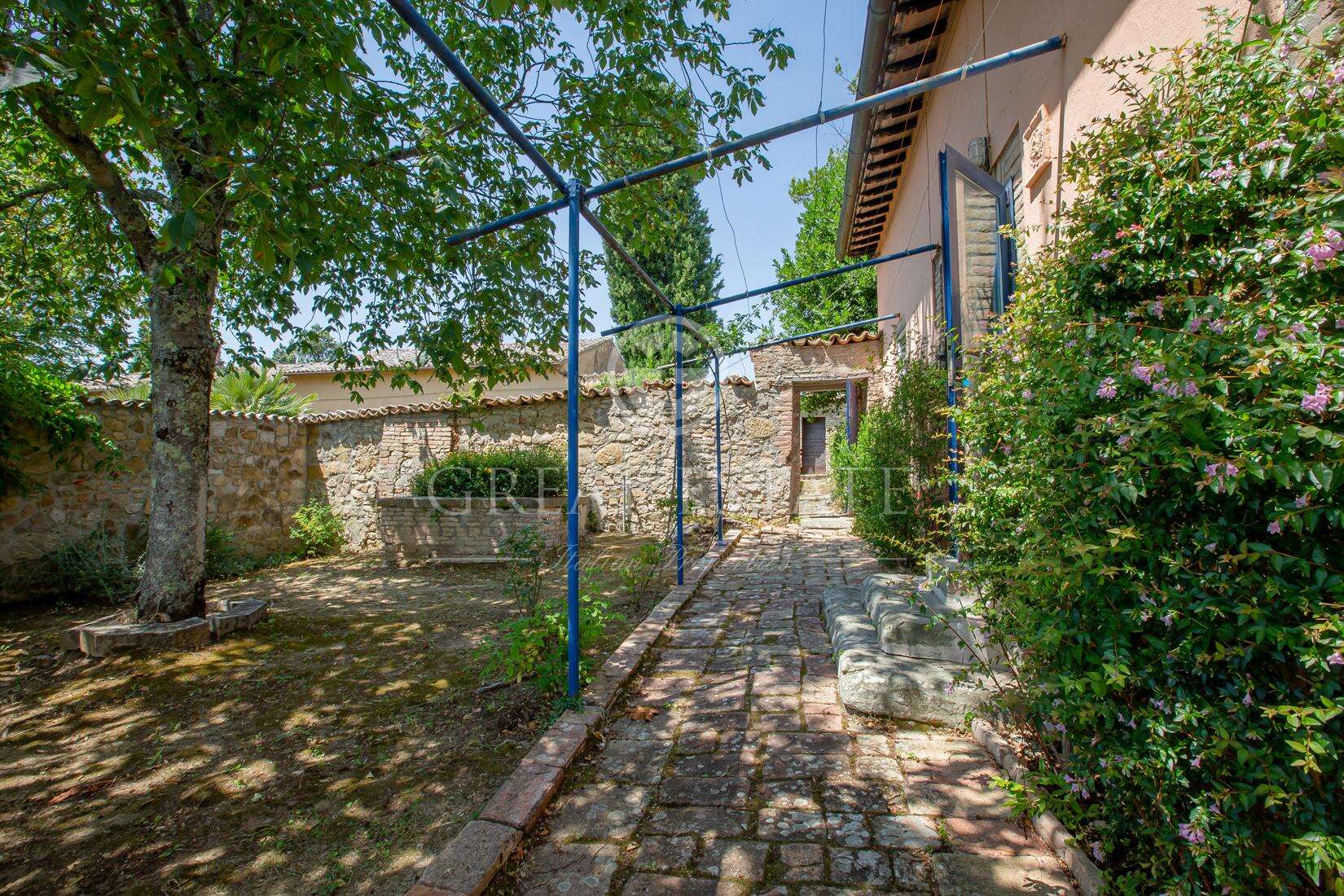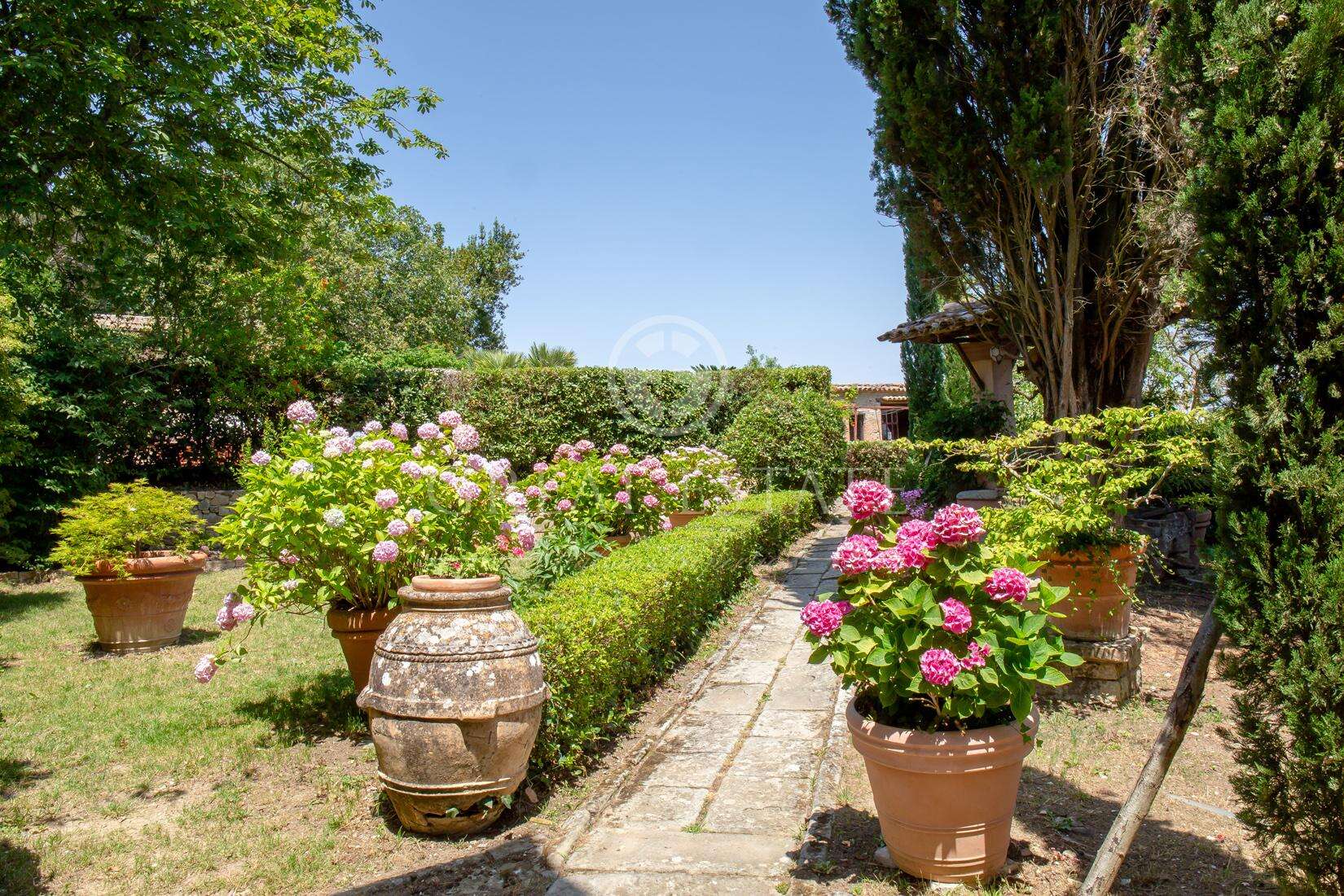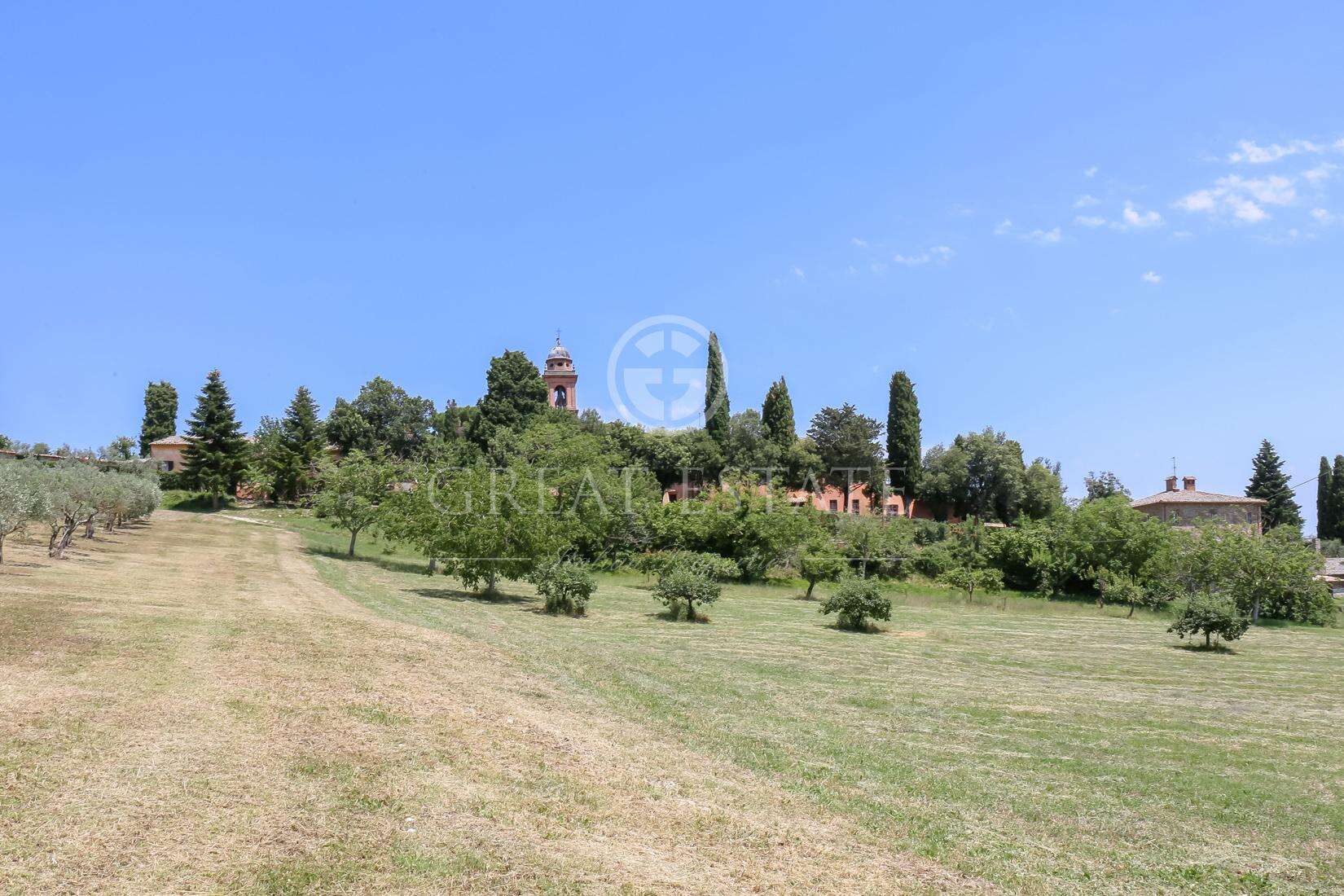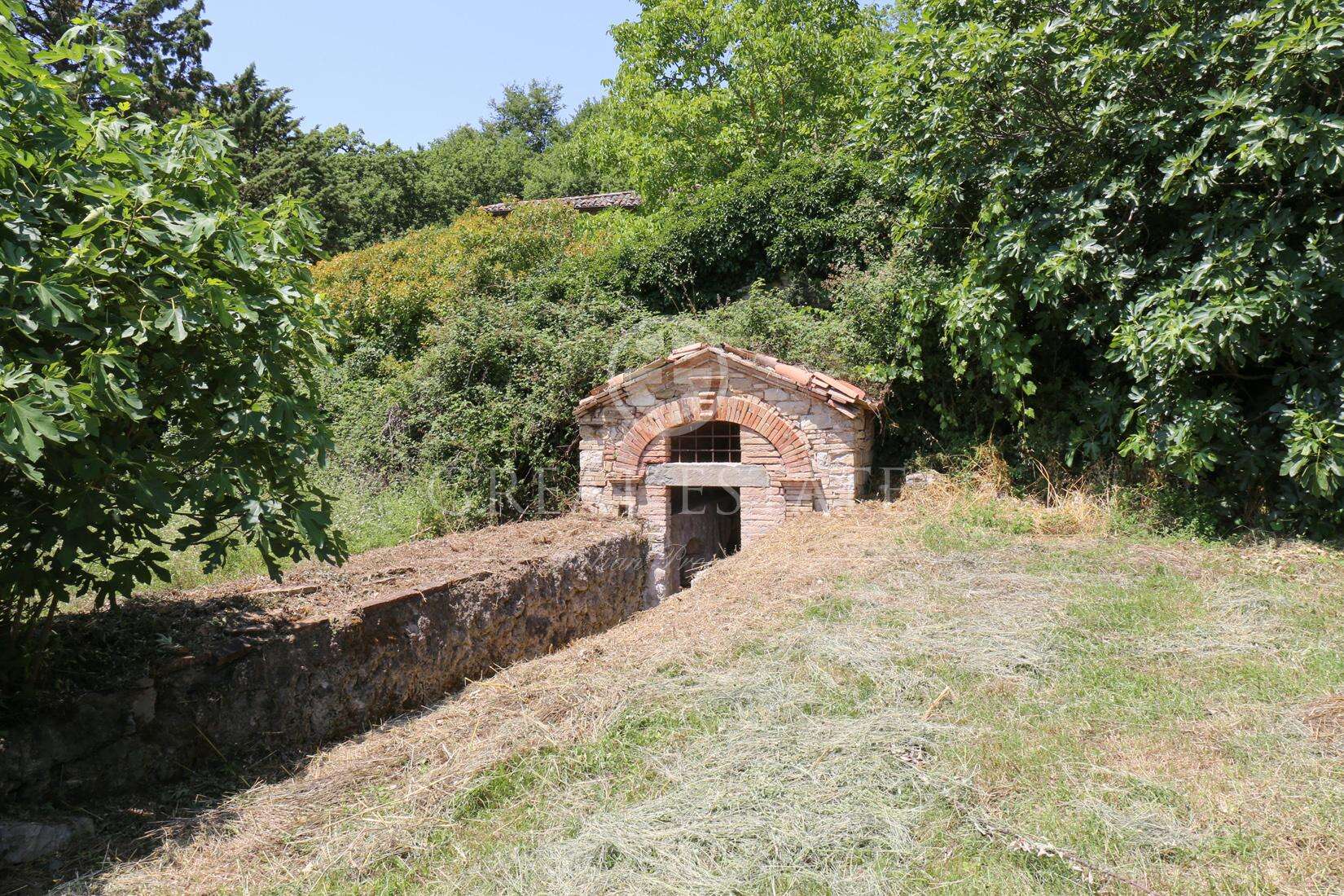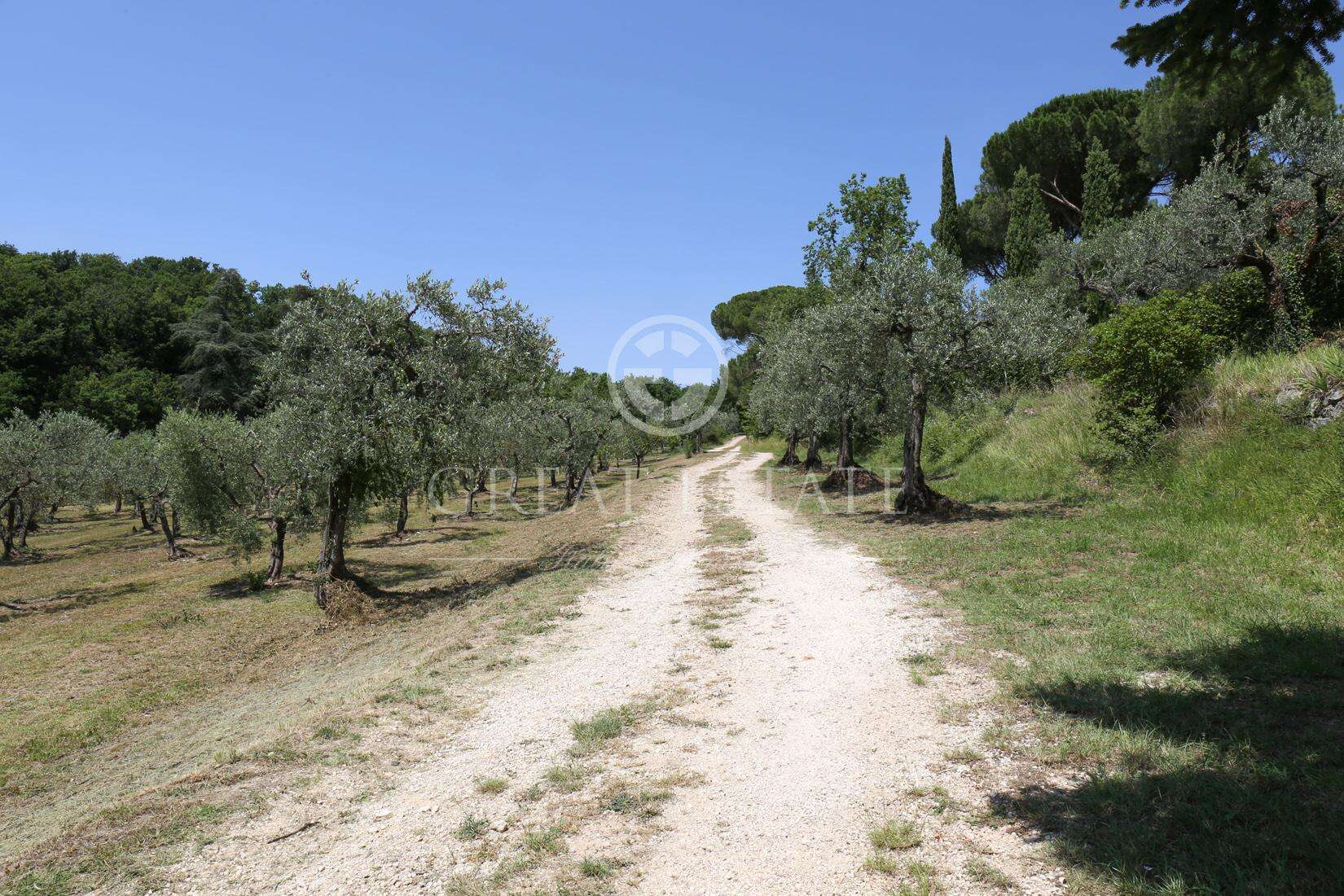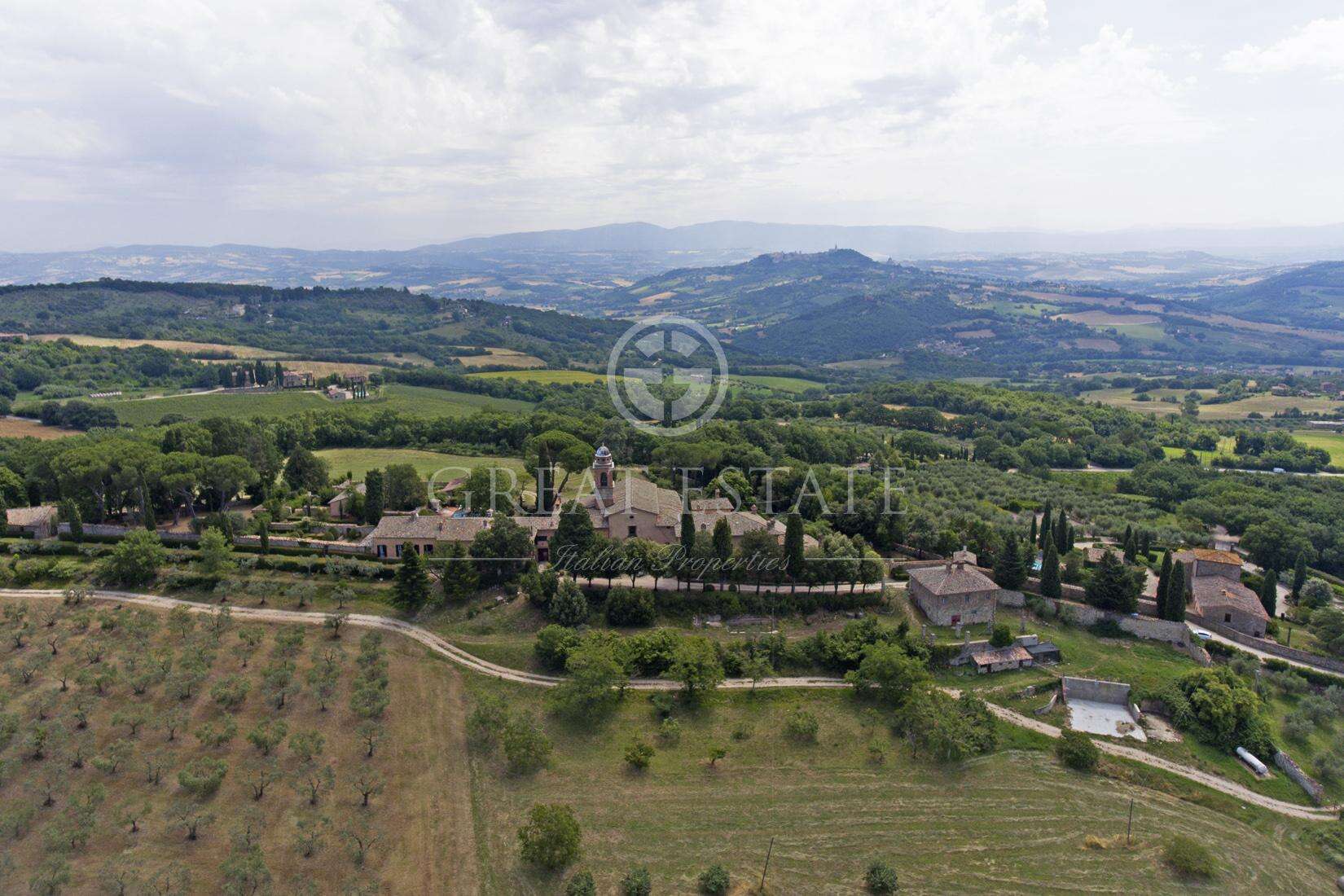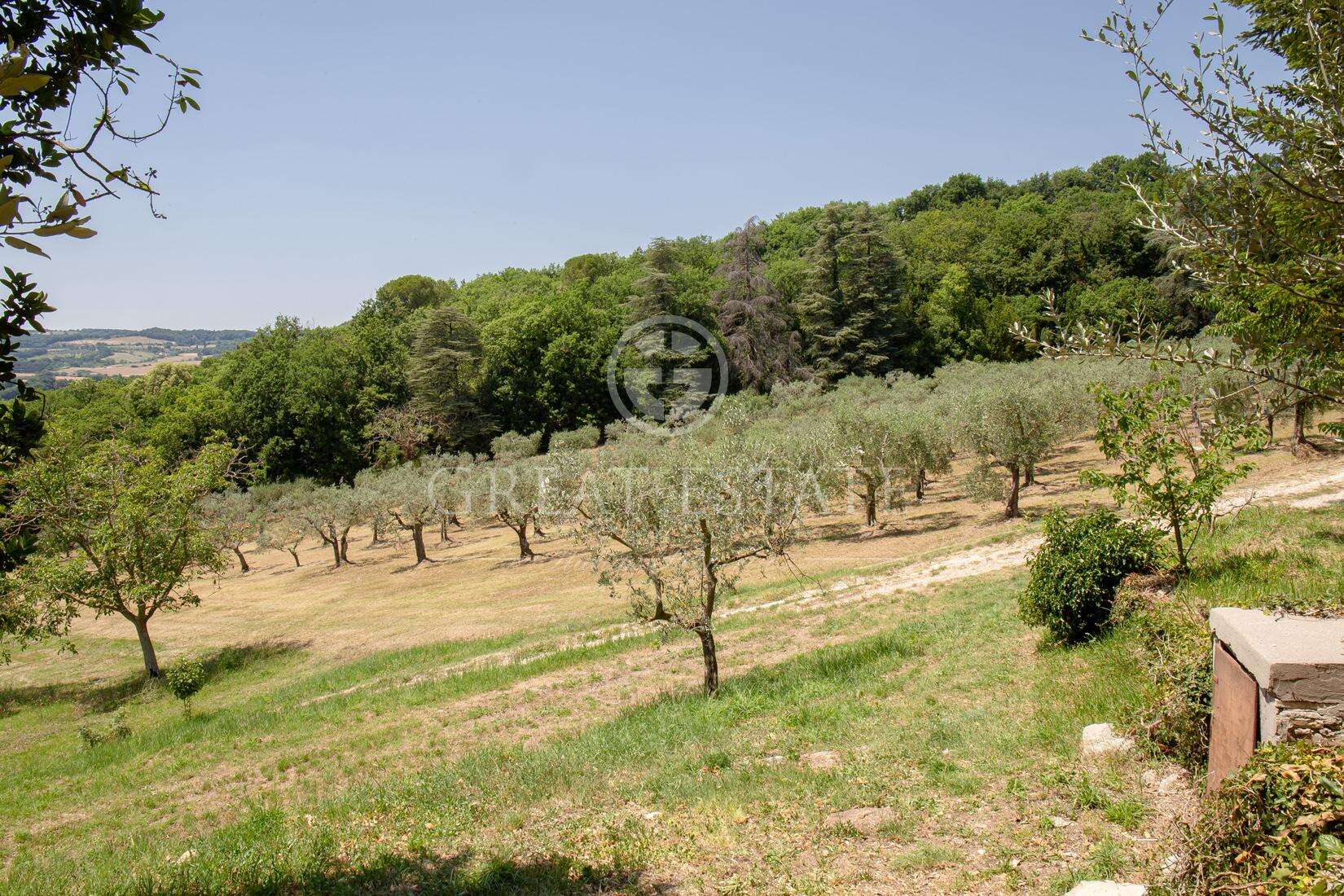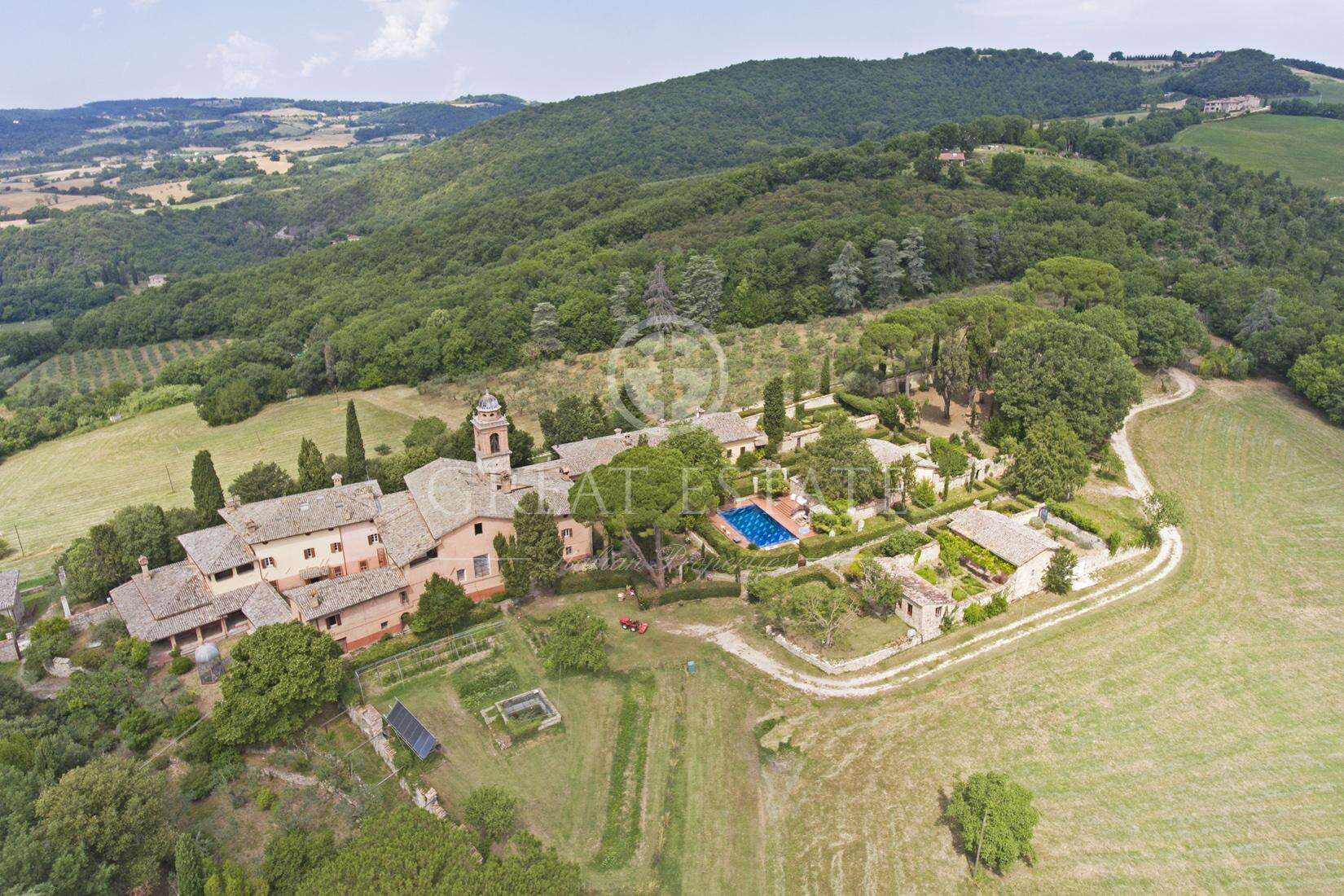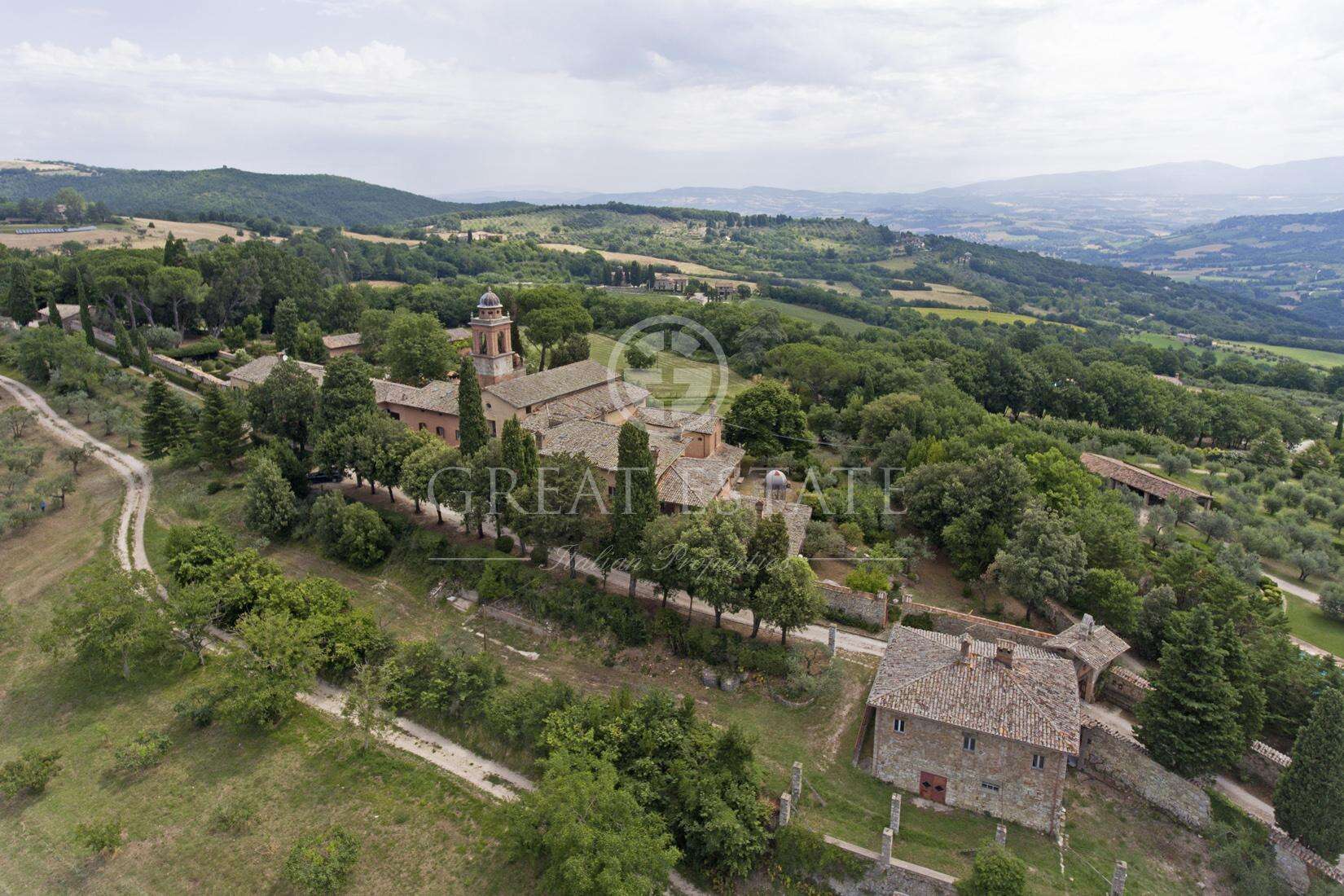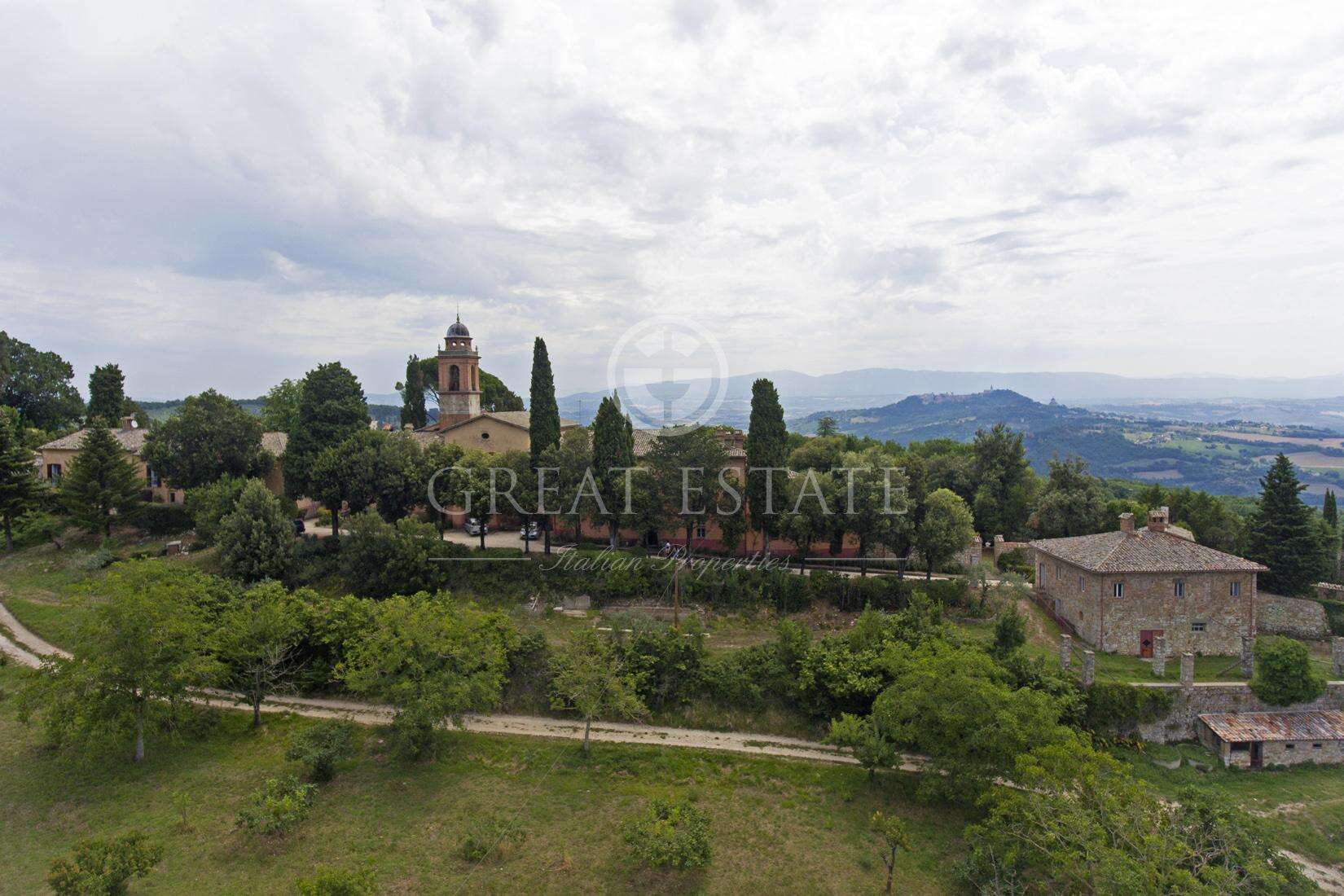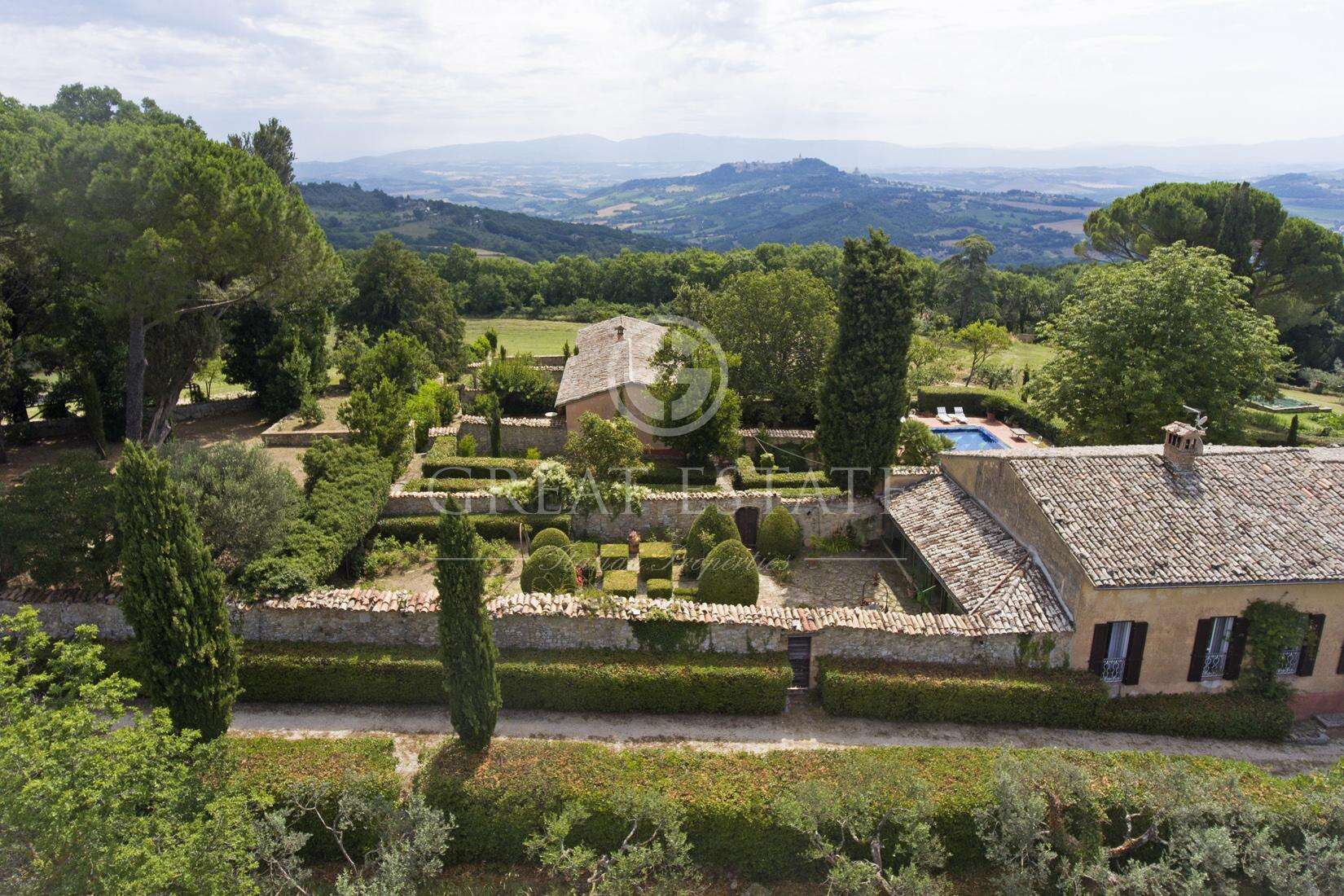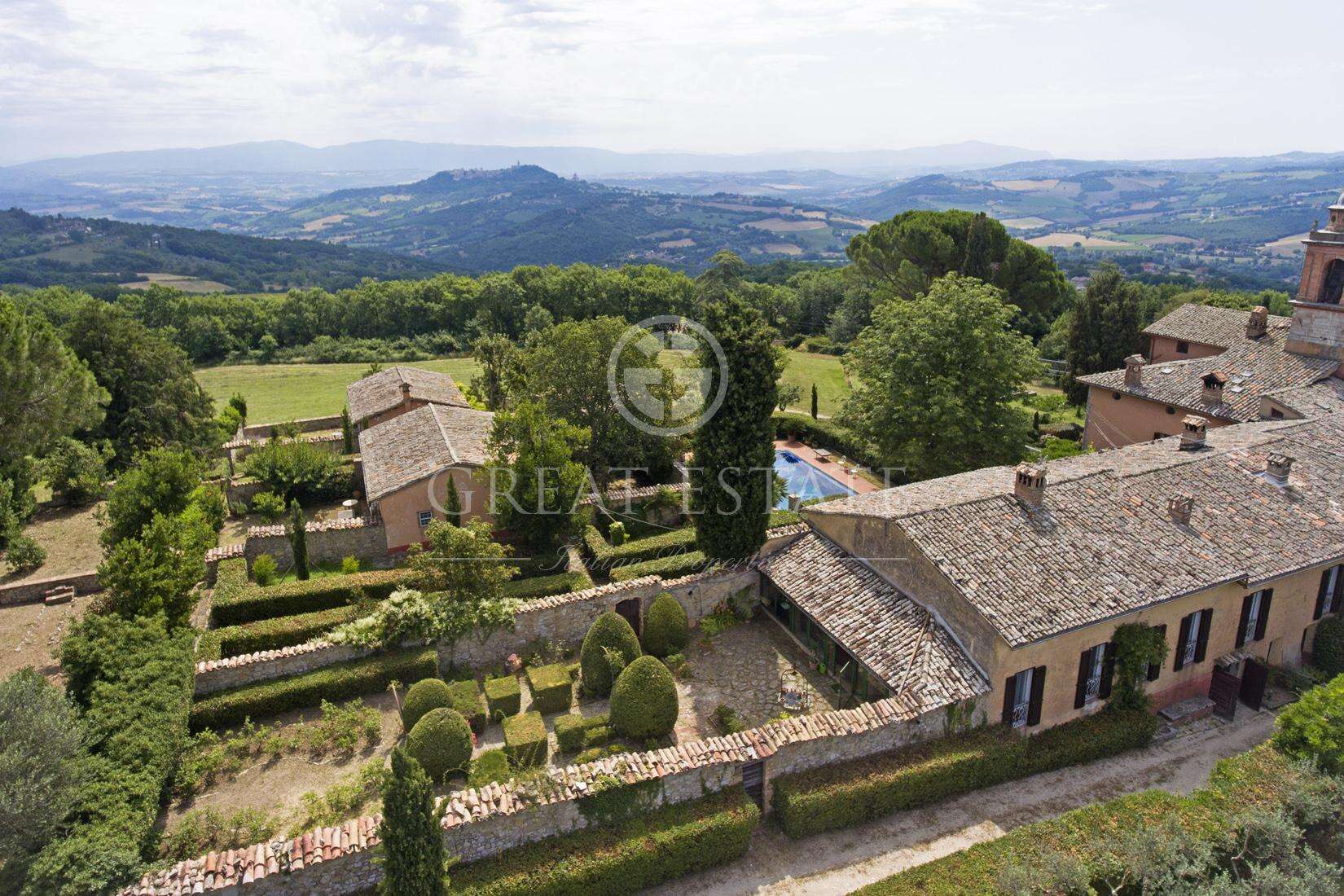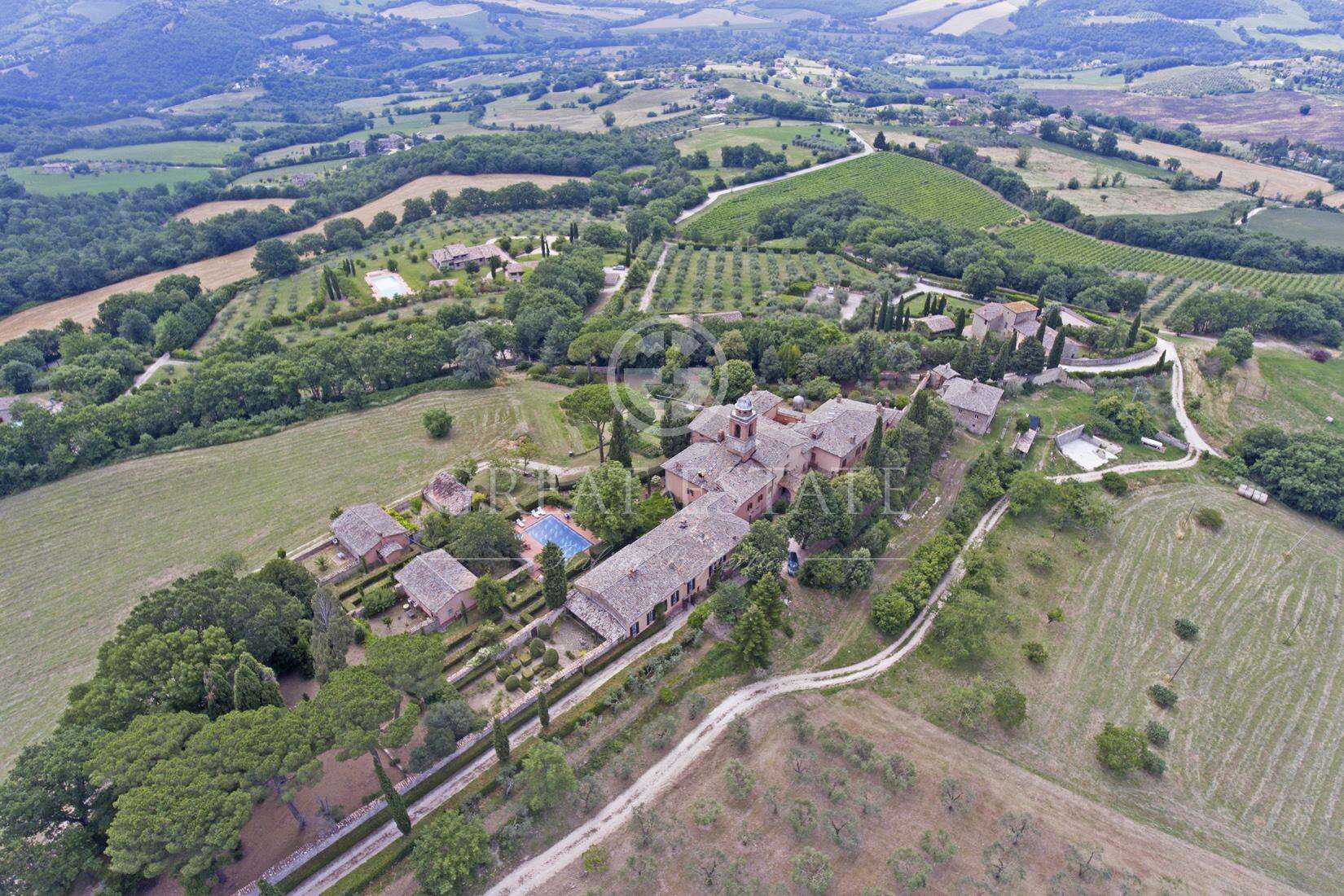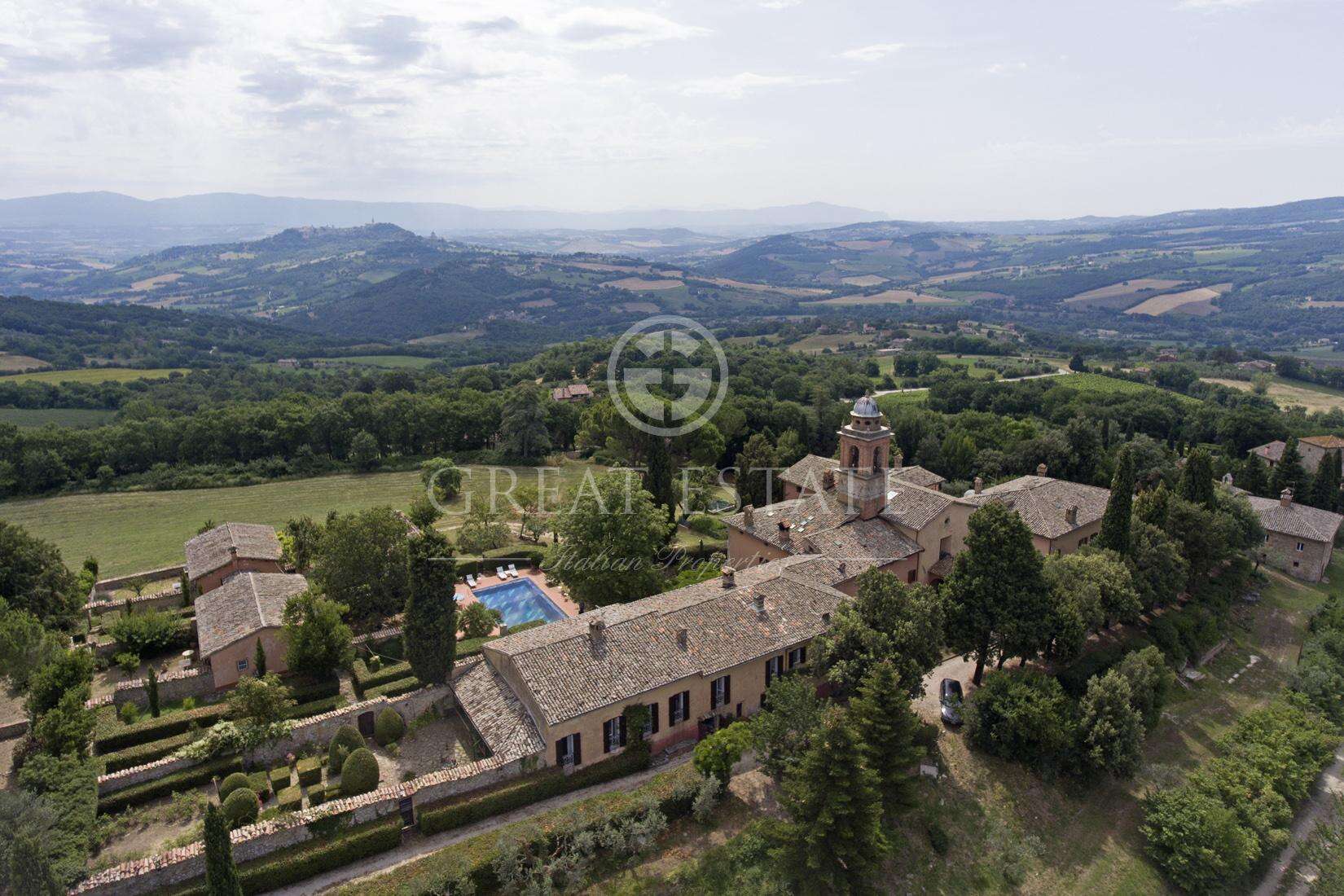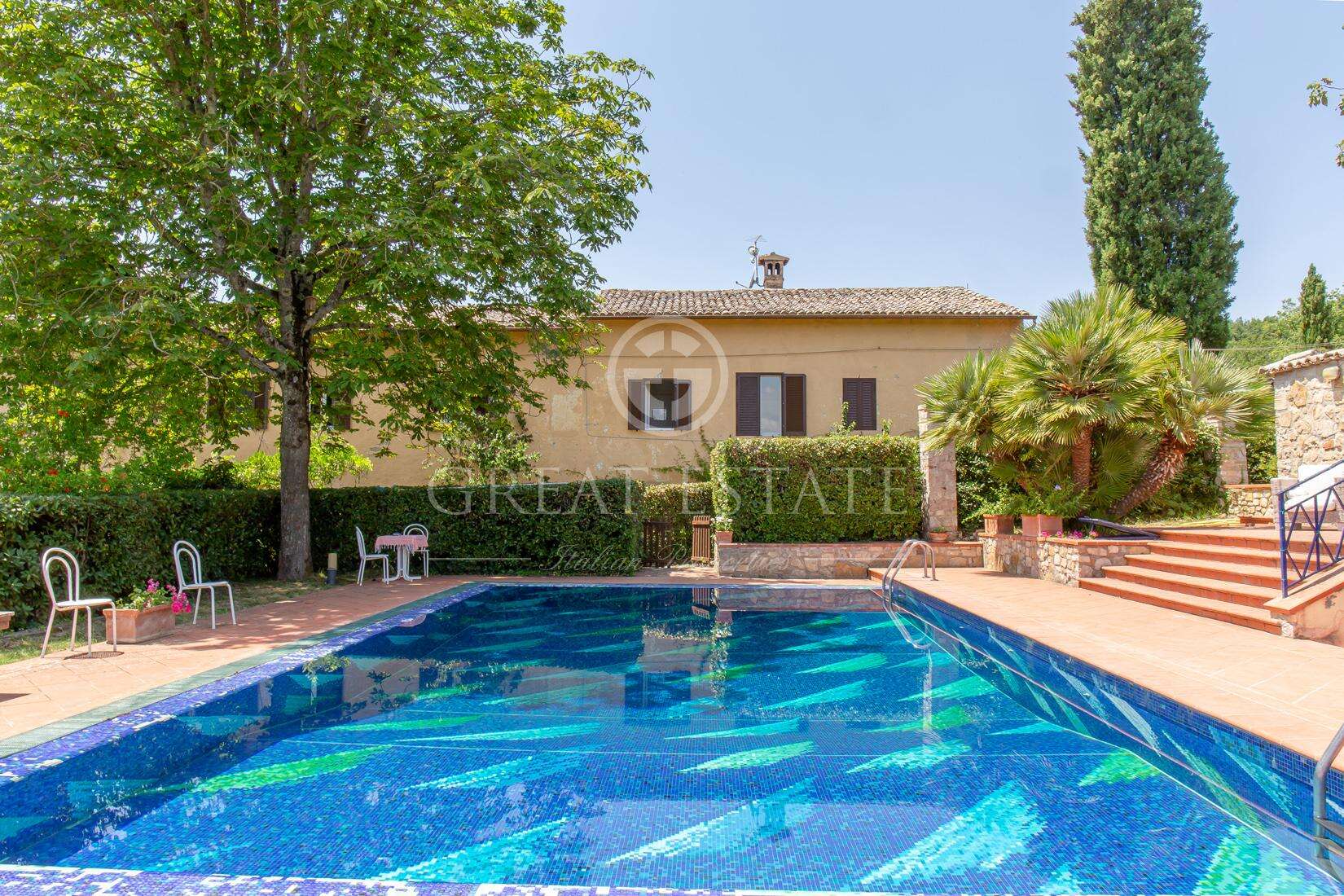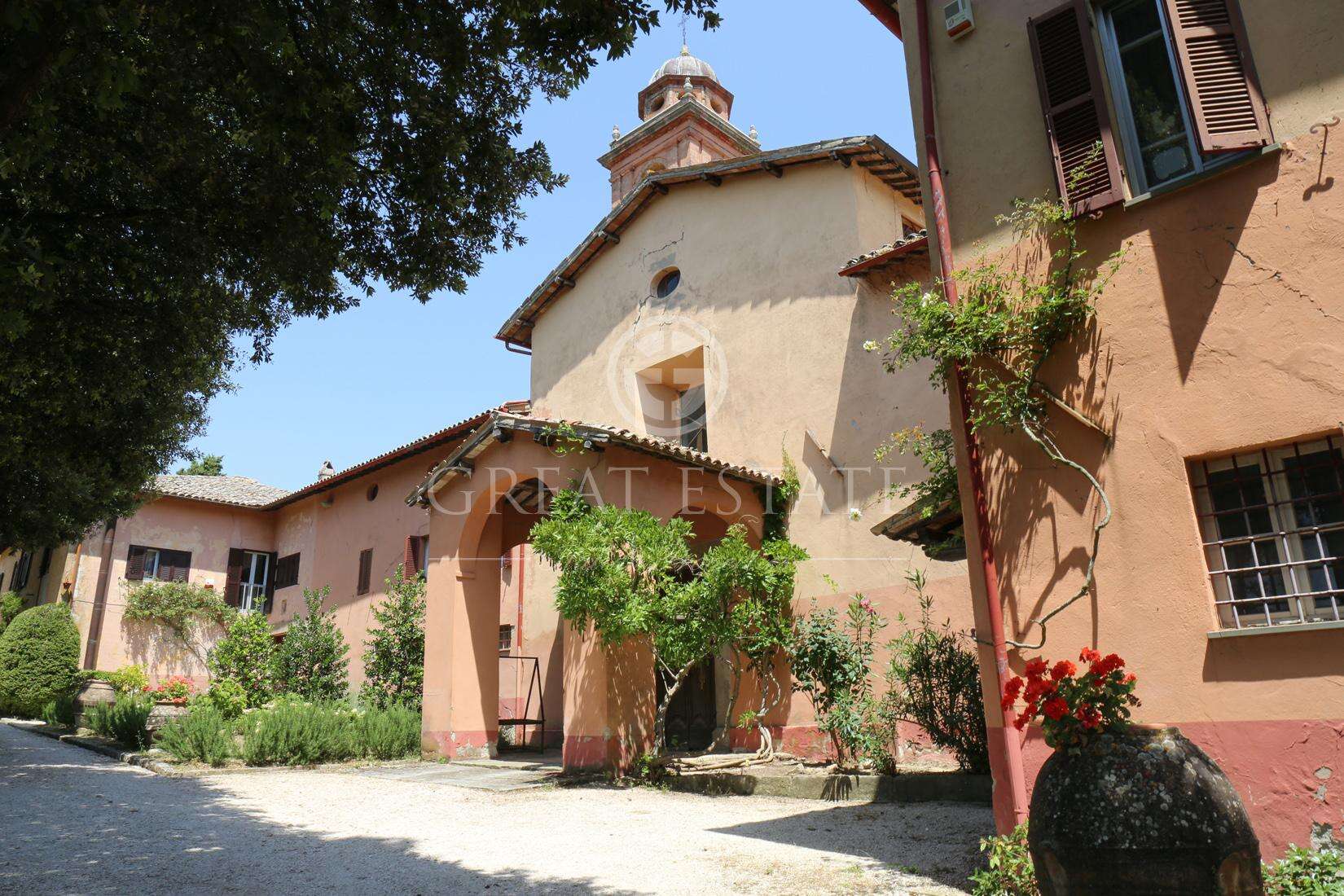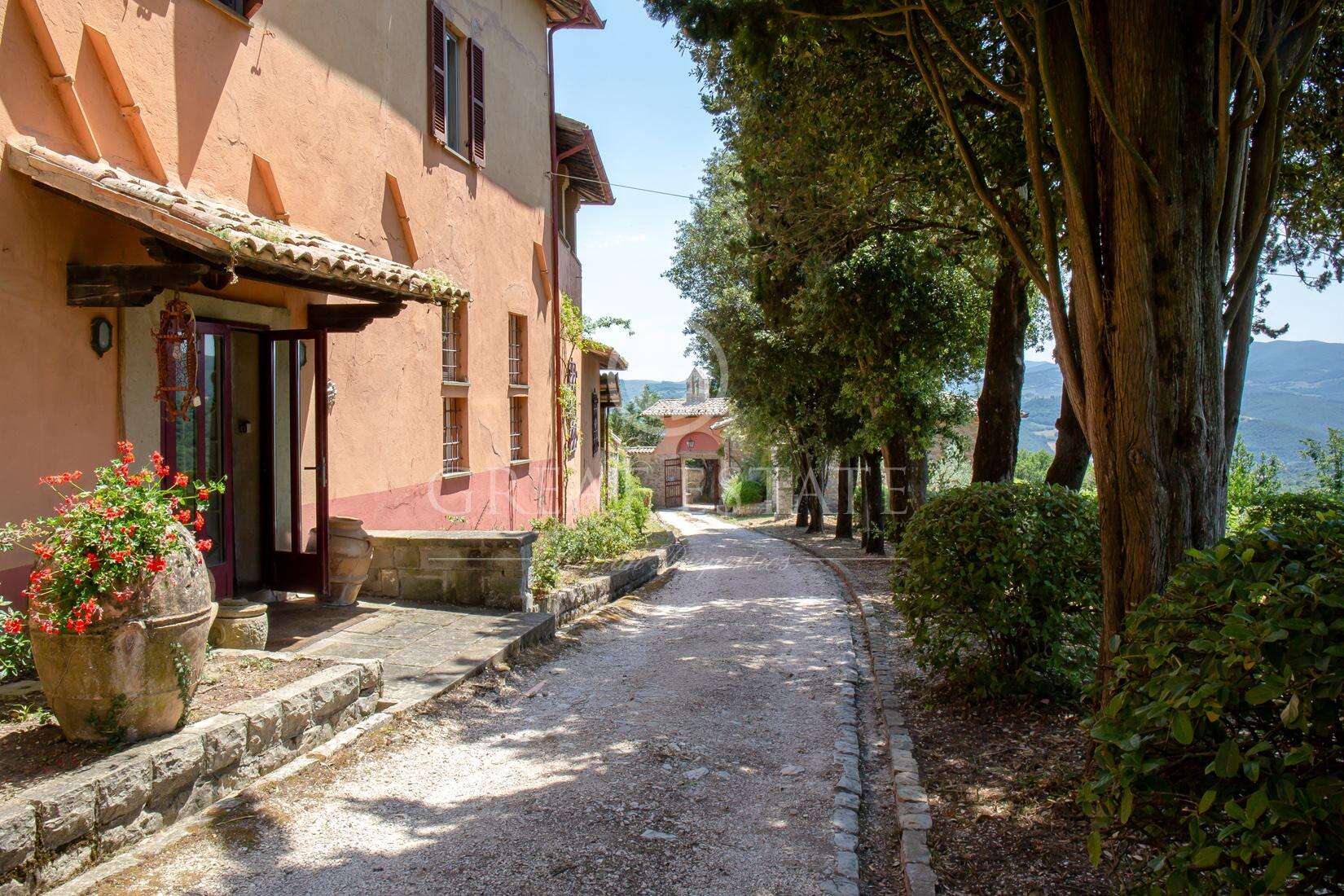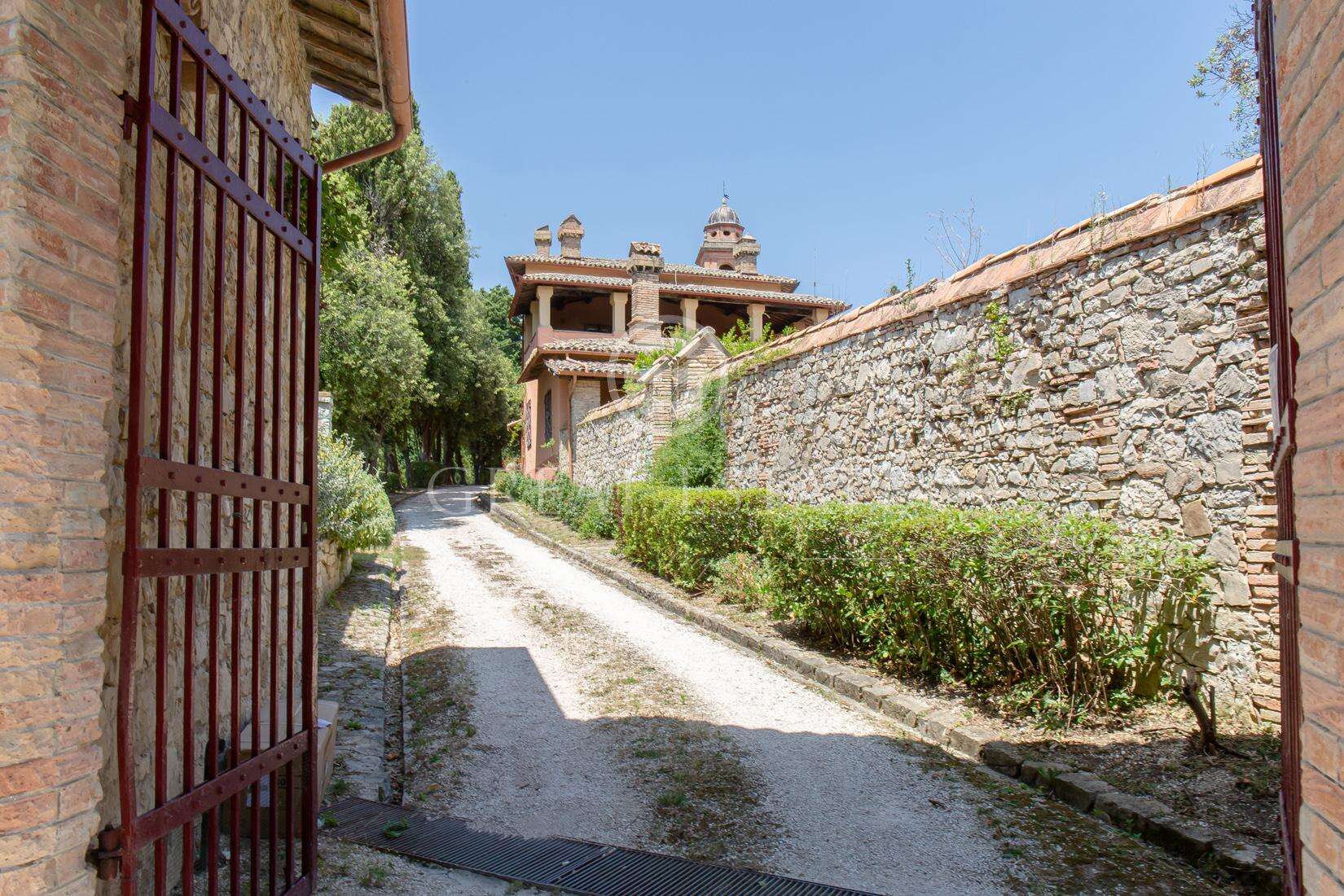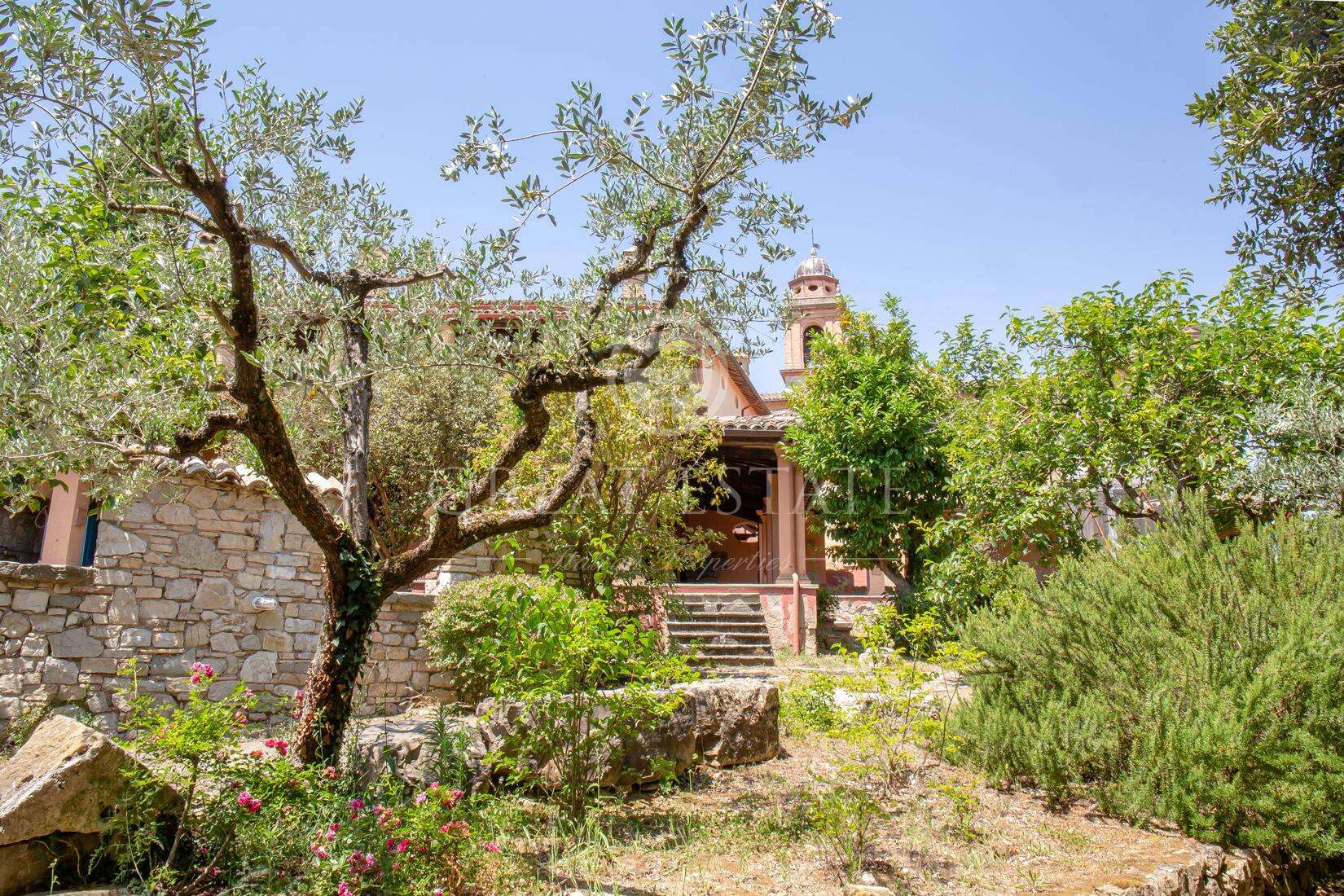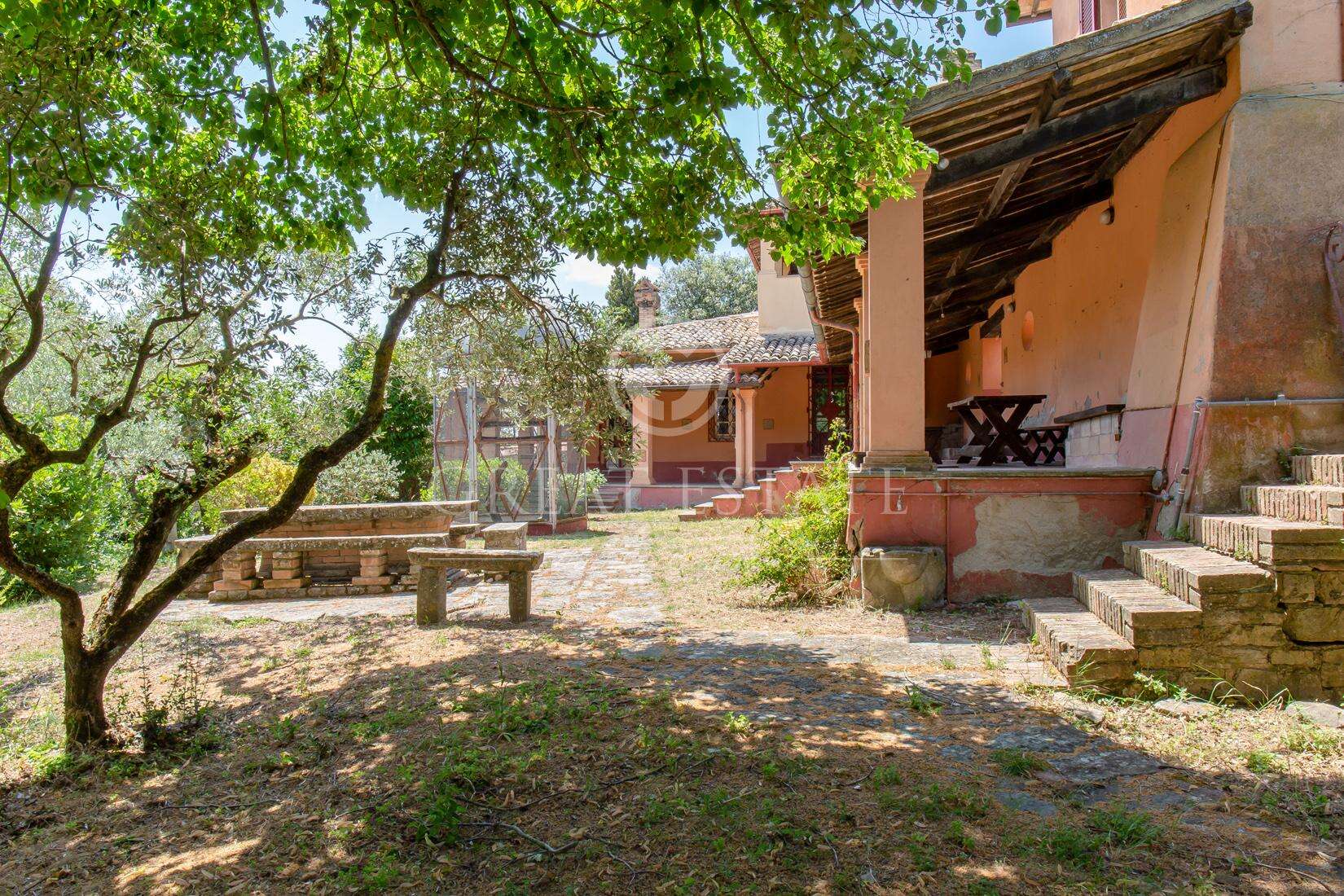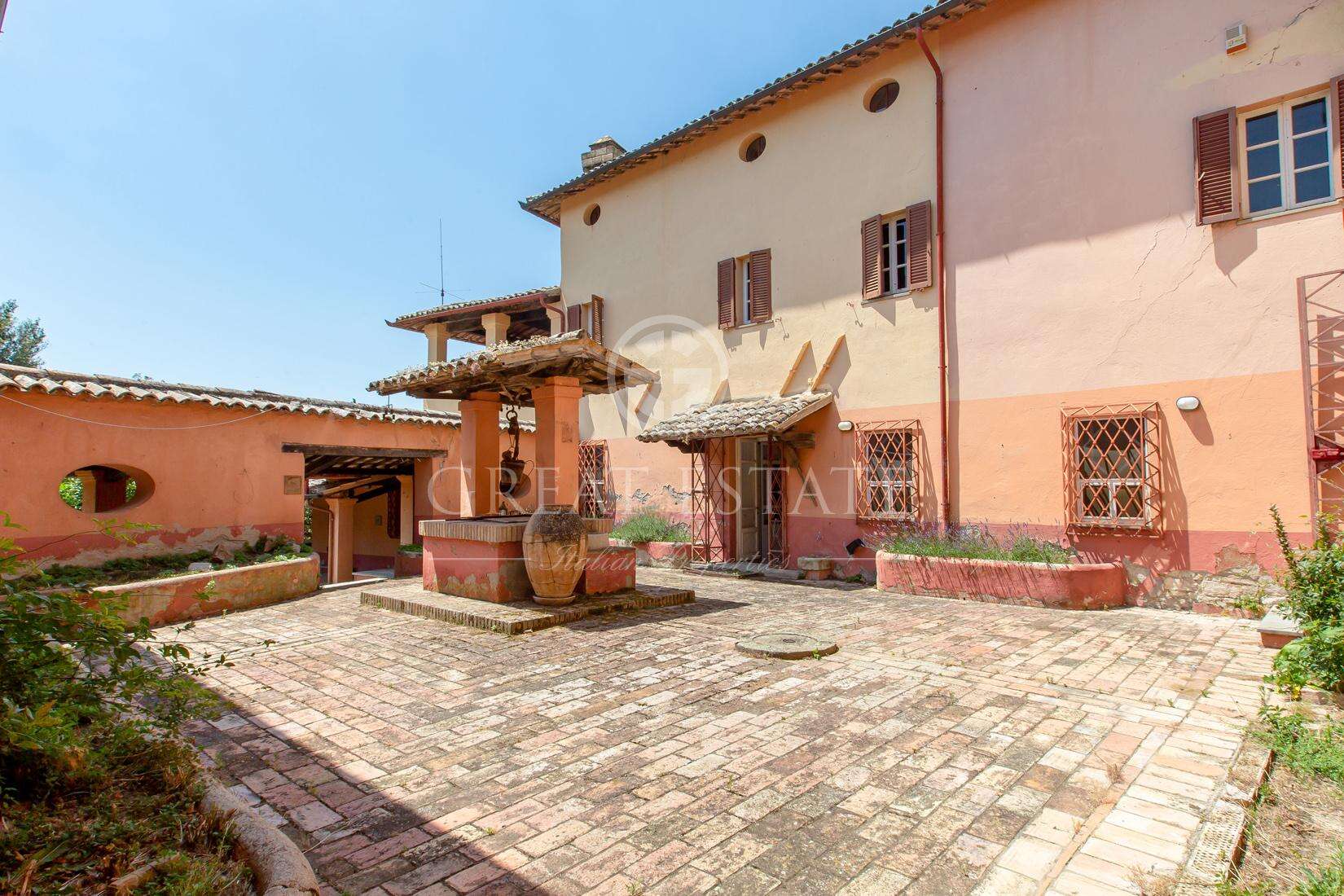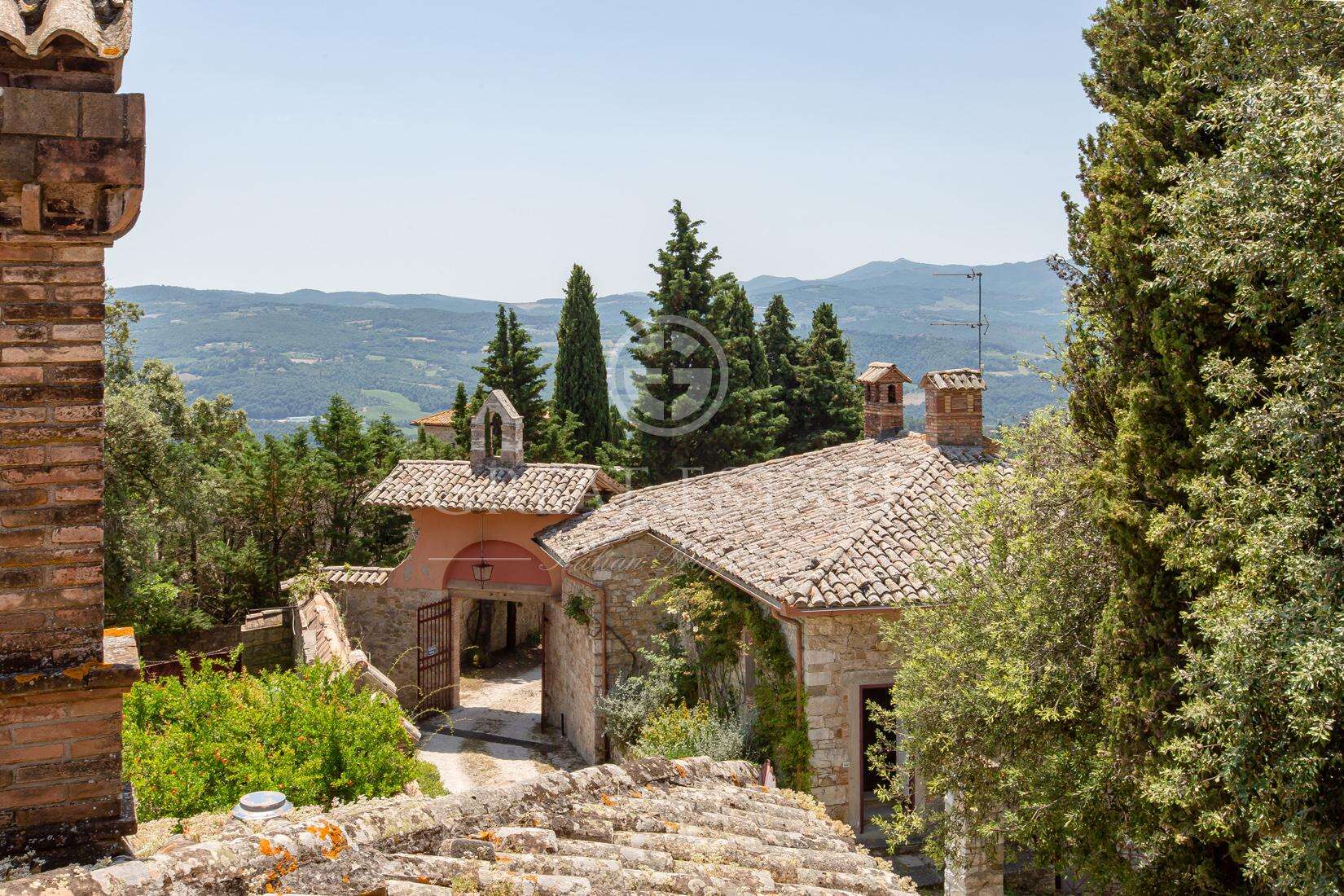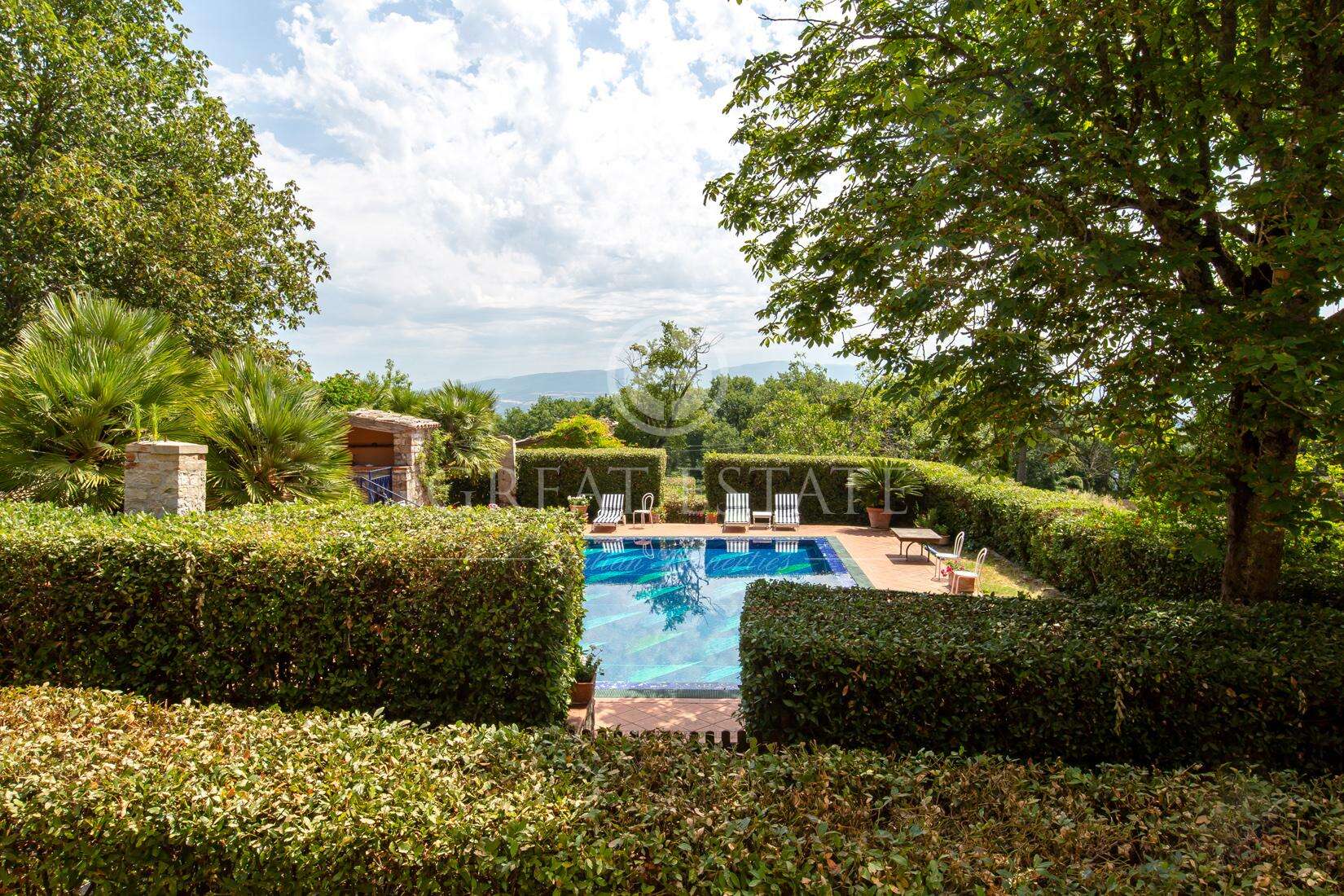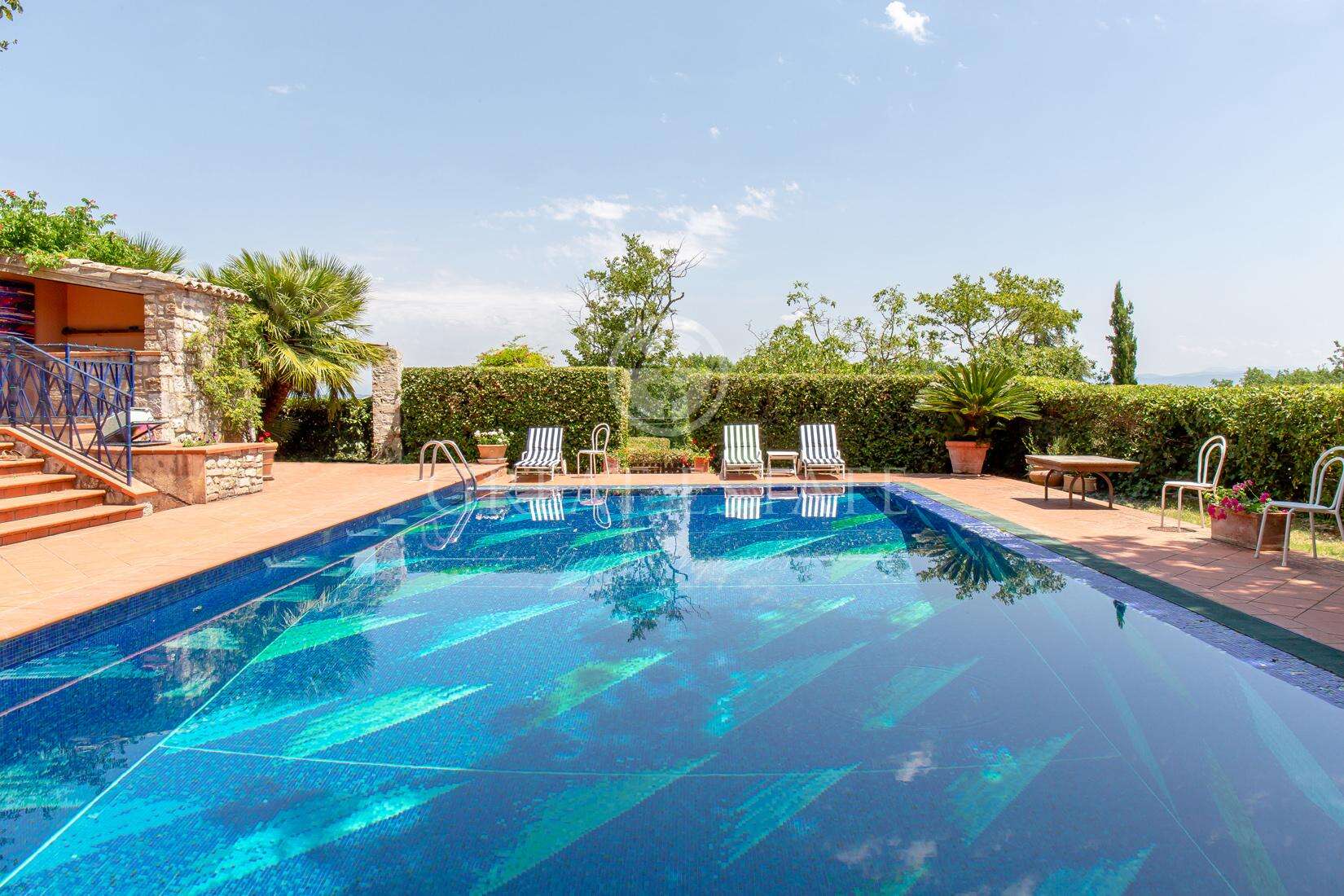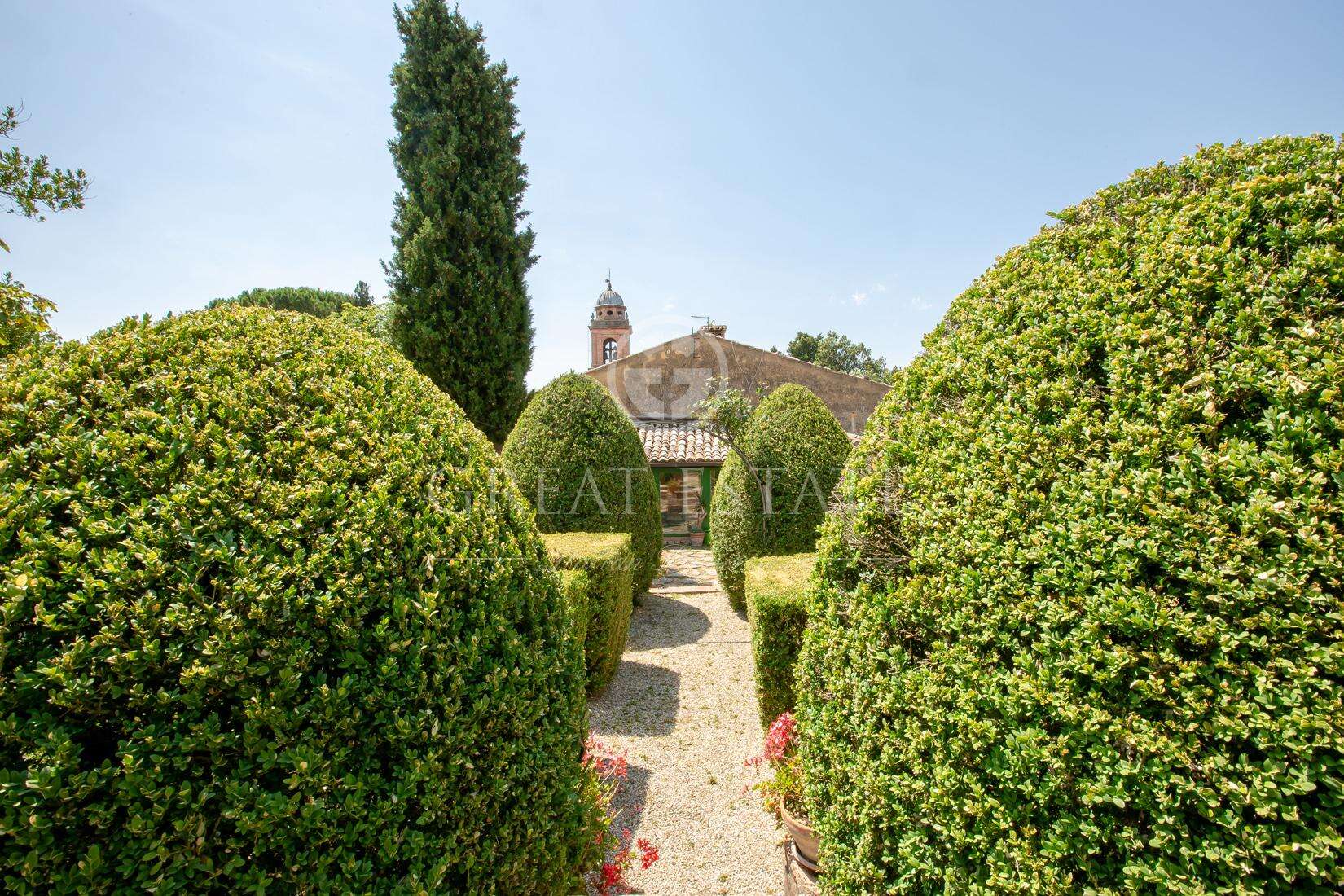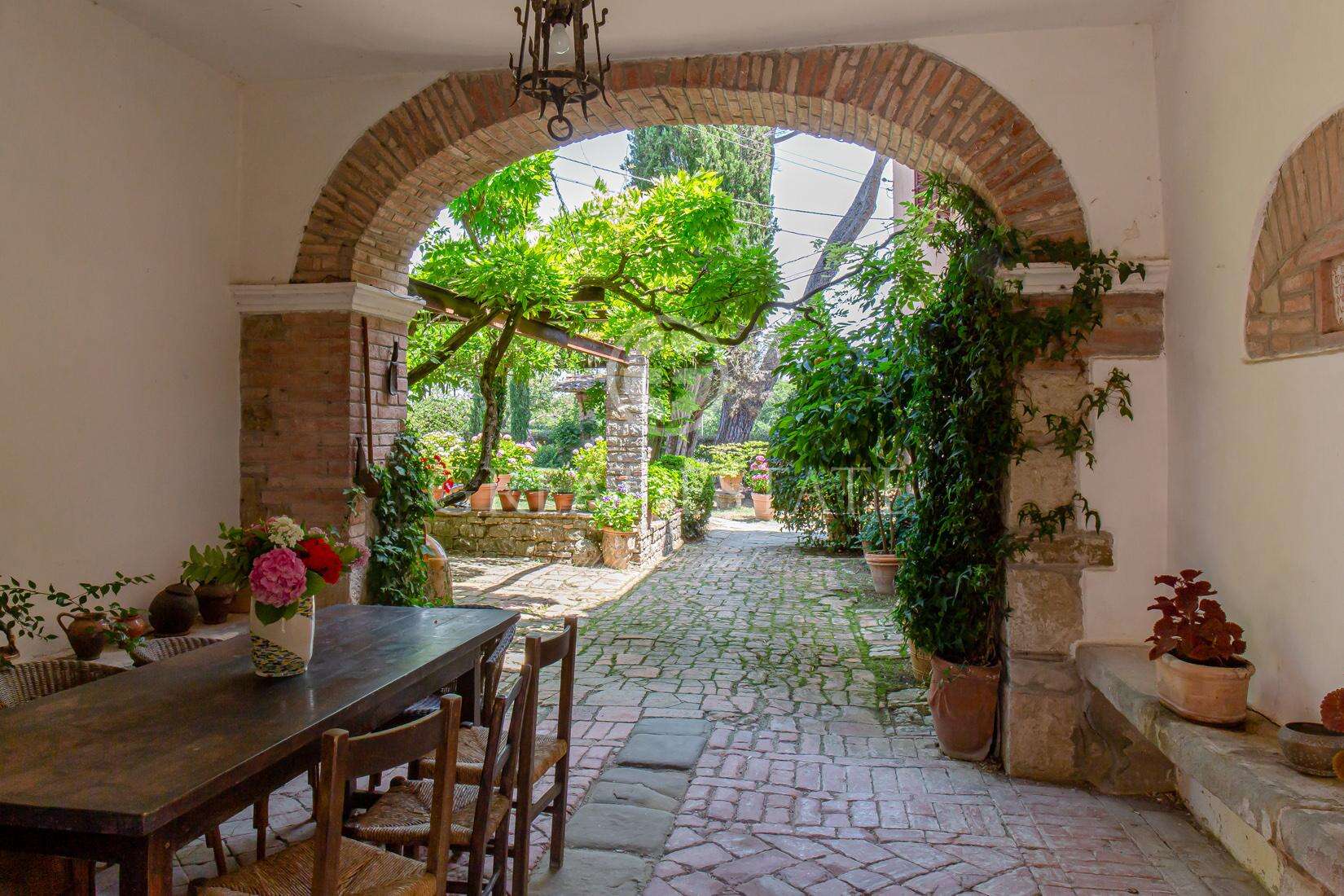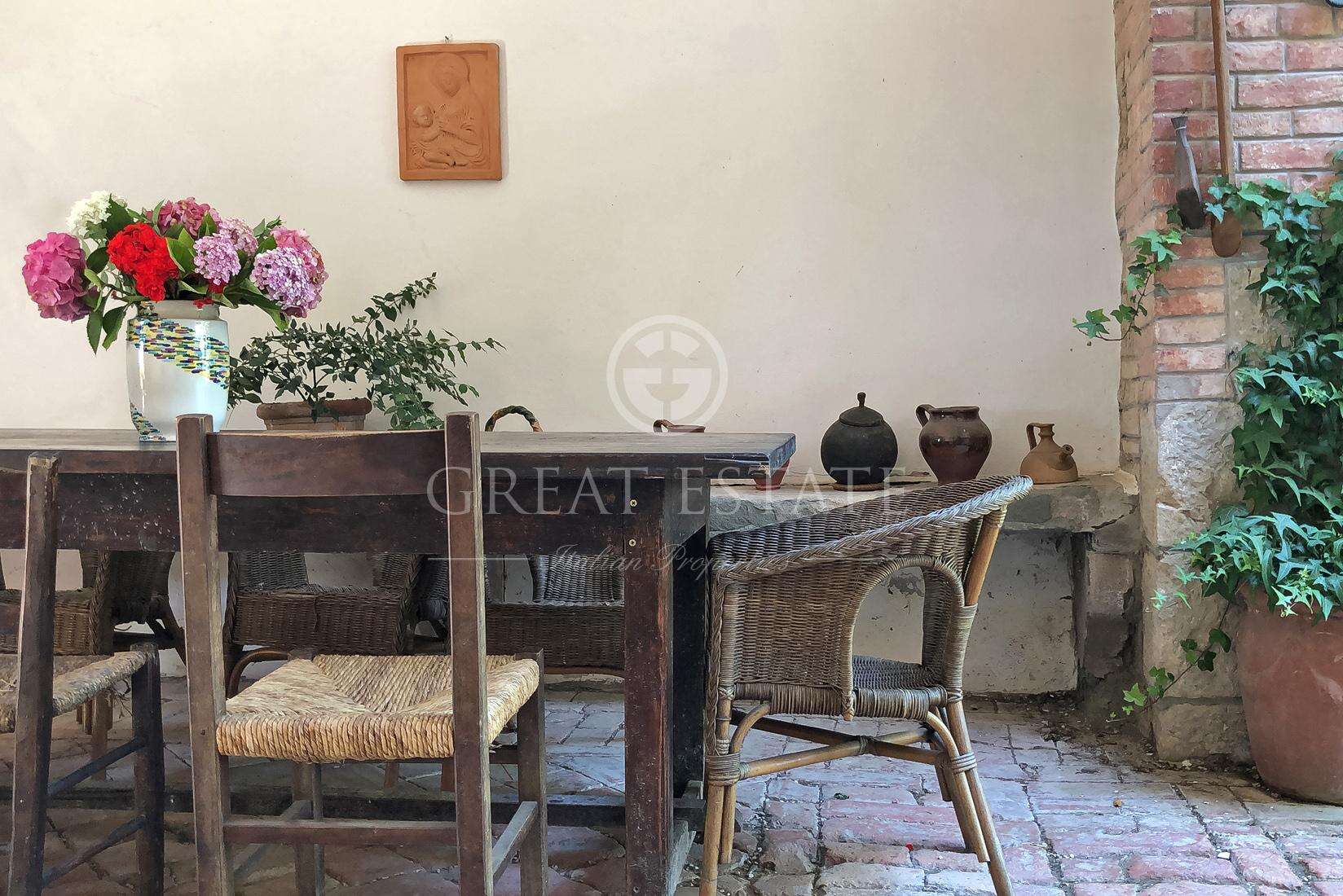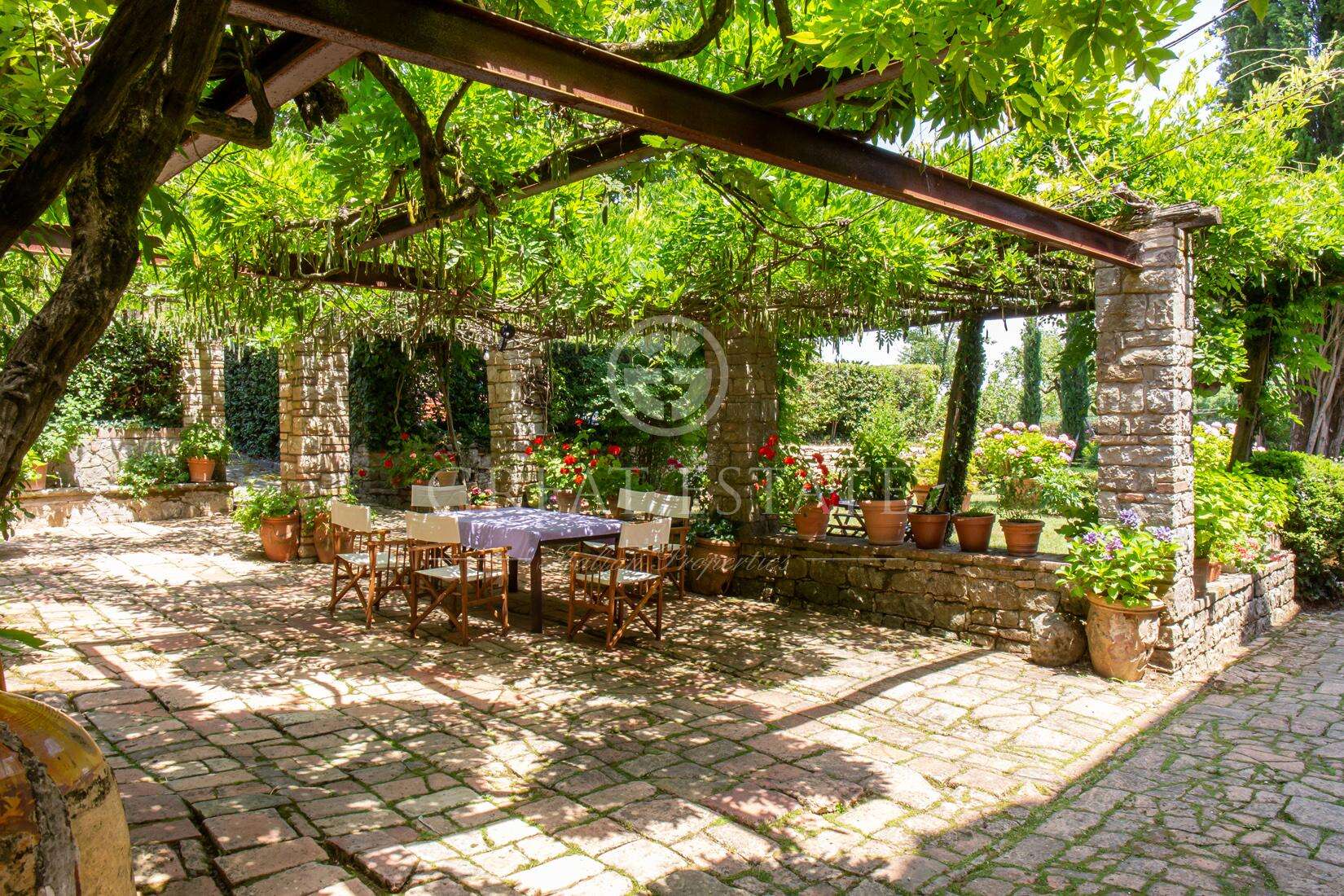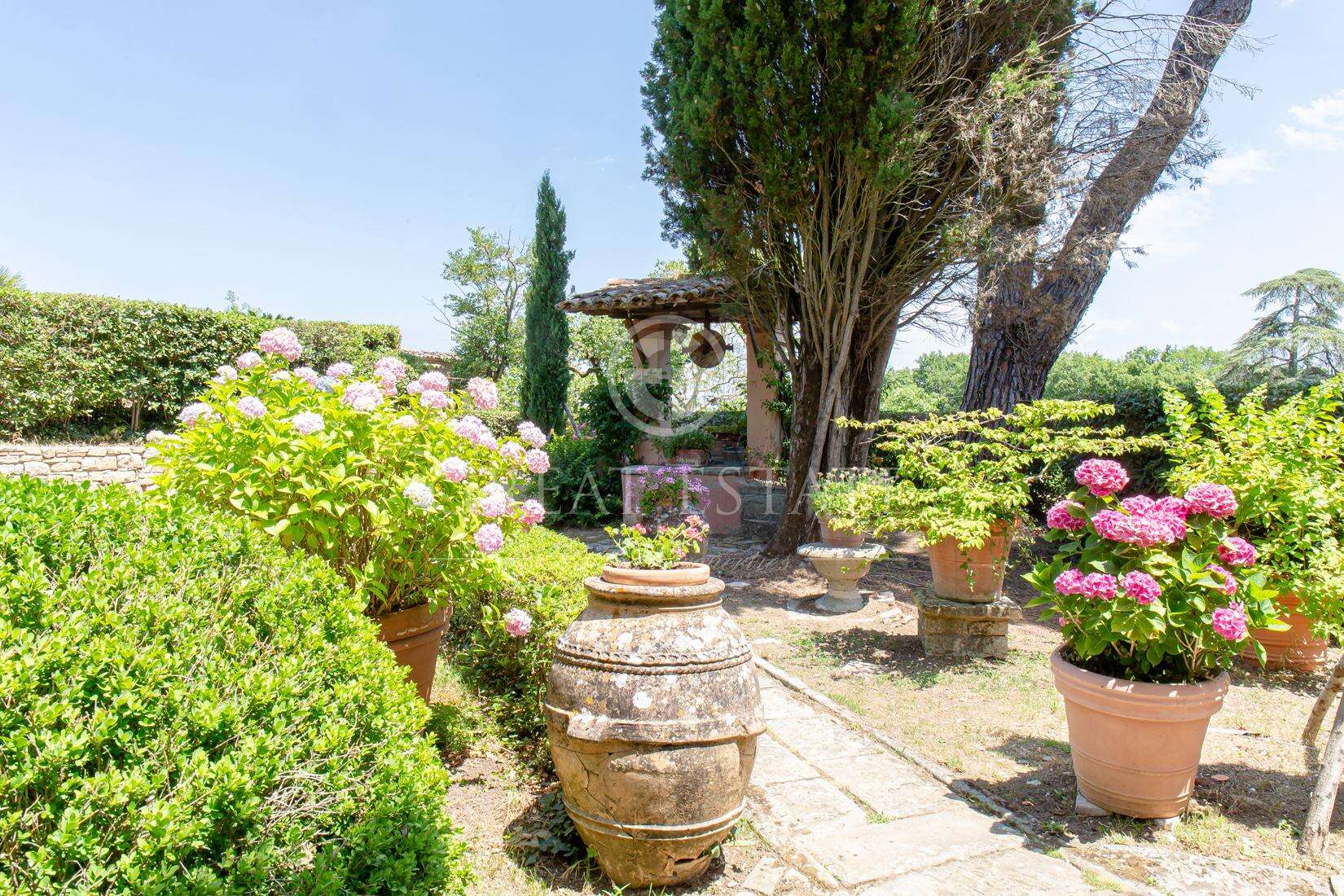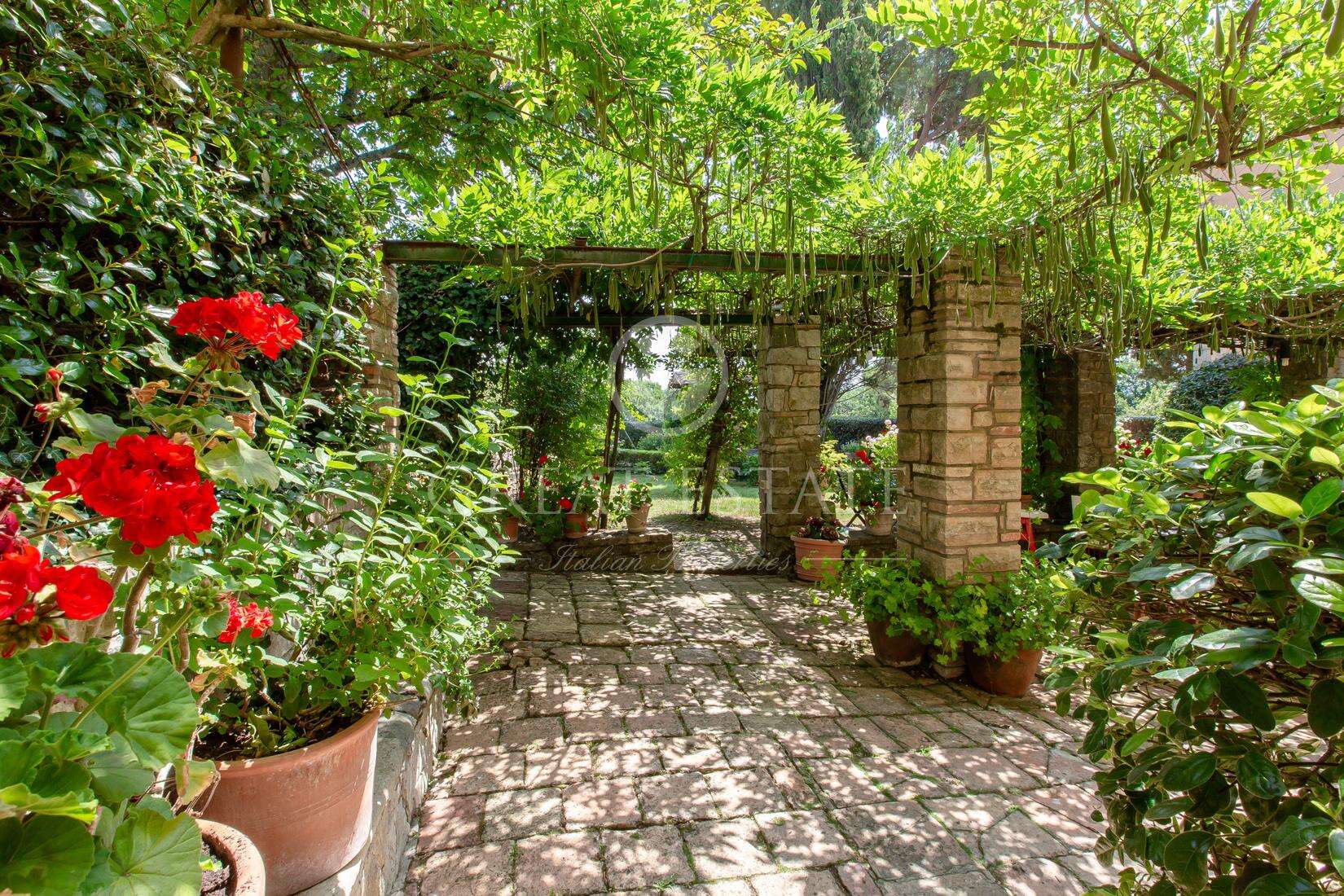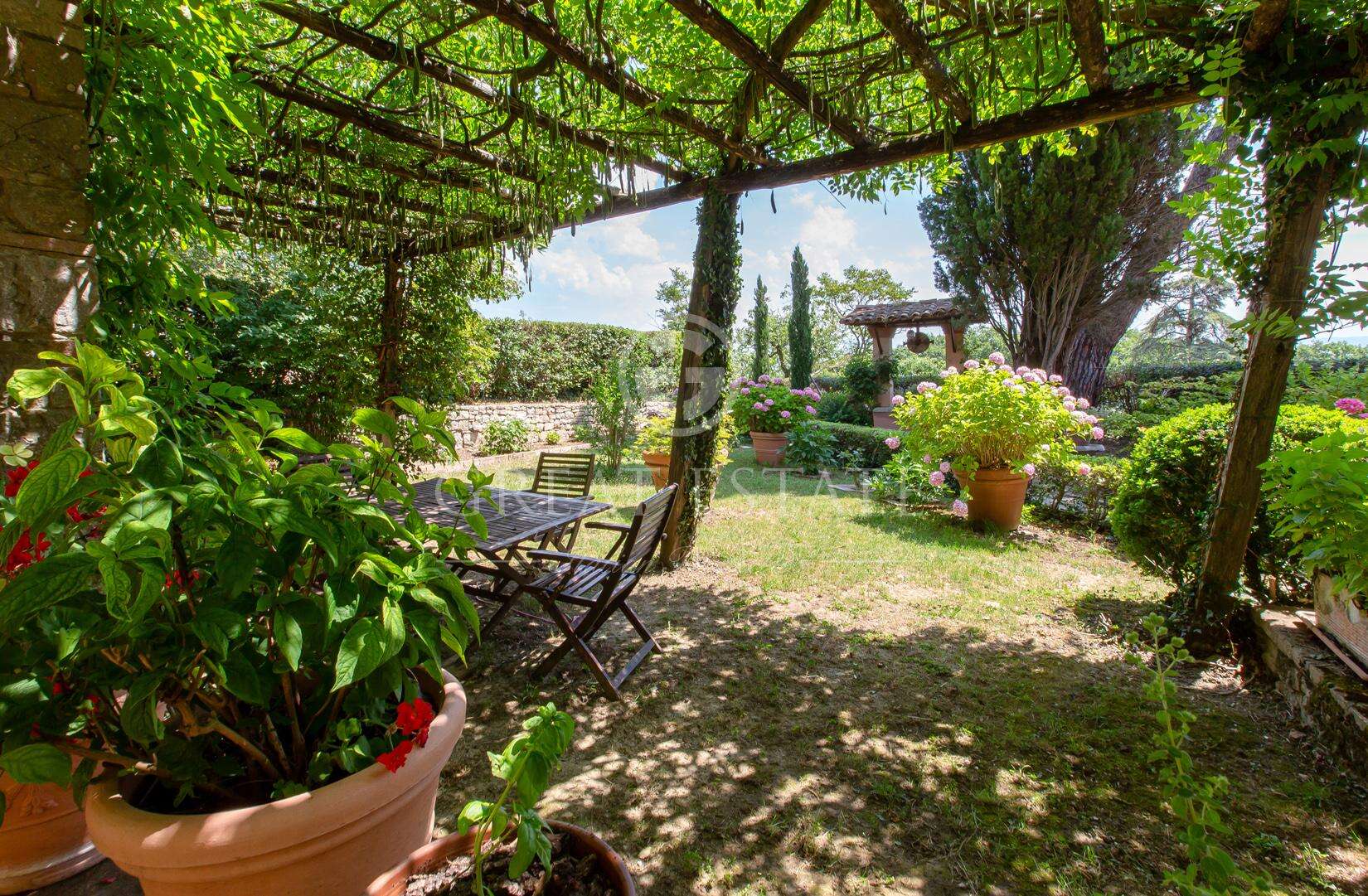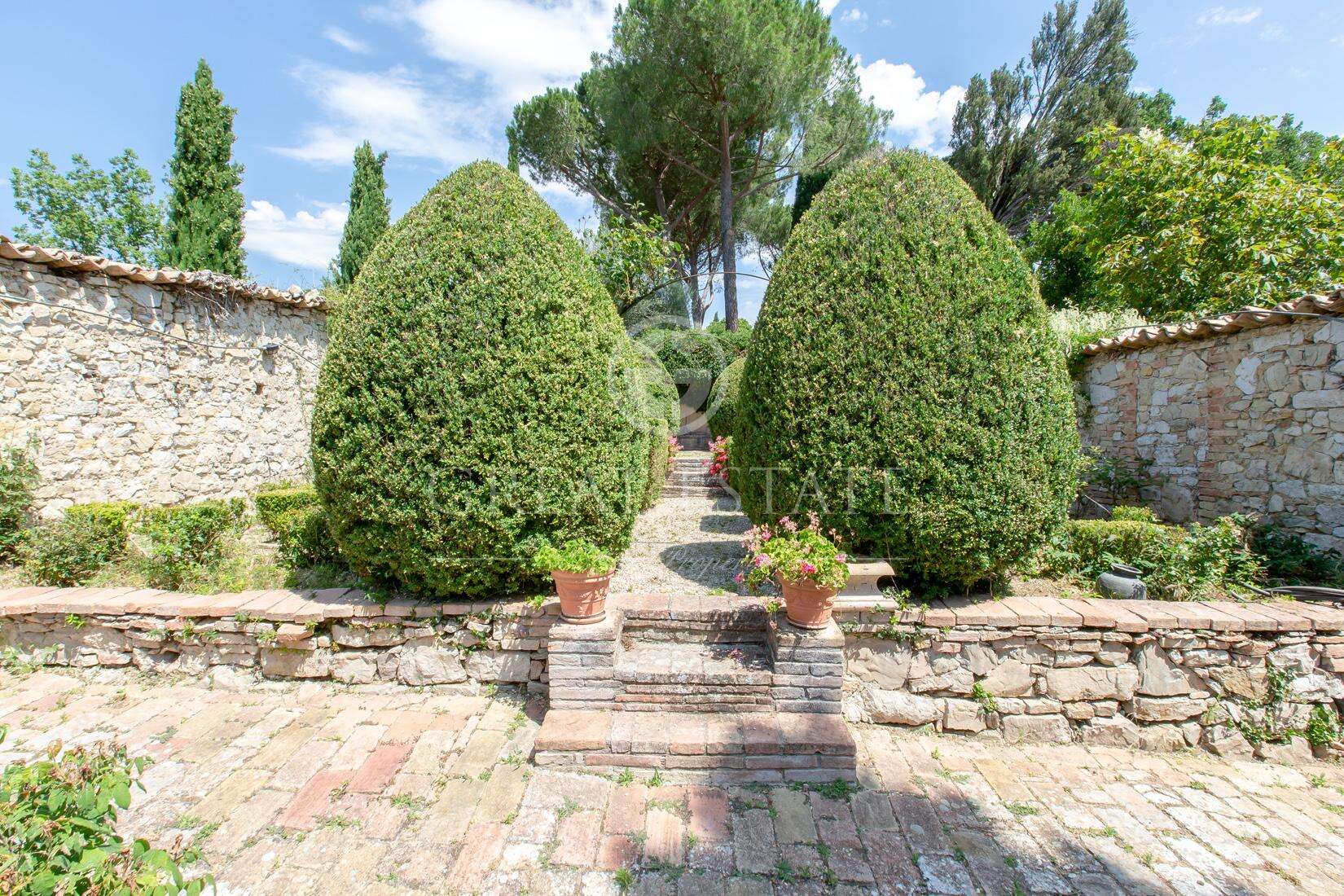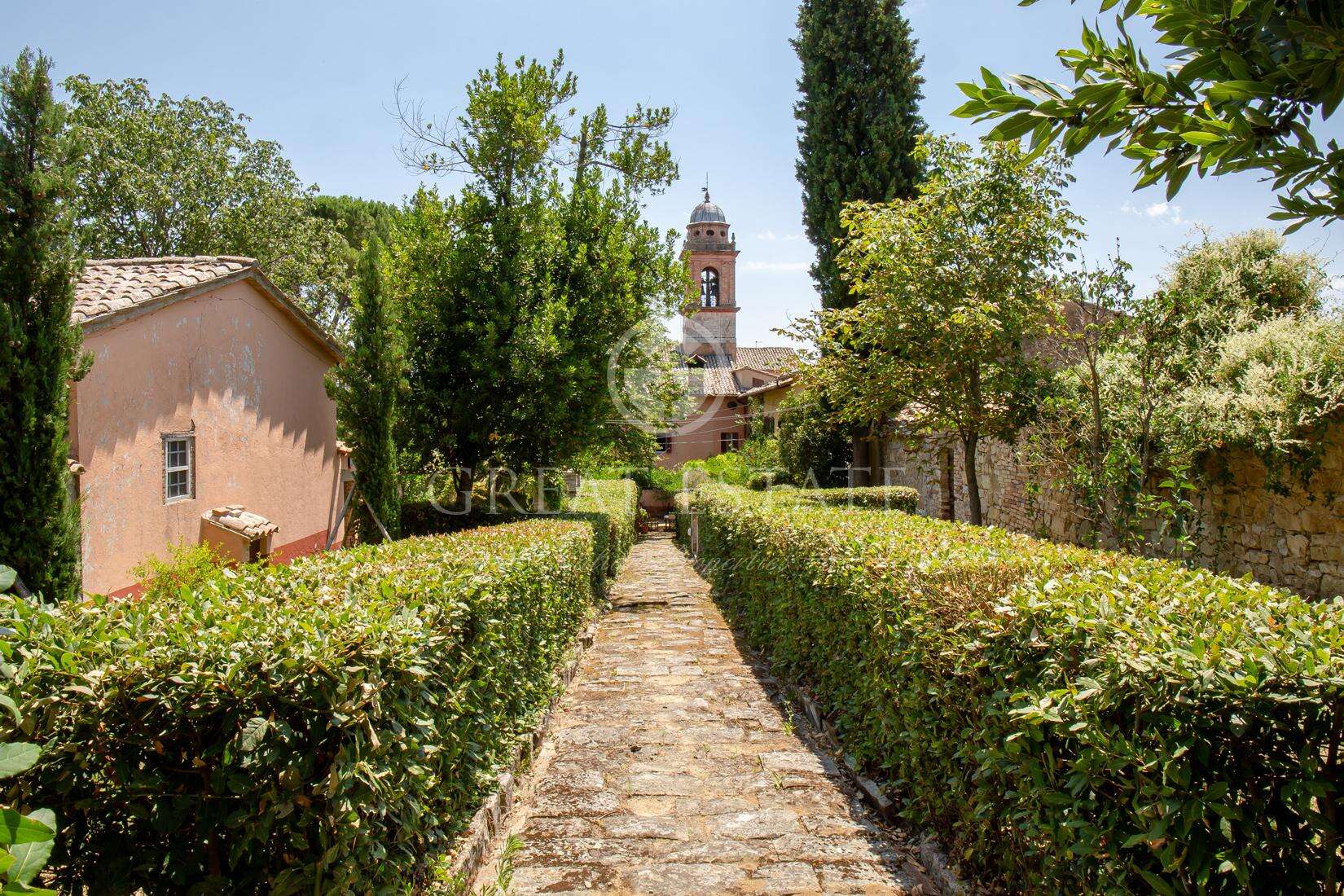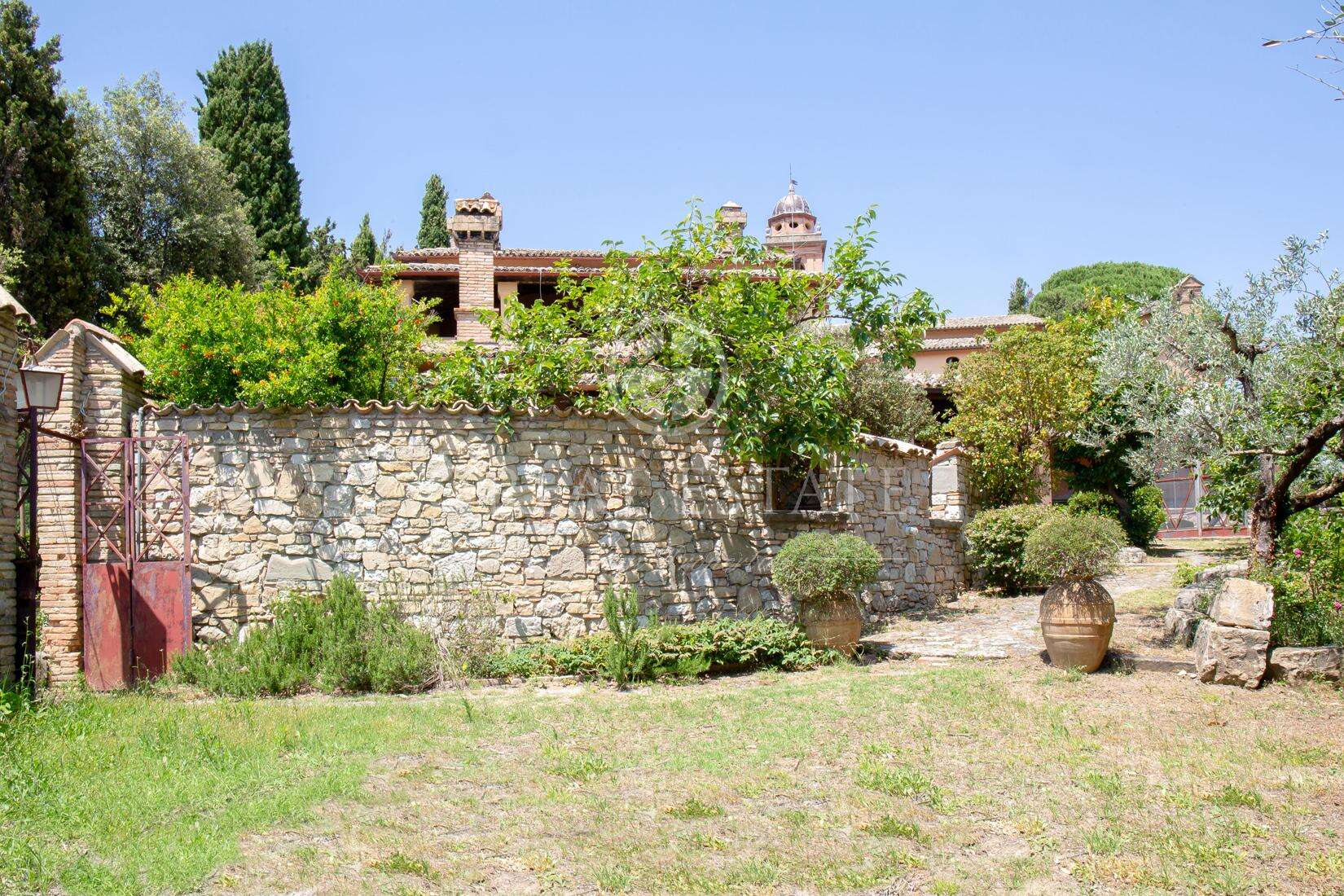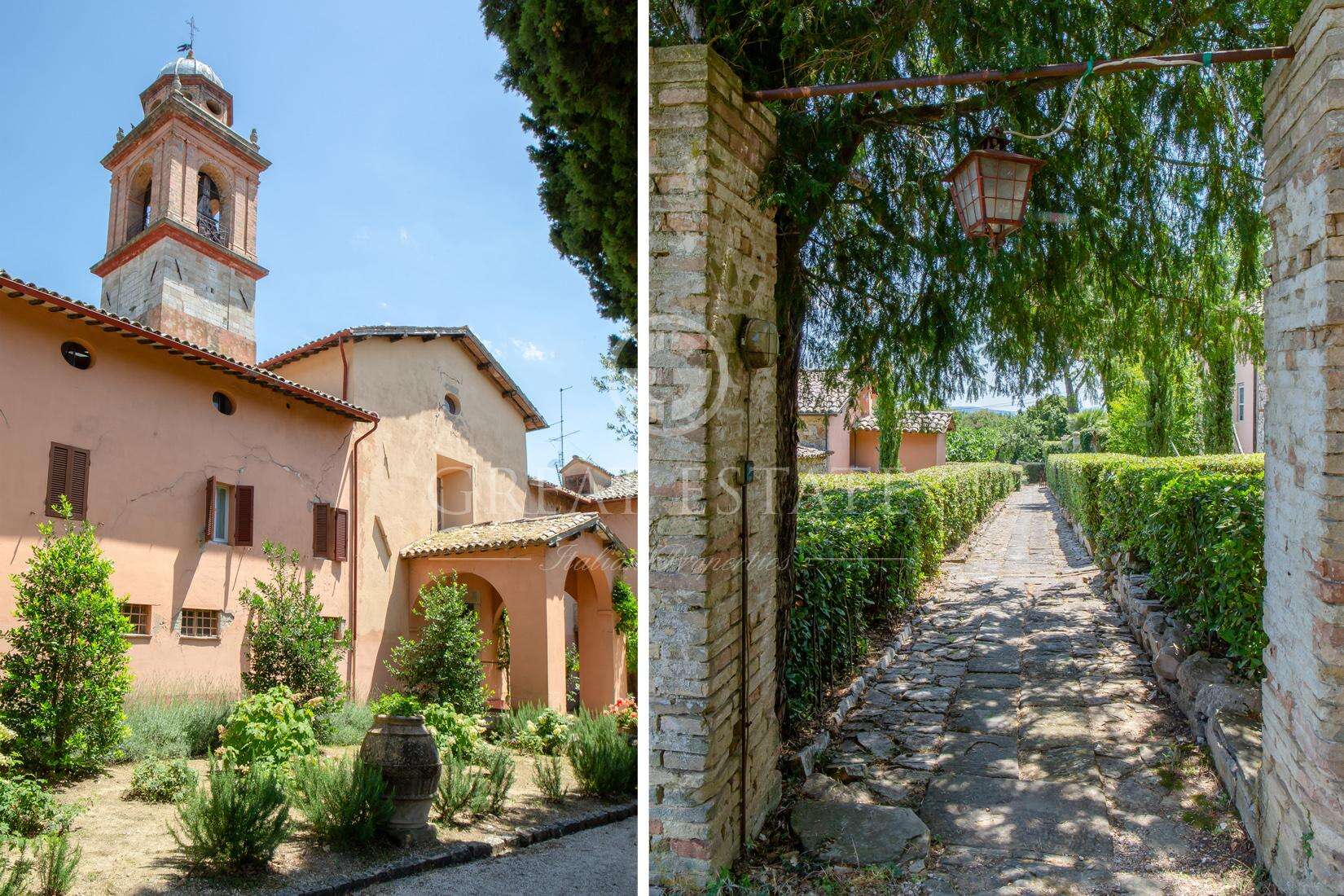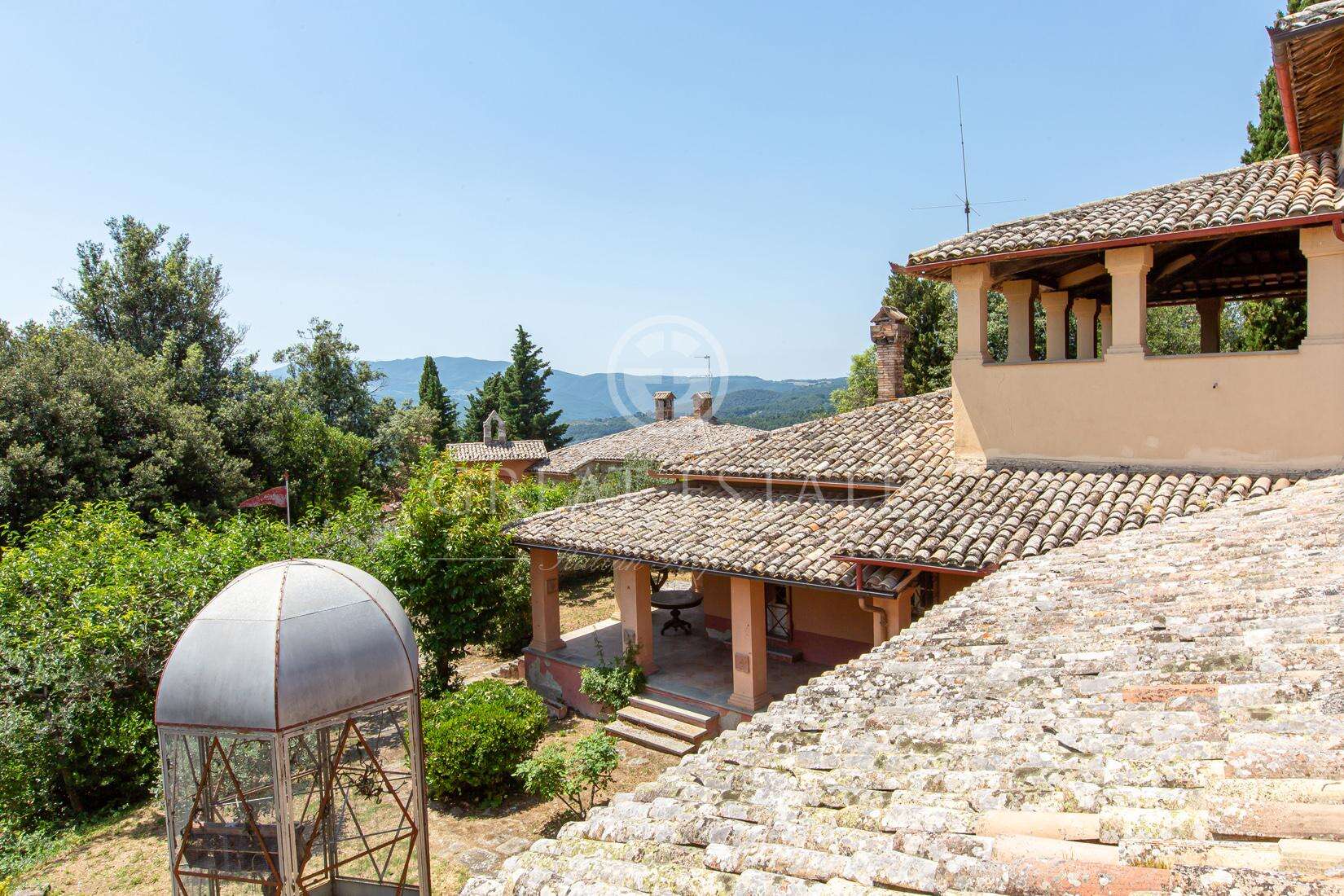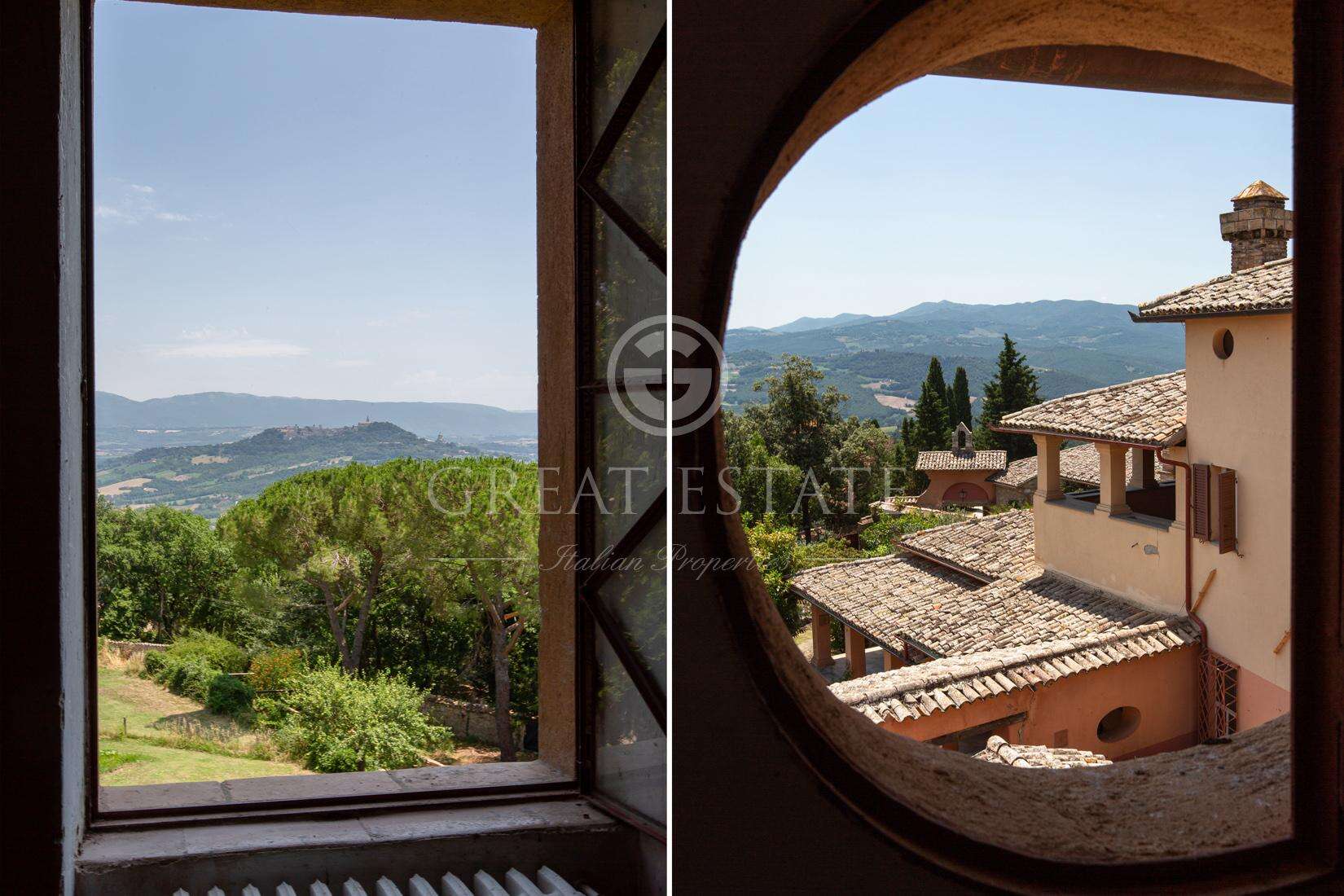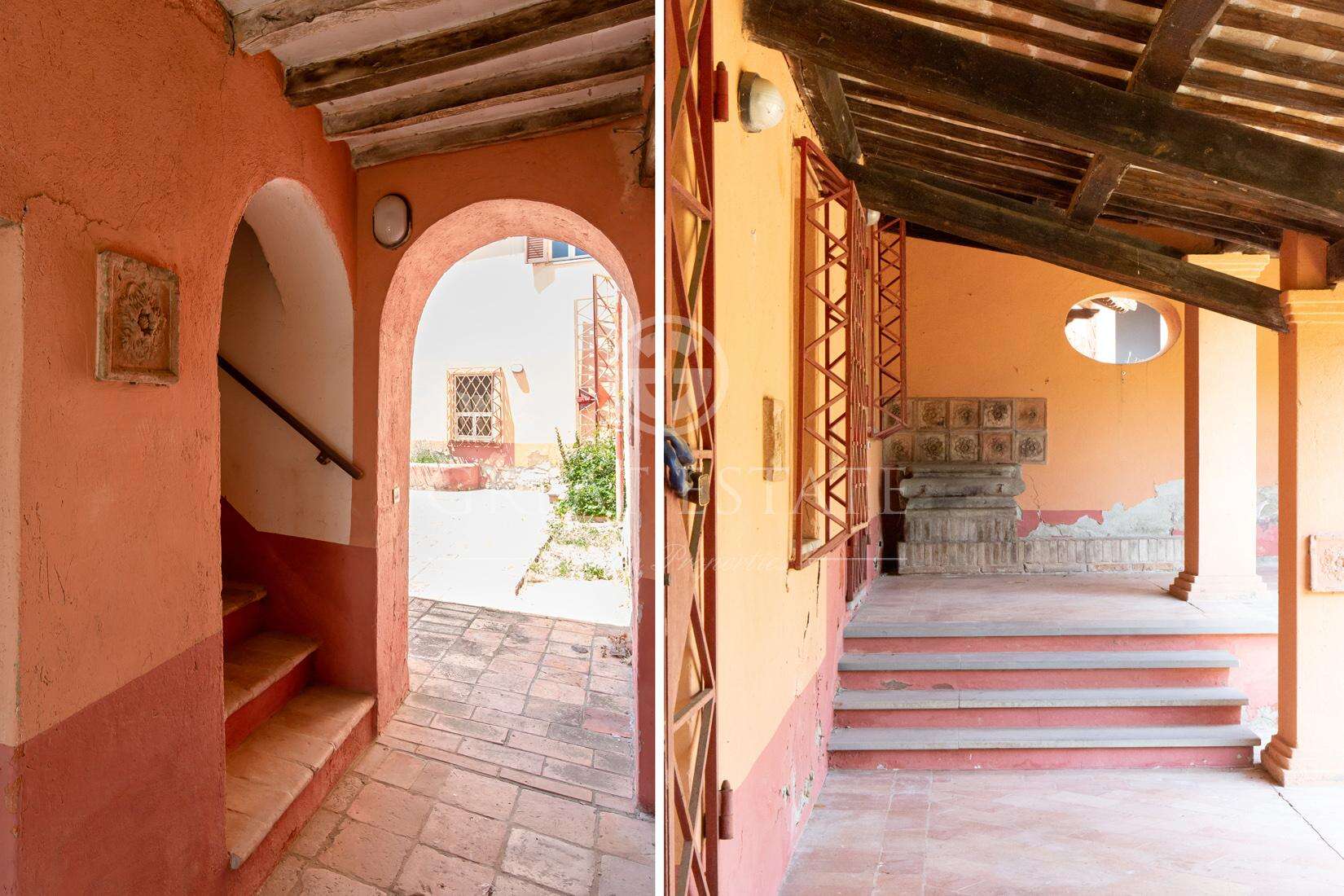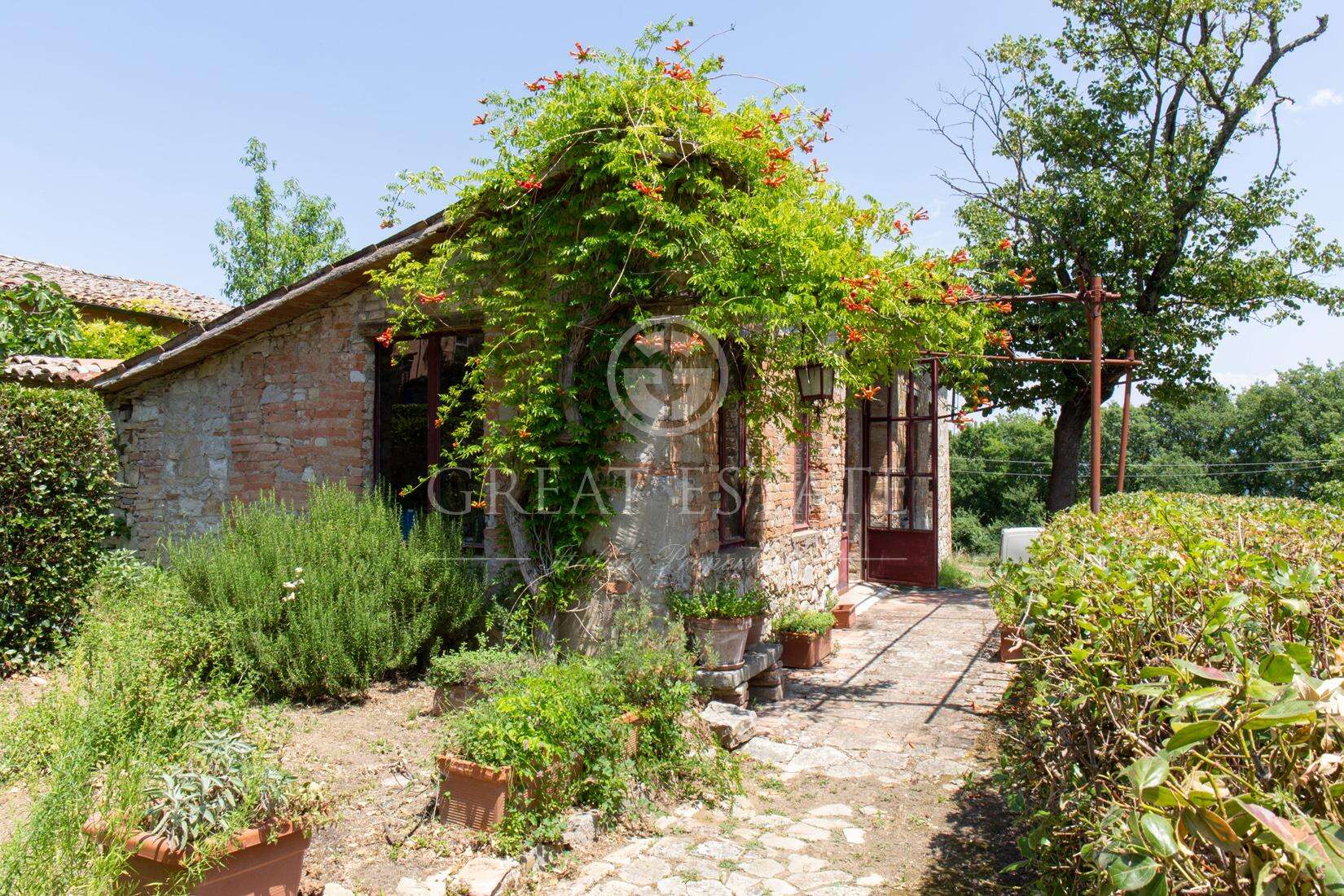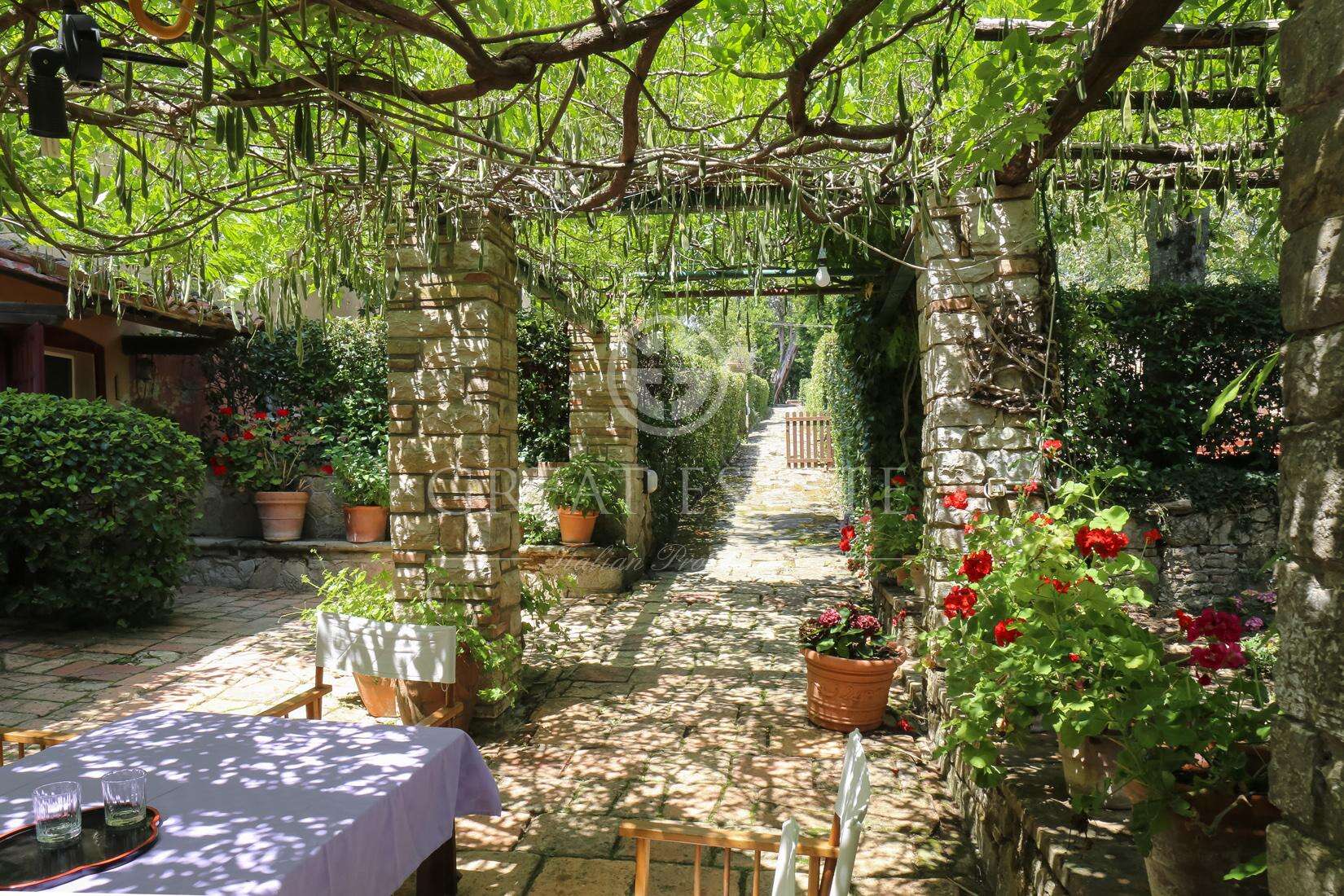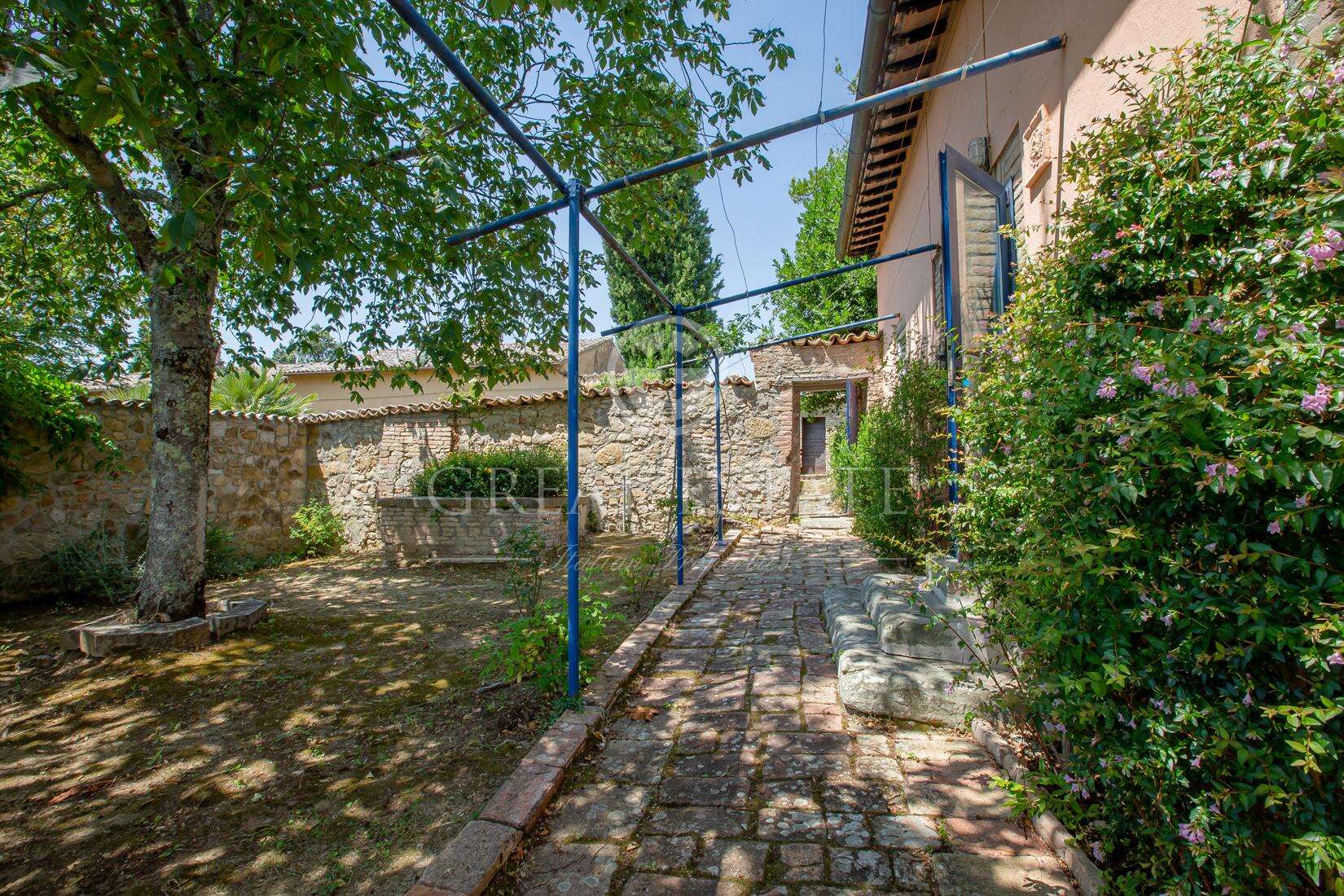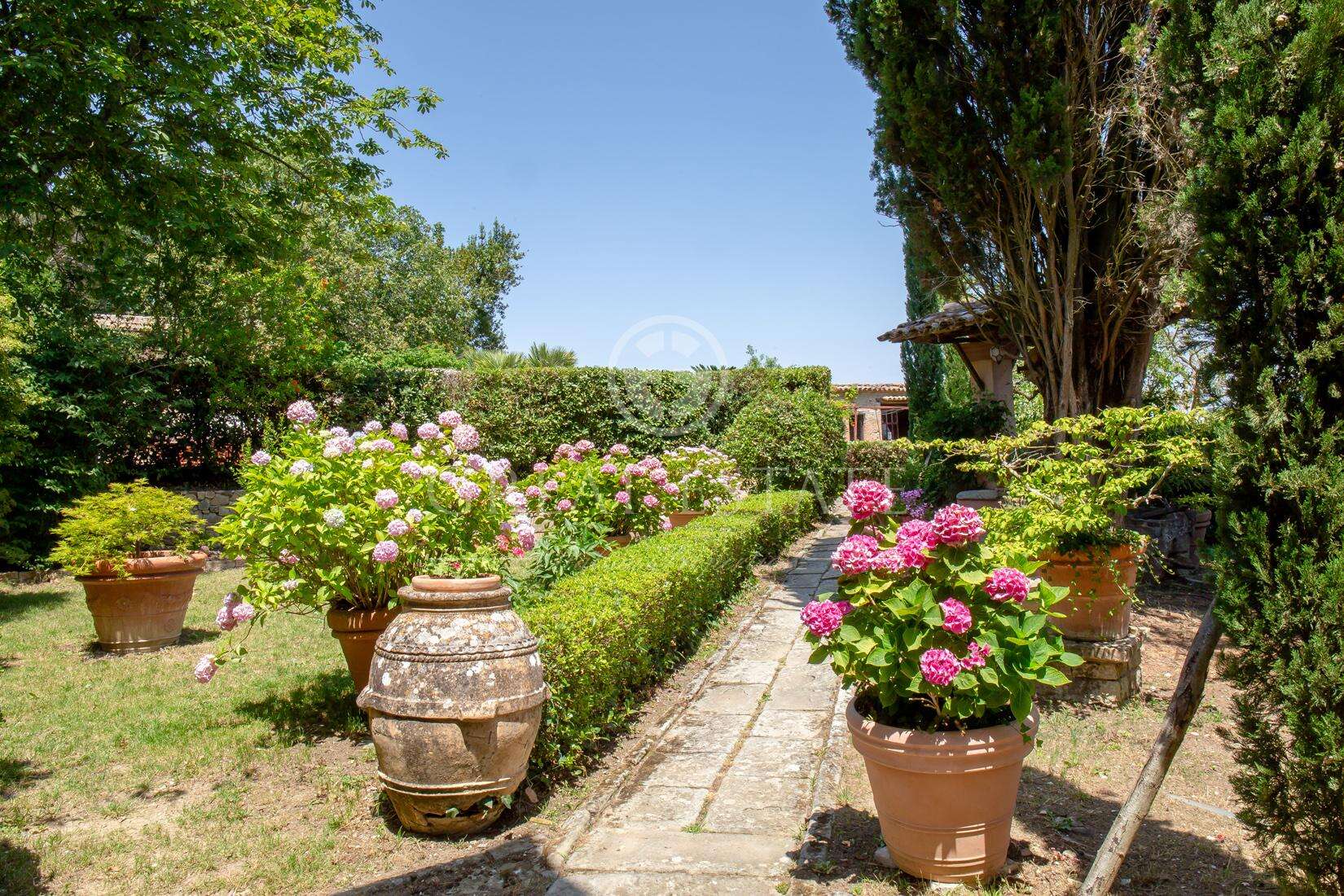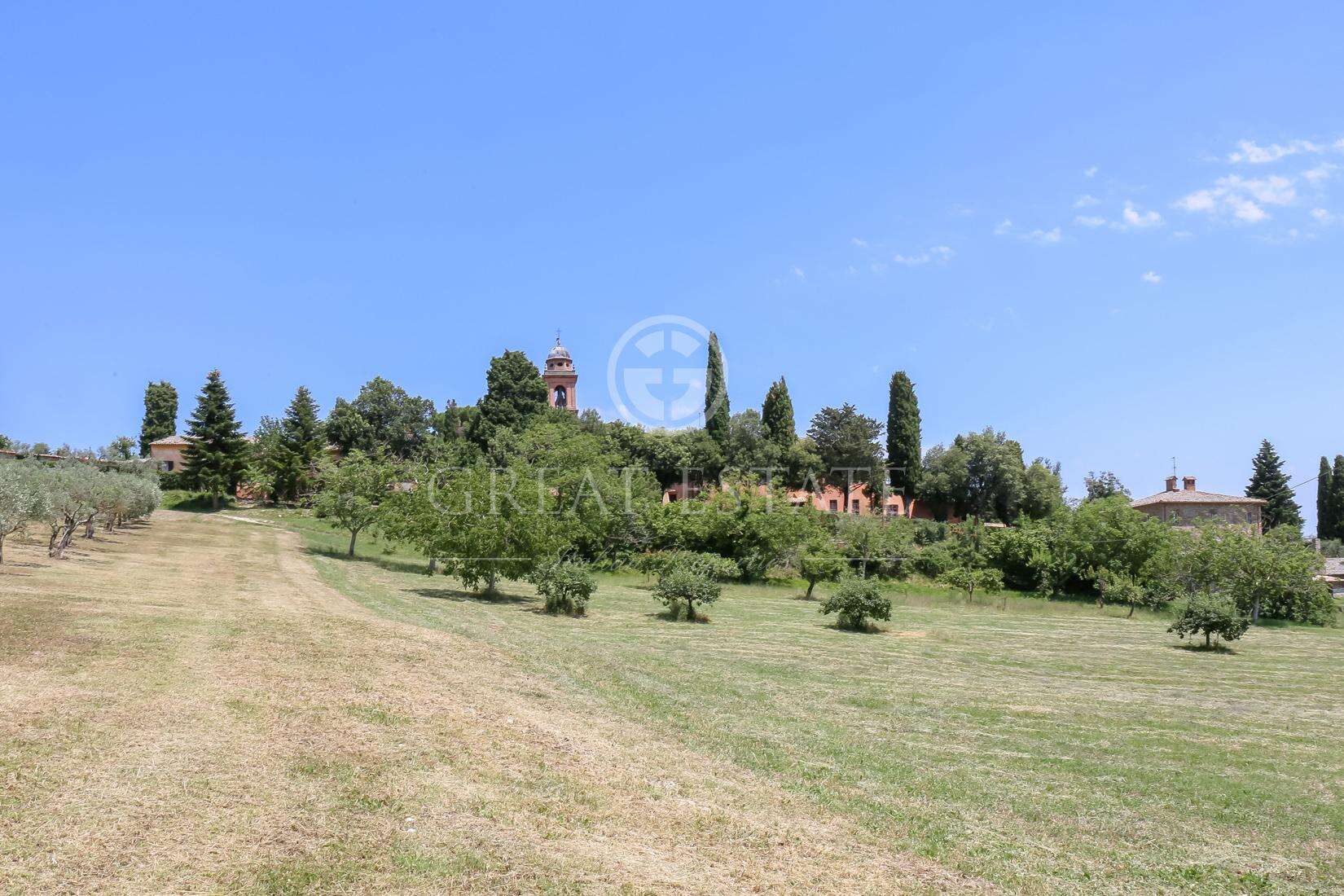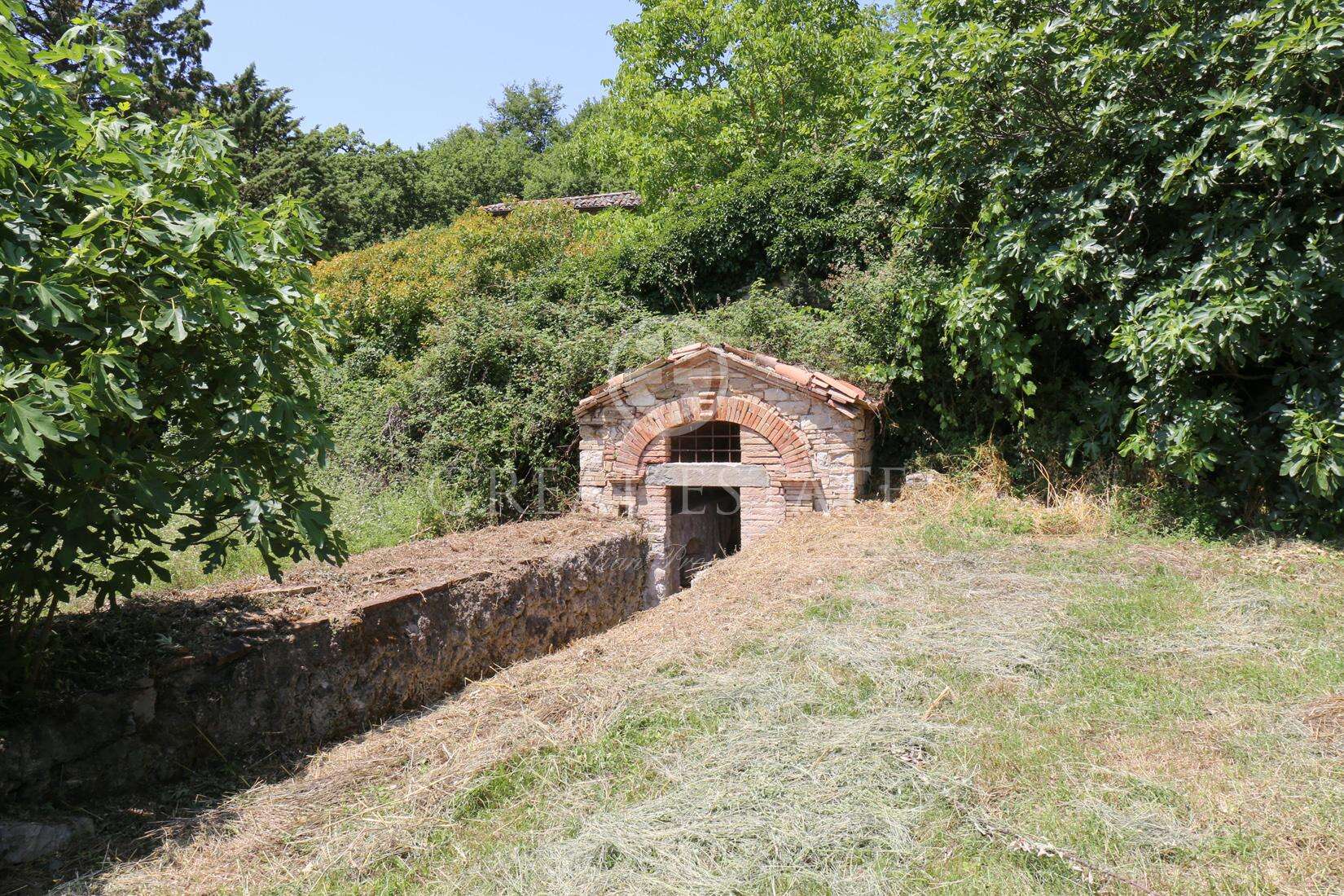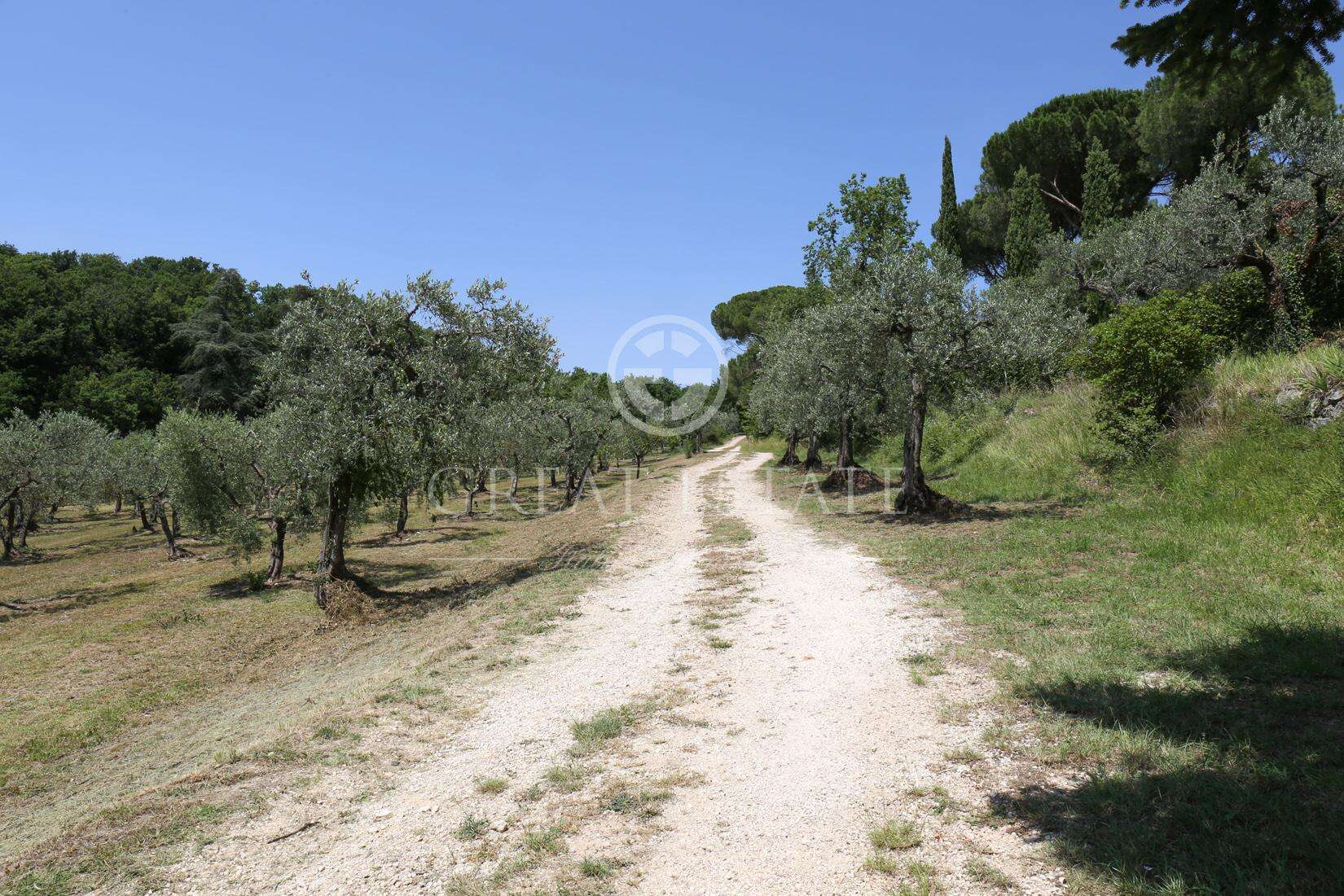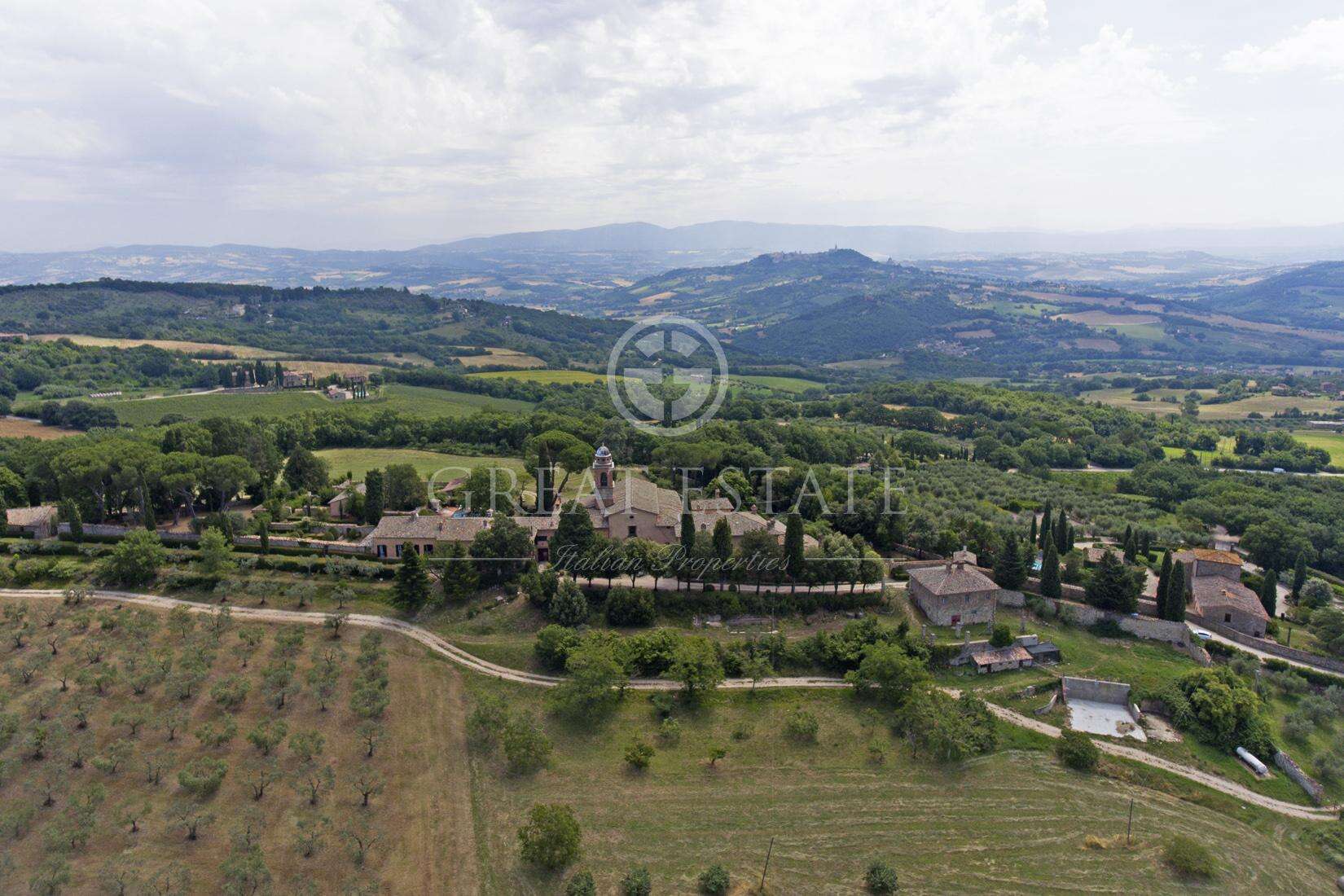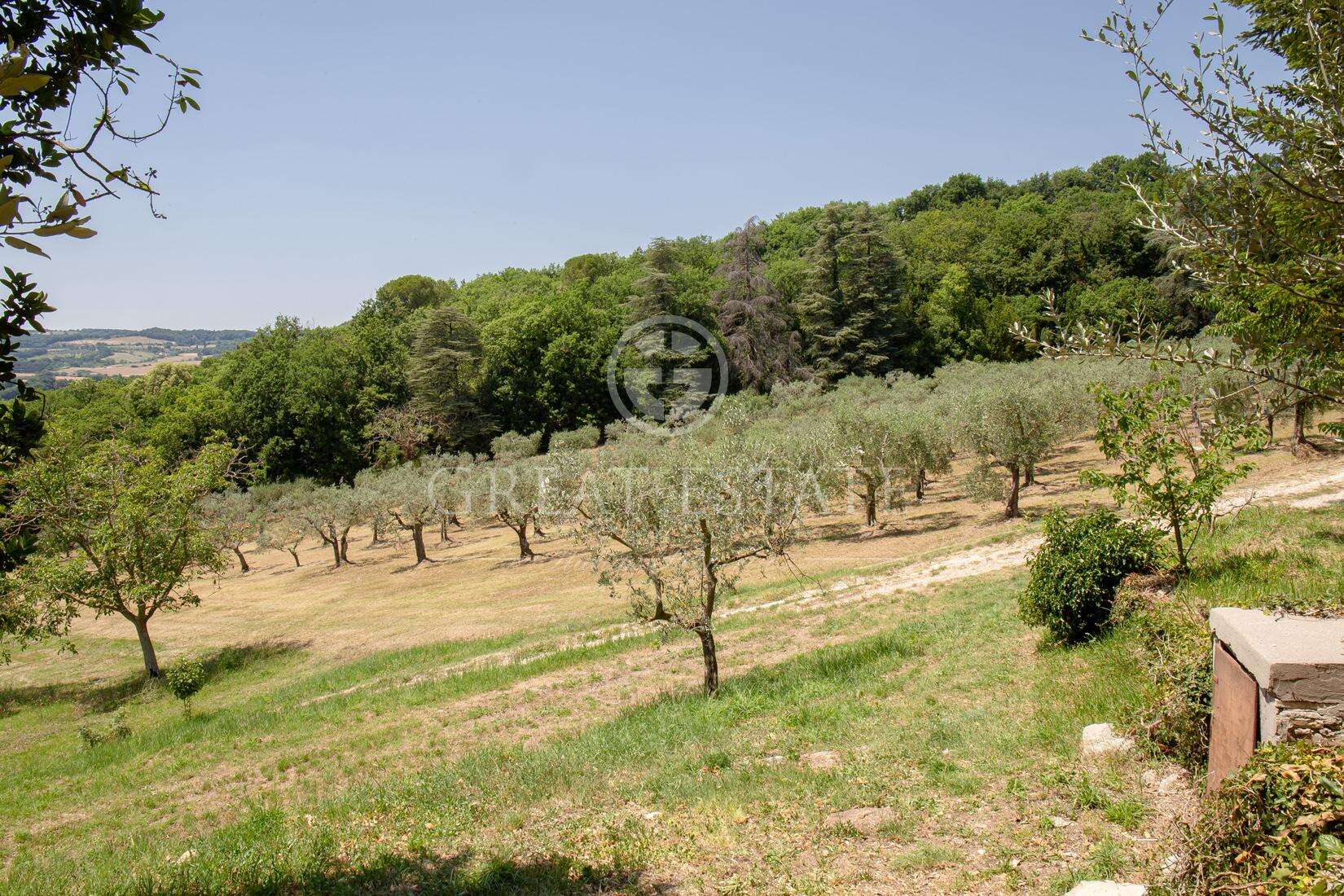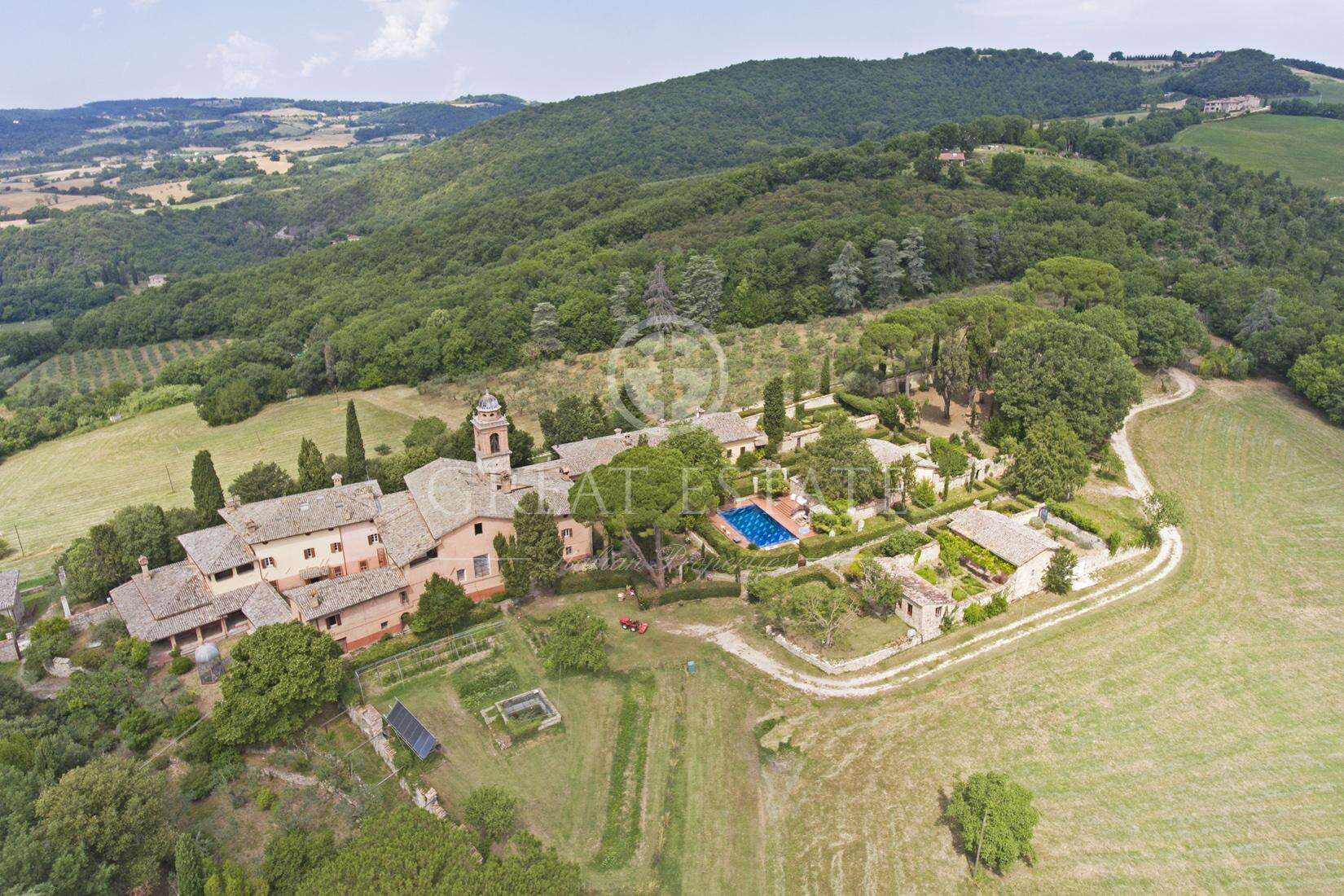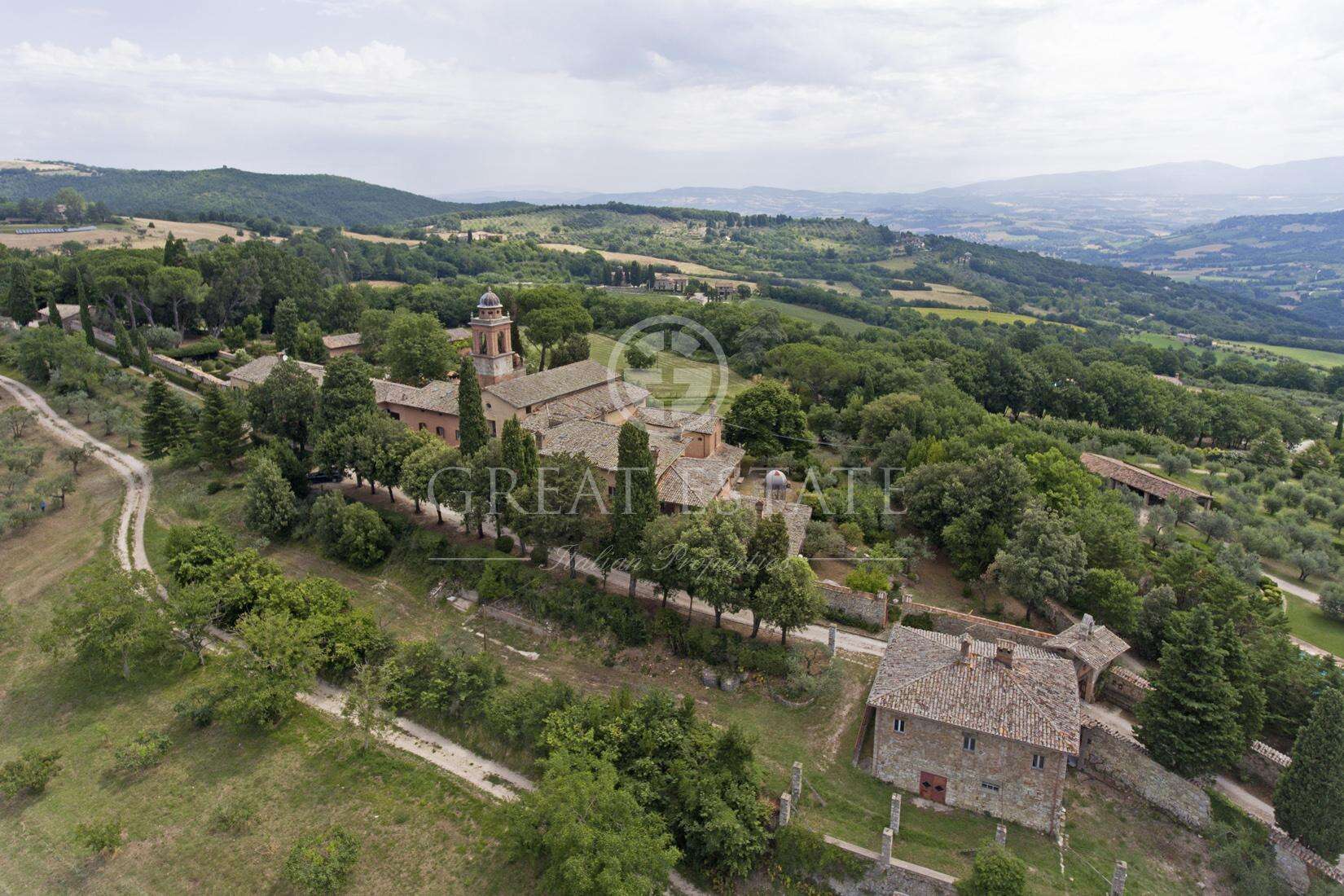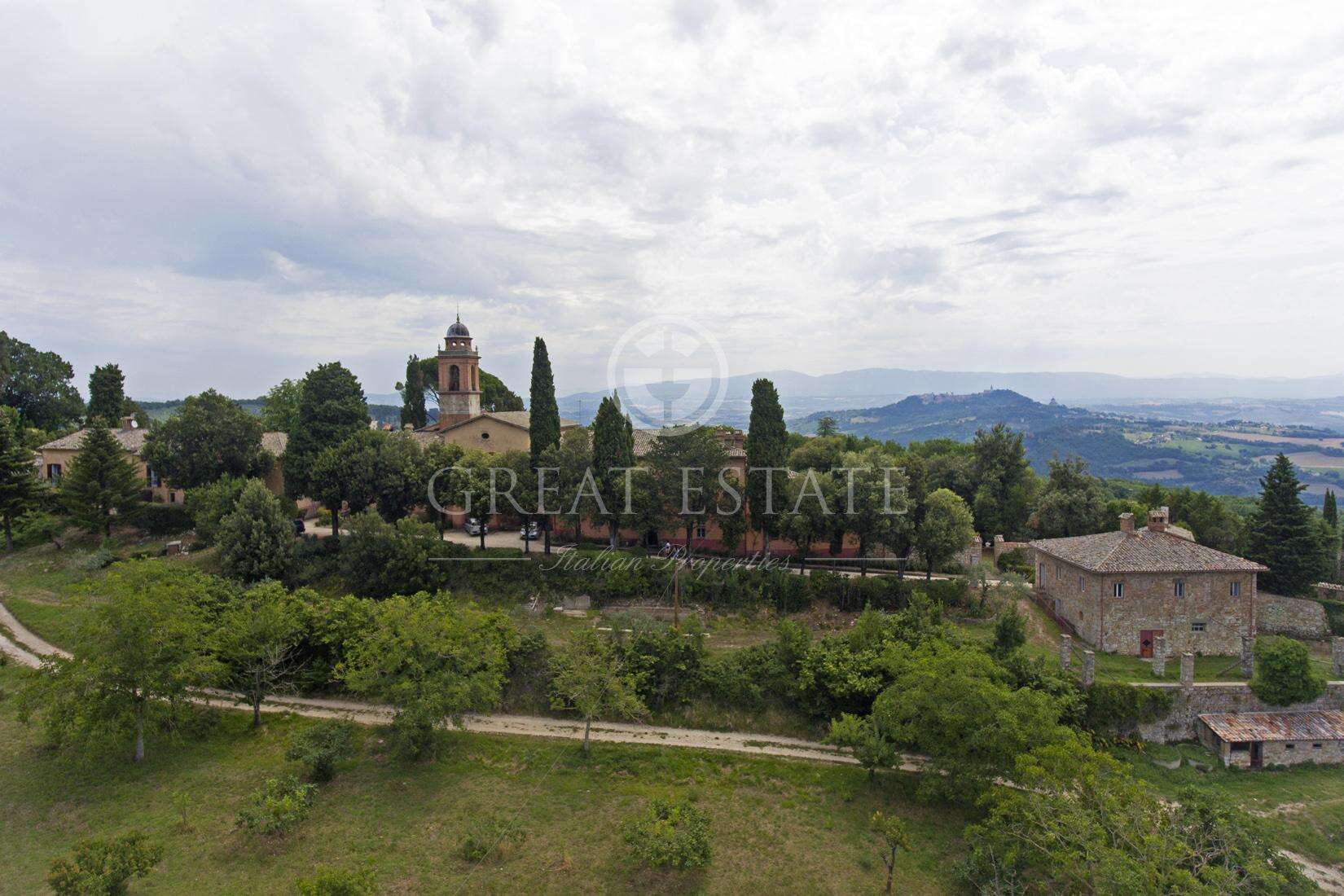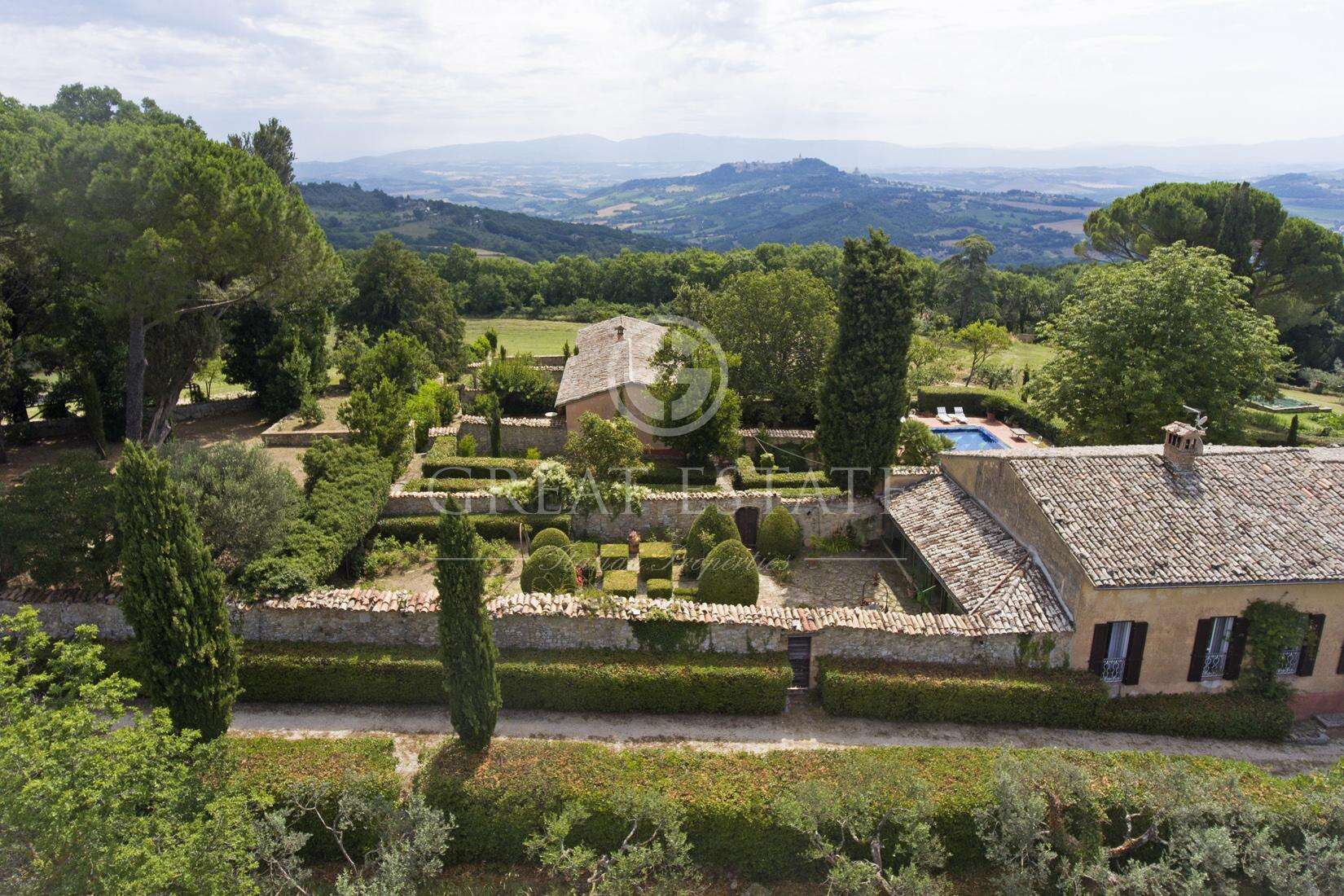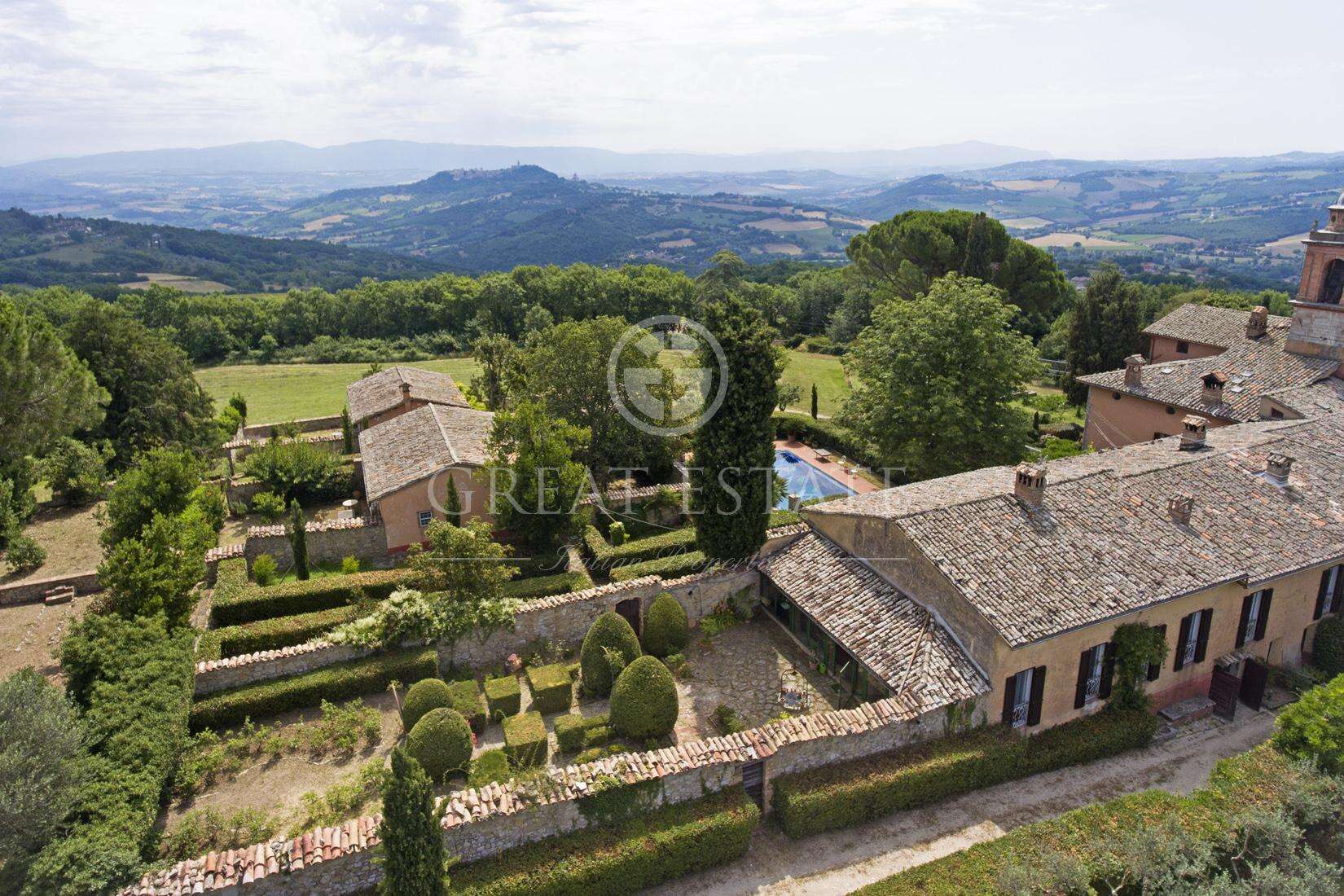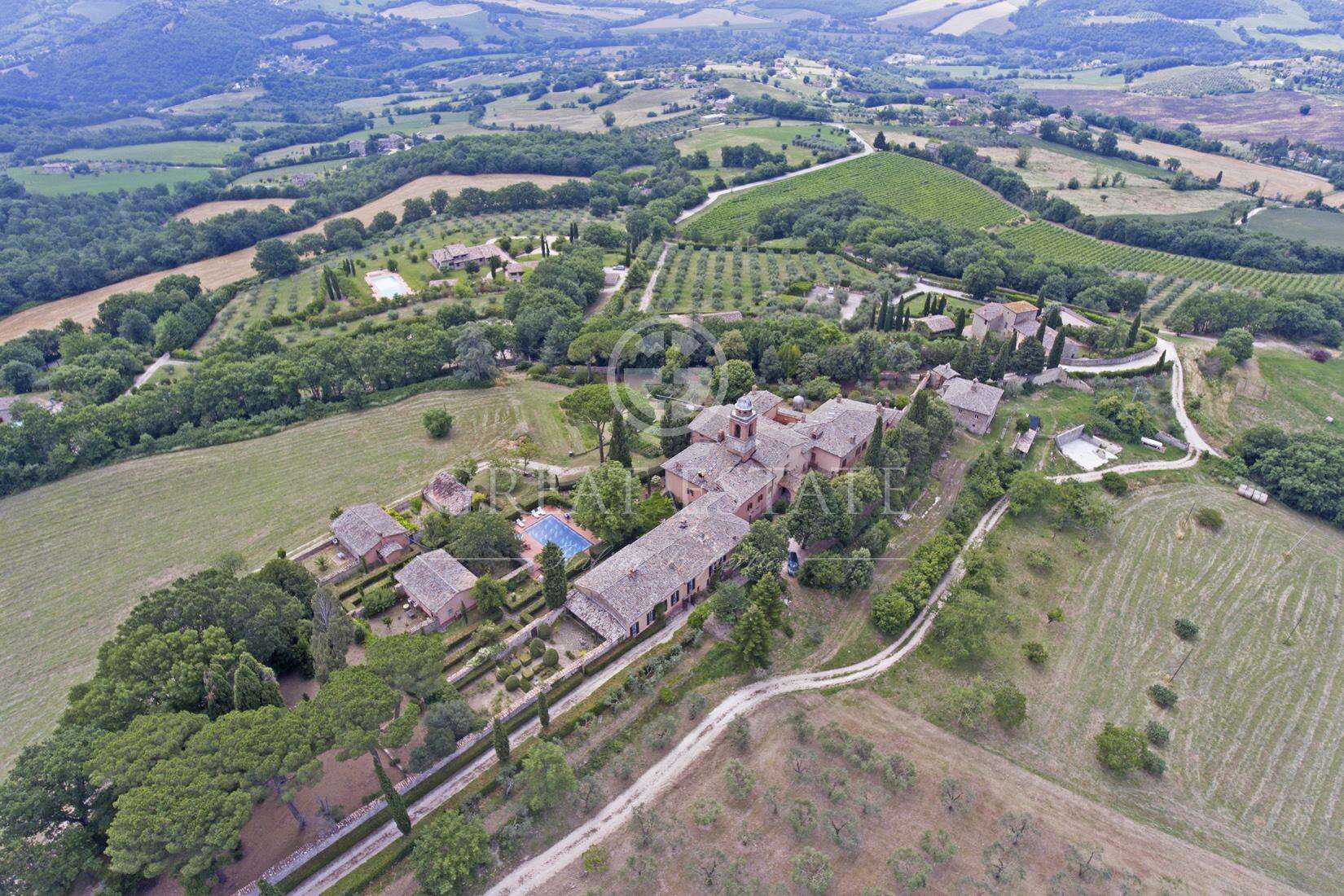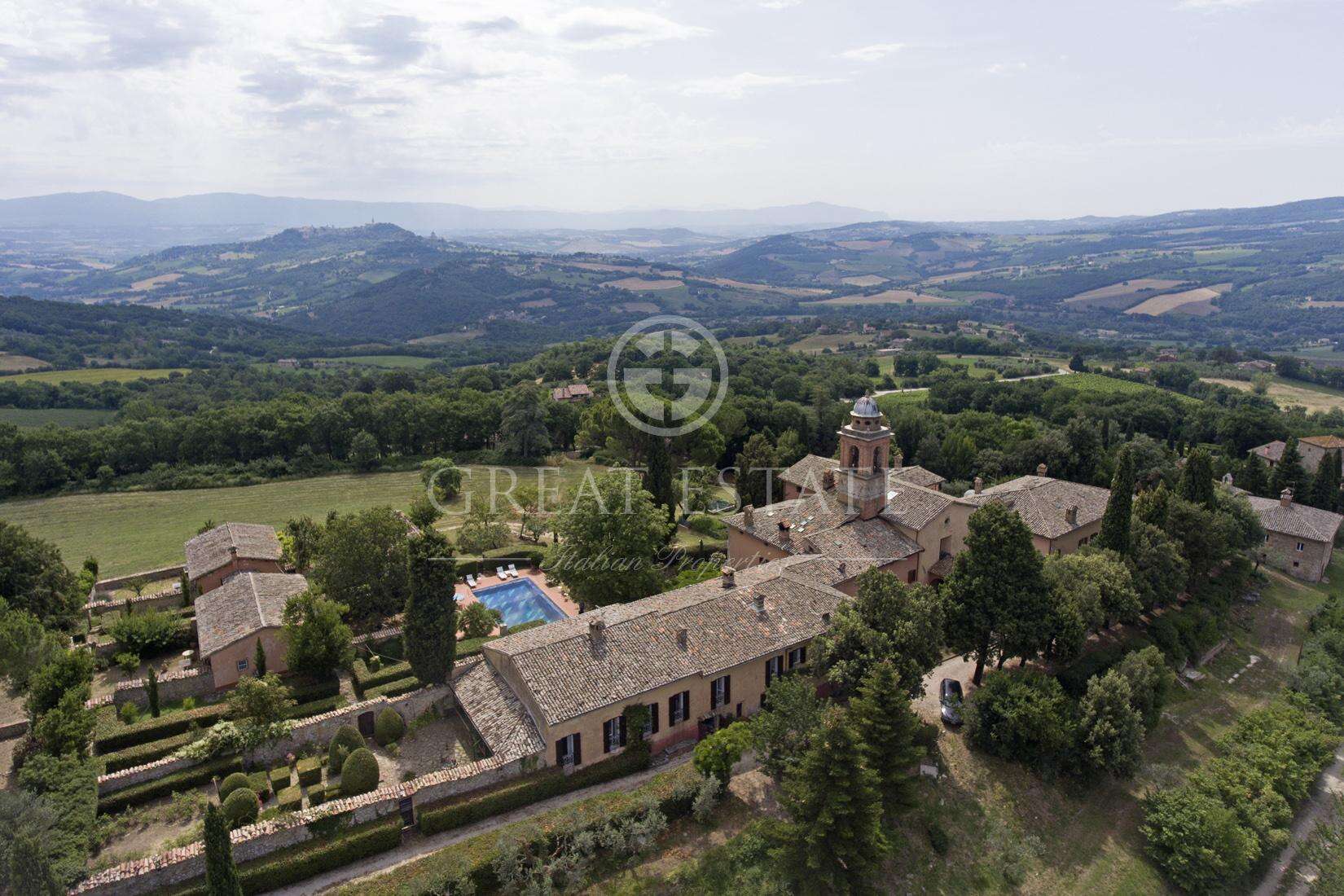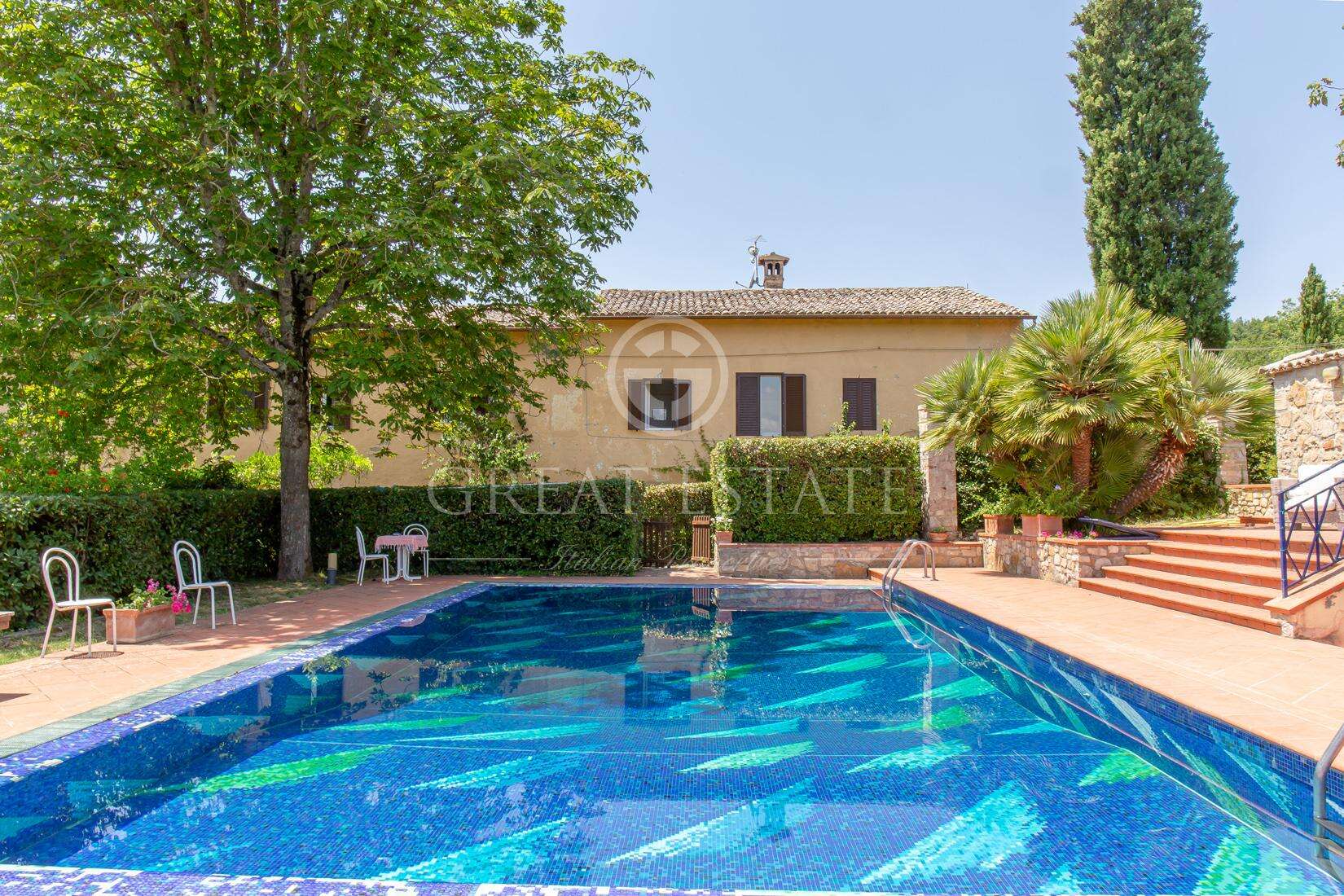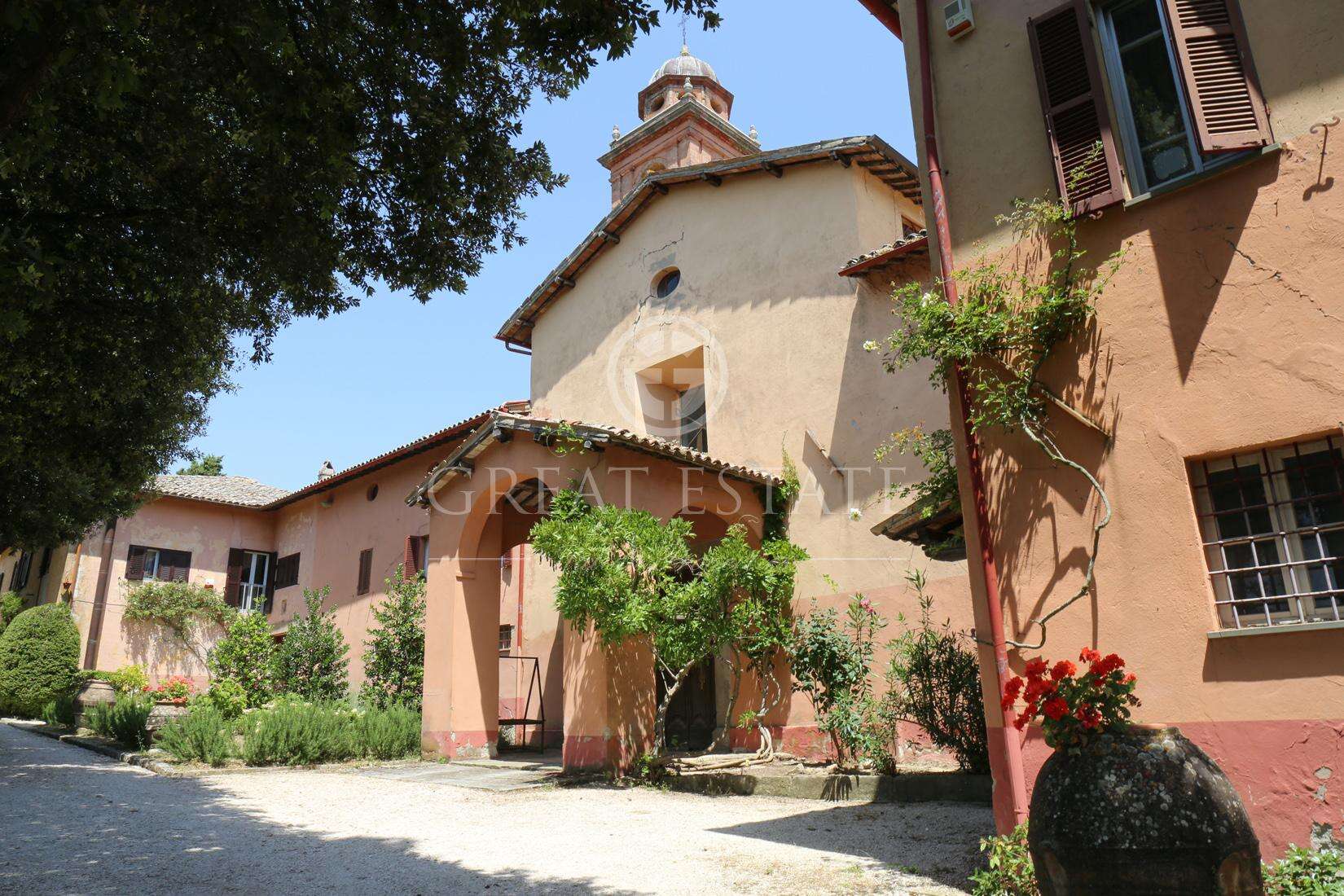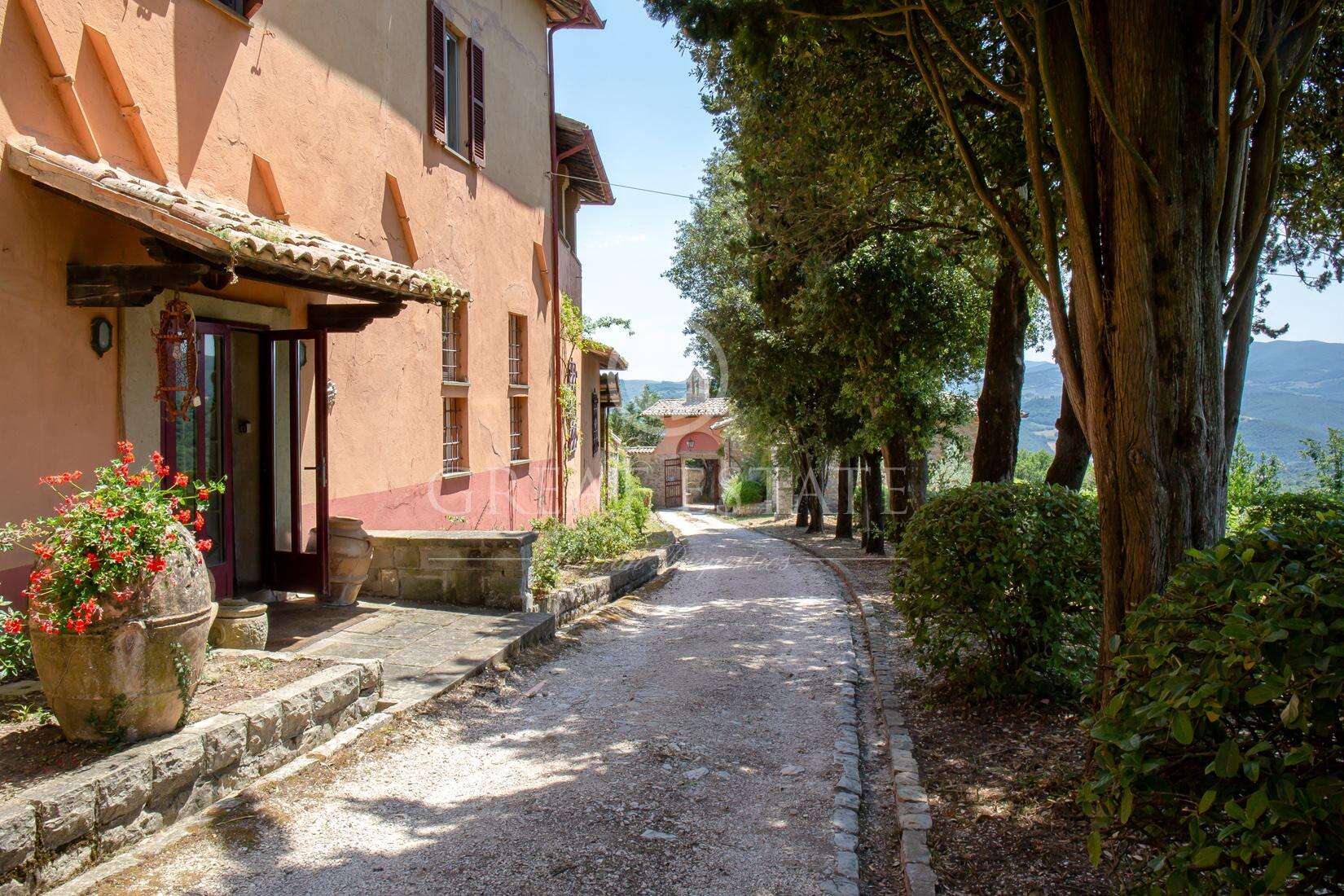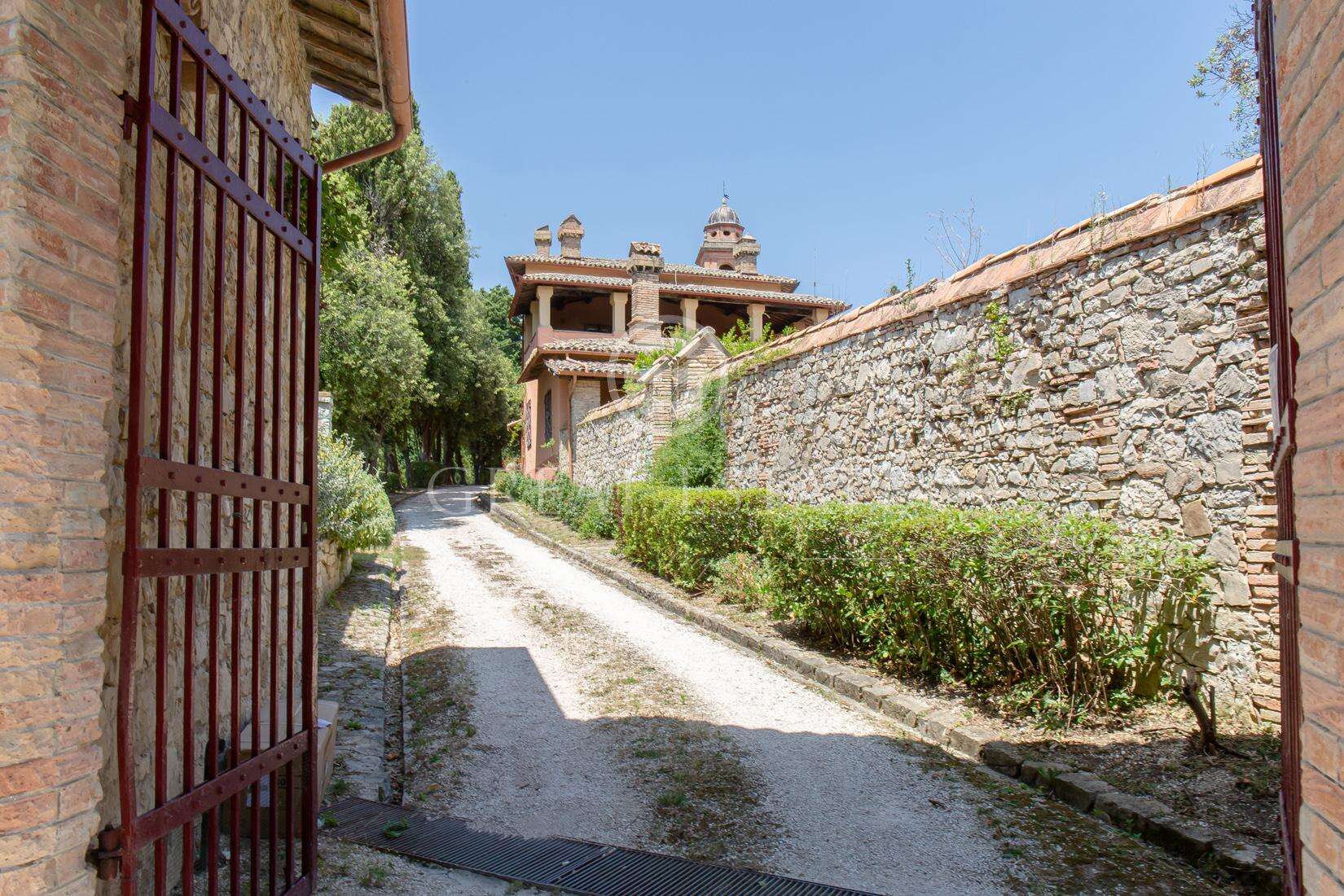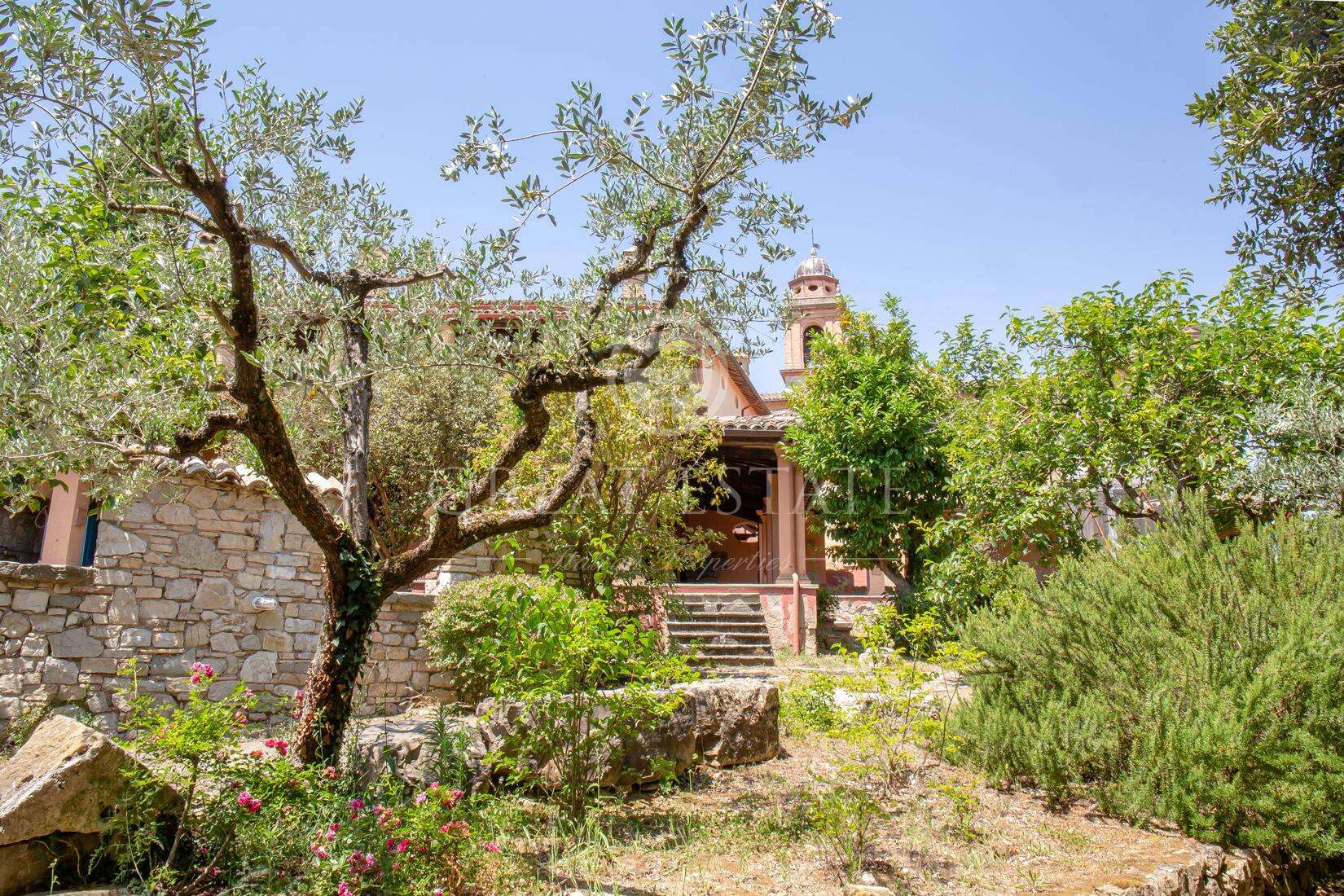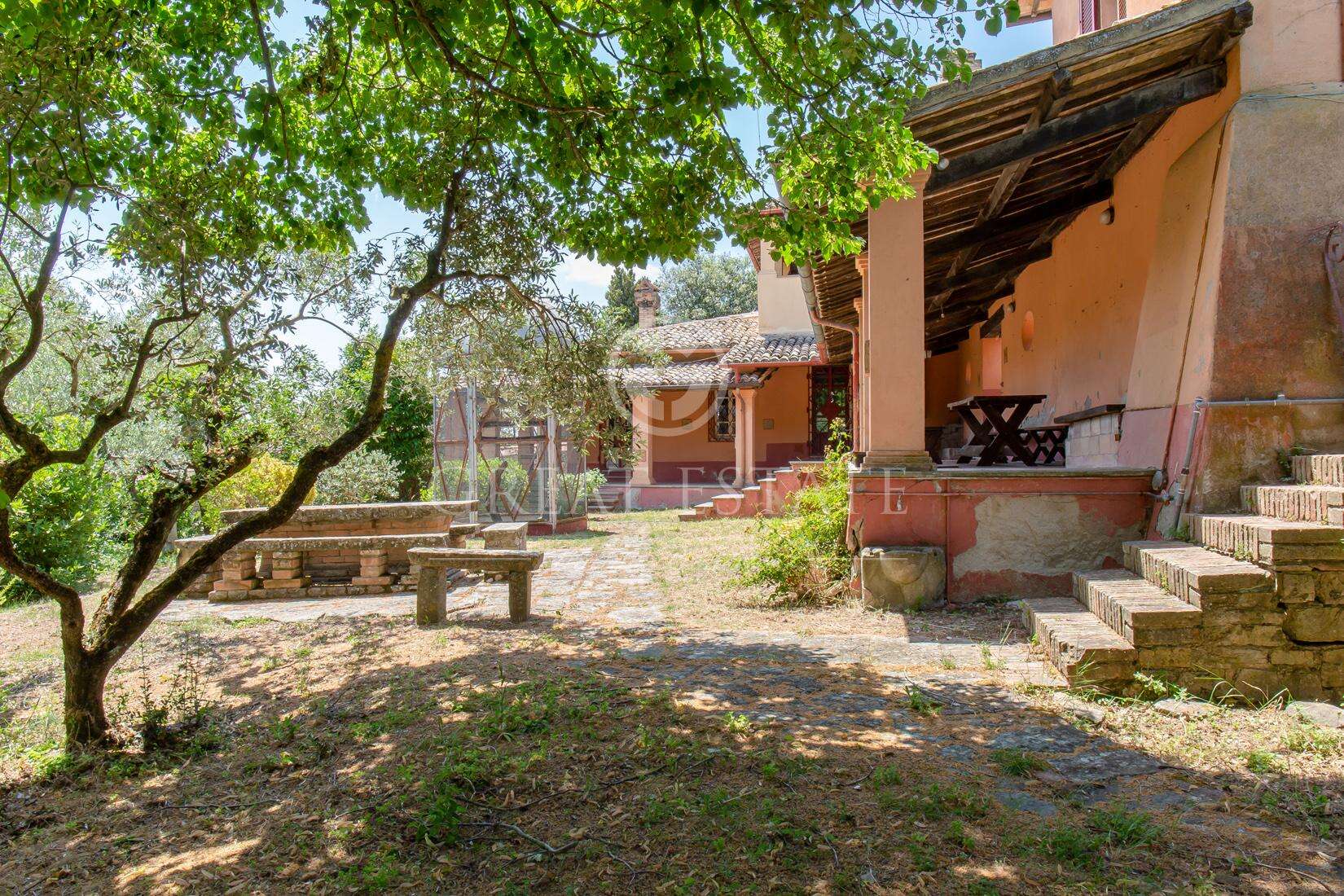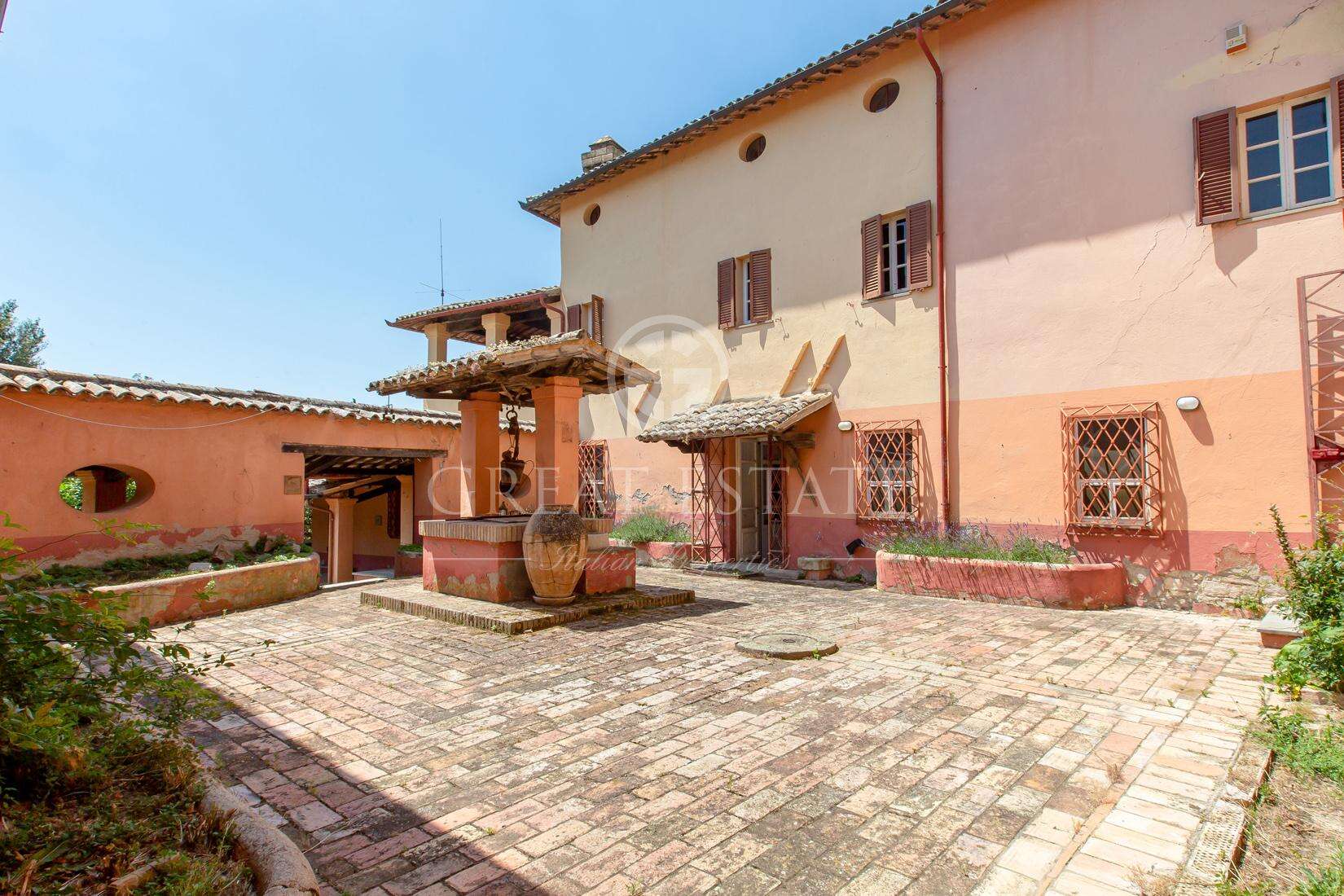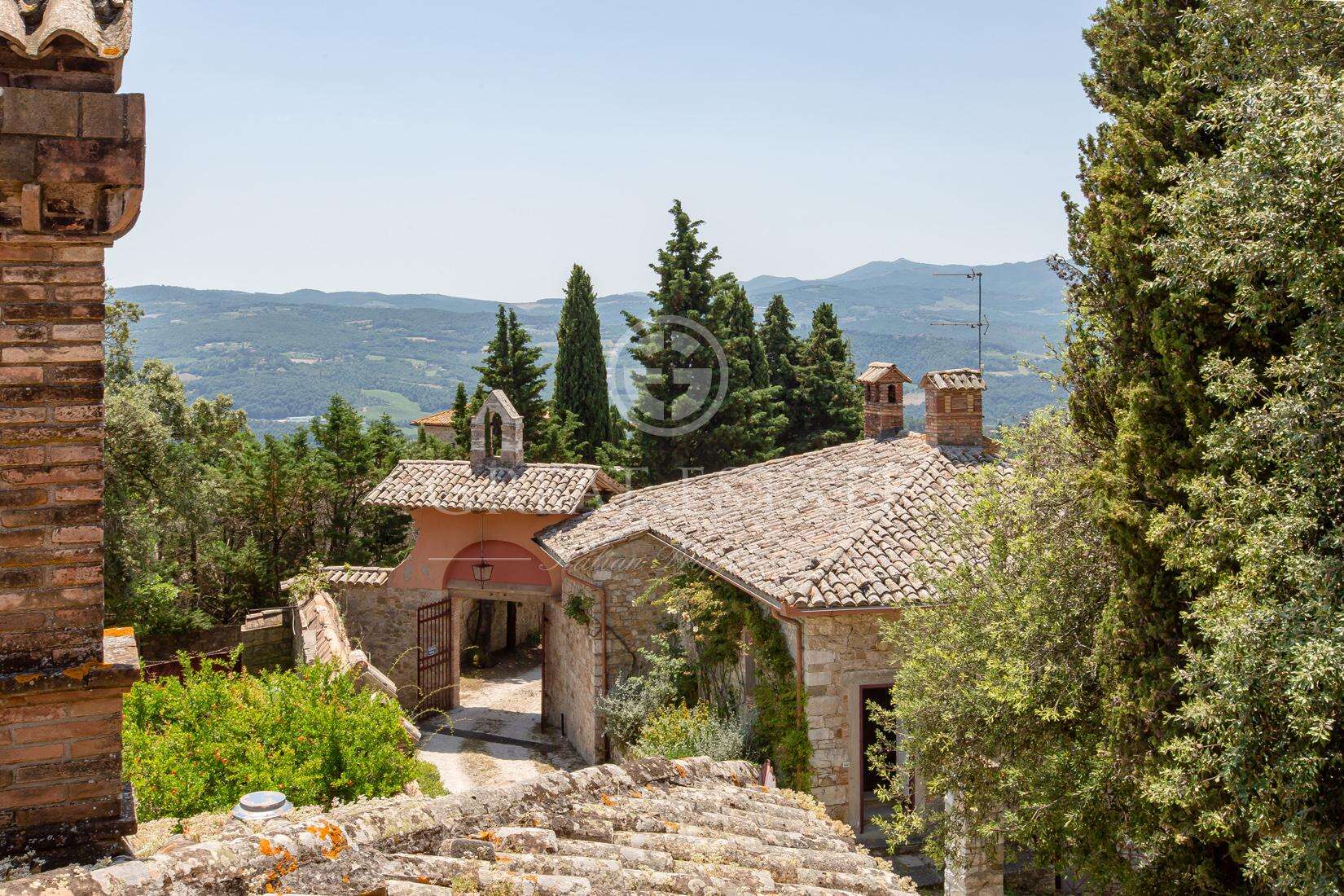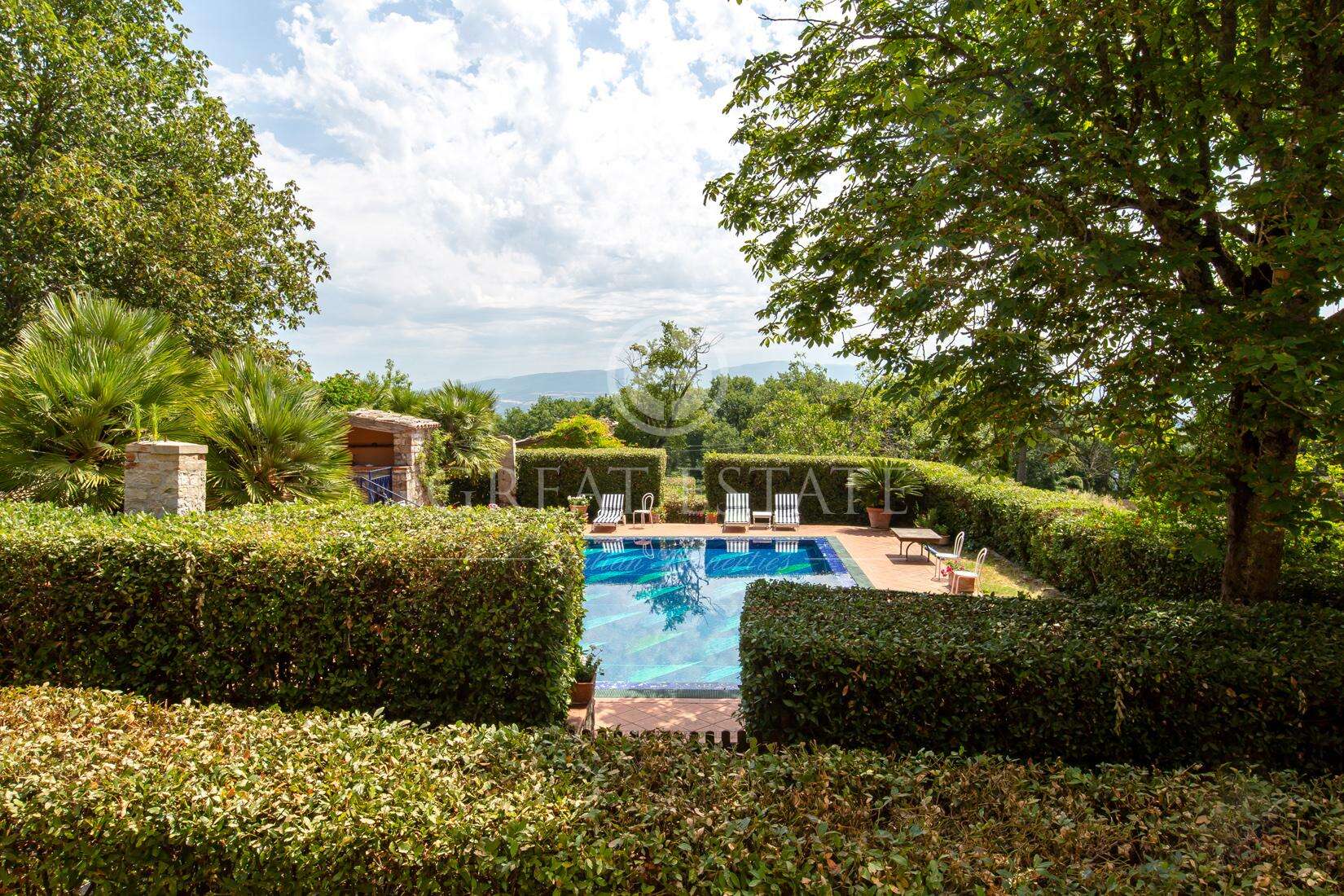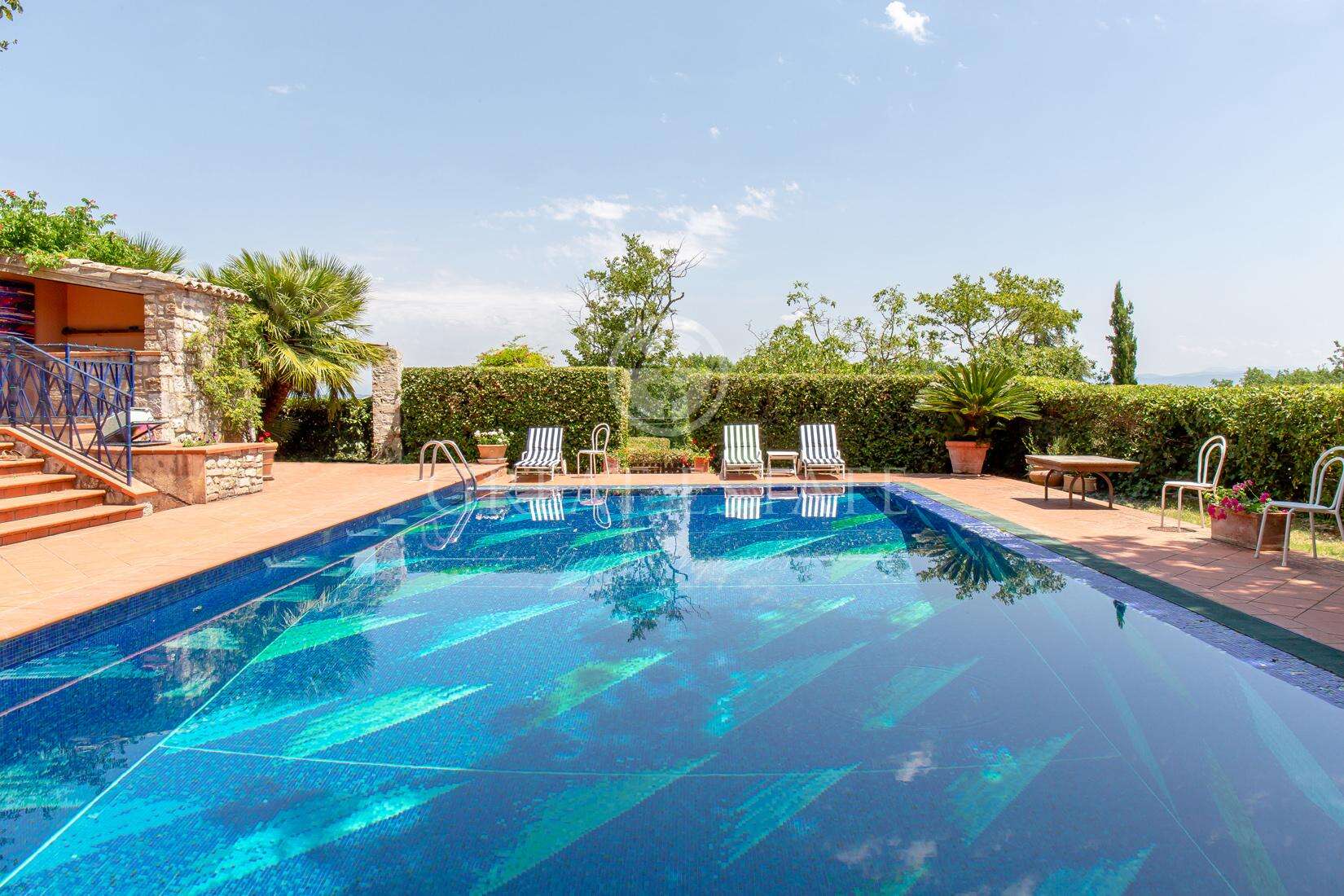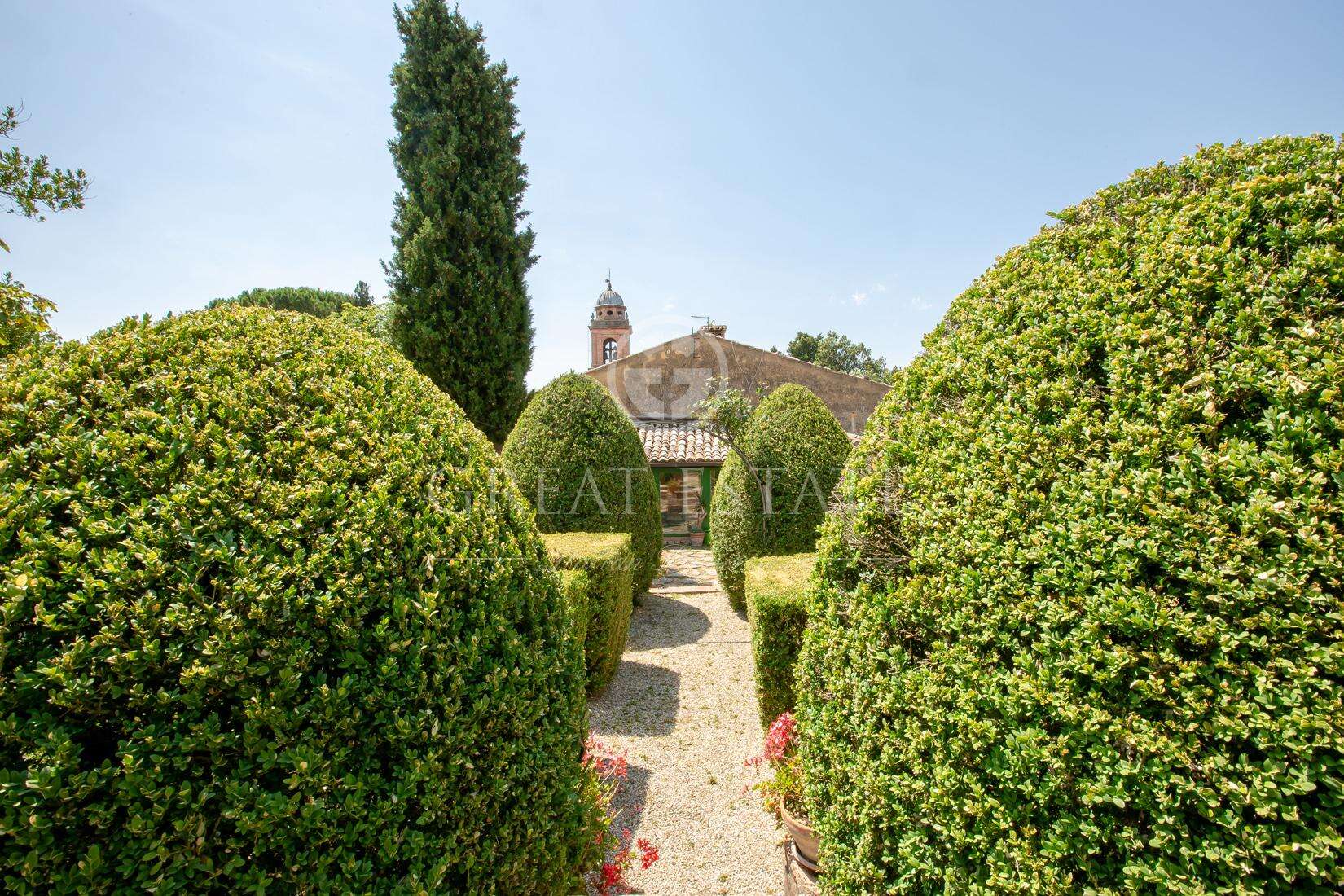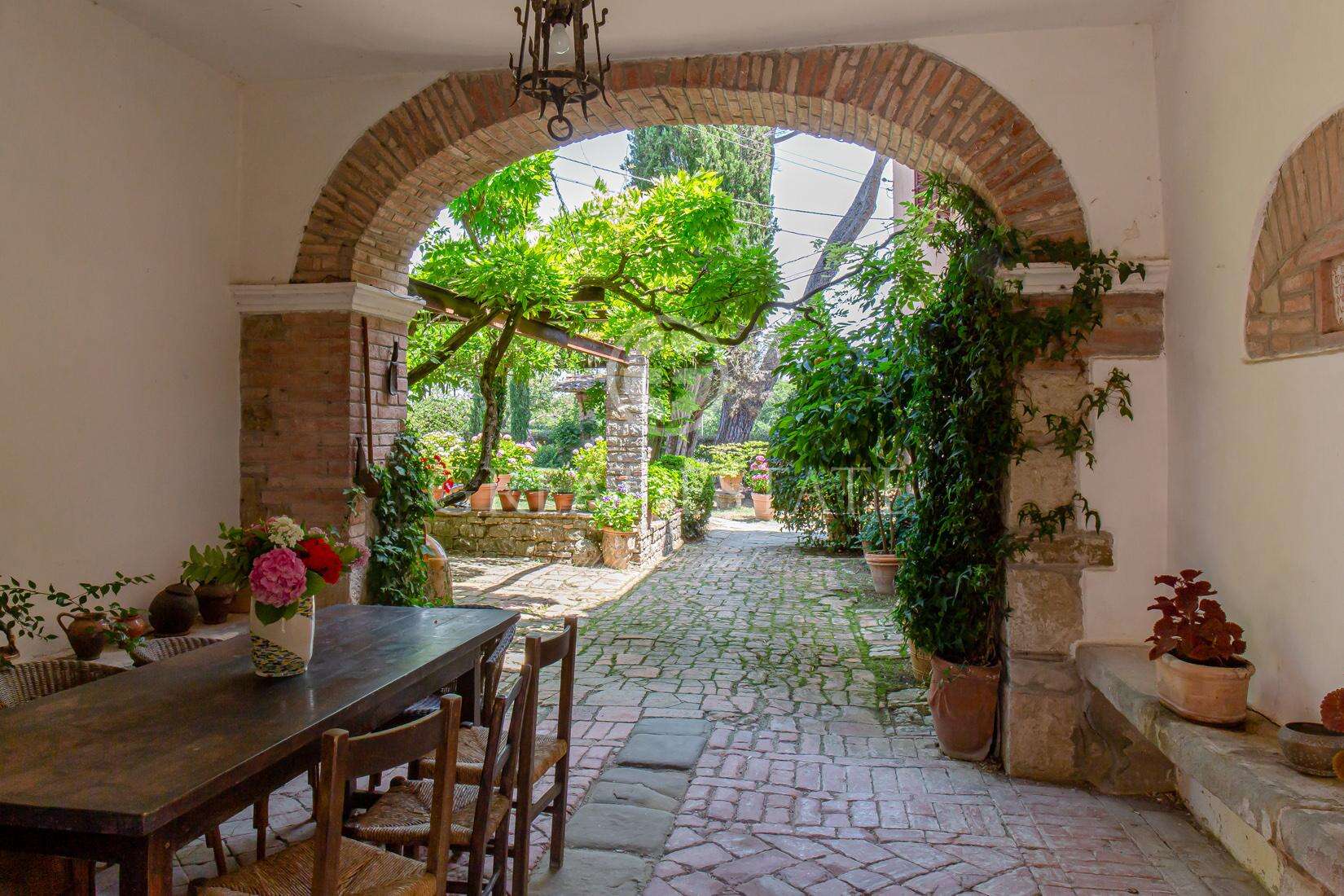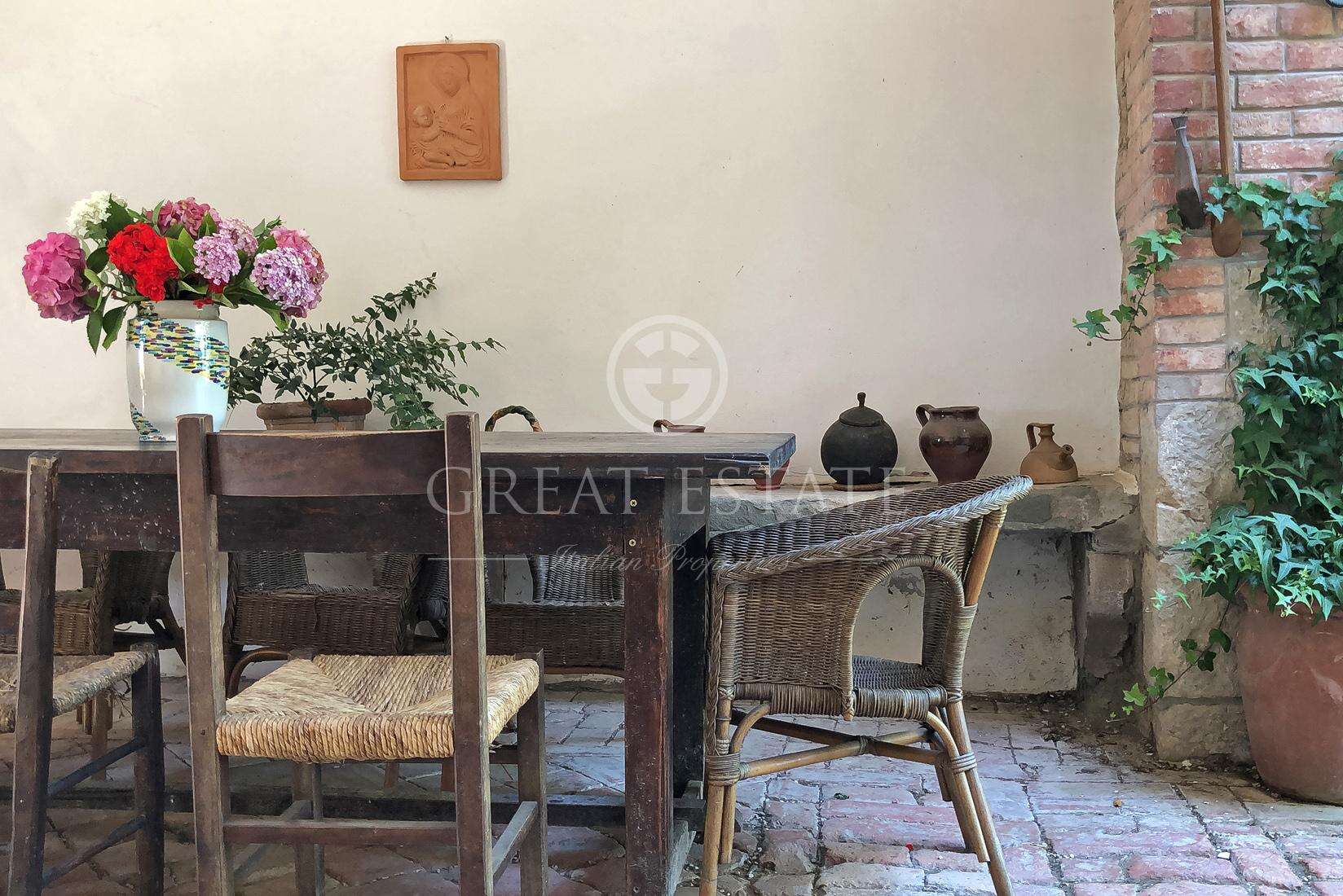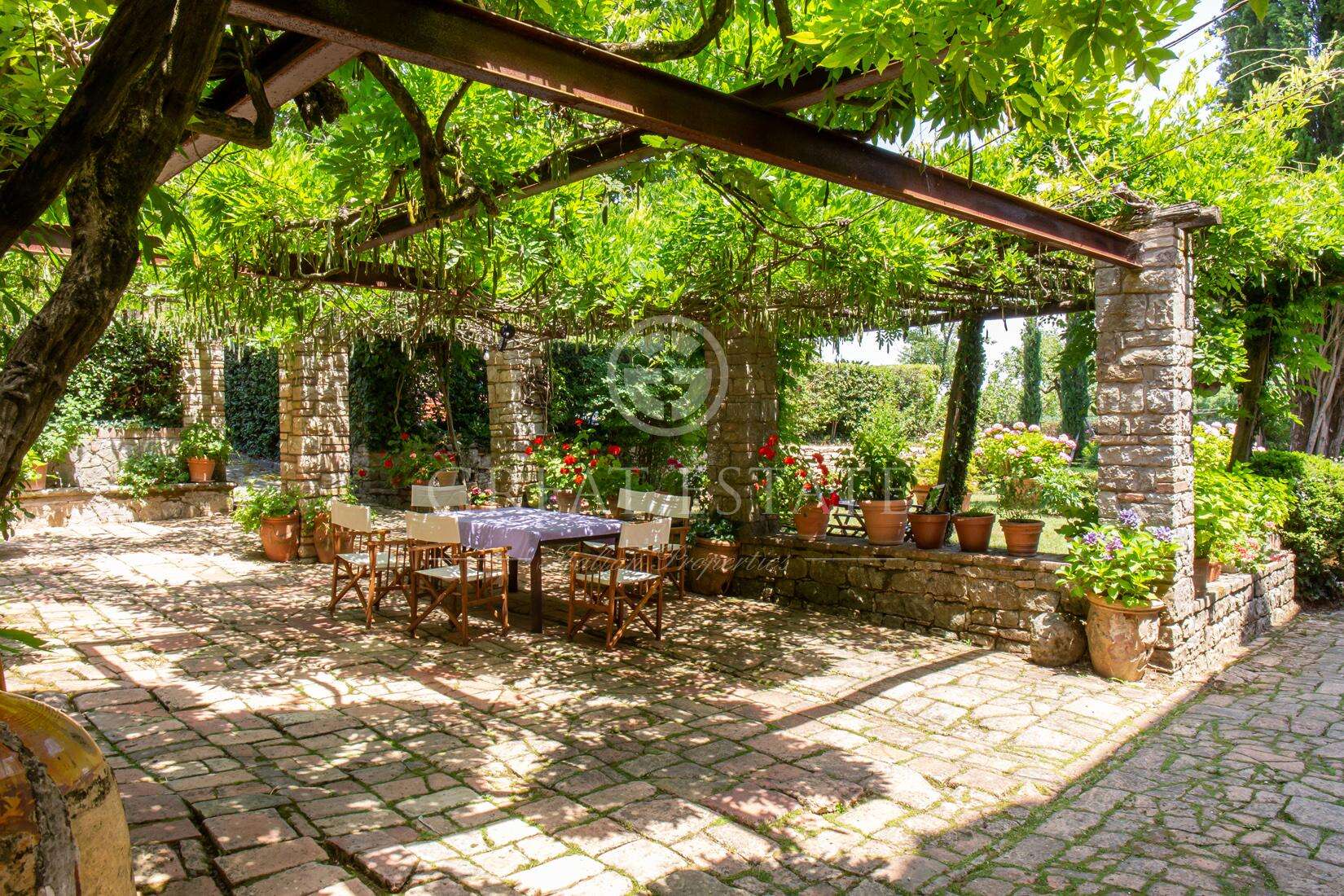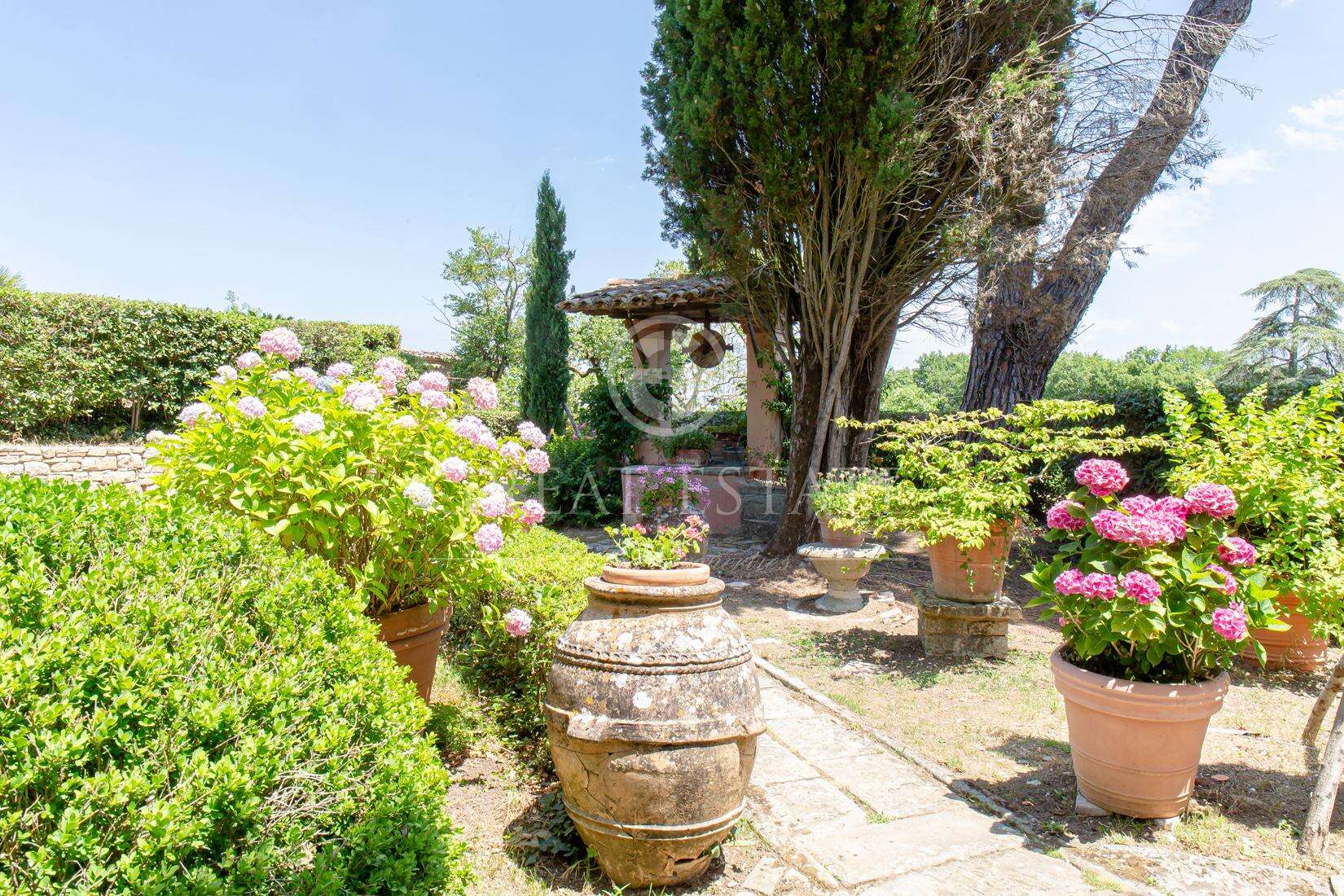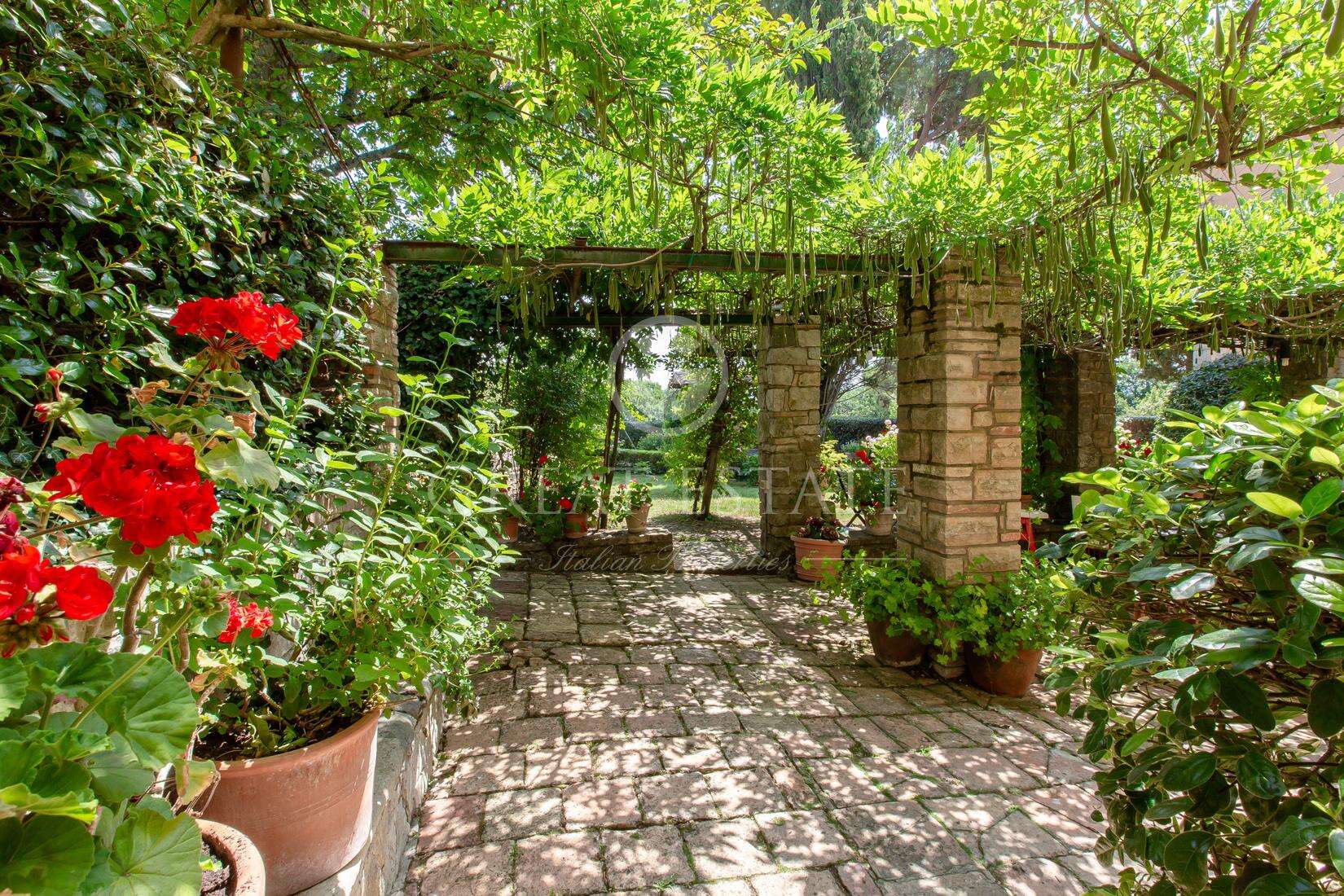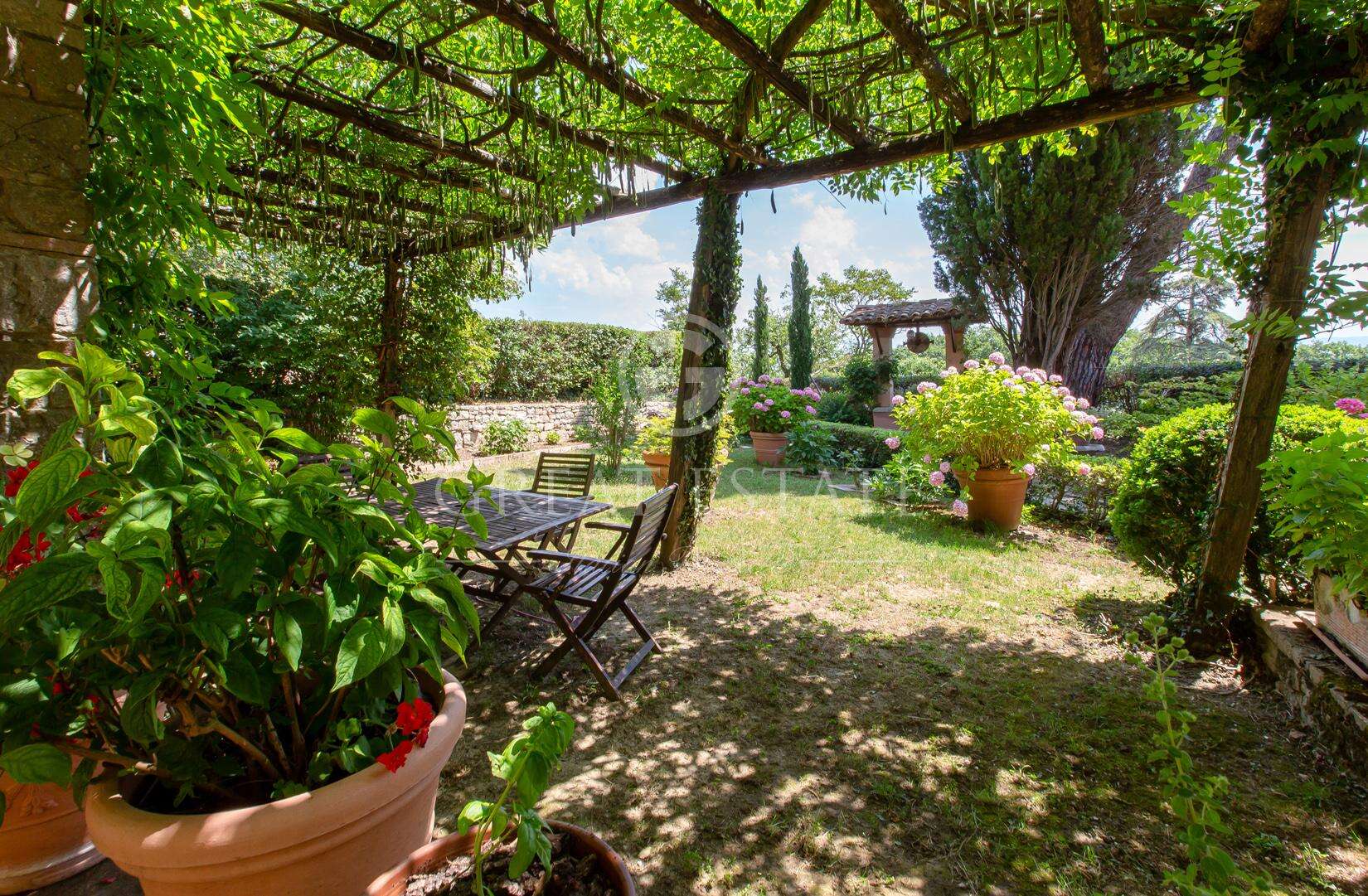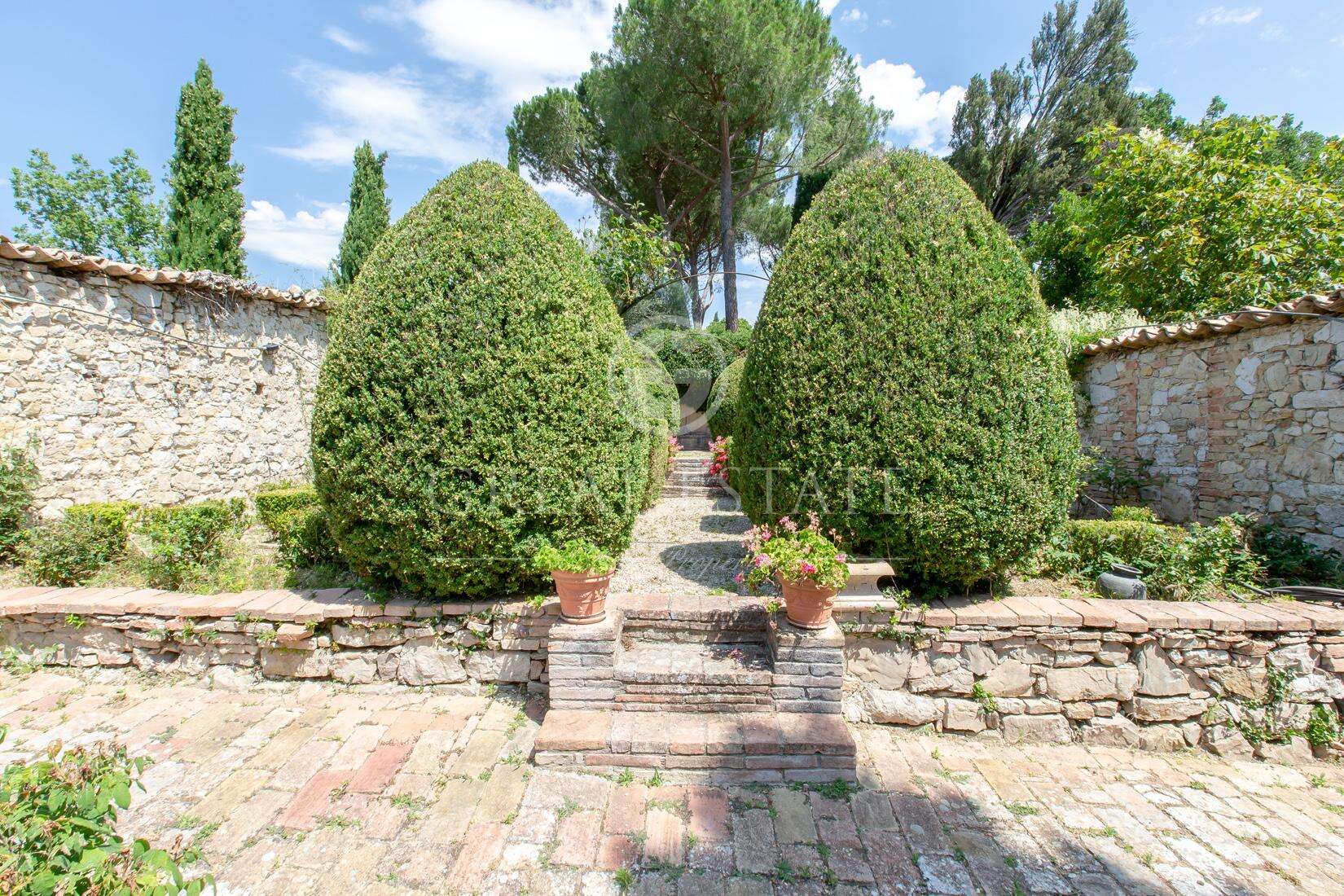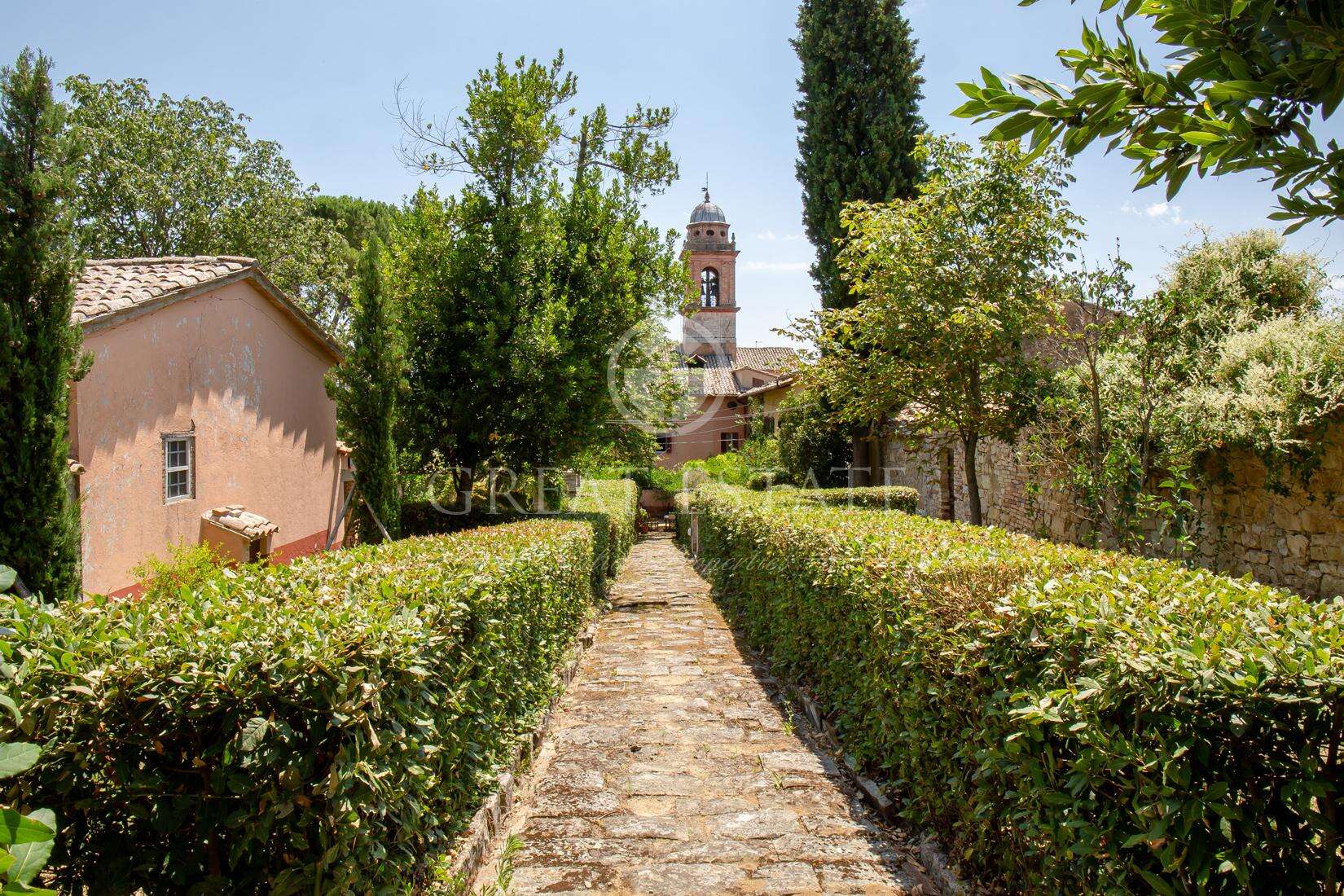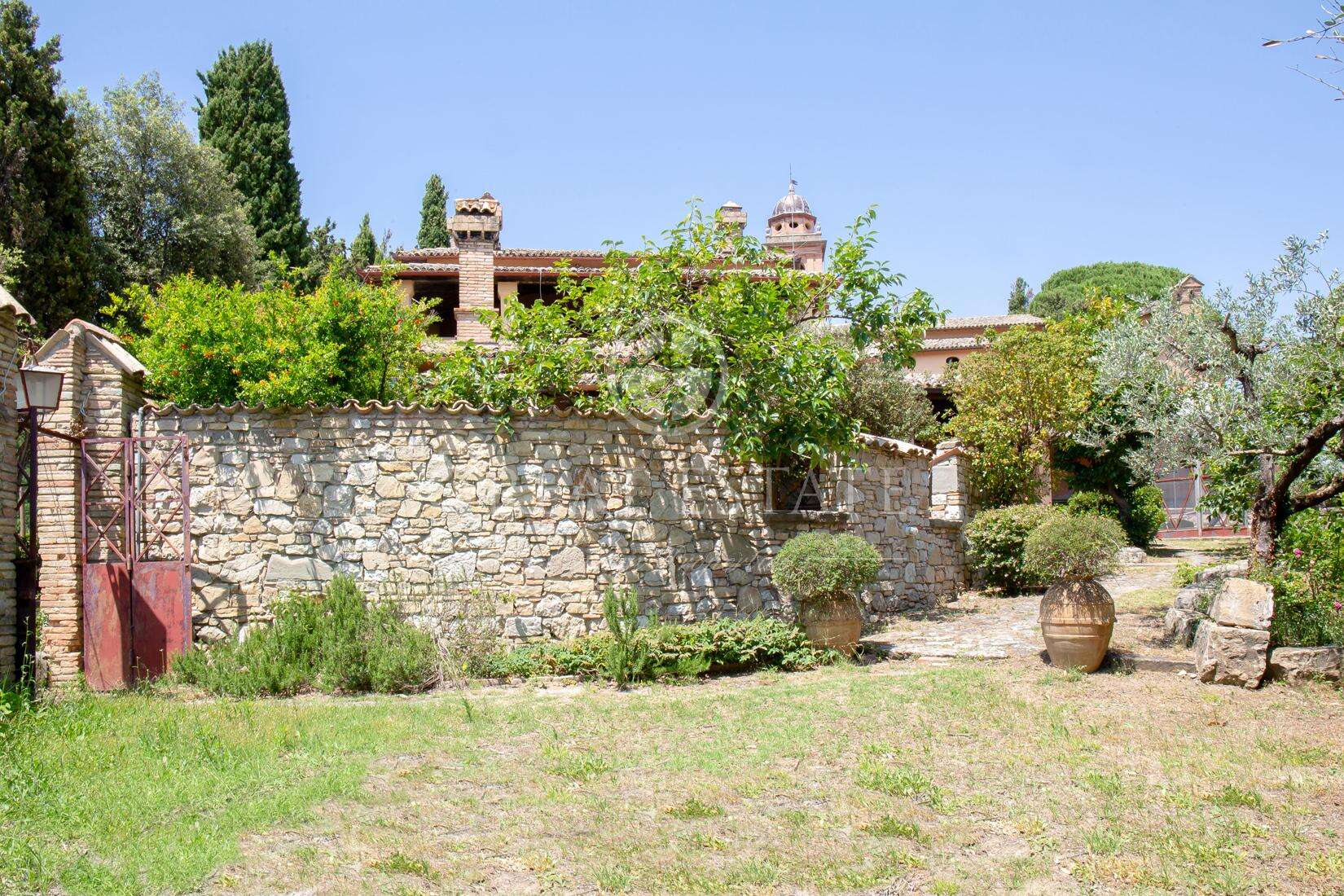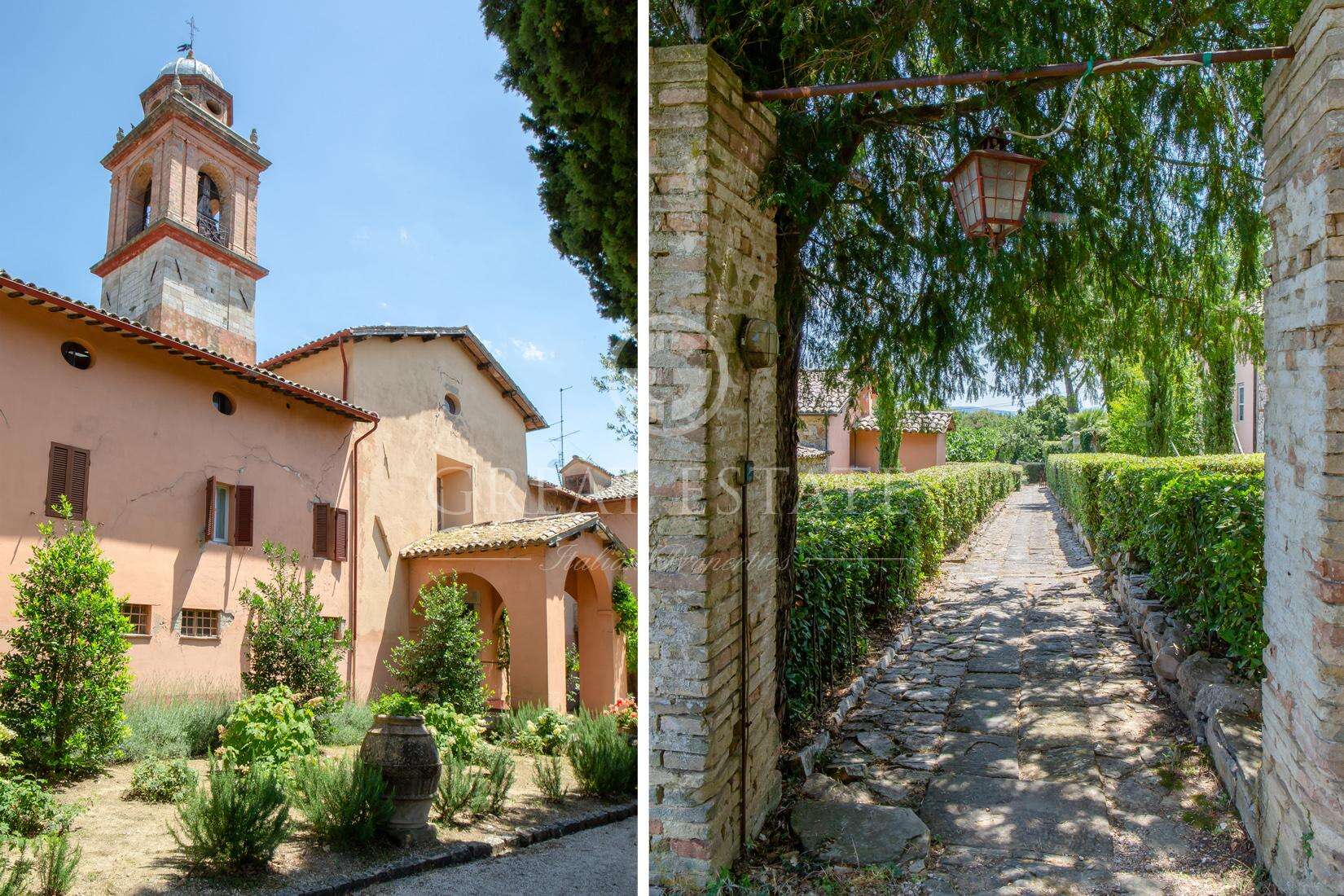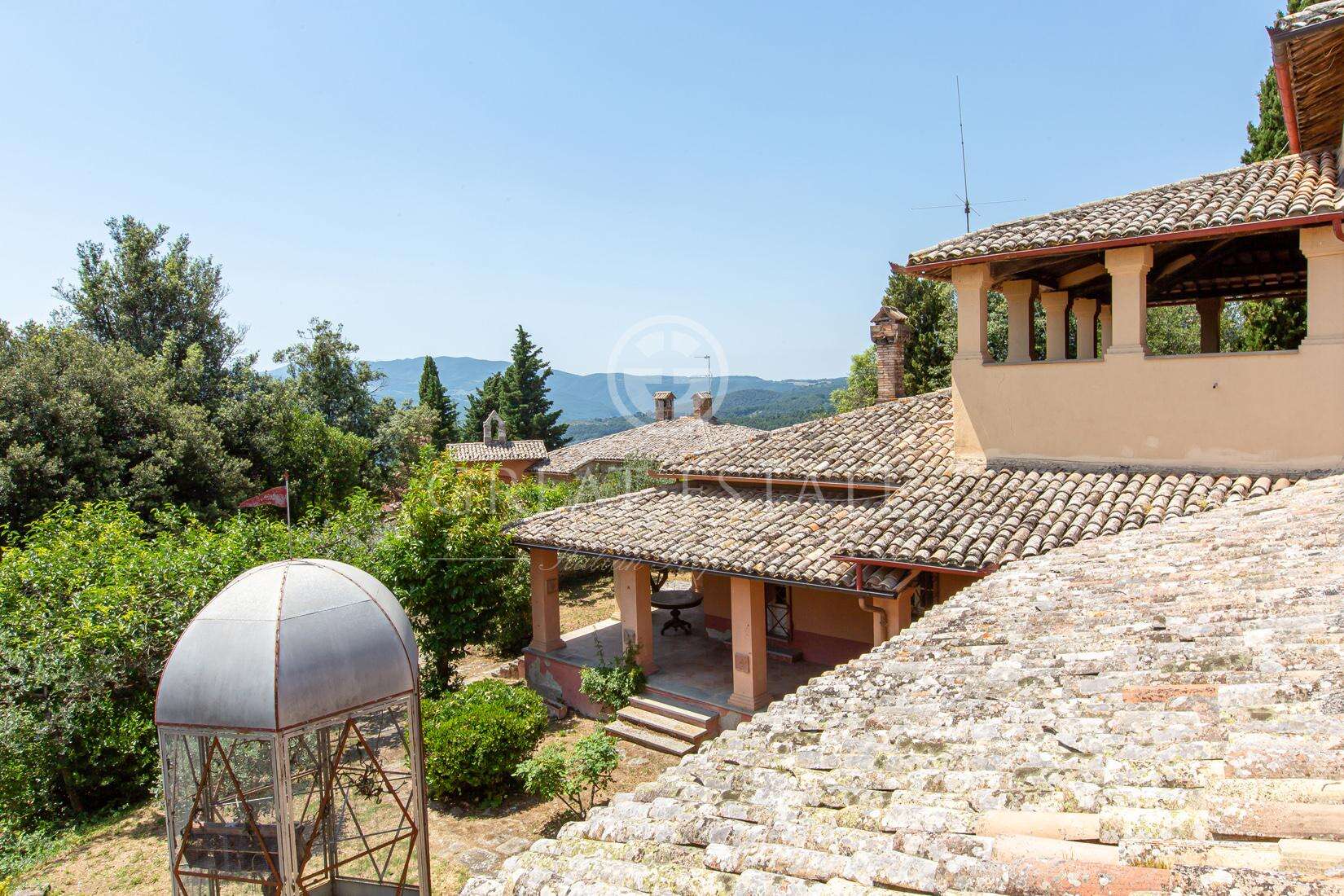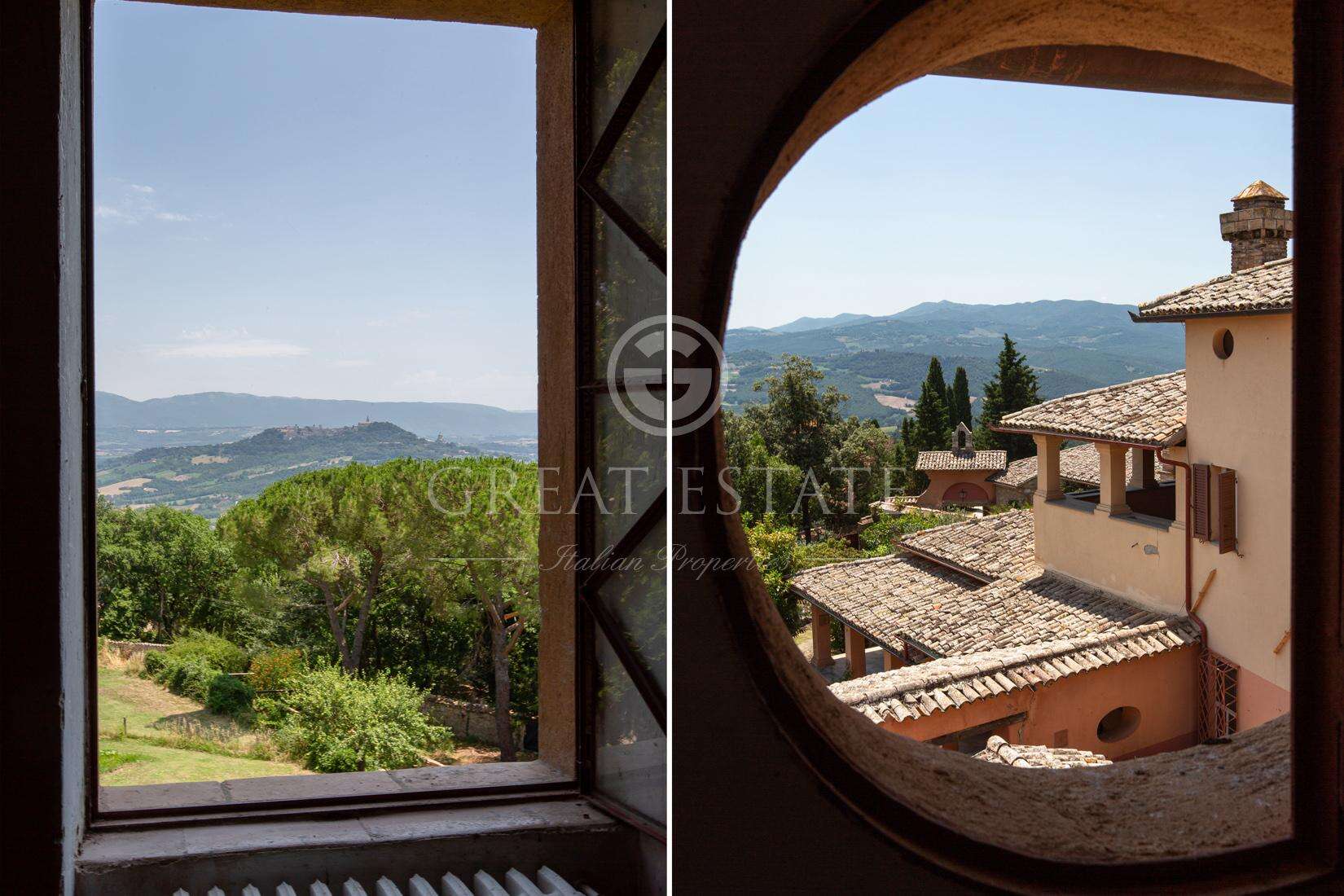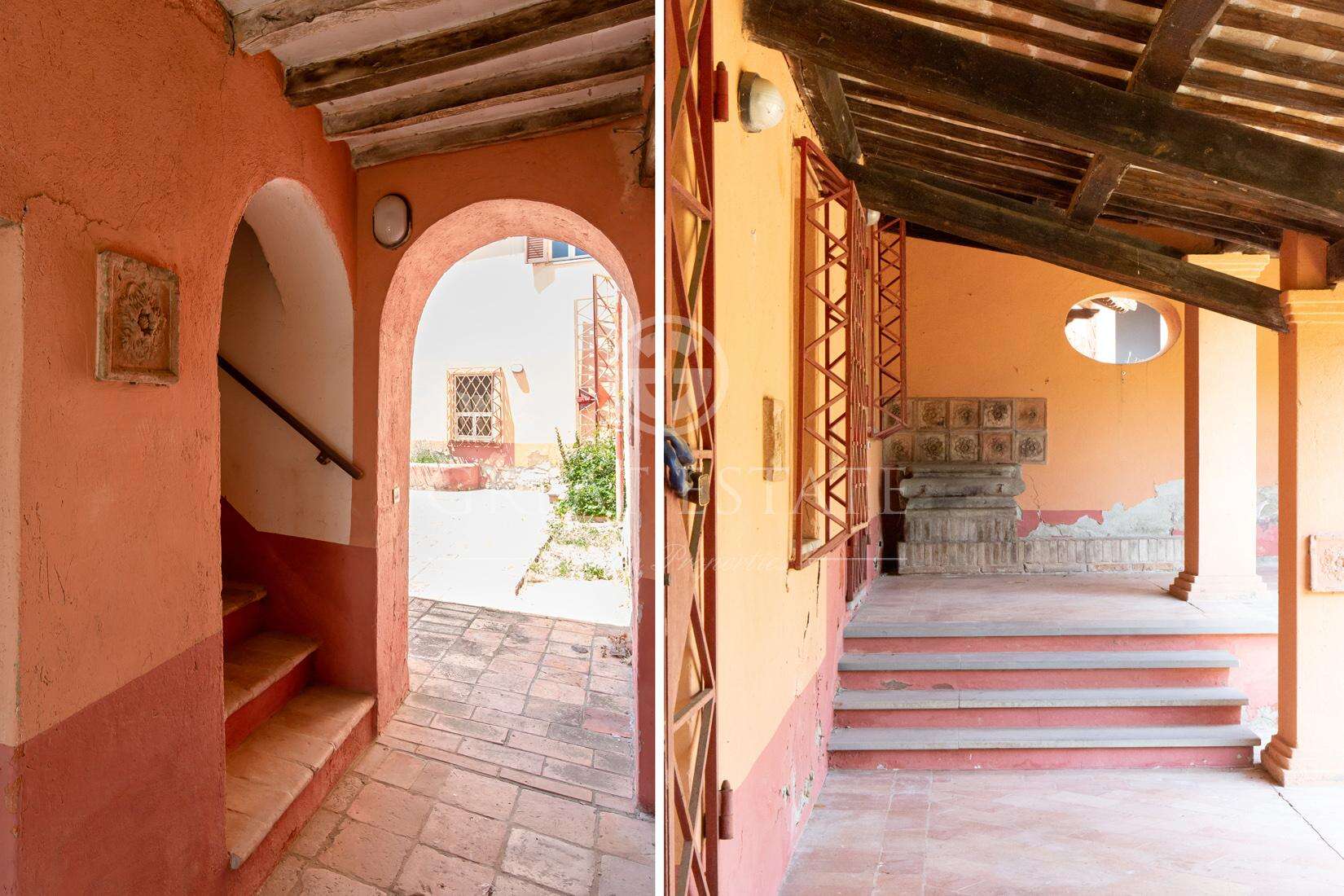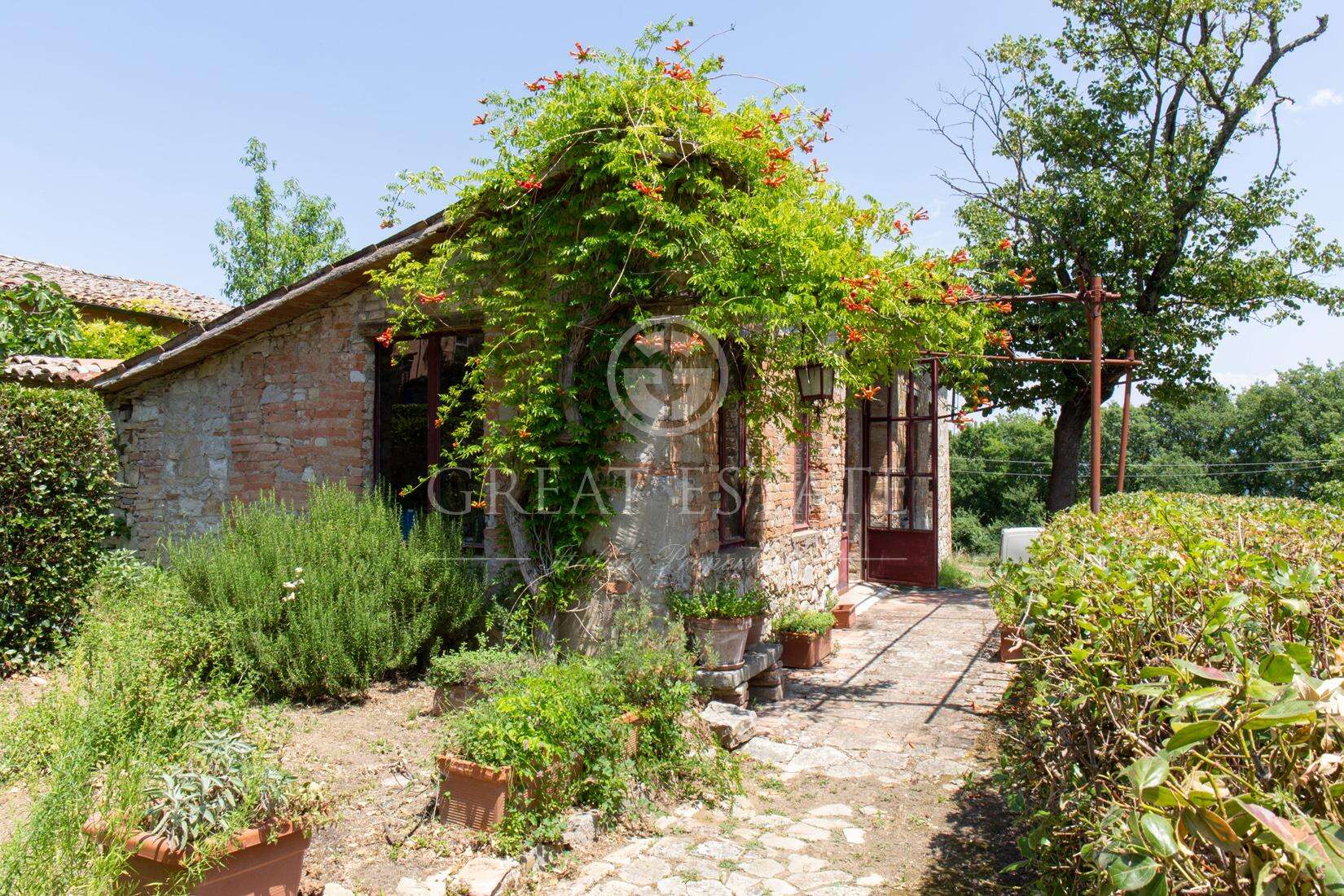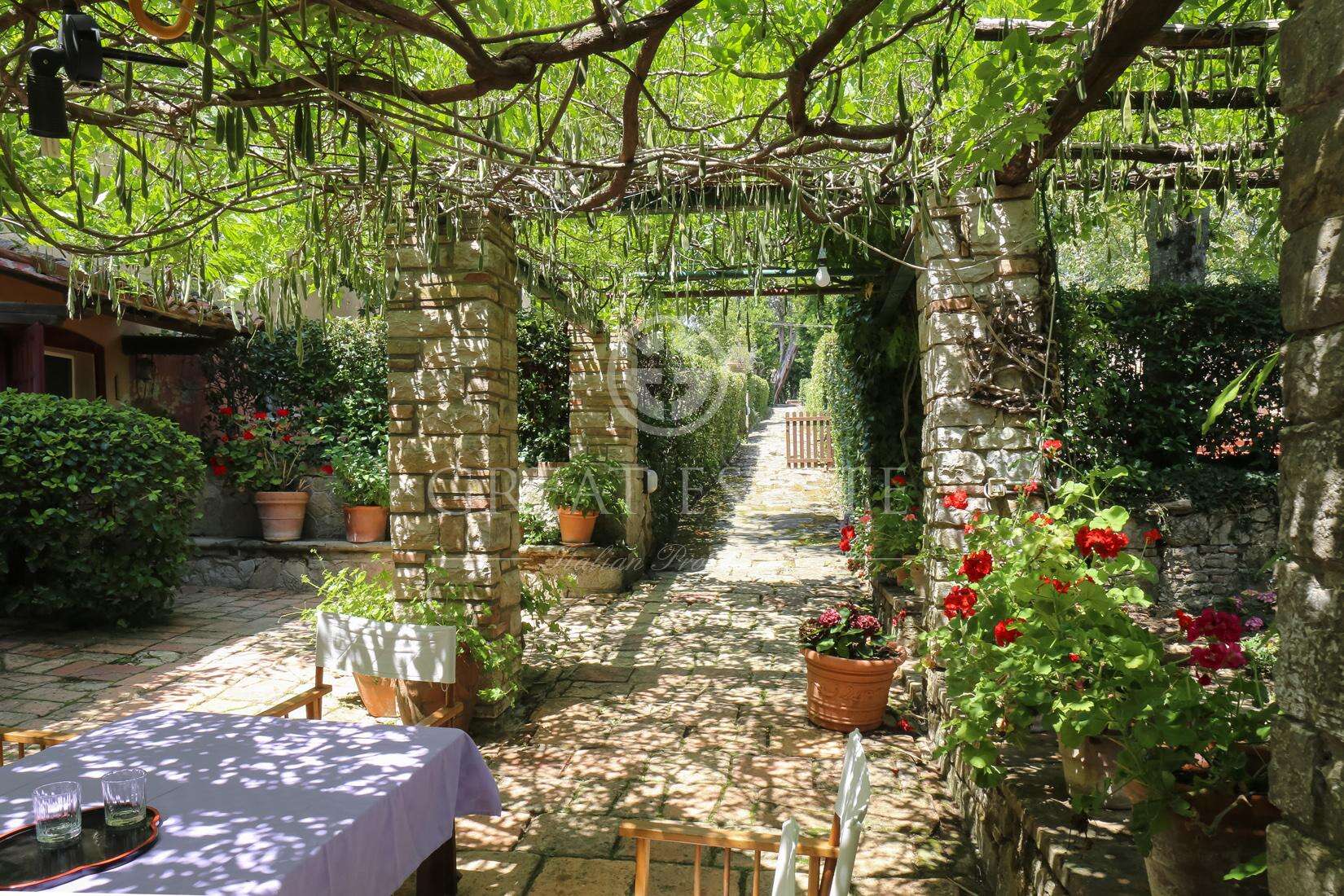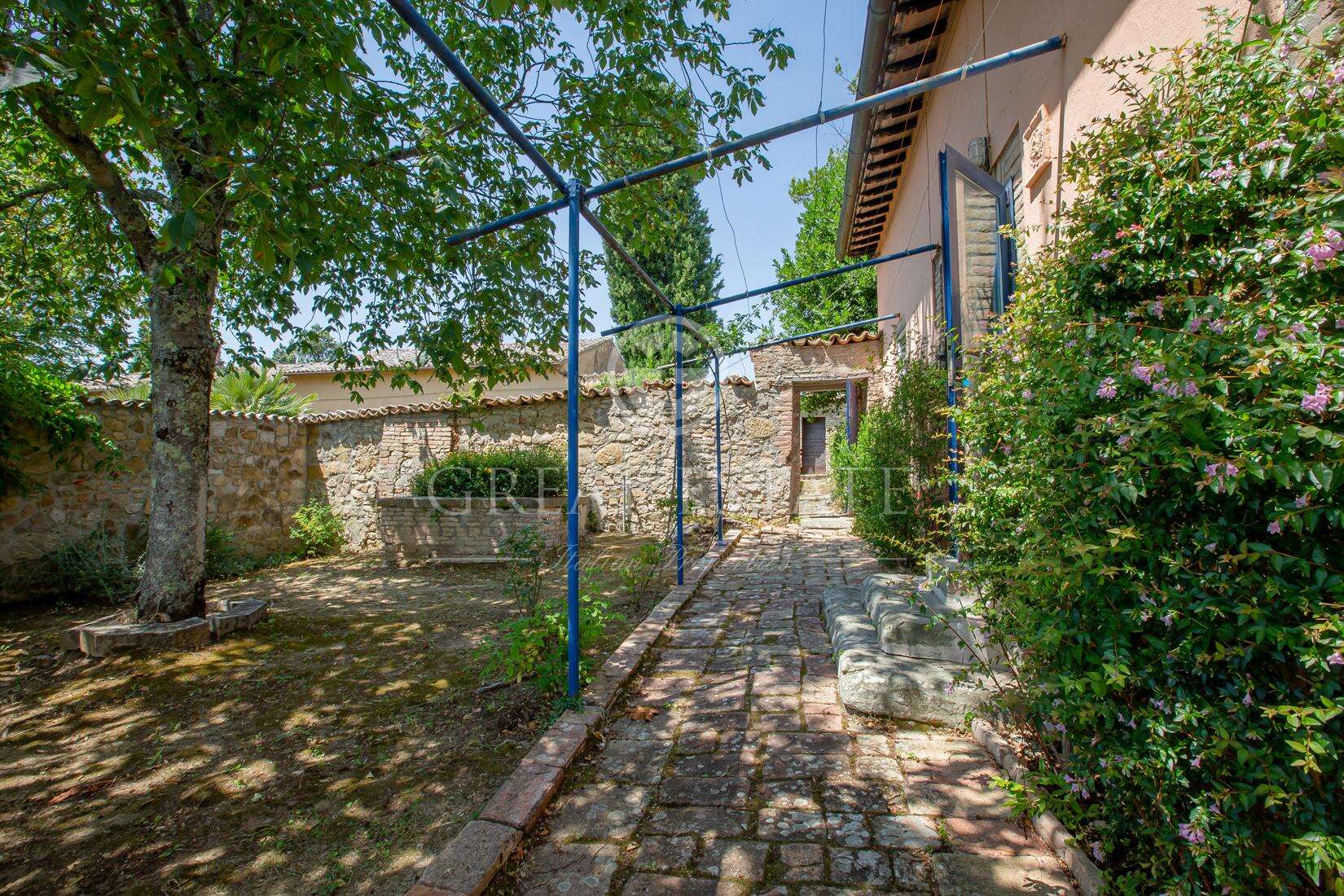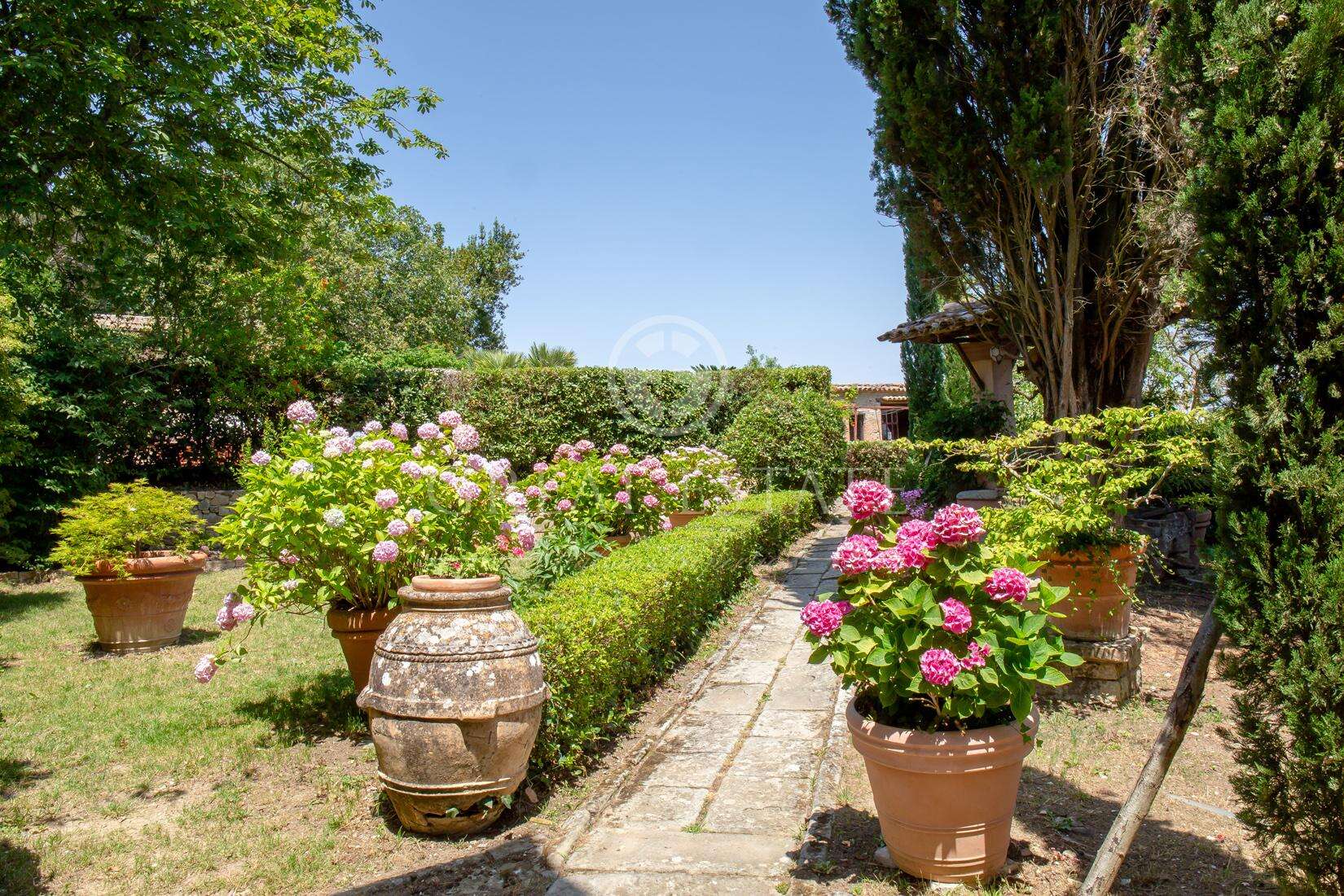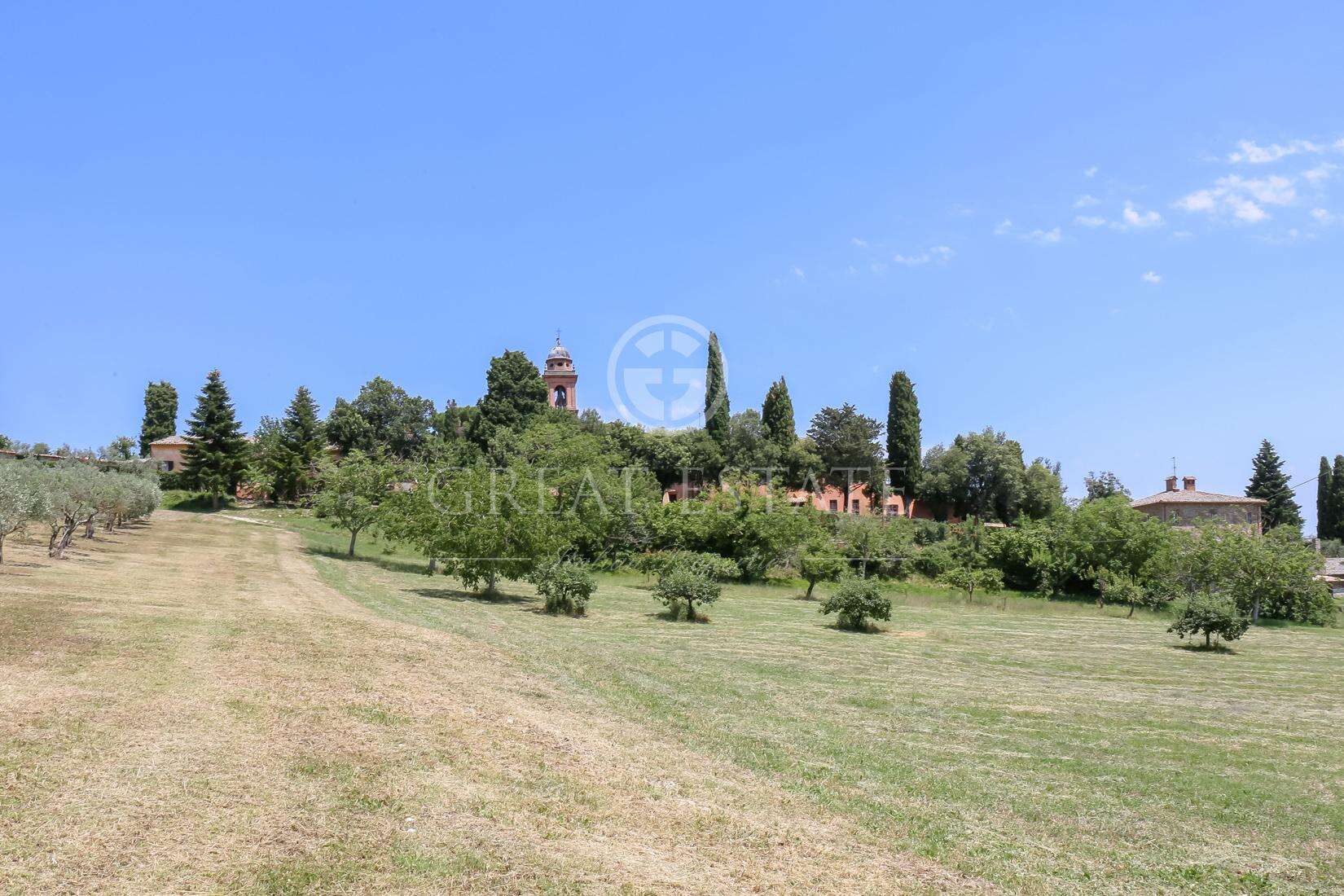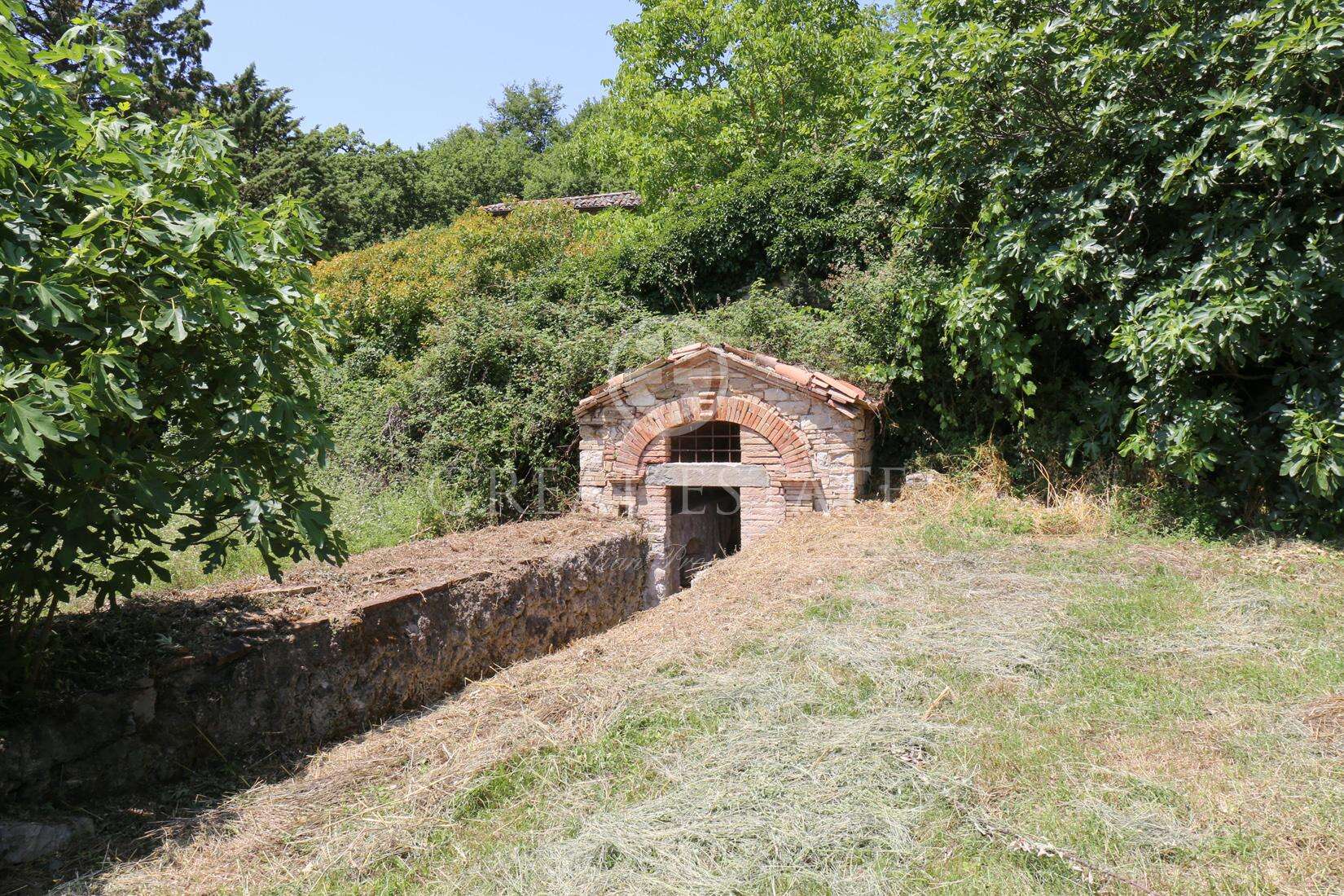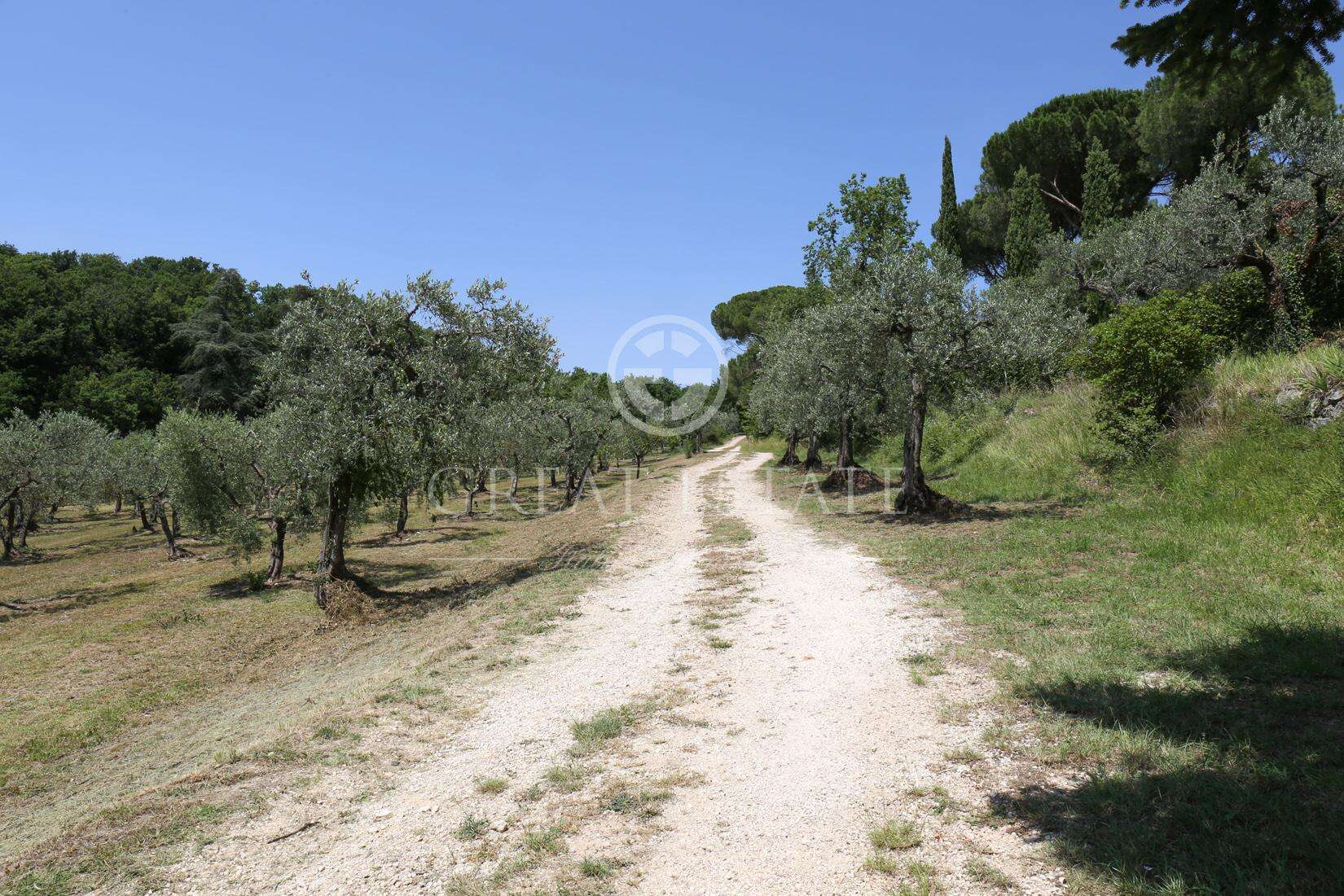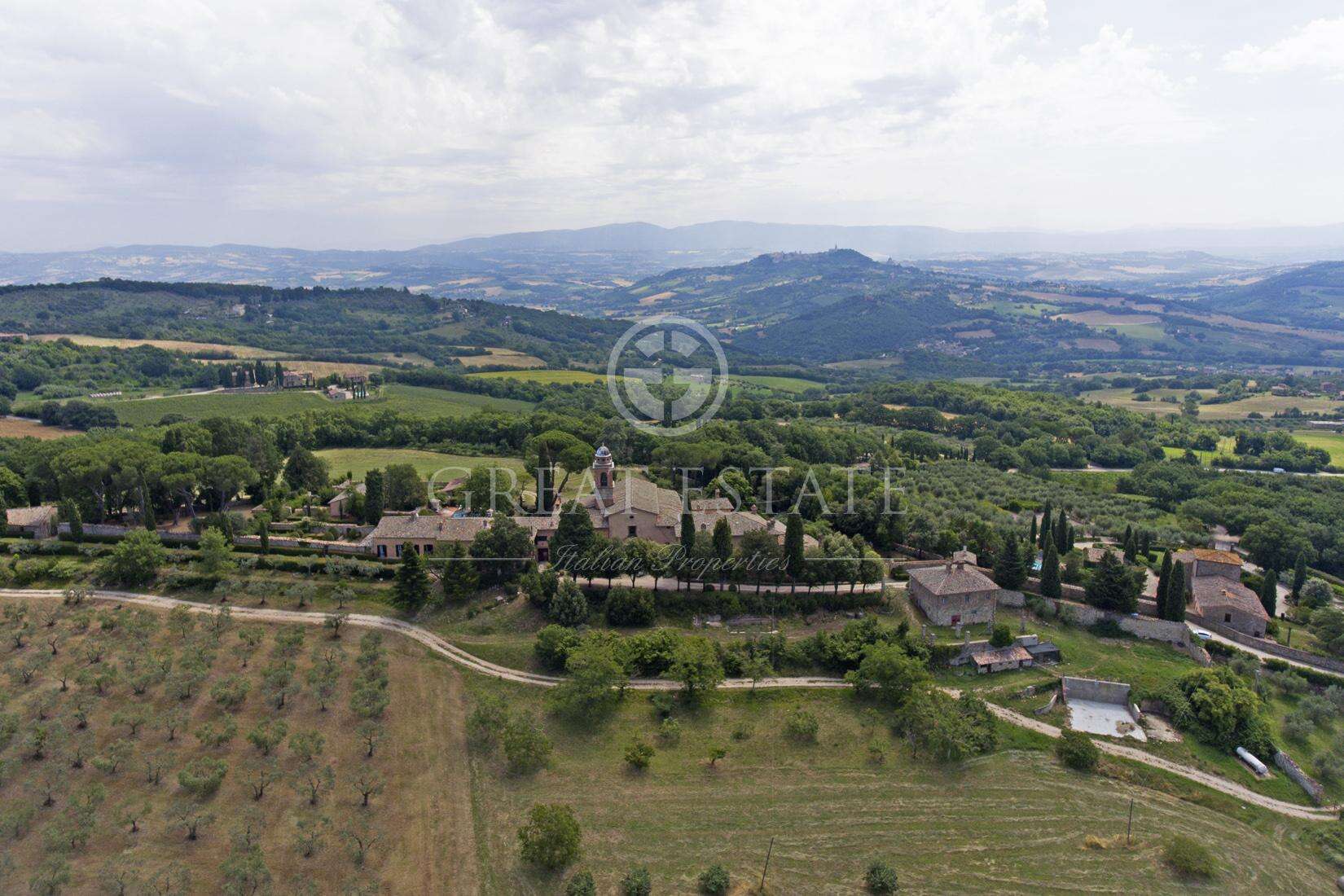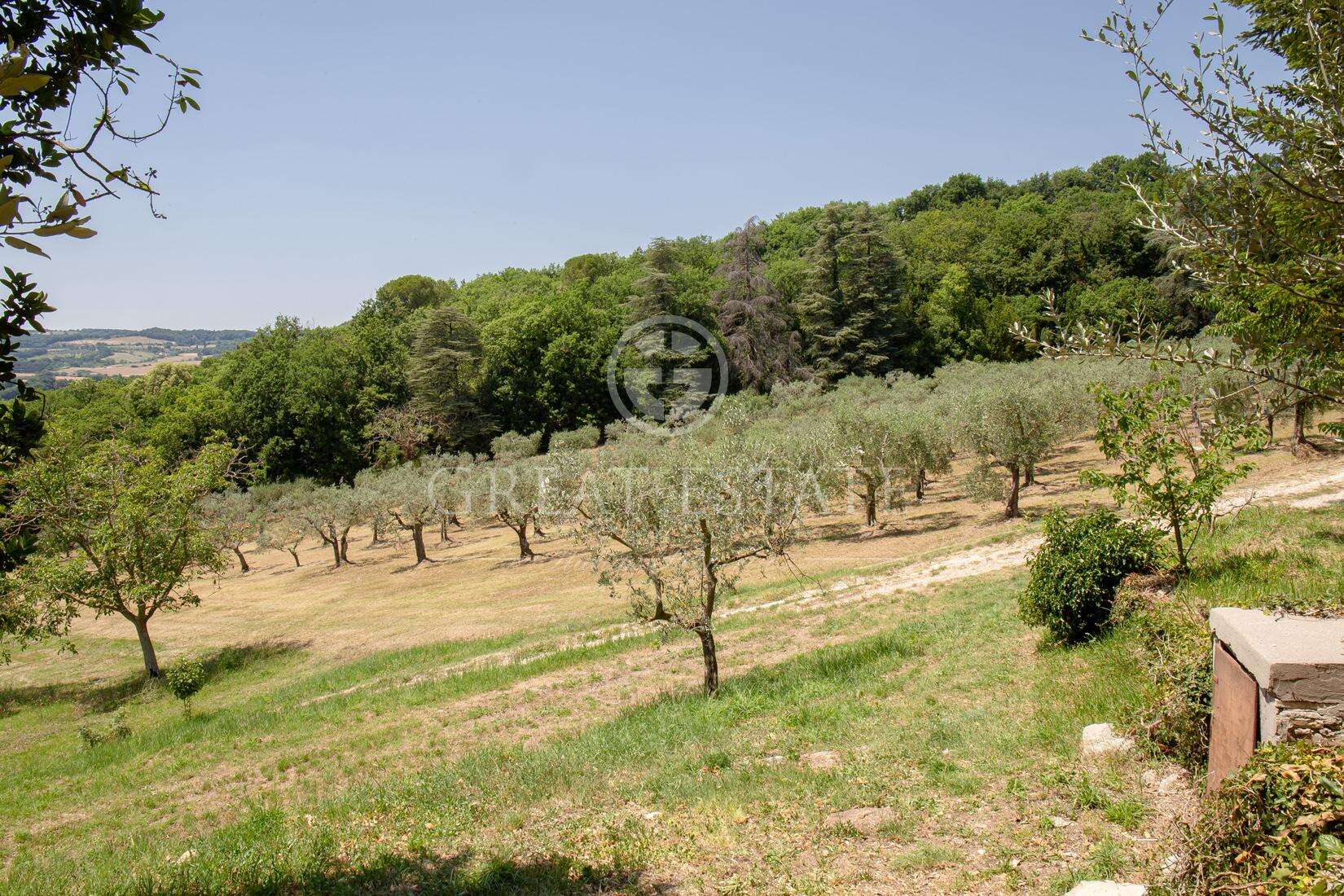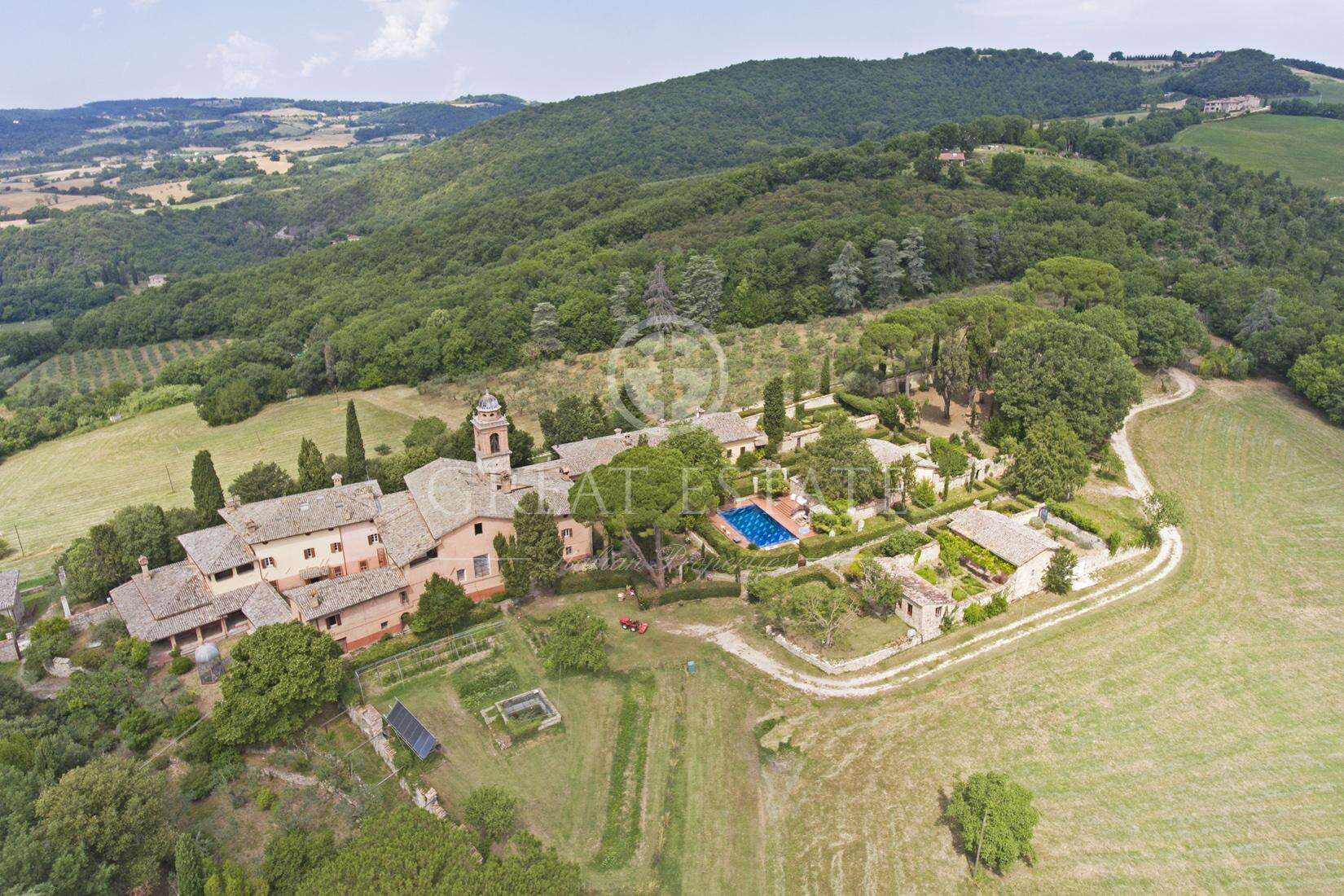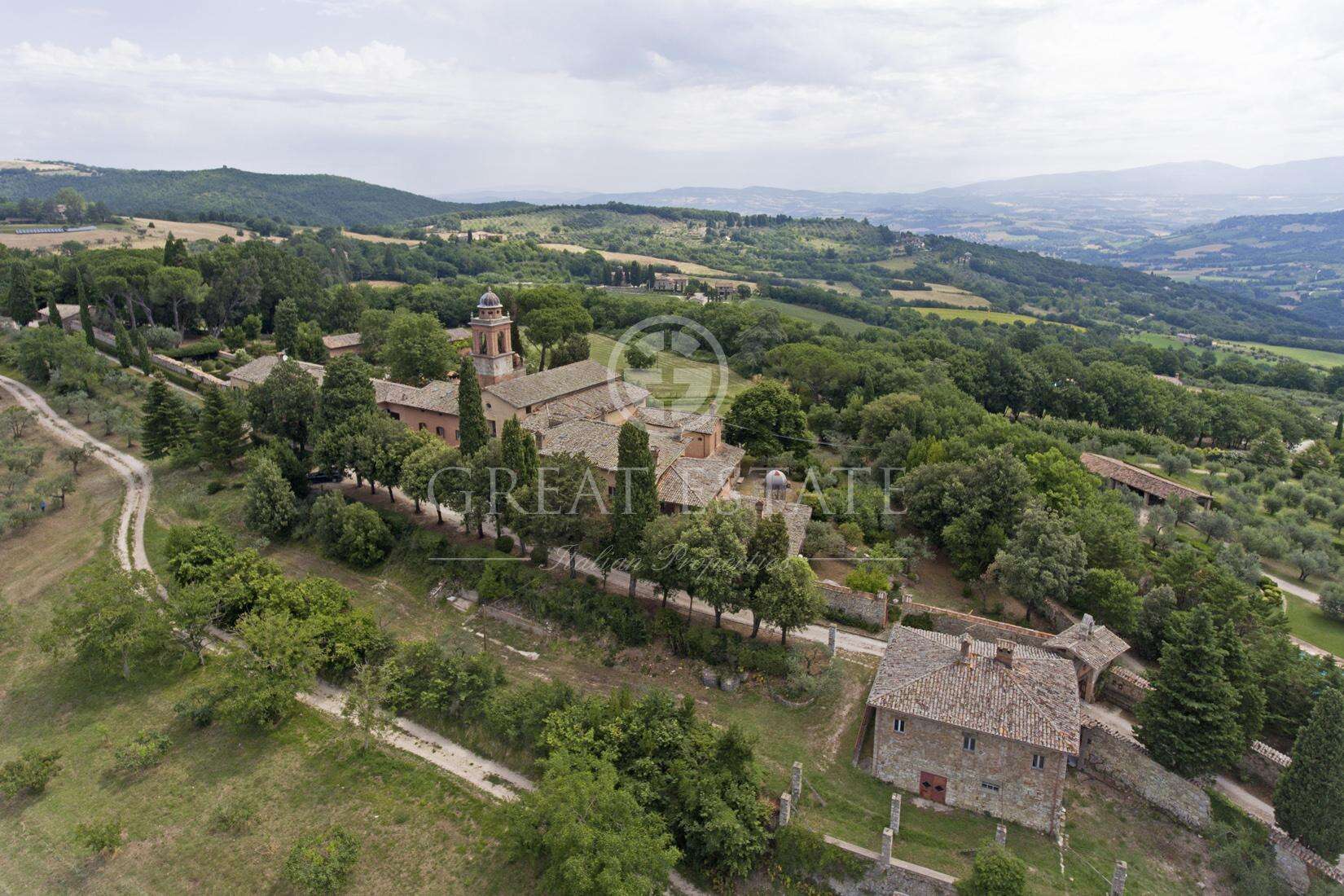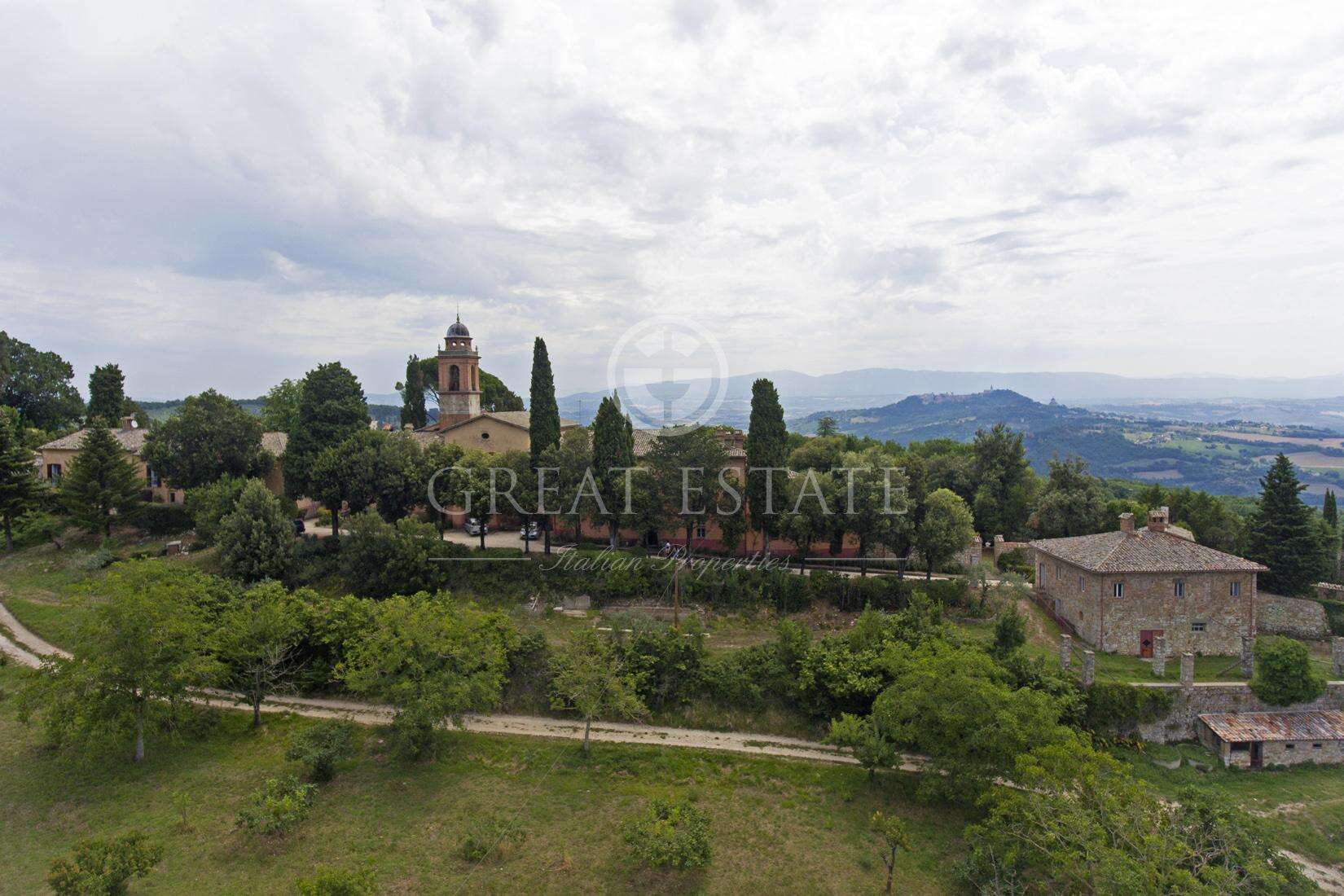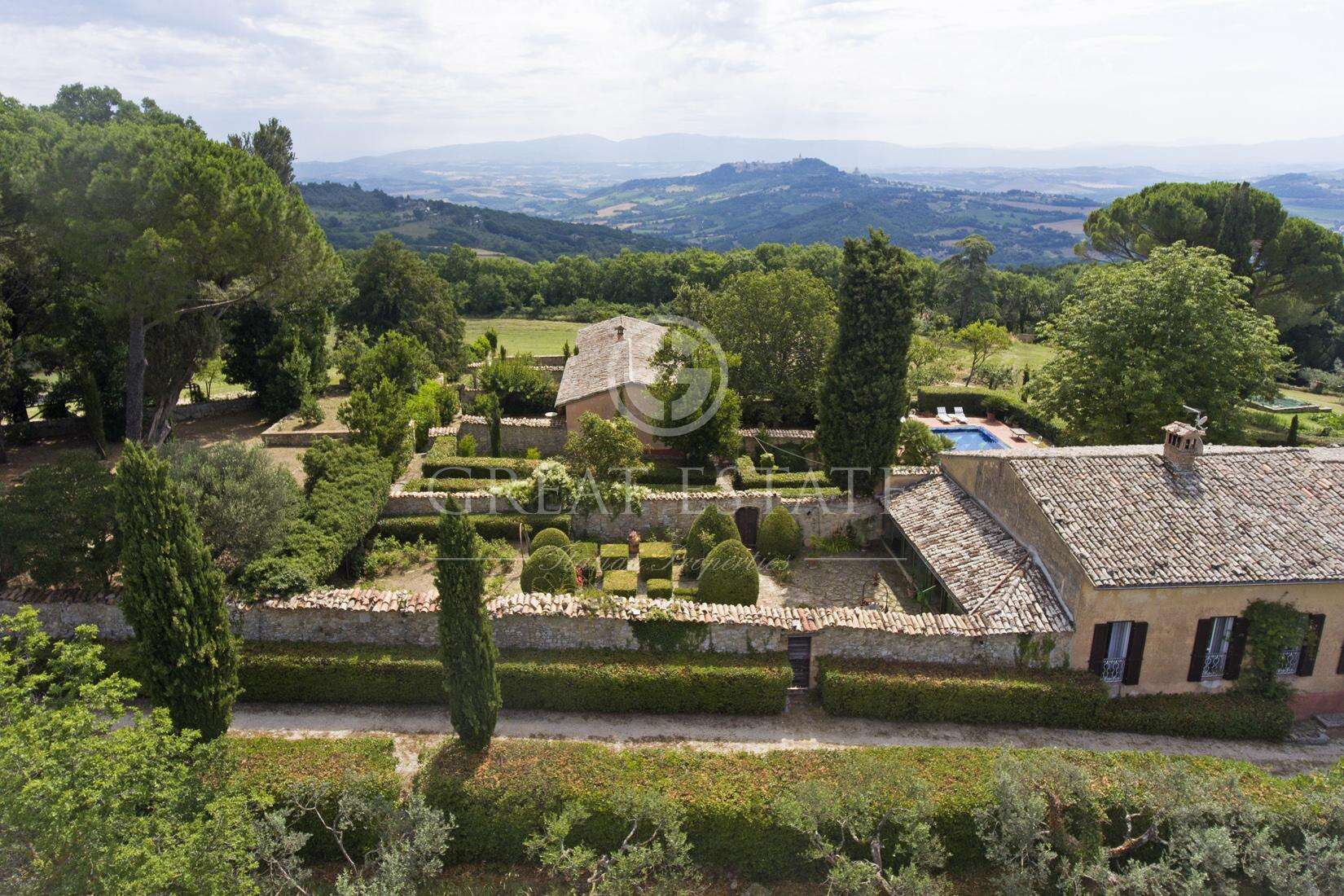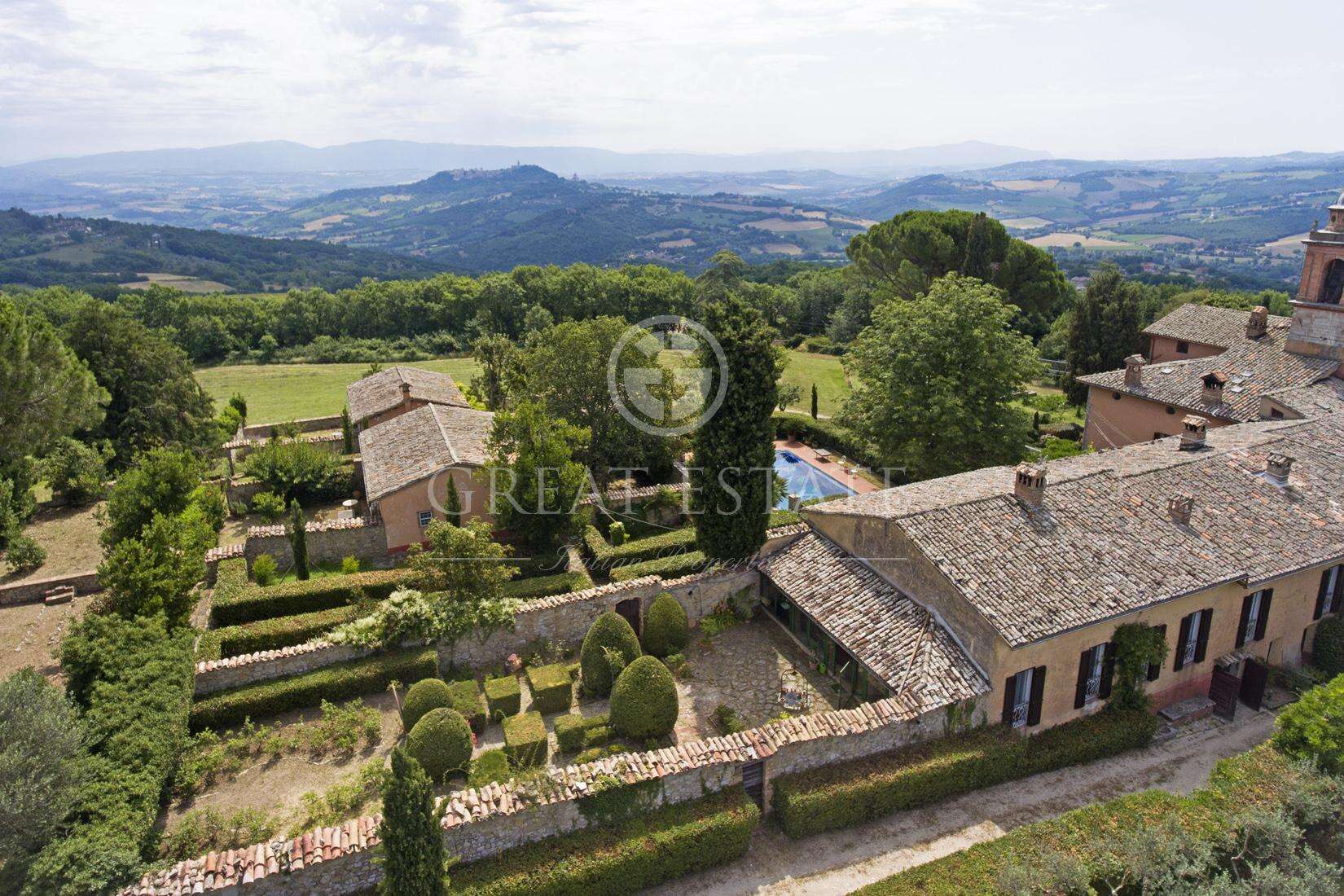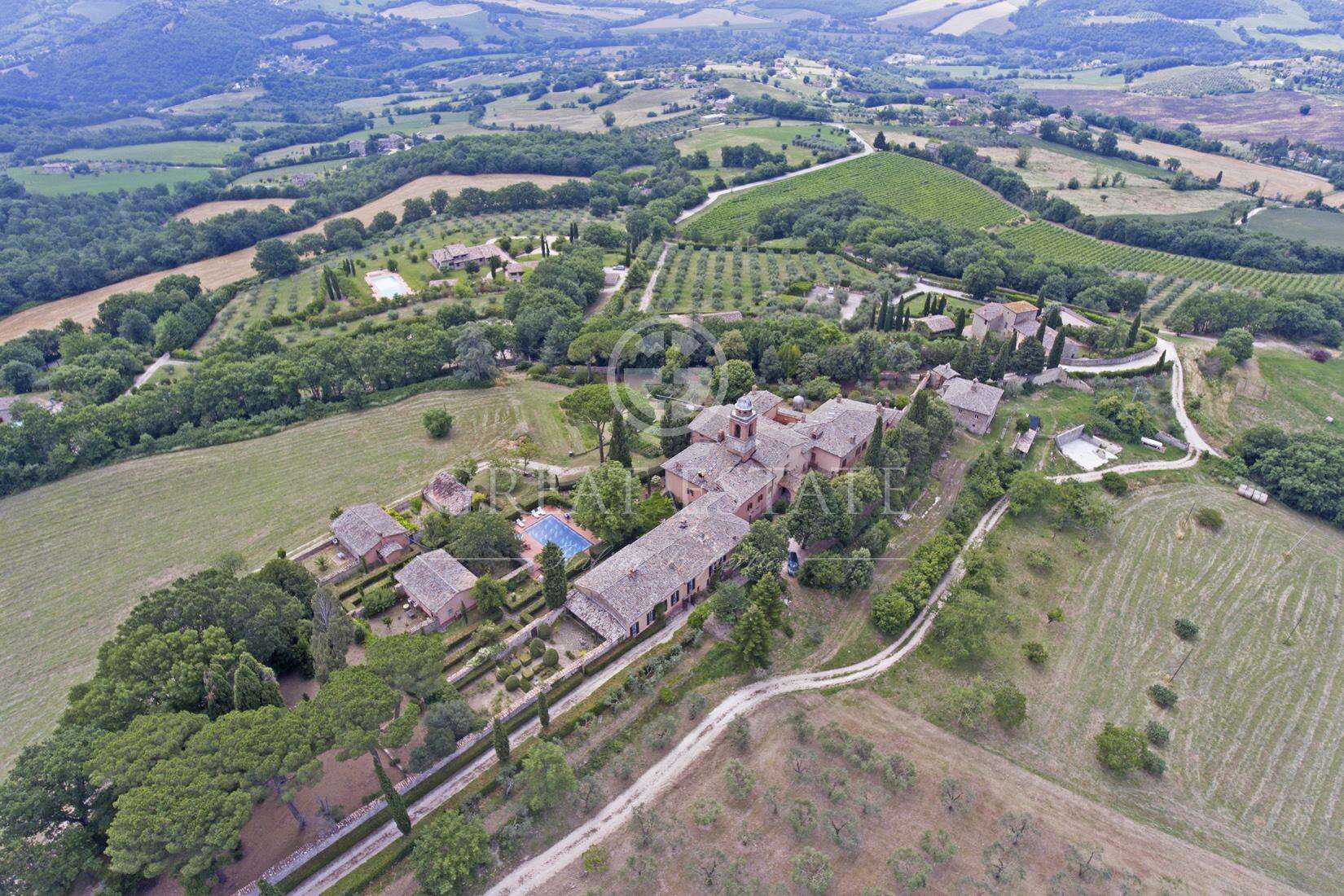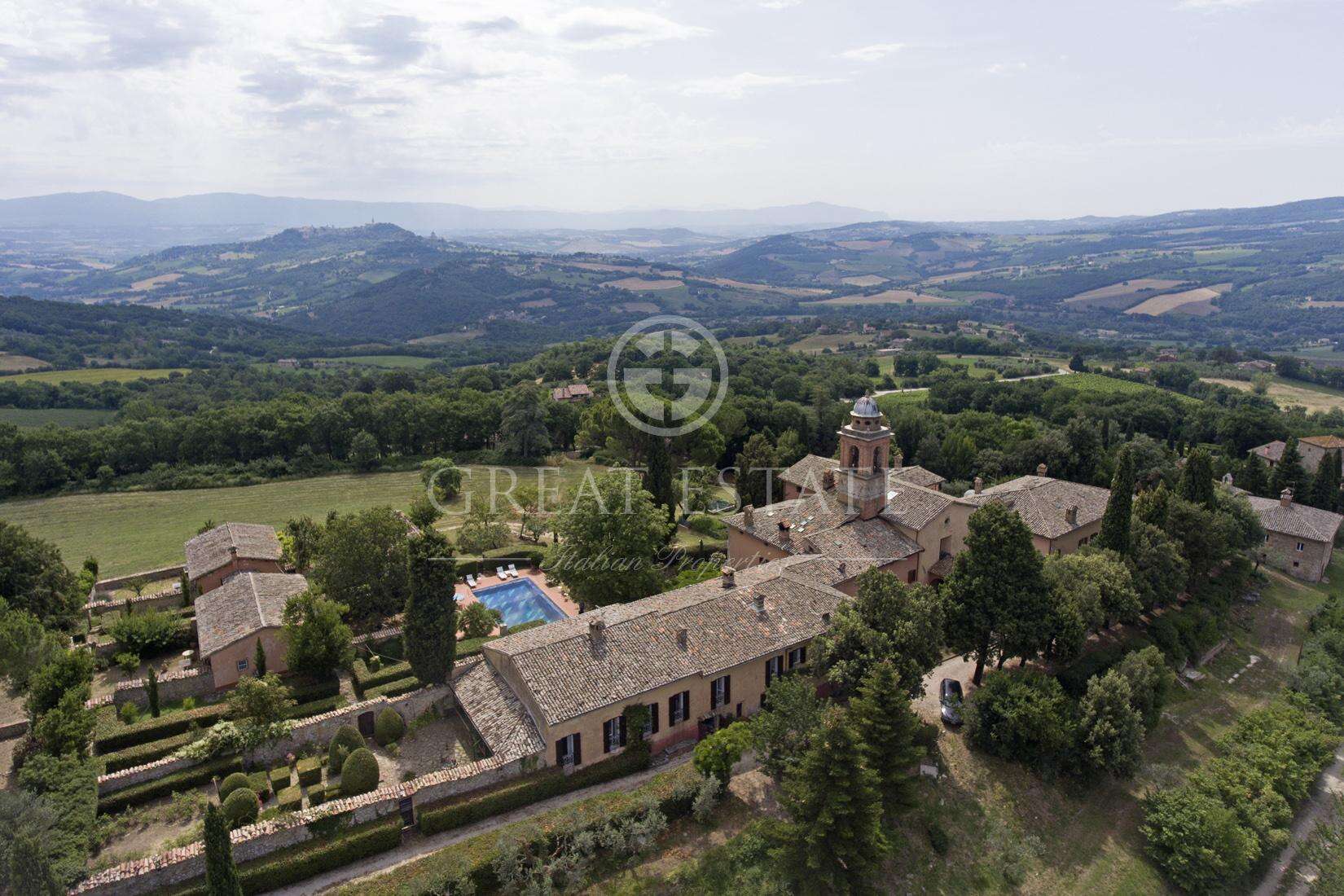 Sted
The property is easy to reach, located just 7km away from Todi, 48km from Perugia, 140km from Rome, and 190km from Florence.
Beskrivelse
The origins of this splendid hamlet date back to 1200. In the XVI century, on its foundations, a monastery was built. During the last century, the residence hosted an American actress, a writer, and more recently the well-known abstract artist Piero Dorazio. All these important characters had found an oasis of peace and tranquillity in this splendid location, perfect to make art thanks to the history of the hamlet and the beautiful surrounding nature. The entire property was restored in the '70s preserving its historical features; it is now ready to be customized according to the new owners' needs. The property is currently composed of: - "foresteria", with reception room, breakfast room, kitchen and laundry room at ground floor and 2 large living room, 6 bedrooms, 3 bathrooms and closed loggia with access to the secret garden on the first floor; - "Casa del Maestro", with entrance, reception room, study, kitchen, internal courtyard, and covered portico at ground floor, 5 bedrooms, 2 bathrooms and a large covered terrace with a view of the gardens designed by Ippolito Pizzetti on the first floor and attic bedrooms and bathroom on the second floor; - Sant'Angelo deconsecrated church, majestic building with bell tower, high ceilings, frescoes and arches, used by Dorazio as his atelier; - Cellar - Agricultural annexes - 2 Cottages: once used as monks' private residences, with bedroom, bathroom, kitchen, a small chapel and 2 private fenced gardens each; - Keeper's house of 200sqm. The swimming pool is a true artwork: it was designed in 1990 by Dorazio himself with Bisazza coloured mosaic tiles. The property includes a 17th-century natural spring and a land of 5ha, with a cypress tree-lined boulevard and arched entrance, 300 olive trees, truffle ground, and woods.
Boligens tilstand
Not restored
Fasiliteter
The property is provided with all the necessary utilities. The water supply is granted by the town aqueduct plus 3 private wells. The property also includes a natural spring, dating back to the 17th century. The independent heating system is fuelled by diesel.
Skjøte detaljer
Great Estate Group, through the owner's specialist, draws up a due diligence on each property, which allows to perfectly know the urbanistic and cadastral situation of every property. The due diligence can be required in case of real interest in the property.
Eier detaljer/Kontraktuelle krav
The property is owned by a company and it will be purchased through transfer of the shares. For its beauty and historical importance, this property is subject to restriction by the Superintendency.
Mulig tomtebenyttelse
This magnificent historical mansion would be suited for many uses. Thanks to its strategical position, close to the major Umbrian centers, it could be a prestigious private residence for a large family, where to live in touch with nature in an exceptional historical background. Another possible solution is to turn it into a luxury hotel, perfect to satisfy the top clients' highest expectations: here, they could experience an unforgettable holiday. It could also be partially inserted into the luxury vacation rentals market.
Kontakt oss vedr. denne eiendommen: