Boligdetaljer
"Tenuta trionfale"
| | | |
| --- | --- | --- |
| COD. 2616 | Umbria - Corciano (Perugia) | € EUR 5,500,000 |
| | | |
| --- | --- | --- |
| TYPE: Luxury Villas | BOLIG AREAL: 1800.00 kvm | TOMTE AREAL: 2.50 ha |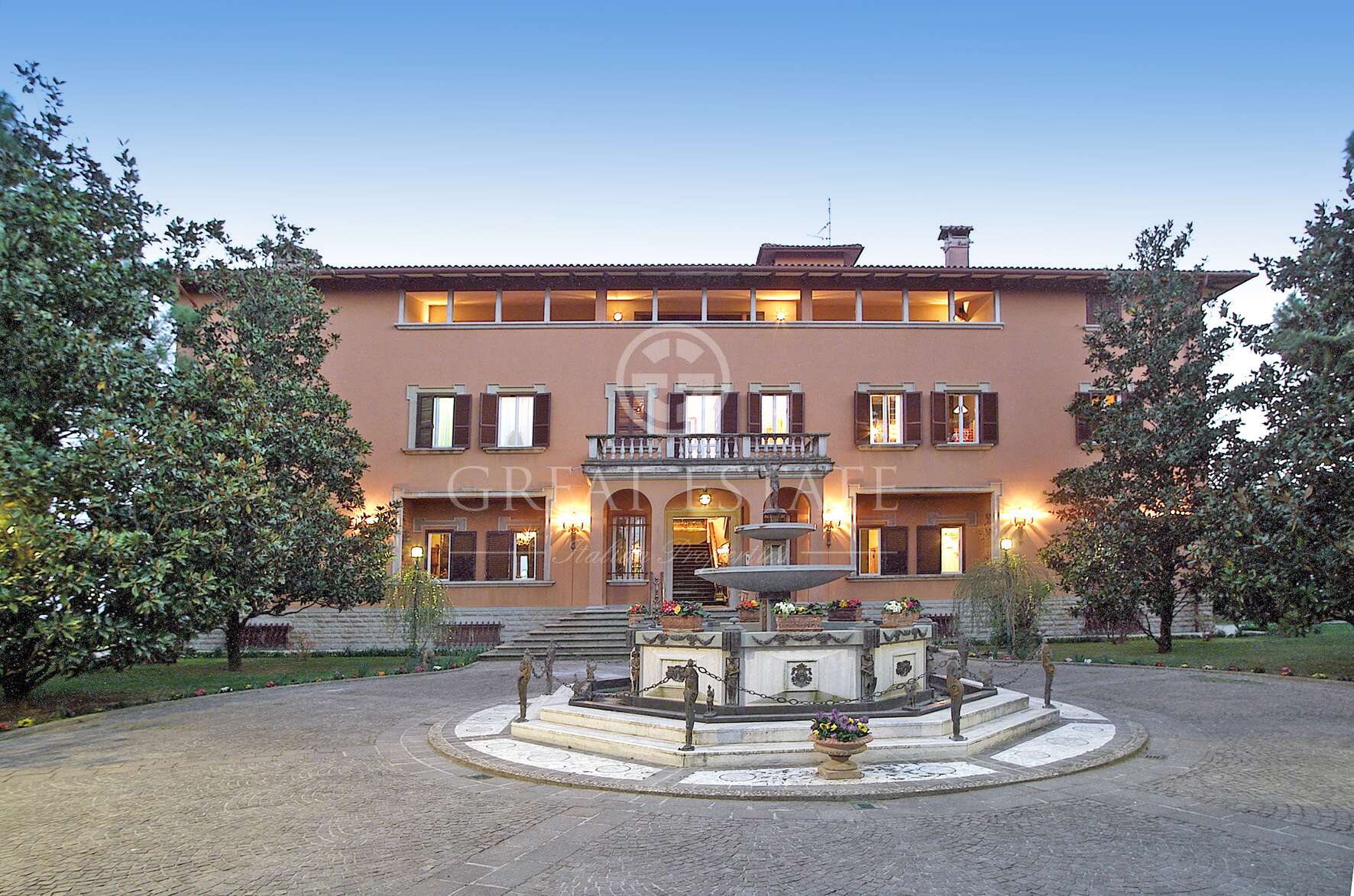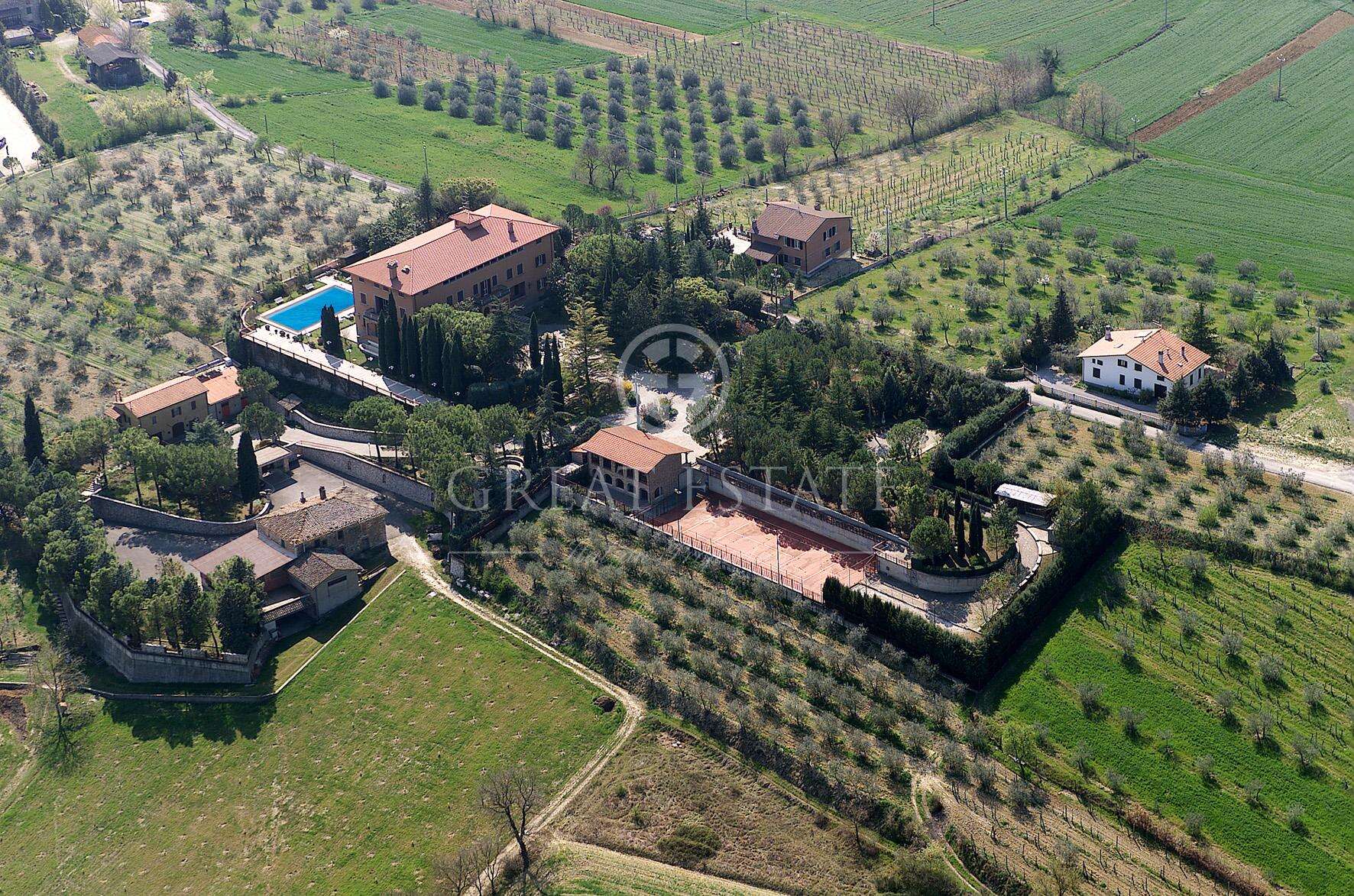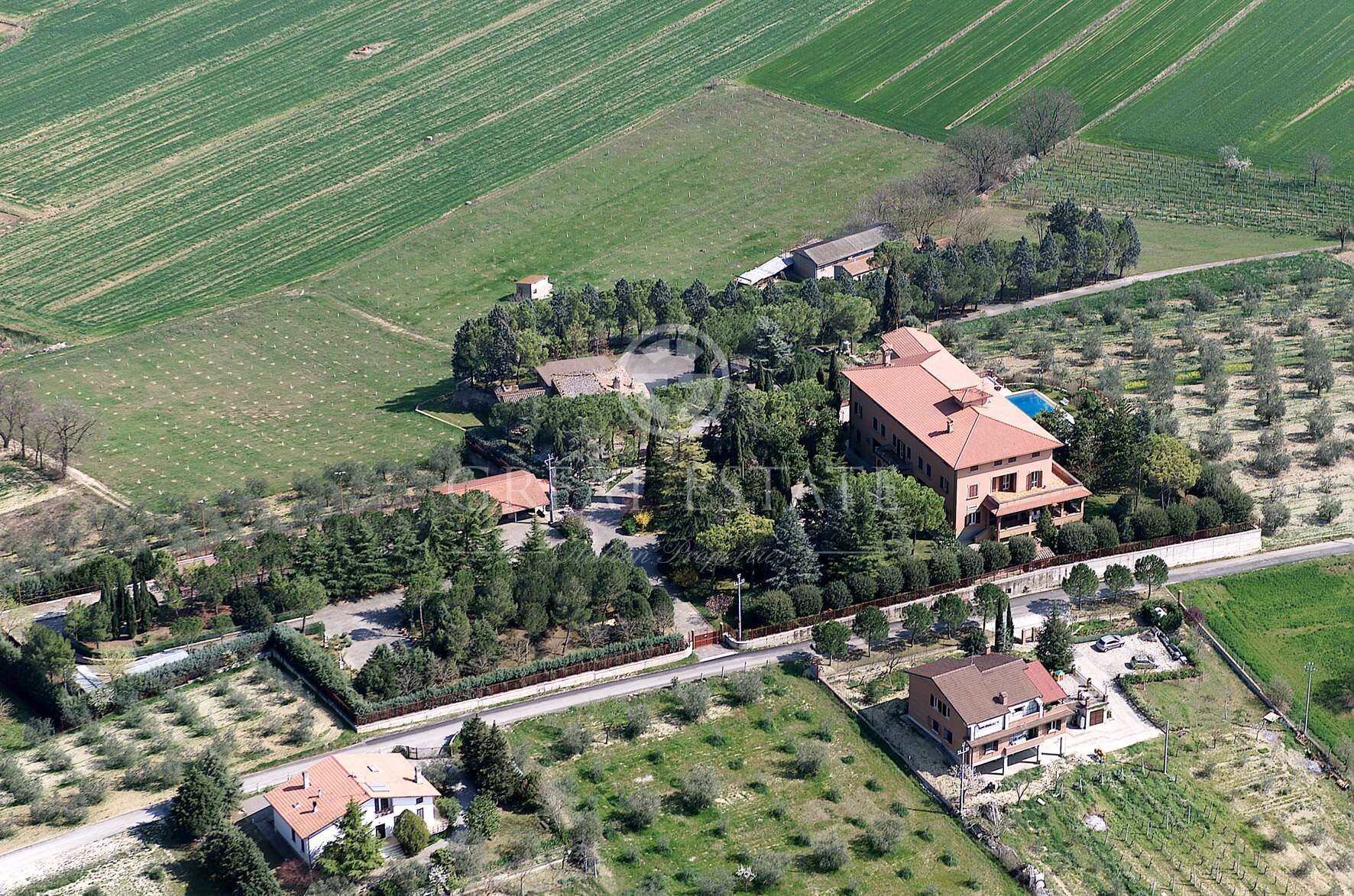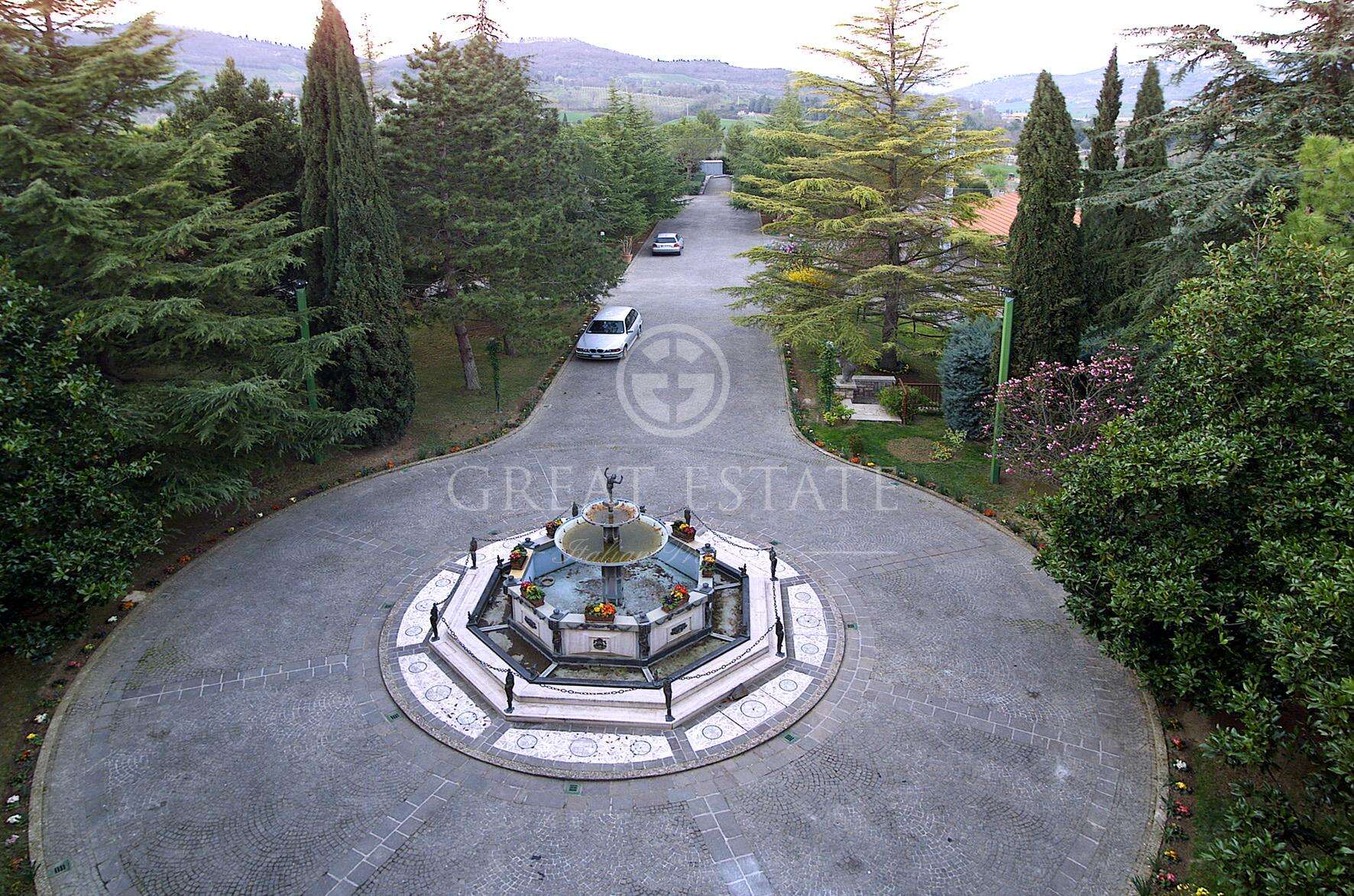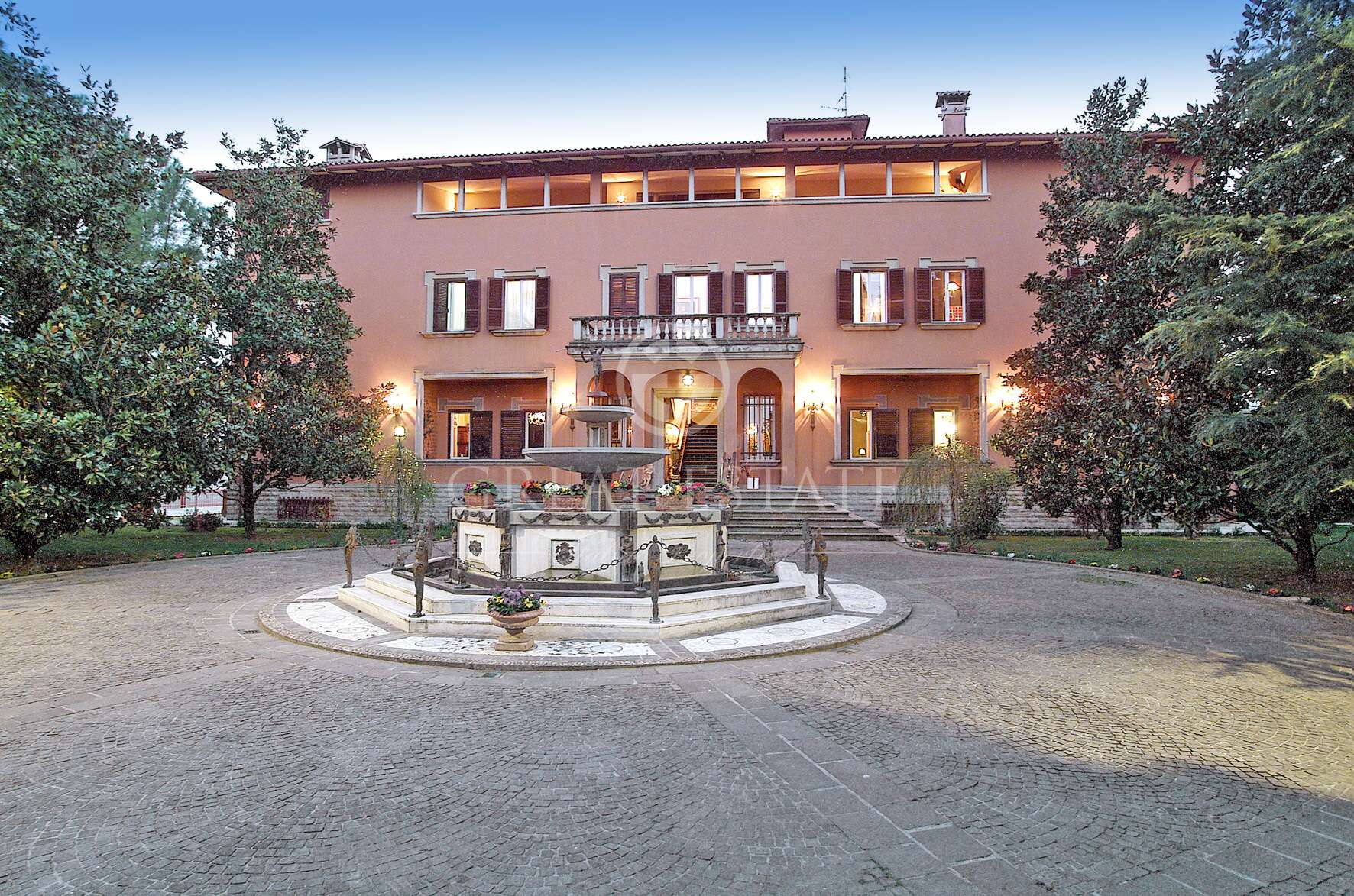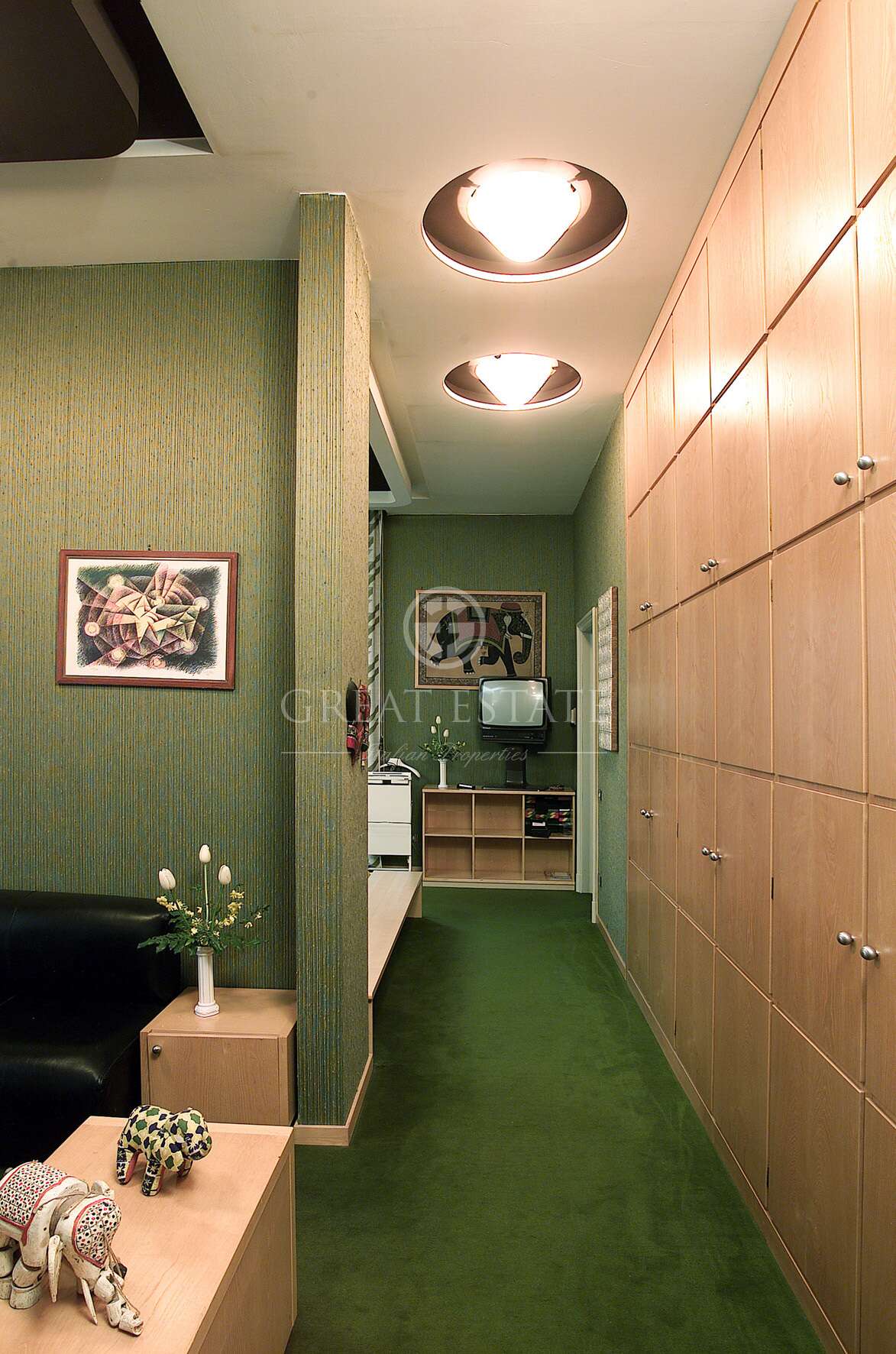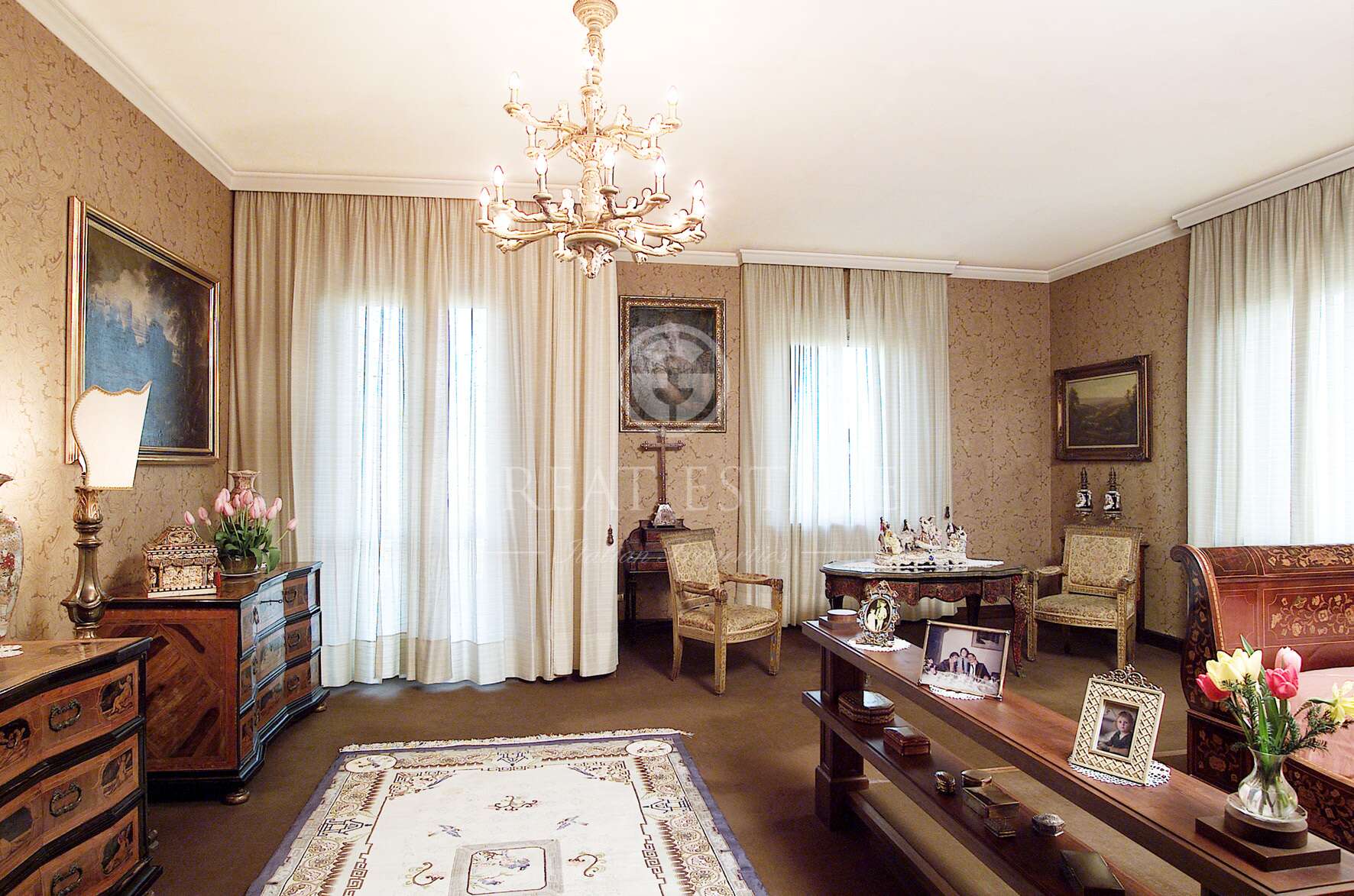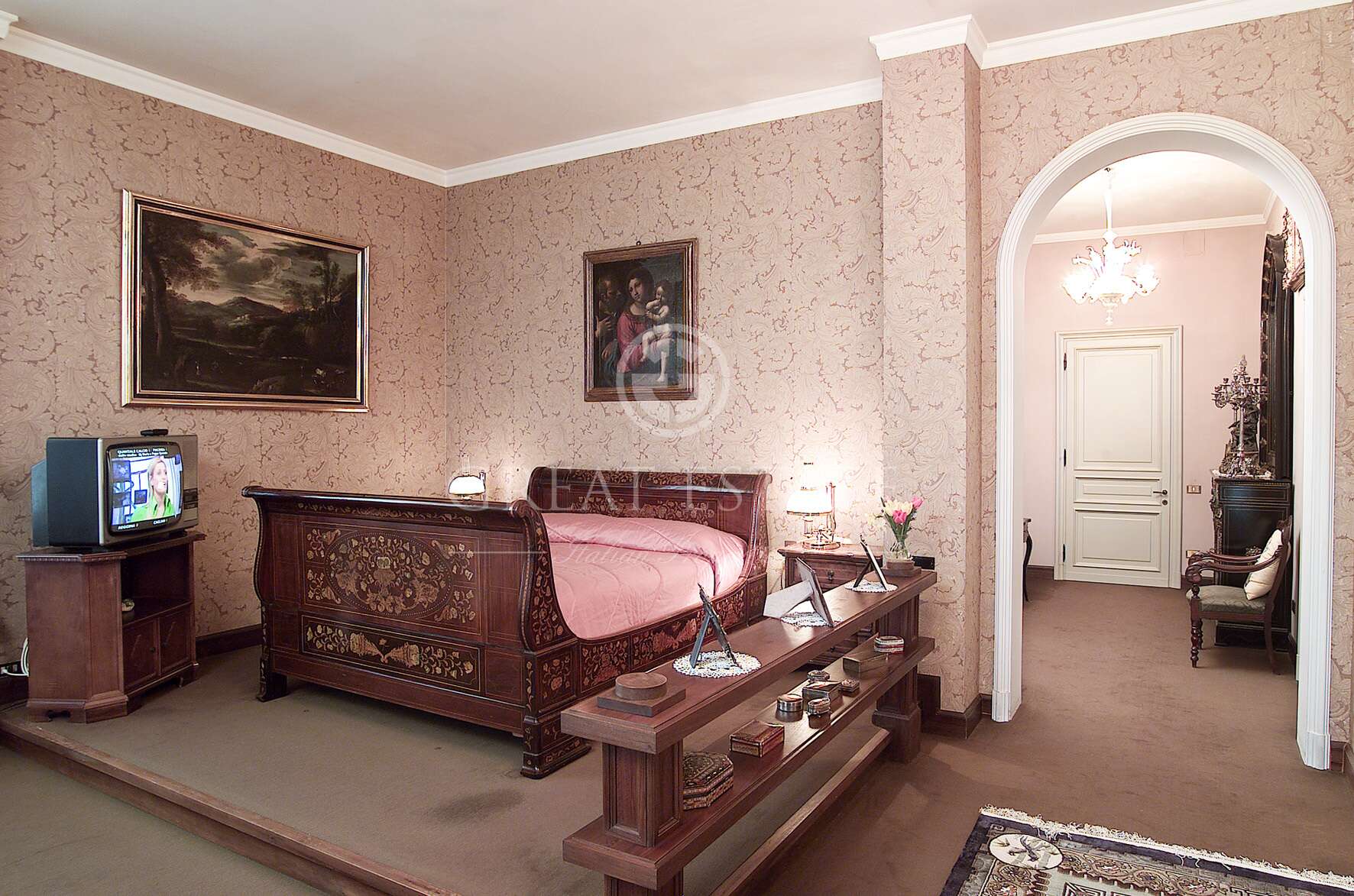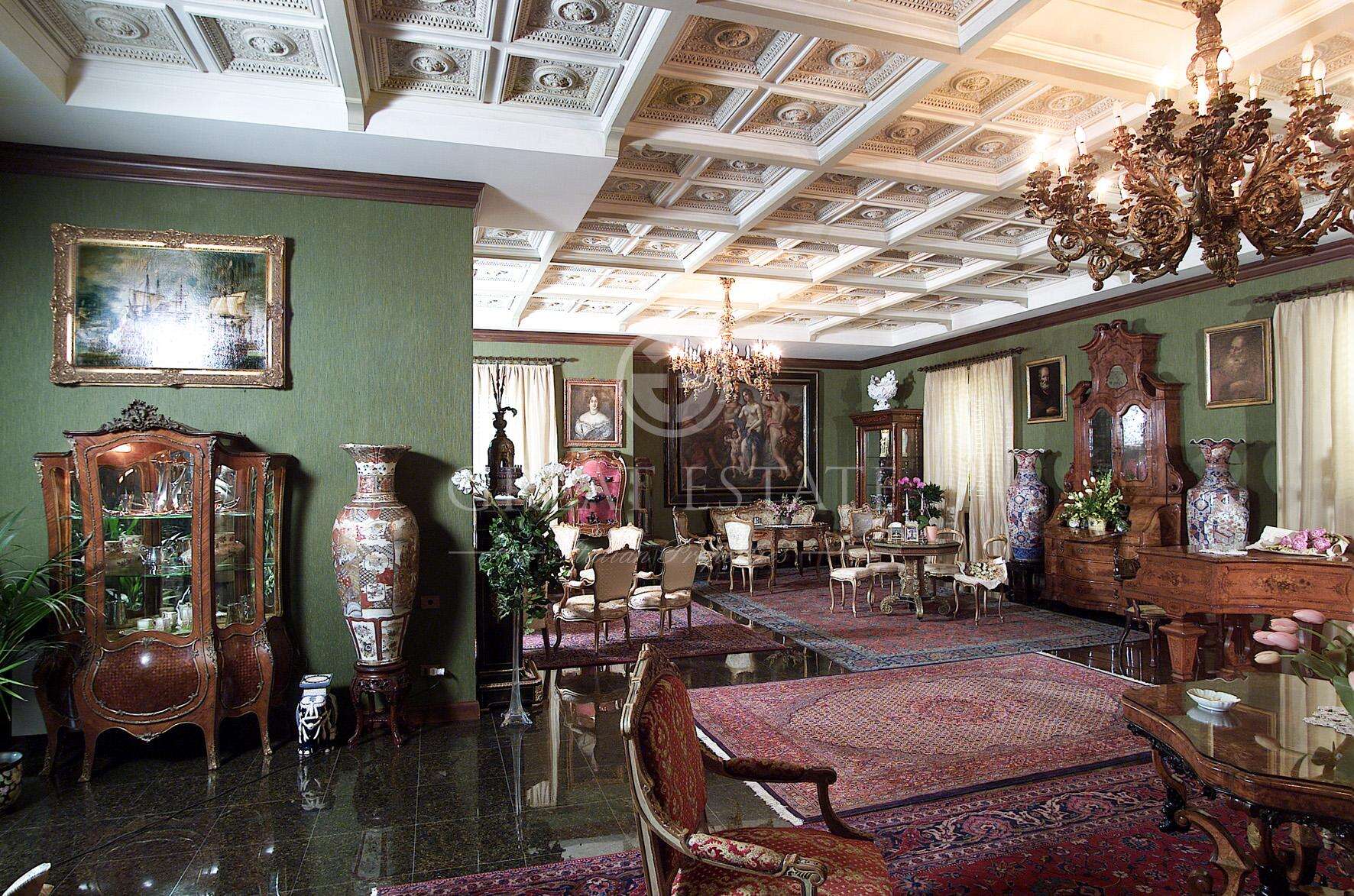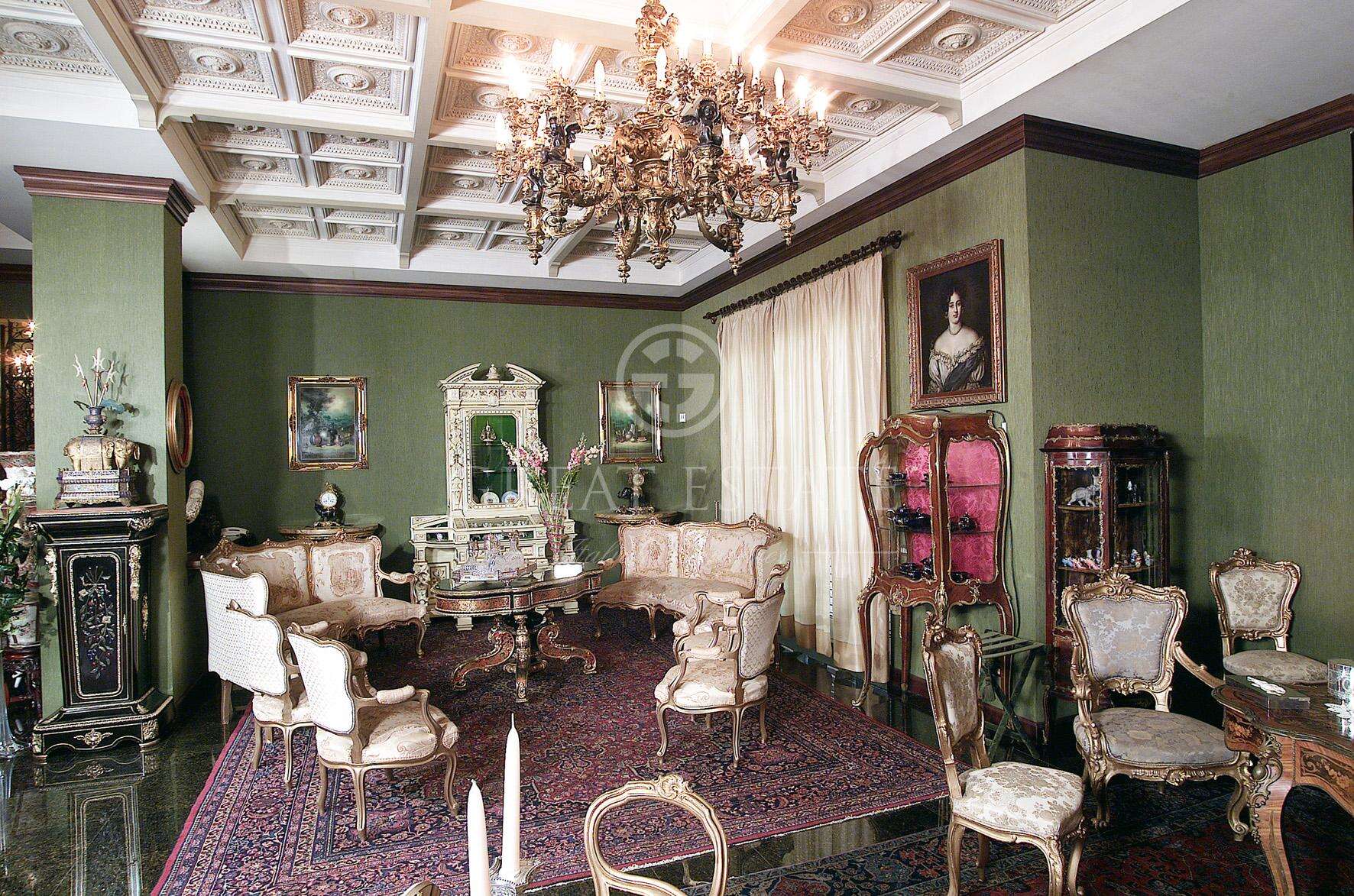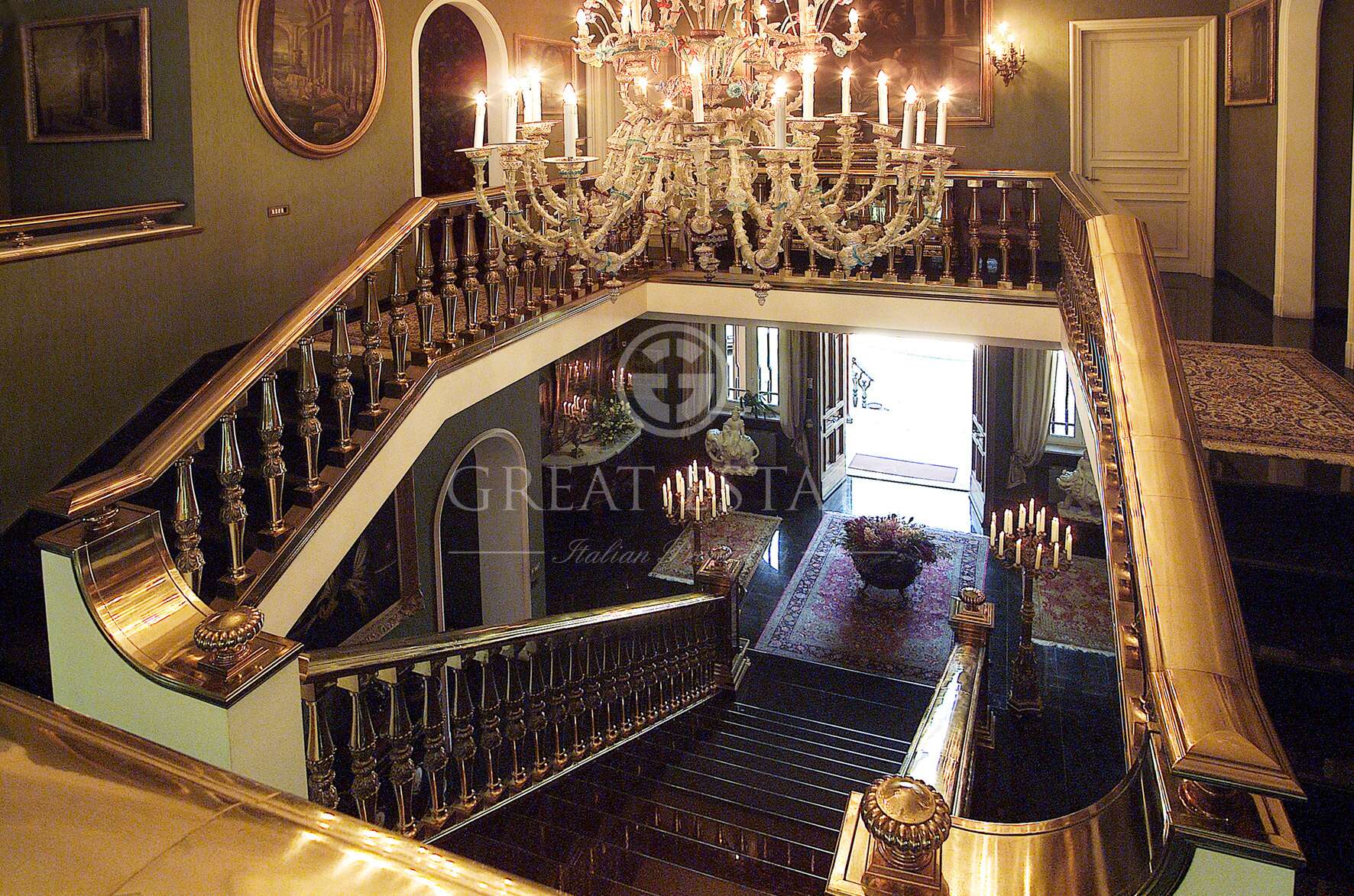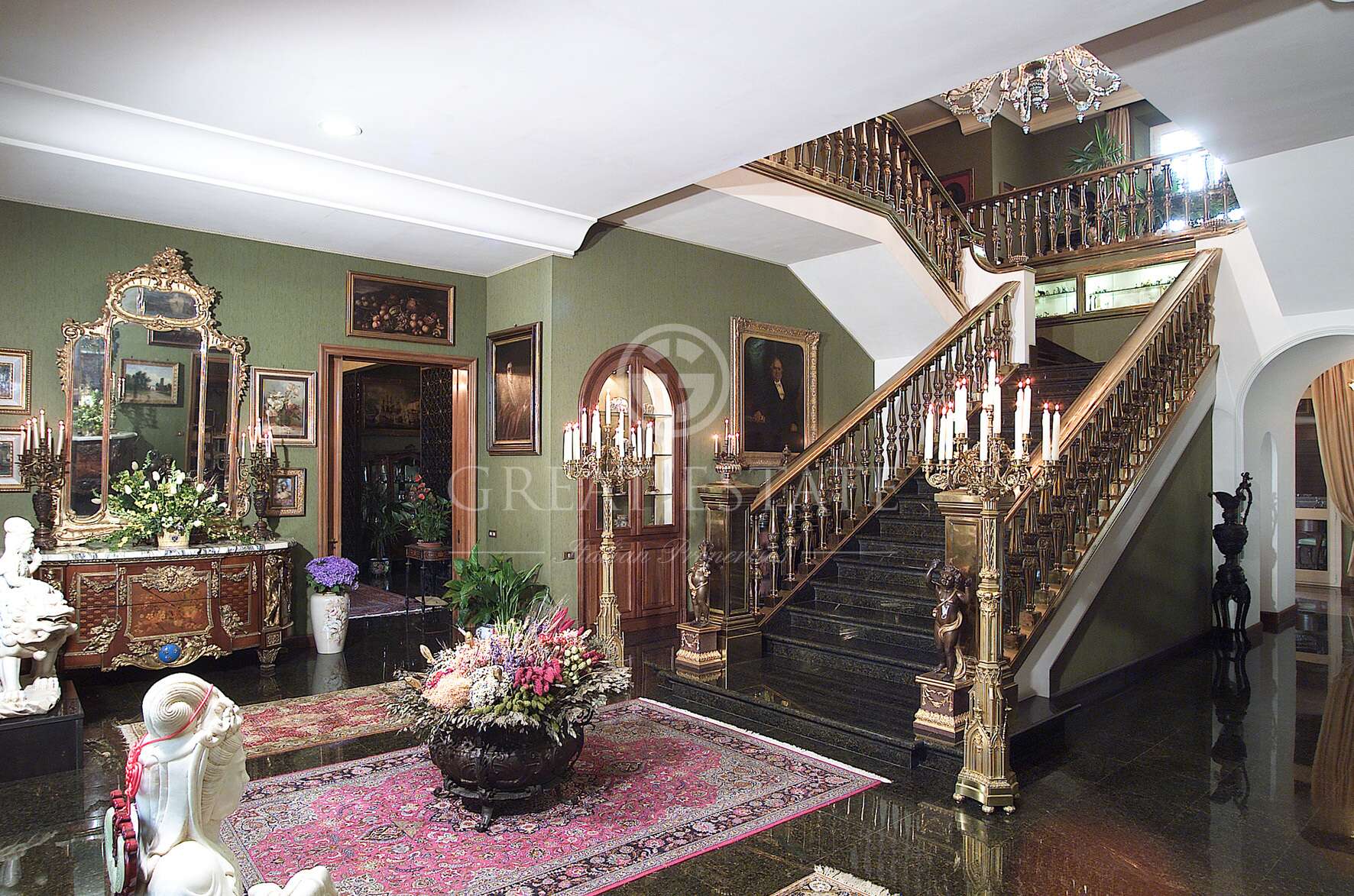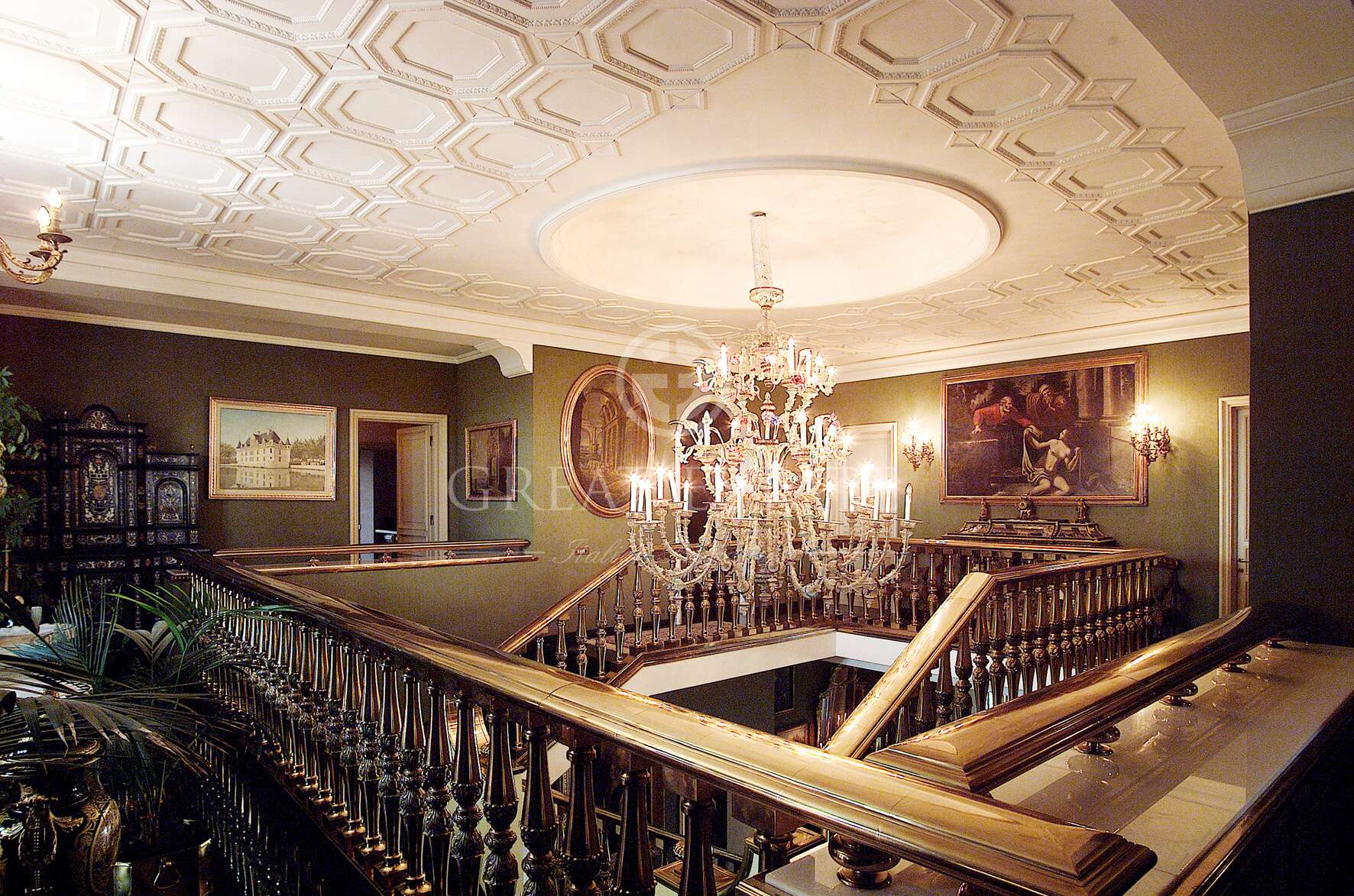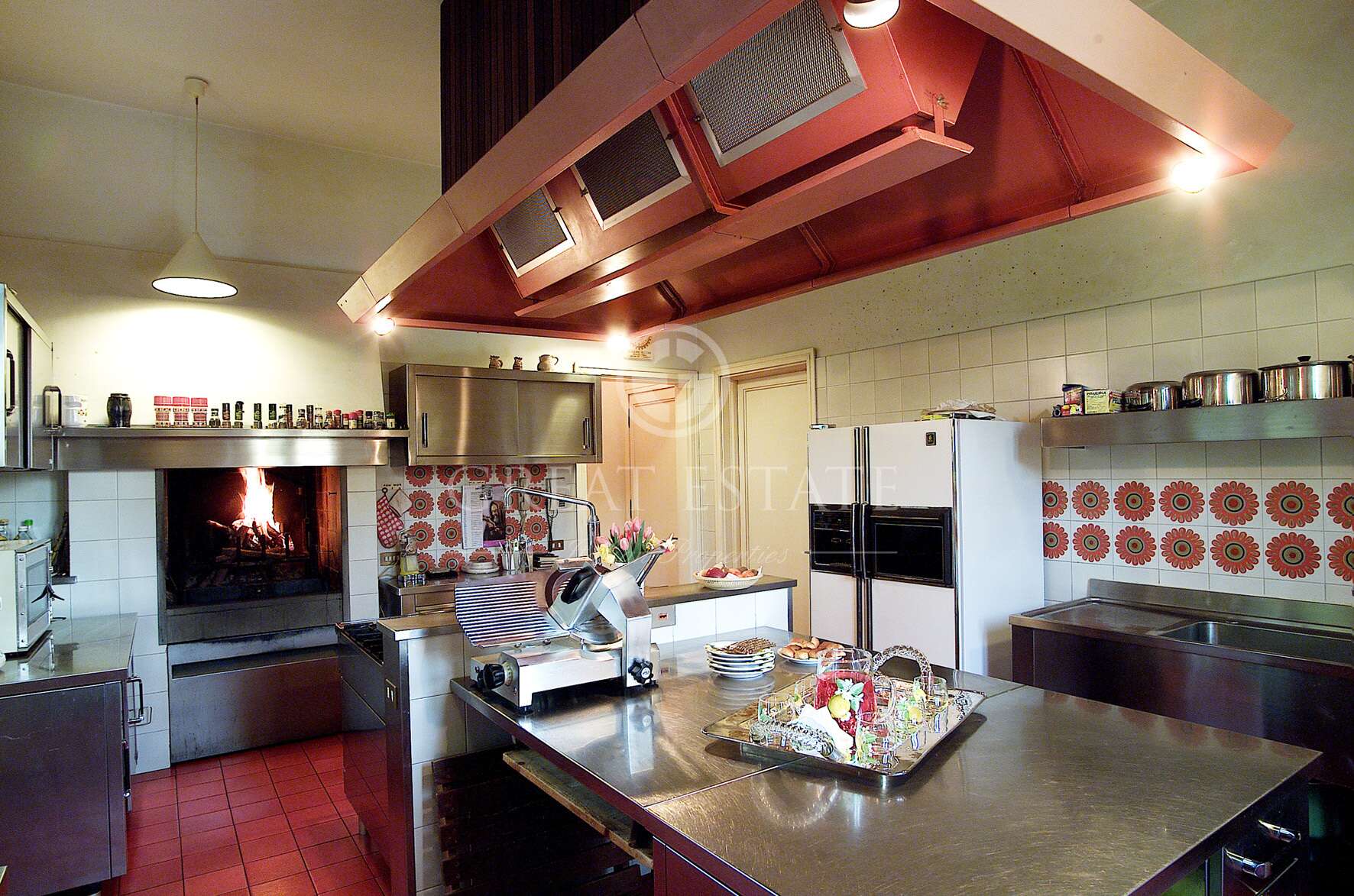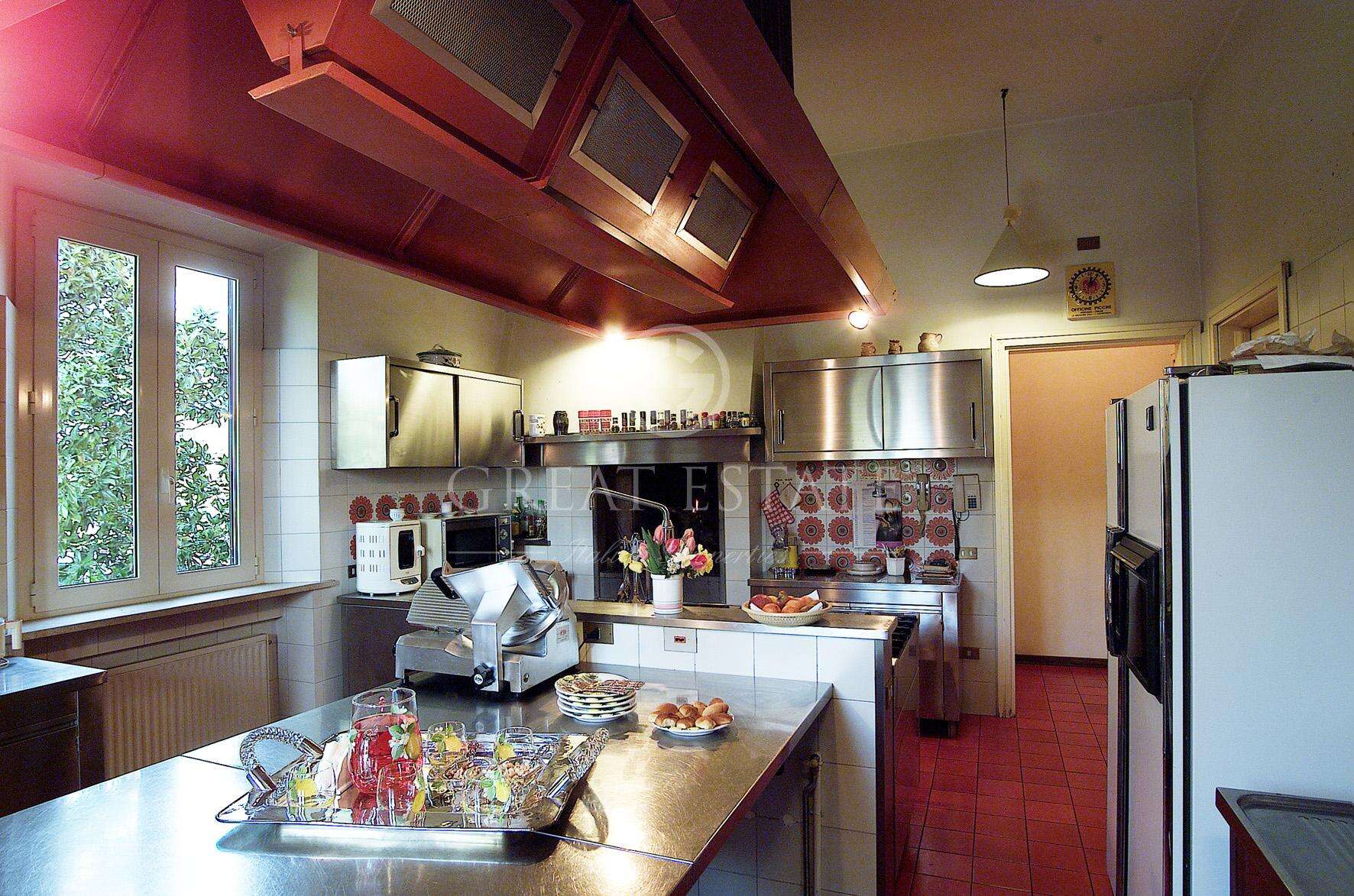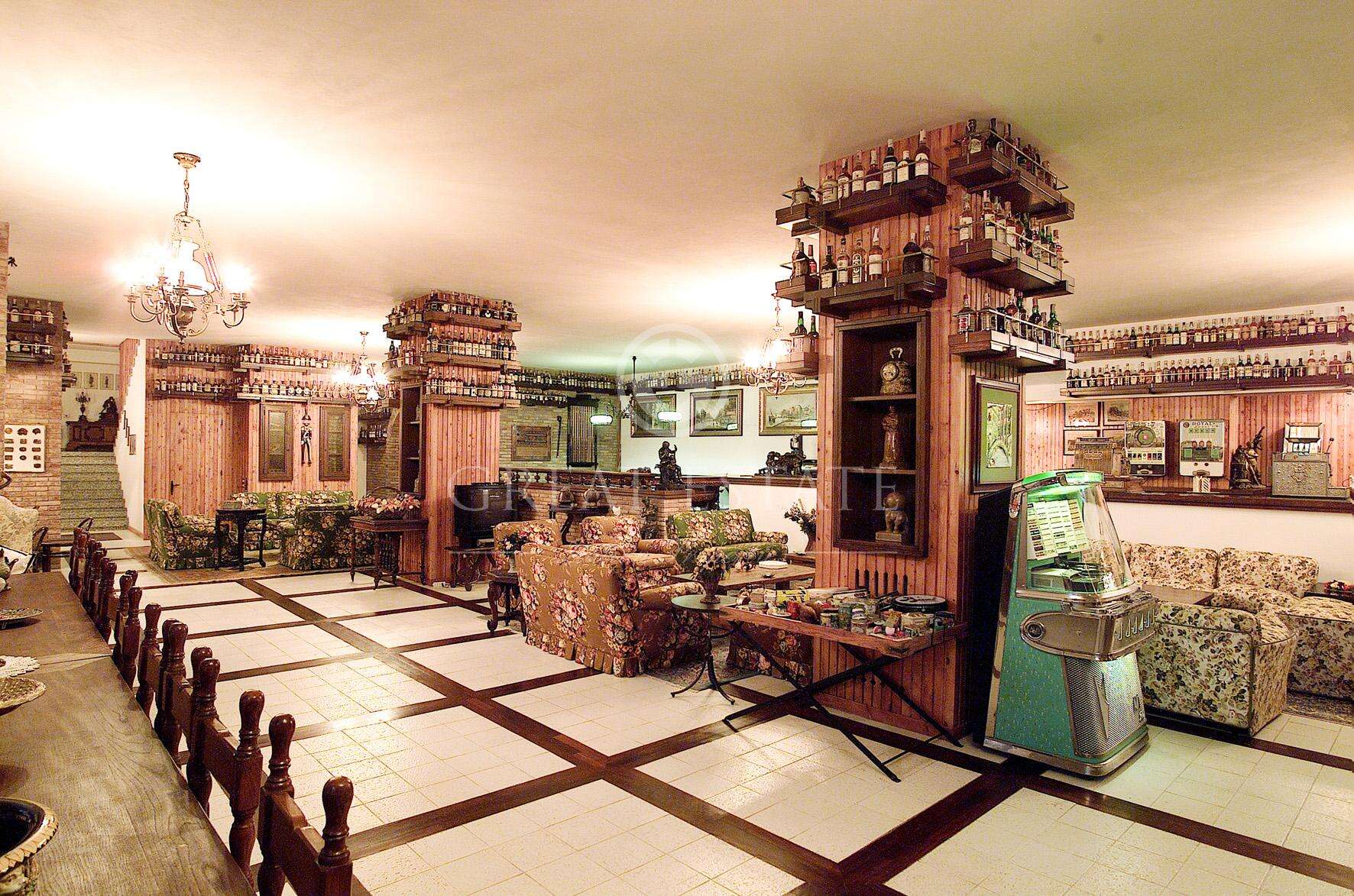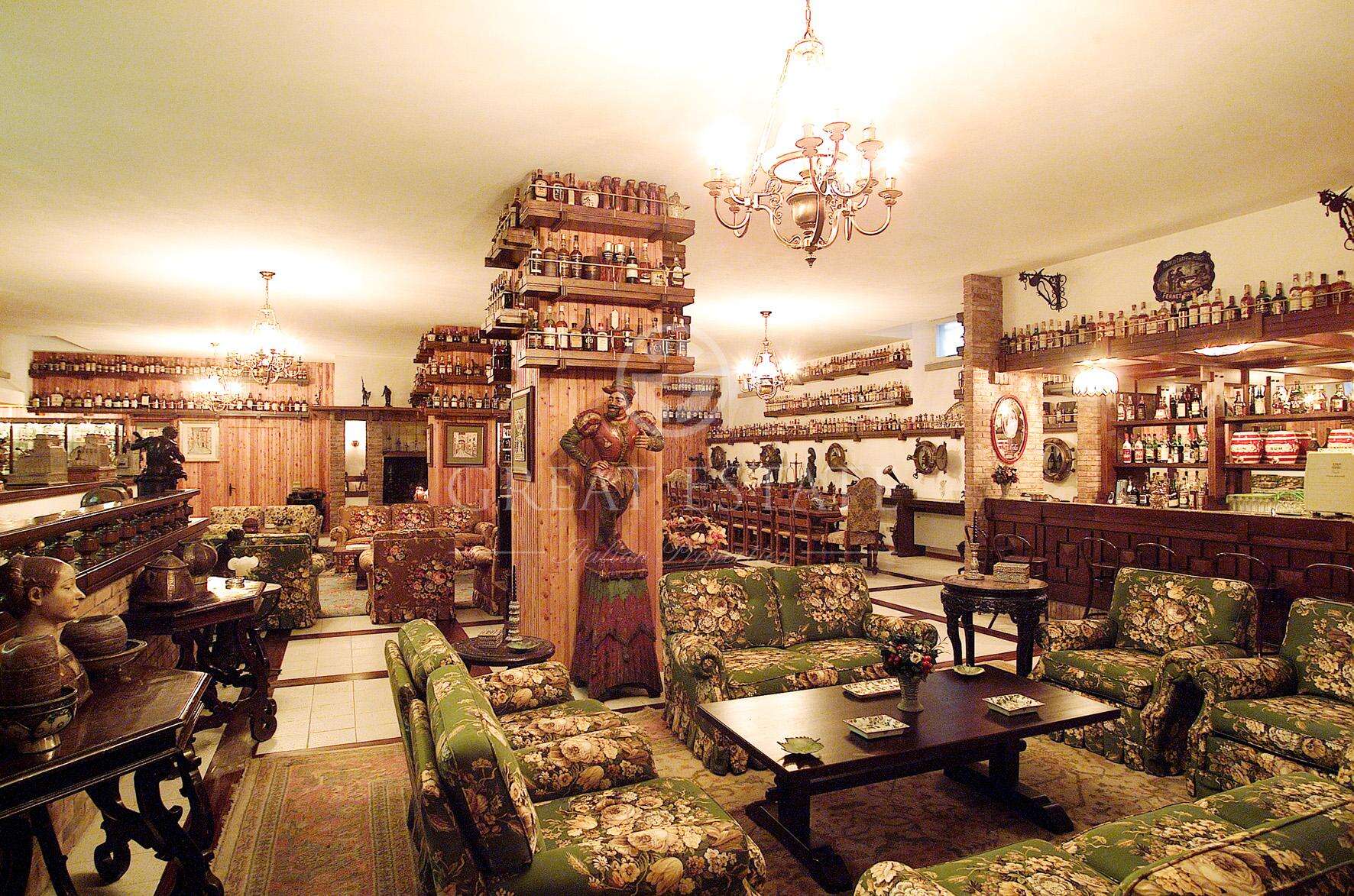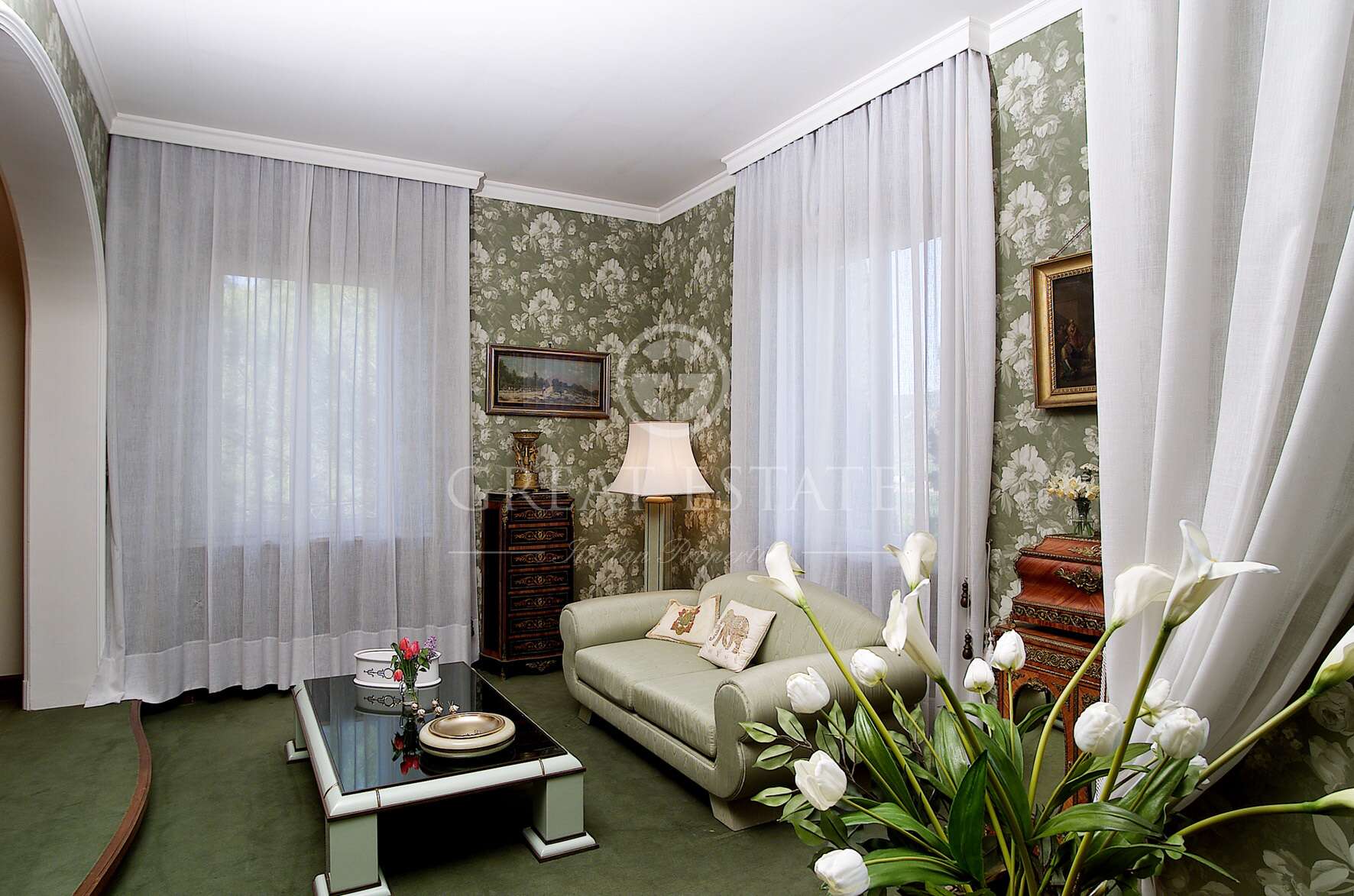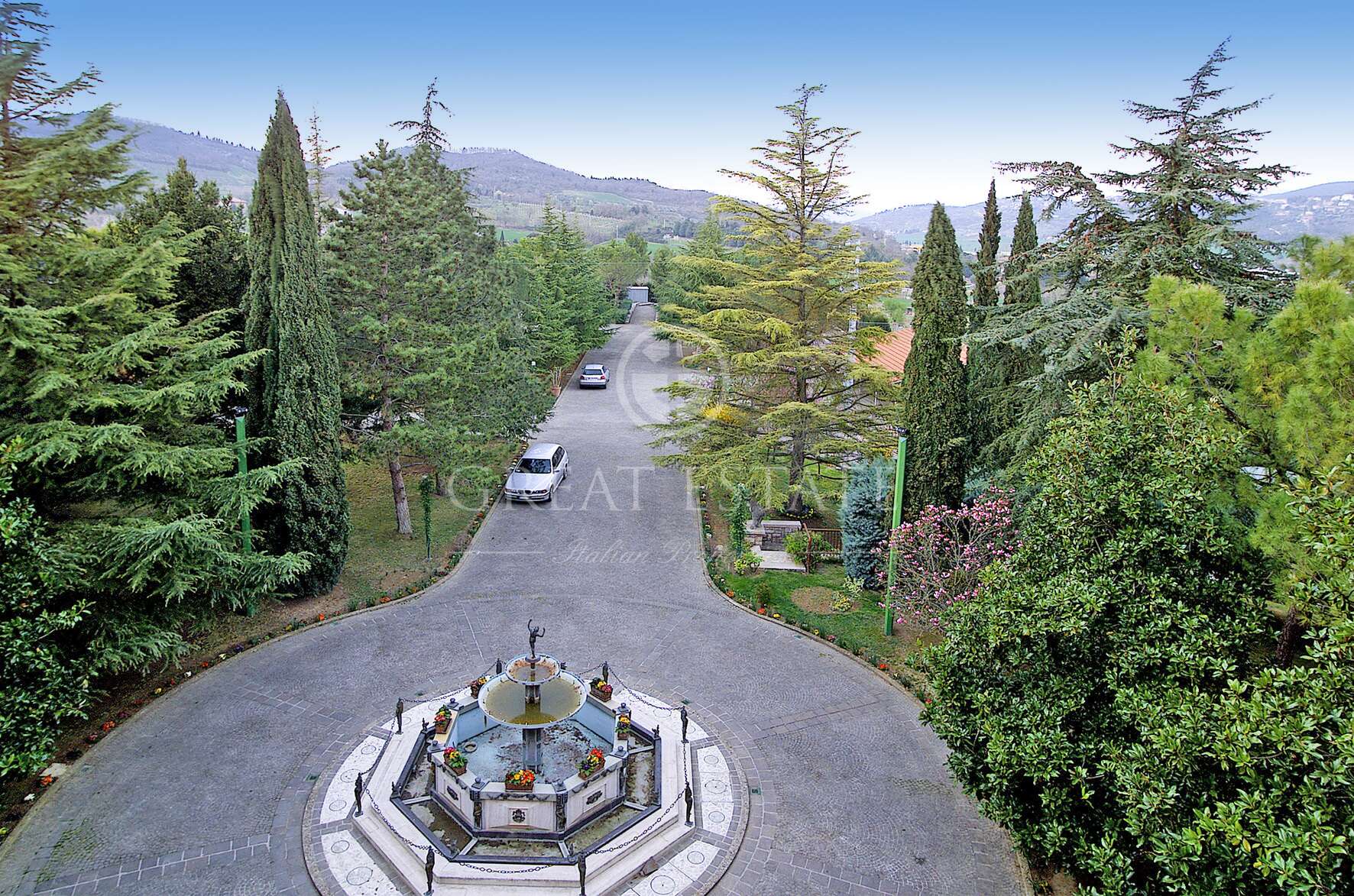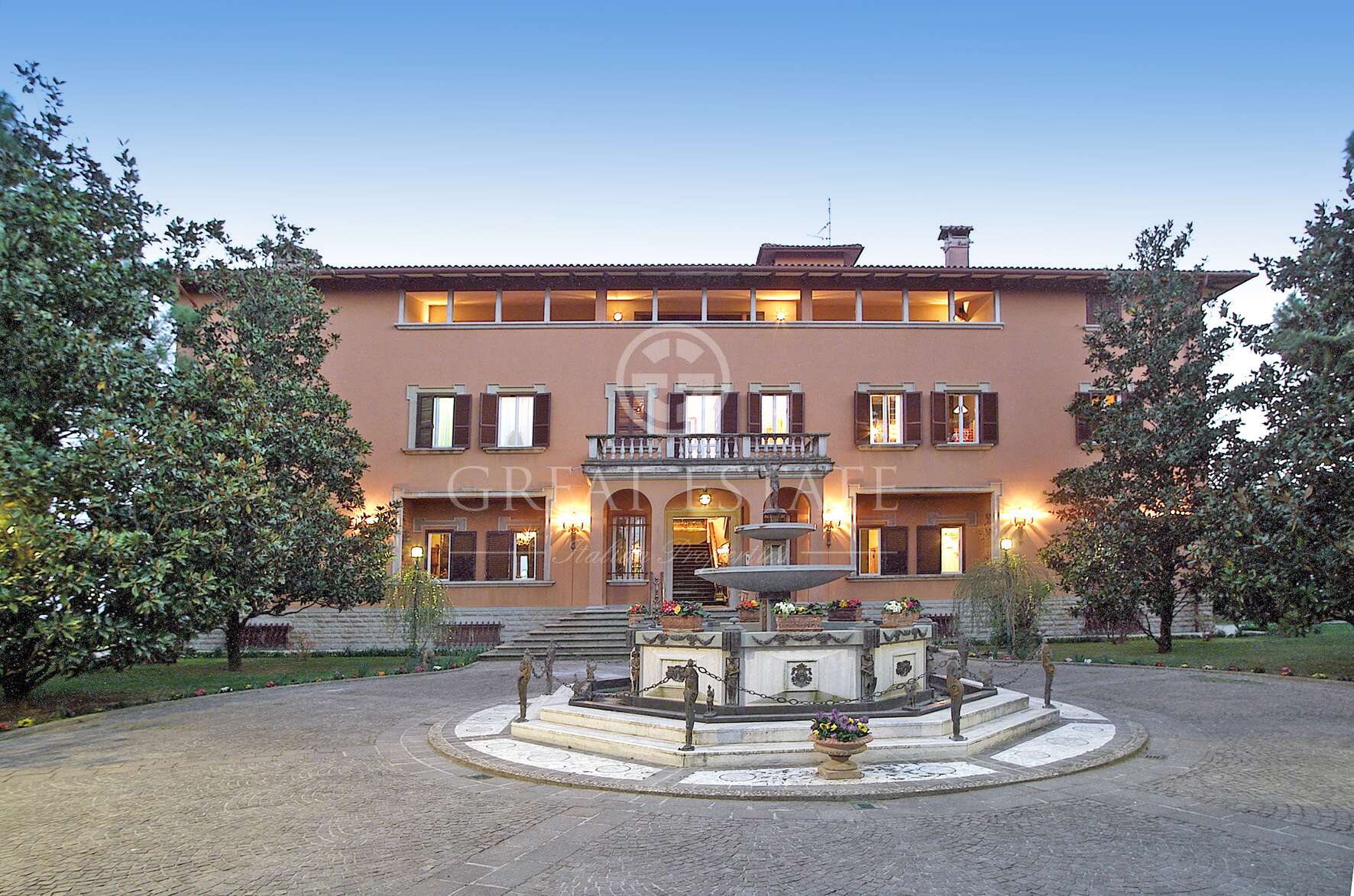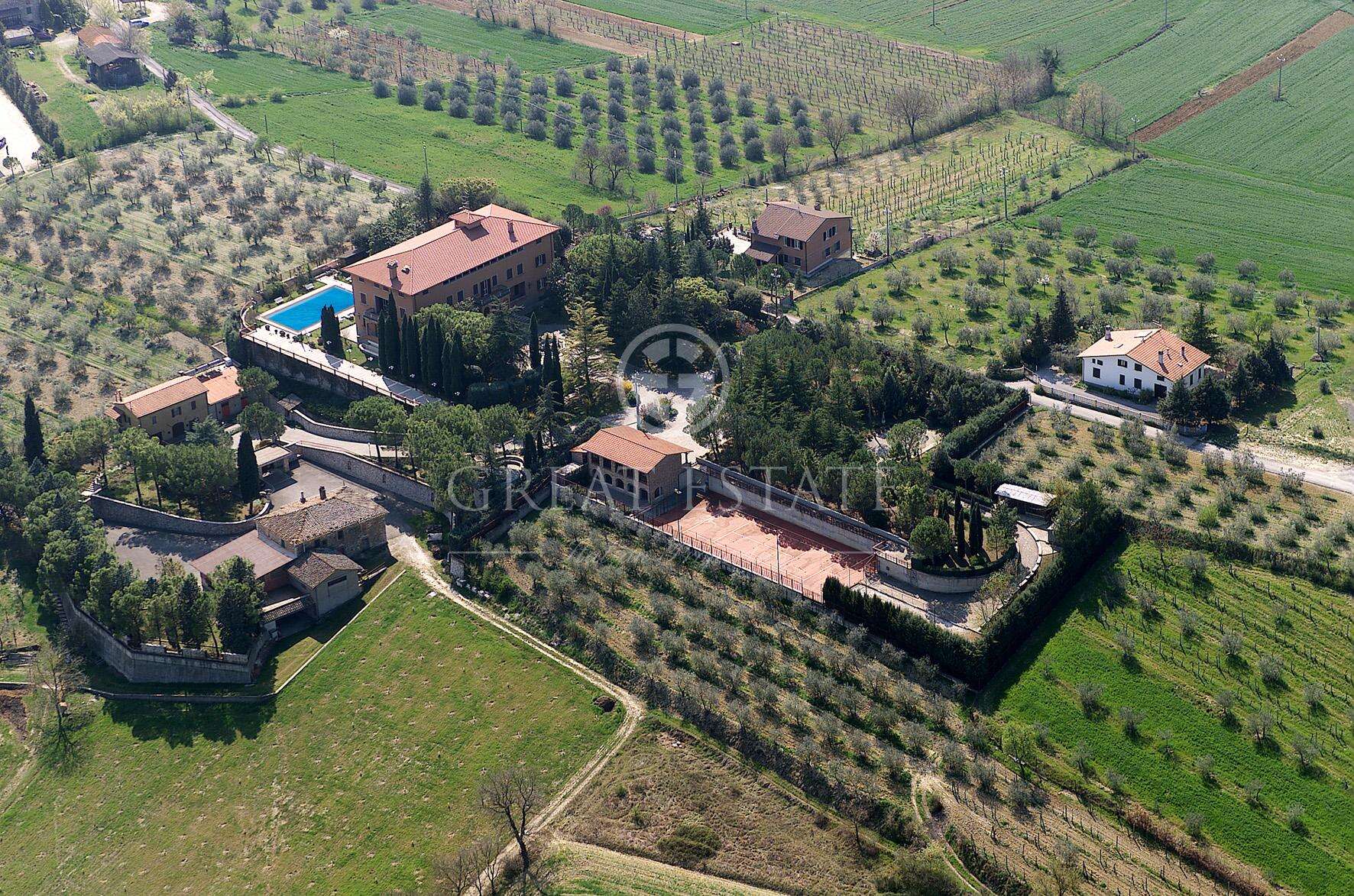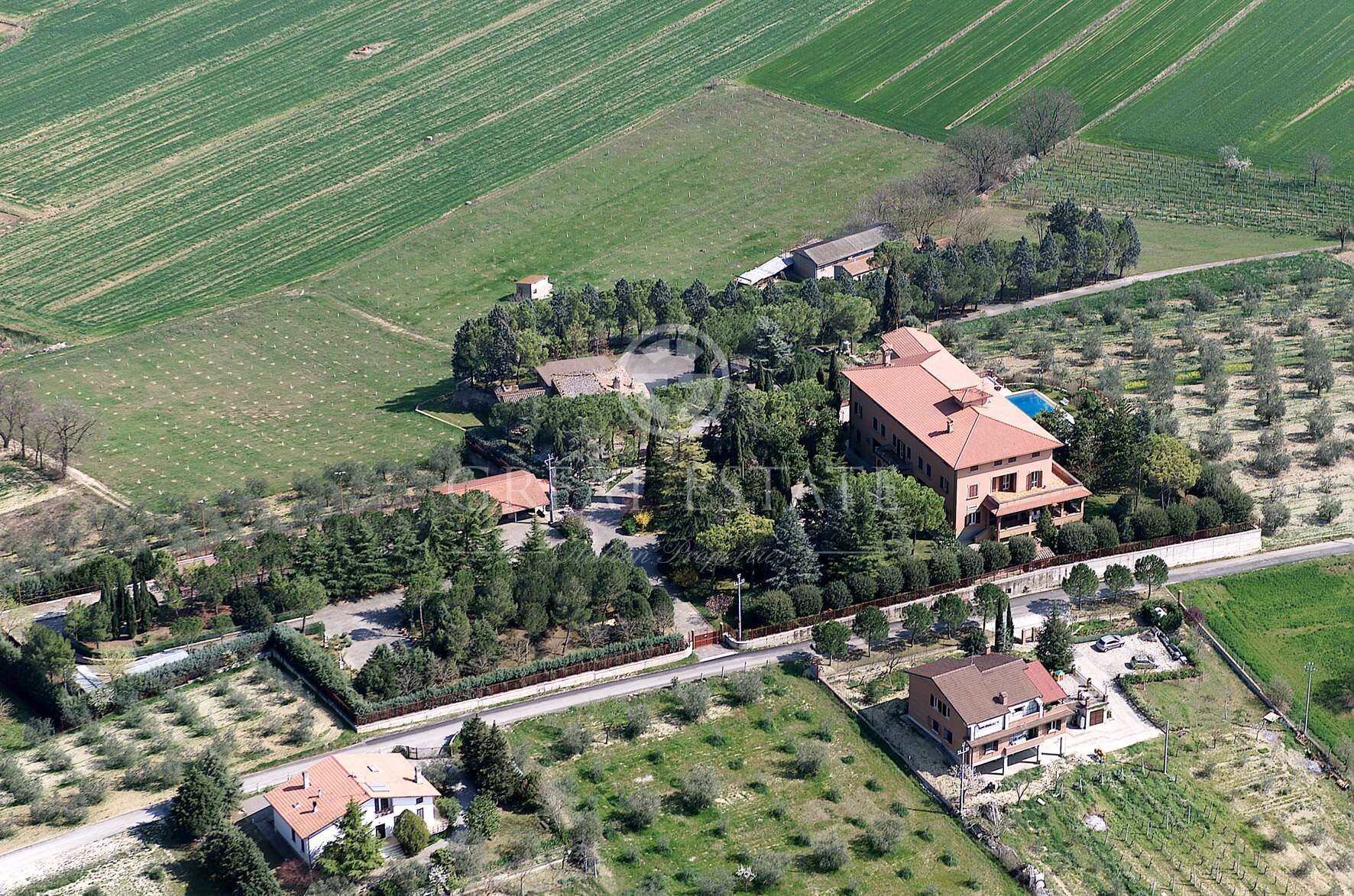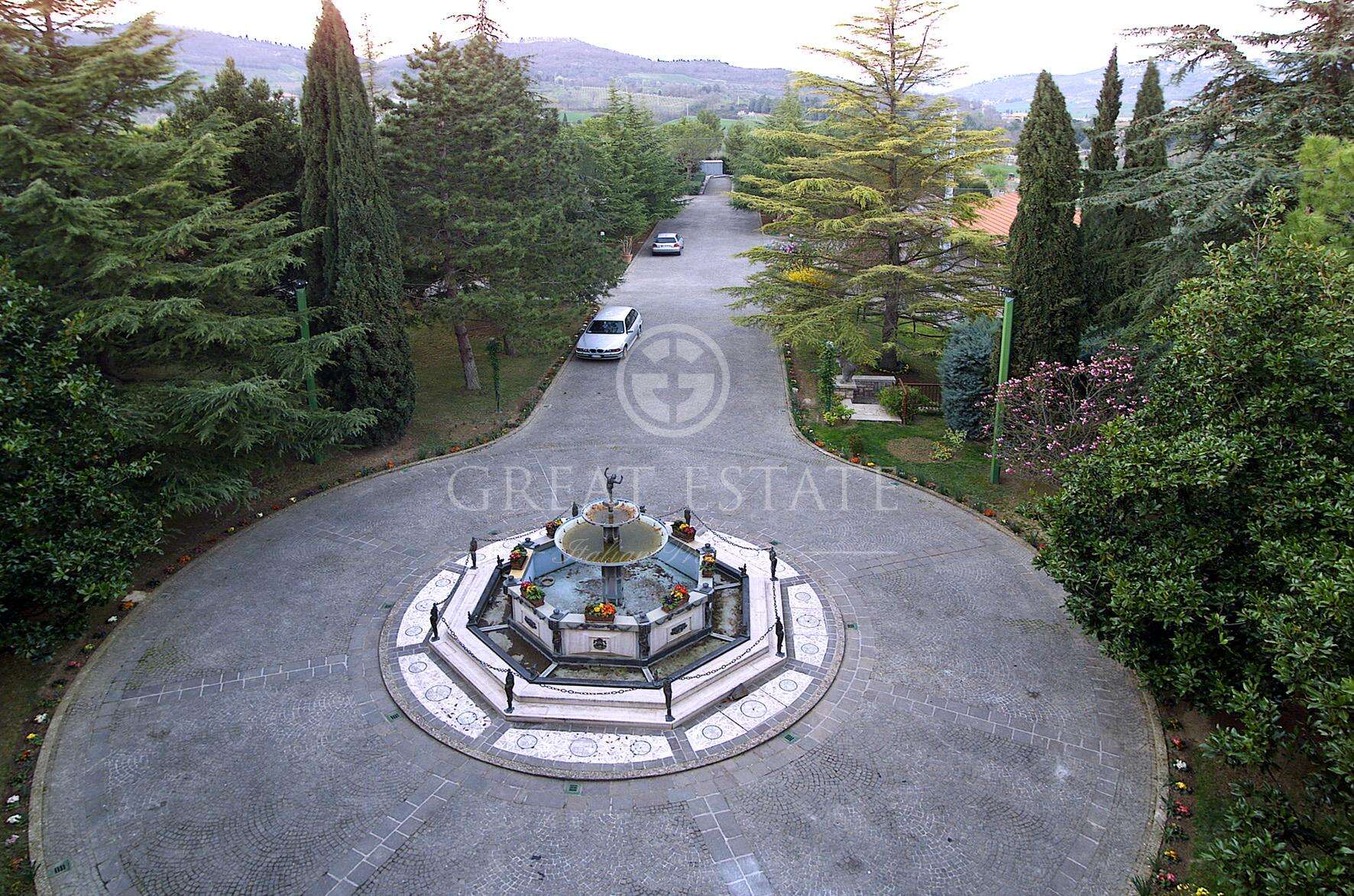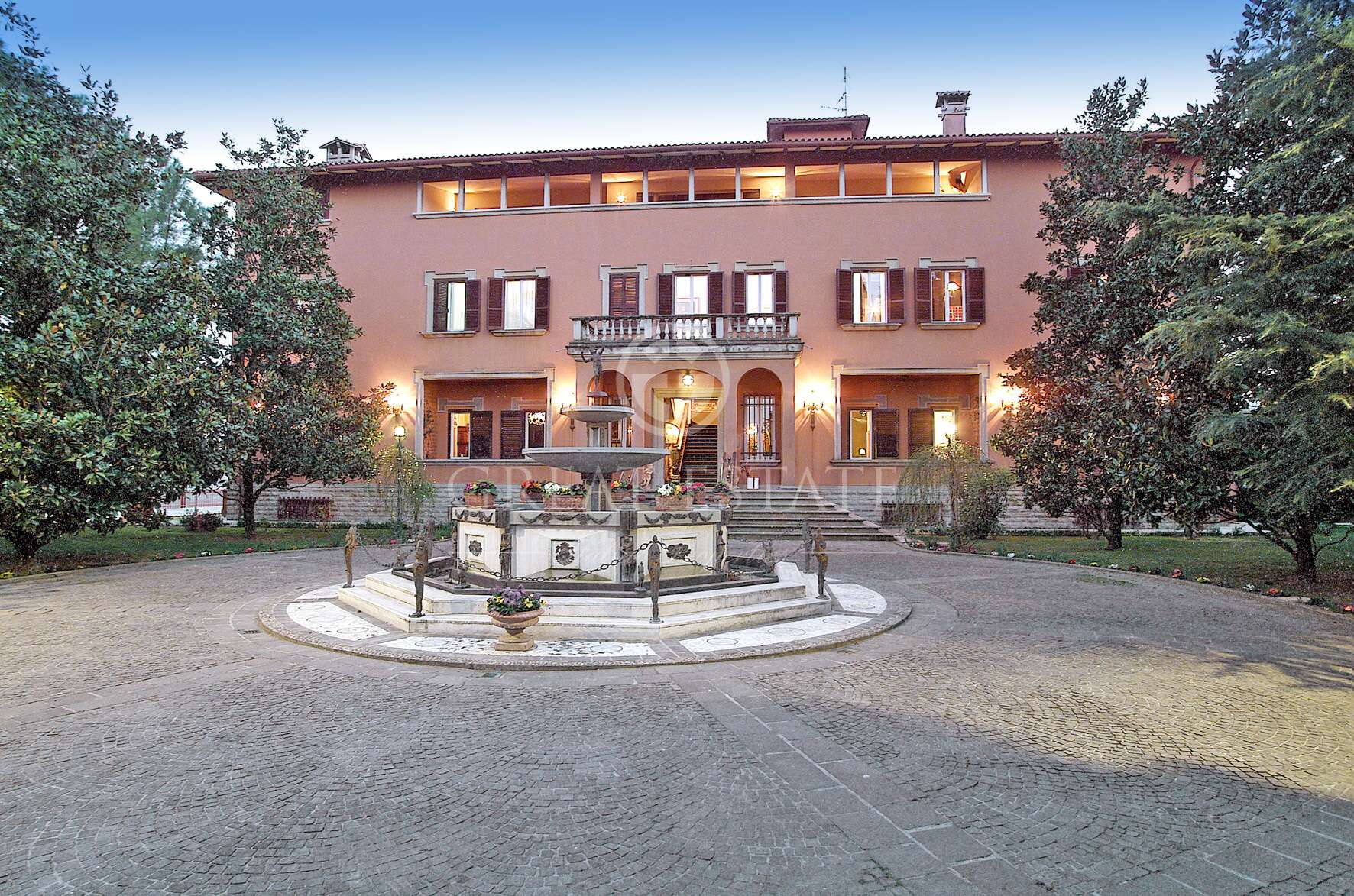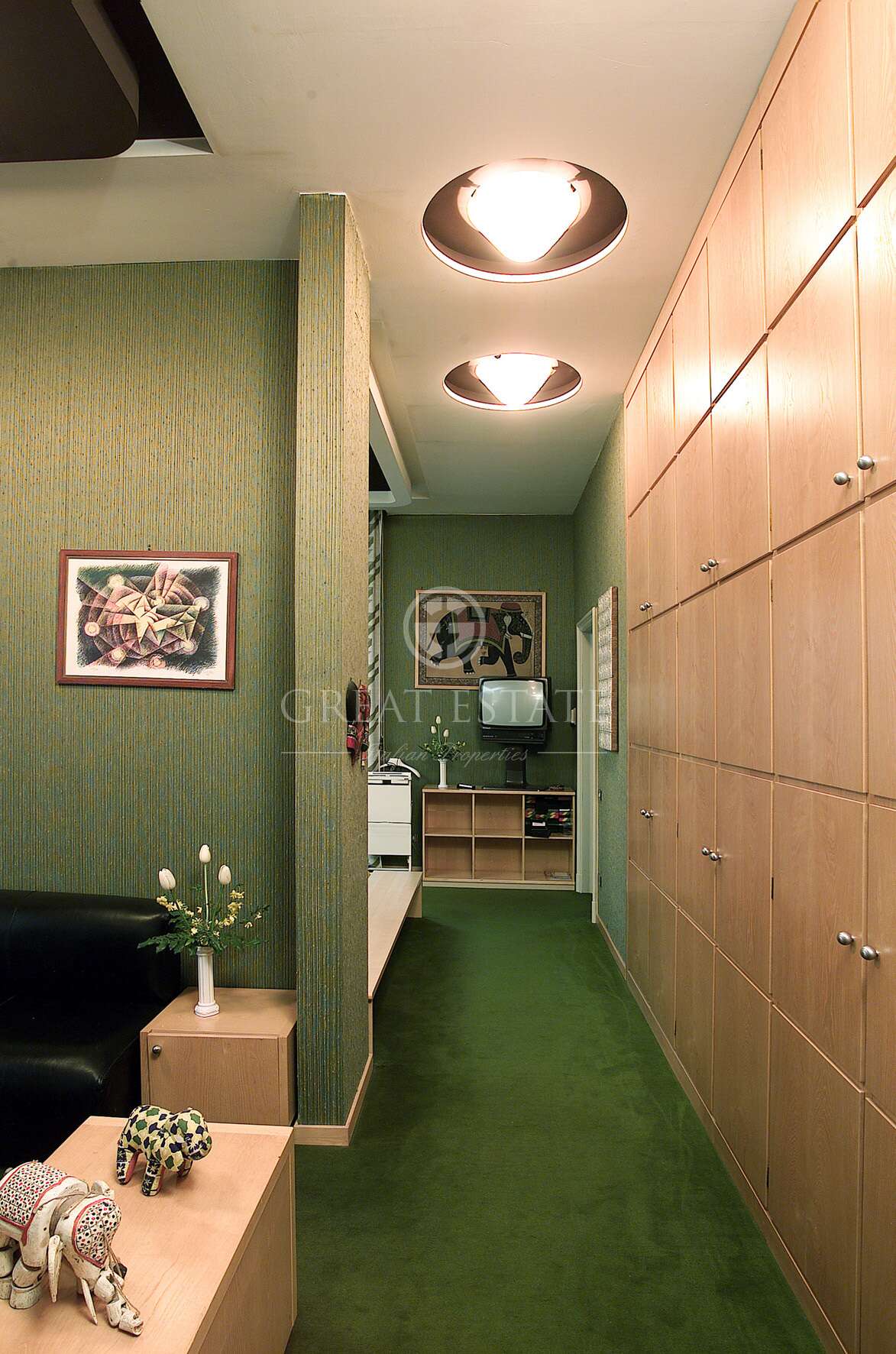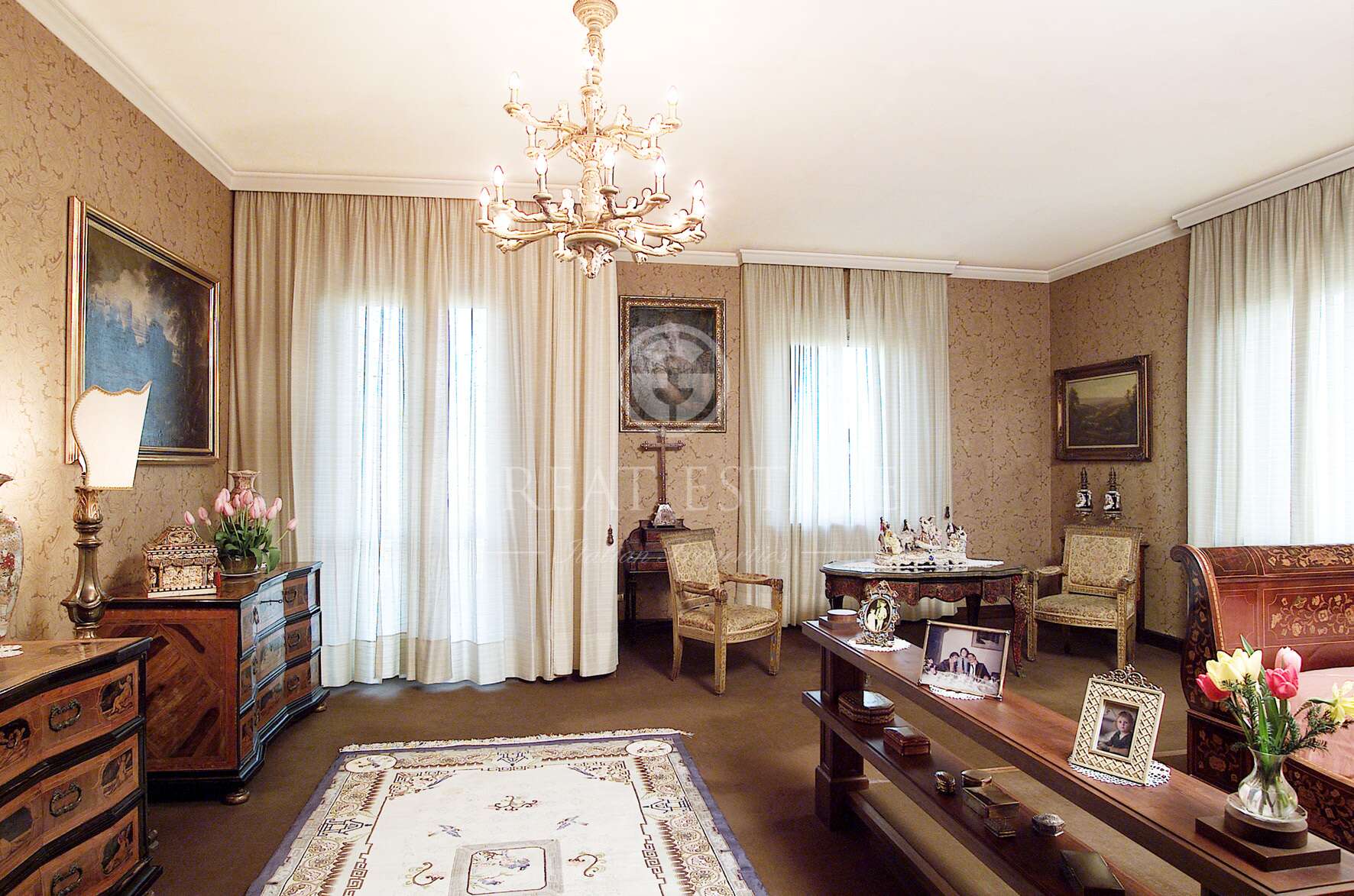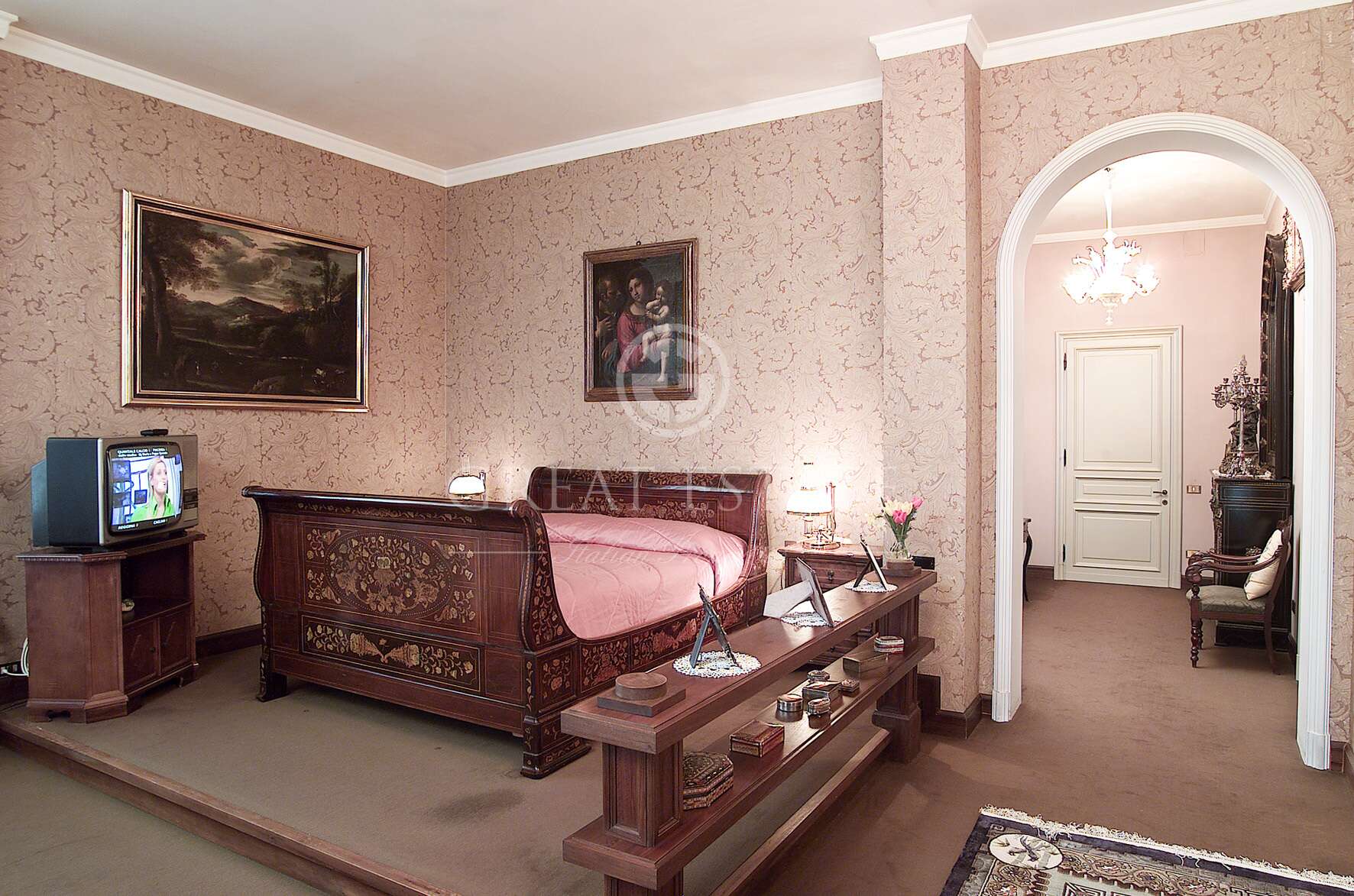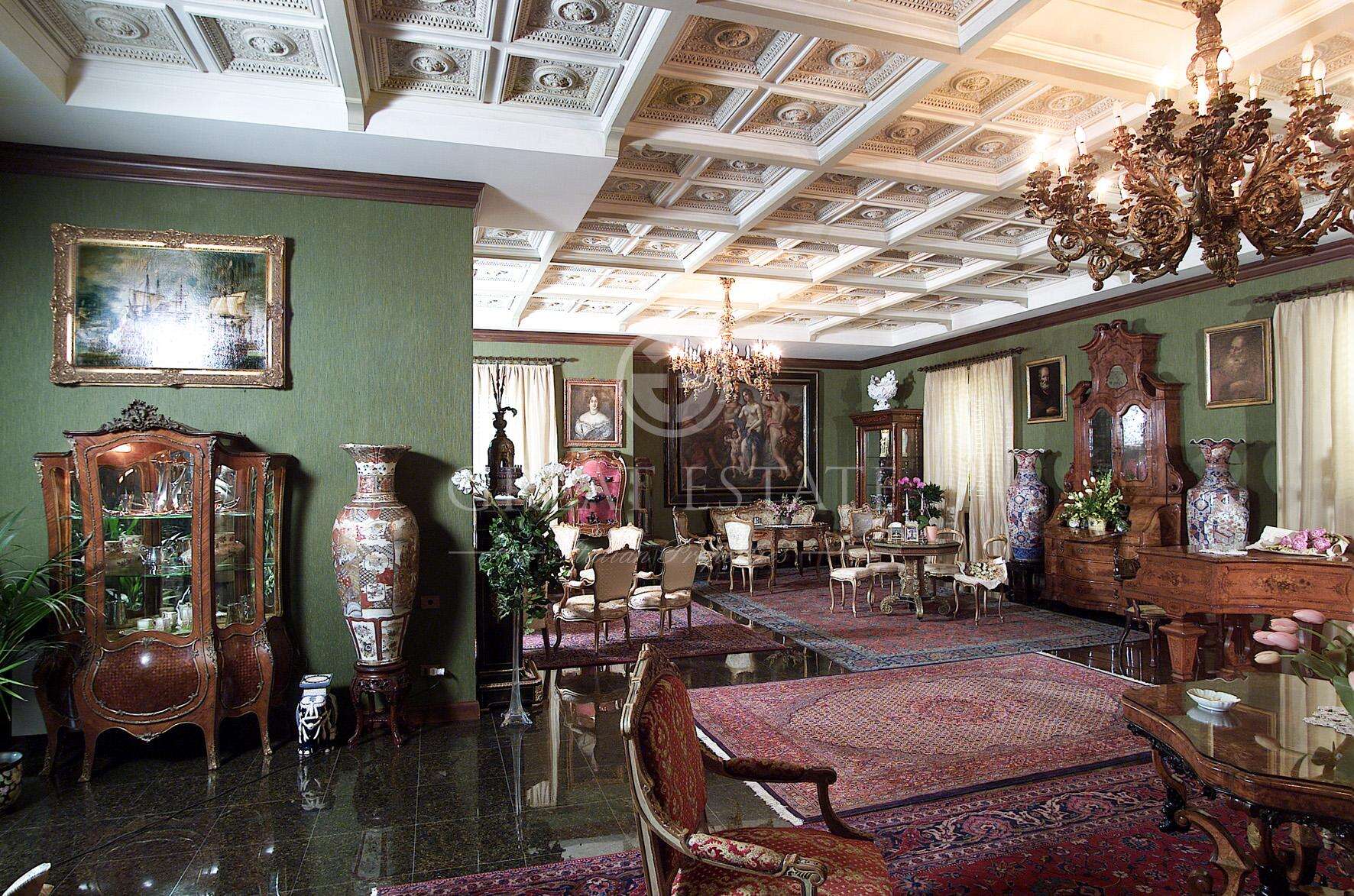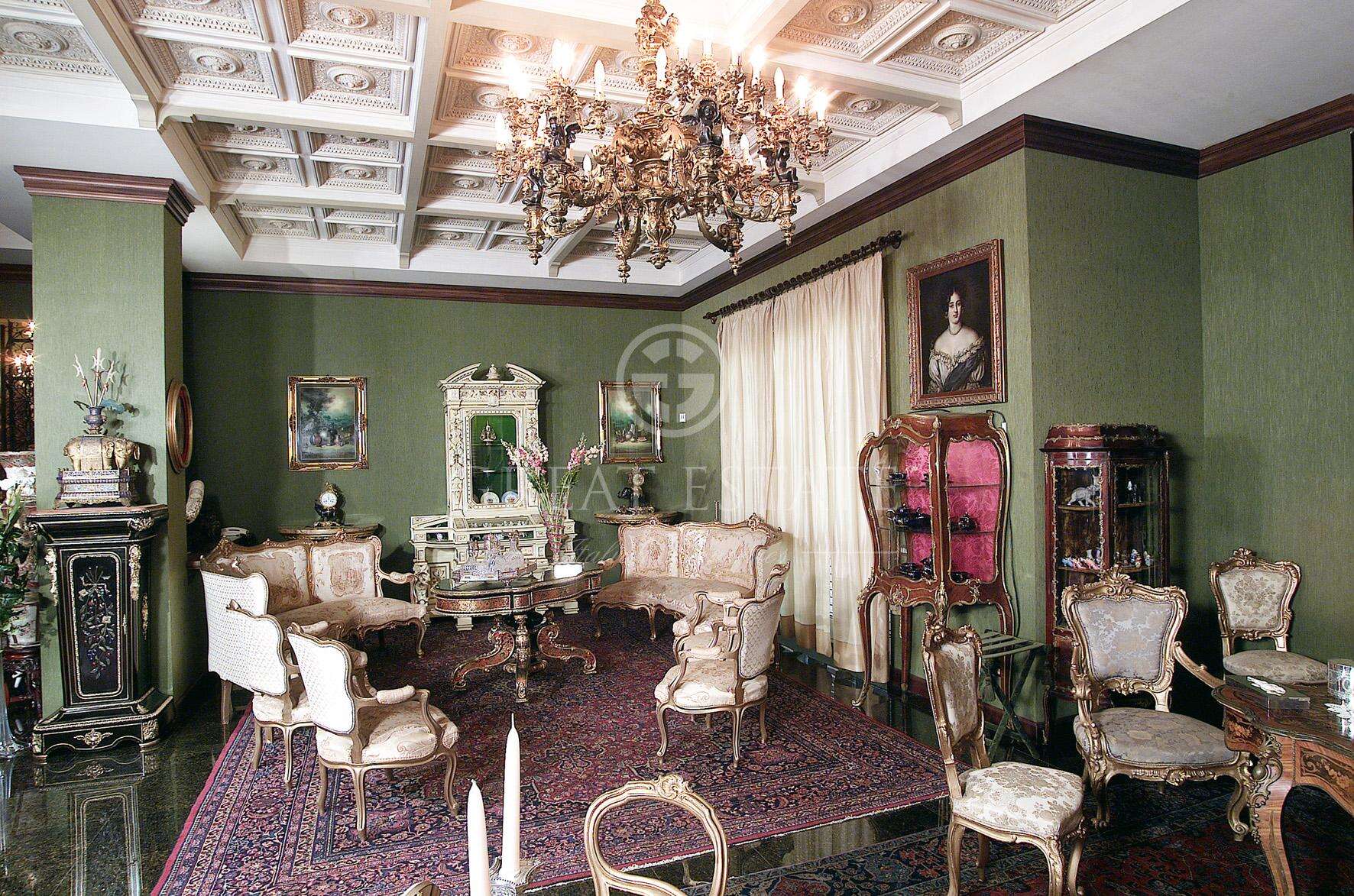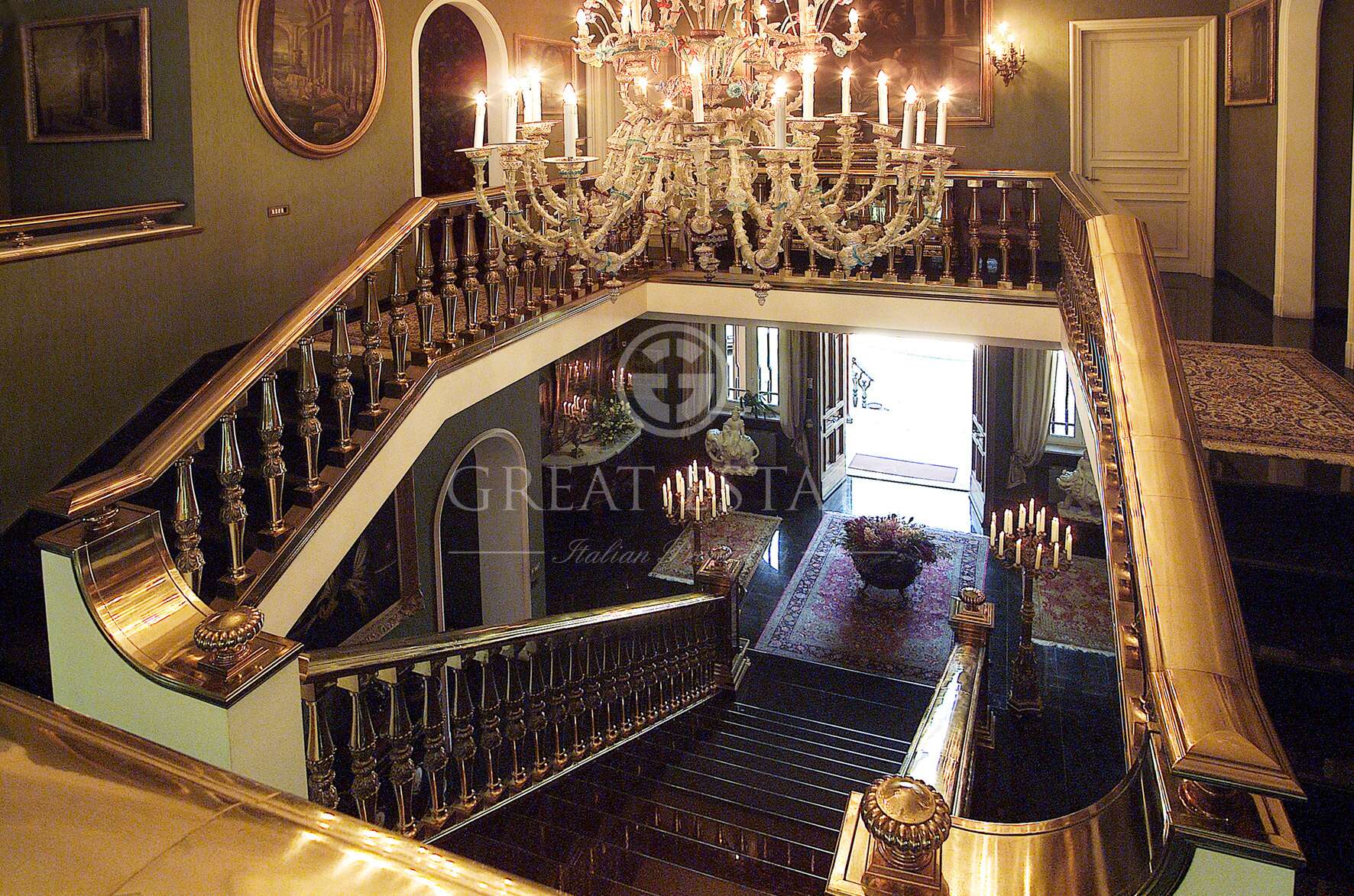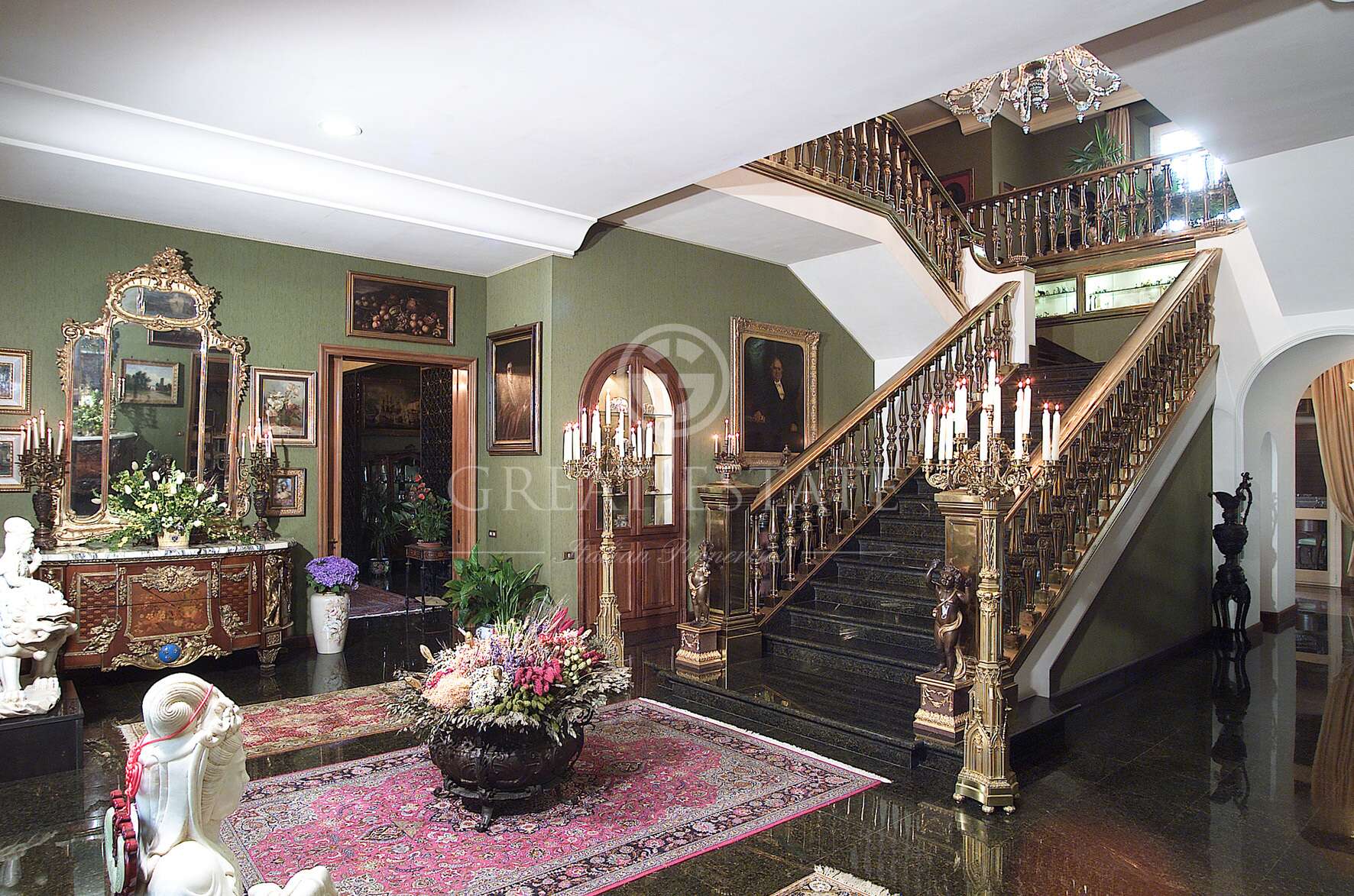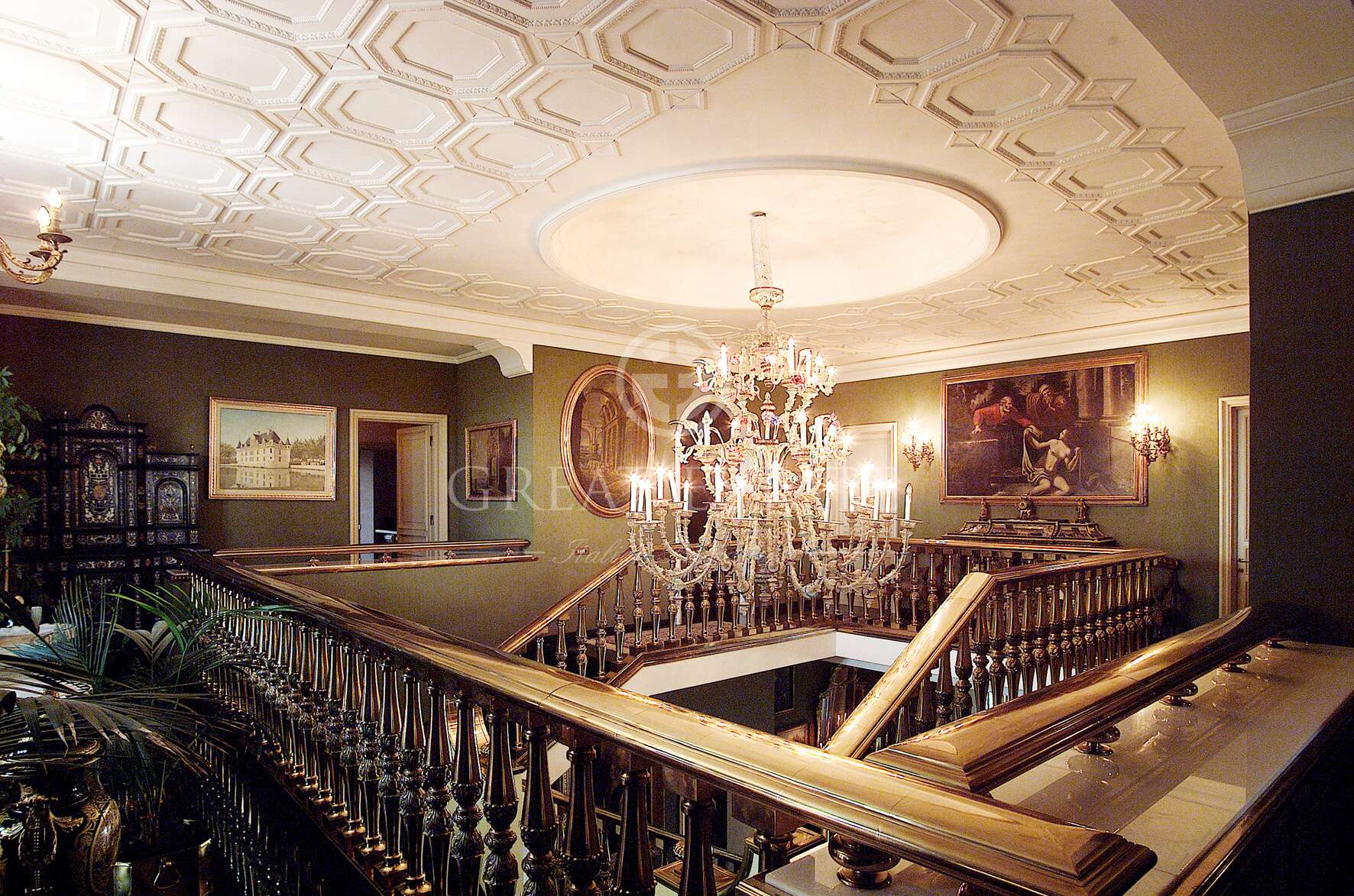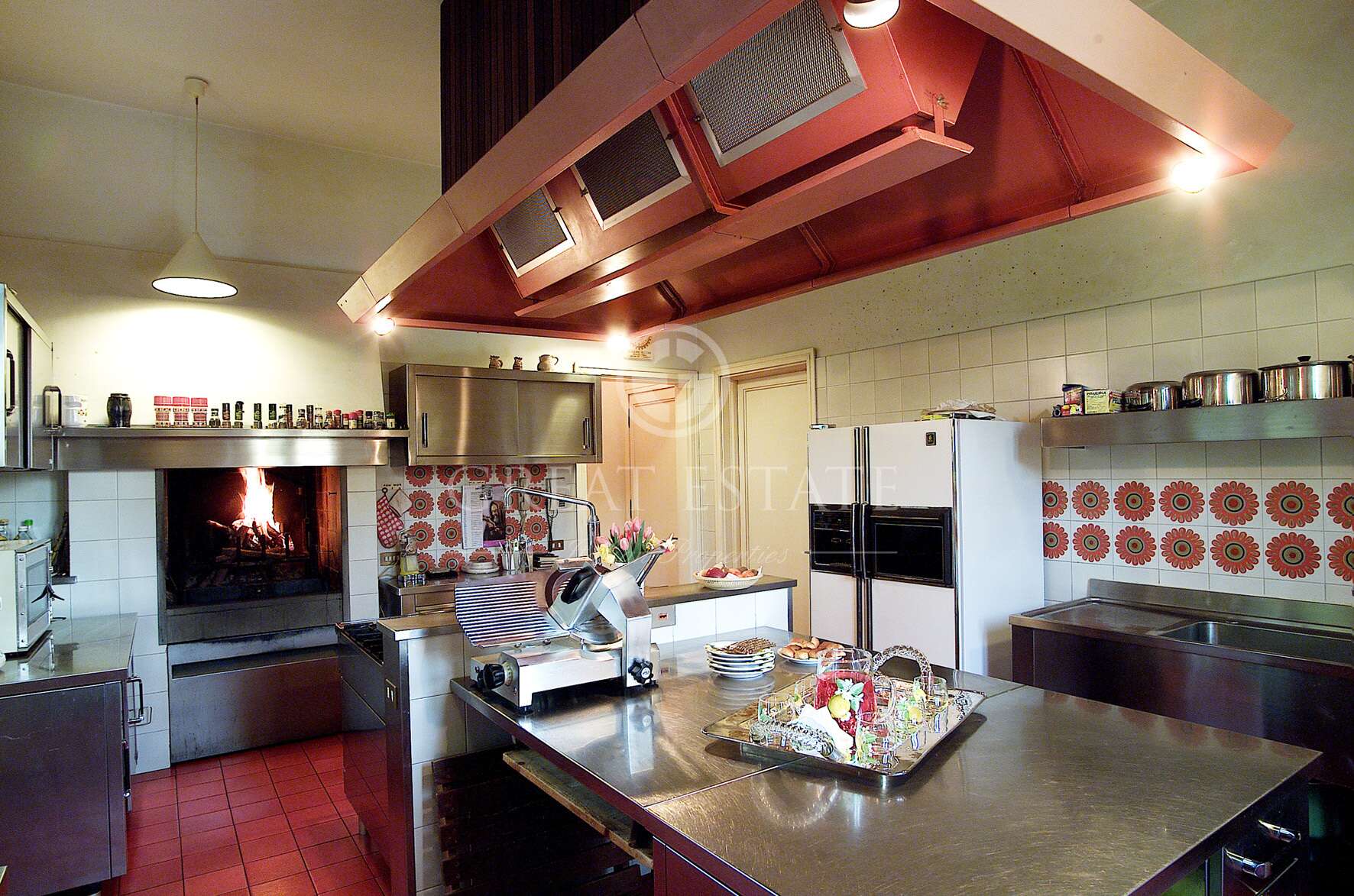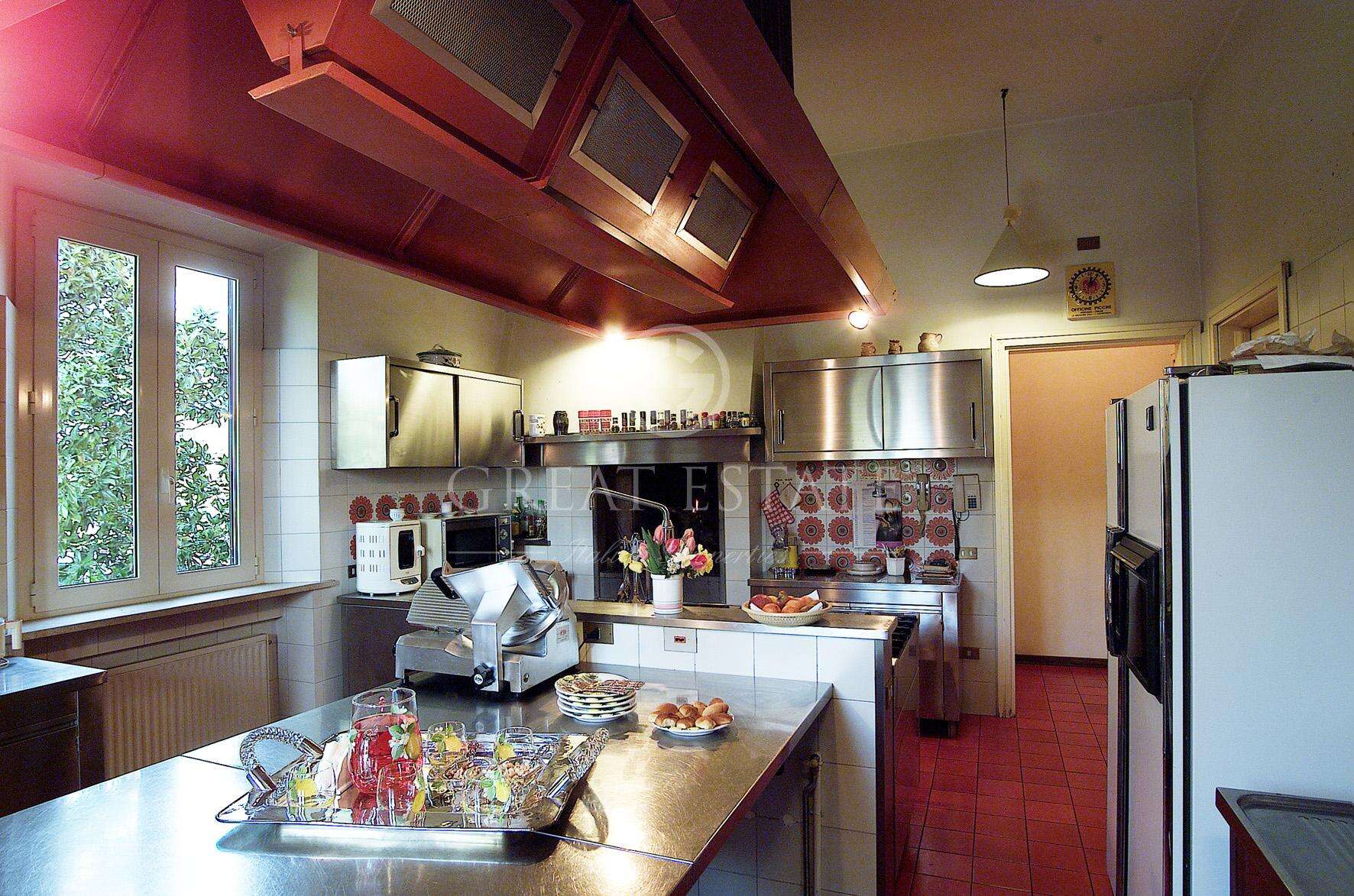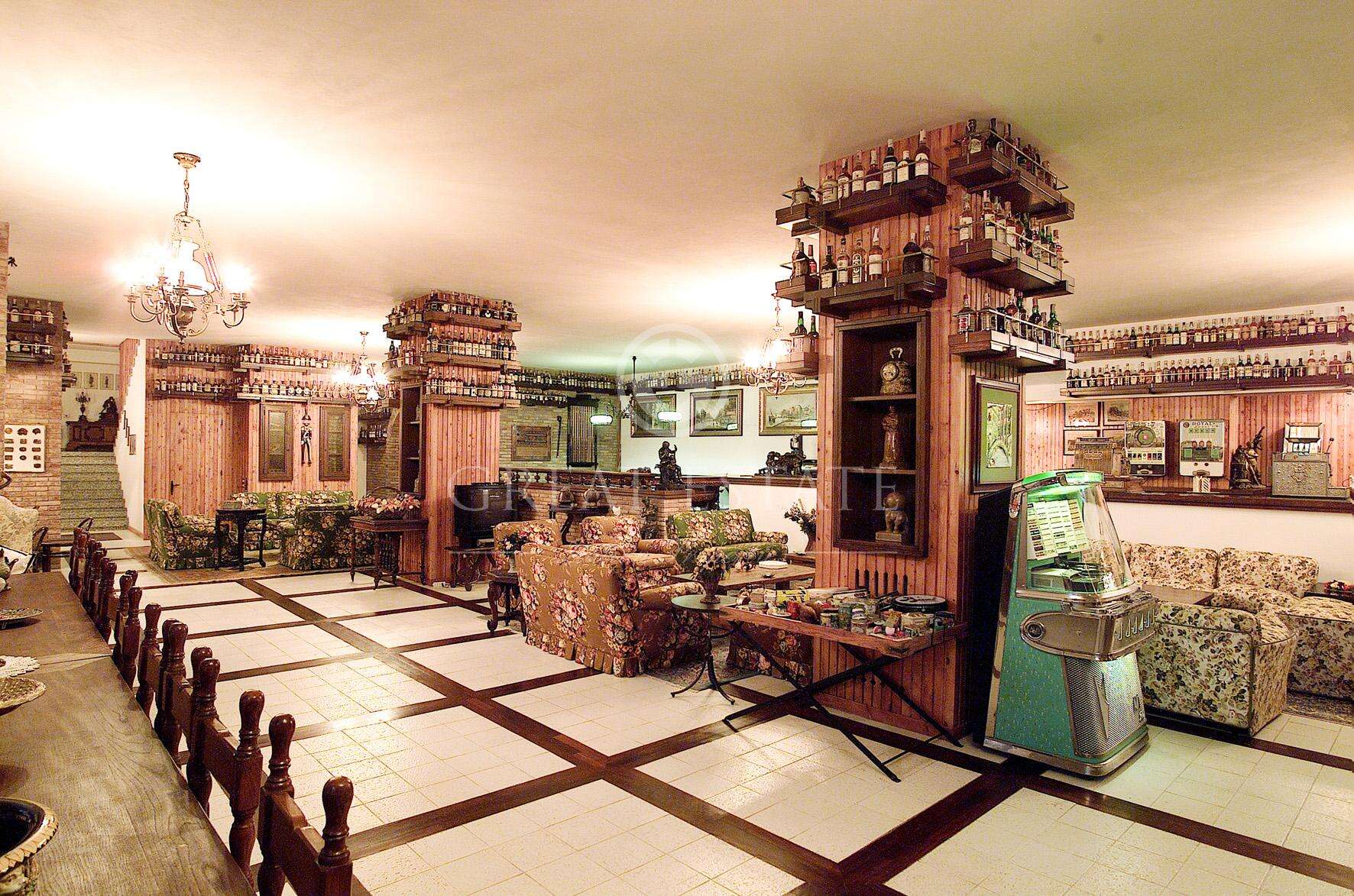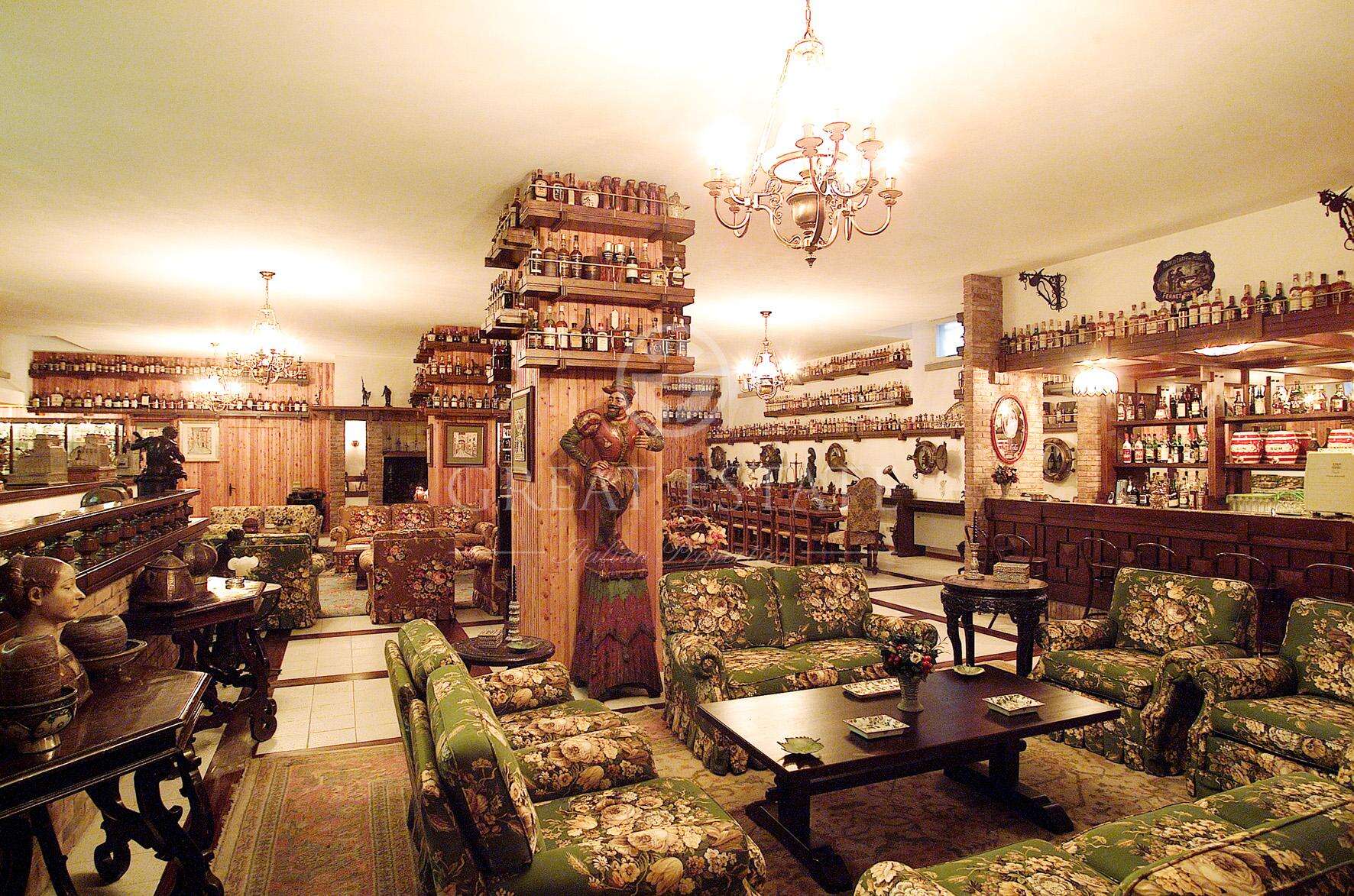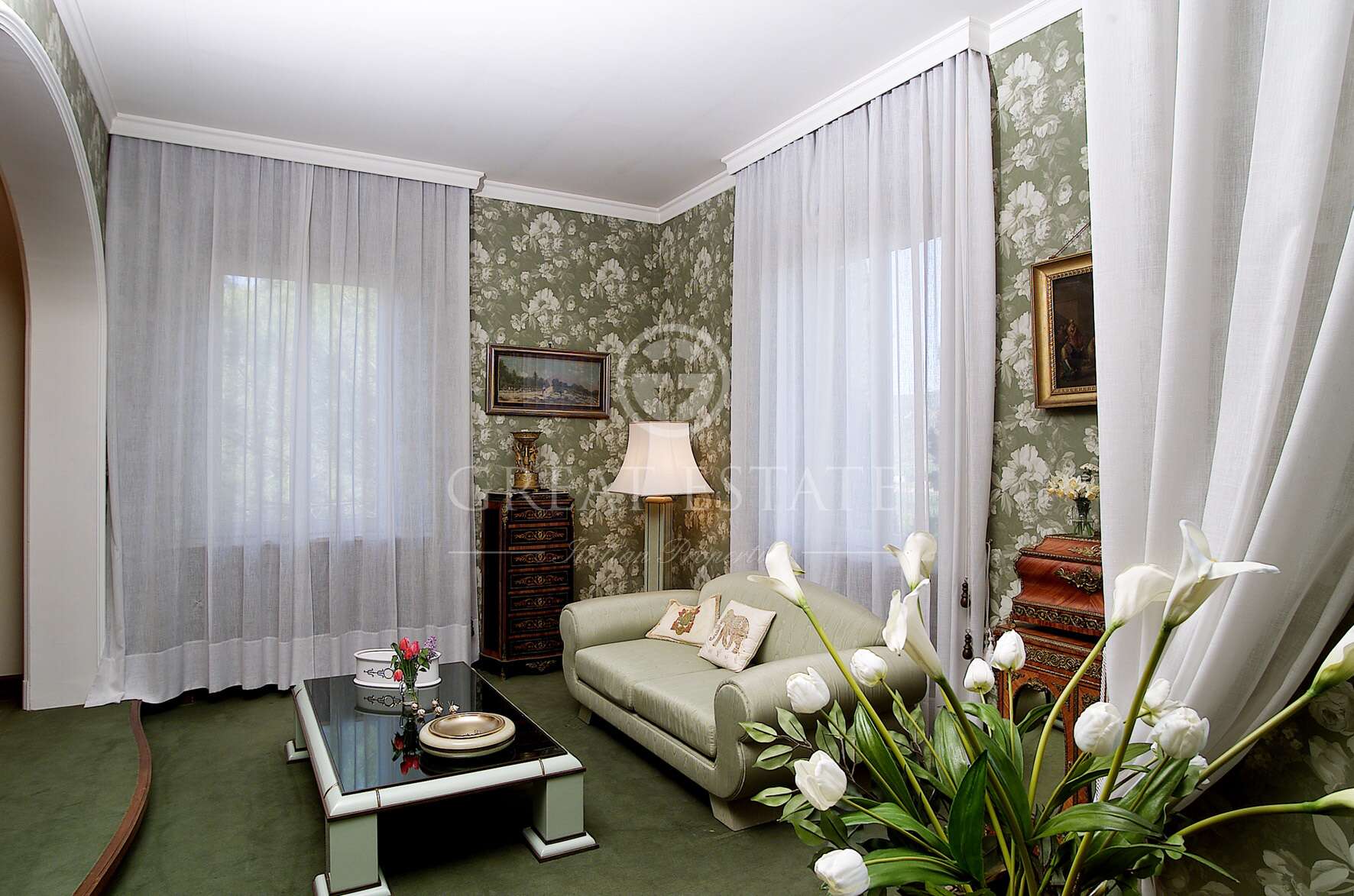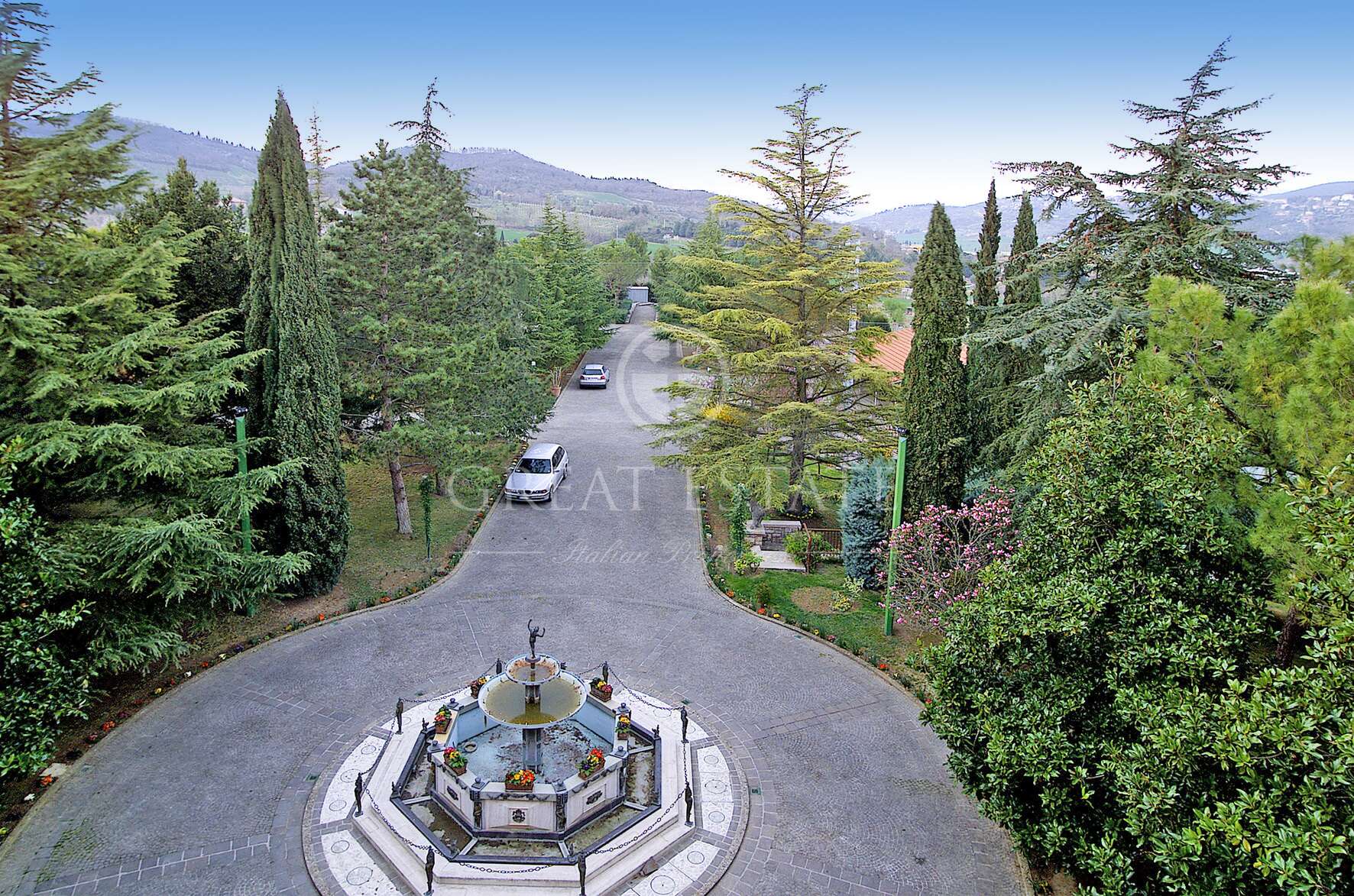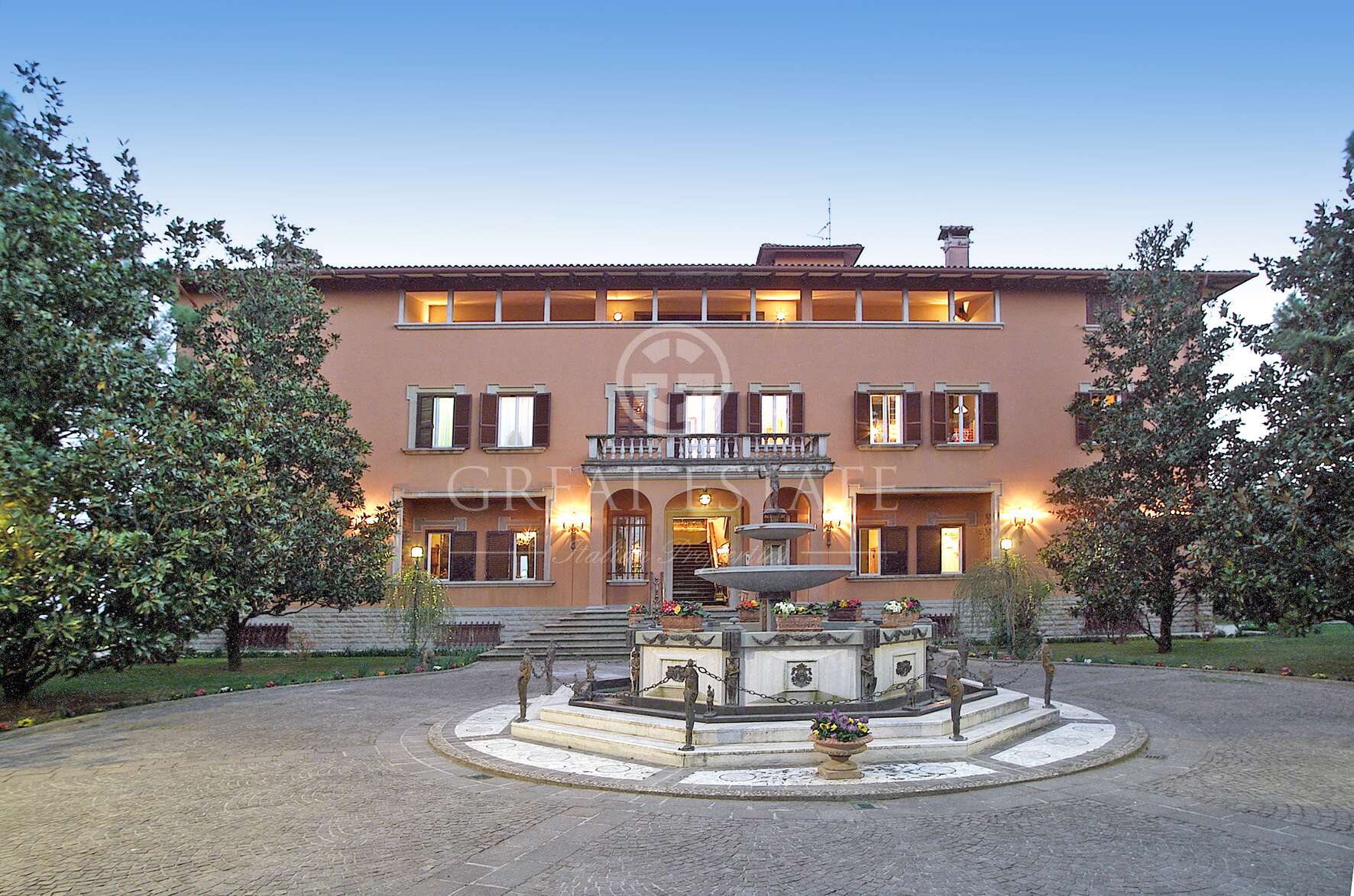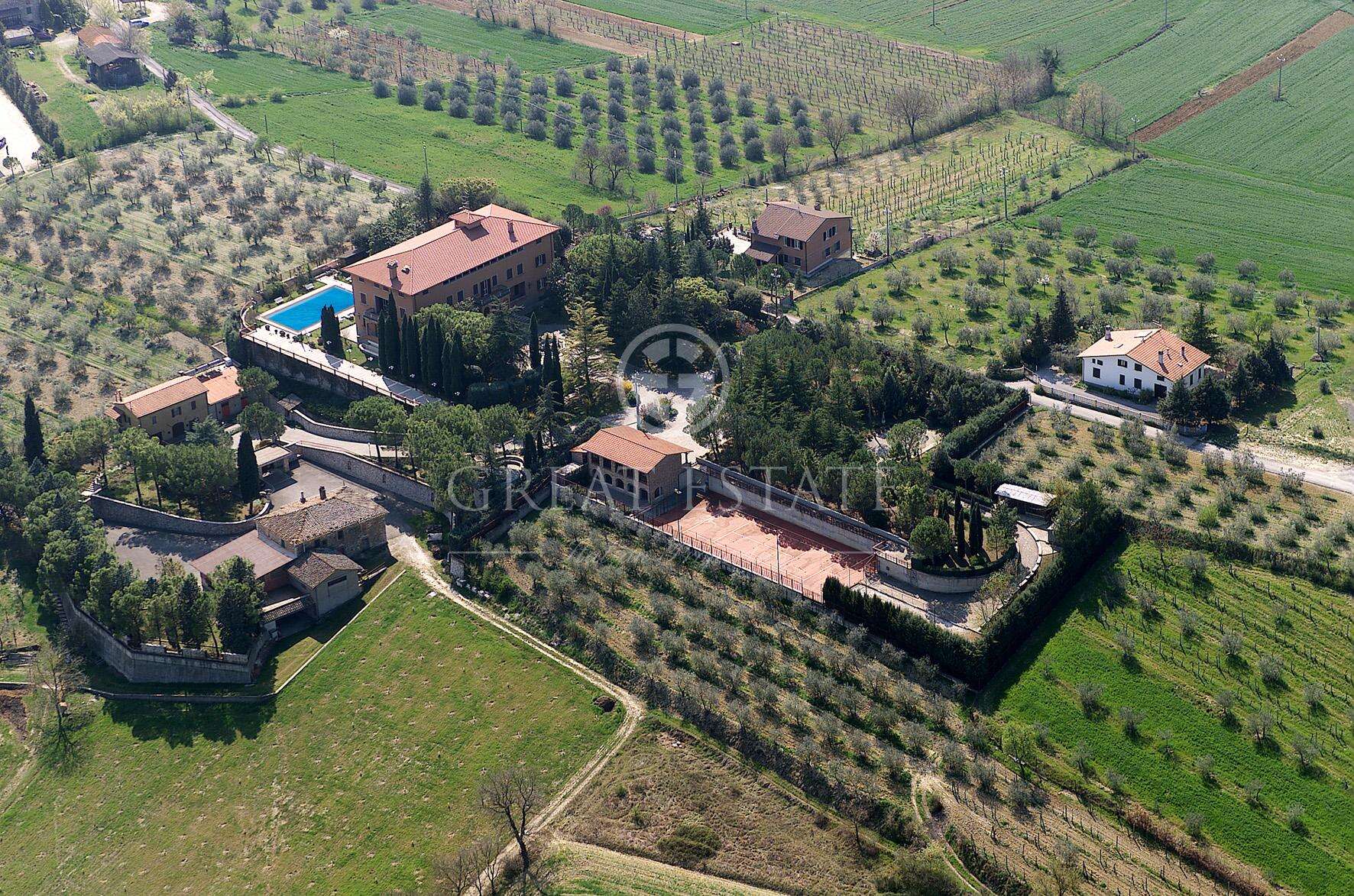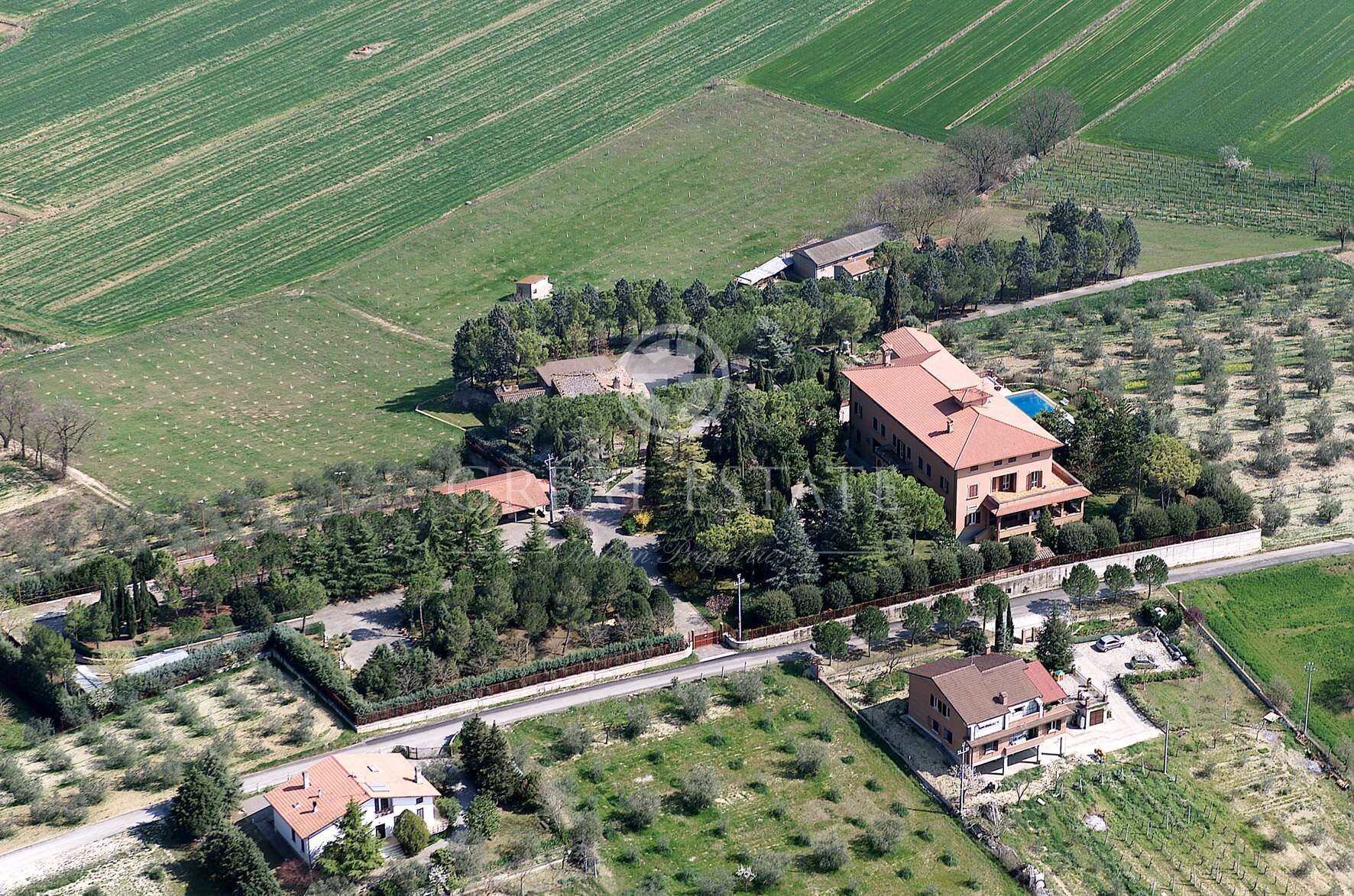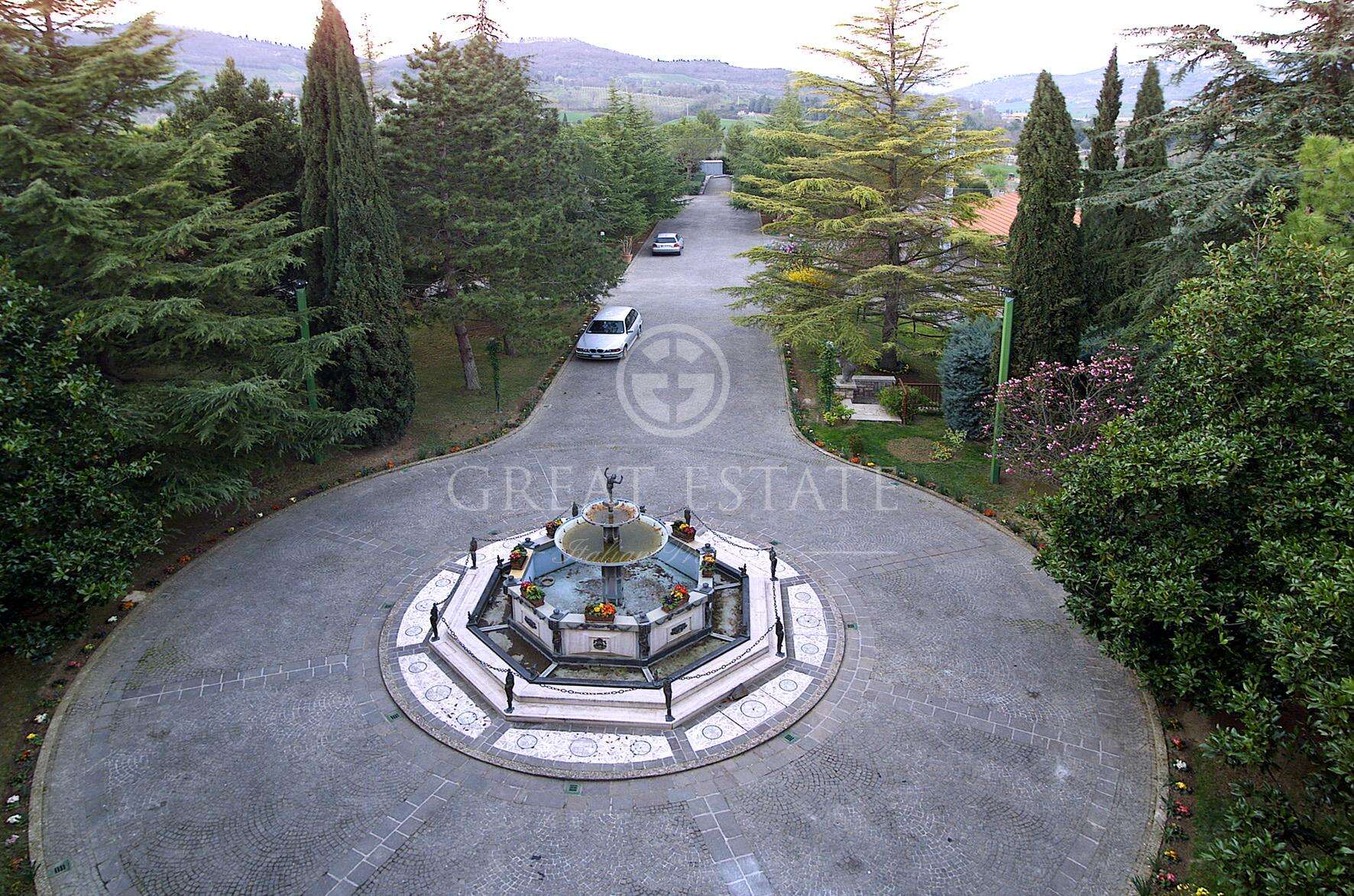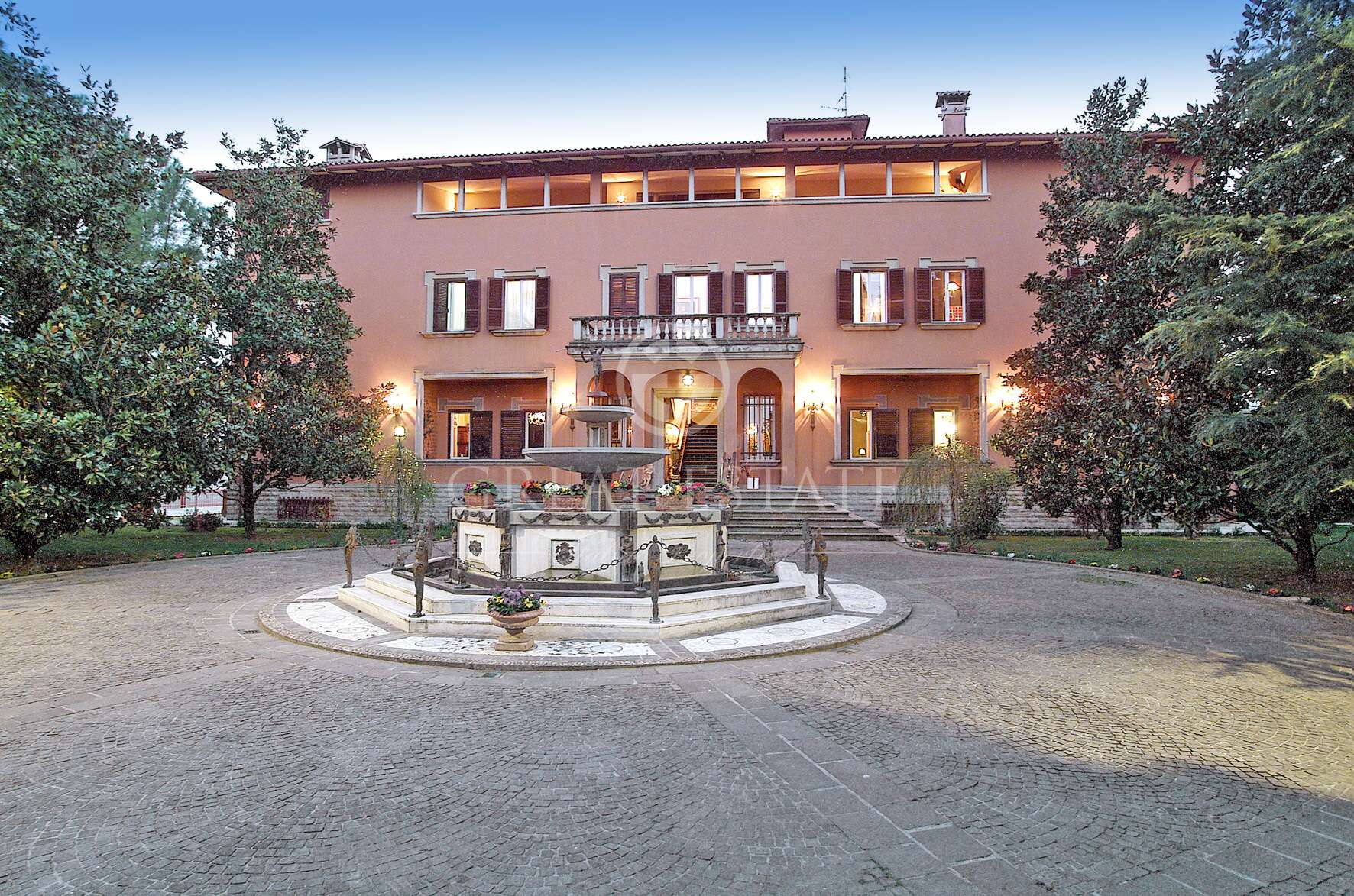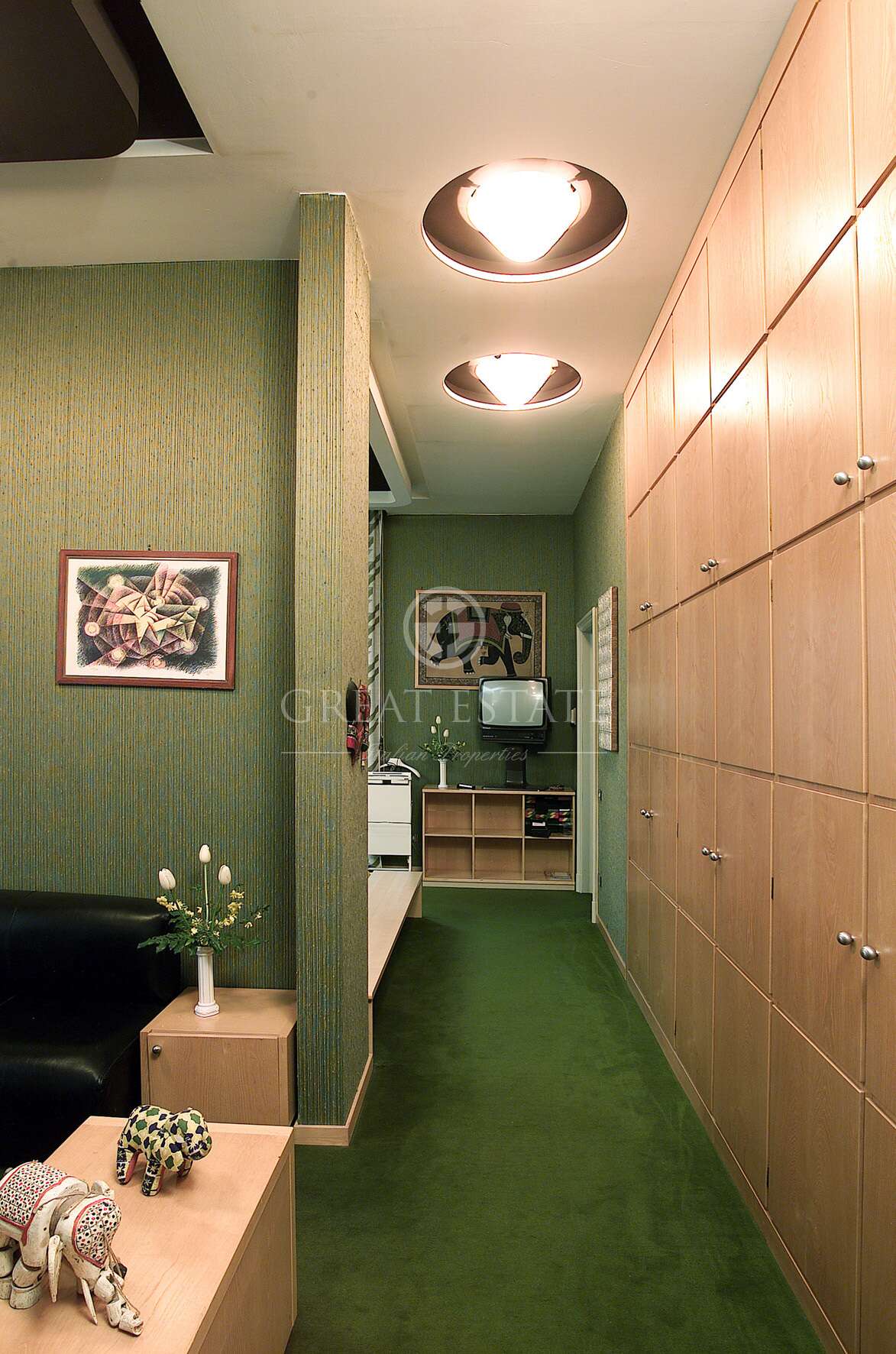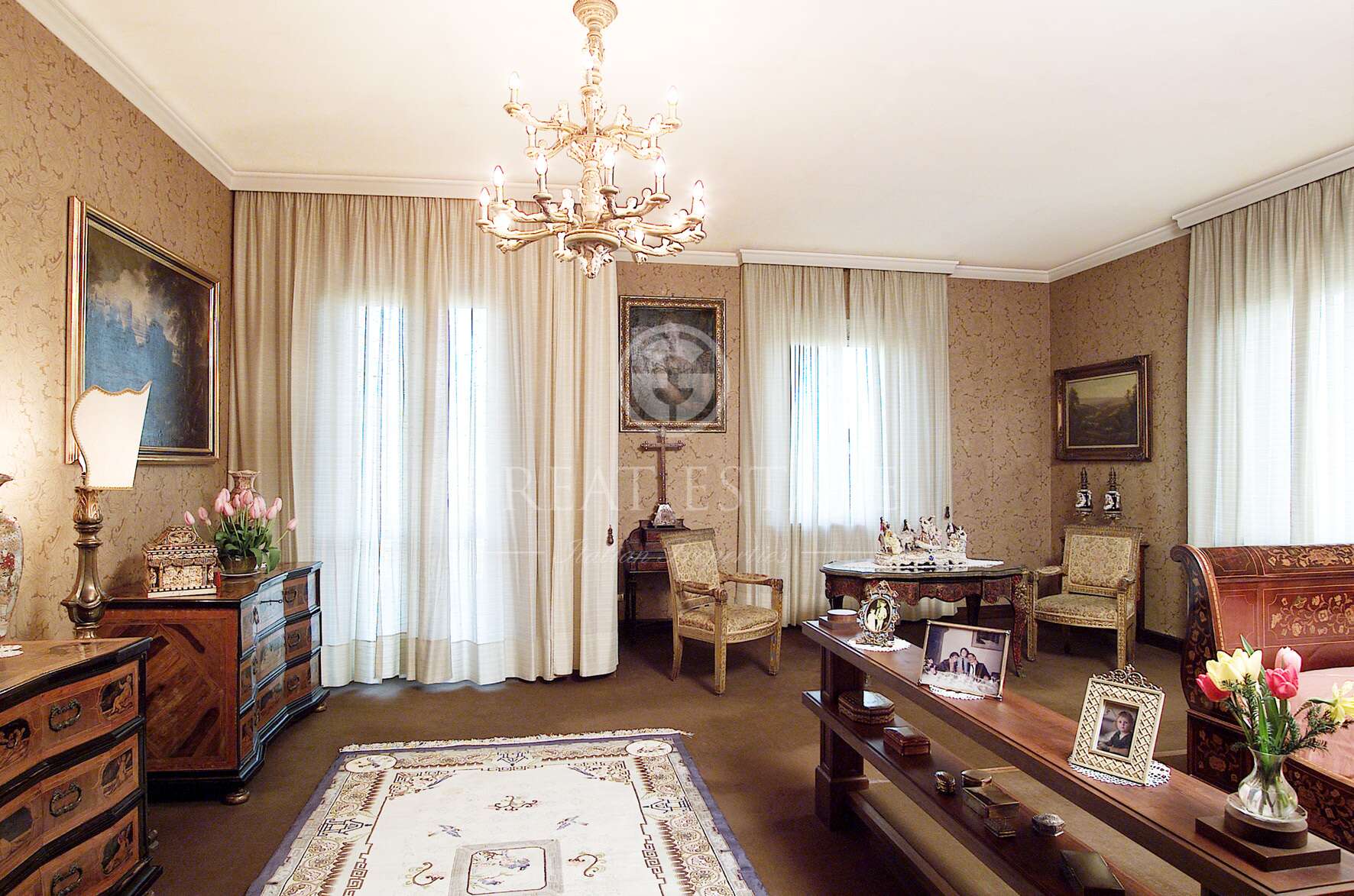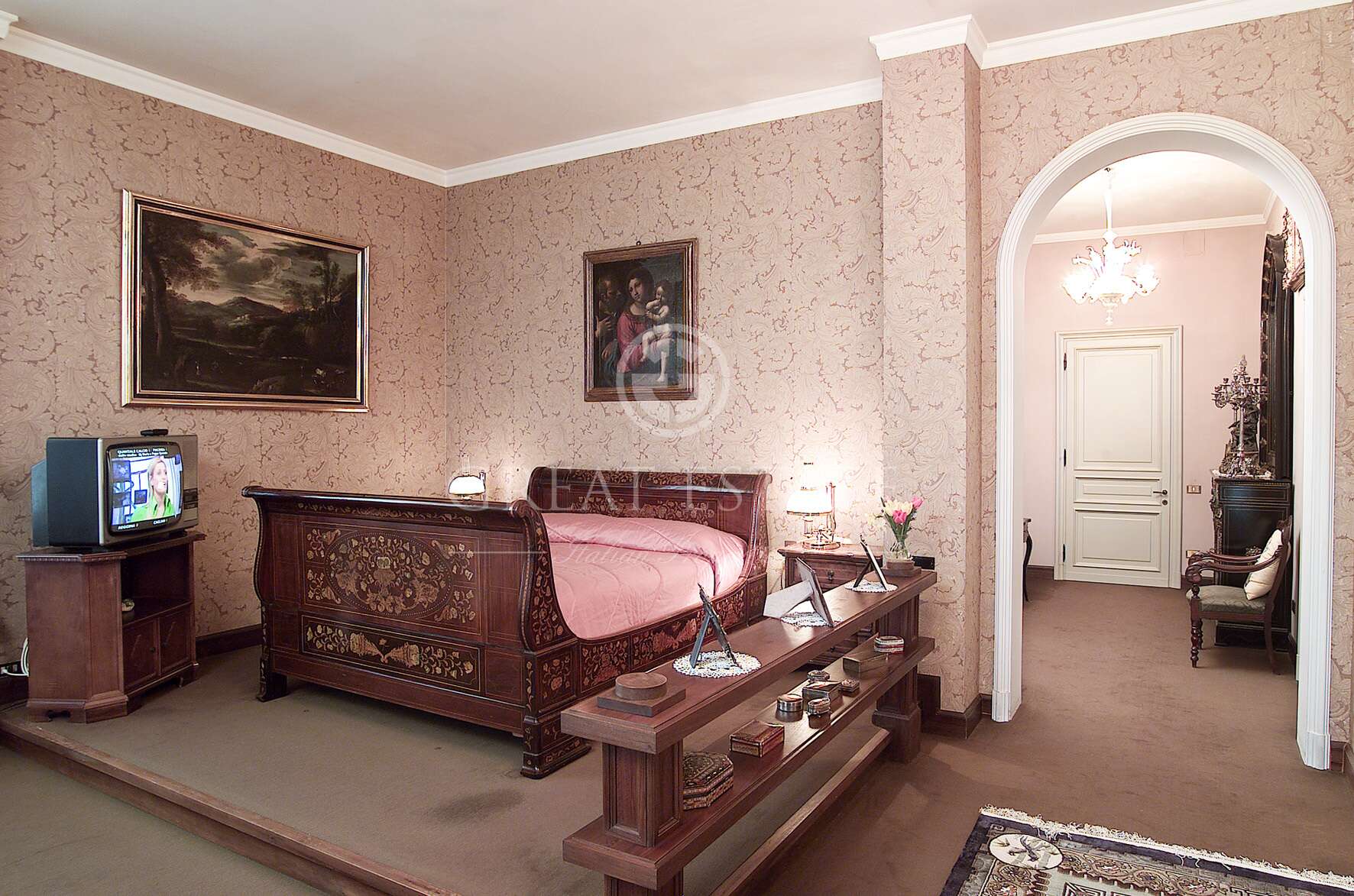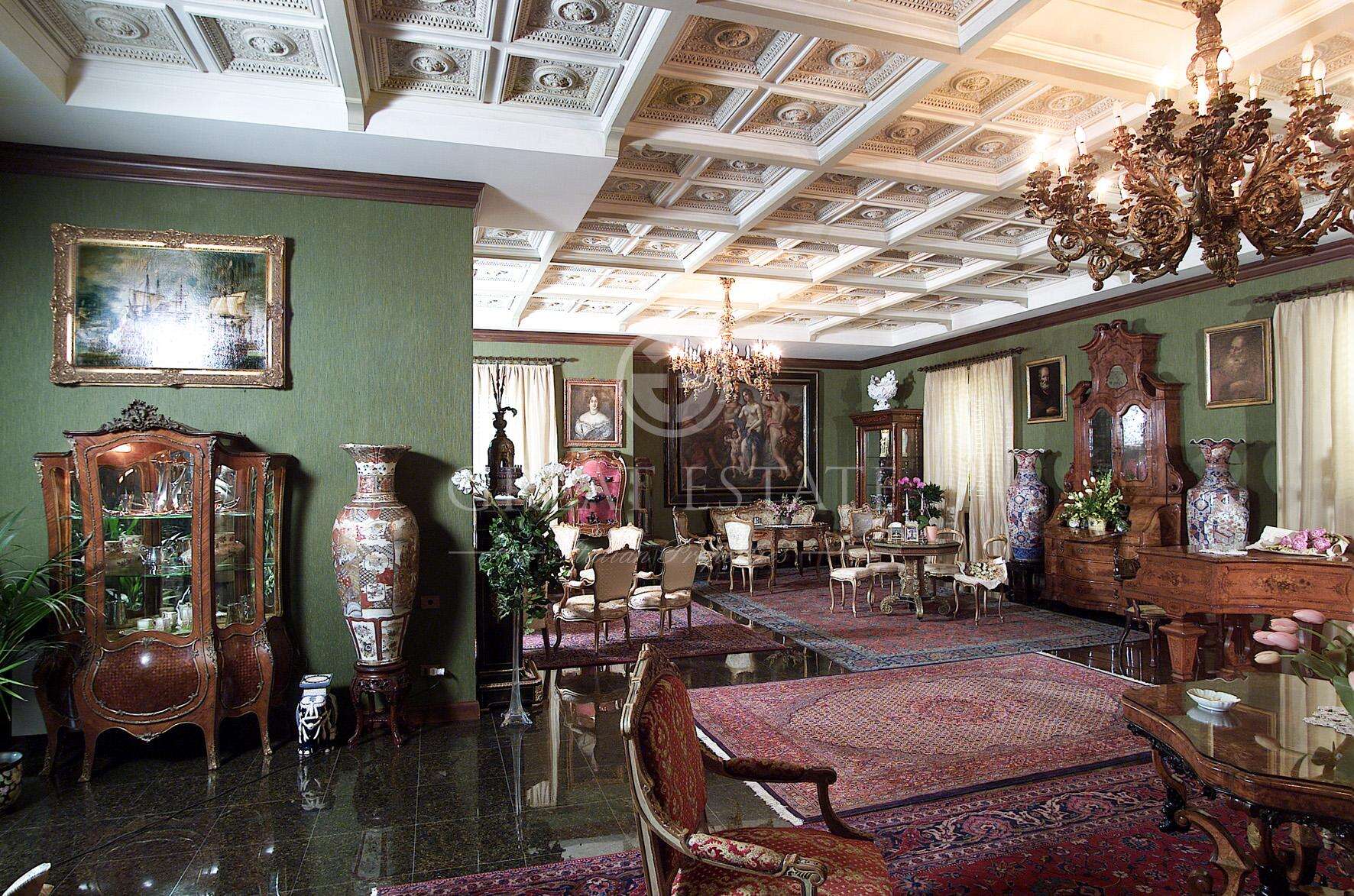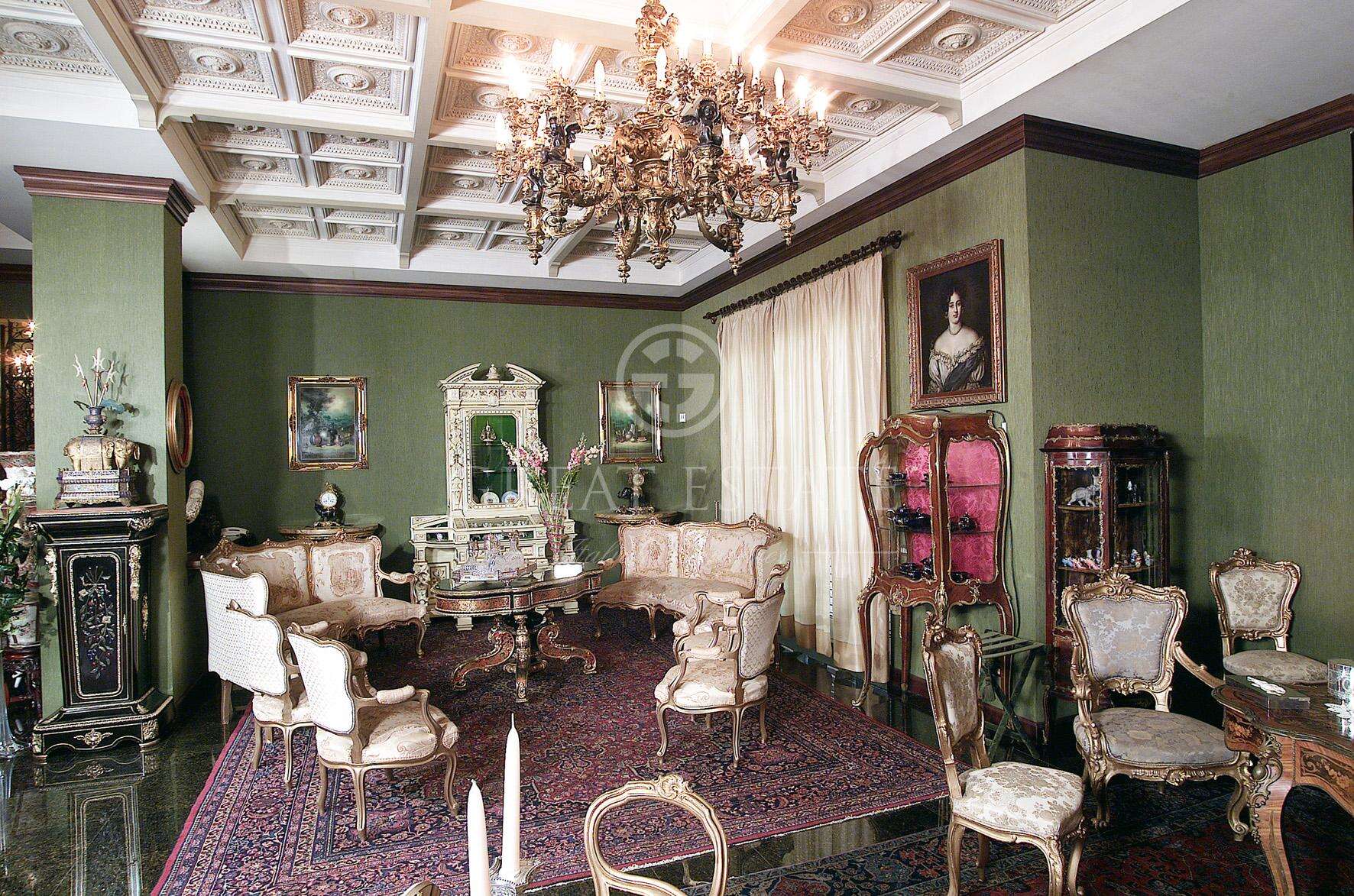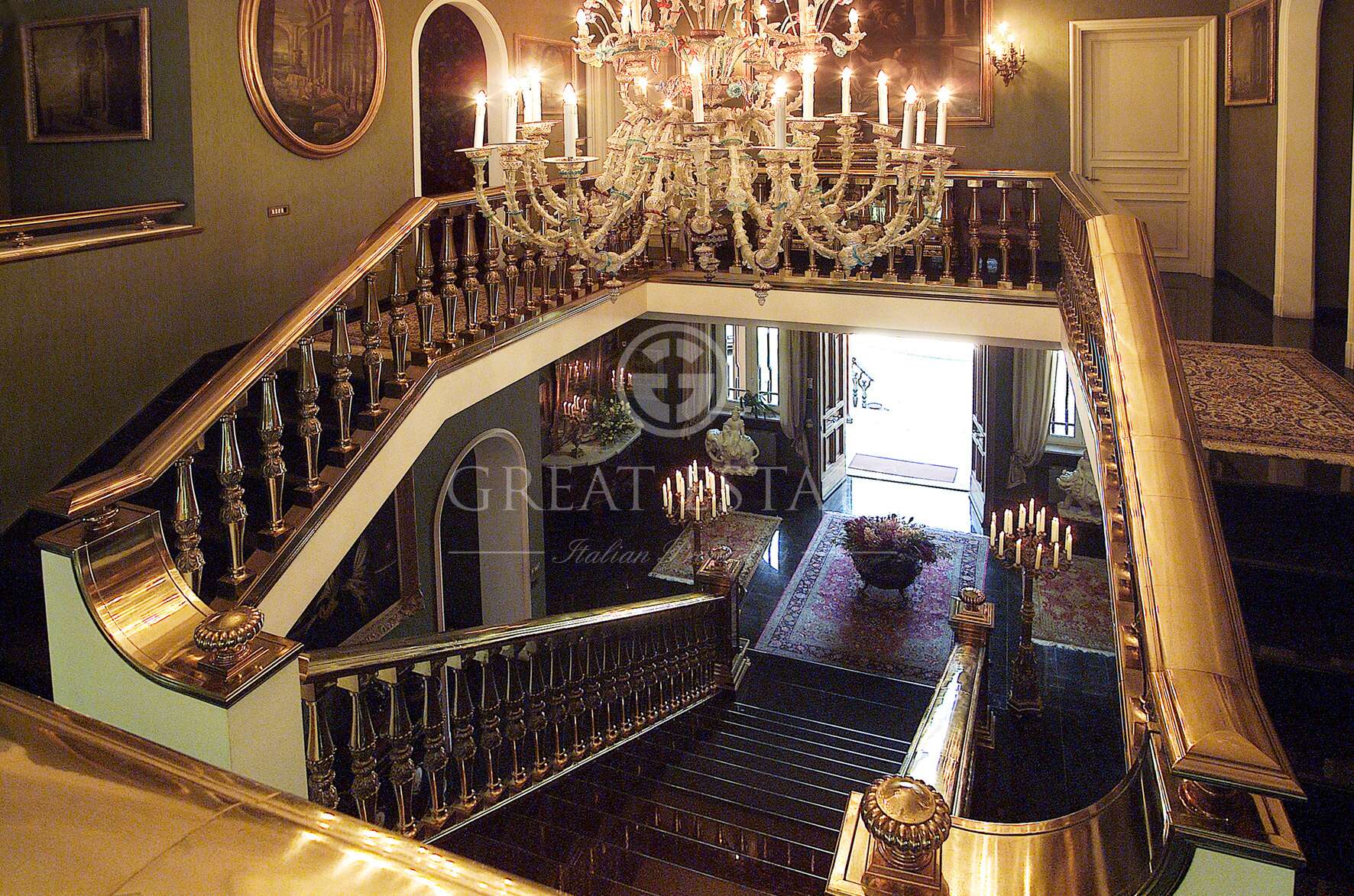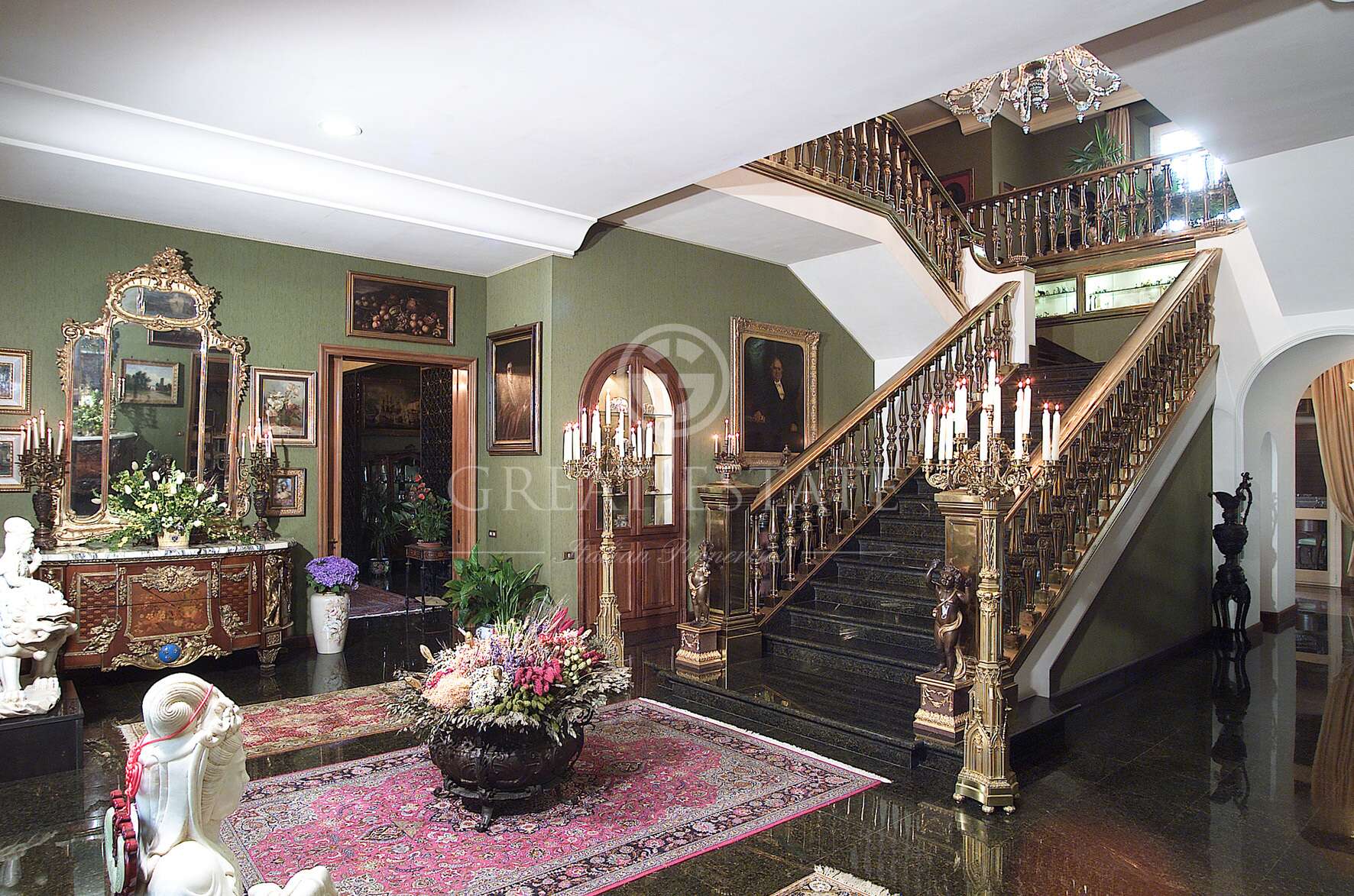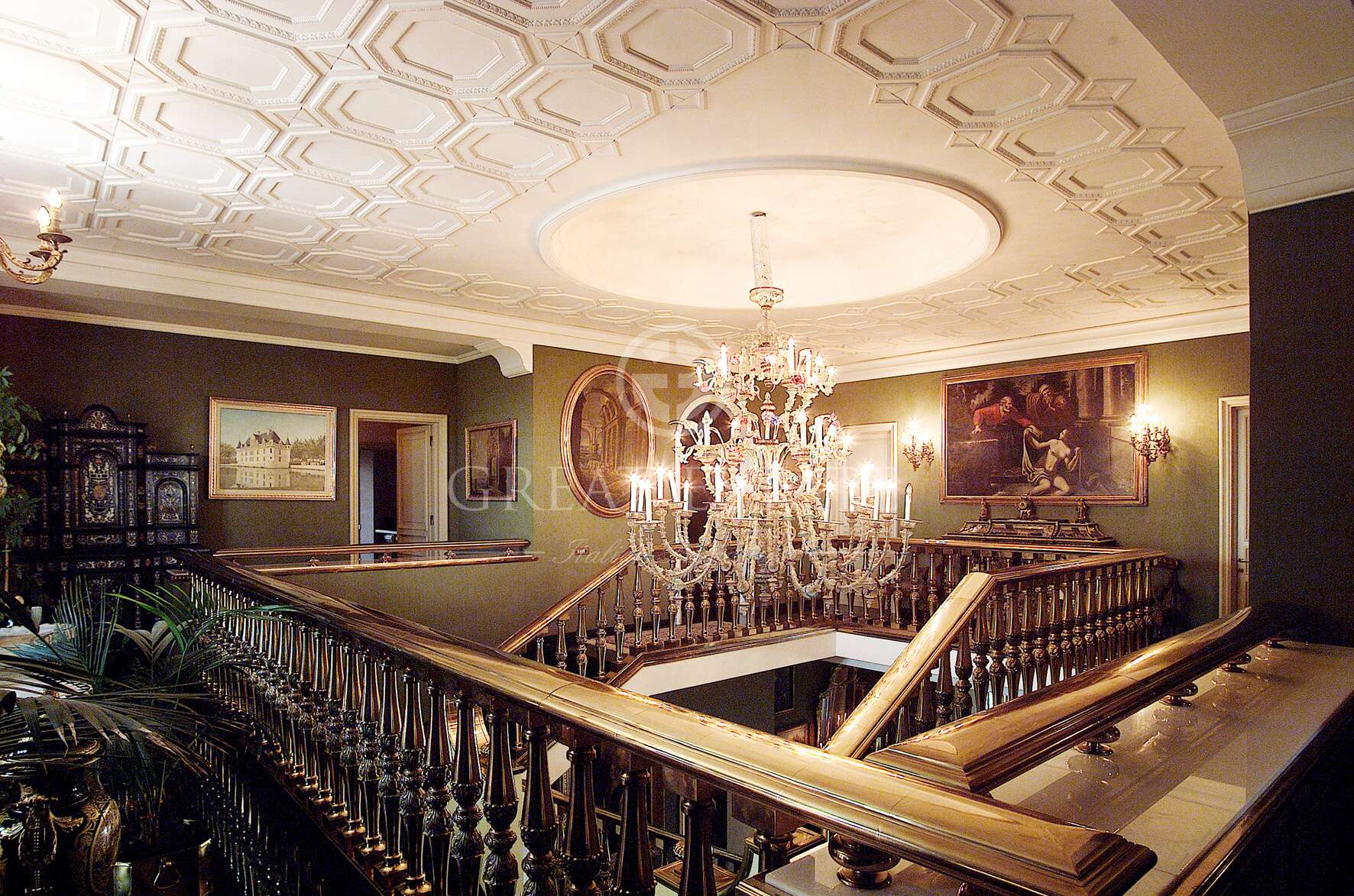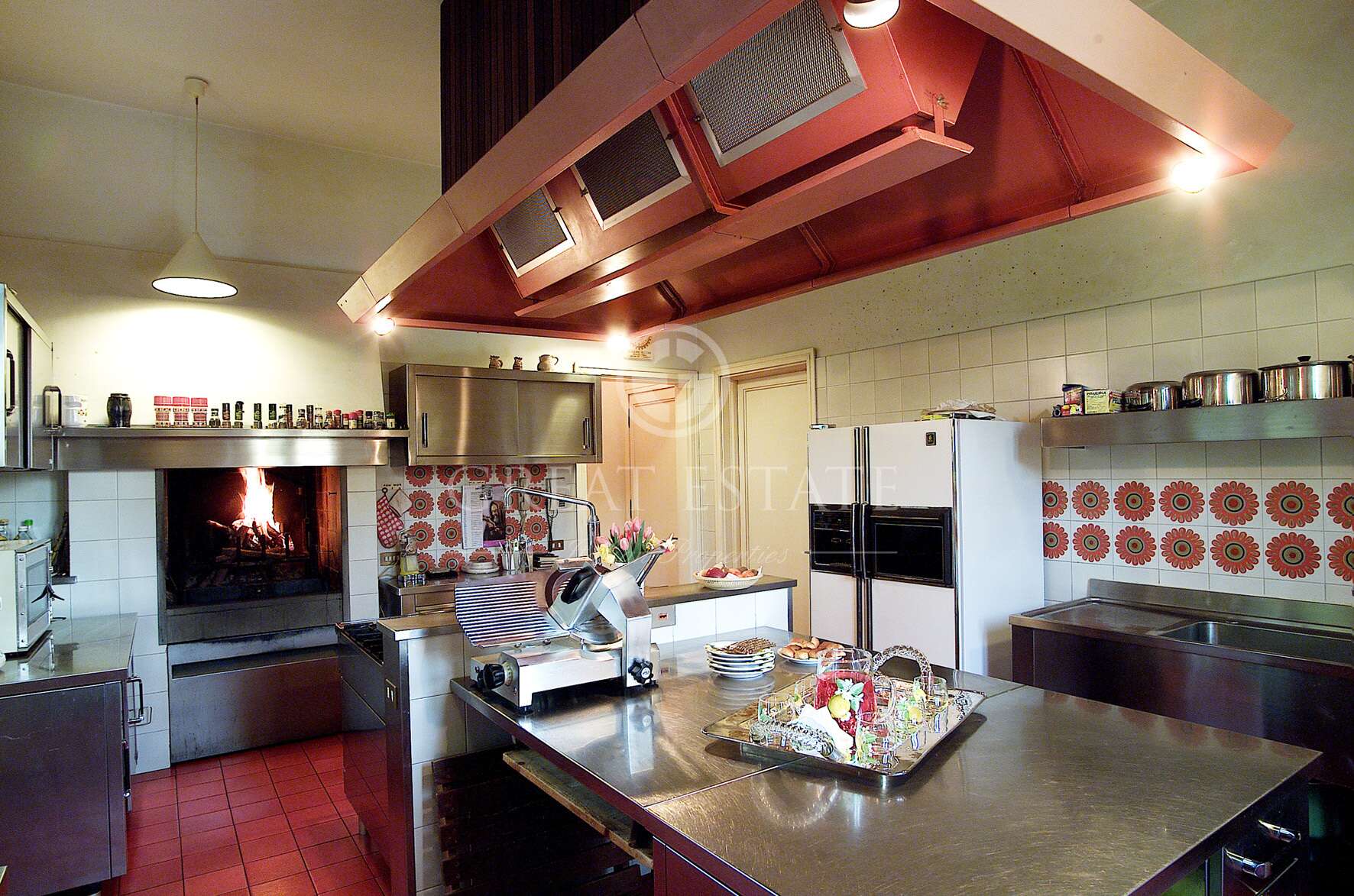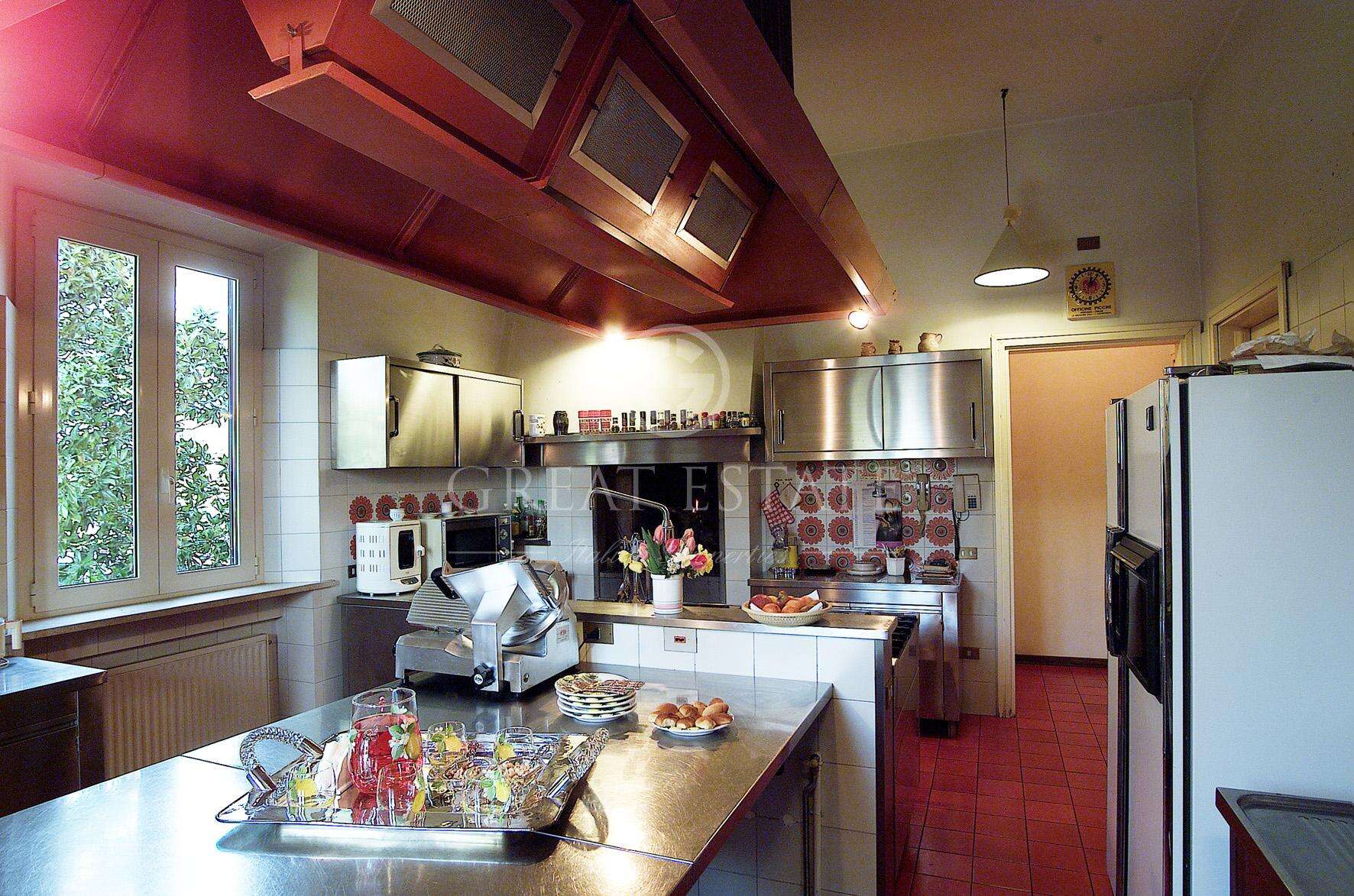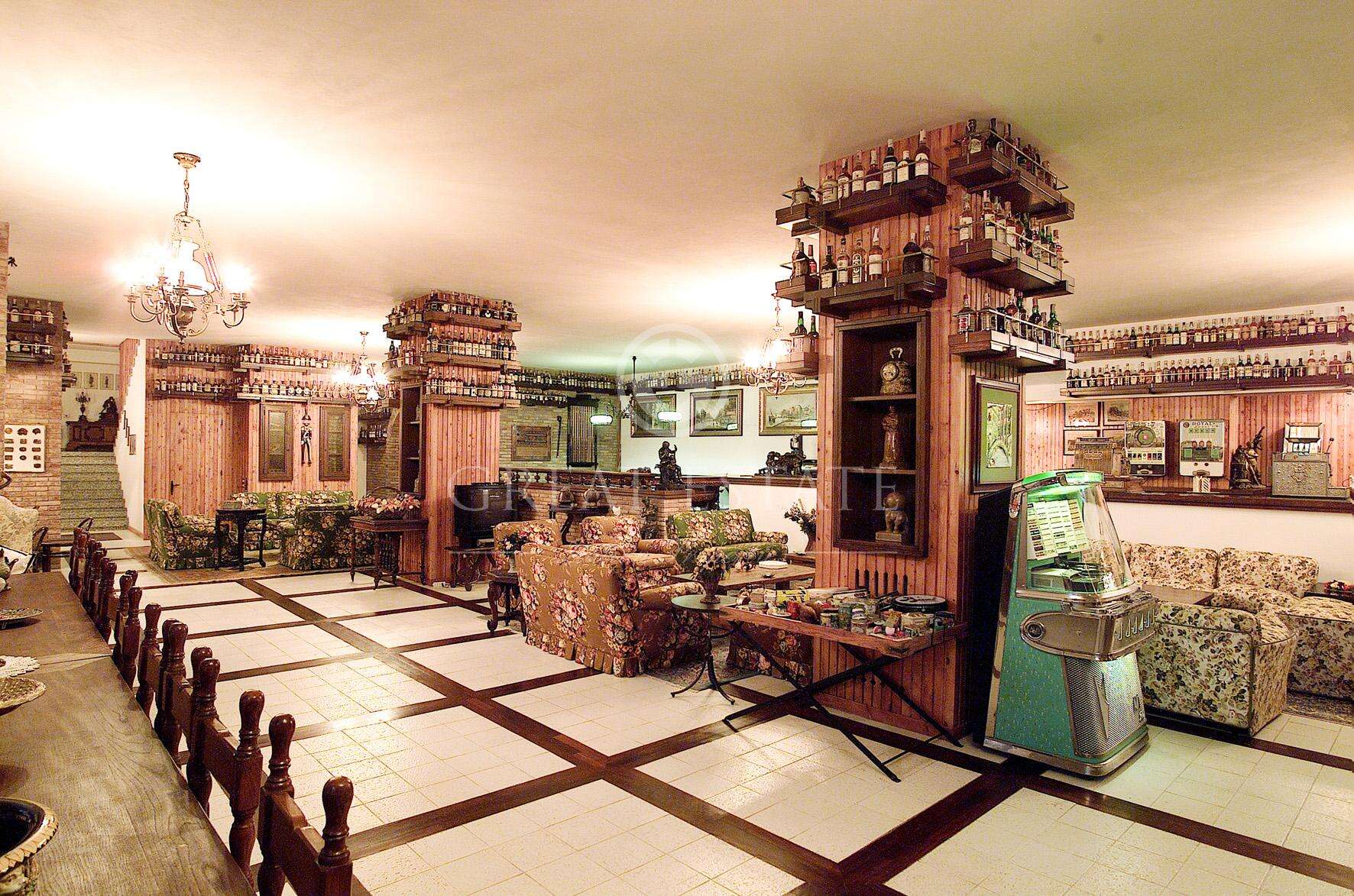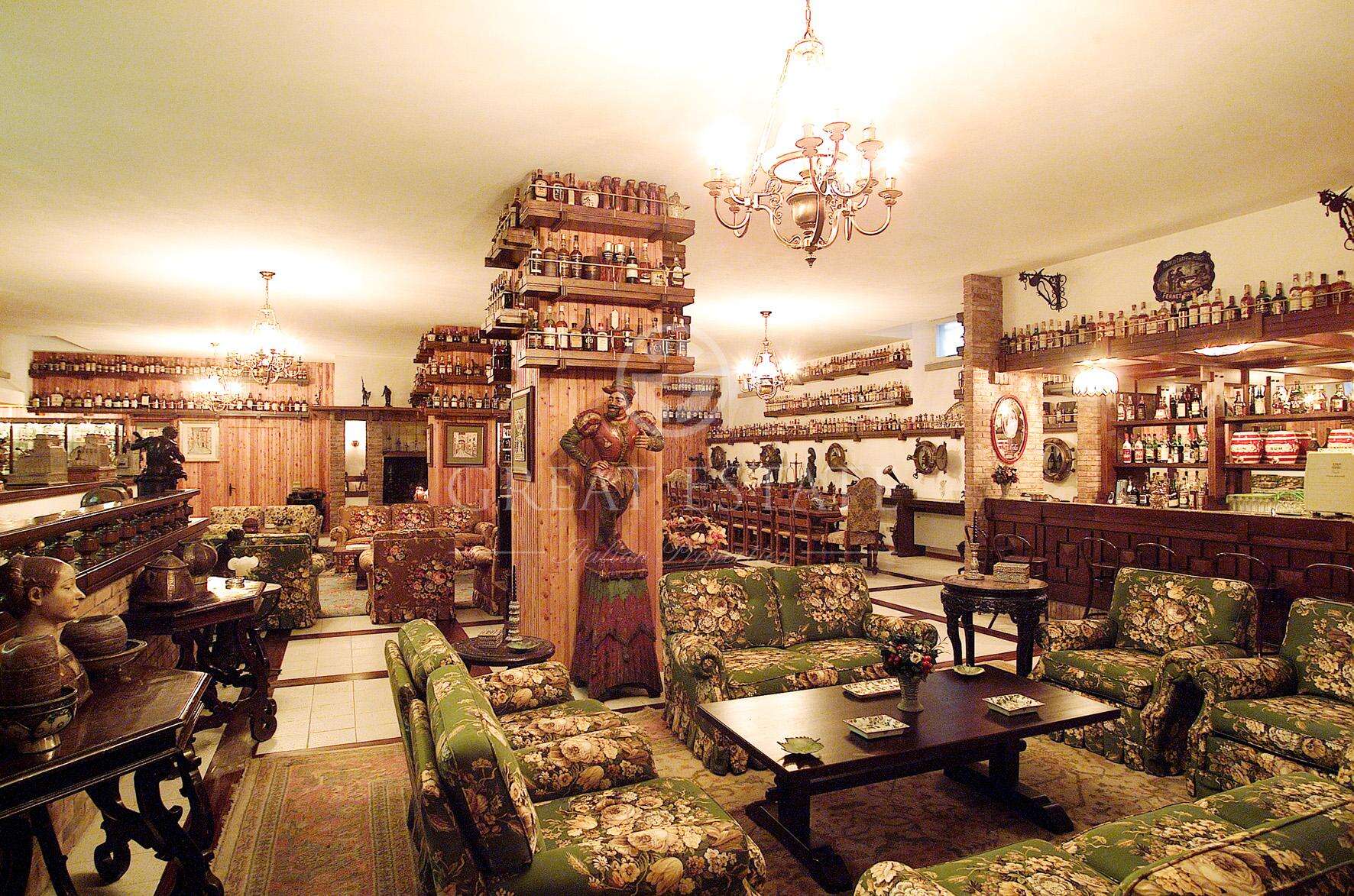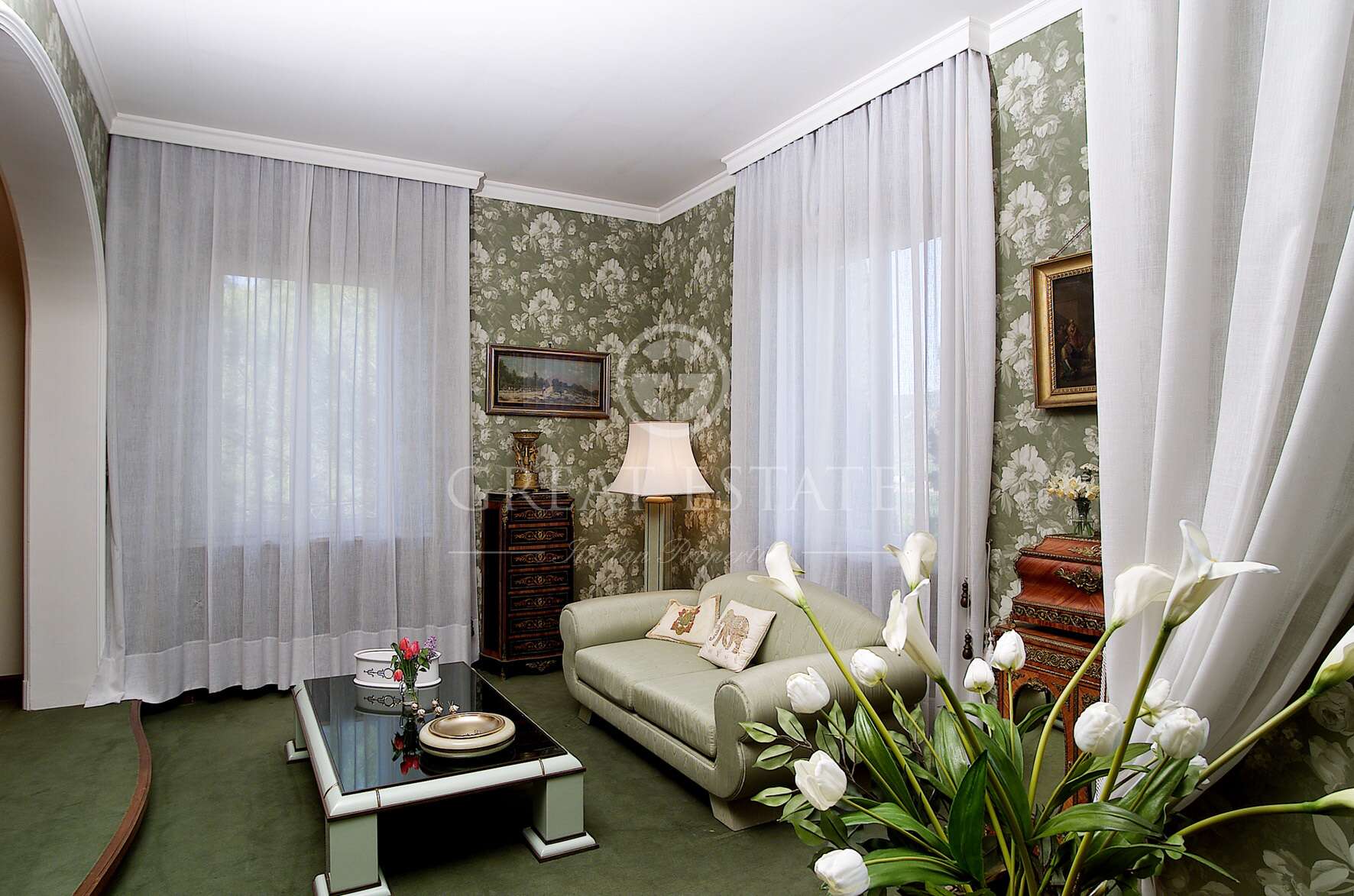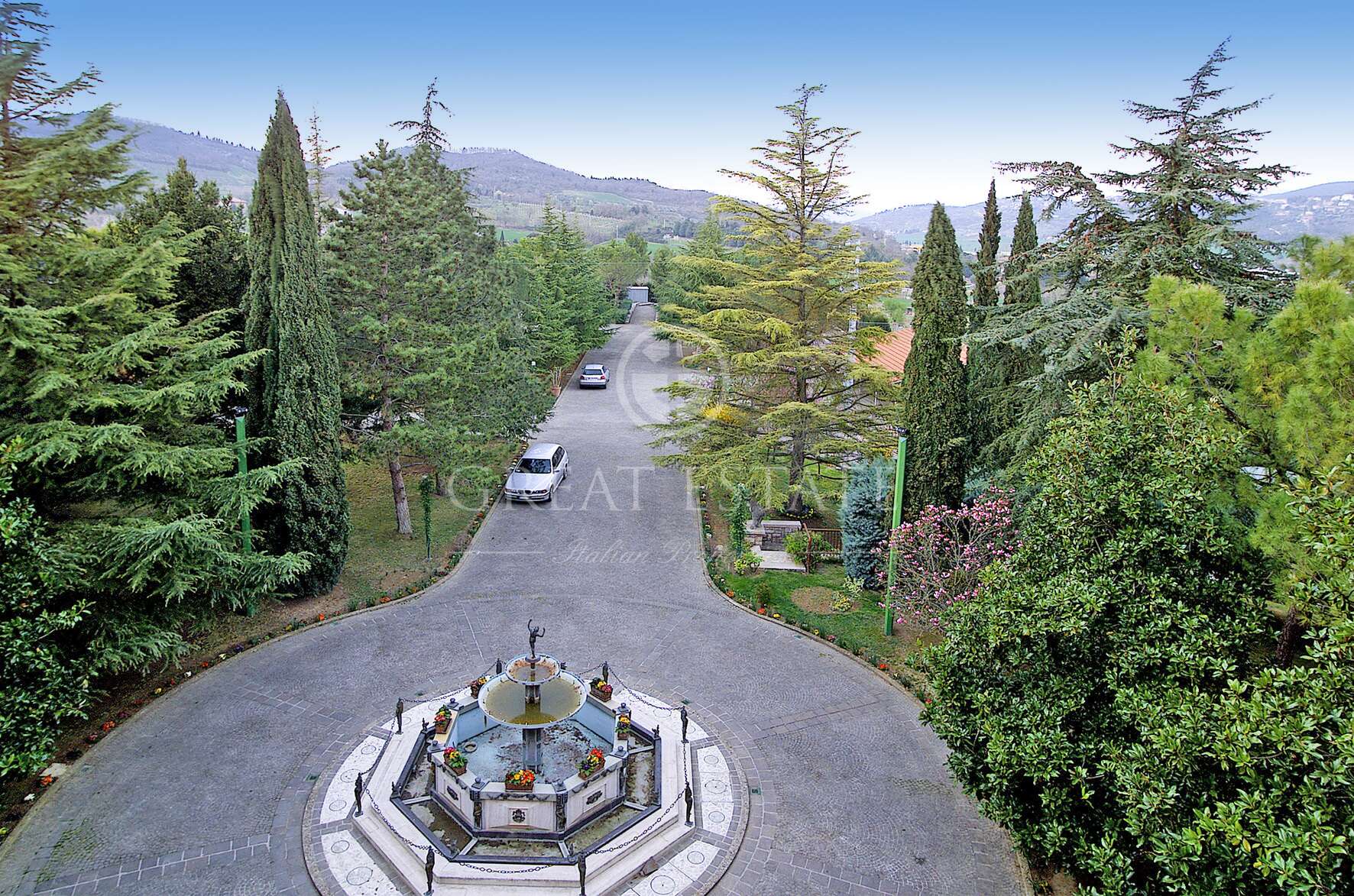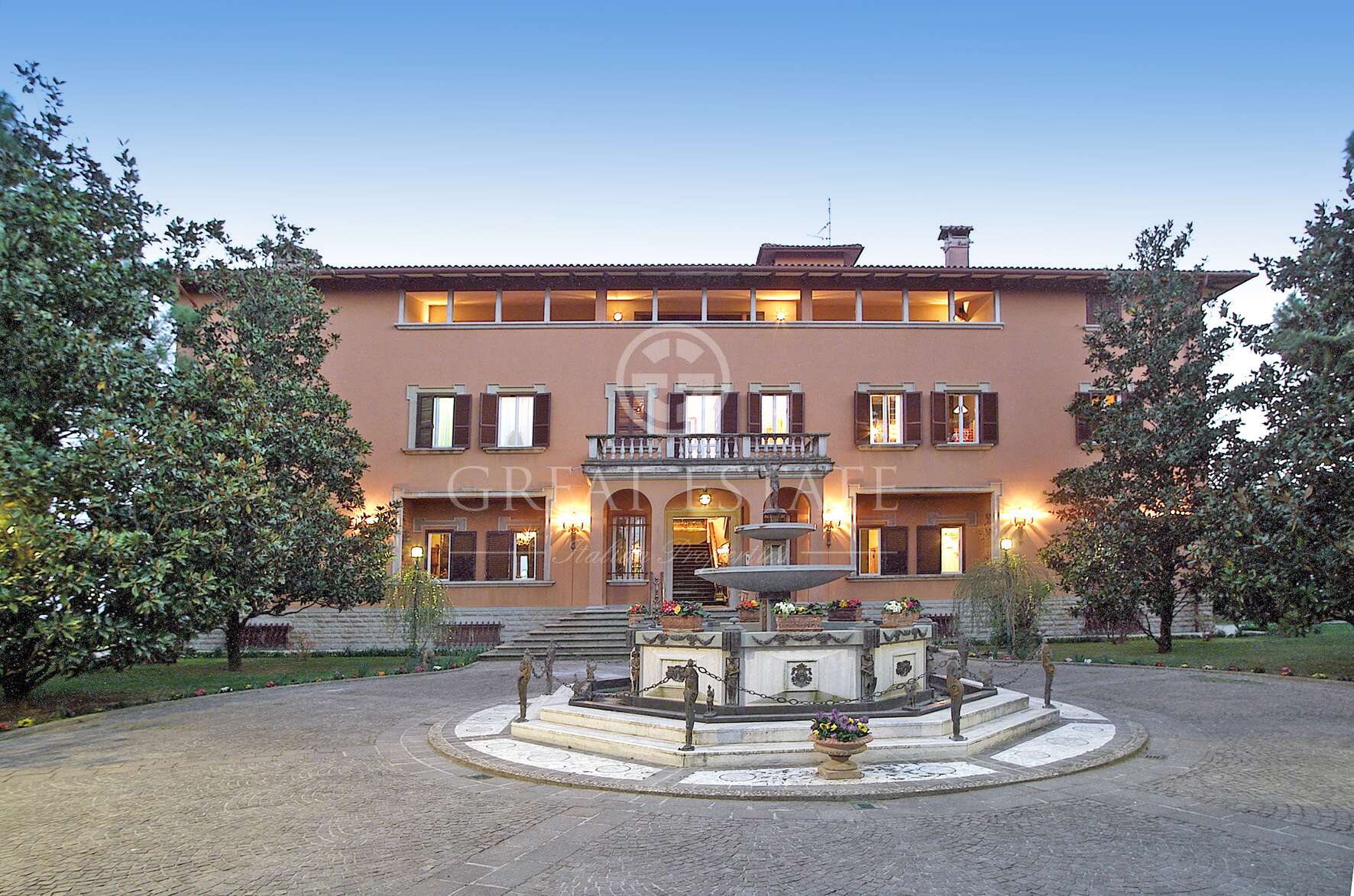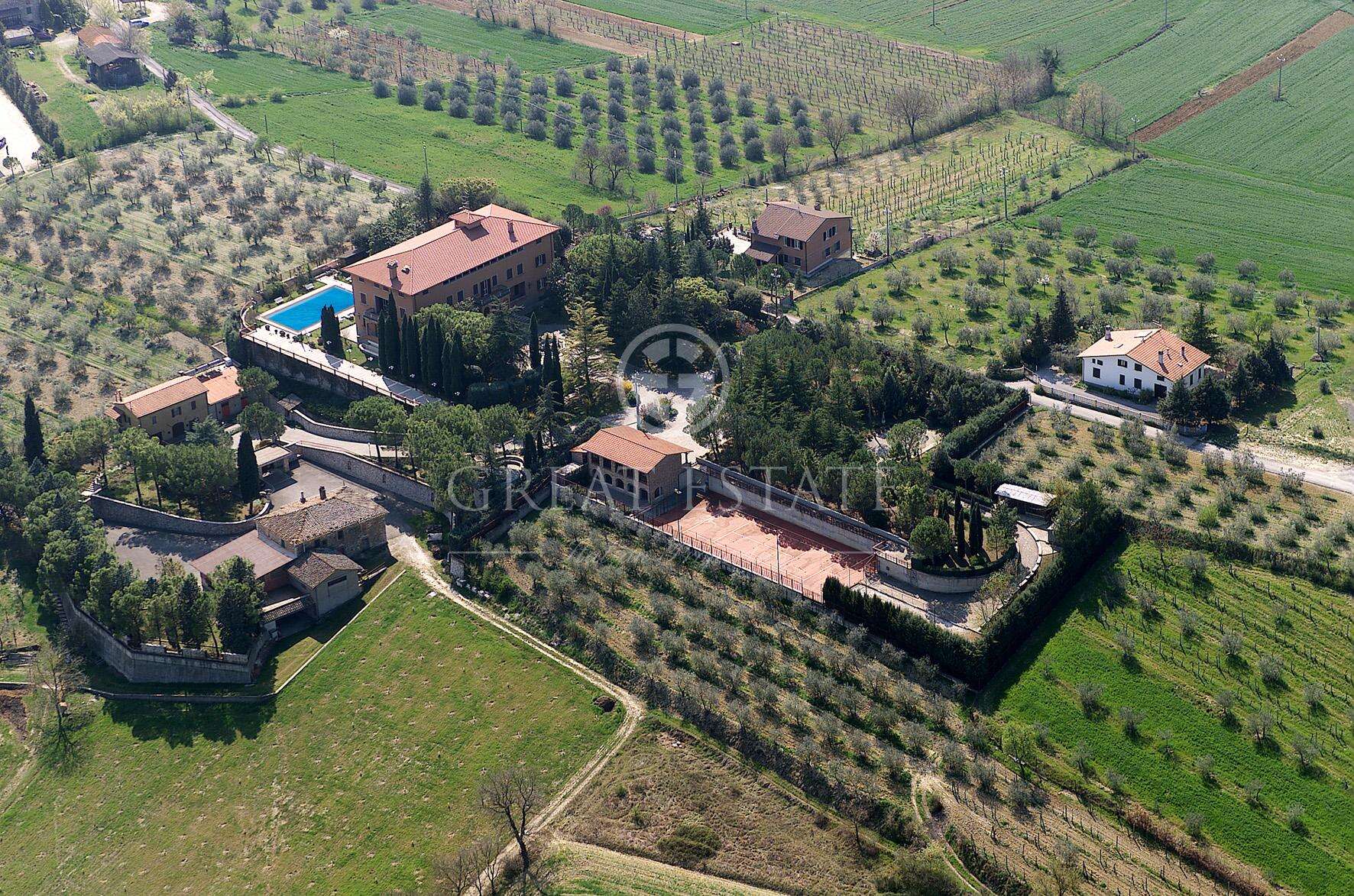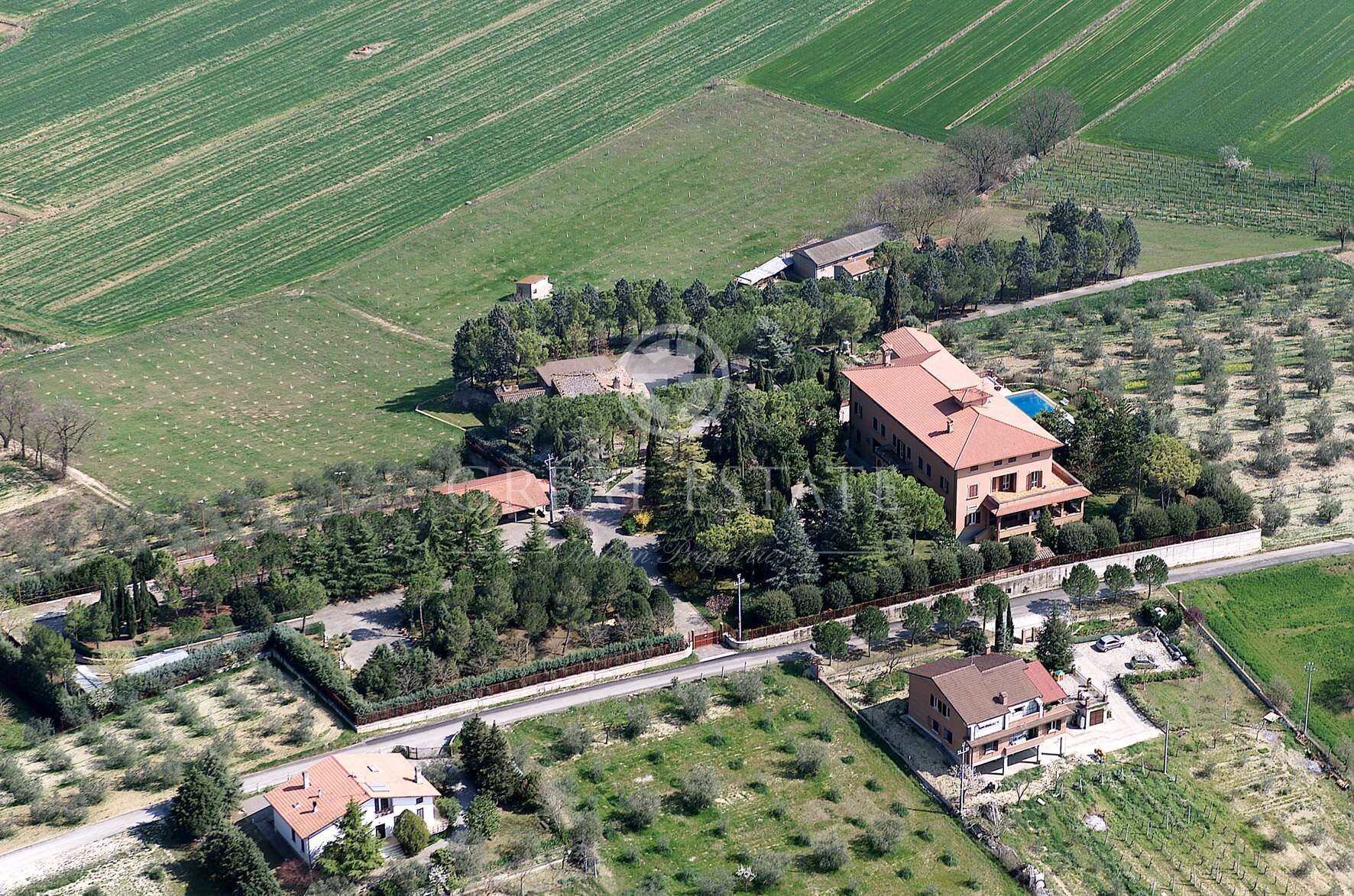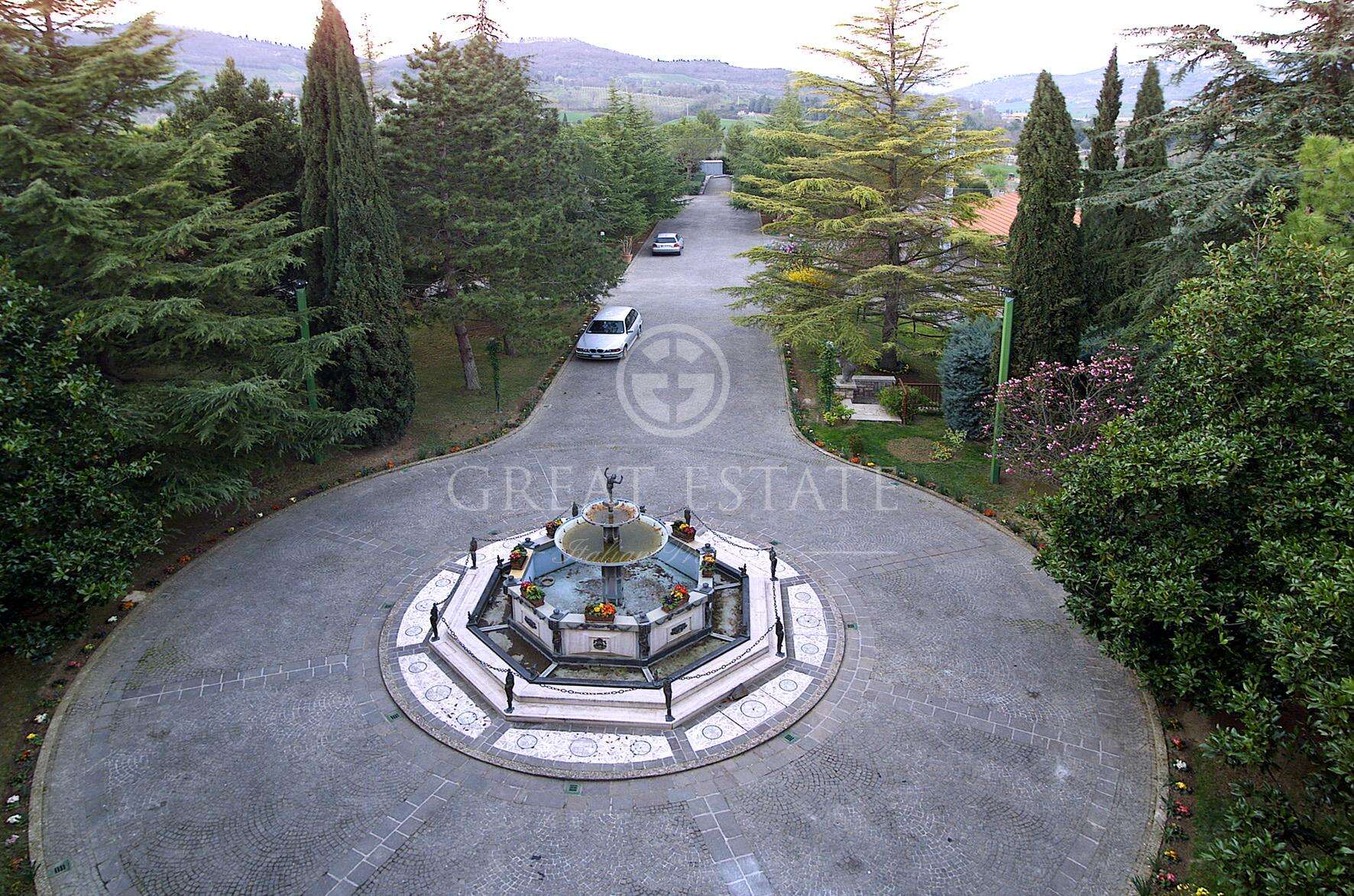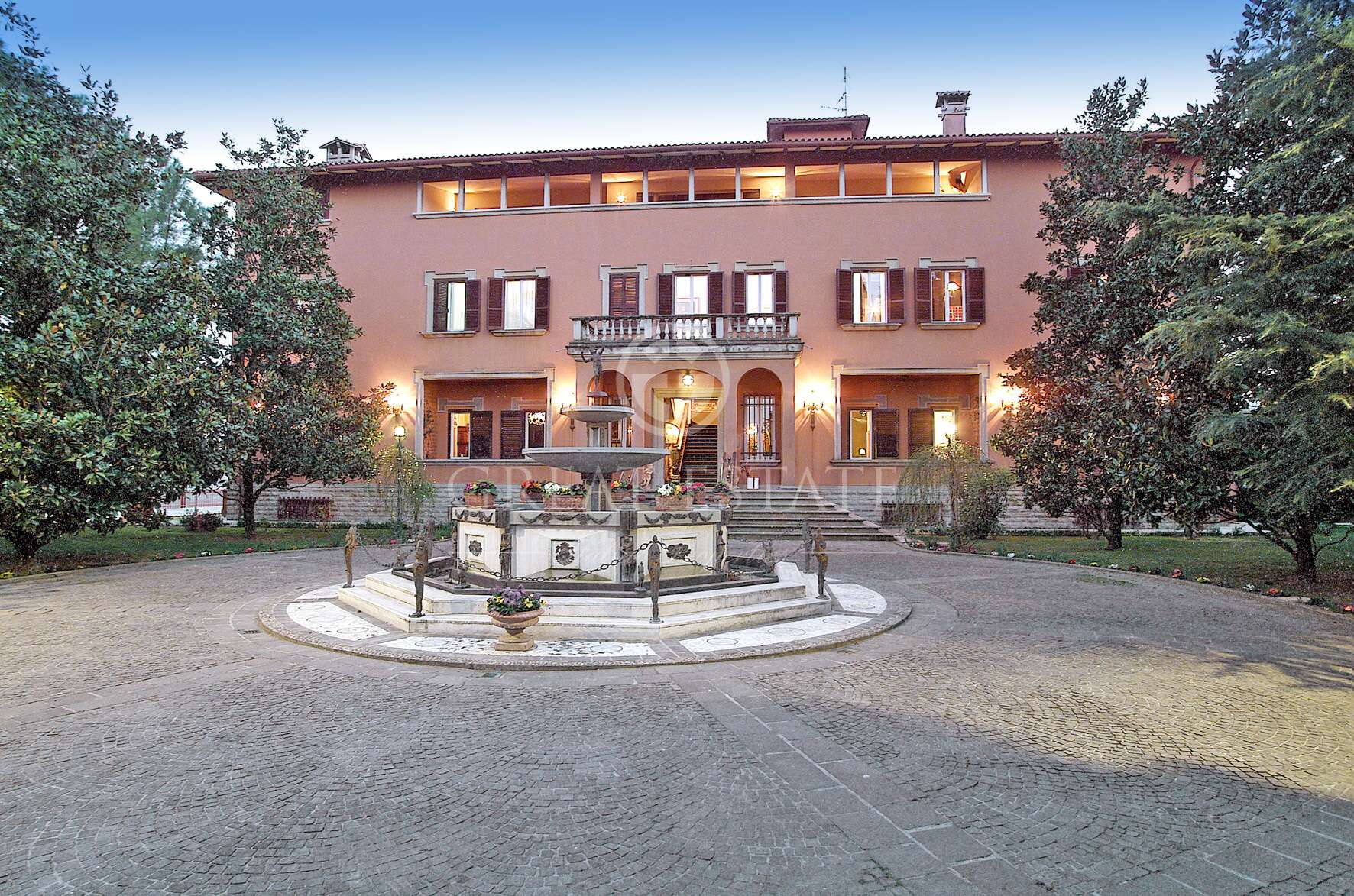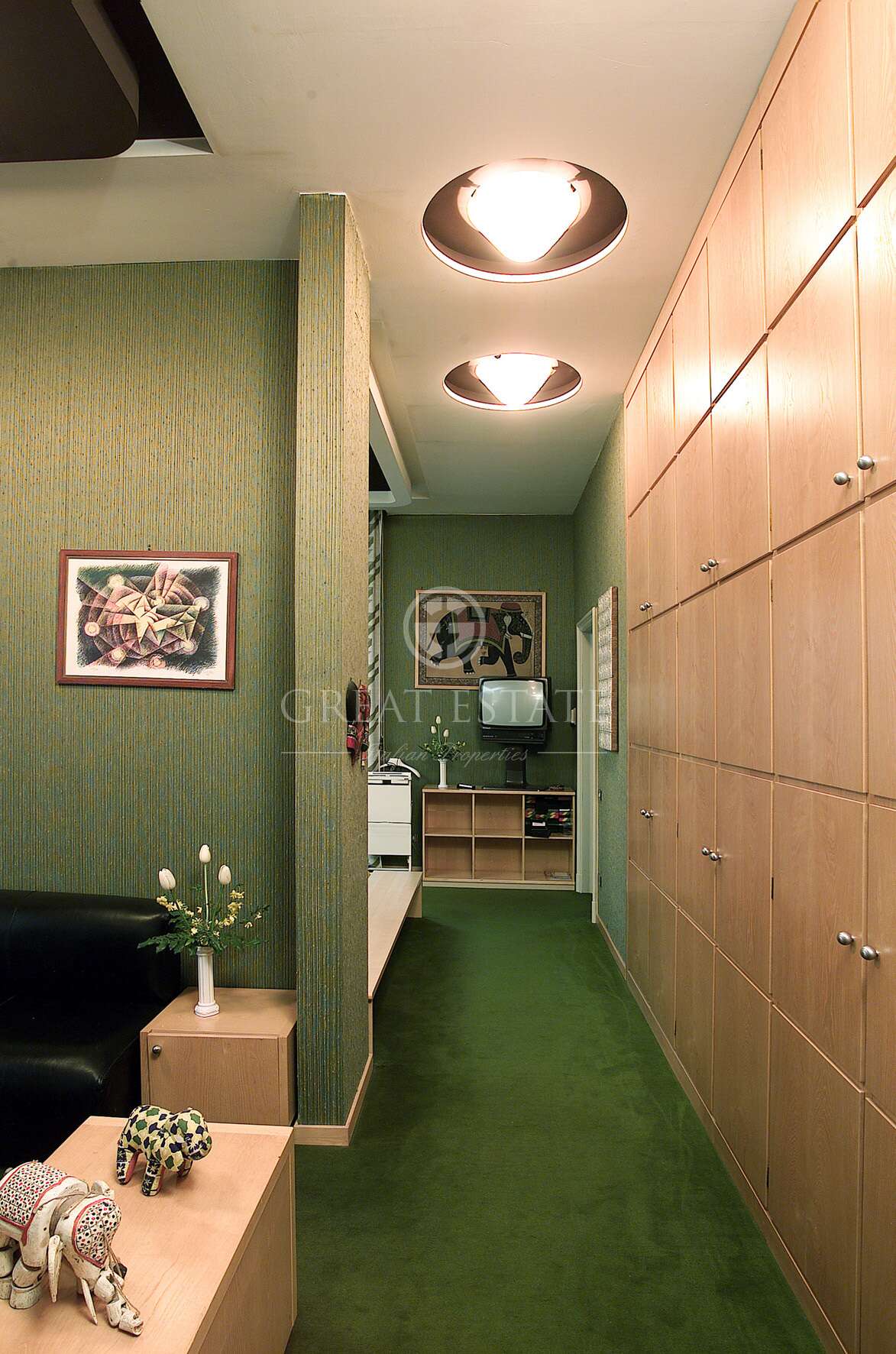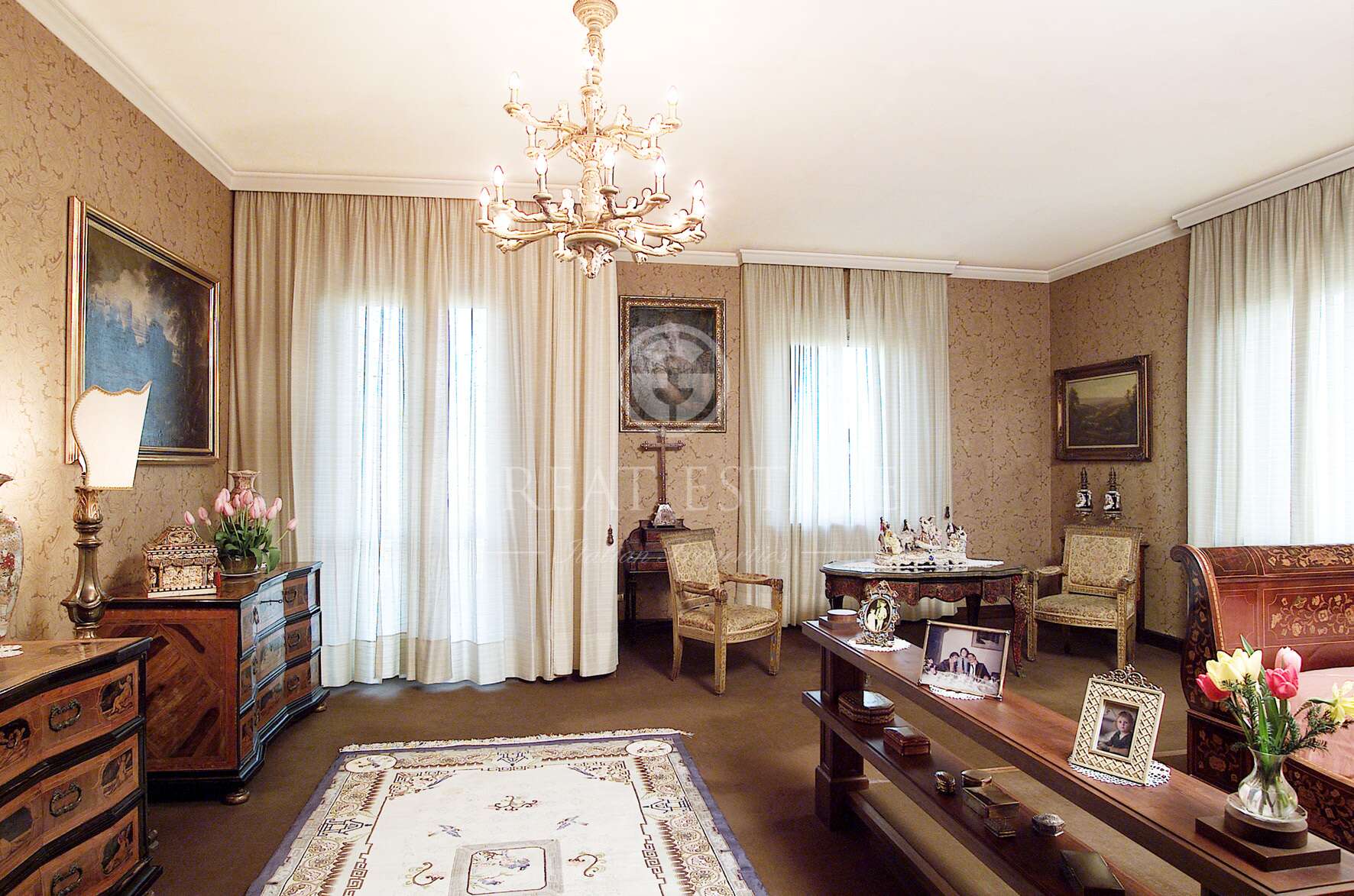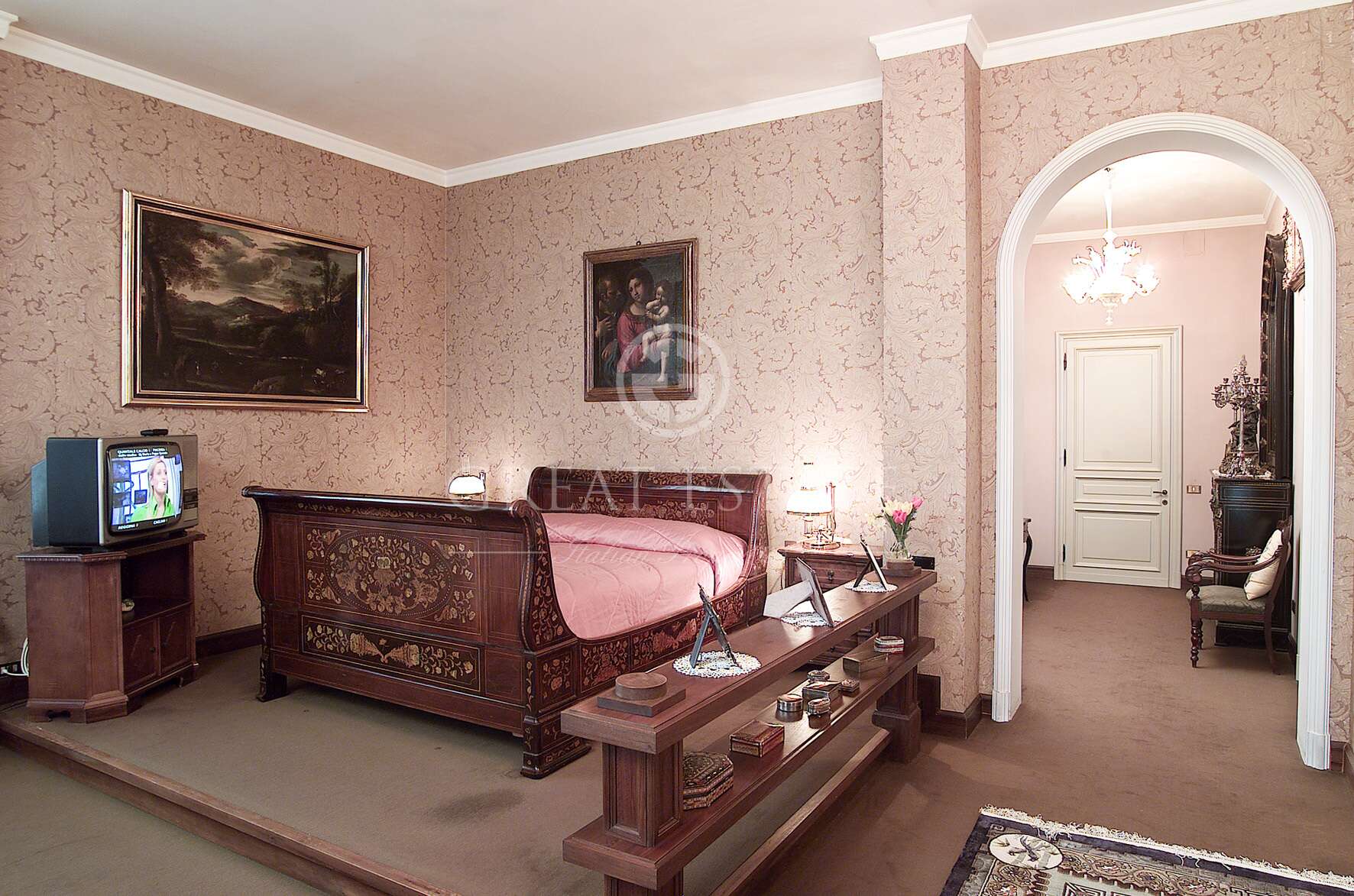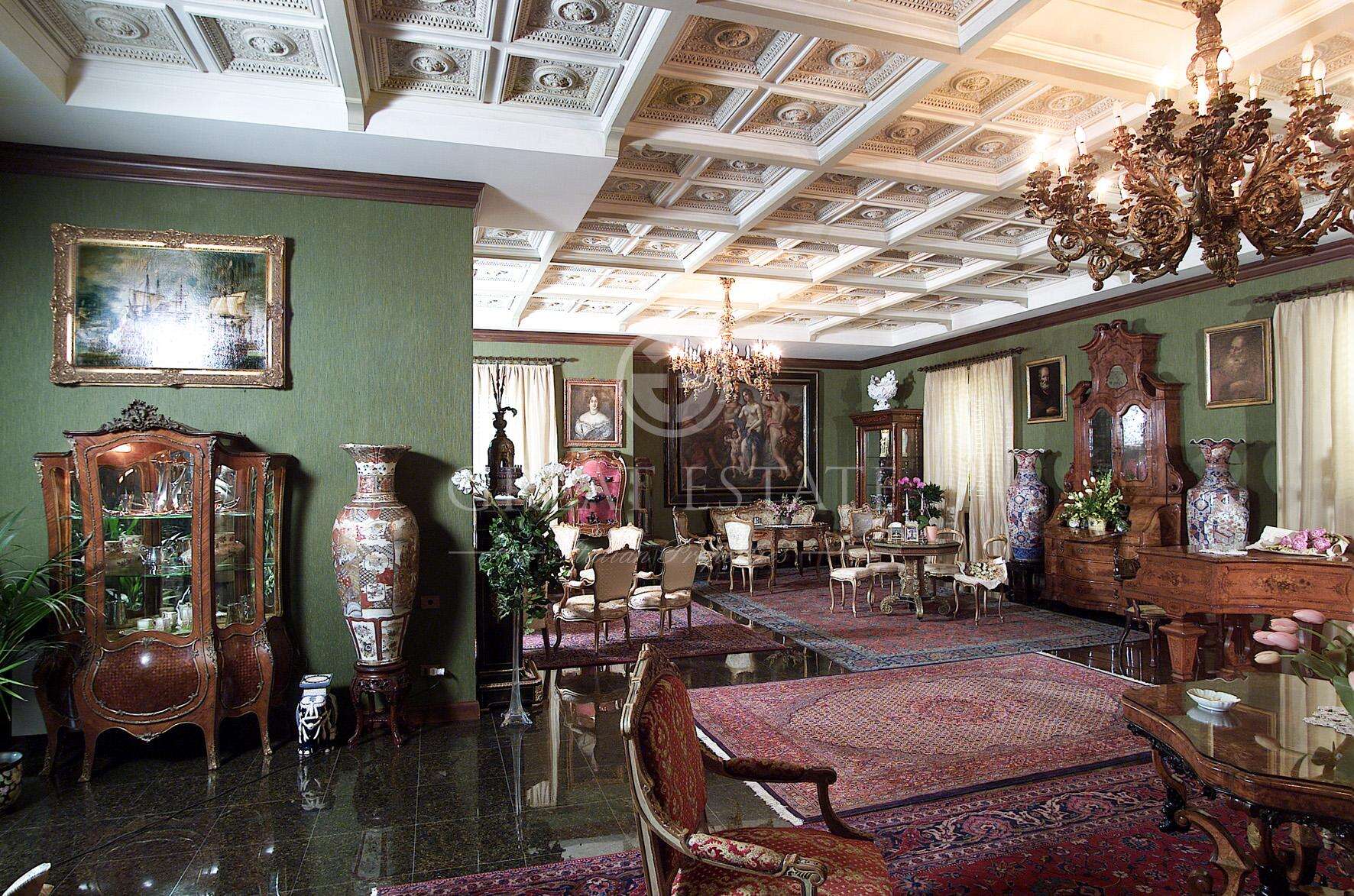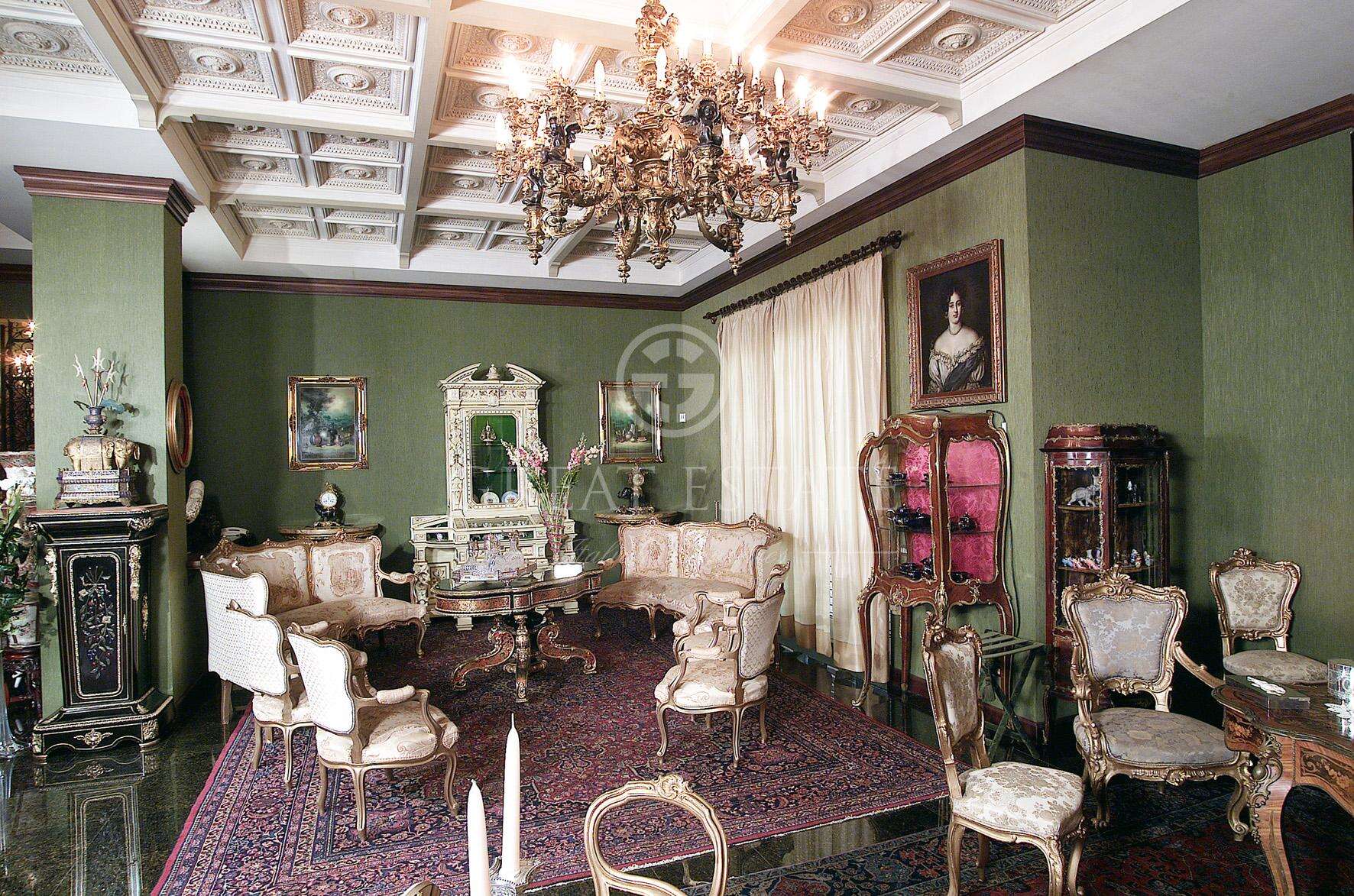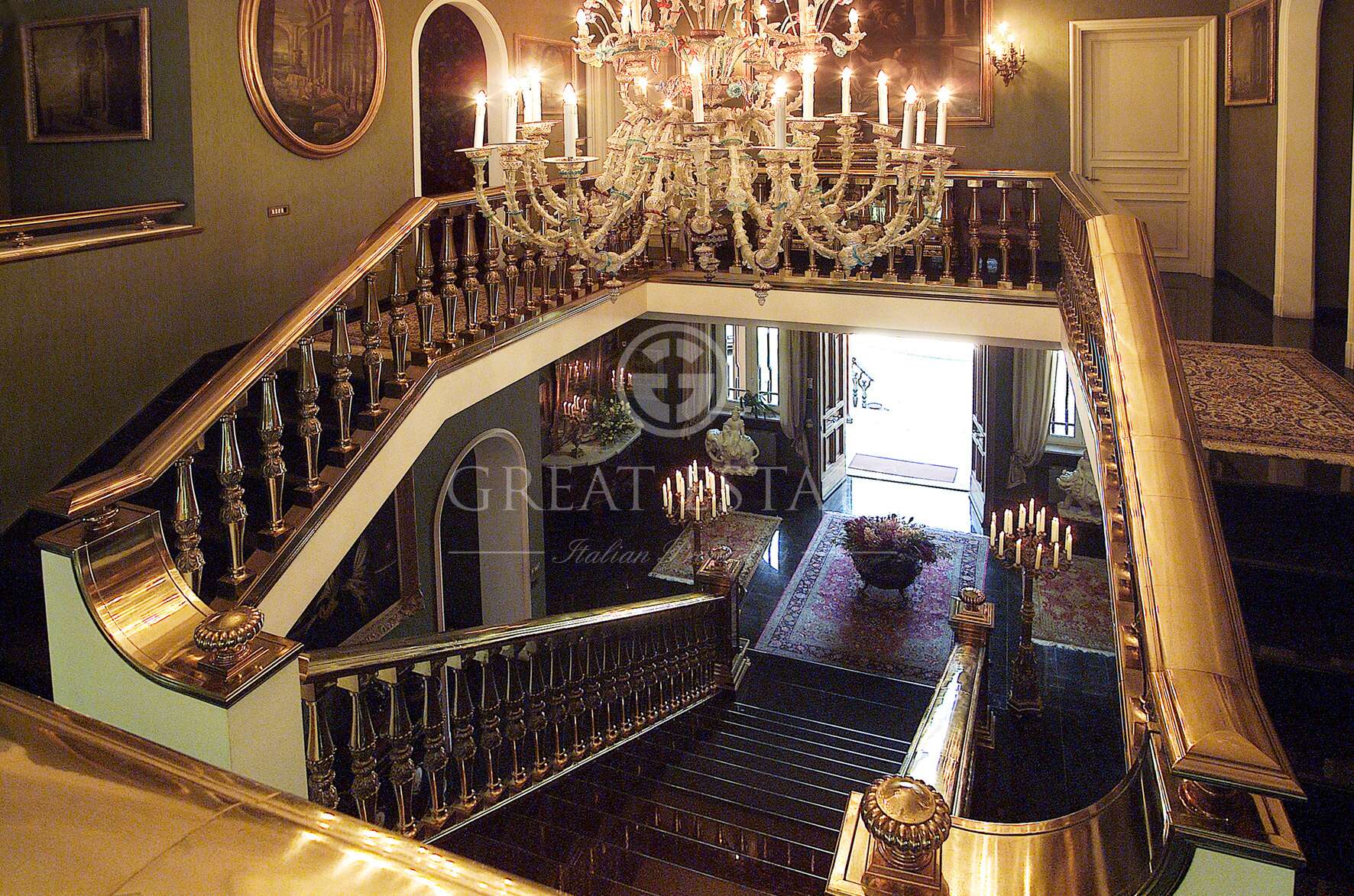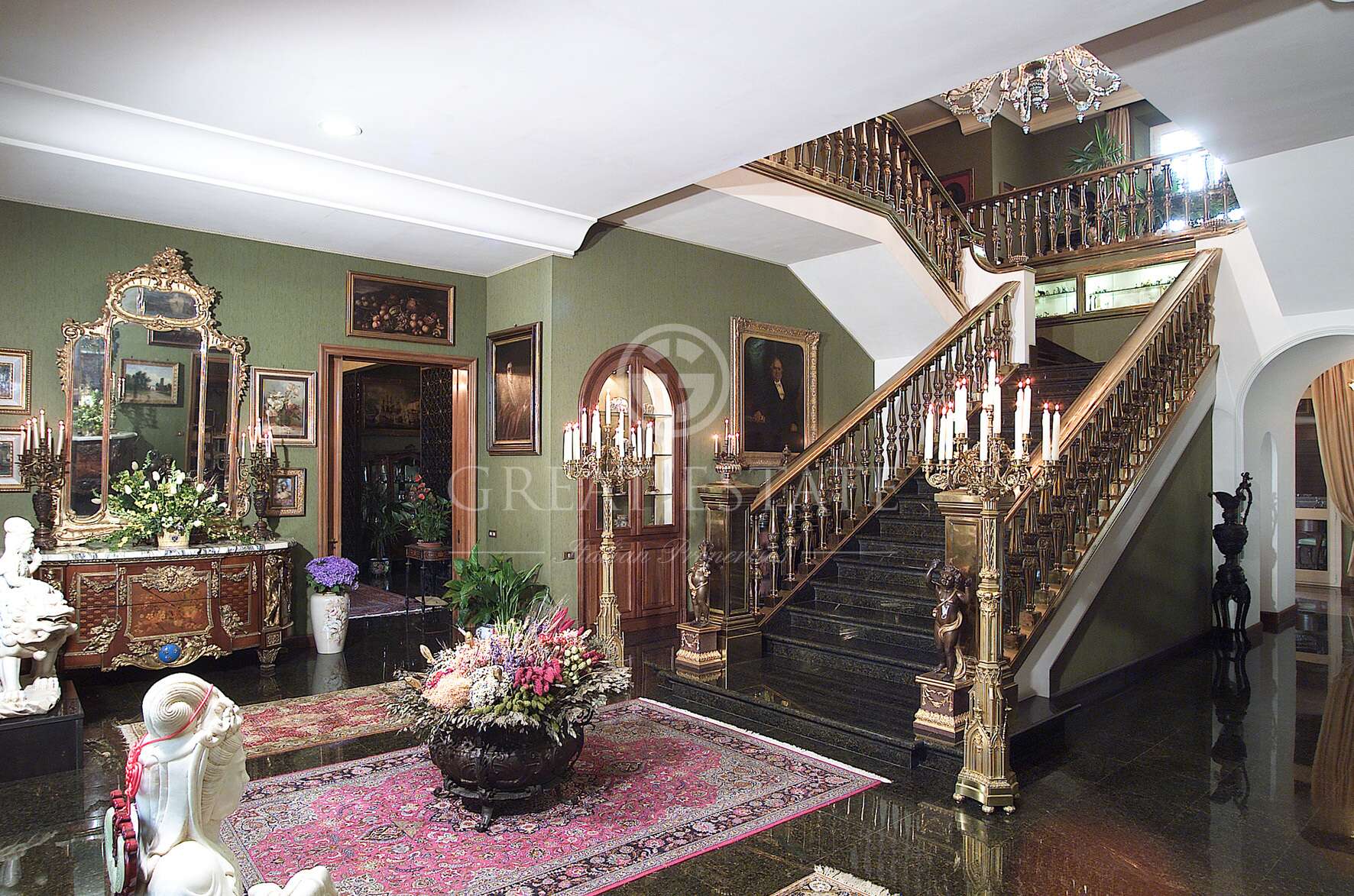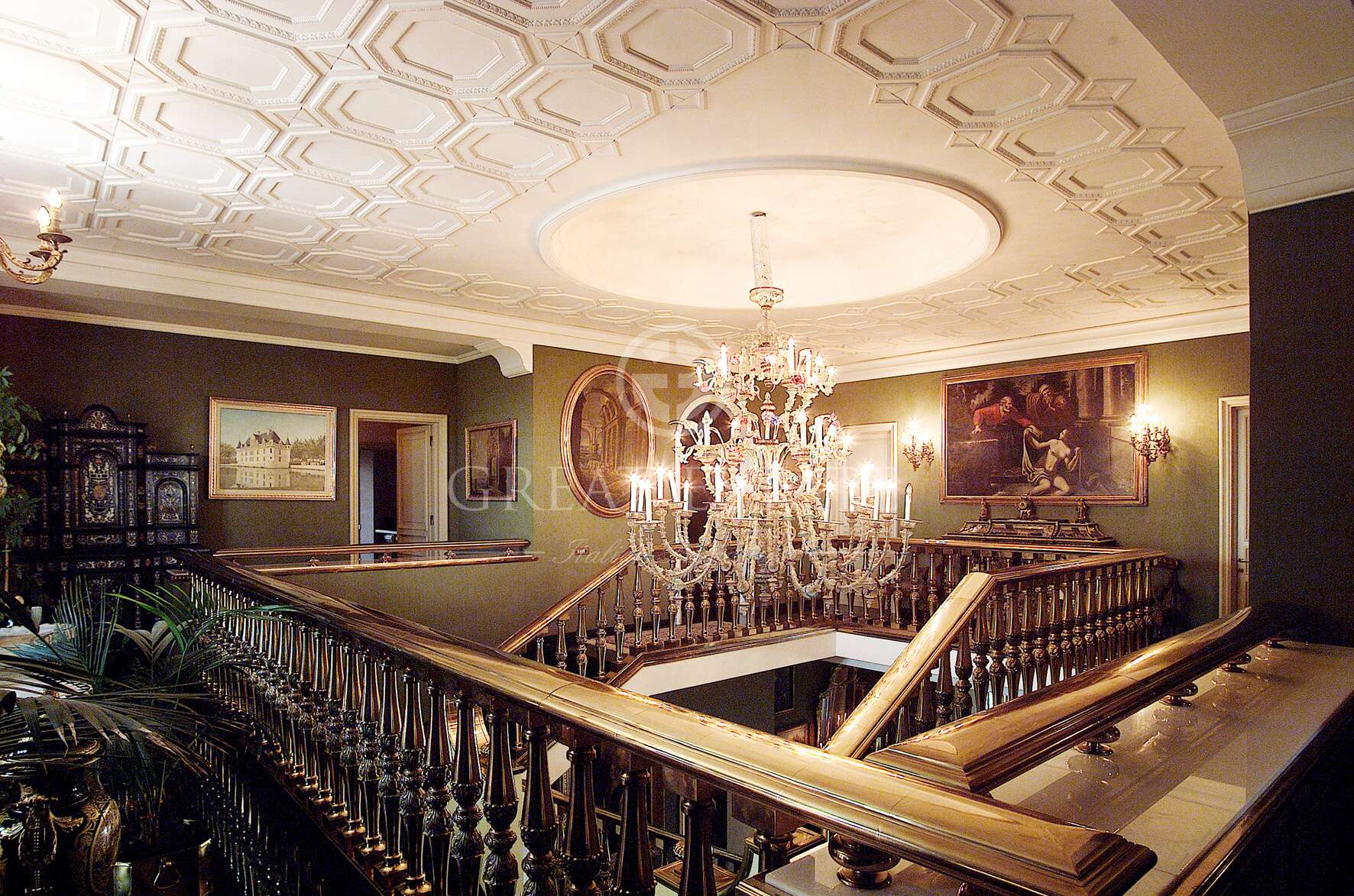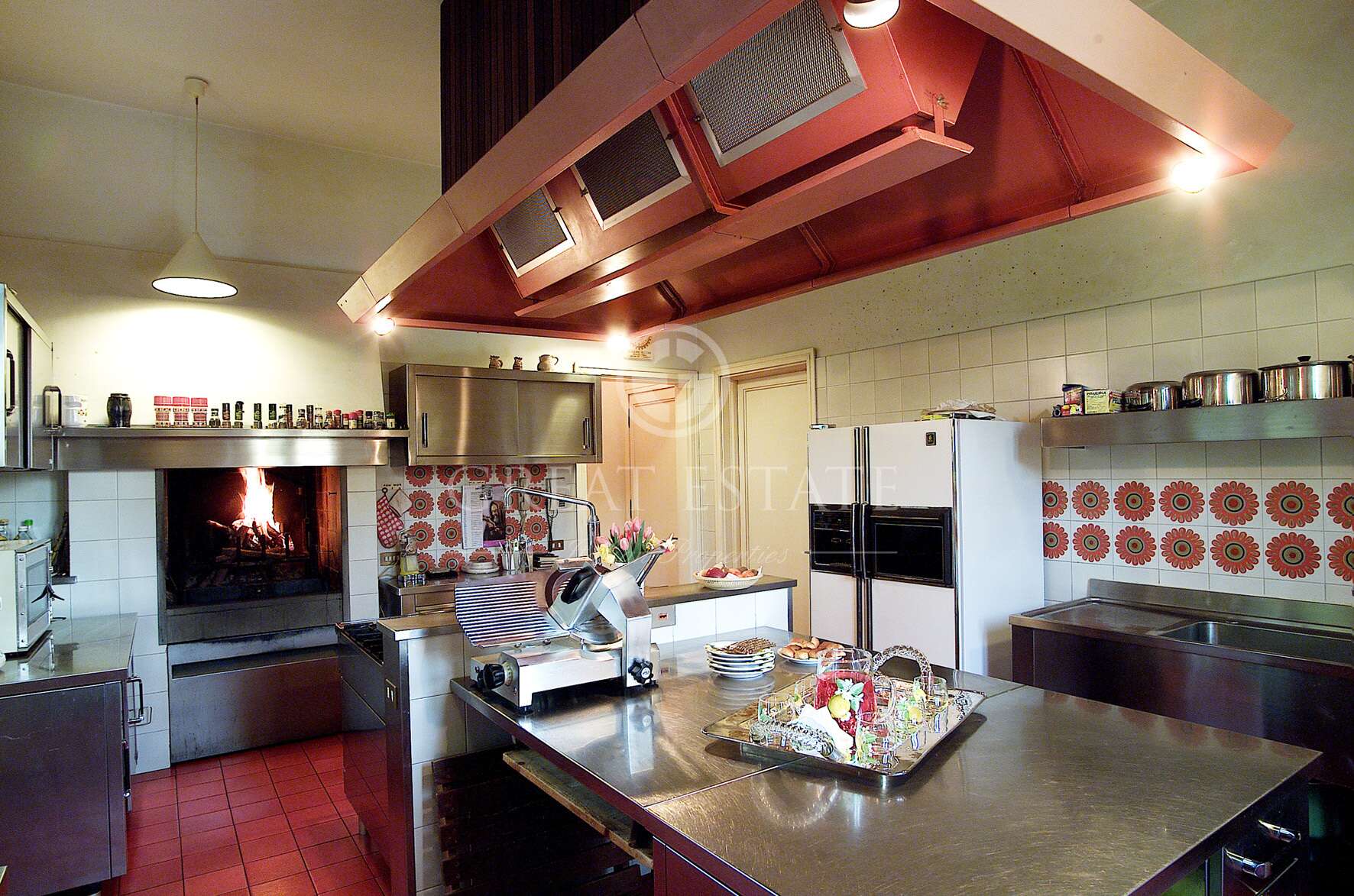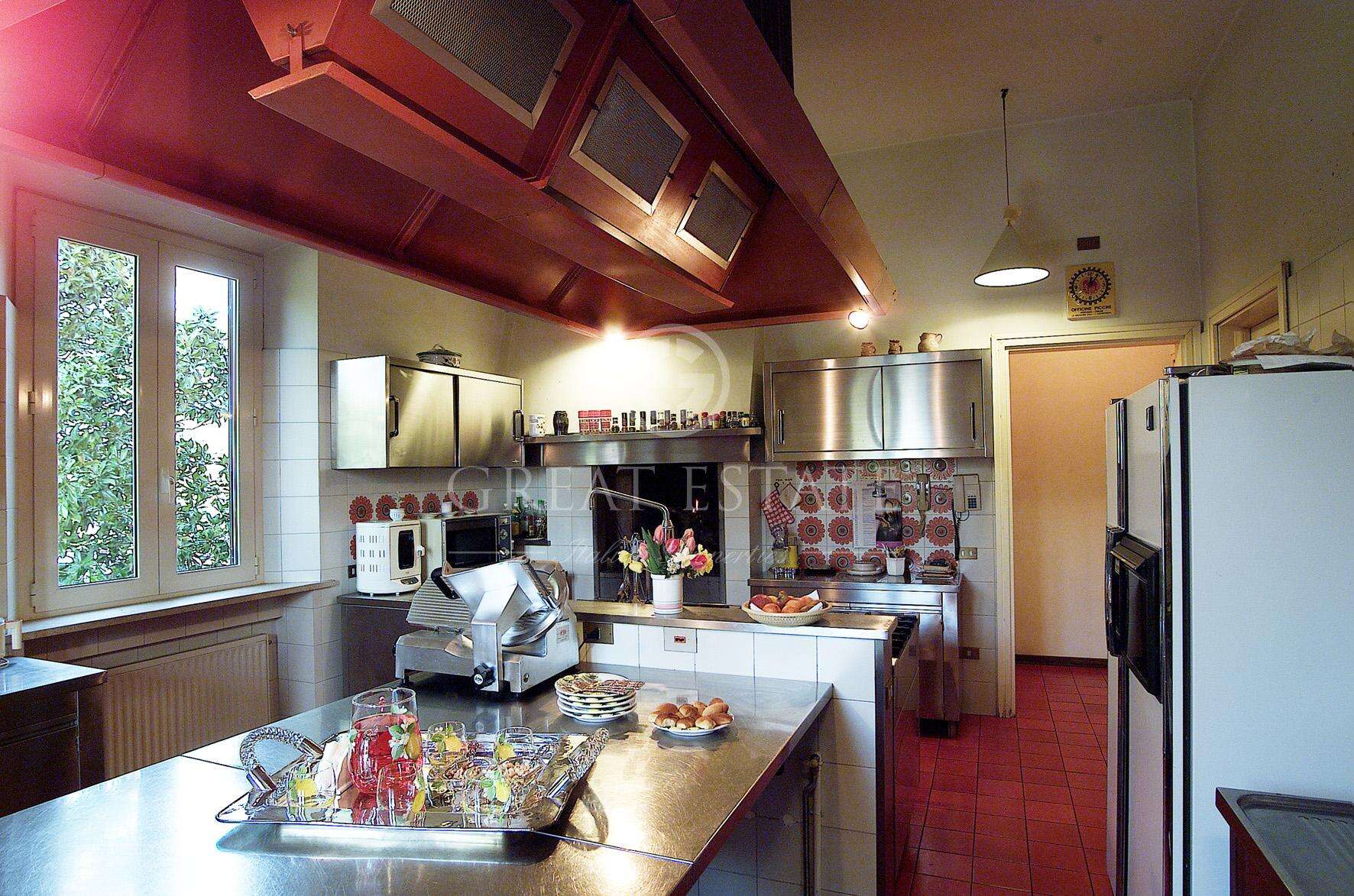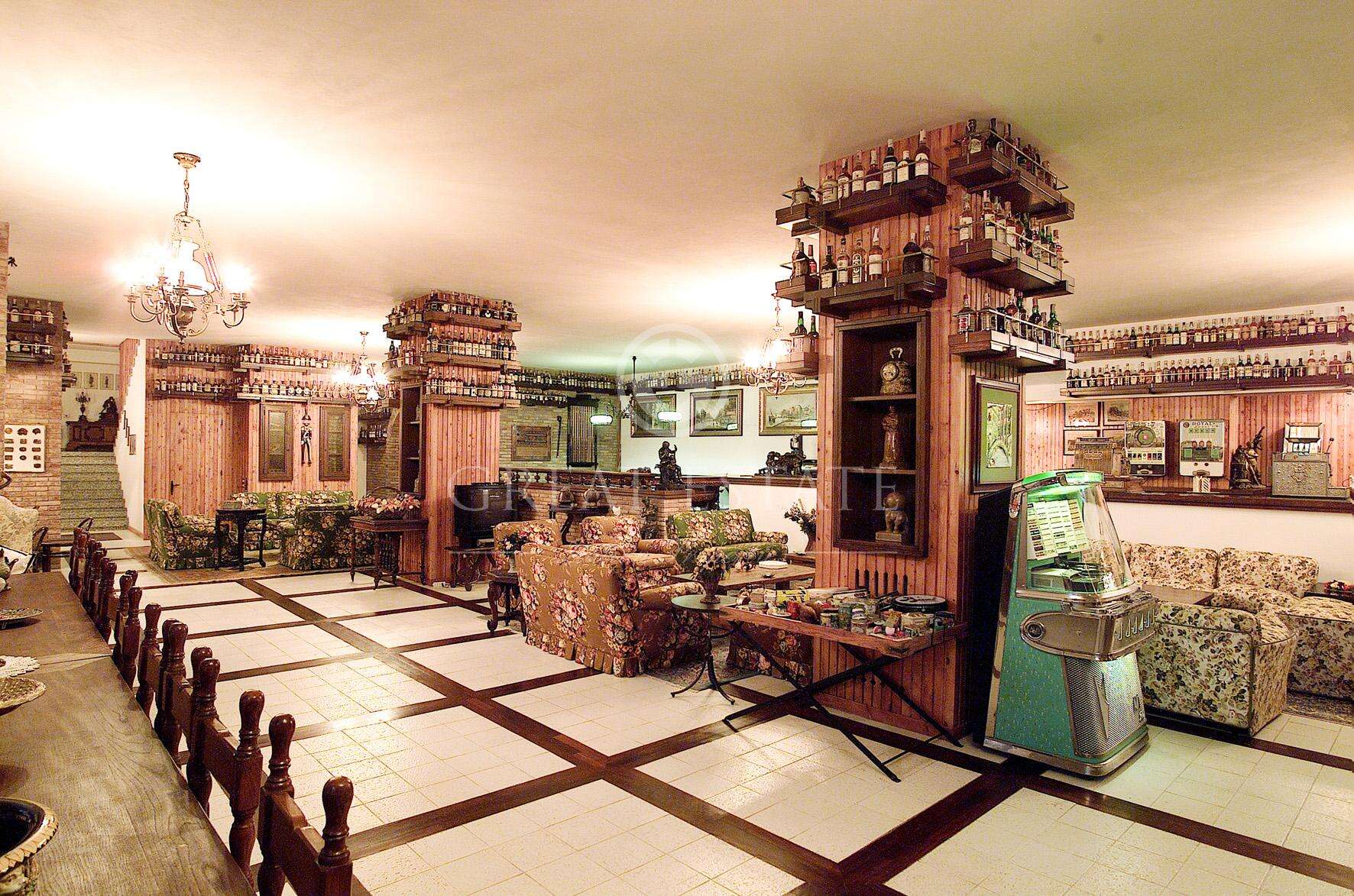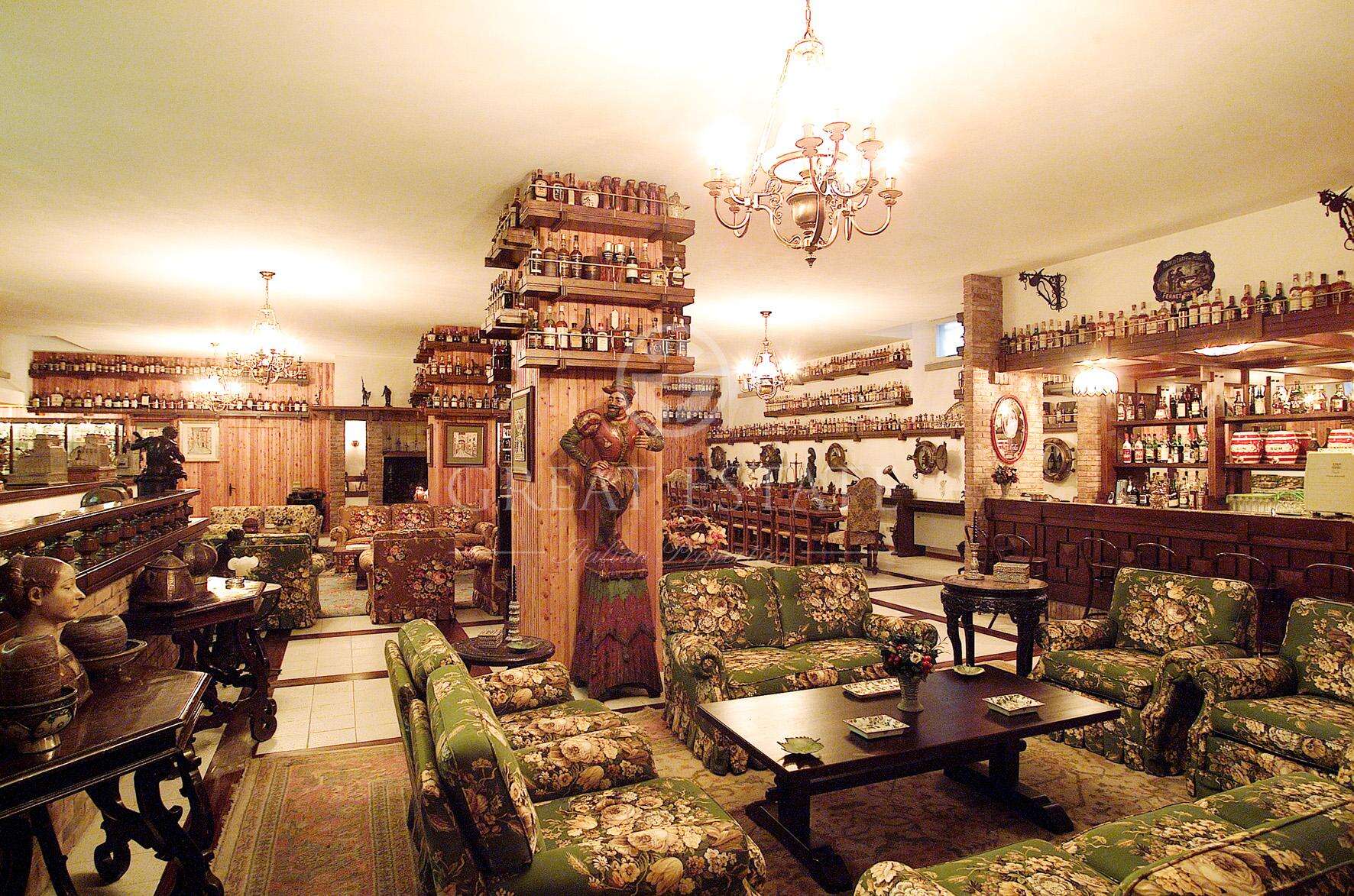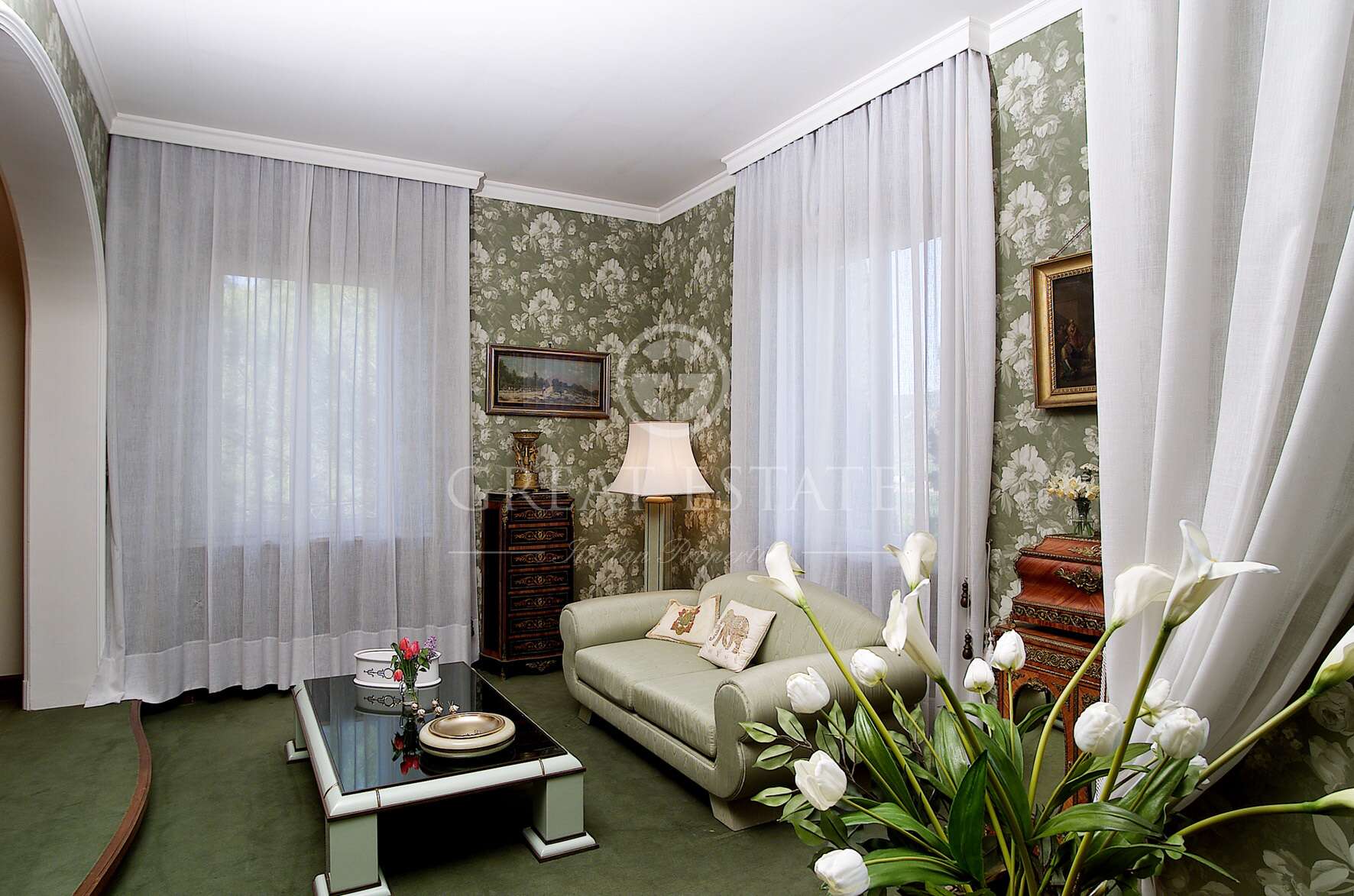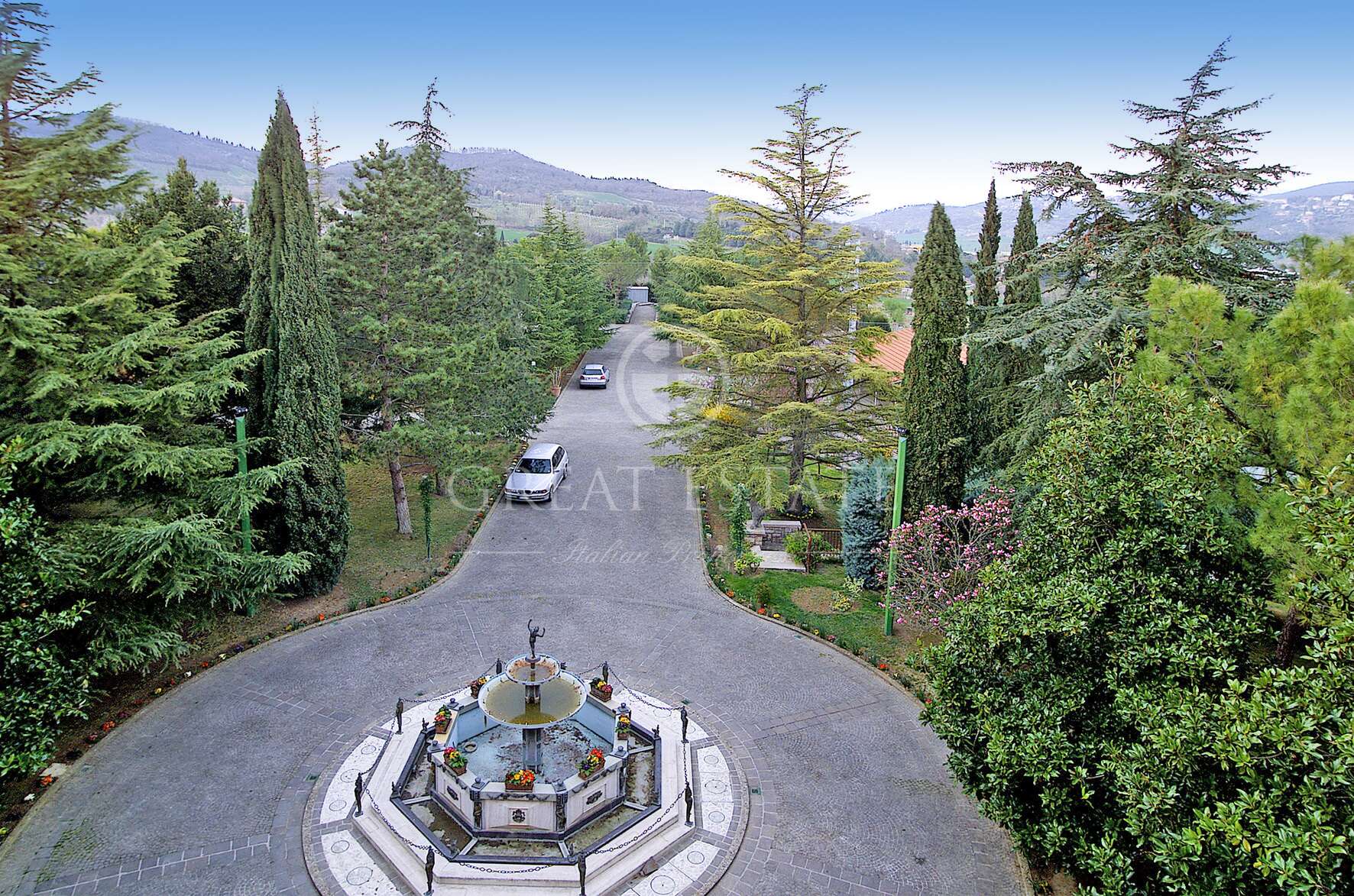 Sted
The prestigious and luxurious villa is situated on a lovely hill only a few kilometres from beautiful Perugia in Umbria. The villa is easily accessible from the S.G.C.E/ 45 motorway exit at Corciano, which is about 2 km away. Perugia city centre is only 15 km away, while the 'Sant'Egidio Airport, which offers international connections to and from London, Brussels and Barcelona is only 15 minutes away by car. The area has numerous historical and architectural splendours, within just 45 minutes drive: In addition to Perugia, Assisi can be reached in 25 minutes, 30 minutes from Spello, Gubbio in 35 minutes, 30 minutes to Lake Trasimeno, in 25 minutes Città di Castello, San Sepolcro in 30 minutes, and 35 minutes to Bevagna and Todi. Rome and Florence are 180 km away.
Beskrivelse
Access to this prestigious villa for sale in the Umbrian countryside, is by a short stretch of country road. Once you reach the villa you will be amazed by its prestigiousness of its simplicity as the natural architectural lines favours a classical style. The house overlooks the property with the opportunity to admire the enchanting rolling hills of Umbria towards Perugia on one side and towards Lake Trasimeno which is only a few kilometres away, on the other. A classically adorned fountain is located in front of the villa in the exclusive park which is planted with a rich variety of shrub species that have been well maintained. At the villa's entrance, one is struck by the majesty of the staircase that allows access to the upper floor where the sleeping area is located. The villa has three external floors and a basement. At the entrance level floor, there are the living areas with ample windows for light and air that overlook the garden and swimming pool. Study and storage areas add to the maximum comfort of this property. There is also a kitchen area, the size and facility of which is perfectly in line with the style that is present throughout the property. Adjacent to and accessible from the kitchen are a dining room and a breakfast nook as well as other service areas (walk in closet, pantry). On the first floor there are 5 bedrooms that offer all the comfort of a suite. Spacious rooms with private bathrooms and dressing areas plus study area. The bathrooms have been furnished with particular attention, and the spaciousness of each of the apartments can be enjoyed during the day to make any stay pleasant. The attic floor has a covered terrace which can be particularly enjoyed in all seasons with storage for the dining area on the ground floor, a spacious area that can be easily used thanks to the connecting door directly from the kitchen area. Also on this floor, are 2 bedrooms with communal bathroom and 1 bedroom with an ensuite bathroom. There is also a gym area, sauna and laundry area. Little living areas behind the terrace windows offer discreet areas for private conversation. In the basement, in front of a large partly furnished fireplace, is an area that is ideal for large social events. Also on this floor, is a cellar, pantry and a walk in closet as well as a small apartment for service staff with bedroom, kitchen and bathroom. There is an elevator to all floors in this prestigious villa for accessibility throughout. The outdoor area used for maximum enjoyment in the summer, has a swimming pool, with a beautiful view of the surrounding countryside, locker room and sauna. This wonderful luxury villa sits neatly in the Umbrian countryside offering an estimated selection of refinery and luxury you could ever want. In addition to the main house, there is also a caretaker's apartment with bedroom, living room, kitchen and bathroom, where the water and electrical systems for the property are housed.
Boligens tilstand
Restored
Fasiliteter
All necessary utilities are present within the property. There is mains water supply; as well as gas and electricity connections. There are 2 recently replaced boilers. Convectors are in place for heating and air conditioning. There is a photovoltaic system on the ground of 40 kW.
Skjøte detaljer
The main villa was built with valid building permits and has a certificate of habitability, to verify compliance with urban buildings. The property is registered with the land registry at the C.F. and C.T. for the municipality of Corciano; file no: 34, part. 128, 129 subb1.-2-3, 130 subb. 1-2, 884, 885, 886, 856 sub.2, 858 subb. 5-6-7, 131, 133, 187, 192, 193, 197, 198, 202, 205, 206, 207, 291, 881, 883, 889.
Eier detaljer/Kontraktuelle krav
A private individual owns the property, the sale is subject to property registration tax of 9% on the property, calculated on the revalued cadastral value, and 12% on agricultural land, plus fixed taxes. It is not possible to buy this property as a main residence and its benefits therein.
Mulig tomtebenyttelse
There are many potential uses for this prestigious villa as its location in Umbria is close to the interesting and colourful city of Perugia, a physical centre in an Italy rich in cultural and scenic attractions. This could be an ideal living space for those who want luxury choices in prestigious places close to historic town centres. The many rooms also make this perfect as a tourist accommodation business for those geared for luxury and comfort.
Kontakt oss vedr. denne eiendommen: