Boligdetaljer
"The Art Manor"
| | | |
| --- | --- | --- |
| COD. 5503 | Umbria - Lisciano Niccone (Perugia) | € EUR 2,750,000 |
| | | |
| --- | --- | --- |
| TYPE: Rustic farmhouses and Countryhouses | BOLIG AREAL: 590.00 kvm | TOMTE AREAL: 2.86 ha |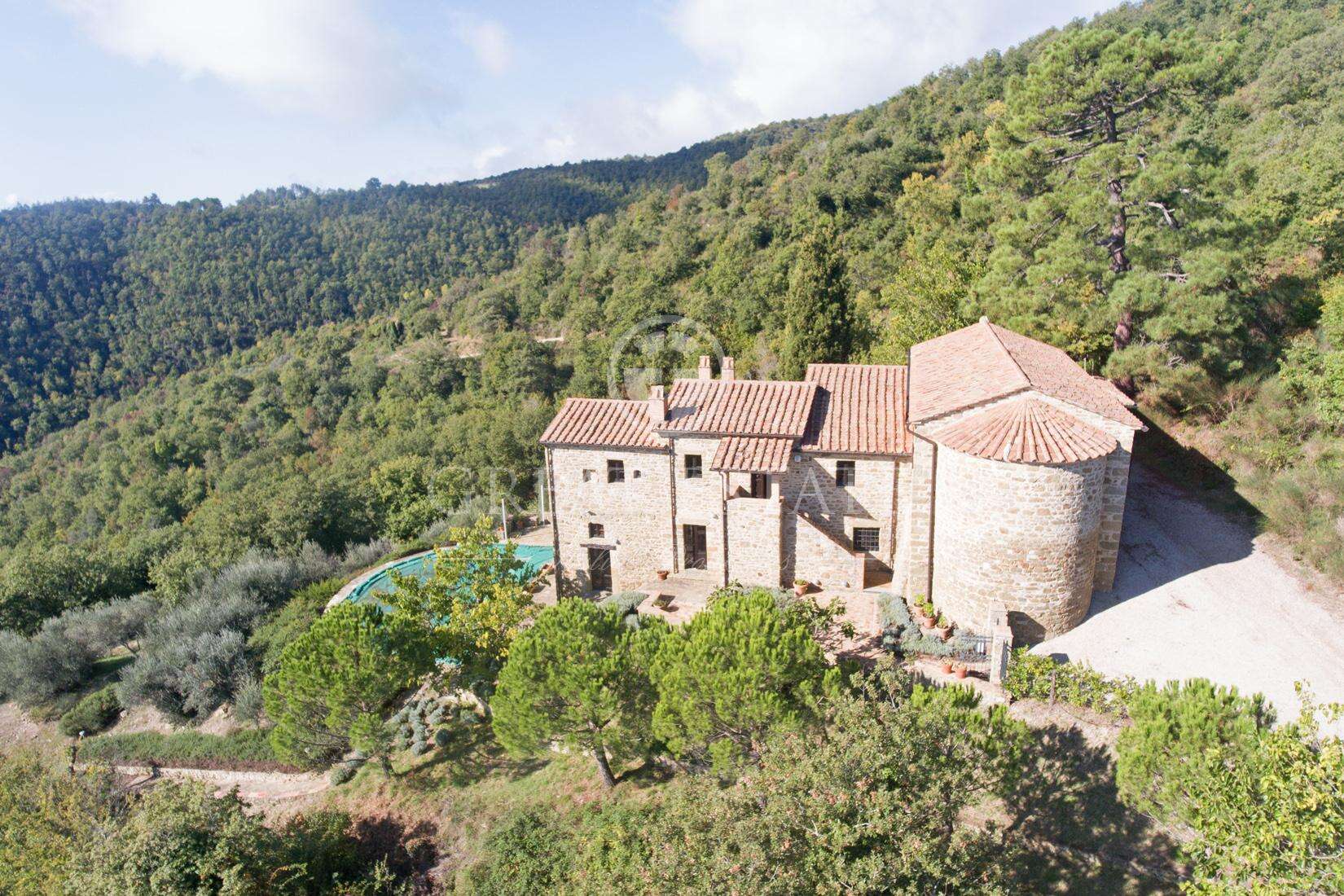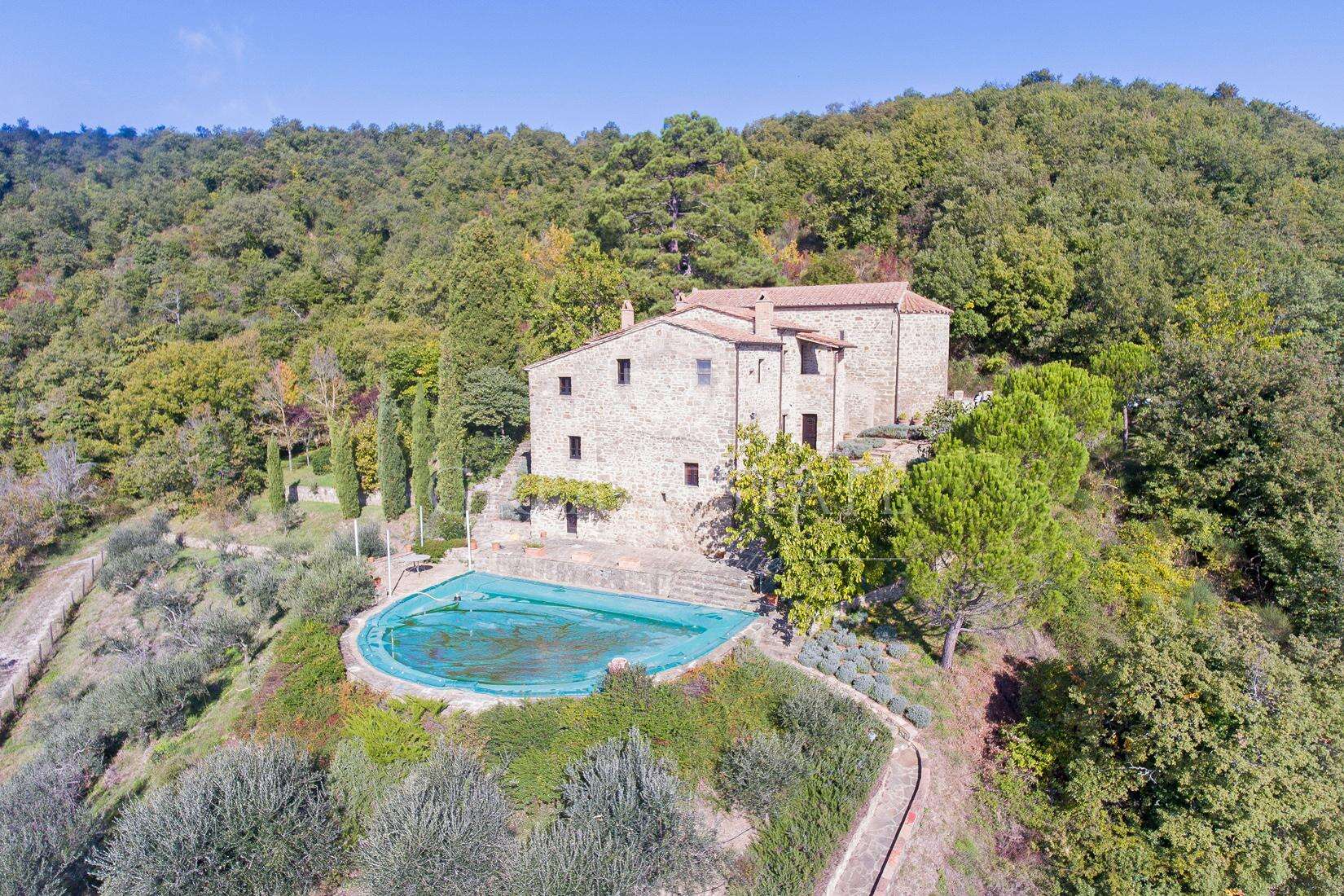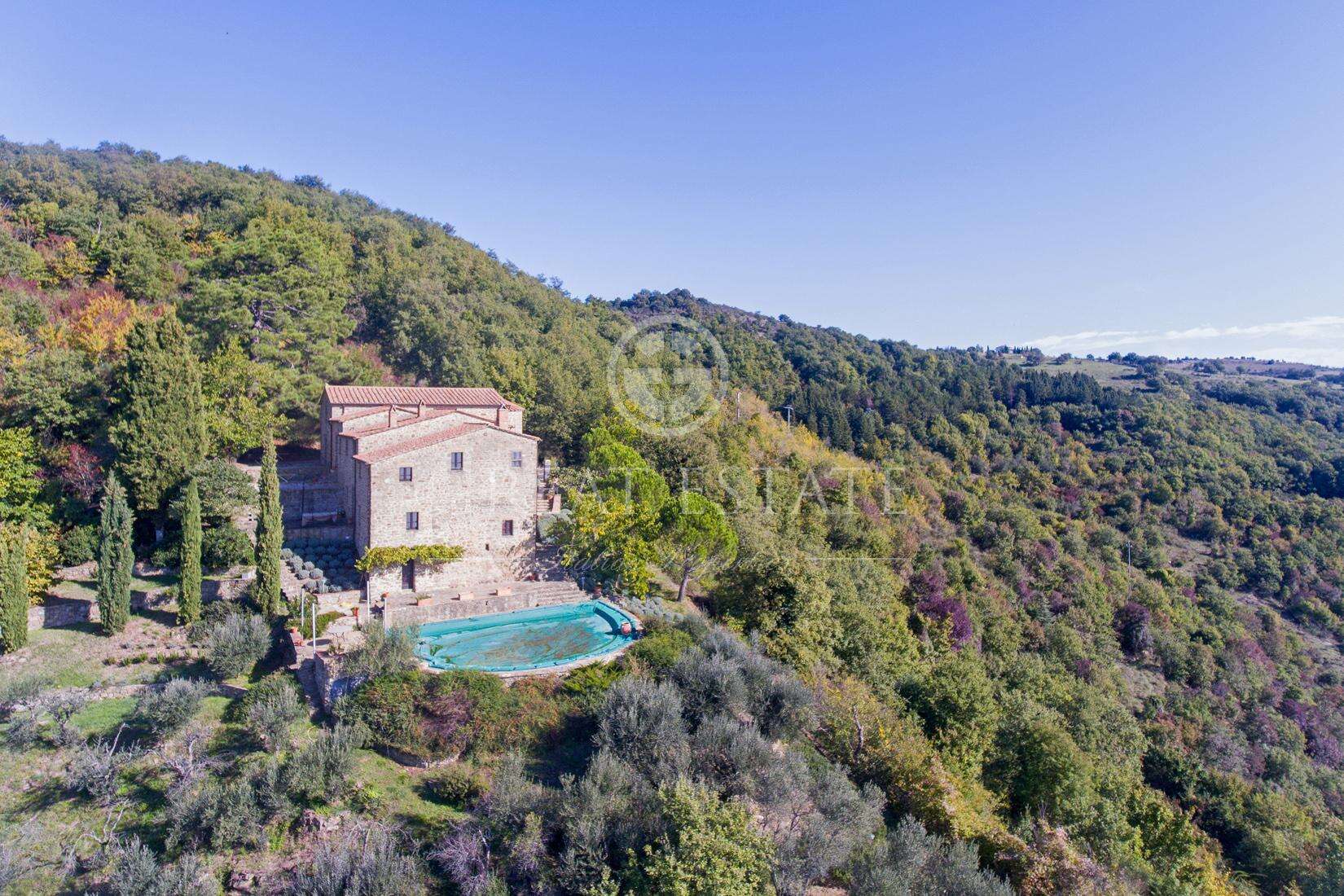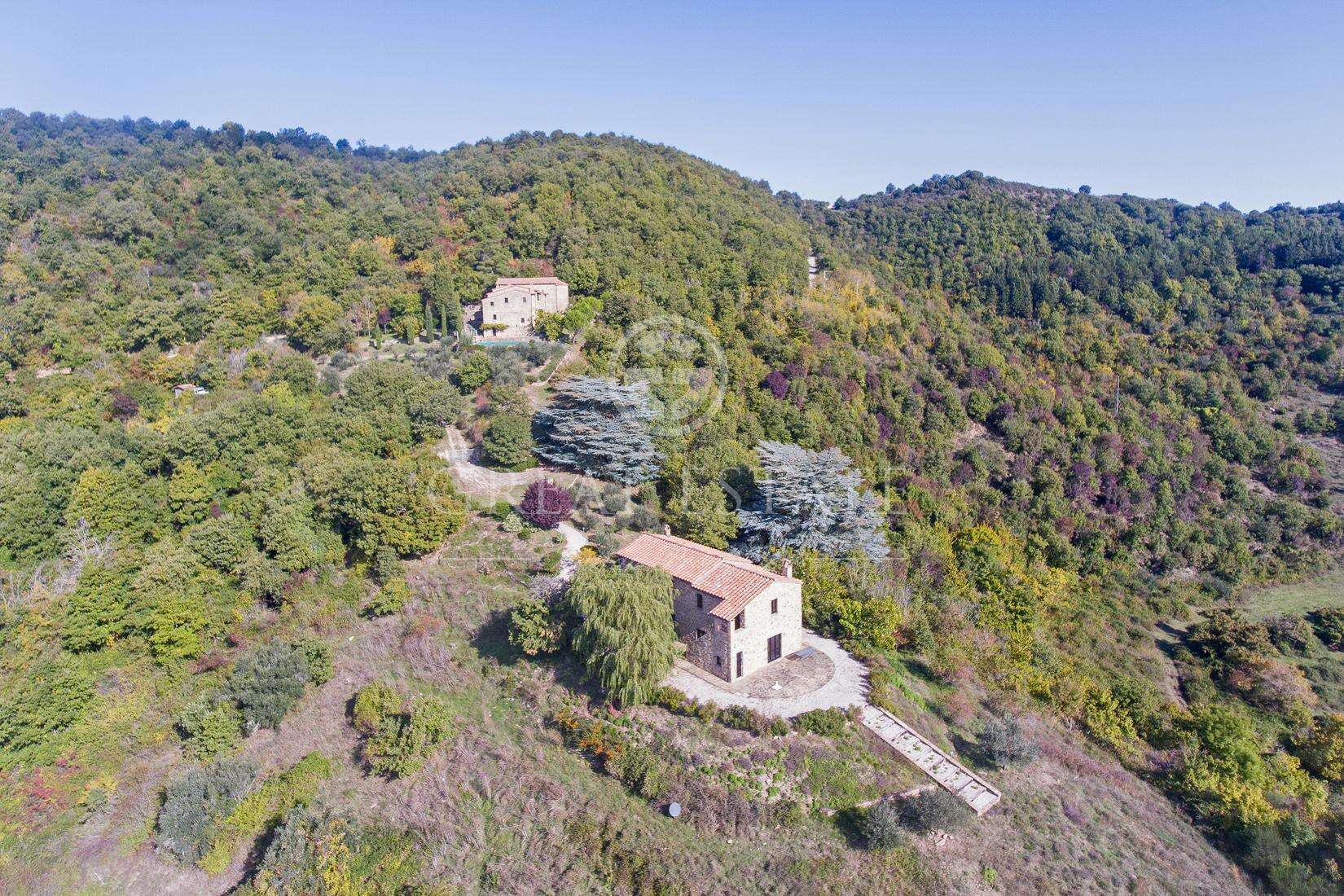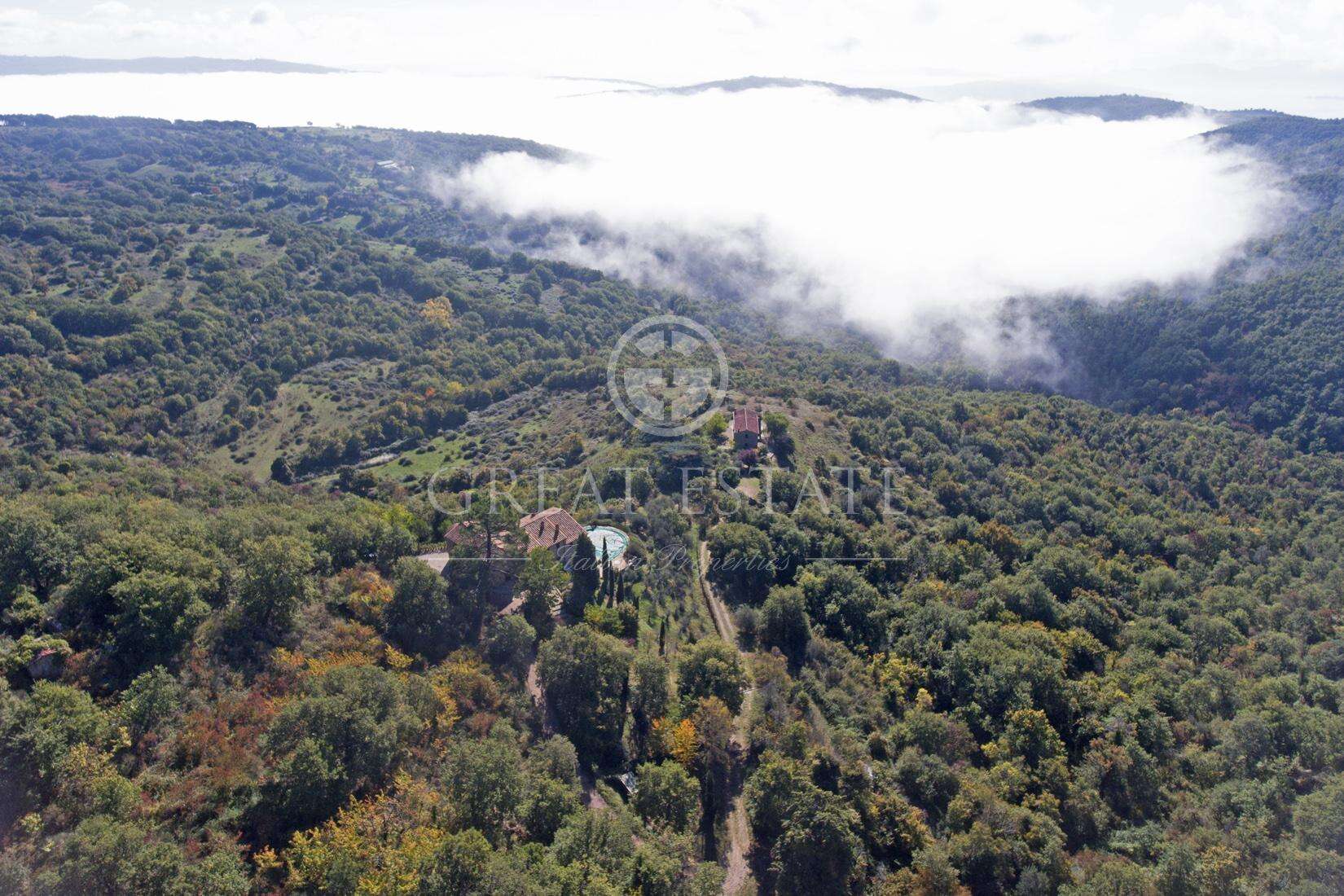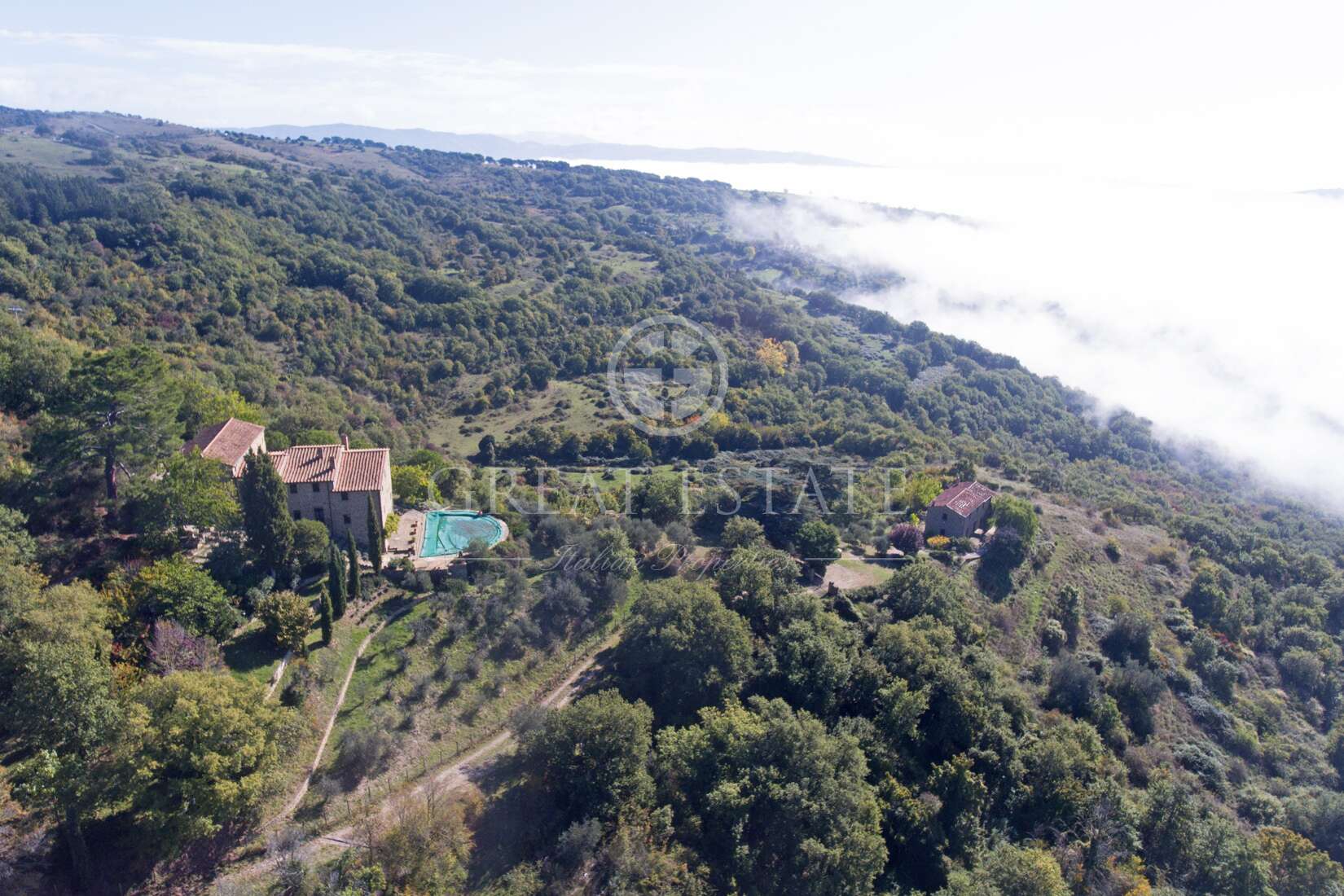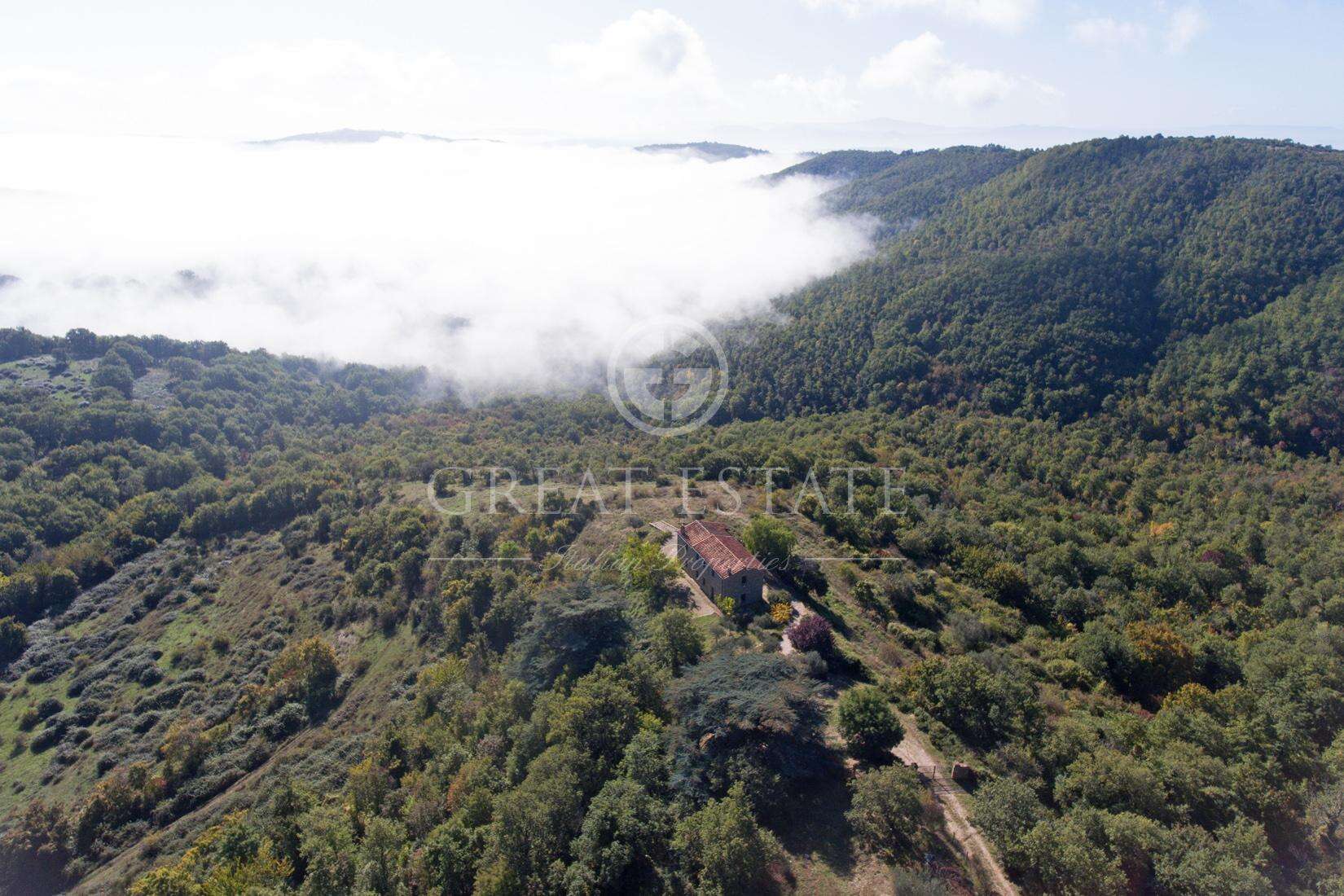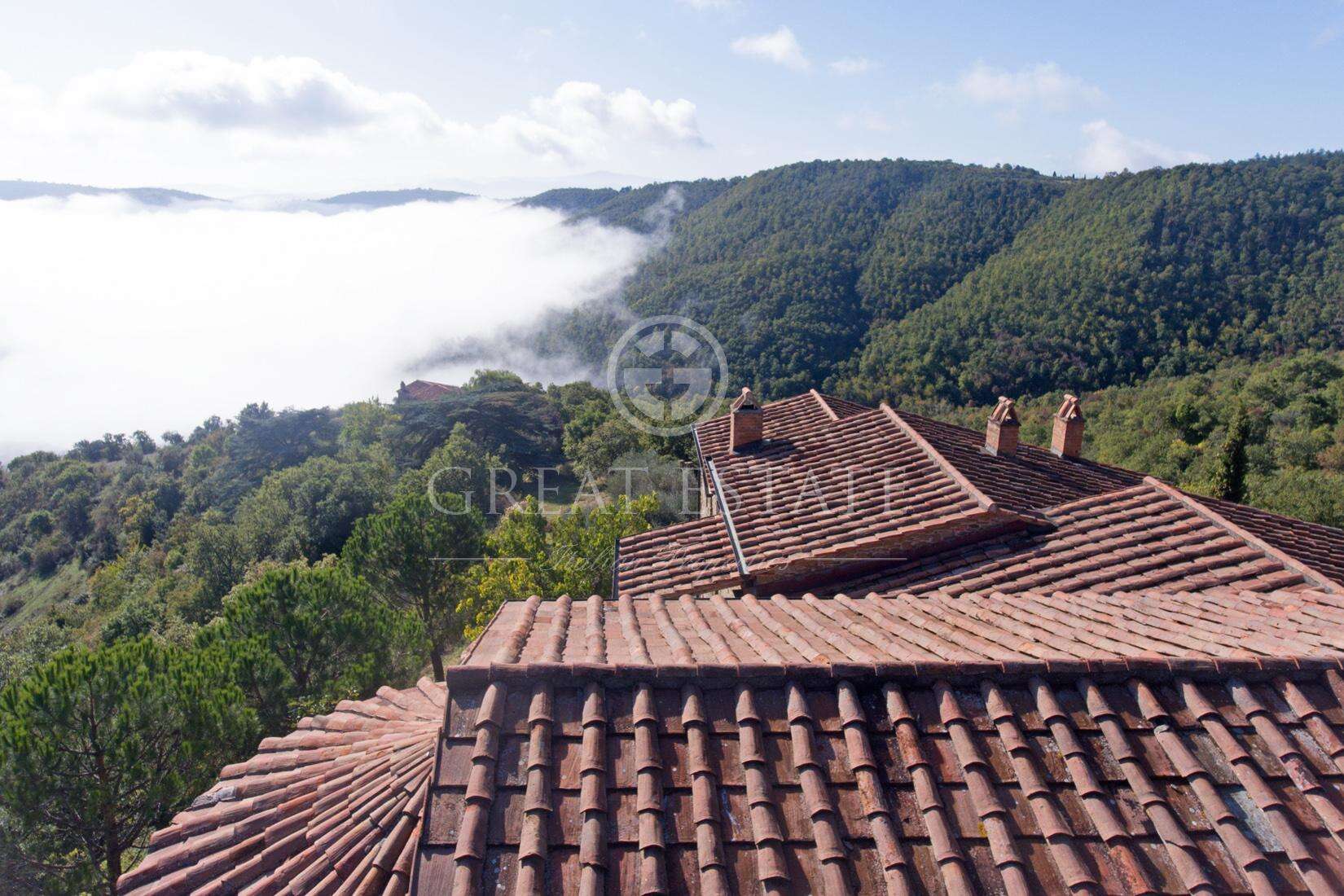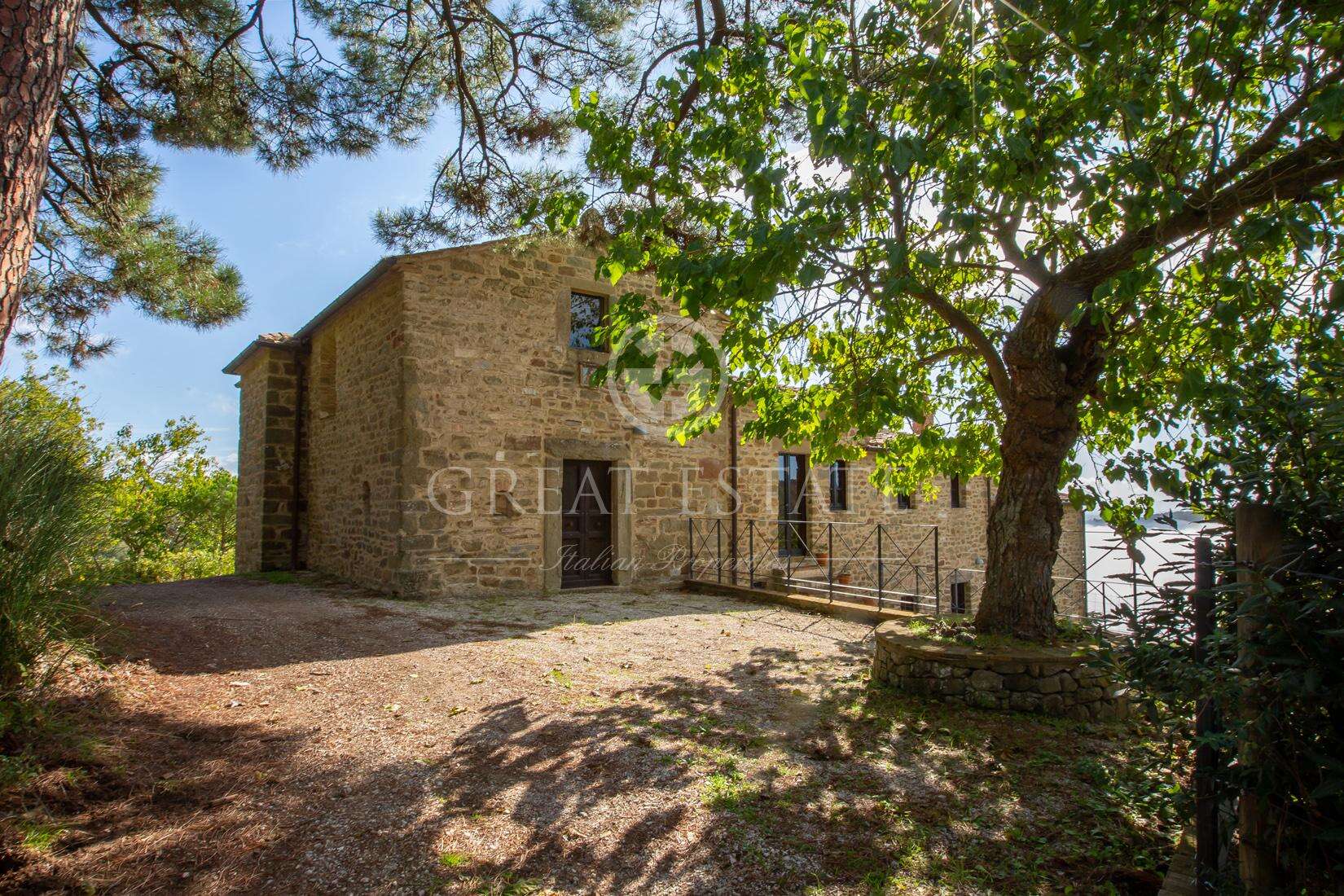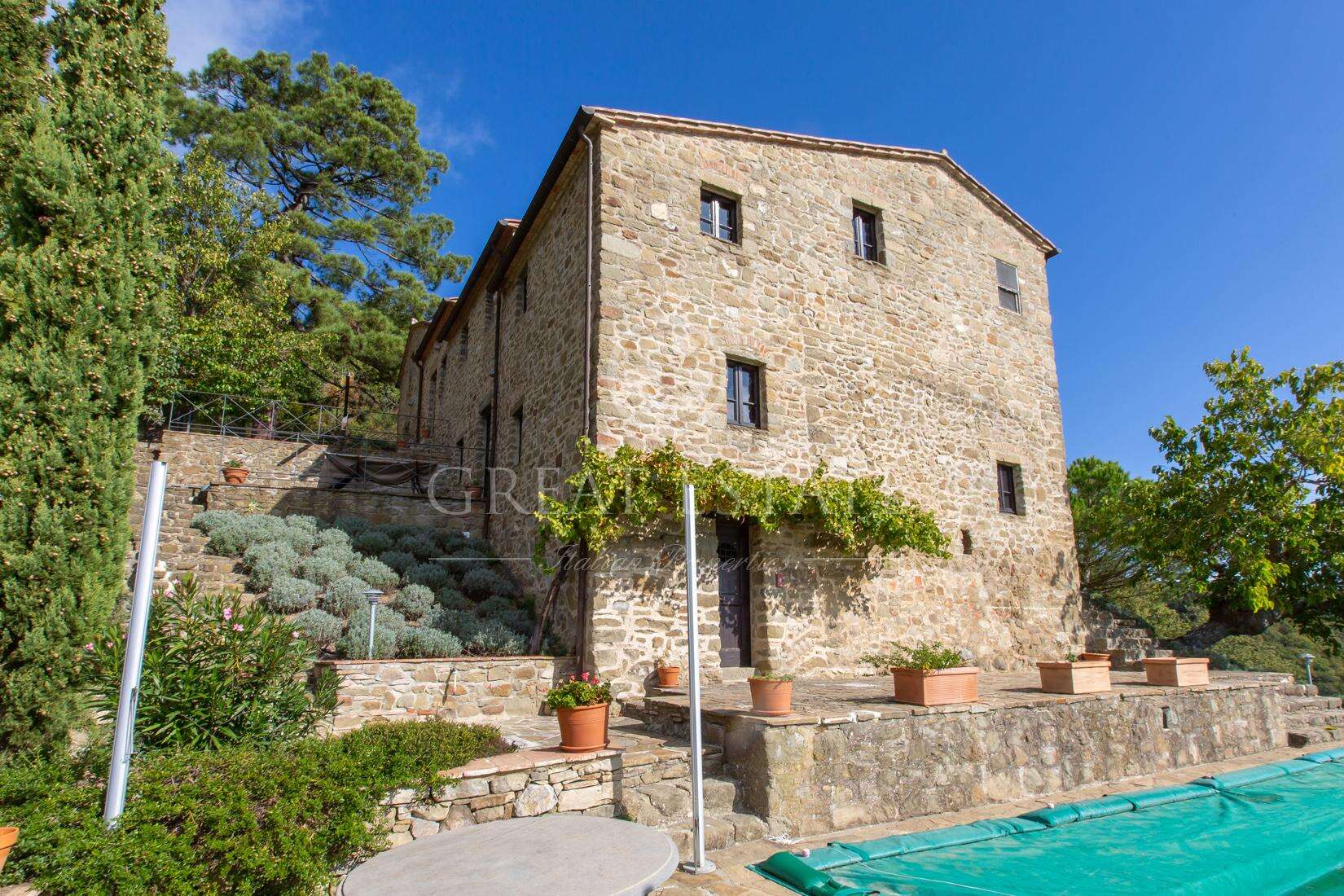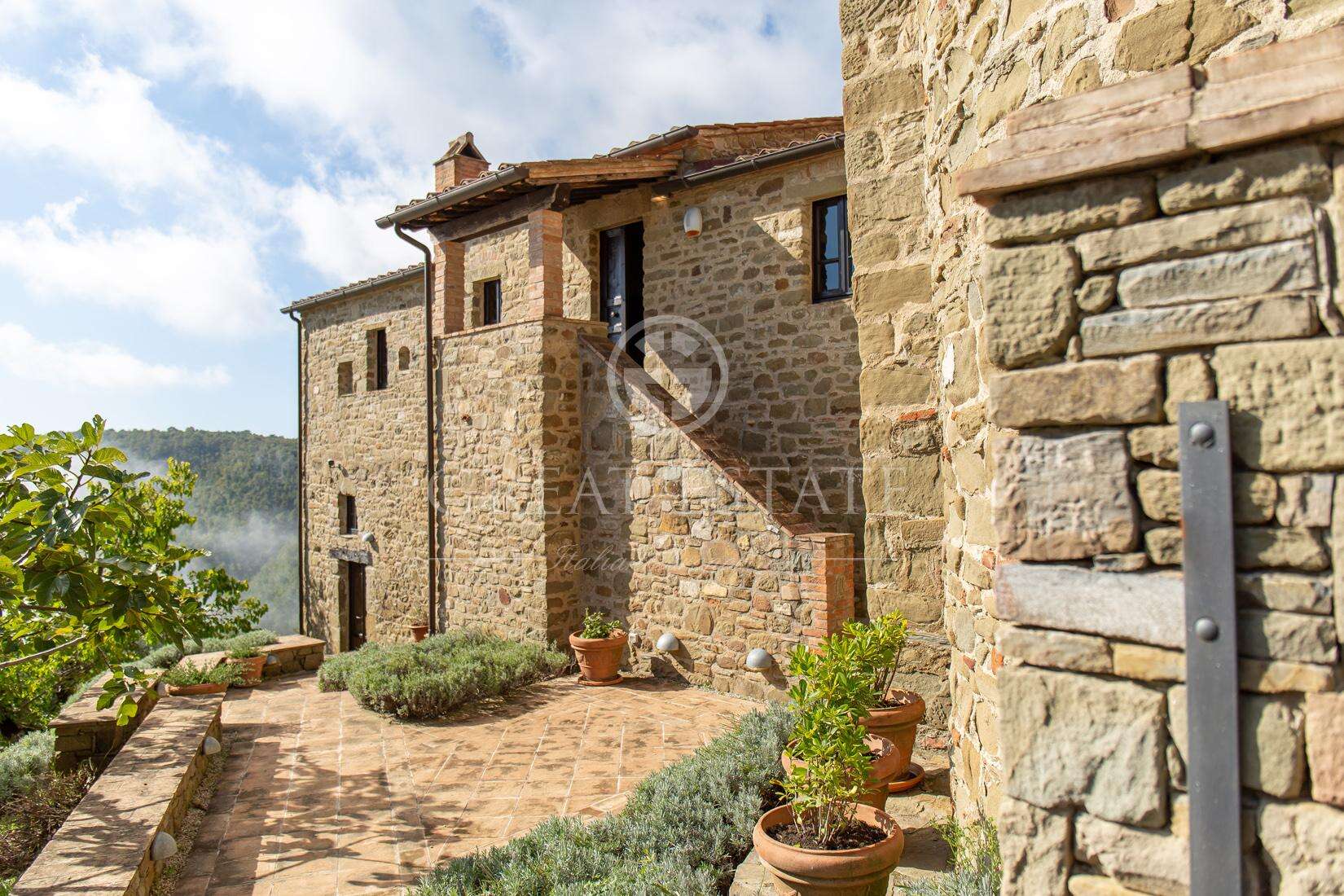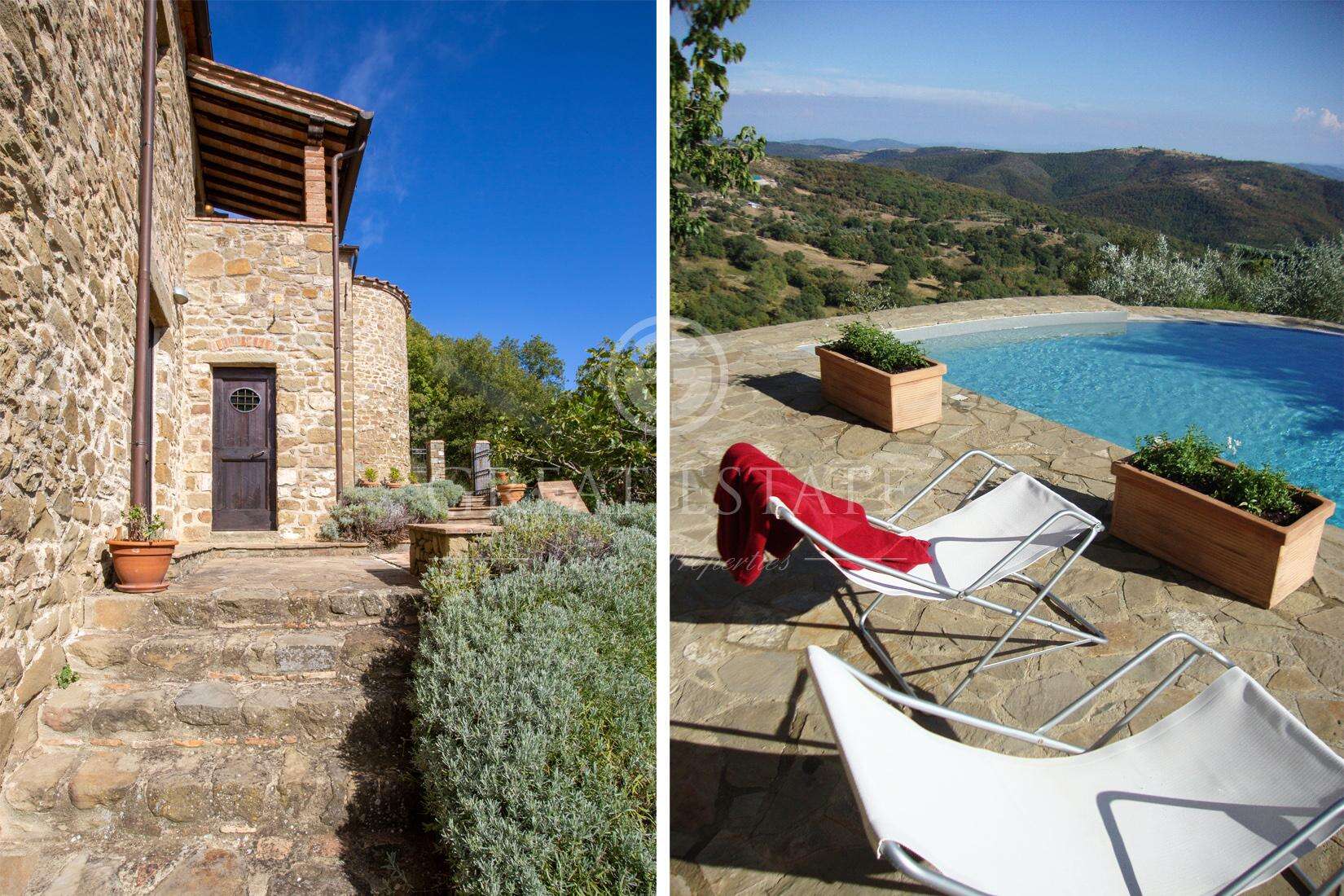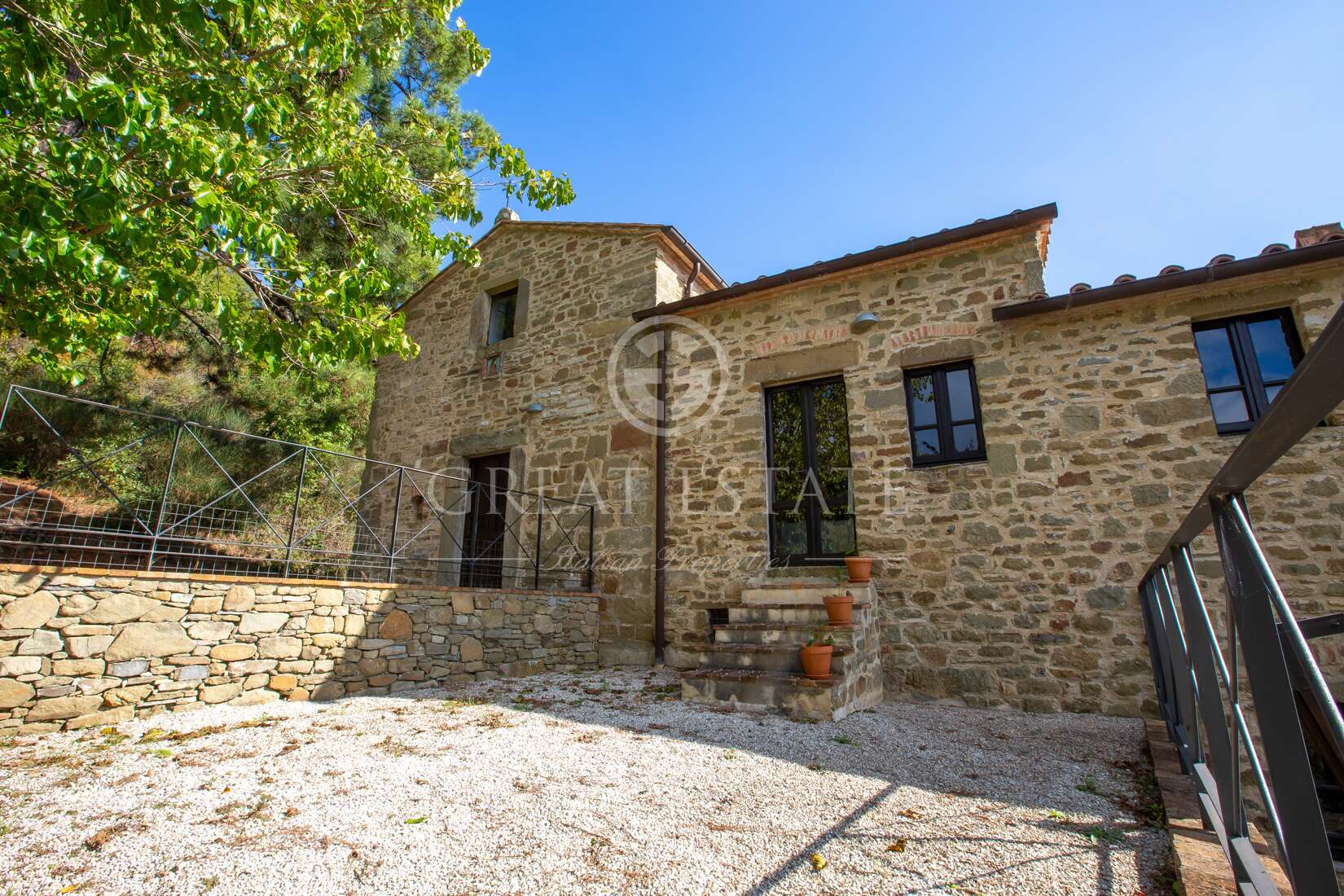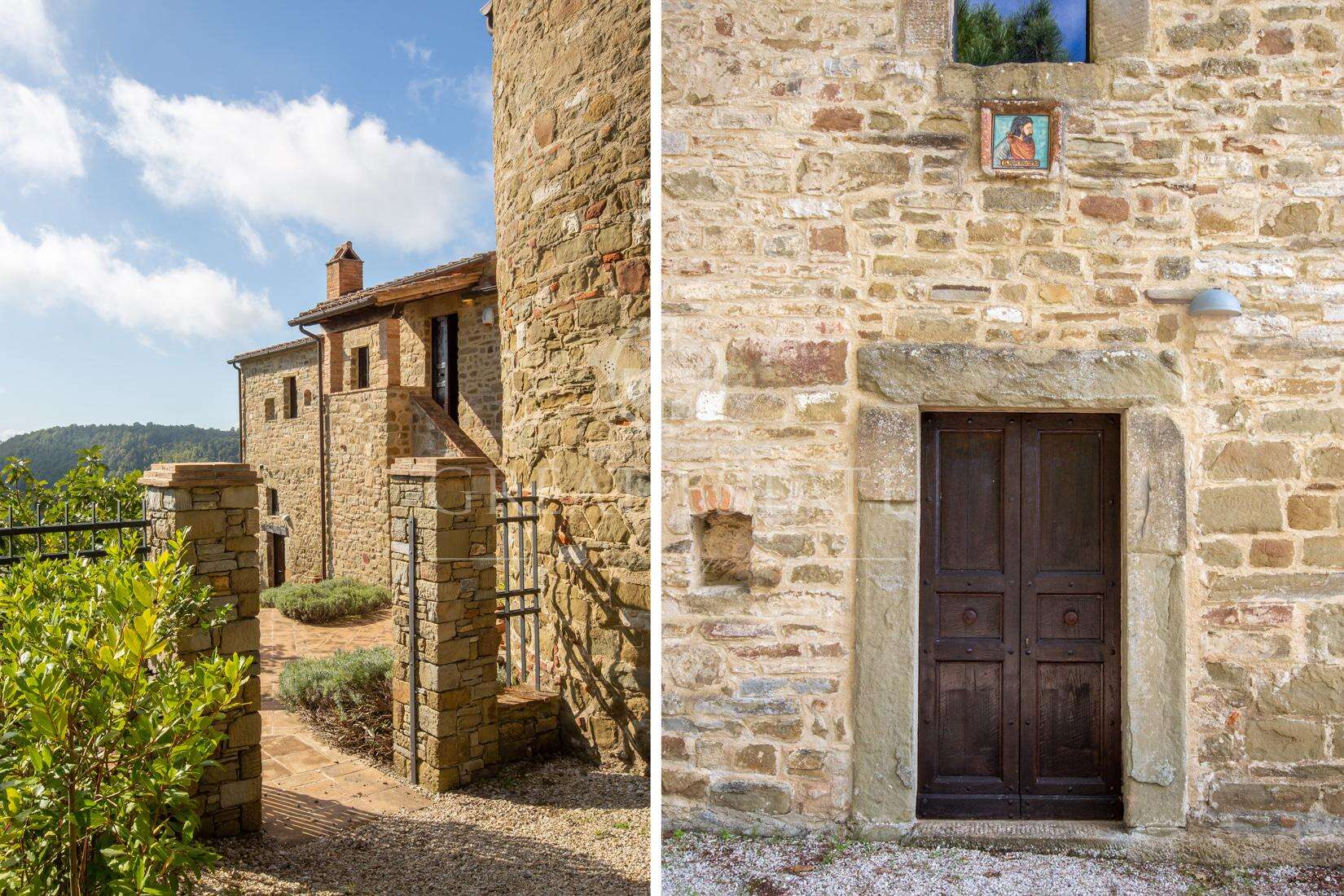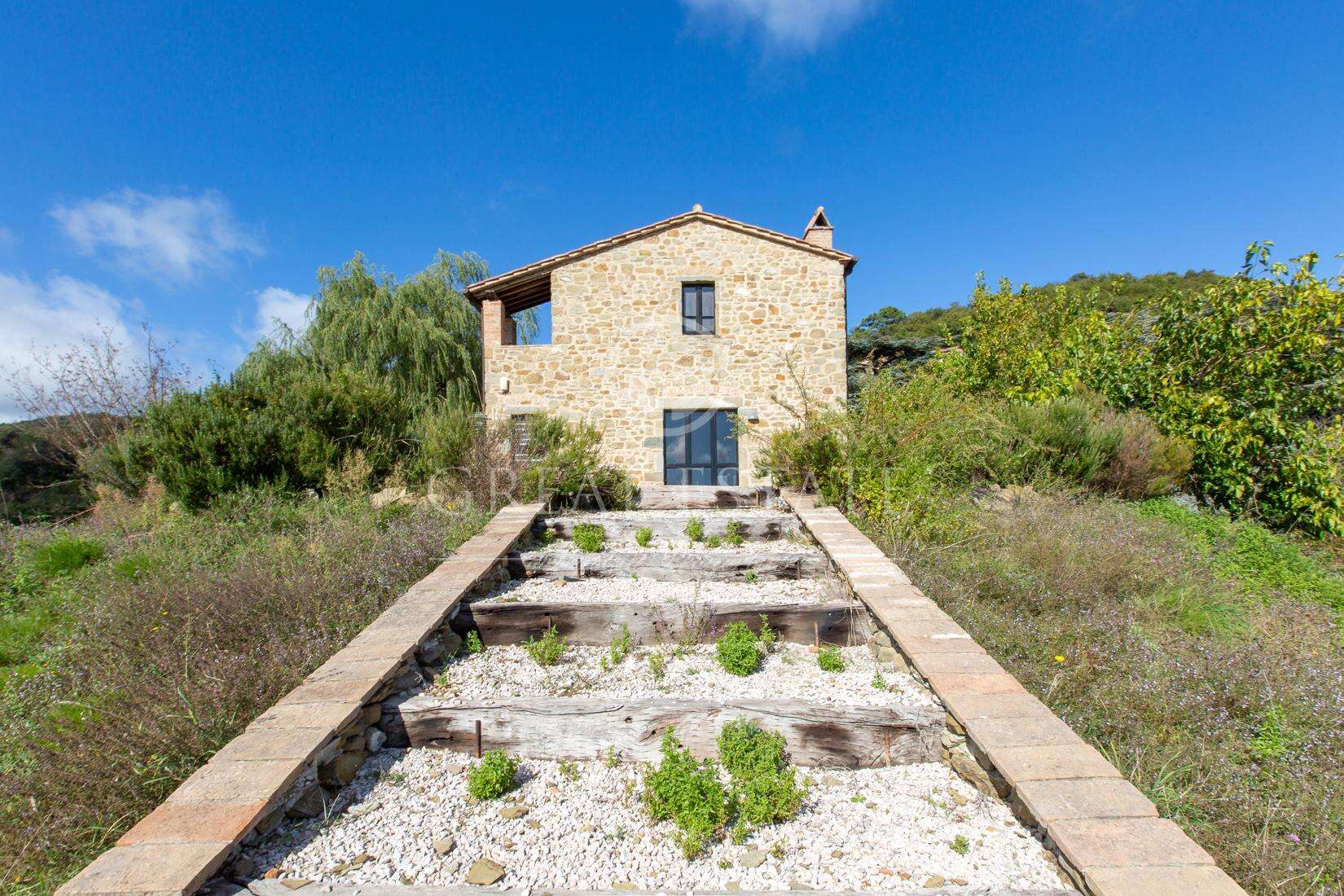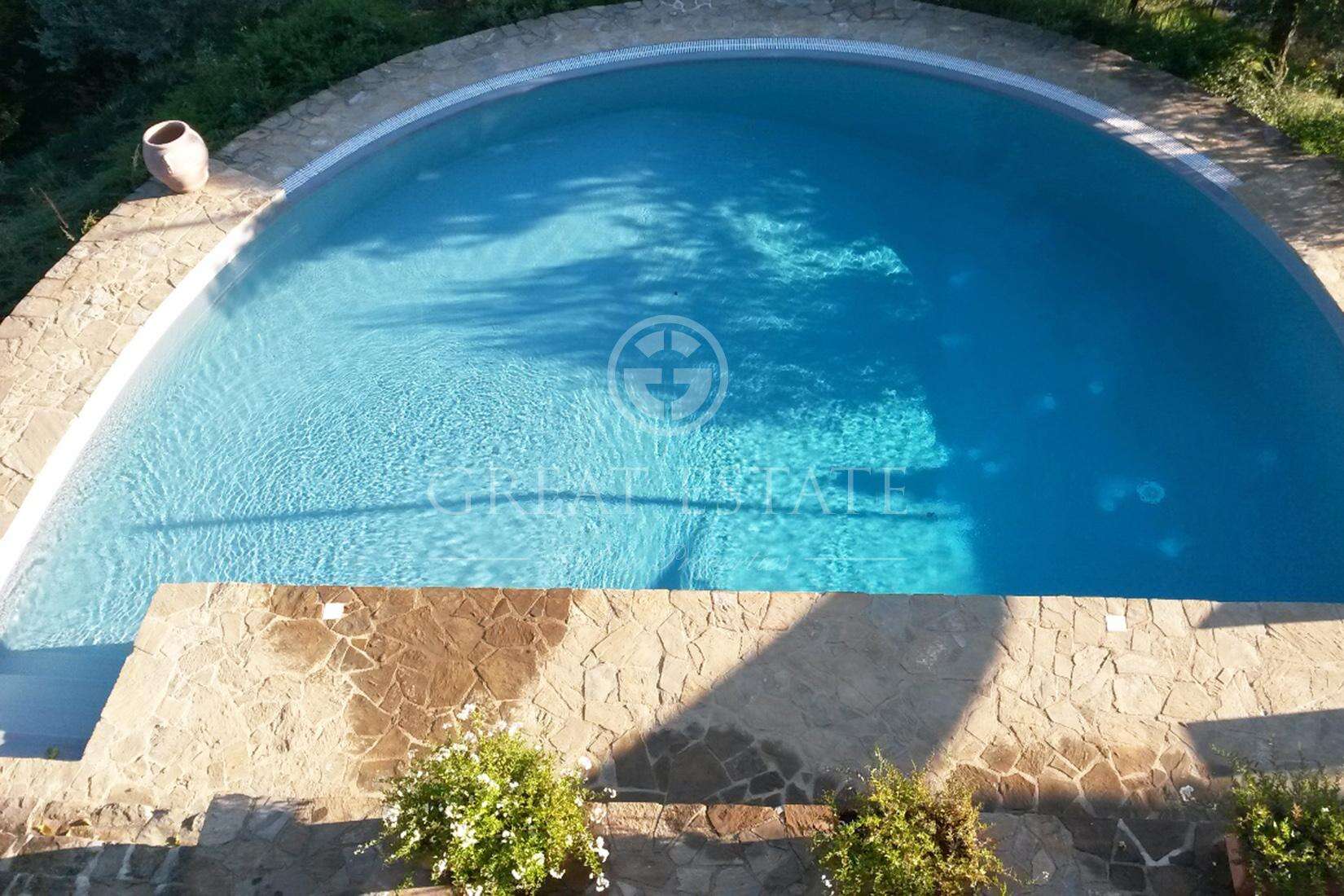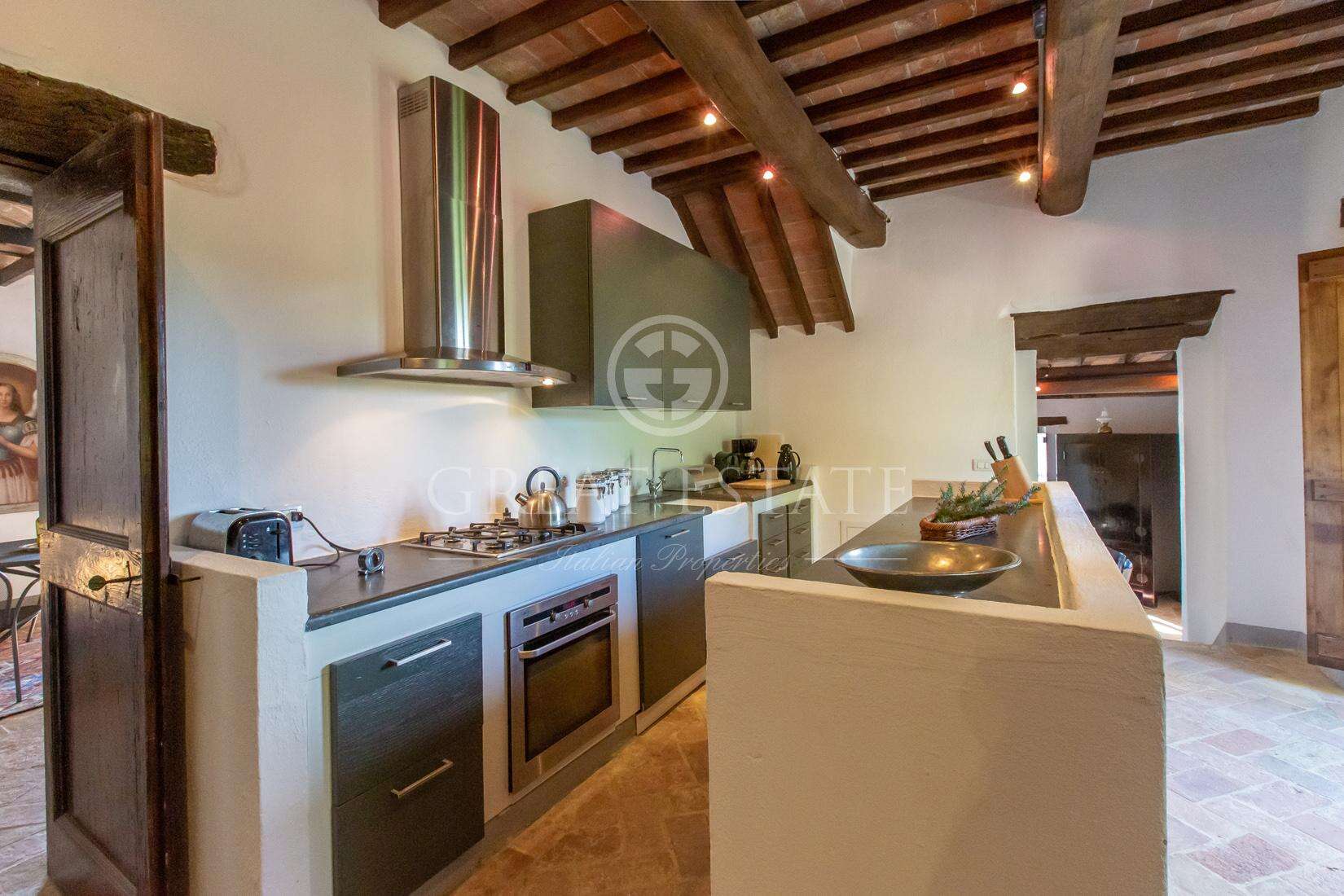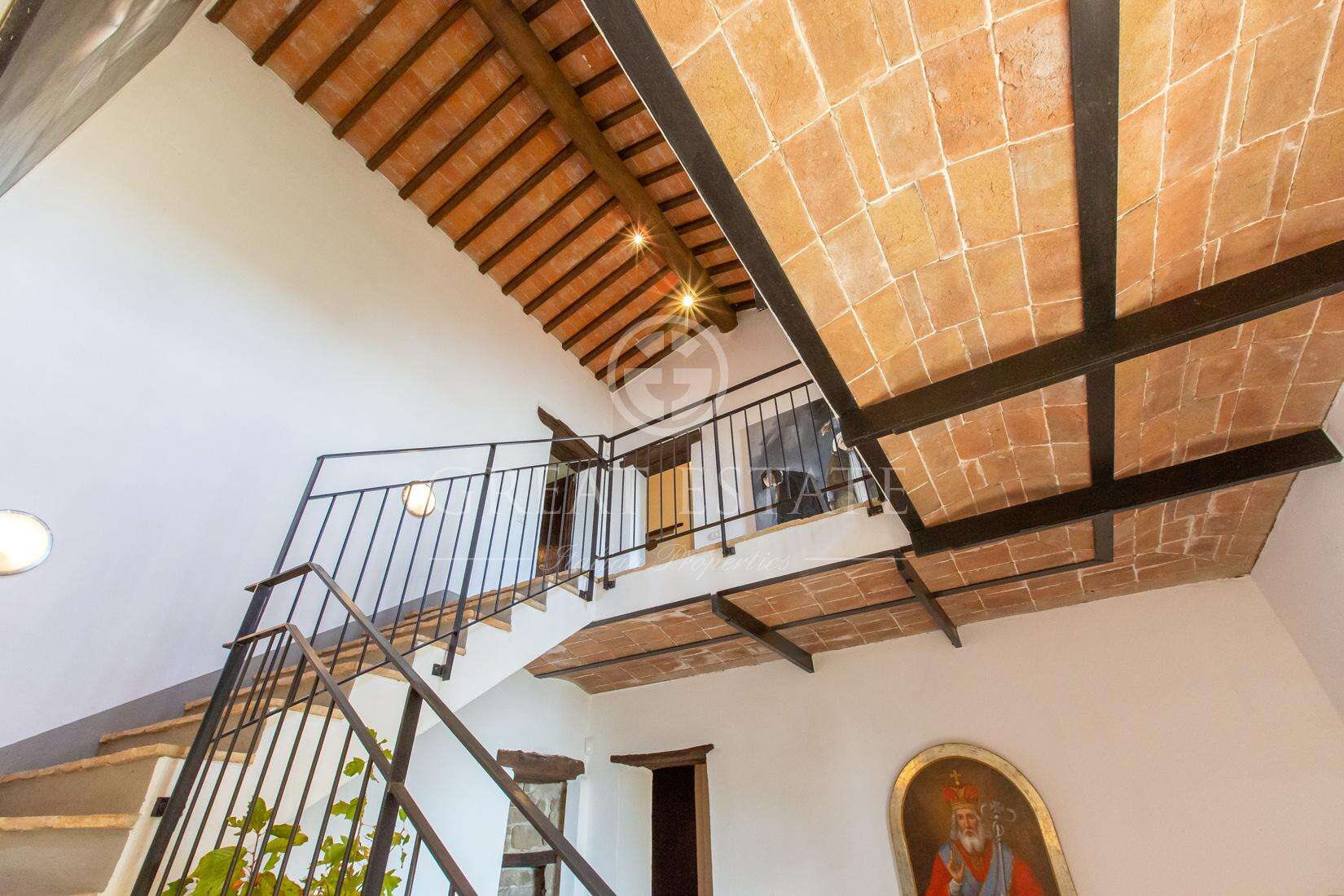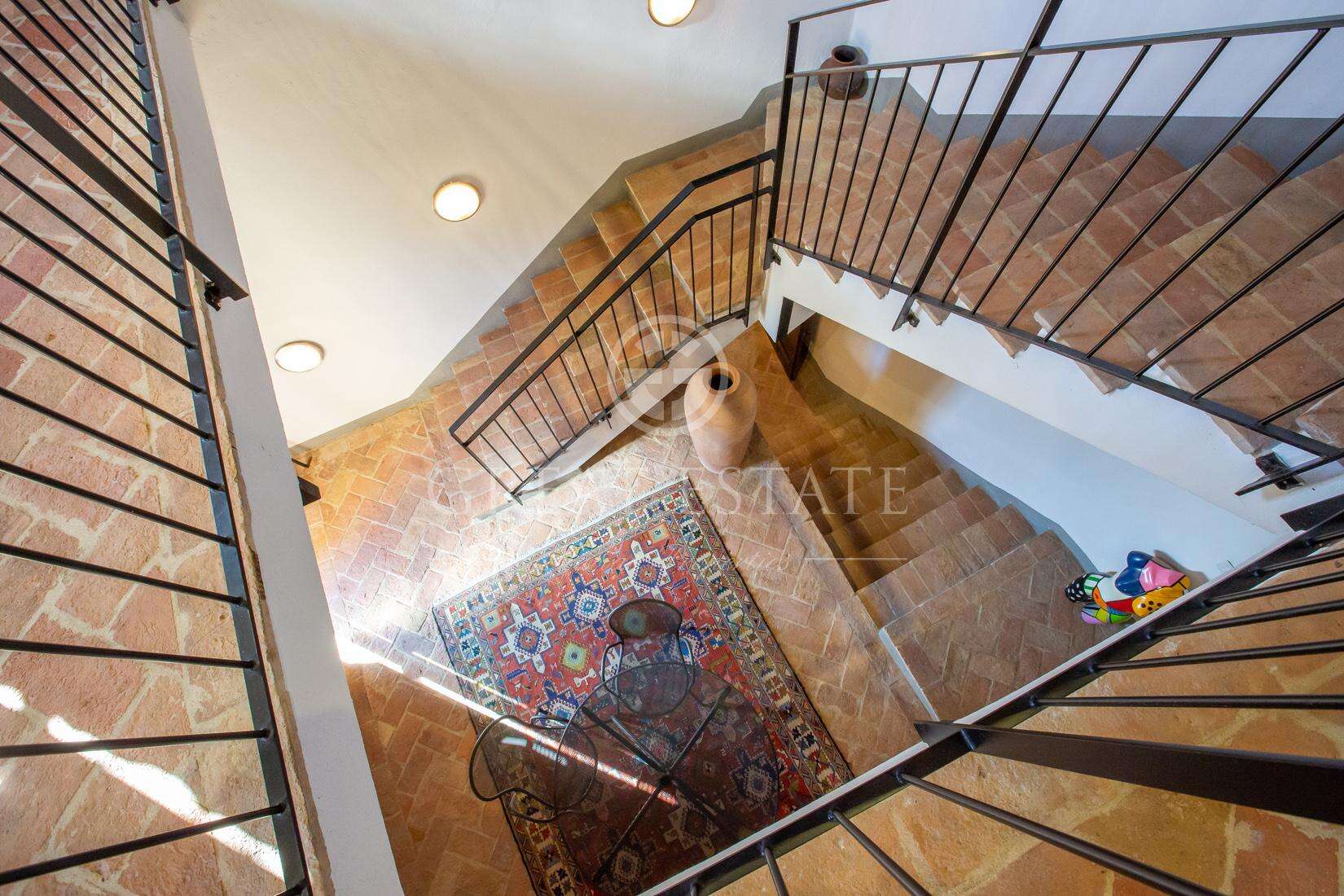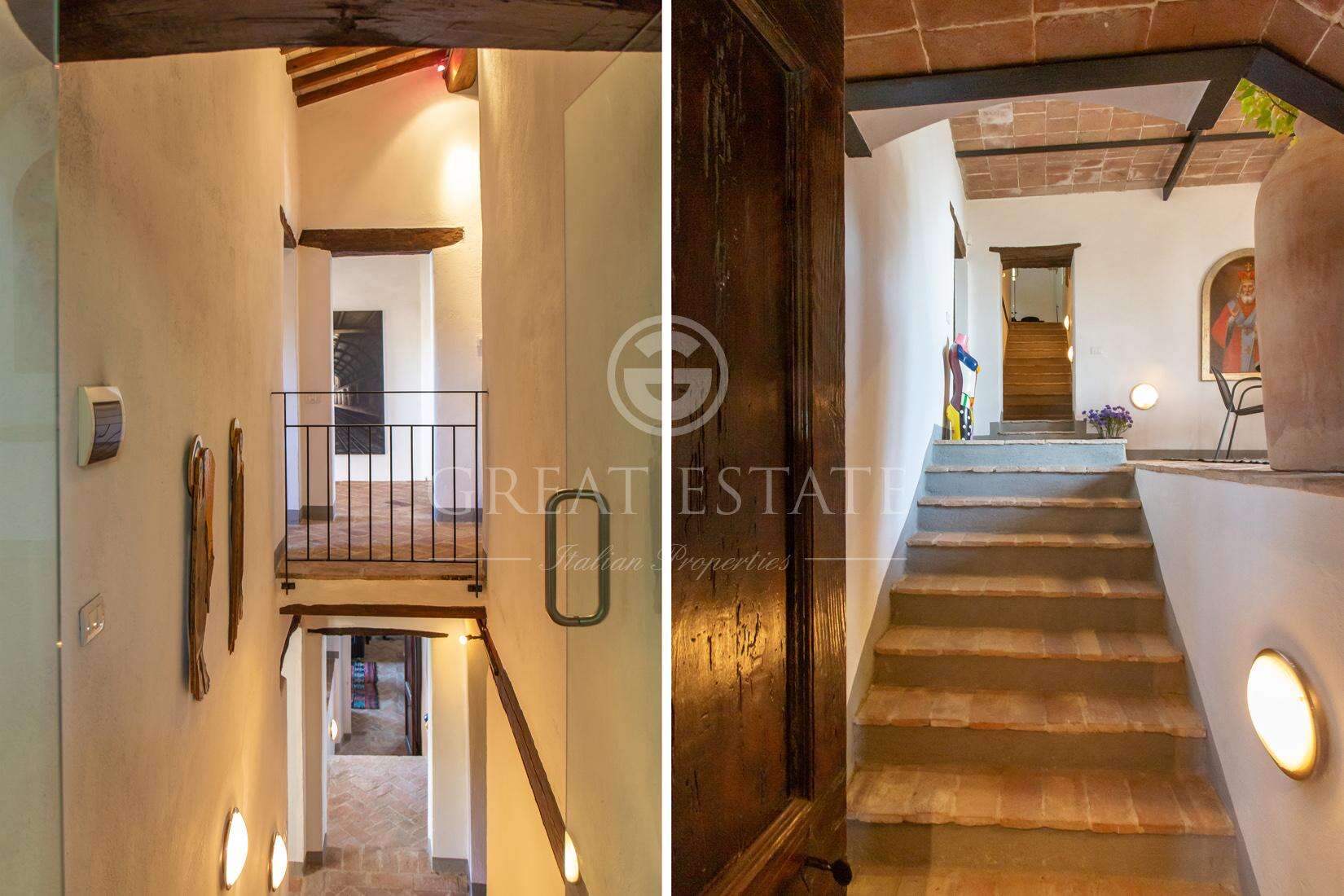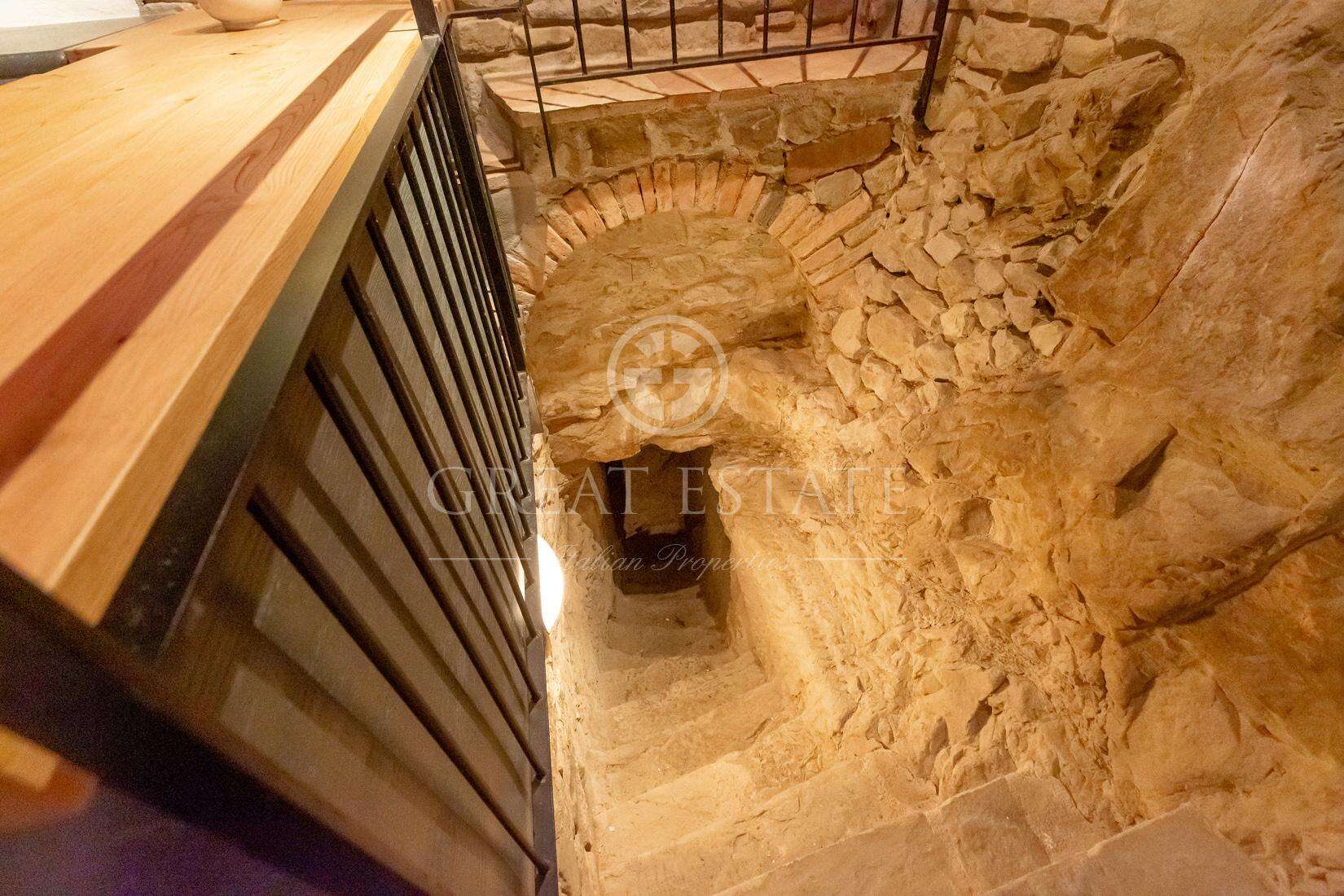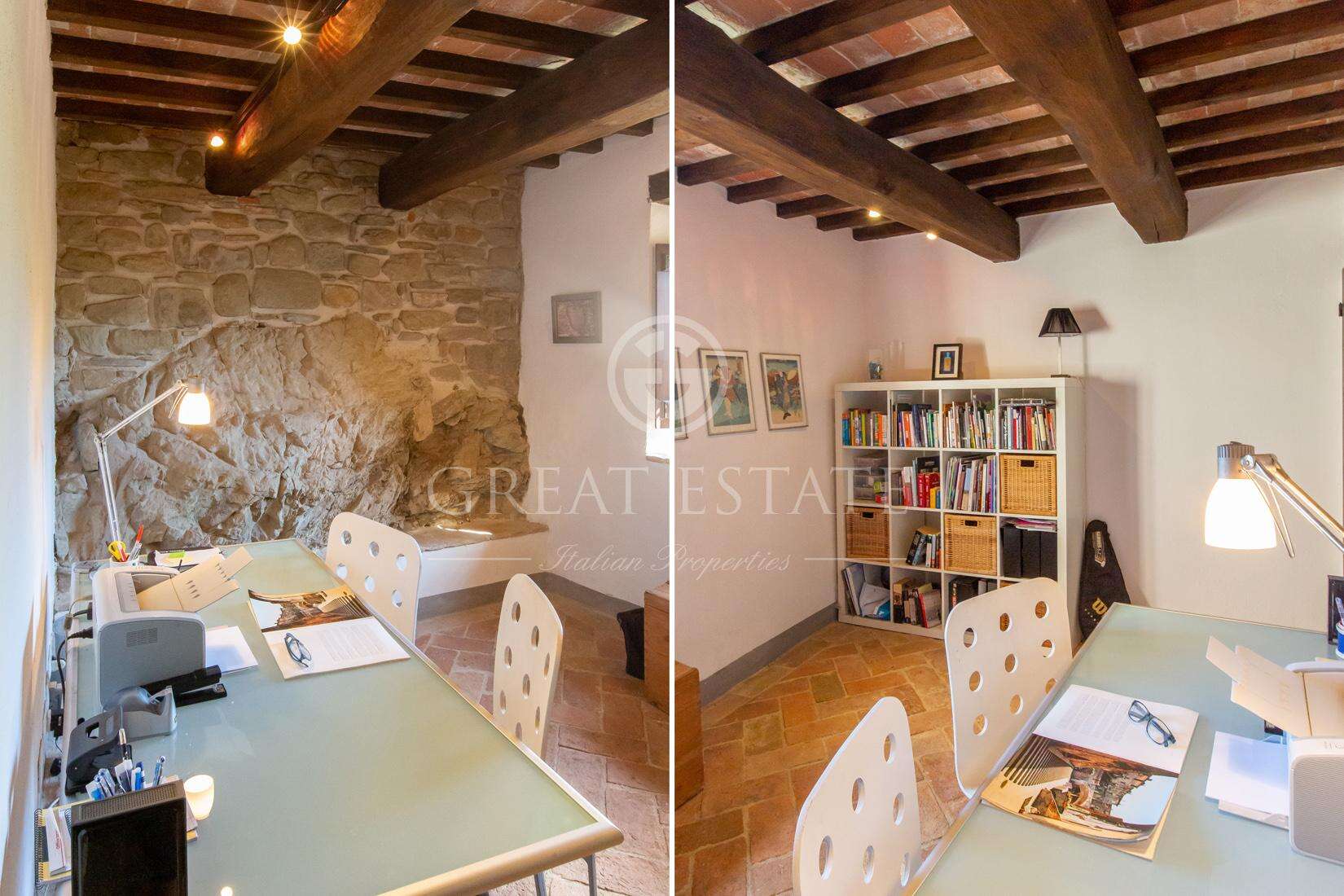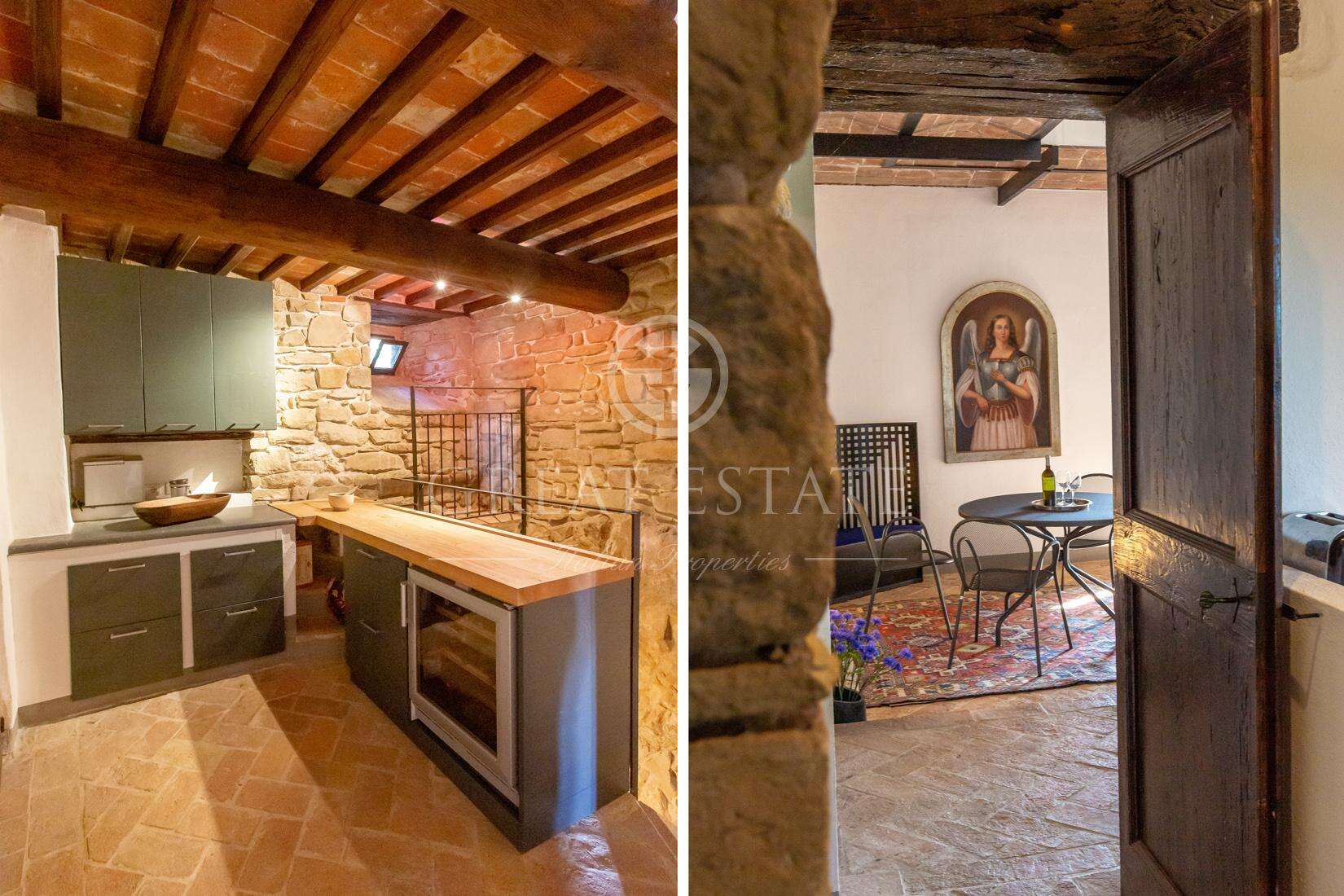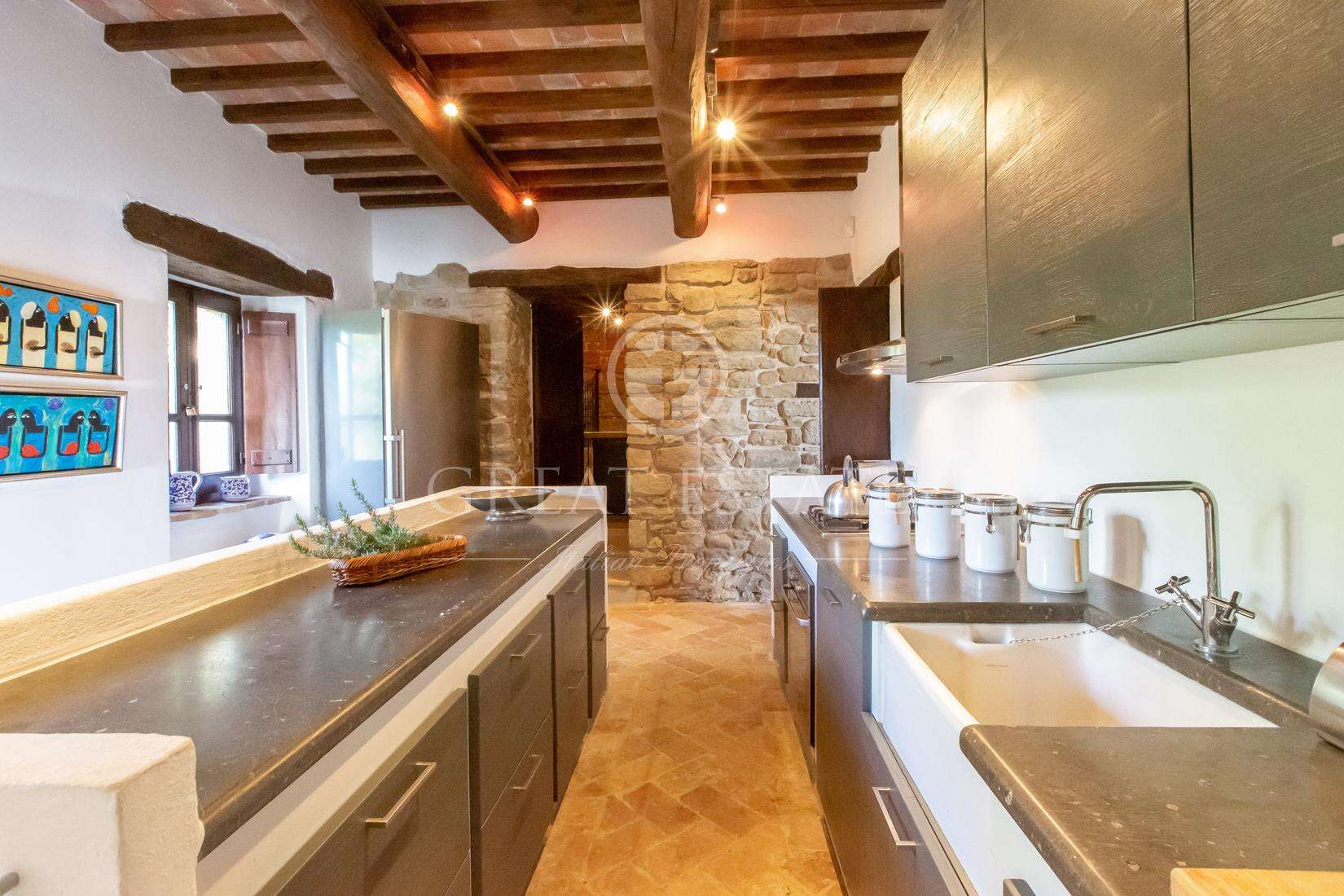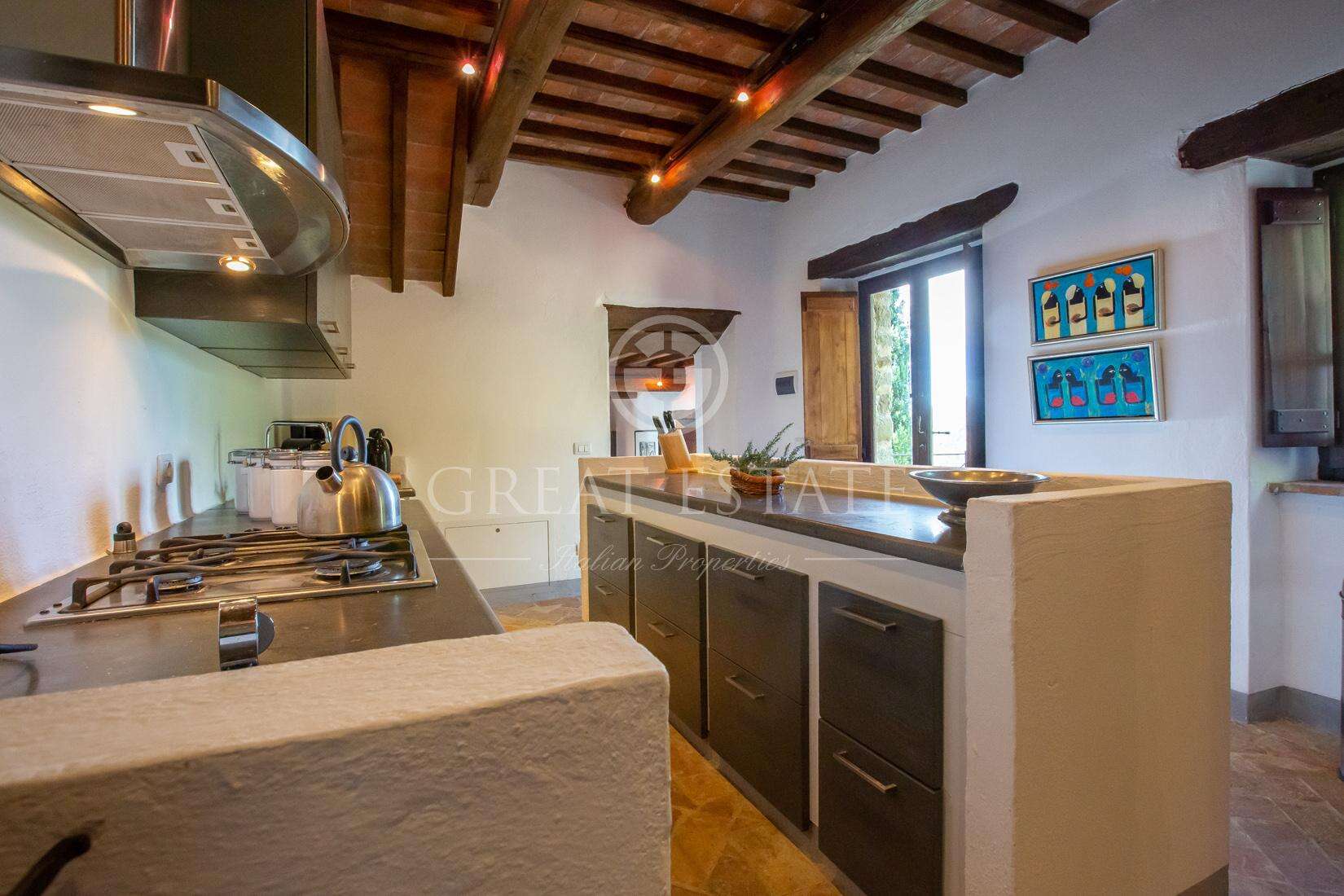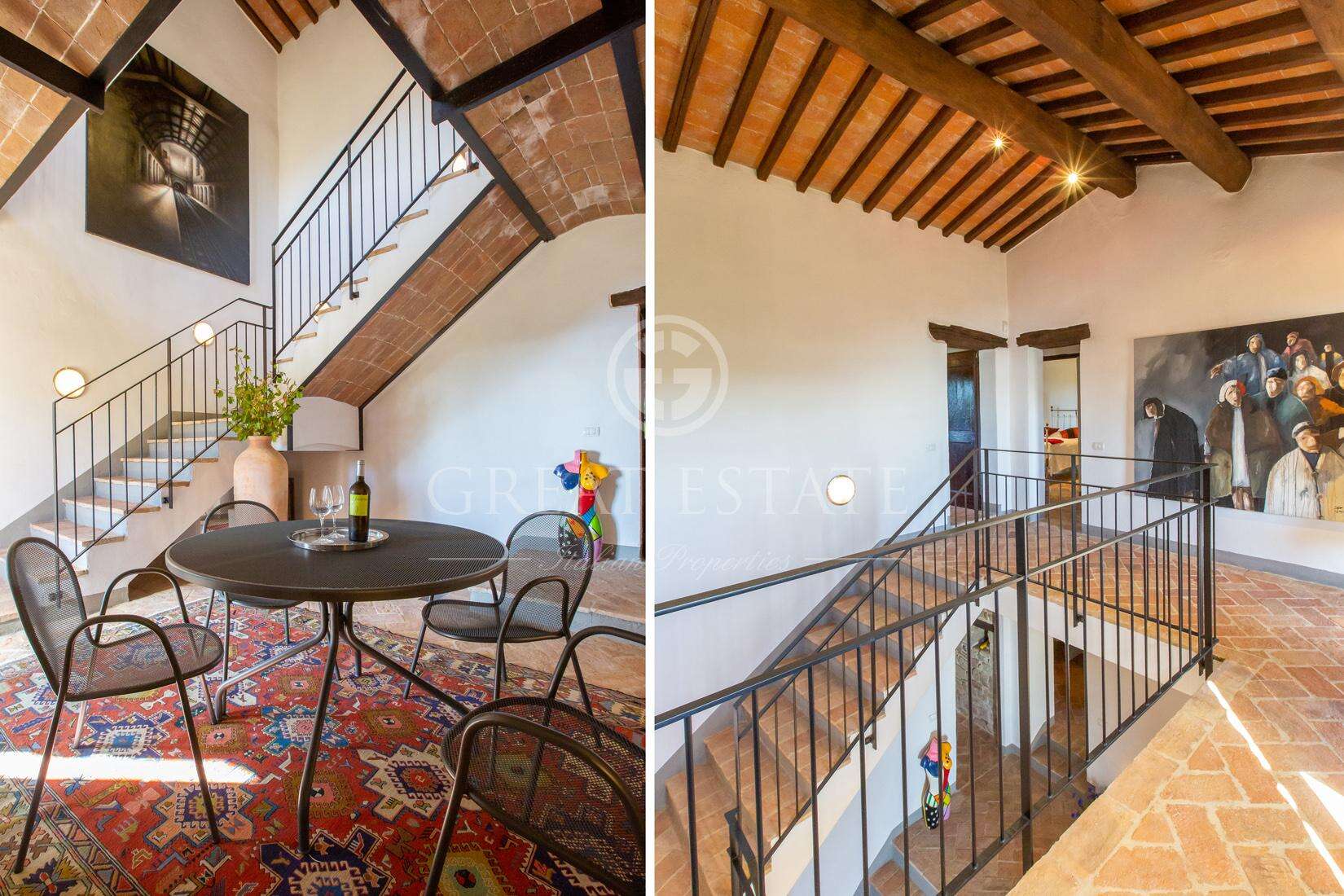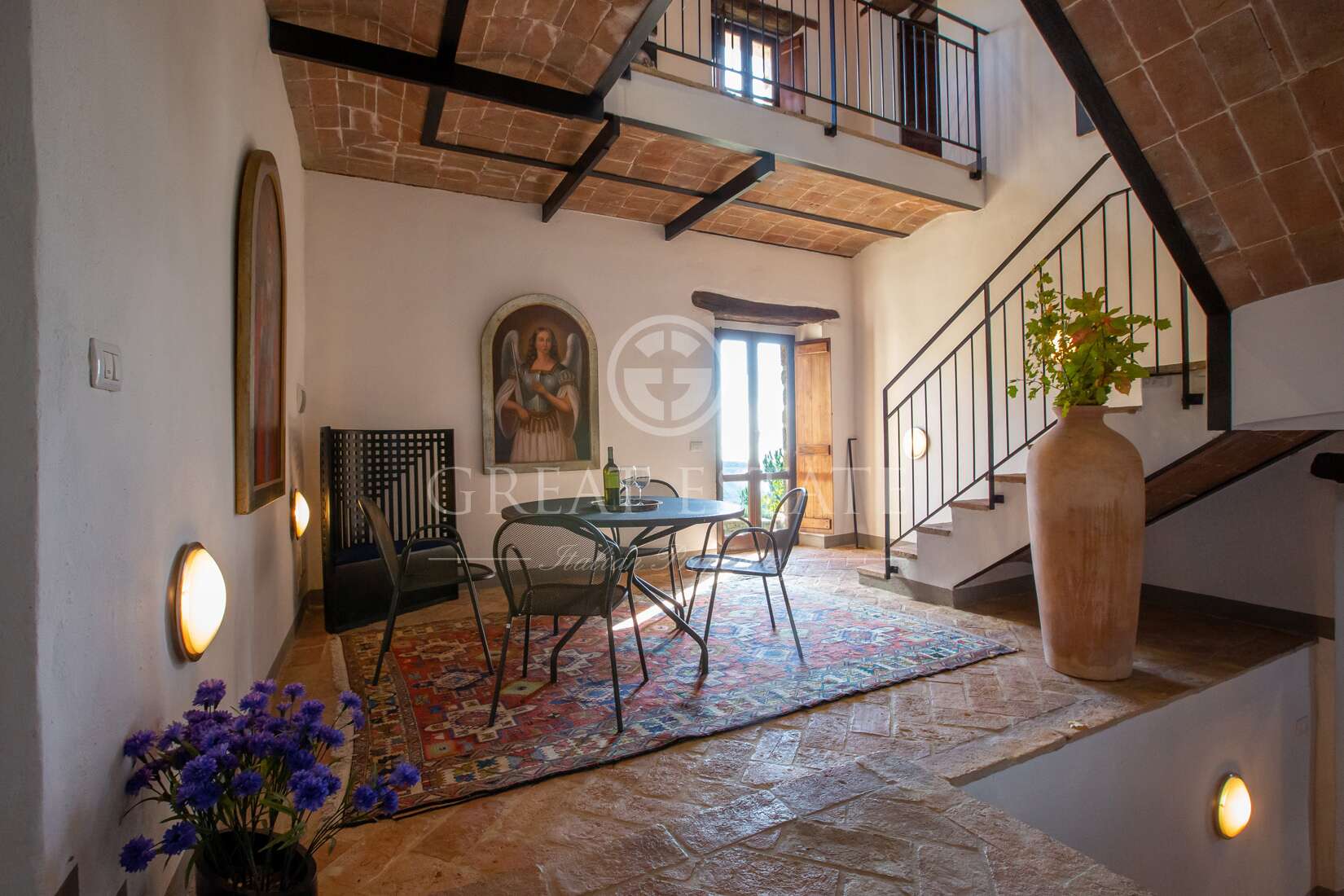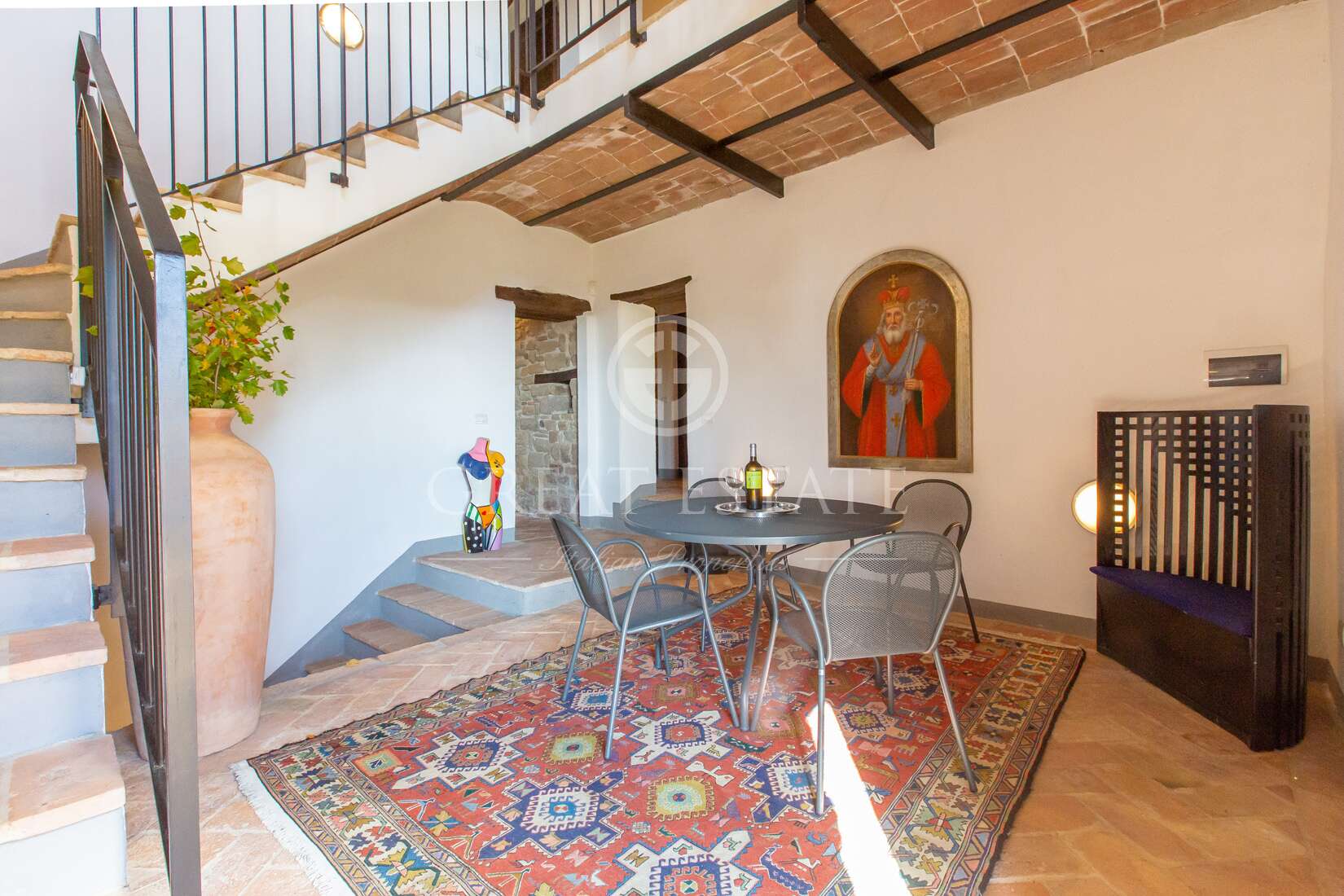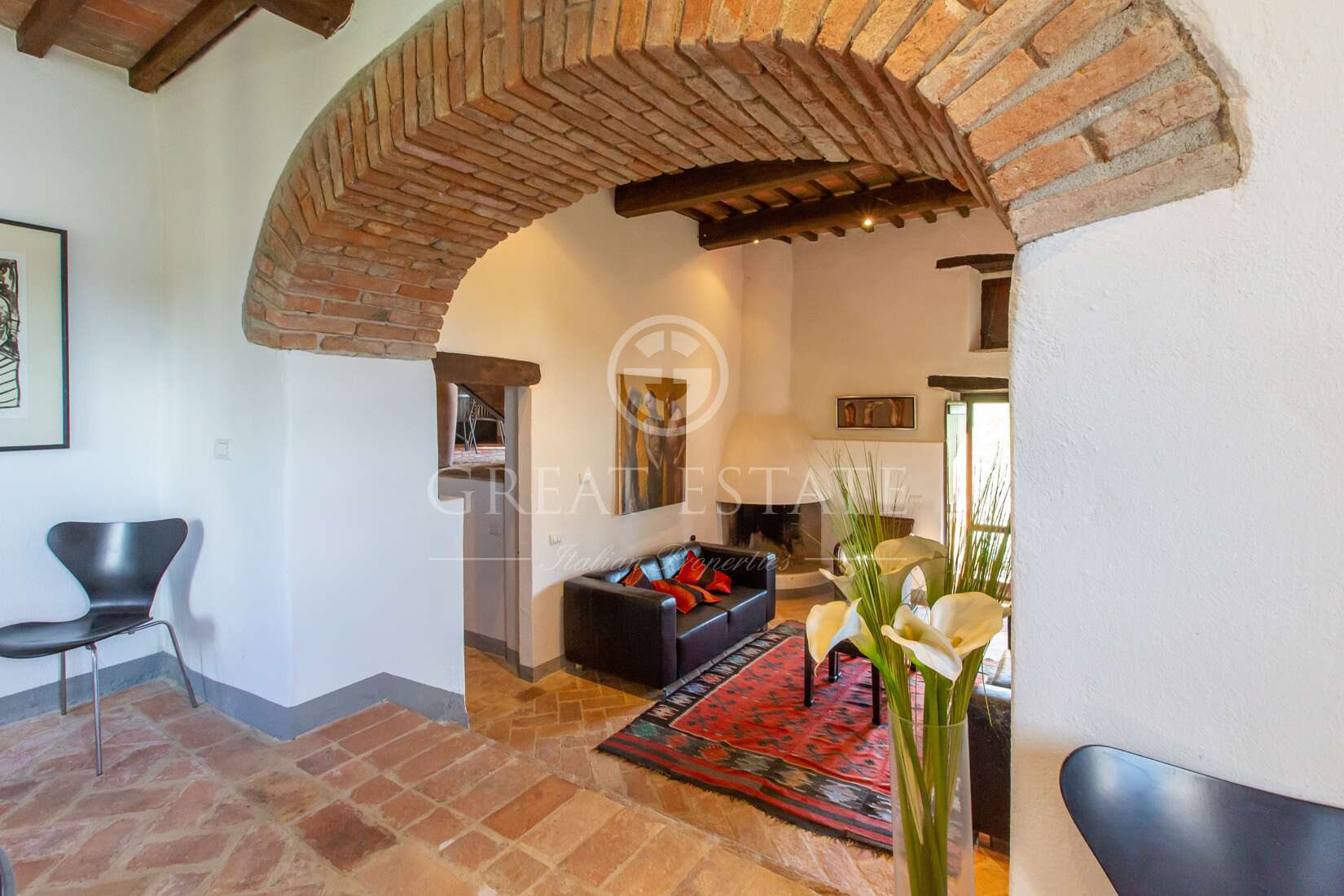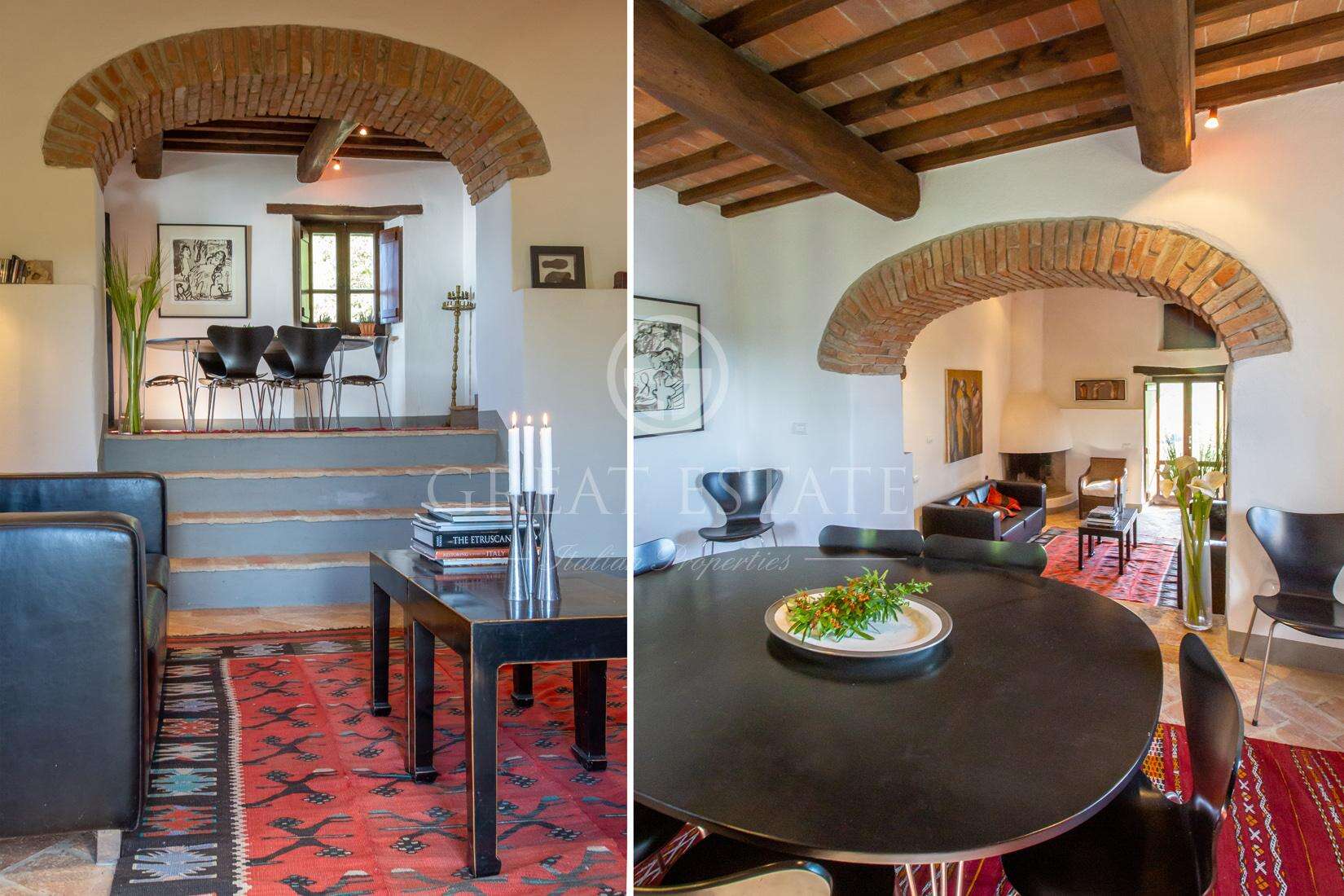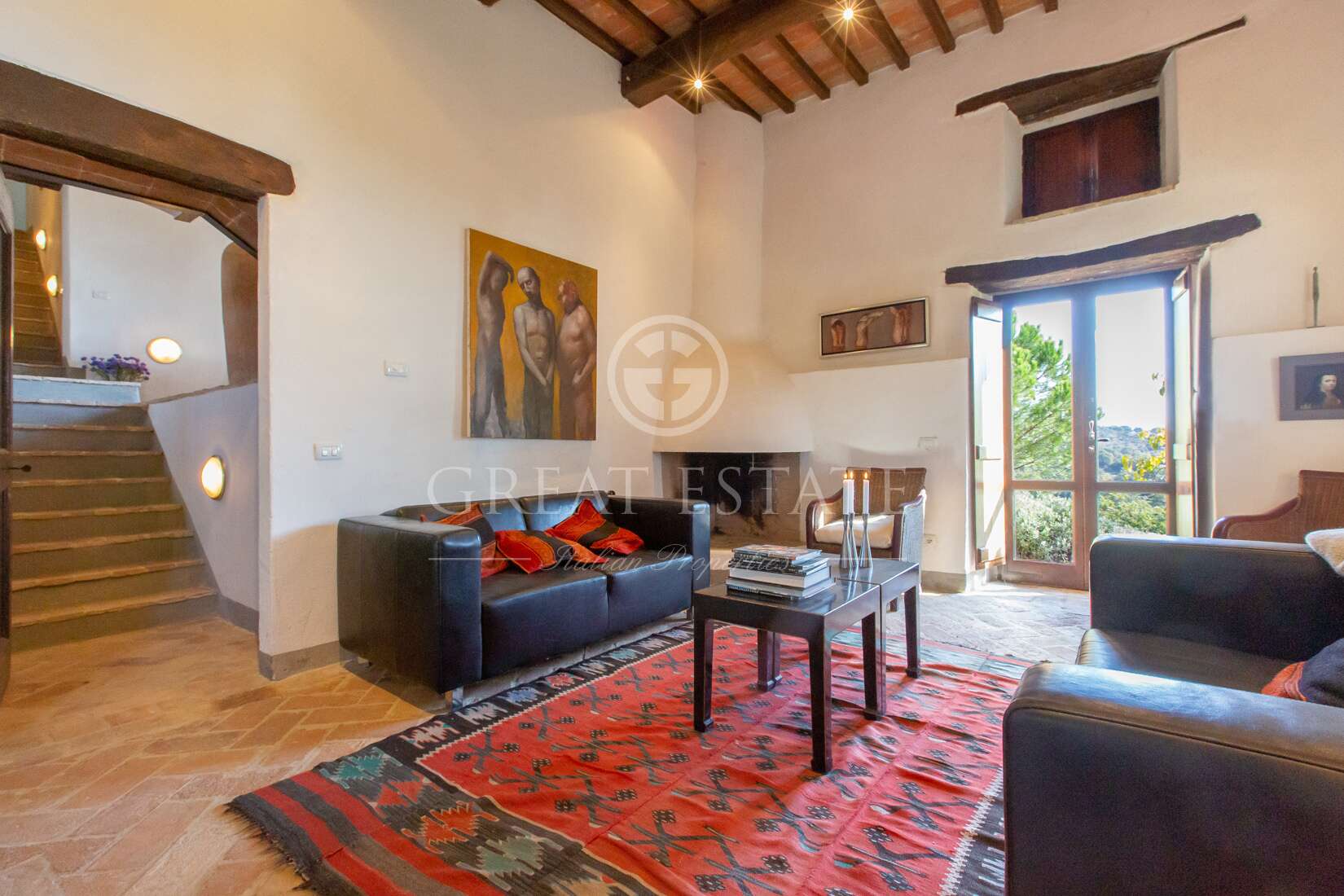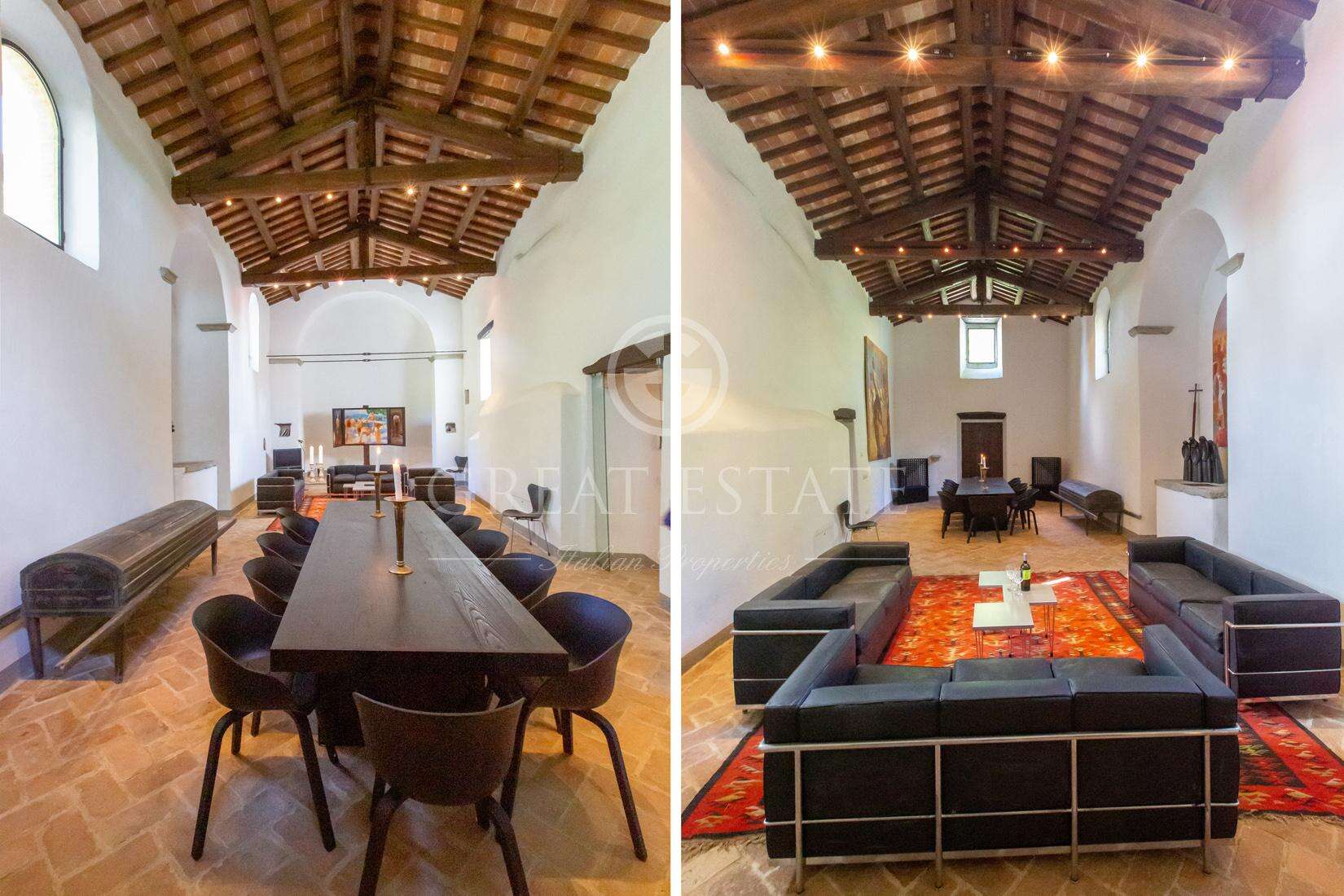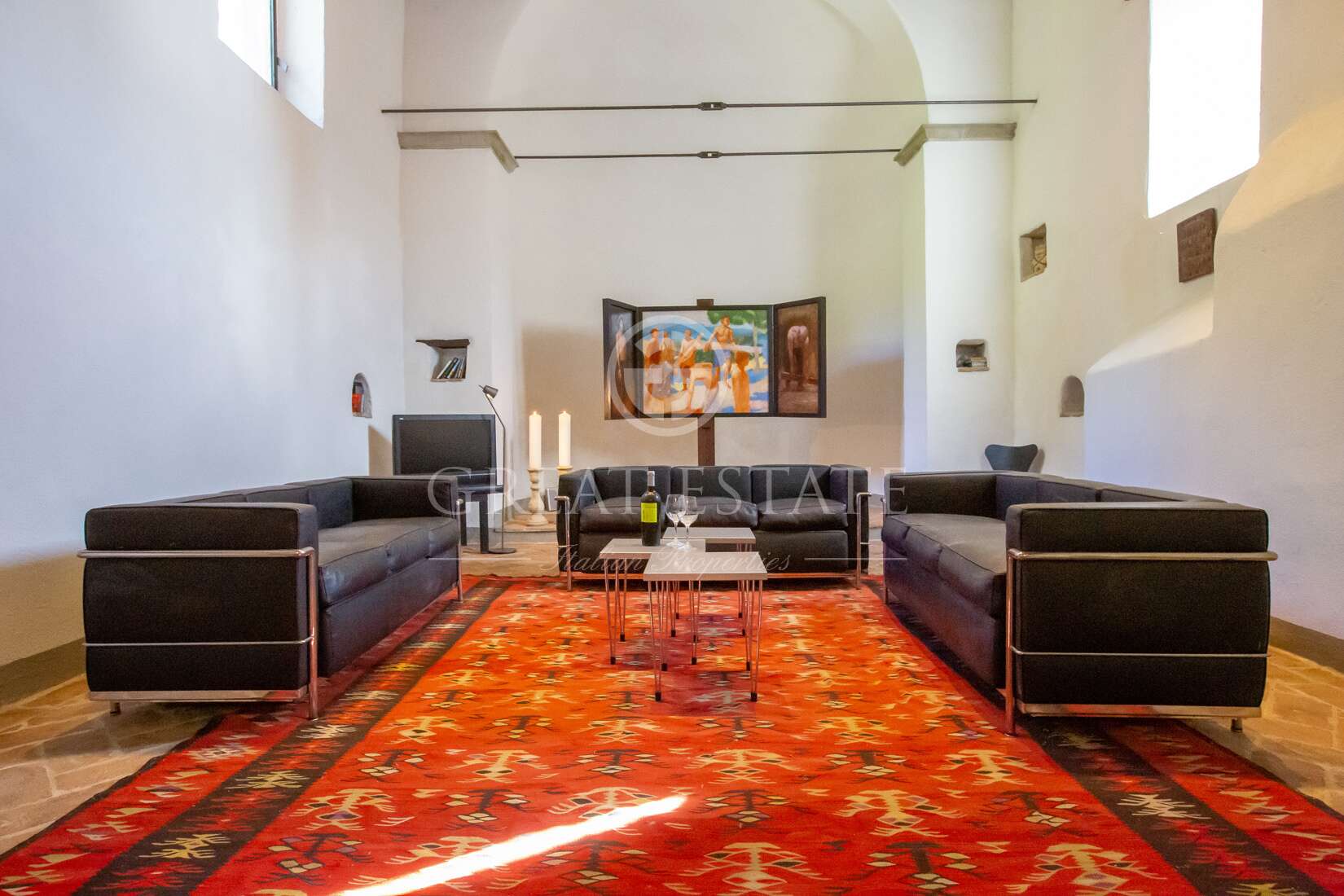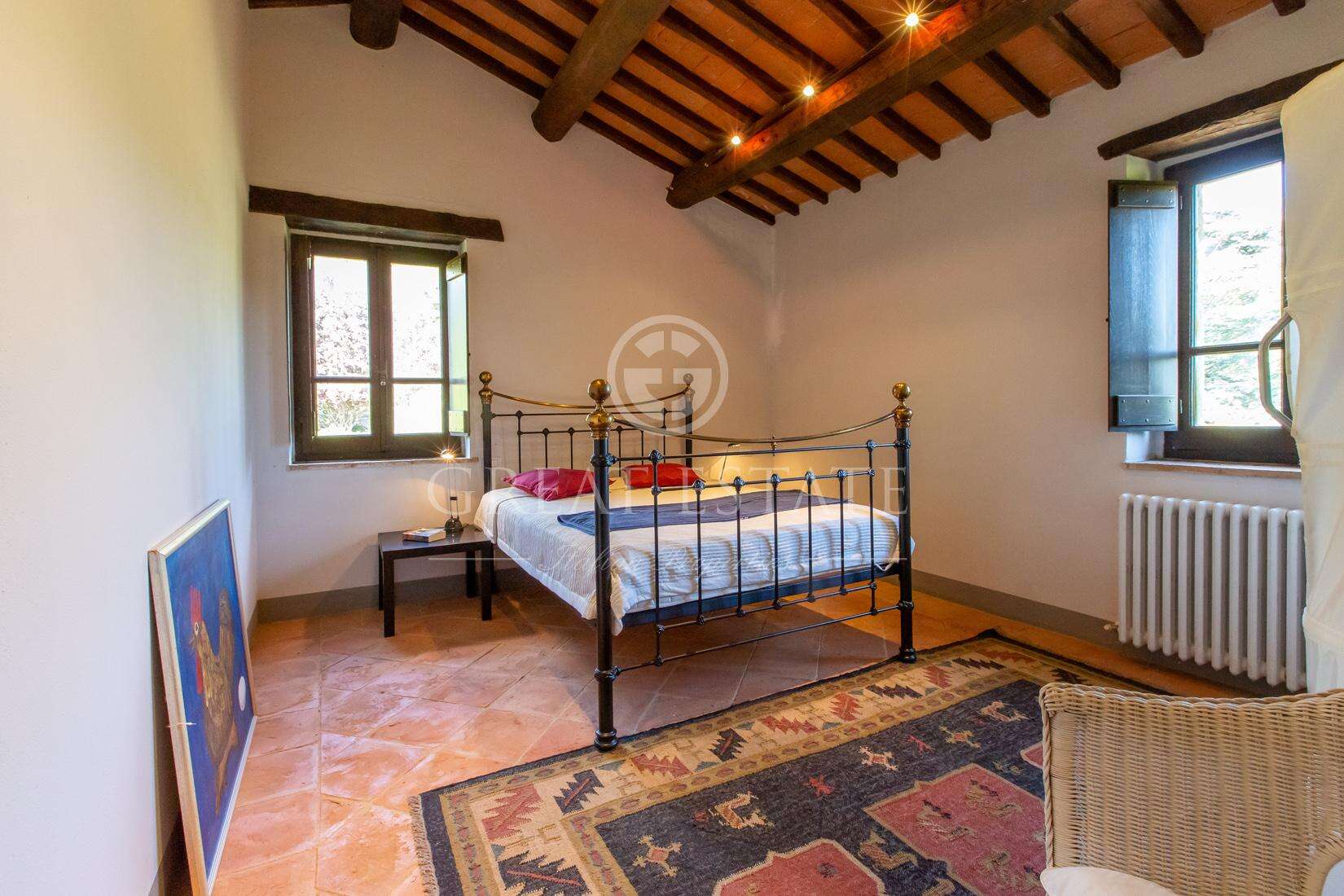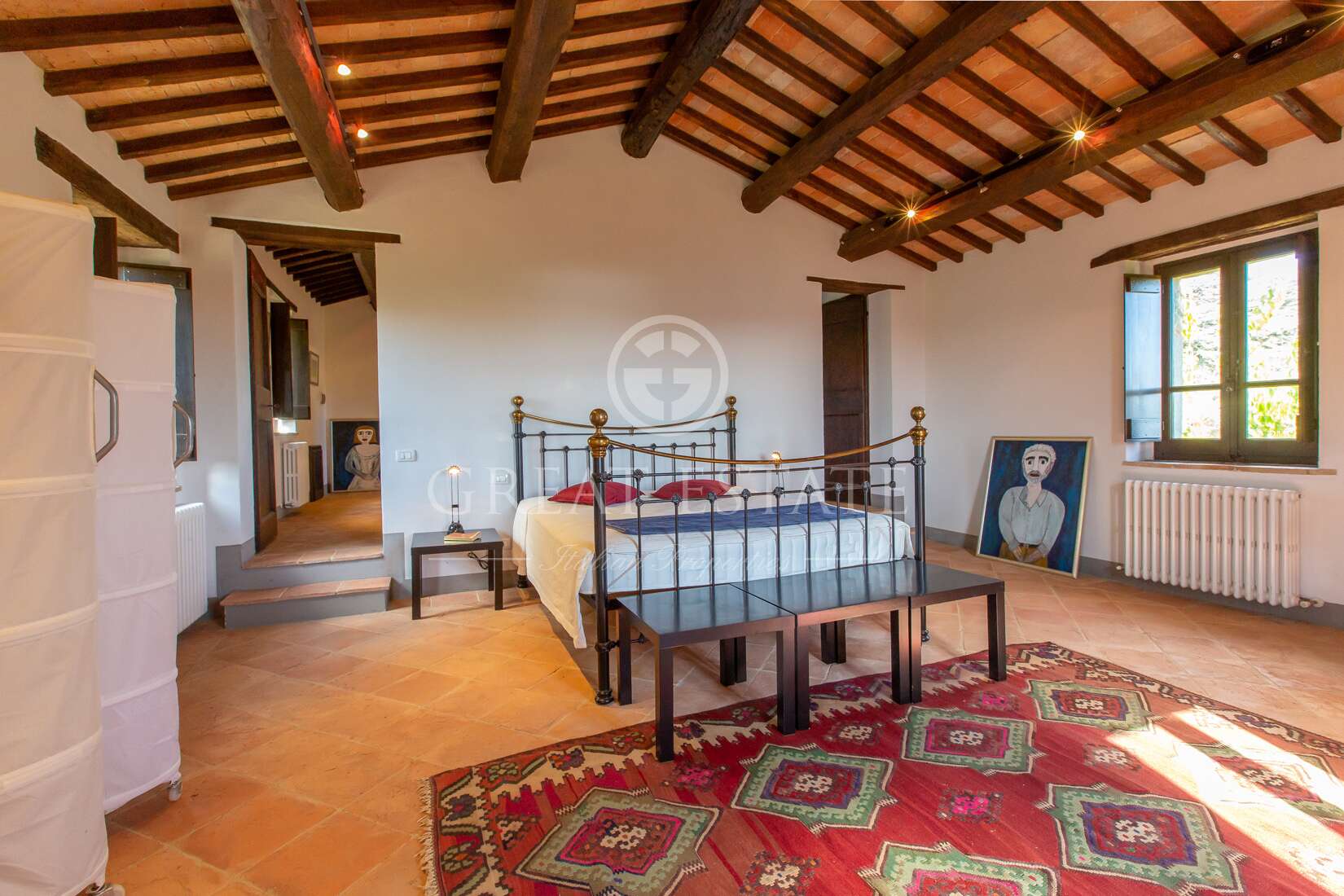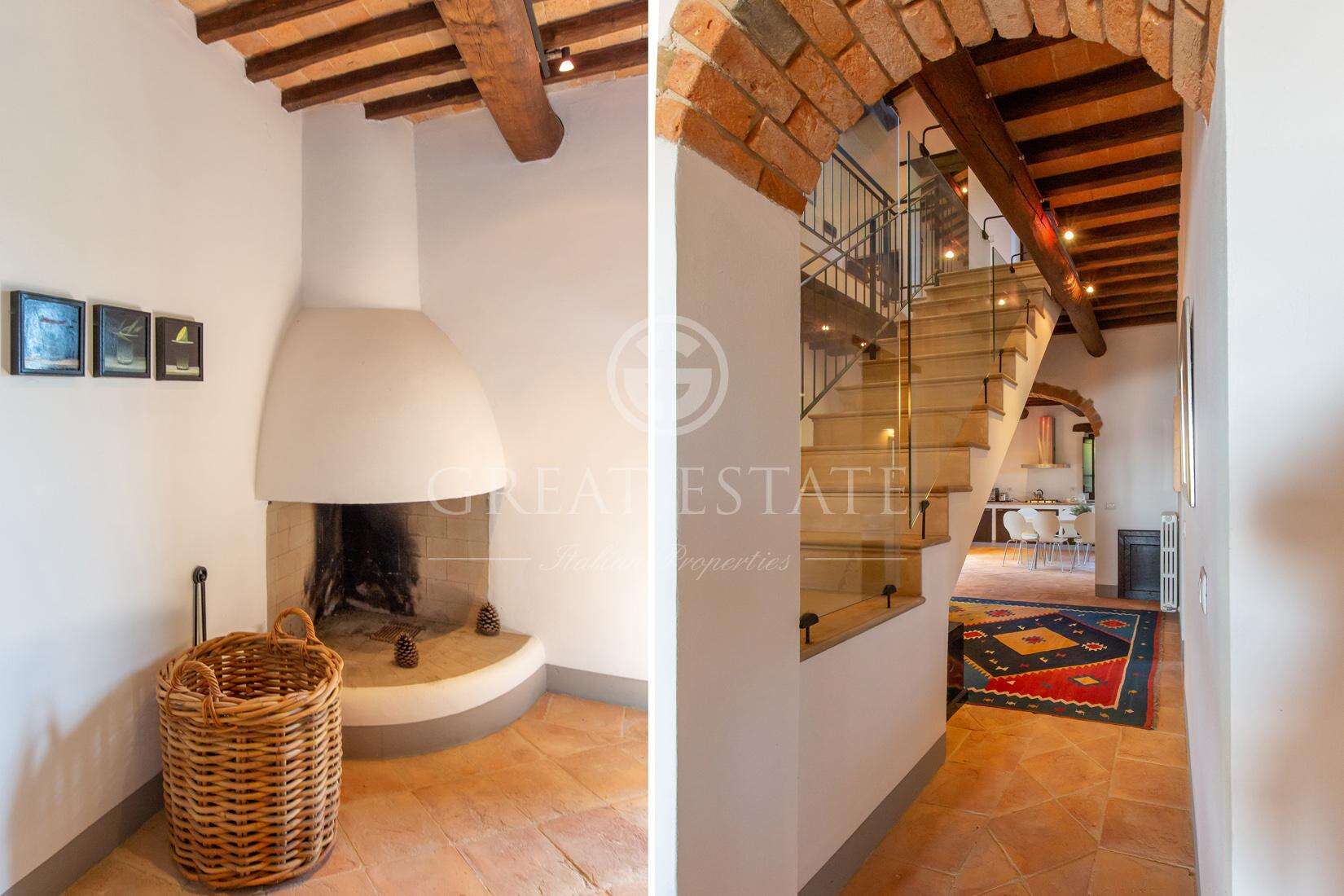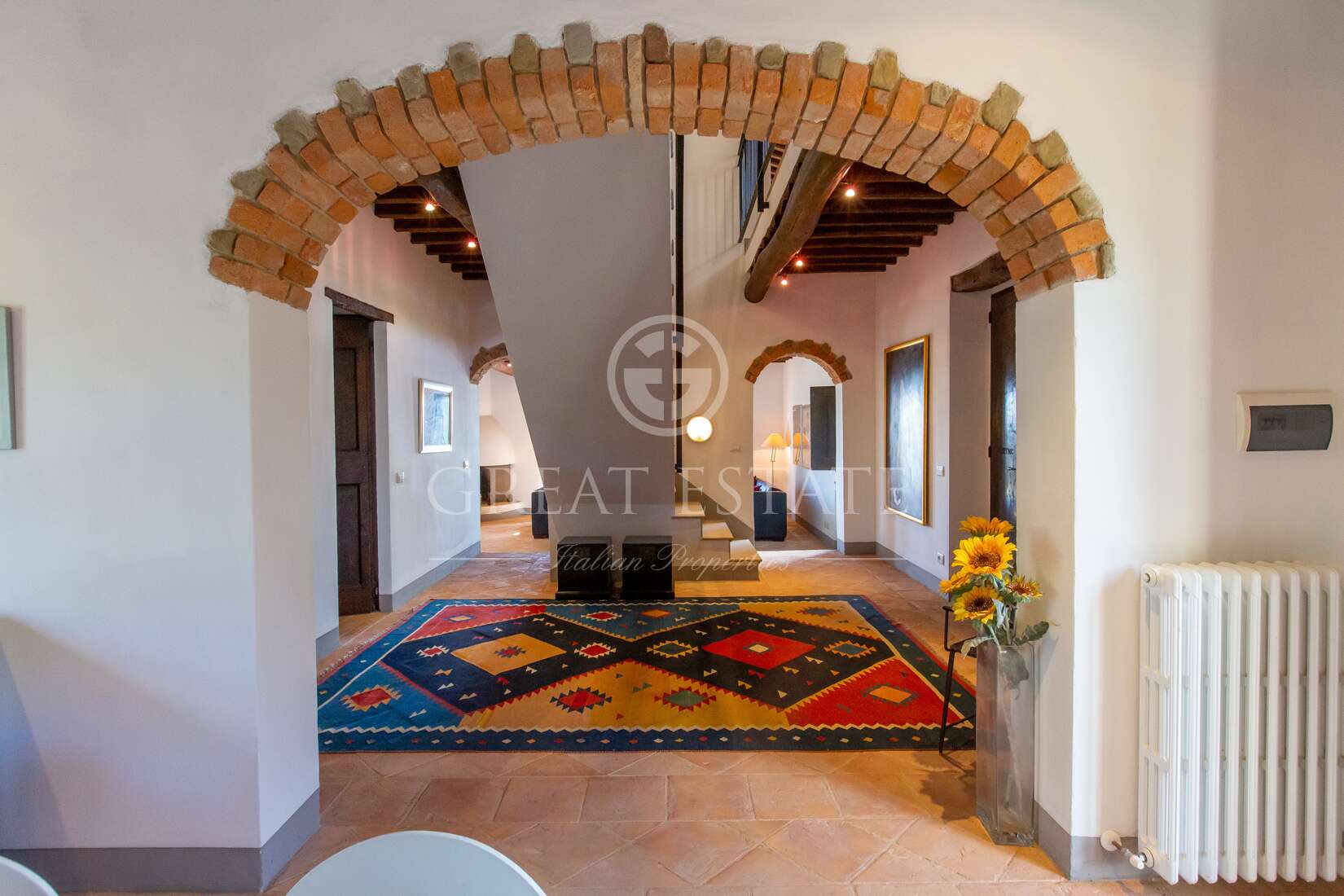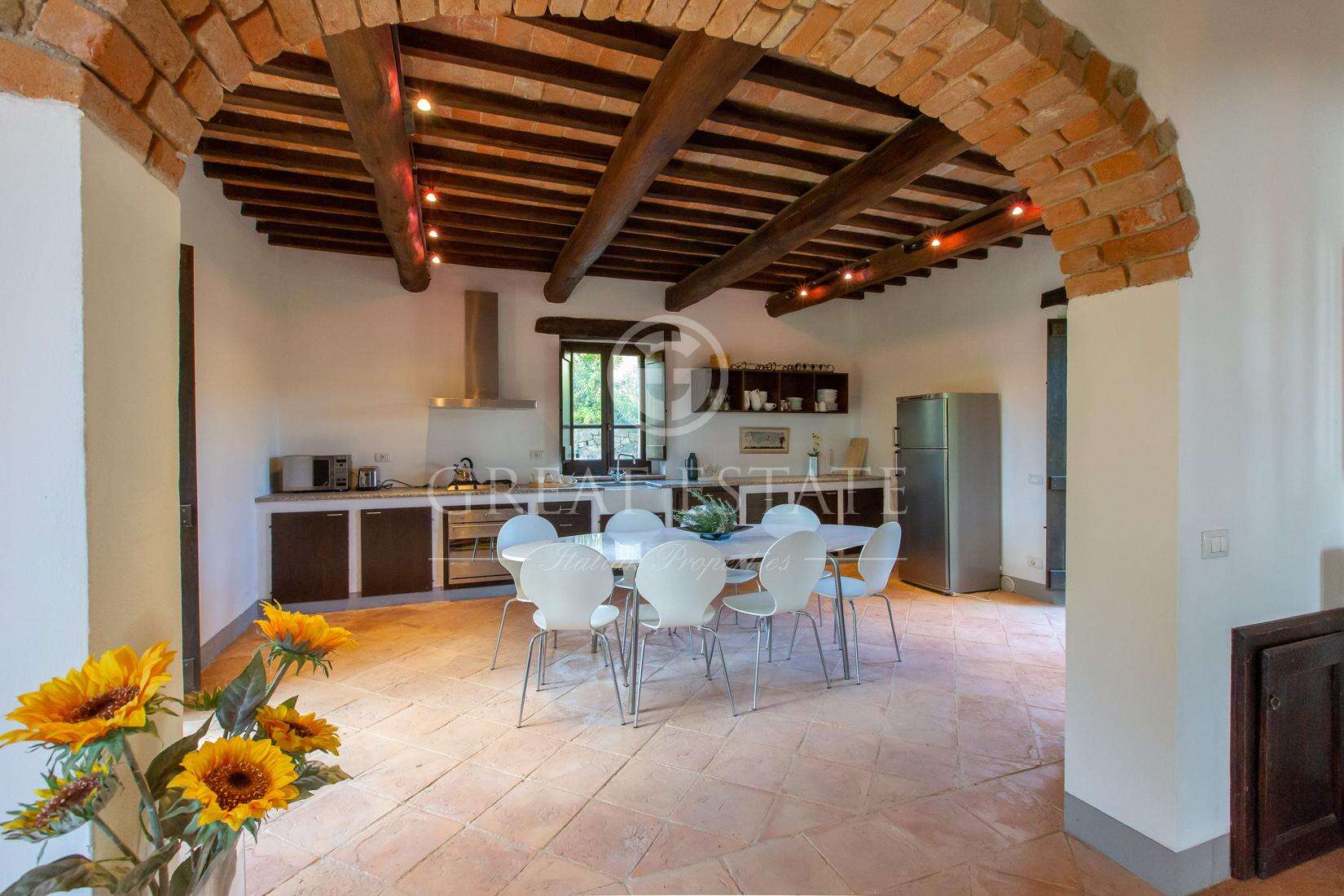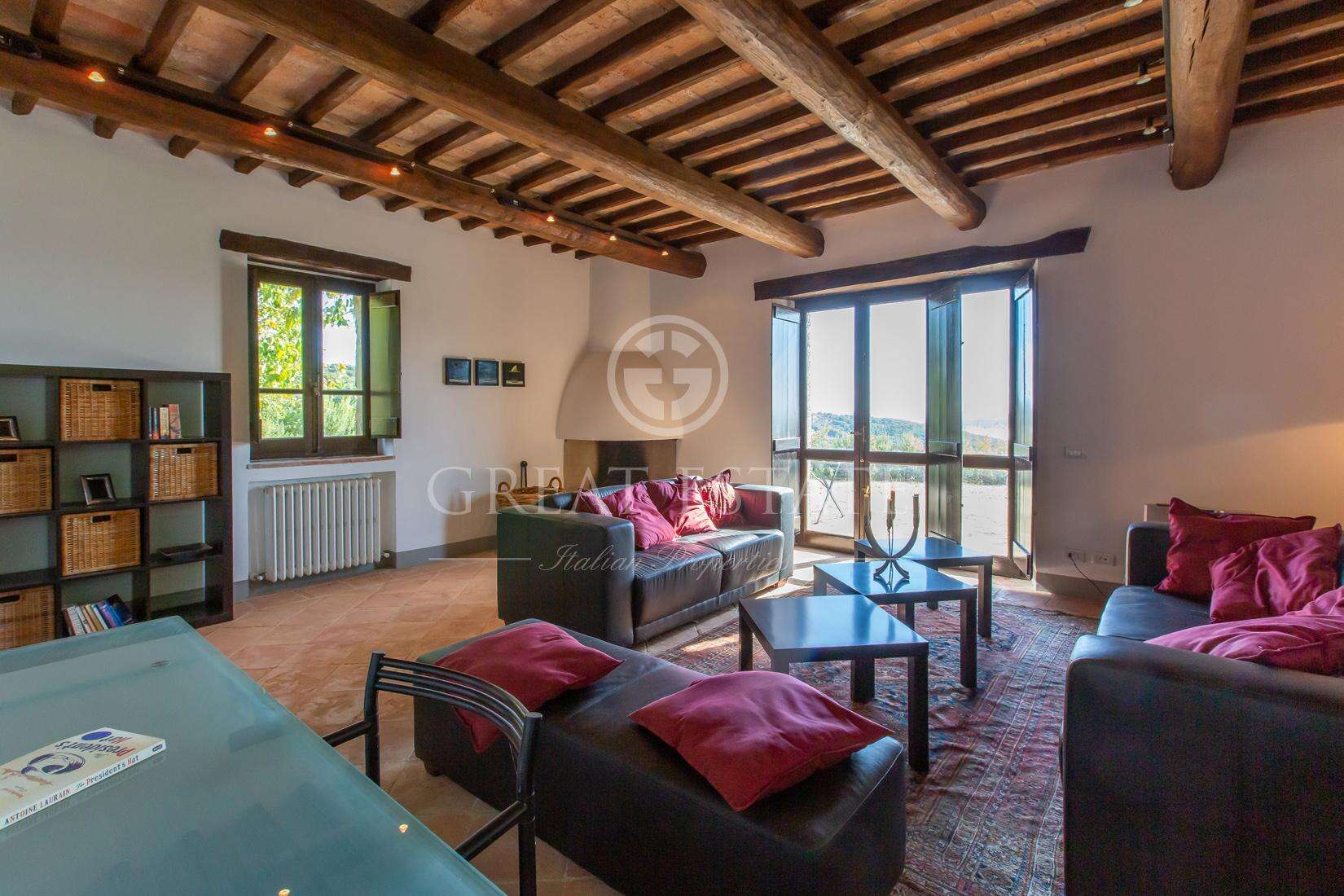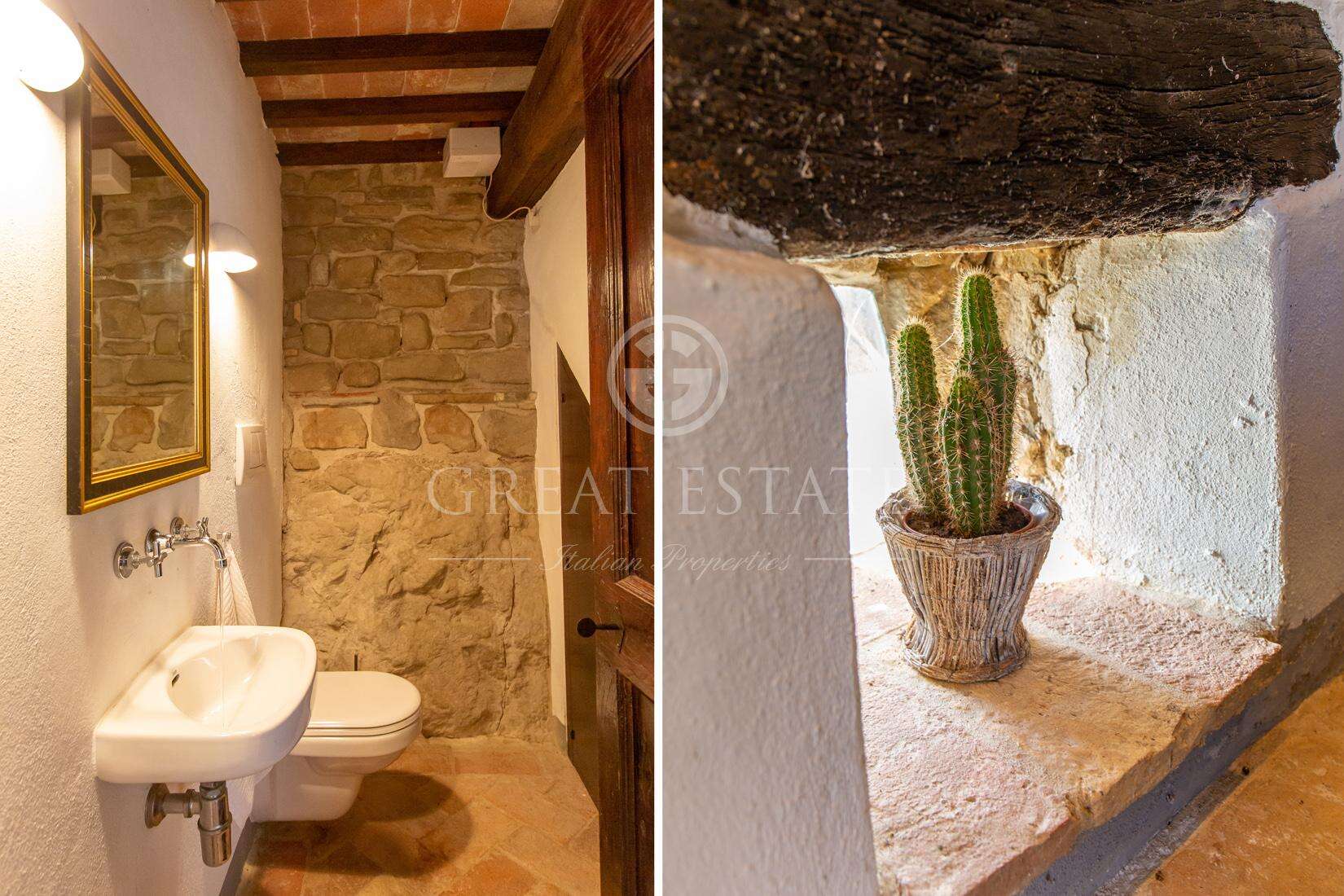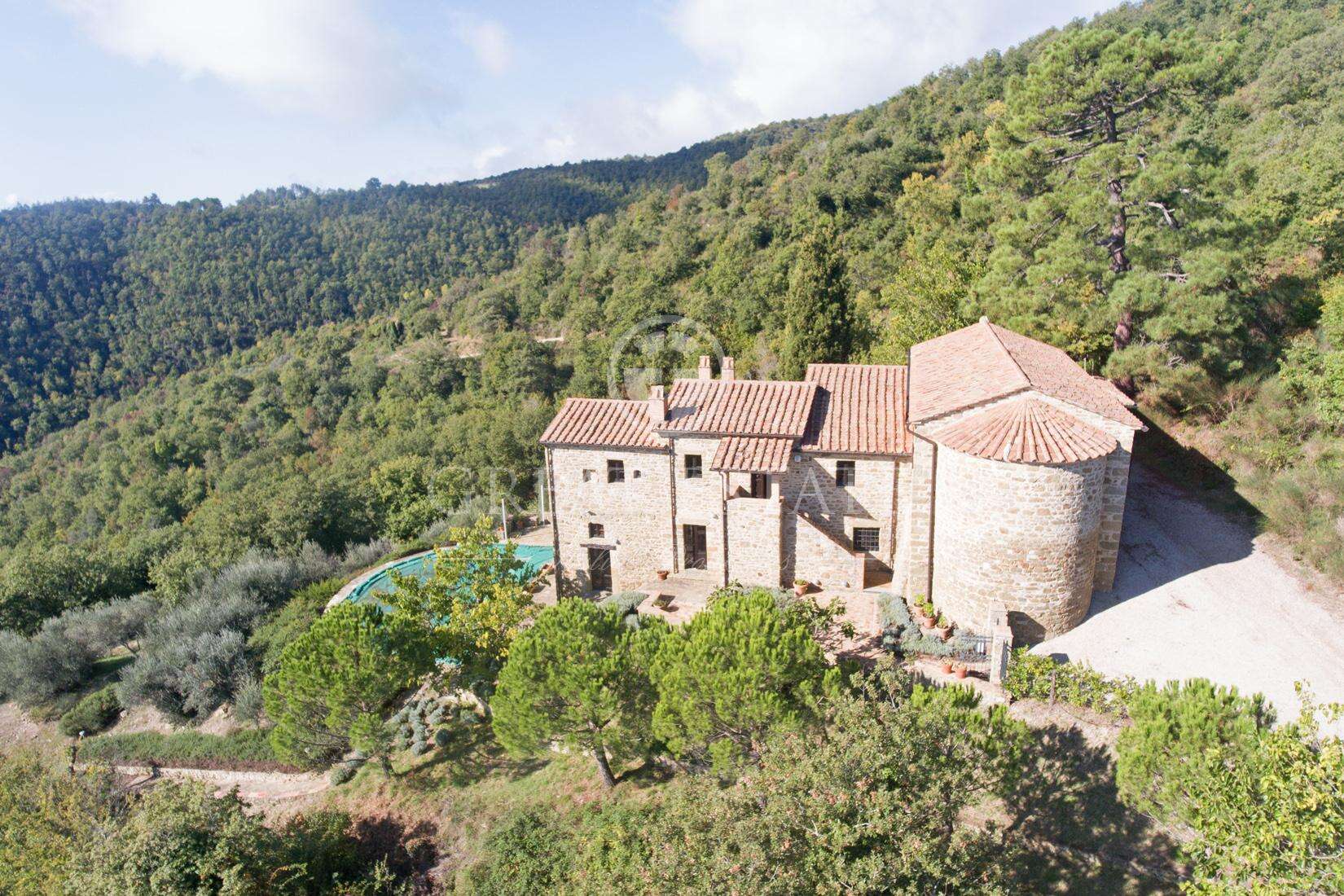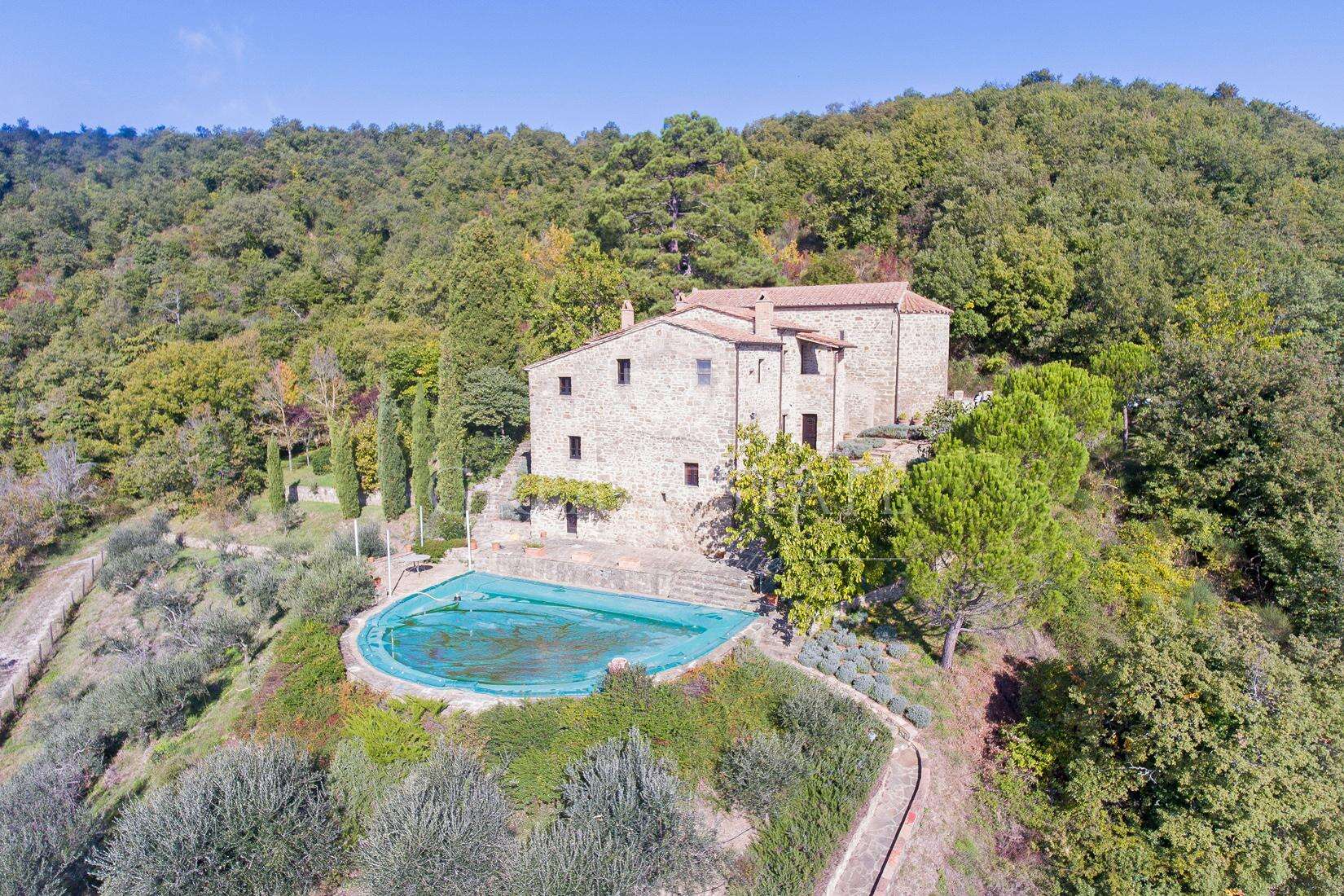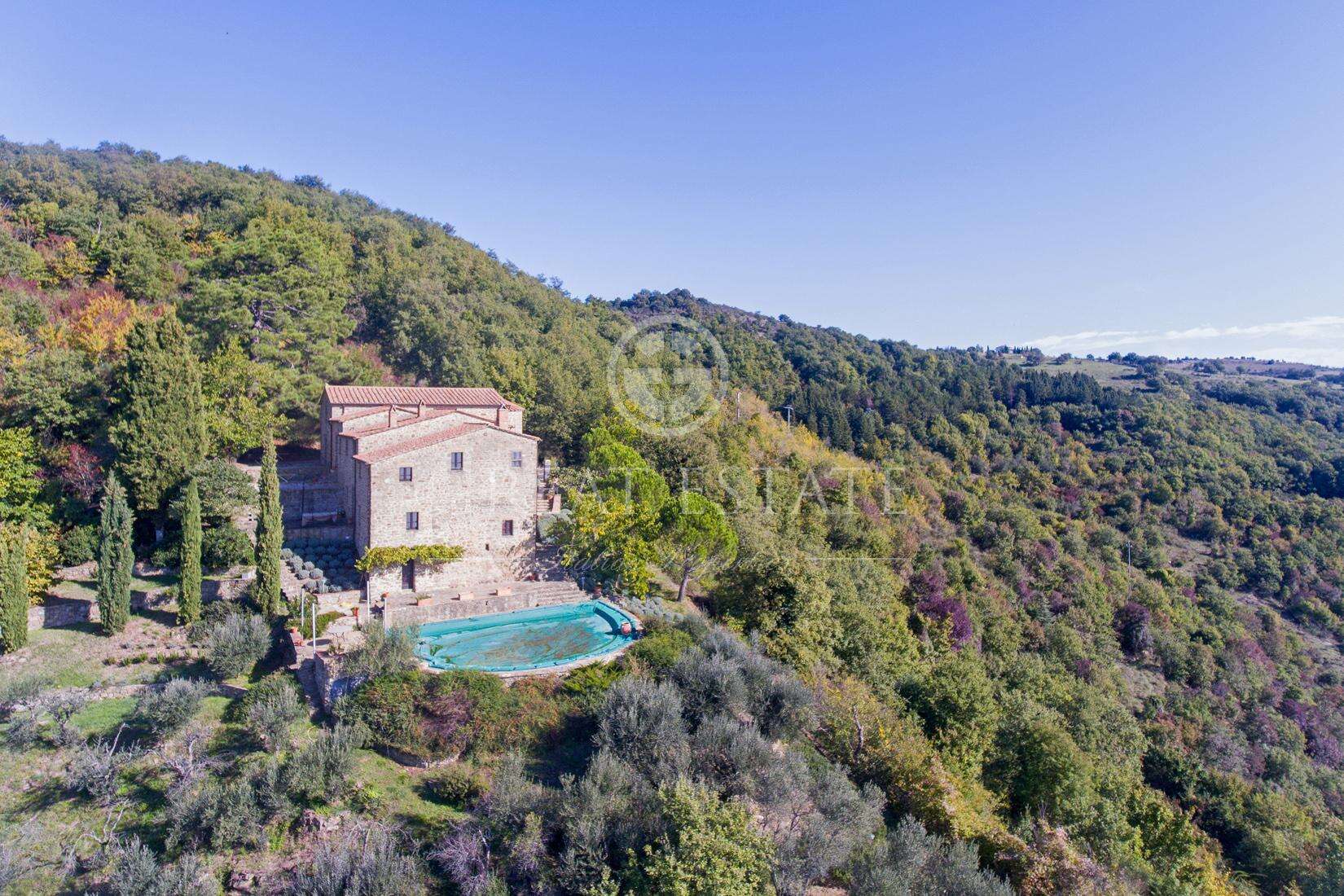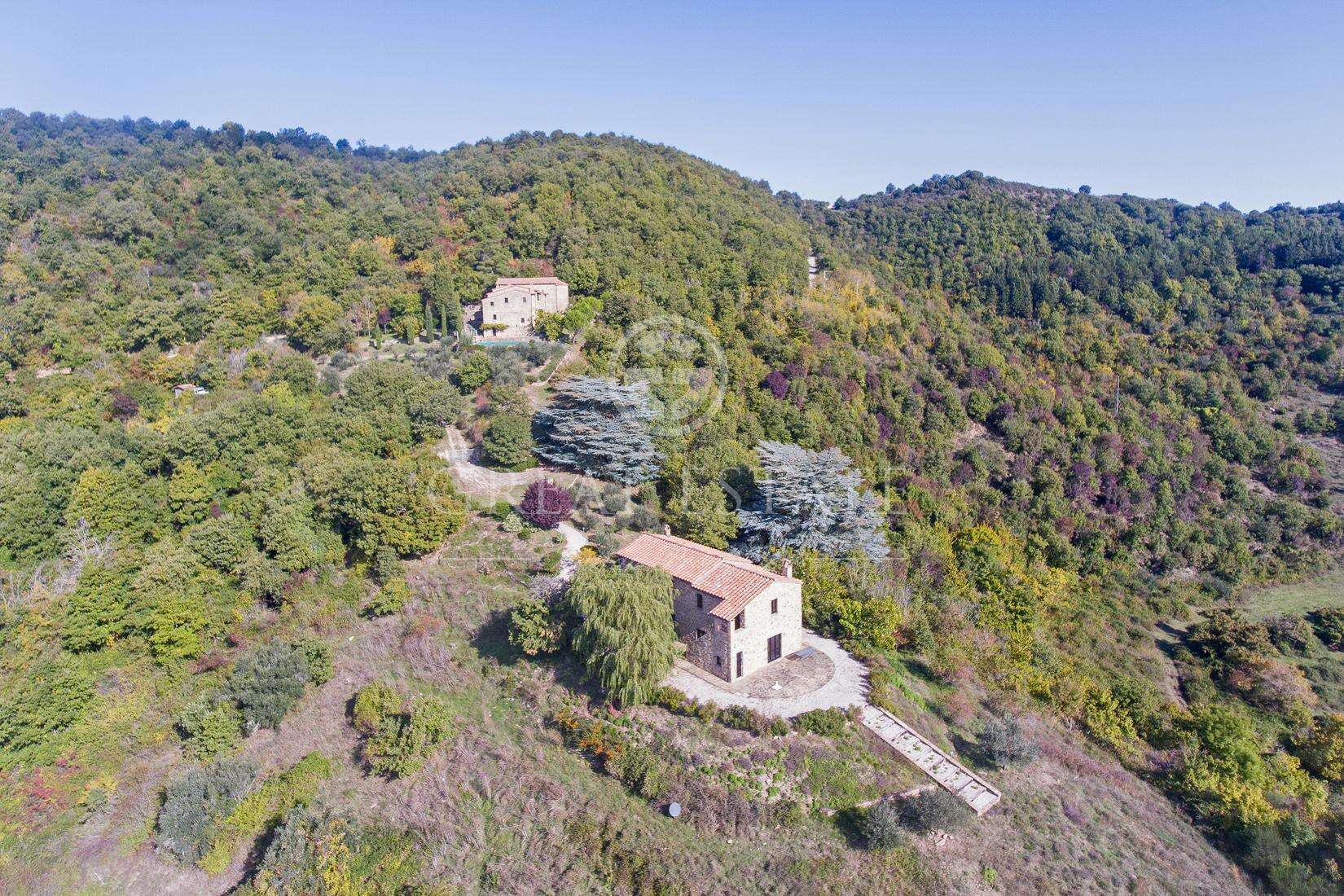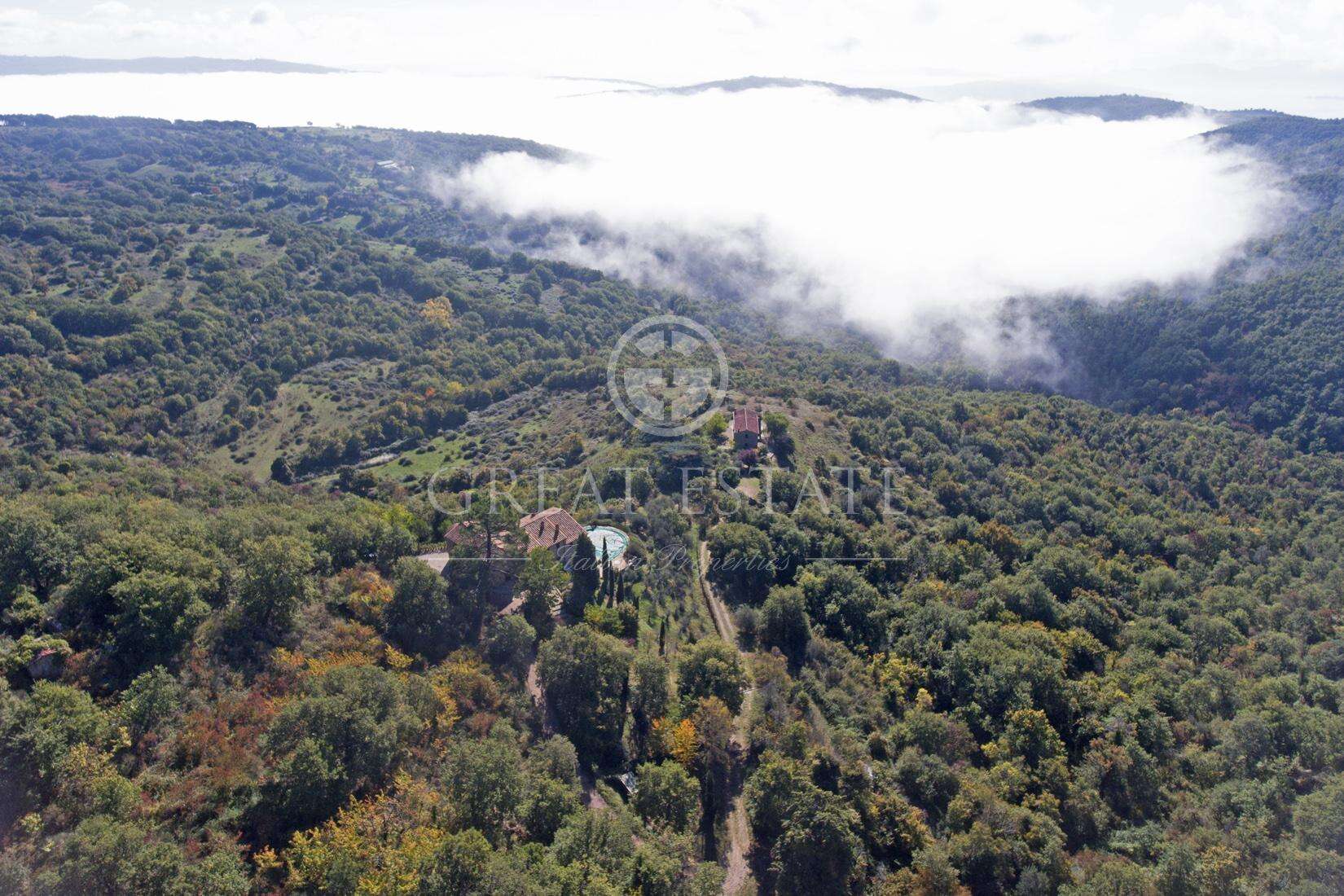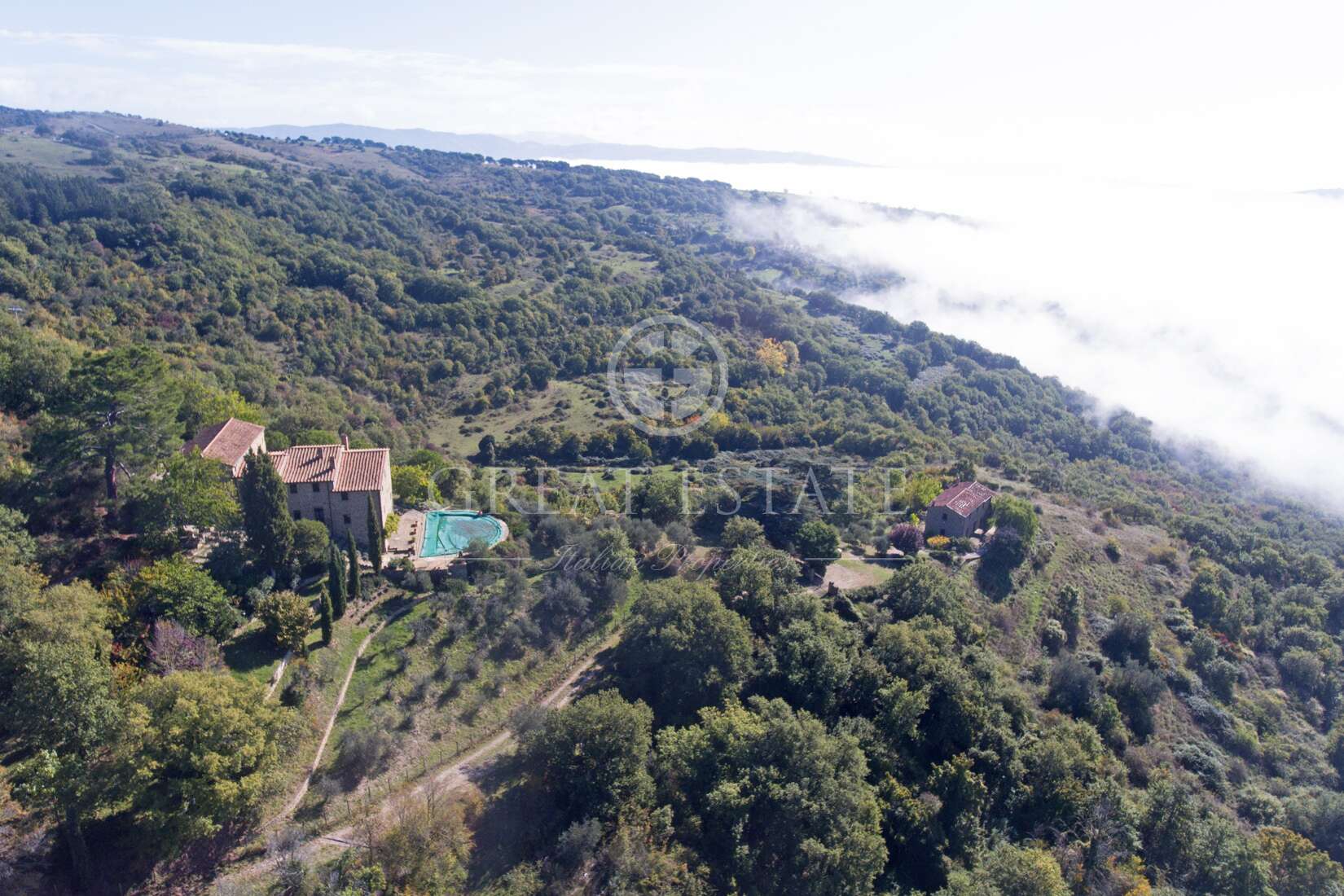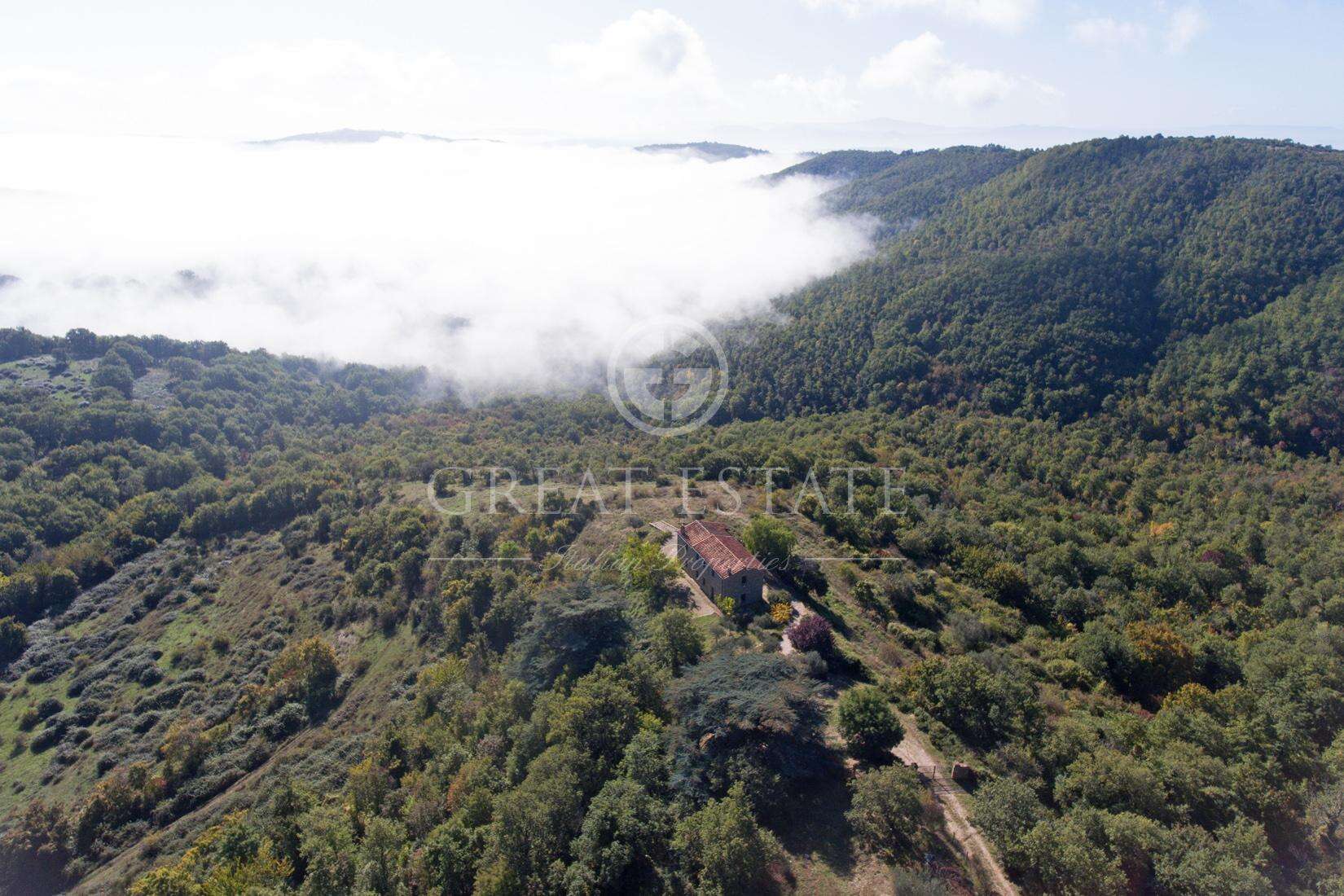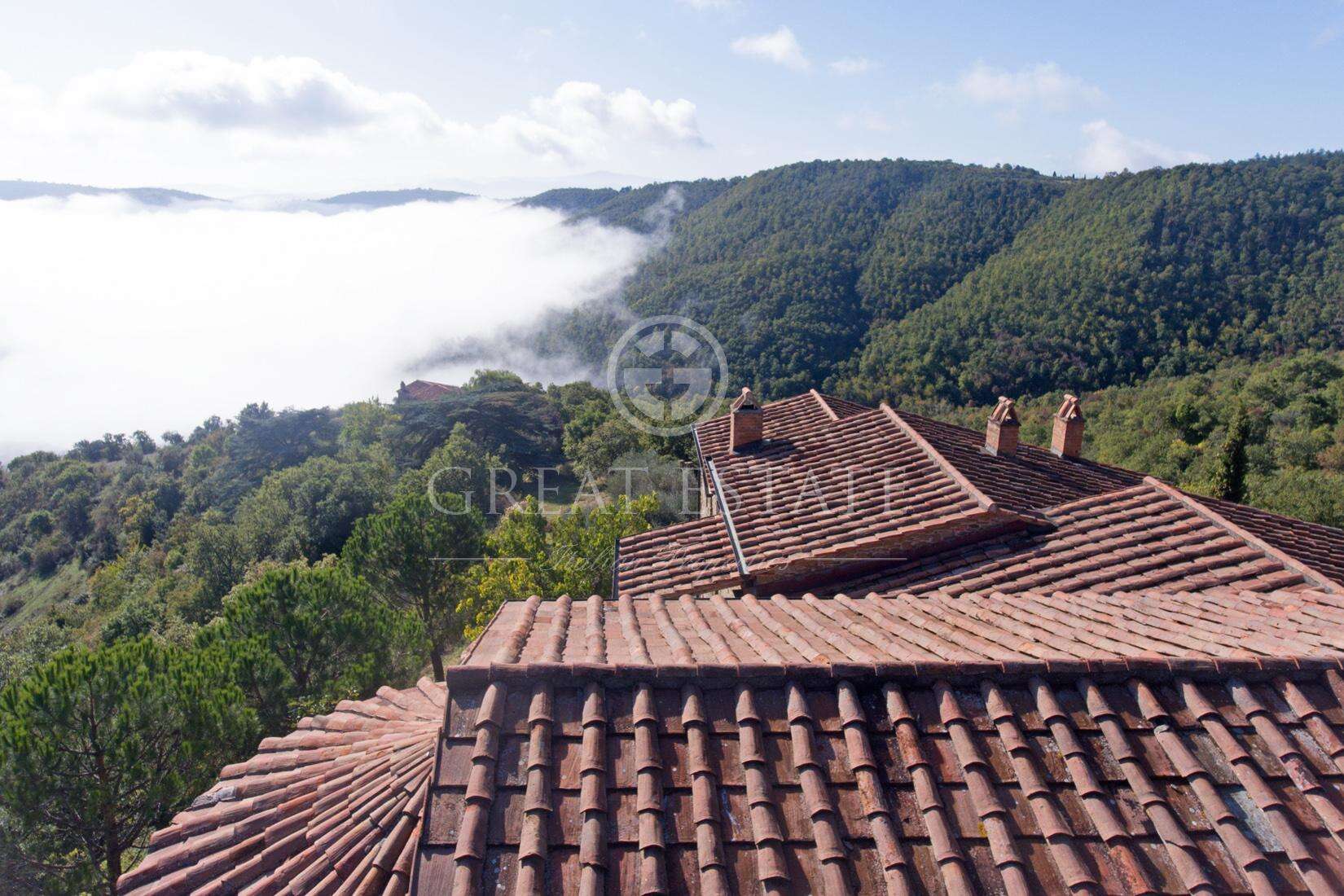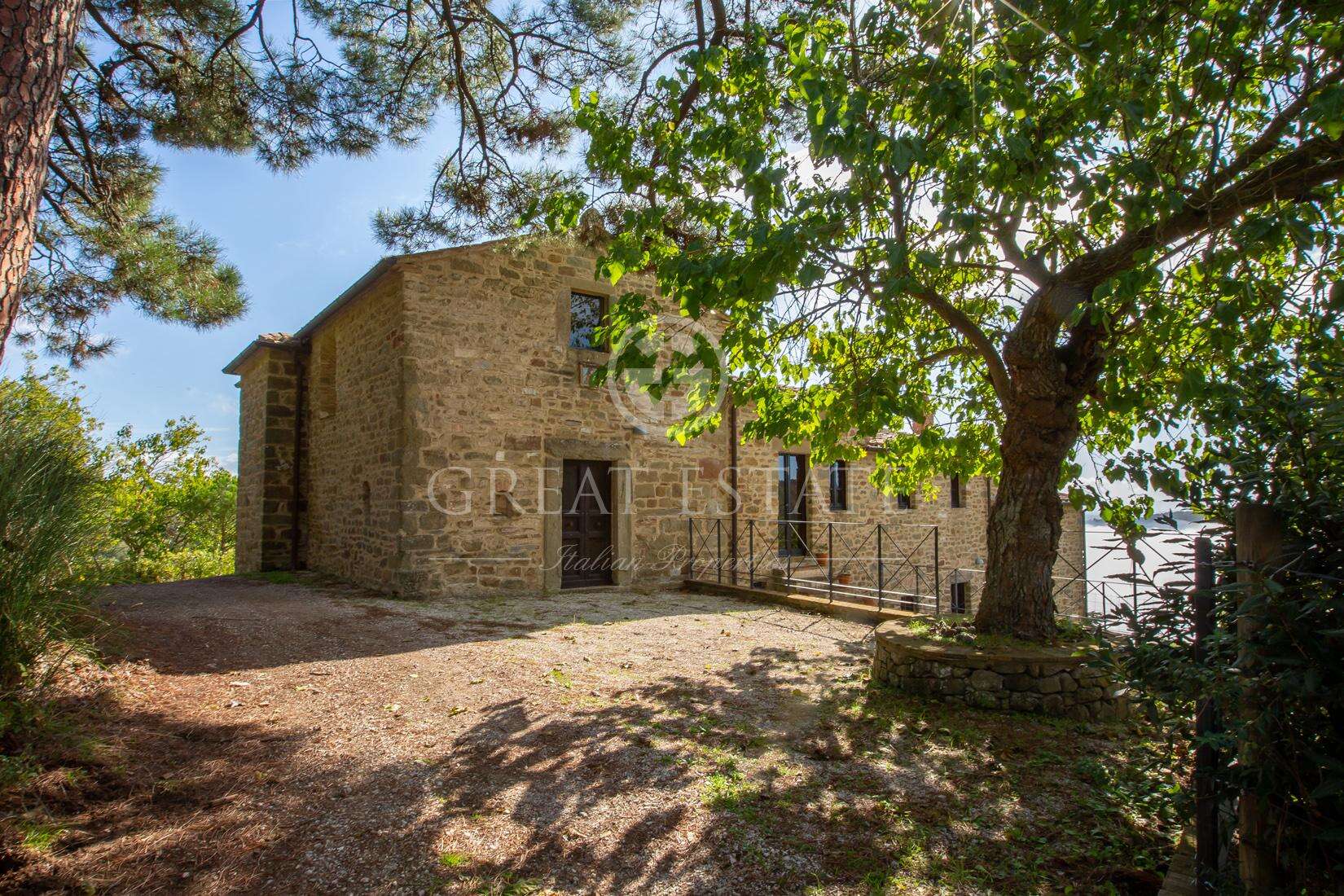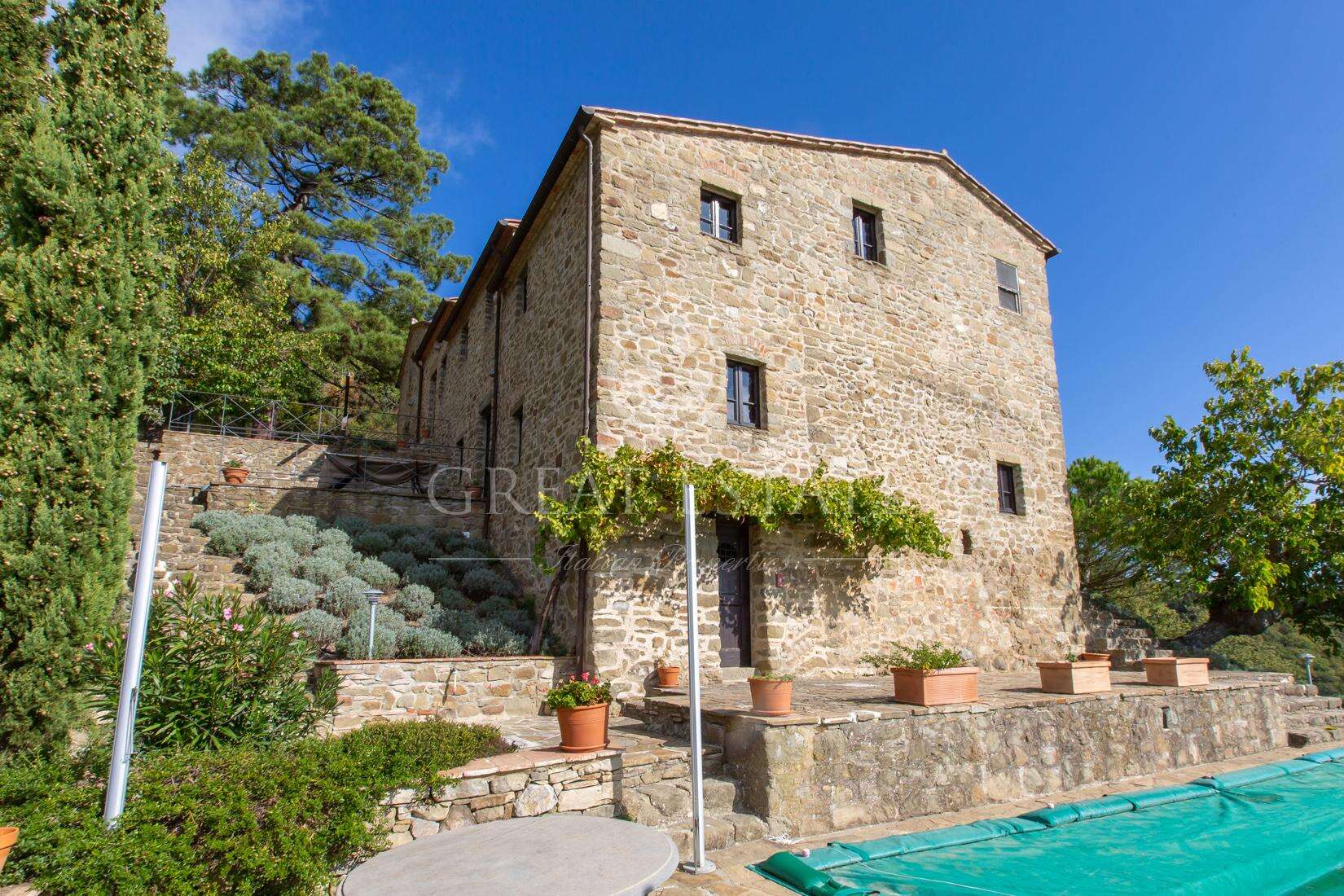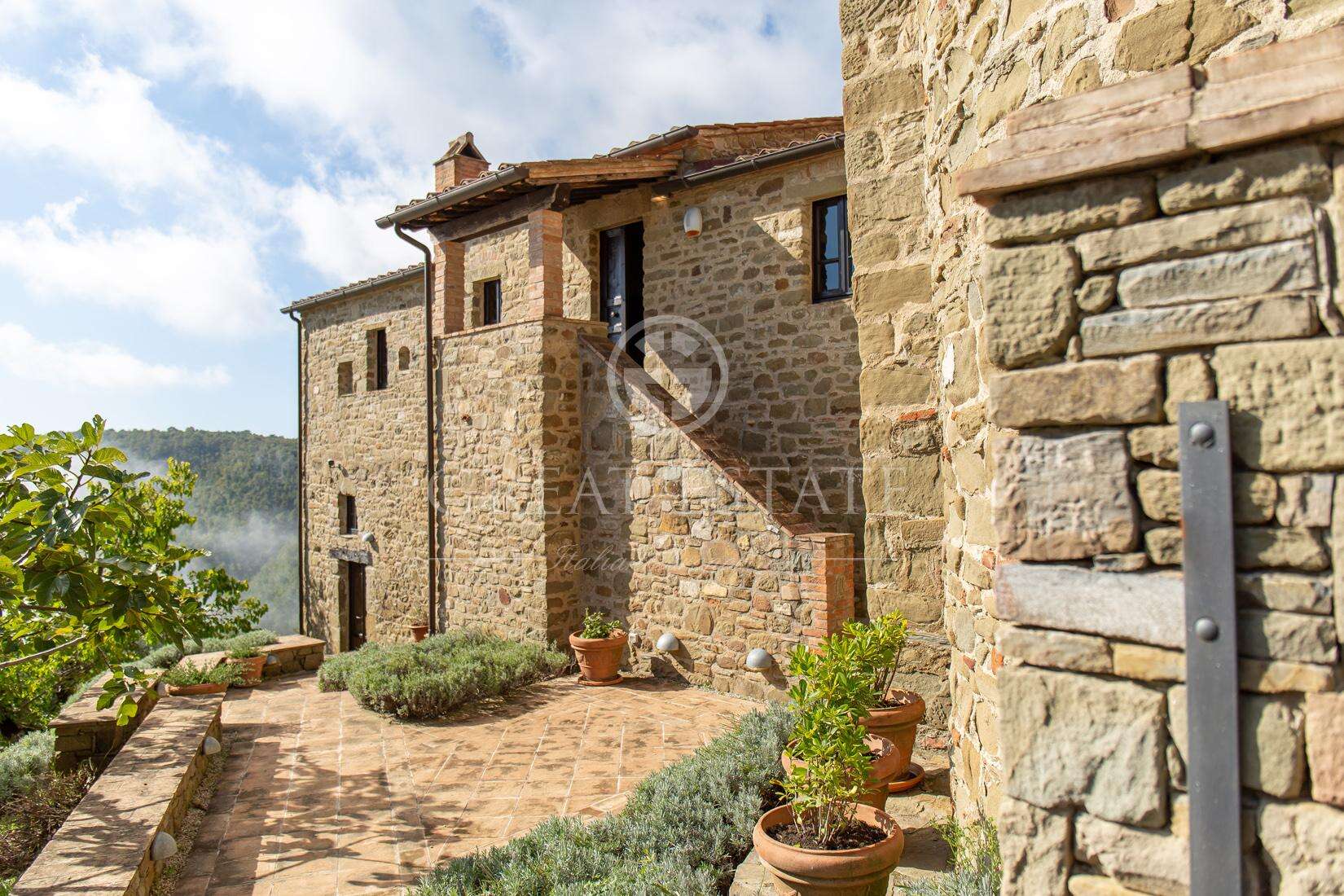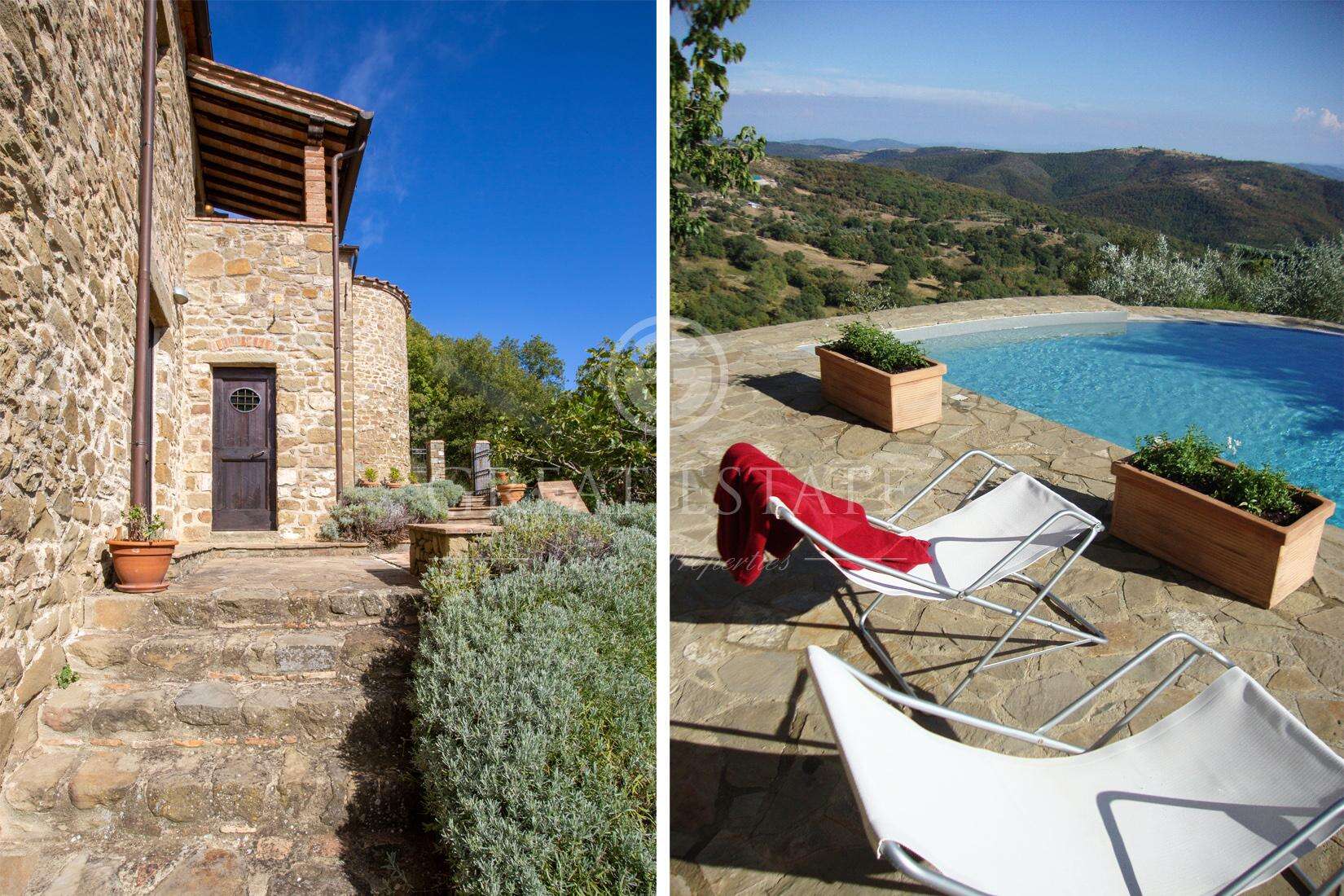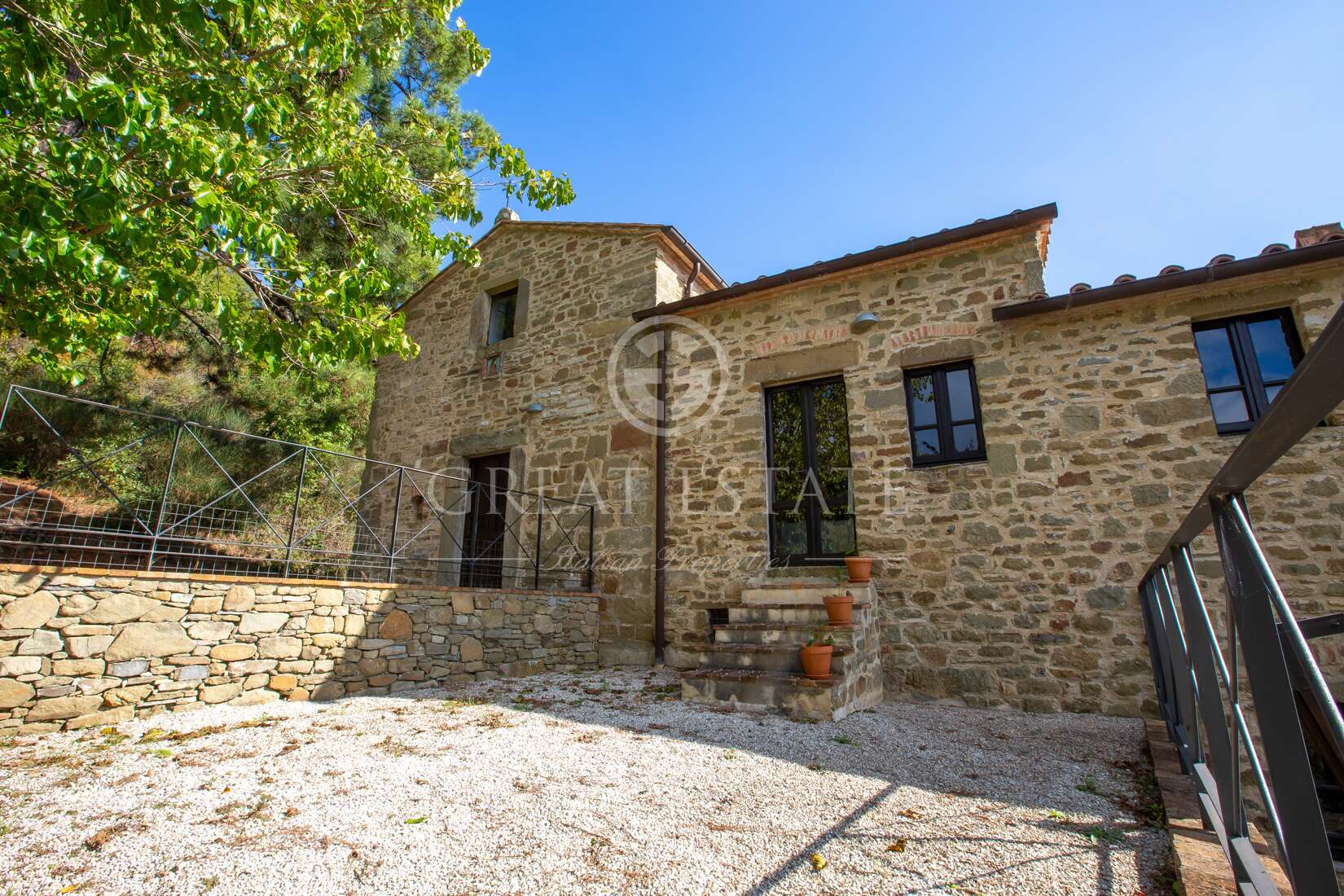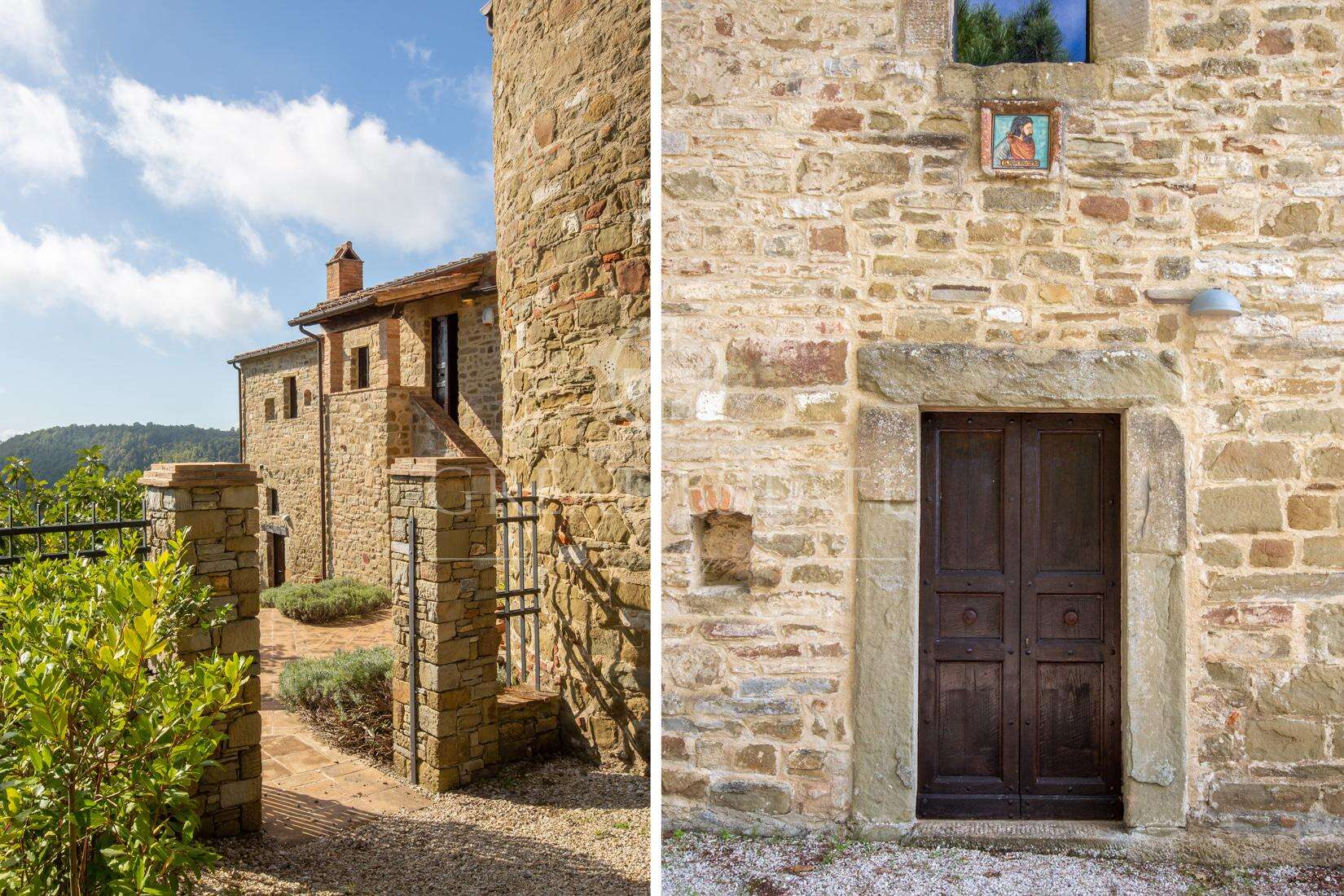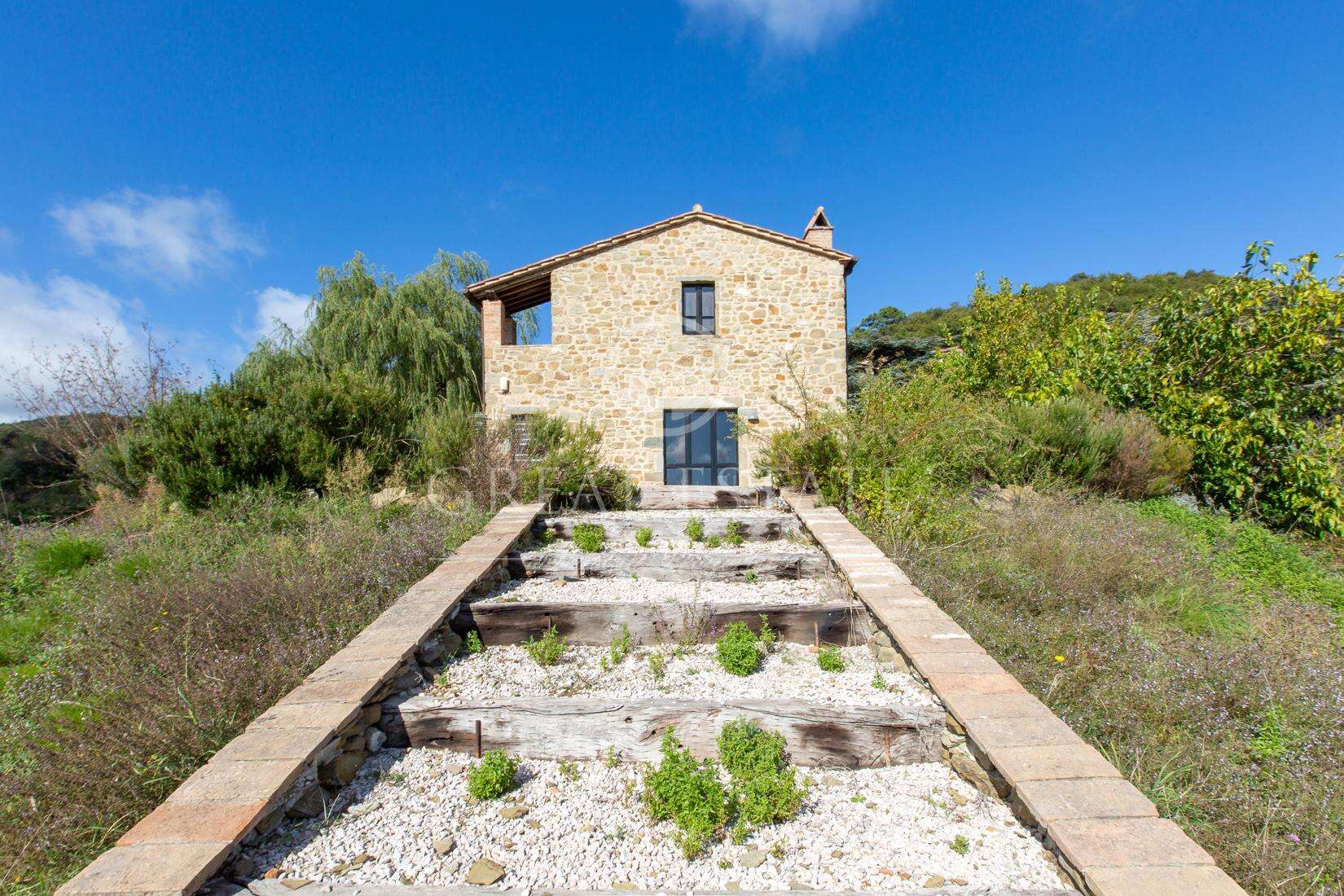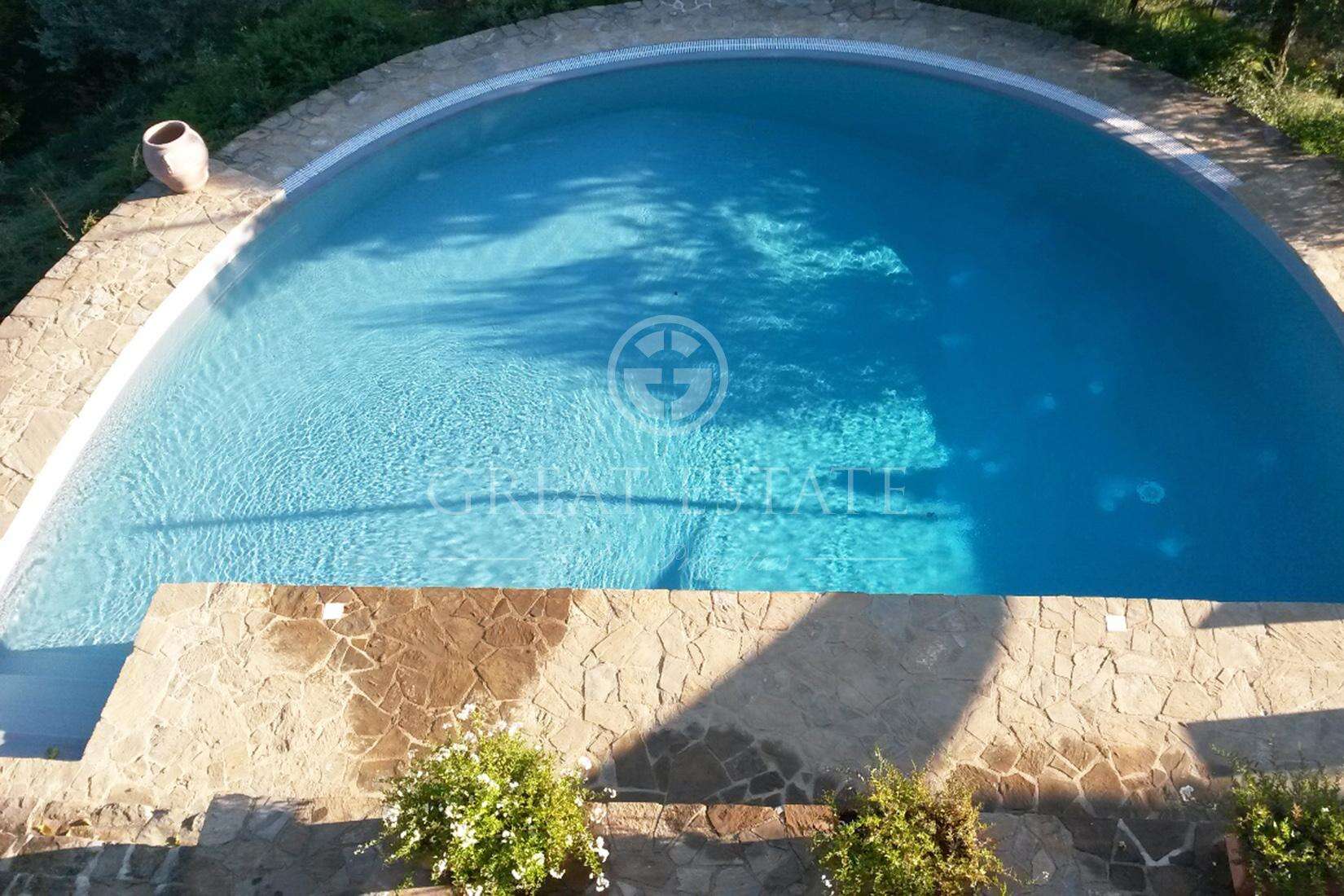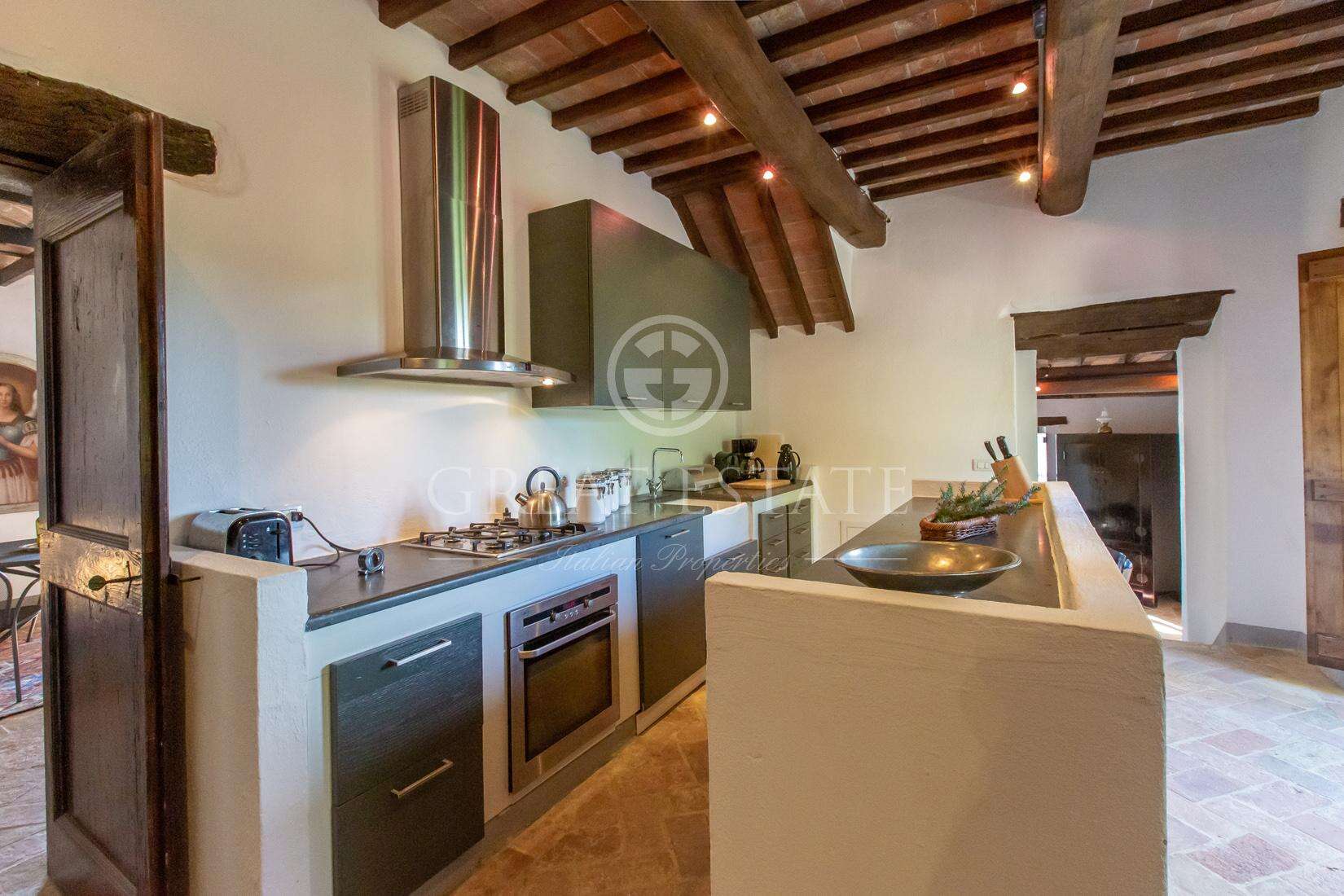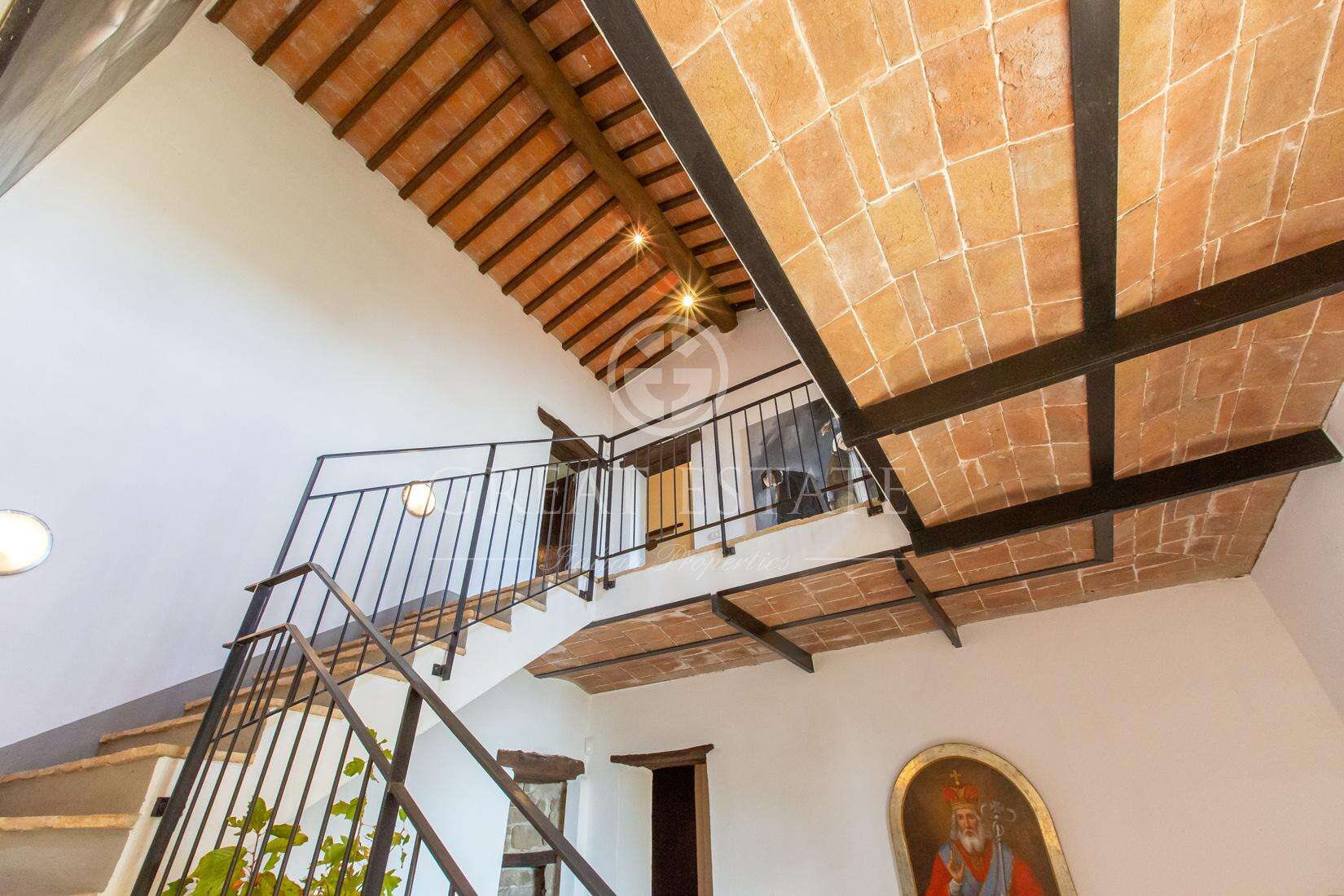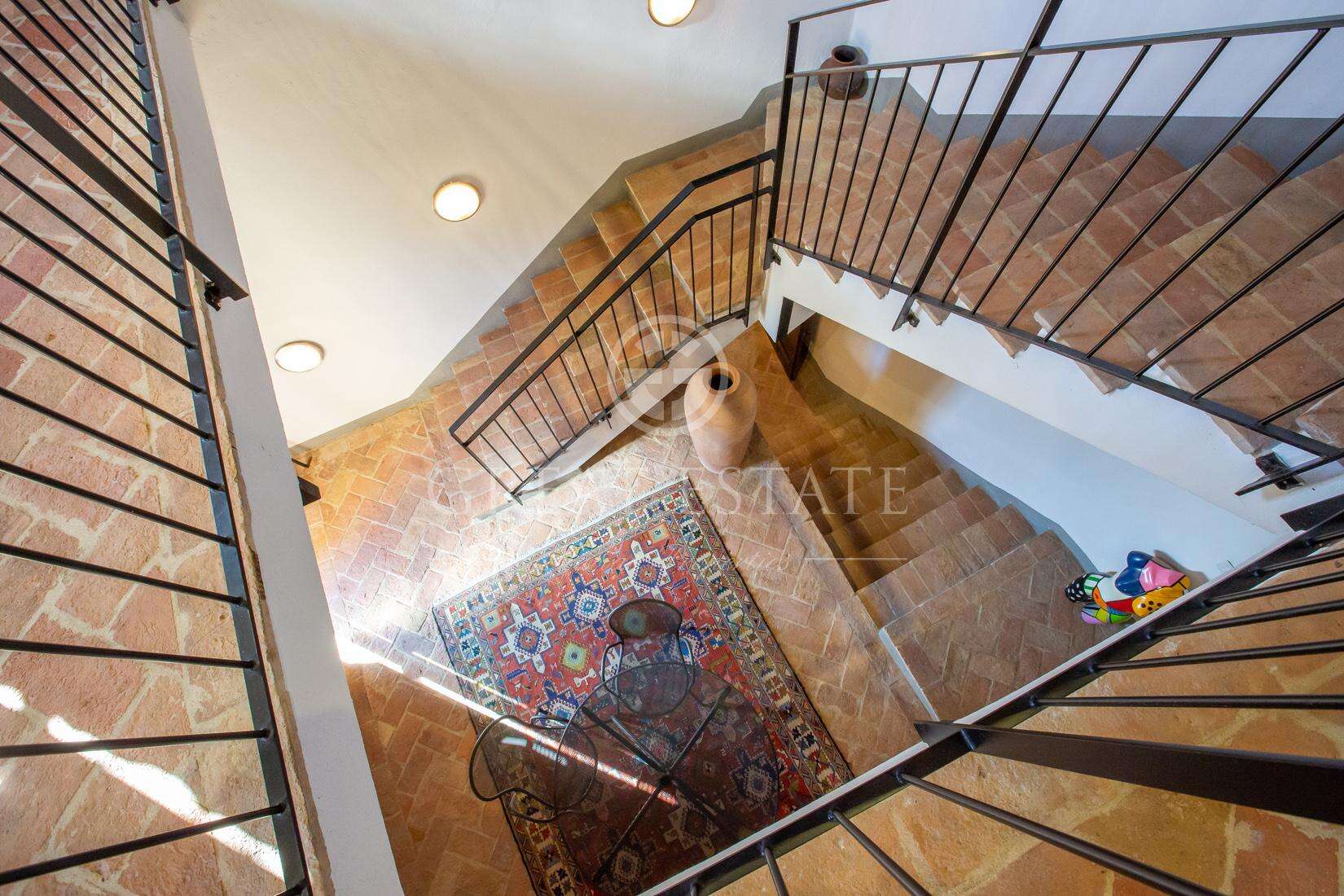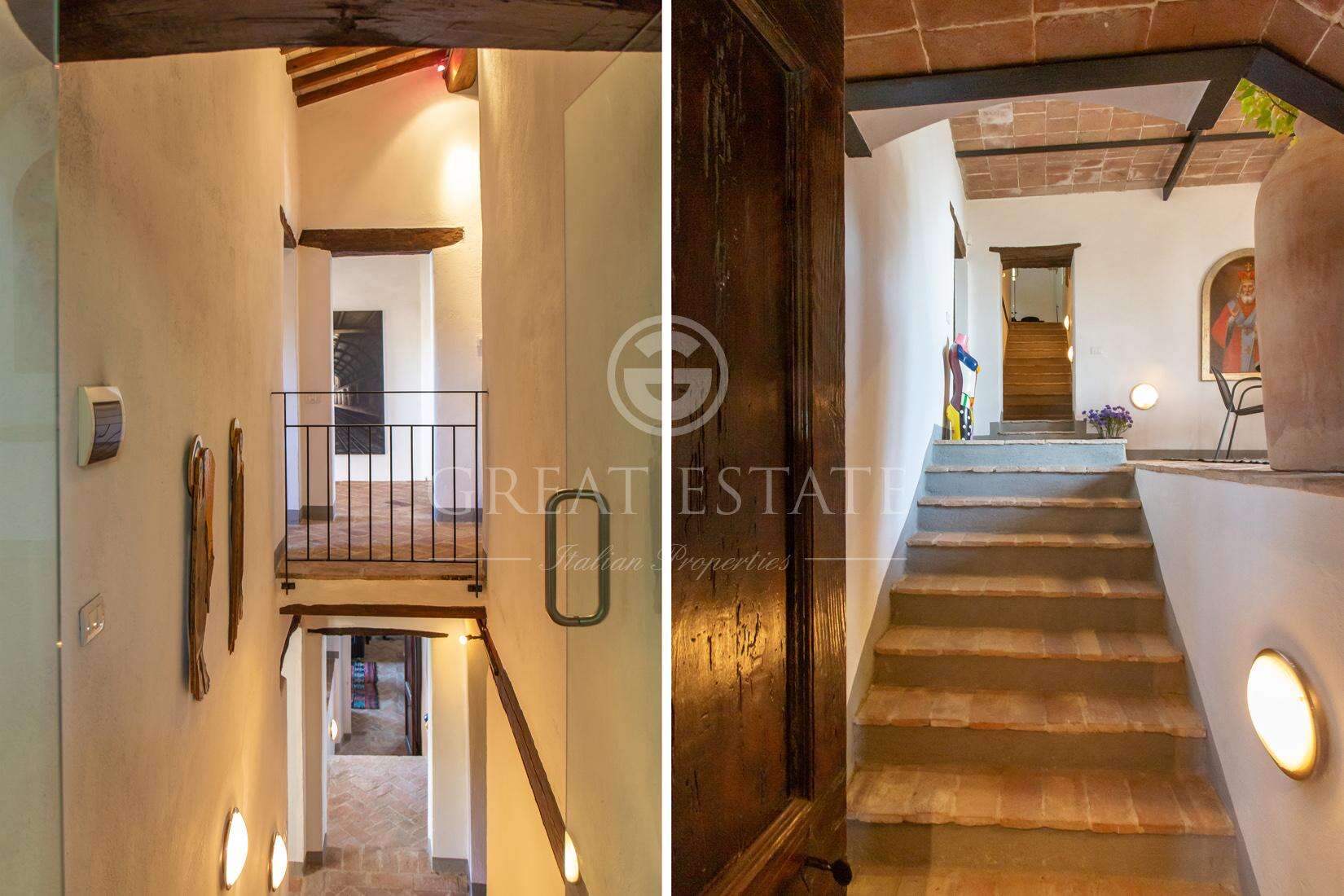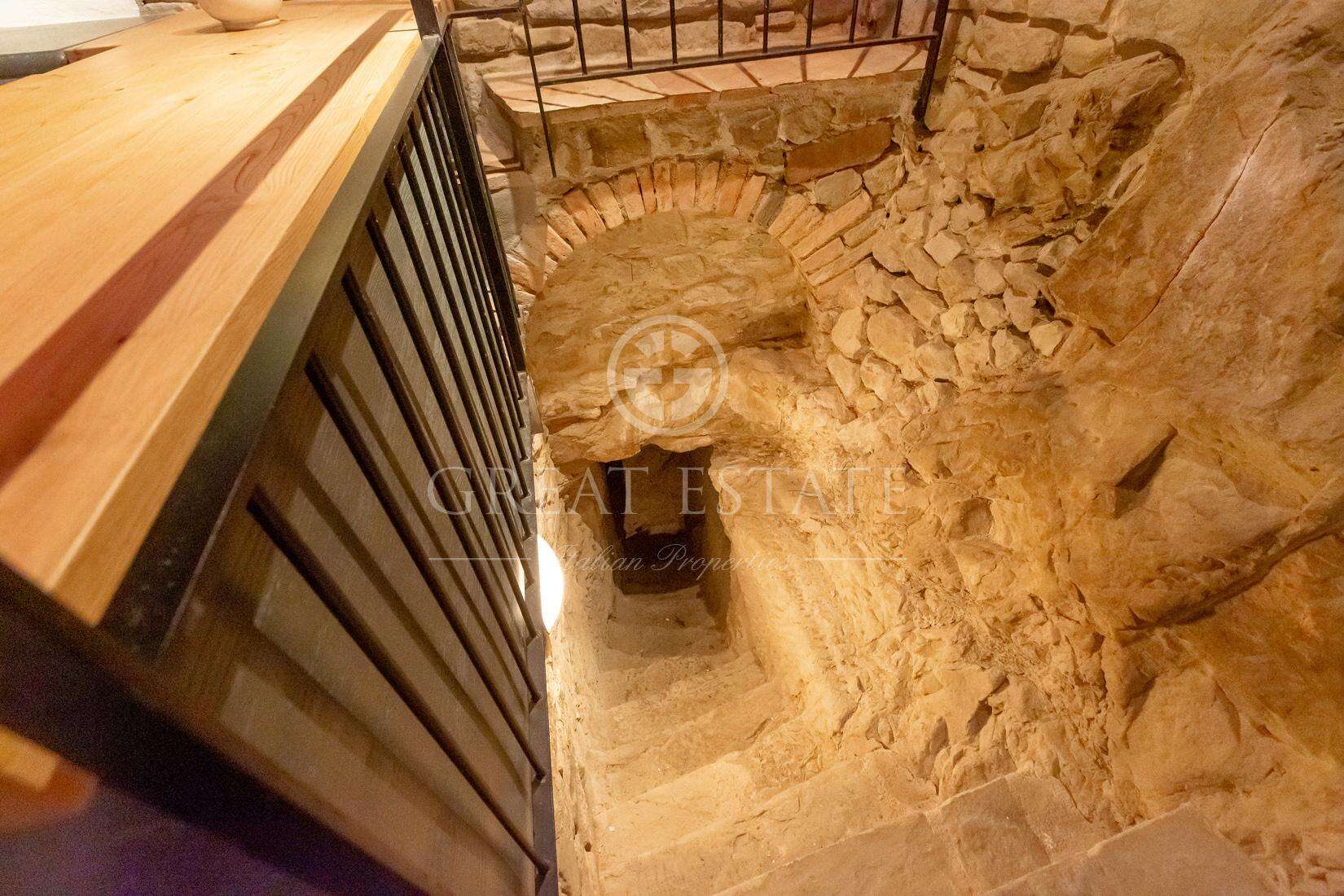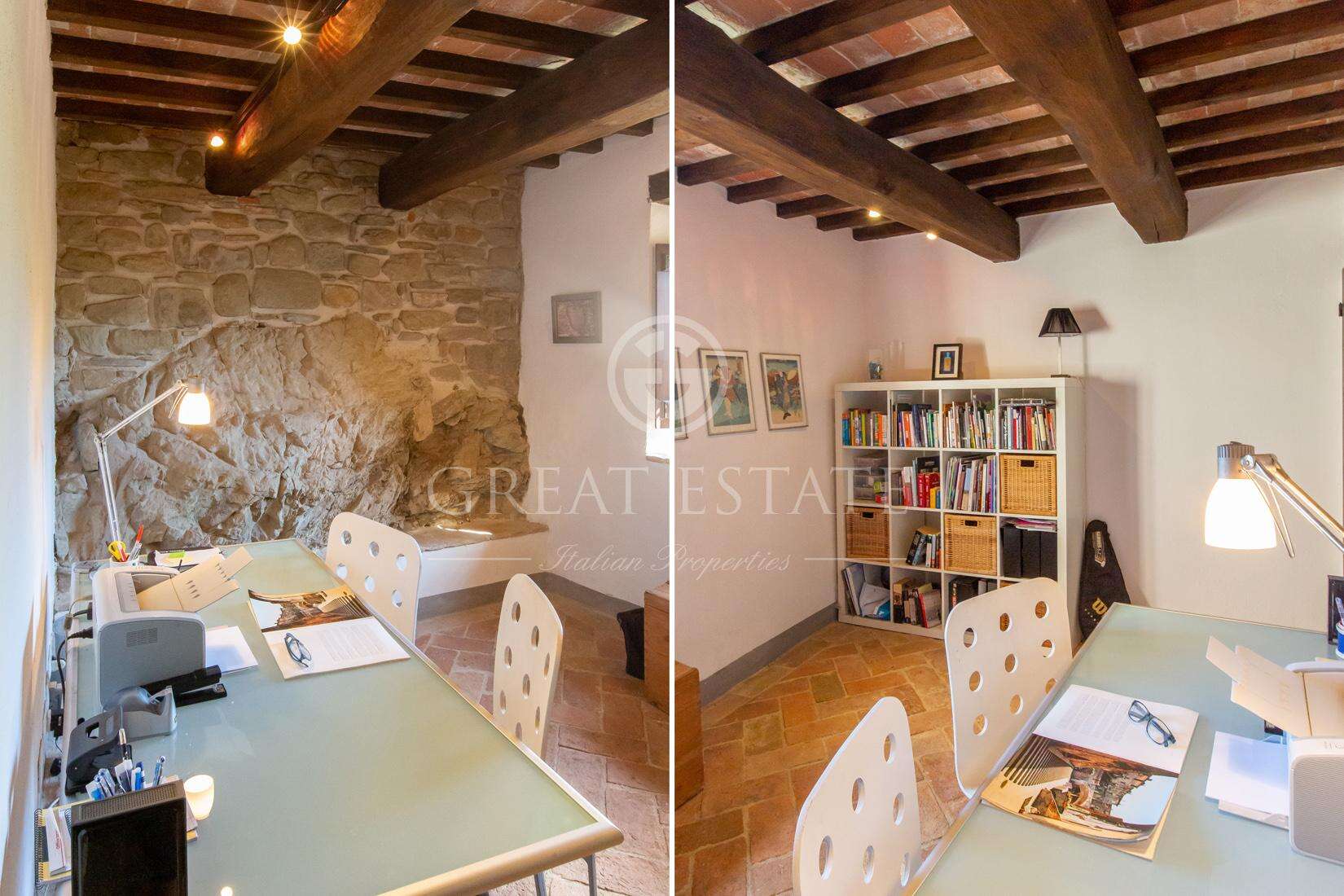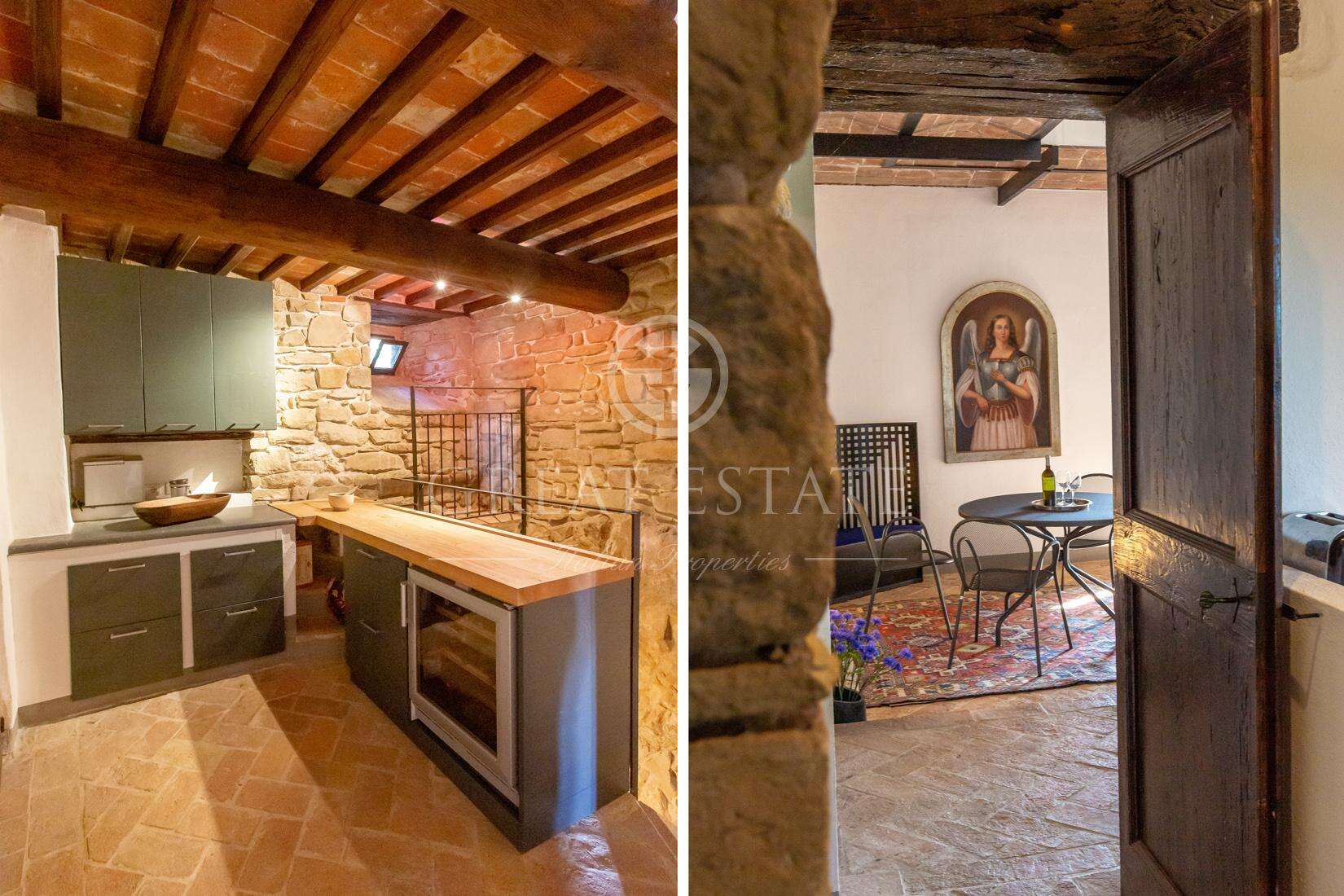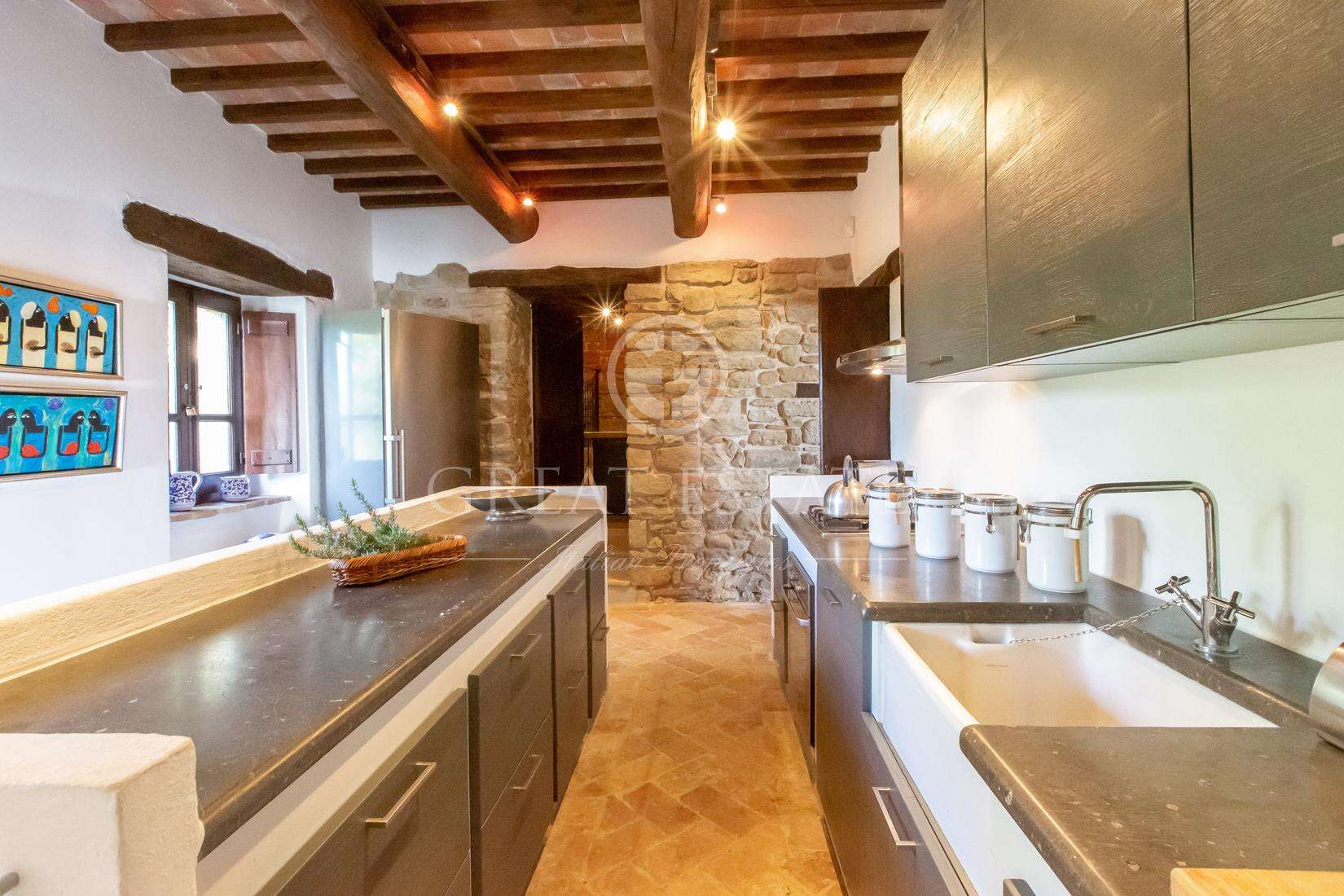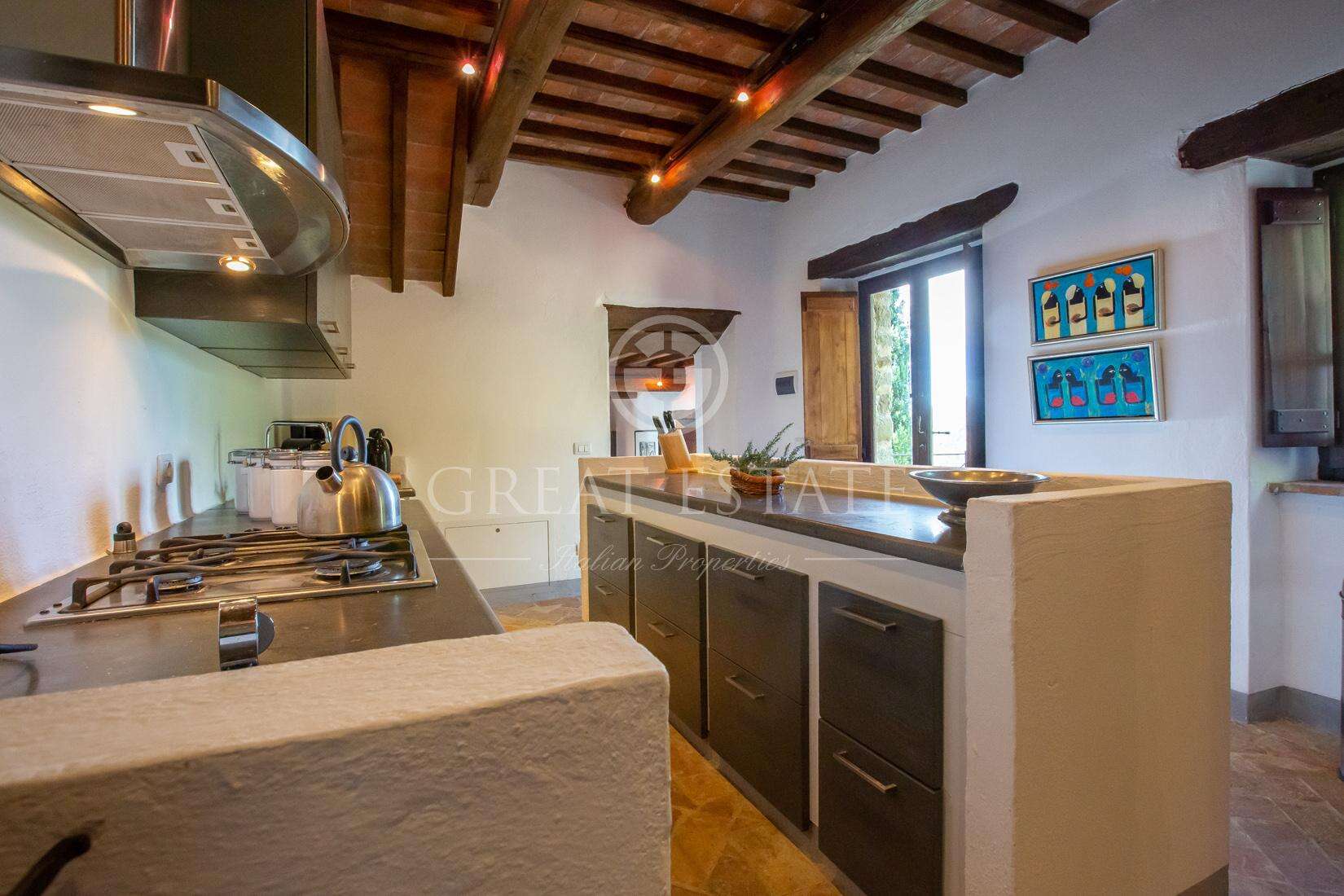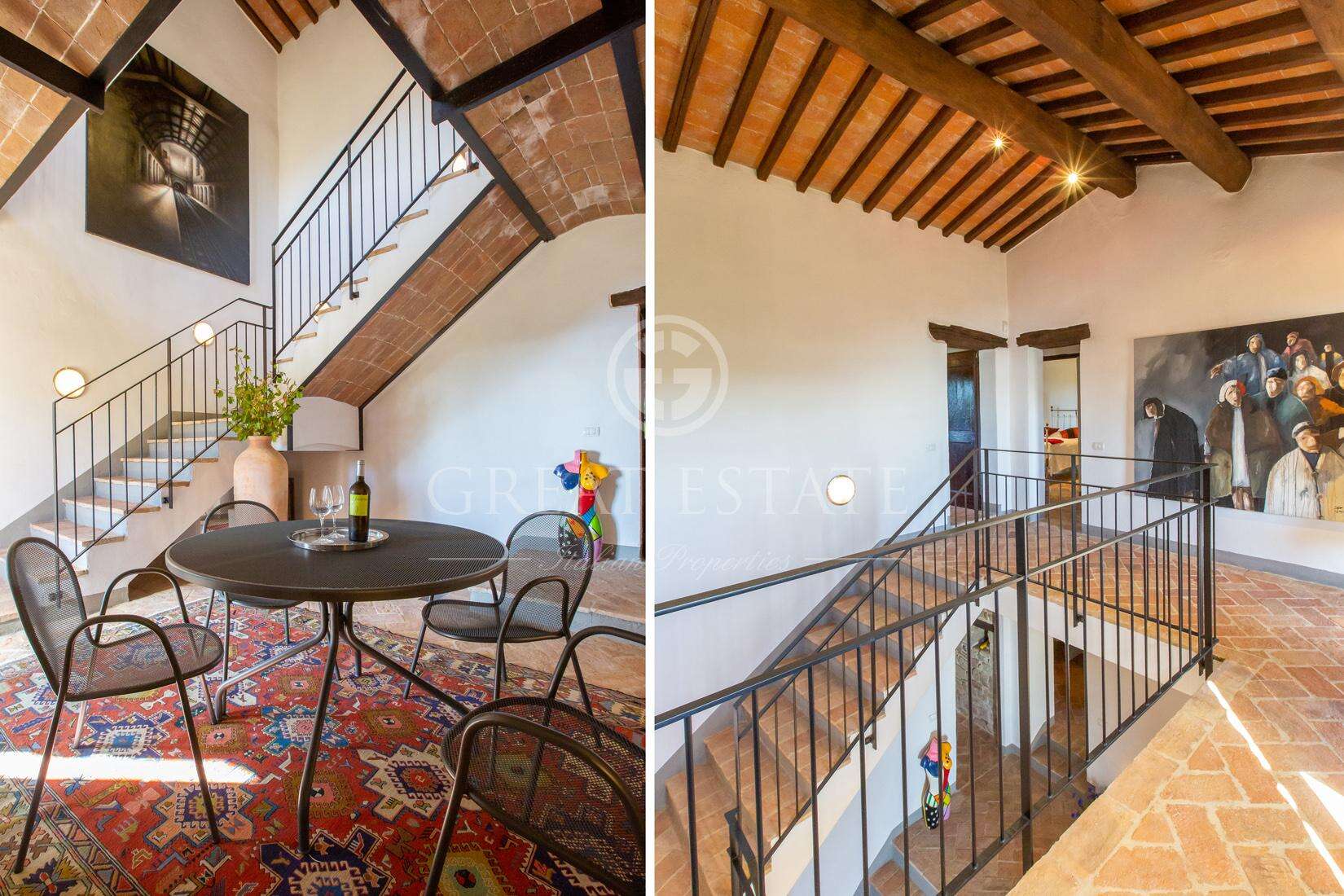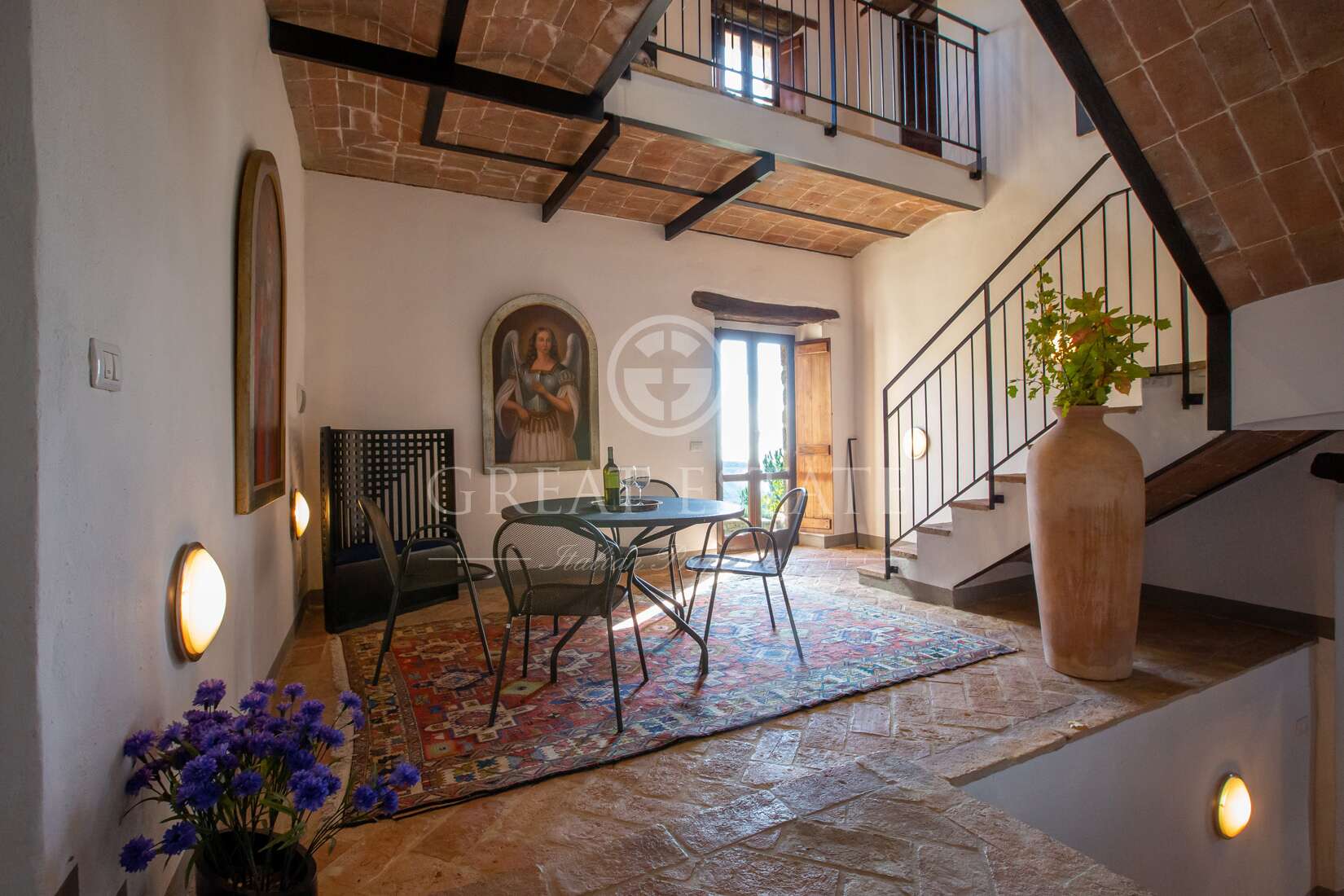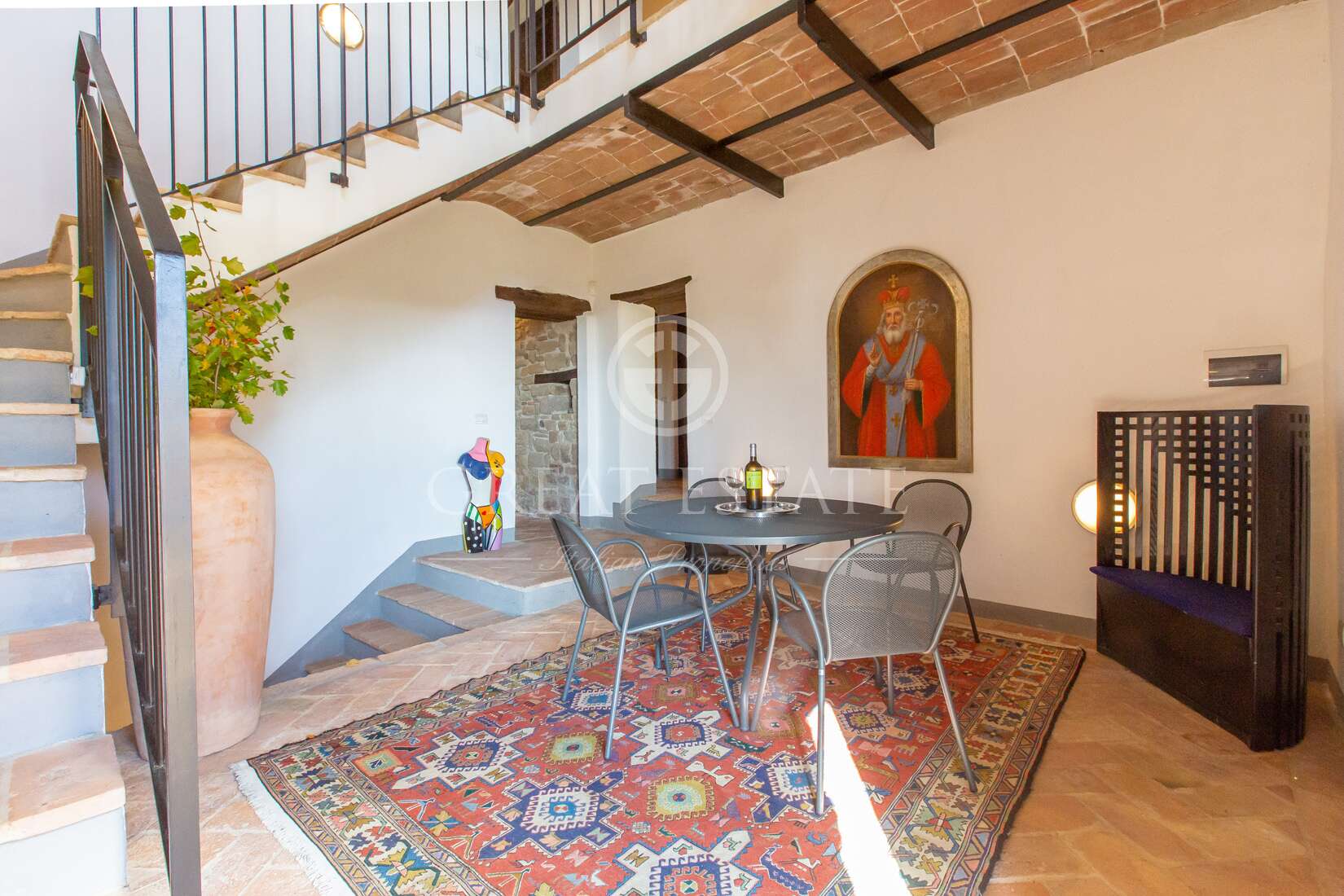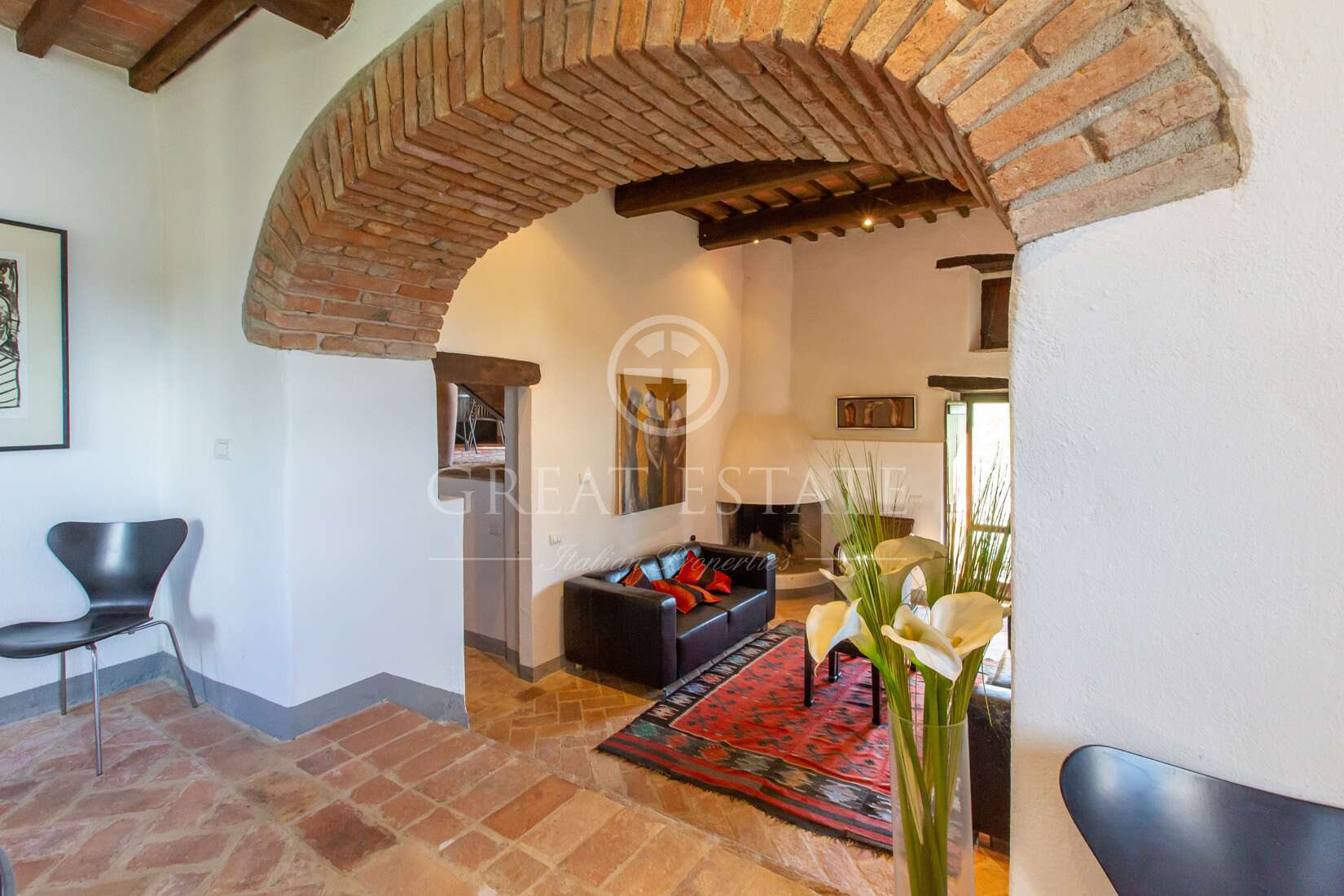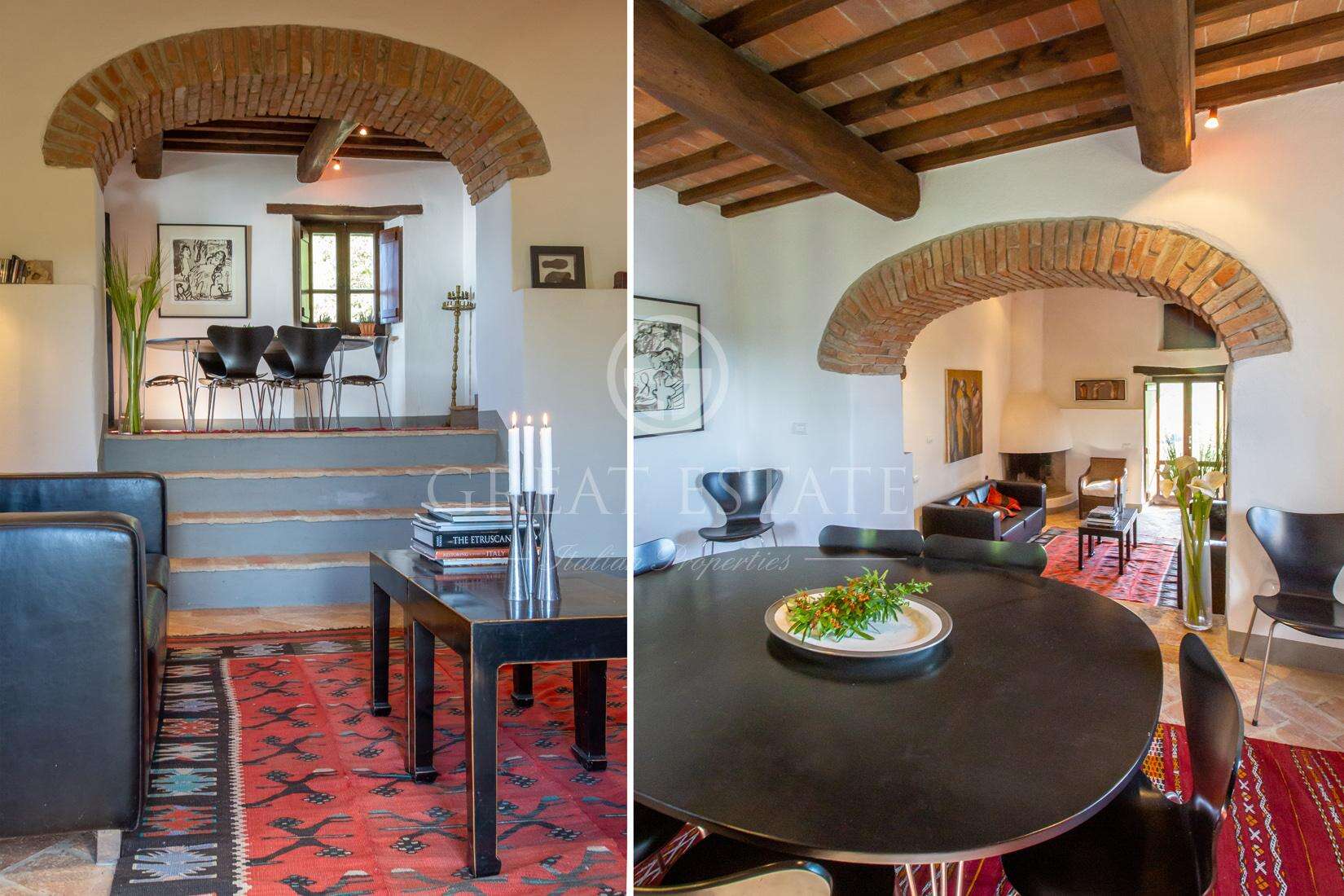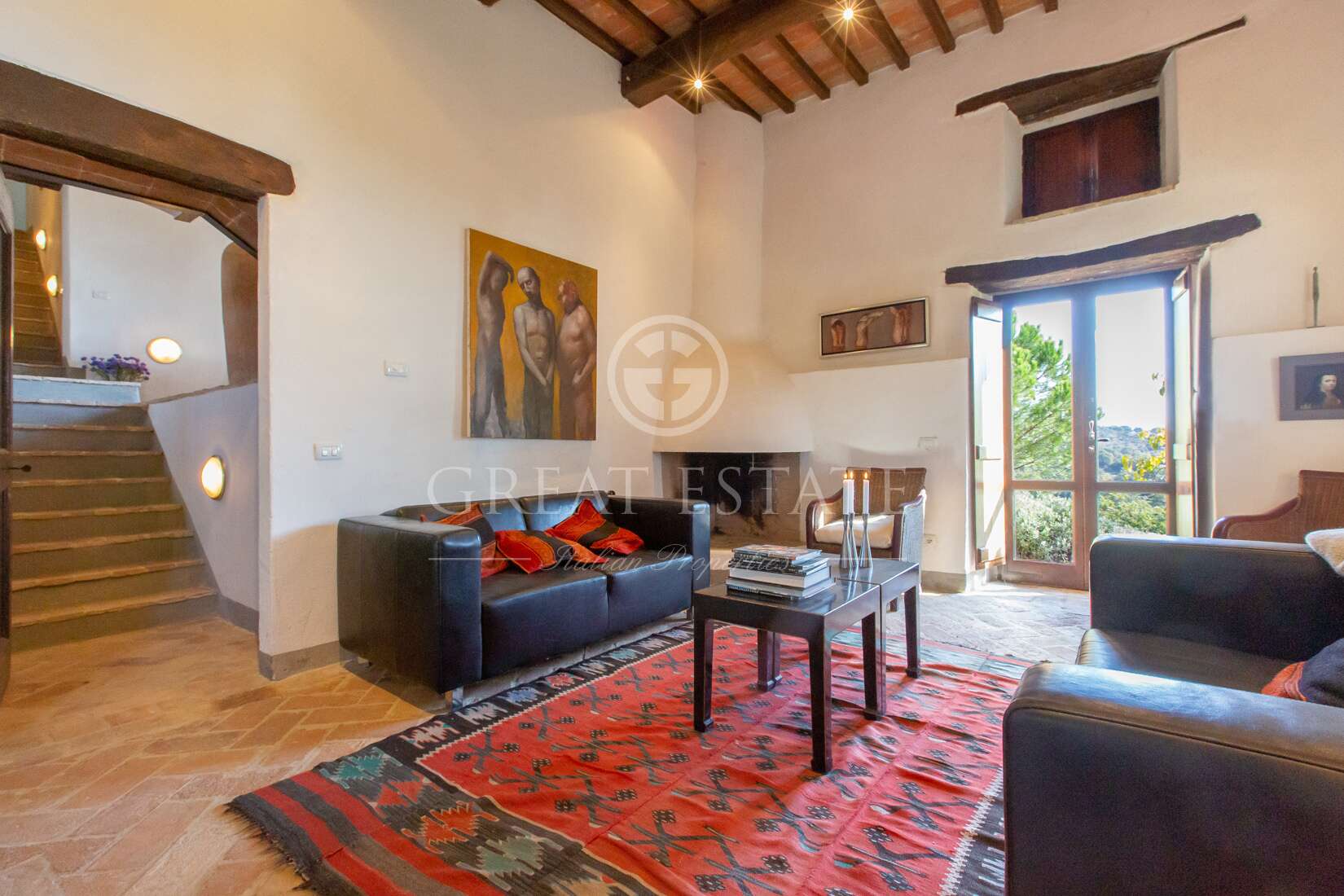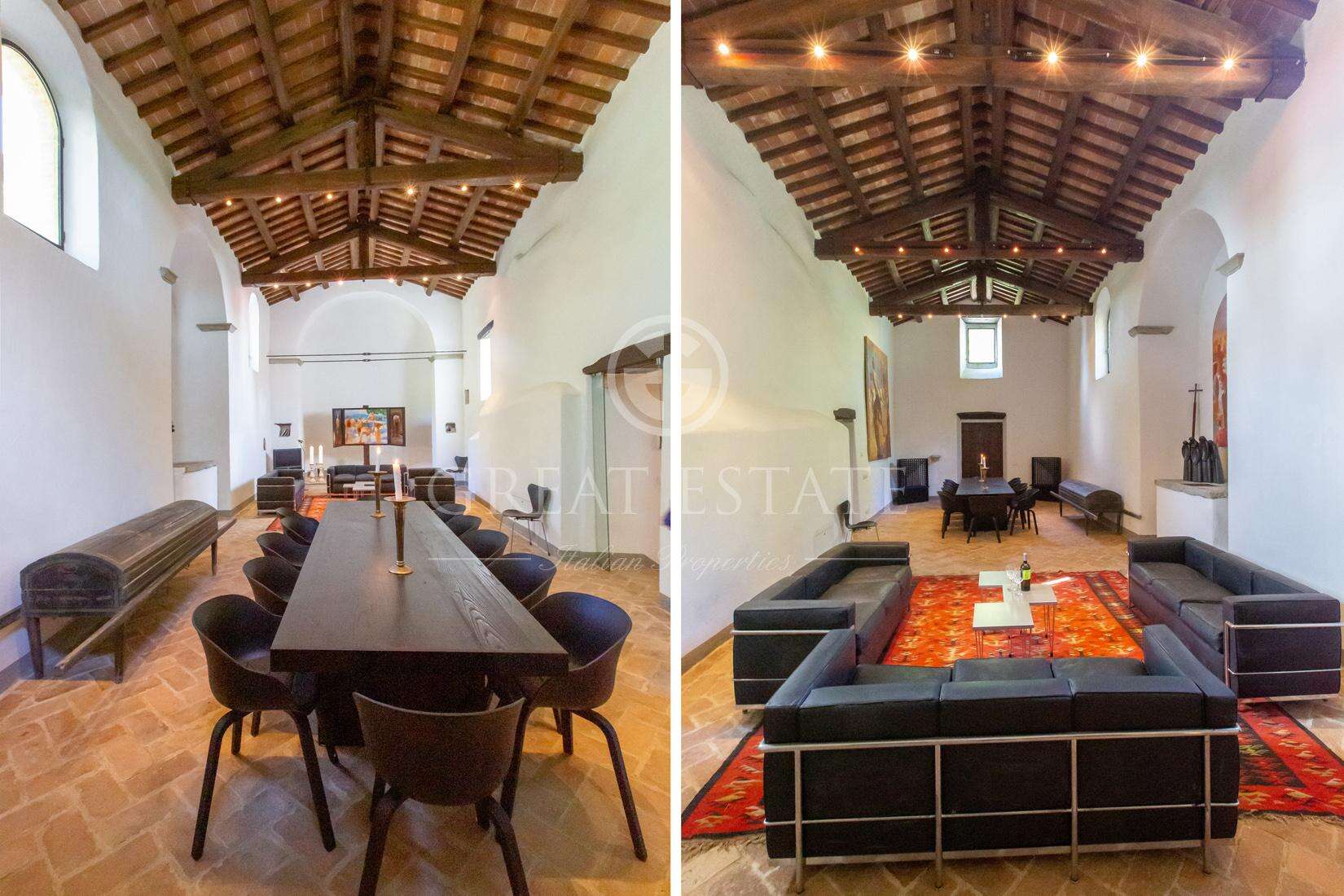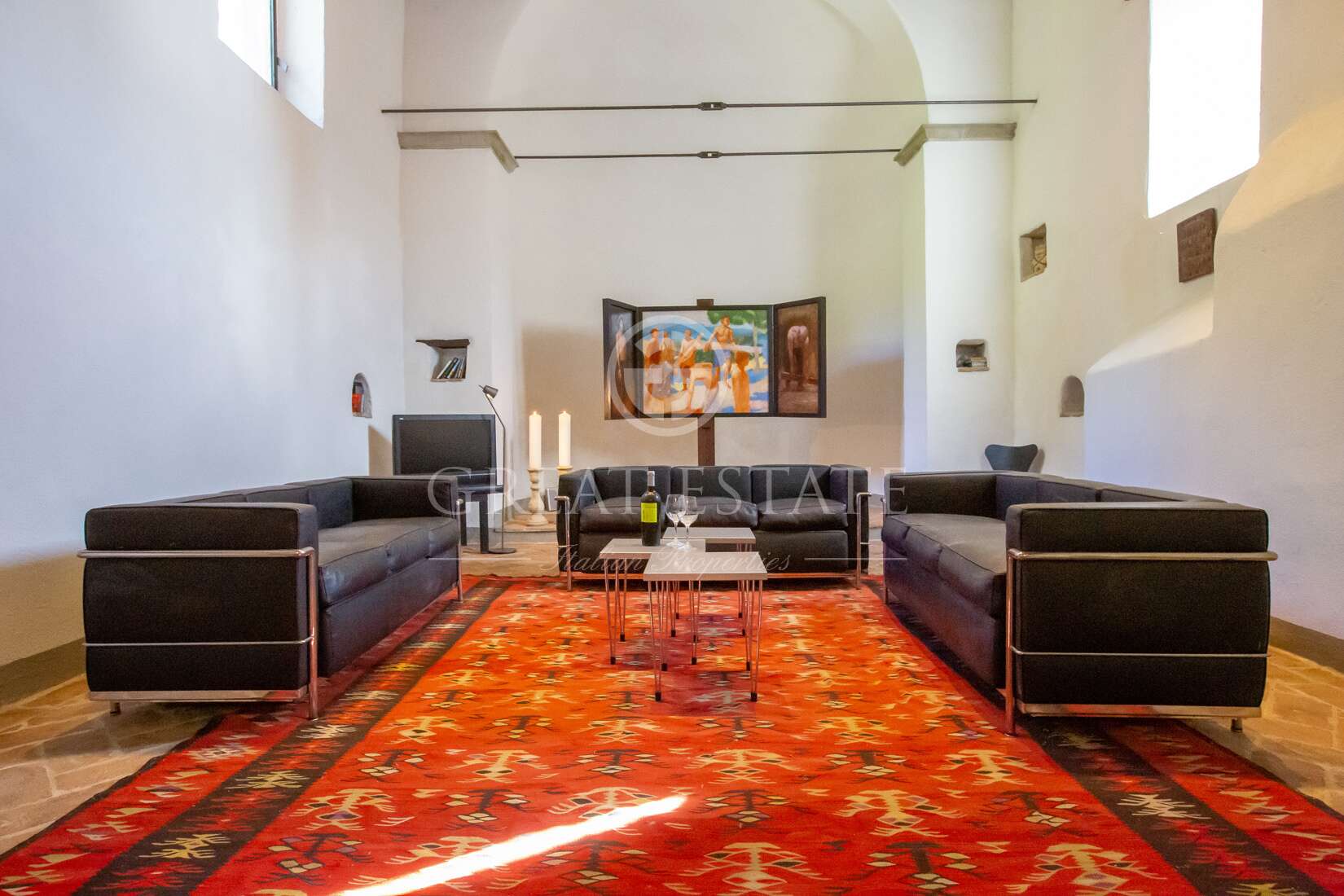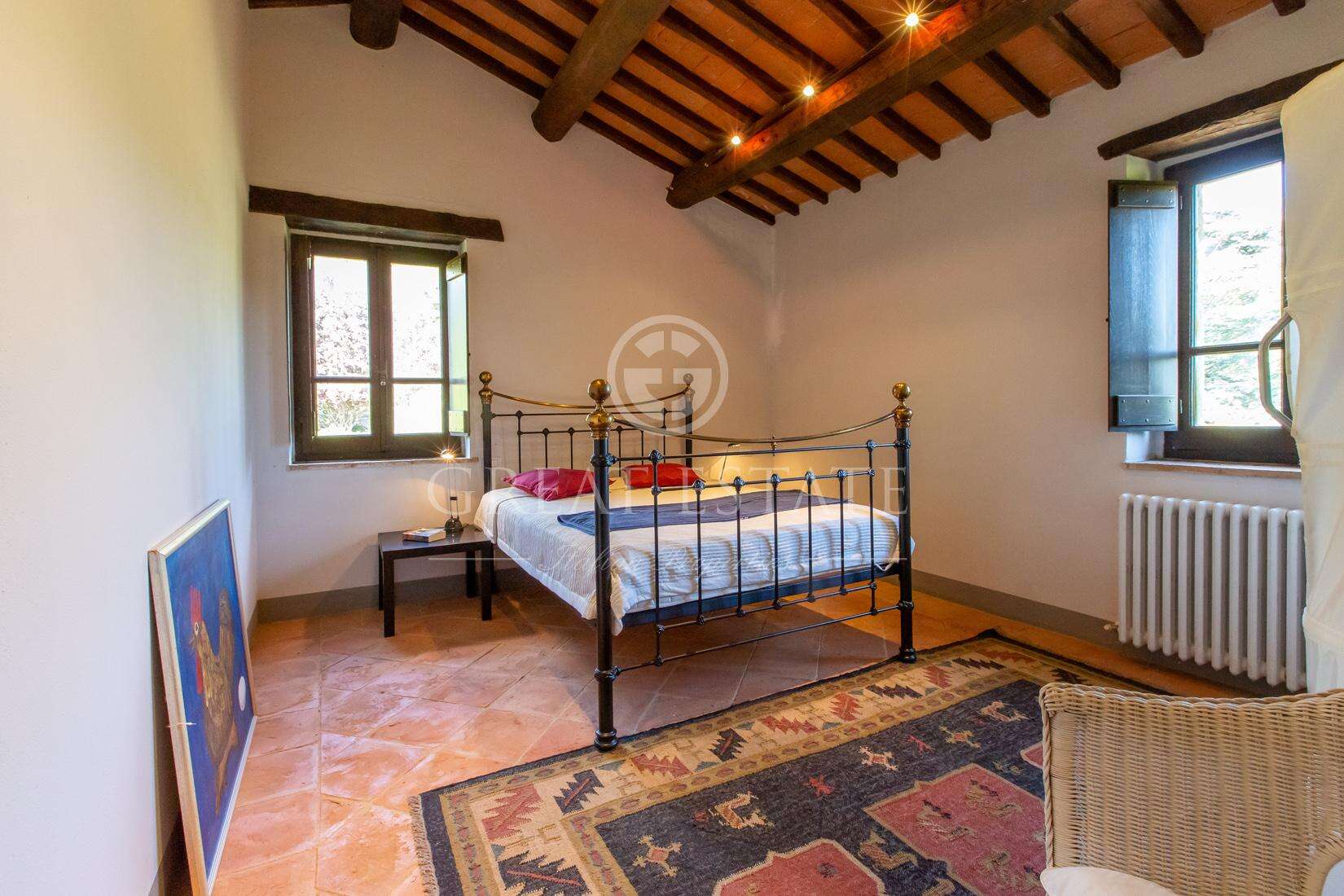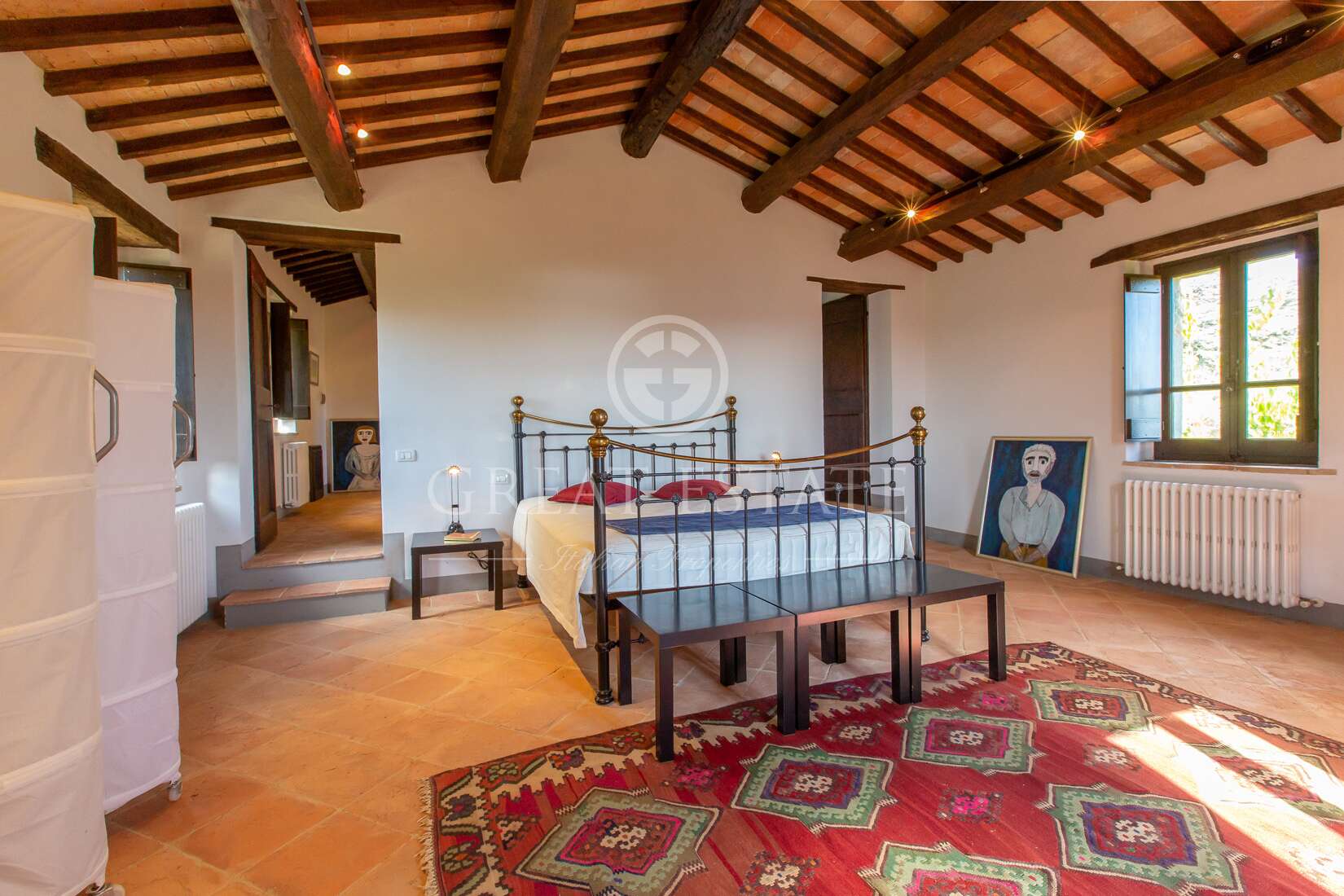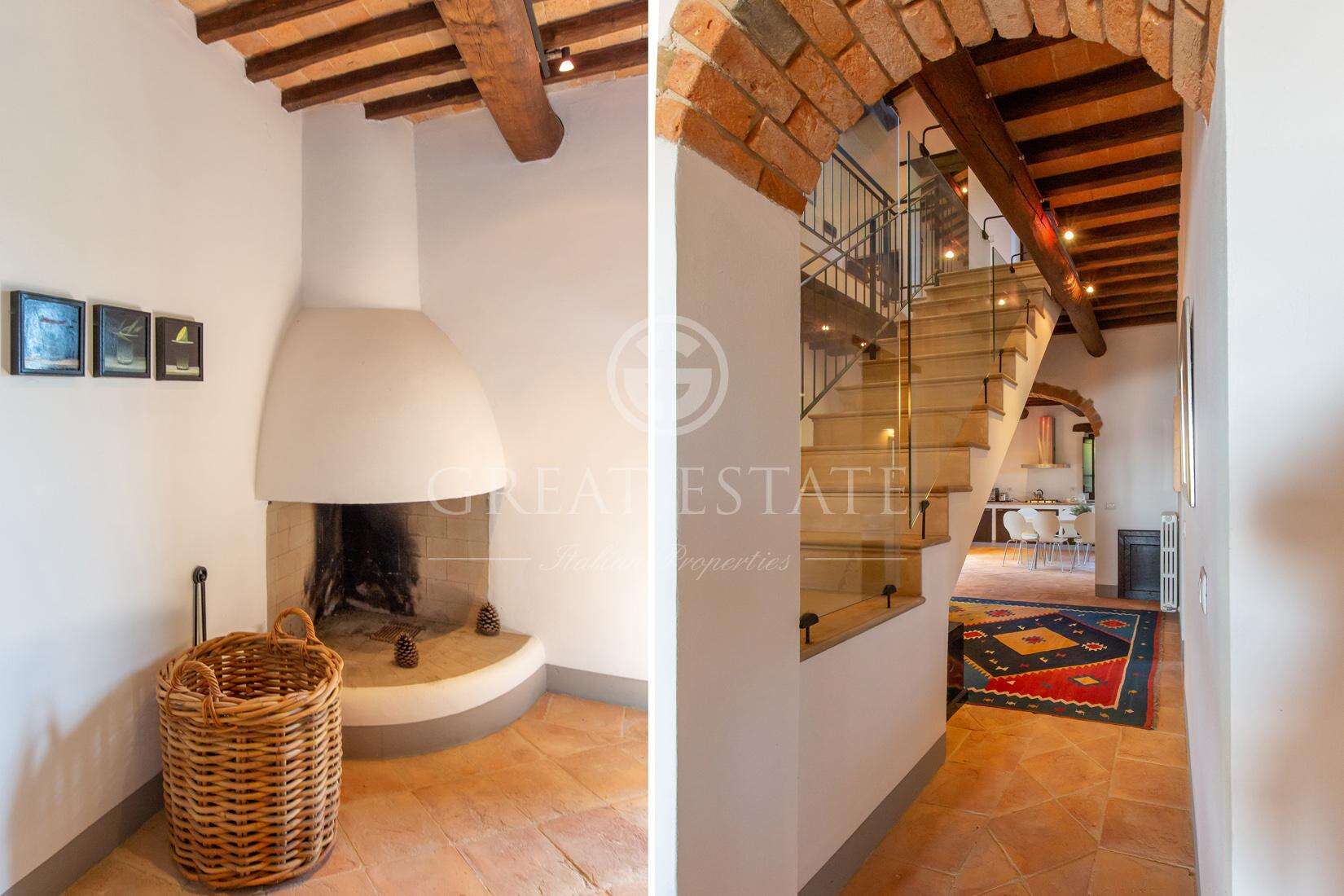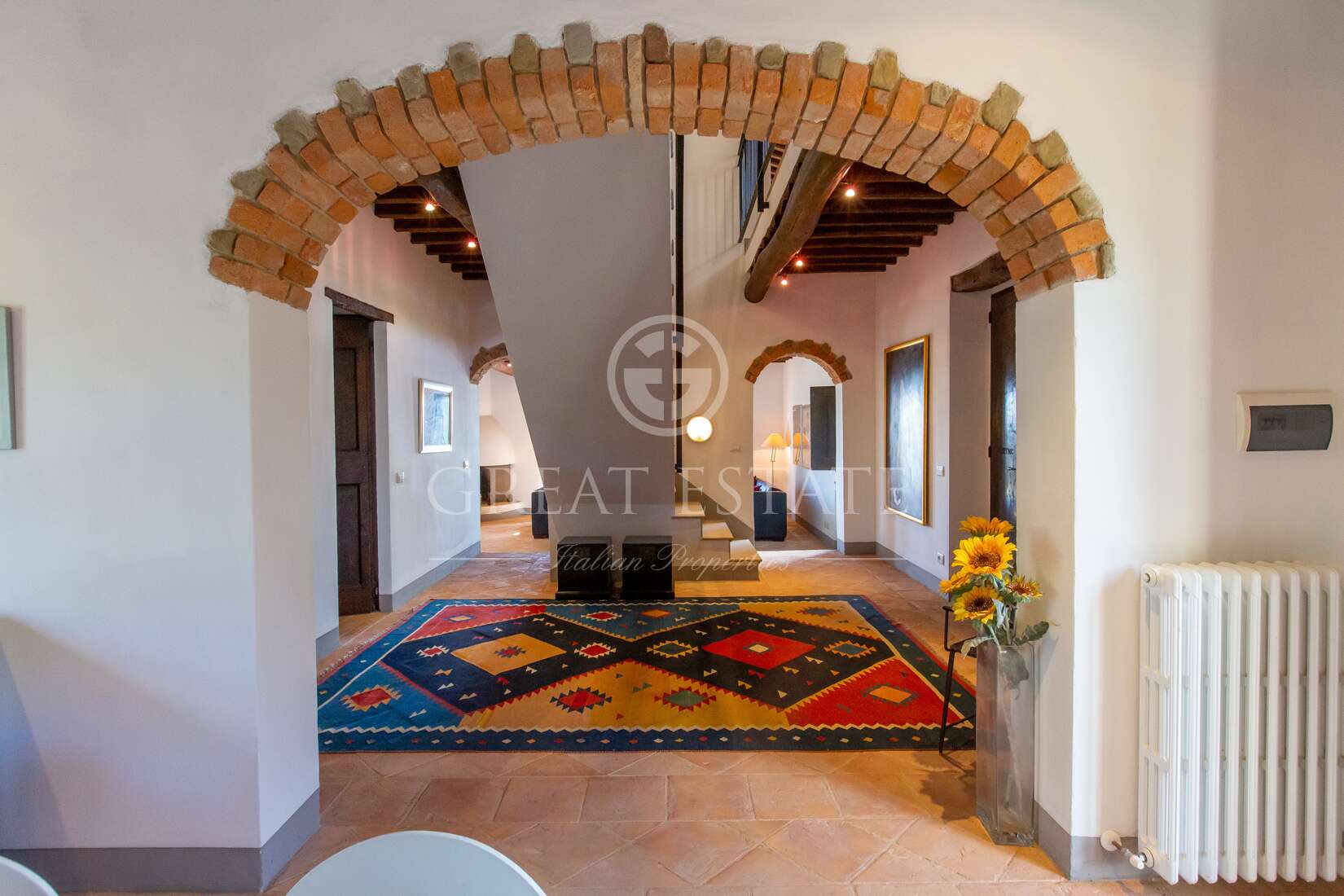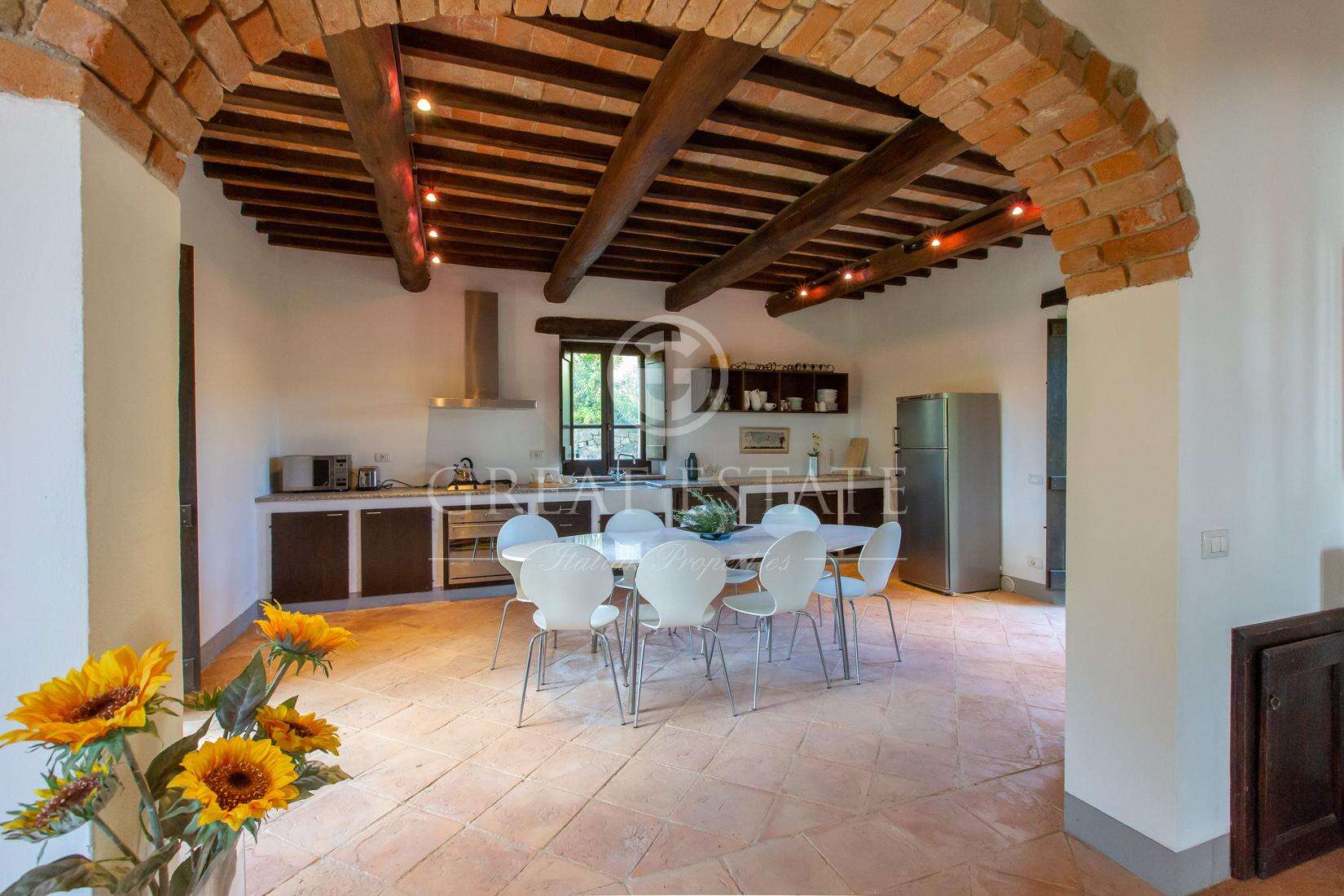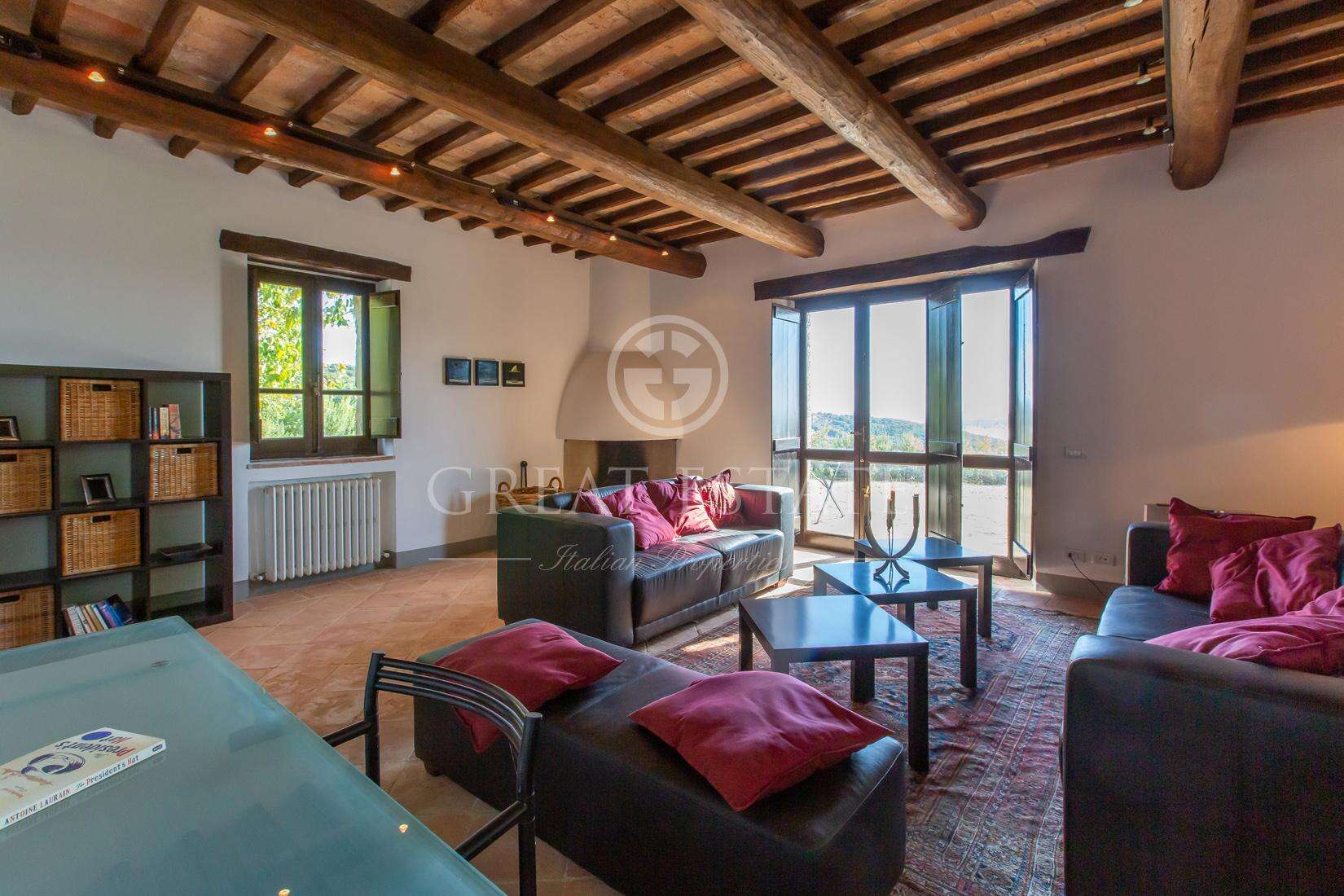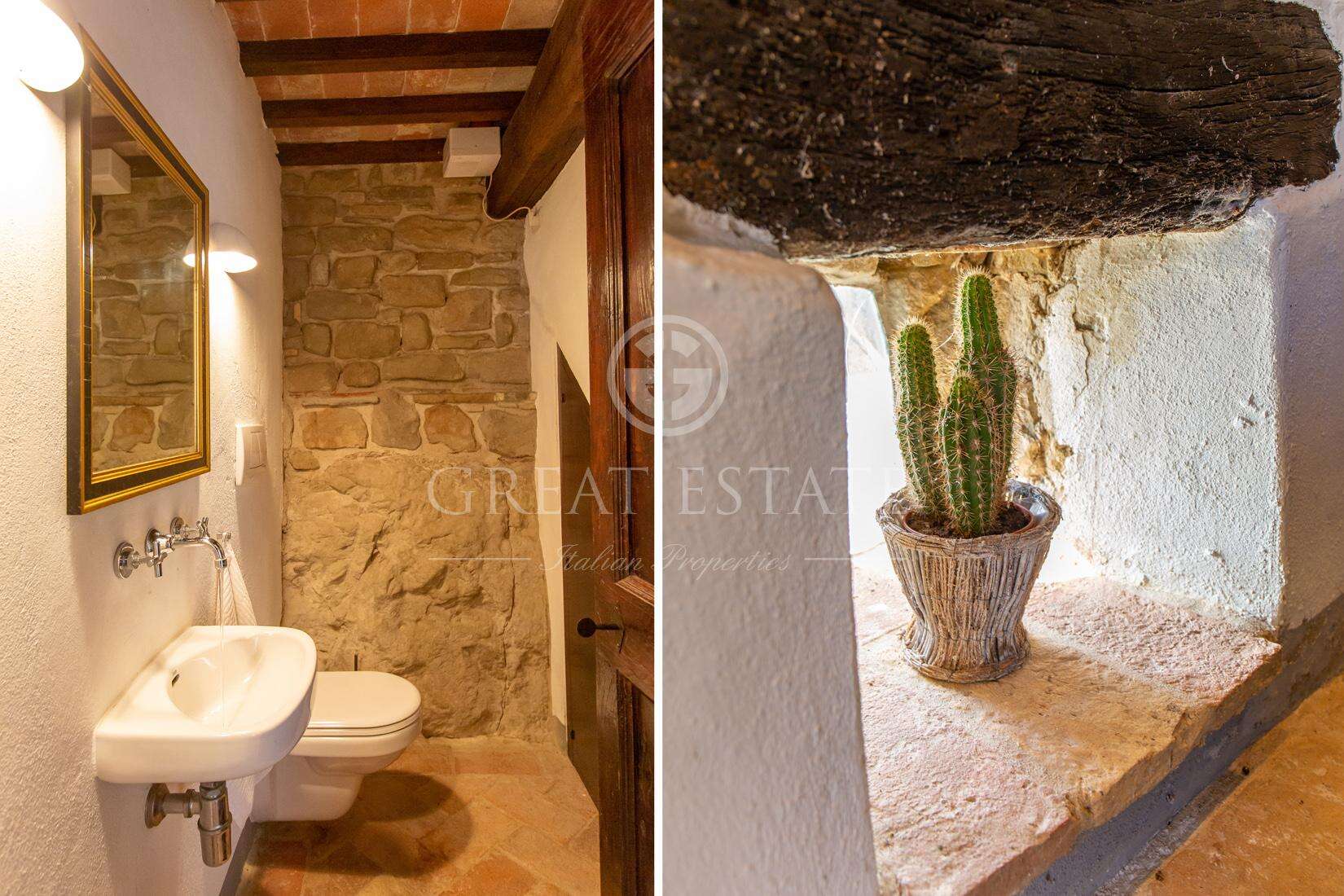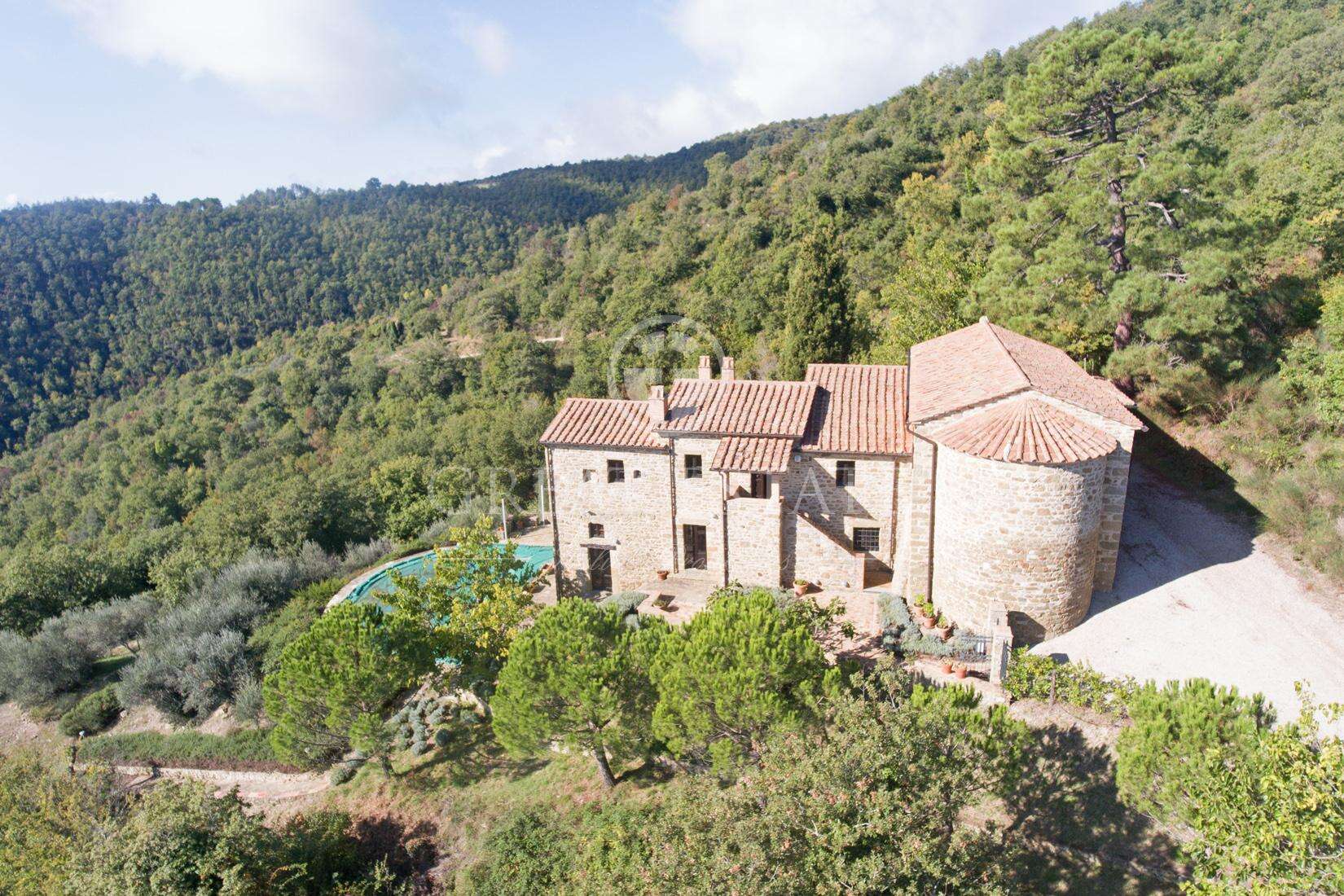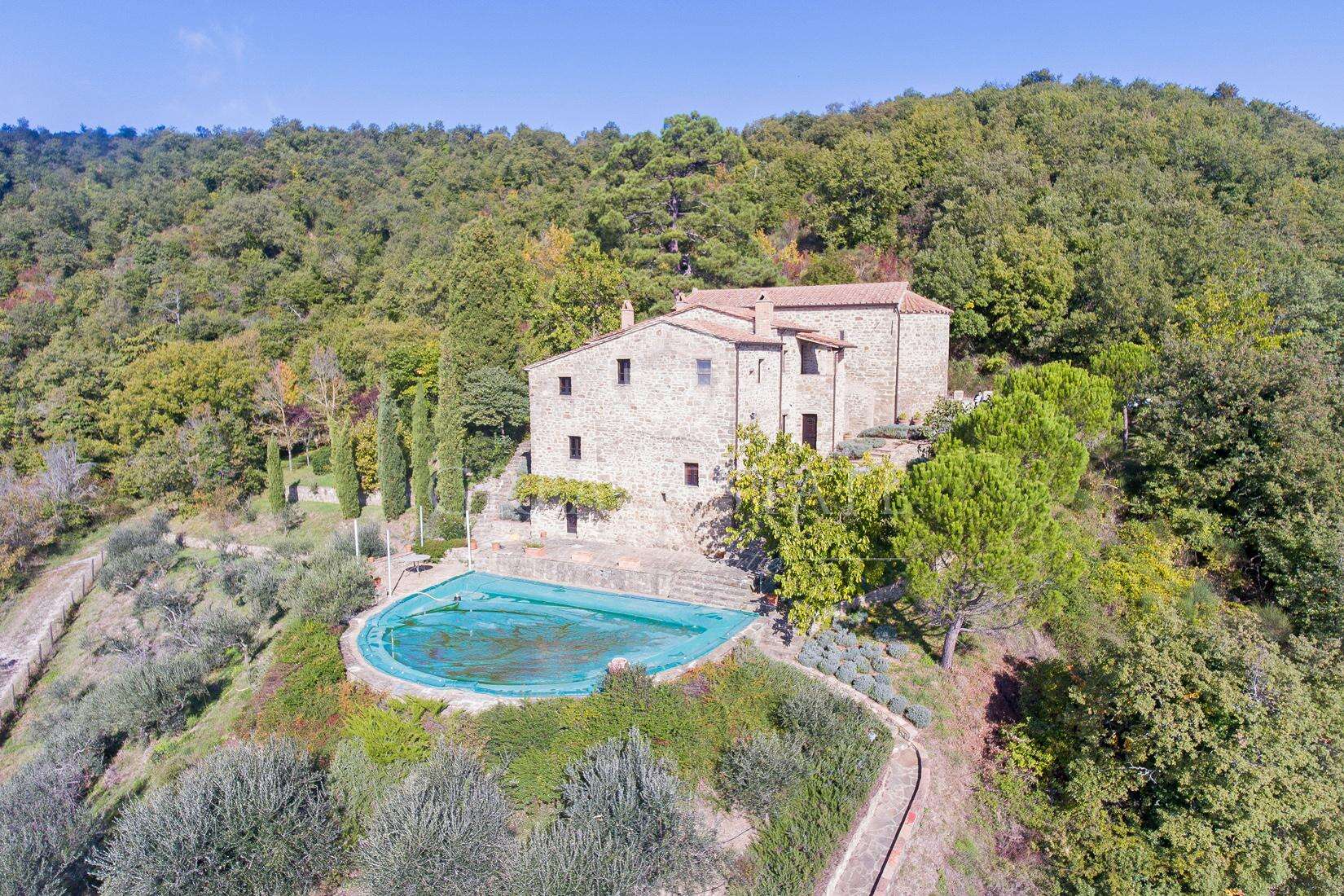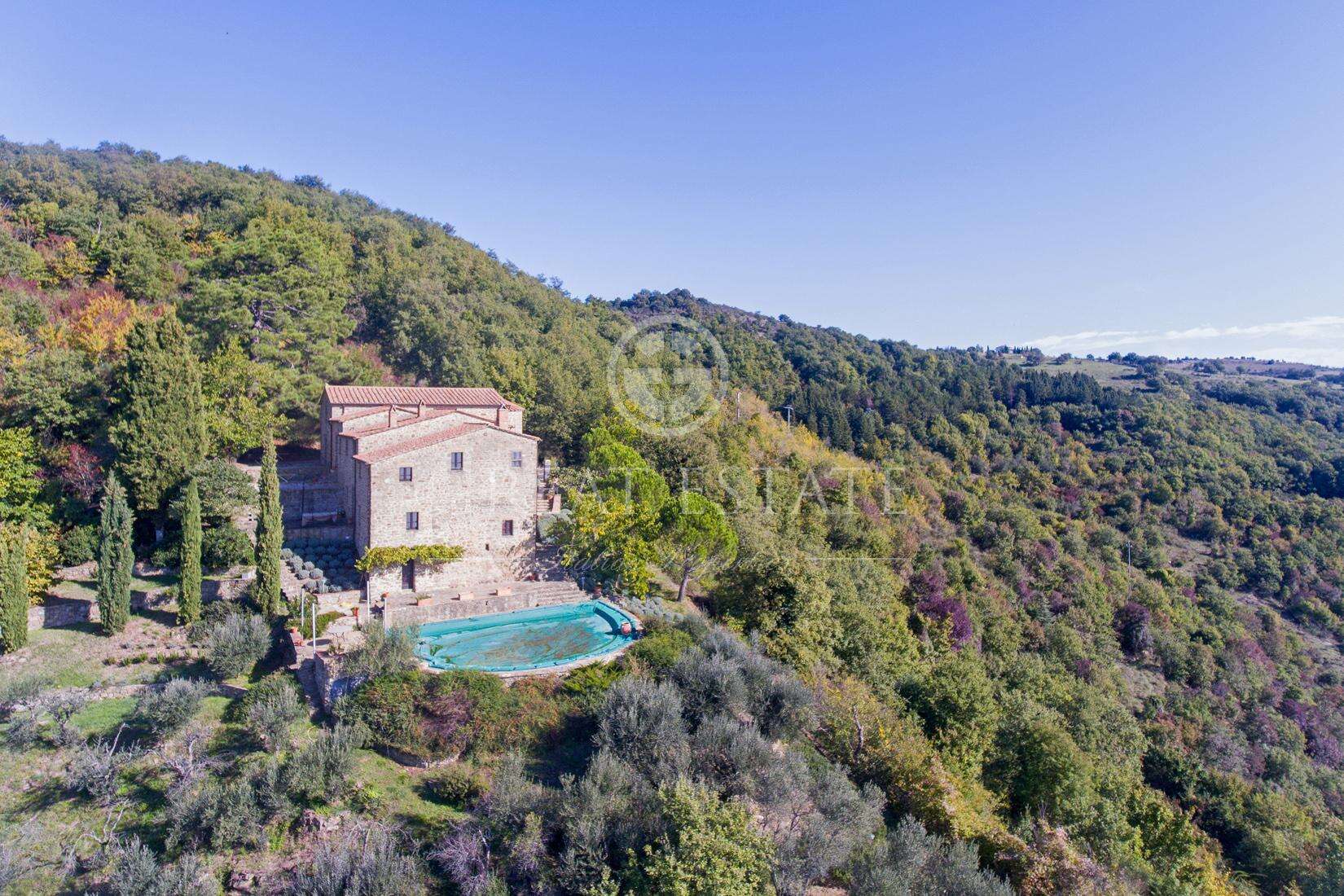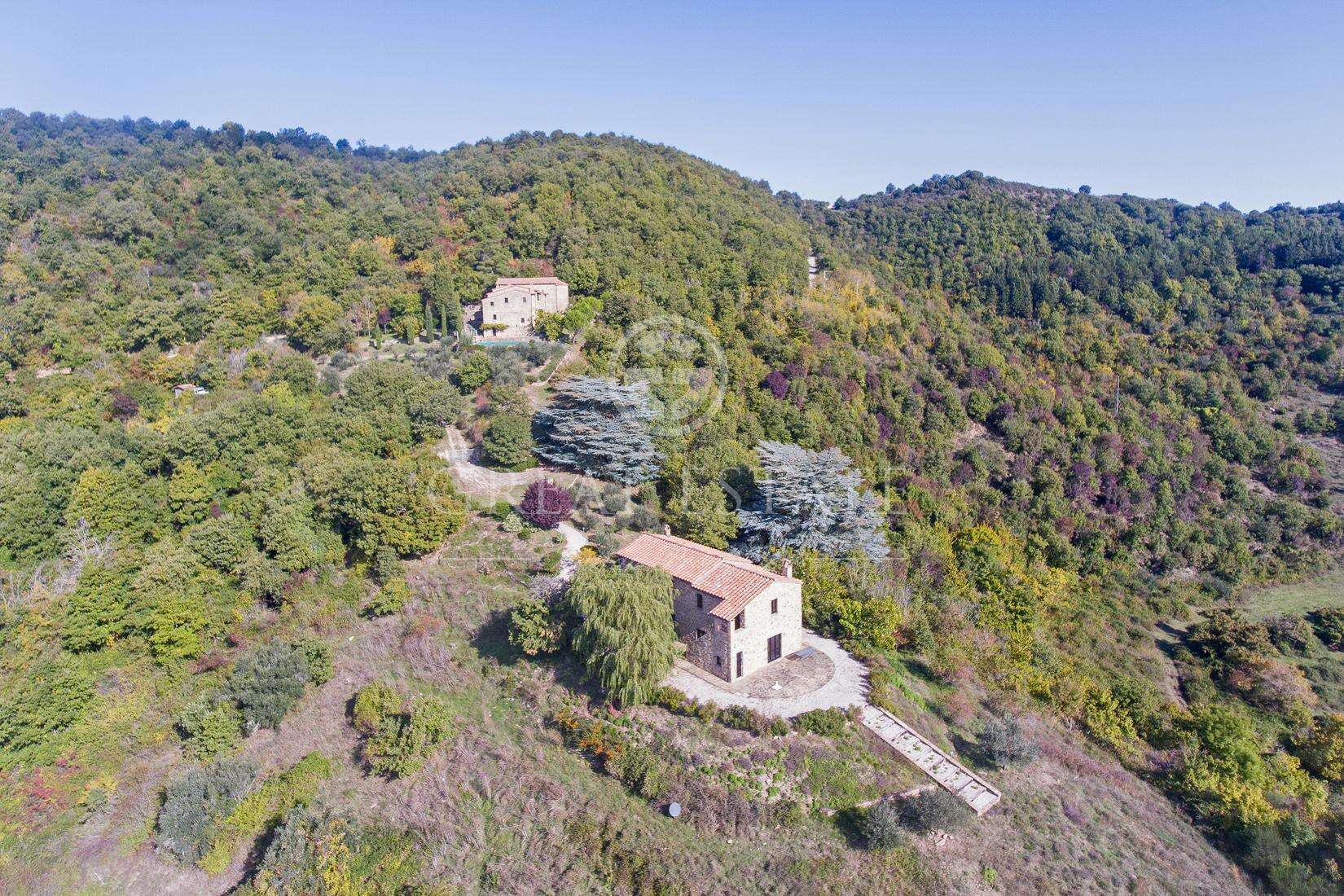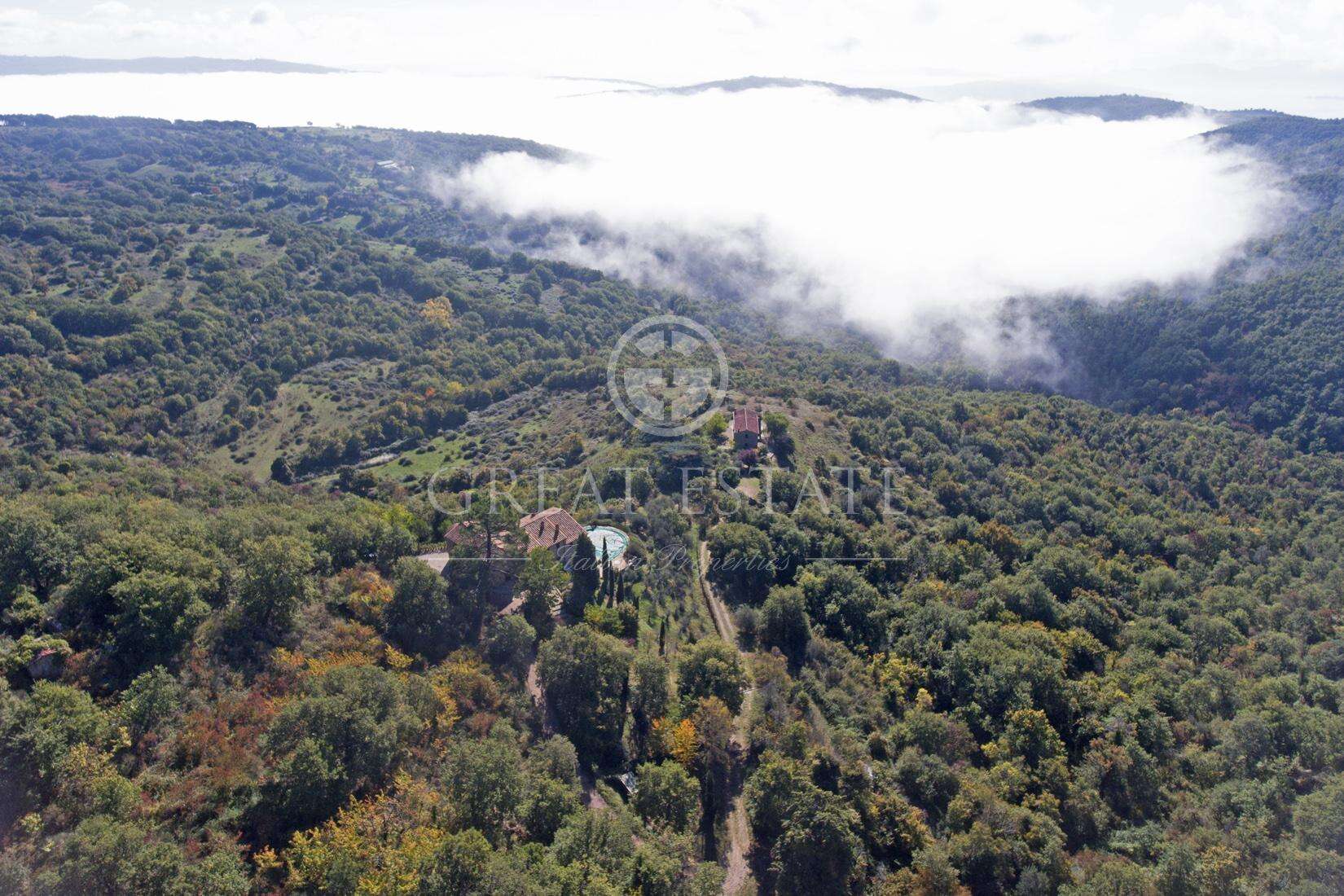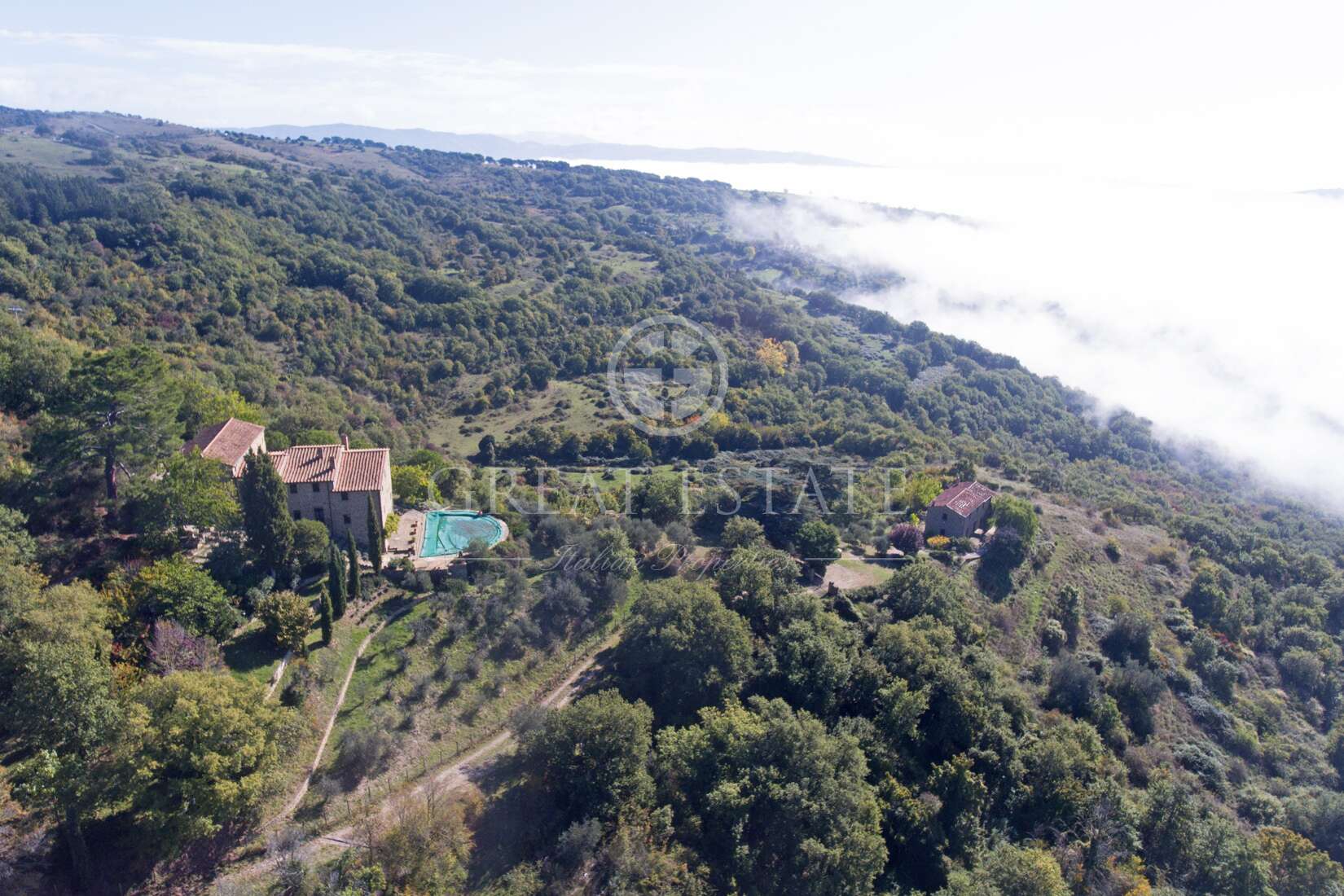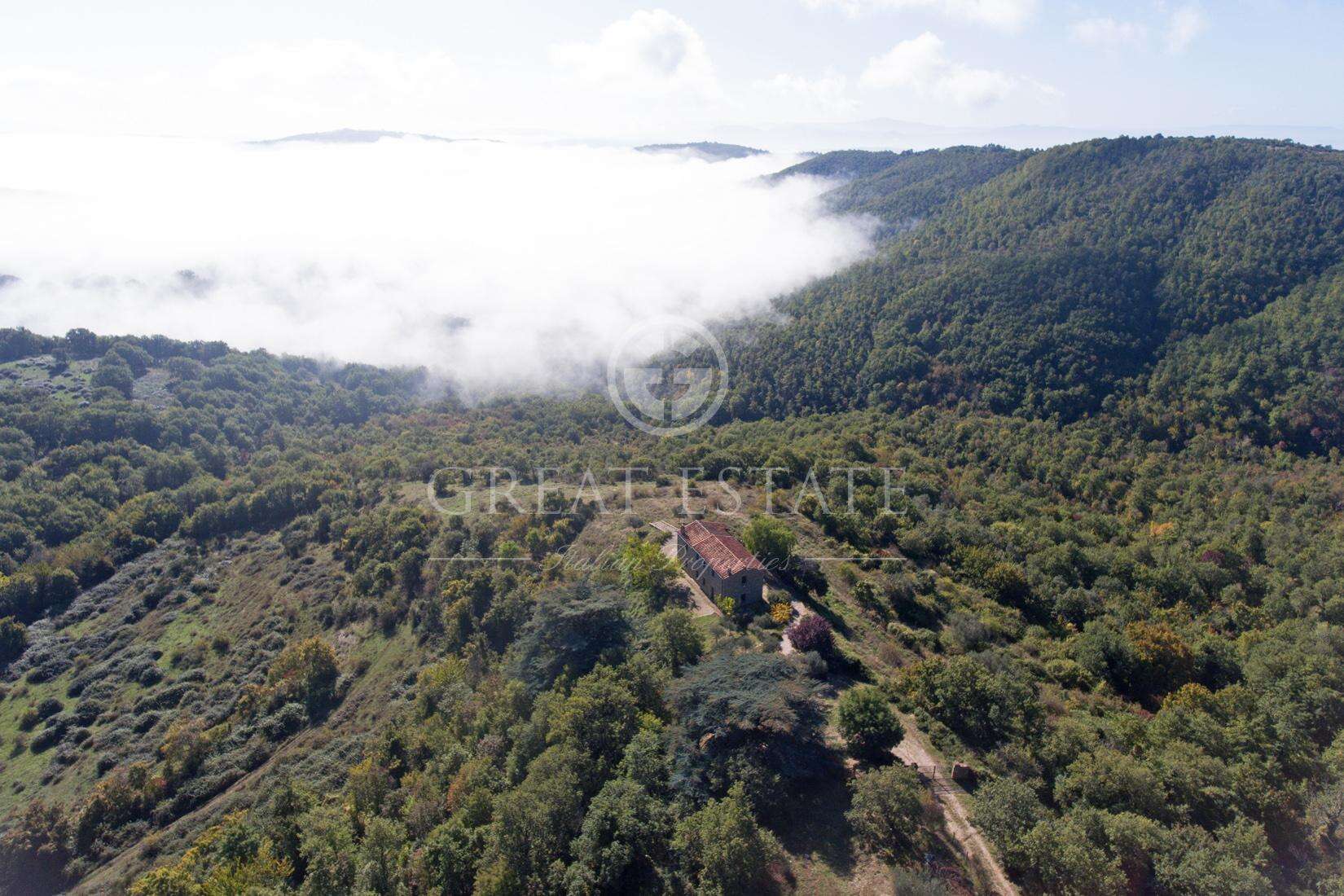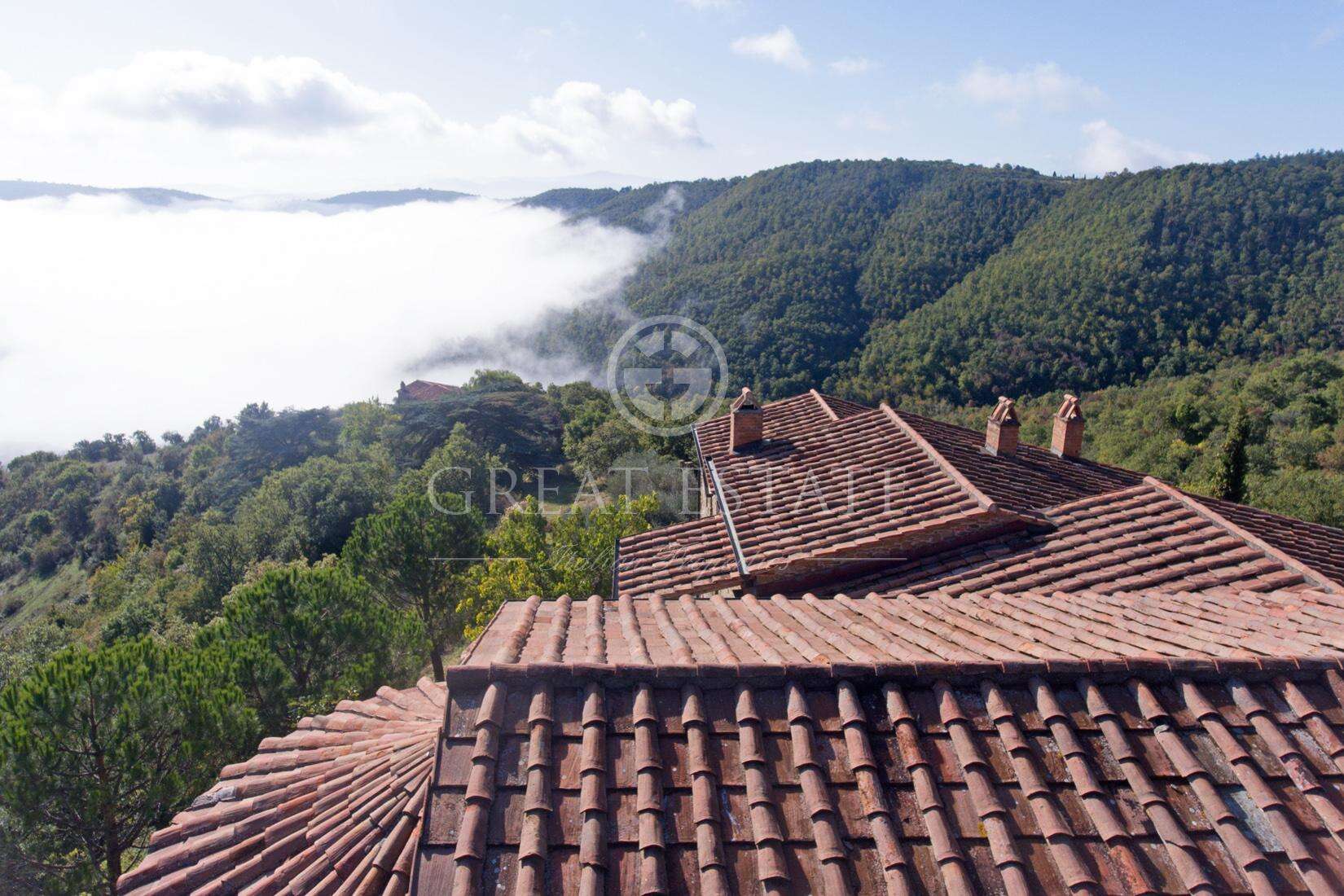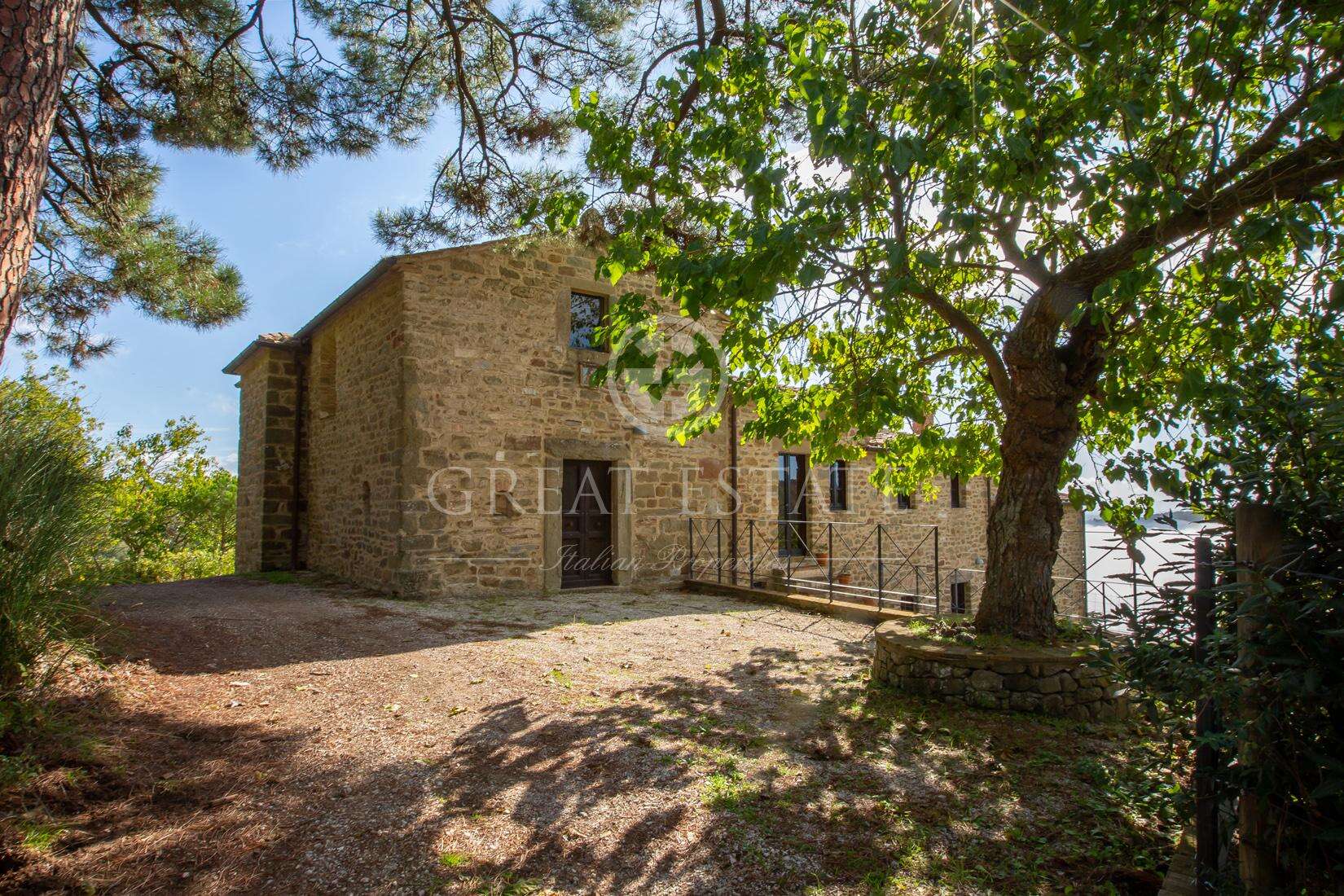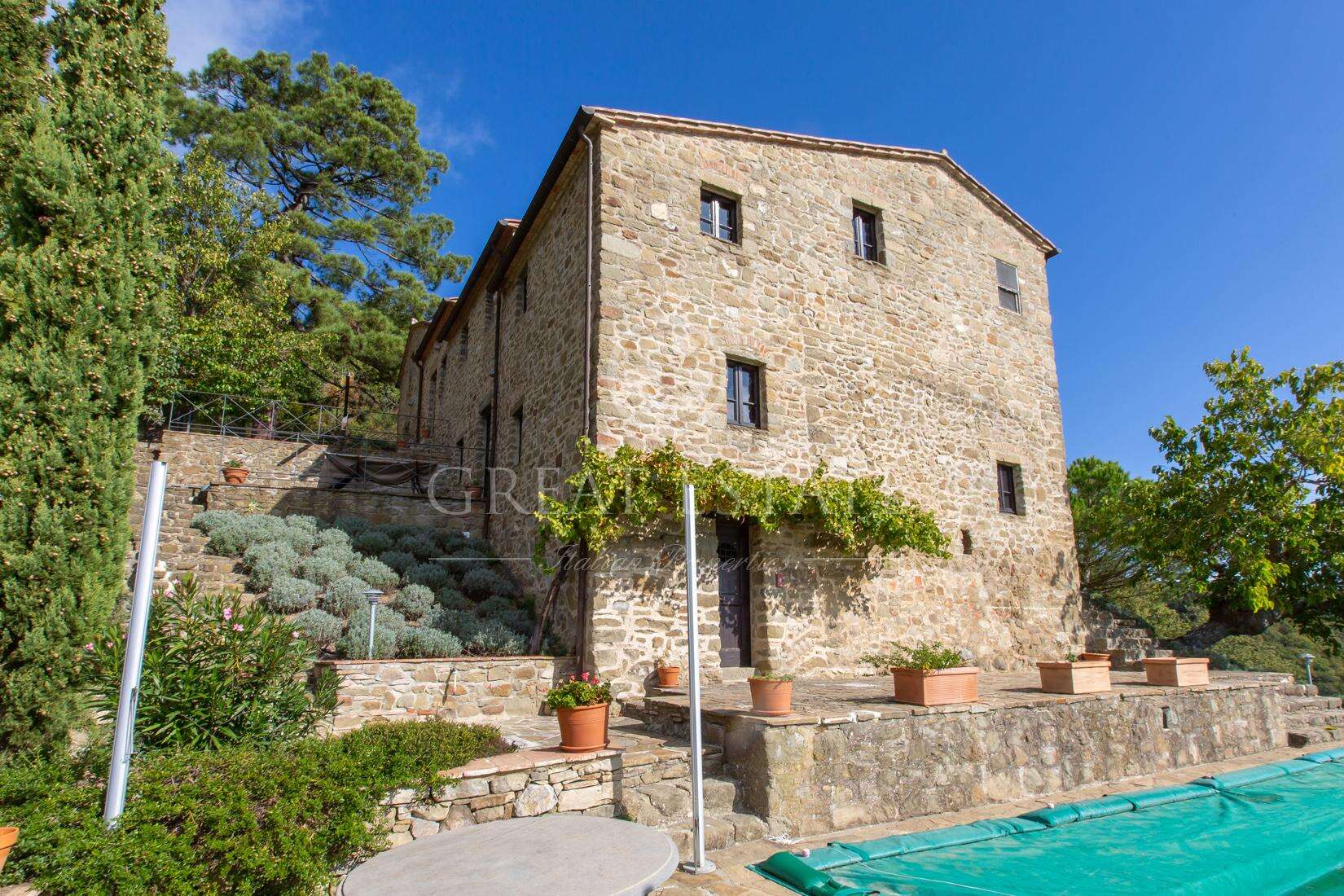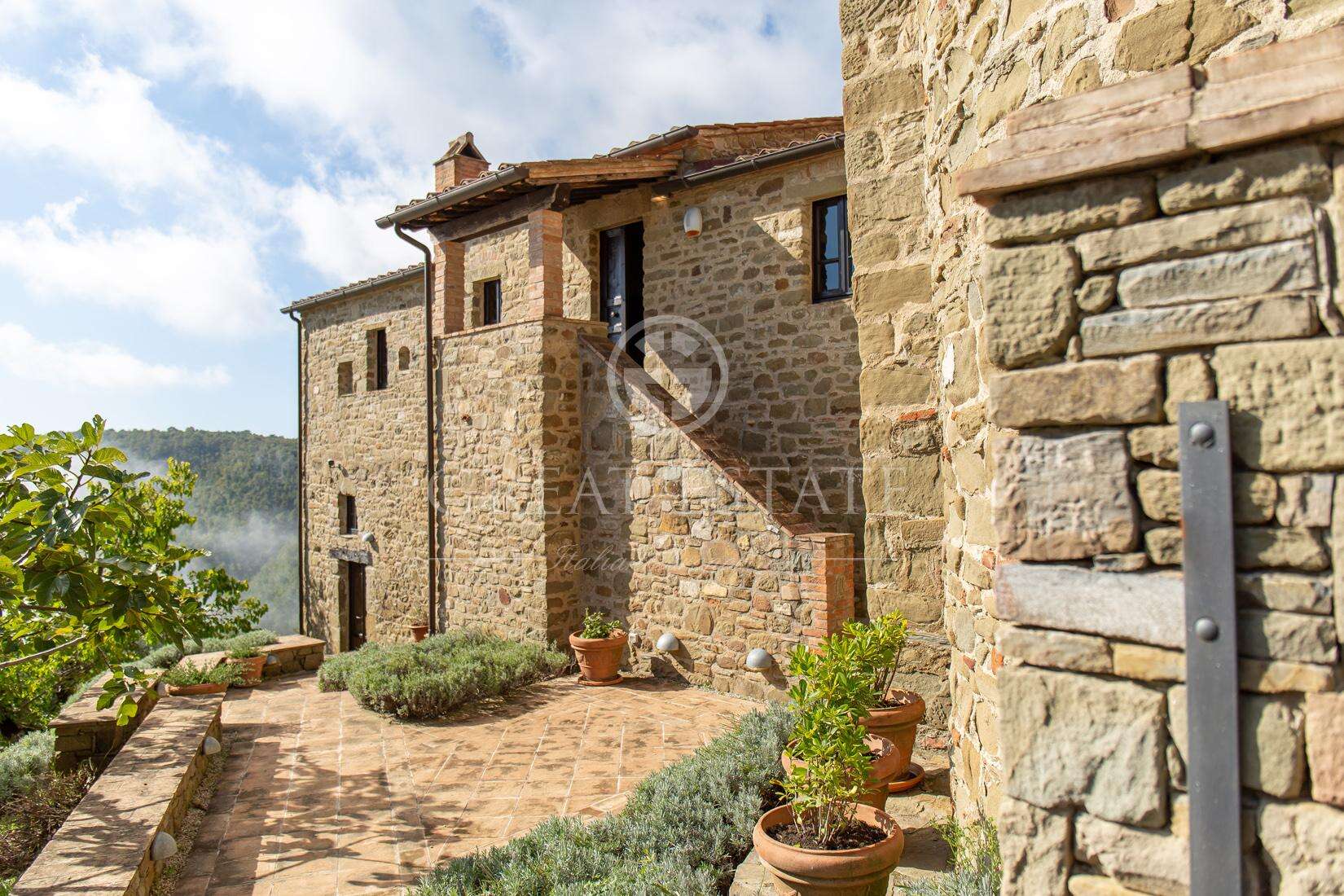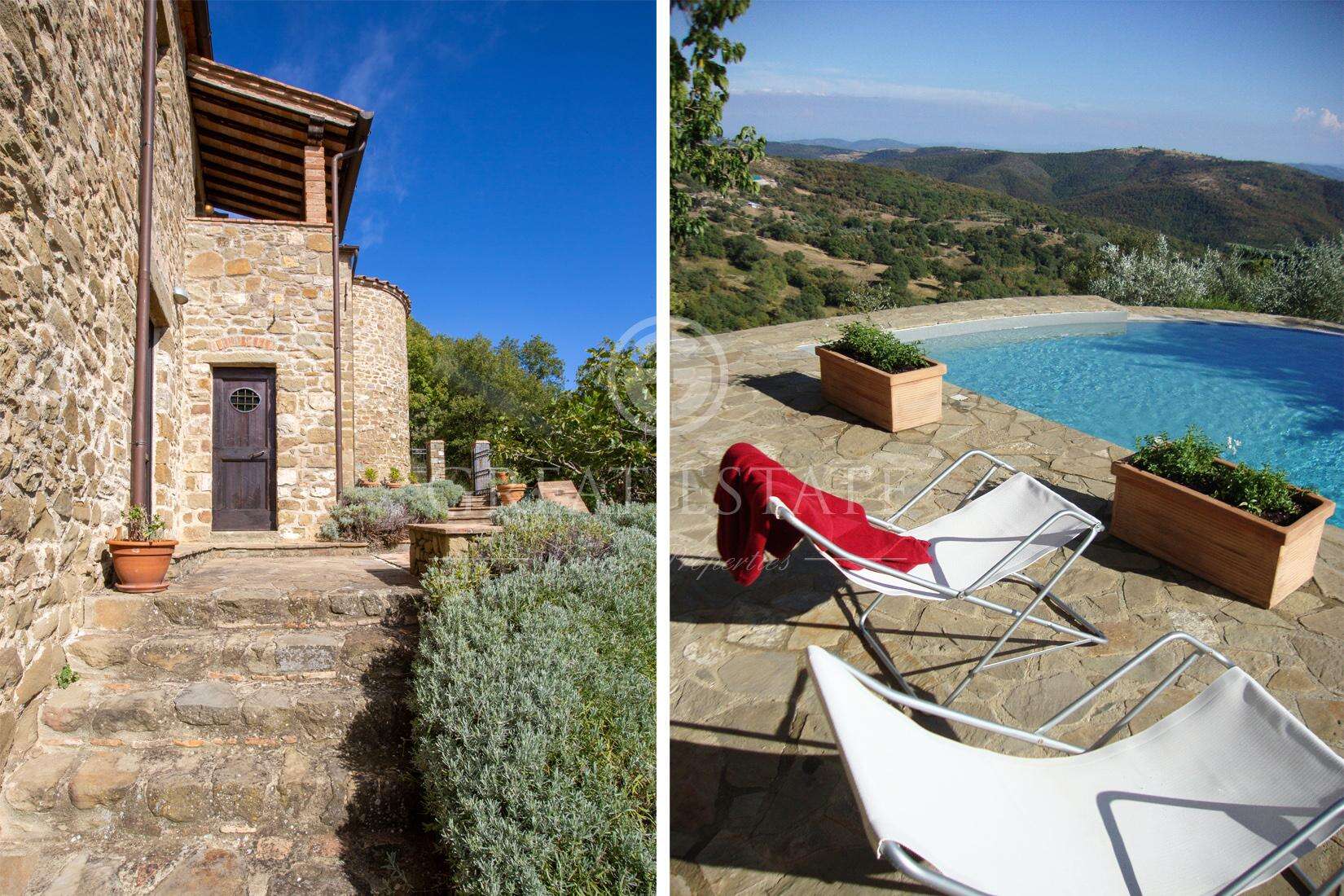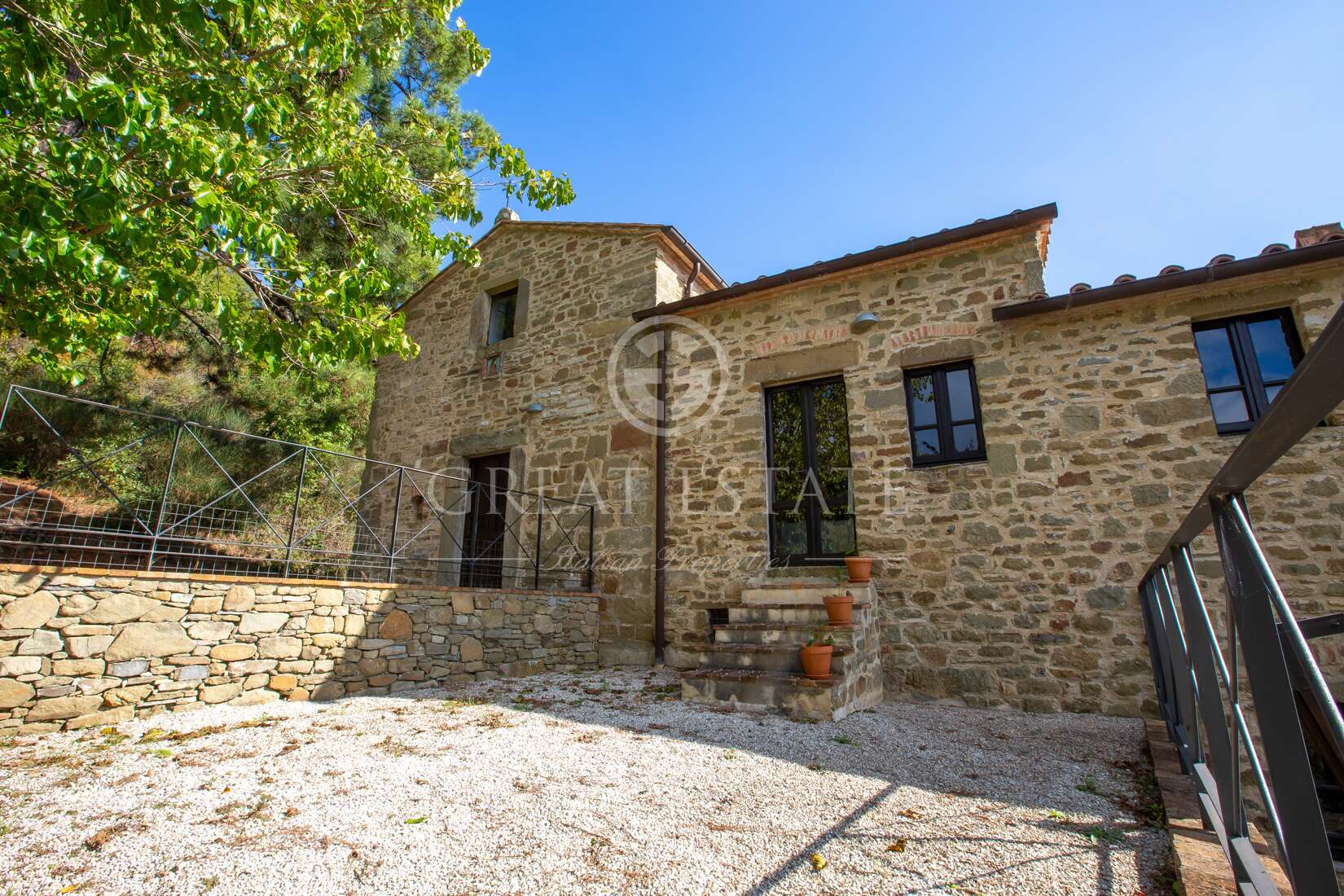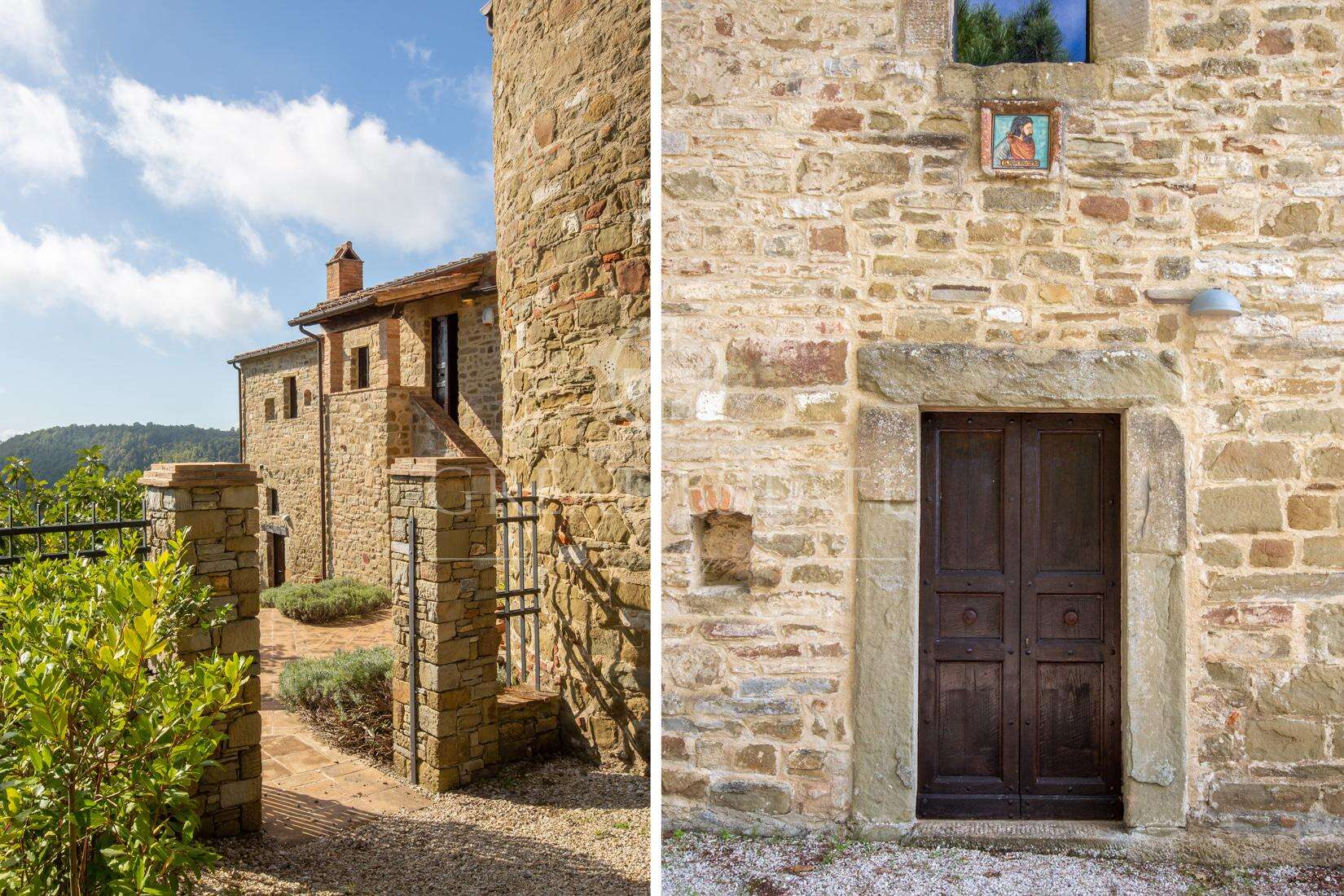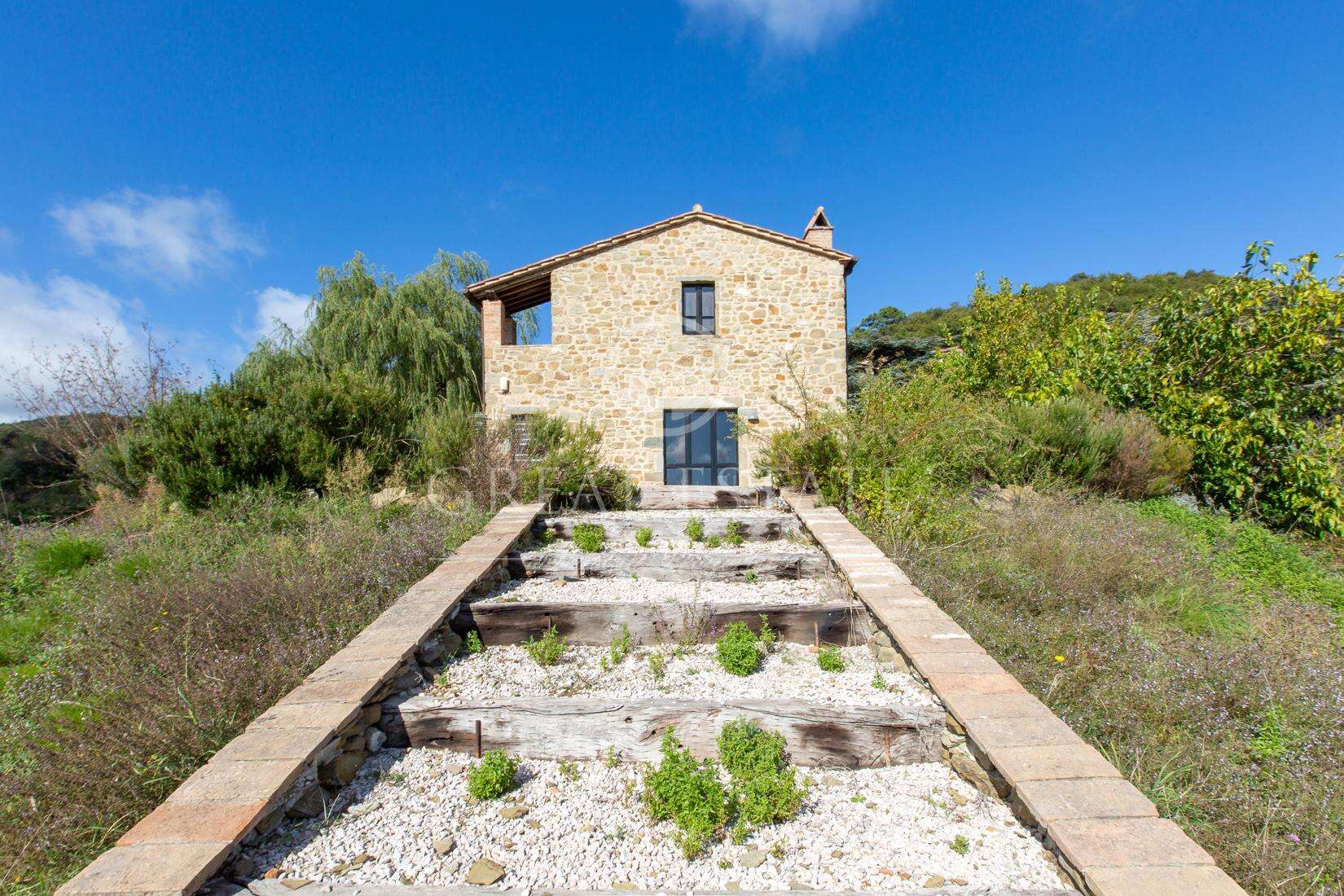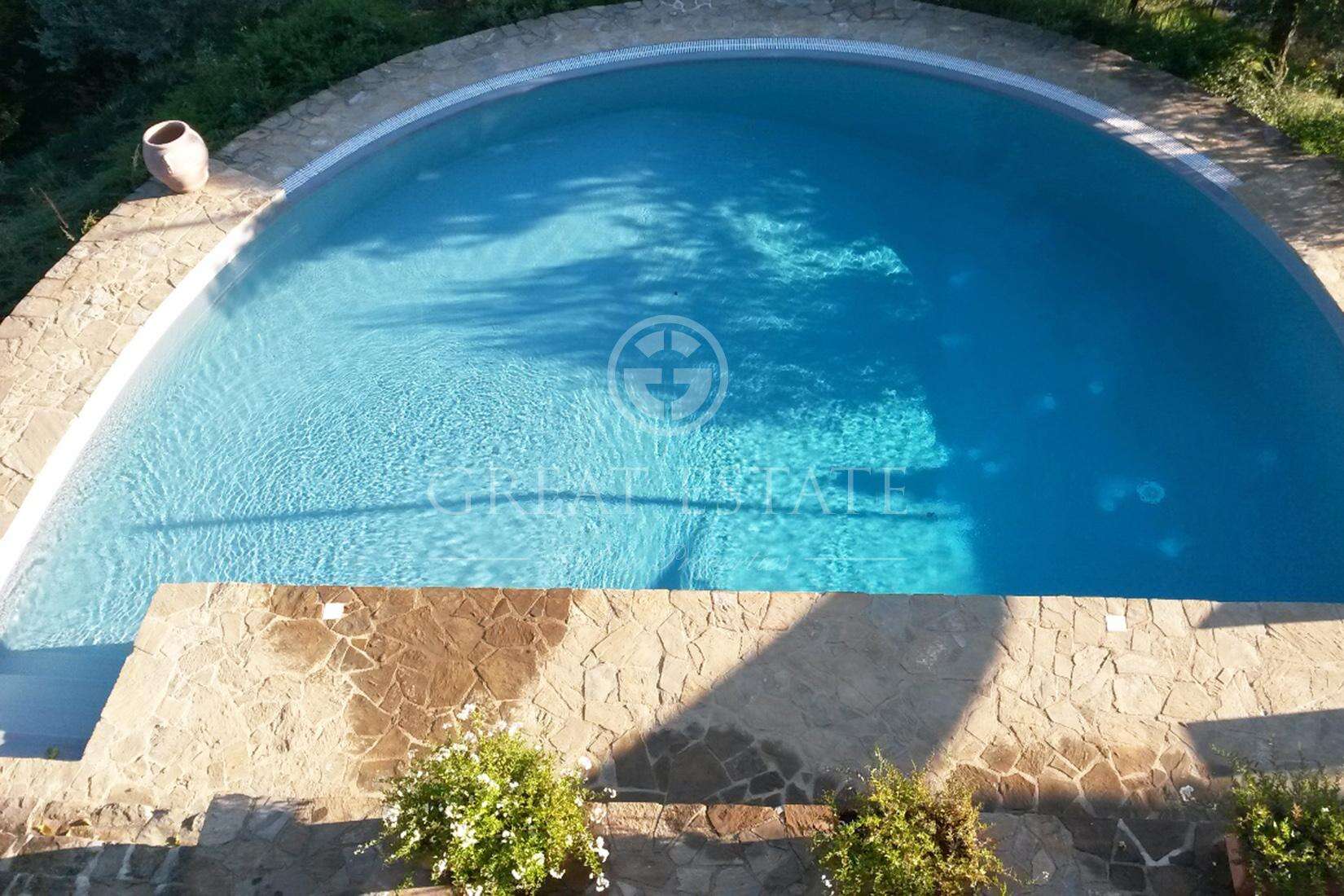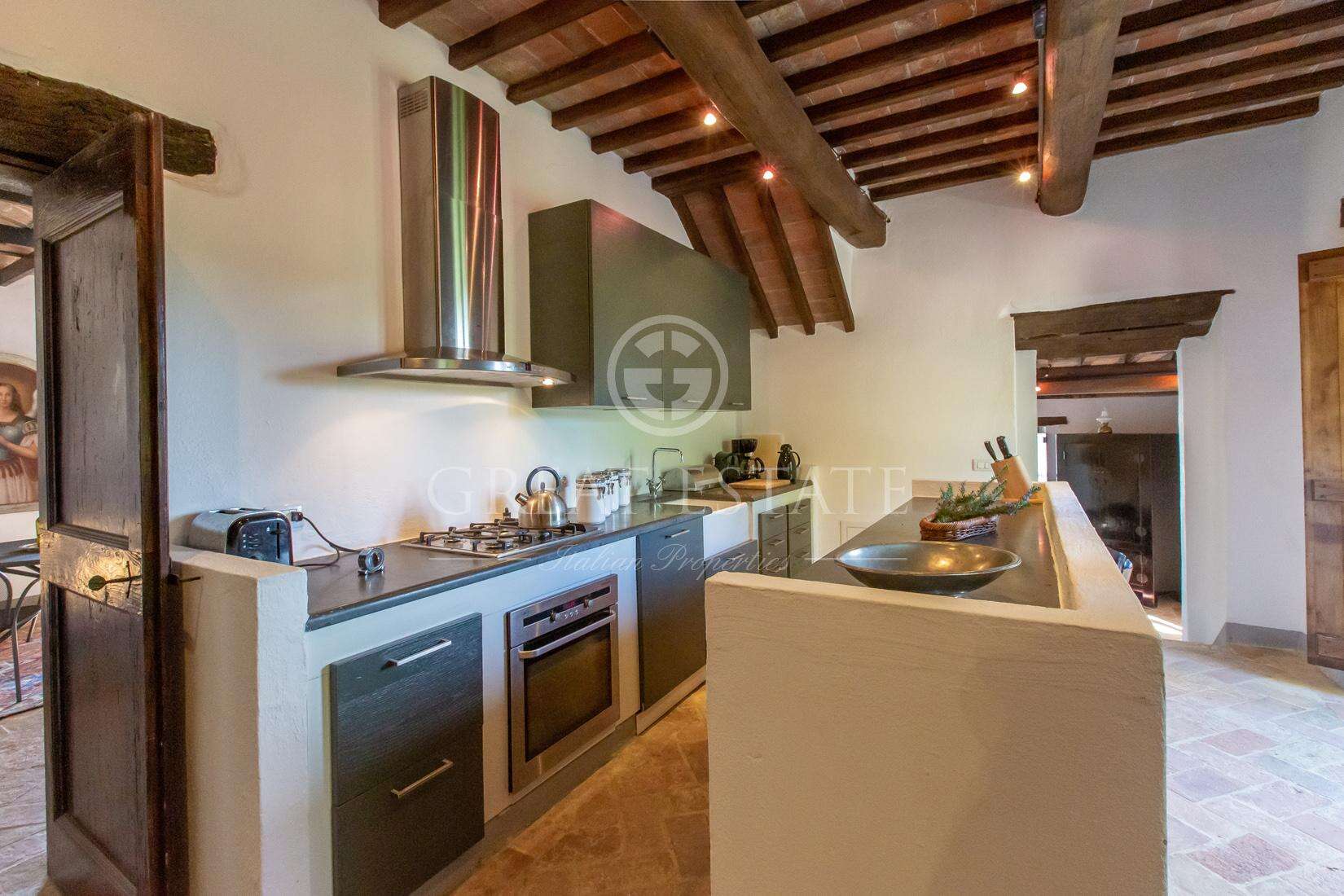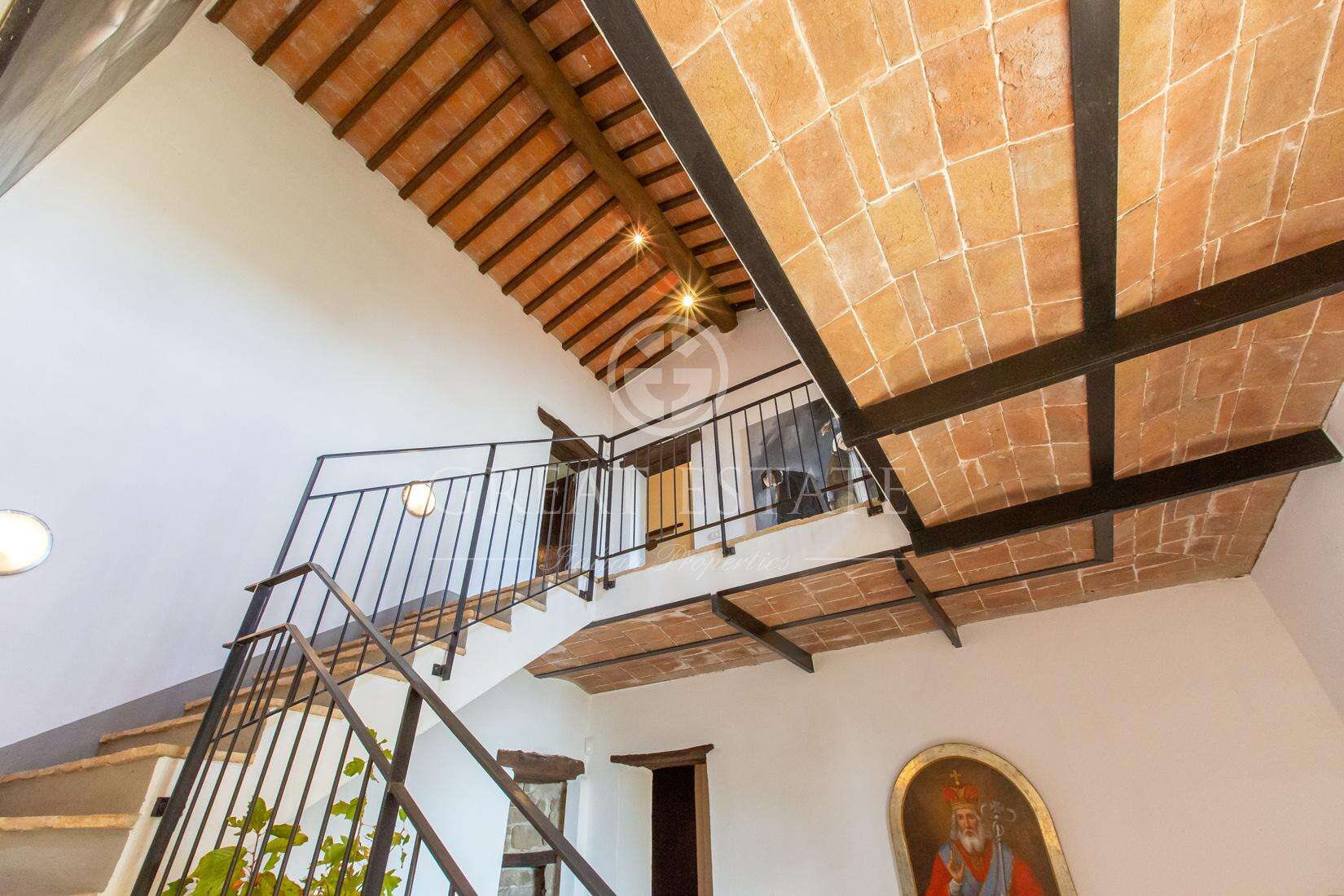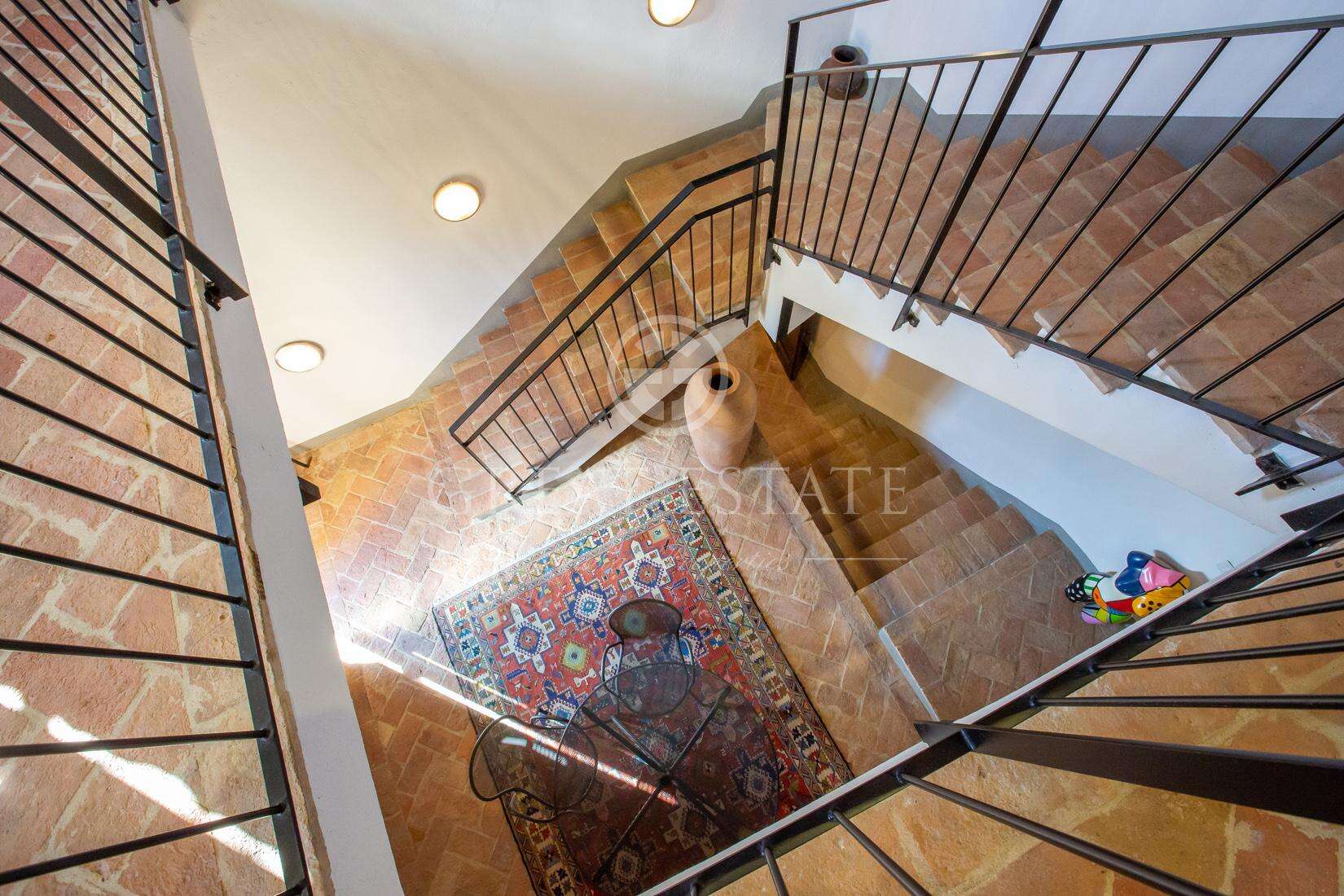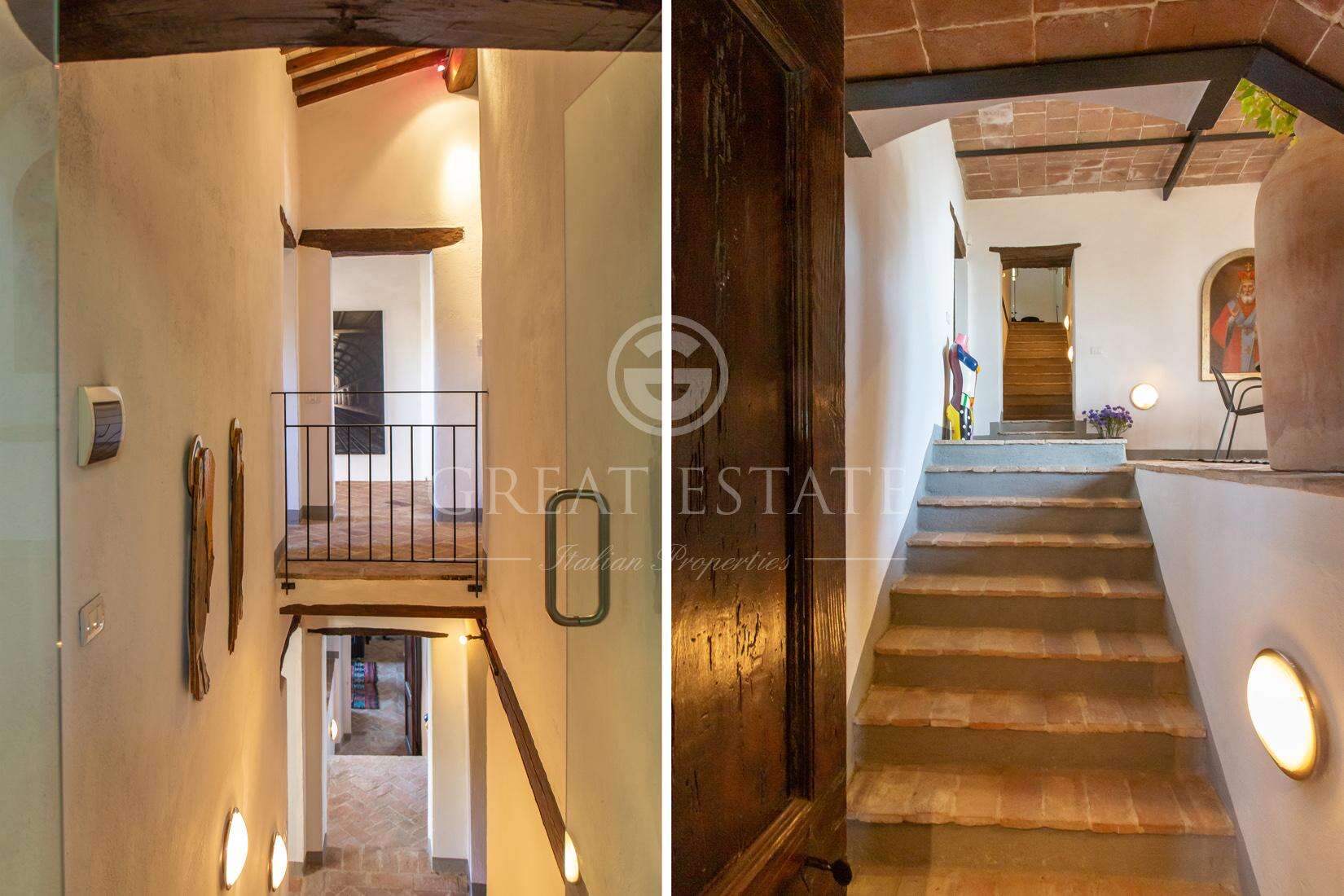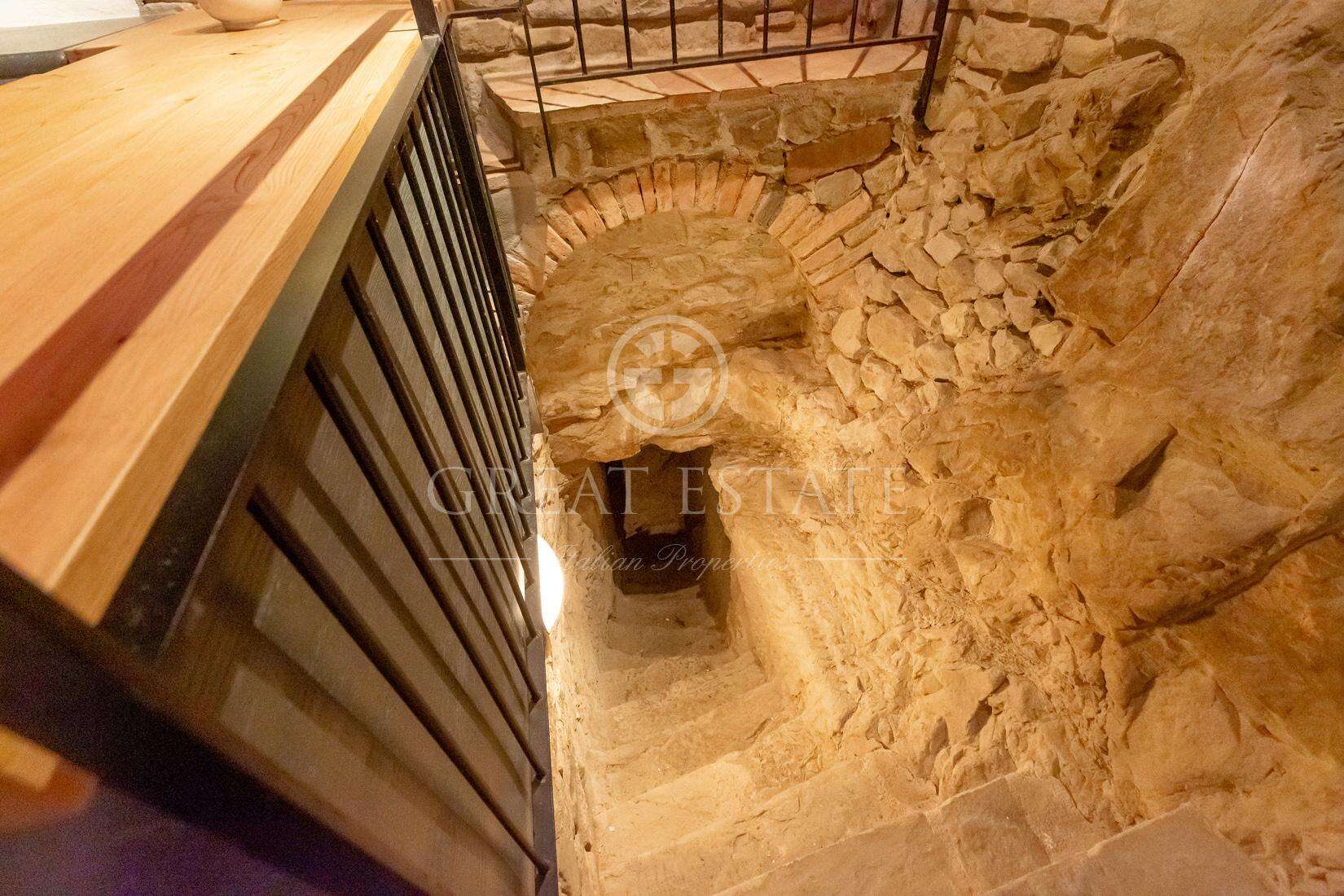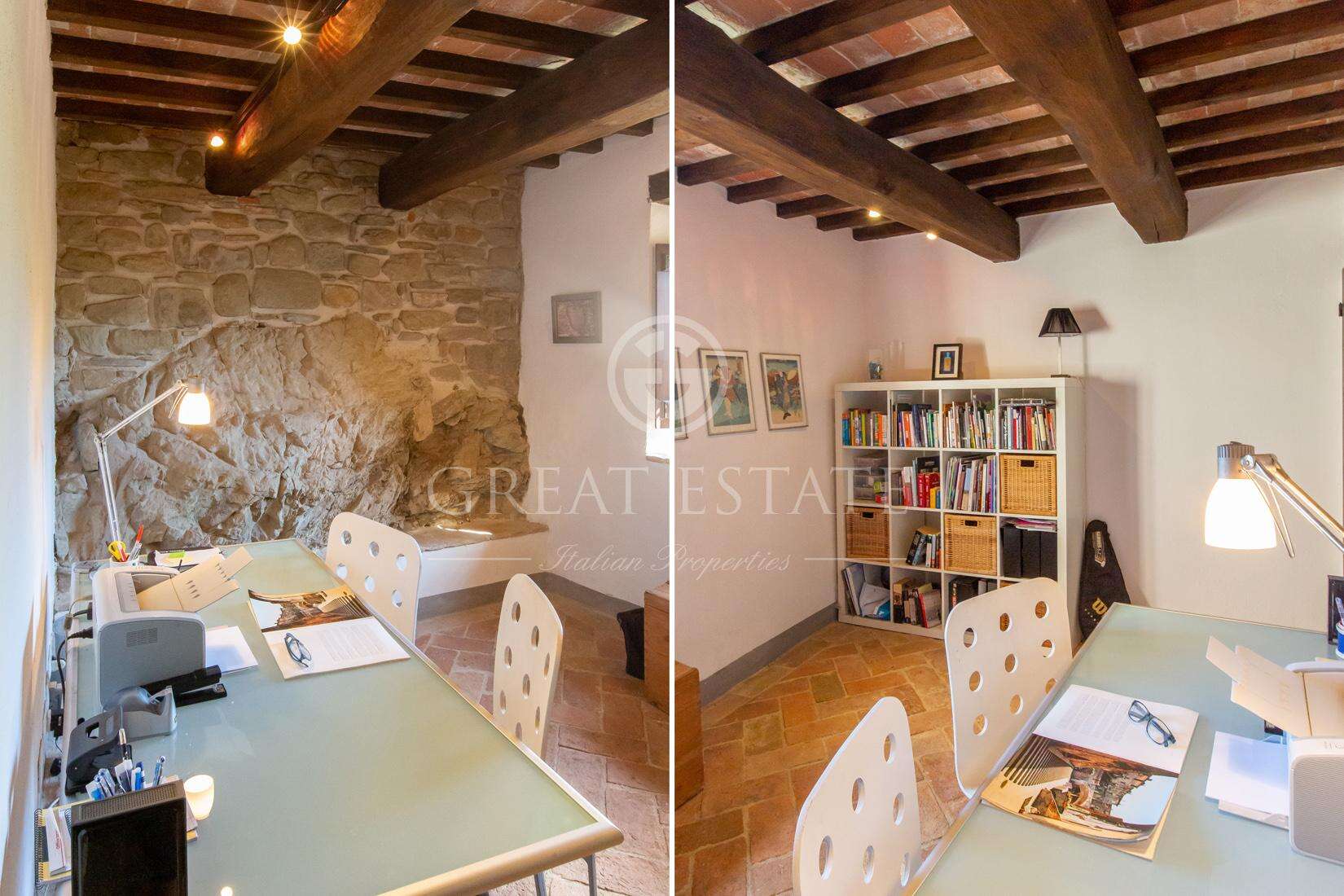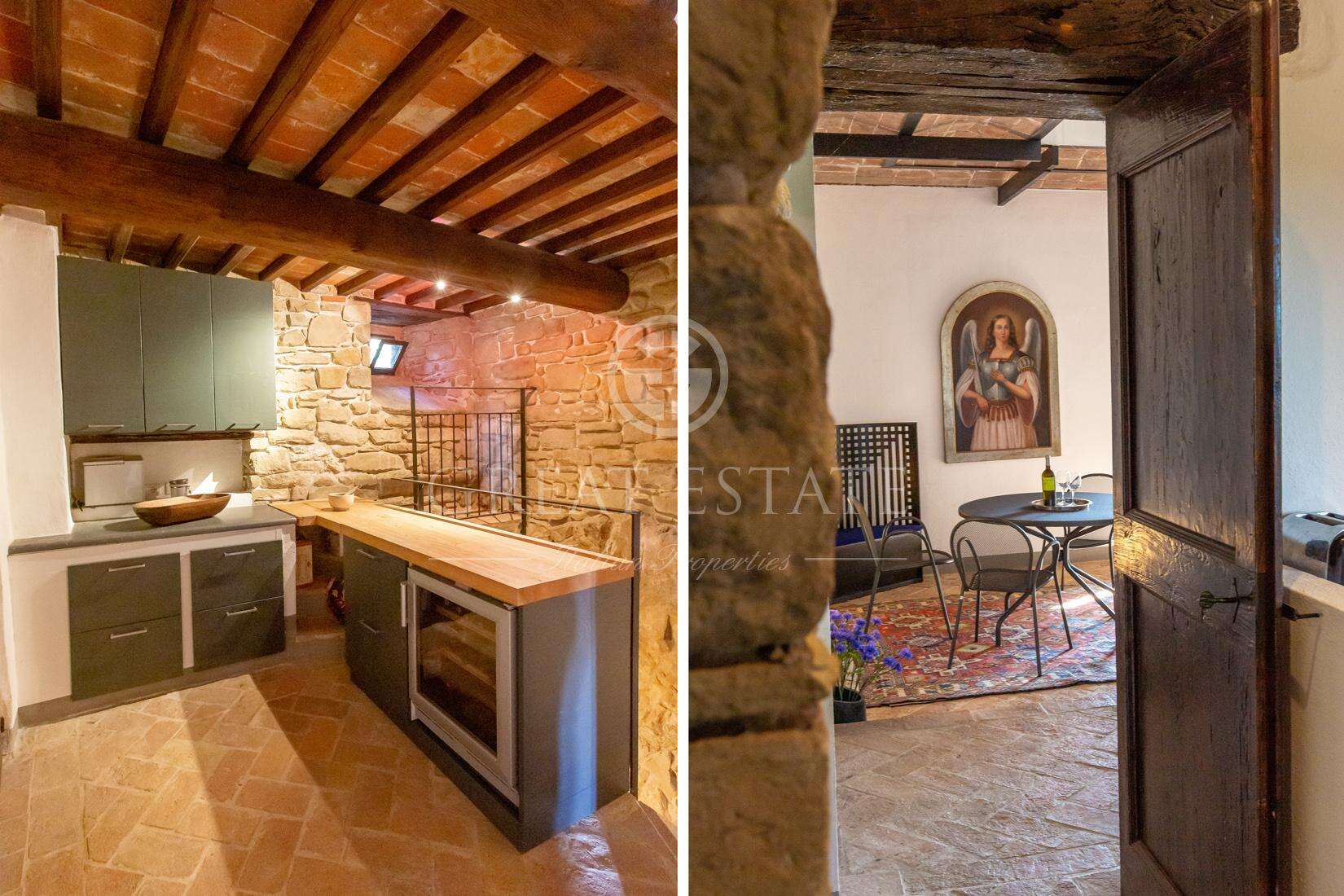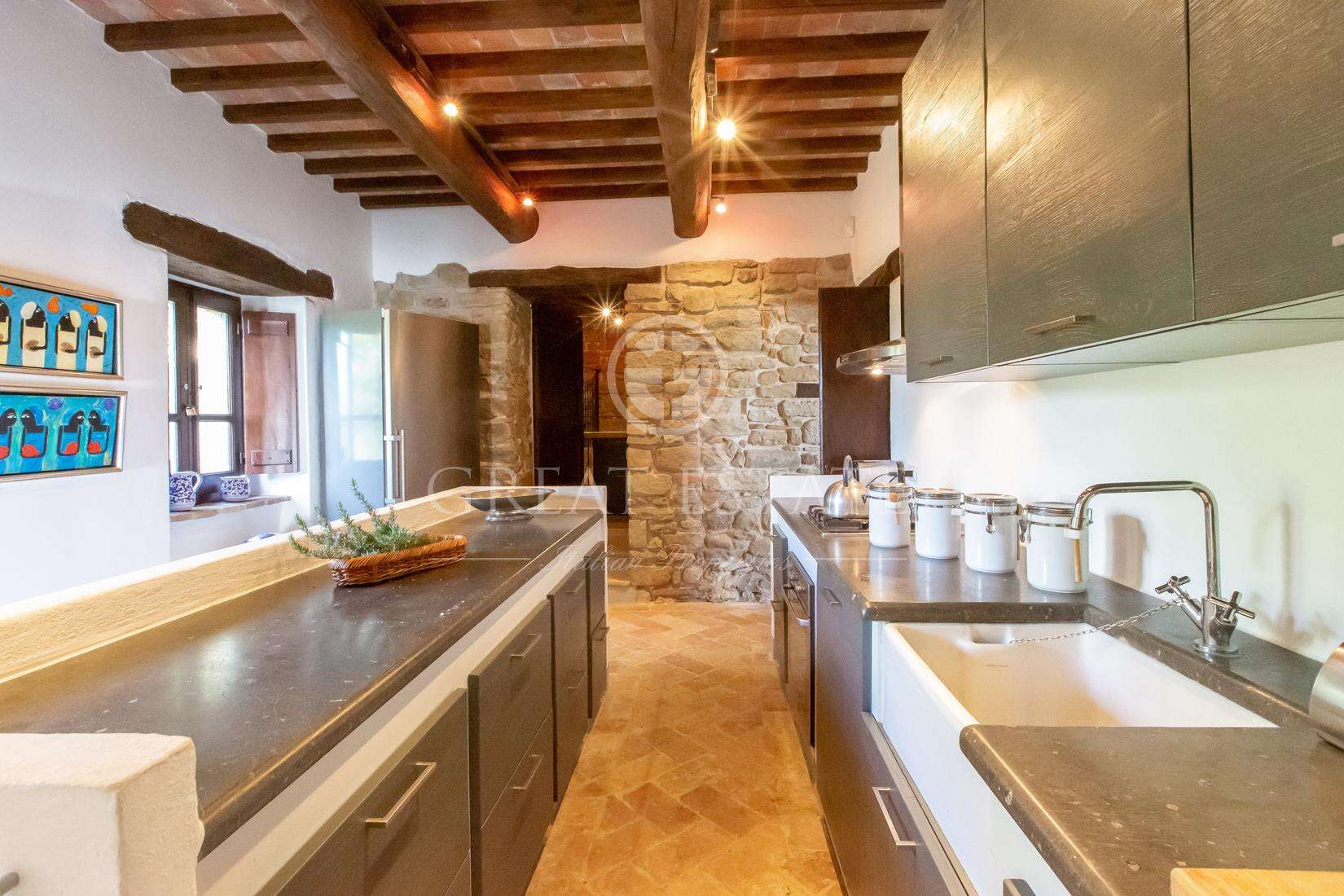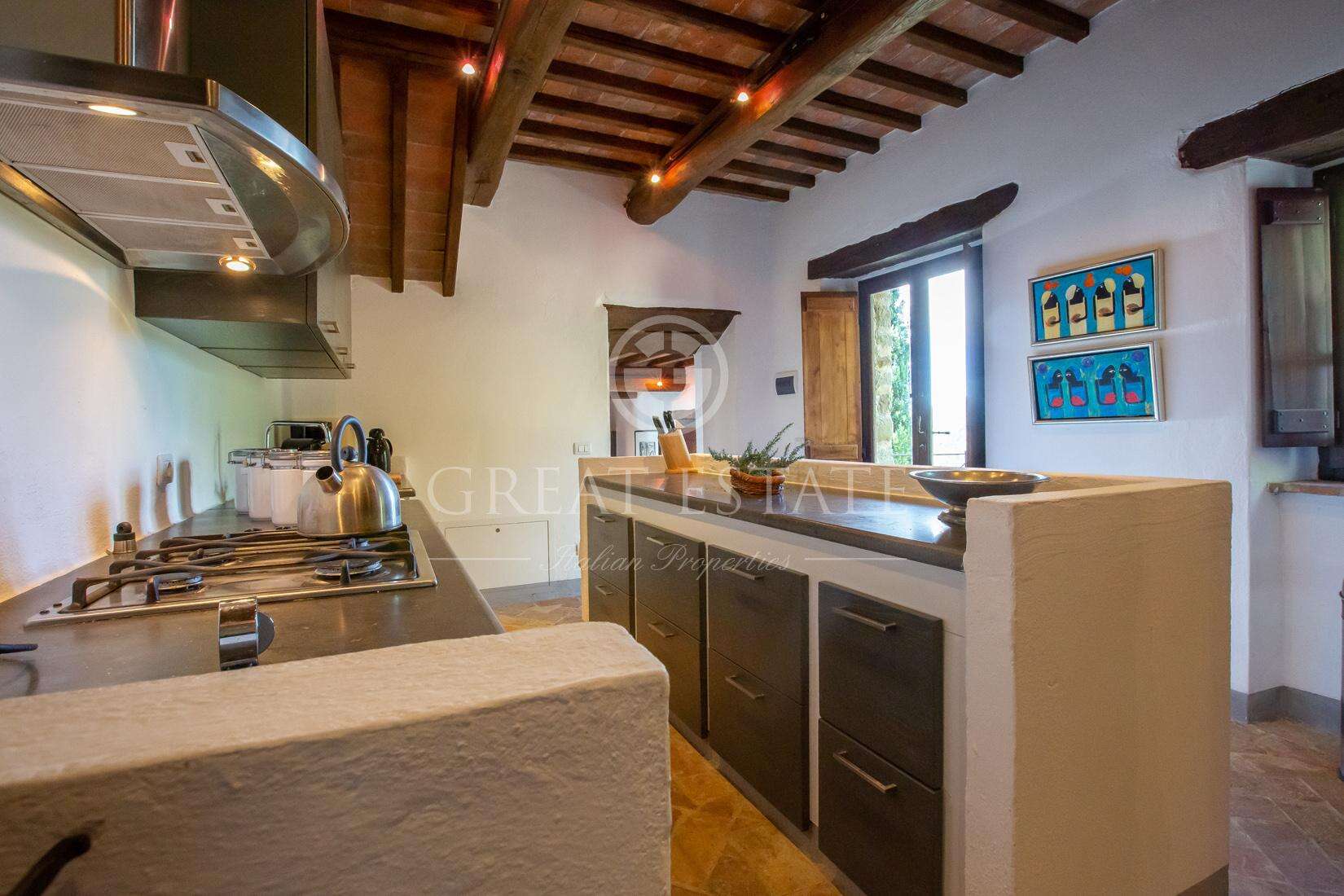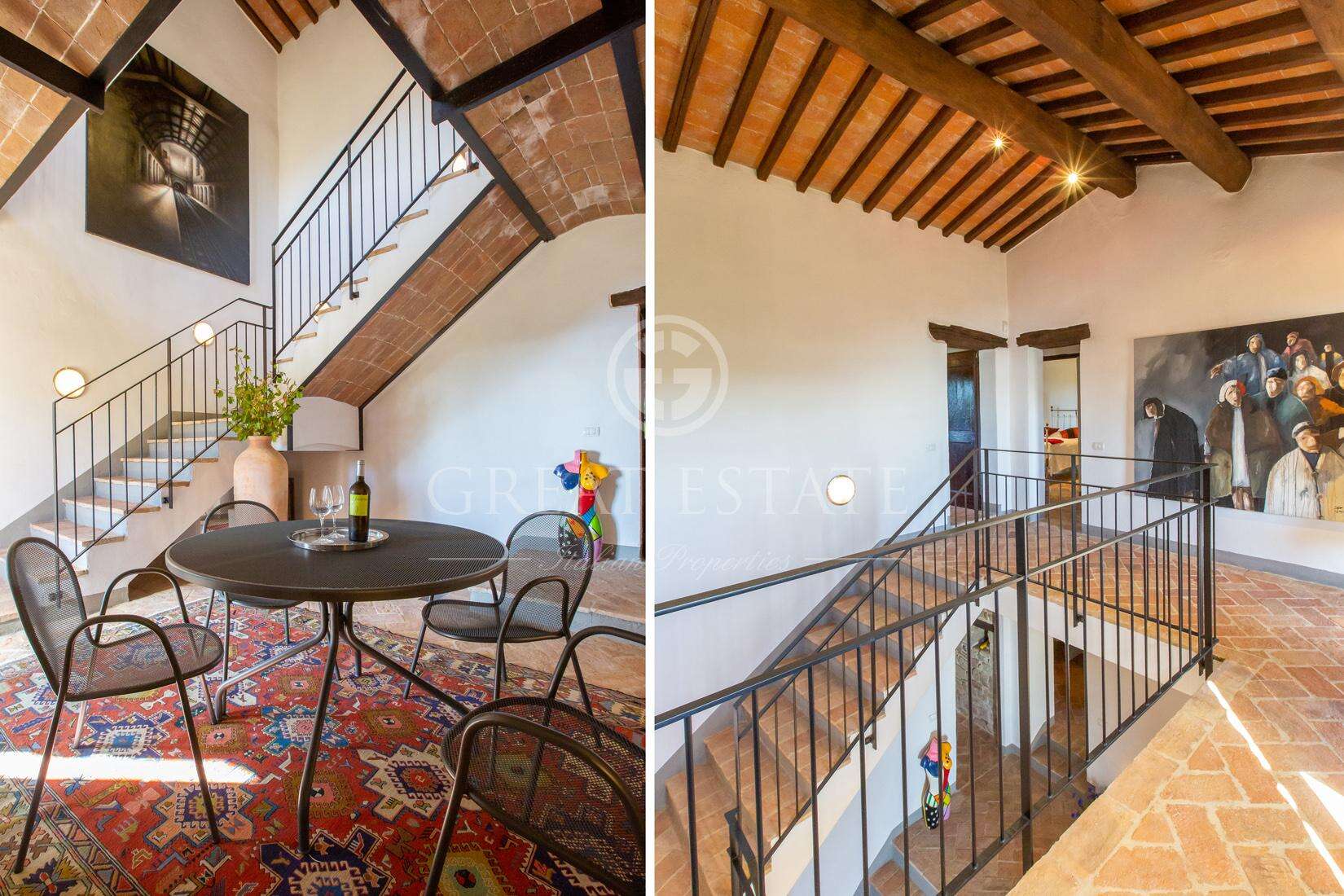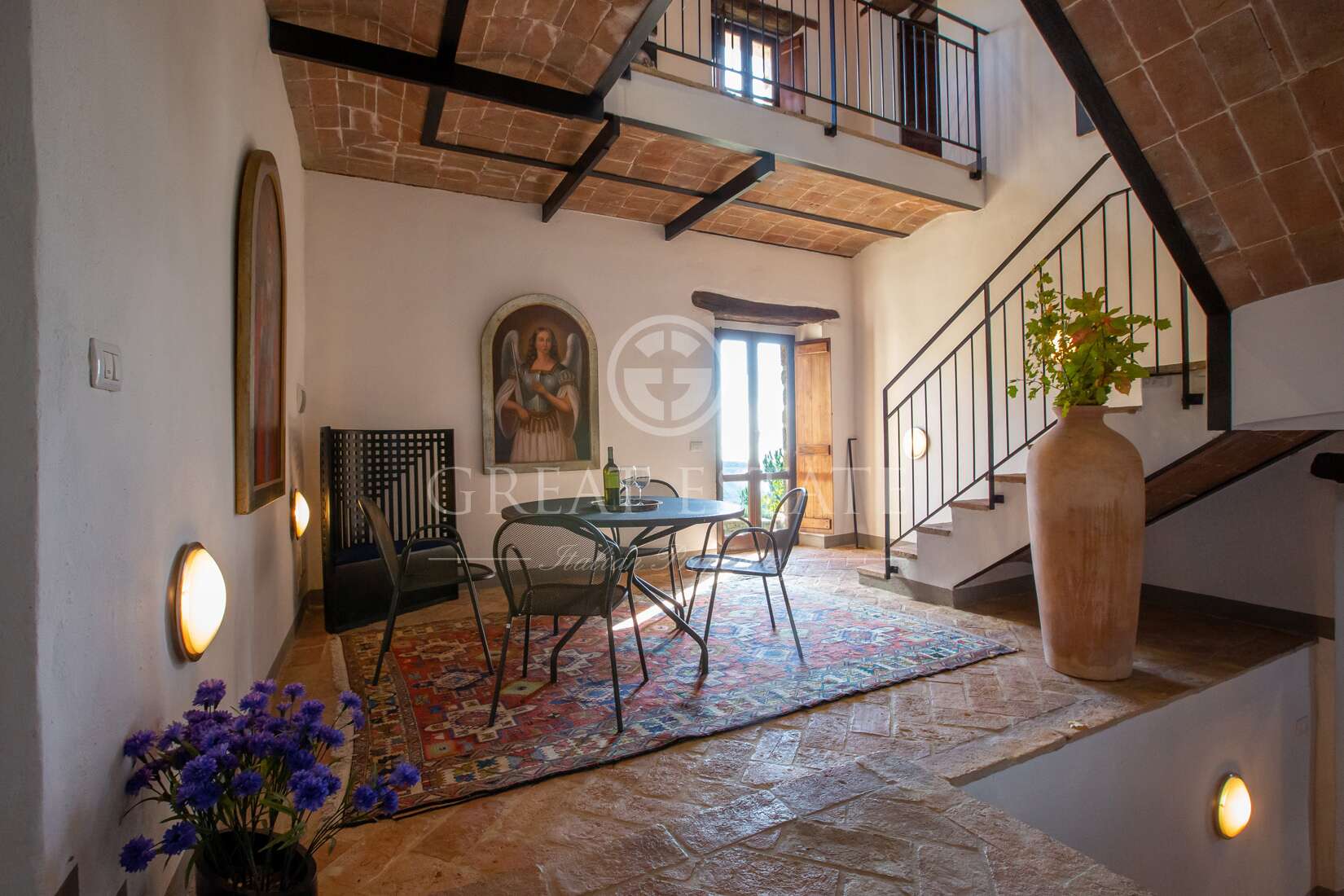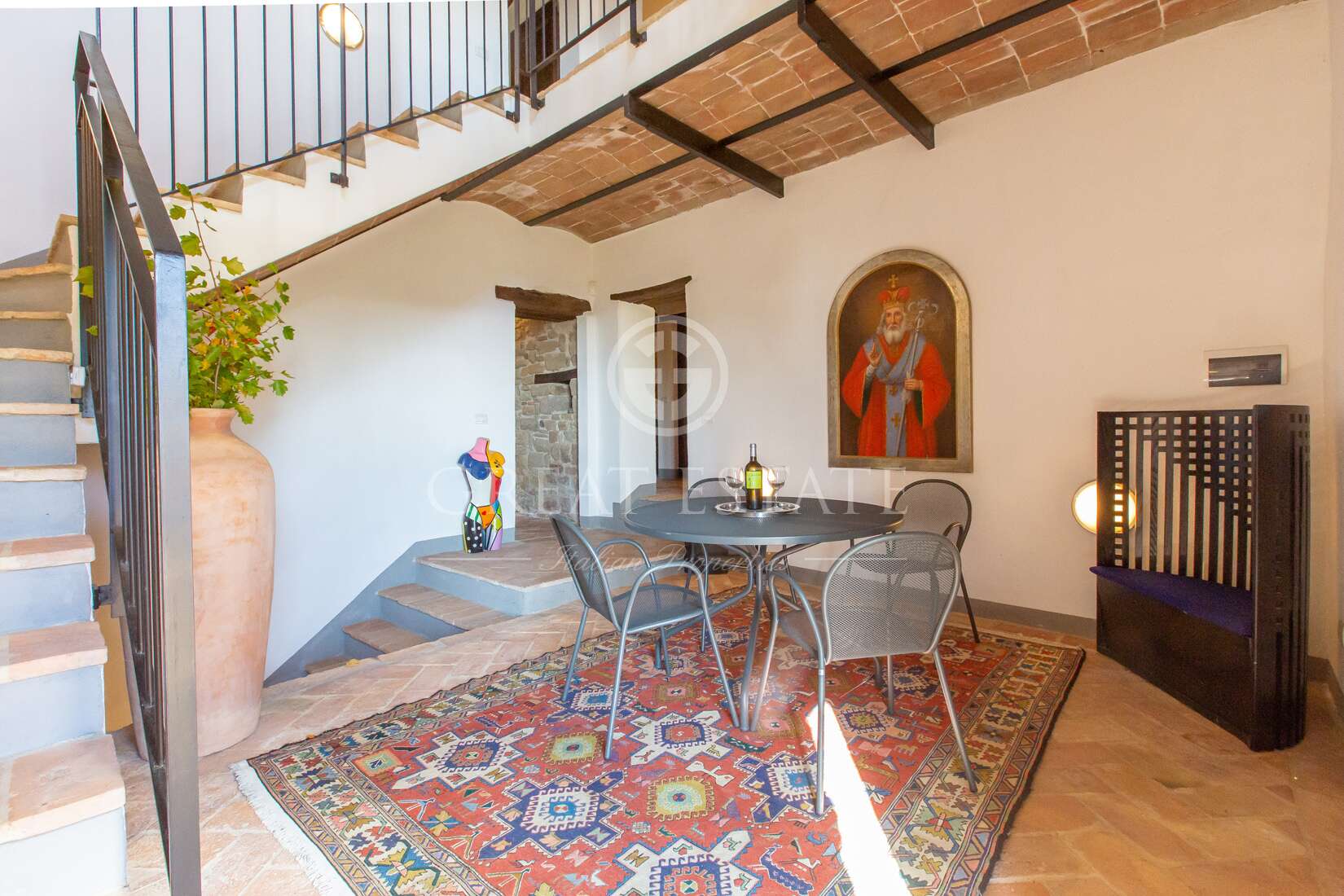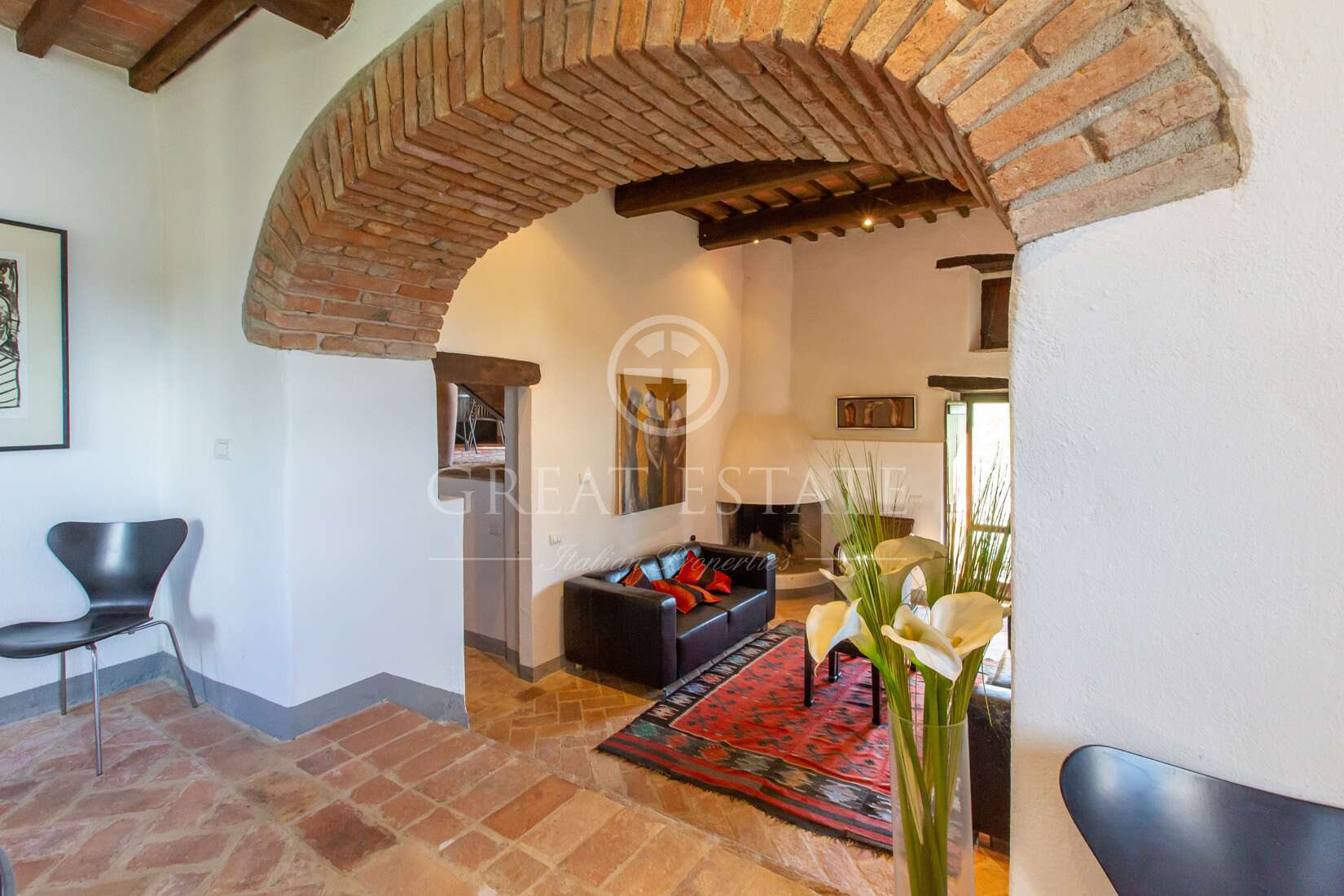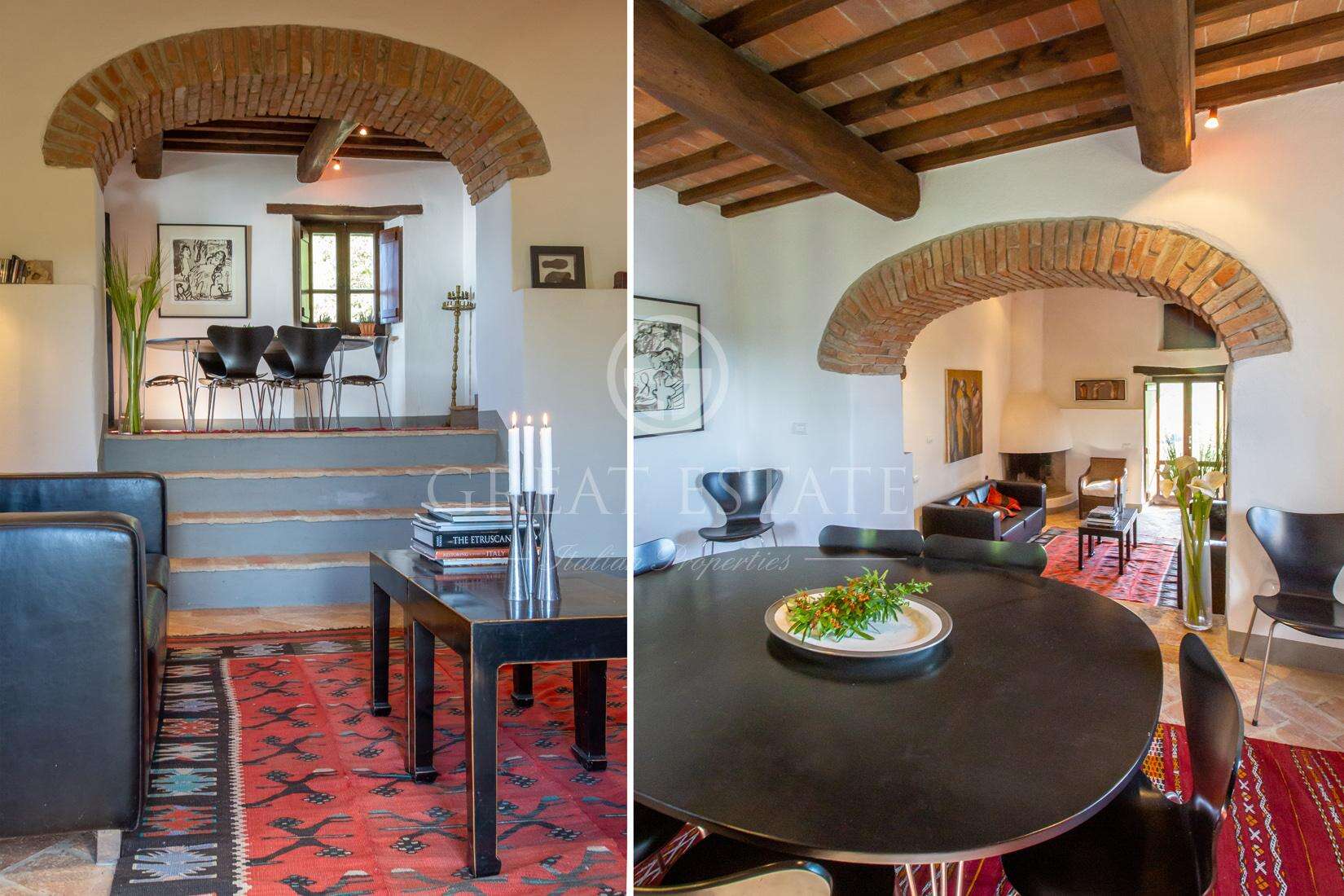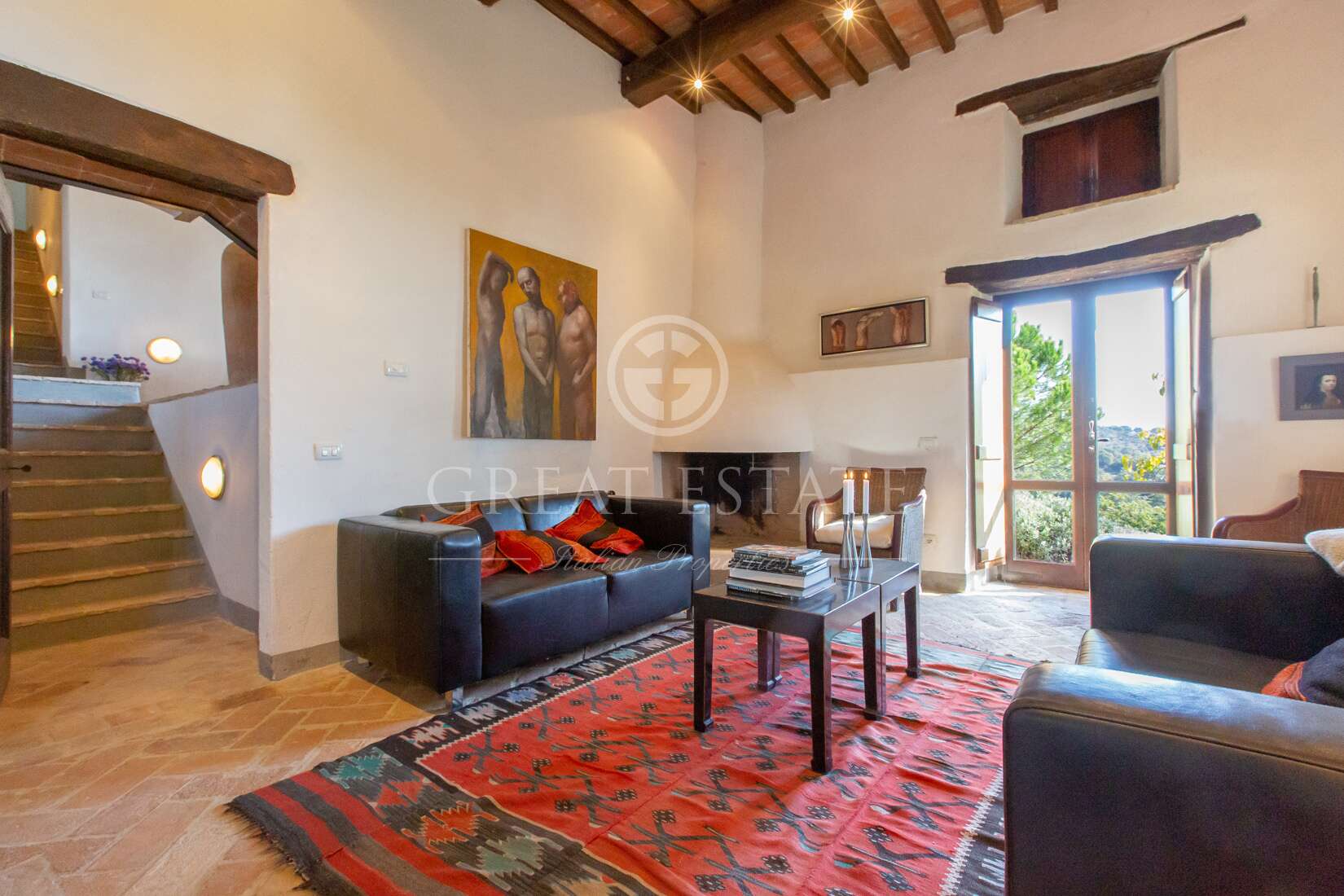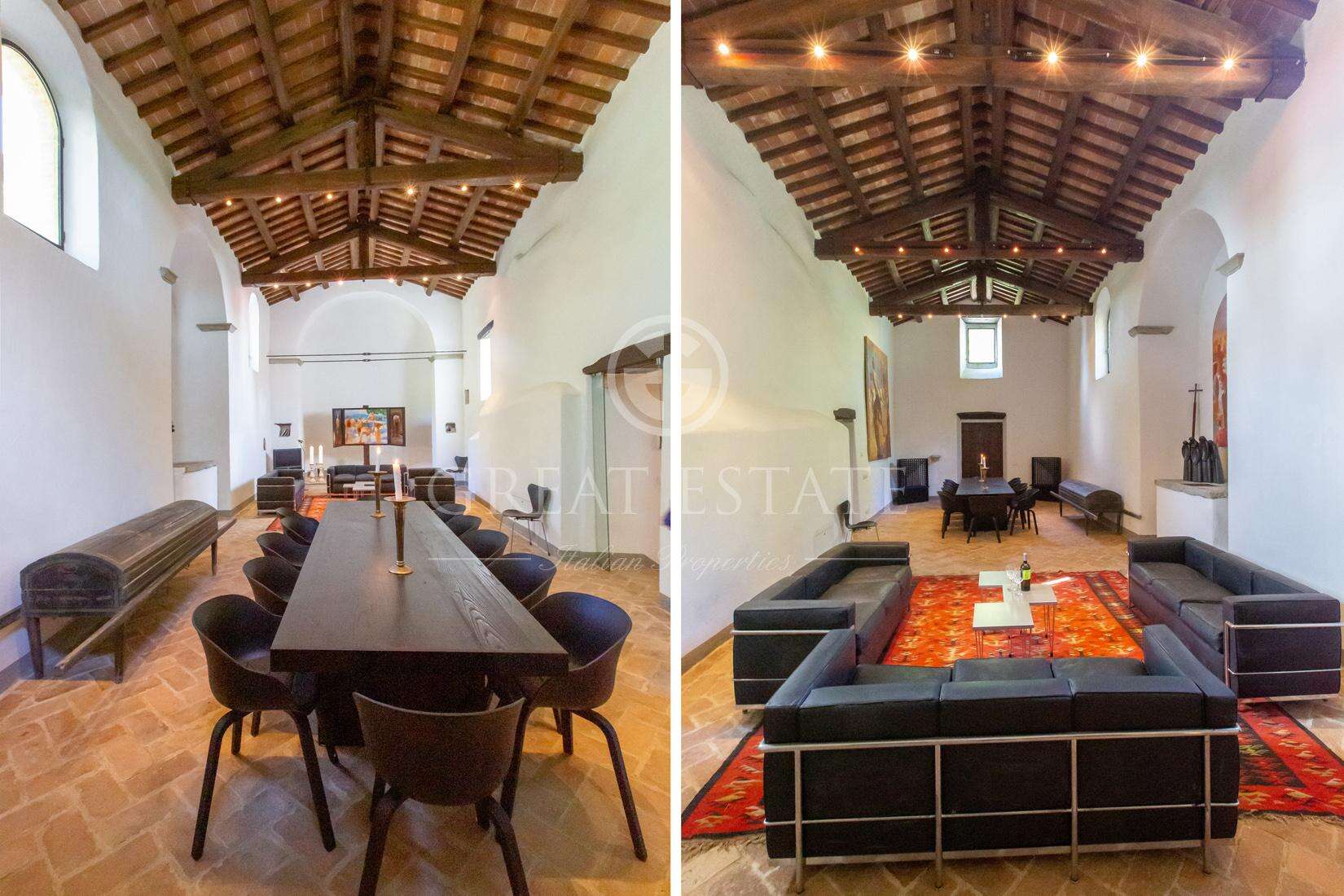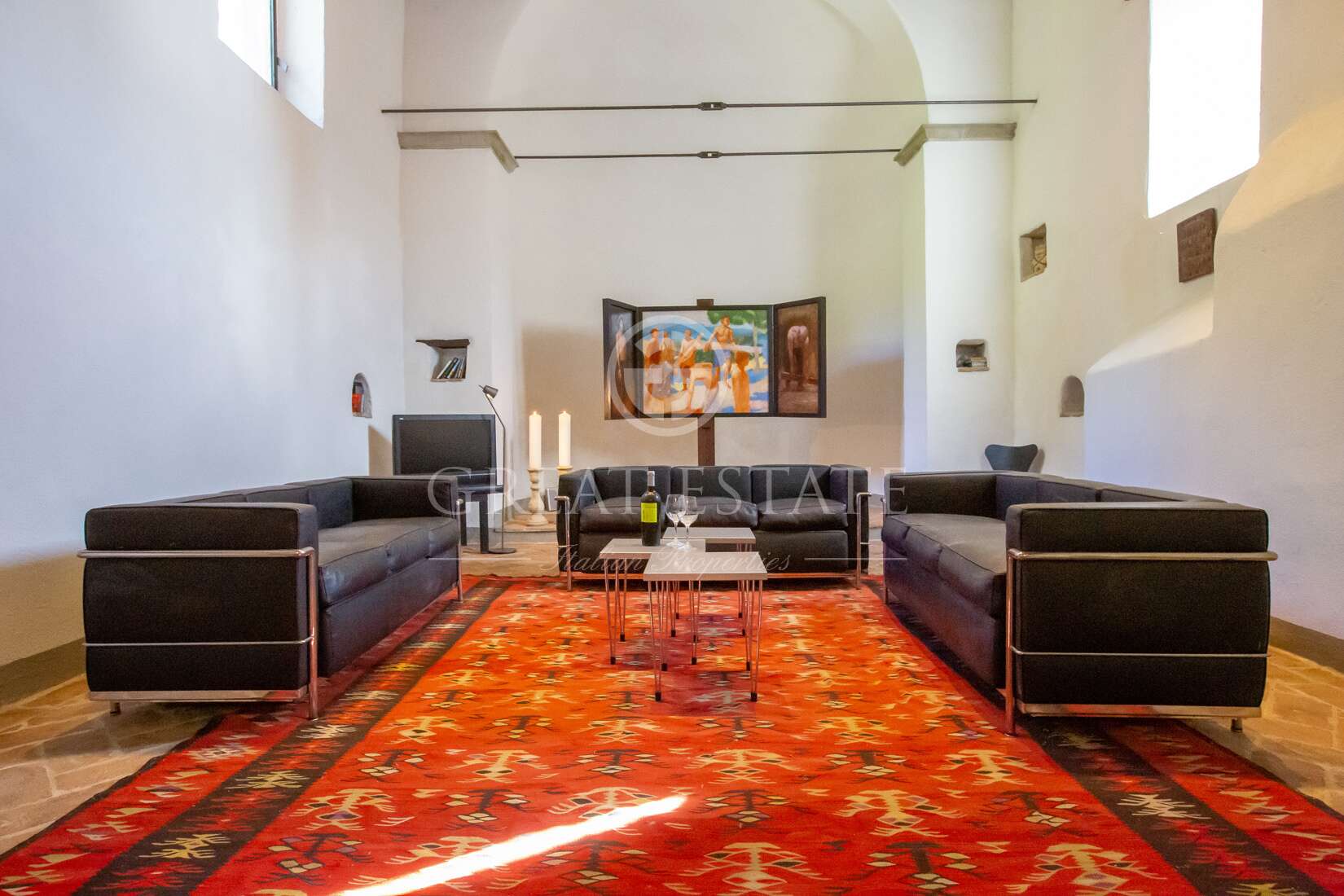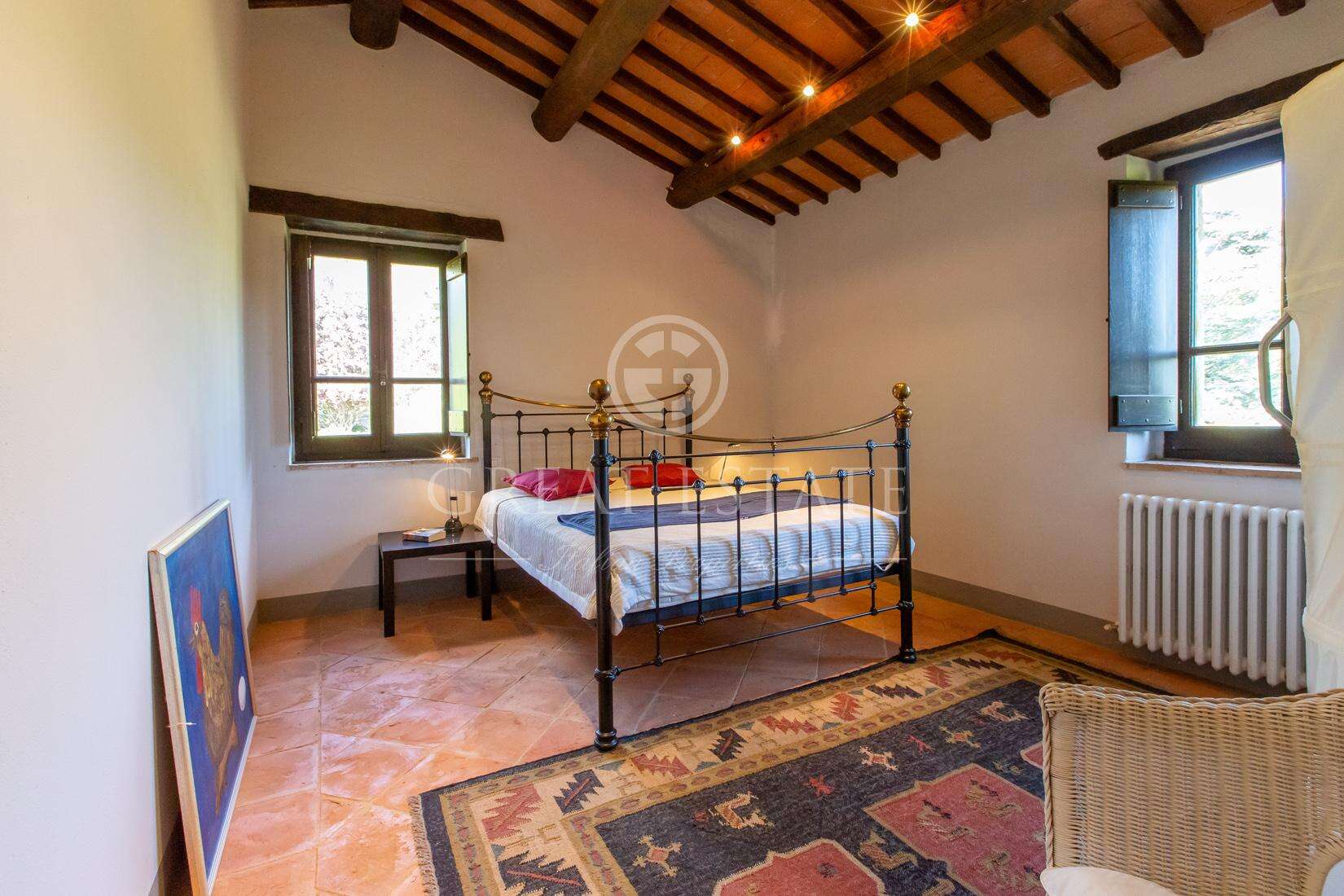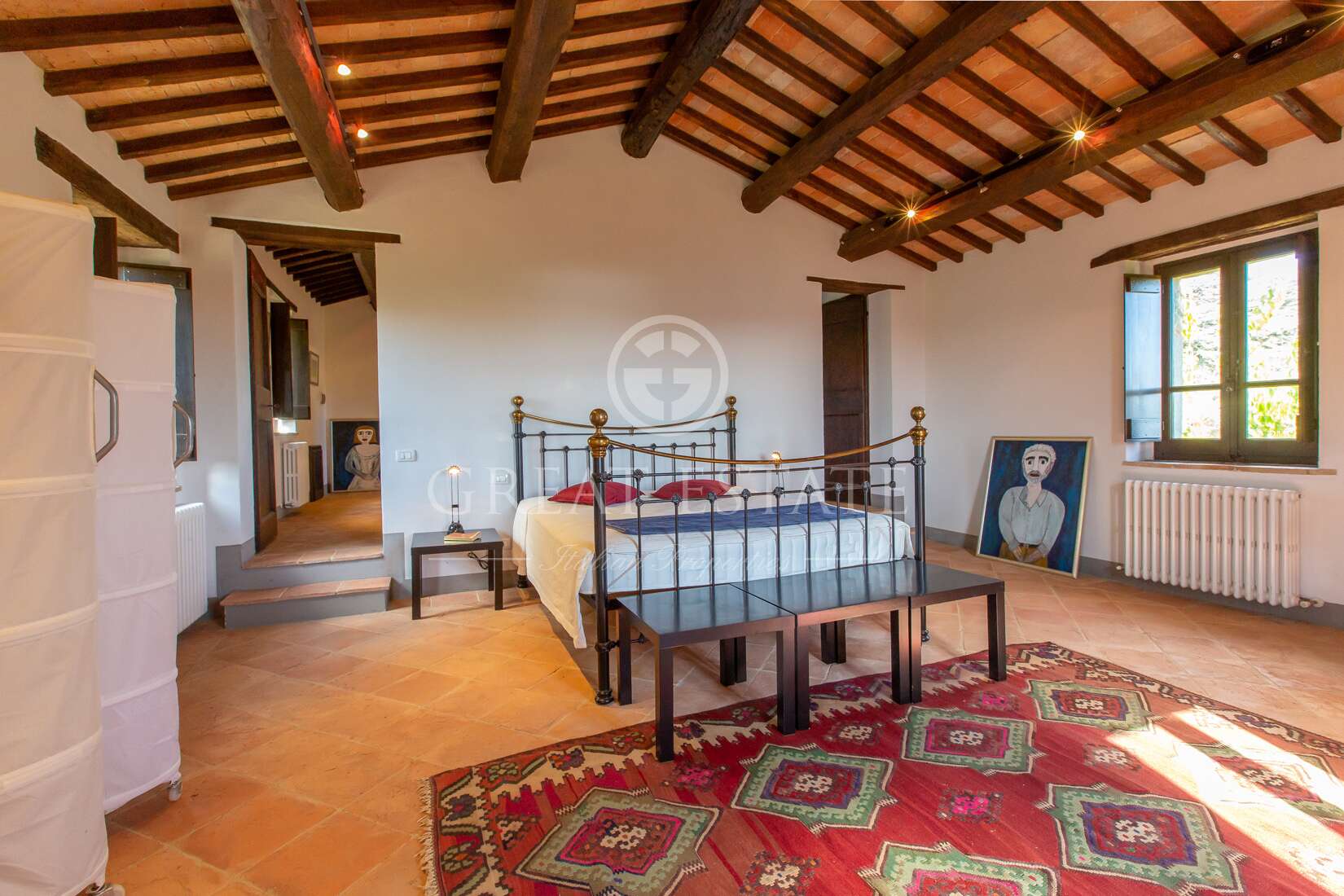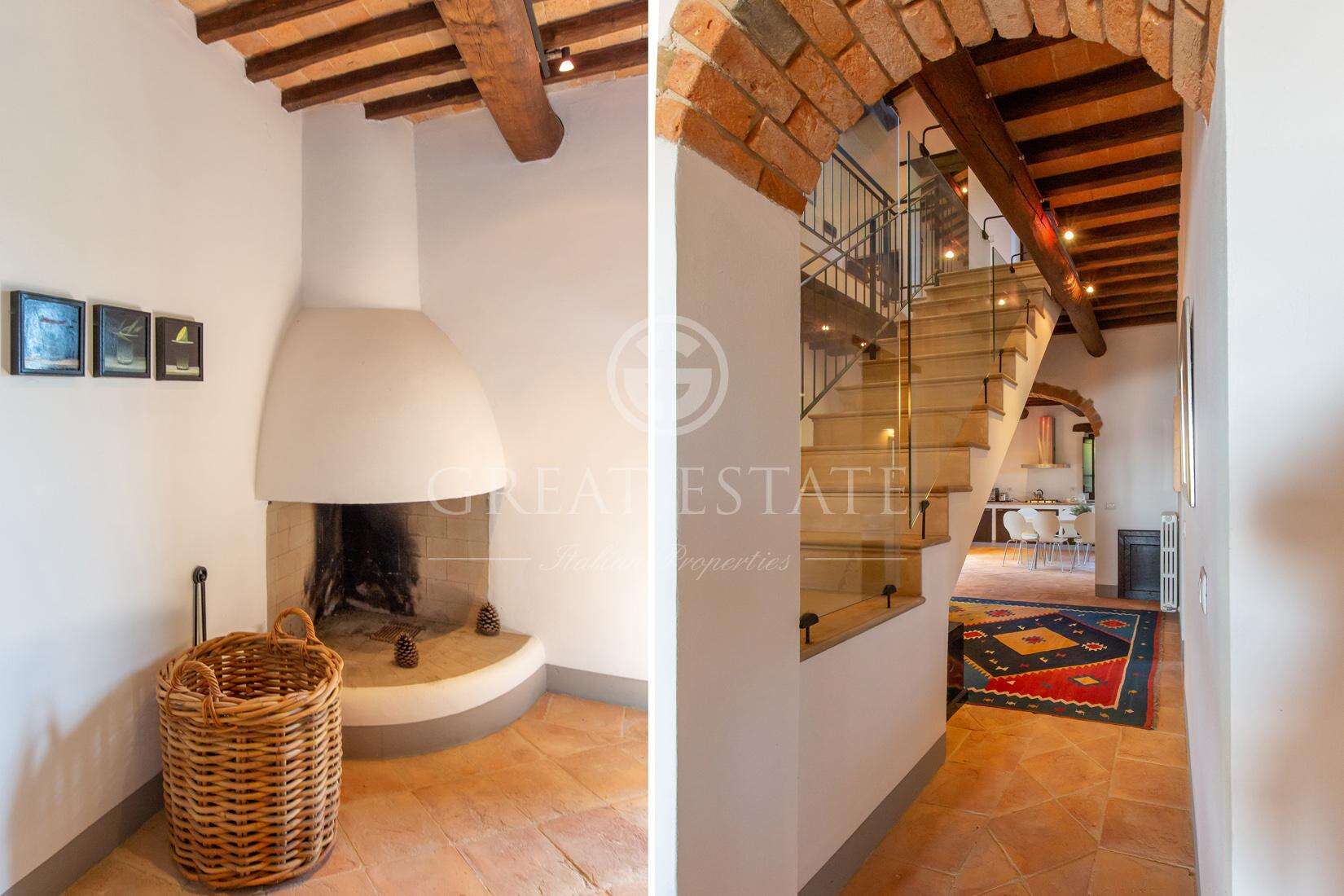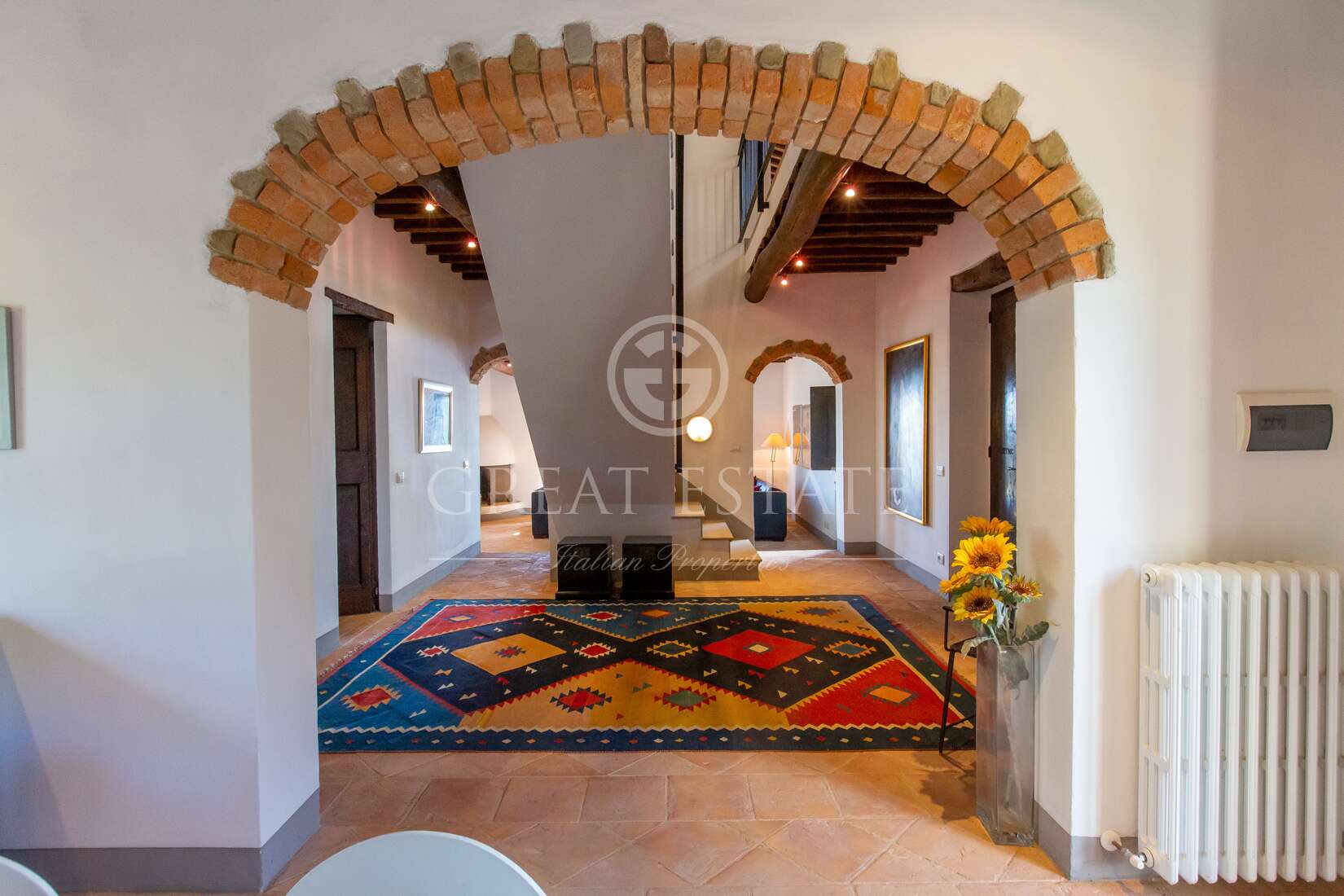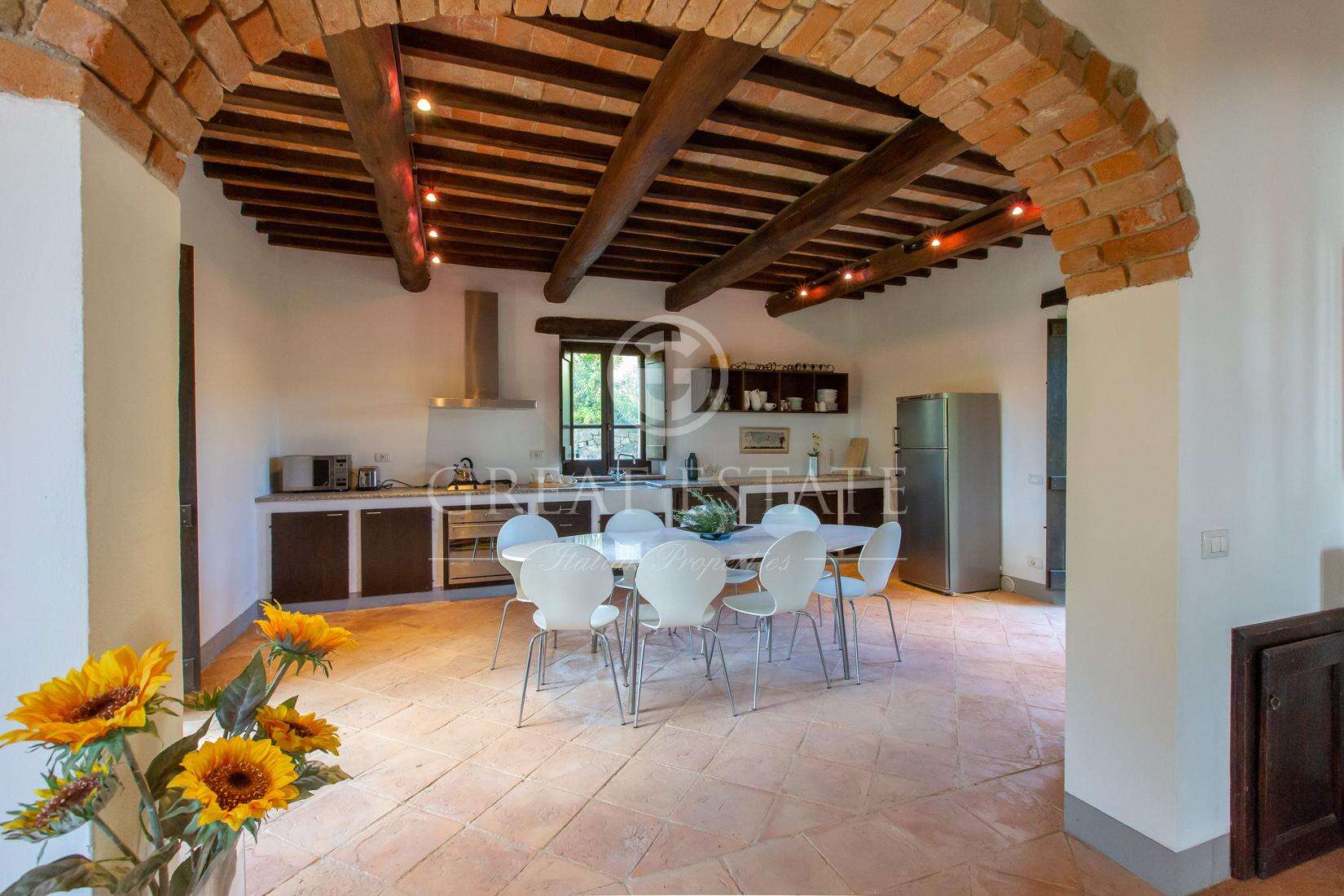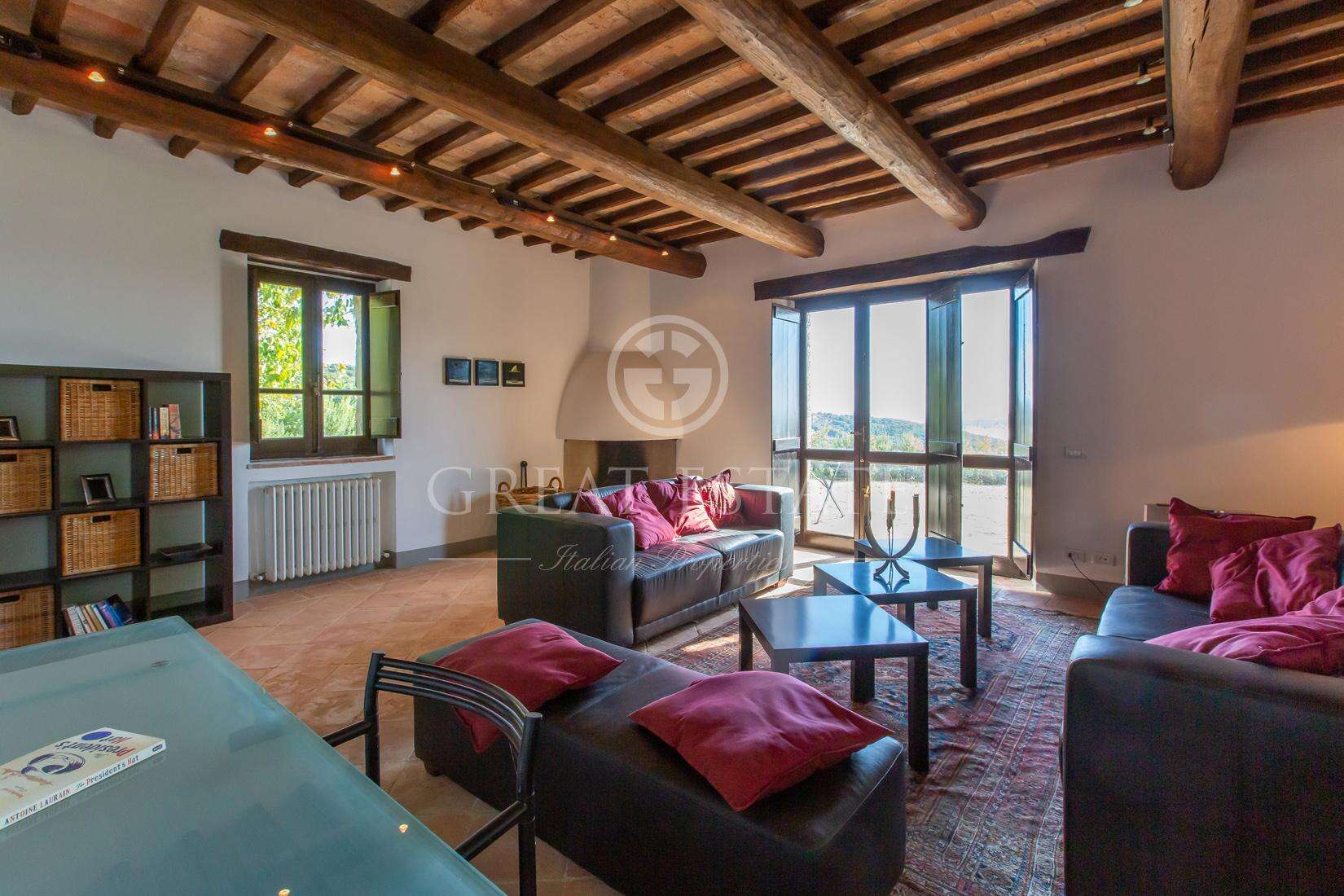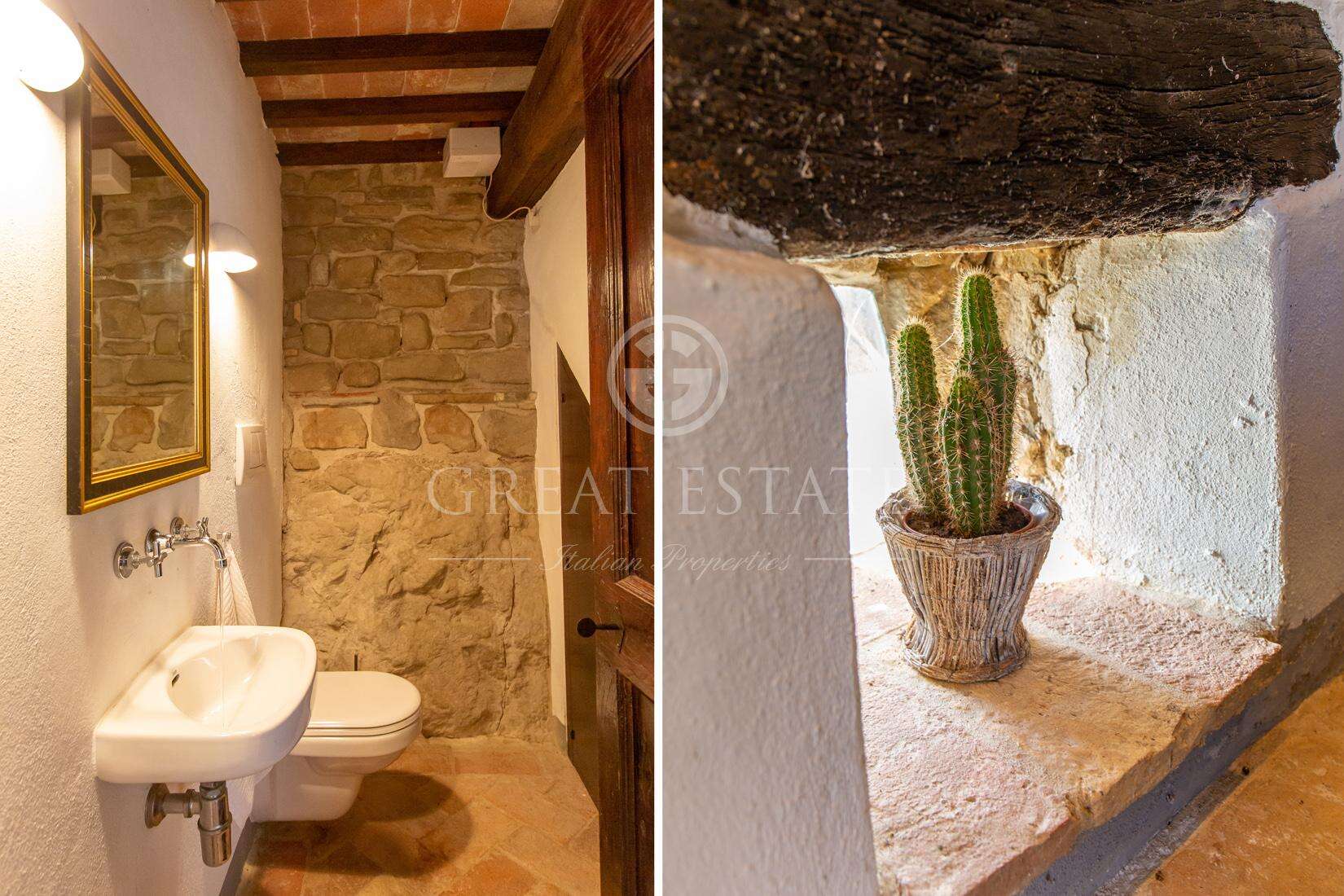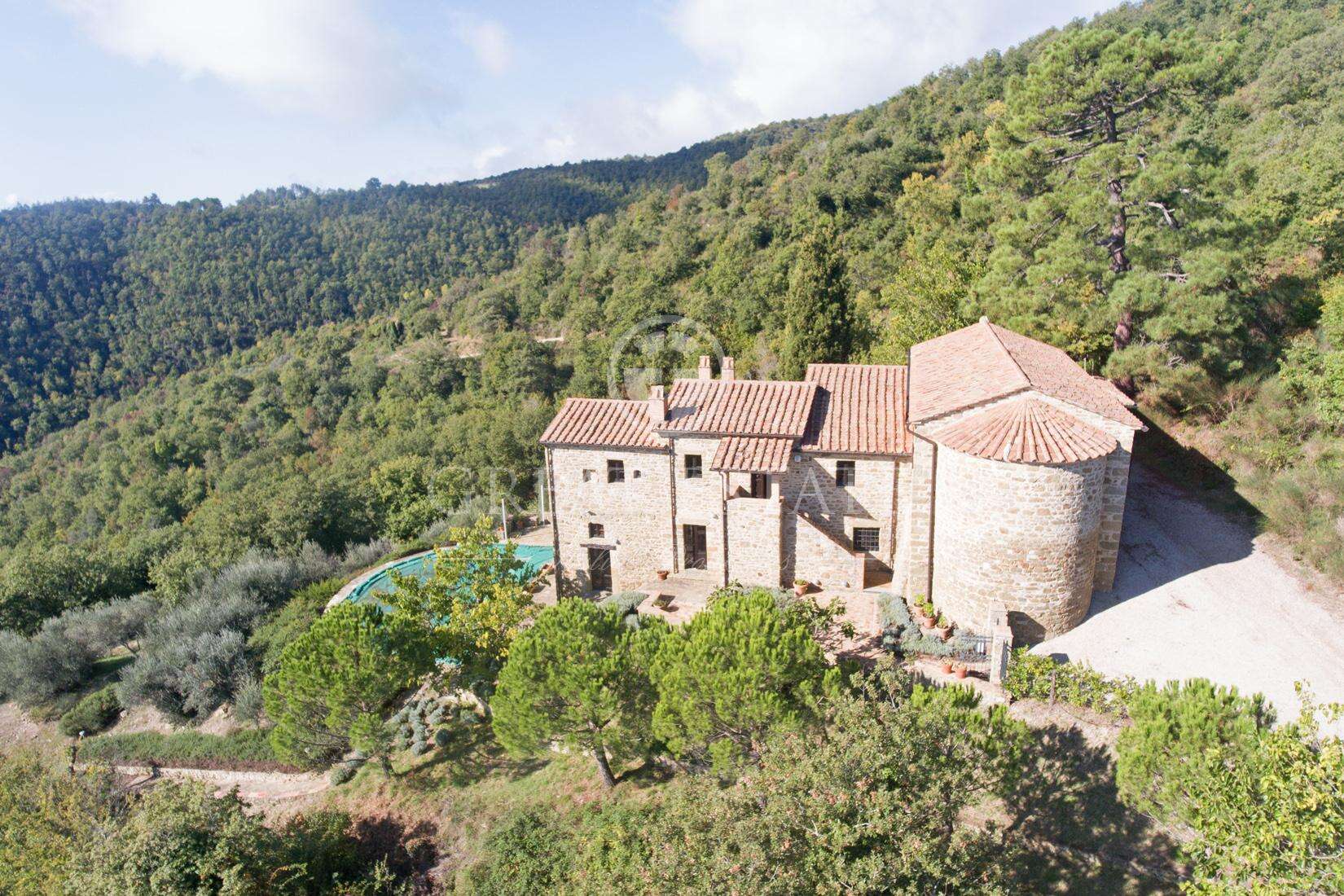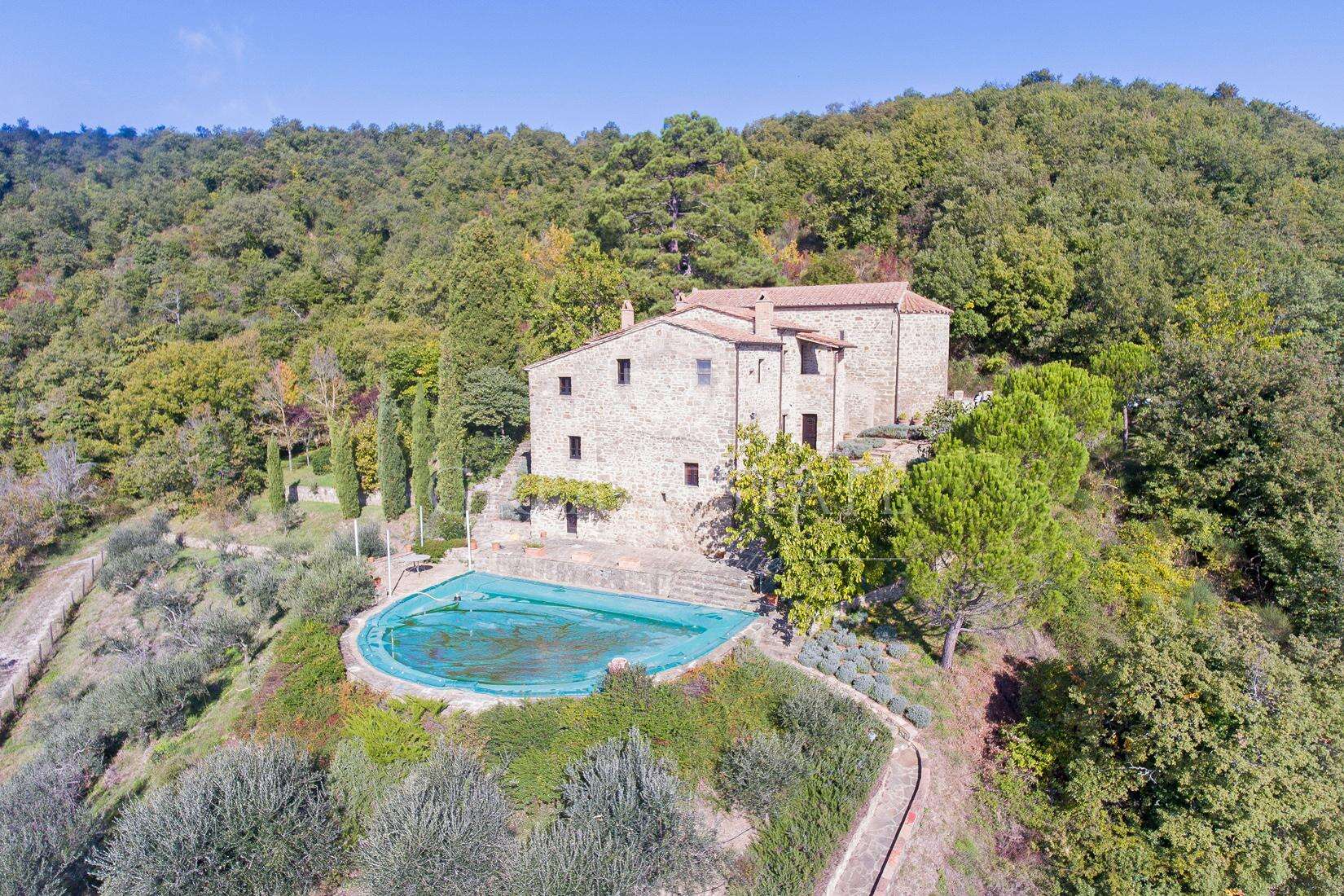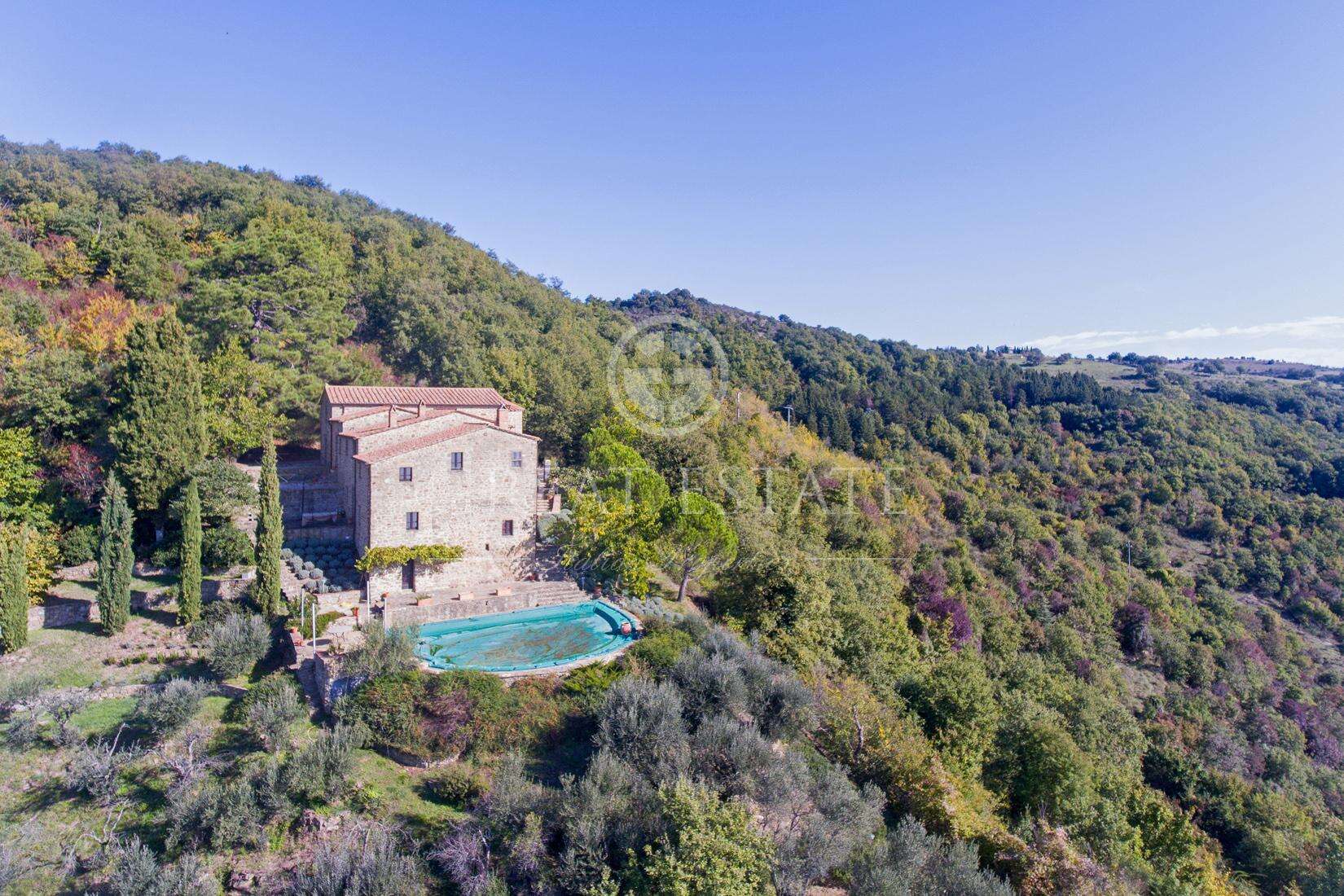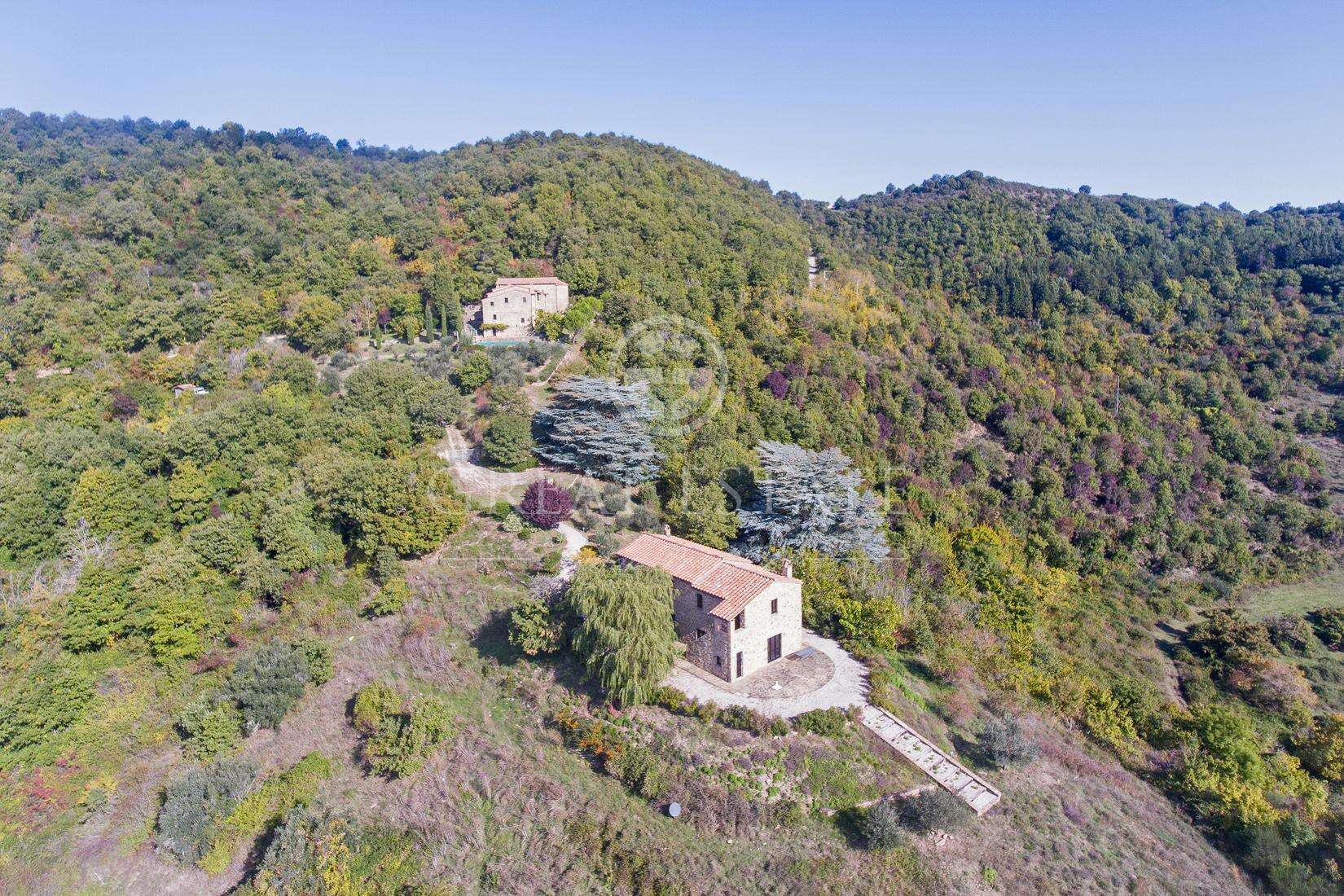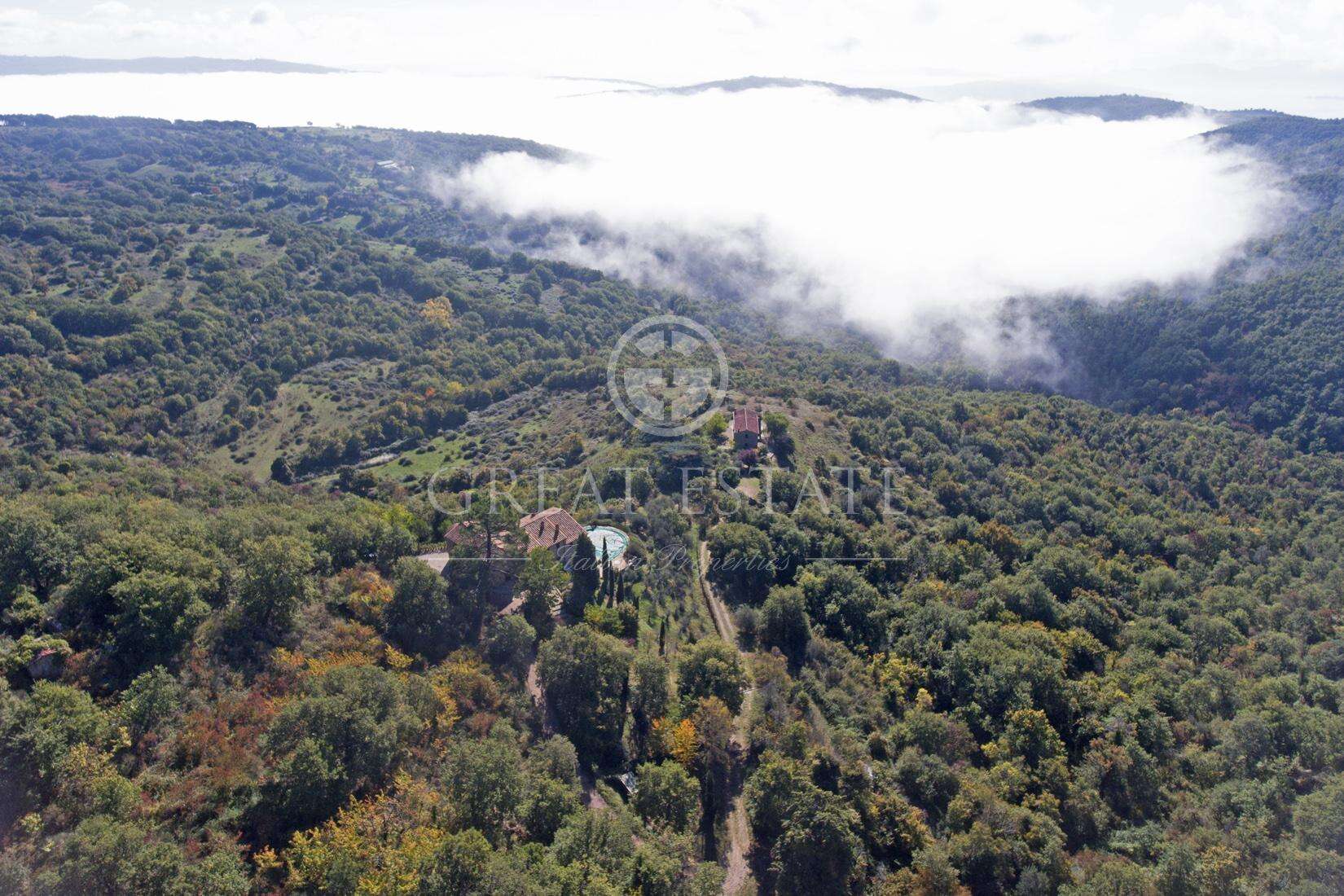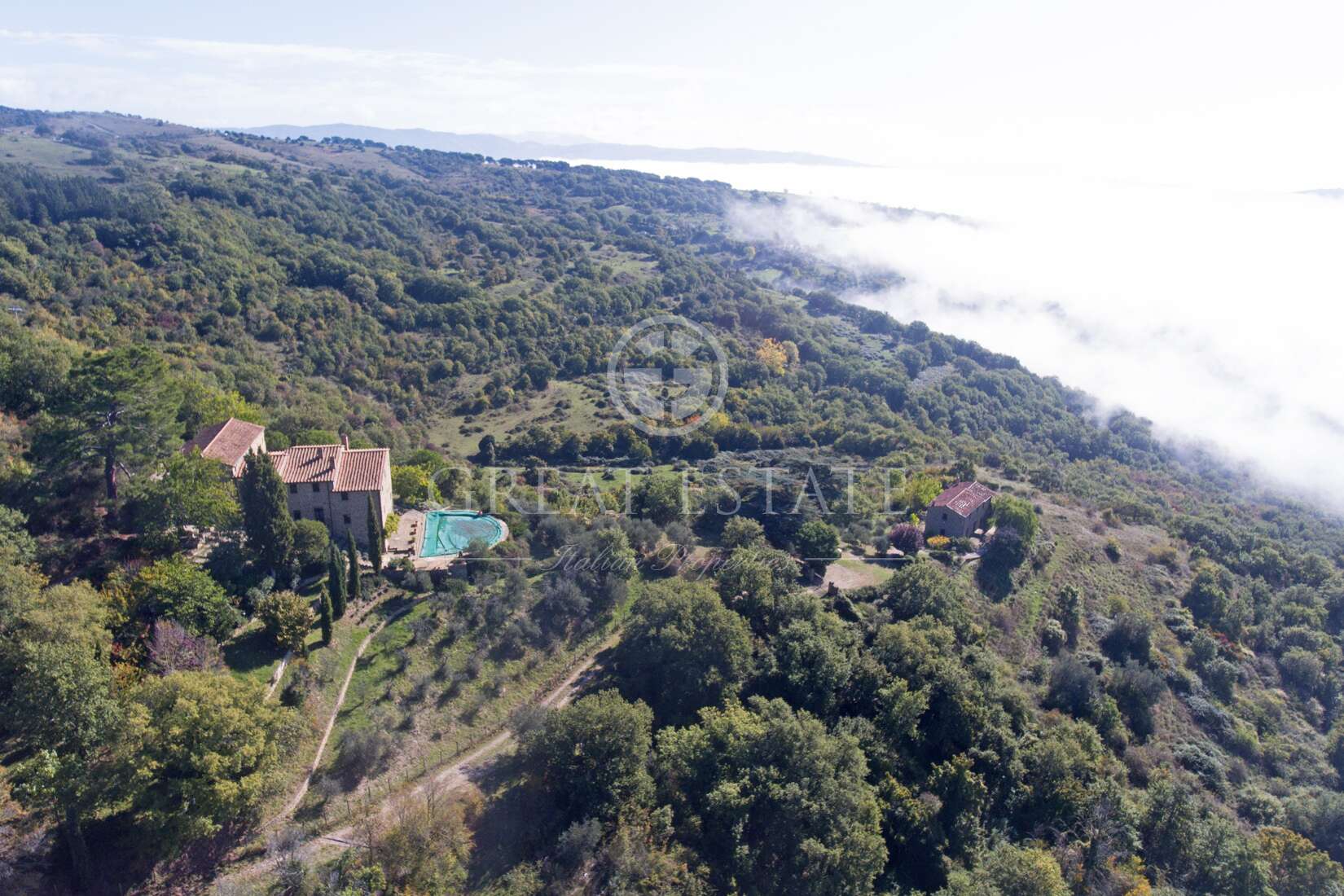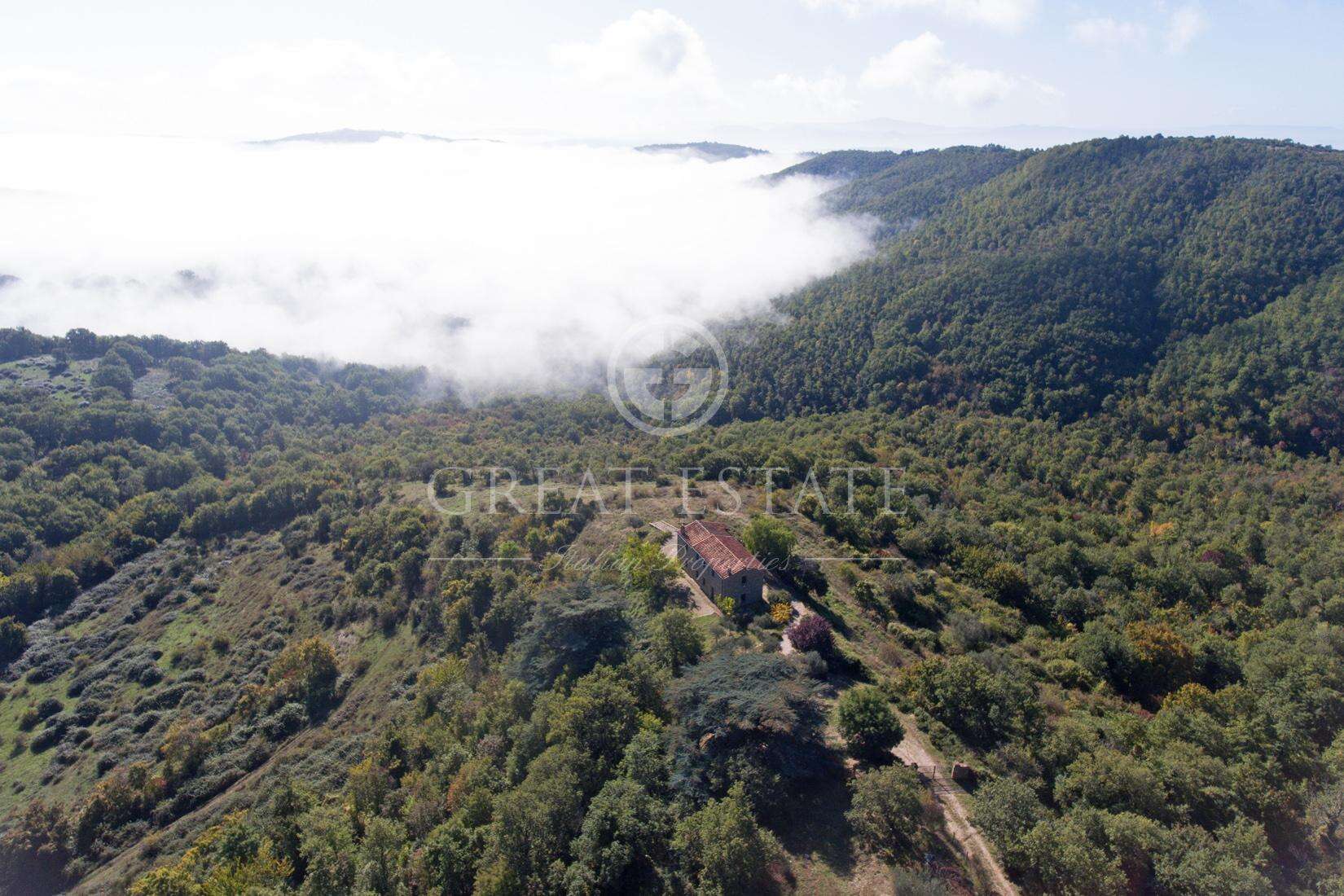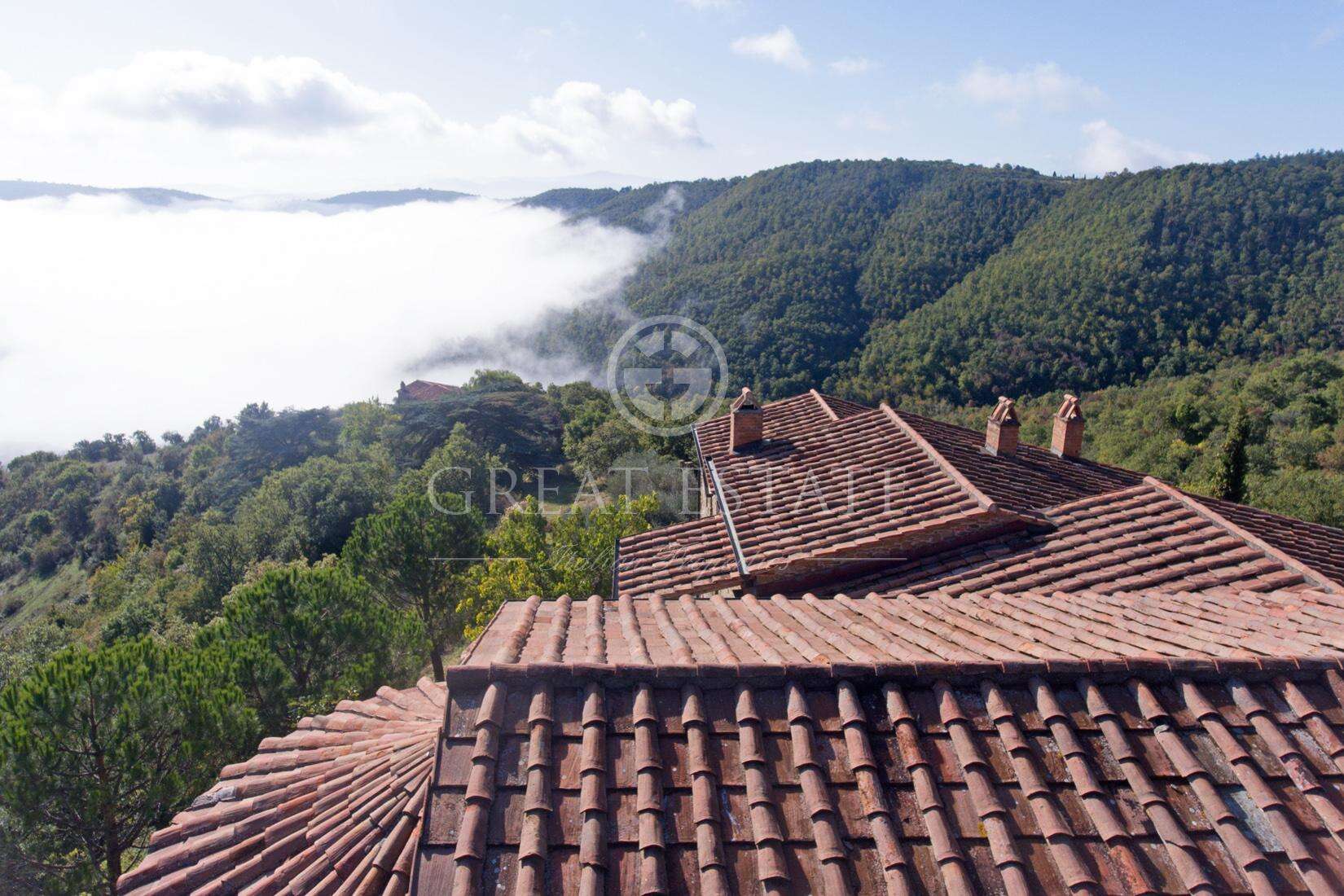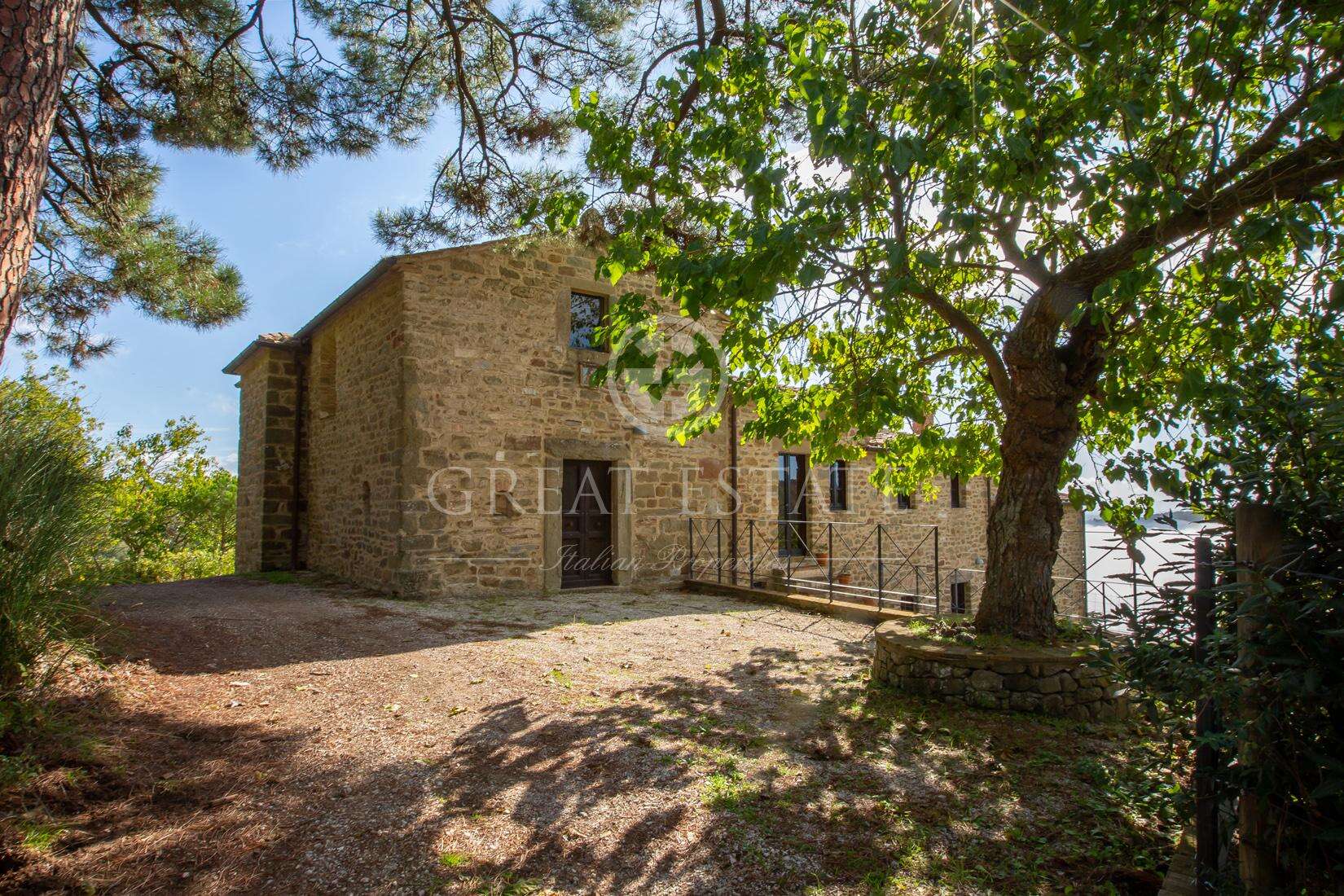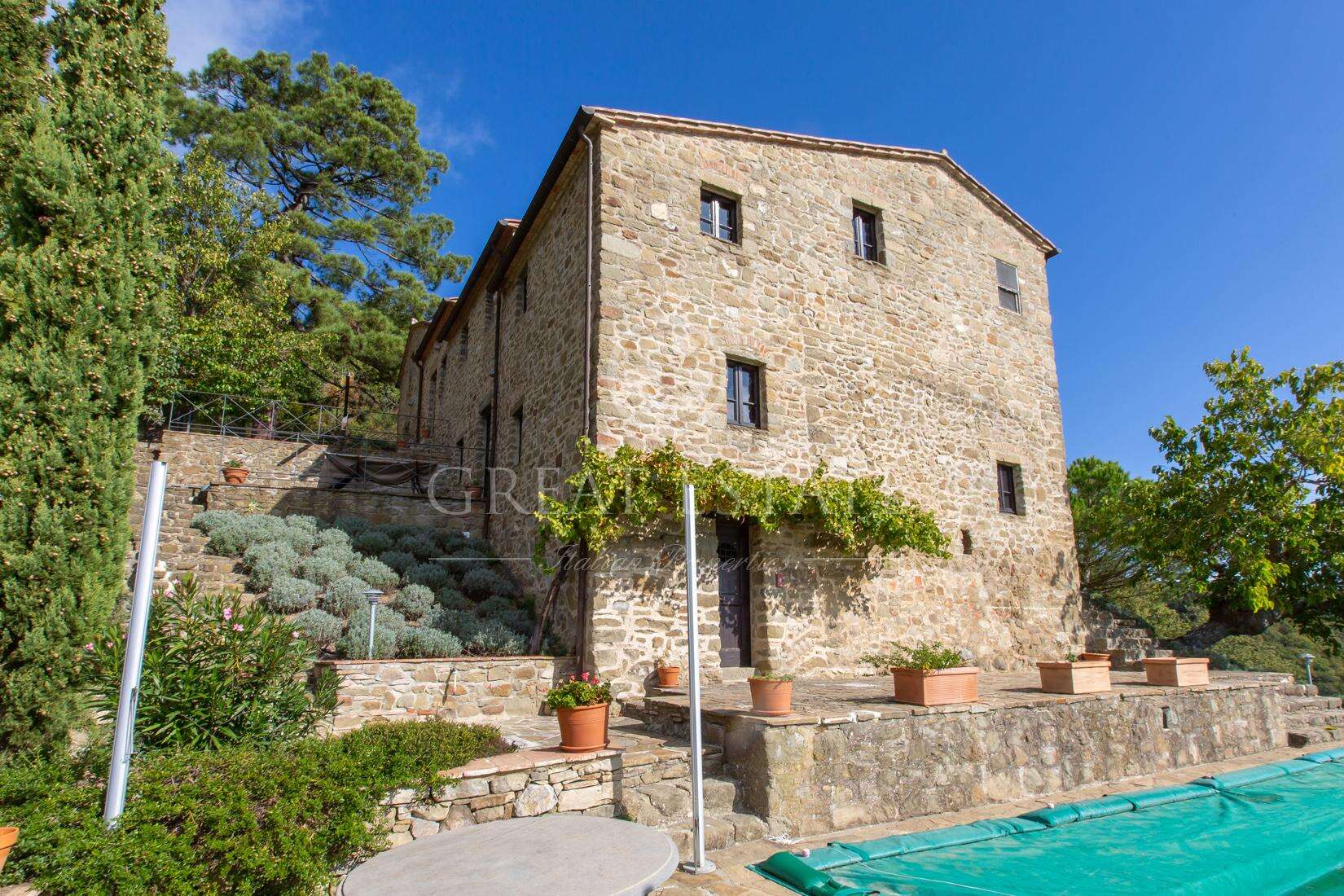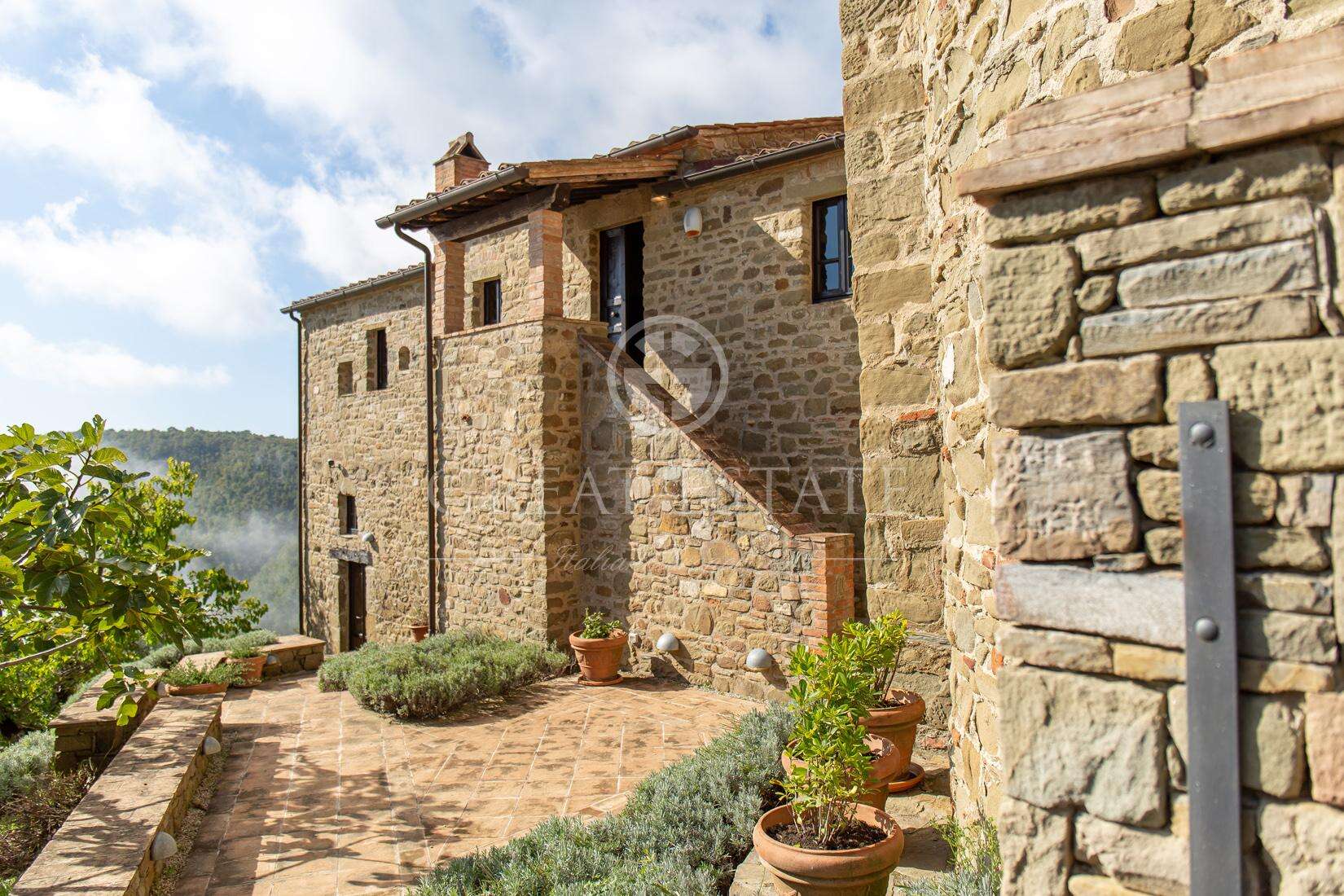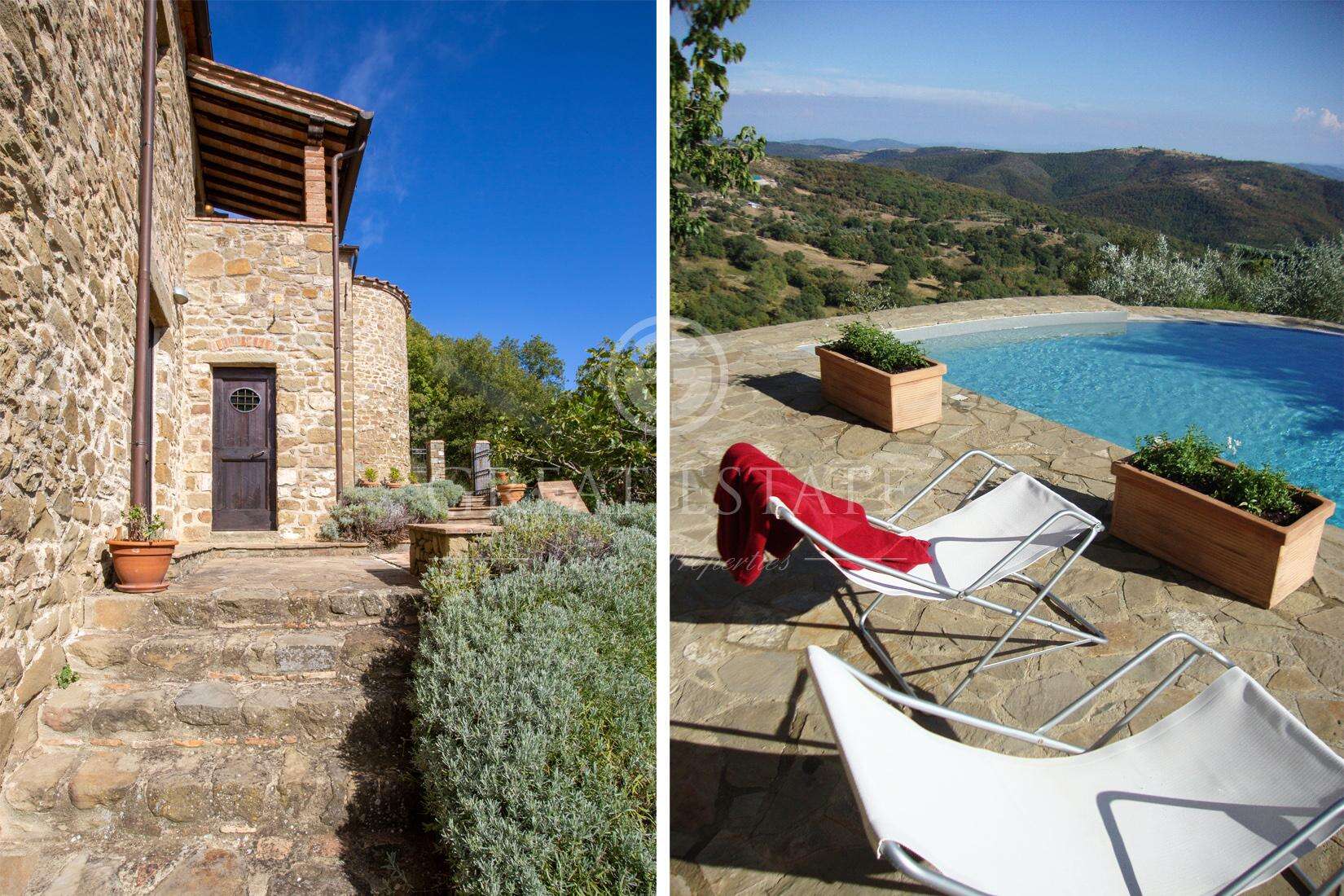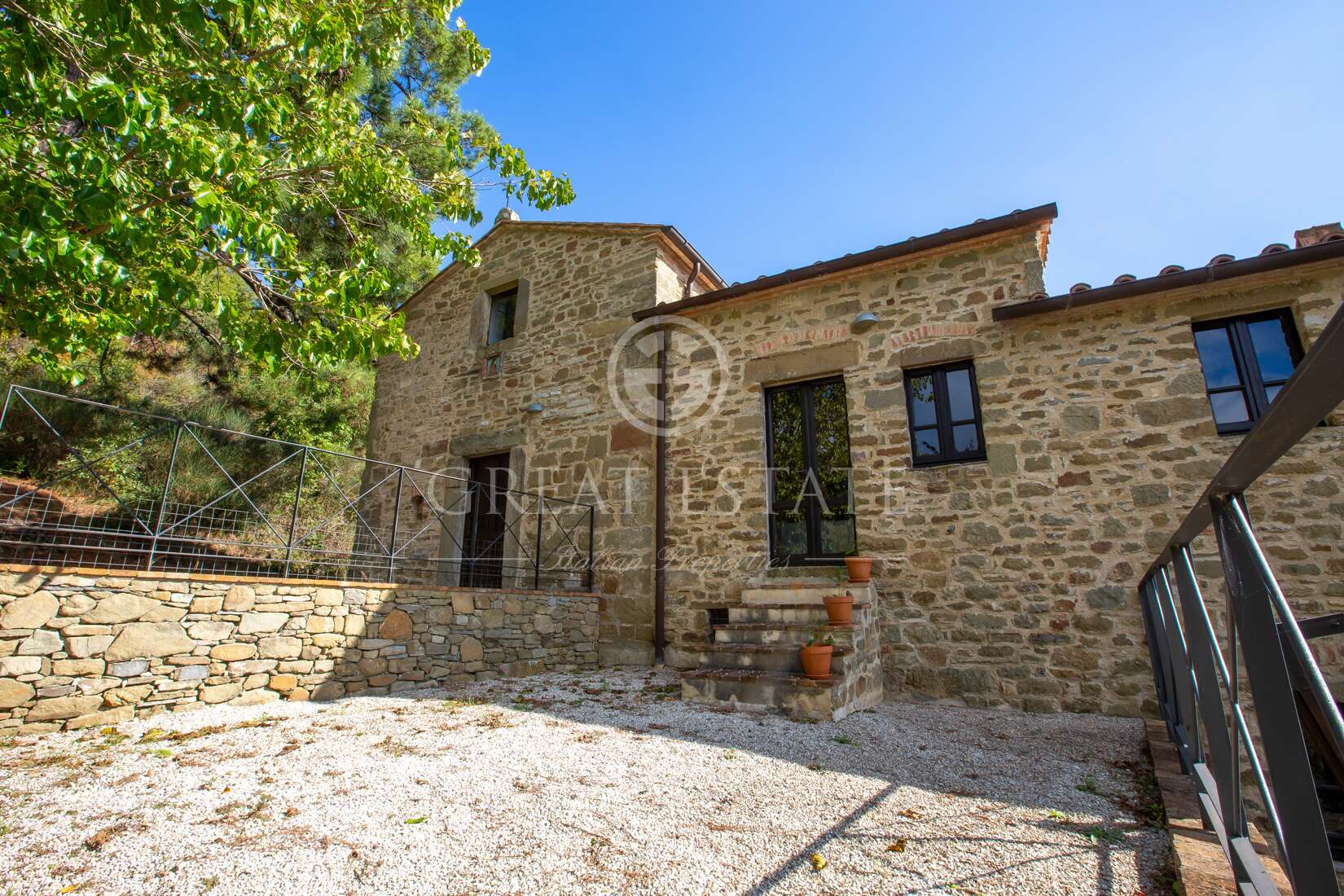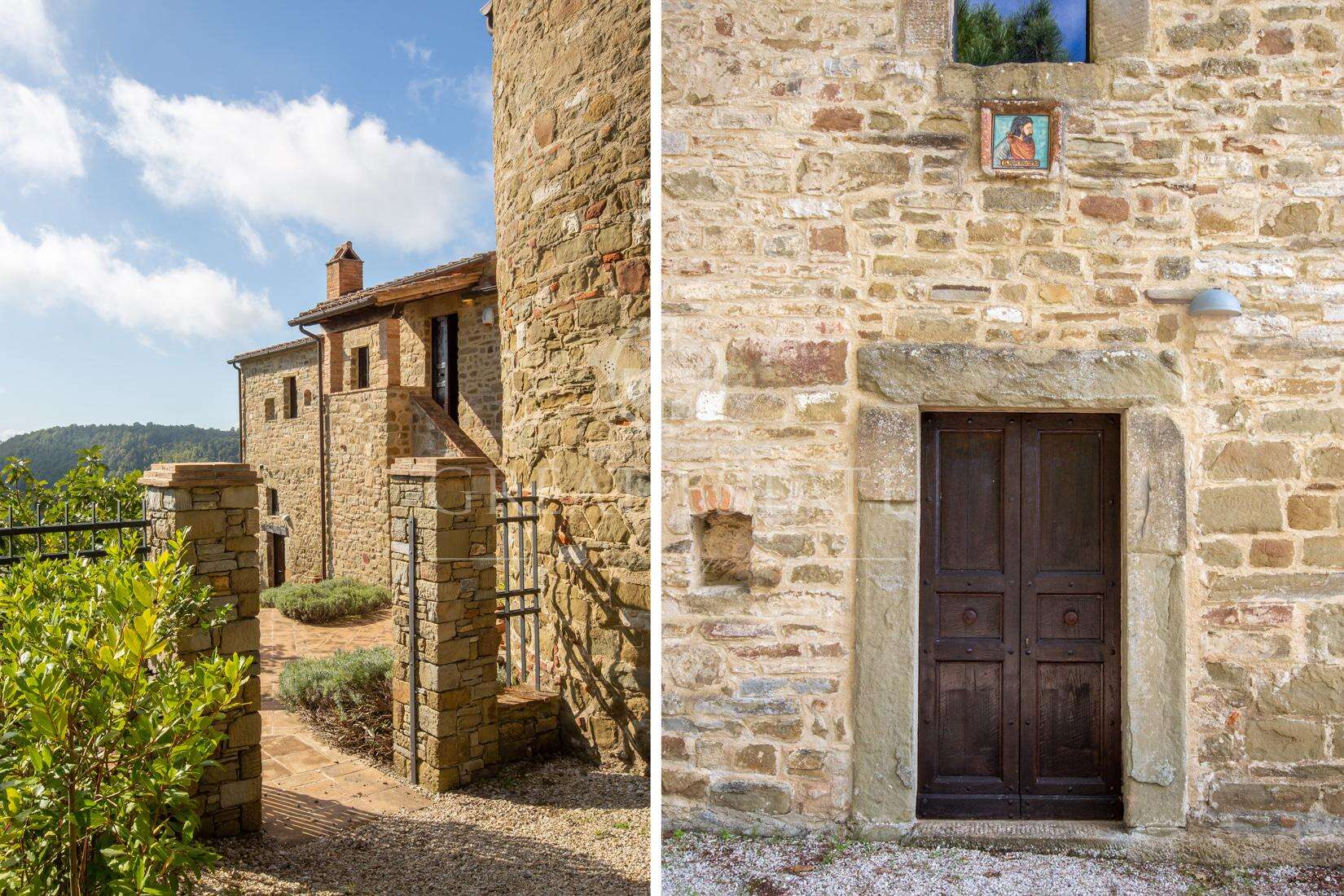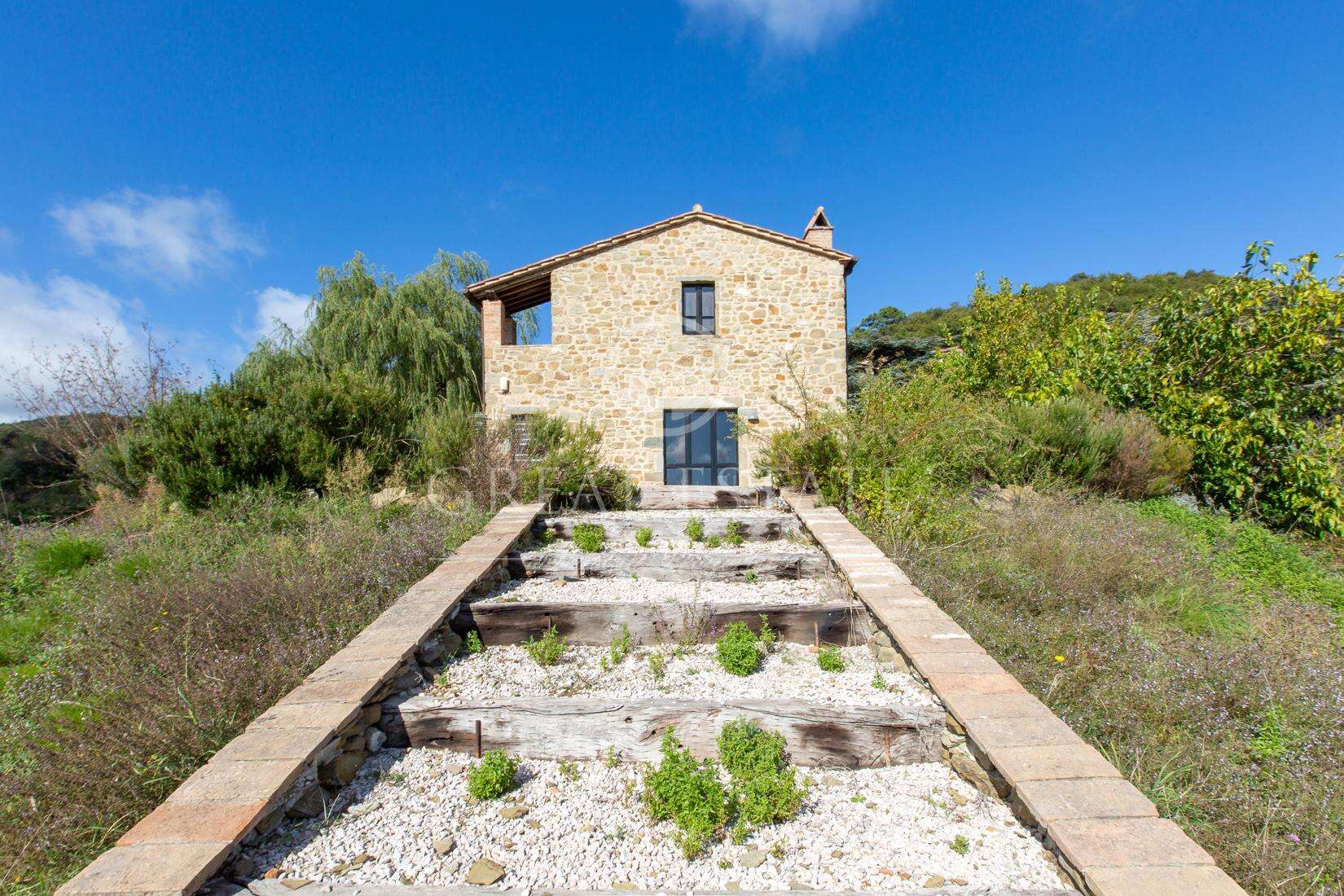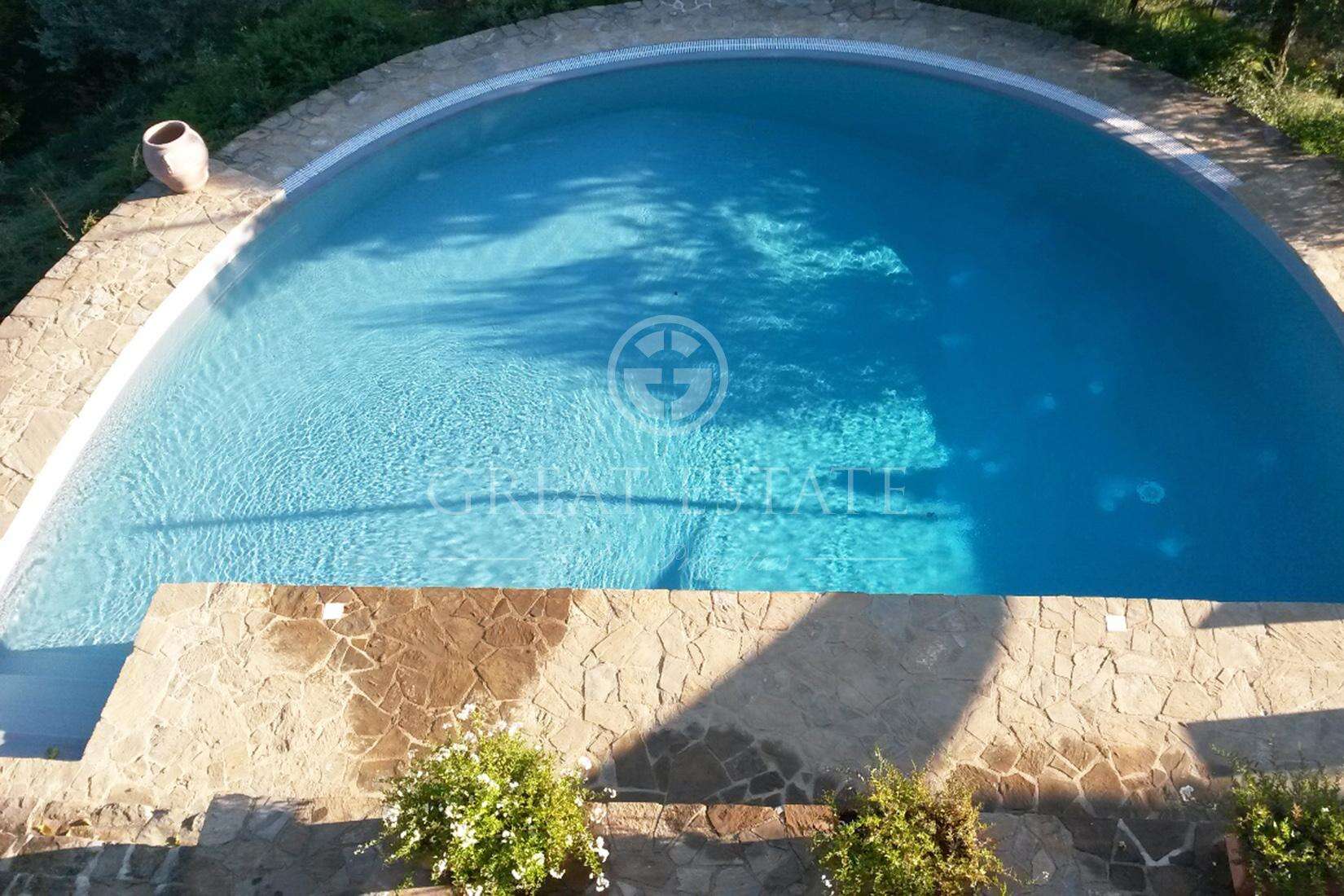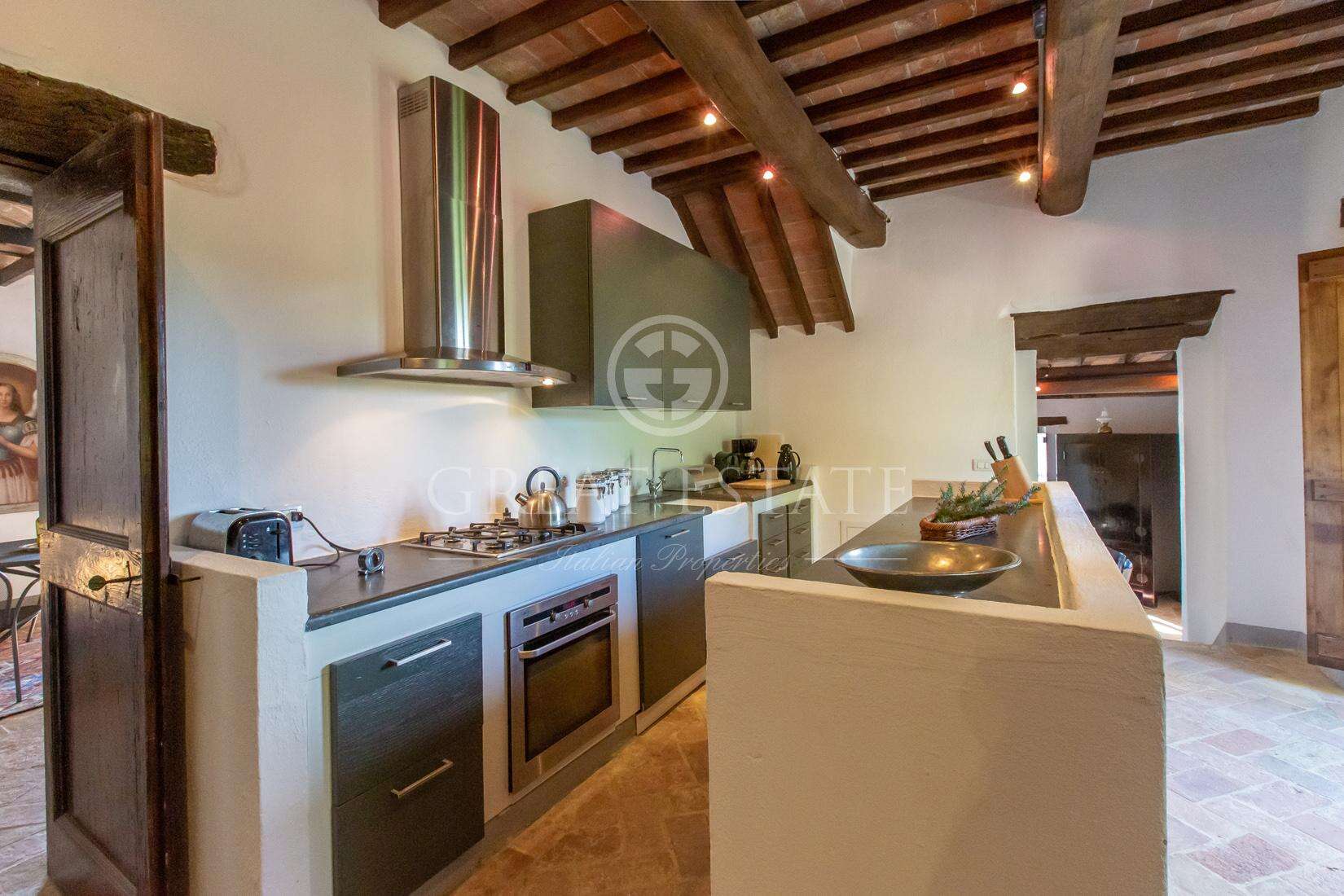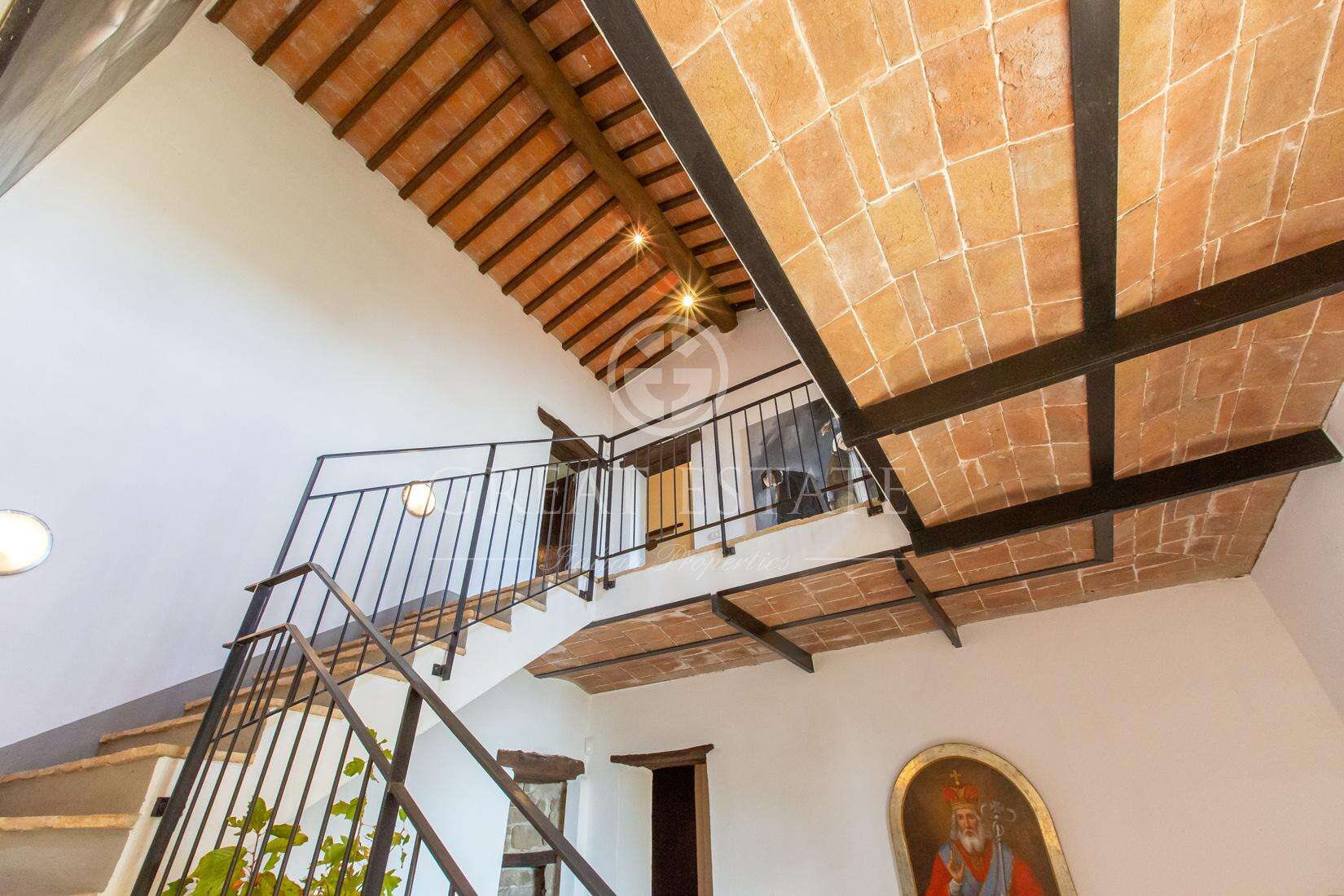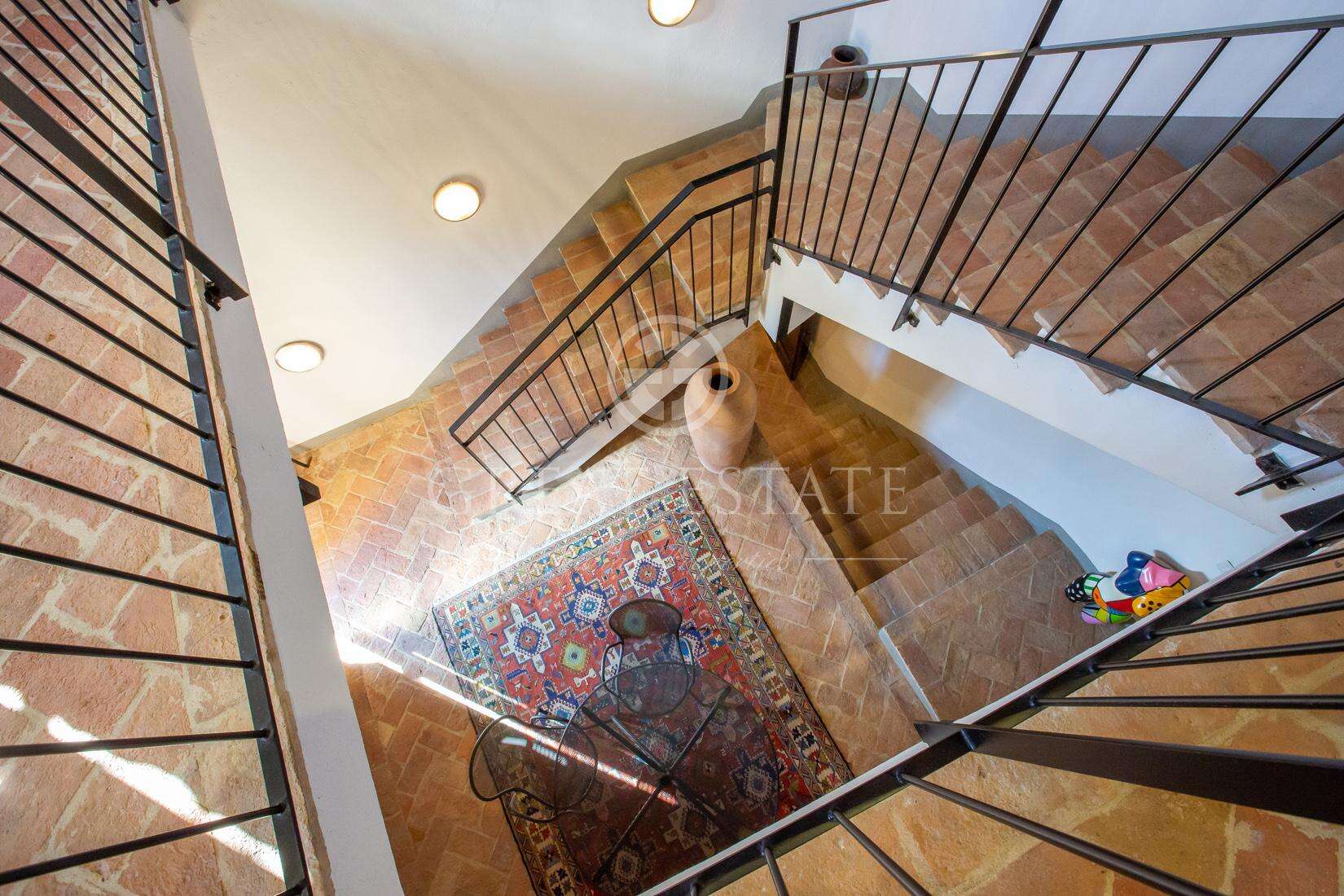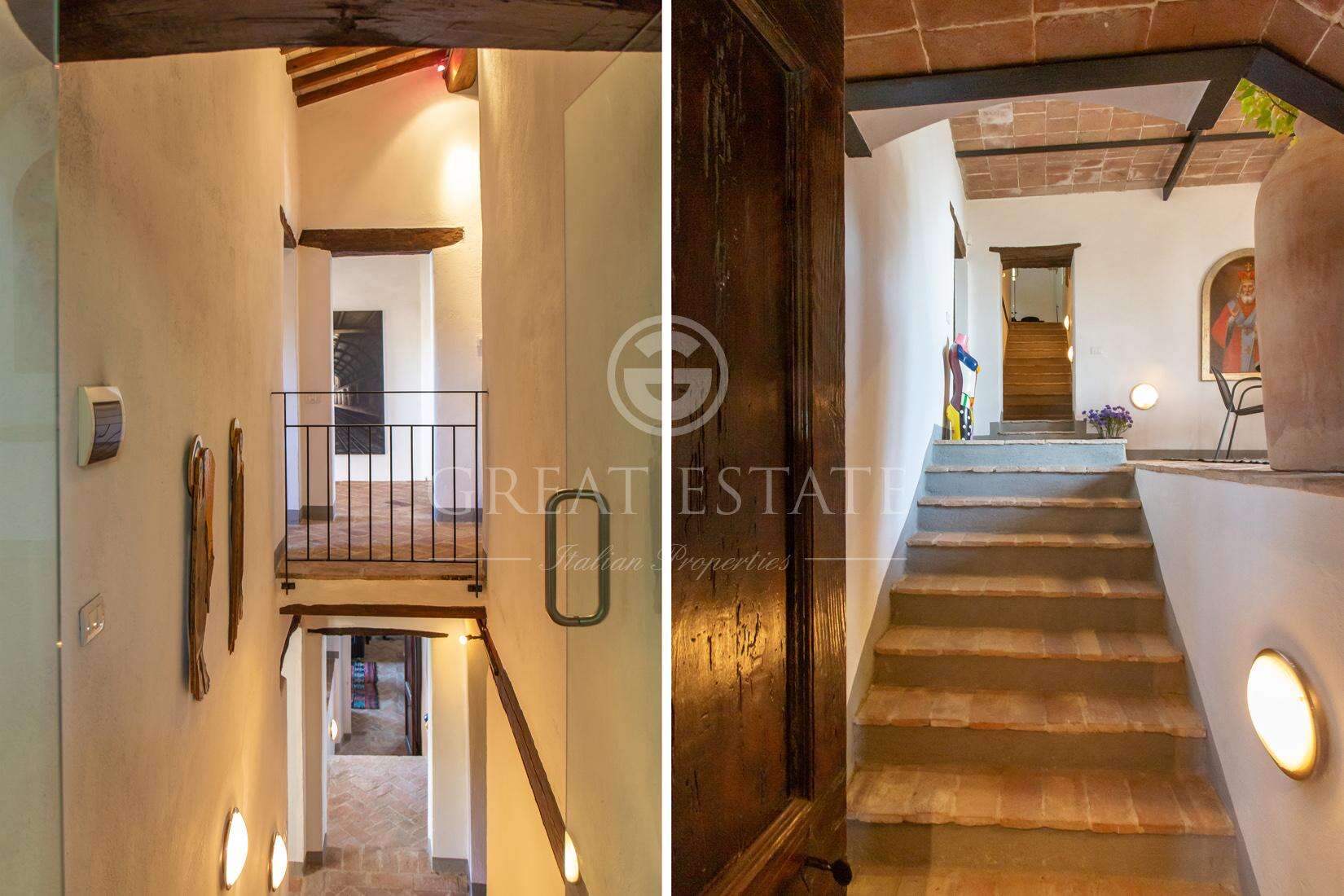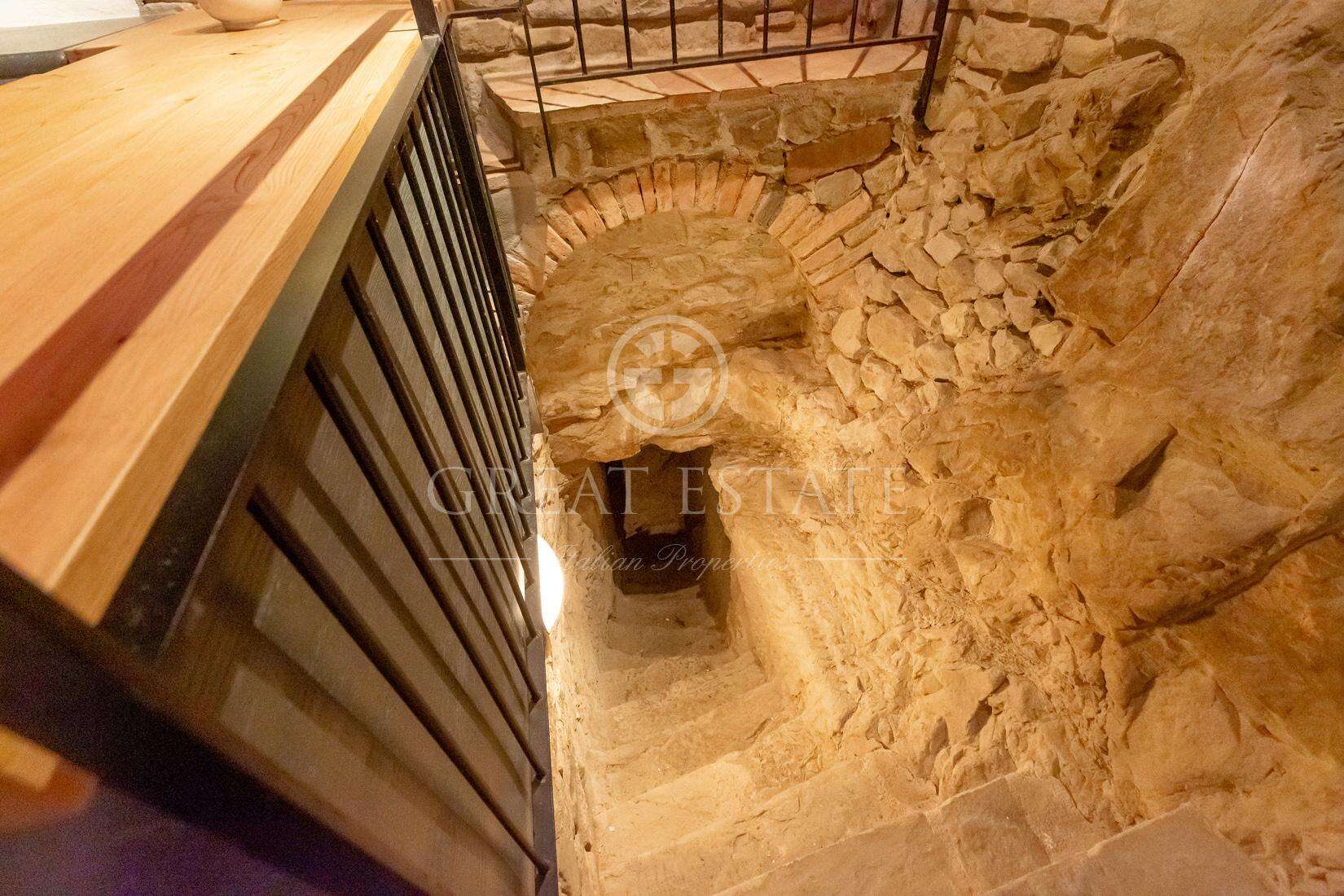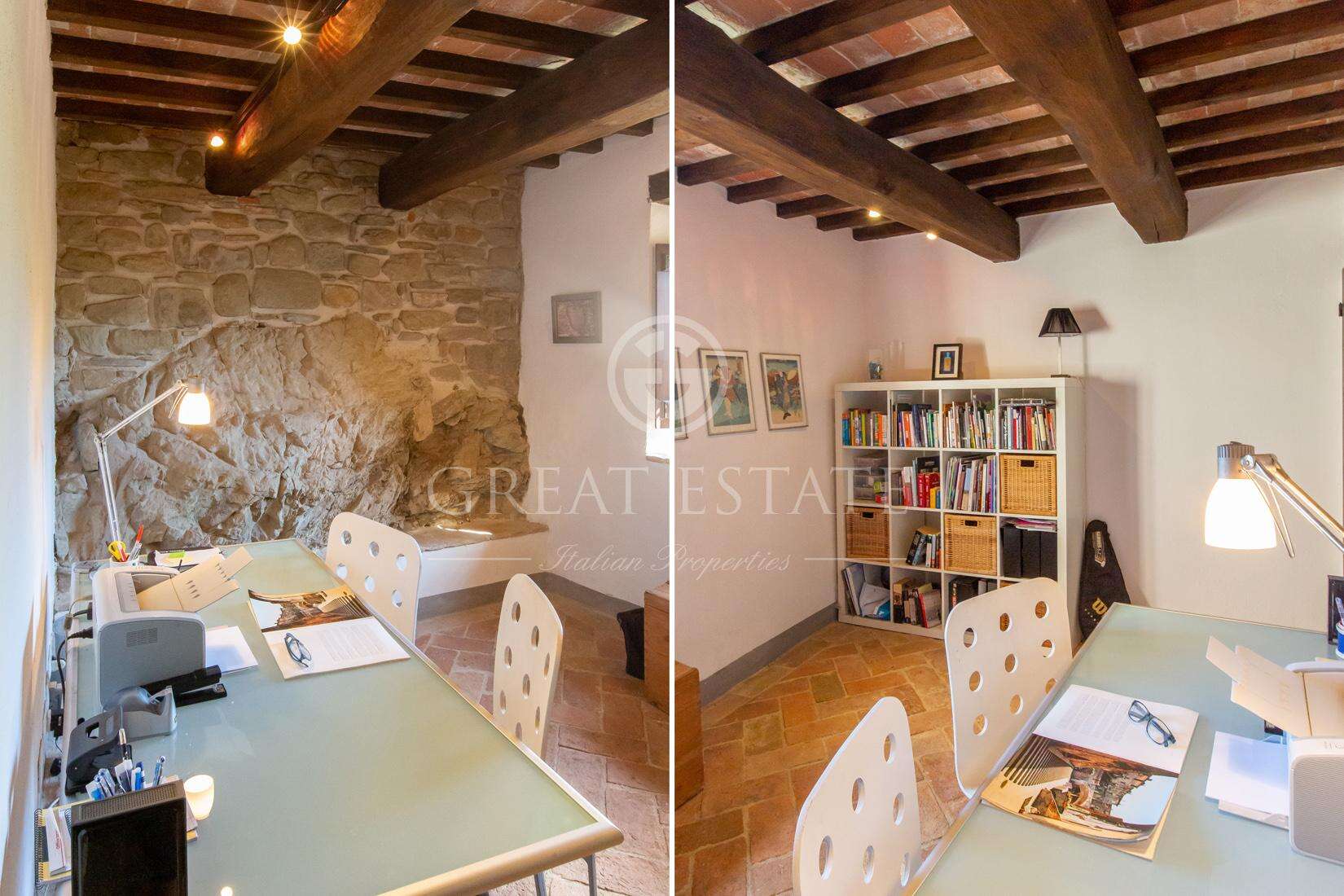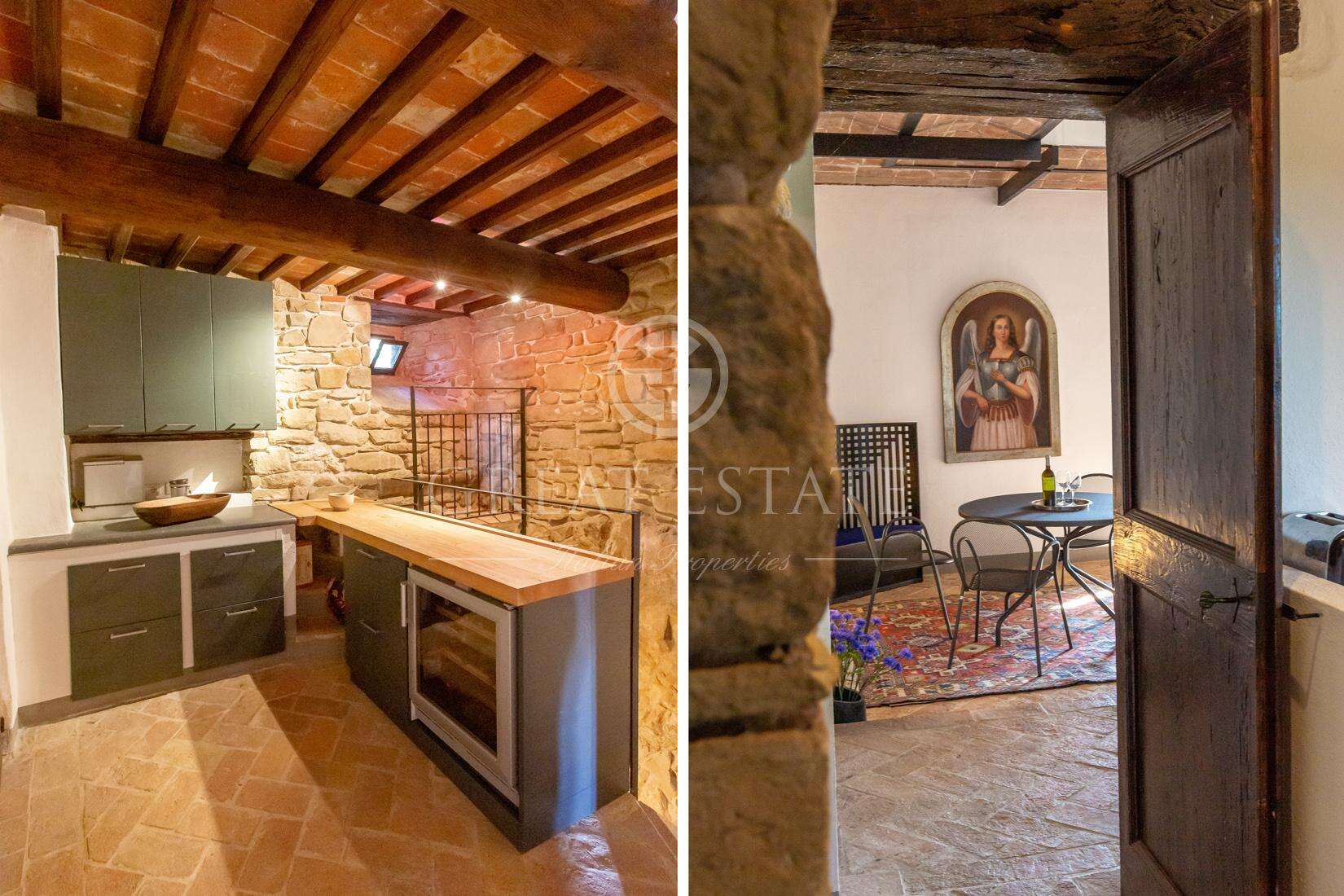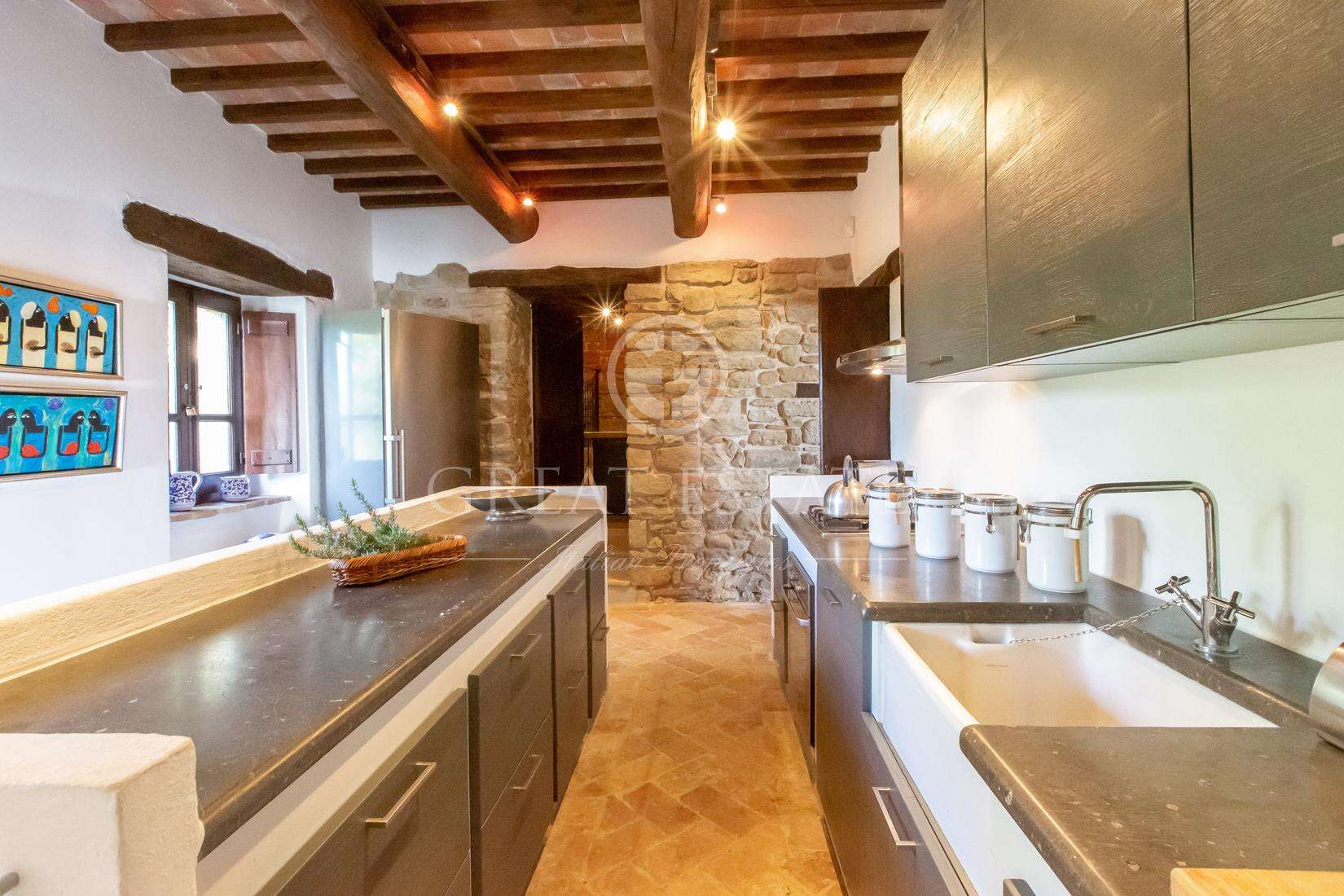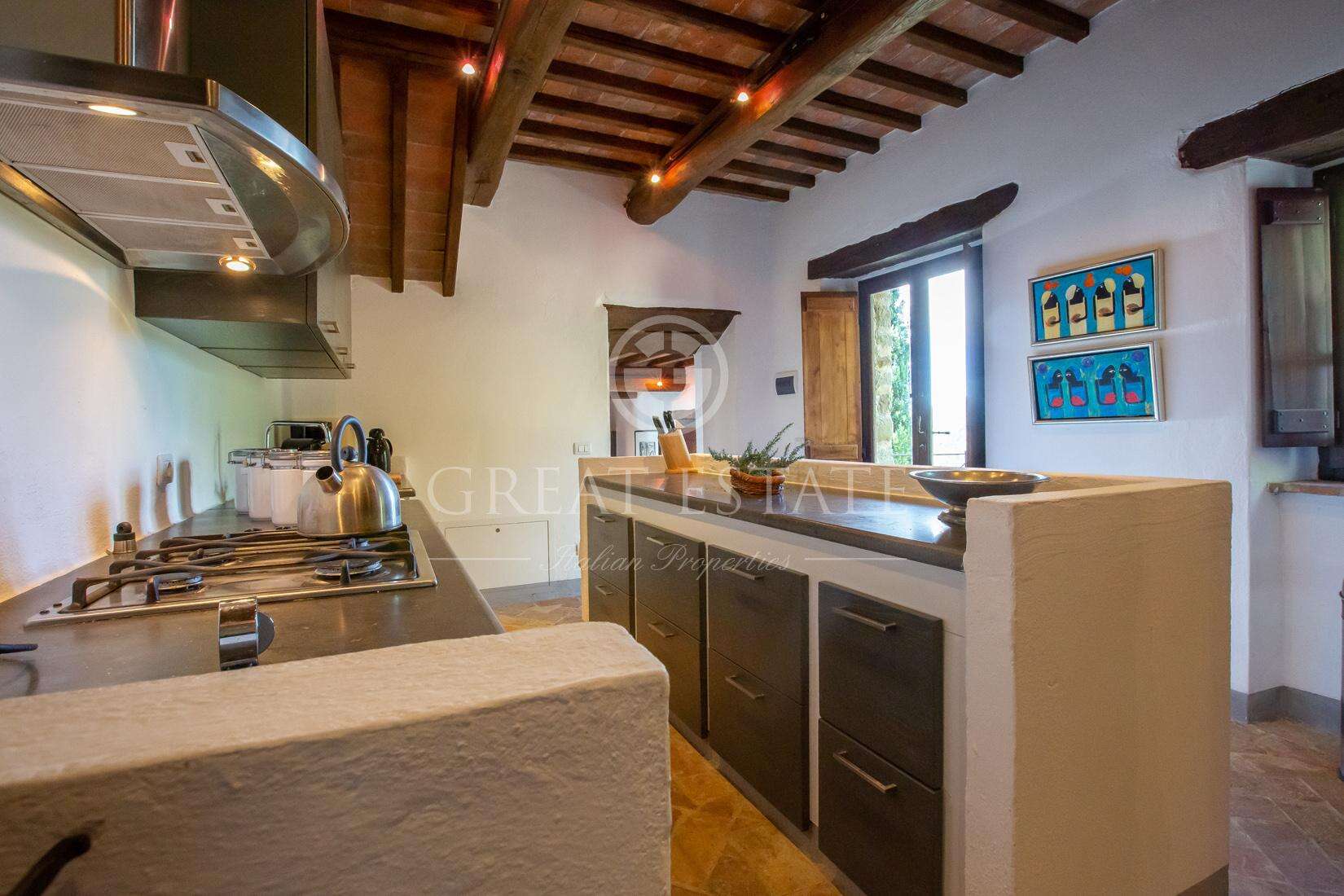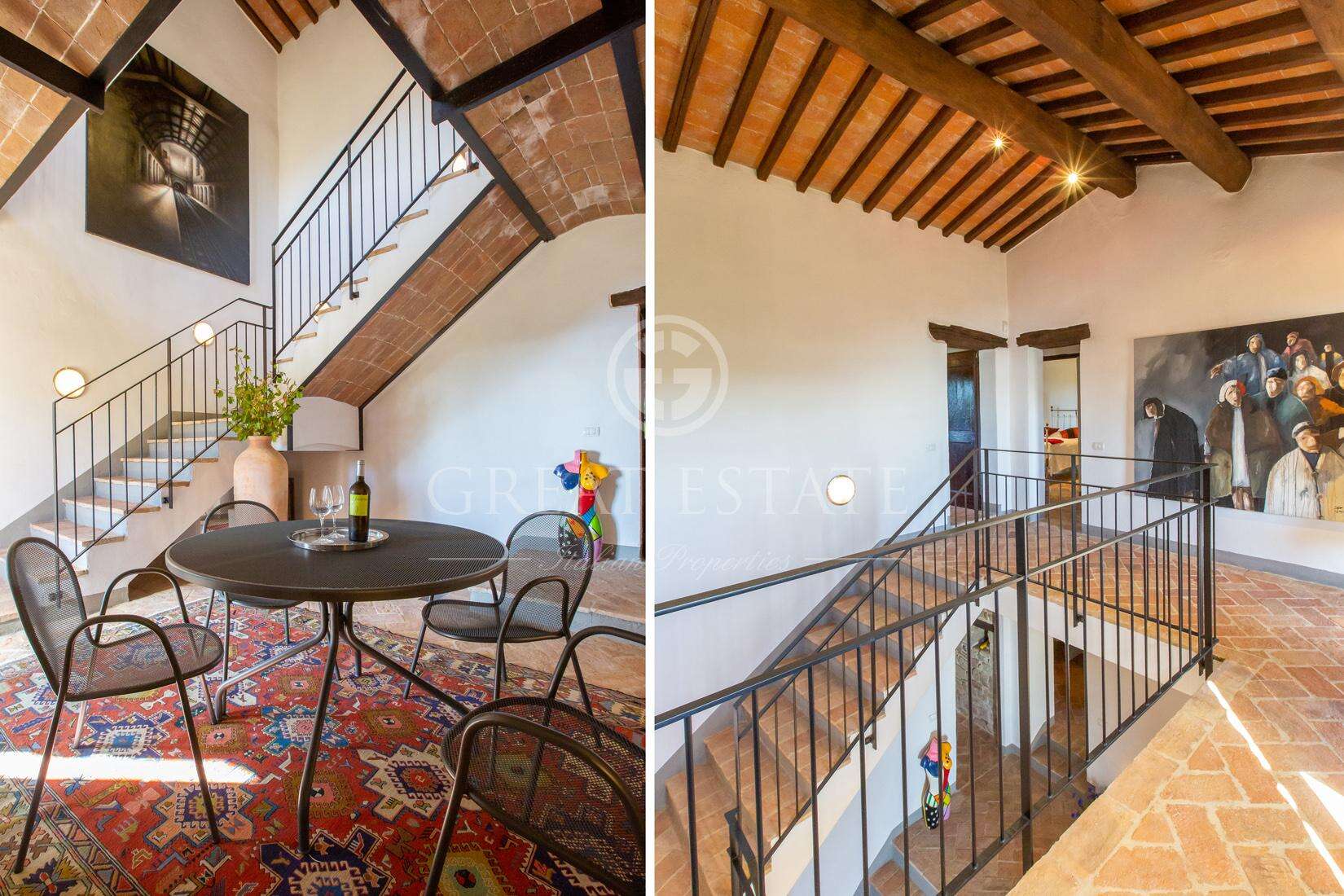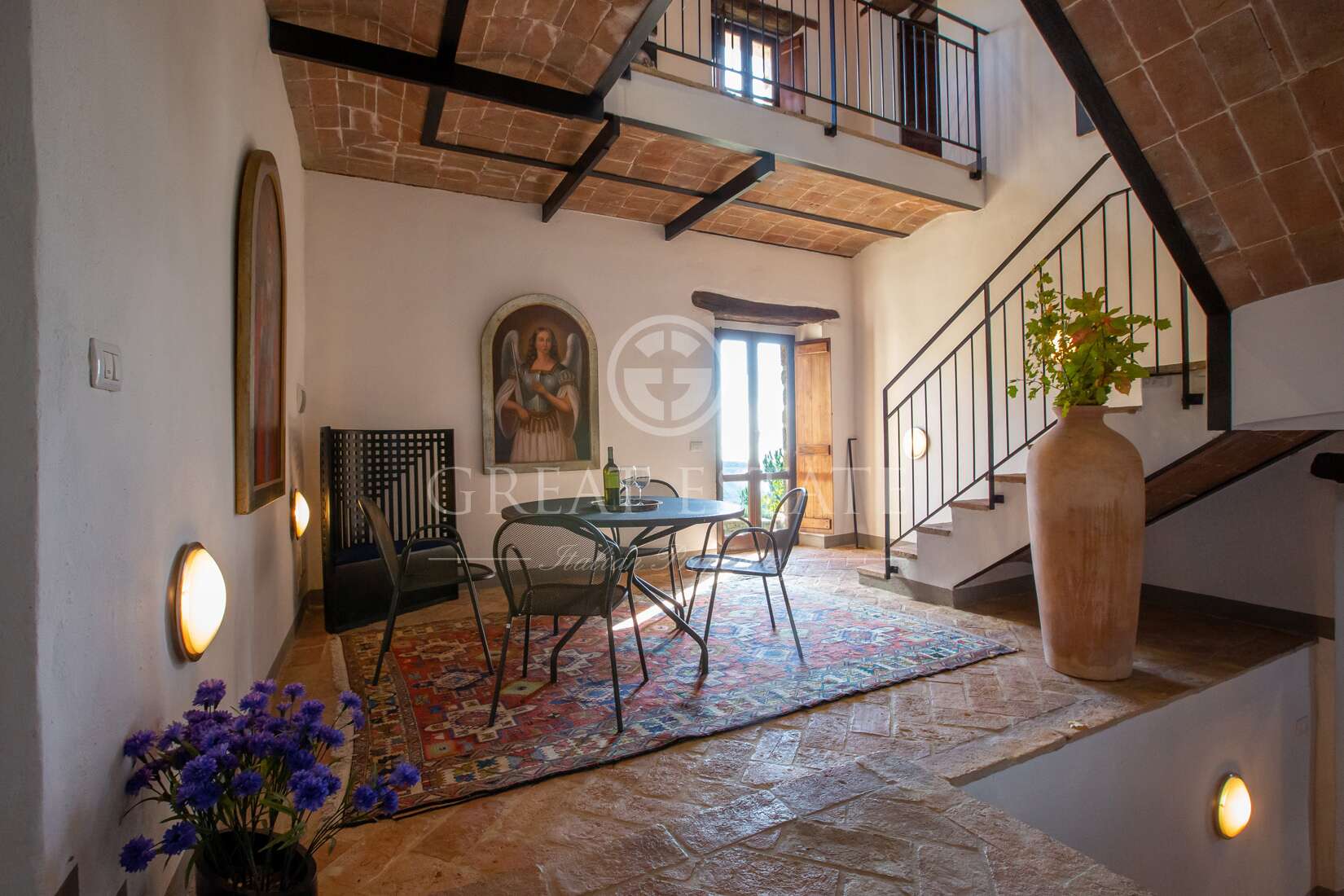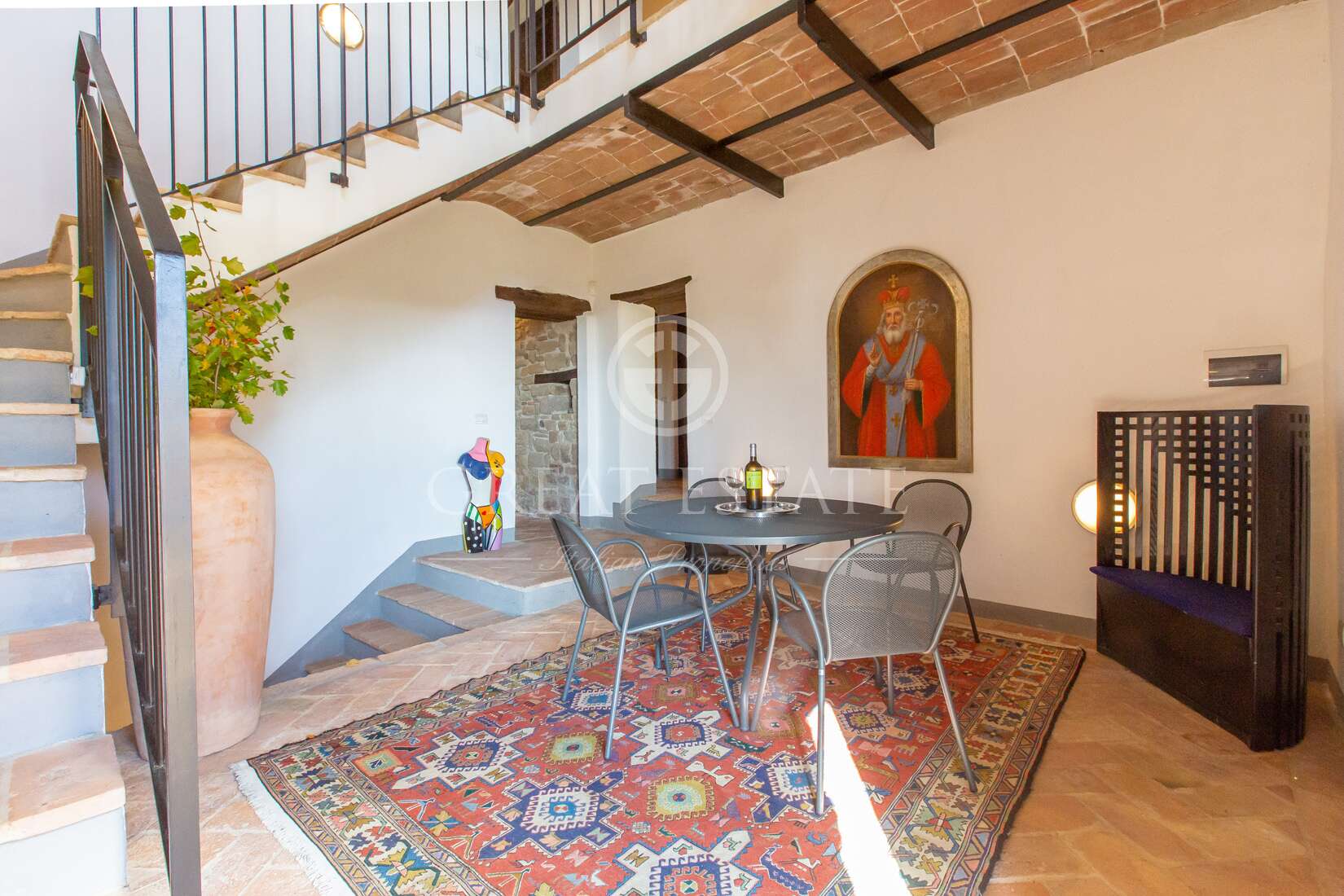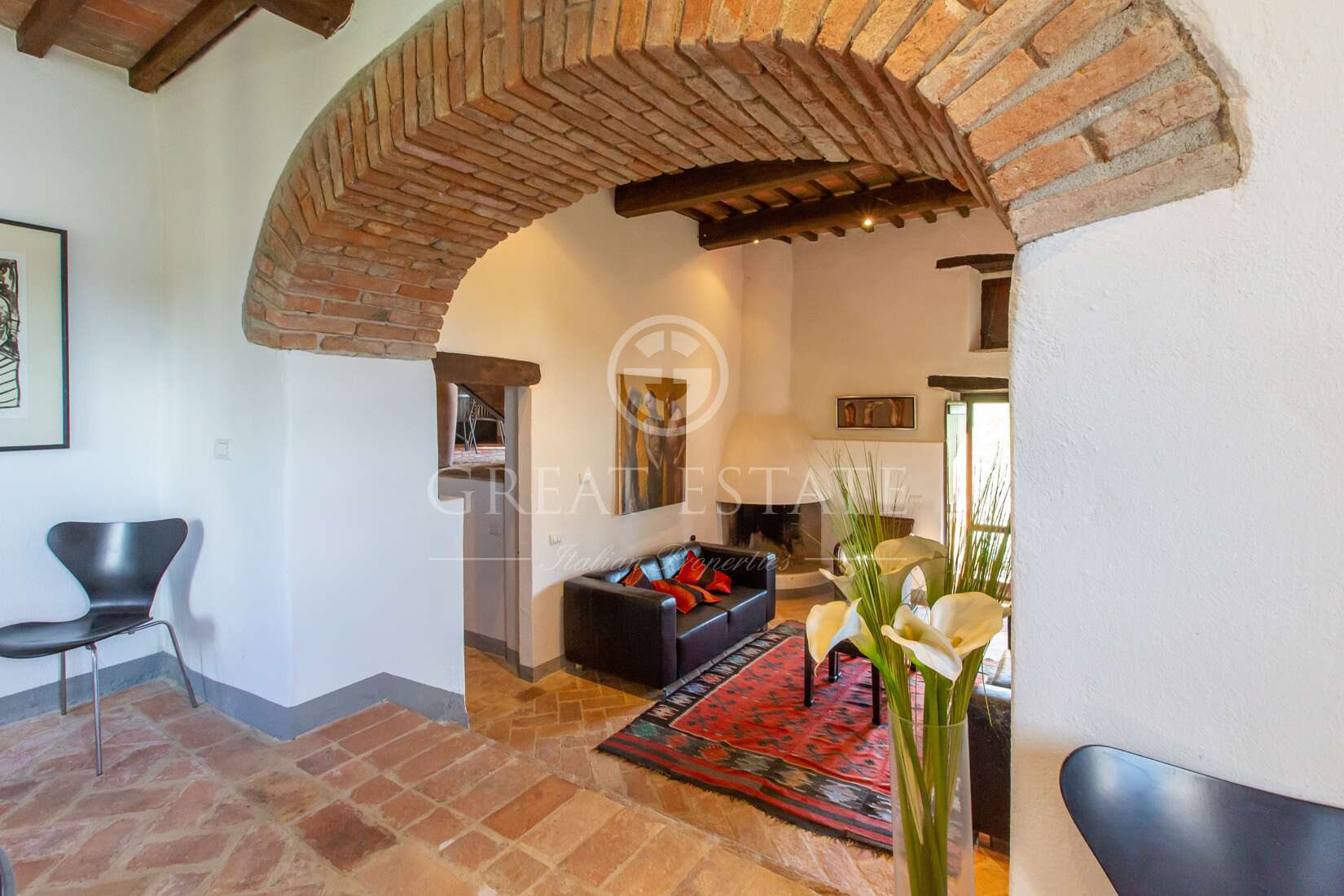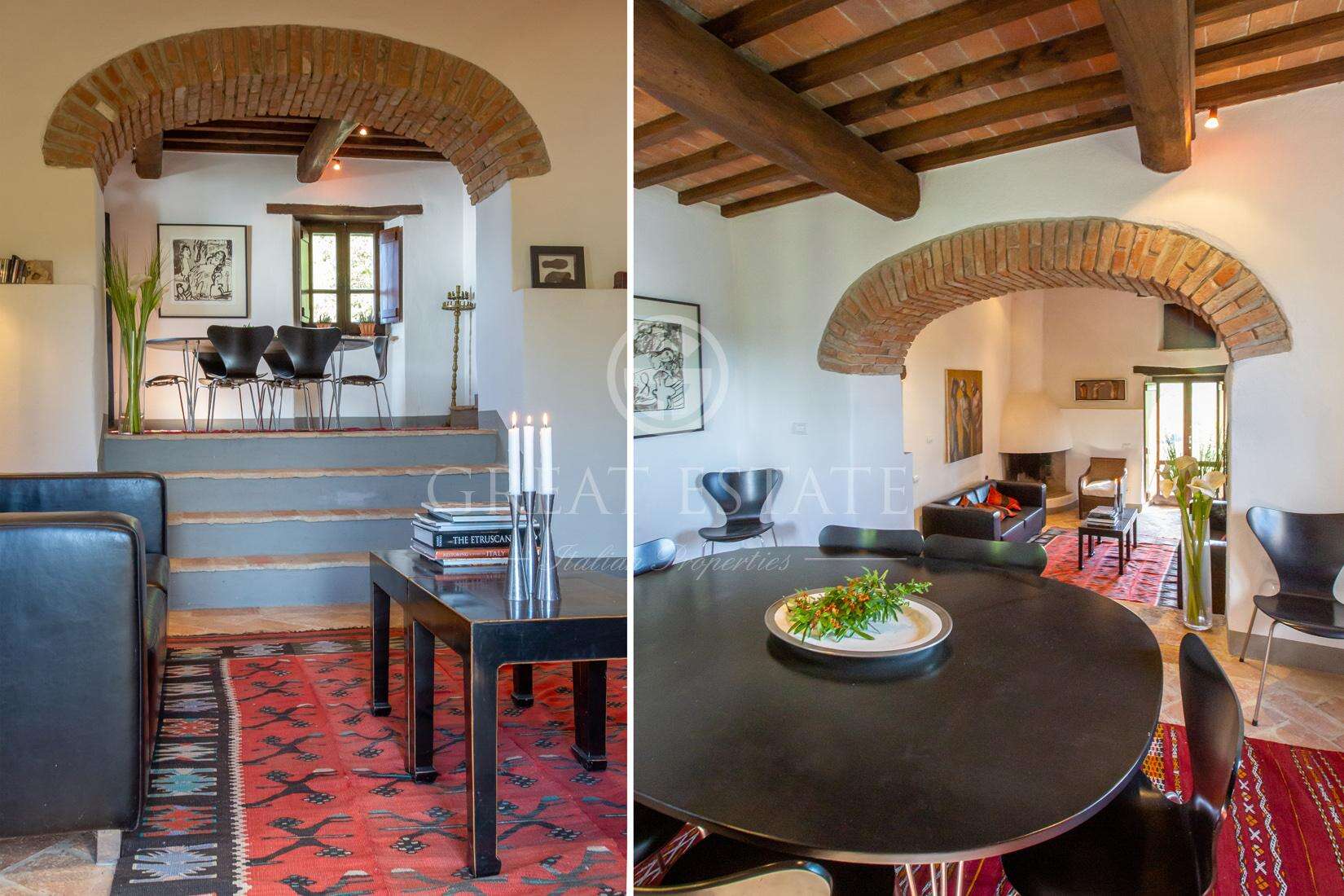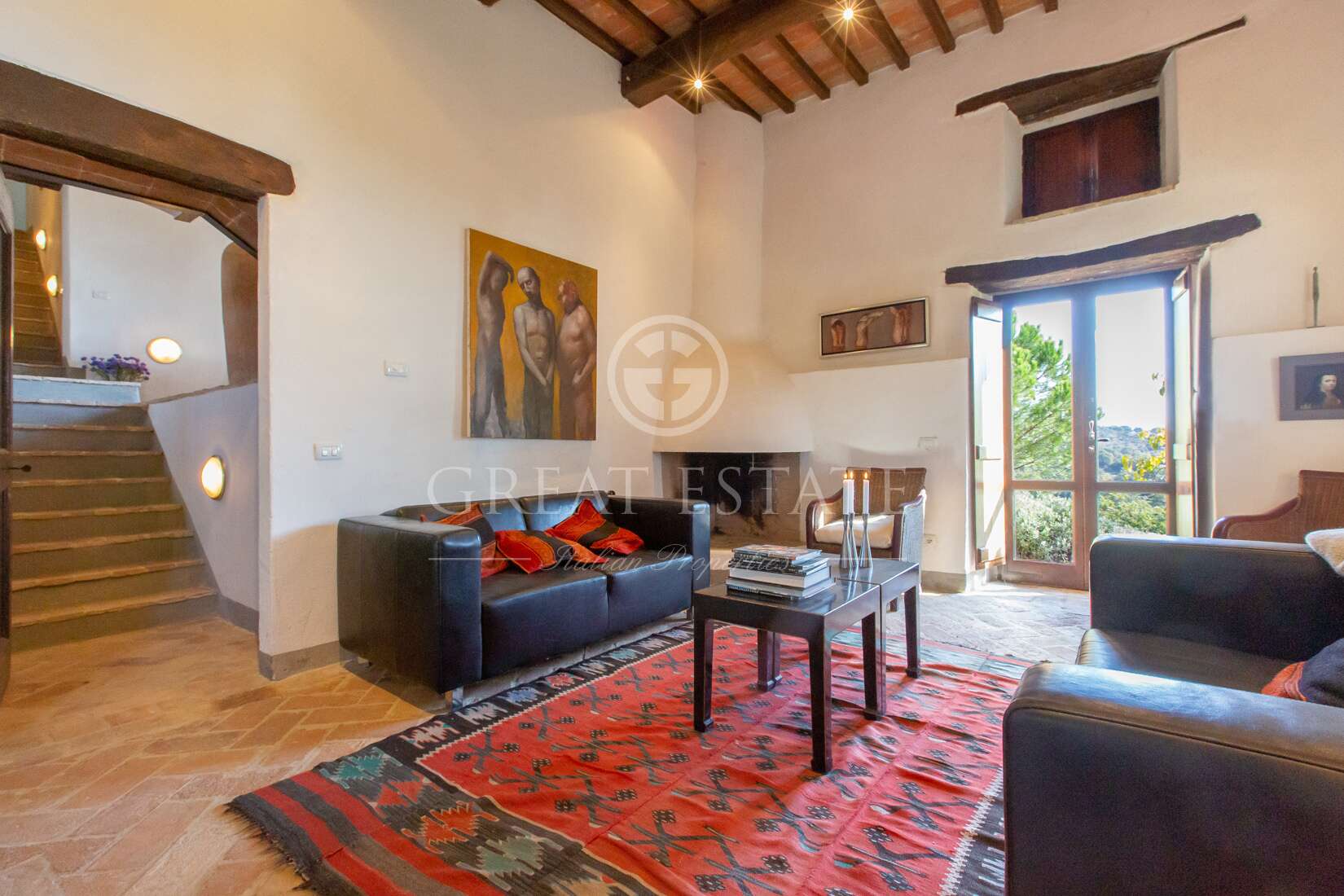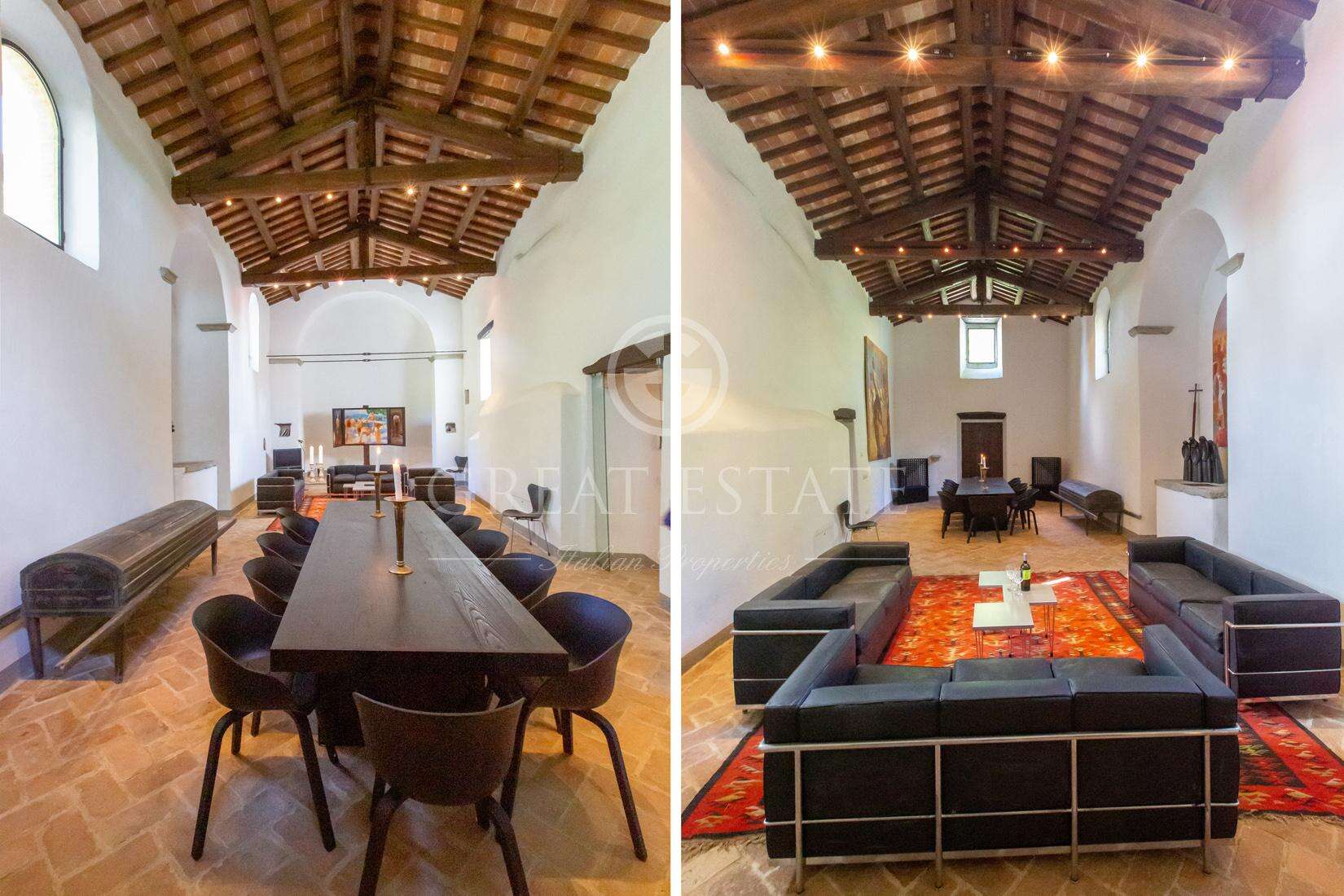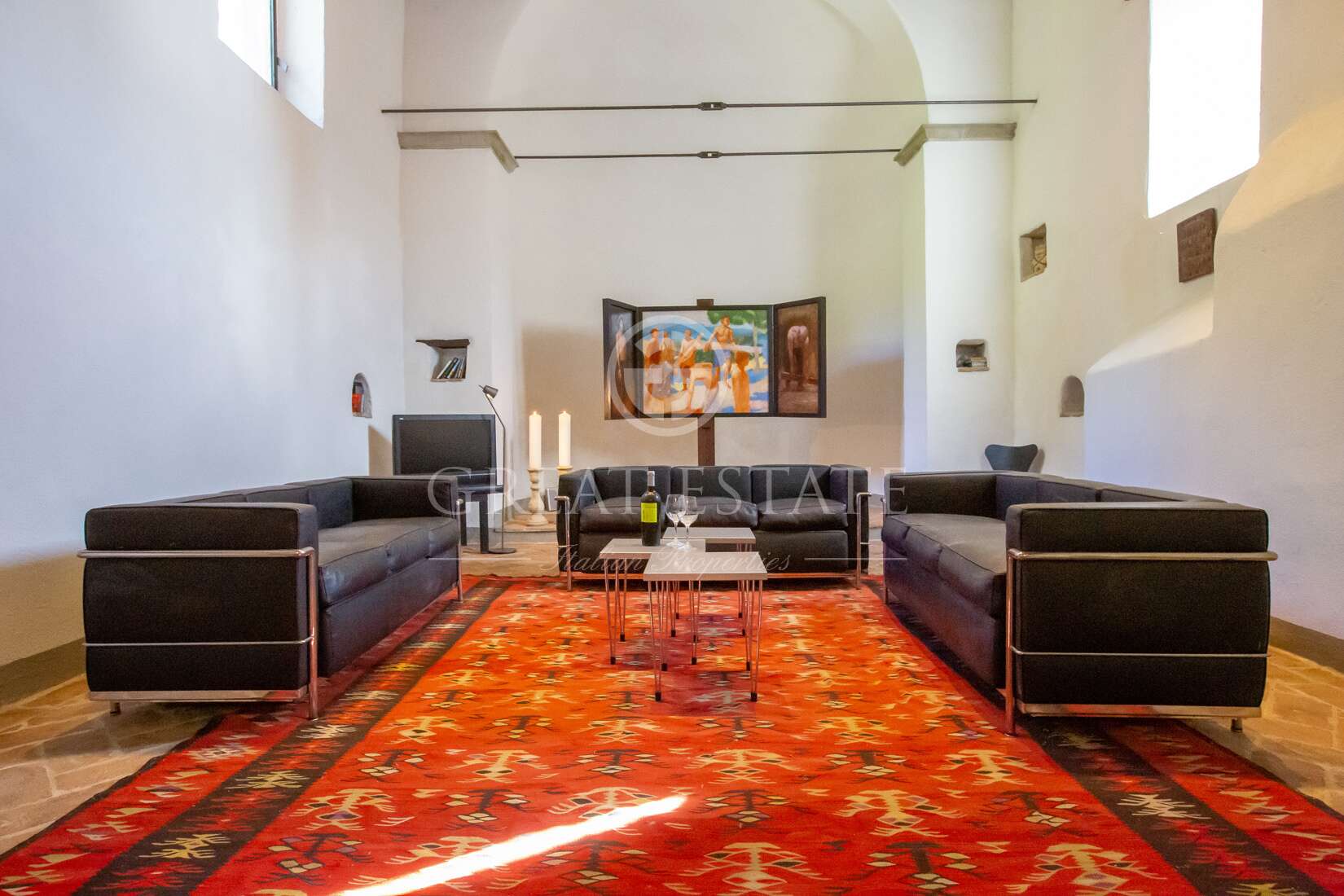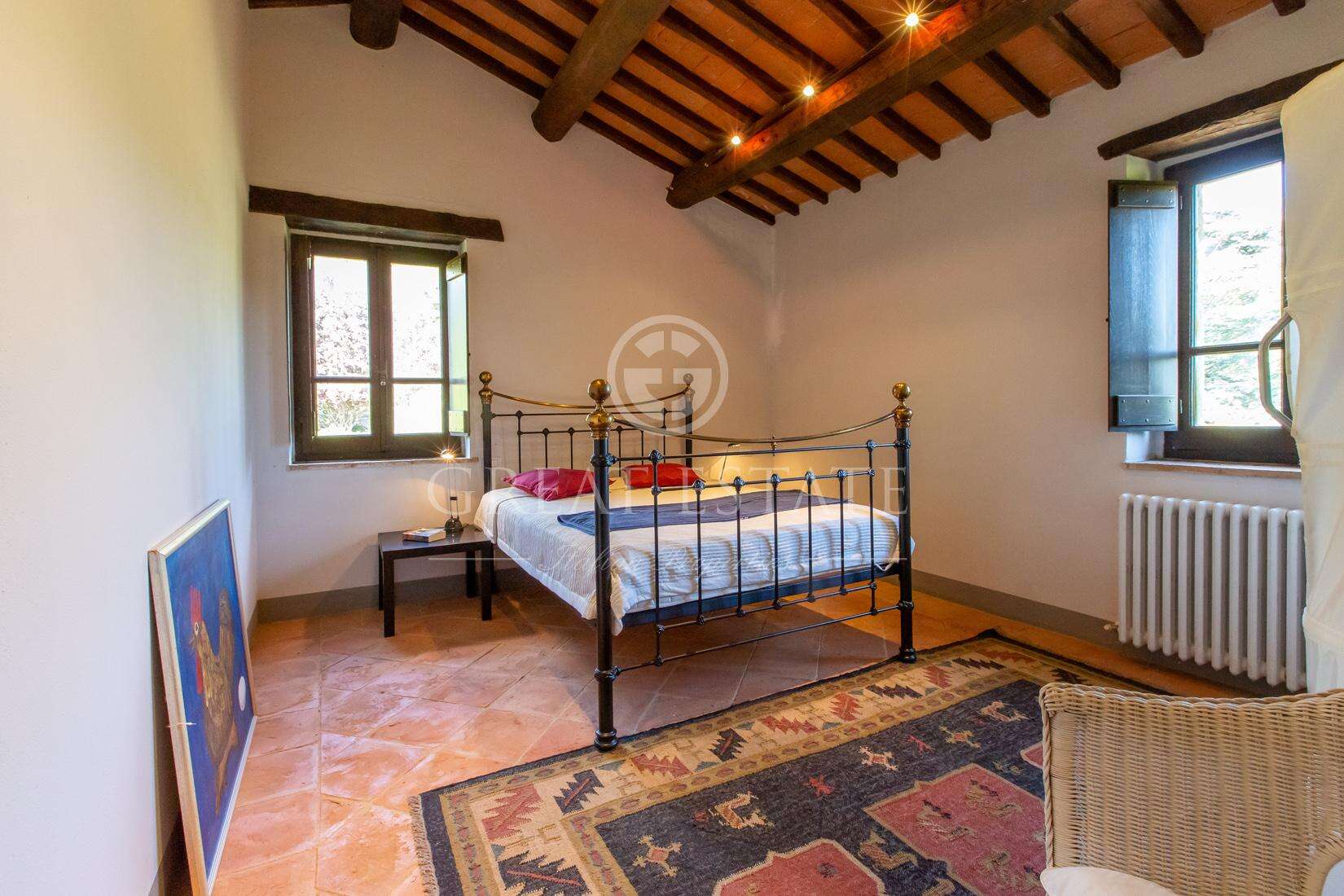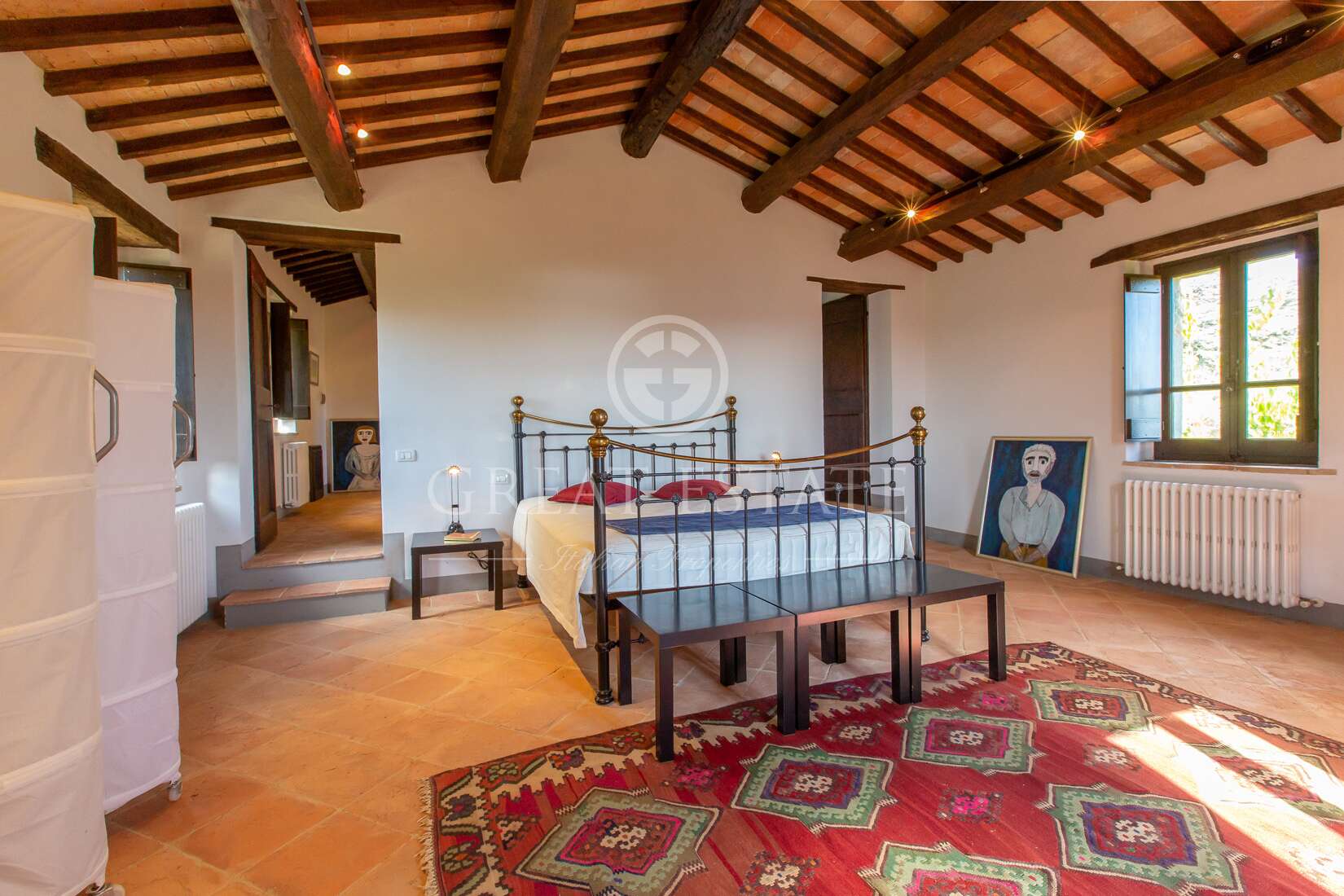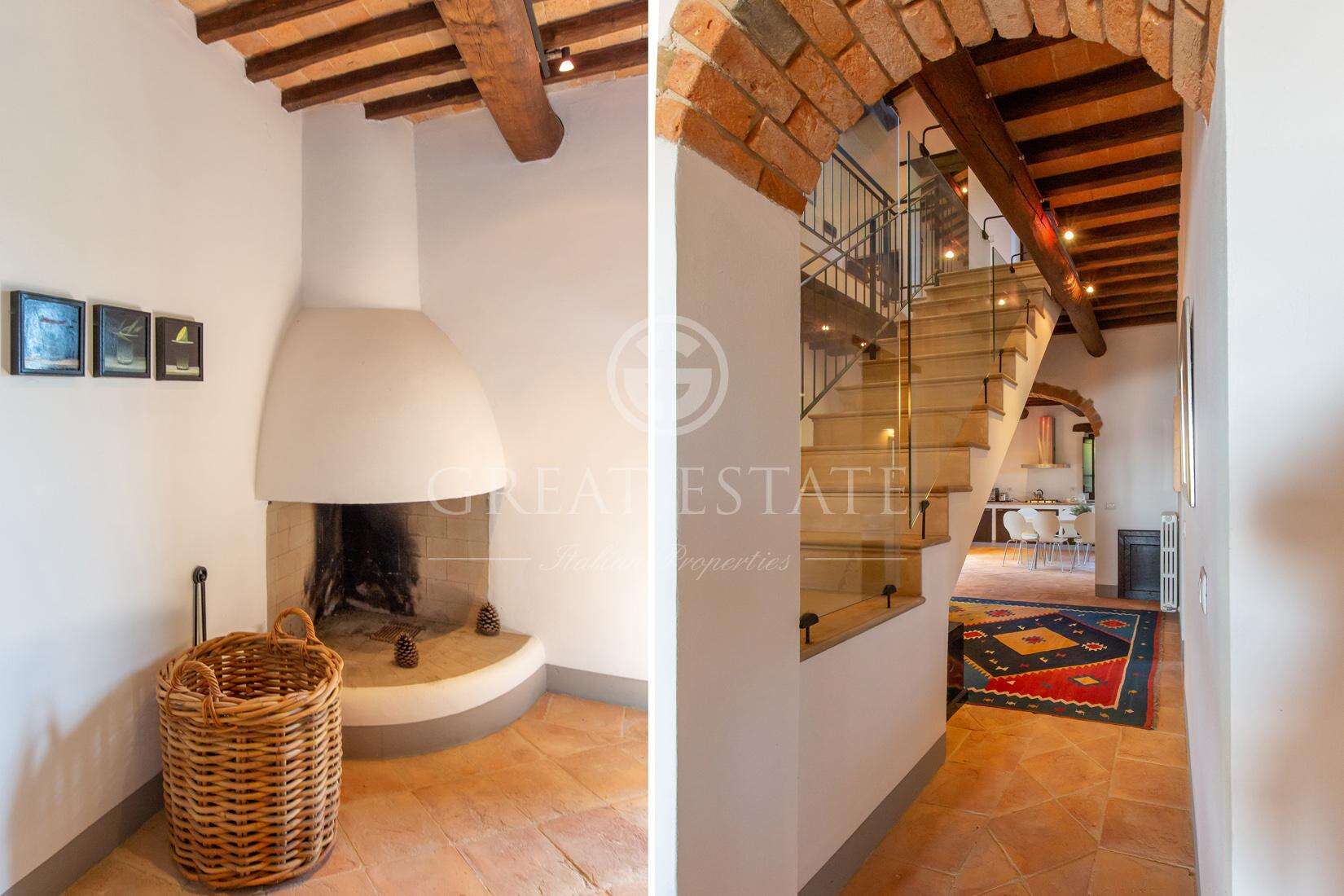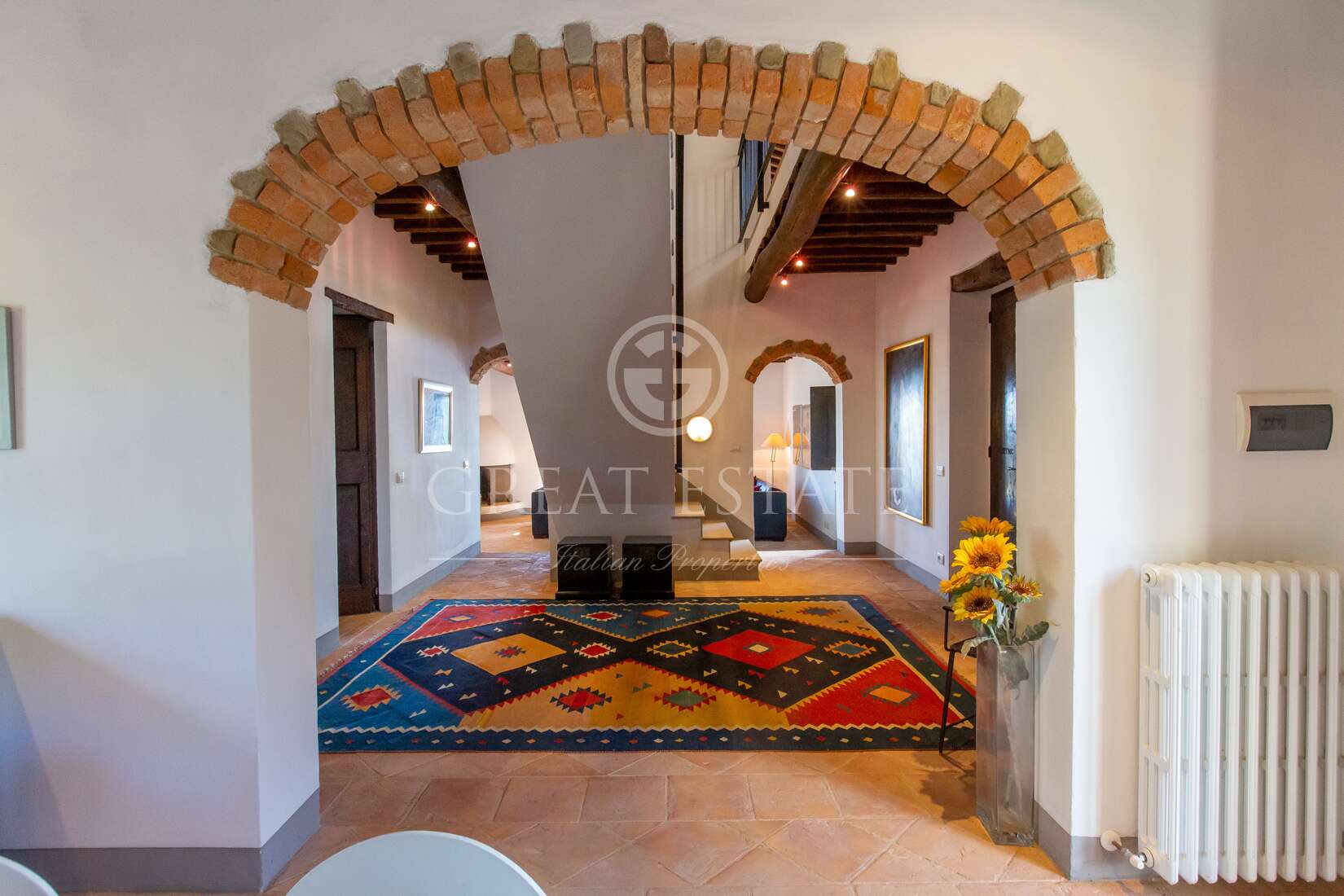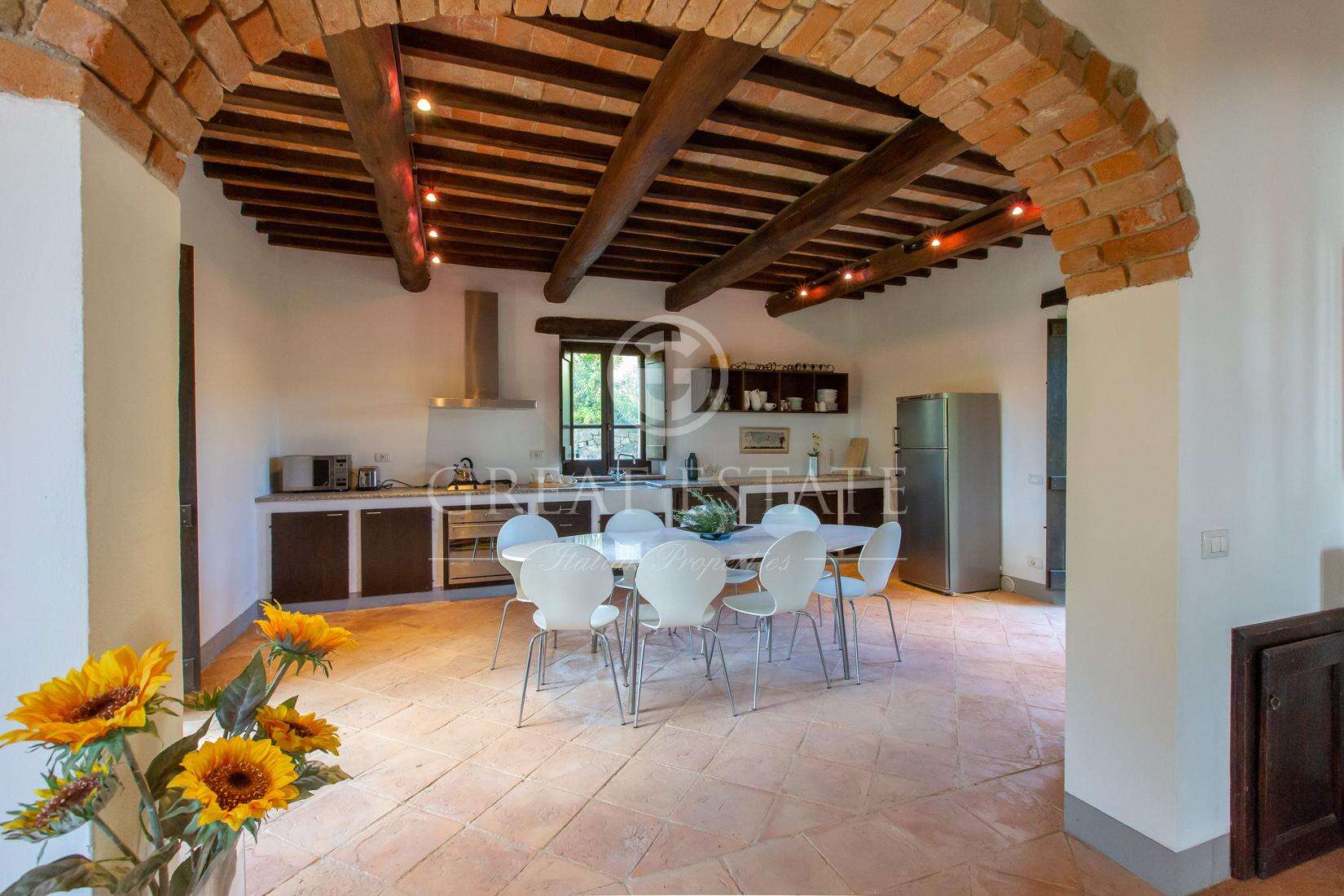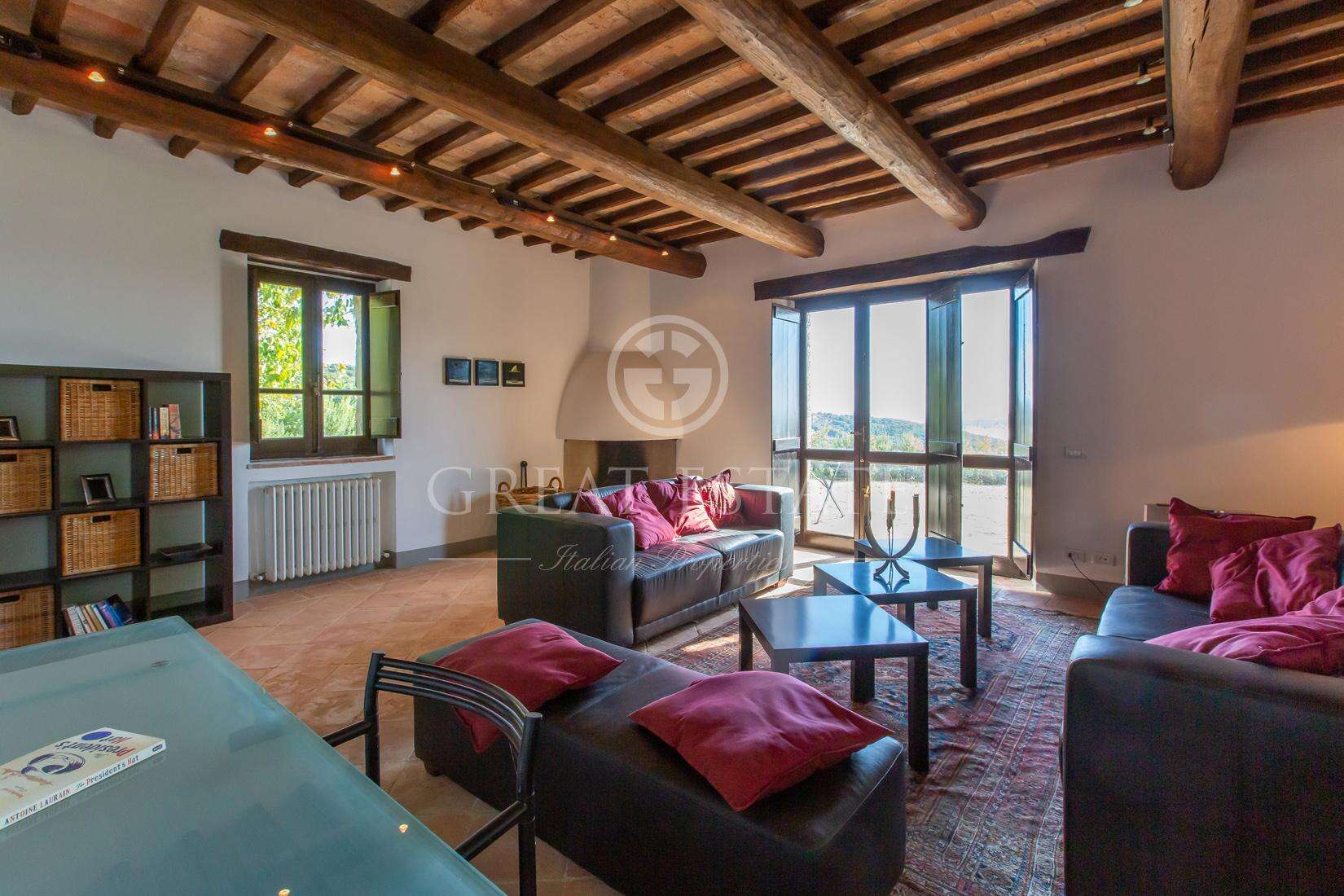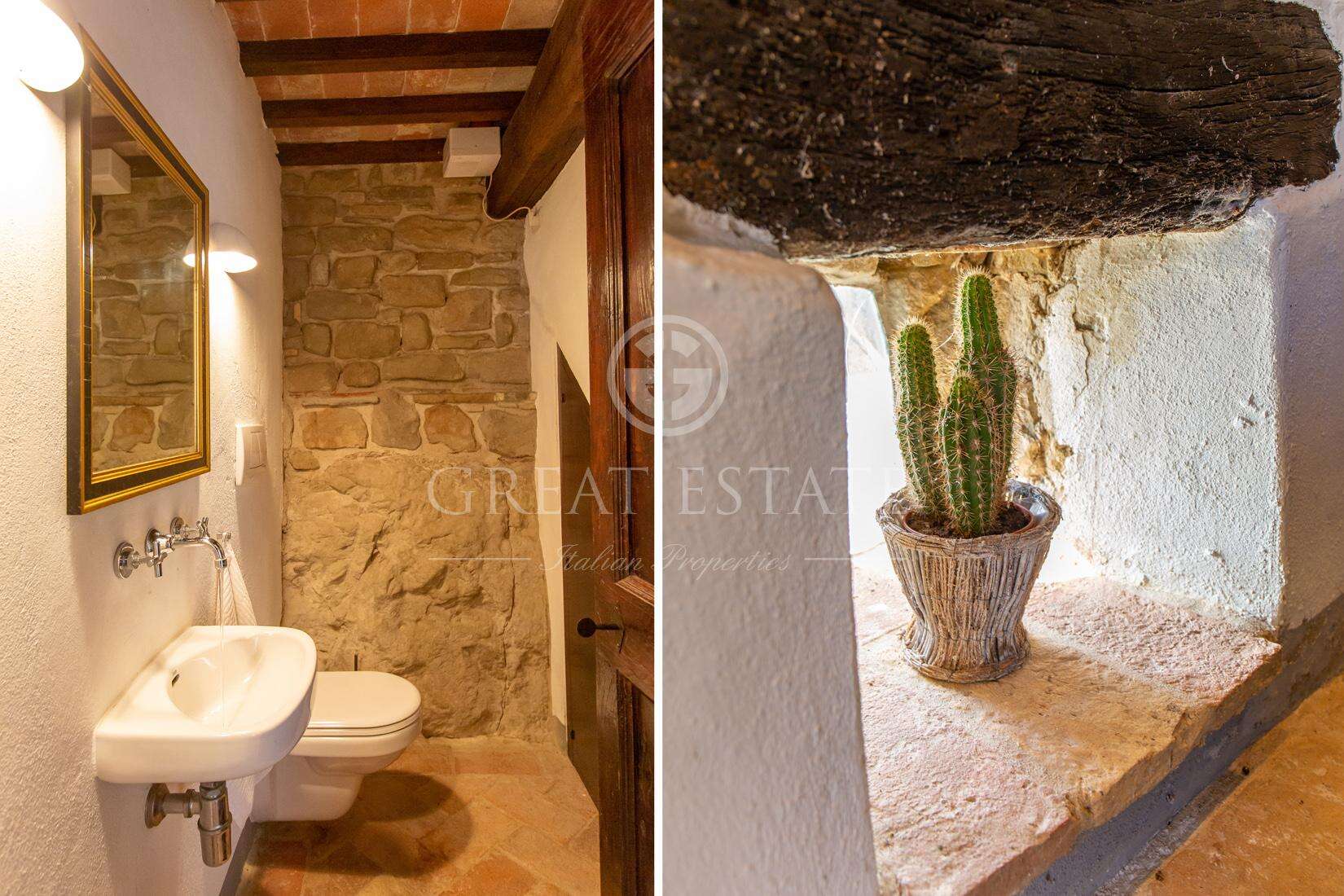 Sted
Located between Umbria and Tuscany, the property can be reached through a 2.5 km dirt road. Neighbouring towns: Mercatale and Lisciano Niccone (7/8 km), Trasimeno Lake and Umbertide (15/20 km). Beautiful historical and cultural cities as Cortona, Perugia, Città della Pieve and Città di Castello can be reached in 30/45 minutes. The San Francesco D'assisi airport is close.
Beskrivelse
Historic farmhouse with park, swimming pool and guest house for sale, surrounded by woods and olive trees. It is located between Tuscany and Umbria and is about 15 minutes distant from Lisciano Niccone and the Trasimeno Lake. Part of the main building was originally a church. Today, instead, here you will find a living room and dining room of 65 square meters where it is possible to accommodate many people as well as small events. The restoration works of this property has been strictly conservative. Together with the Soprintendenza, the owners have made meticulous decisions to maintain the original charm of the place. The main house has three levels, an entrance hall, living room, double kitchen, bedroom / study, bathroom and laundry as well as a suggestive cave carved into the rock for a cool cellar. There are four bedrooms with four bathrooms. Fireplaces and garden accesses in many rooms. The first farmhouse measure about 470 square meters. Divided into two levels, the guest house measures 160 square meters: entrance, living room, kitchen, bathroom and utility / laundry rooms; reachable through both an internal and external staircase, the 1st floor includes 3 bedrooms and two bathrooms. Large garden with semi-round pool overlooking the beautiful landscape. Land of about 3 hectares (7,5 acres) with woods and olive trees. There are three water-supplying wells. Inserted in the rental market, the property offers a beautiful view up to the Tuscan hills.
Boligens tilstand
Restored
Fasiliteter
The property is equipped with all the utilities needed: electricity, landline phone and LPG gas heating. Wood burning fireplaces and stoves. Water system wells. Fans with possible cooling system.
Skjøte detaljer
Great Estate Group, through the owner's specialist, draws up a due diligence on each property, which allows to perfectly know the urbanistic and cadastral situation of every property. The due diligence can be required in case of real interest in the property.
Eier detaljer/Kontraktuelle krav
The property is owned by private individuals and the purchase will be taxed according to the current laws.
Mulig tomtebenyttelse
This property is ideal to enjoy the countryside with tranquillity. It could be both a main residence and a second home. Given the strategic location, the house can be a convenient place to reach and visit the major centres of Umbria and Tuscany. Thanks to the abundant presence of water, it would be also possible to start an olive oil production business. Given the particularity and multi-functionality of the two buildings, this property may be also maintained into the rental market.
Kontakt oss vedr. denne eiendommen: